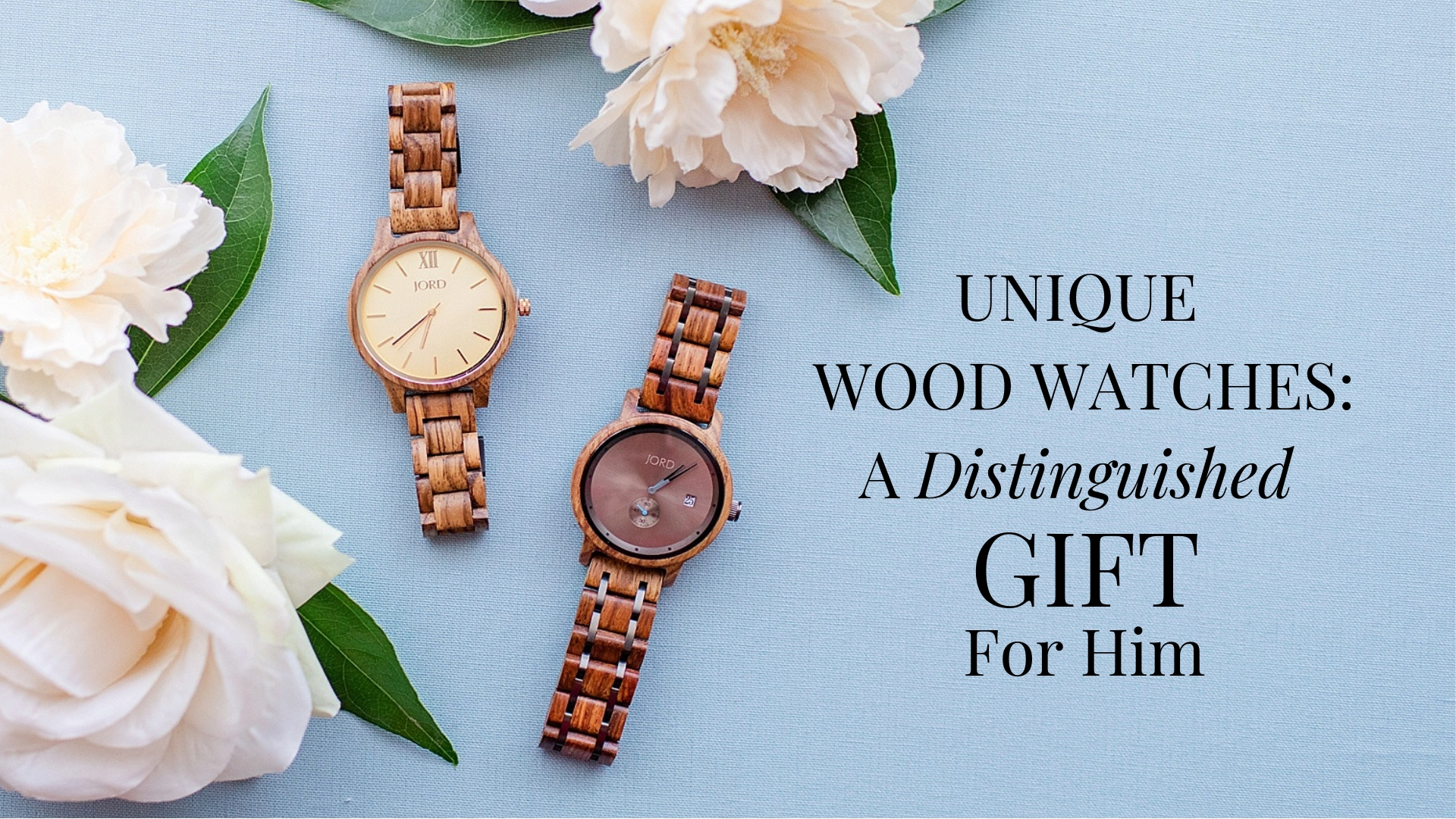 Giving gifts has never been my strong suit.  I always over think them!!
The gift needs to show my love for them, right?
Should I do a big gift? I love them big….
What would they REALLY want?
Would they like what I like?
What do I like?
The struggle is REAL y'all.  Most usually when gift giving comes around I try to be sentimental, or at least get something that I KNOW the other person will LOVE.  Thankfully, my husband David is the easiest person for me to buy gifts for. He has a knack for casually vocalizing things he likes, and it makes giving him gifts the easiest and most fun thing on the planet!!
David turns 25 this year, so I knew I wanted to get him something special.  25 is a big year! Any time David and I have celebrated anything sentimental (Engagement, wedding, first Christmas as hubby and wife) I've gotten David a watch.  Let's just say I love spending time with him, and I want him to know it !! 😉 ( pun intended).   Thankfully, David LOVES watches, They are the one gift that he always loves receiving.  He can never have too many watches, and I love that! In the past, I've purchased Fossil watches for him (he has two) and even an Armani watch.  But for his birthday this year, I wanted something a little different.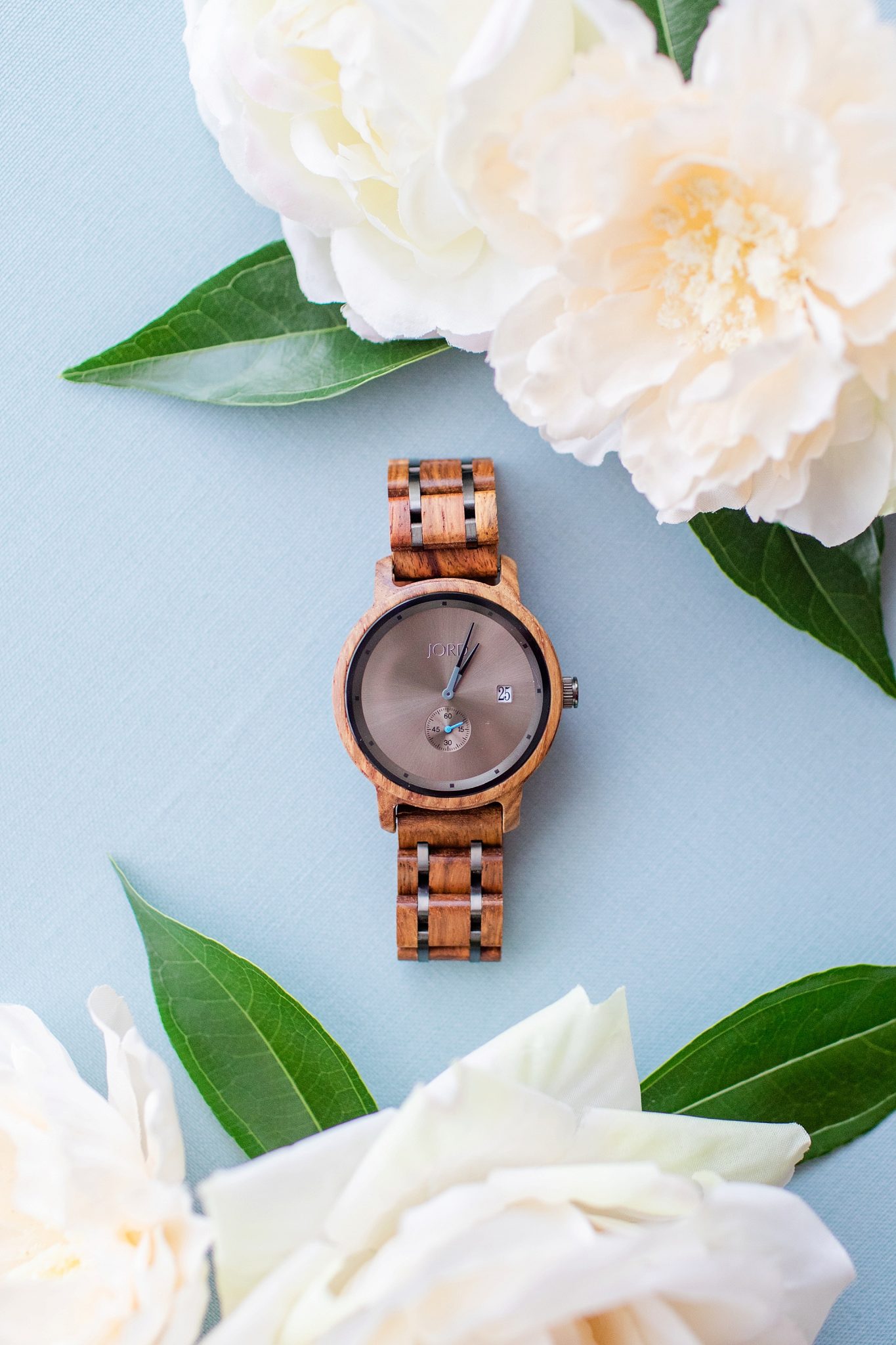 Wood Watches as a Groomsmen Gift
When we got married, David discovered wood watches.  Yes, they are exactly what they sound like- watches made from wood!  They have an earthy, natural vibe and David wanted to invest in 10 of them for his groomsmen.  Unfortunately, we couldn't afford to buy 10 of them for his very best men (#WeddingBudget), but I kept his fondness of wood watches in mind.  
A few weeks before his birthday, I started searching for the perfect wood watch for David's 25 birthday gift. I discovered Jord (pronounced Yode) when I was scrolling through instagram.  I had seen many other companies that crafted wood watches, but JORD was different.
  The wood watches that JORD crafts are are a sophisticated mix of natural, and largely re-claimed materials, combined with quality movements and components.  Based in St. Louis, this company immediately caught my attention because of their huge variety of intentionally designed wood watches. Not only that, but I could make David's birthday gift all the more sentimental by engraving the backplate of it!  
Picking a Wood Watch Style for David
David isn't a flashy guy, so I chose the Kosso and Gray design that JORD offered. David already has a deep brown leather watch he likes, a caramel leather watch he likes AND a black watch, but he didn't have a watch with a gray face!  The gray face of this watch really is classic, and the wood features truly amazed me. It's sleek, and can be dressed up or worn casually– definitely the best pick for David!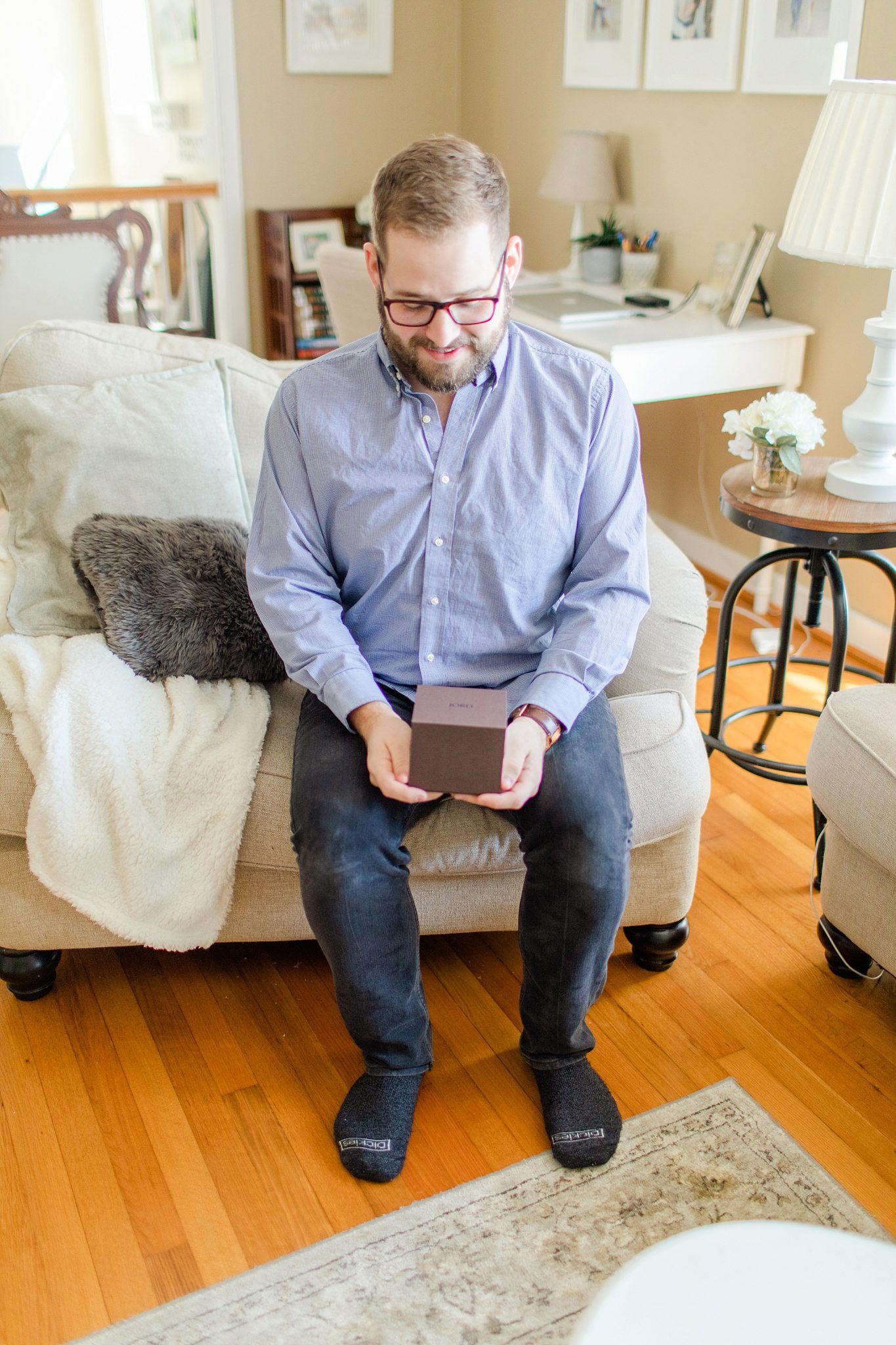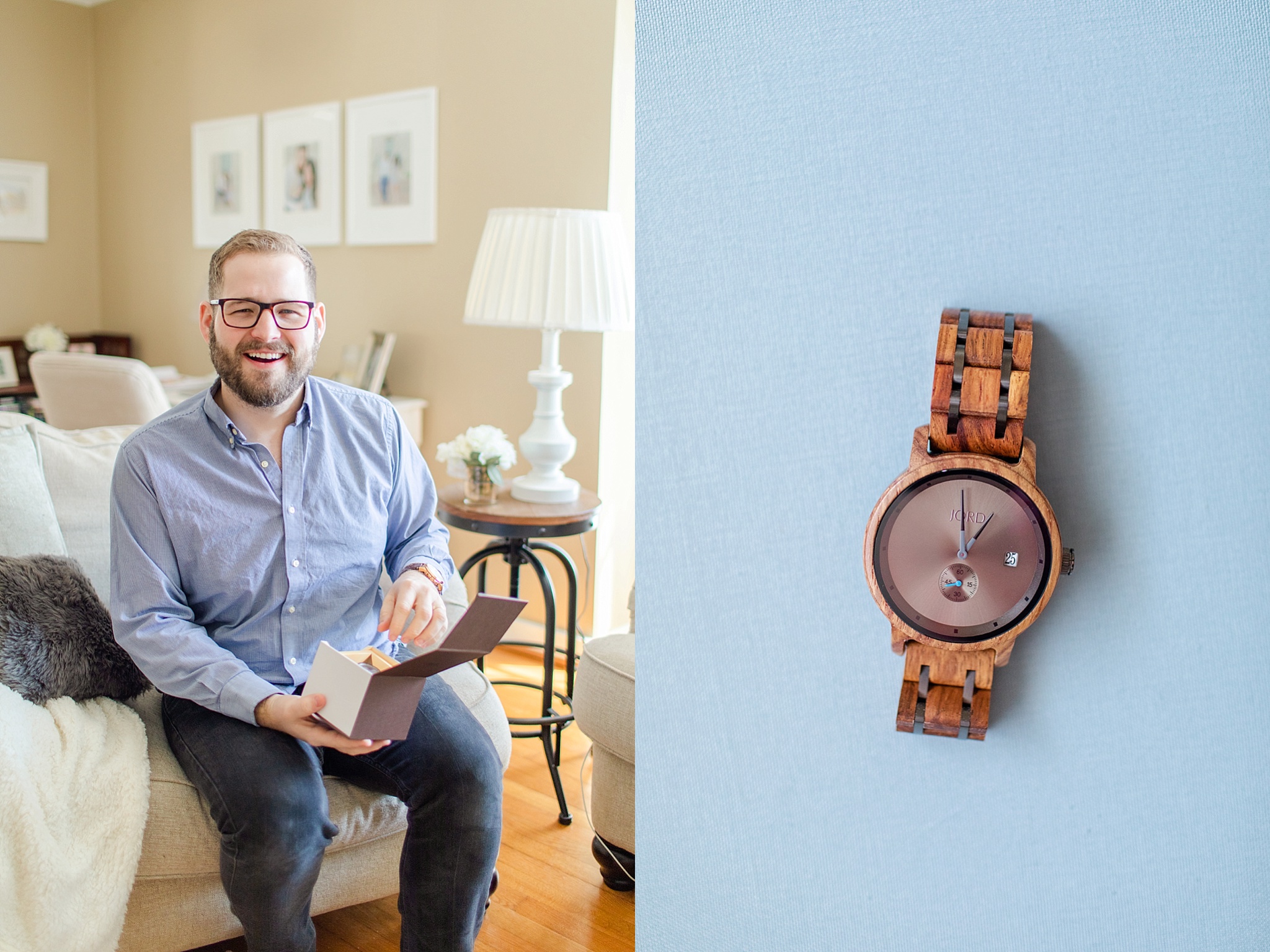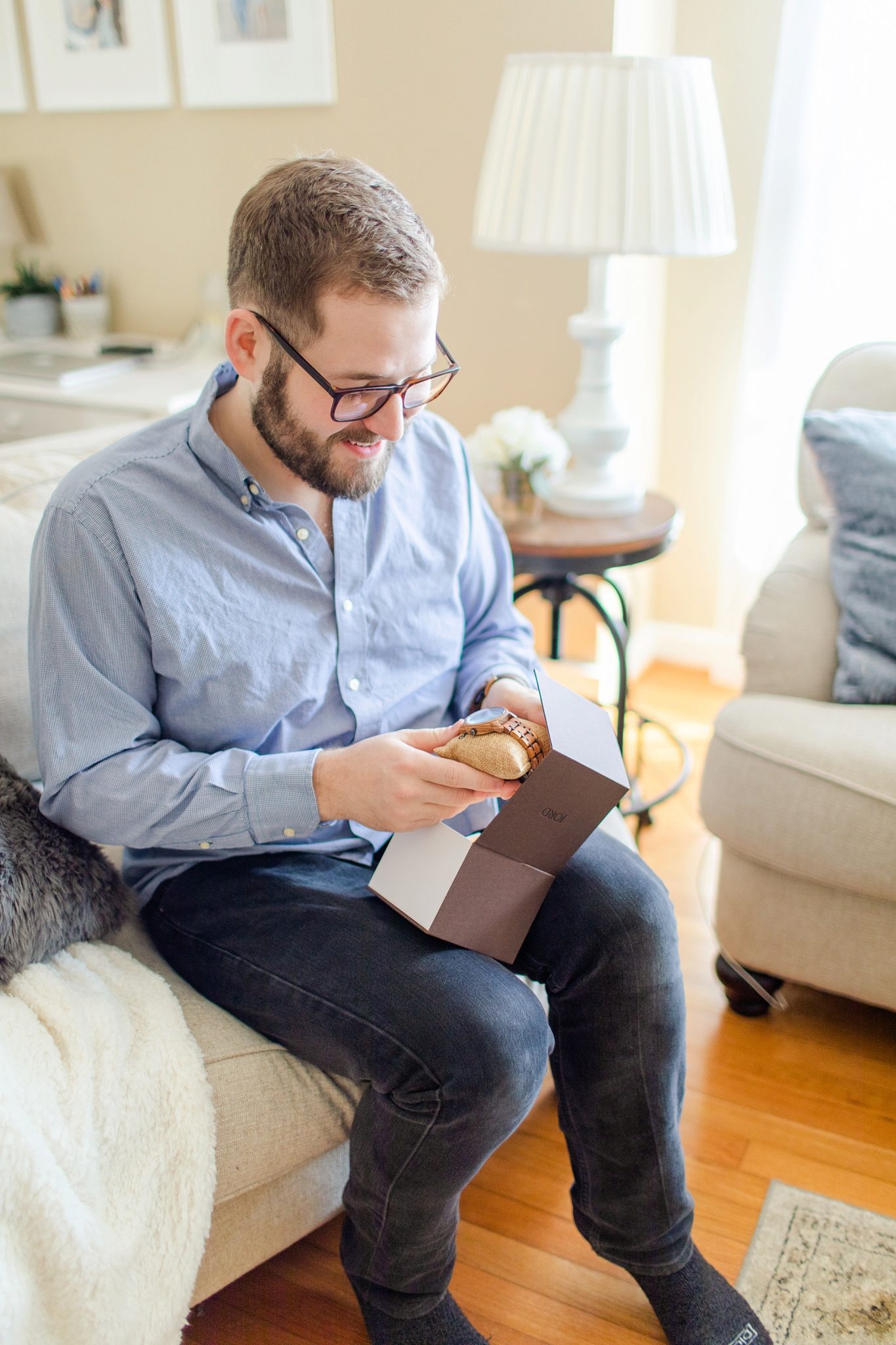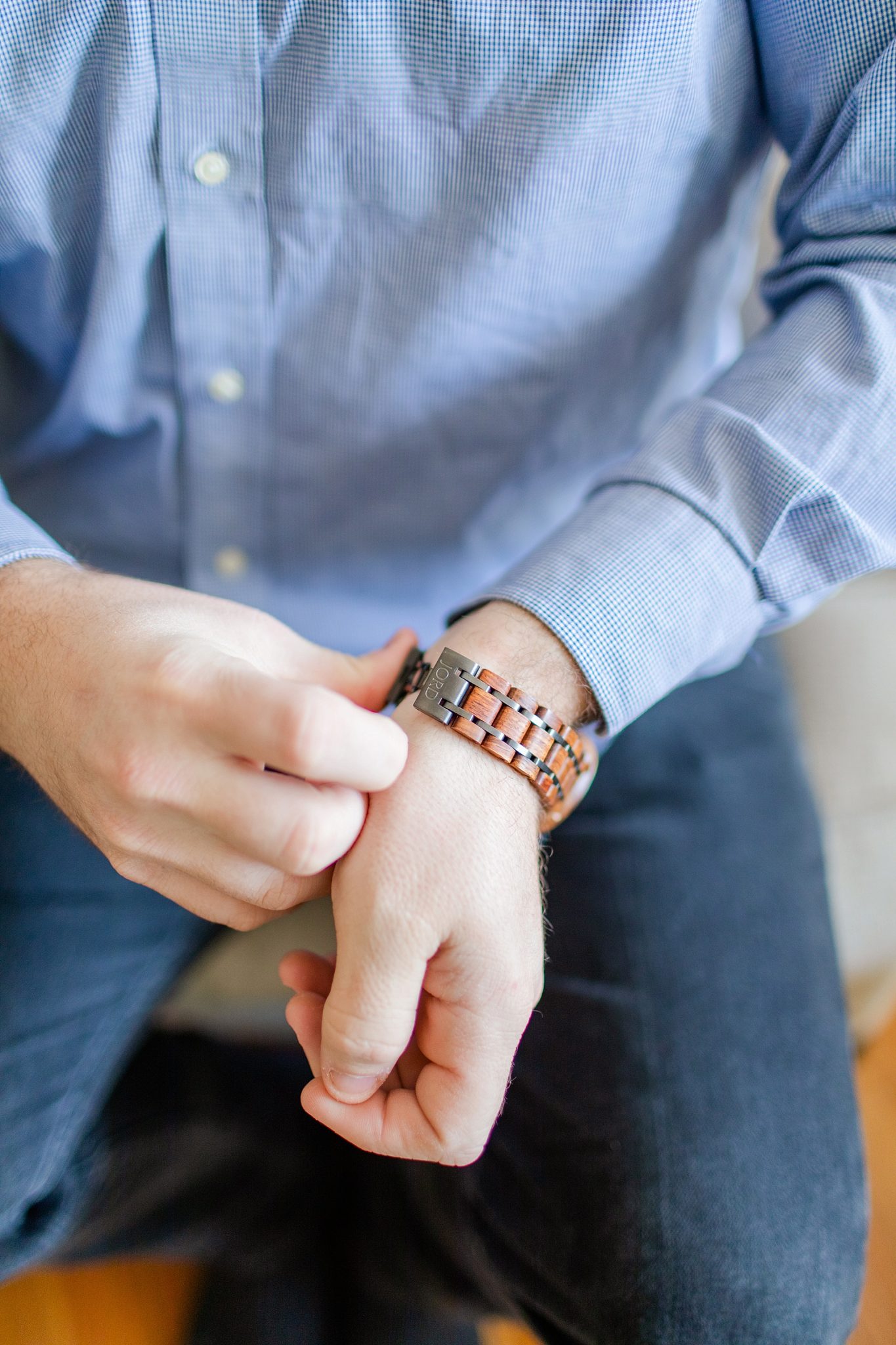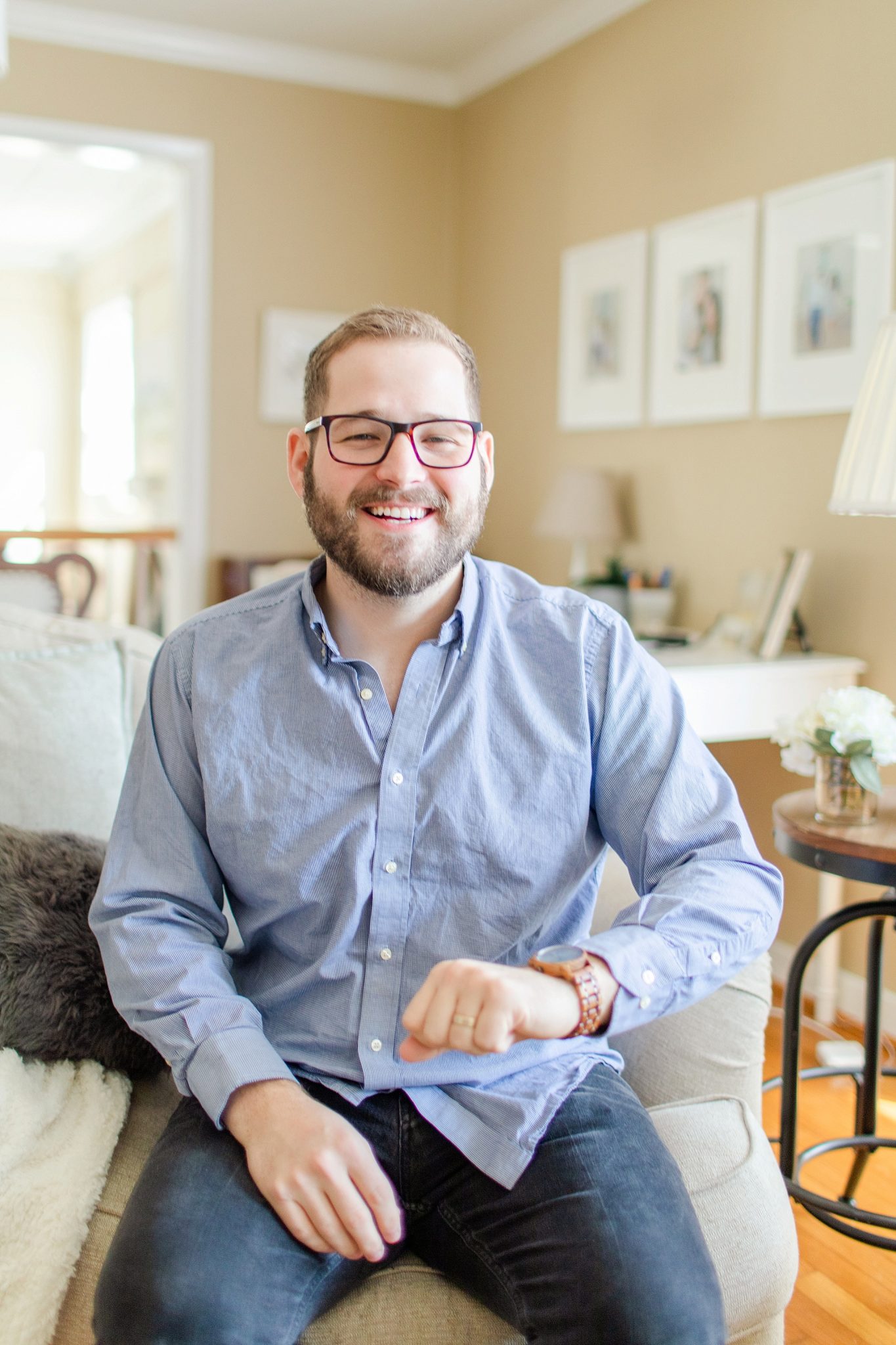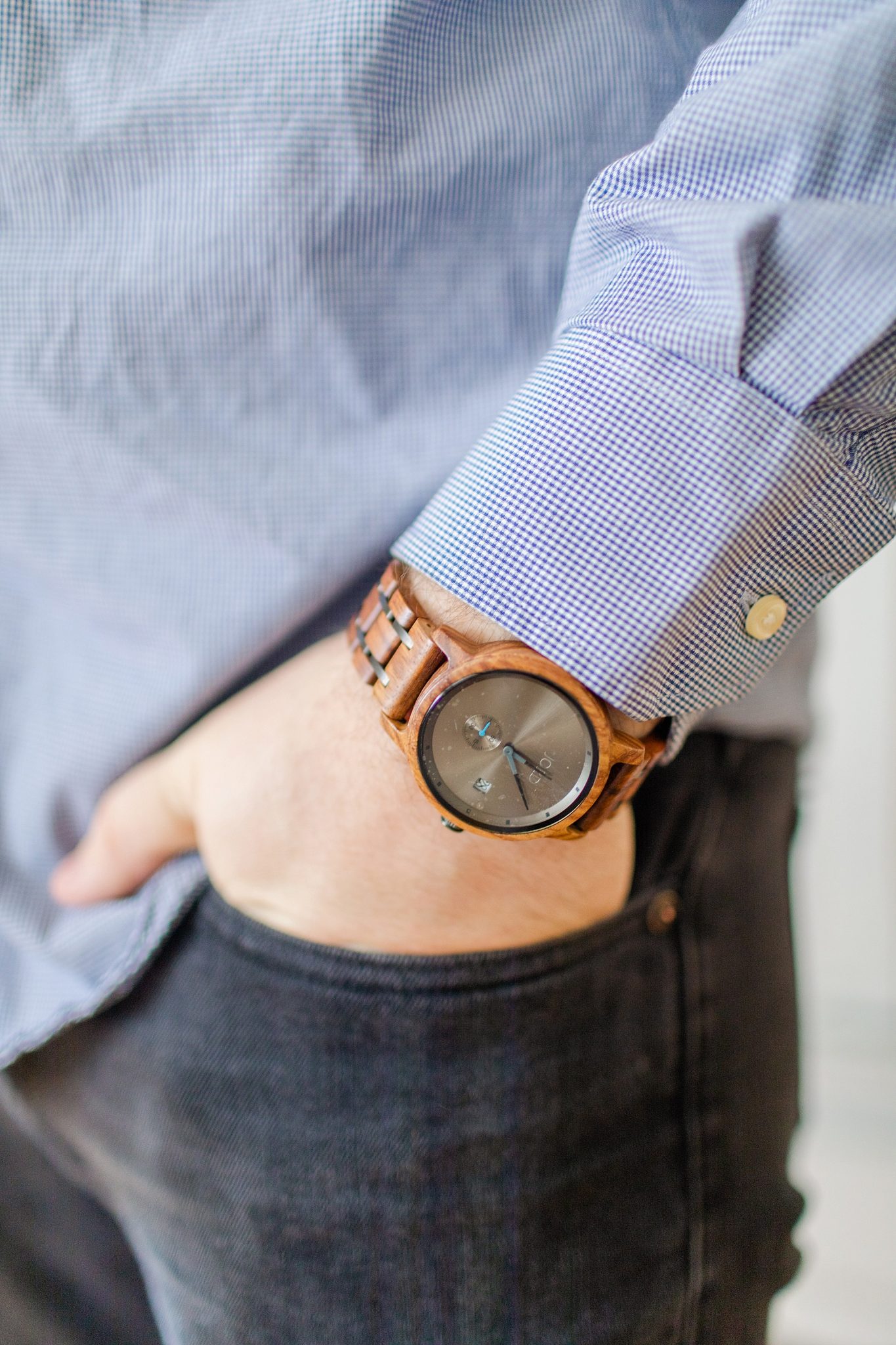 The best part?  If David didn't like it, JORD offers free returns or exchanges!  A win win for sure!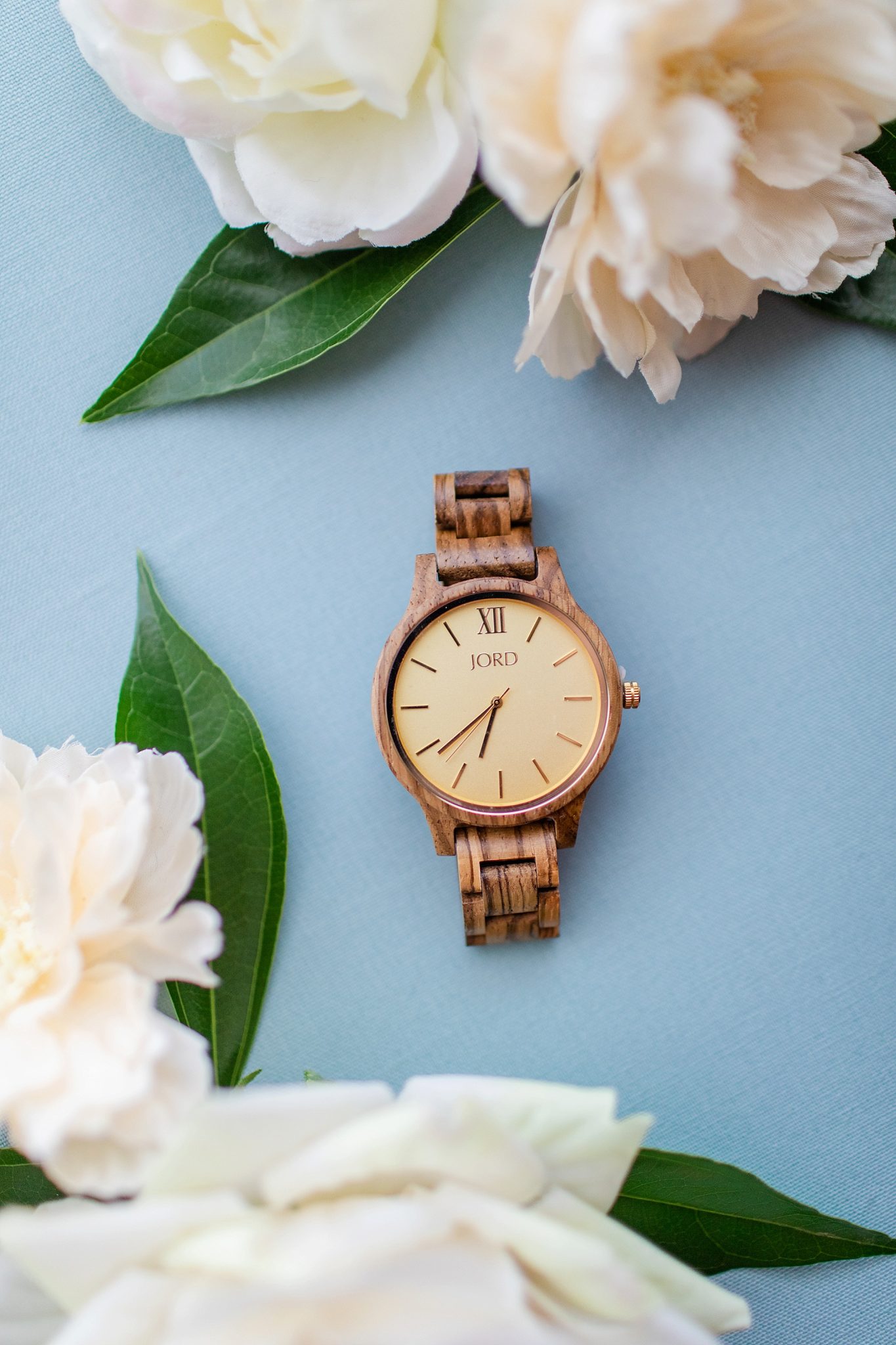 I liked David's watch SO much I had to get one for myself!!!  LOOK, isn't it SO CUTE?! This style is the Zebrawood and Champagne (Y'all know I love champagne!! ).  Since we love these JORD wood watches so much, we wanted to give YOU the opportunity to get $100 off ANY WATCH of your choosing.  AMAZING, right?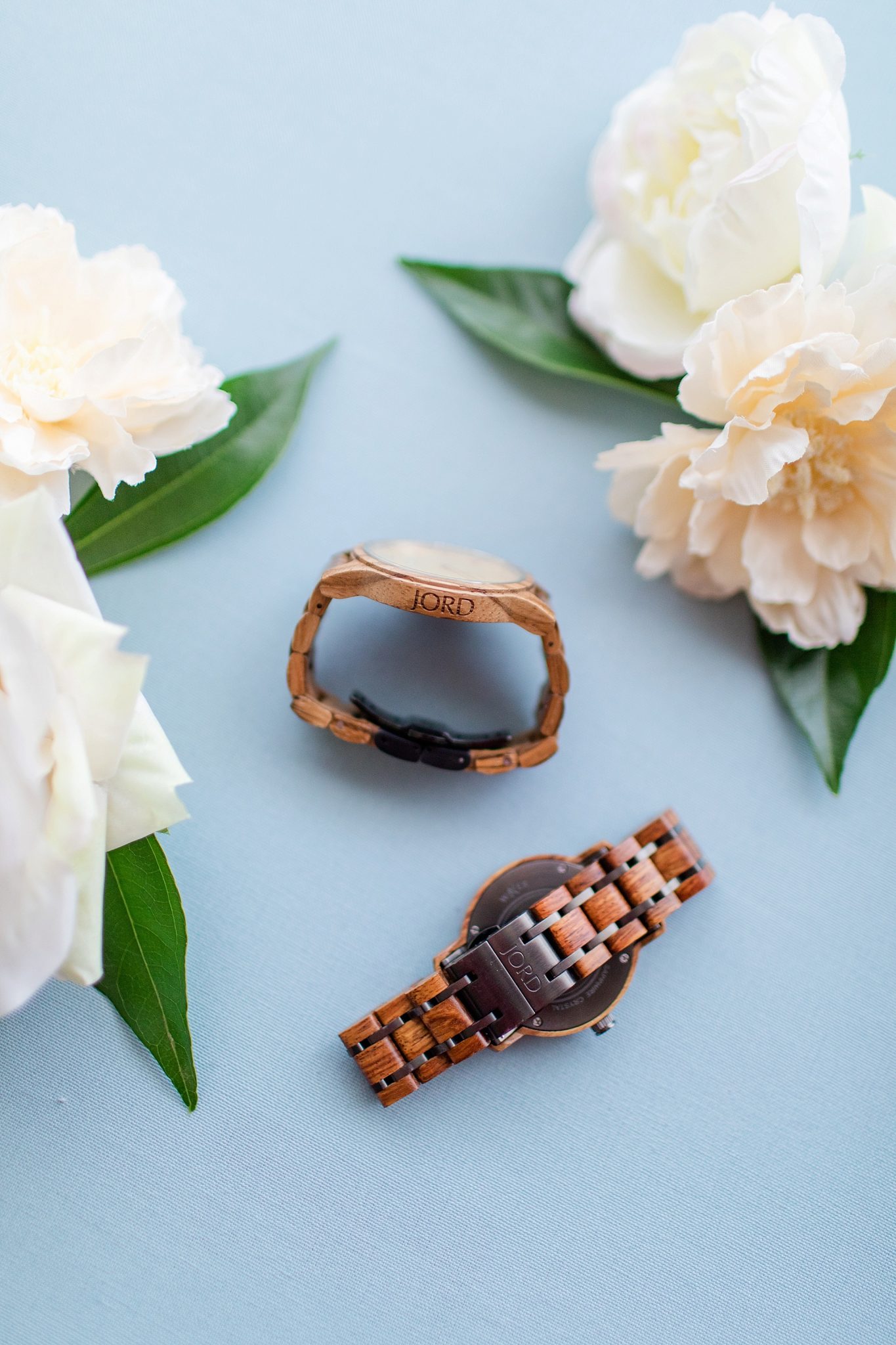 A Giveaway!
Before I tell you more about the contest, here are a few reasons why we are huge fans of JORD:
– Their watches can be sized just for YOU.  I have a super small wrist, and watches are ALWAYS too big for me.  When I ordered my watch, JORD included a printable that told me my exact watch size.  SO easy!!
– Most watch backplates can be engraved! #SuperSentimenal
– Most watches allow for you to mix and match faces and wood types!!! The possibilities are literally endless.  You can have a unique and beautiful watch in no time.
– Every watch comes with a one year warranty and options for return & exchange
– Free worldwide standard shipping!
Here is how YOU can enter to get $100 off of ANY JORD WATCH!
Follow the link

https://www.woodwatches.com/g/annafillyblog

 and enter to win!

The winner will be chosen at the end of the month!

Everyone who enters will receive 10% off!

Start dreaming about how many cute outfits you can wear with your new watch 😉

That's IT!
Annnnnddd Since it's David's birthday, I'll do something super special and guarantee that EVERY ENTRY into the contest WILL RECEIVE SOMETHING– I promise.  😉 Happy Entering!!!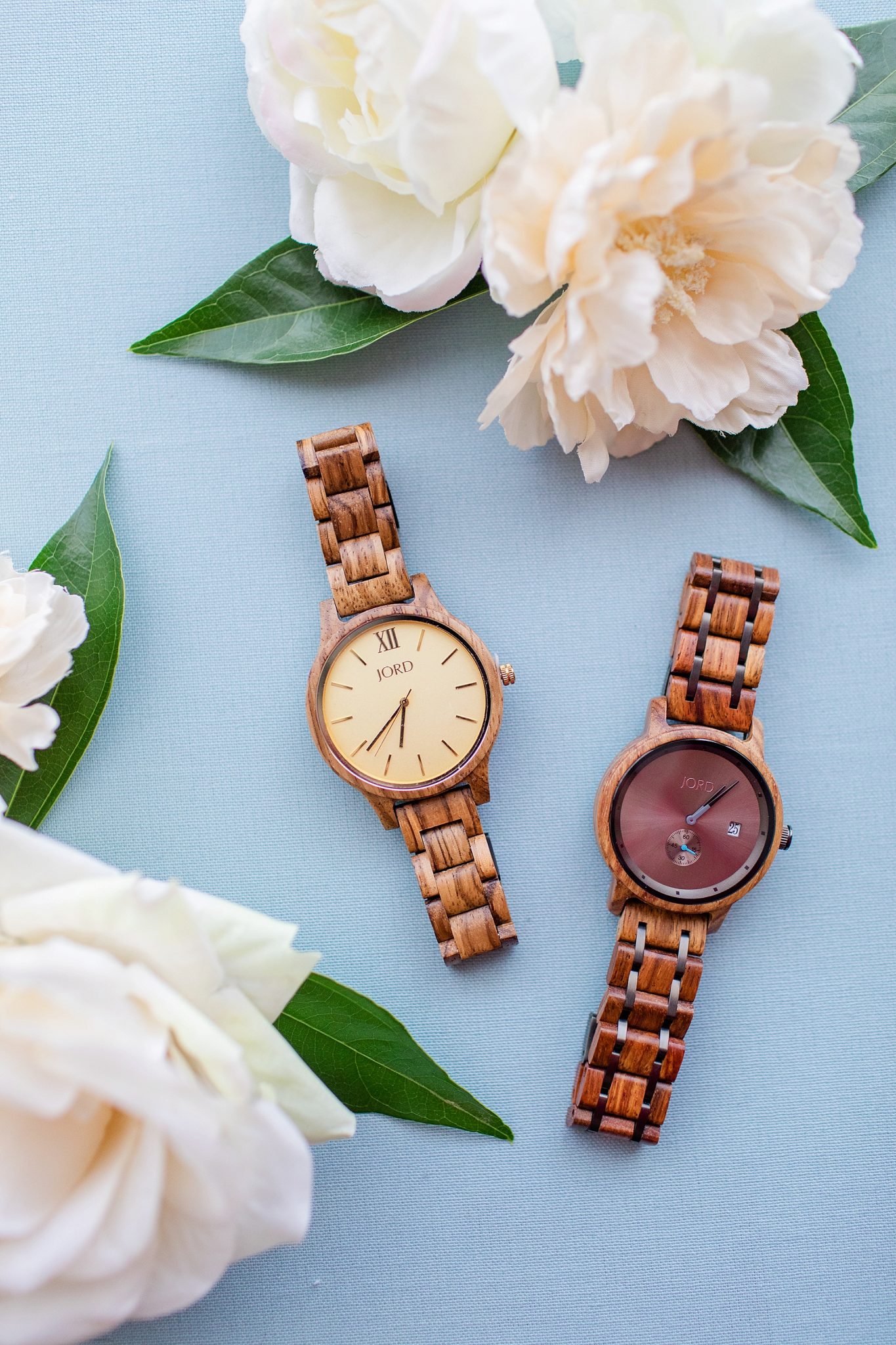 I hope you enjoy your JORD watch as much as we love ours!!!
Xoxox
Anna Filly