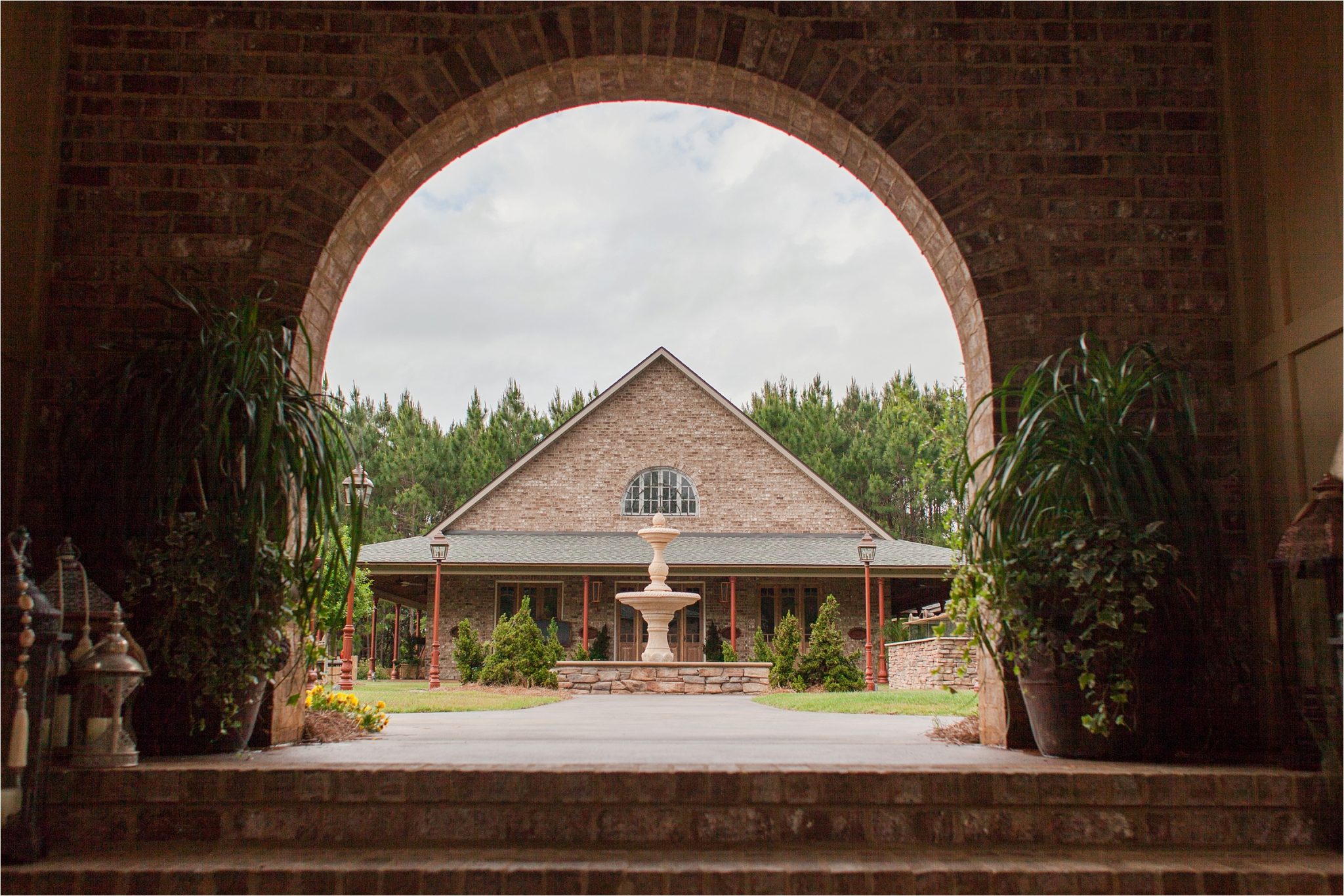 Finding the *perfect* wedding venue is such a hard feat!  When David and I started exploring Mobile and surrounding areas, I kept praying and searching for a location that was a perfect fit for our vision.  I wanted something elegant, and charming, classic, and spacious, unique, and European…. Ohhh my expectations and adjectives were ENDLESS!  Choosing a wedding venue is a big deal!  The venue serves as the backdrop to every image, and the "home away from home" for guests who are visiting from out of town.  Our wedding venue would serve as the first taste of Alabama that some people would ever see.  Therefore, I wanted our wedding venue to adequately reflect the place that has stolen my heart over these last 4.5 years.
The search started with the places we knew off of the top of our heads.  I can't even tell you how many places we visited!  From Camp grounds, to old historic homes, rustic barns, gardens and hotels.  Certain venues were instantly crossed off because of size and guest accommodations (our guest list is long!).    Other venues had what we wanted as far as "feel" and location, but had hidden fees for rentals and catering that almost tripled the total cost.
One afternoon, on a whim, David and I scheduled a meeting with the owner of Bella Sera Gardens.  I had heard mention of this very new, and very beautiful wedding venue that was still under construction, but was due to be completed by the Spring.  When we stepped out of the car that day, my eyes widened in surprise.  There hadn't been any photos on their website at the time, so the view I saw was fresh and stunning.  Iron gates and Italian cypress trees, stone walls and flowing fountains… ah!  It was absolutely lovely!  After our tour David and I drove home smiling– it was the first venue that we both really felt peace about.  After a few weeks, we signed a contract to be one of the first weddings at Bella Sera Gardens !
But picking one venue out of a whole city filled with them is HARD!  Here are some practical tips for picking the perfect wedding venue !! :
Figure out what you NEED and what you WANT- David and I needed a venue big enough to accommodate our large guest list.  We needed a venue where our ceremony and reception could be held.  David and I wanted indoor and outdoor options in case of the weather.  We wanted a certain look and feel.  David and I wanted the ability to use our our caterer and bakery.
The best deal isn't always the BEST for you – Staying on a budget is IMPORTANT.  #Retweet.  But when looking for our wedding venue, and it came down to it, the best deal wasn't the best fit for us.  We valued the hospitality and vision we wanted our wedding venue to uphold.  Spending more and getting more was something we knew we wanted to do.
Ask a LOT OF QUESTIONS – When wedding planning, you are making an investment so make sure its a GOOD one!  Don't be afraid to ask a lot of questions.  It's your job to be informed, and it's their job to be prepared!

Some great questions are :

What is the guest capacity for this venue?
Are we able to have an outside caterer cater our event?
What is the price per guest for catering (if catering is included)?
How many hours are included in the booking of this venue for our wedding date?
Are we able to have our rehearsal here the night before the wedding?
Will we have access to chairs and tables for our wedding, or do we need to rent from another company?

Wait – If I can give ANY piece of advice when wedding planning, it's to wait.  Too often in this process I have rushed in to things (more on that later!!) without giving myself or David adequate time to process and pray.  Before we booked Bella Sera Gardens, we waited until we both knew it was the perfect place for us.  Then, we jumped!!
We took a chance on something beautiful & went with out gut! – When we toured Bella Sera it was still under construction- but just after our first tour I could see our wedding come to life within the grounds of that beautiful place!  Though they hadn't run a full scale wedding yet– I knew I wanted to take a chance and be one of the first weddings there!
I hope this helps as YOU plan your most special wedding day!  I cannot WAIT to get married at Bella Sera Gardens!!!
xo
AnnaFilly