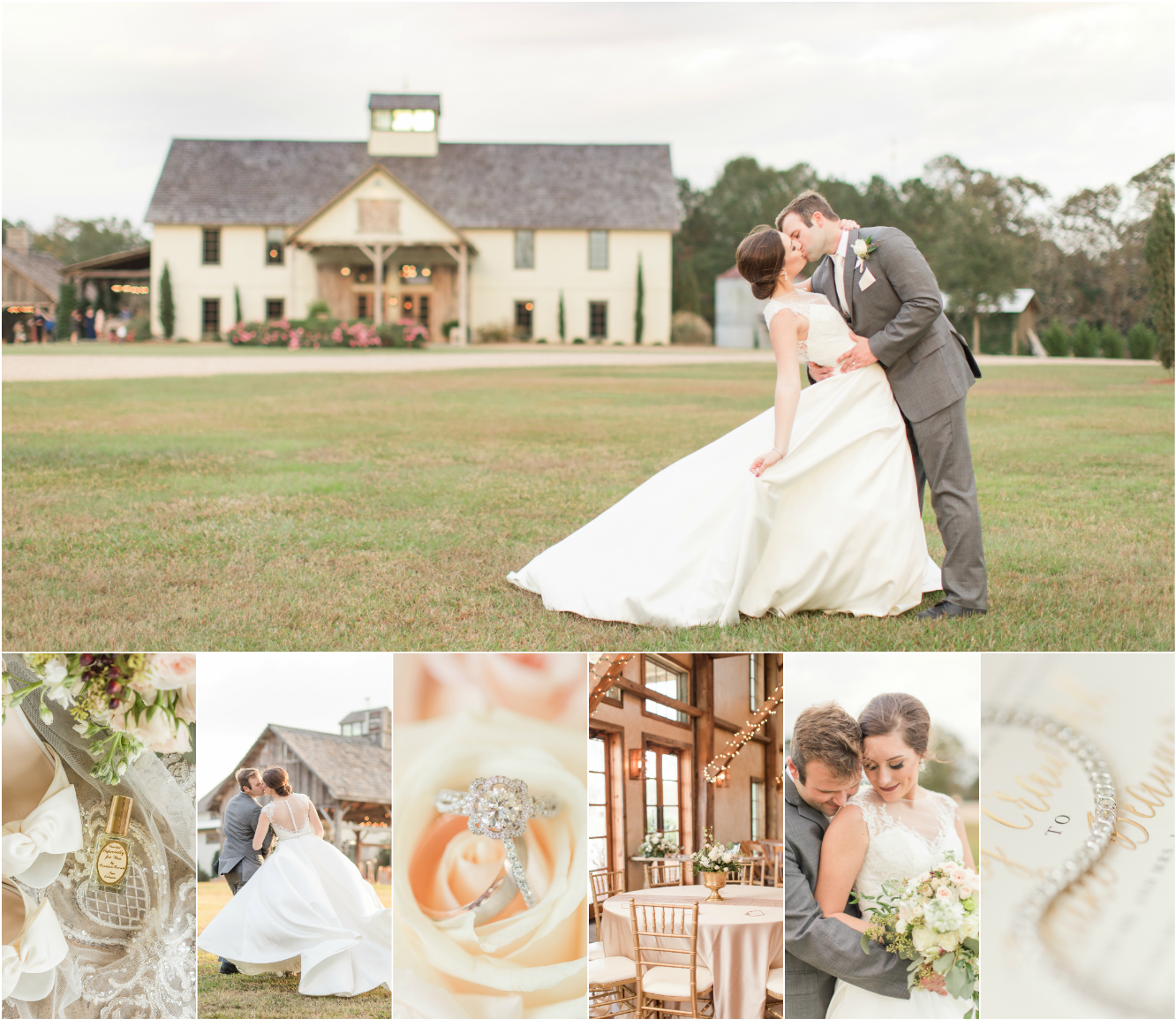 The Barn at Bridlewood Wedding | Hattiesburg, Mississippi |
Kelsey + Blake
Kelsey and Blake's The Barn at Bridlewood Wedding in Hattiesburg, Mississippi was absolutely captivating.  Within a wedding day, so many thoughts, feelings and emotions are held.  Like a shaken snow globe, the anticipation, the excitement, the mystery of the unknowns of marriage, swirl and sprinkle throughout the day.  When Blake saw Kelsey walk down the aisle towards him, it was as if the swirling suddenly stopped, and they were the only two people in the world.  The trust, adoration, and comfort that these two feel for each other is undeniable.  Being a part of their wedding day was such an incredible experience.  From the incredibly planned details, to the deep red bridesmaids dresses, to the gorgeously decorated barn, Kelsey and Blake's wedding was absolutely perfect.
The Barn at Bridlewood Wedding that Kelsey and Blake had allowed for guests to truly enjoy their day's festivities in a timeless and absolutely romantic way.  So many people had countless kind things to say about Kelsey and Blake.  These two are as trusted and true as it gets !  With a love that goes all the way back to the Summer before their Sophomore year of High School, these two are truly something special.  It is always a joy to photograph two people in love, but is an absolute gift to photograph two people who don't just adore each other, they trust and believe the best of each other.  They way Blake looks at Kelsey says it all.  So, without further ado, enjoy these stunning images of Kelsey and Blake's The Barn at Bridlewood Wedding in Hattiesburg, Mississippi!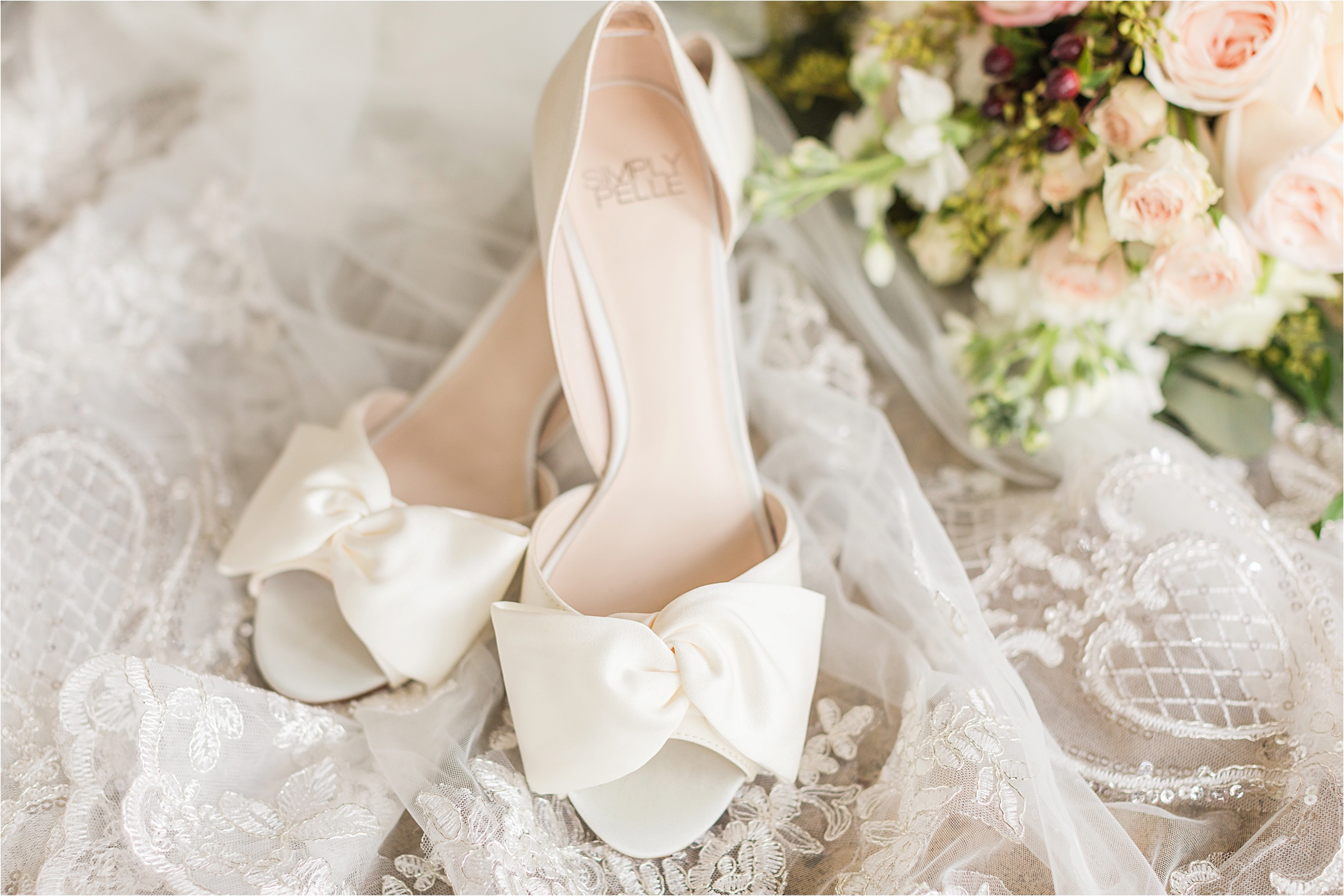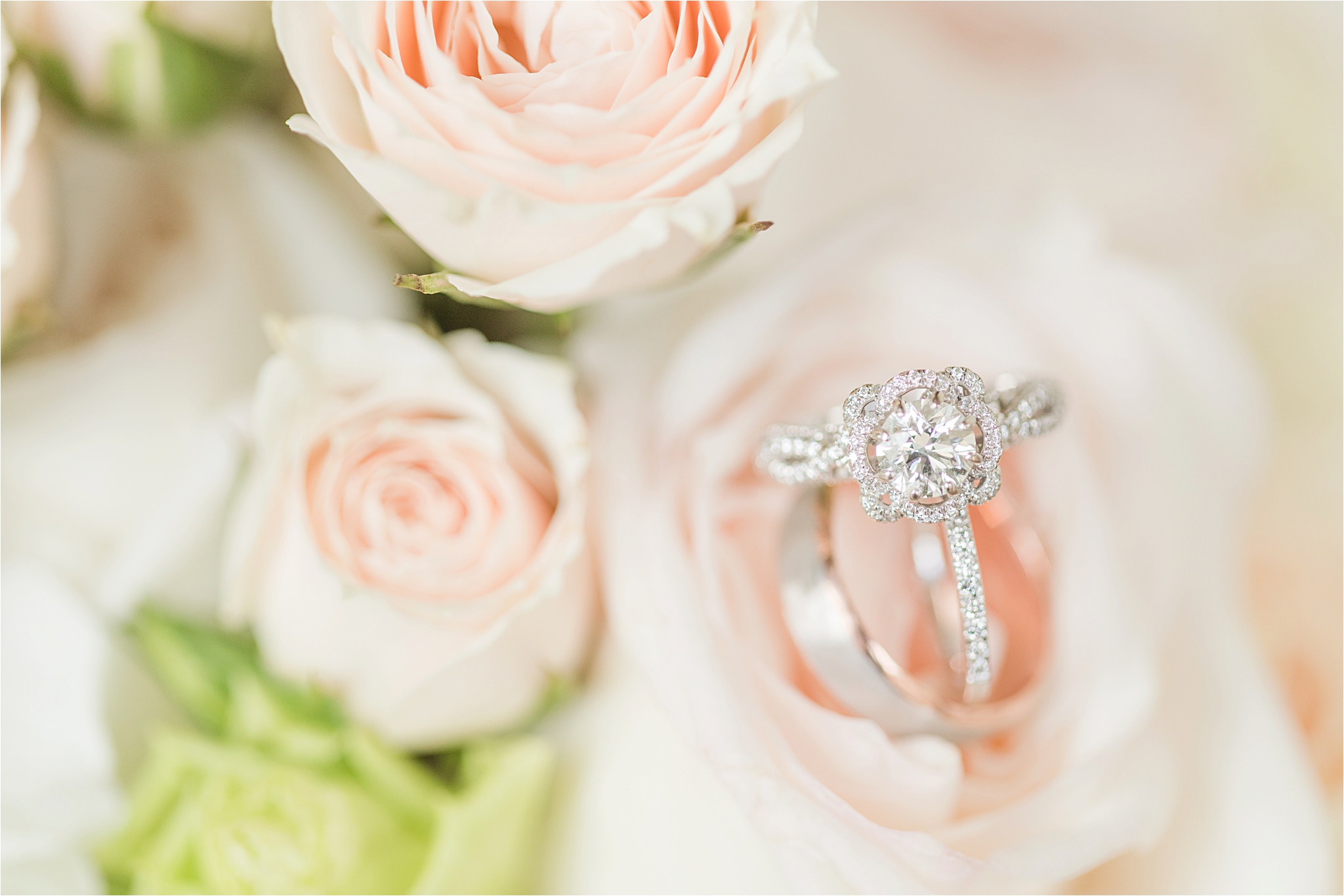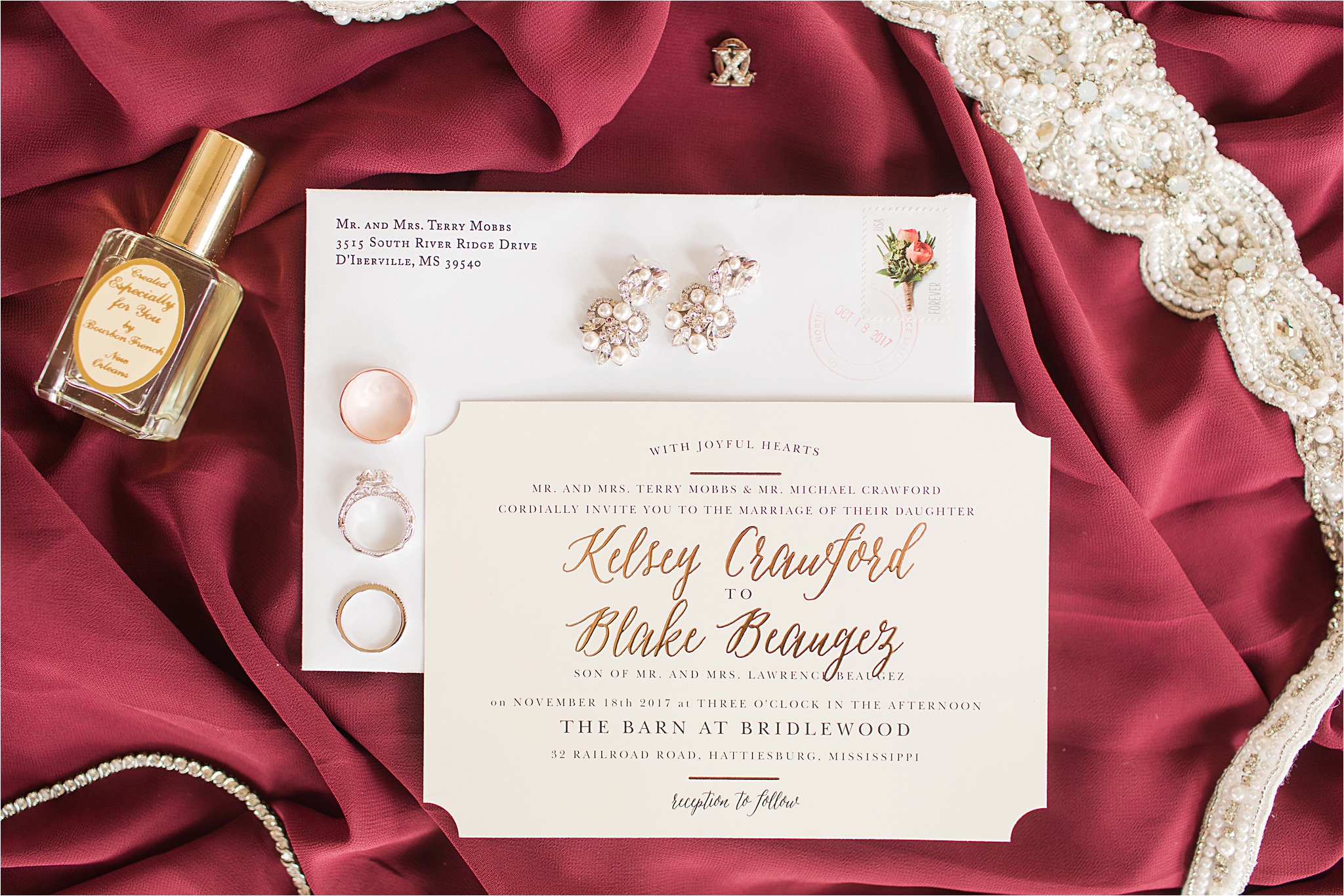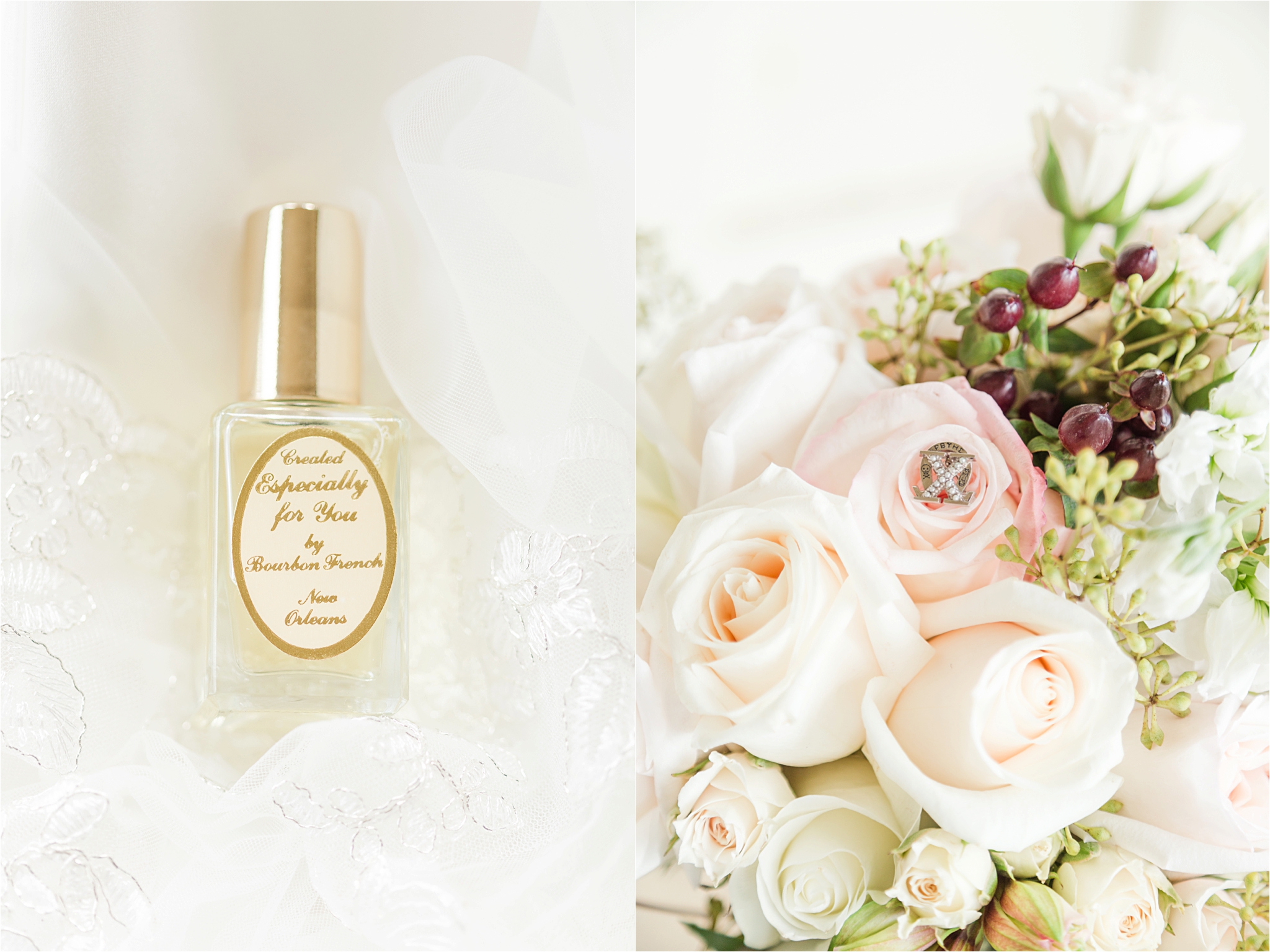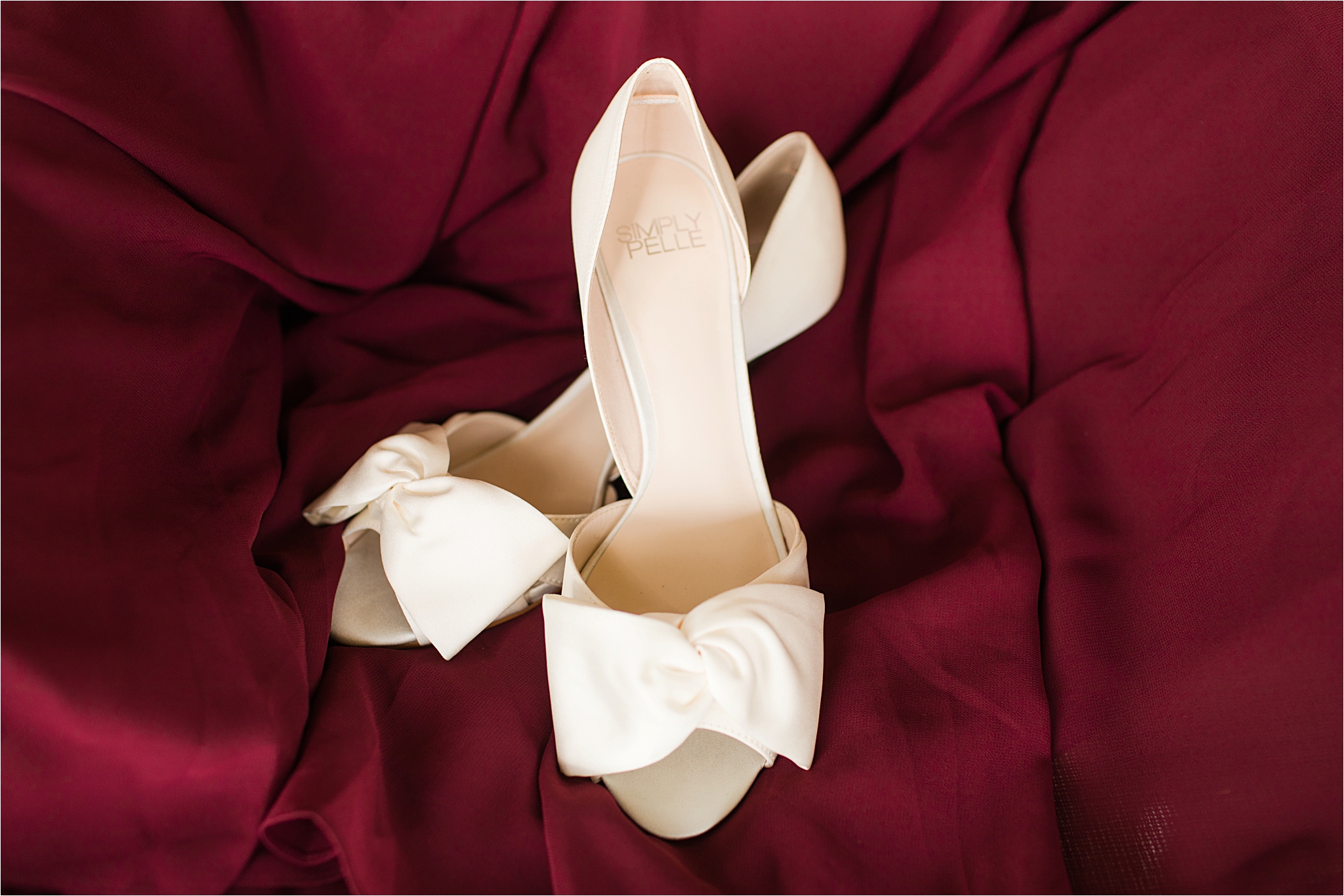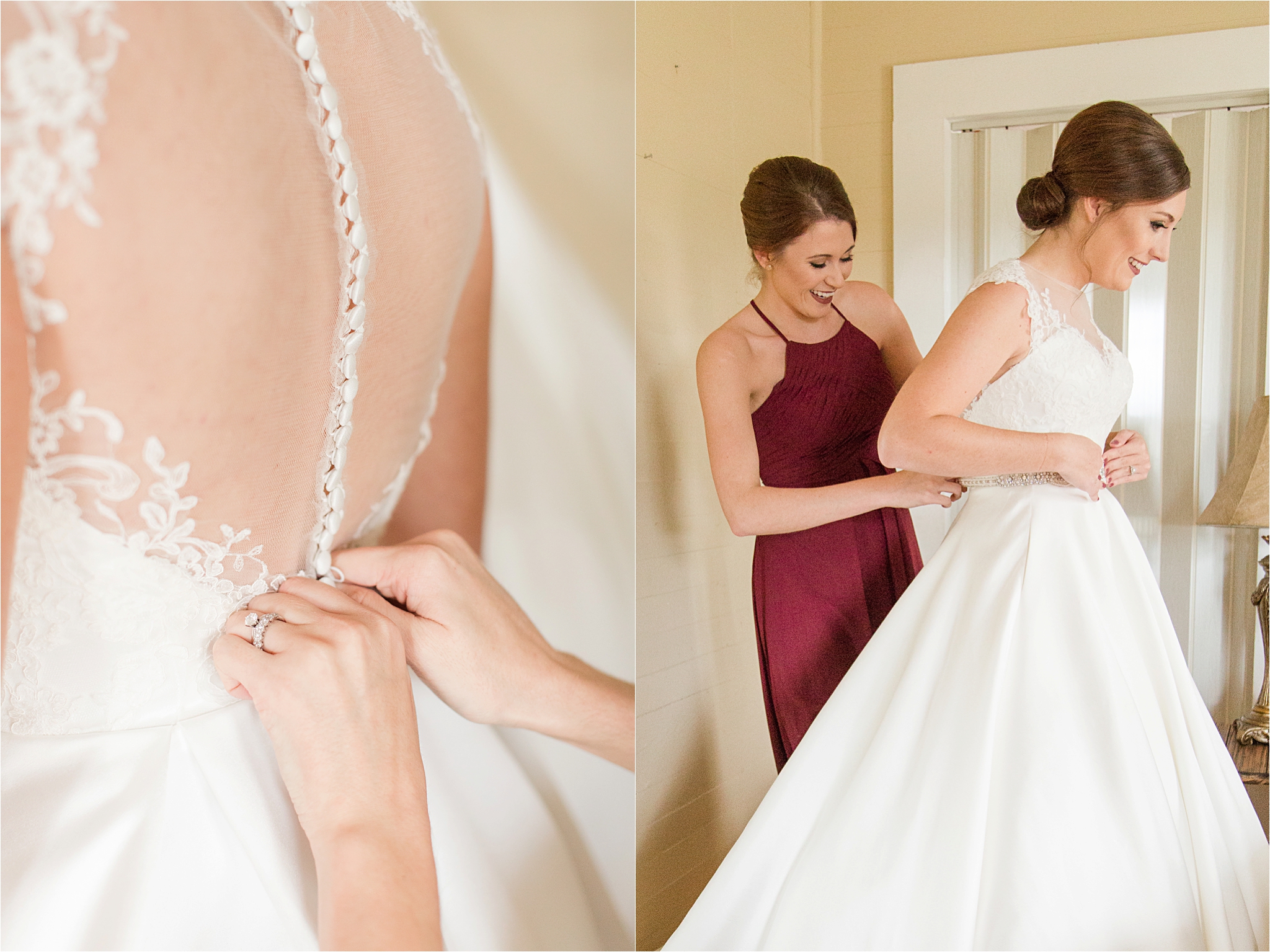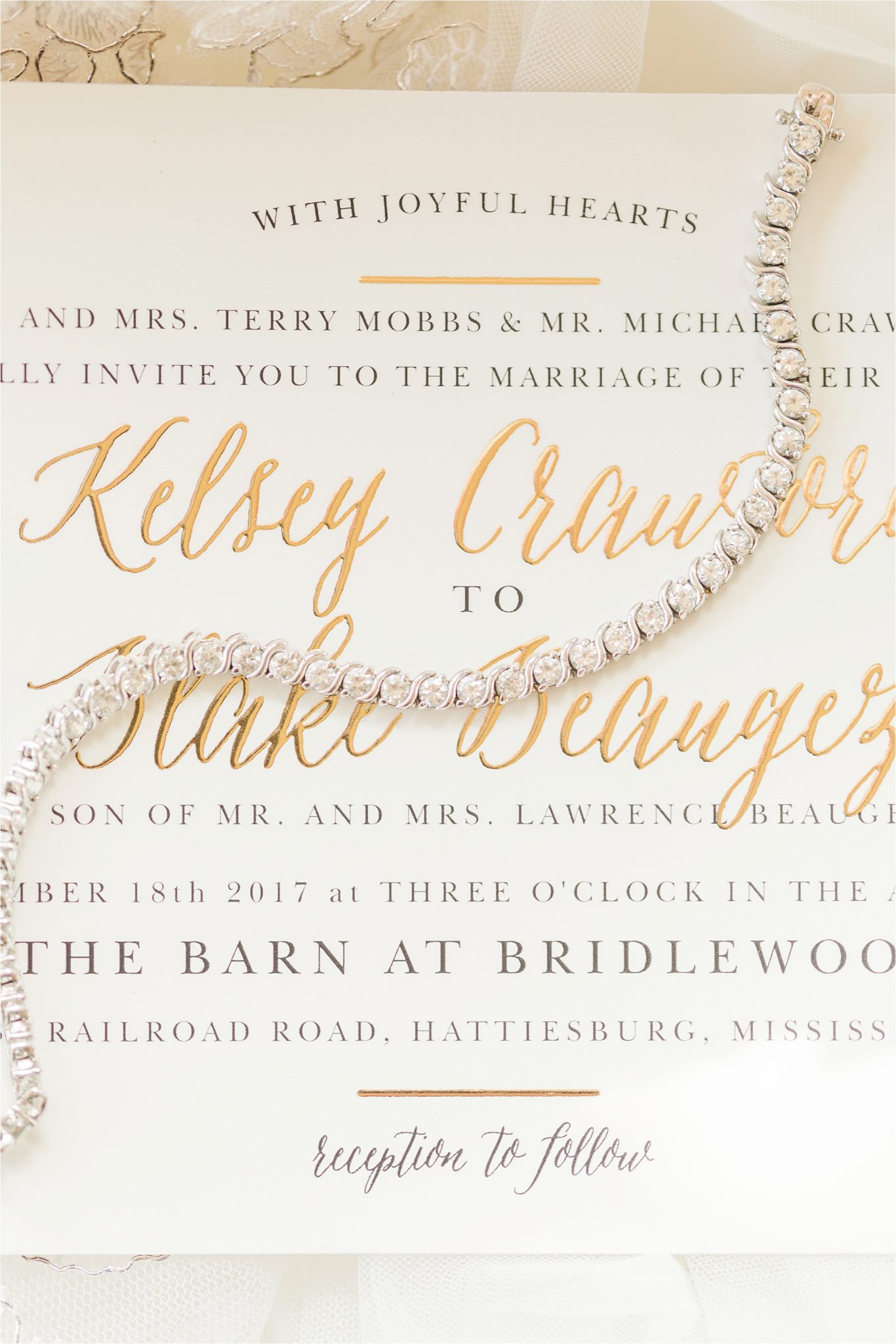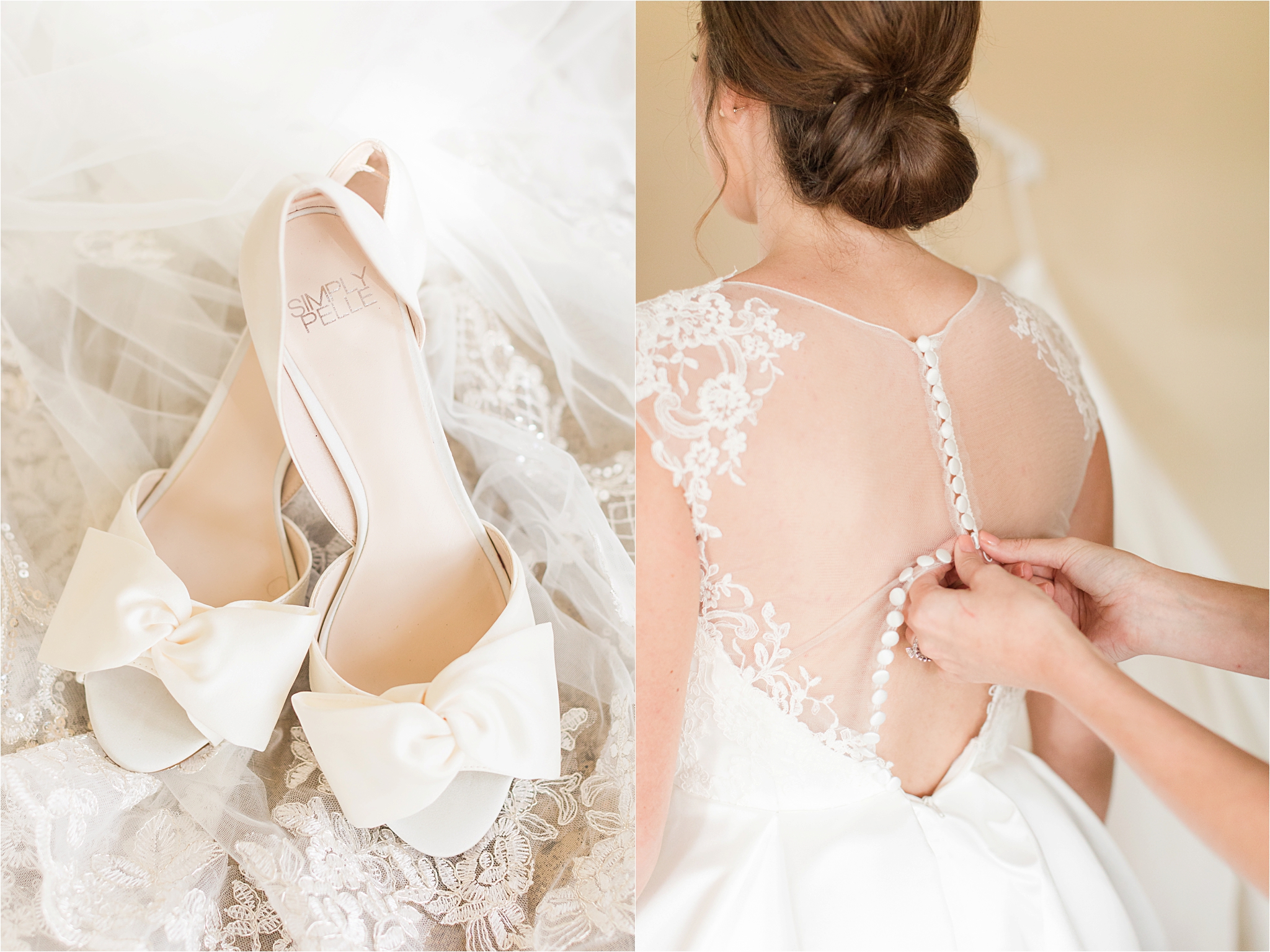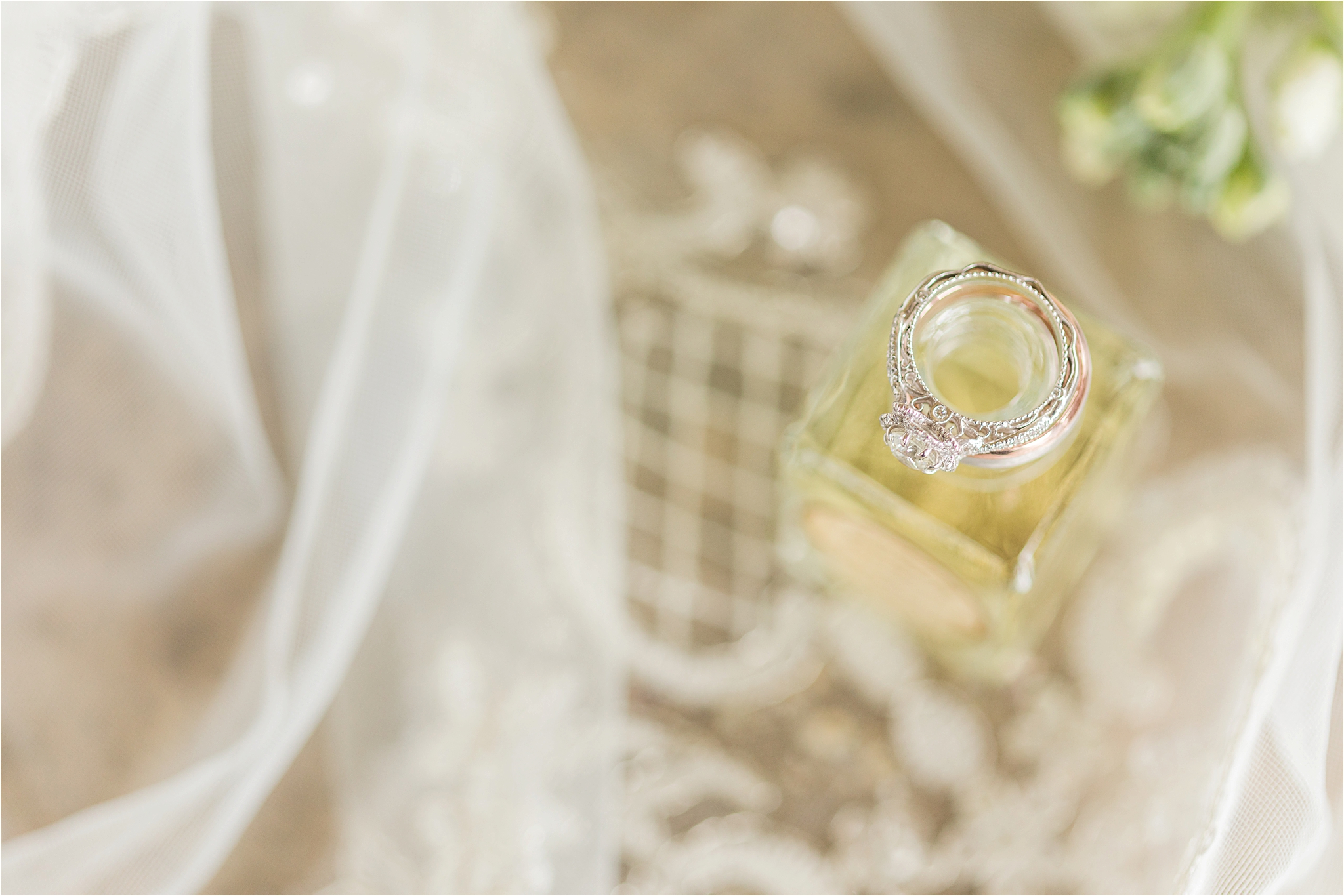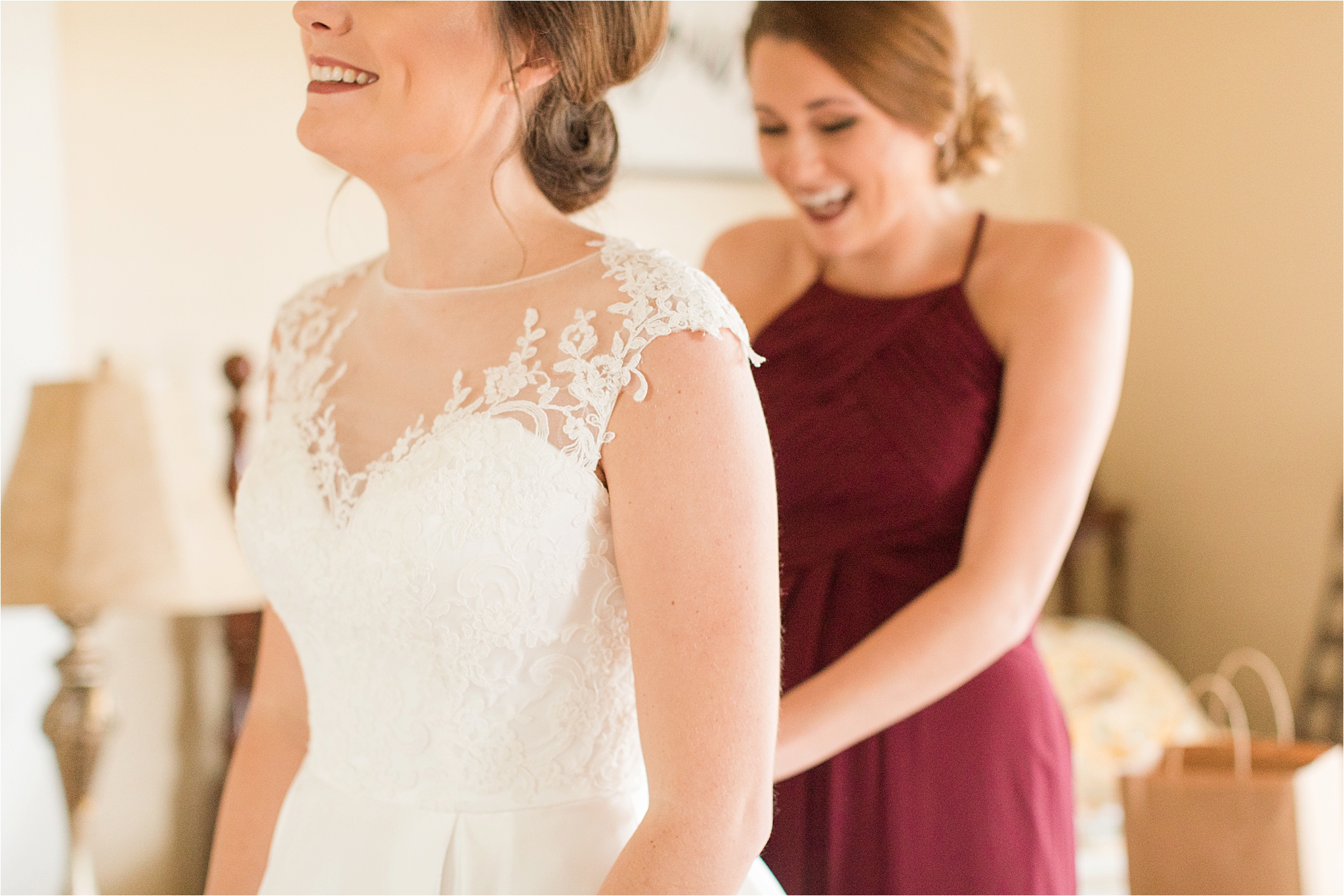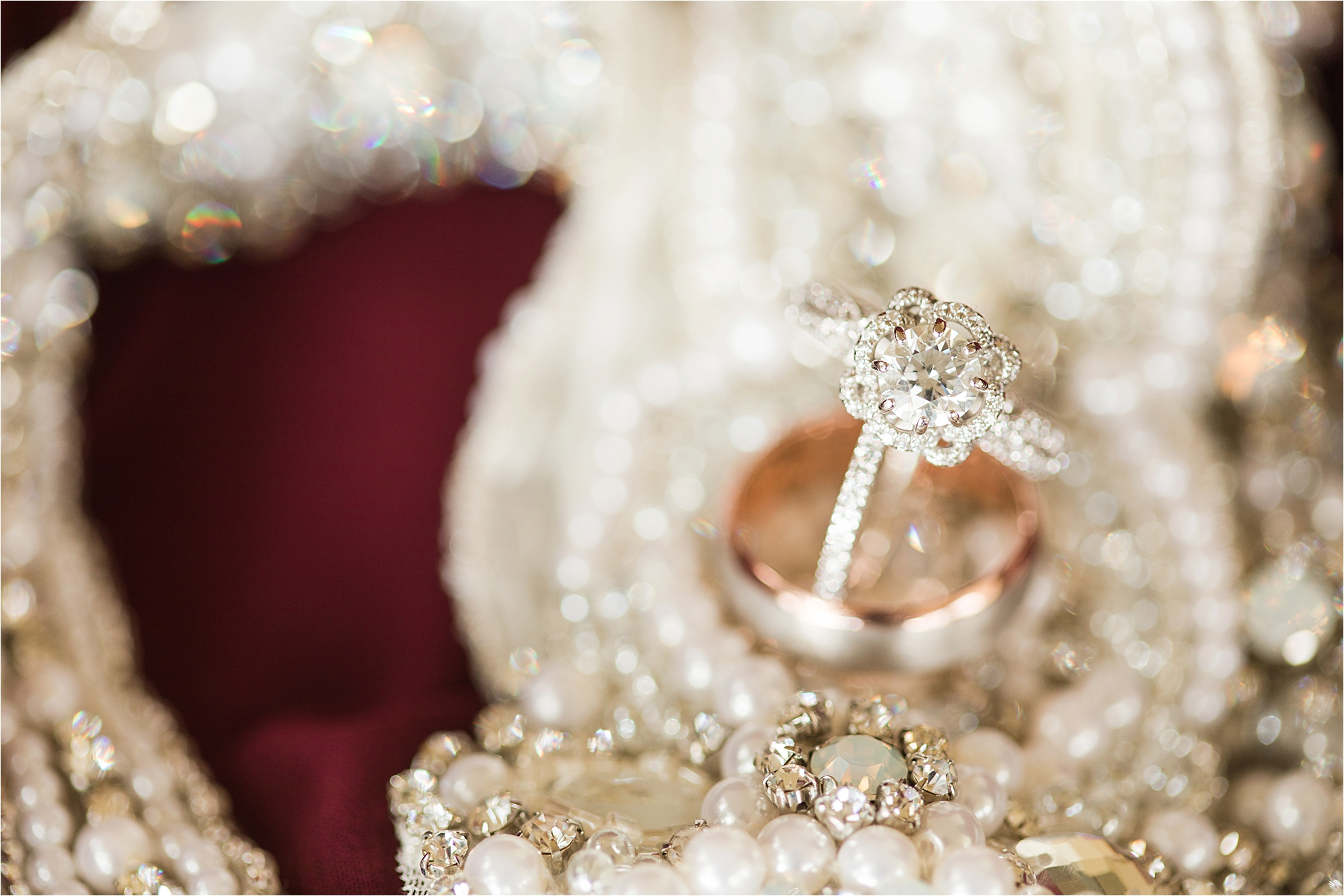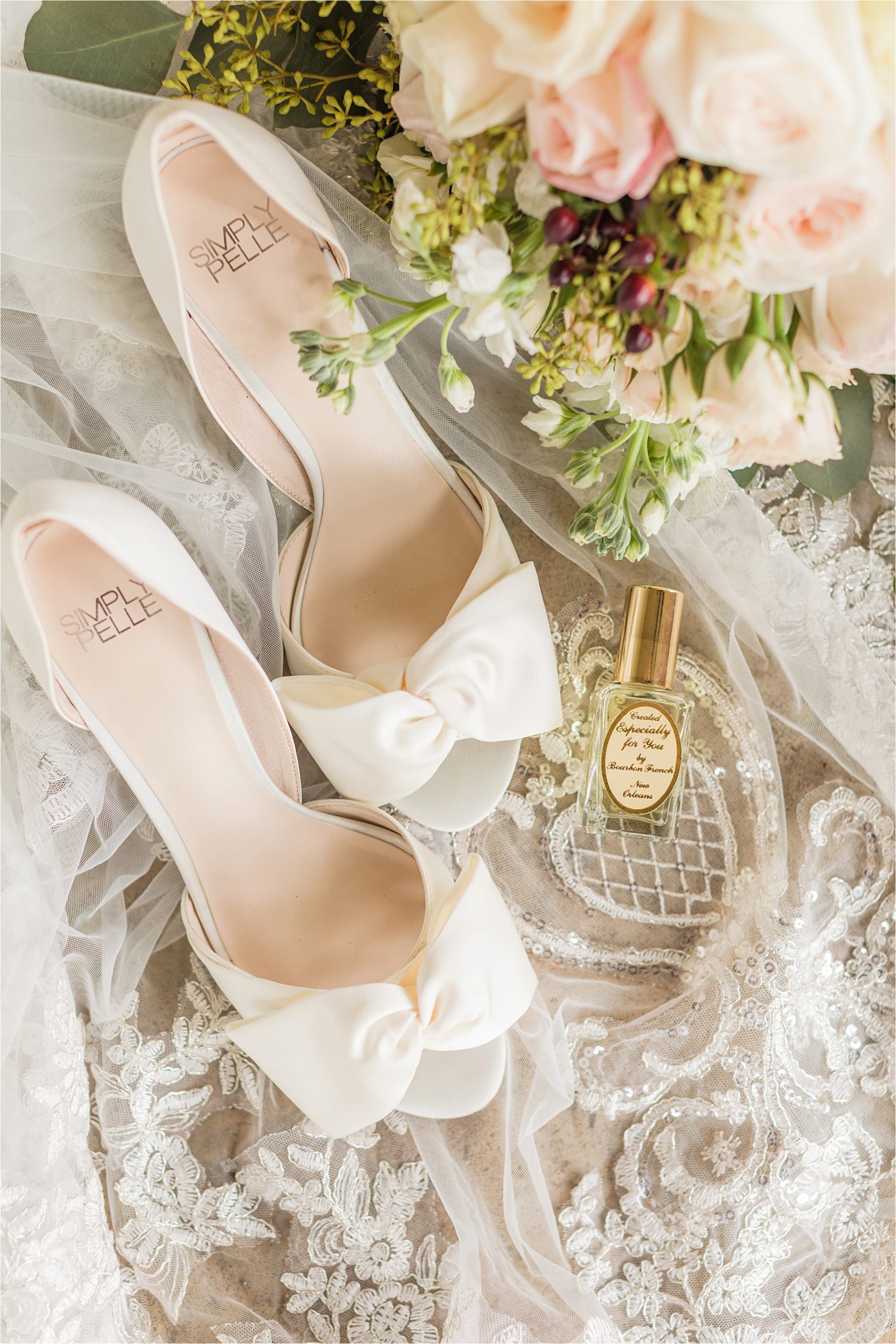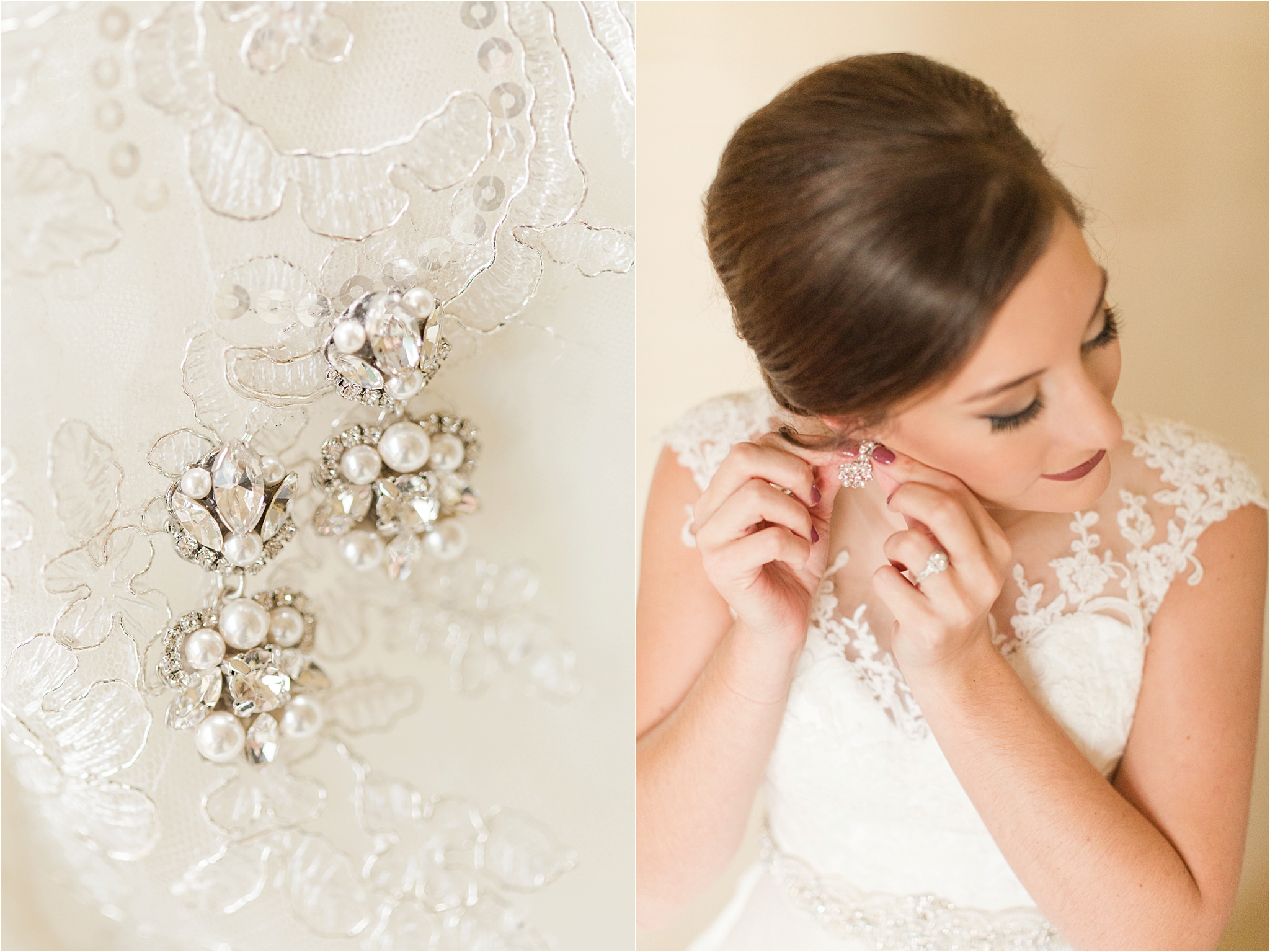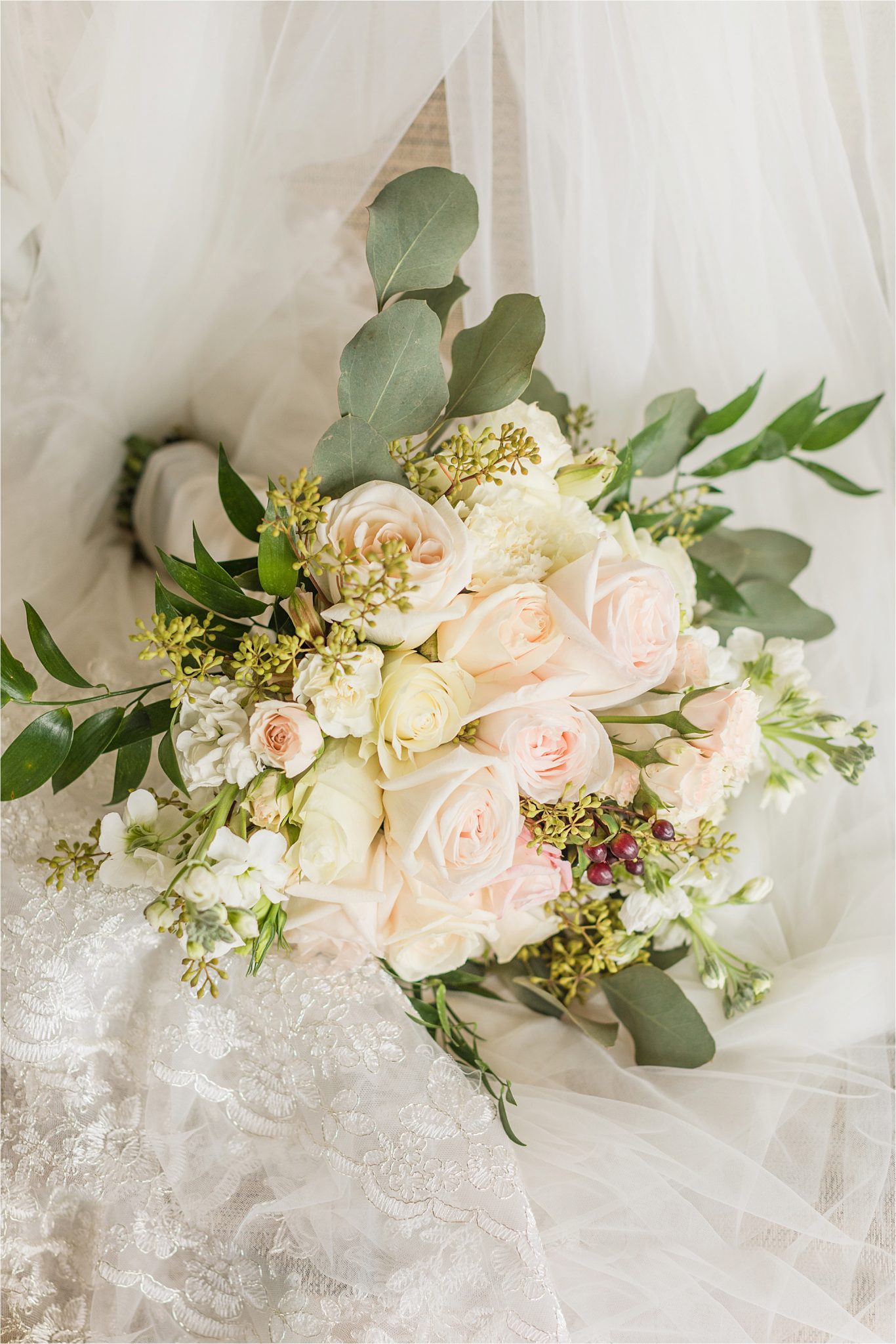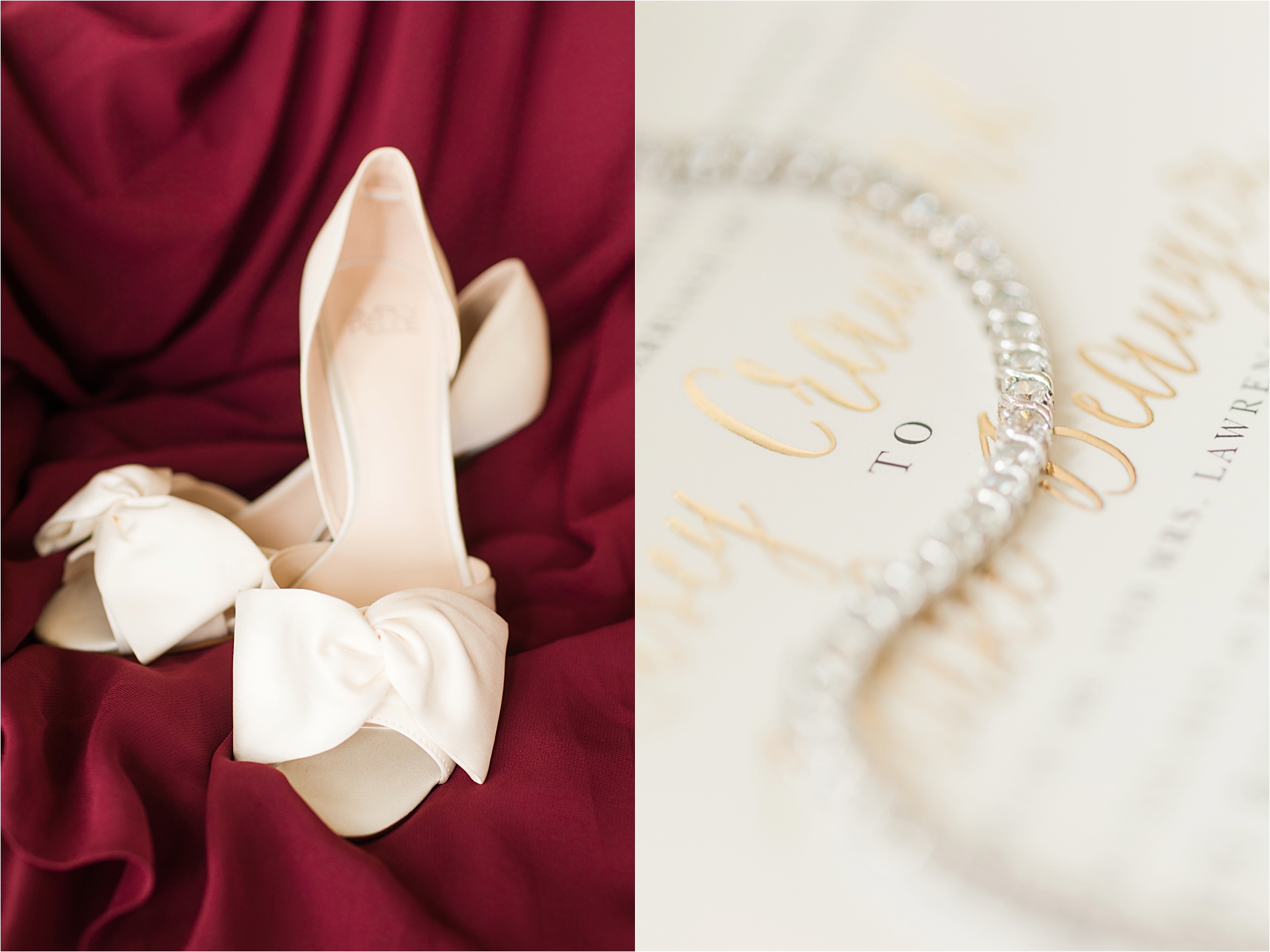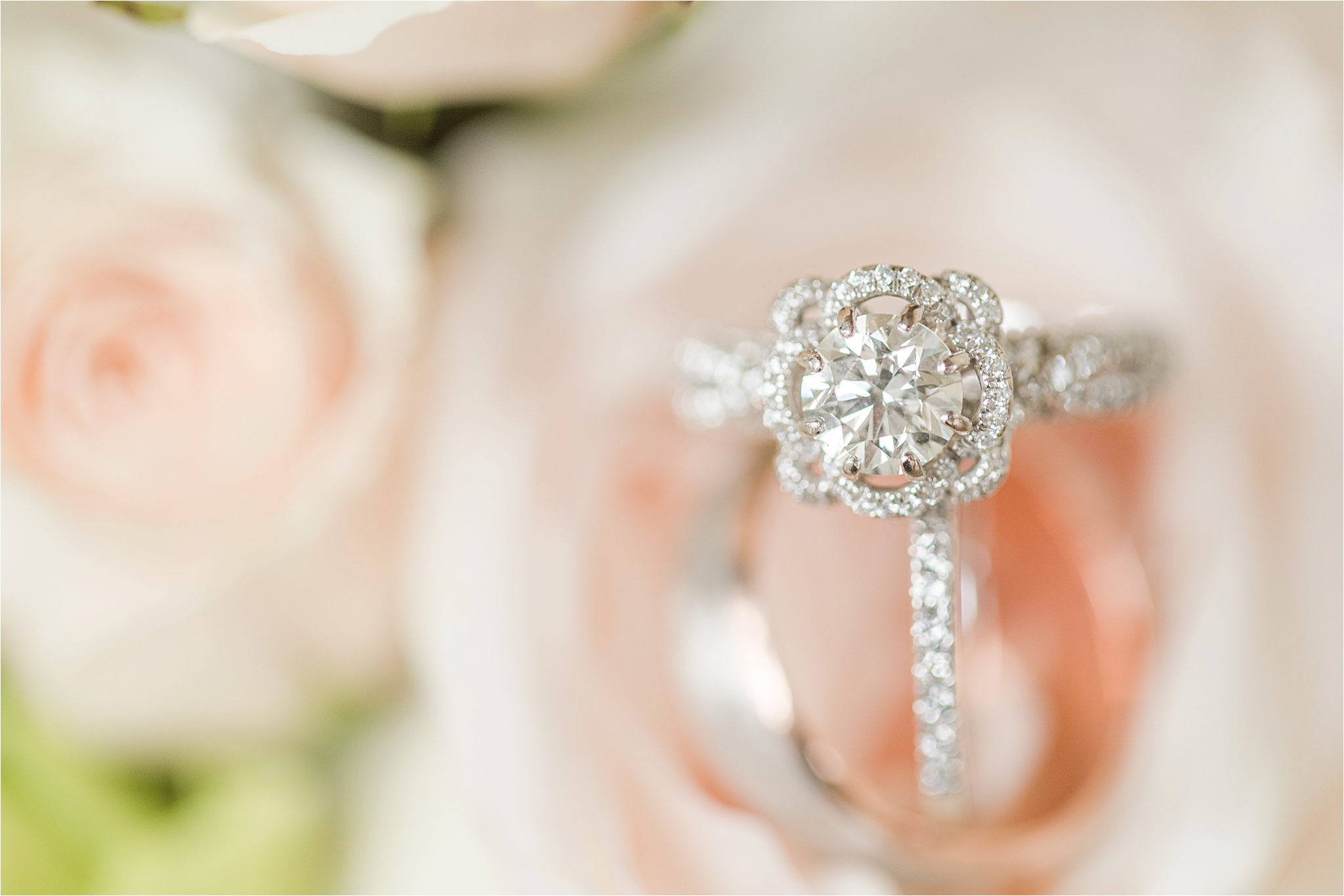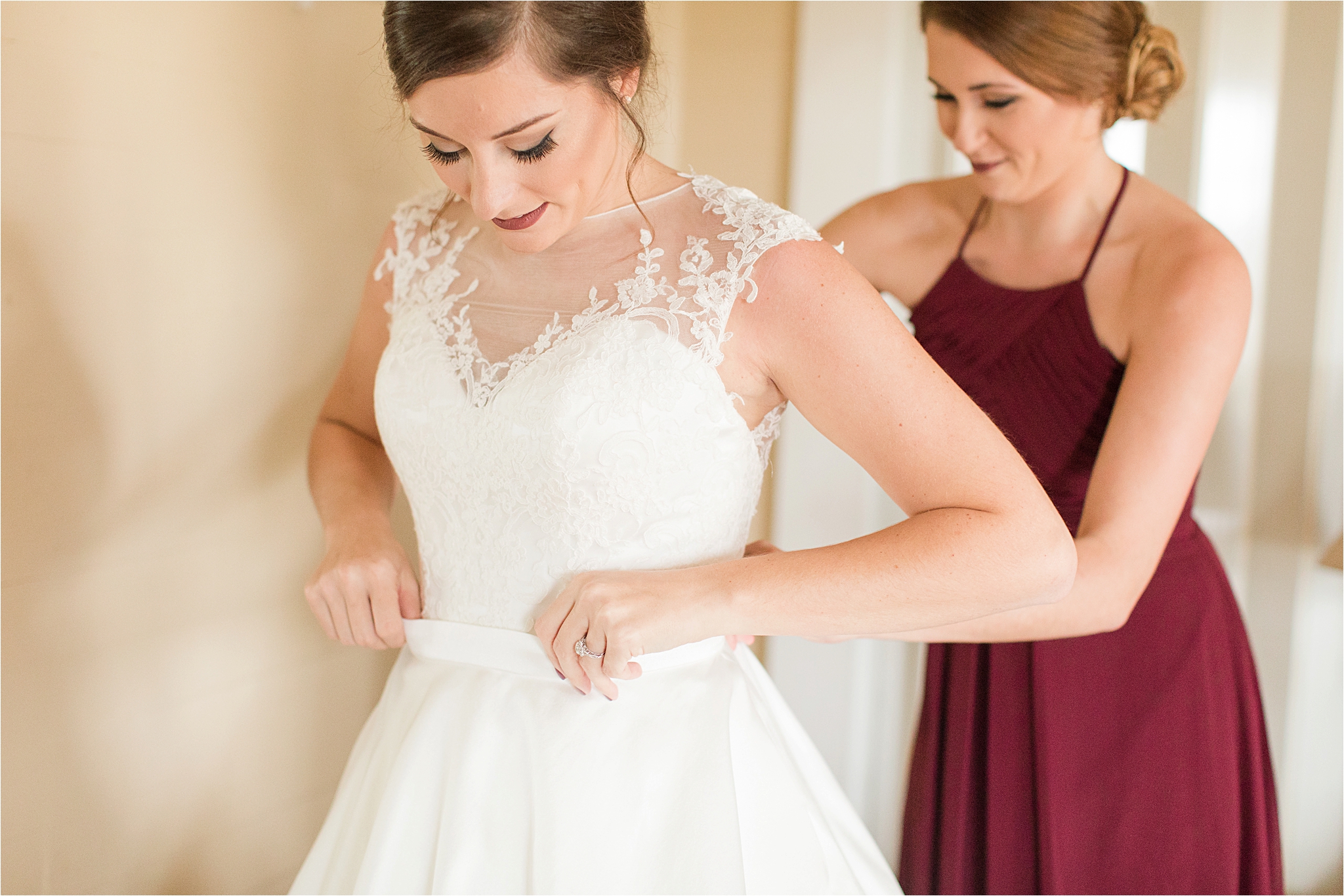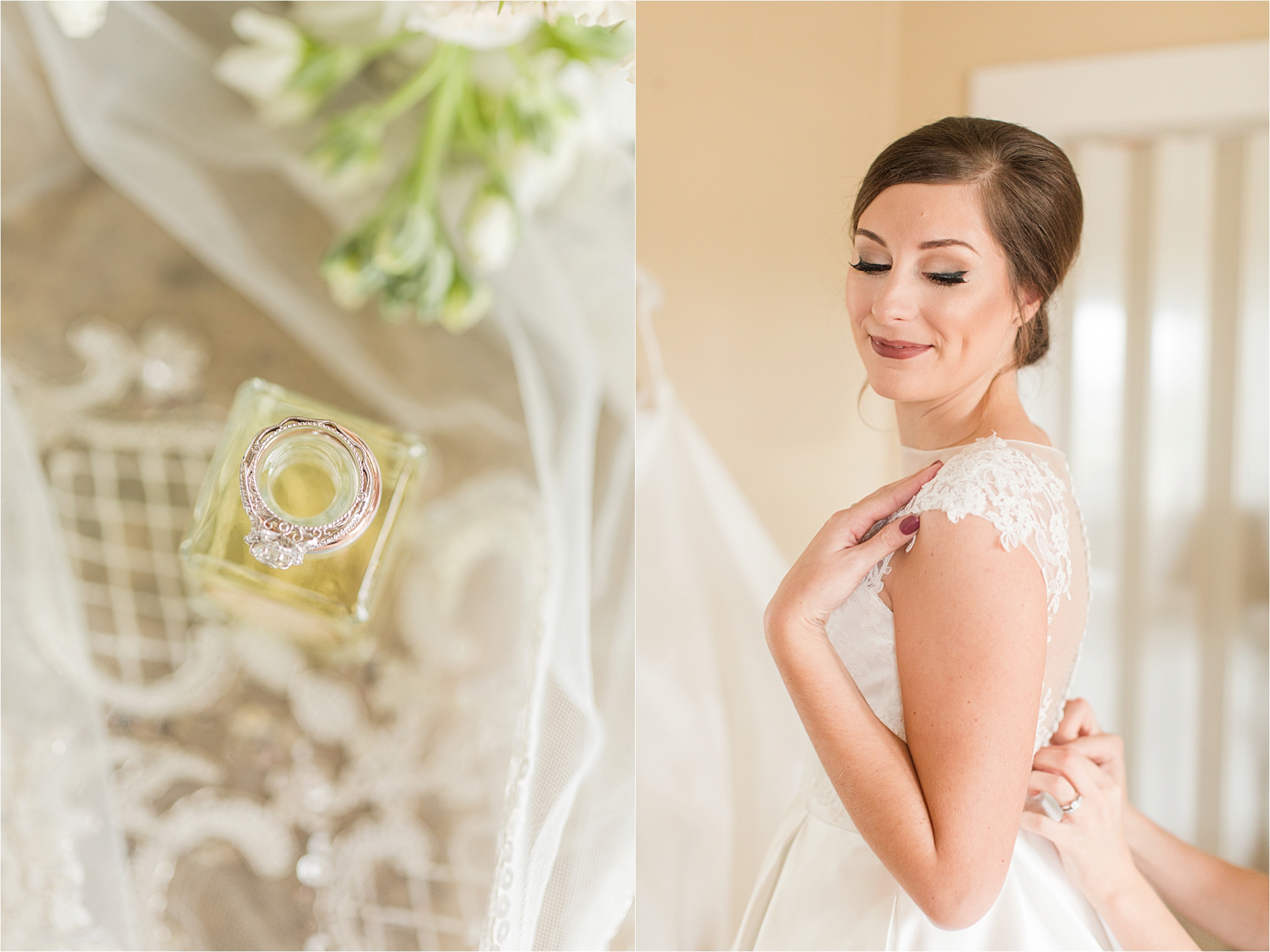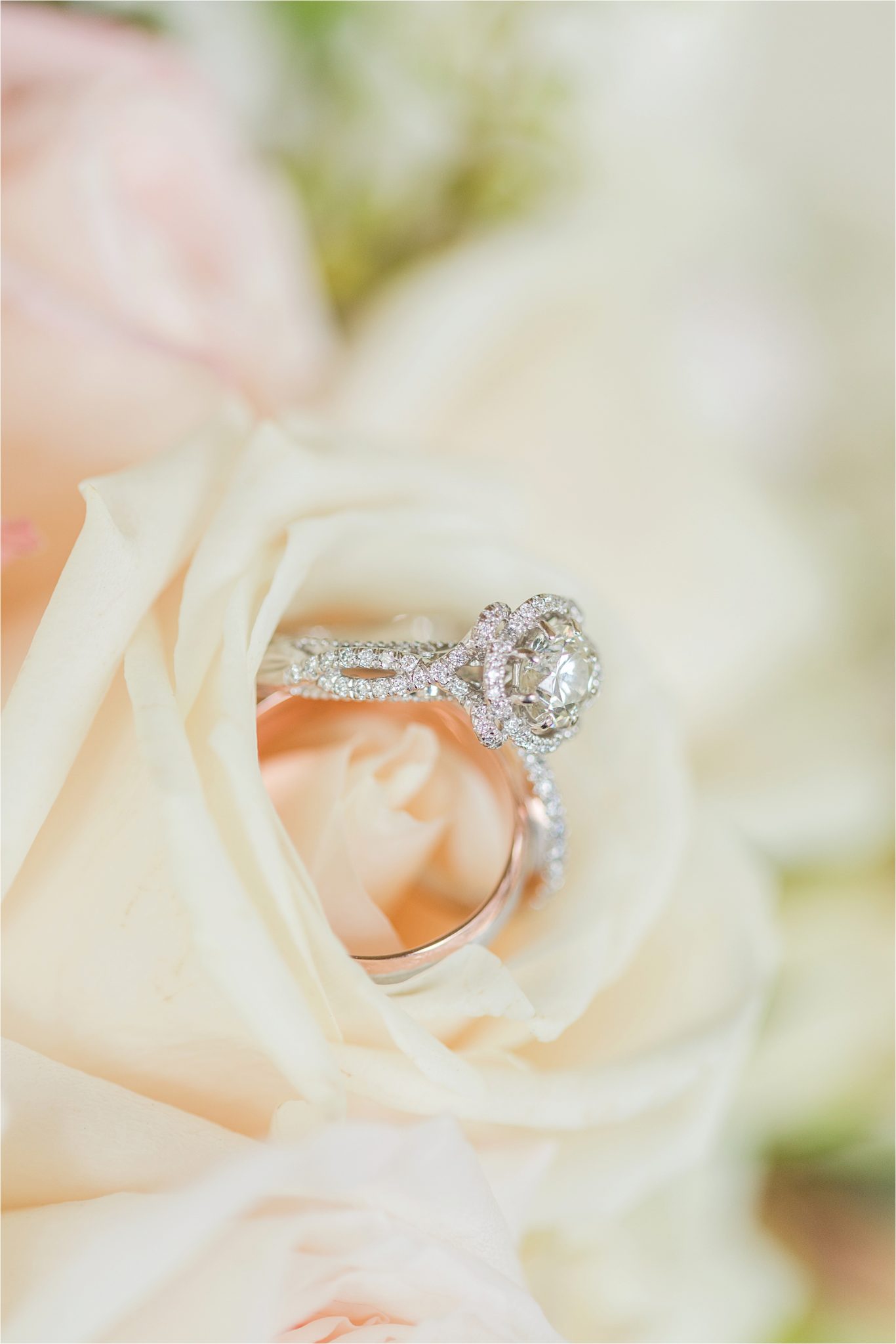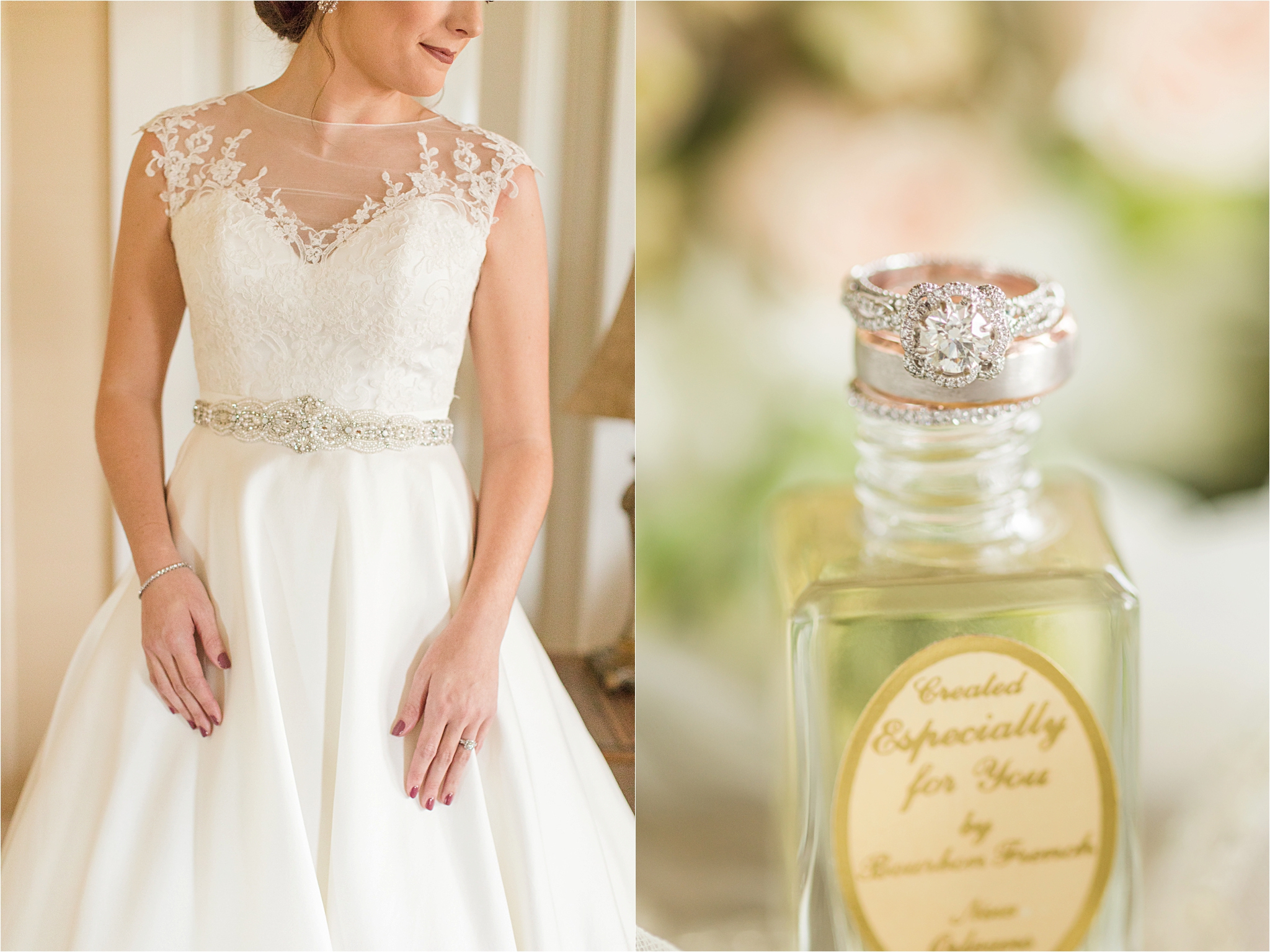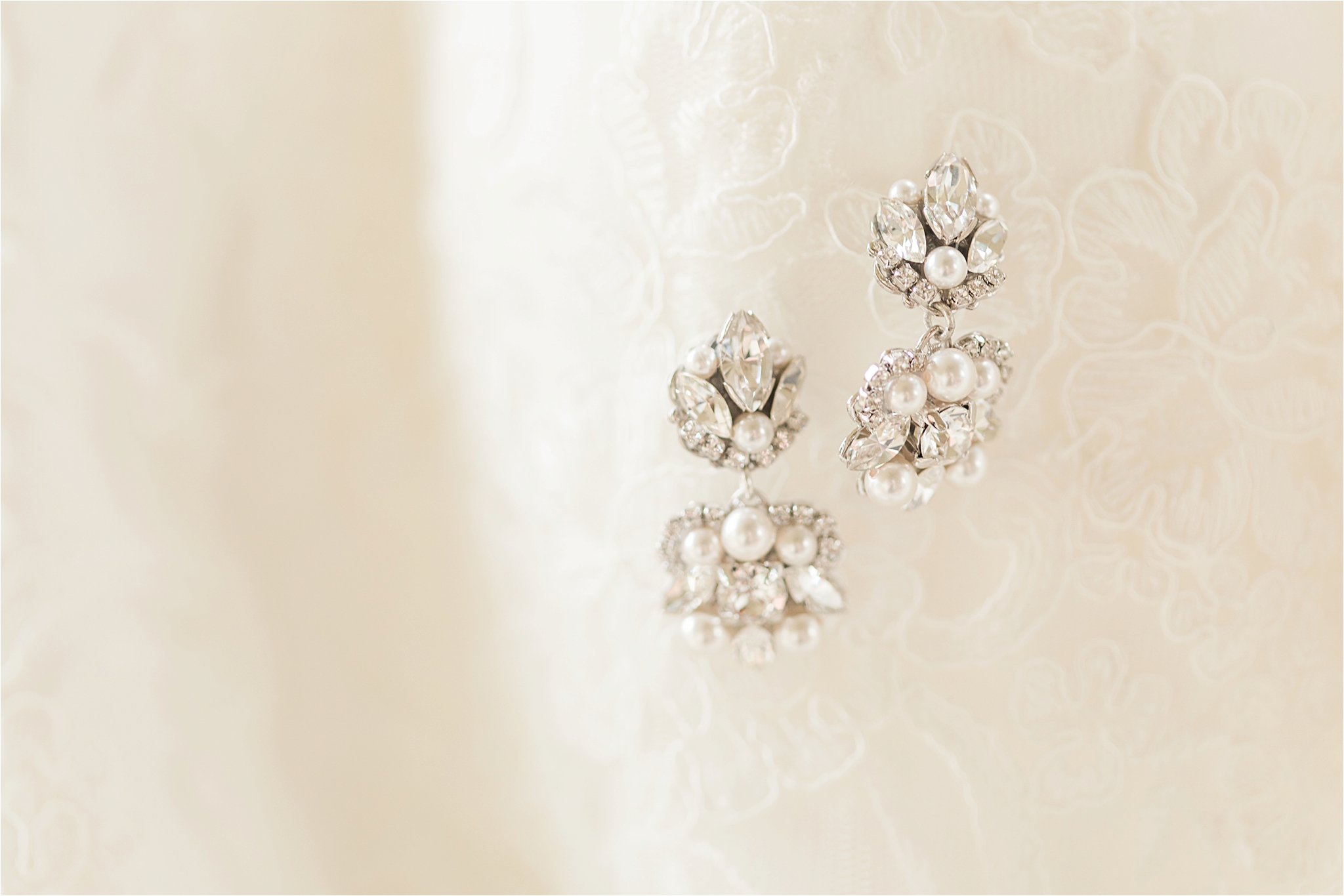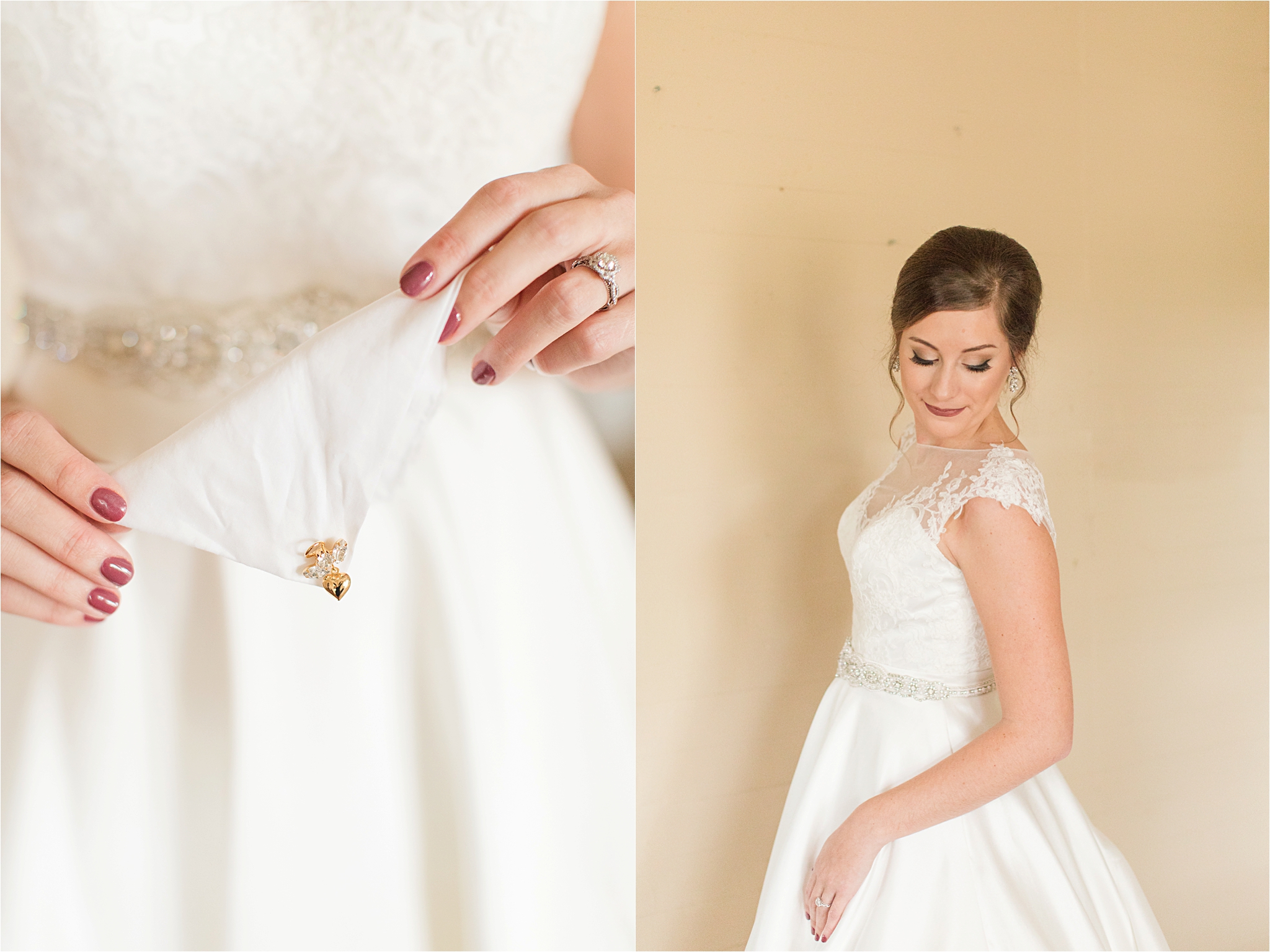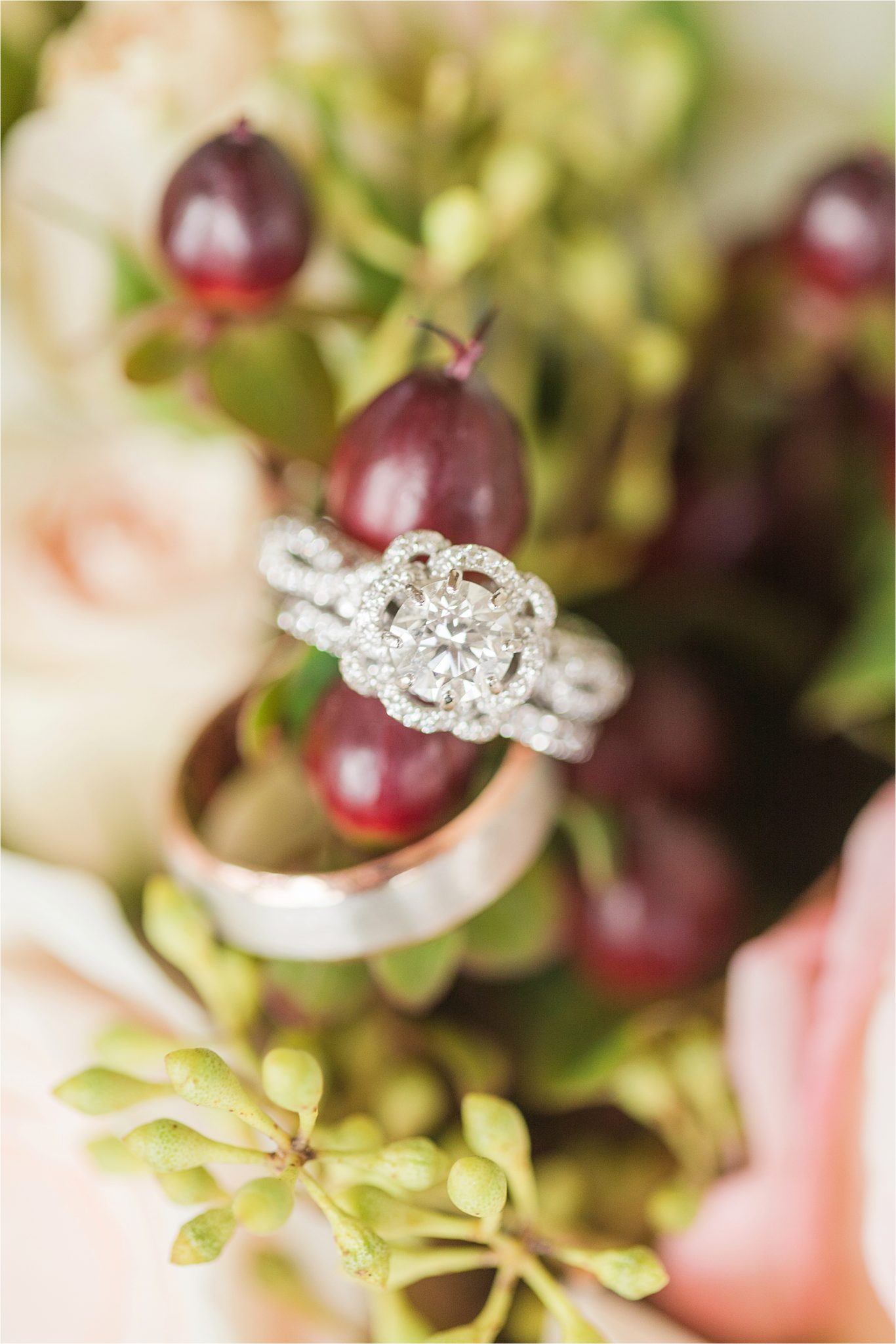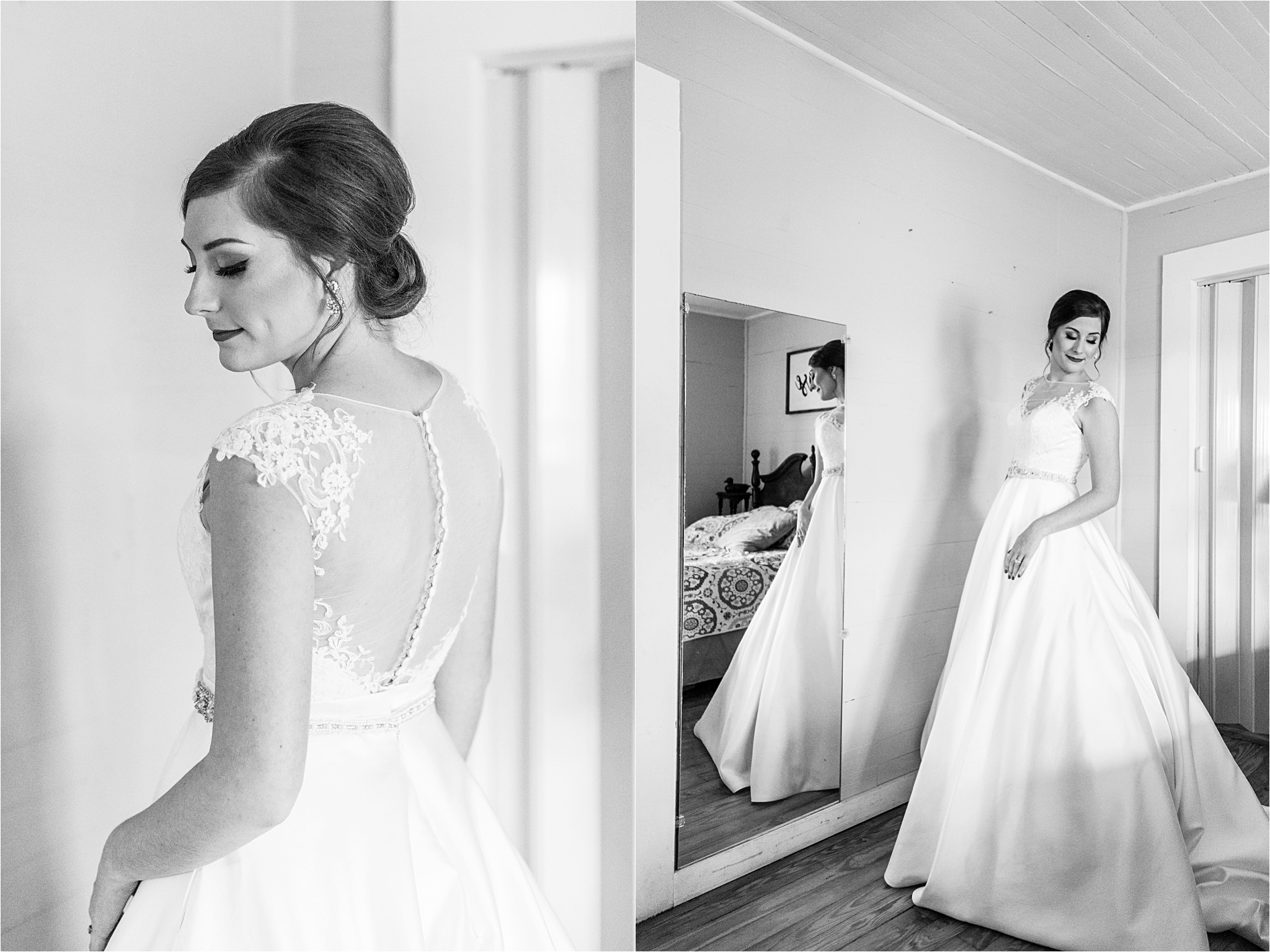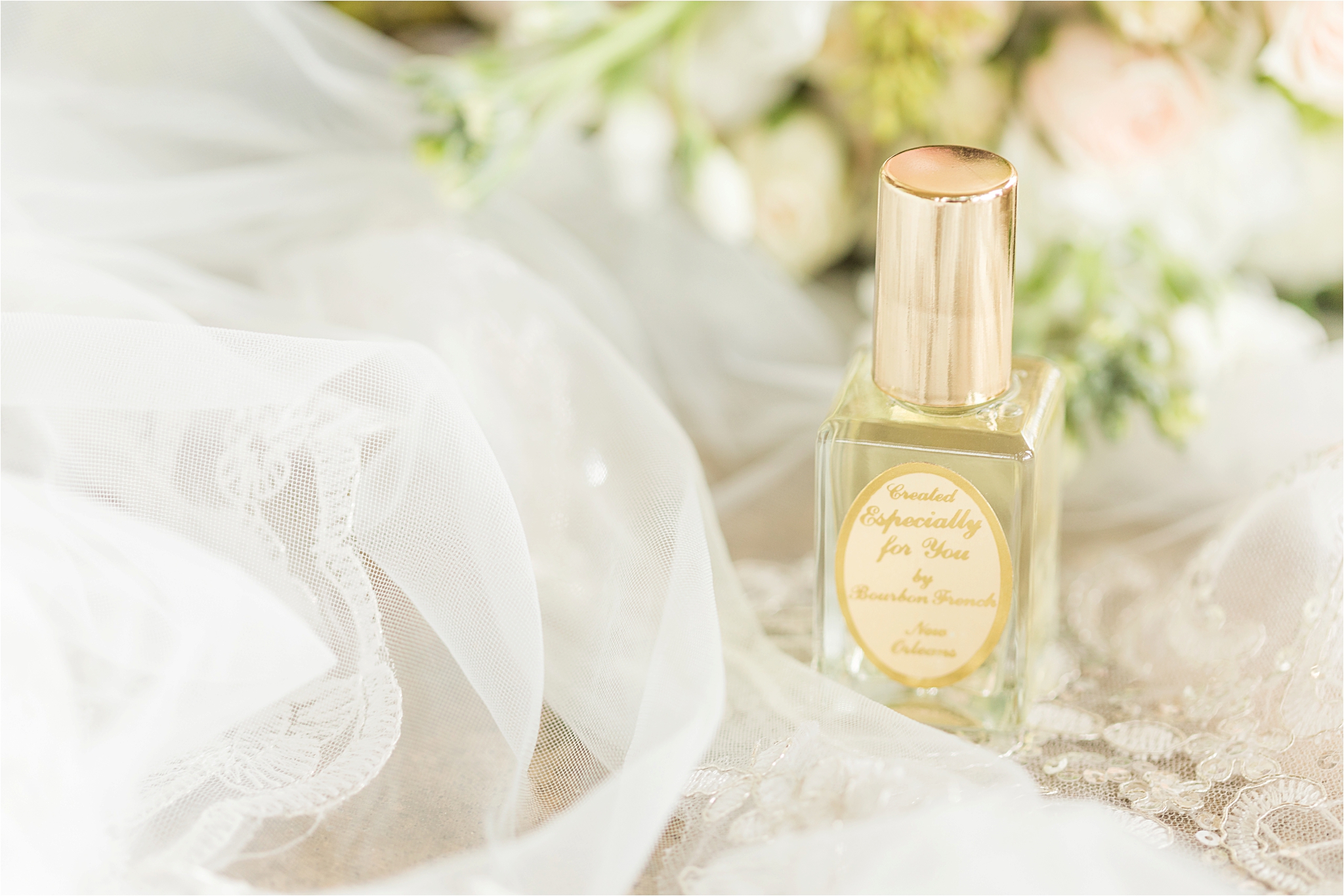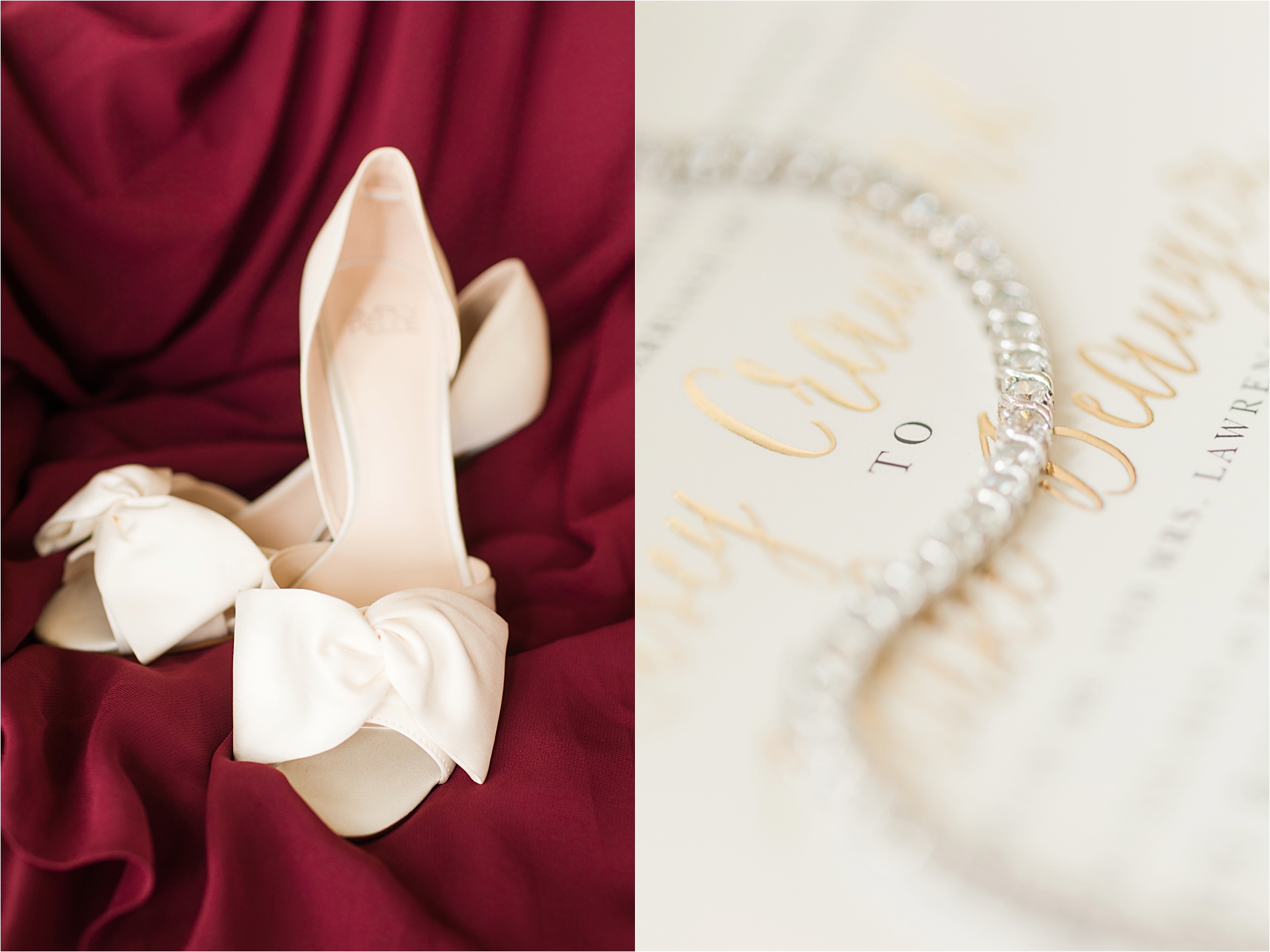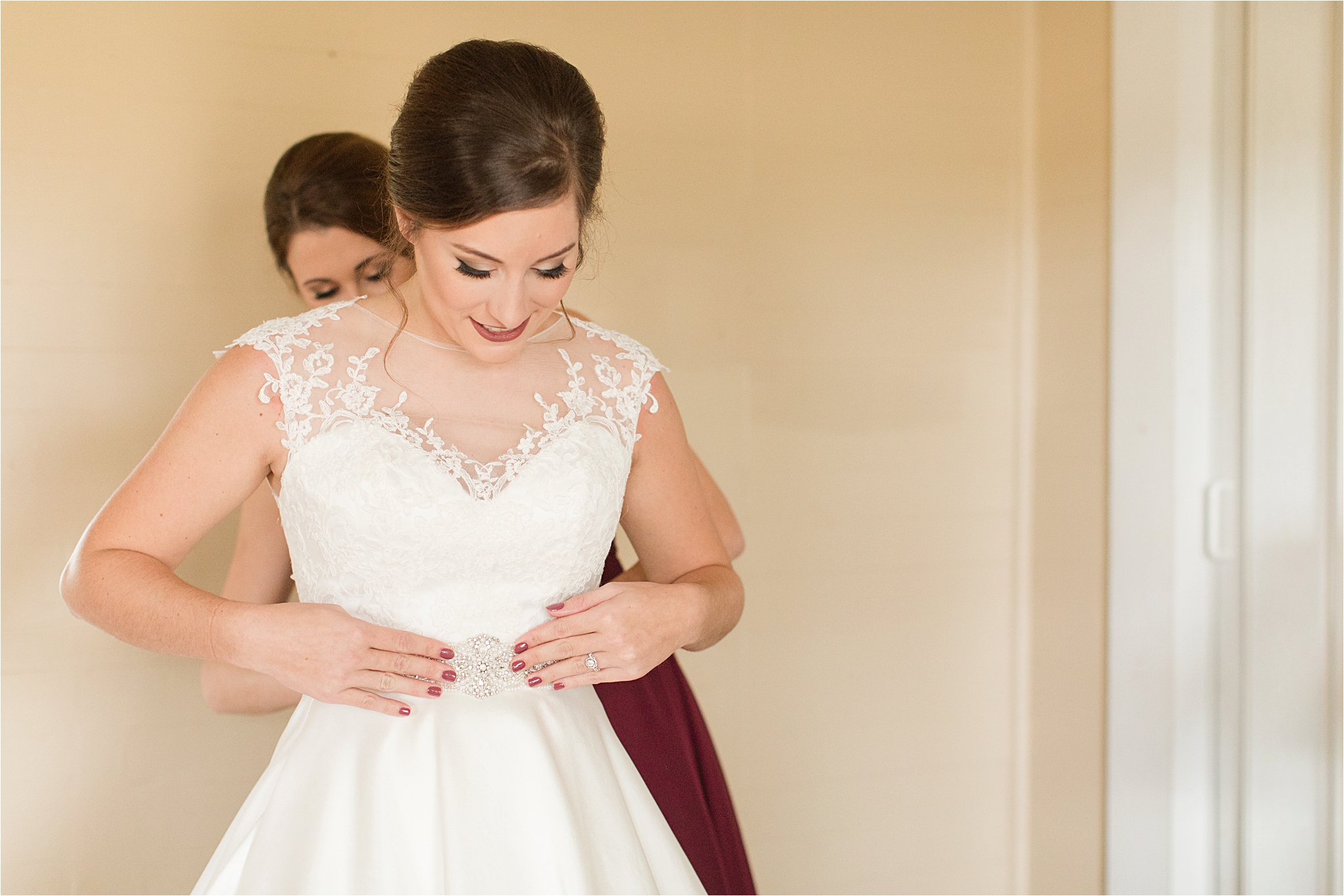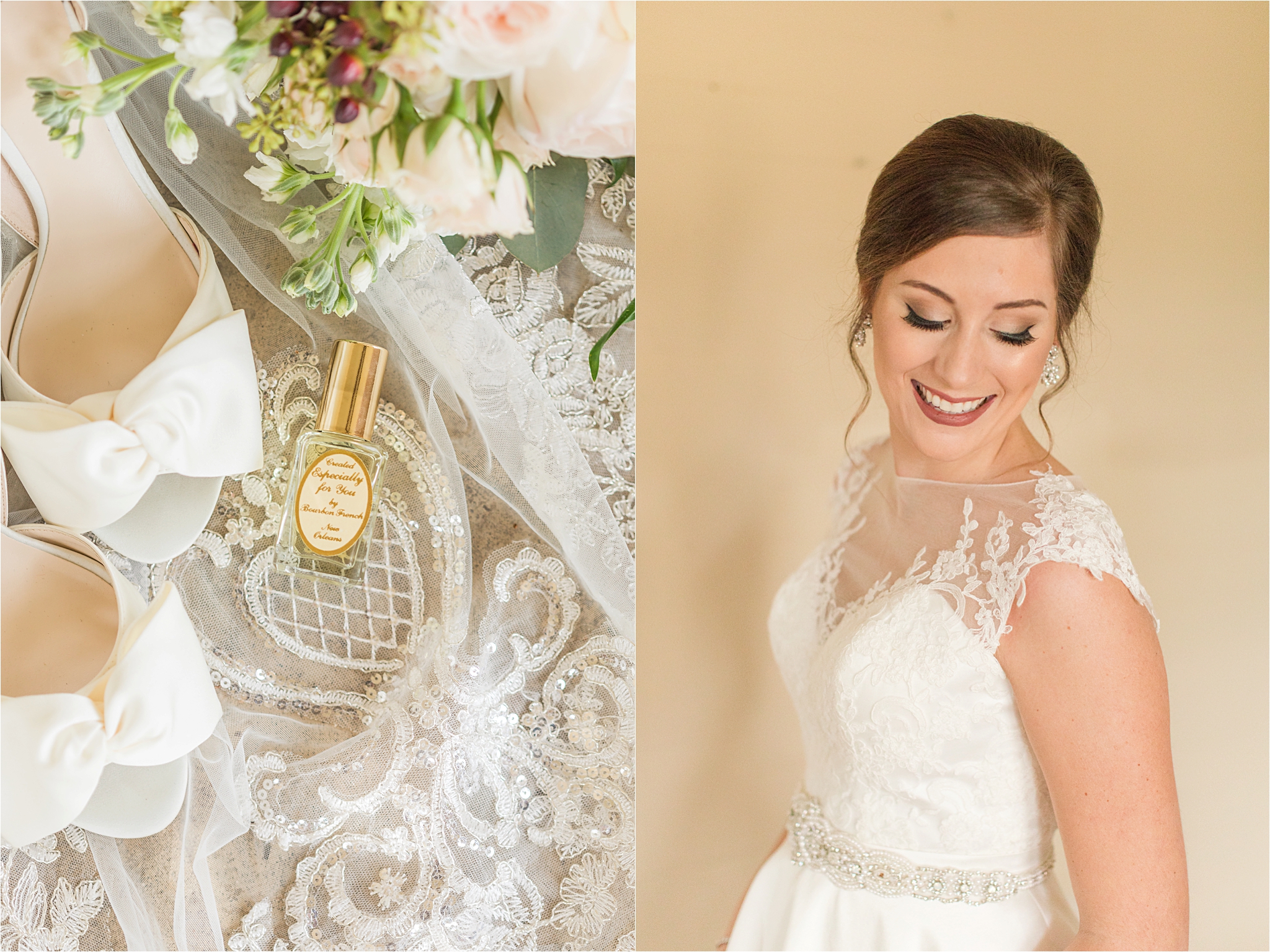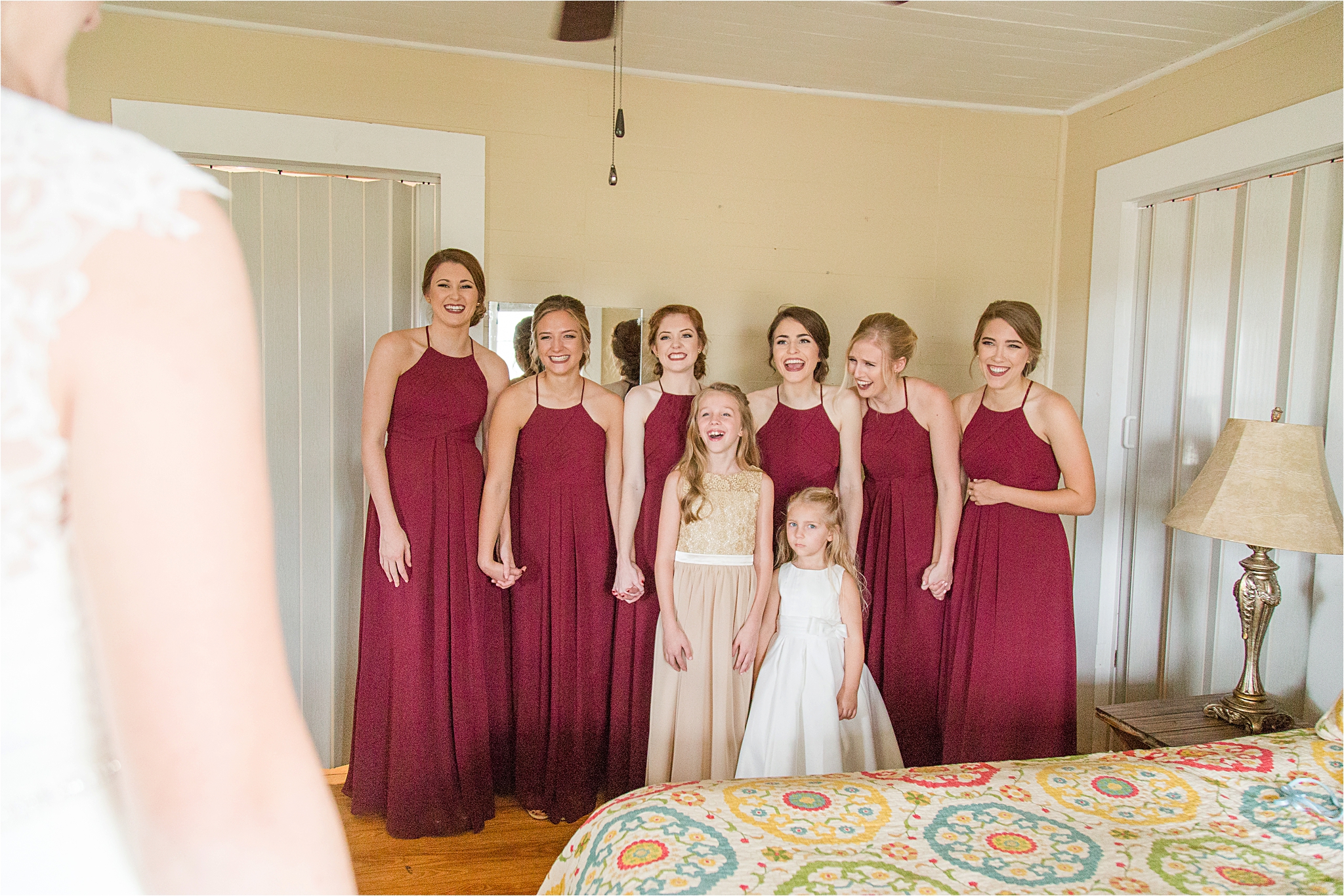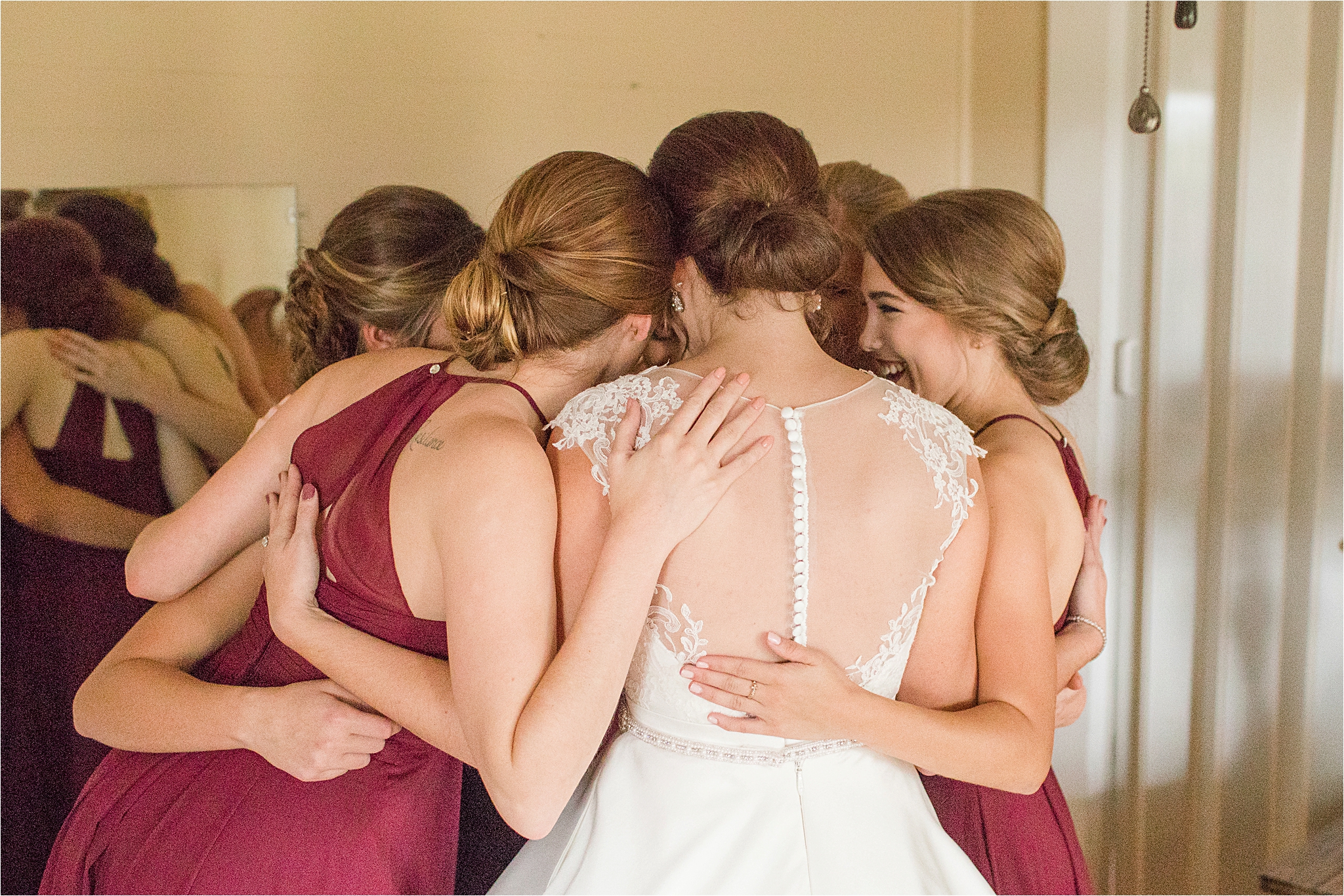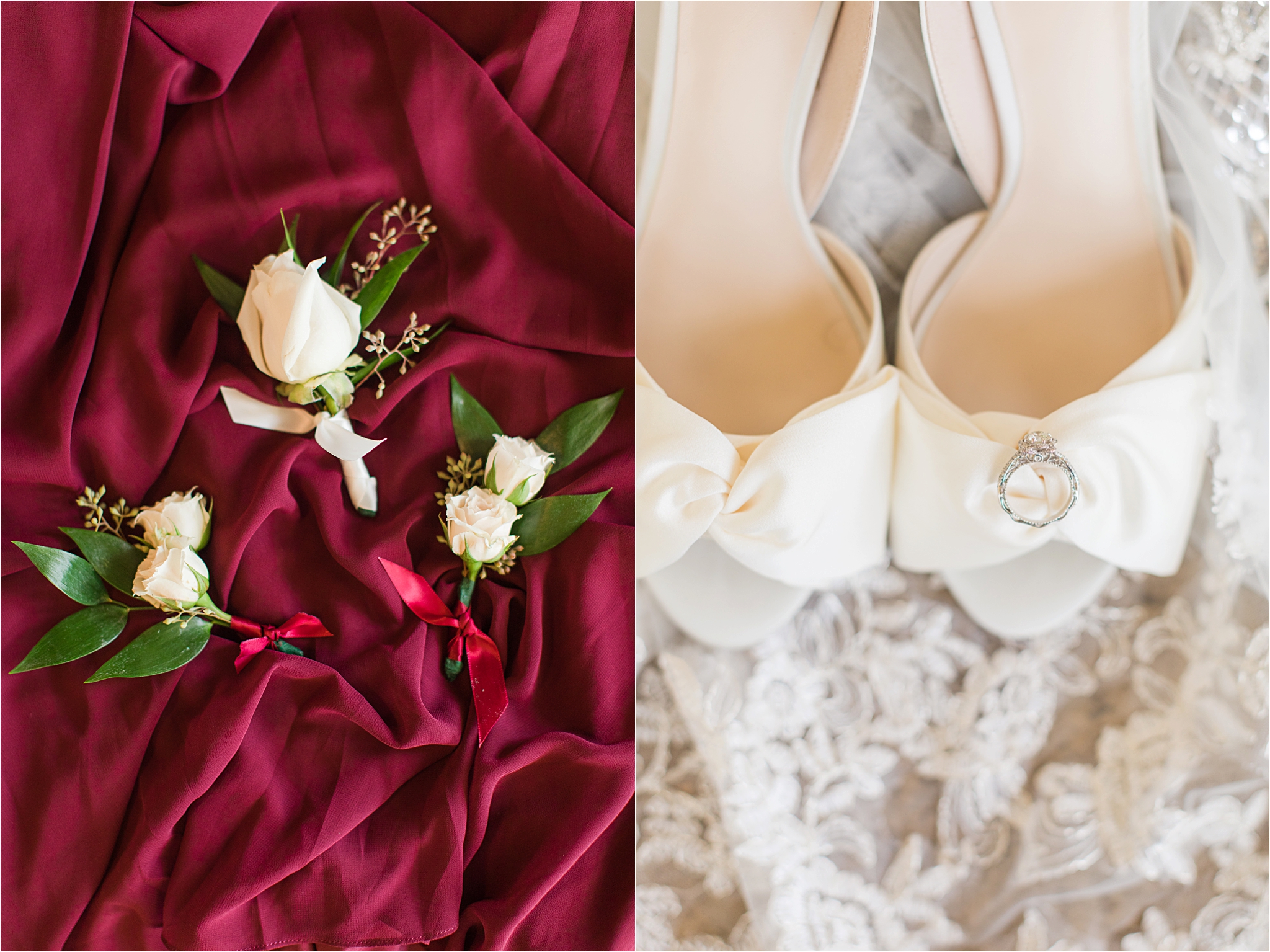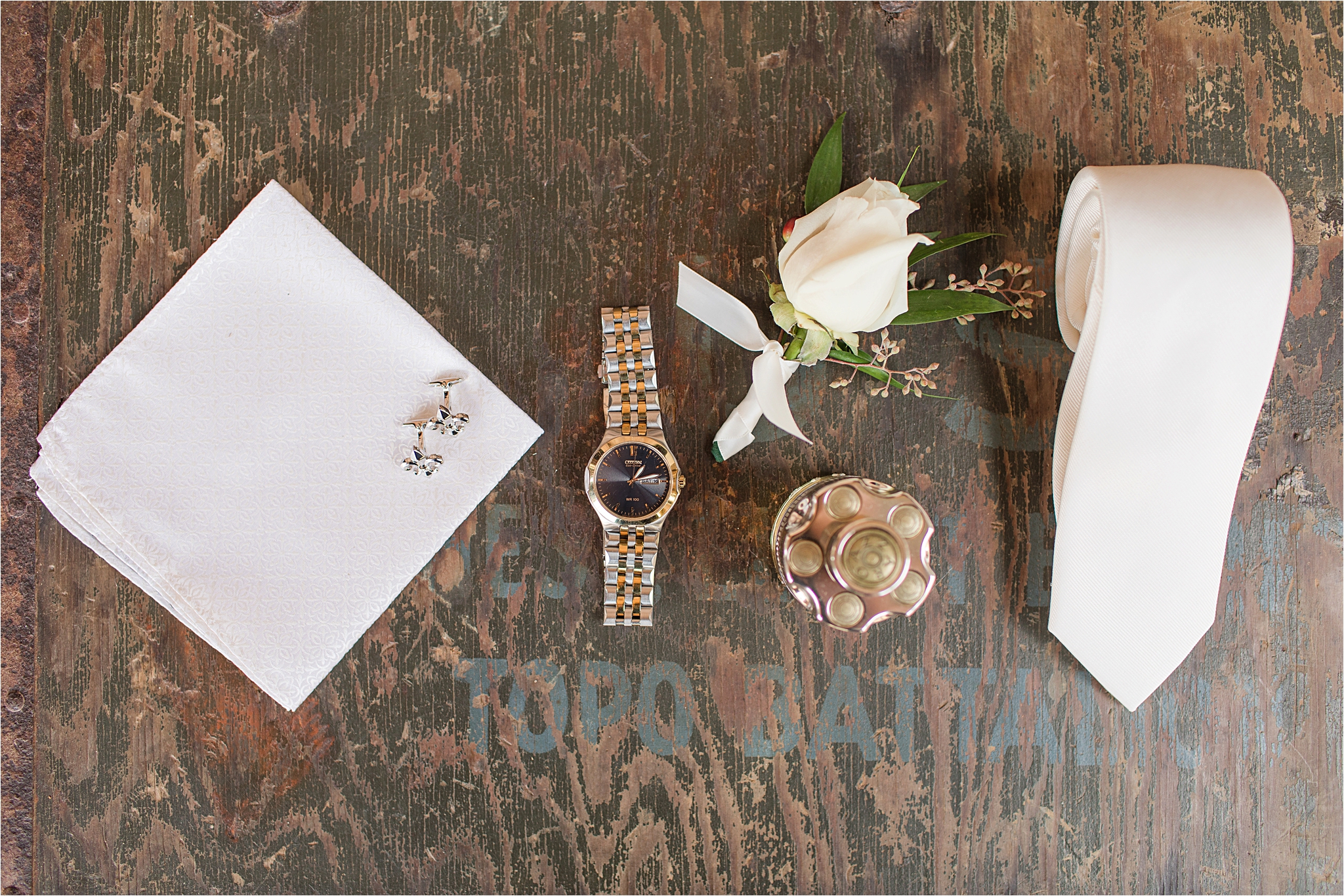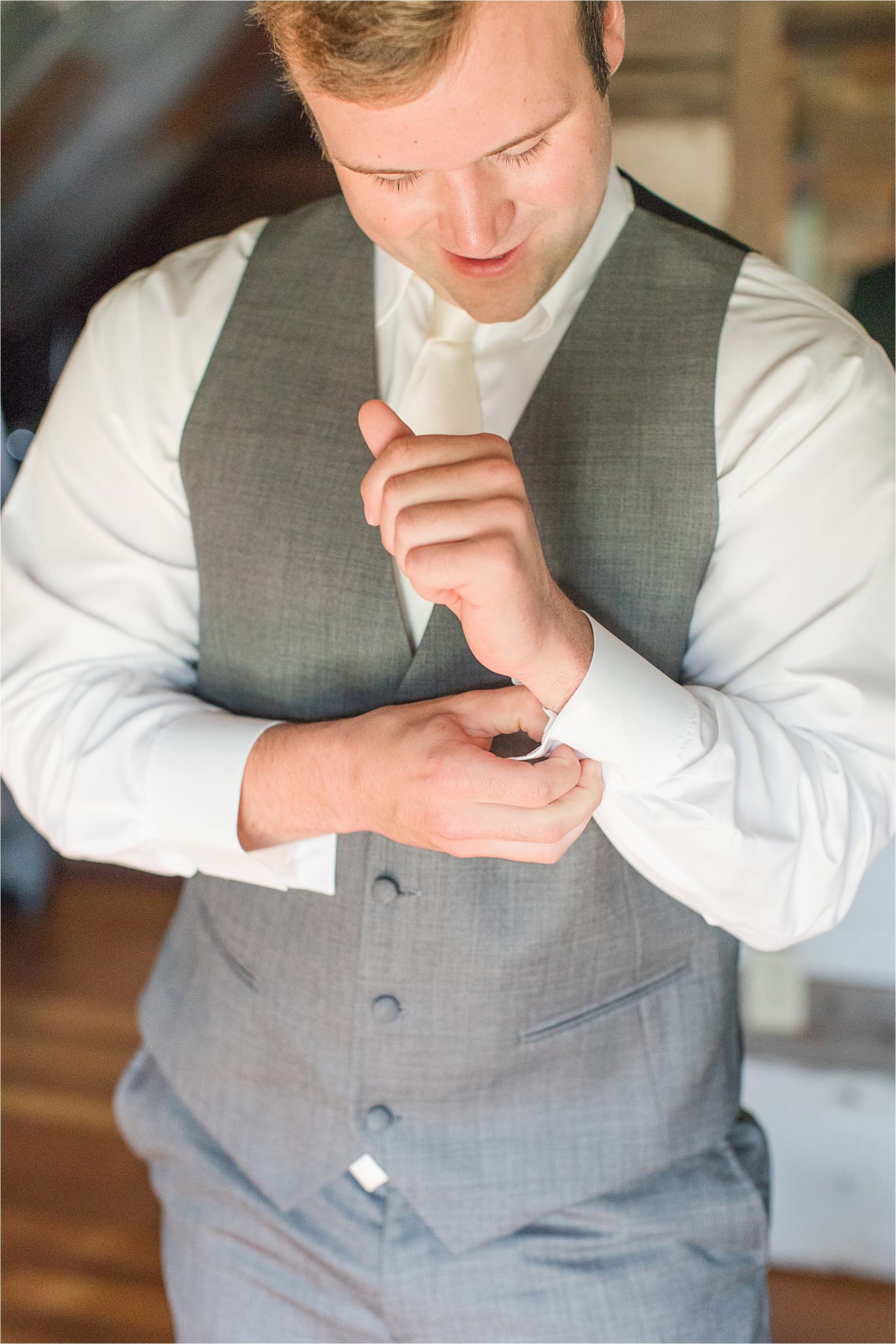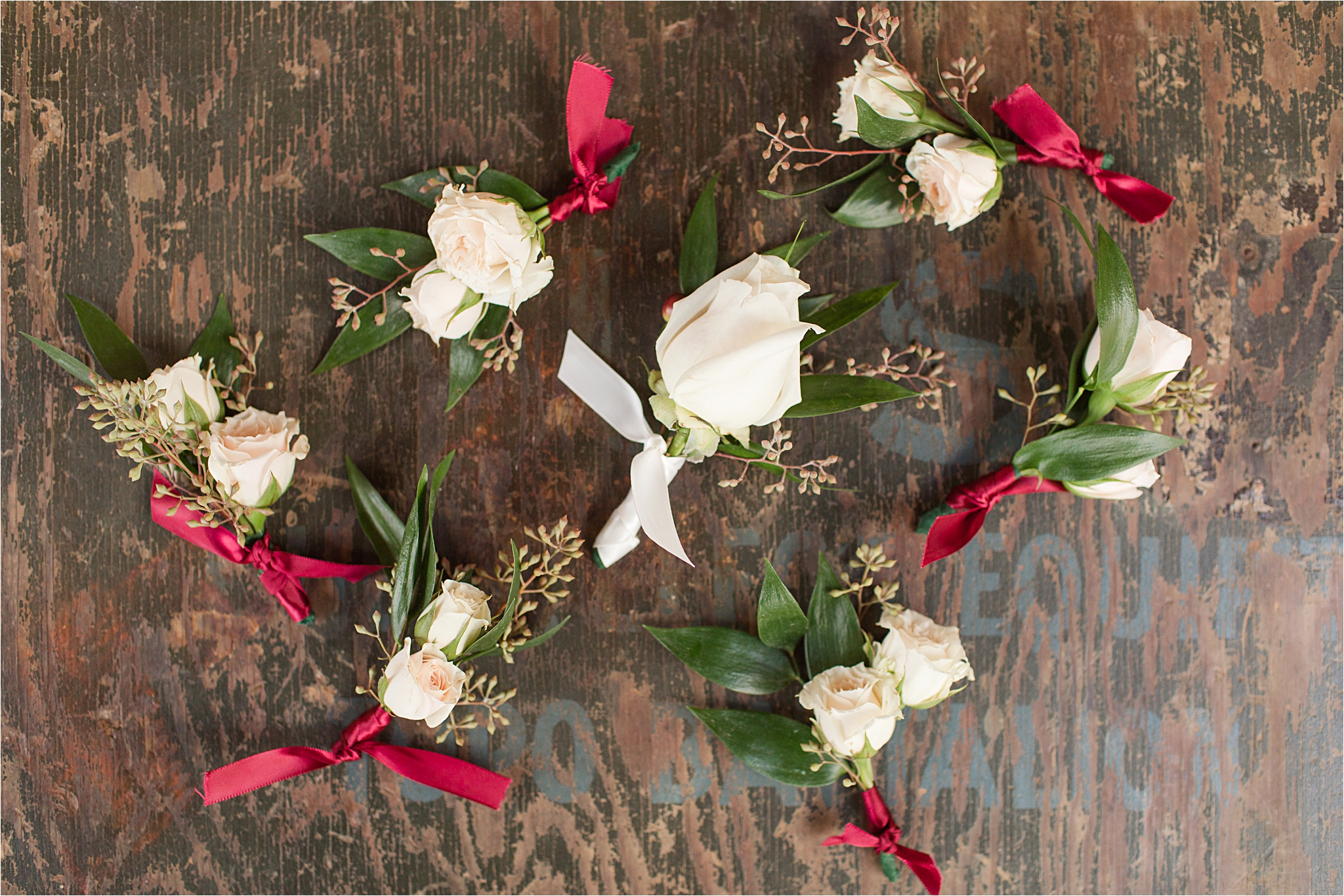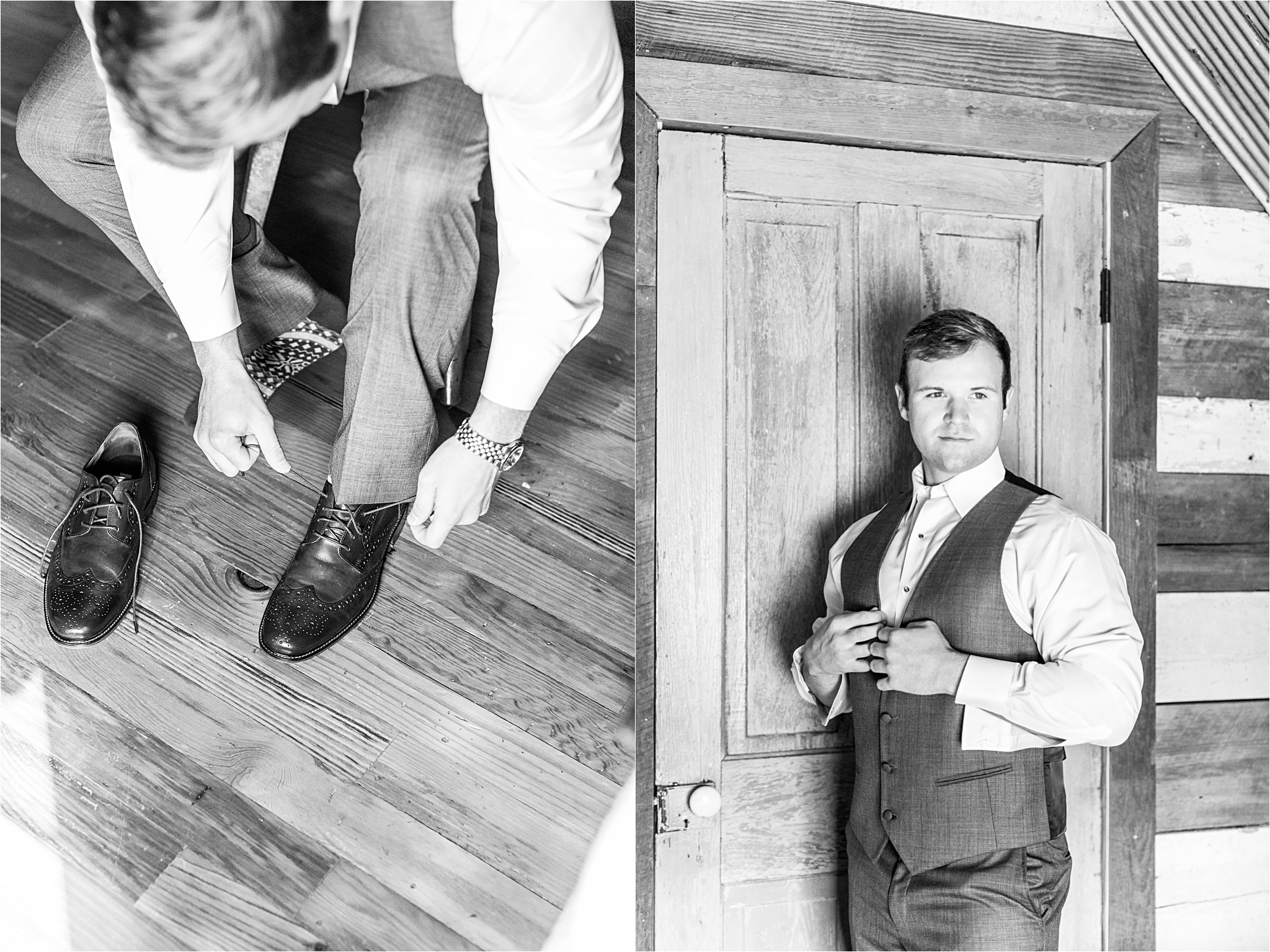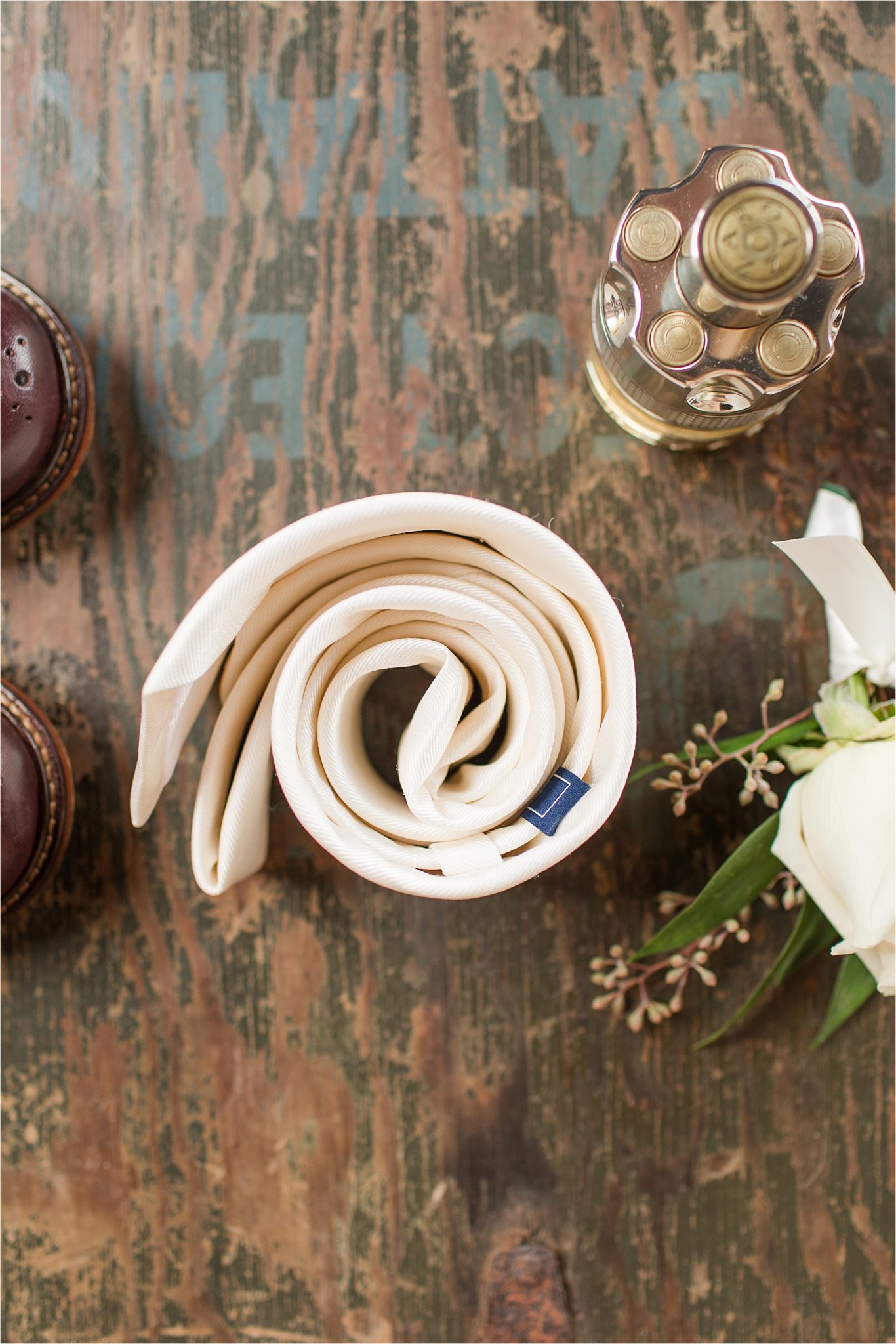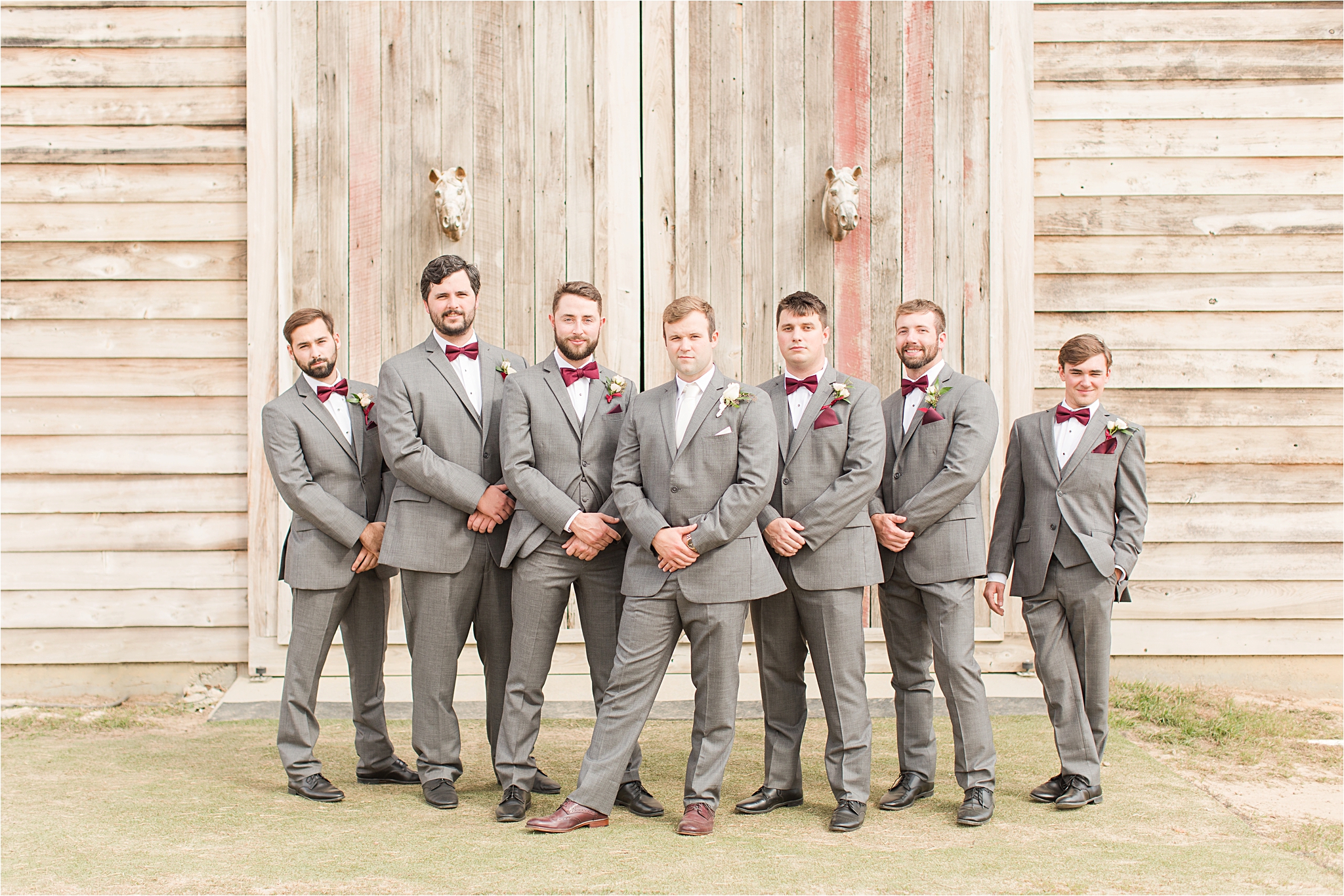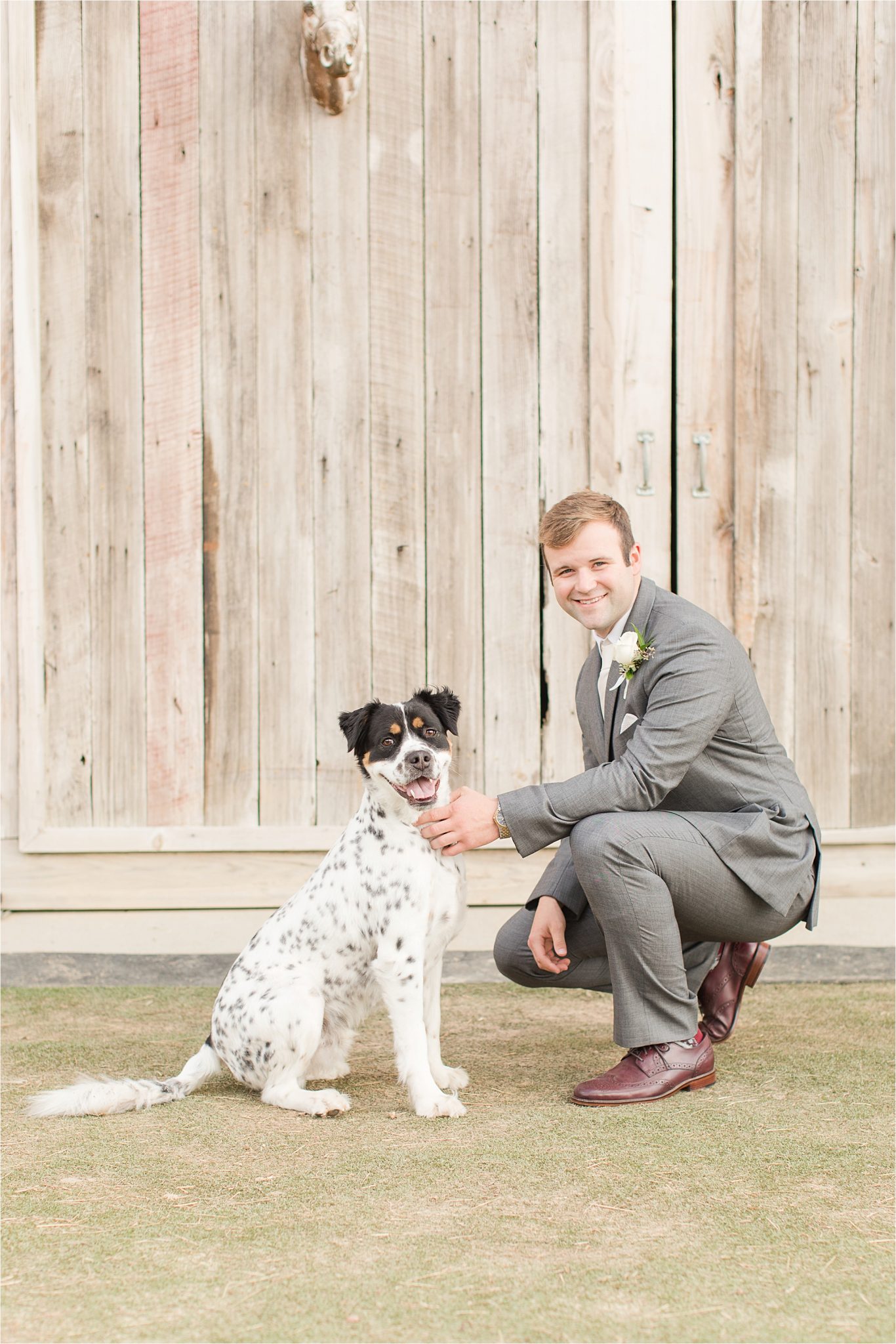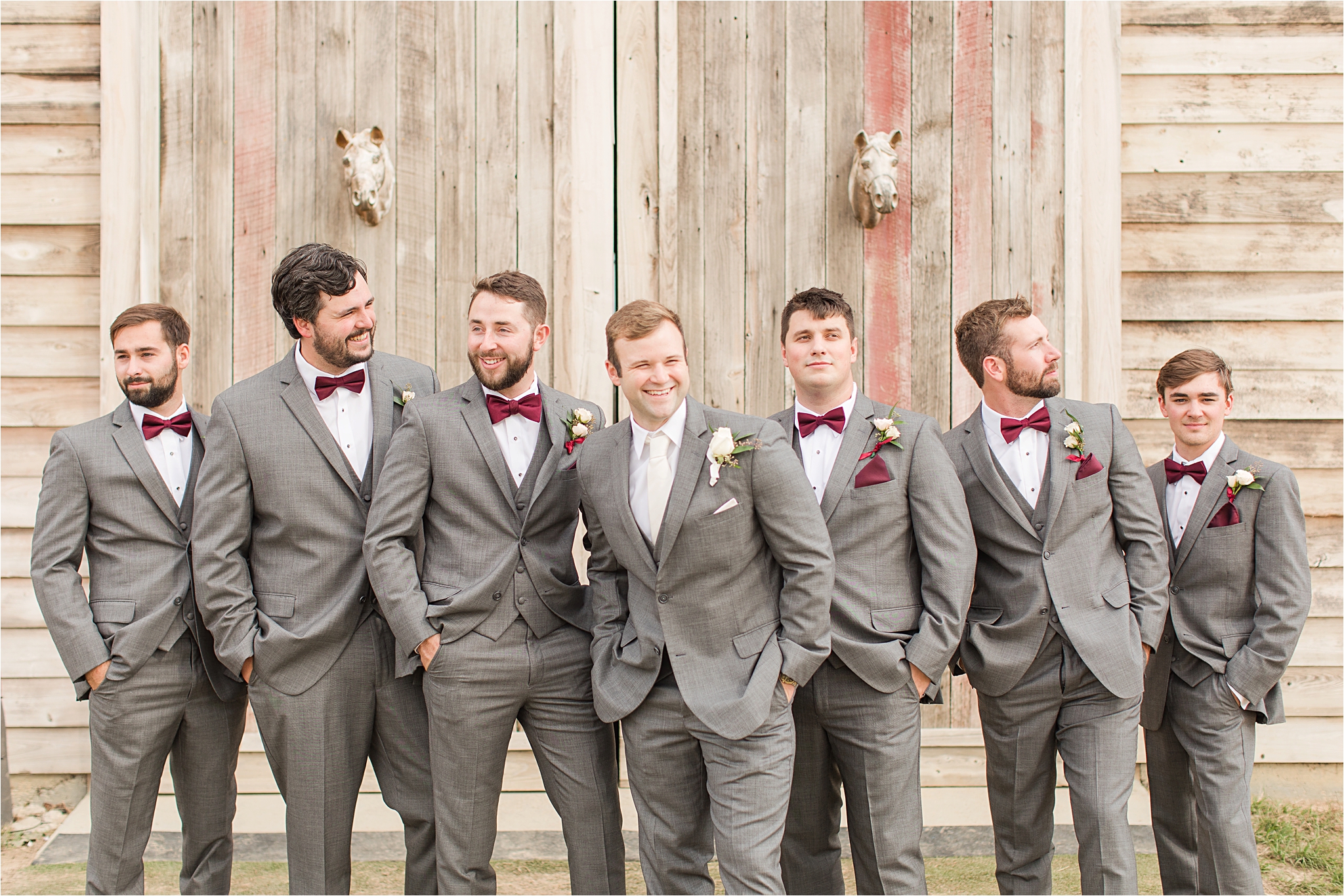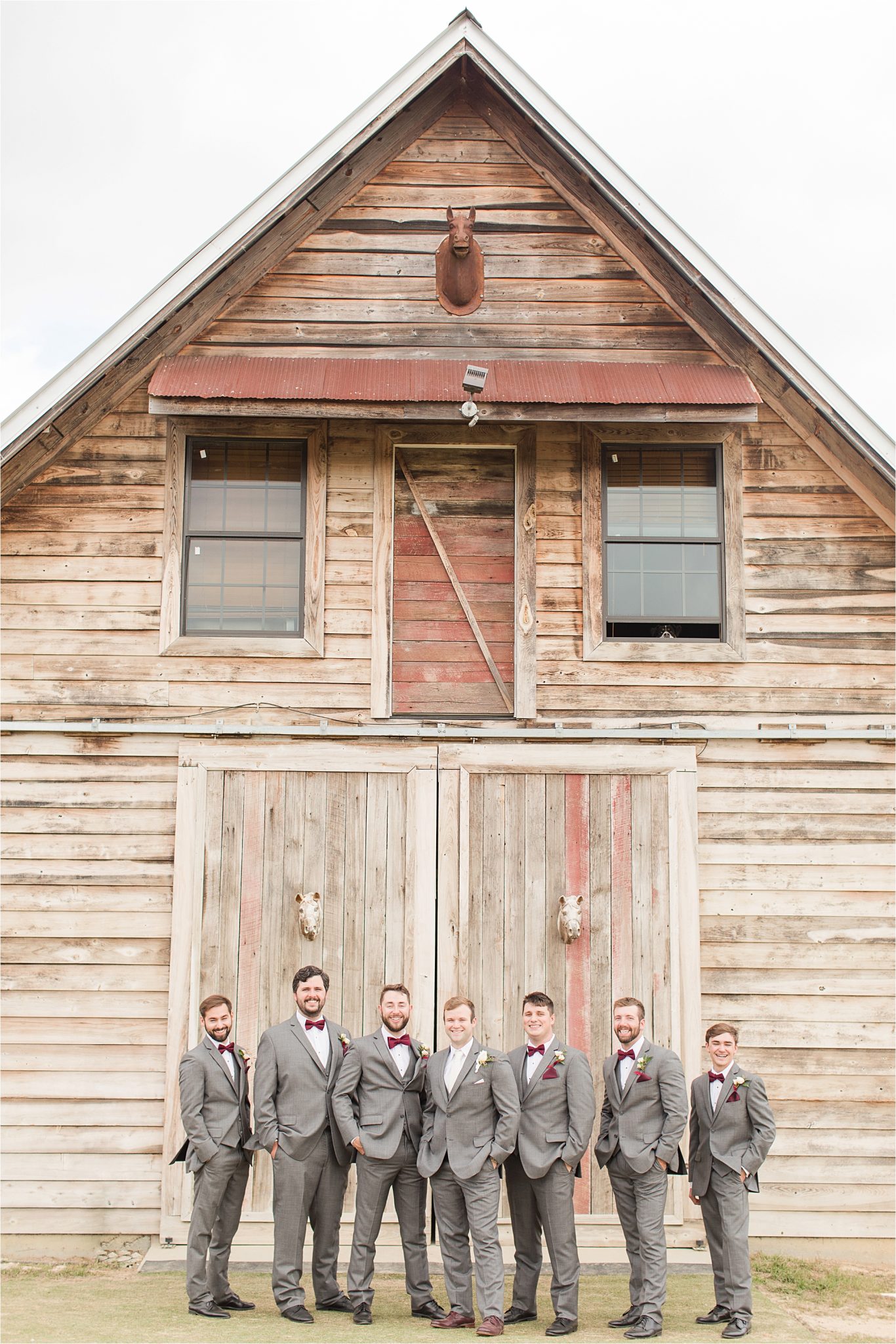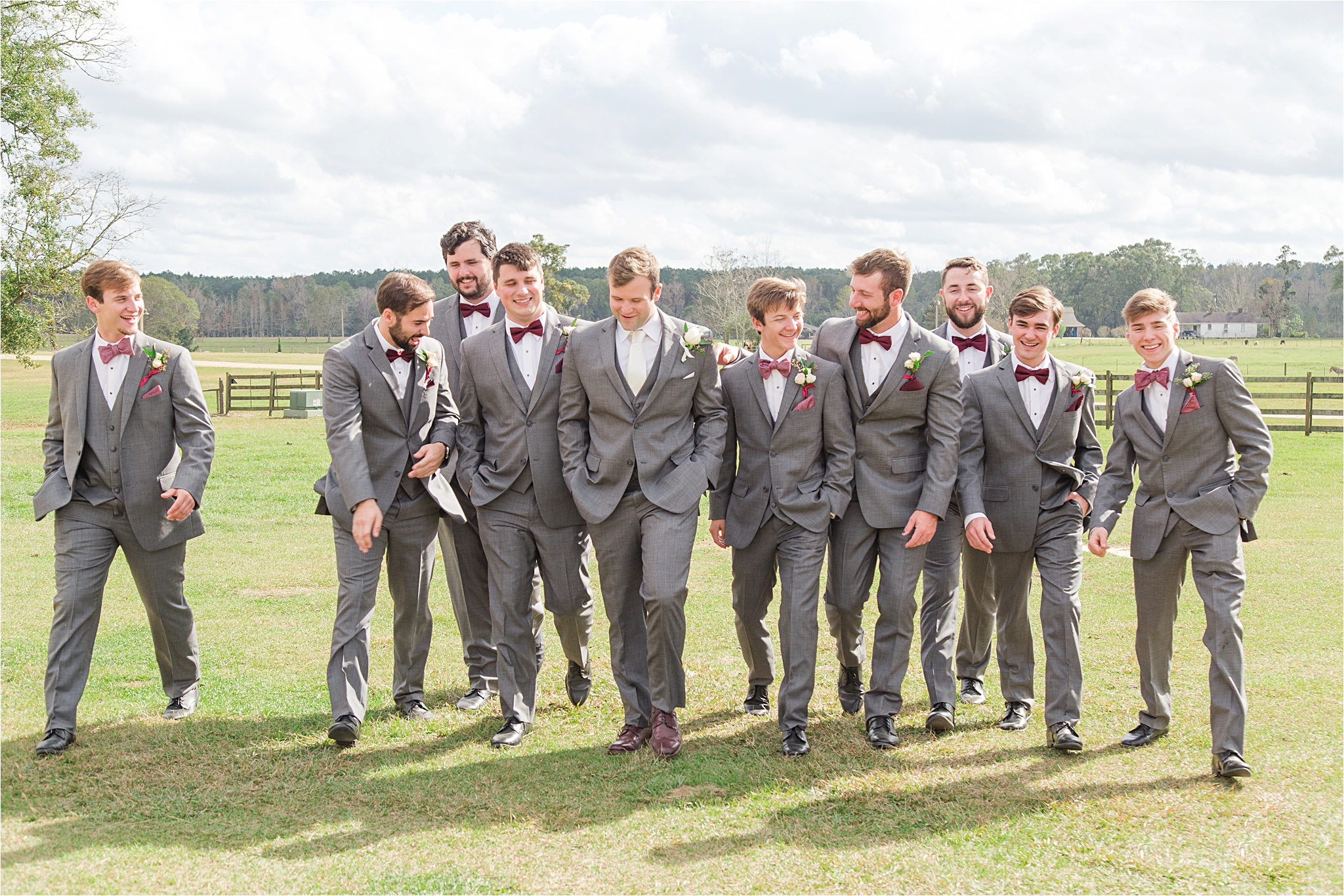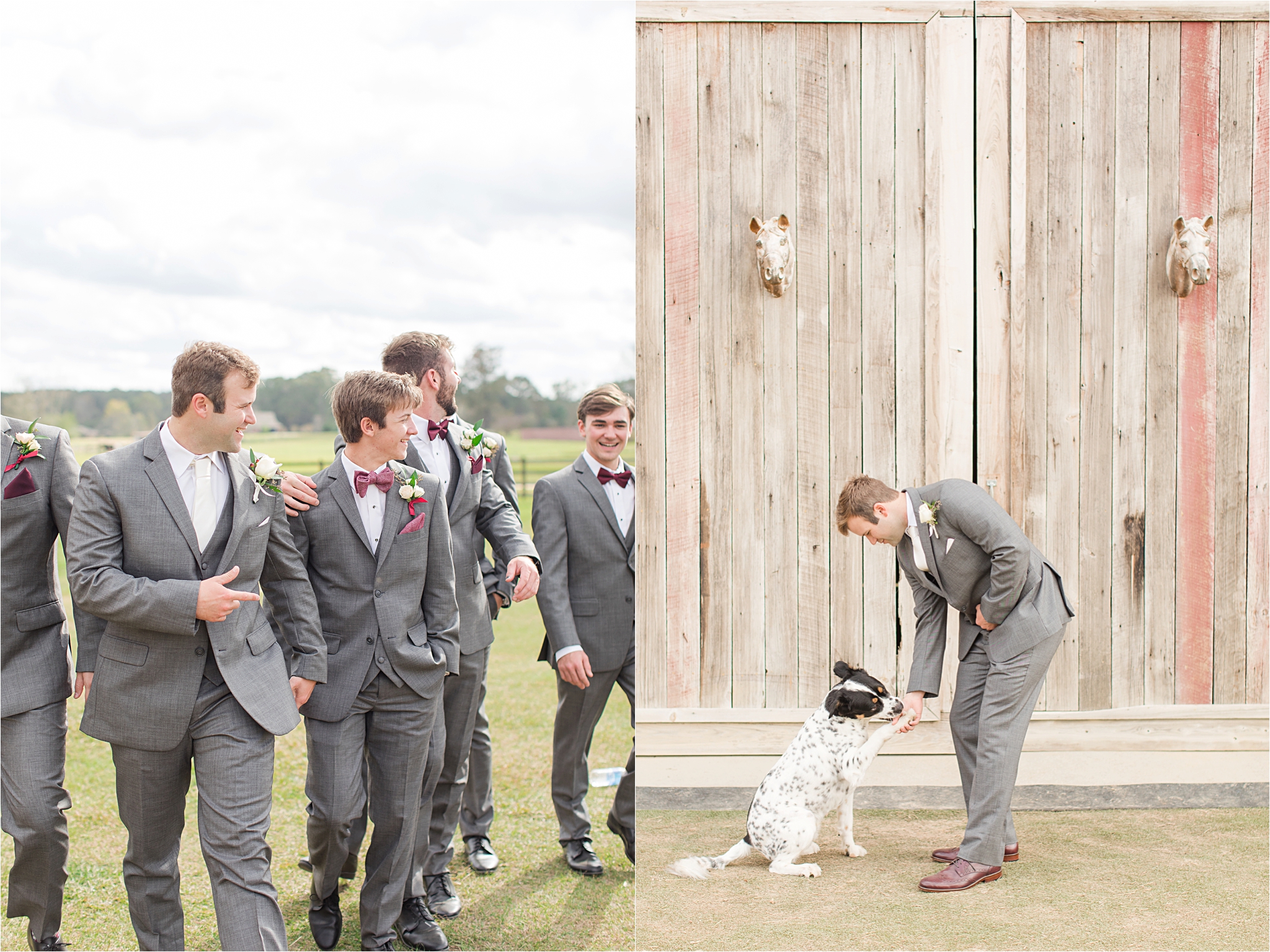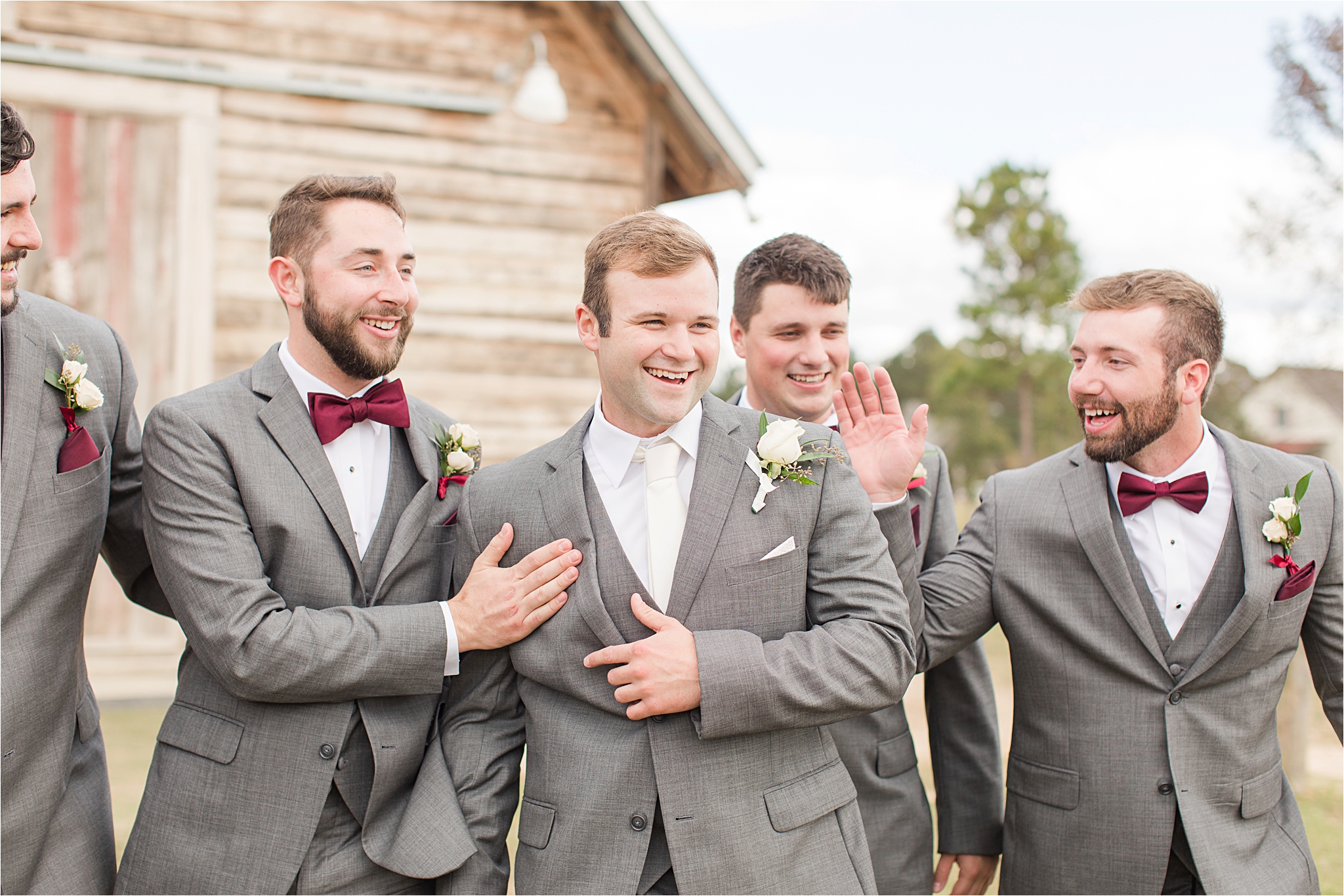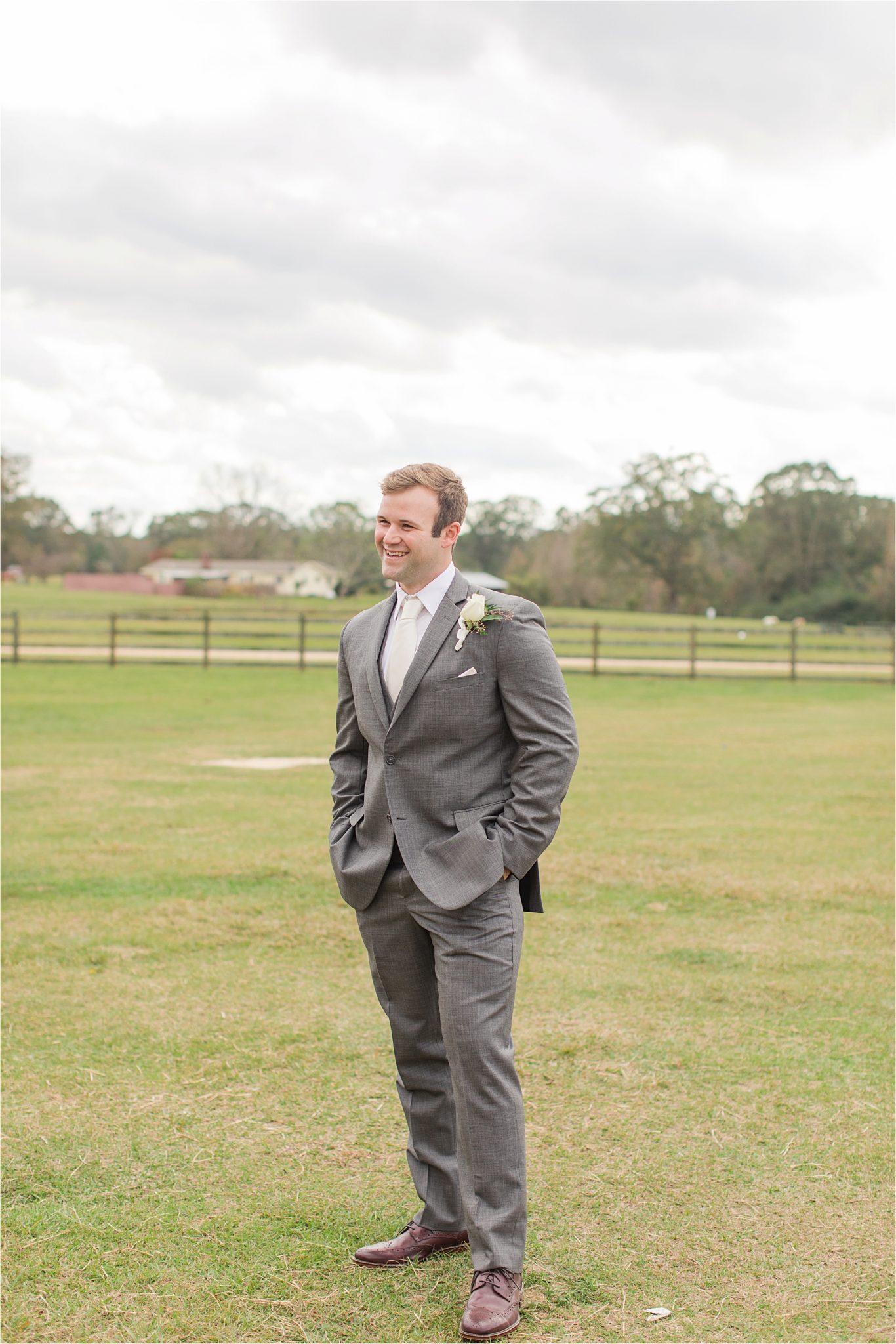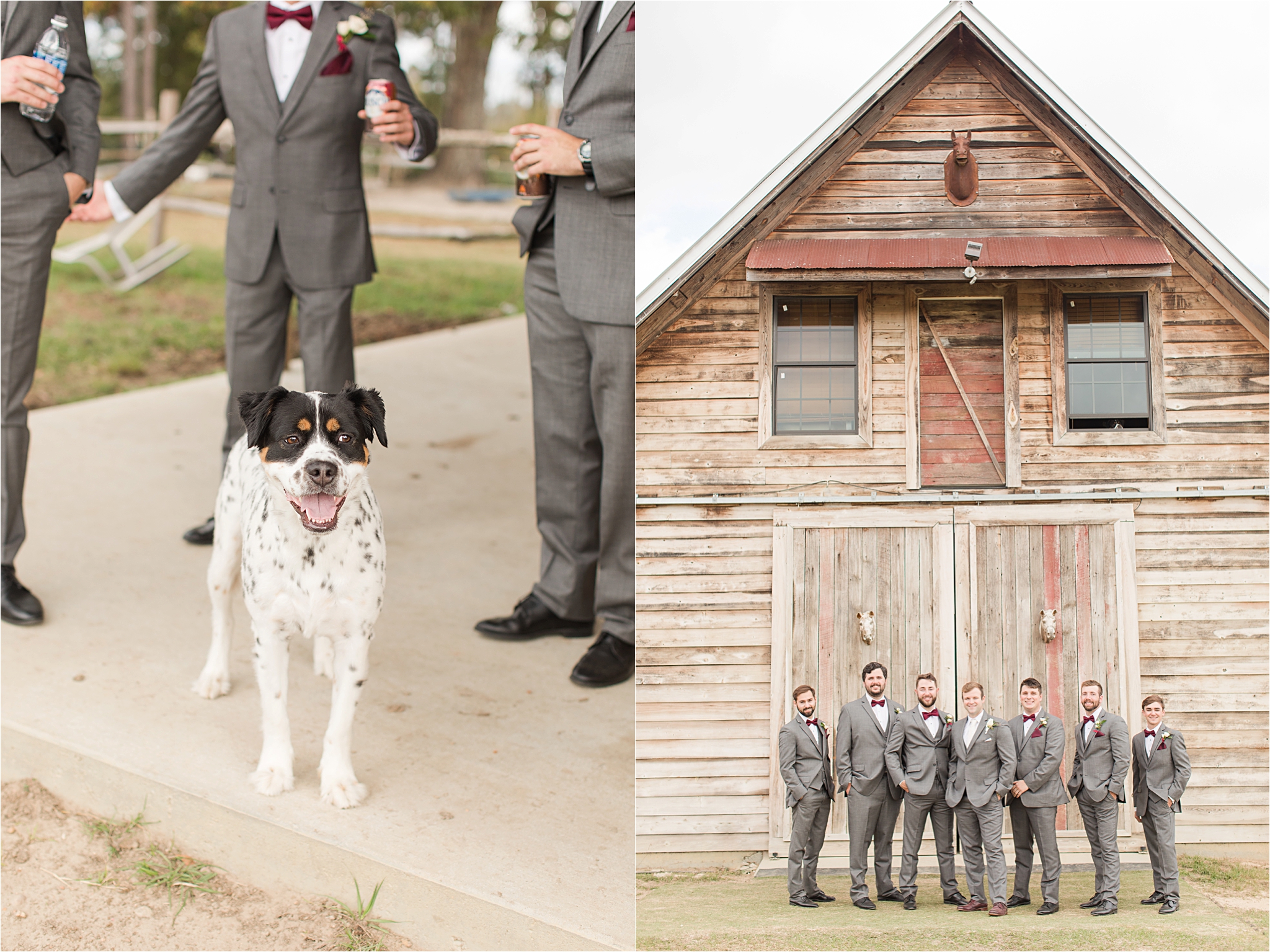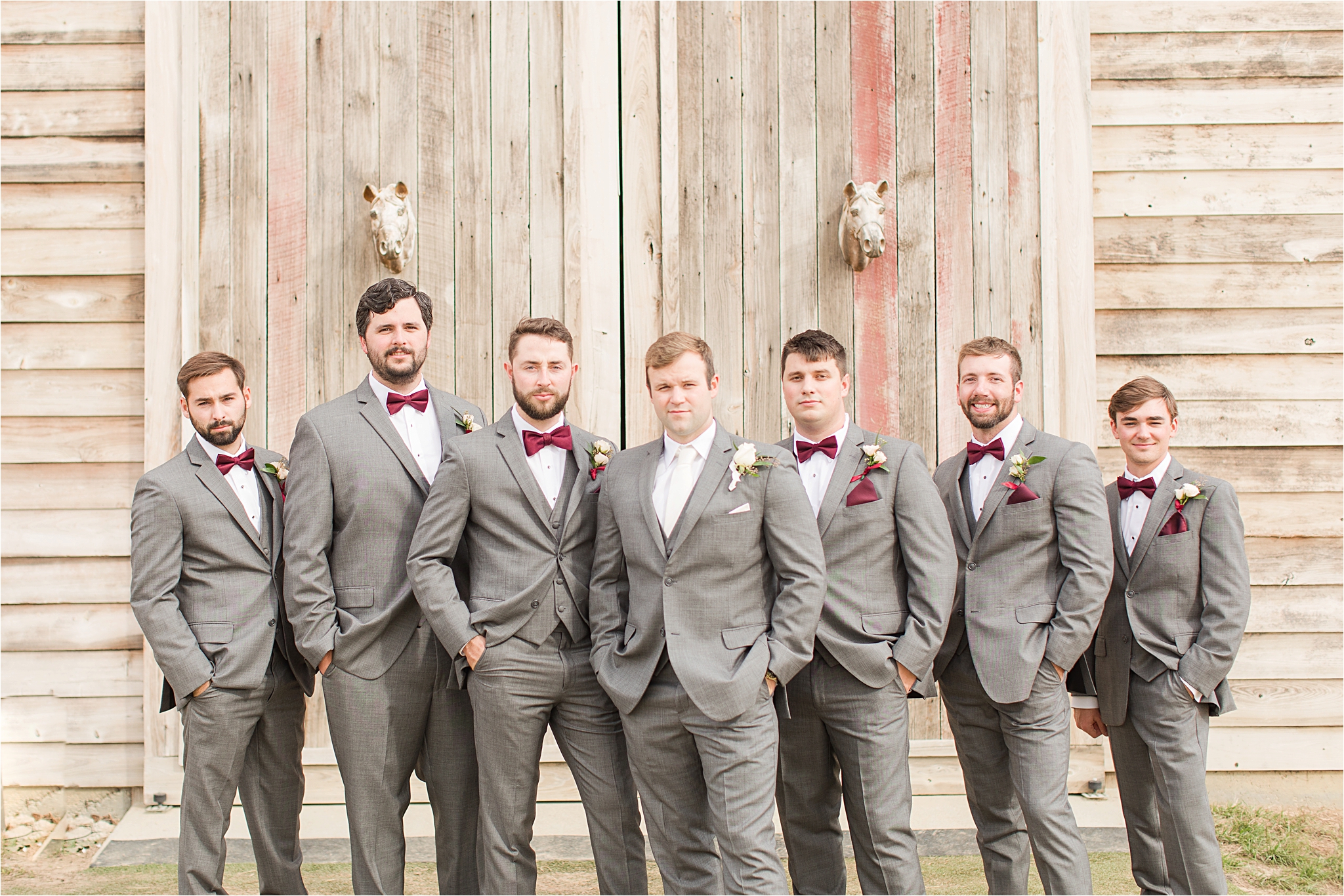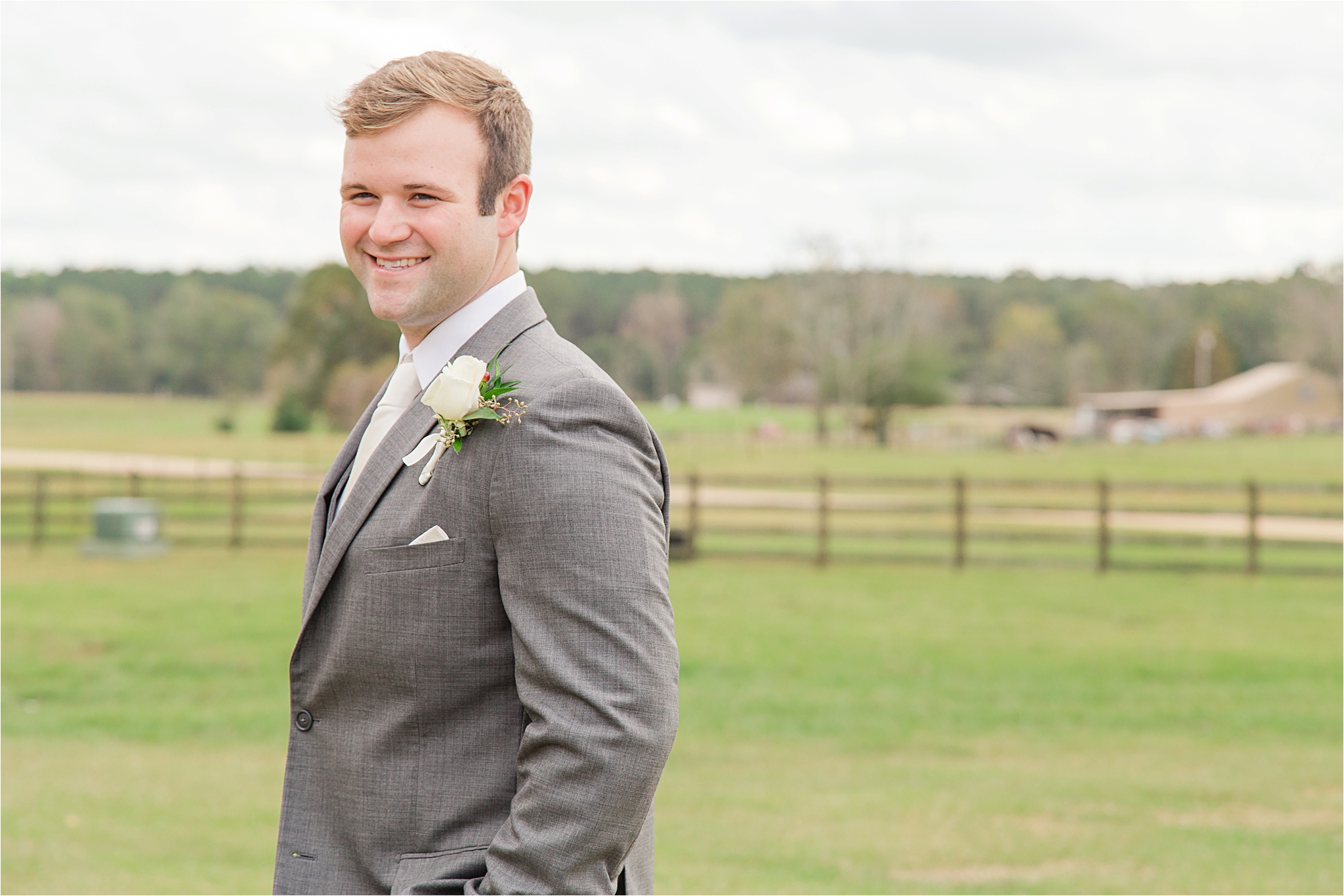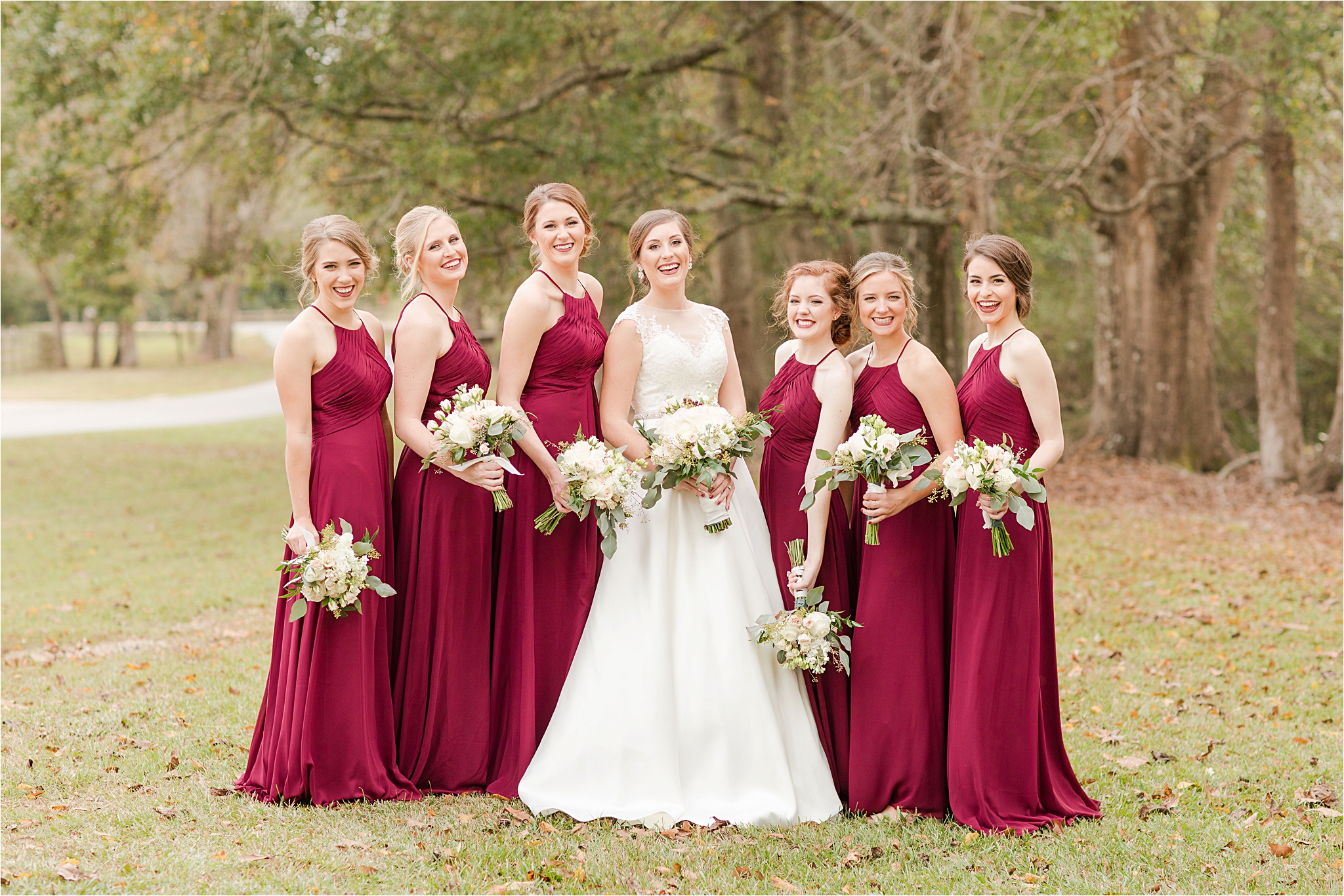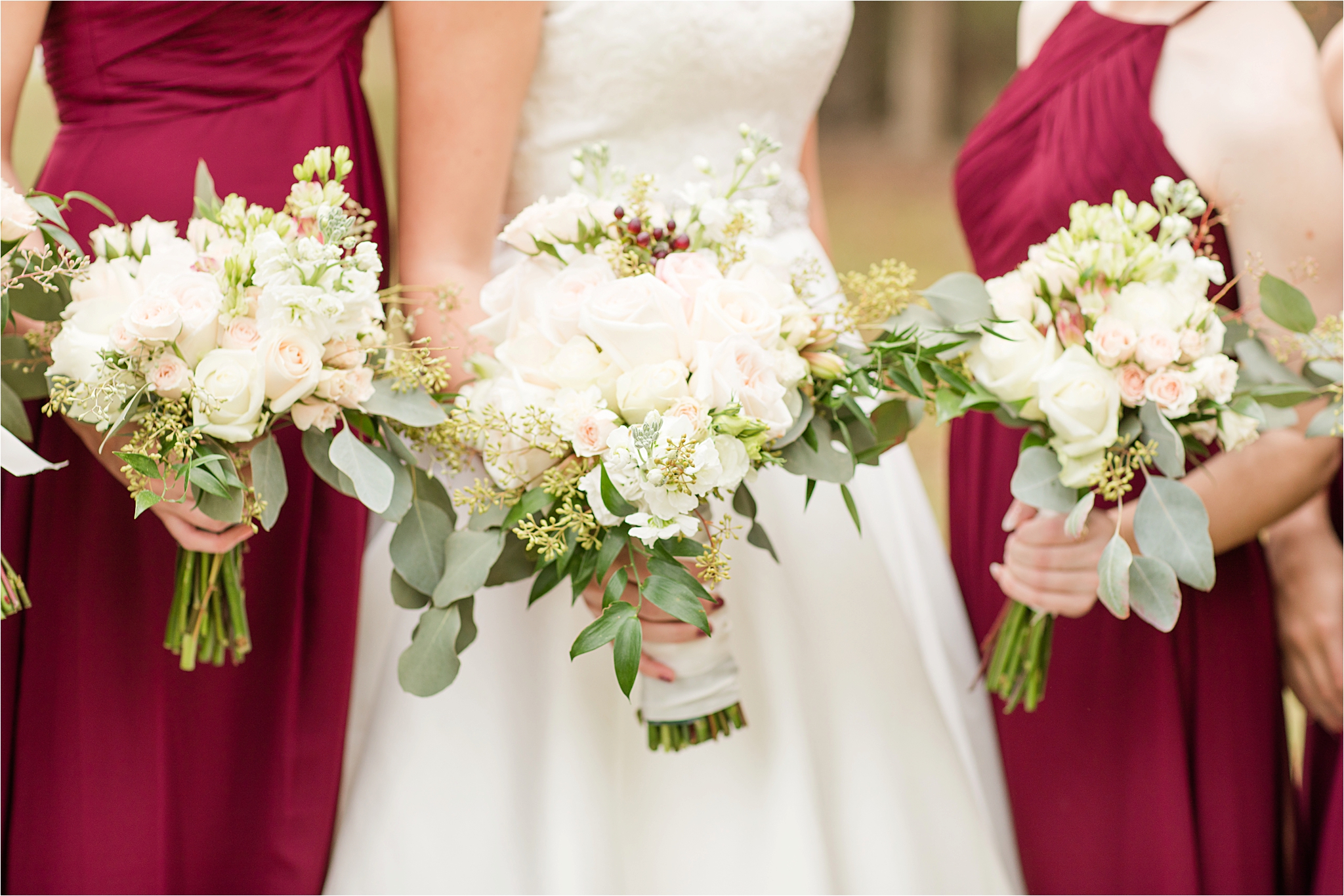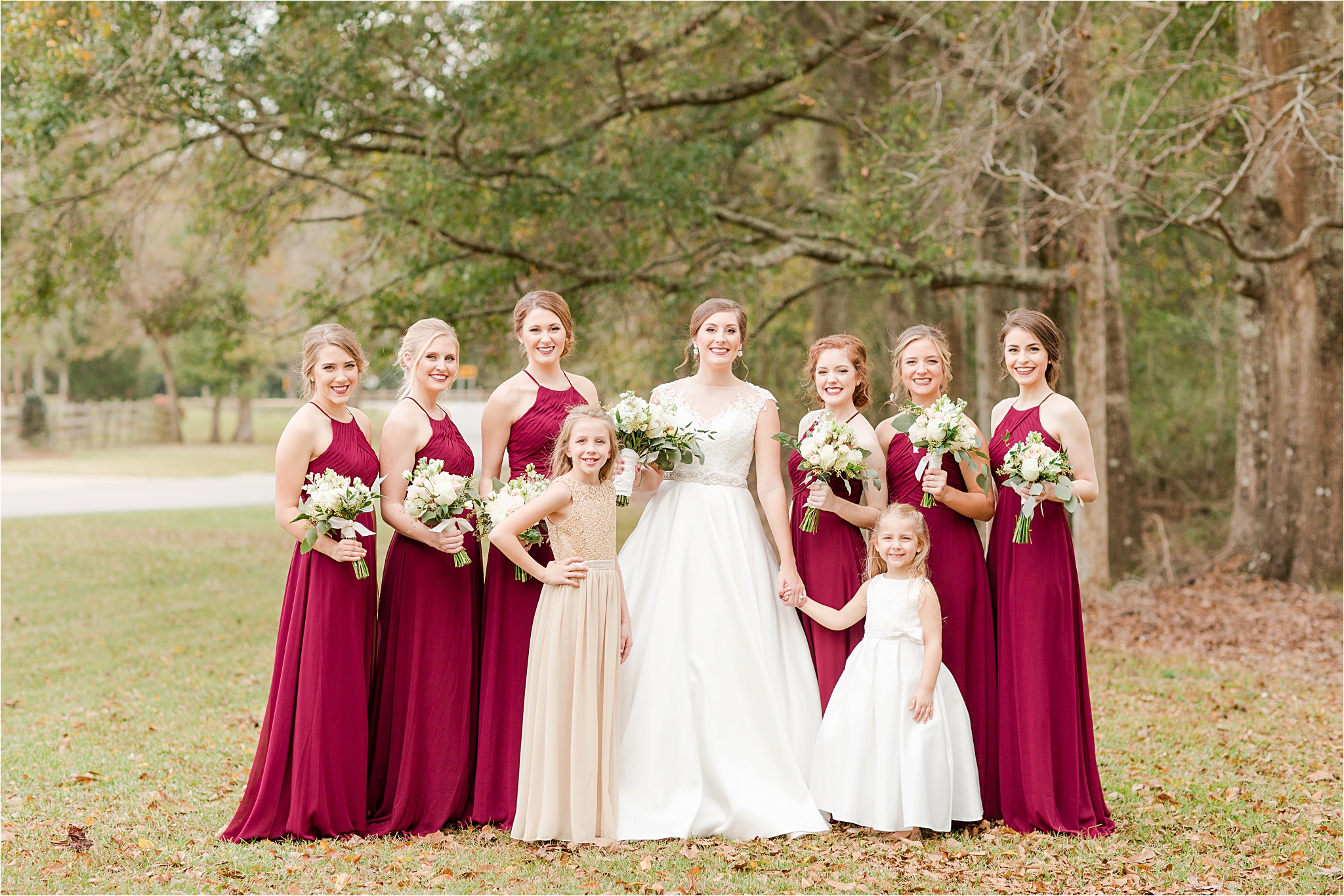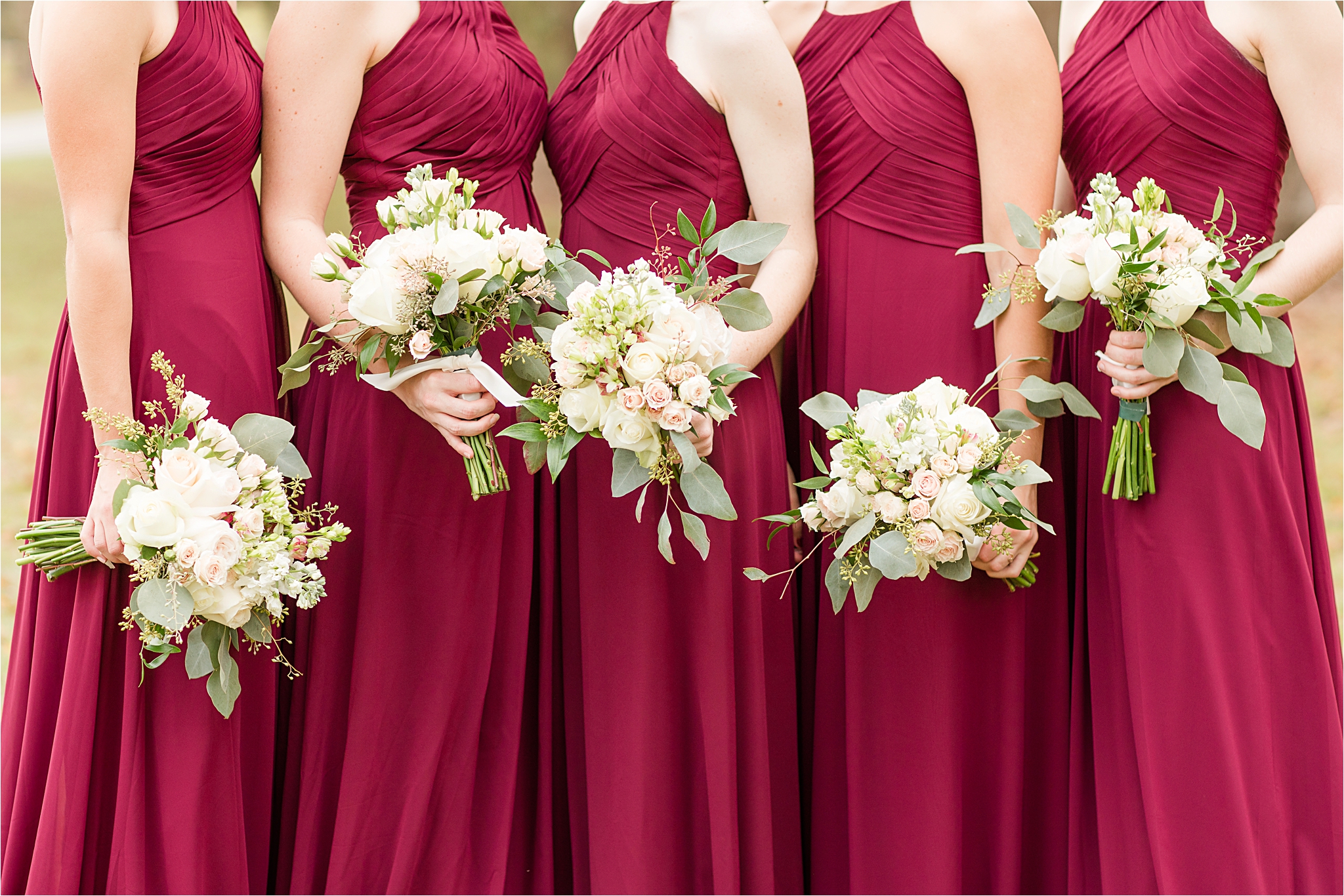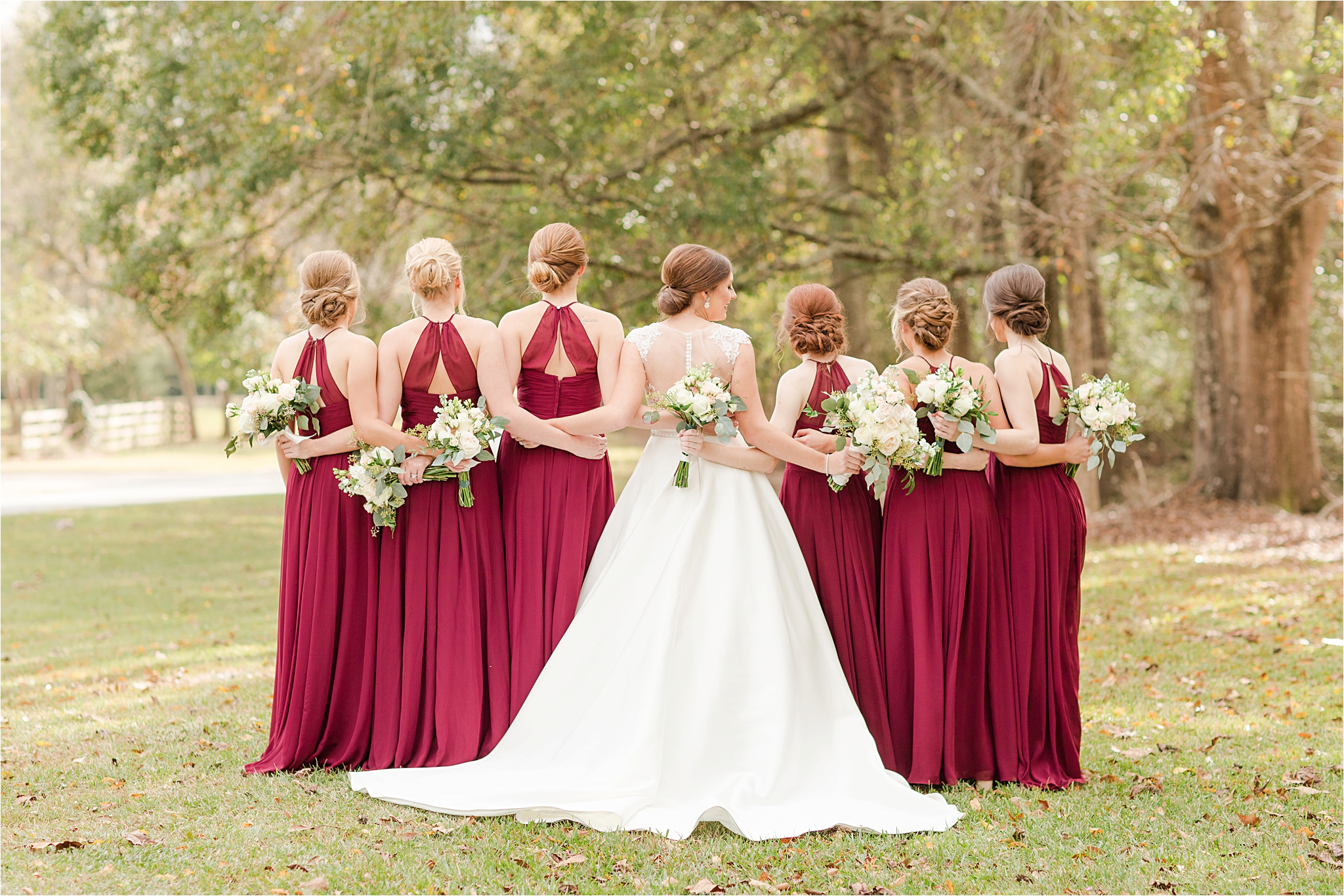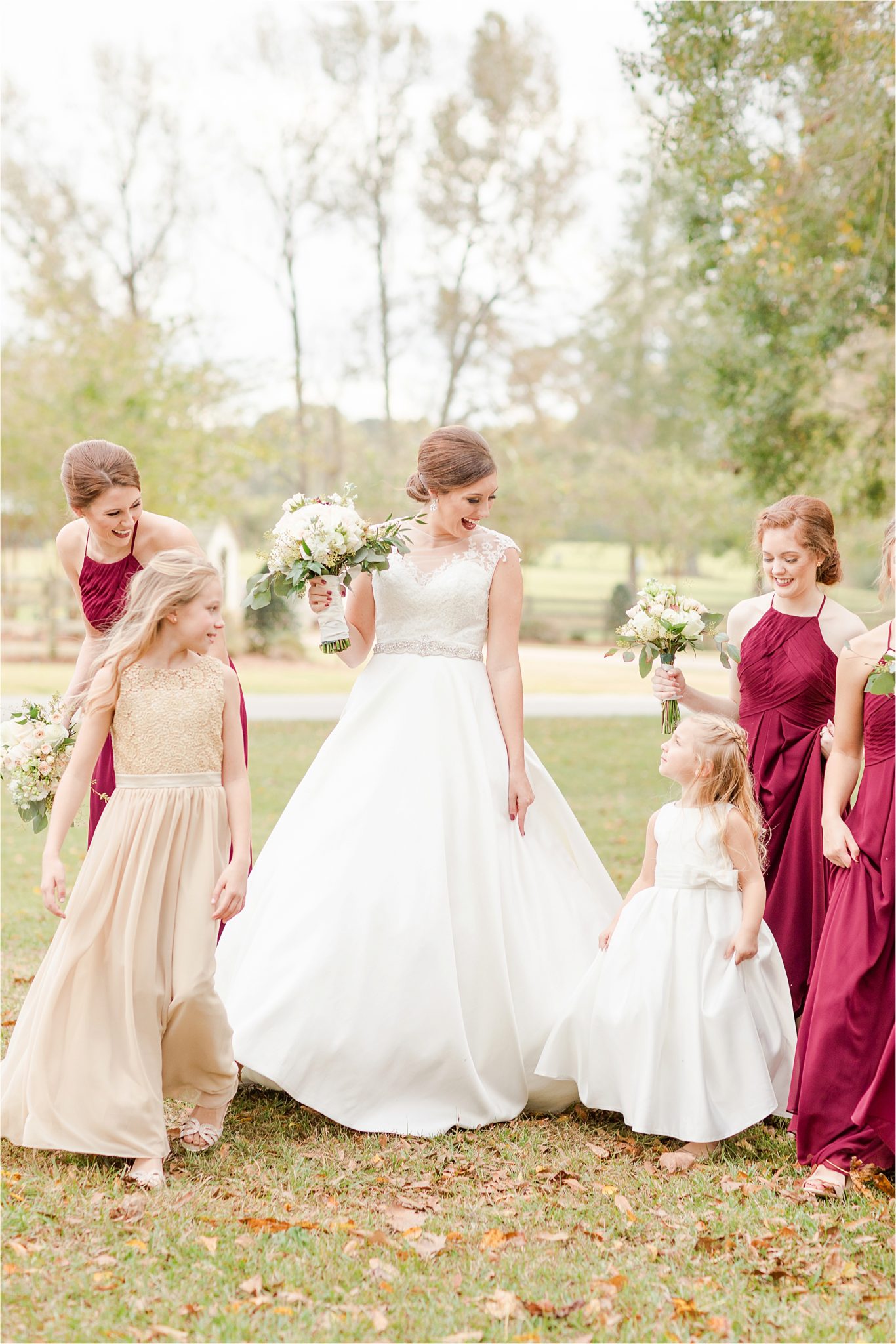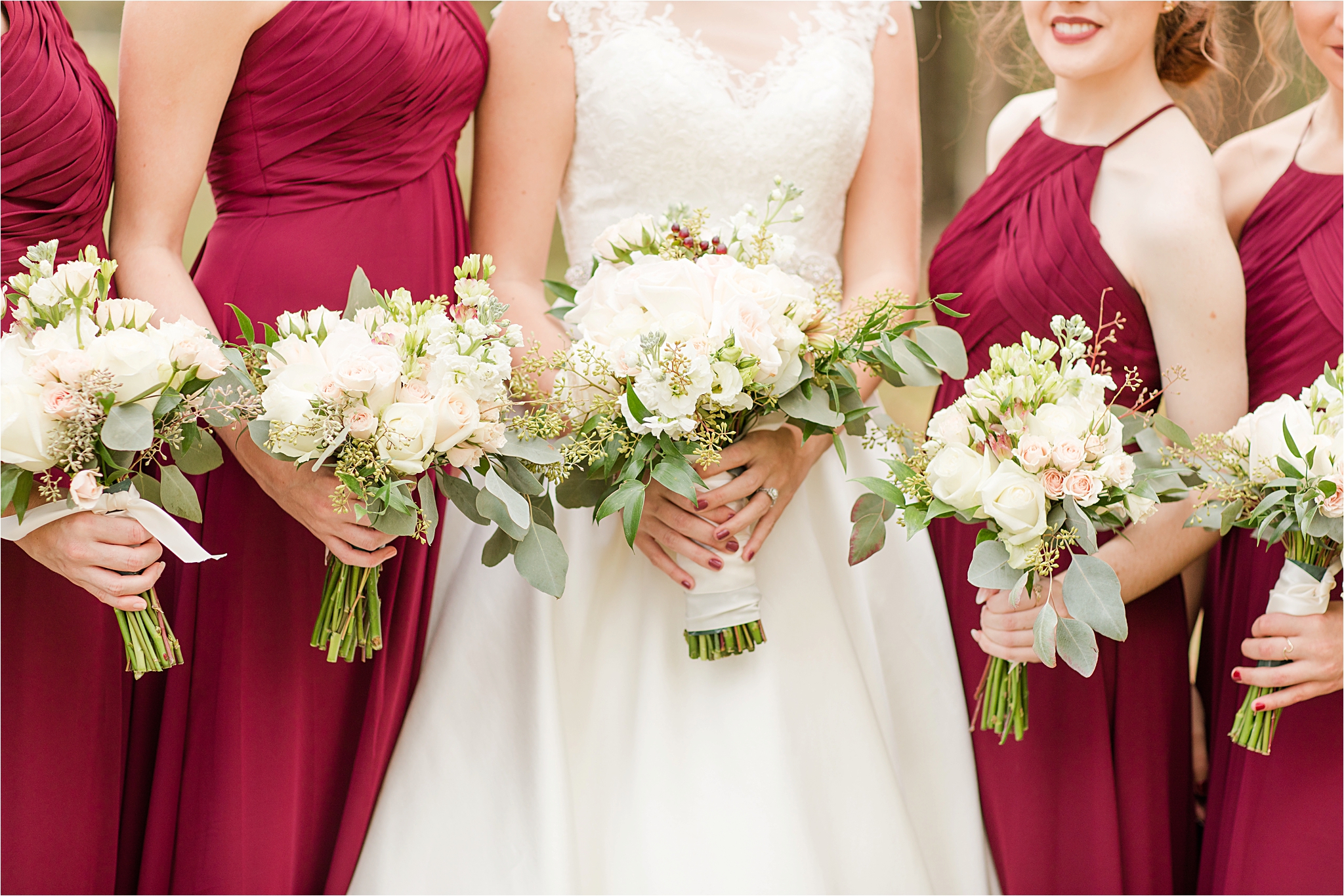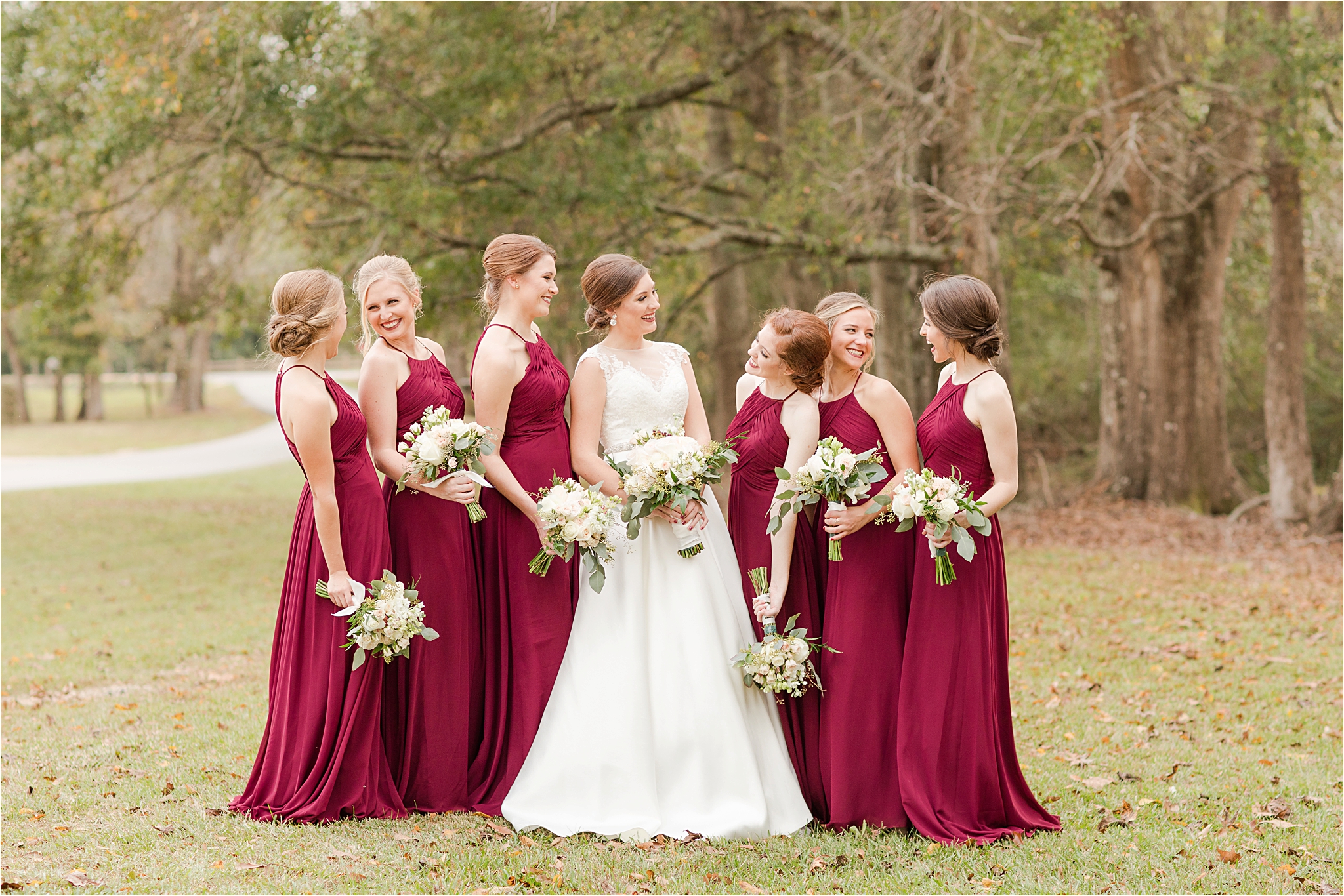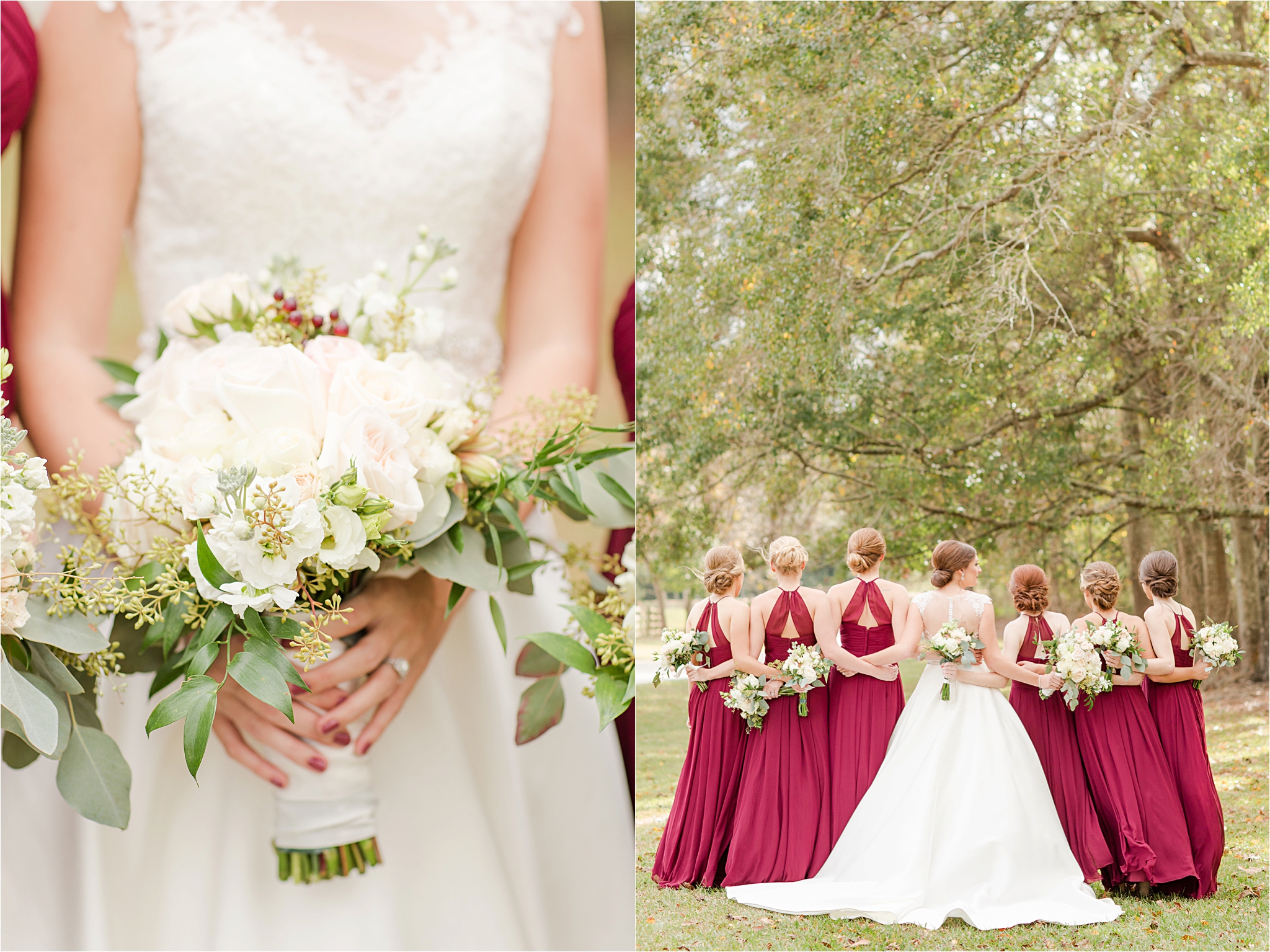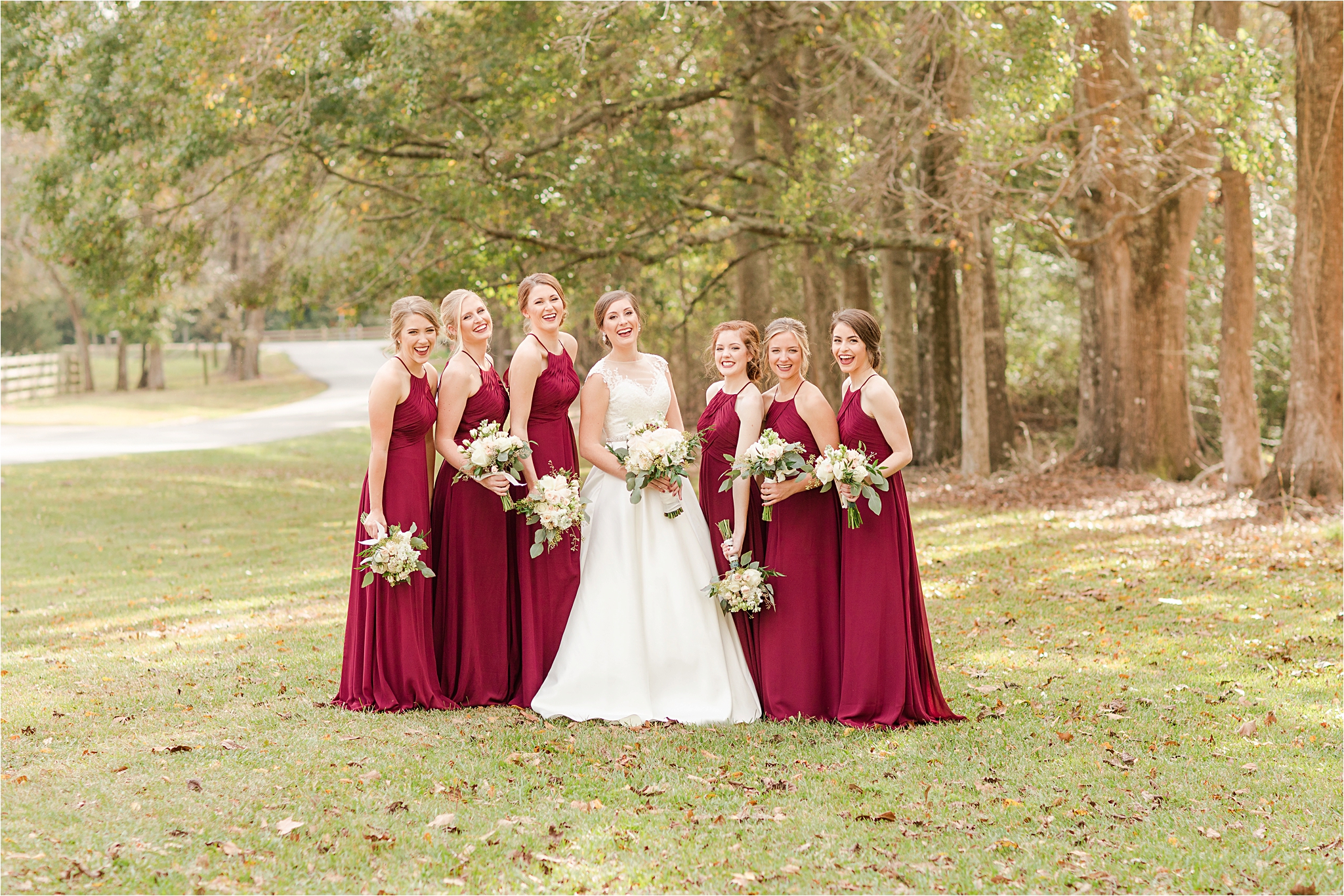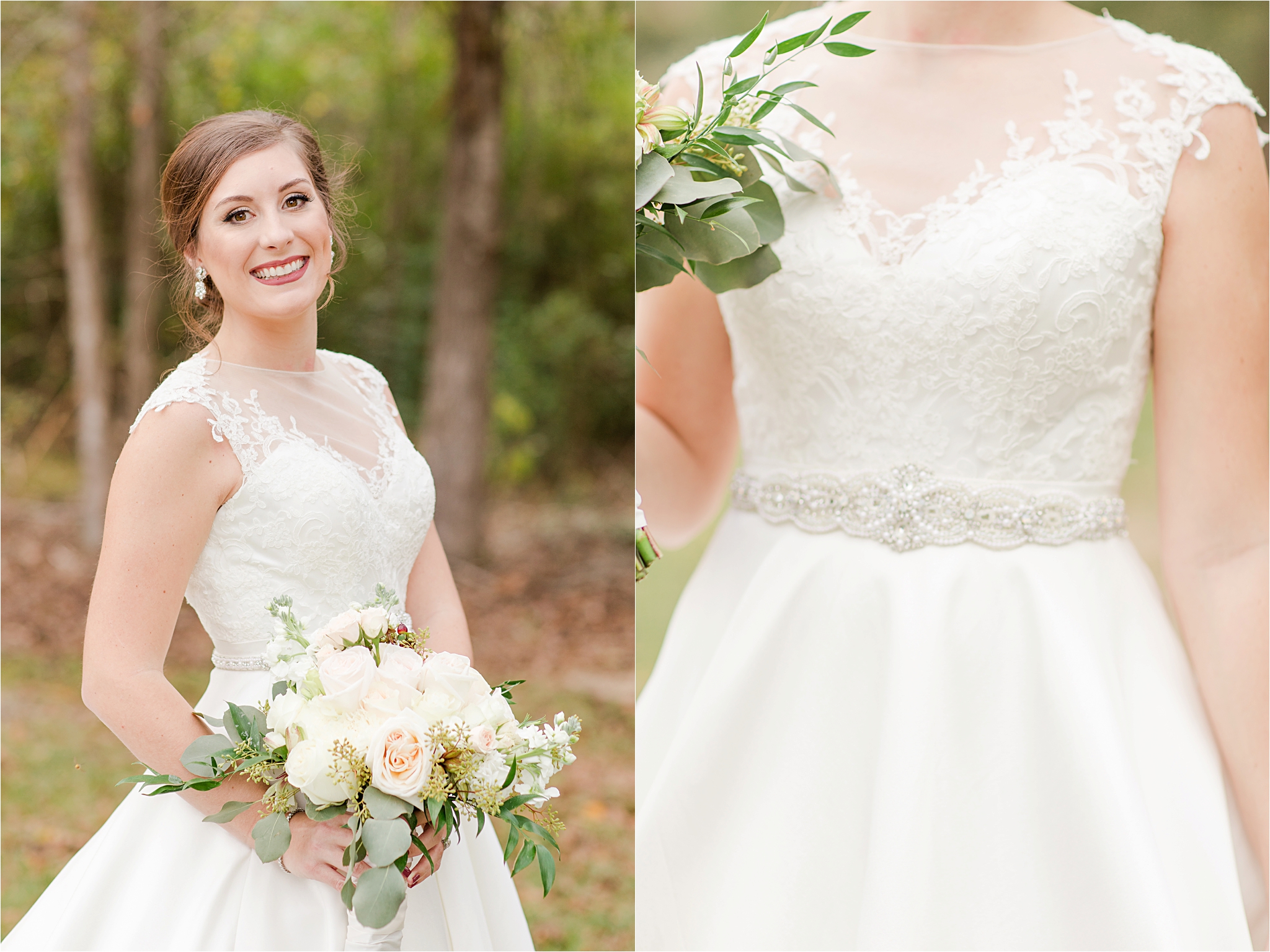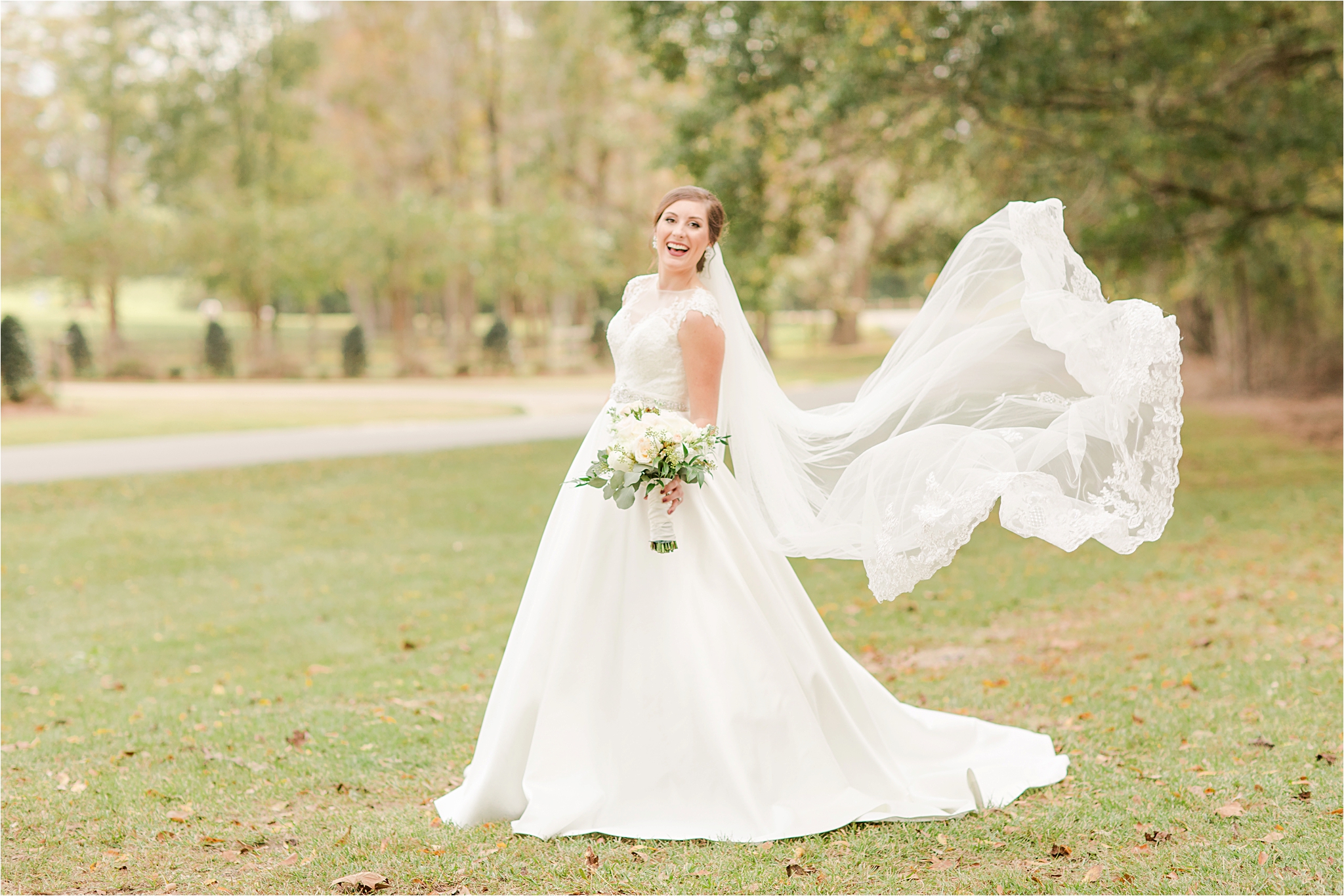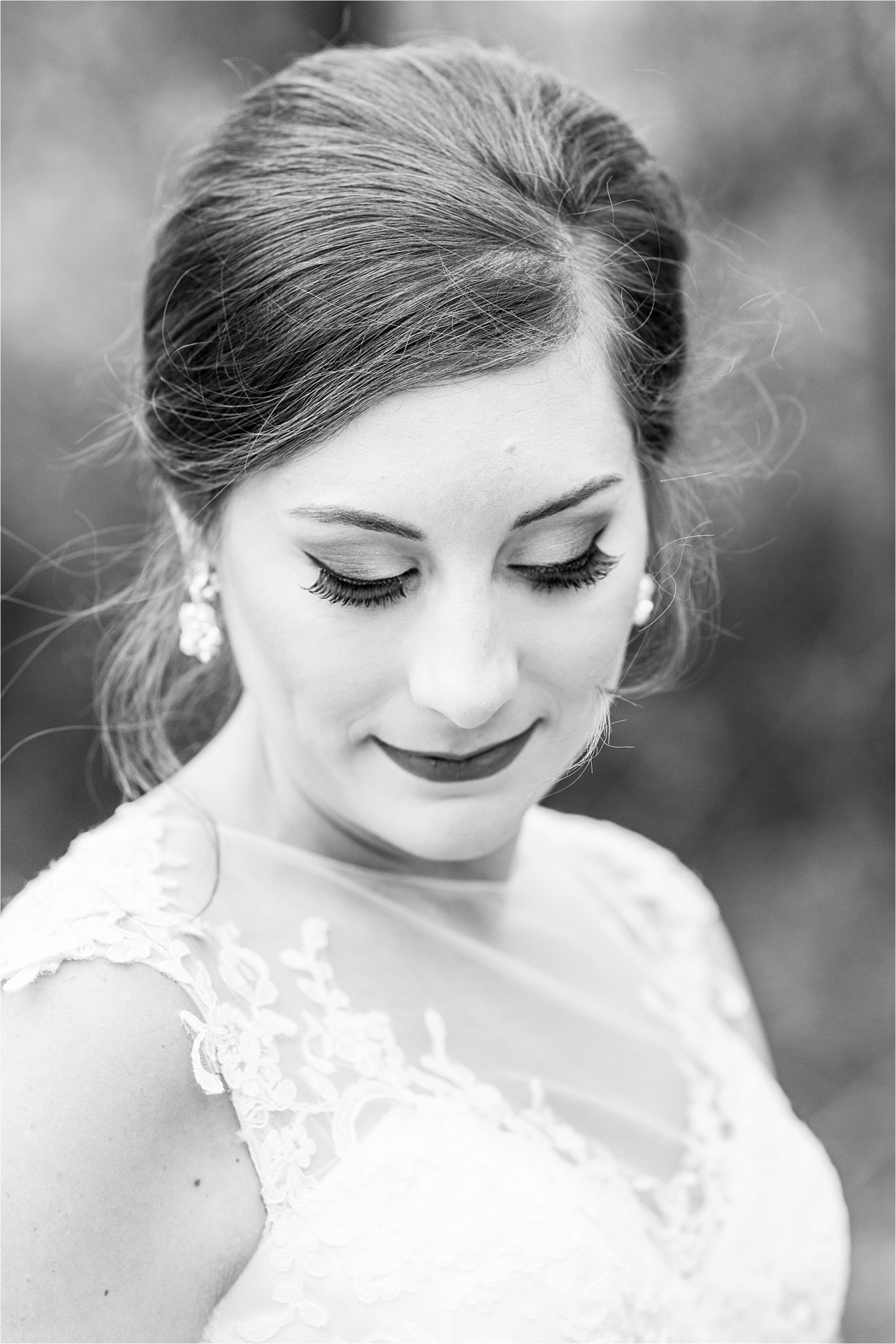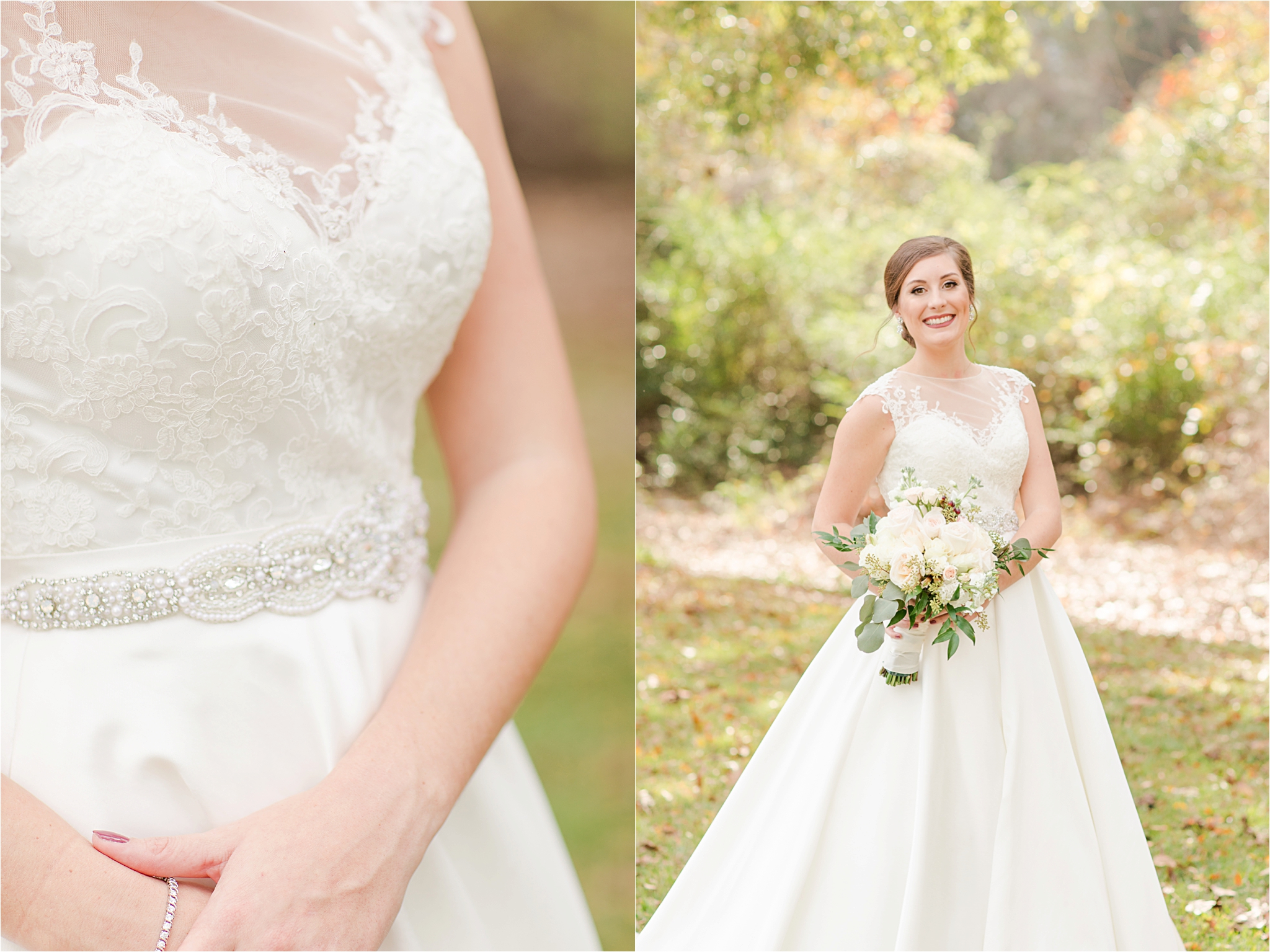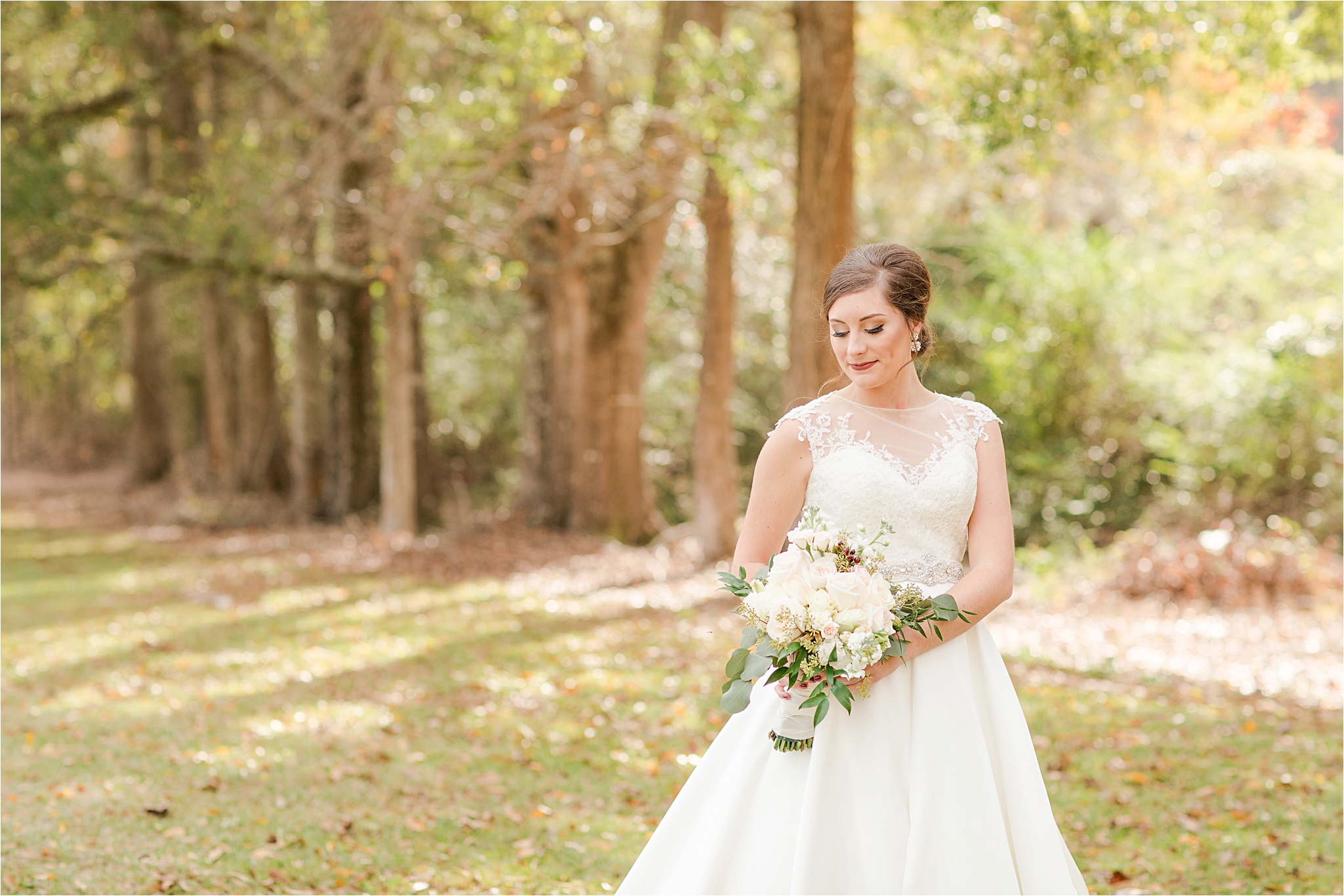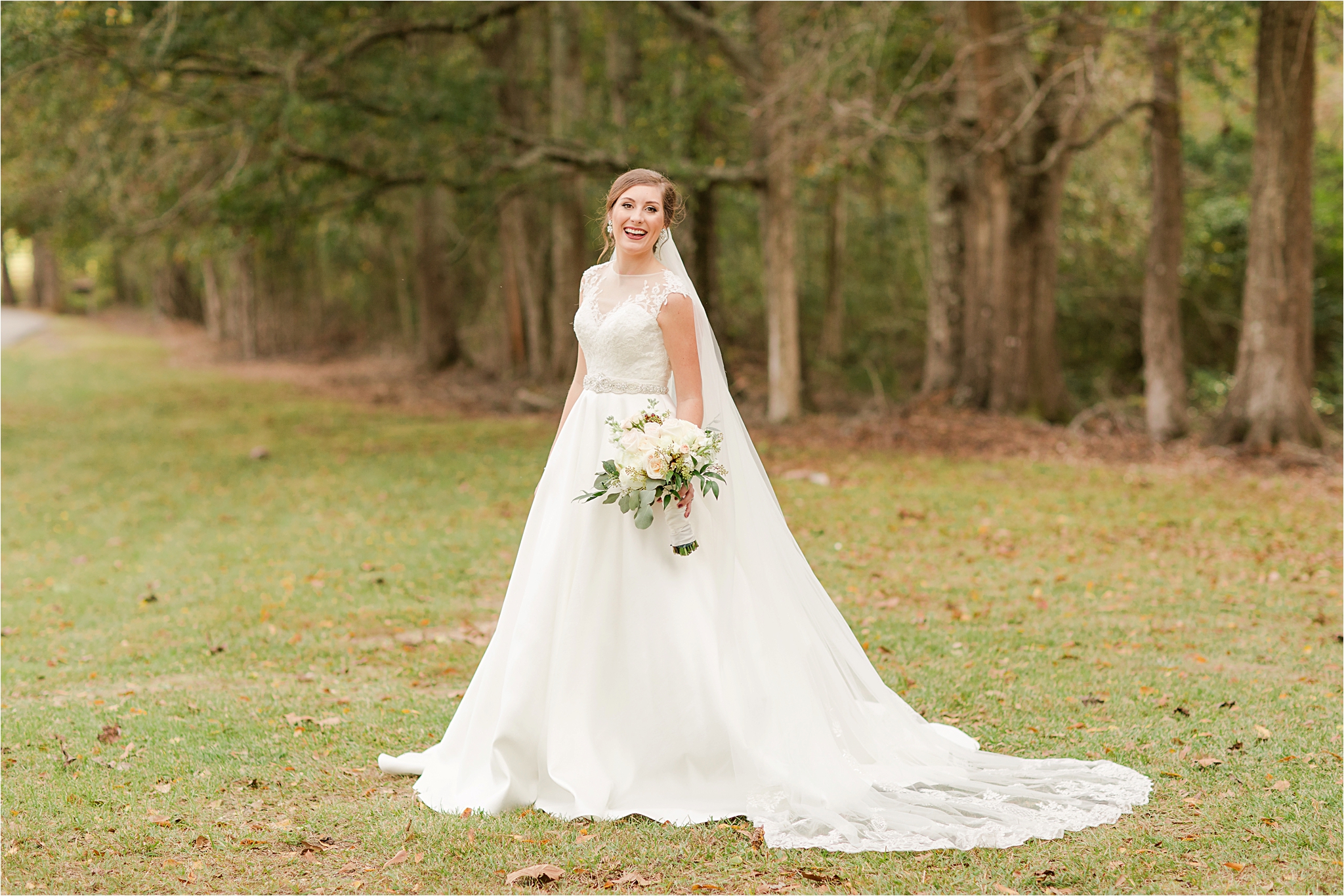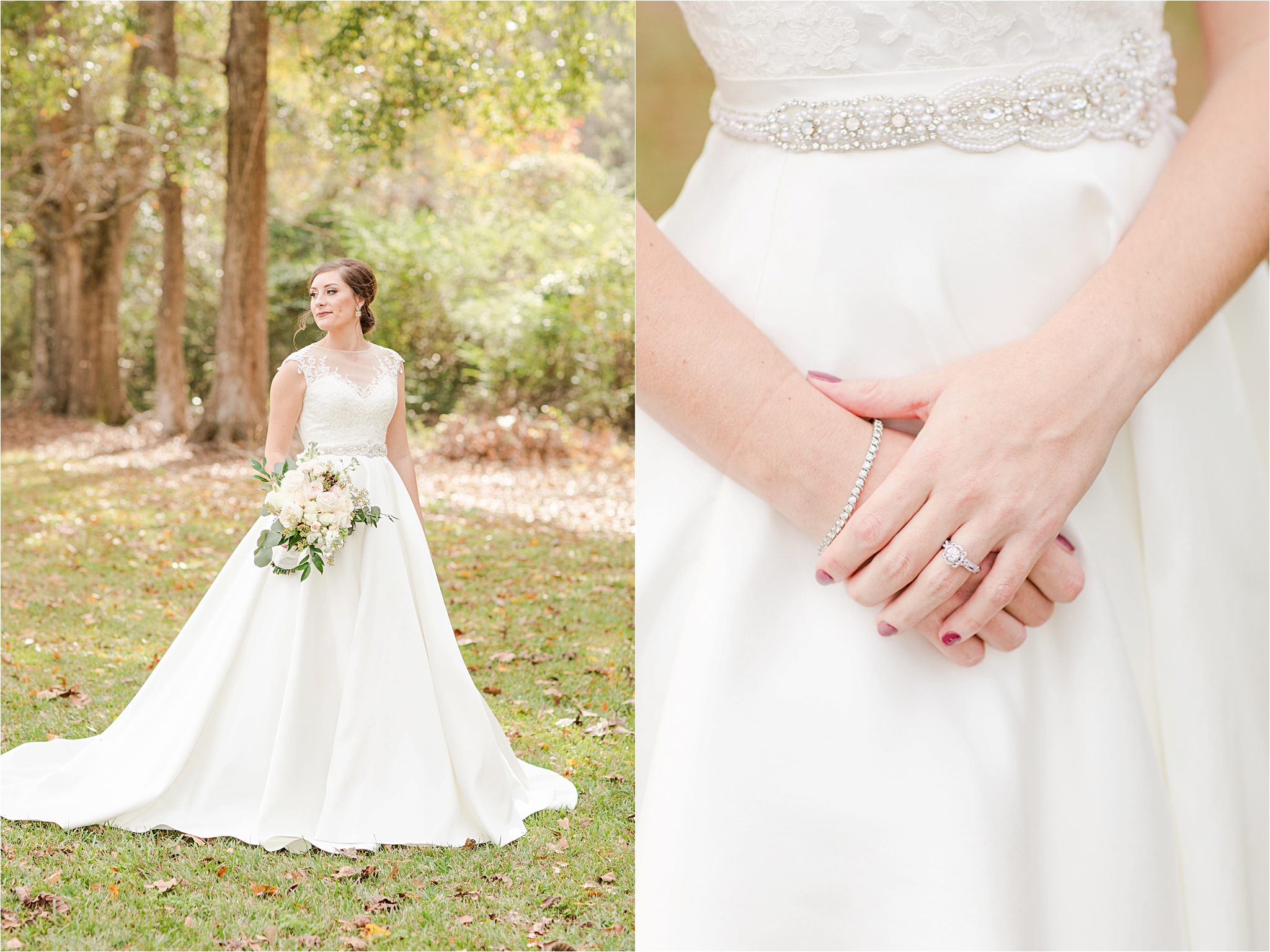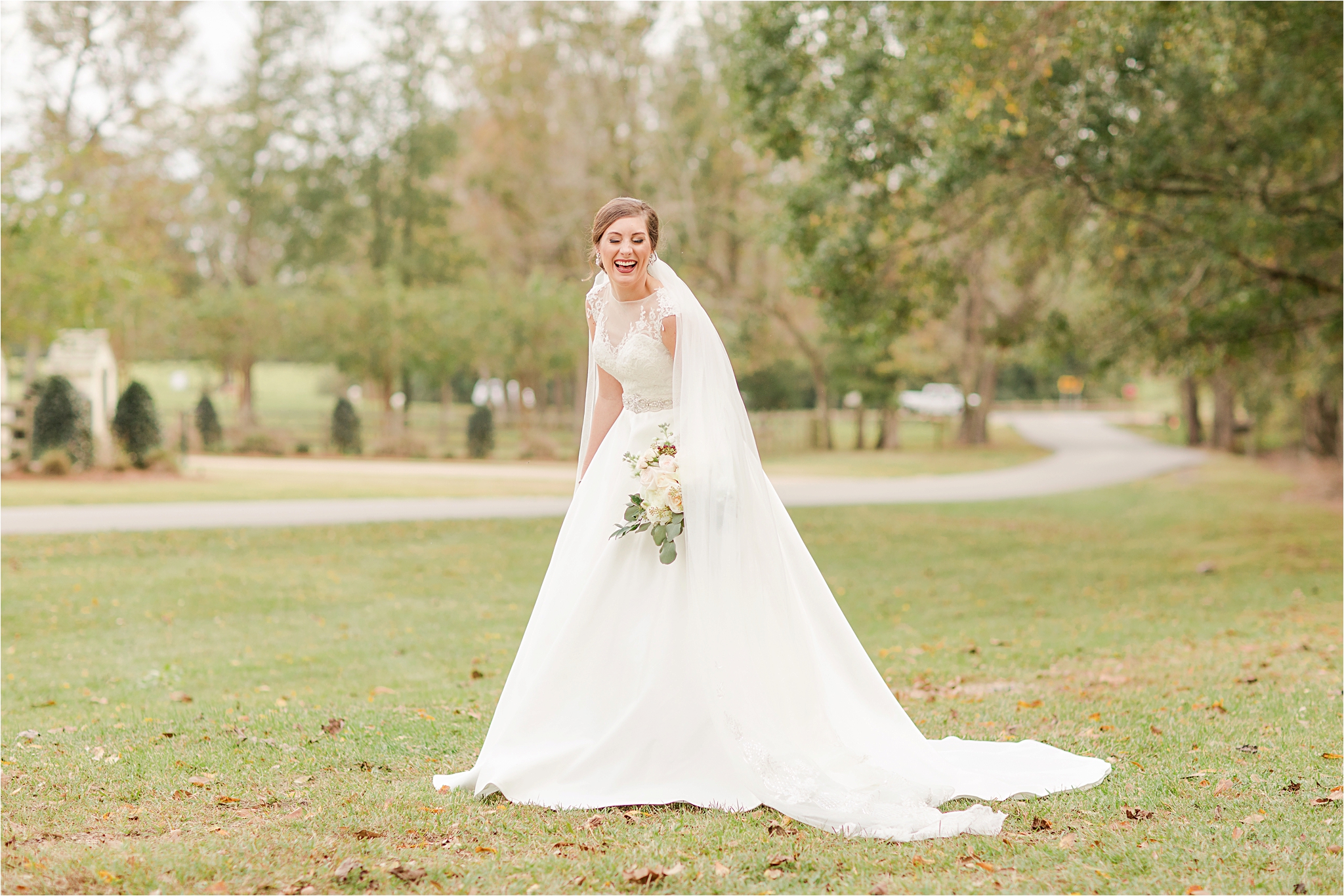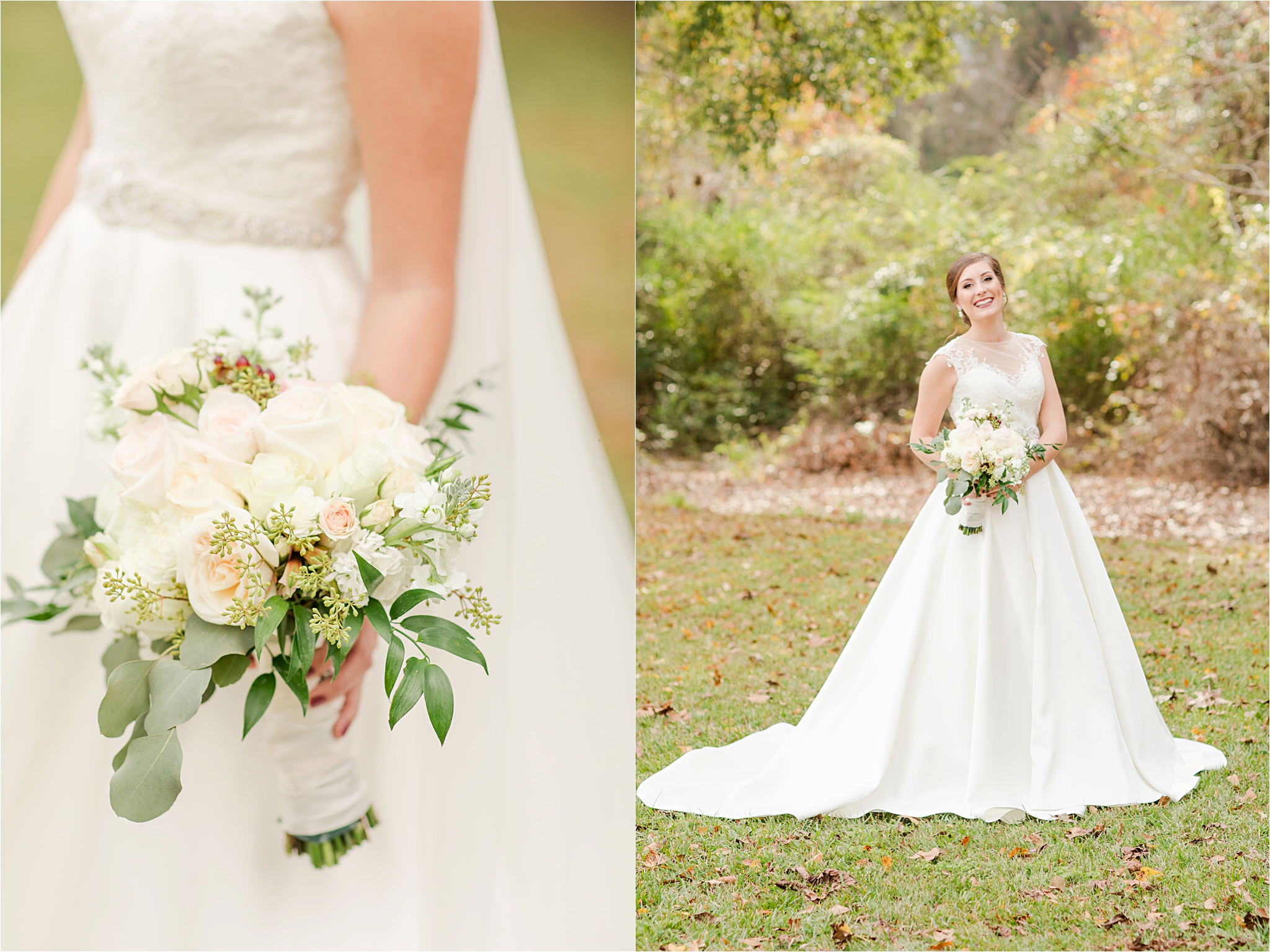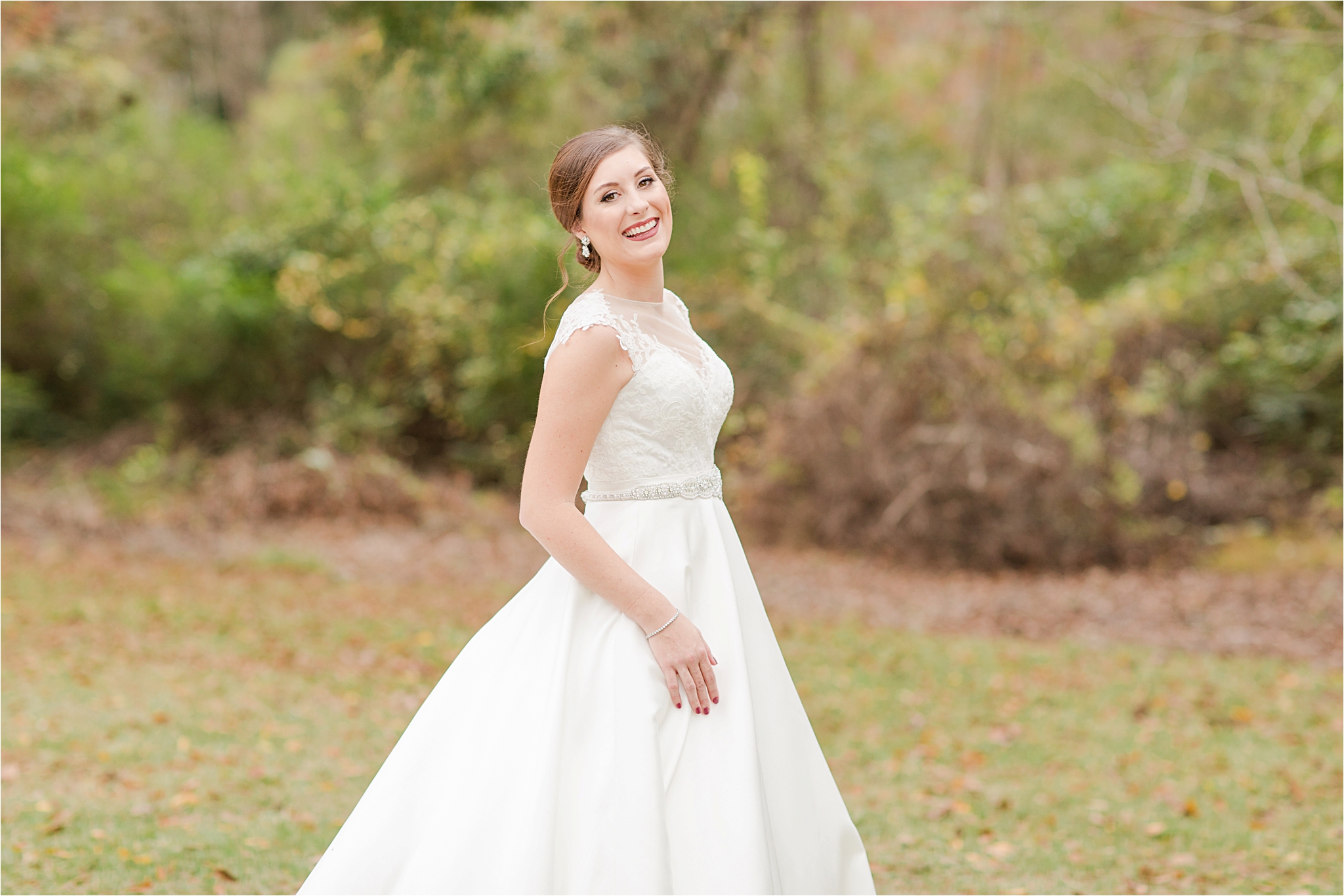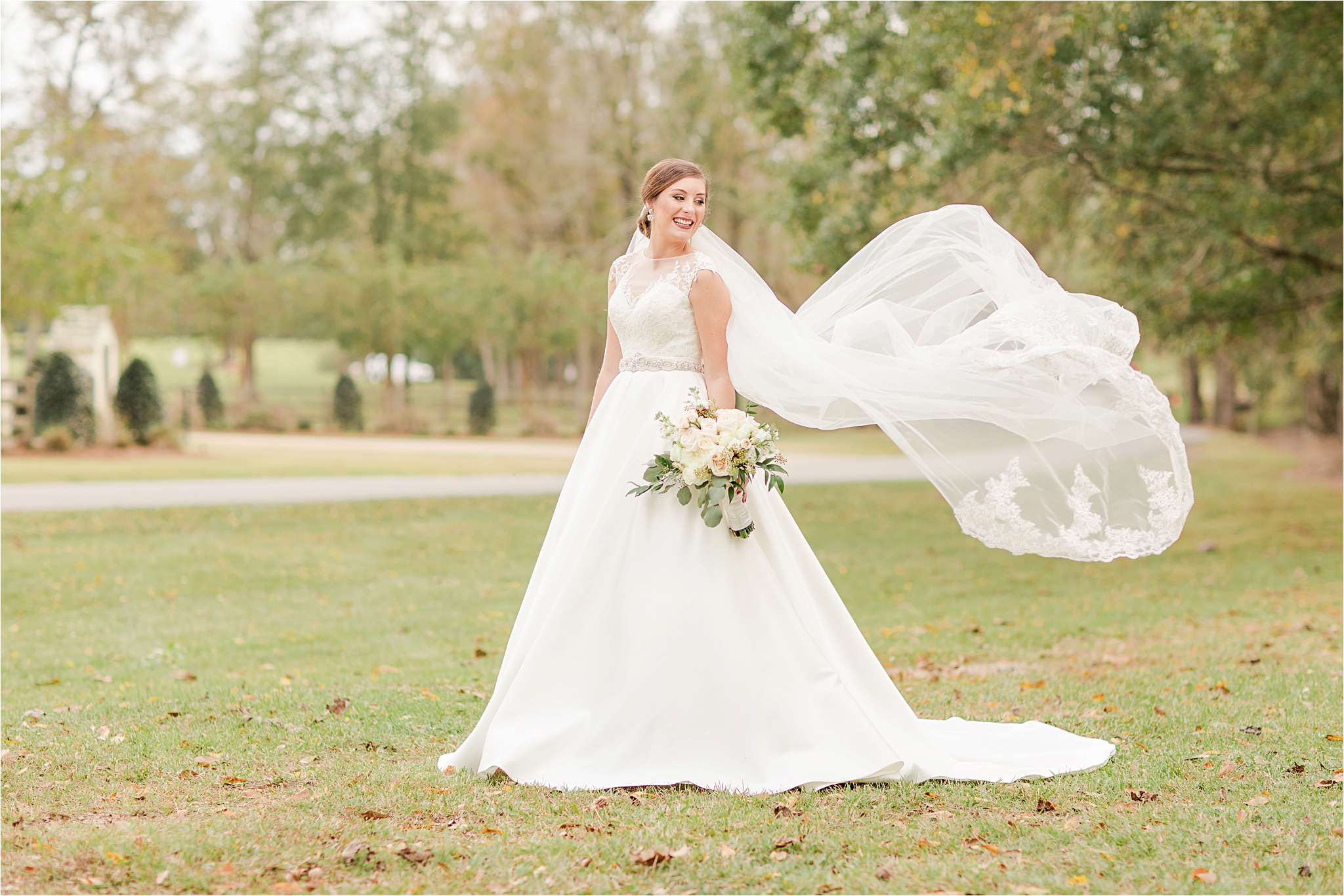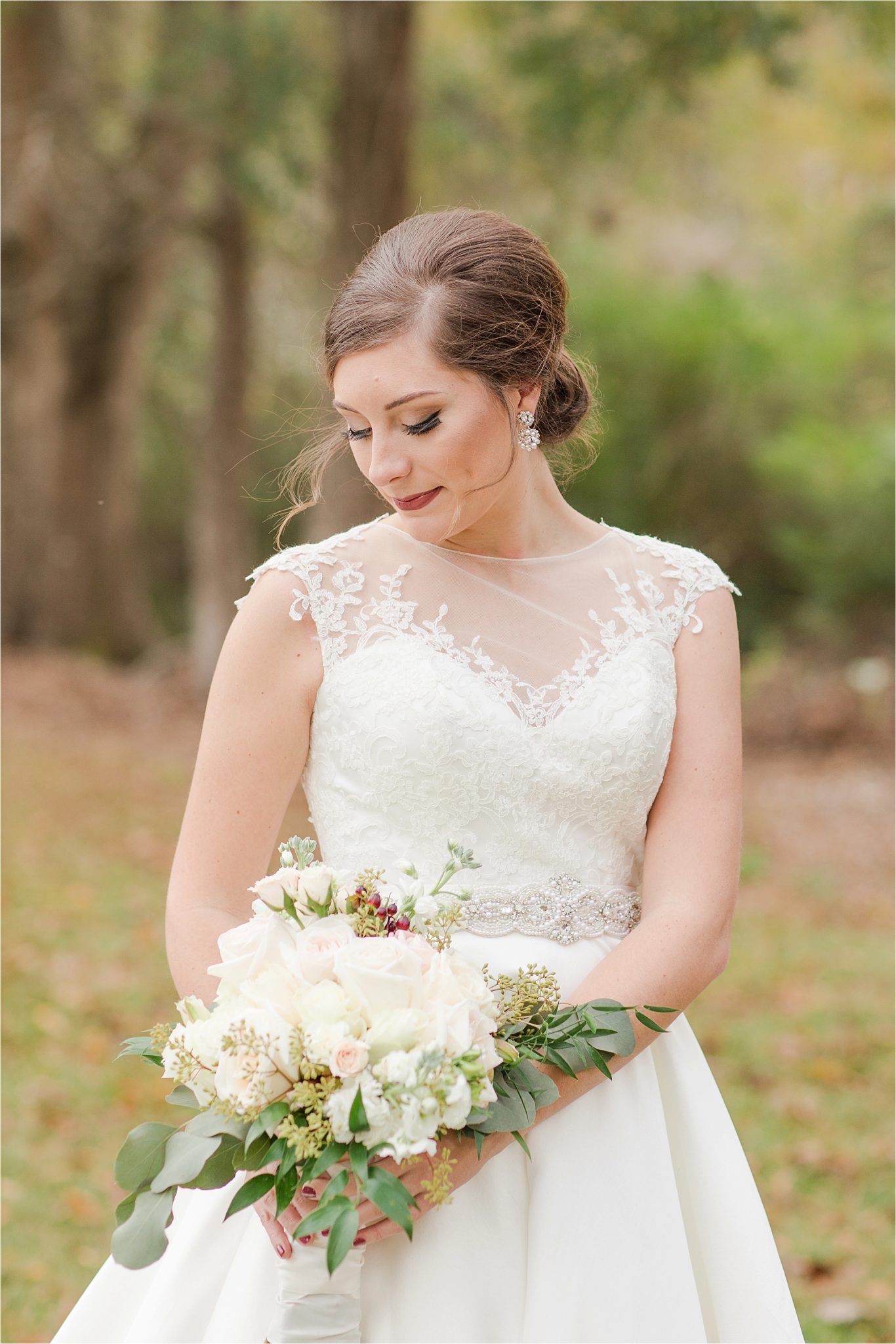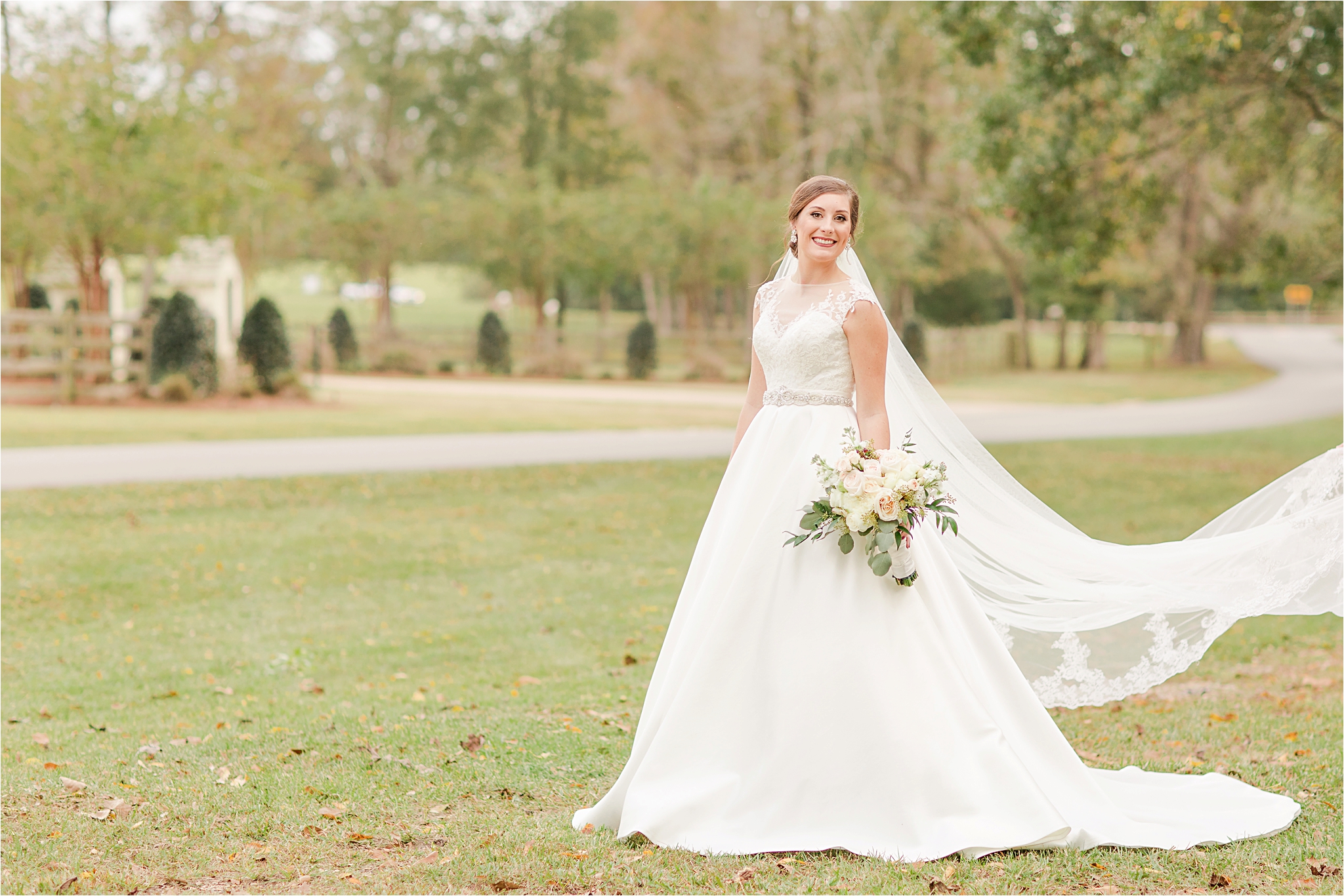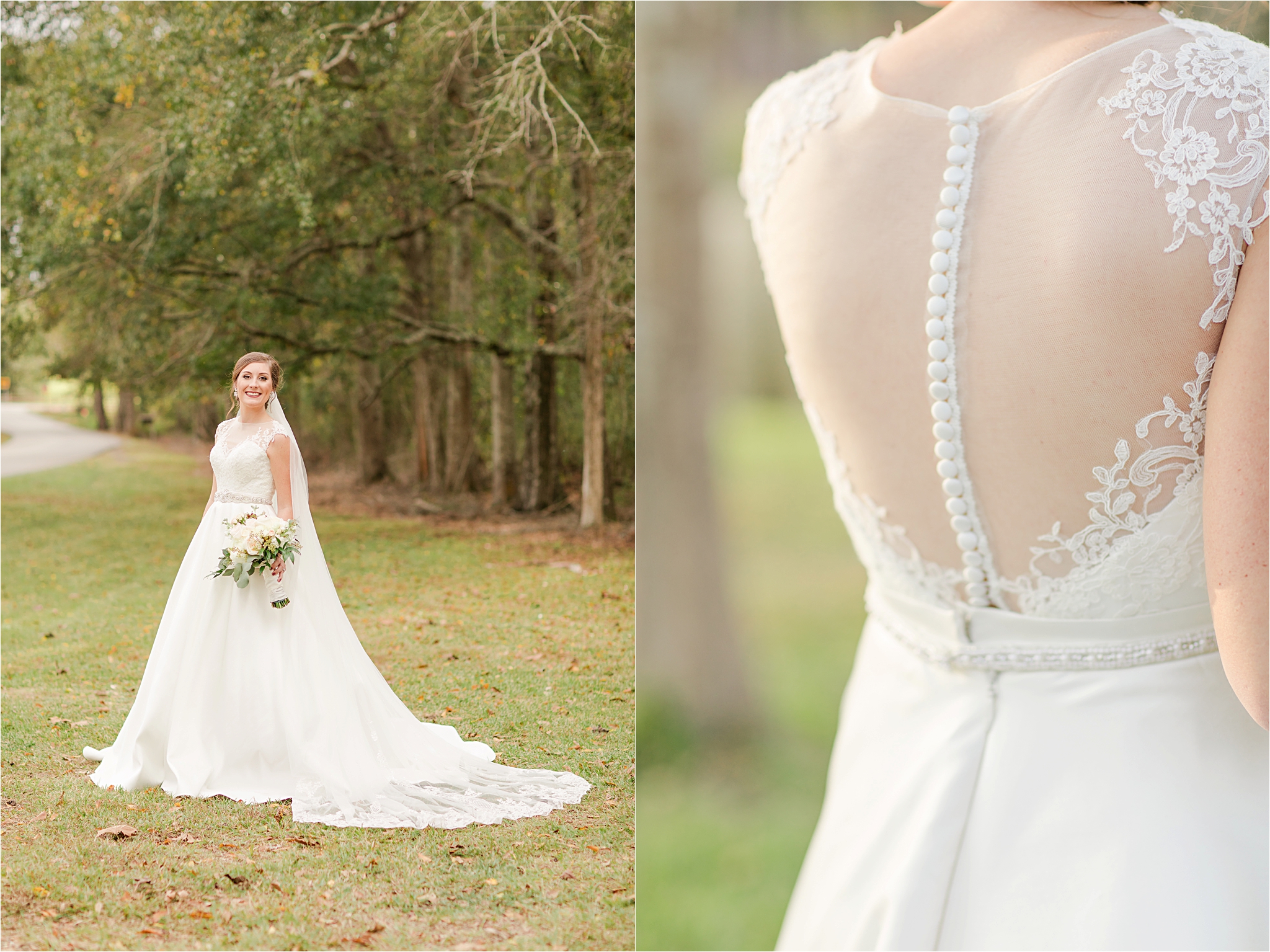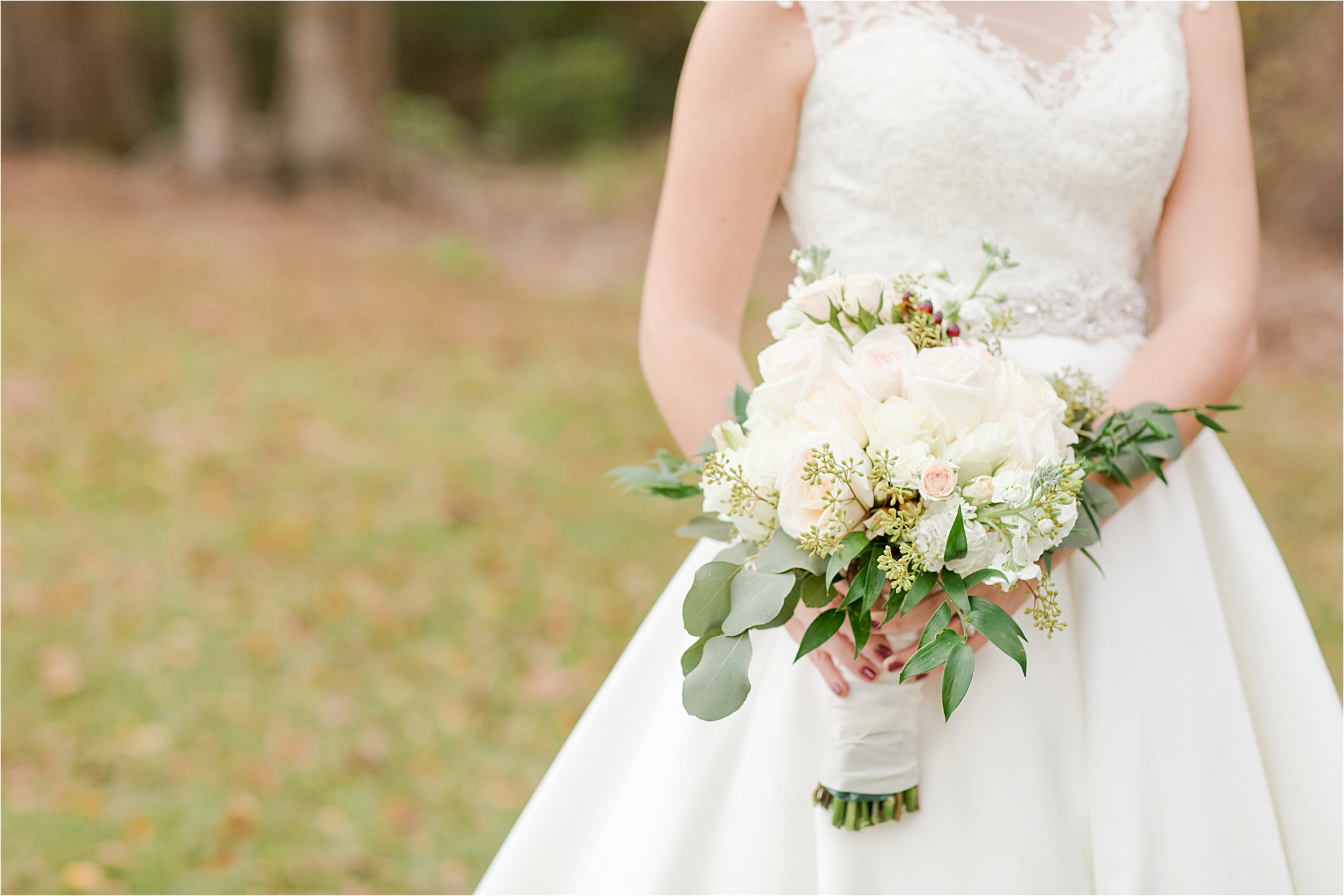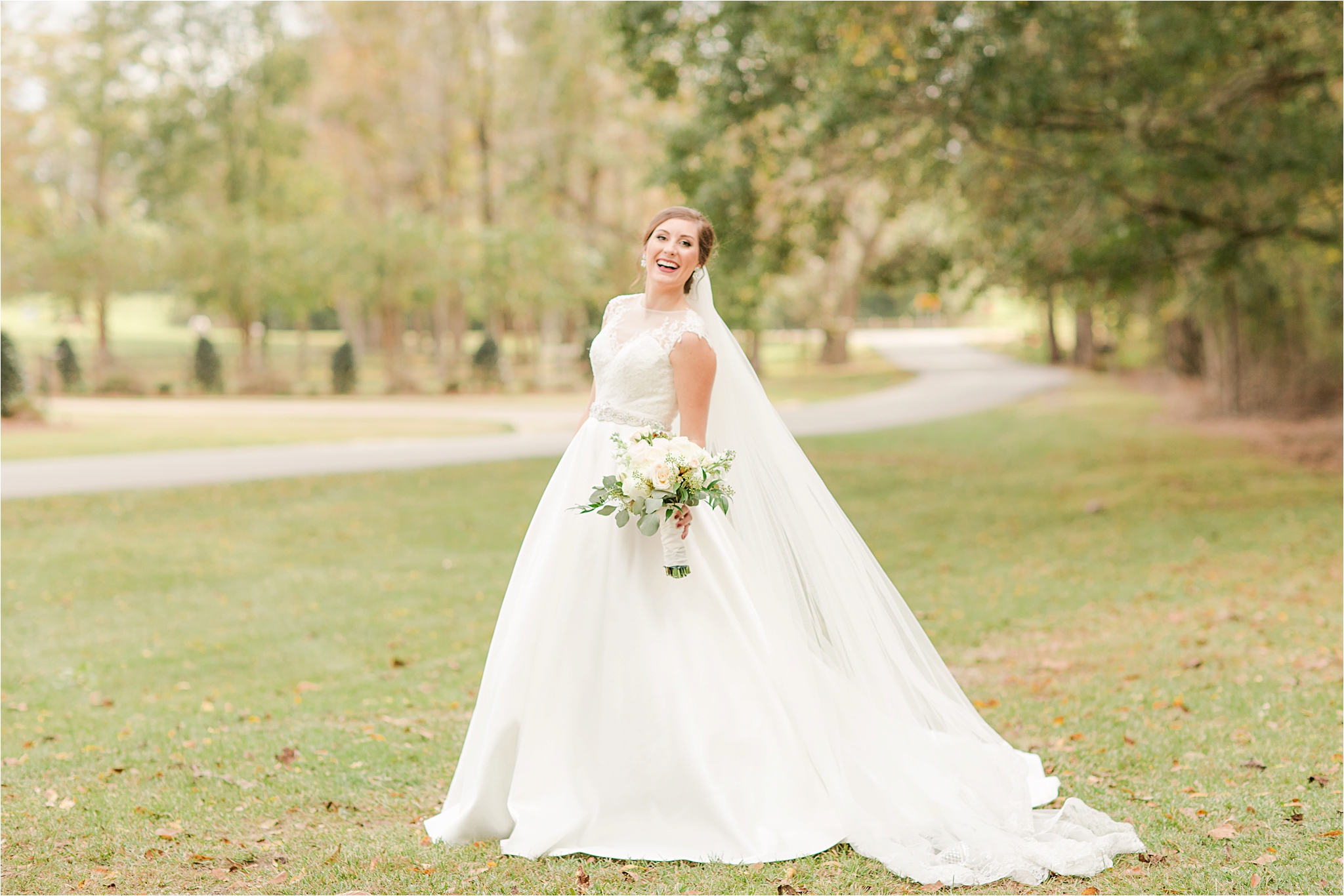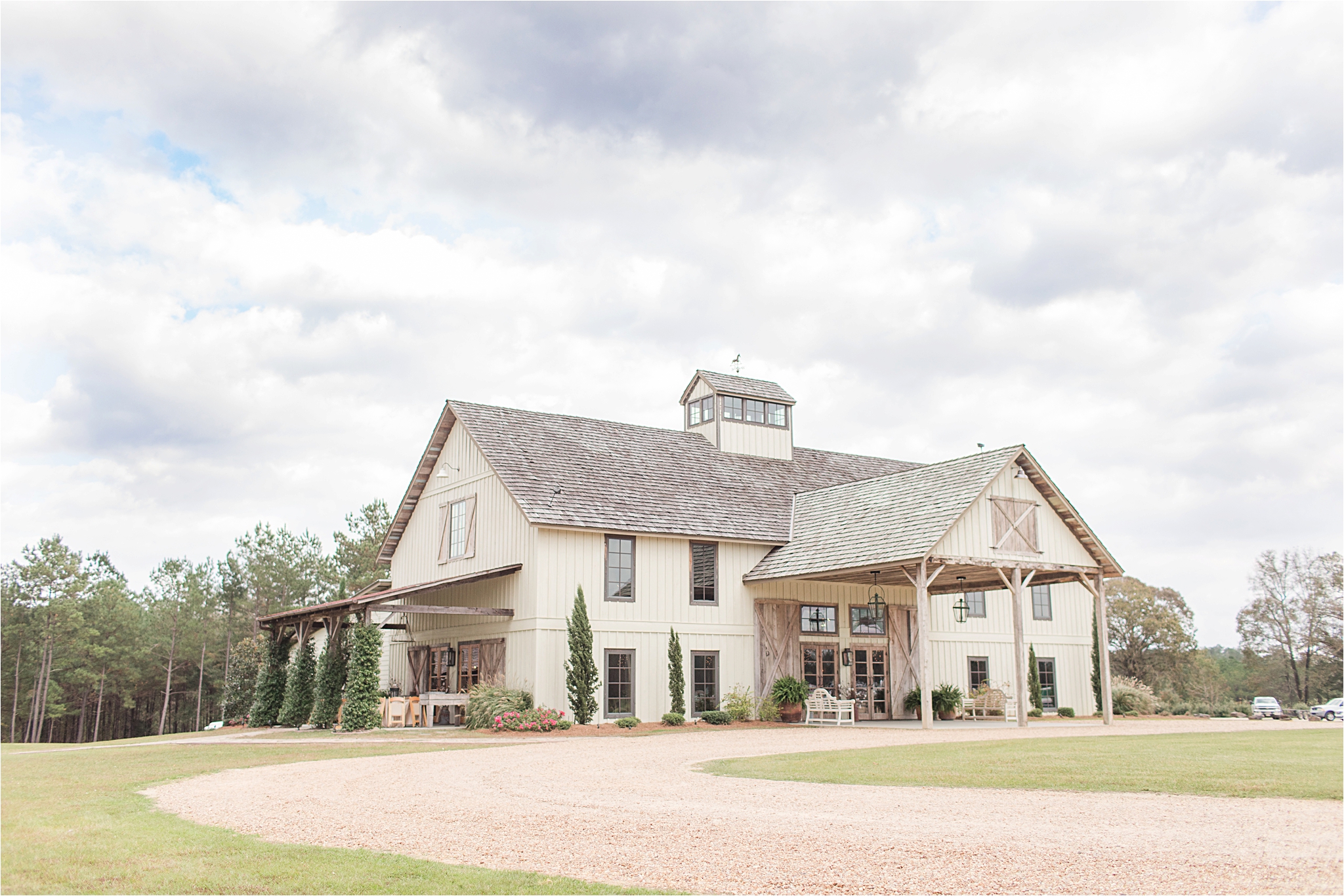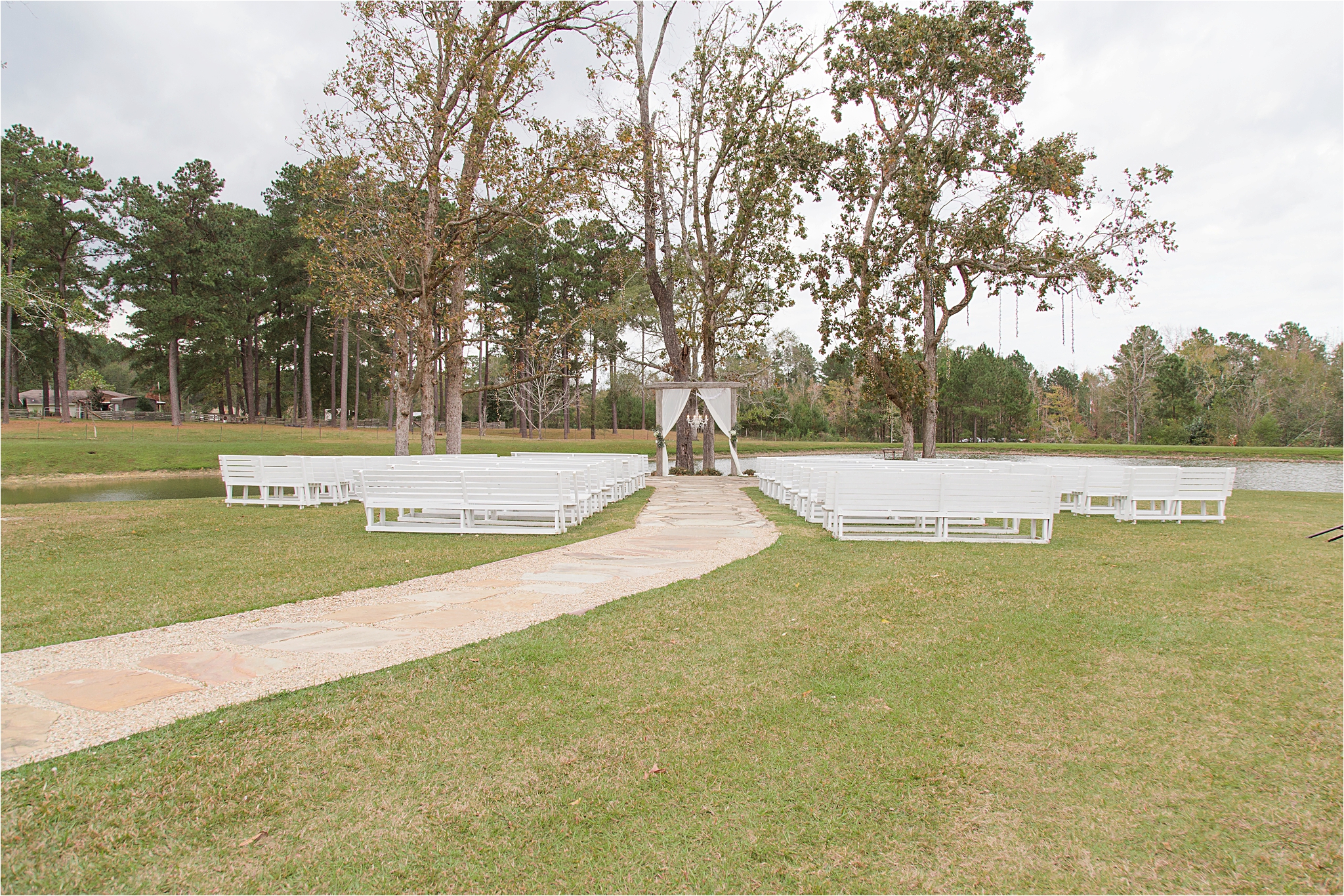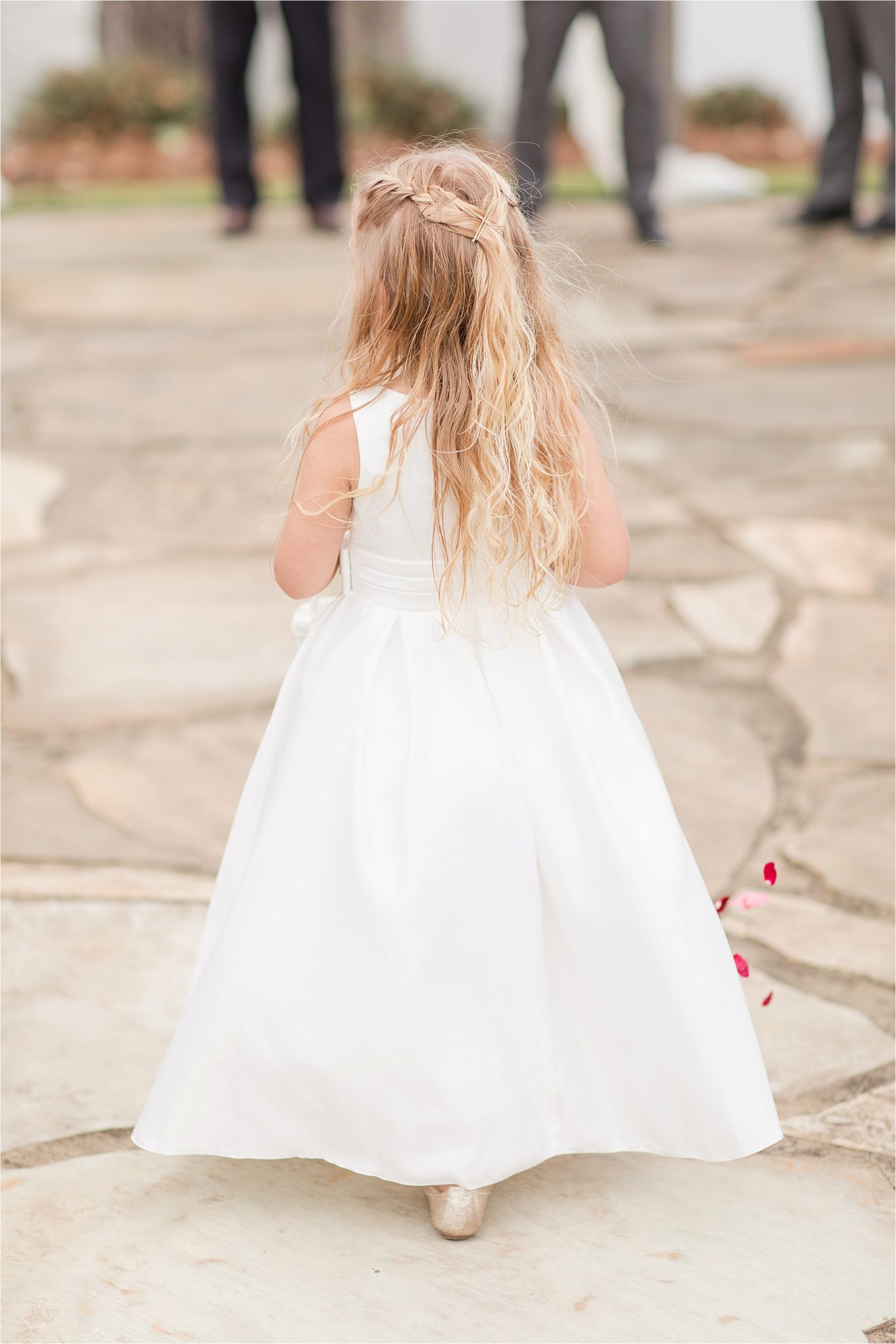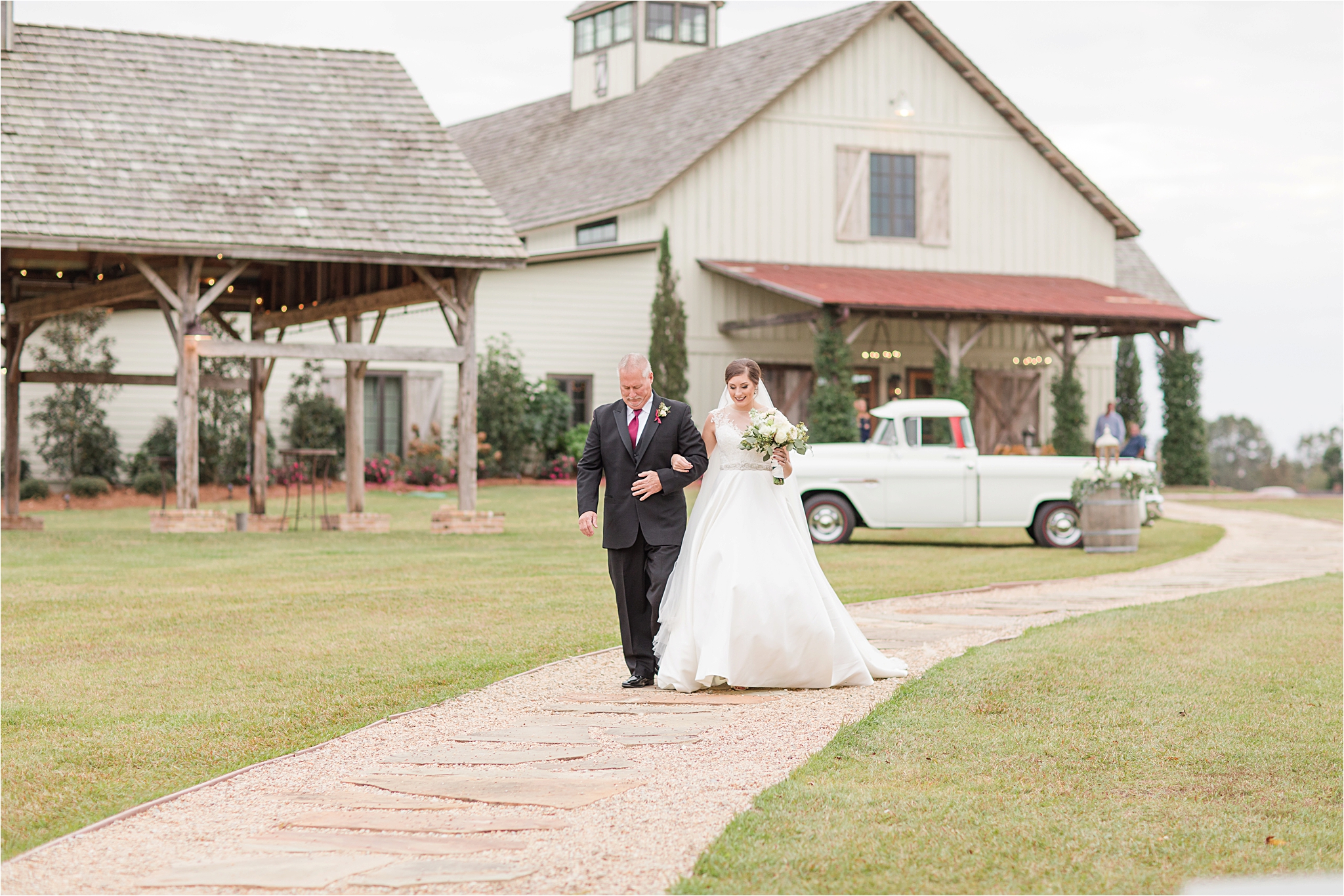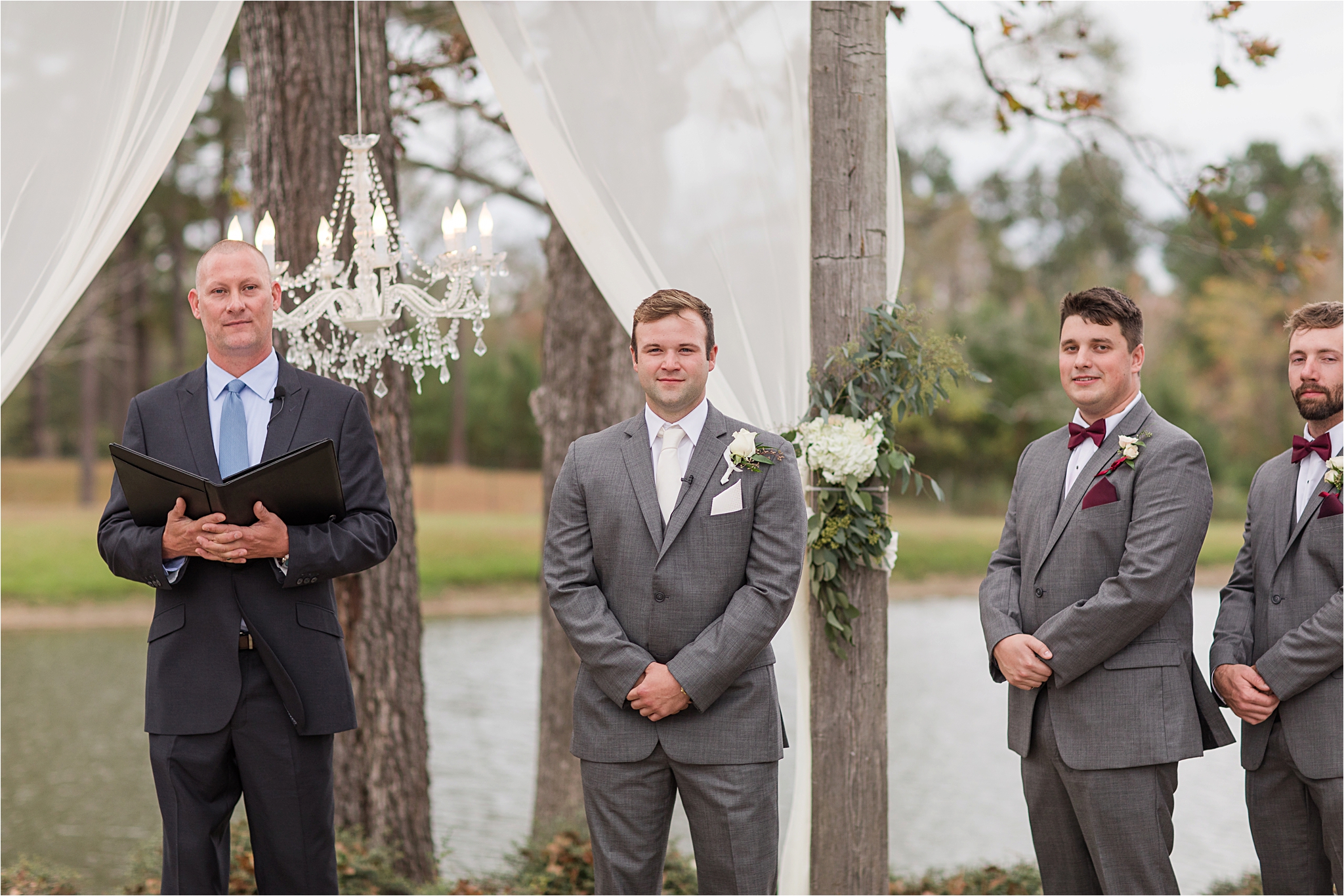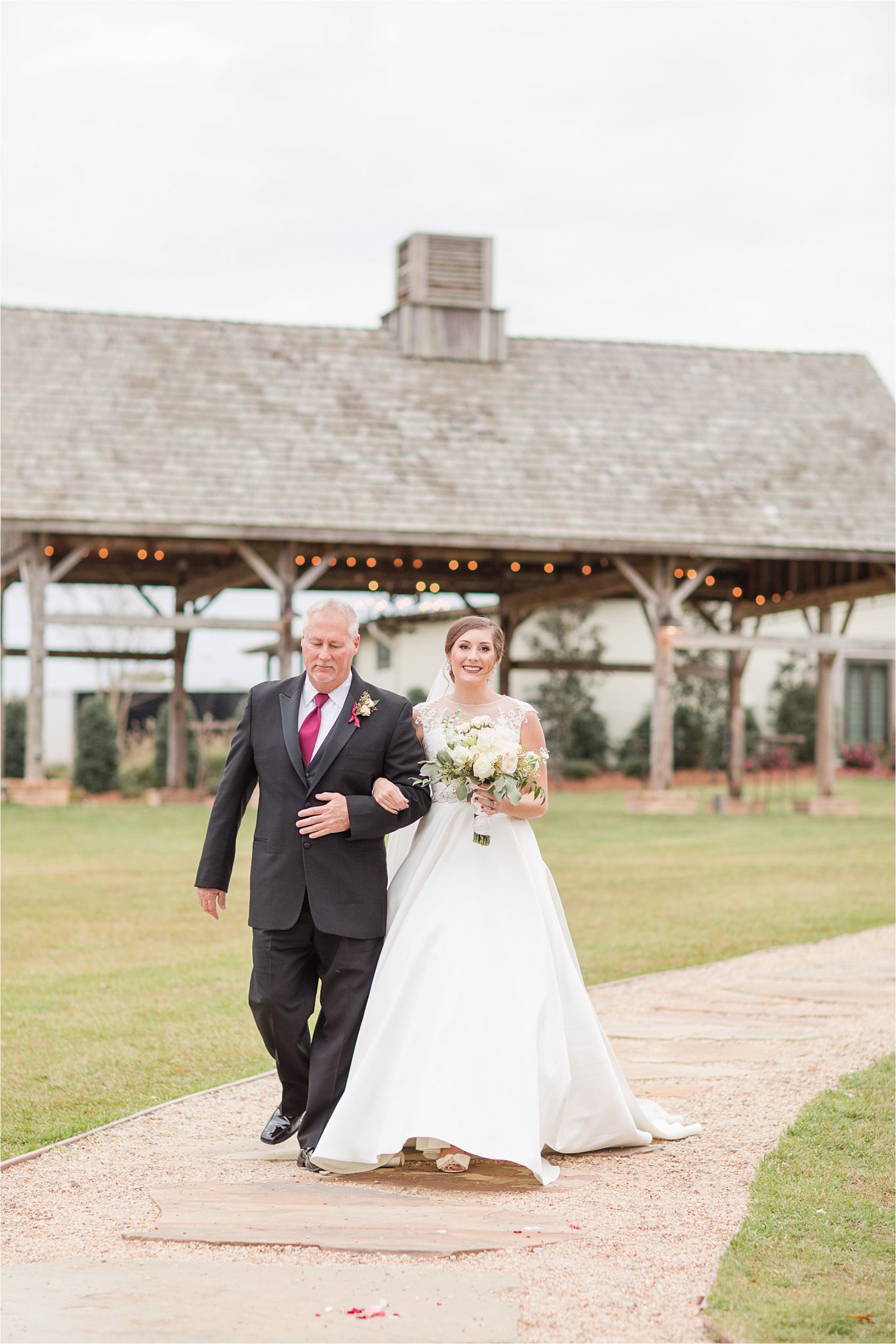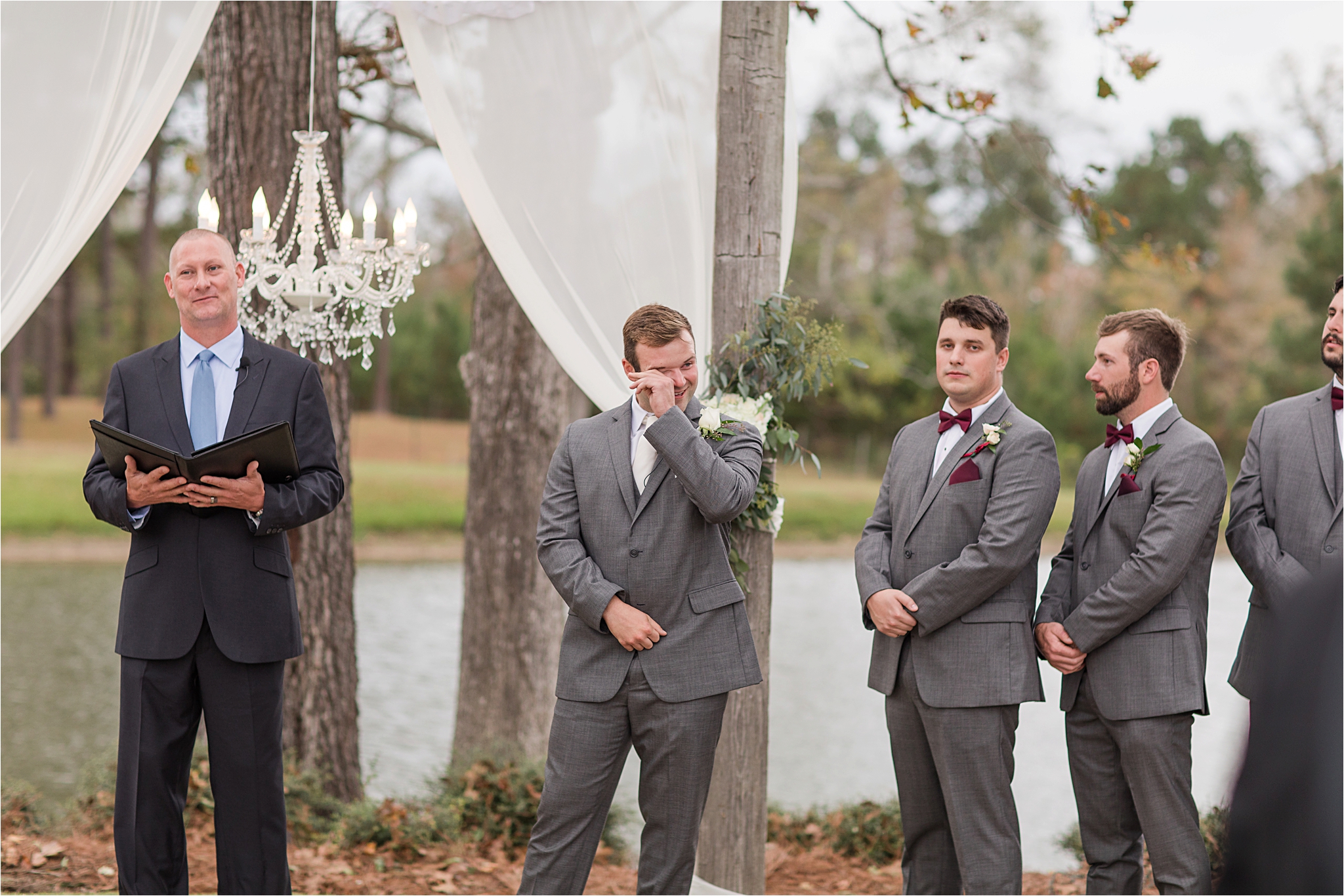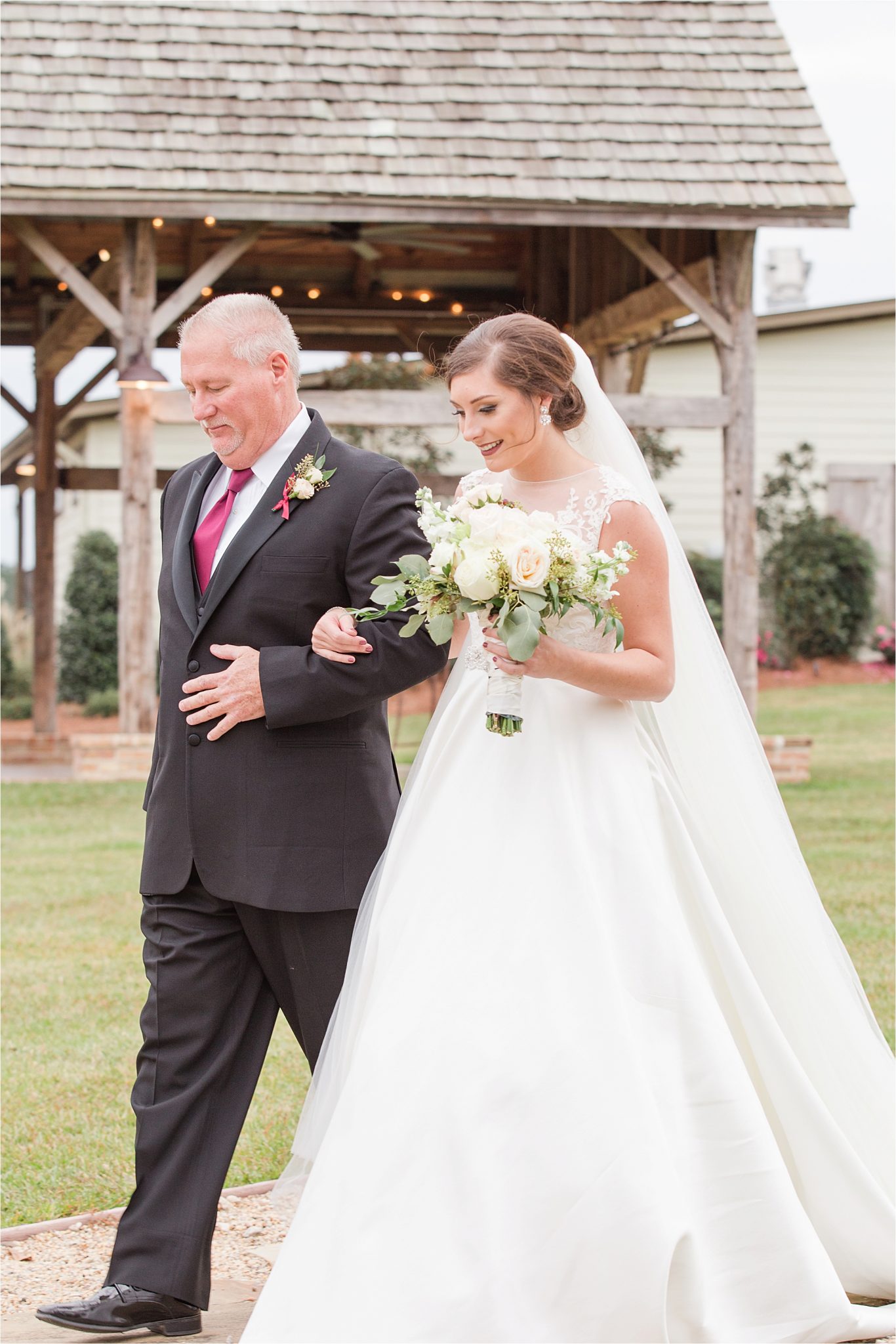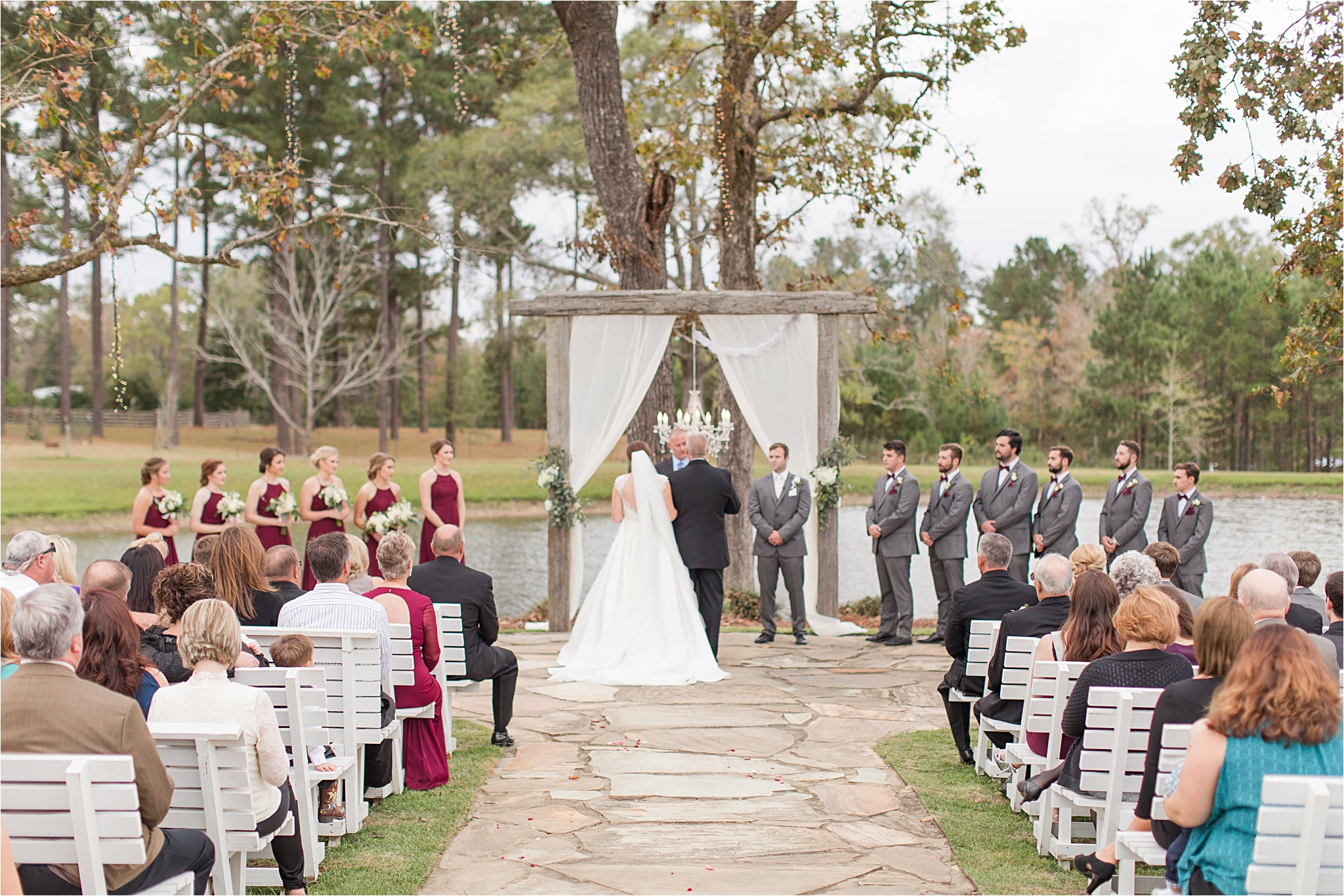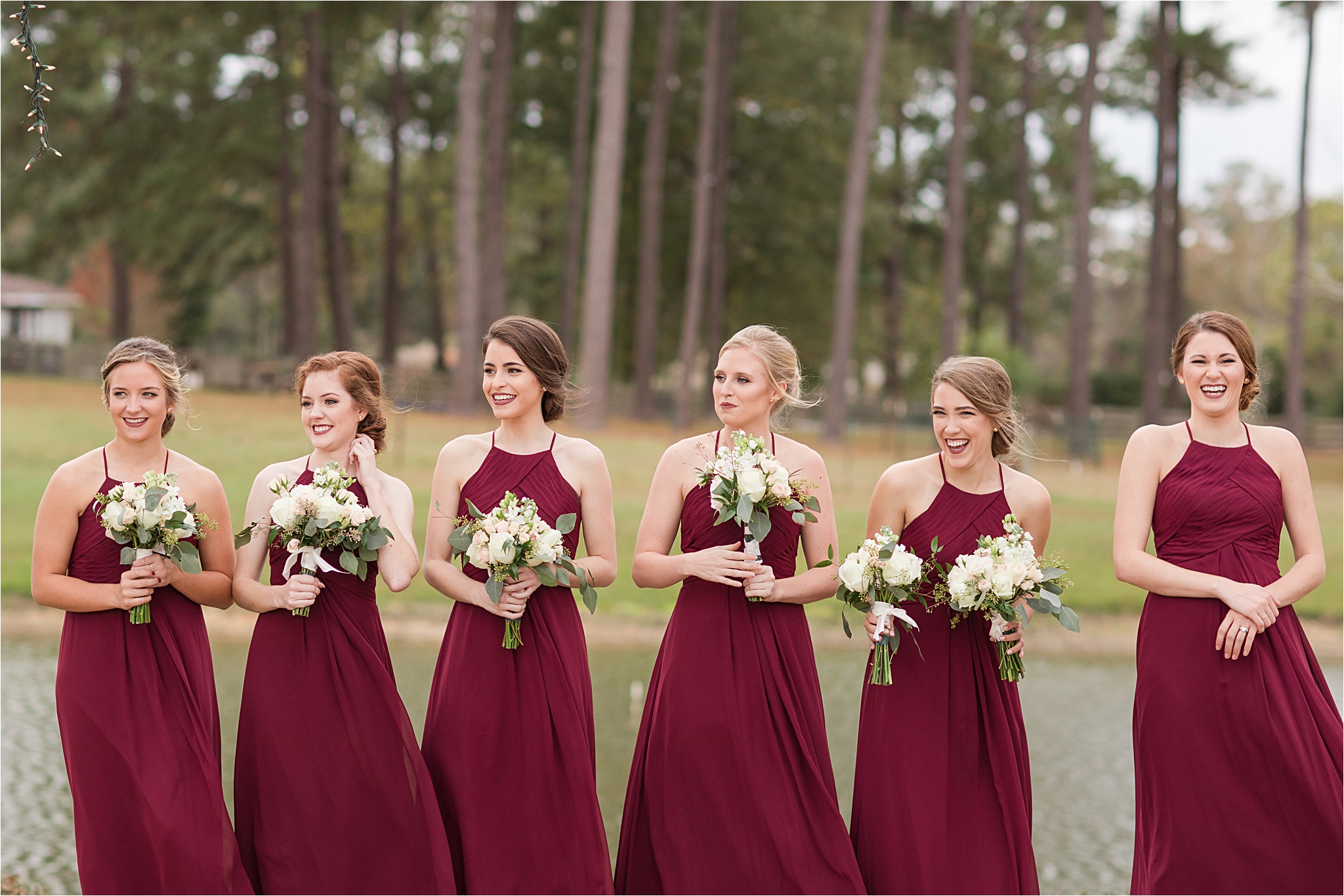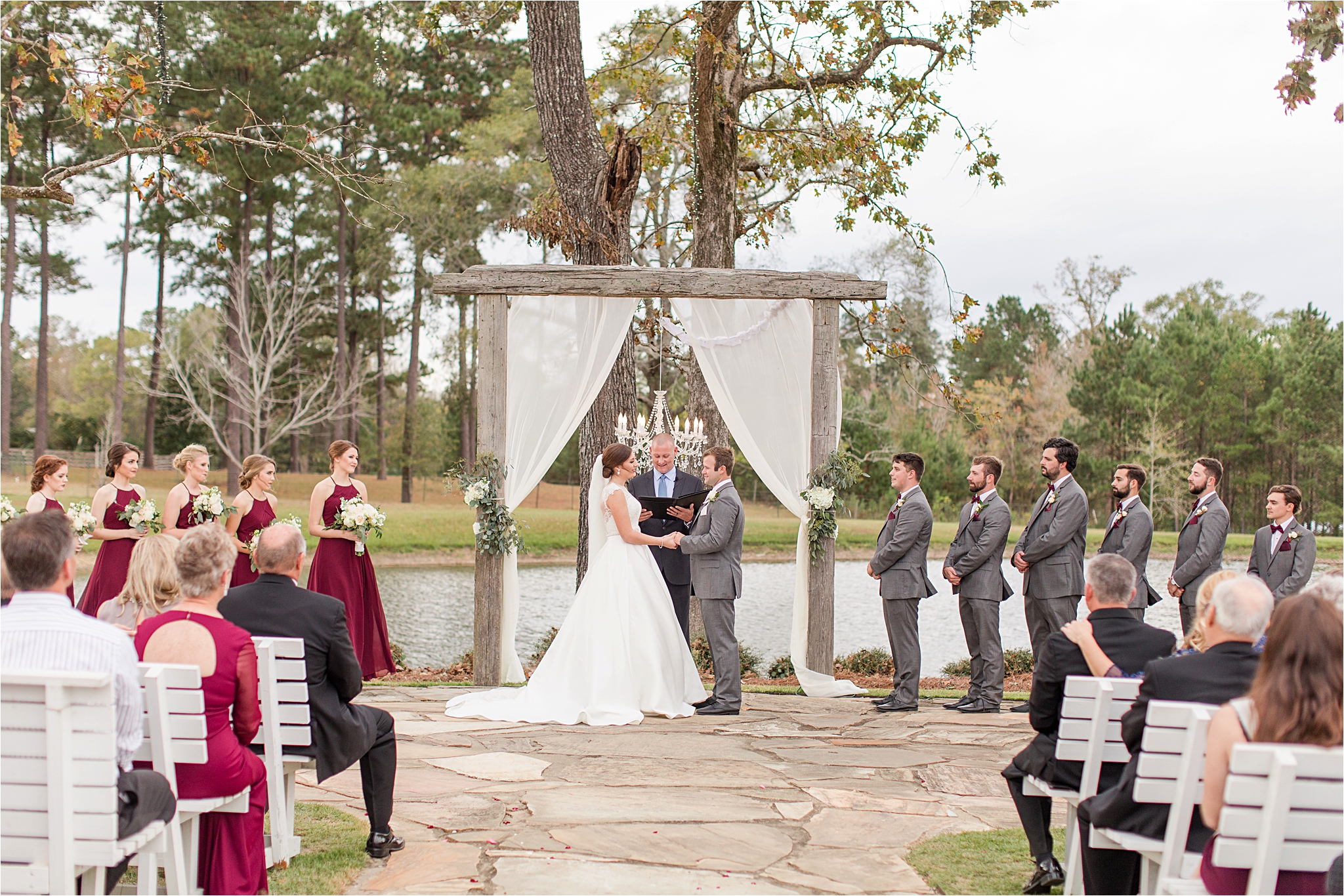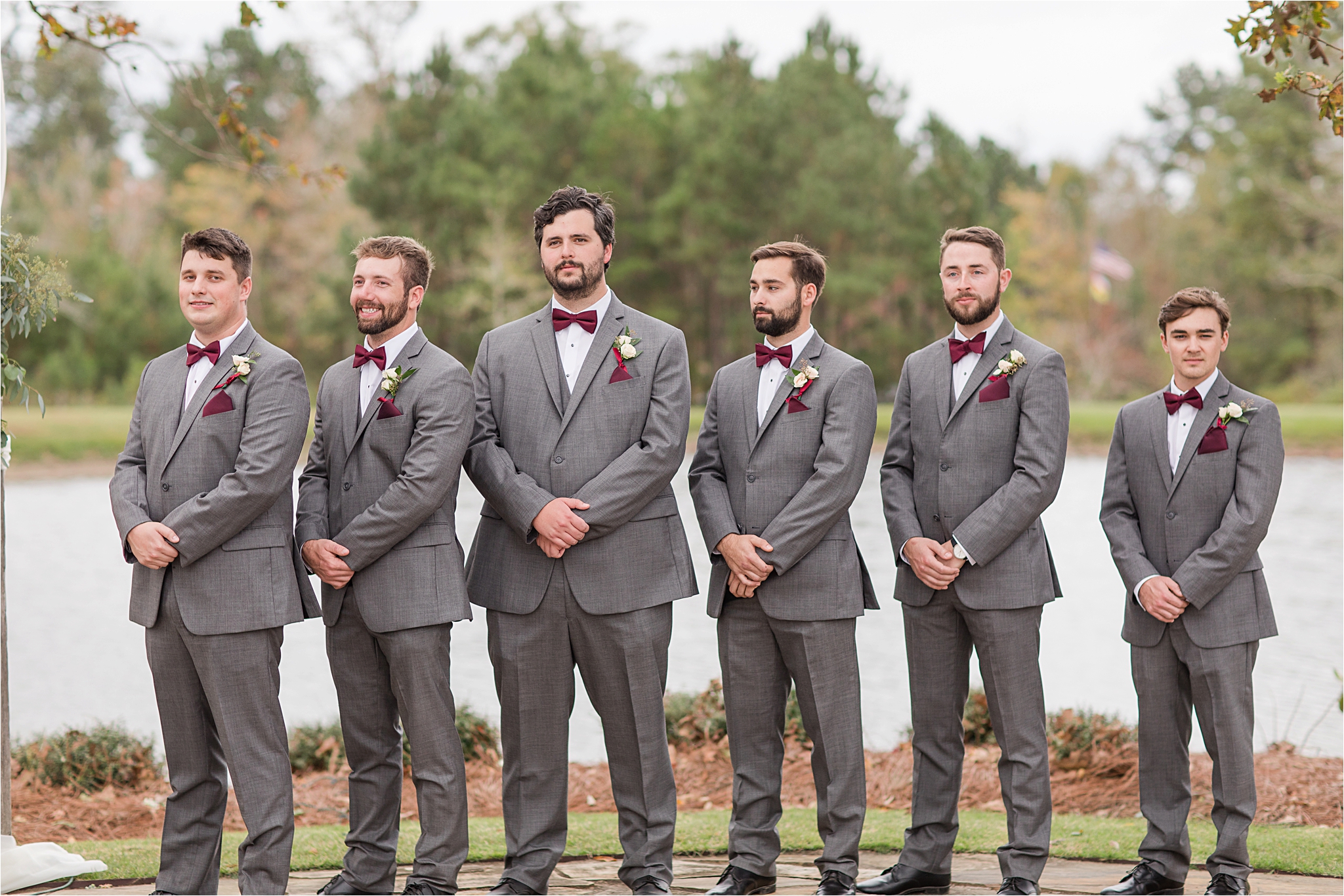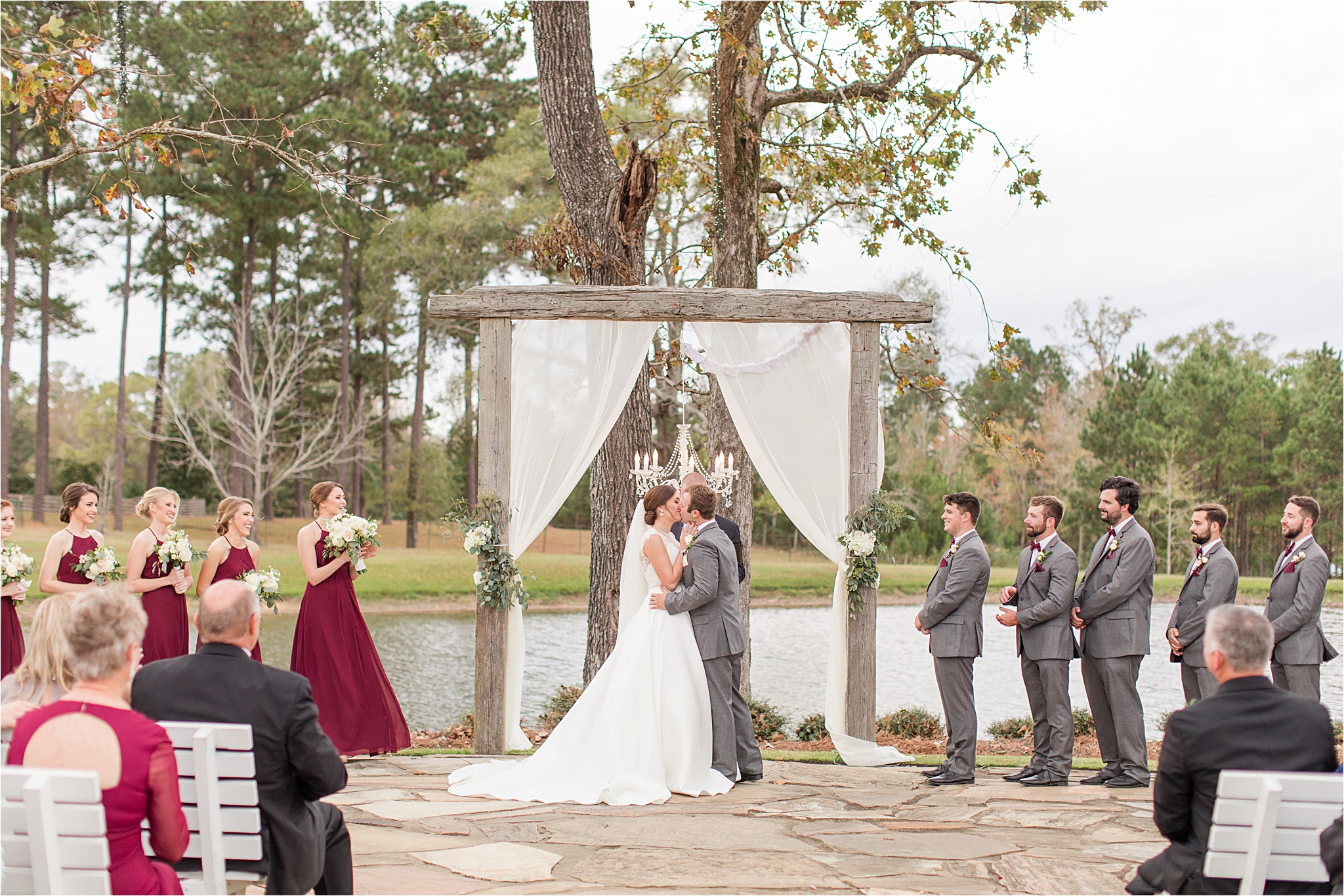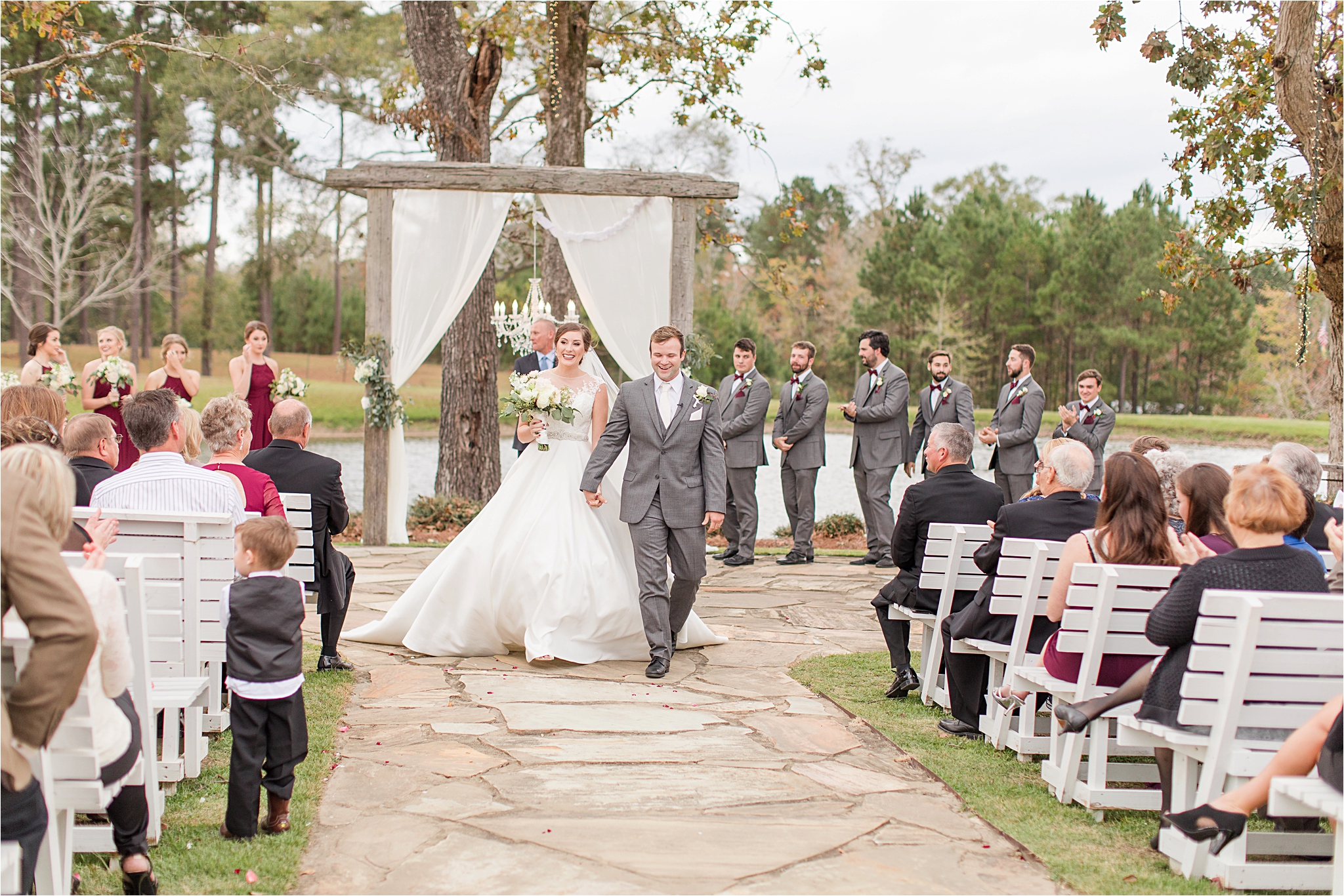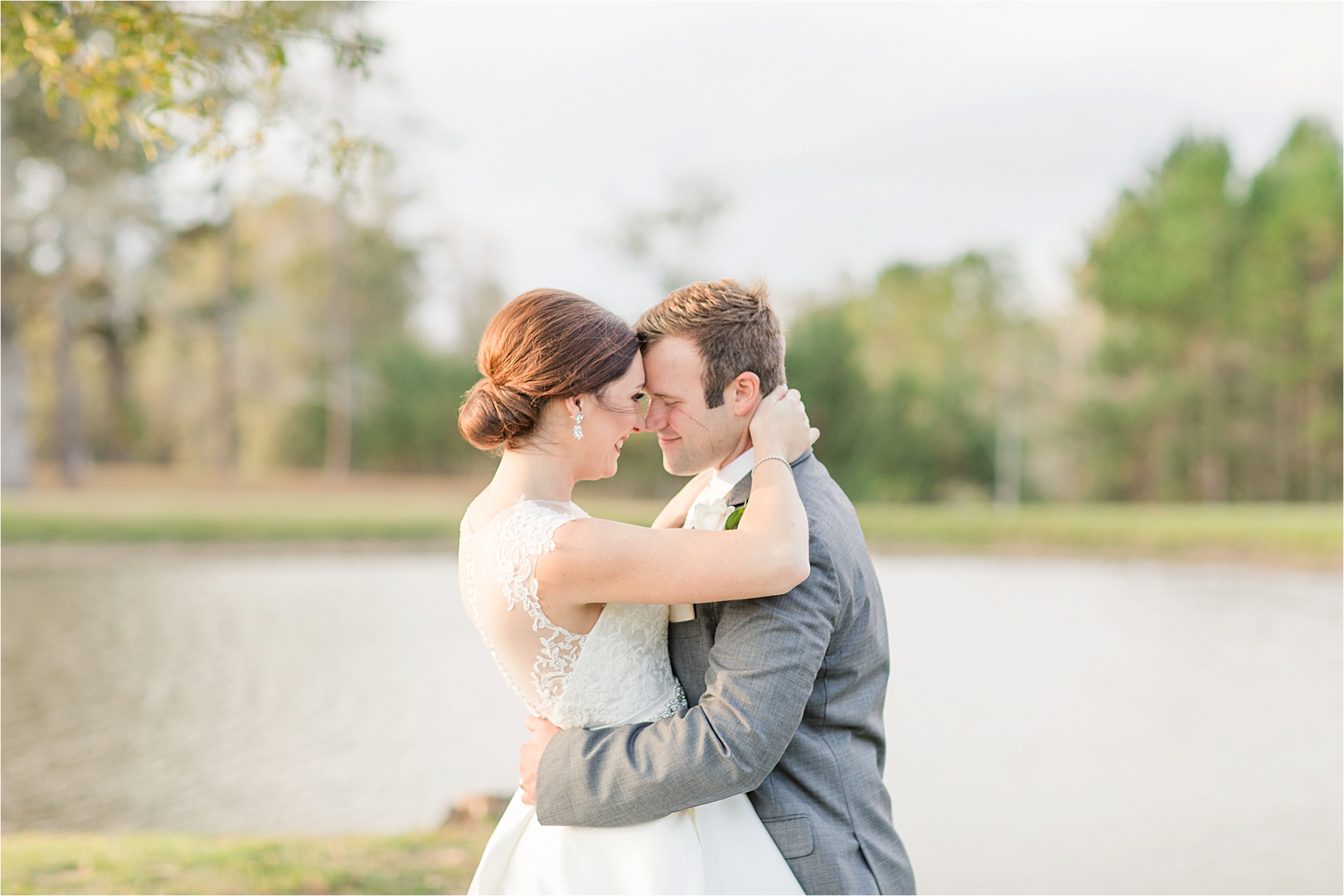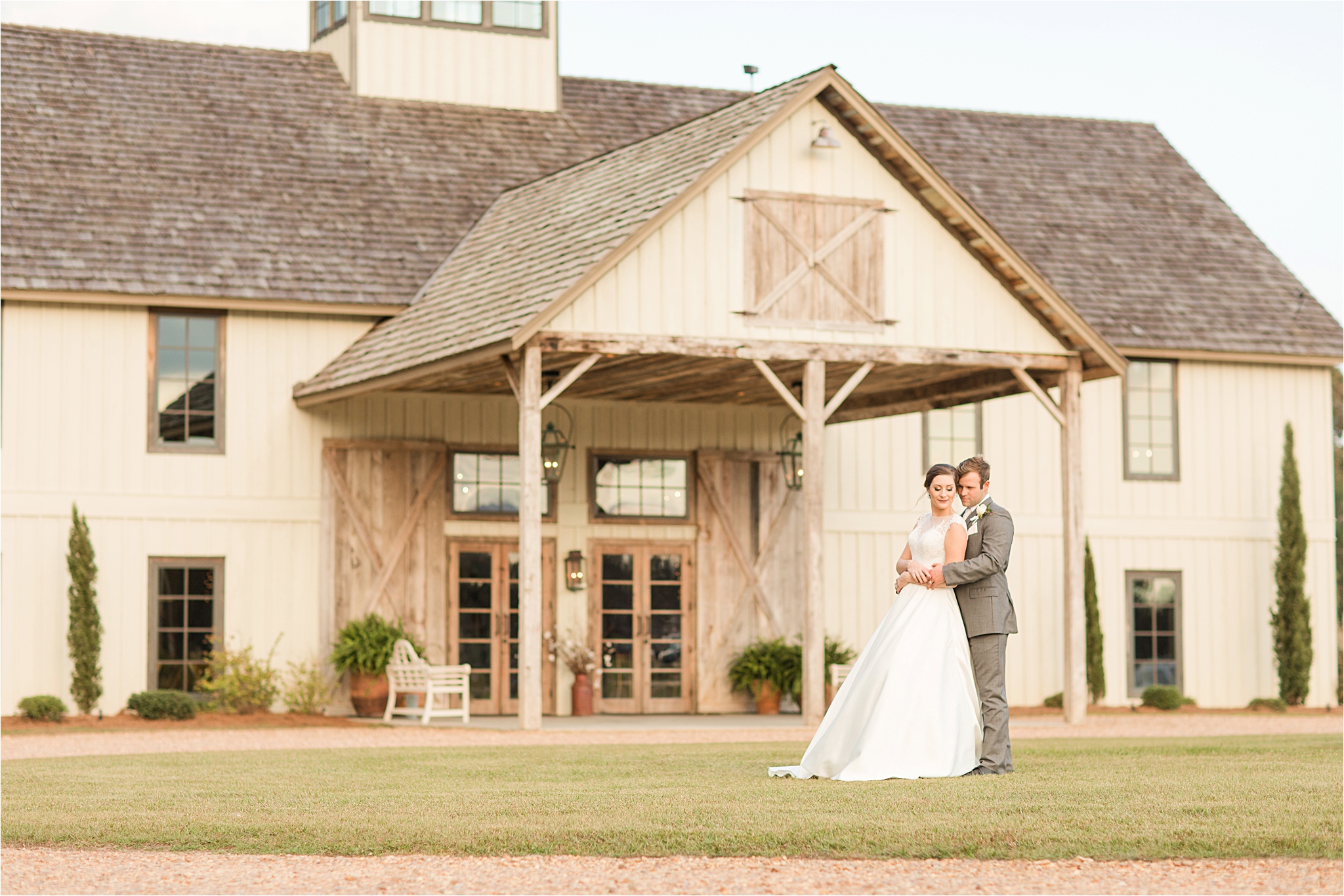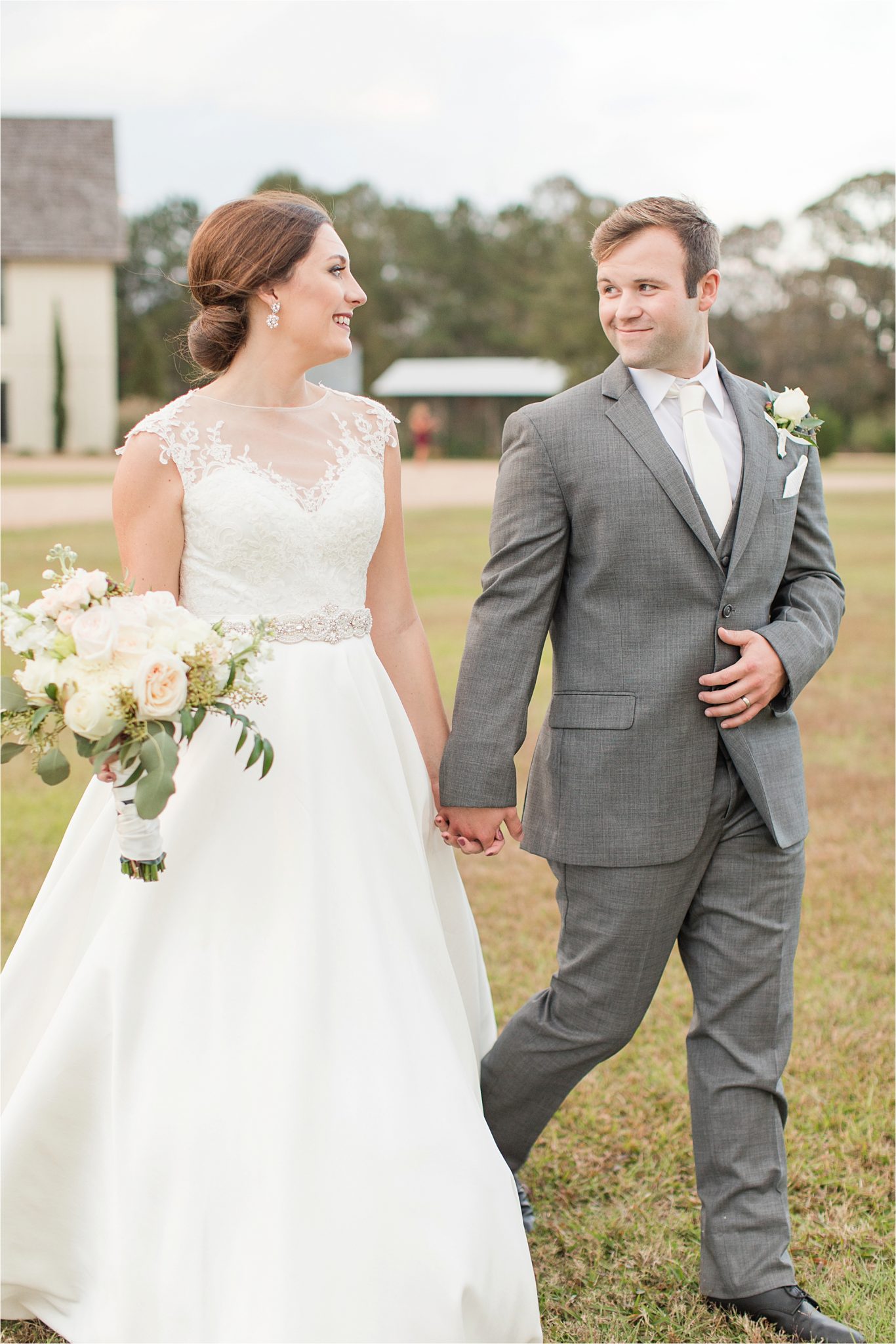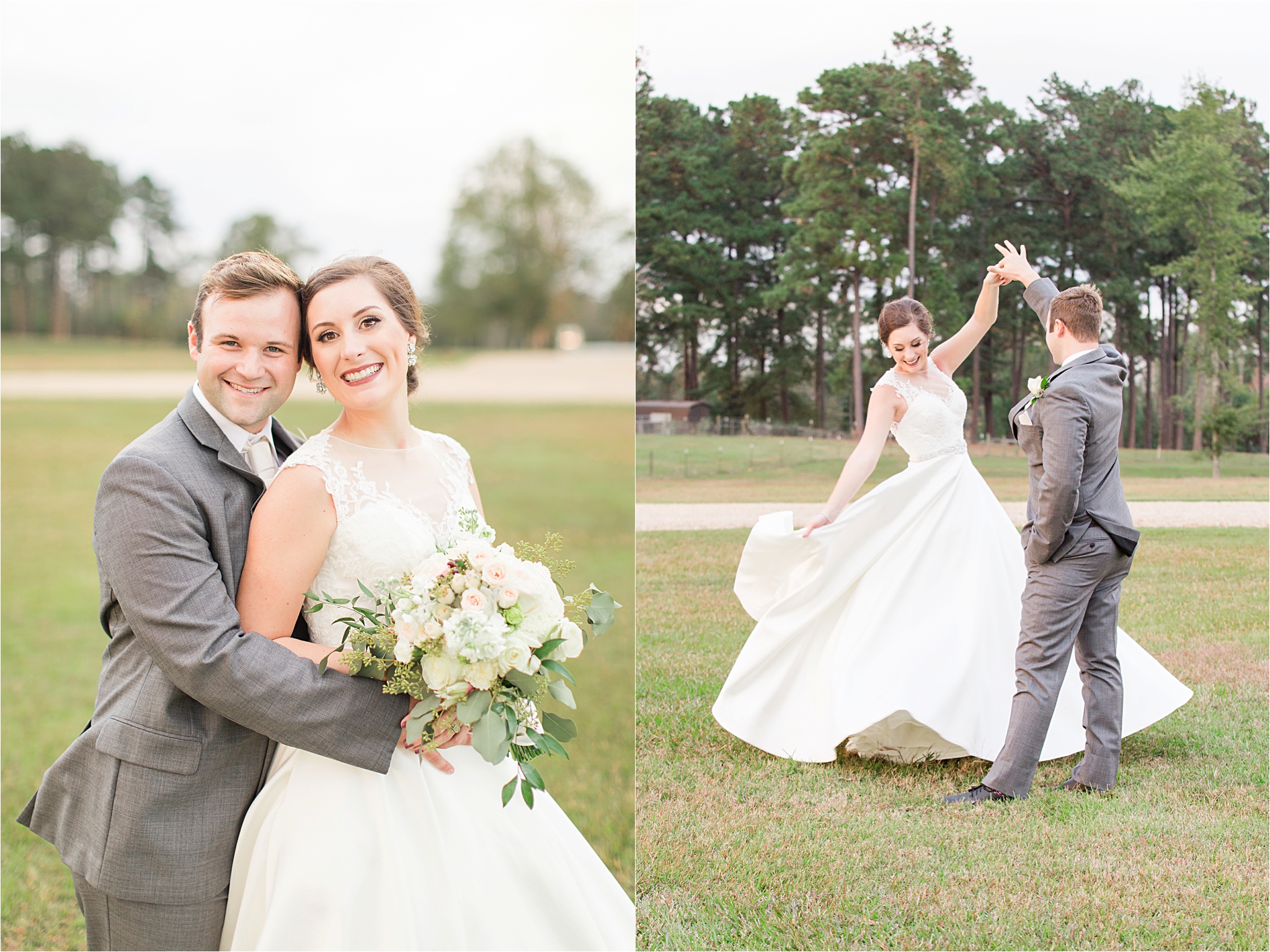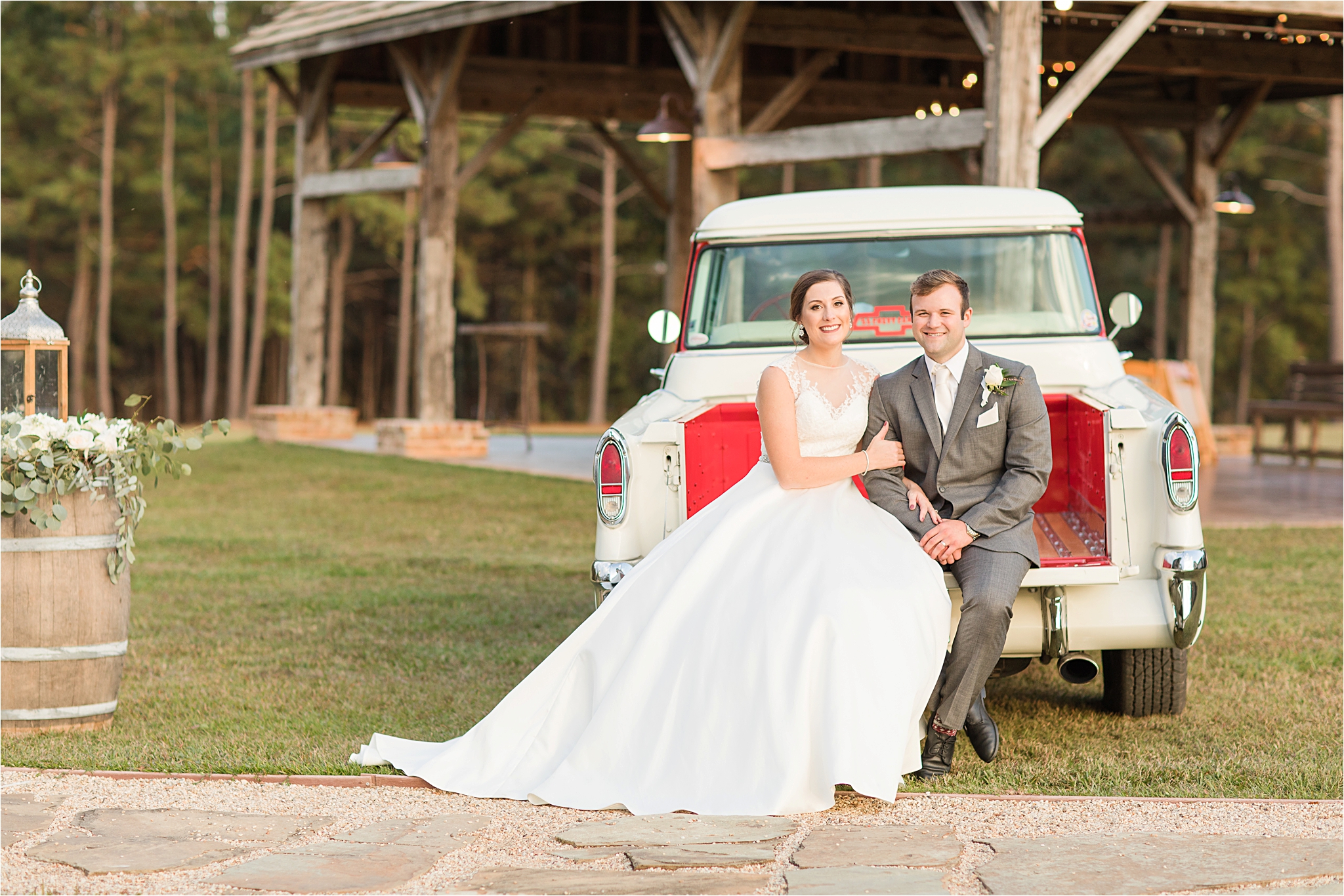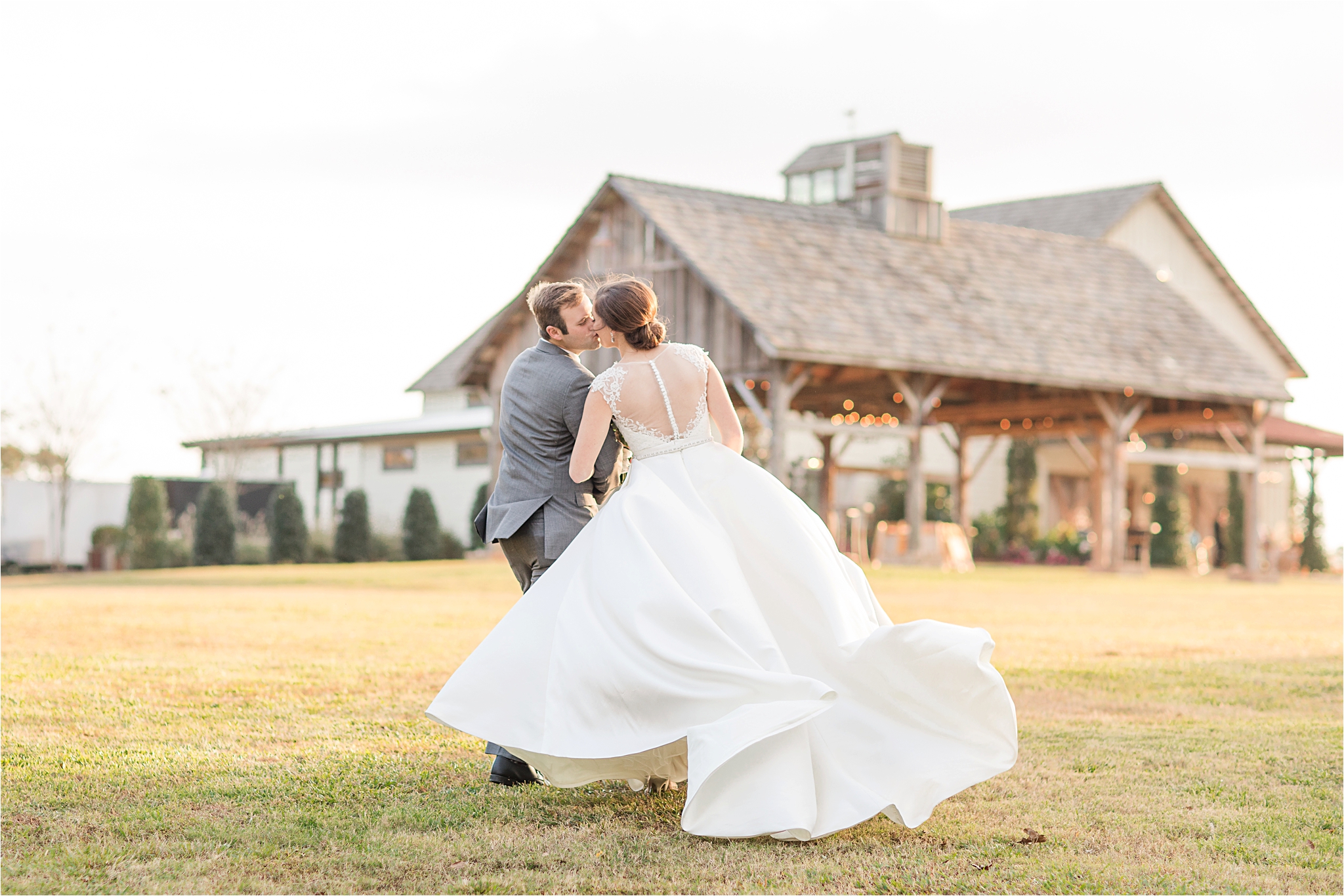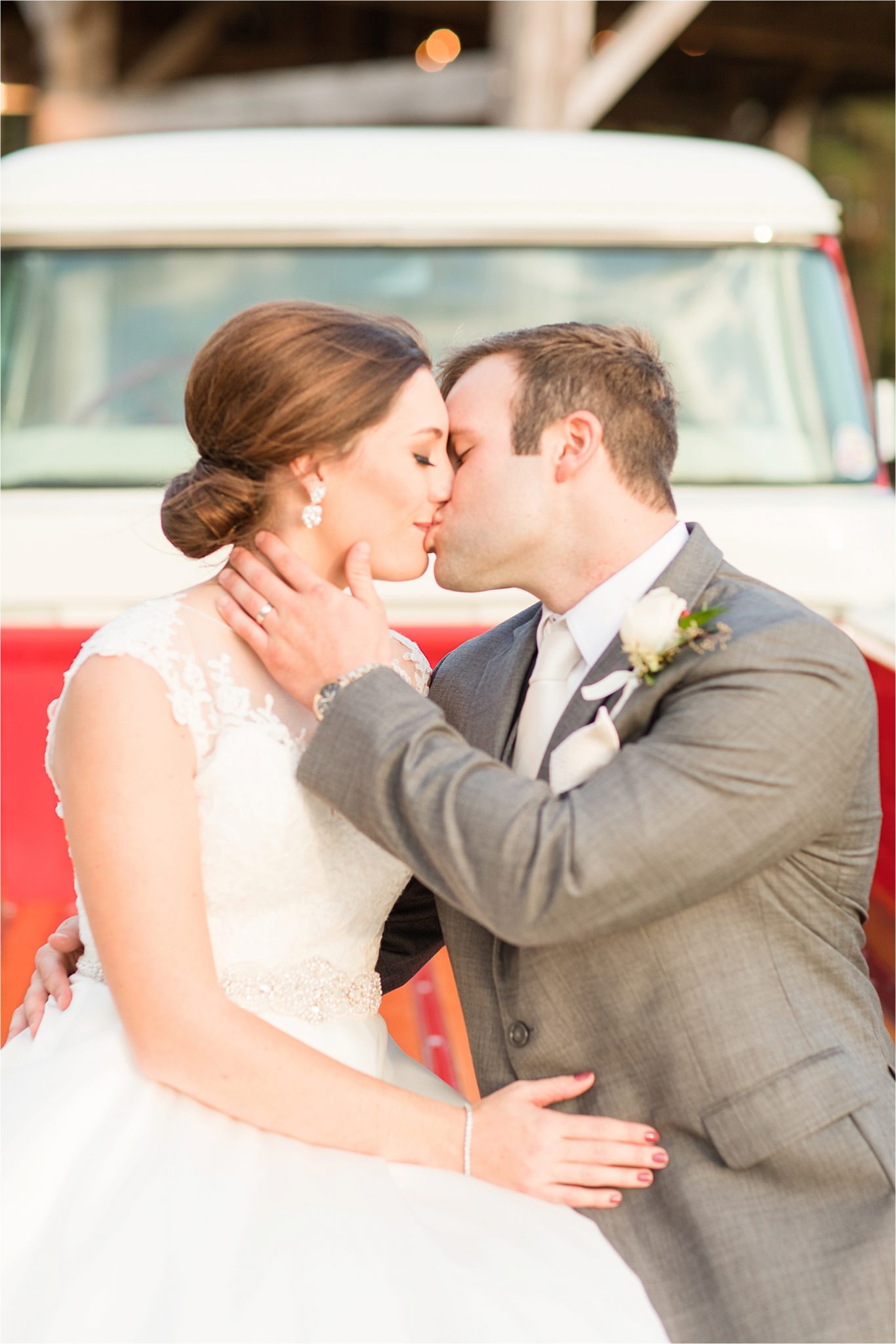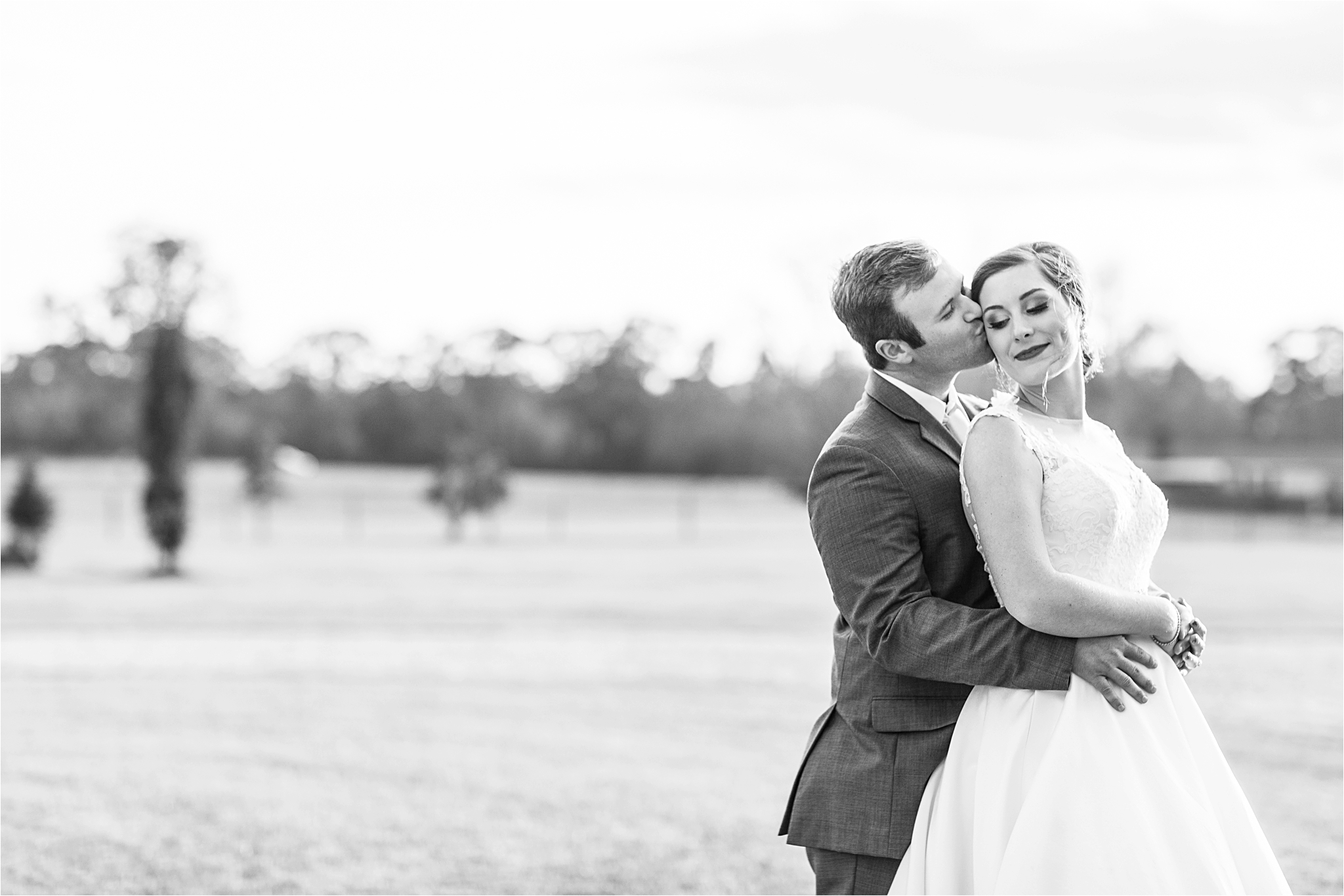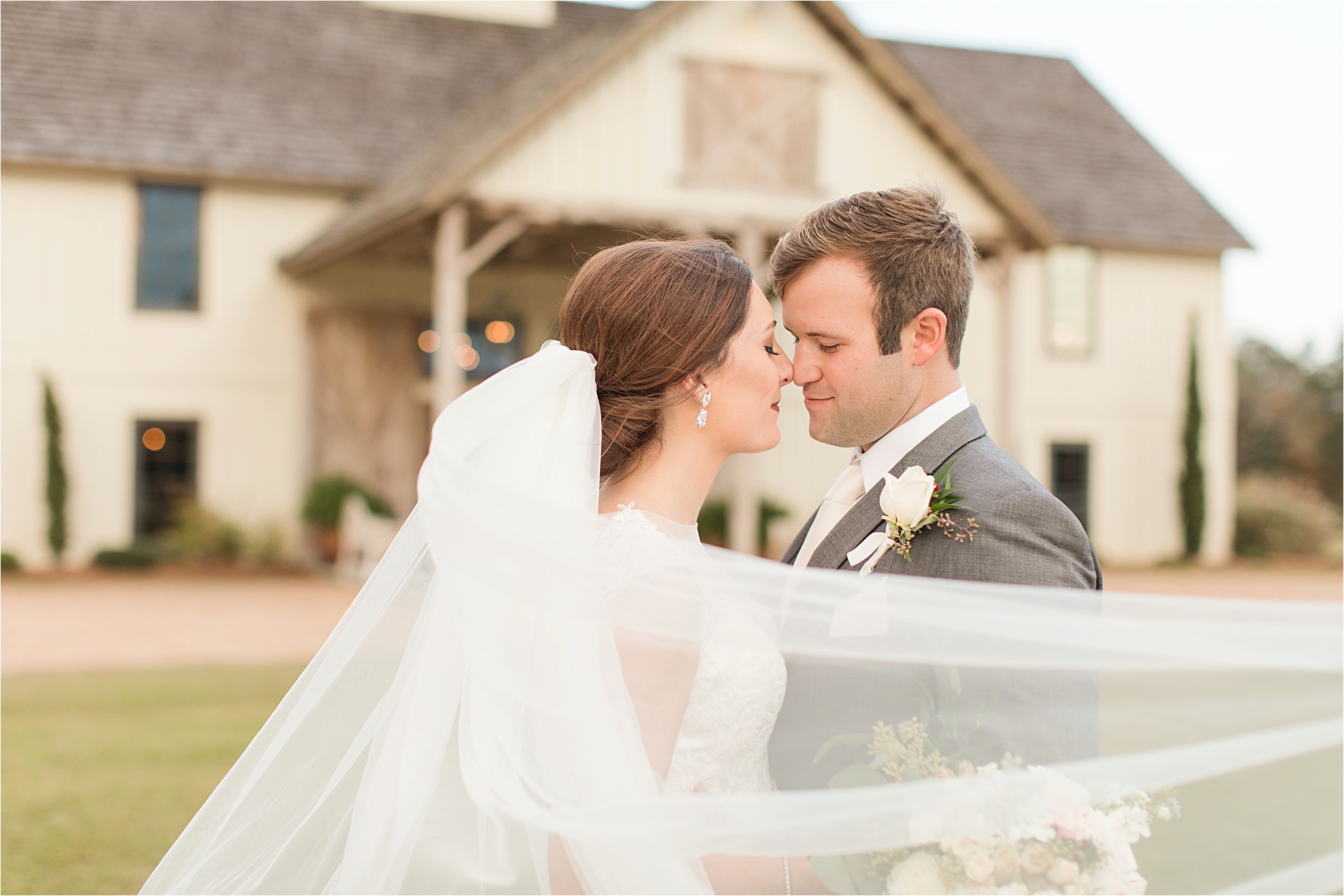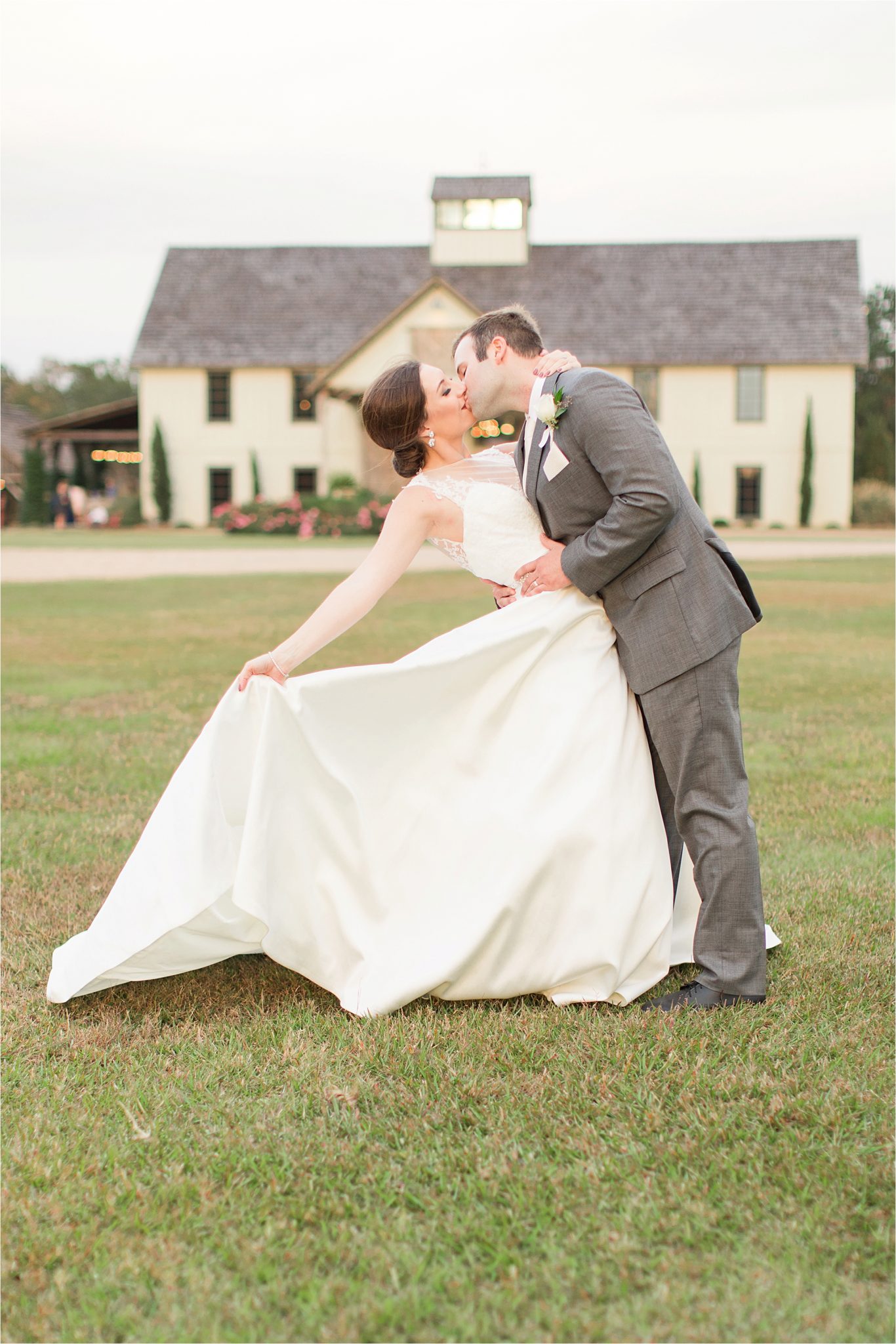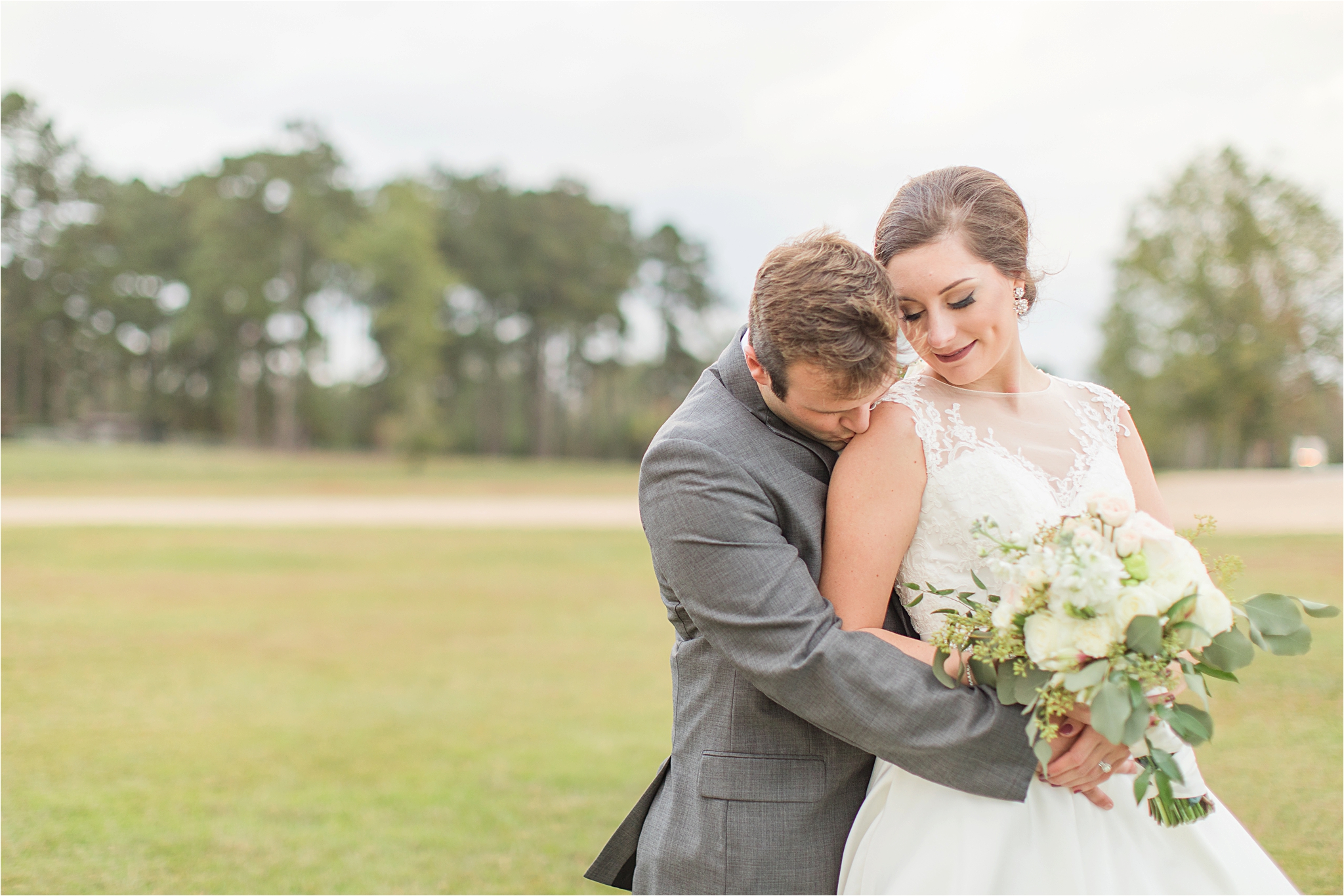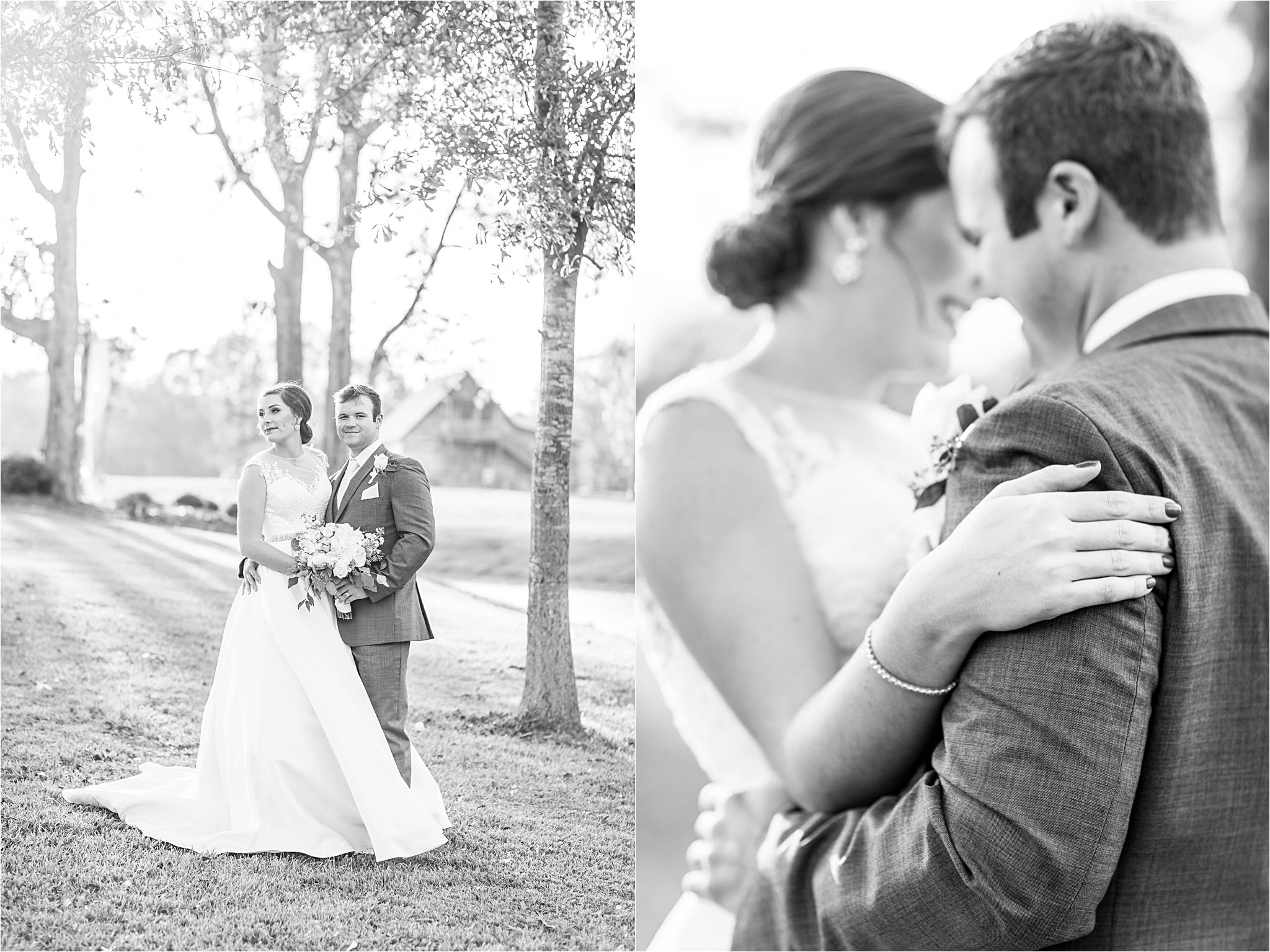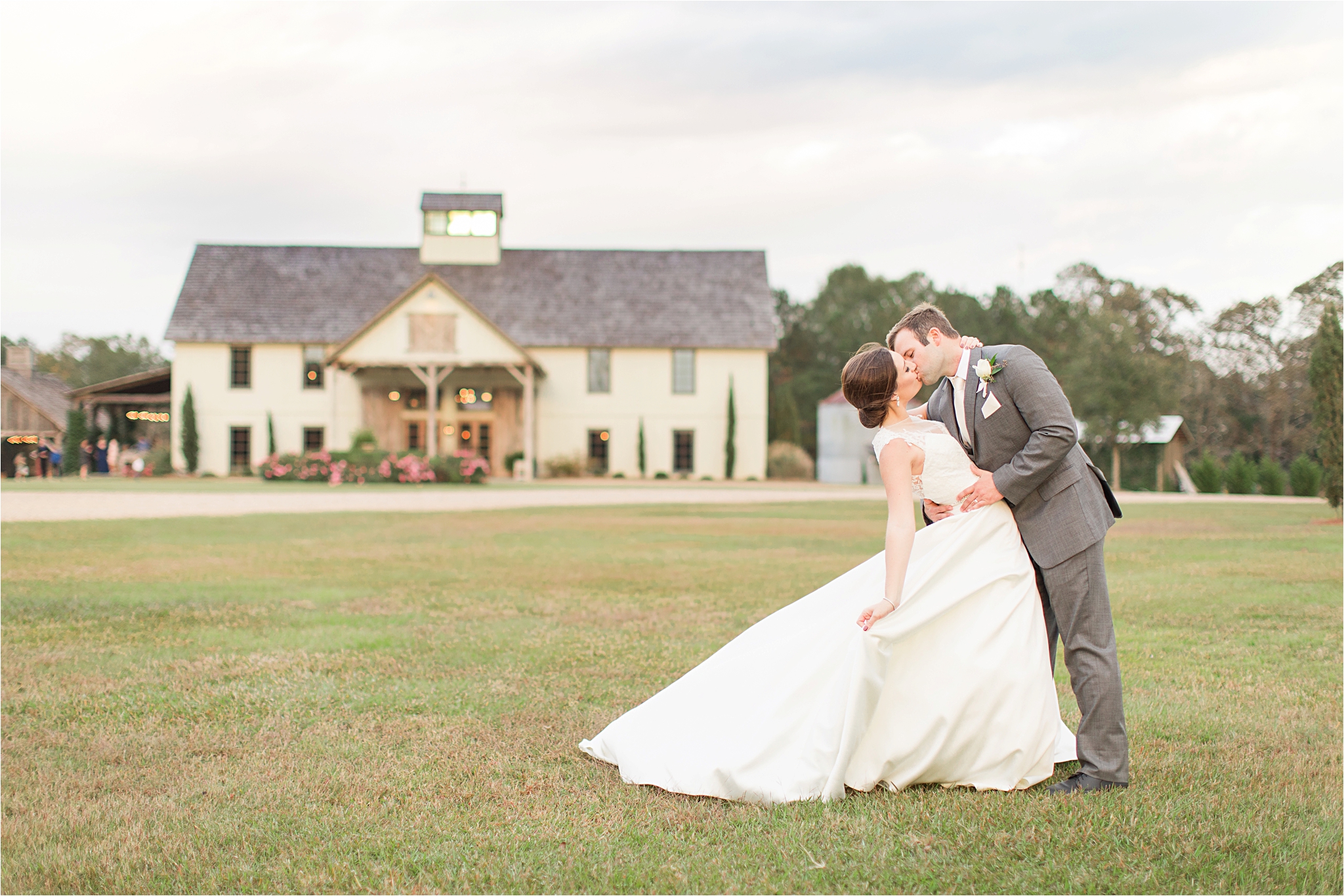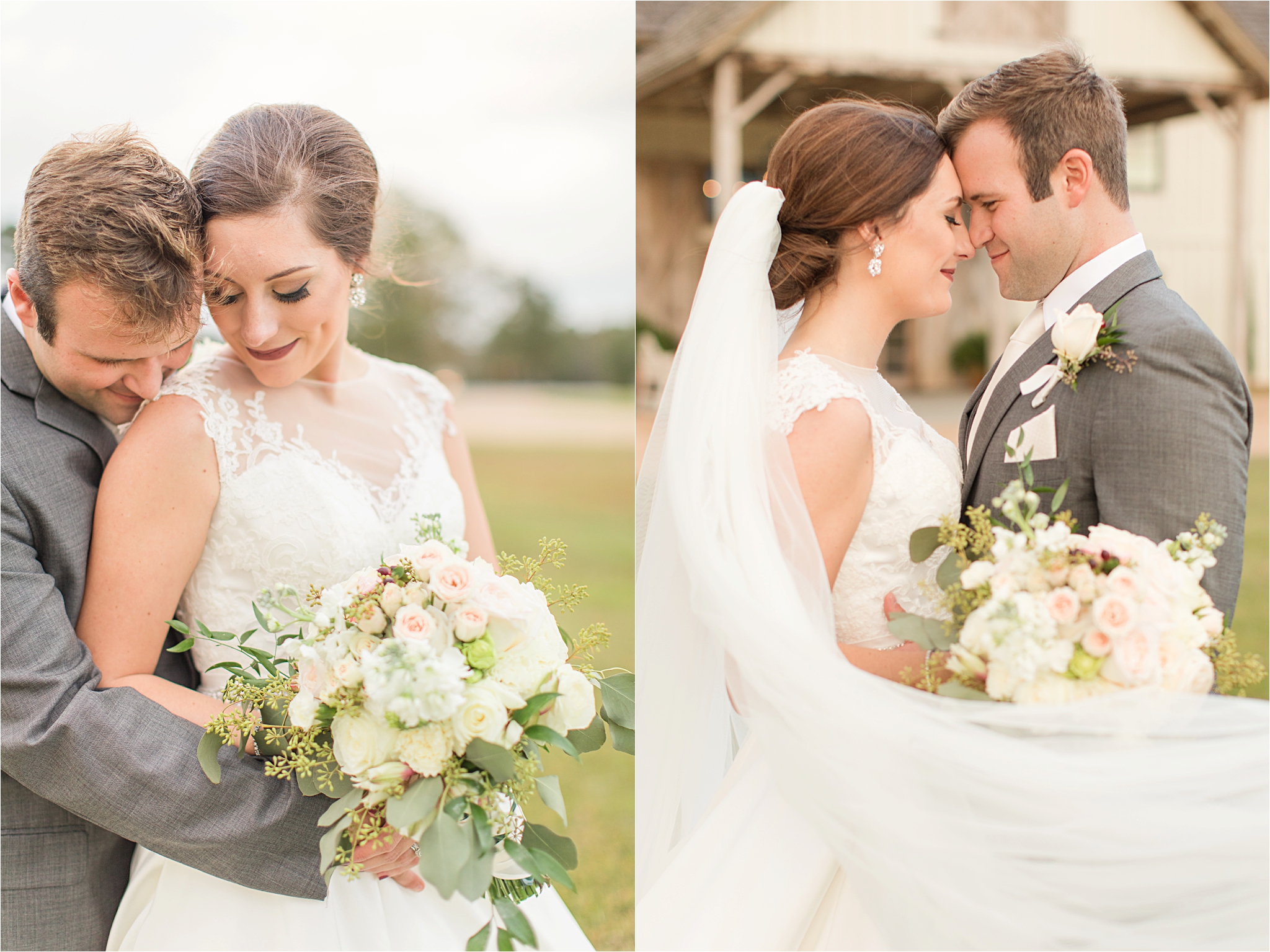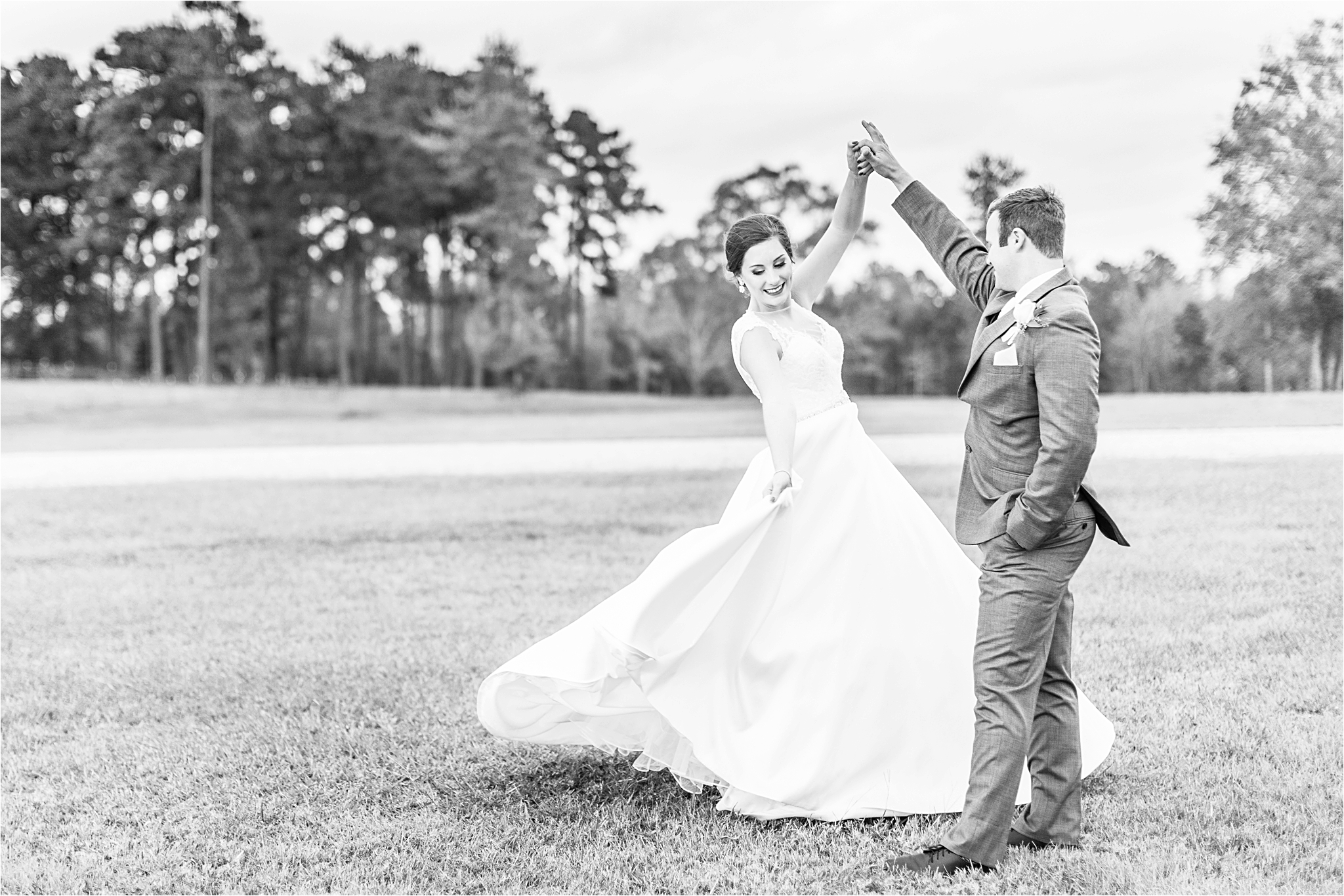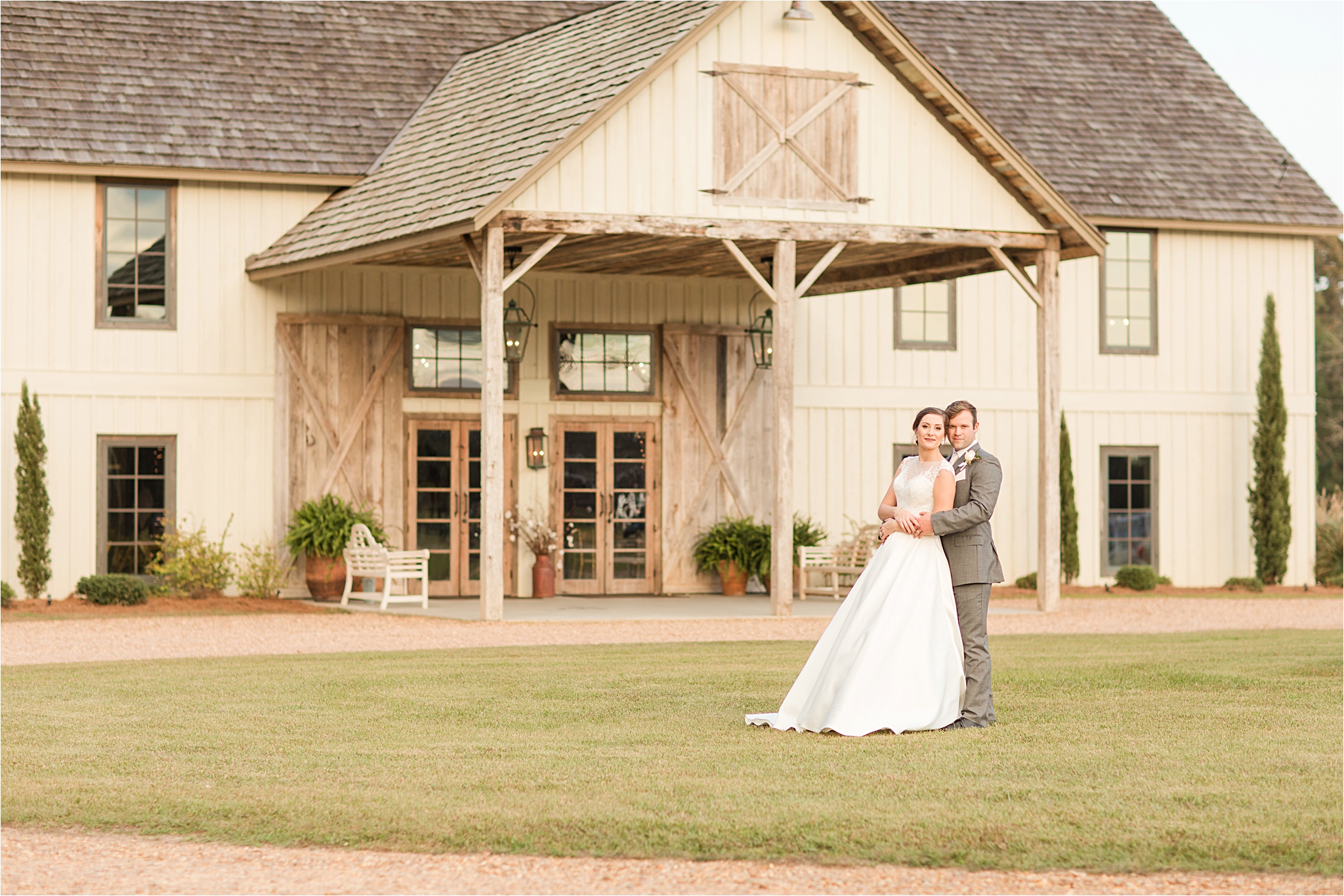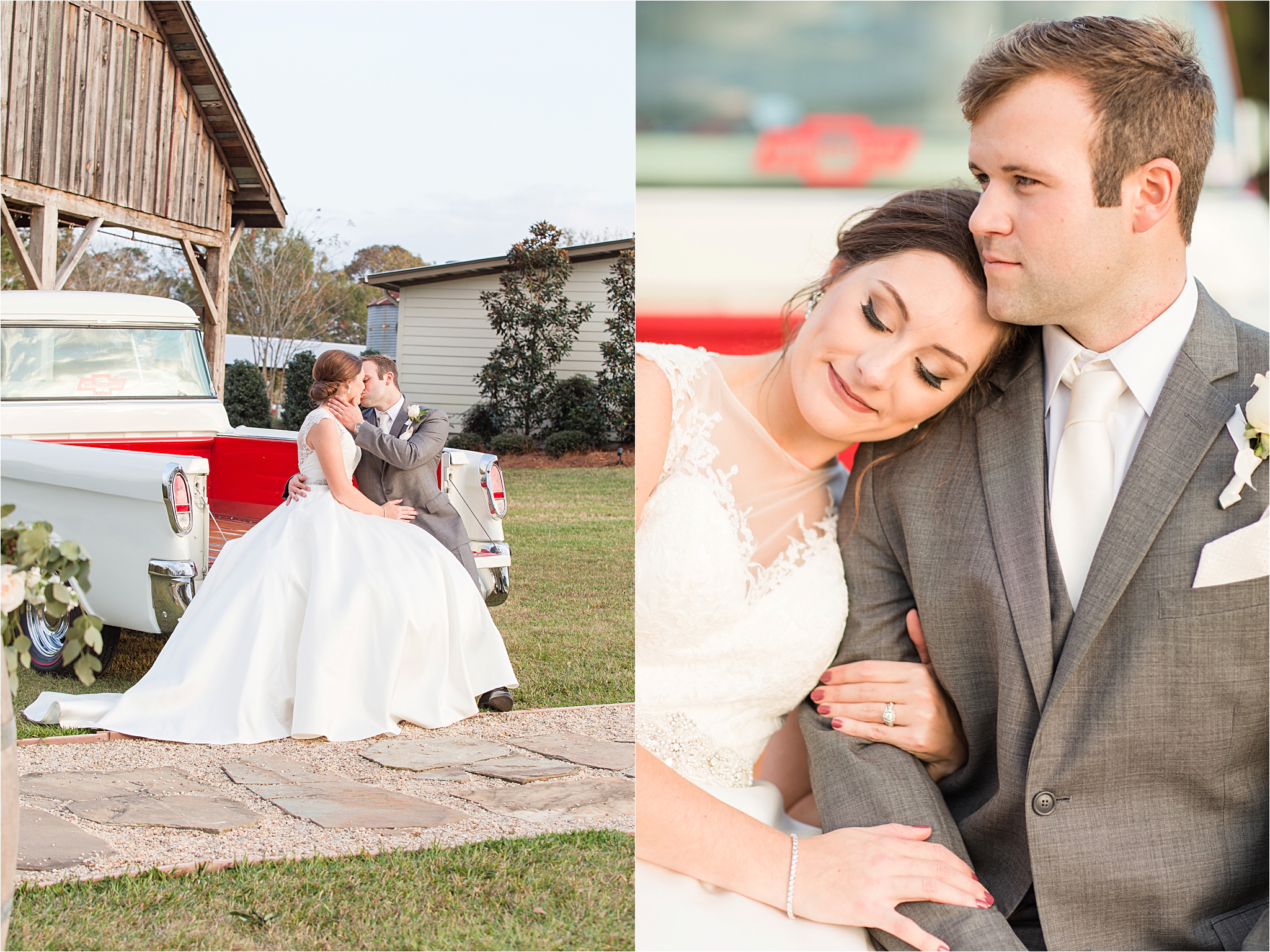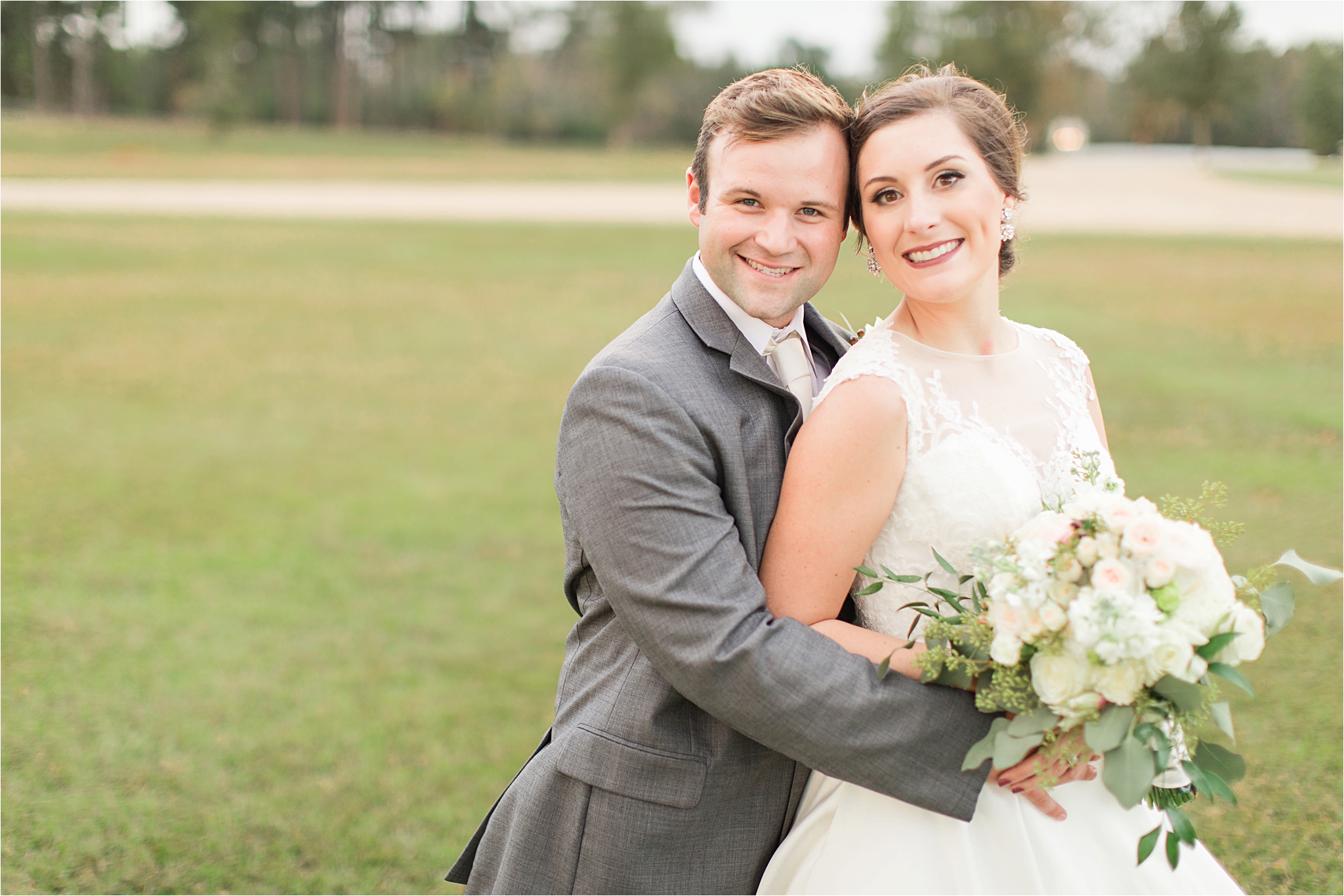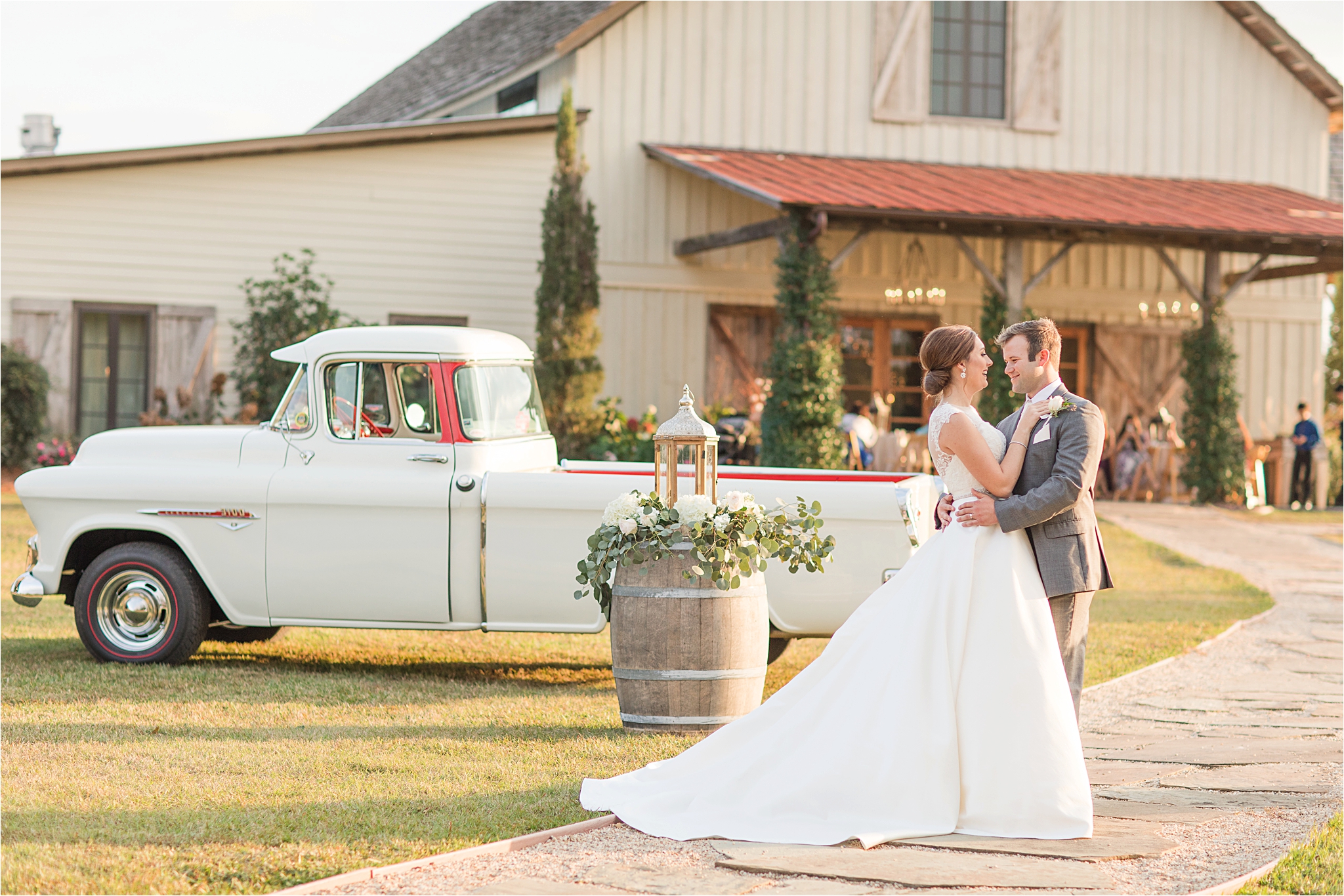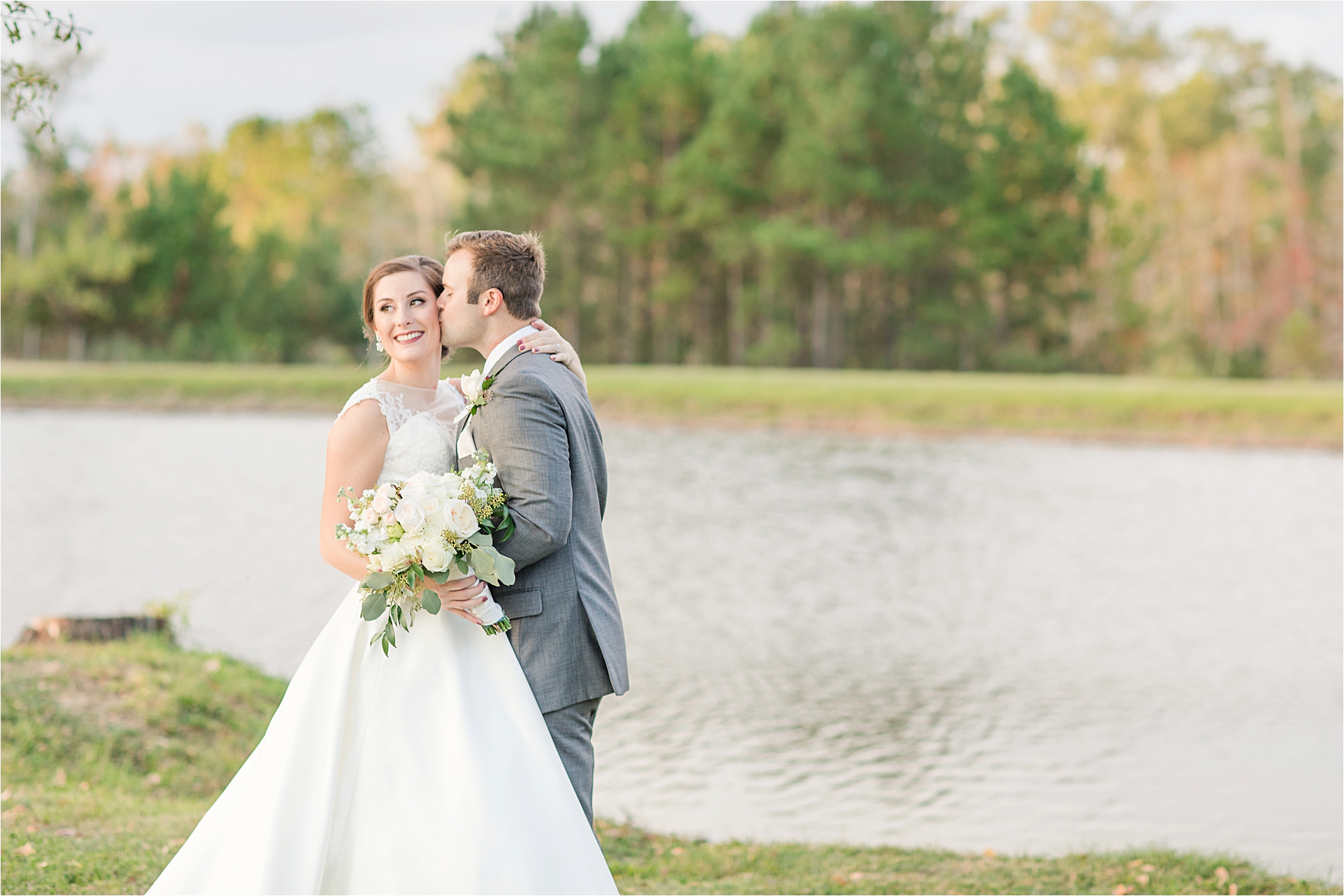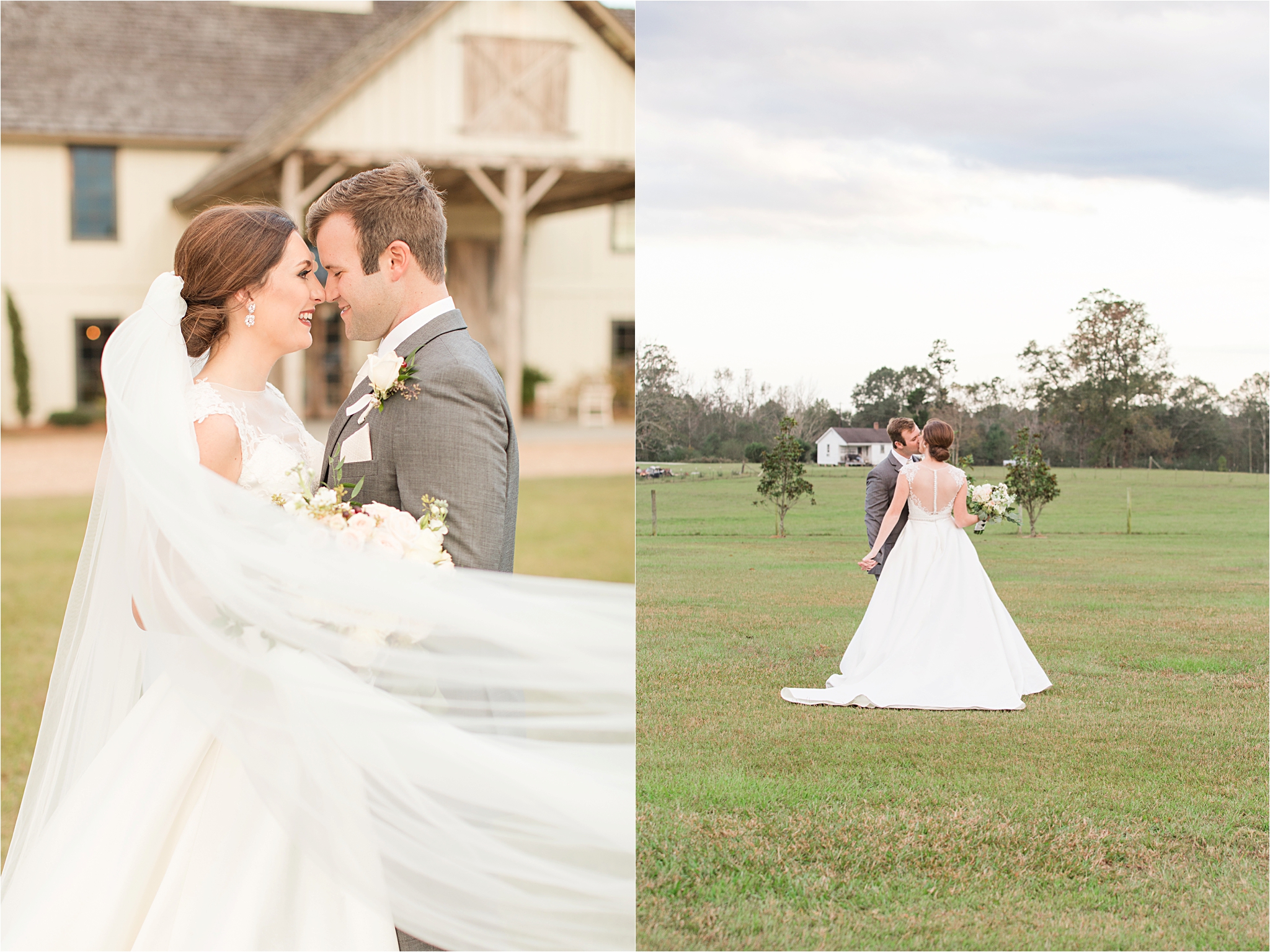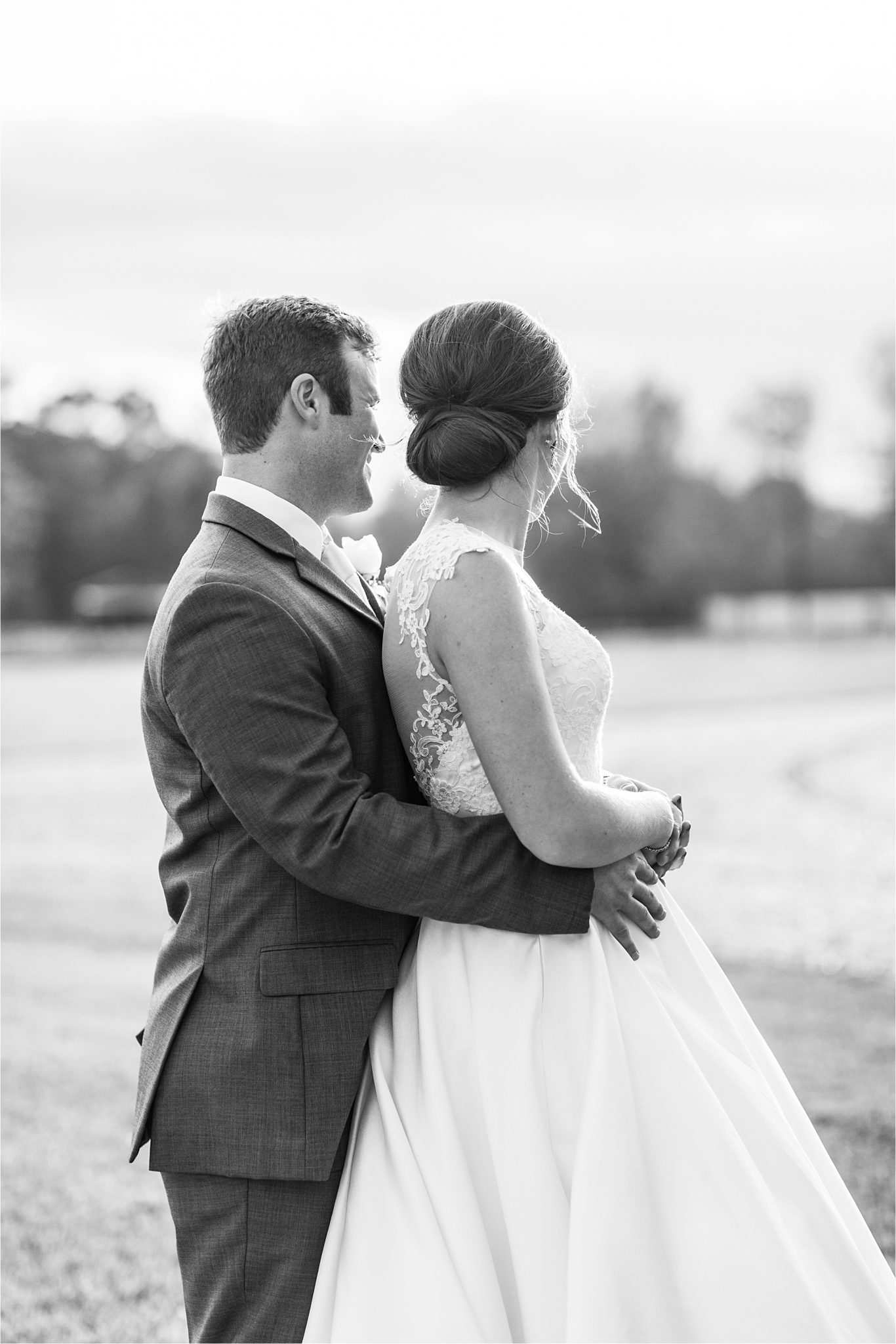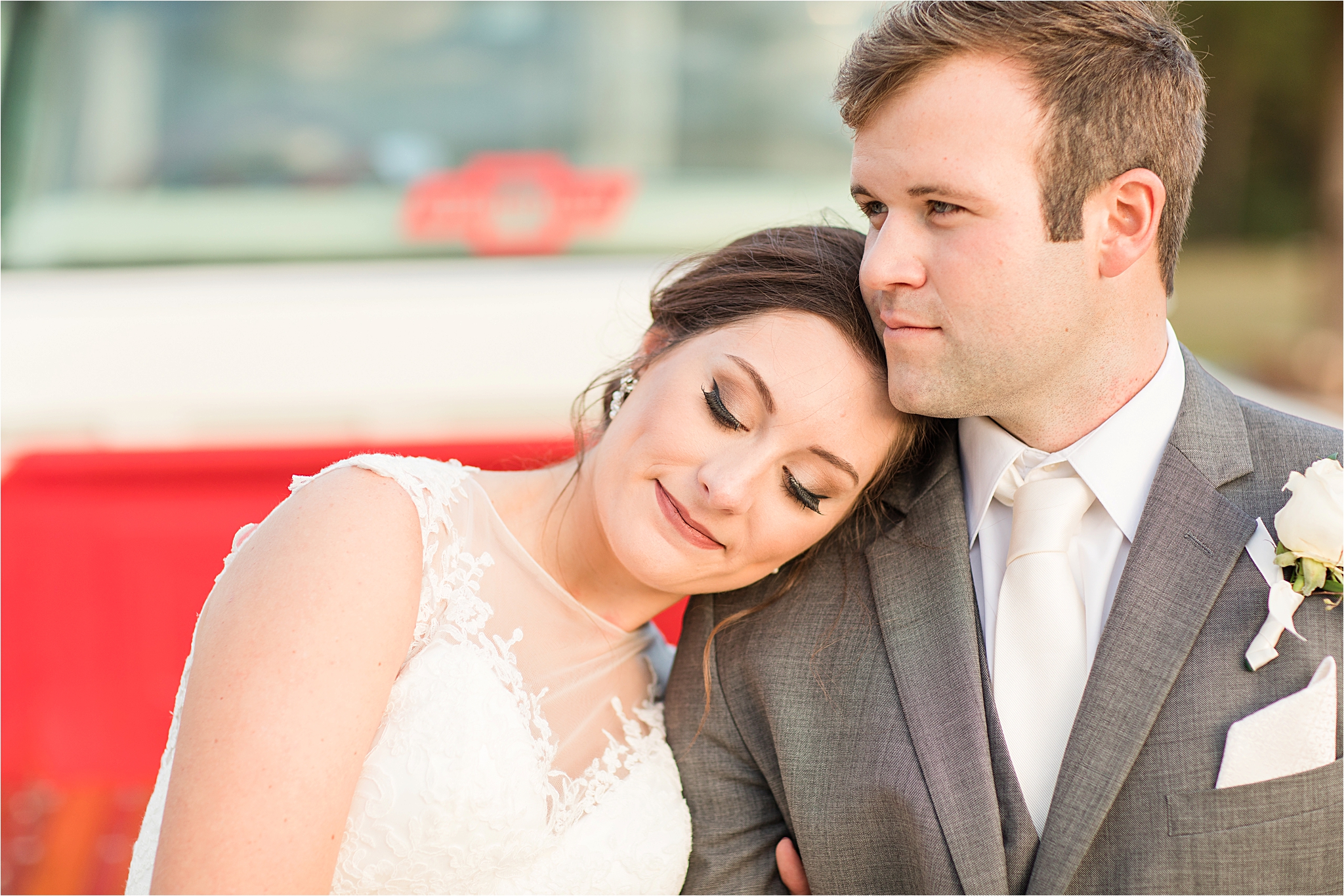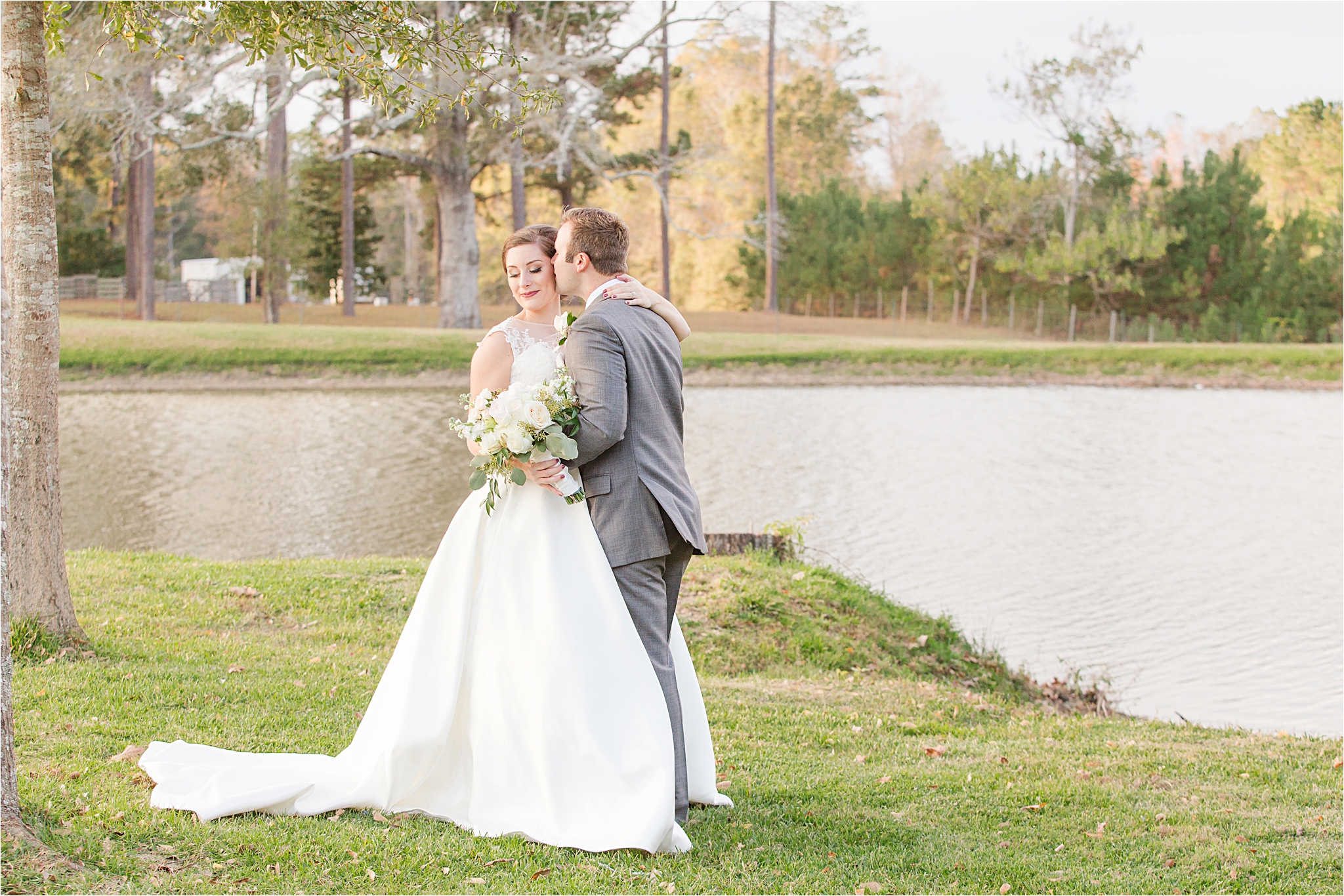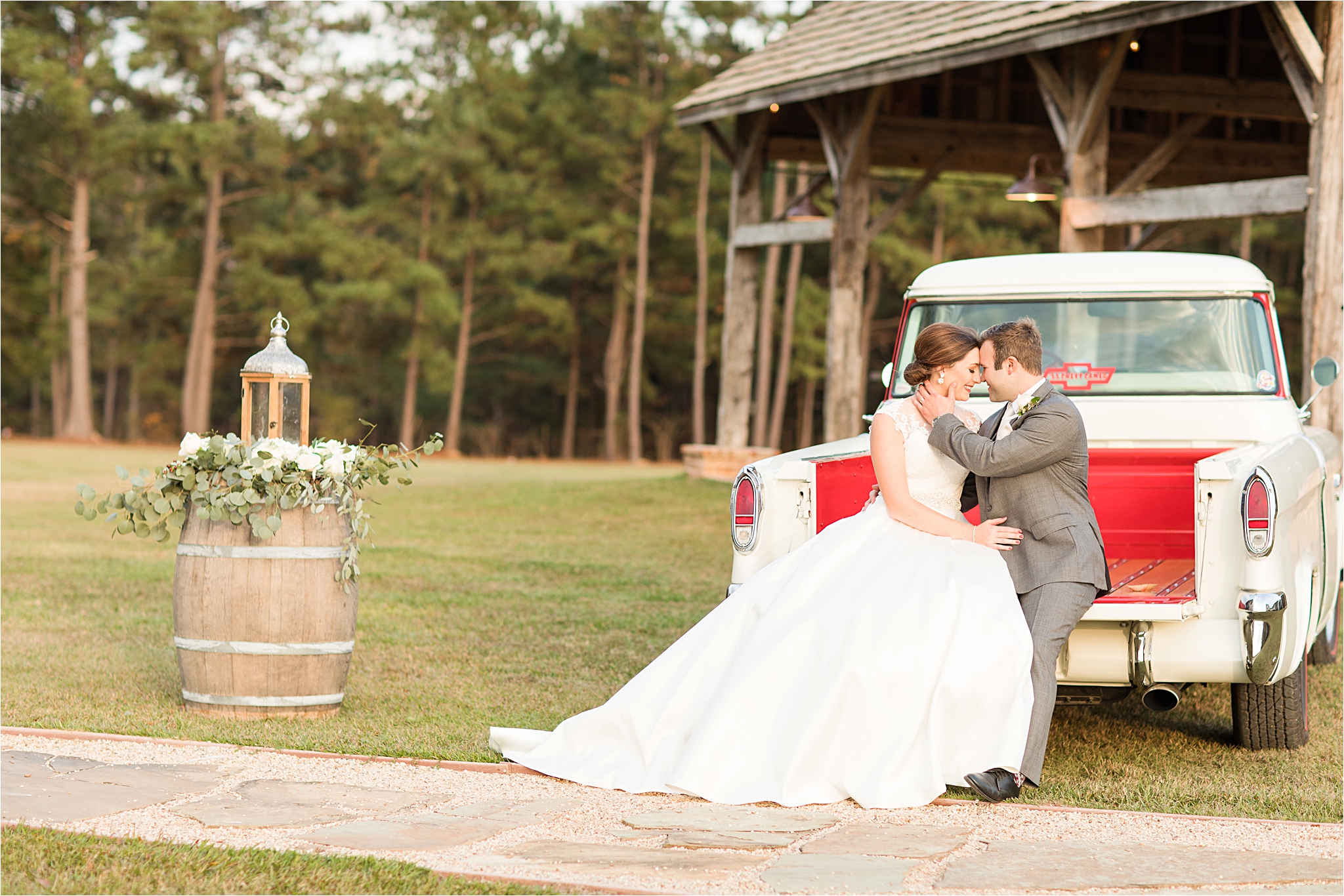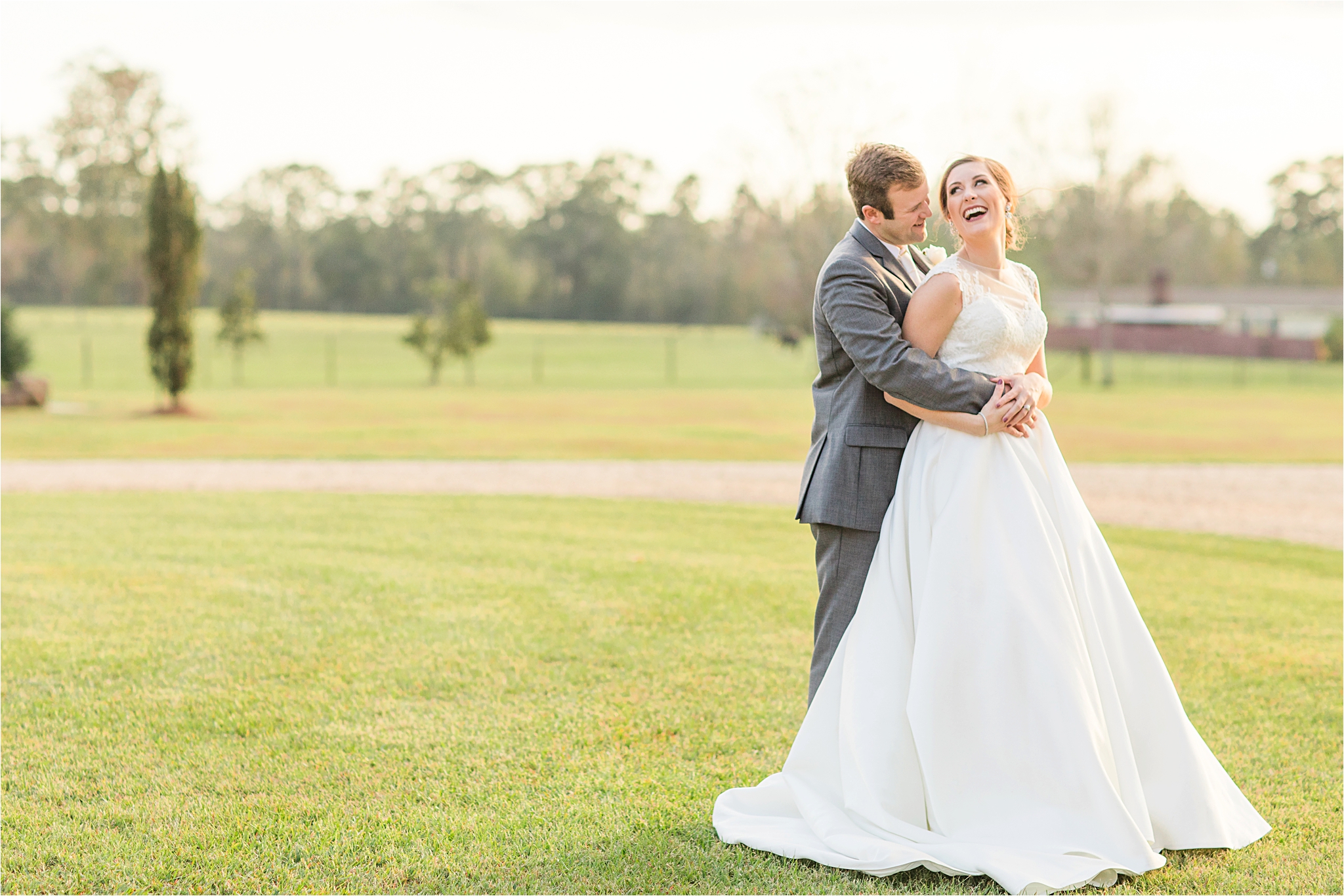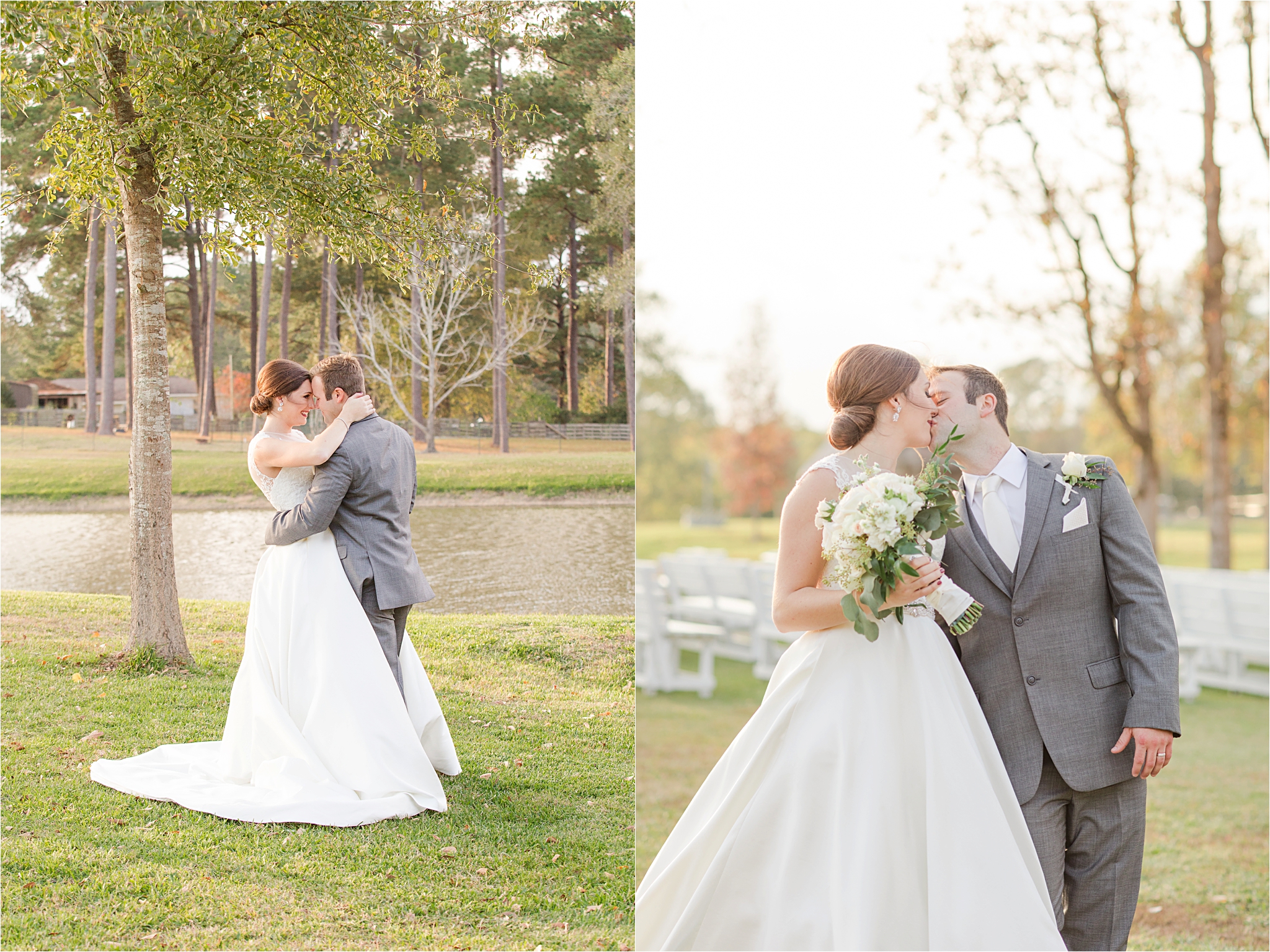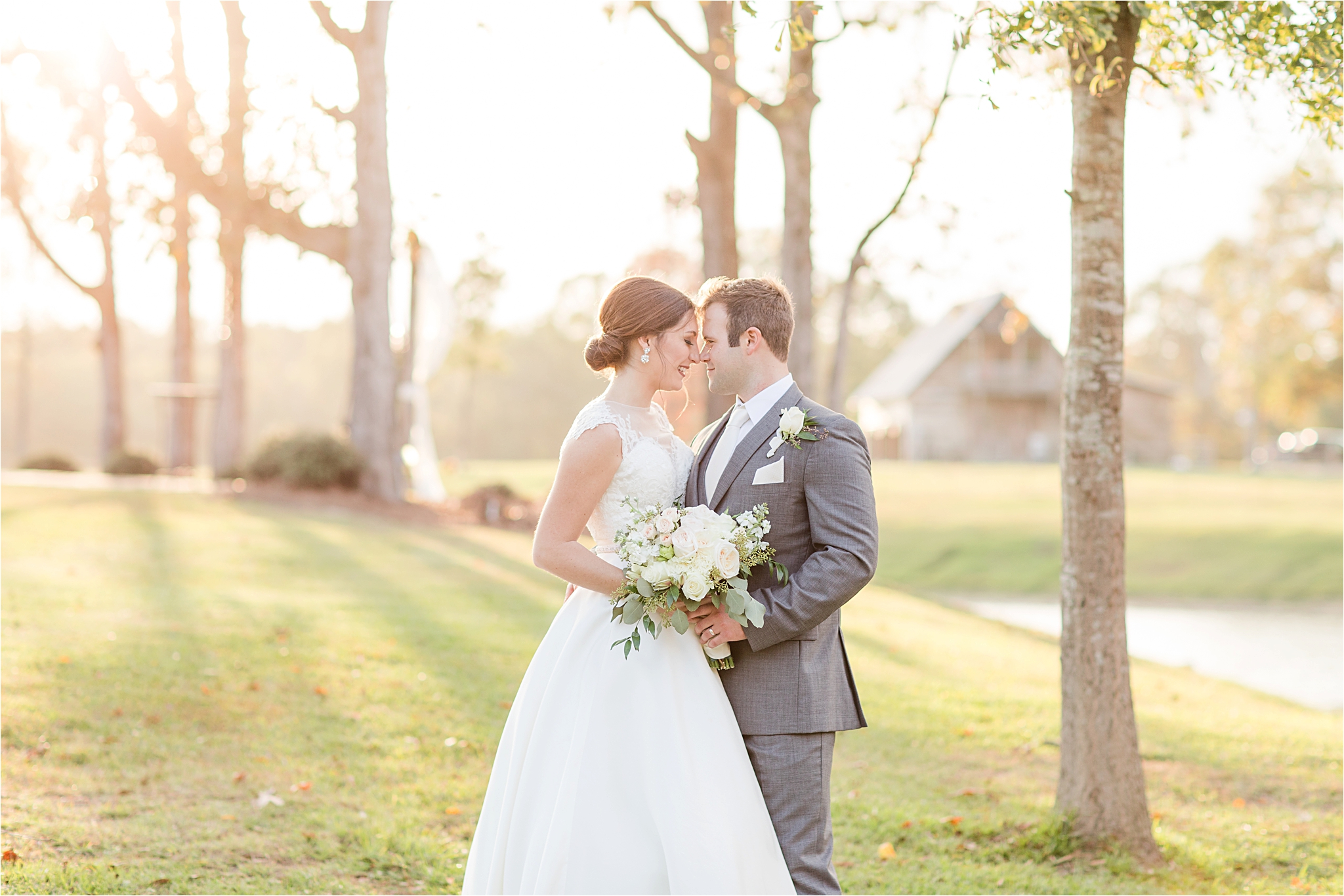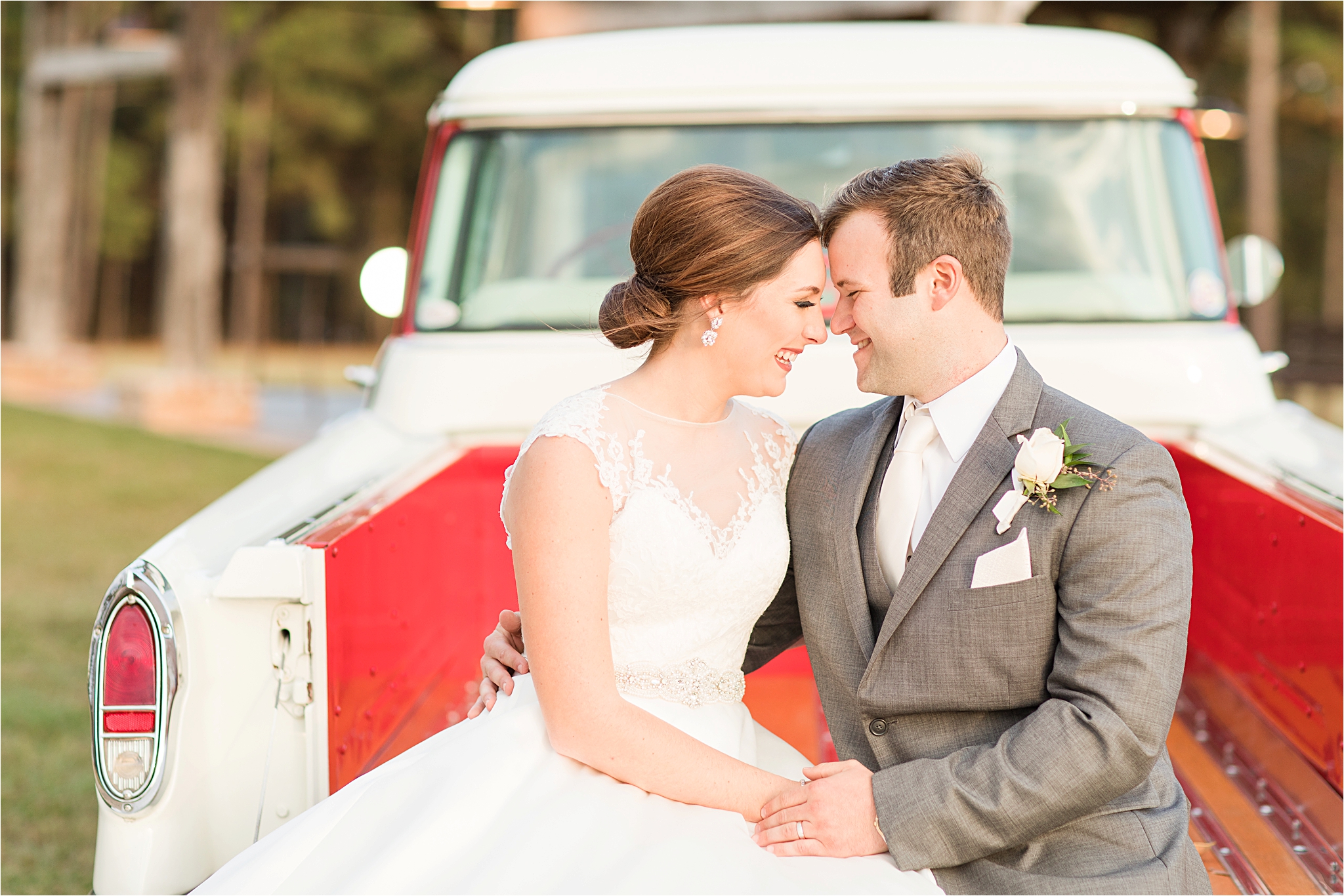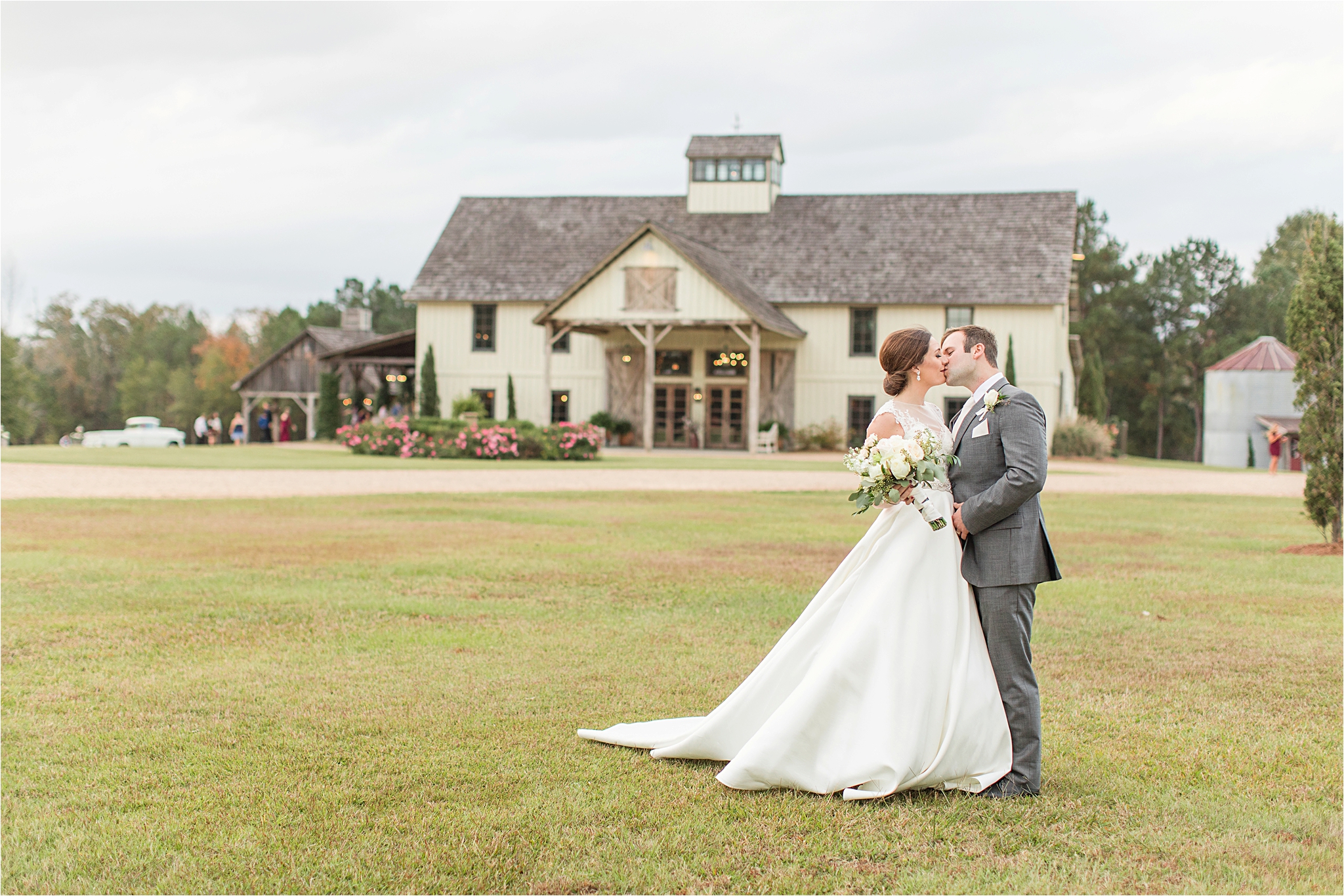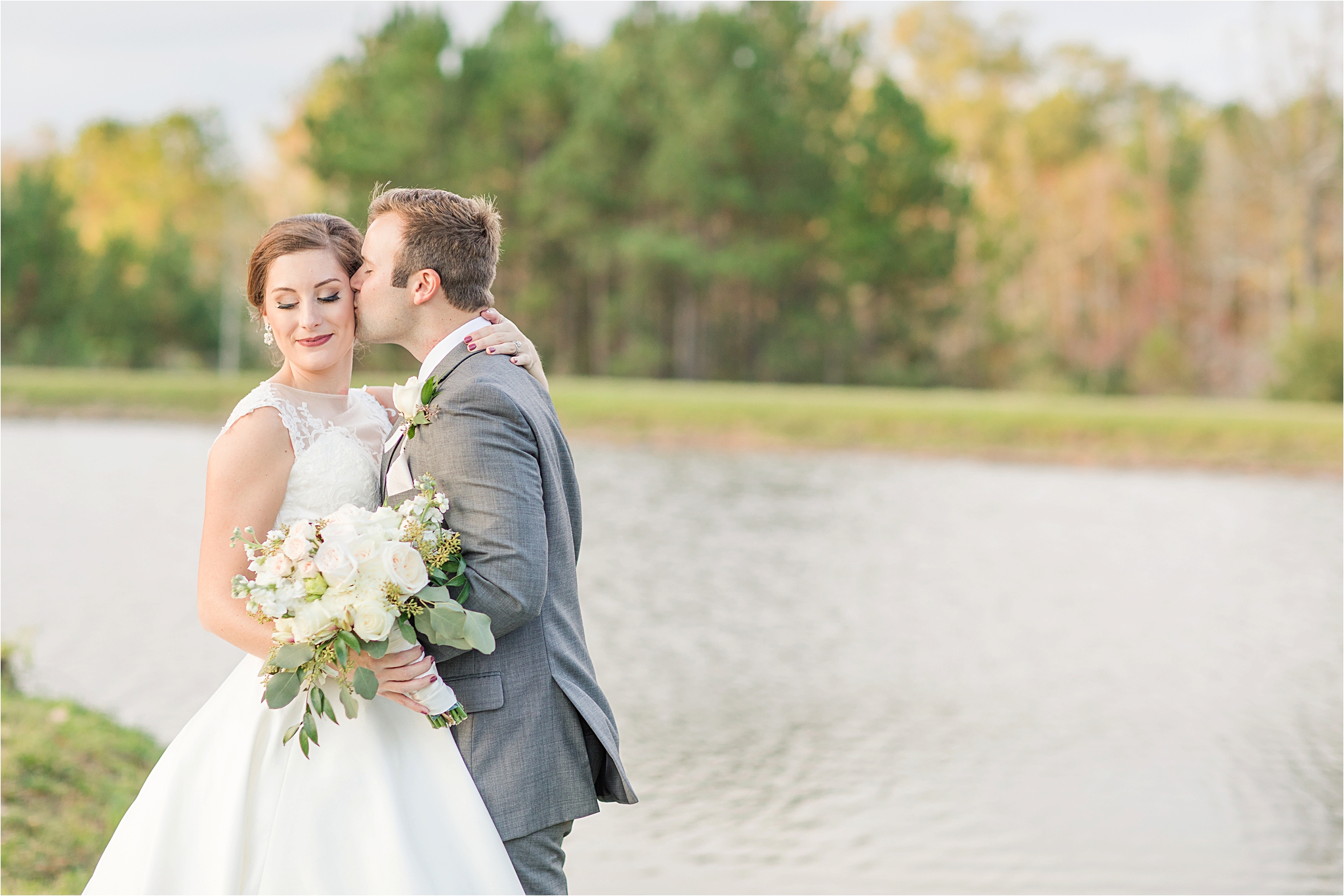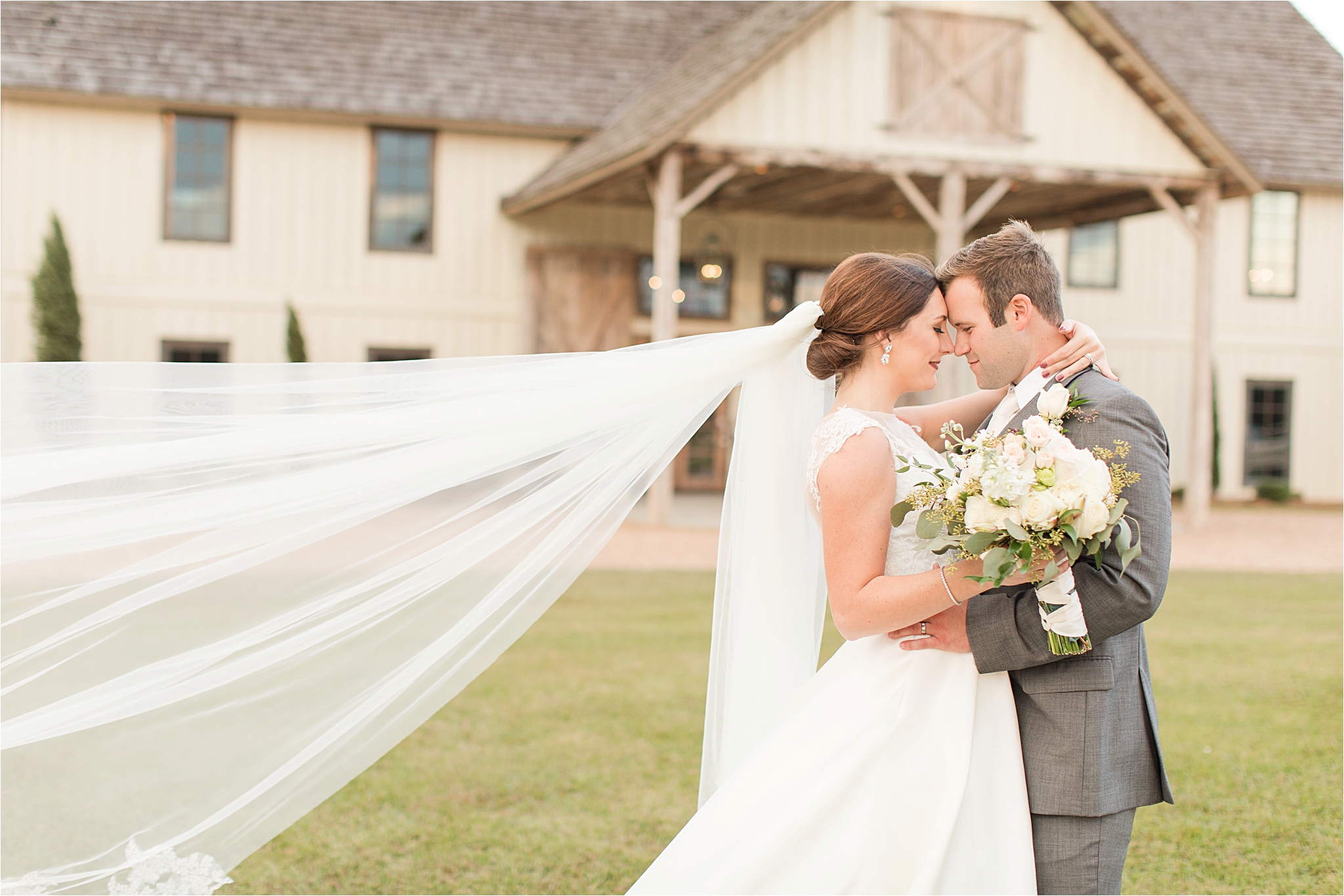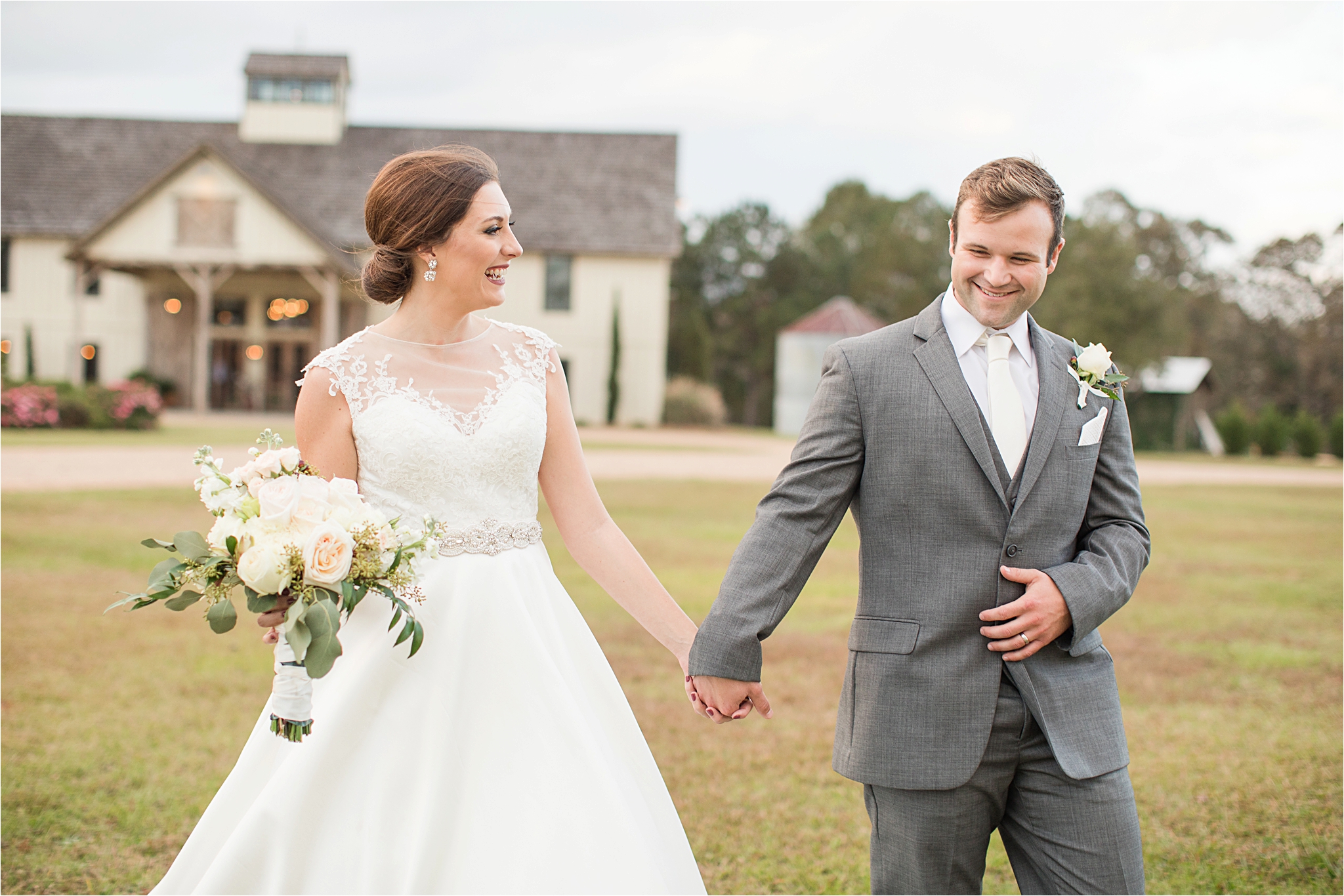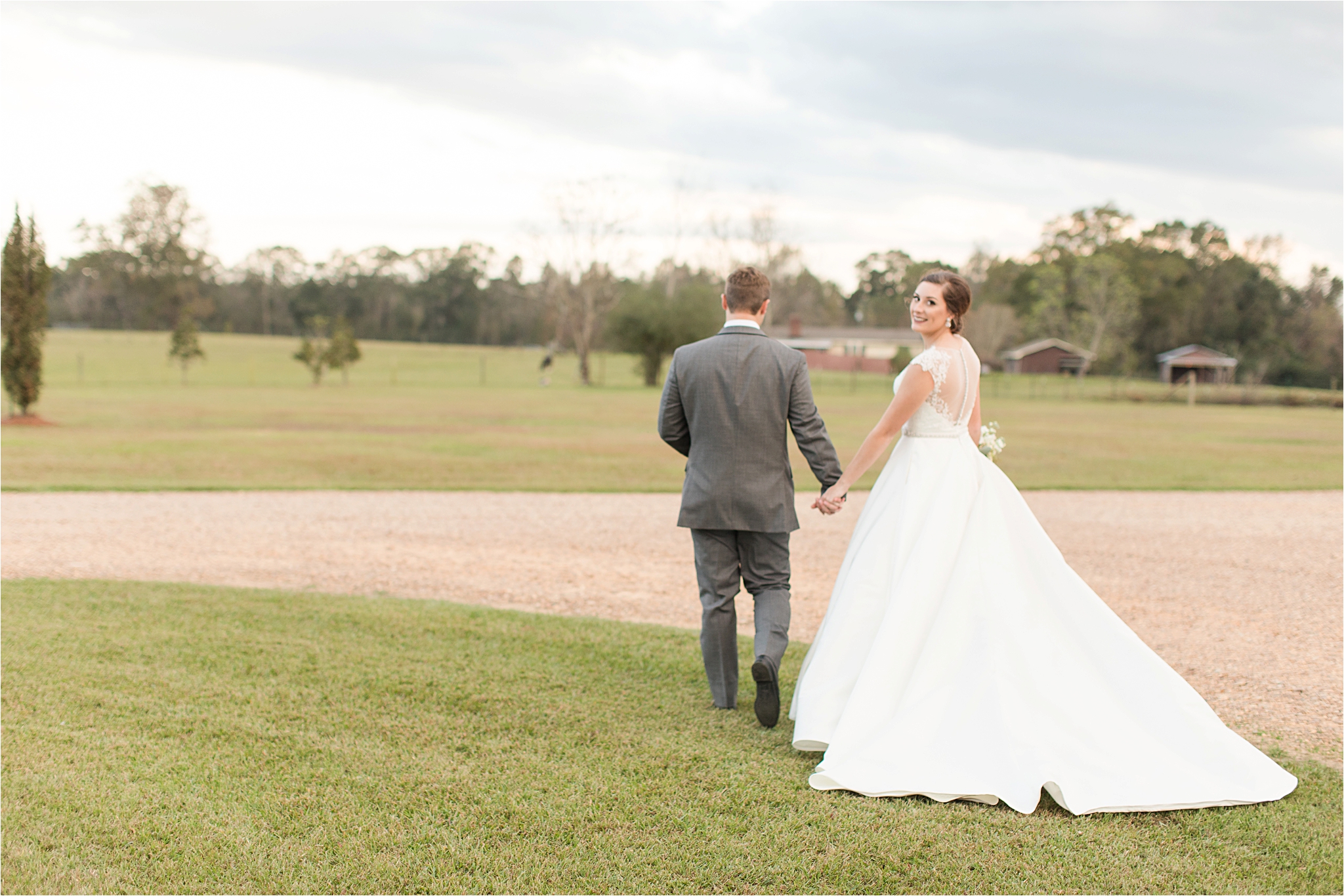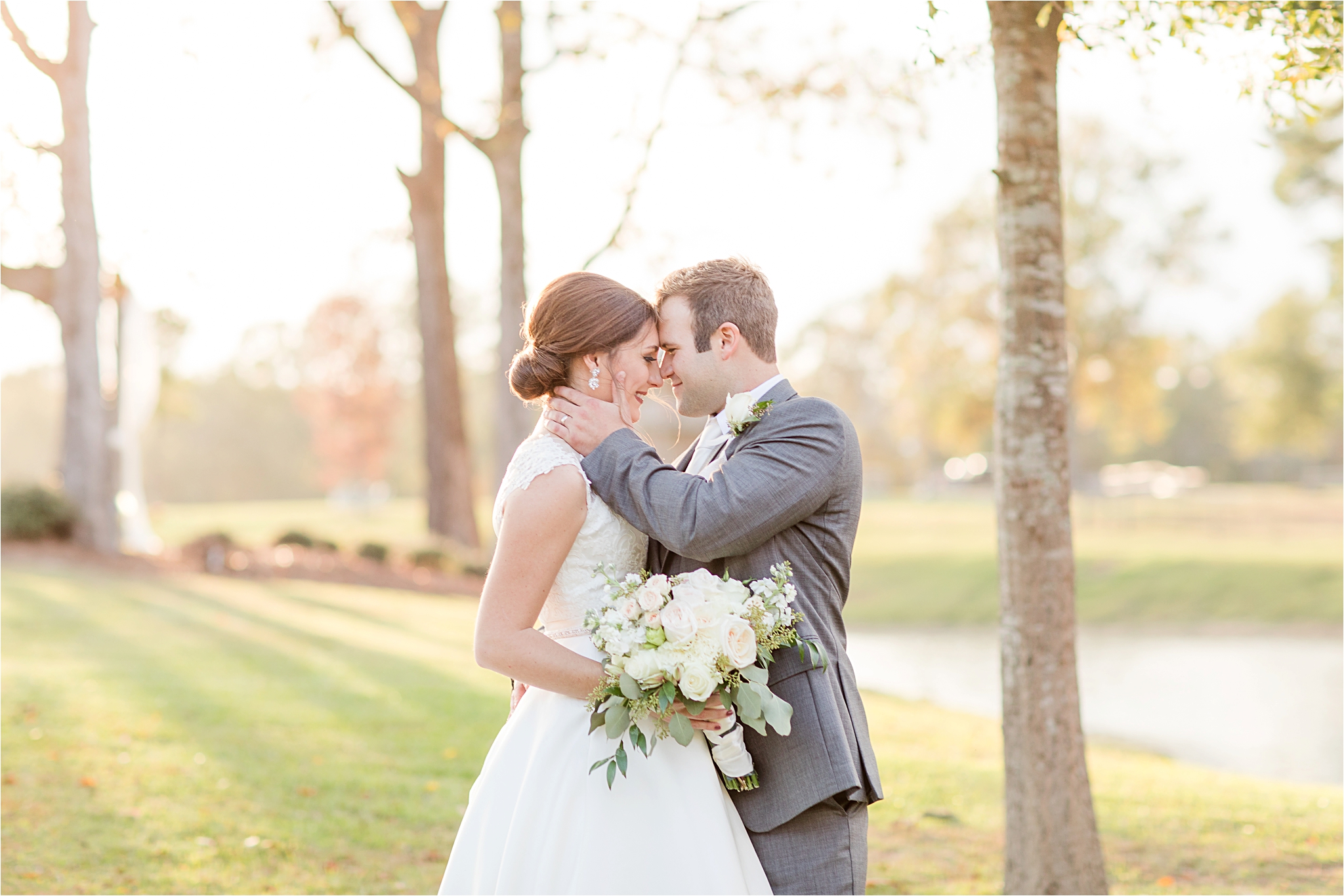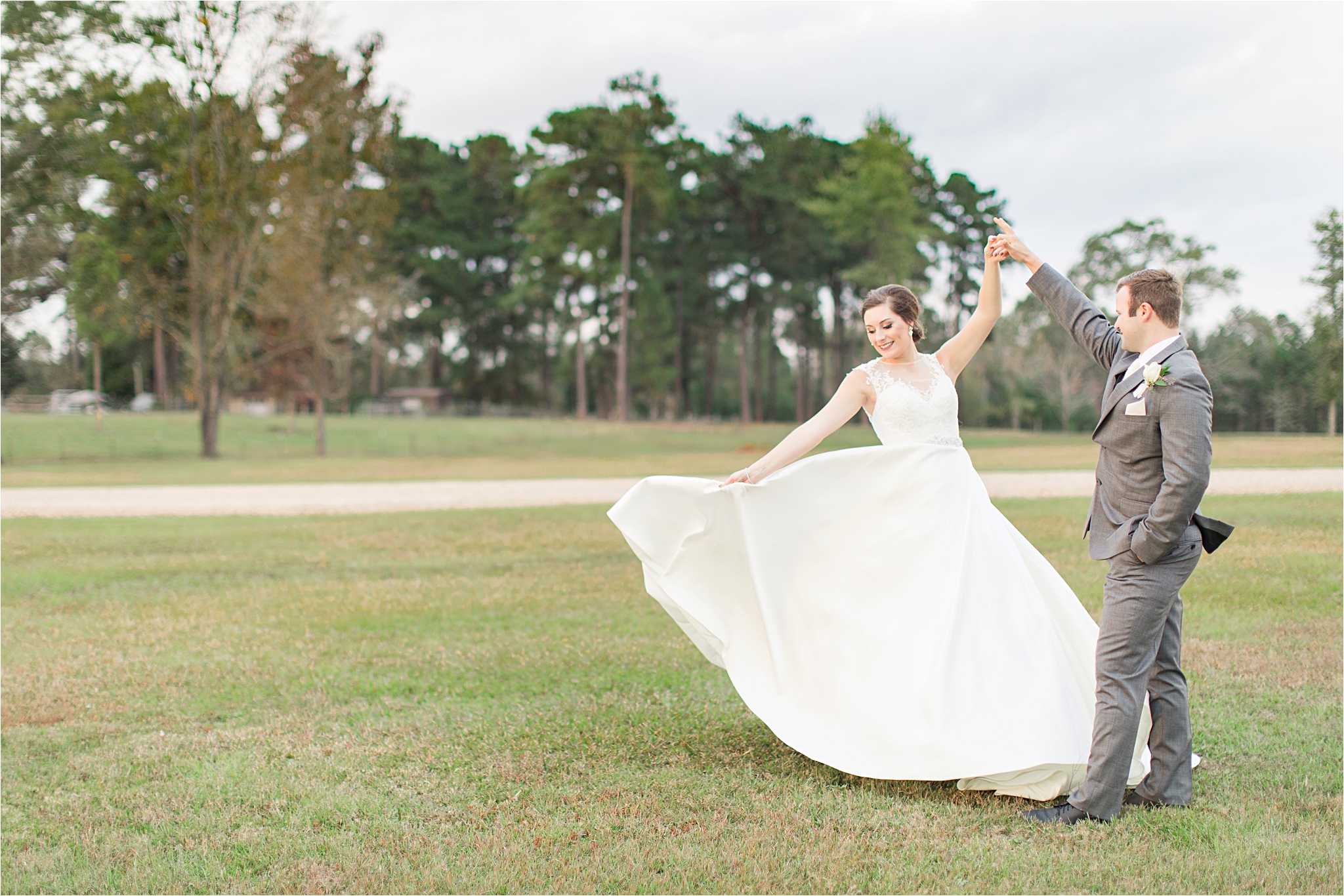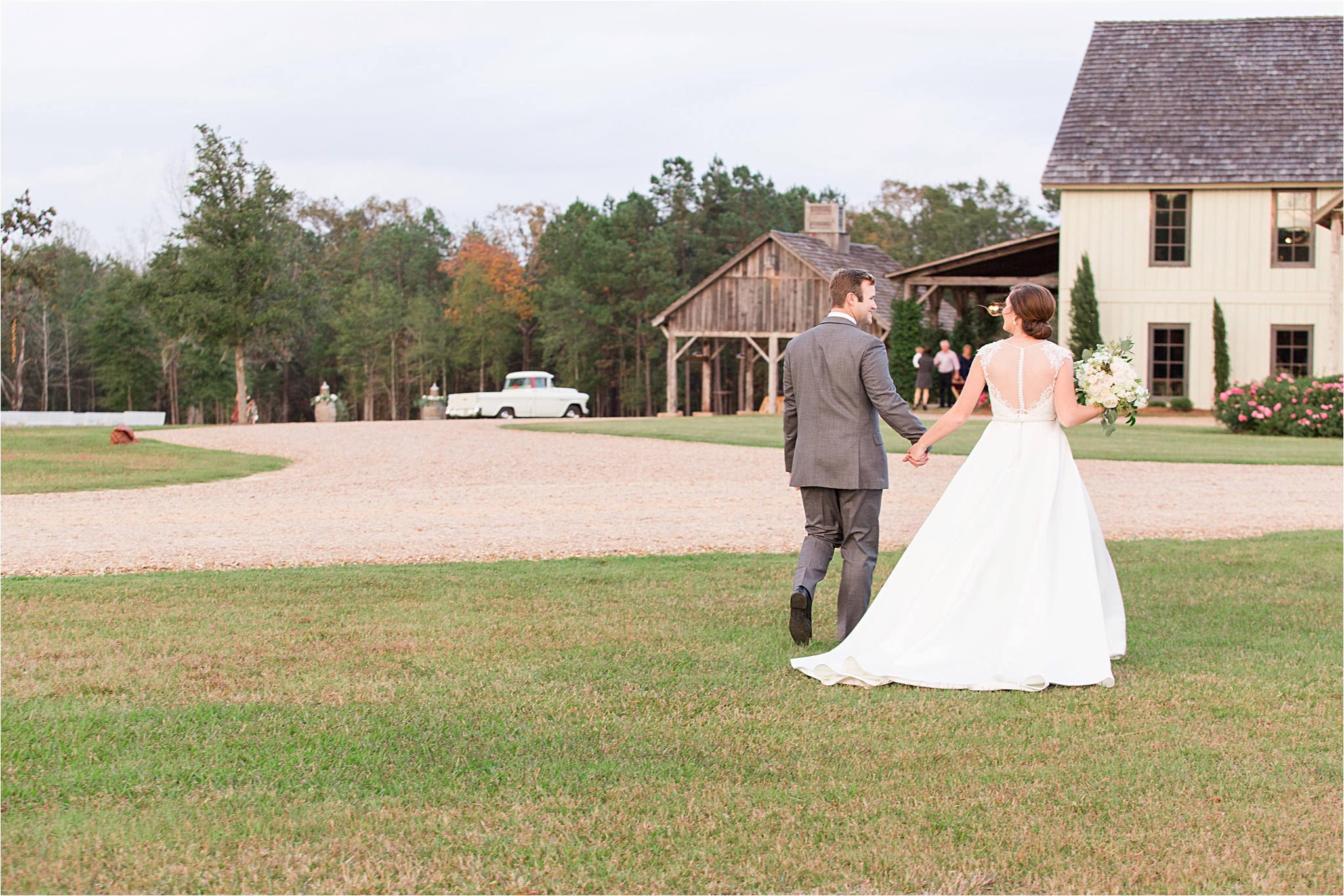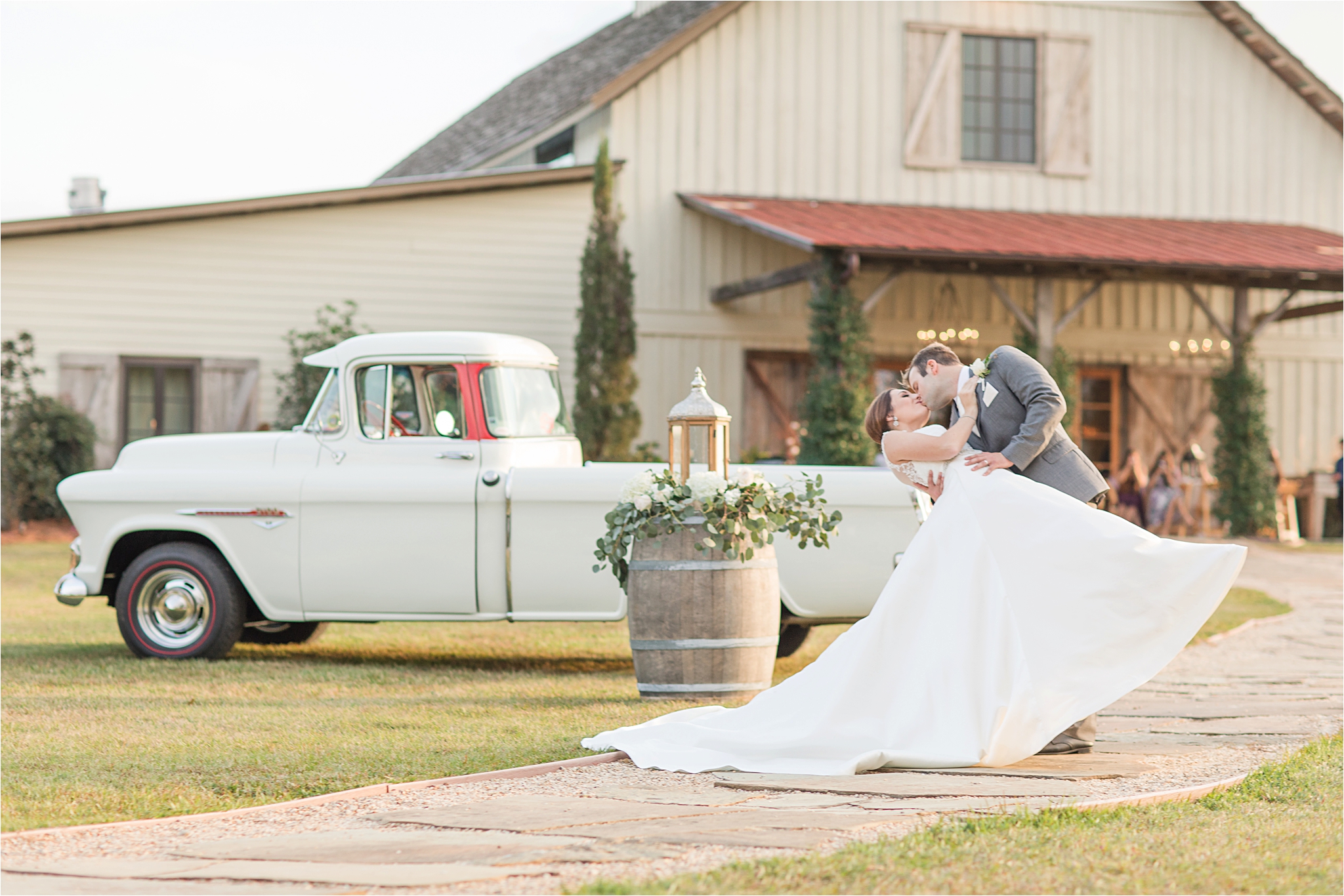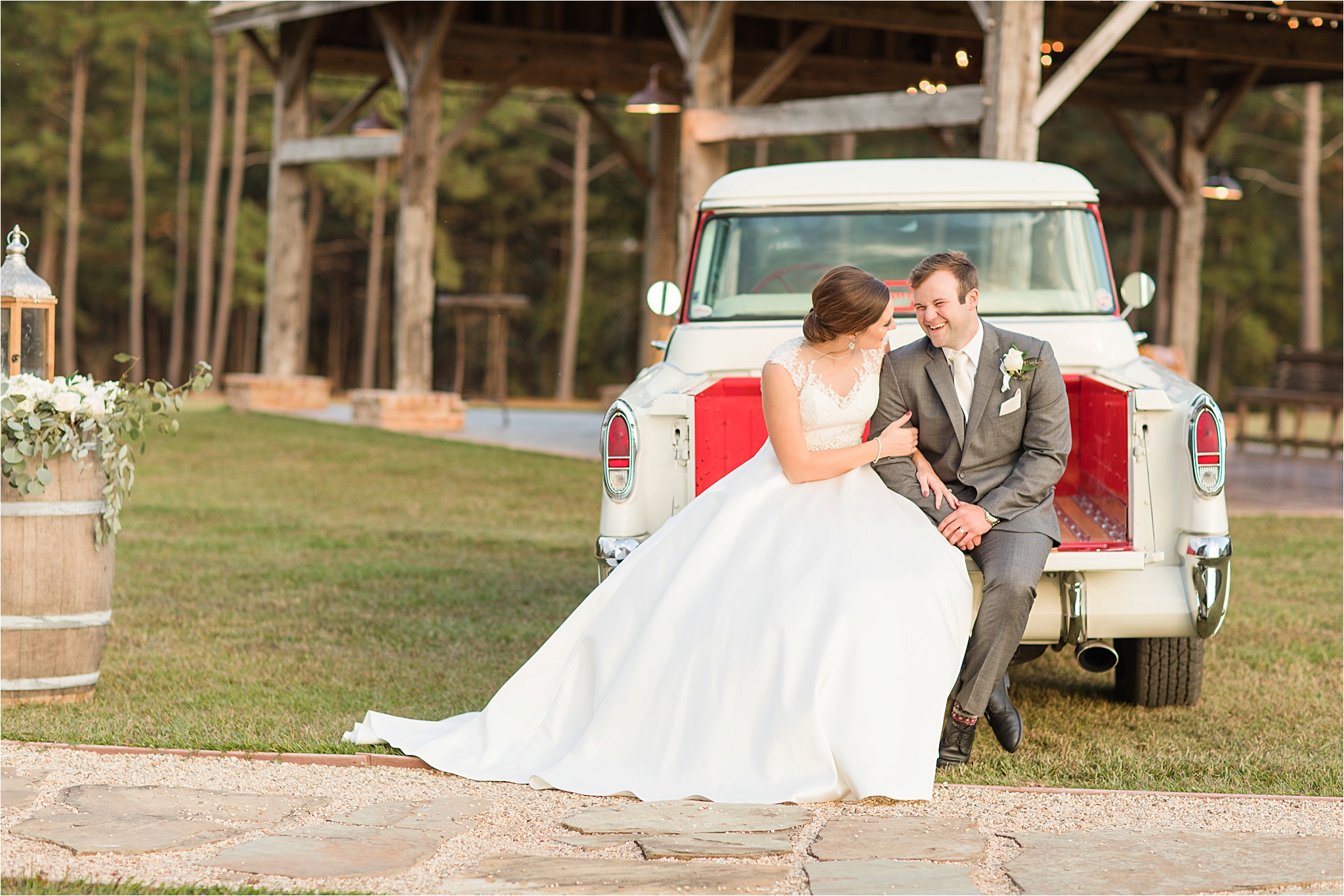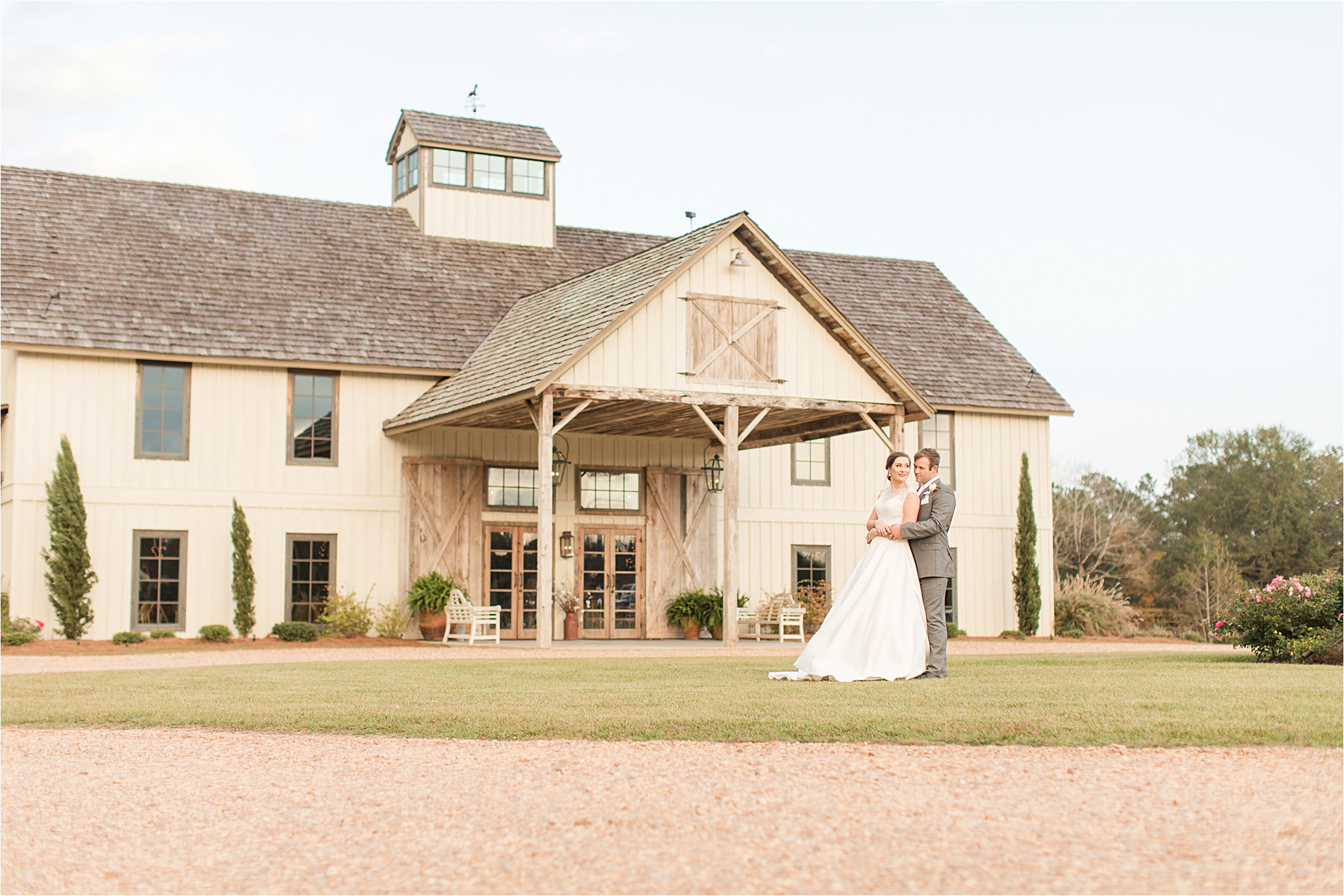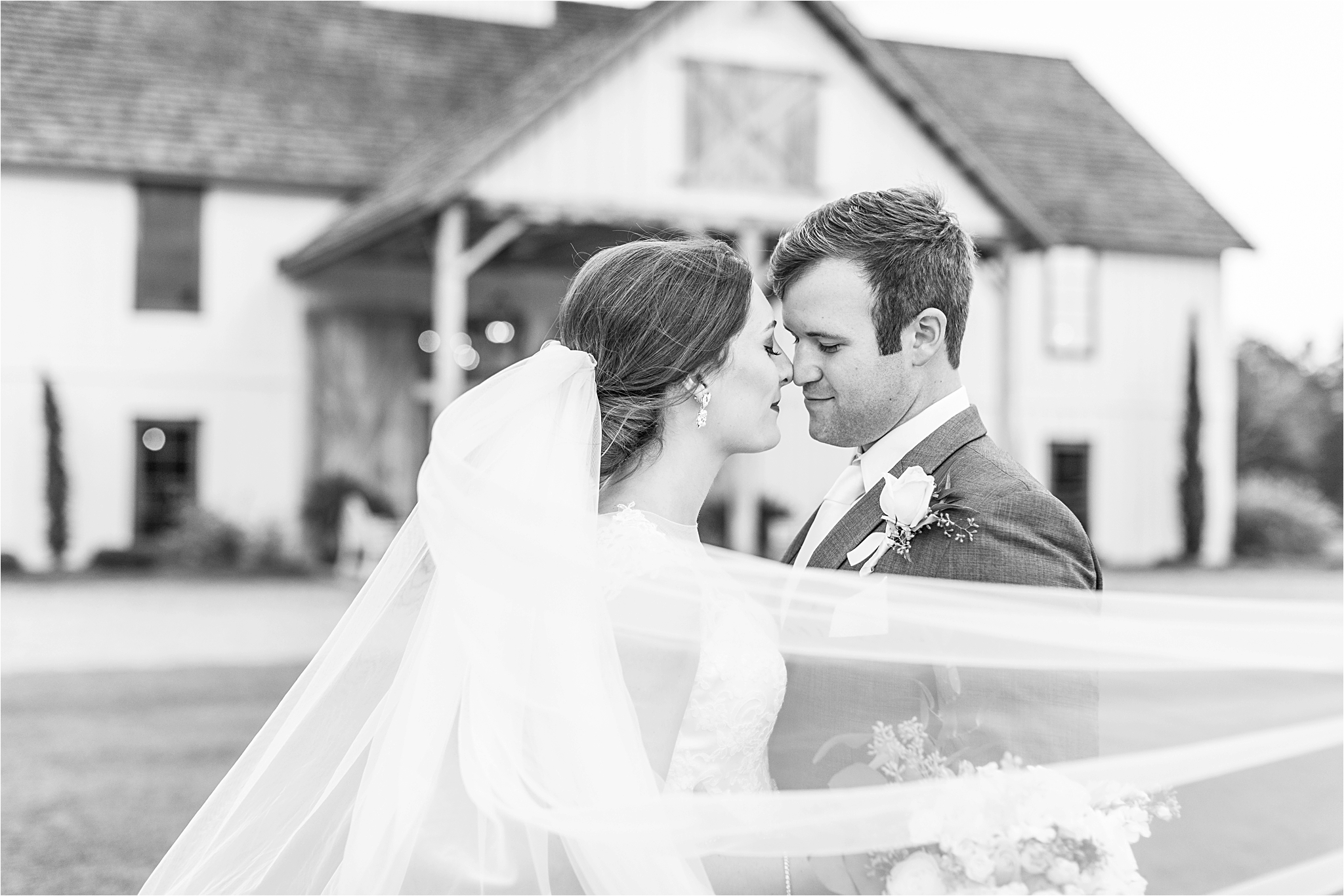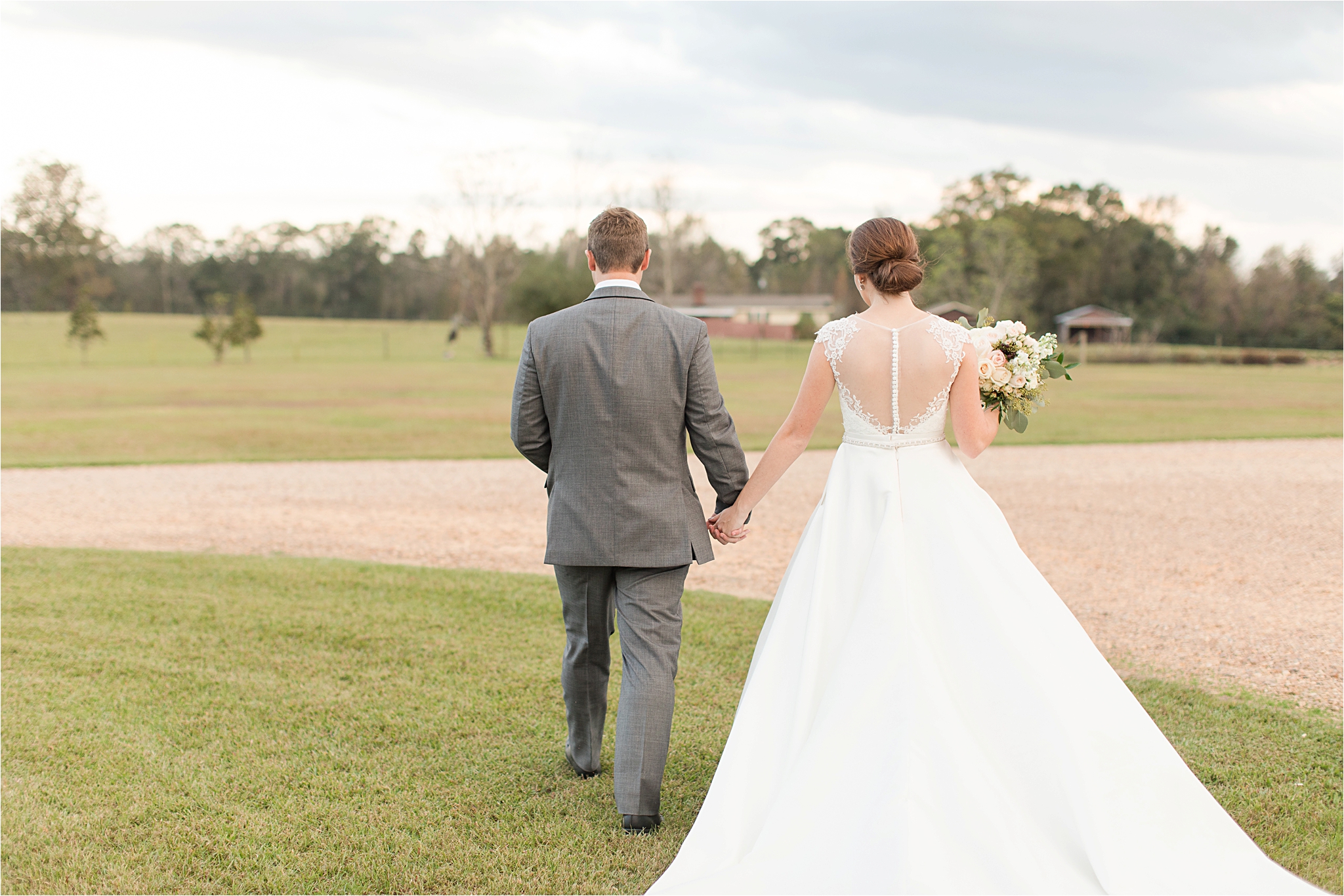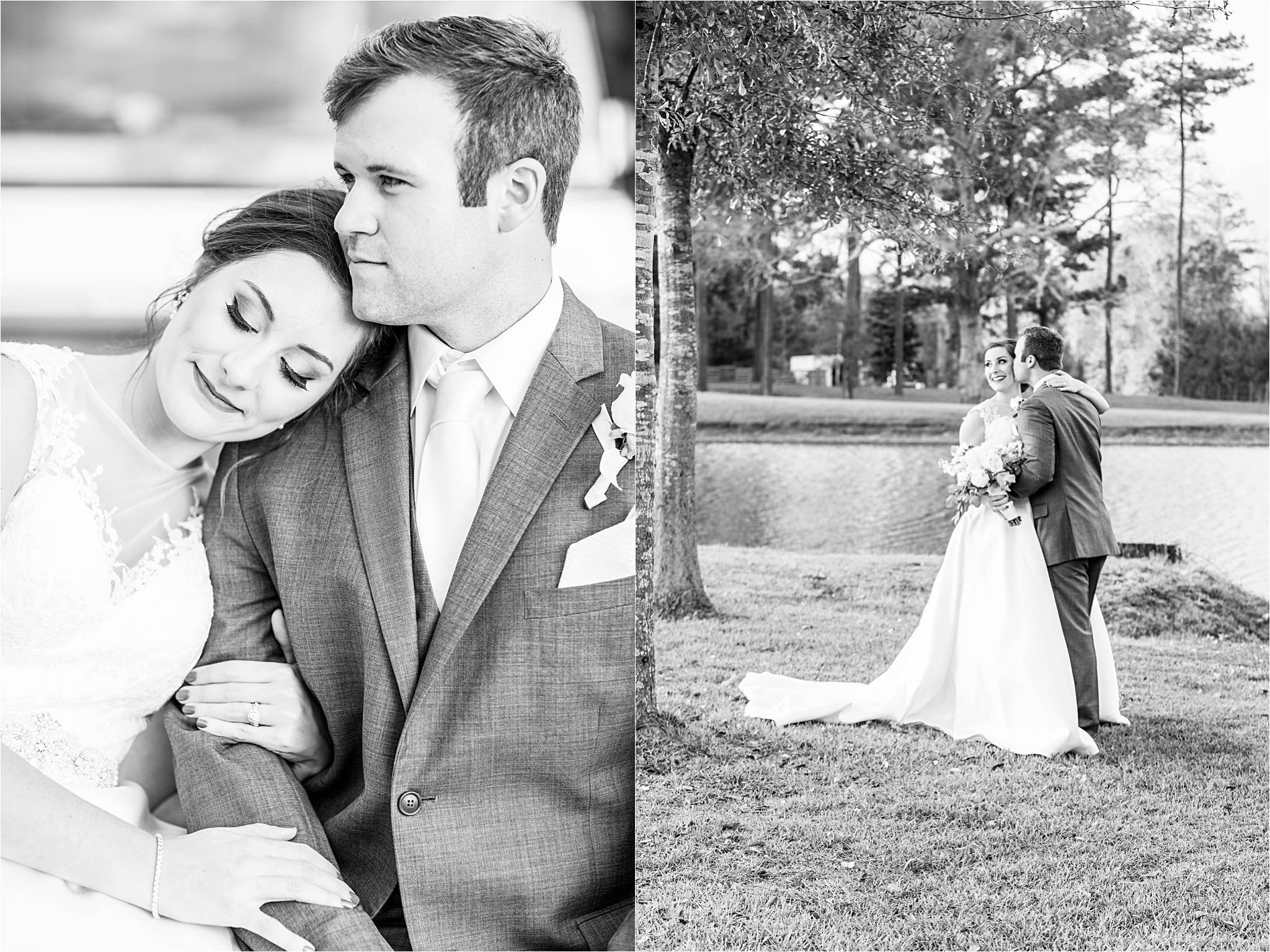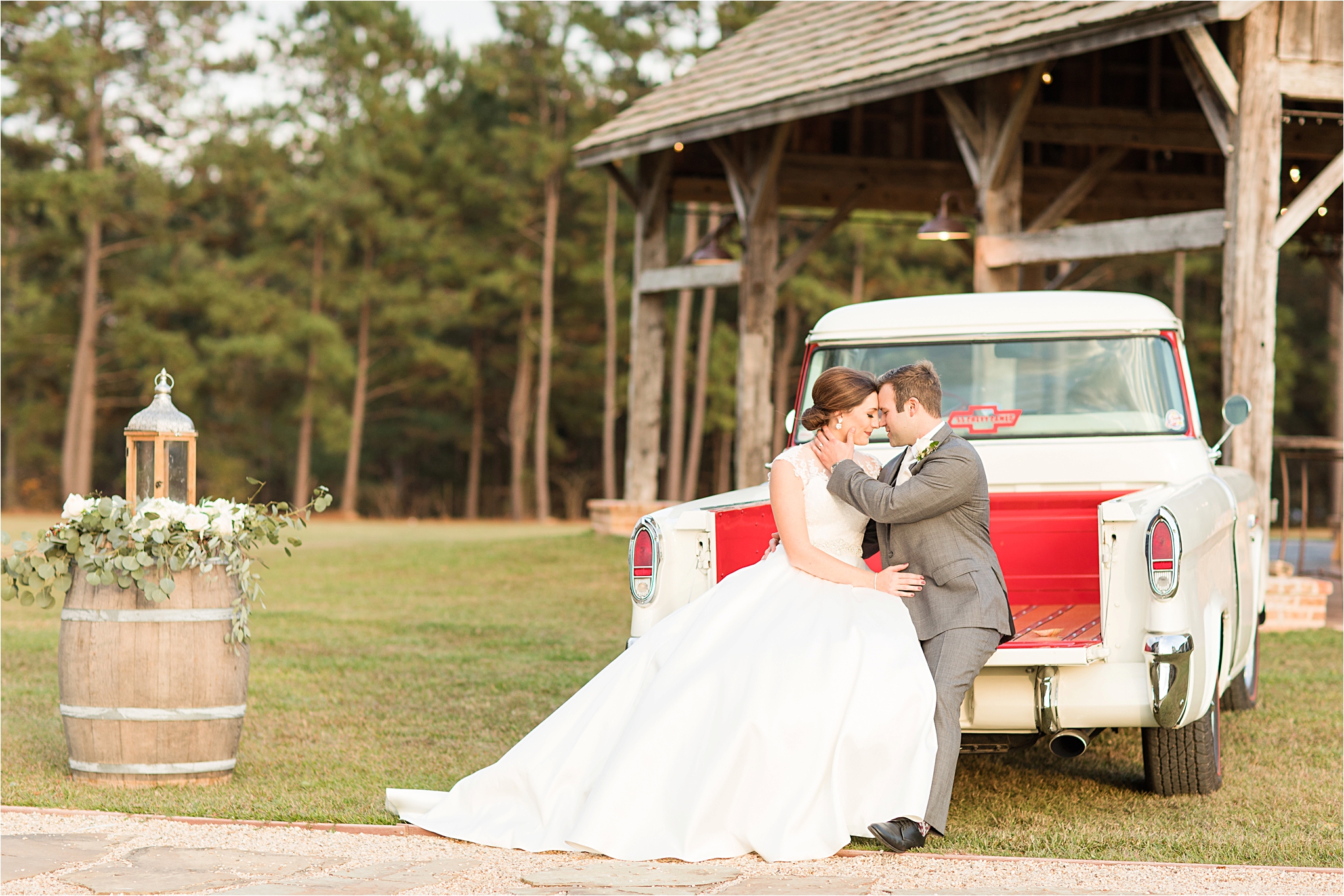 Getting married on a farm, Kelsey REALLY wanted a photo with her favorite animal– a PIG!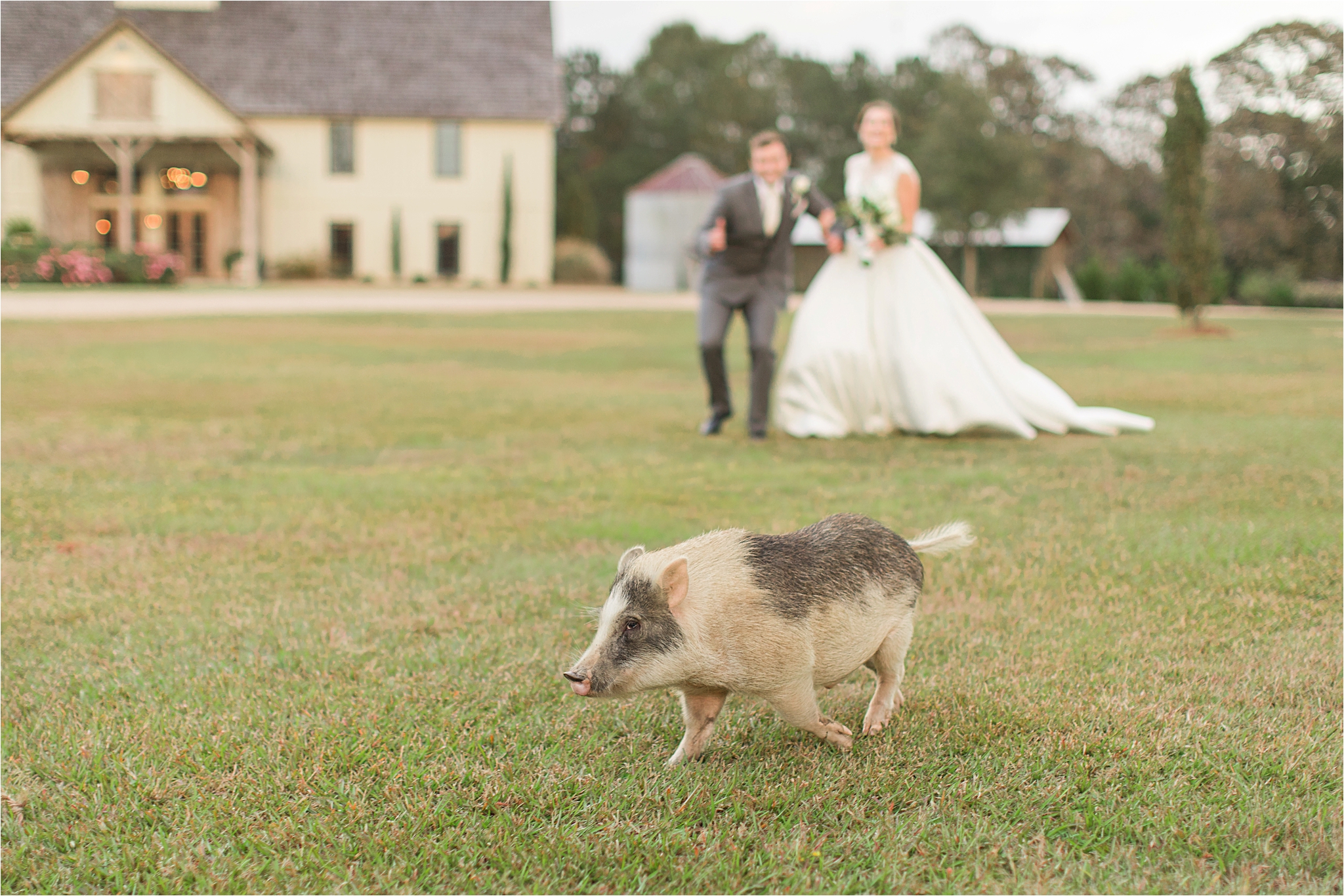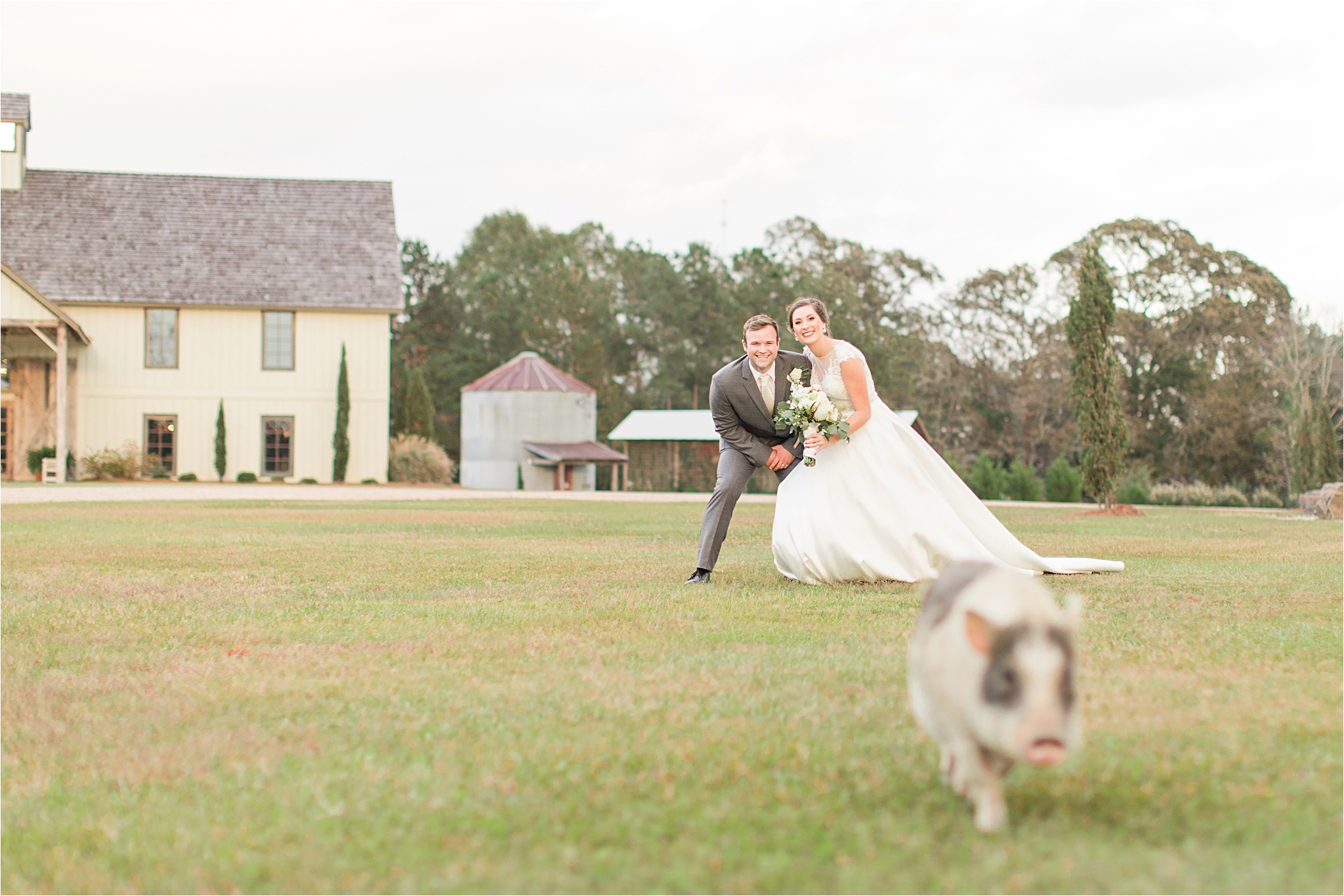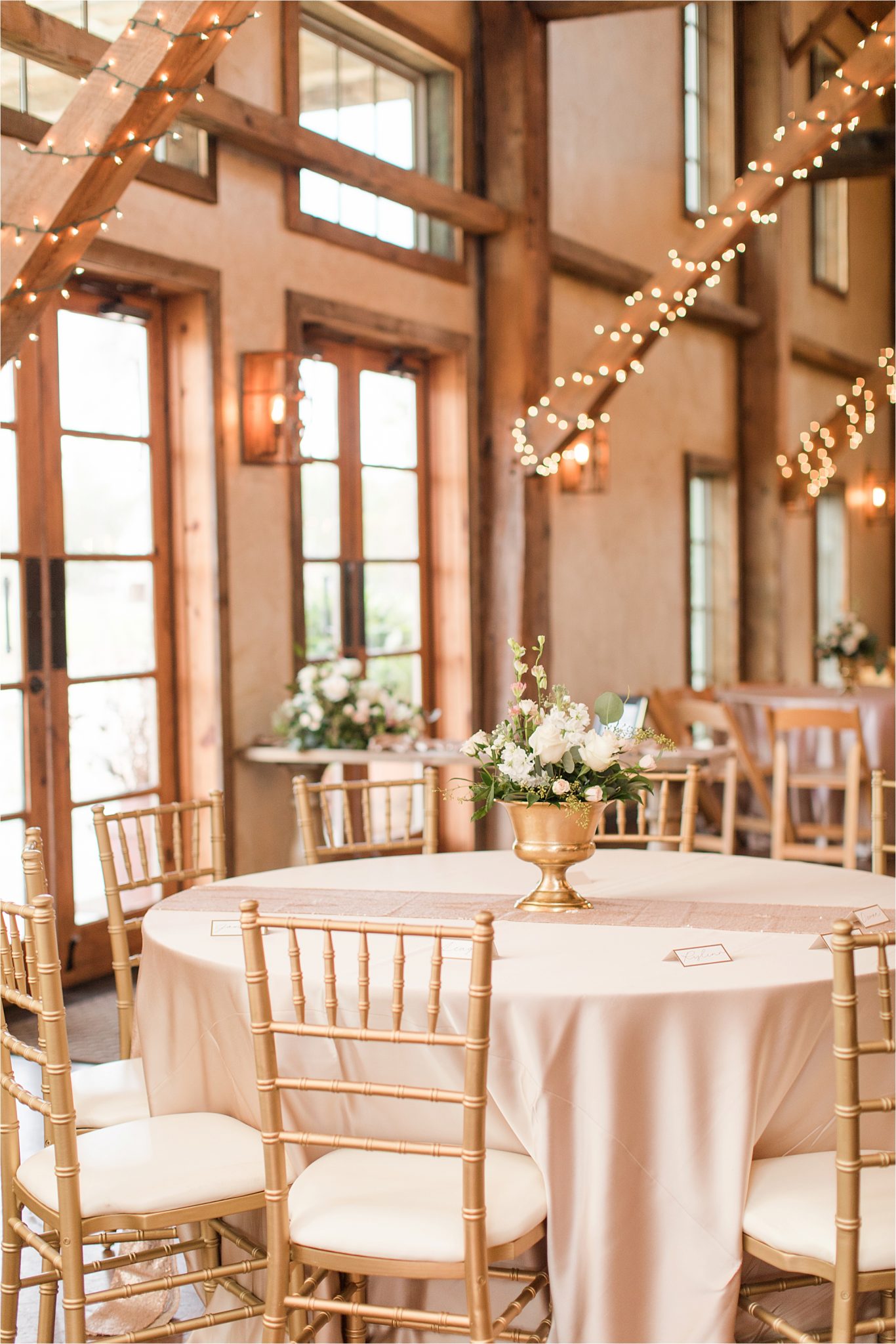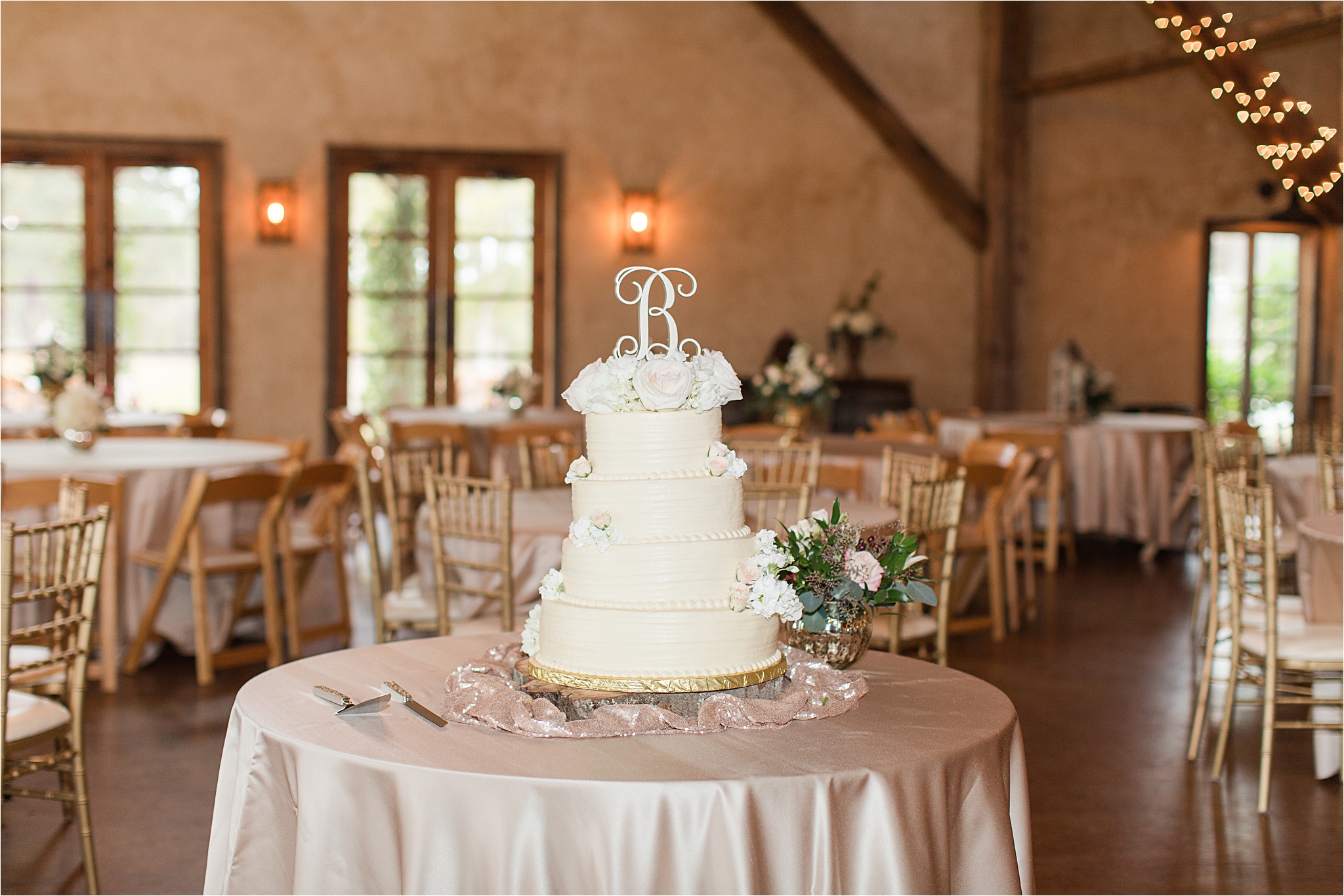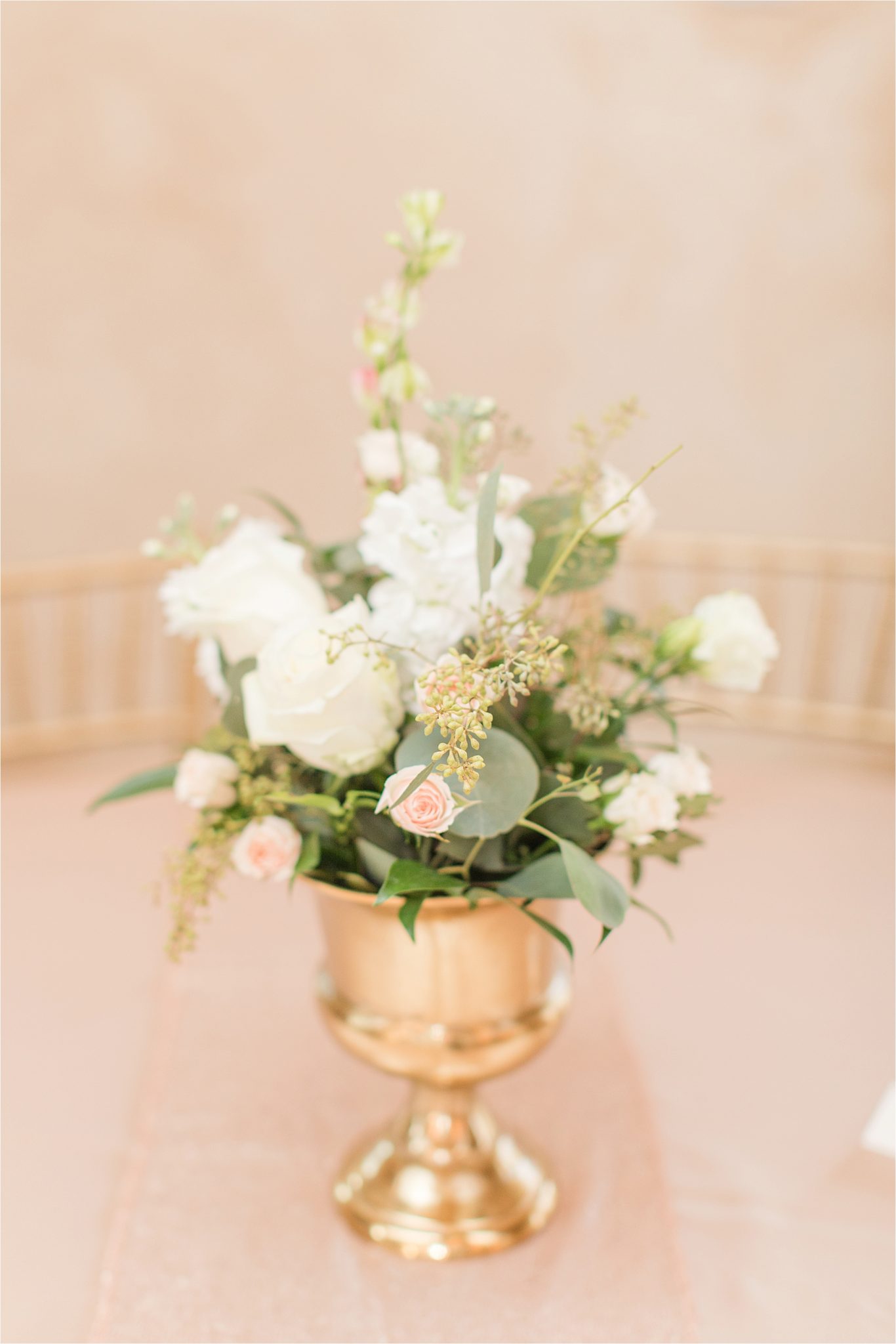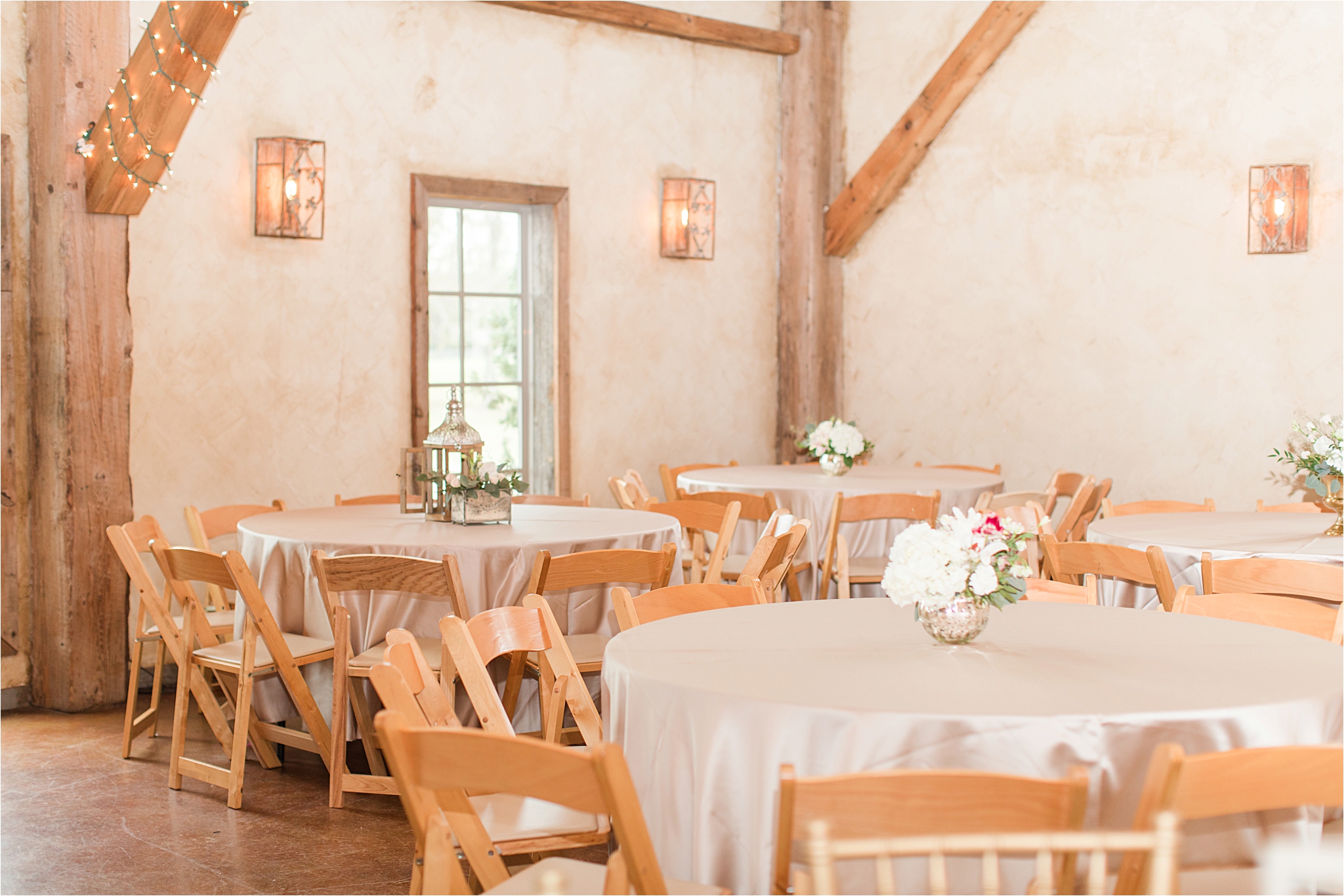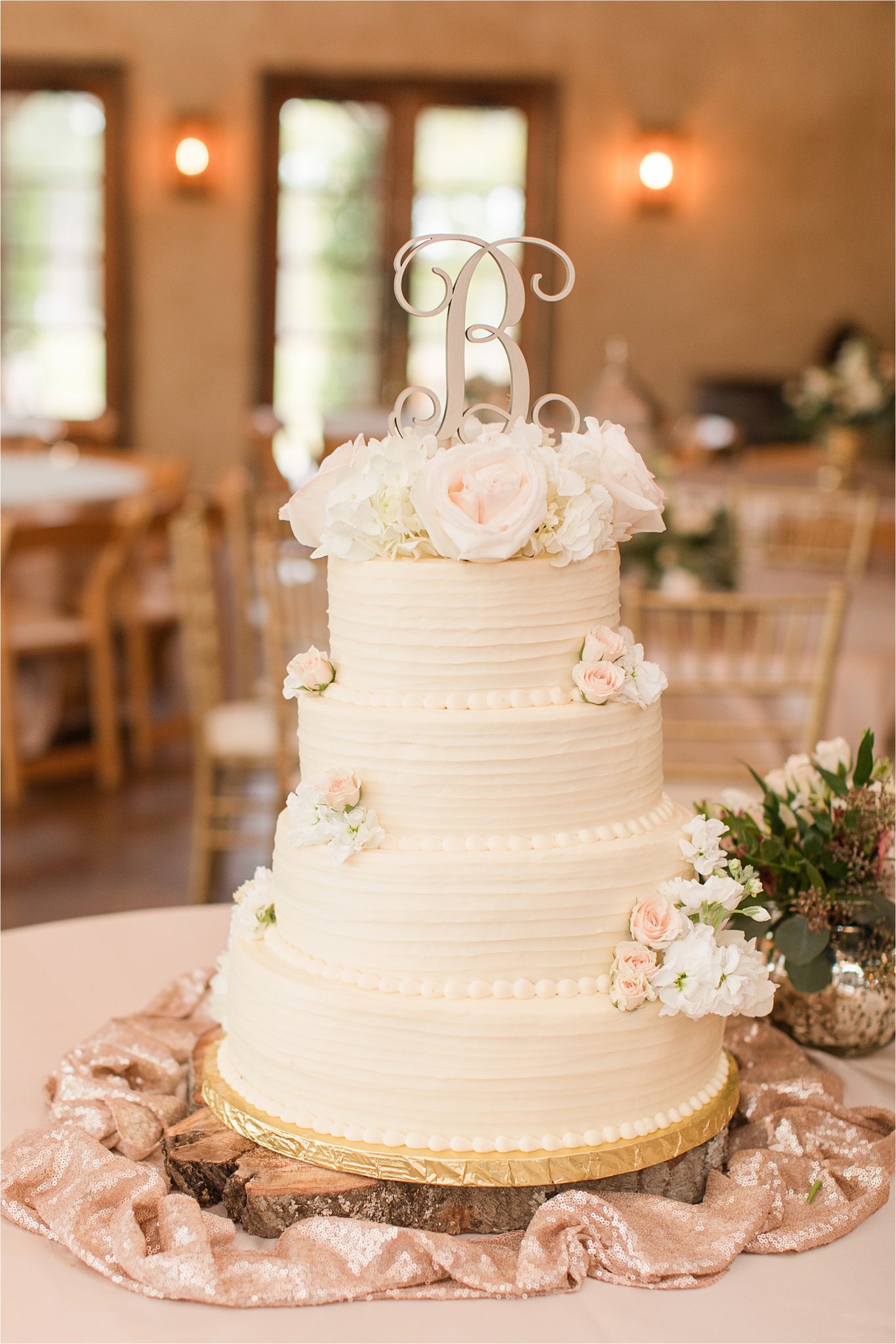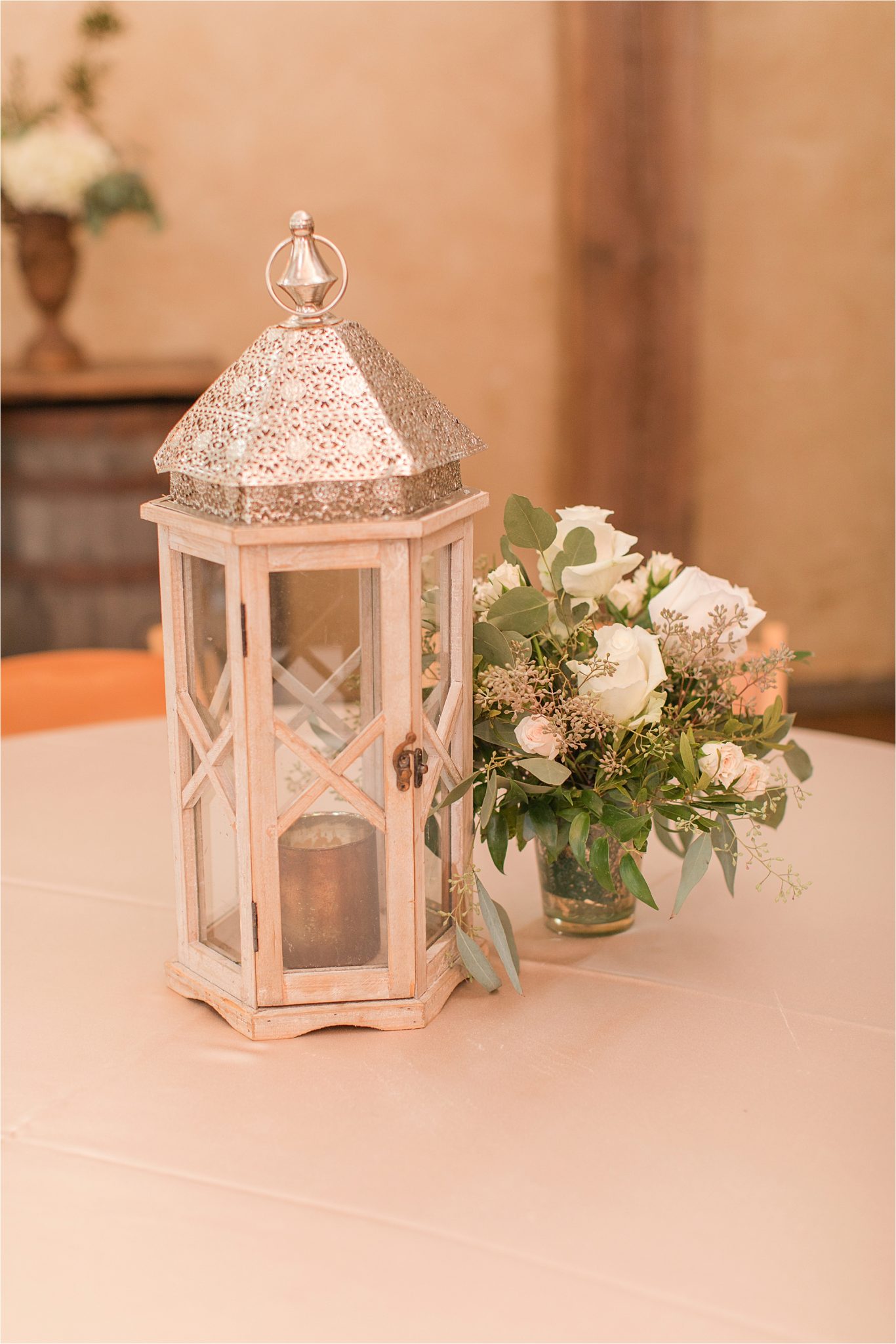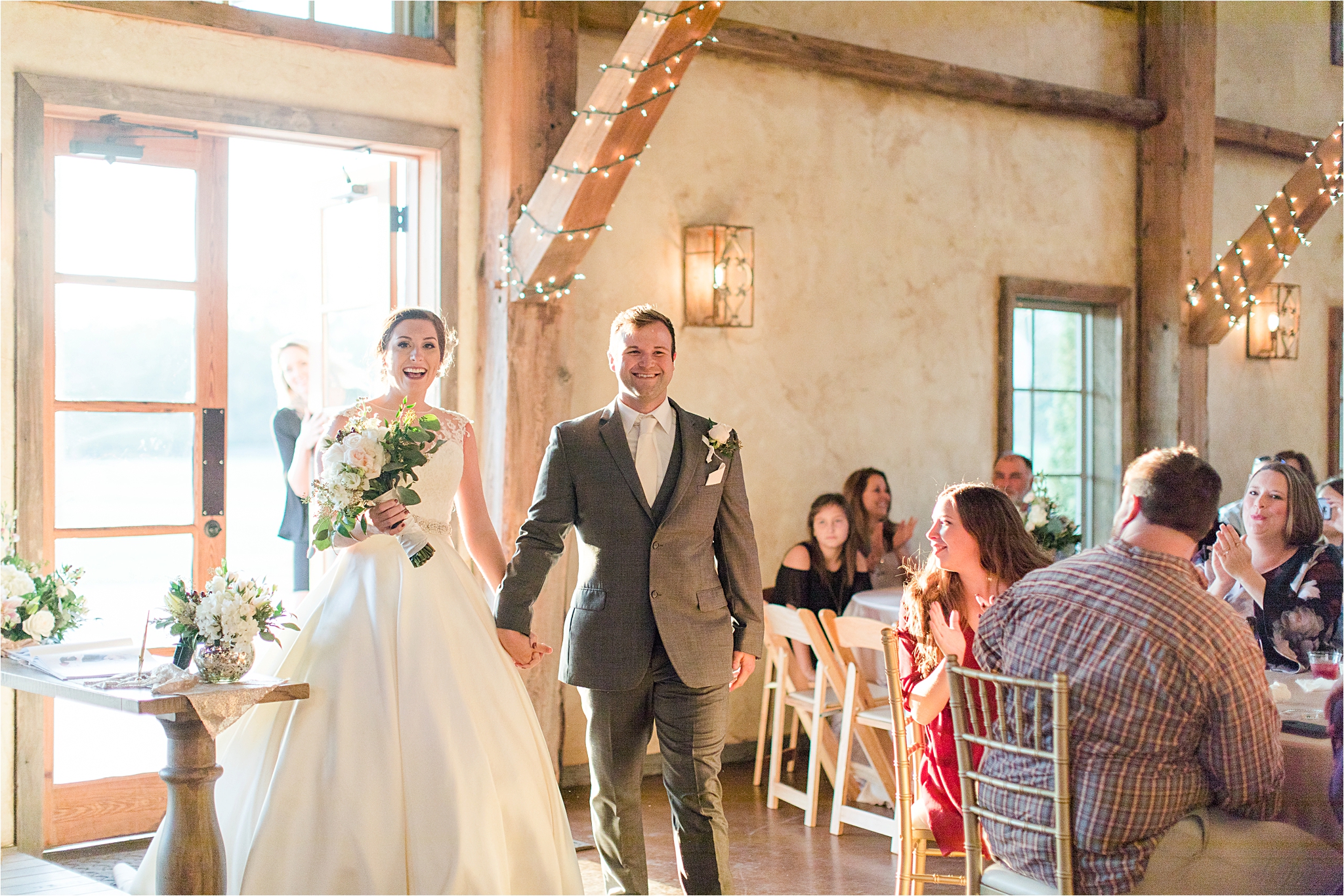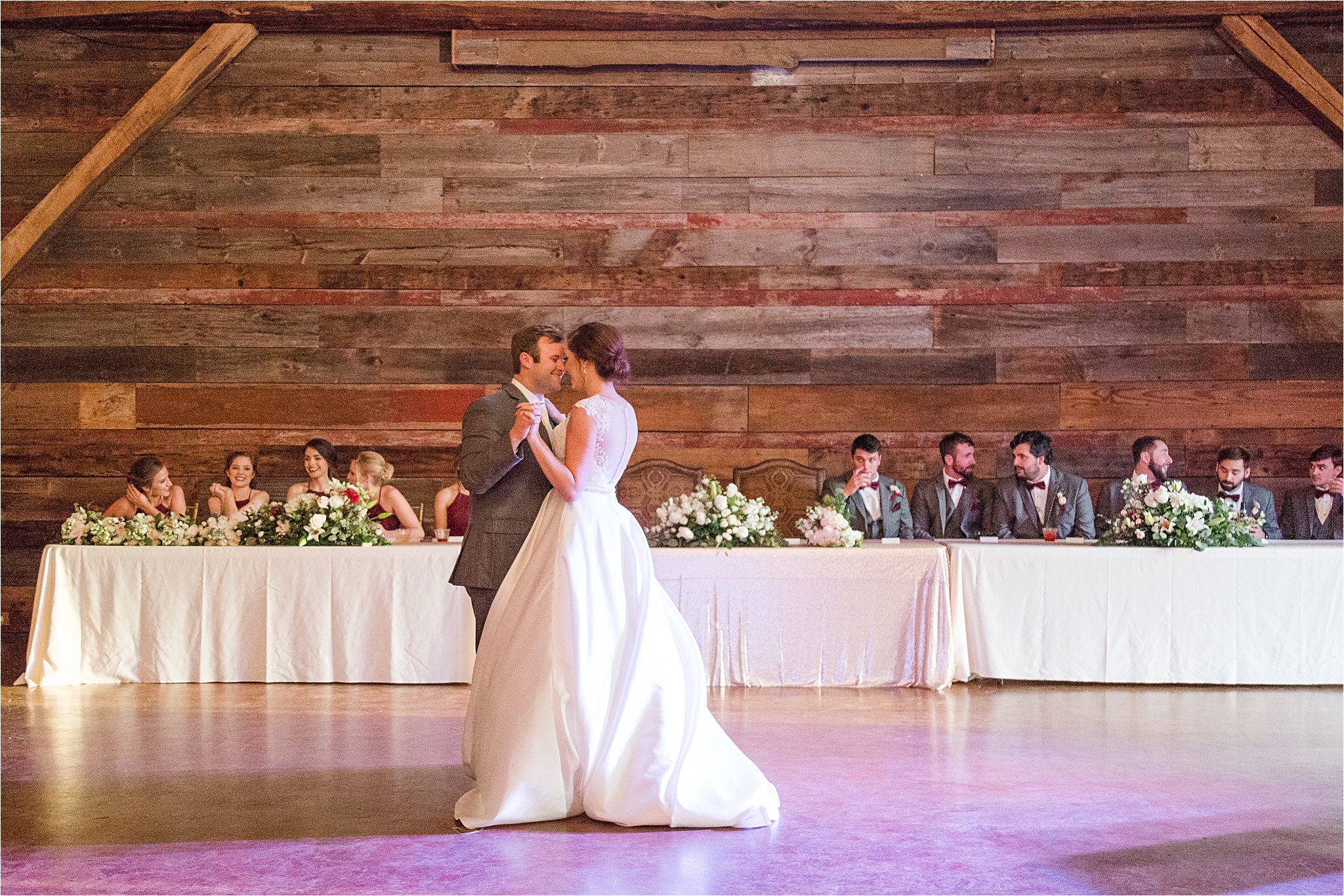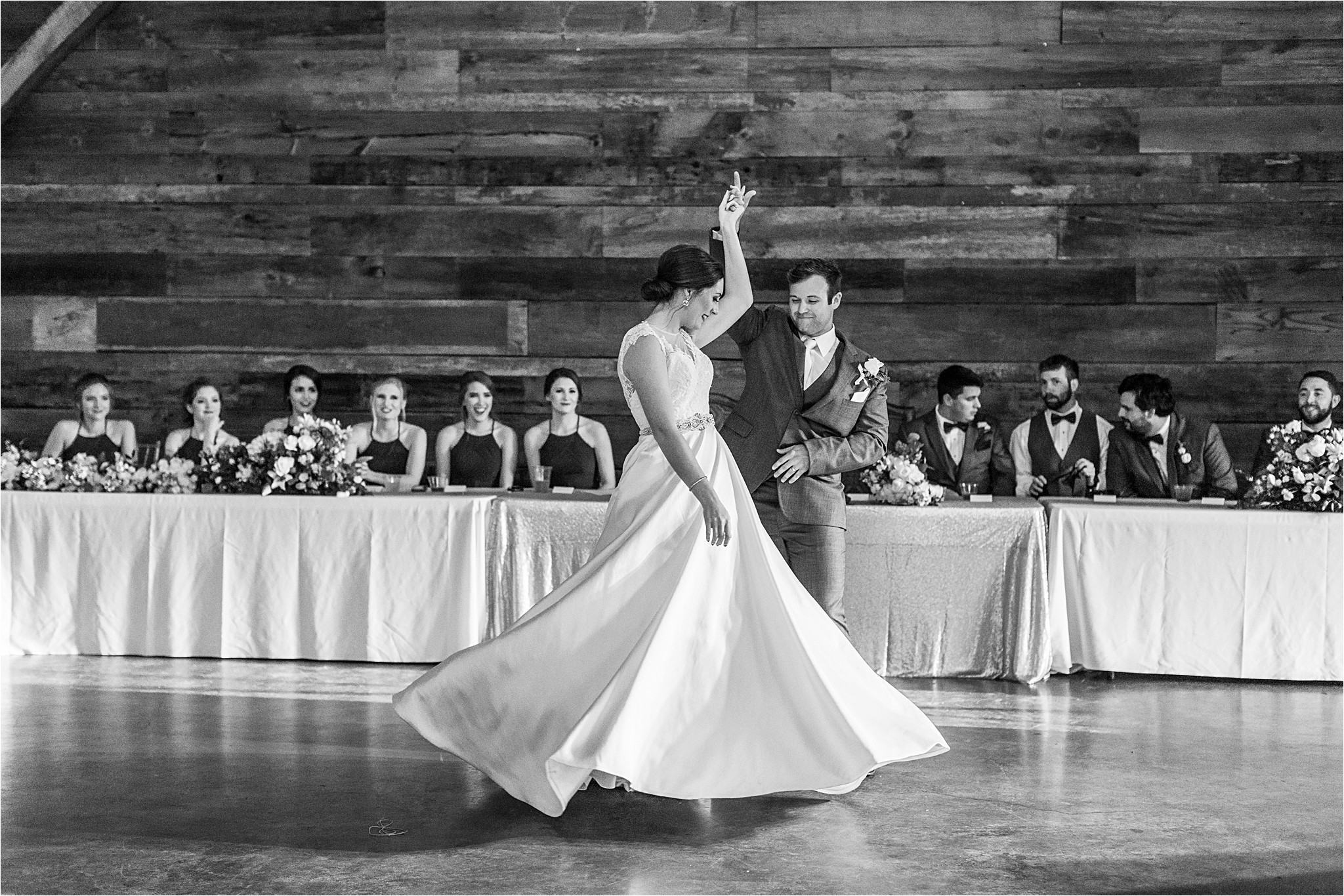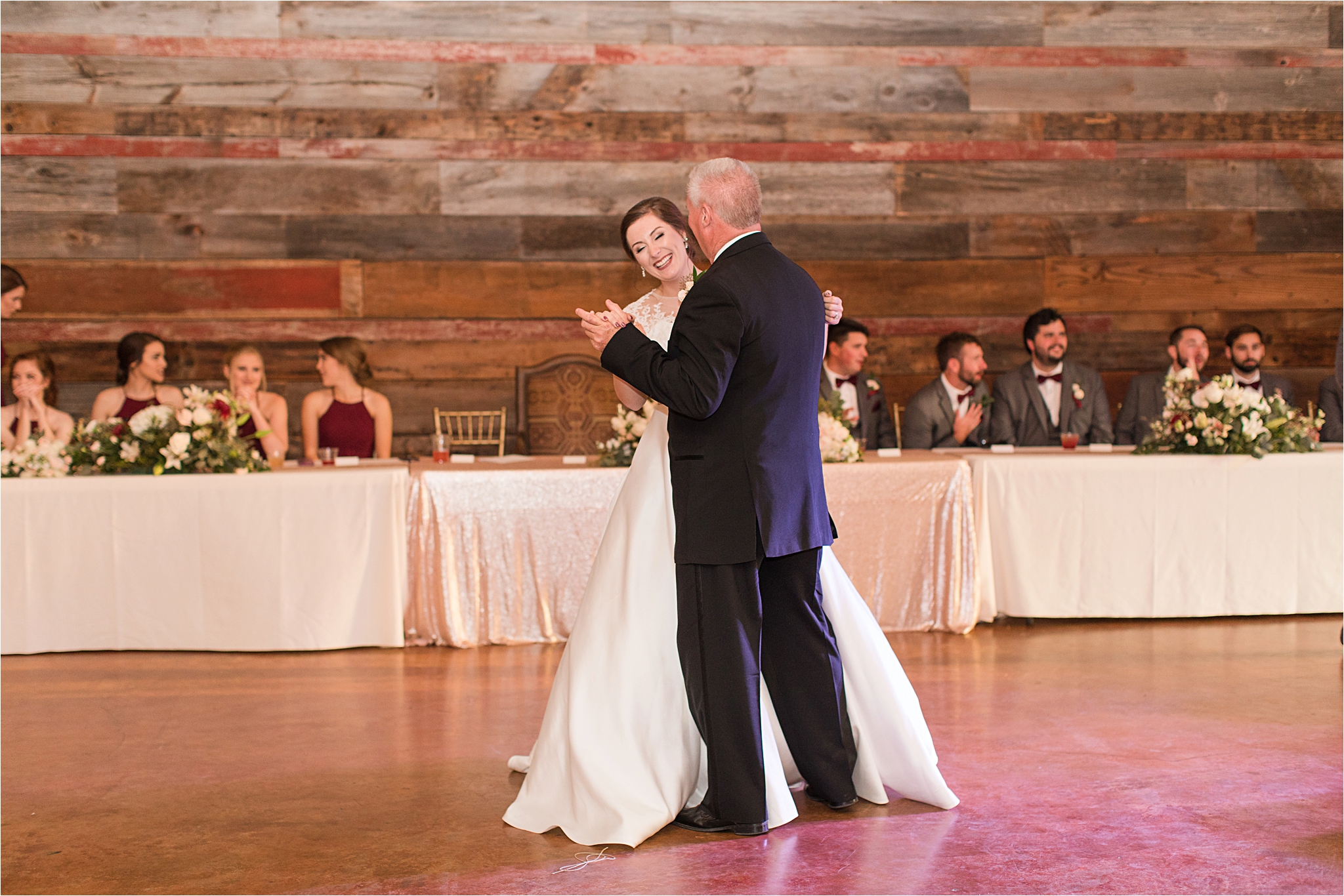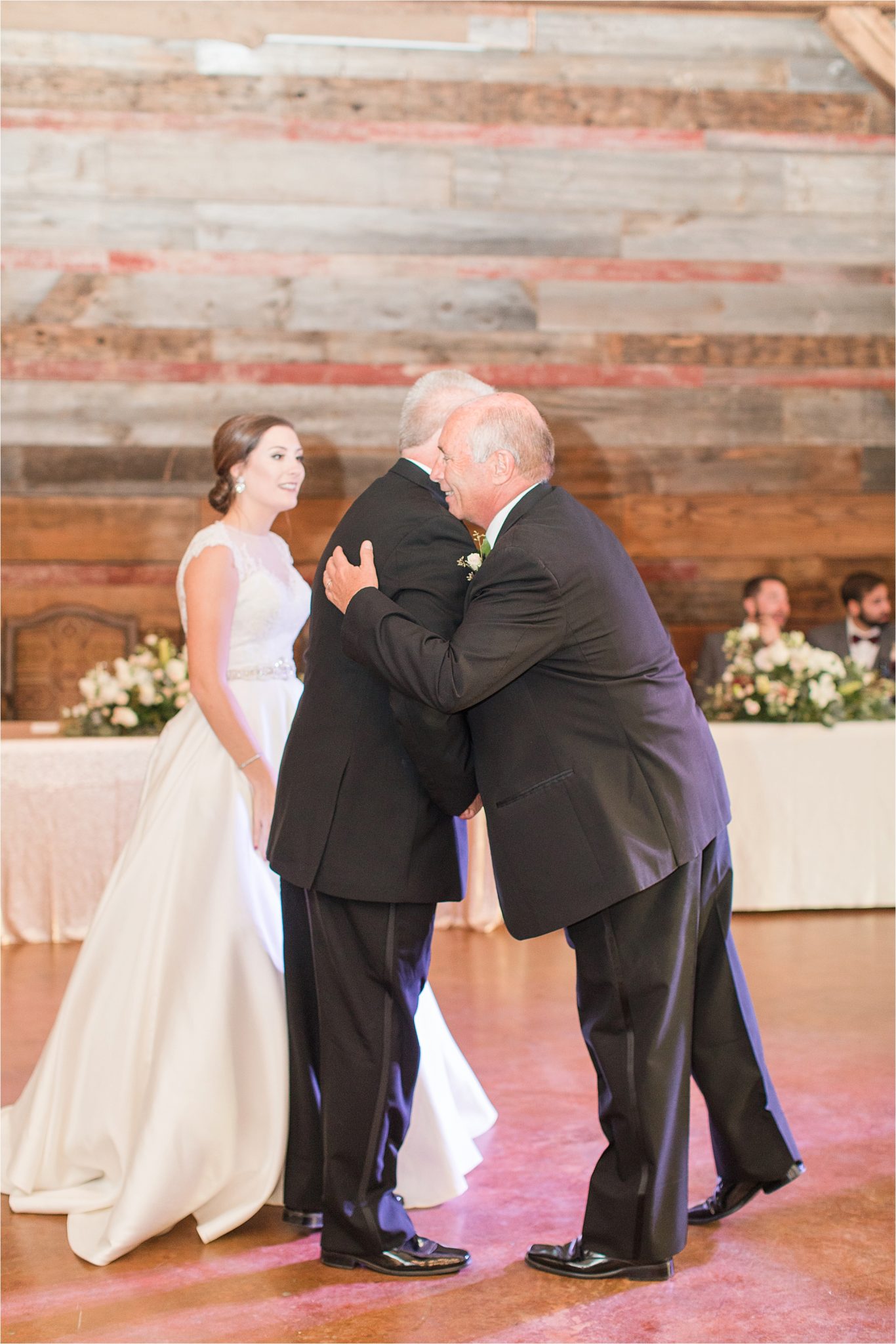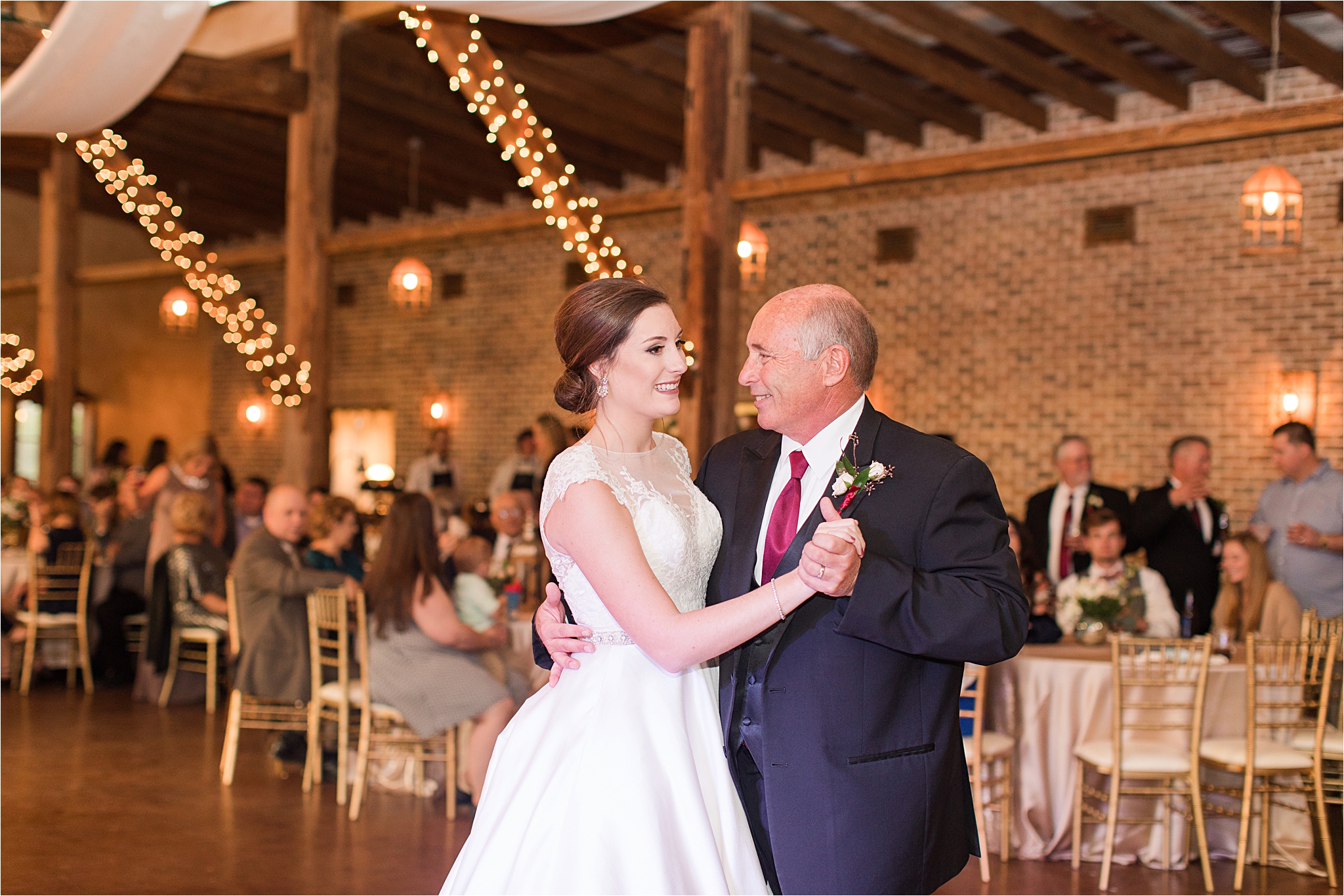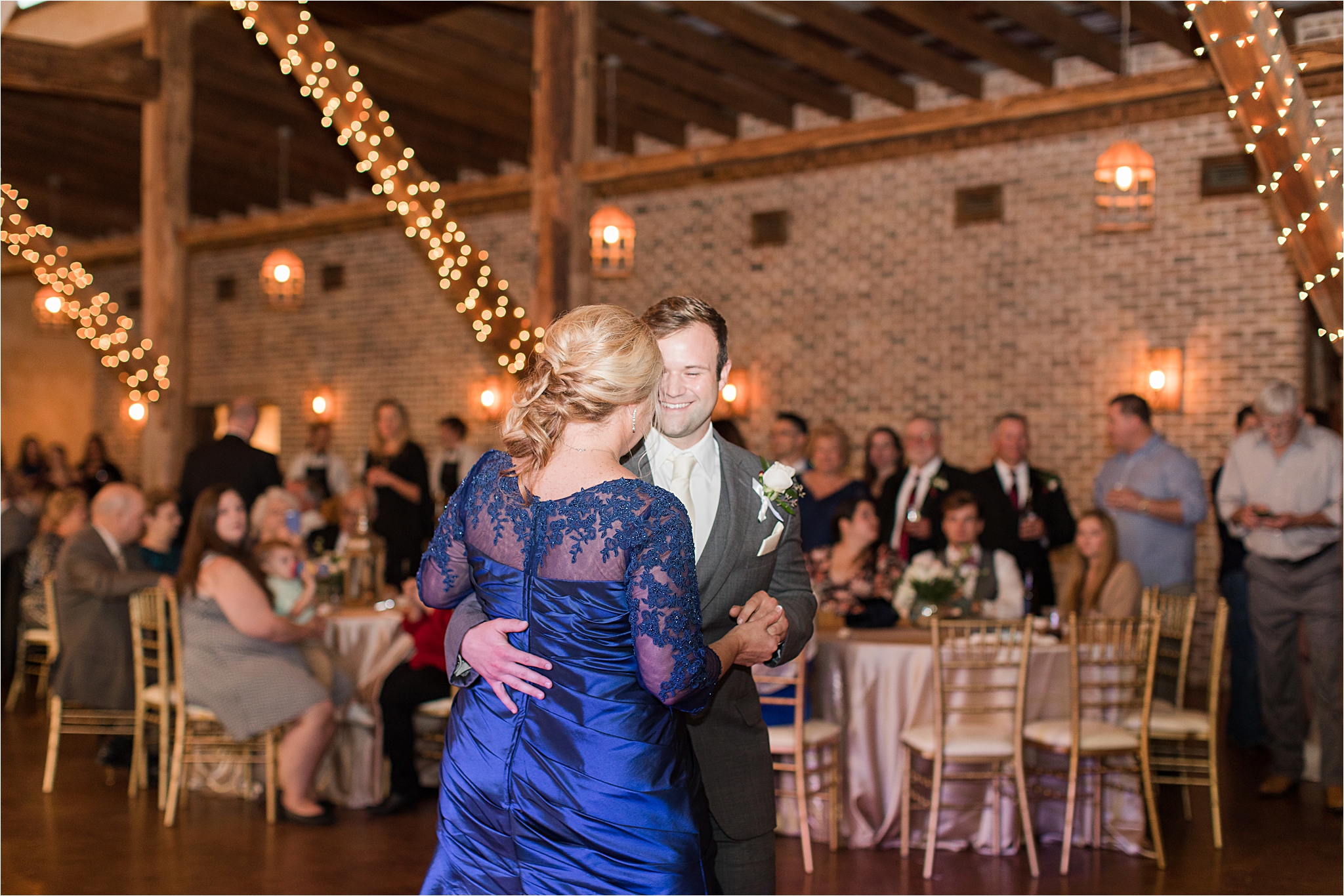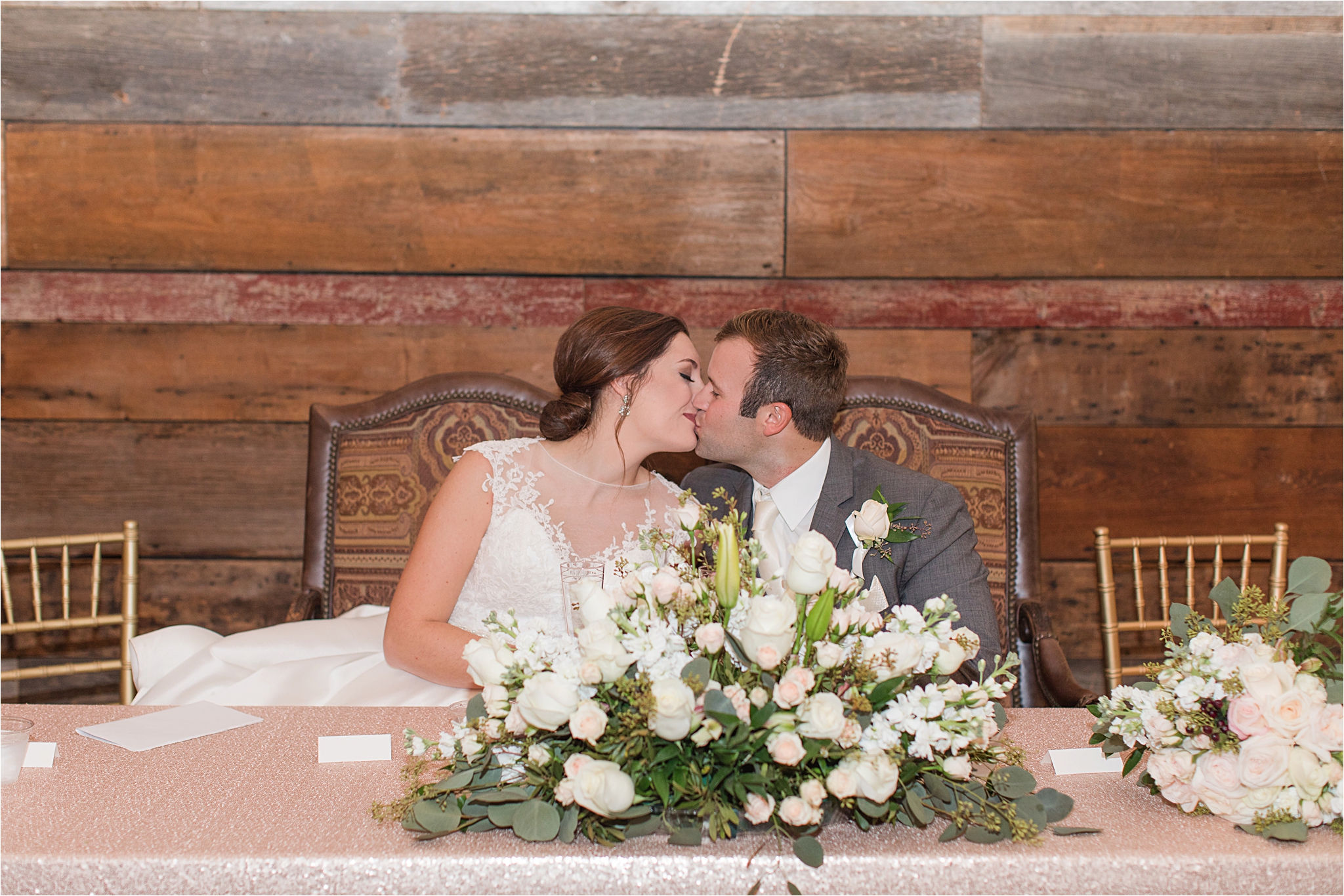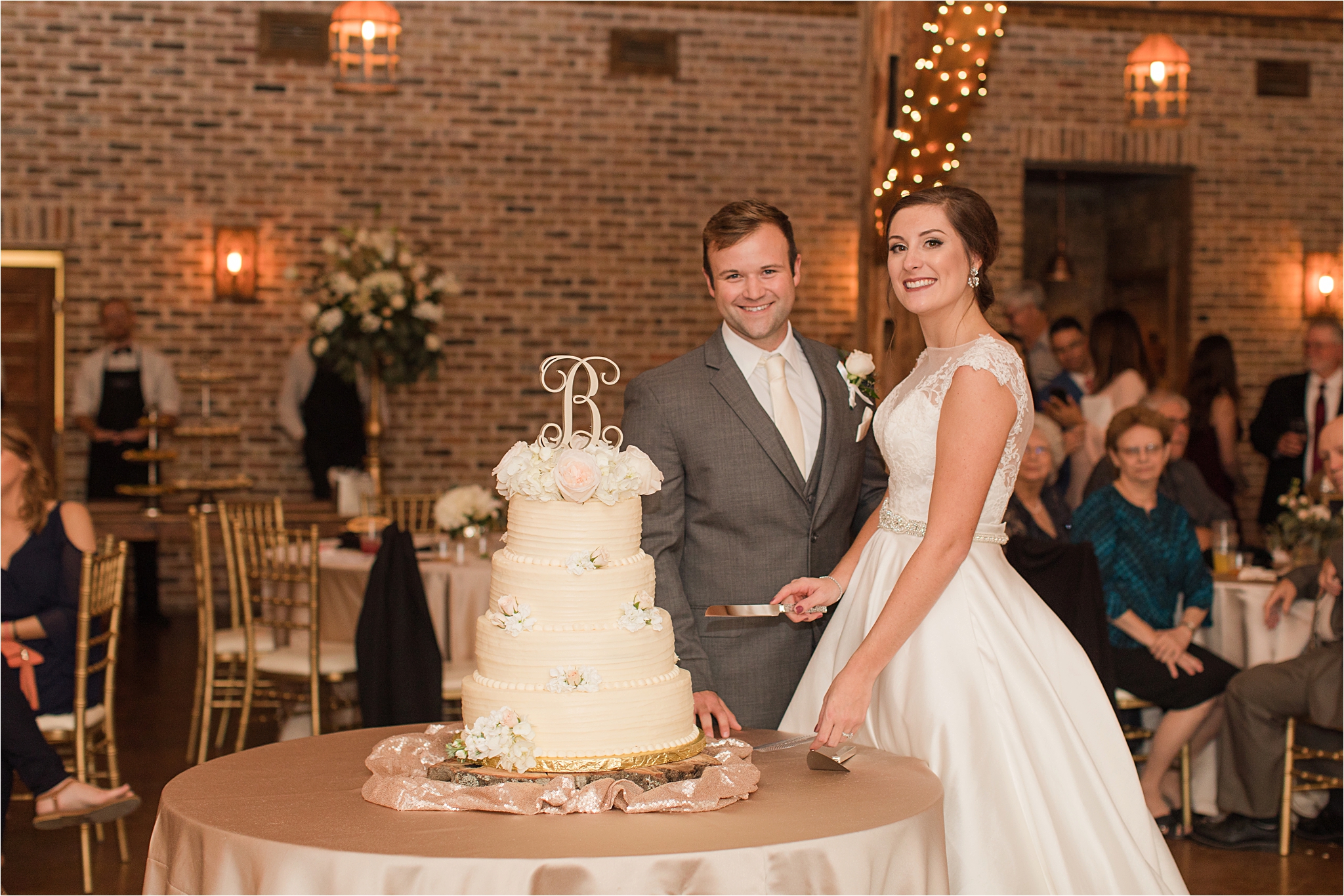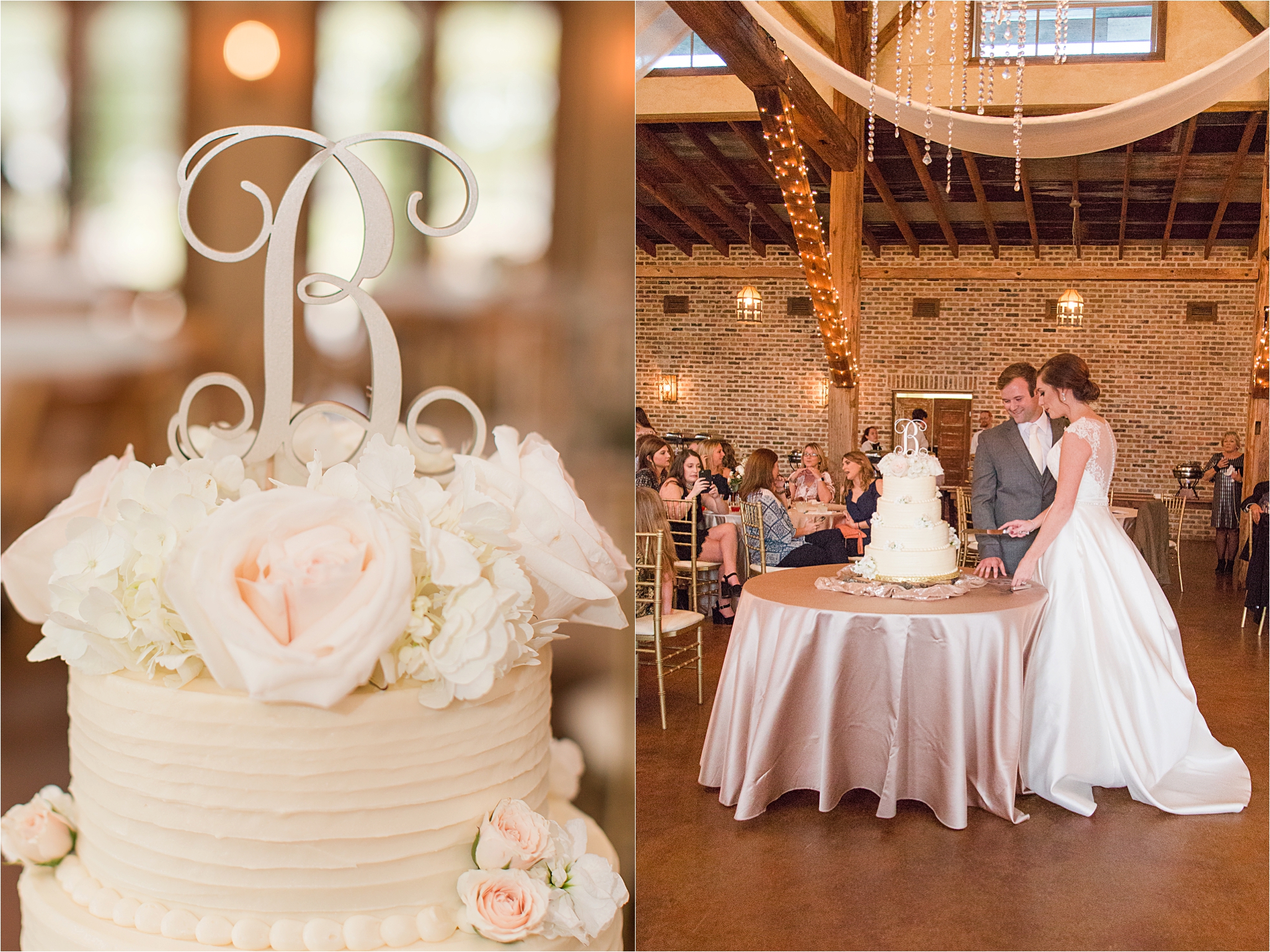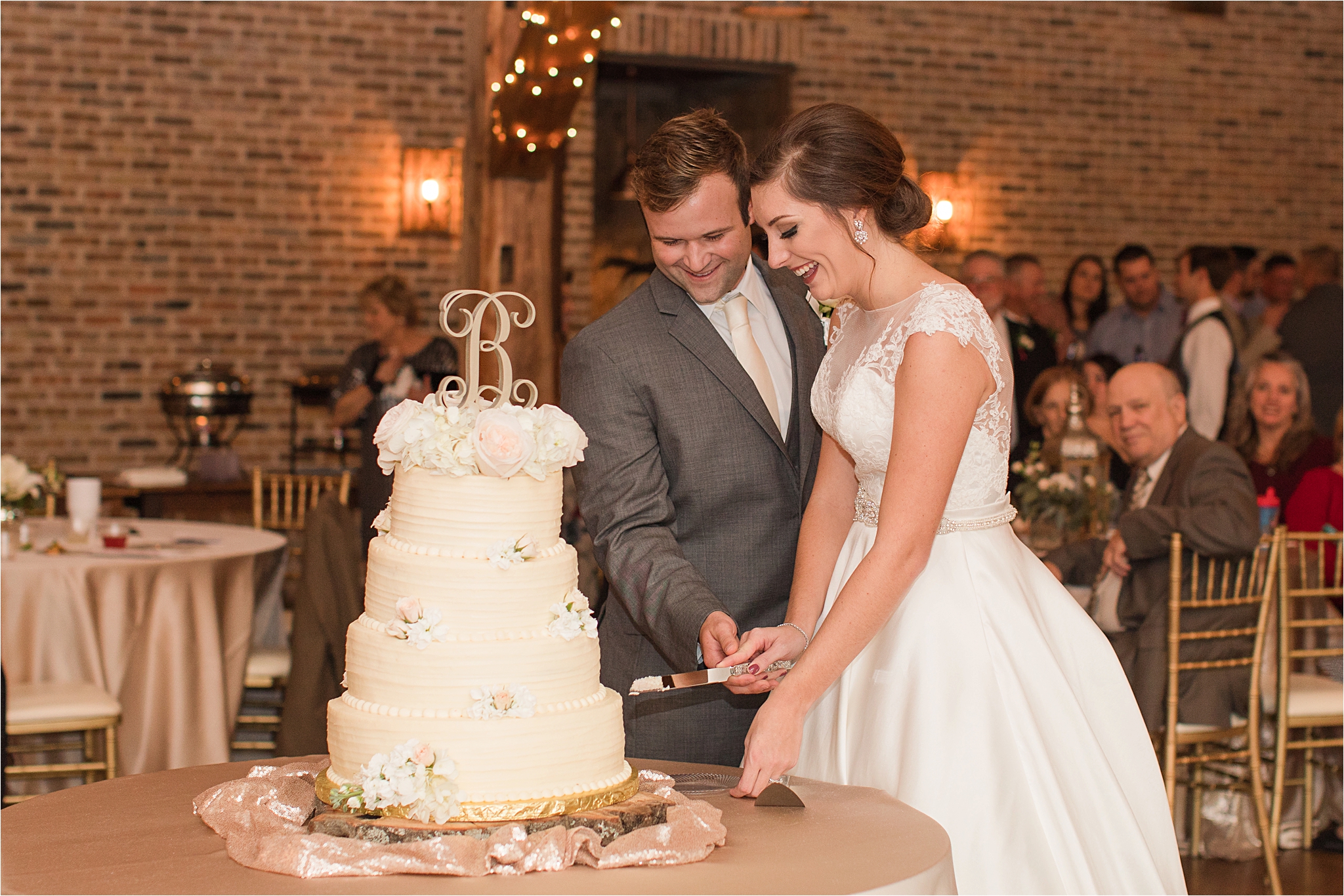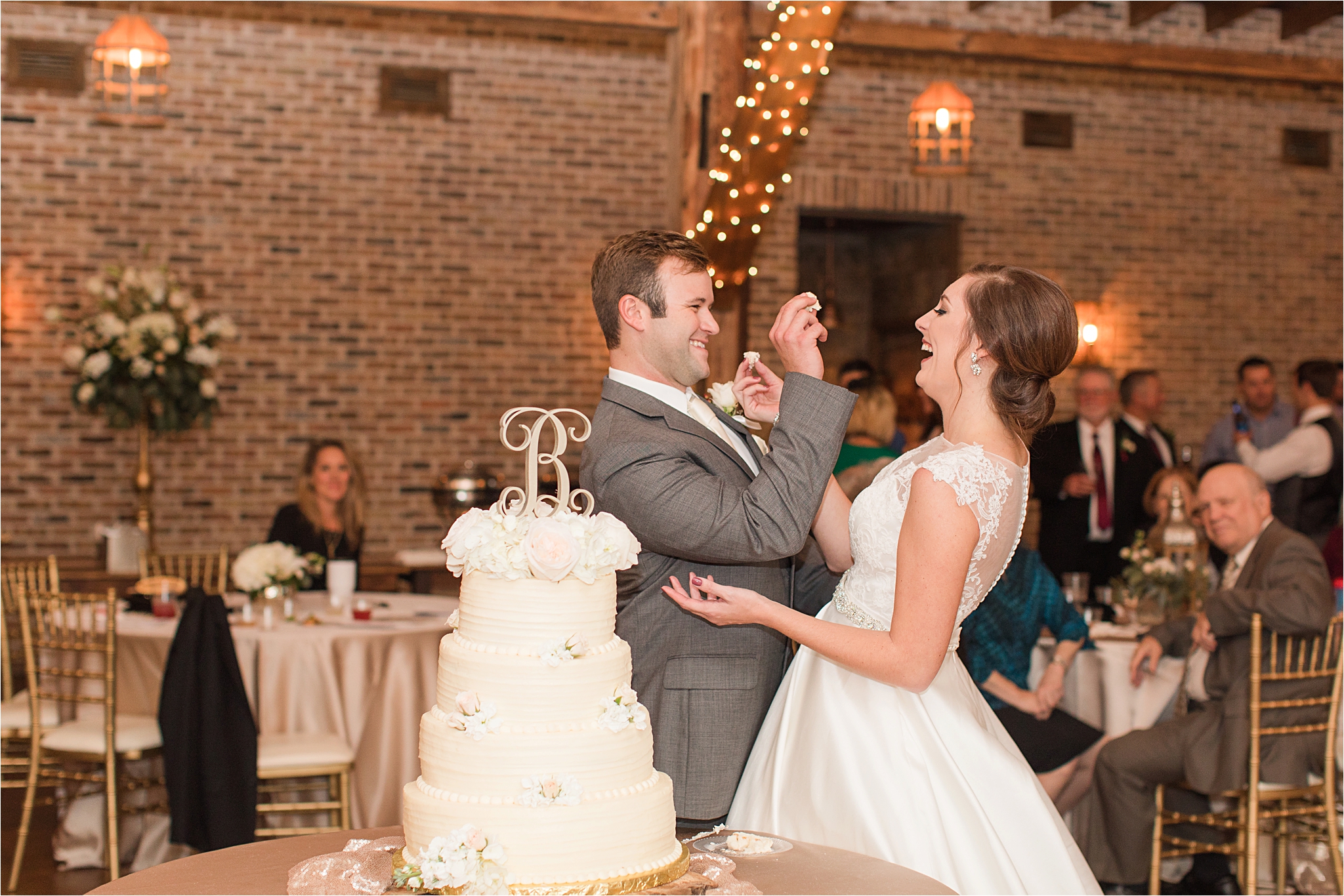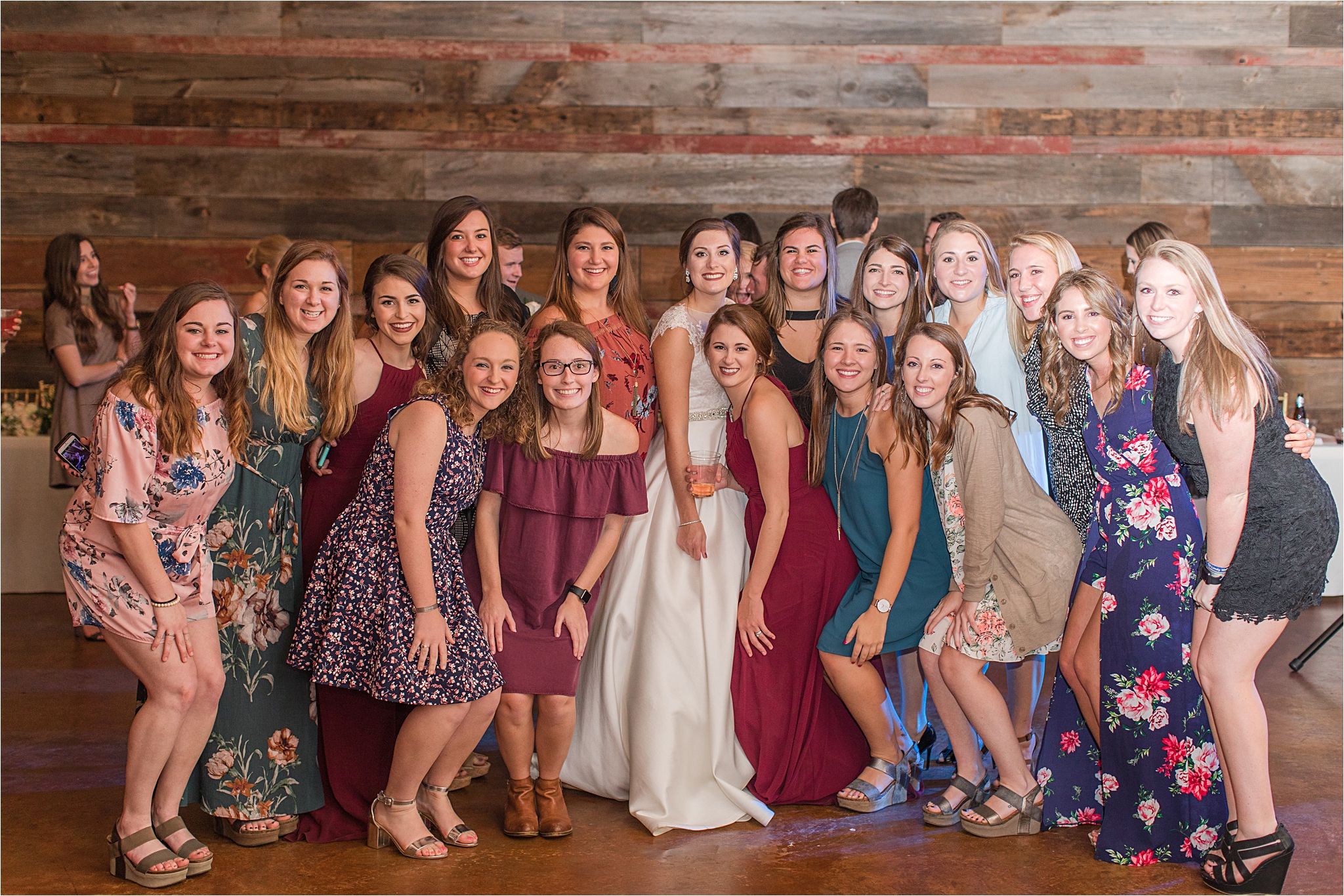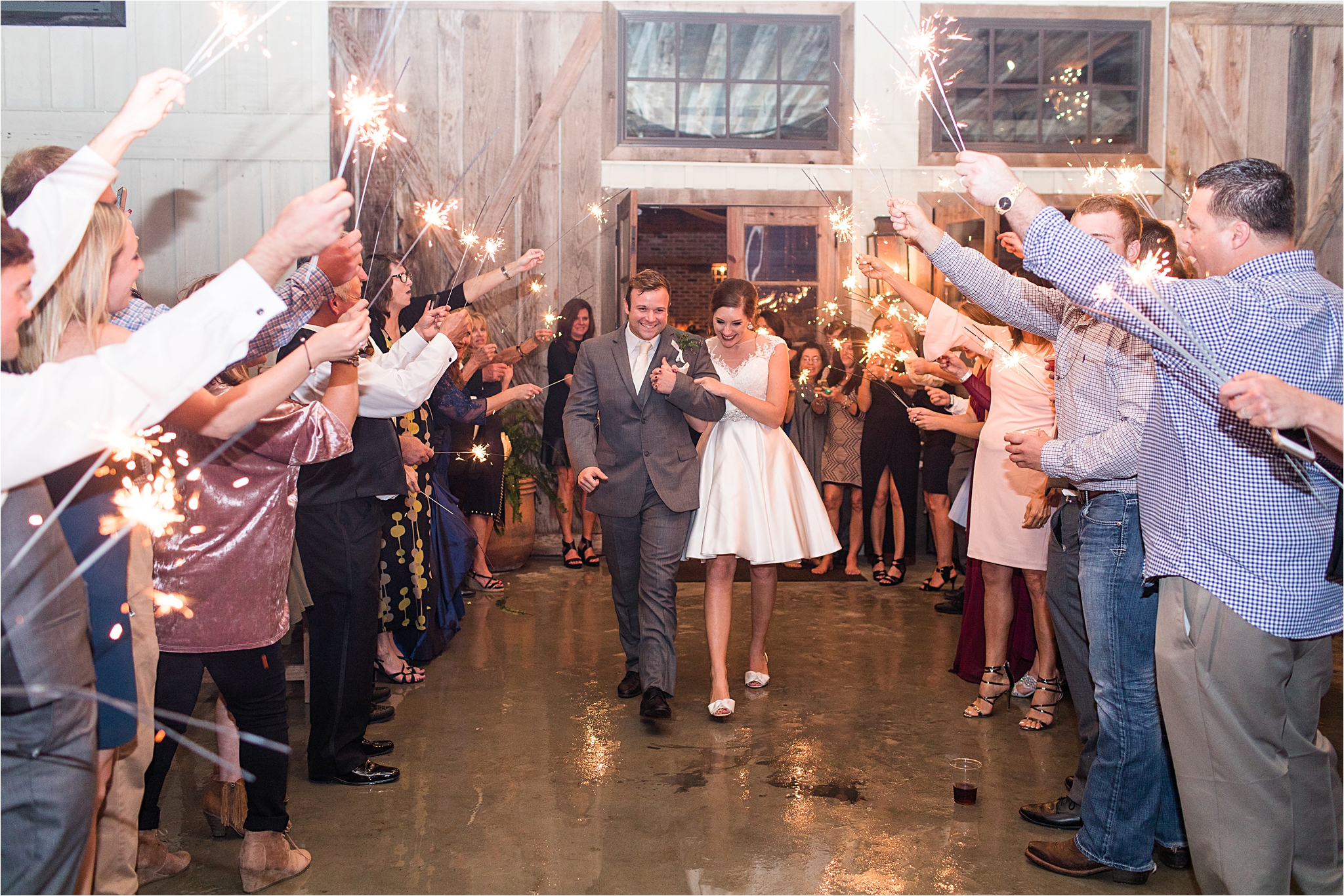 Kelsey and Blake–I wish you all the happiness in the world!!!
xoxo
Anna Filly