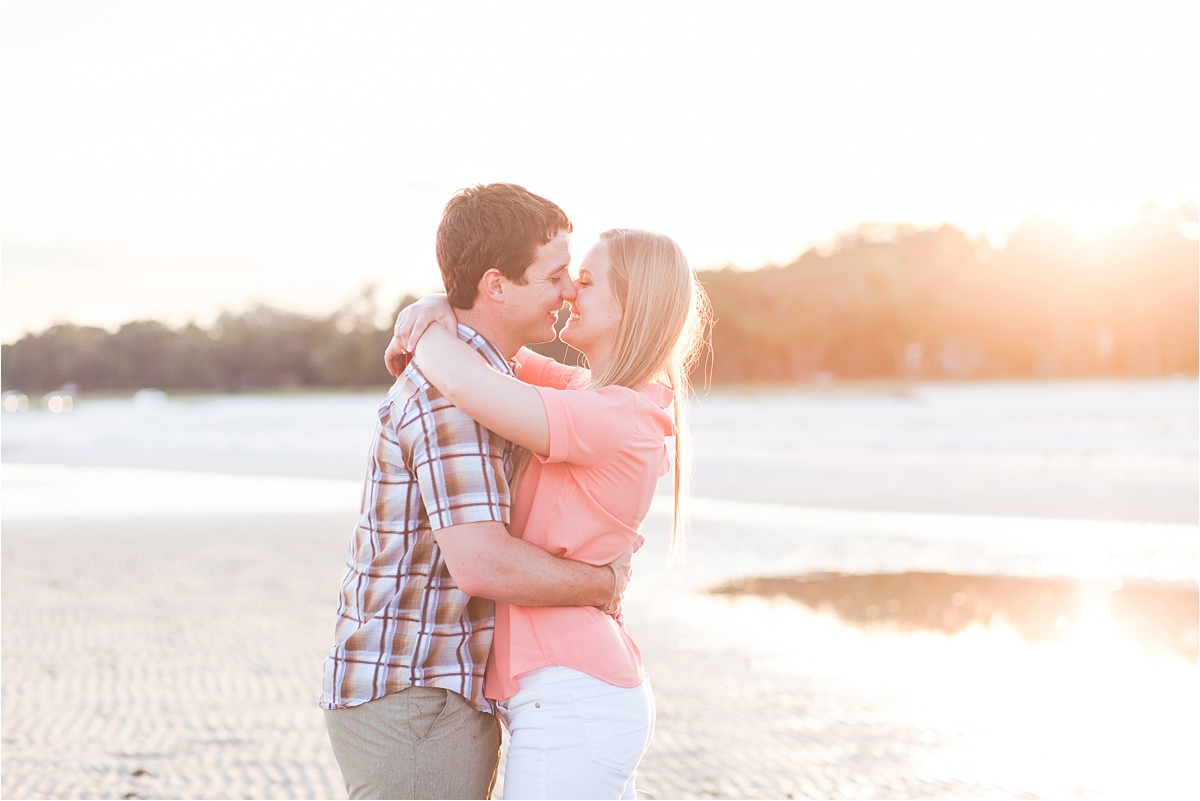 Thad is a planner, and a few months ago, he contacted me with a plan that made my eyes sparkle. He wanted to propose!
Excited and full of emotion, Thad explained his love for Korine. She was the girl of his dreams, and she deserved nothing short of the best. After fully exhausting every creative and intentional resource his heart had, he described to me what he had come up with. His proposal to Korine would be nothing short of wonderful. To guarantee that it would be a complete surprise, and that everyone she loved would be present, he planned to propose the night of her mom's 50th birthday party. Surrounded by their closest friends and family, Thad waited until sundown to ask Korine to go for a short walk to the beach. Being a hopeless romantic, Korine wasn't surprised to see that something sweet awaited them on the beach. But she WAS surprised when she realized, it wasn't just a romantic gesture, it was a proposal of commitment. Instantly, the tears started to fall and the emotions started to swell and she said YES! The surprises weren't over, as soon as they shared a sweet sip of champagne to celebrate, Korine turned around to see ALL of her friends and family were on the beach watching!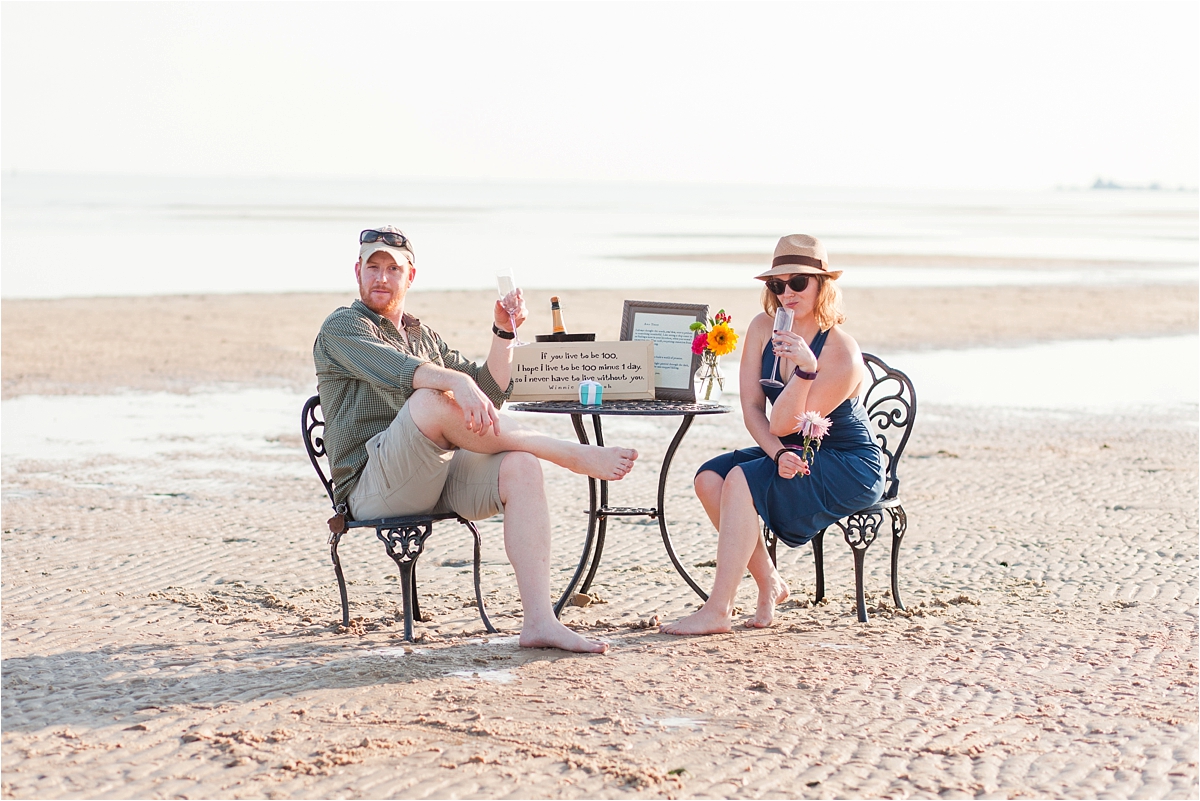 To plan the most perfect proposal- you need the most perfect set of friends.  Thad picked only the best!  Cody & Rebecca were SO much fun.  They even helped me test my light 😉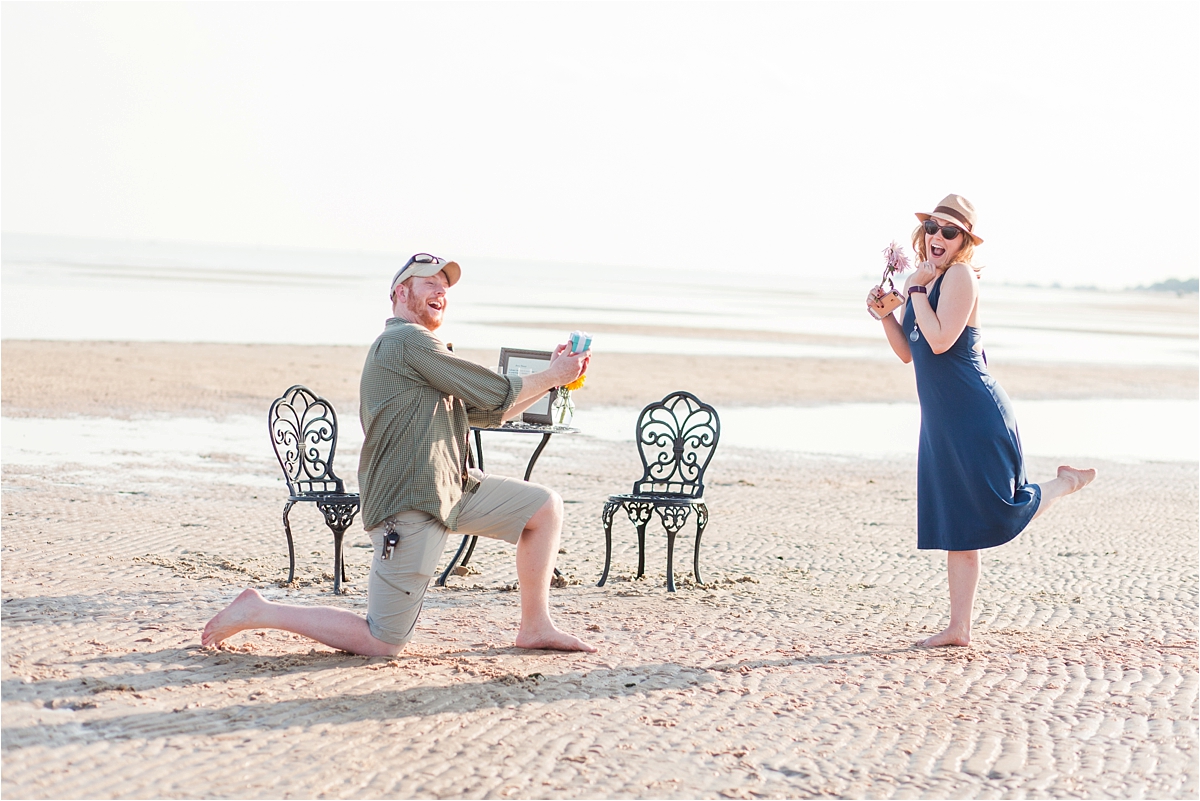 Once everything was in order, it was time to wait!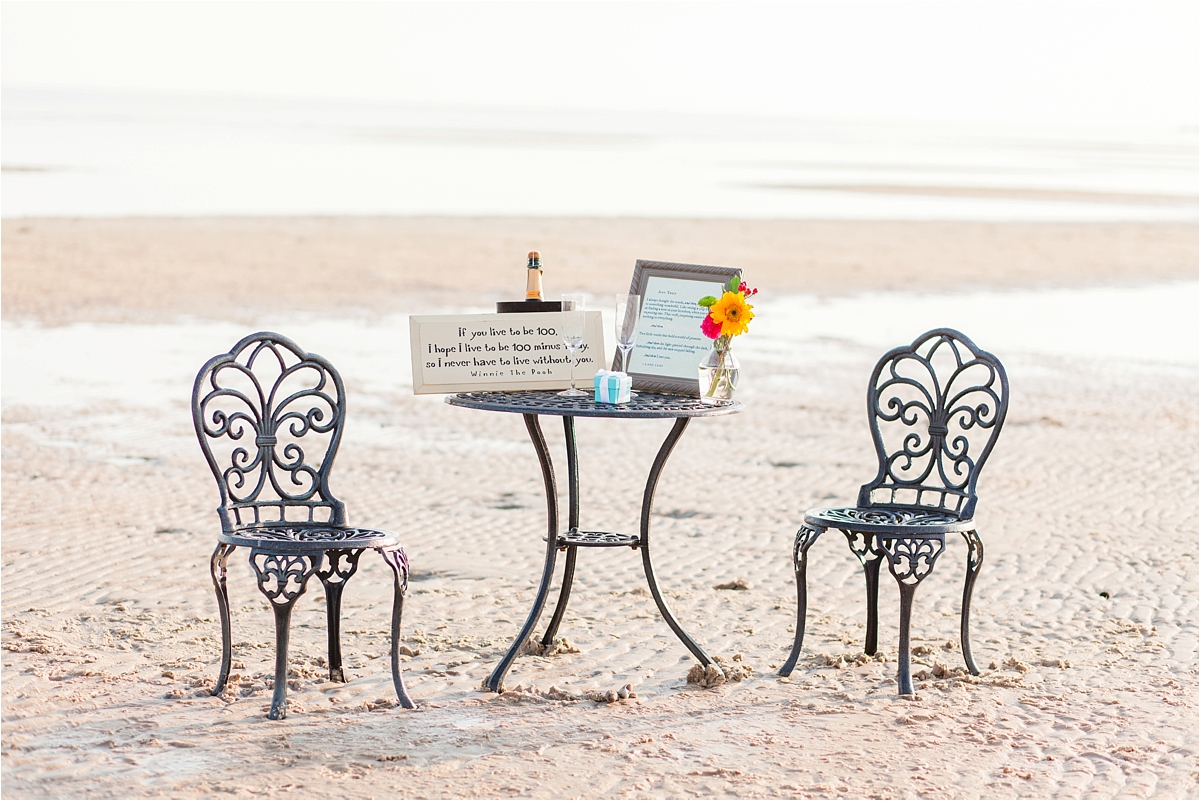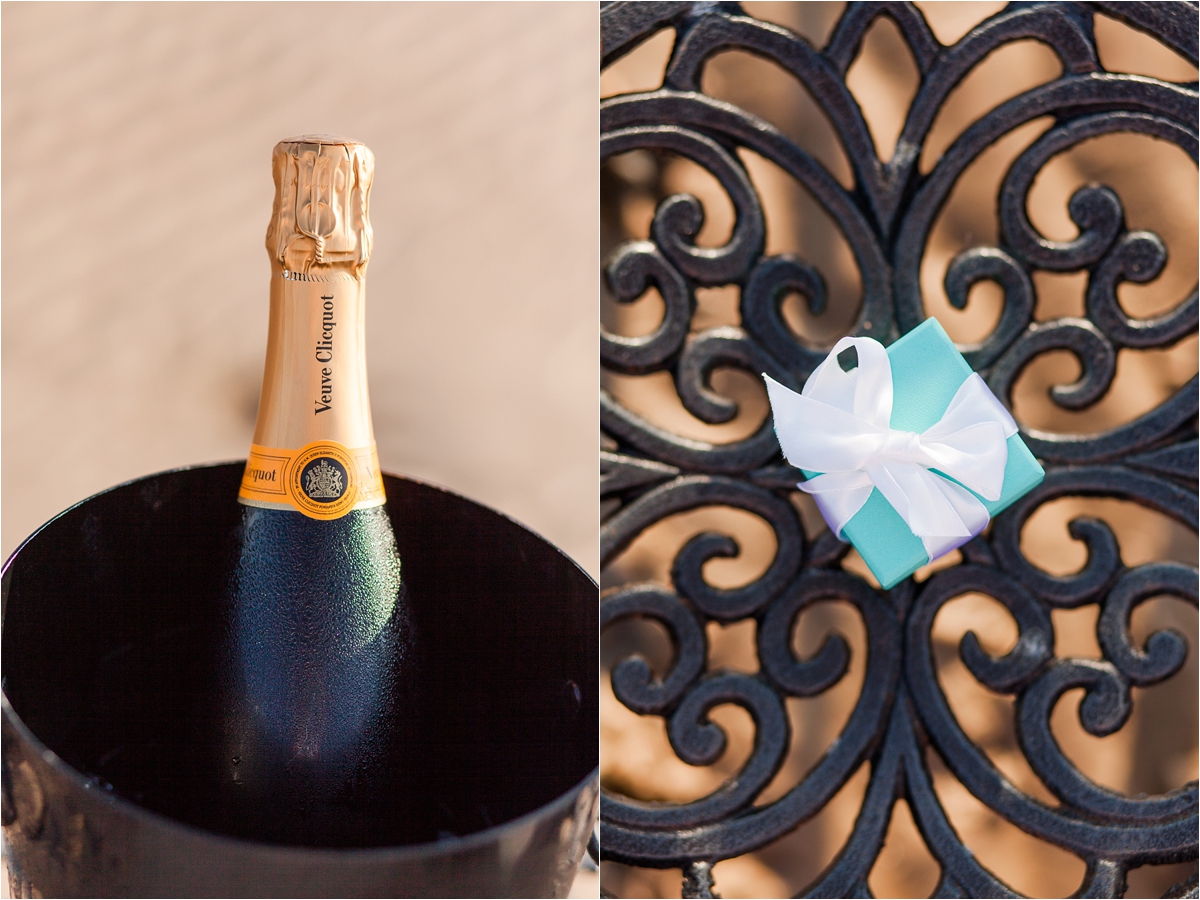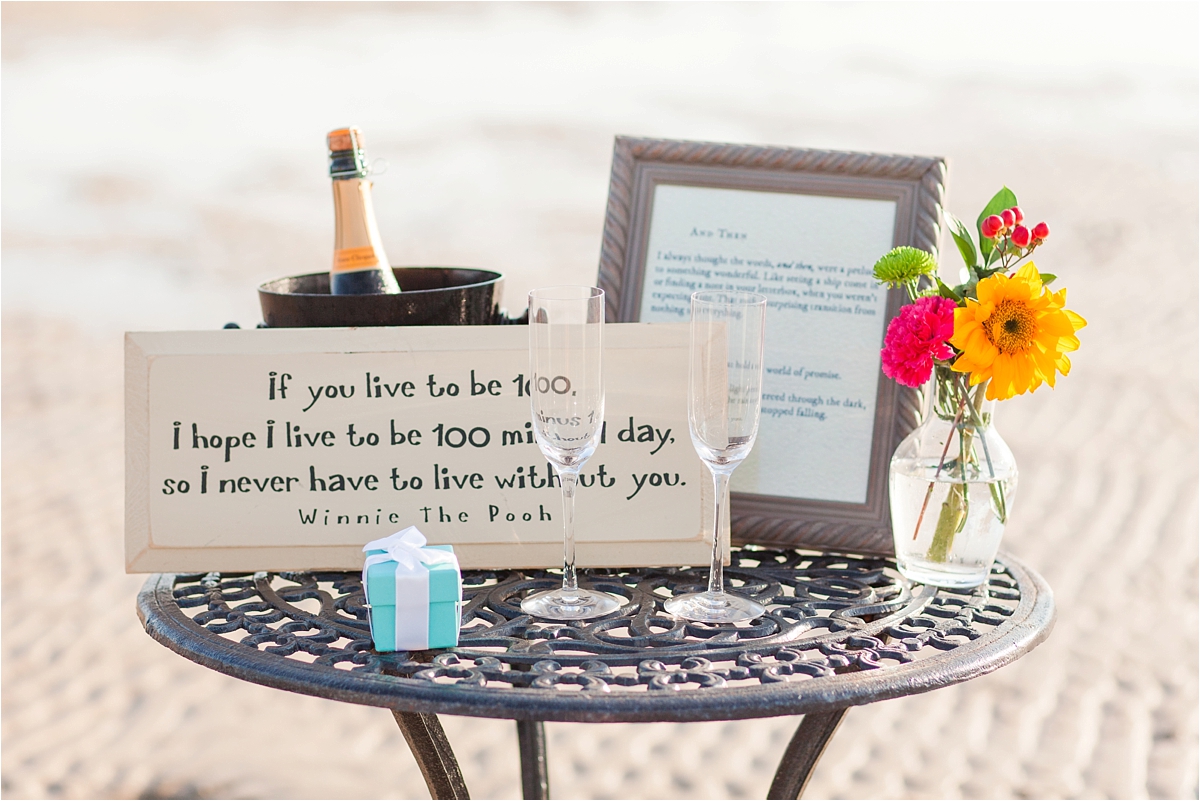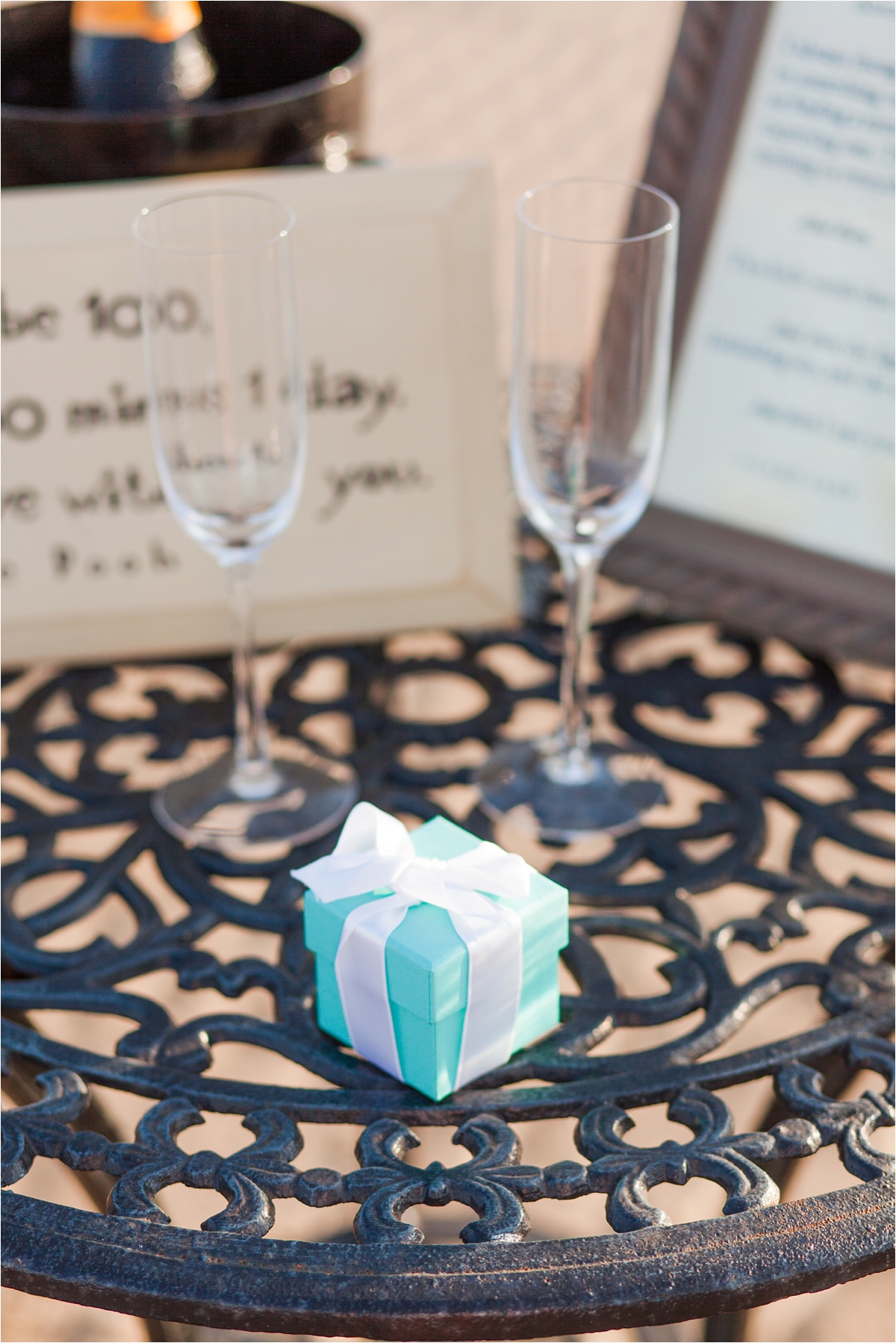 That little tiffany blue box!!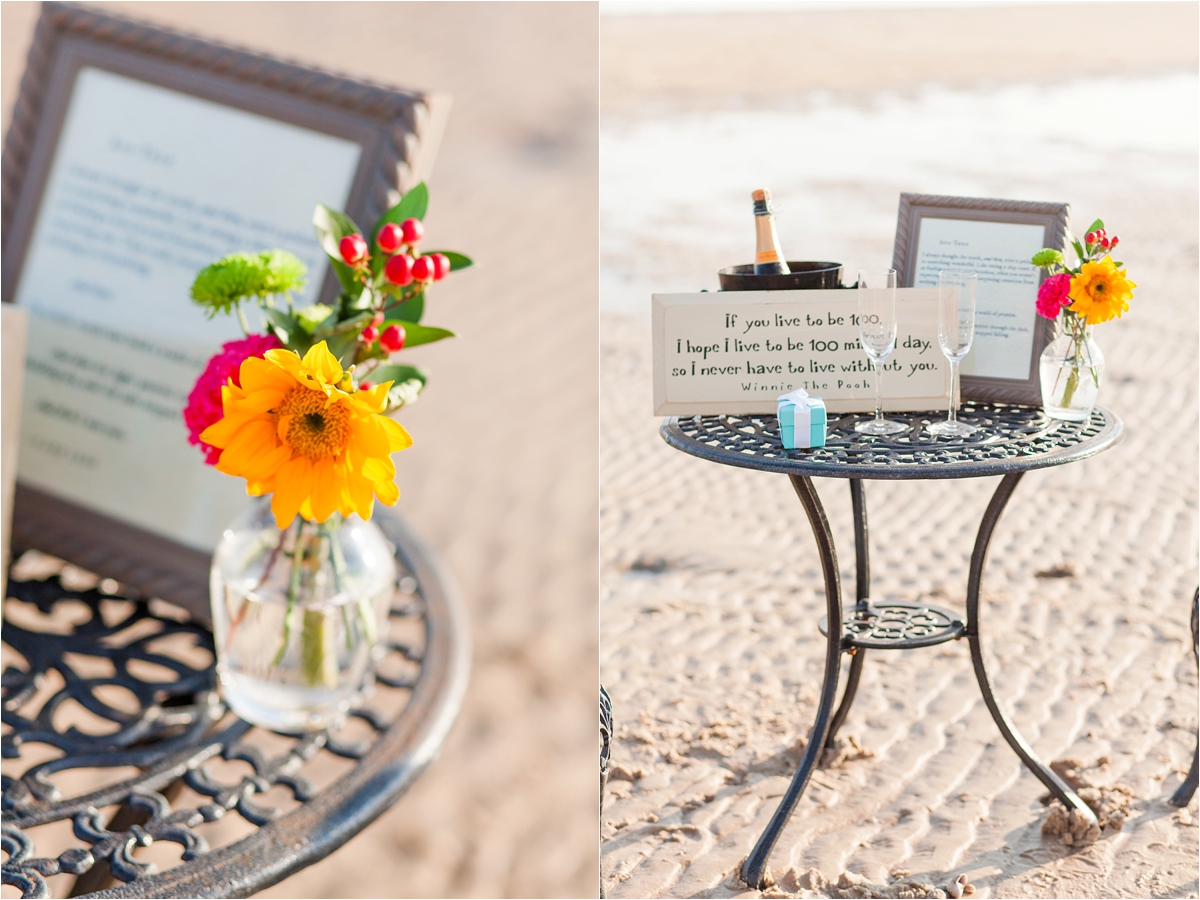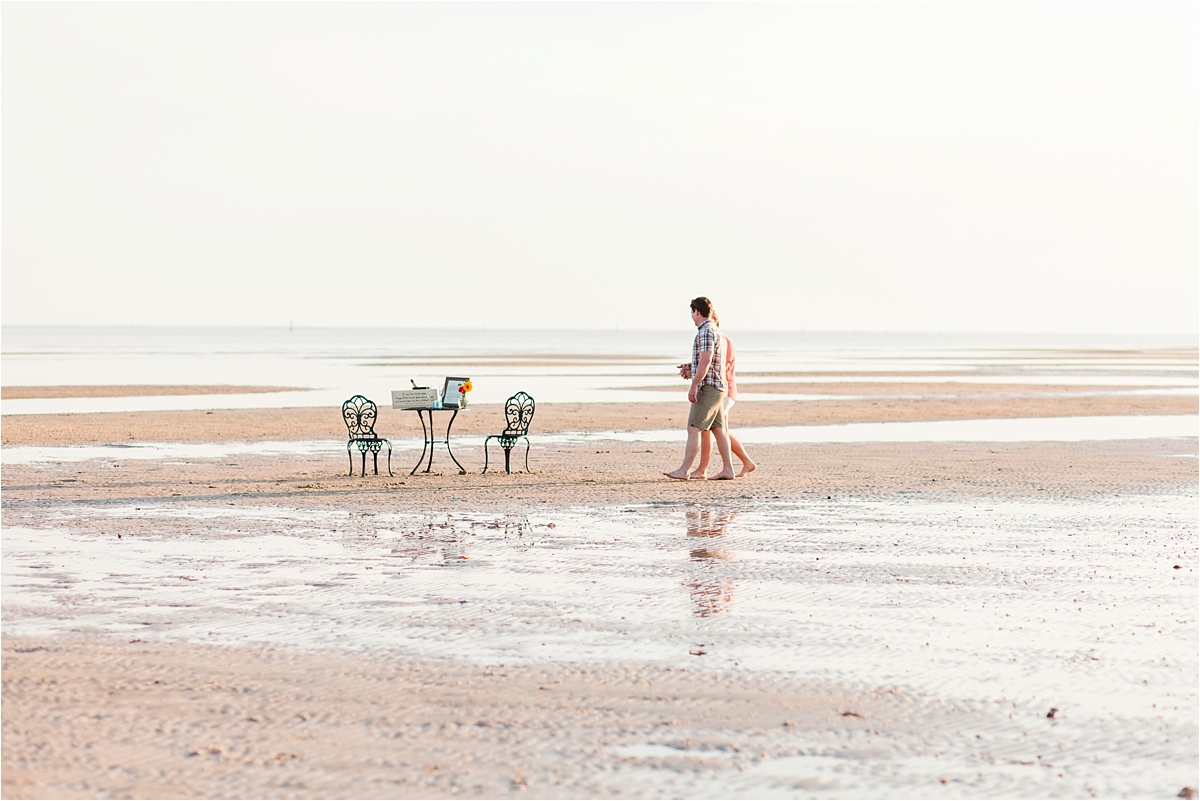 Hiding out has become a new specialty of mine!  Thanks to Cody's genius, I hid behind a huge beach umbrella, pretending to be laying out 😉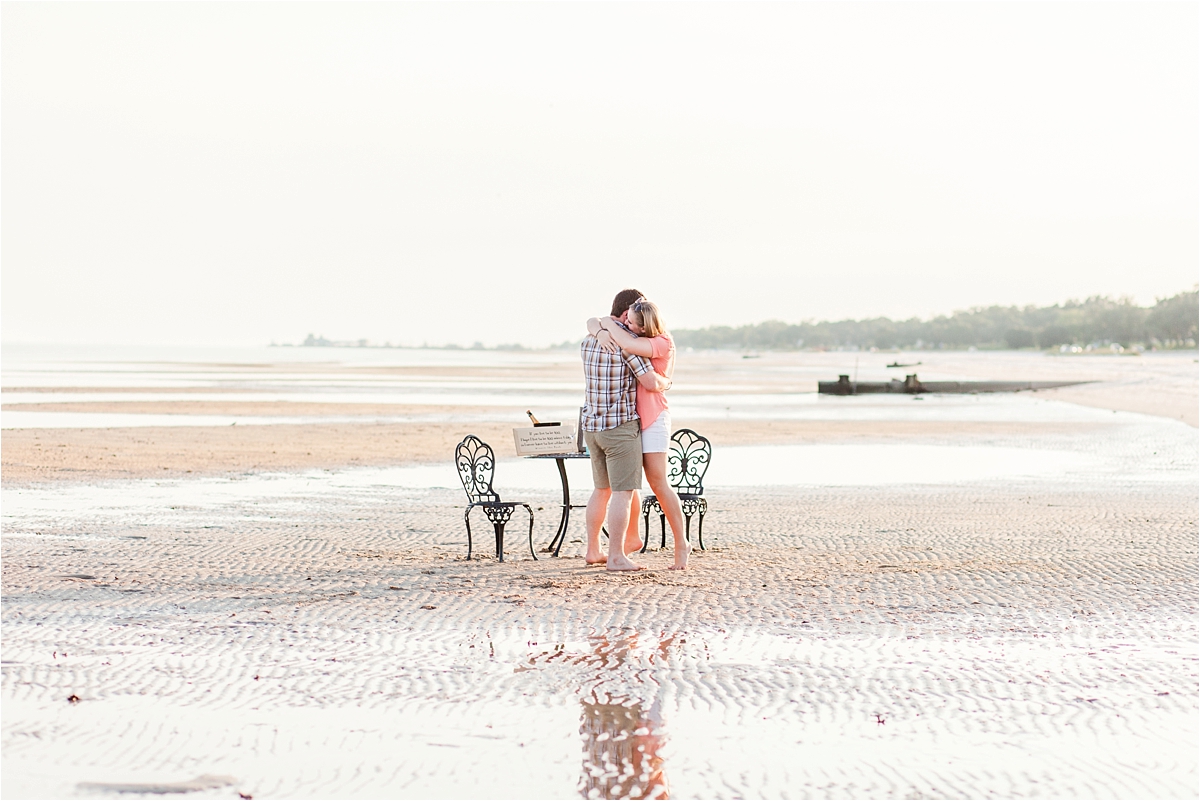 Korine instantly knew something was up, but she had no idea what until she saw that tiffany blue box…!!!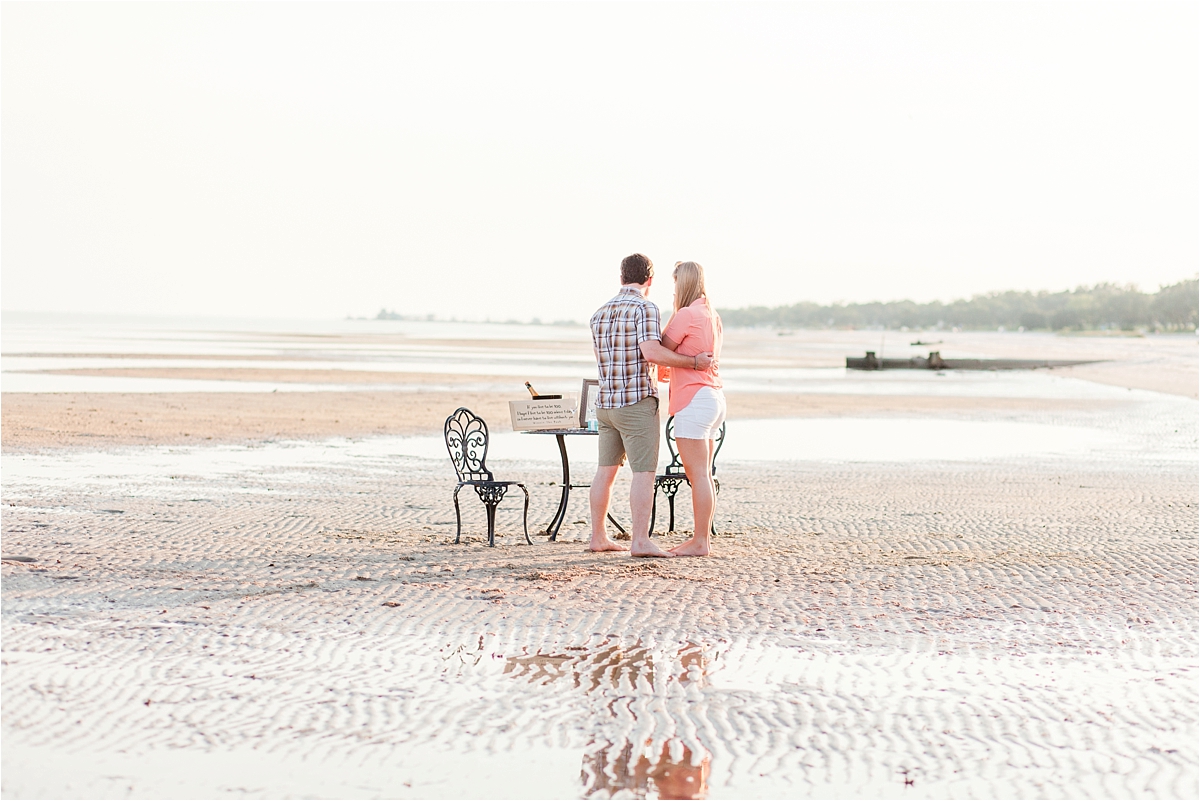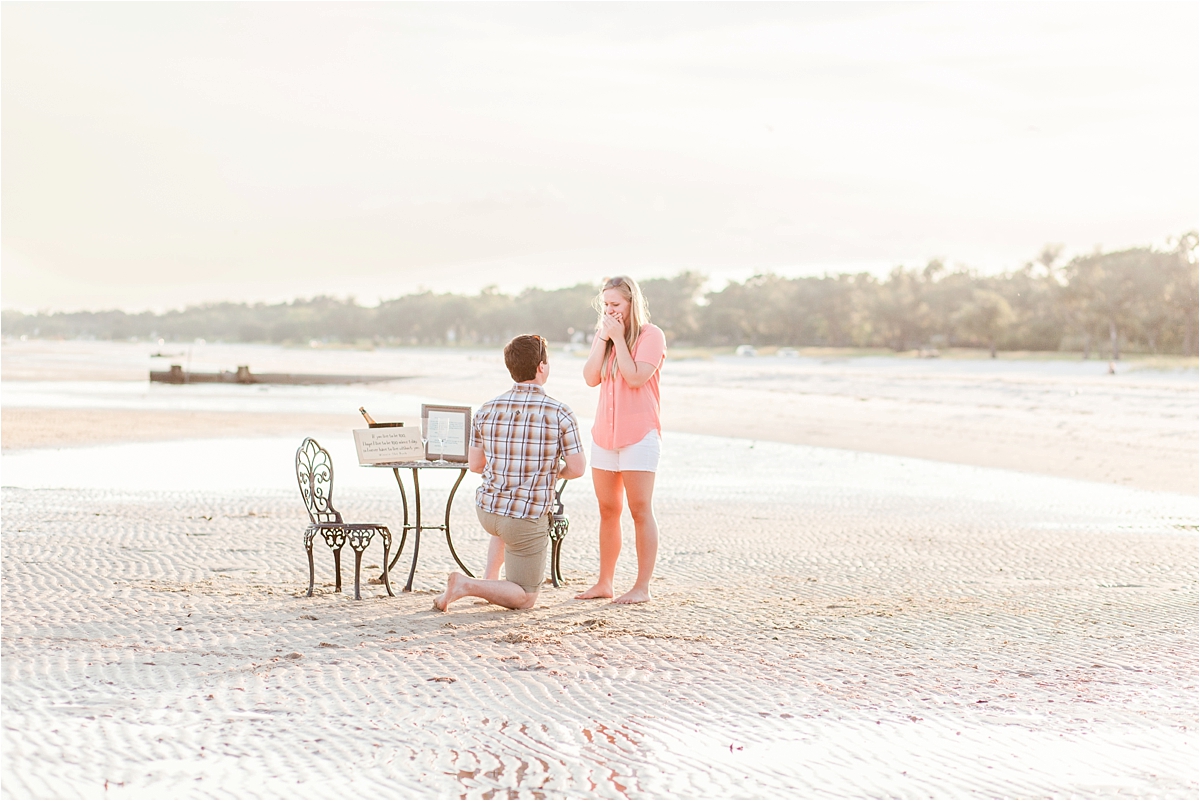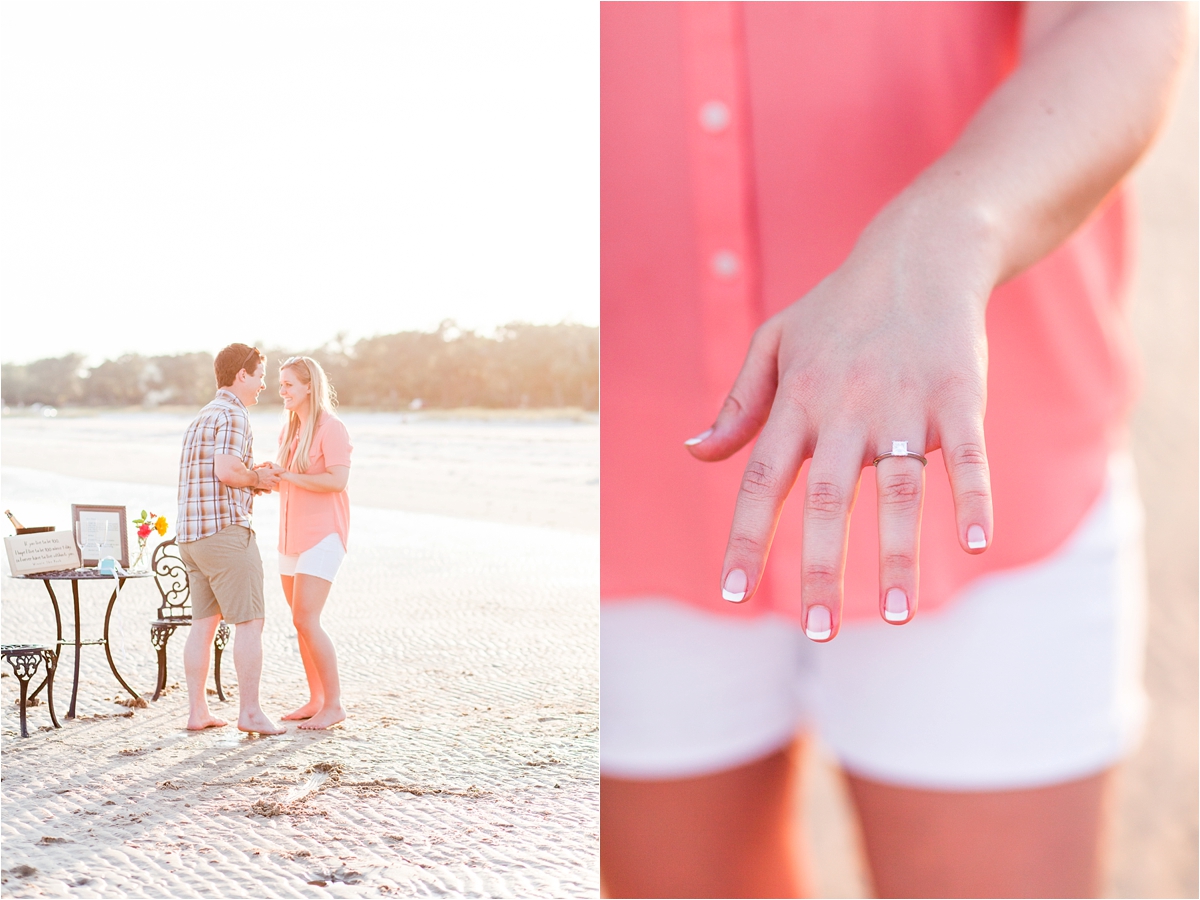 Through tears and heartfelt kisses, she said YES!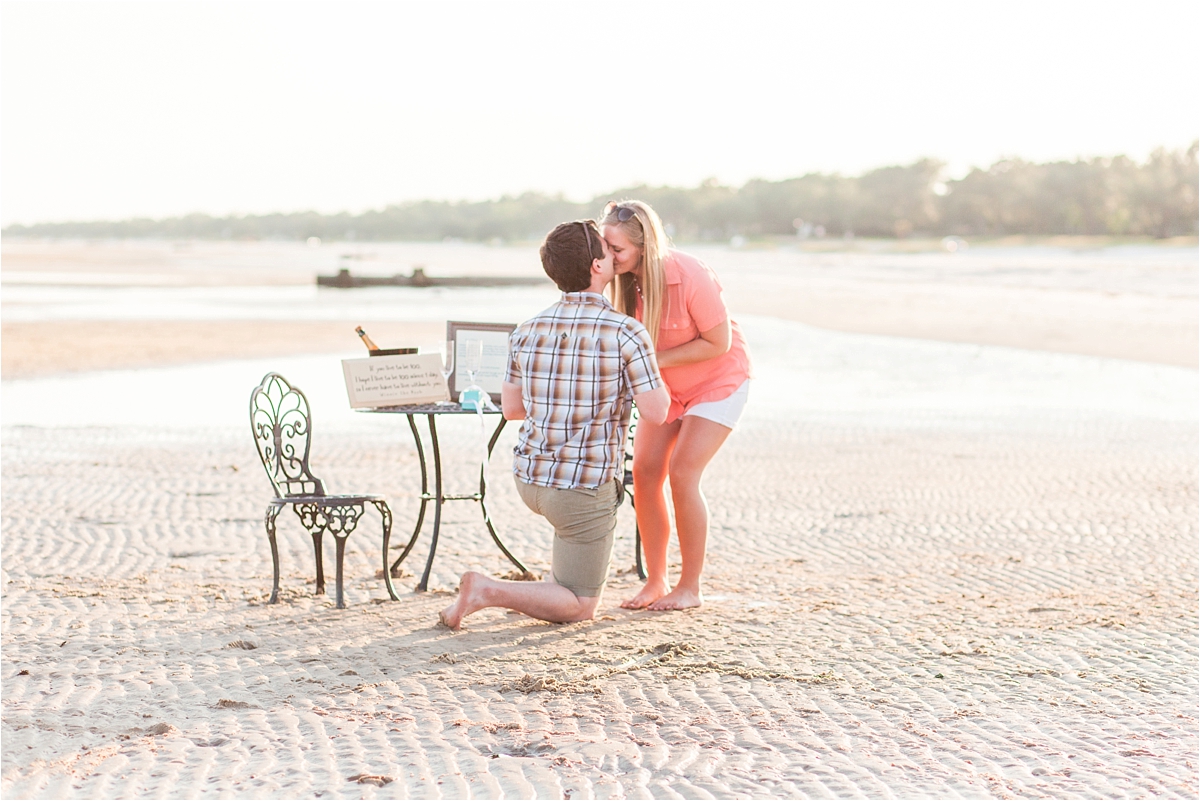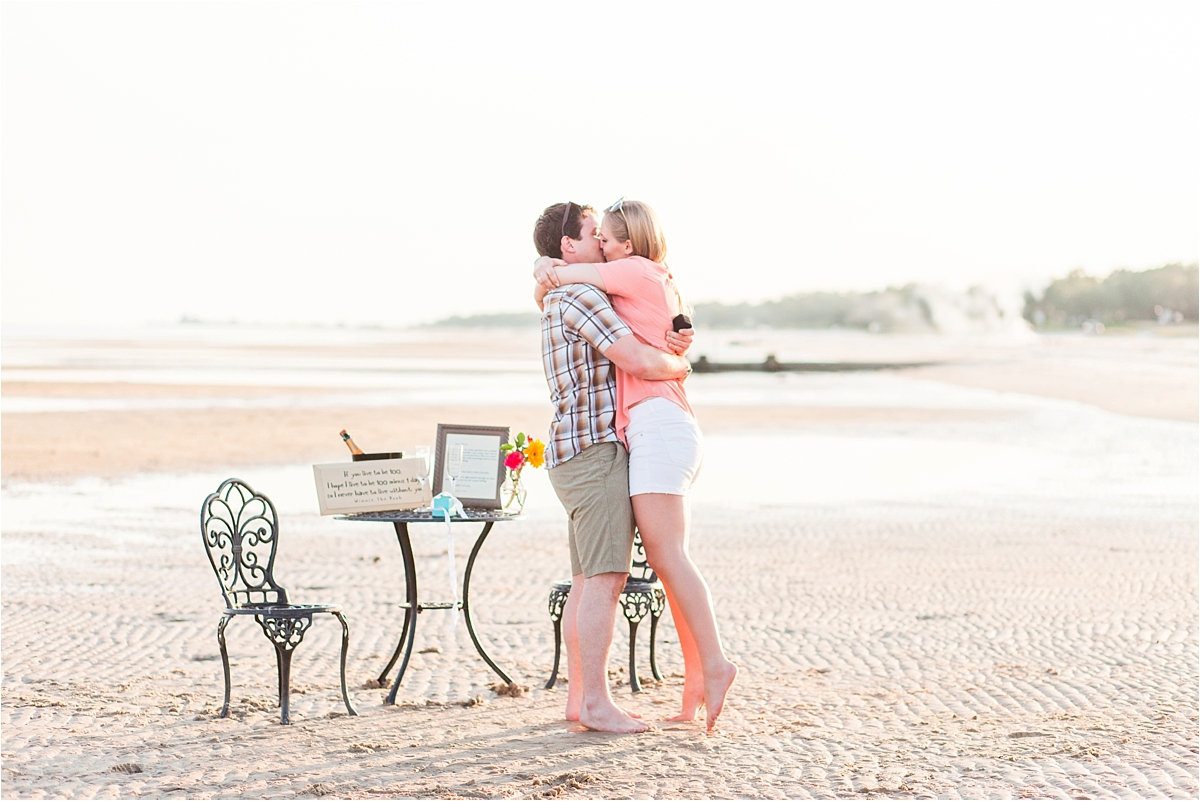 They instantly celebrated and it was PRECIOUS!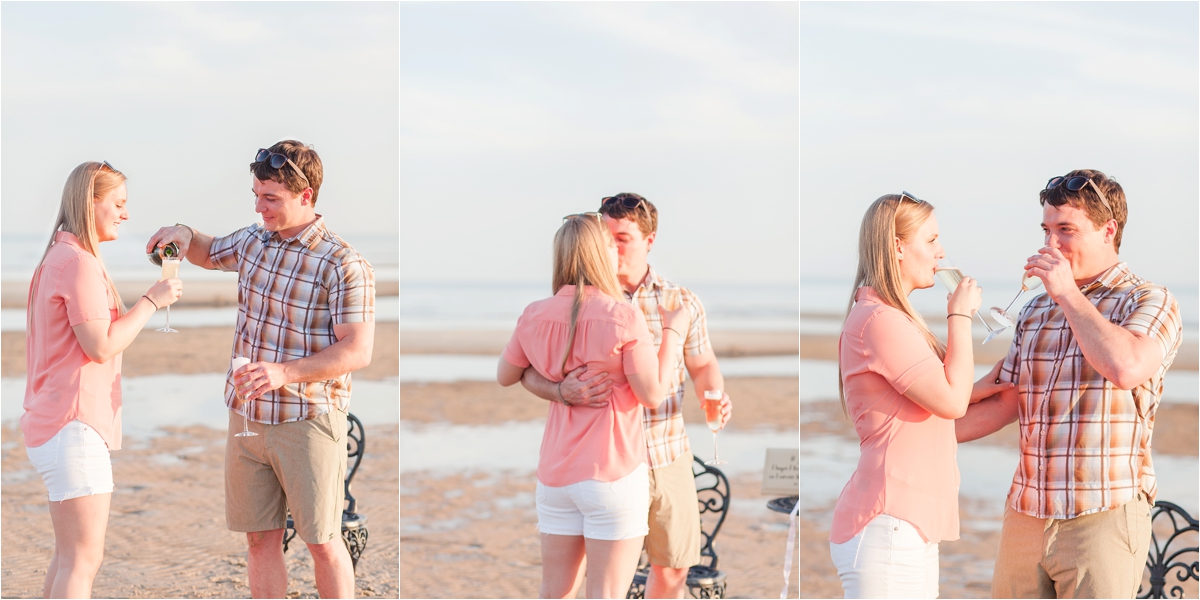 Korine had no idea that all of her closest friends and family had watched the whole proposal, on the beach behind her!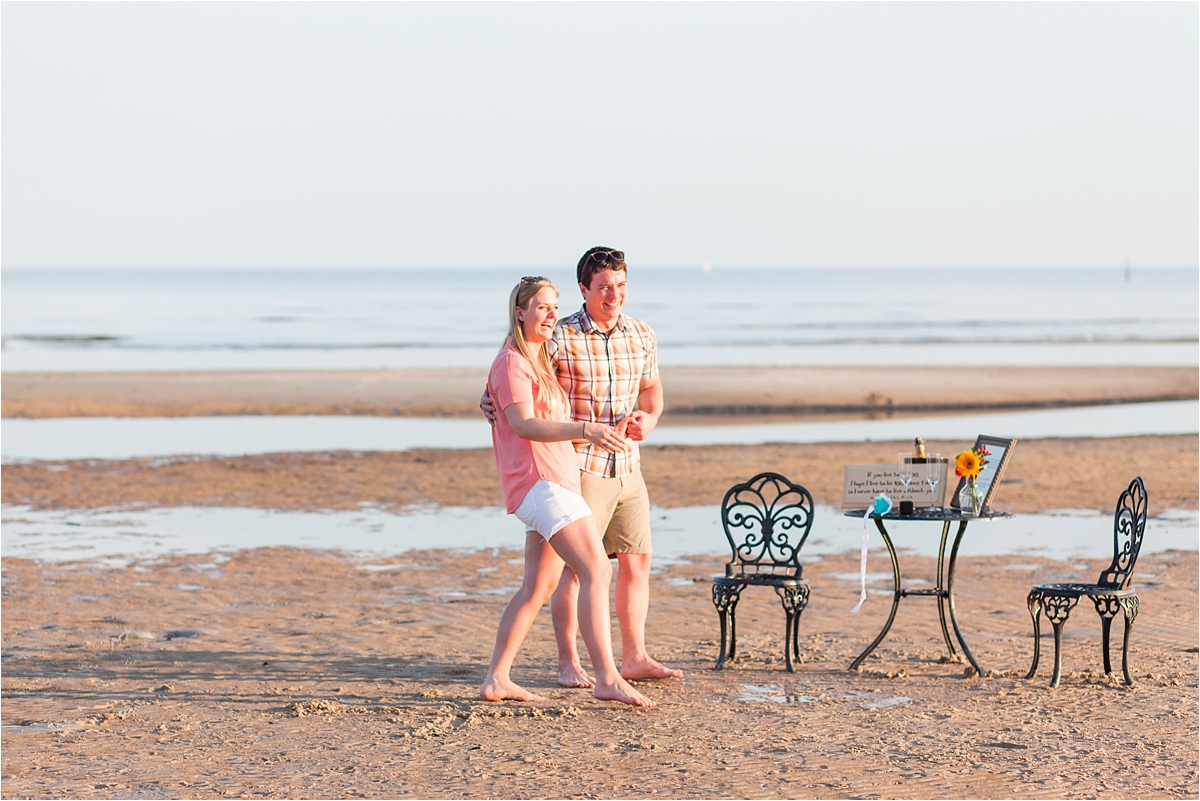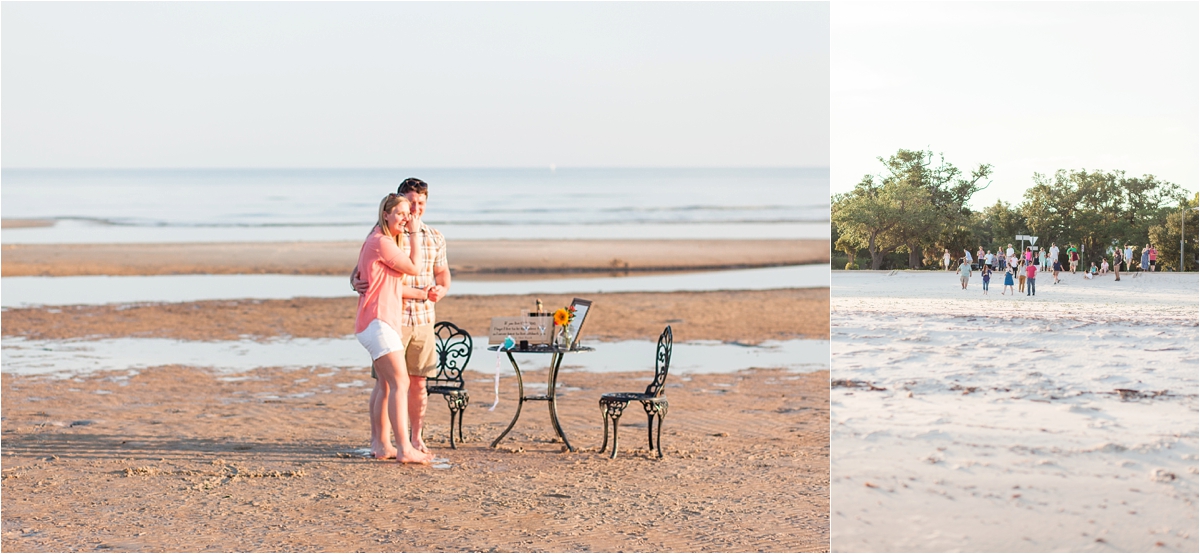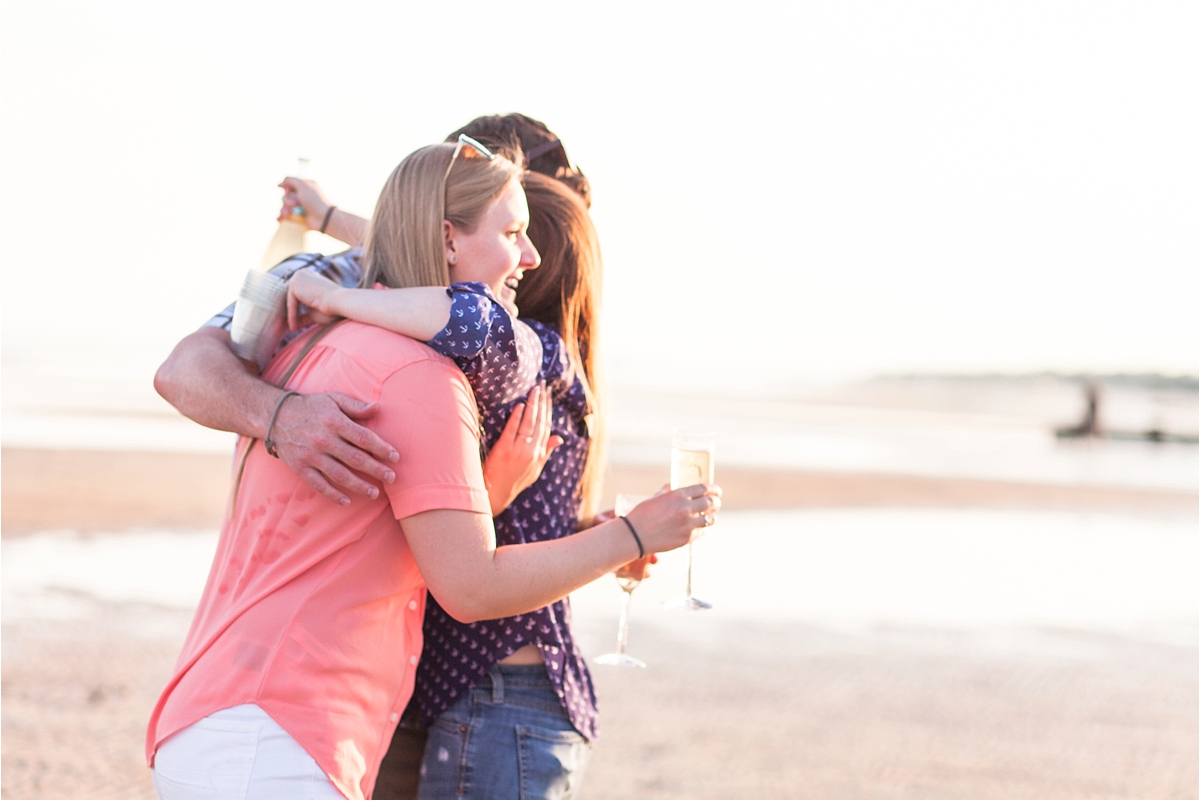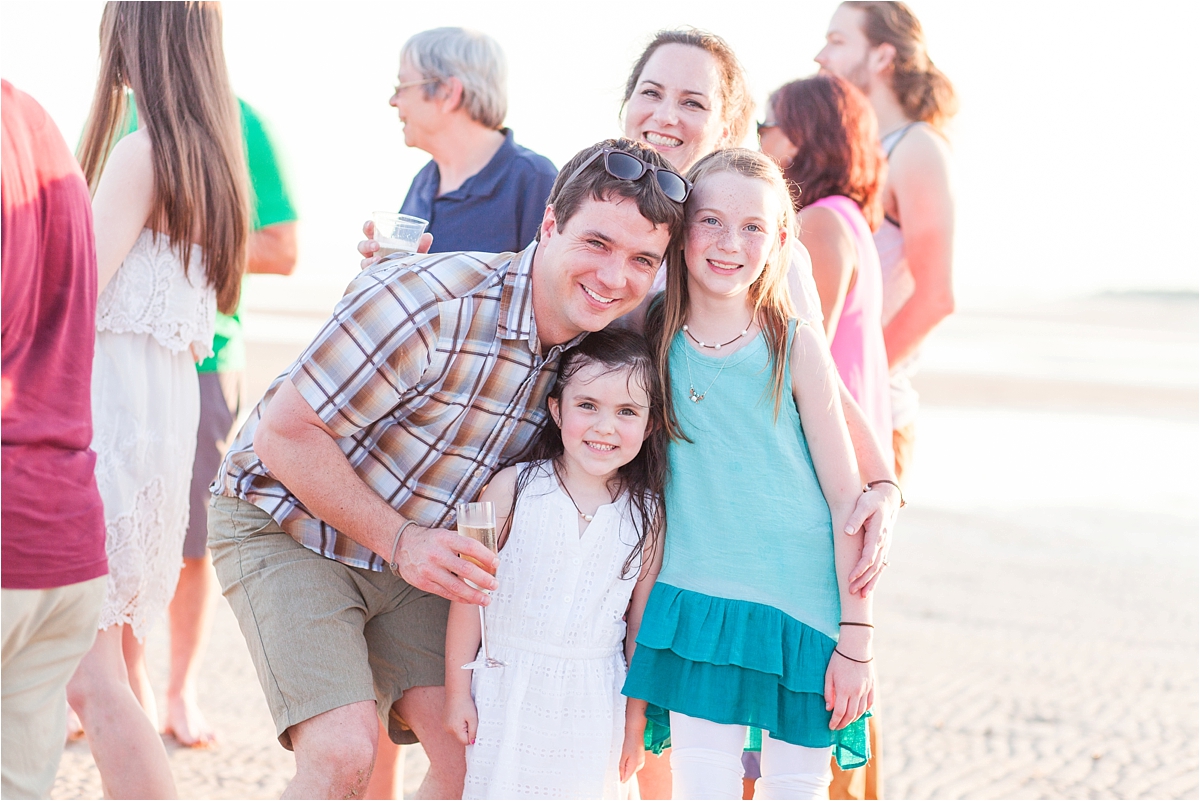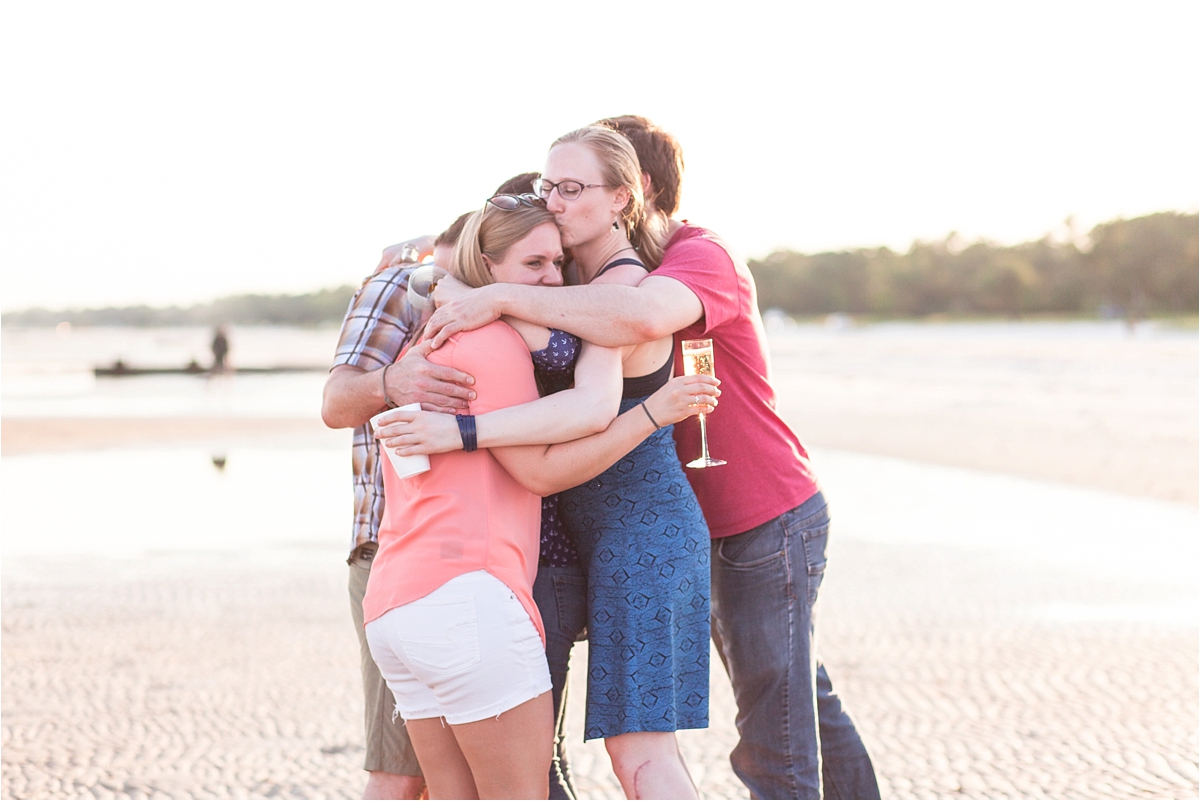 This moment with Korine and her dad… !!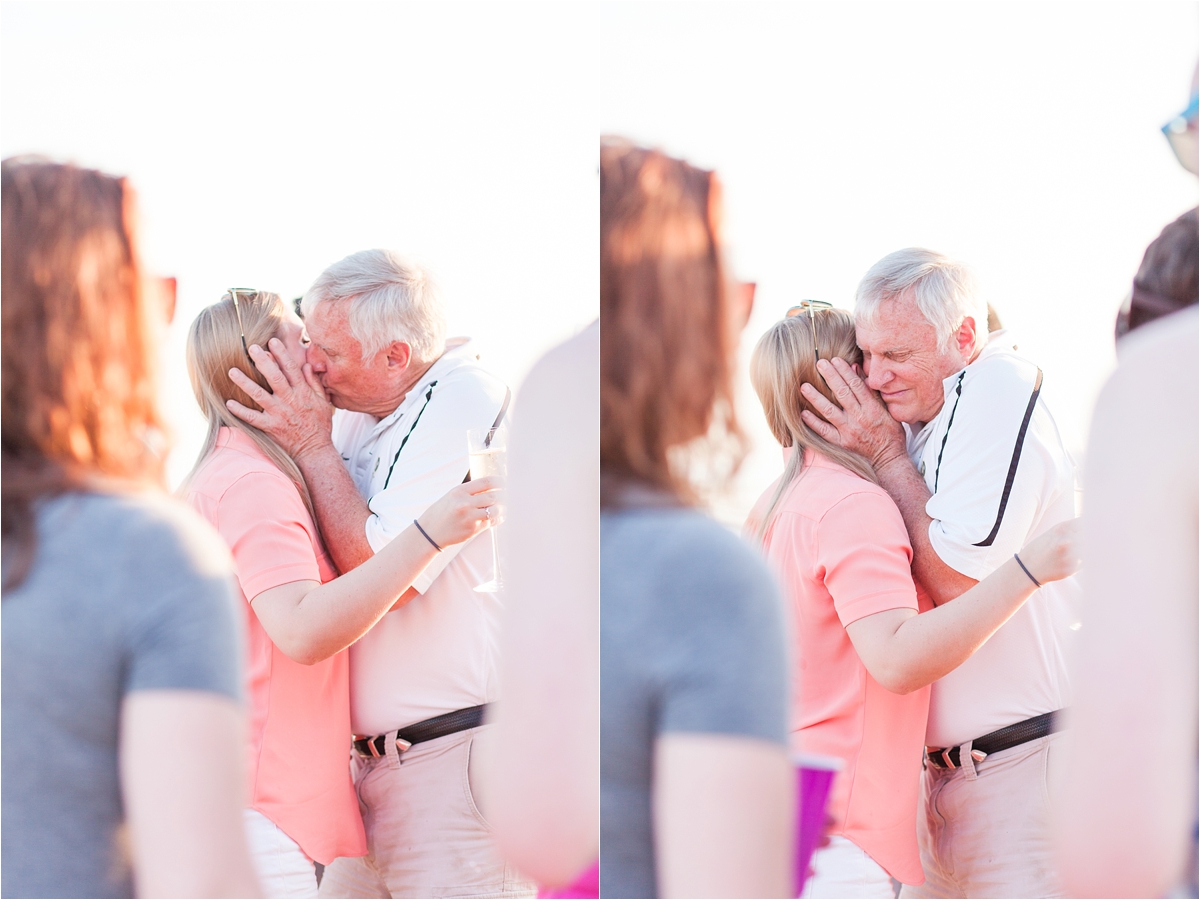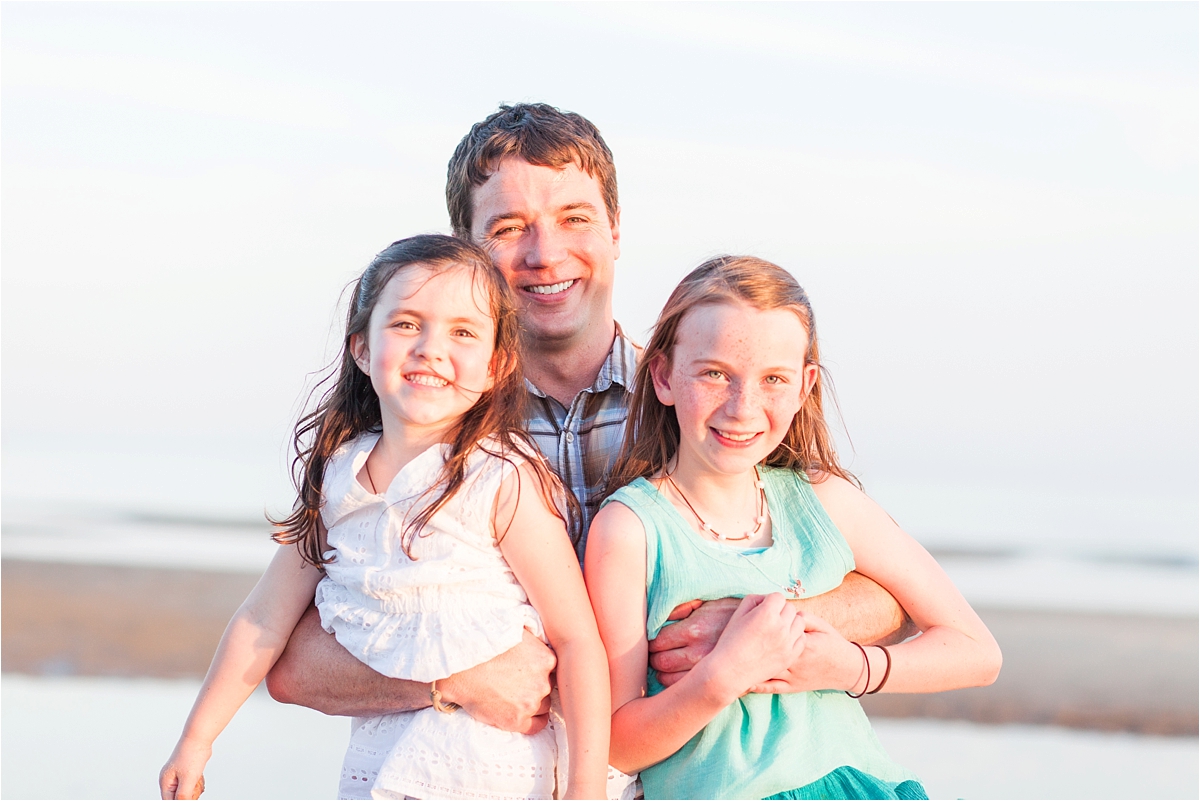 LOVE this family!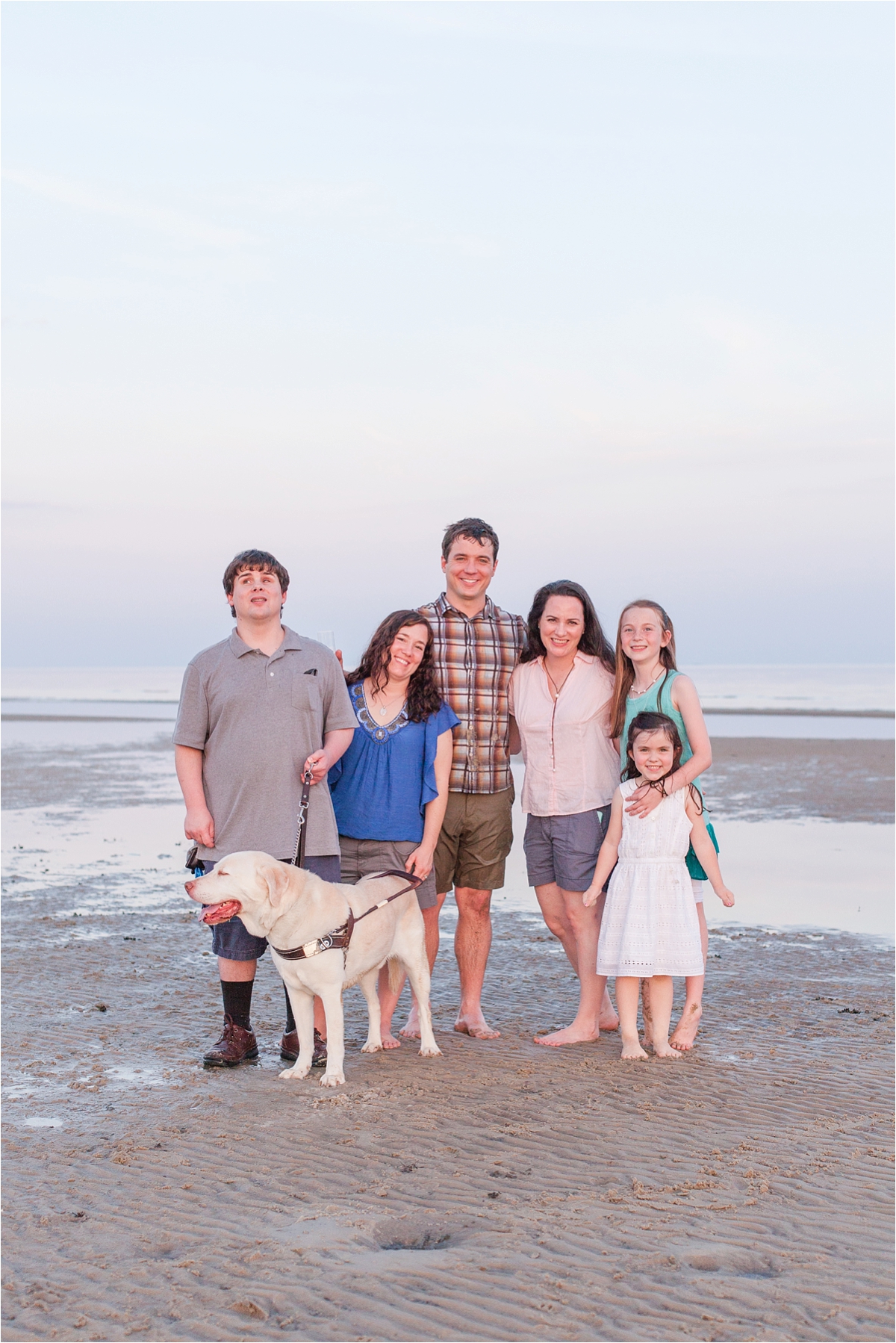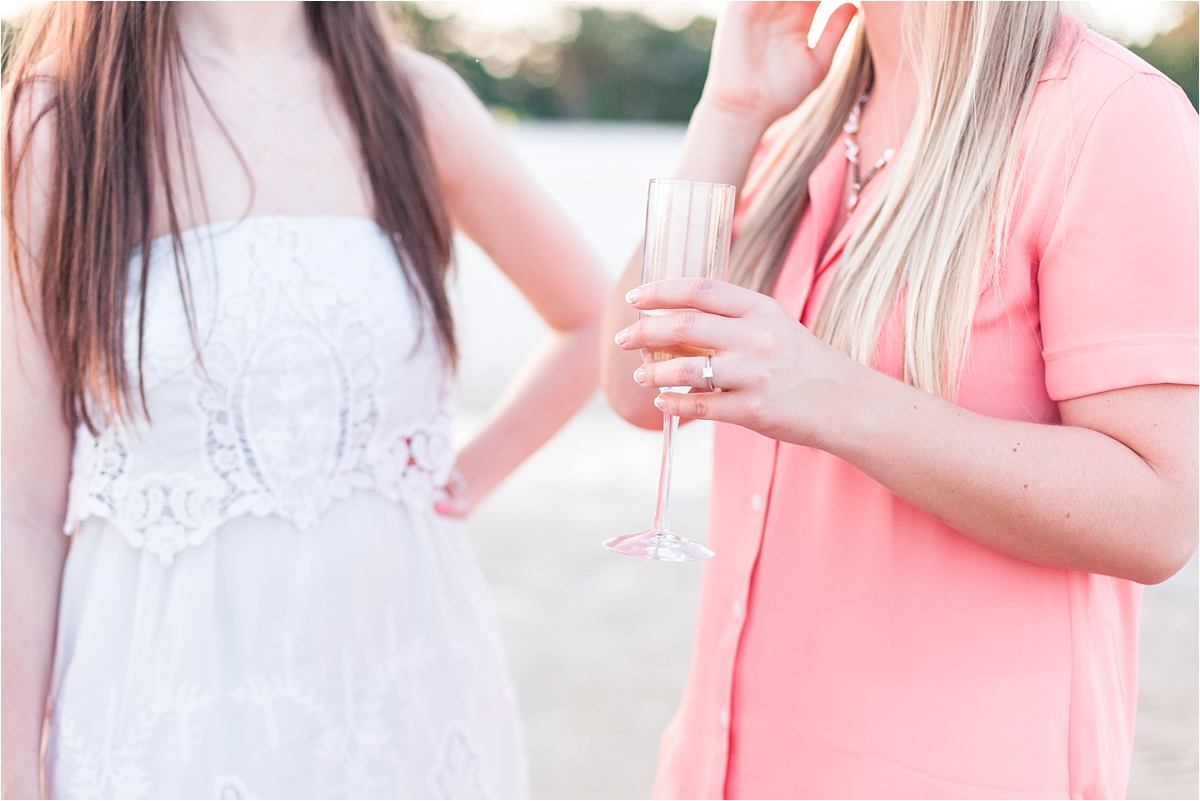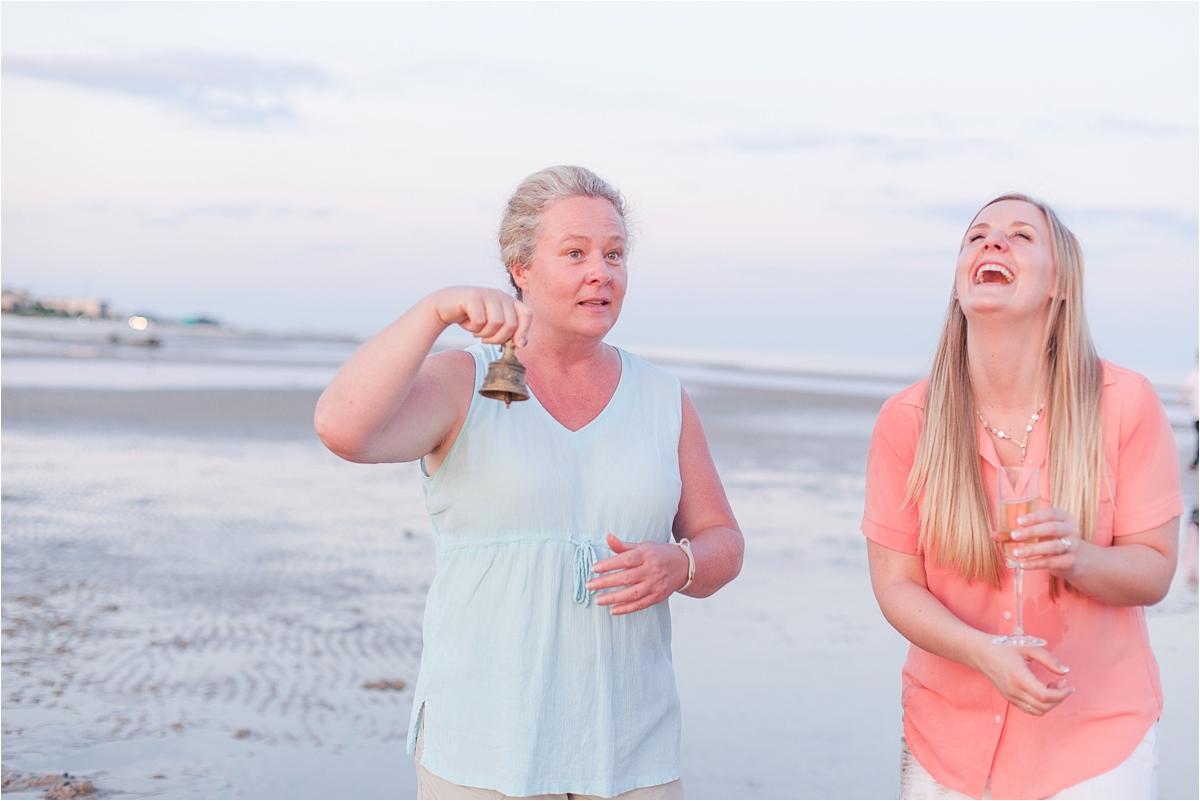 Korine's momma retelling her side of the proposal story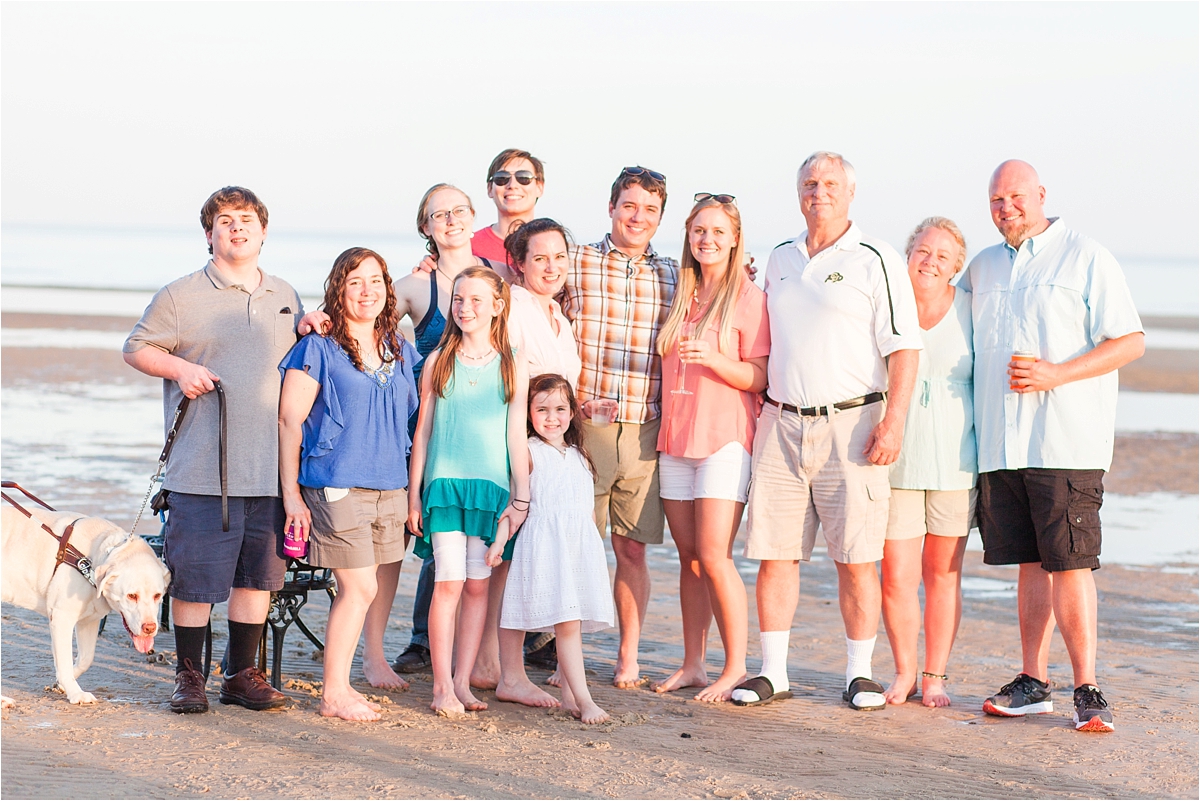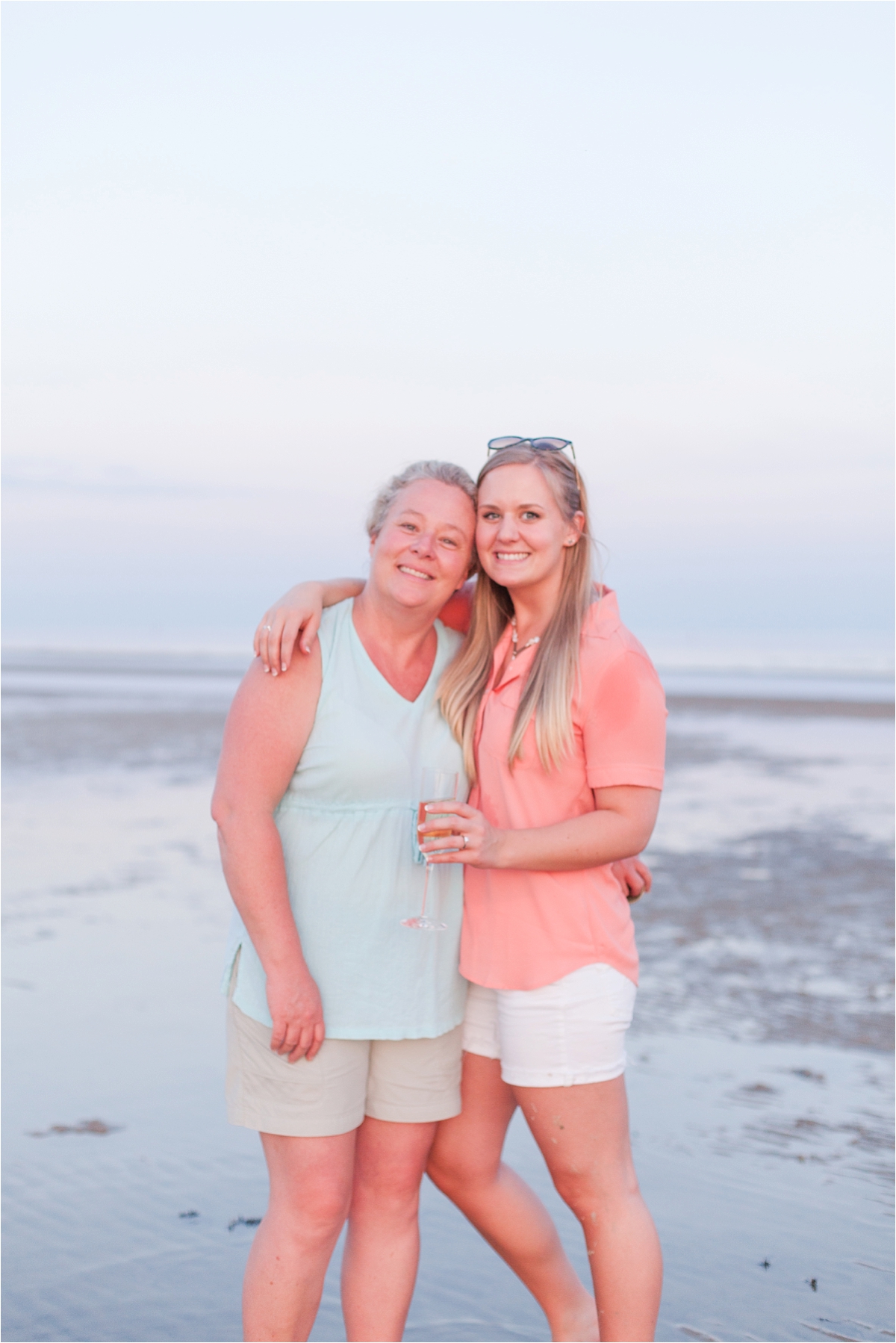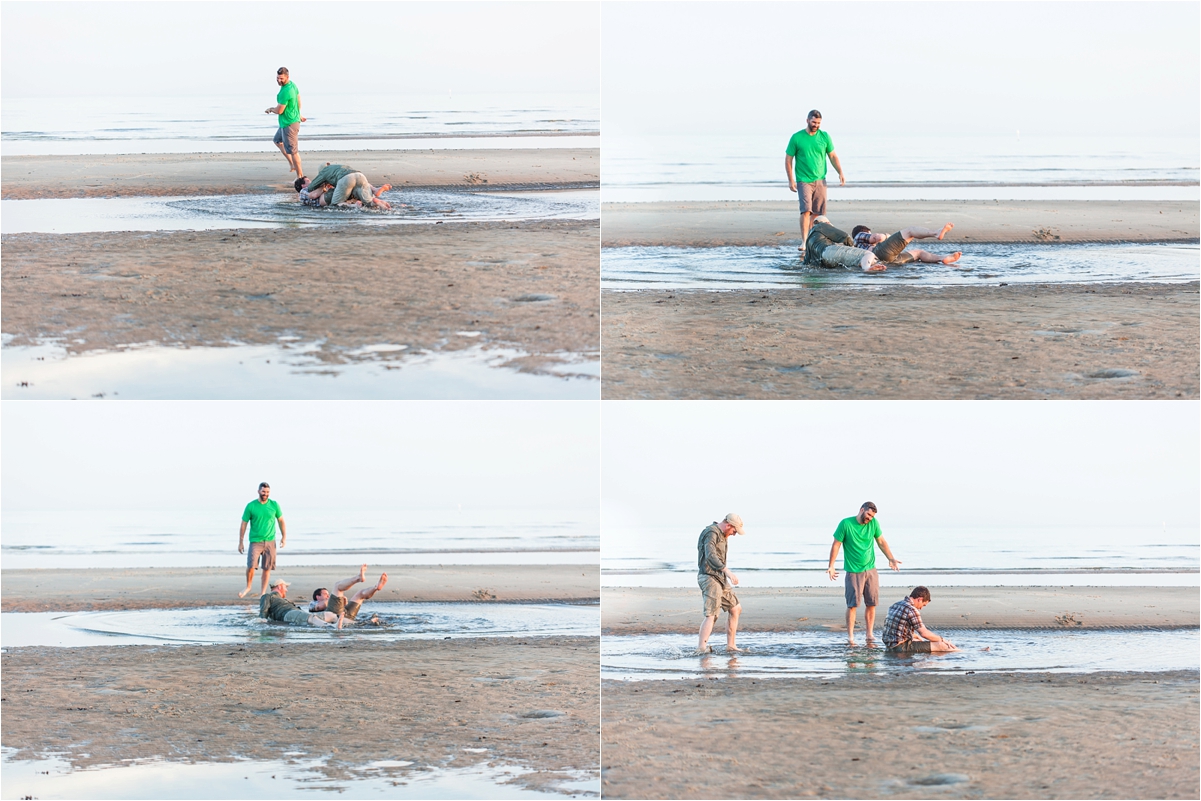 And of course, Thad's buddy's had to throw him in!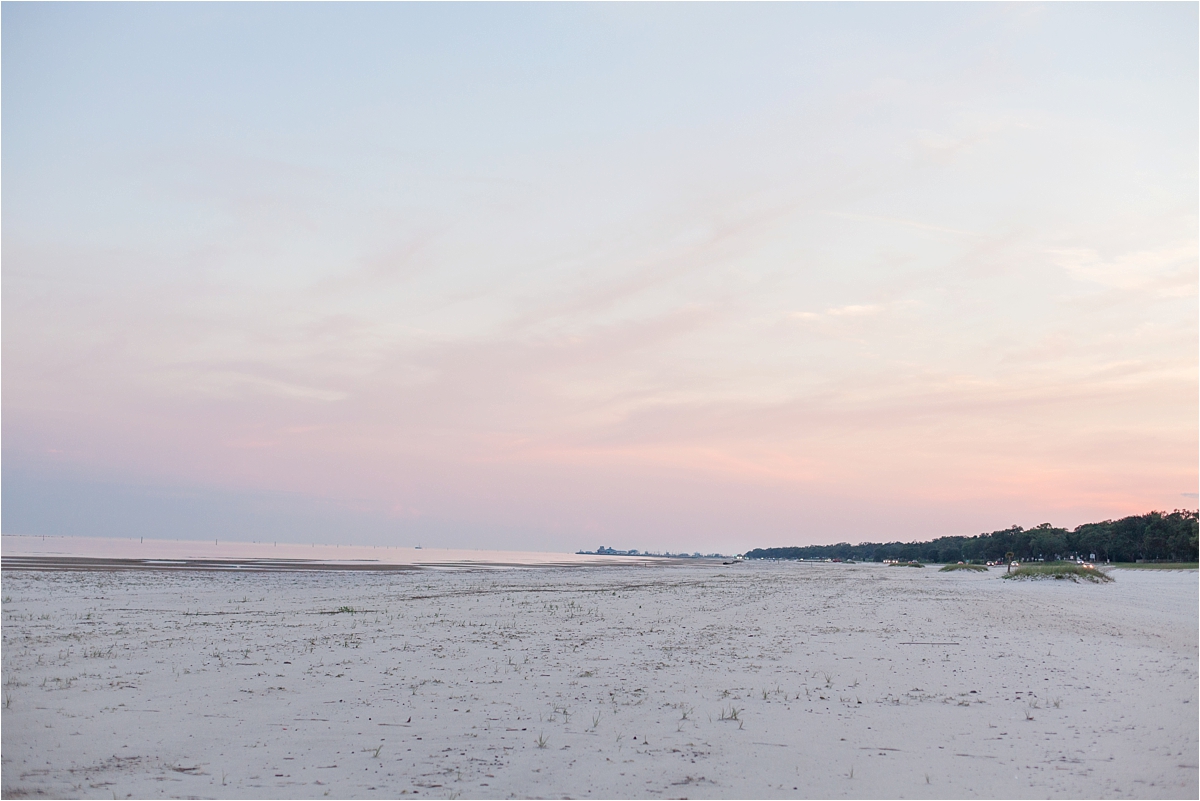 Look at that beautiful ring!!!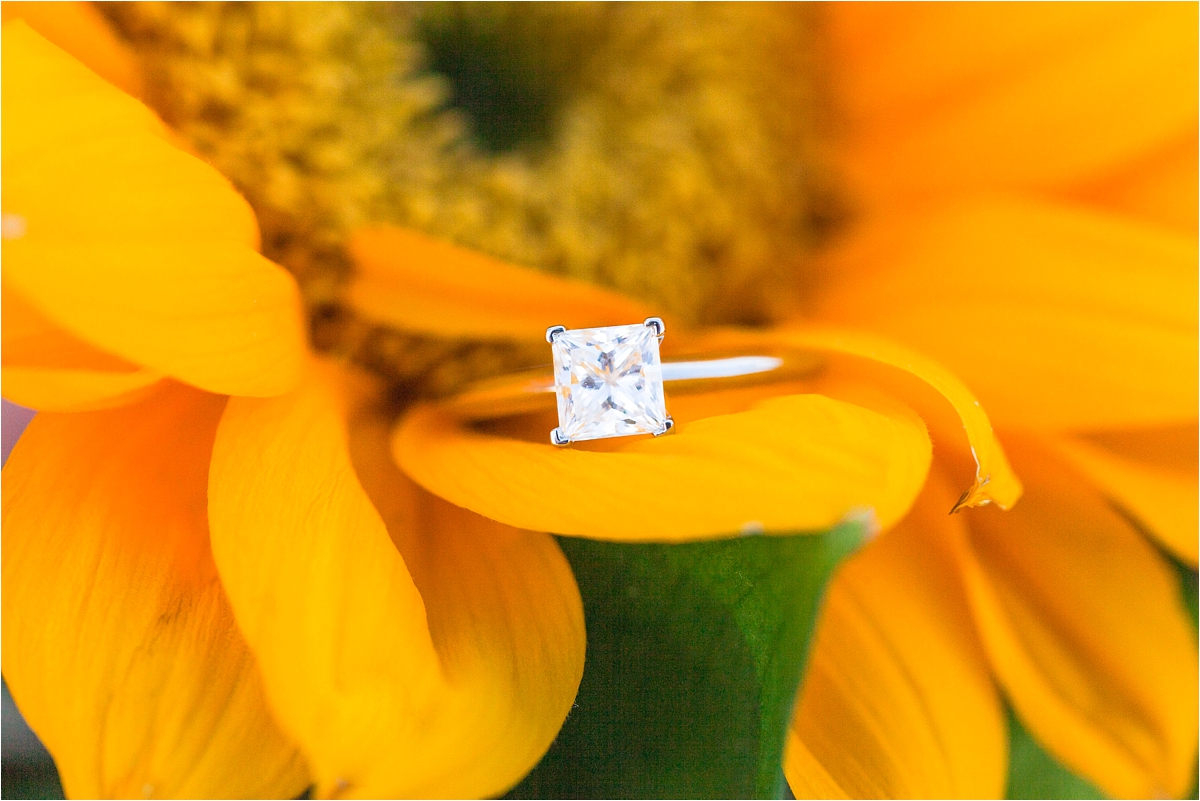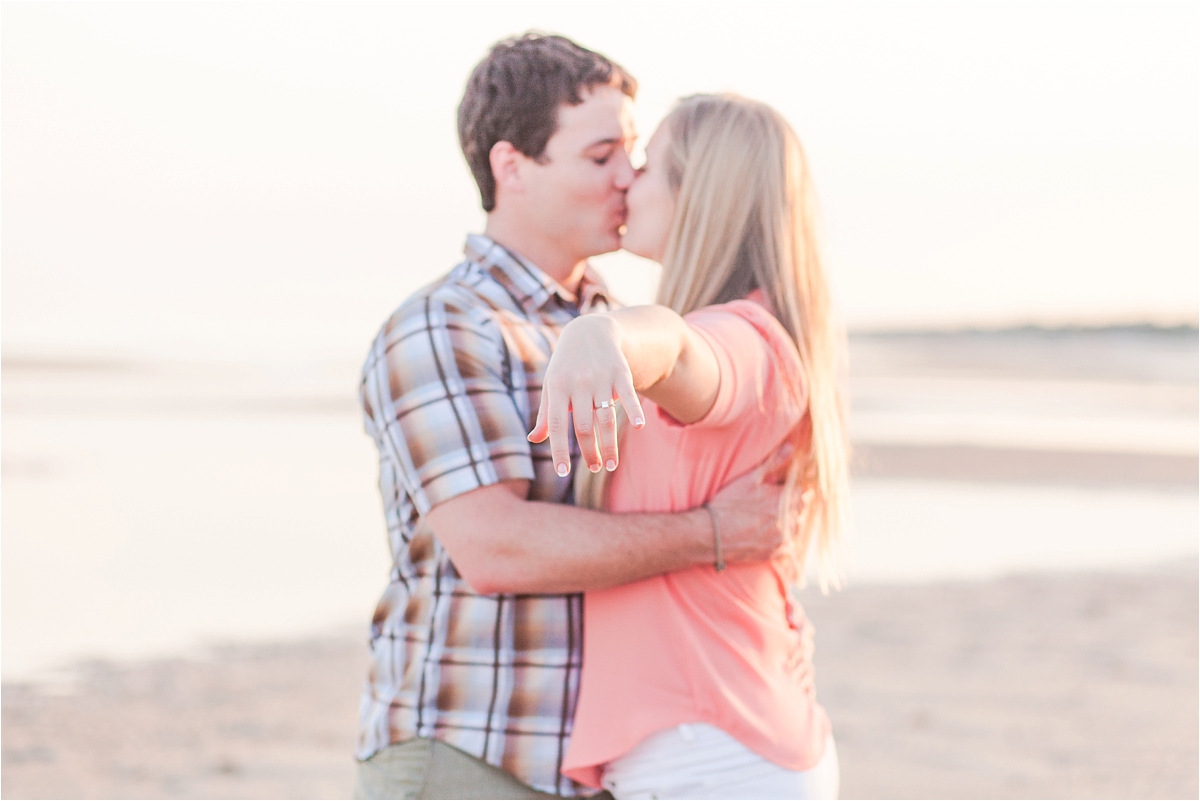 These two… just look at the way they look at each other…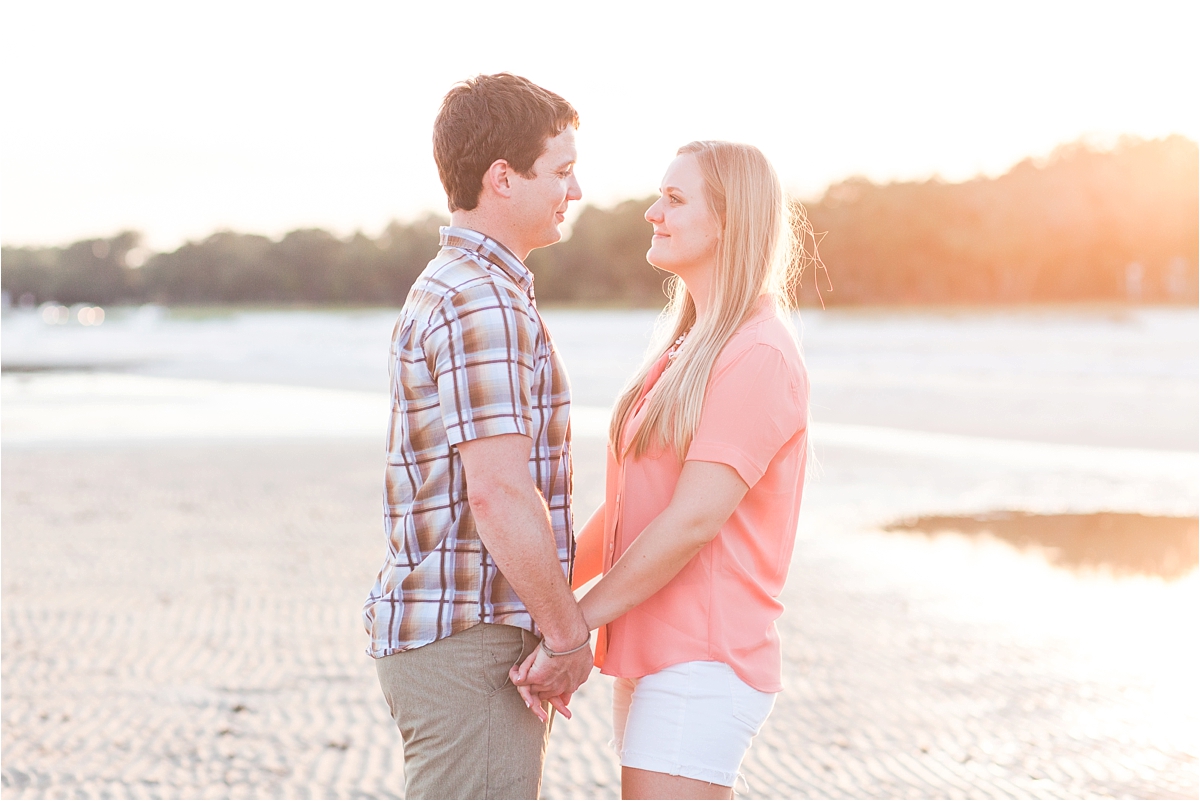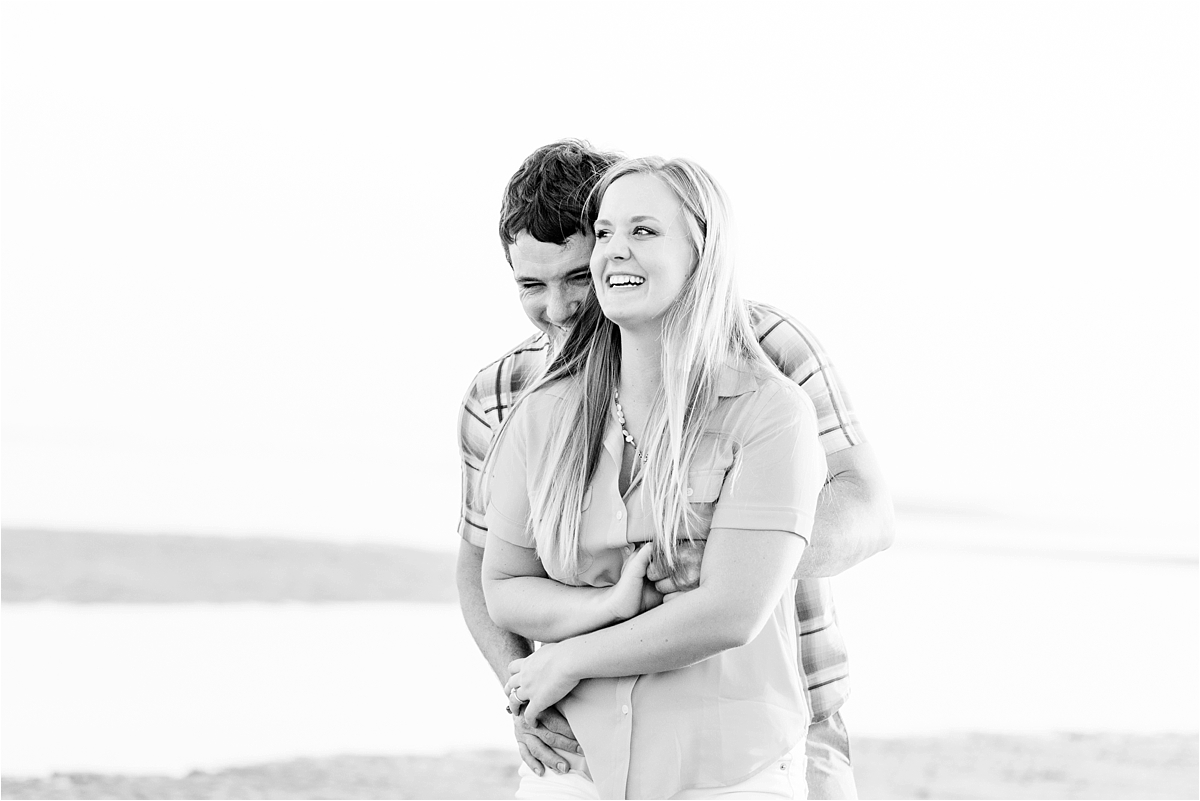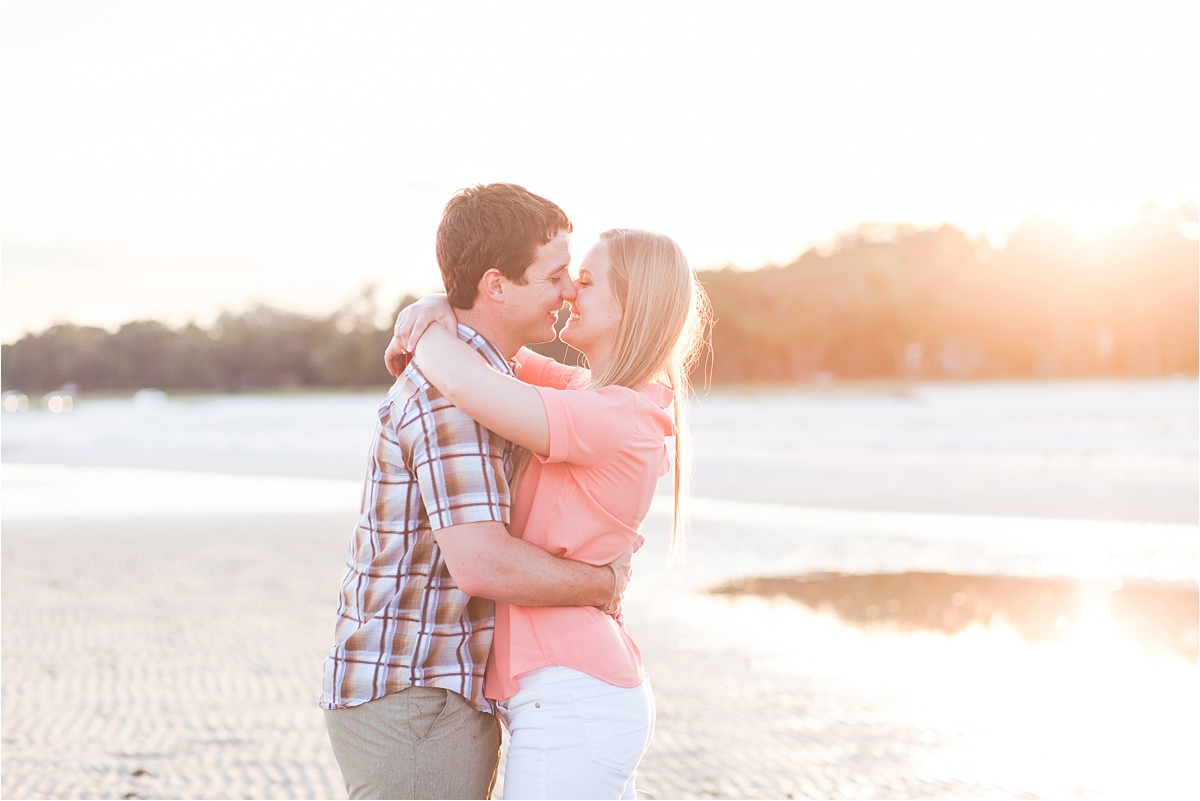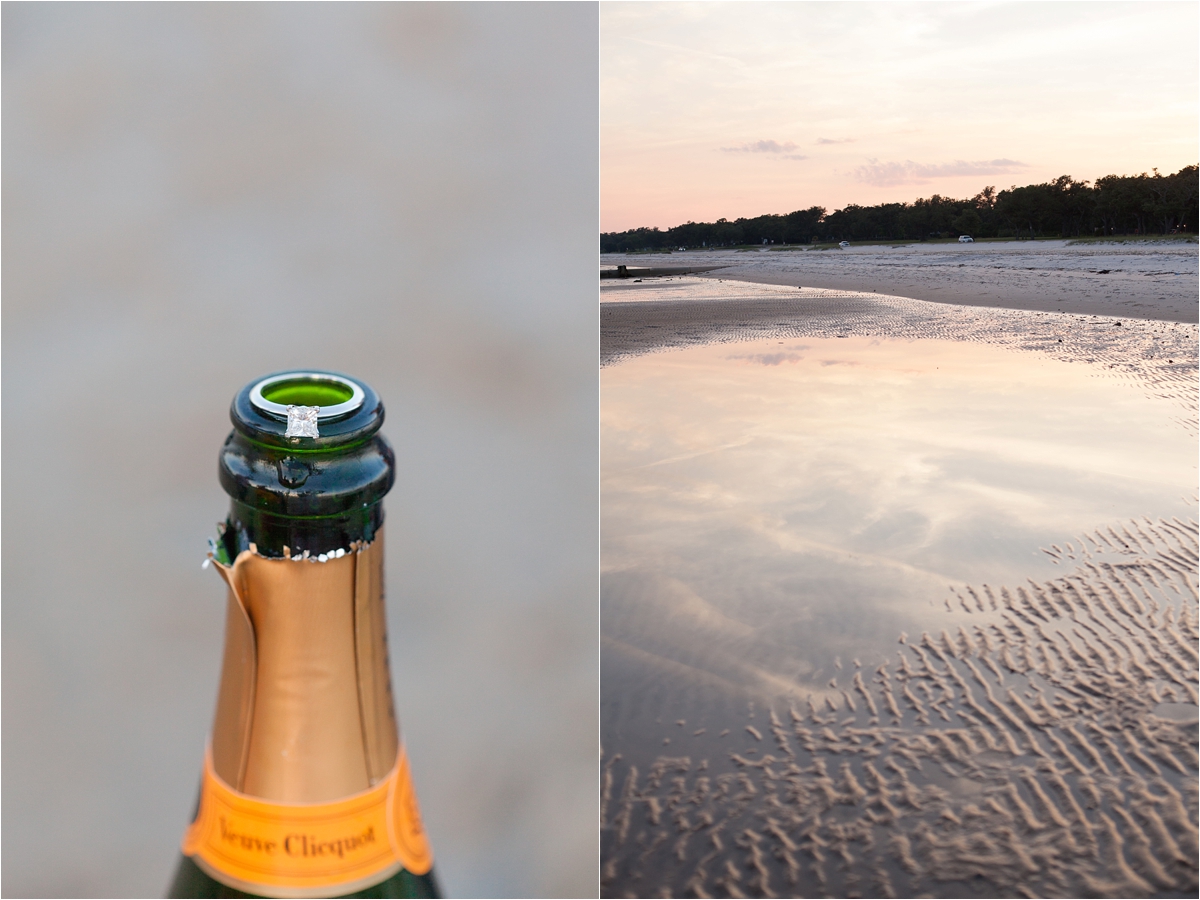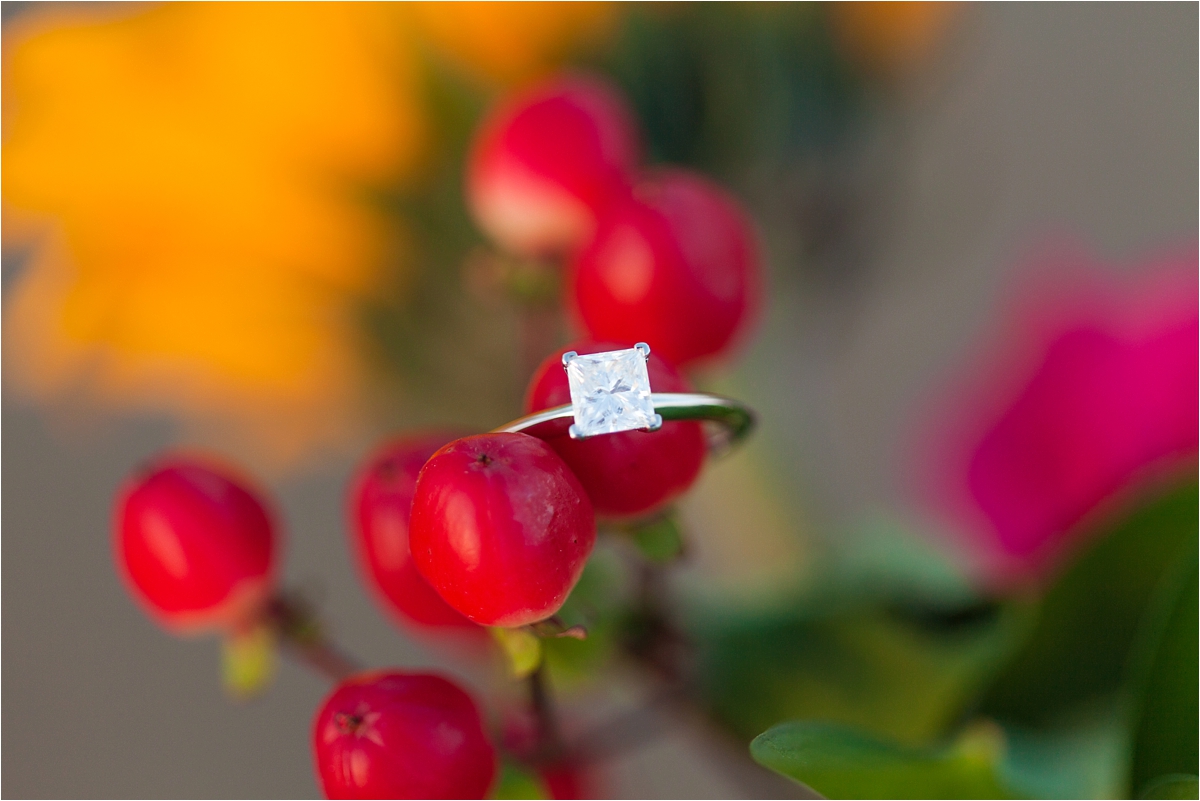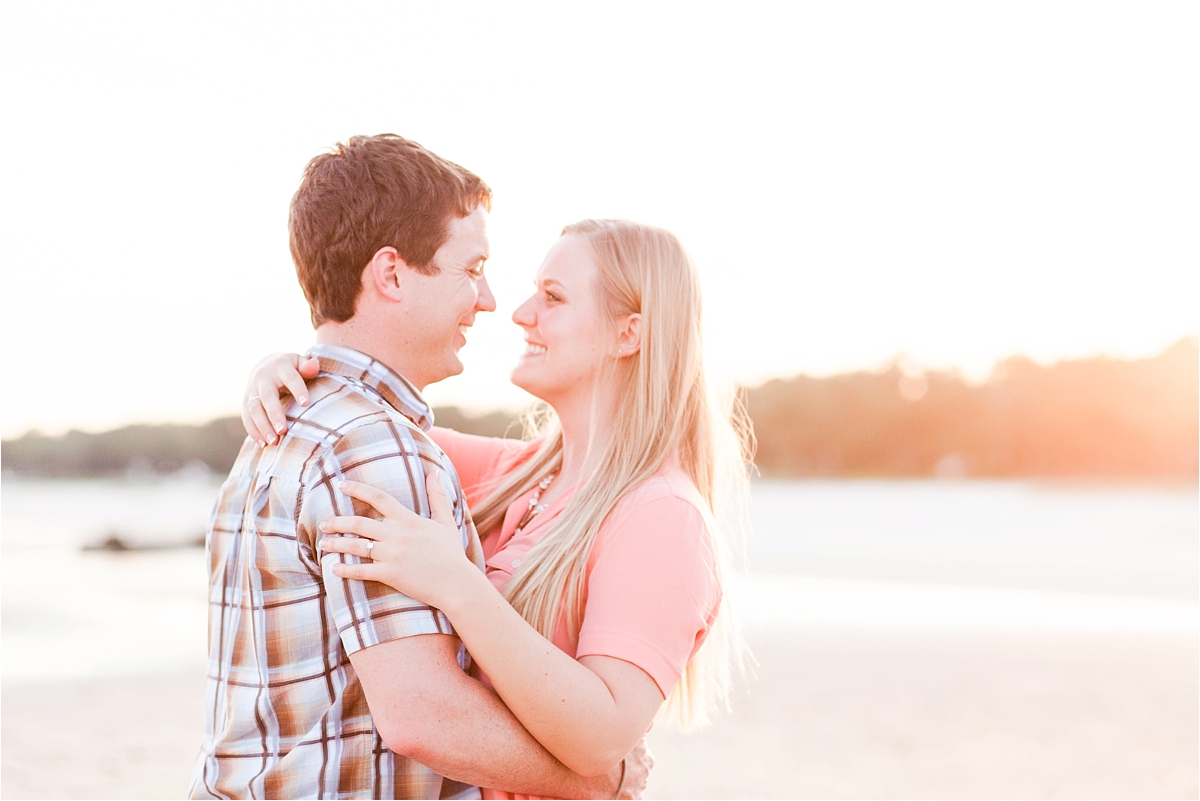 SO fun!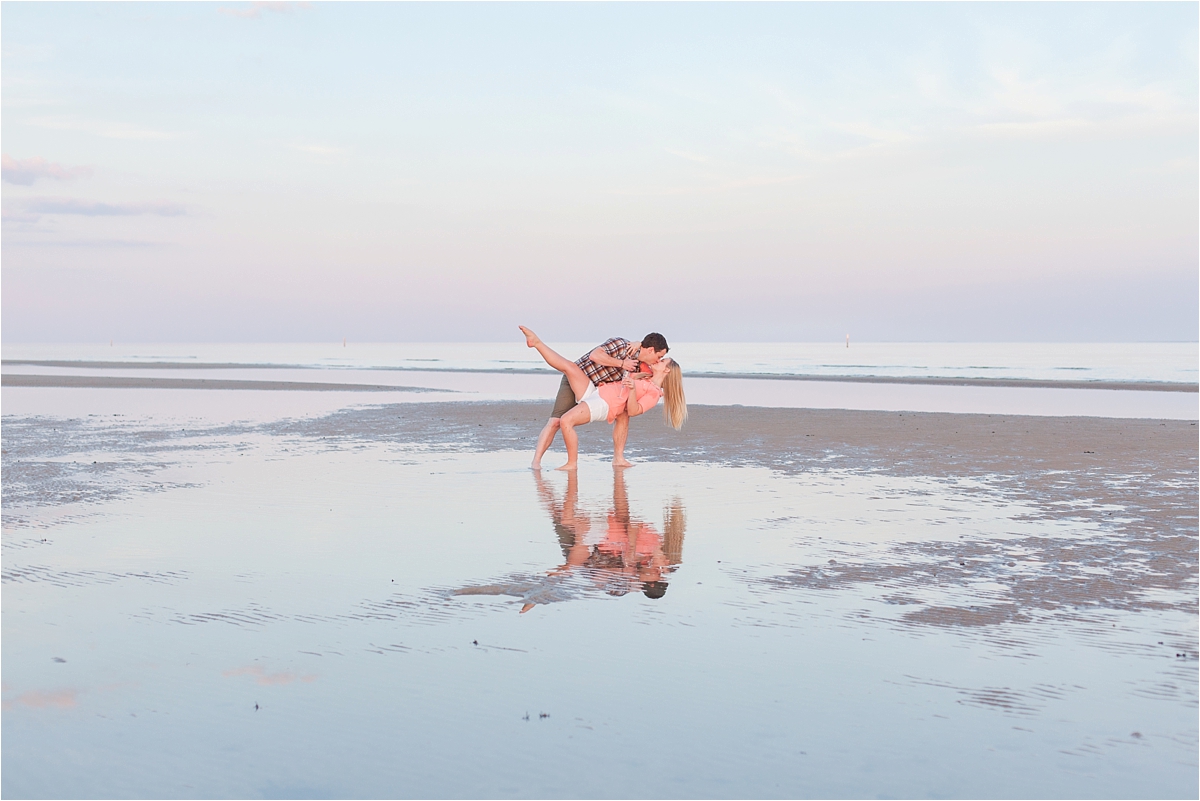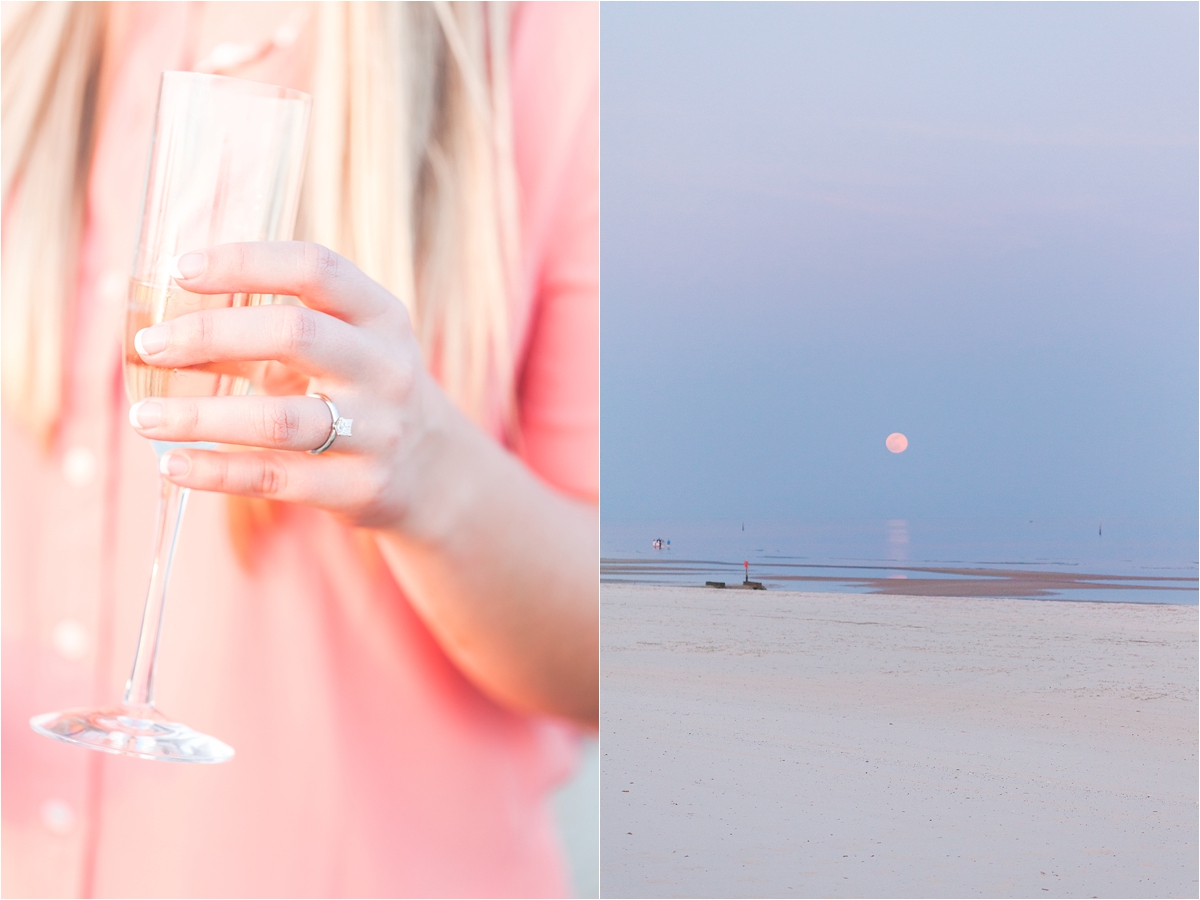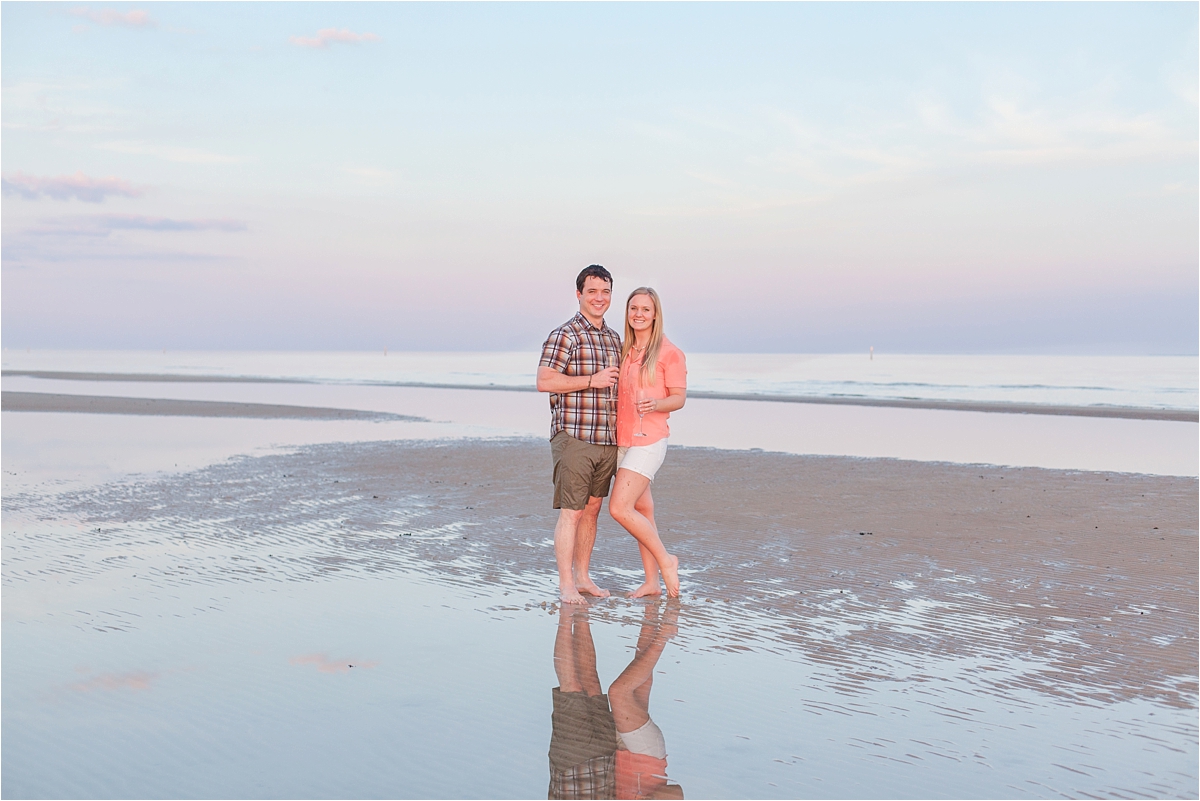 Thad & Korine, I am SO excited for you both! CONGRATS!  I can't wait to see the rest of your love story unfold!!!
xo
AnnaFilly