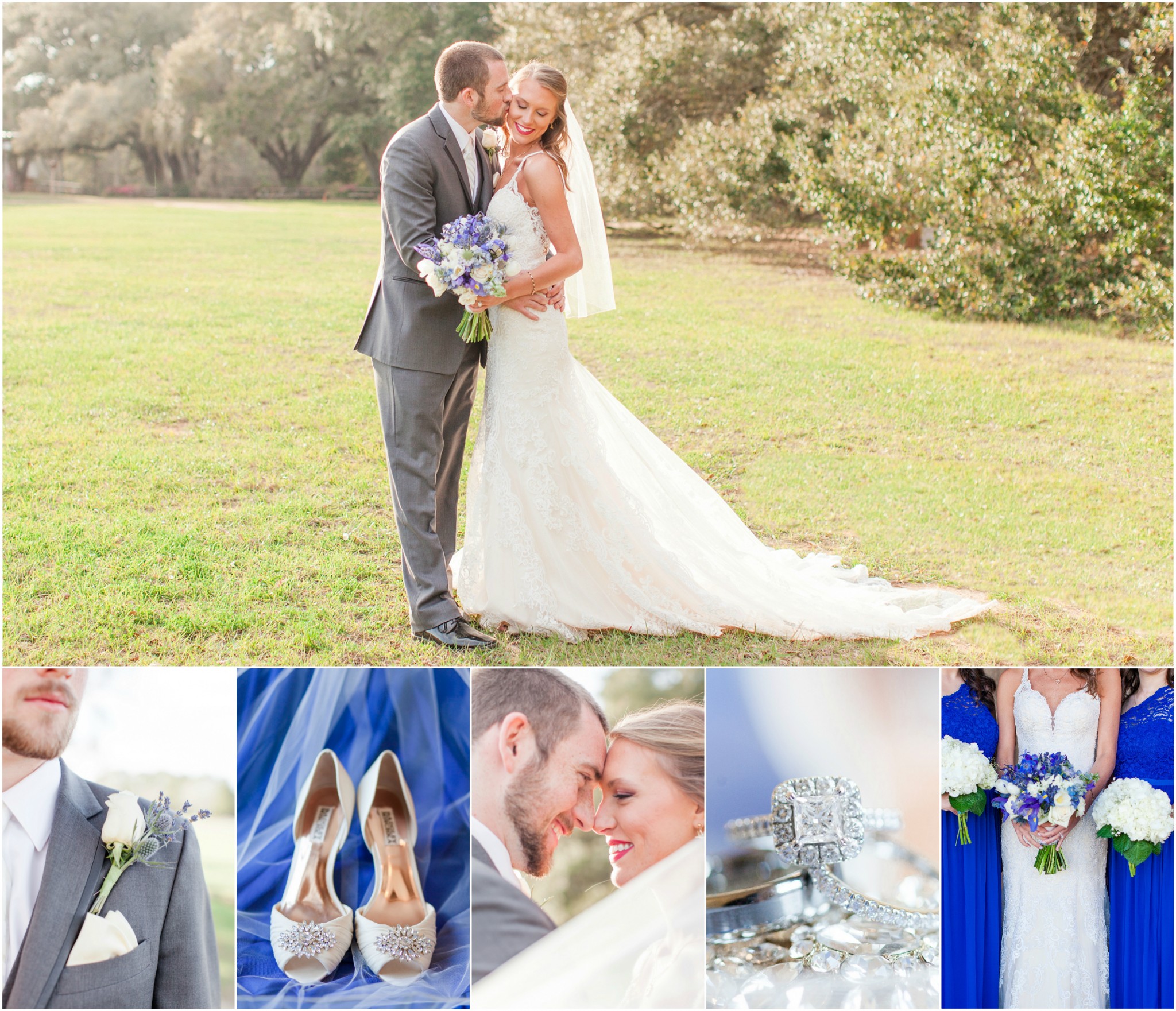 A Rustic Oak Hollow Farm Wedding
Justin straightened himself, and allowed his eyes to look down the aisle at the closed doors before him.  Large oak trees surrounded the site on either side, displaying the rustic beauty of an Oak Hollow Farm wedding.  He blinked back tears, trying to not let his emotion show.  He knew his bride was waiting for him on the other side of those doors.  More than anything he wanted to see her…..
The doors were opened and Leah emerged in the most elegant of ways.  Overflowing in radiance, and dressed in the most perfect gown, Leah made her way to the man she loved most.  Tears welled as their eyes connected.  Hands touched, promises were made, and vows were recited.  Then, as quickly as it had begun, it was done… only with one difference: Justin and Leah were now husband and wife!
Justin and Leah share the most beautiful relationship.  Whether it's playful banter, or sharing in a heart felt conversation, these two balance each other in the most beautiful way.  After I met Justin and Leah for the first time I wasn't surprised when their engagement session on Dauphin Island at sunrise became an instant favorite!
These two naturally enhance each other.  They are simply better together.  Justin adores his sweet bride, and Leah trusts her man with all that she is.  Their rustic Oak Hollow Farm wedding in Fairhope Alabama was absolutely breathtaking.  From the sentimental details, to Justin's reaction when he saw his bride for the very first time…. ah!  Every detail came together ever so perfectly when they said "I do"!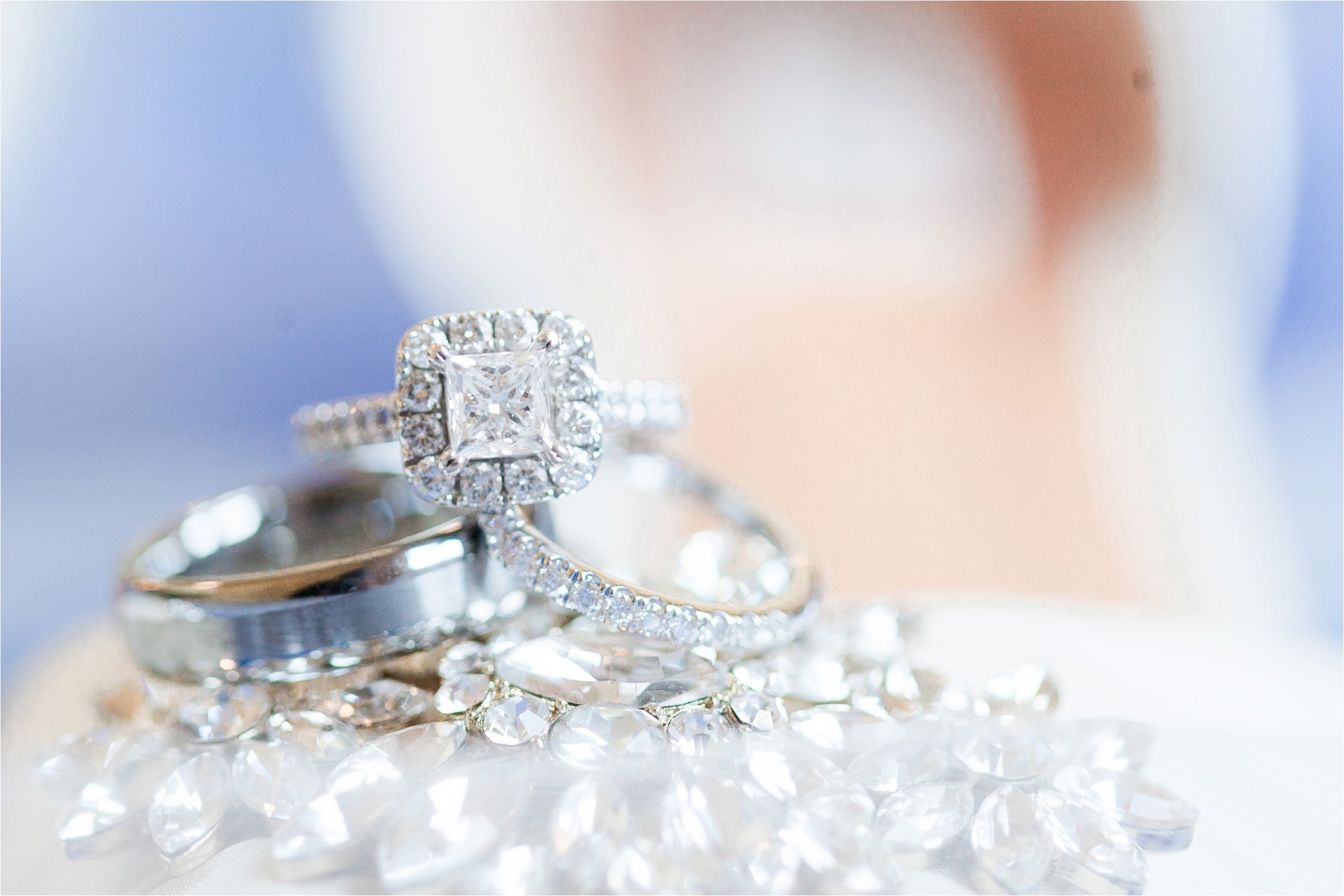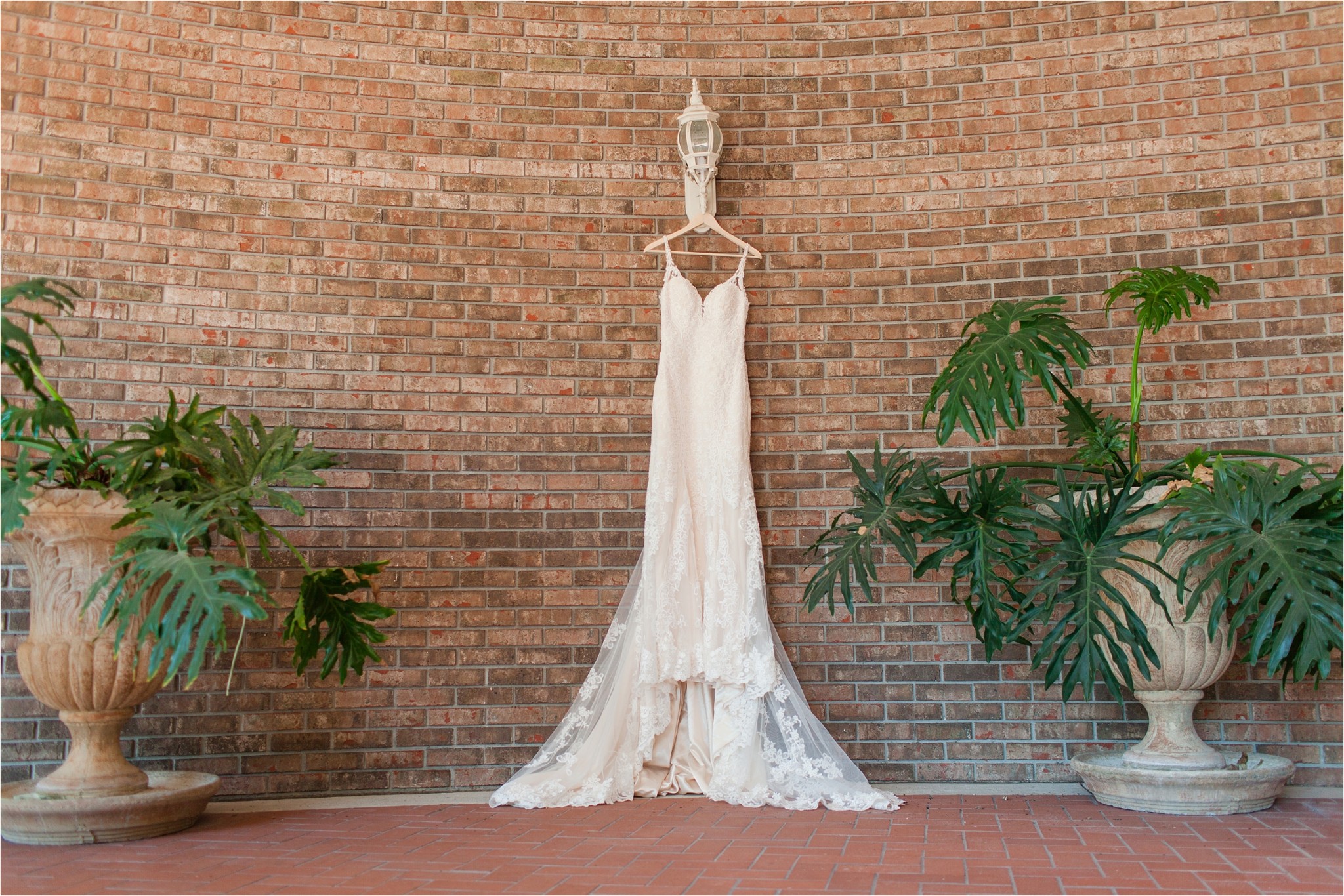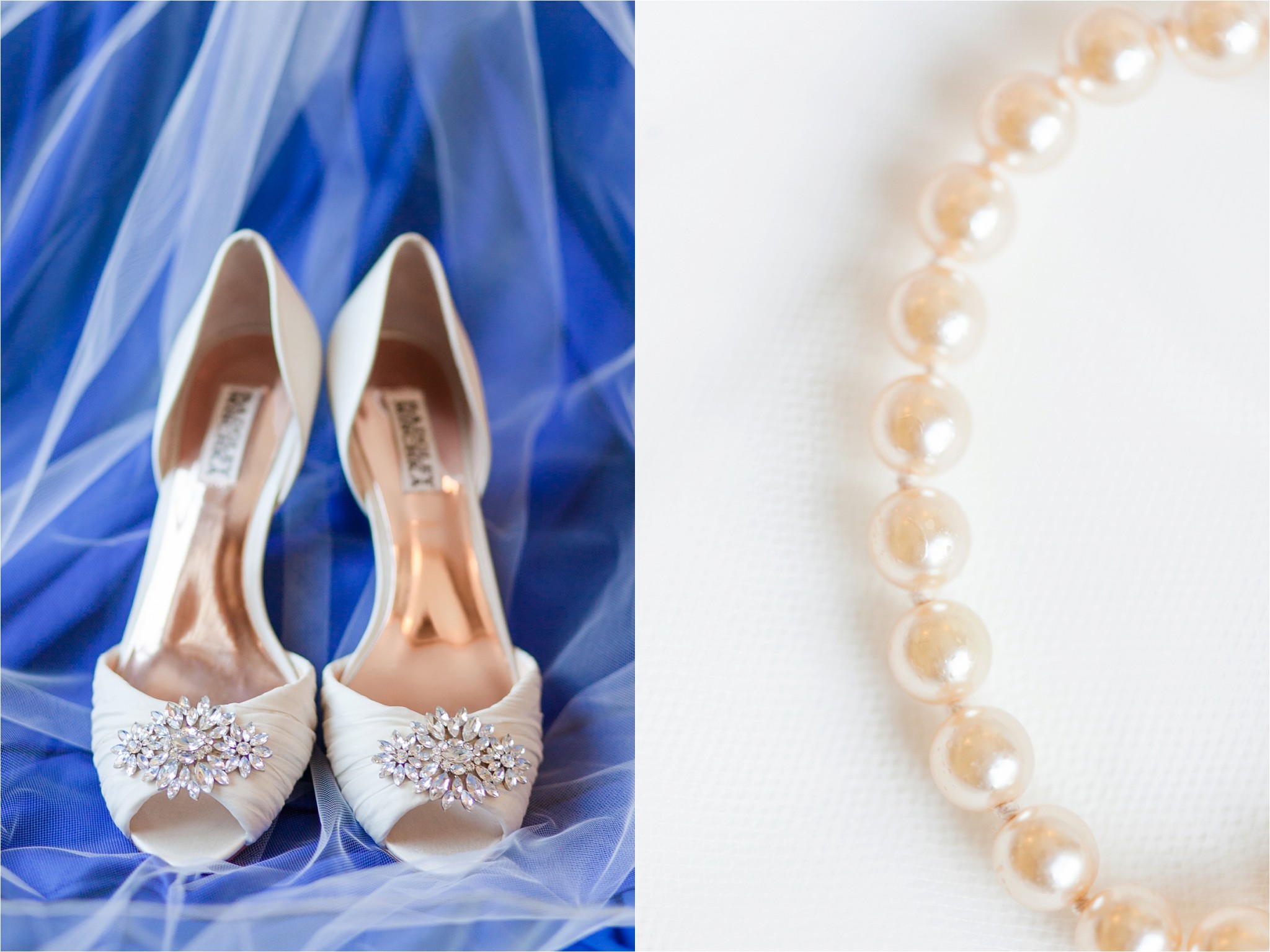 Aren't these Badgley Mischka shoes lovely?! Ah!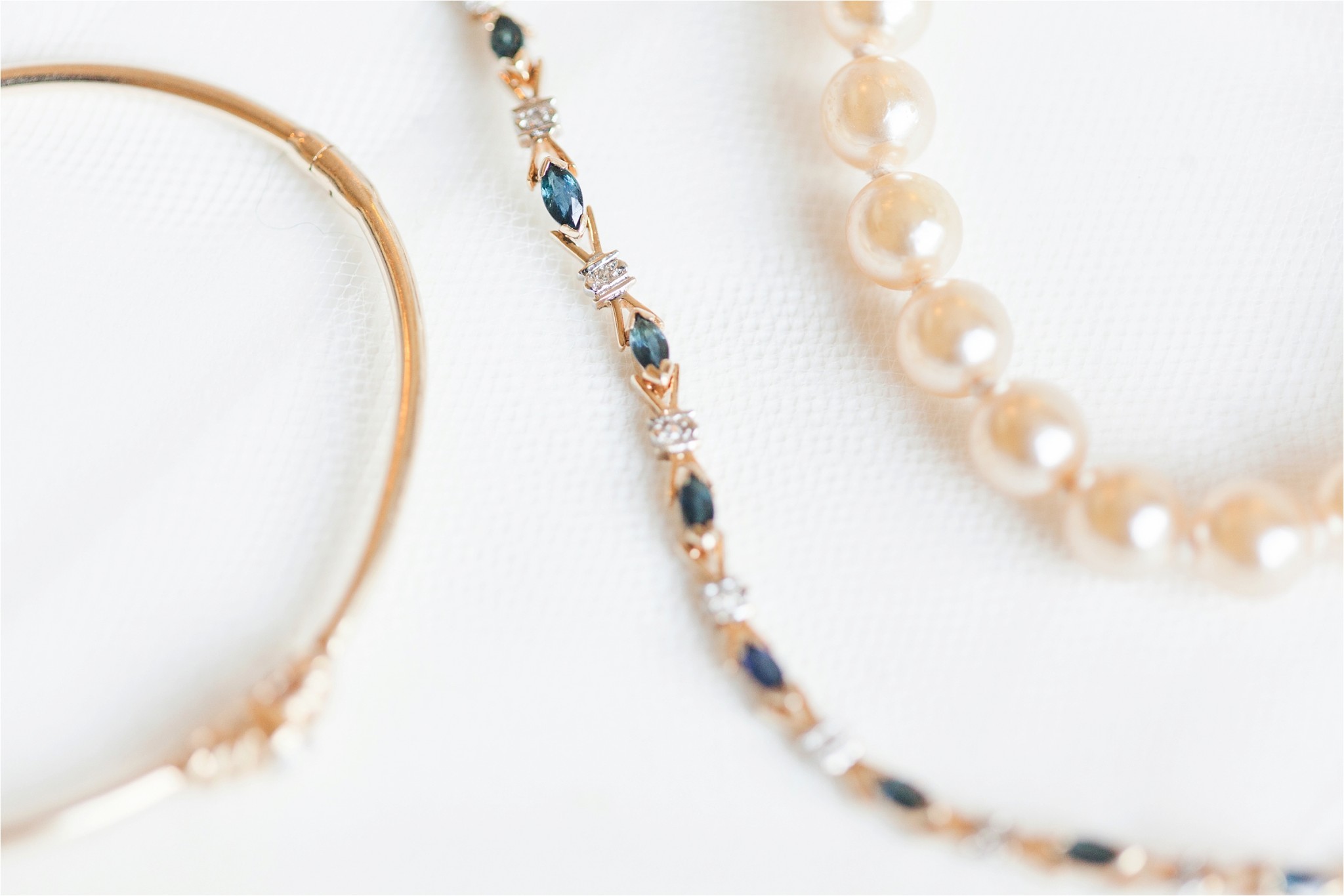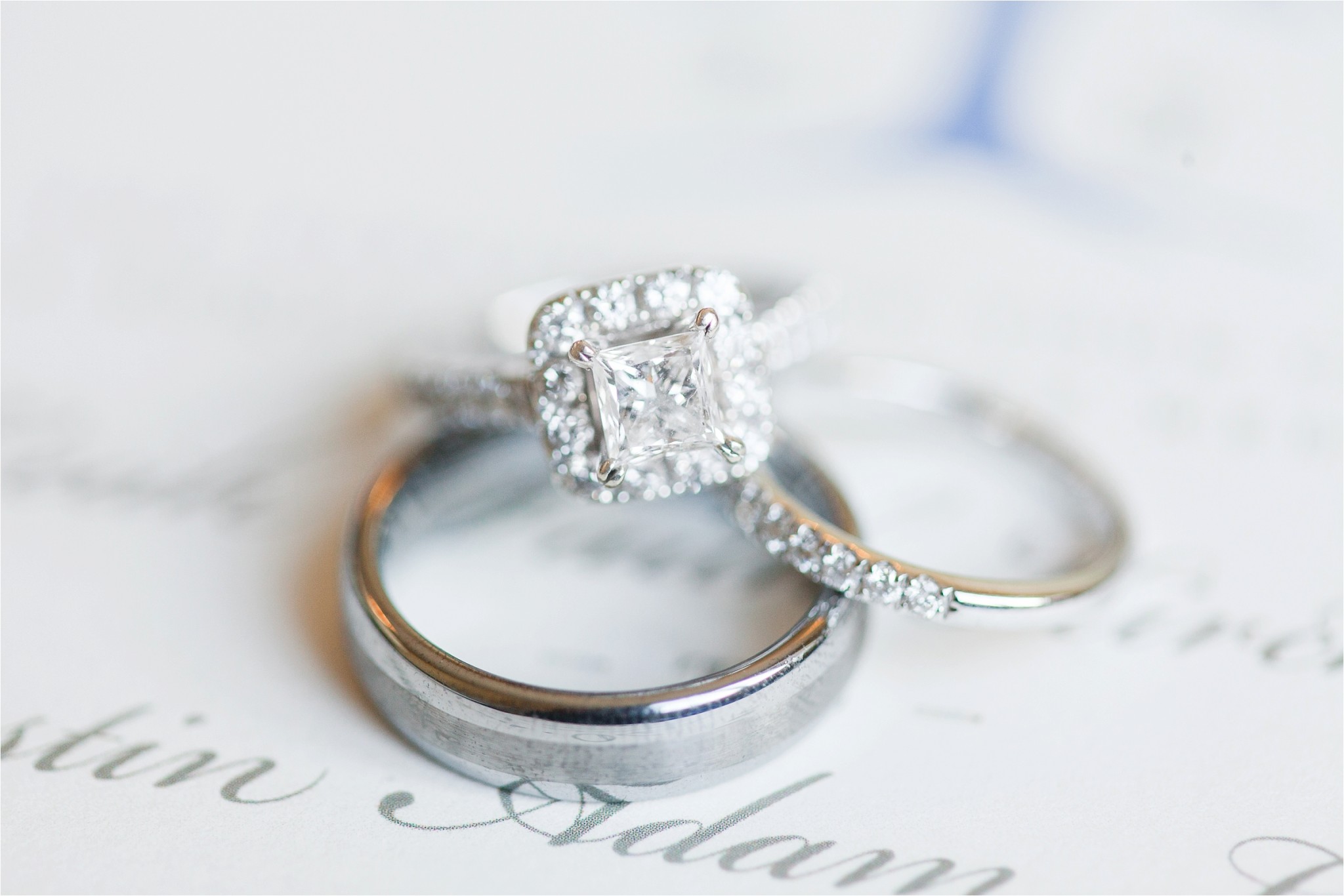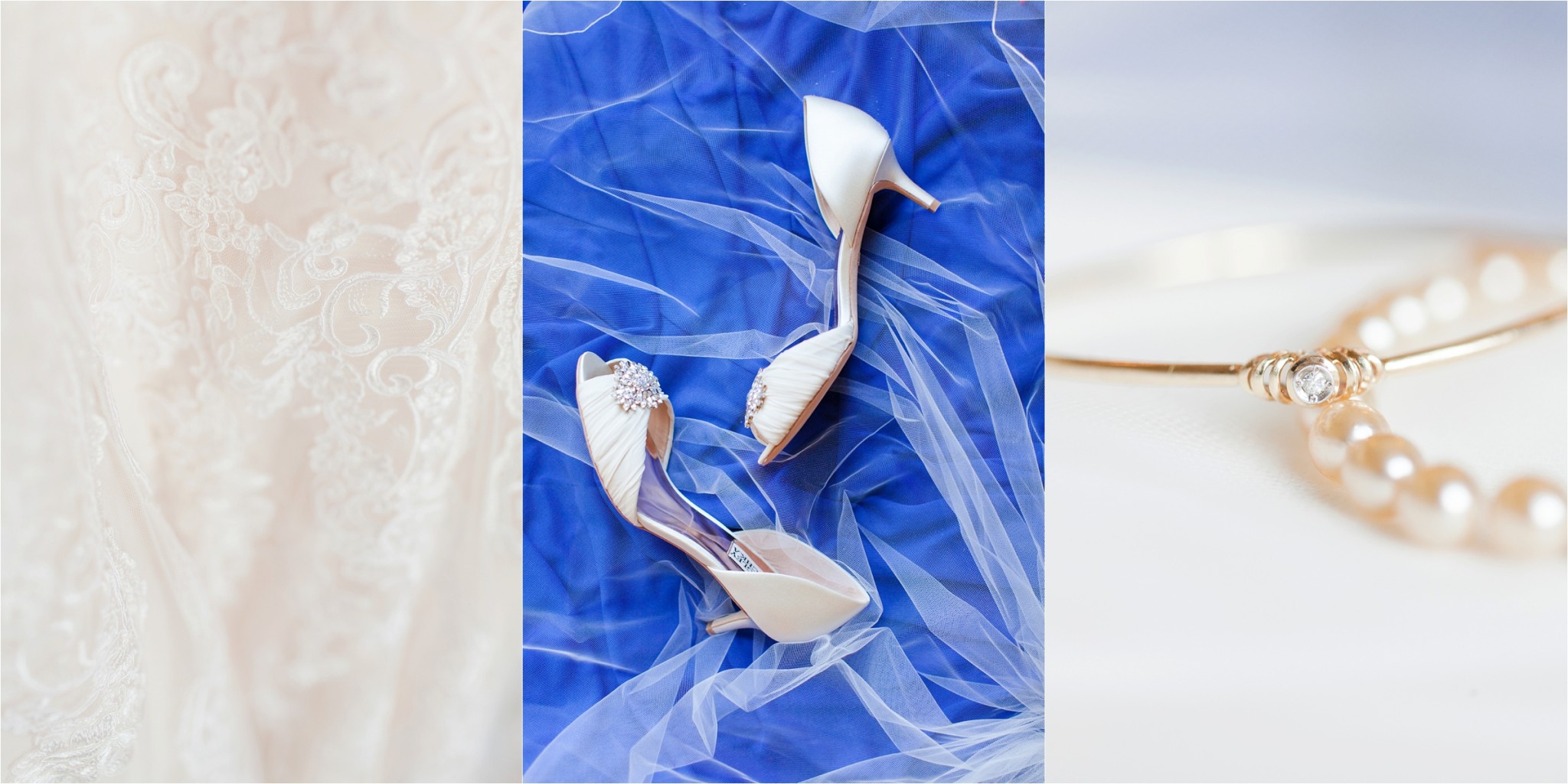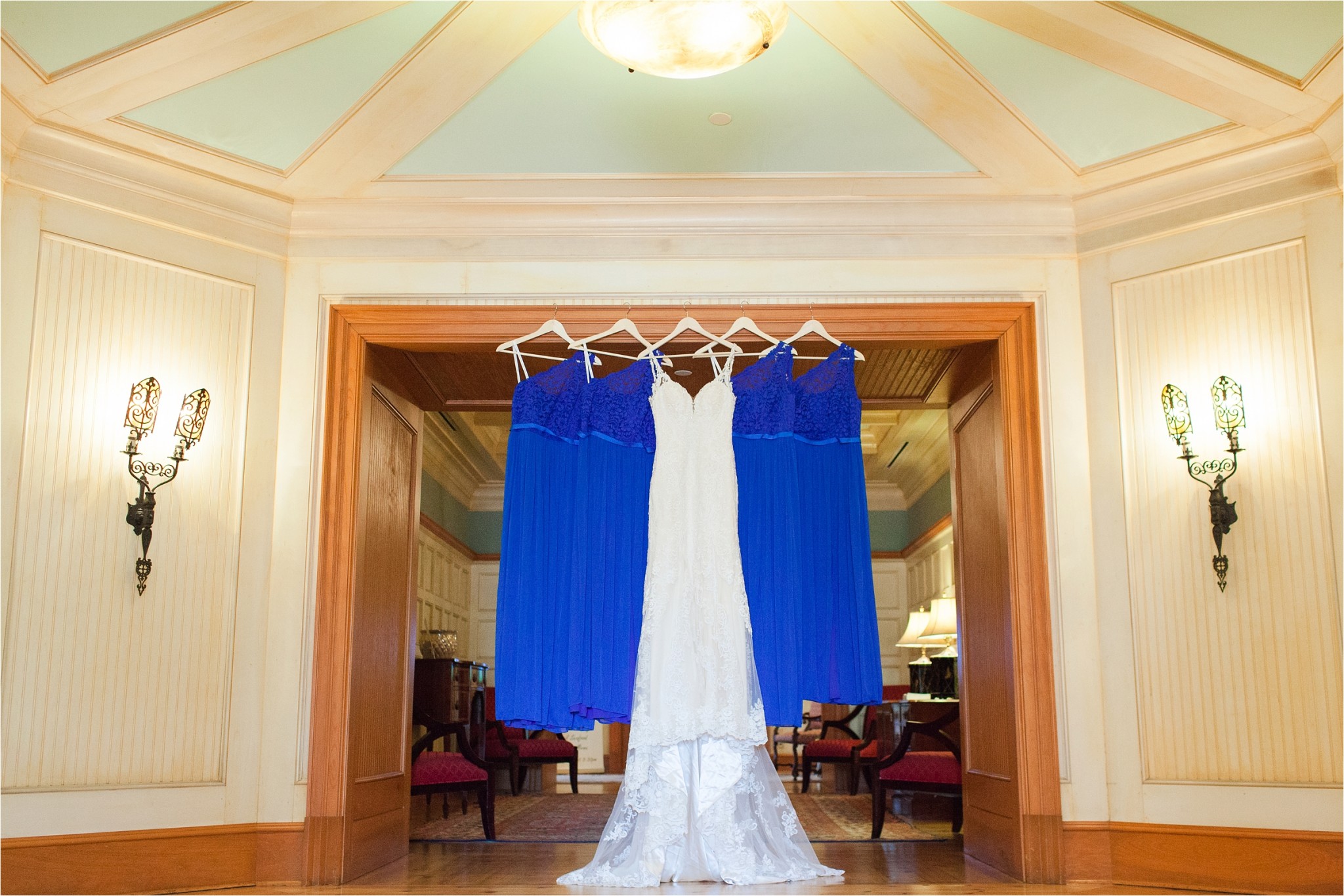 I love love love this vibrant cobalt blue!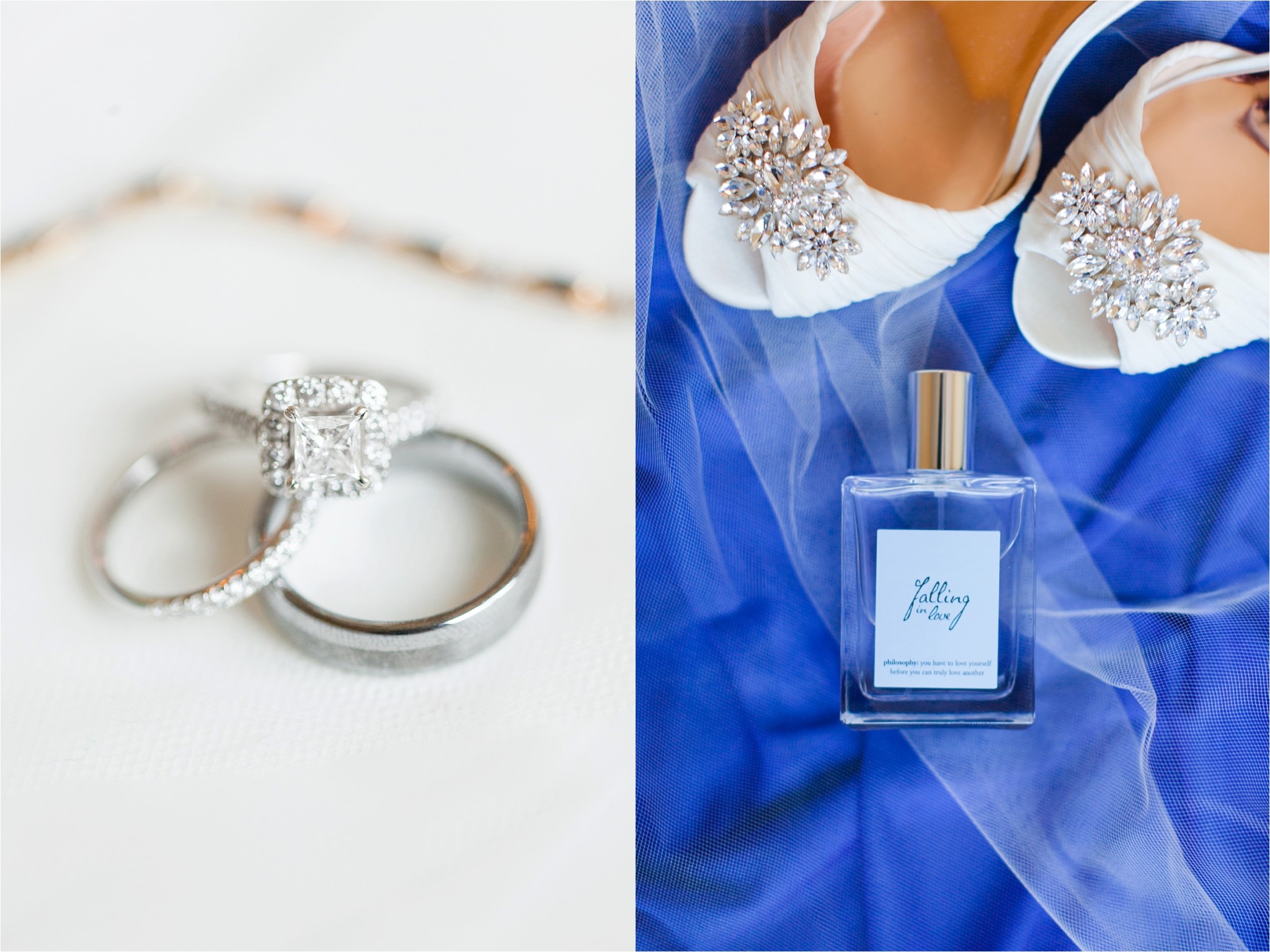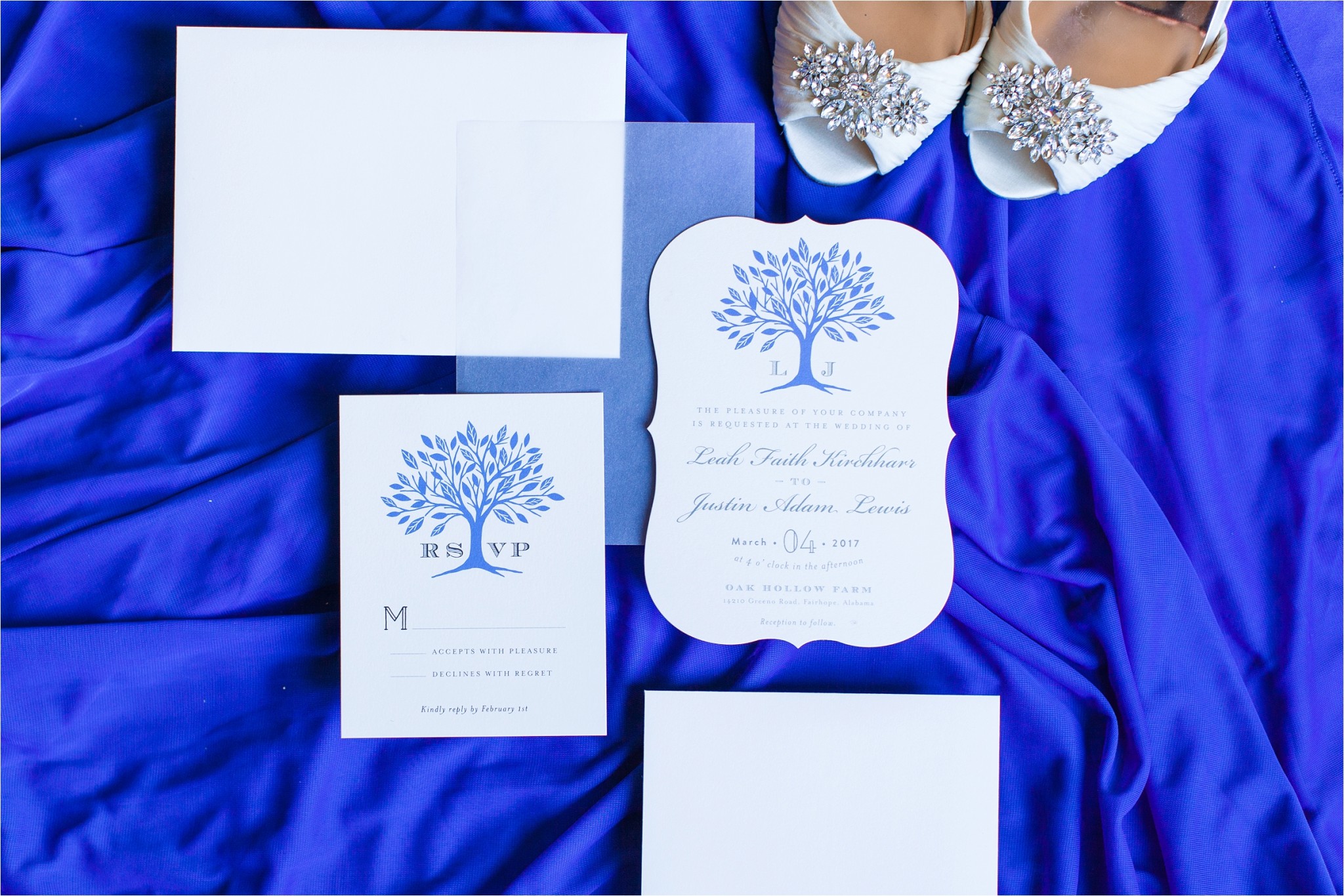 How precious are these hummingbird earrings??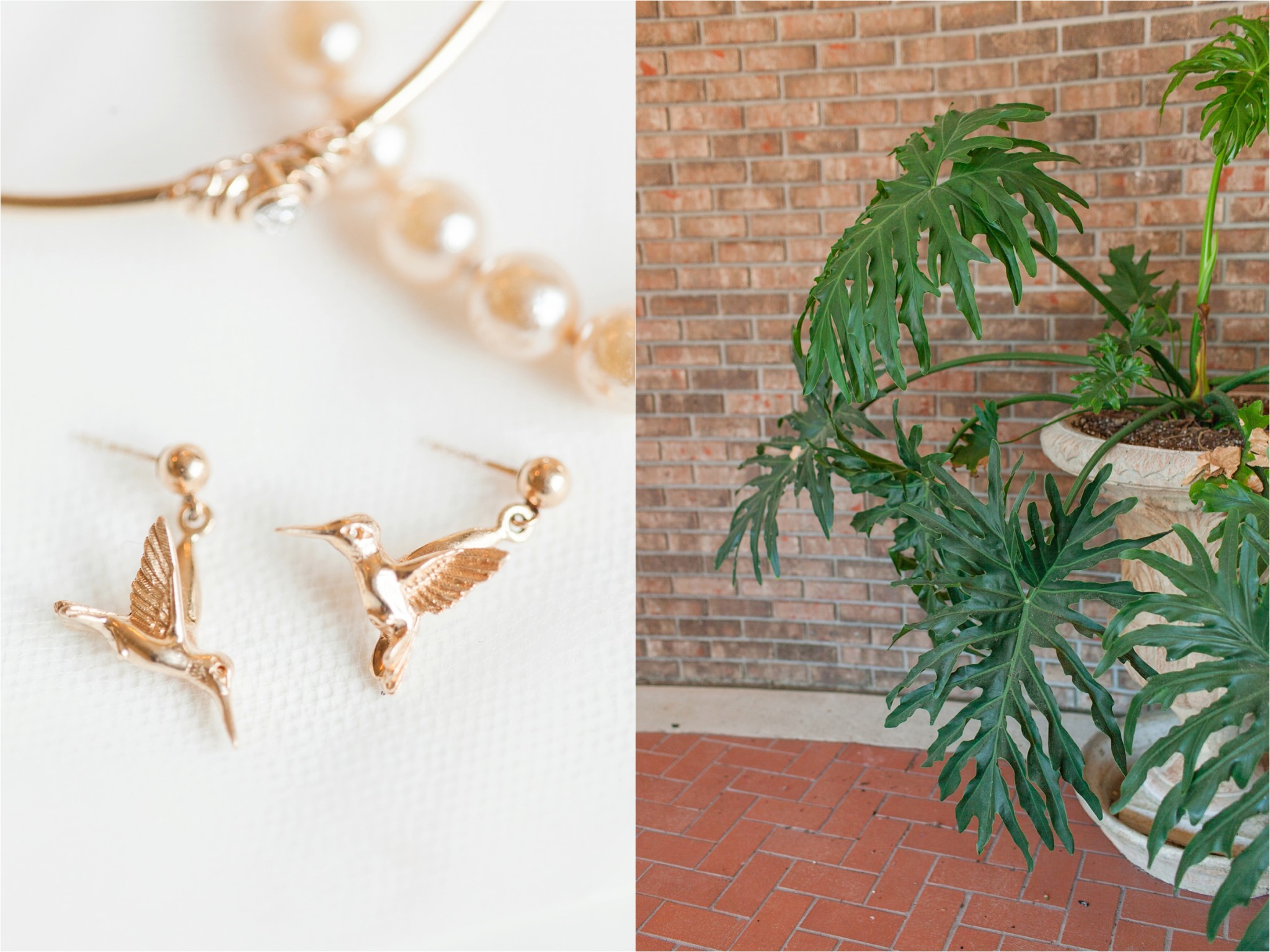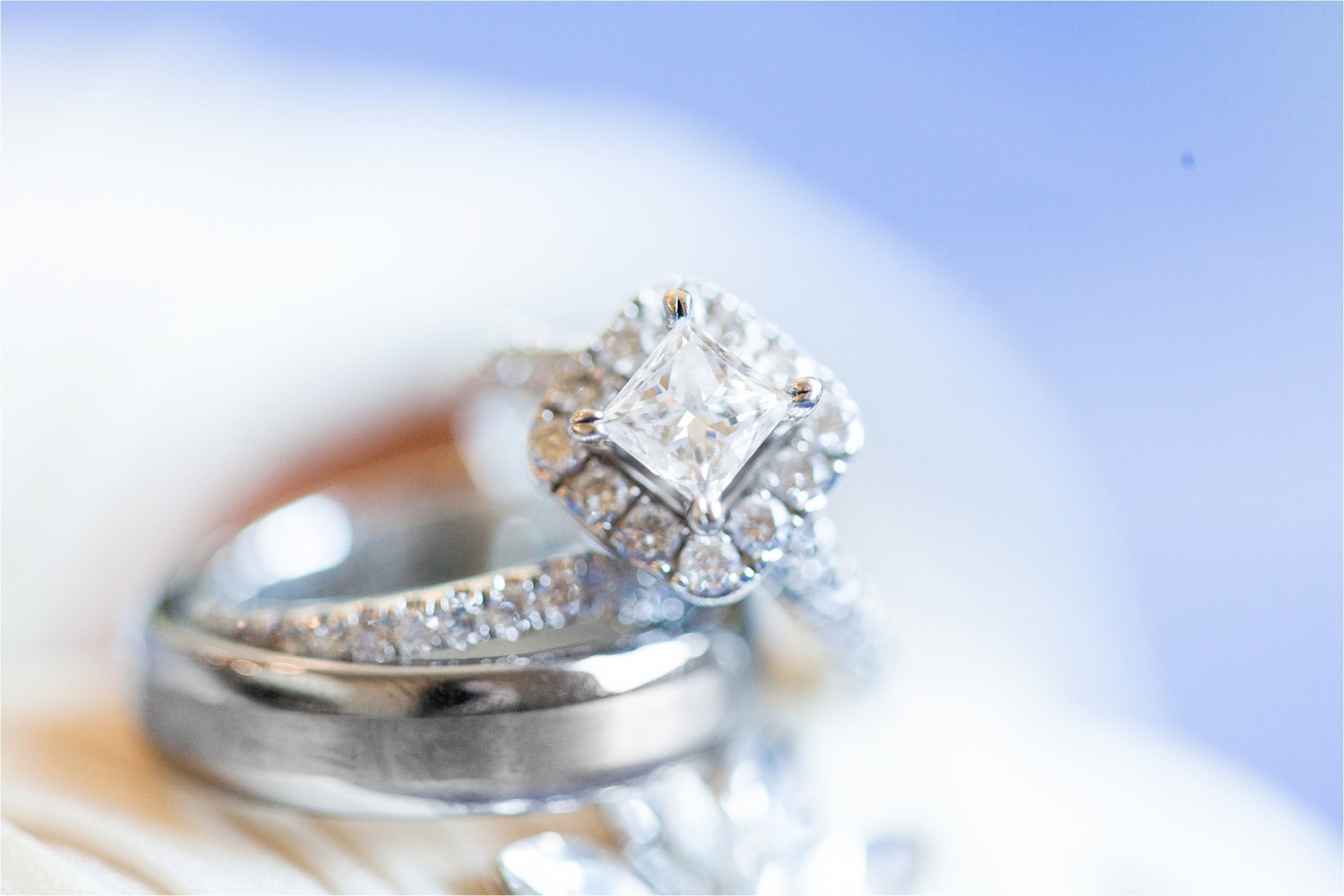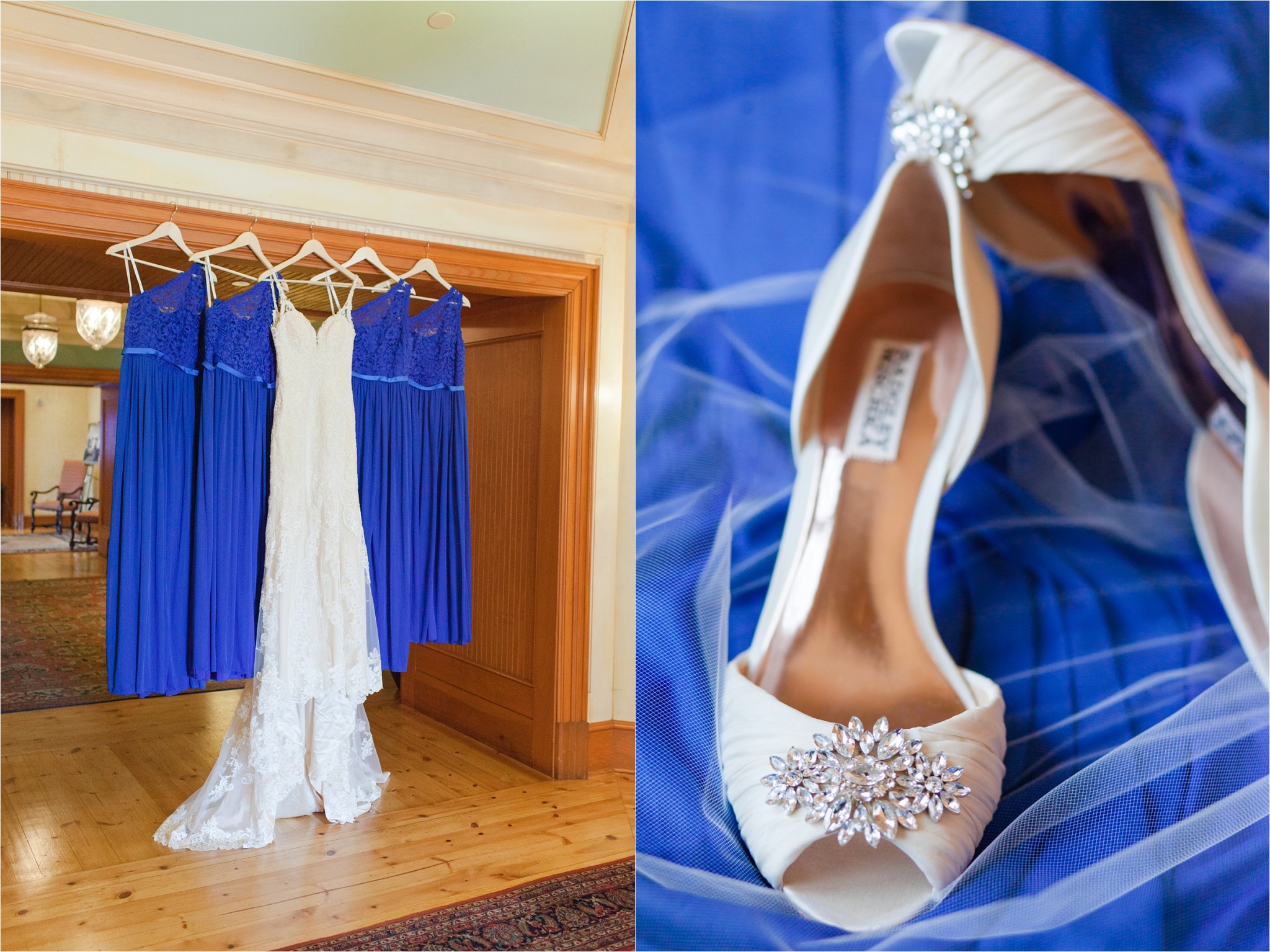 Time to put the dress on!!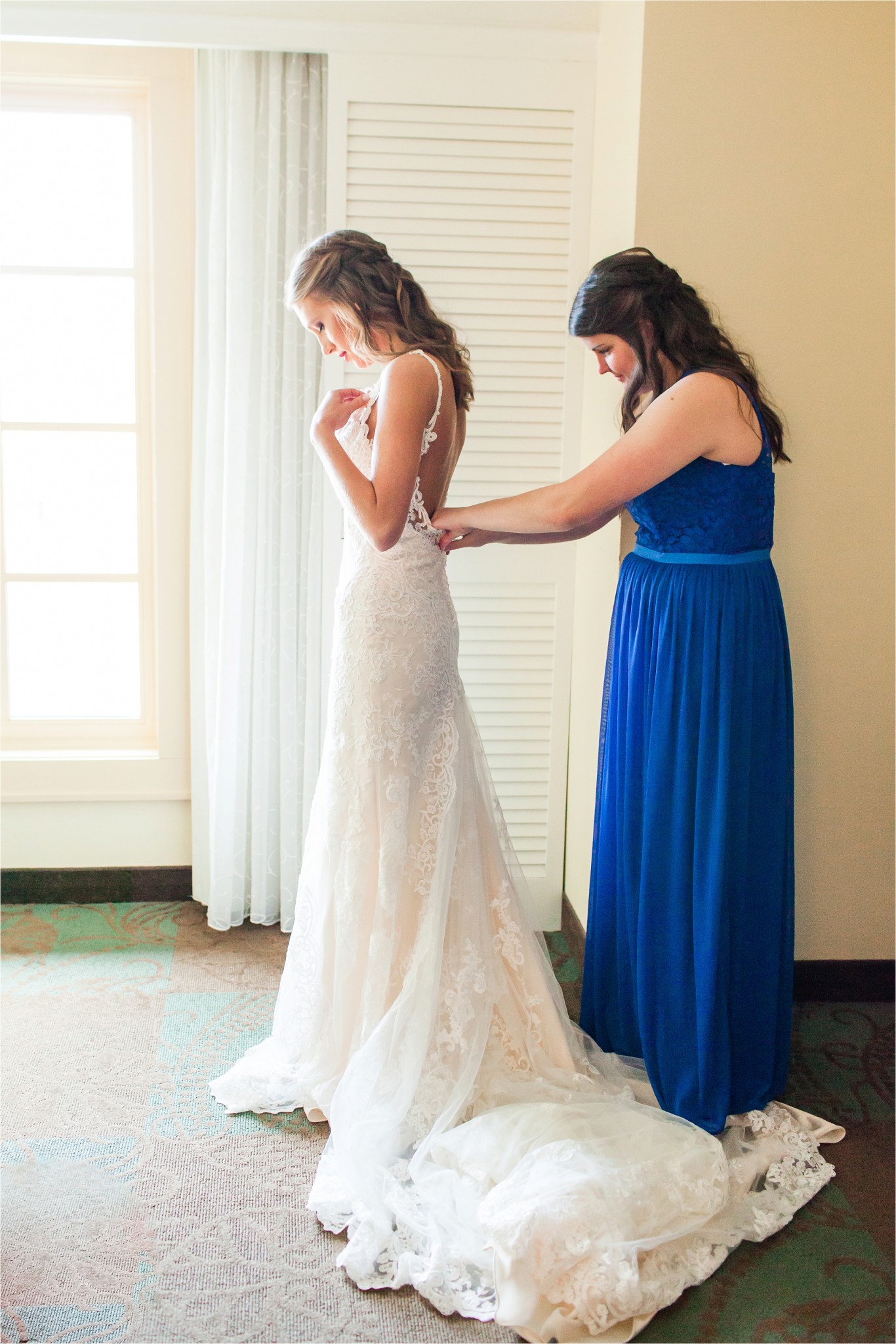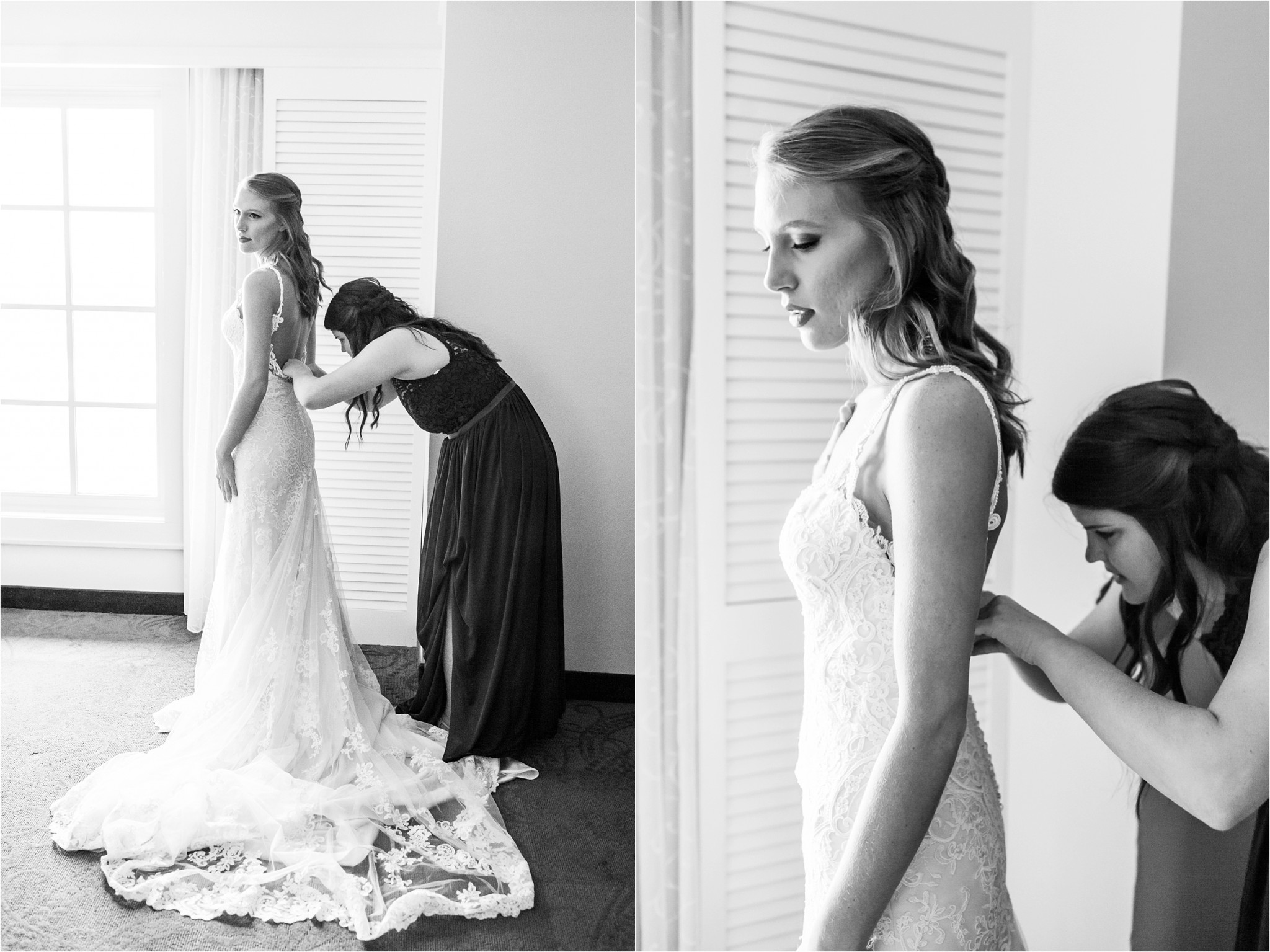 Leah, you are stunning!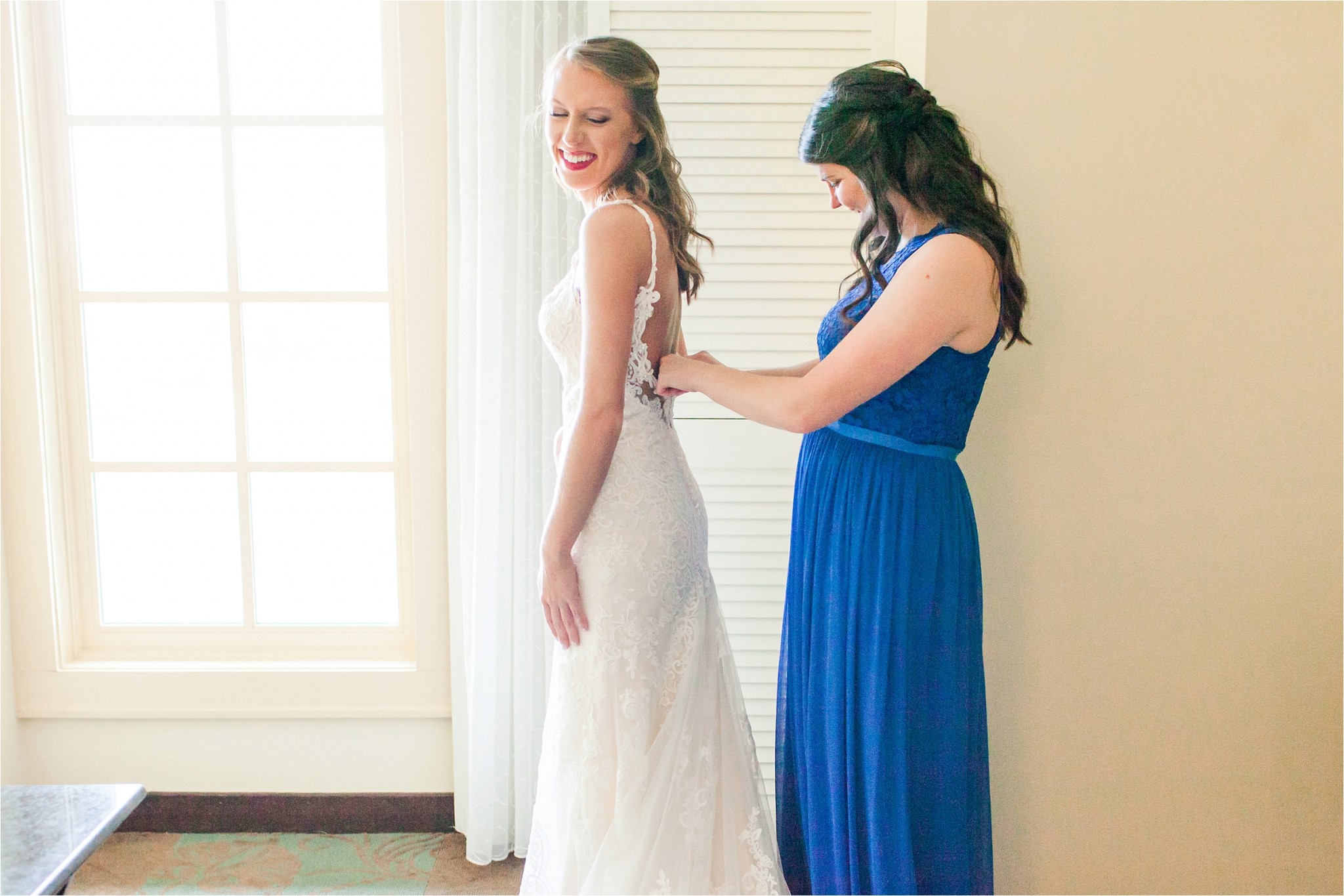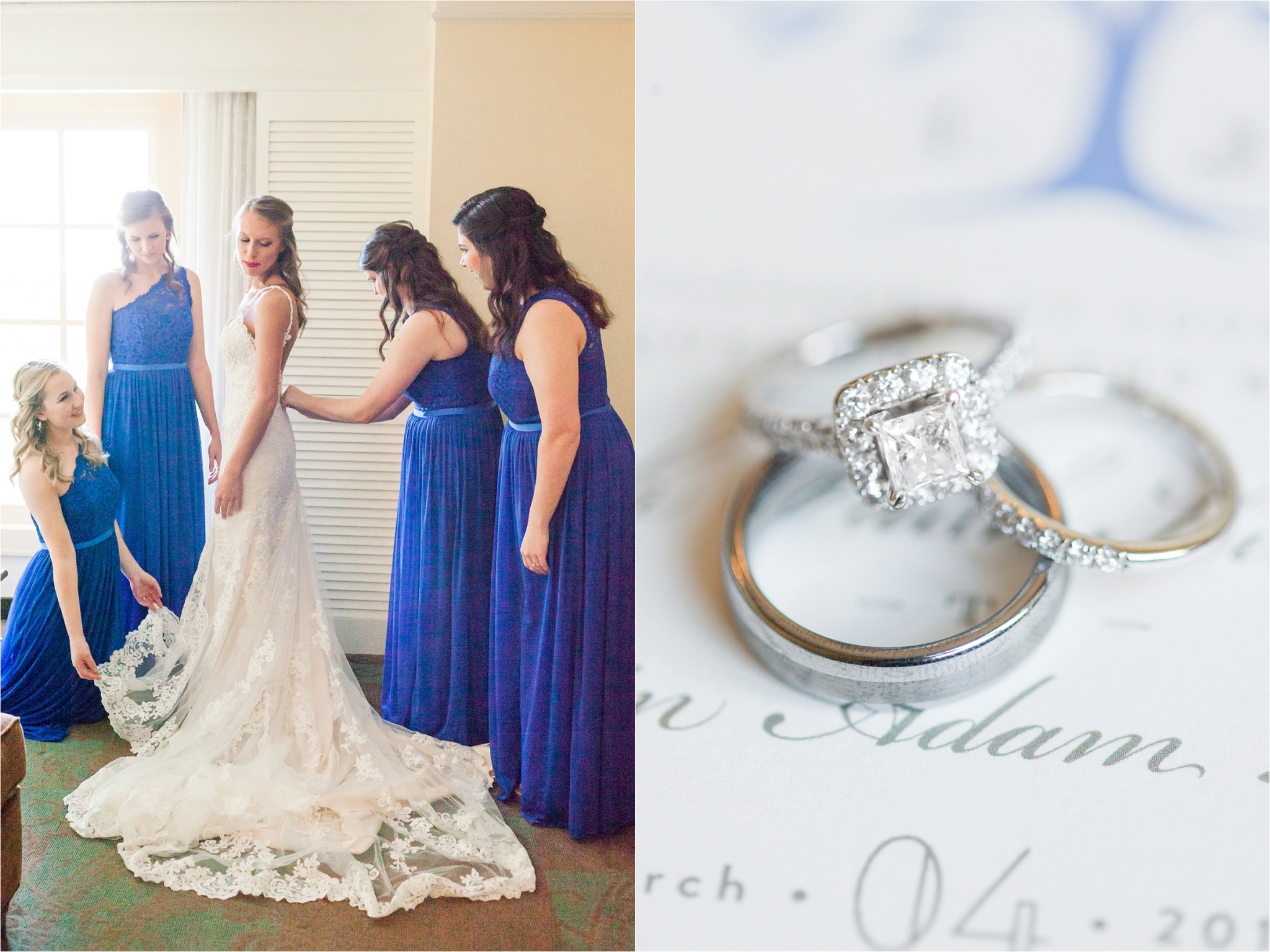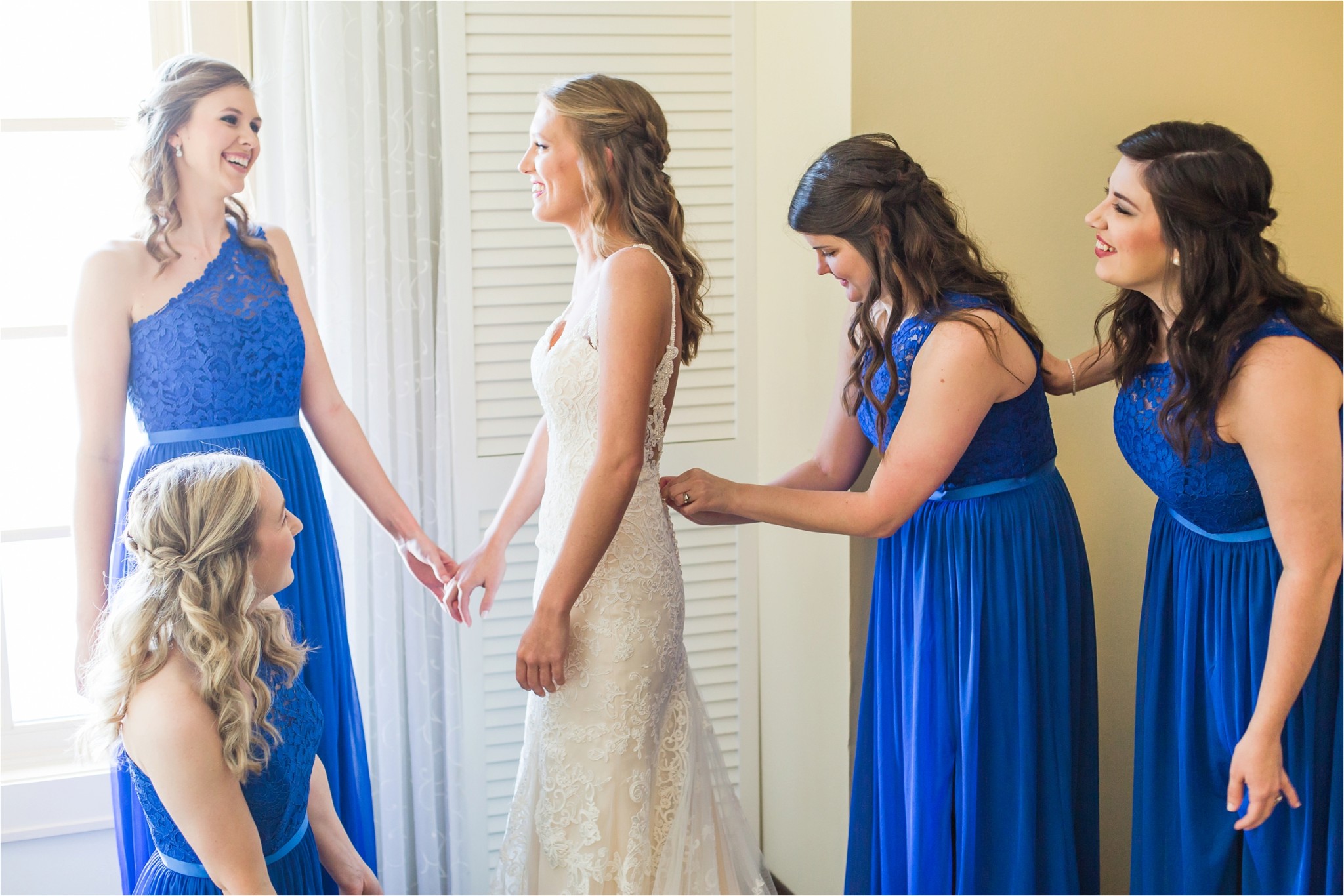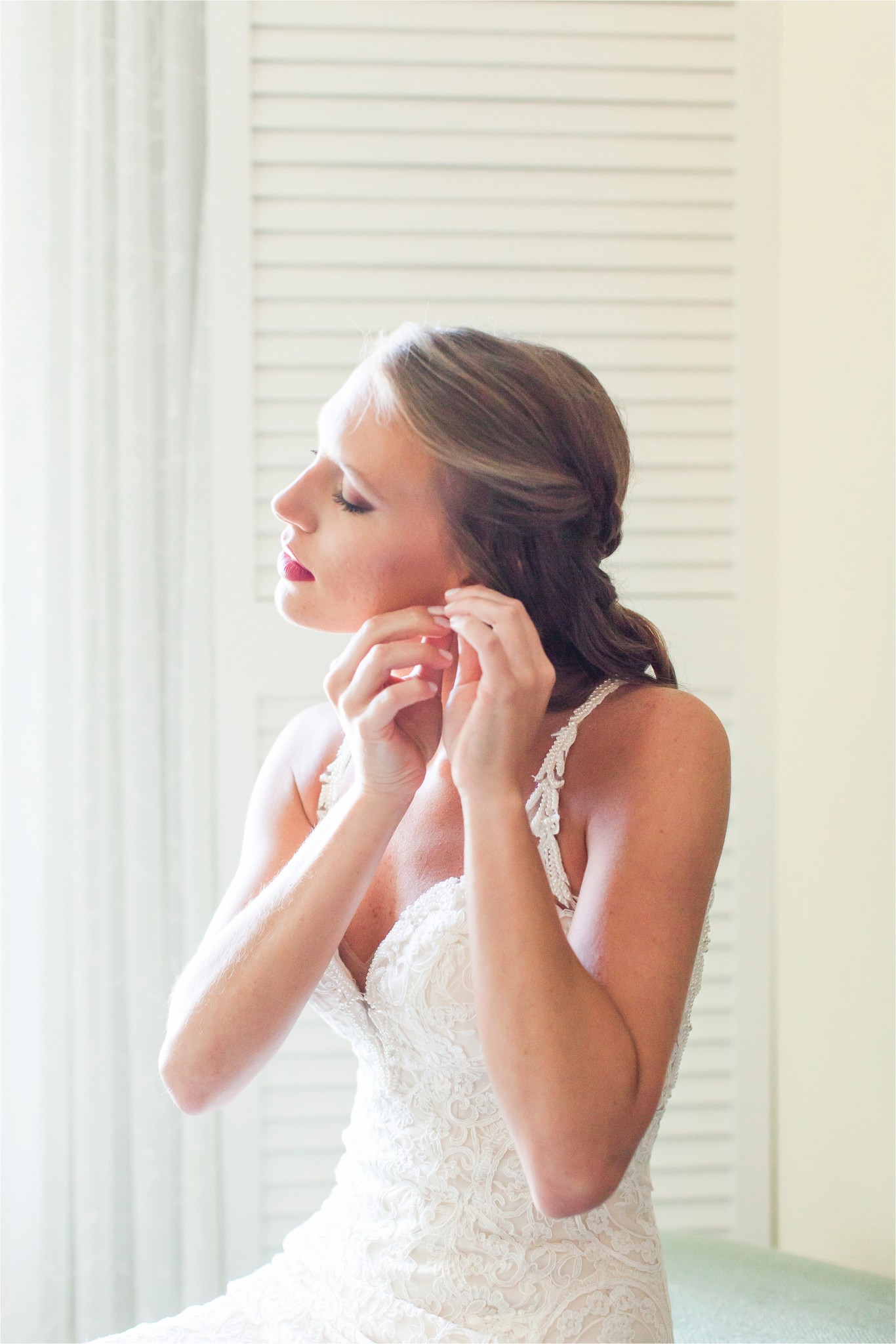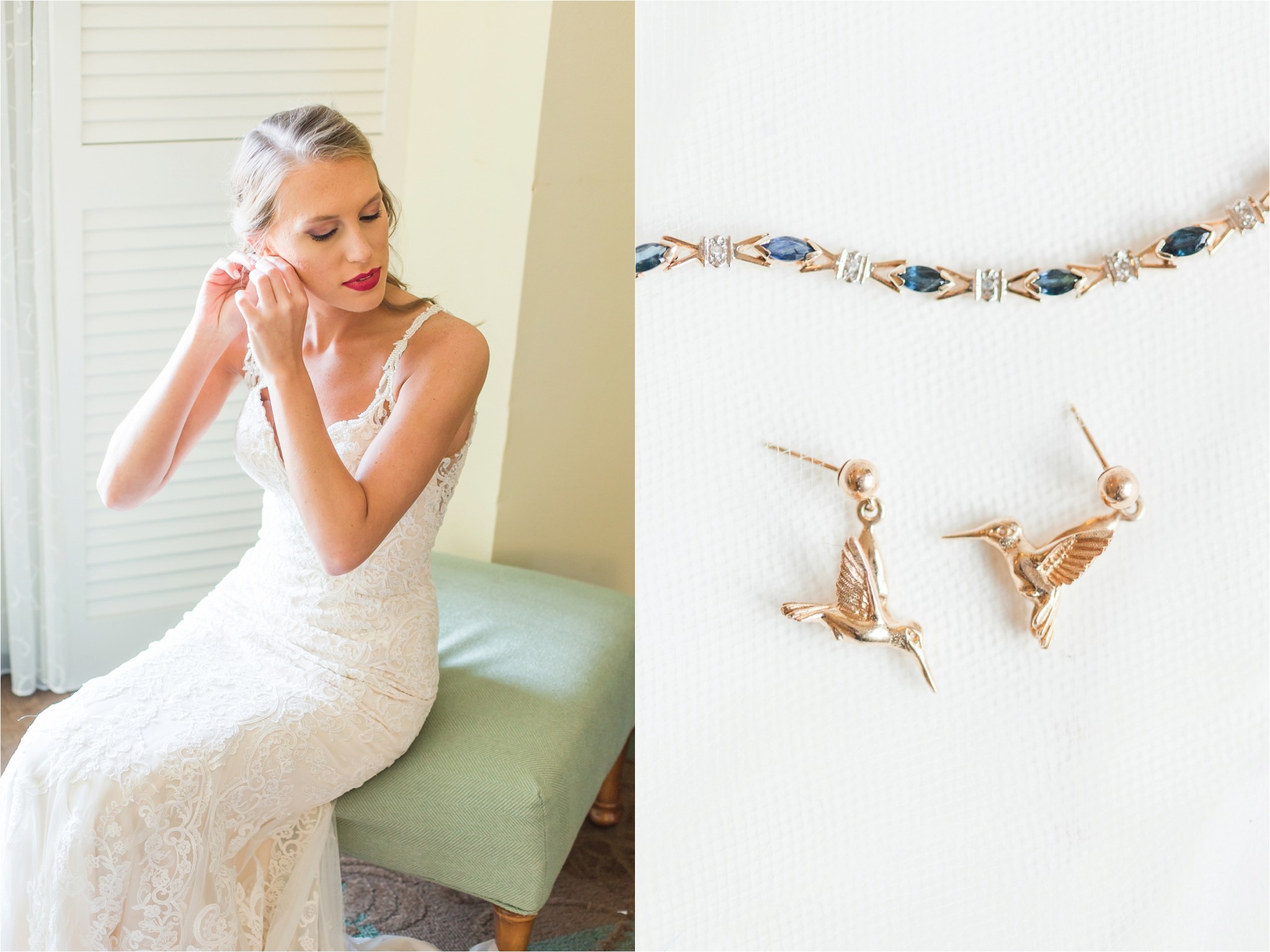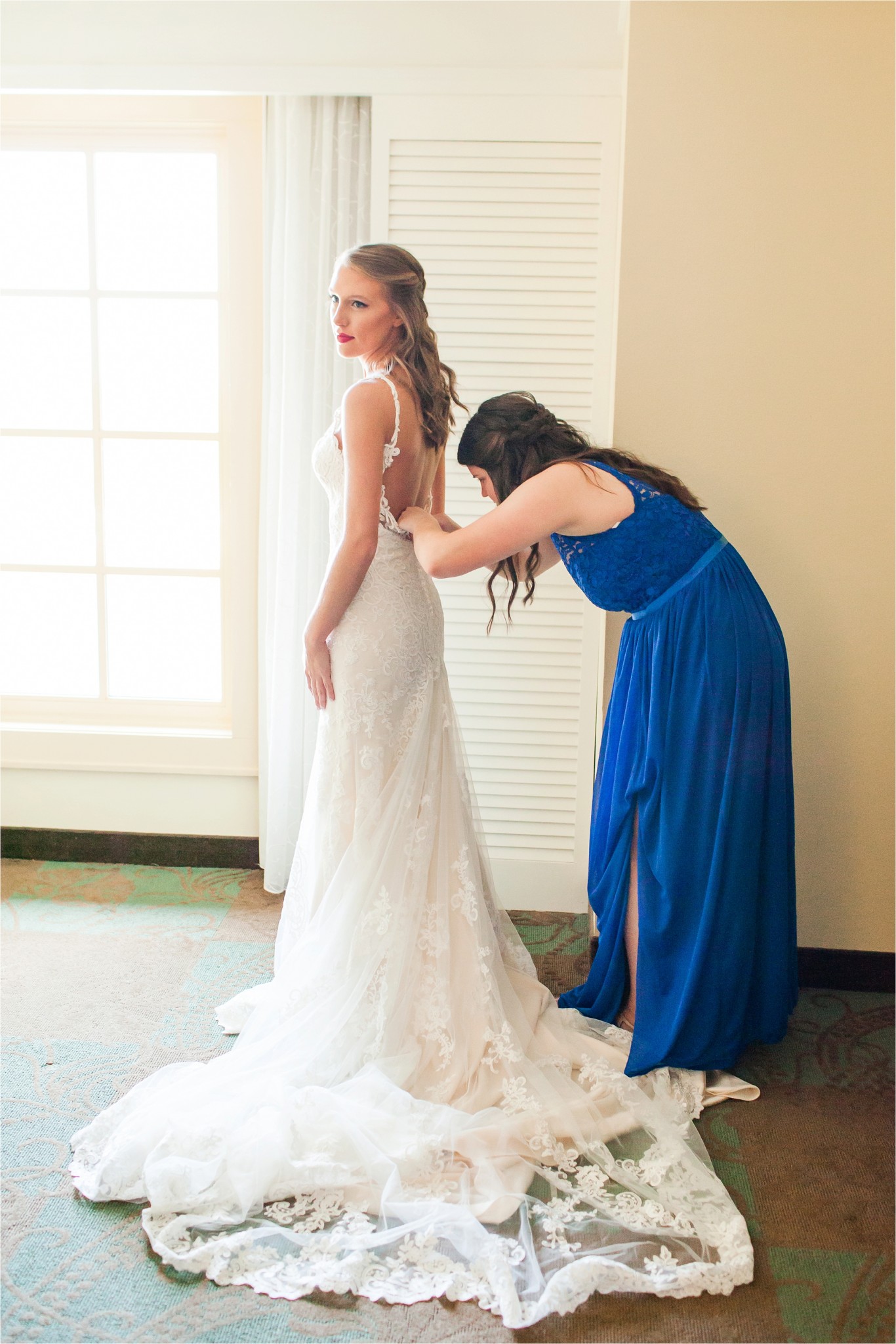 Leah's "Something Blue" was this beautiful bracelet. Originally given to her Nana from her Pawpaw John, who was such a special part of Leah's upbringing… so sweet!!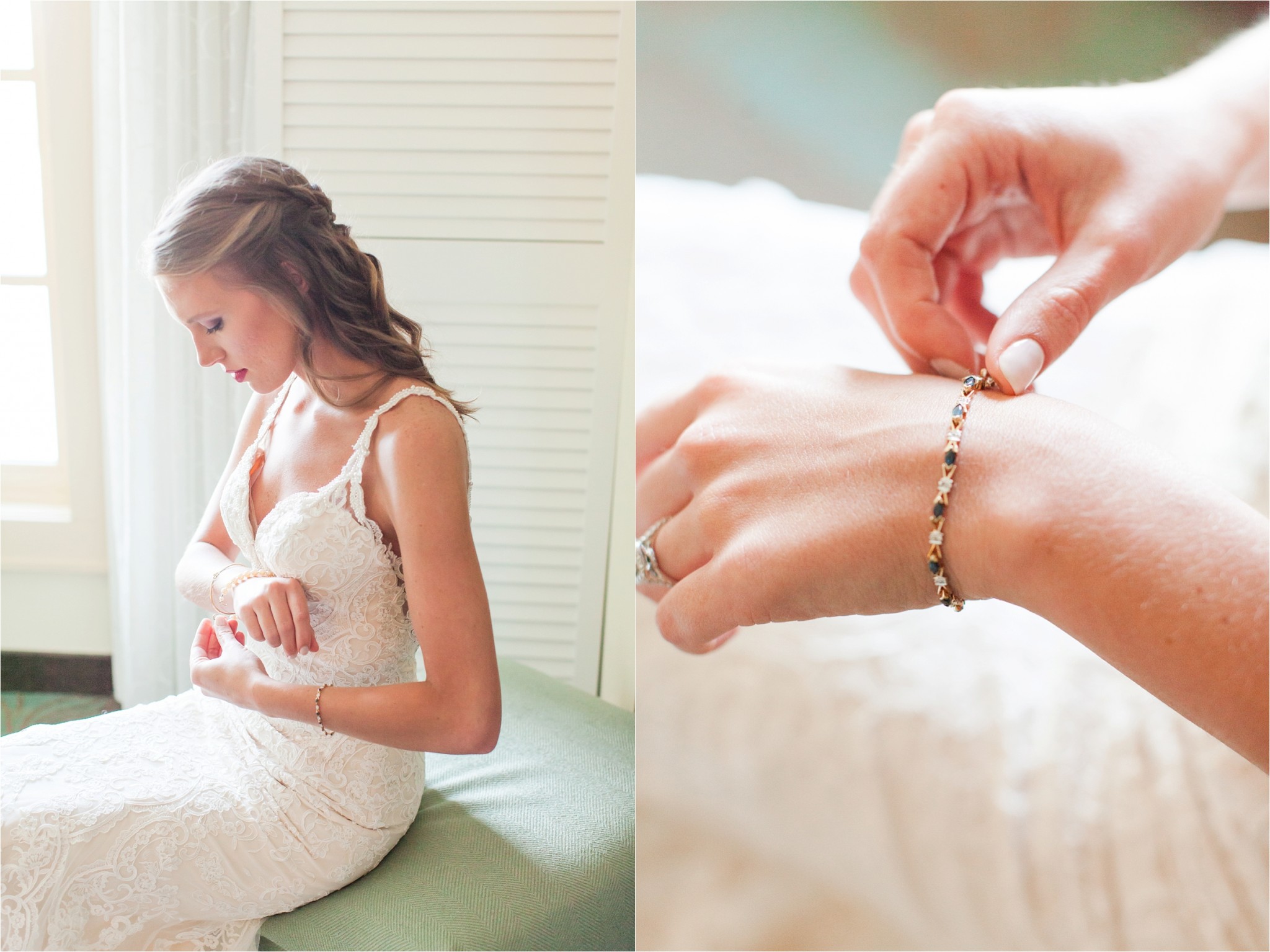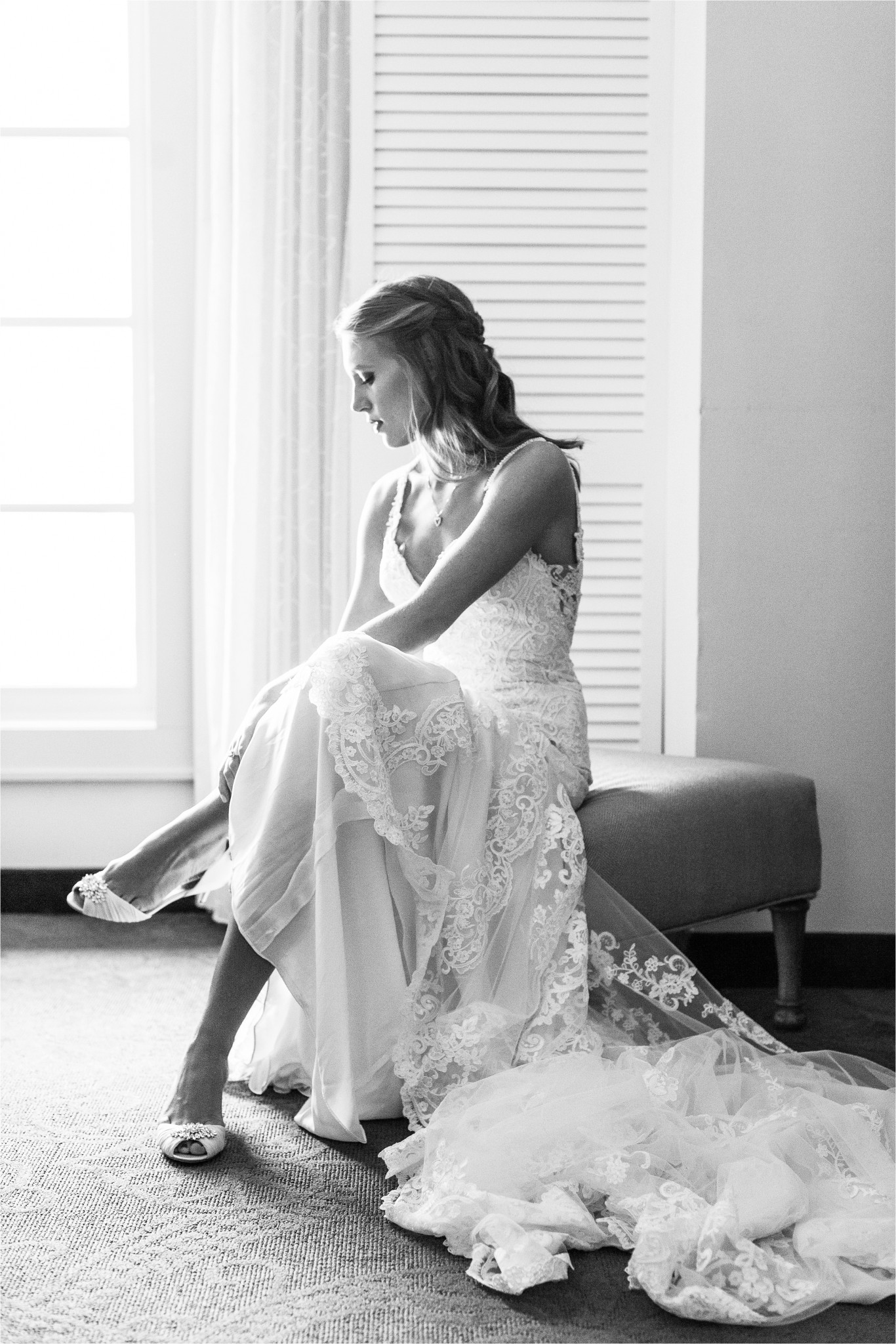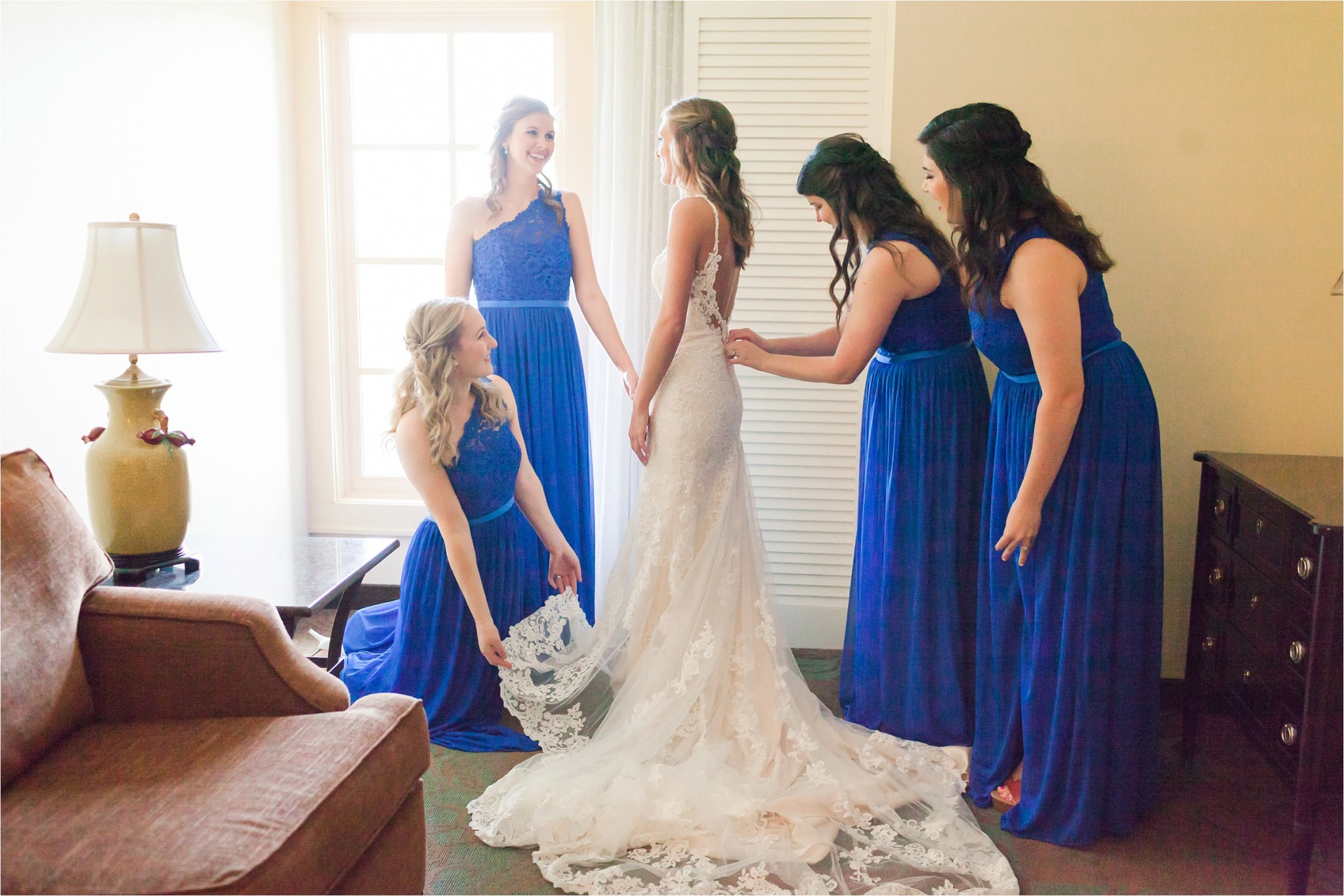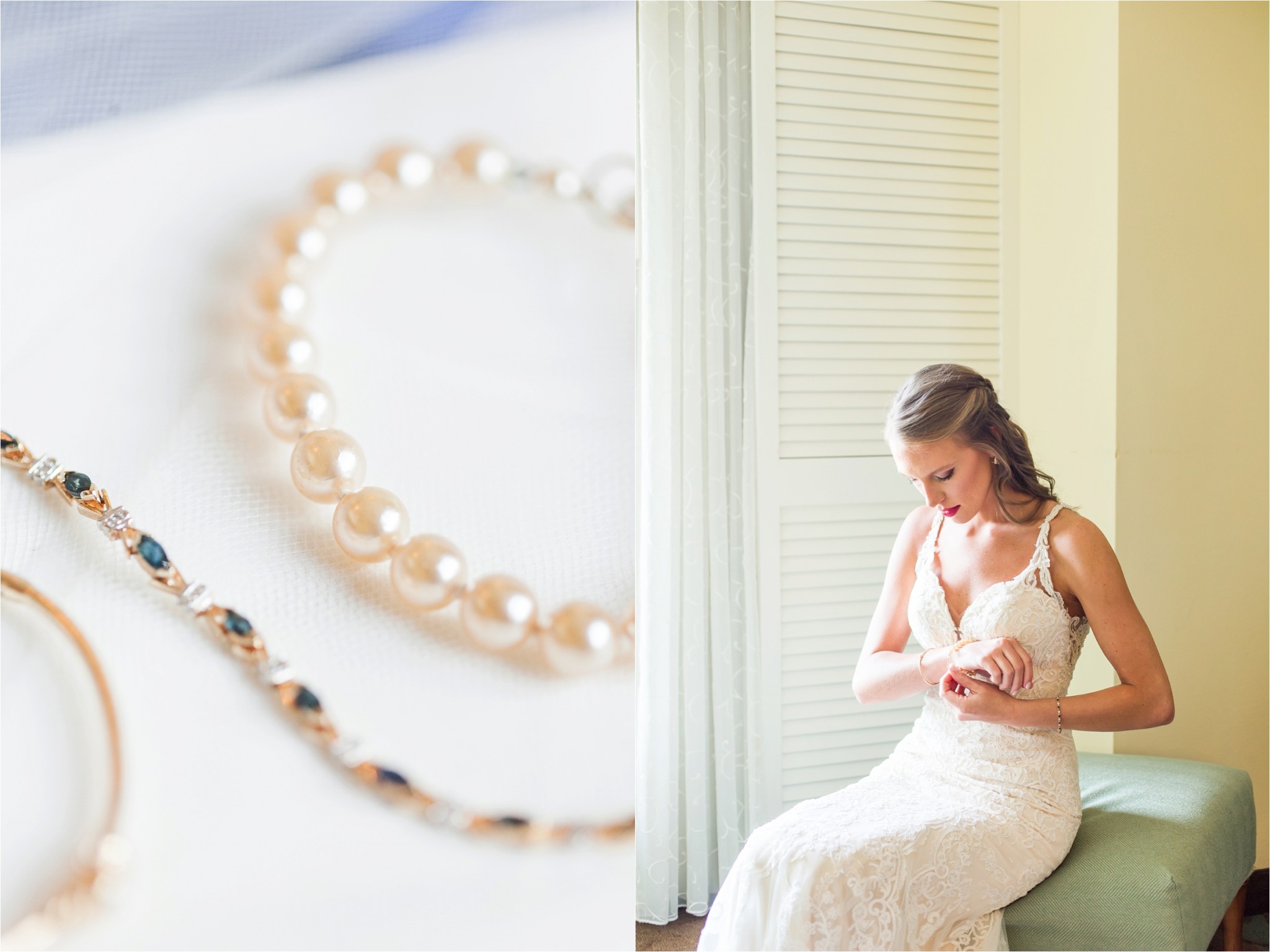 Leah you are lovely, my sweet friend!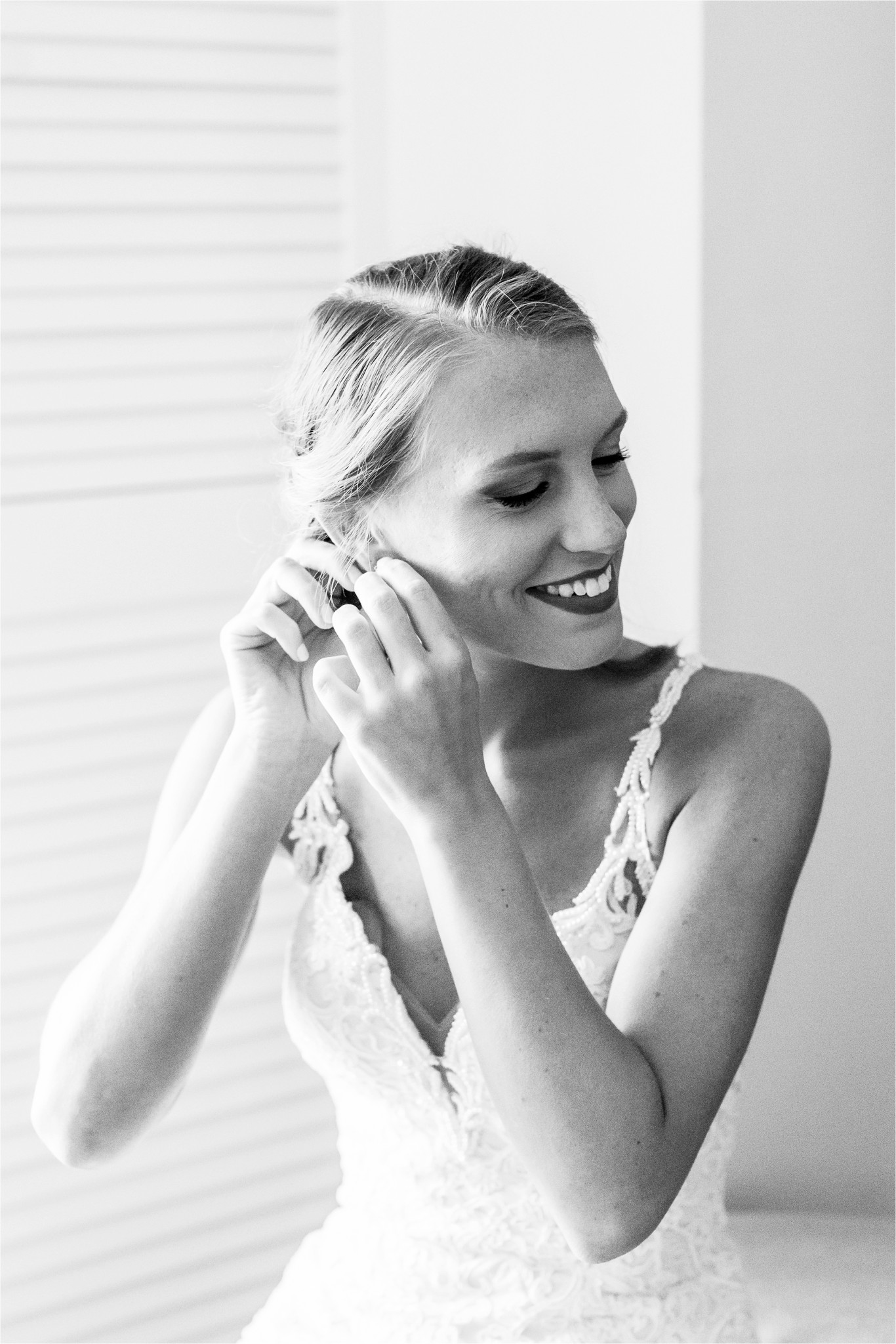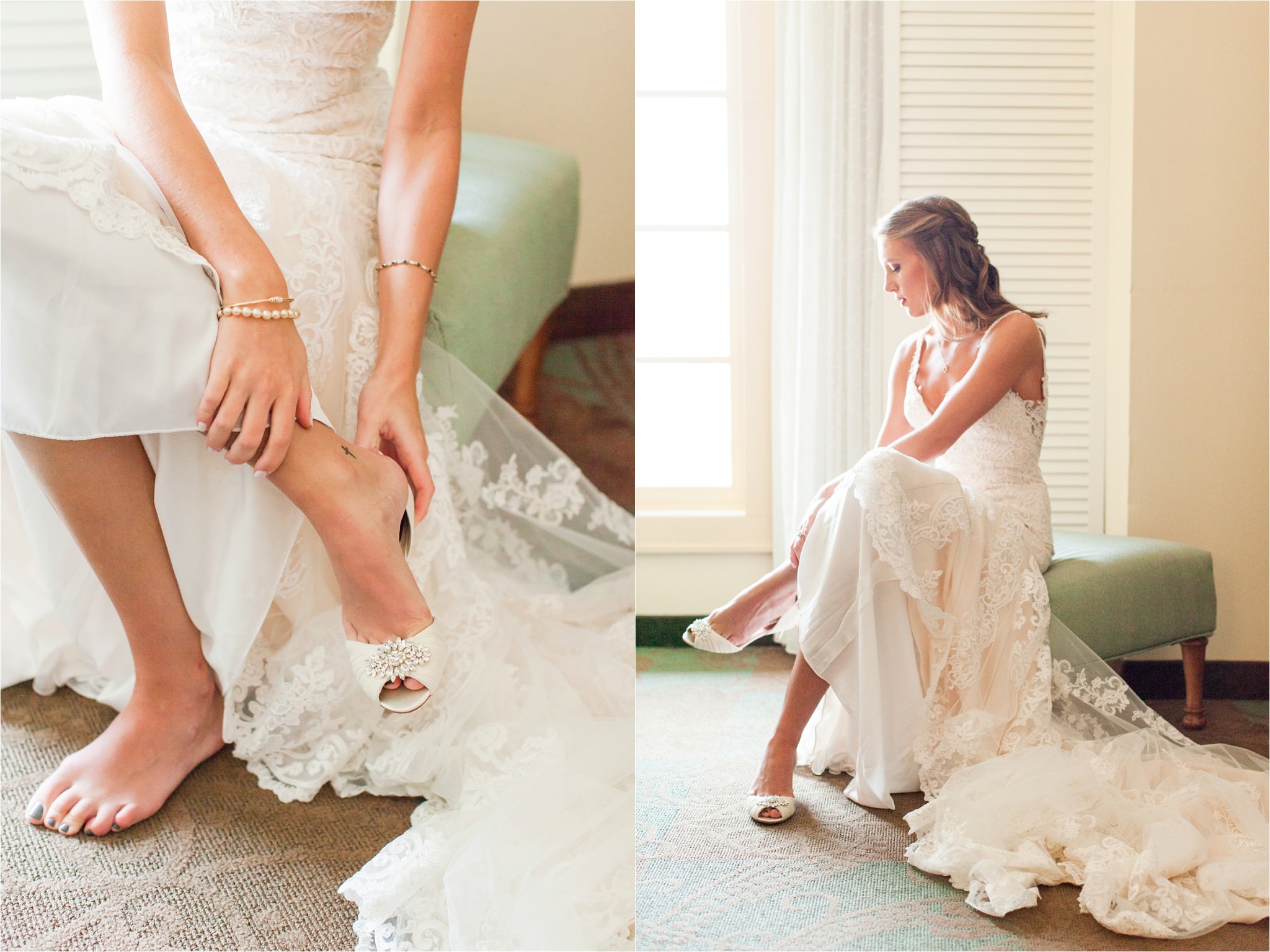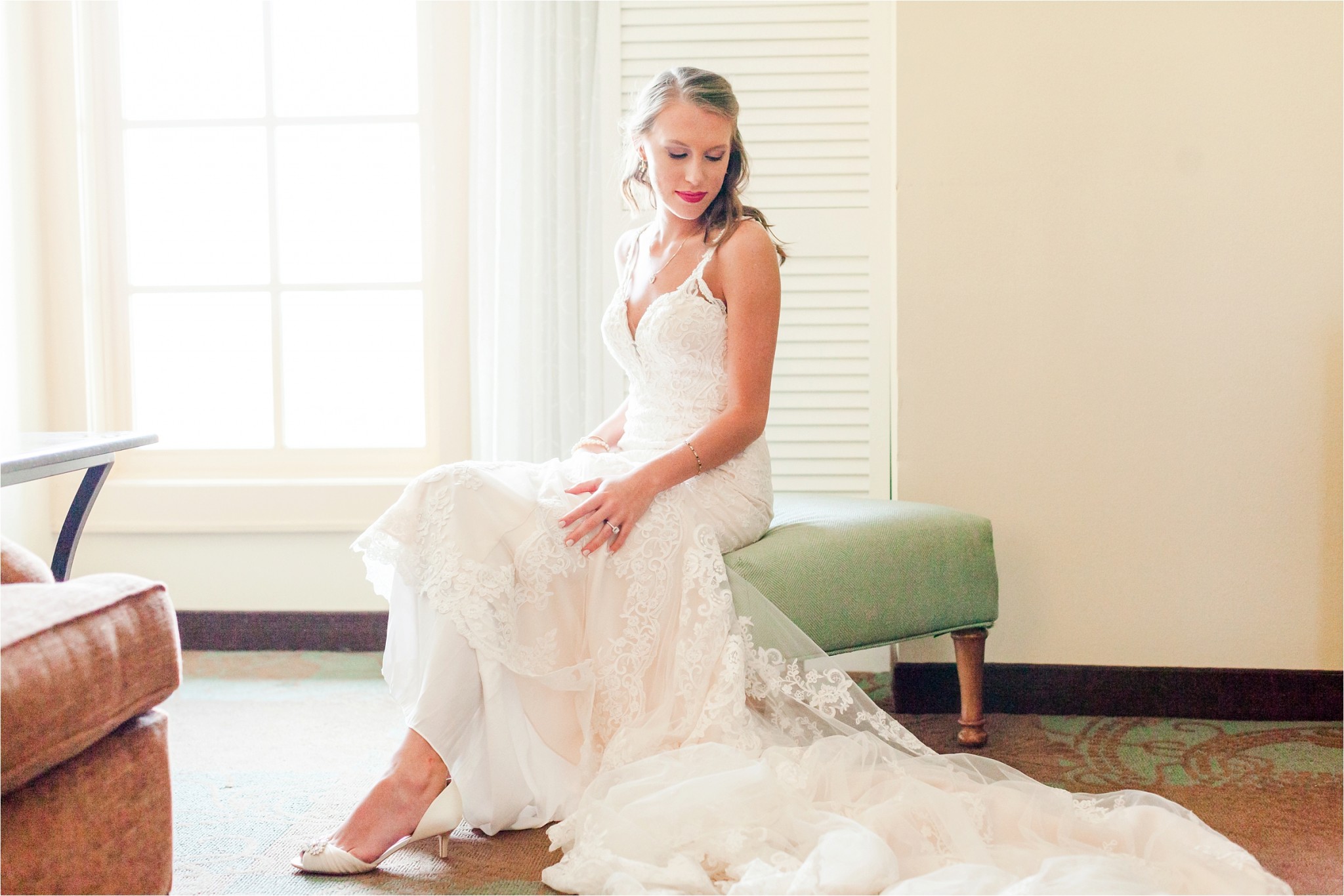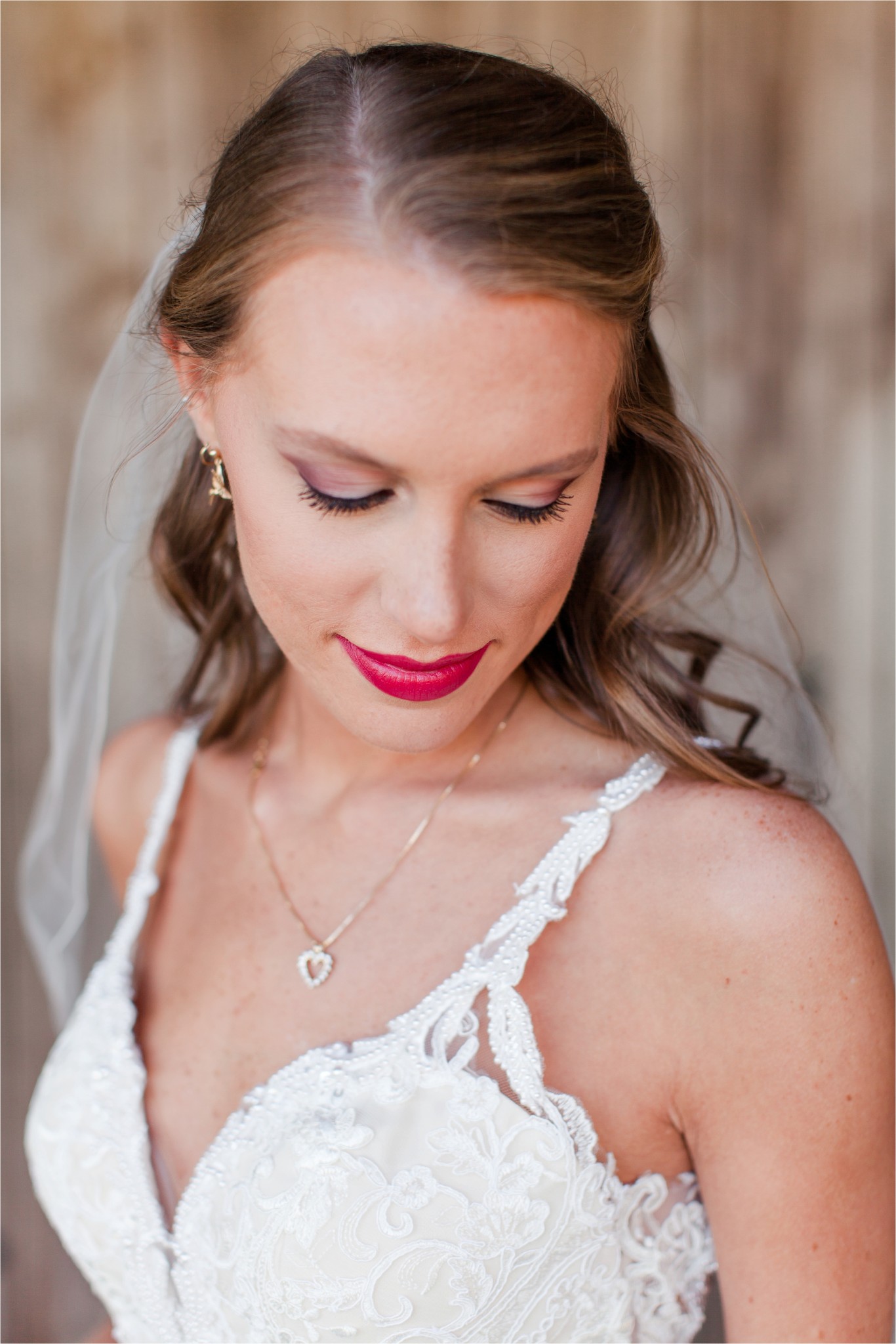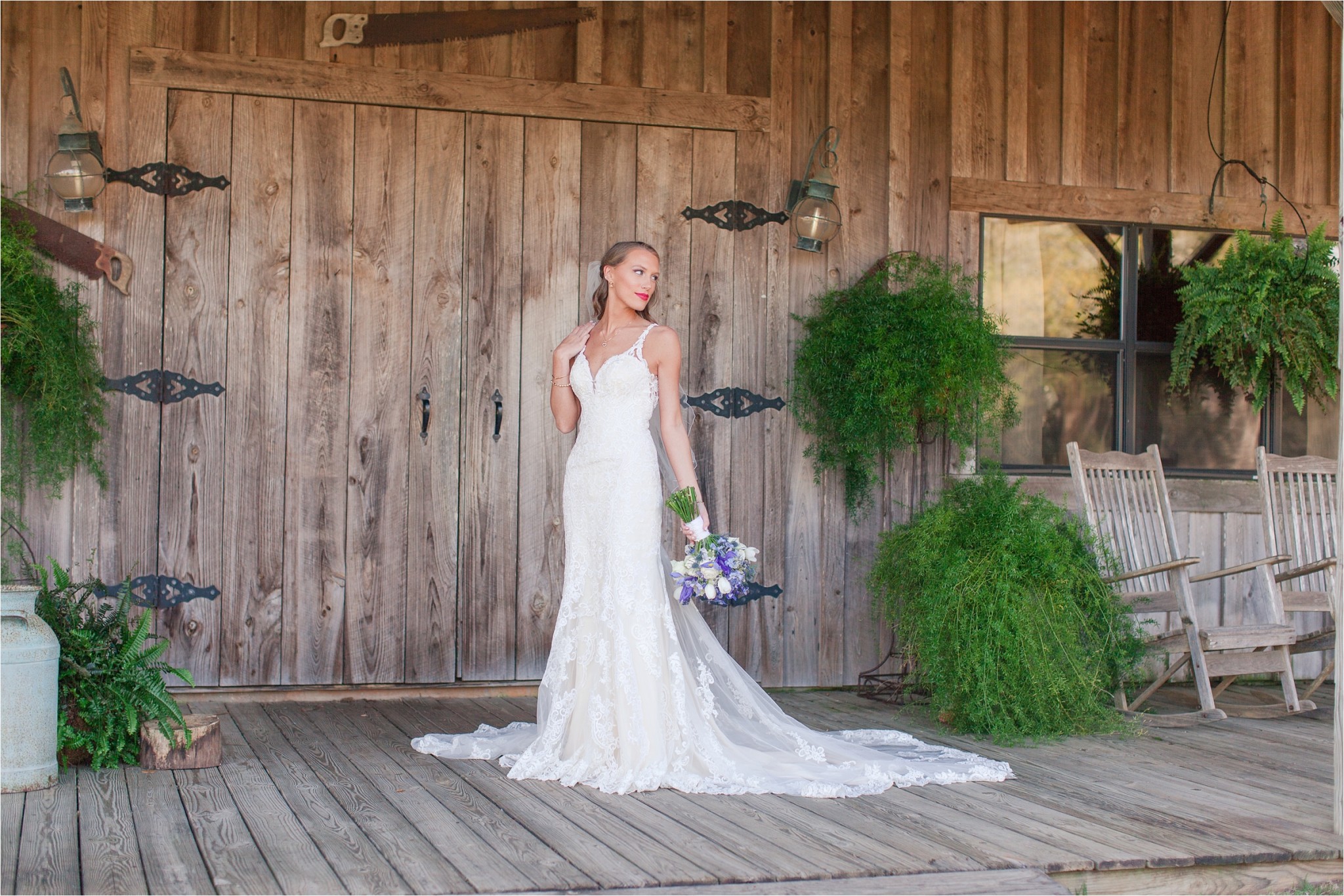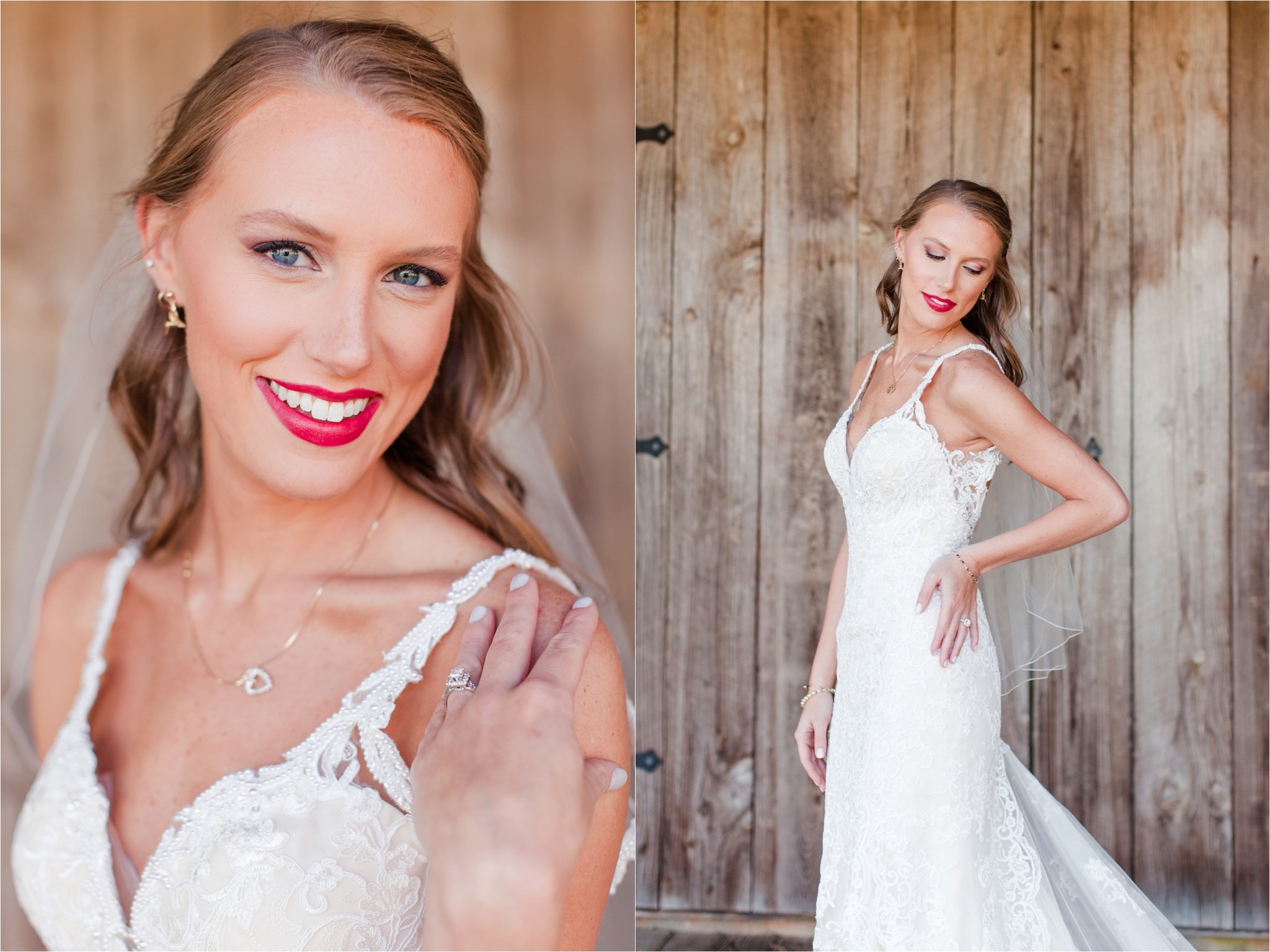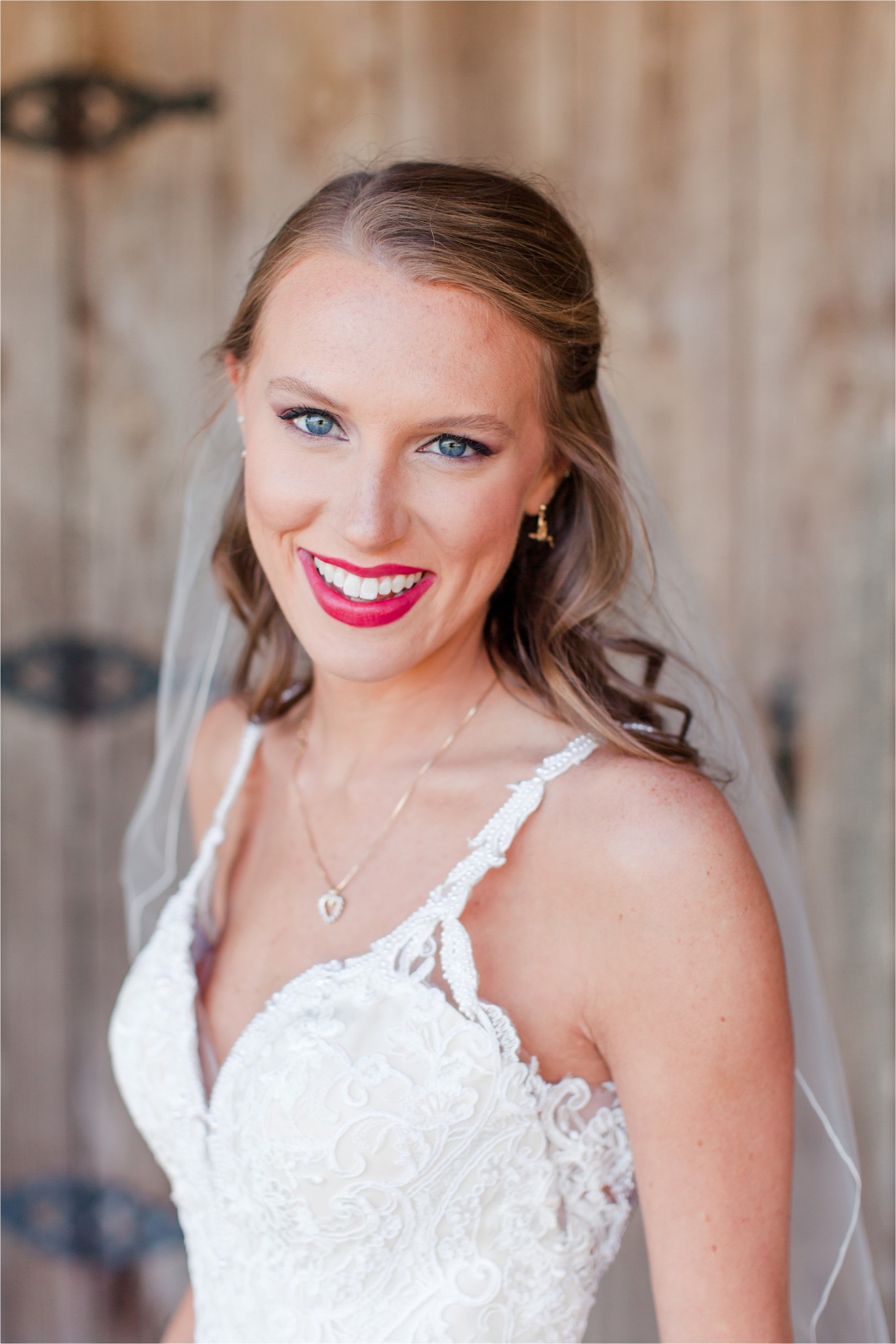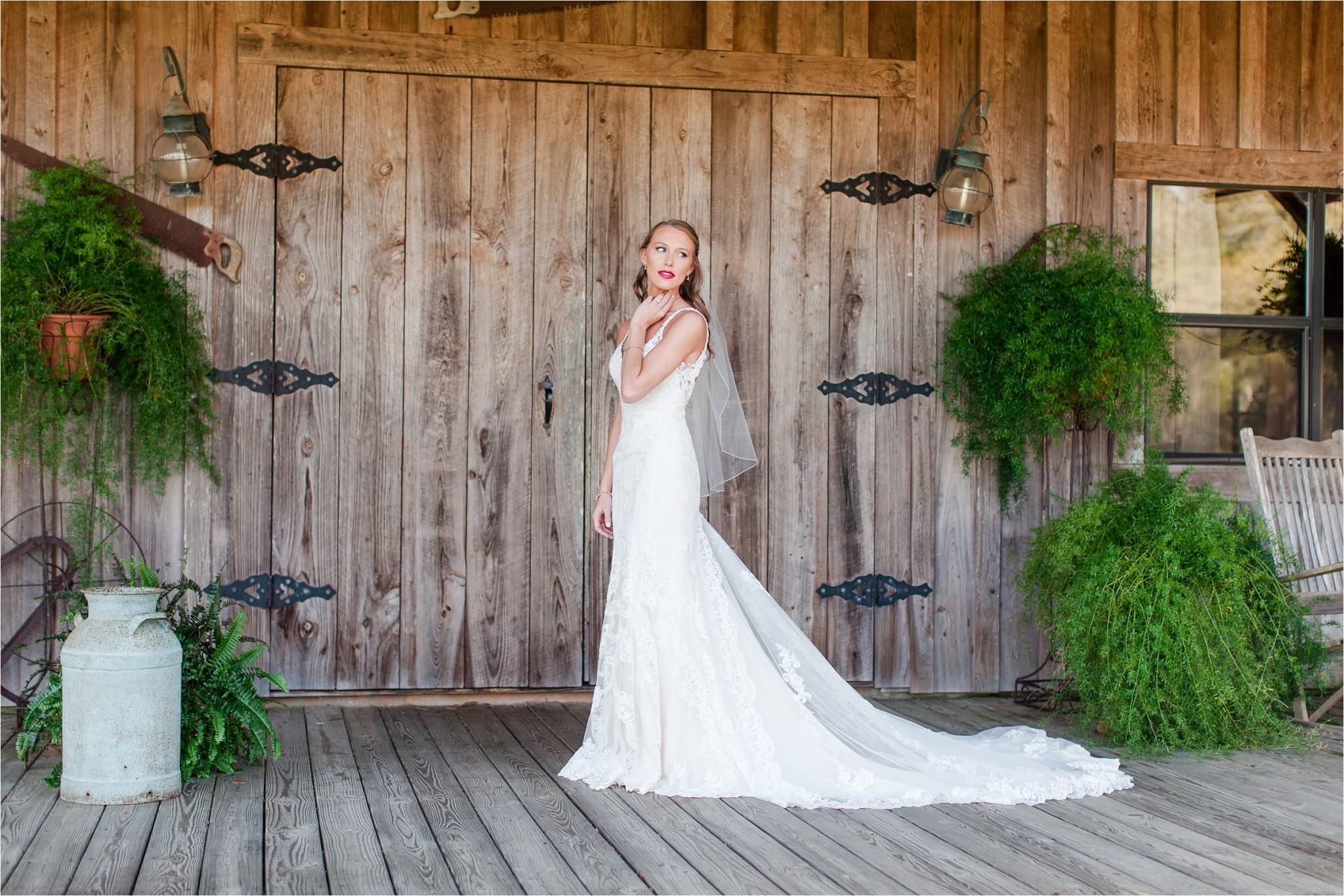 STUNNING!!!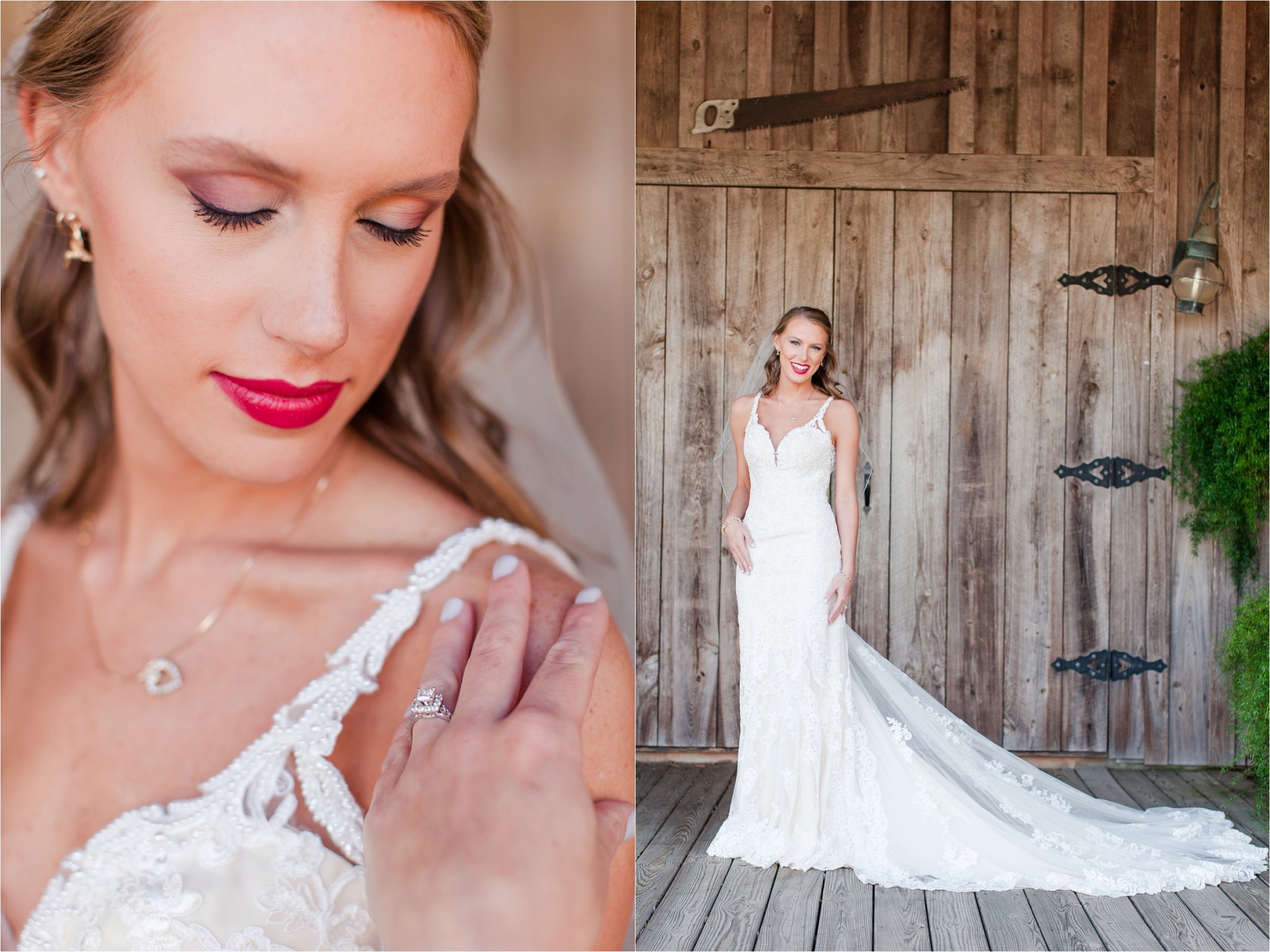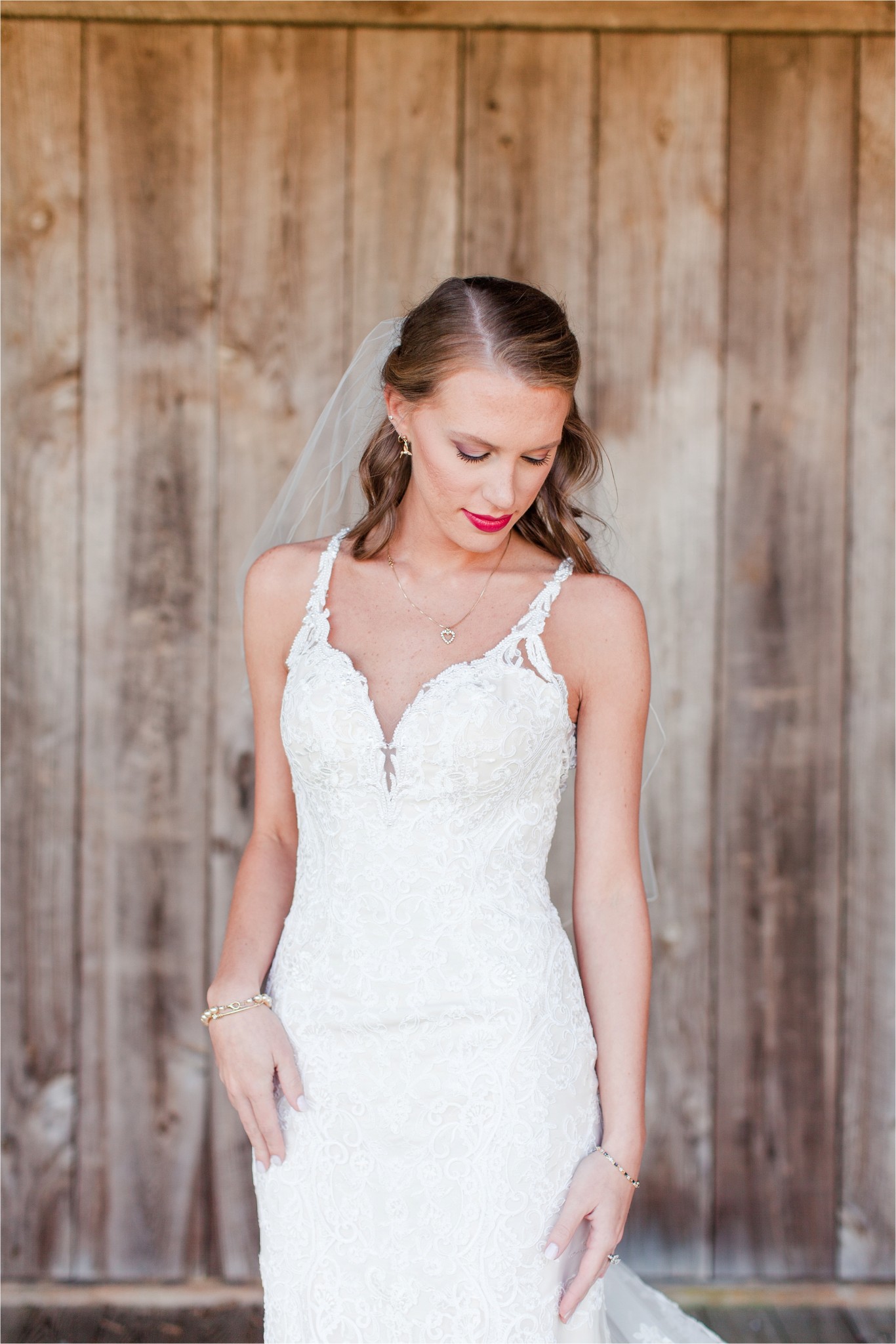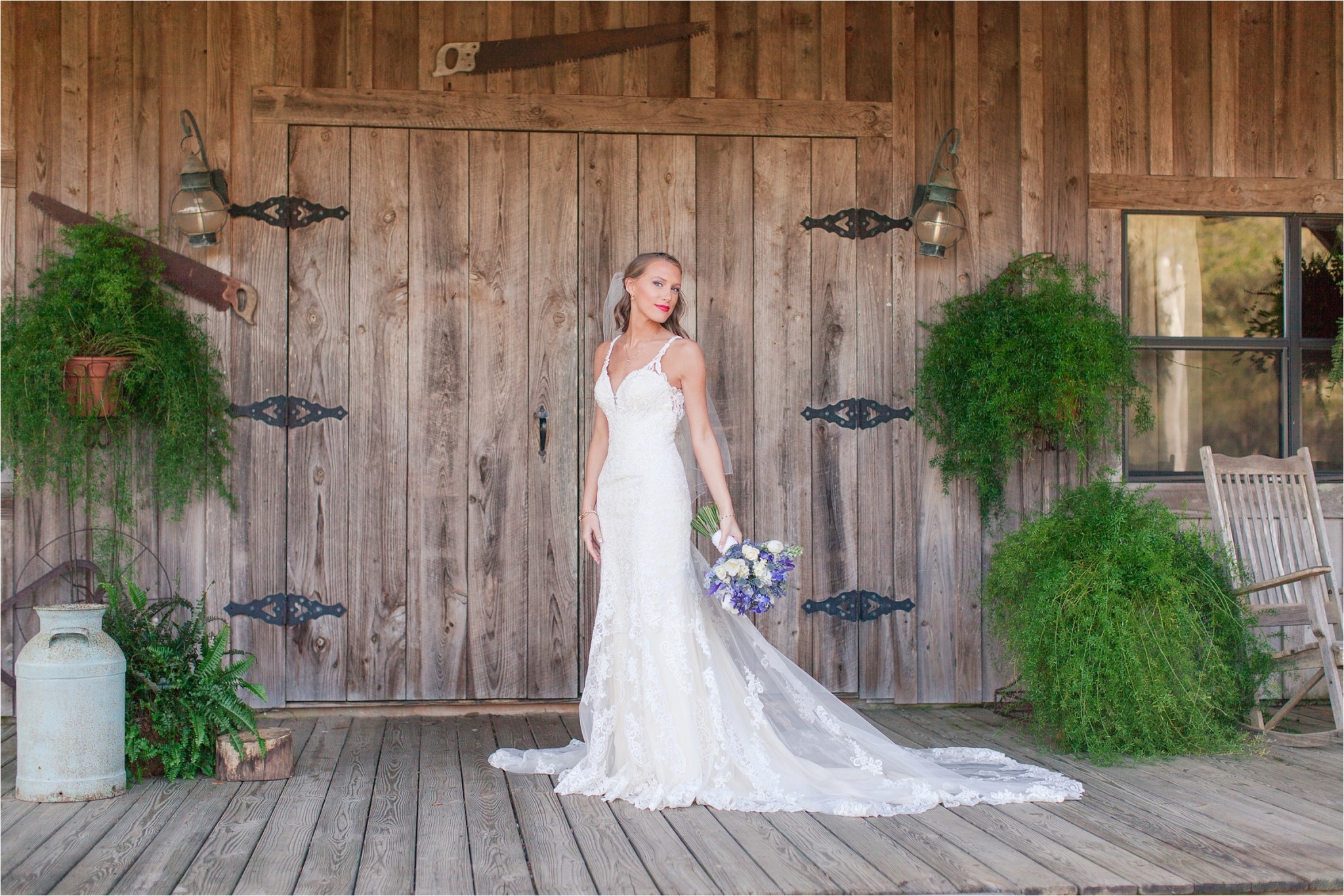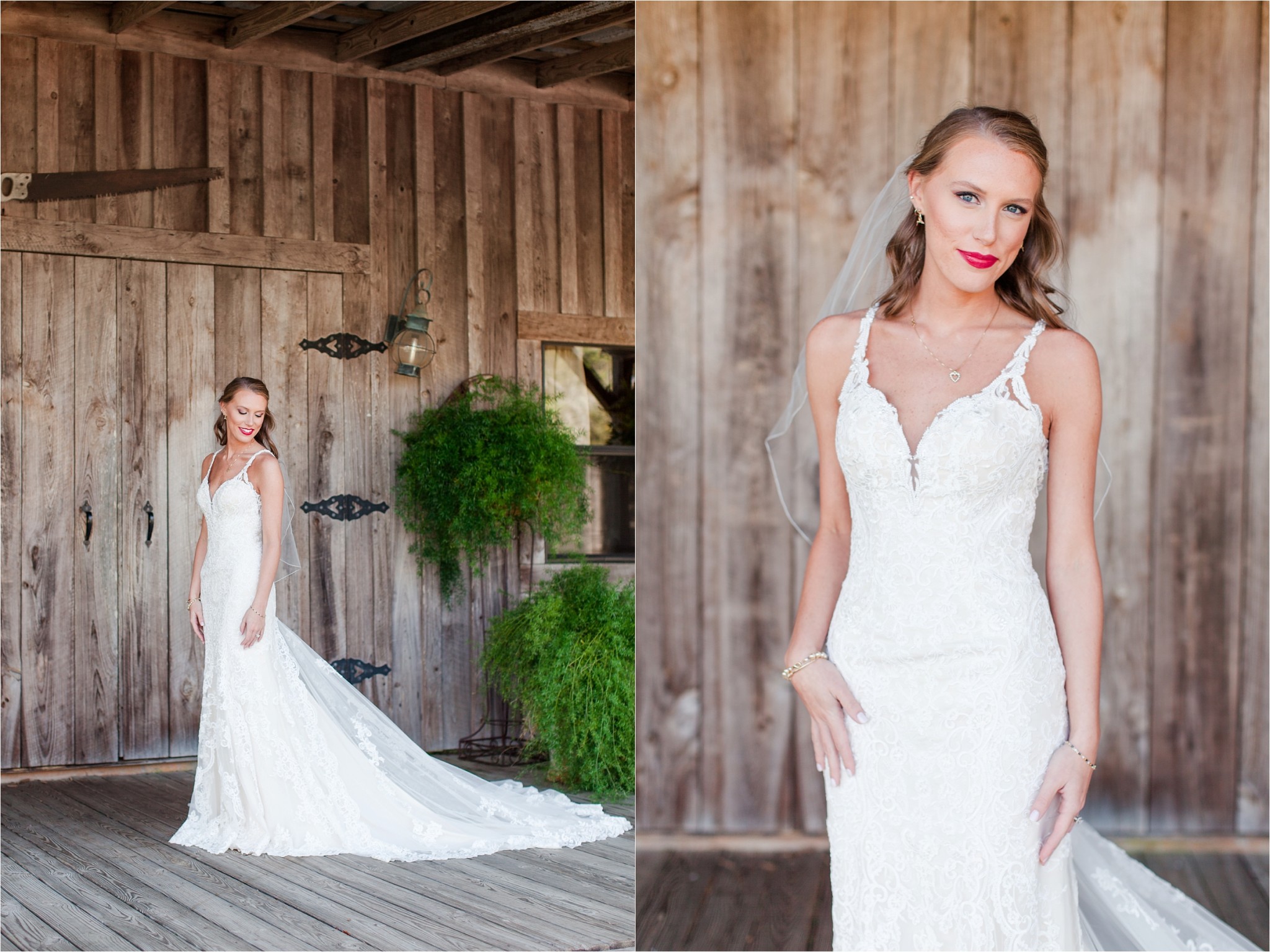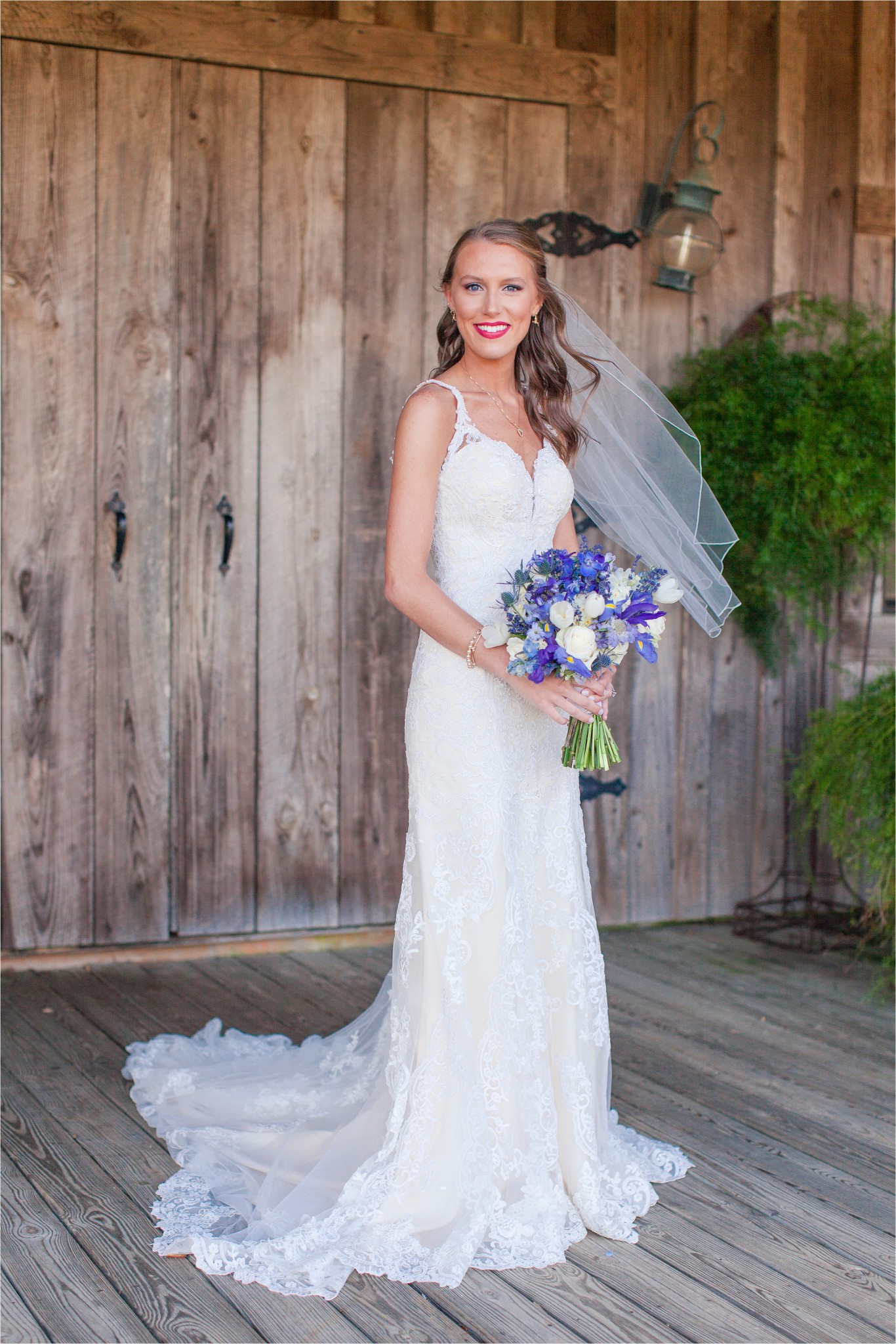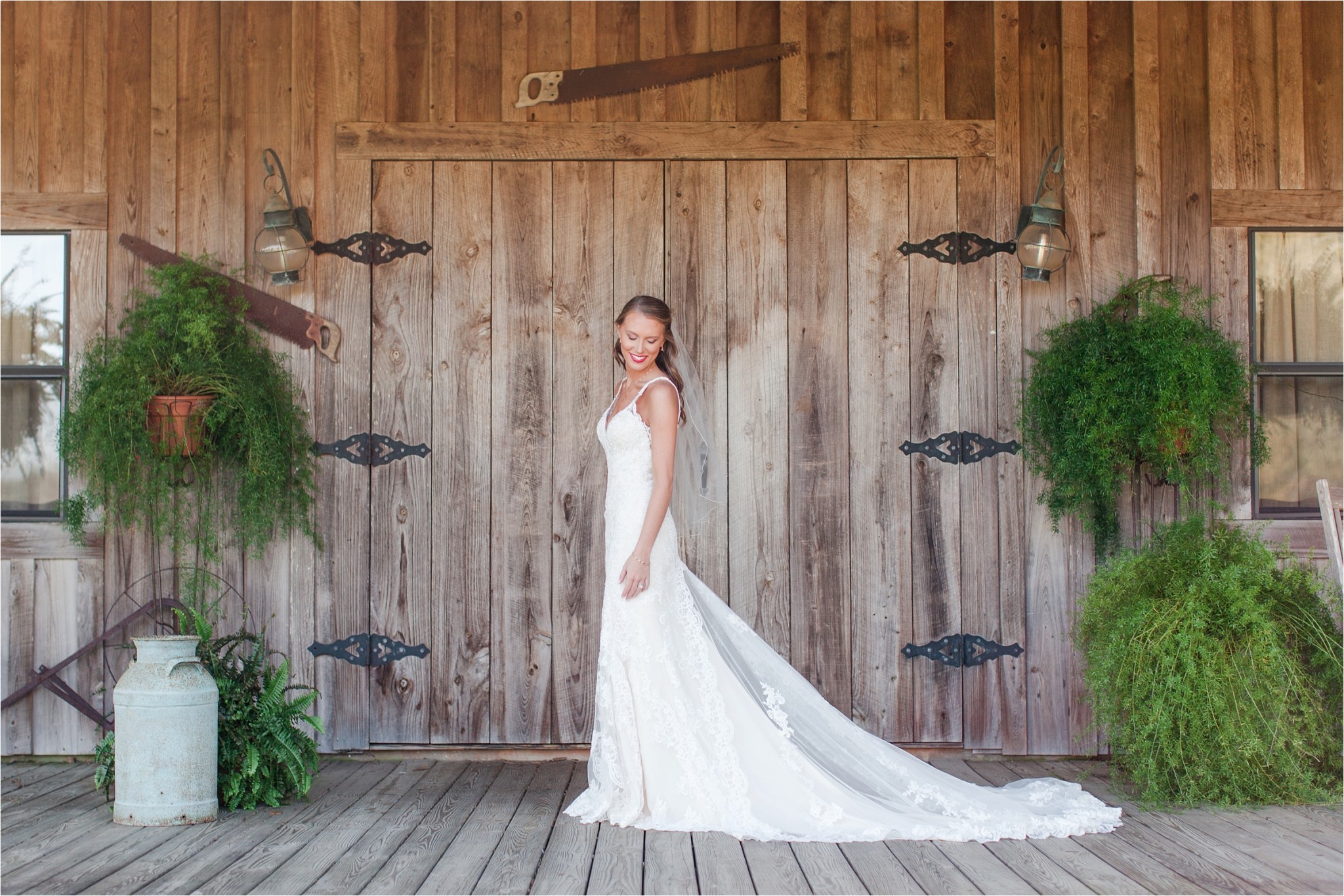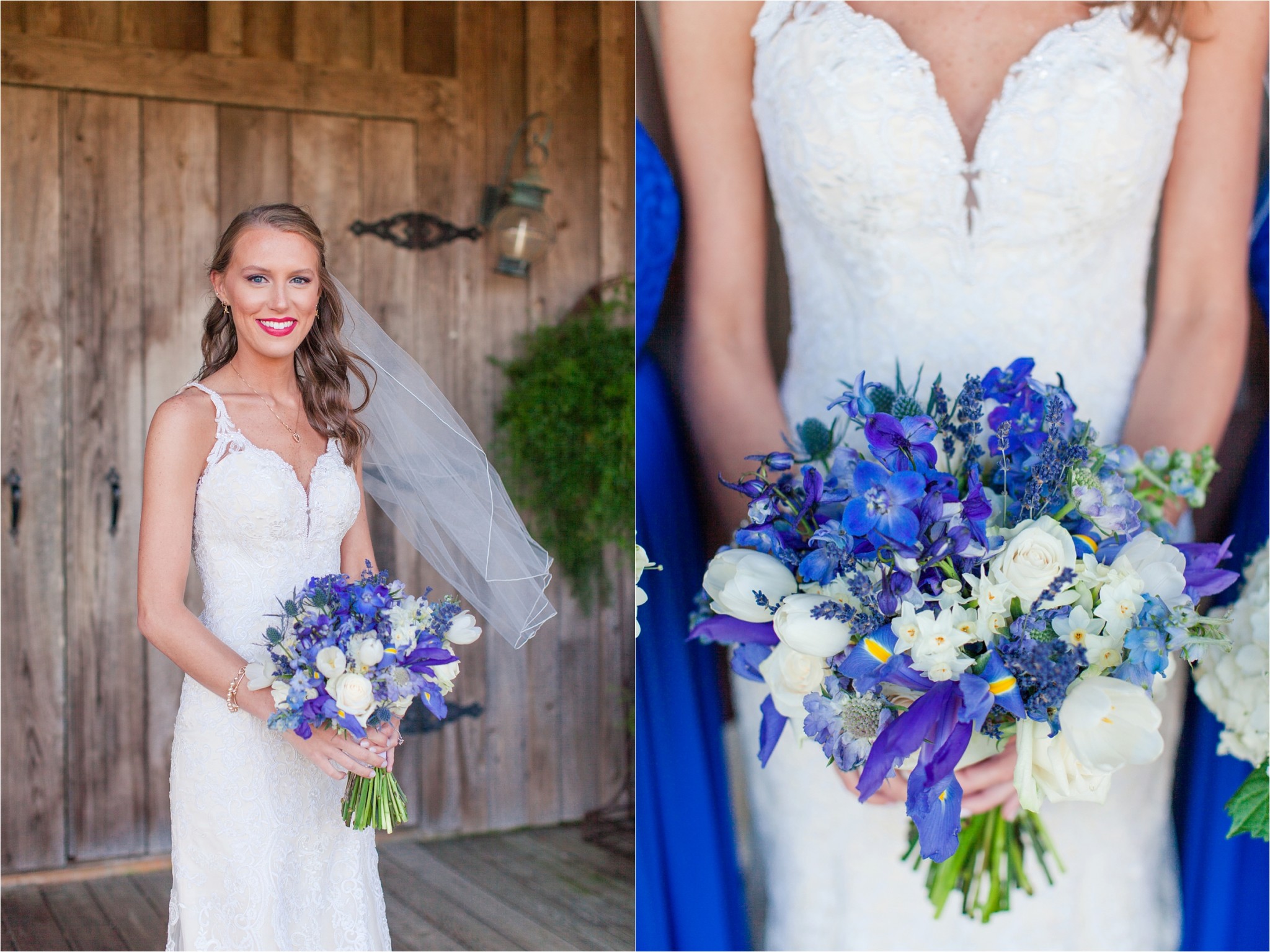 Ahhh!!  These girls were SO much fun!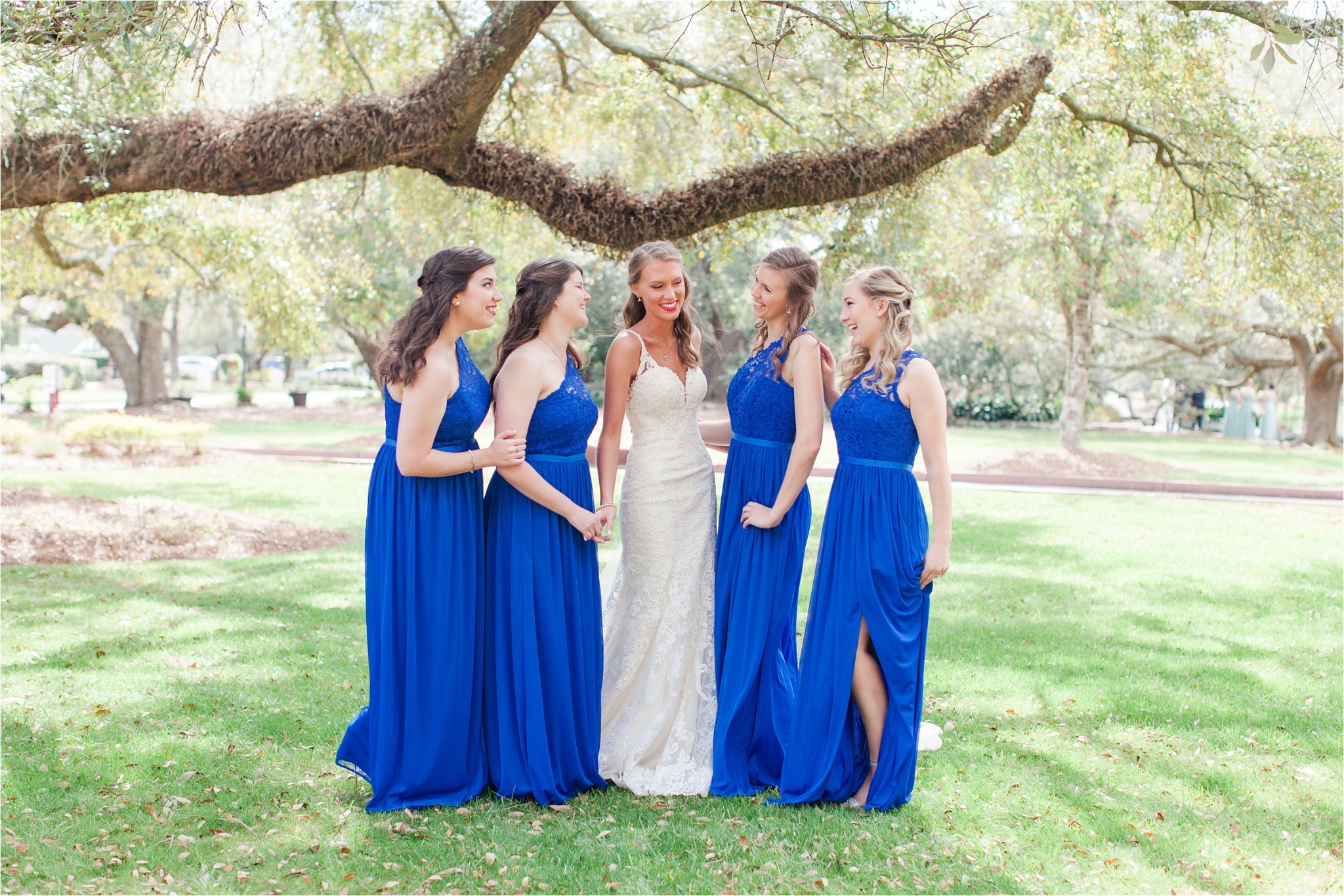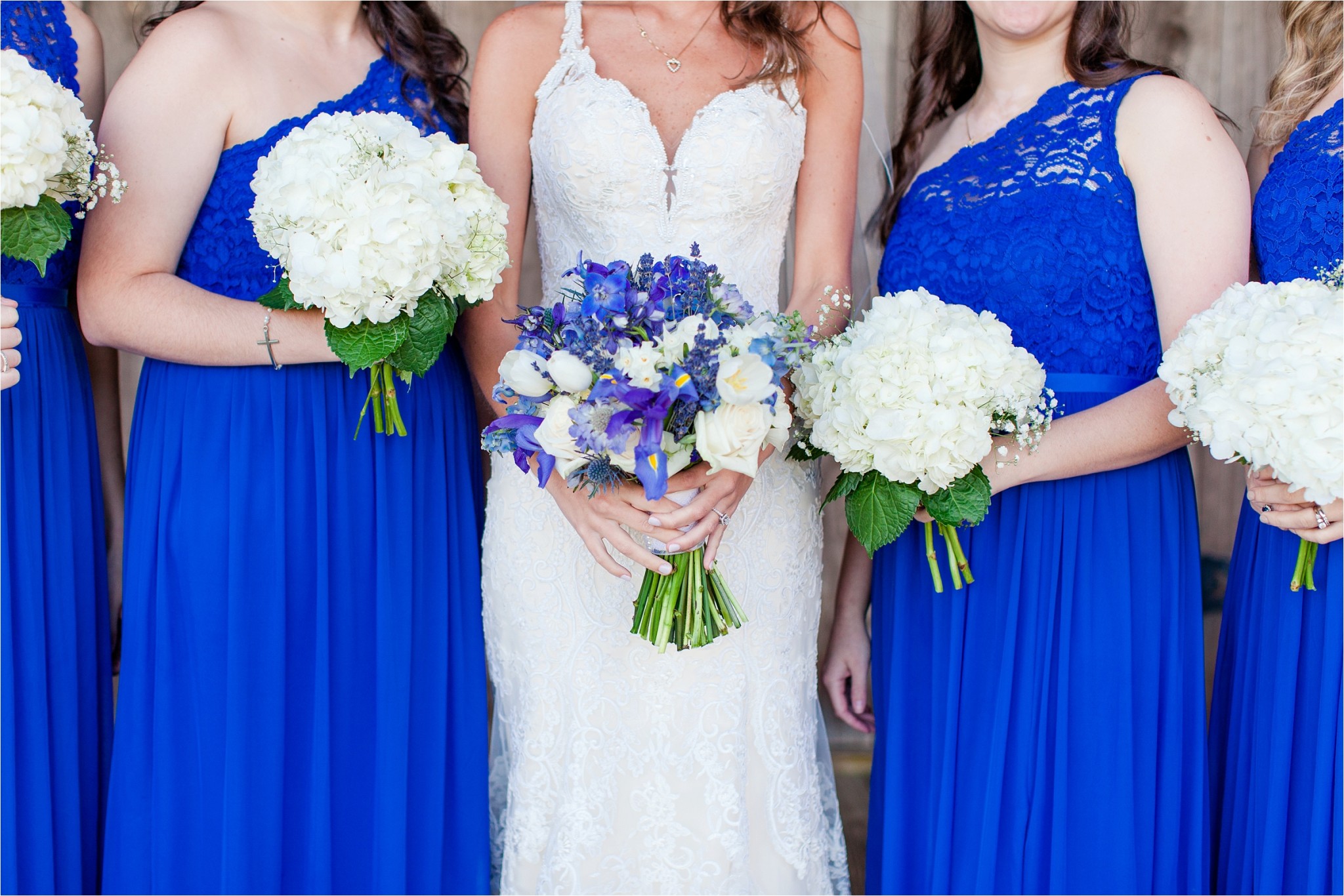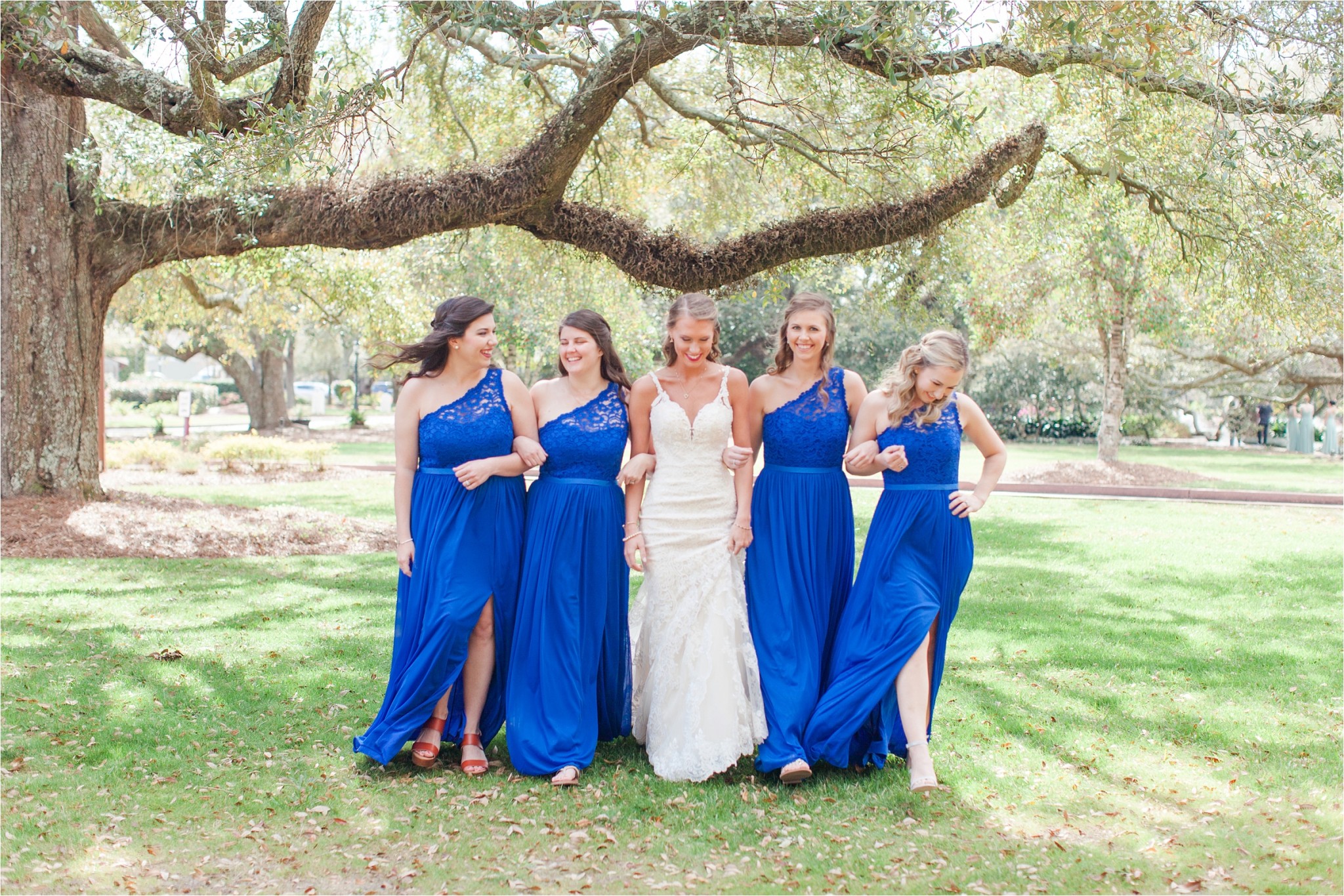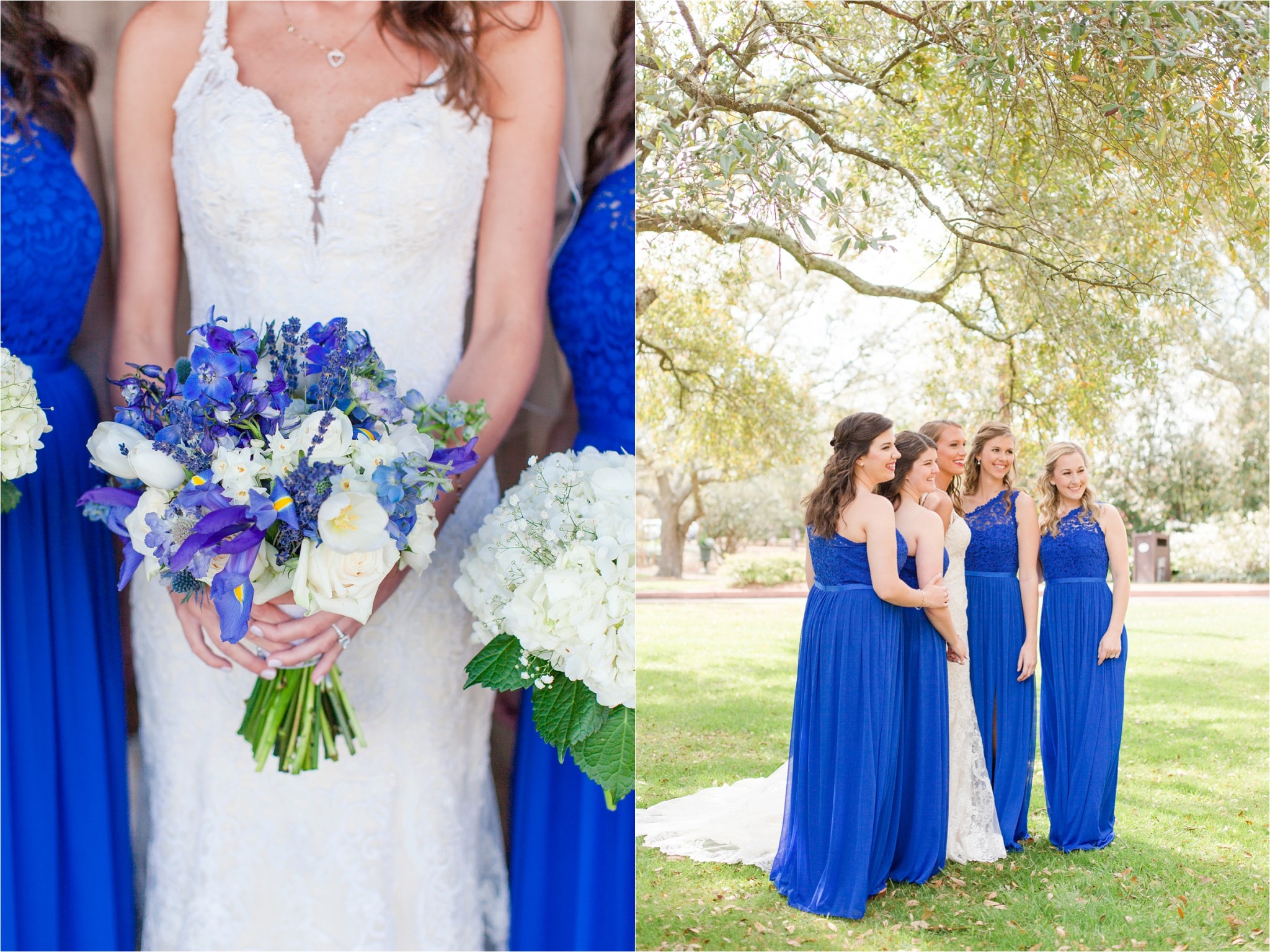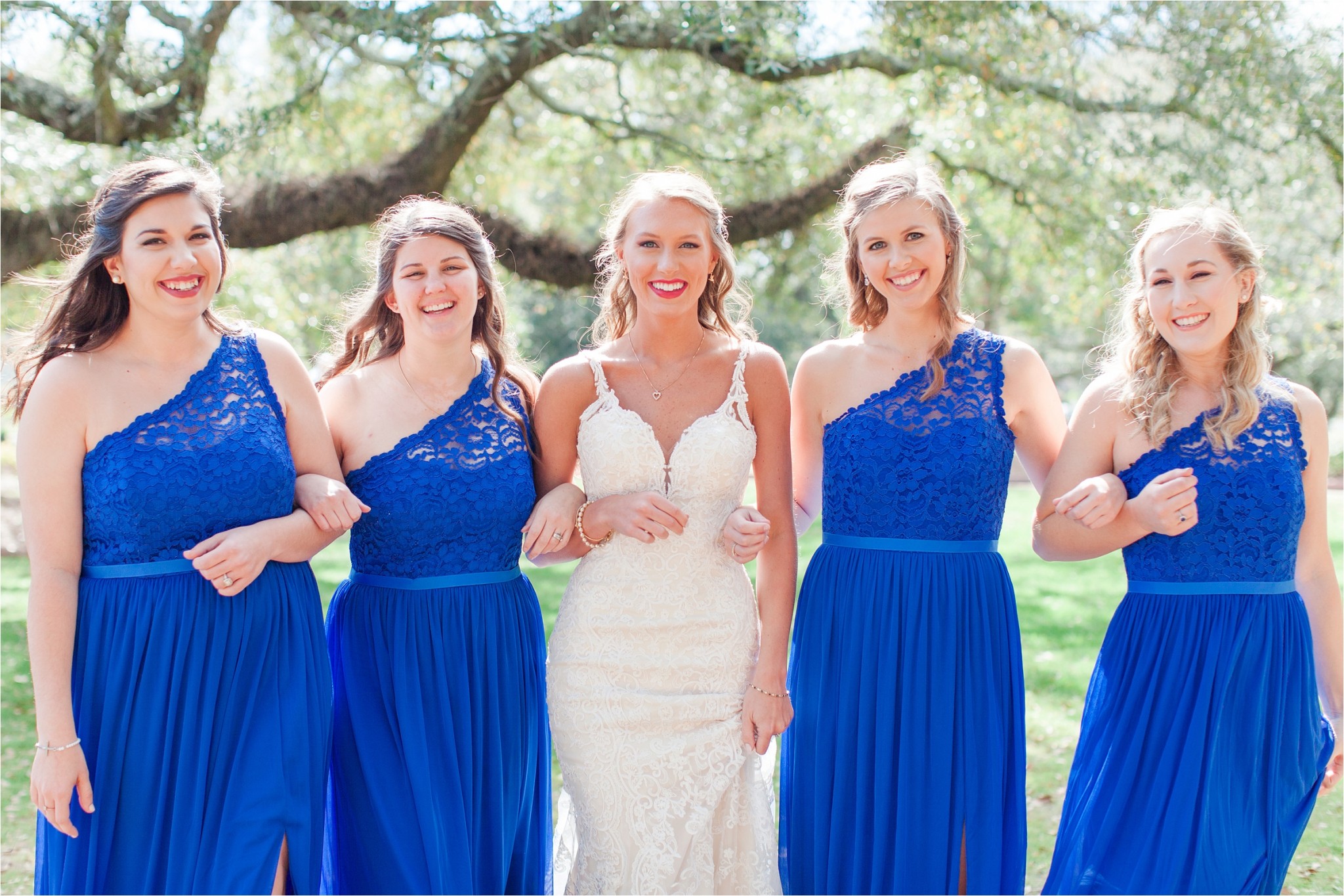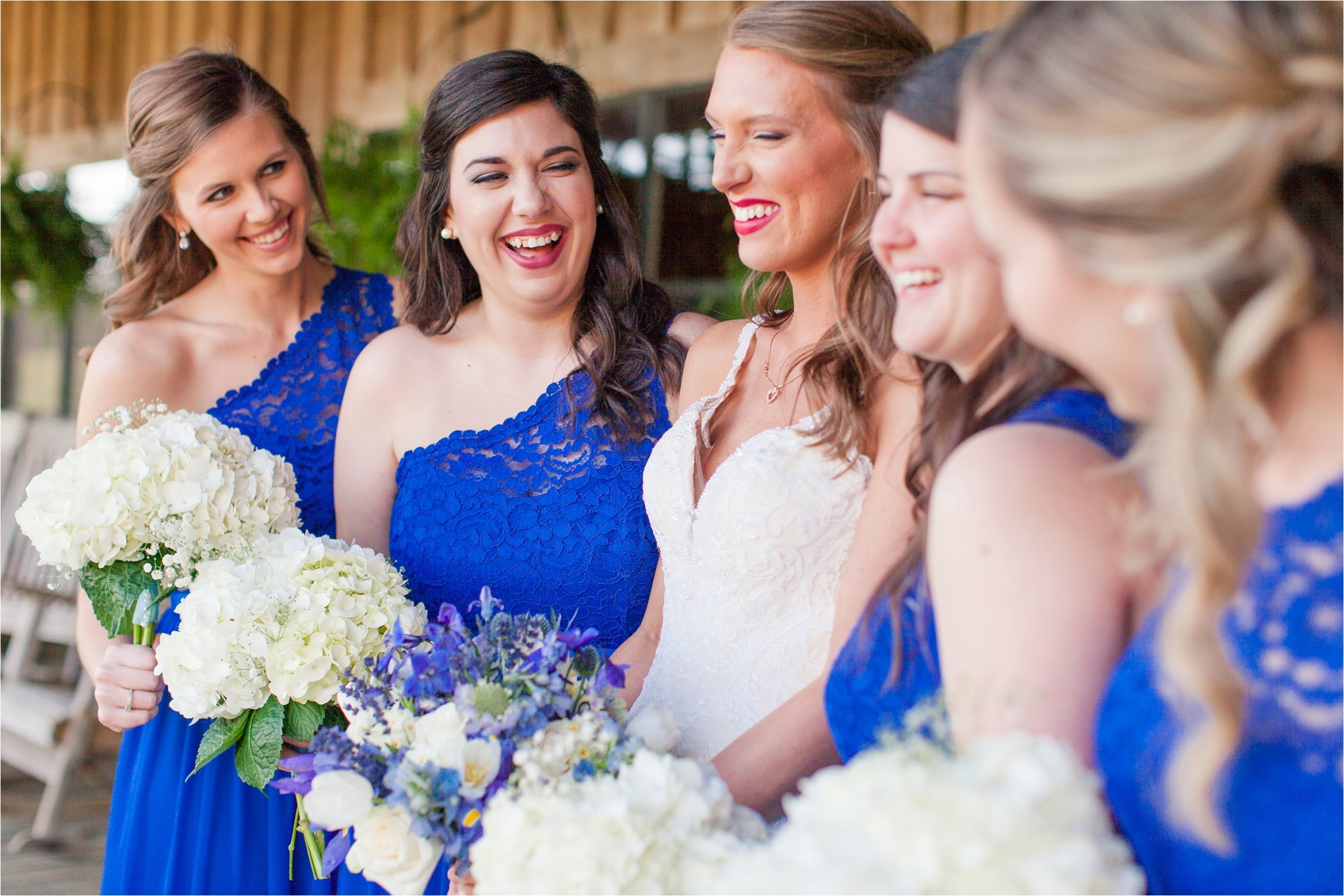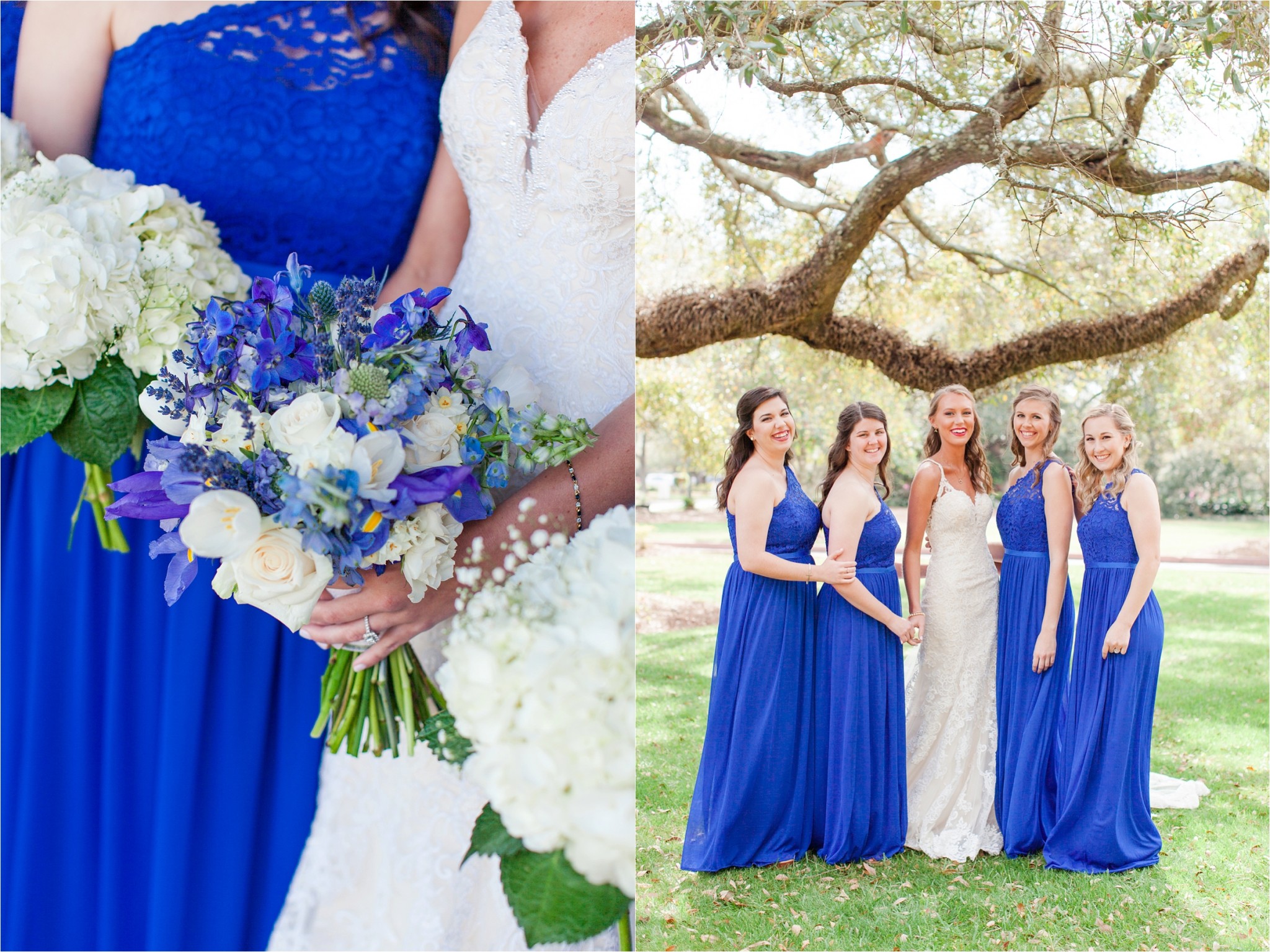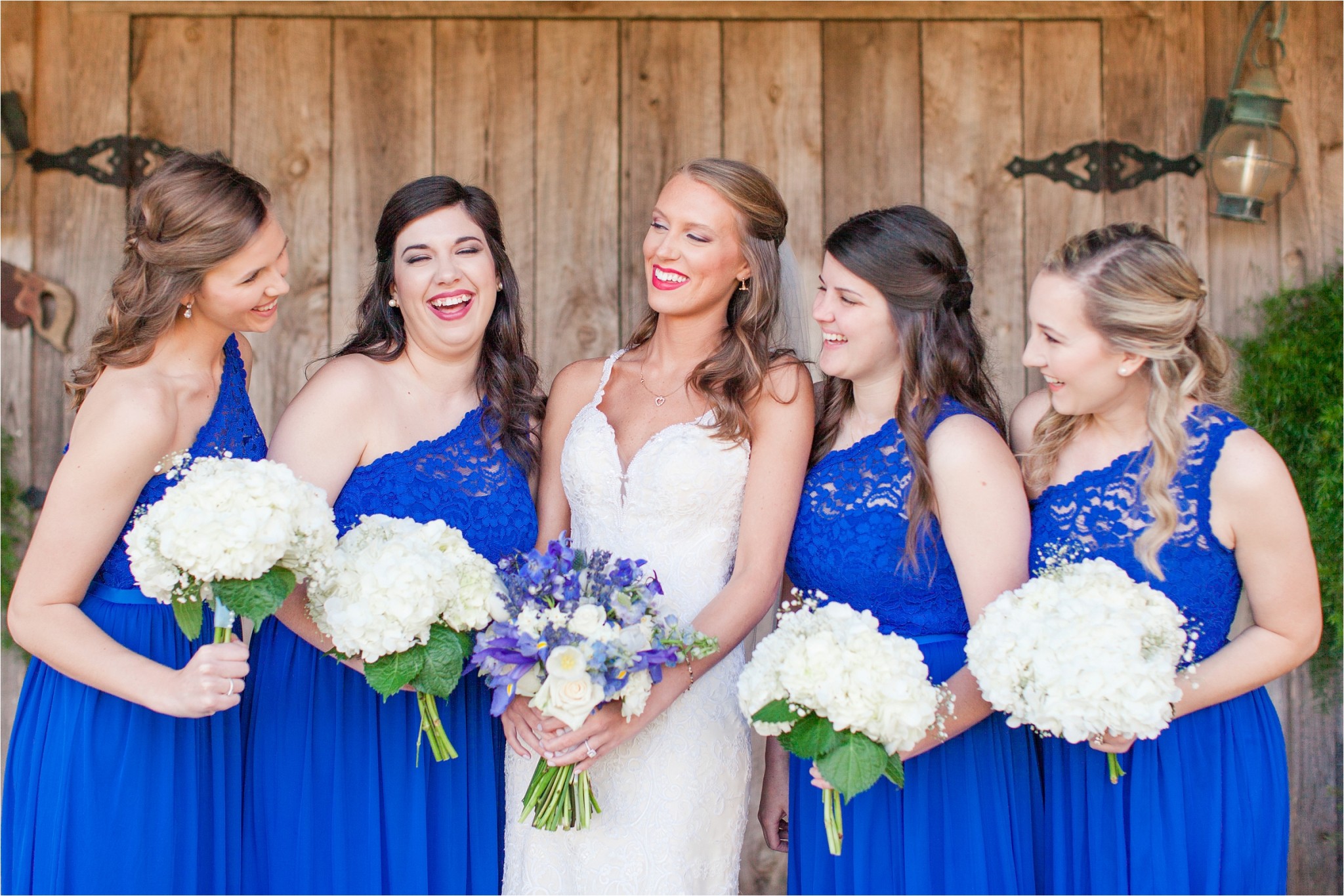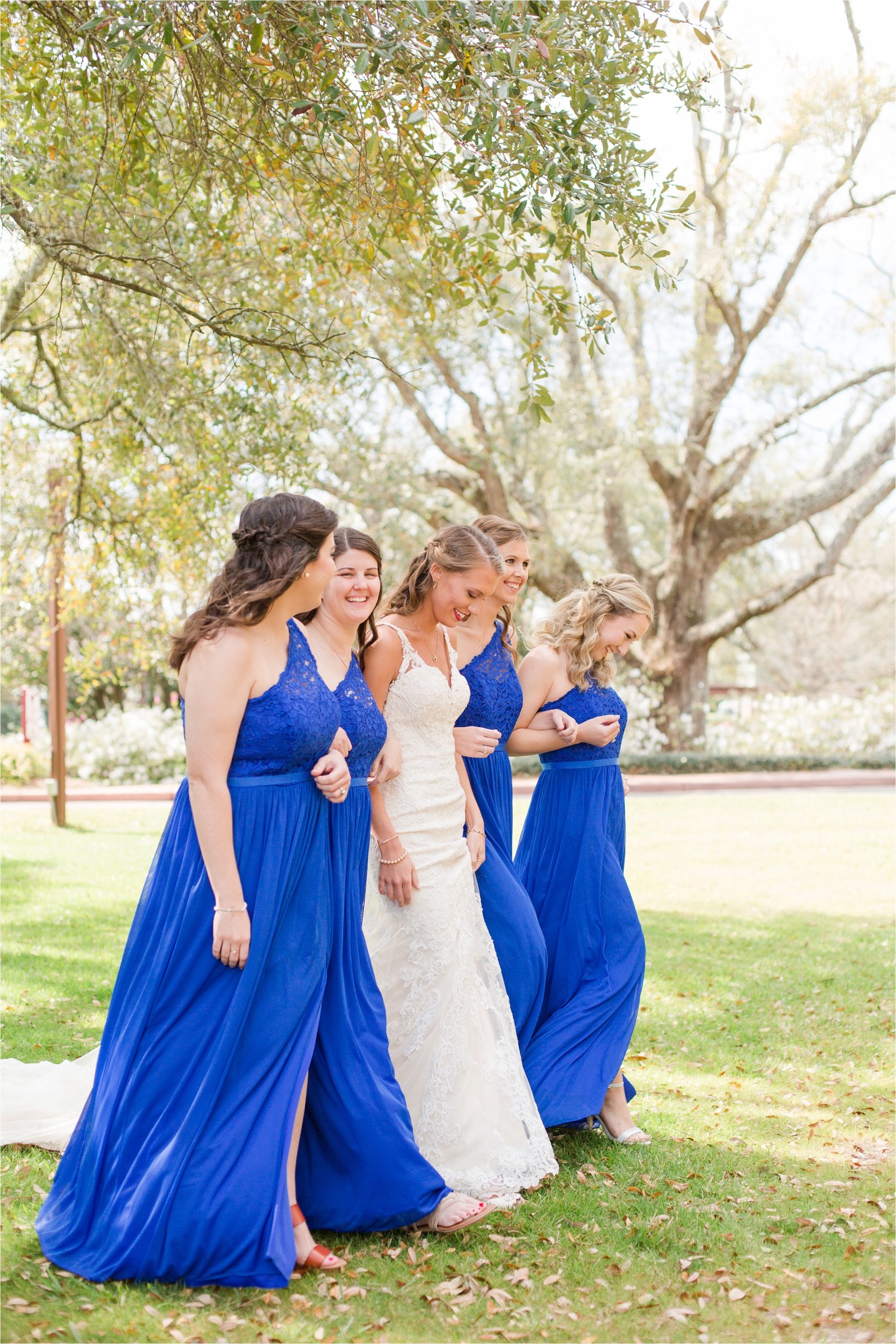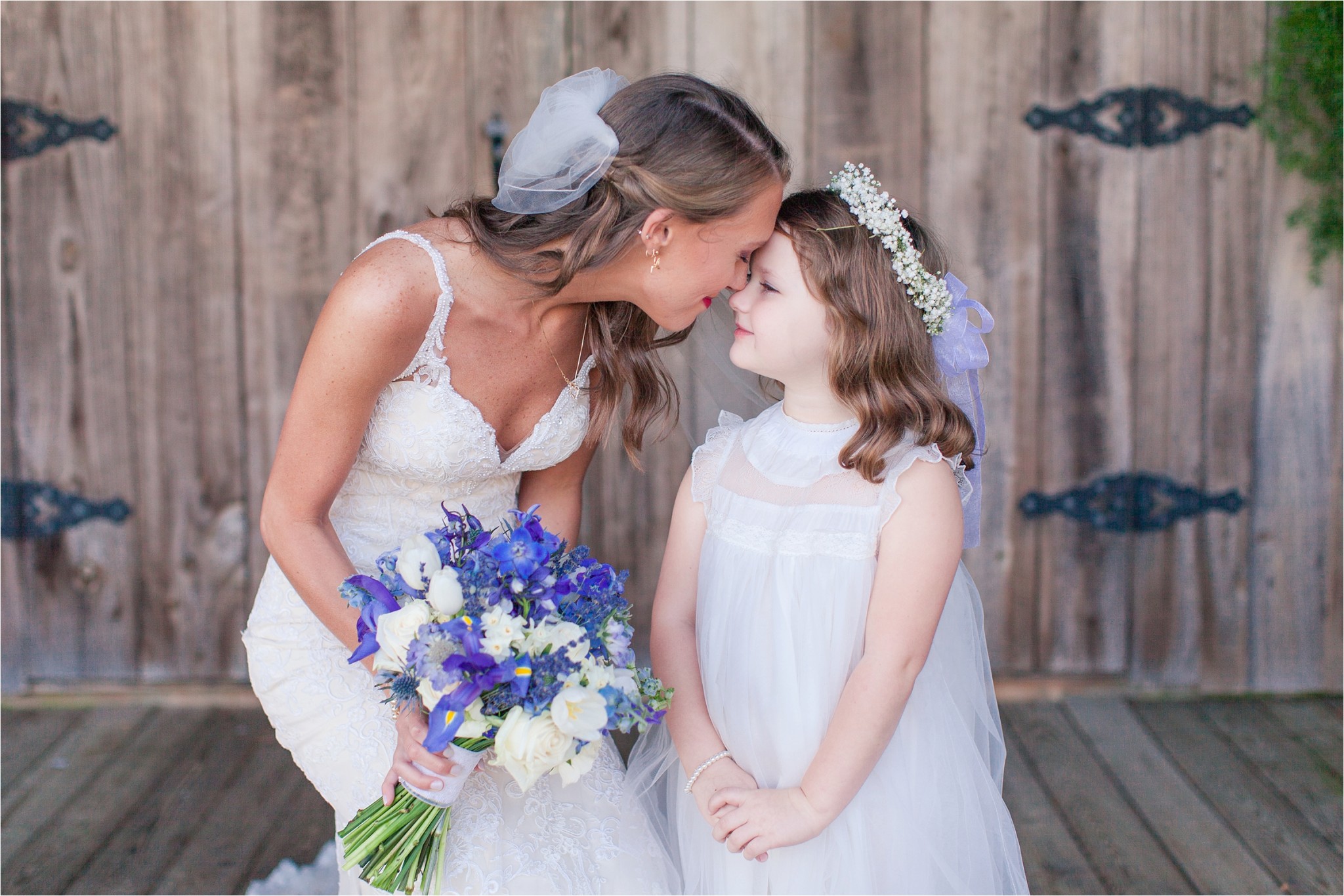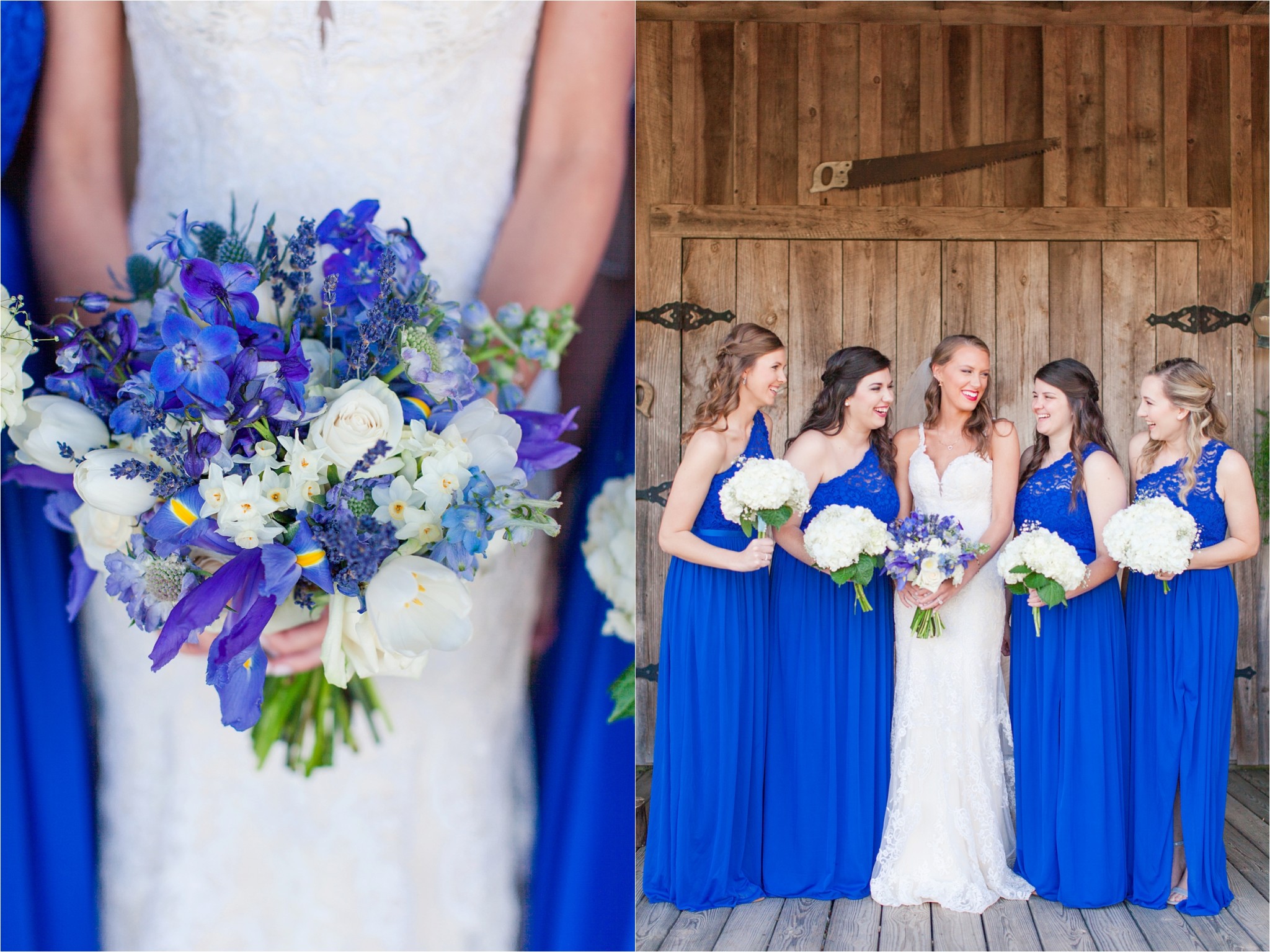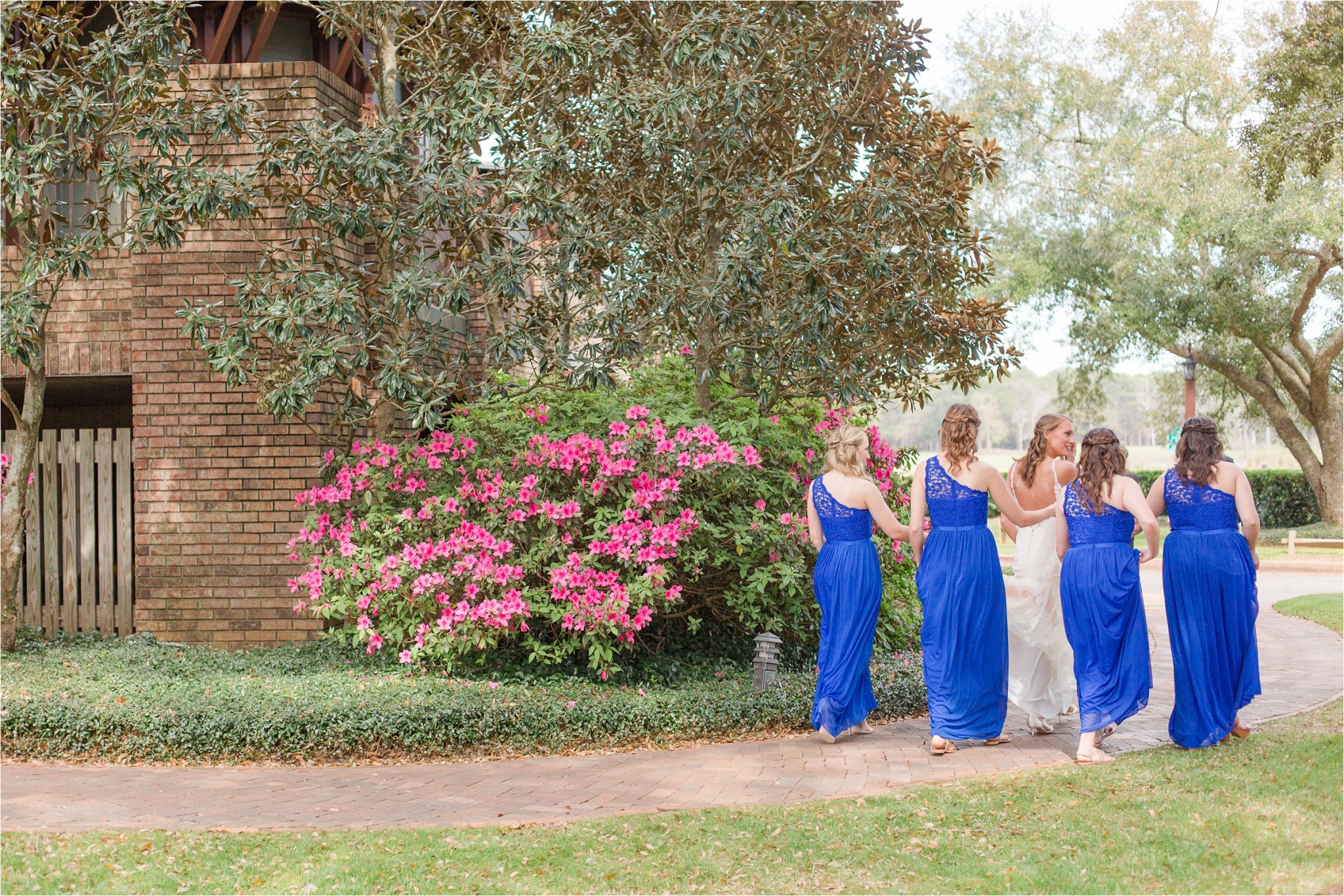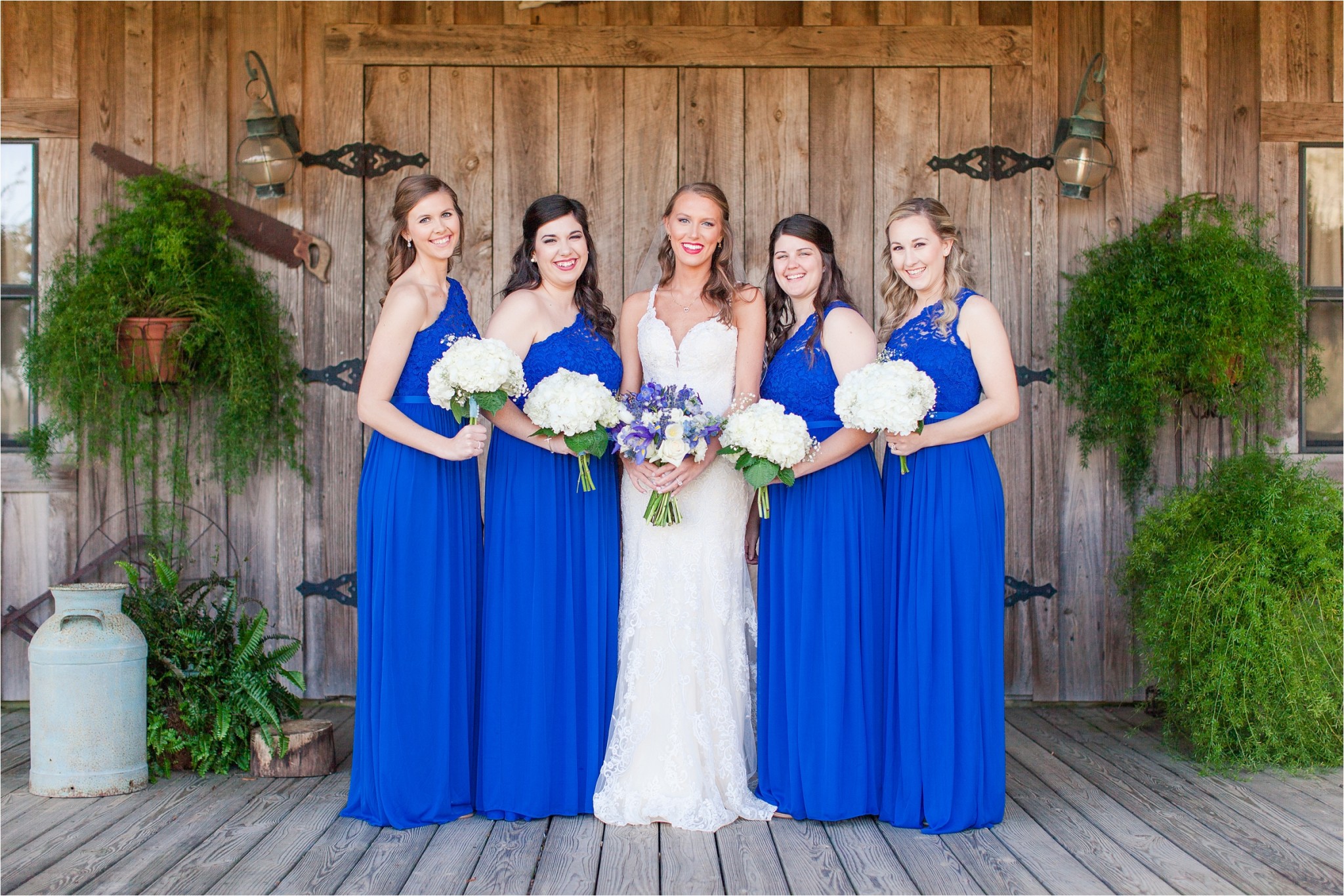 These two have been best friends since they were little!!!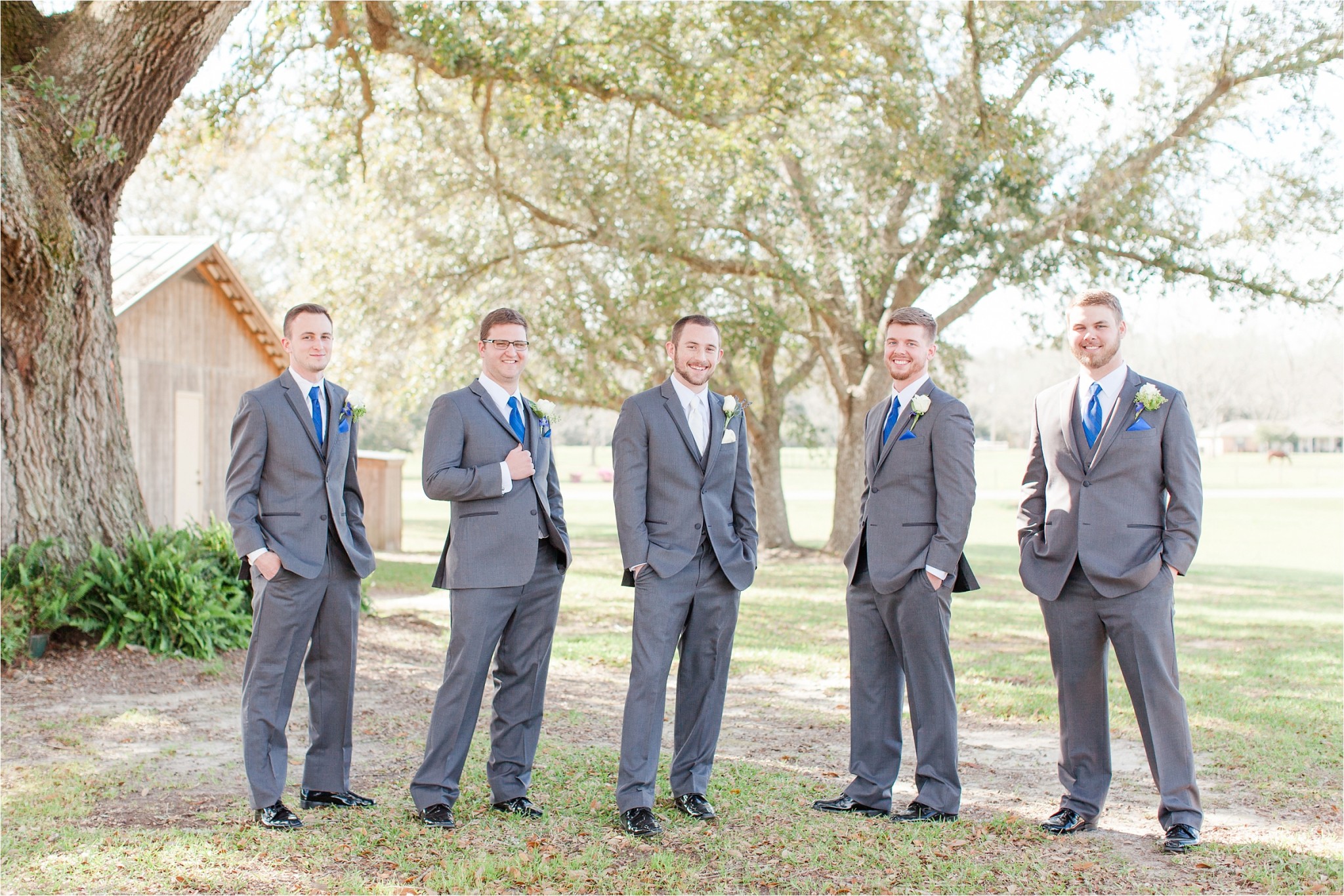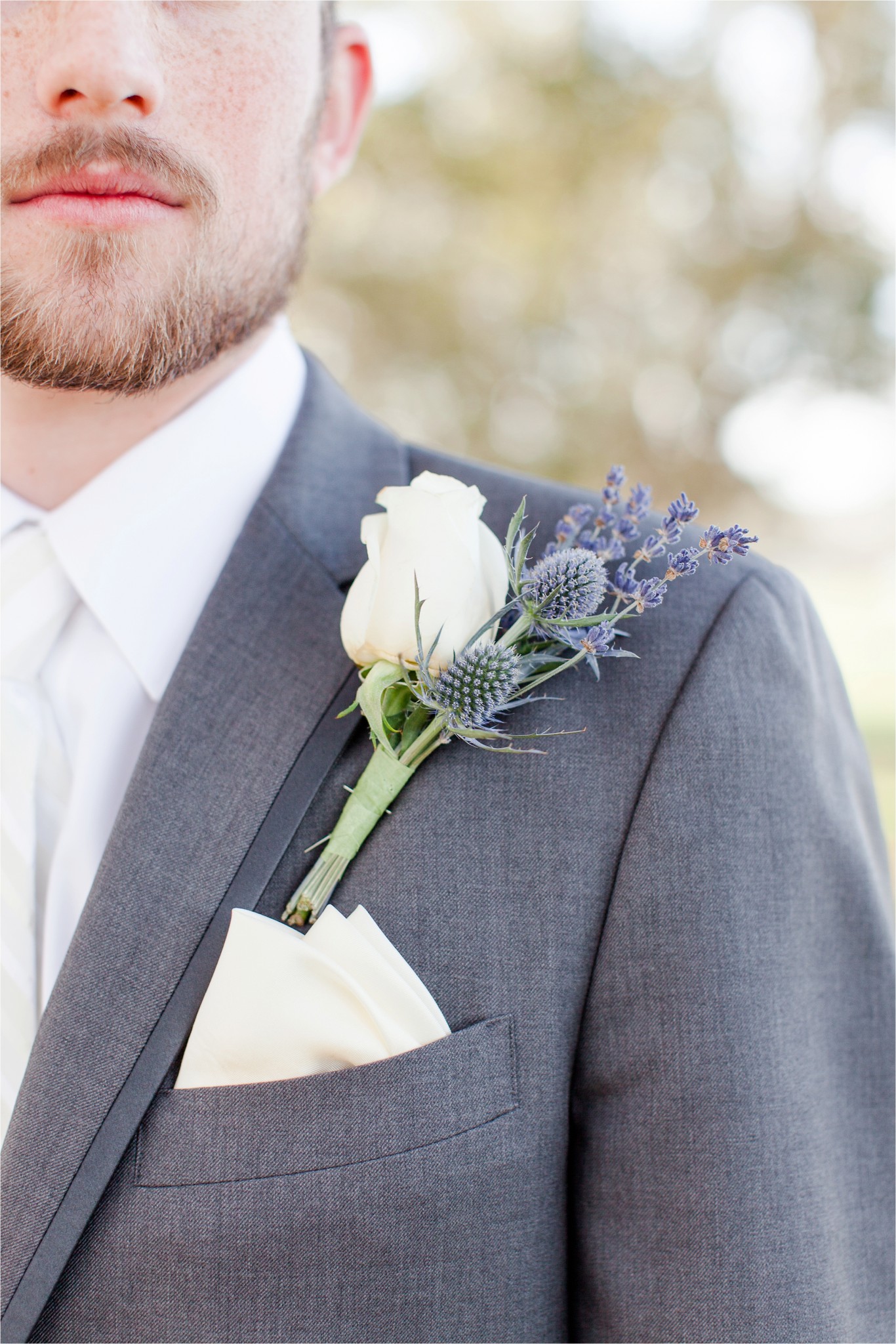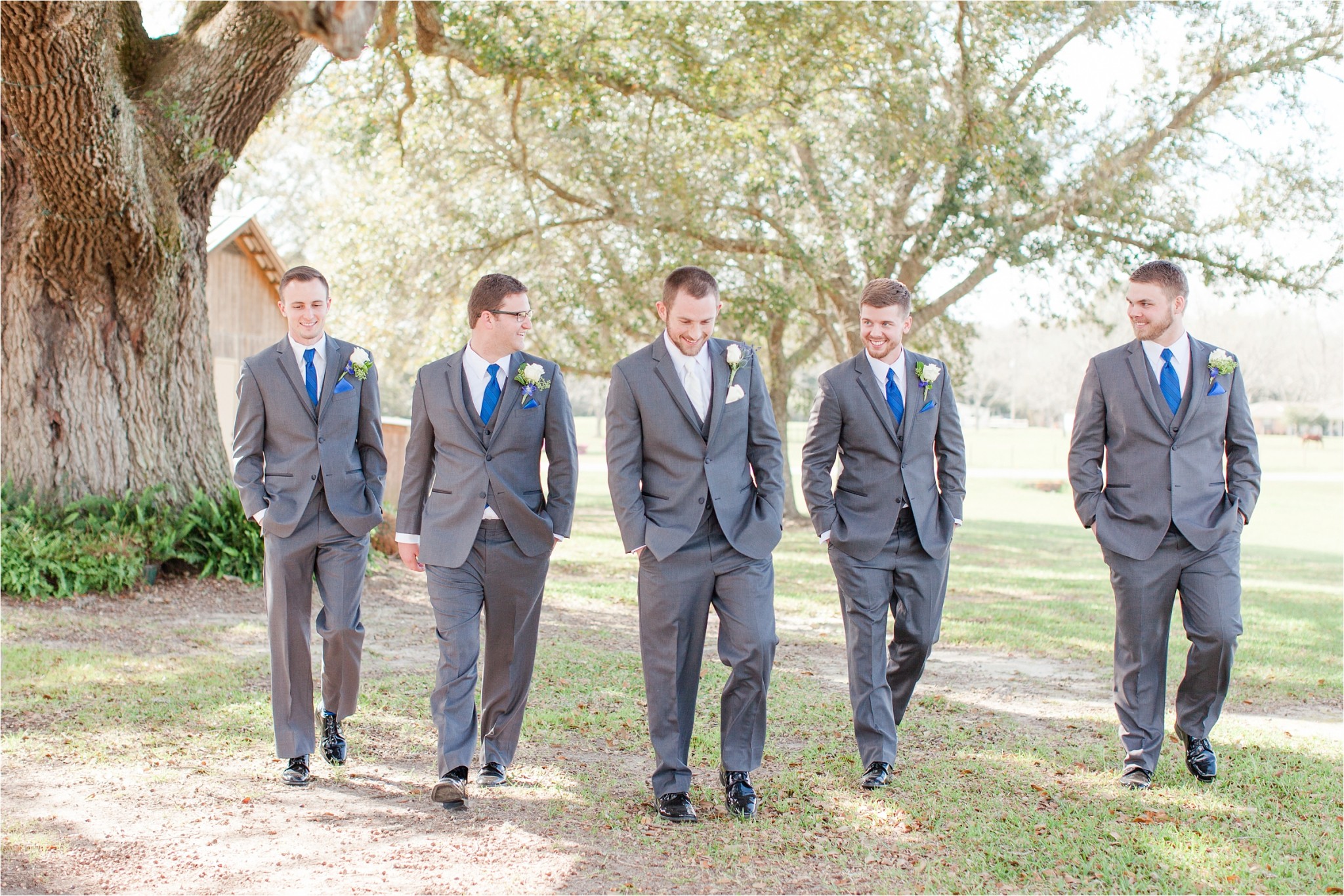 These guys looked so handsome in their grey suits at this Oak Hollow Farm Wedding!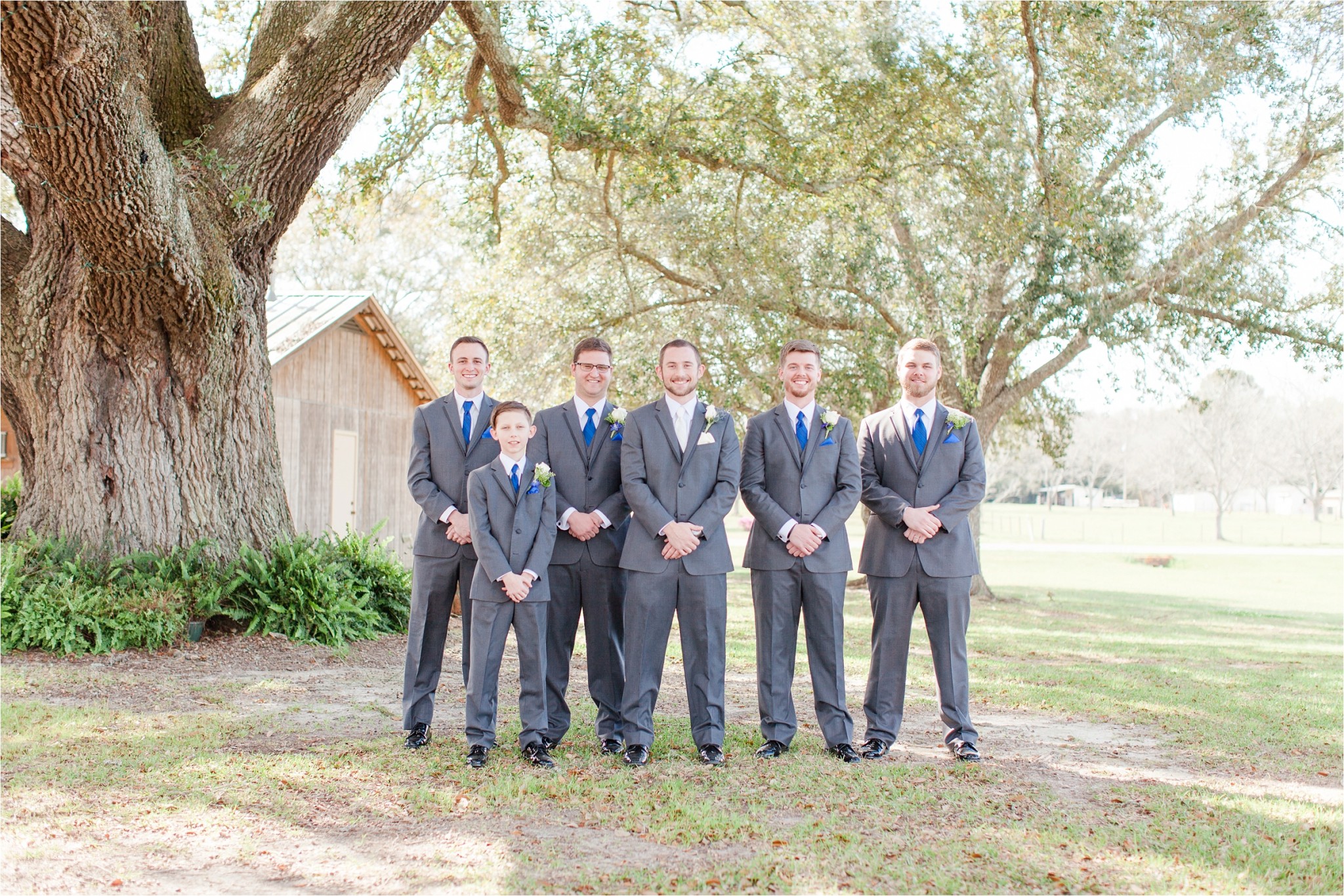 Justin, my friend, you ROCKED it!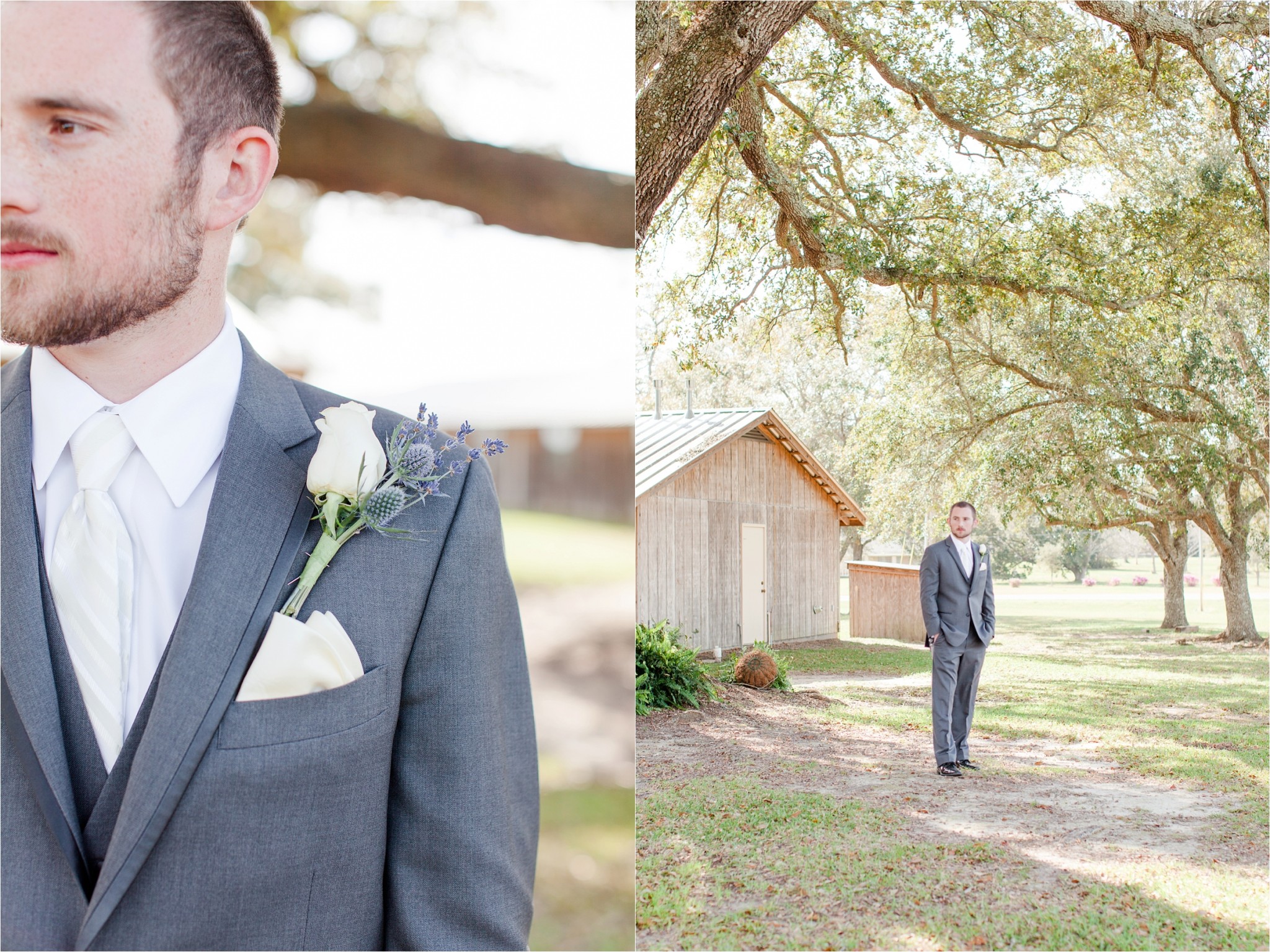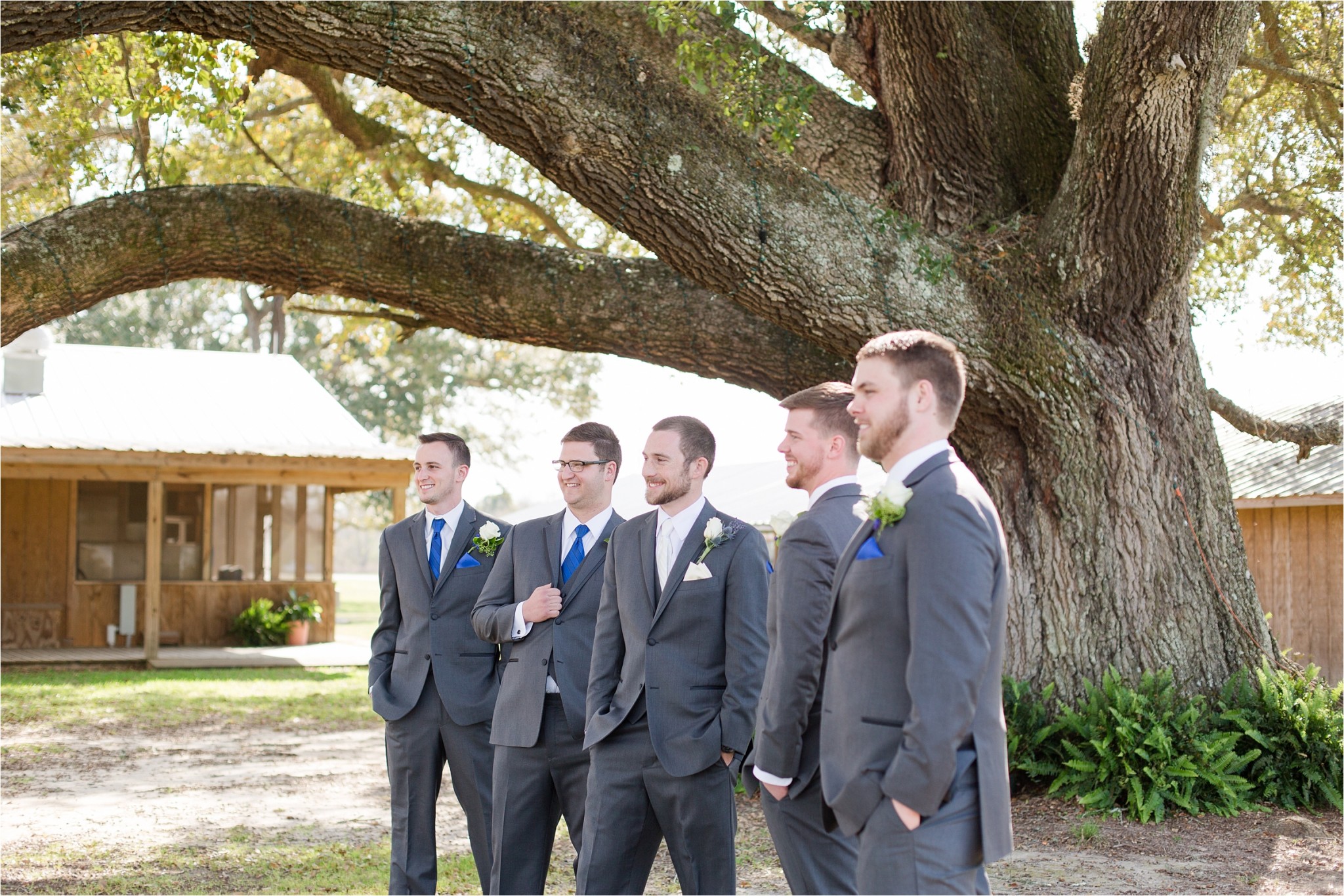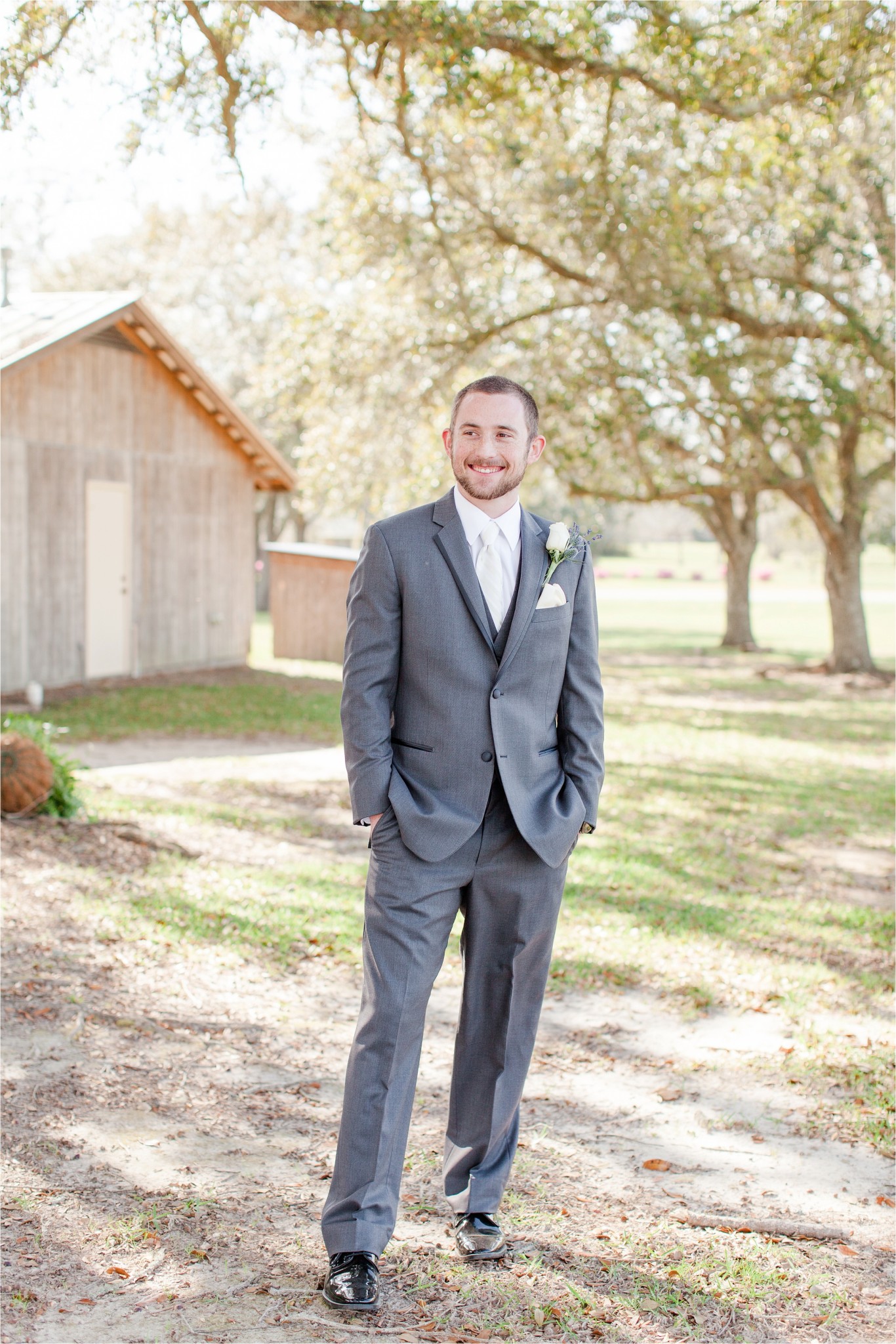 Such handsome men!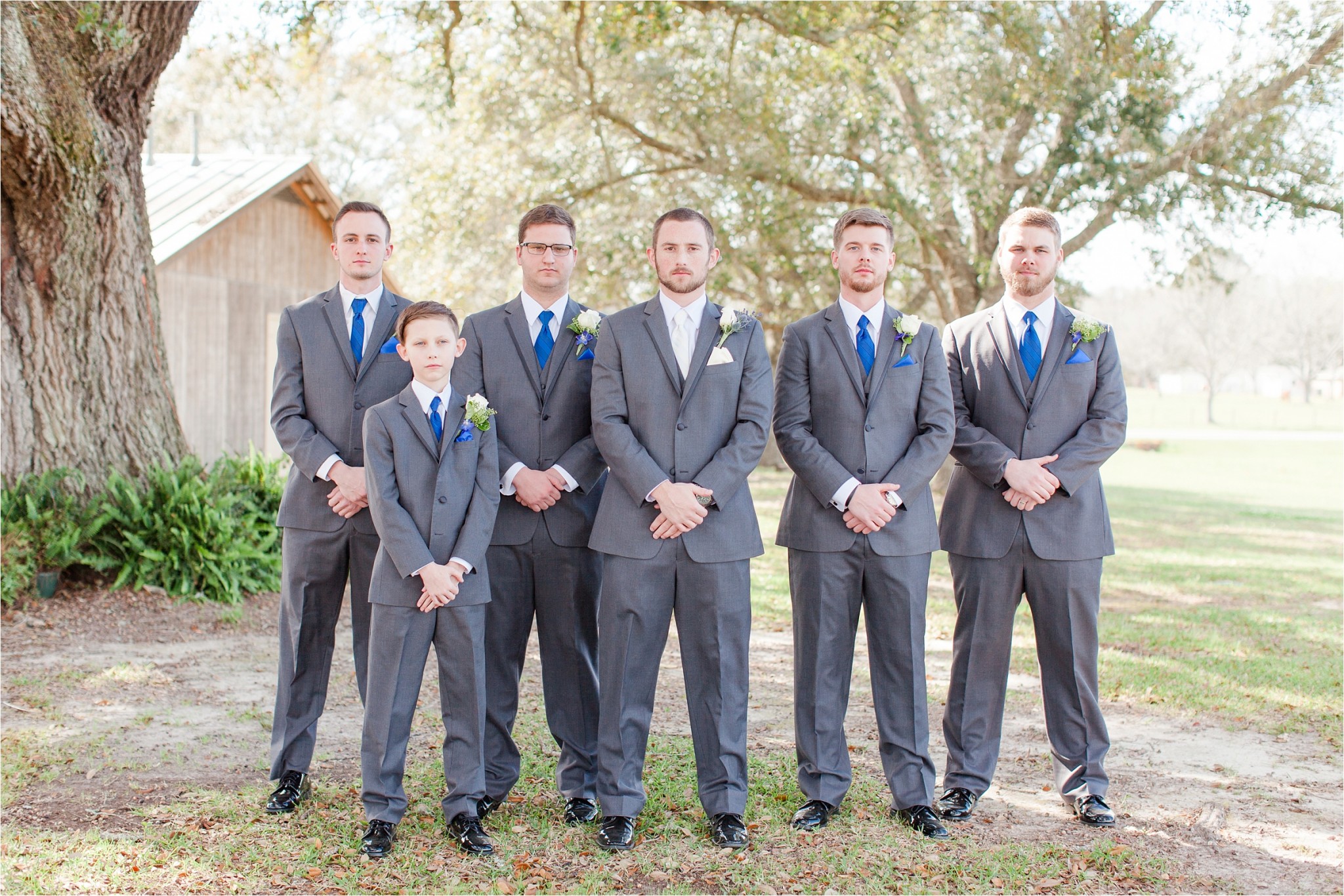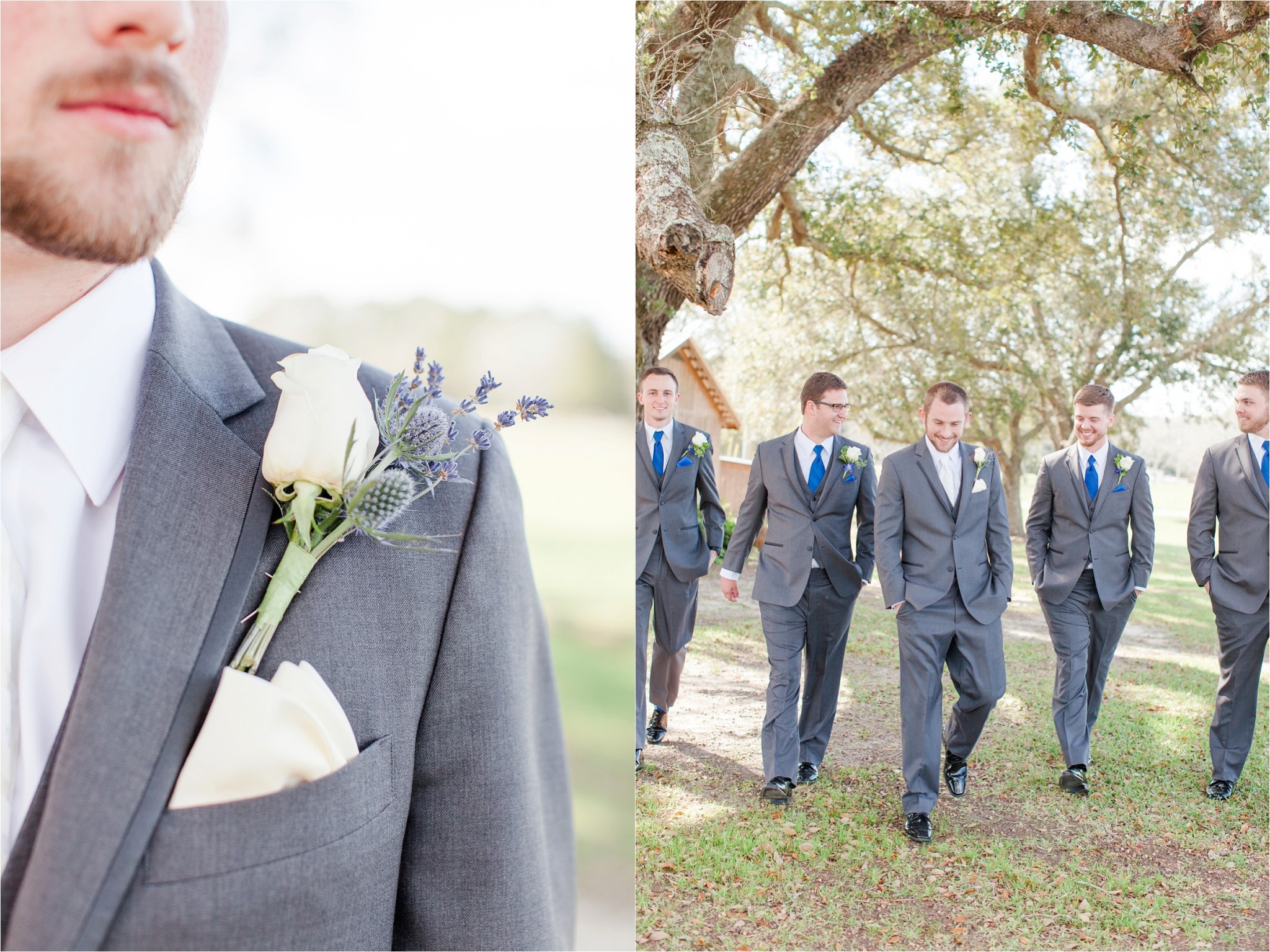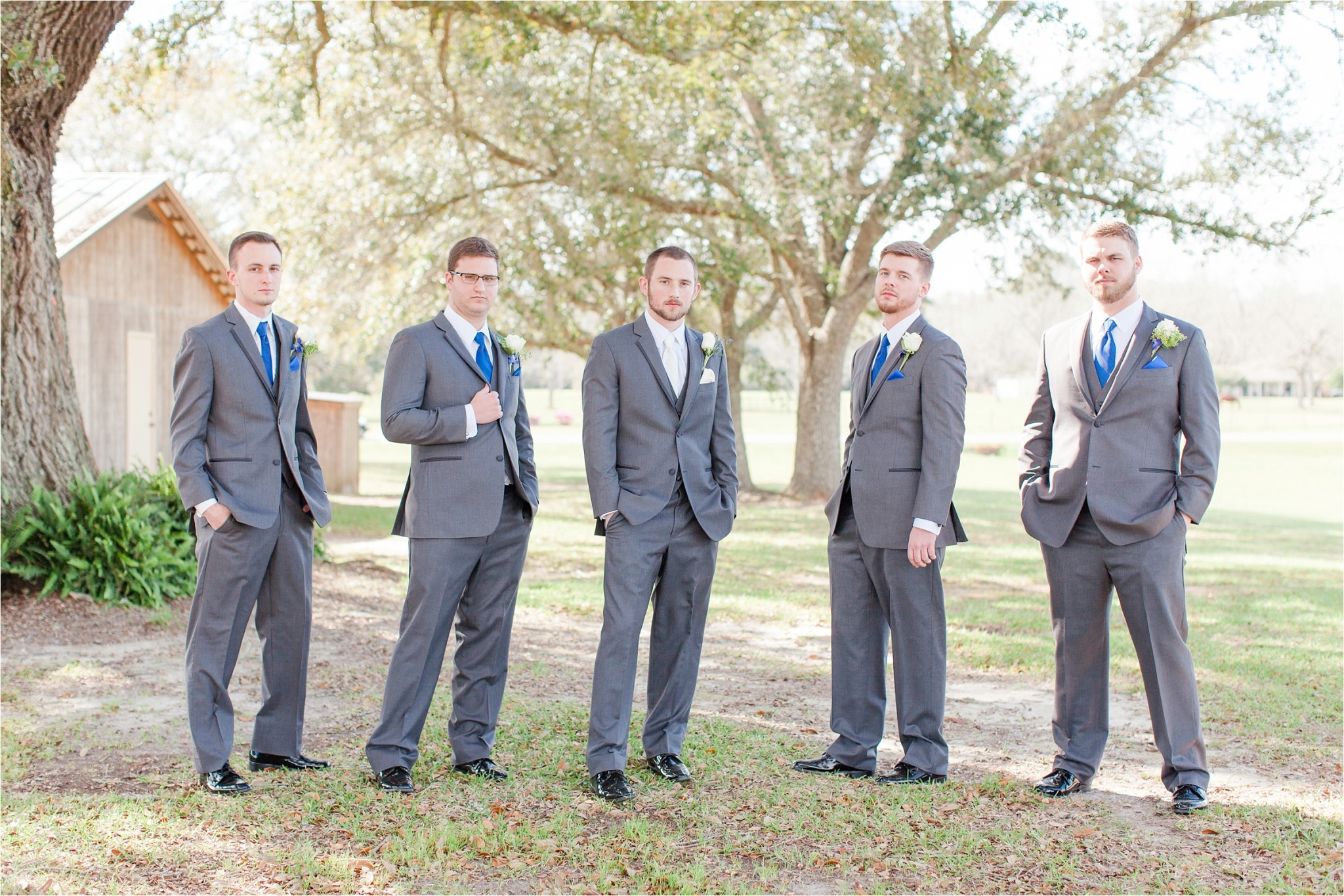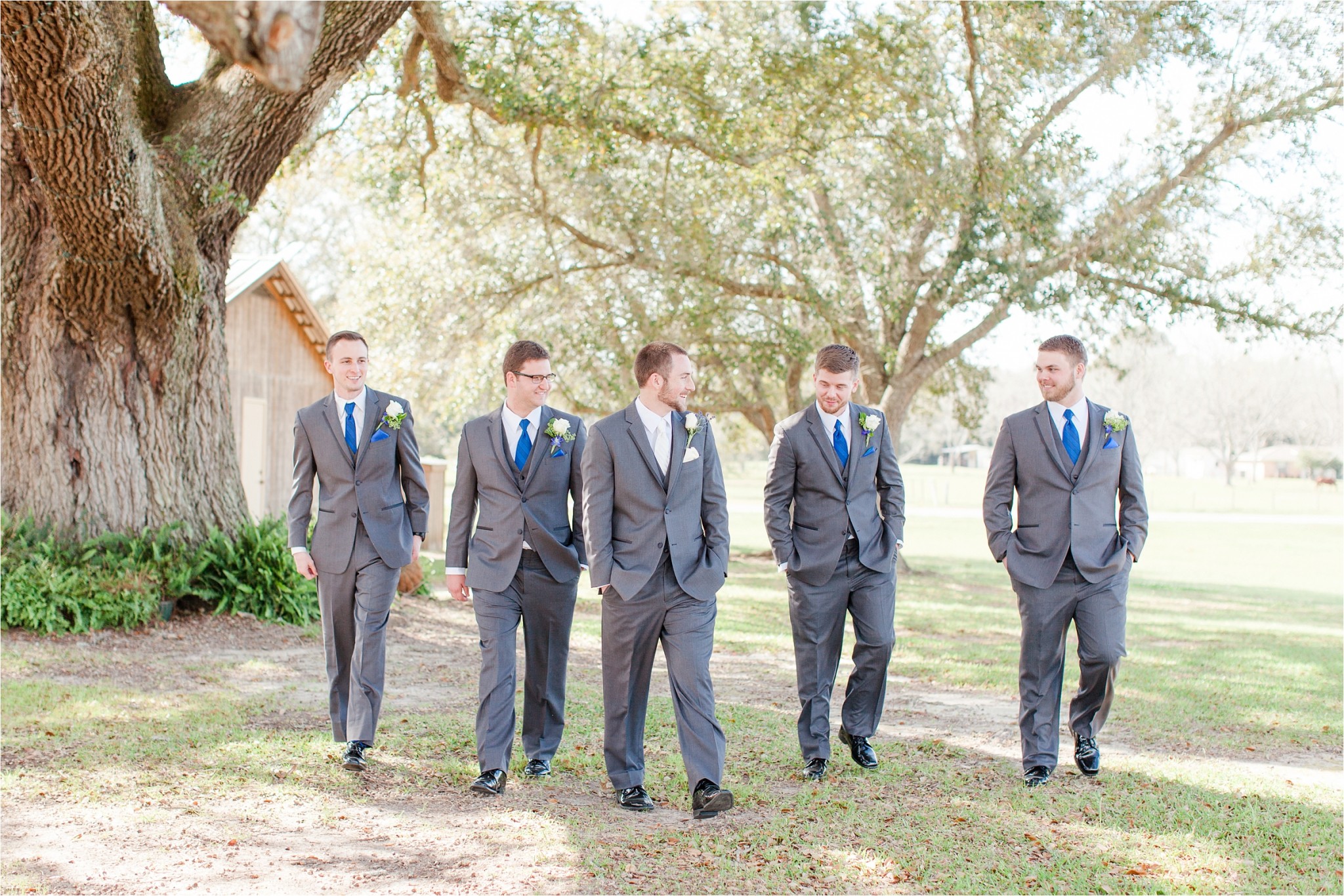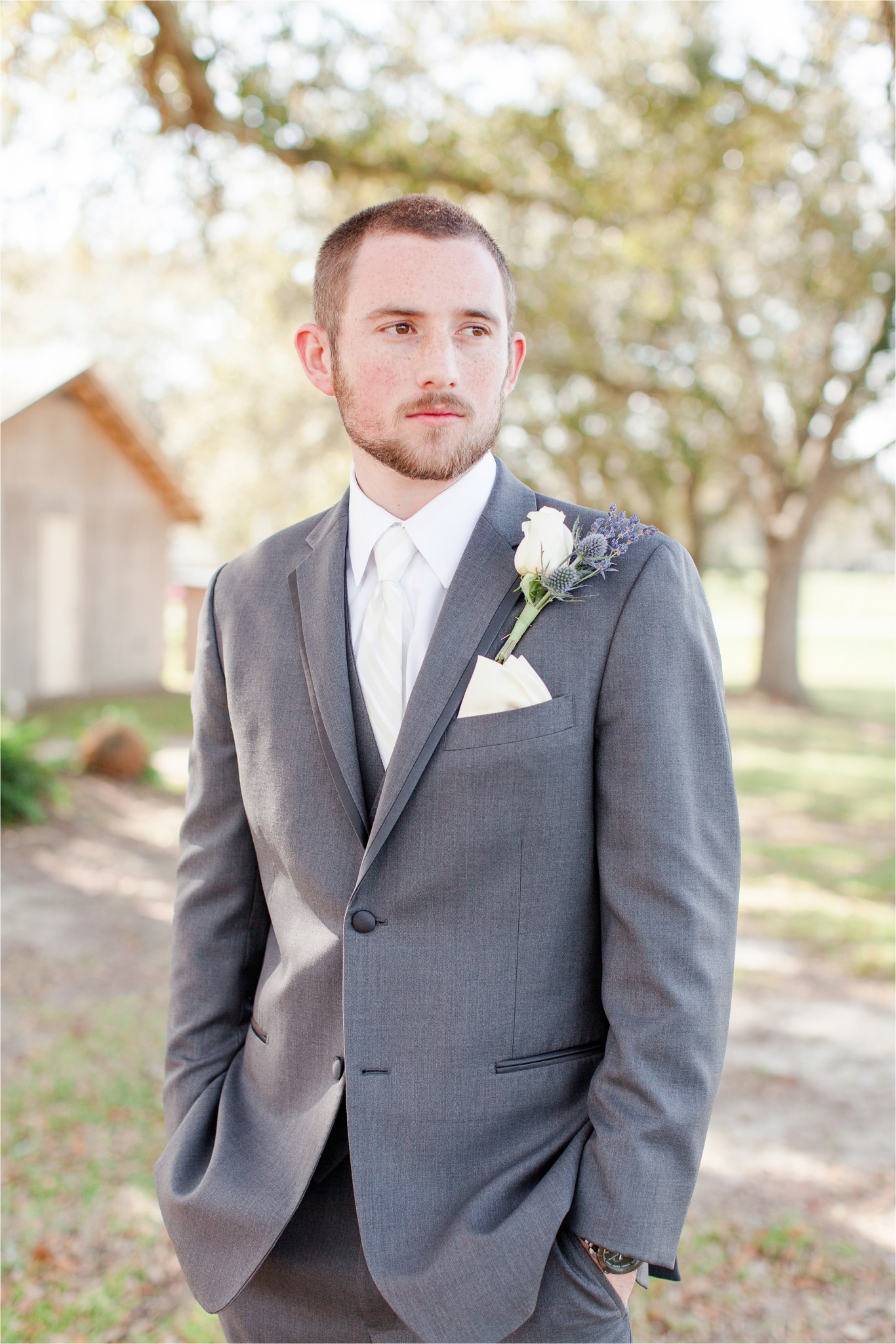 Justin and Leah exchanged letters and Justin prayed with her before the ceremony…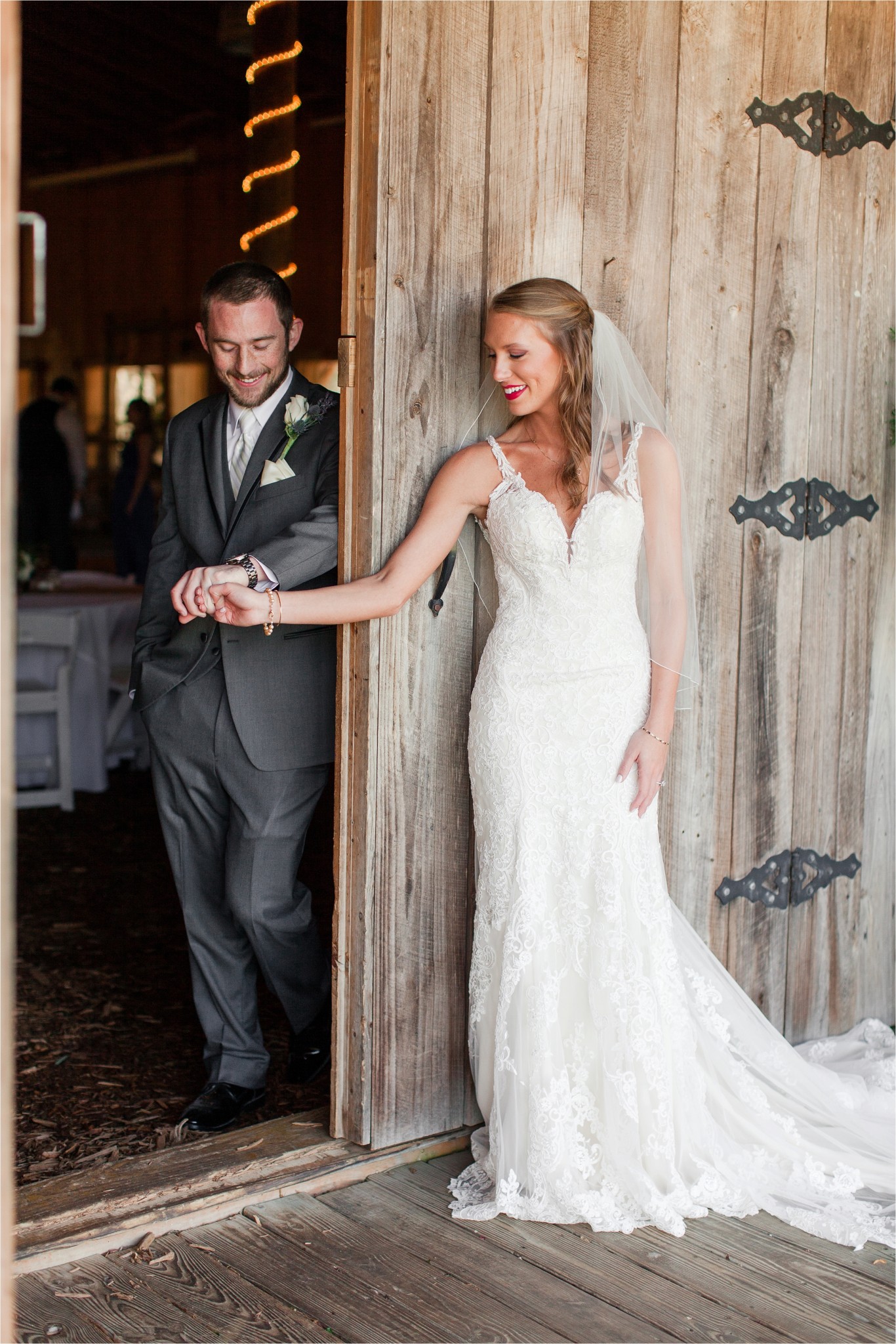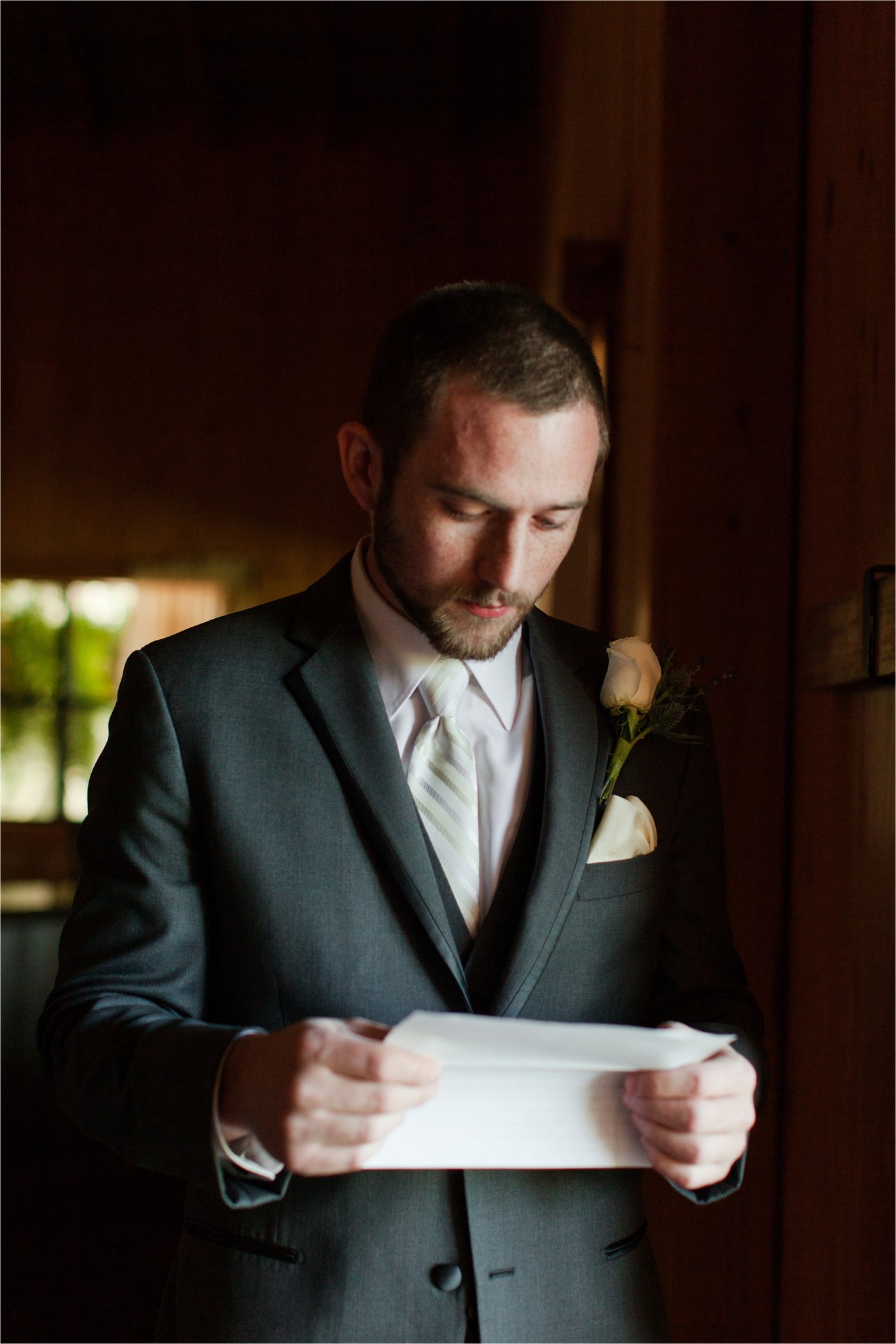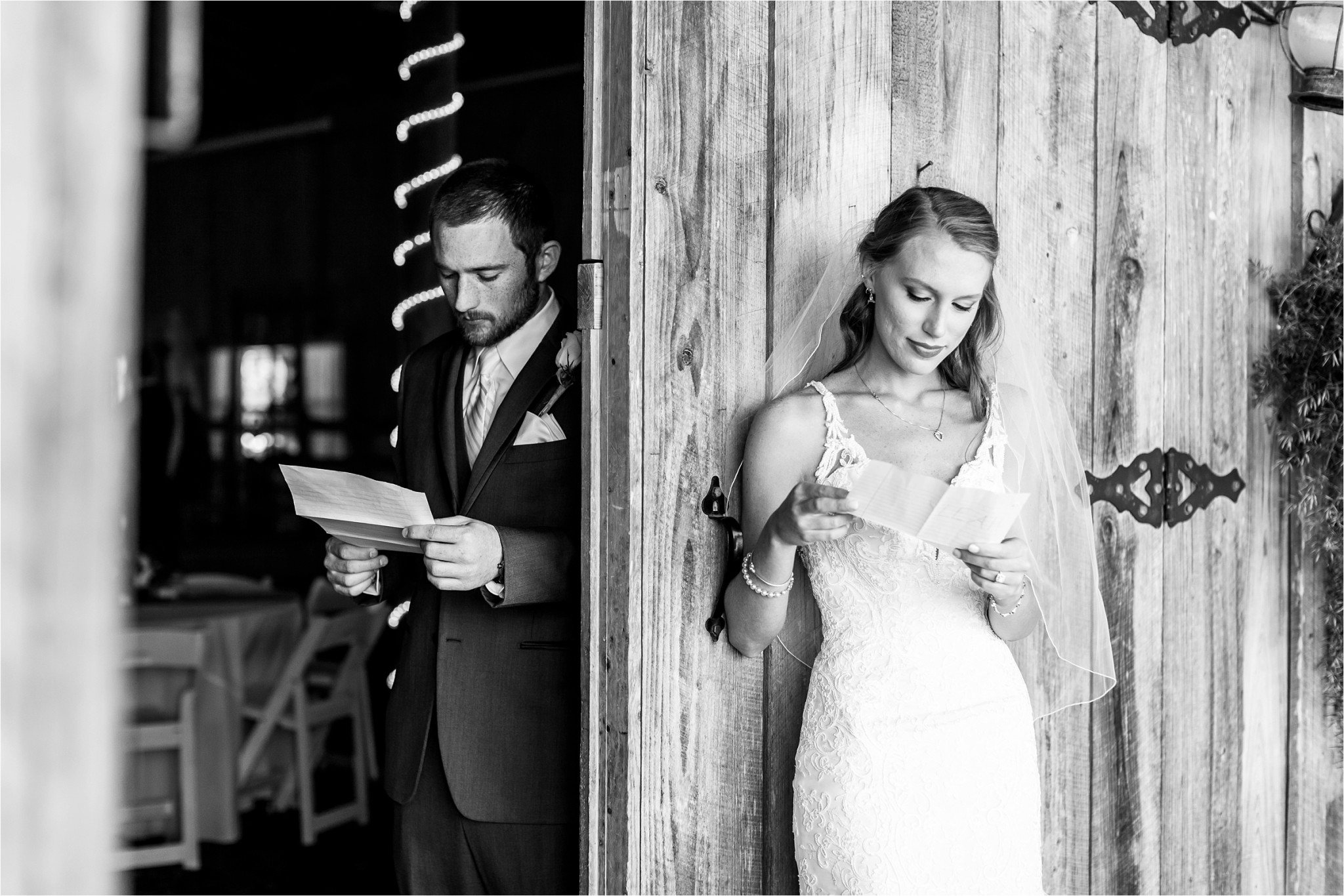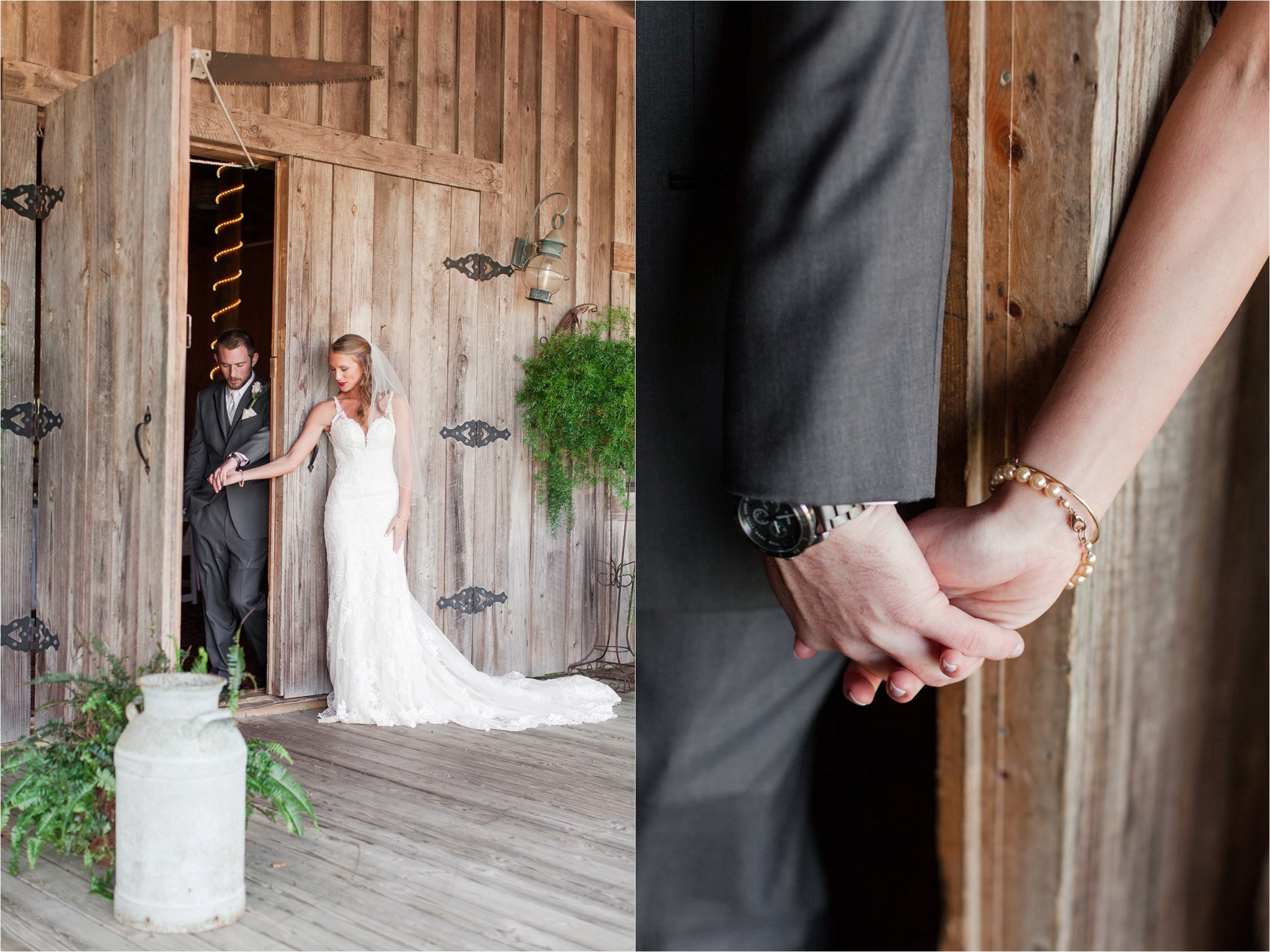 Absolutely precious…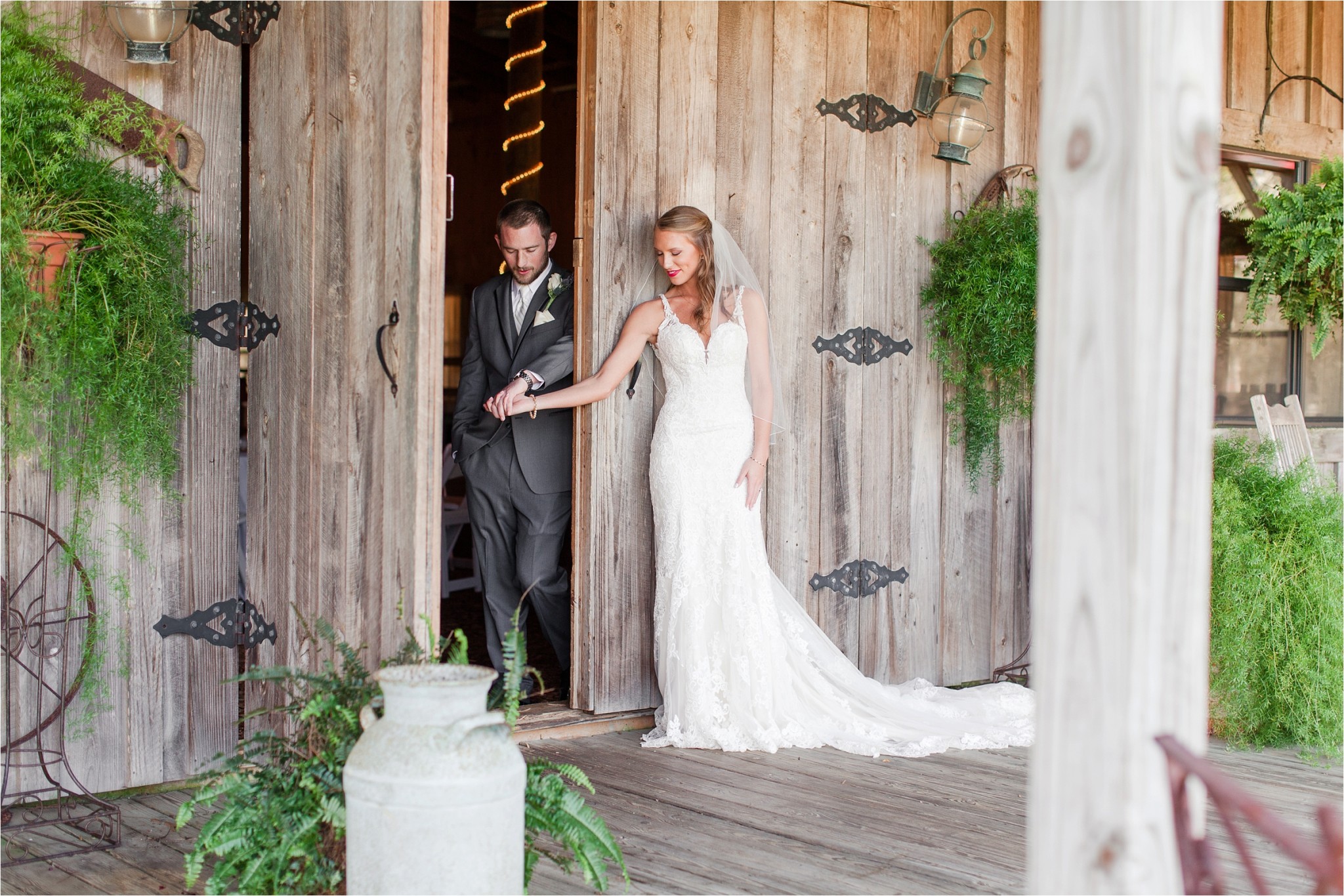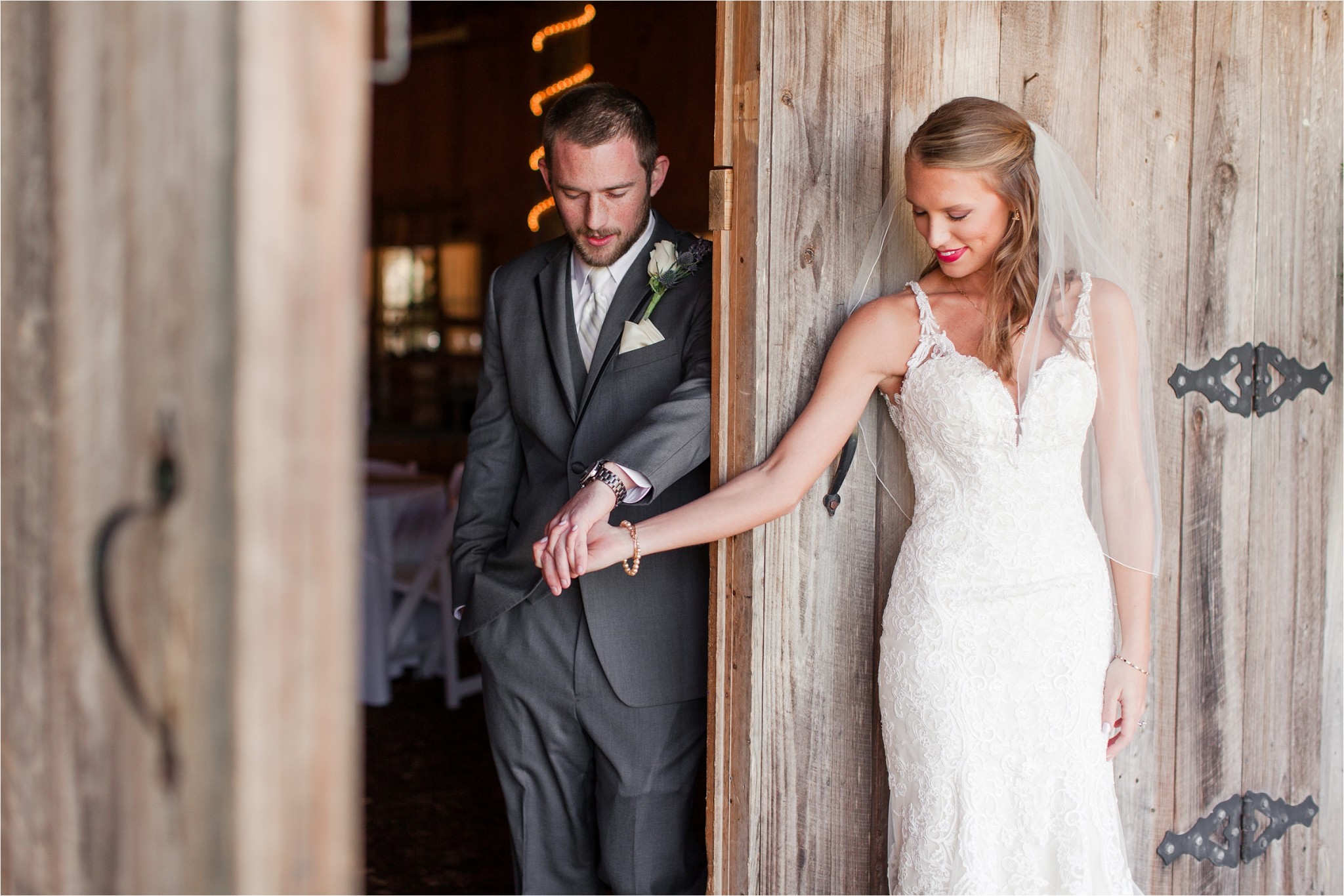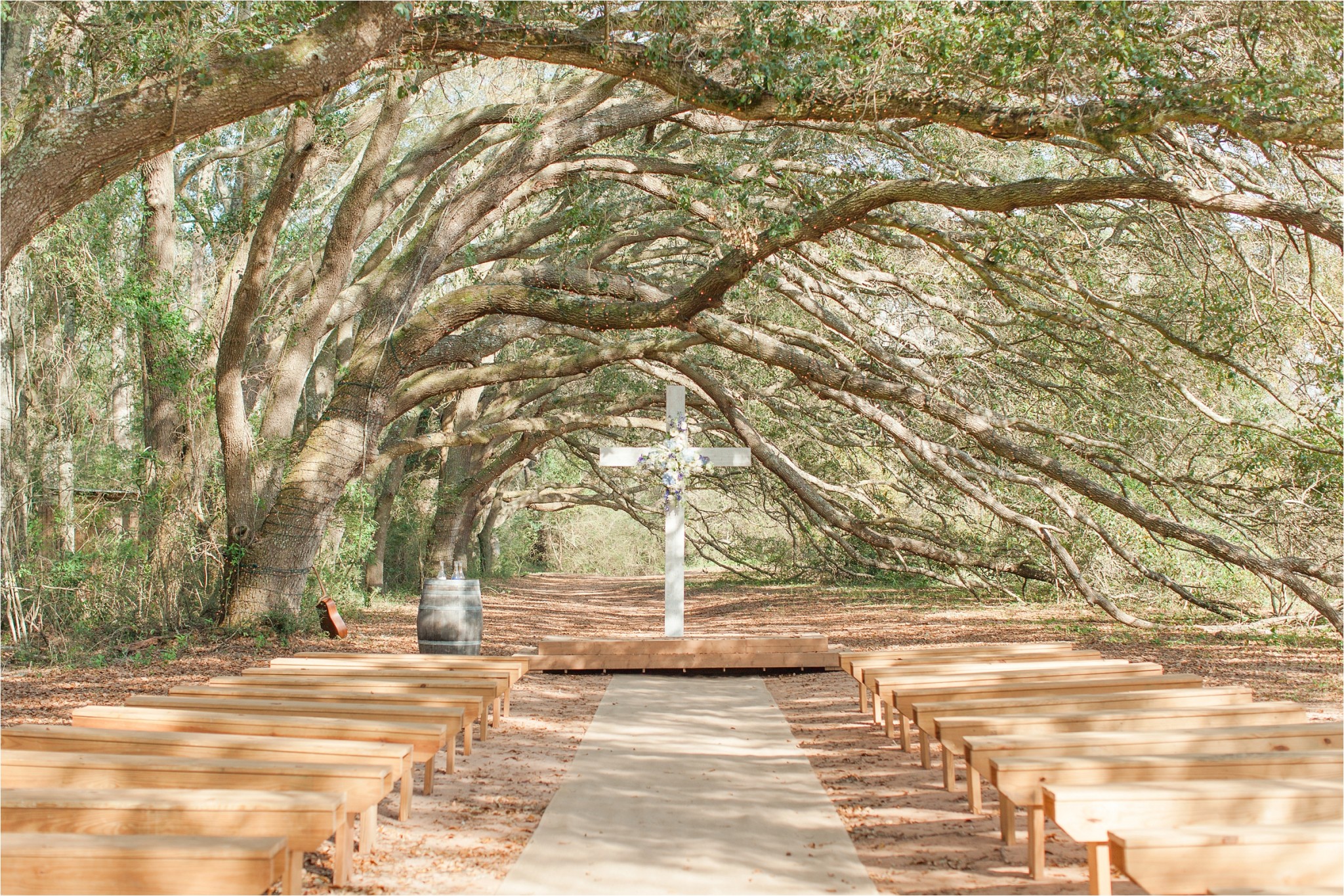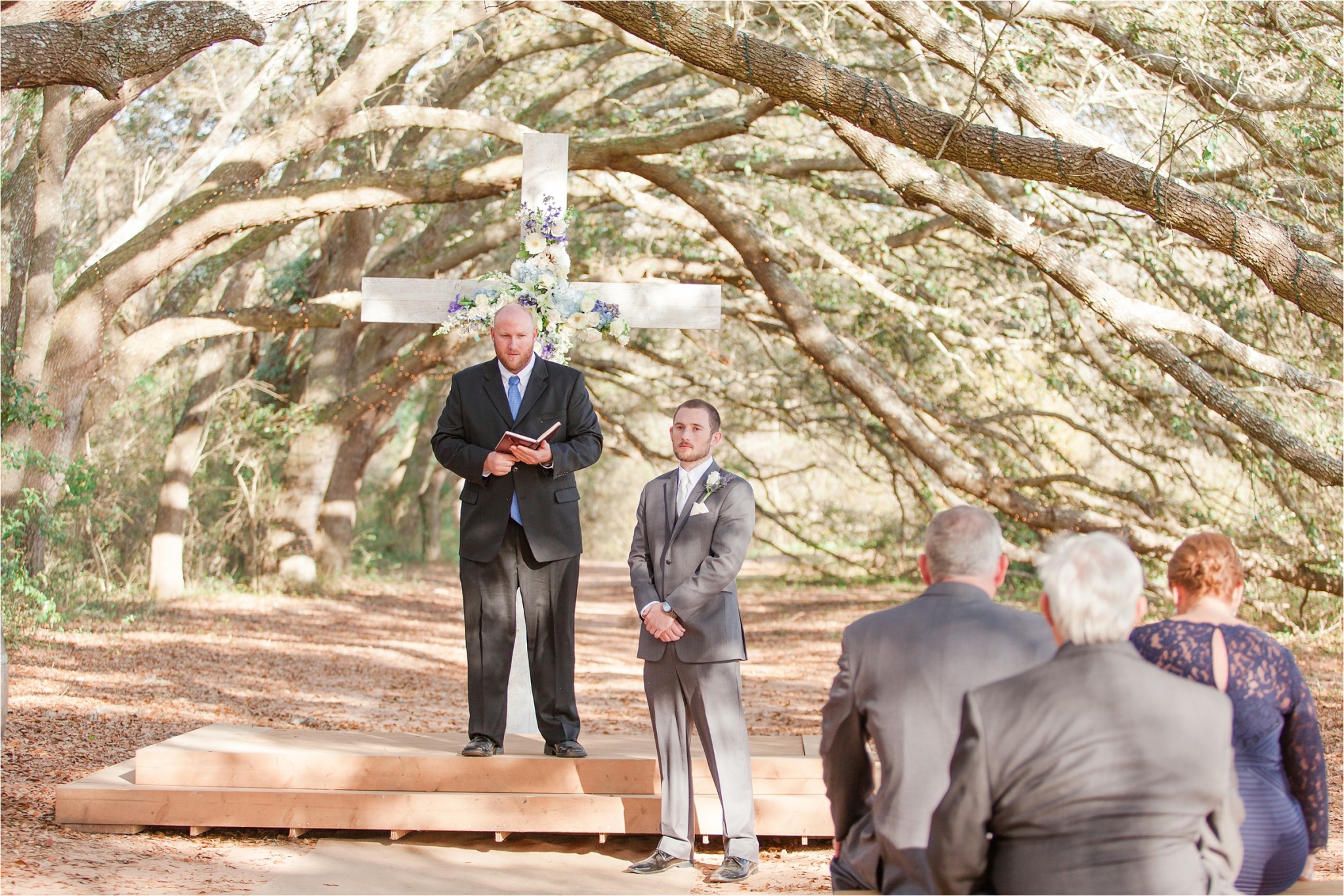 This sweet little one….!!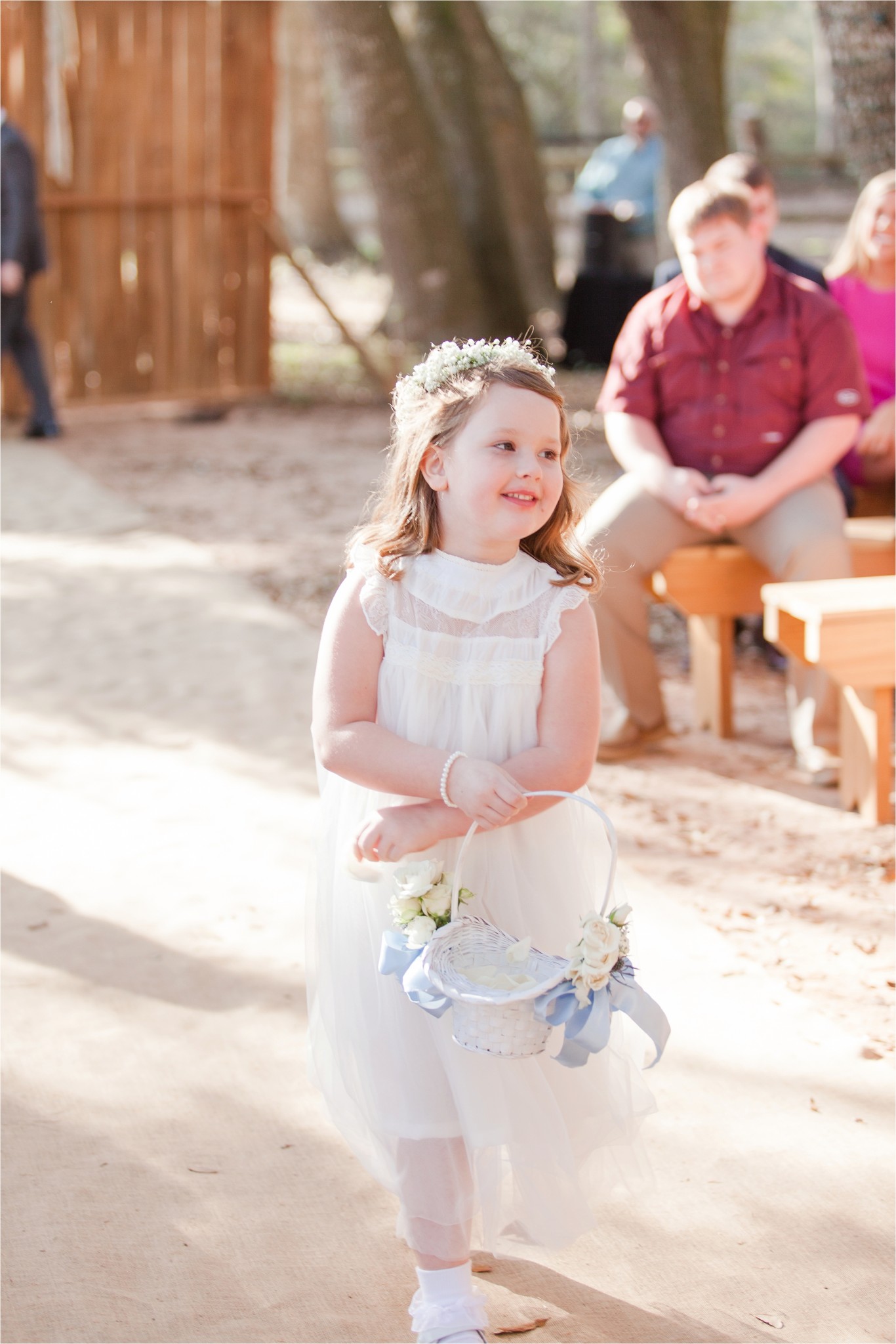 Ah!!!  SO cute!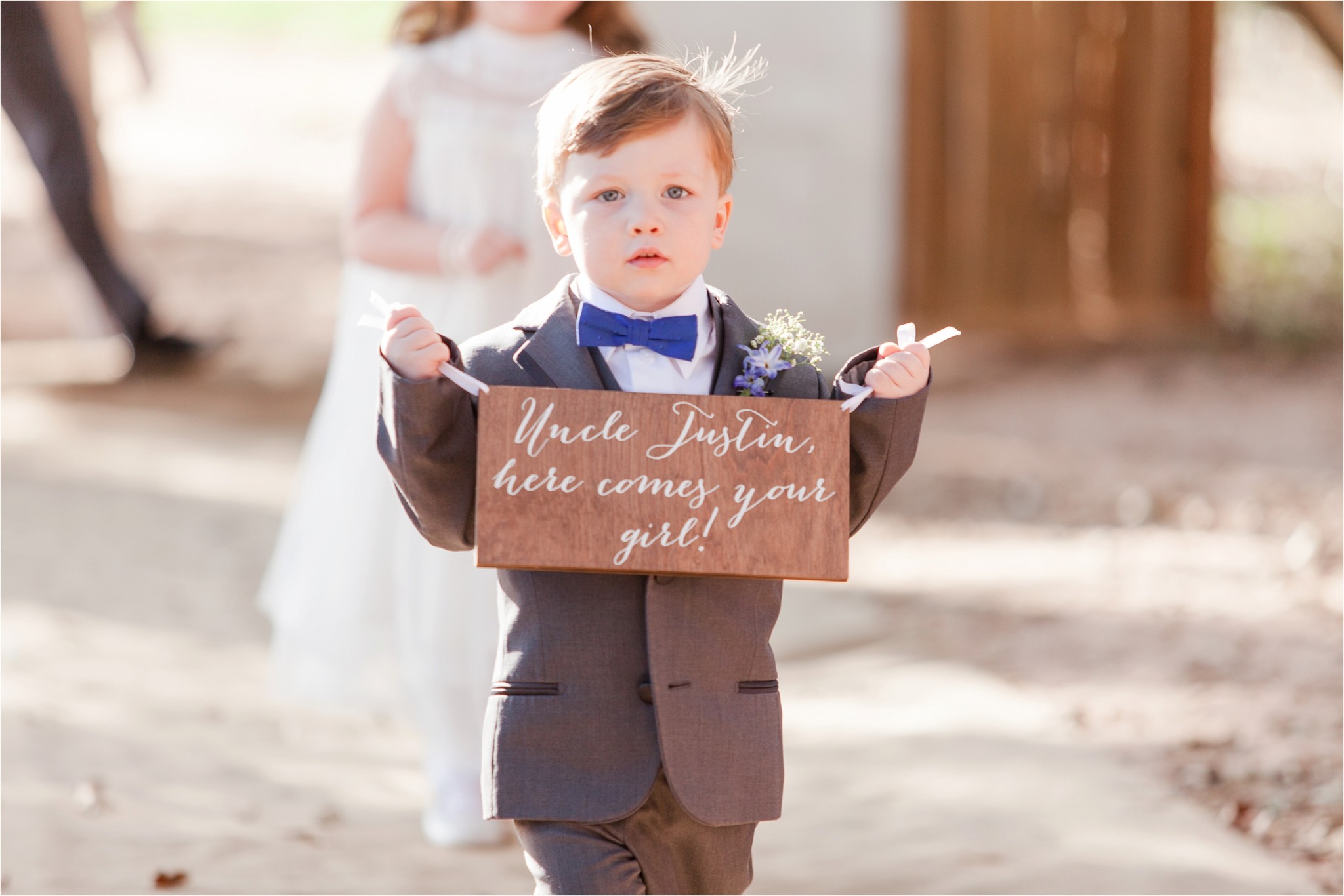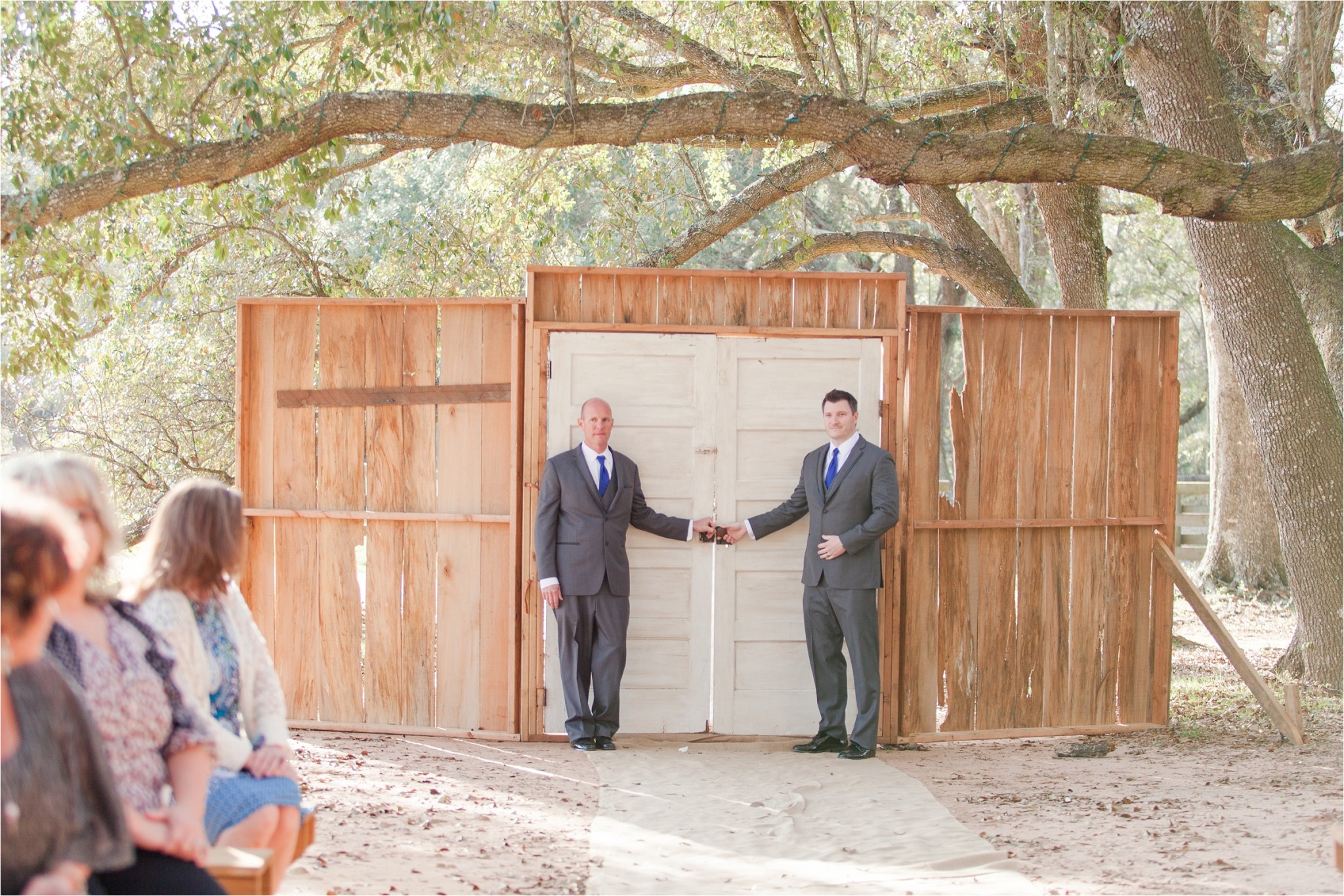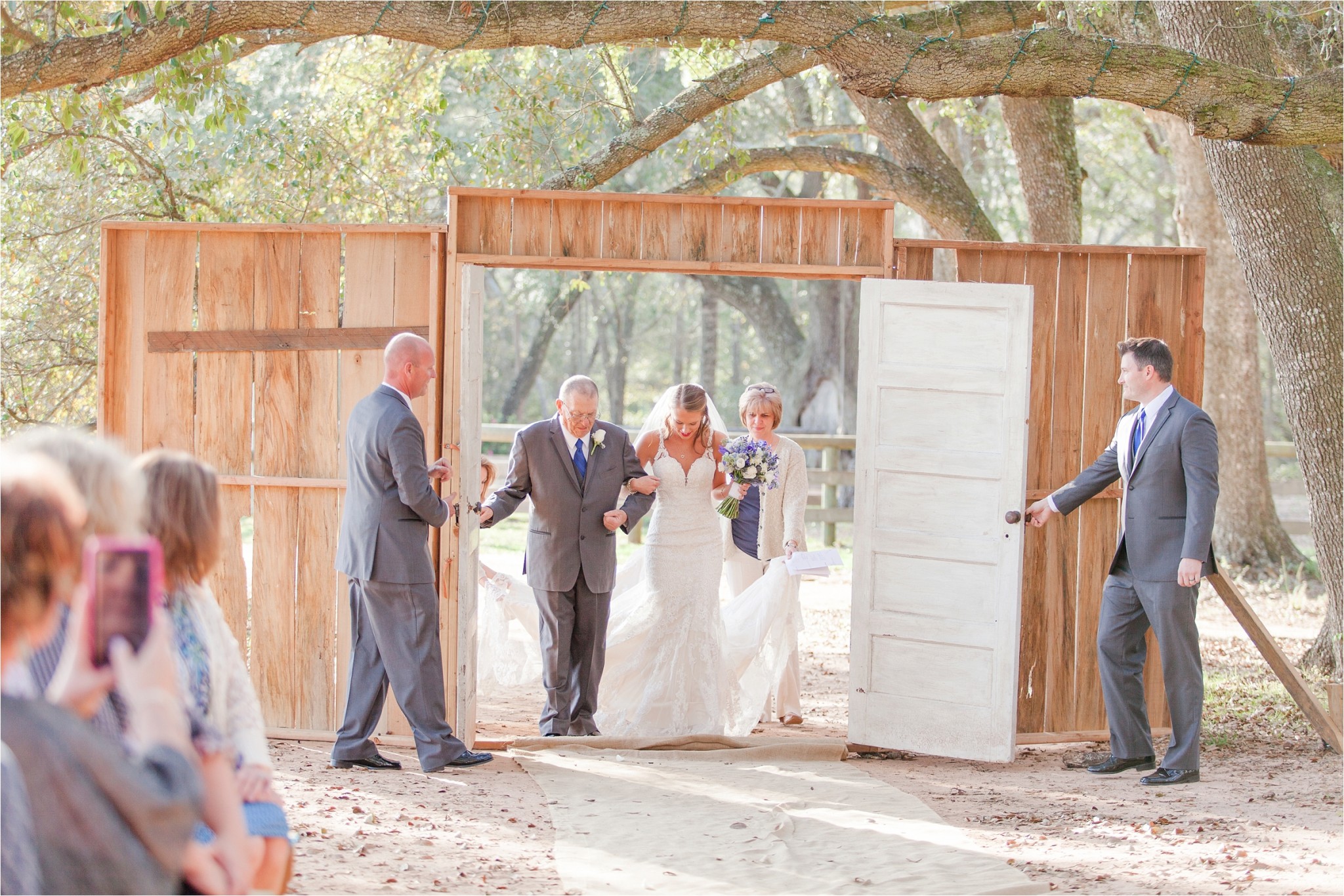 Justin's reaction to seeing Leah melted every heart in attendance….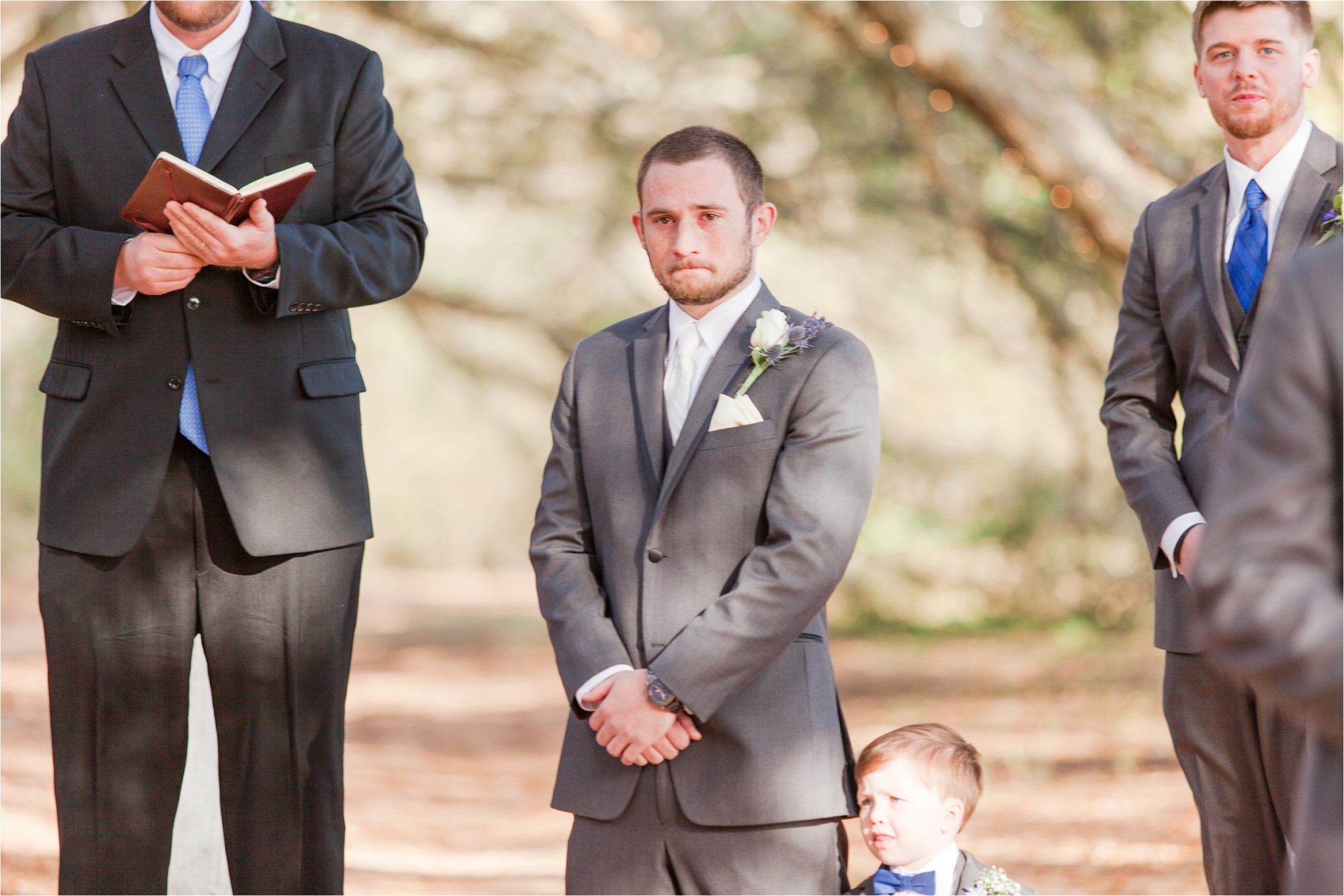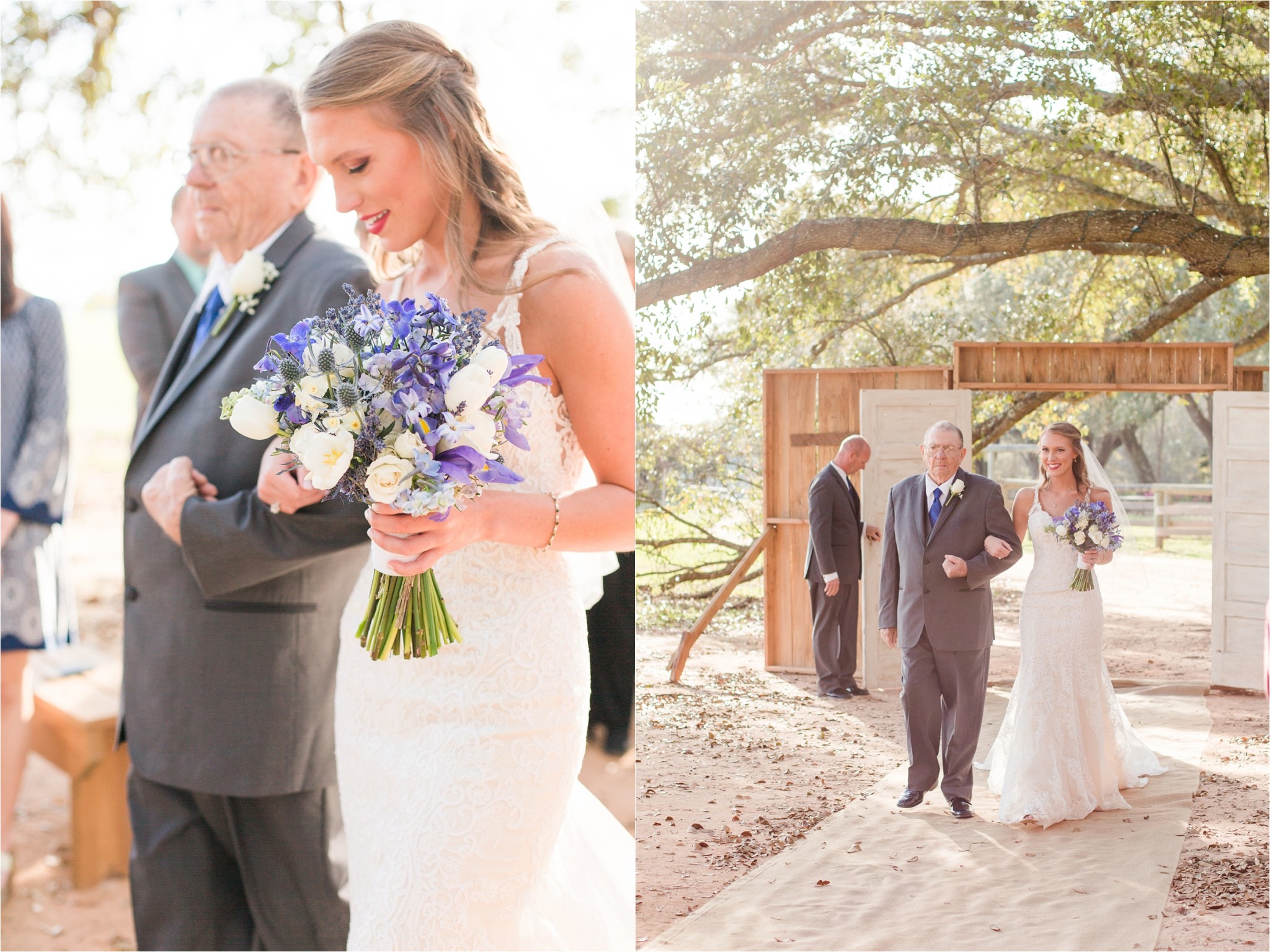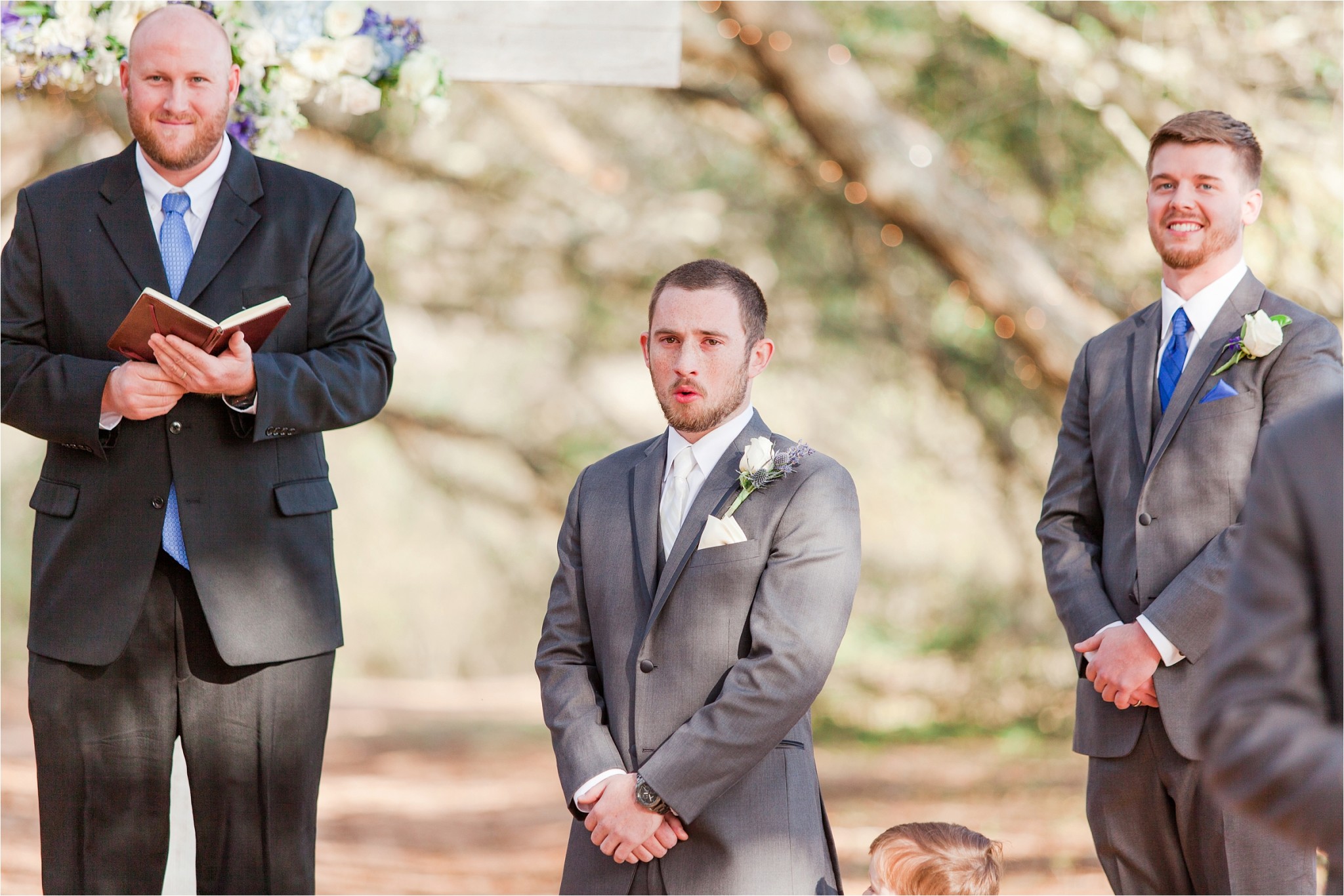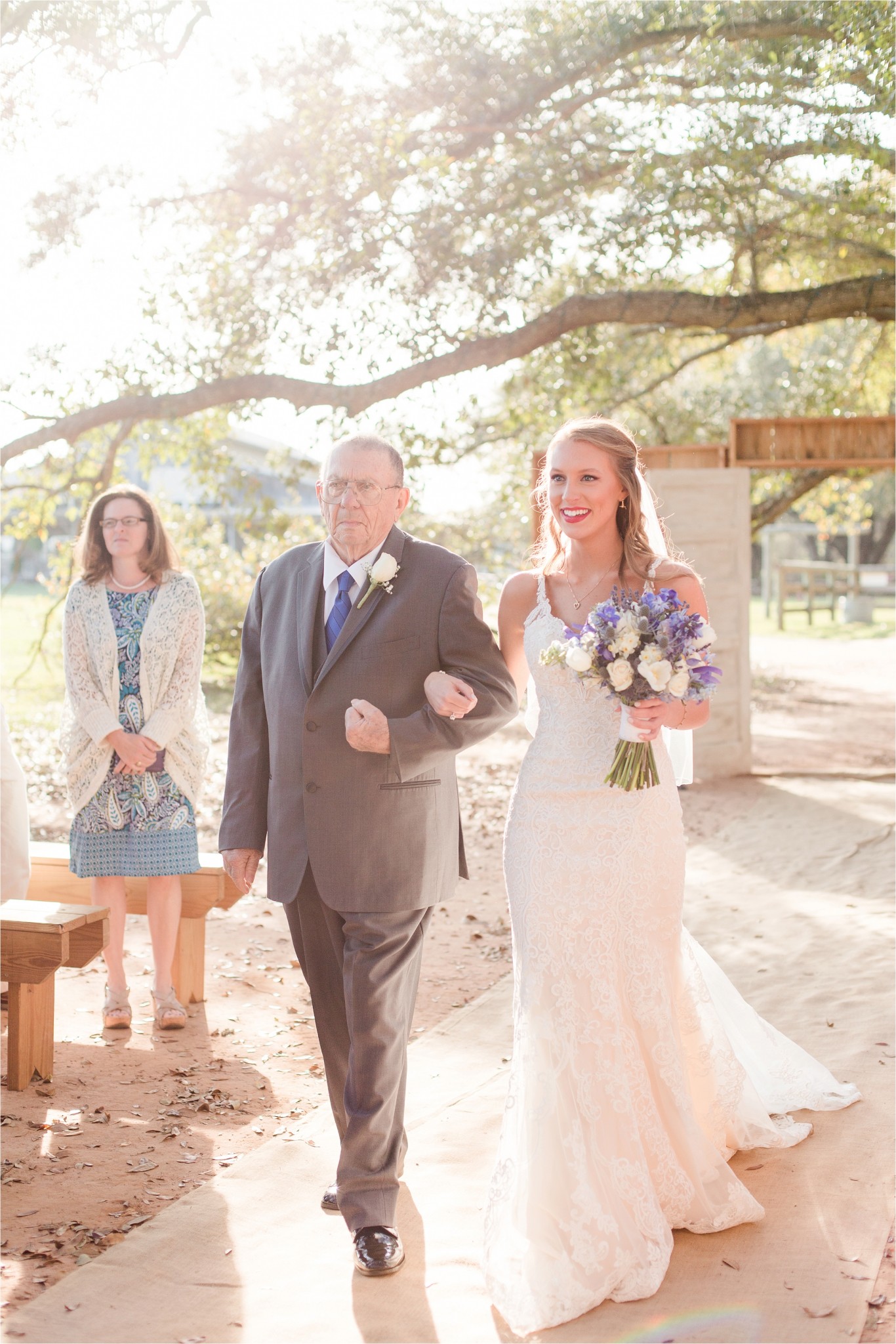 Absolutely beautiful….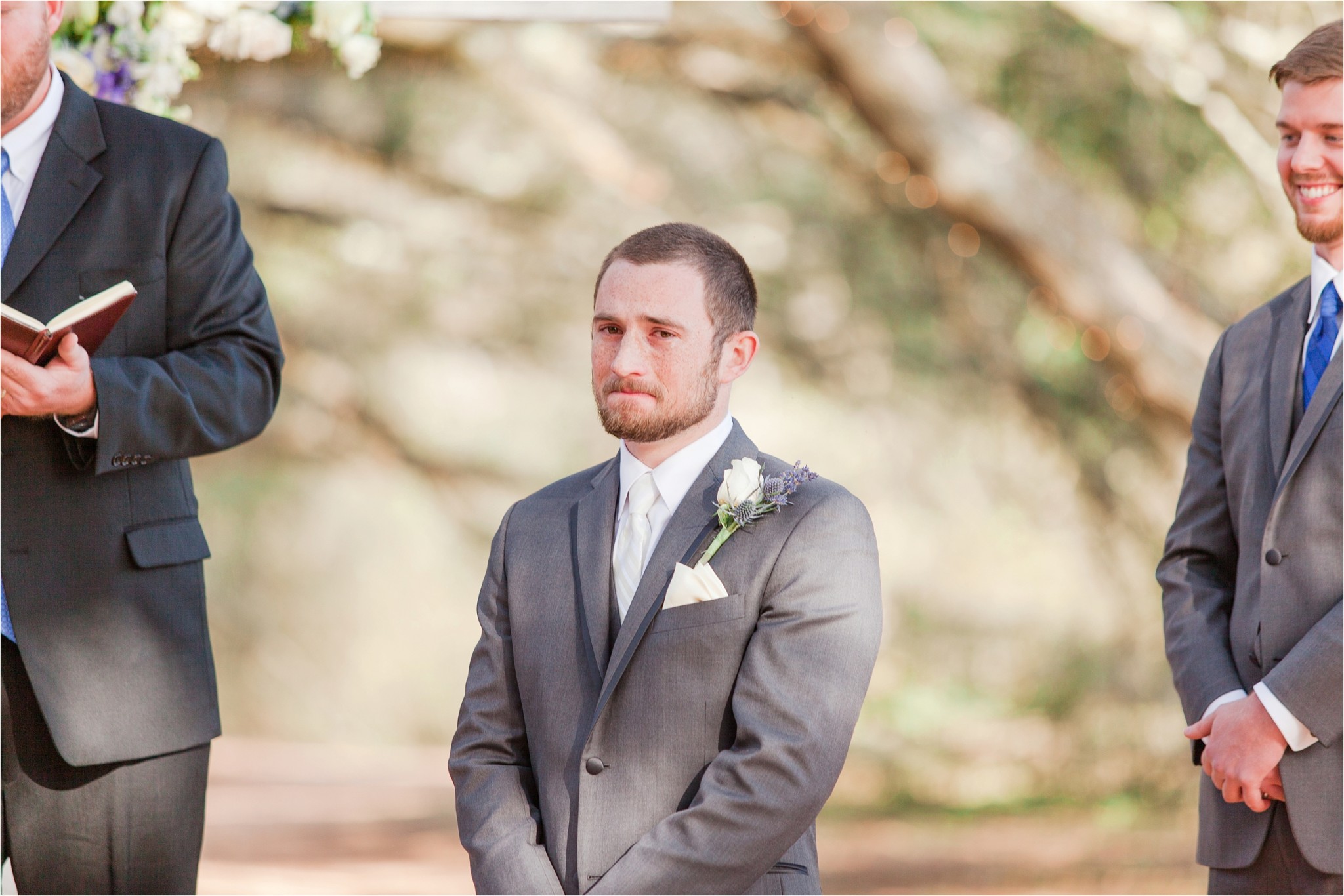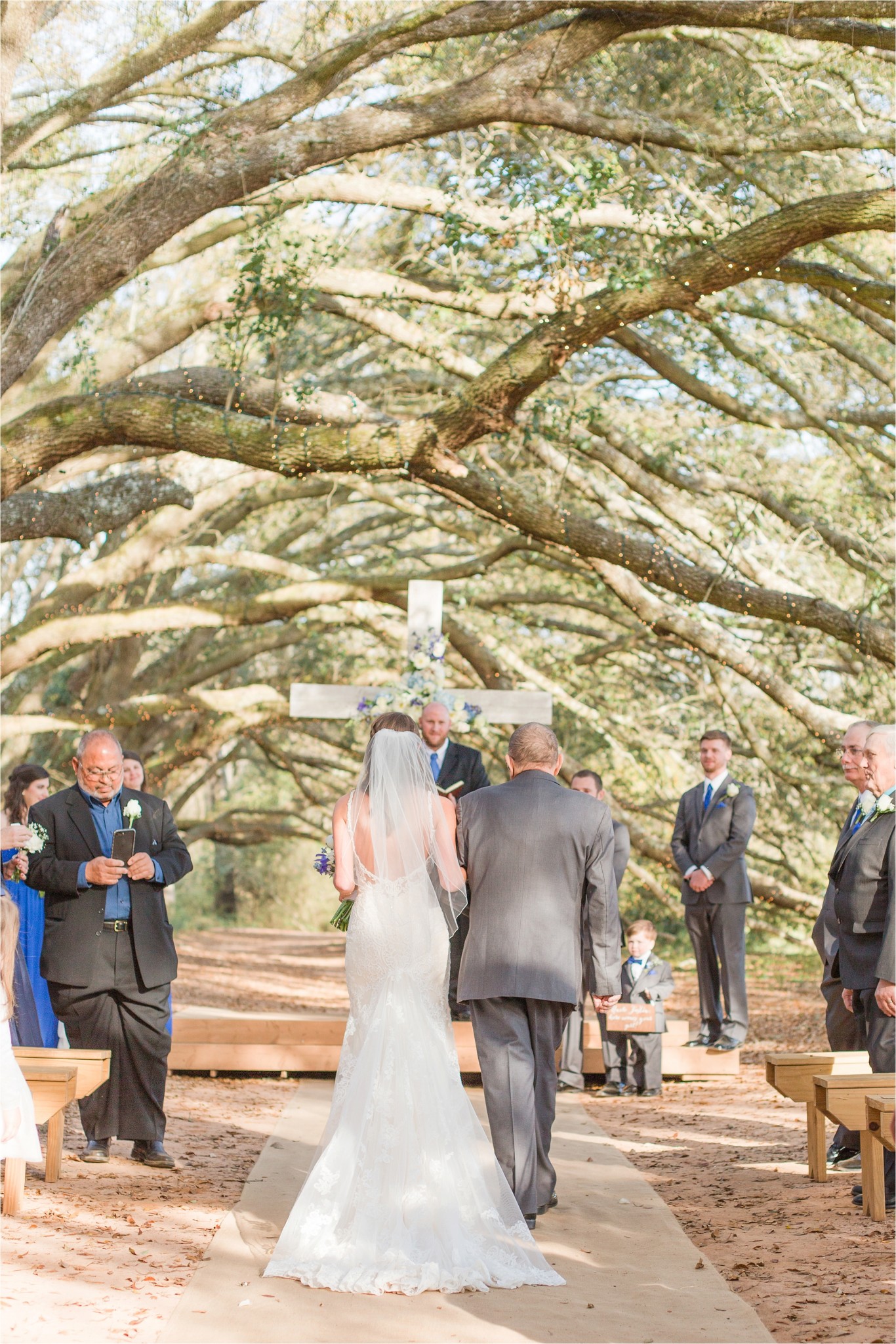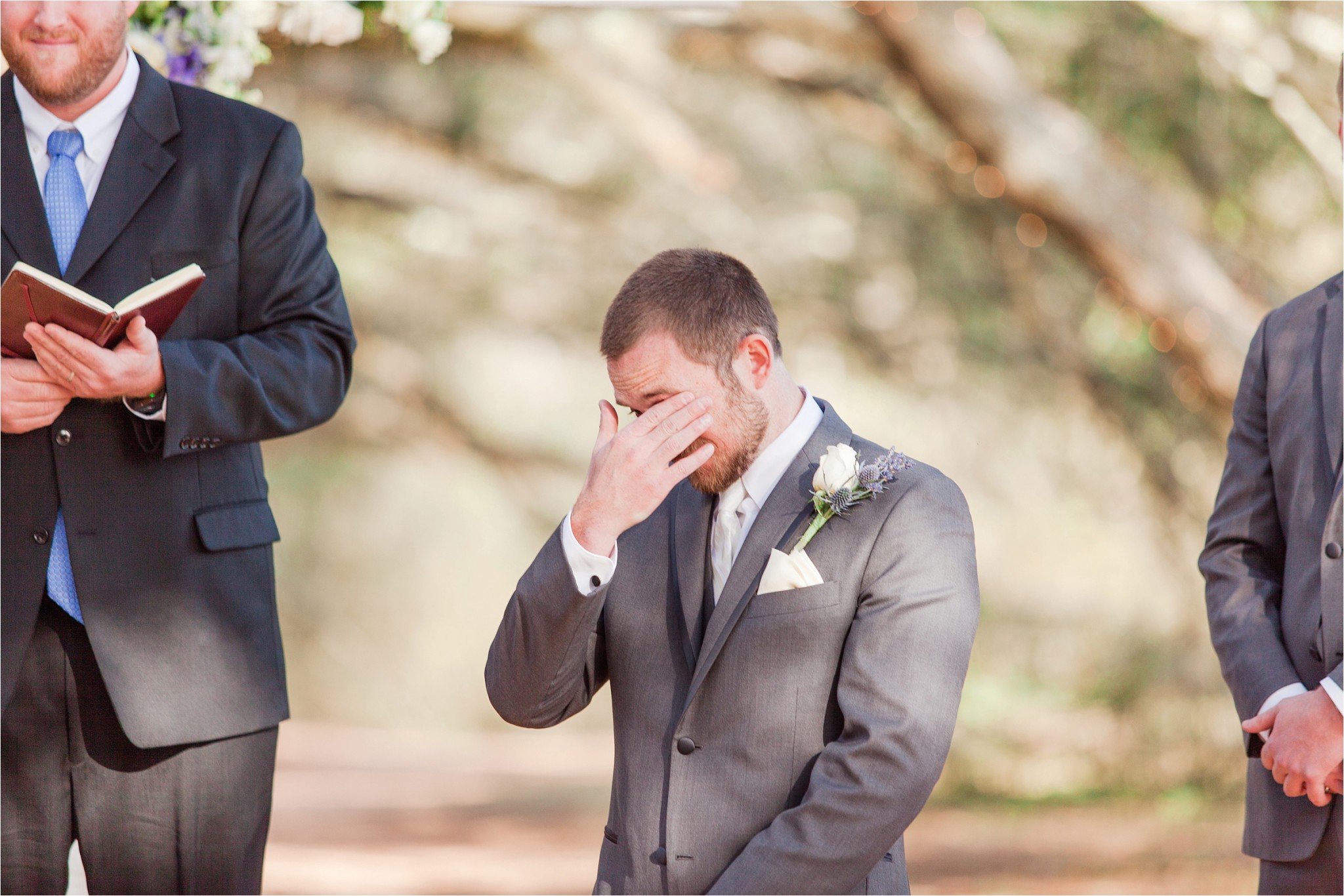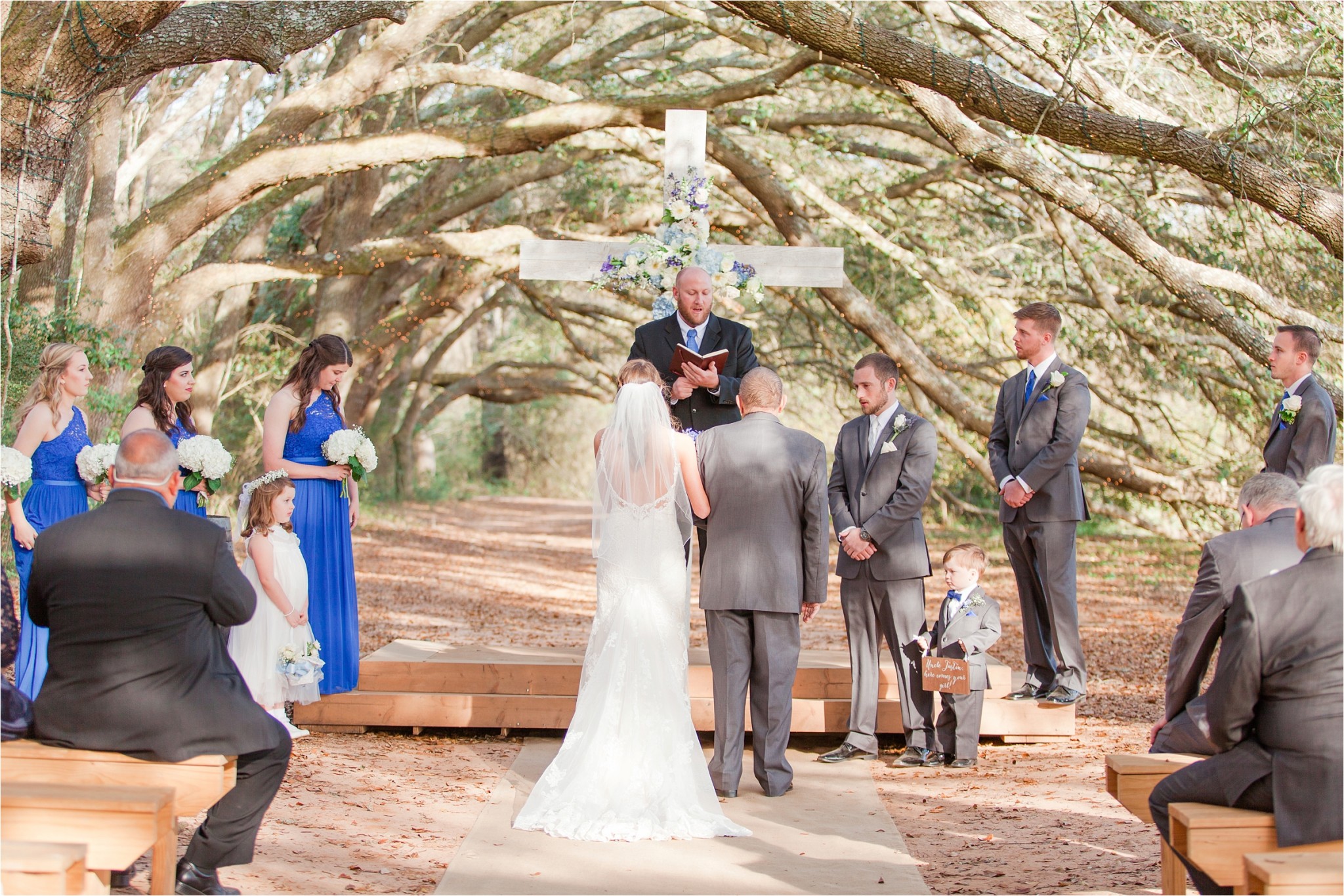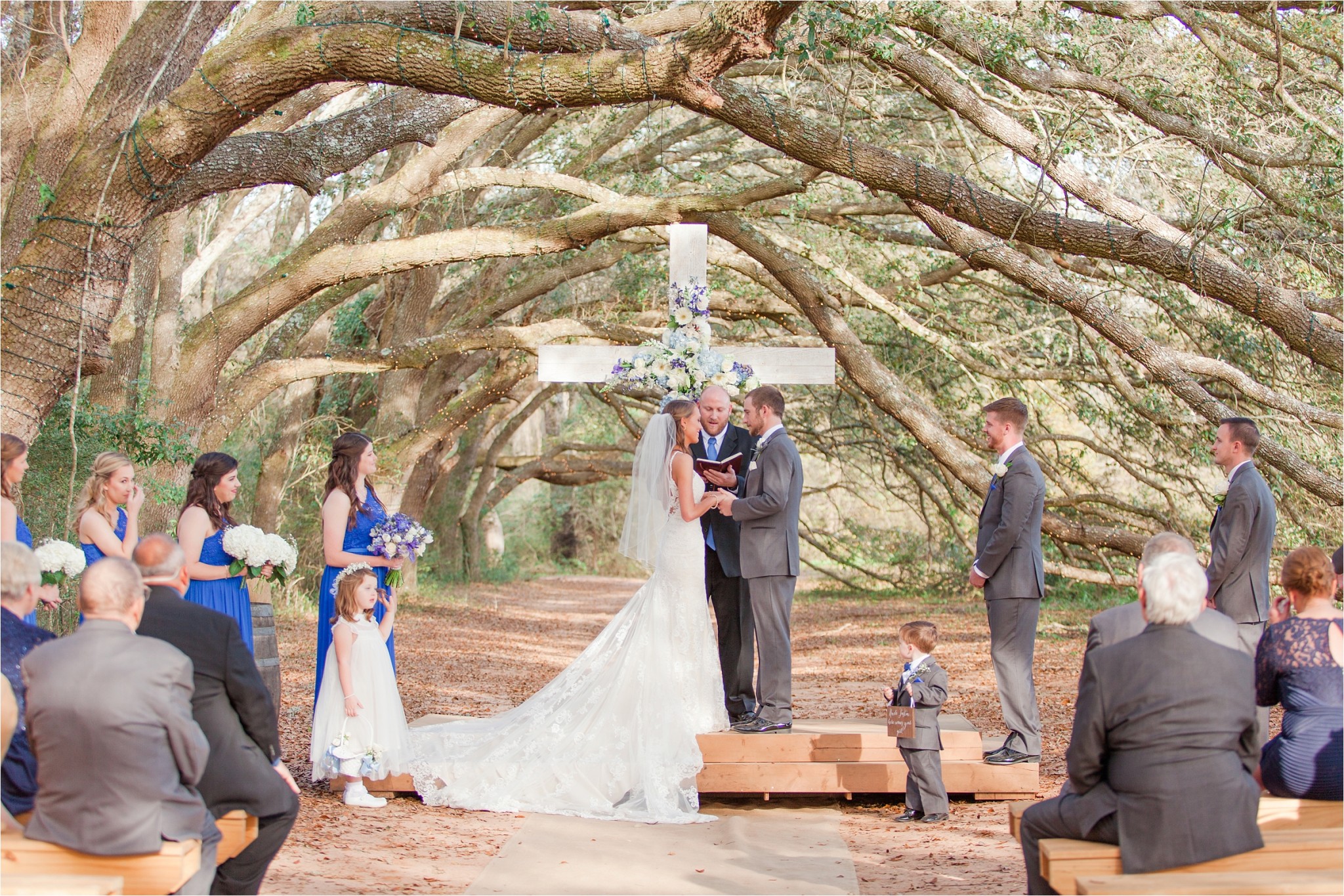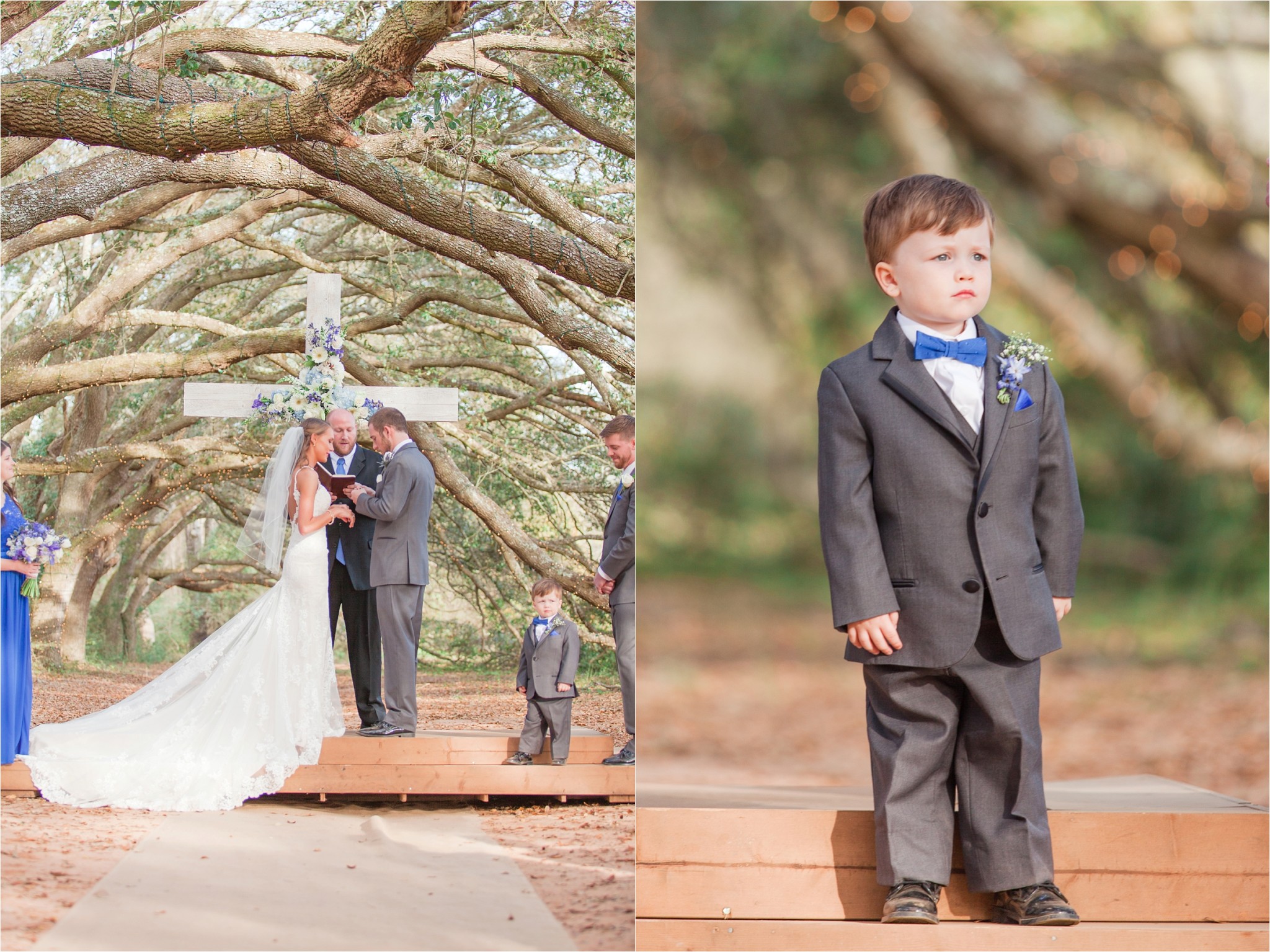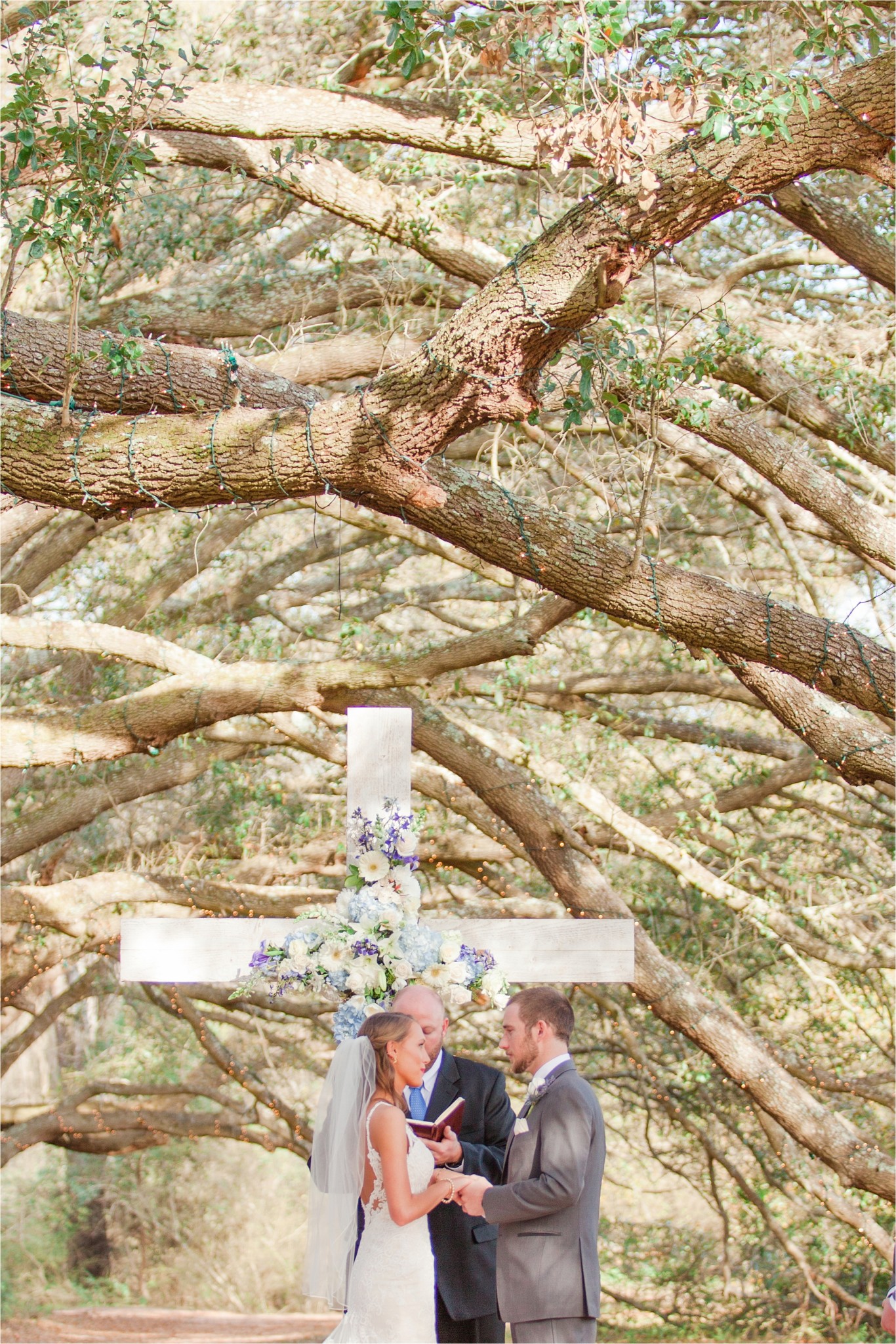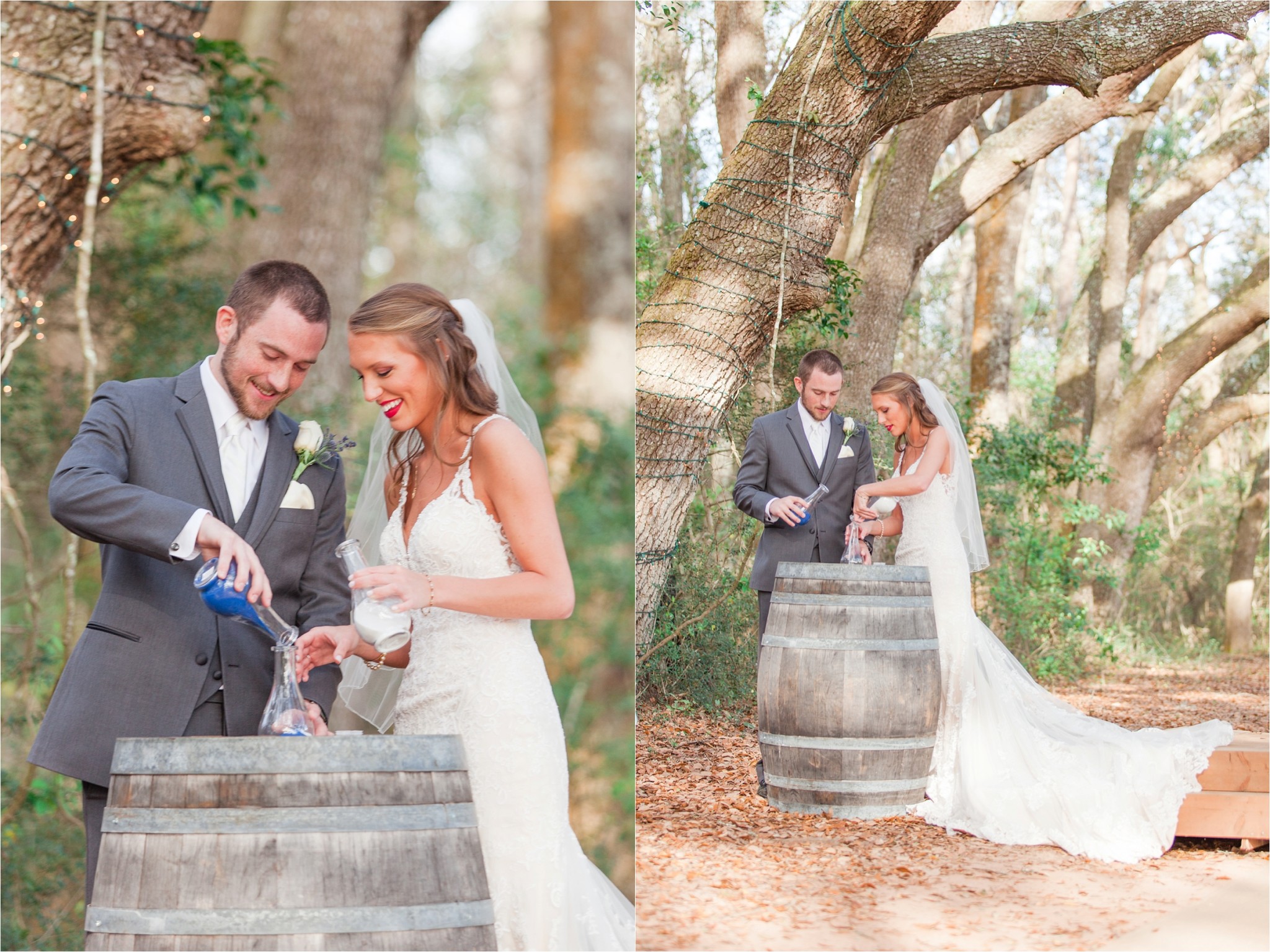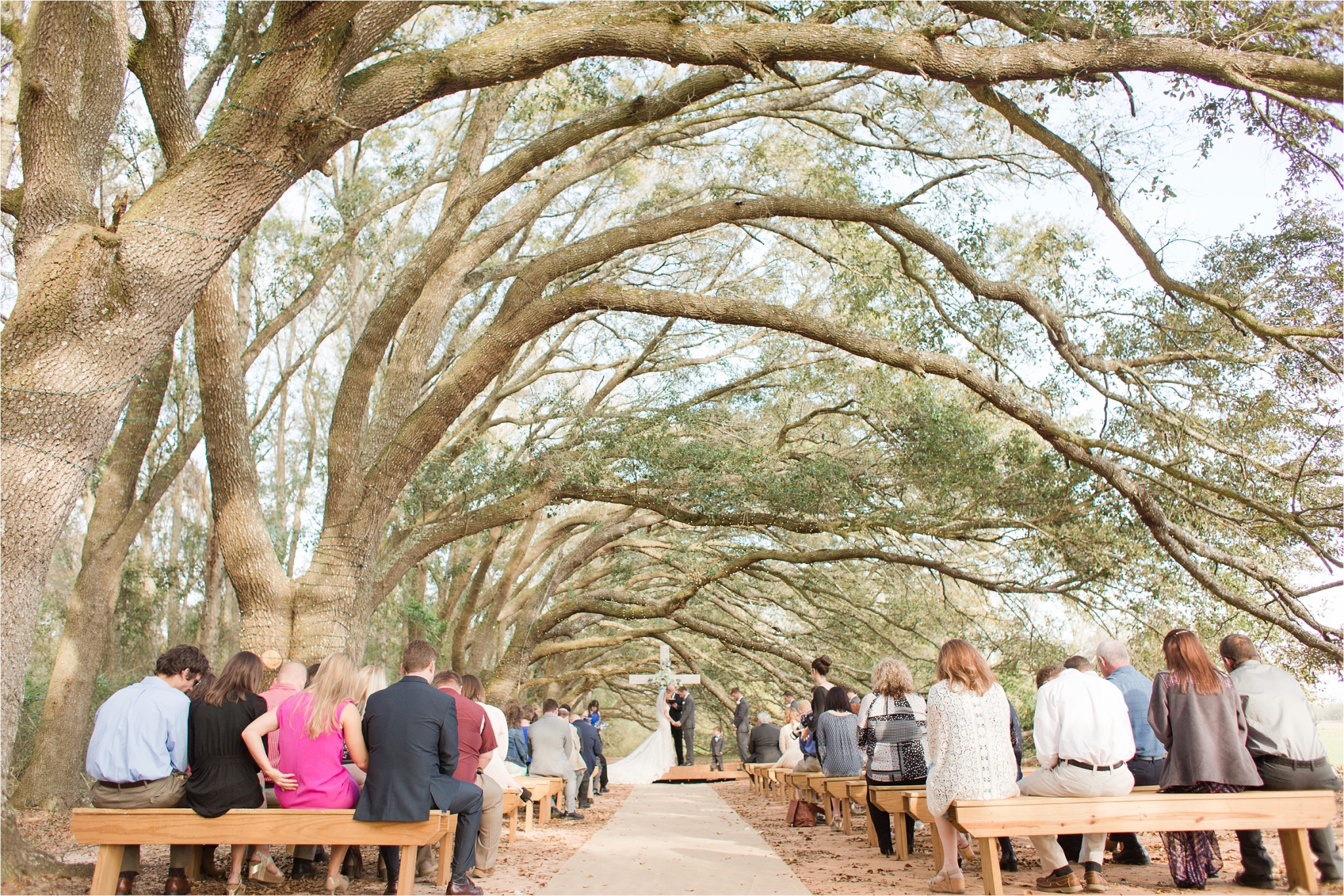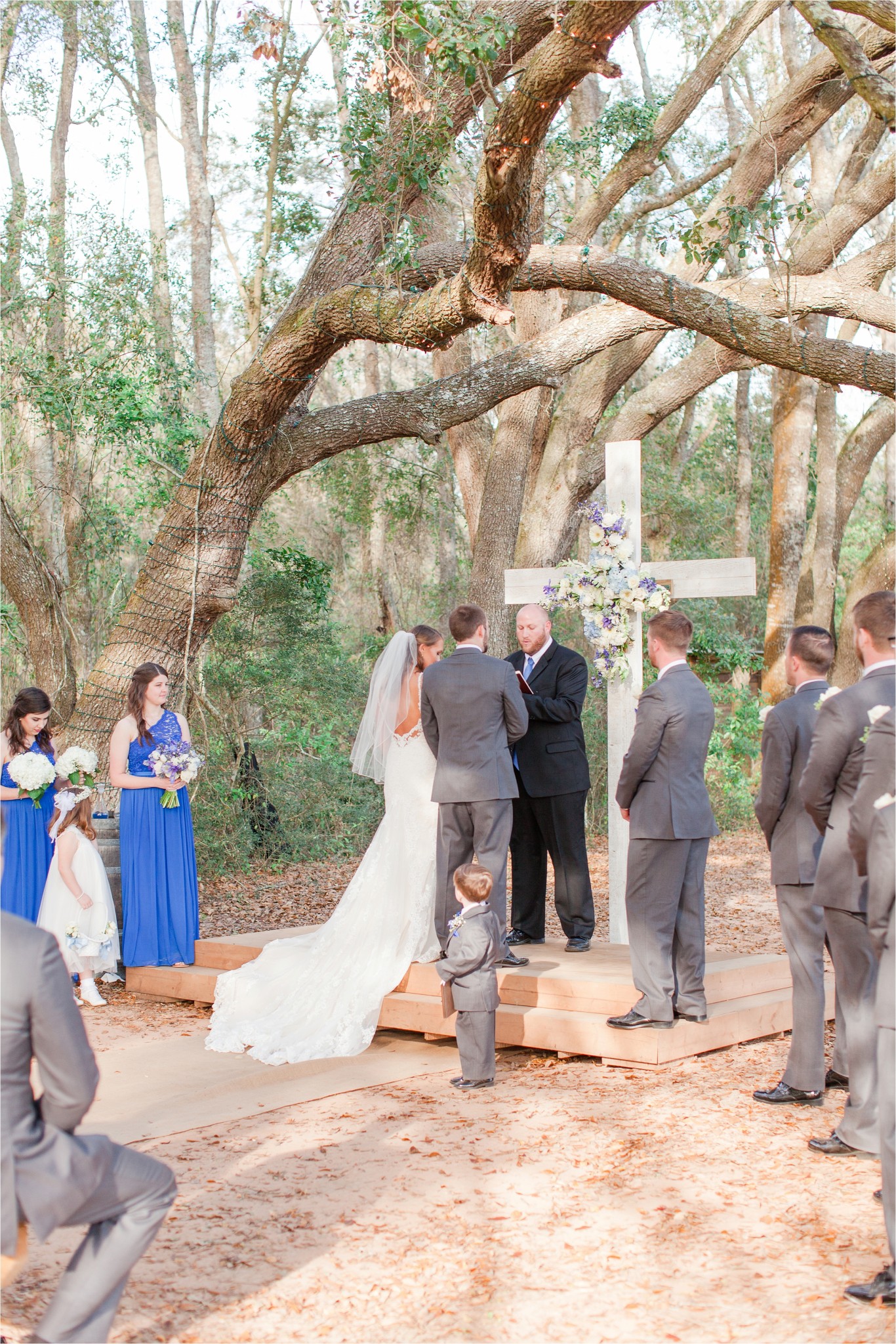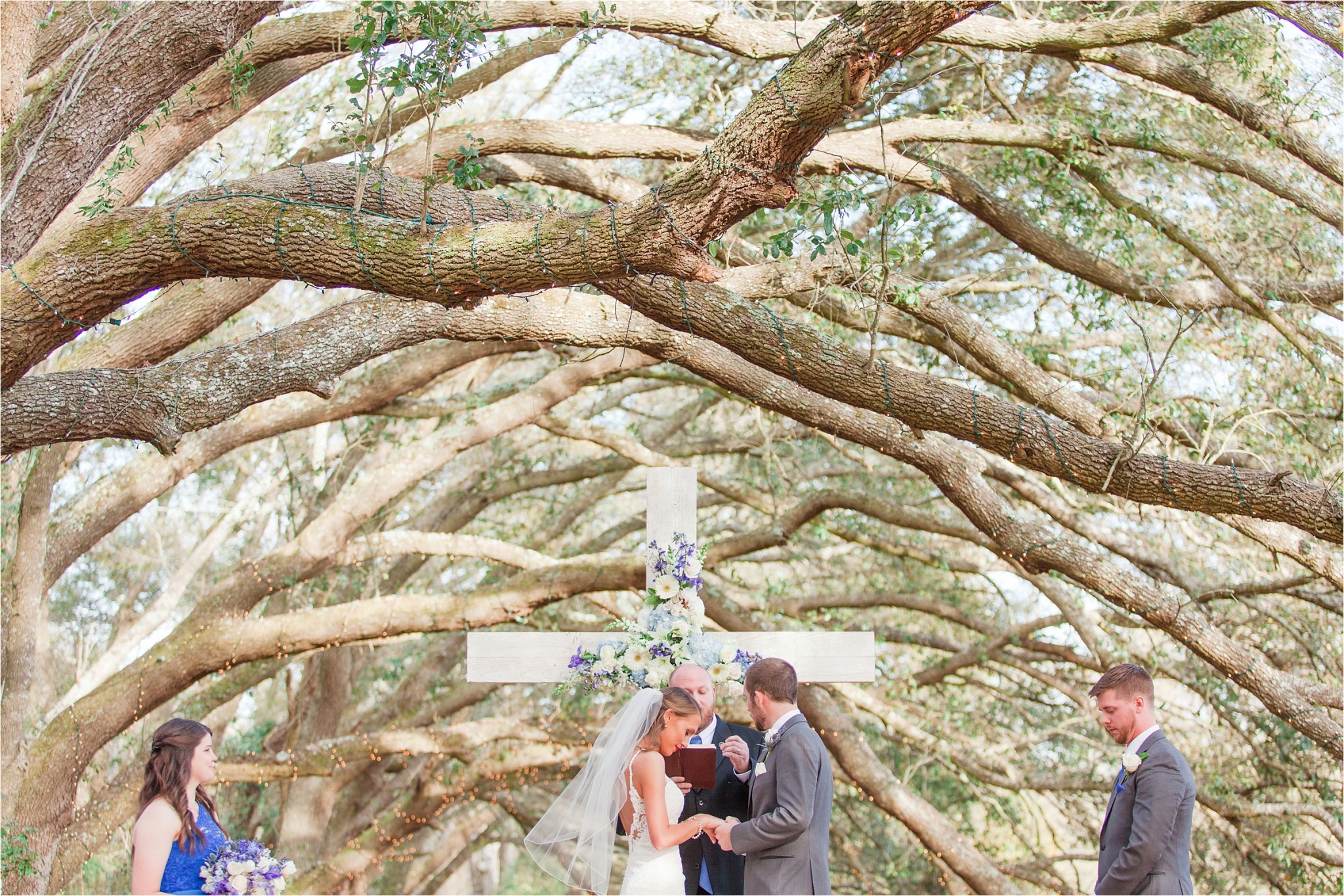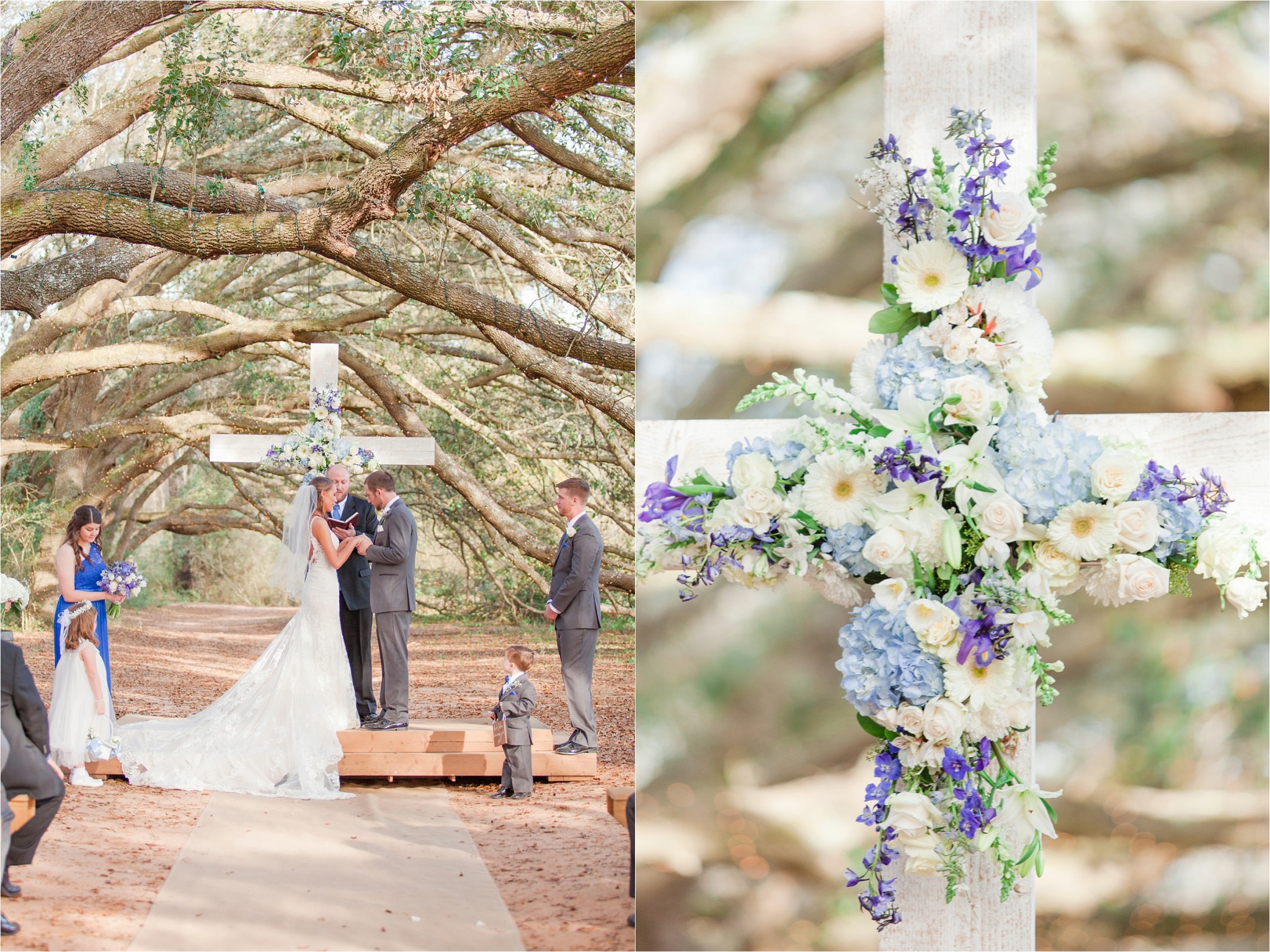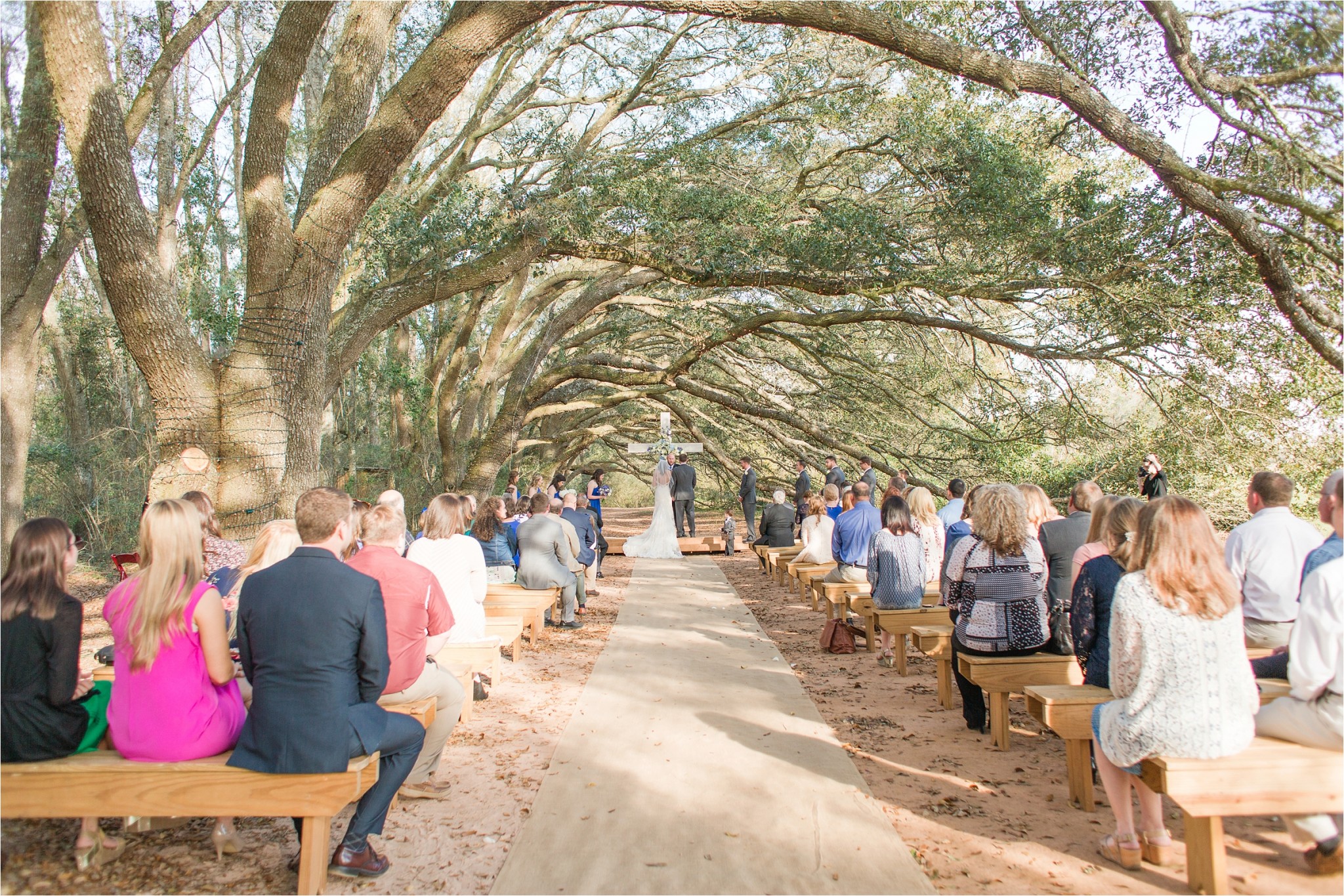 Husband and wife!!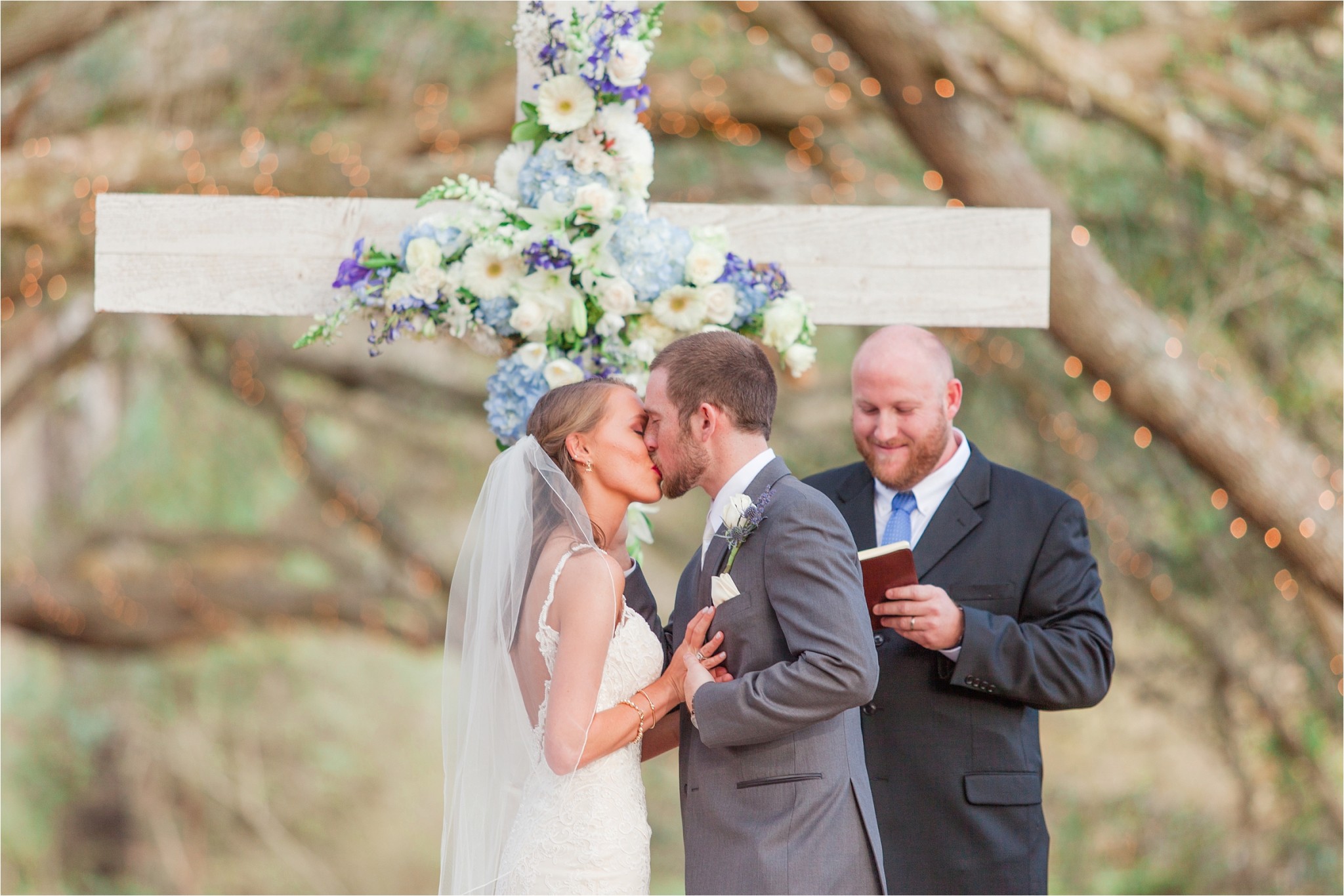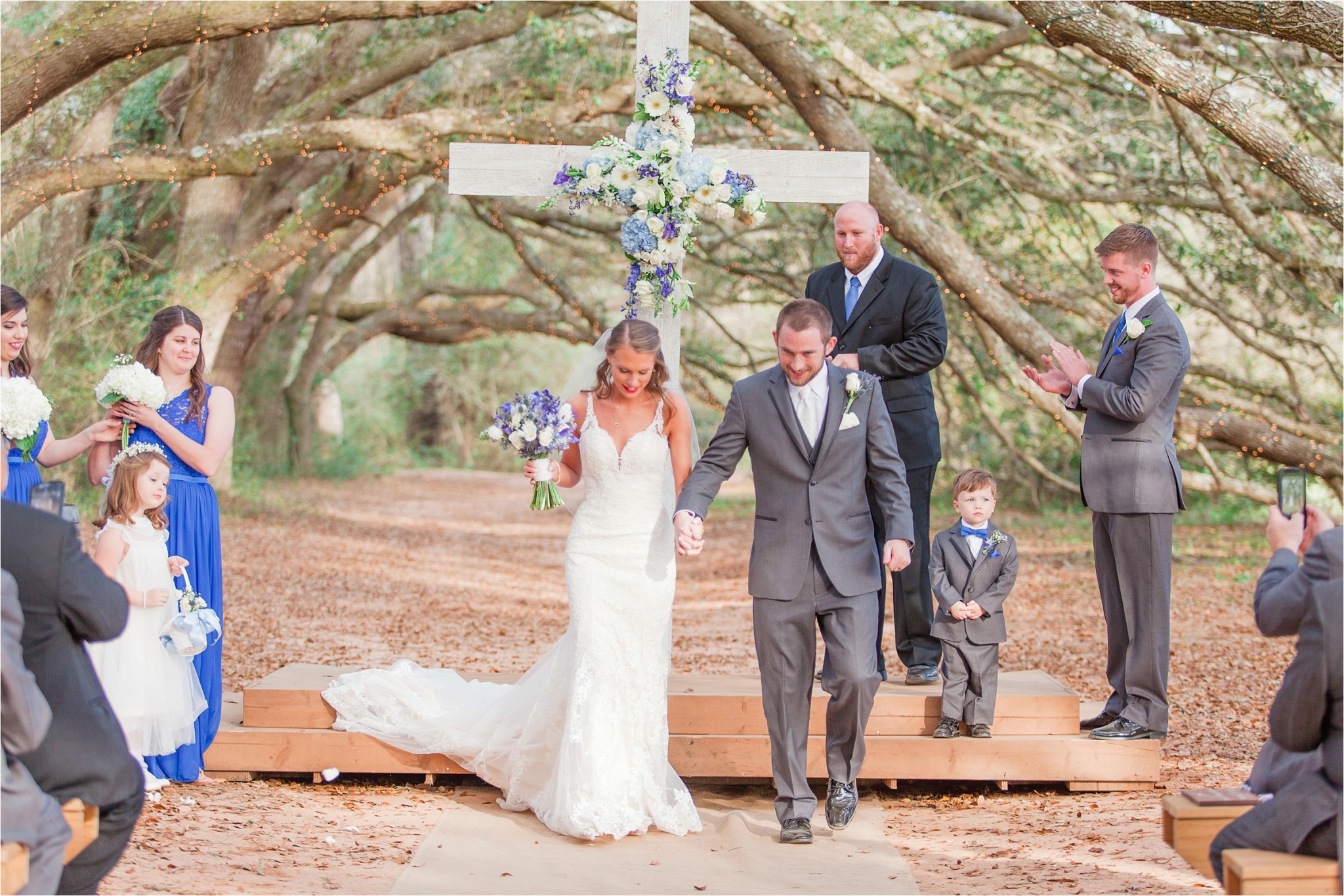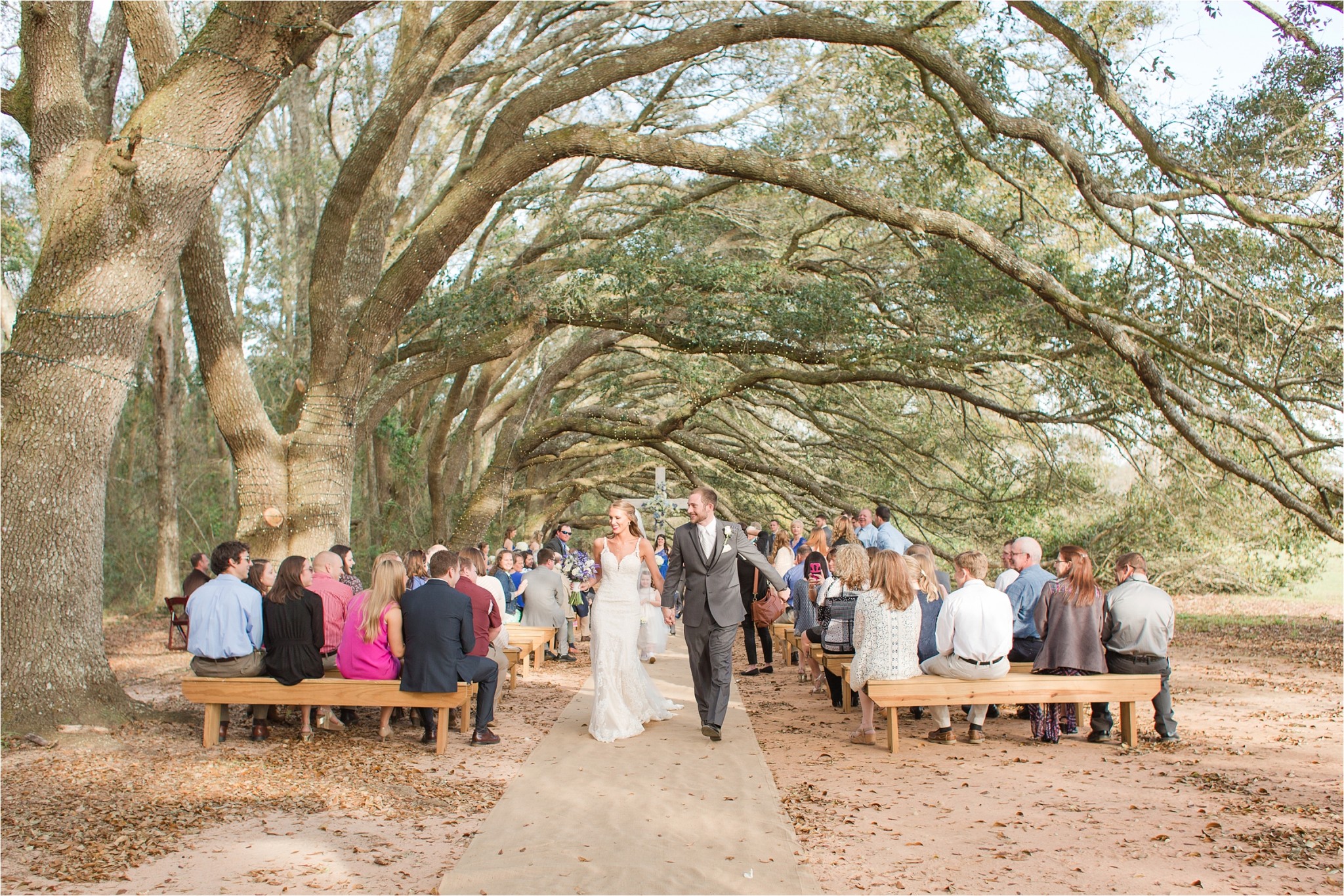 Such a great group 🙂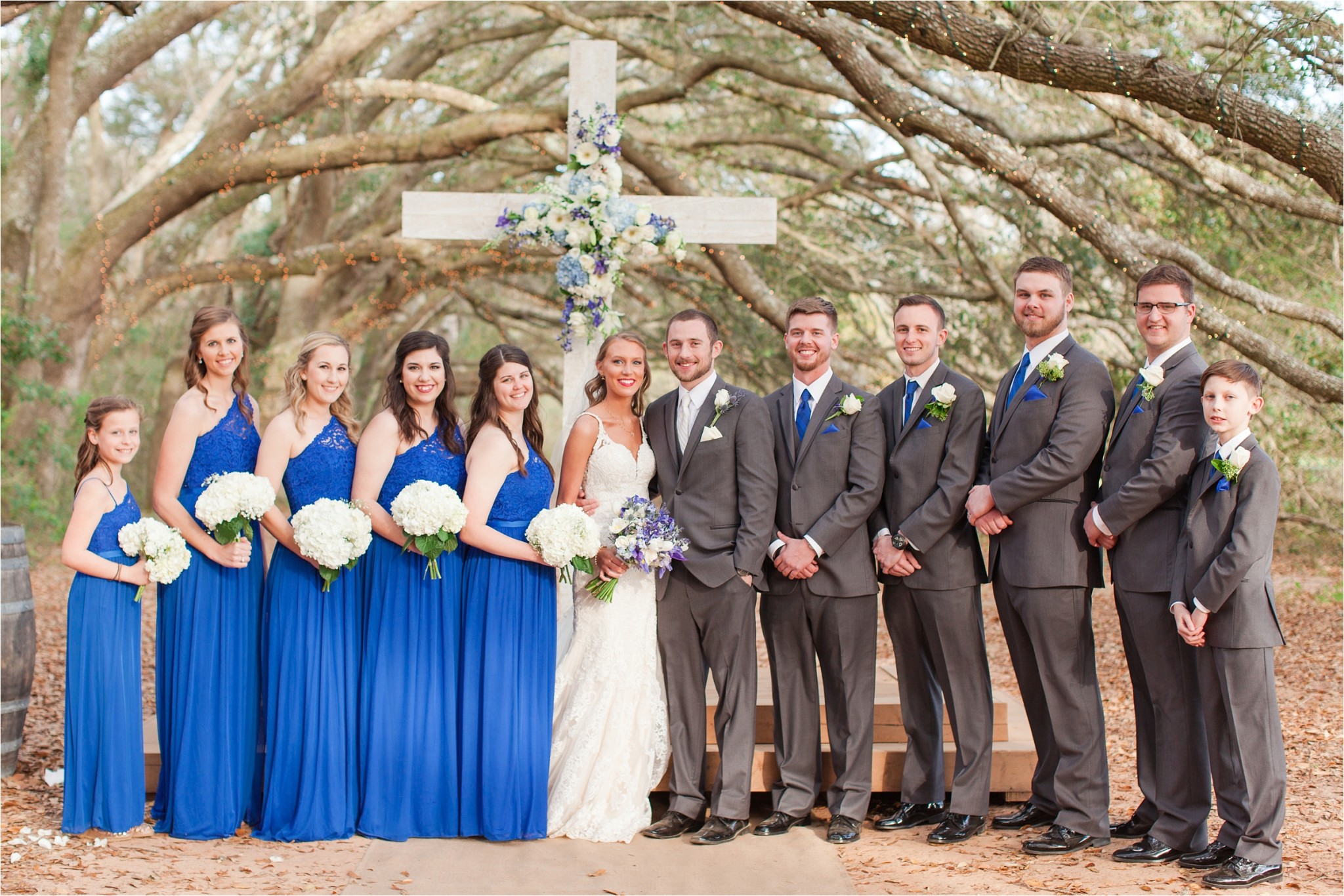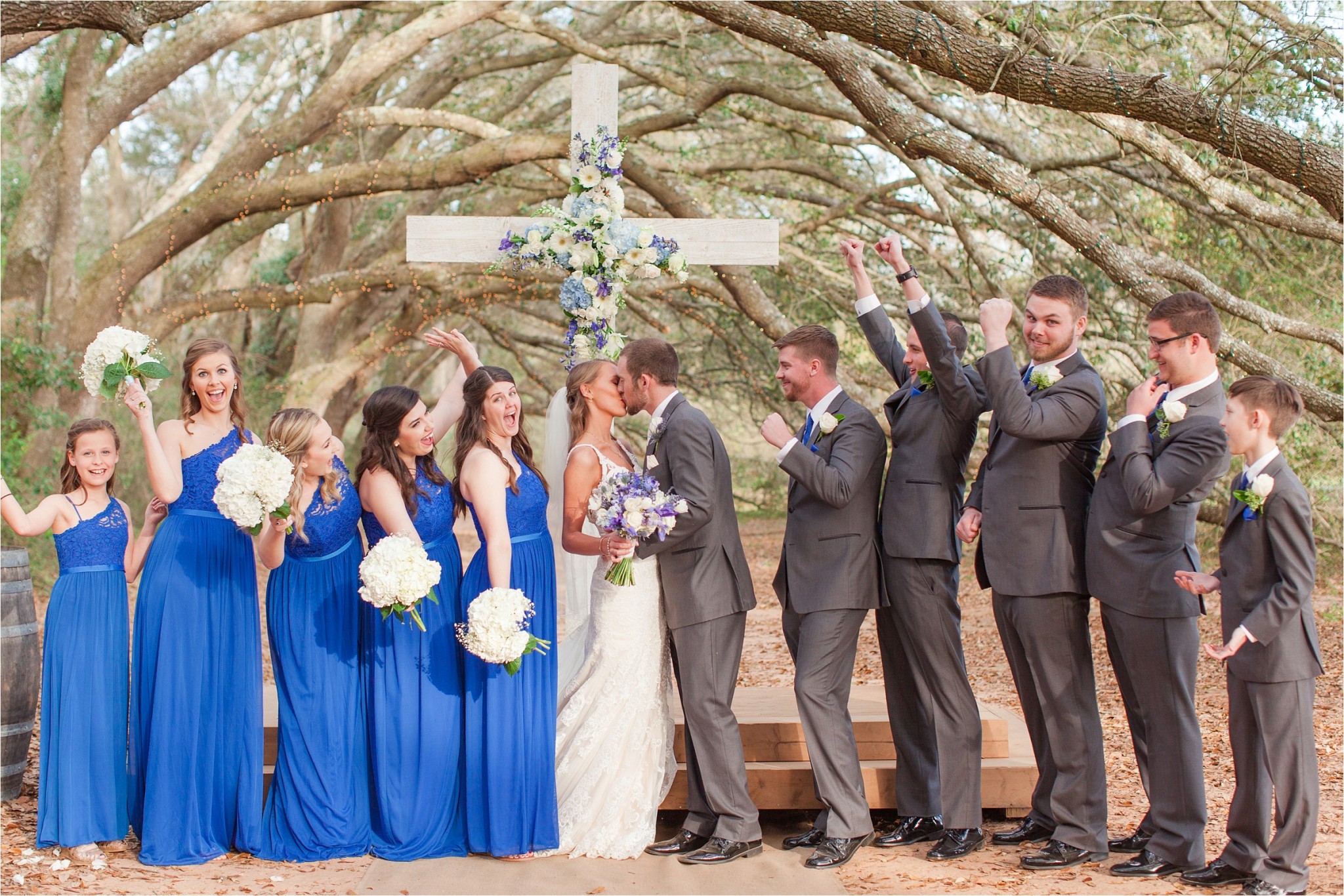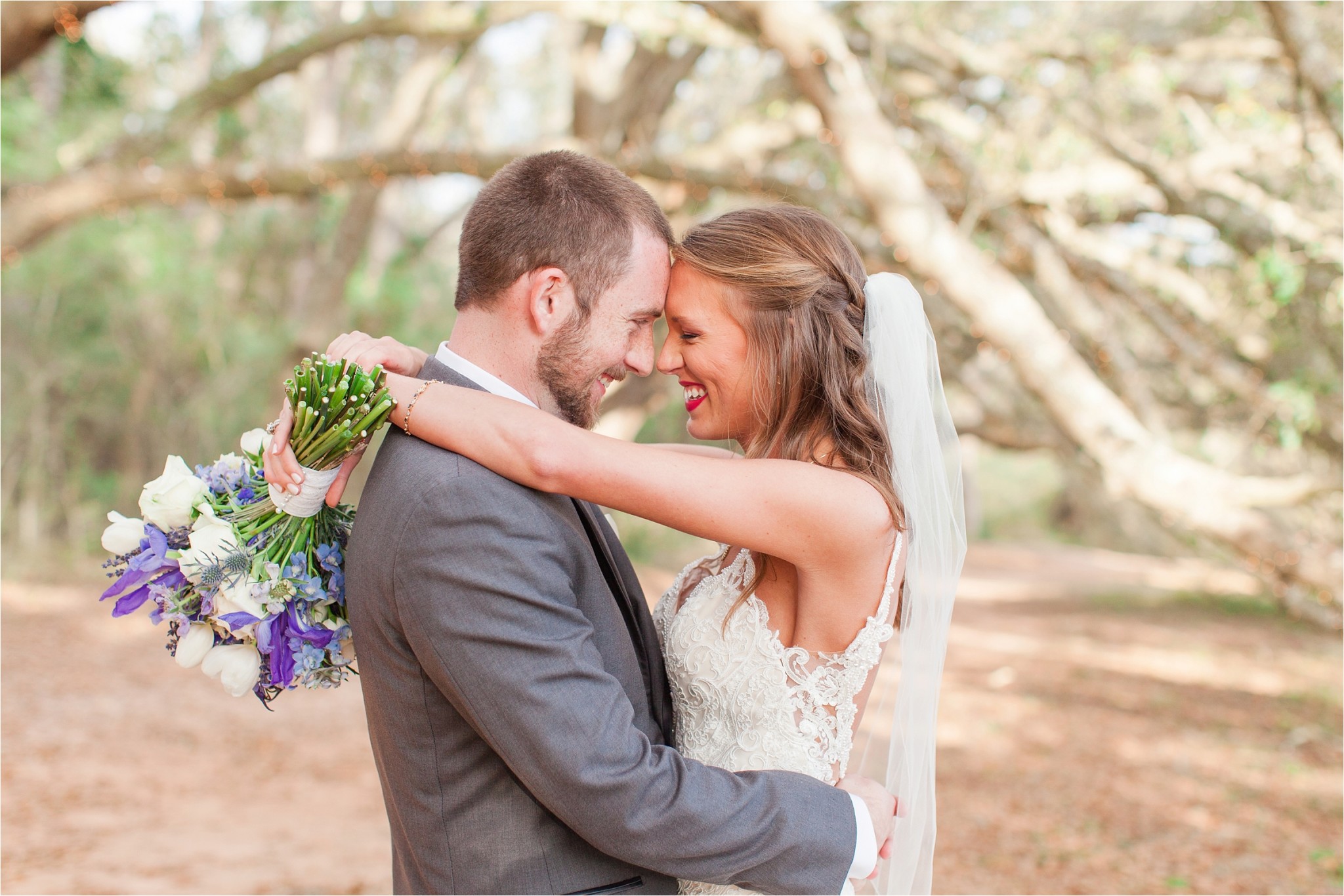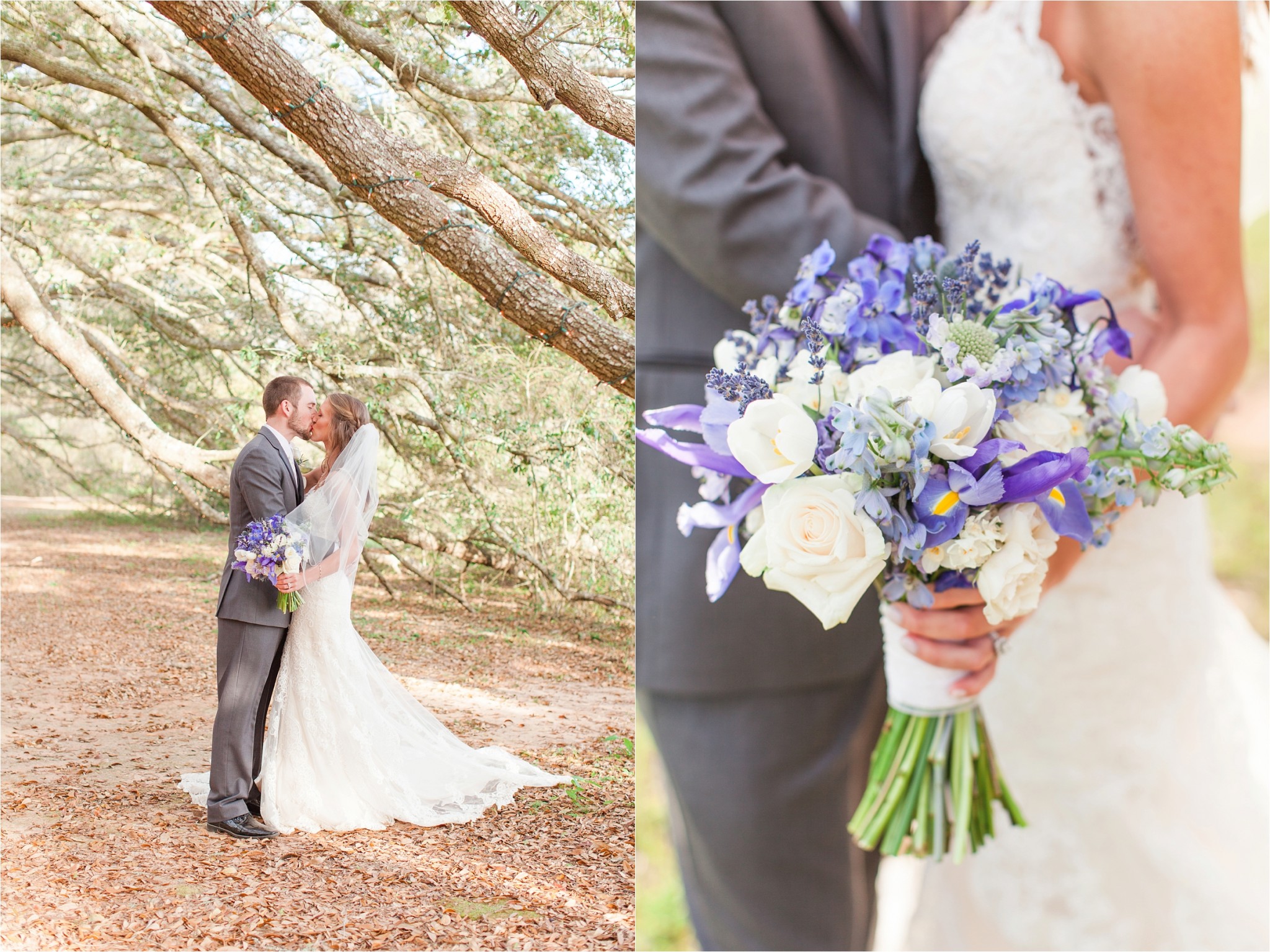 Bride + Groom portraits!!!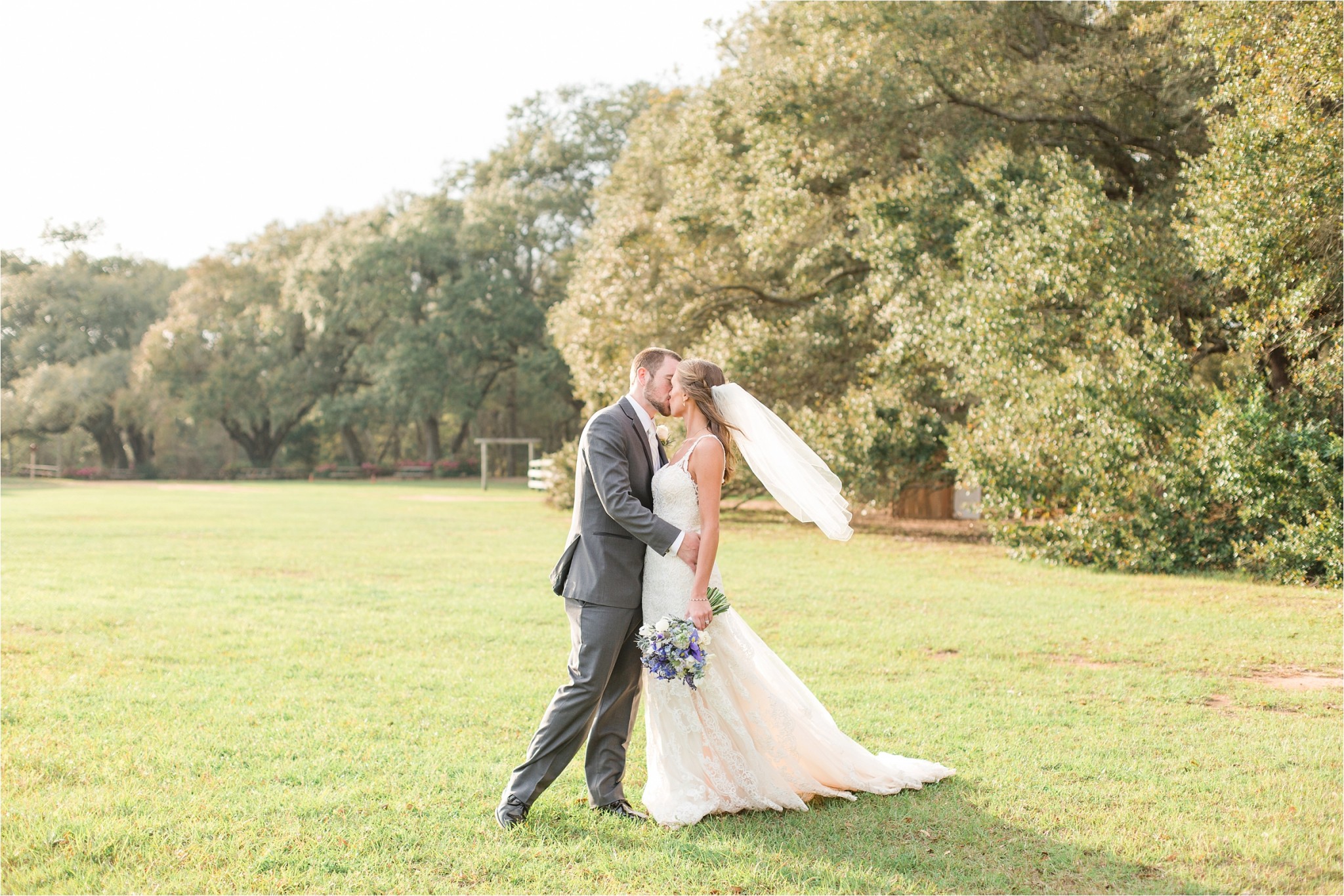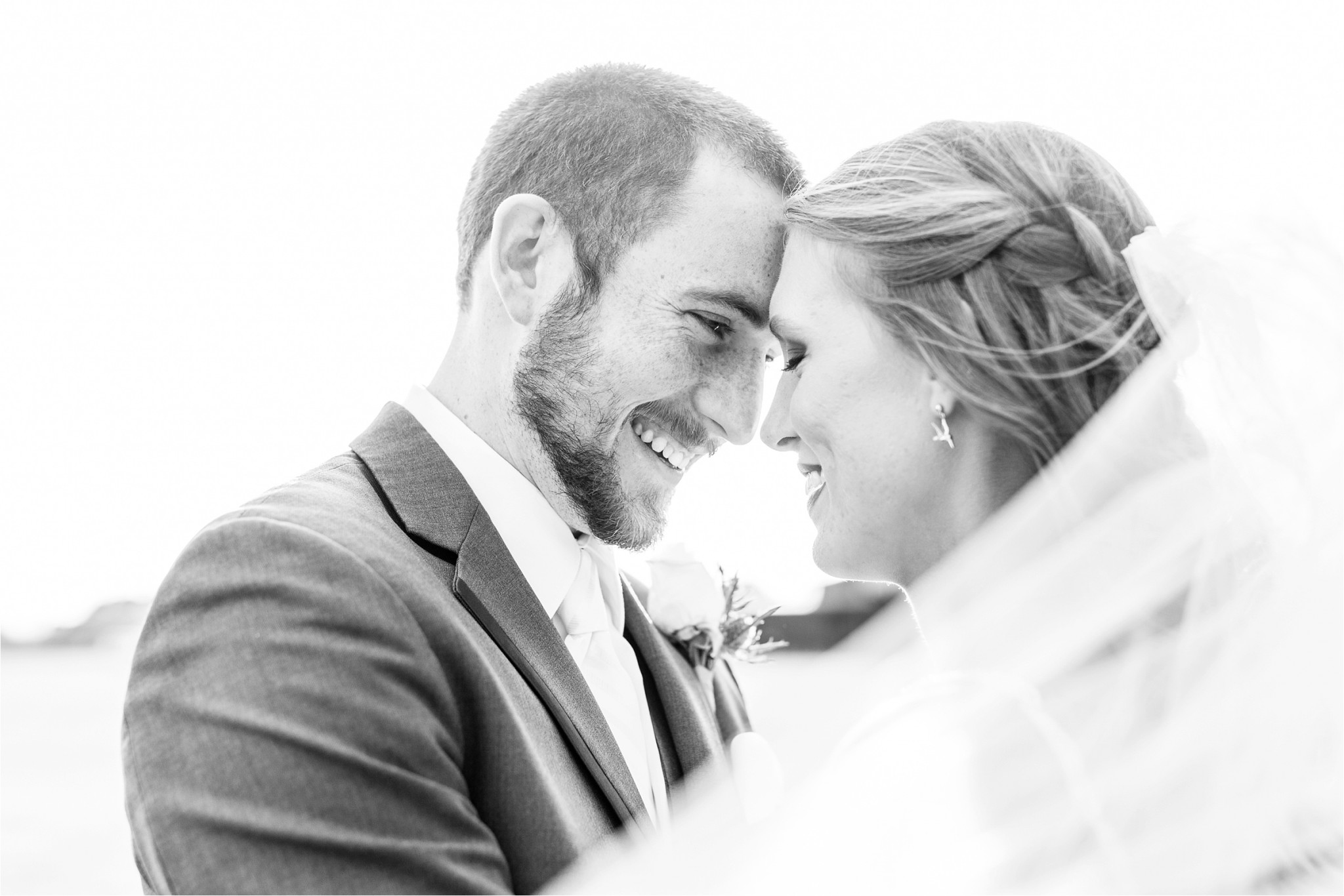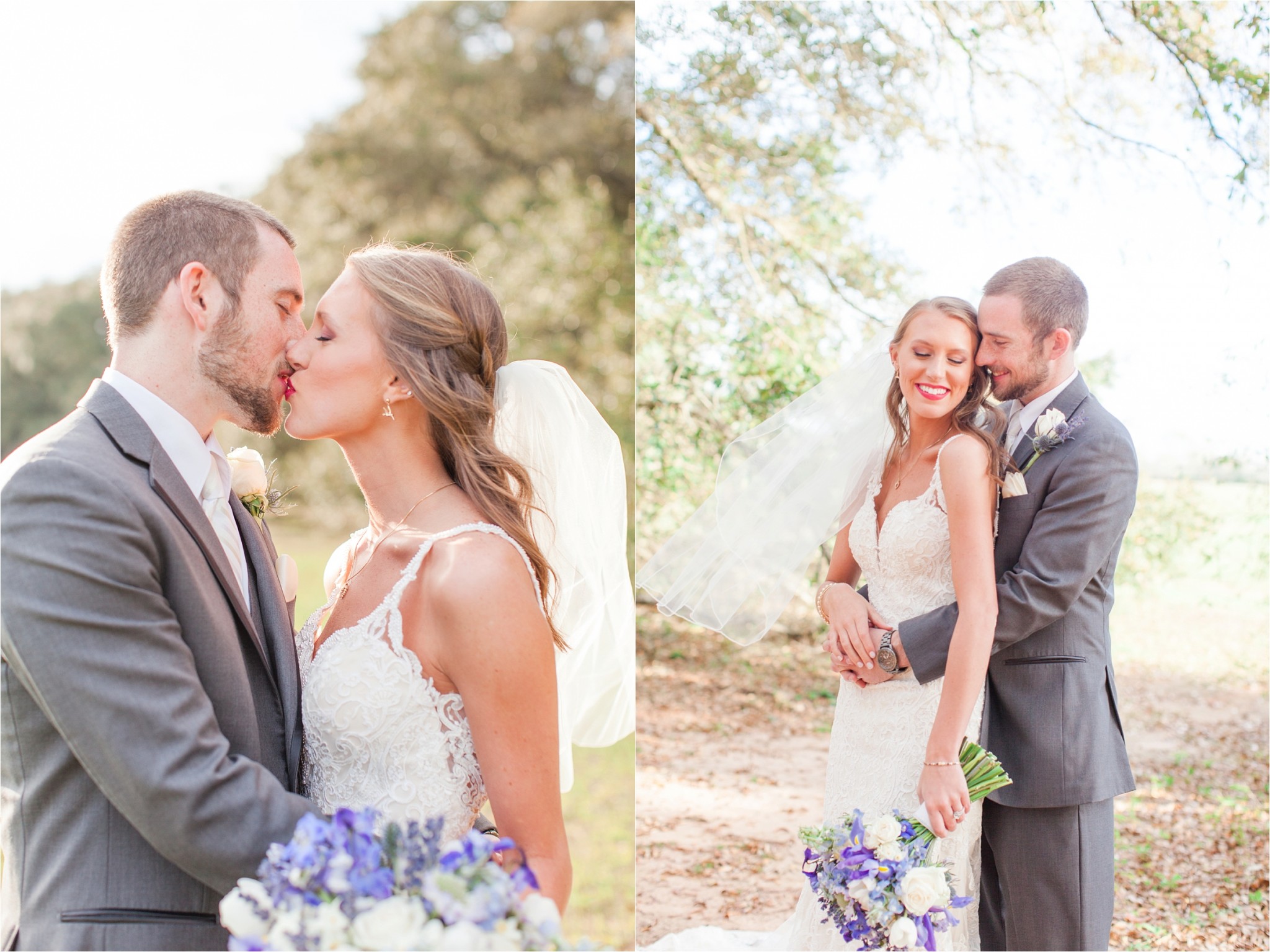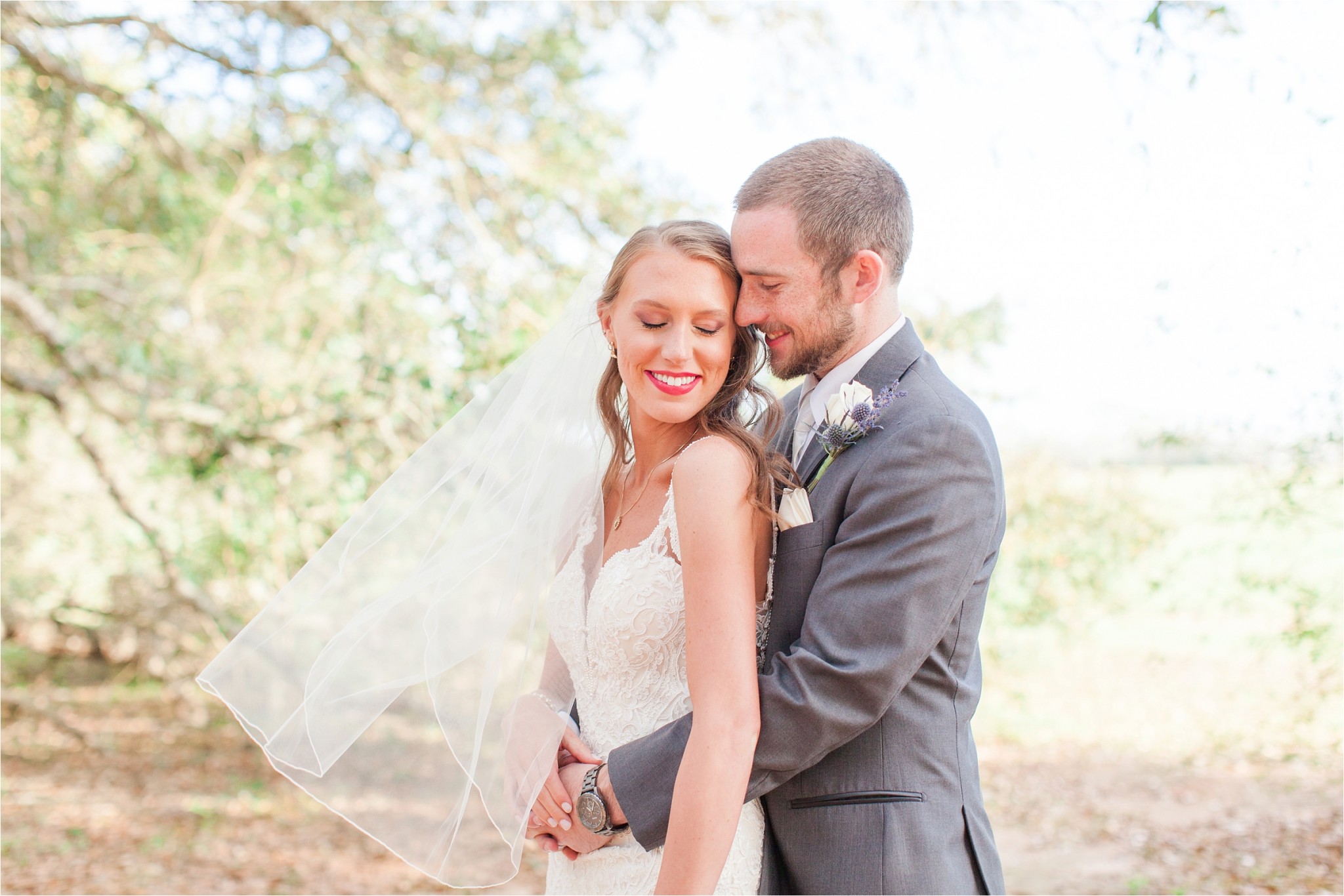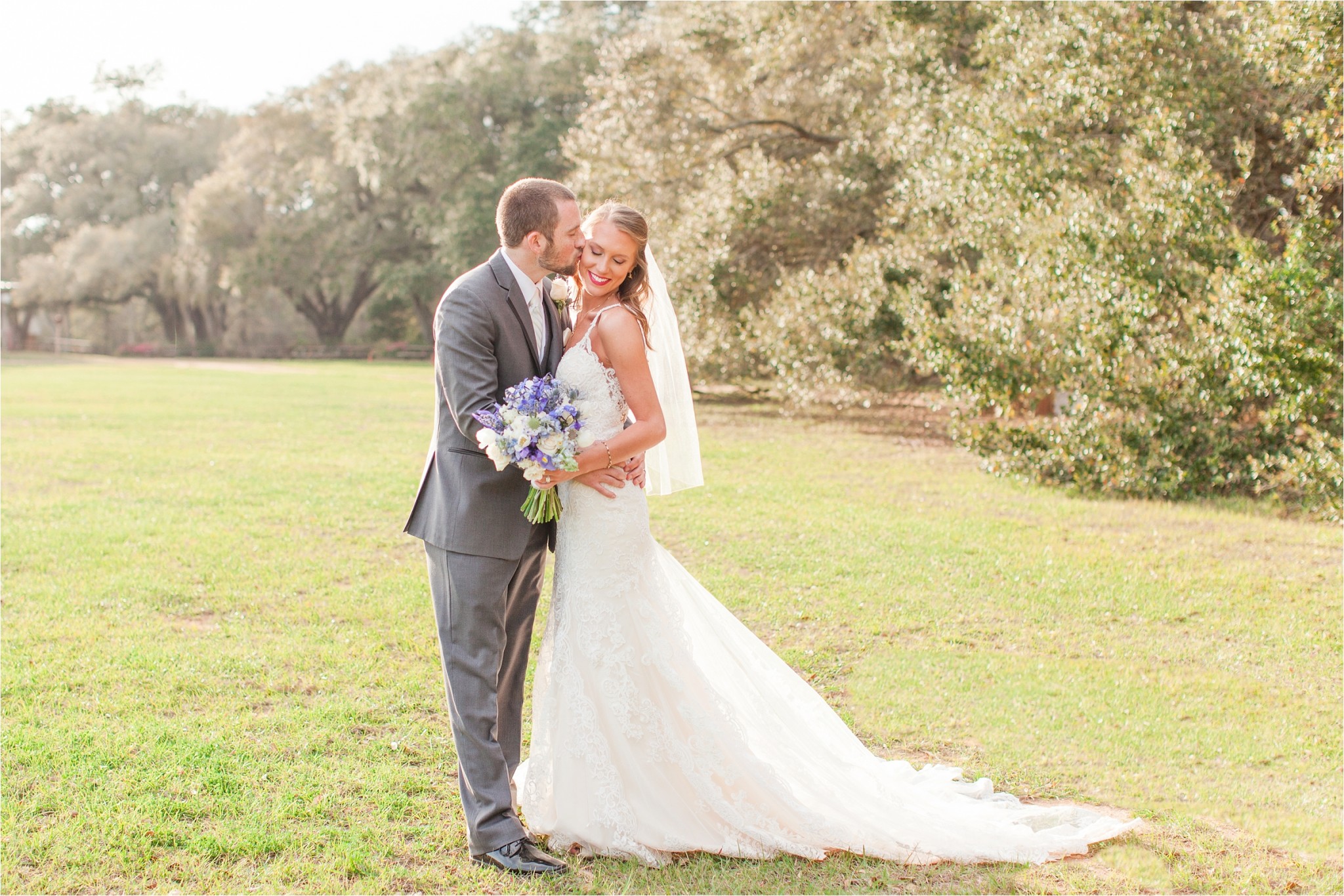 Ah!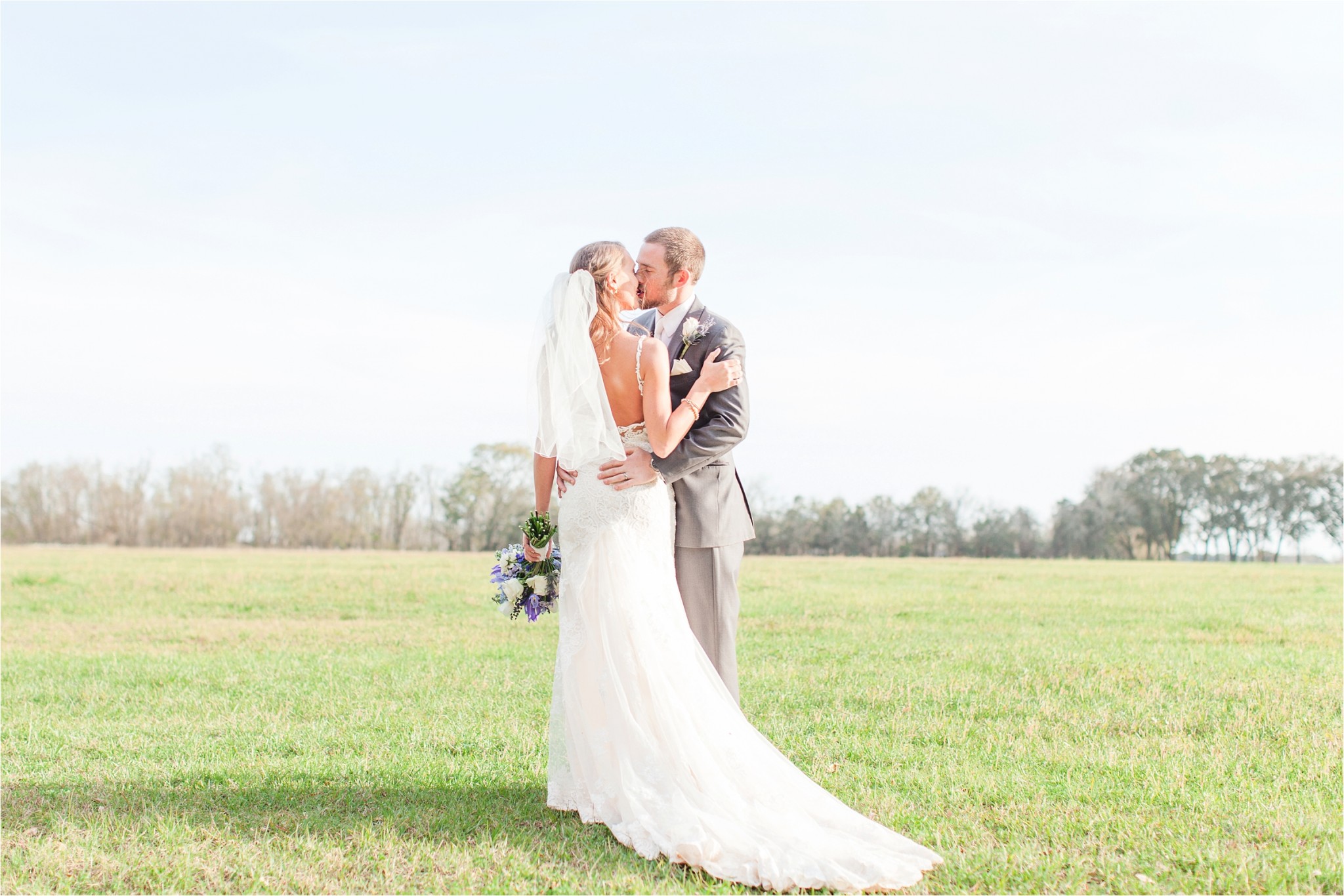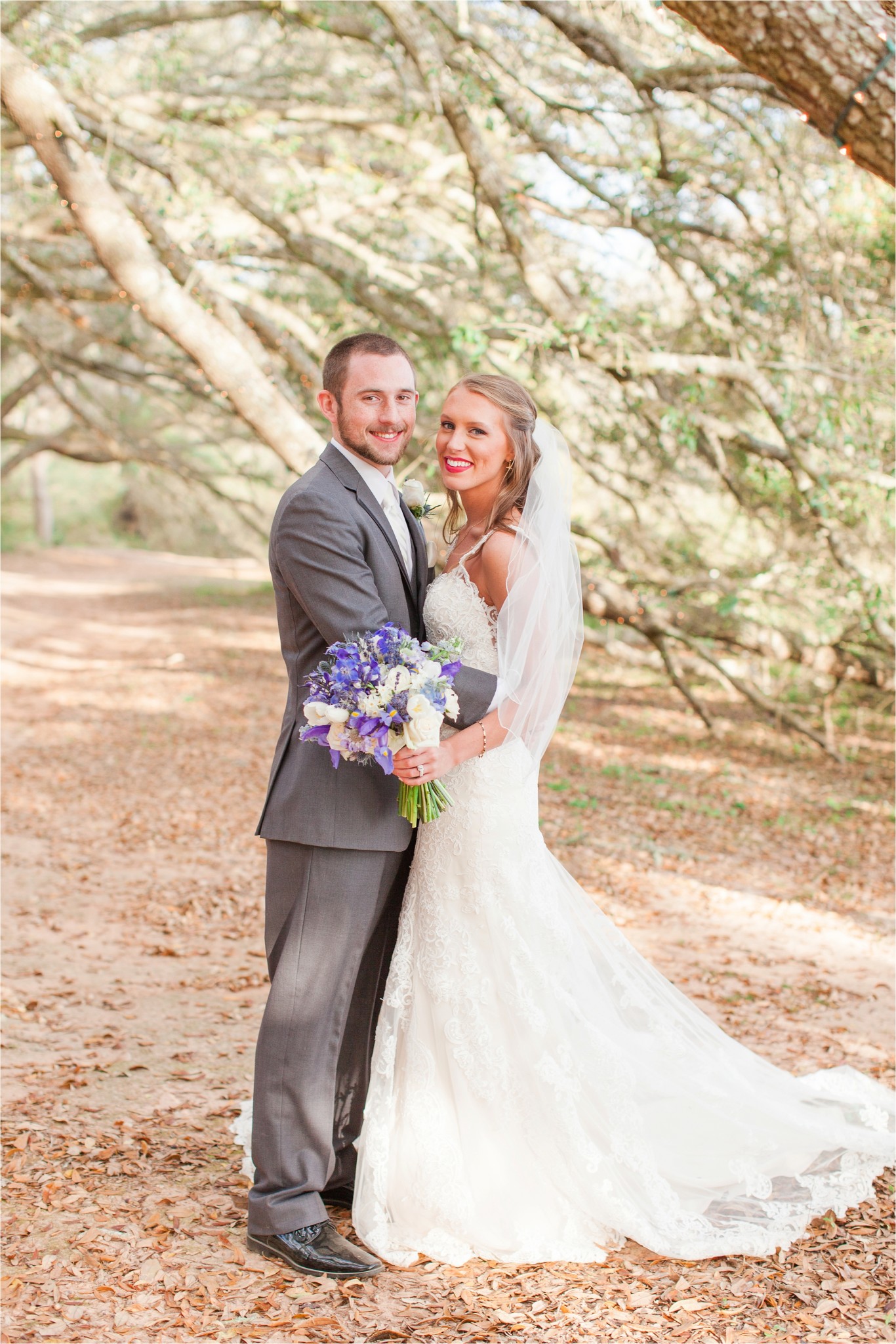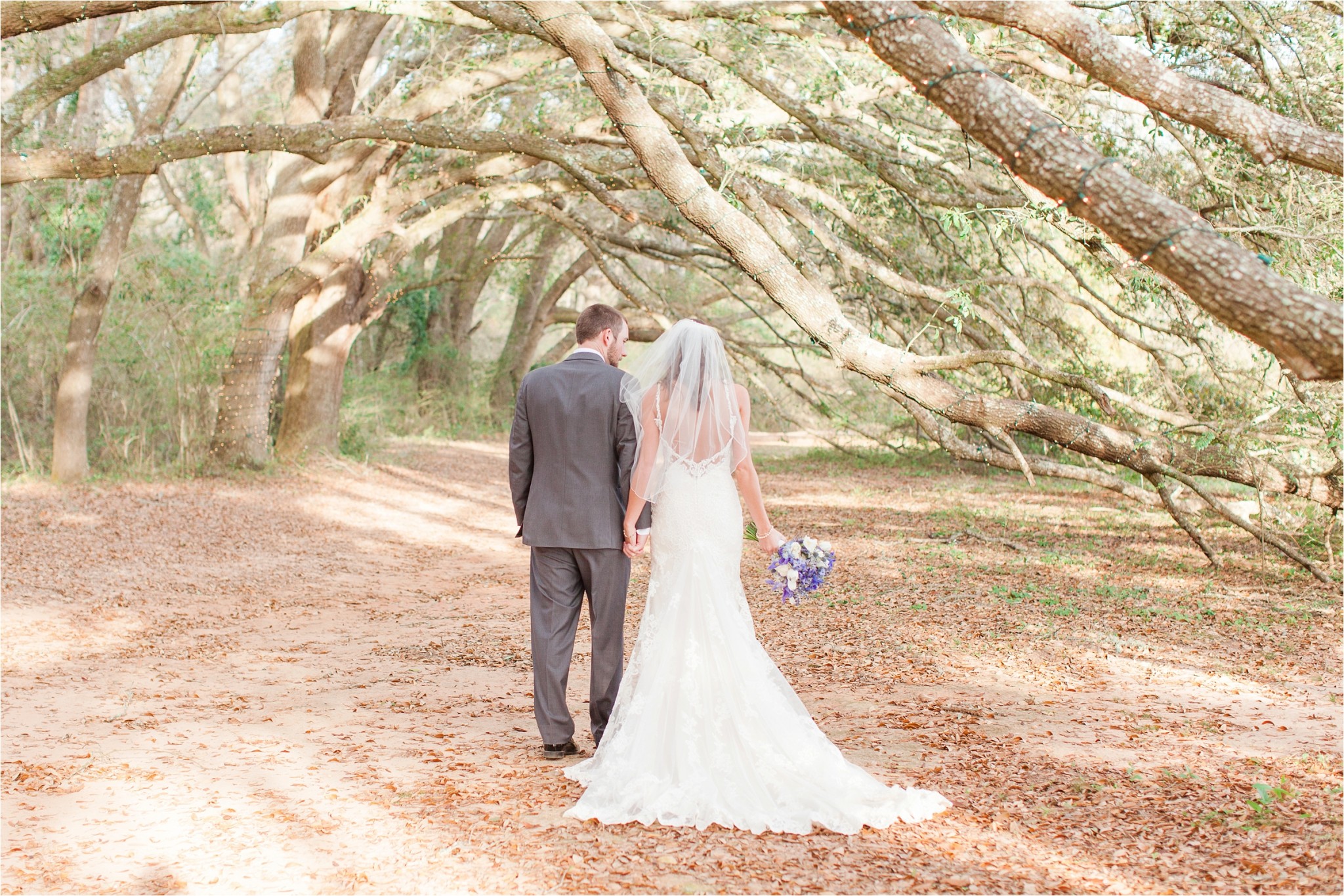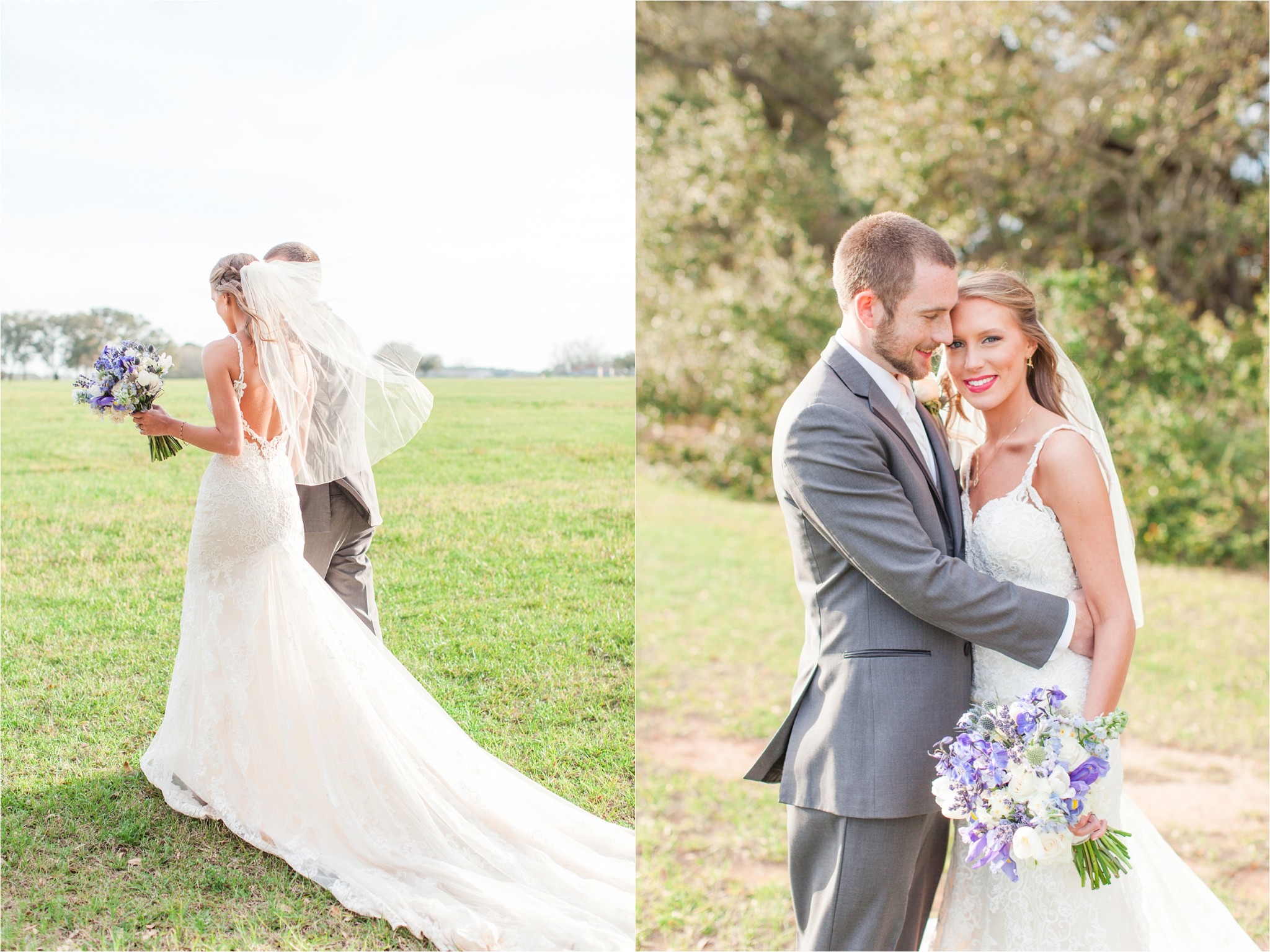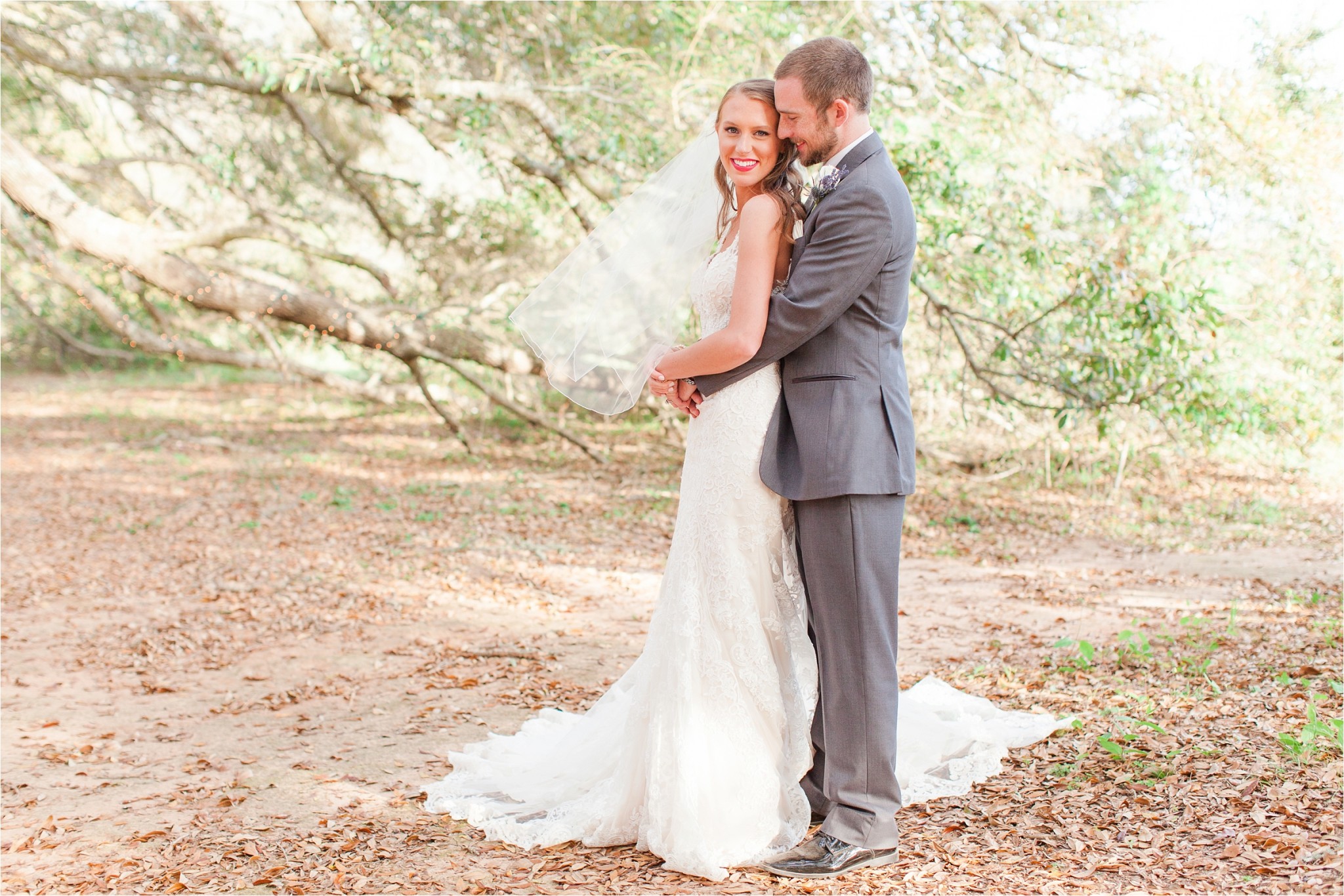 So dreamy….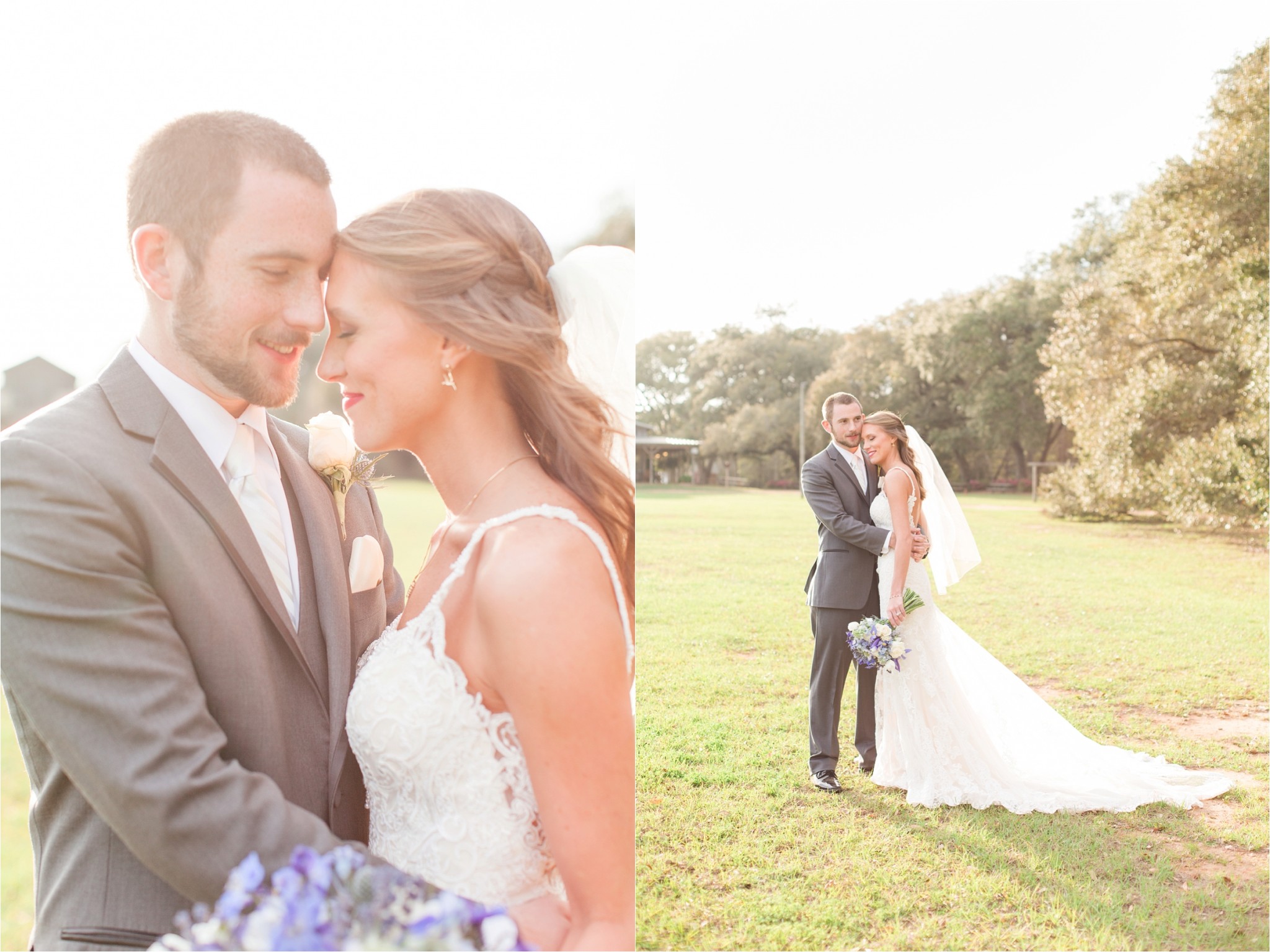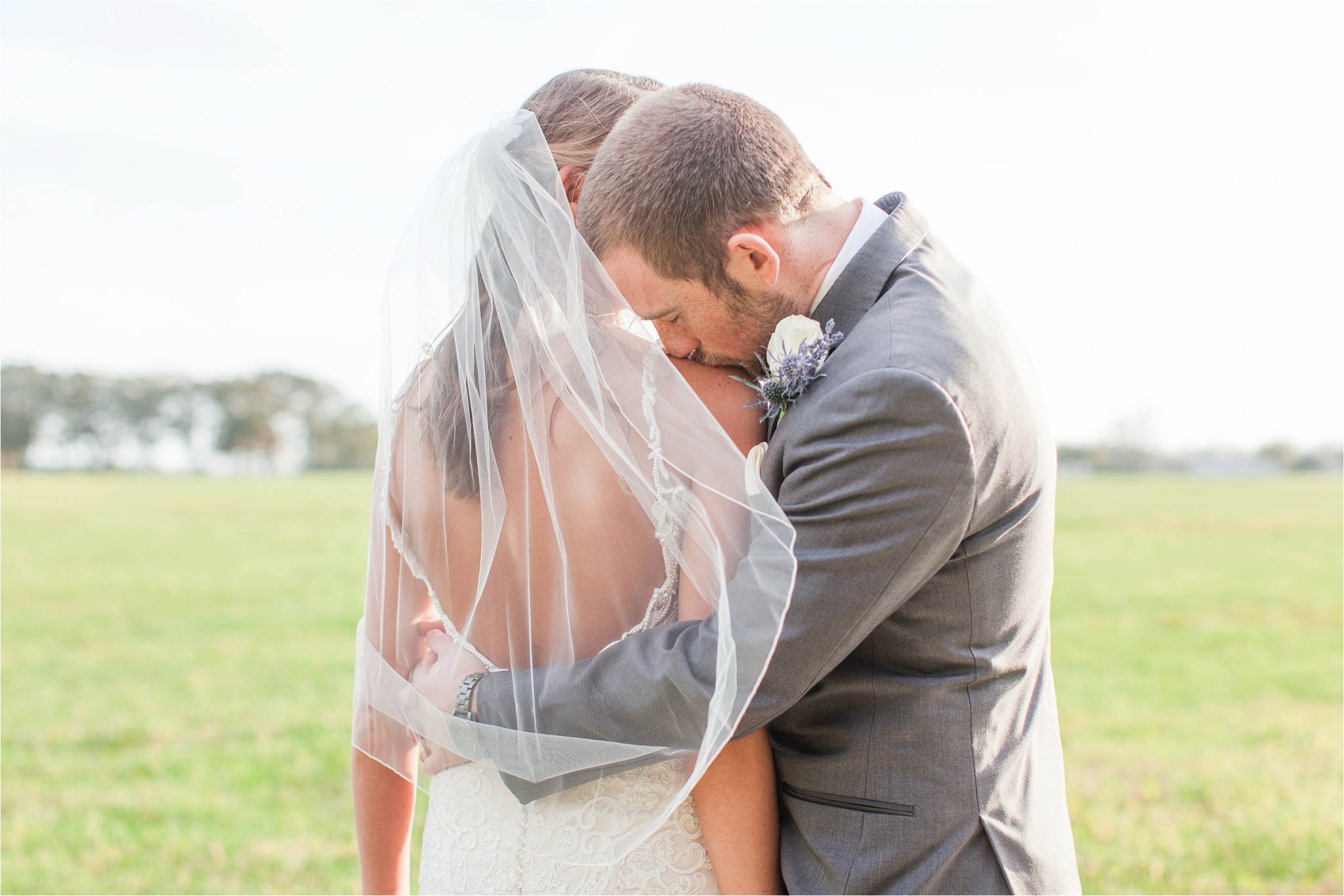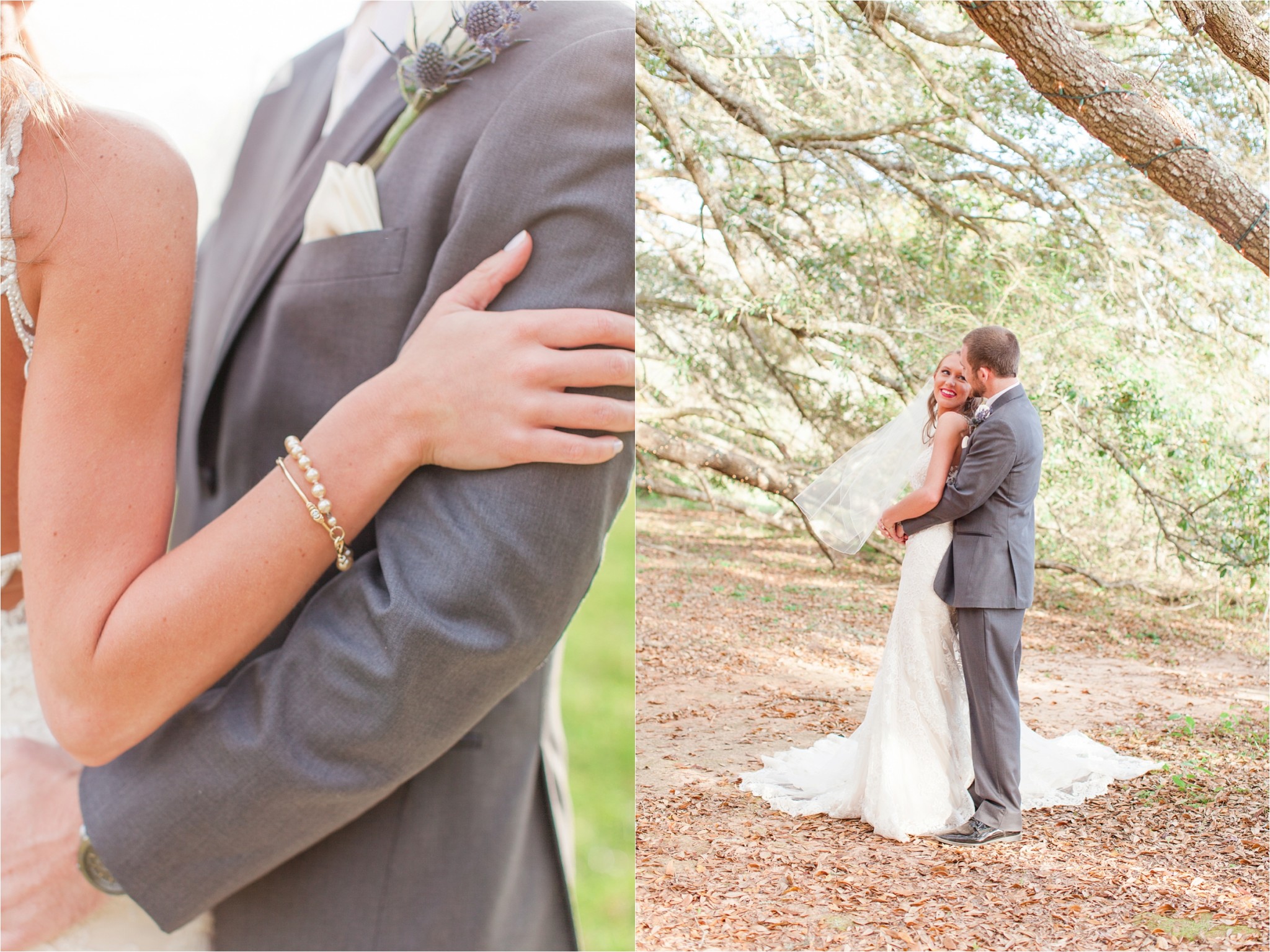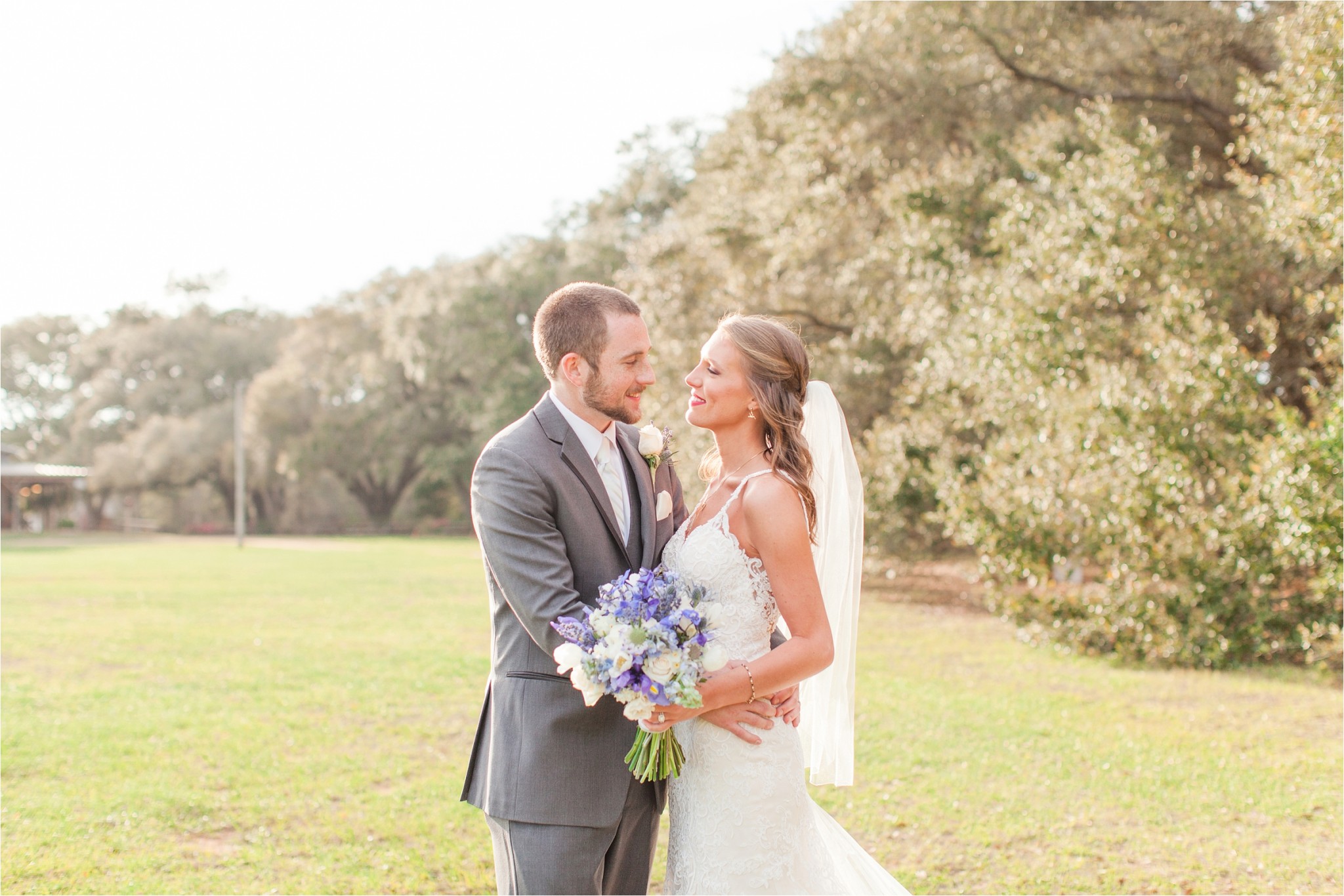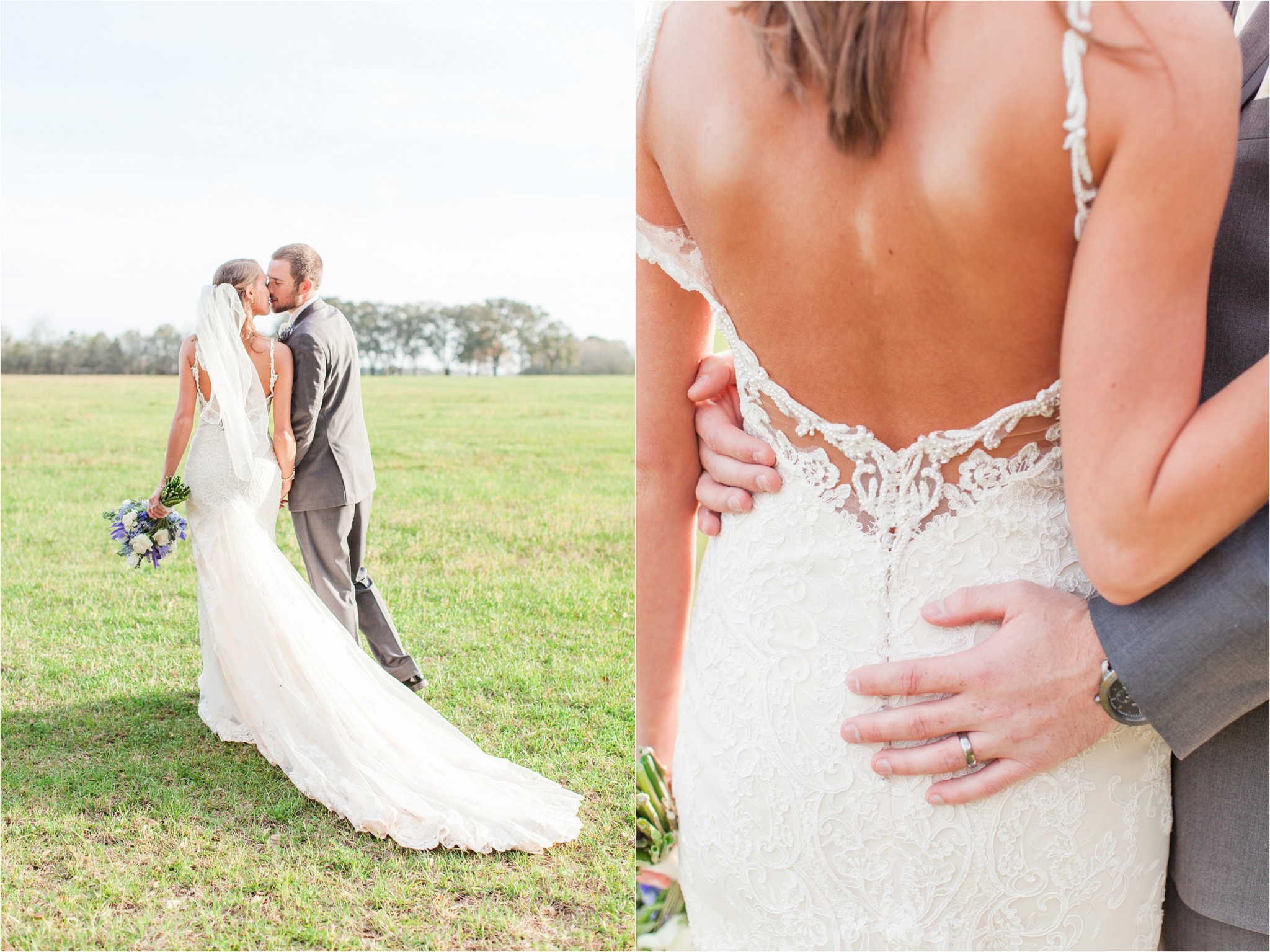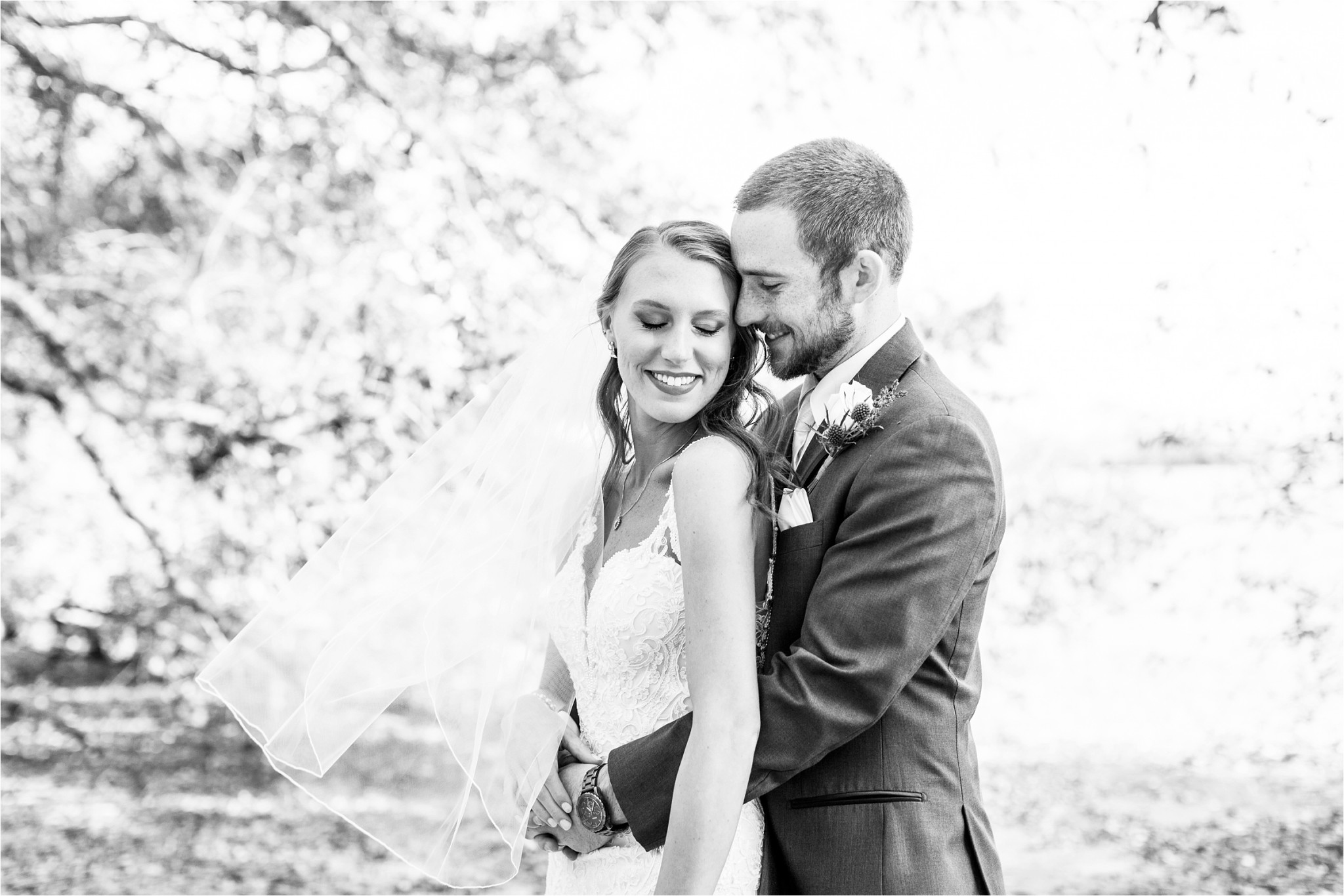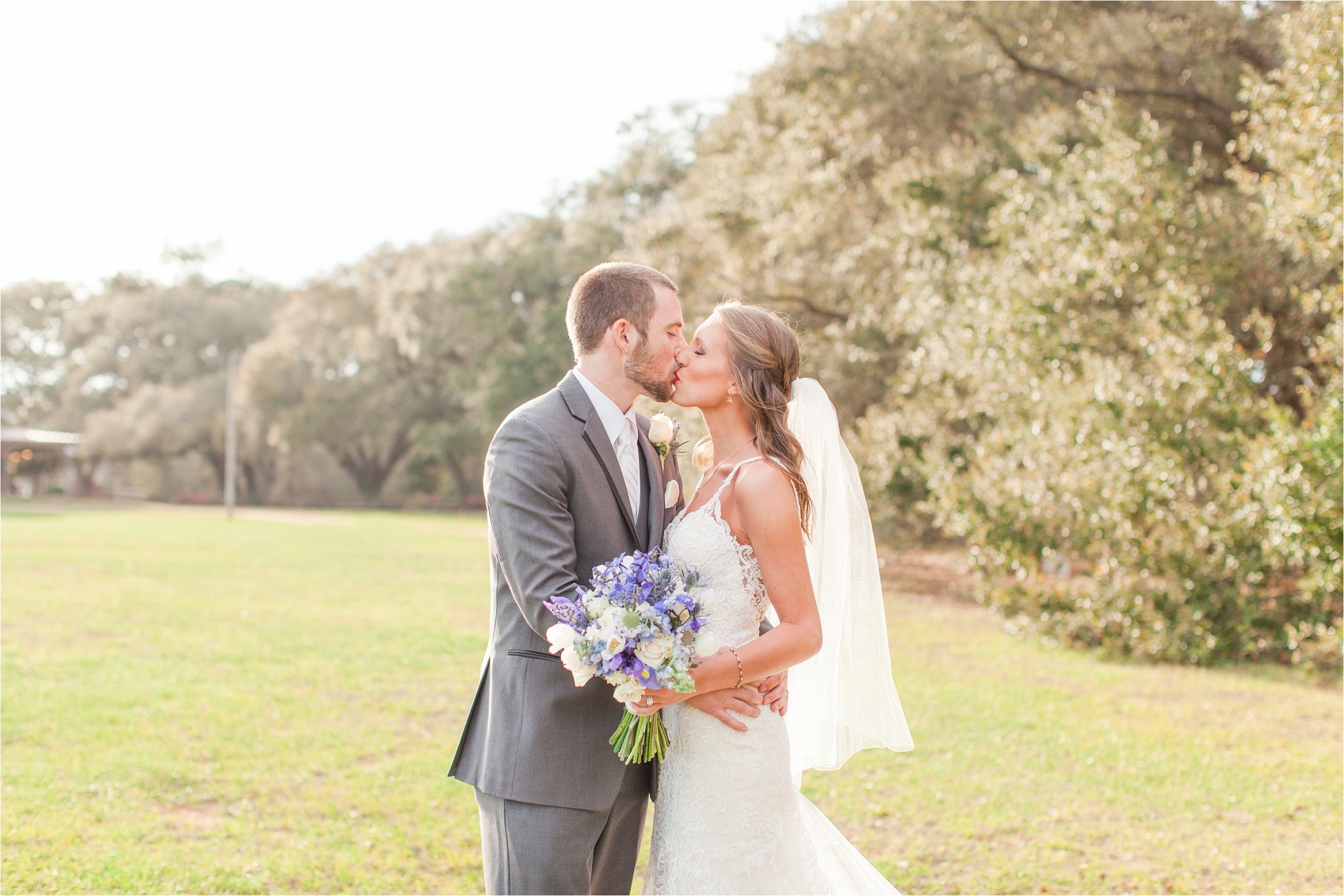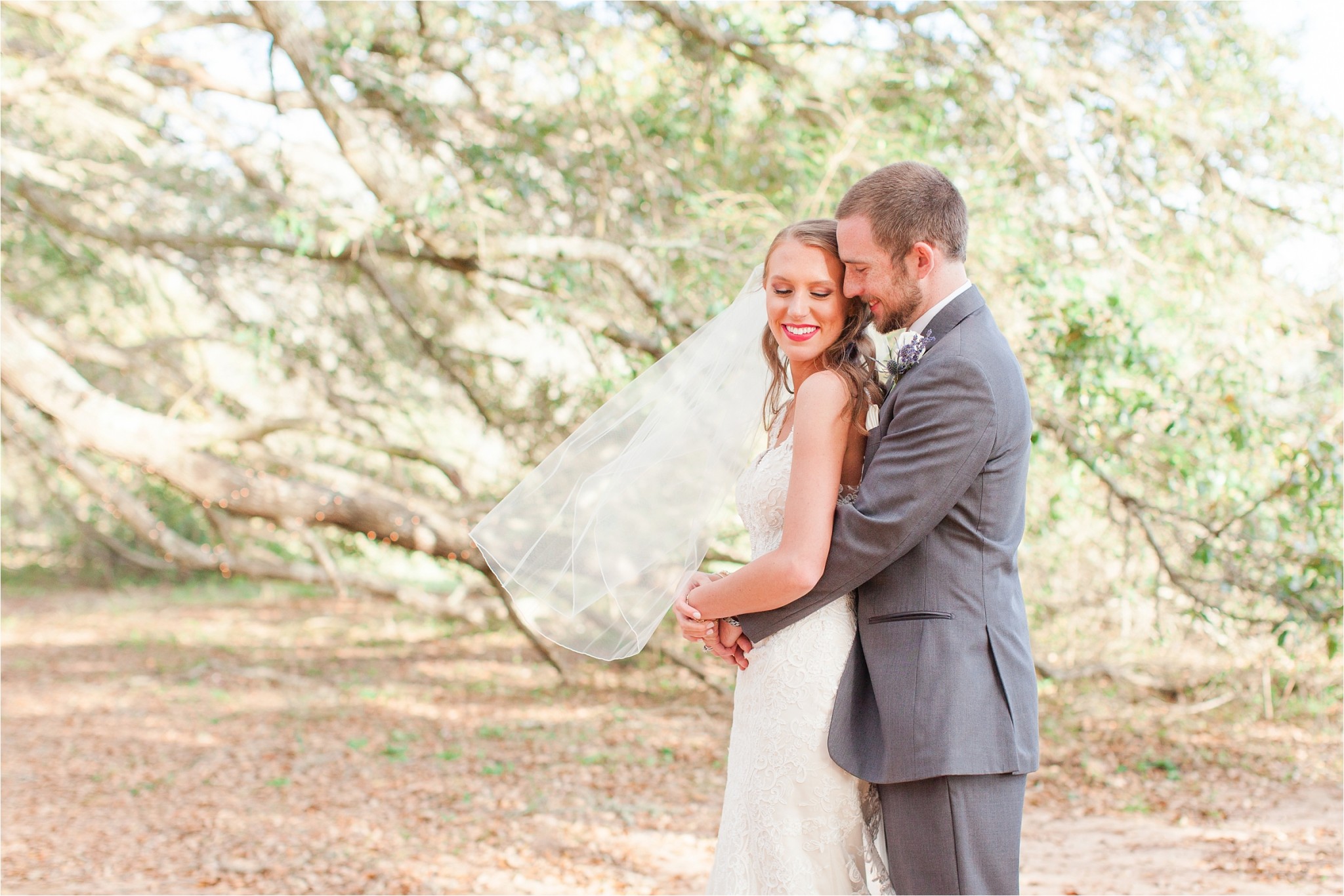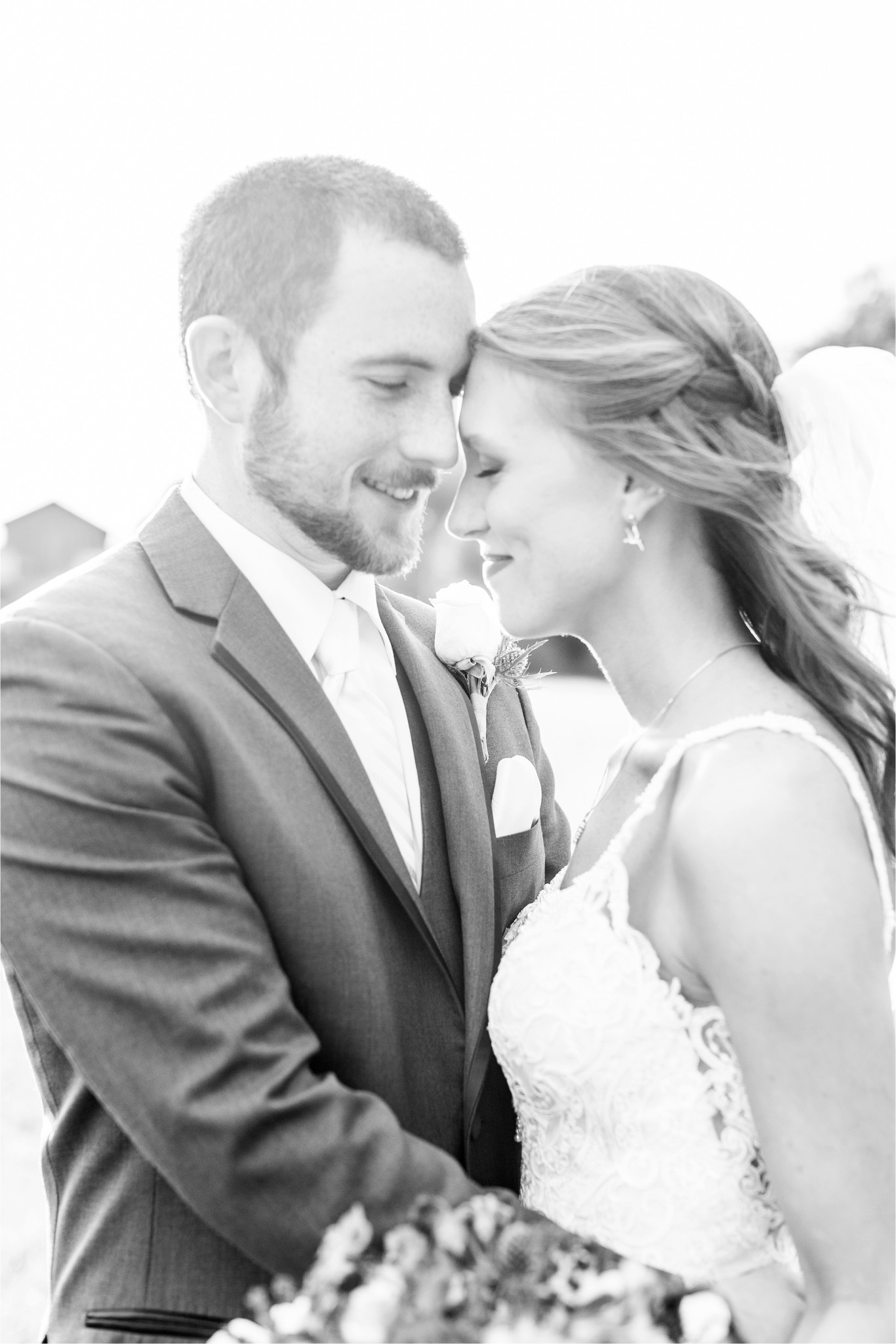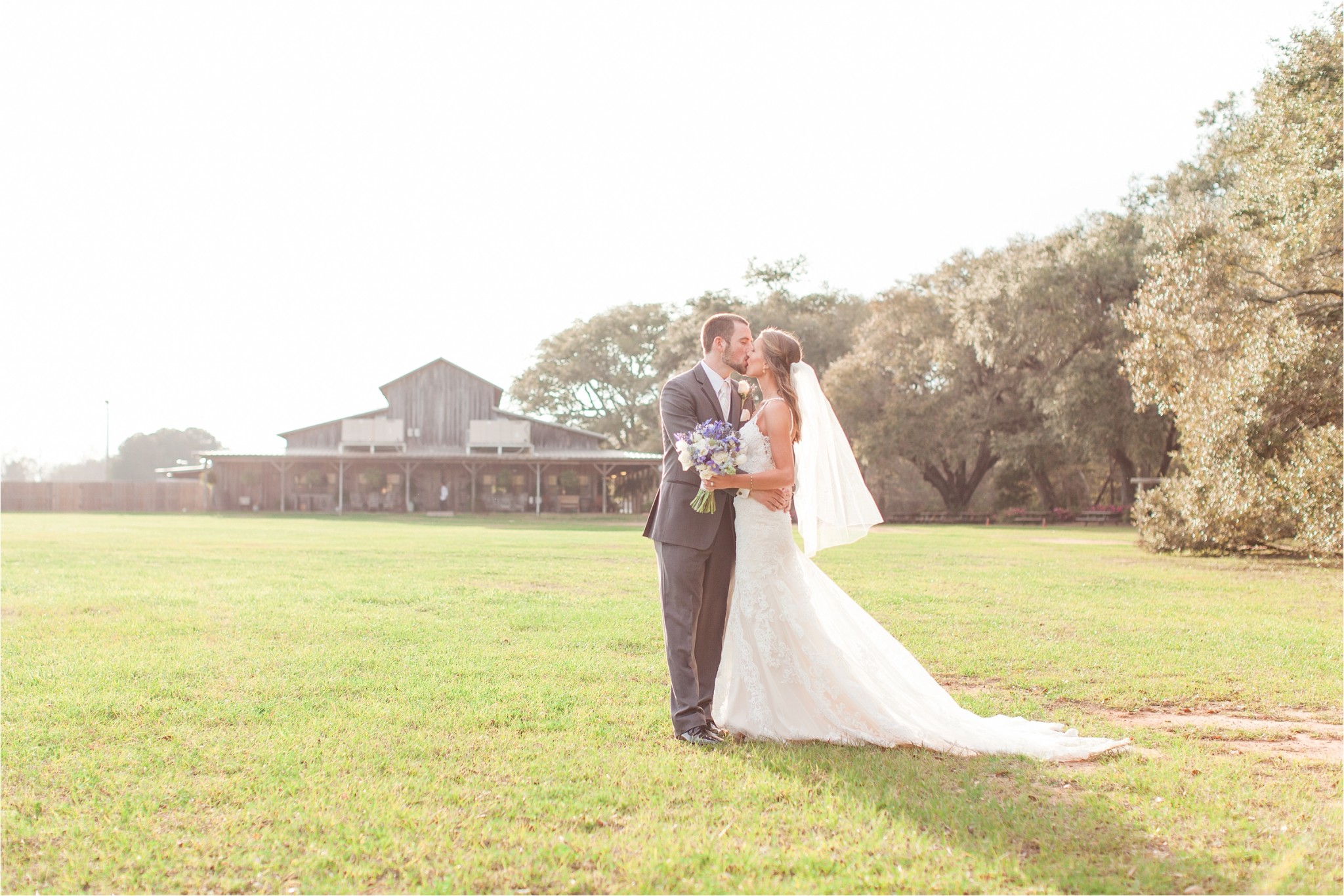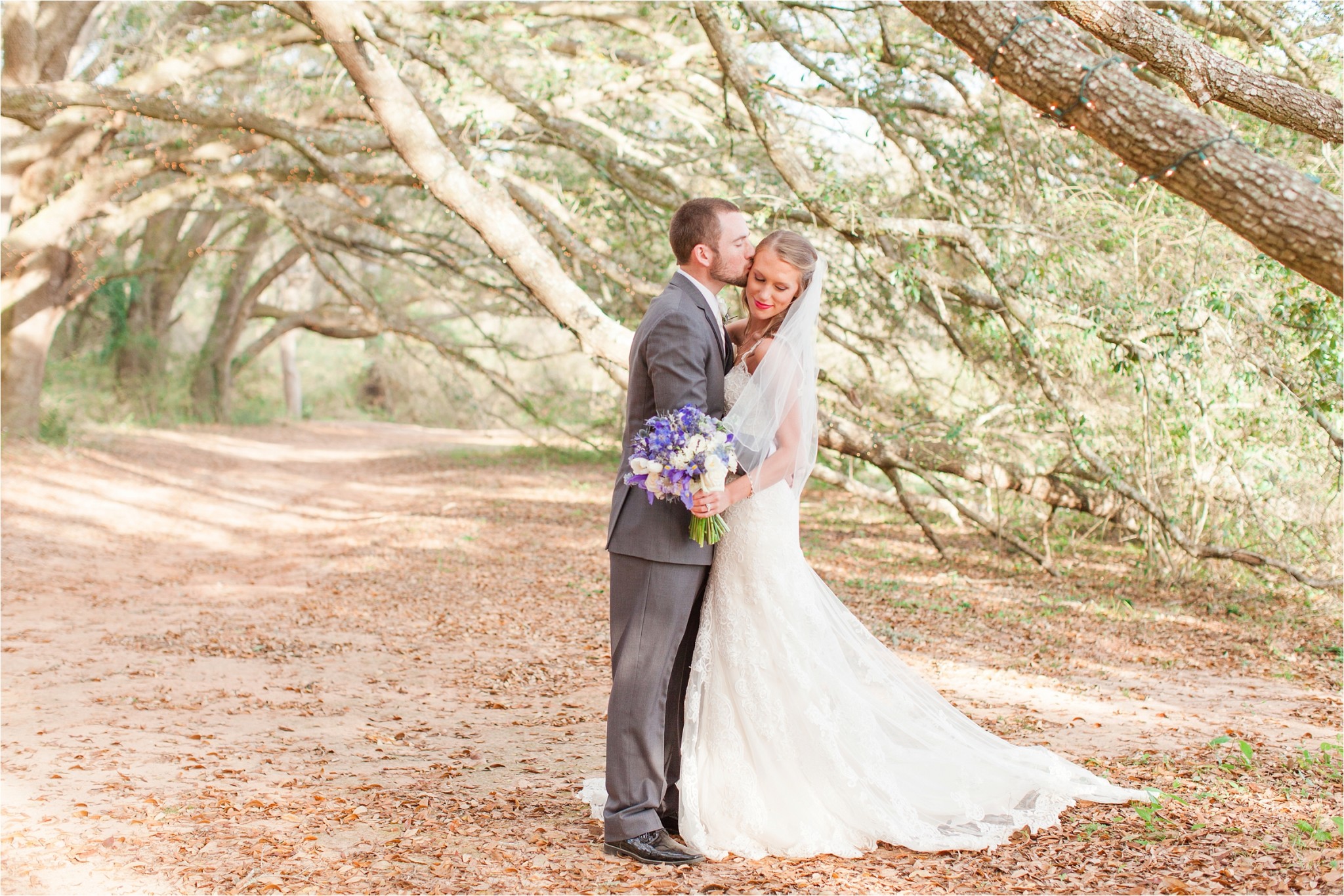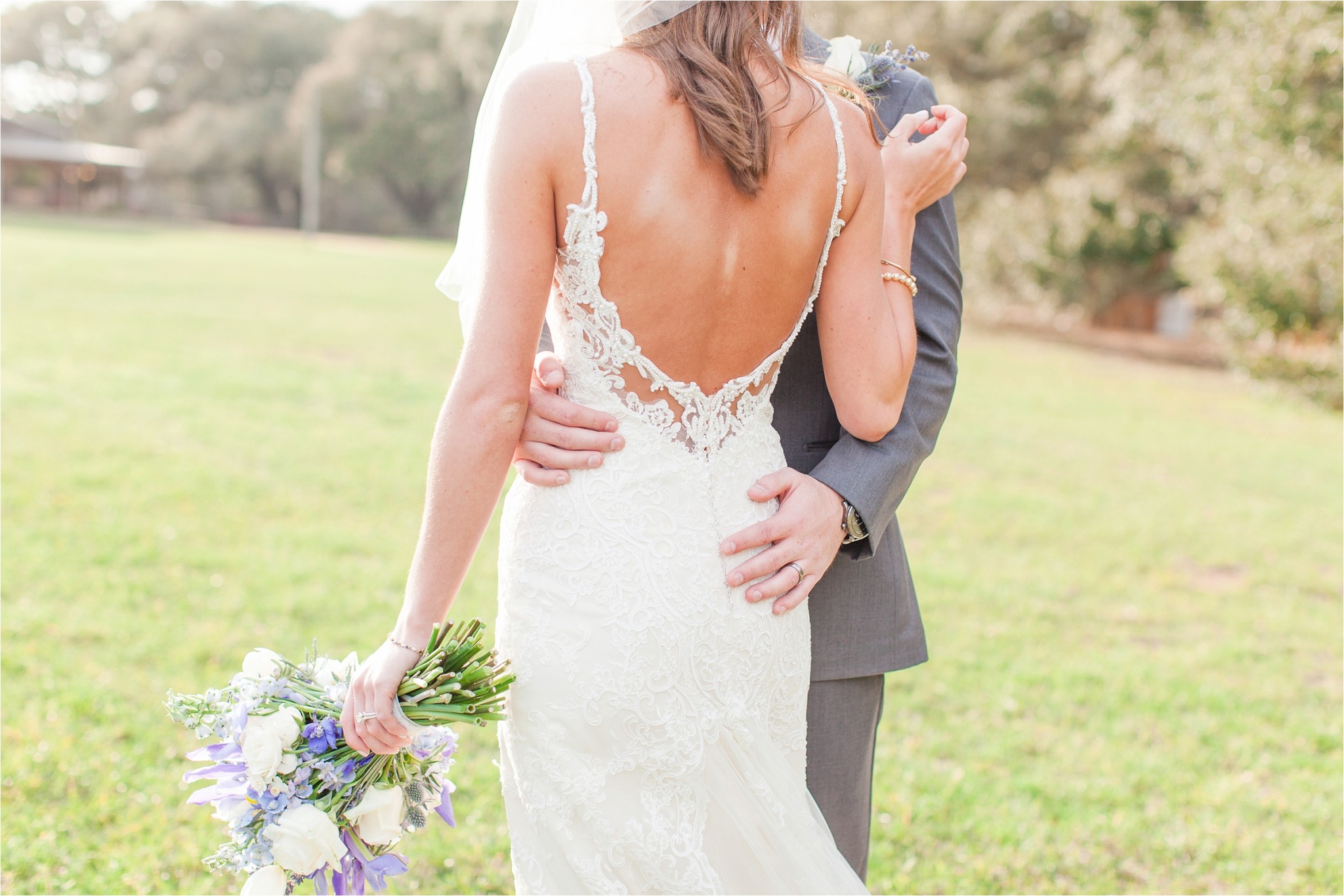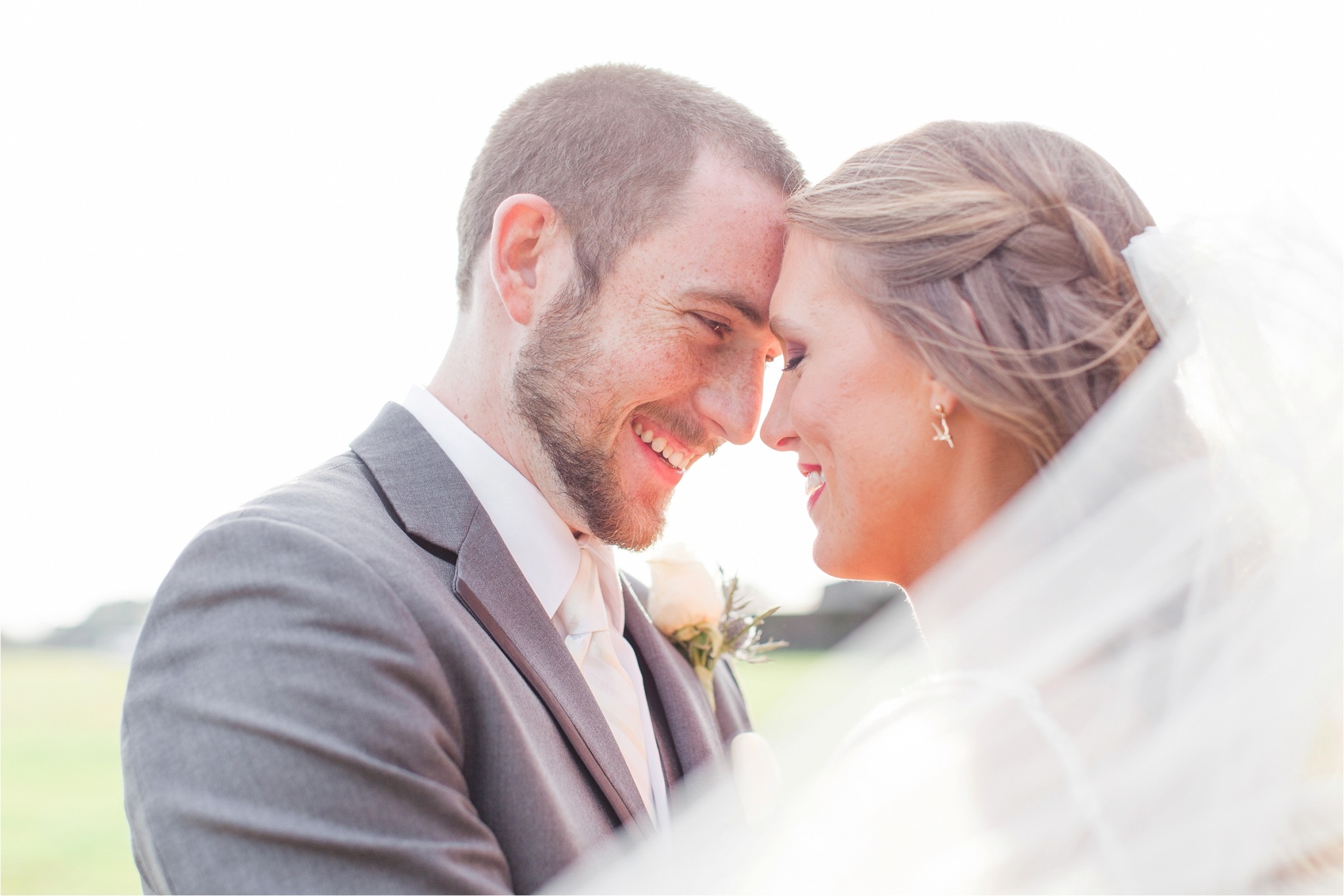 I love this one….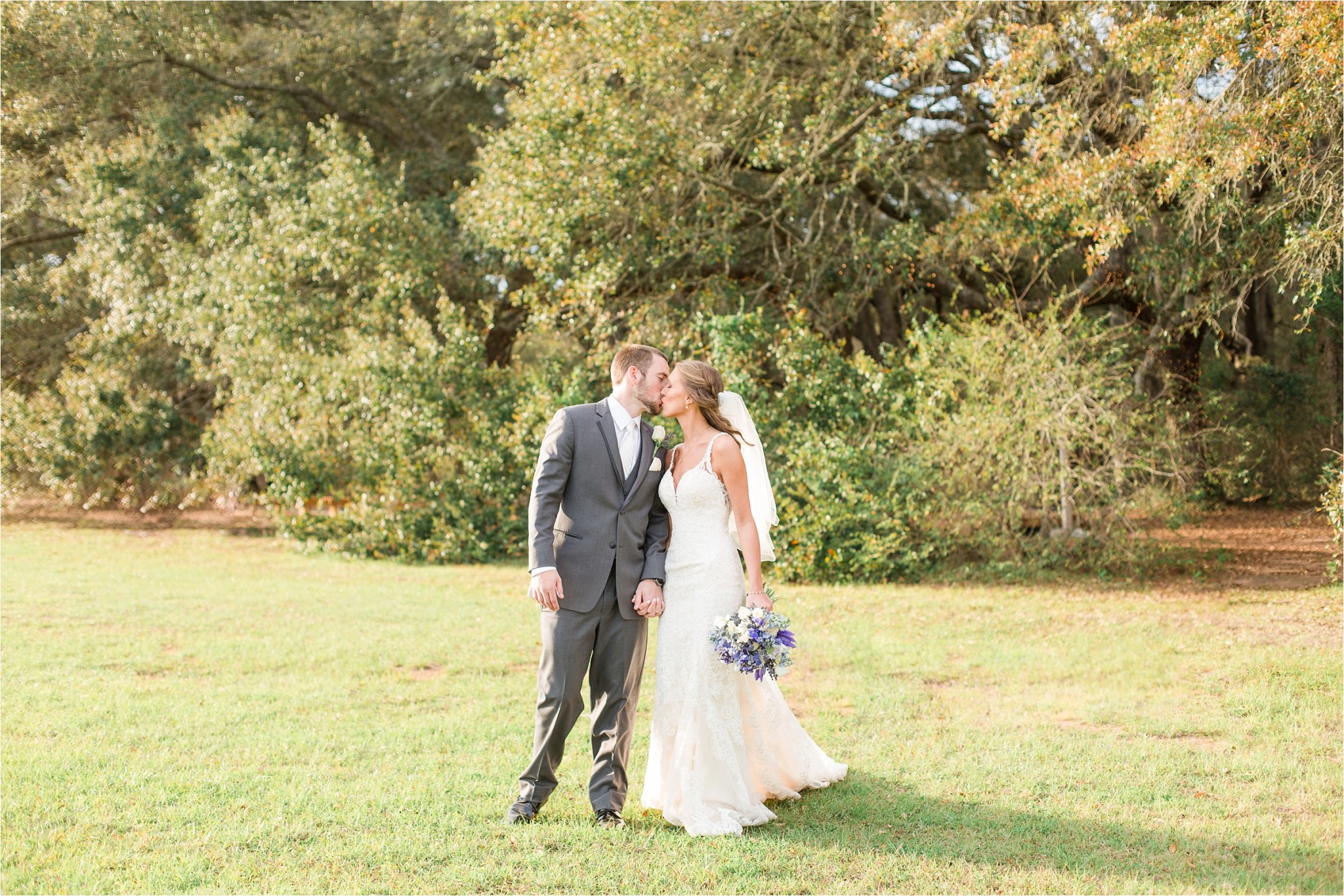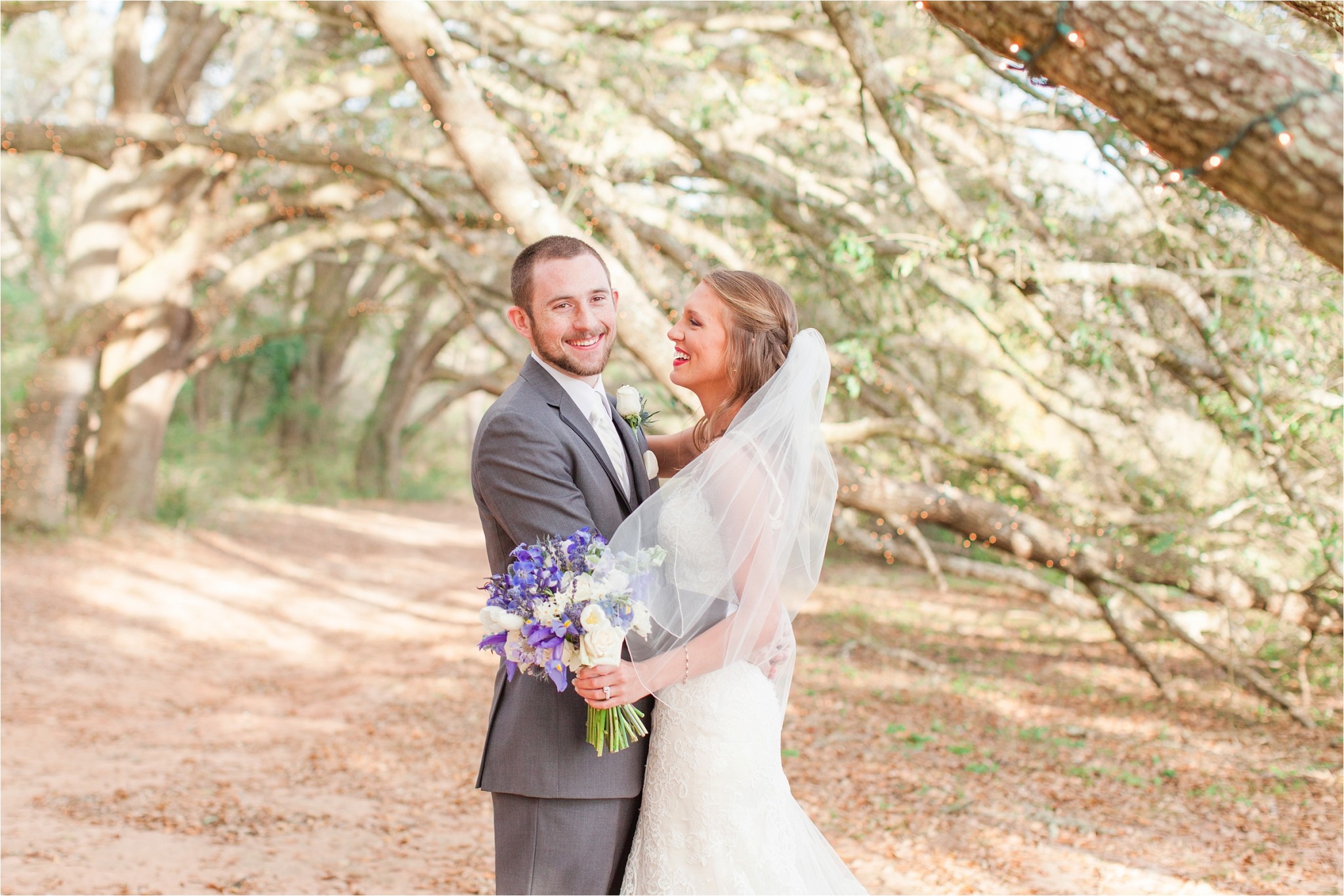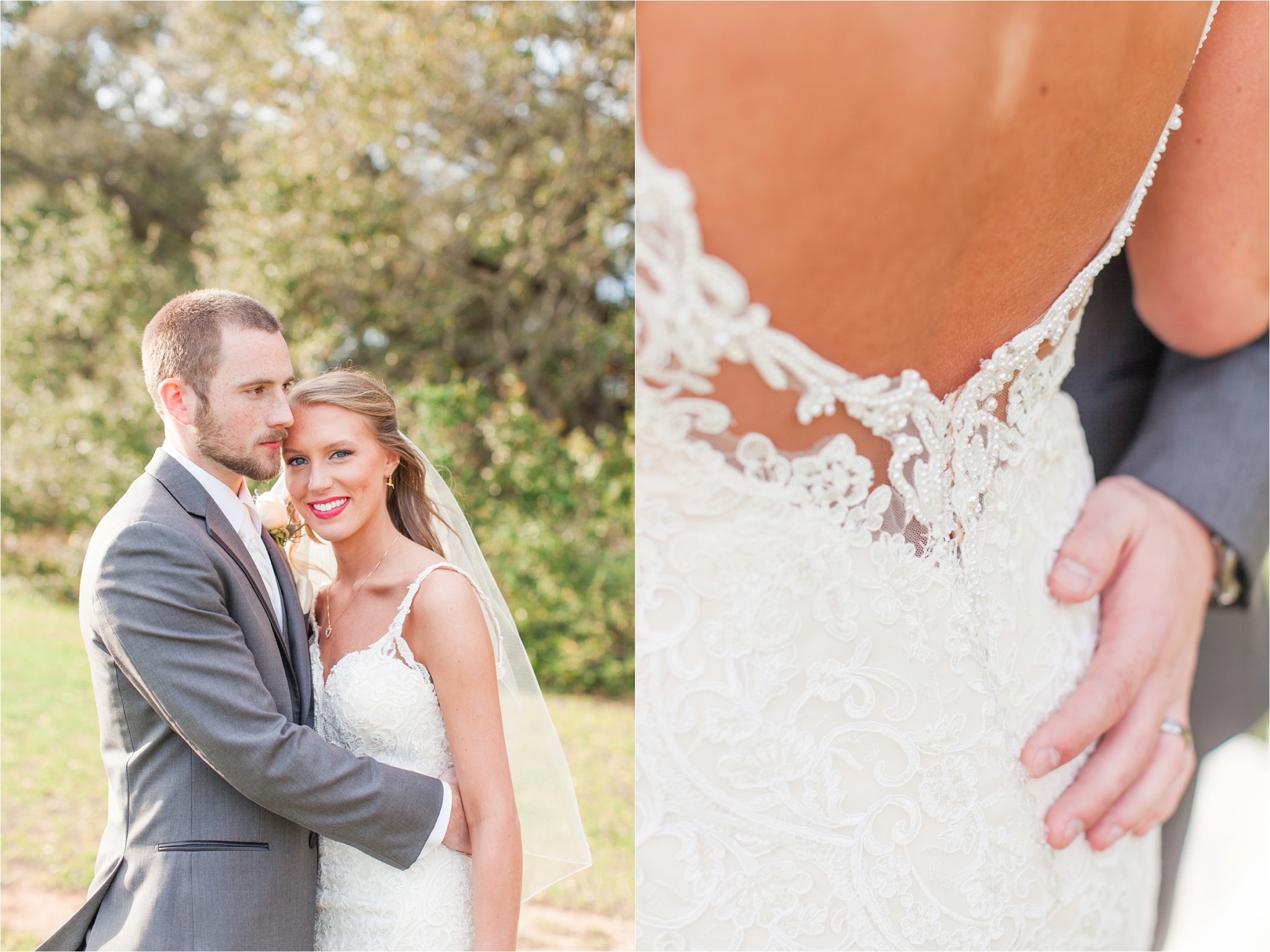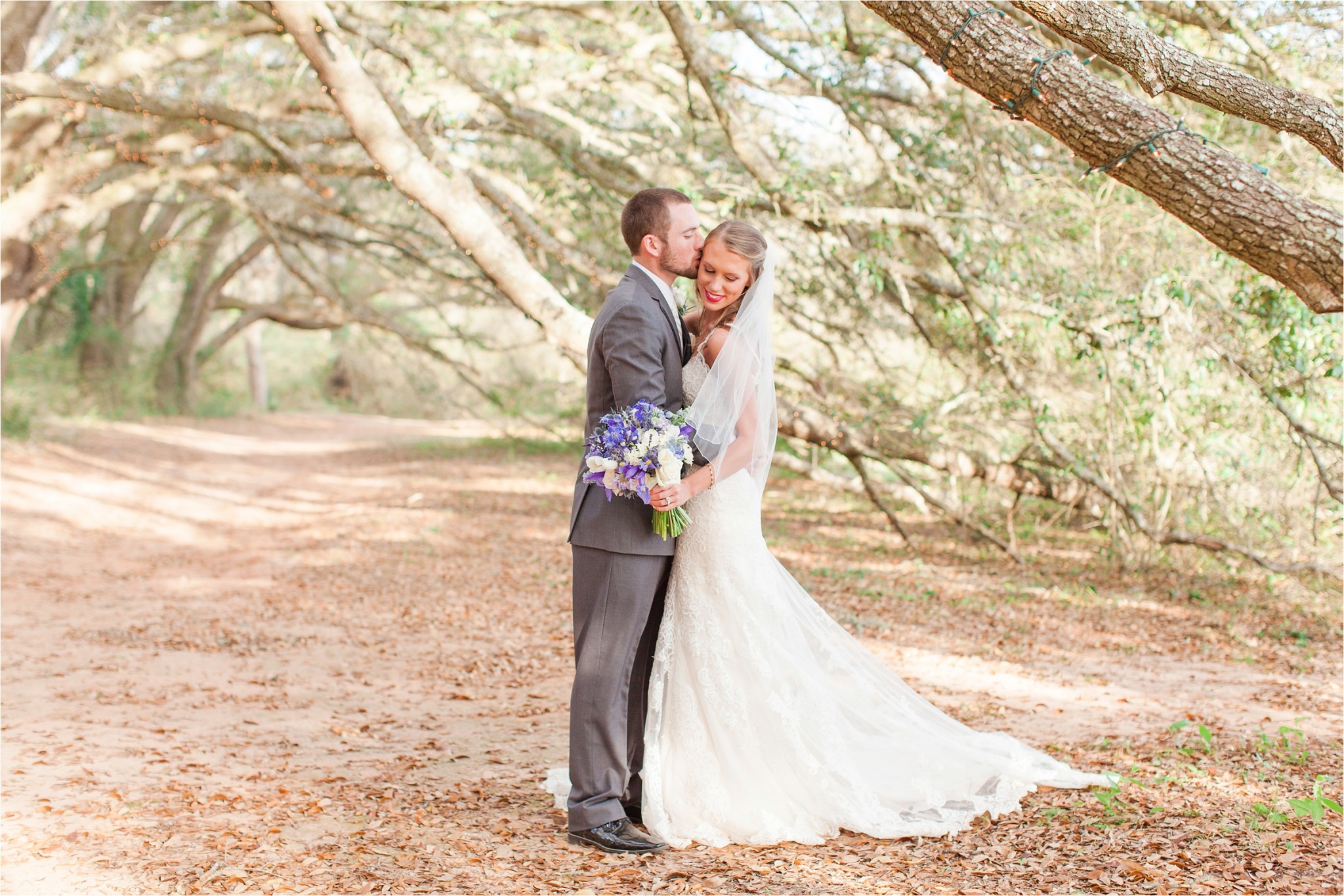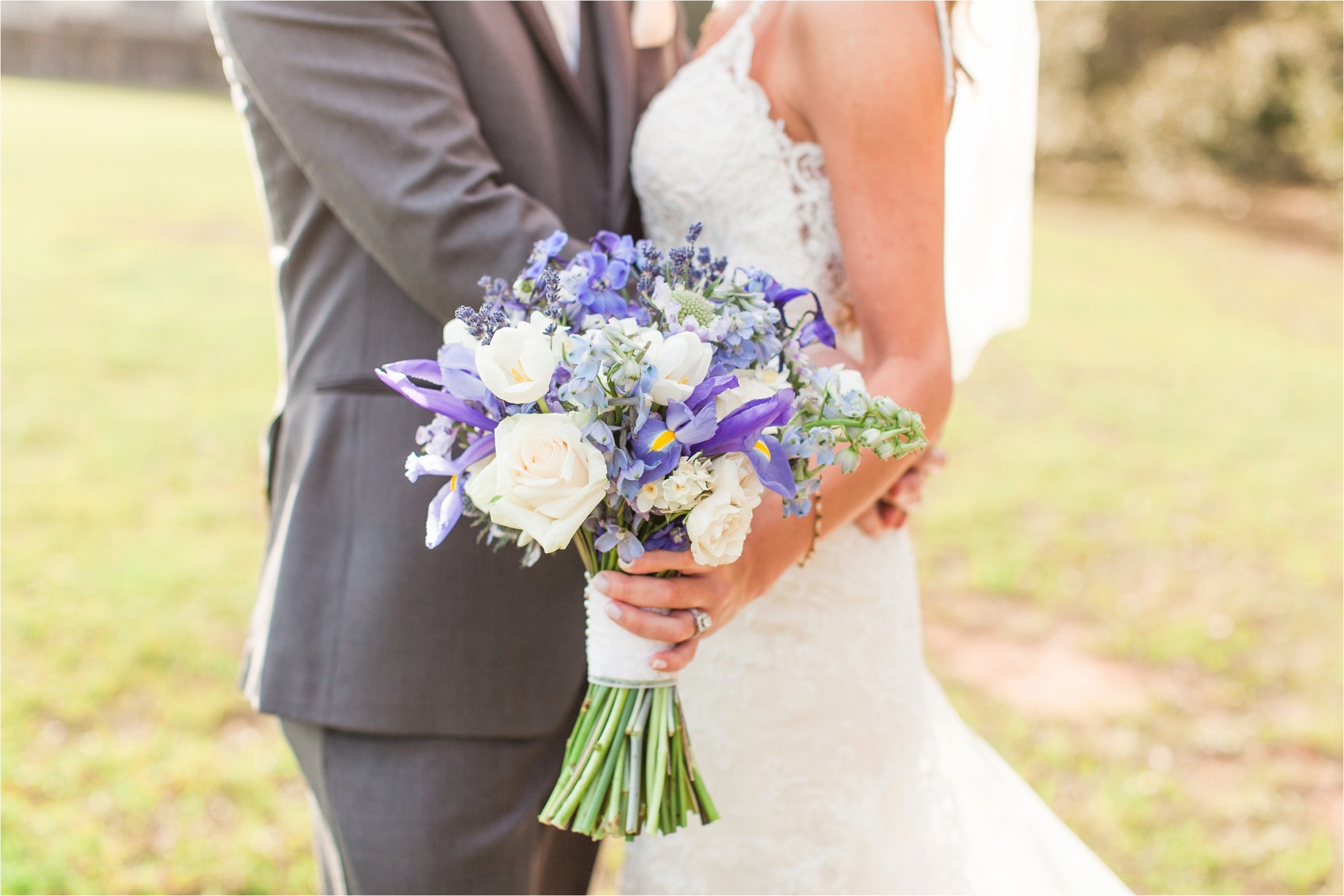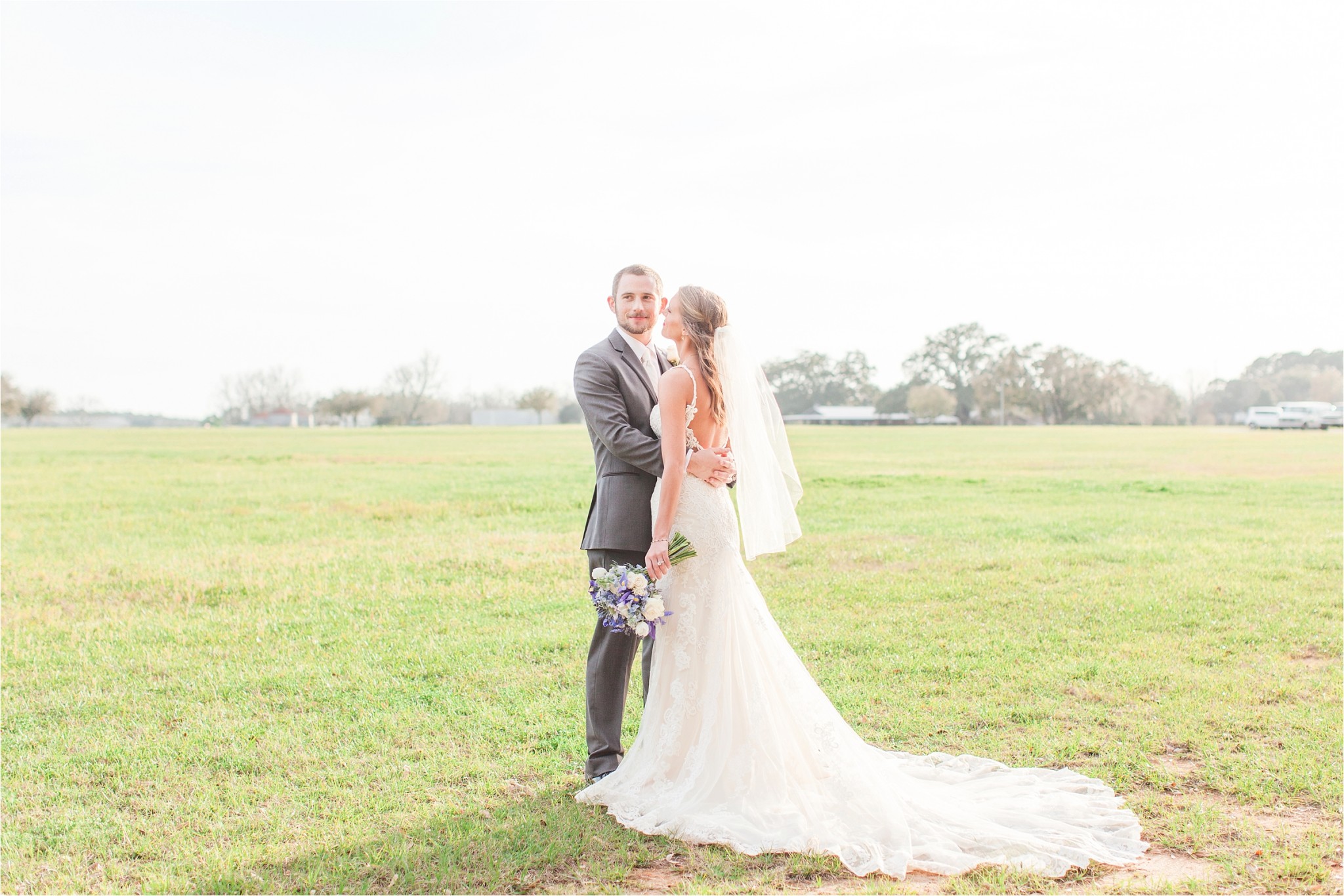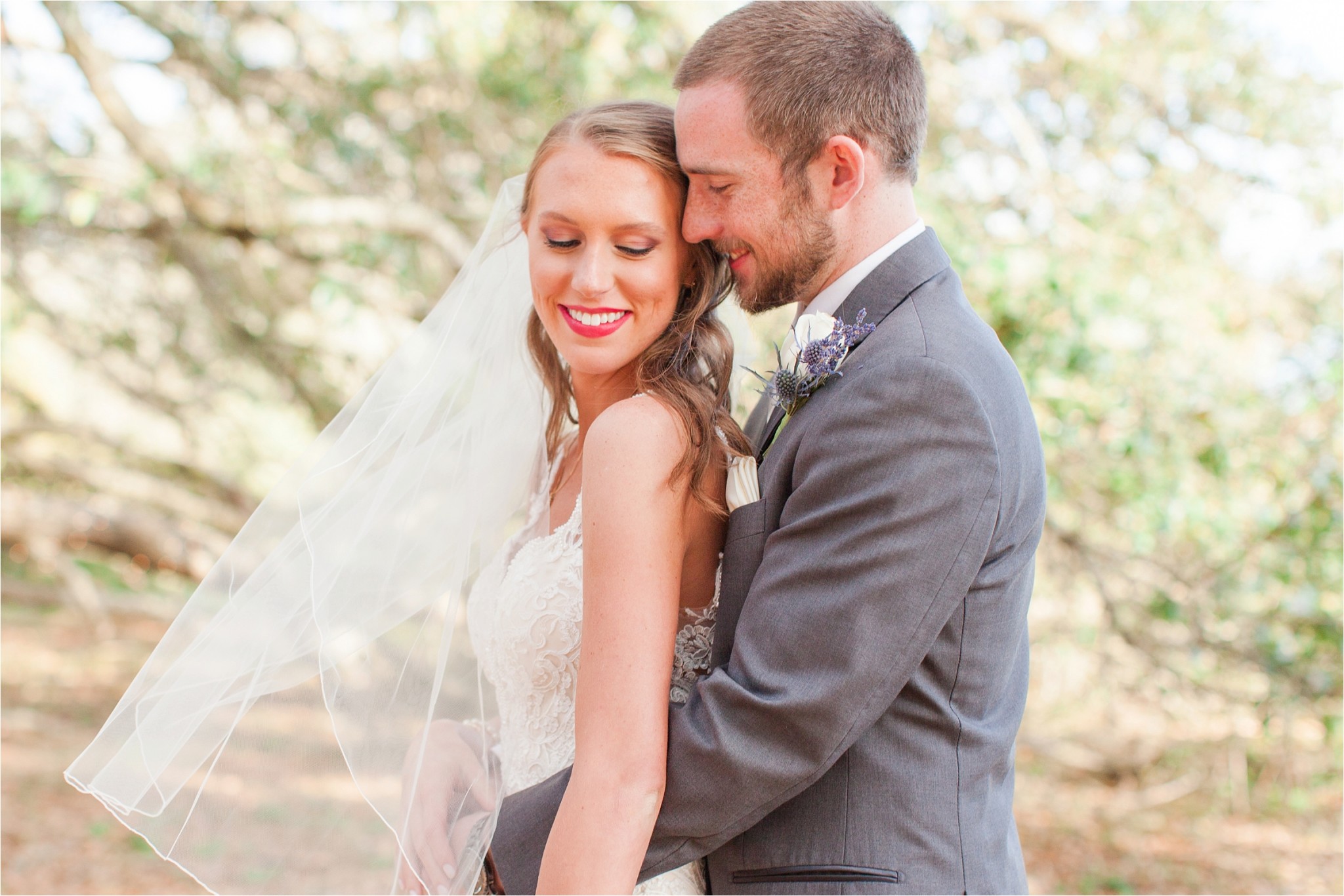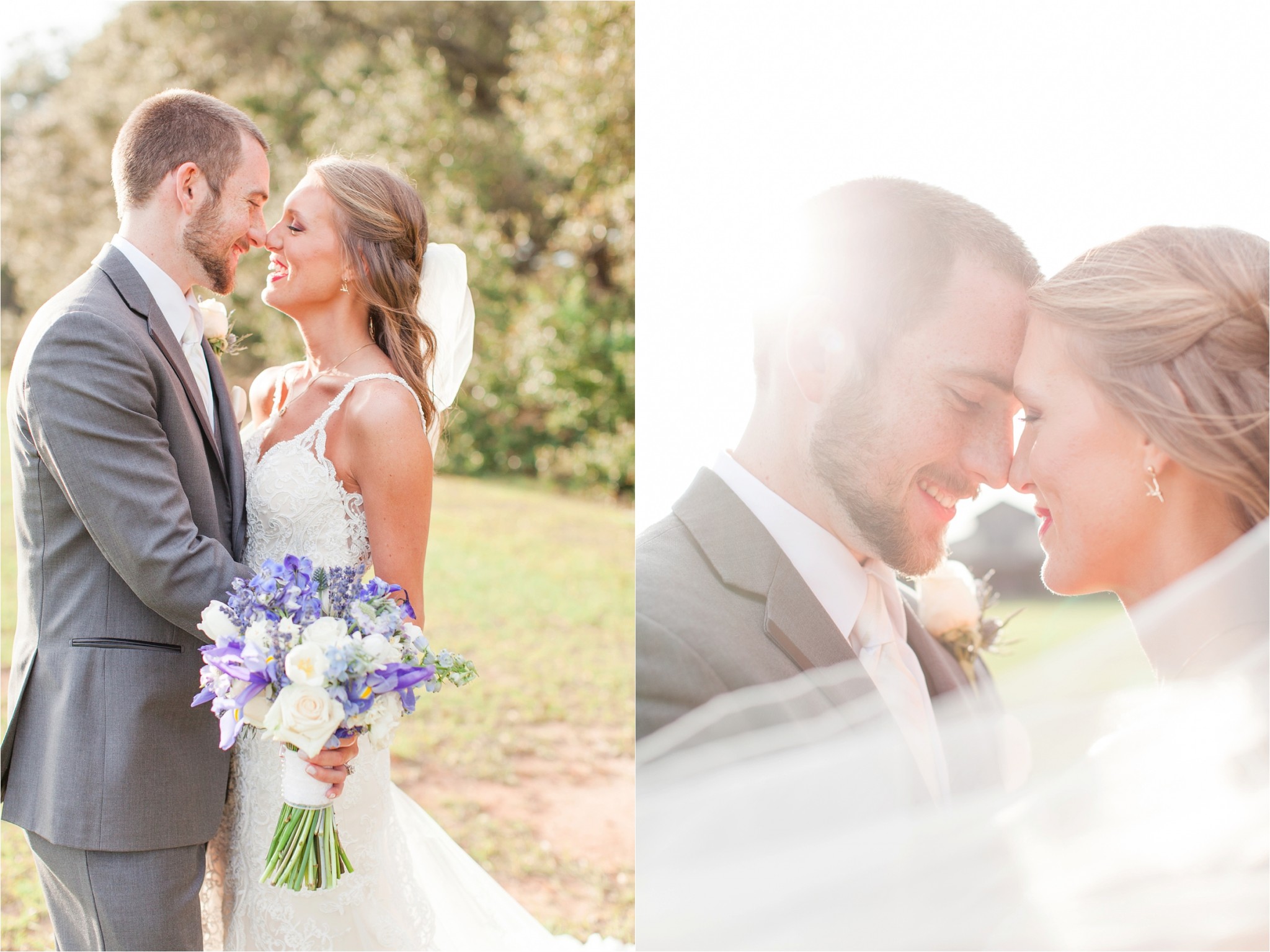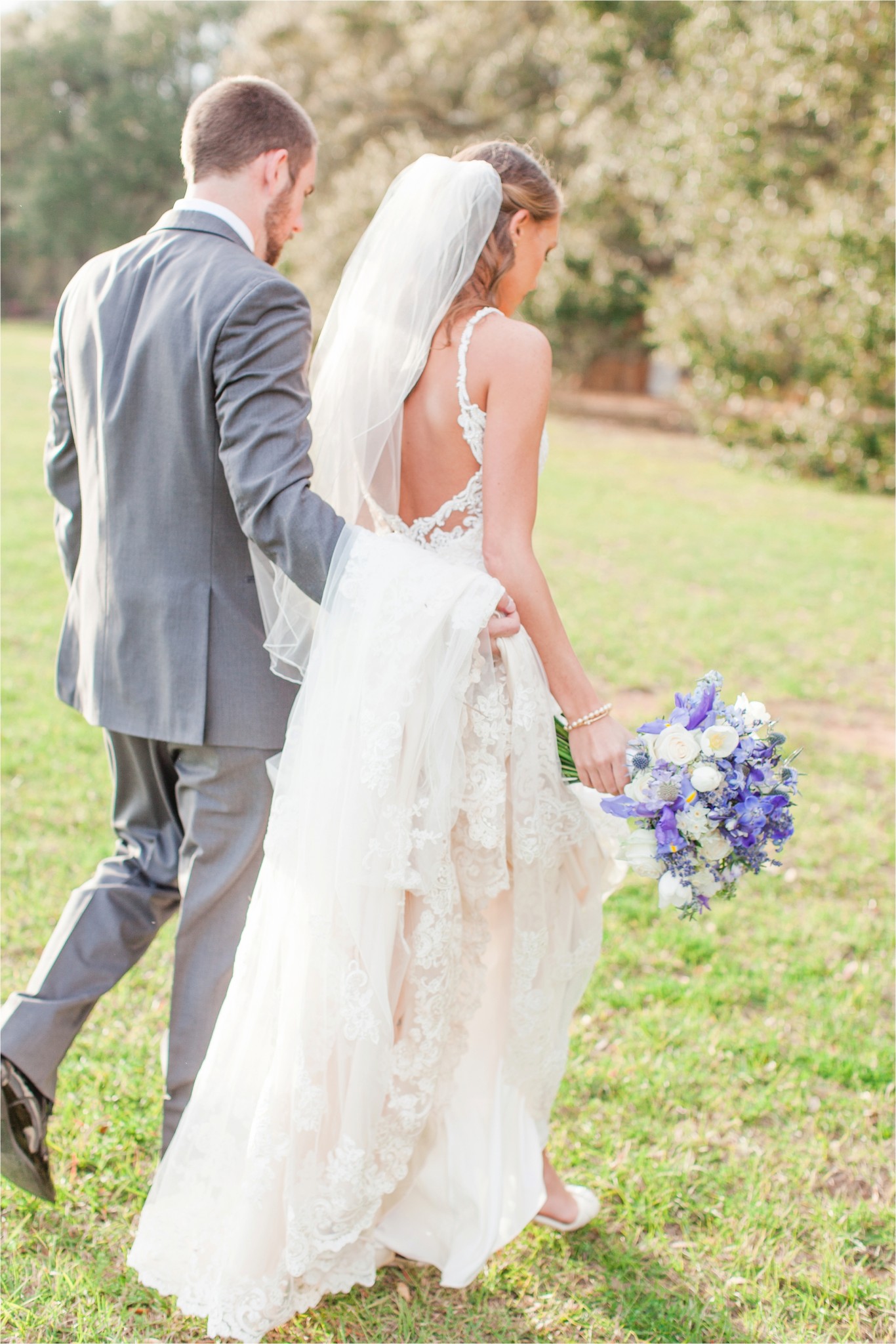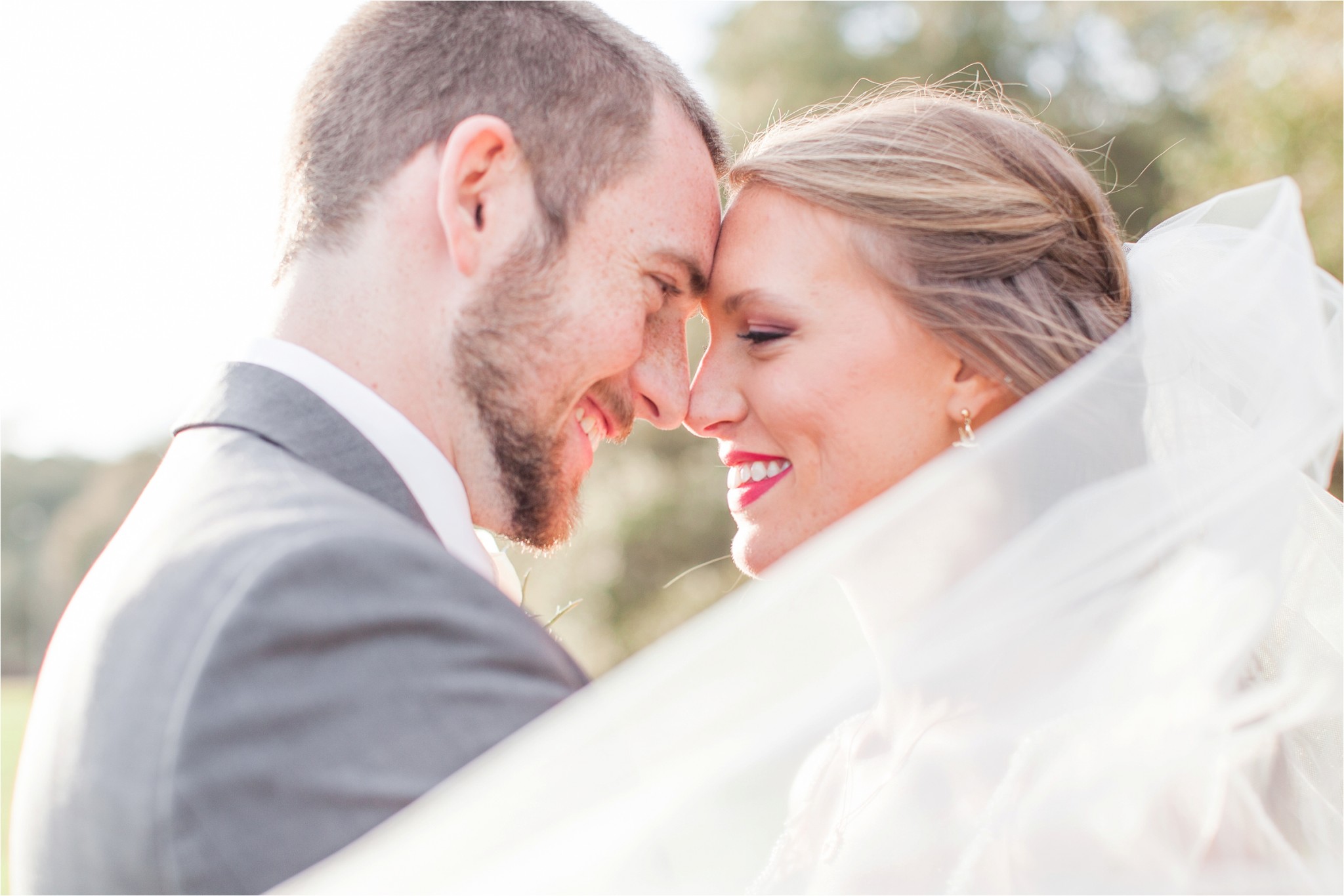 On to the reception!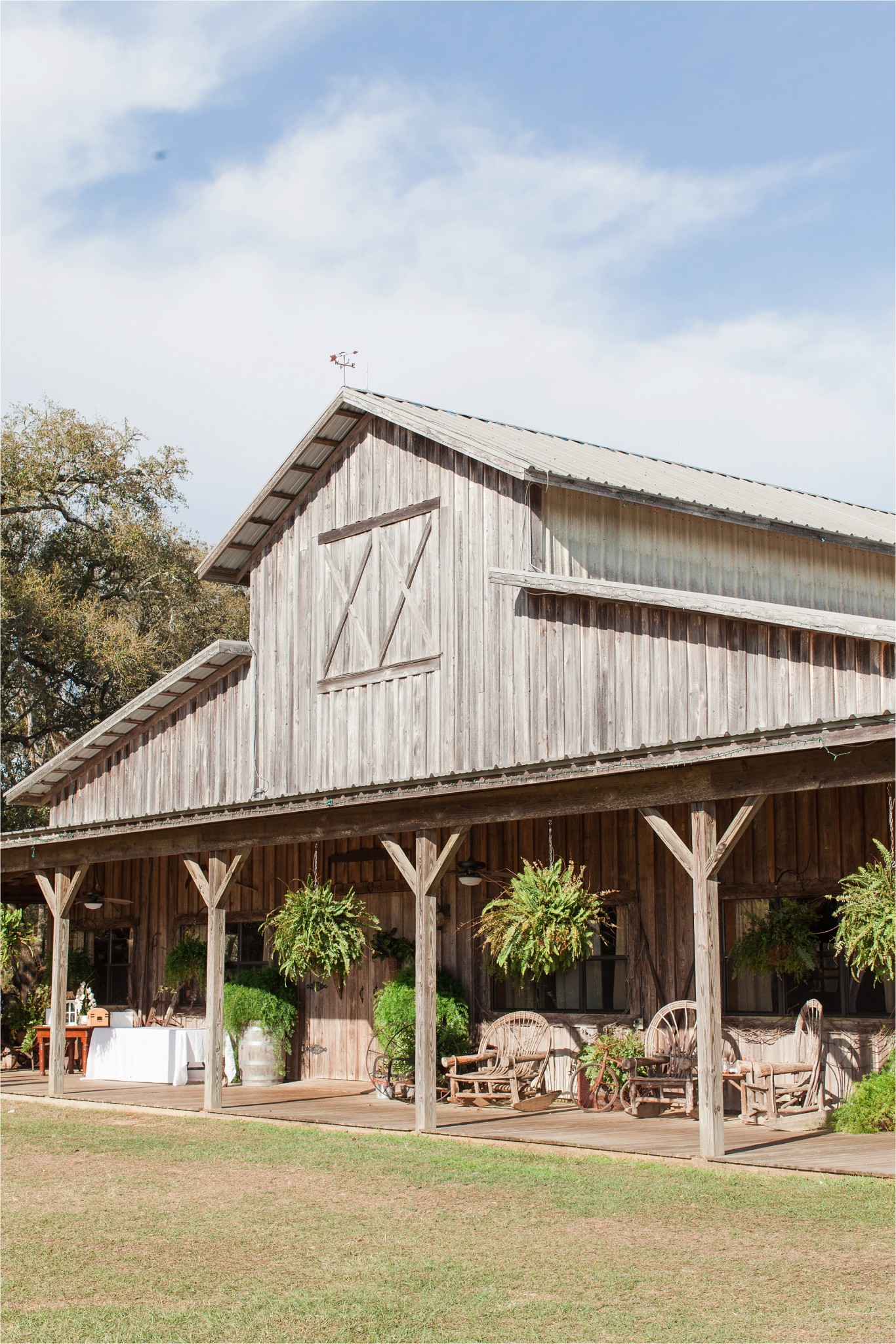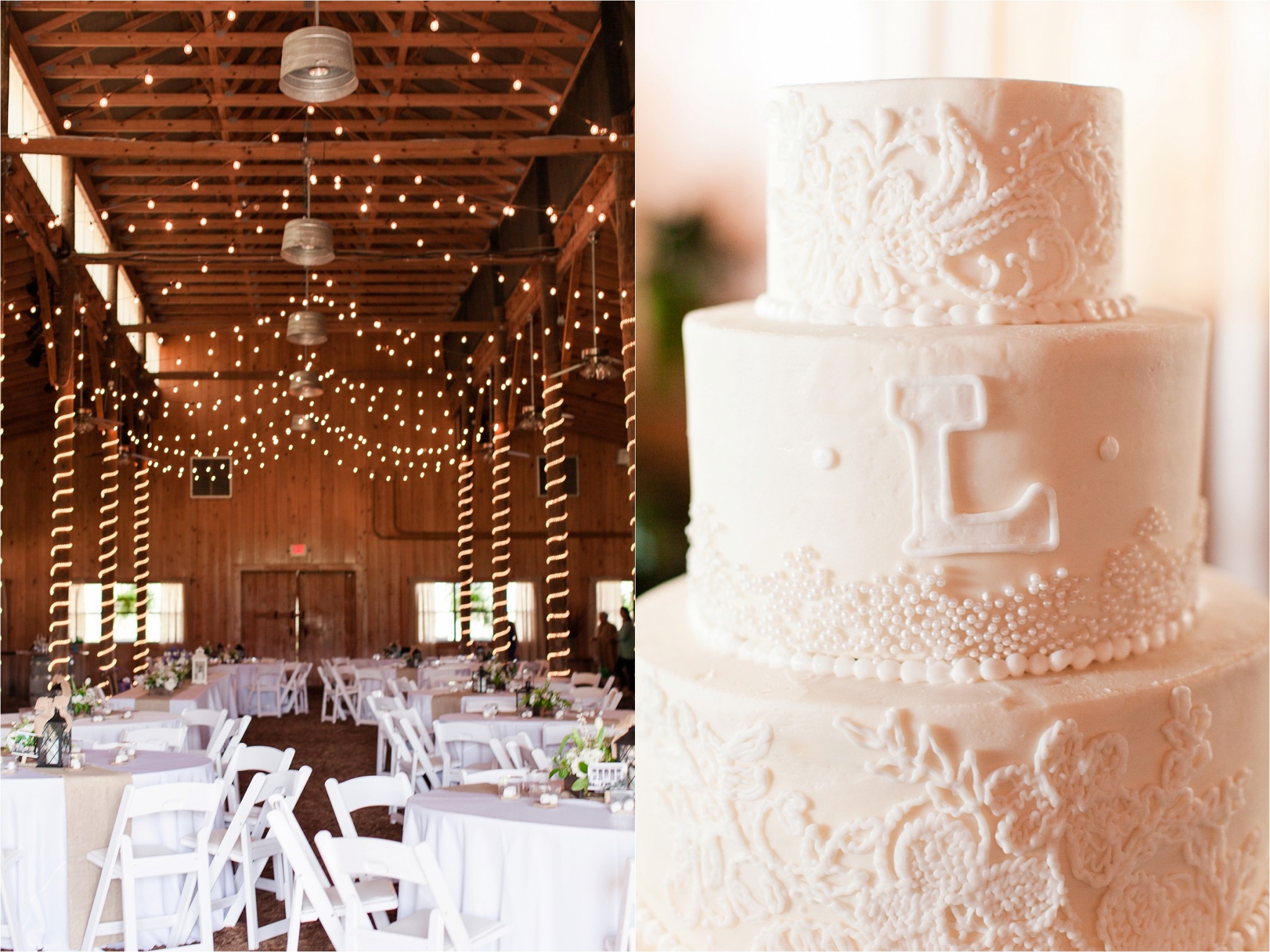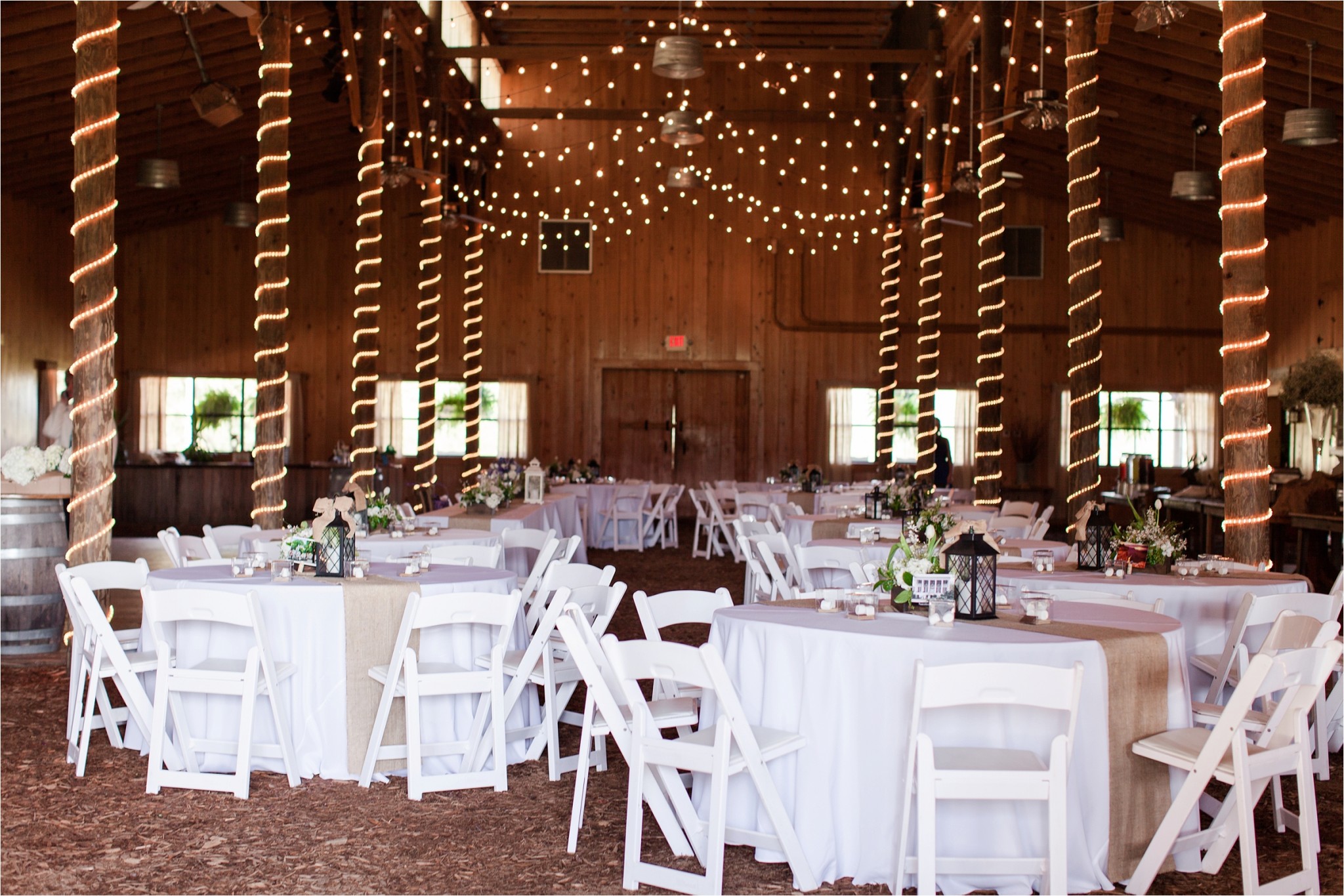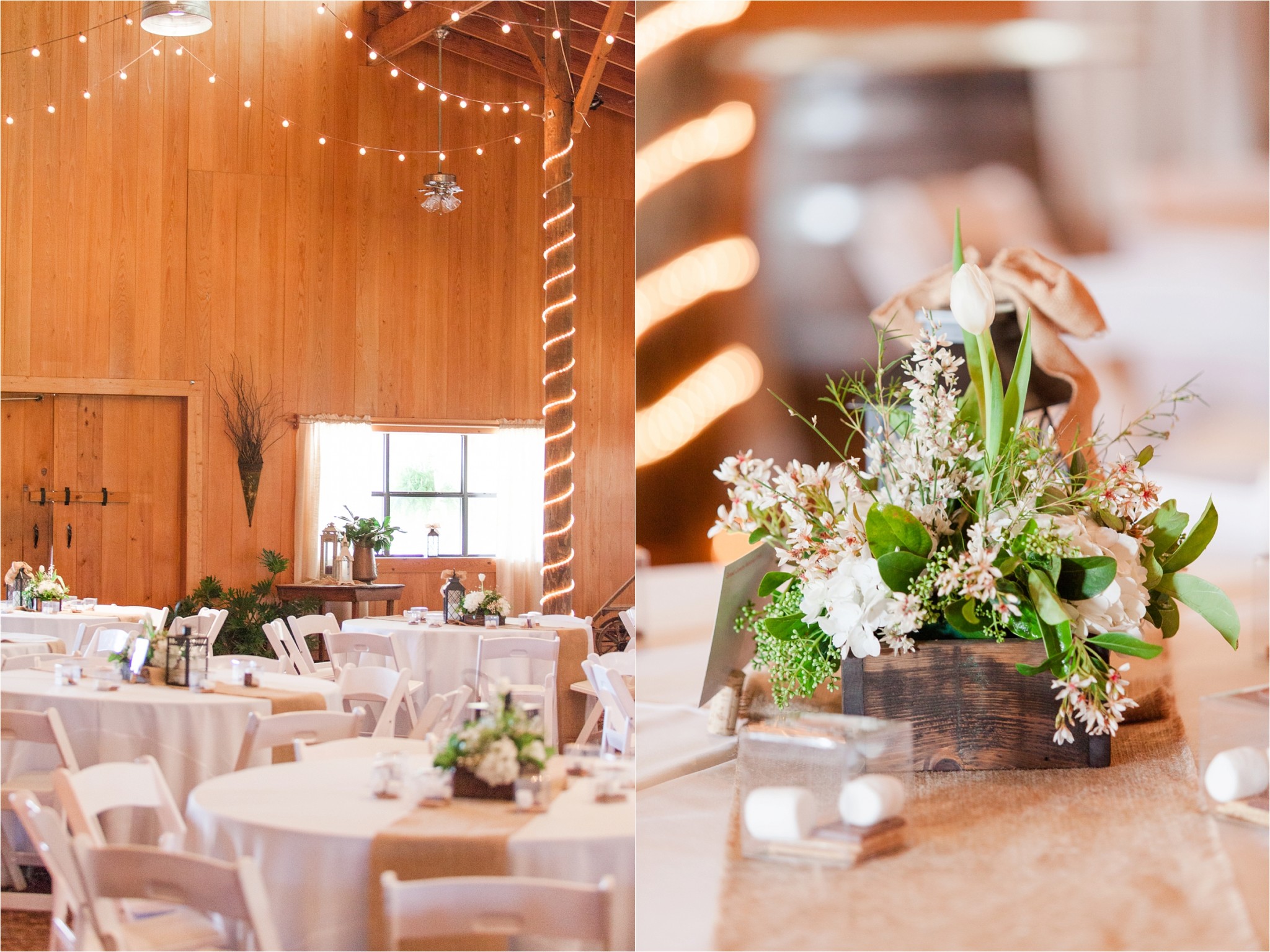 Such a pretty cake!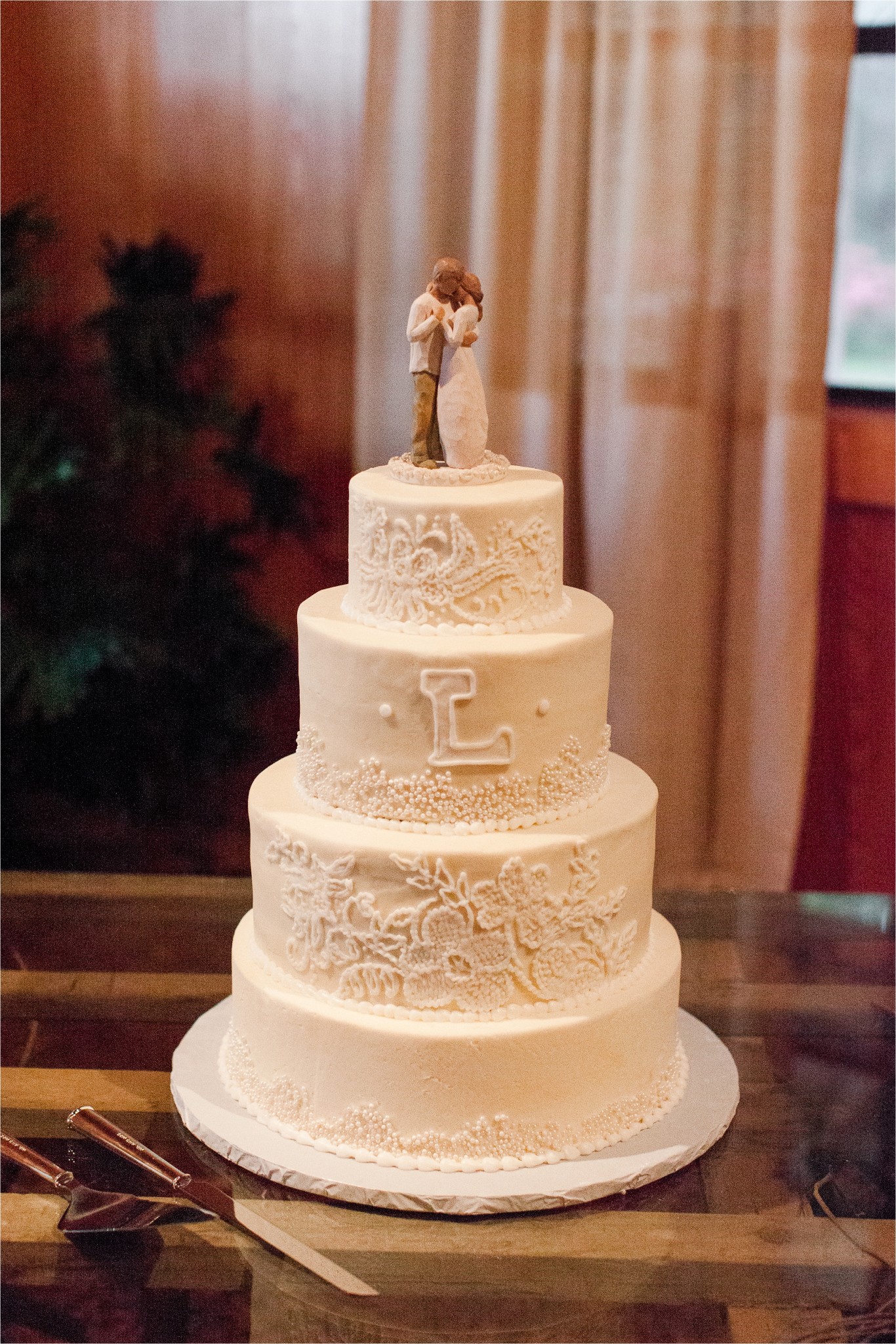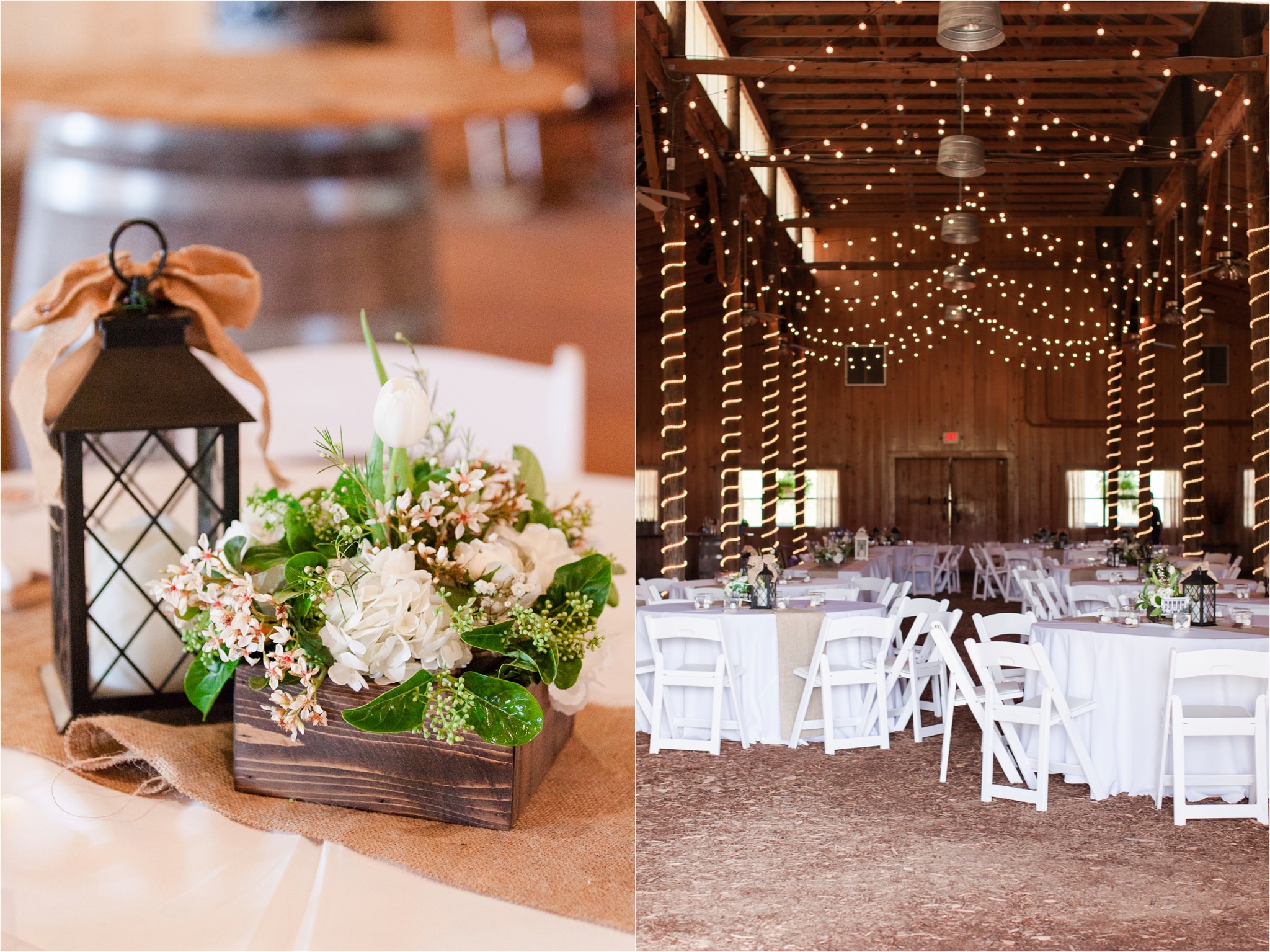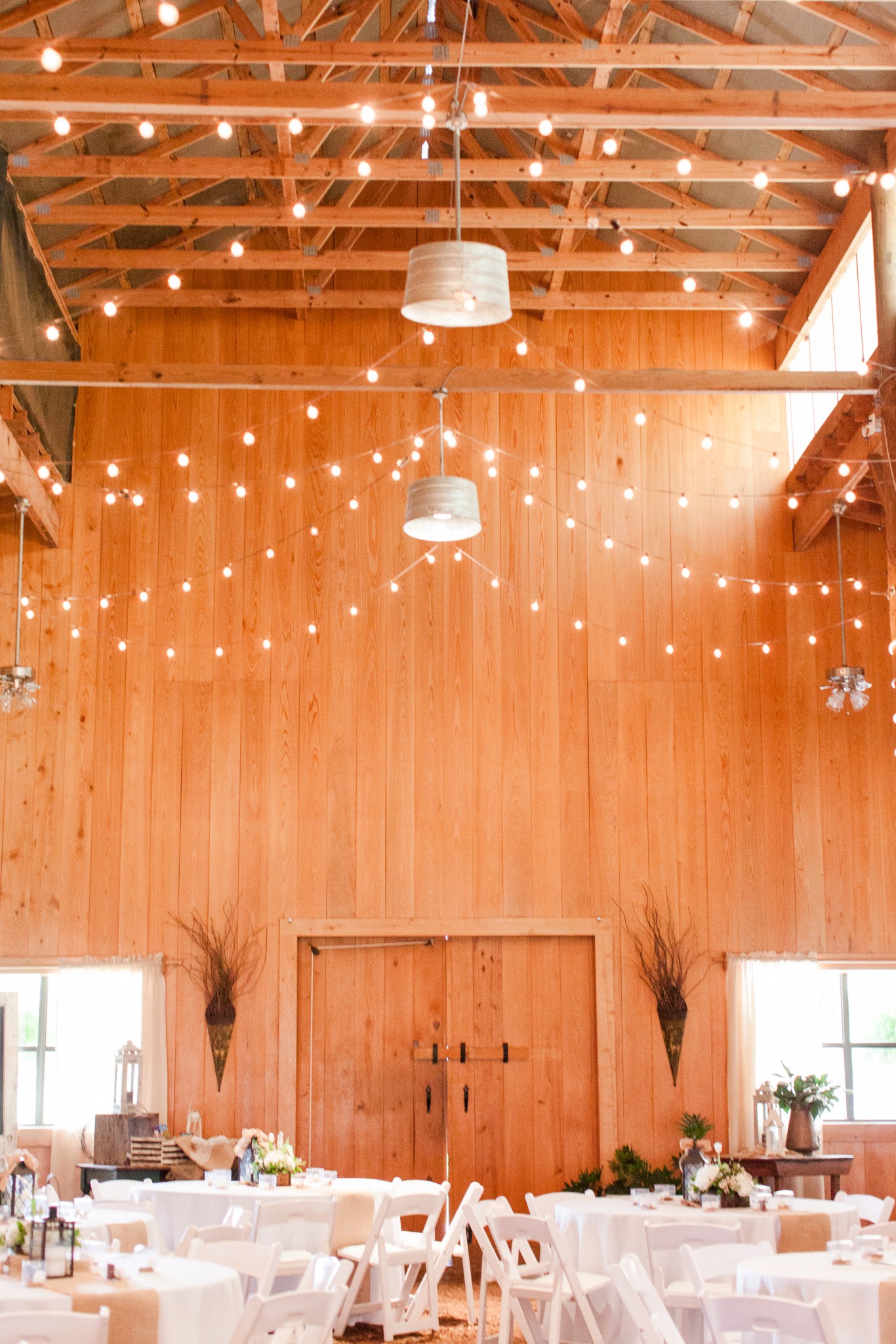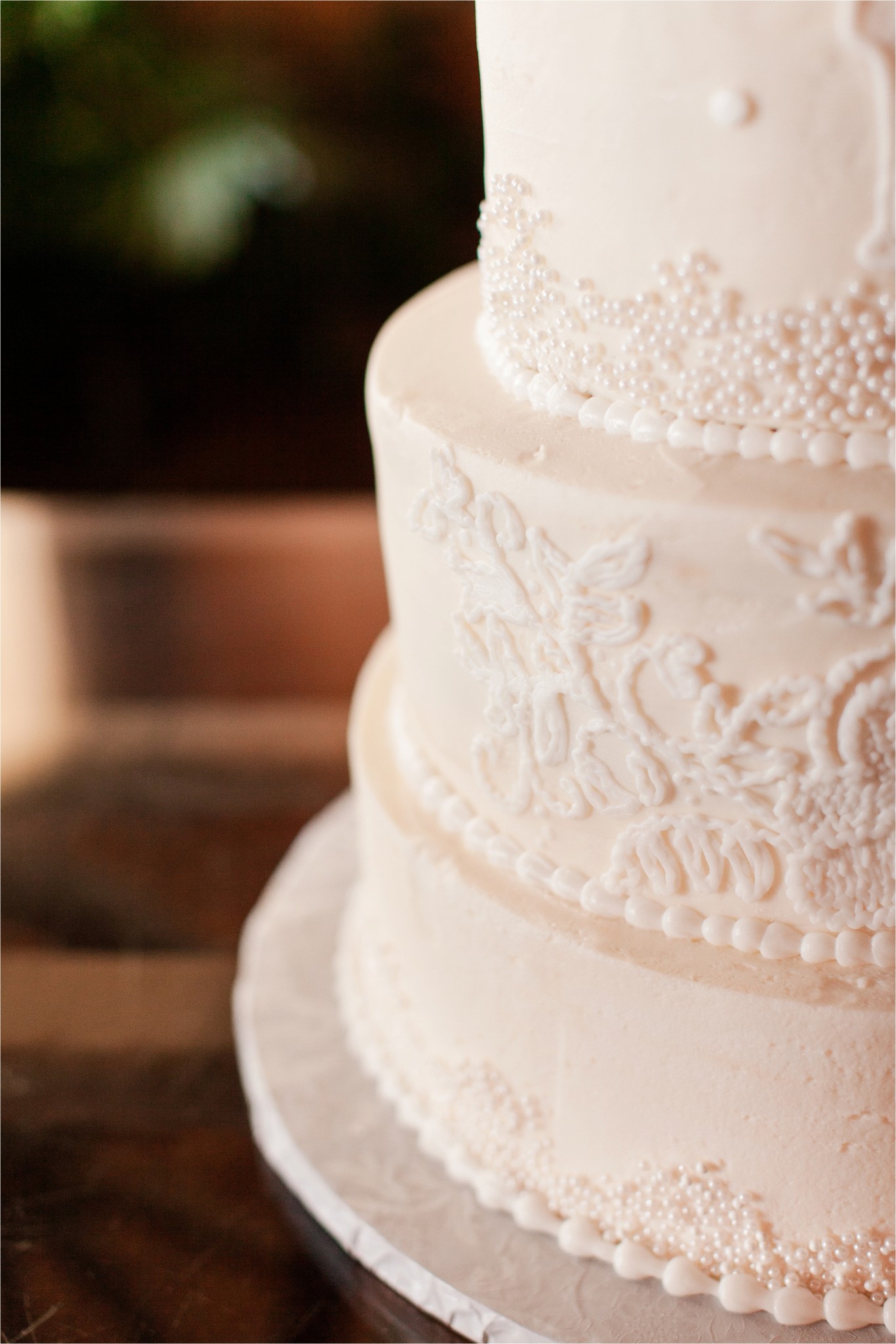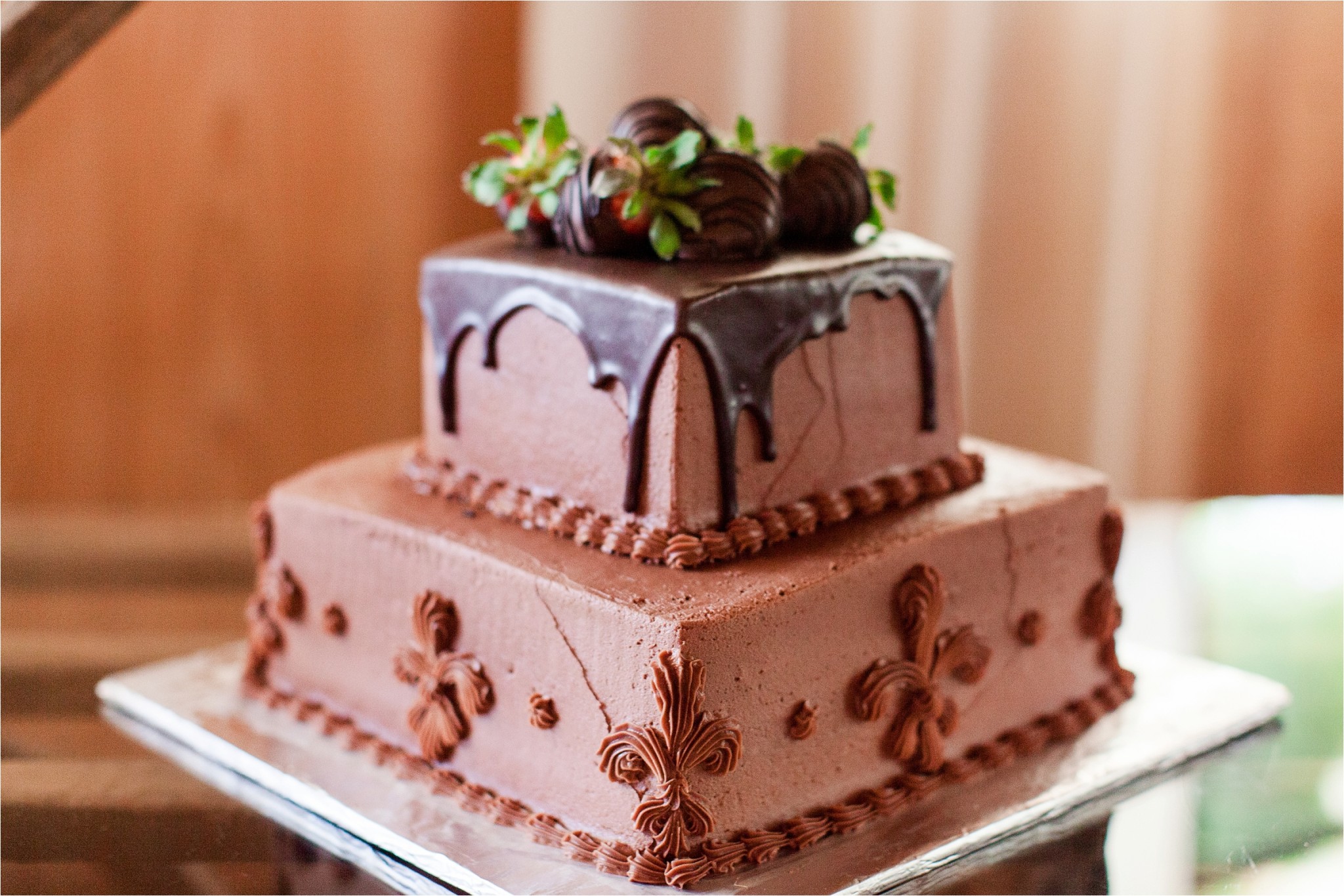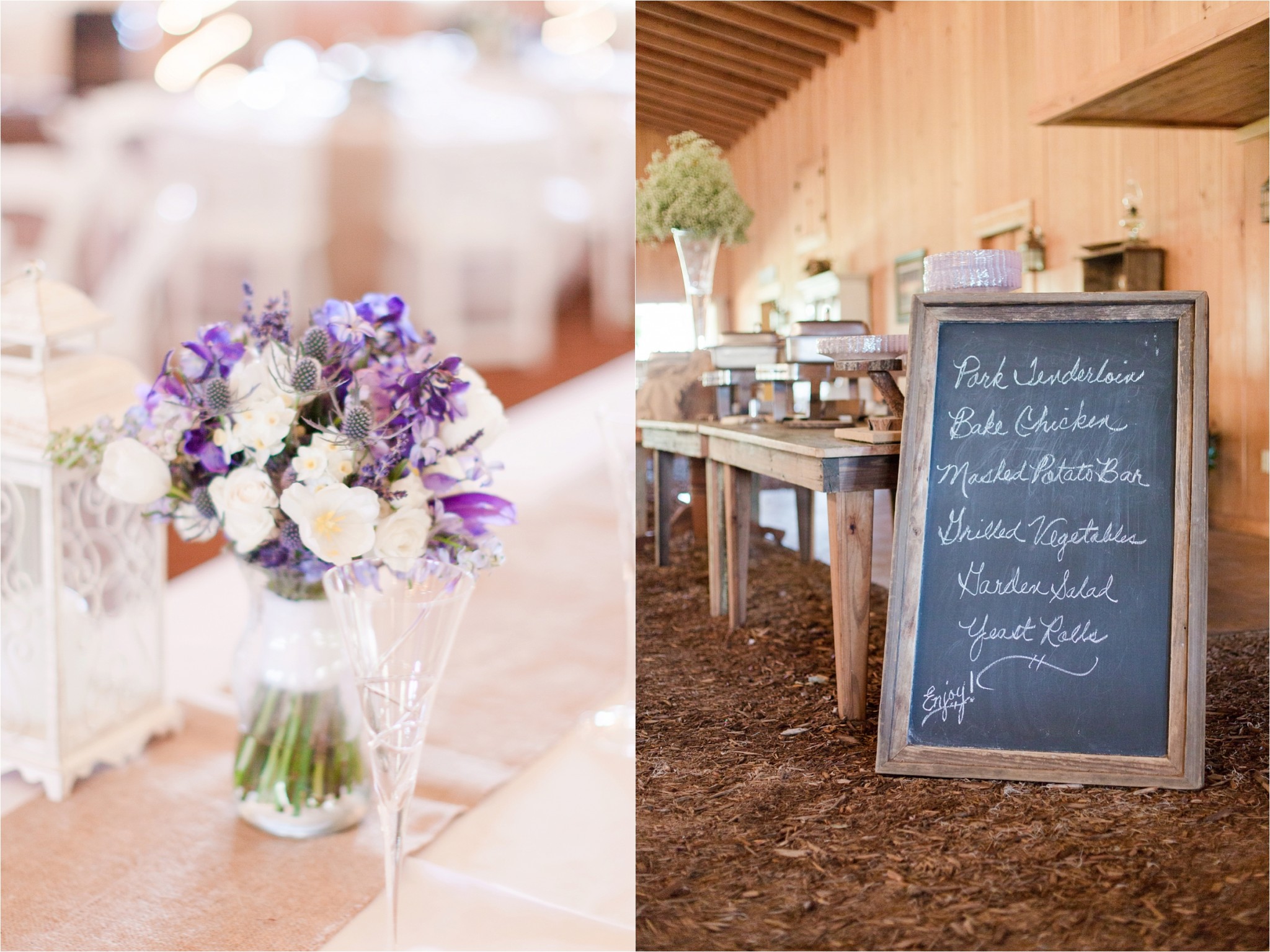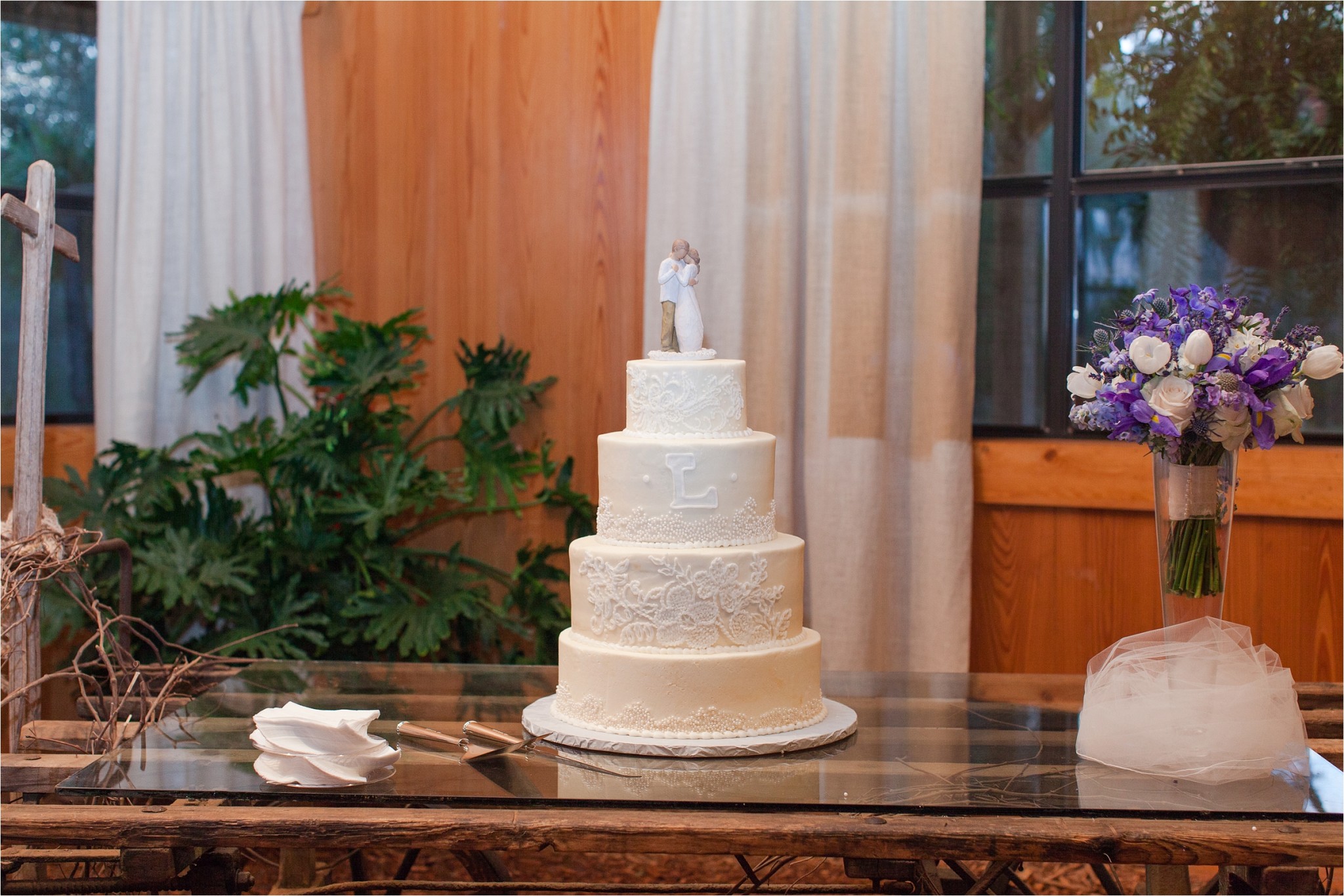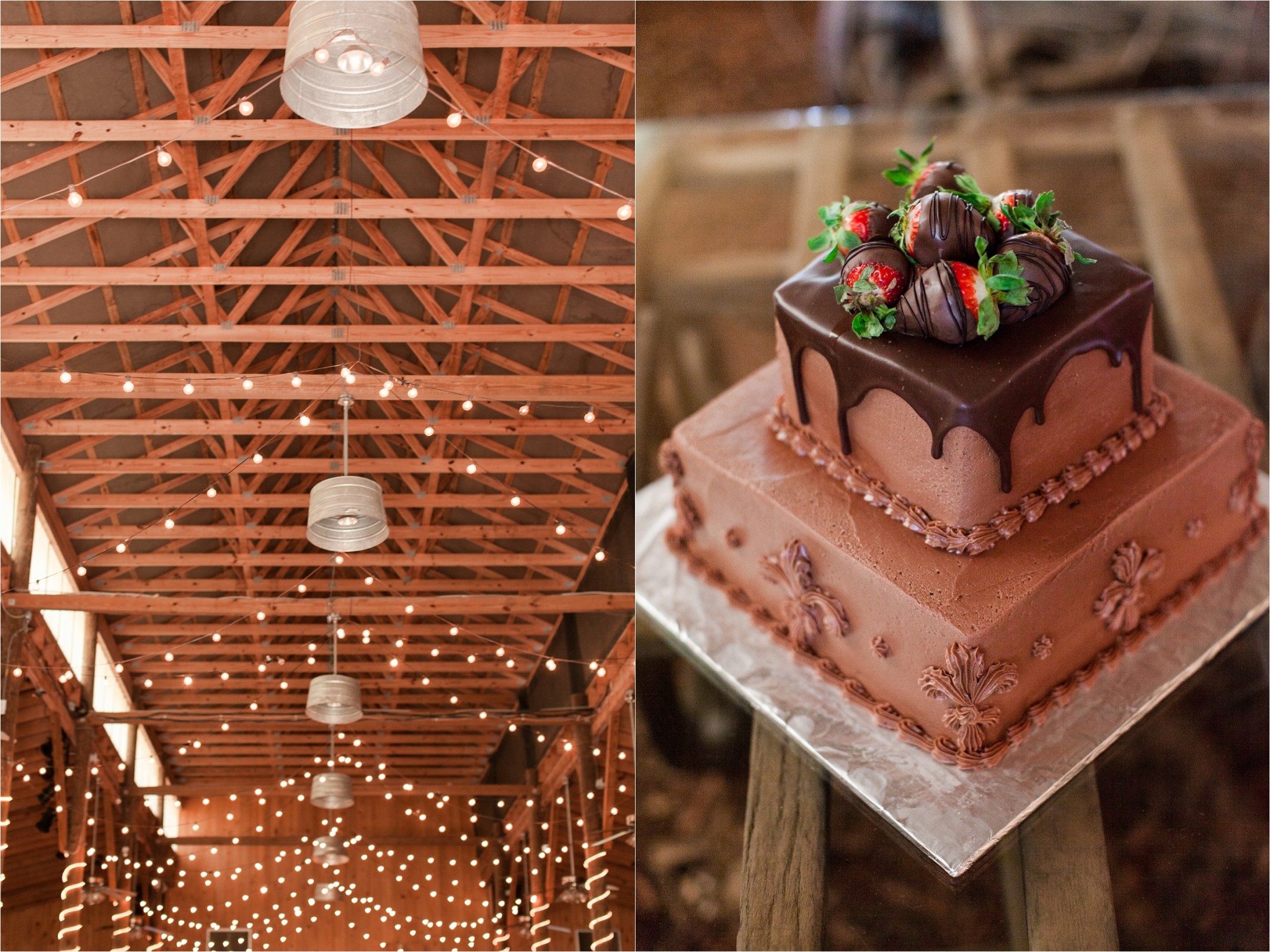 Right into the first dance…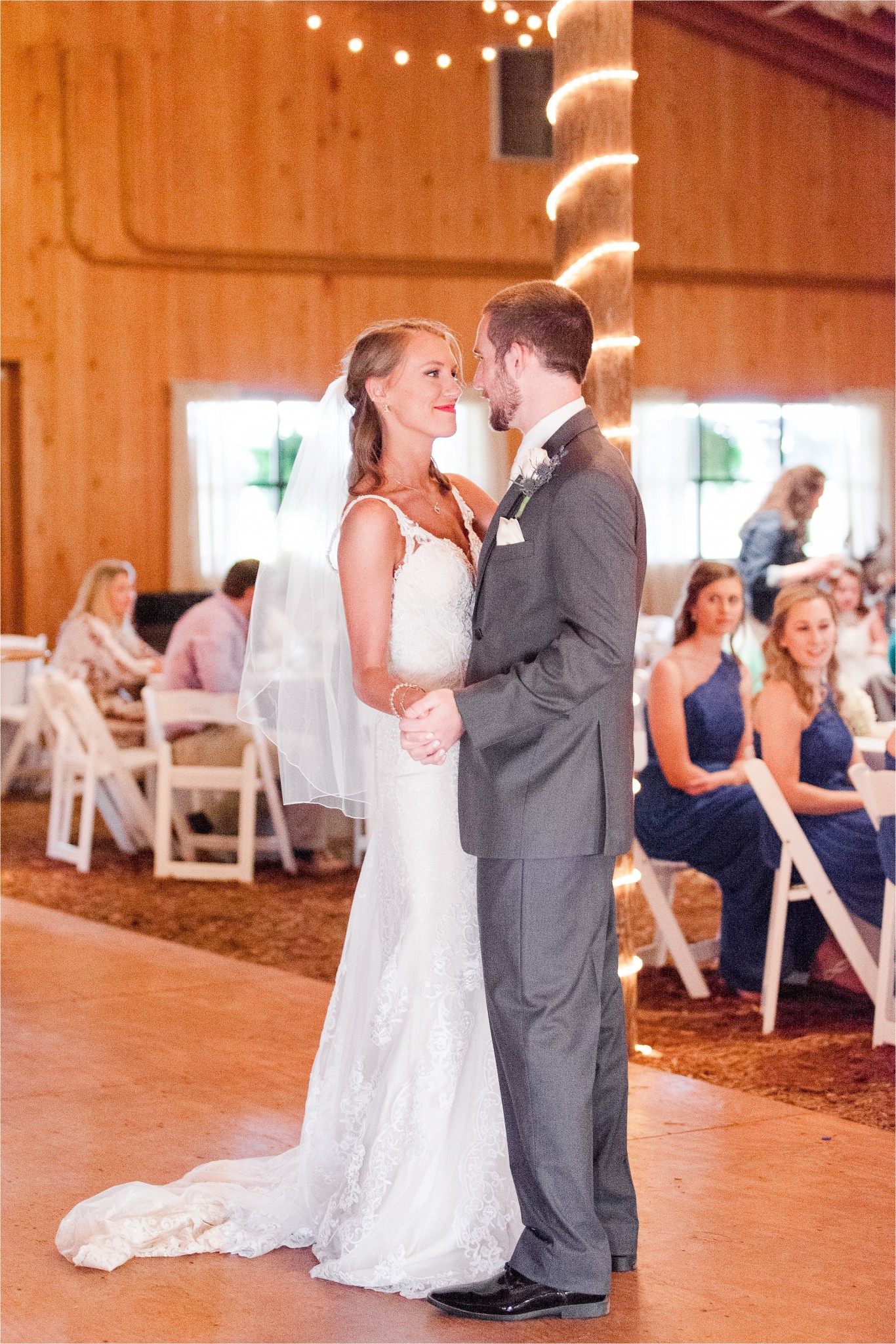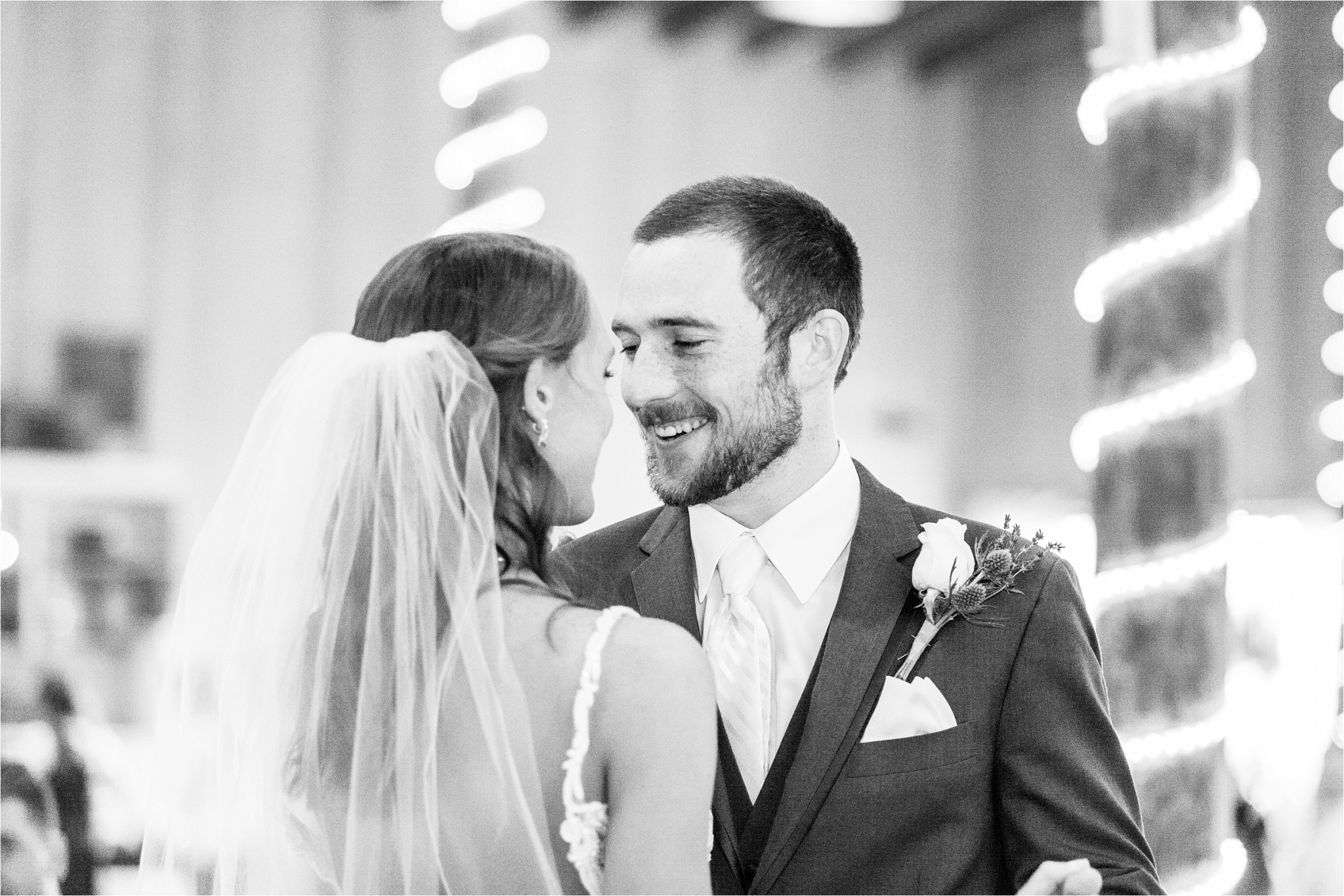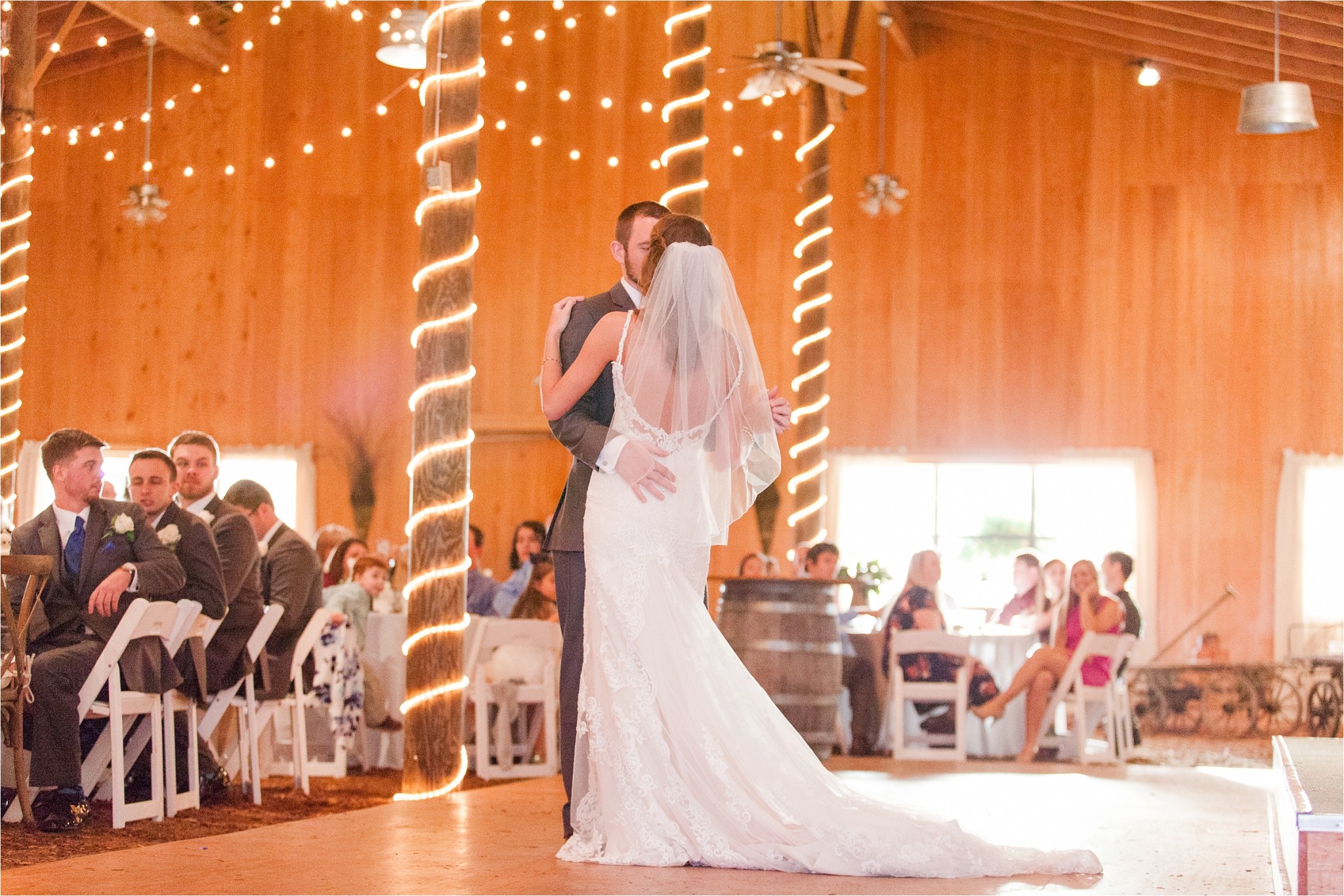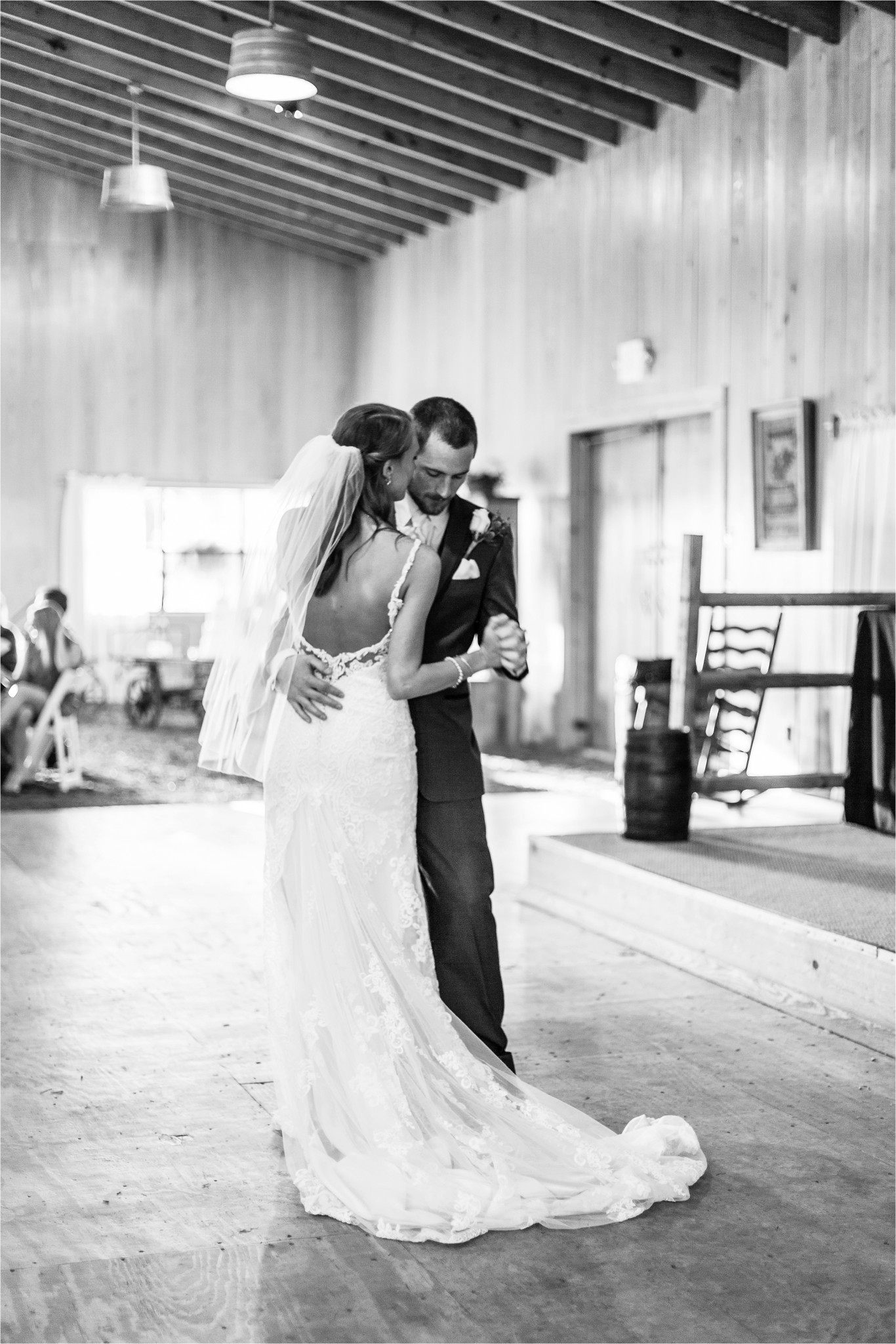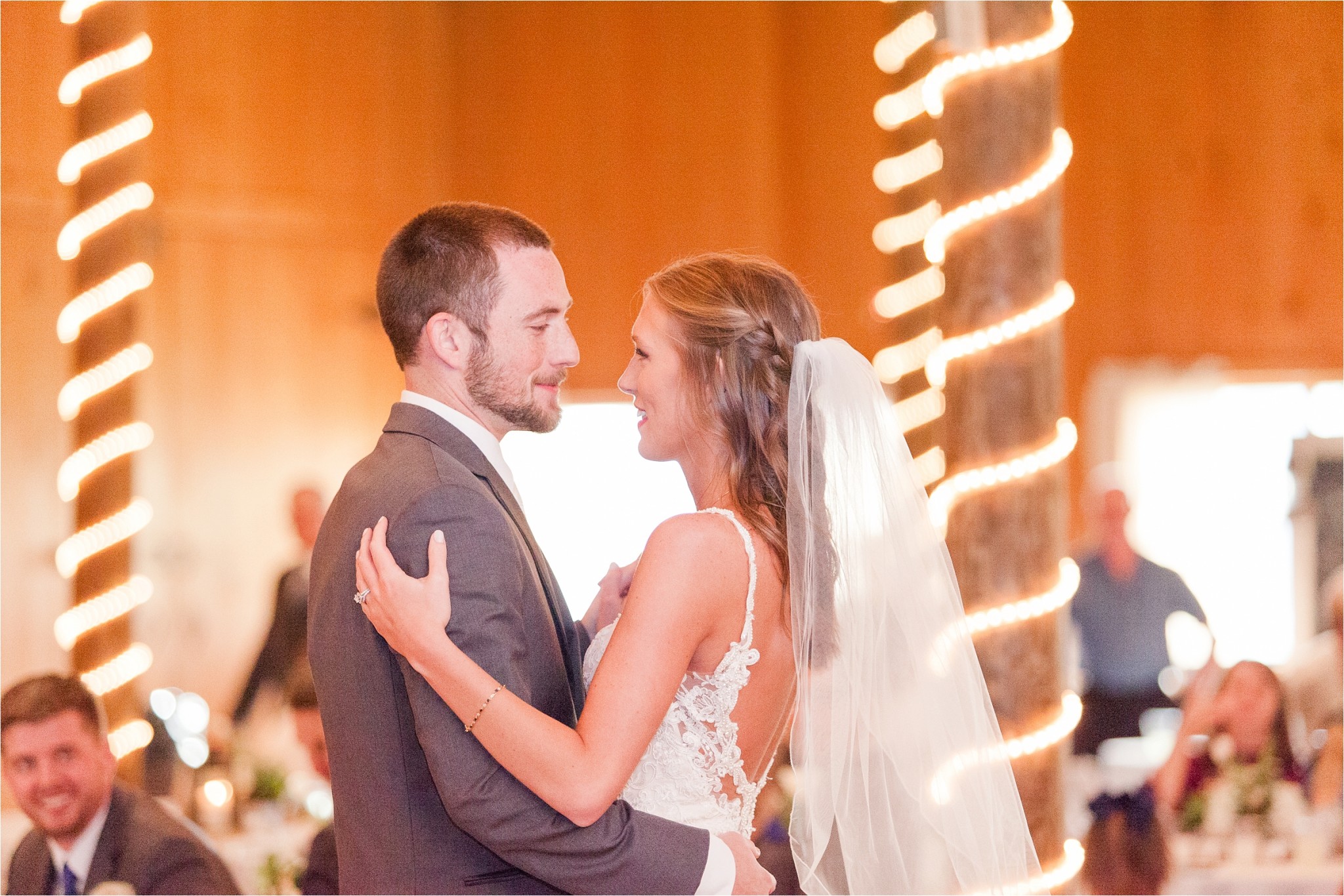 When it came time for the daddy daughter dance, Leah's Uncle announced that he'd be dancing with her… and it was the sweetest moment!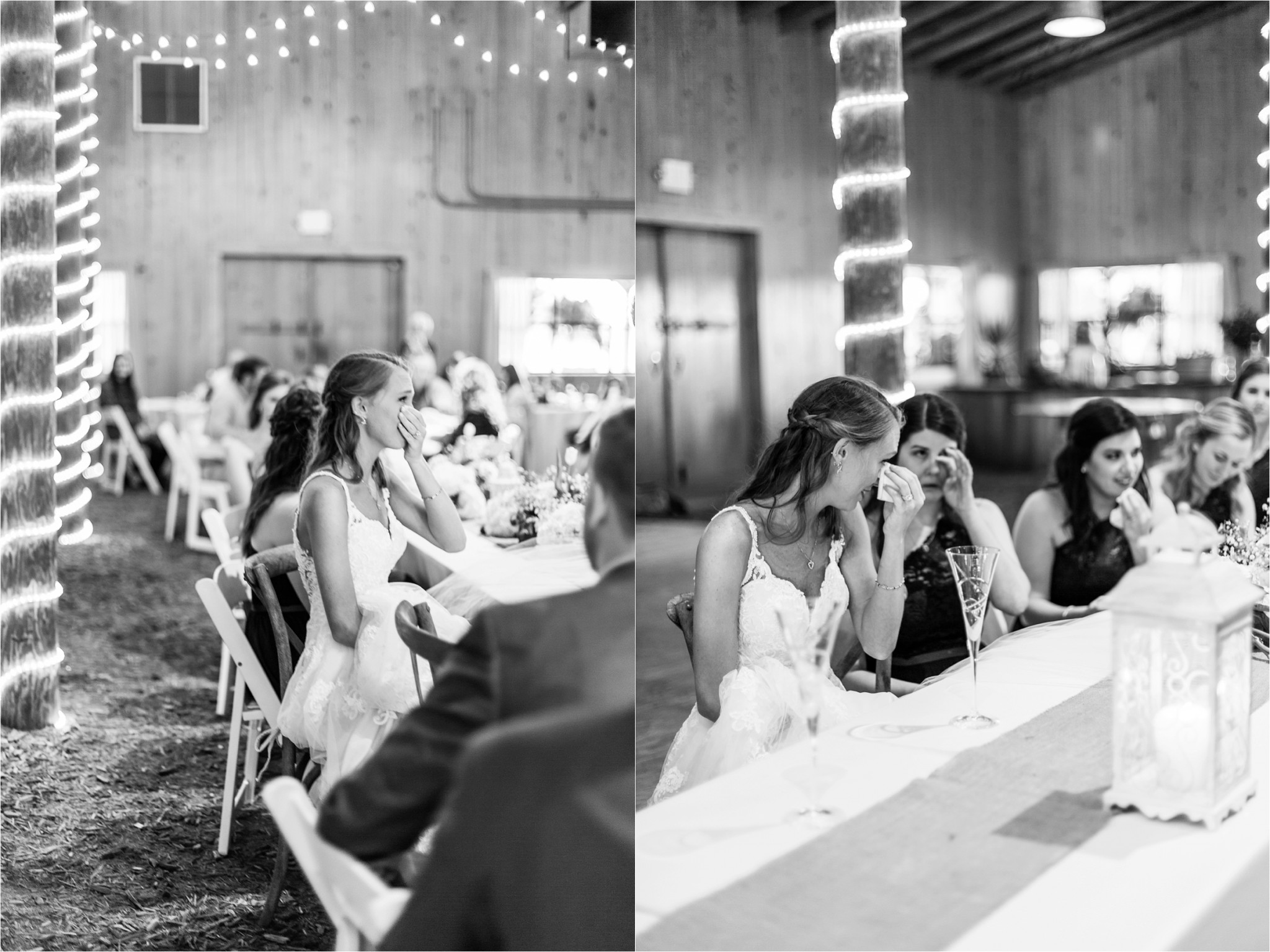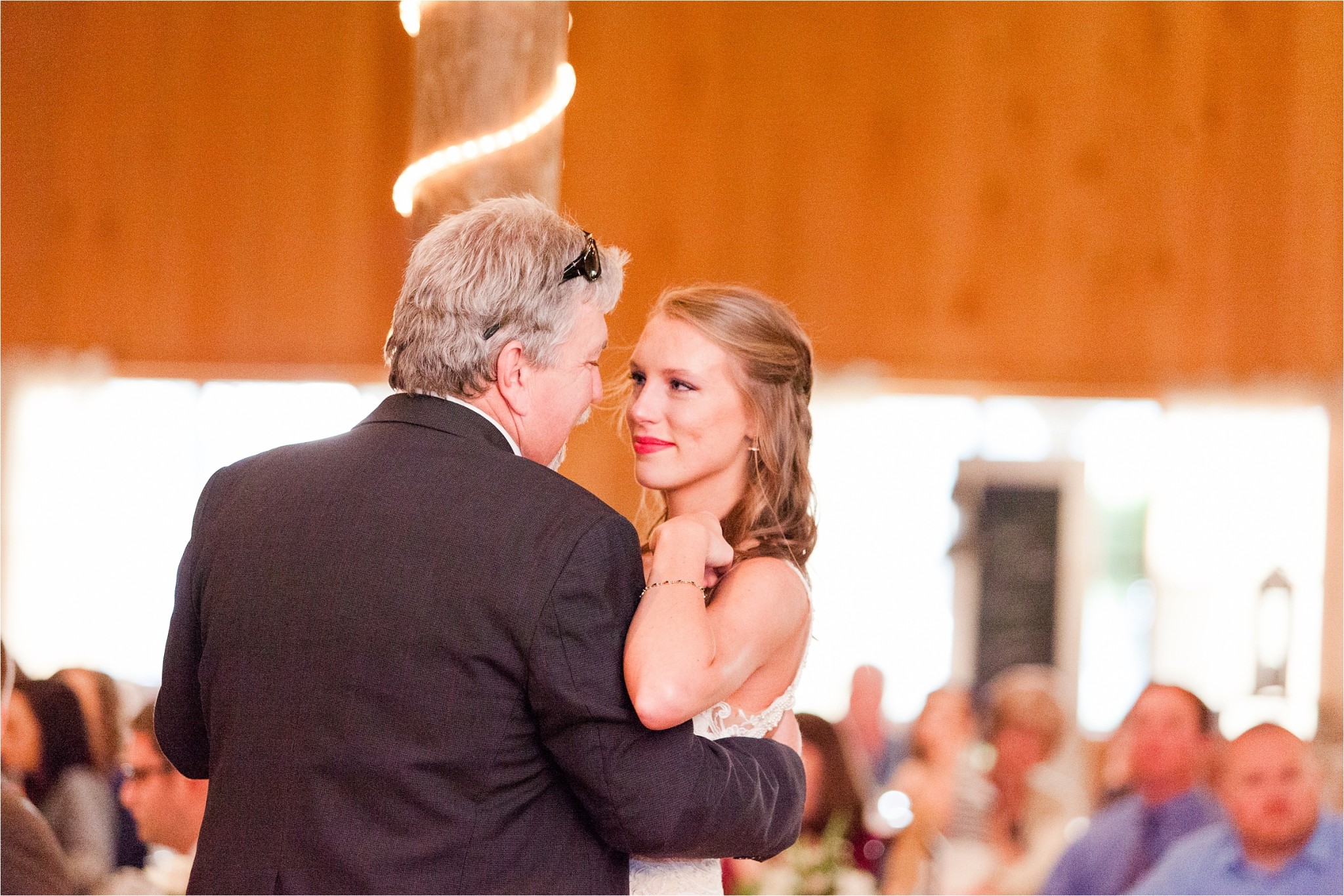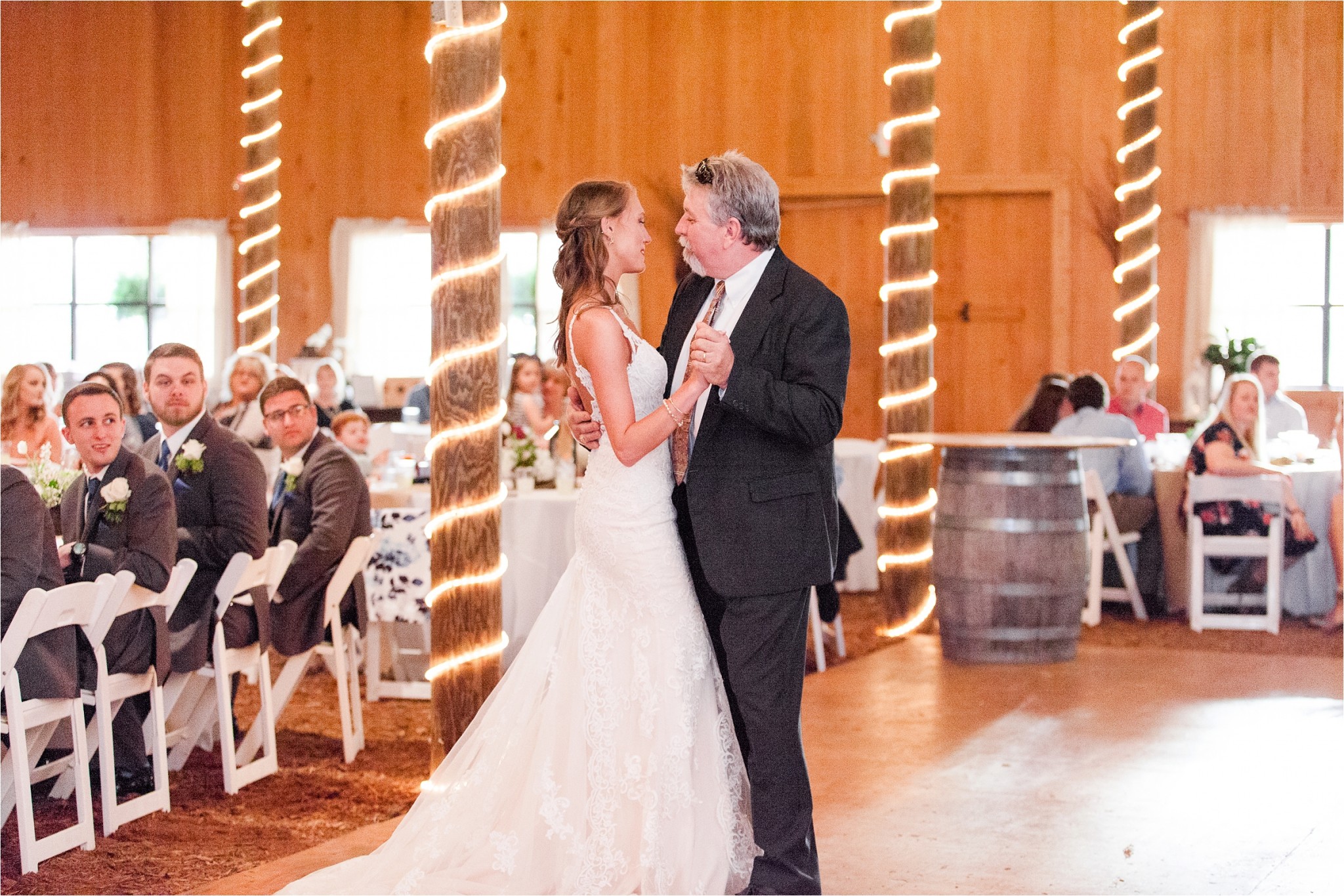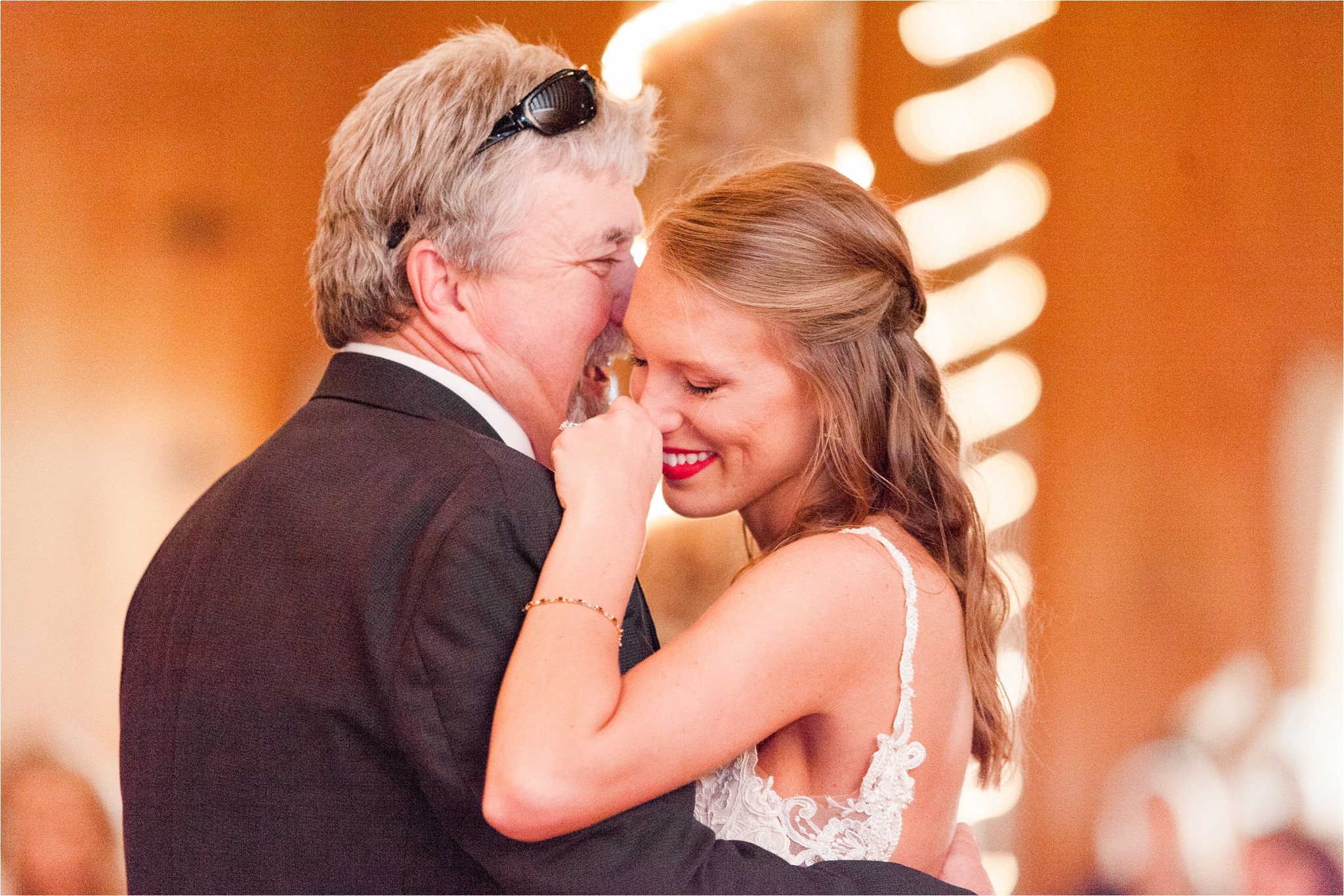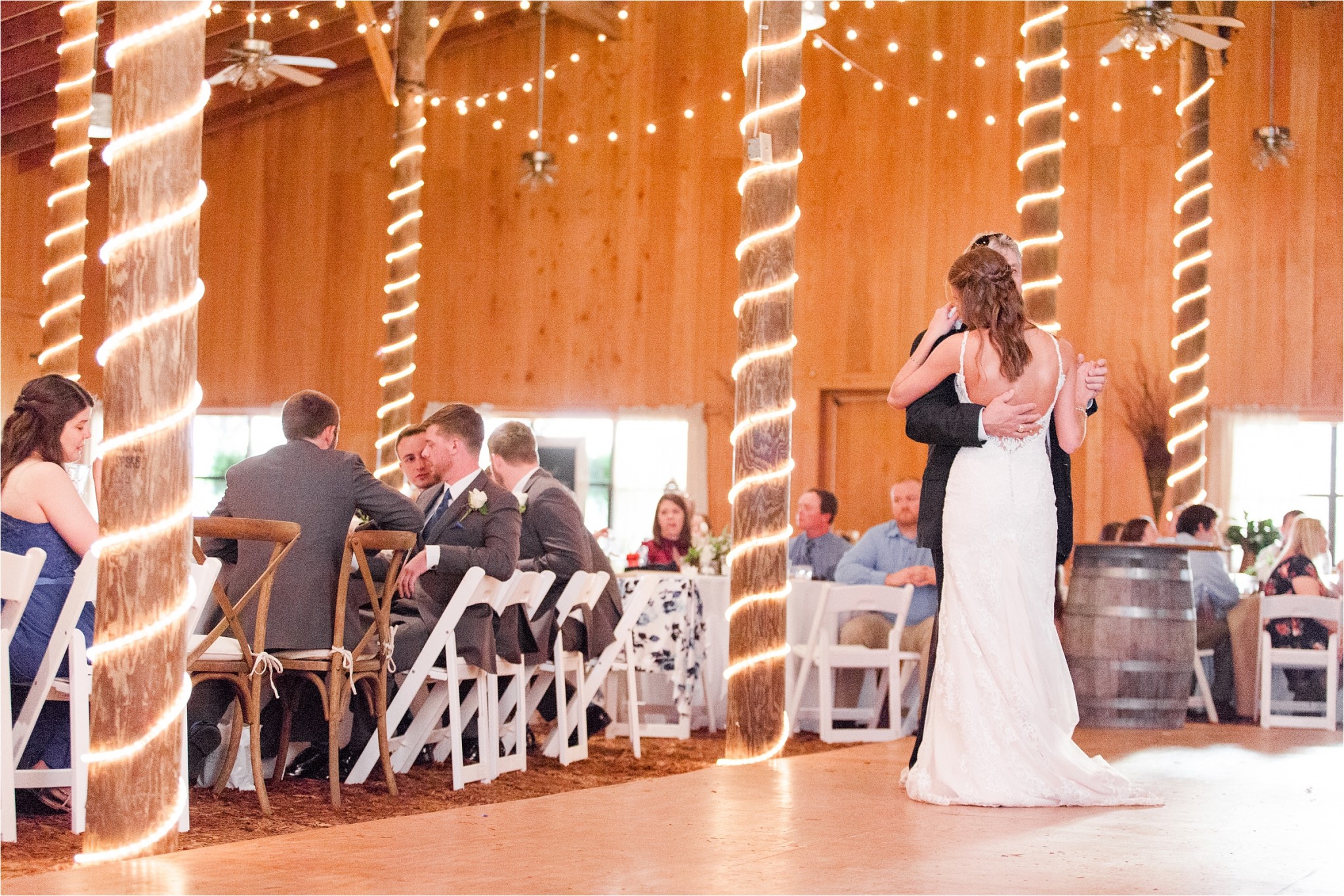 Momma and son…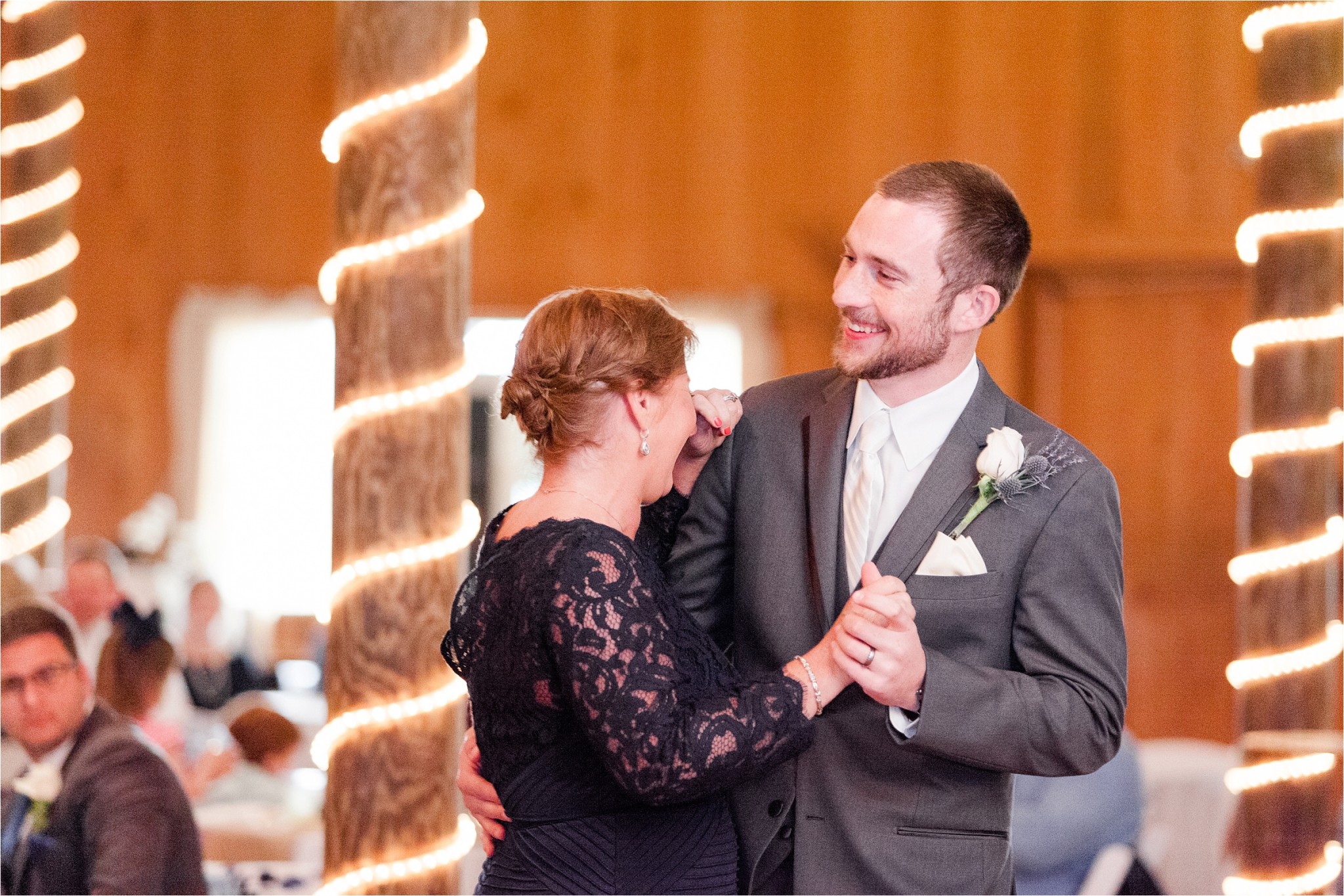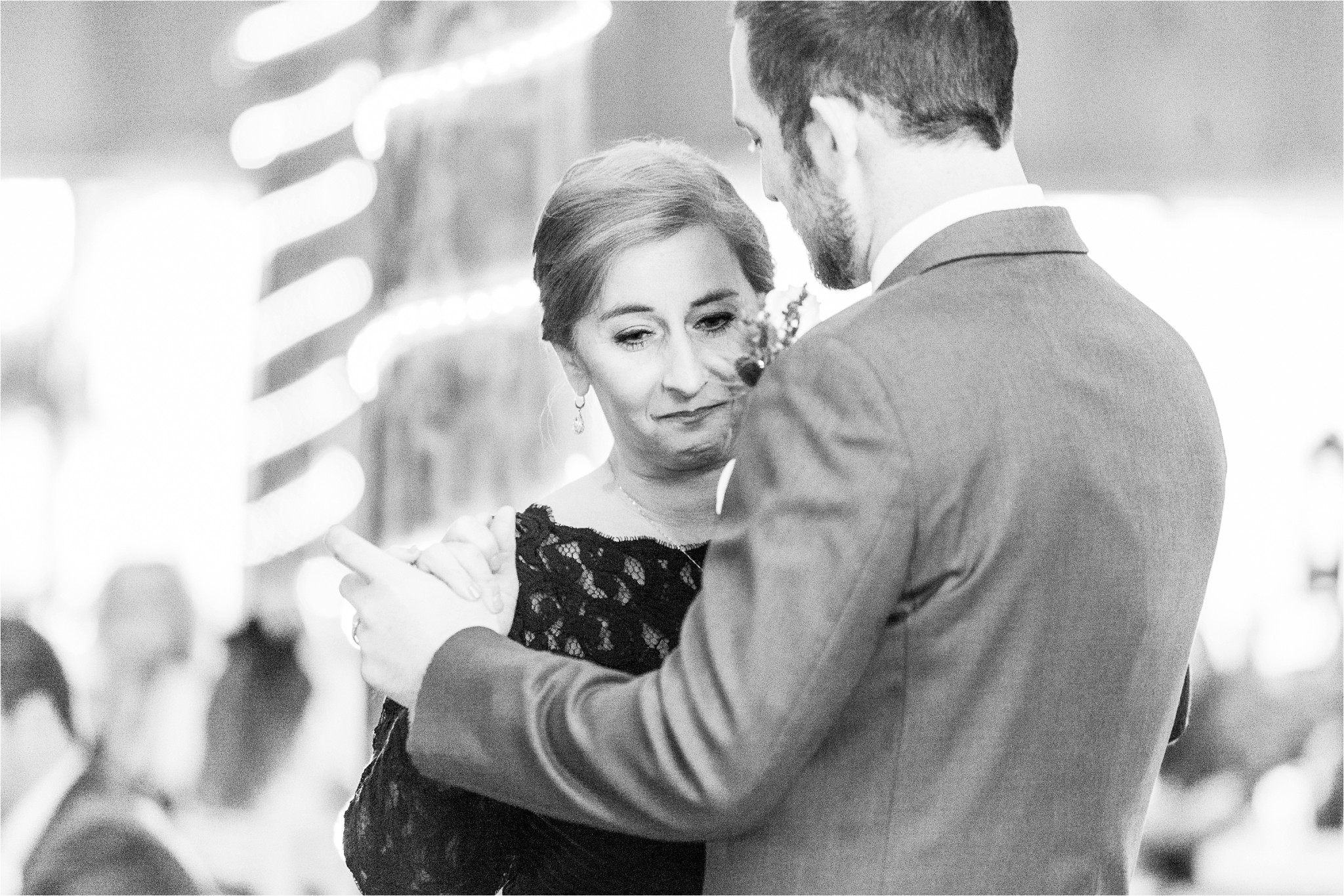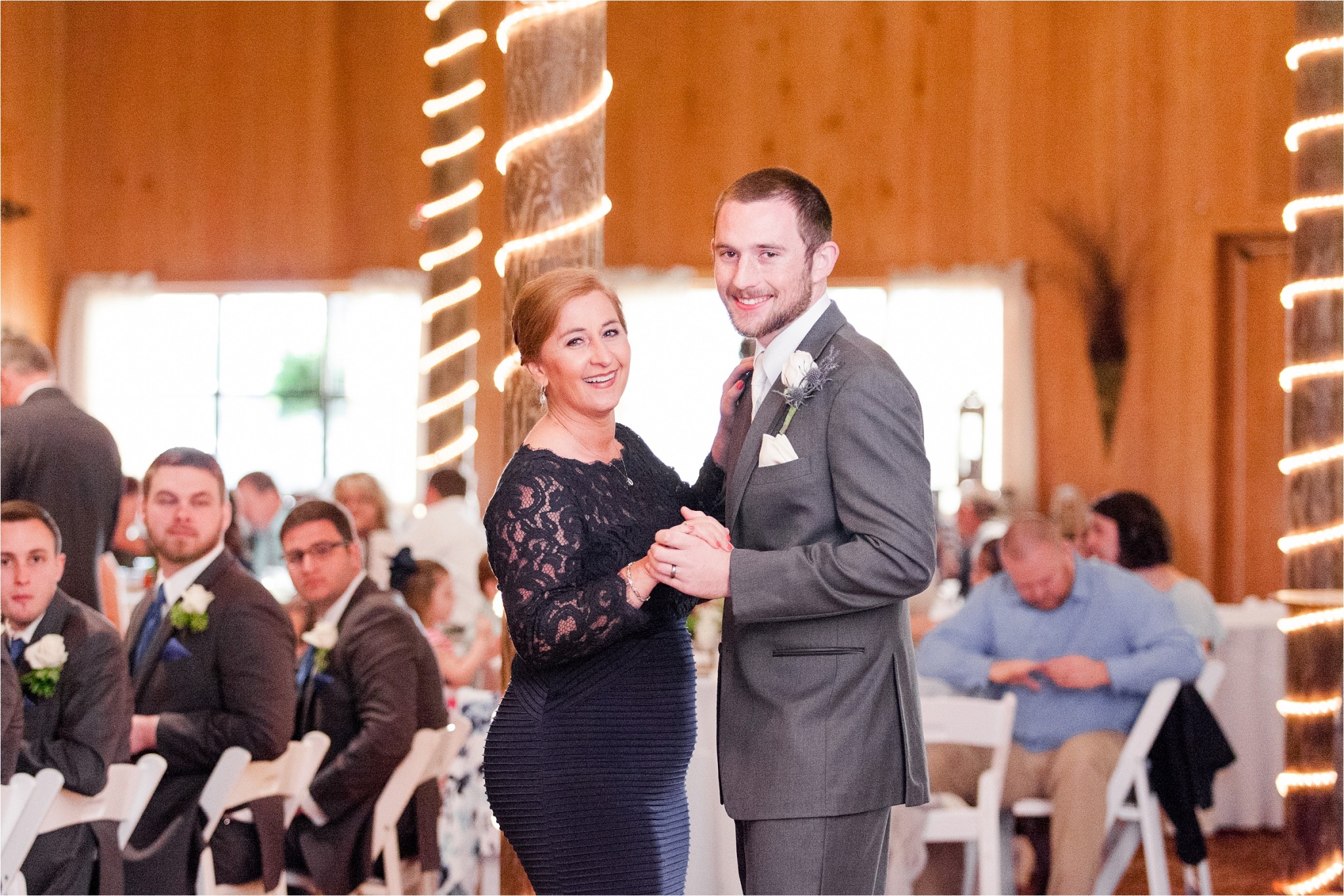 Toasts and cake cutting!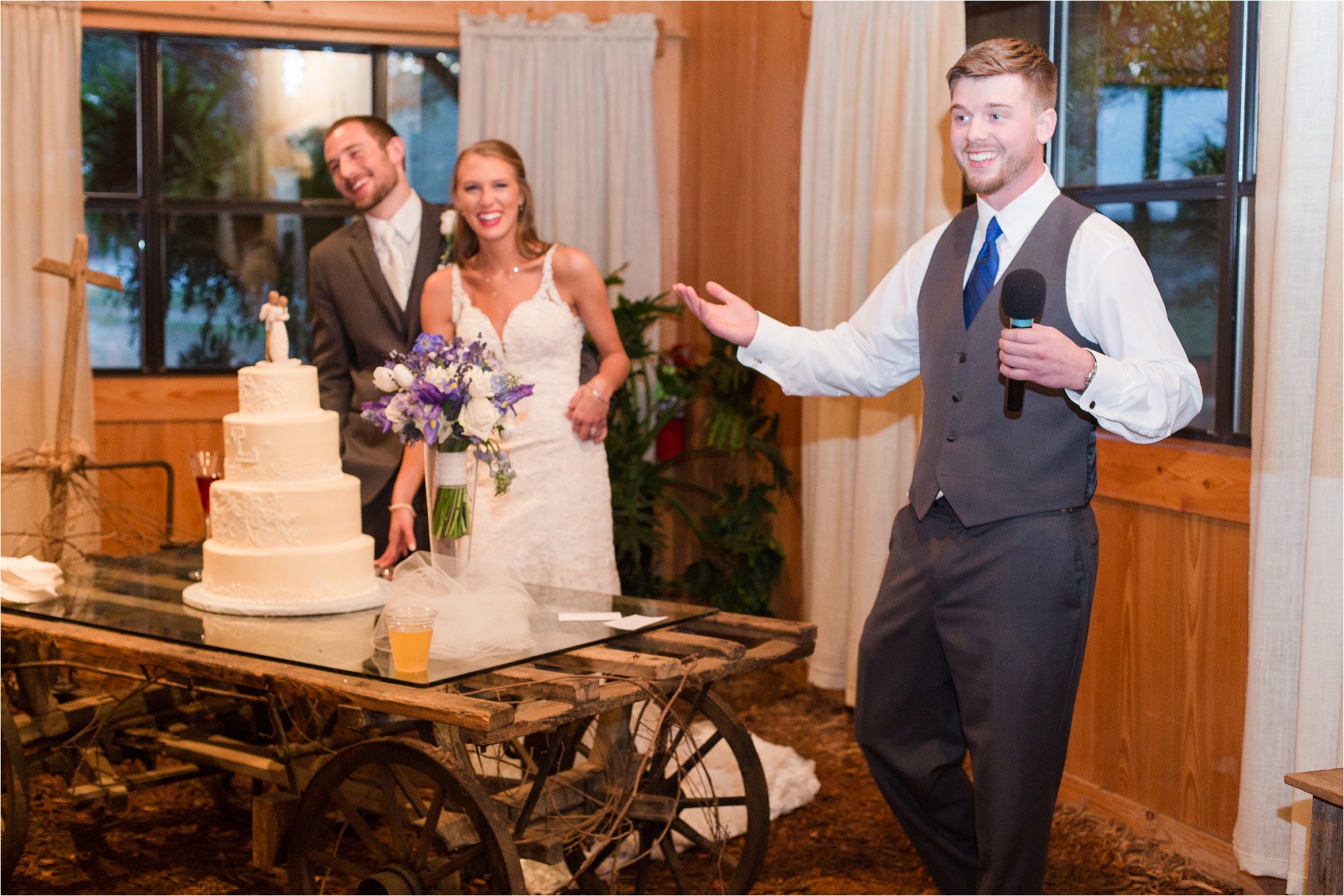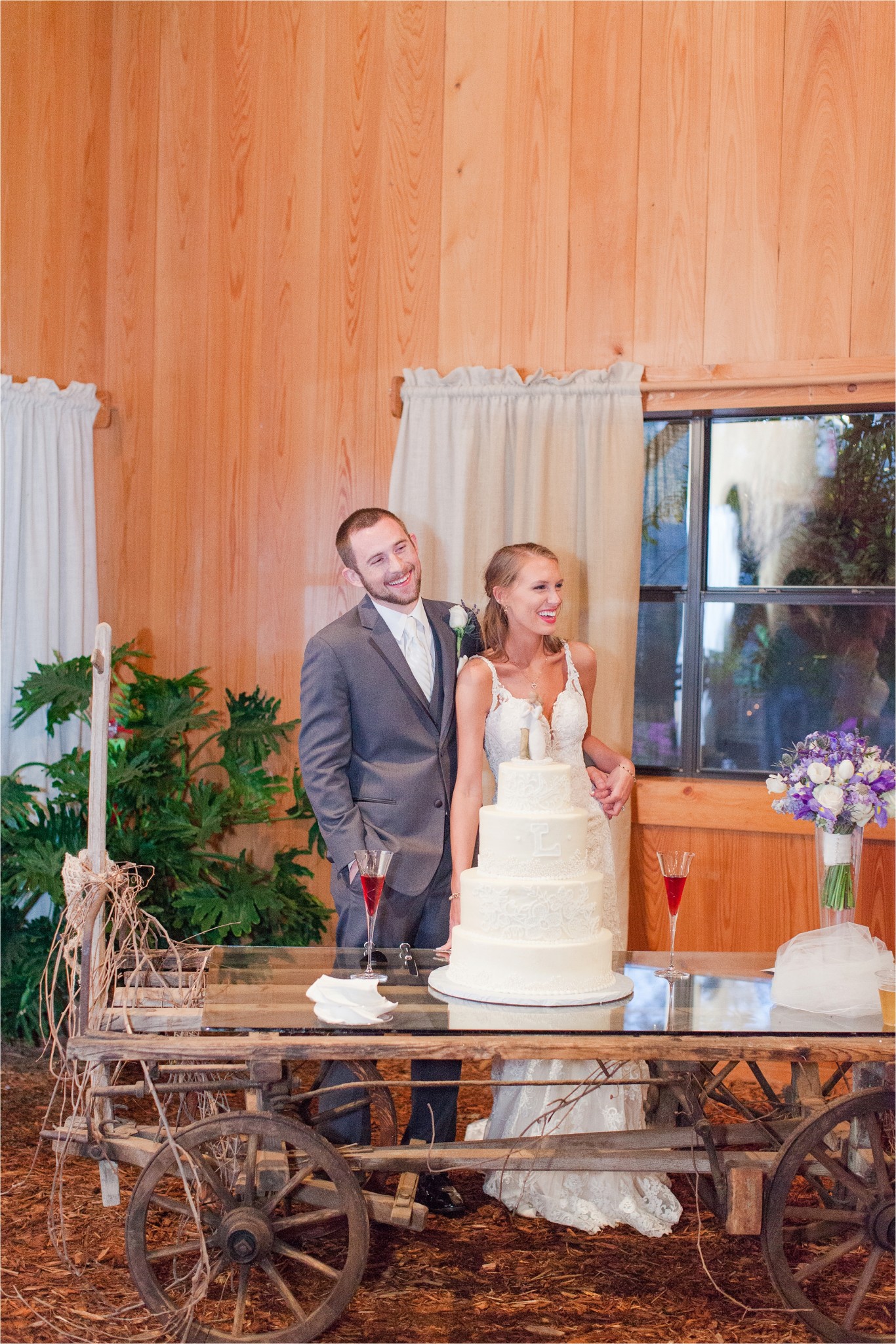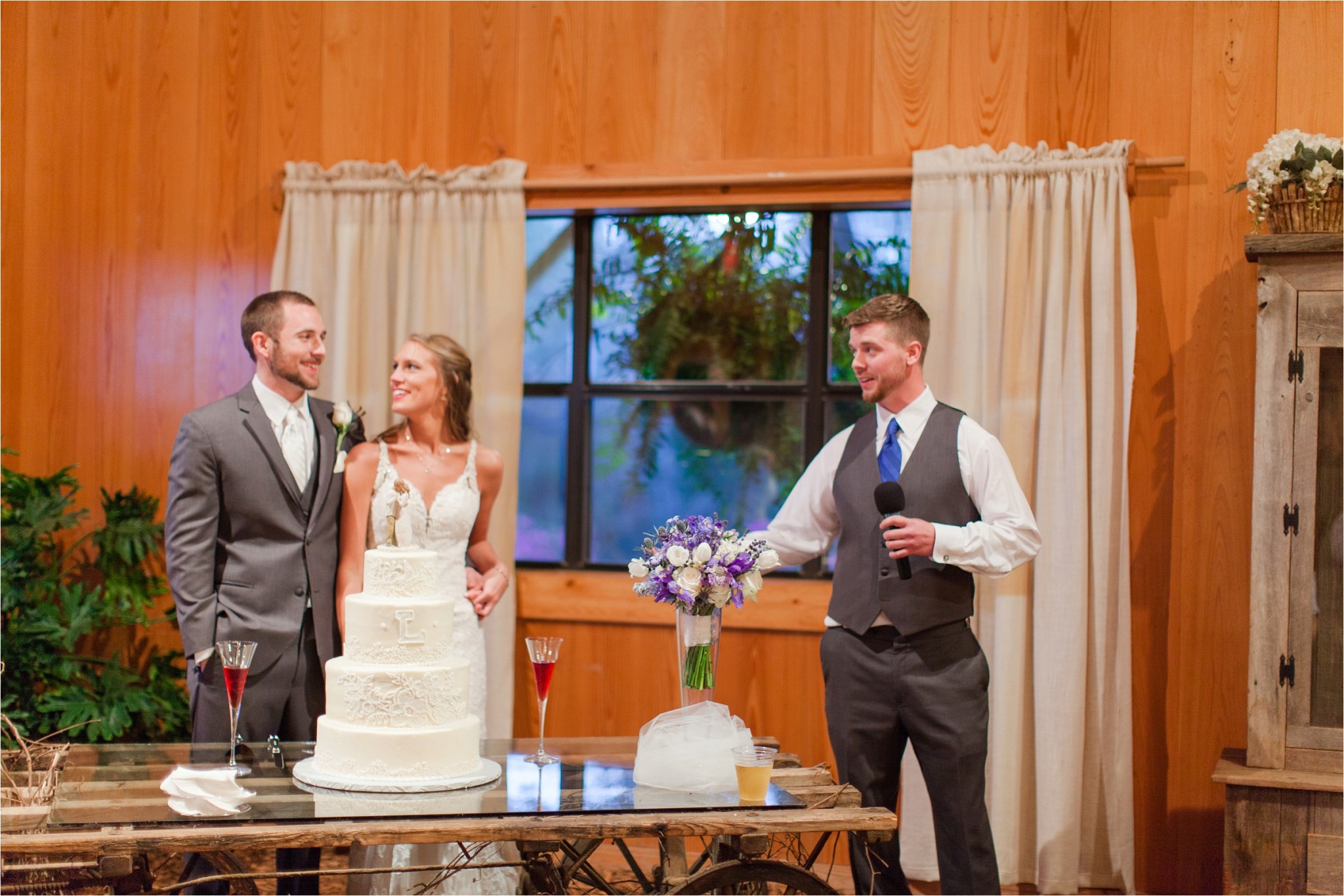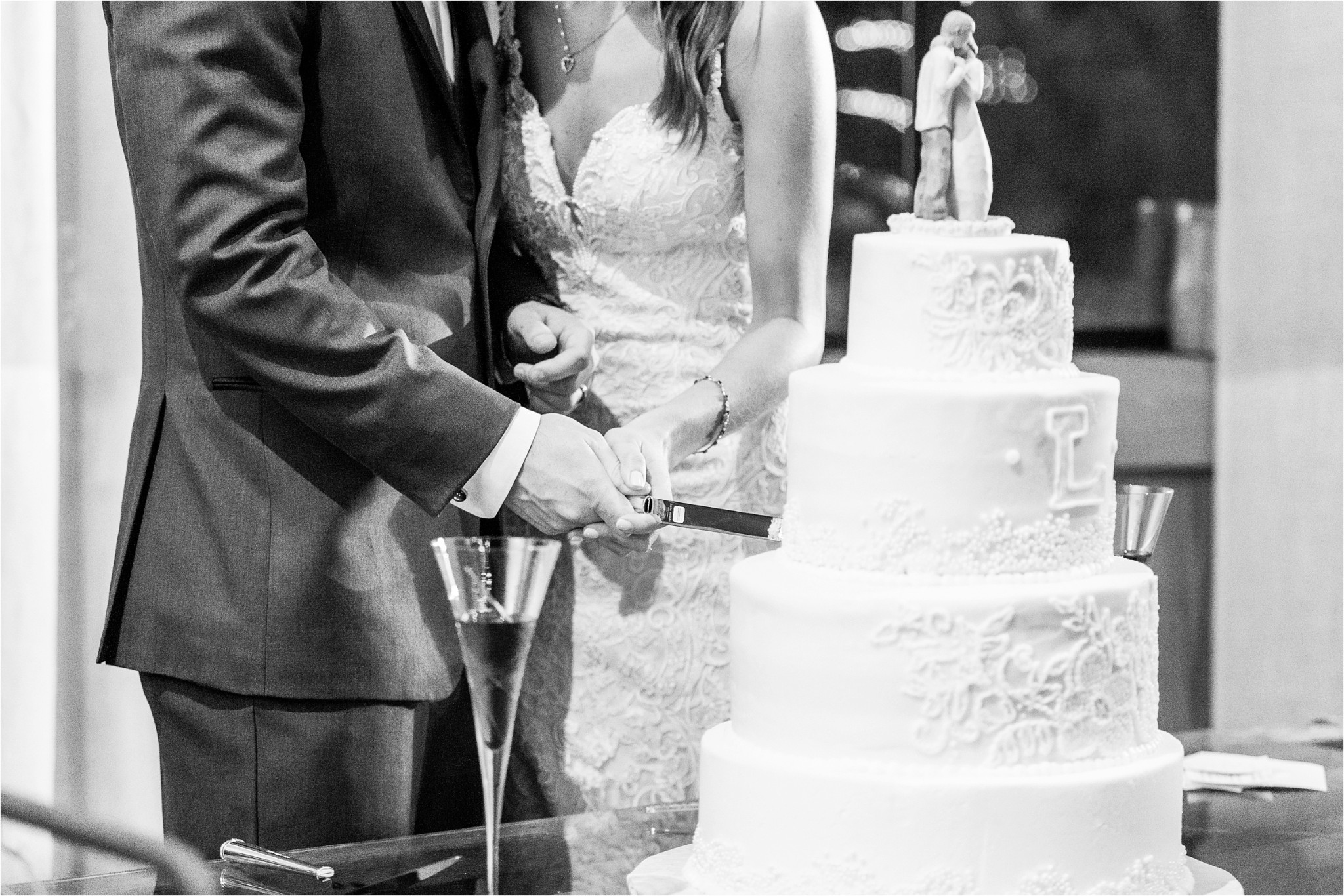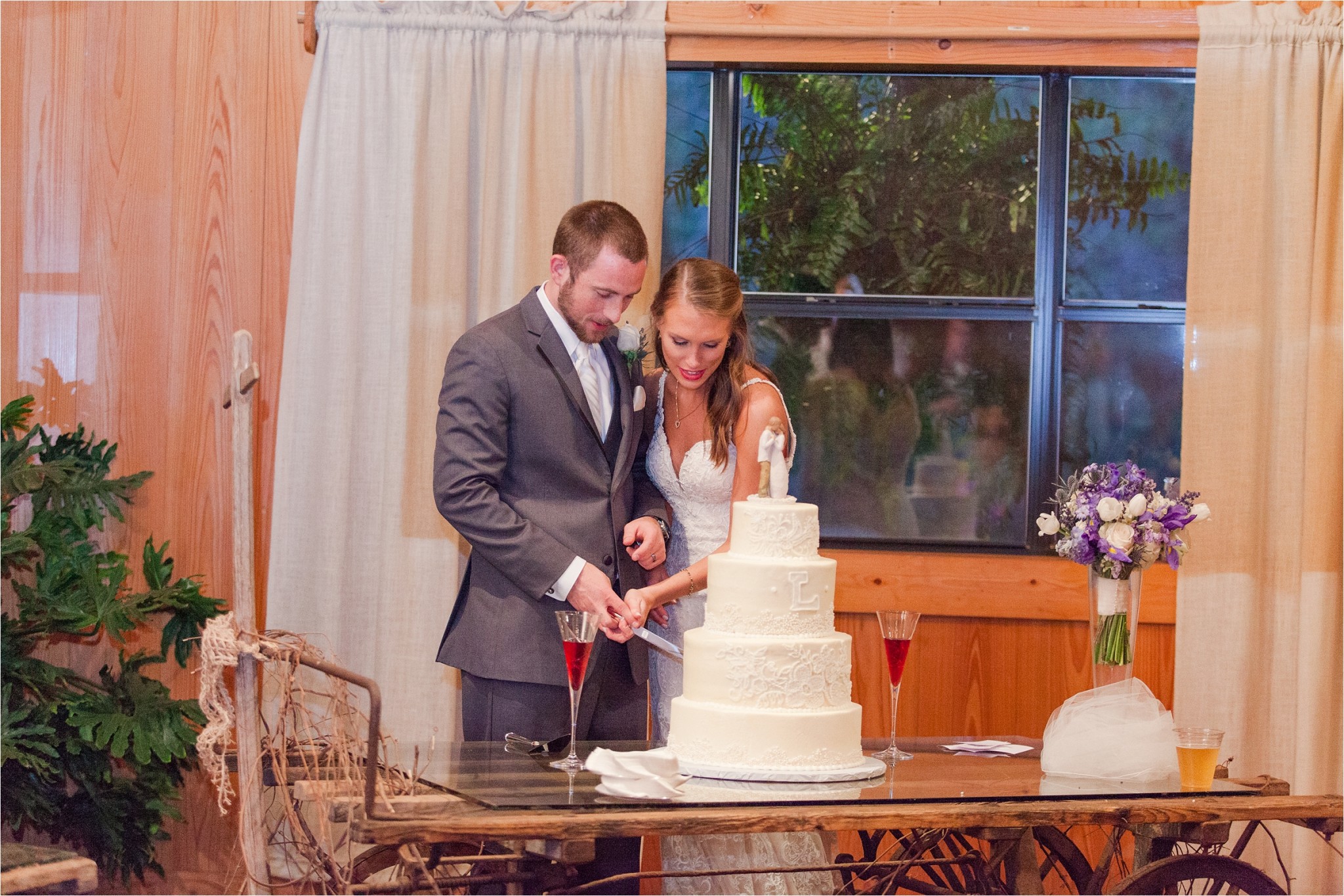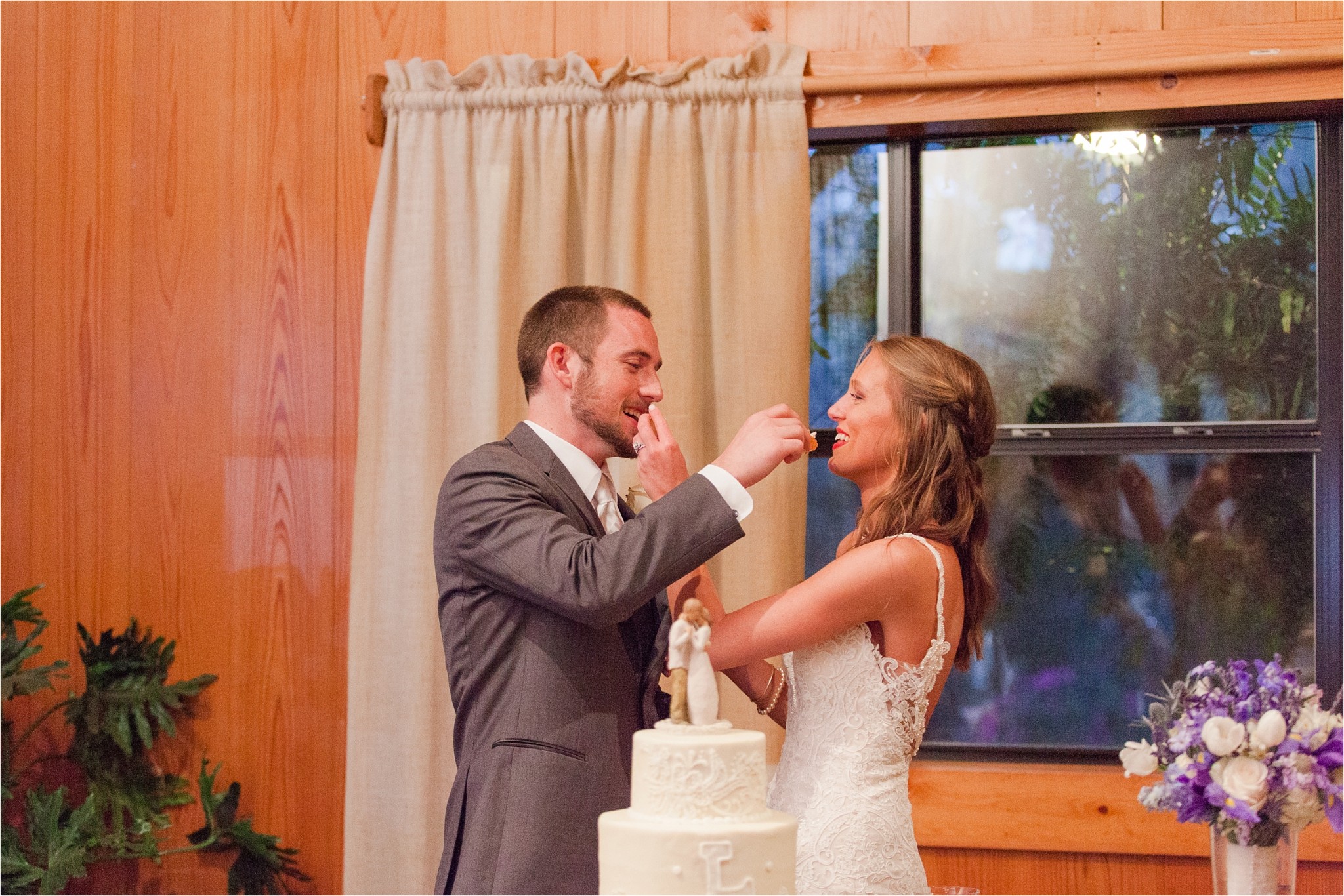 Let the dancing begin!!!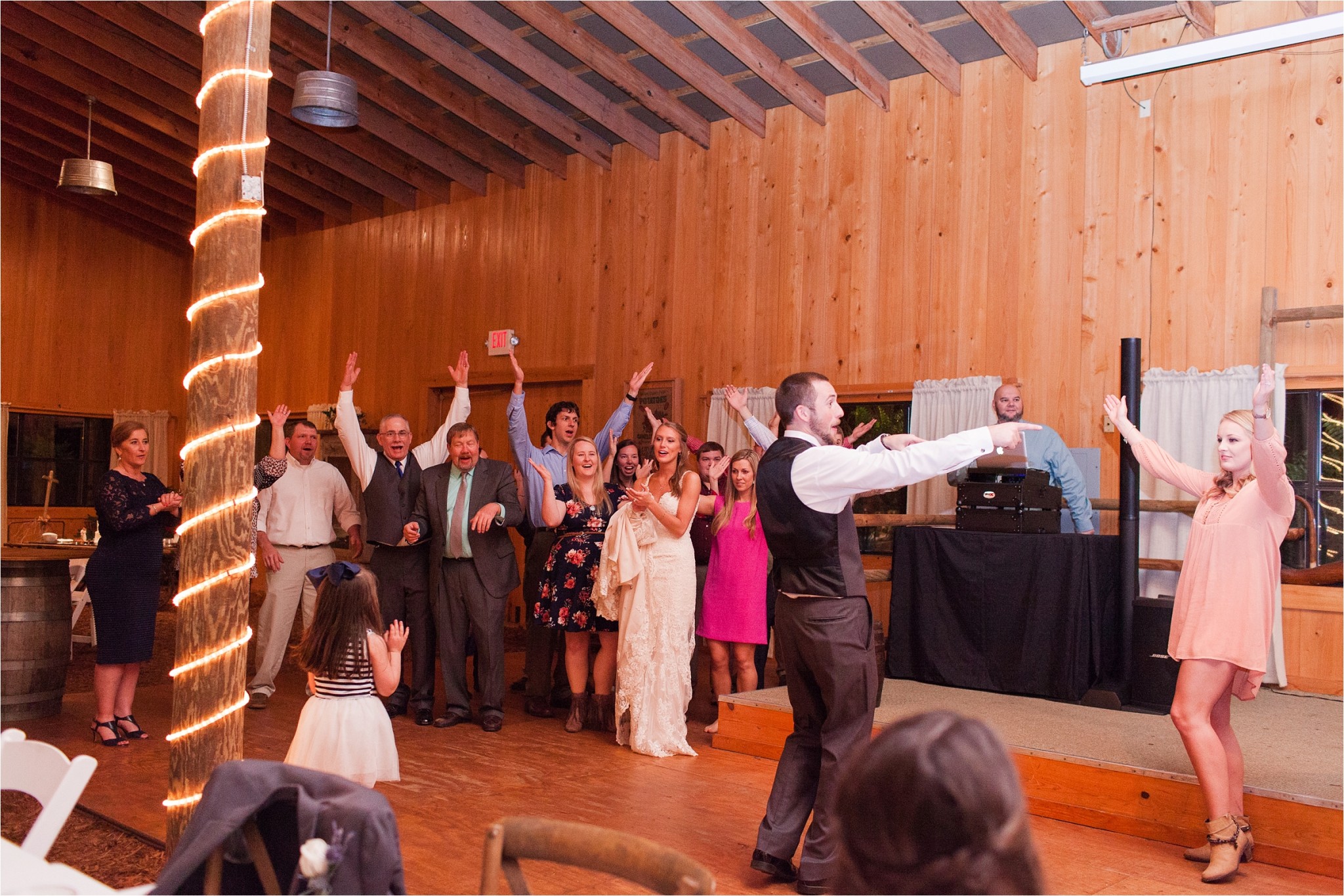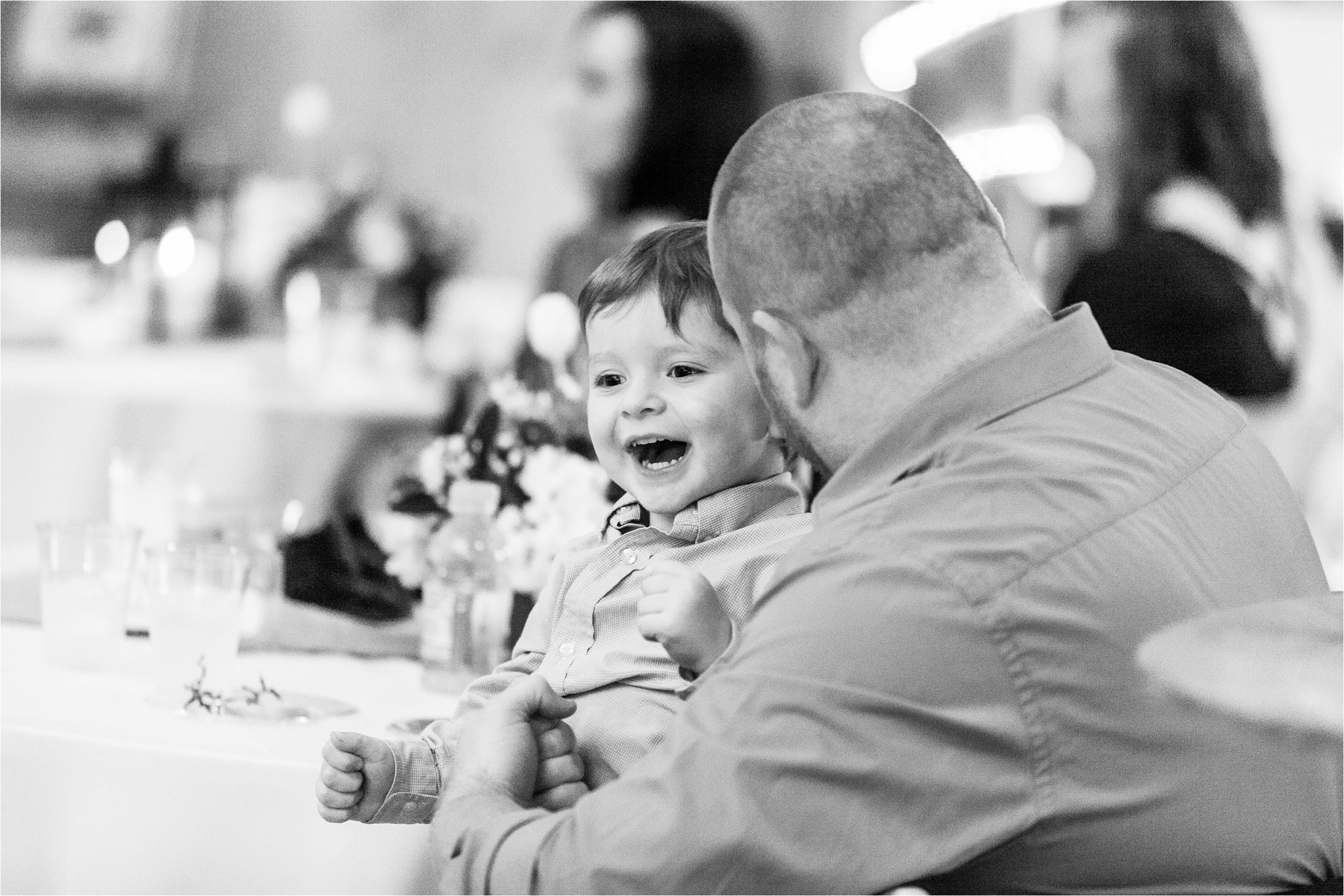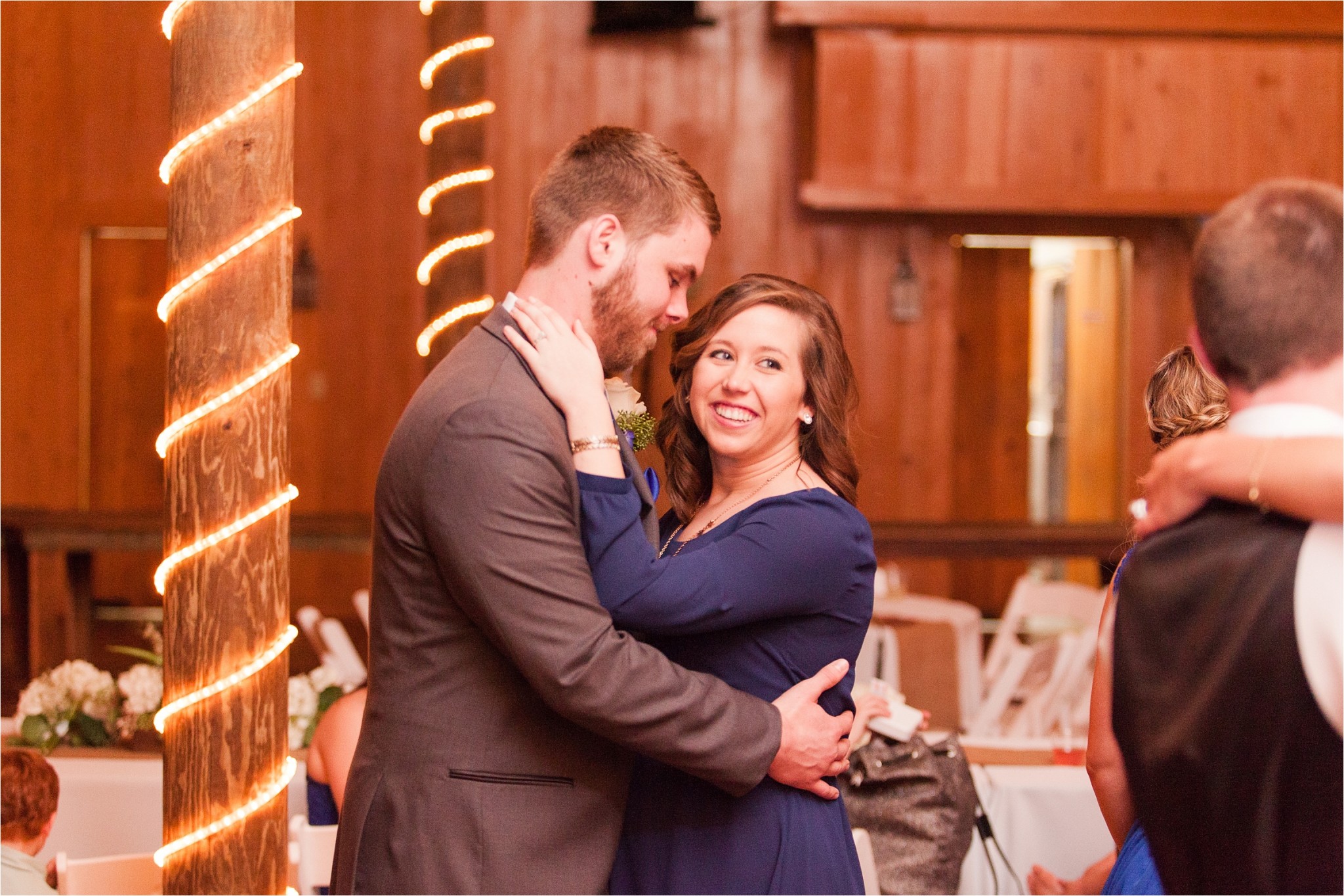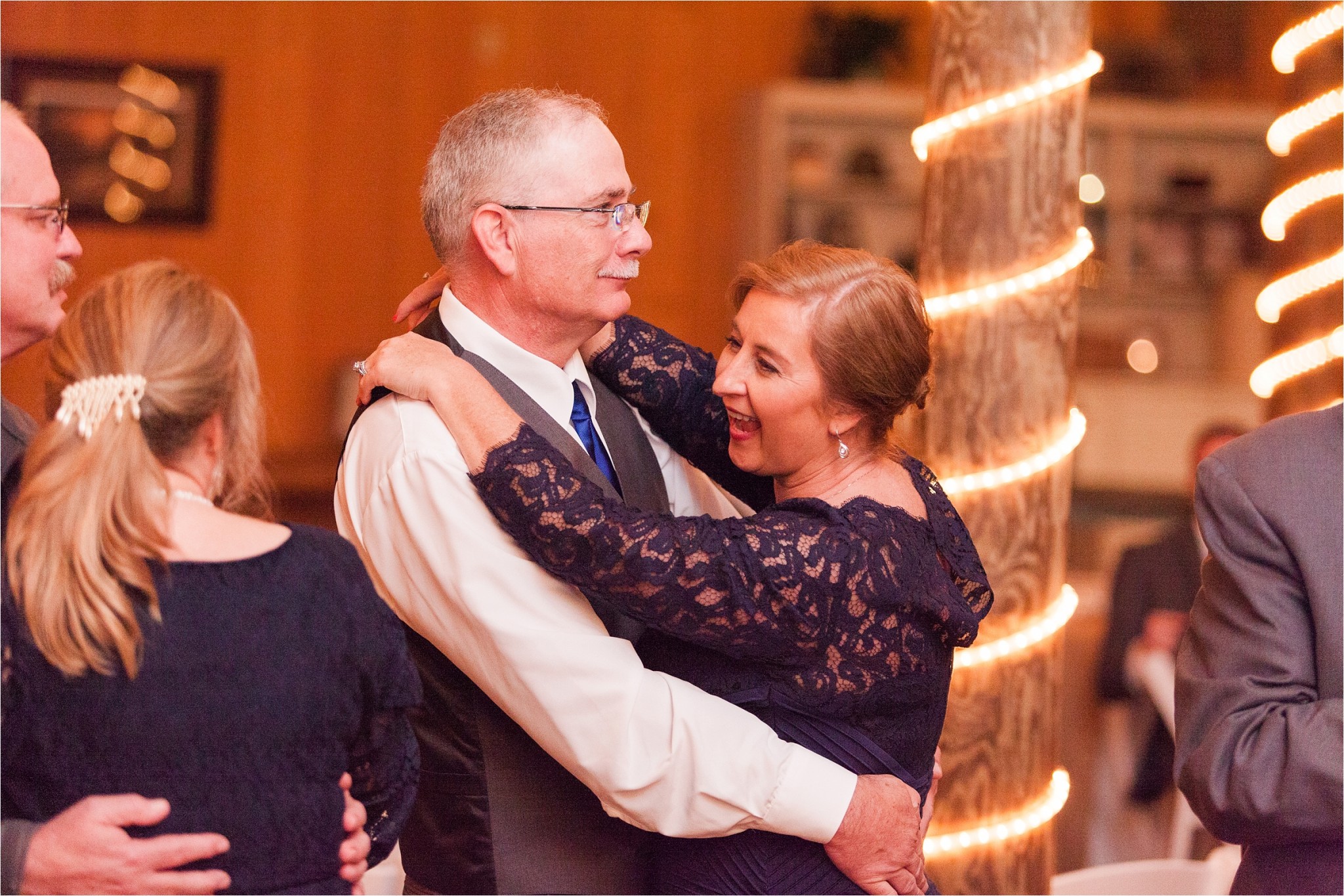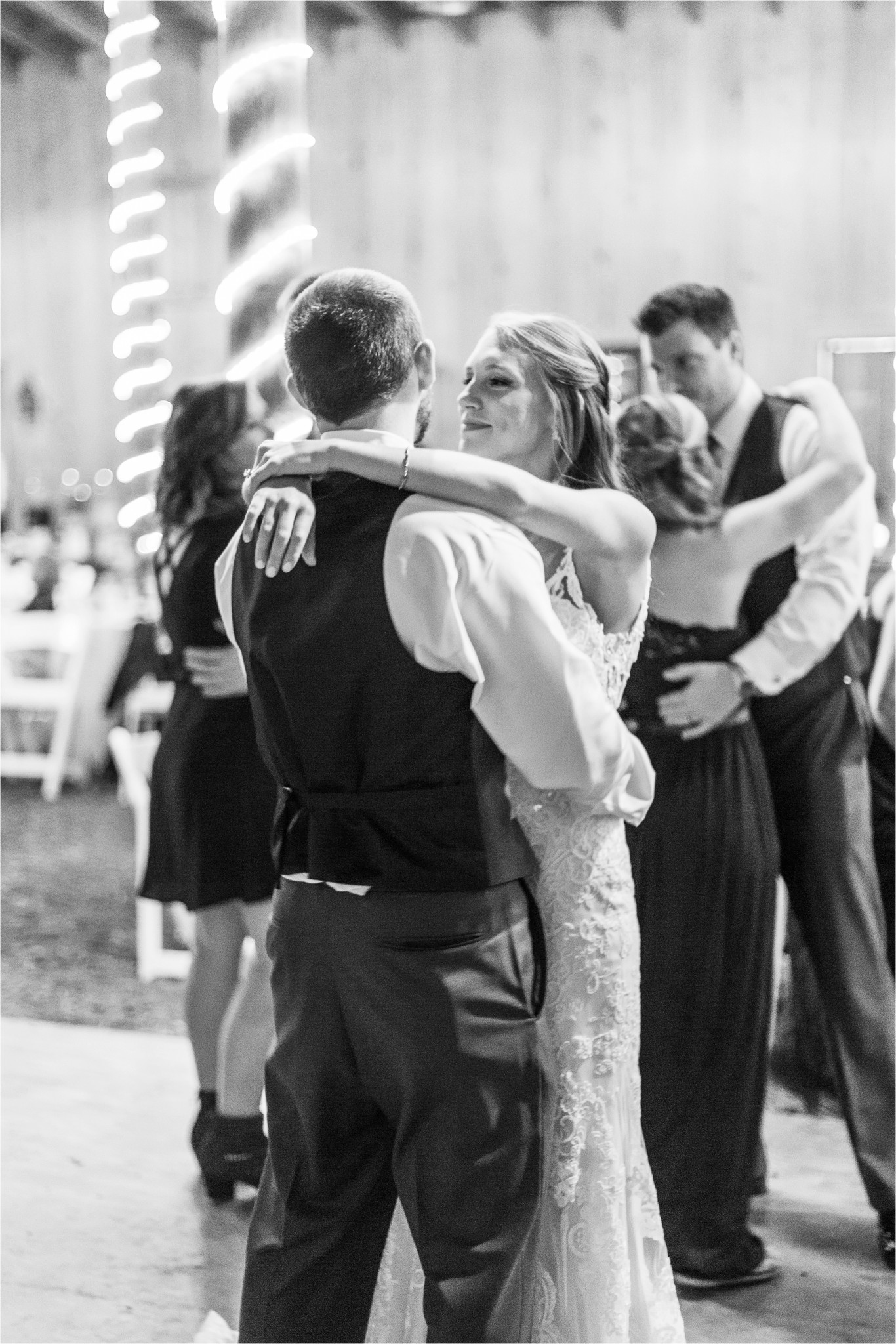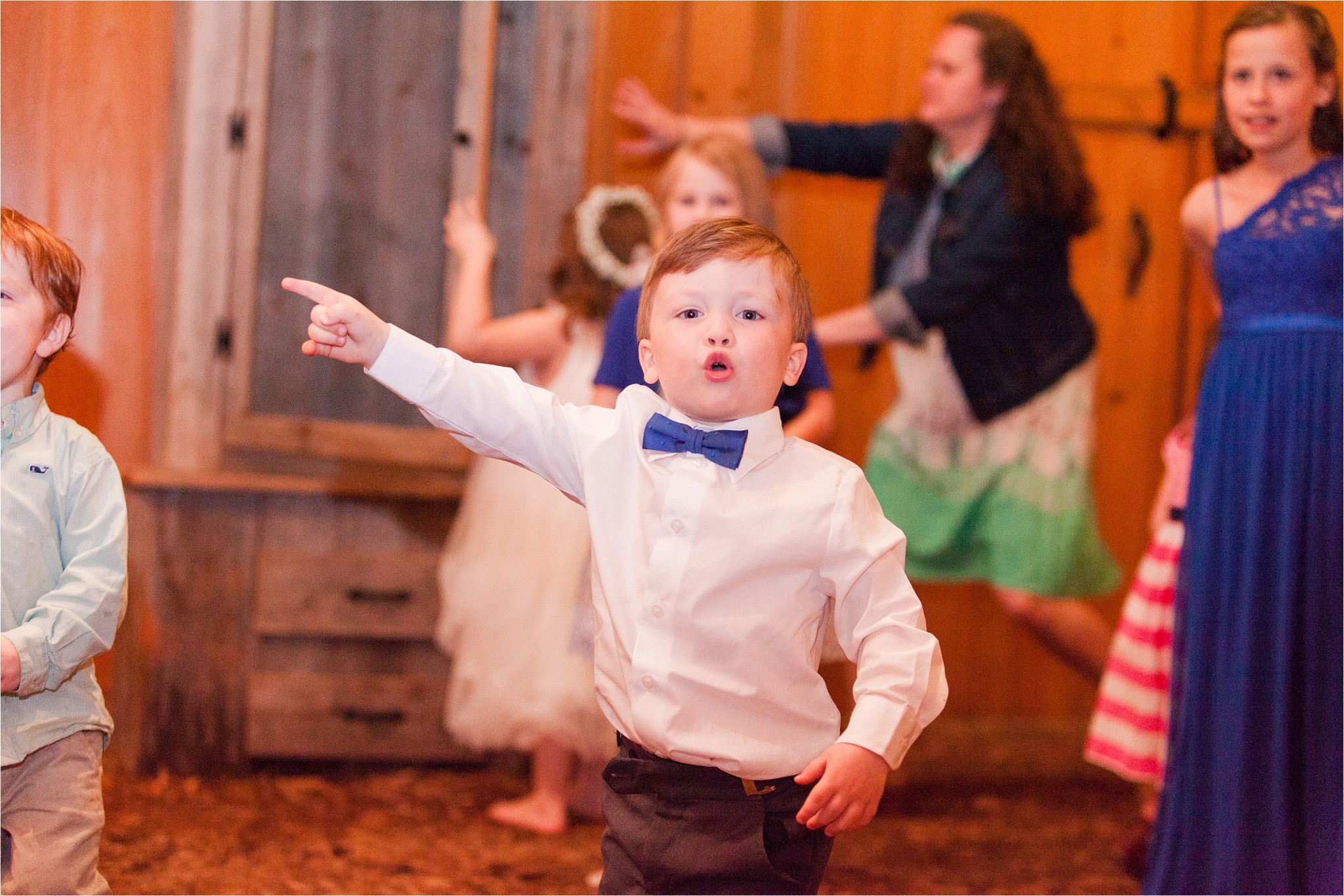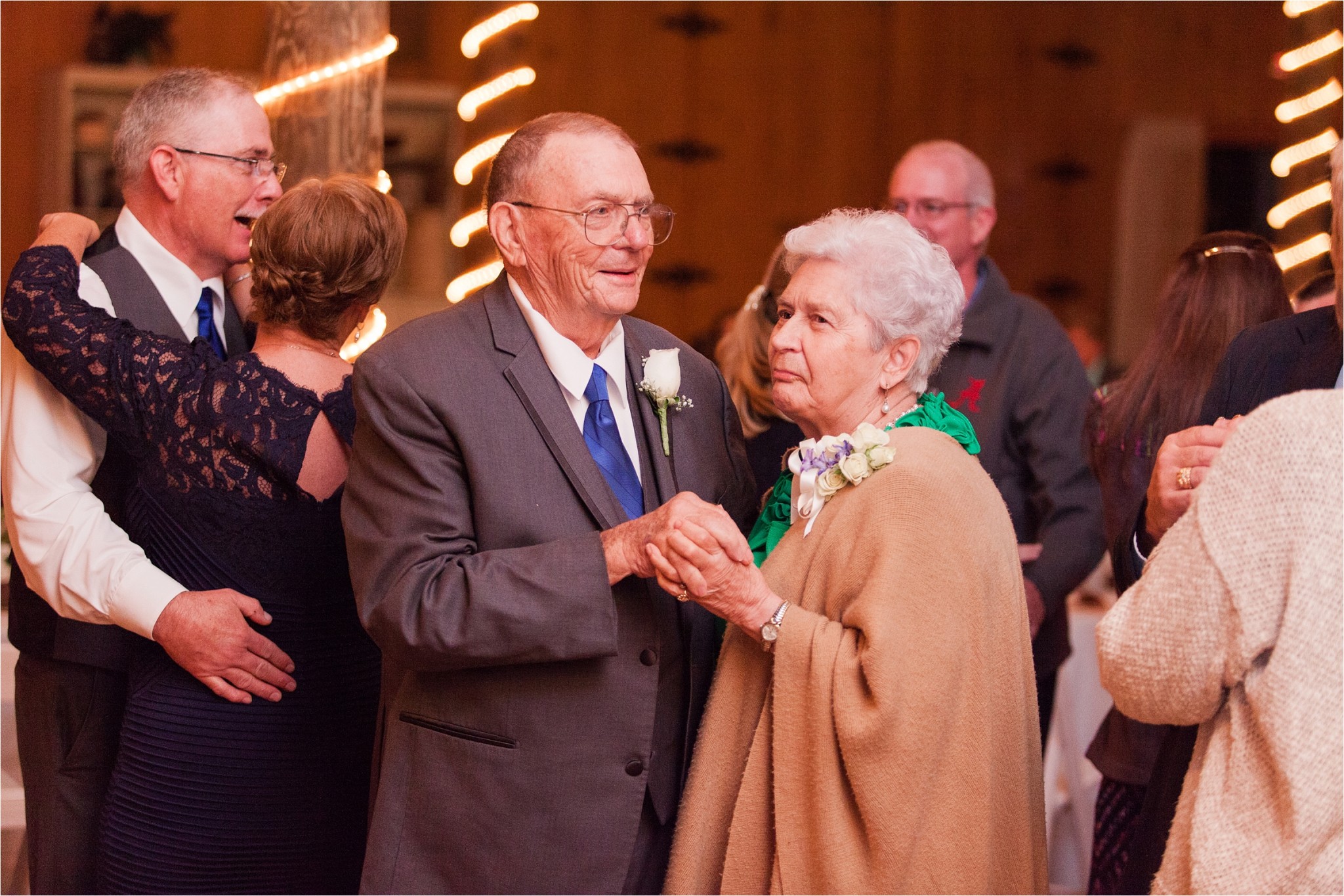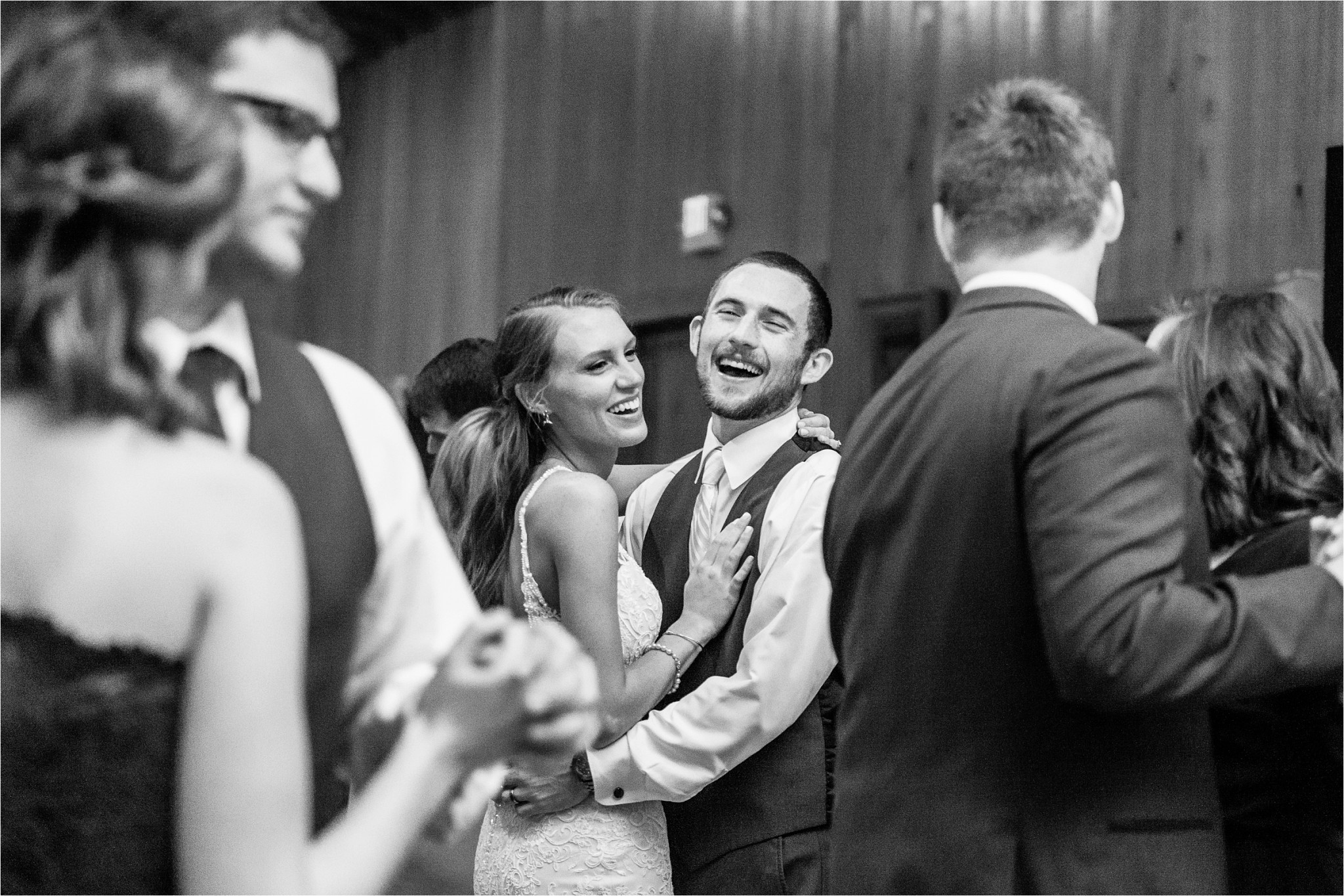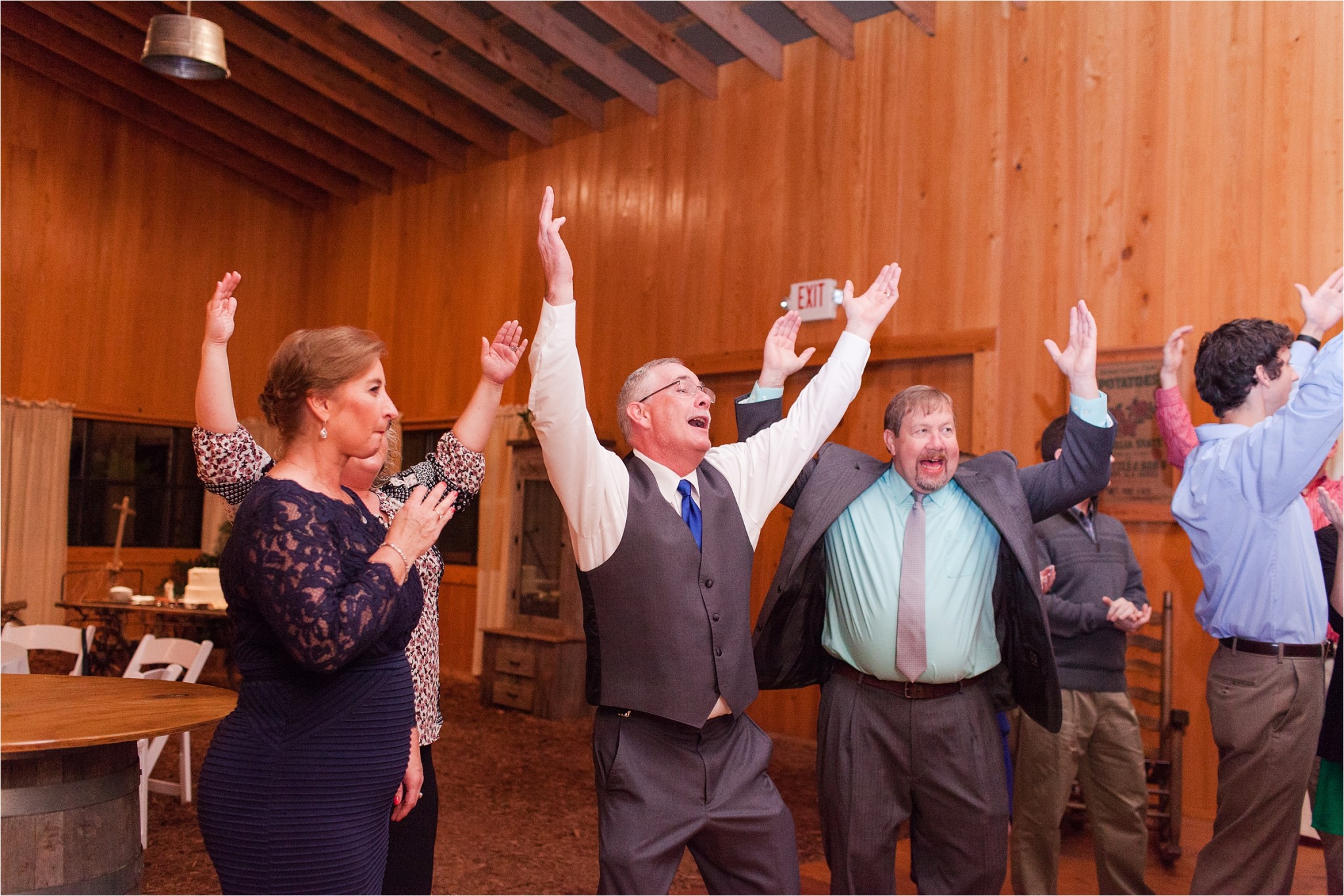 We ended the night with bride and groom portraits under the twinkling lights… ah!!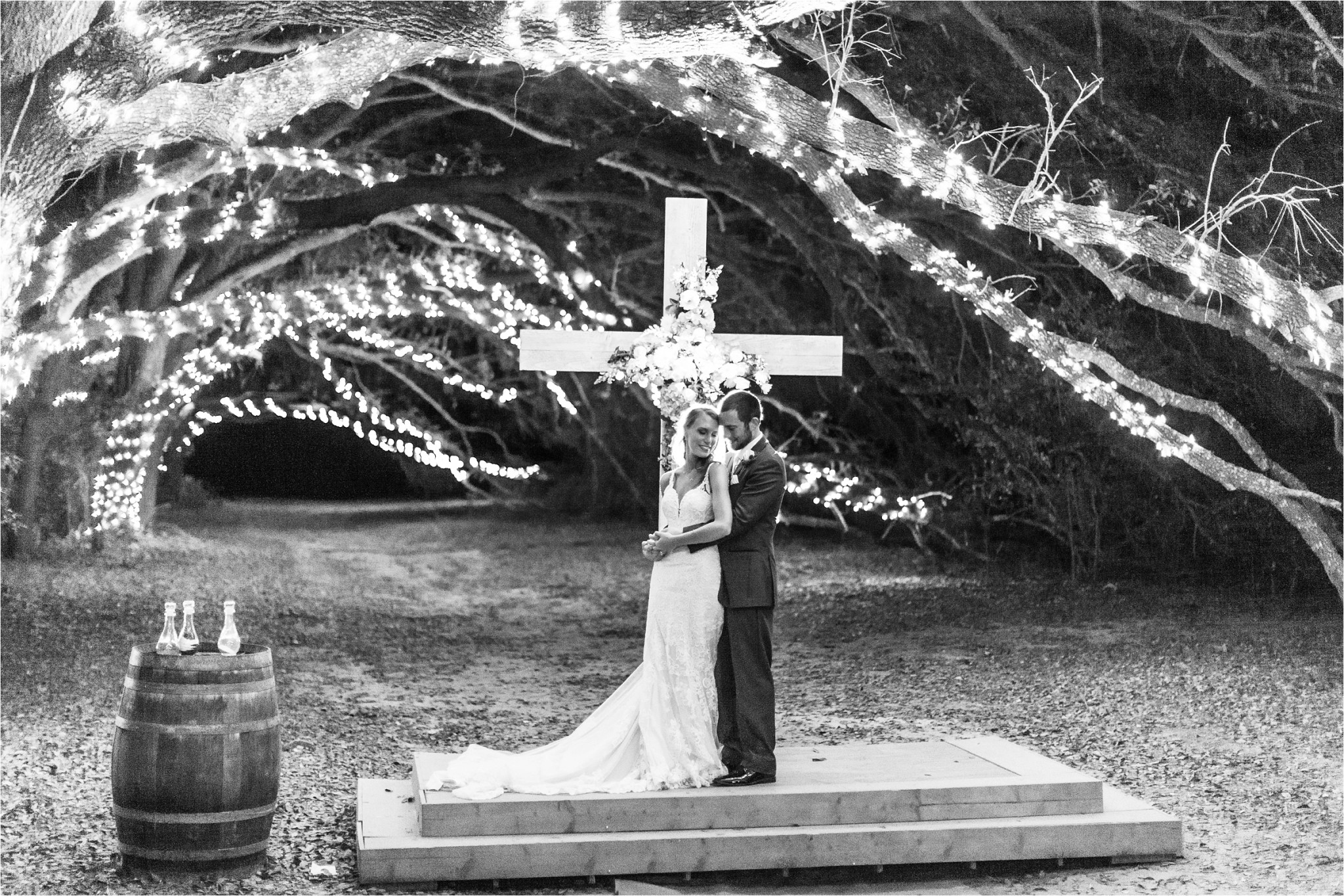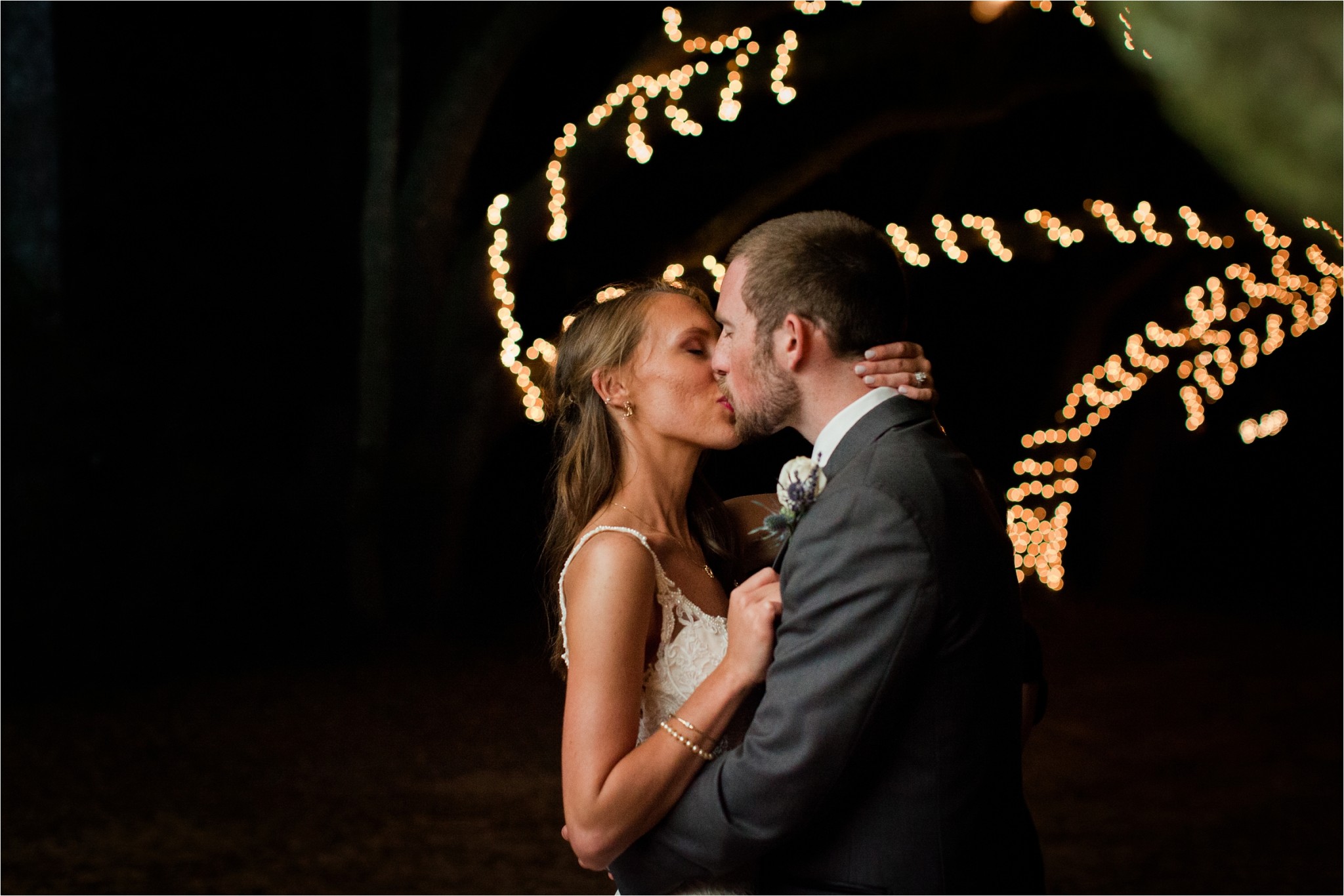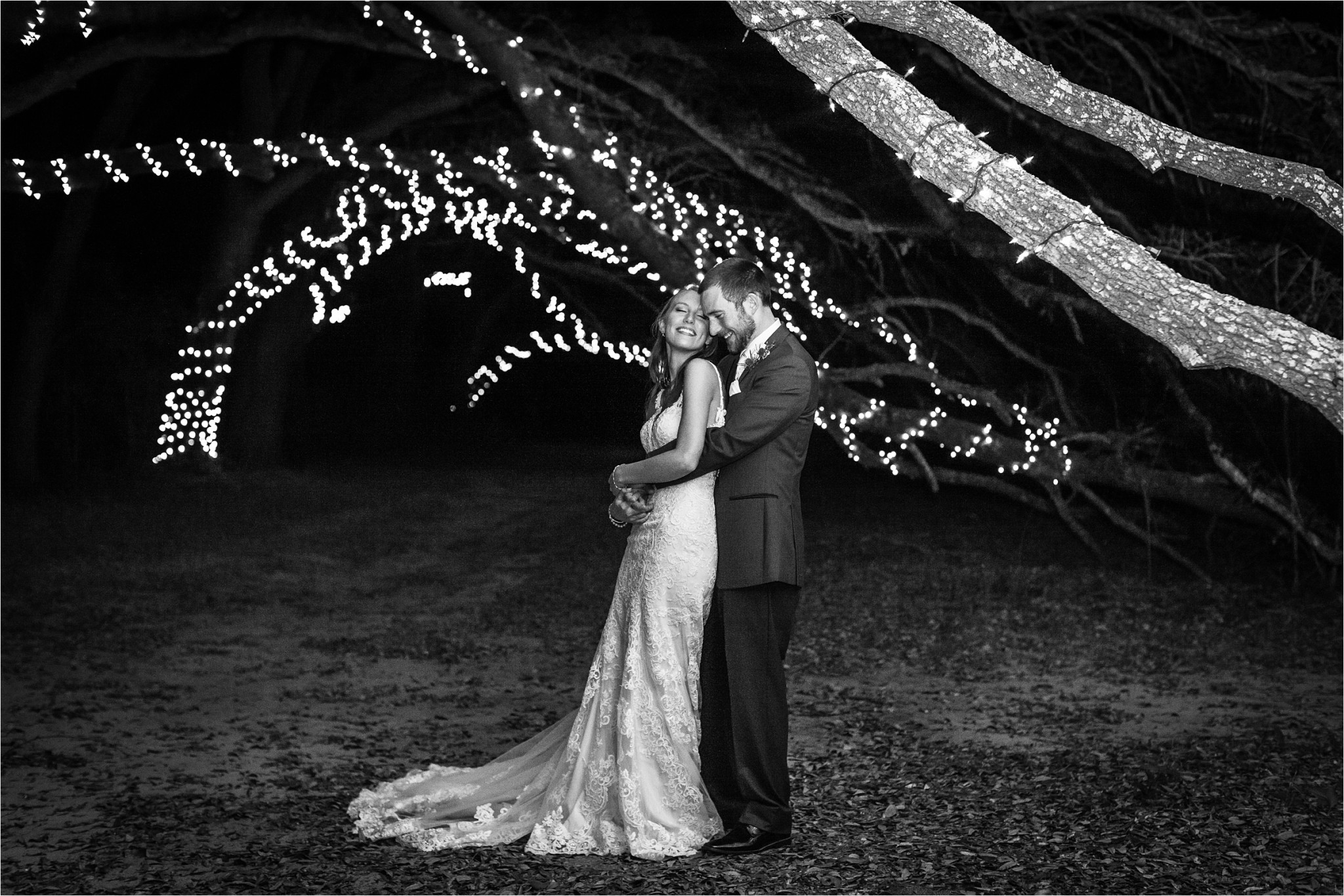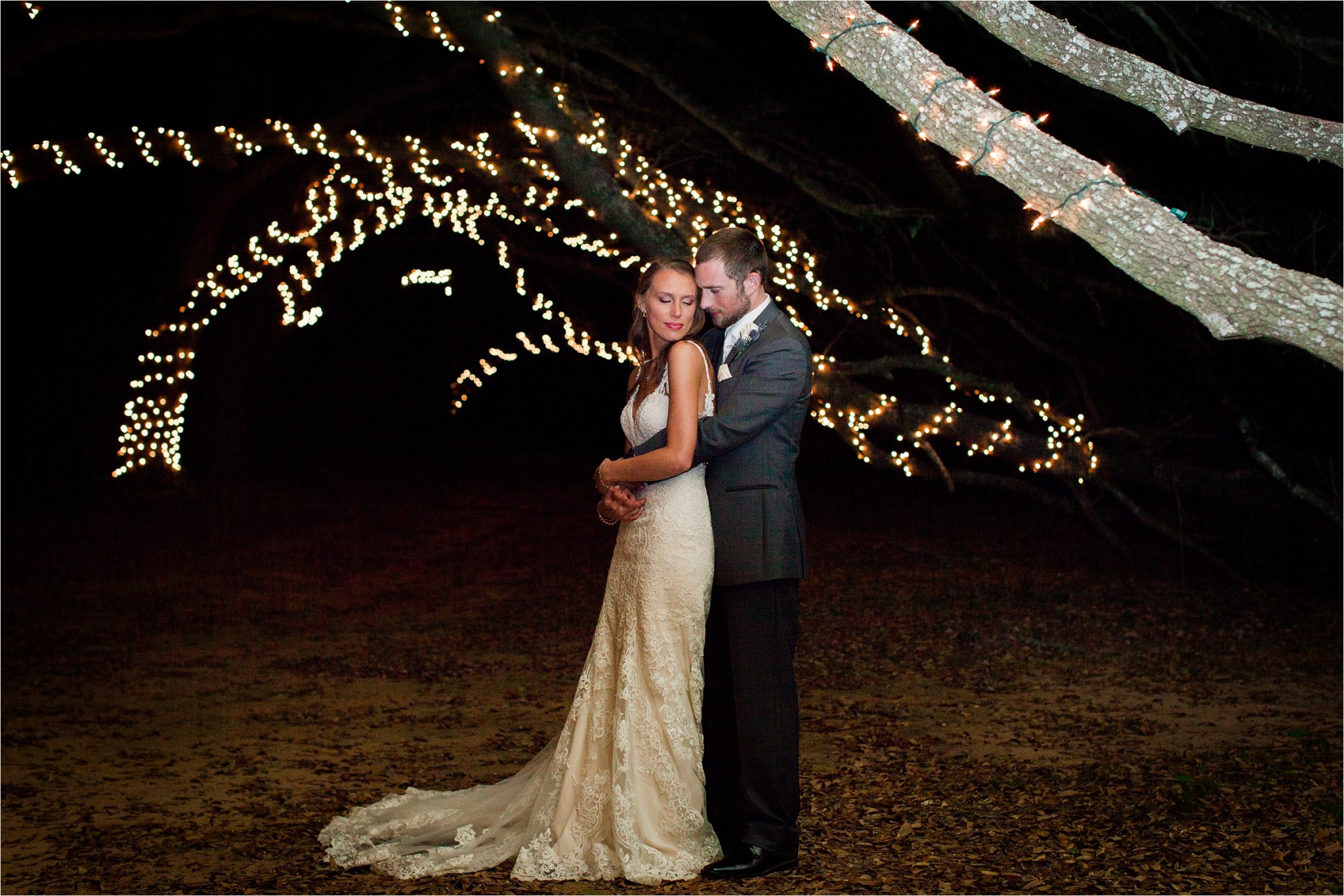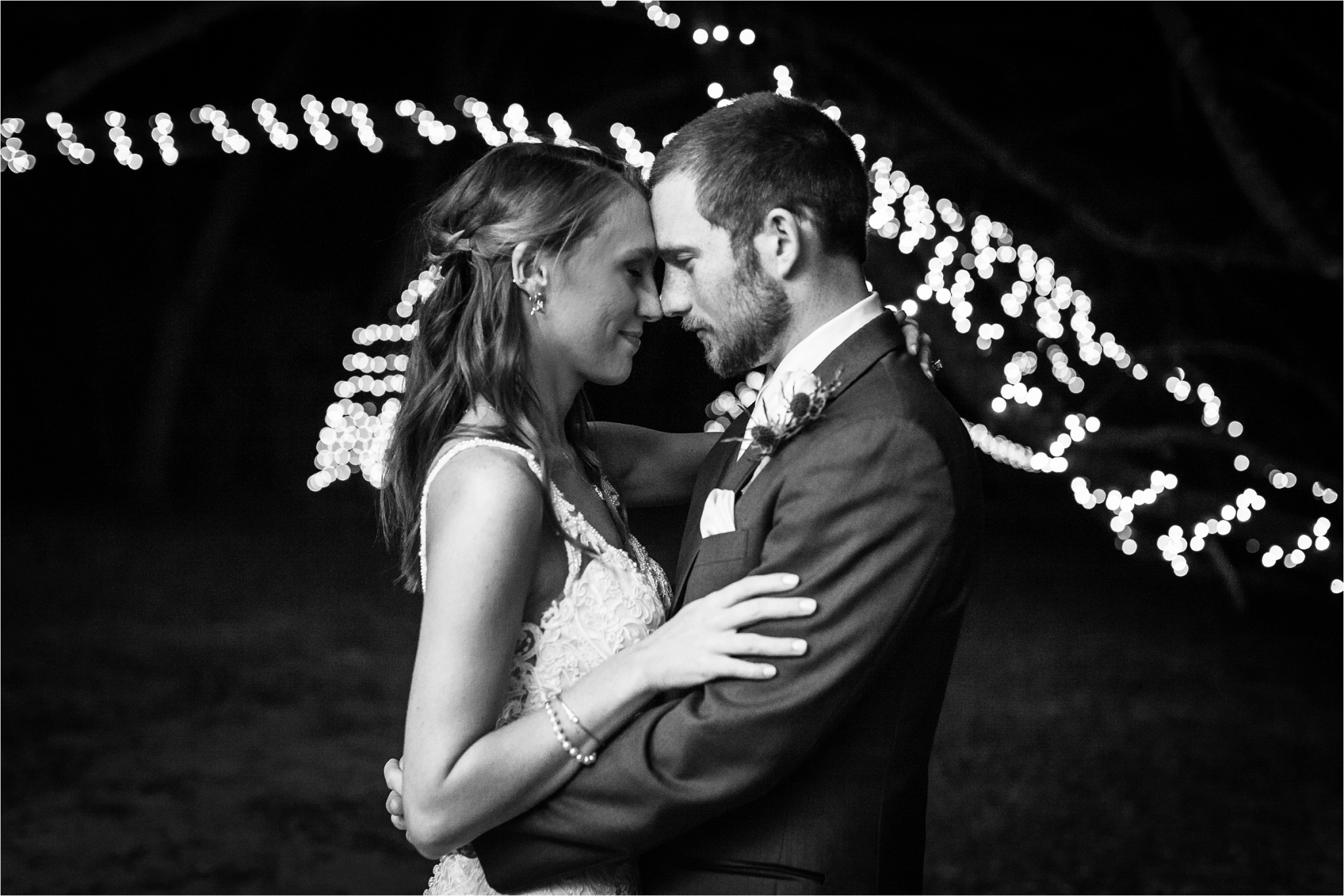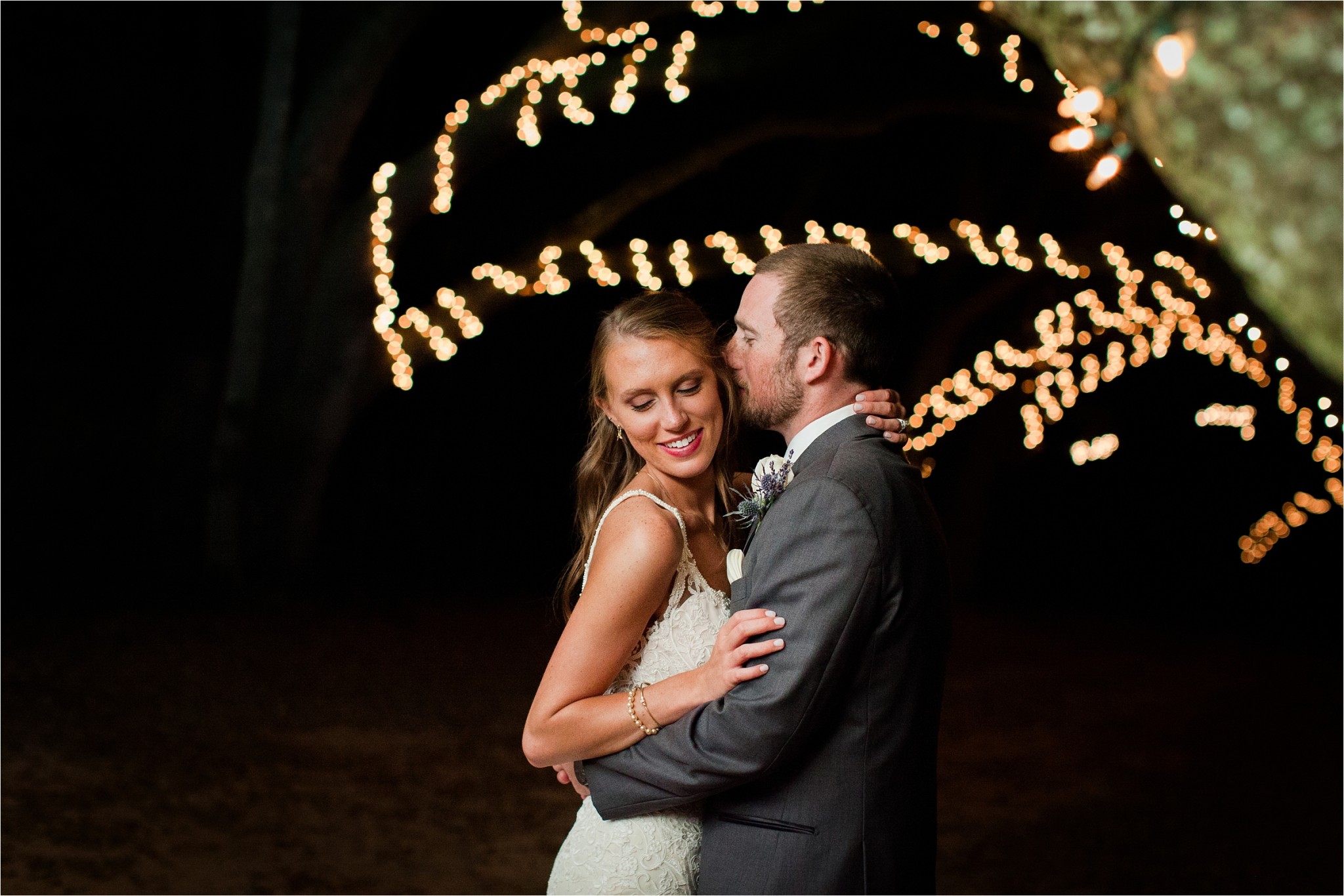 Dreamy…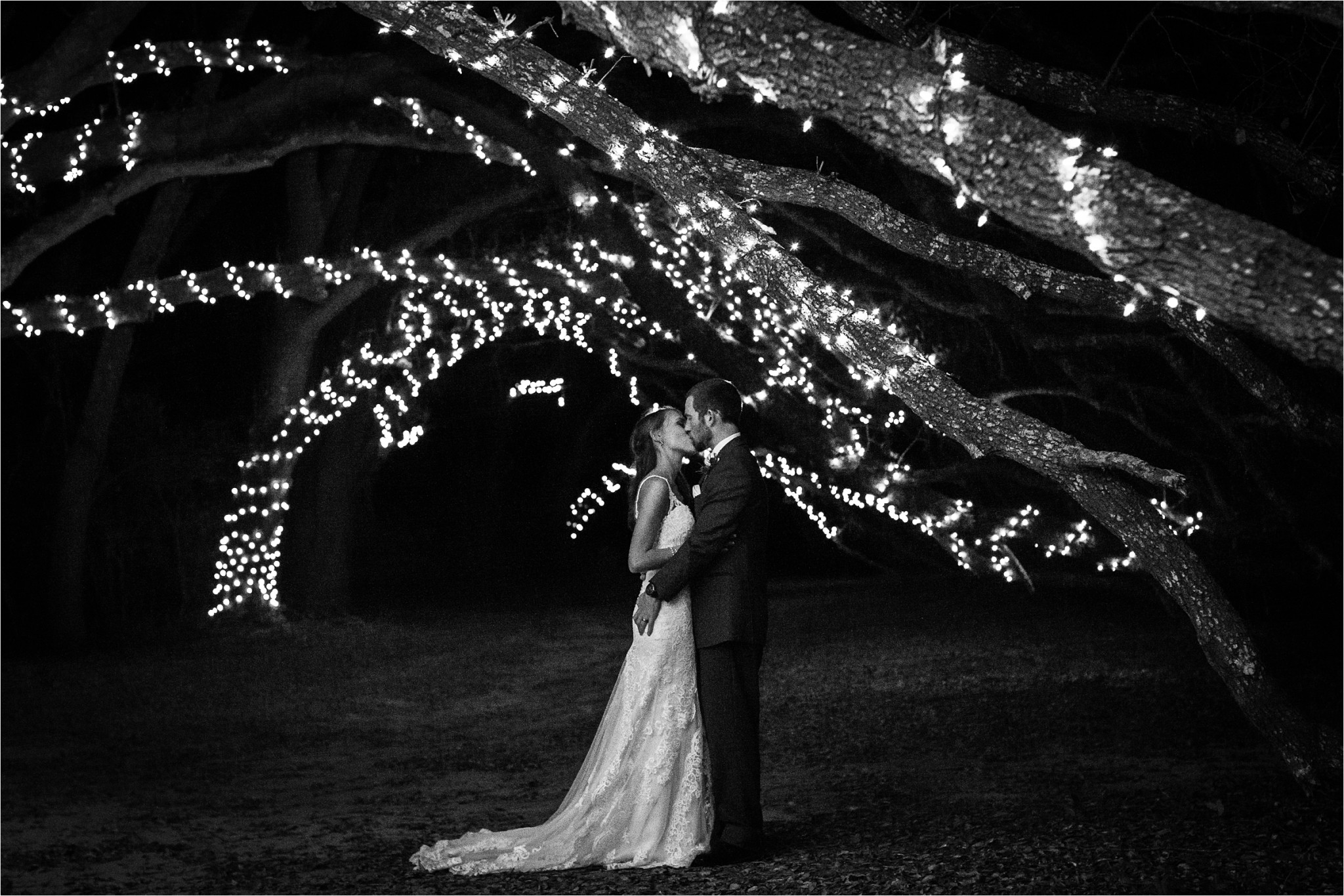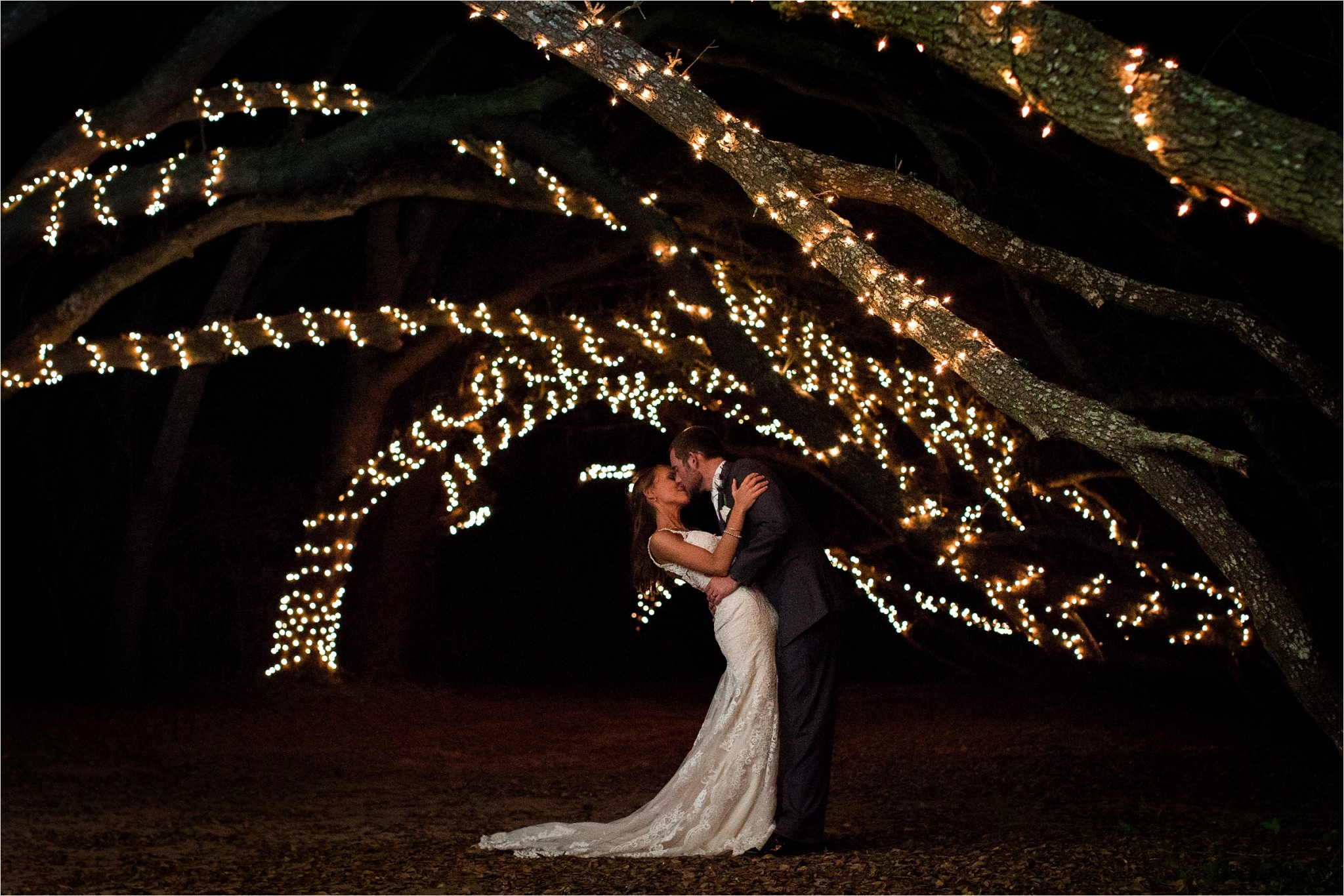 Happy Monday!!!
xoxo
AnnaFilly
VENDORS
Dress : Martina Liana purchased from Mae Me Bridal Boutique
Shoes: Badgley Mischka
Bridesmaid Dresses: David's Bridal
Groomsmen Attire: BLACK by Vera Wang
Florist : Jubilee Flowers
Invitation Suites + Paperie : Minted Weddings
Photography : Anna Filly Photography
Ceremony Venue : Oak Hollow Farm
Reception Venue : Oak Hollow Farm
Music + DJ : Big Mike
Cake : Flour Girls Bakery
Catering : Oak Hollow Farm
Rentals: Blue Rents
Honeymoon Location:  A cruise to Cozumel, Grand Cayman Islands, and Montego Bay!