Romantic Pensacola Beach Photos at Sunset
| Neil + Steph
Without hesitation, Neil was his most natural self when he held his wife in his arms.  Steph, being the sweet, and beautiful woman that she is, settled into his embrace and couldn't help but share a smile.  These two are their most authentic selves when they are together.  I think that's my most favorite thing about them – they come alive with one another, and it's the most beautiful thing!
Being from Michigan, Neil and Steph traded snow for sand to spend a weekend in Pensacola, Florida for a little work trip.  When Steph contacted me to do a couple's session, I was instantly intrigued.  Not only did I love the idea of romantic Pensacola Beach photos at sunset, but I also loved the idea of photographing a fellow small business owner!  Steph owns a dreeeeeeamy invitation and design studio called Duffy Design Co!!  She is a talented creative, with a love for design, and such an eye for detail (annnnnd a beautiful instagram feed! Check it out, here!)!  Her husband, Neil is an incredible supporter of her creative business, but the talent in their marriage doesn't stop with Steph!  Neil is a chemist AND a writer– pretty amazing, right?  After sharing only a few minutes with these two, I was instantly inspired by their authenticity.  Not only does it photograph beautifully, but it makes for the best conversations.  Neil shared with me that he is a Type 1 diabetic, and that his diagnosis at seventeen changed his life for the better.  Neil blogs about his story, and continues to inspire his readers with genuine insight, honesty, and a sincere love for his other half.
Steph and Neil love to travel together, and when they do, they like to treat themselves to a photo session (isn't that so precious?!) !  Their Romantic Pensacola Beach photos at sunset will SURELY make you swoon.  Steph's floor length, ivory lace dress was absolutely beautiful and photographed so elegantly.
Not only are they wonderful, but they photograph beautifully together too!  When I look at these two, with the sand and the waves, I honestly see the people I got to know, and as an artist, that is just the best feeling!  Steph and Neil, thank you so much for letting me capture you and all that you are!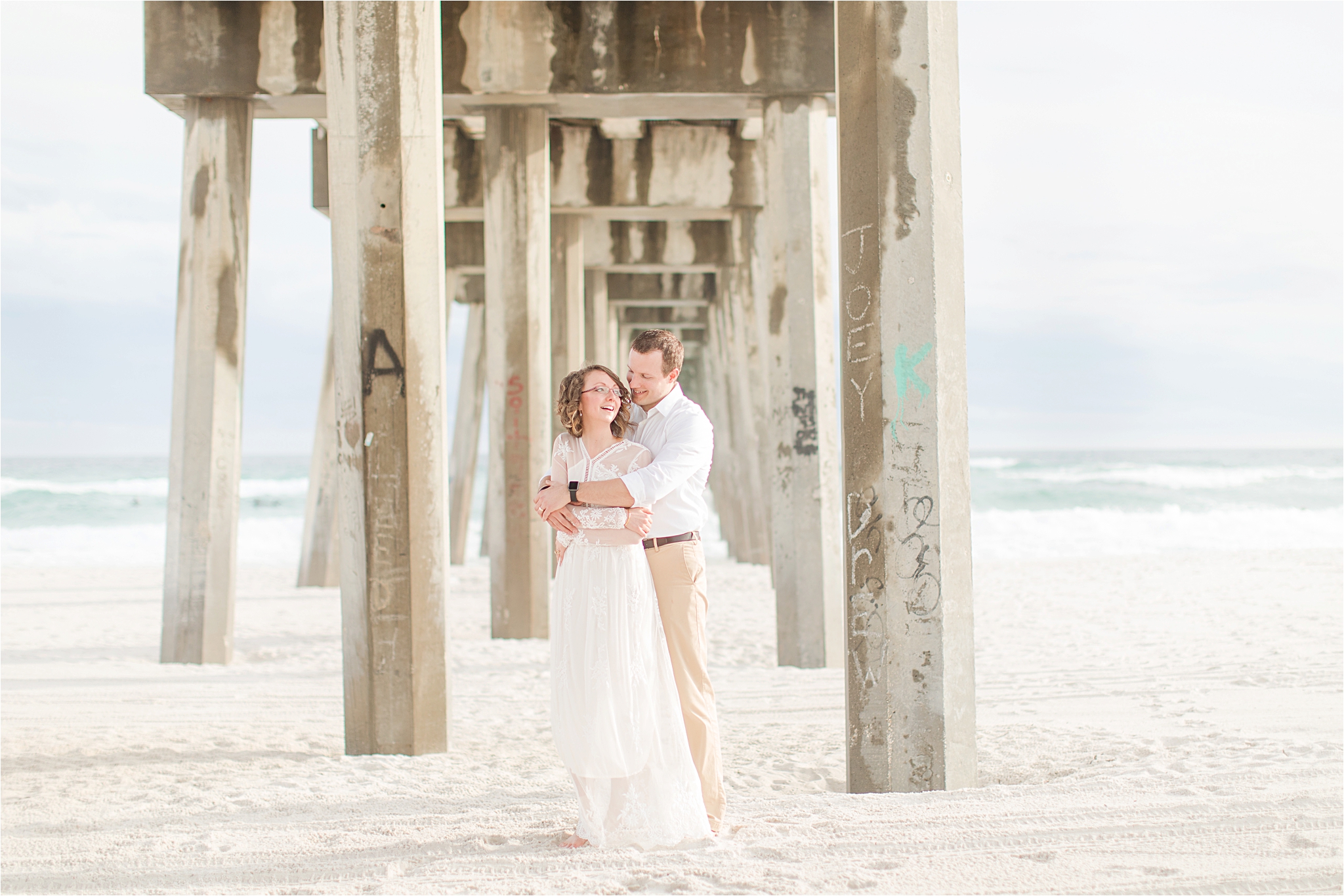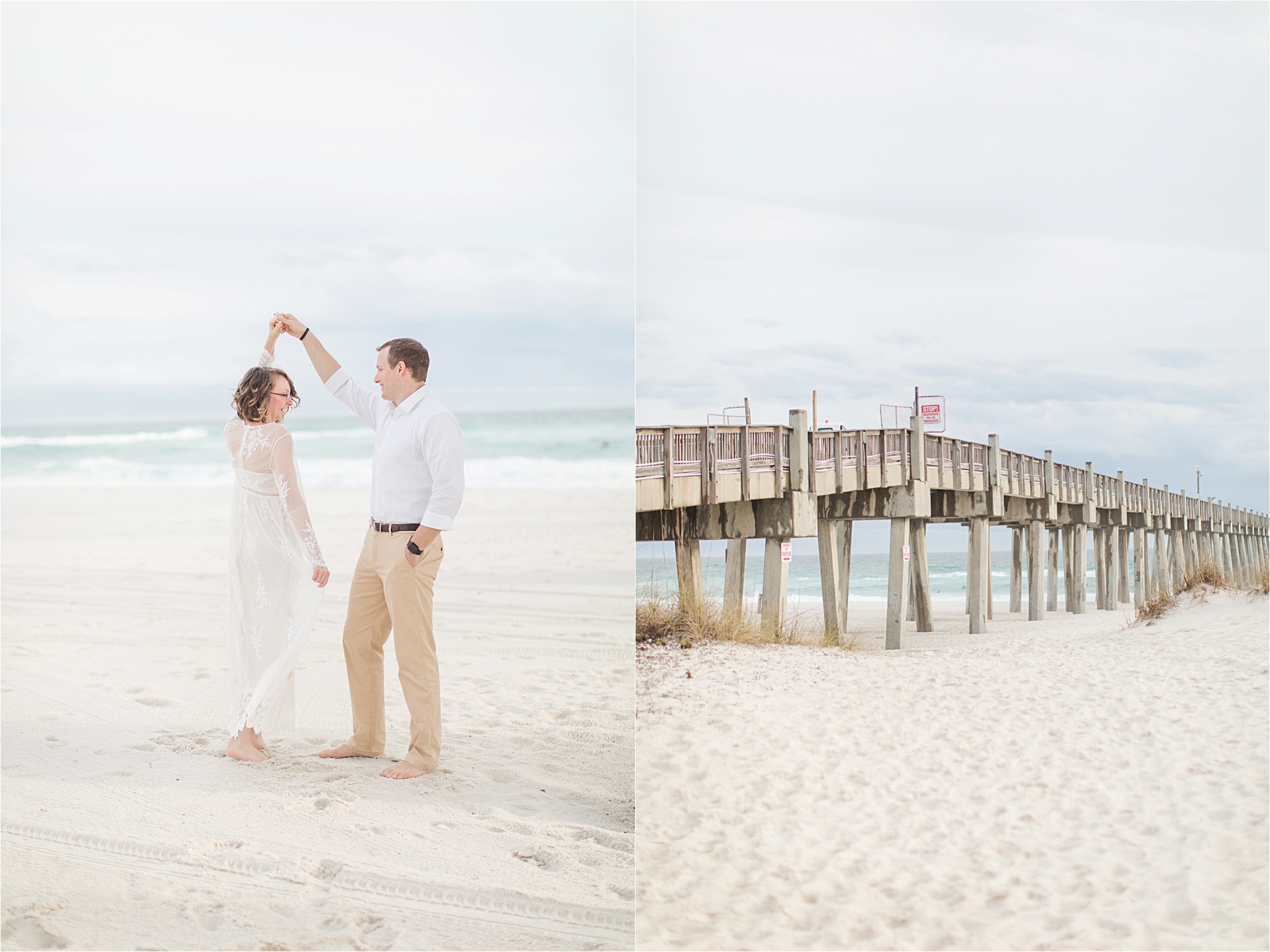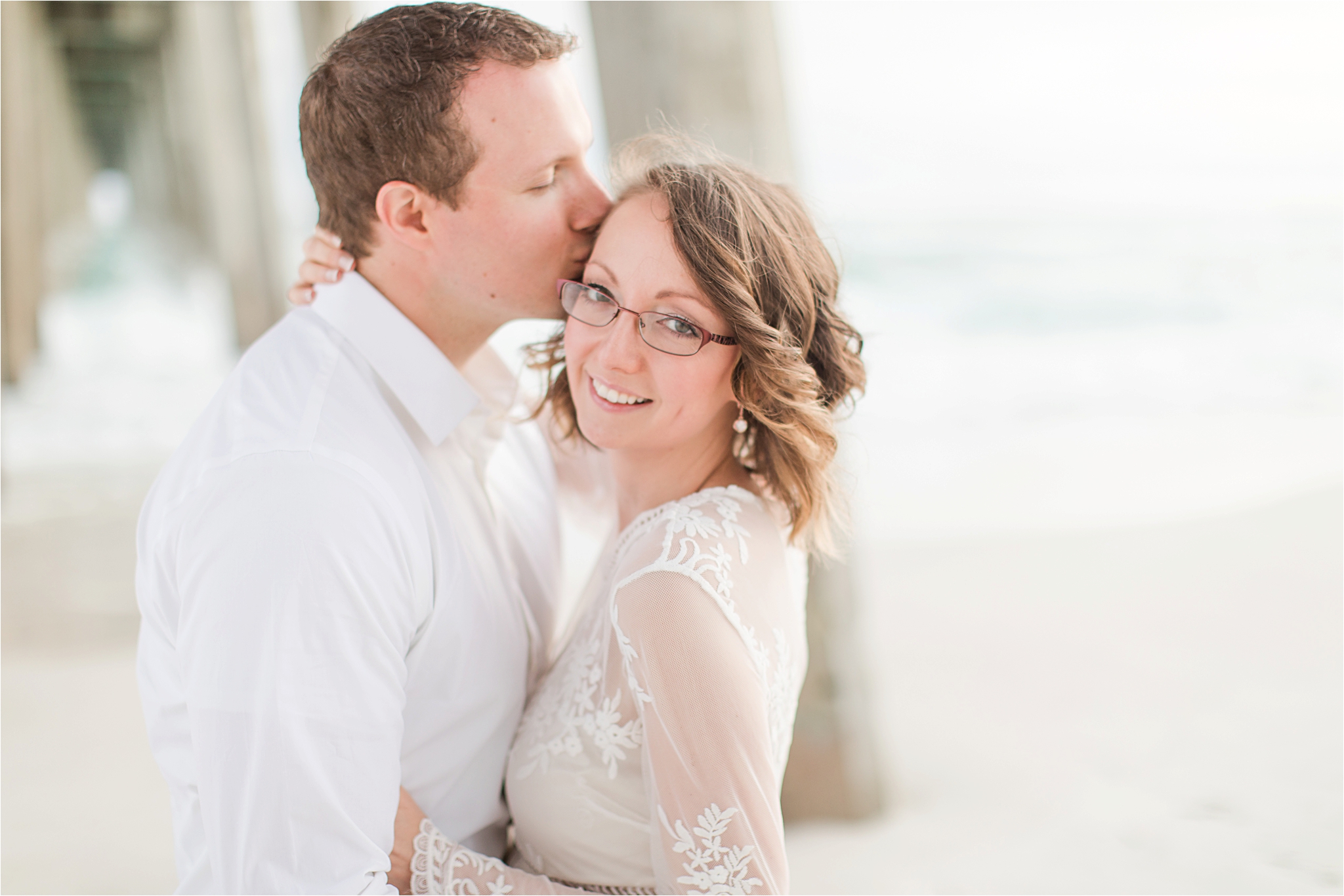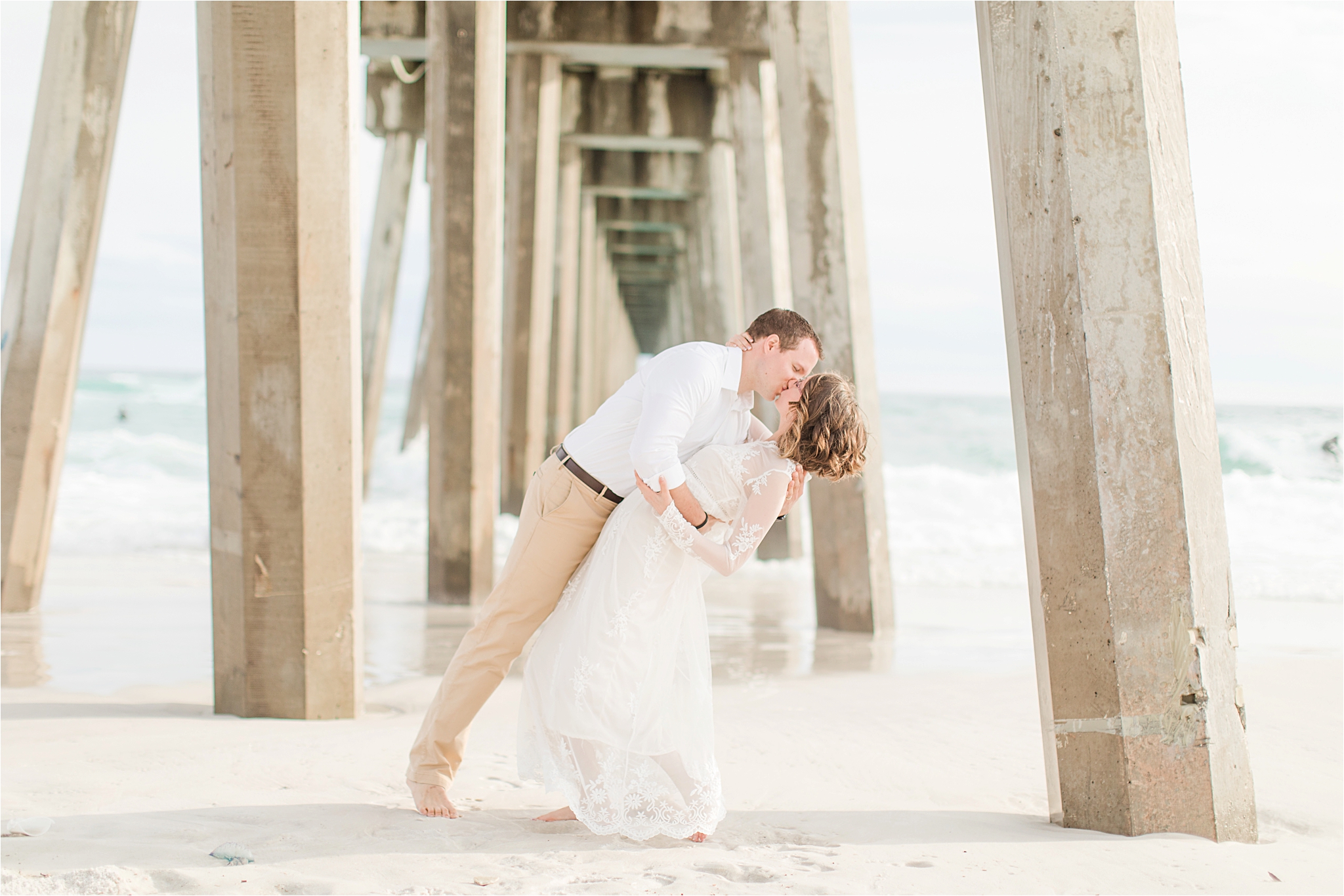 How precious are they?!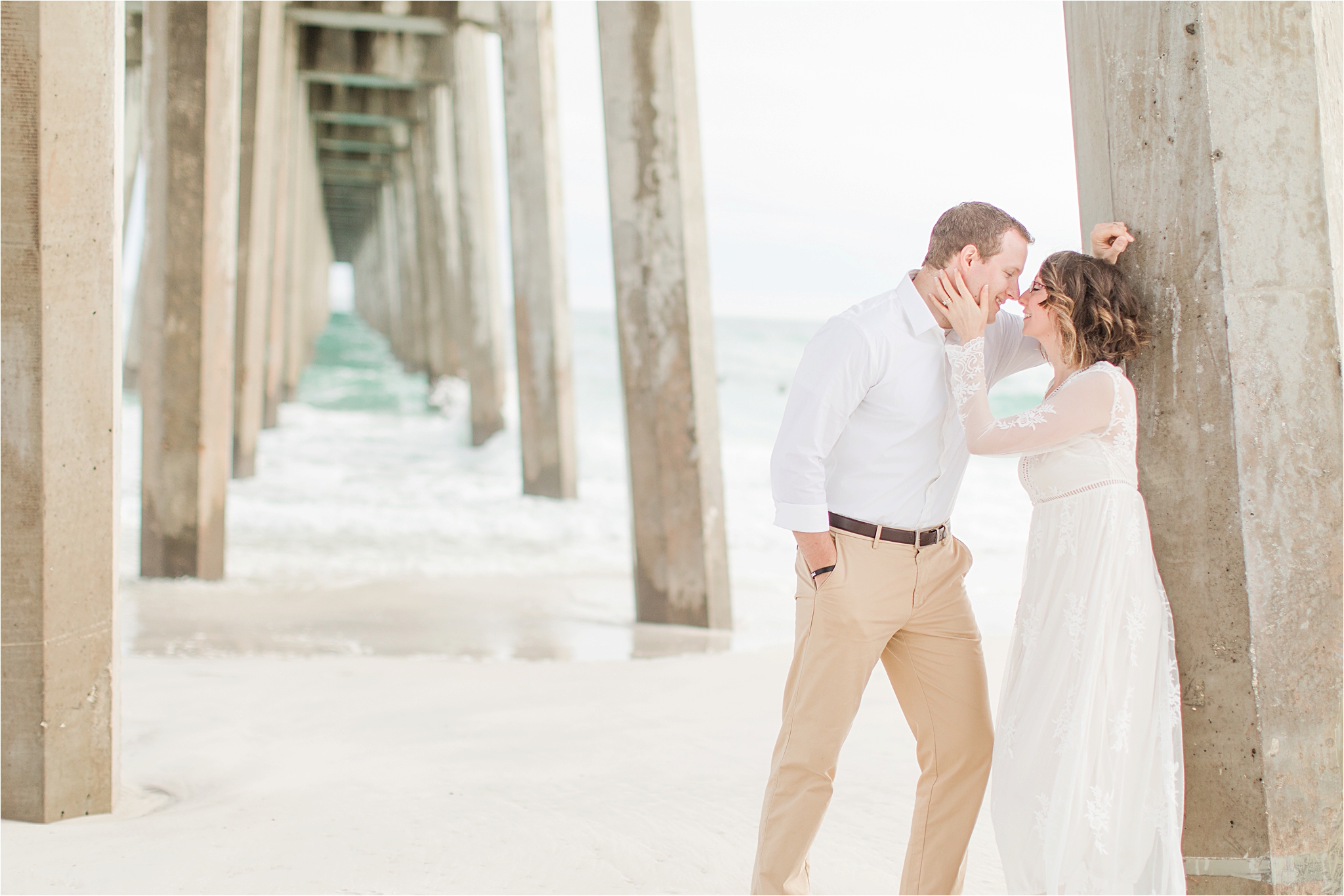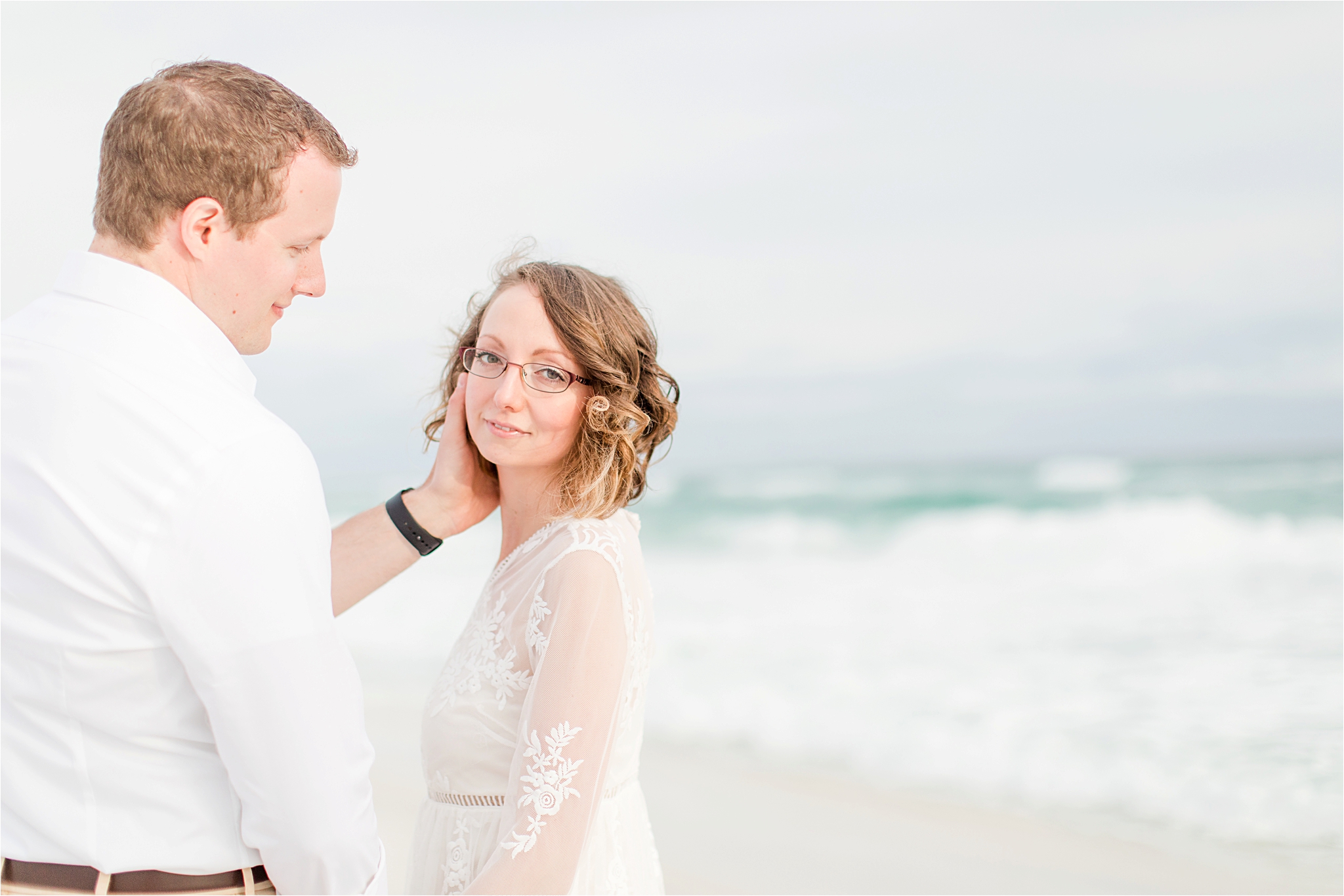 SO stunning!!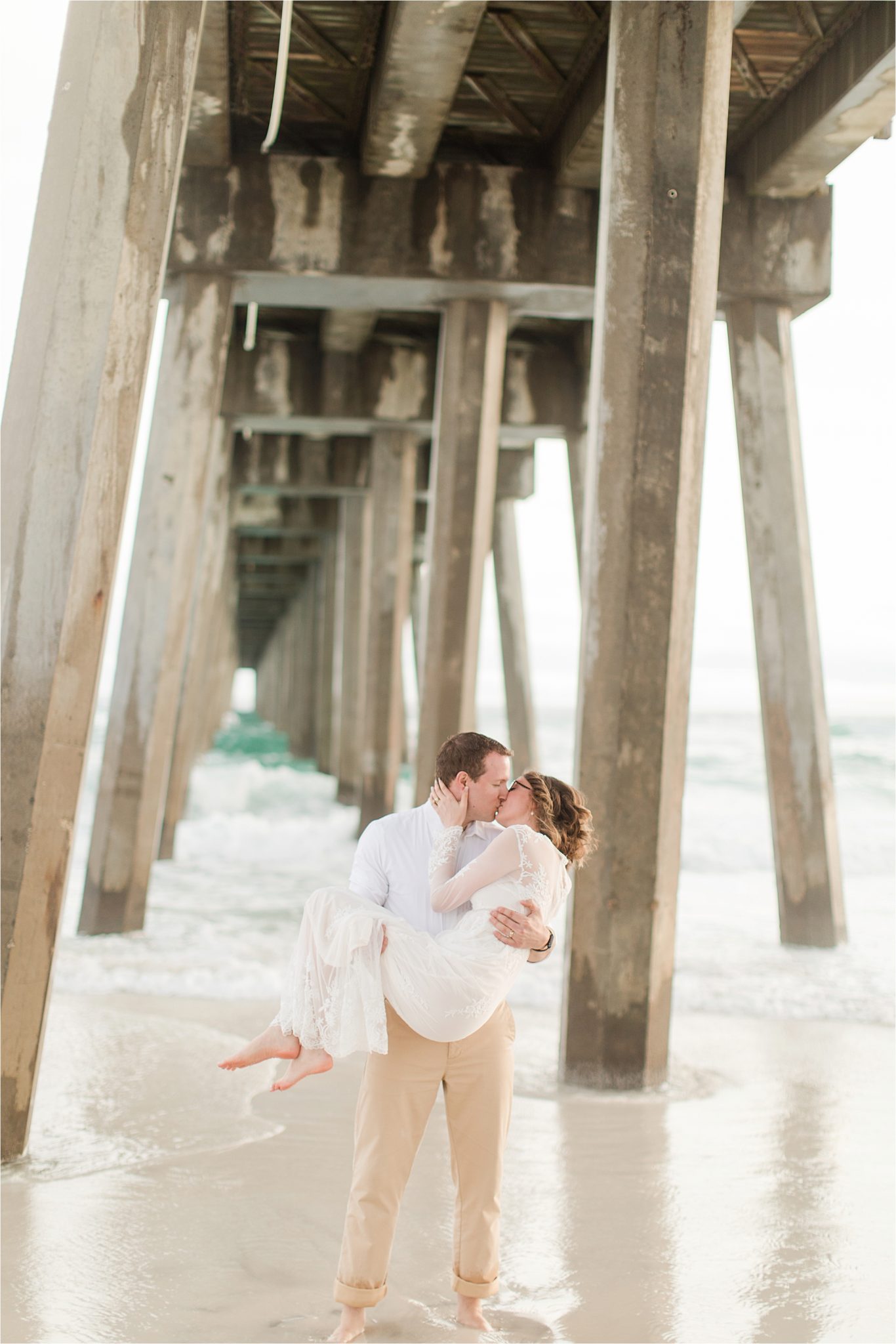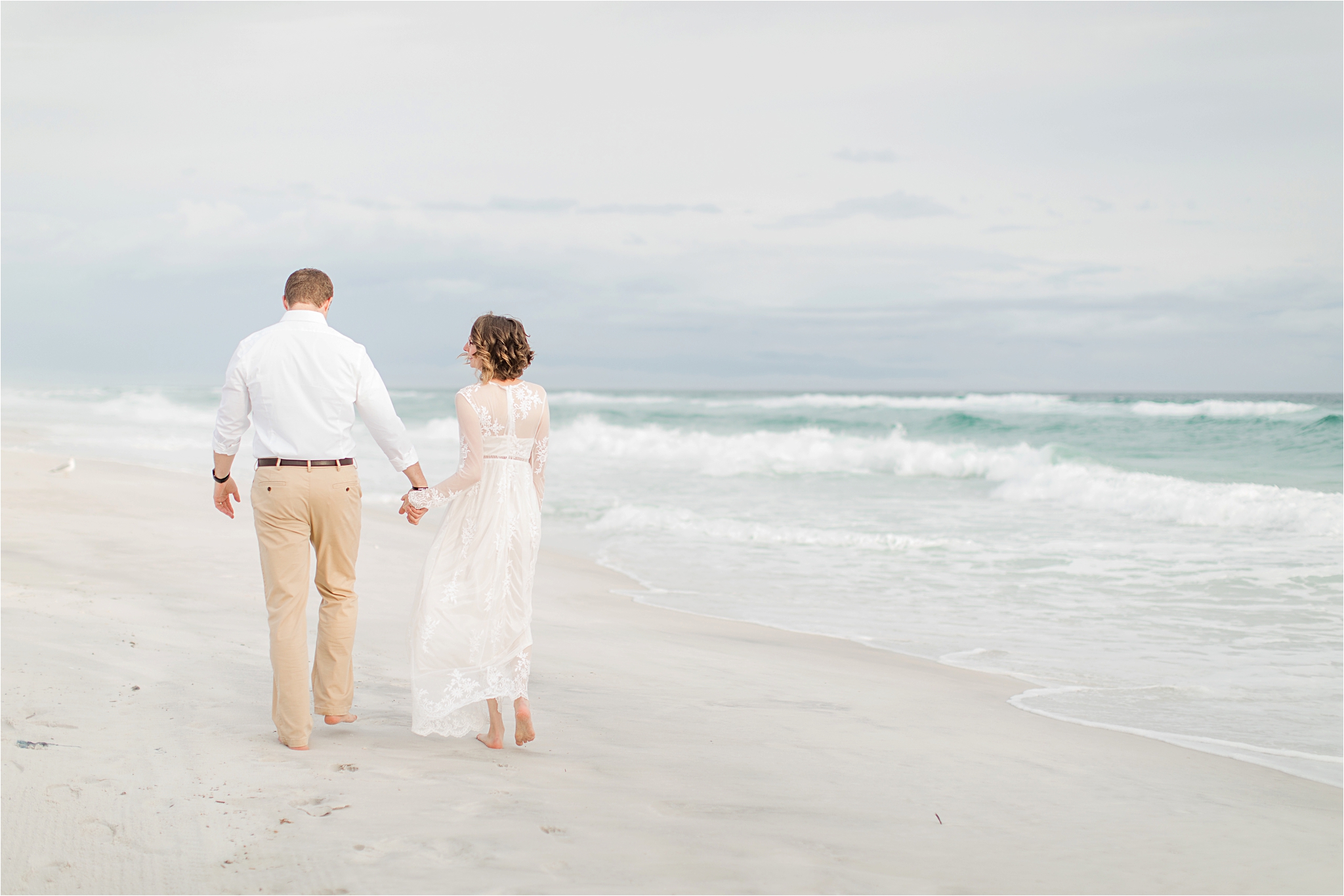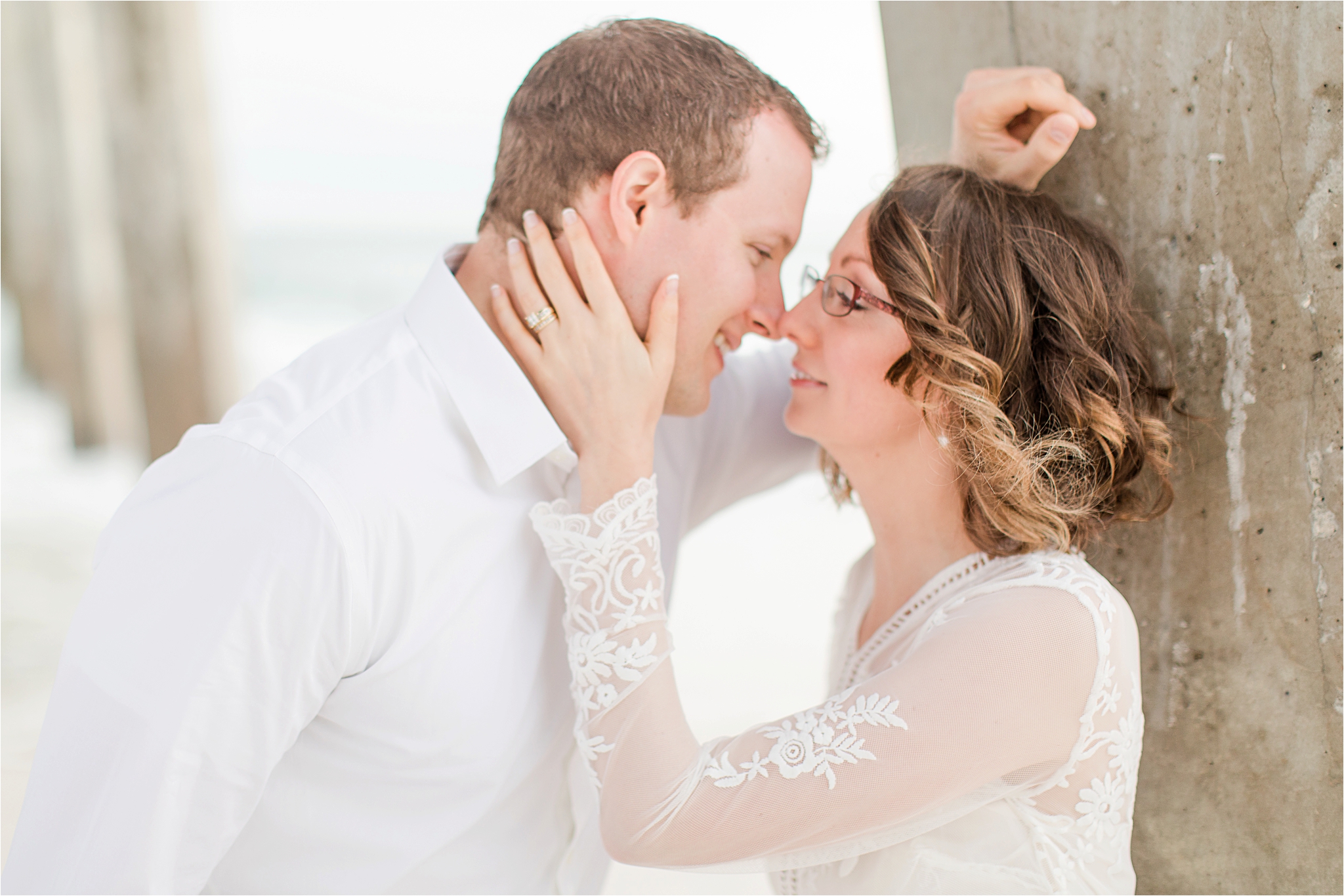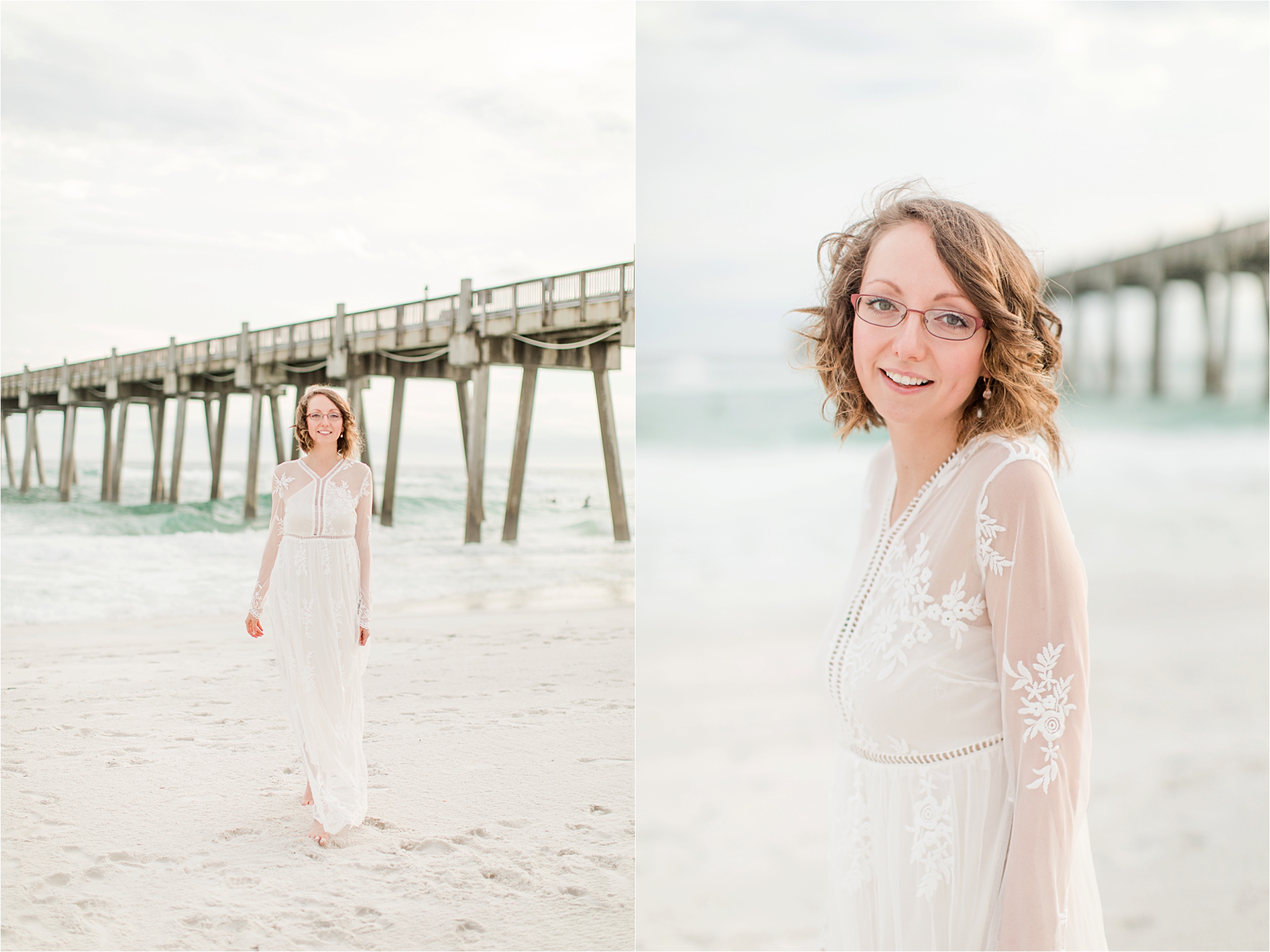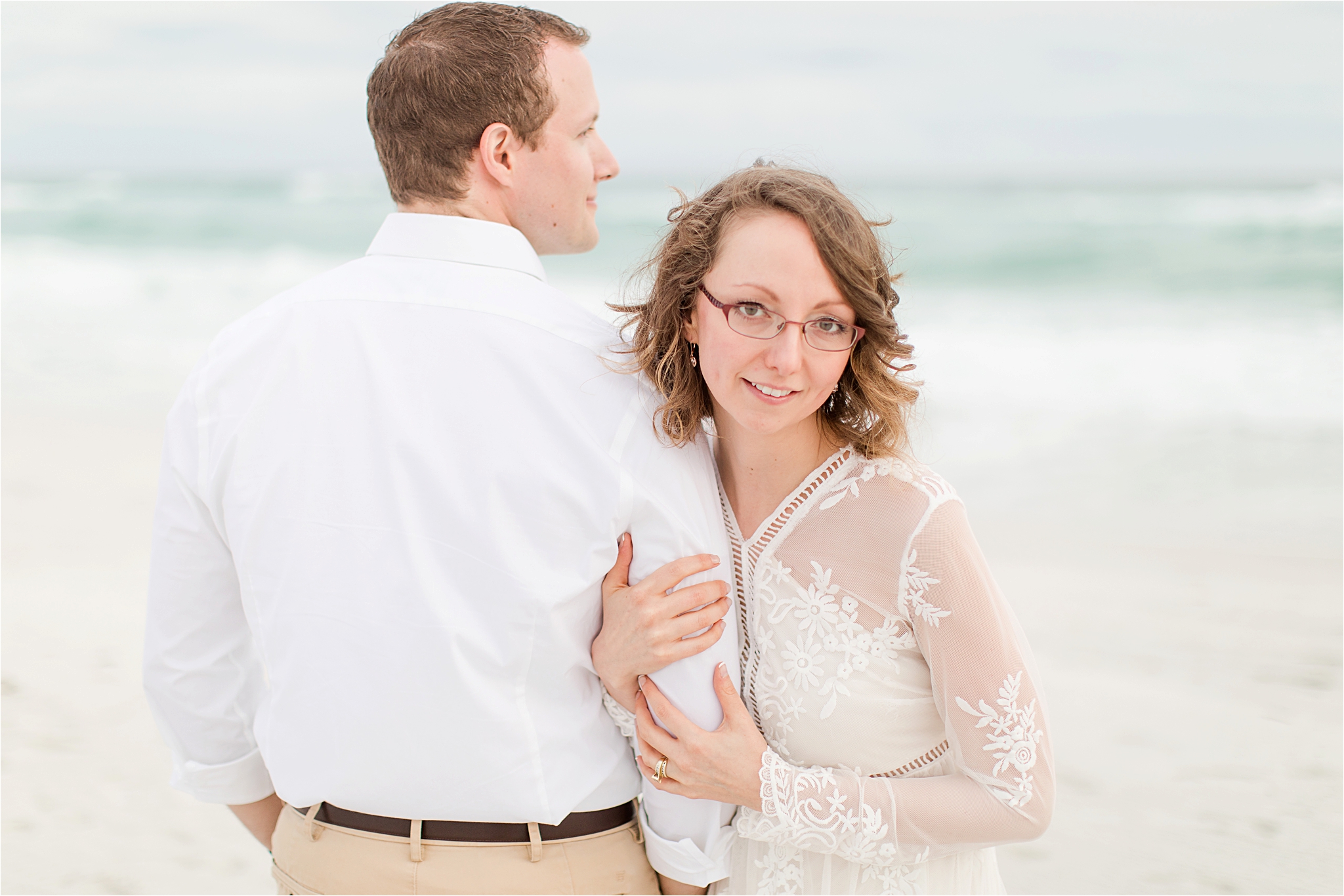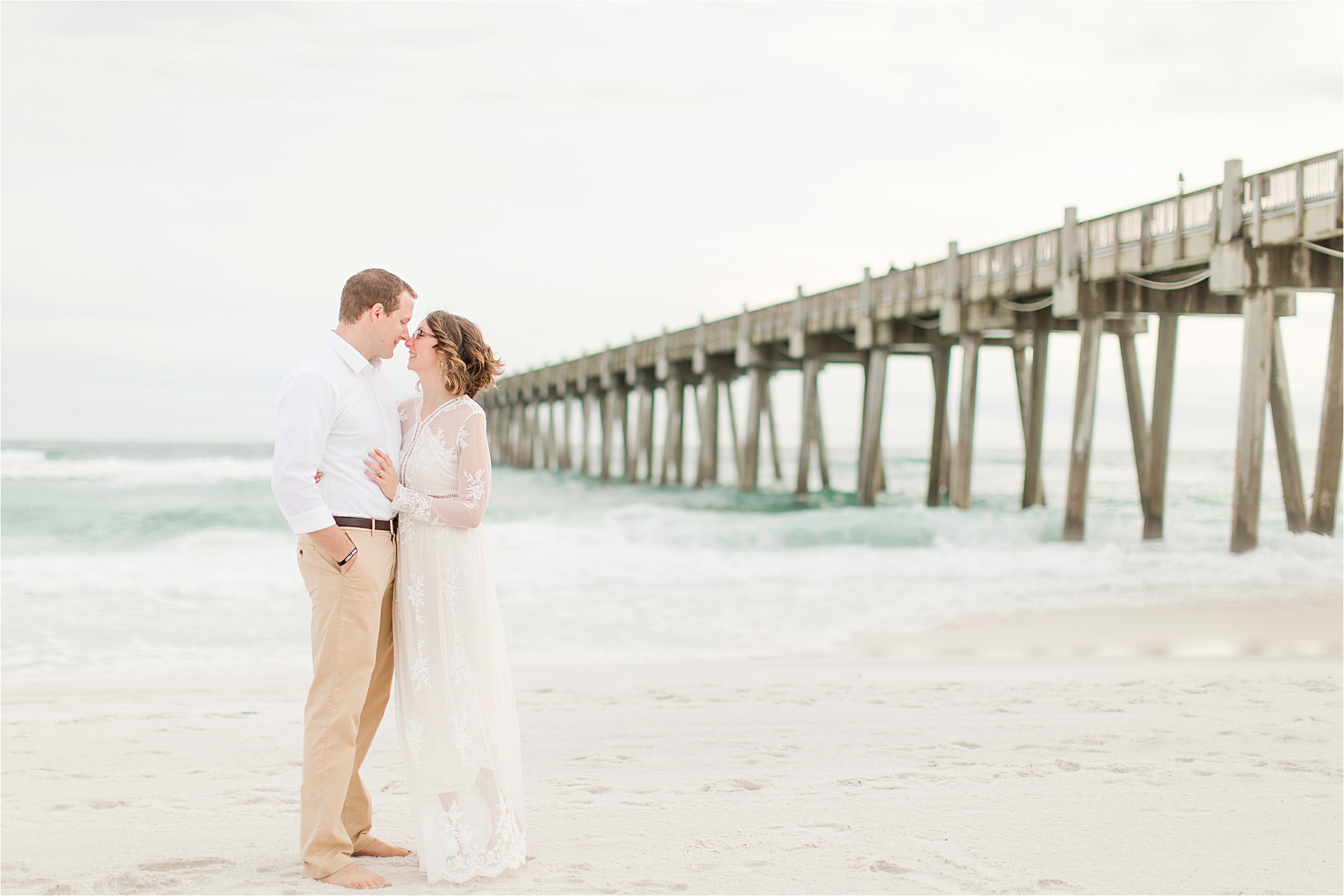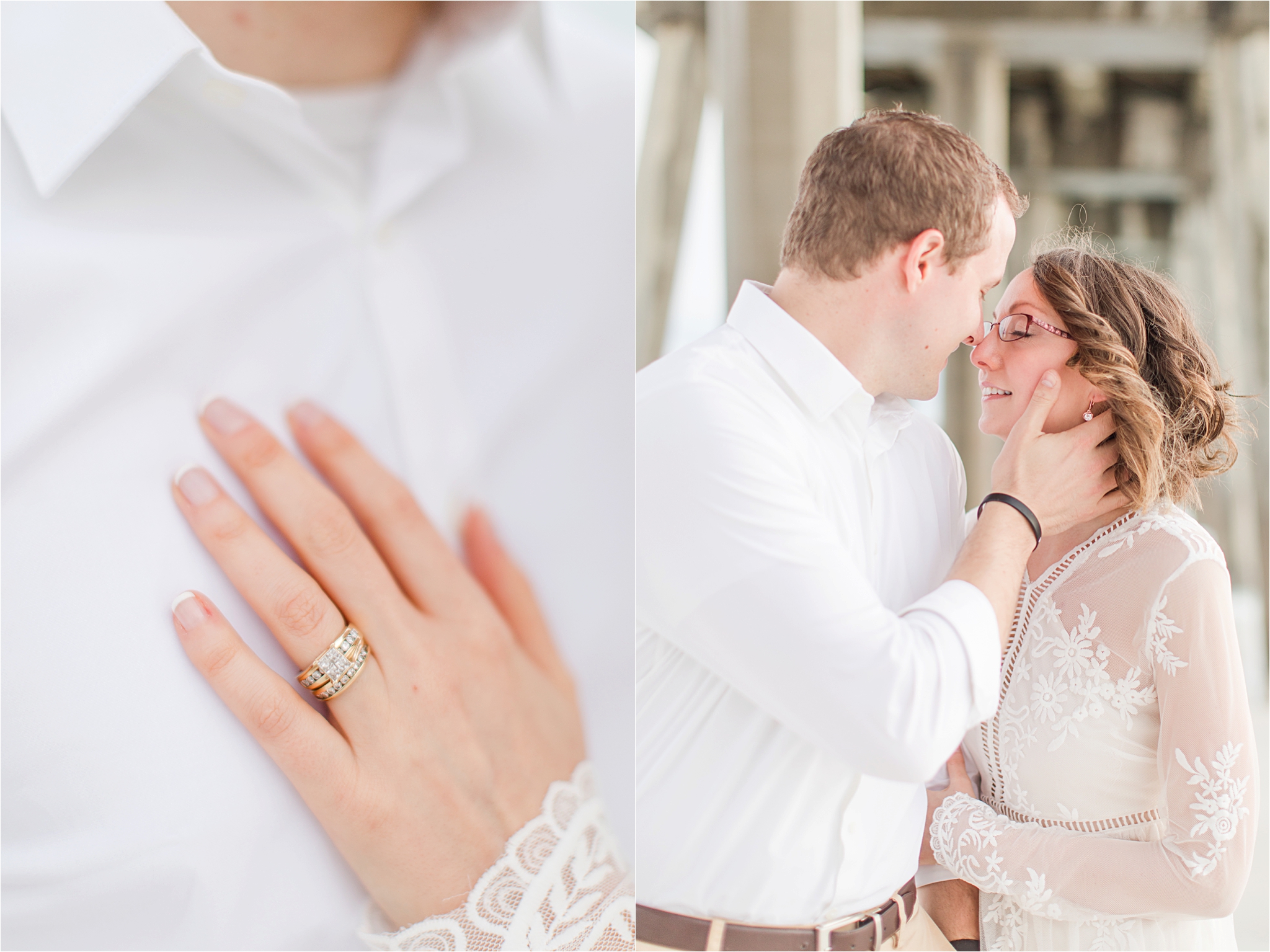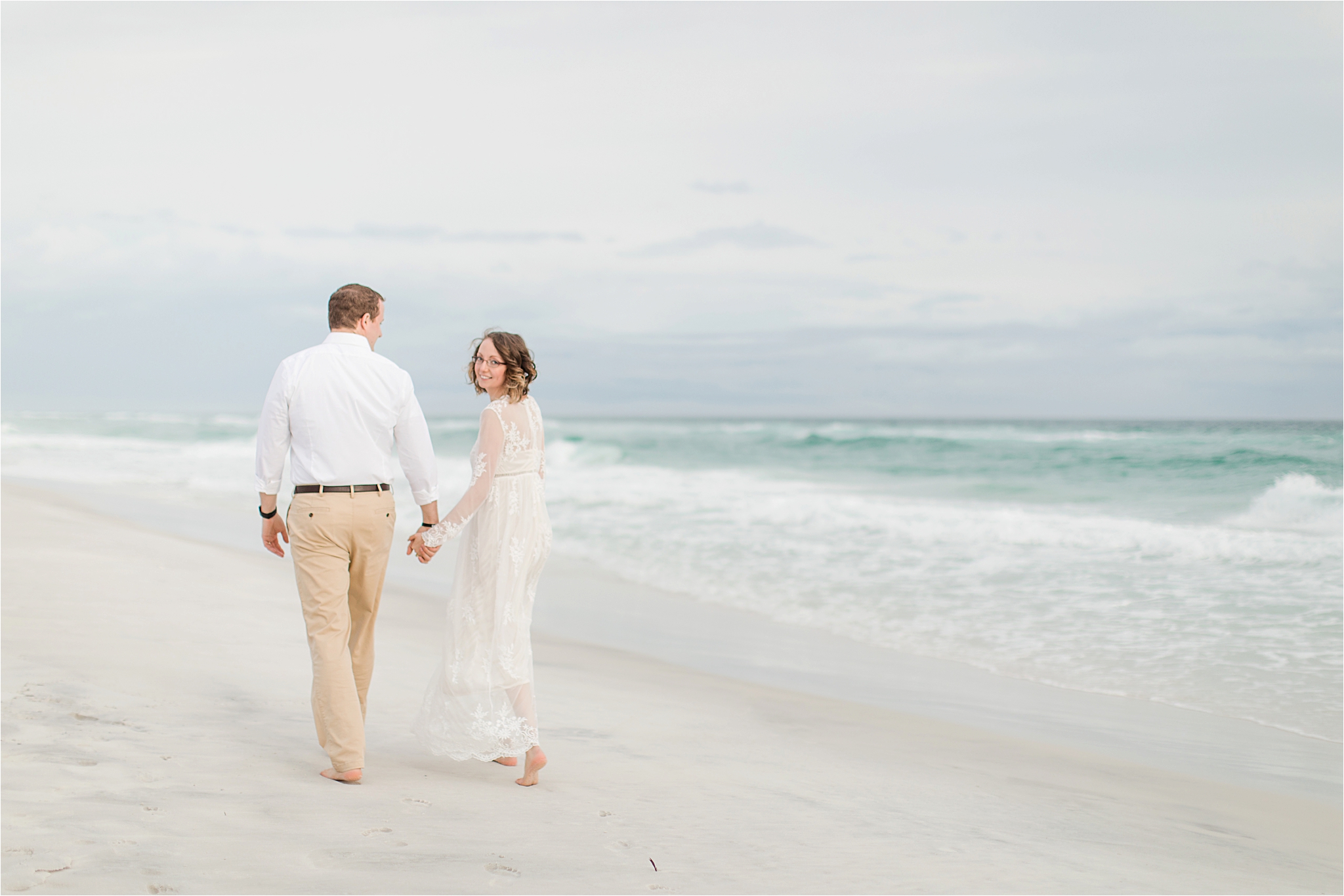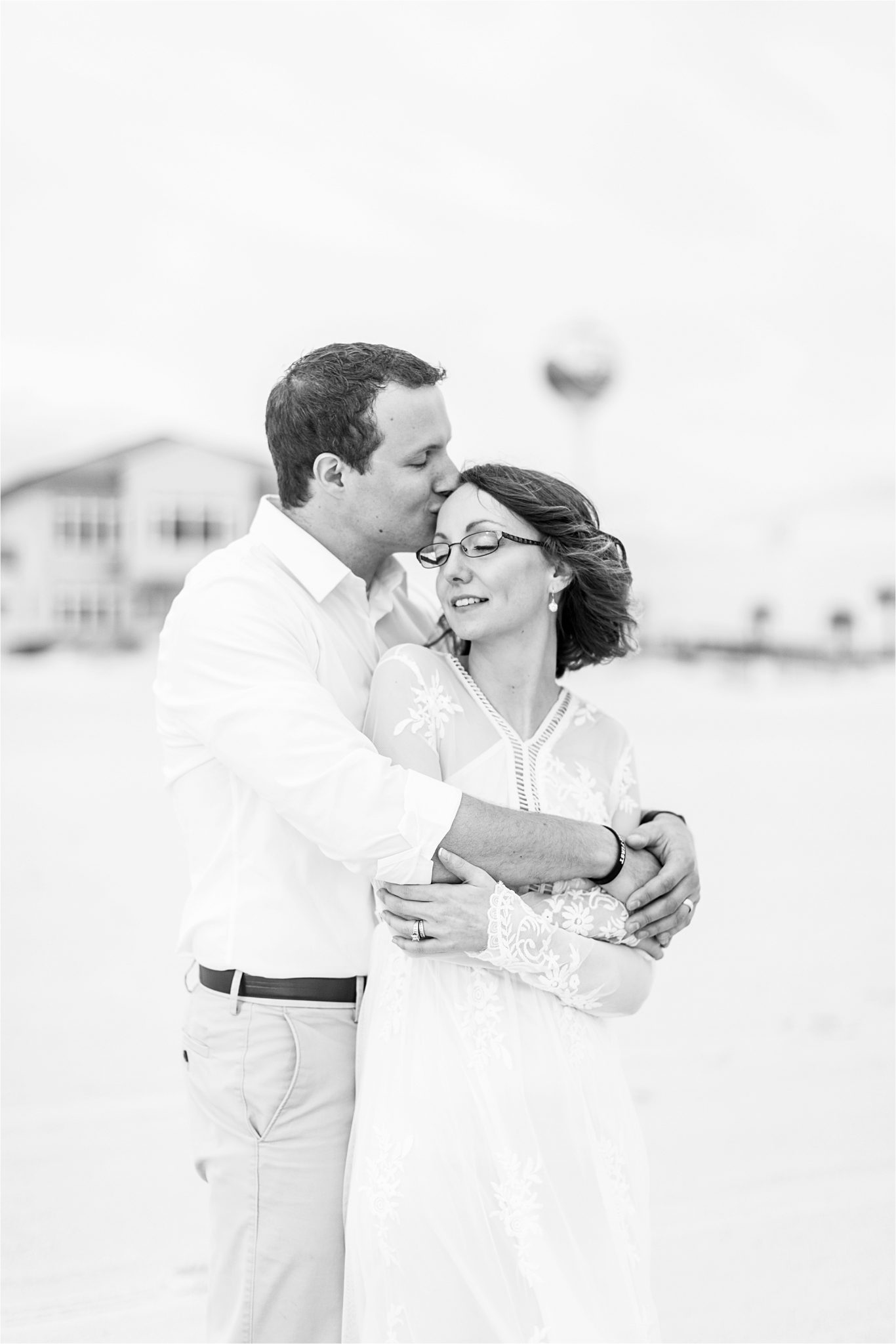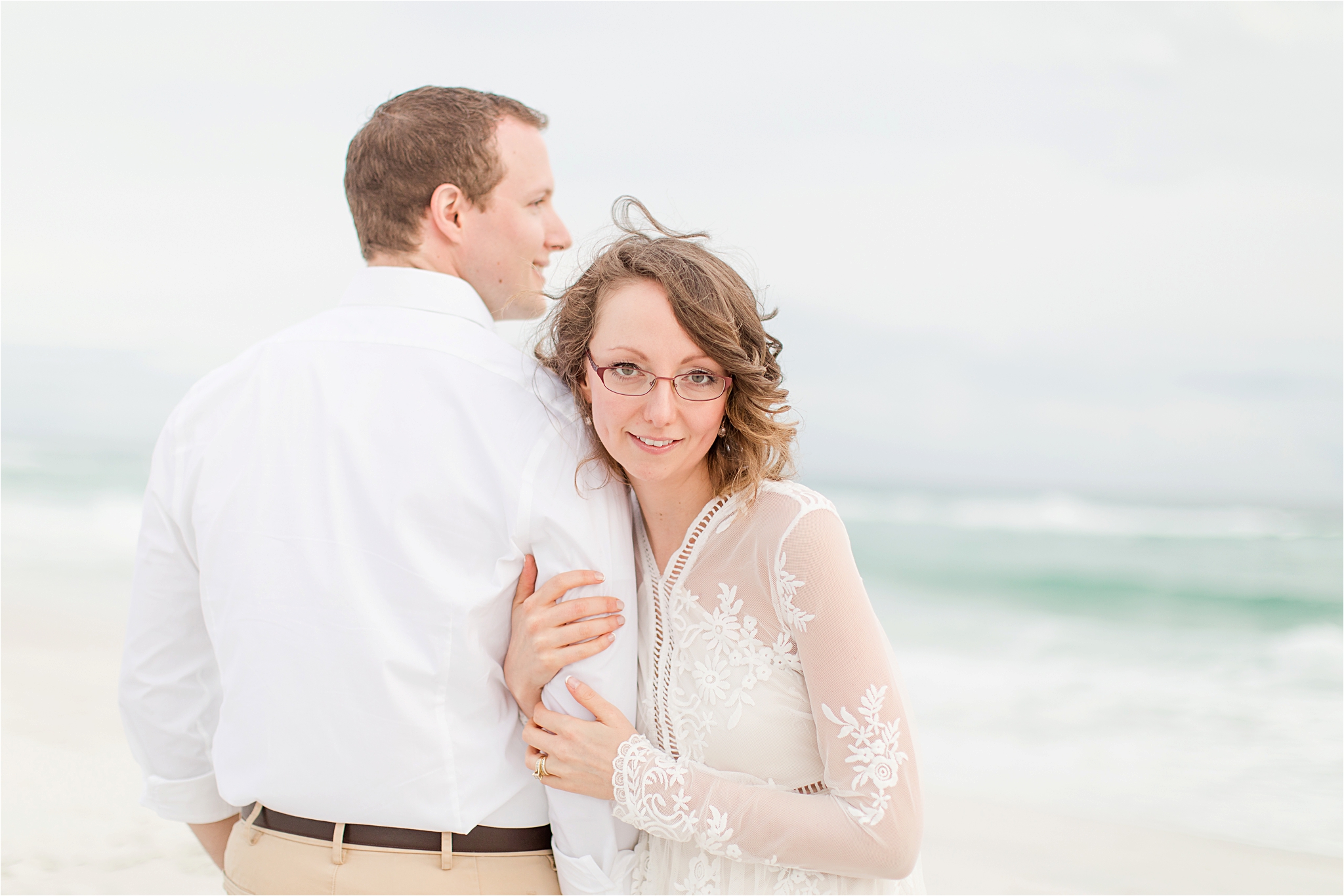 These two love each other SO much!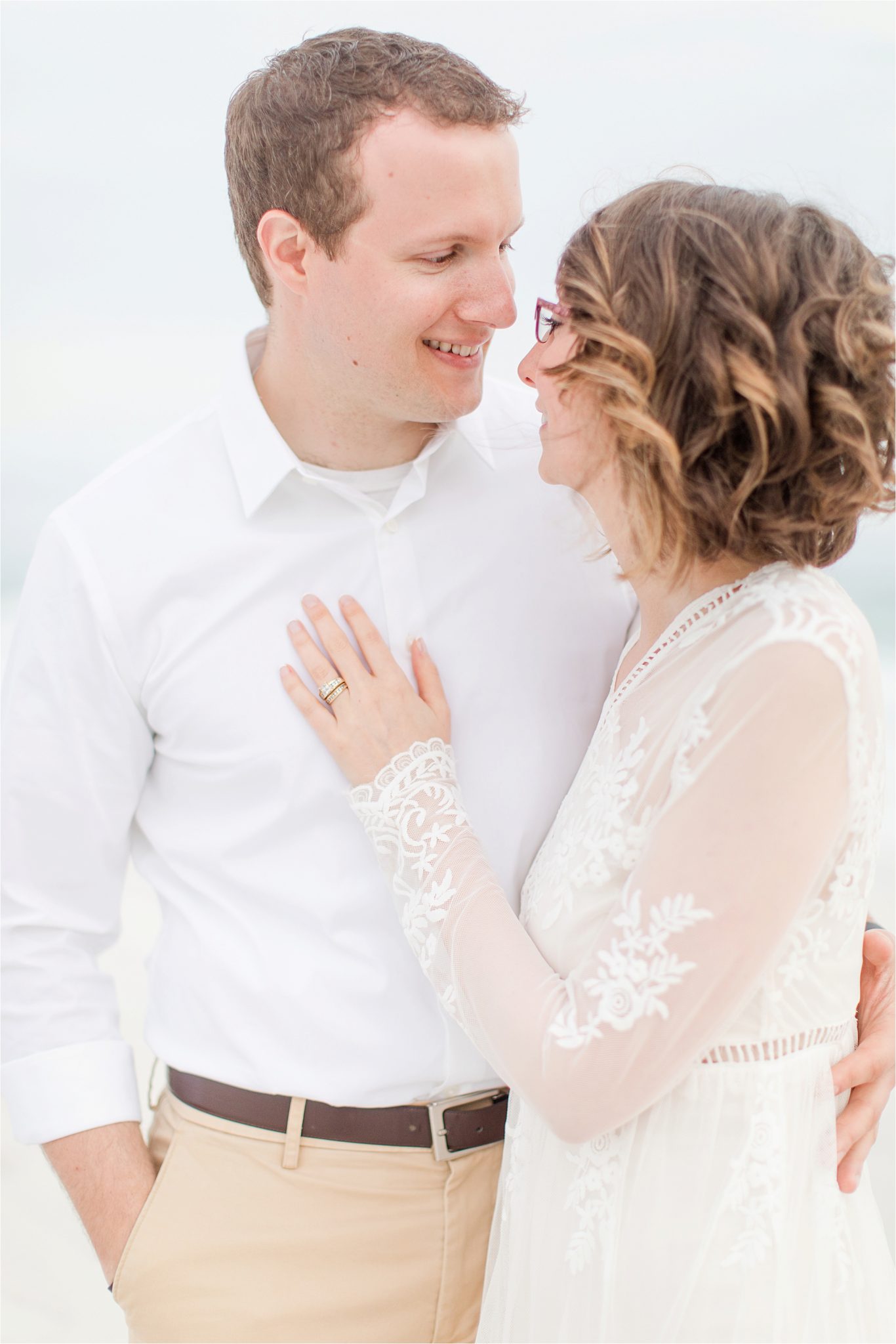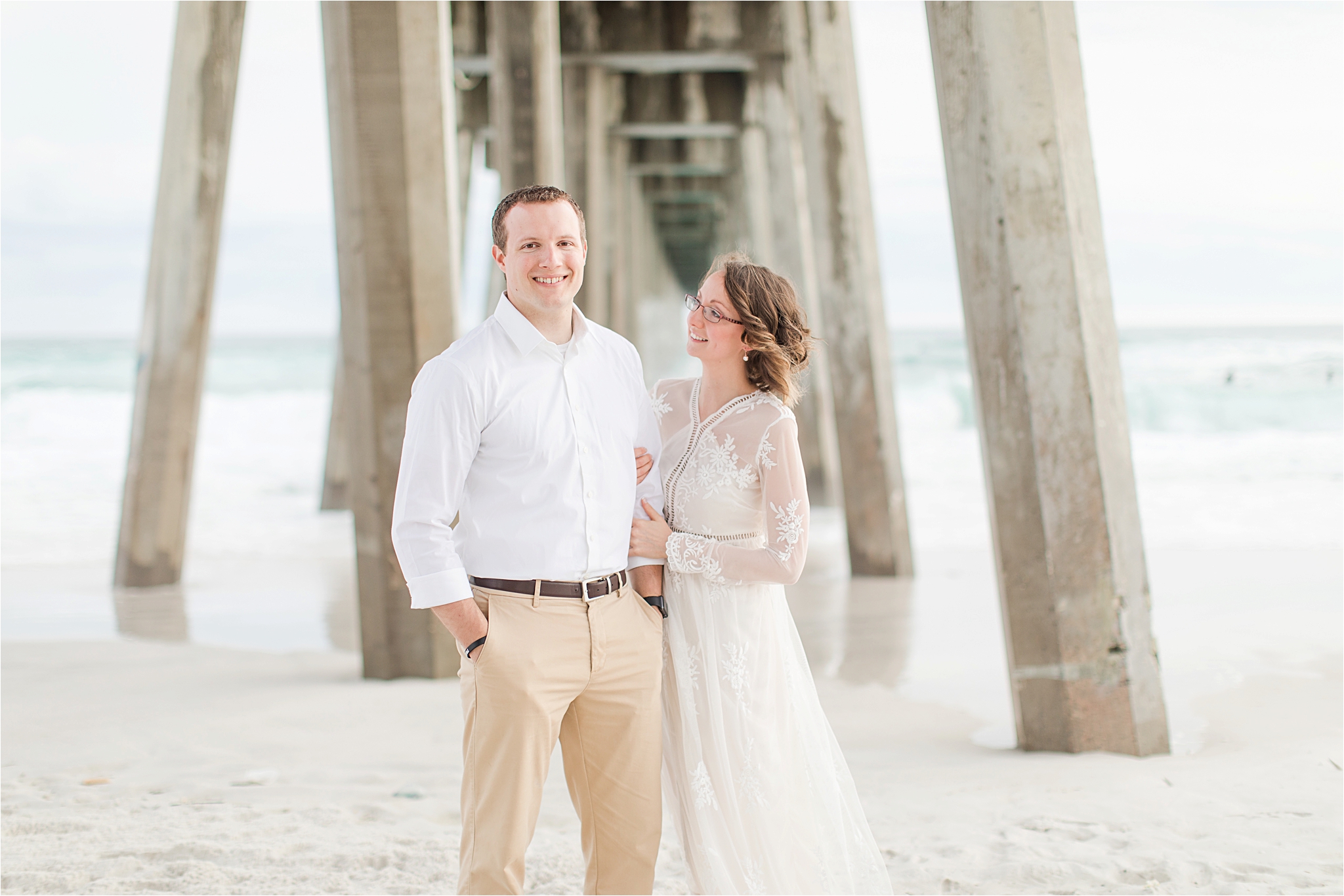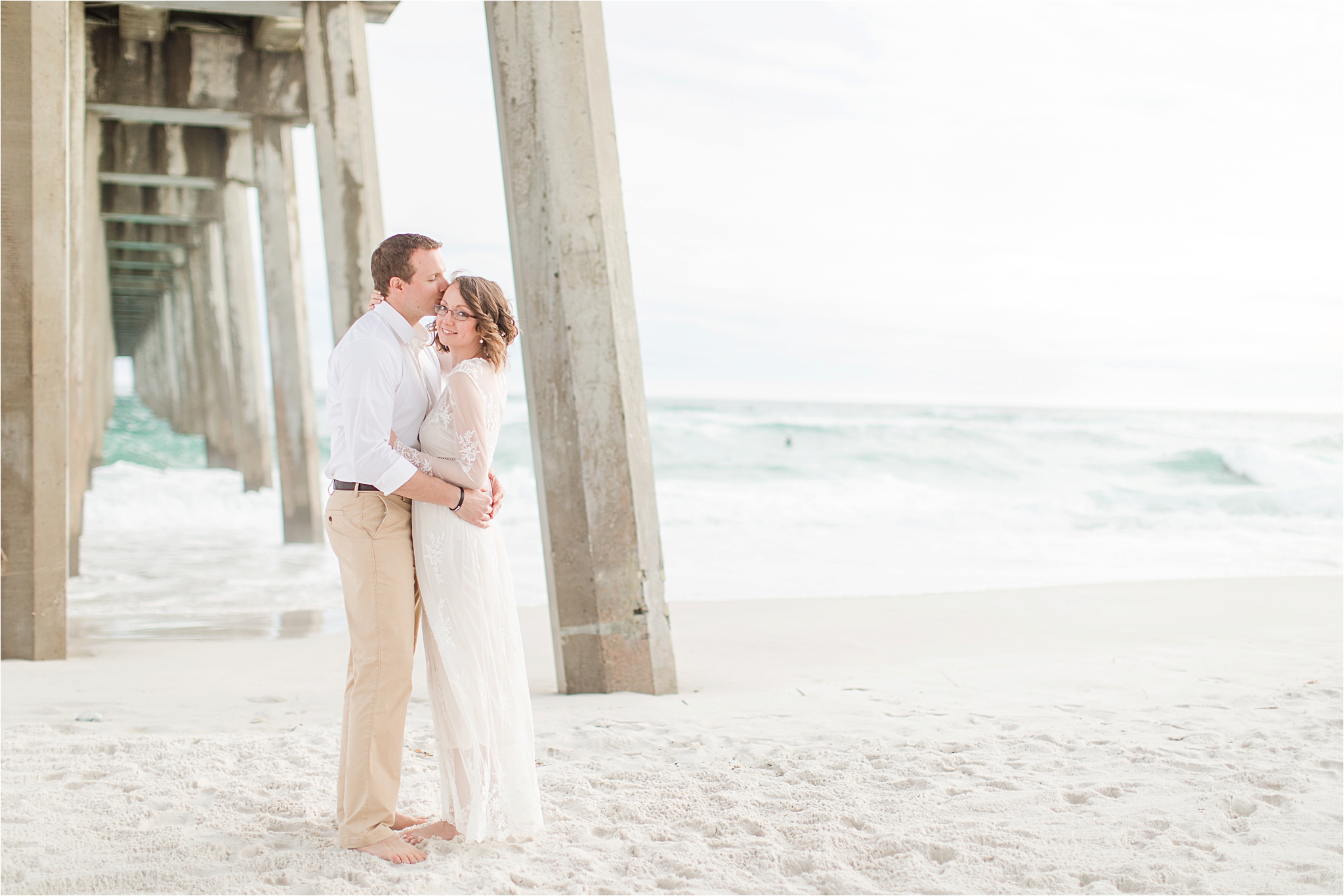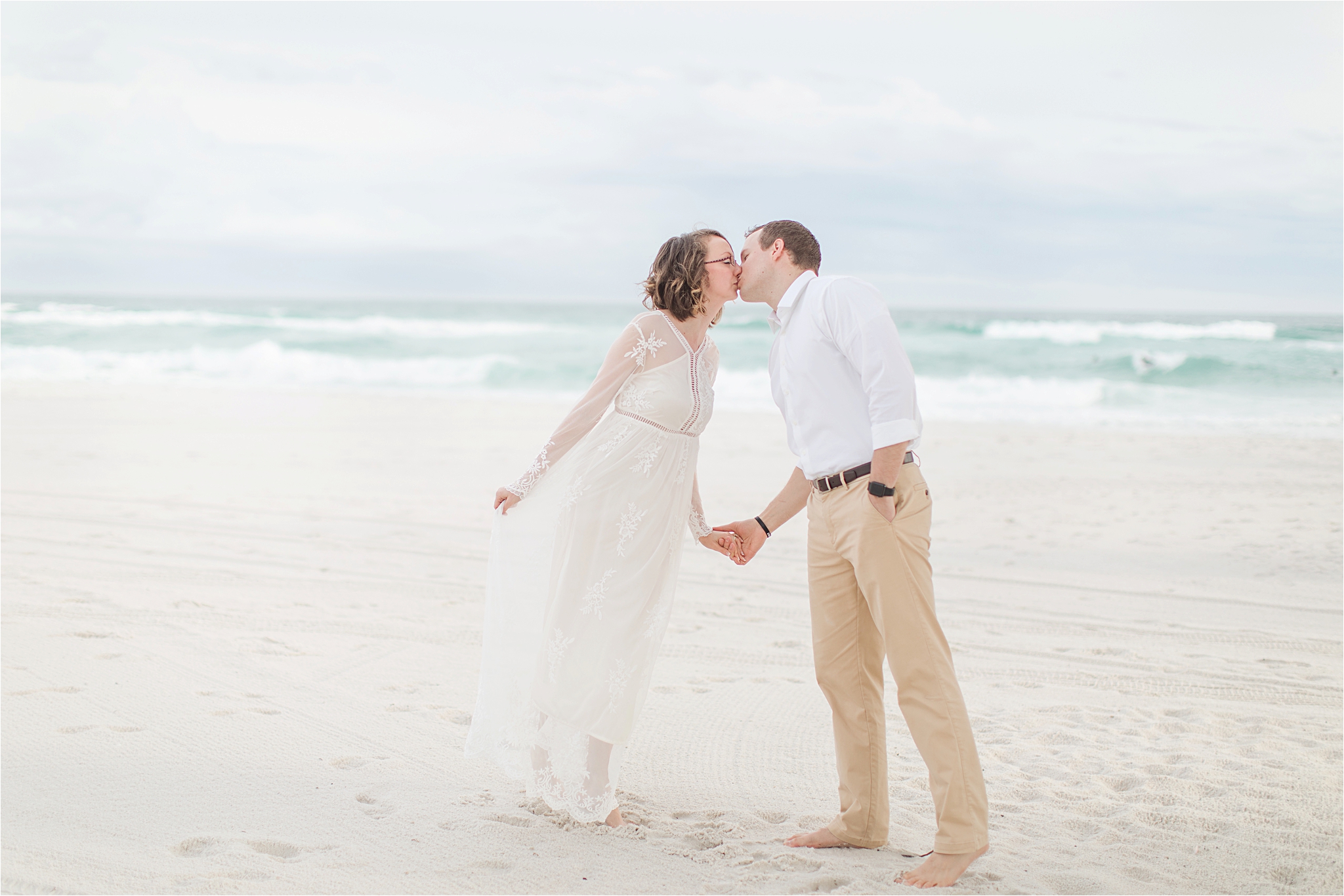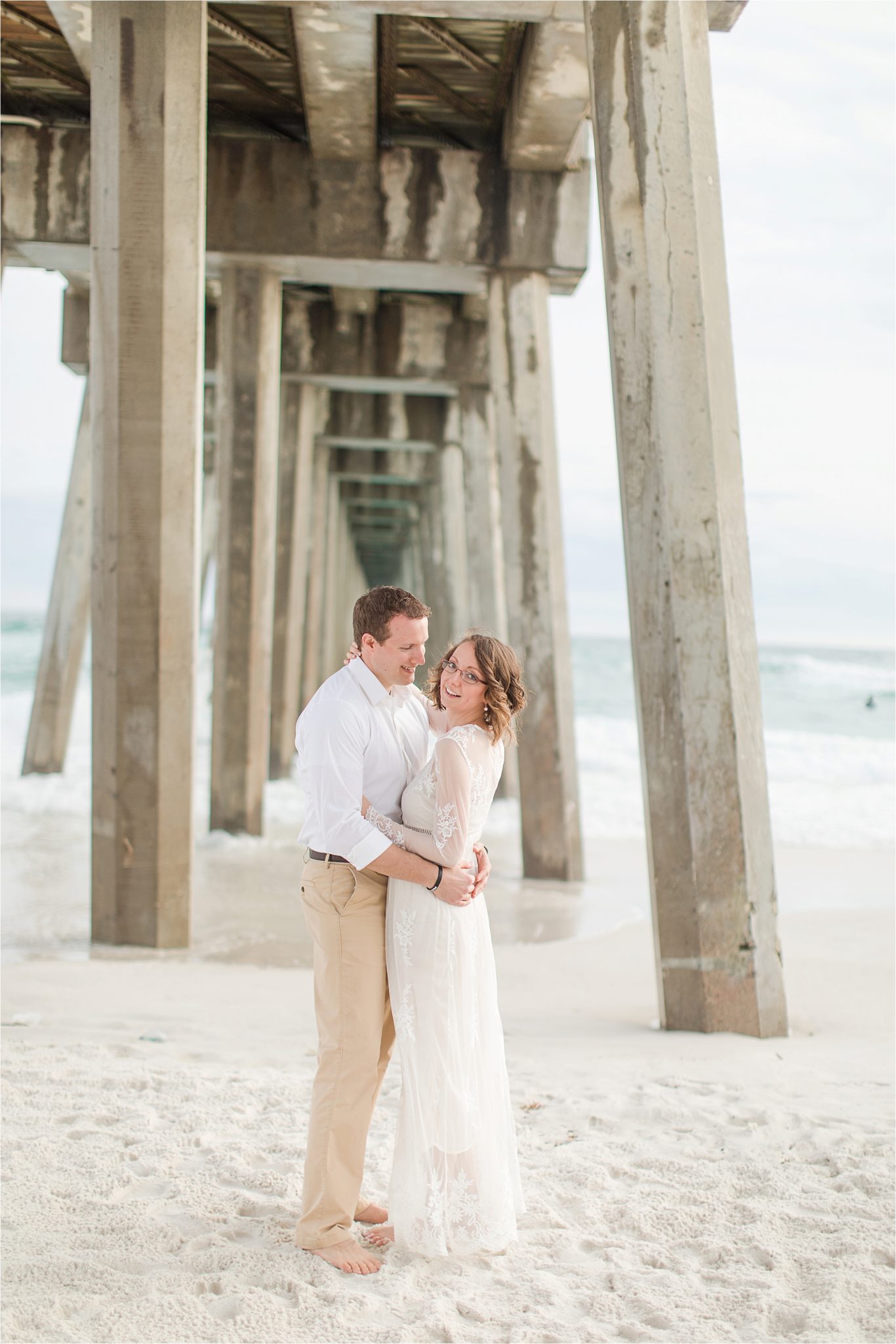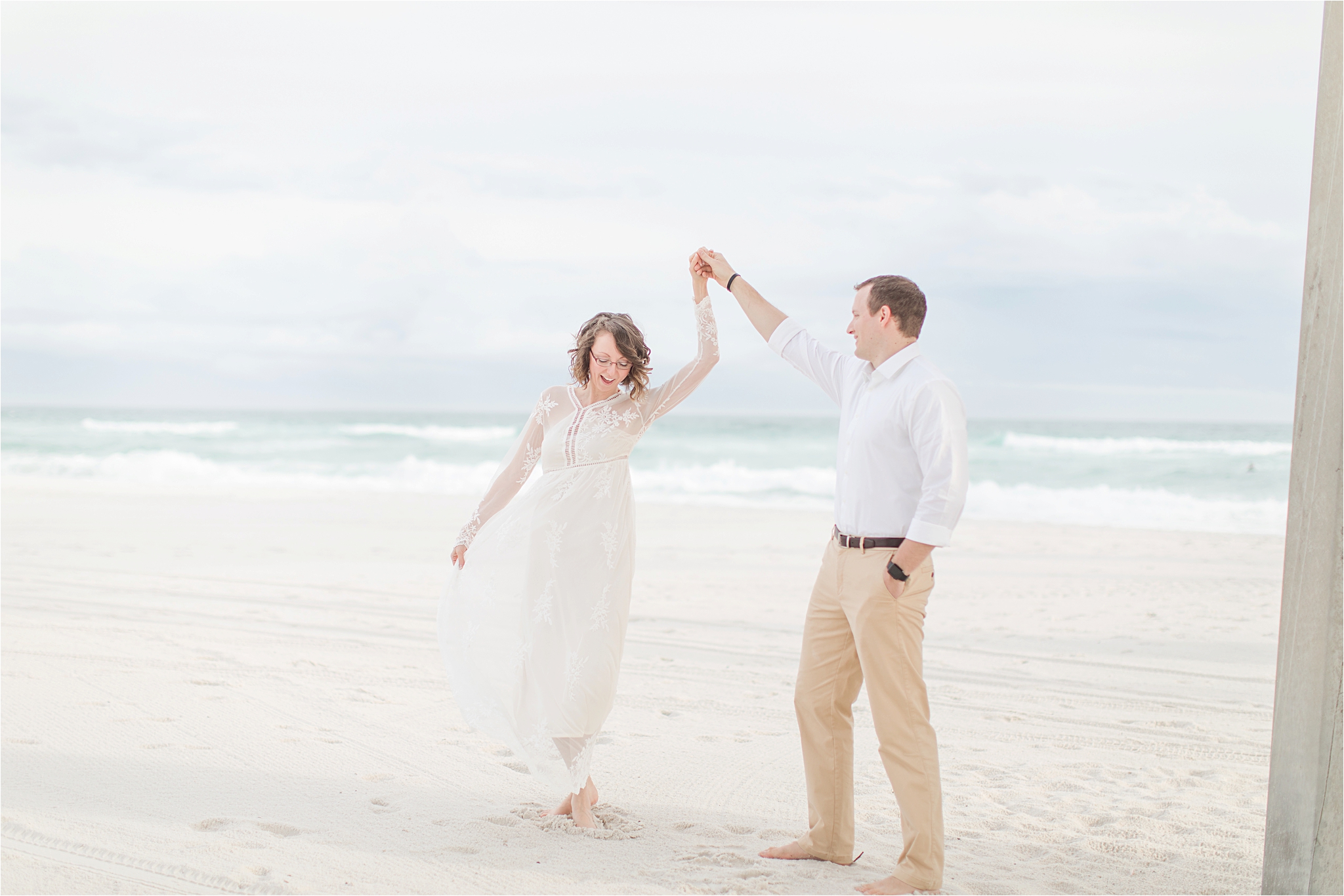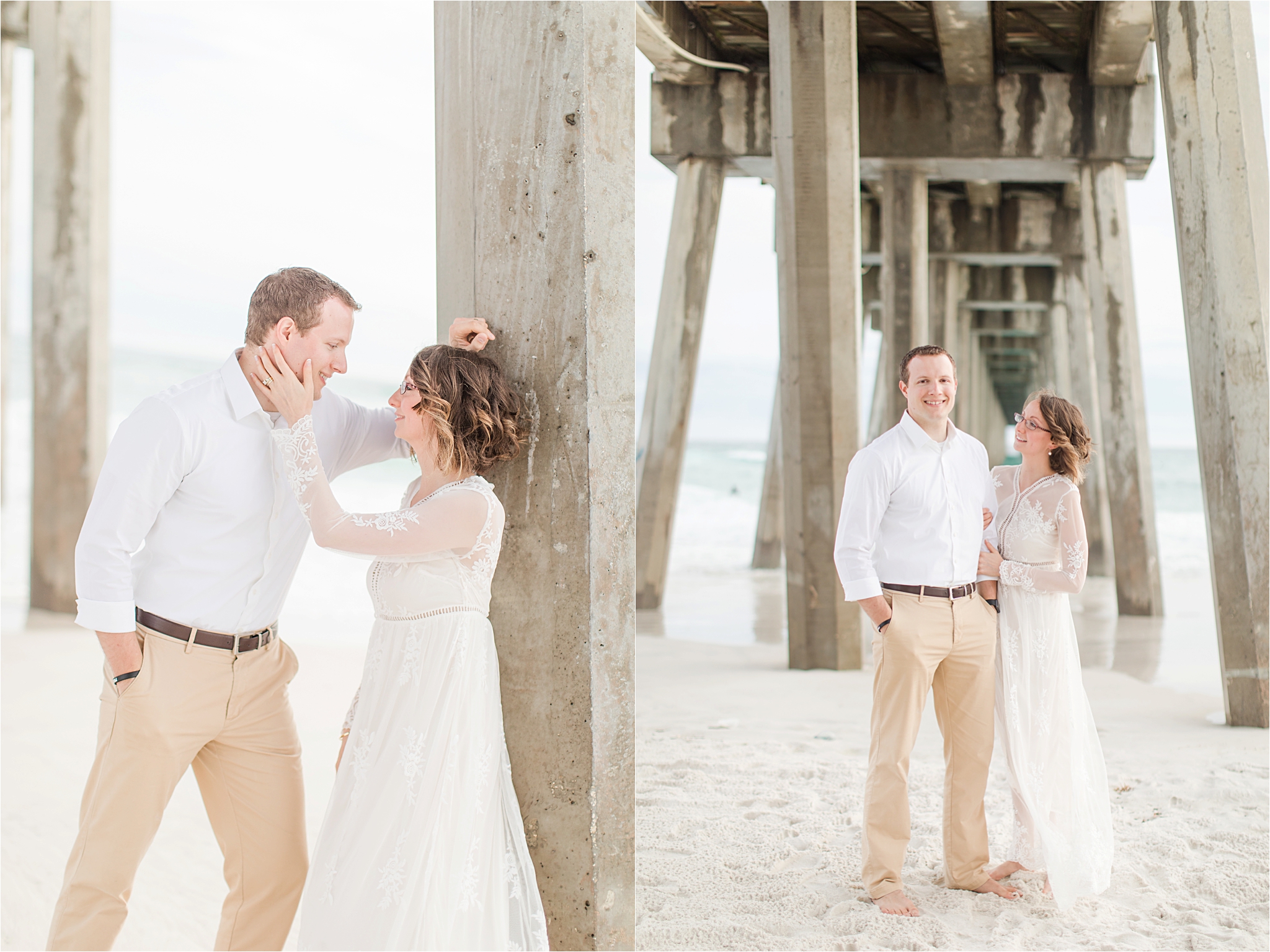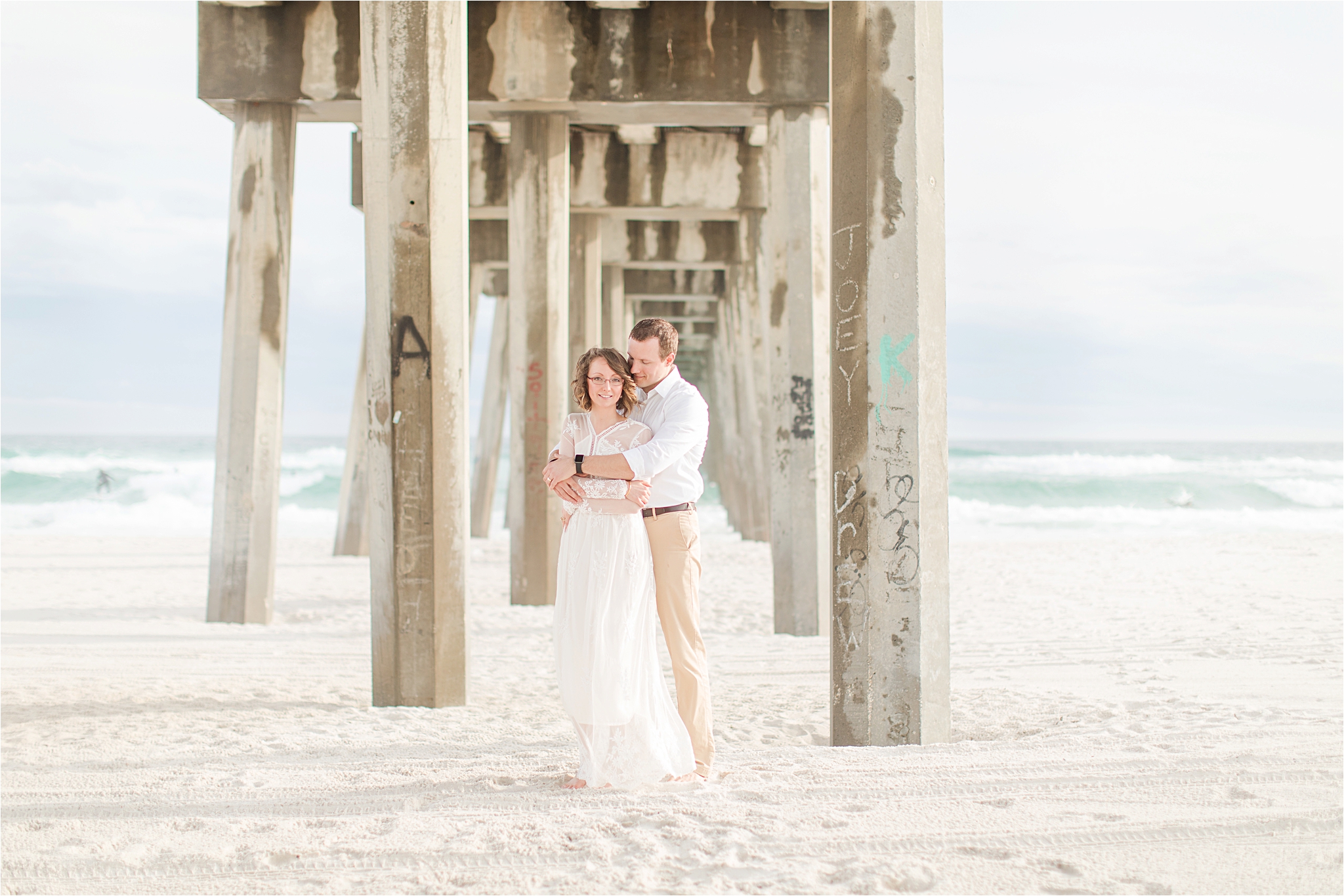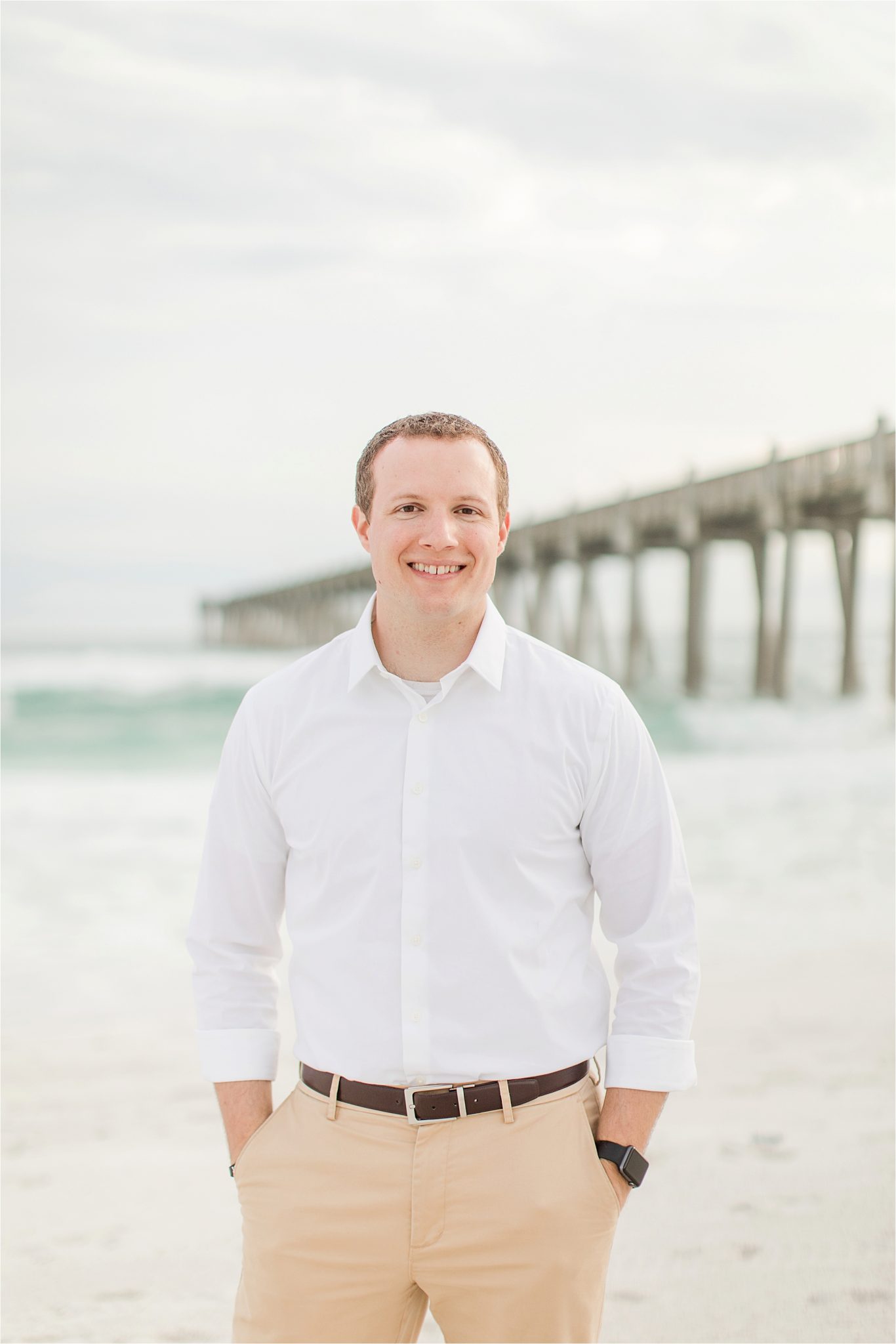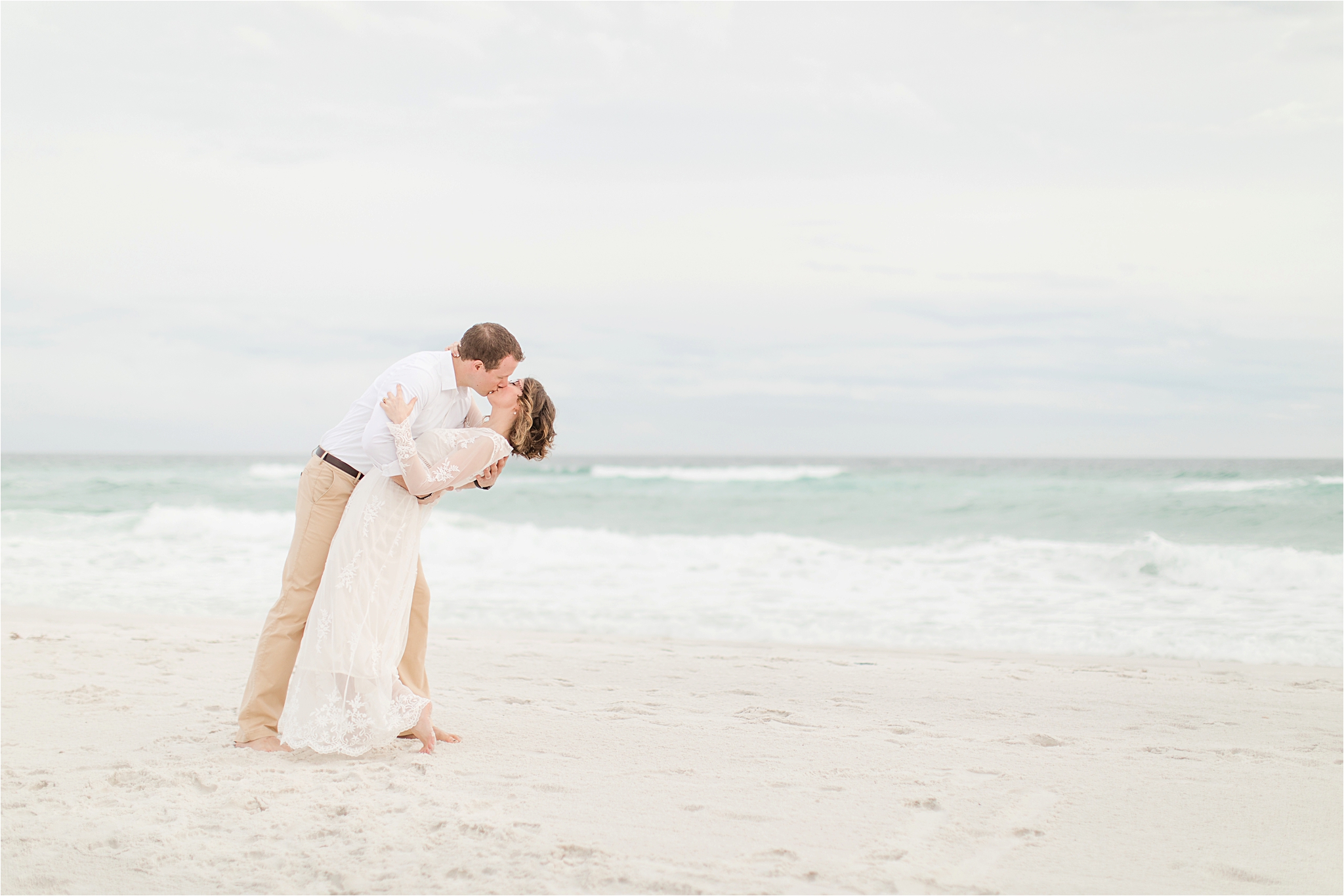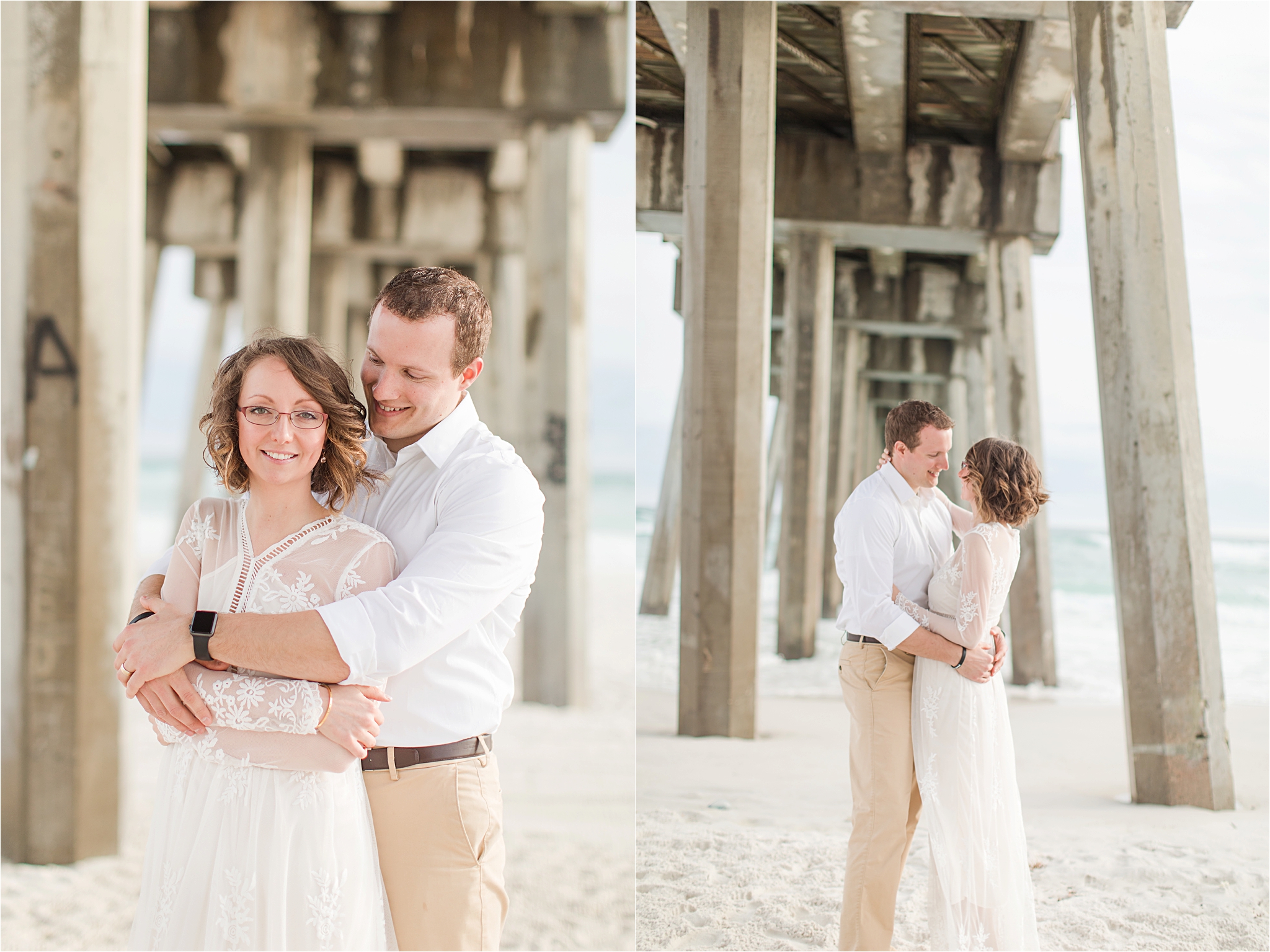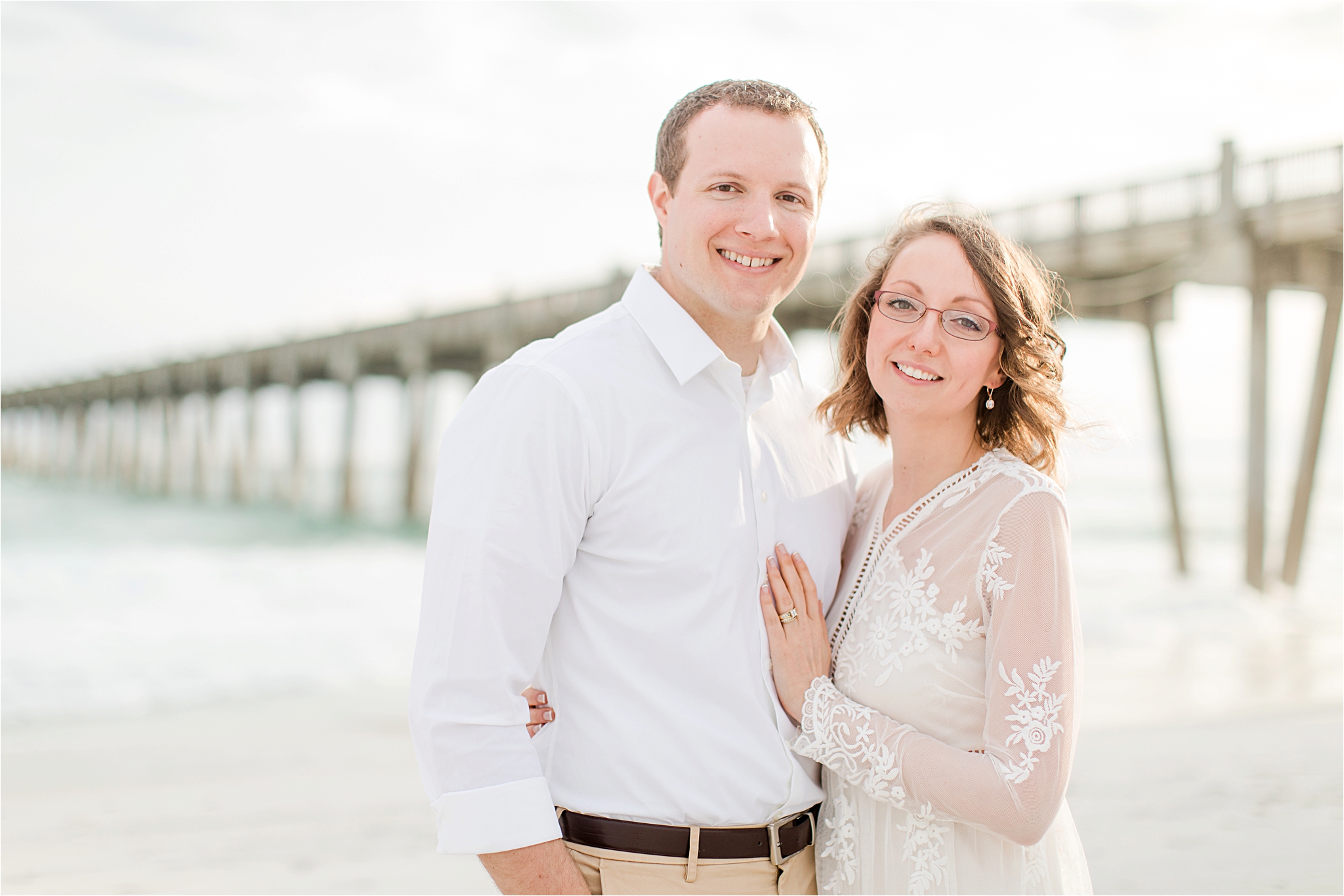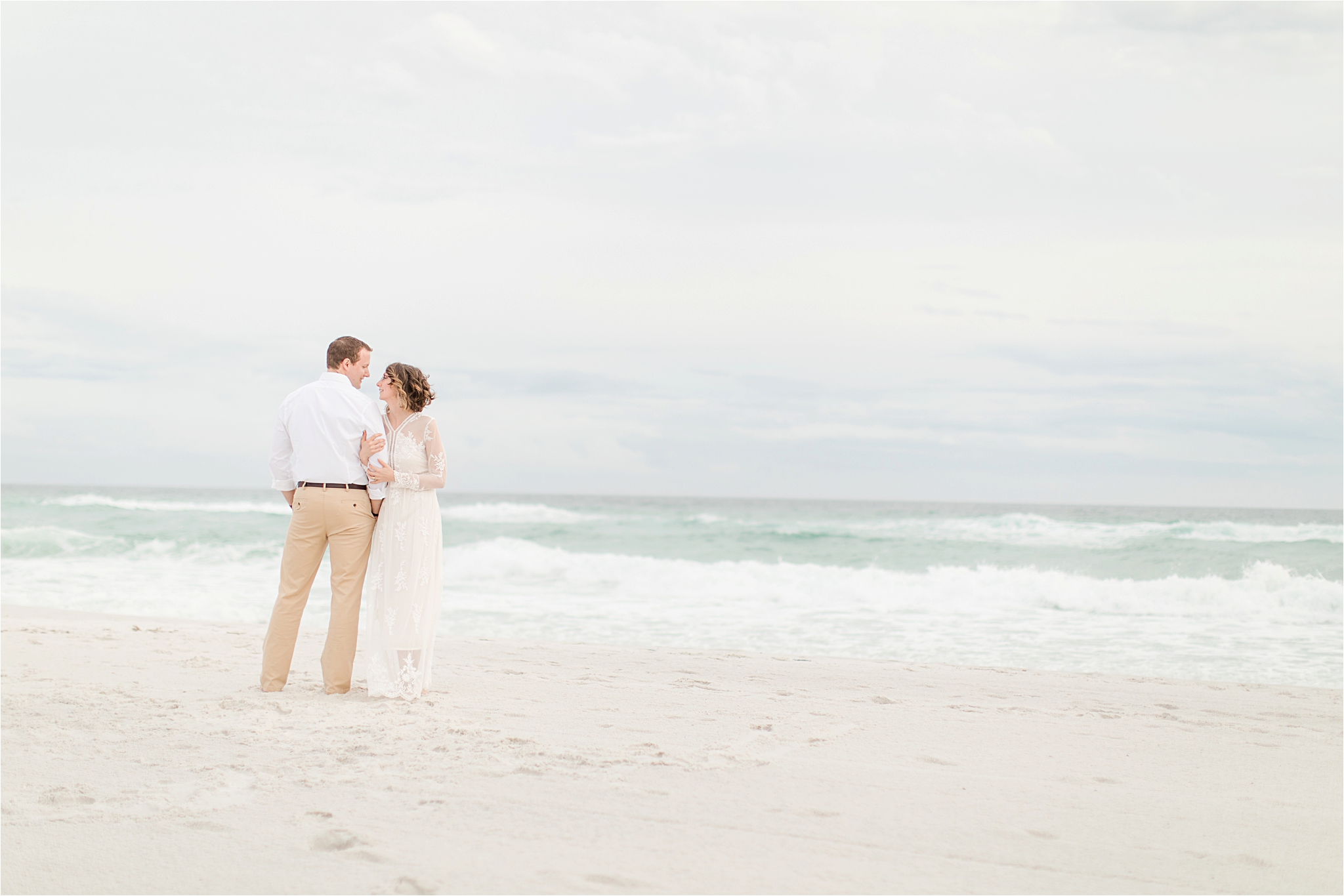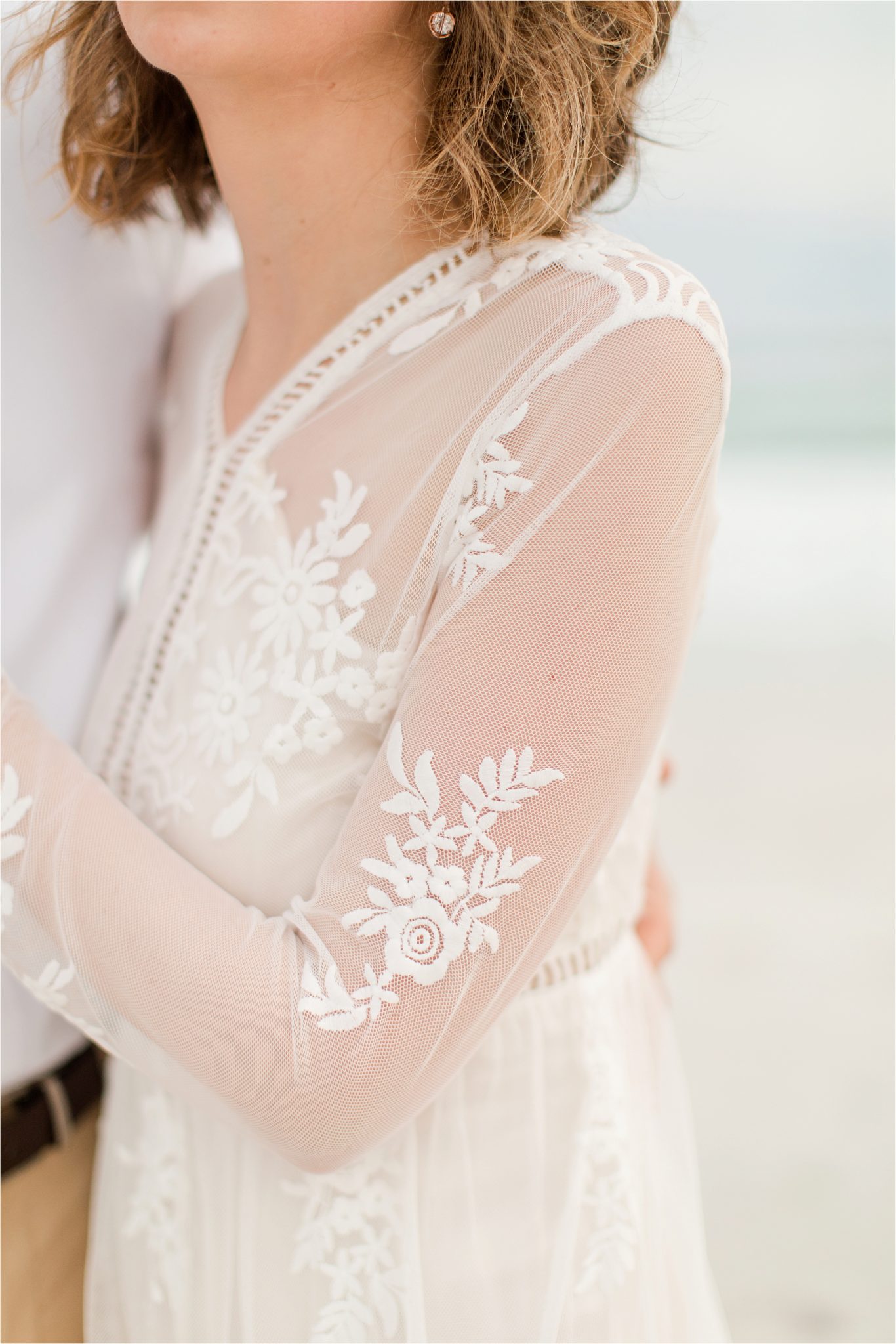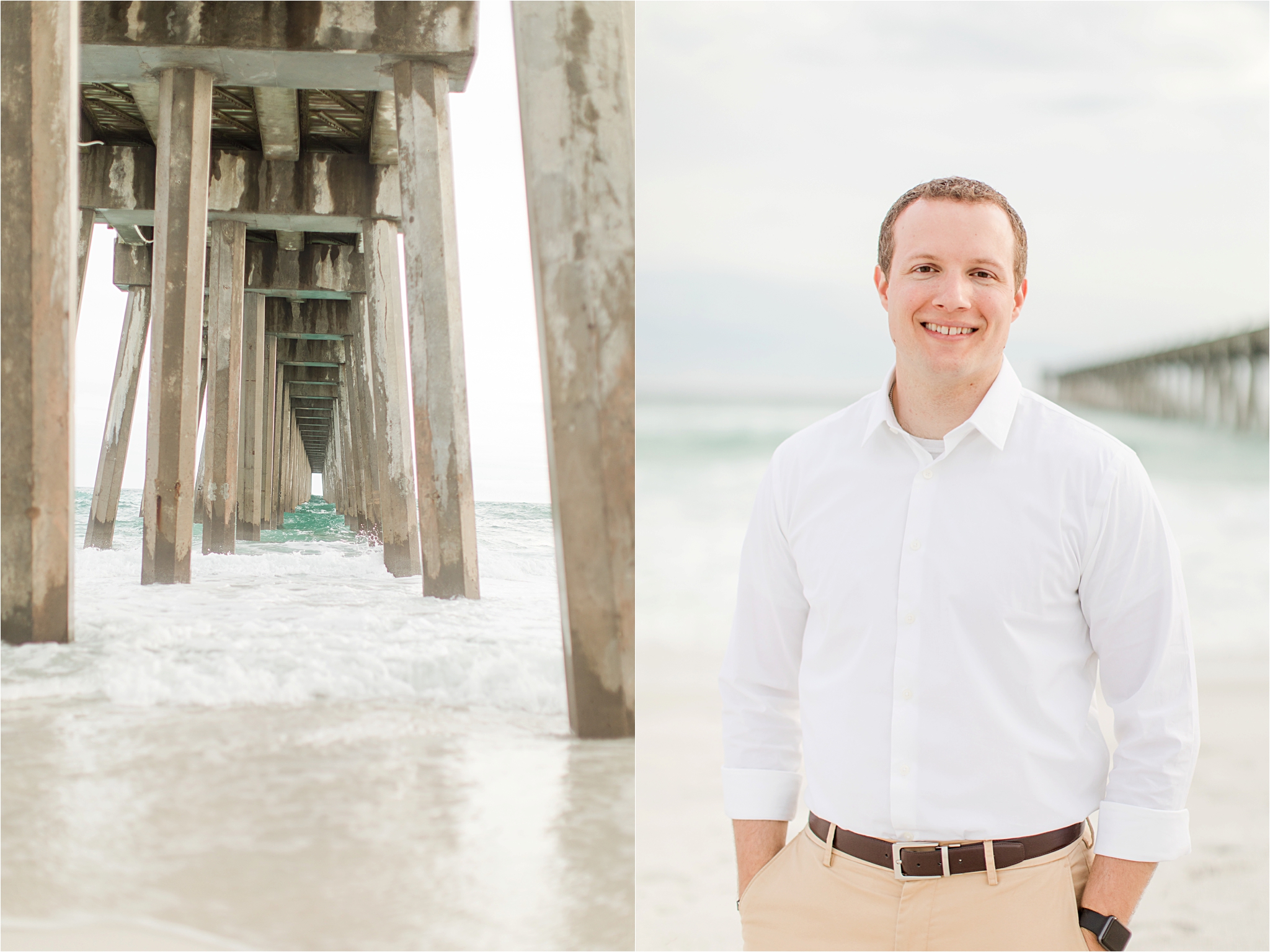 Isn't Steph just stunning??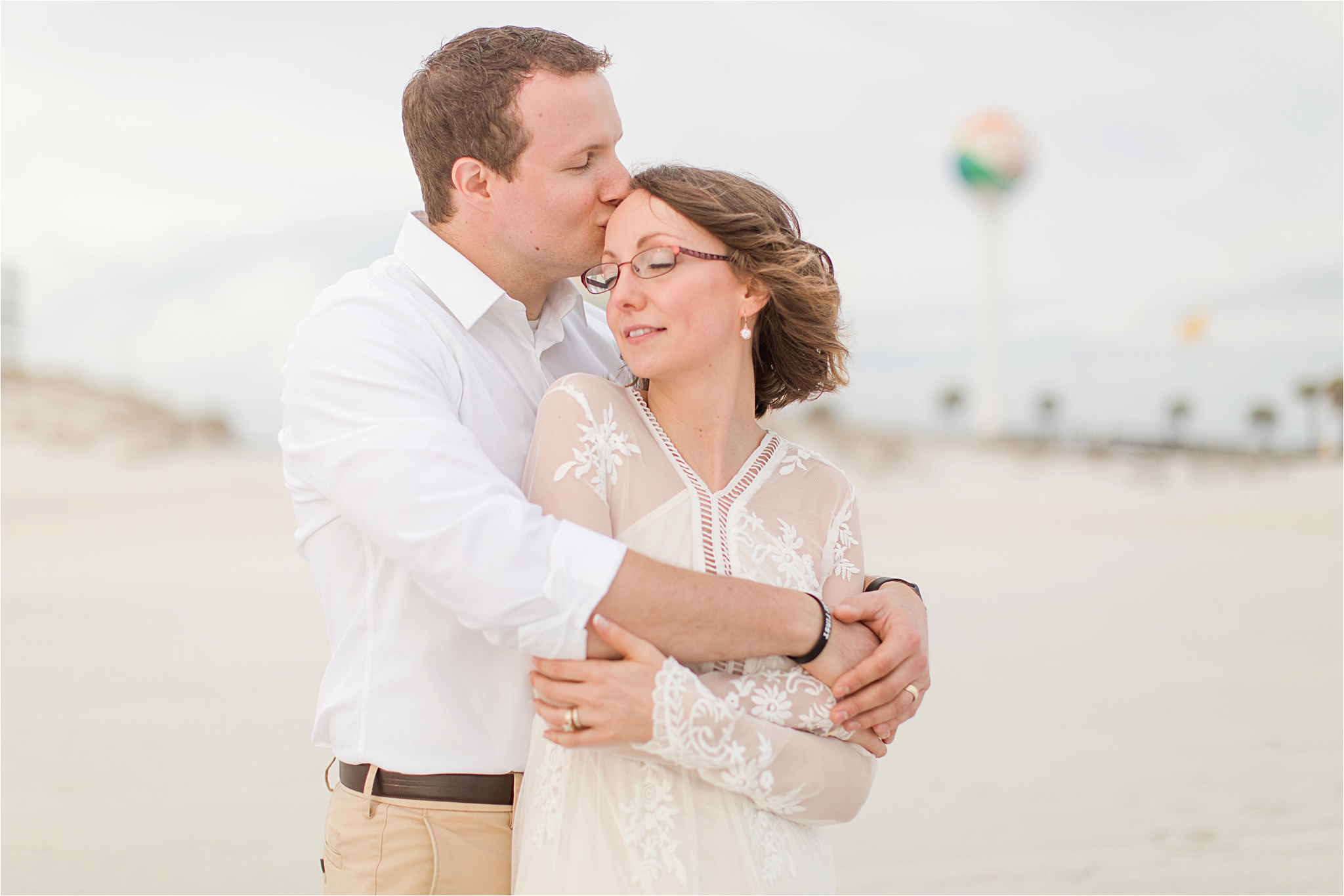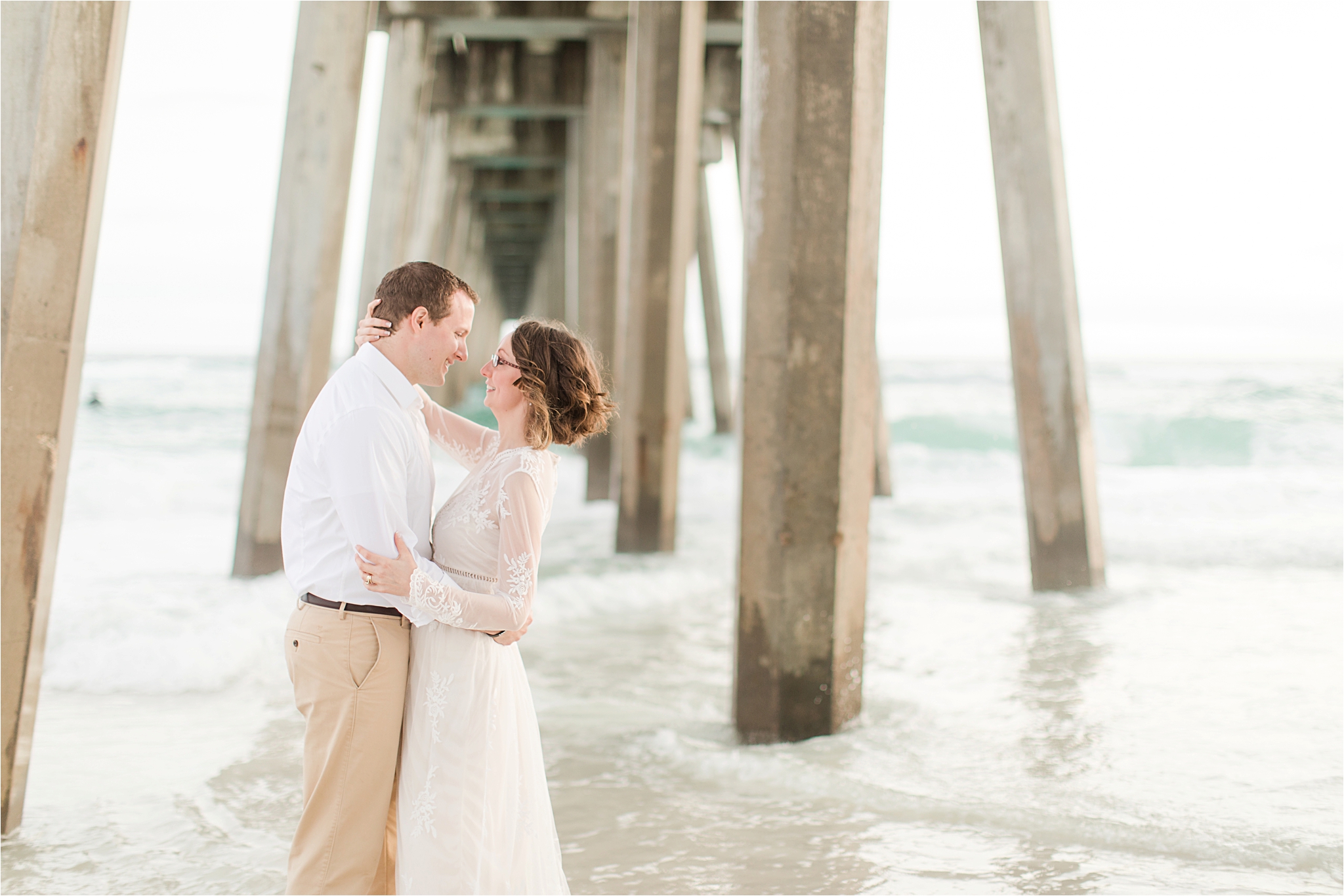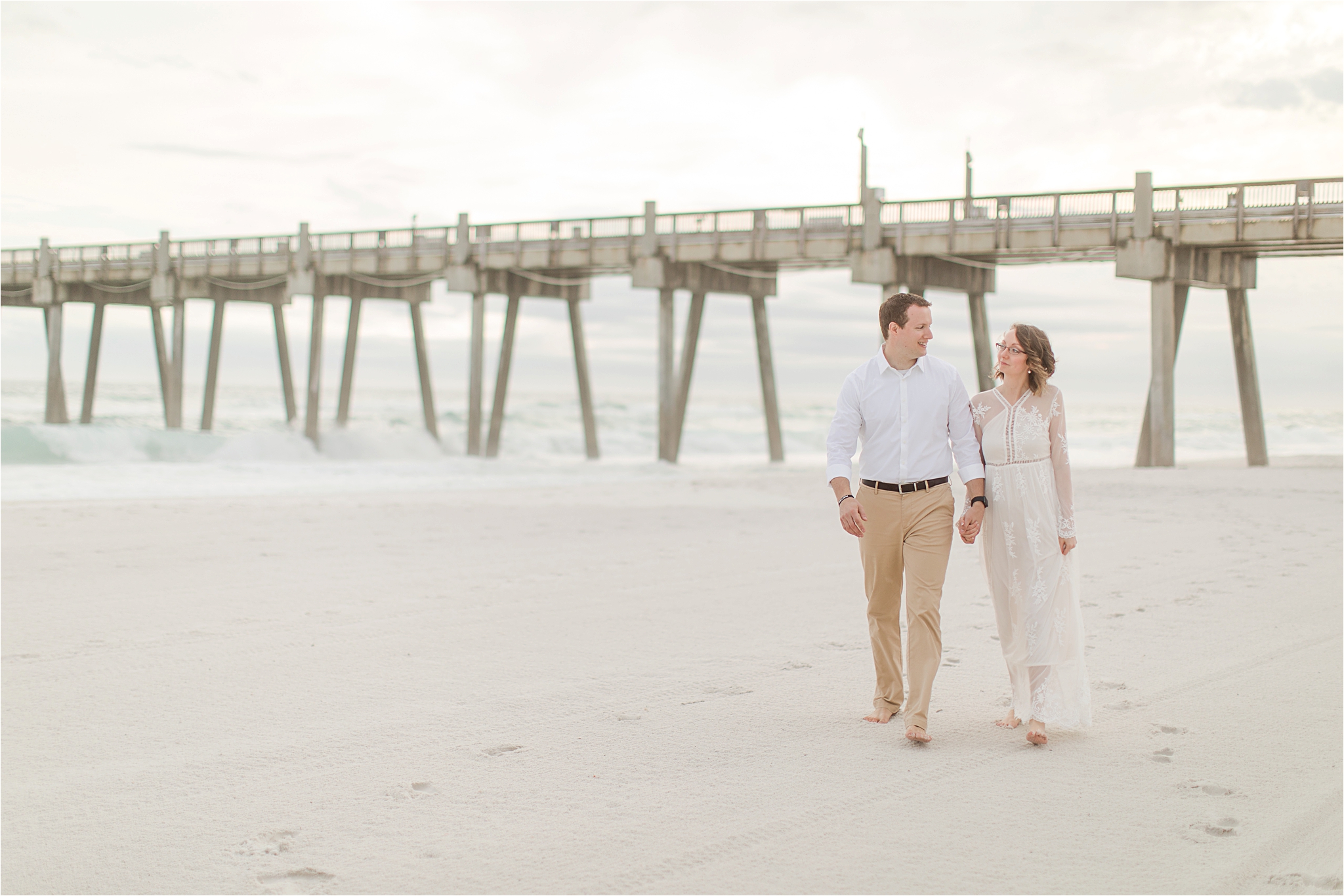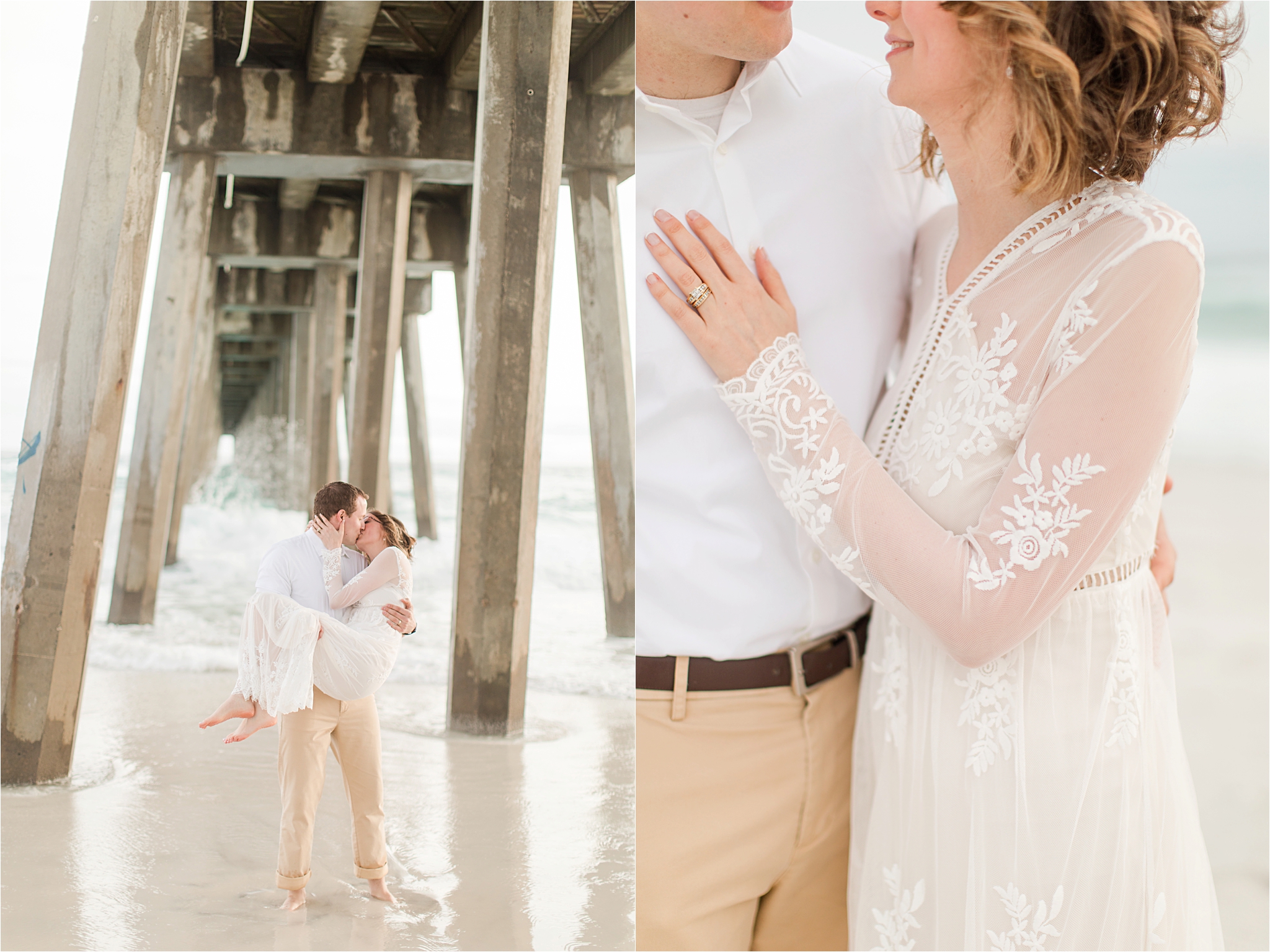 These two are such a dream!!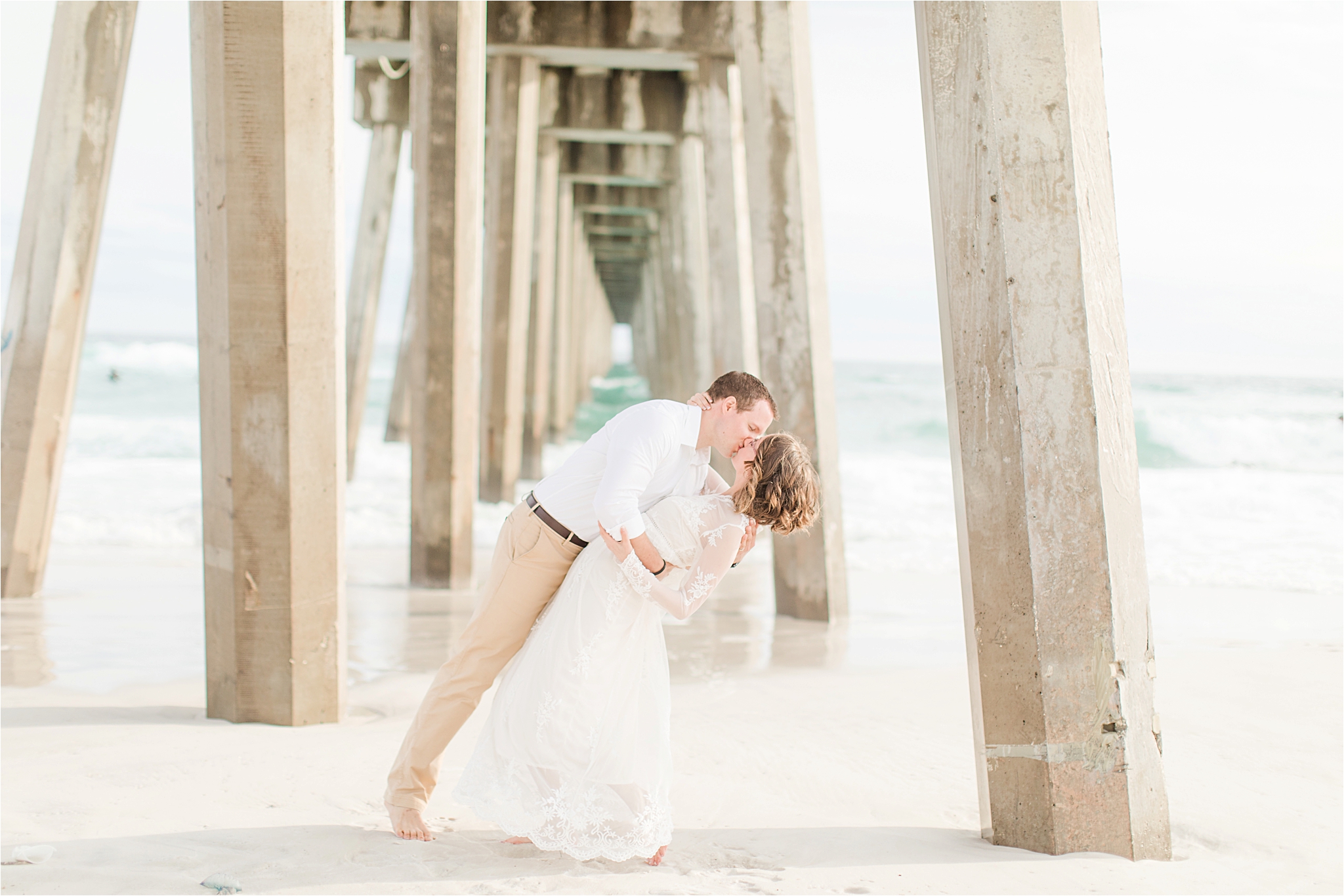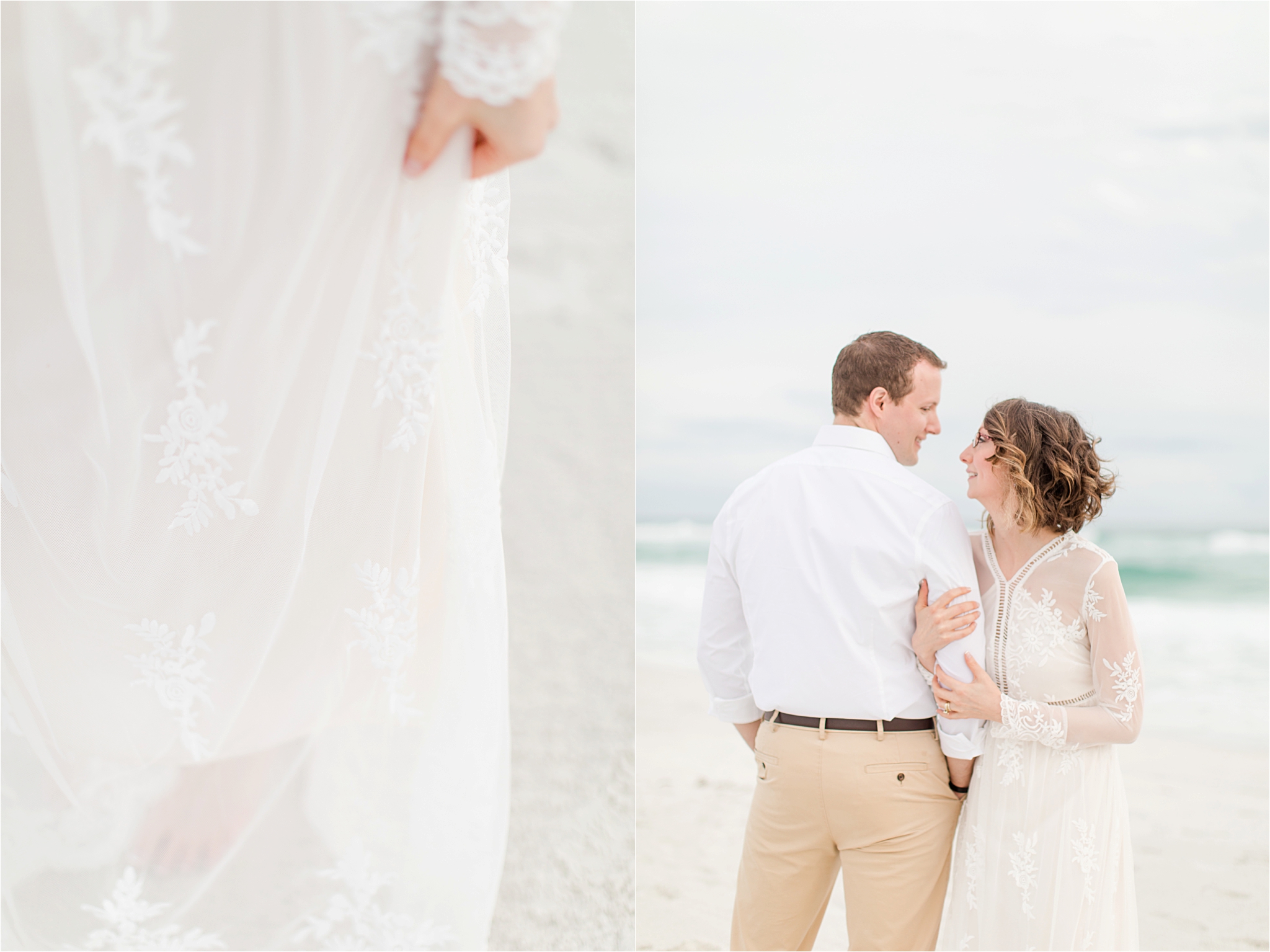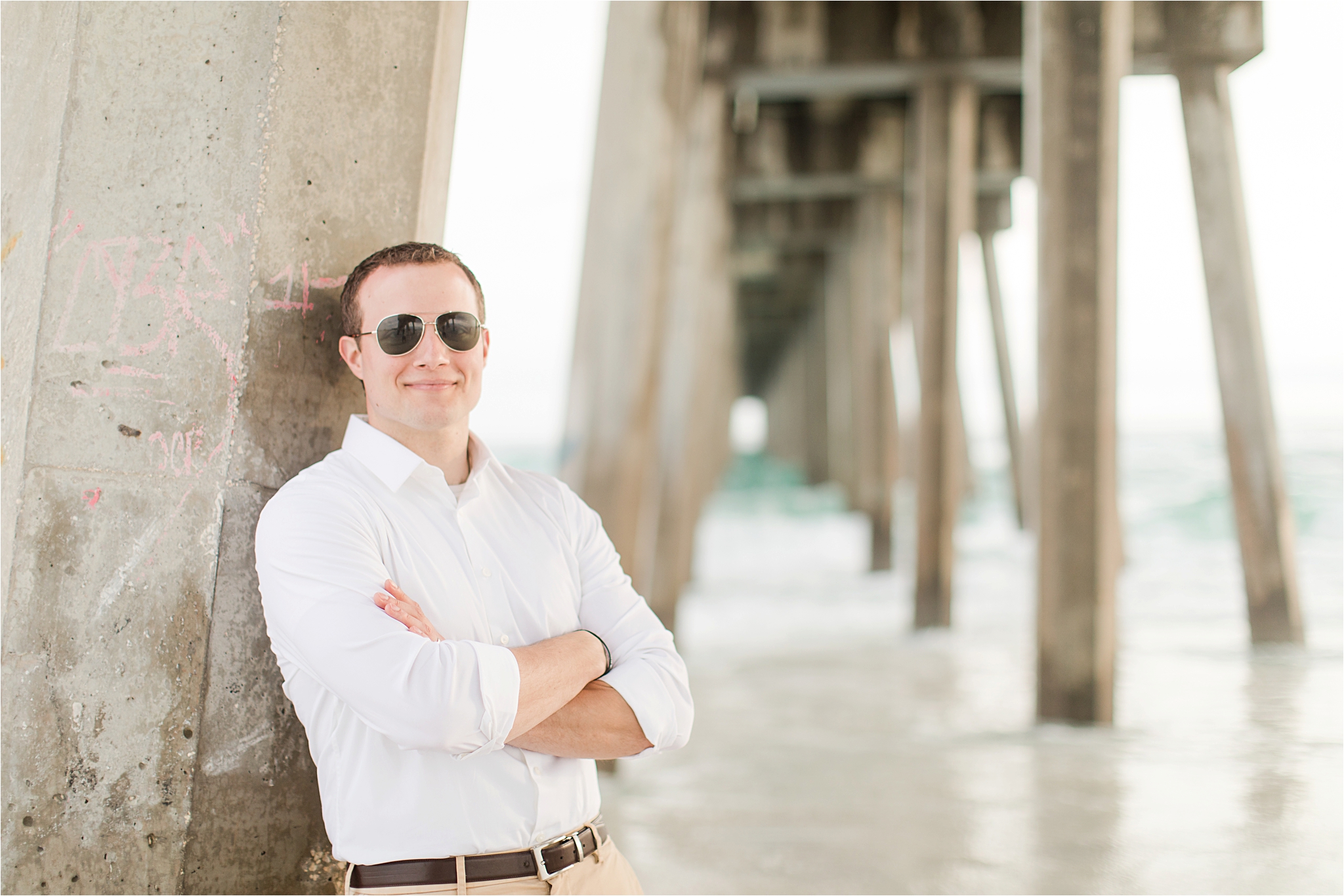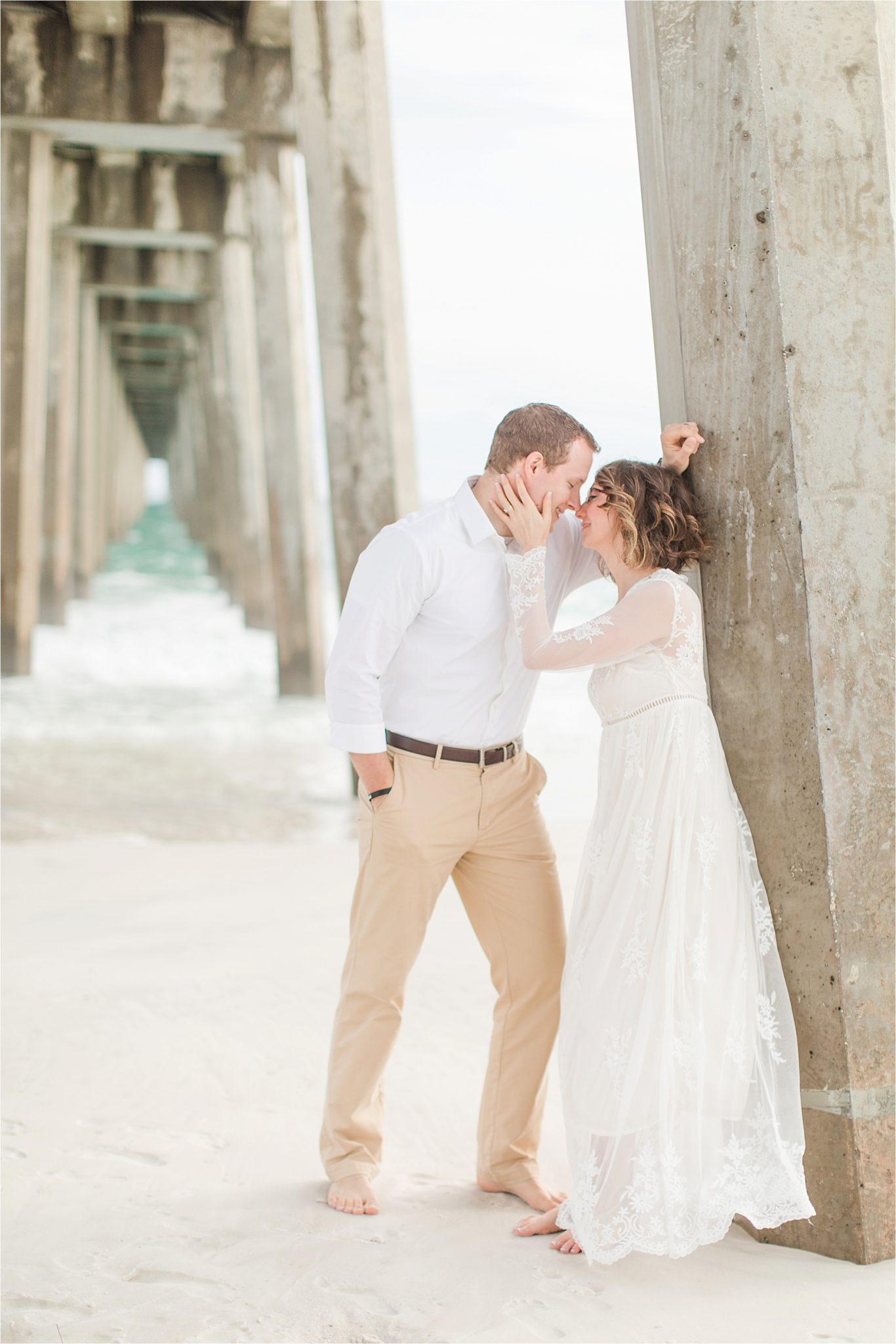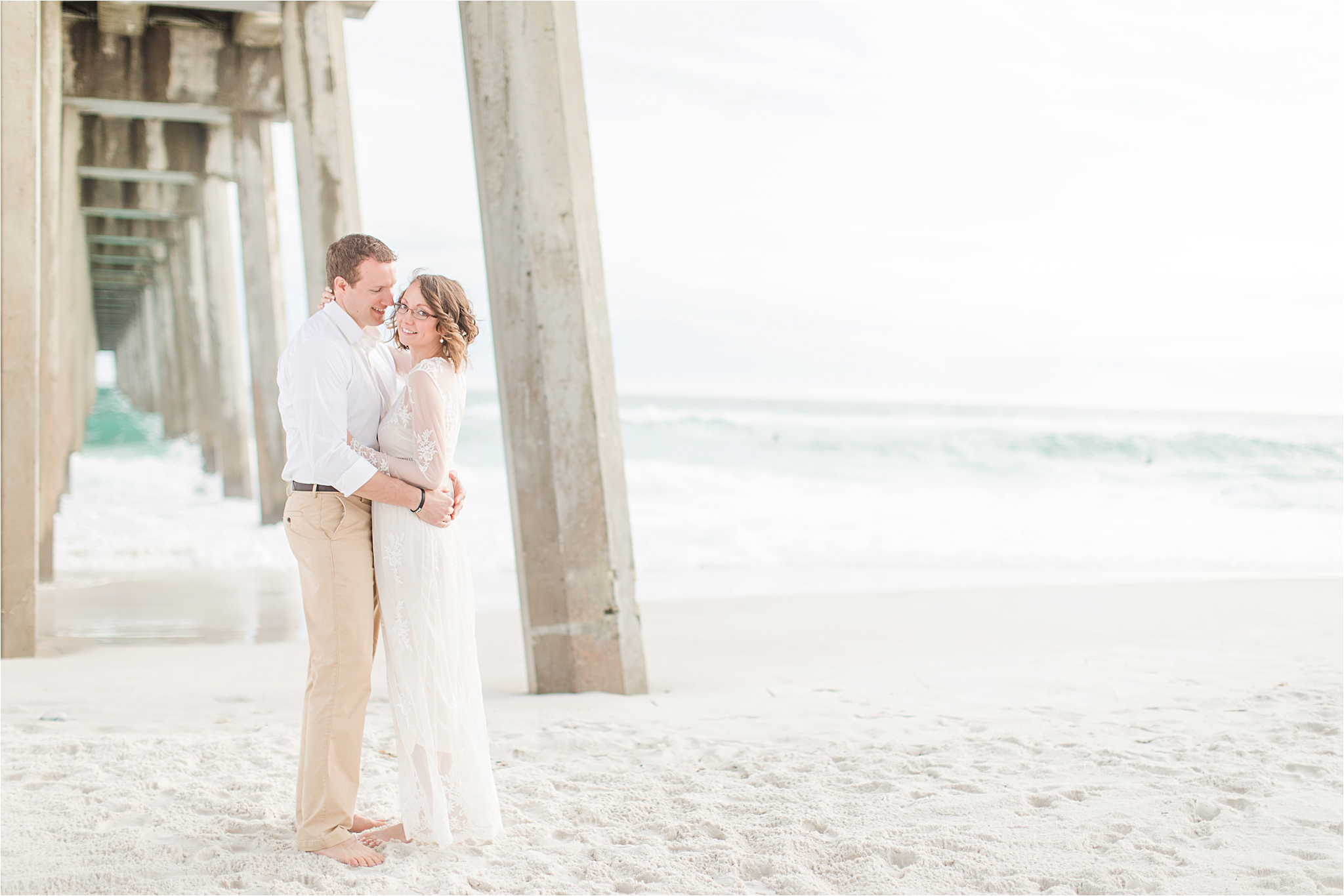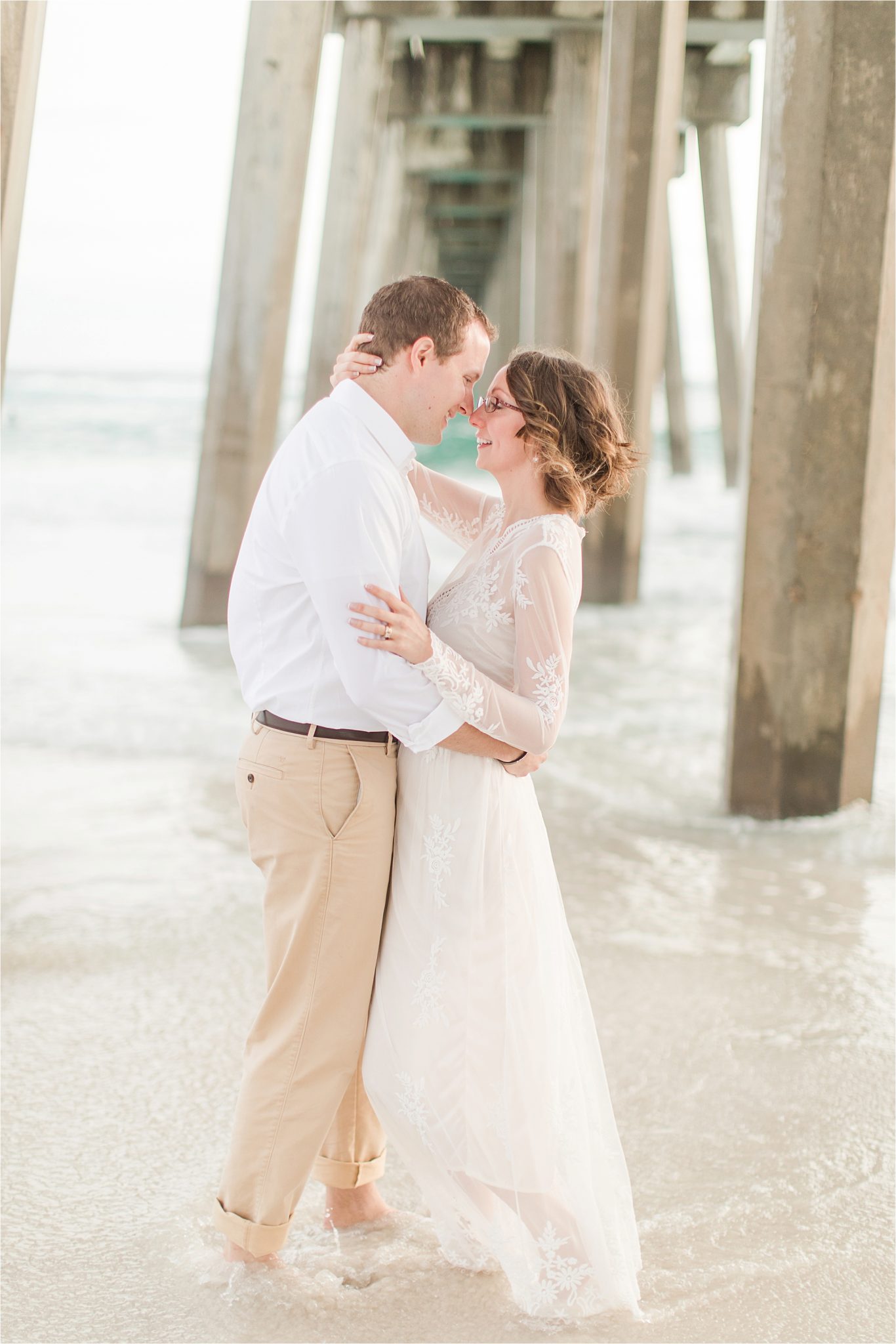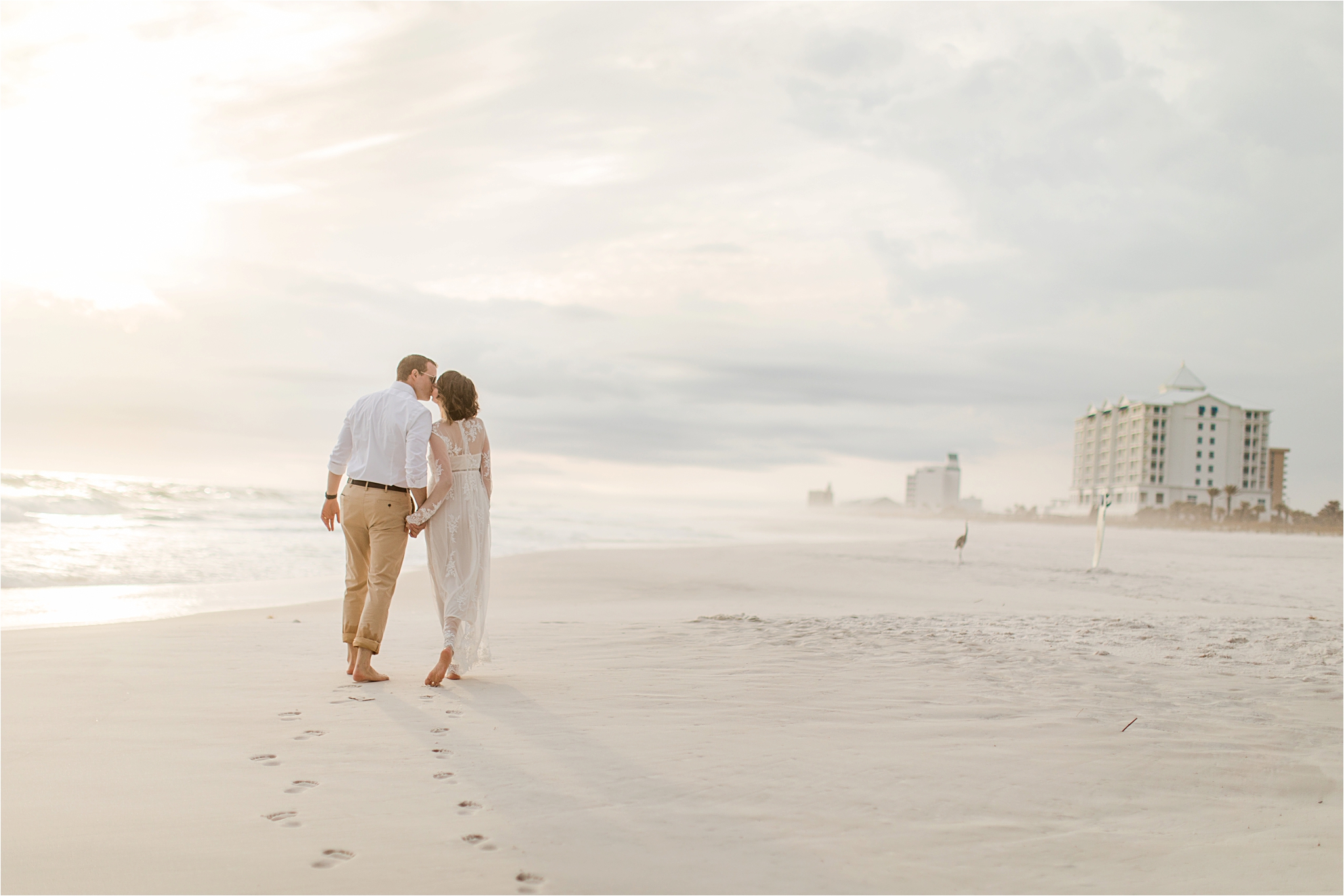 xoxo
AnnaFilly