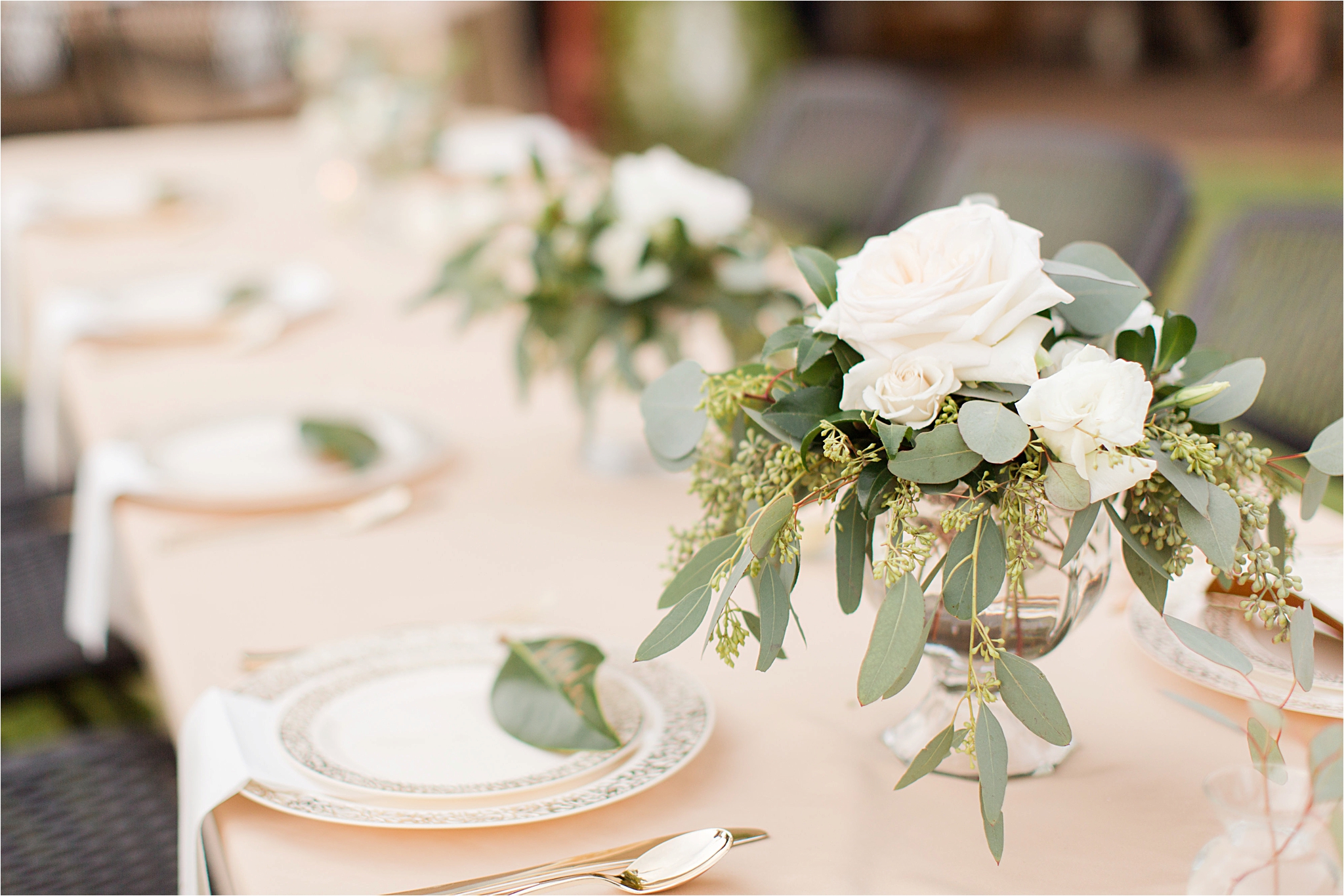 Our Rehearsal dinner at Bella Sera Gardens | Alabama Wedding Venue
I have this thing for food, friends, and coming together.  Crusty bread, a glass of wine, and a meal shared with those I love most is my idea of a perfect night.   While the meal nourishes our body, and the wine warms our cheeks, the conversation nourishes our souls.  Maybe my love for such things is rooted in the gift of the sacraments- I'm not quite sure.  But I do know one thing, when food is shared around a table, a connection is made.
We knew we couldn't celebrate us without first celebrating them
When planning our wedding weekend, David and I wanted to be truly intentional with our rehearsal dinner.  We wanted our rehearsal dinner at Bella Sera Gardens to be a celebration of the people that had made us who we are.  From the friends since we were young and naive, to the mentors who discipled us, to the family that walked with us as we grew, we wanted to raise our glasses to those that had played a part in the beautiful story that we share.  We knew we couldn't celebrate us without first celebrating them.
Nestled in the courtyard of Bella Sera Gardens in Loxley, Alabama, we hosted our rehearsal dinner the night before our wedding. With an Italian ambiance, flowing fountains, and gorgeous greenery, Bella Sera Gardens was the perfect backdrop for our rehearsal dinner. Hosting the dinner outside in the courtyard allowed for us to enjoy the October evening with our friends and family.  Jazz played in the background (thanks to my sister and her portable music speaker) and conversation carried from table to table.
 Invest in people, and save on products
Thanks to incredible vendors like Vicki of Wed With Style, Namen's Catering and Fushion Floral Design, our rehearsal dinner at Bella Sera Gardens was perfectly planned and absolutely stunning. We invested in vendors that served us incredibly well because we KNEW they were worth every penny.    Then, from there, we saved by purchasing decor from local thrift shops, borrowing tables and chairs from our local church, and using disposable place settings from Amazon.  My advice?  Invest in people, and save on products.  We couldn't have been more grateful for doing that!
I couldn't have asked for a more perfect evening.  It was such a wonderful start to our wedding weekend and I am SO grateful for these images from Megan Kelsey Photography.  They perfectly capture the emotion, joy and intentionality that went into our rehearsal dinner at Bella Sera Gardens, and I am so so thankful!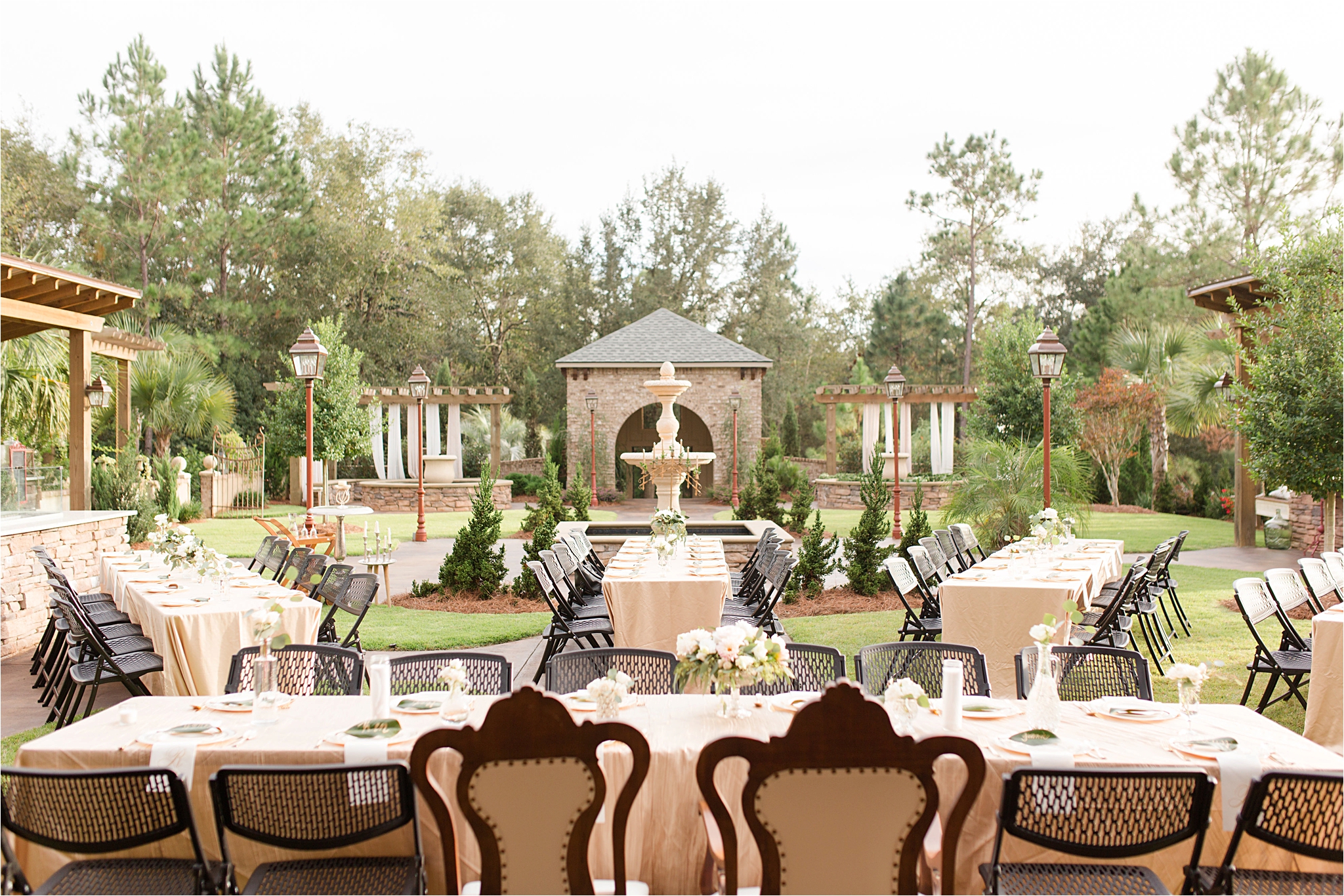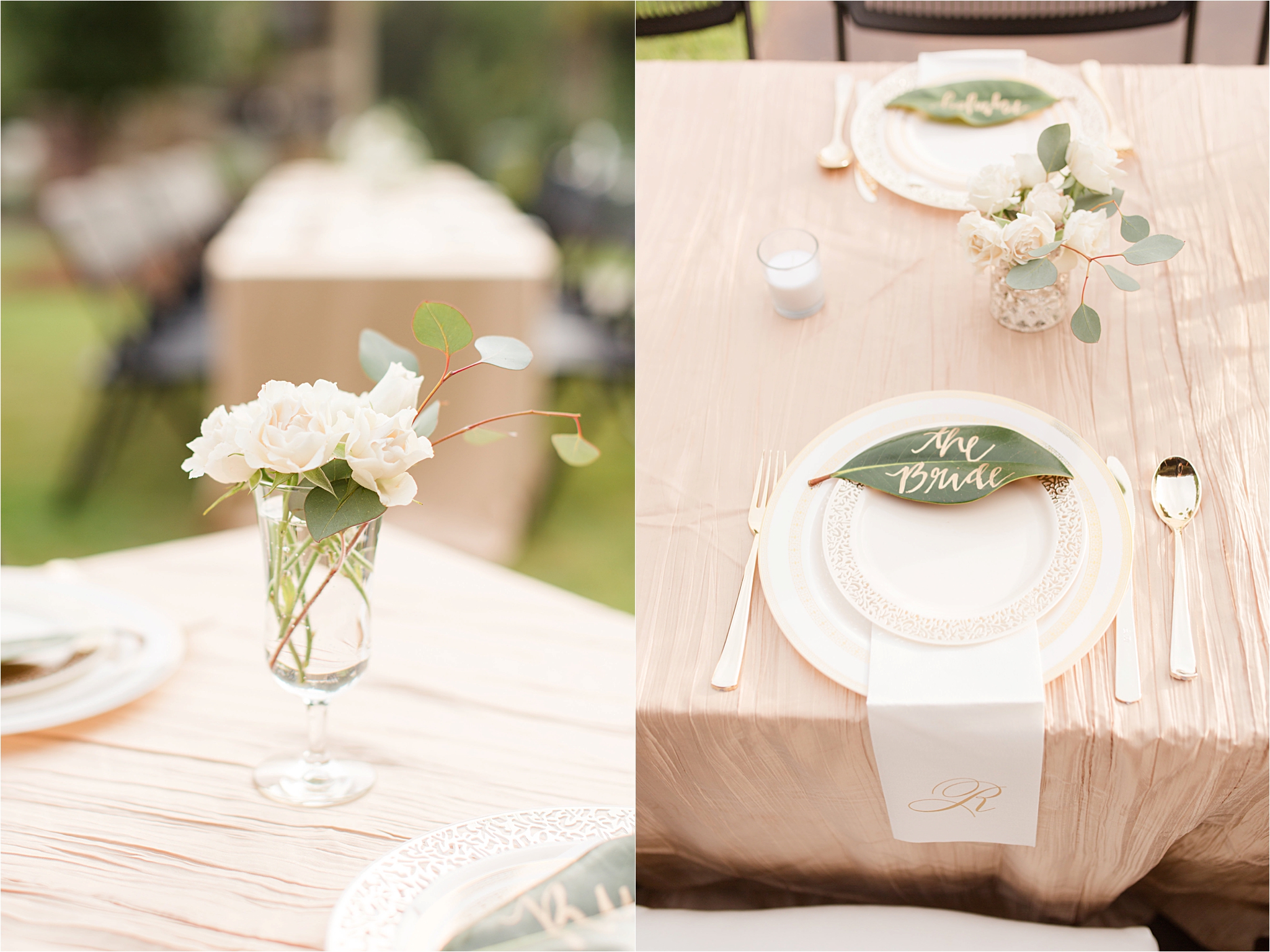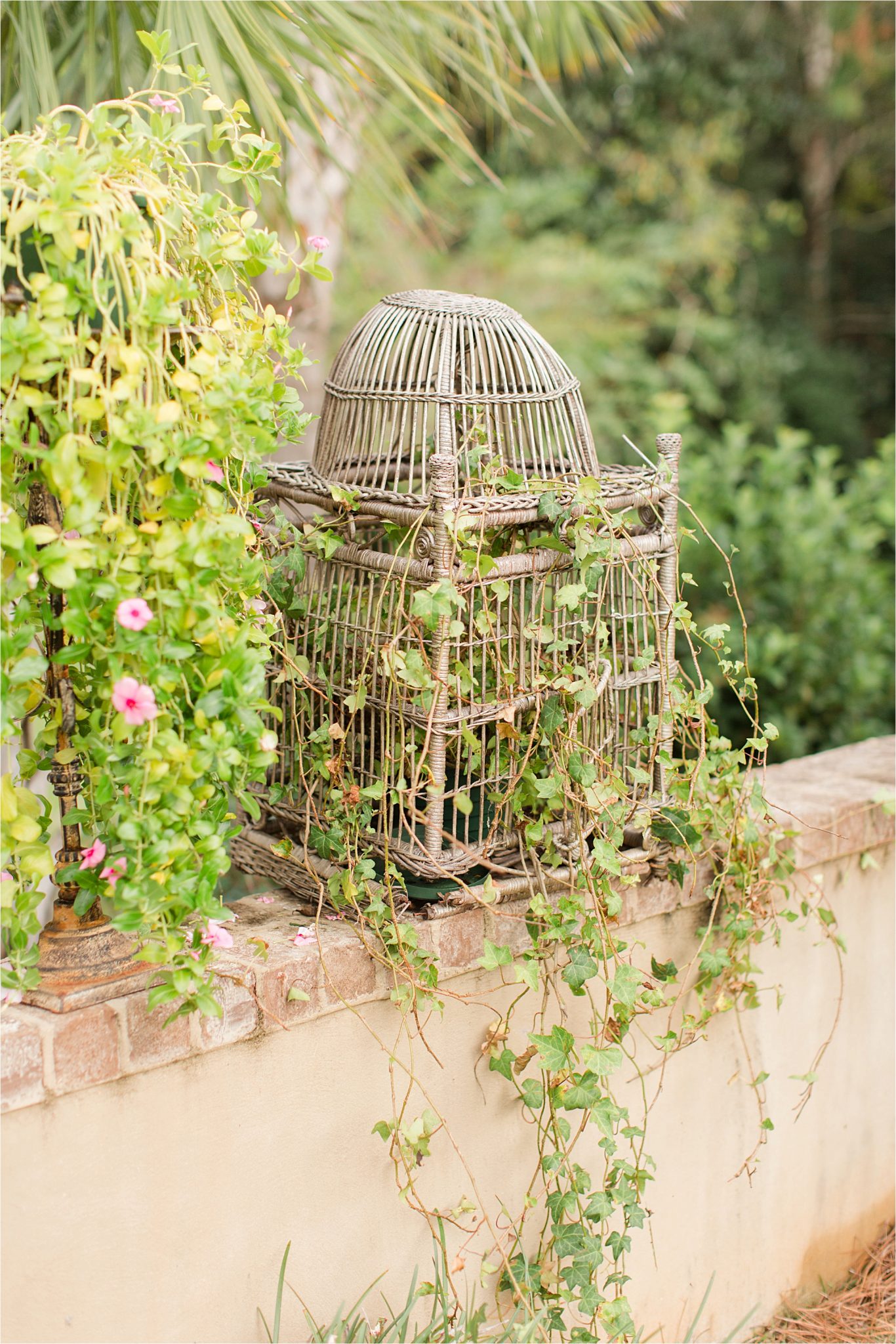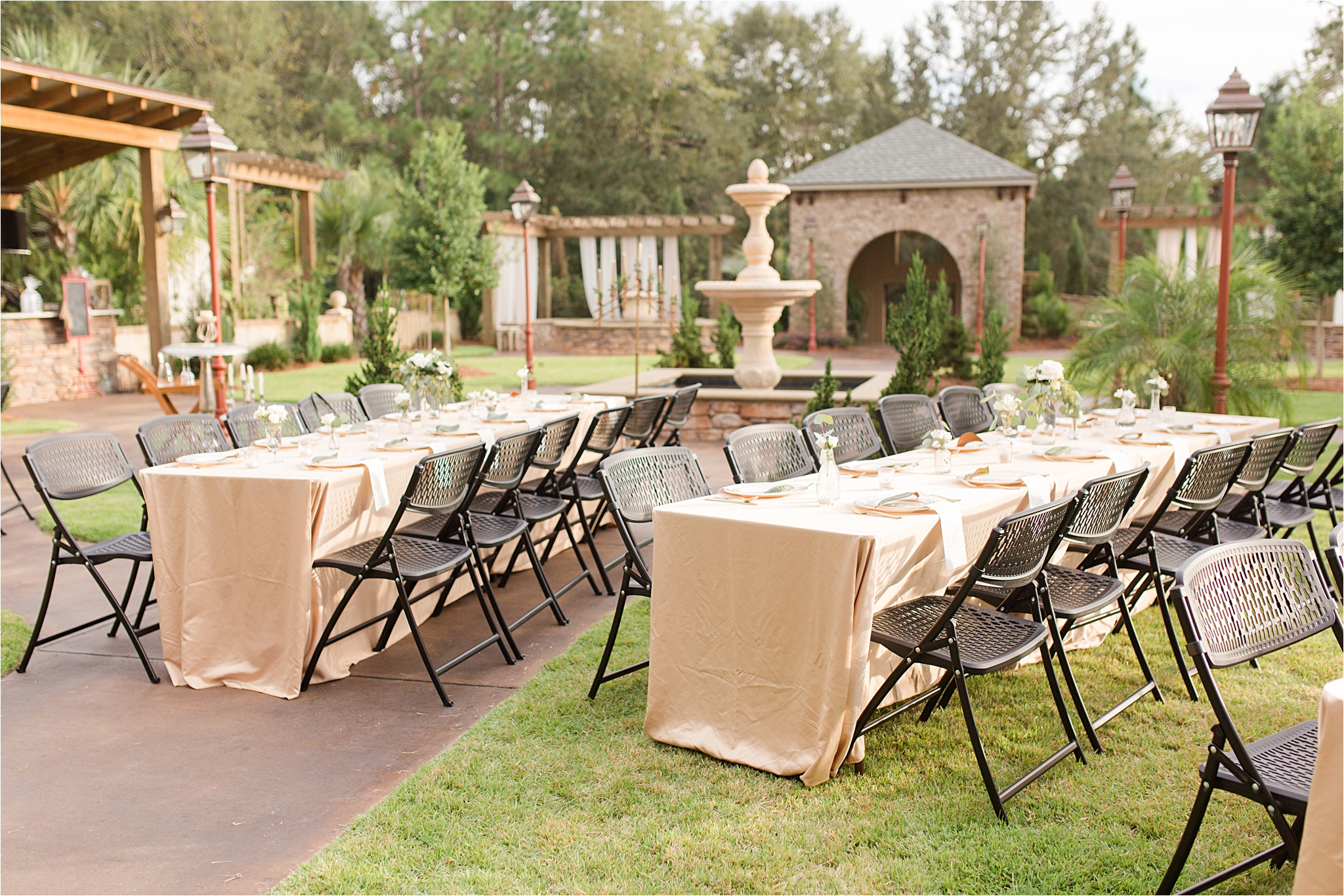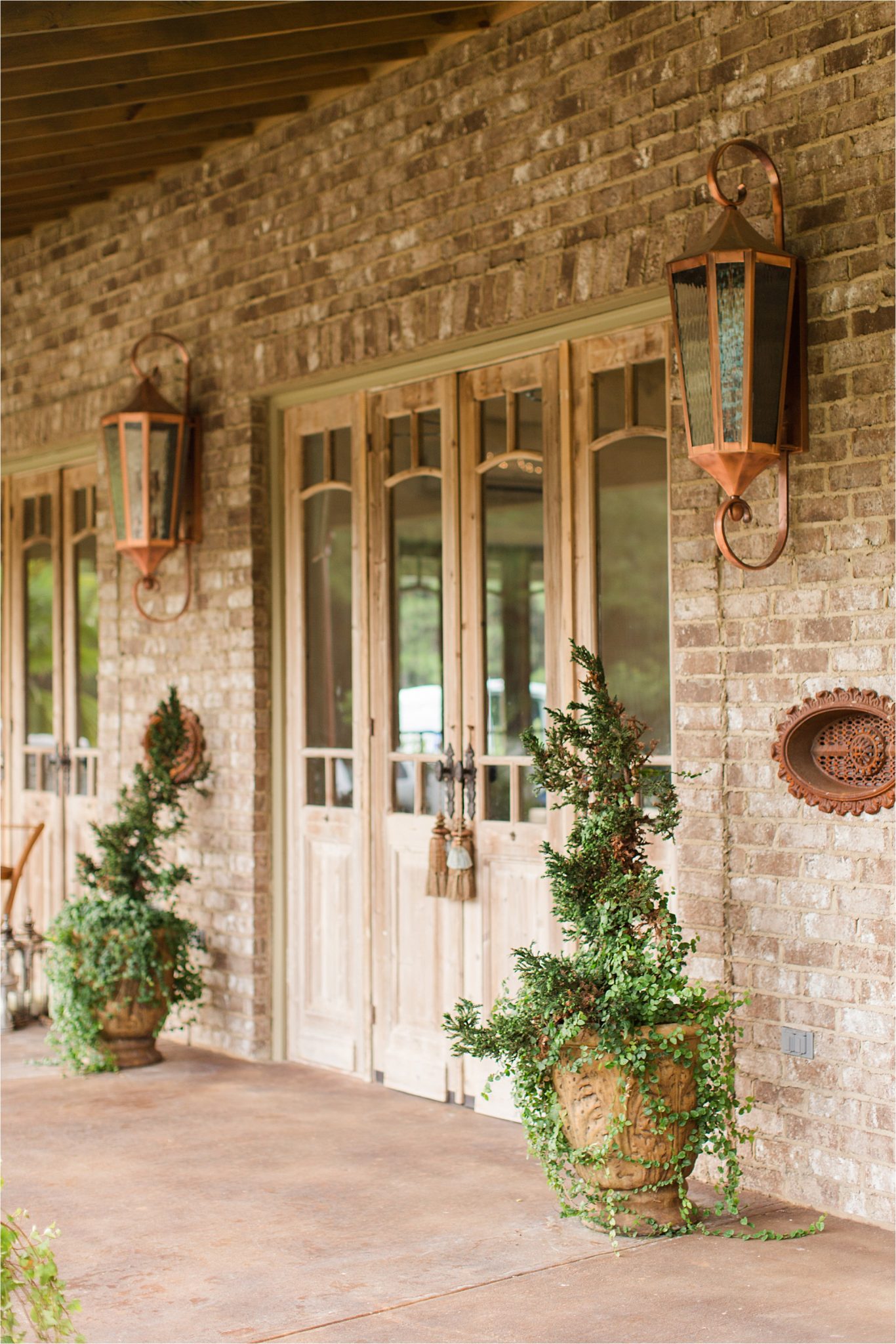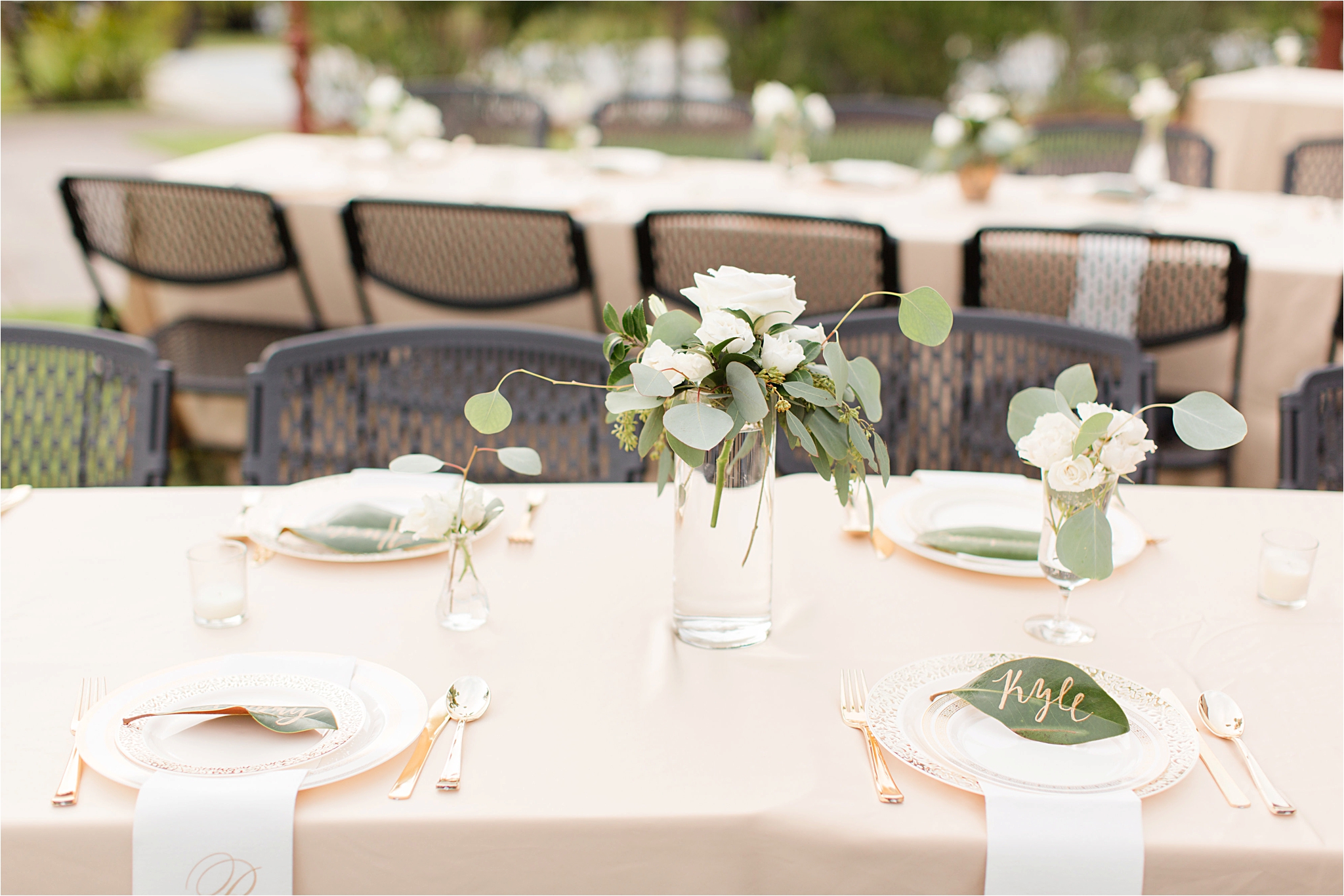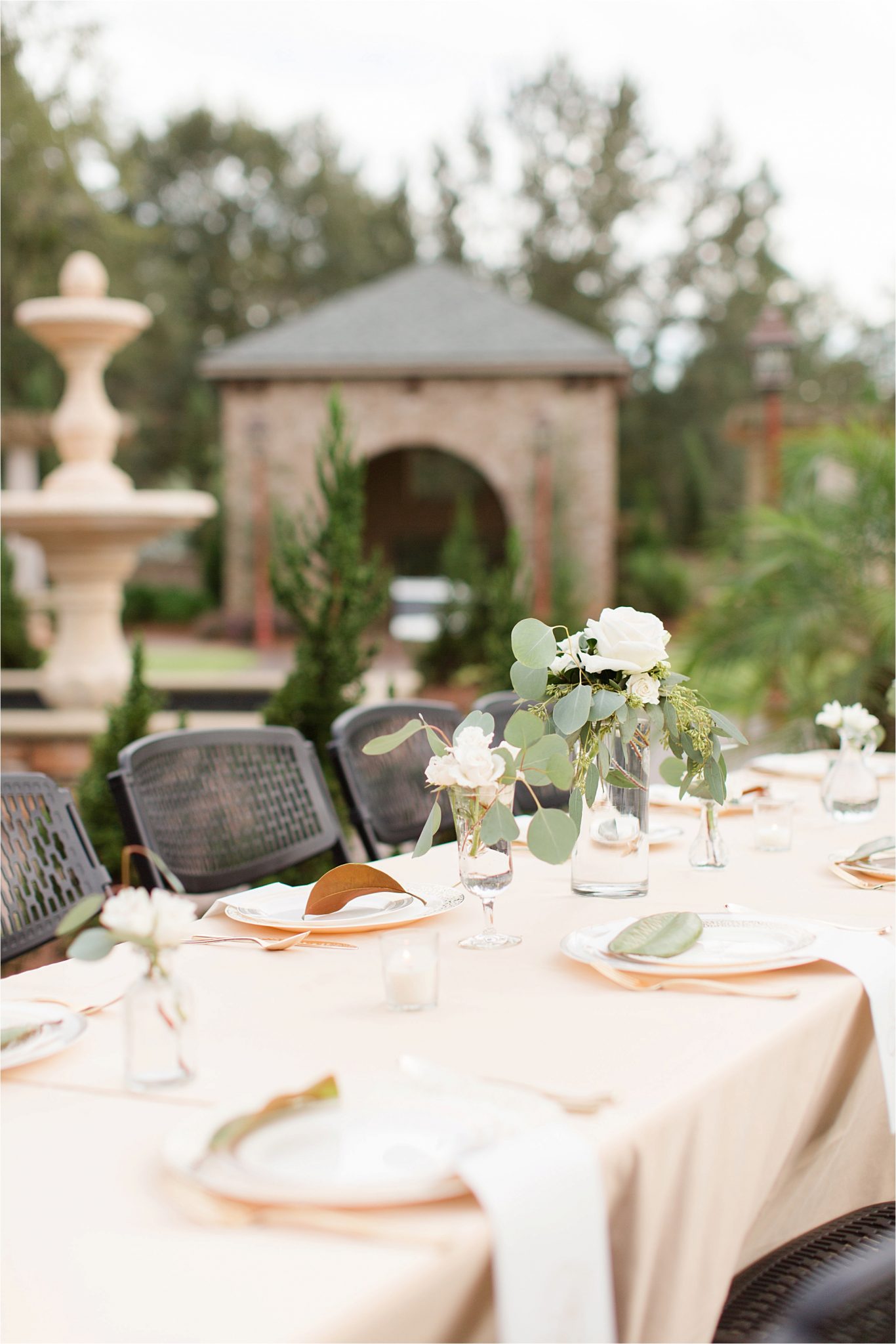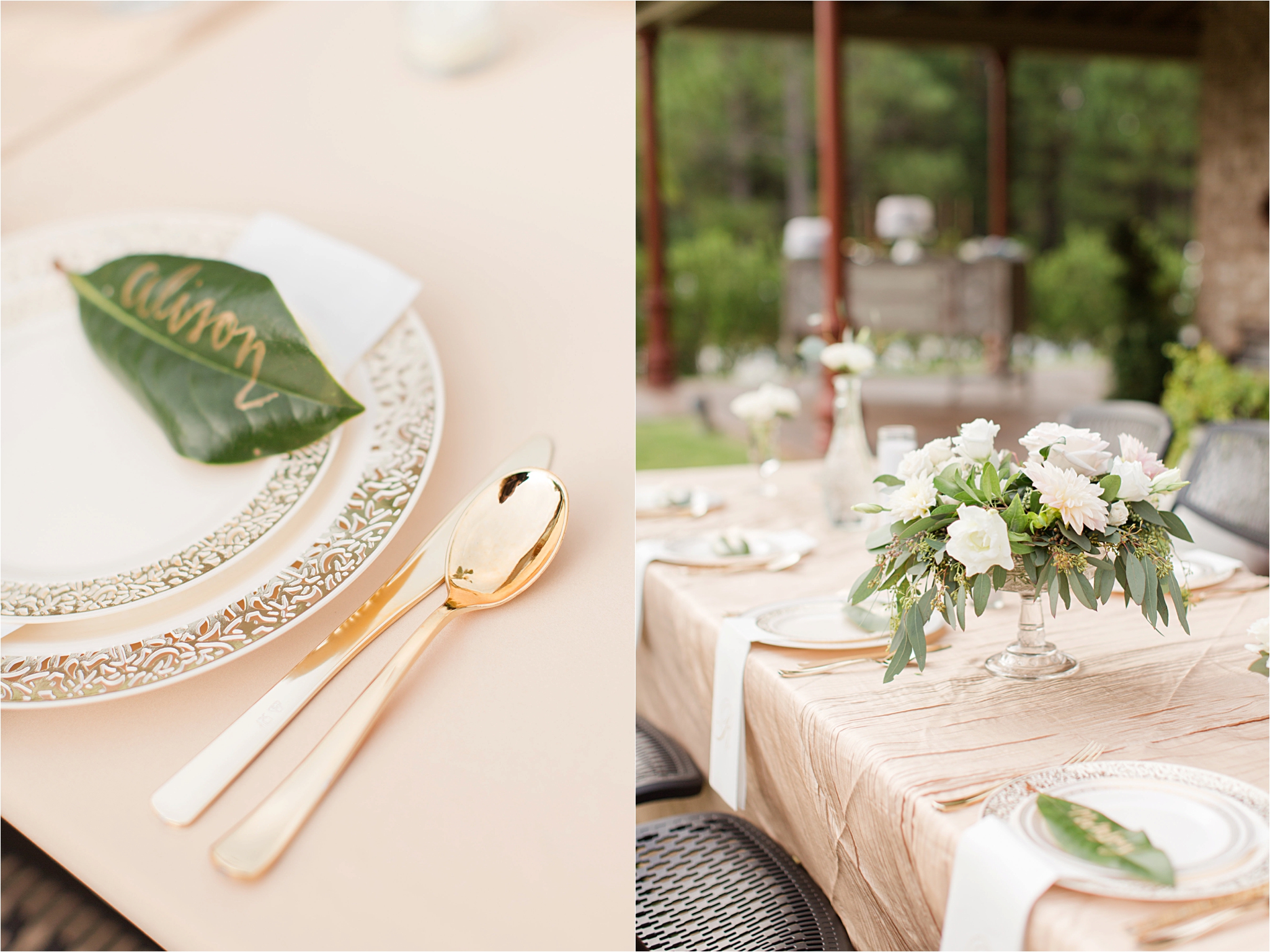 Our place settings were purchased from Amazon.  You can find them here.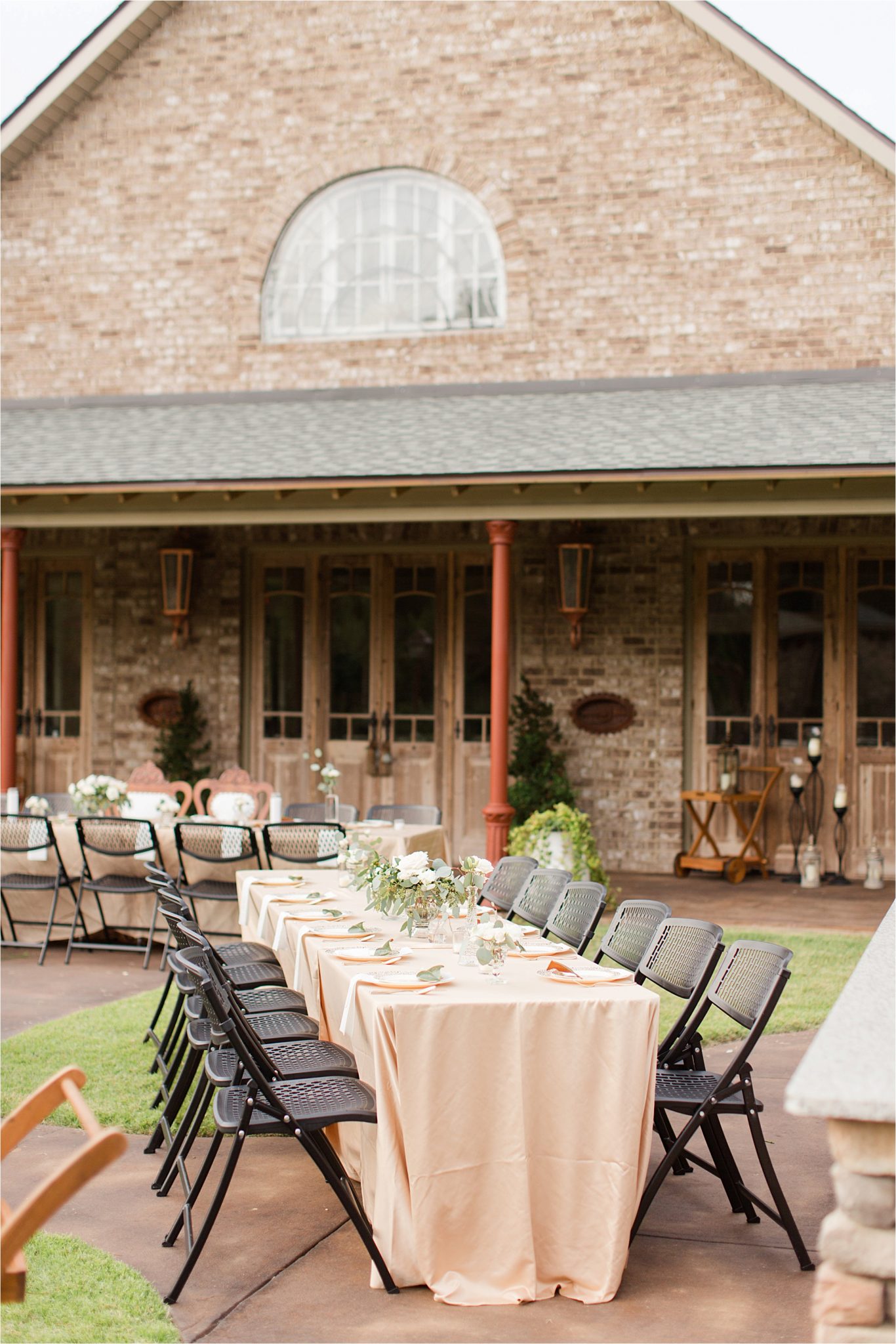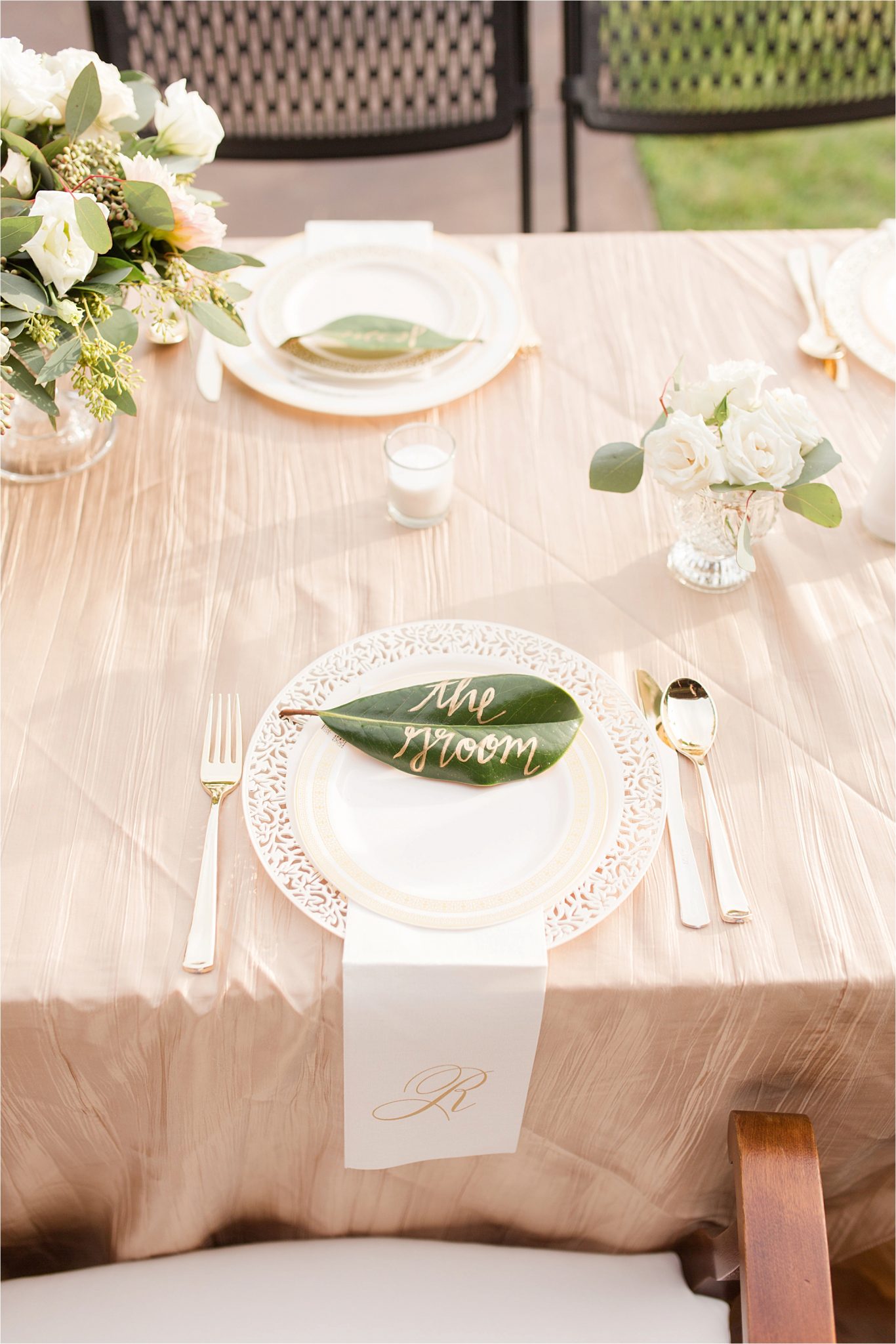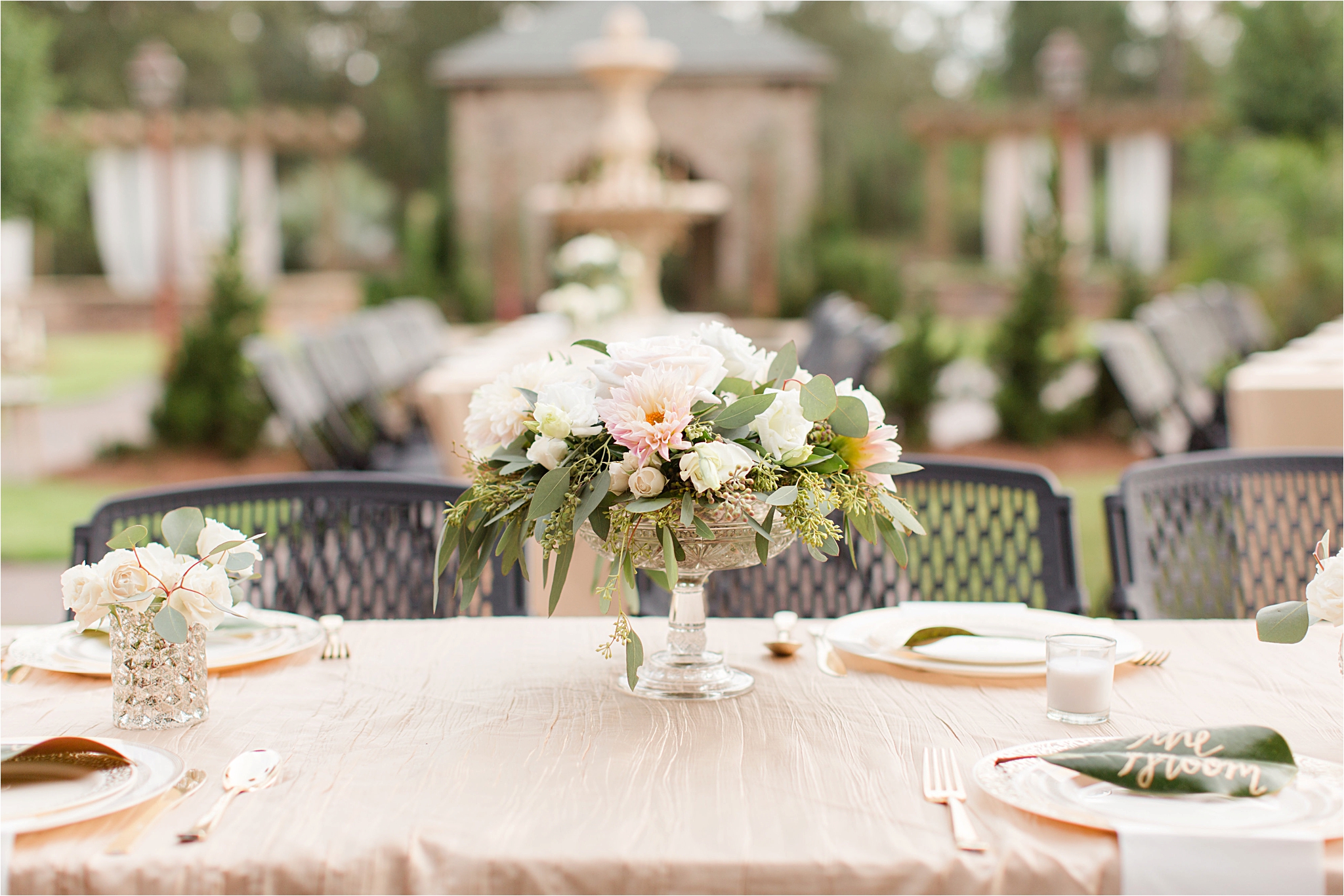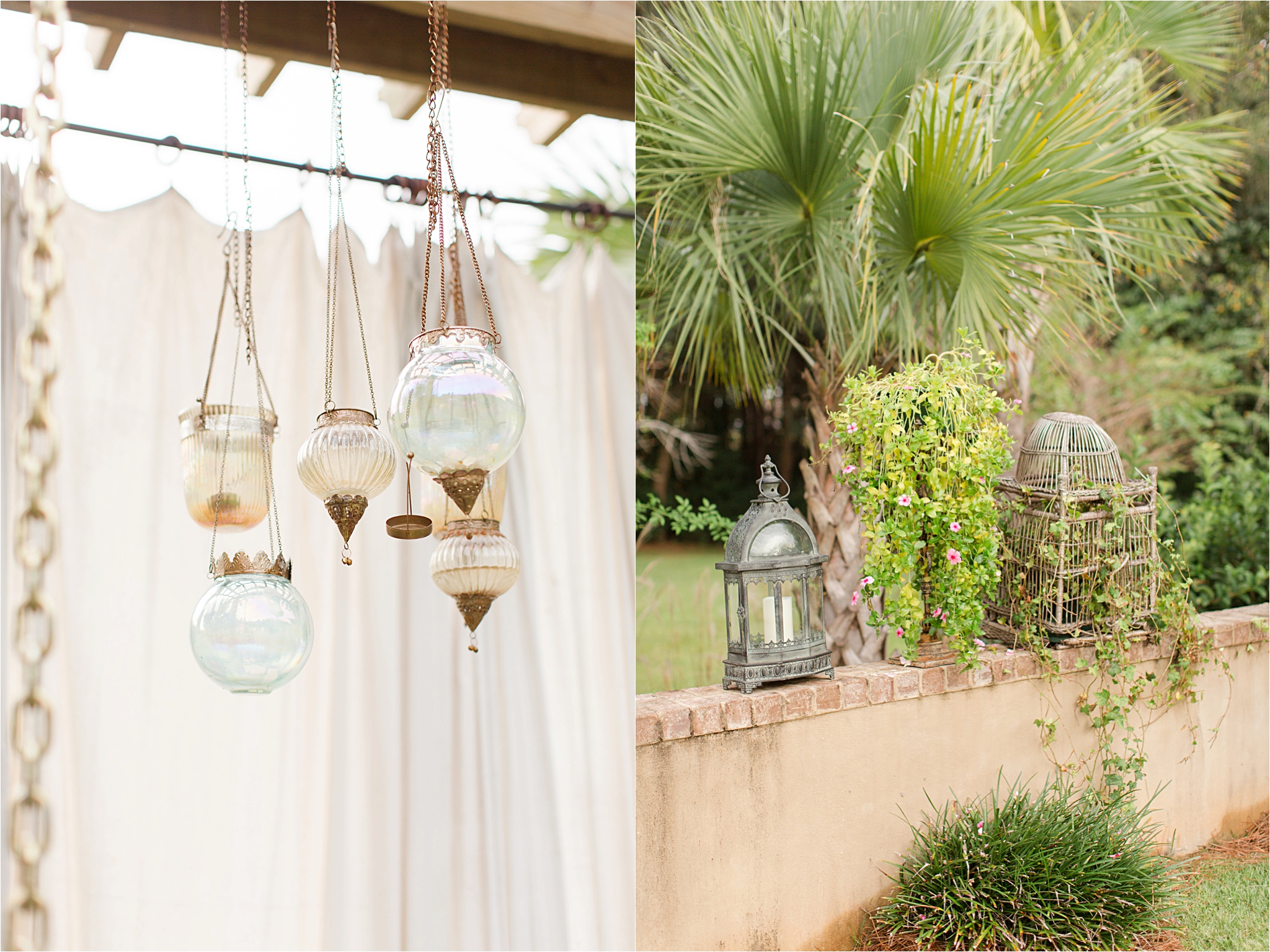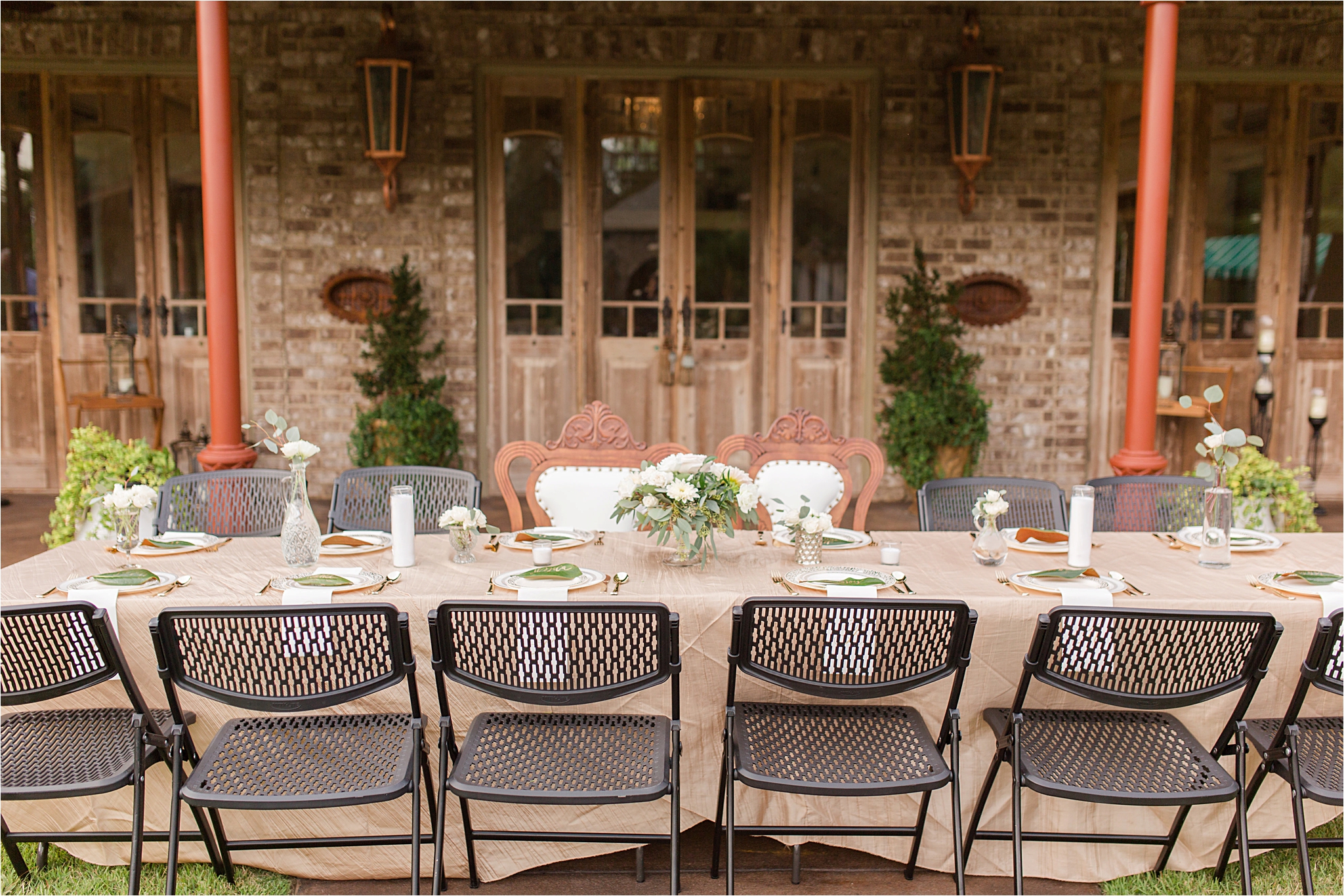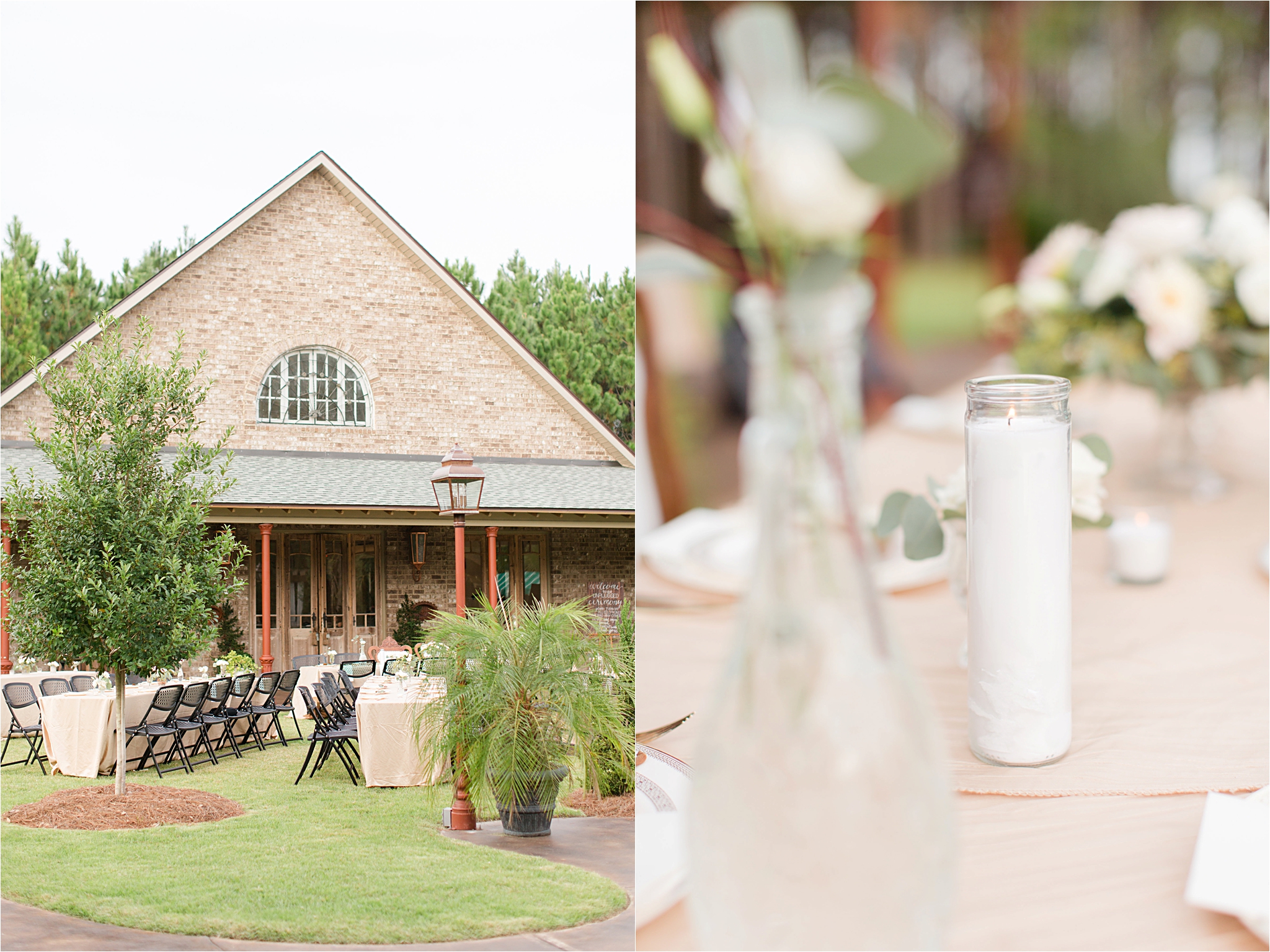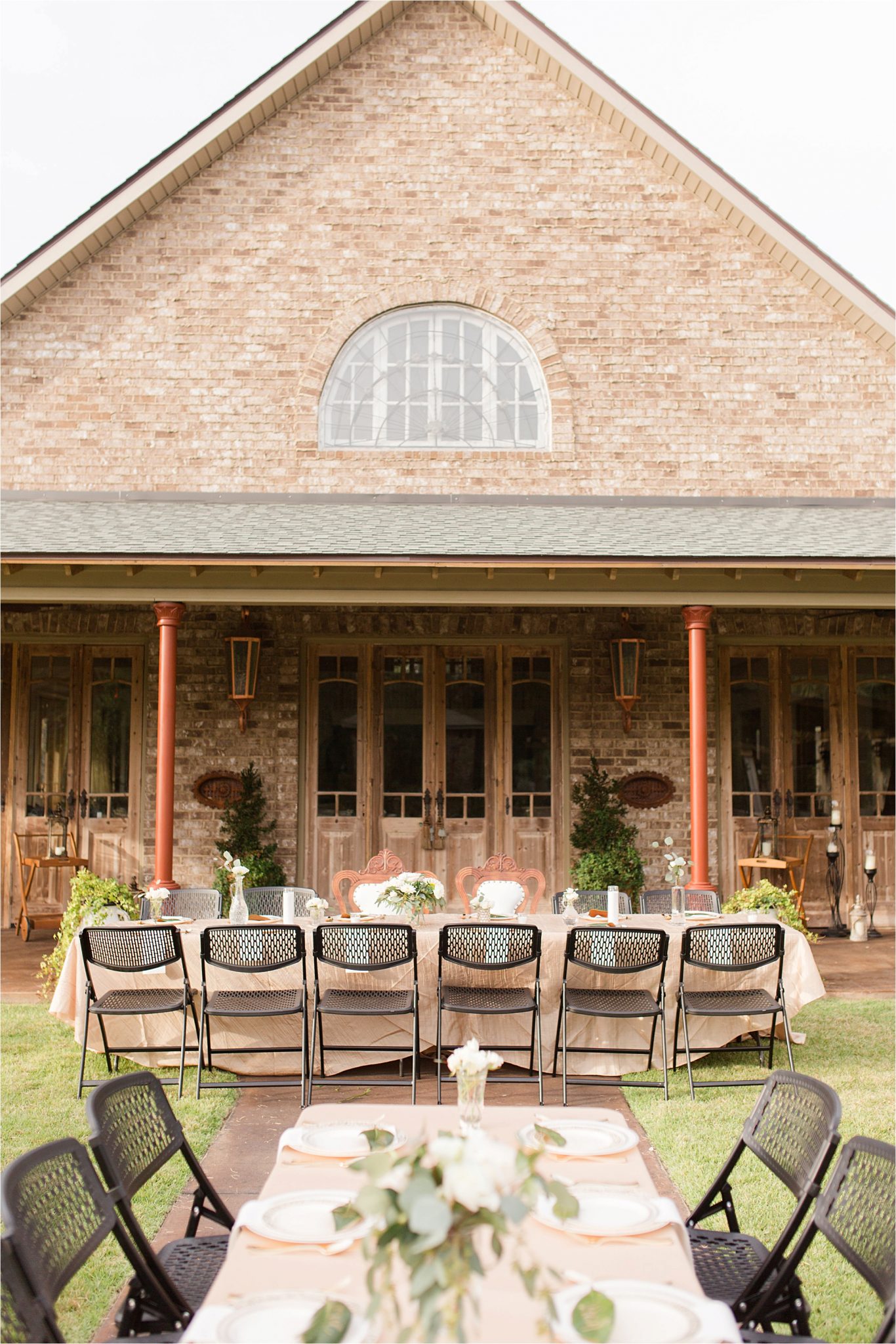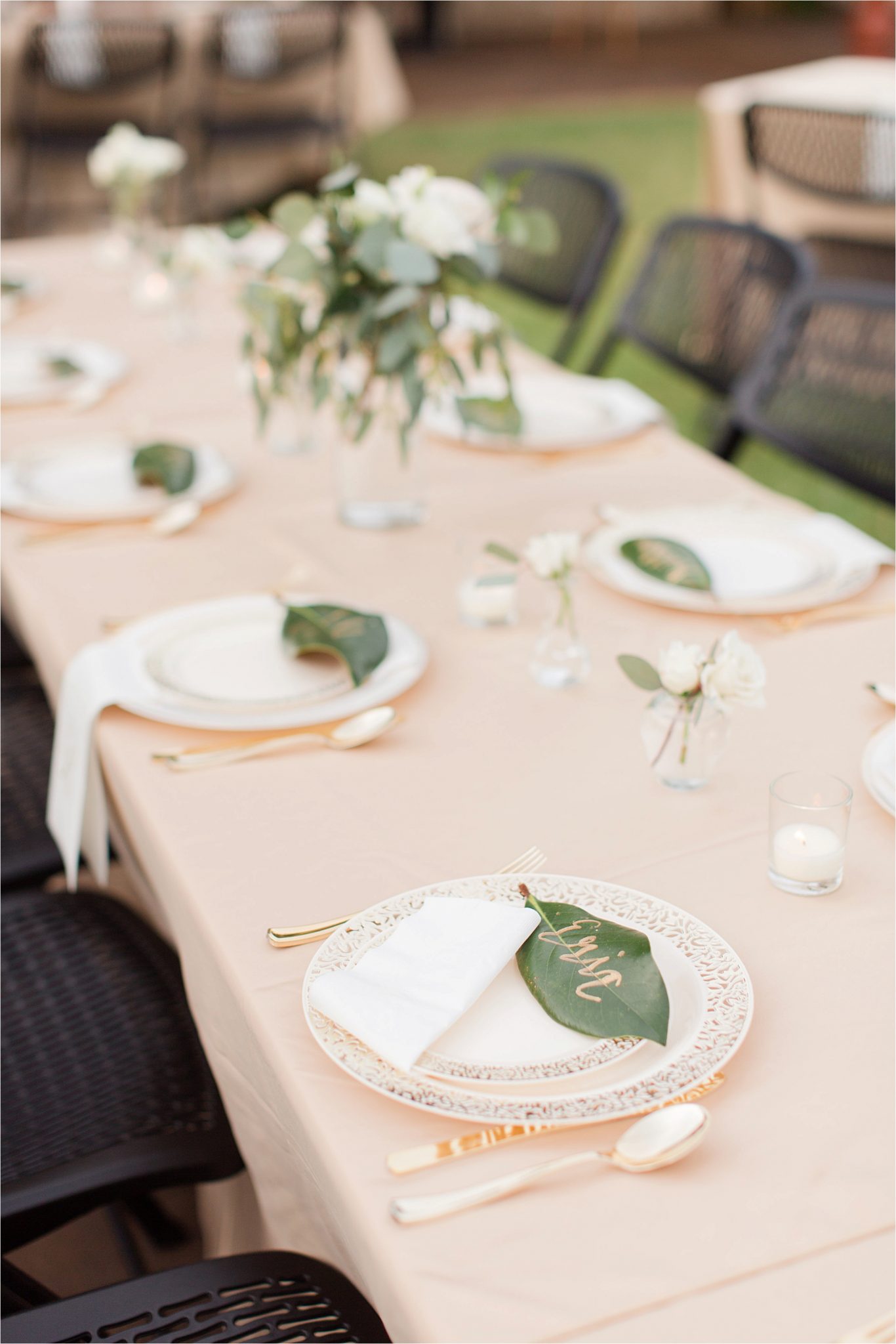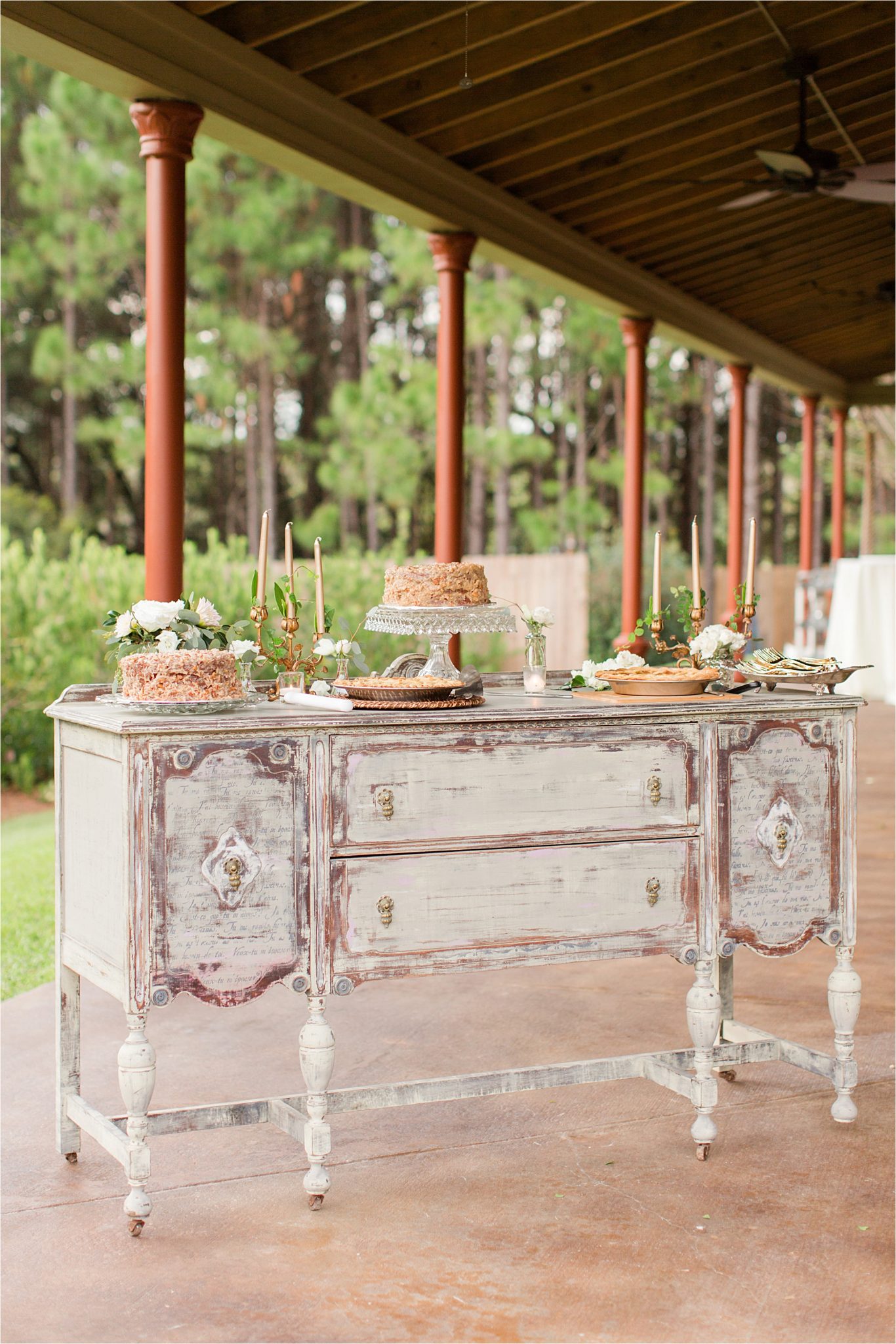 My sweet mother in law is an incredible baker and cook.  She HANDMADE our desserts for the Rehearsal Dinner and they were everyone's favorite part of the meal!  Apple pie and German chocolate cake!  My mouth is watering just thinking about them!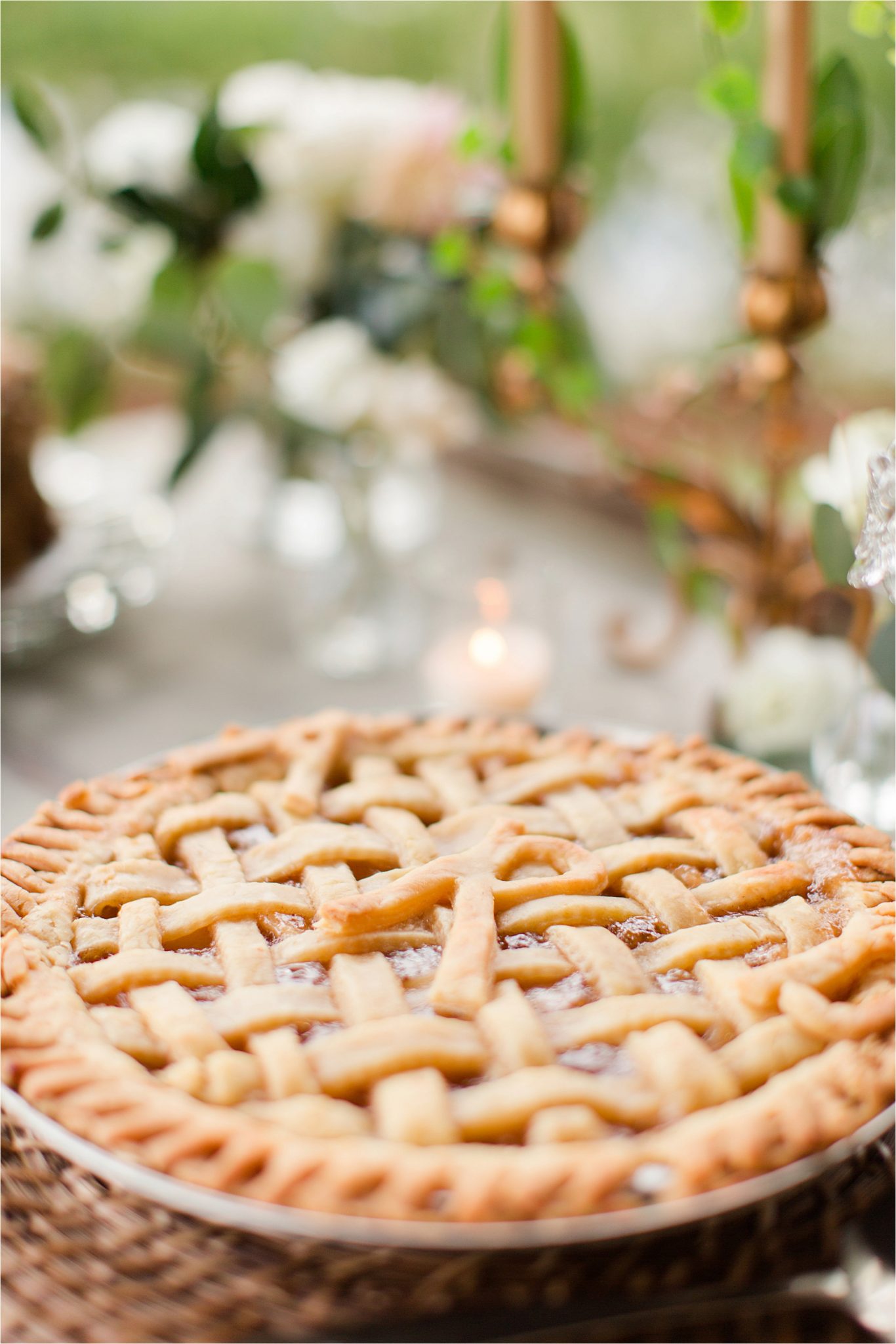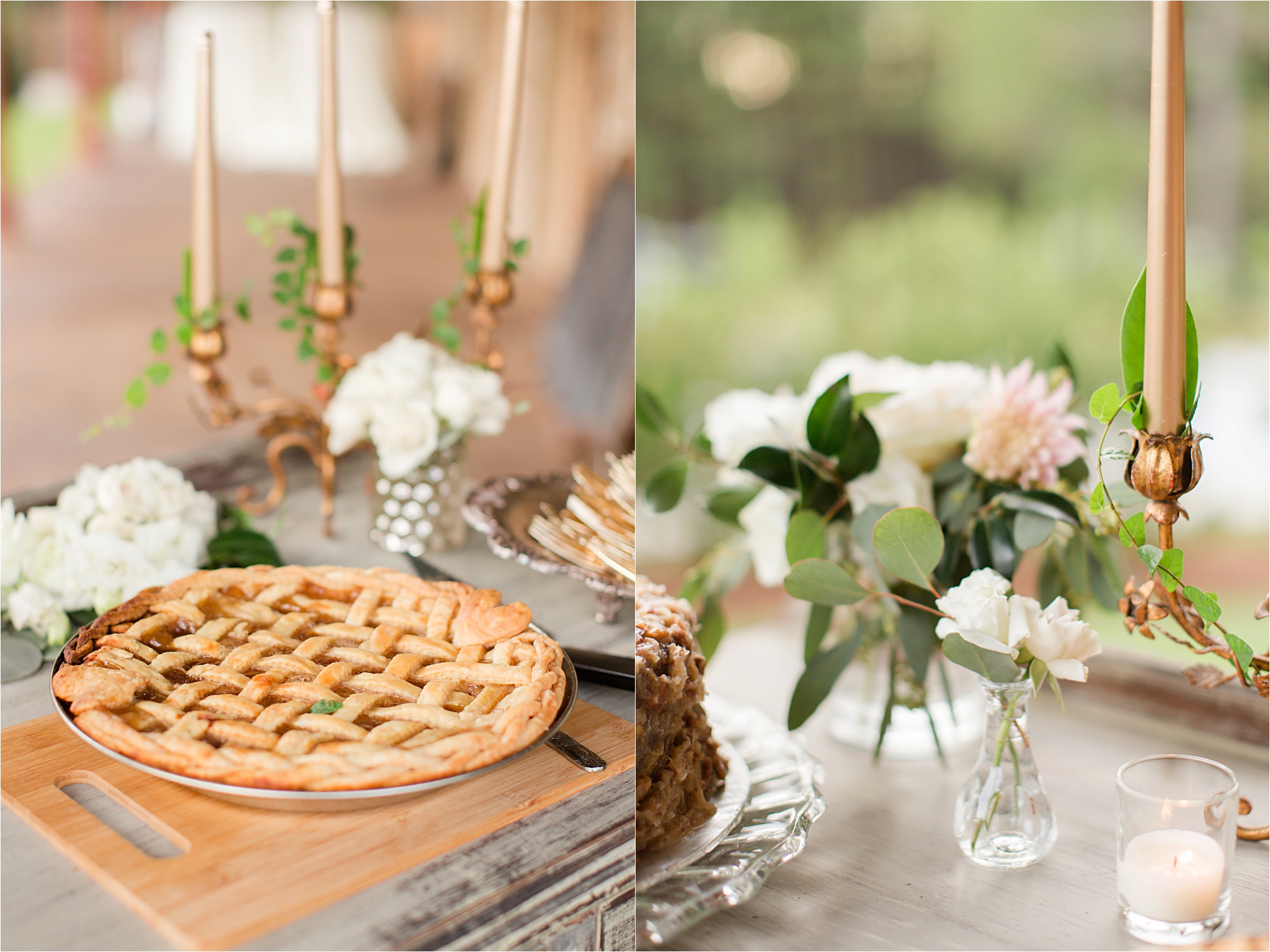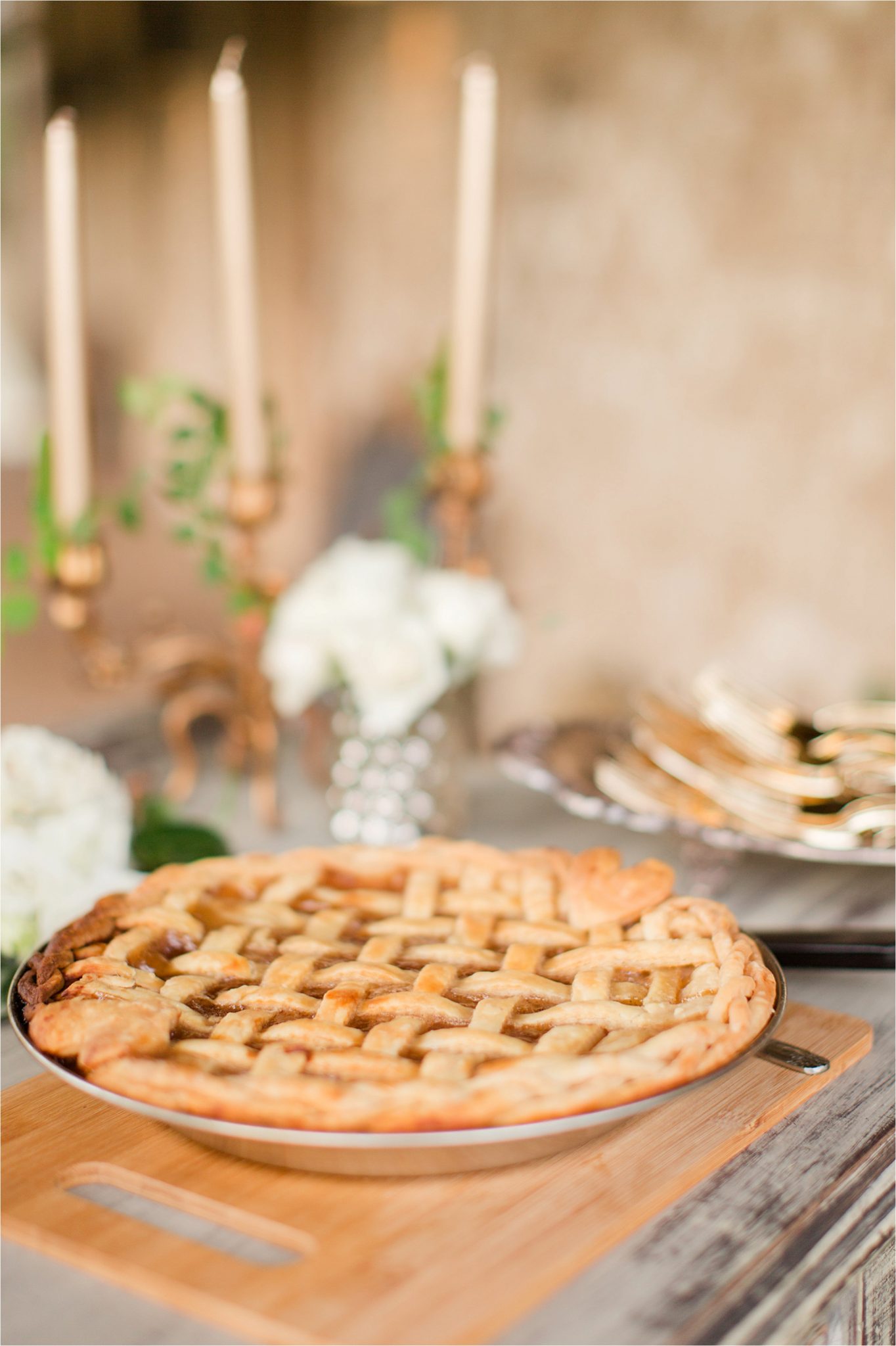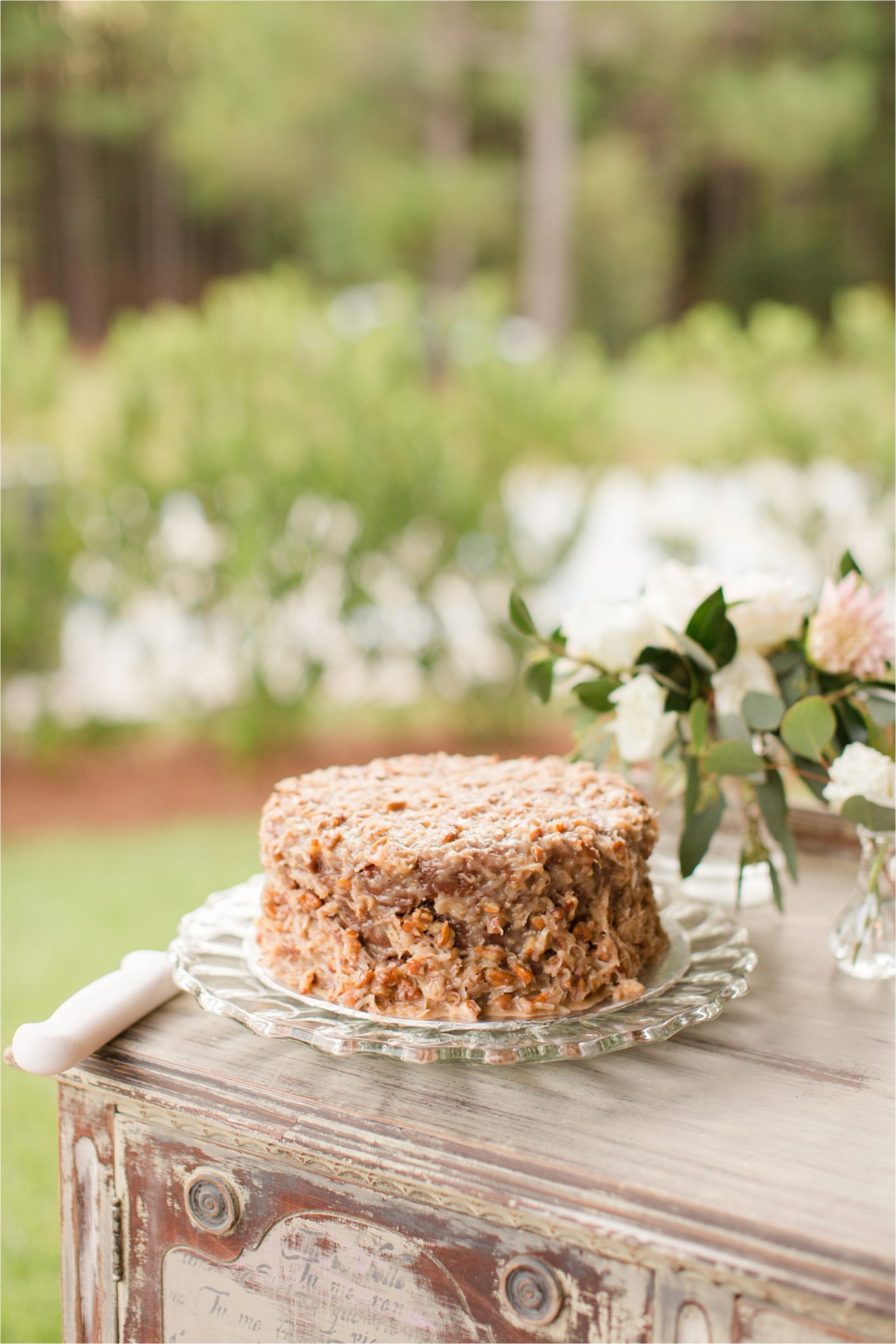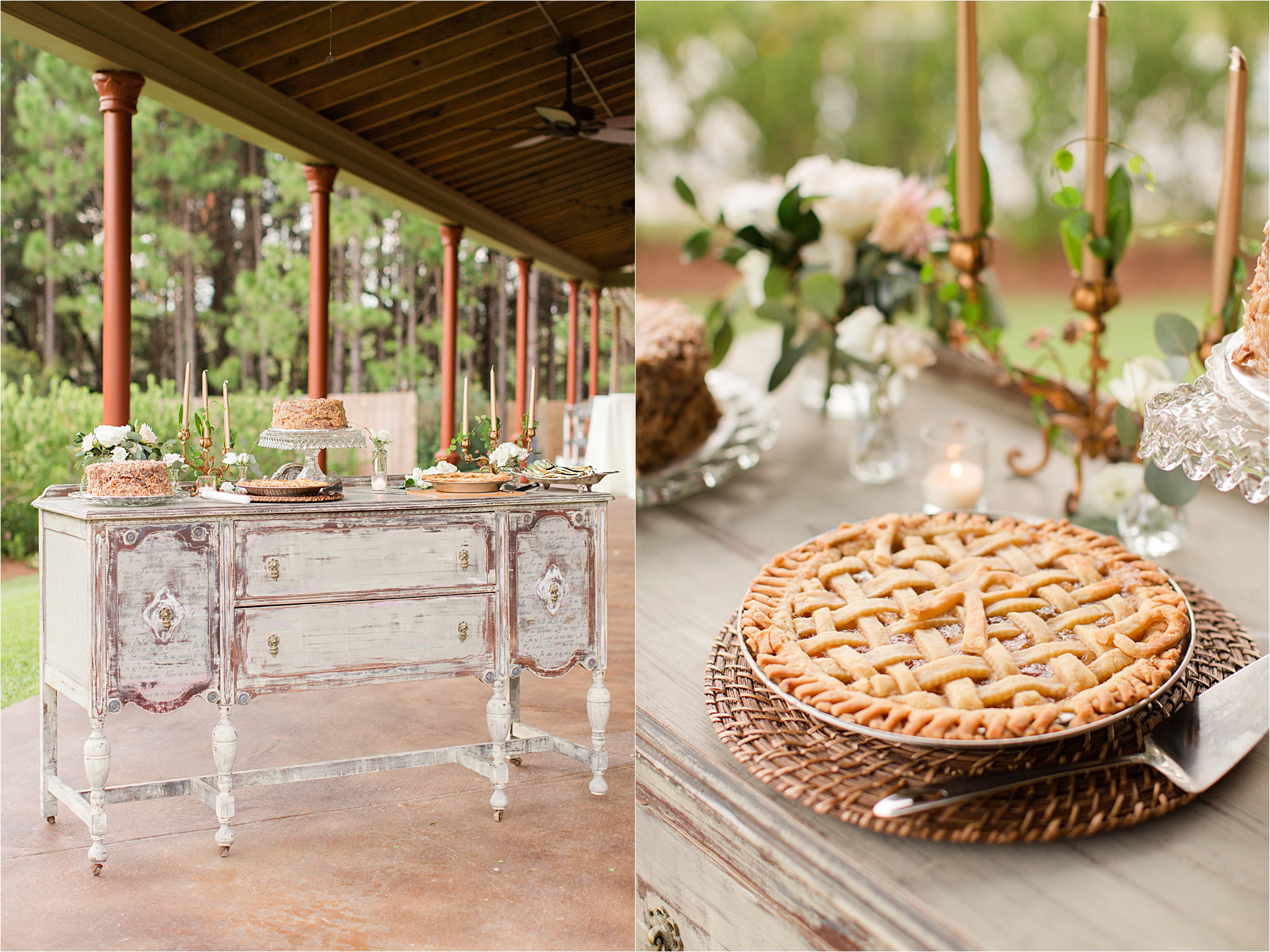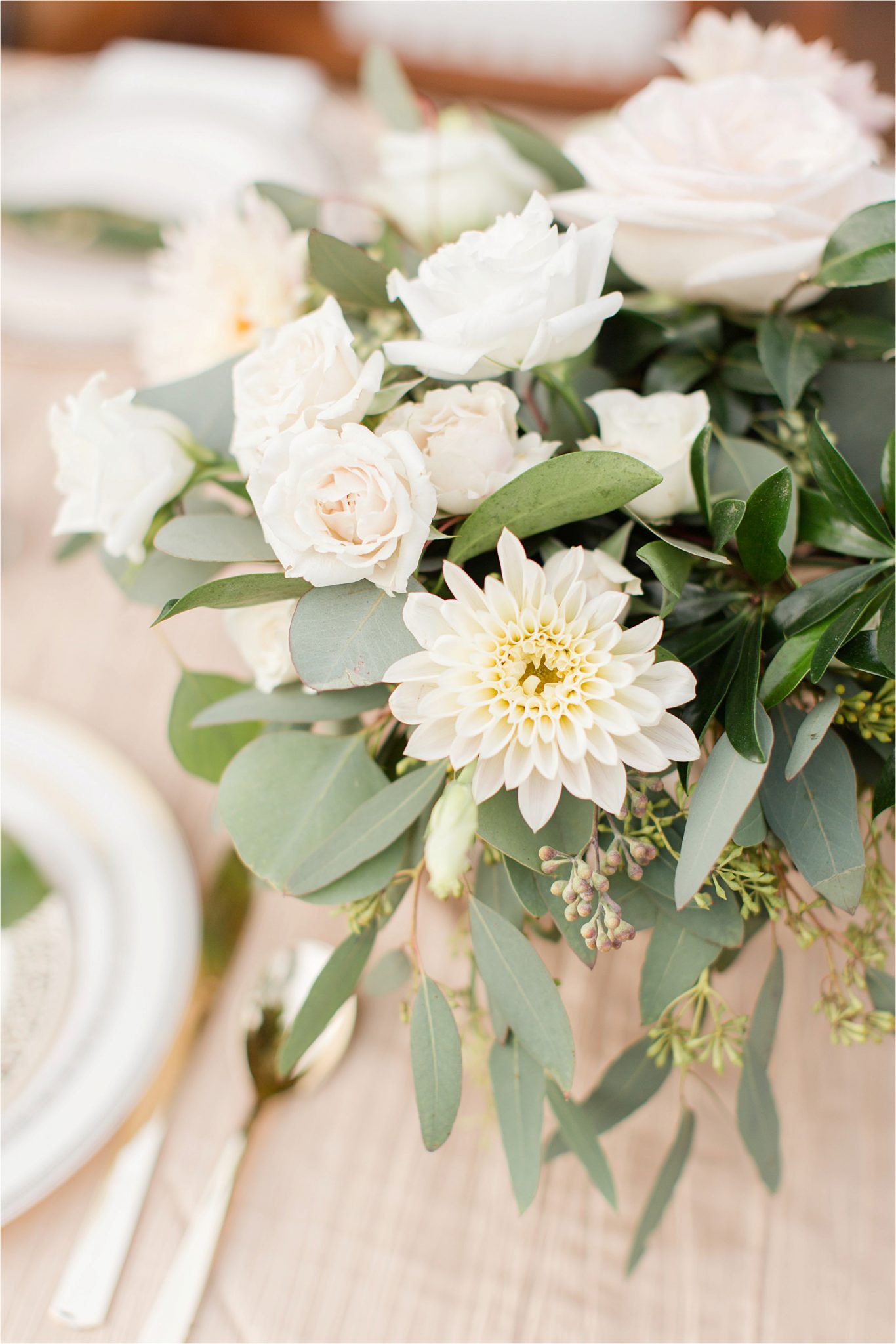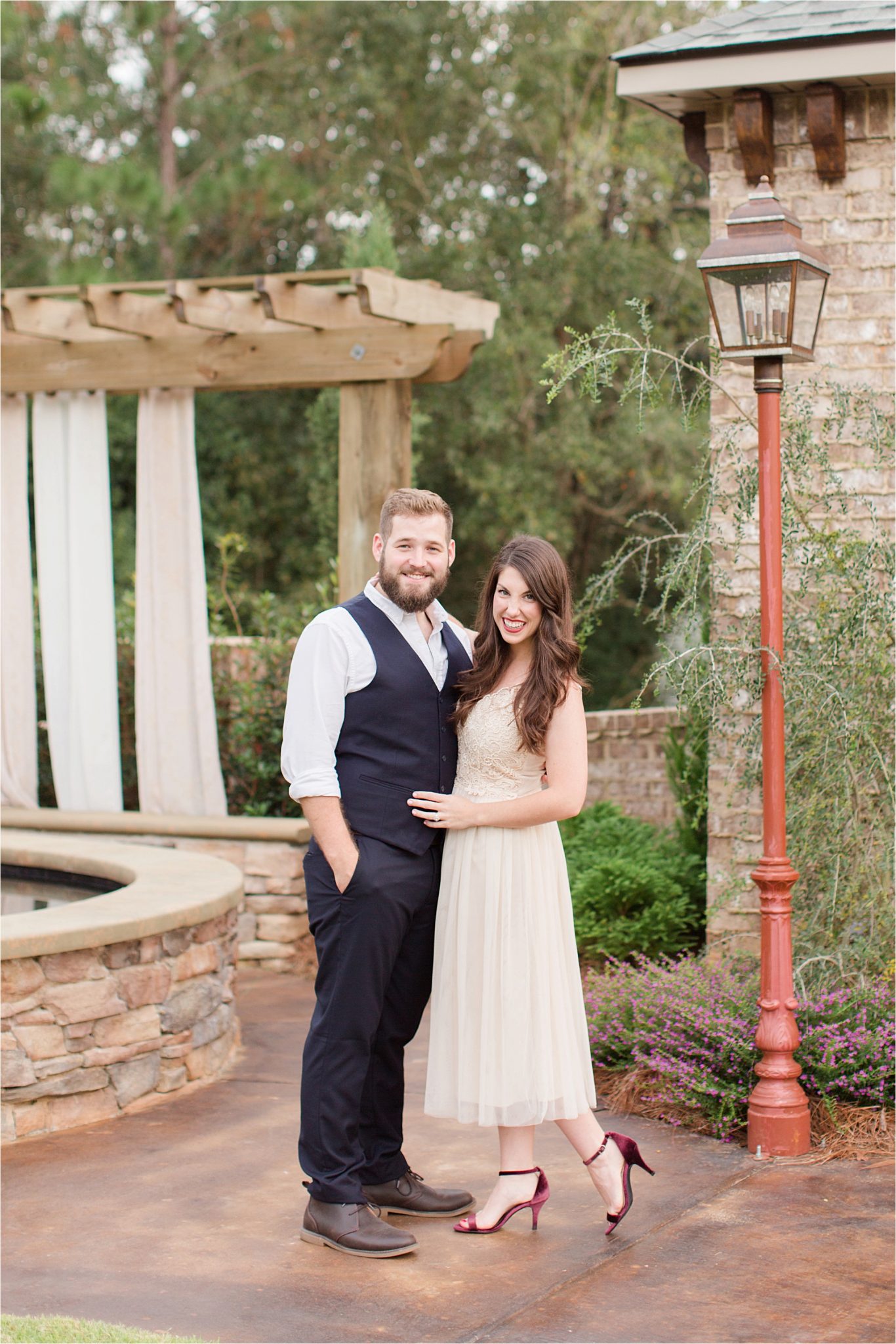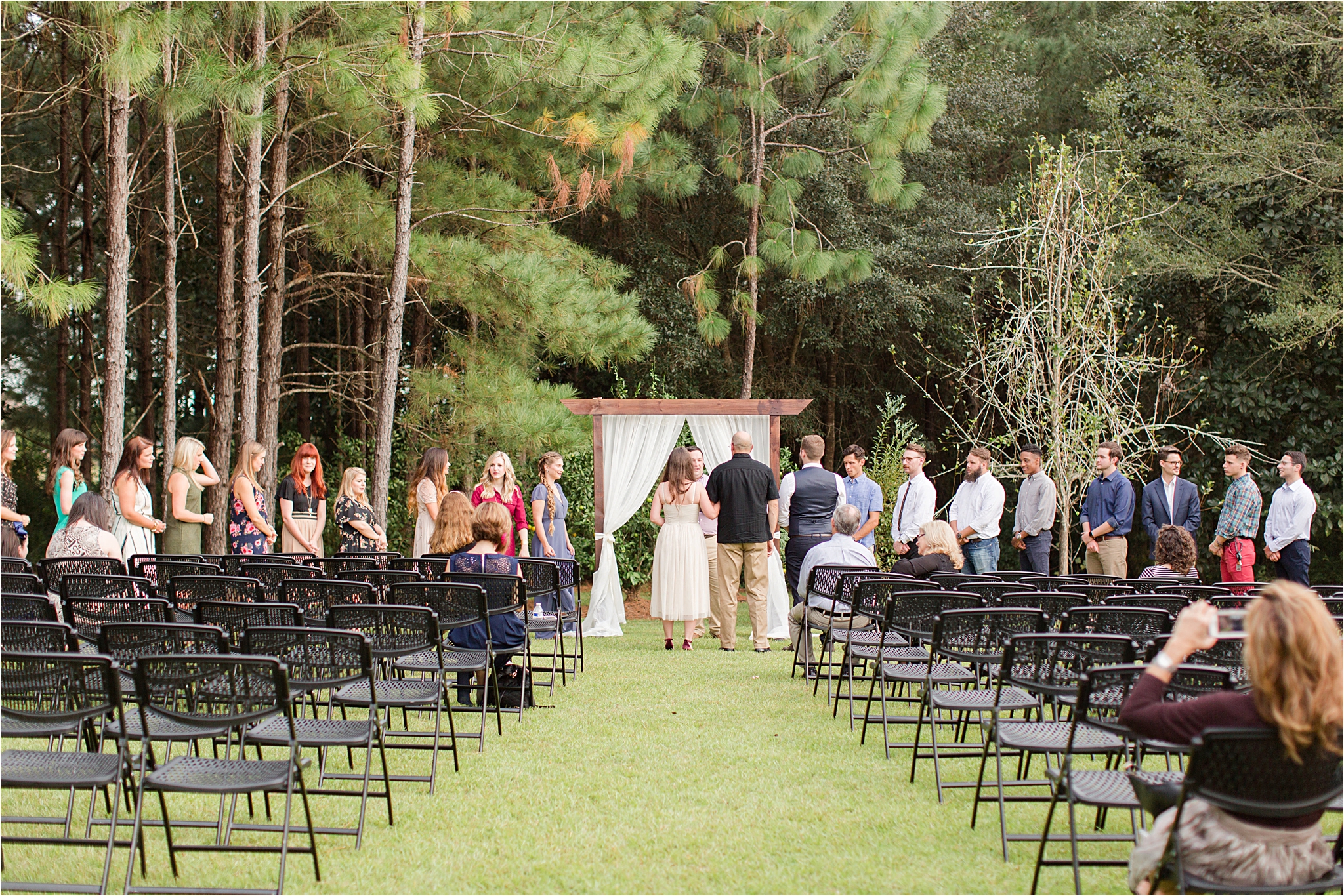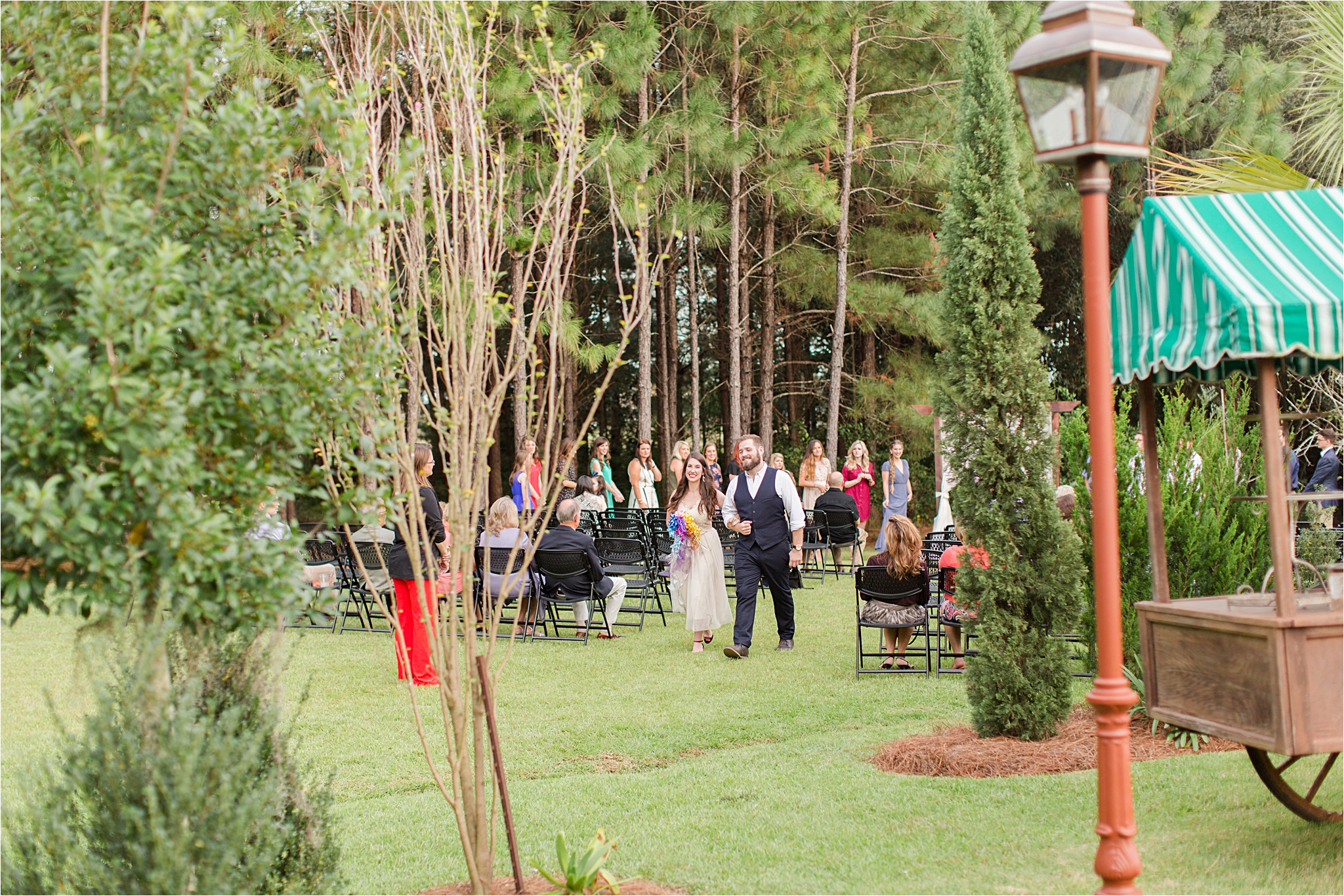 Its crazy to think about how much I loved this man when this image was taken, and how much more I love him now…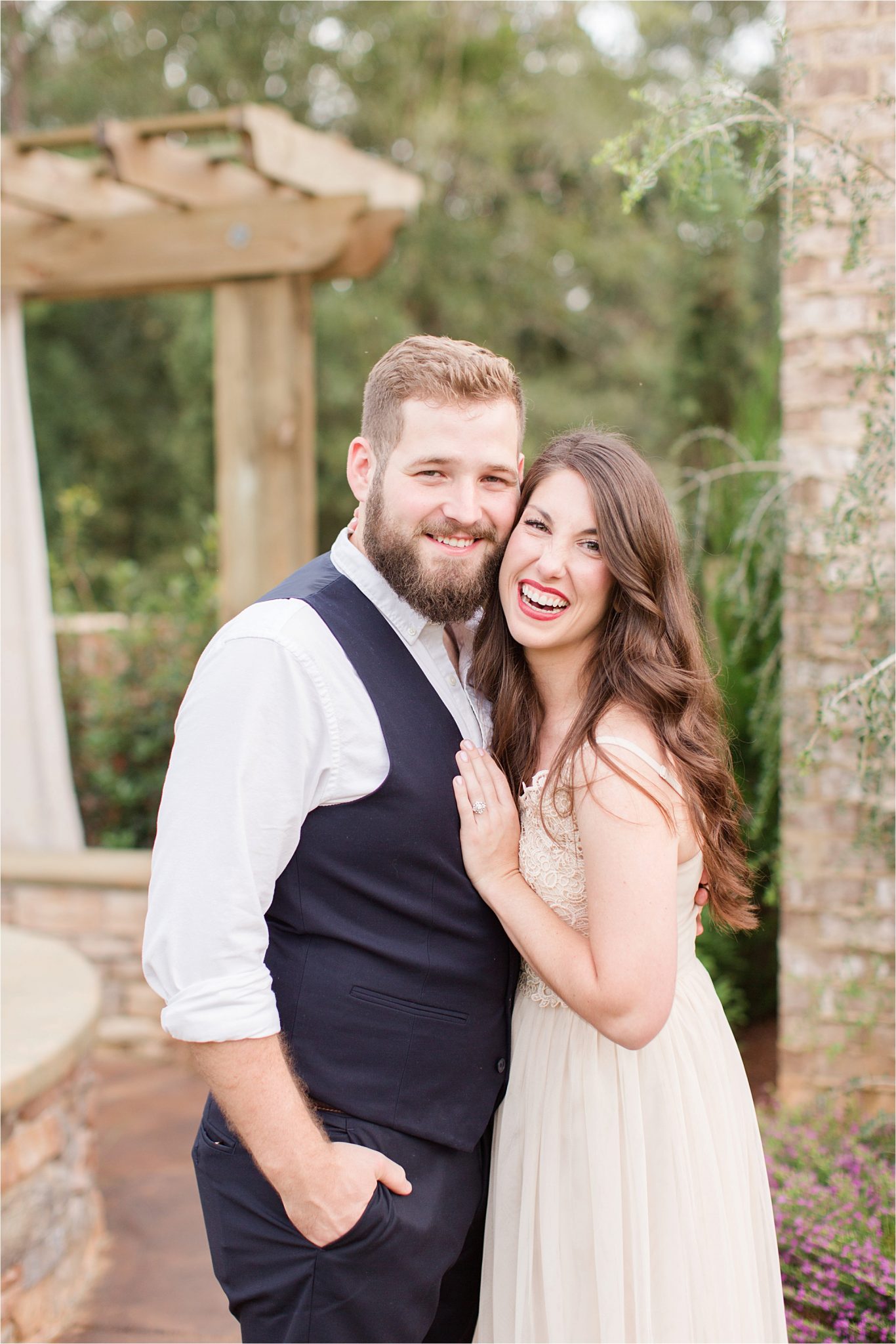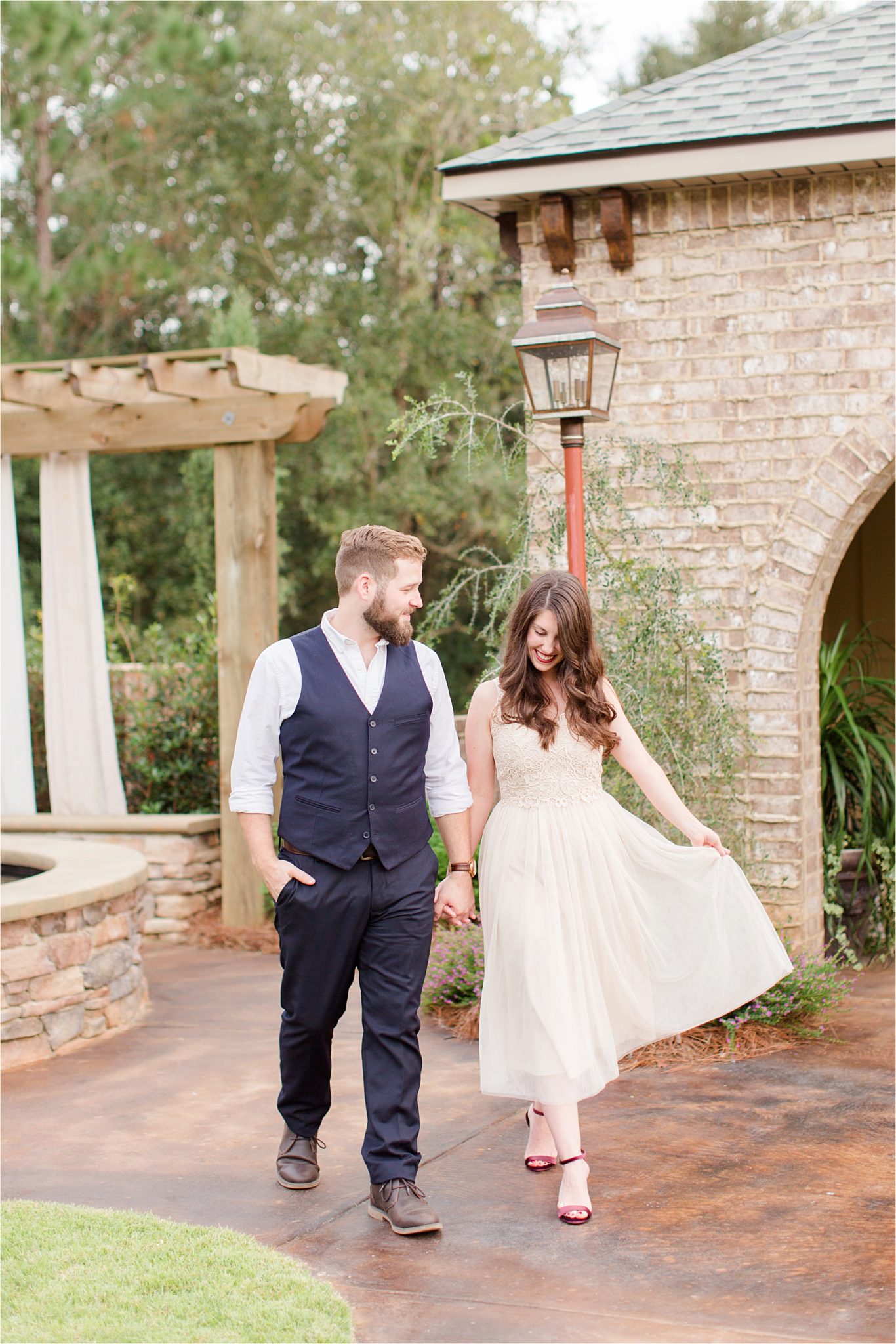 These are my best friends since I was 12 years old.  These ladies are my world. We've been through thick and thin together.  They surprised me with the SWEETEST gift this night!!  Scroll down to find out what they did!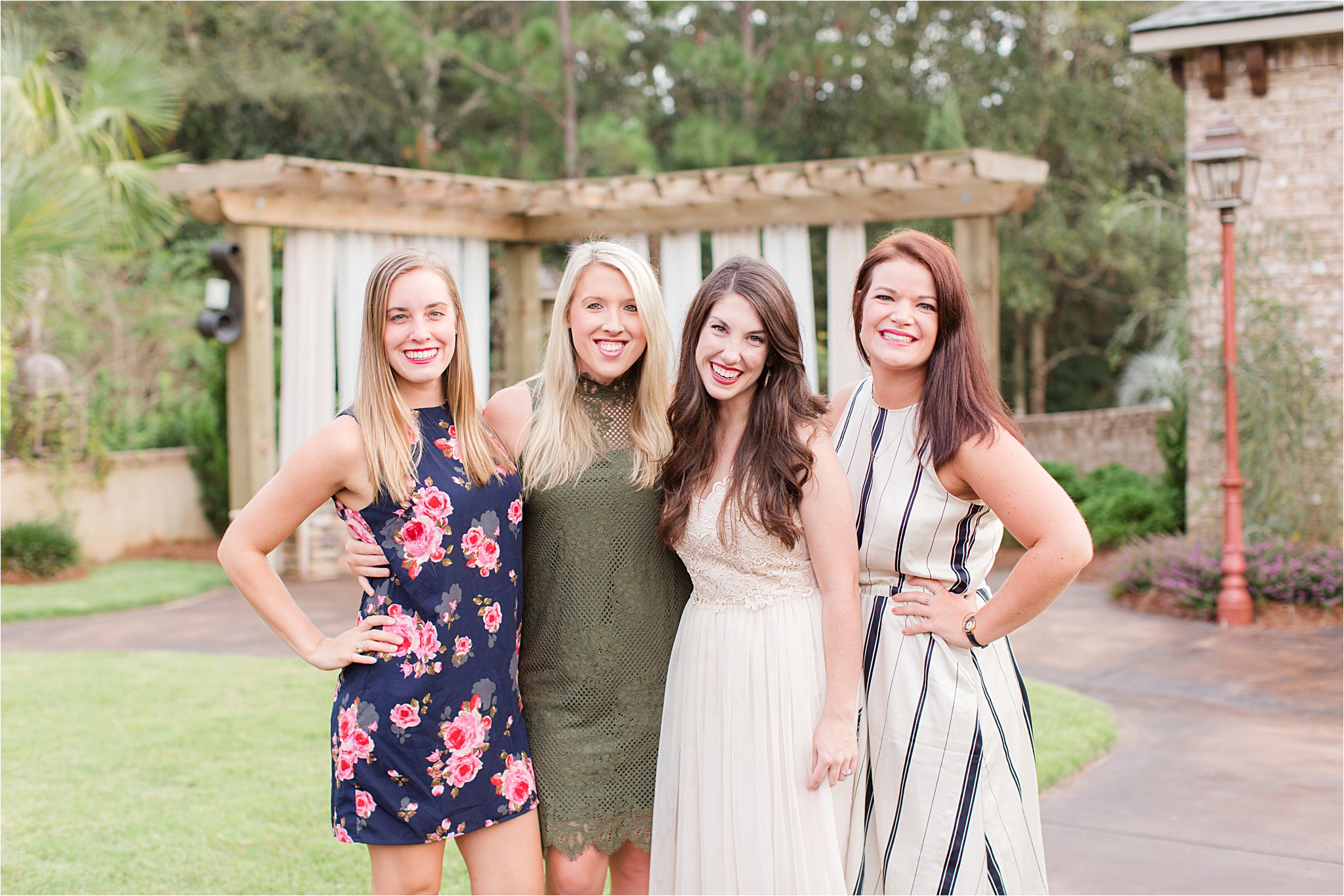 Oh, my precious Deeon… Gosh.  My heart is so full!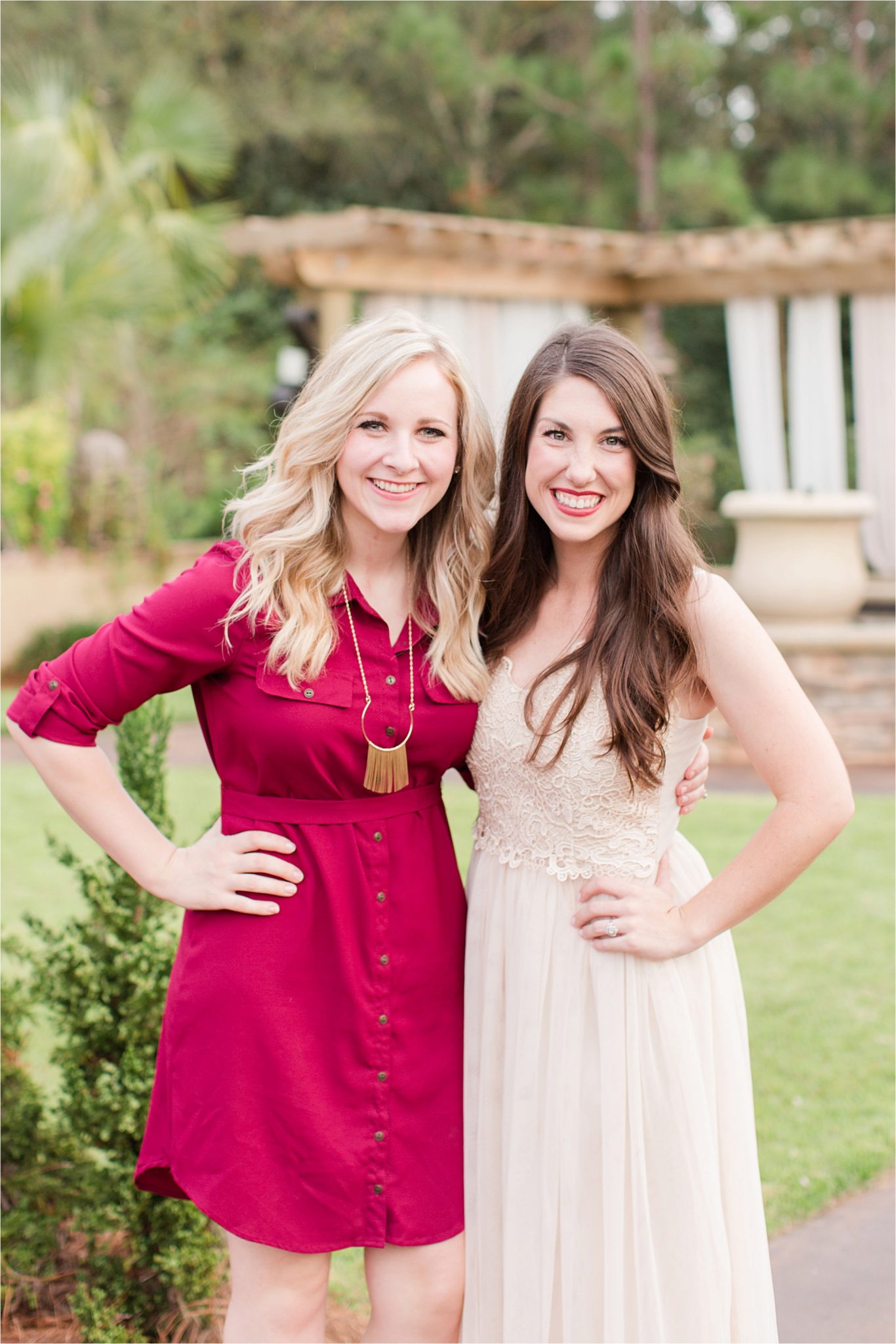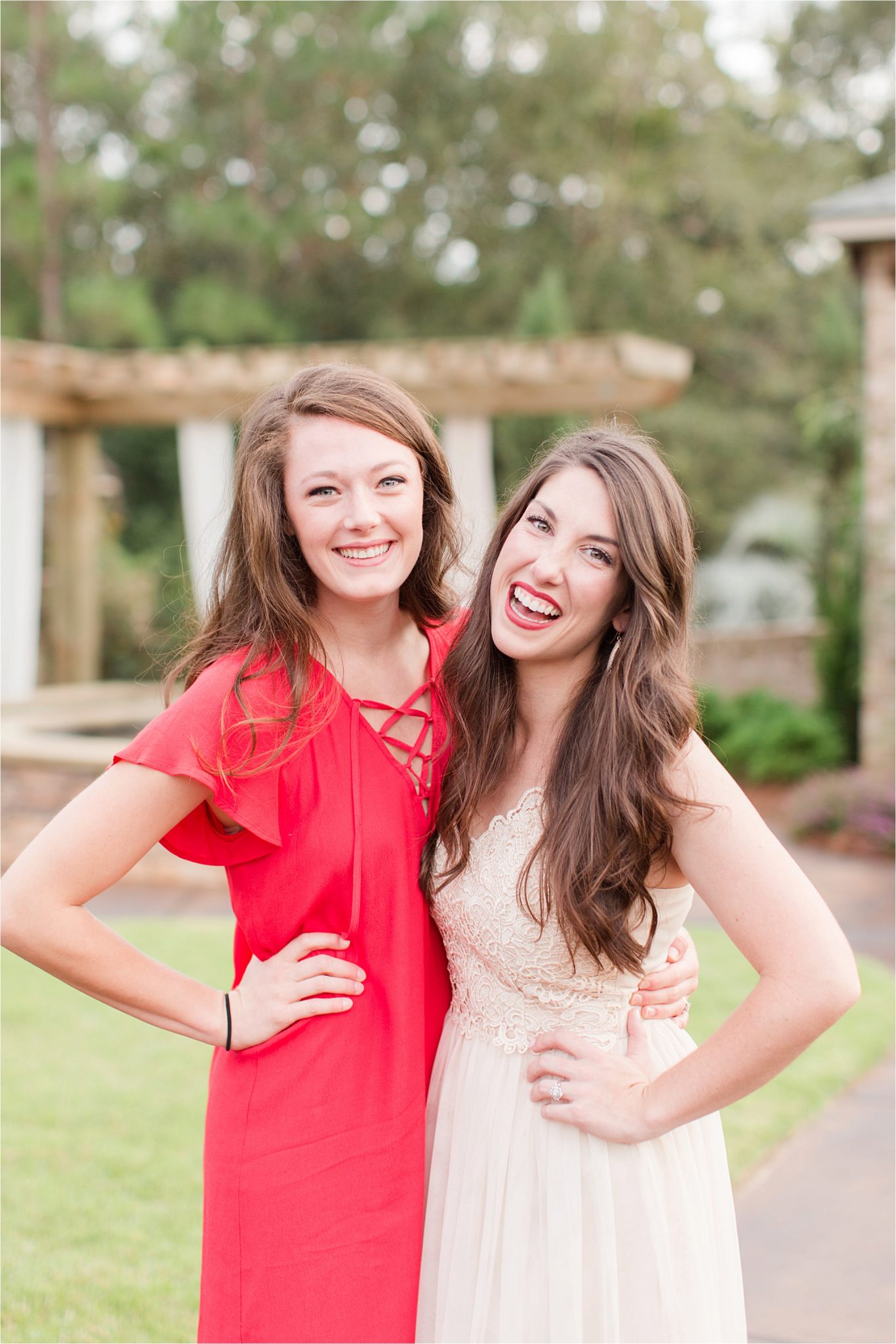 Laughing with Vic and holding my "Bow bouquet".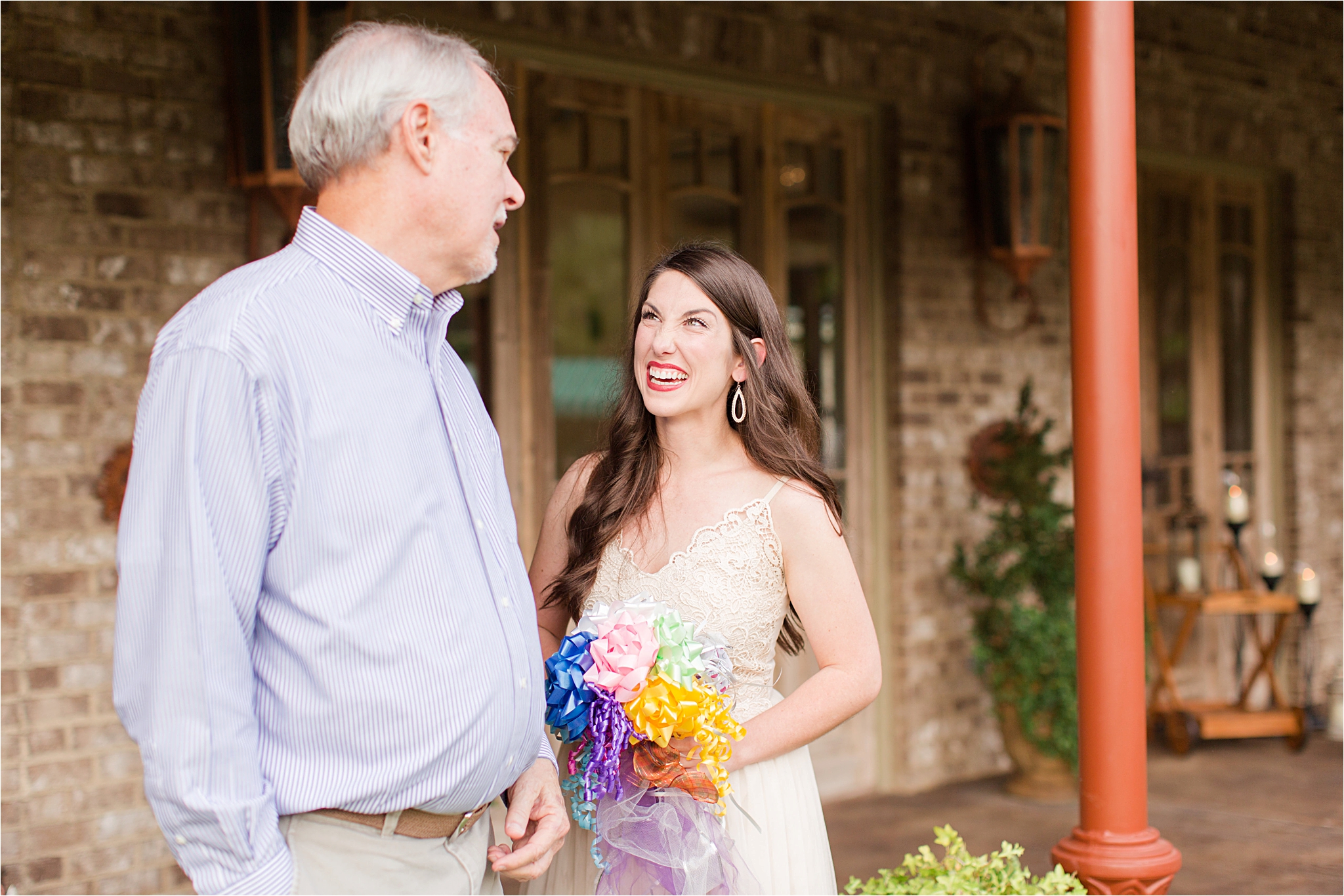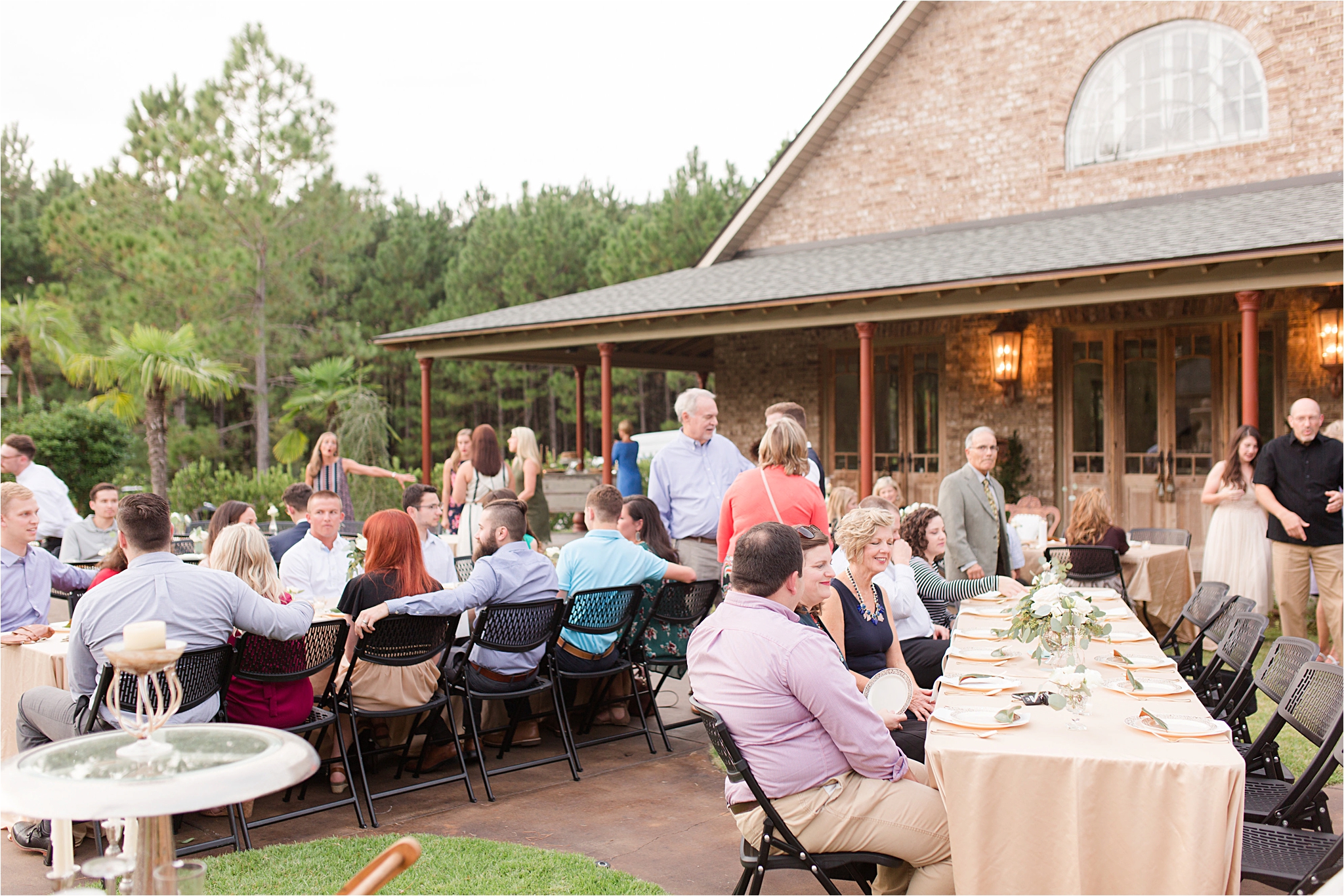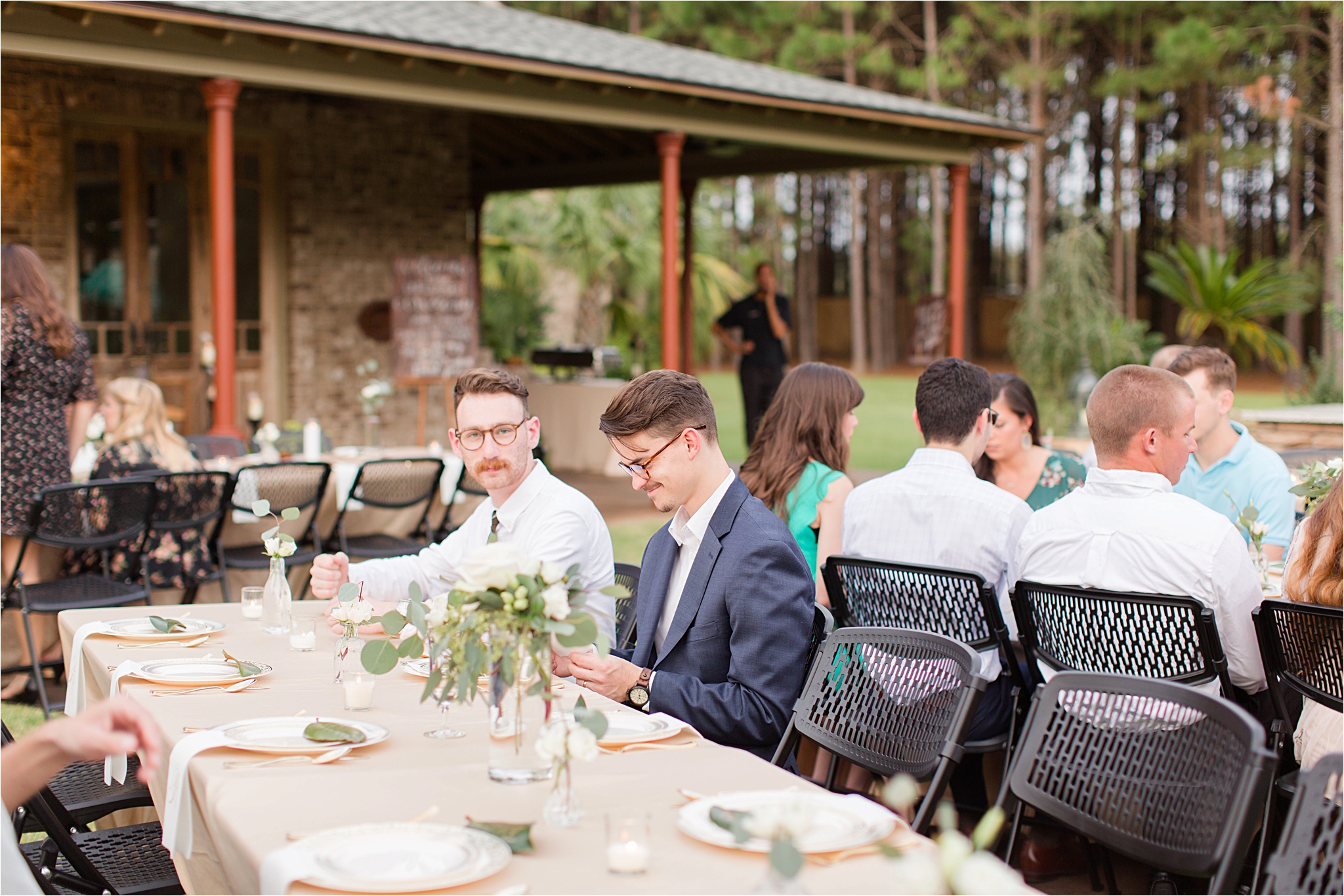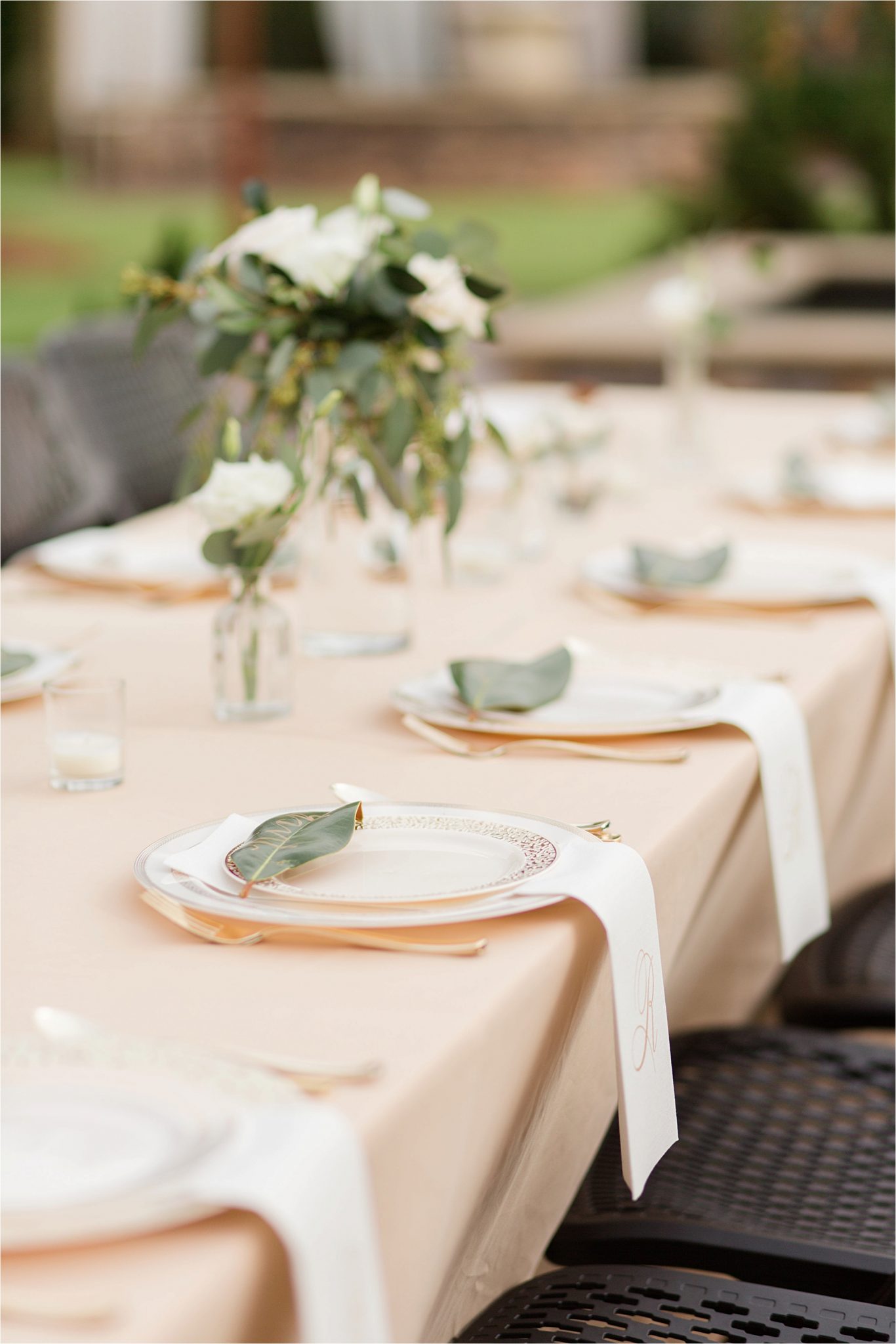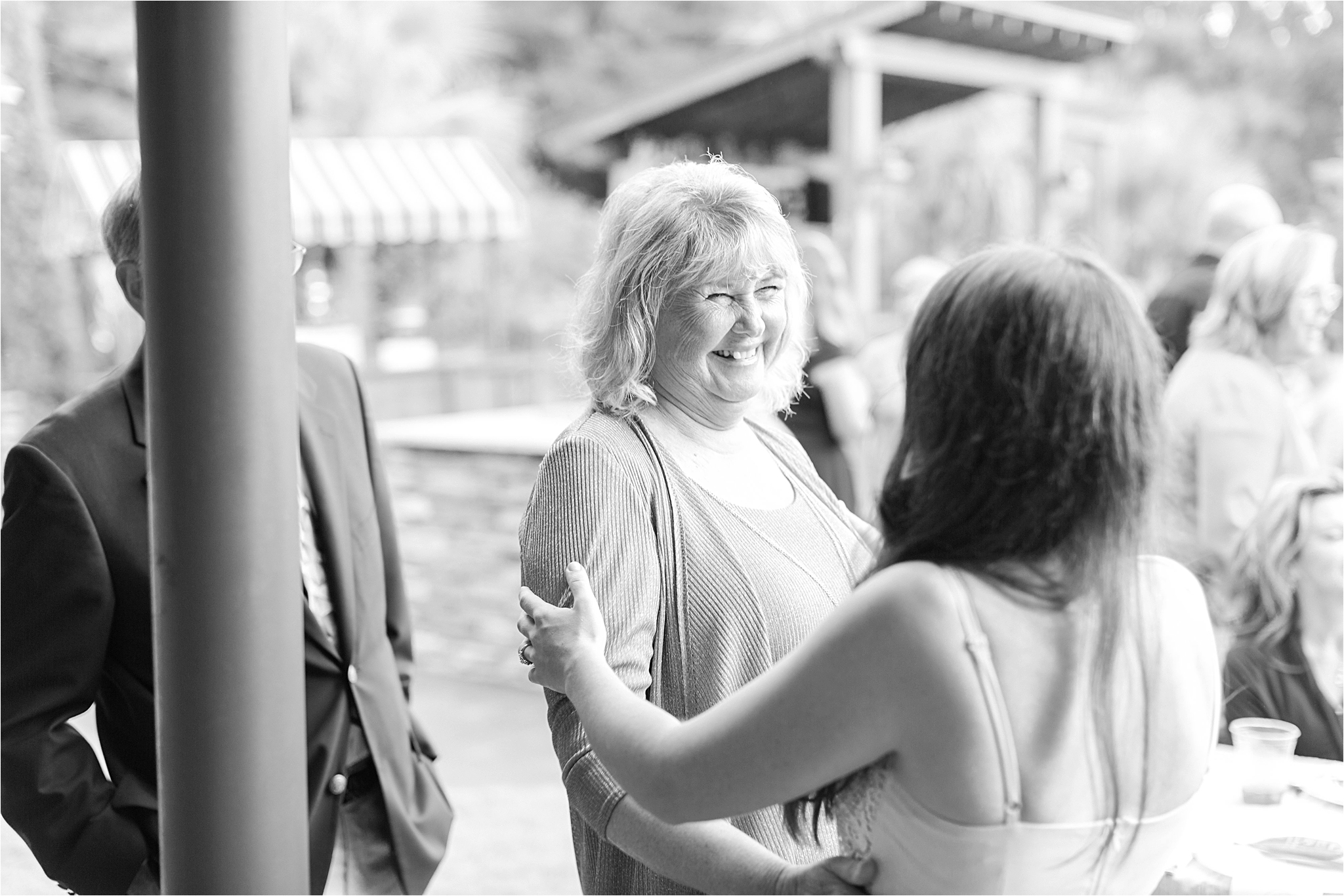 David thanking everyone and explaining how precious they are to us…..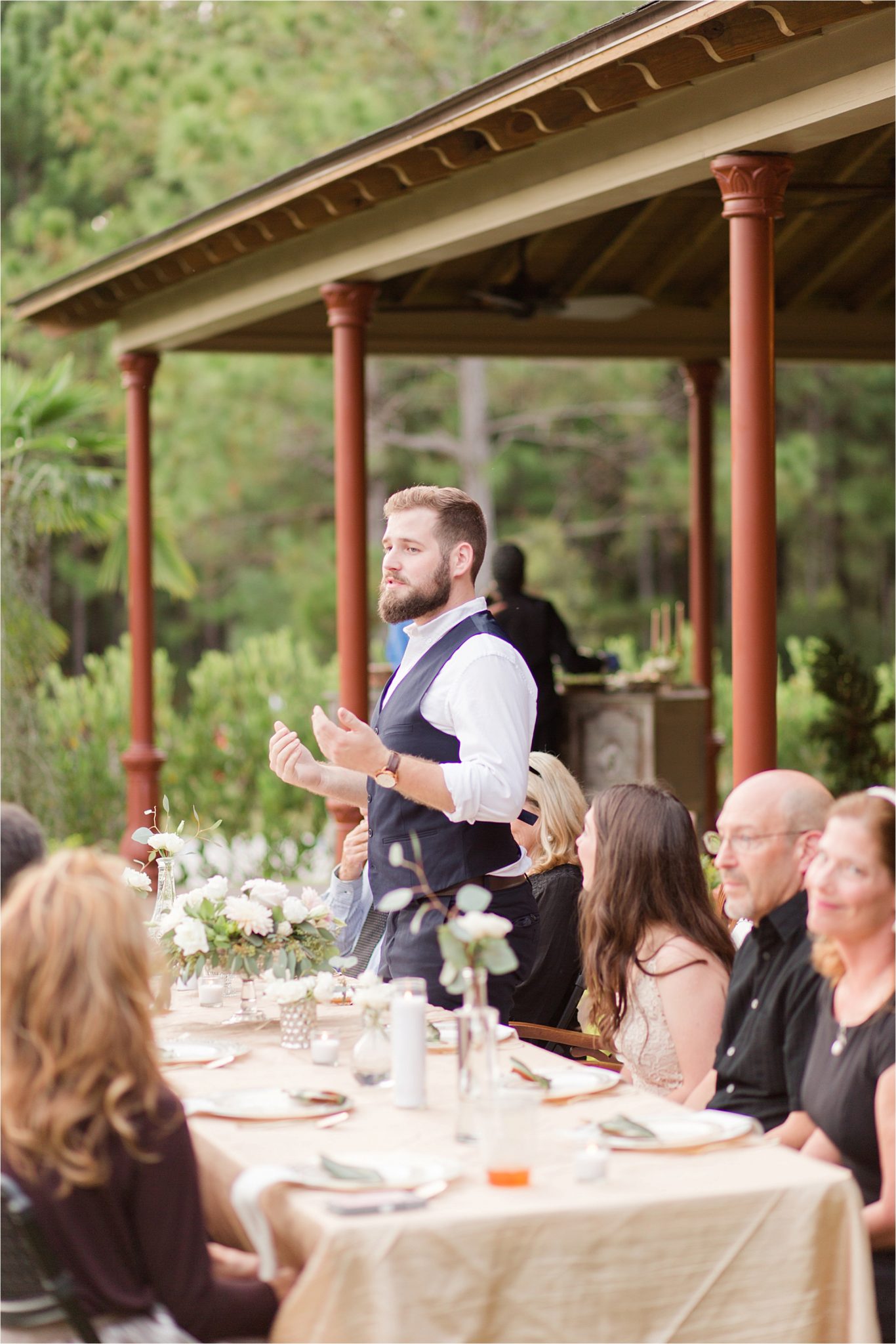 Then, my three best friends surprised us with something special!!  I had always dreamed of breaking bread and drinking wine at my rehearsal dinner.  The year before David and I got married, the Lord asked me to fast from alcohol until I got married.  I wasn't engaged when the fast started, so I didn't know when it would end, but I knew I wanted to be obedient.   The night of our rehearsal dinner these ladies ( and their sweet mommas) gifted us with wine for our guests.  We broke the fast in celebration, and yes, I cried.  It was so intentional and so sweet of them!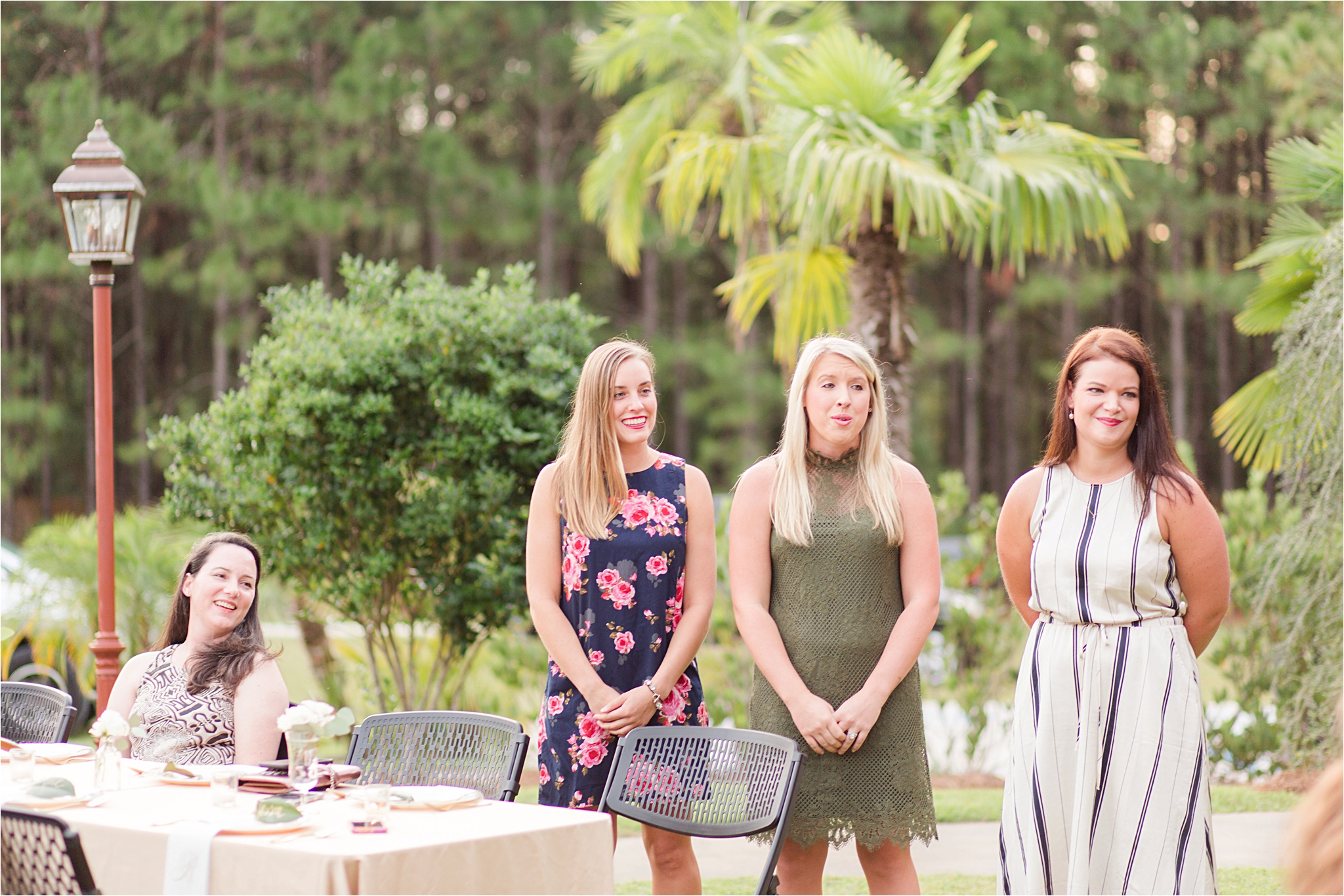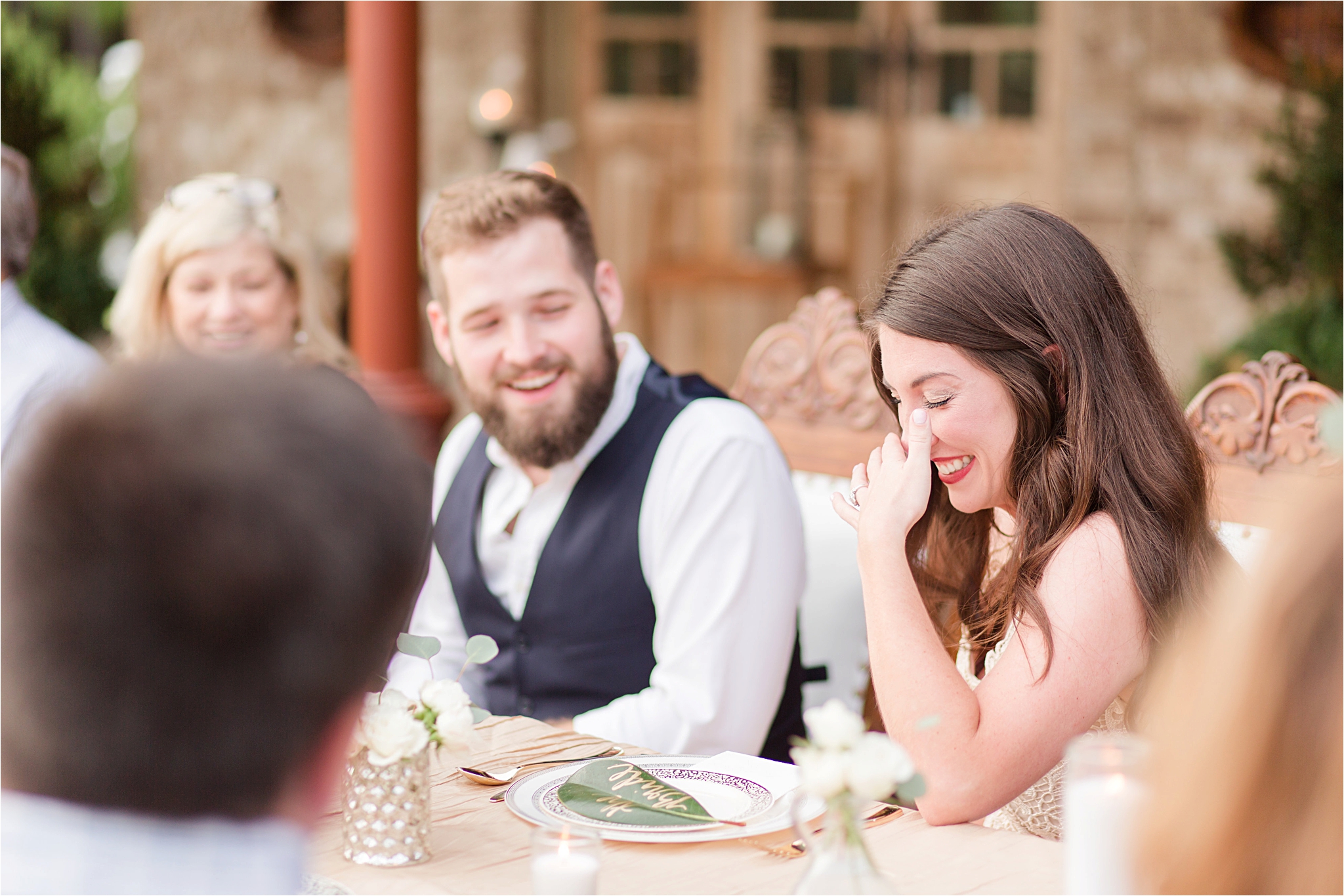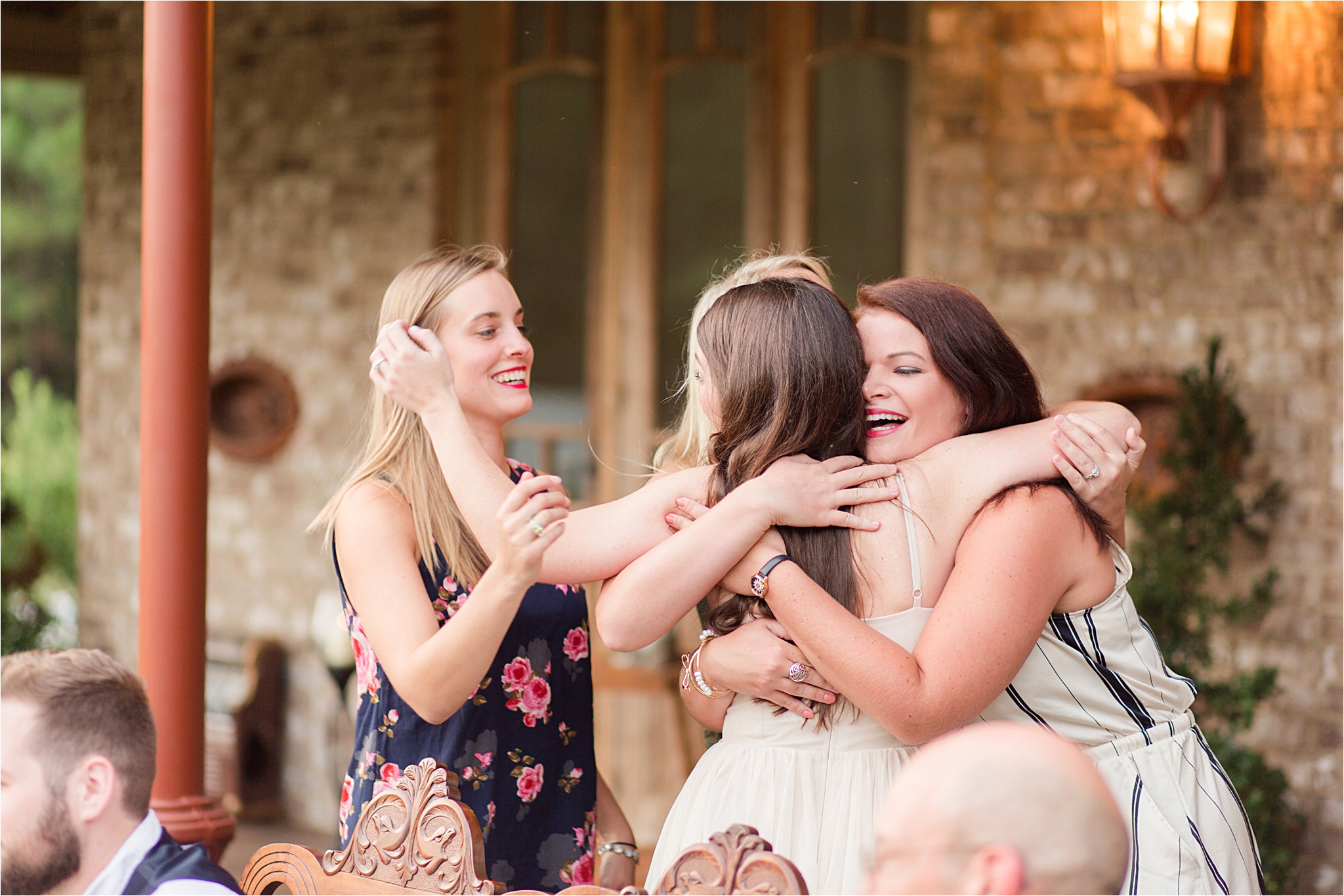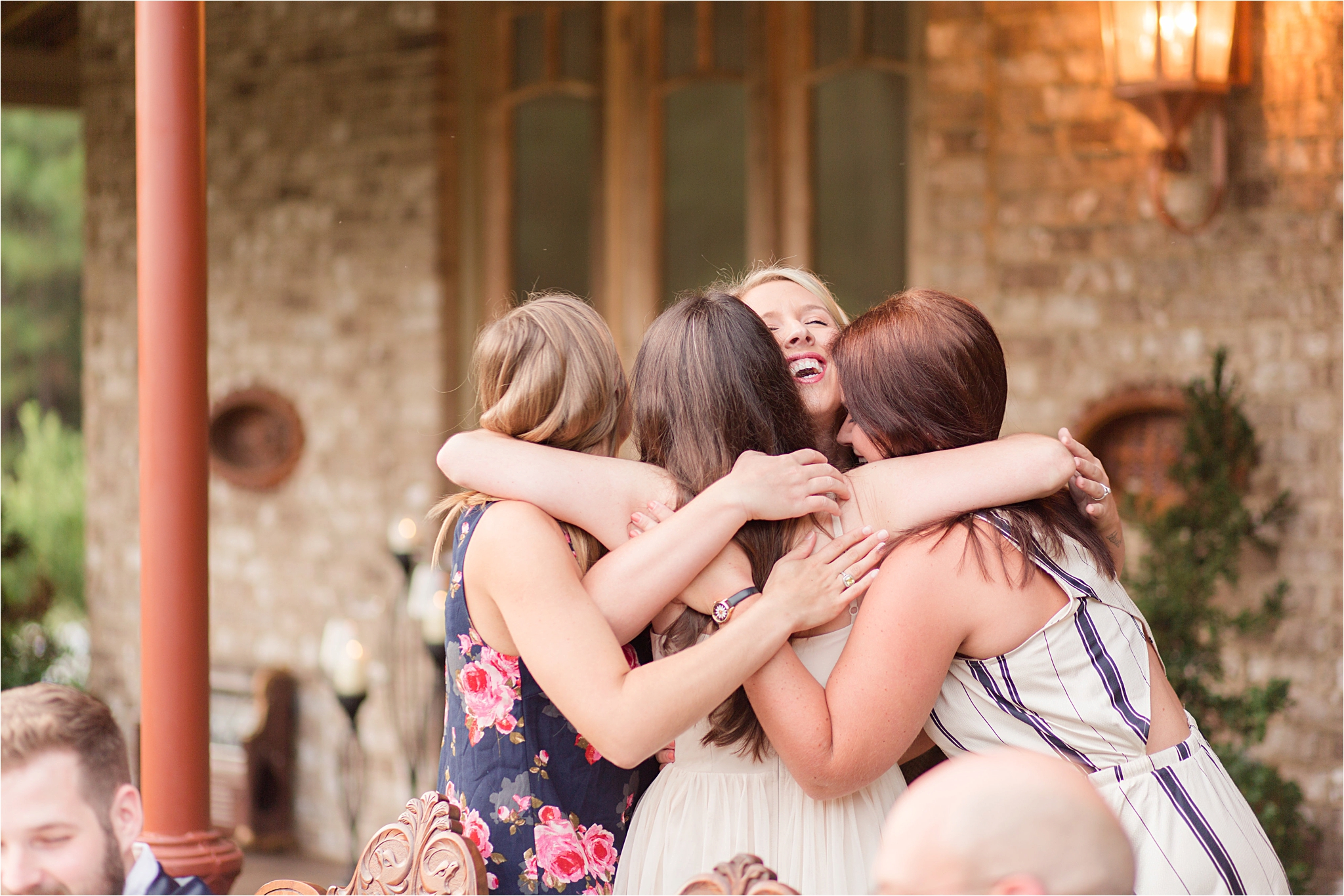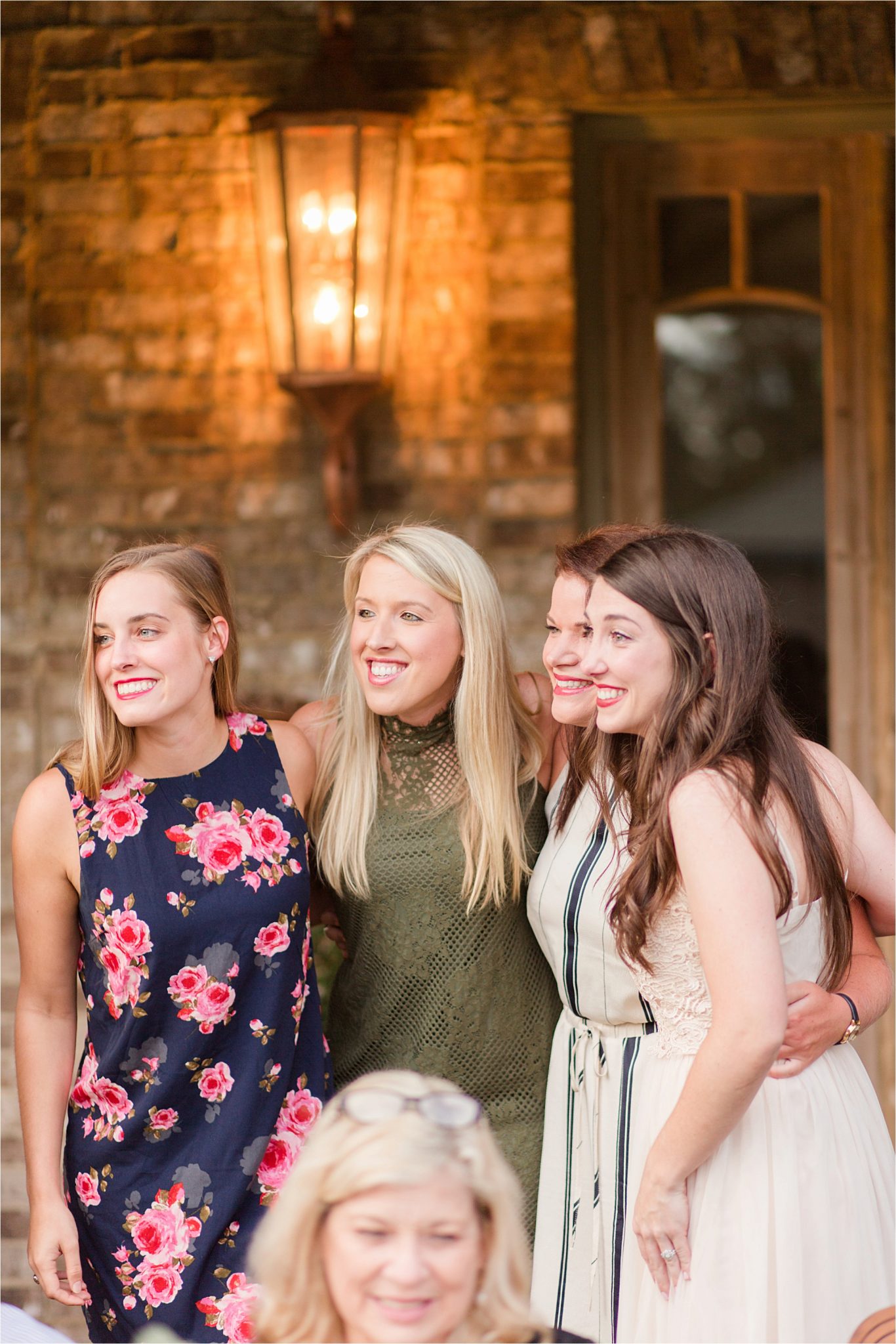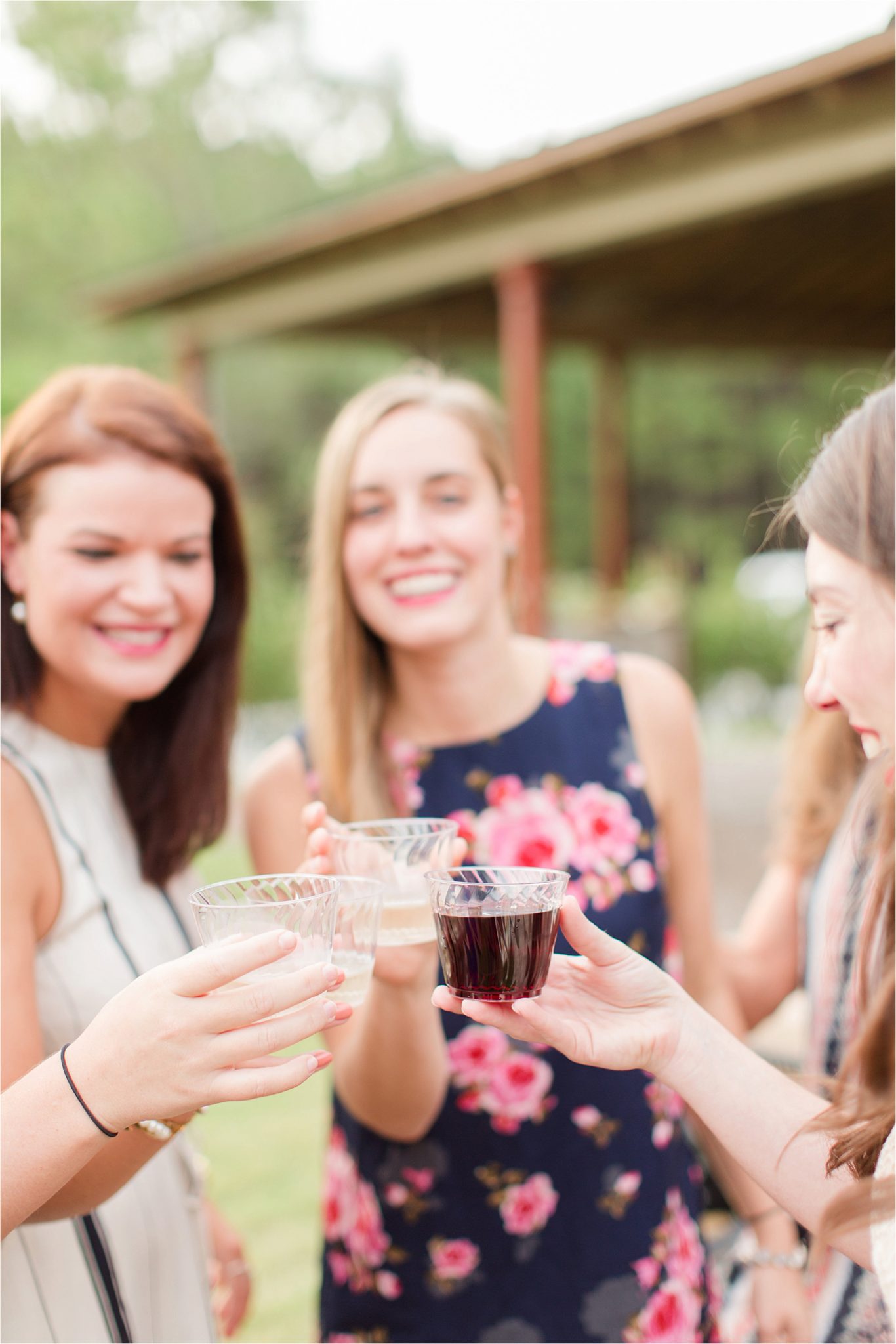 Momma Val serving the guests!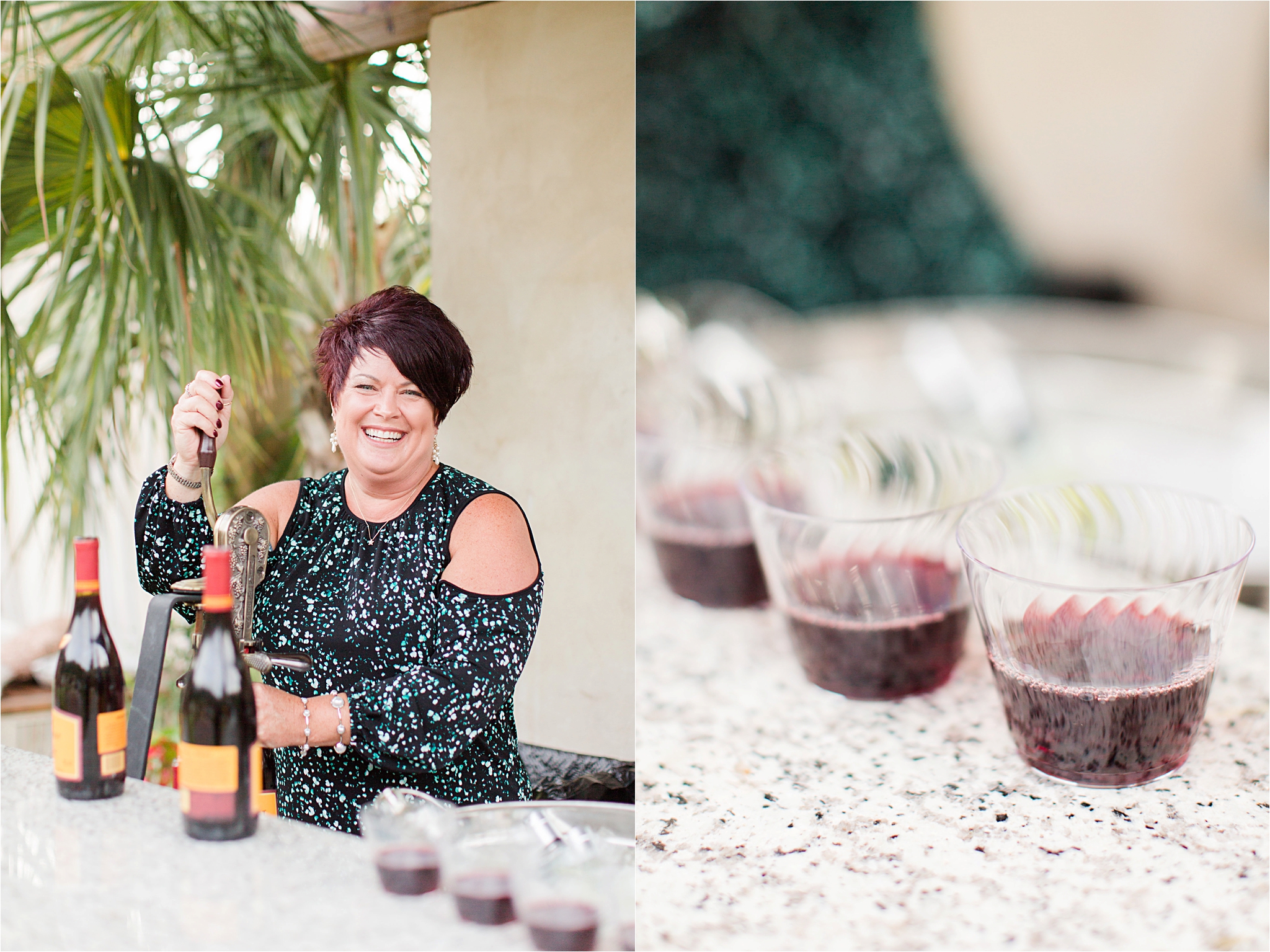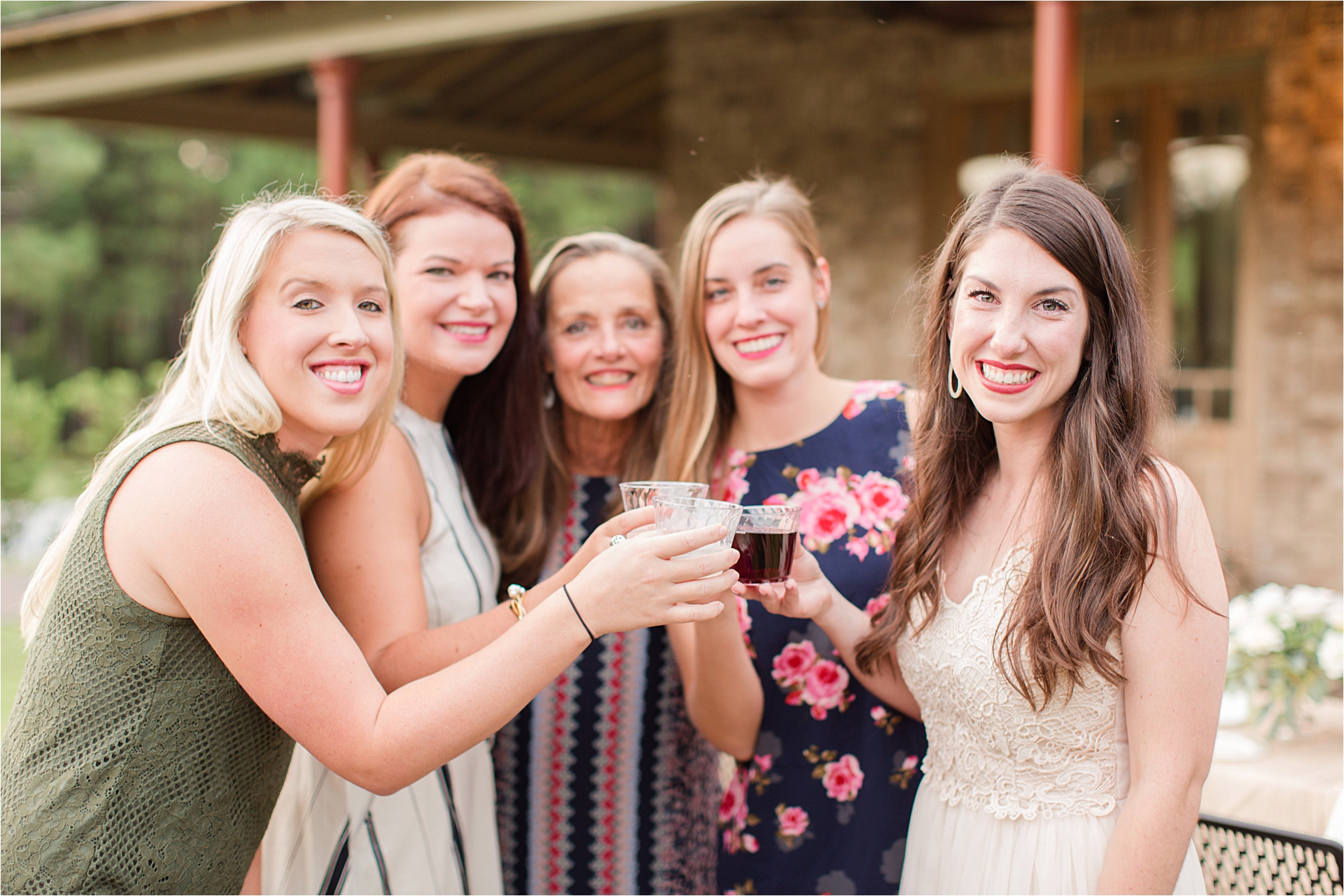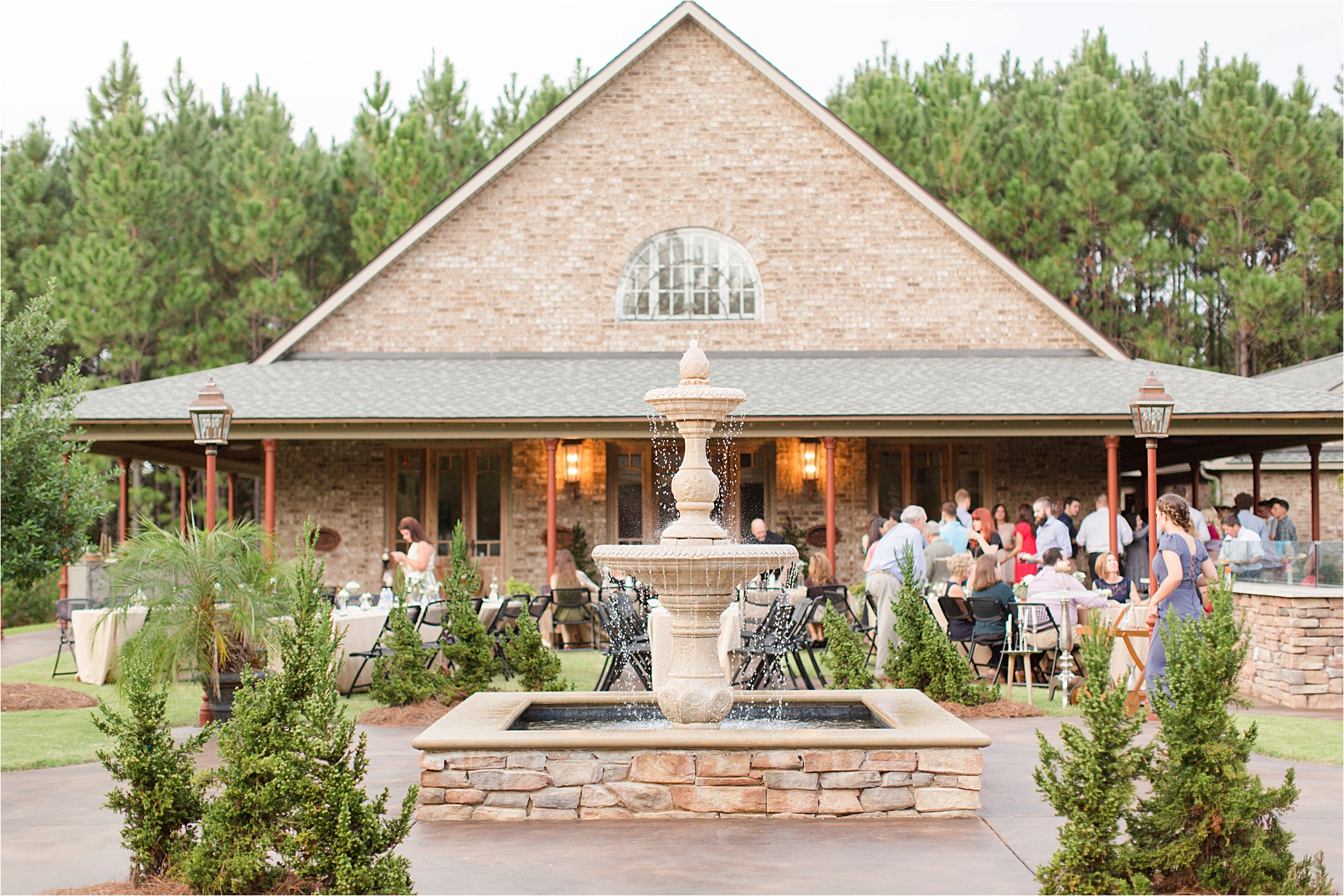 My incredible Father in Law praying over our meal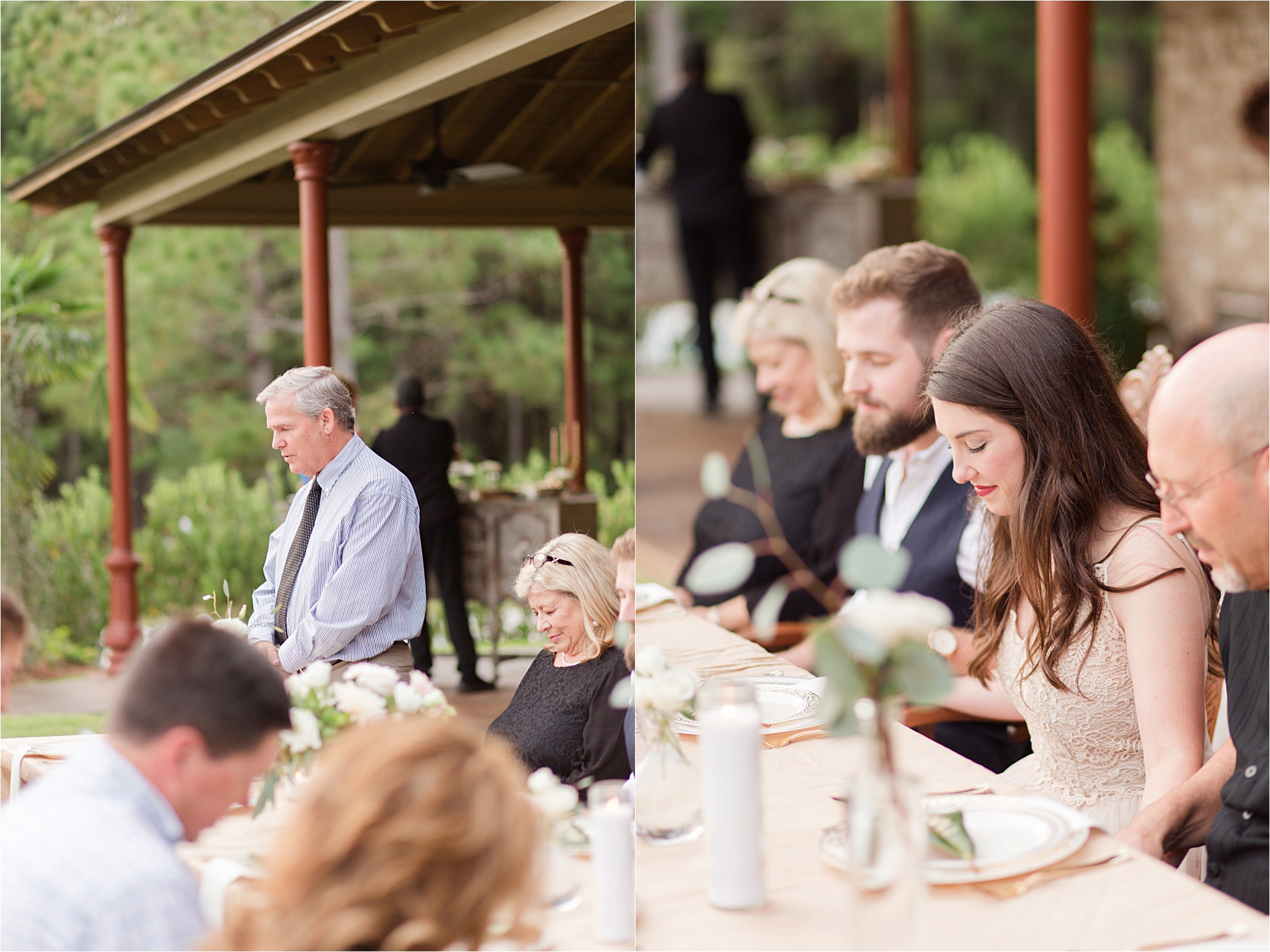 Namen's catering brought our vision to life– crusty bread and all!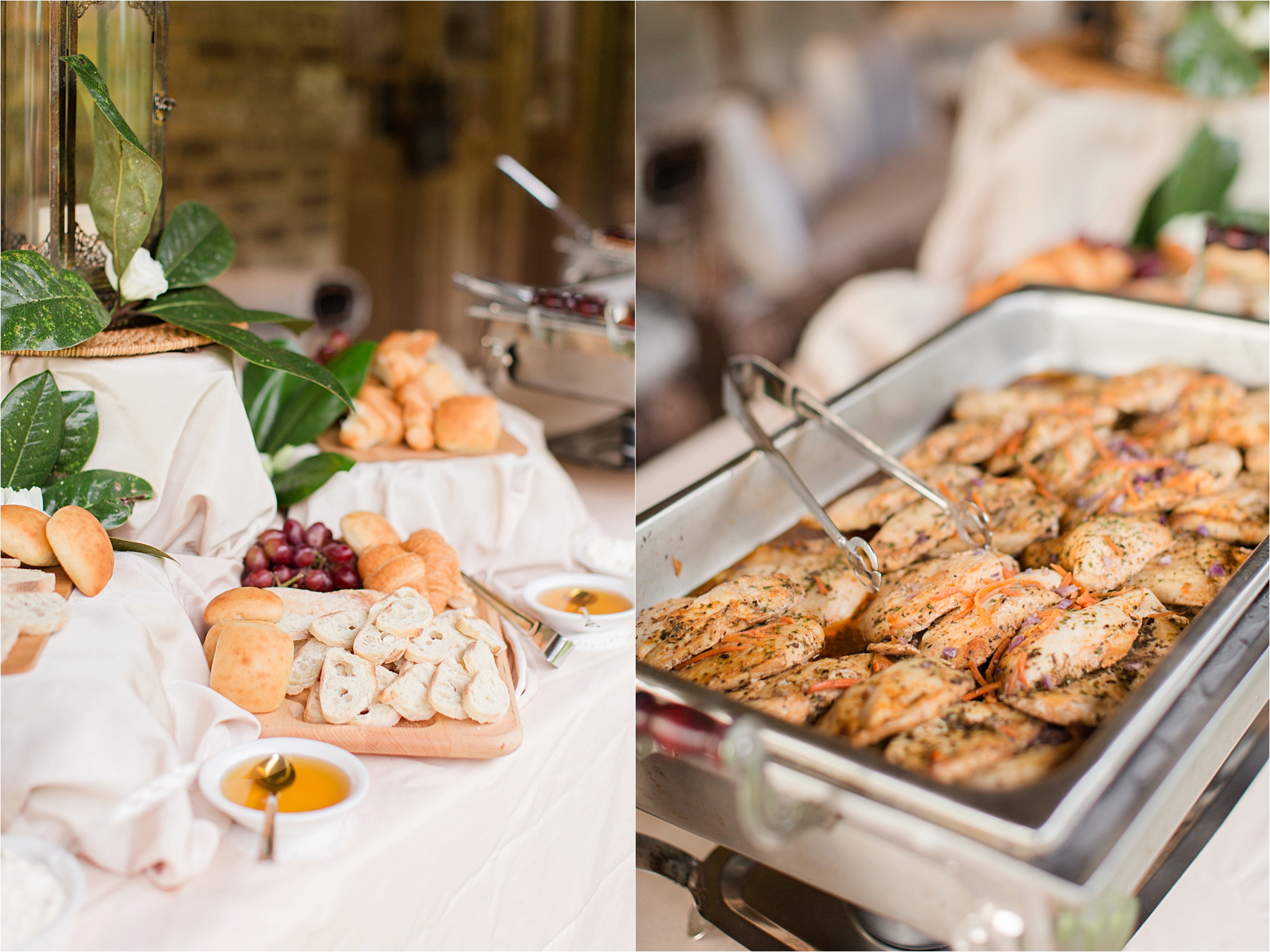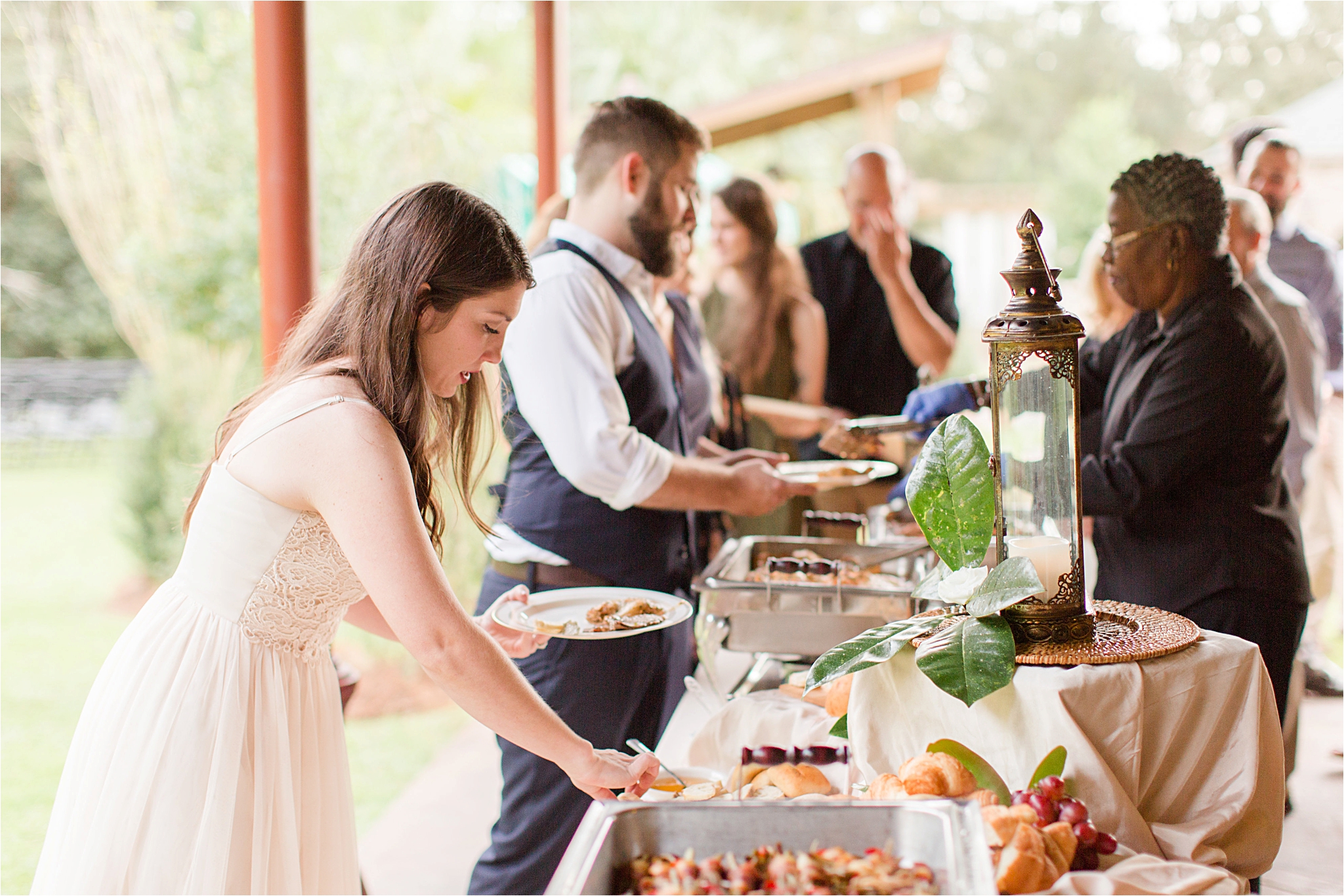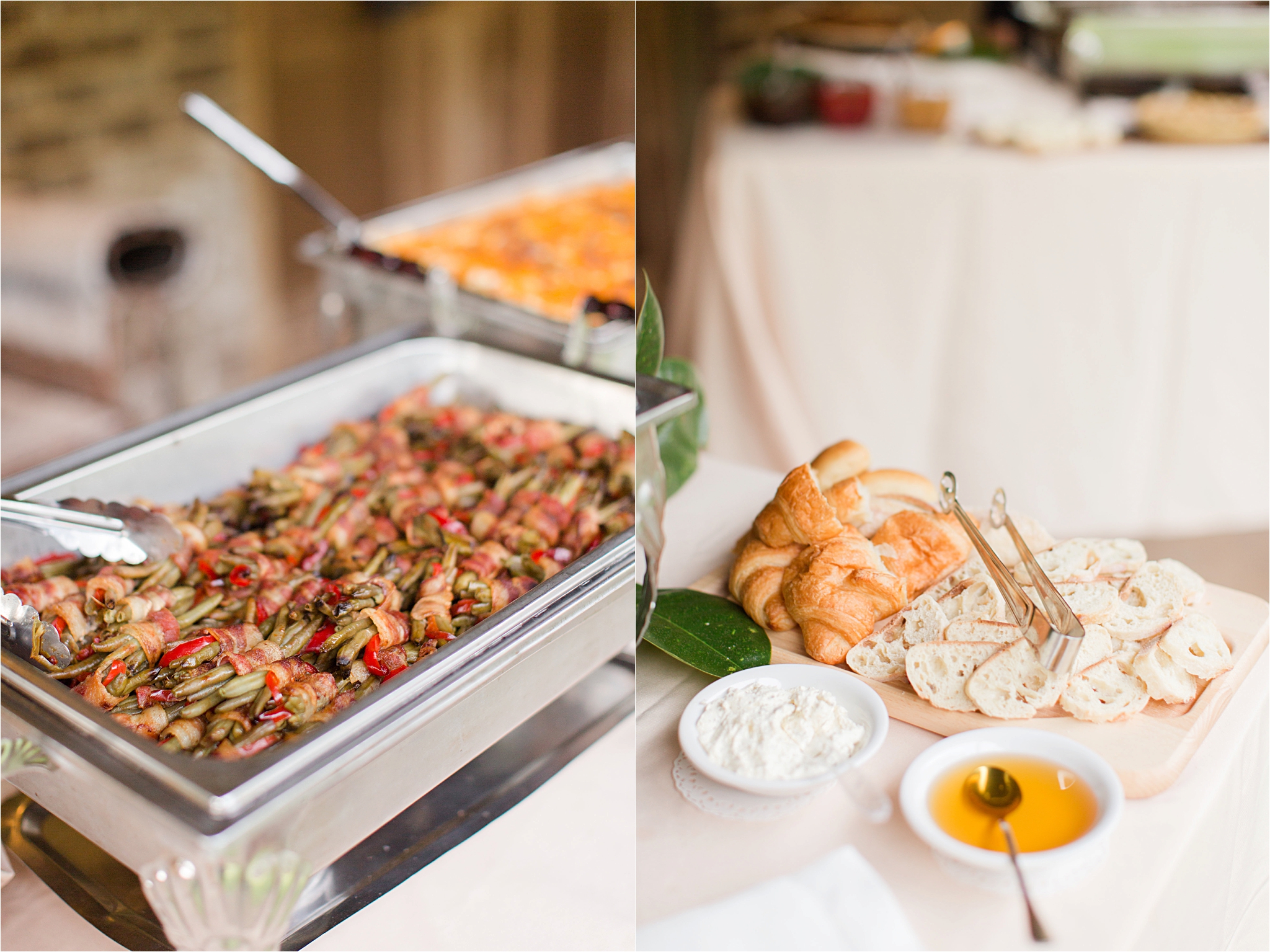 Speeches were given by our Best Man and Maid of Honor.  I cried so much this night !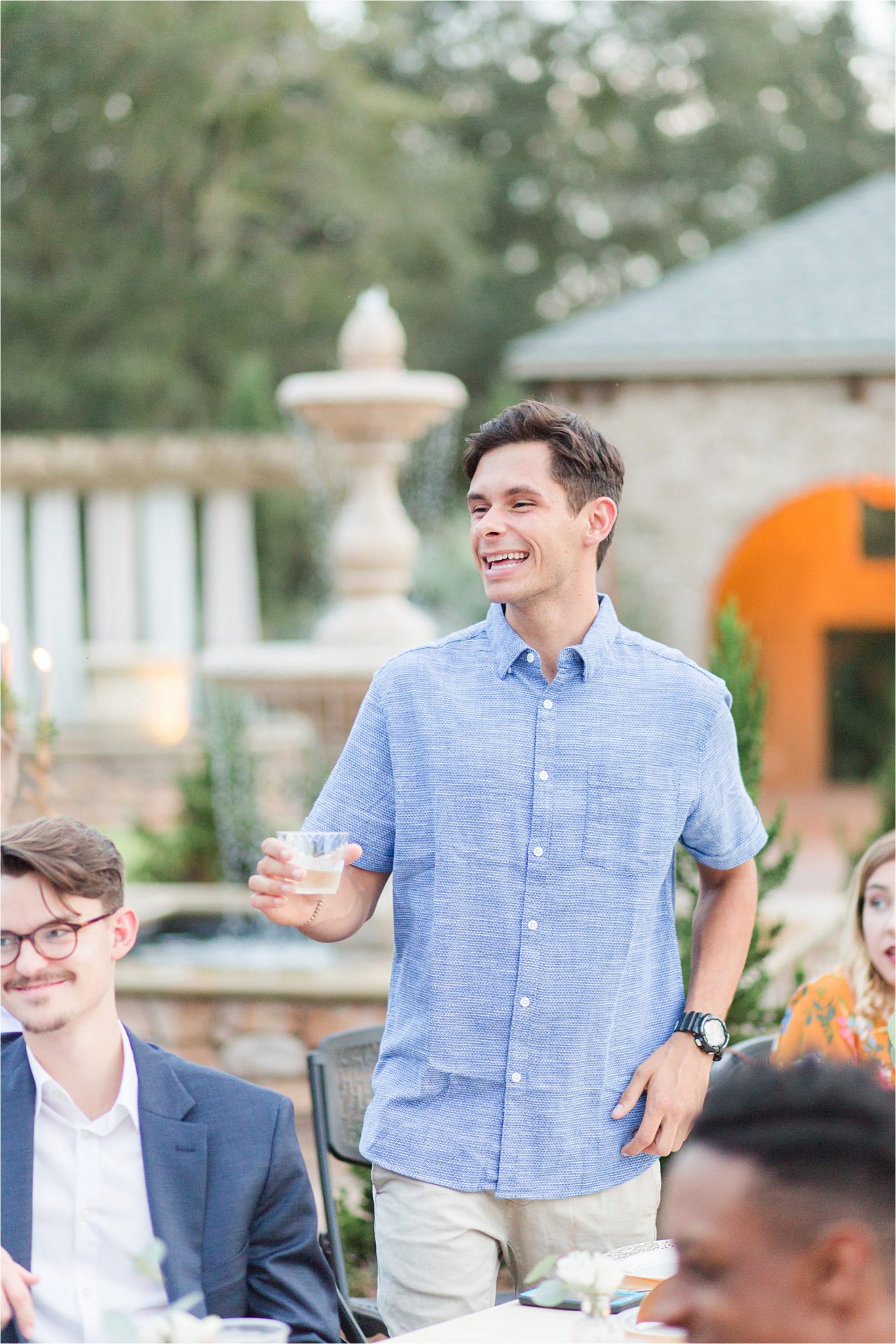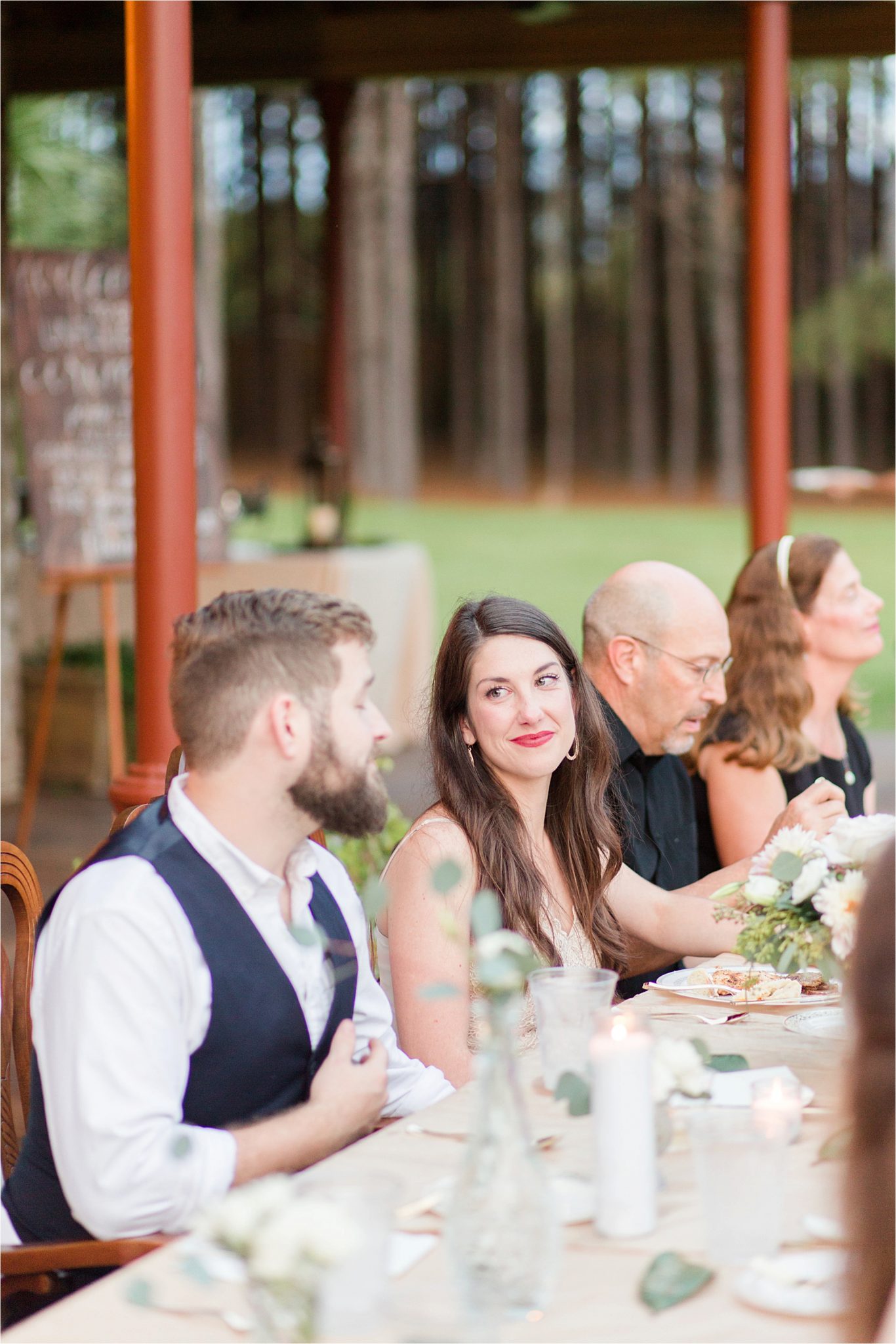 Isn't my sister a dream?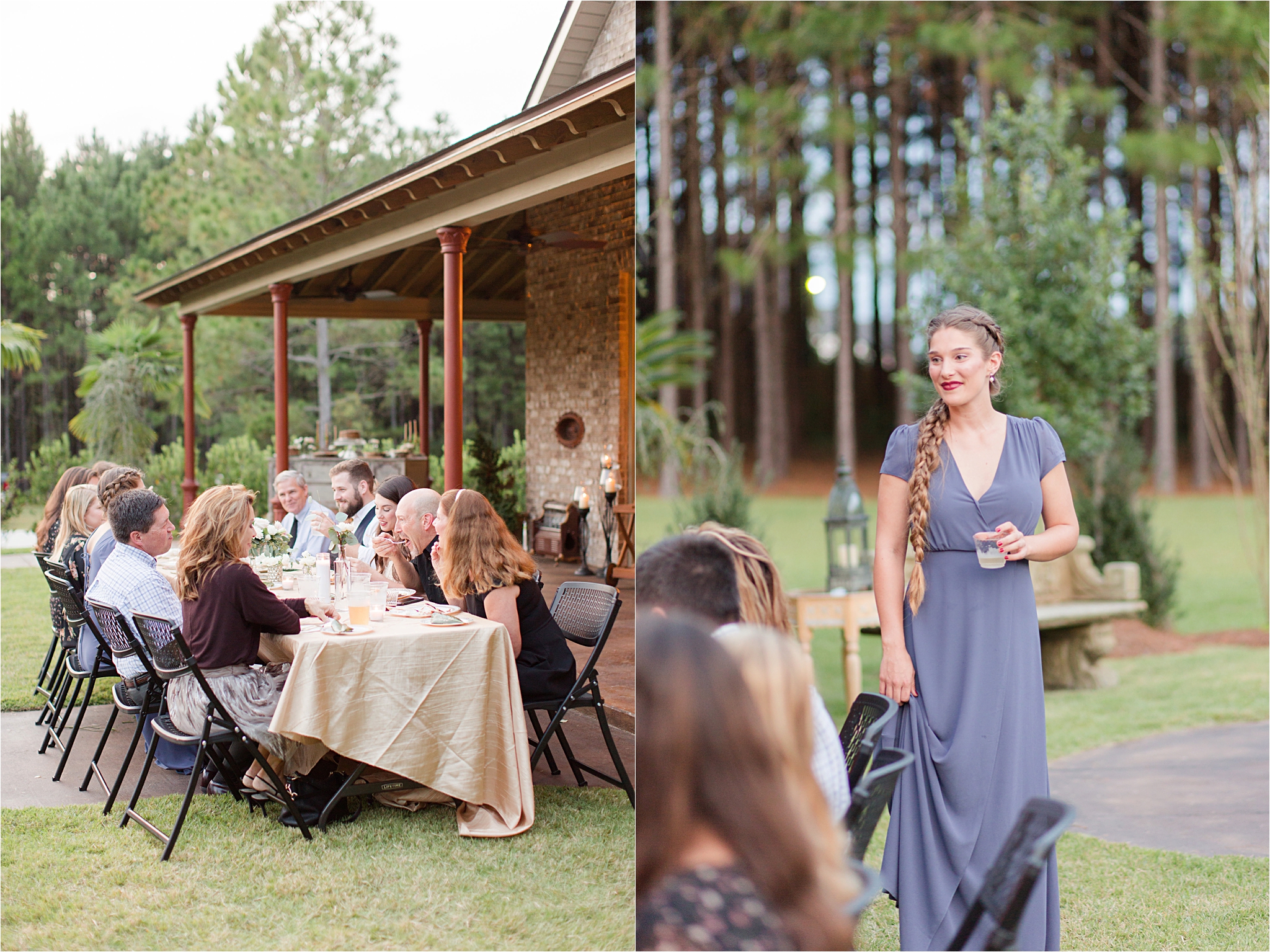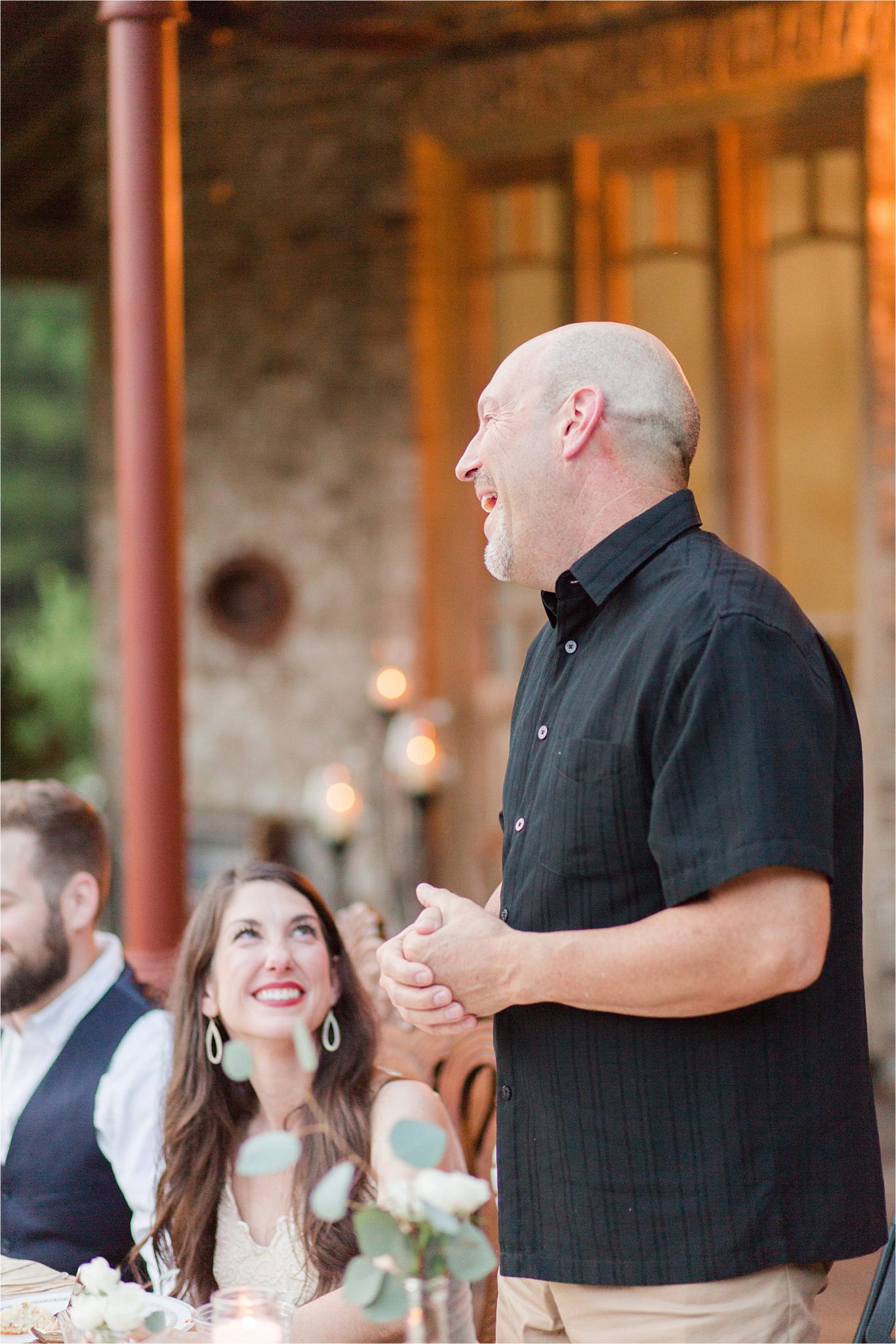 My precious dad gave a speech that left us speechless, and I cried even more….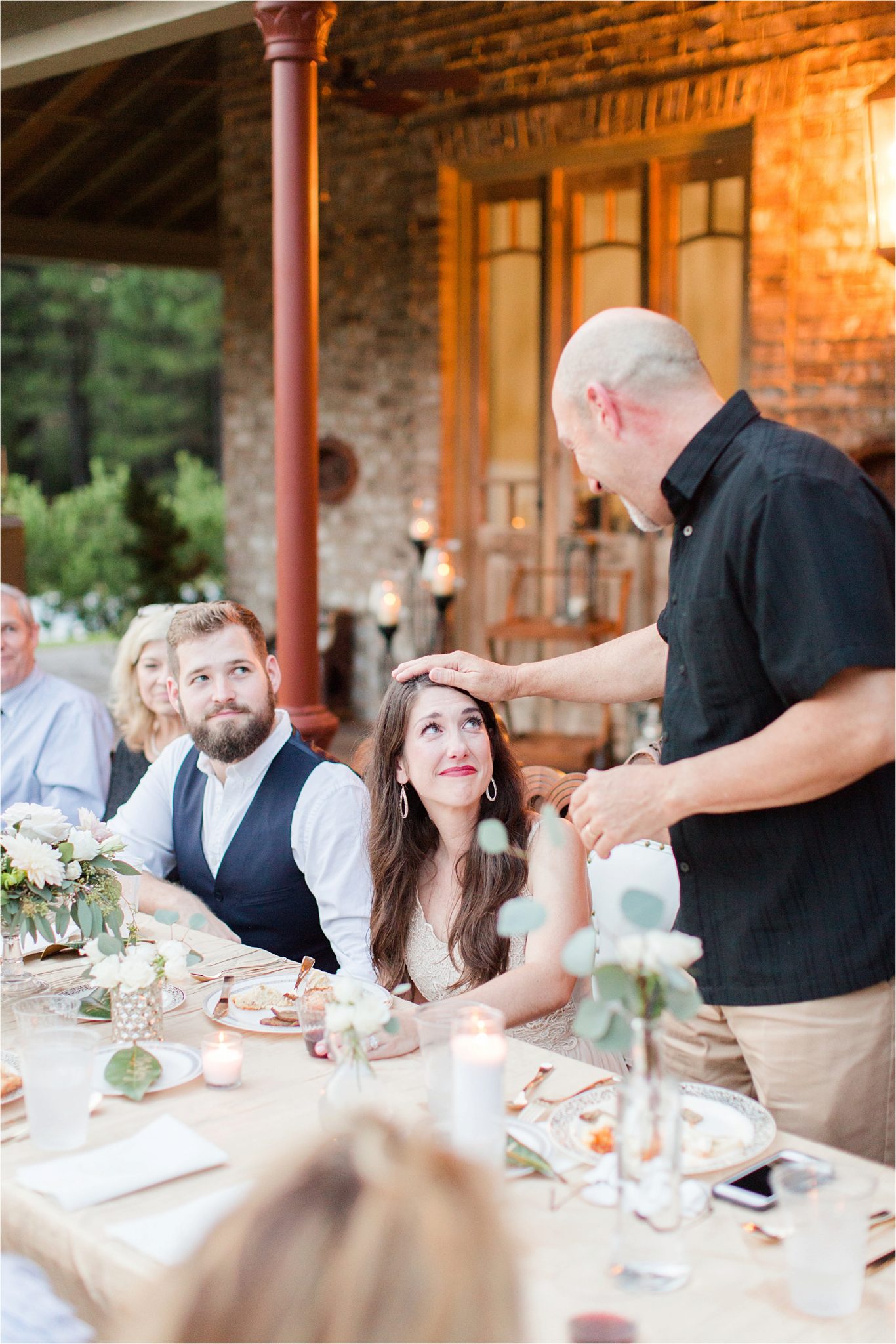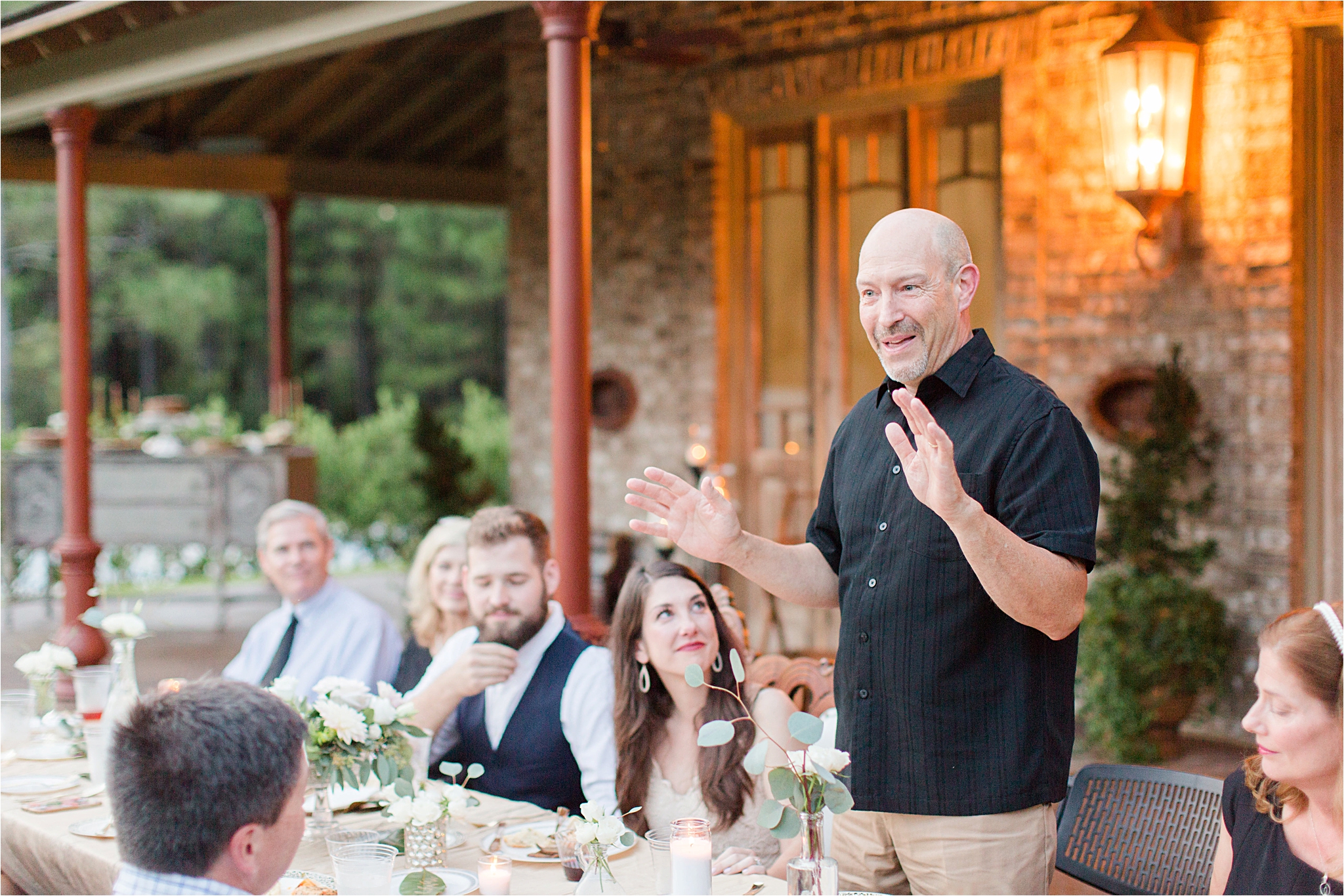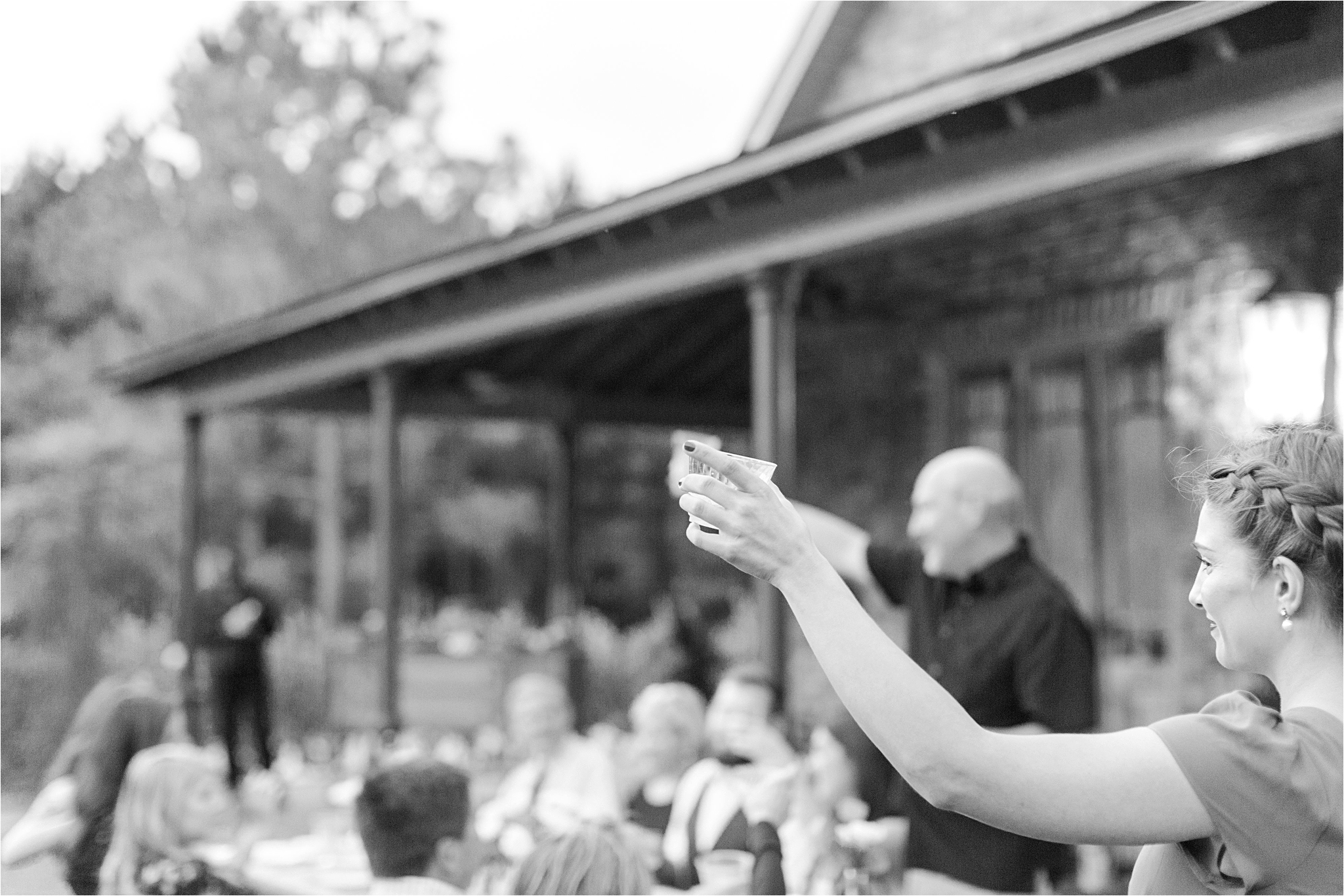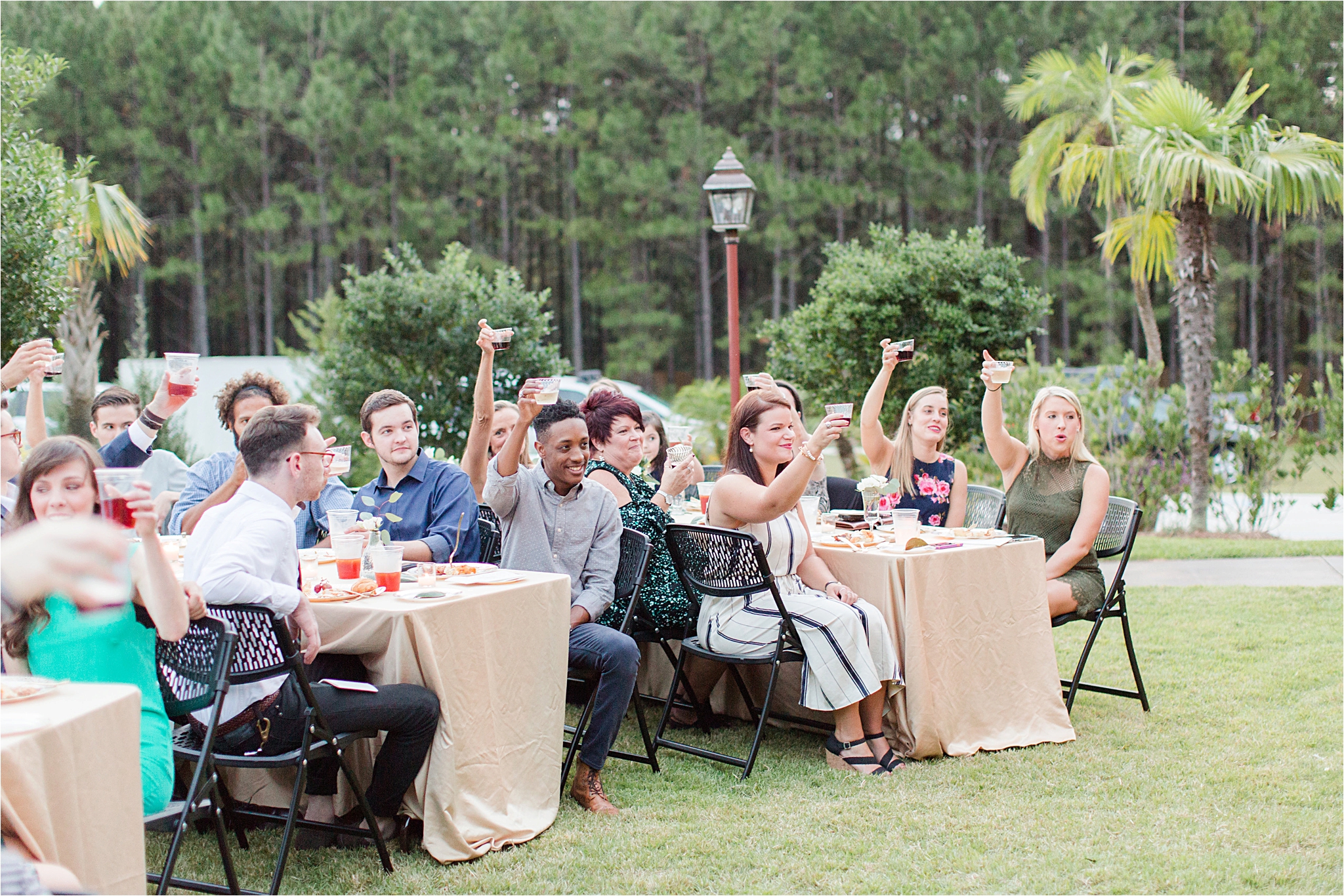 This is my Aunt Janet.  Golly I love this woman.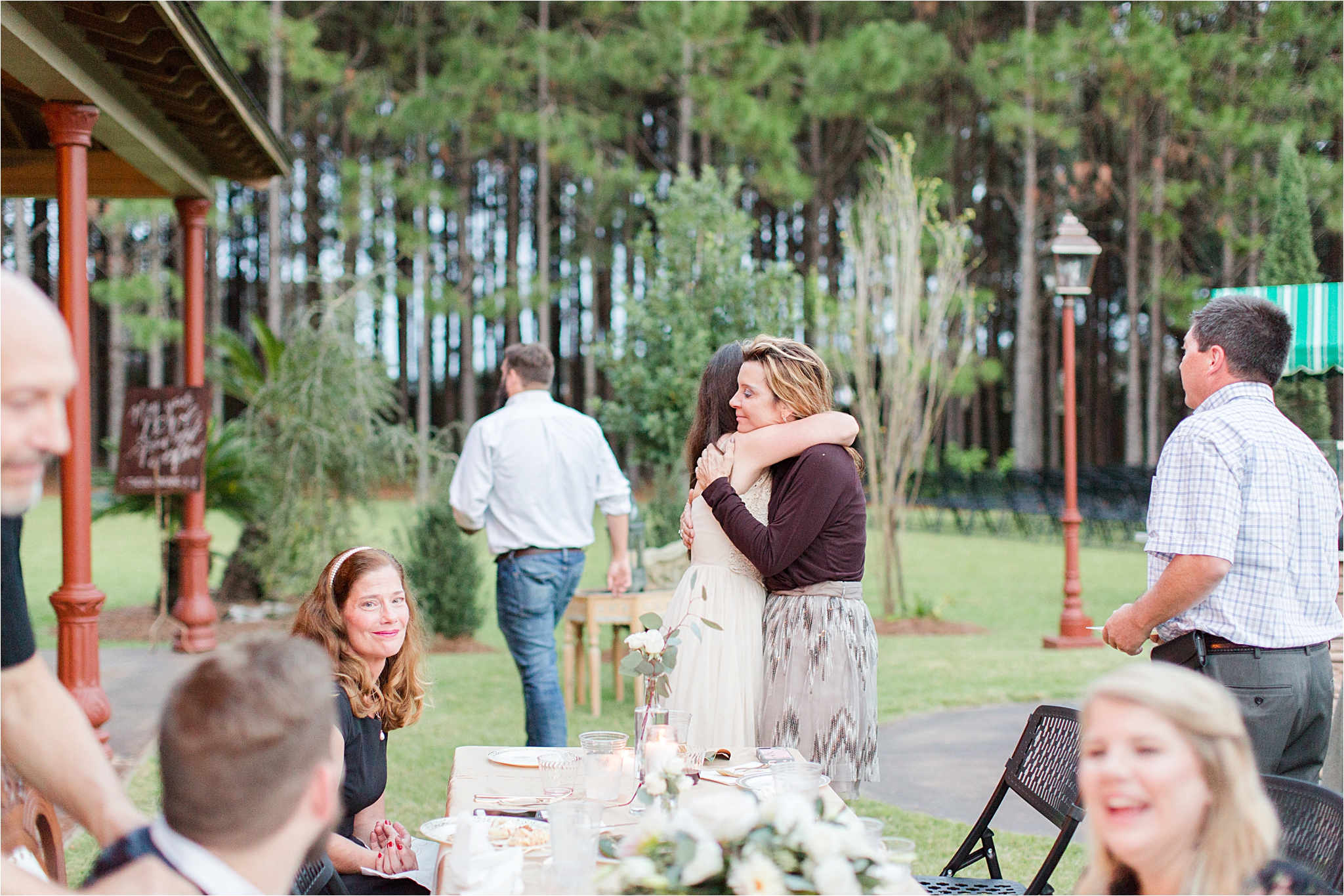 My PRECIOUS FLOWER GIRLS!  Love them!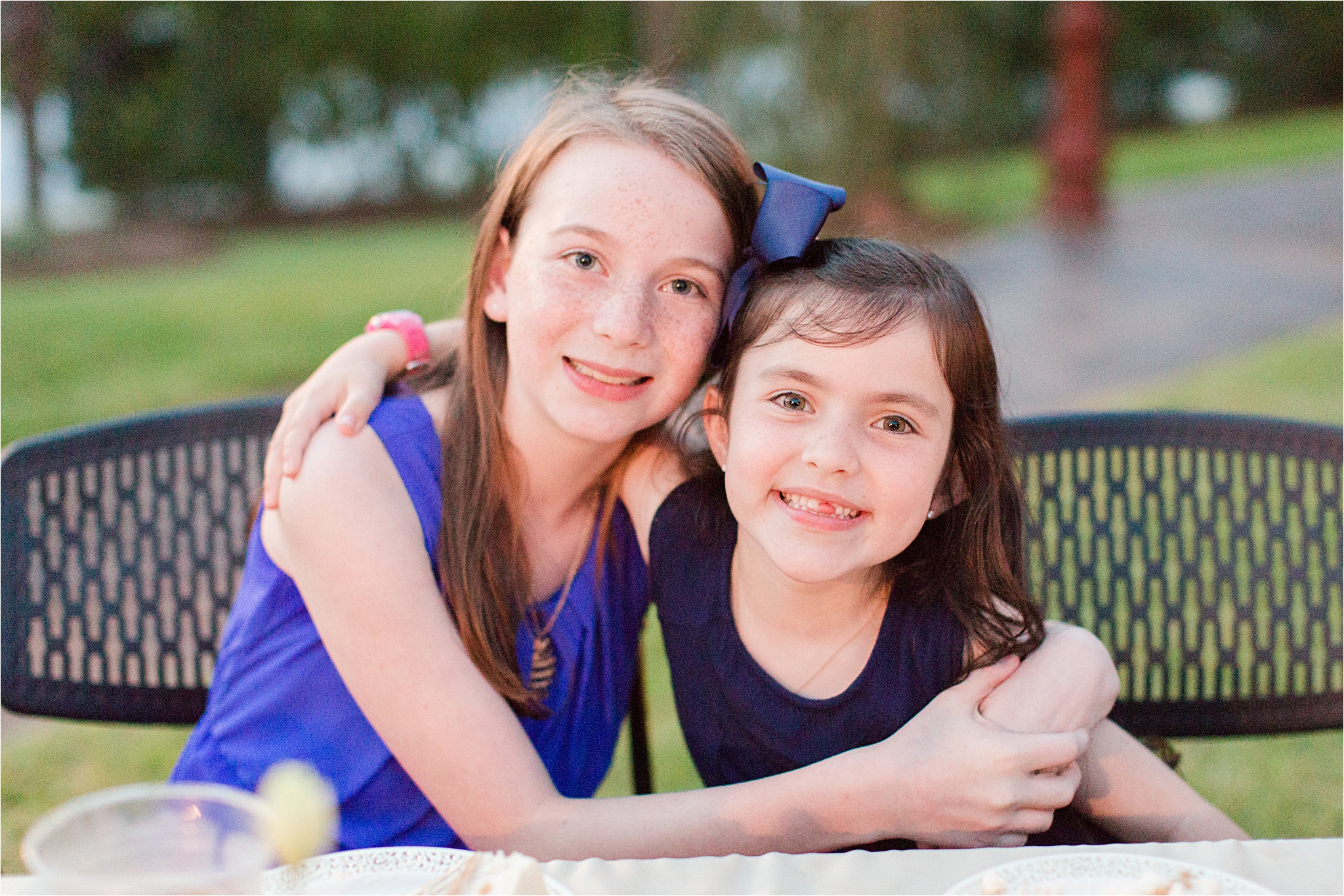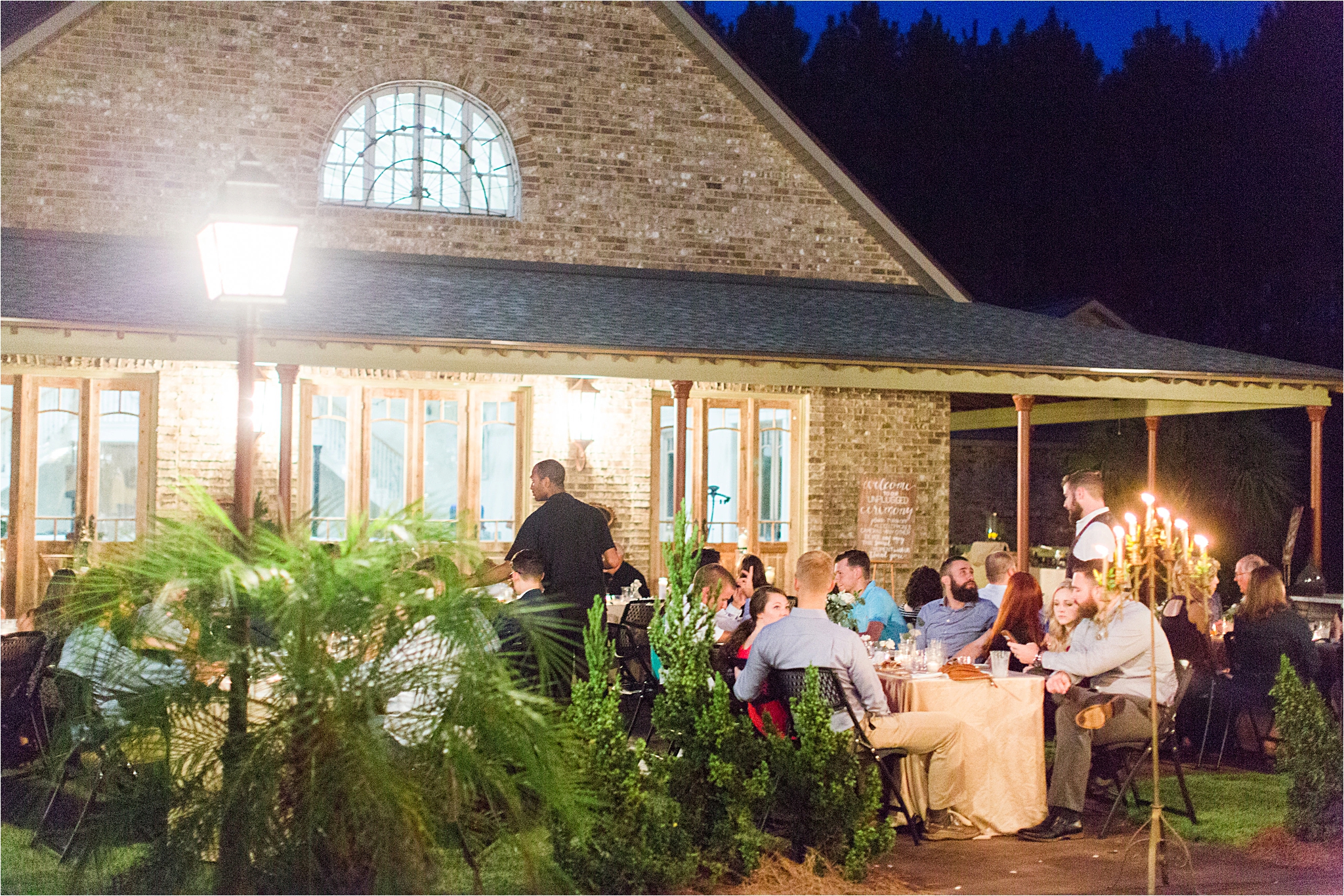 VENDORS
COORDINATOR | Wed With Style
FLORALS | Fusion Floral Design
VENUE | Bella Sera Gardens
PHOTOGRAPHY | Megan Kelsey Photography
CATERING | Namen's Catering
DESSERTS | Jeanie Robbins ( My sweet mother in law!)
PLACE SETTINGS | Amazon
xoxo
Anna Filly