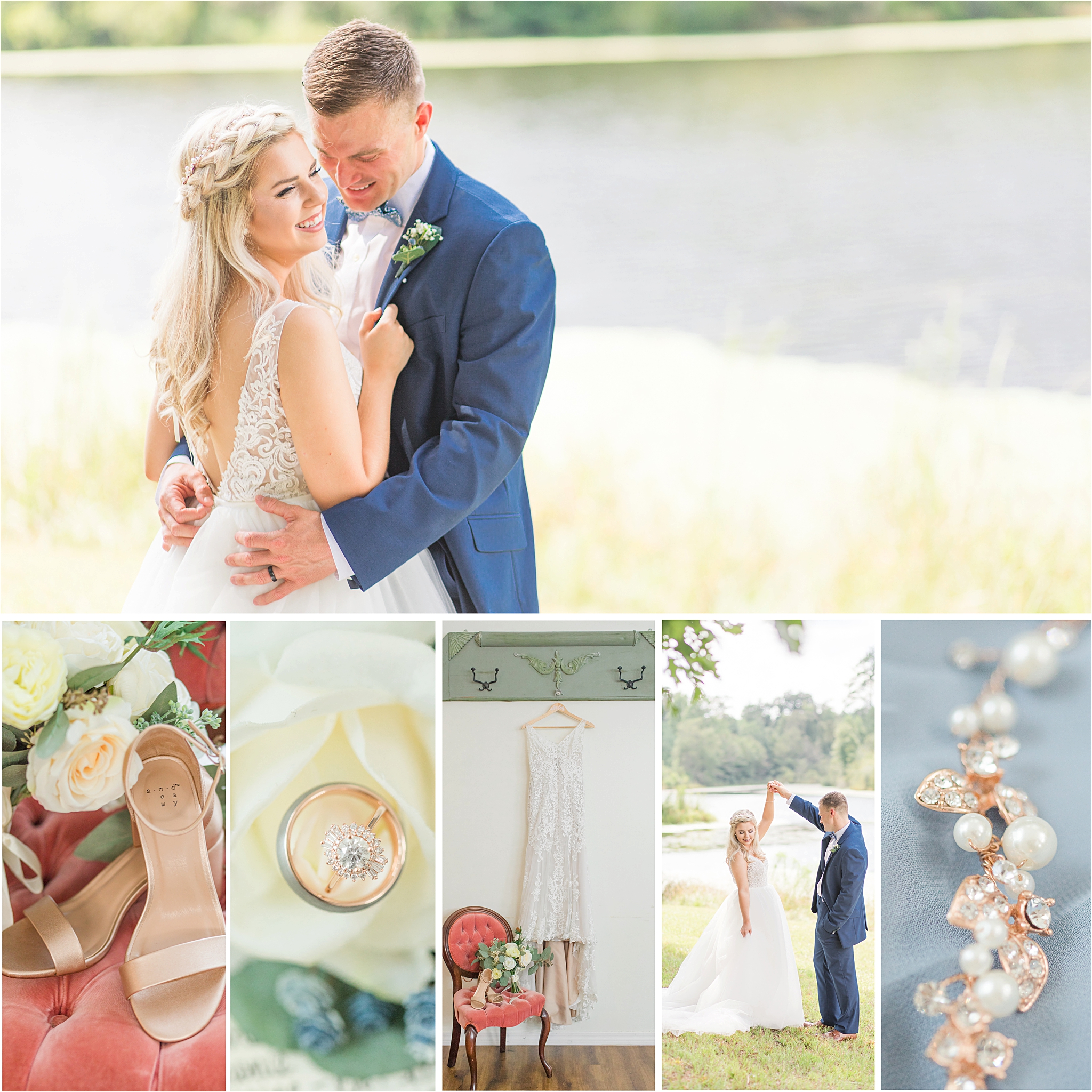 Rasberry Greene Wedding in Soso, Mississippi
The Gin at Rasberry Green is a lush and expansive property nestled in the country of Soso, Mississippi.  Surrounded by pines trees and open fields, it is such a sweet surprise to drive upon.   A Rasberry Greene Wedding in Soso, Mississippi will absolutely enjoy all this wedding venue has to offer.  It's large, rustic reception hall is perfect for hosting receptions both big and small.
The property offers numerous ceremony spots that can be customized to fit the desires of the bride and her groom.  Whether you want to get married by the water's edge, in the front of the rustic reception hall or in the middle of an open field, your options are all beautiful! The bridal suite alone is one of my favorites because of the natural light and openness it offers.  A bride and her bridesmaids have countless mirrors, seats and couches.  Right next door is the groom's suite, which offers the groom and his guys access to a large screen TV, couches and more.  This wedding venue treated it's guests with genuine kindness.   As a wedding vendor myself, I truly loved working with The Gin at Rasberry Greene and their team!
Sarah + Brett
Sarah and Brett had a Rasberry Greene Wedding in Soso, Mississippi.  Though neither one of them are from Soso, it served as the perfect halfway point for each of their families.  Their wedding day was such a candid celebration of love.  Each detail was so perfectly planned and orchestrated.  You could tell, just by the atmosphere, that peace and joy were two of the most important things to Sarah and Brett.  All they wanted was to get married and celebrate with their friends and family- and they did ! Sarah has such an eye for design, and she did such a wonderful job bringing her wedding day visions and dreams to life!  The day was orchestrated without a hitch, thanks to April Johnson, the Wedding Day Coordinator.
Sarah and Brett's genuine joy was such a delight to photograph.  Their wedding party, family, and friends were all so excited for these two to tie the knot!  A few of my favorite memories from this wedding day were the love bugs, Brett's expression when he saw Sarah for the first time during their First Look and how relaxed and enjoyable the day was- not a single person was frantic or worried!
Love was literally in the air on Sarah and Brett's wedding day!  With more love bugs than I've ever seen gathered in one place, everyone couldn't help but laugh as they slowly disappeared just in time for Sarah + Brett to get married!
Sarah + Brett's First Look was so intimate….. Brett was SO excited to see his bride !  The emotion continued when Sarah walked down the aisle to him- proof that a First Look removes the nerves of the wedding day, and allows brides + grooms to truly soak in the beautiful reality of their commitment to each other.
Lastly, the relaxed atmosphere of Sarah + Brett's wedding day at The Gin at Rasberry Greene was such a rare delight.  It was one of my favorite memories, because I believe these two truly got it right.  Stress wasn't needed, nor was it necessary.  All that was needed was that Sarah be Brett's and Brett be Sarah's.  I get teary just thinking about it!
Some of my favorite images truly show what I mean!  Enjoy Sarah + Brett's most lovely wedding day!!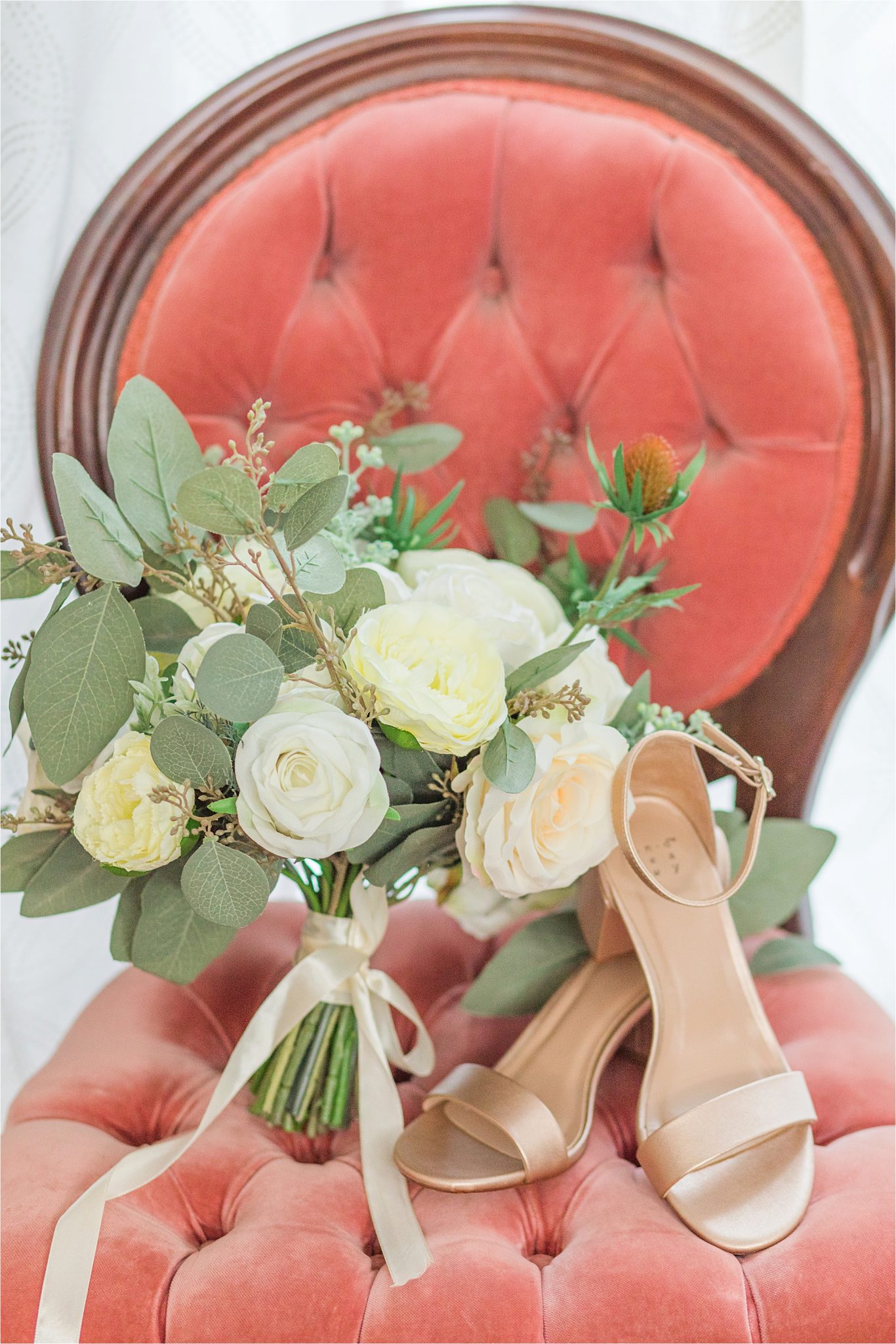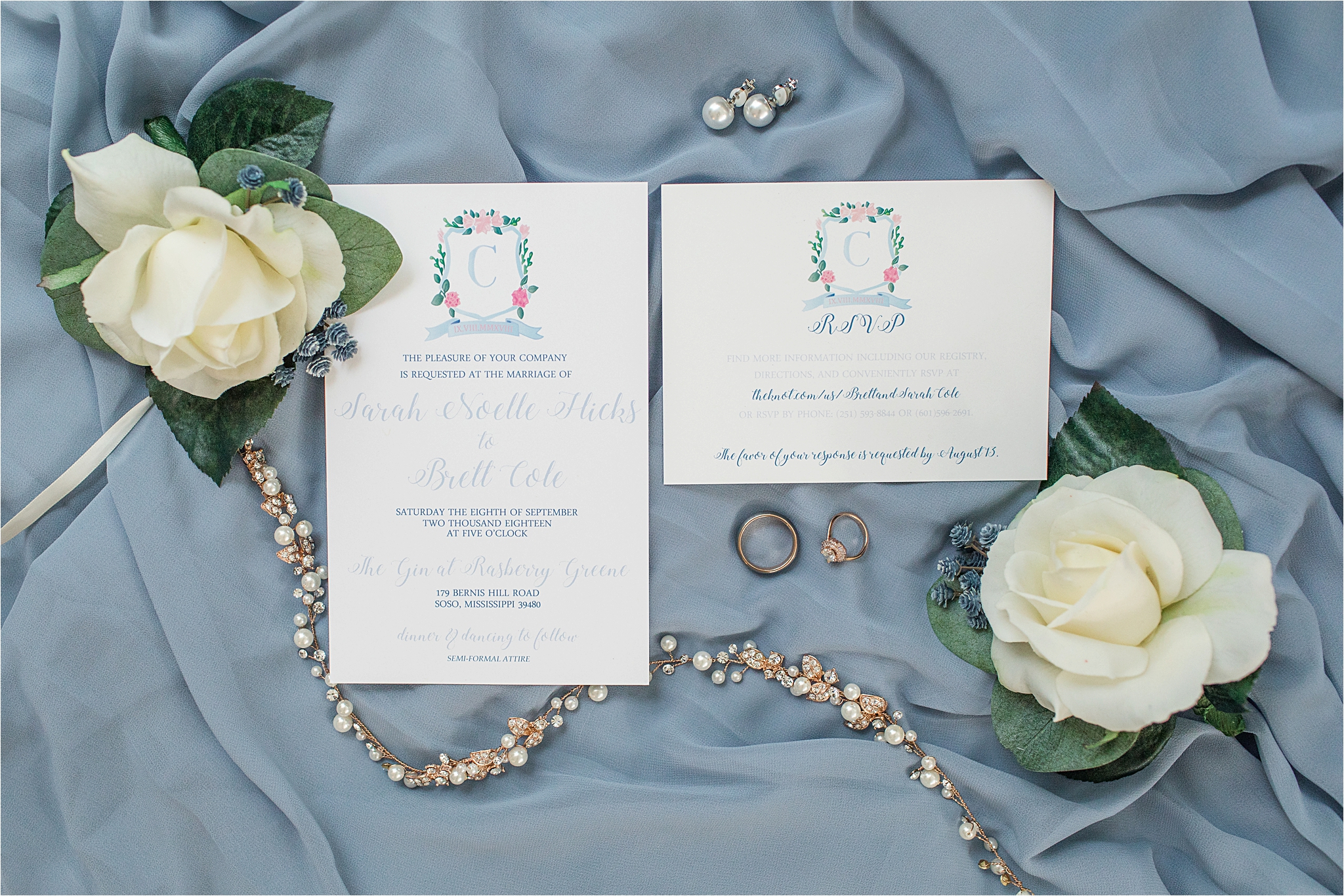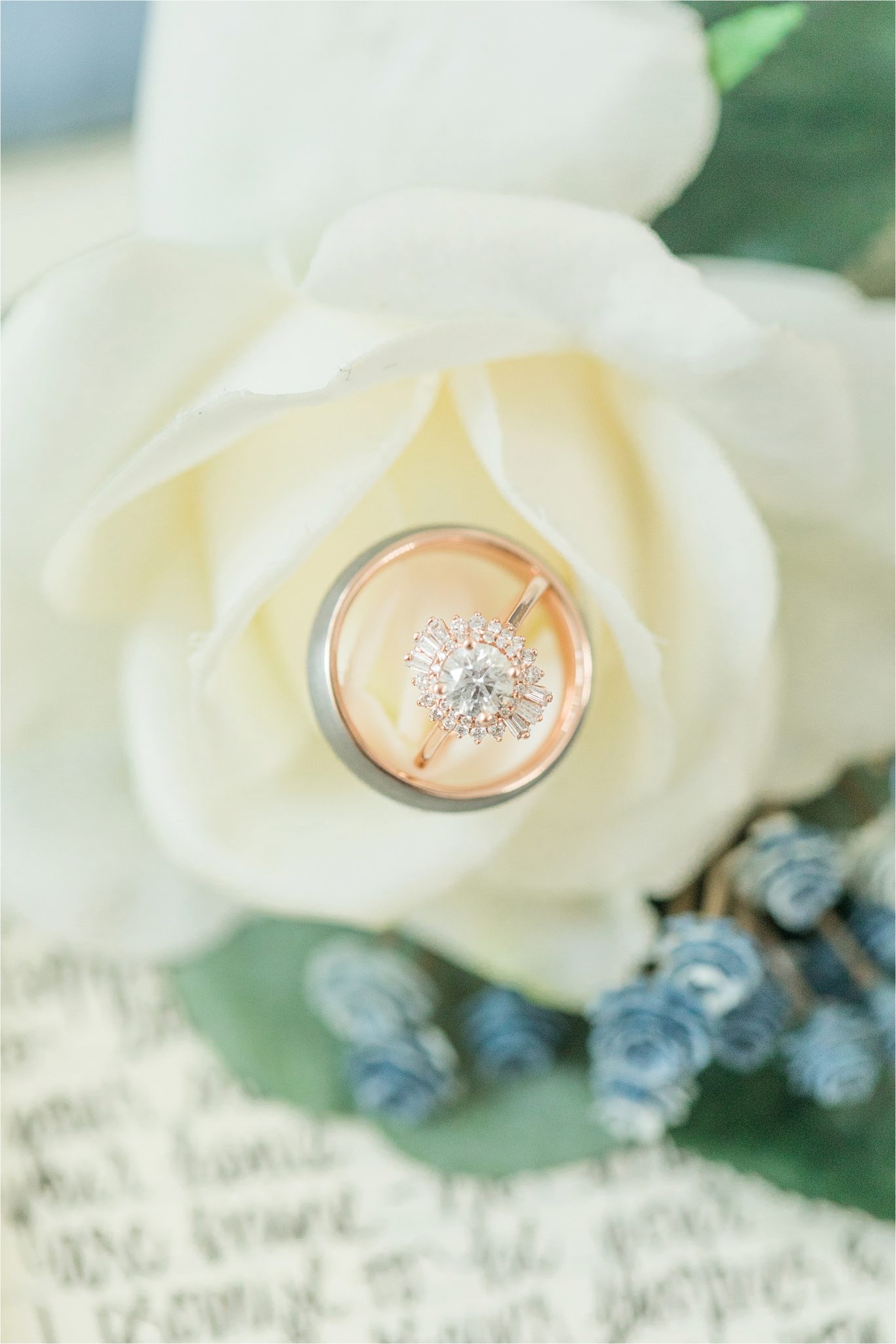 Sarah designed the invitations herself!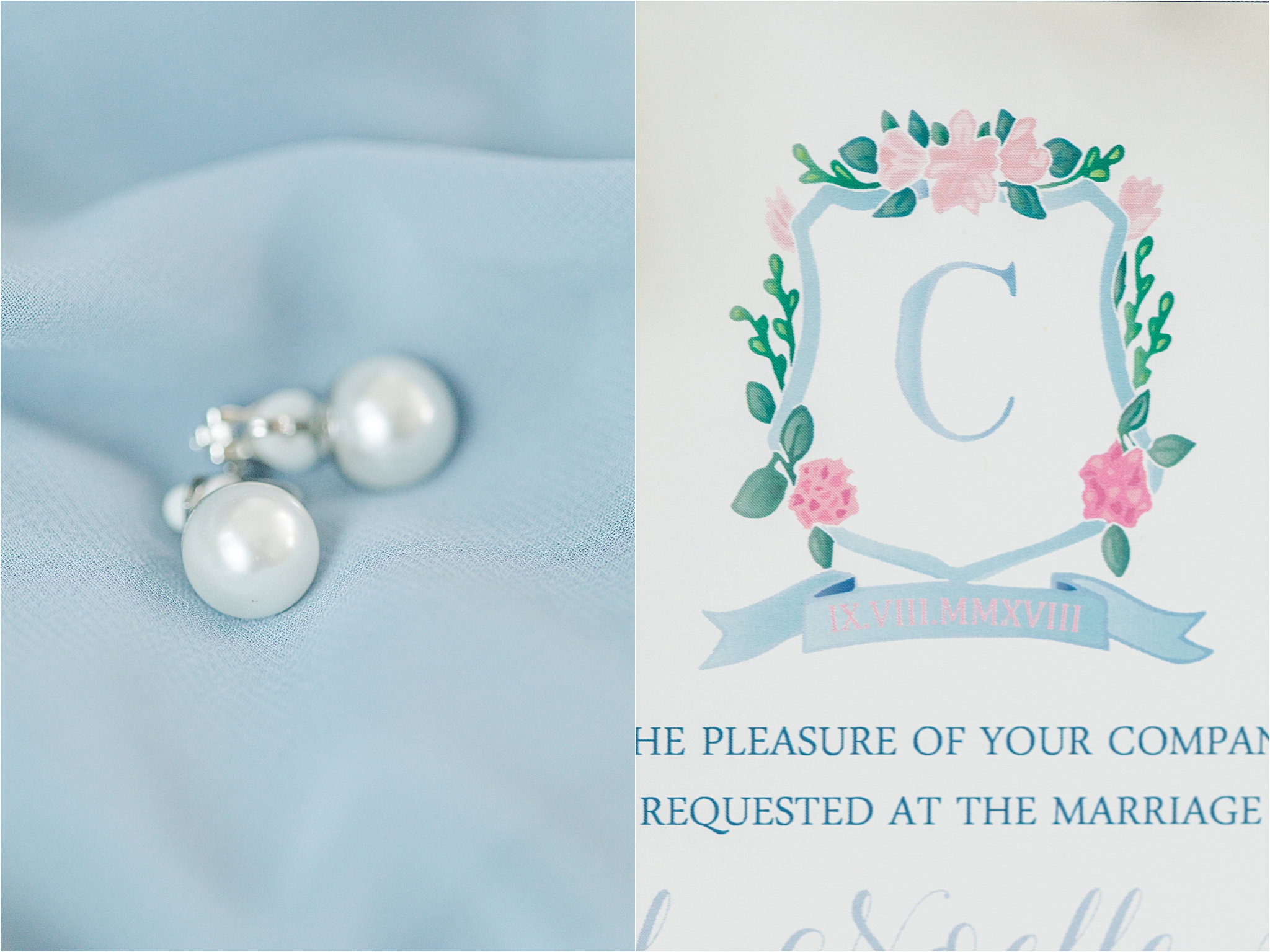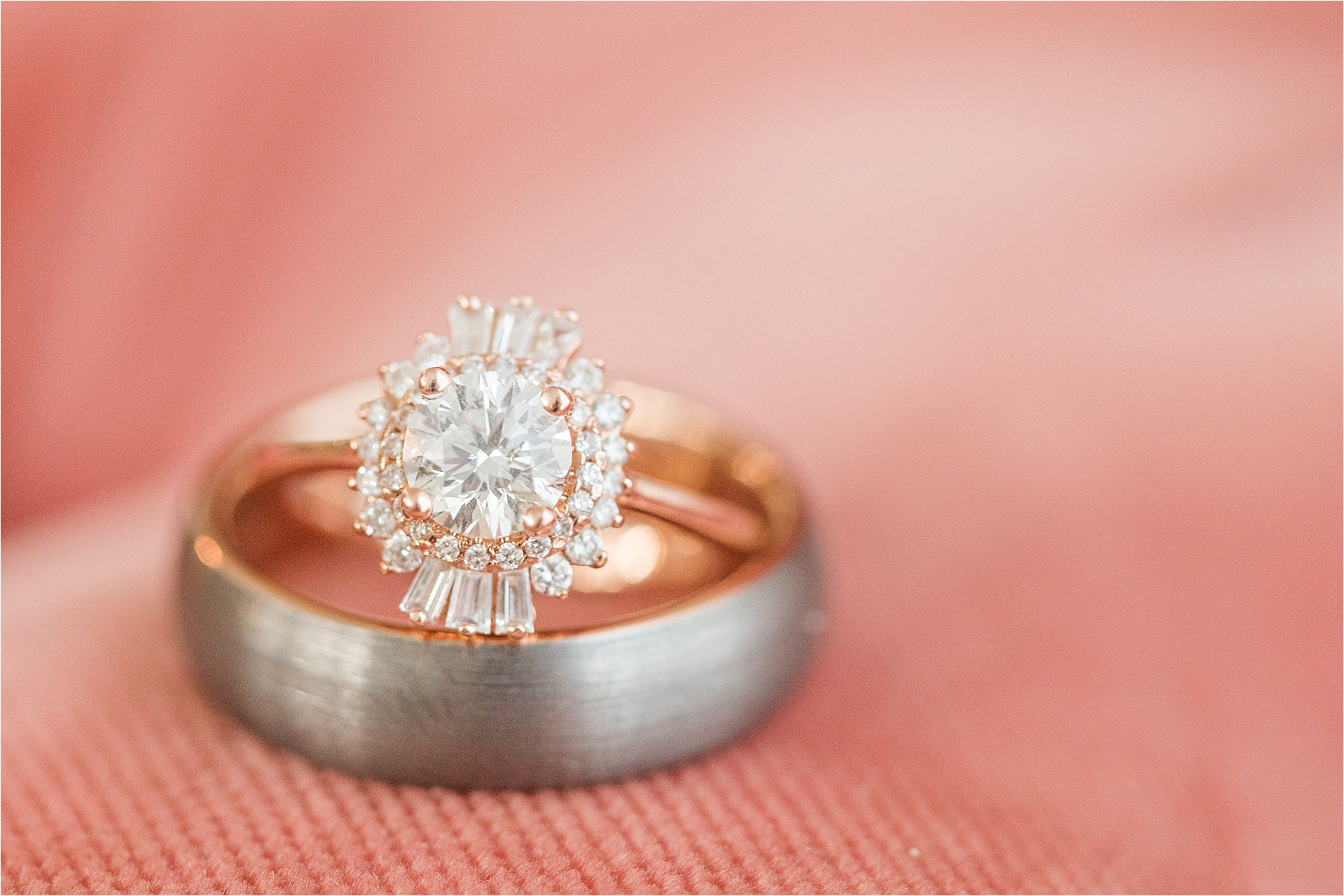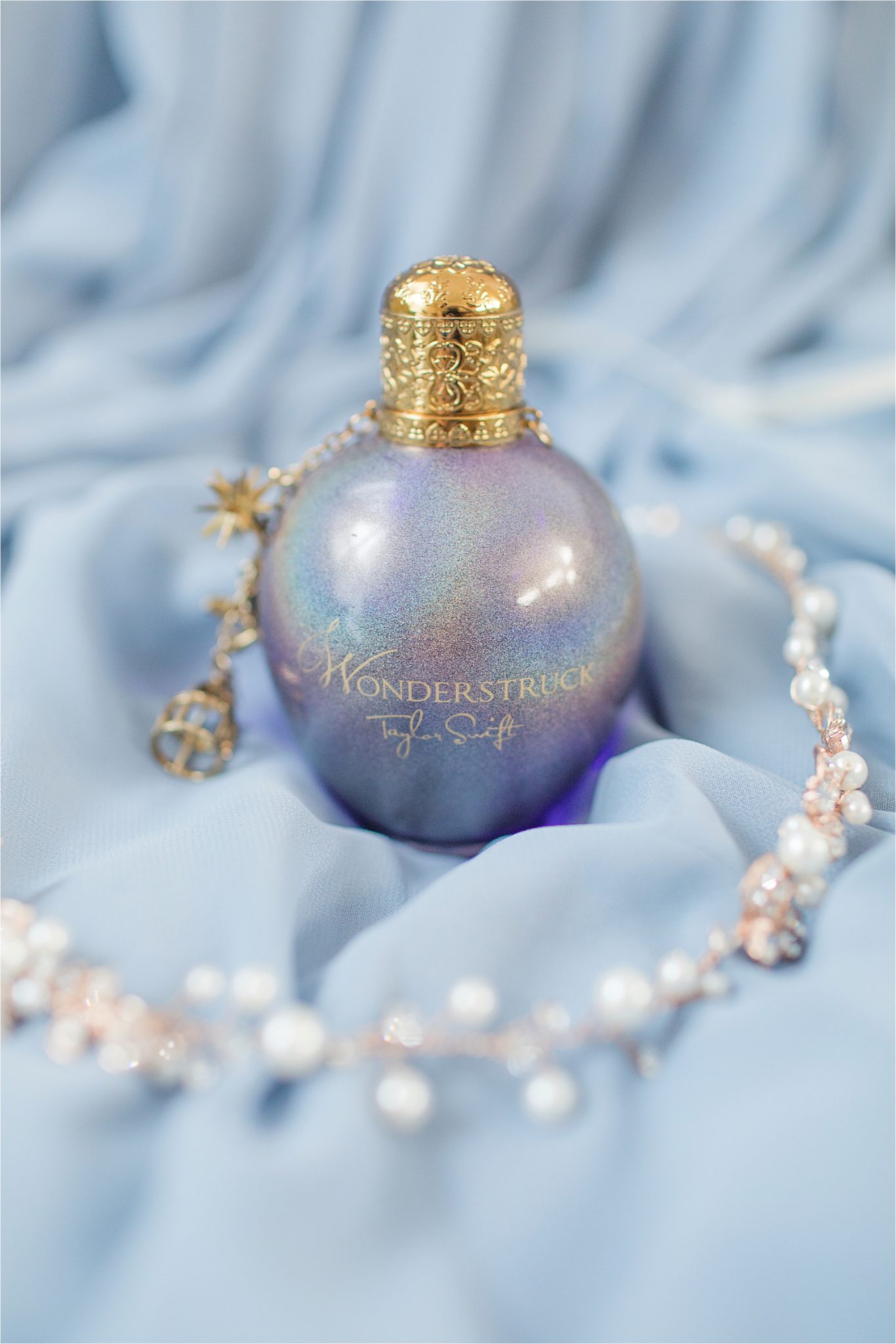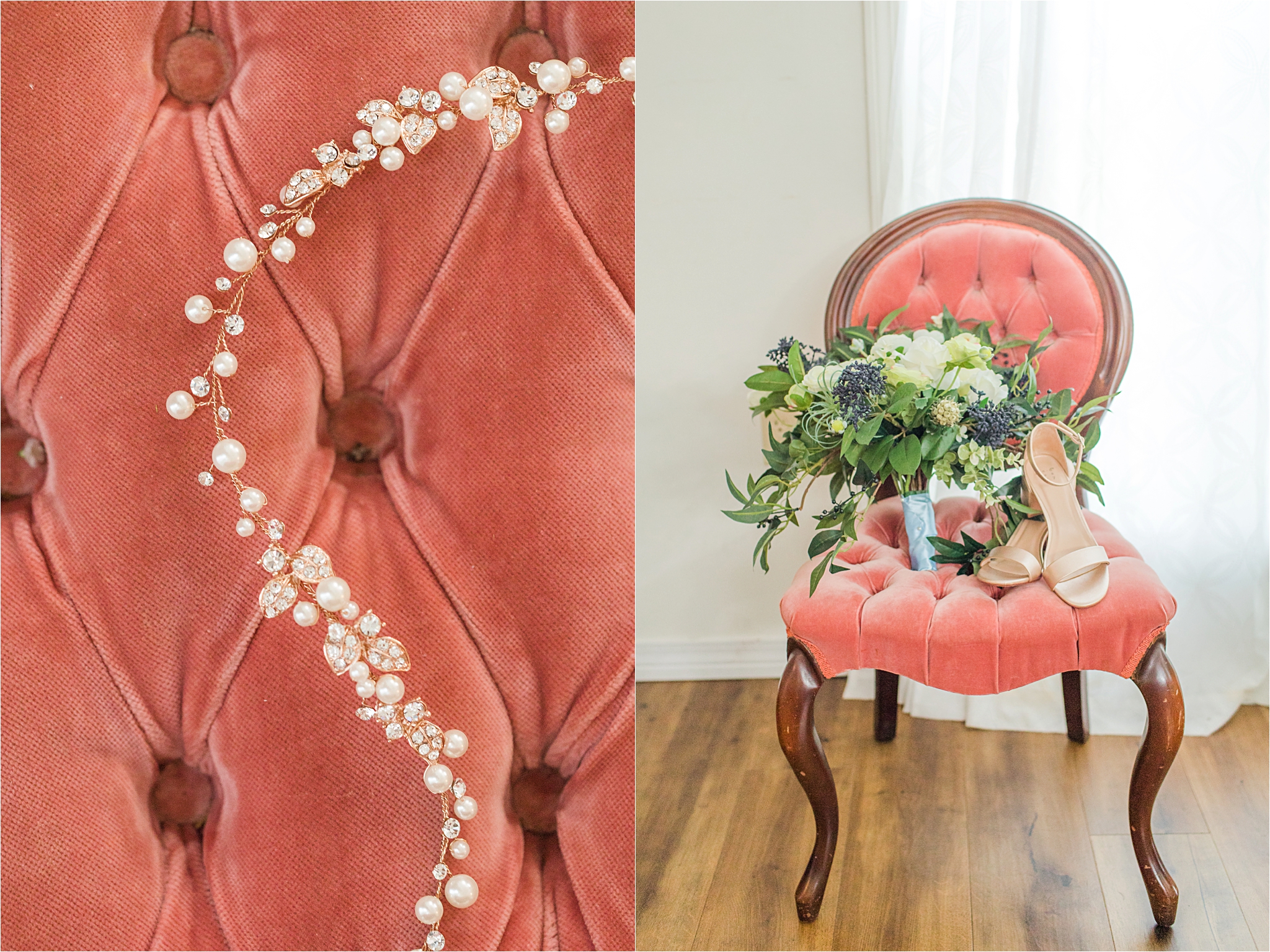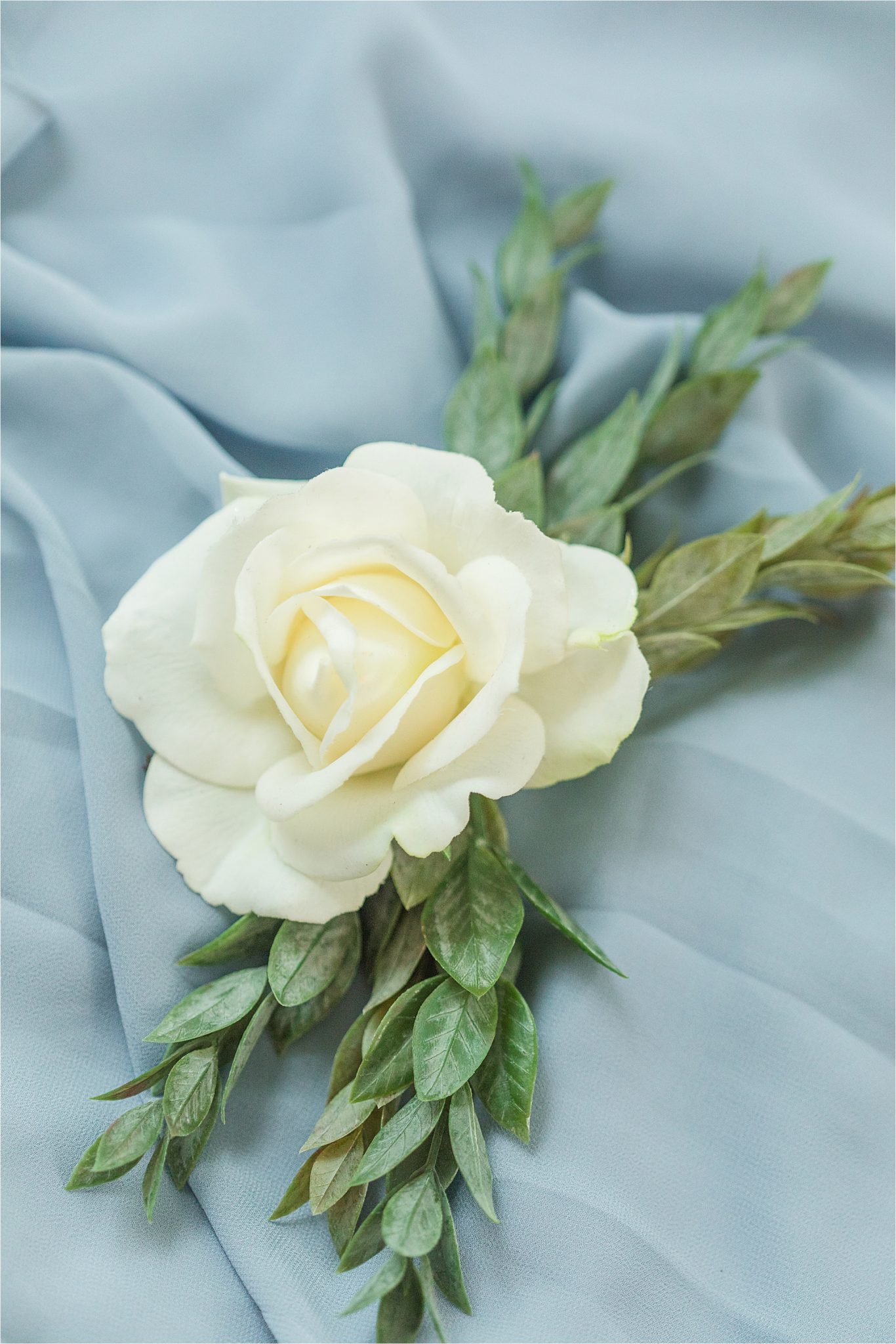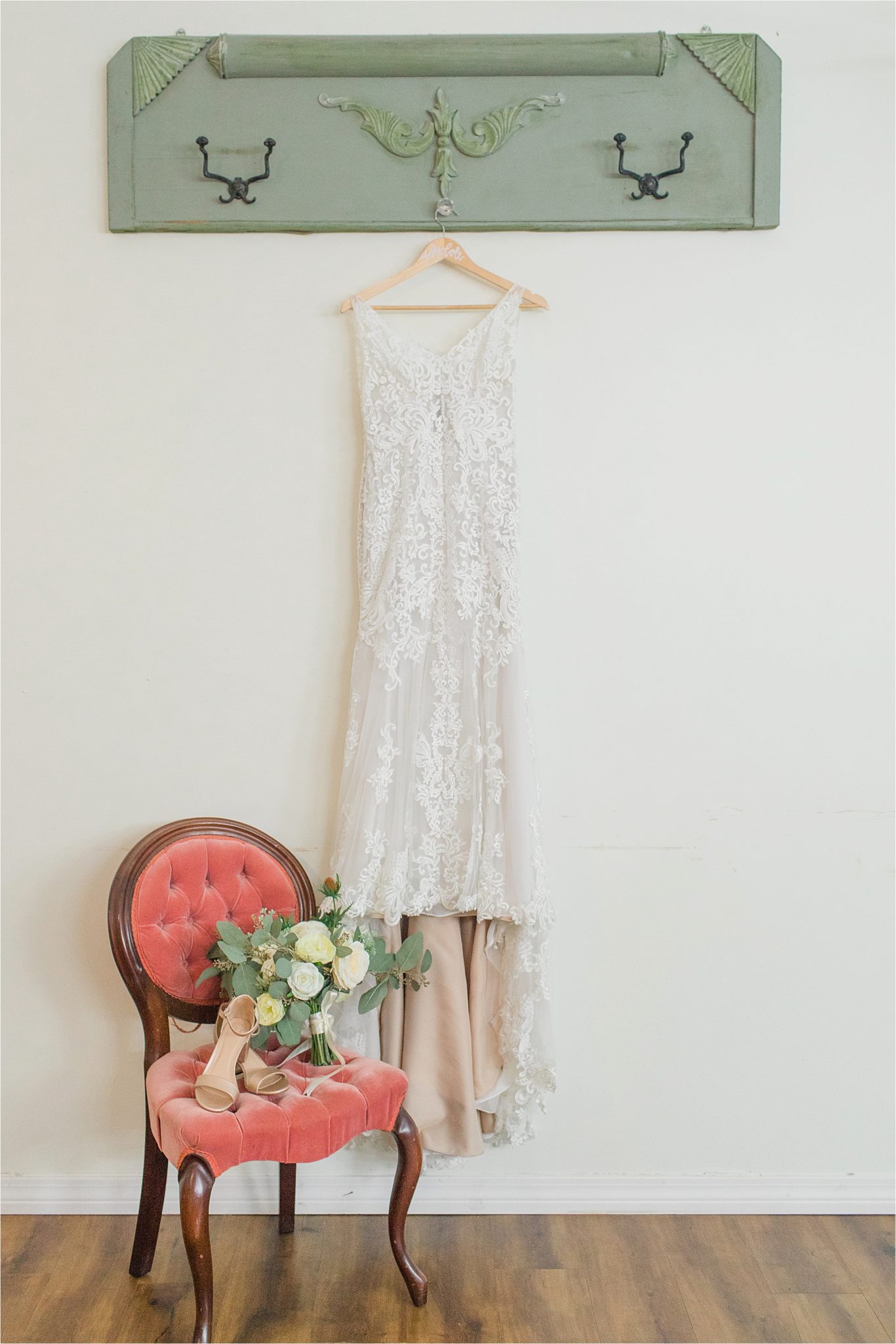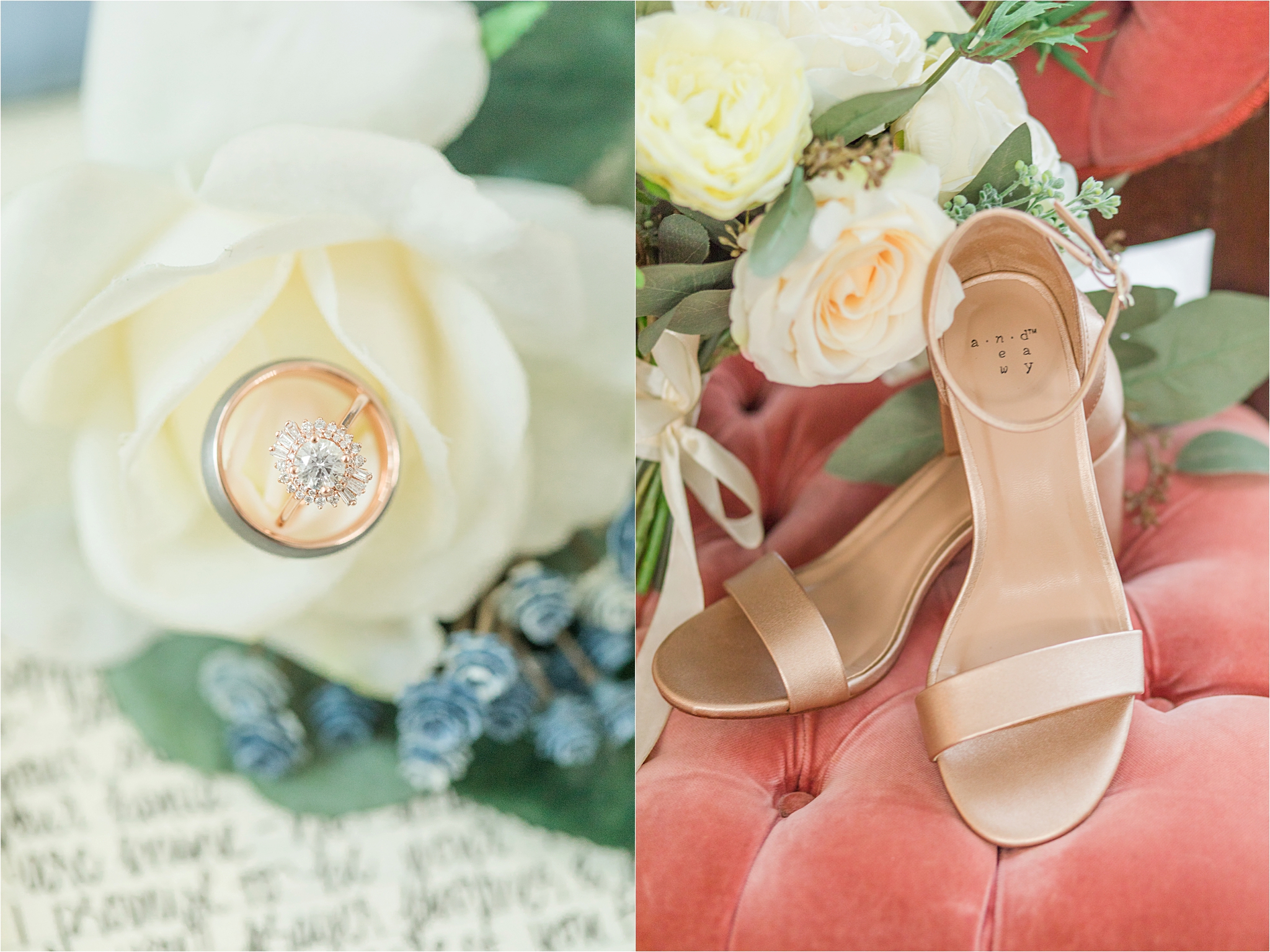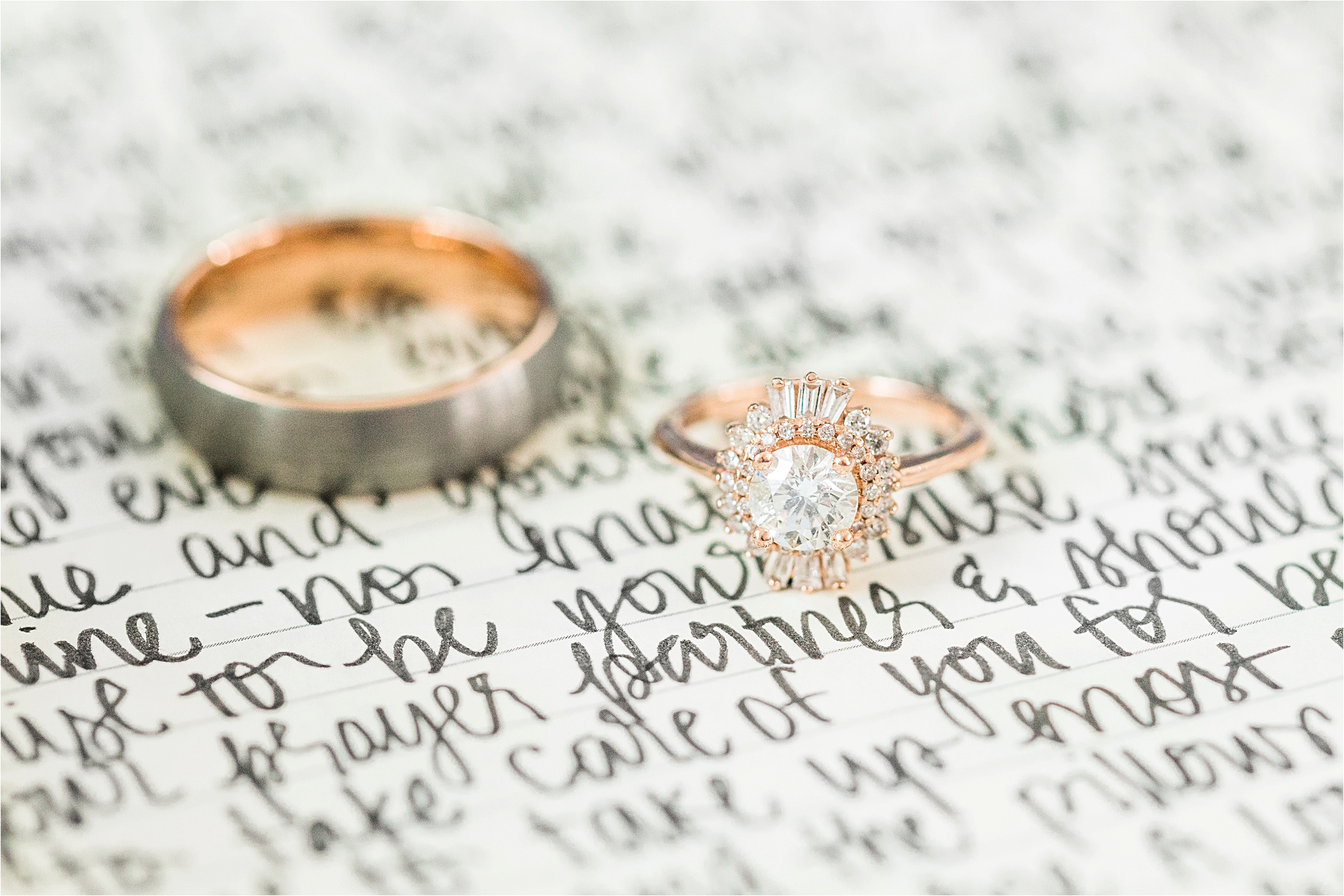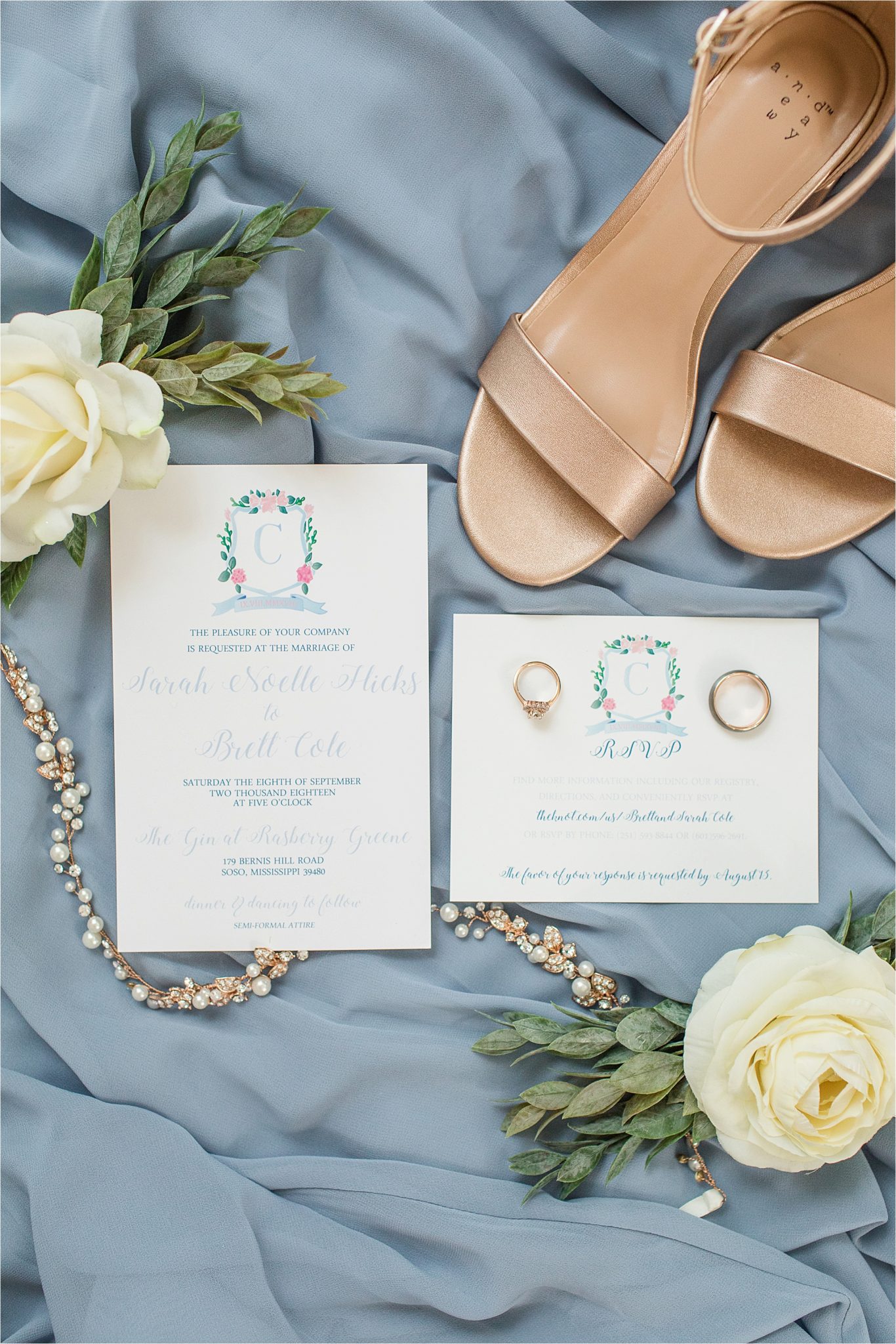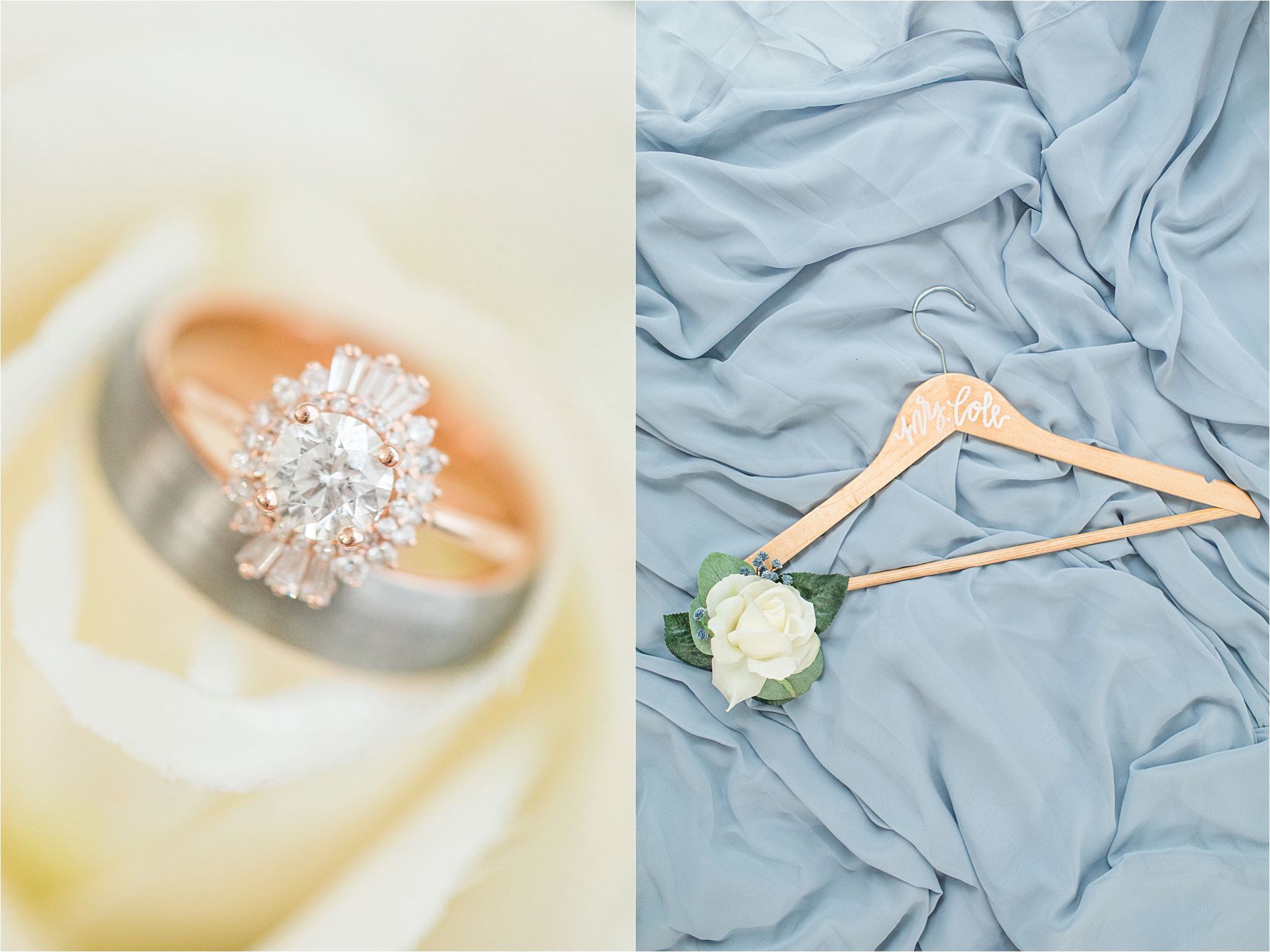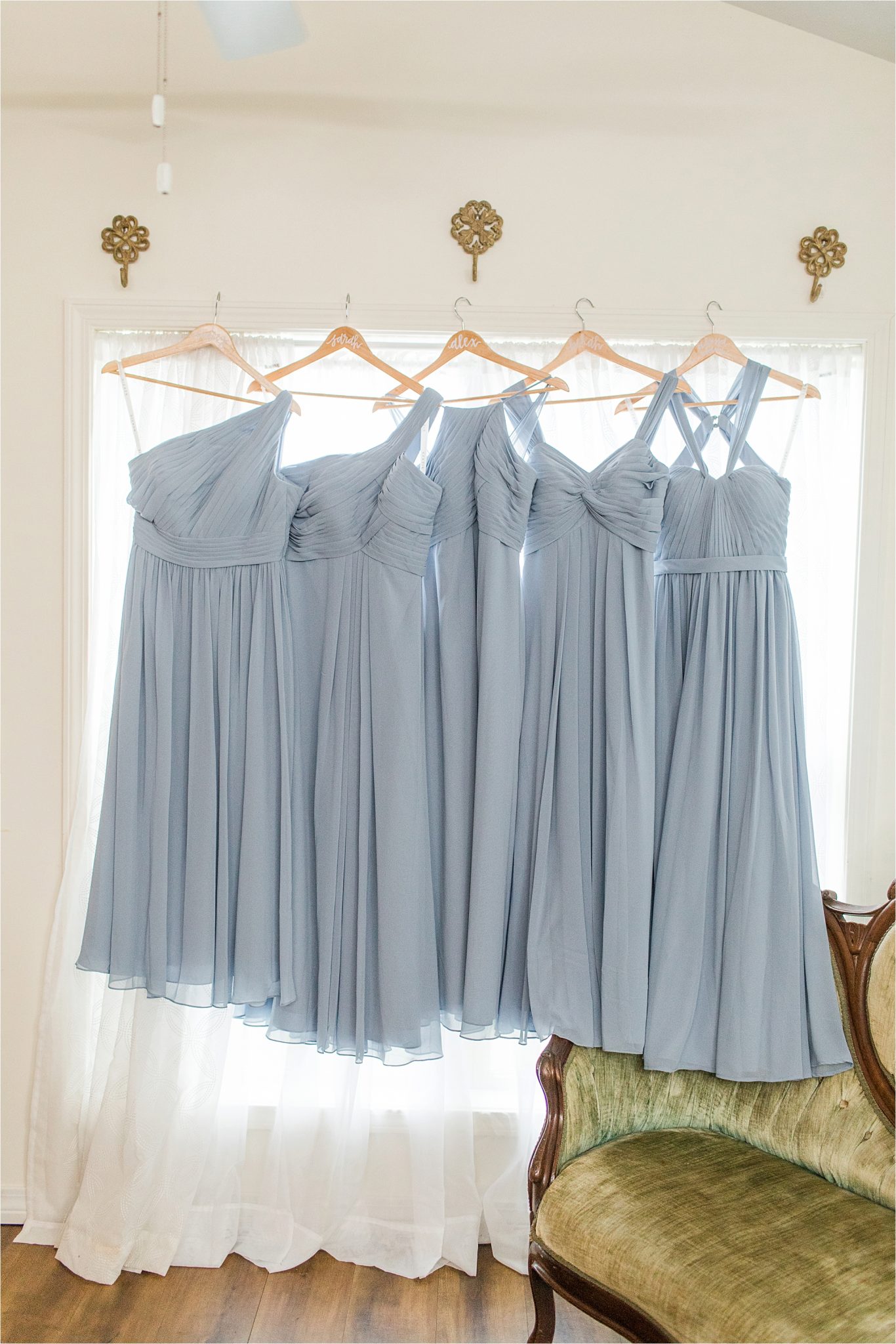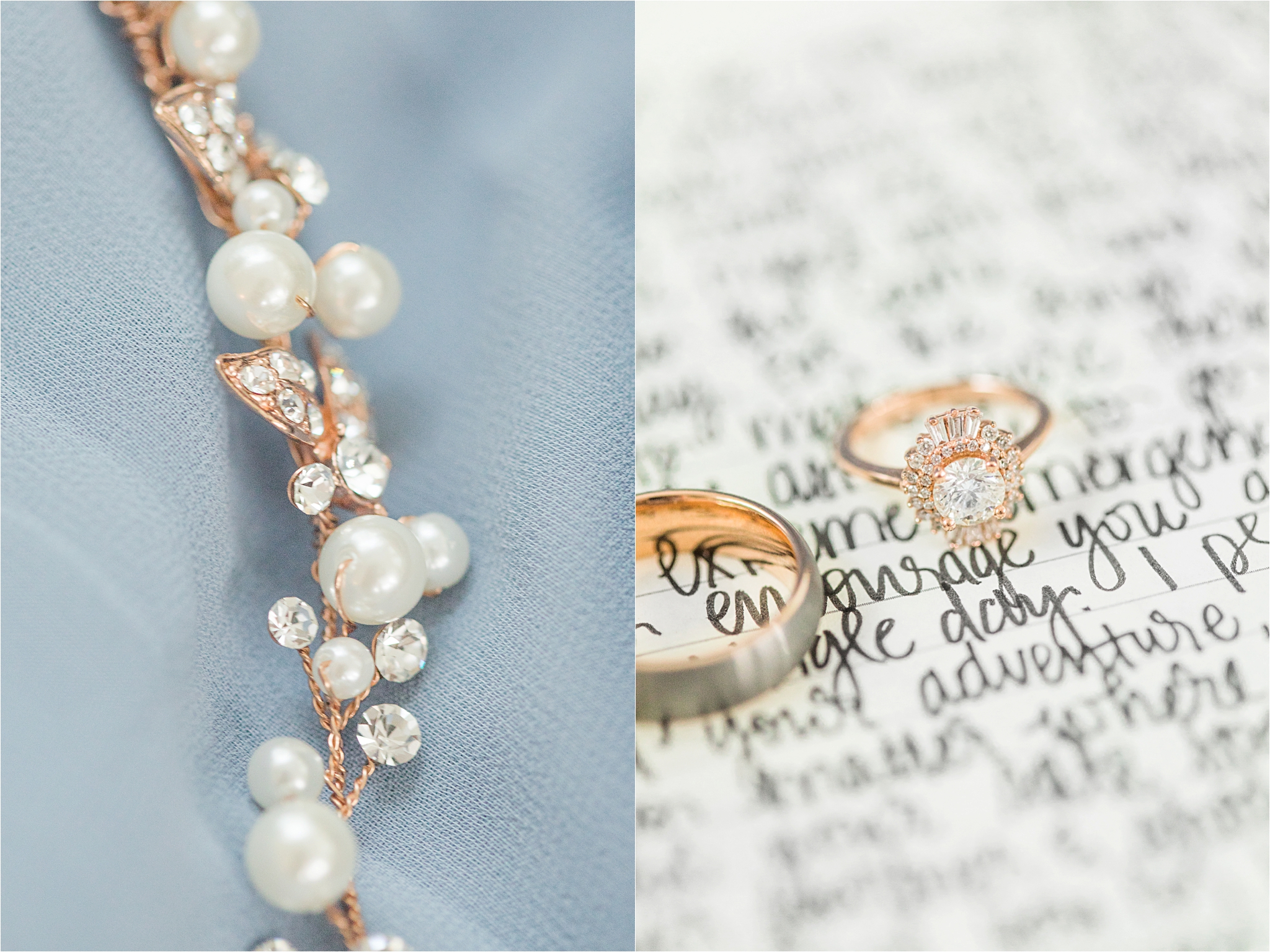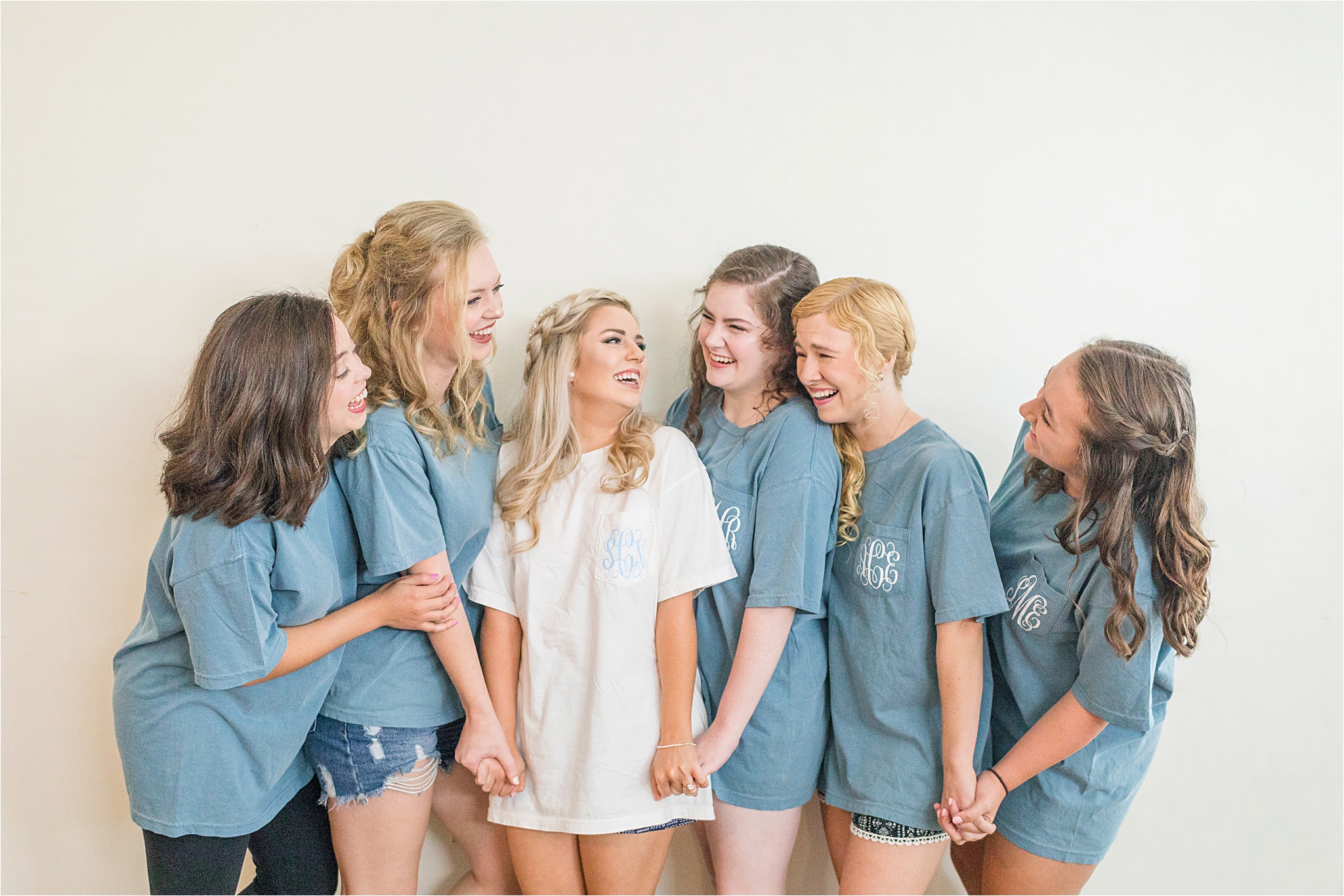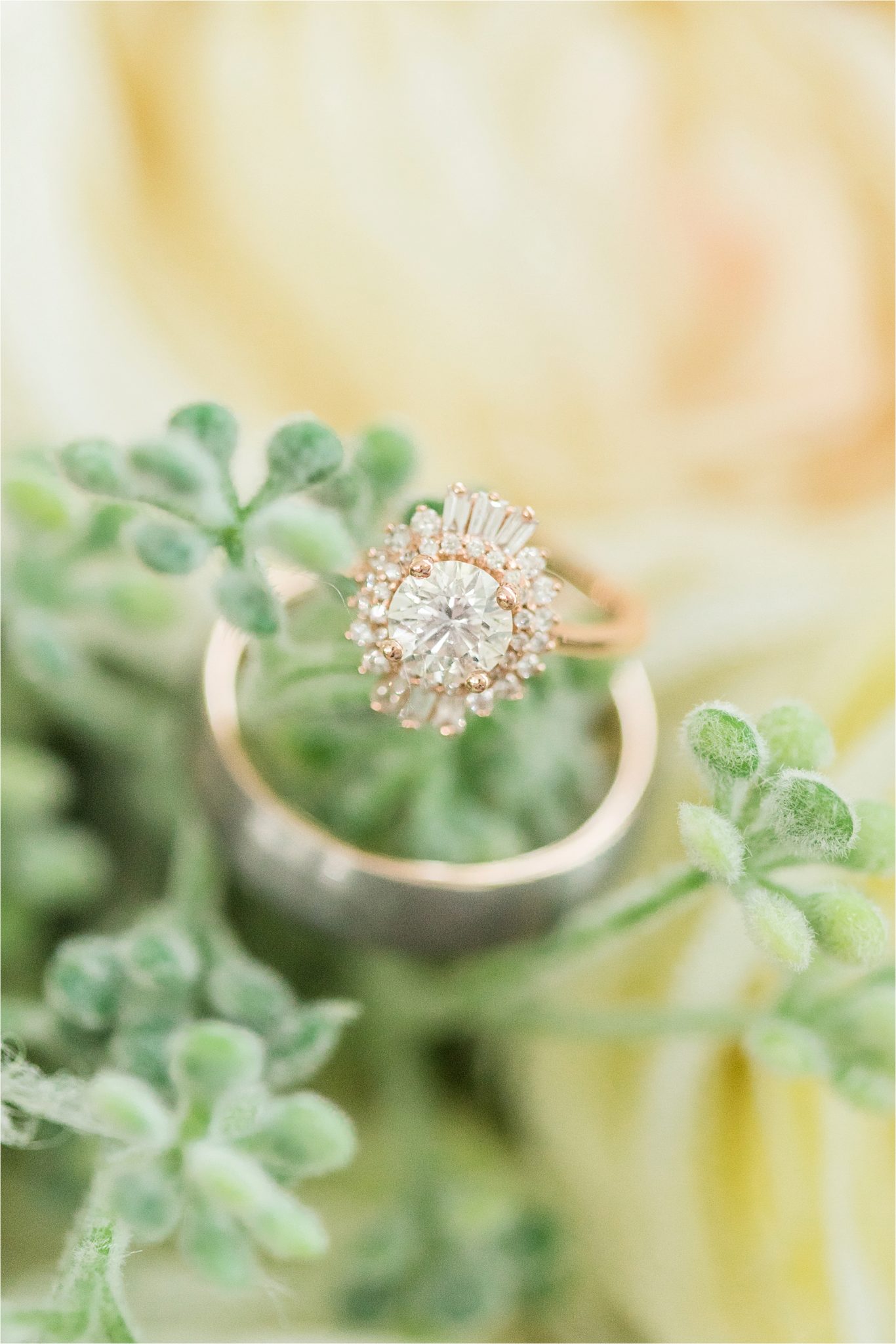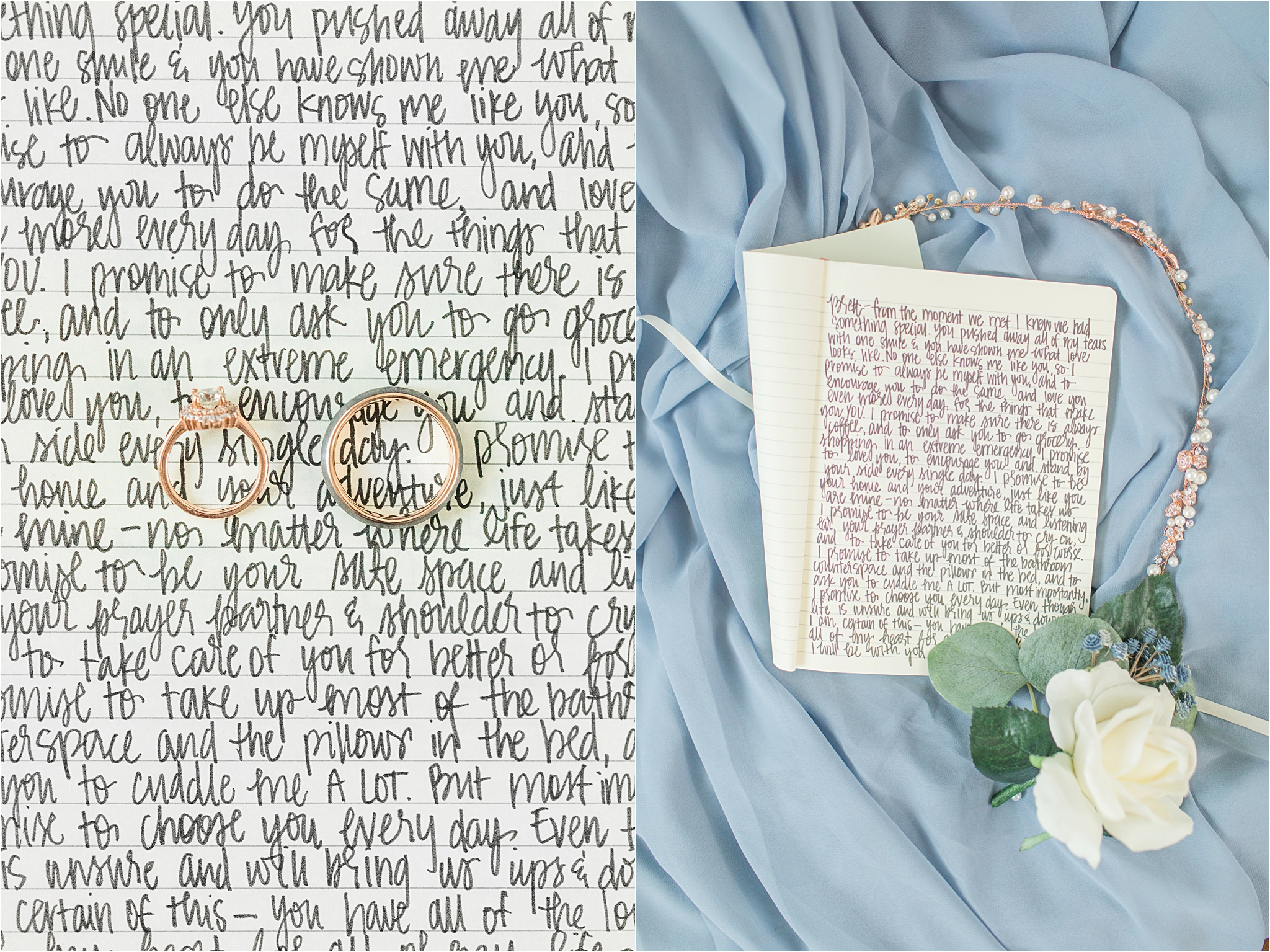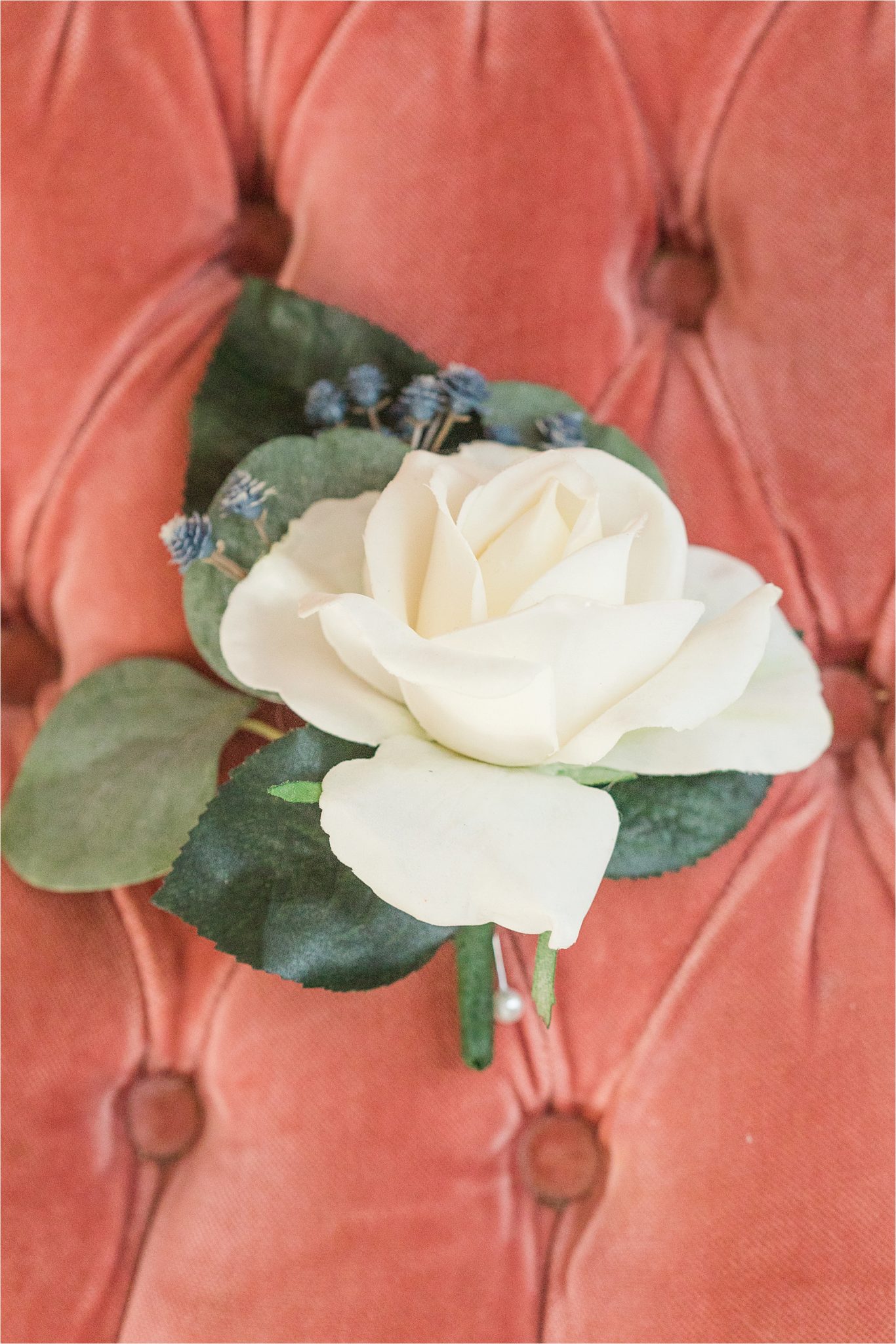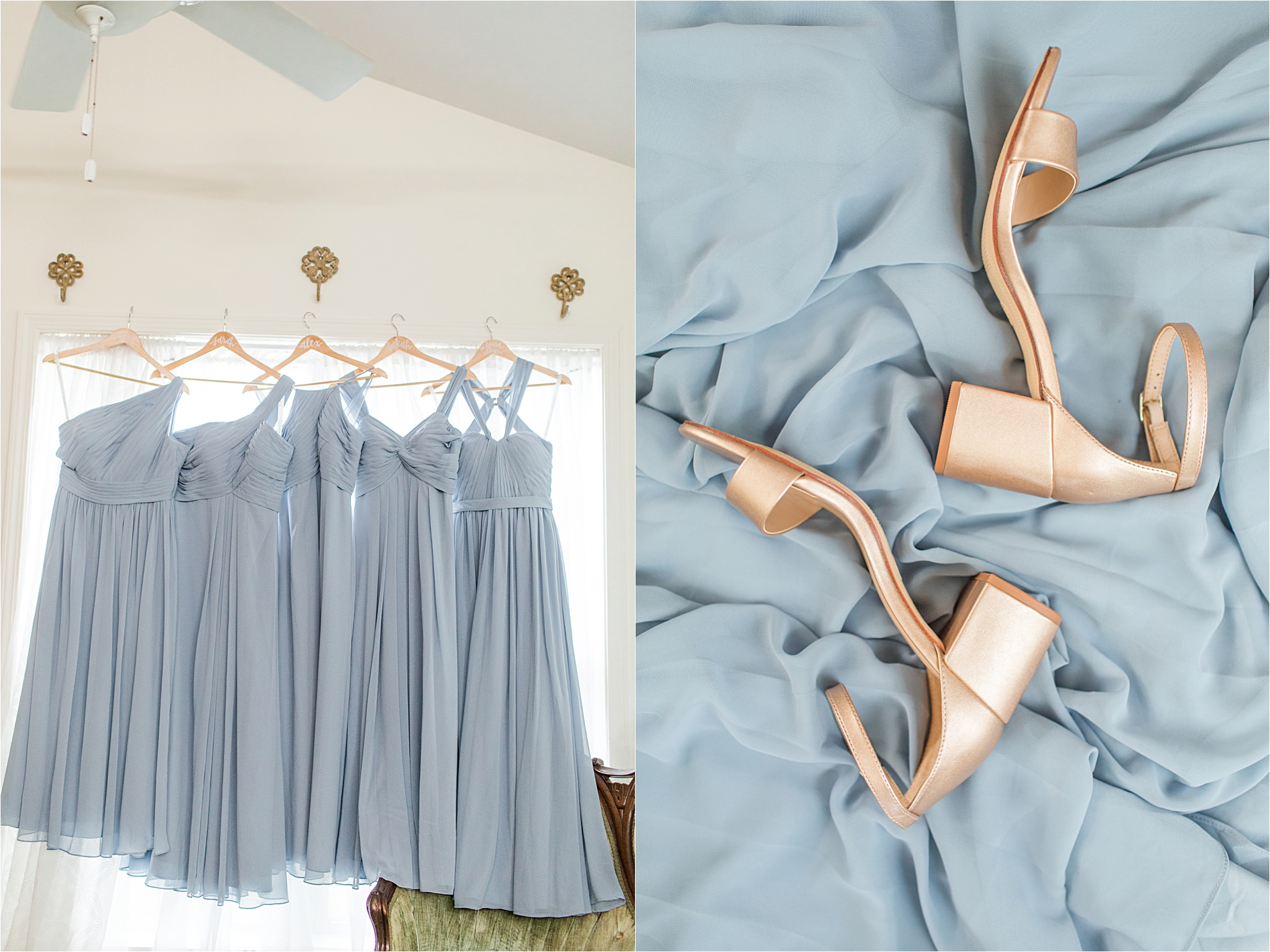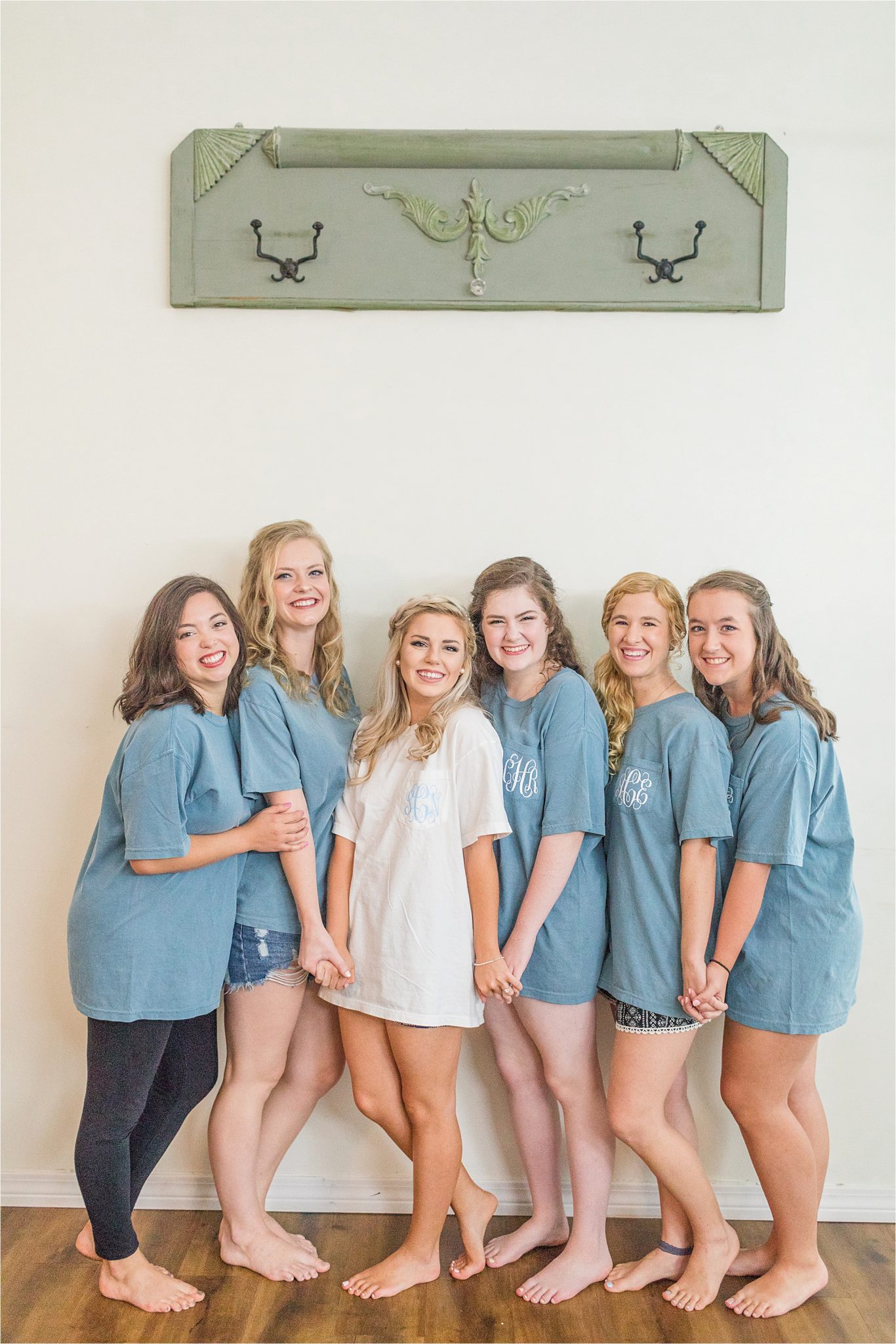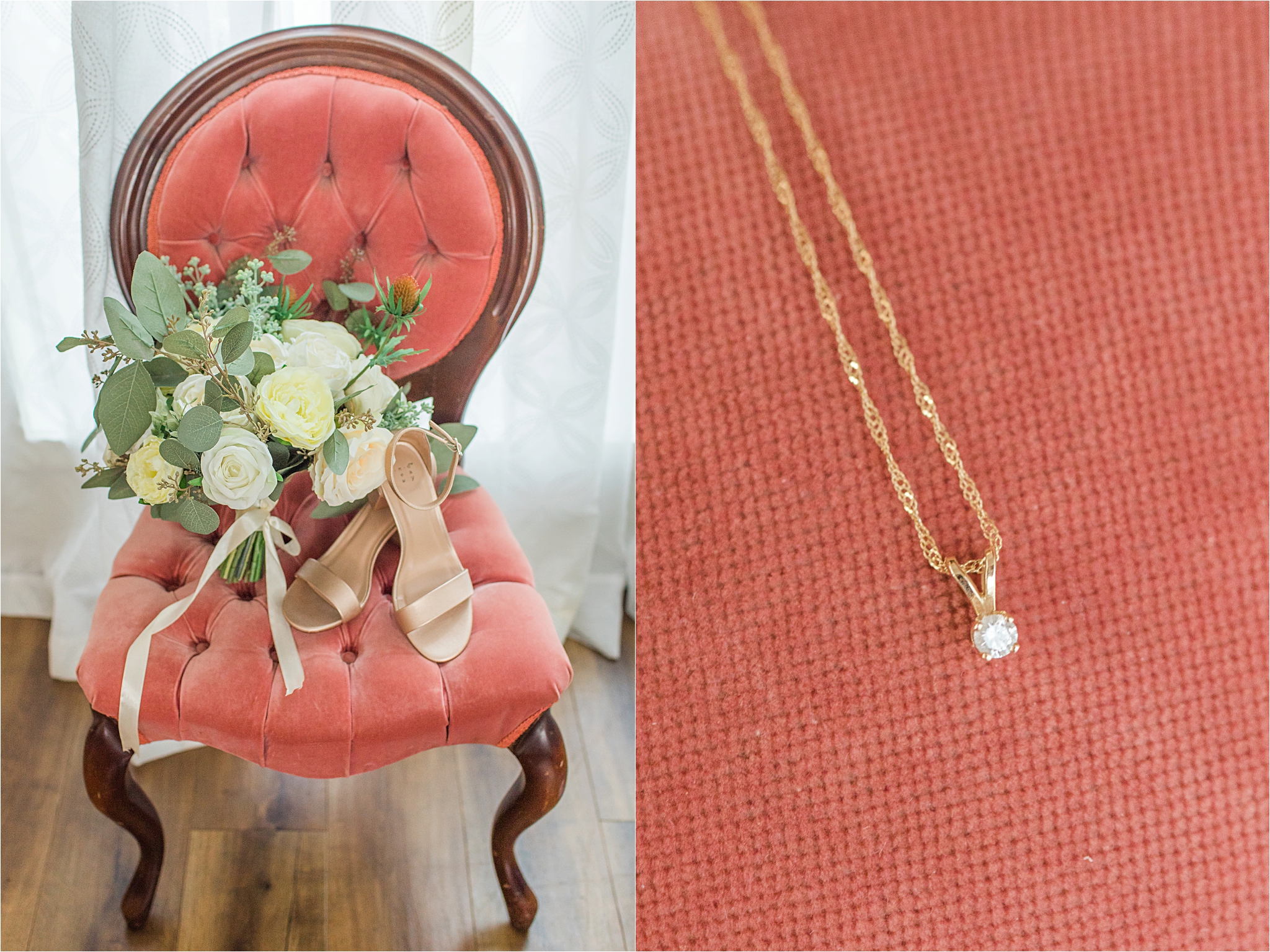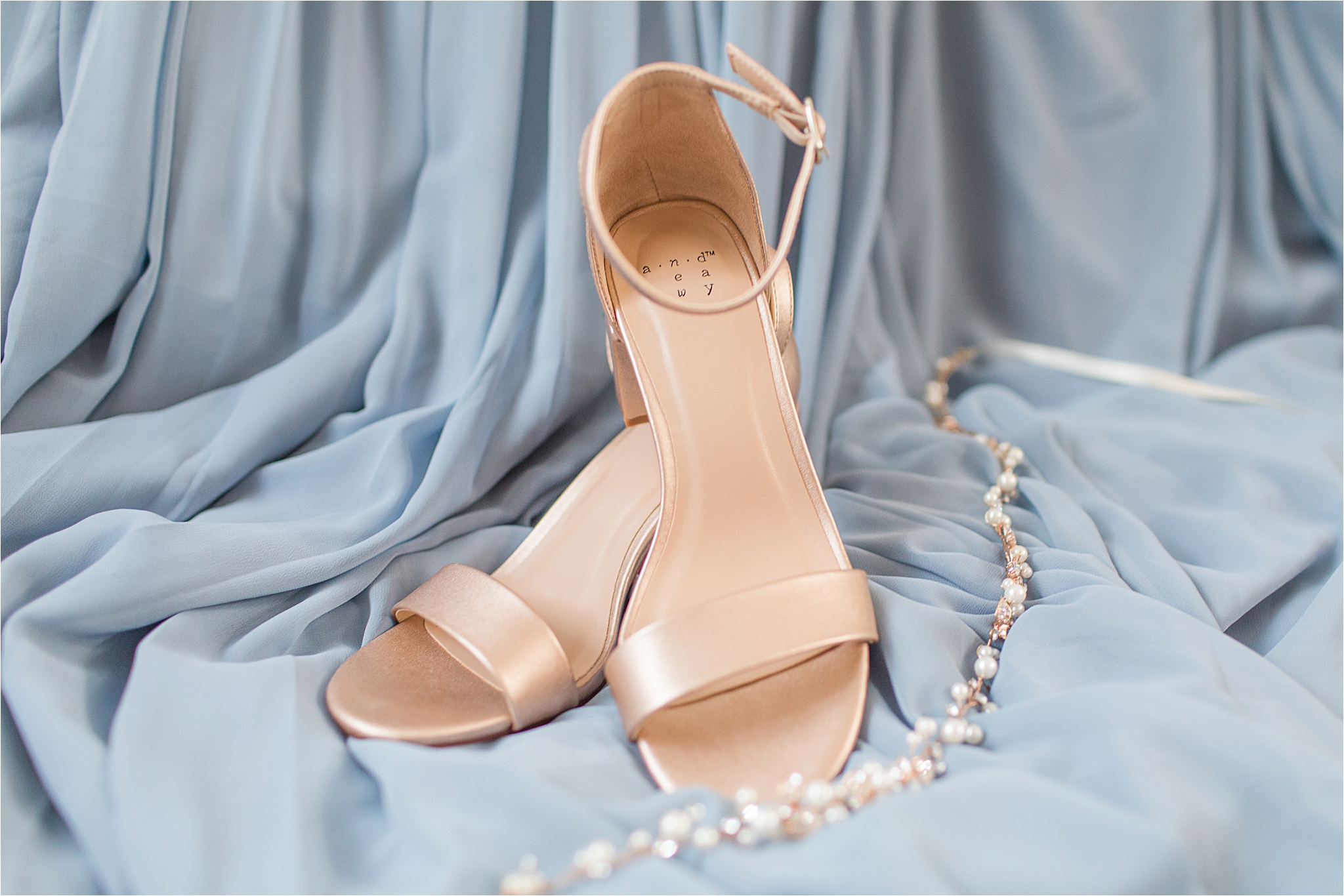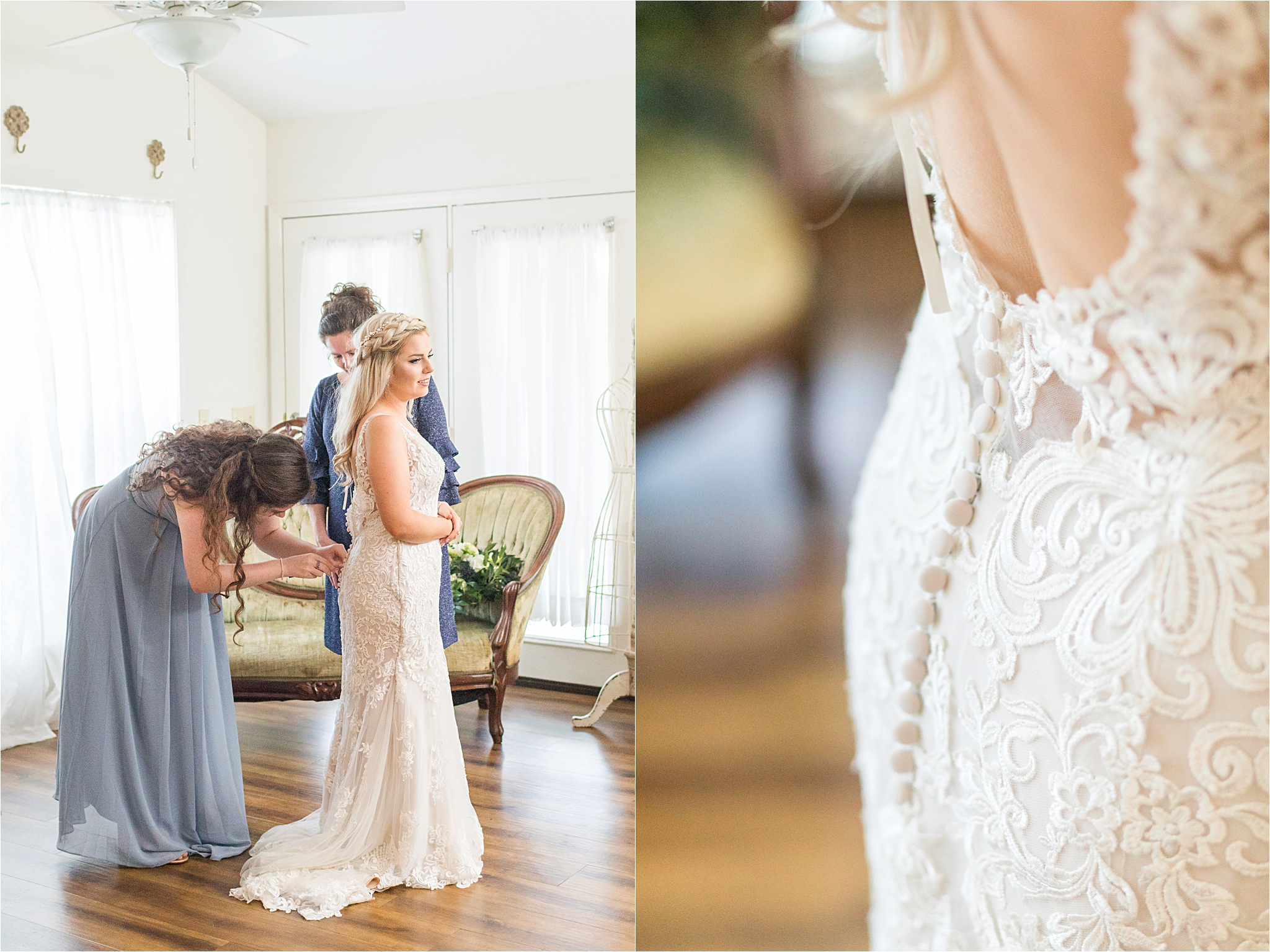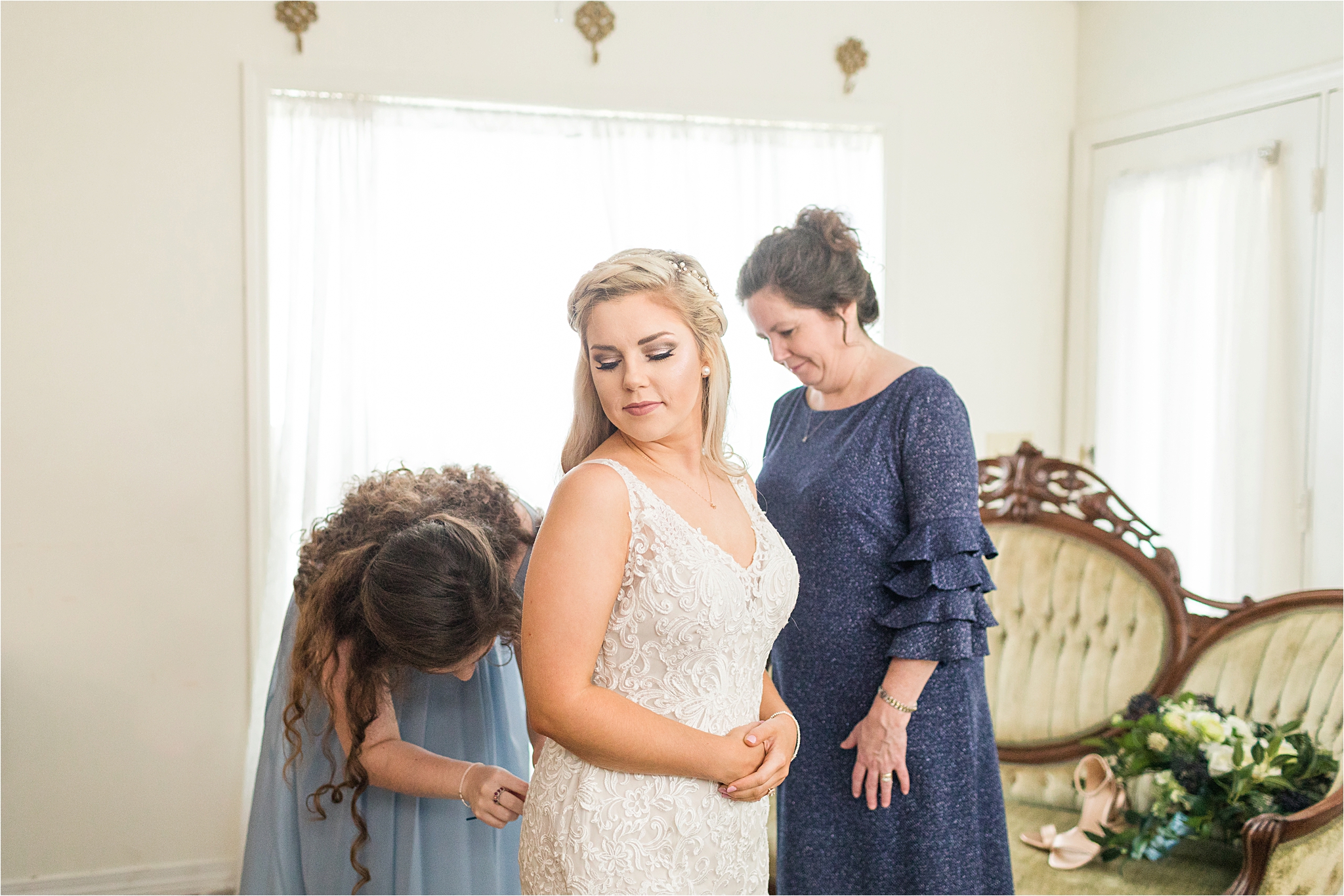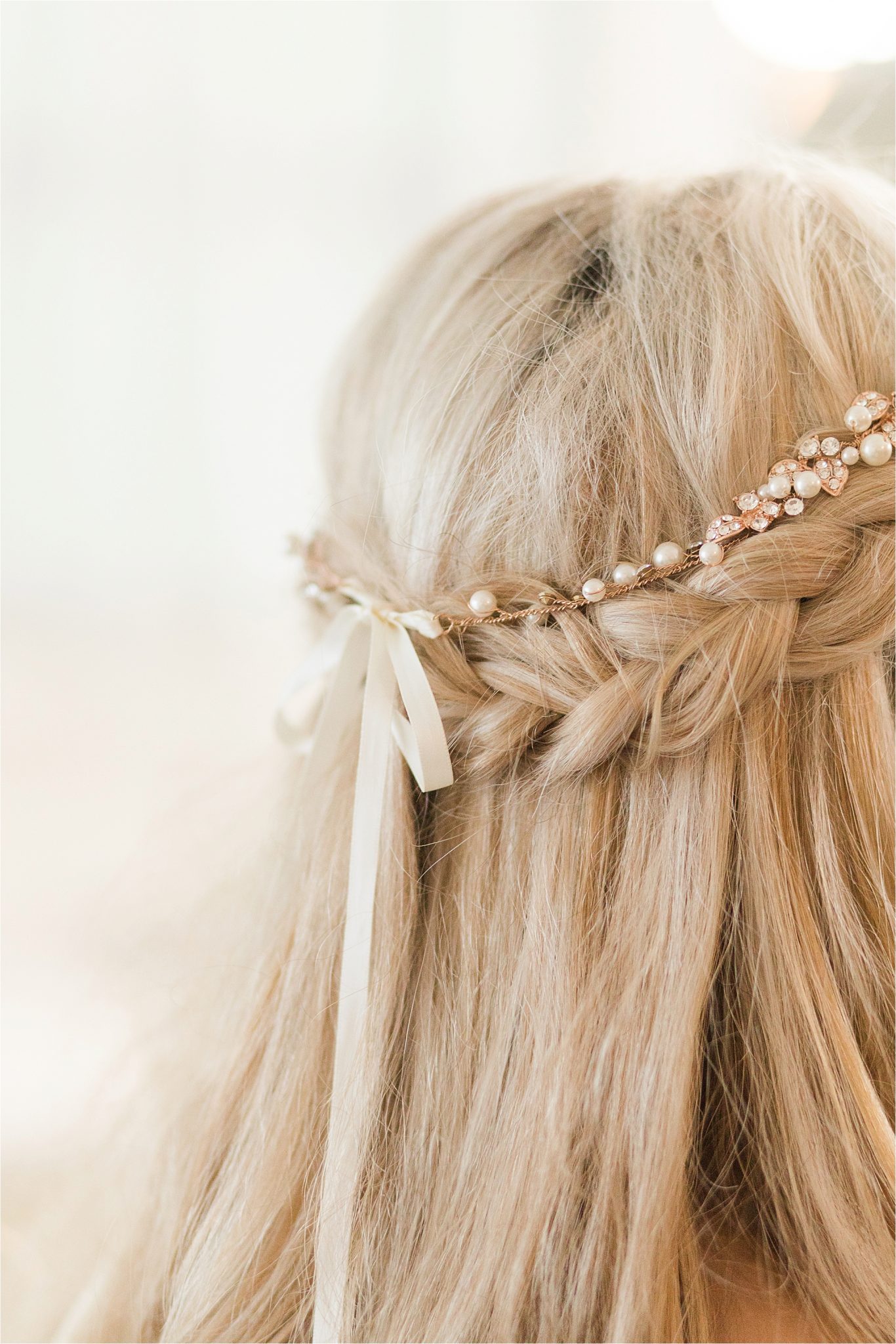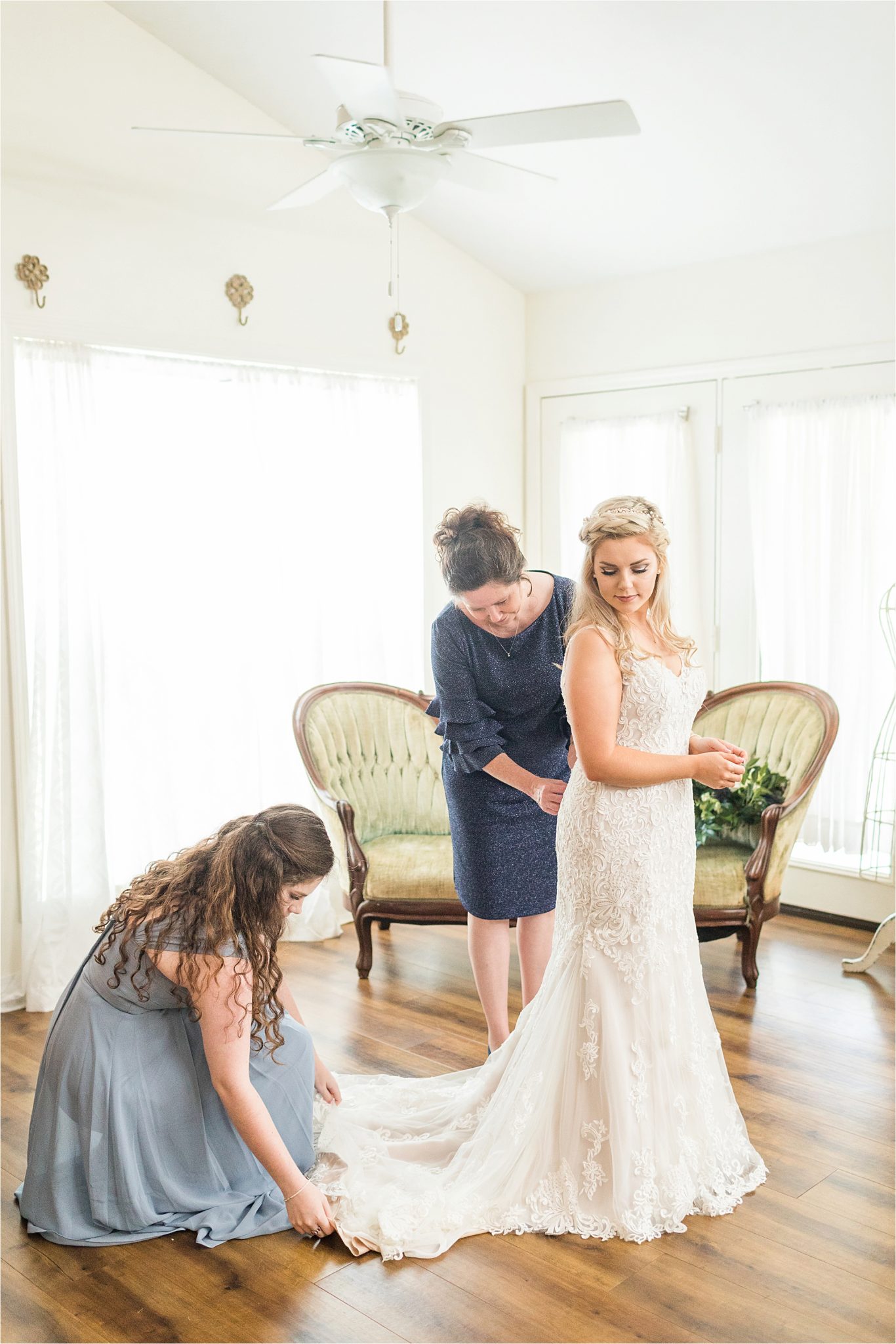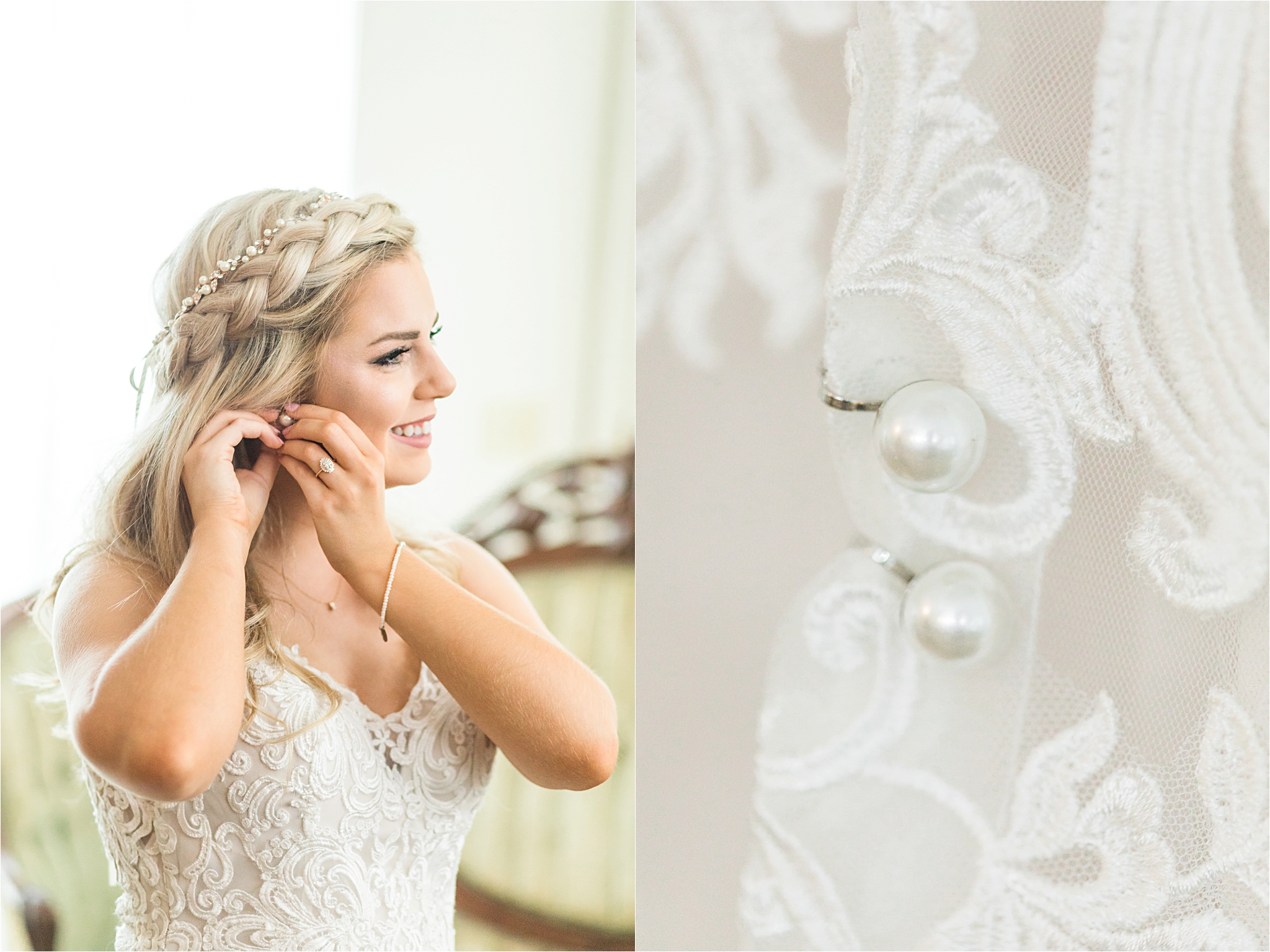 So elegant…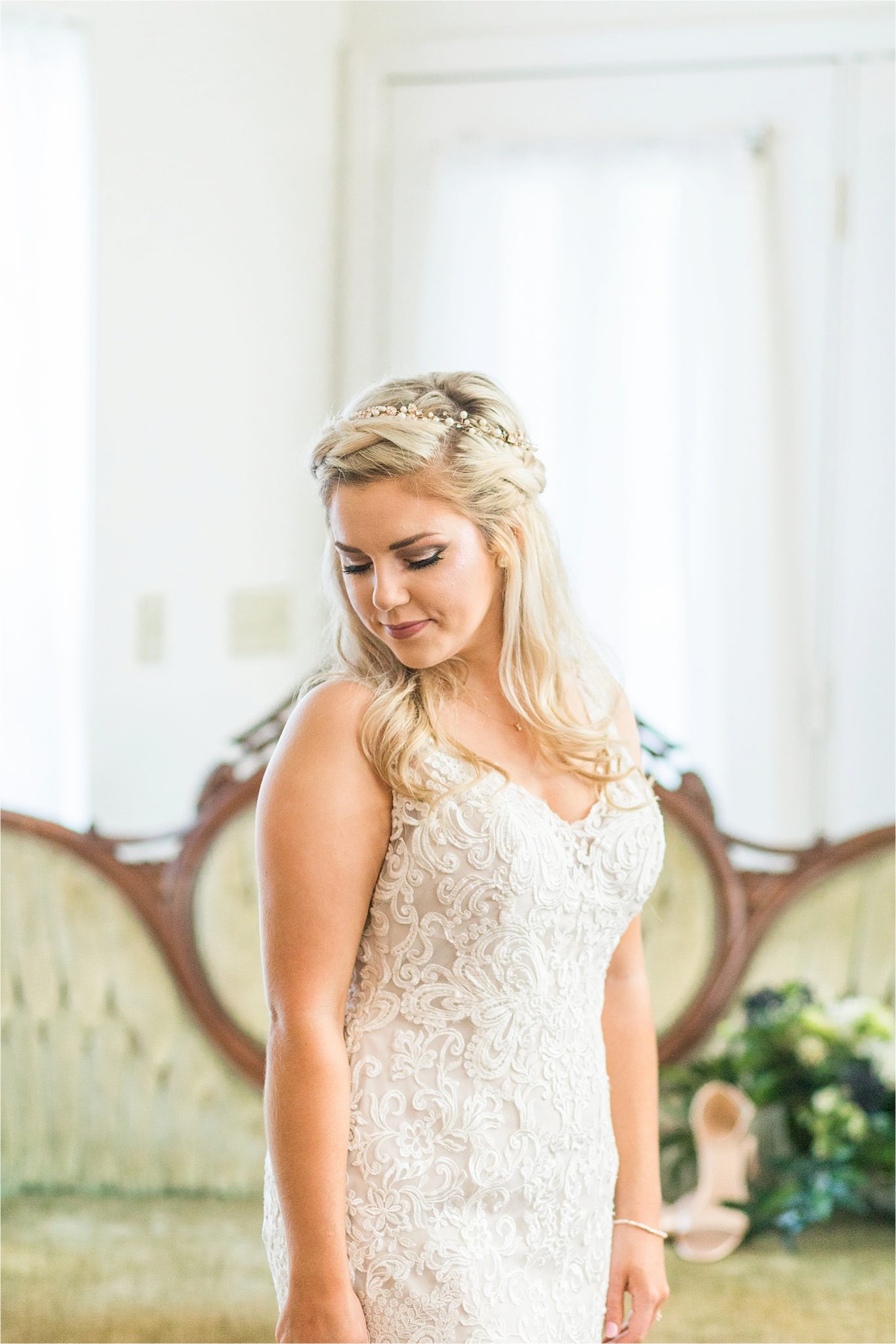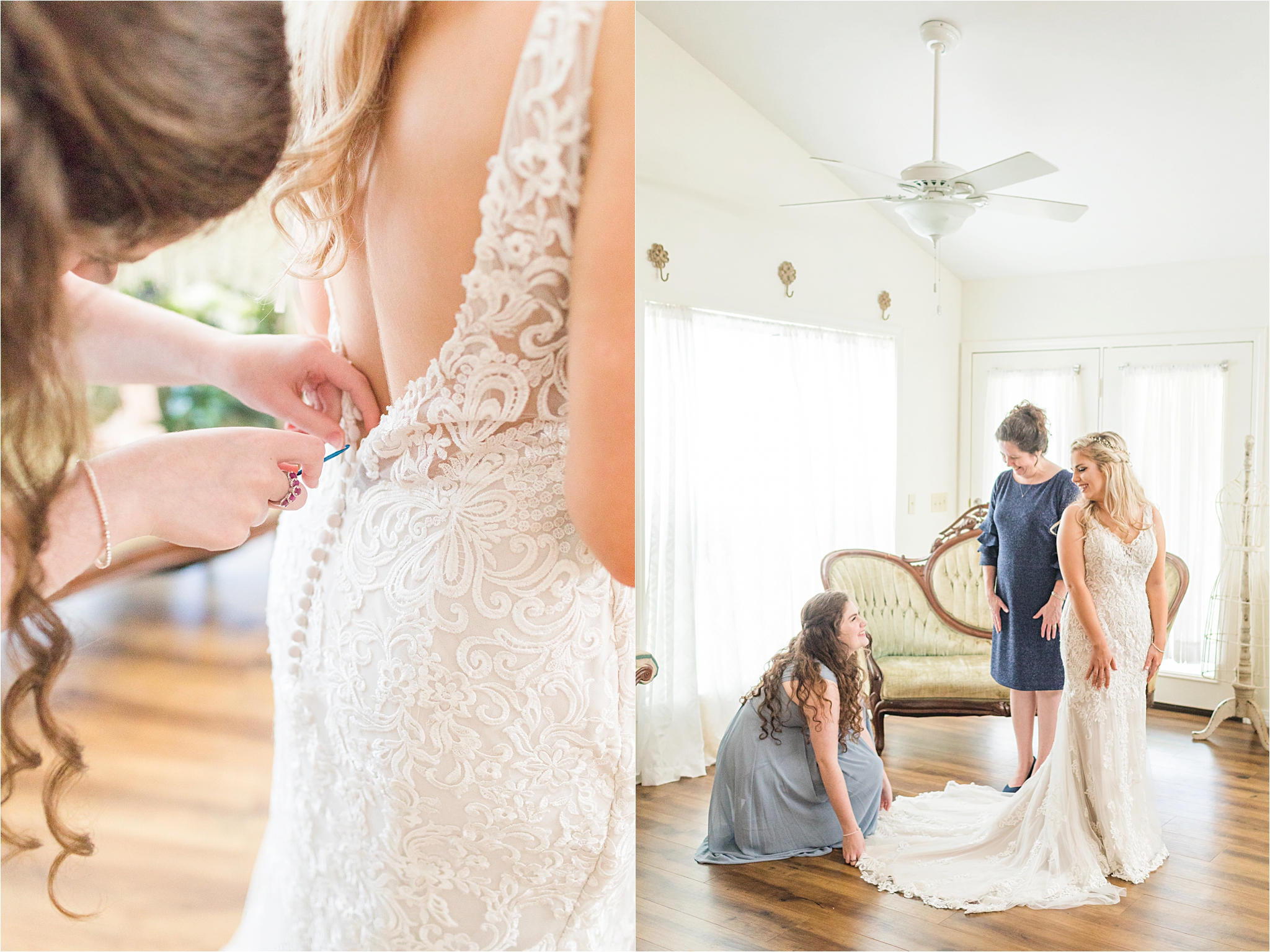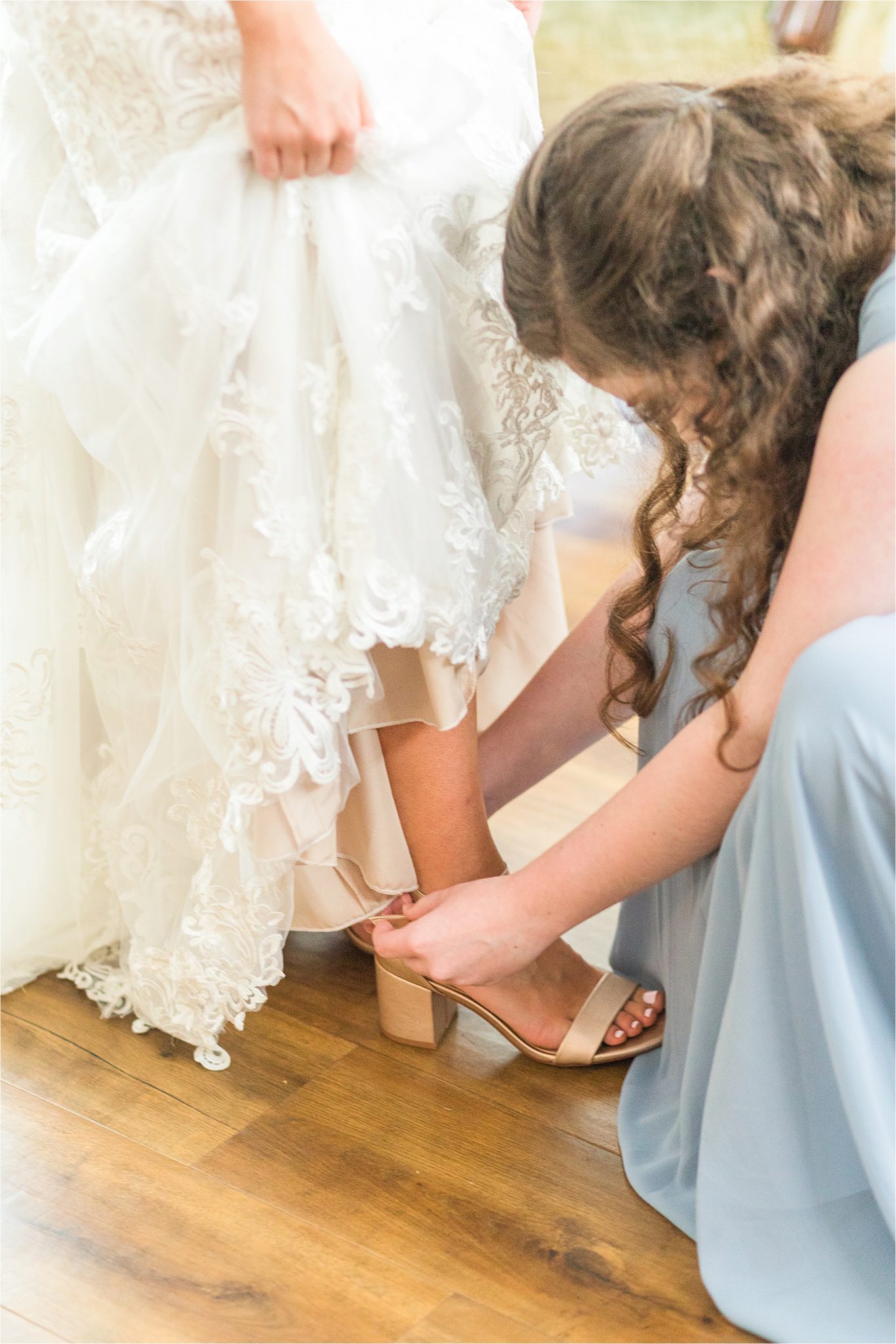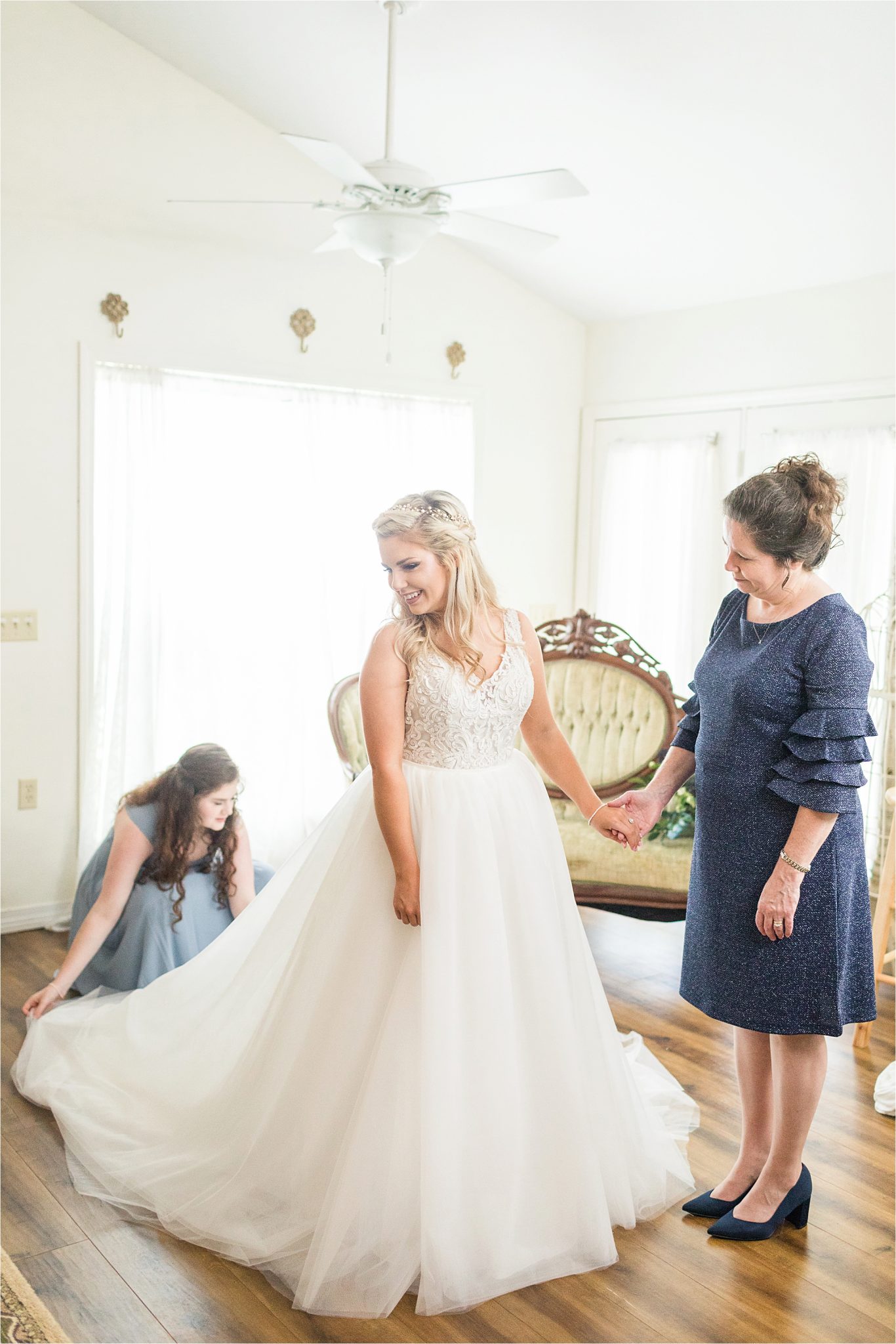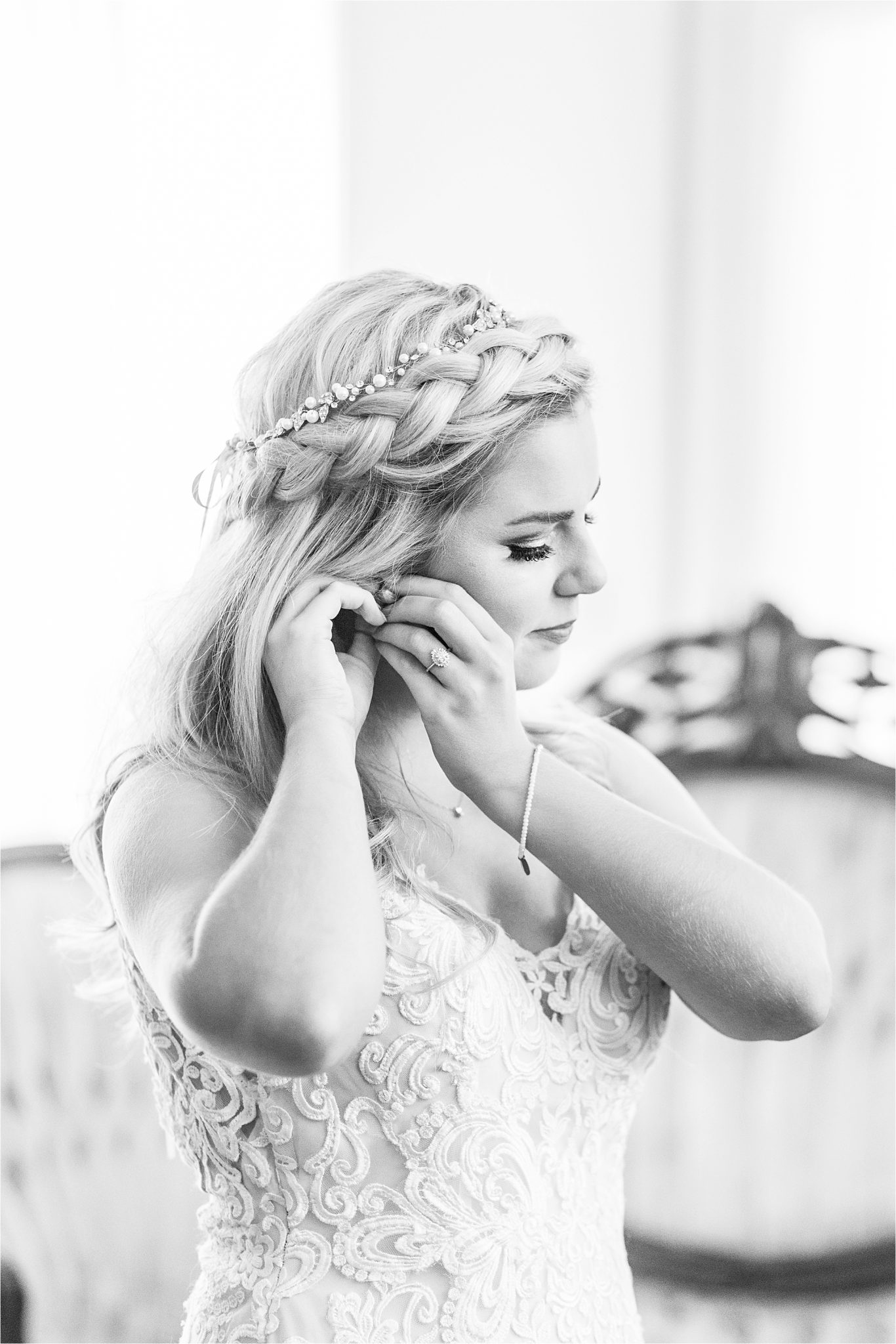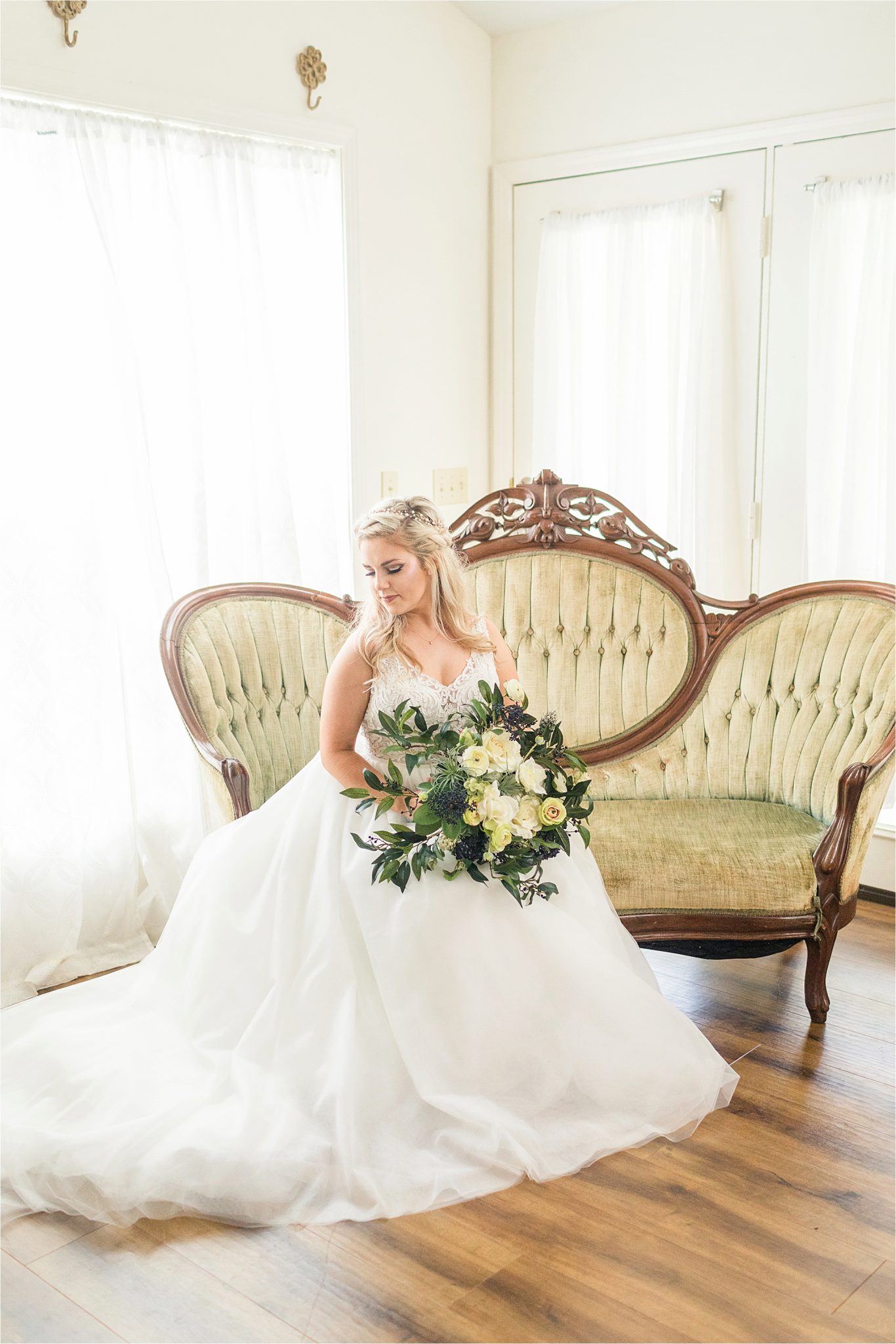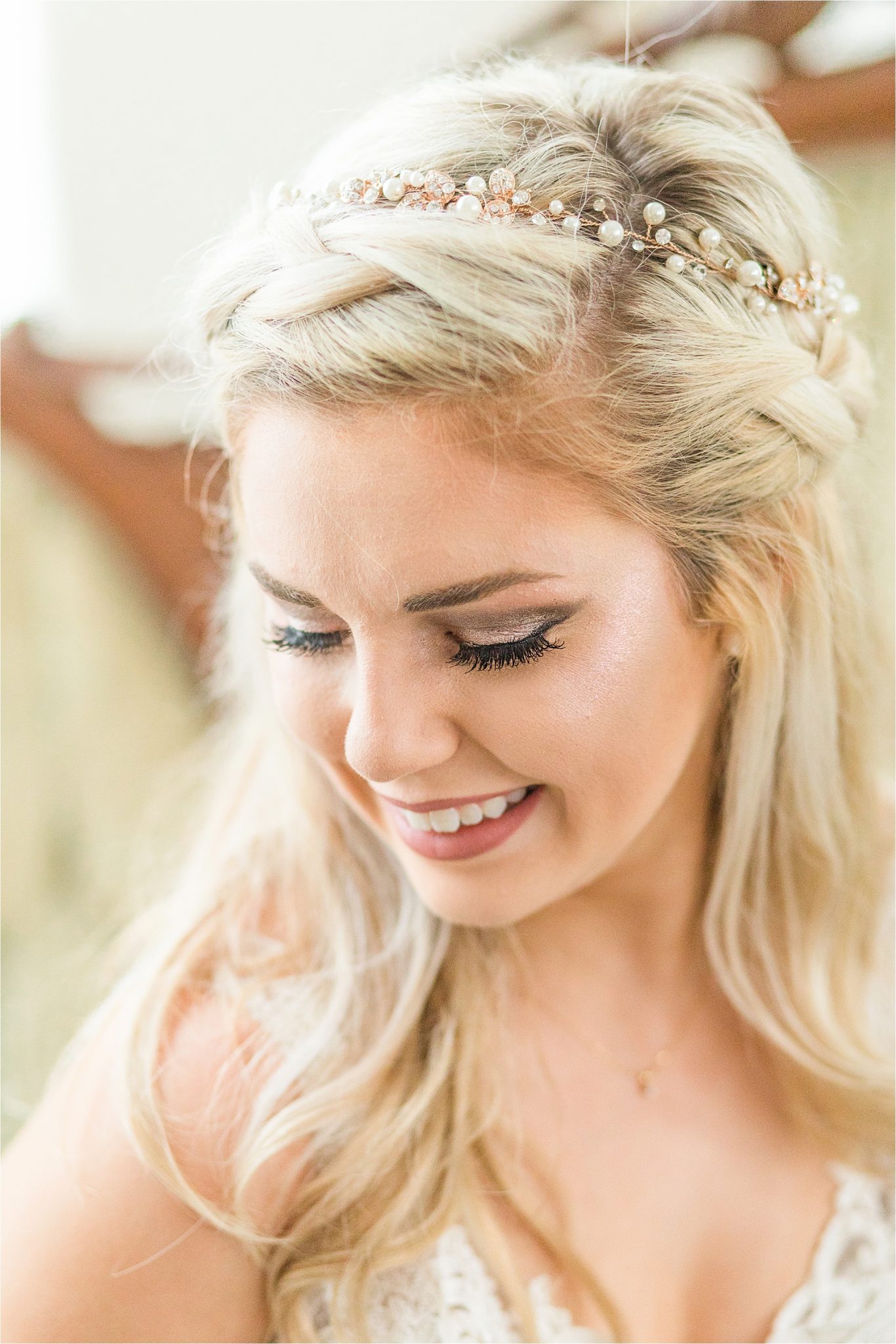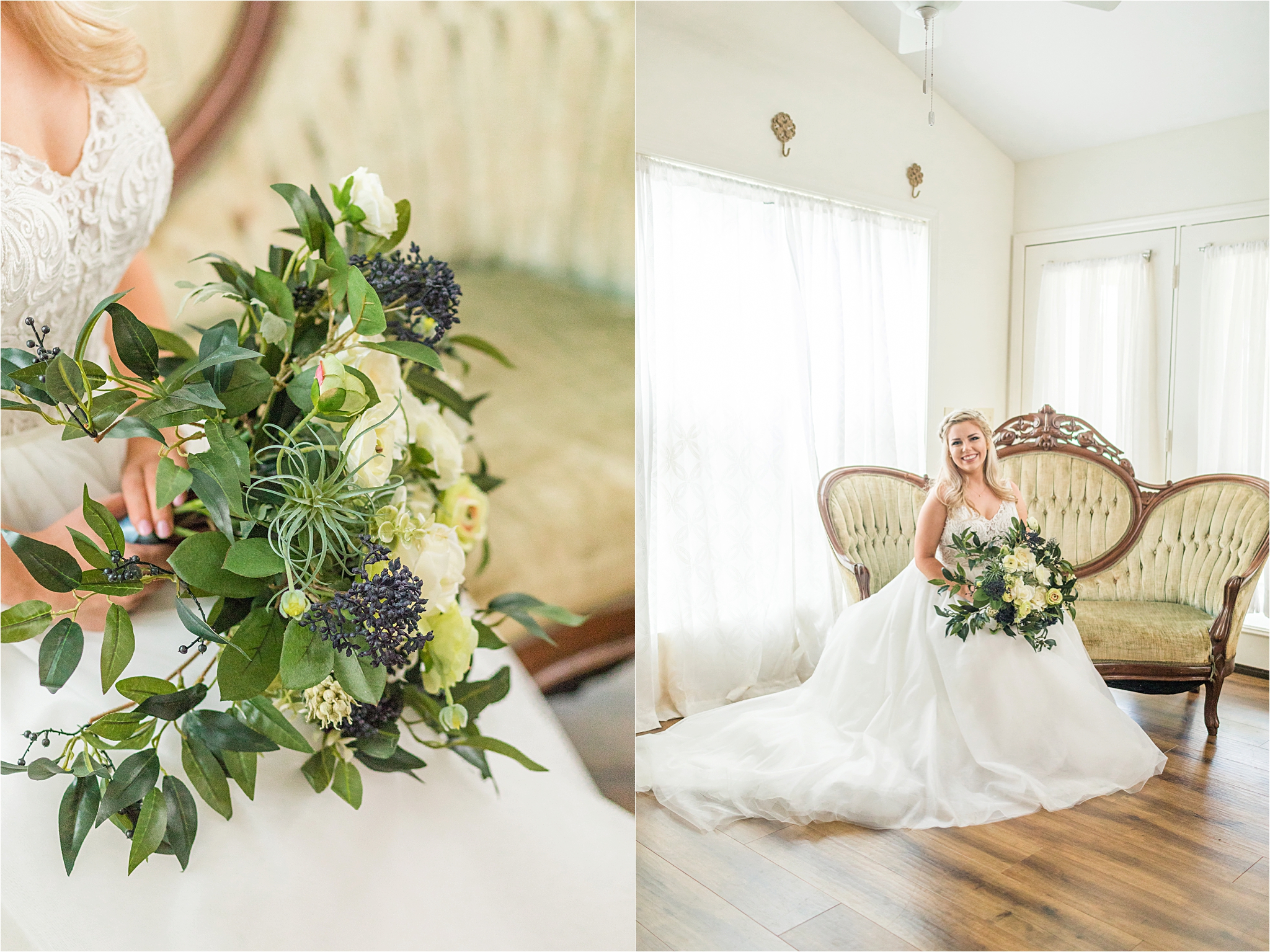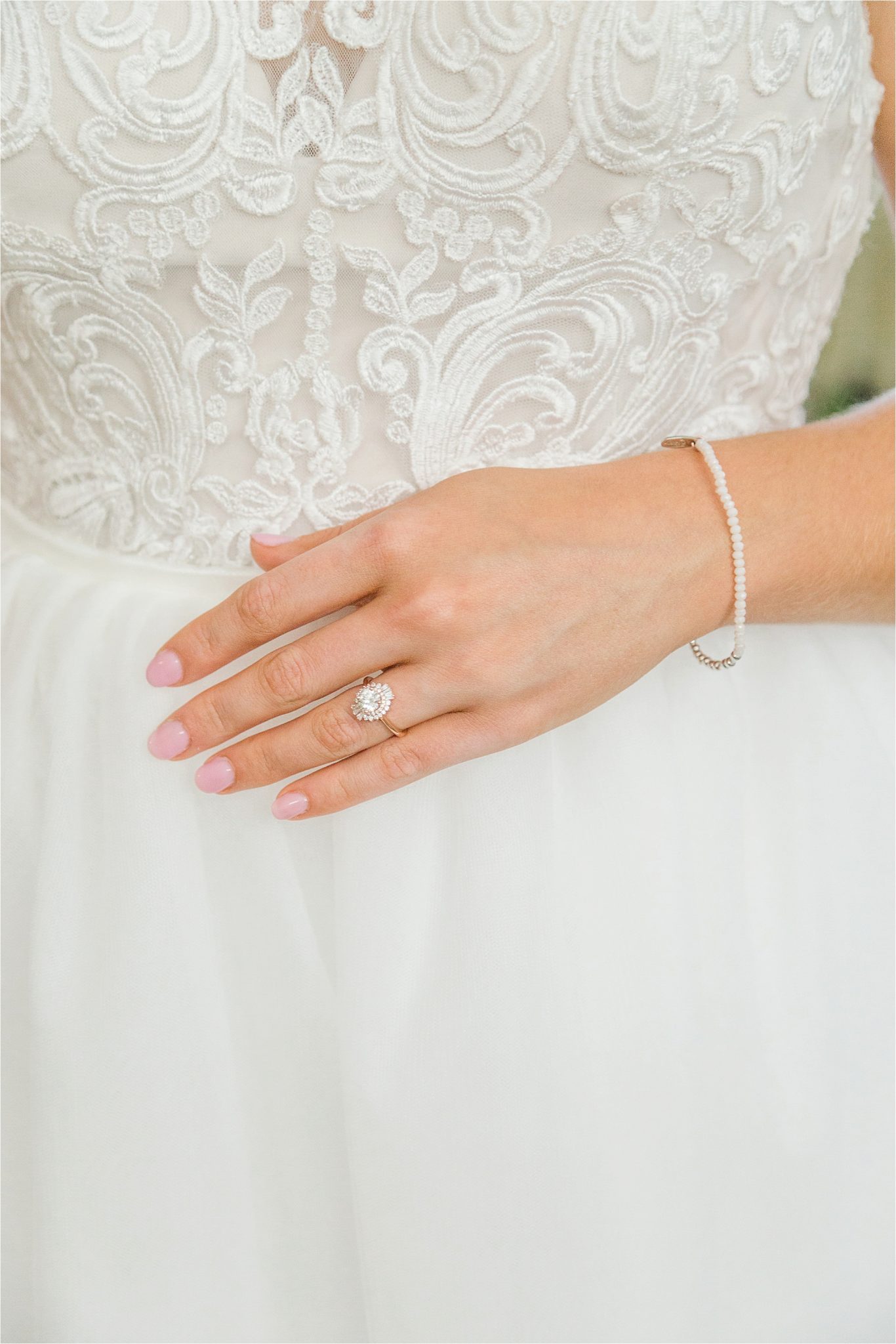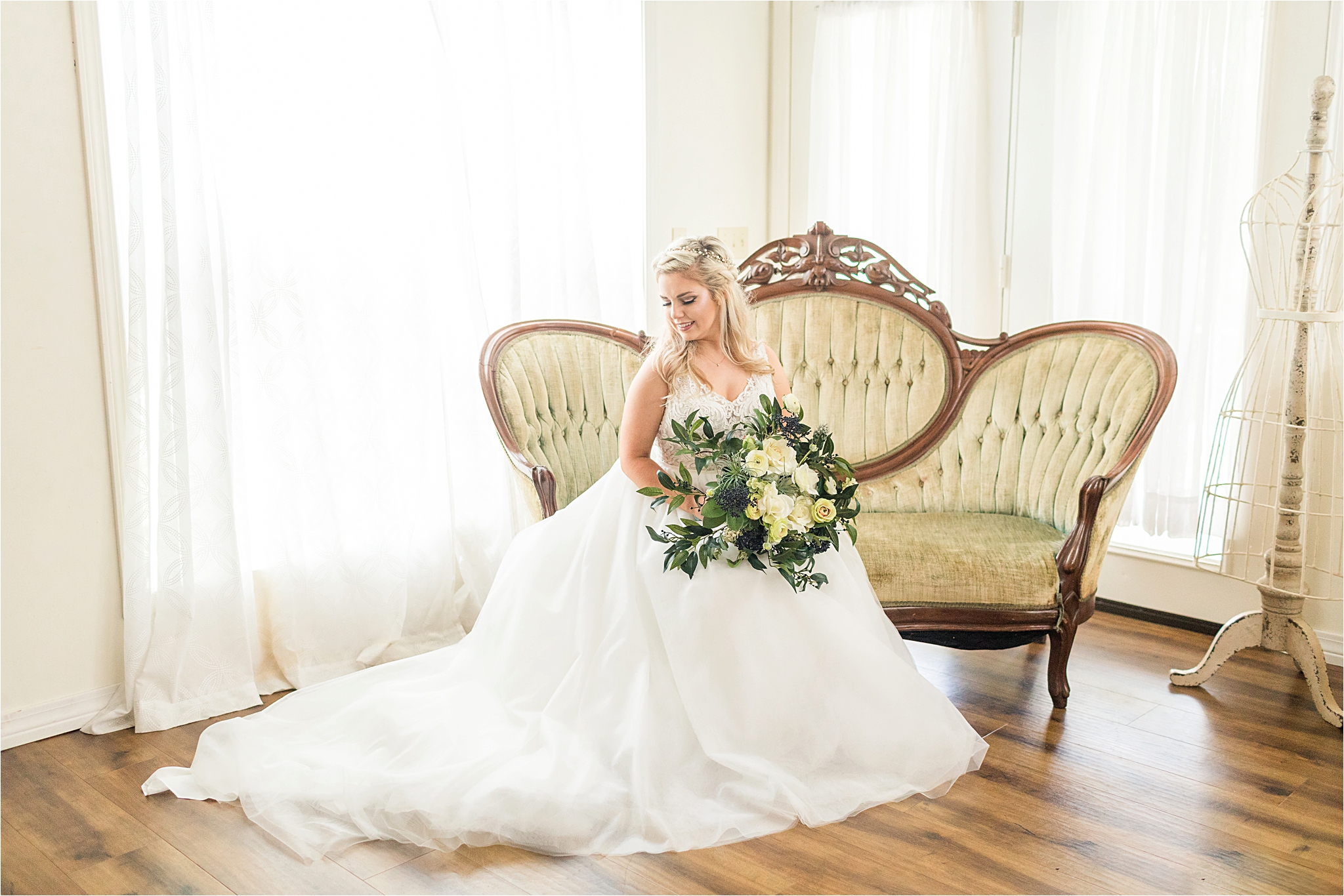 Such a sweet First Look with her favorite girls!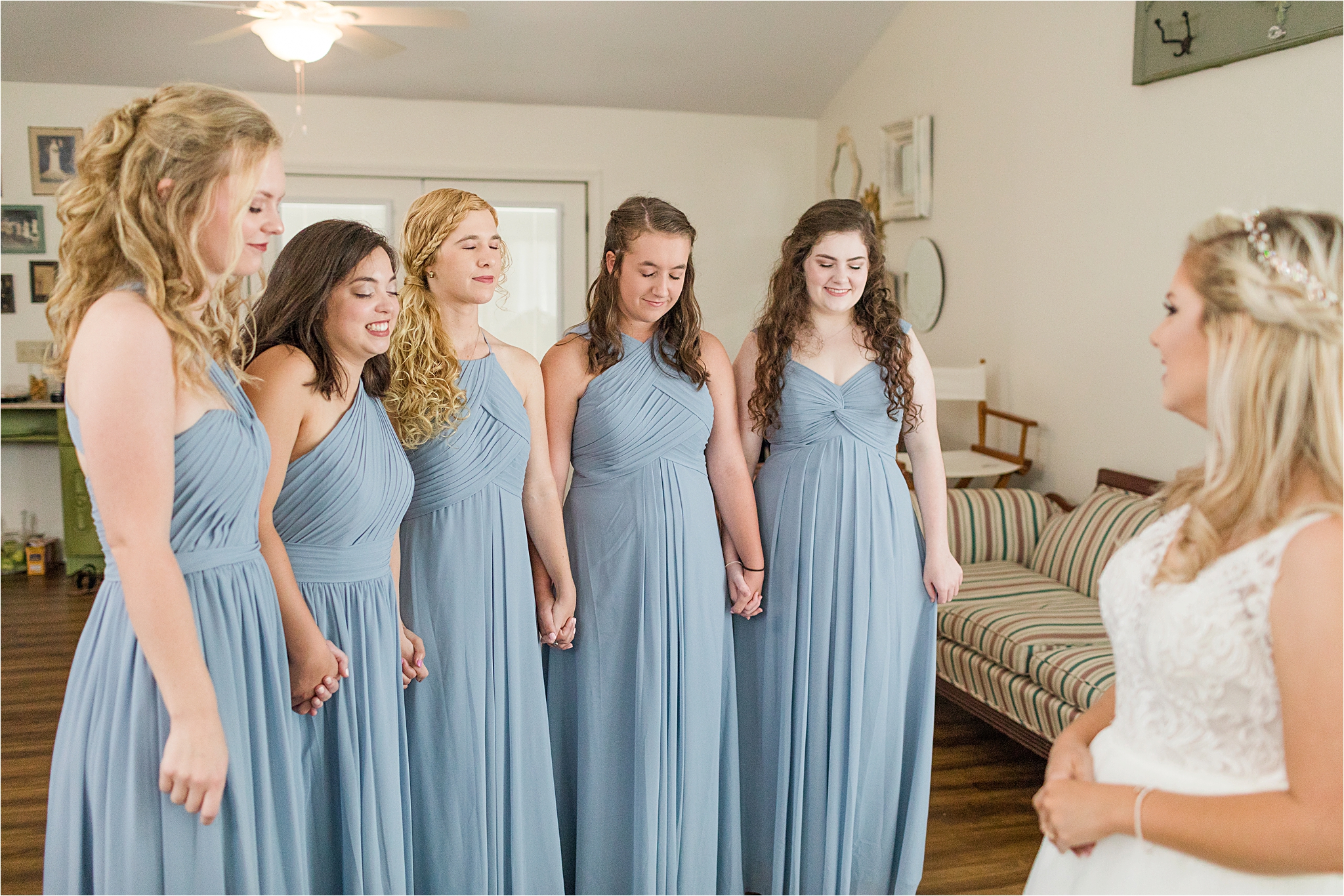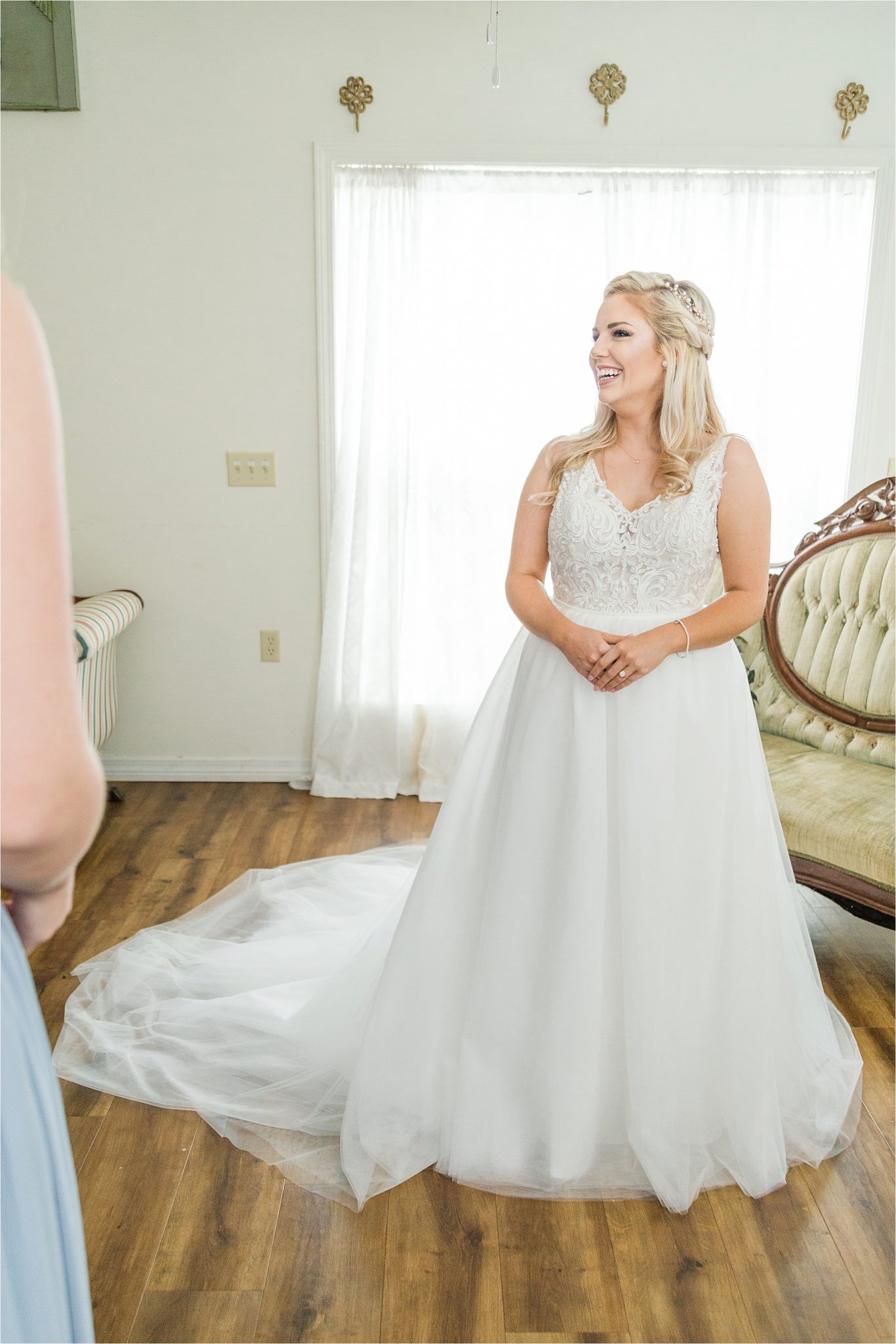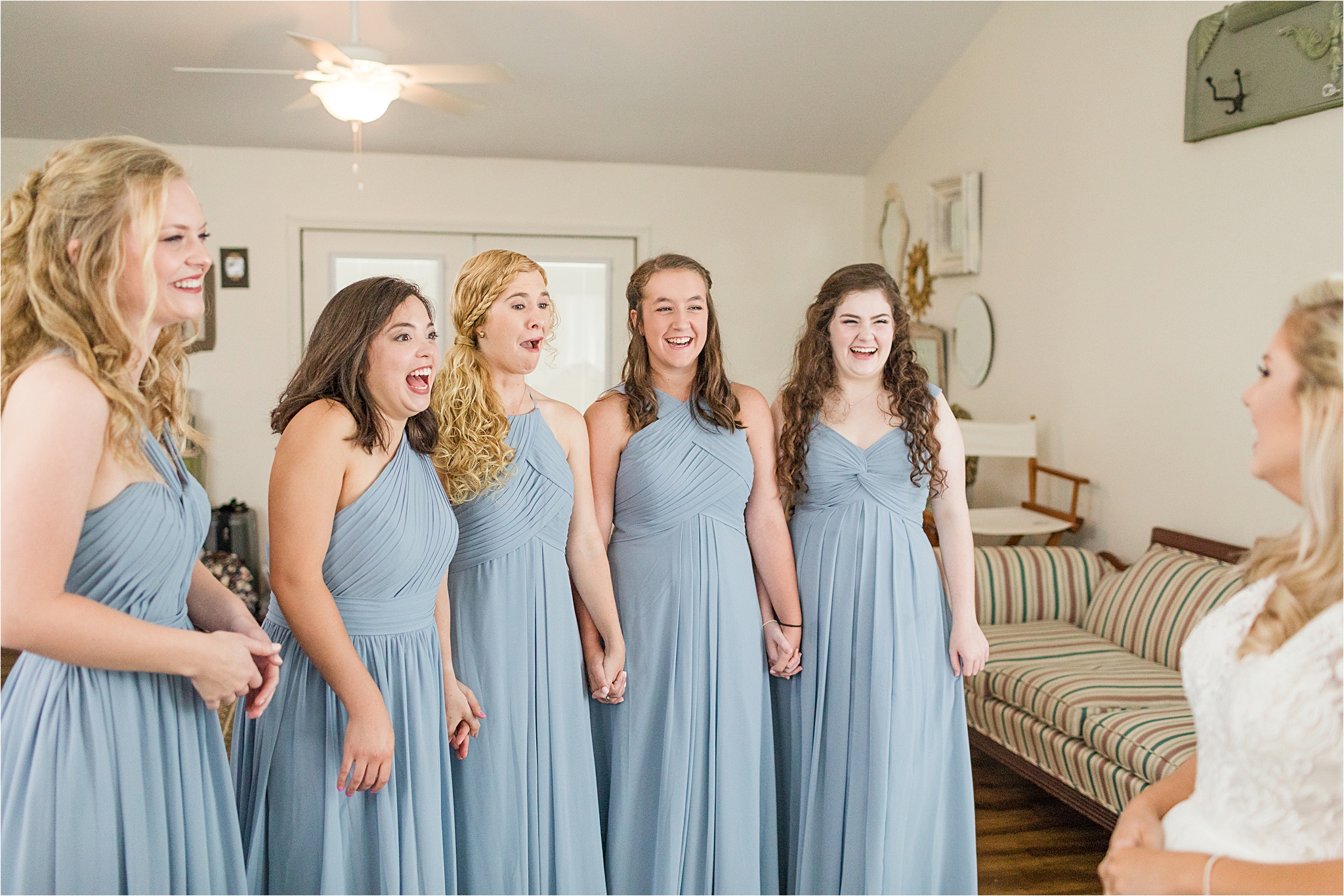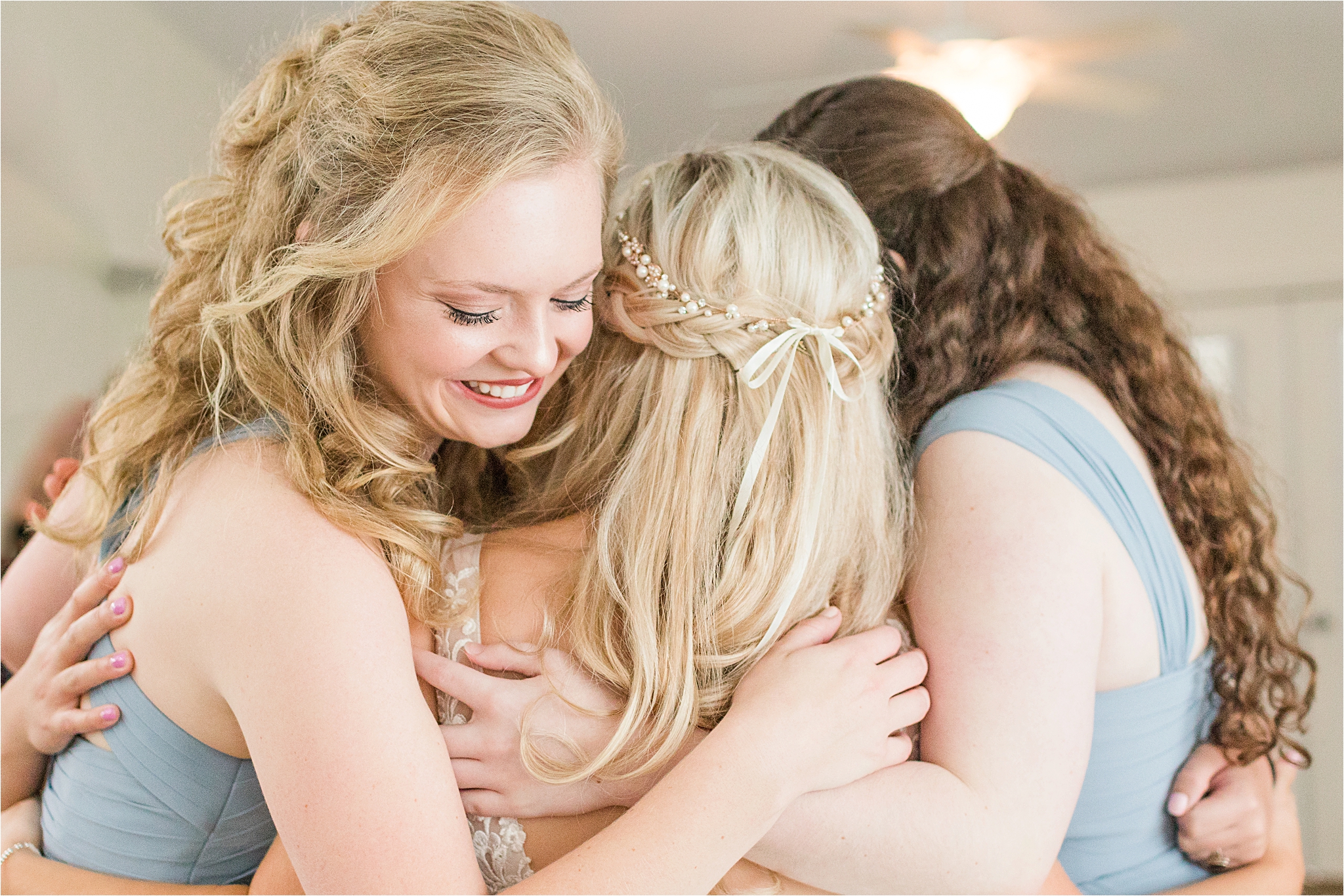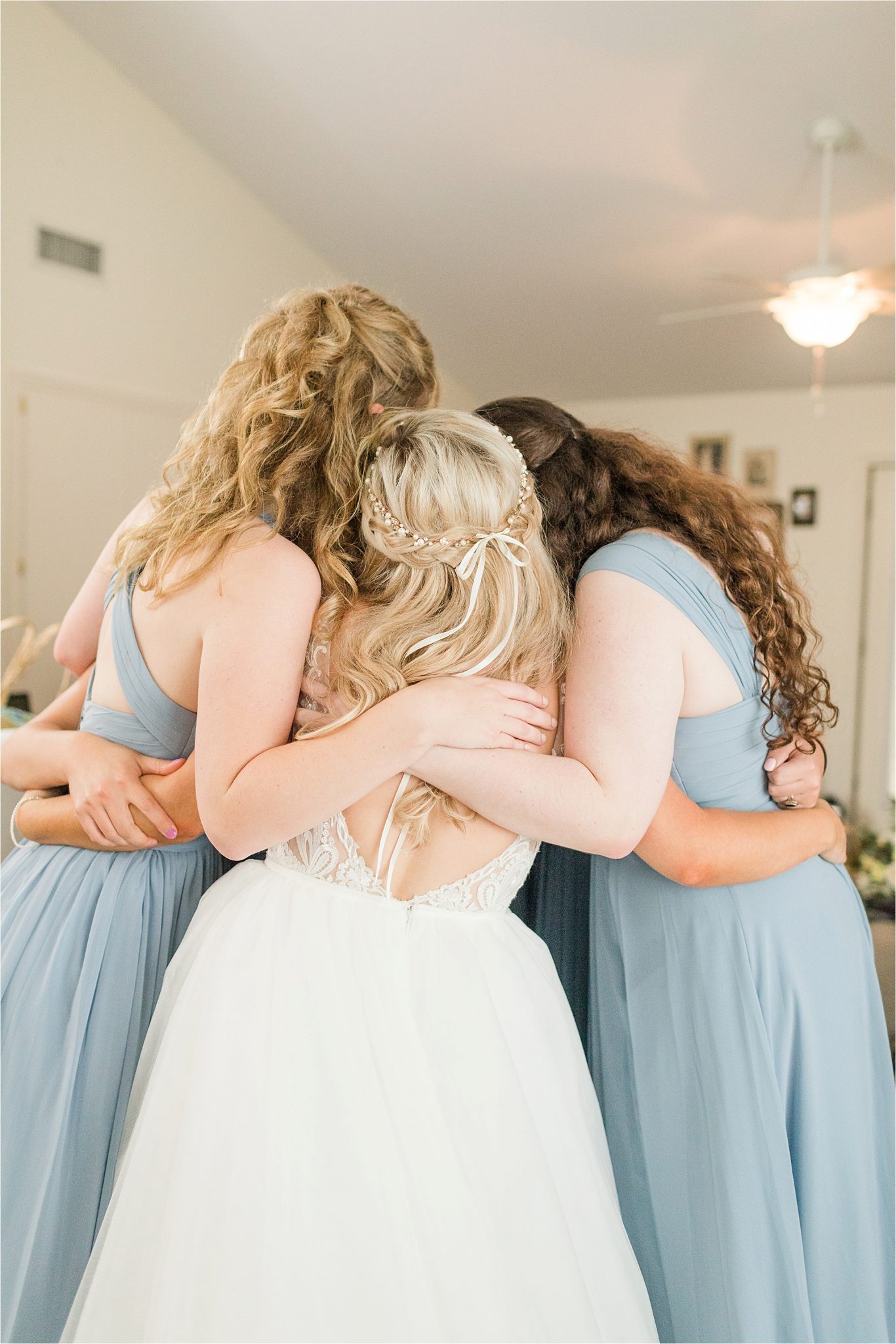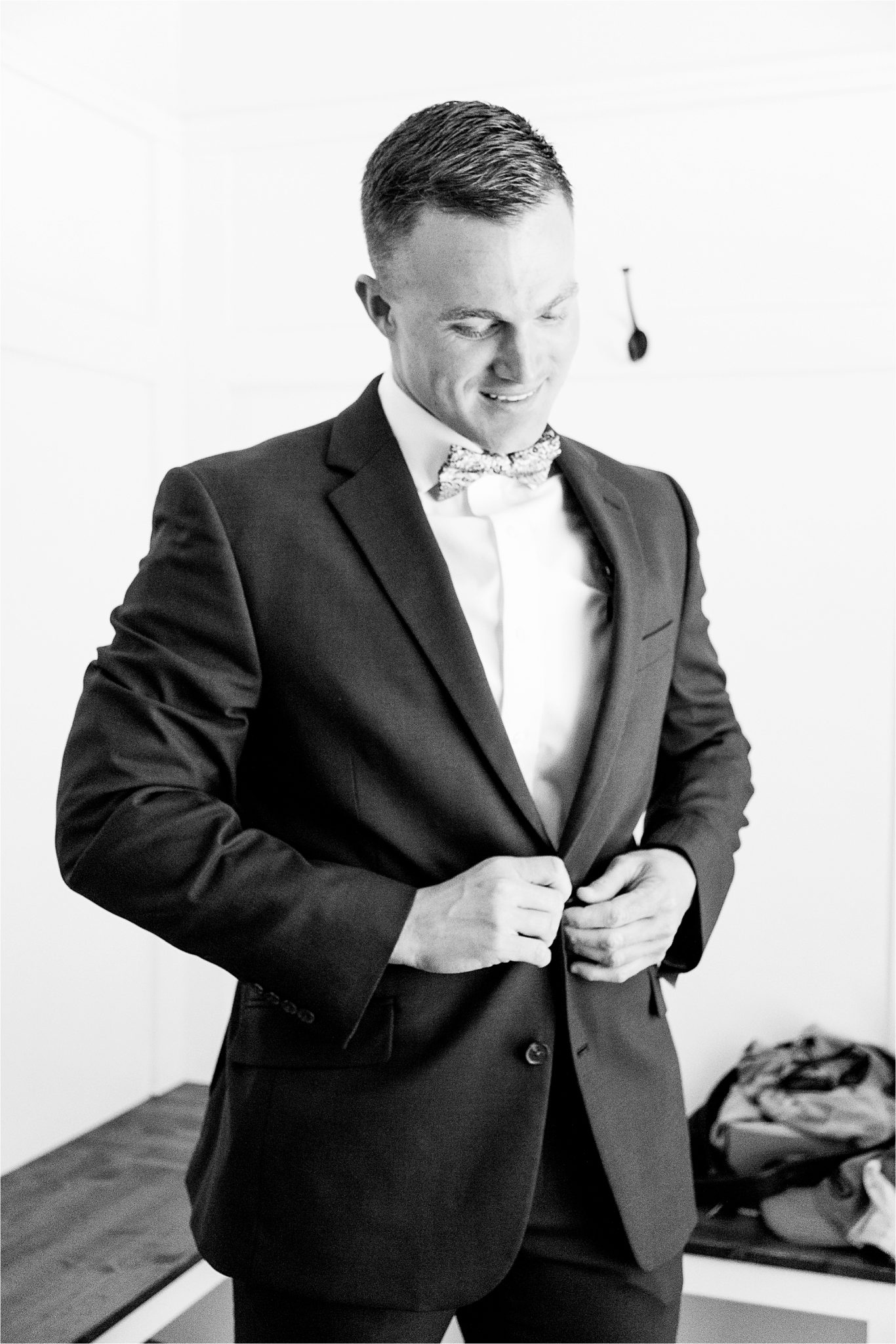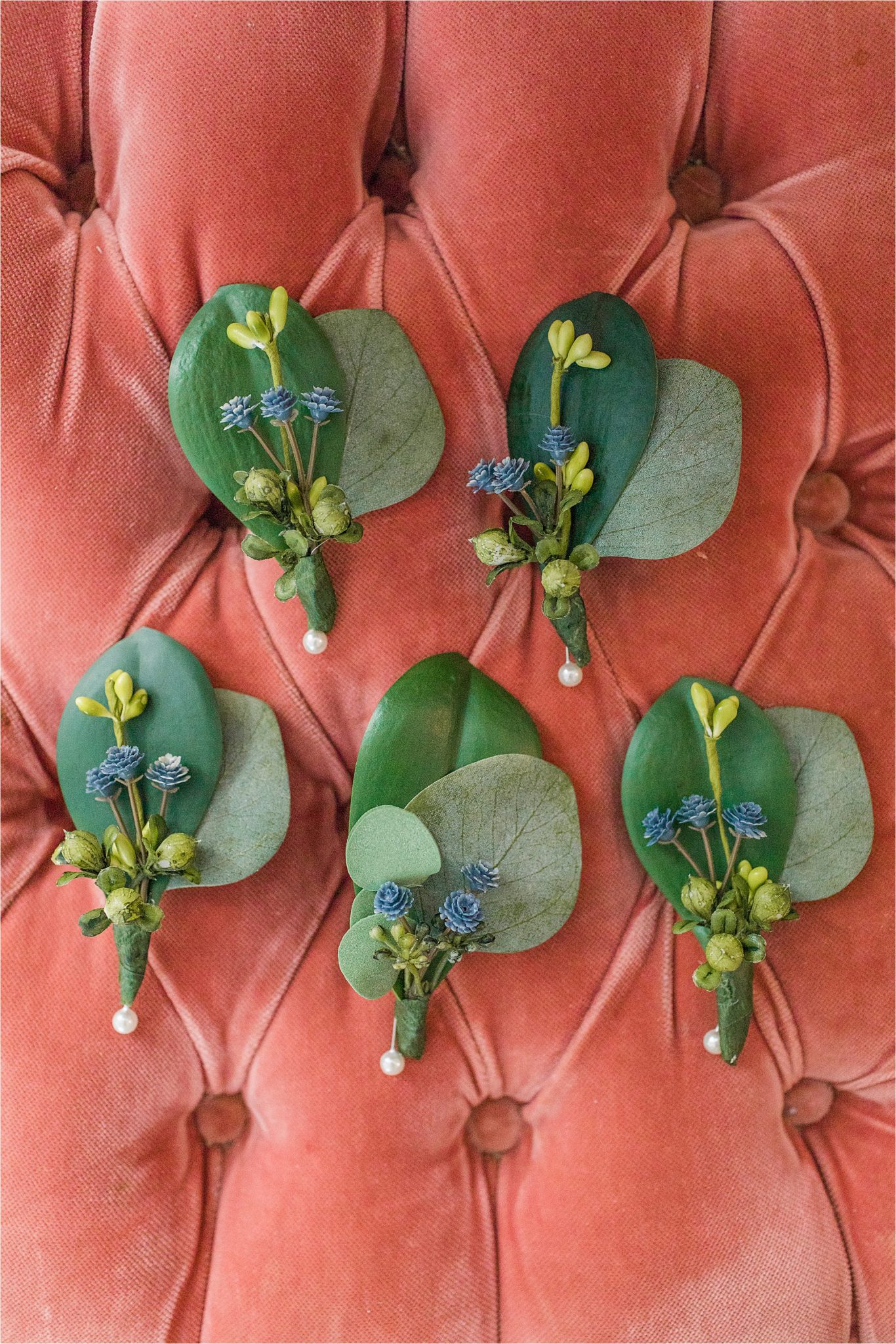 The handsome groom!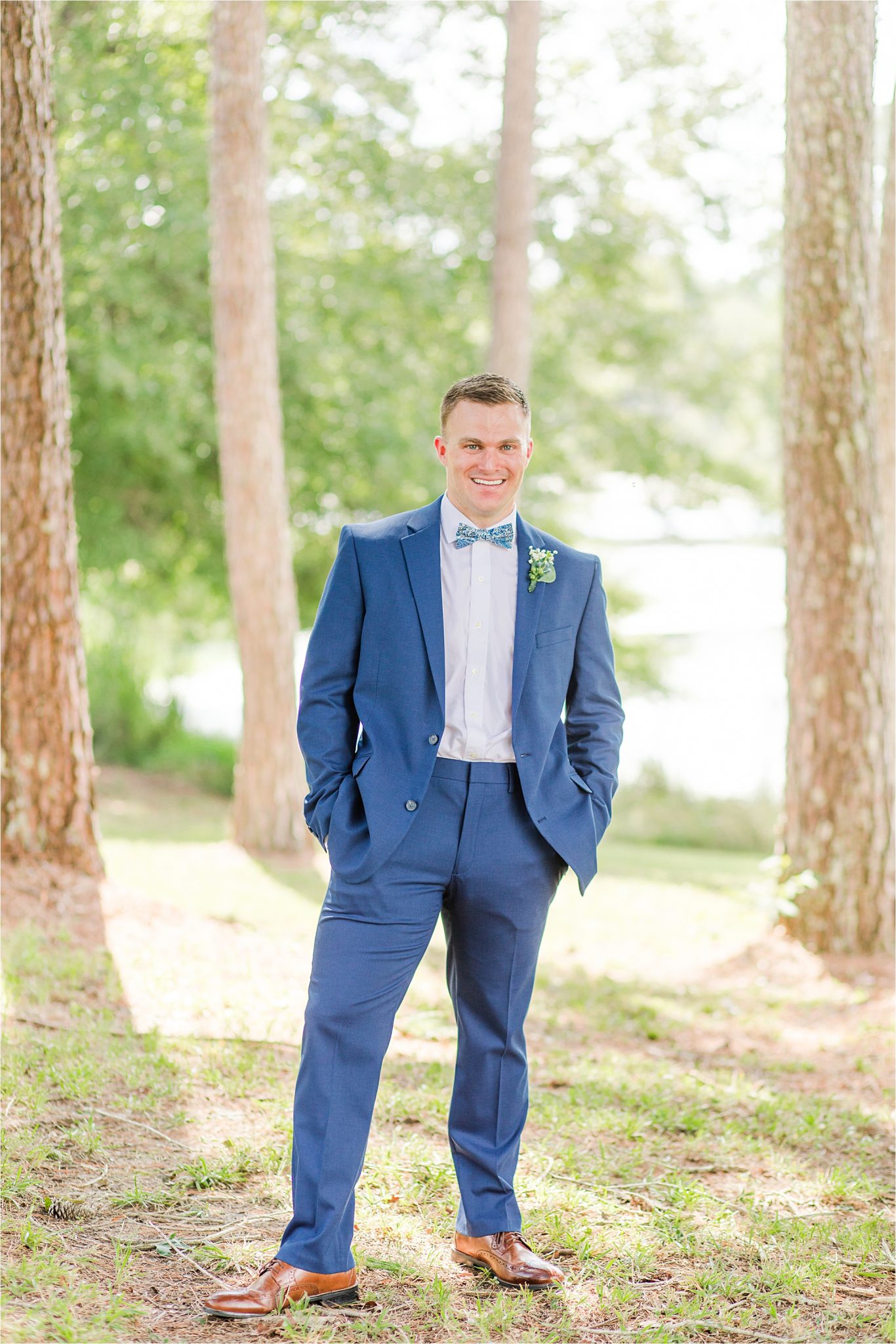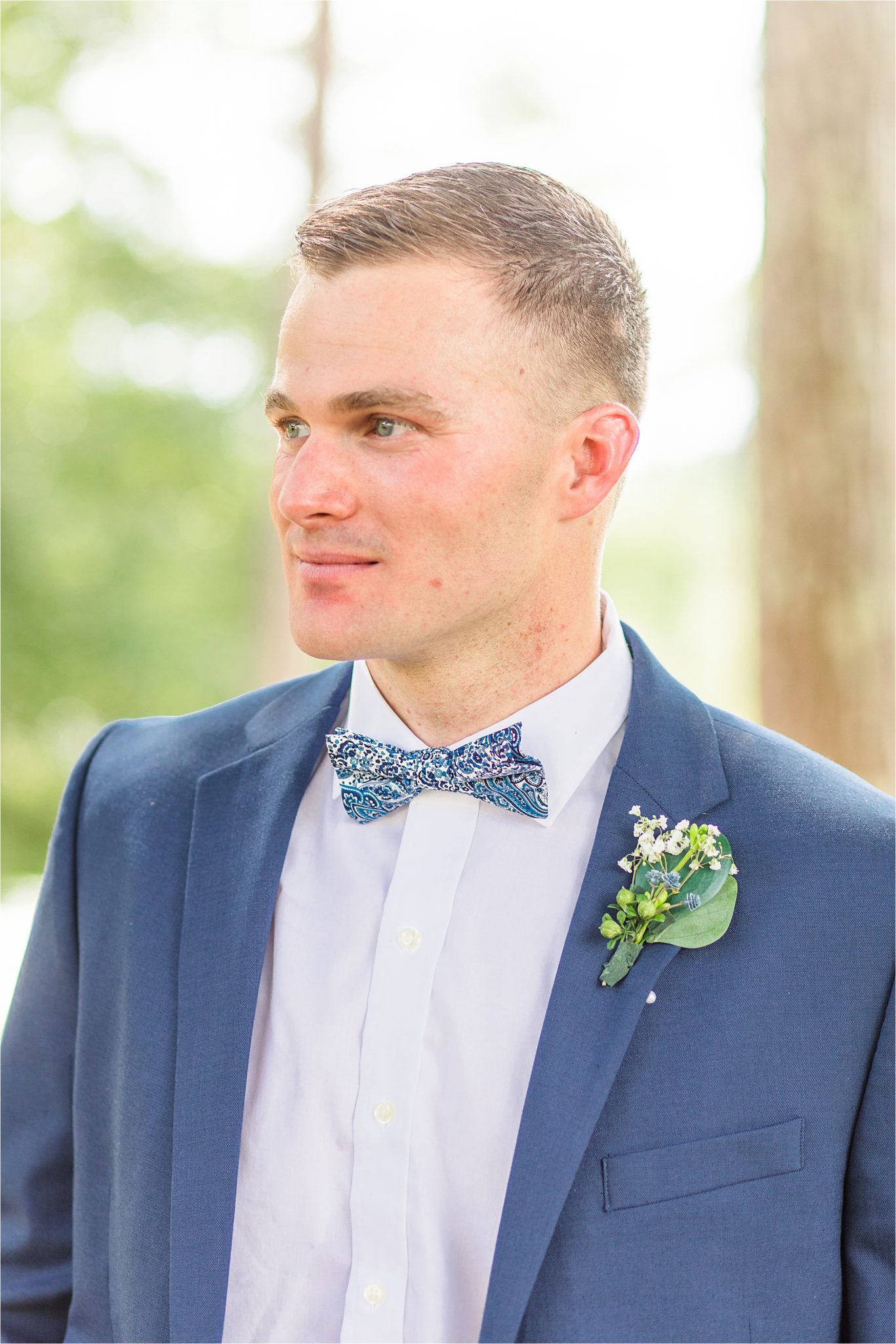 This first look was just absolutely precious….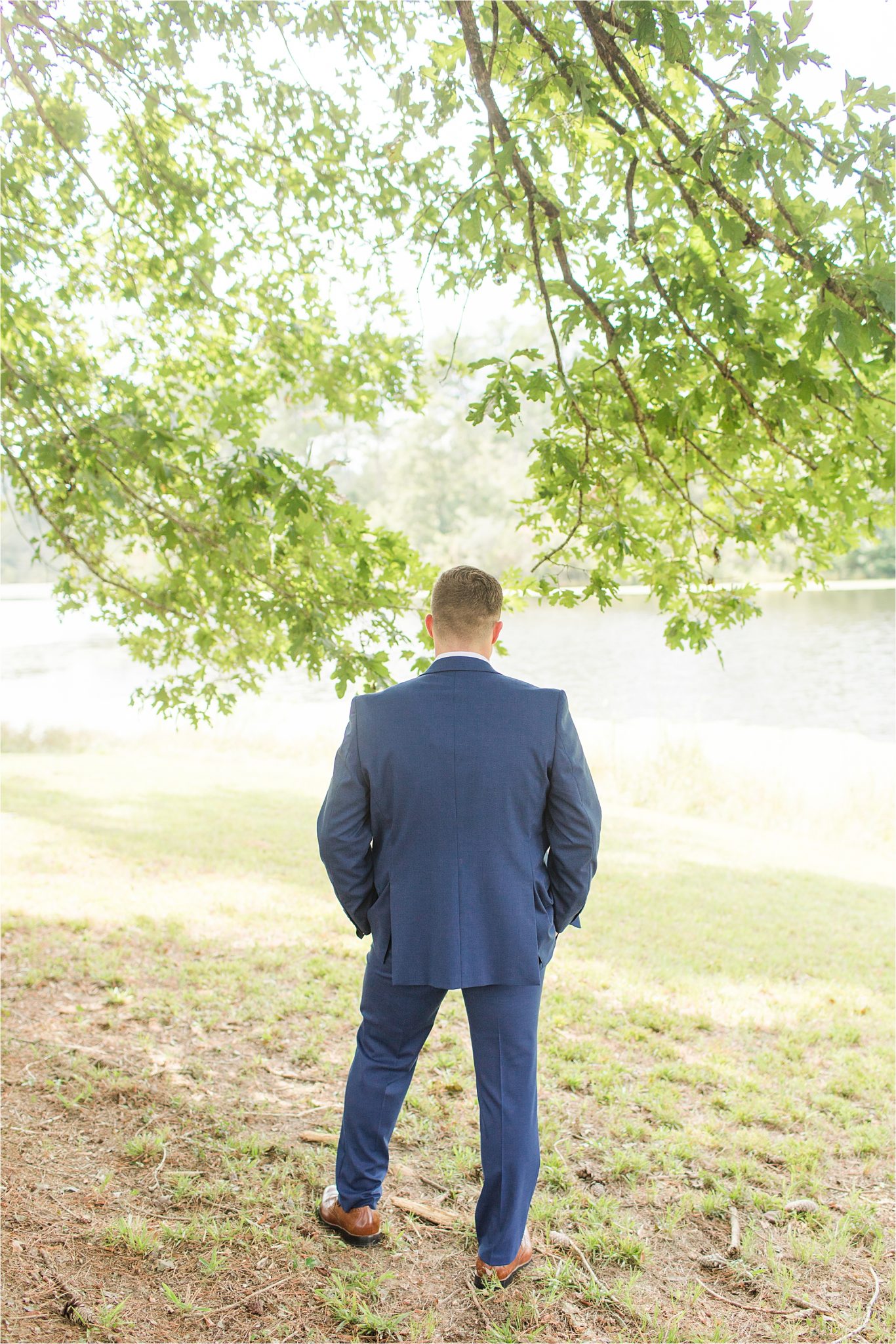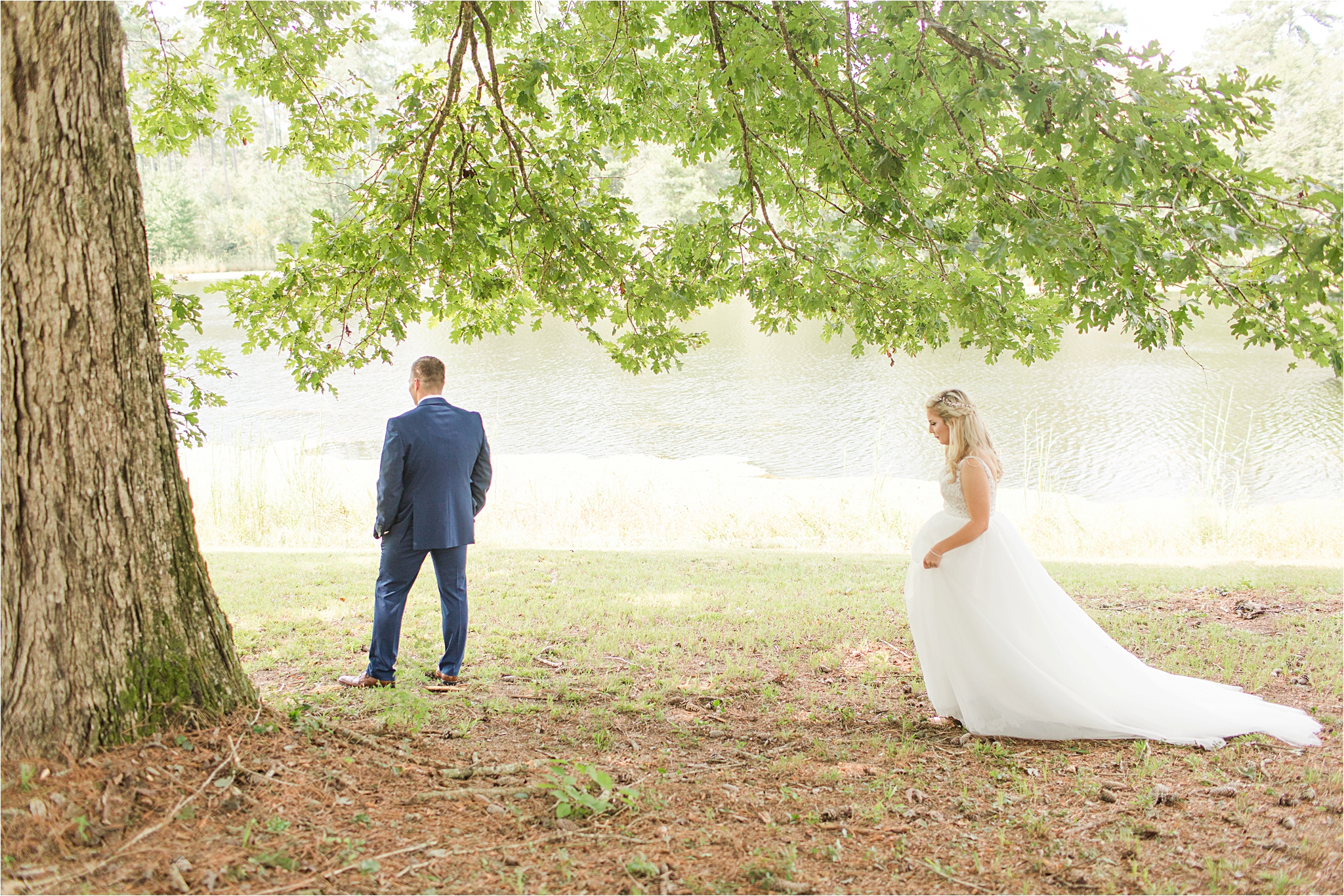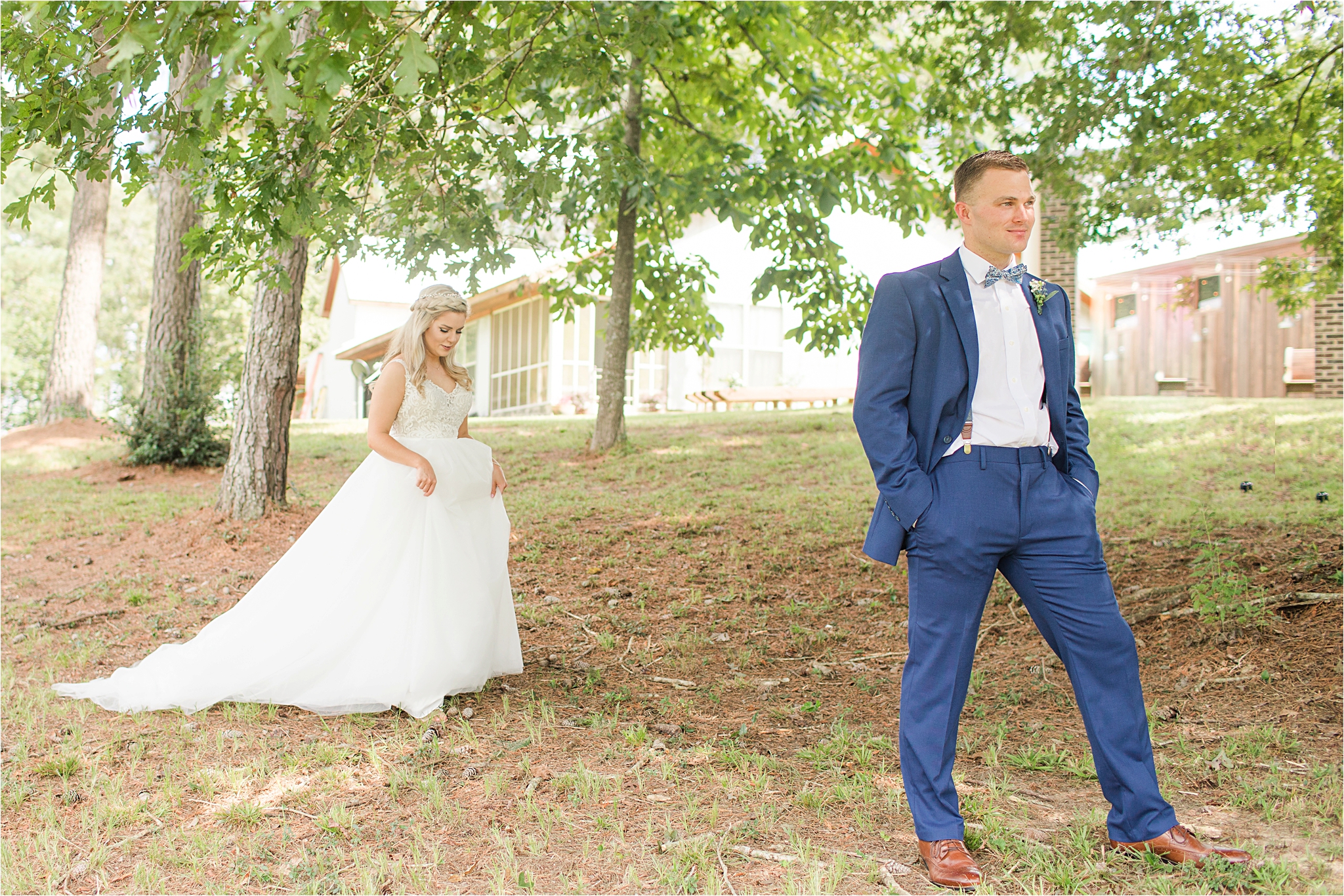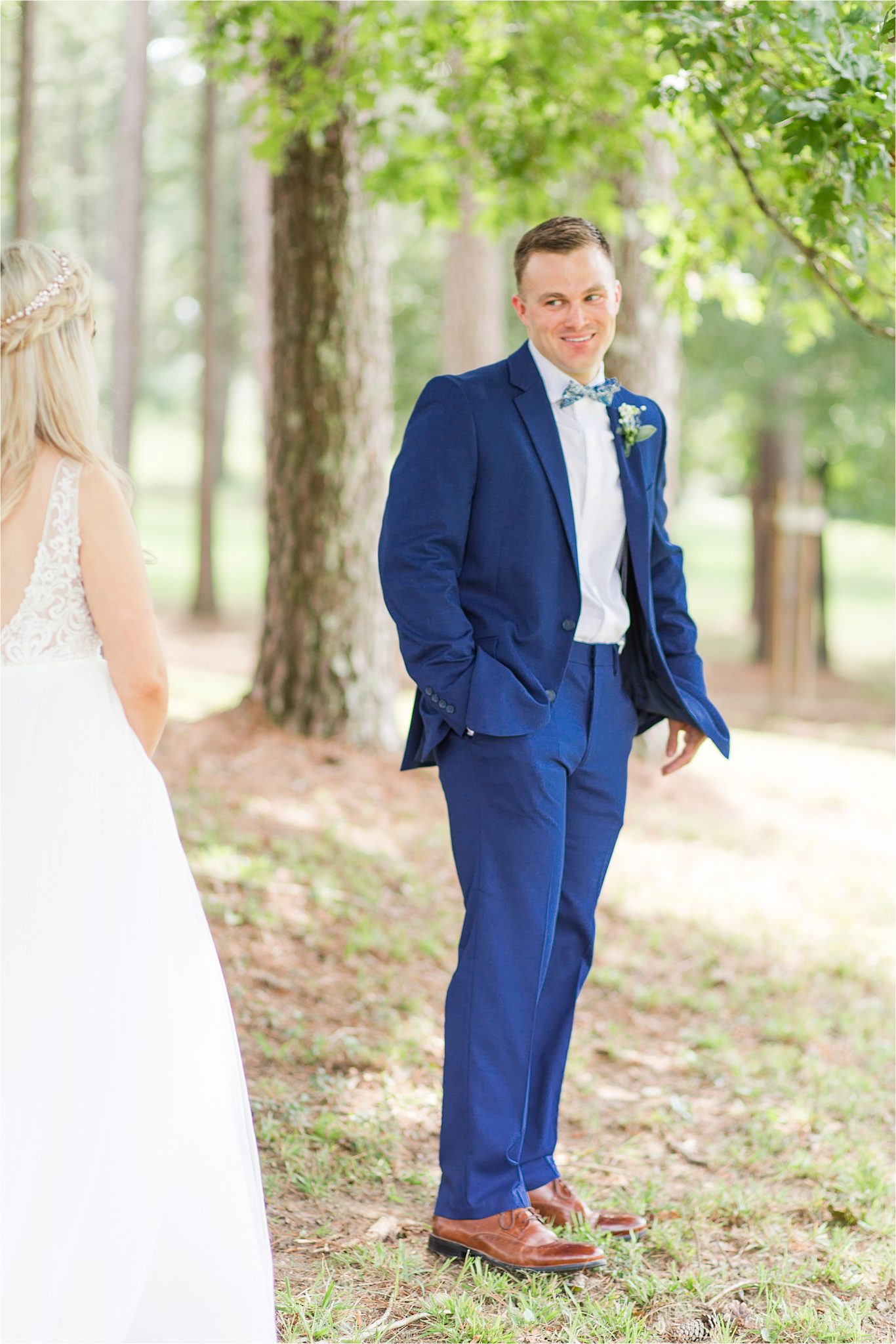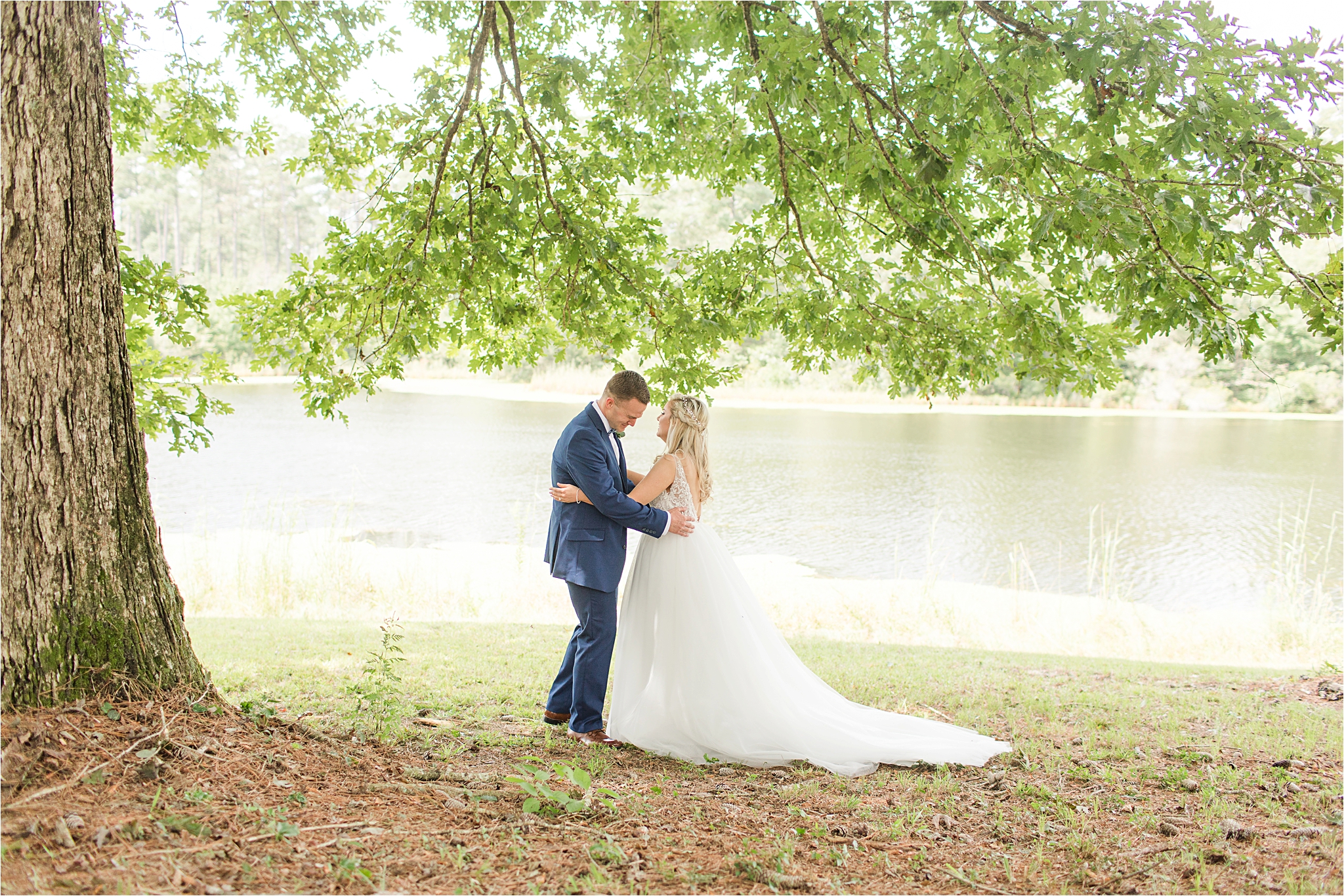 Every girl wants this reaction….!!!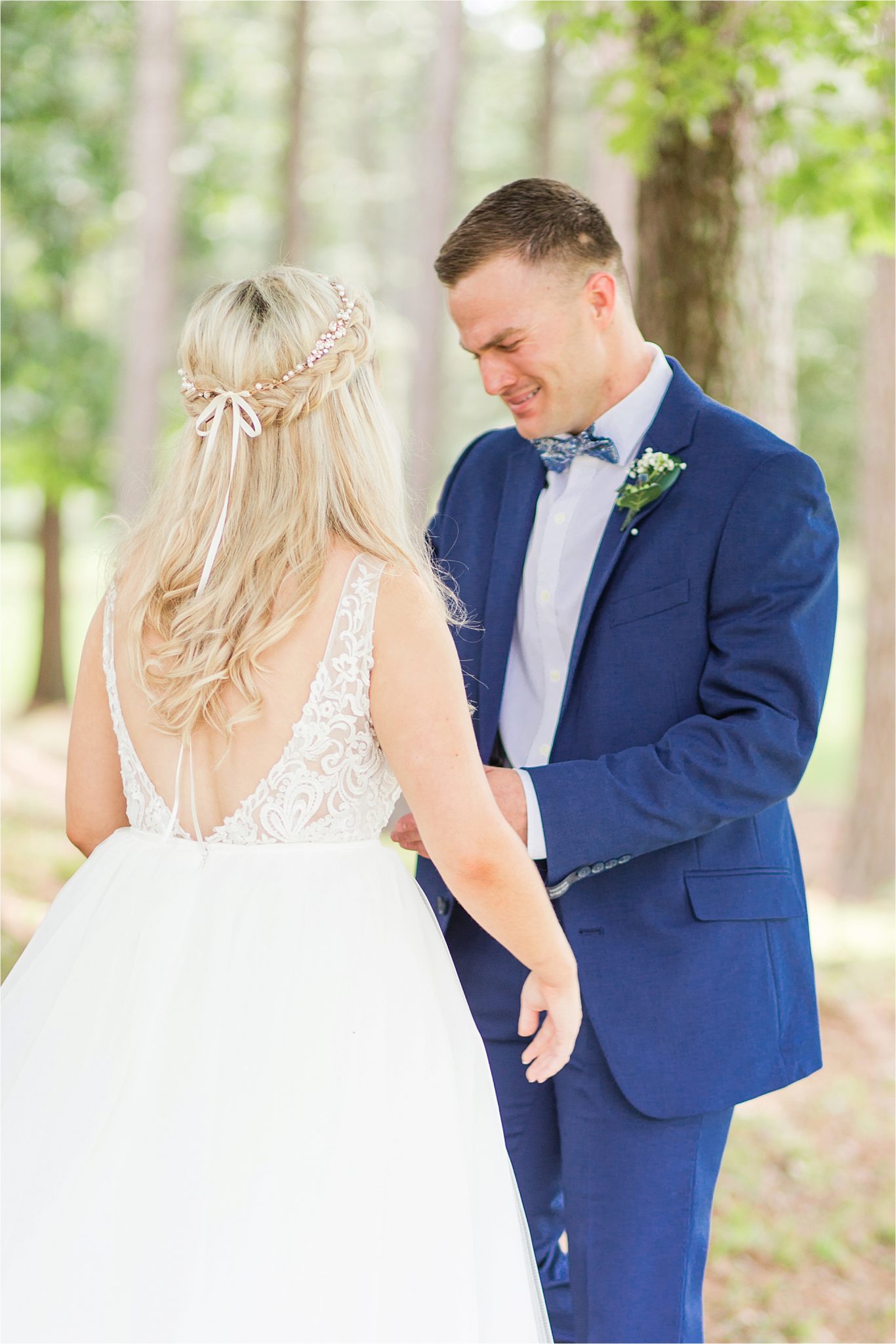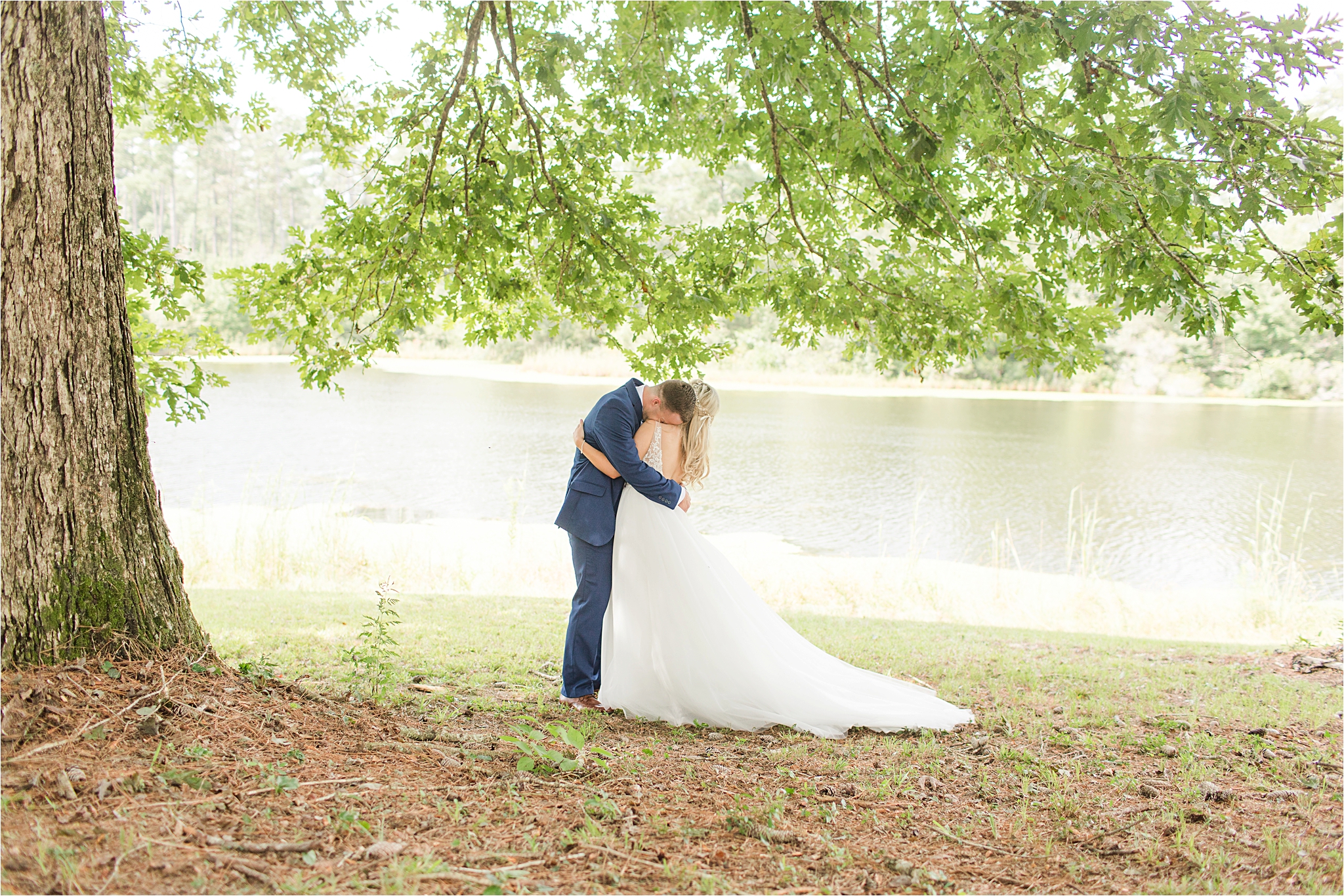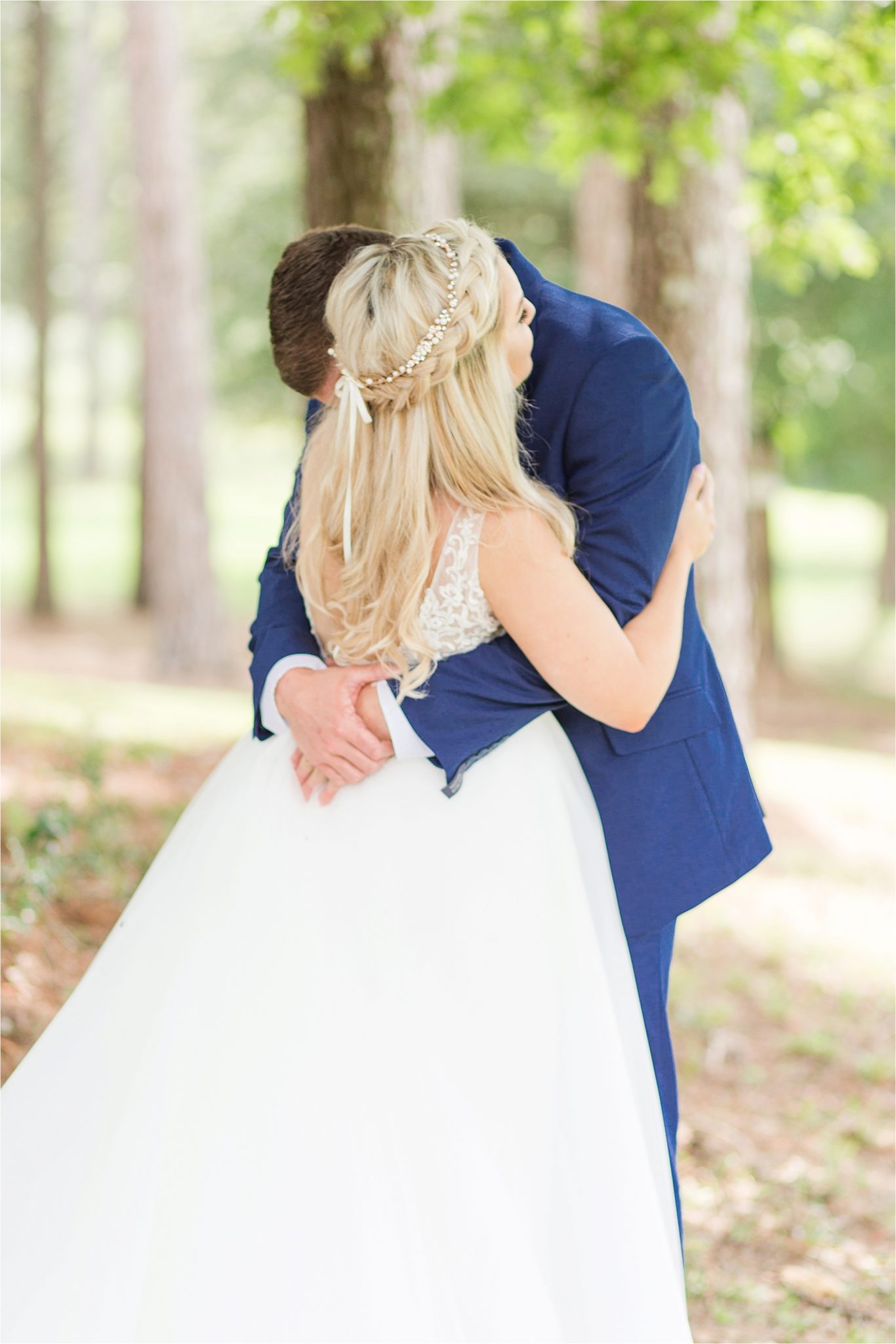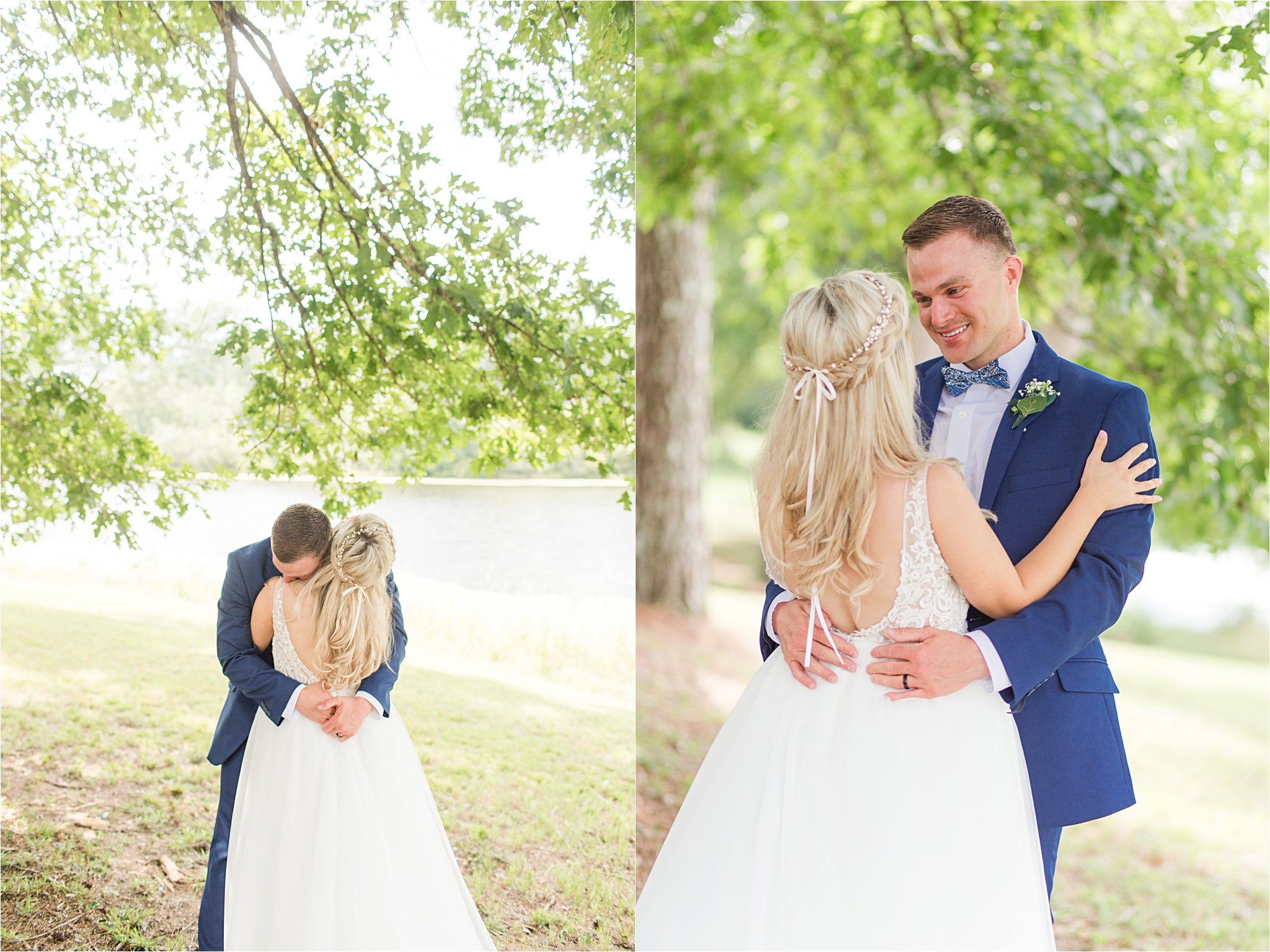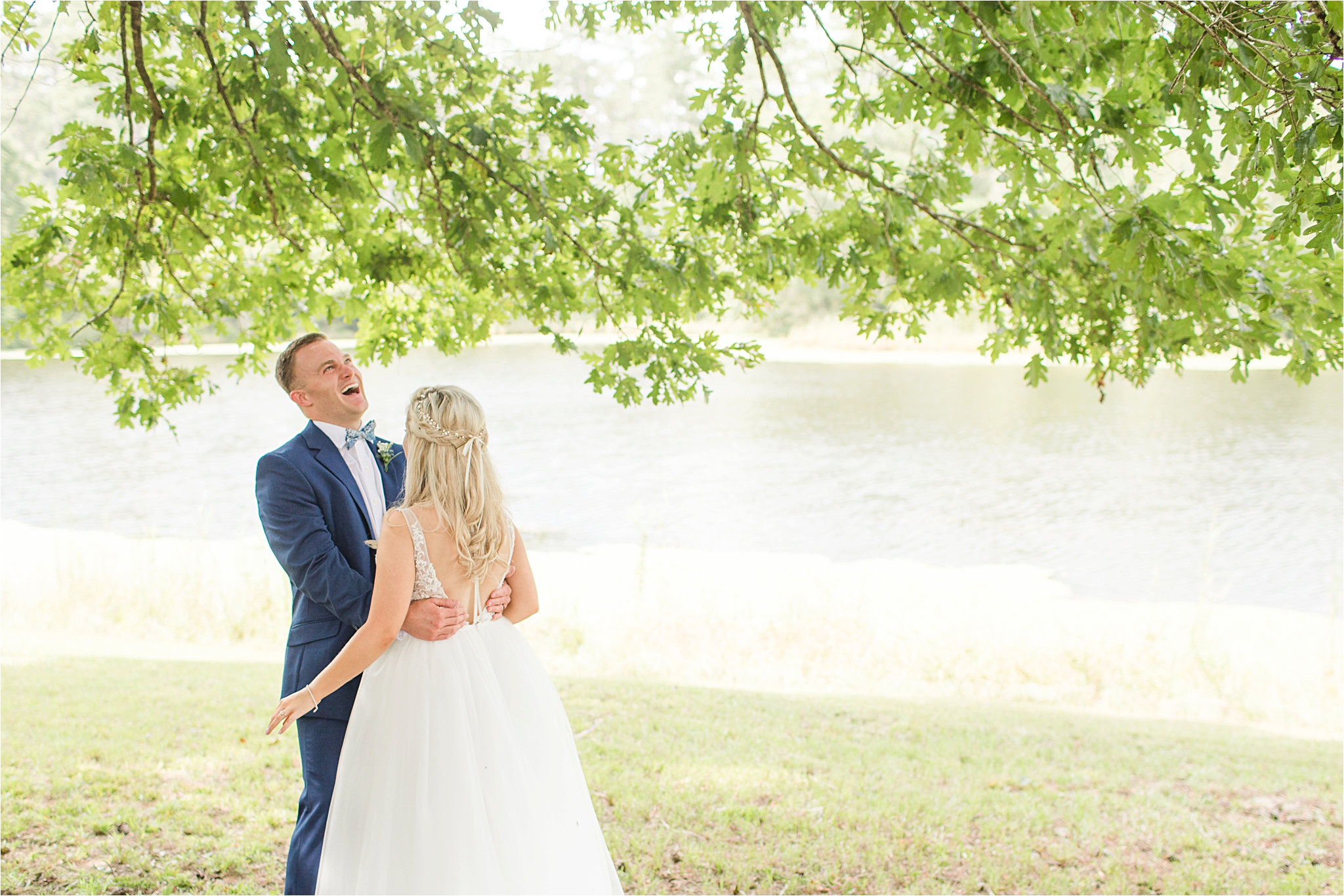 These two are just beautiful!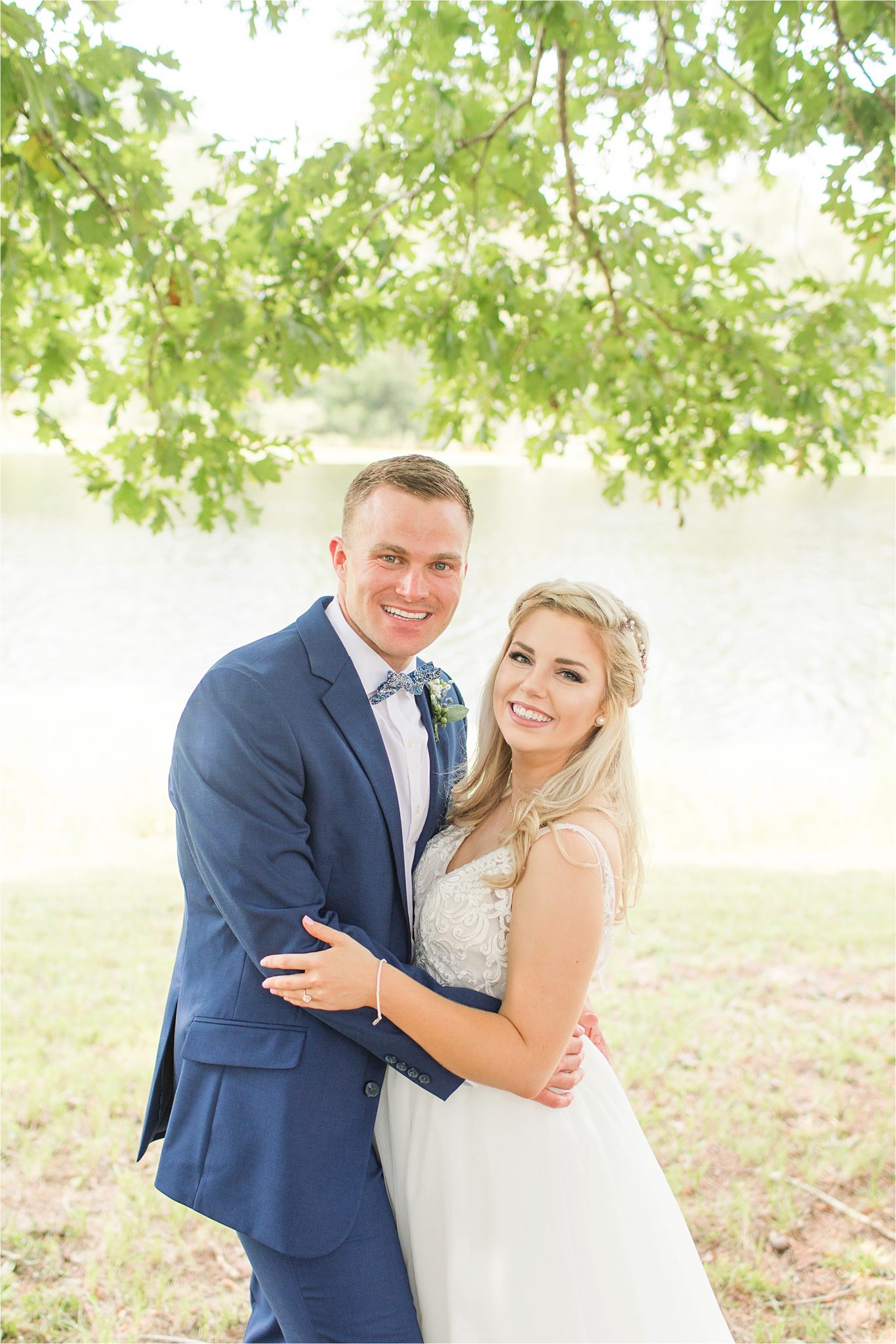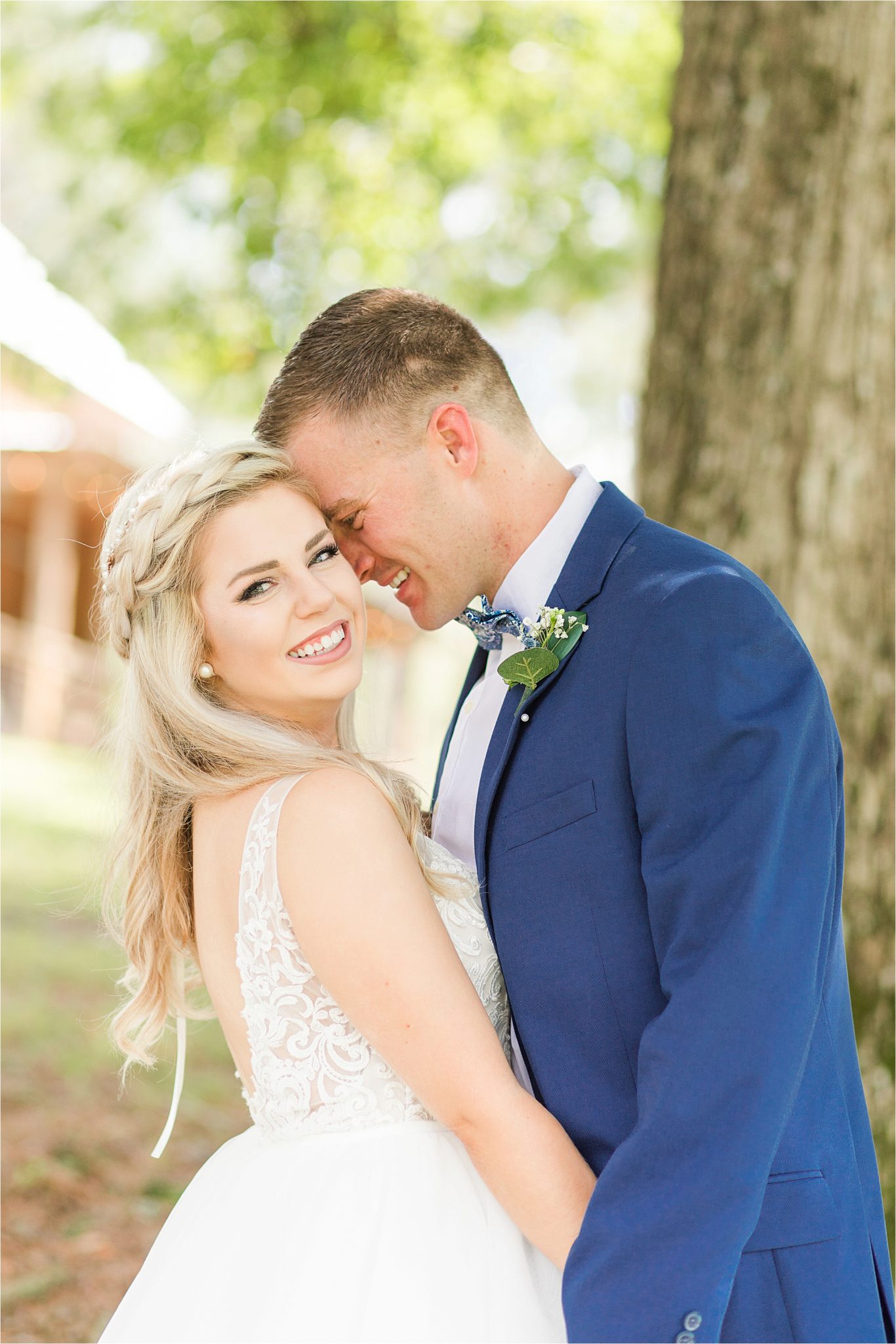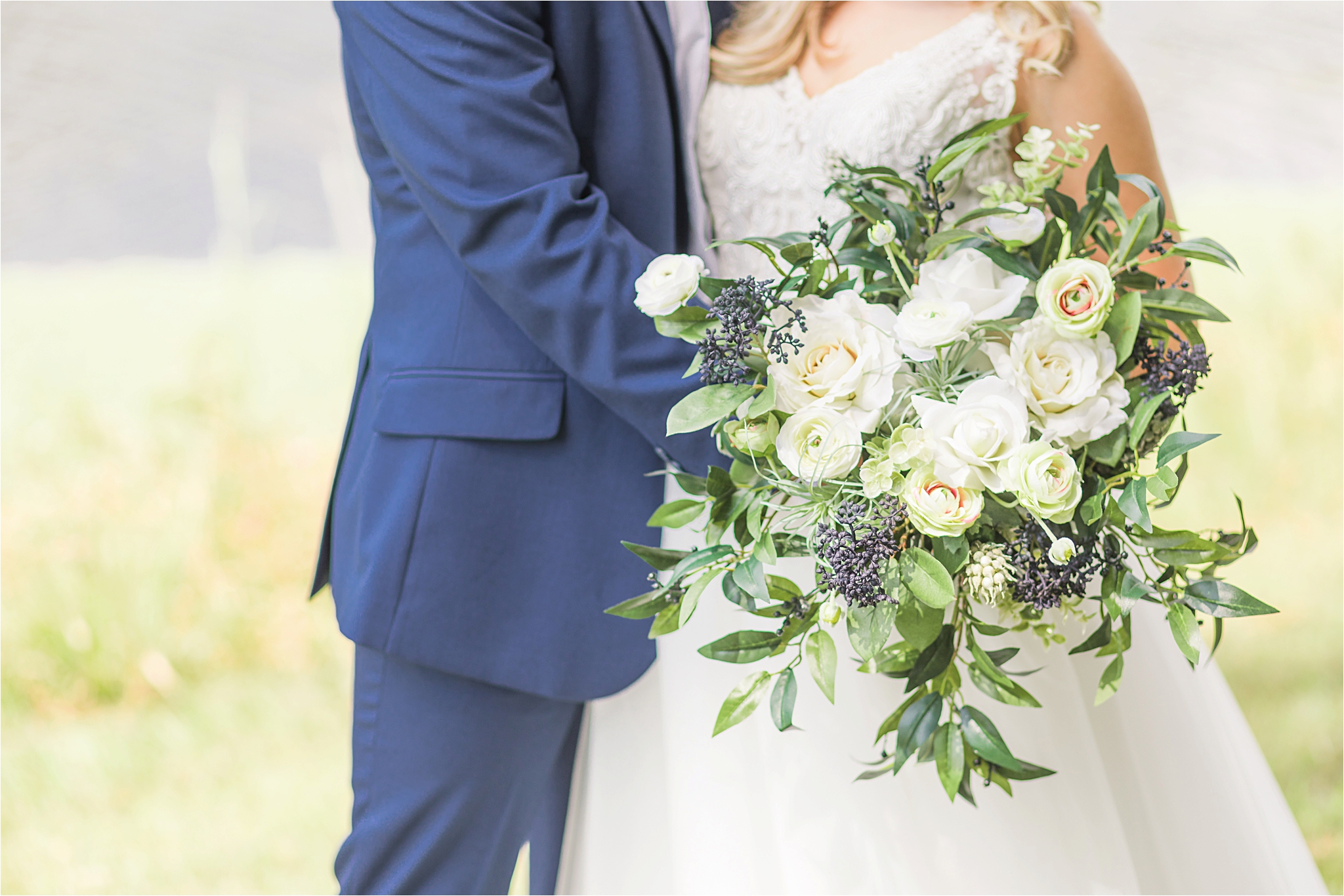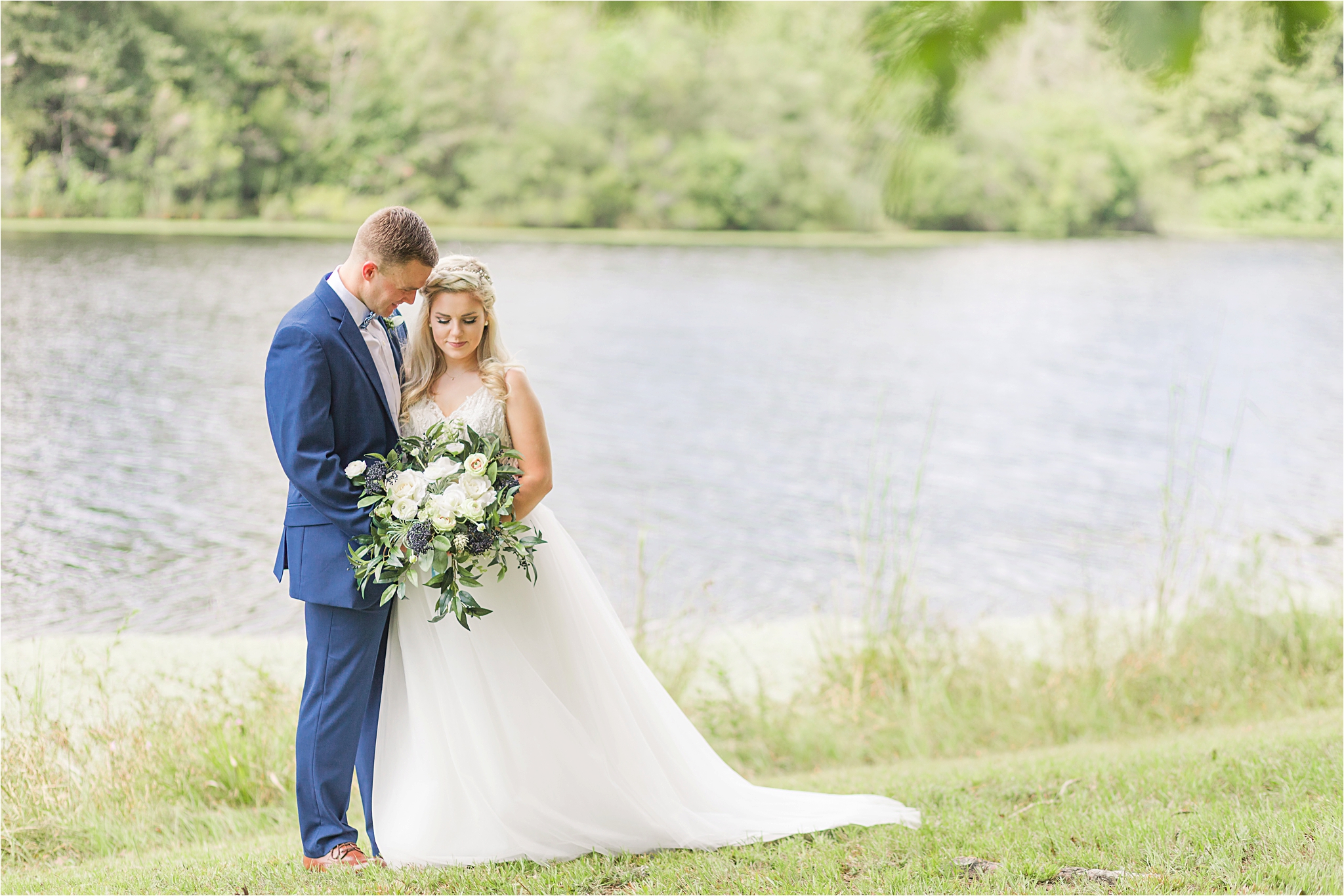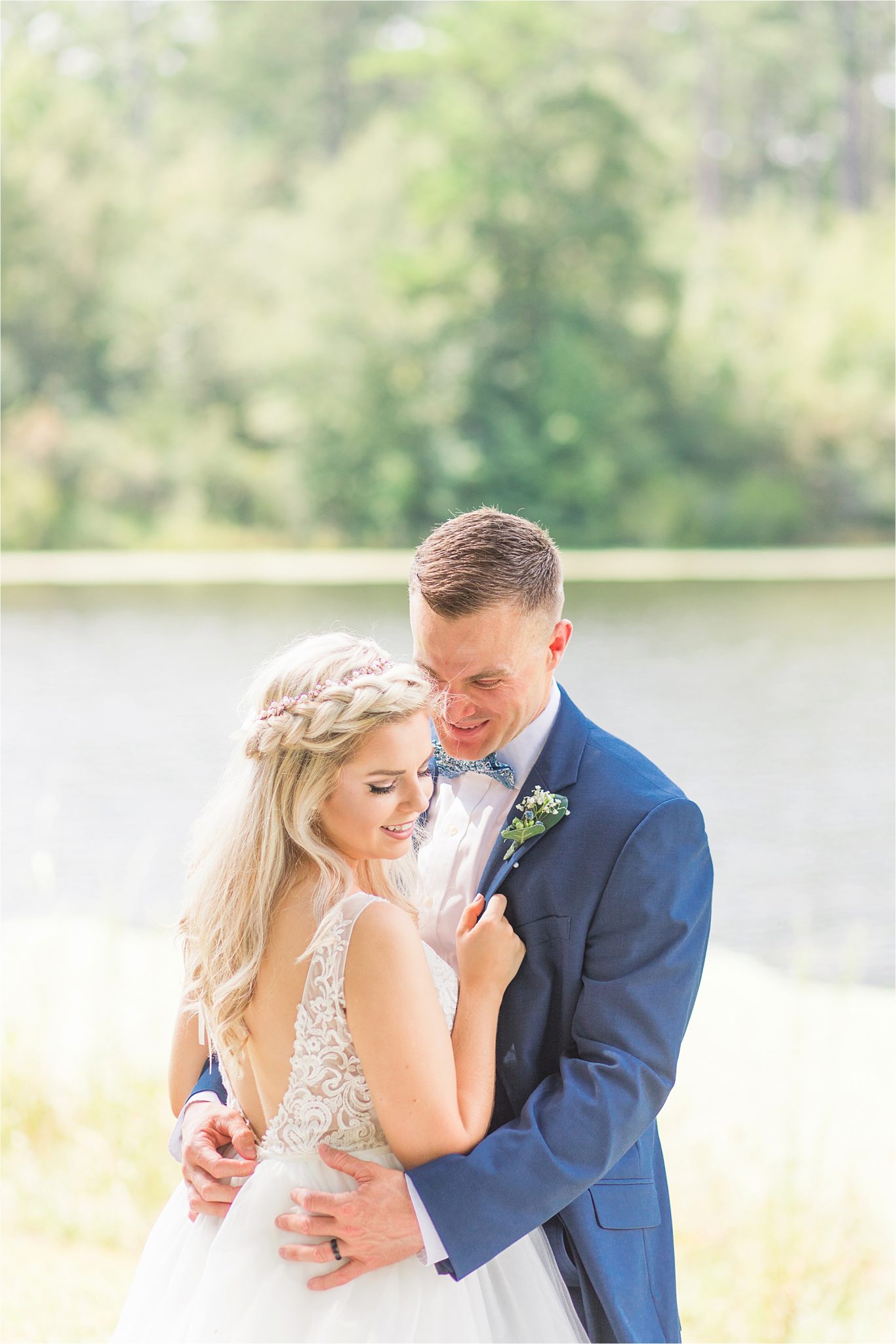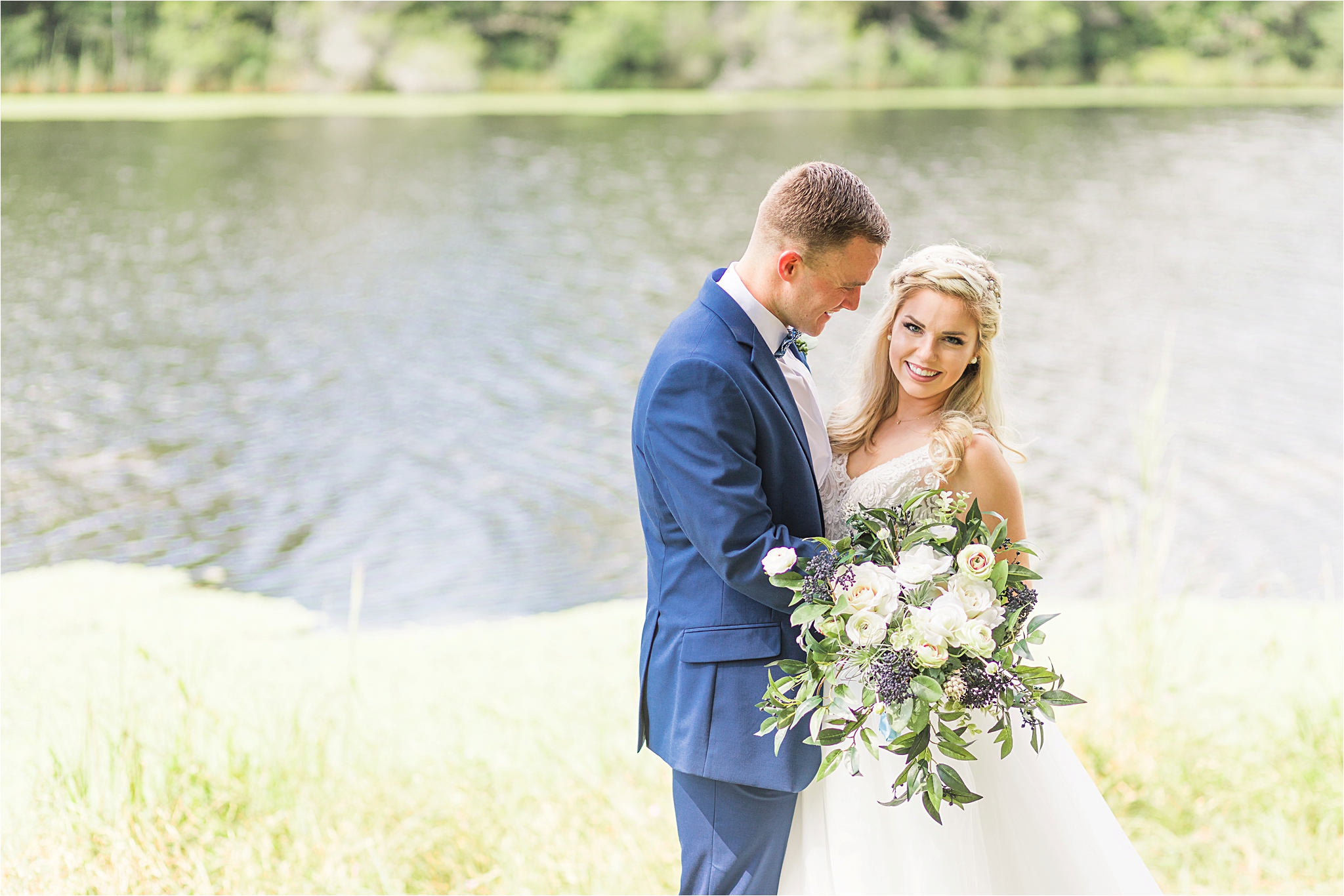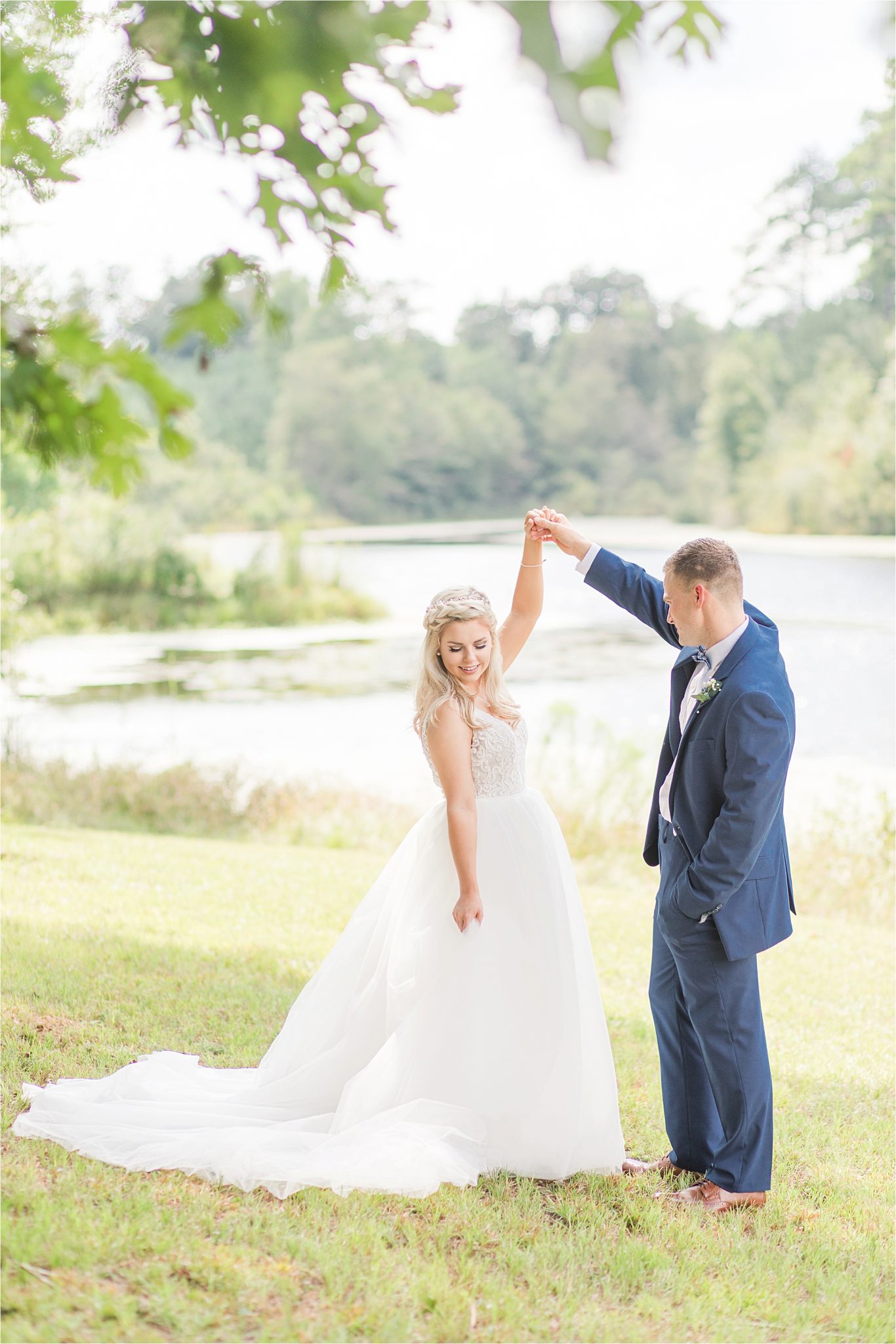 So dreamy…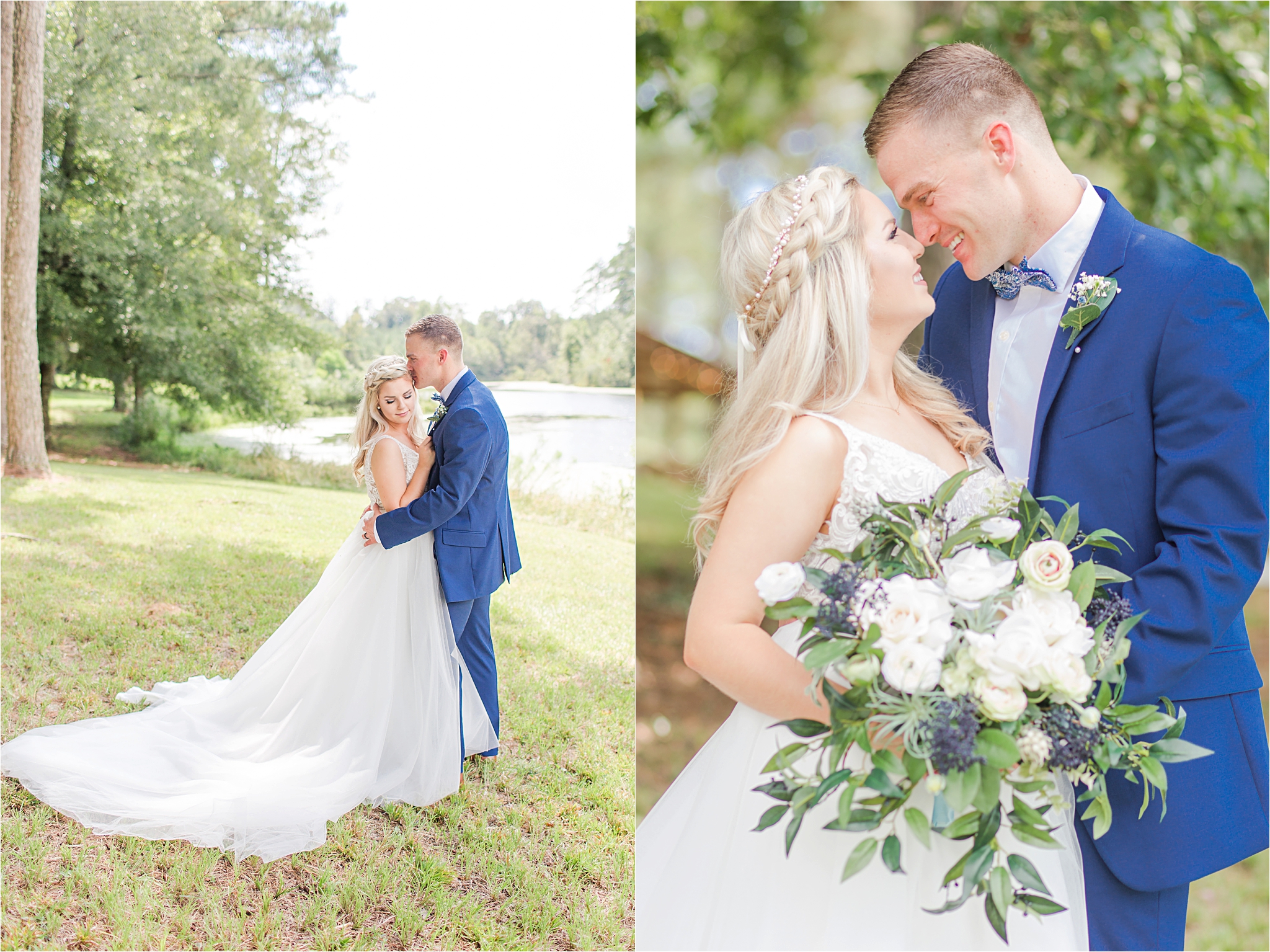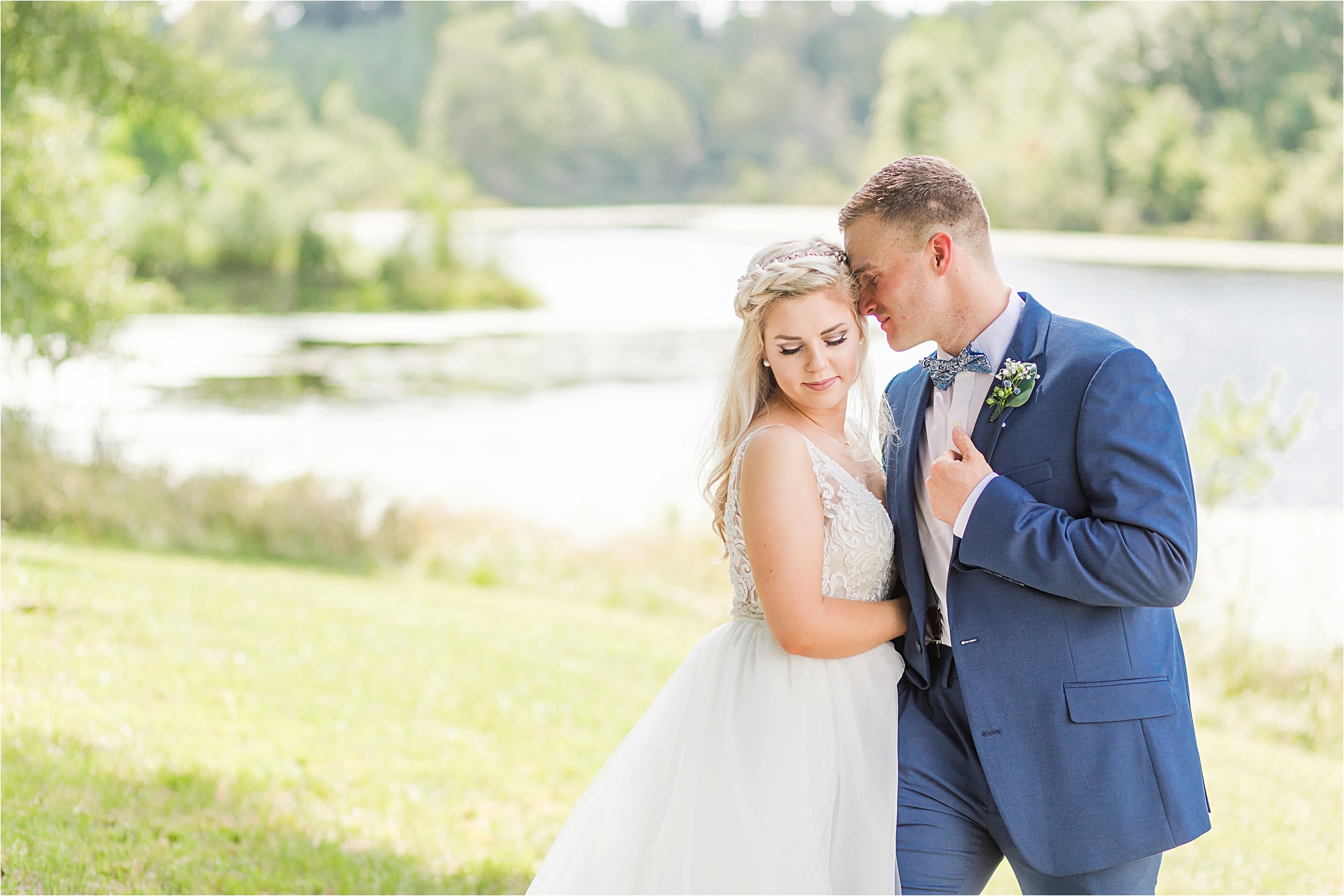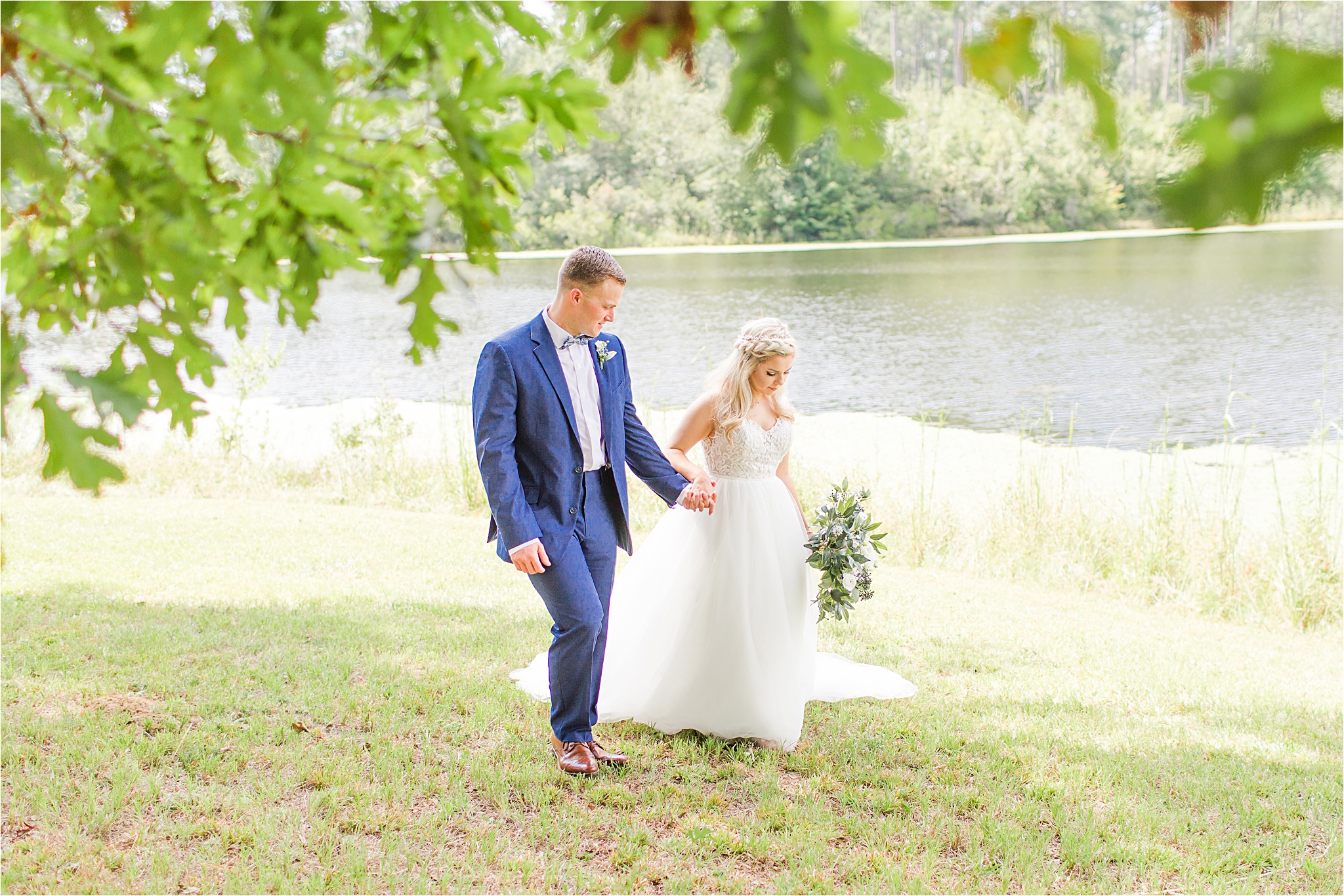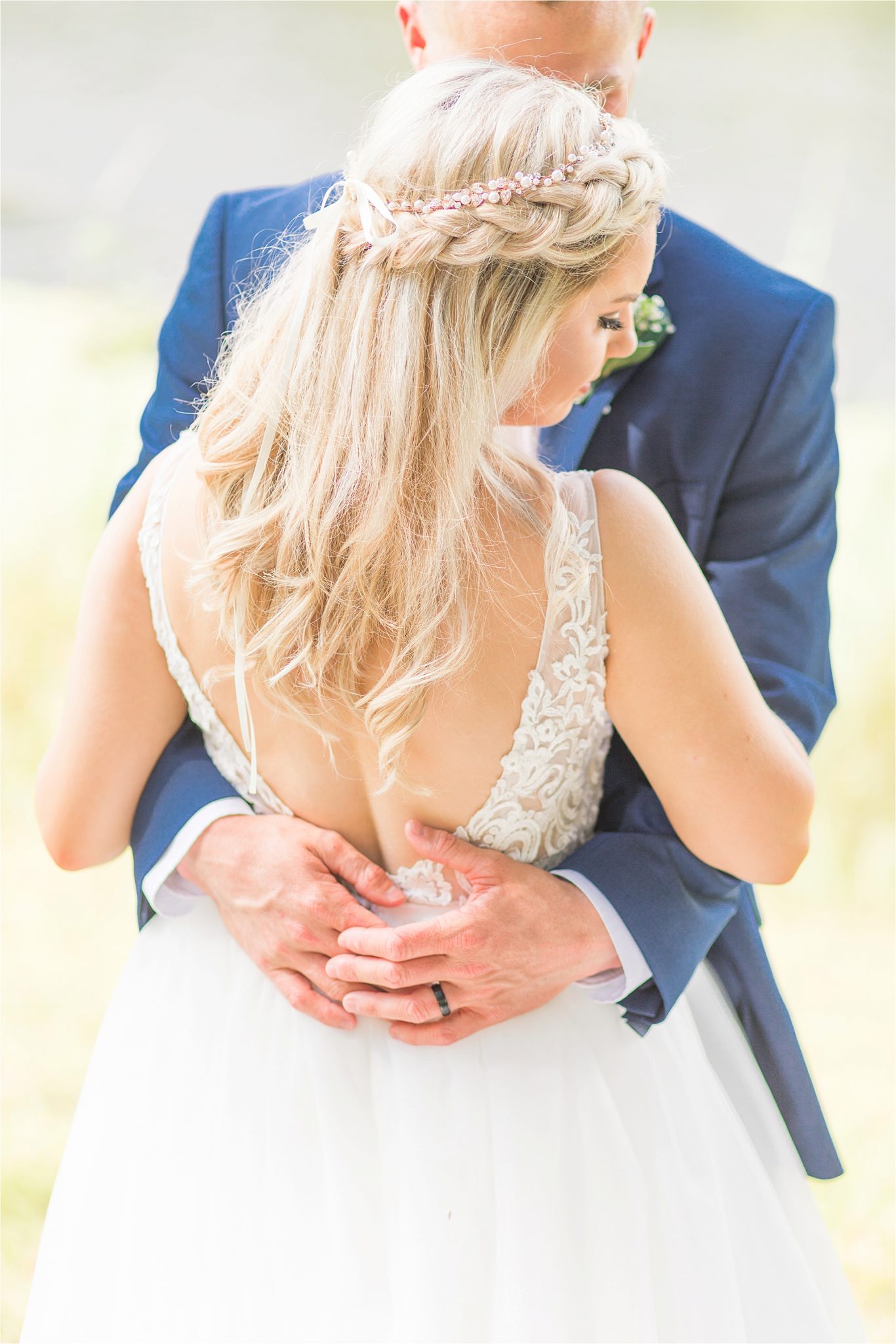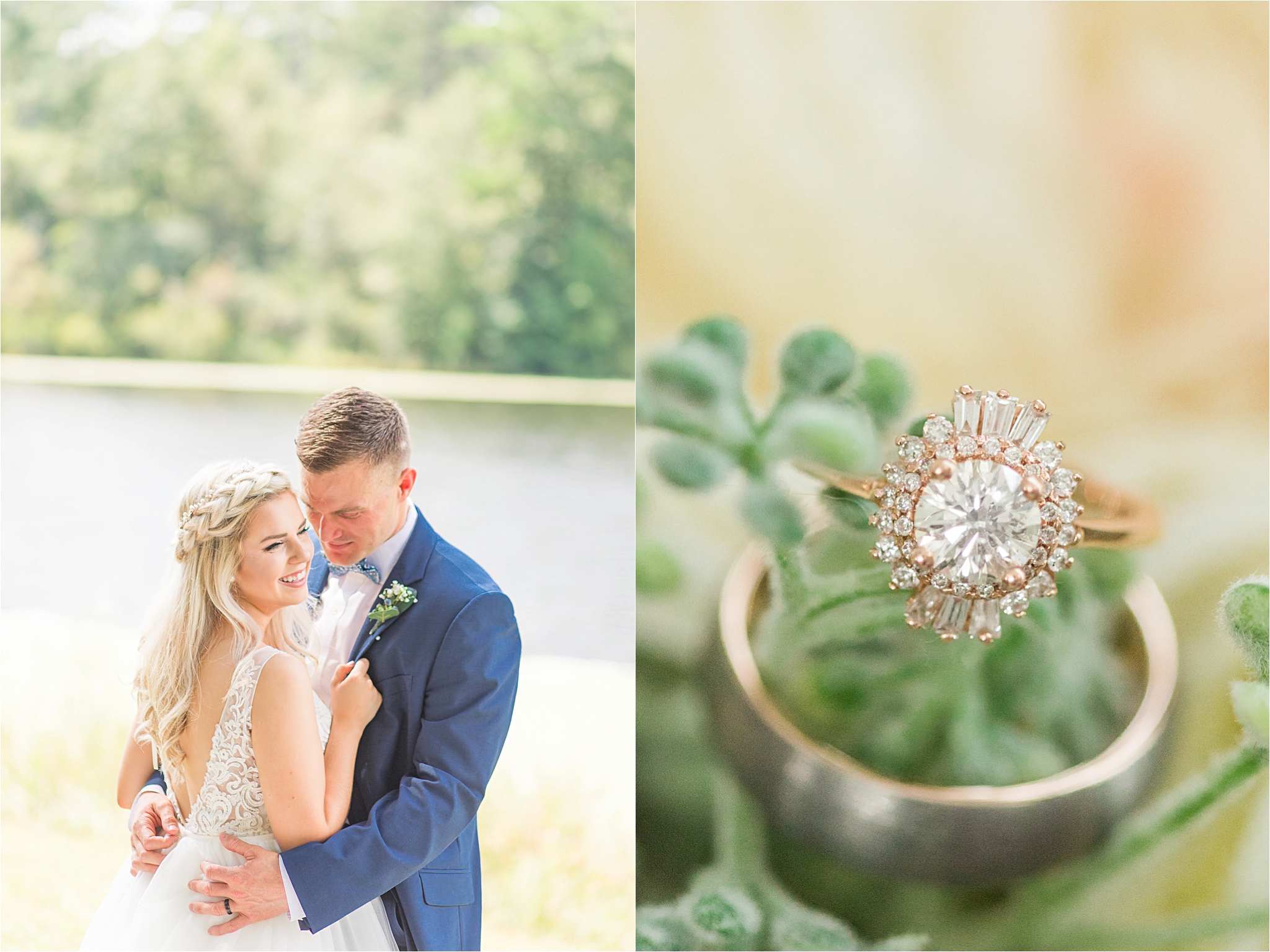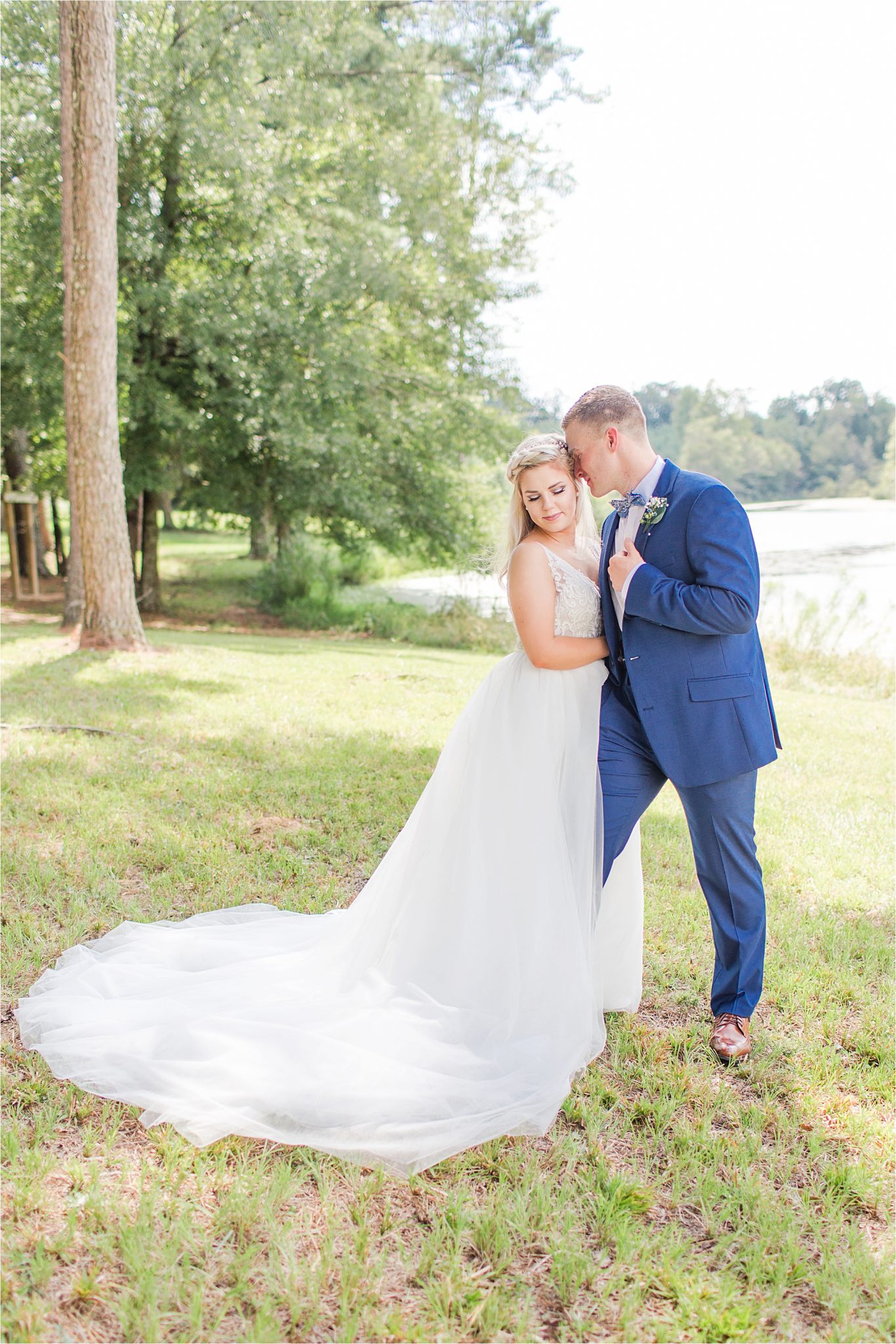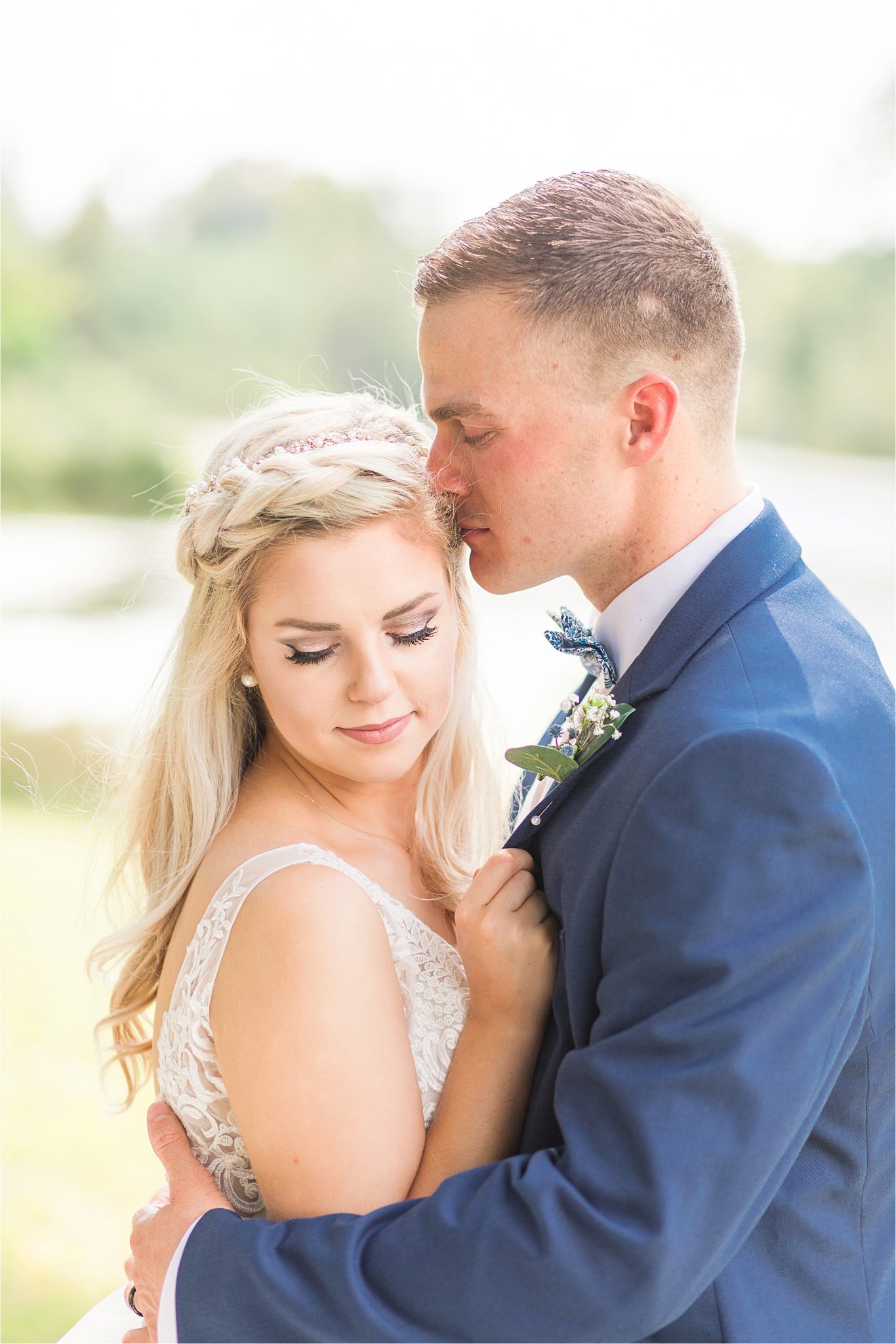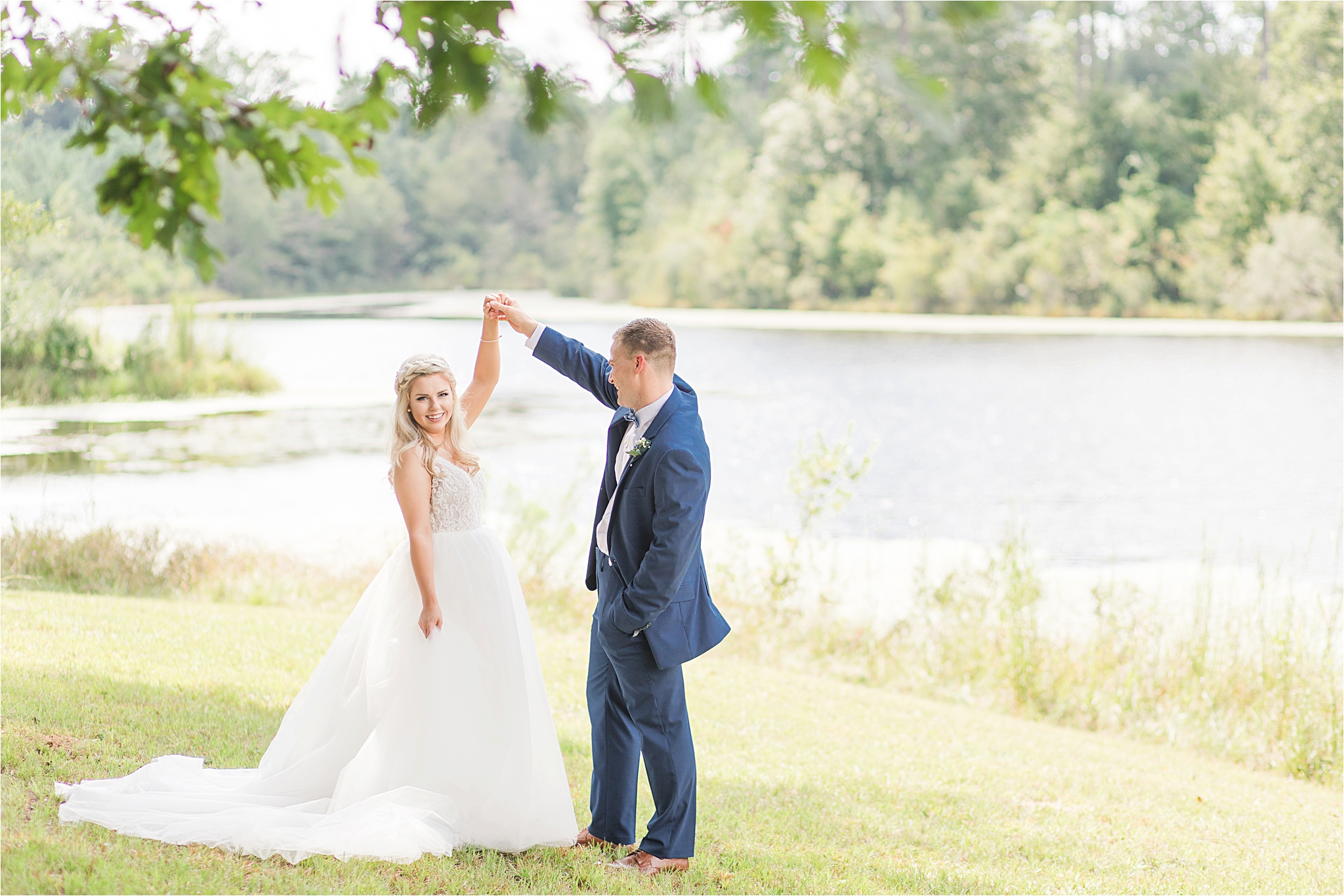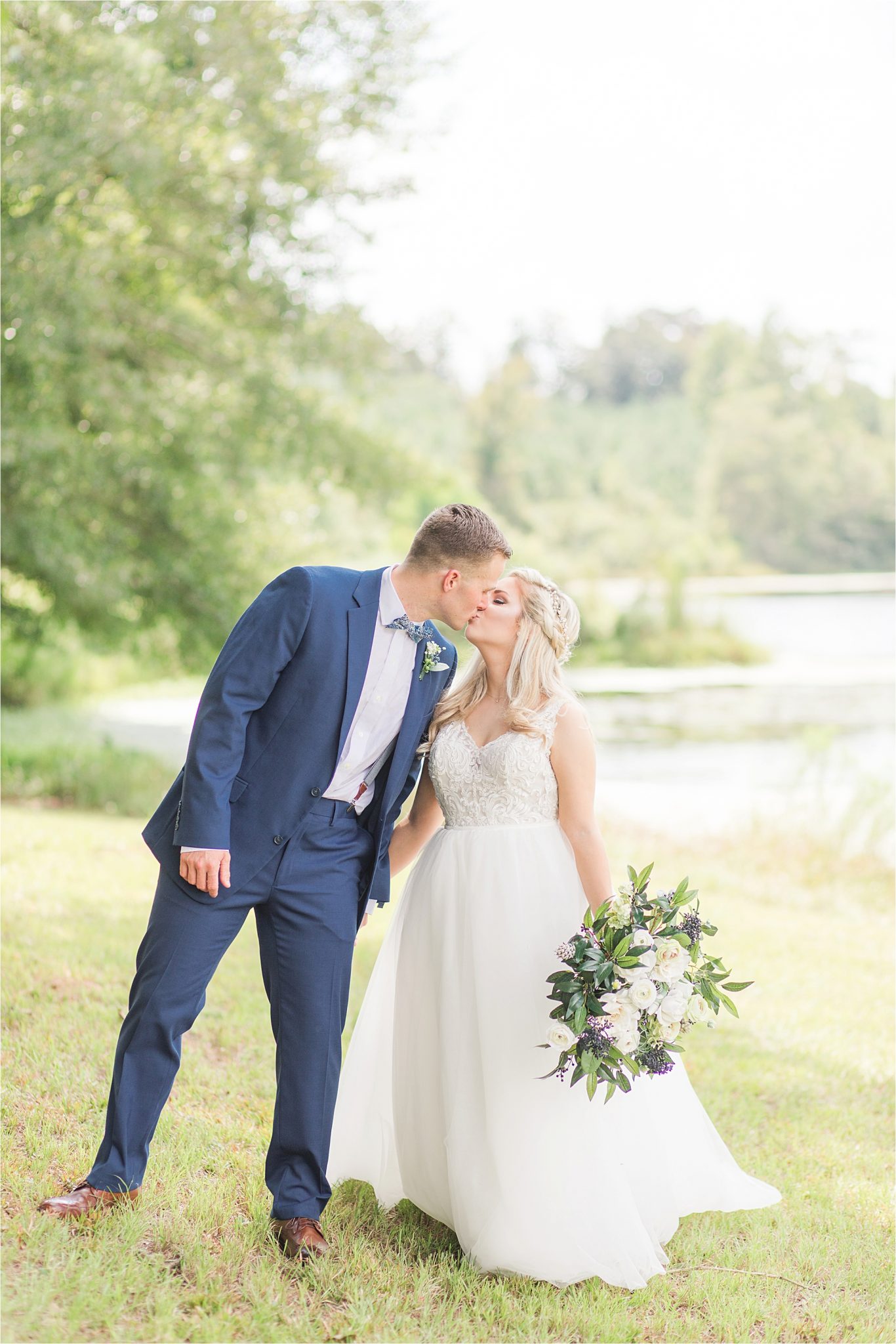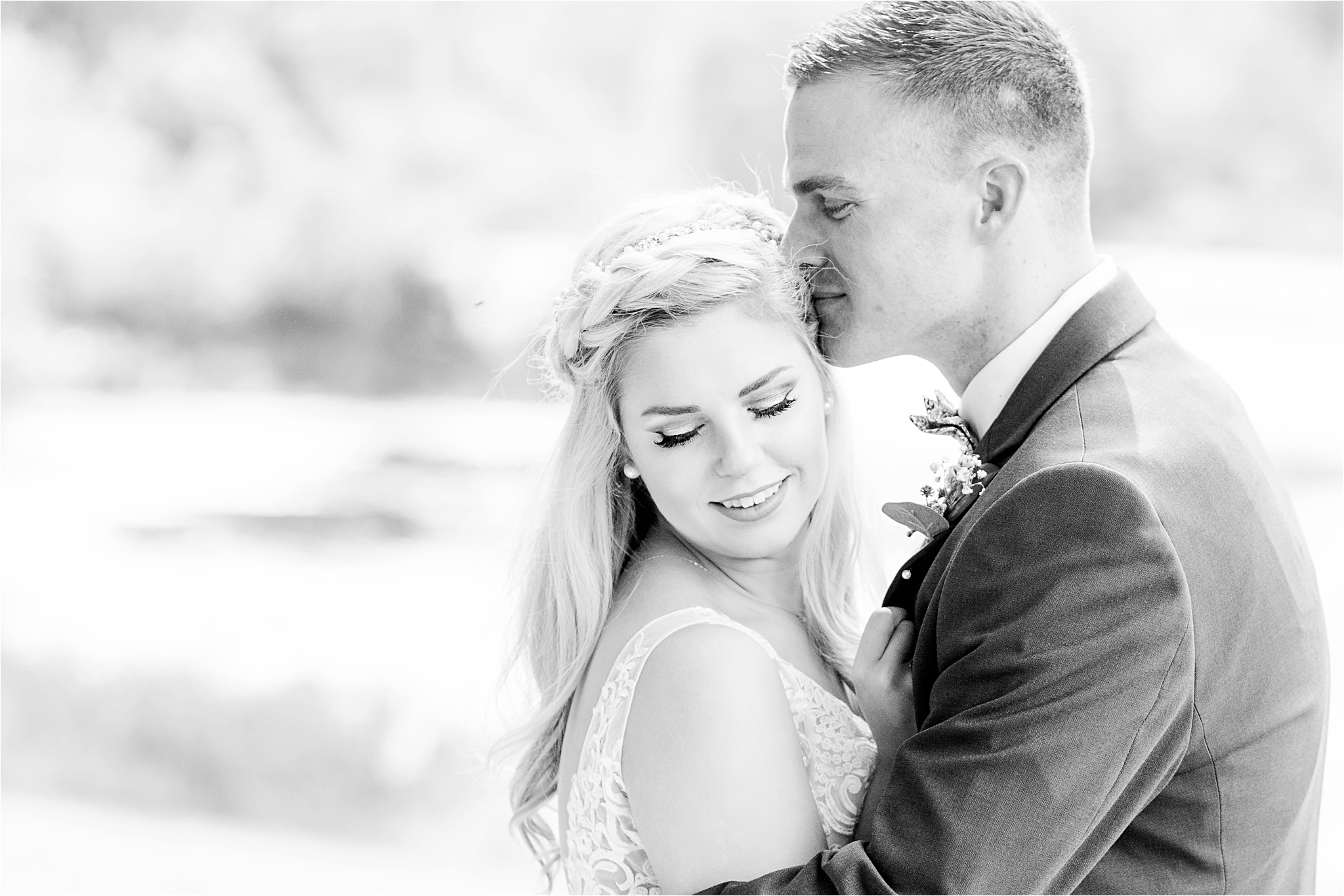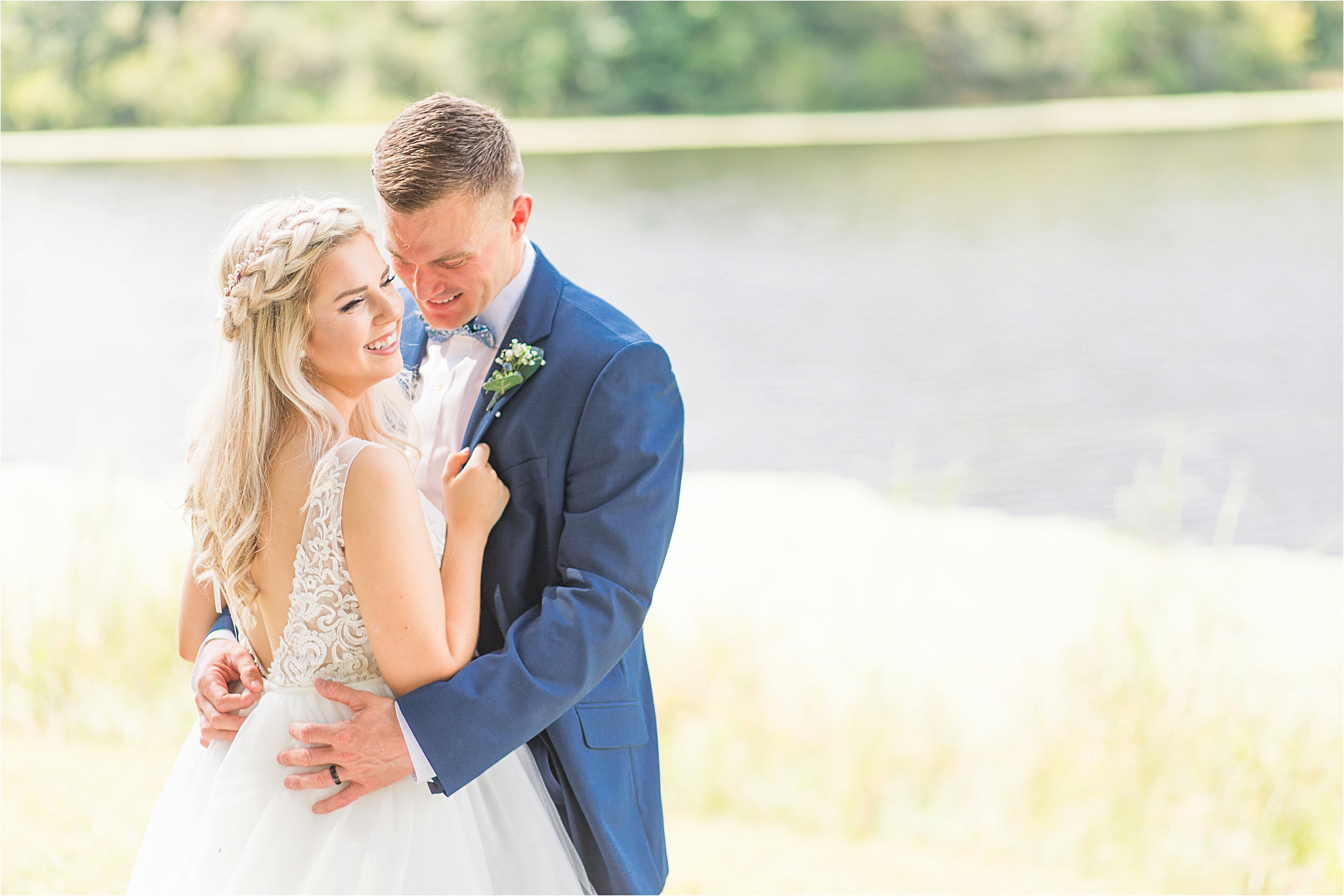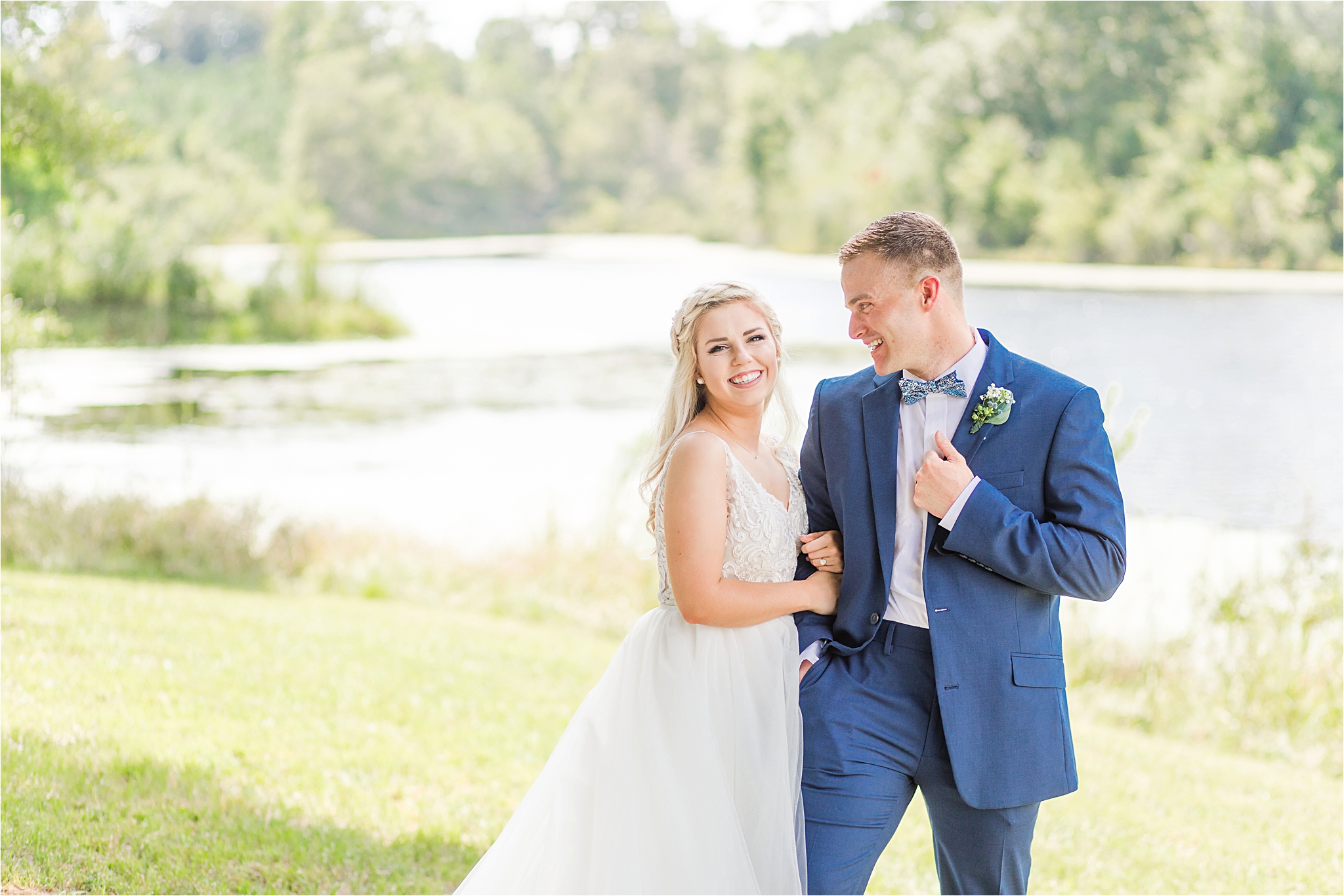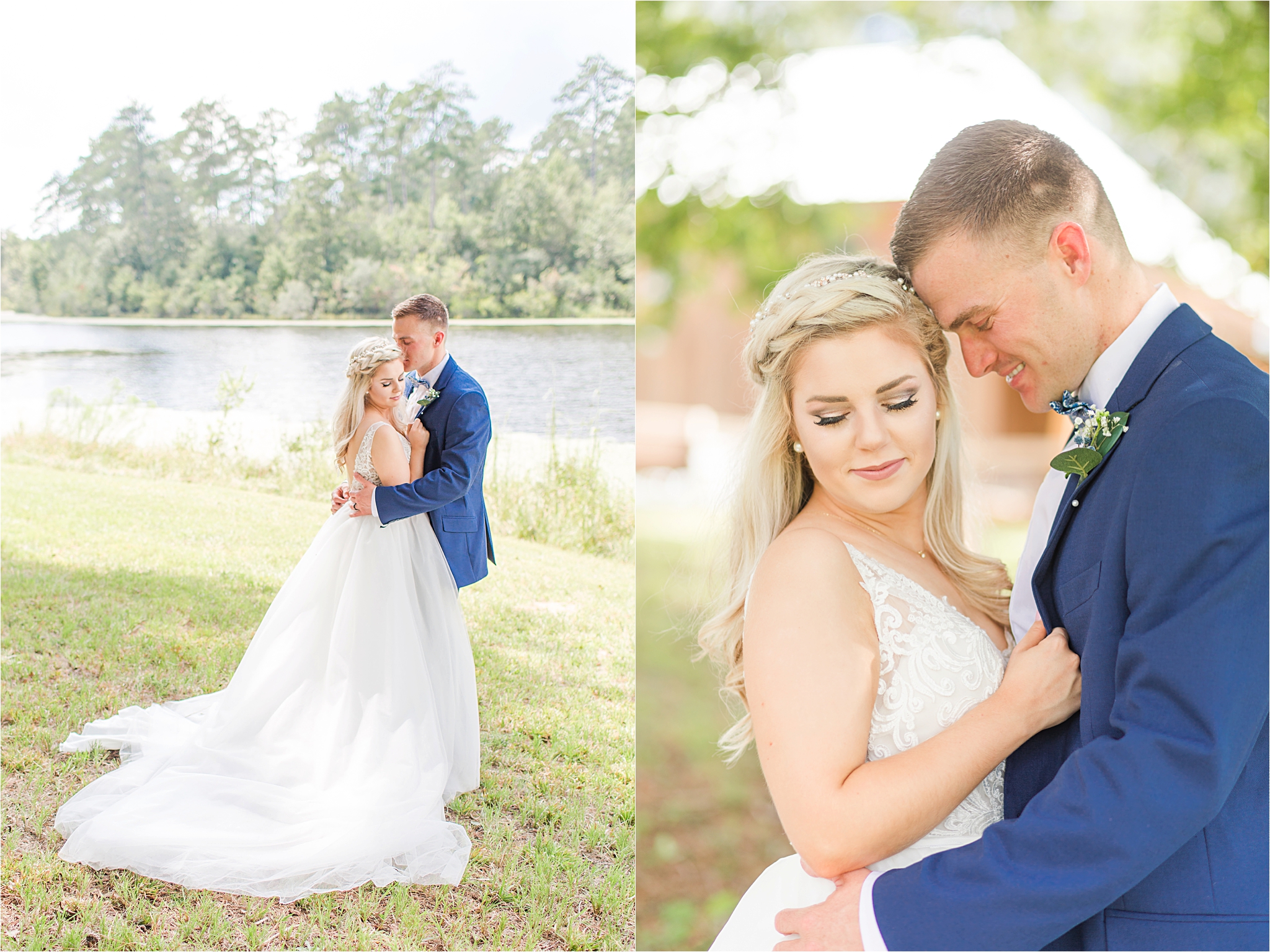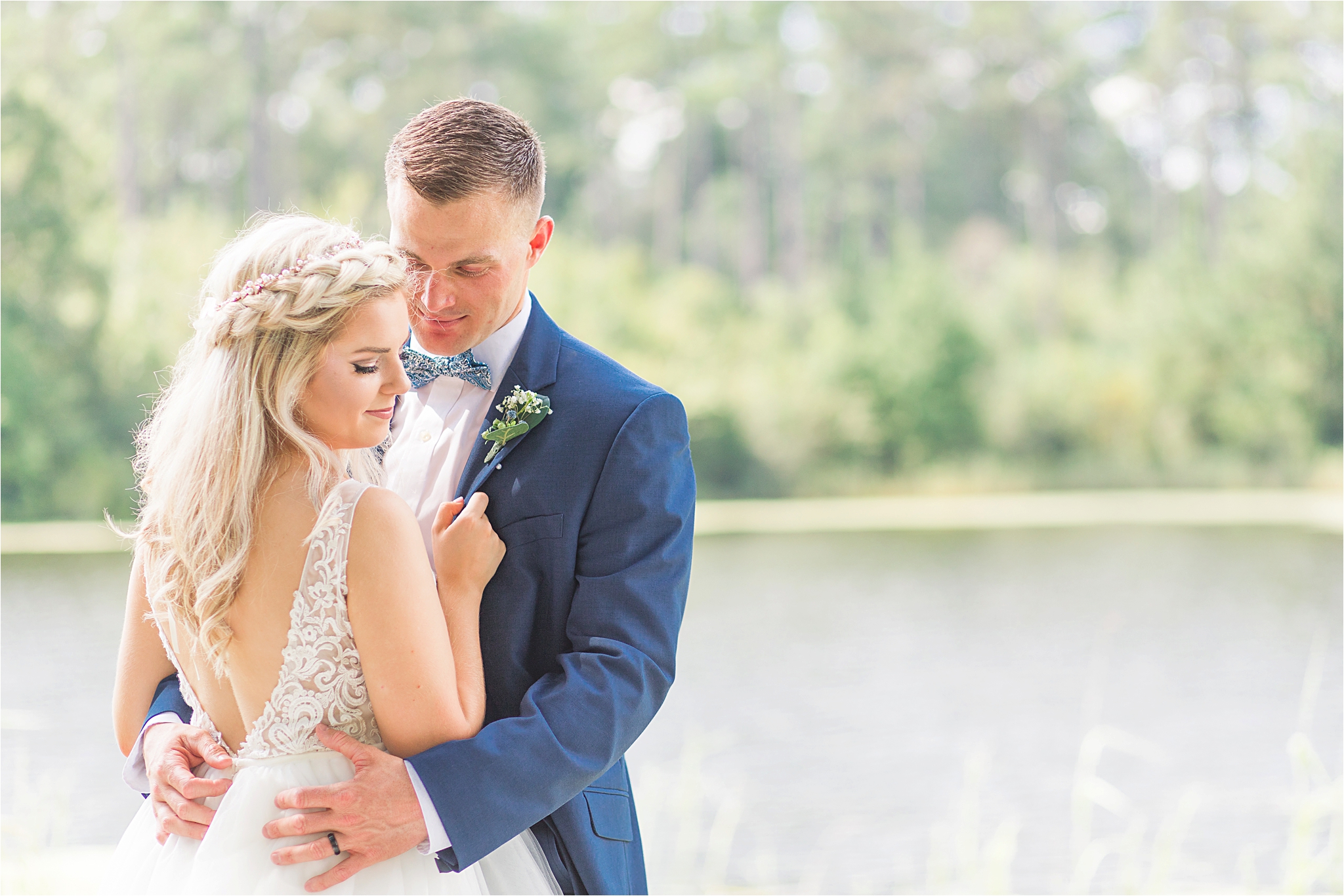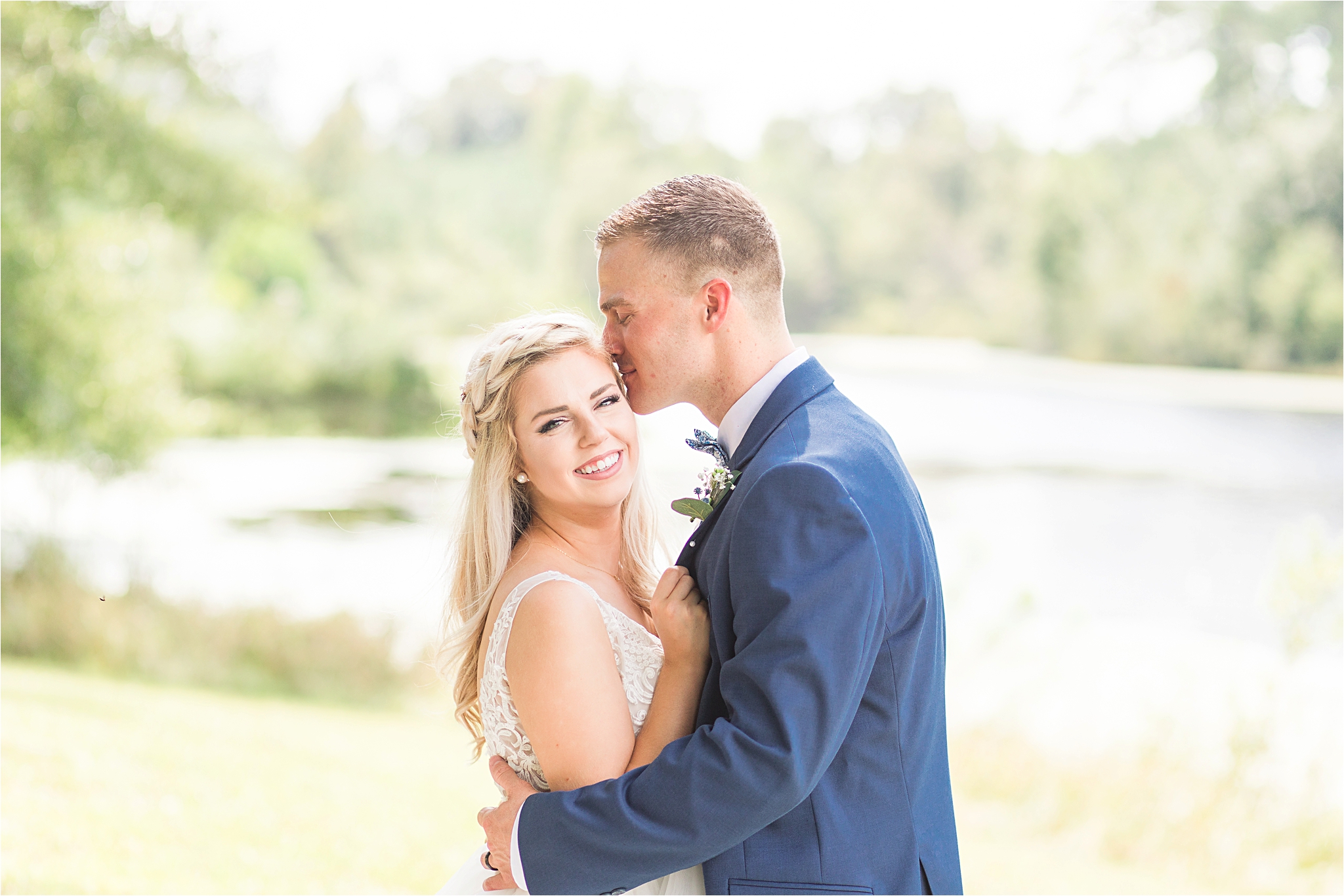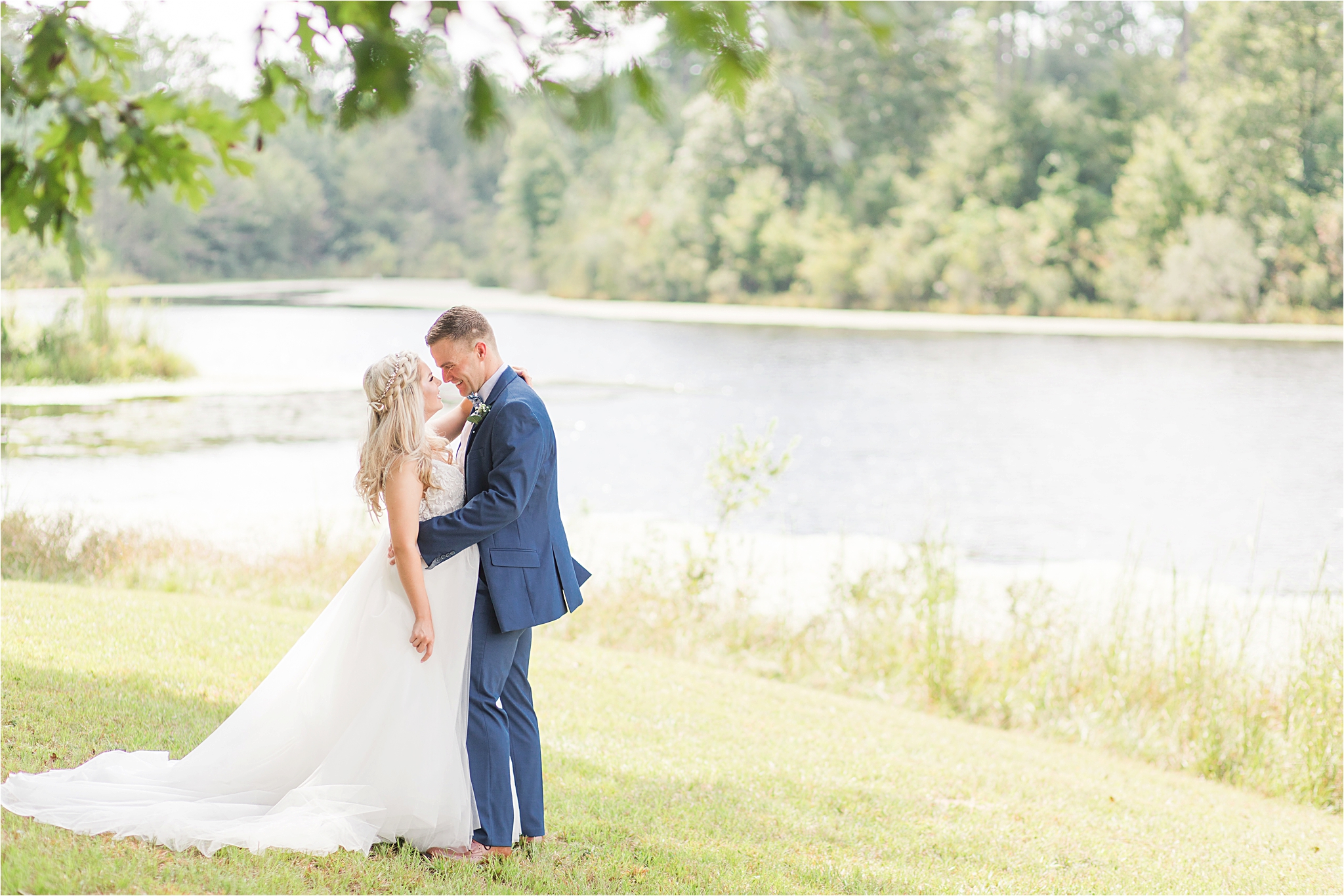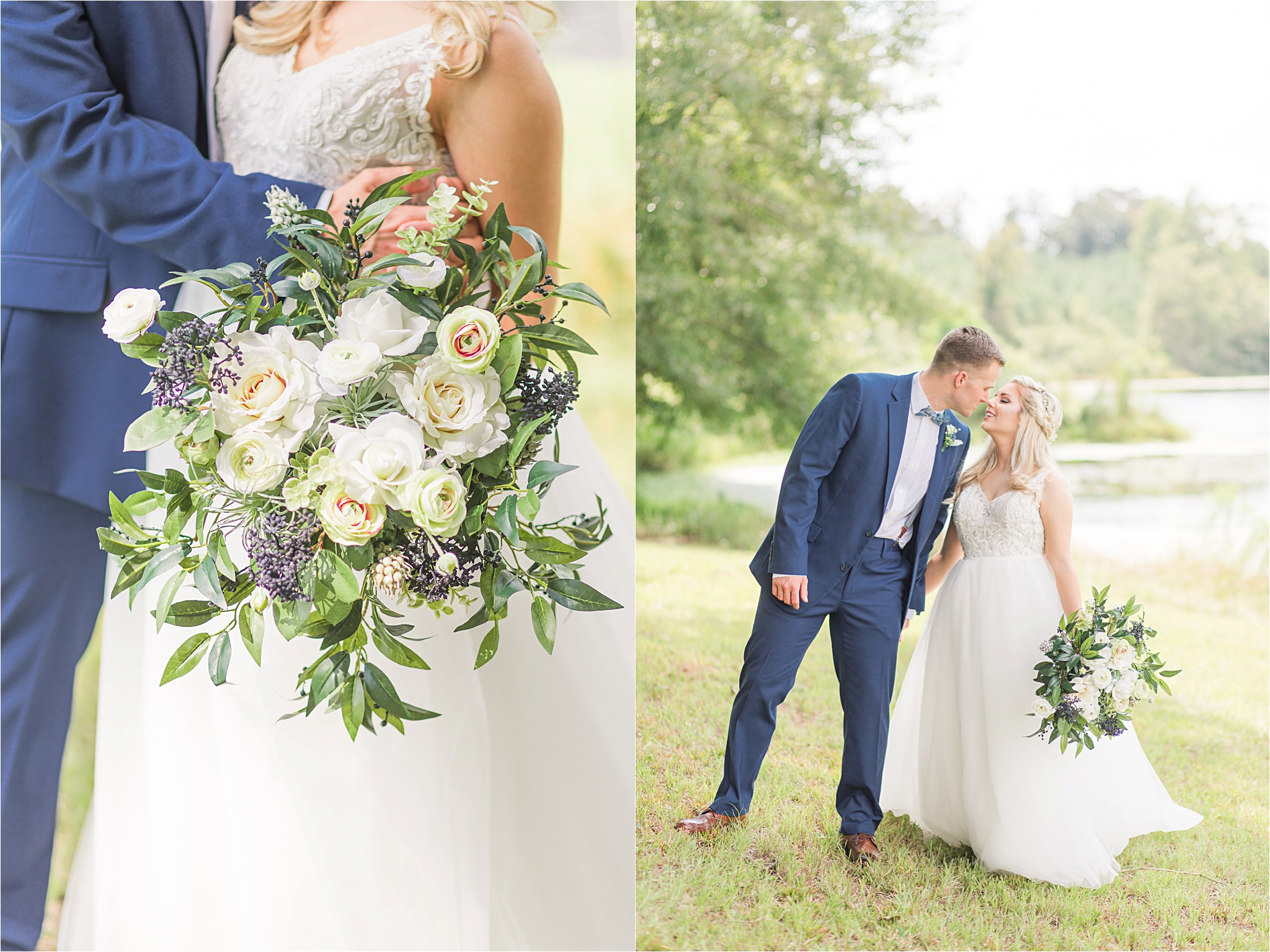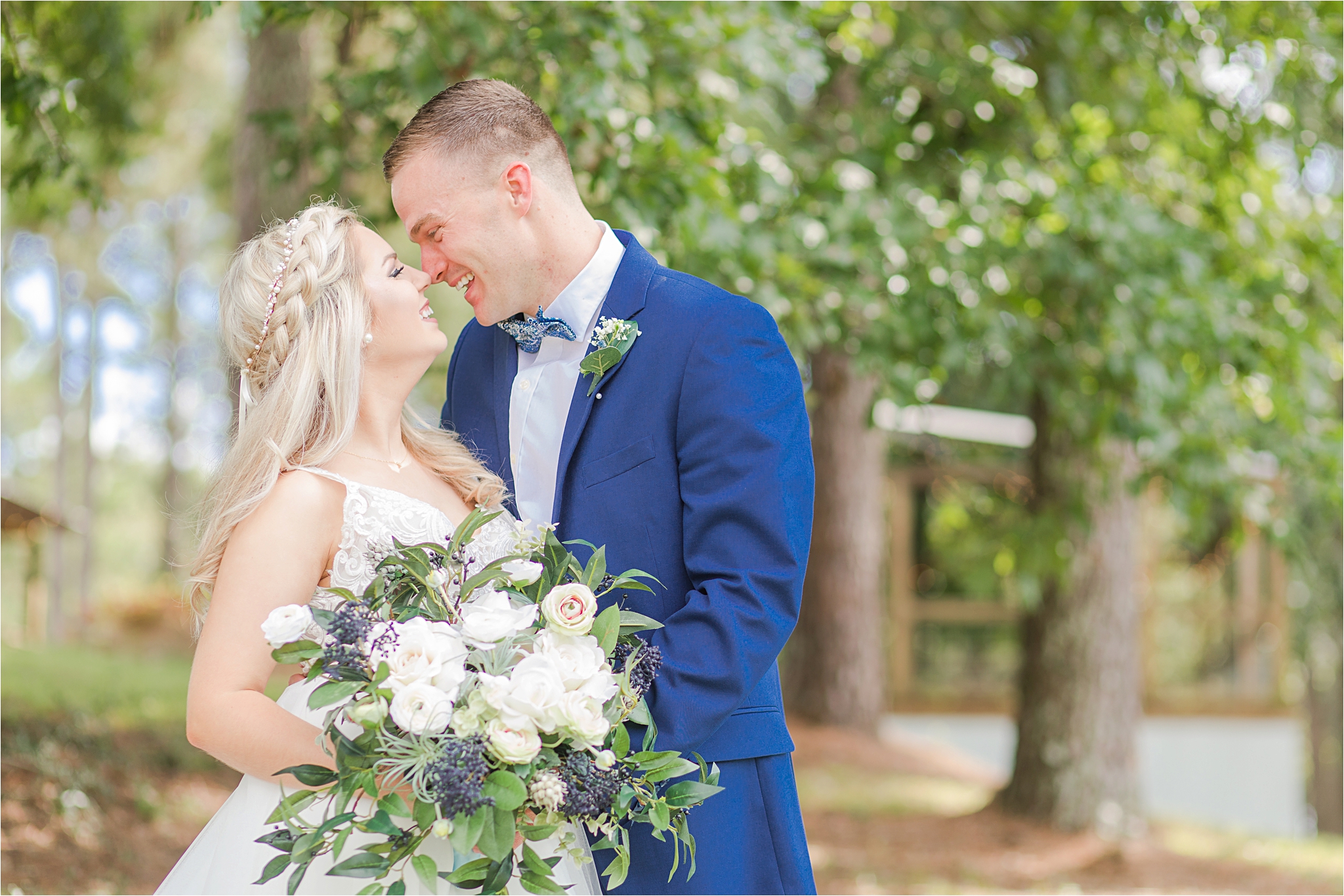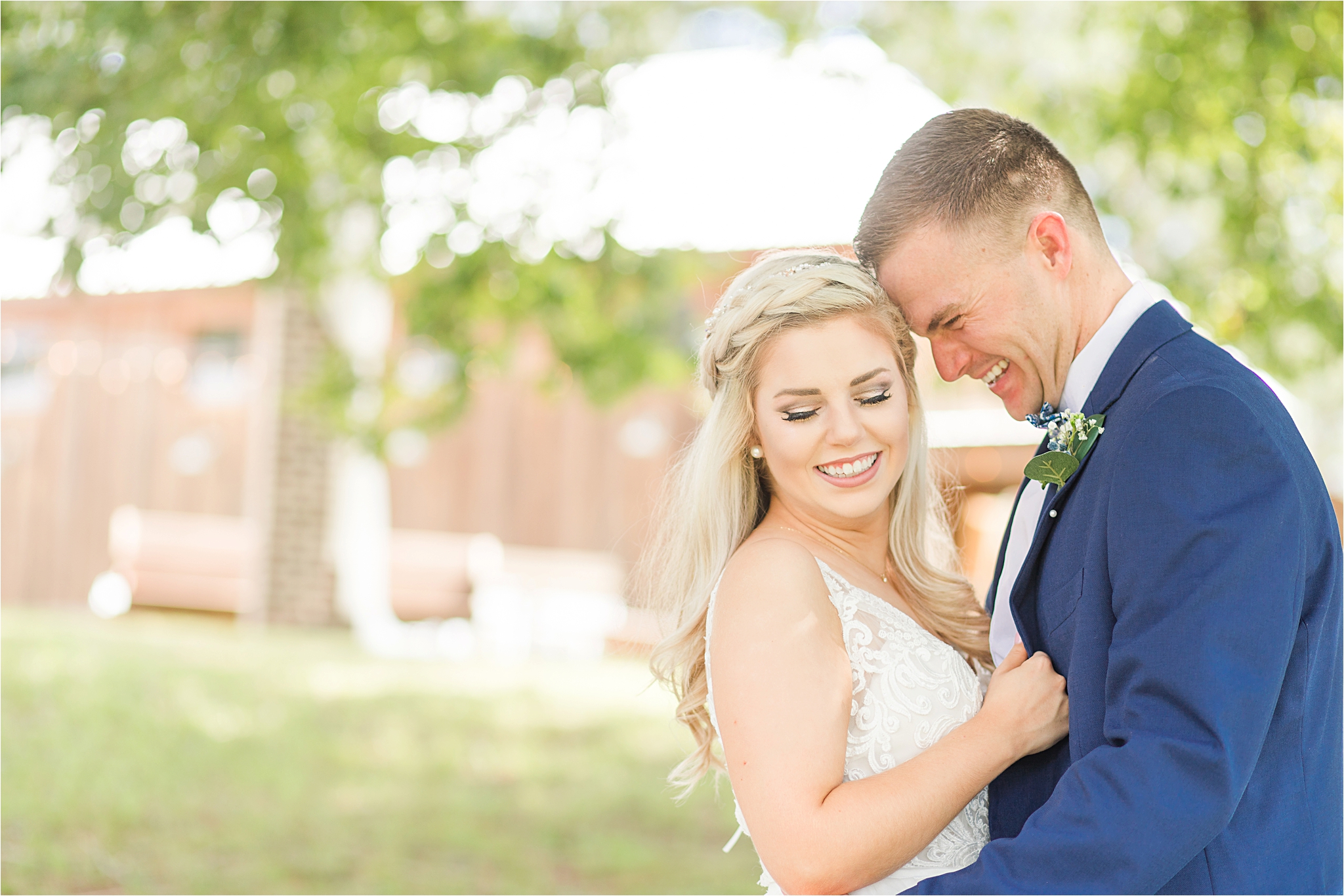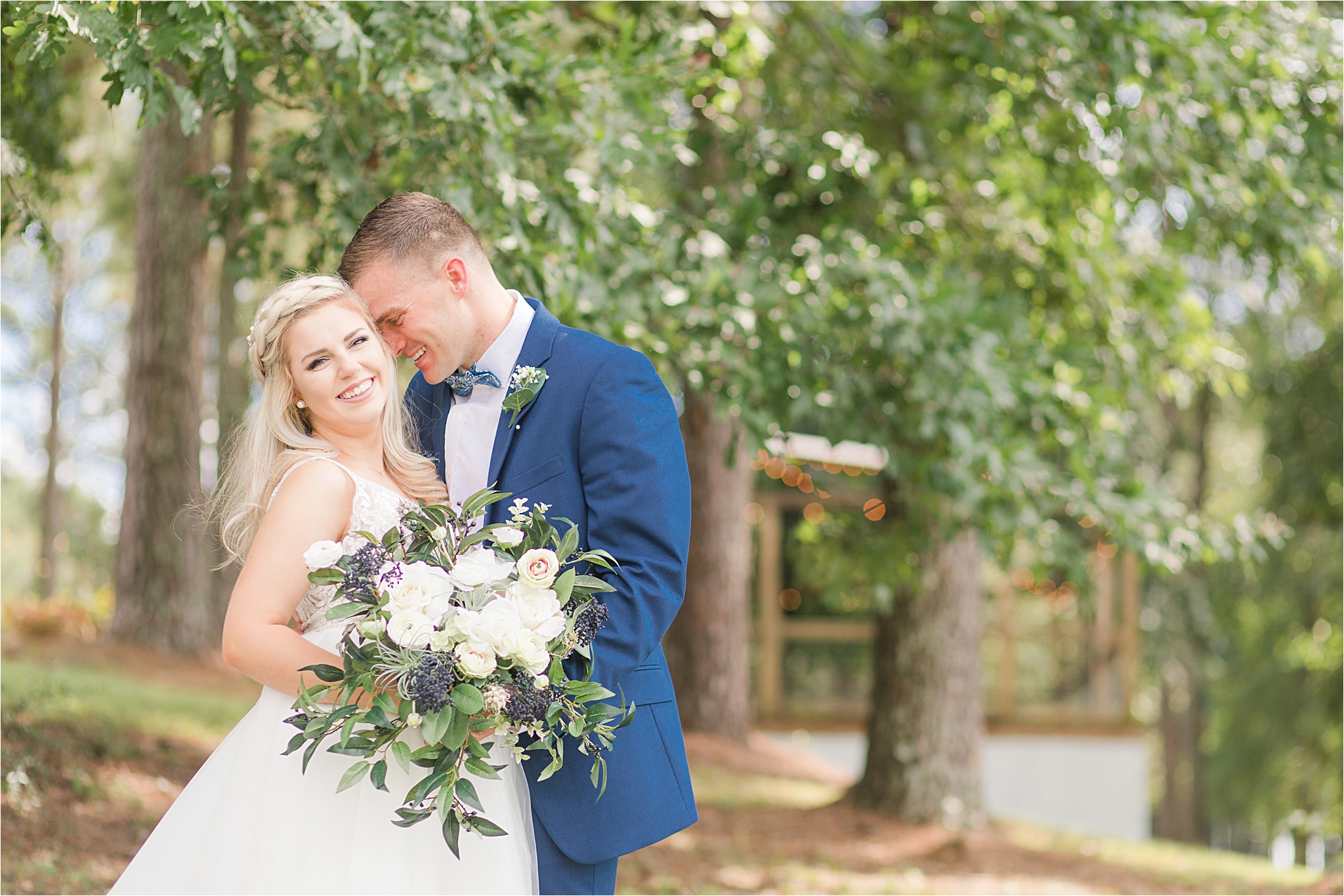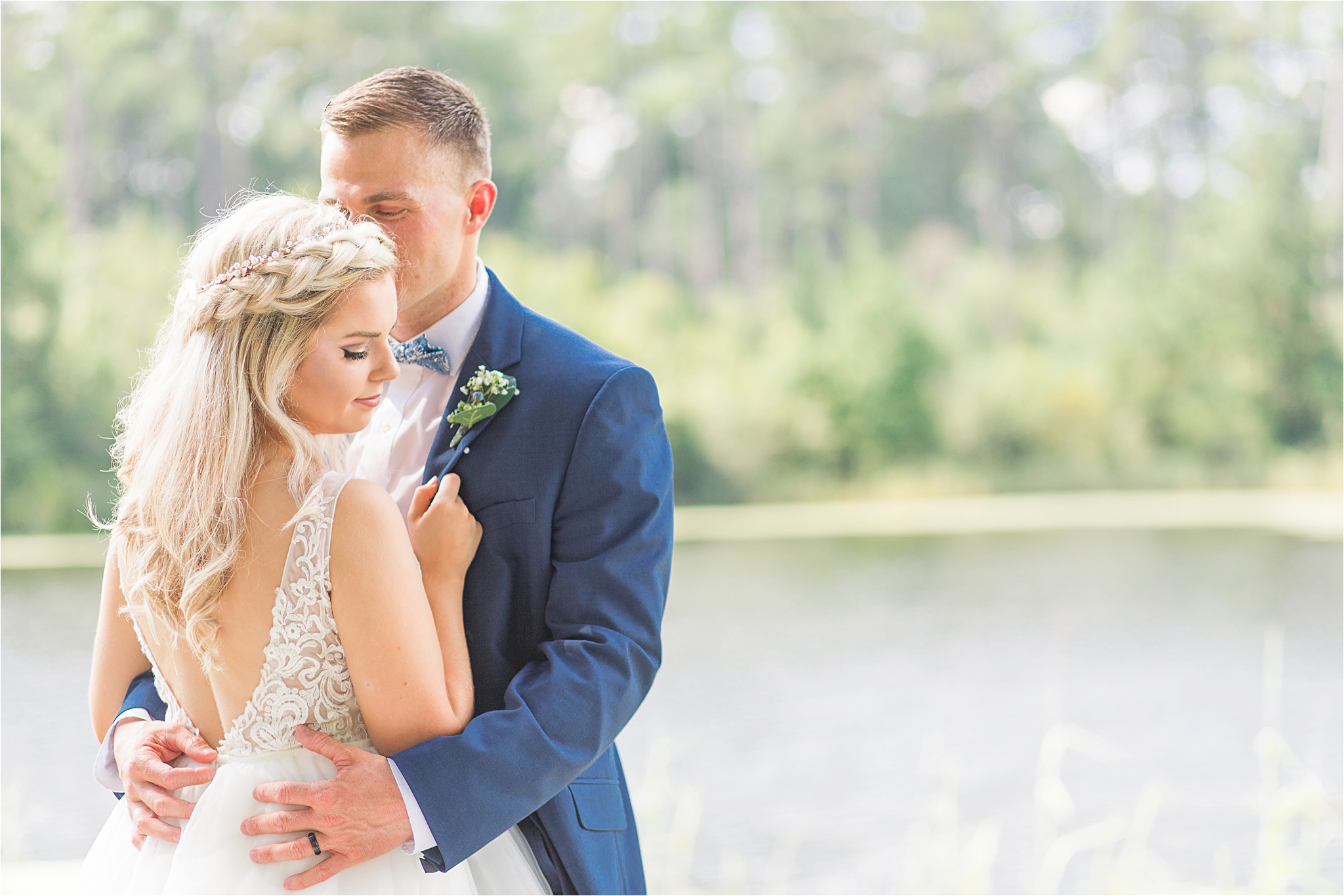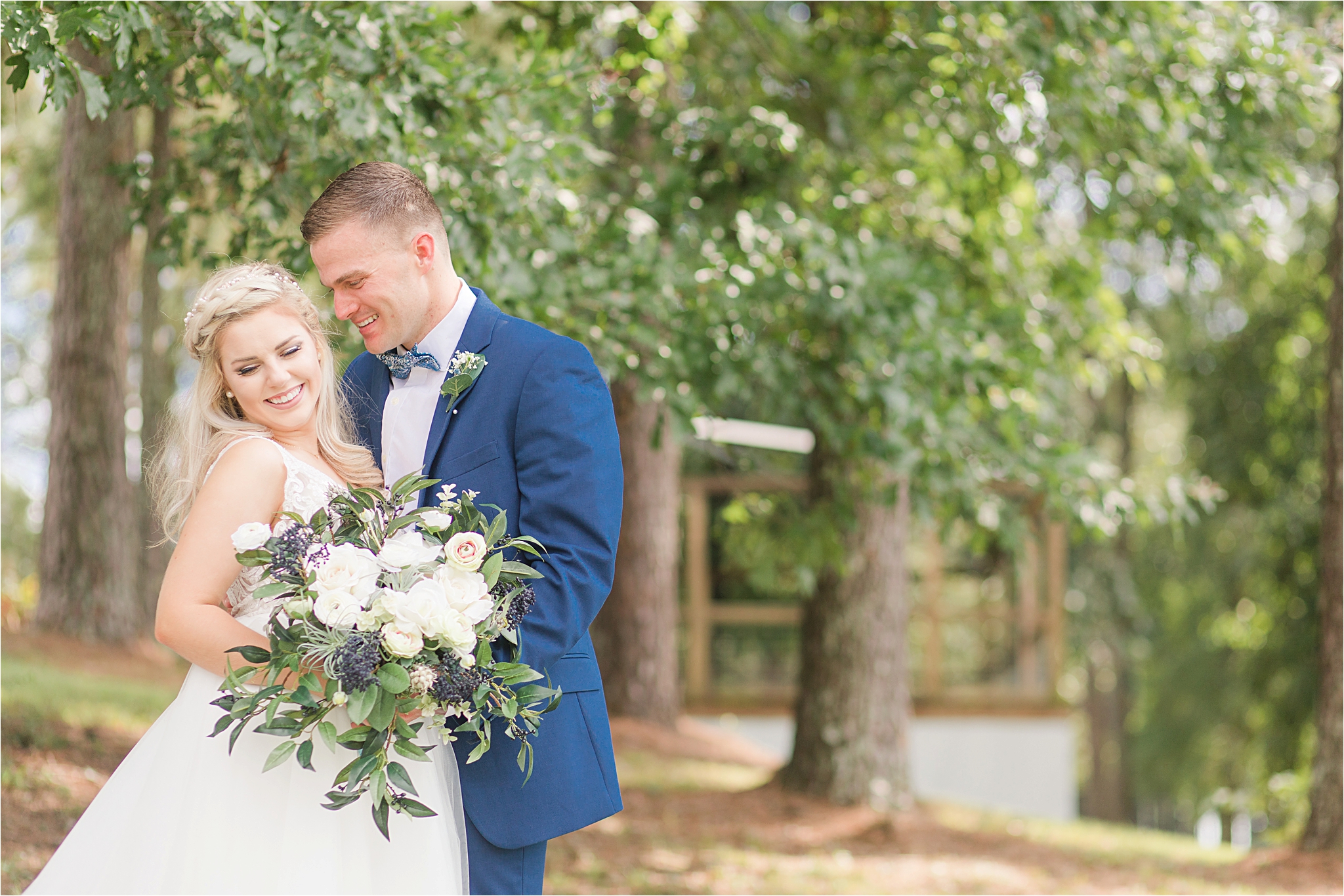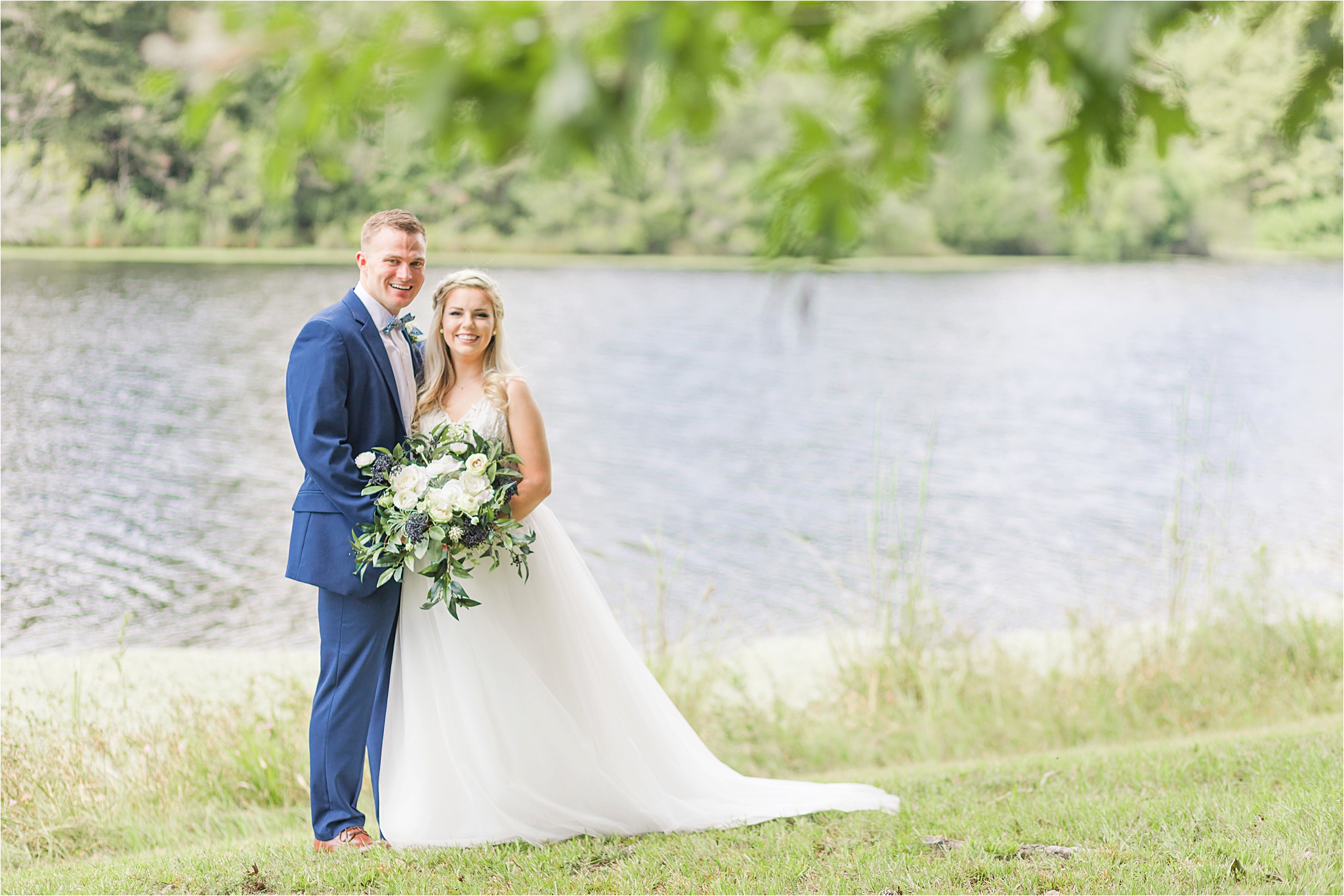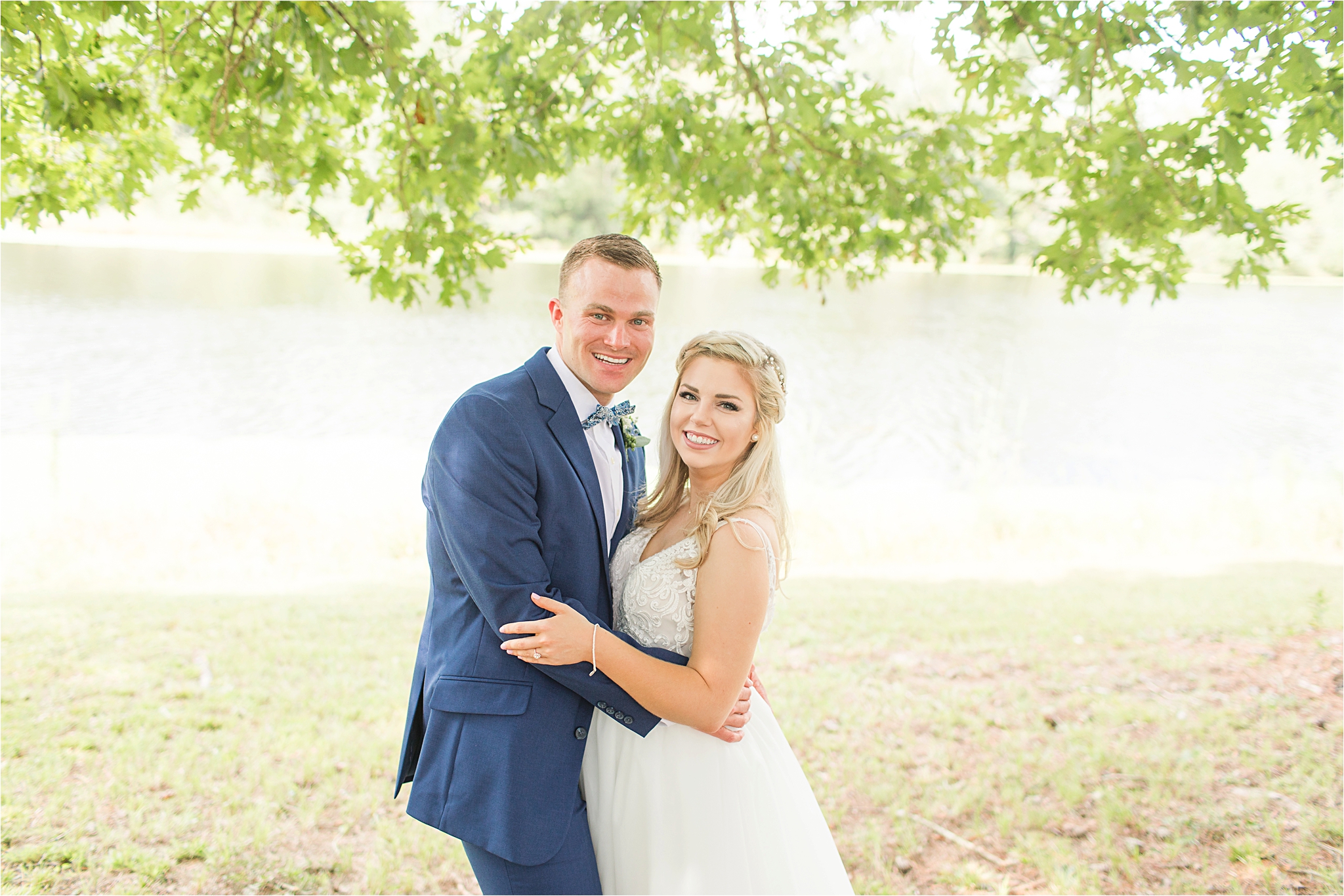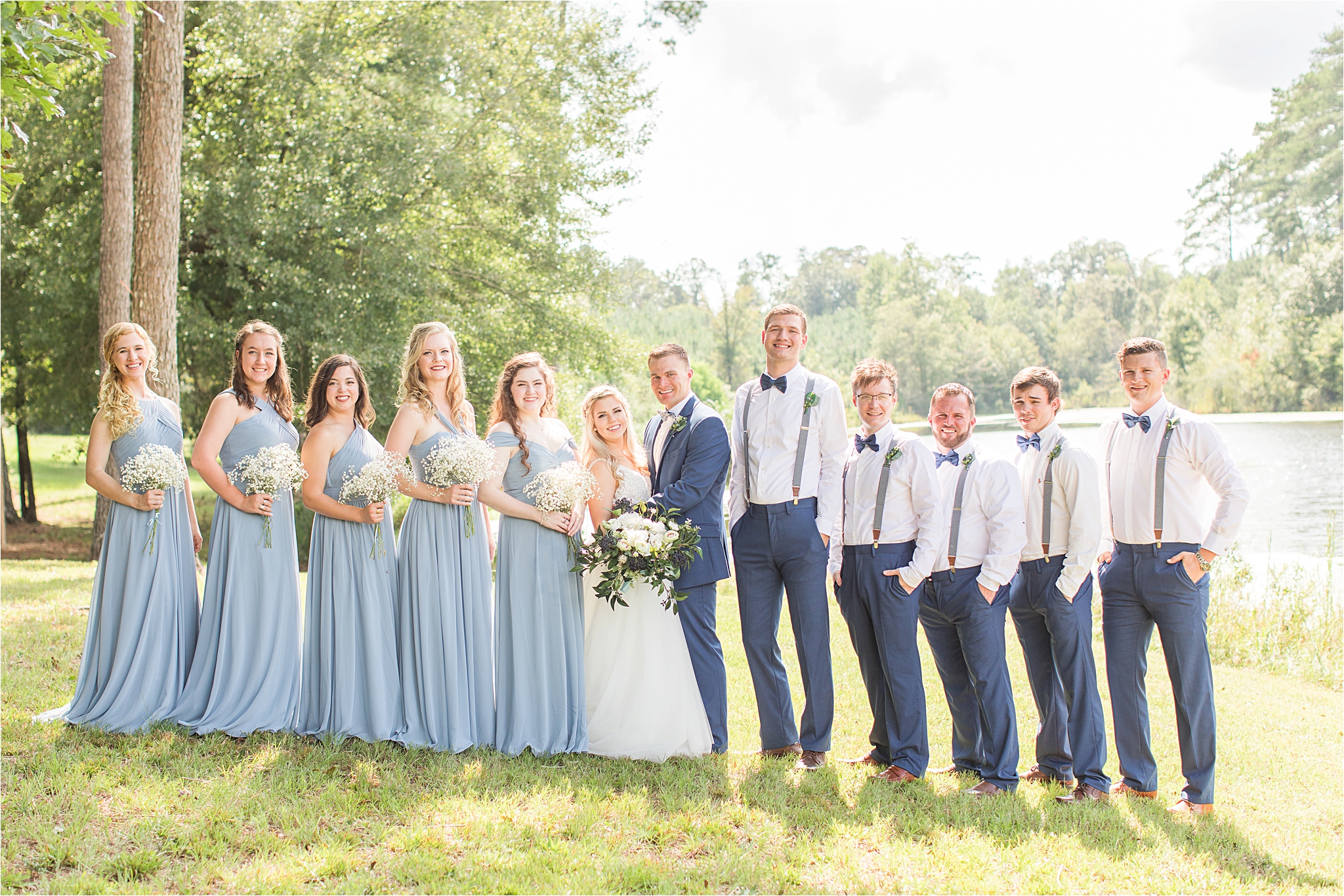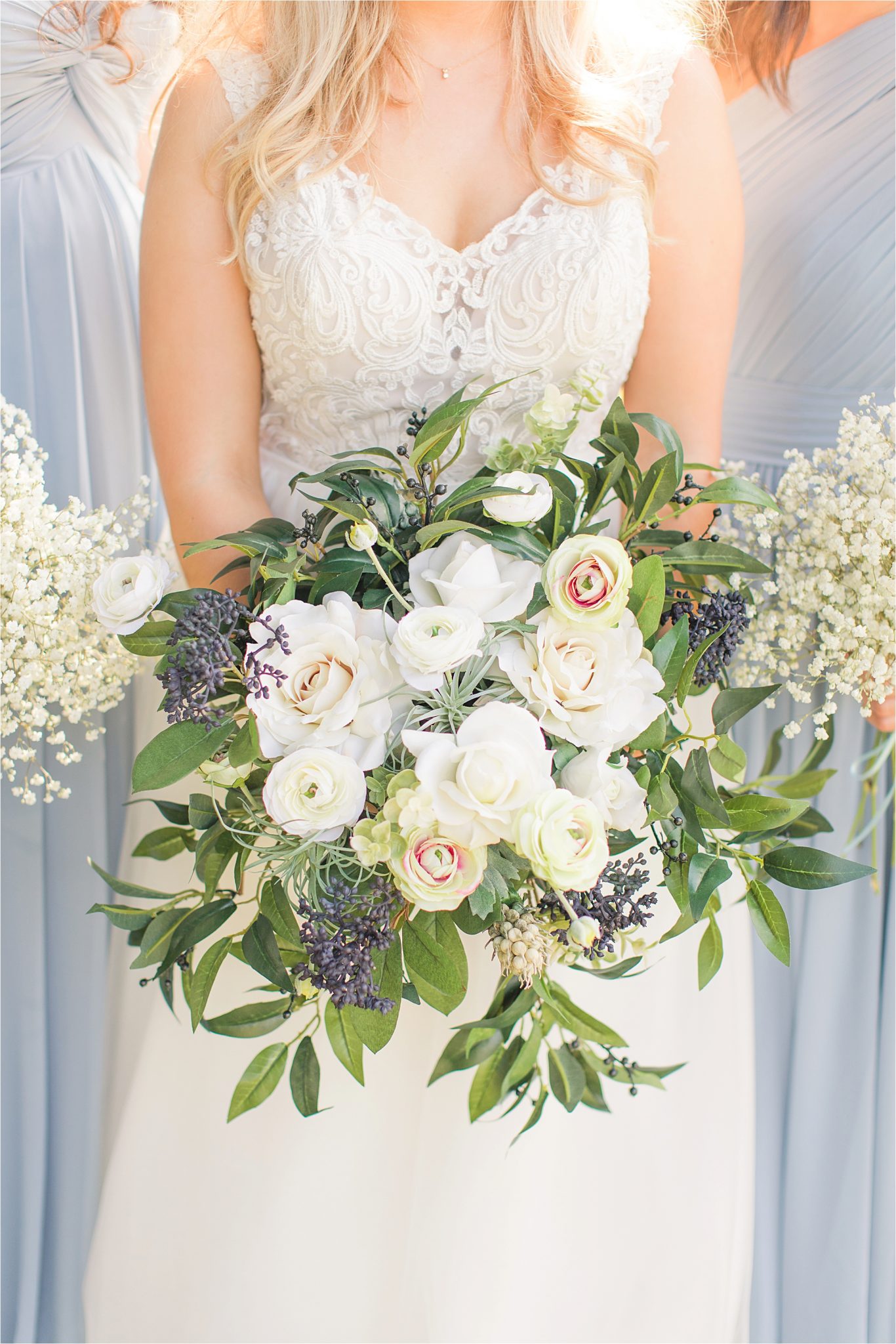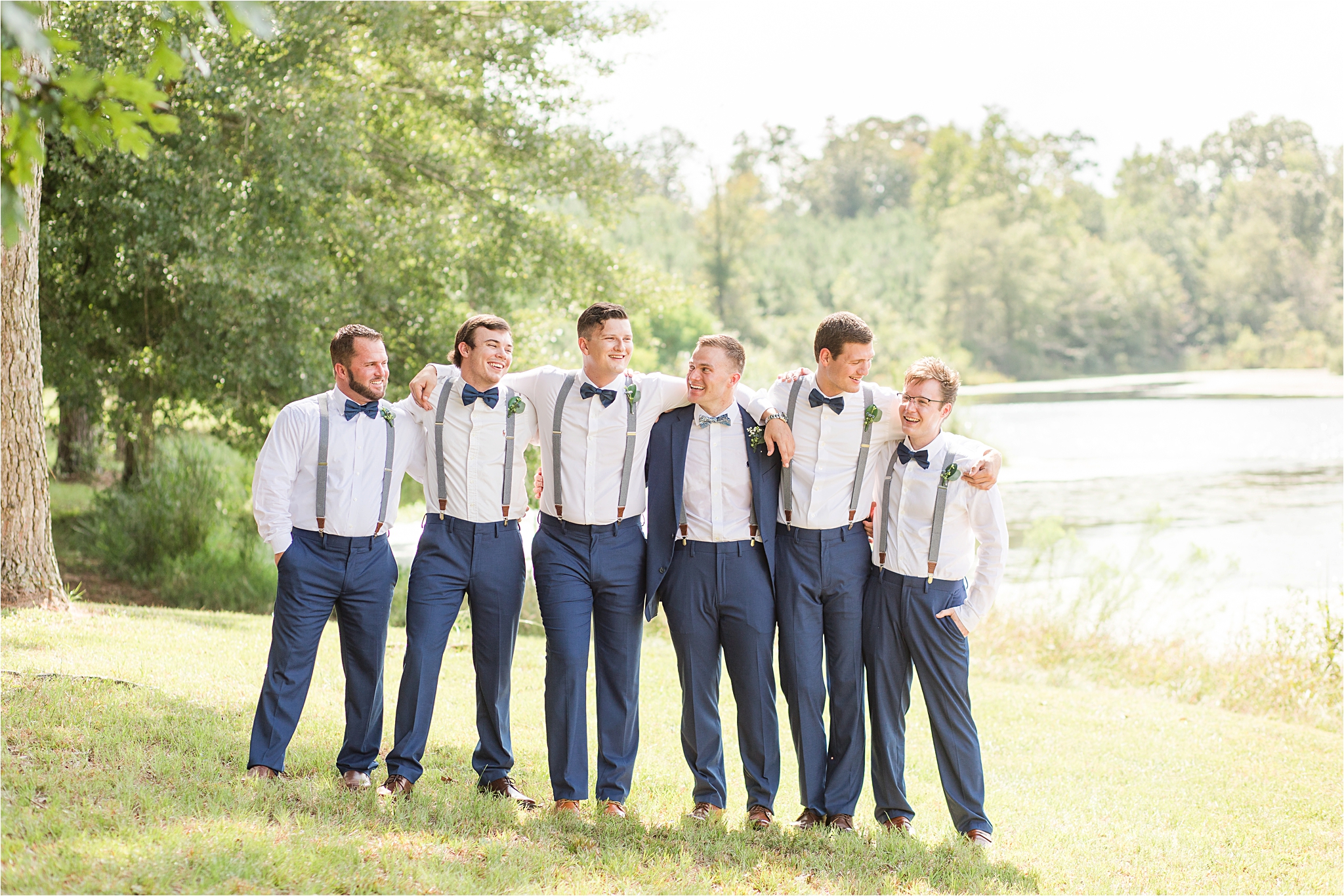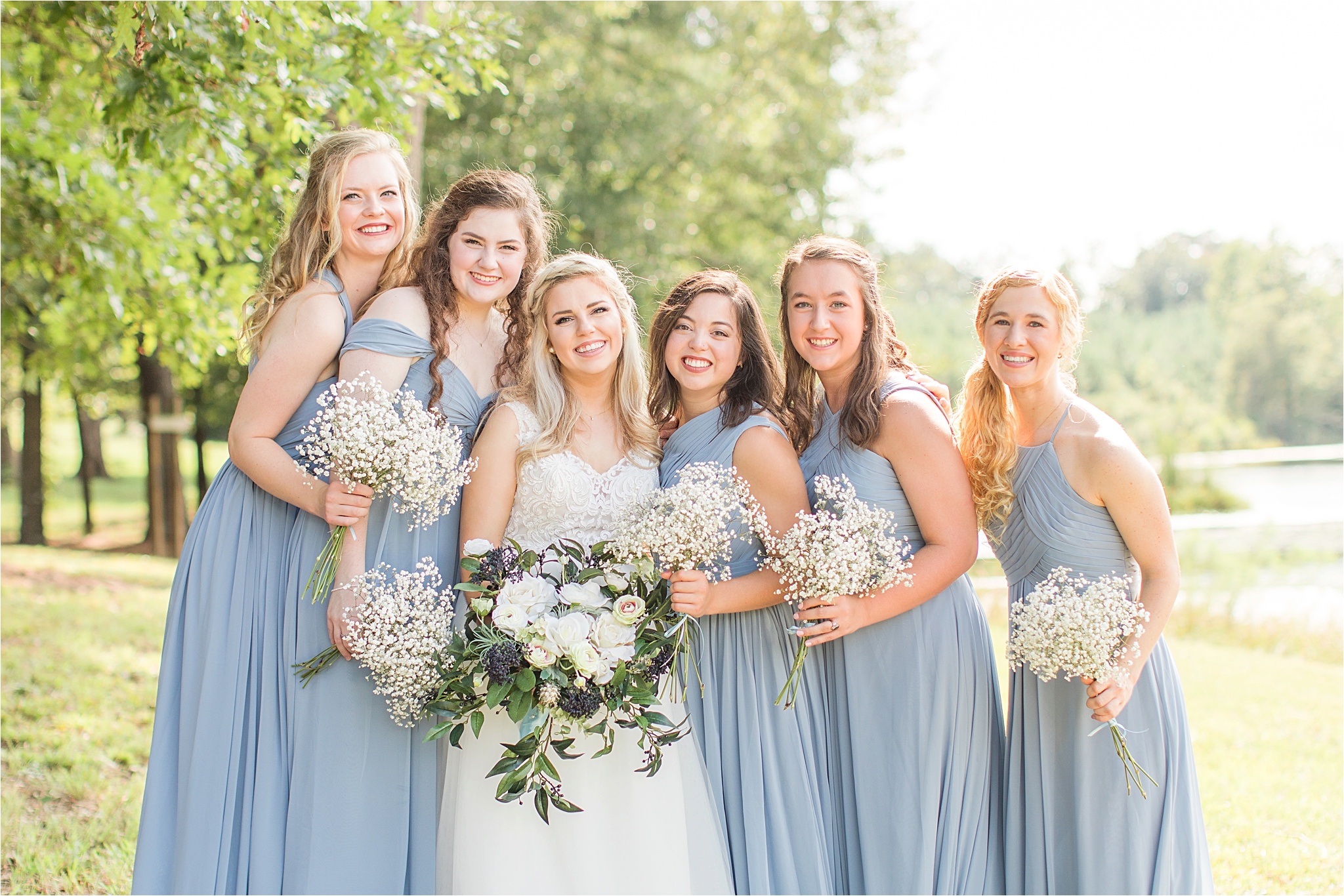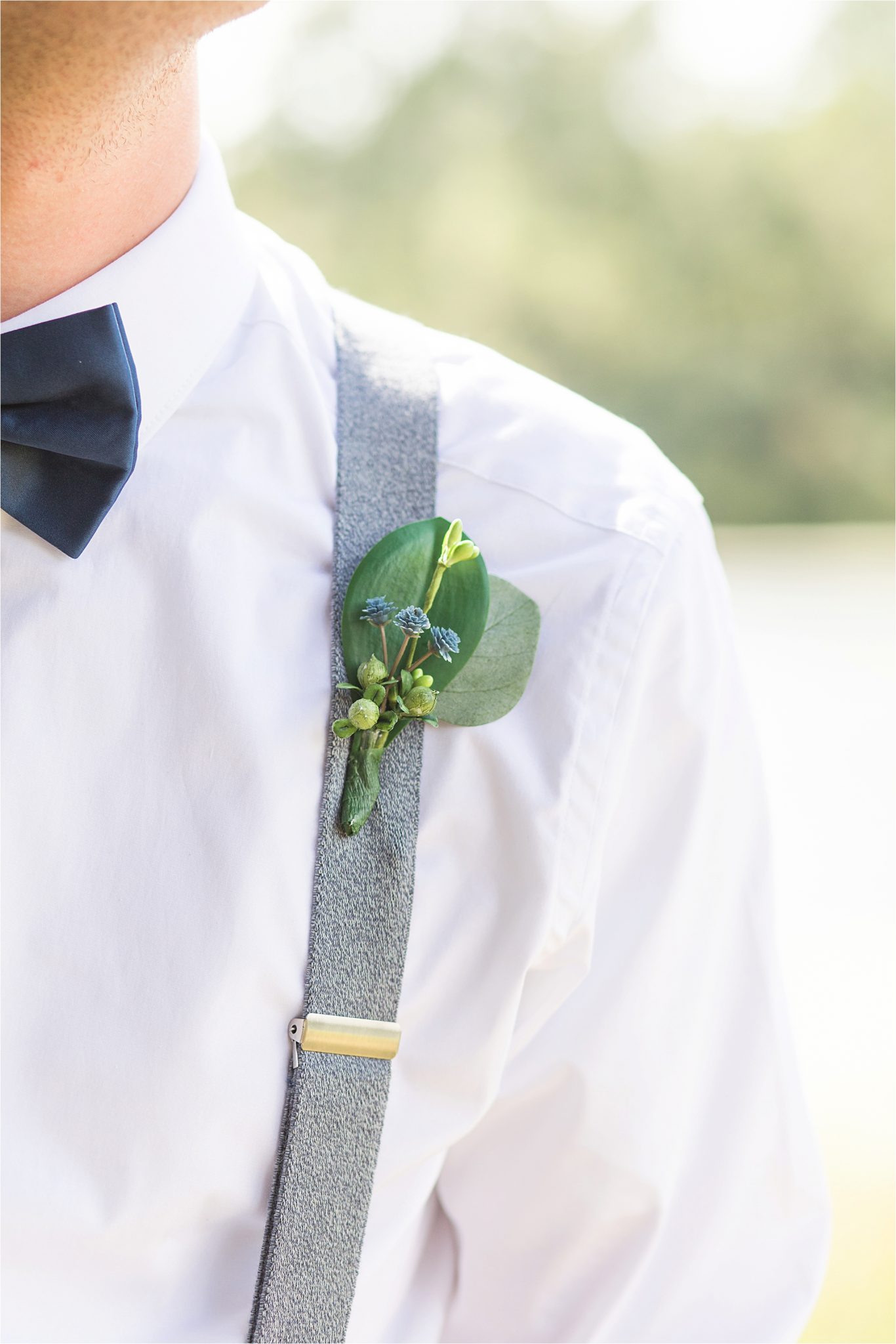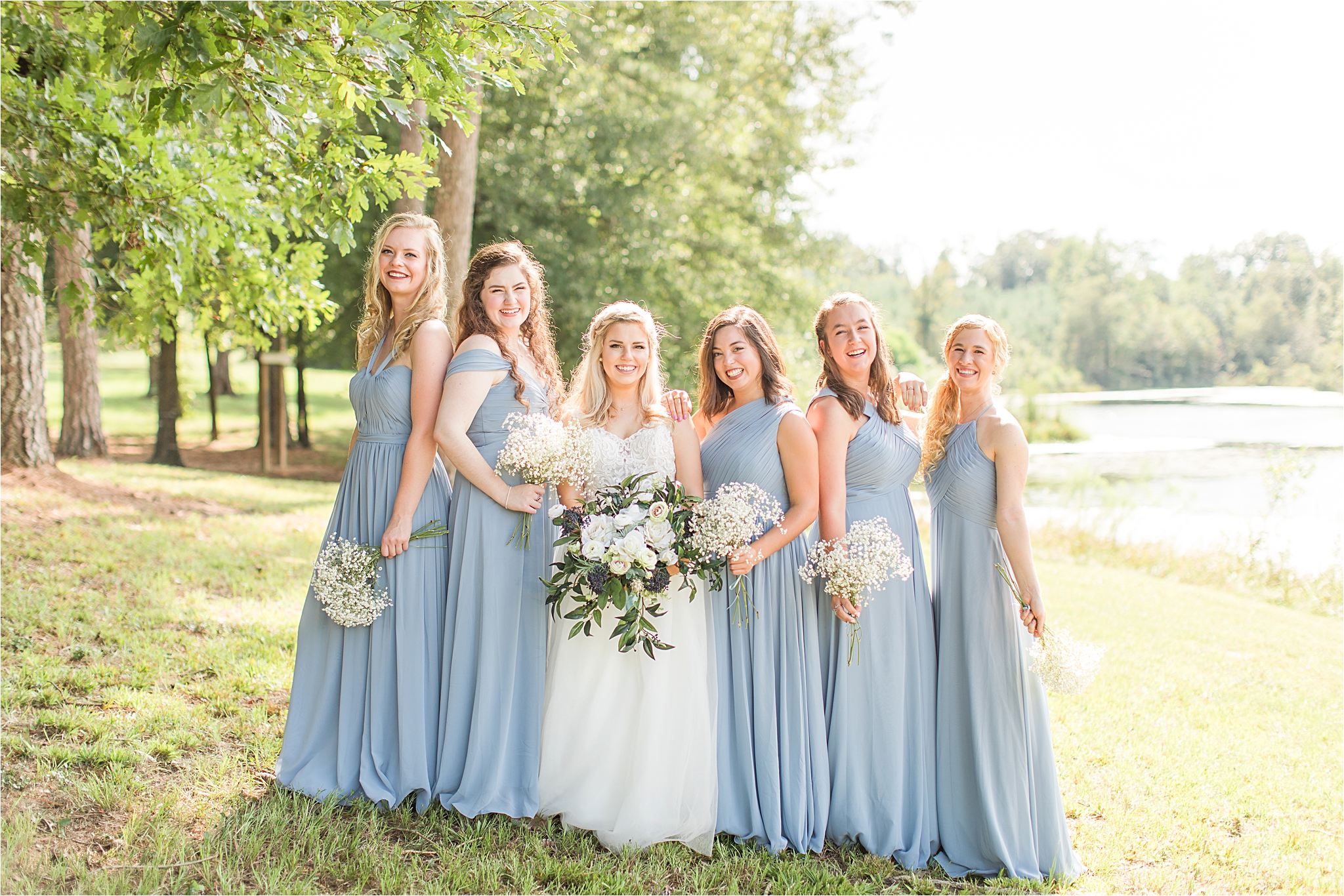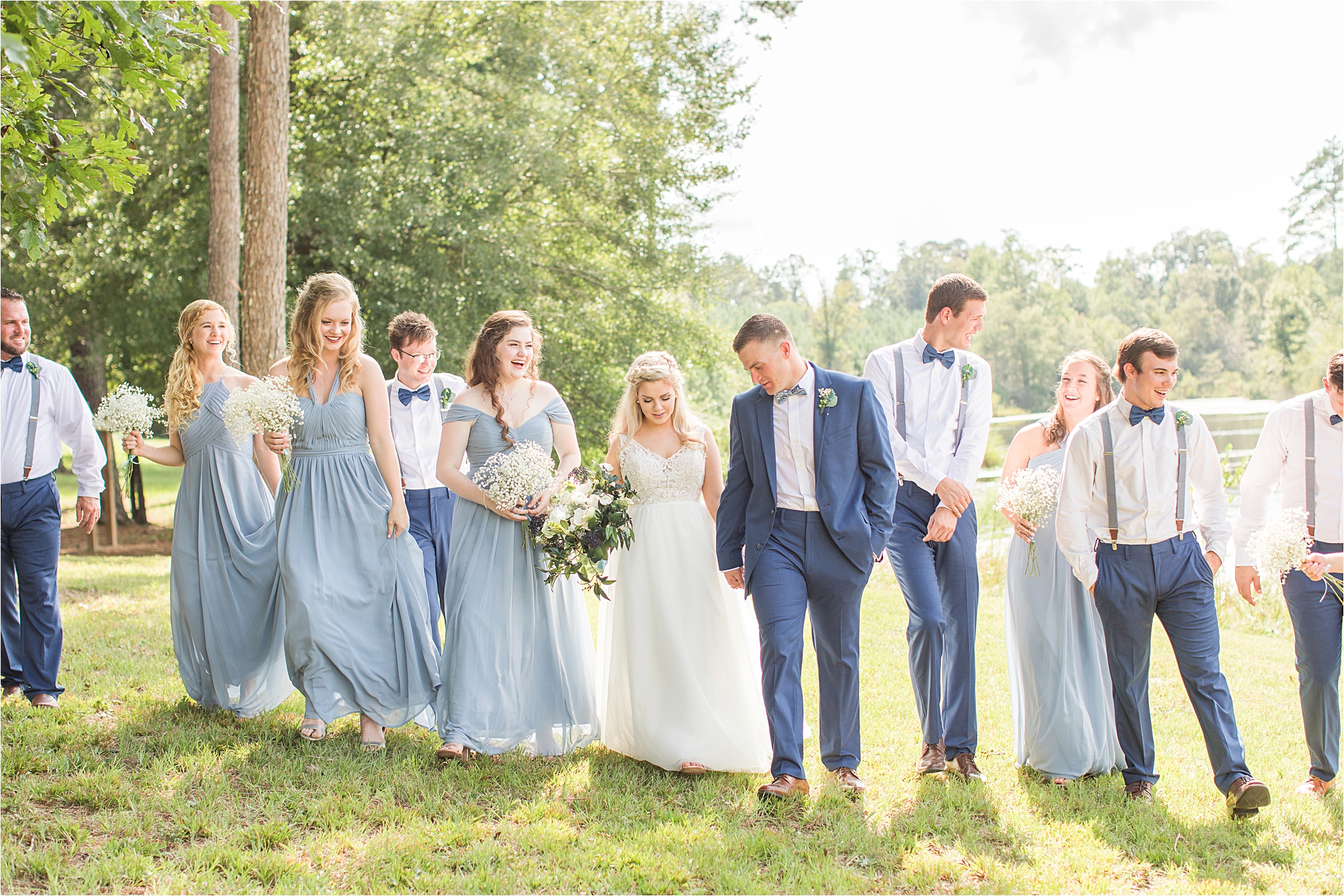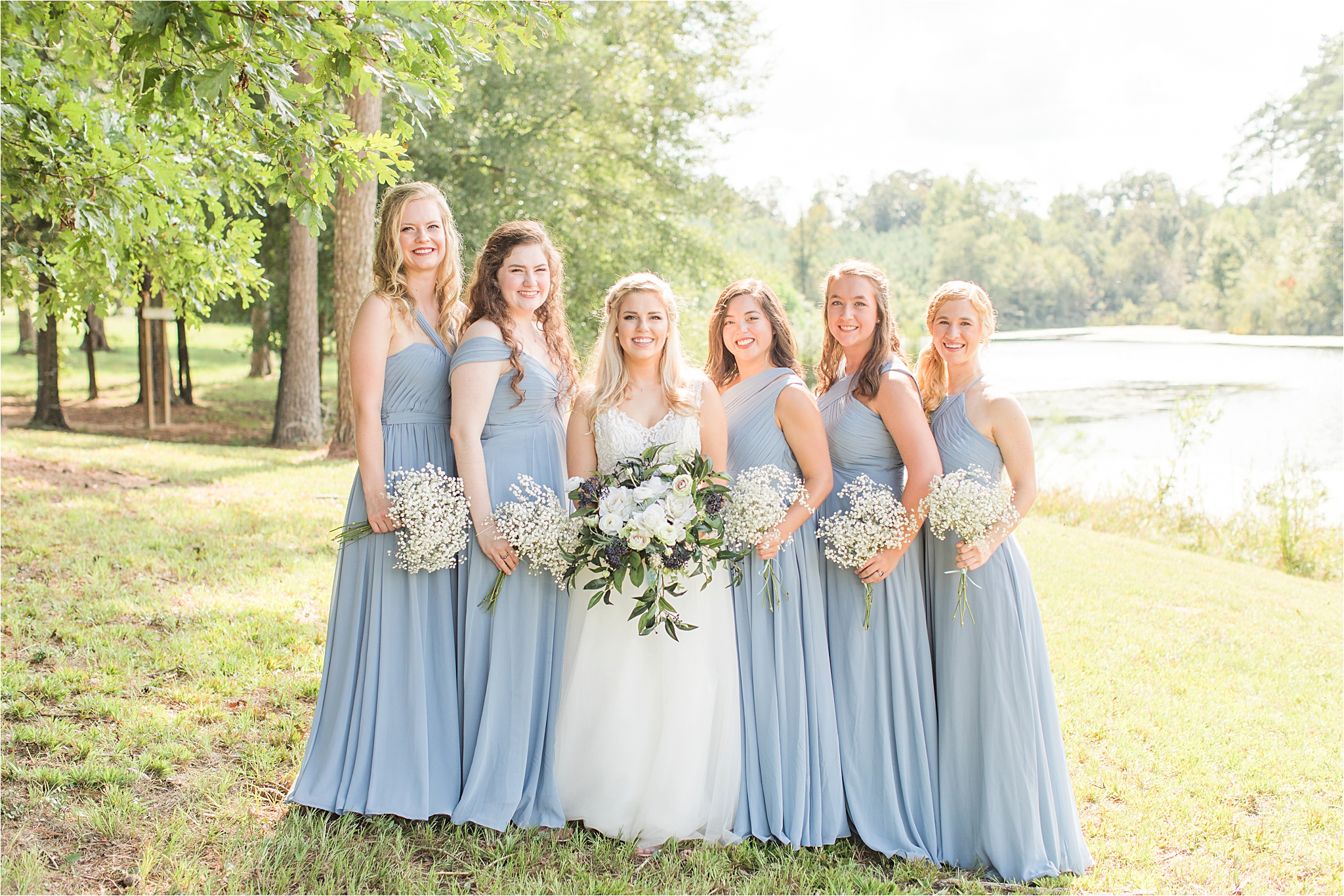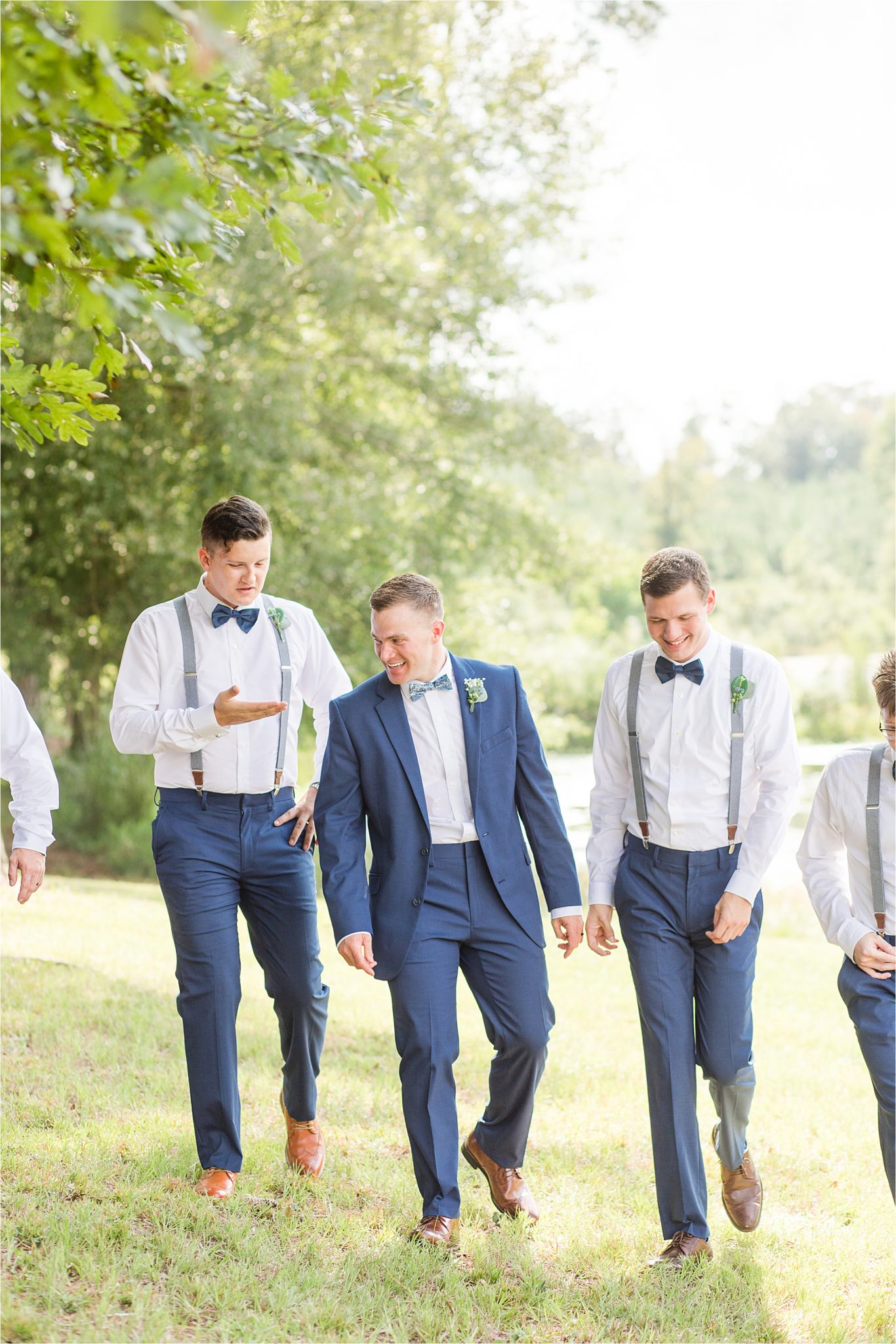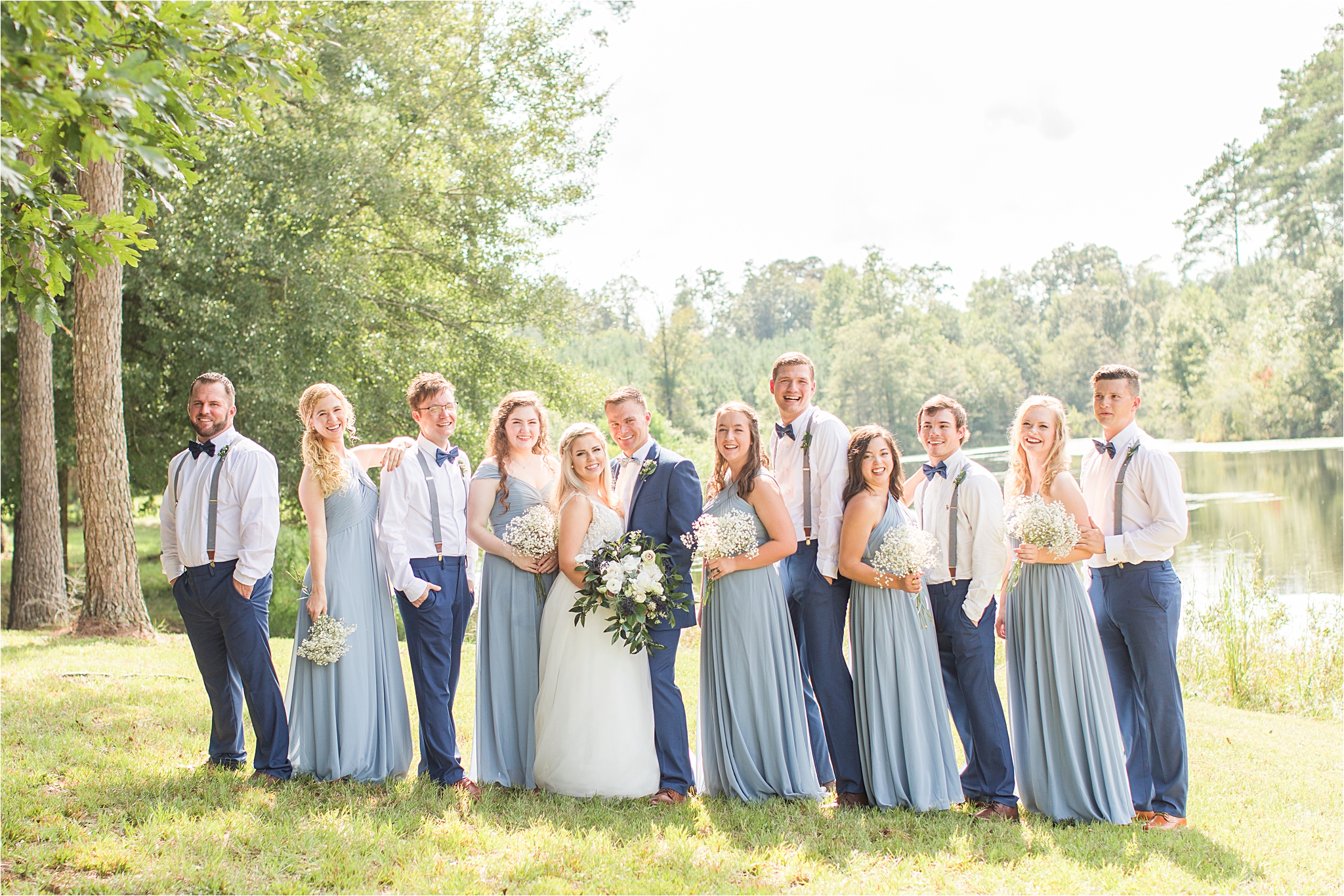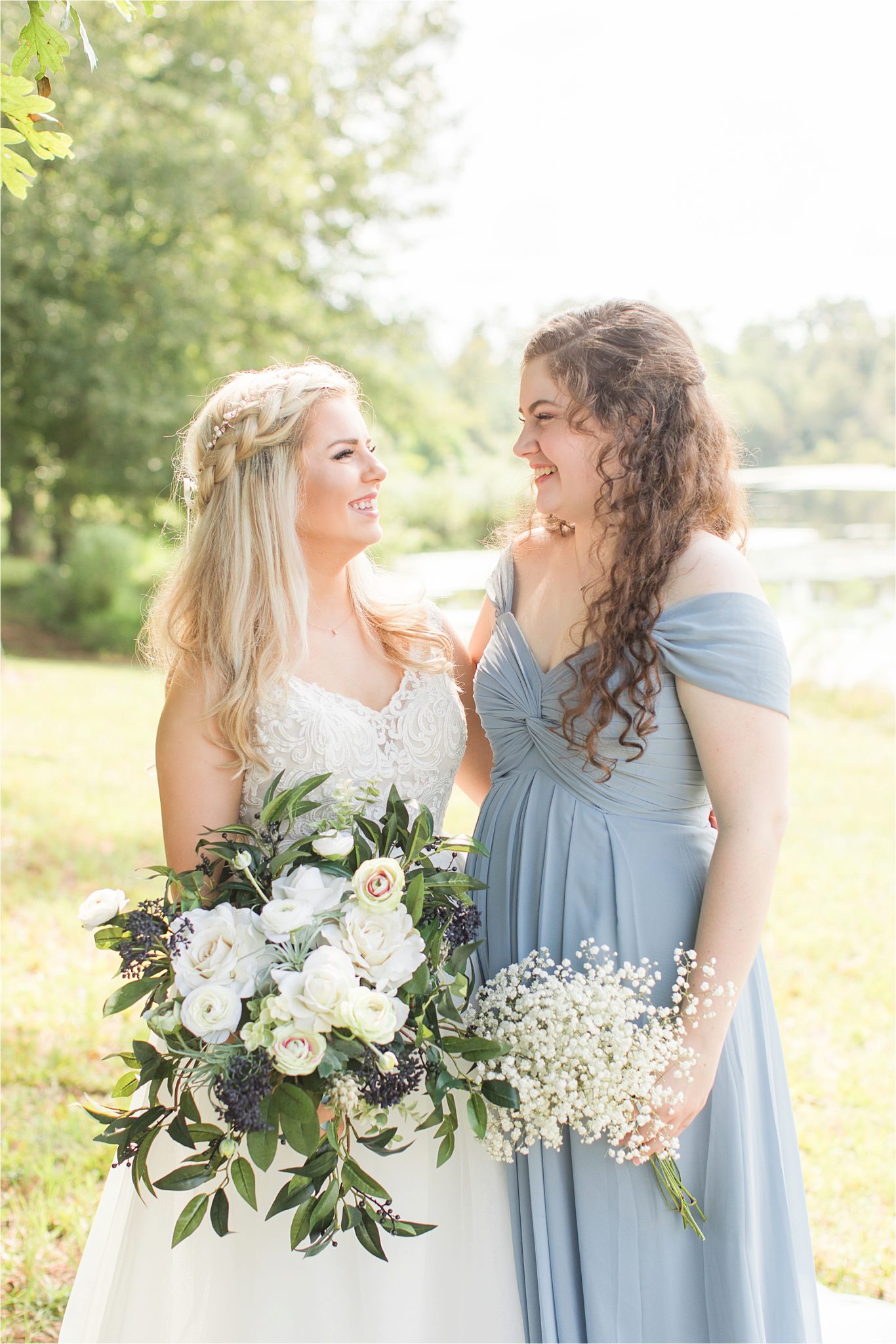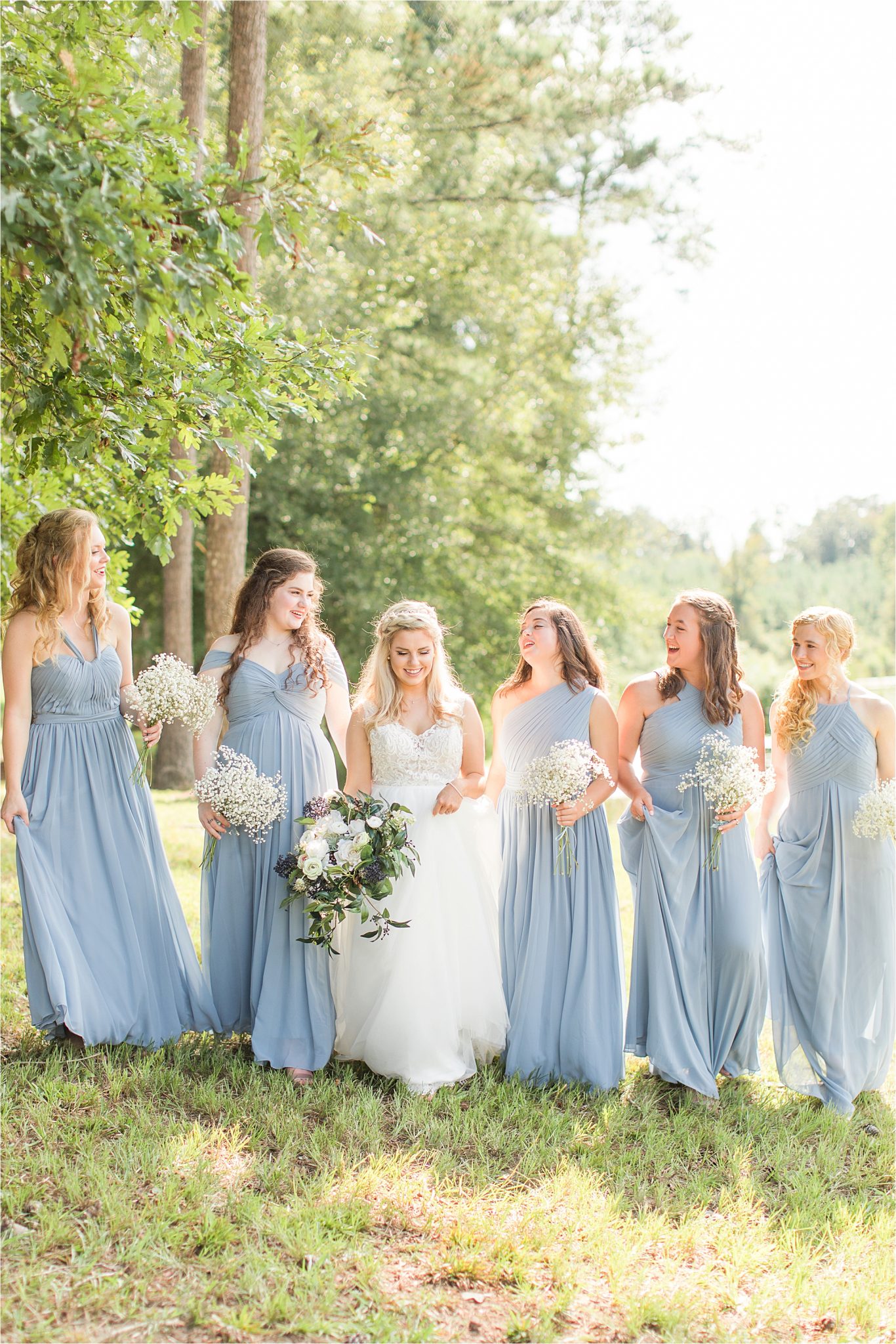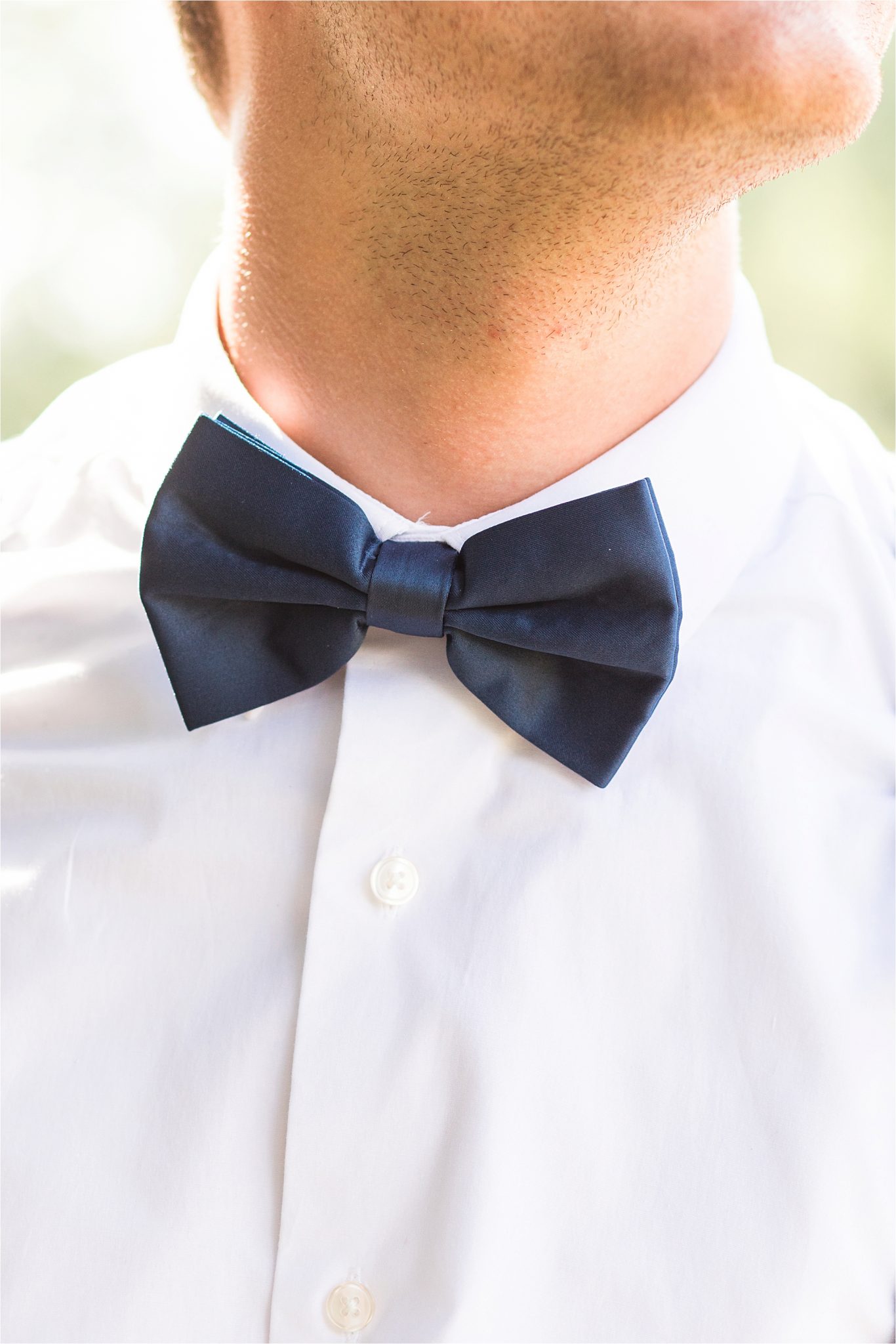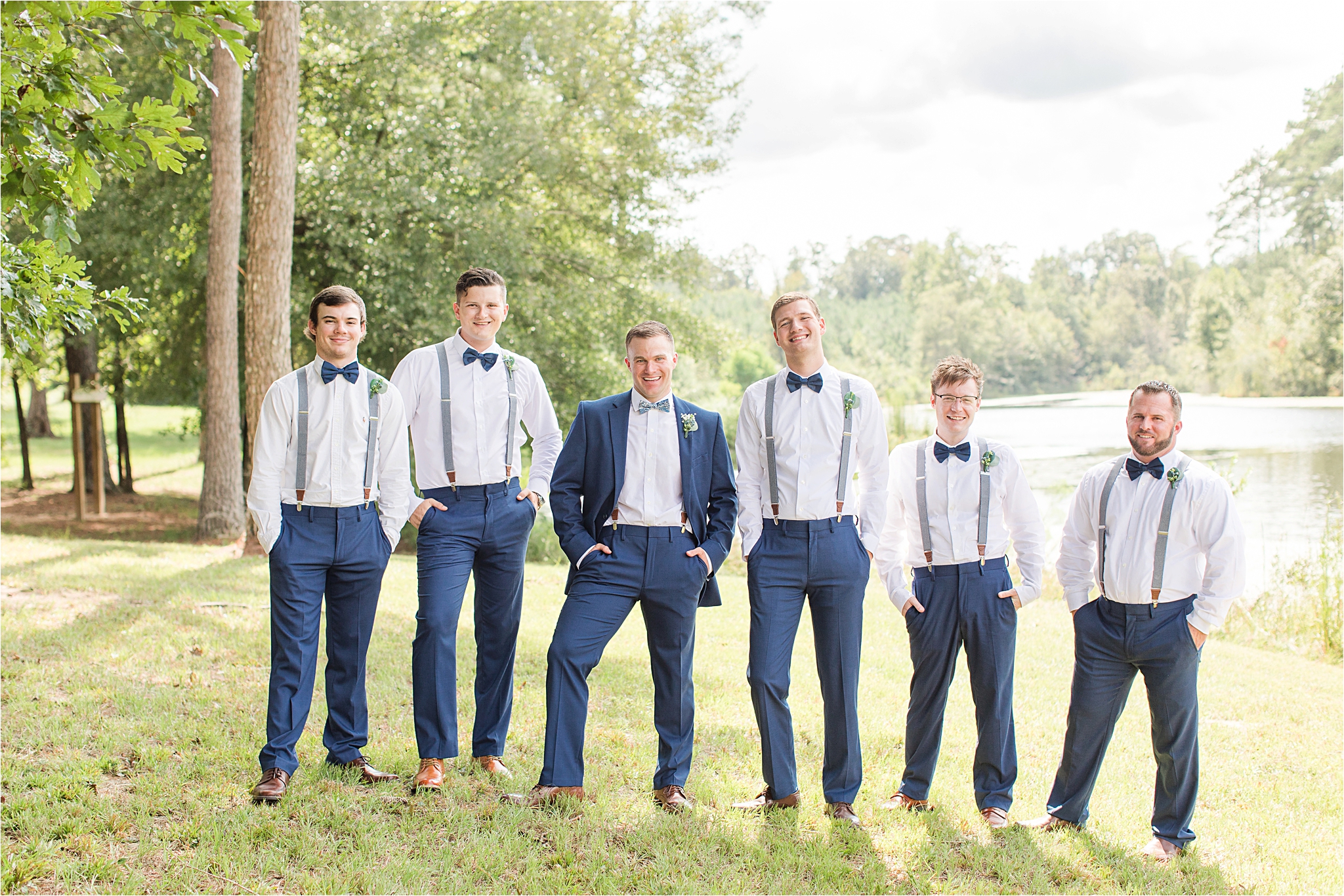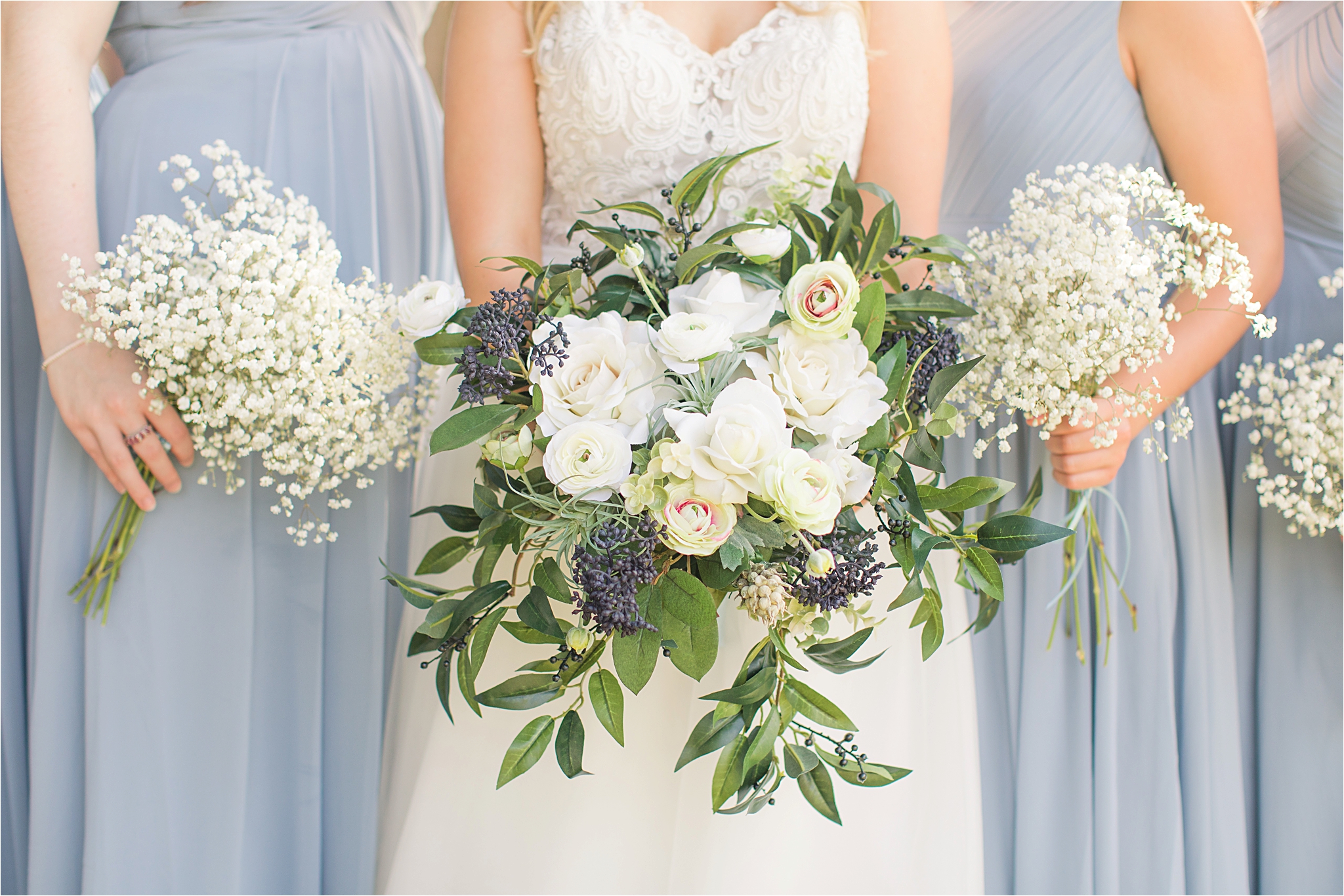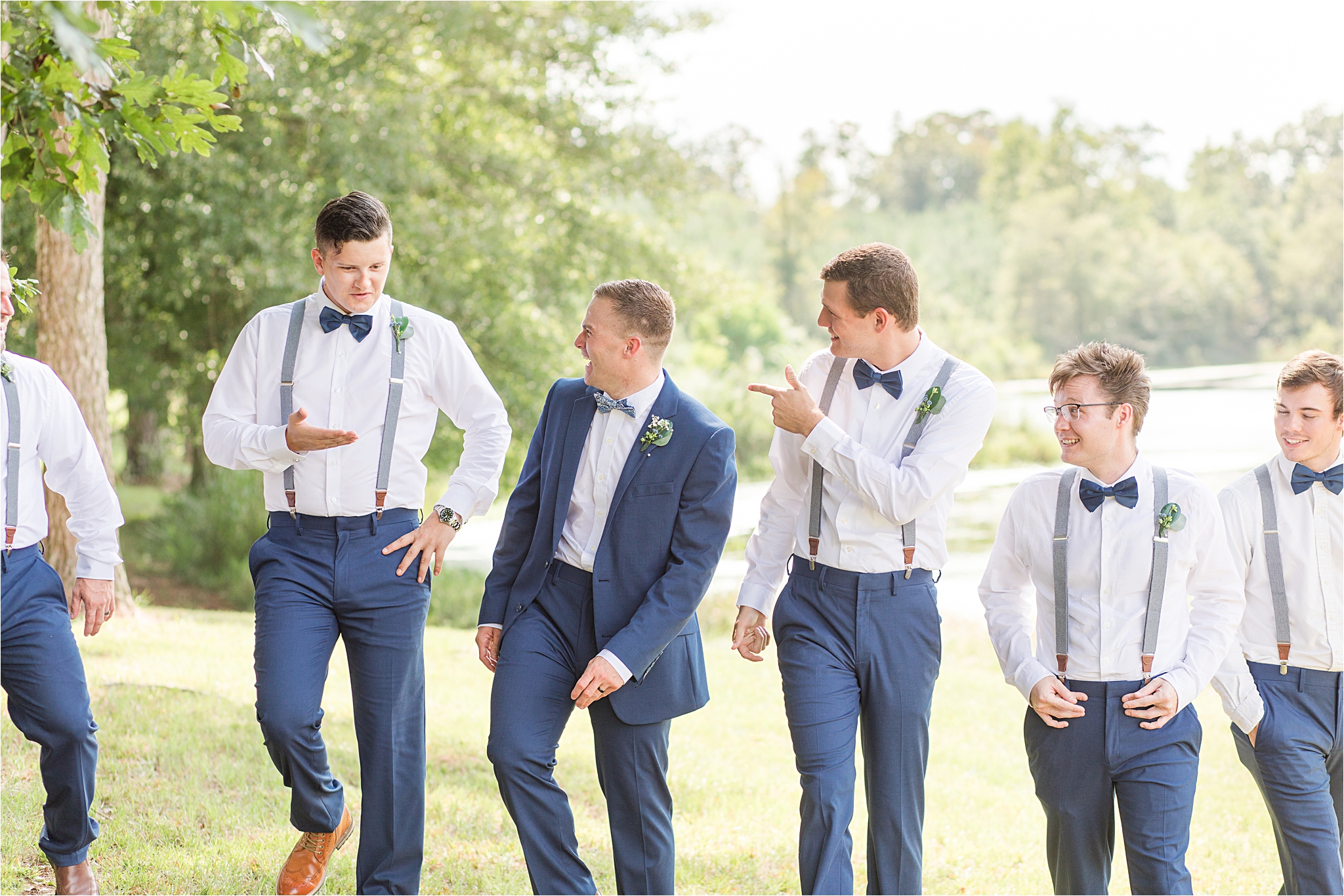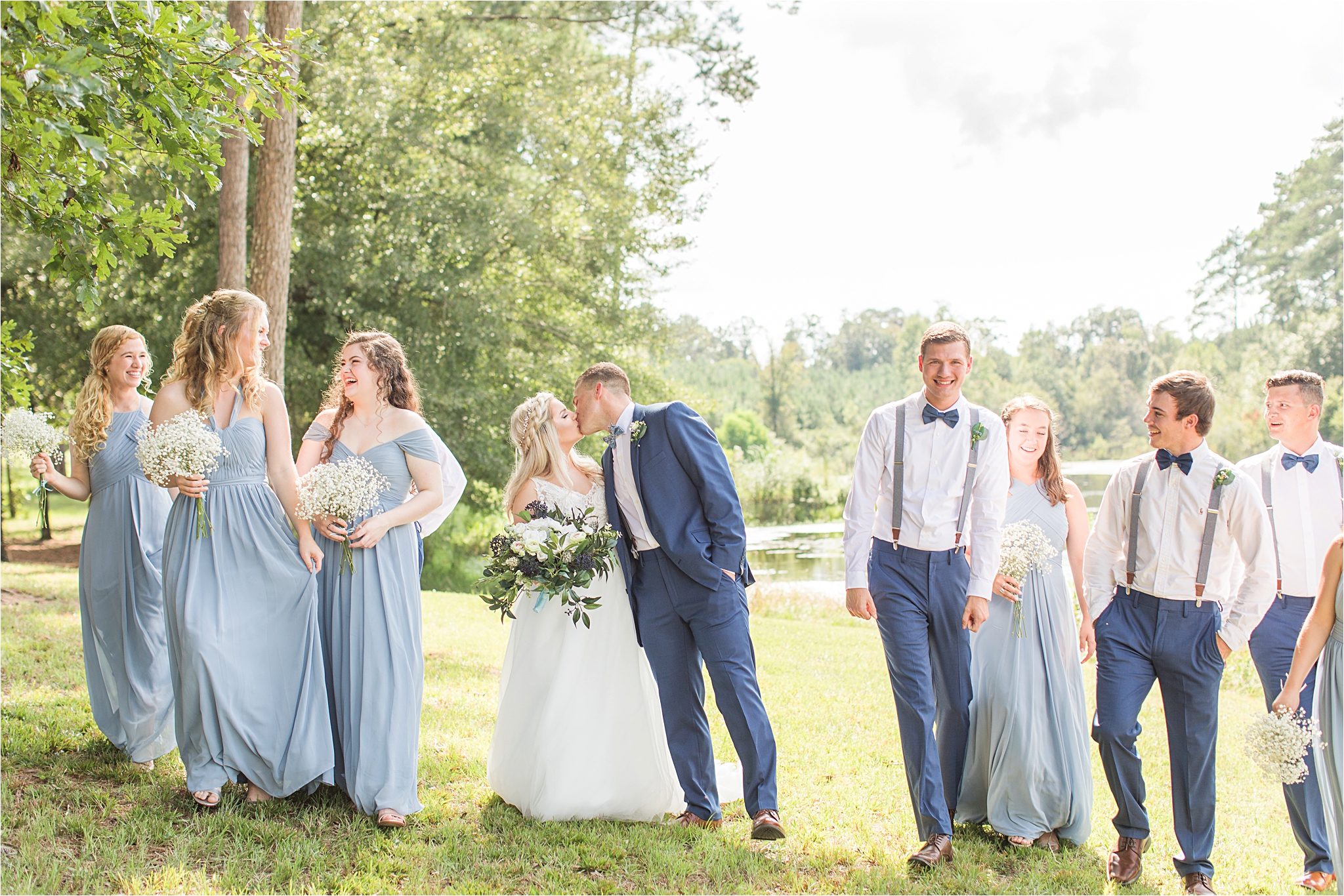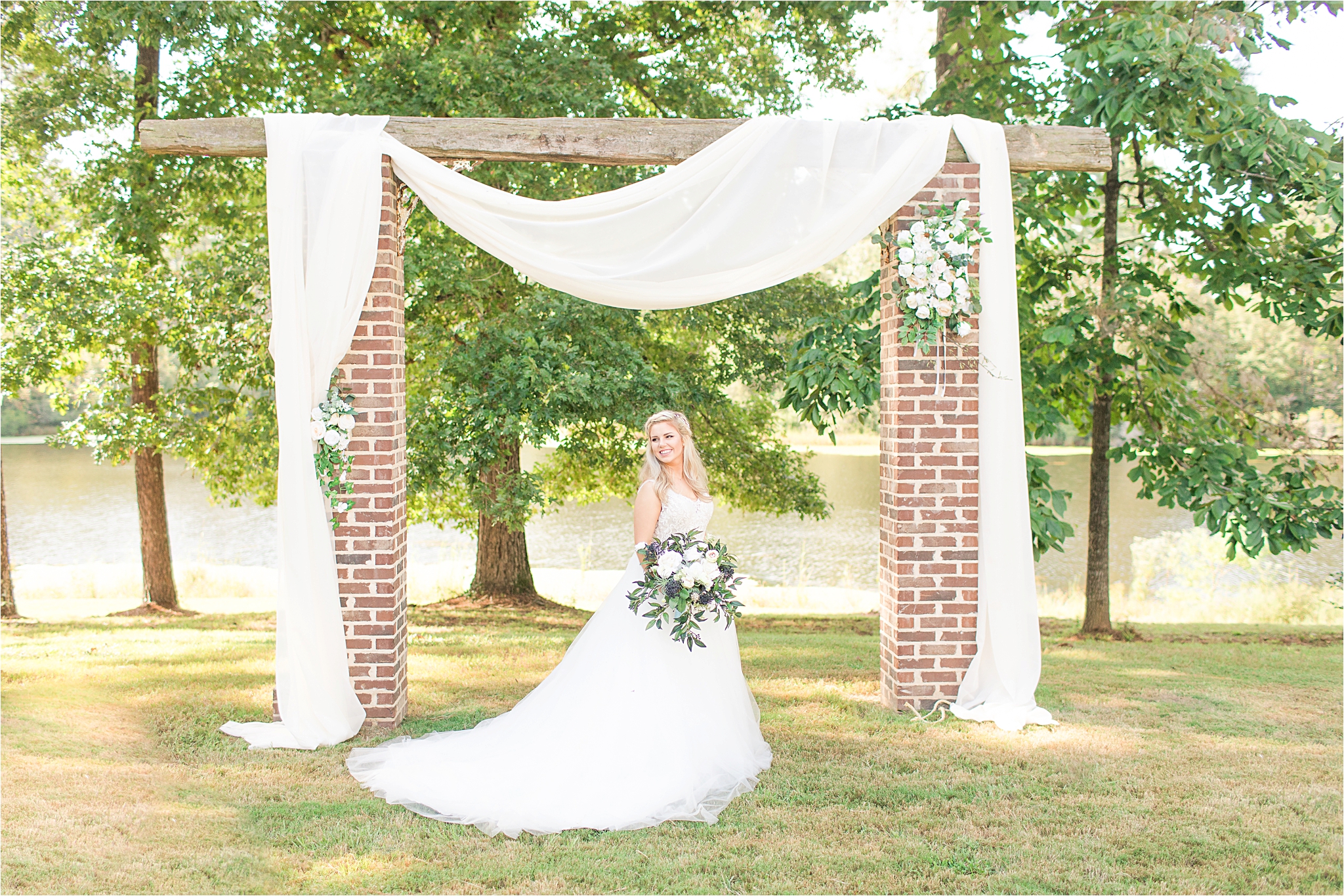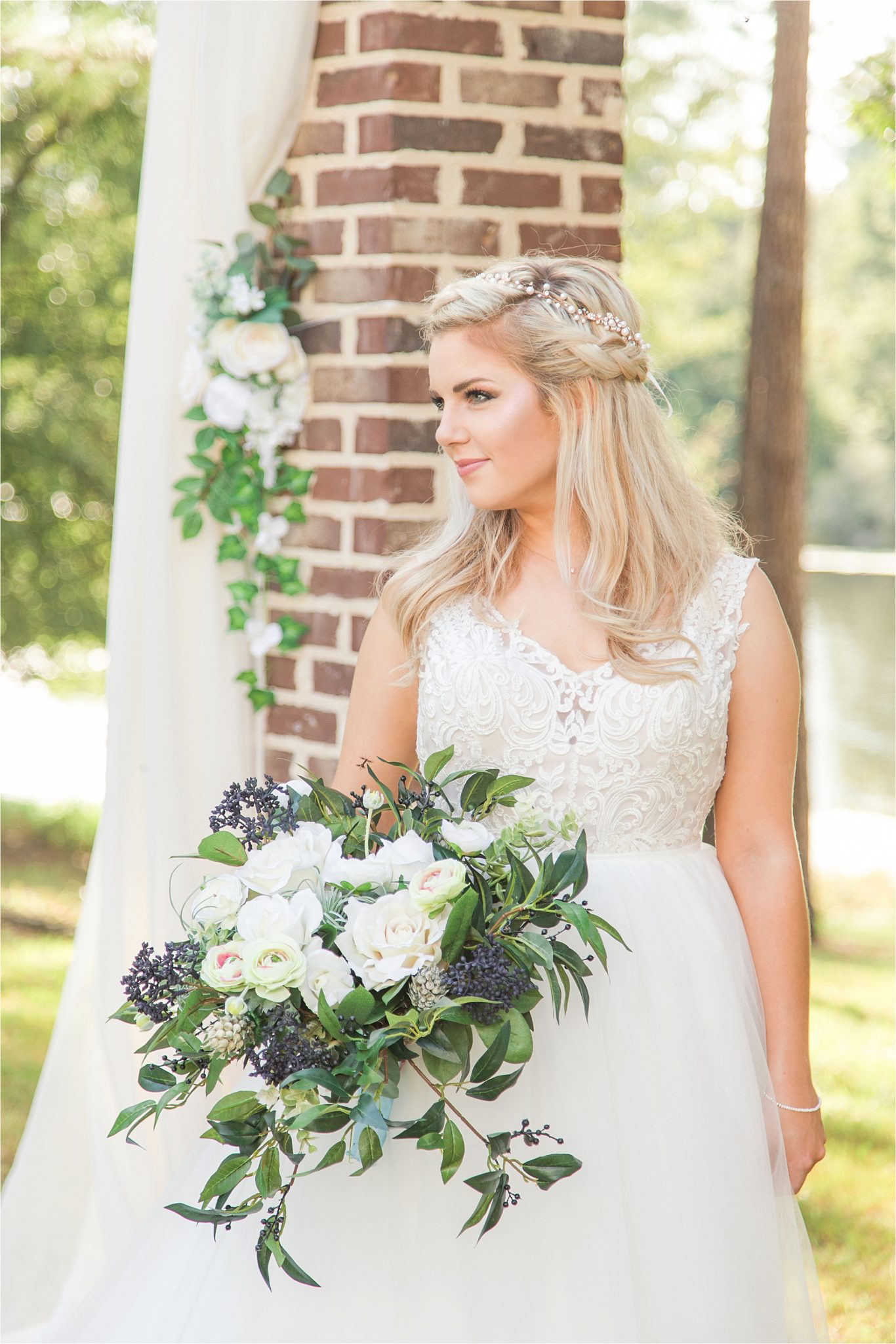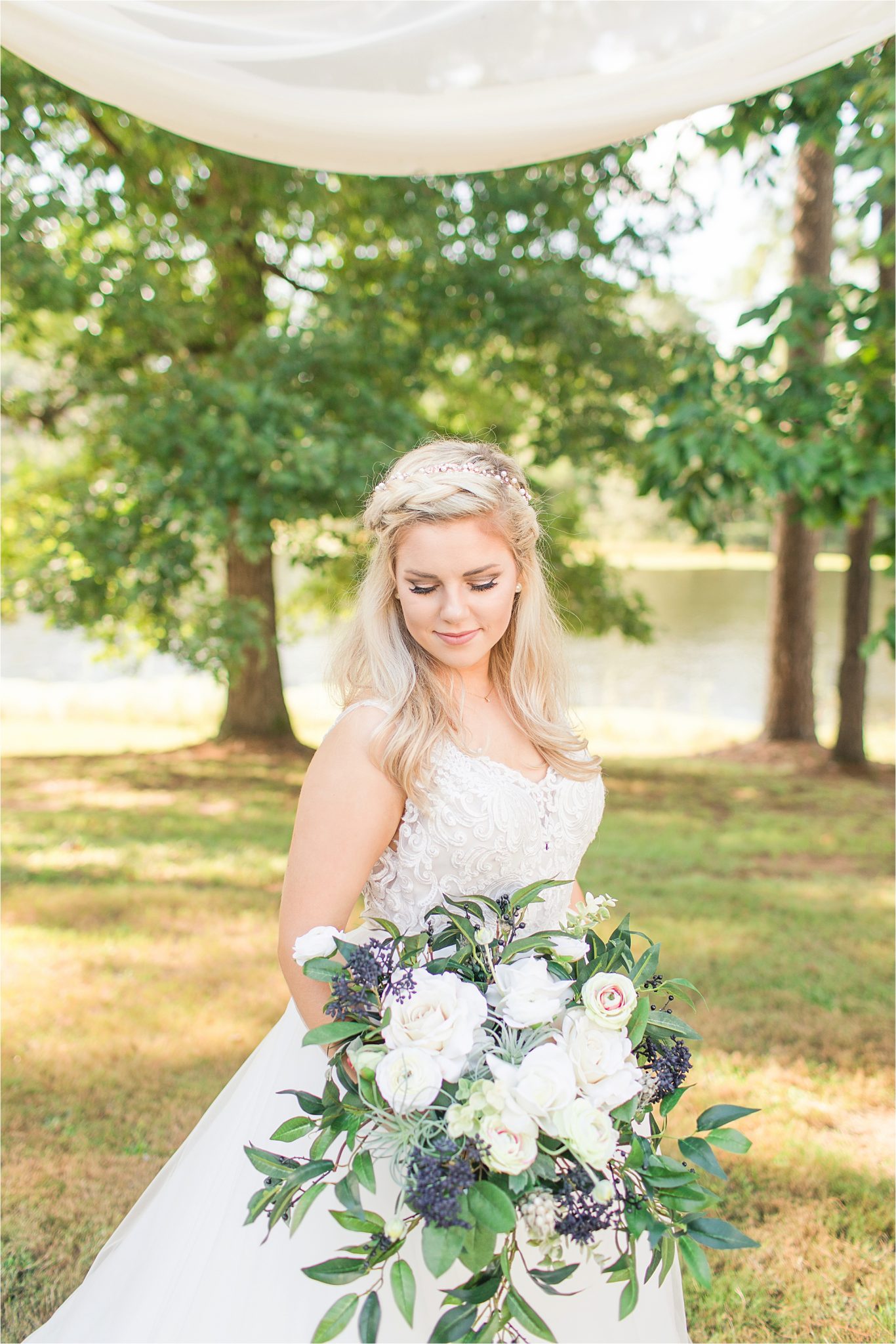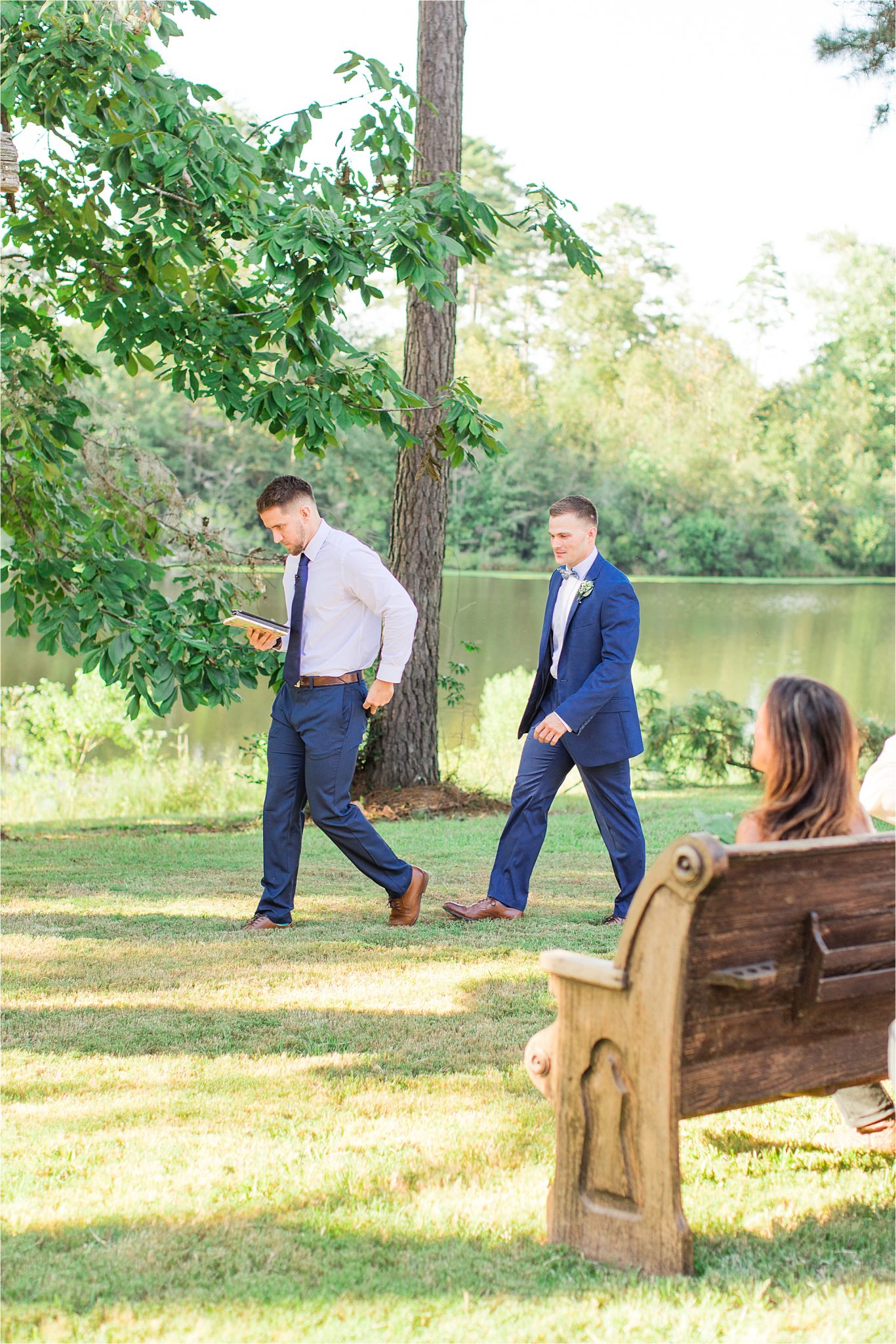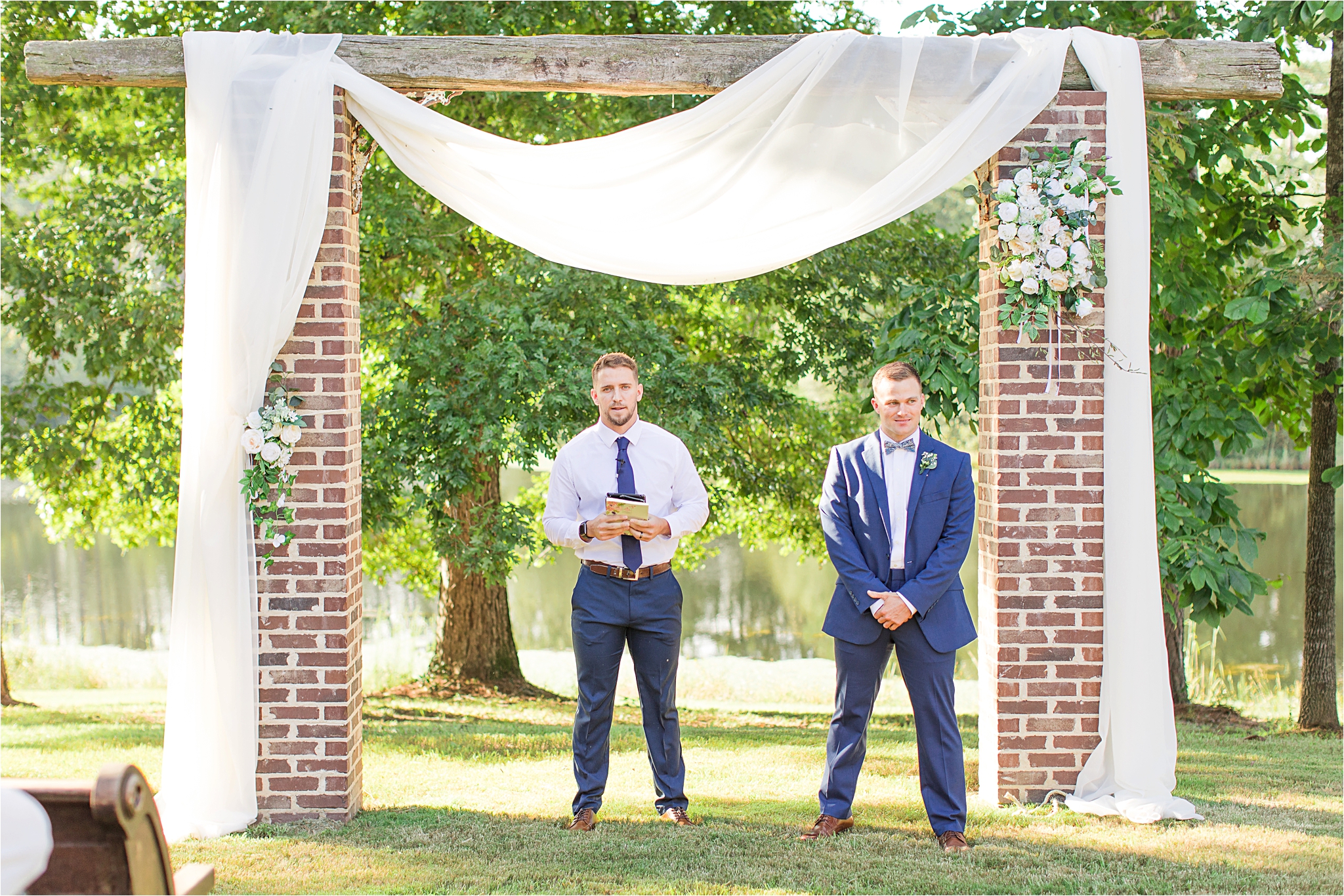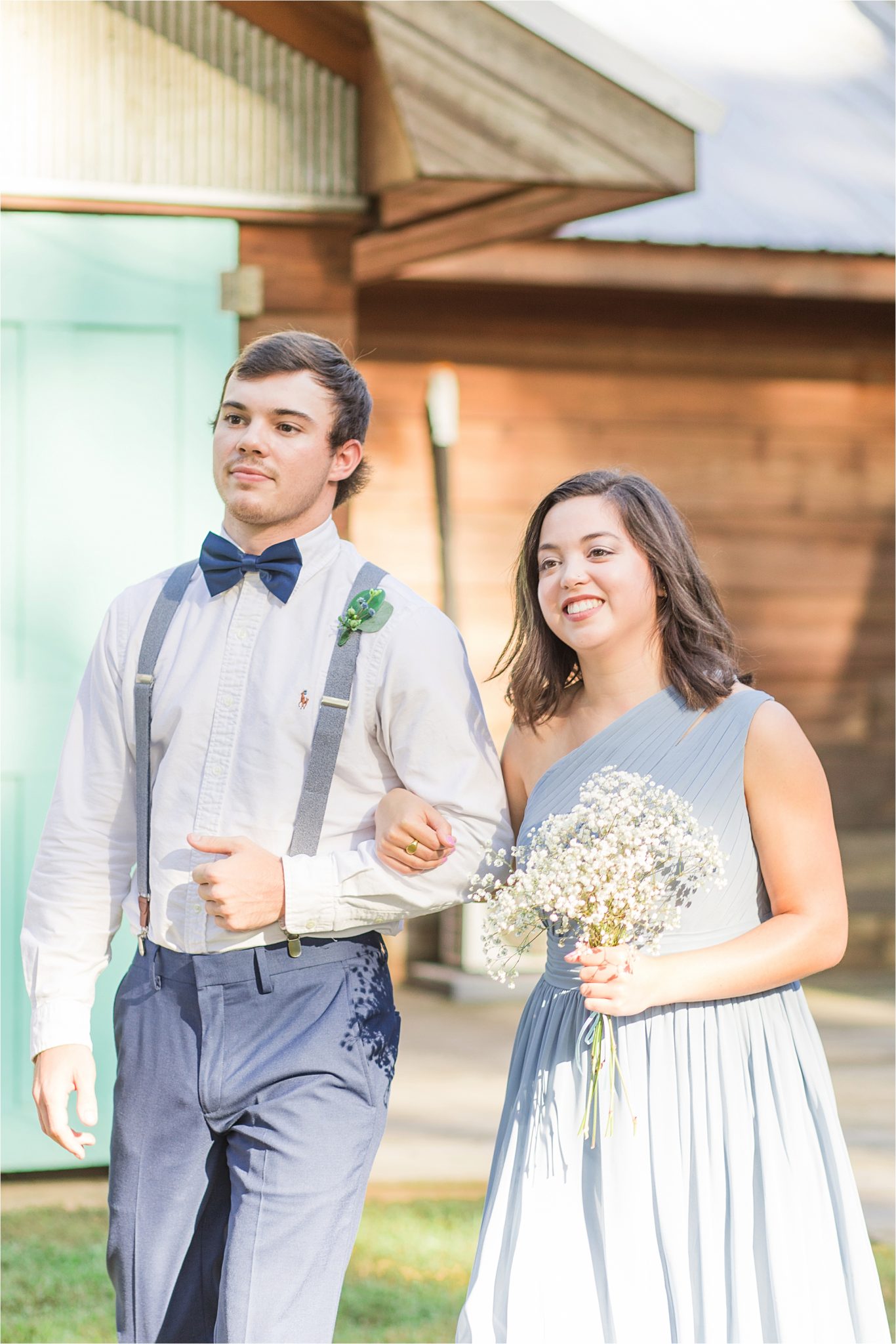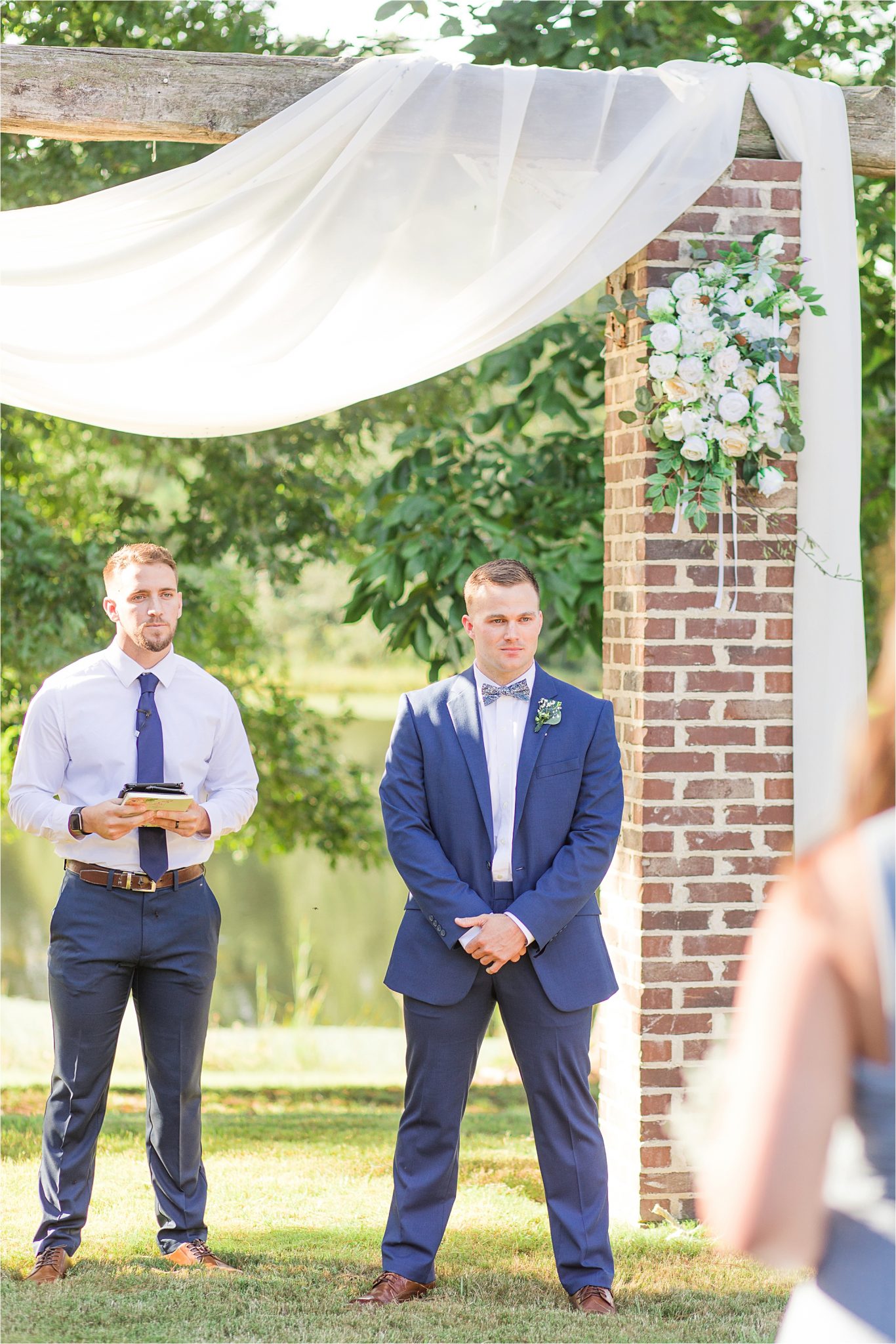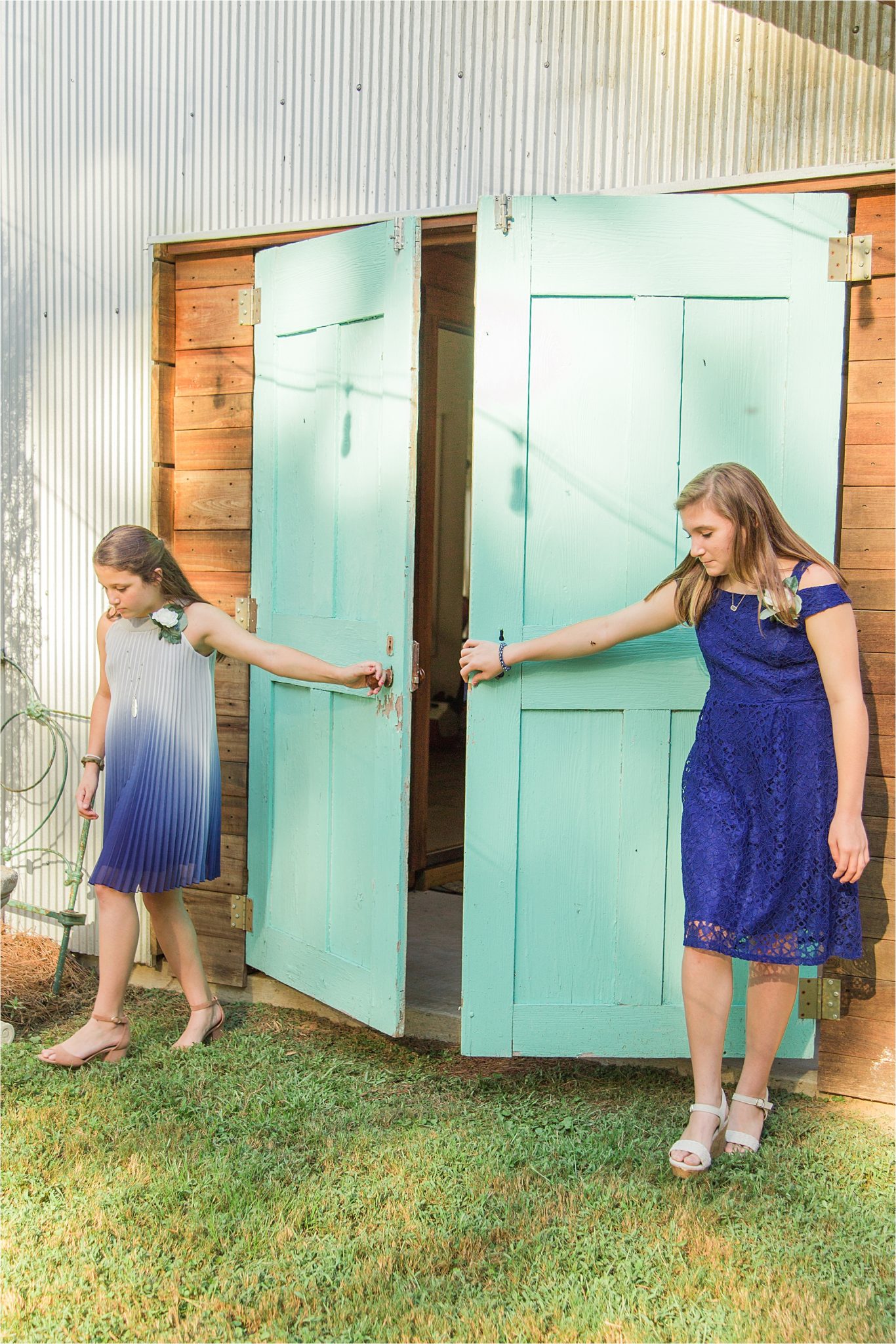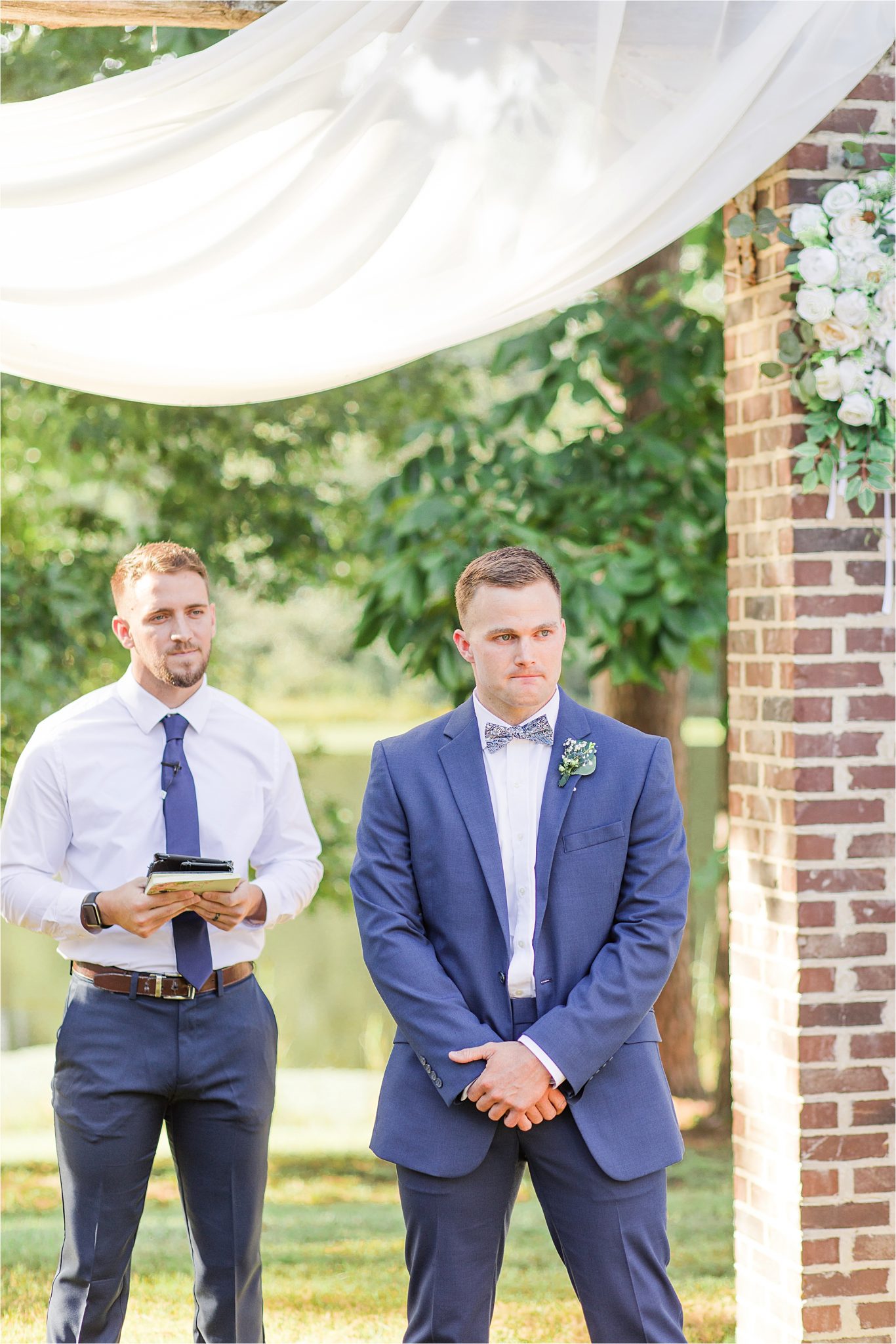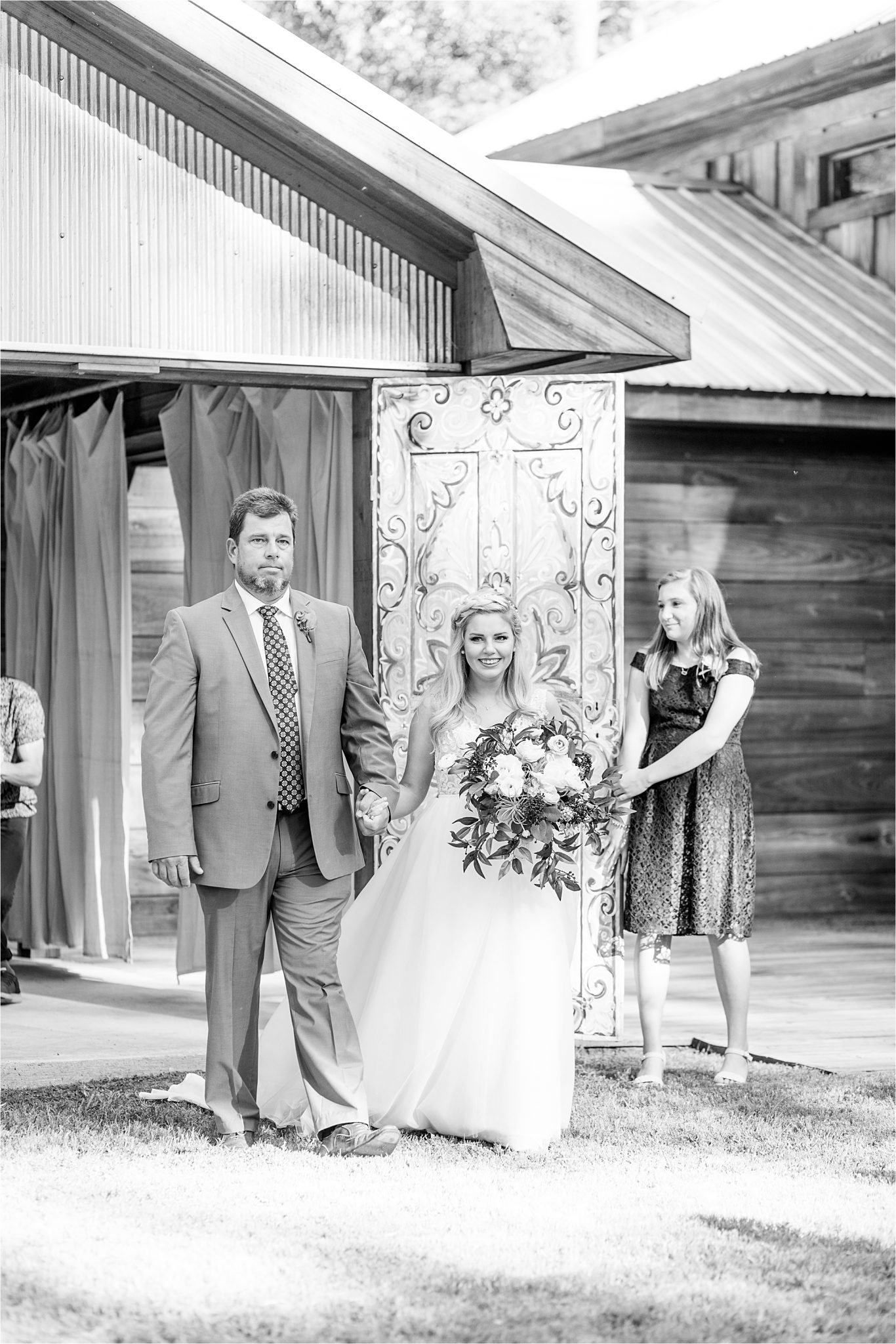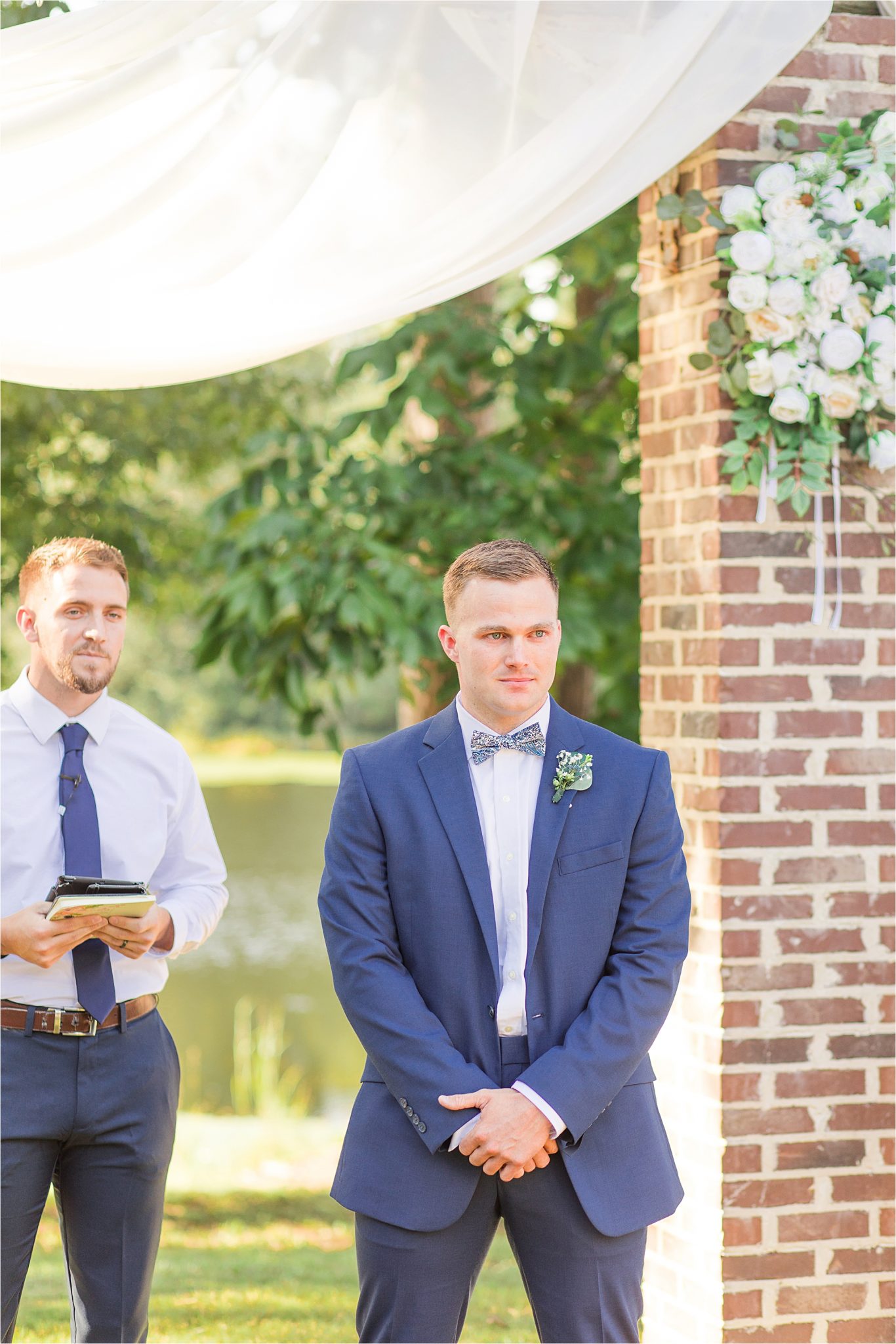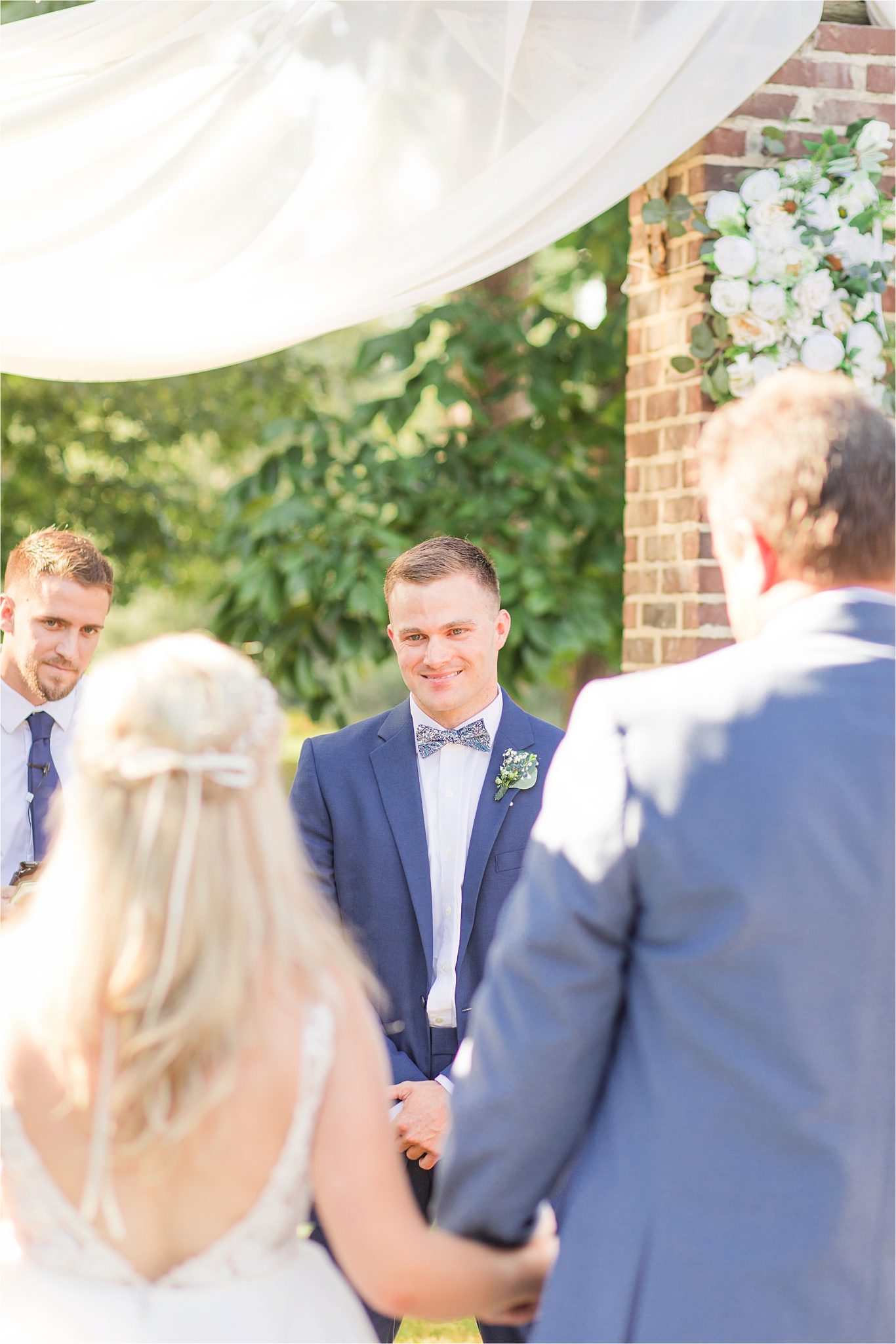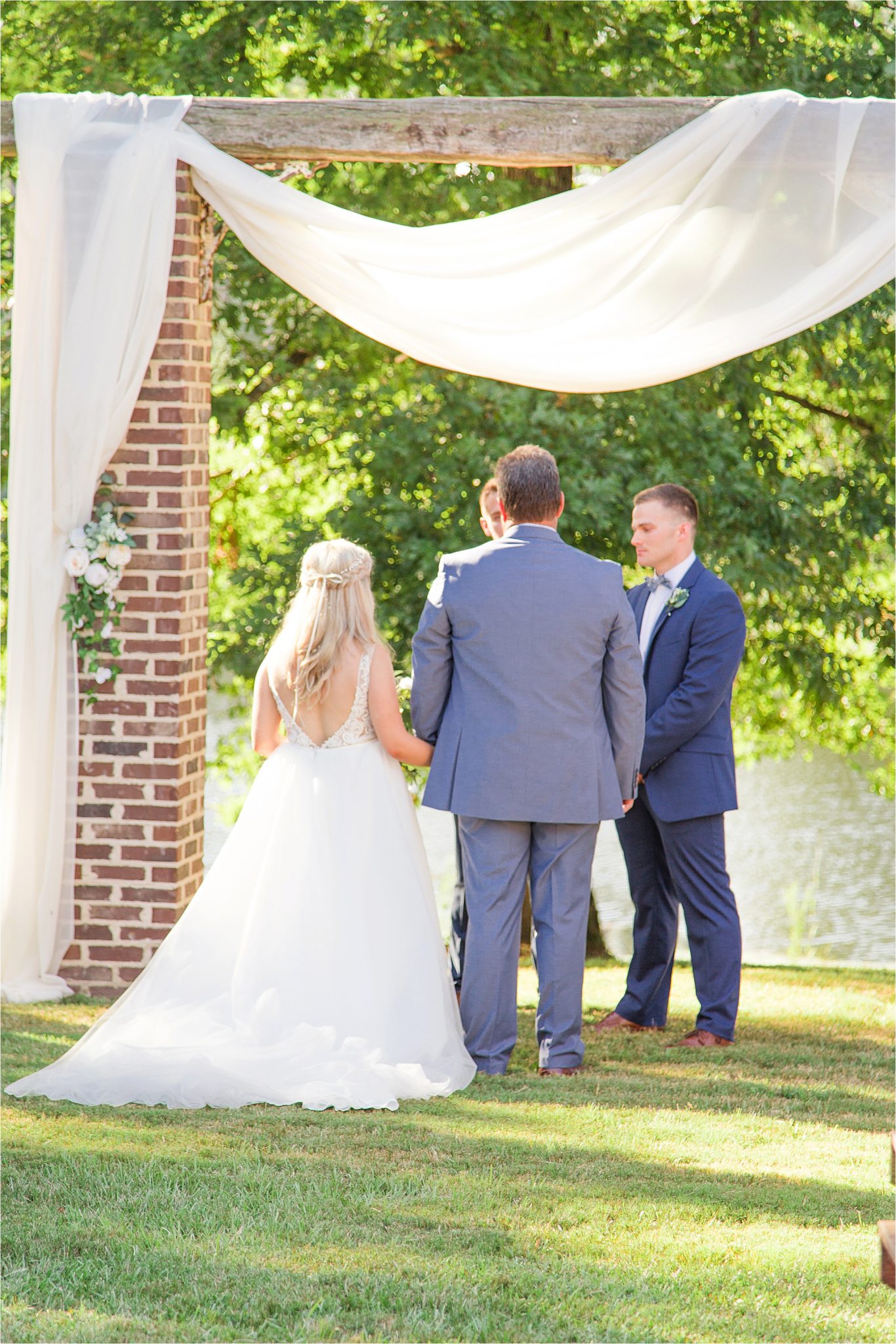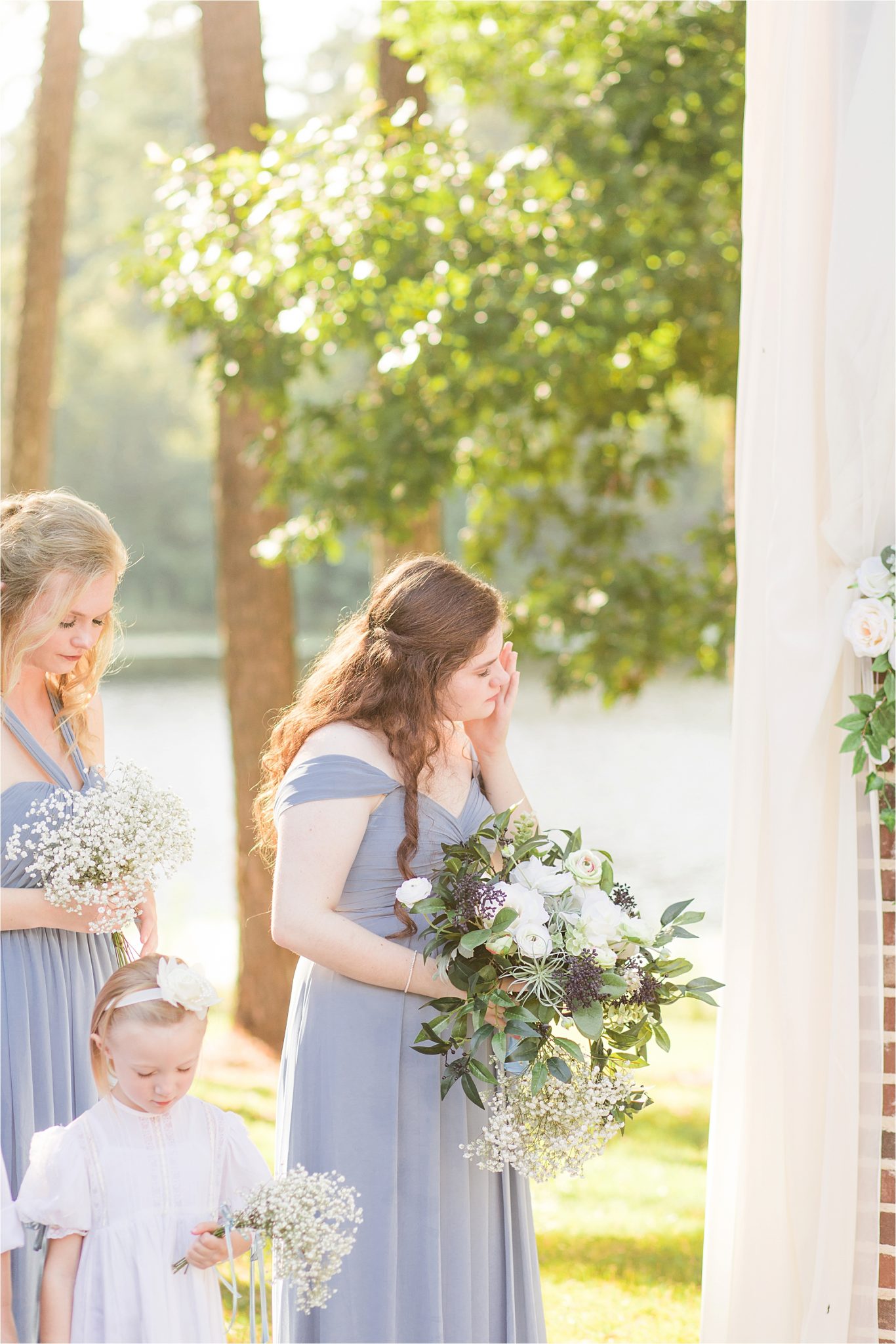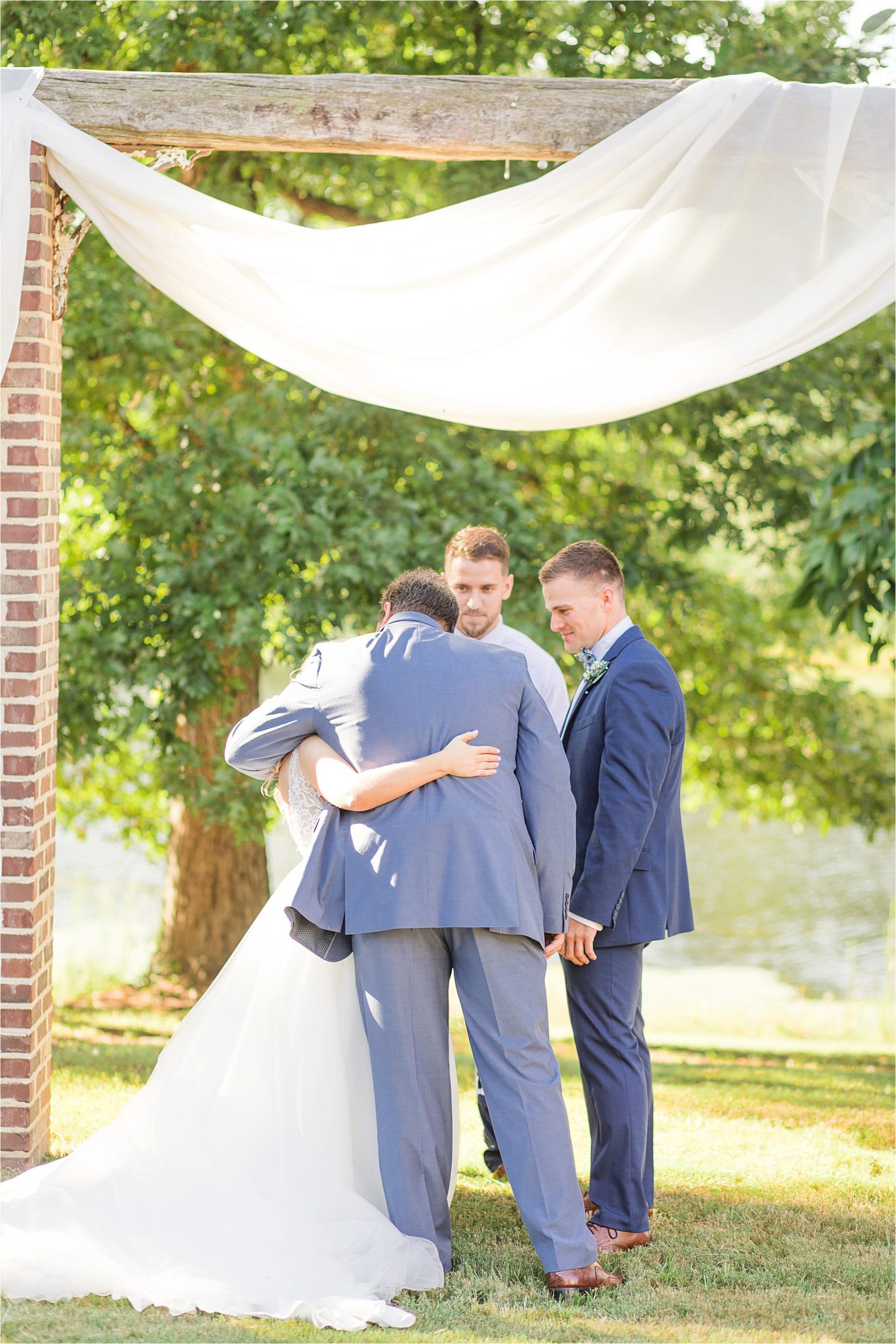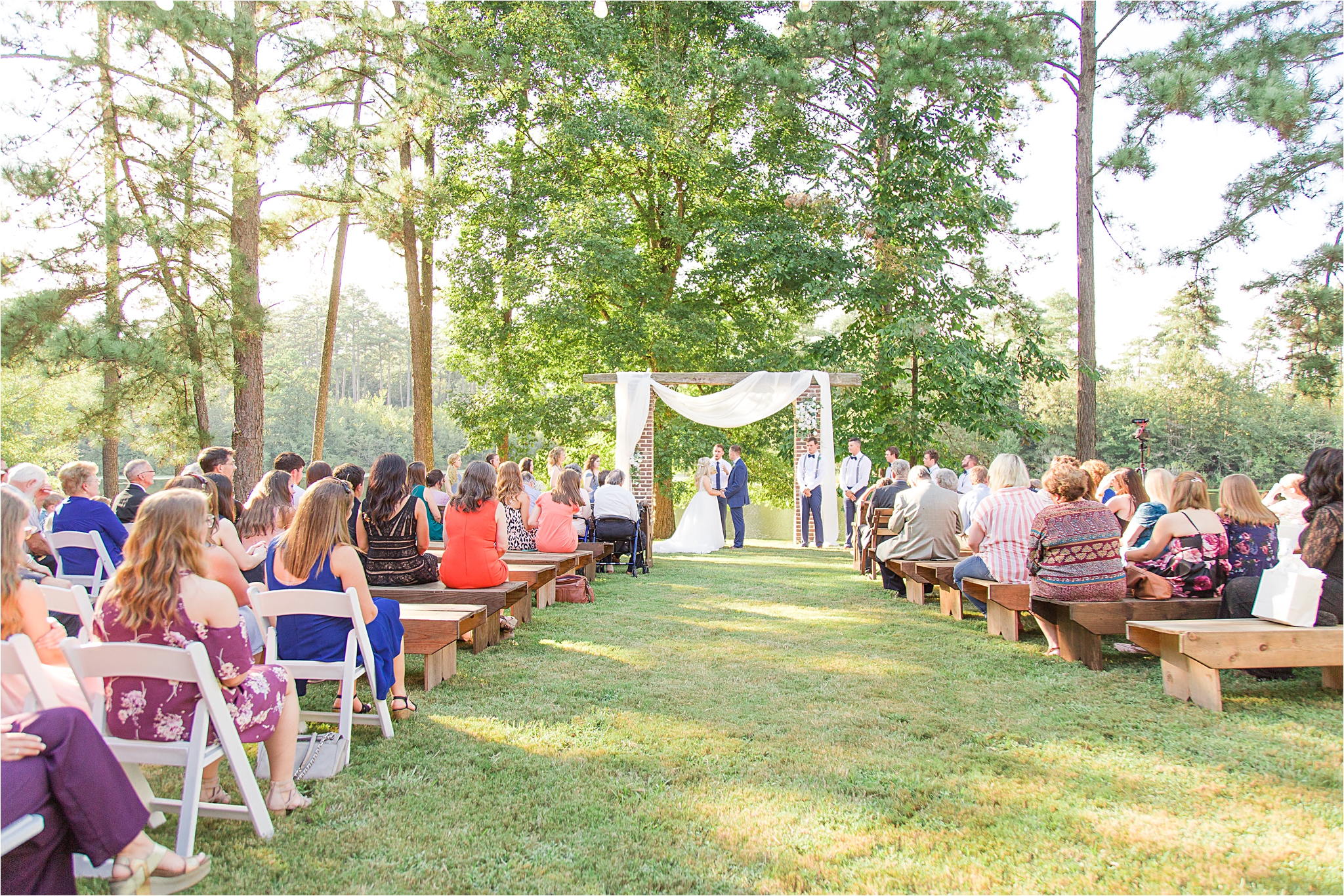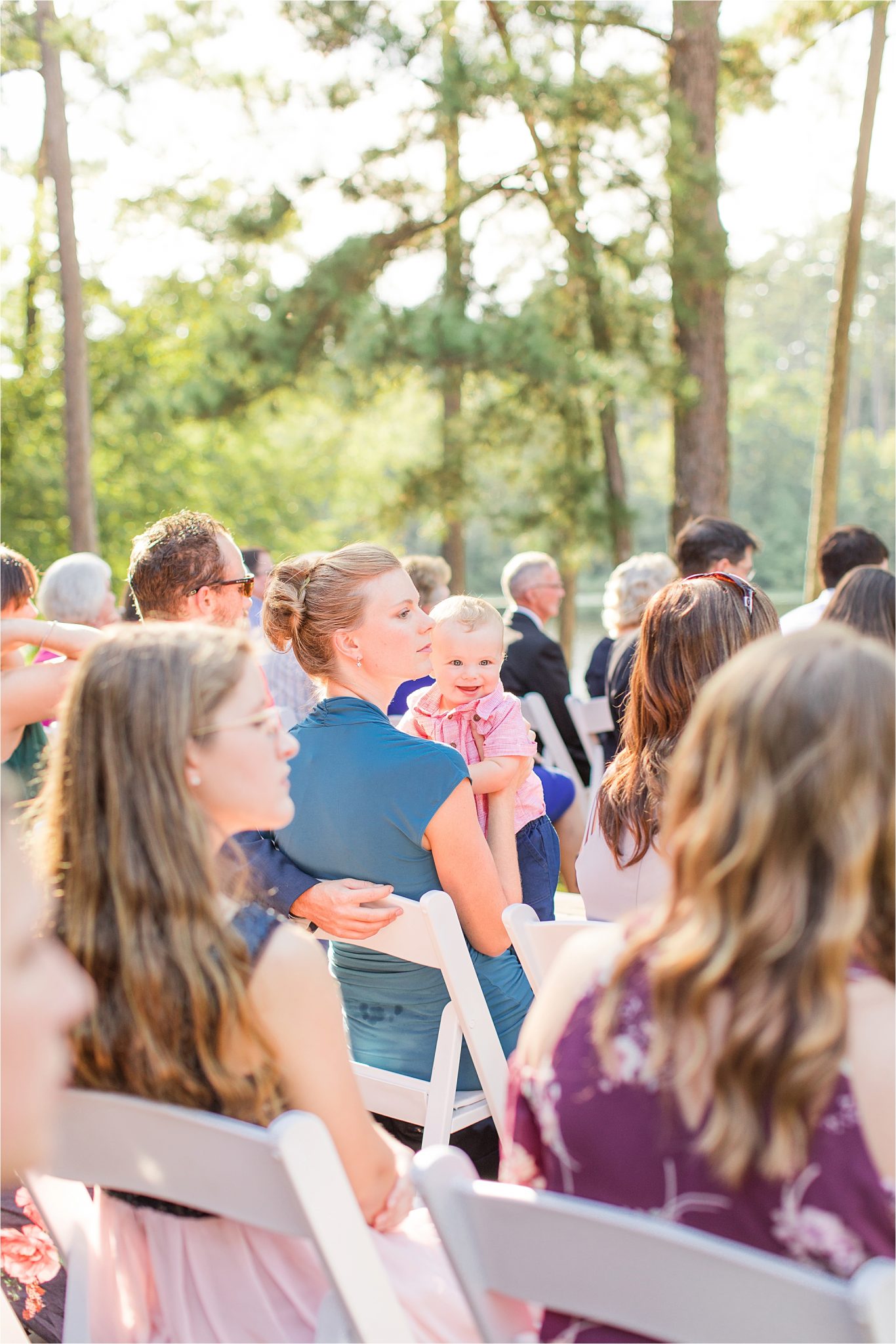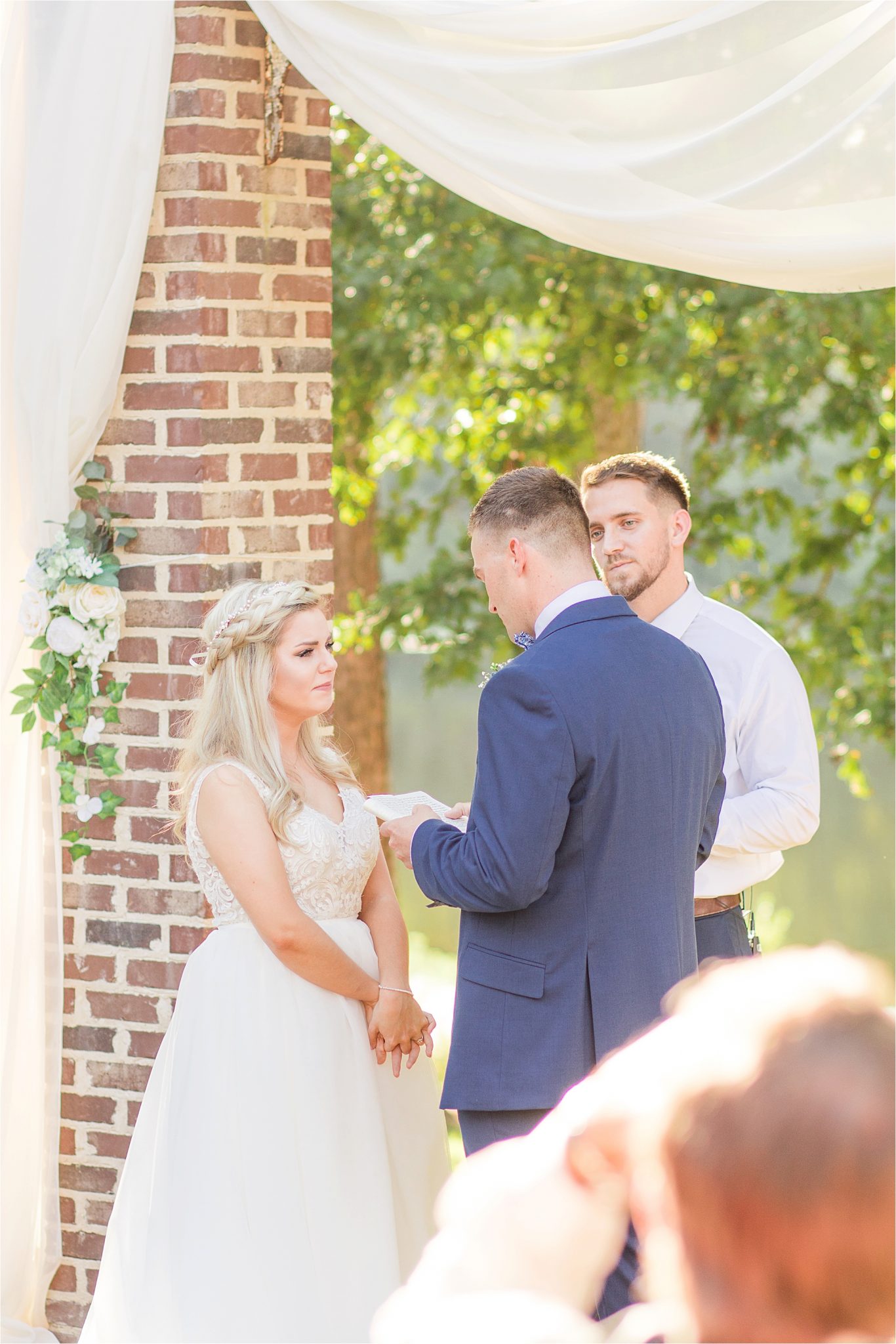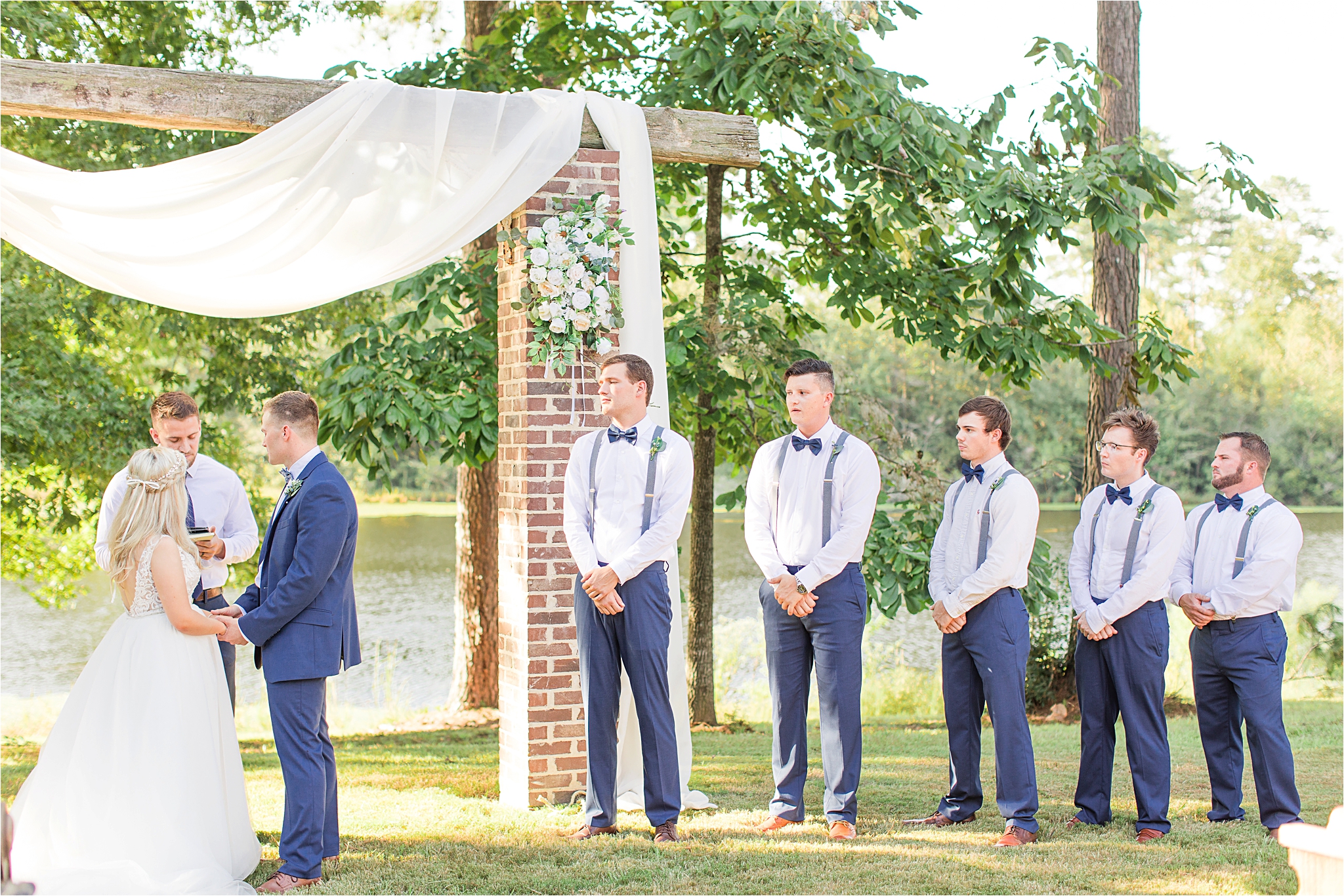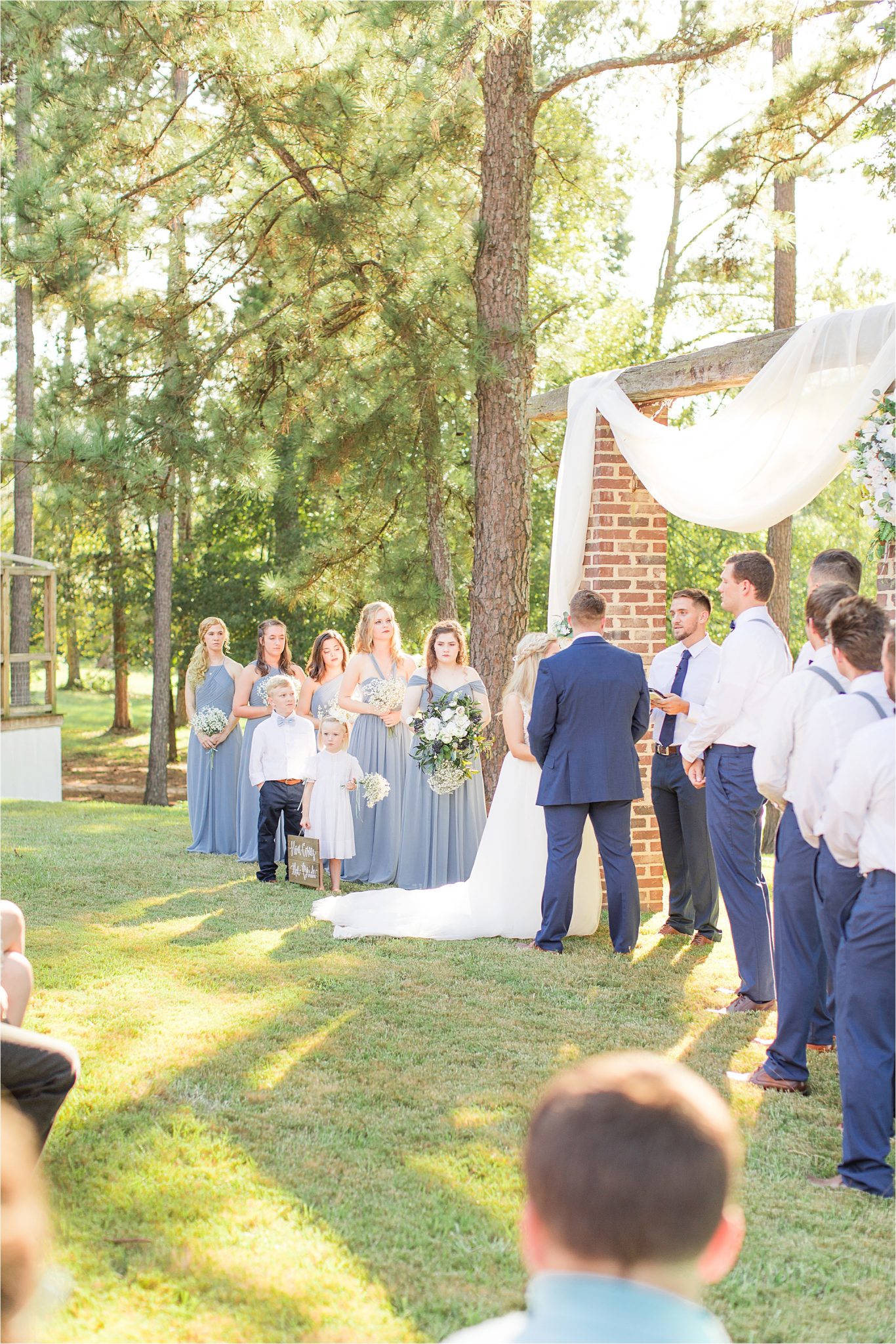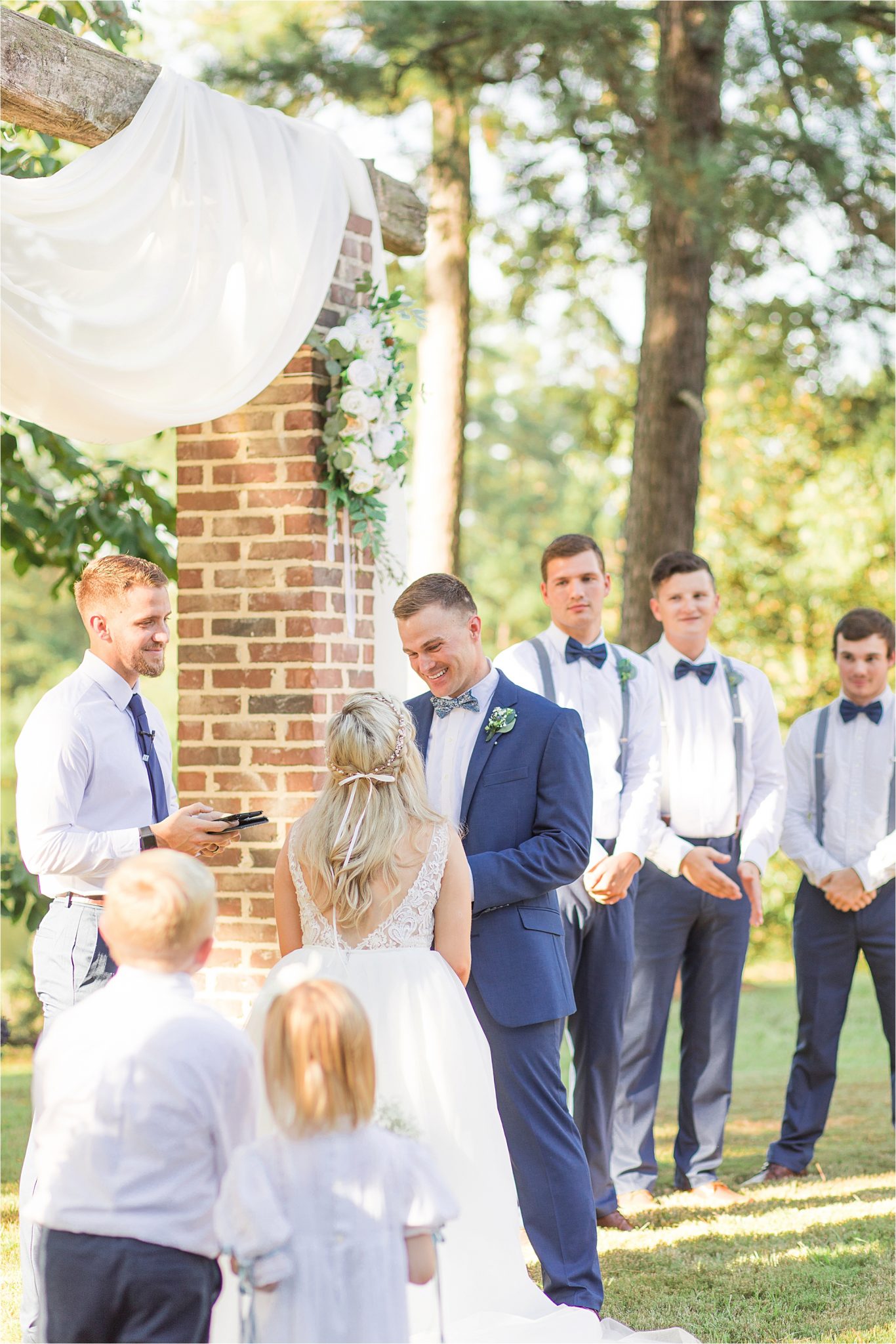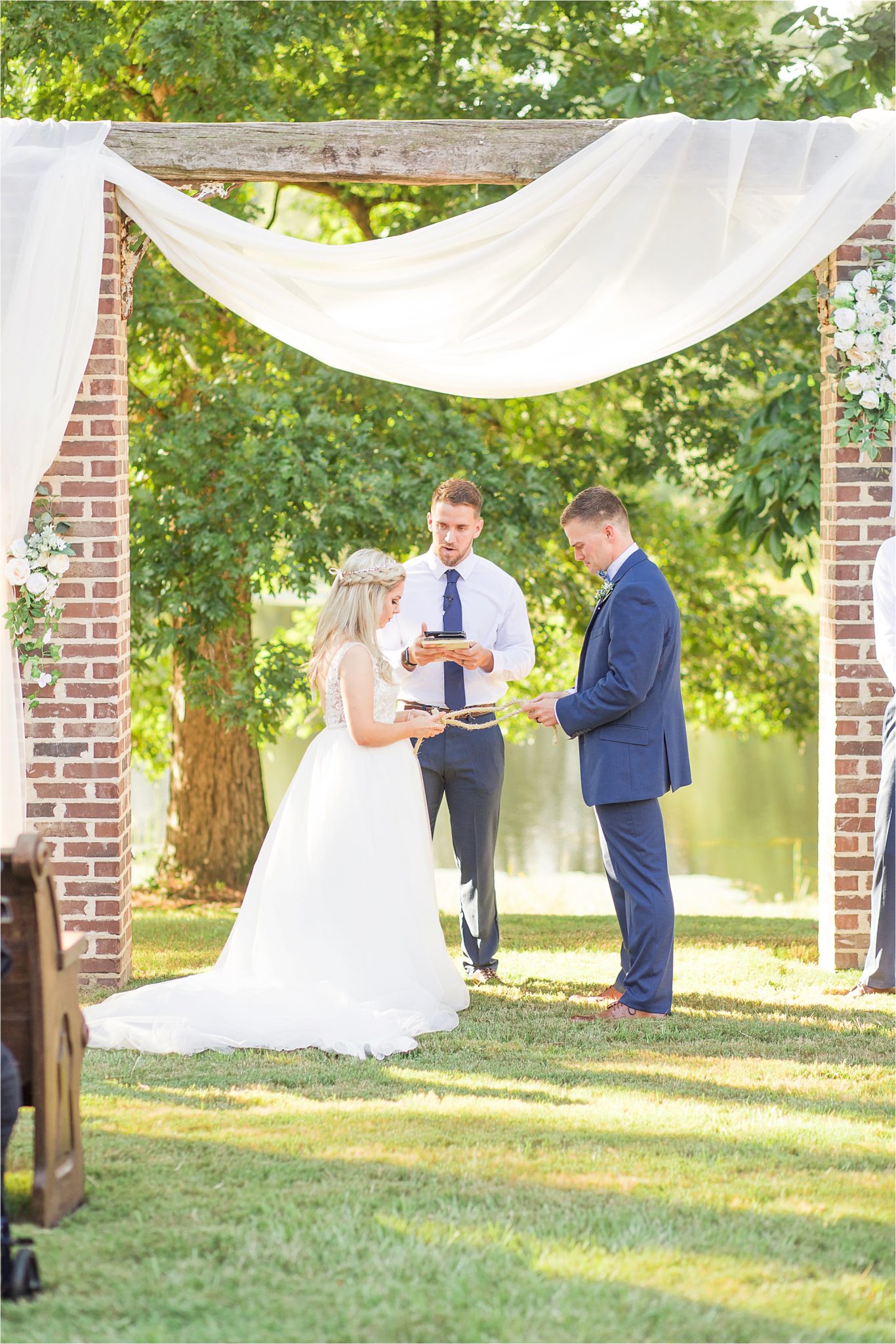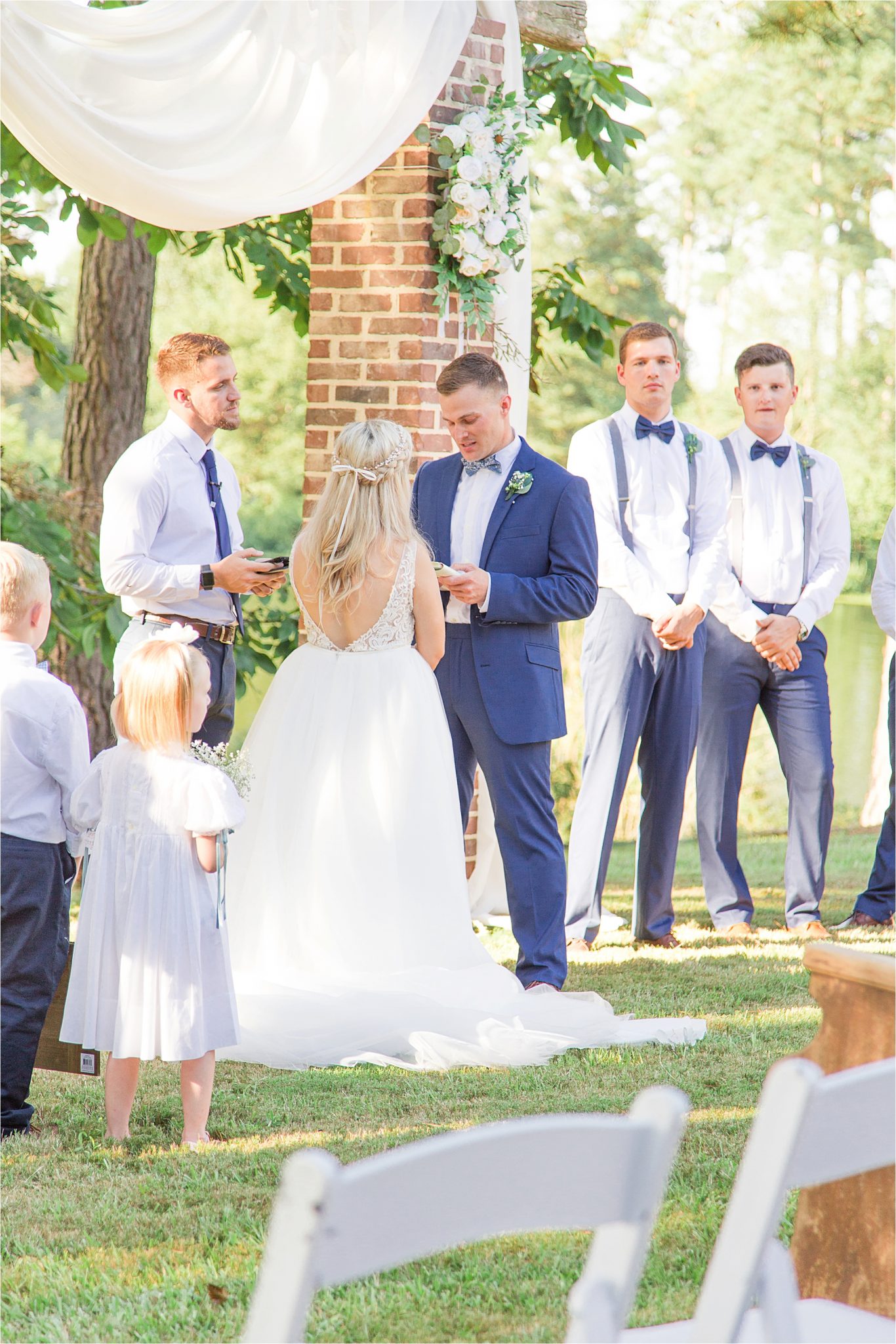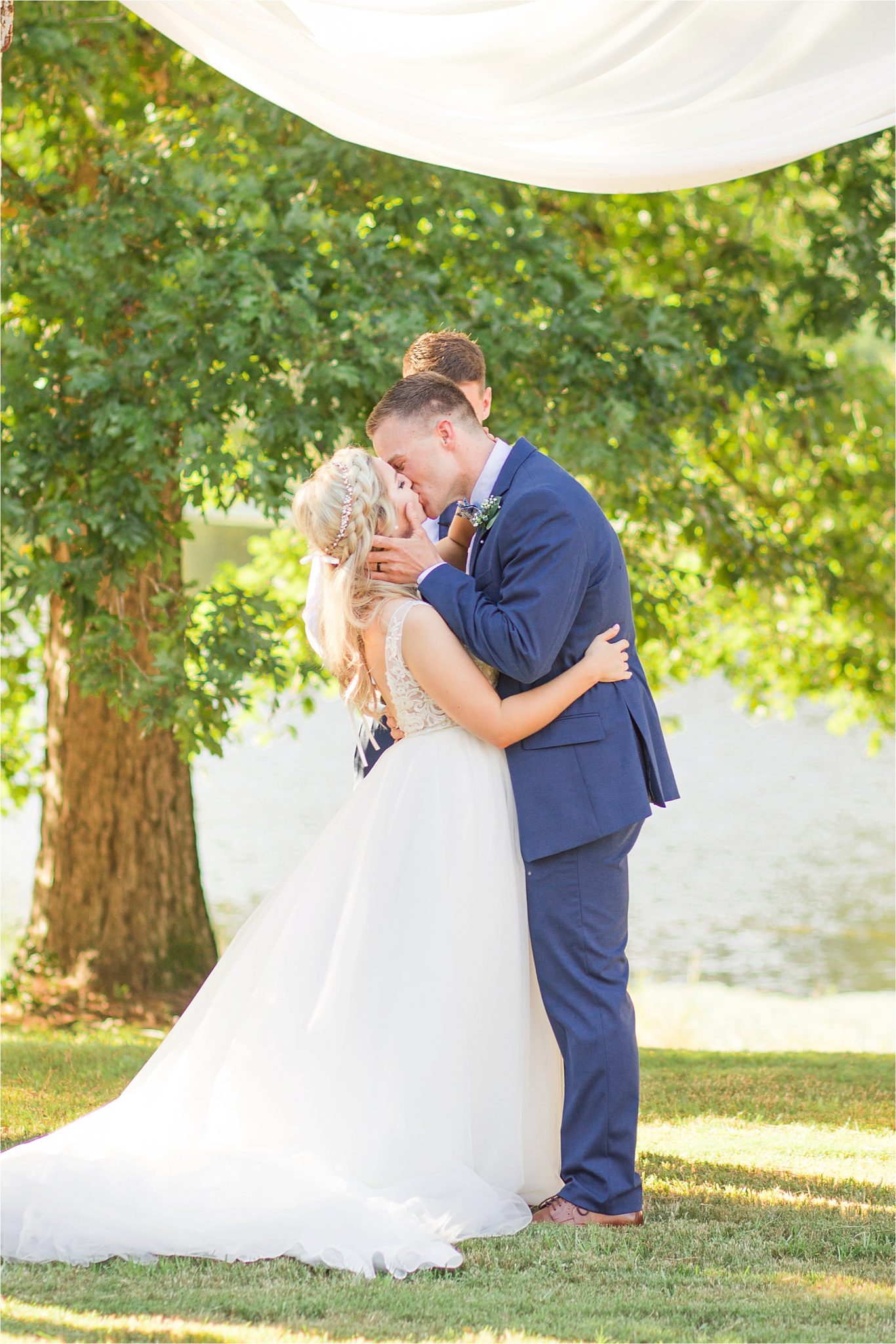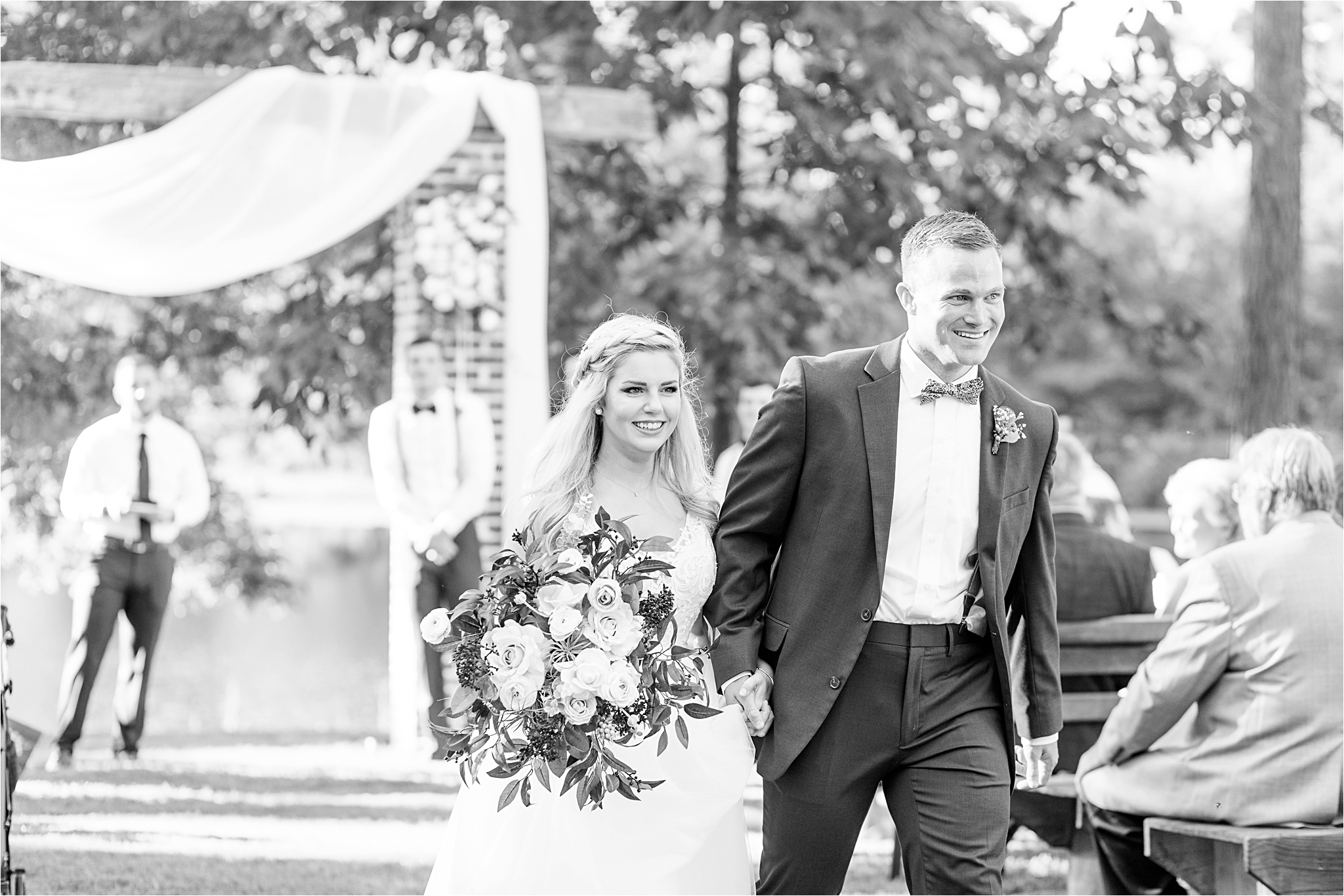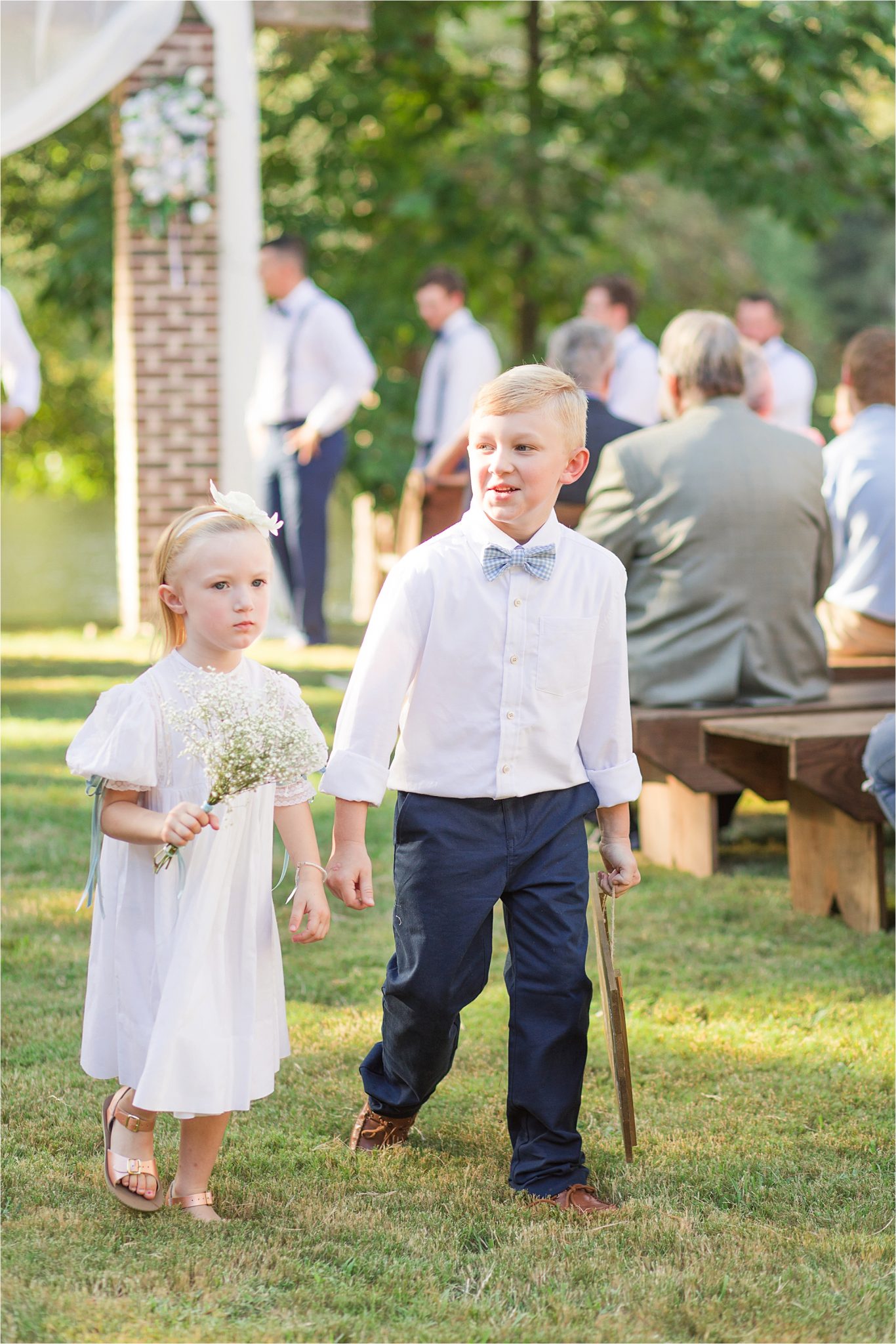 Loved this daddy daughter duo so much….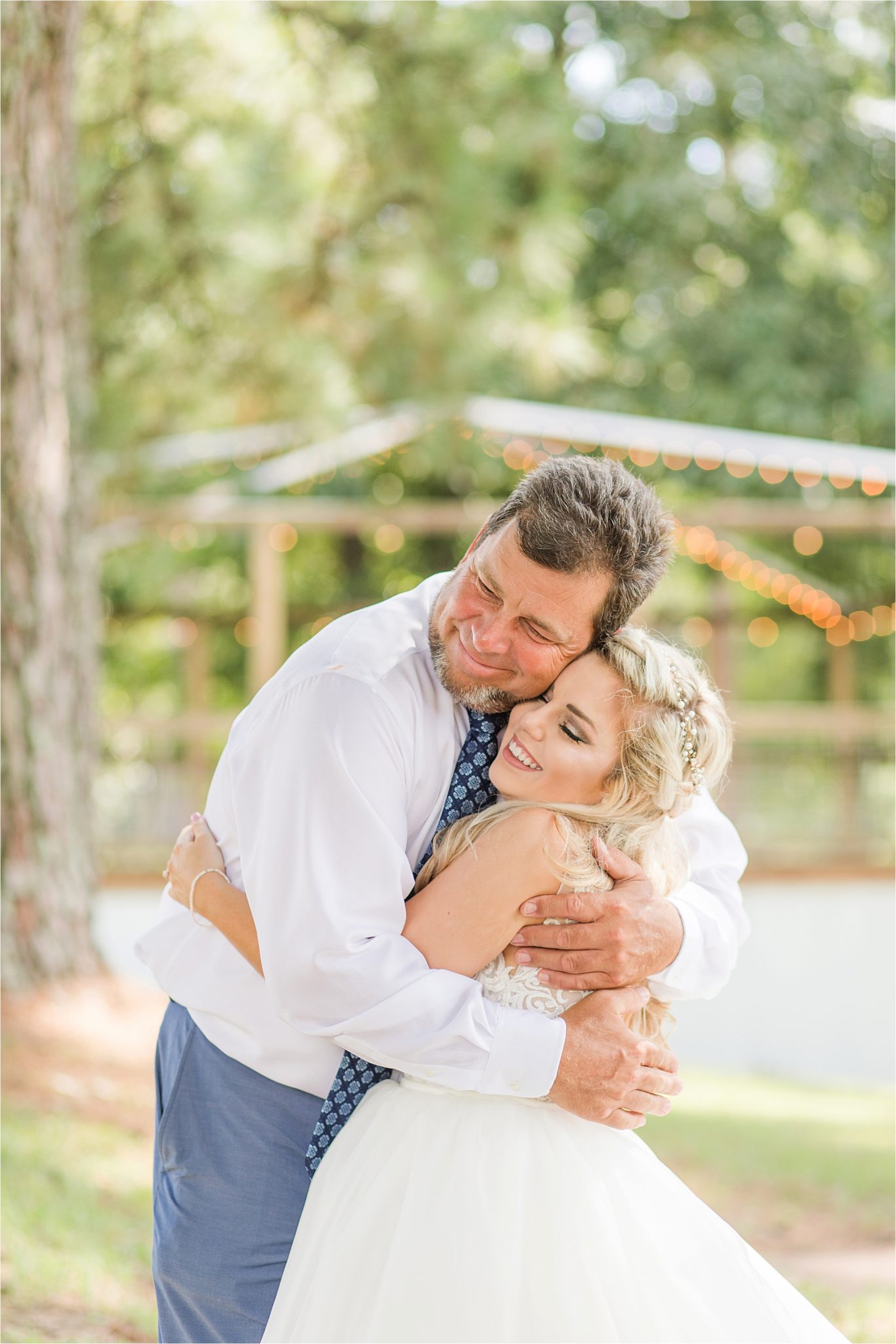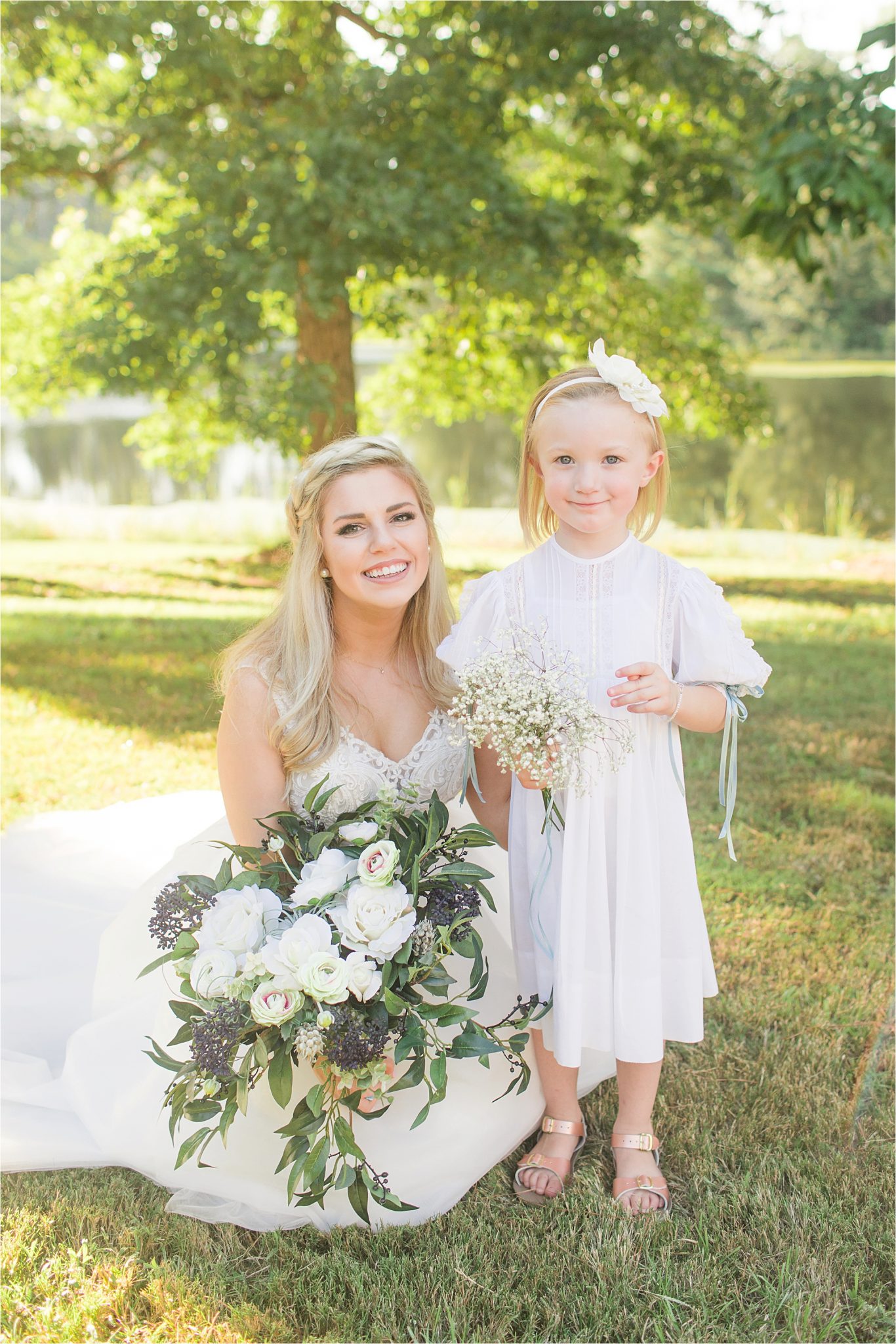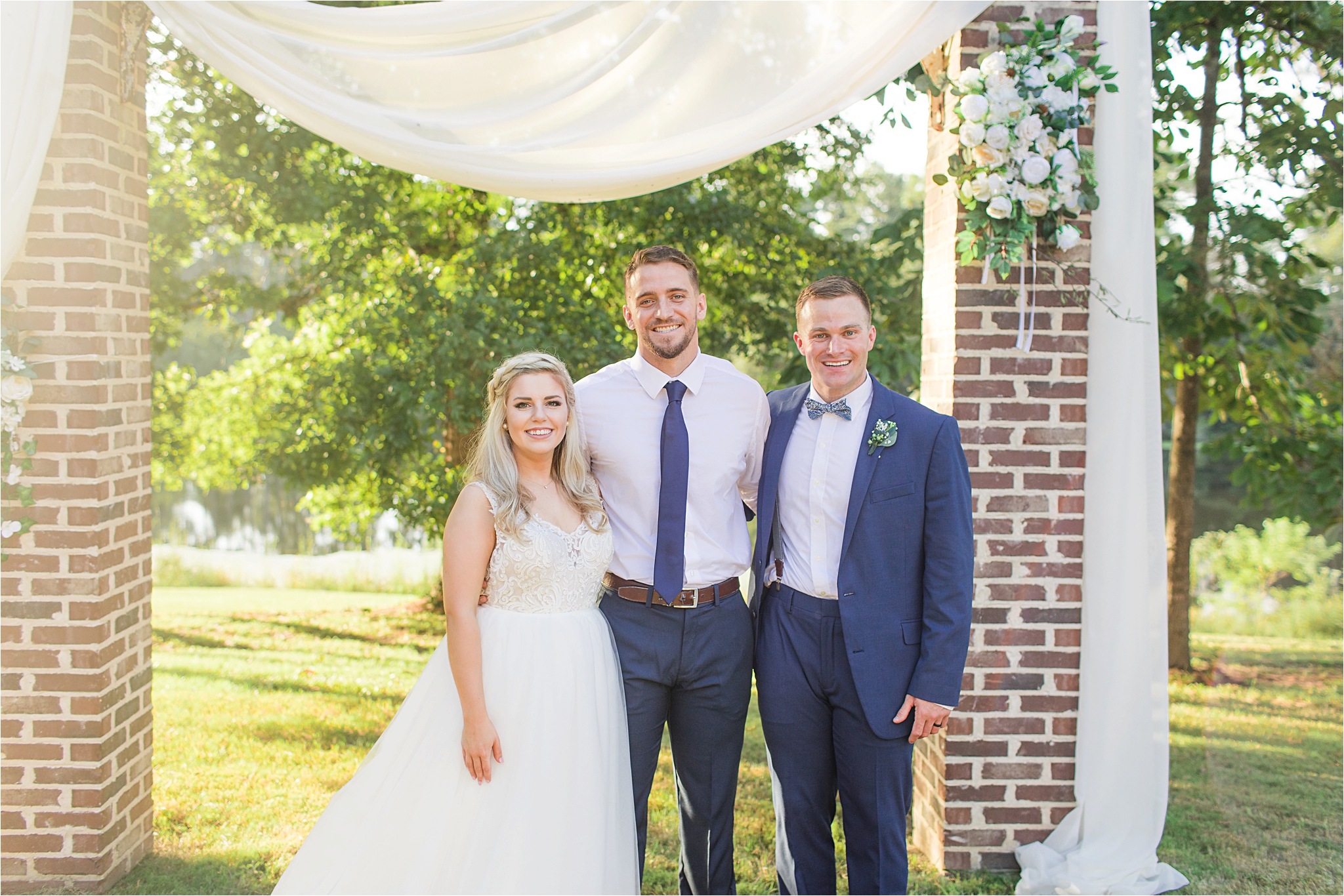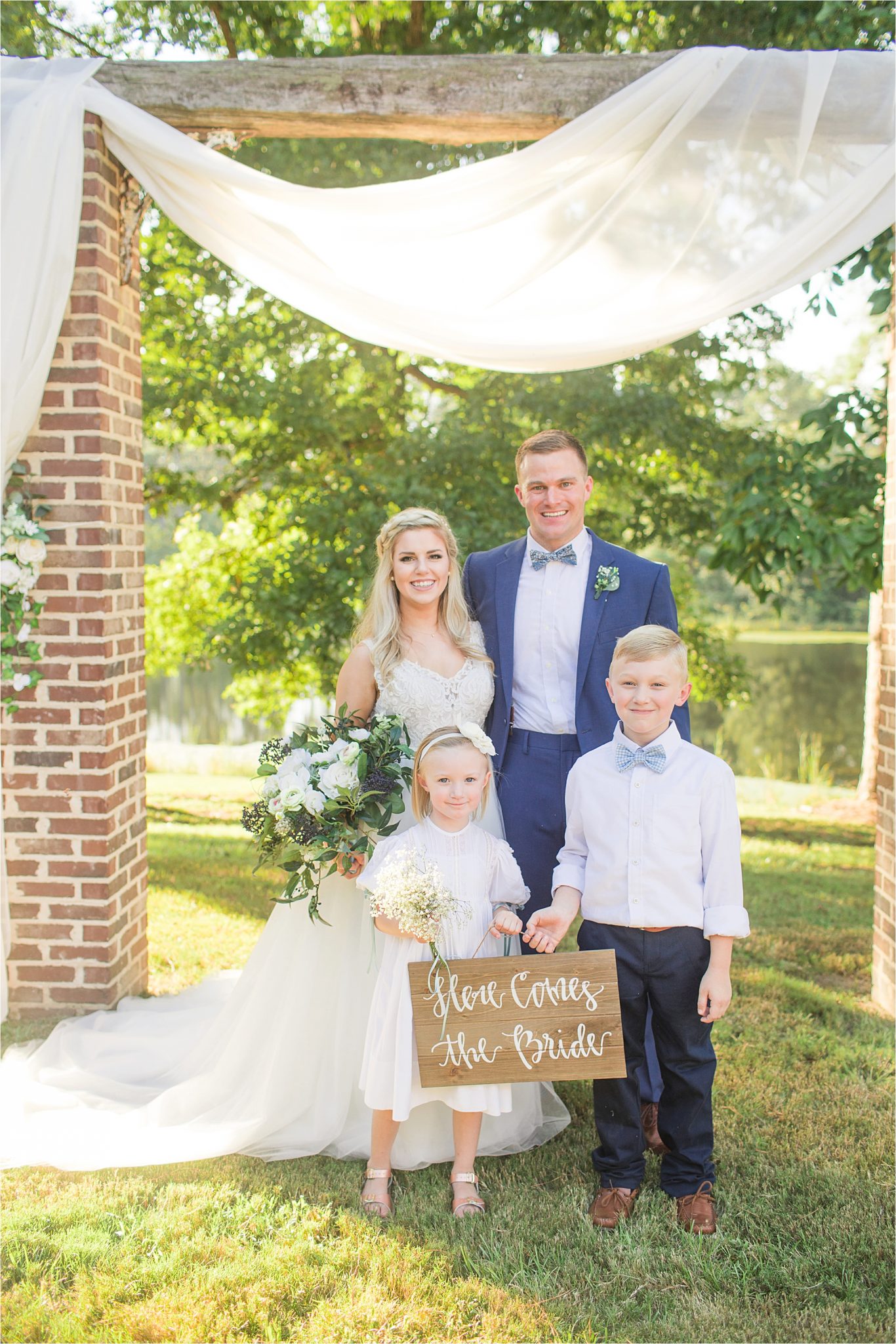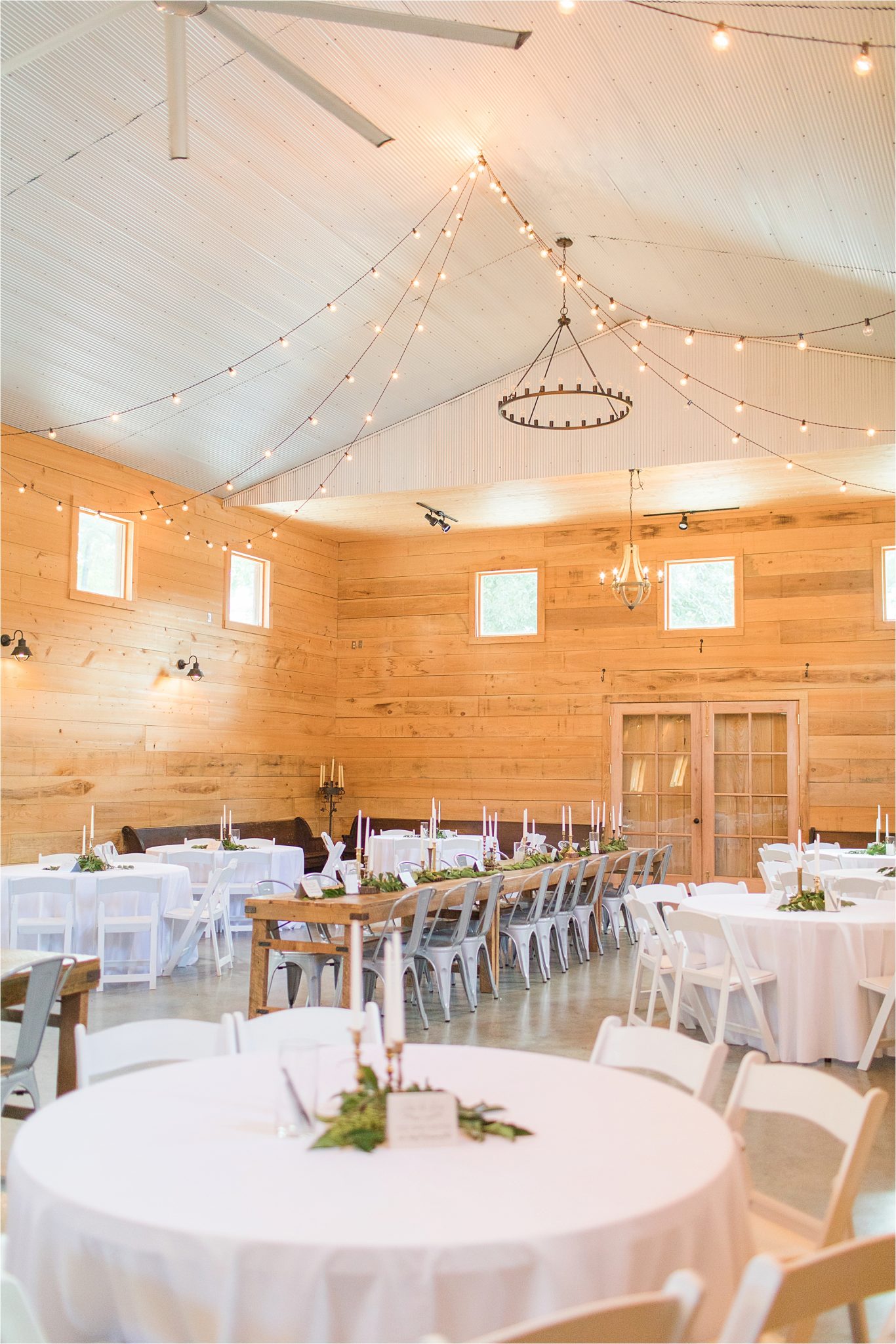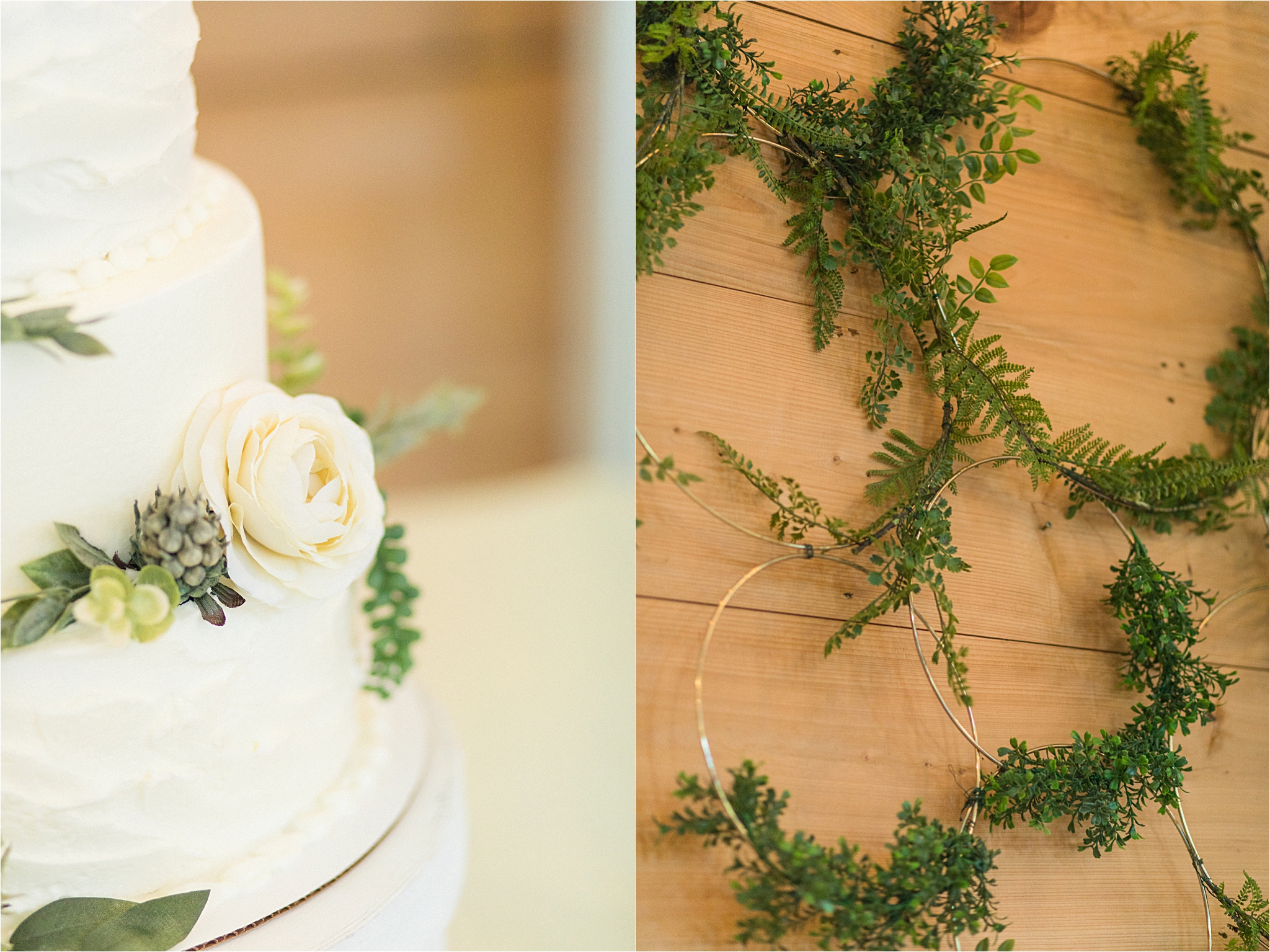 This reception hall is gorgeous, isn't it?!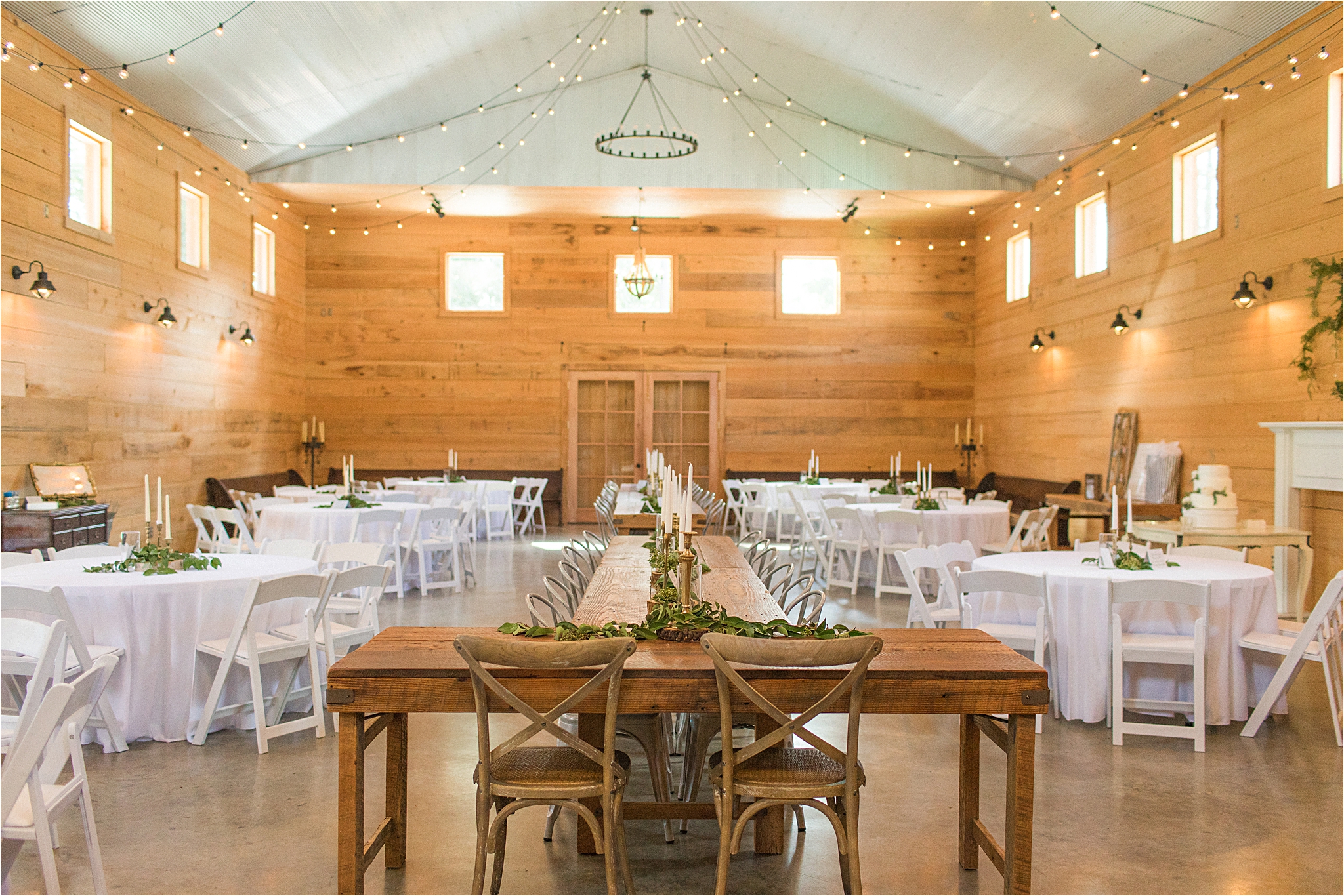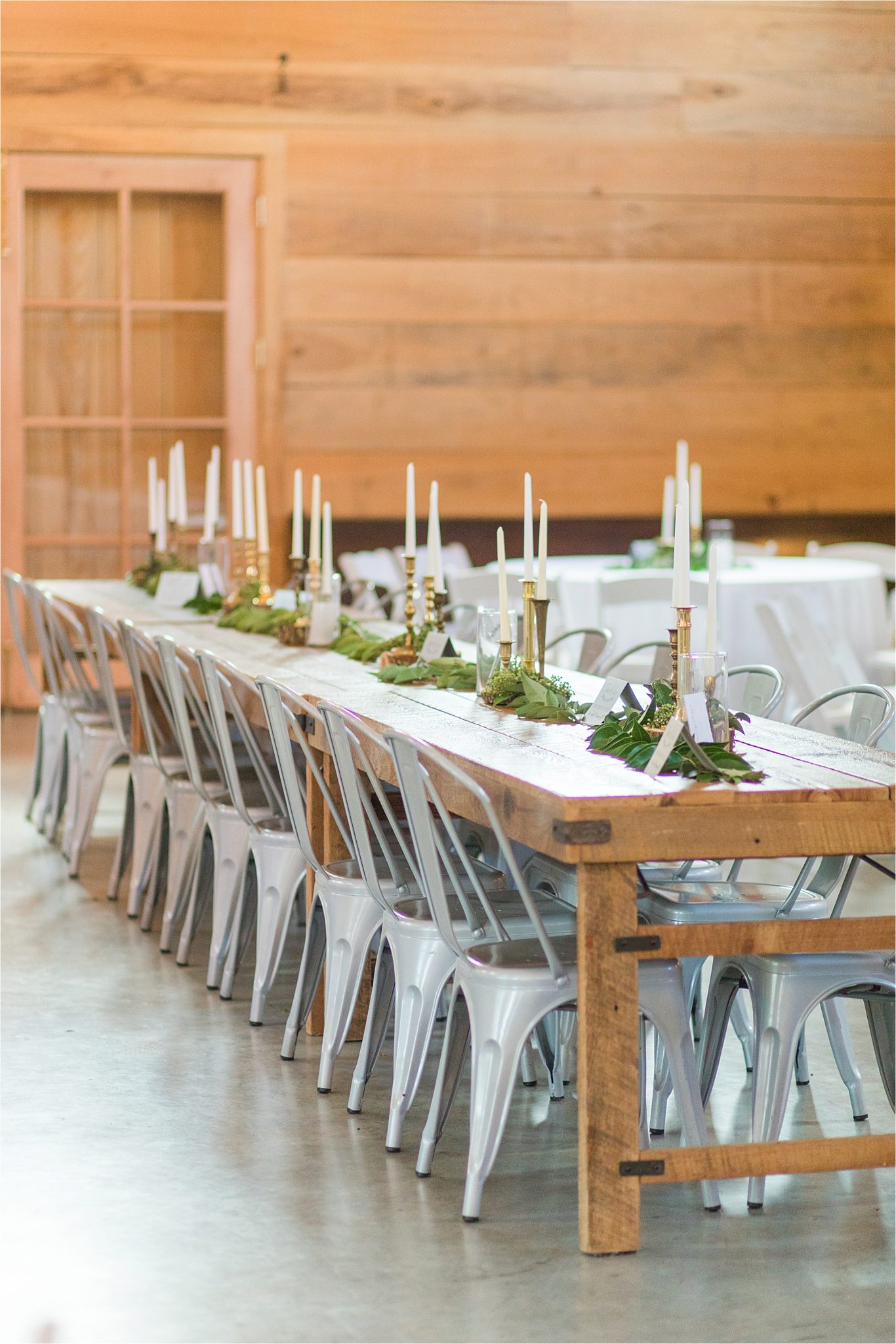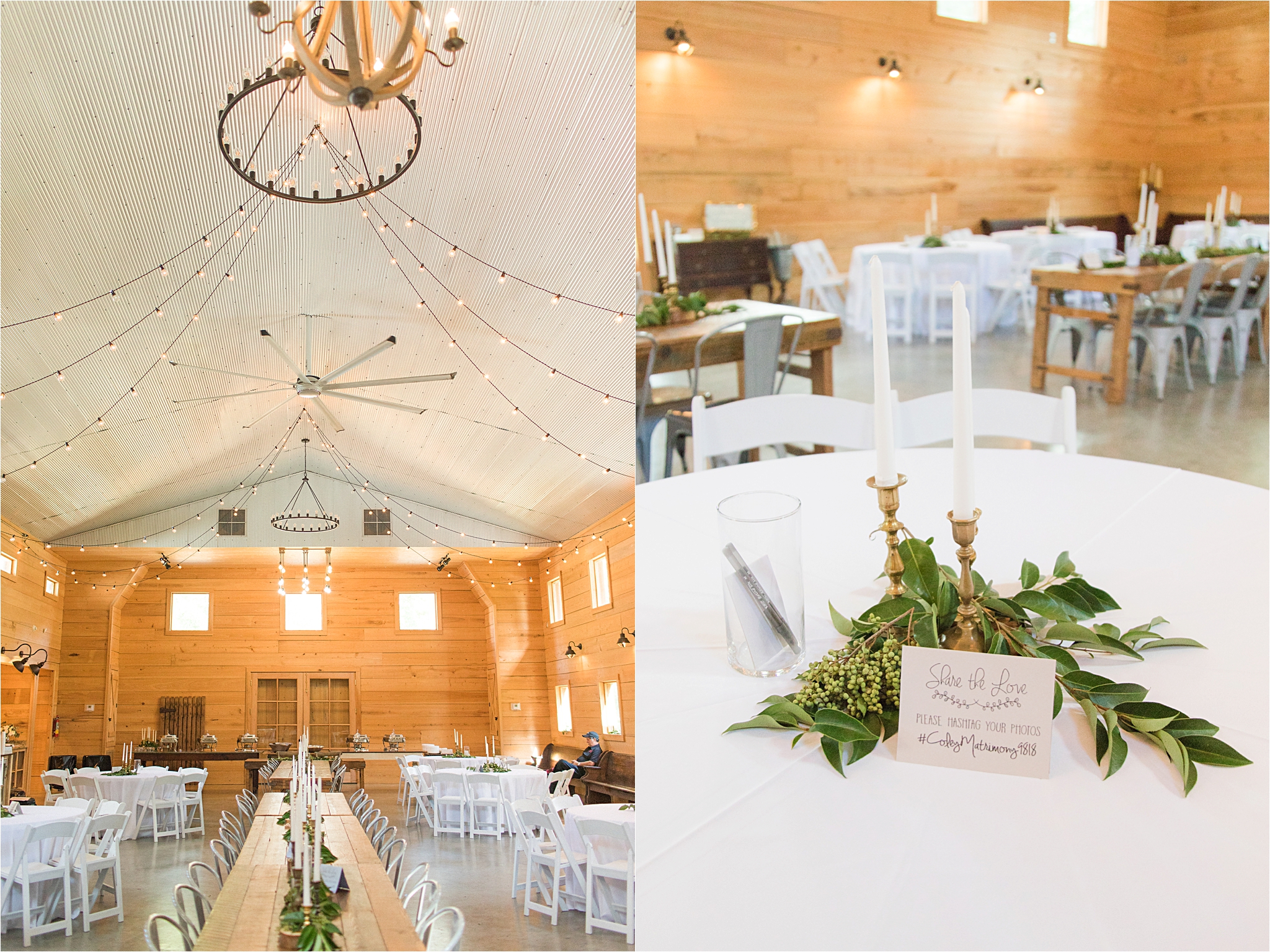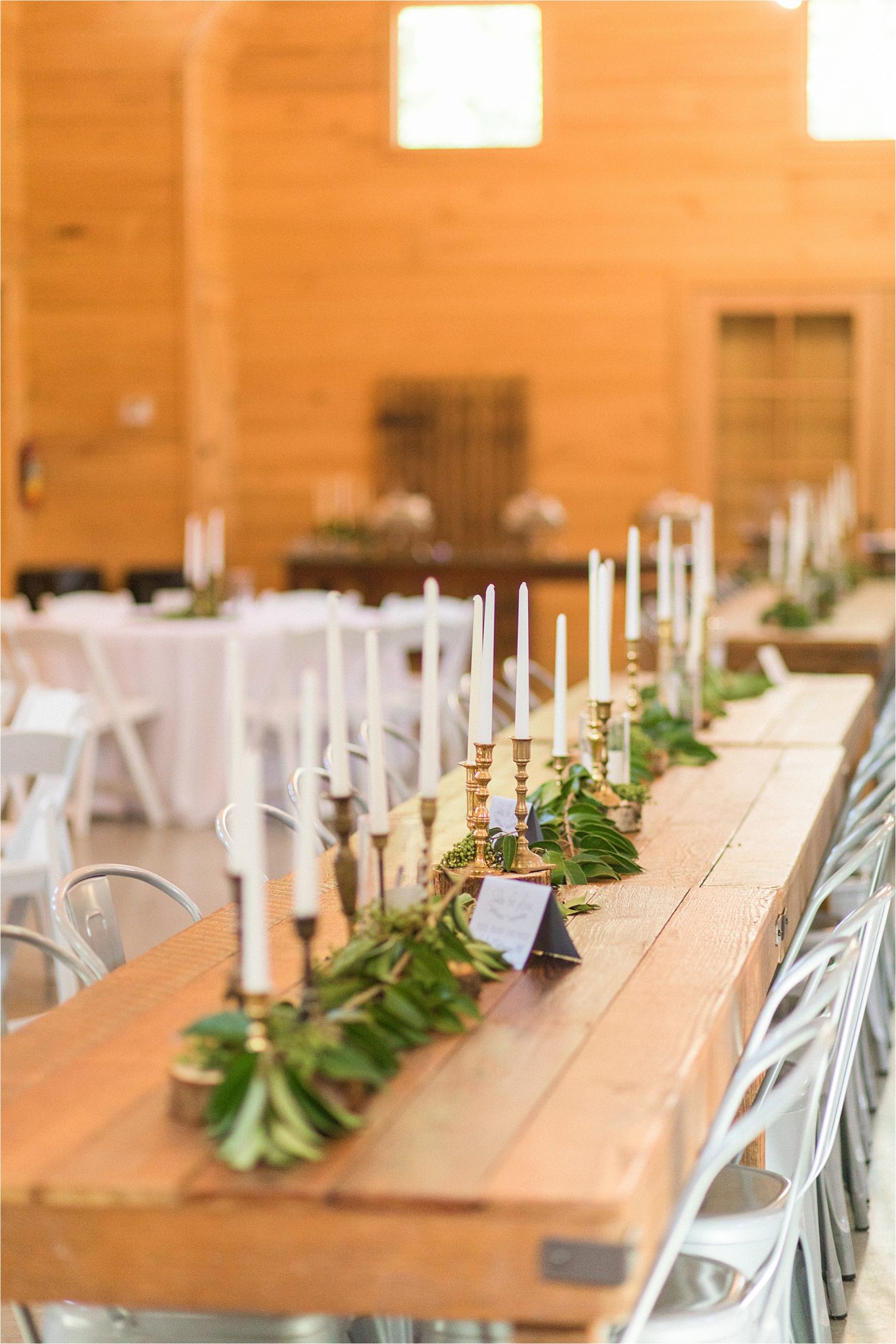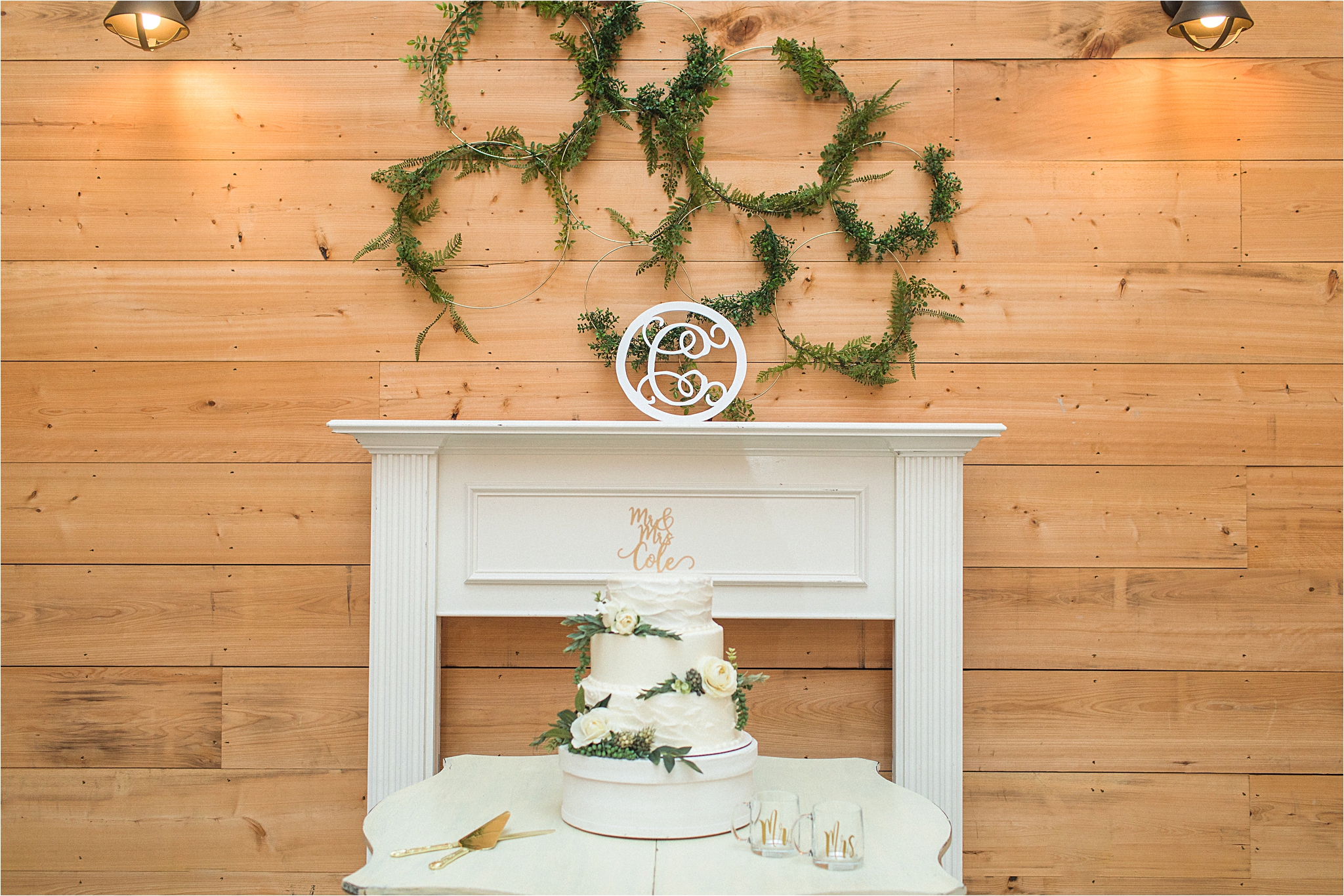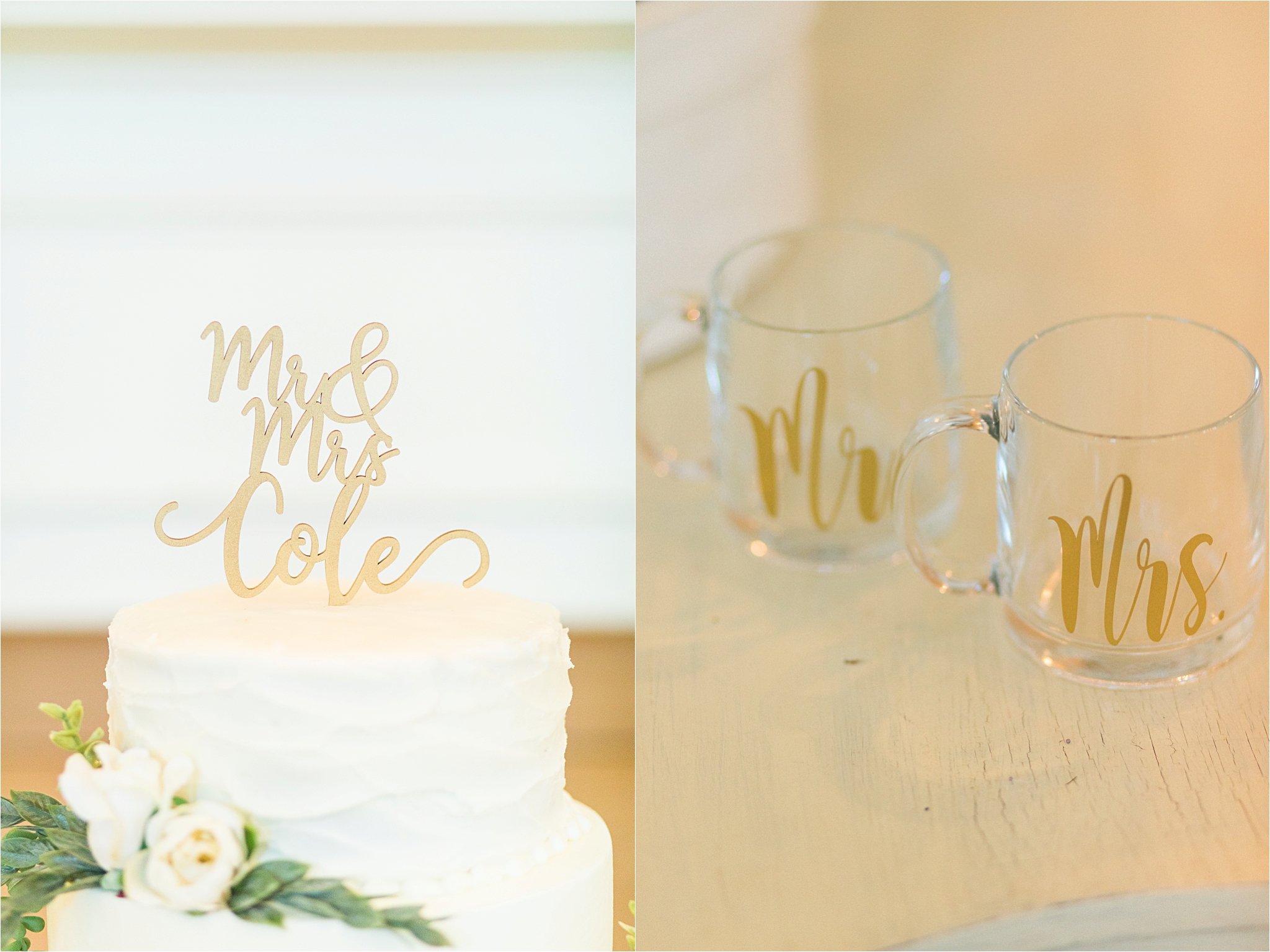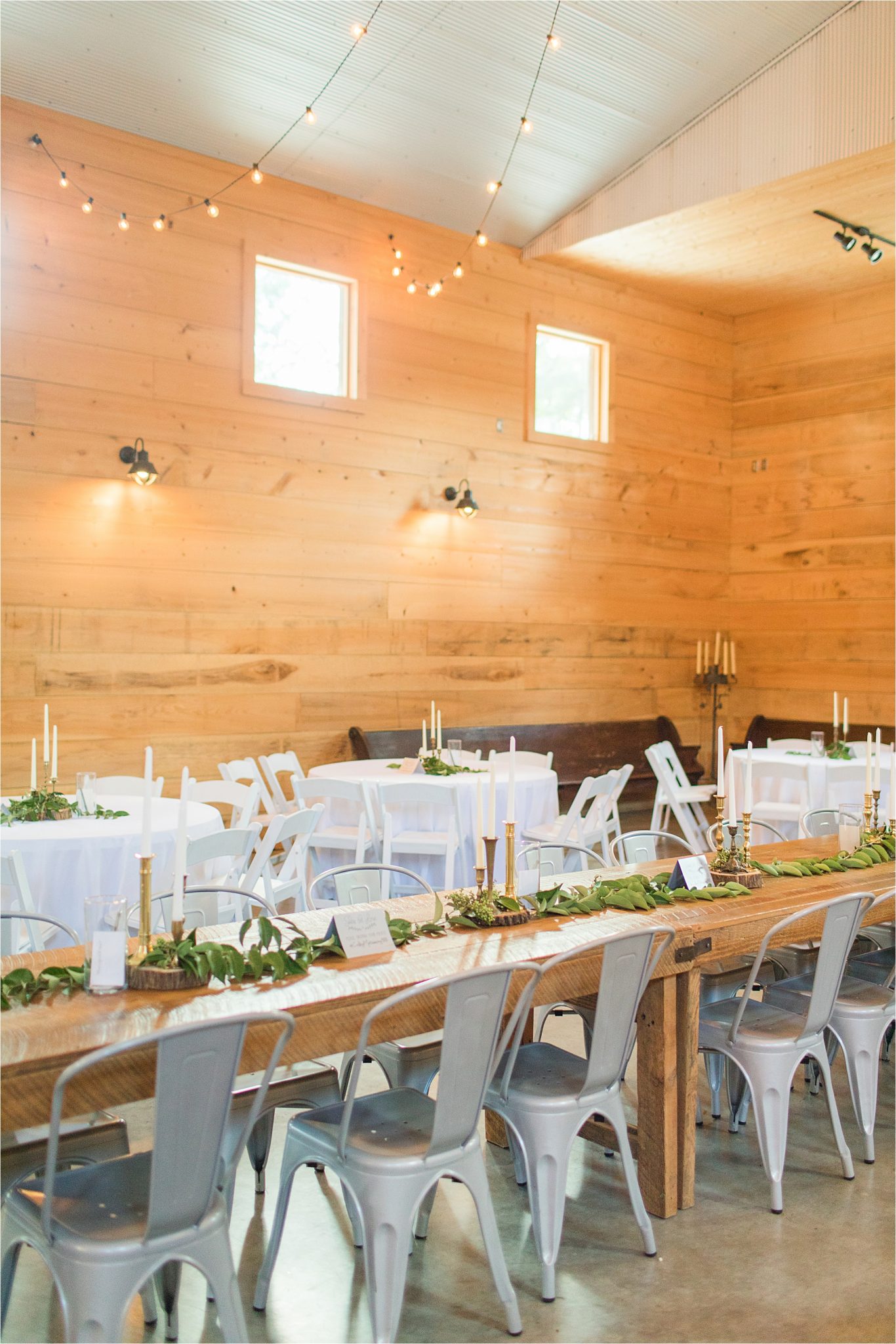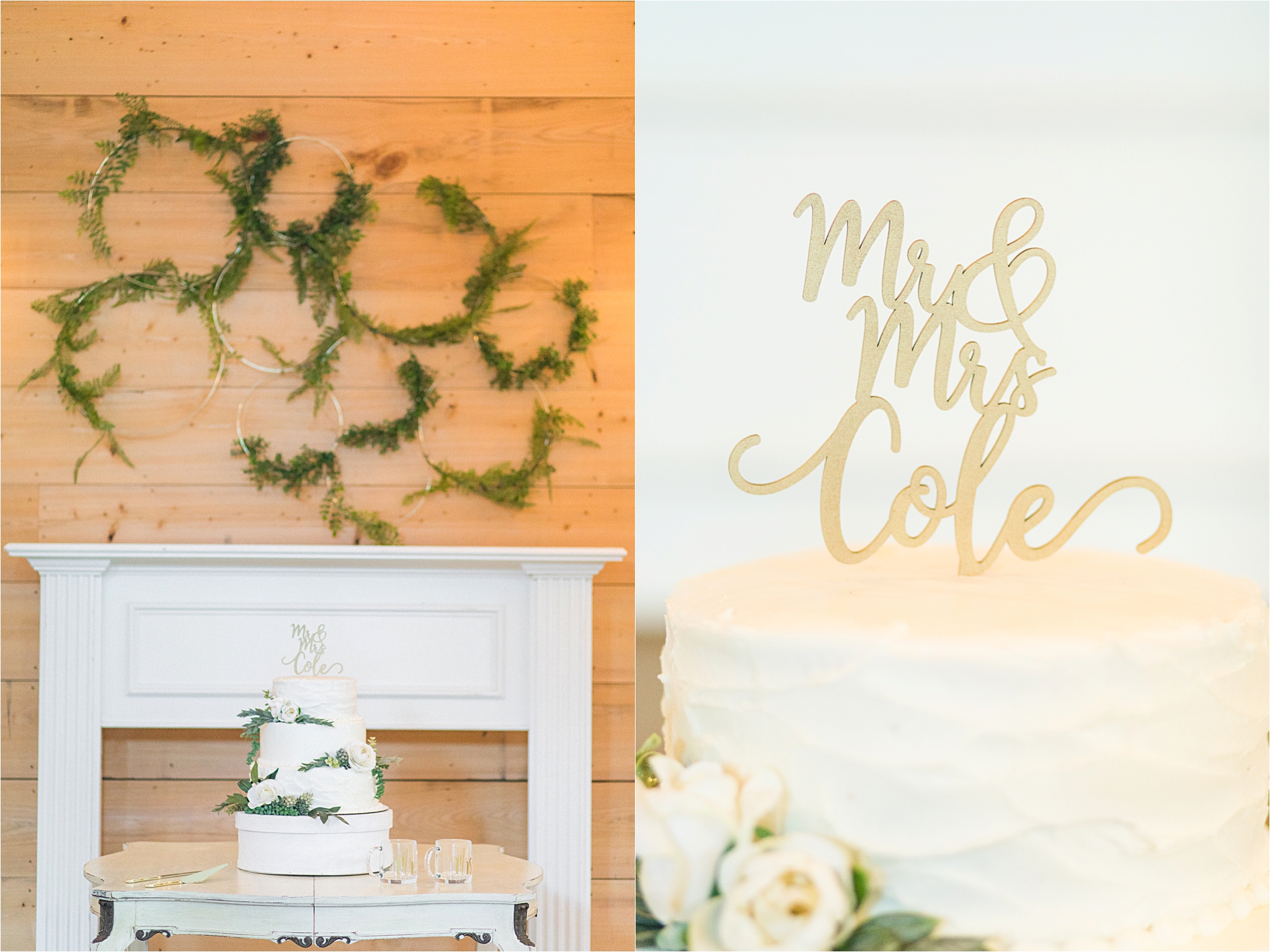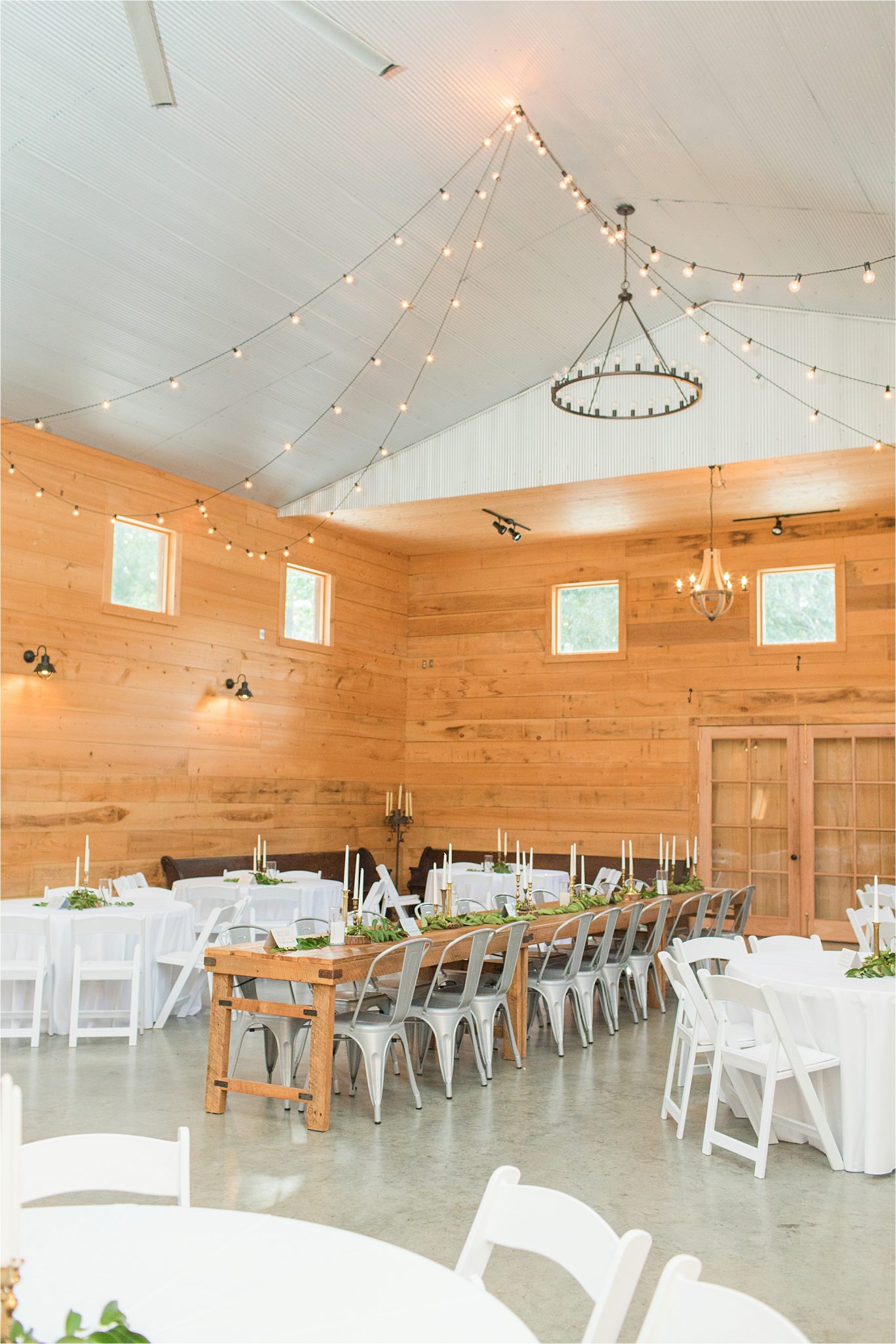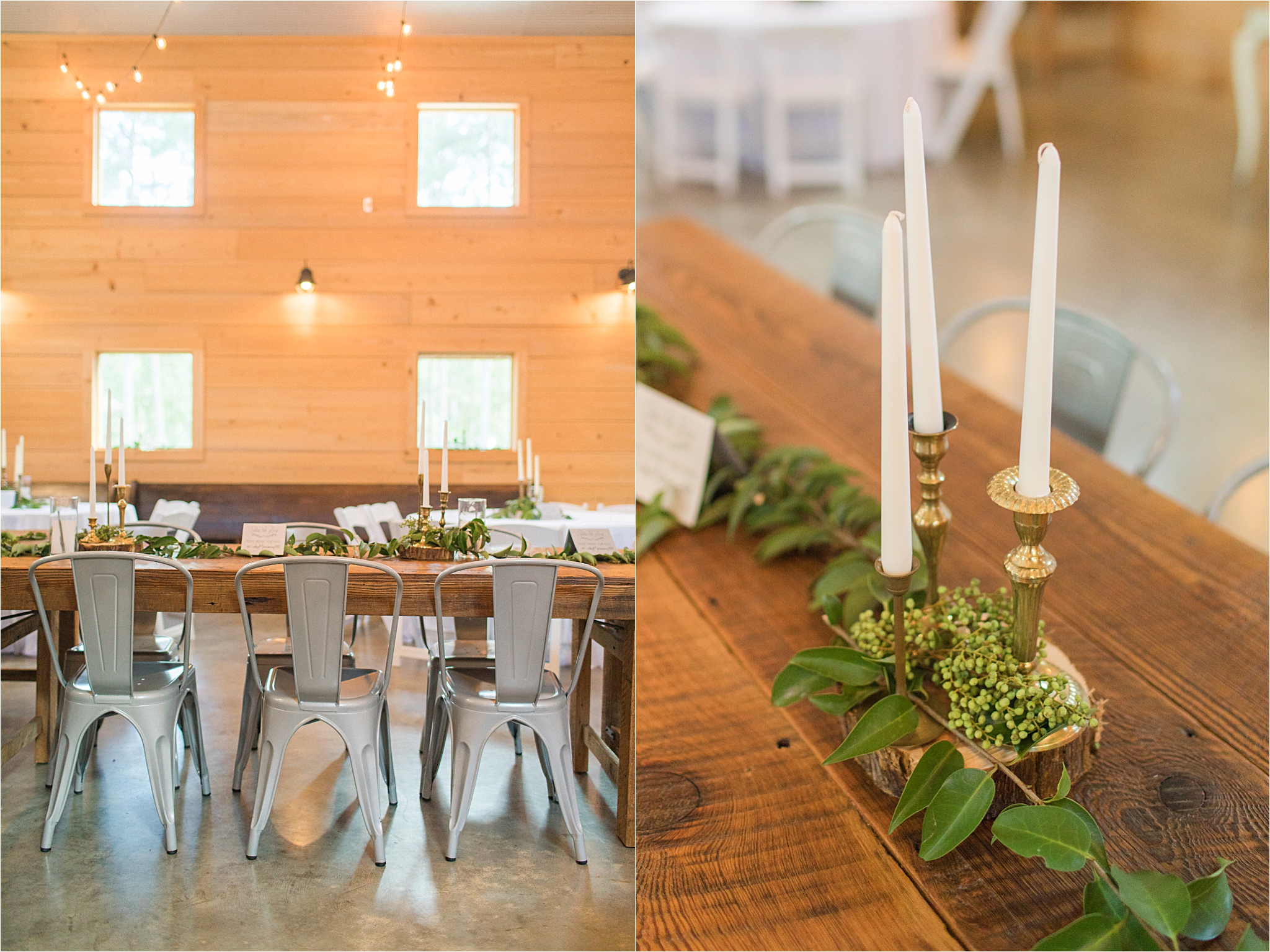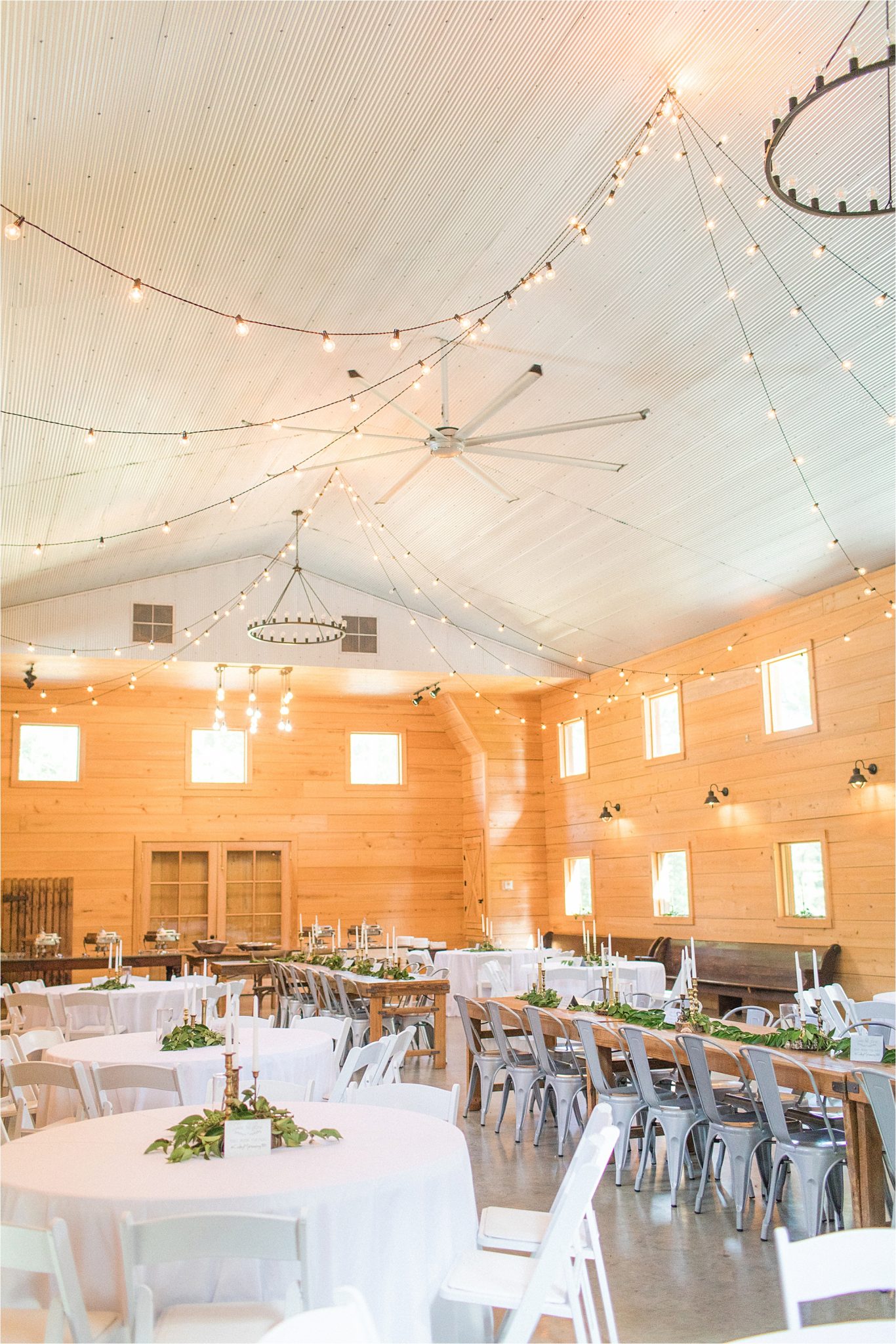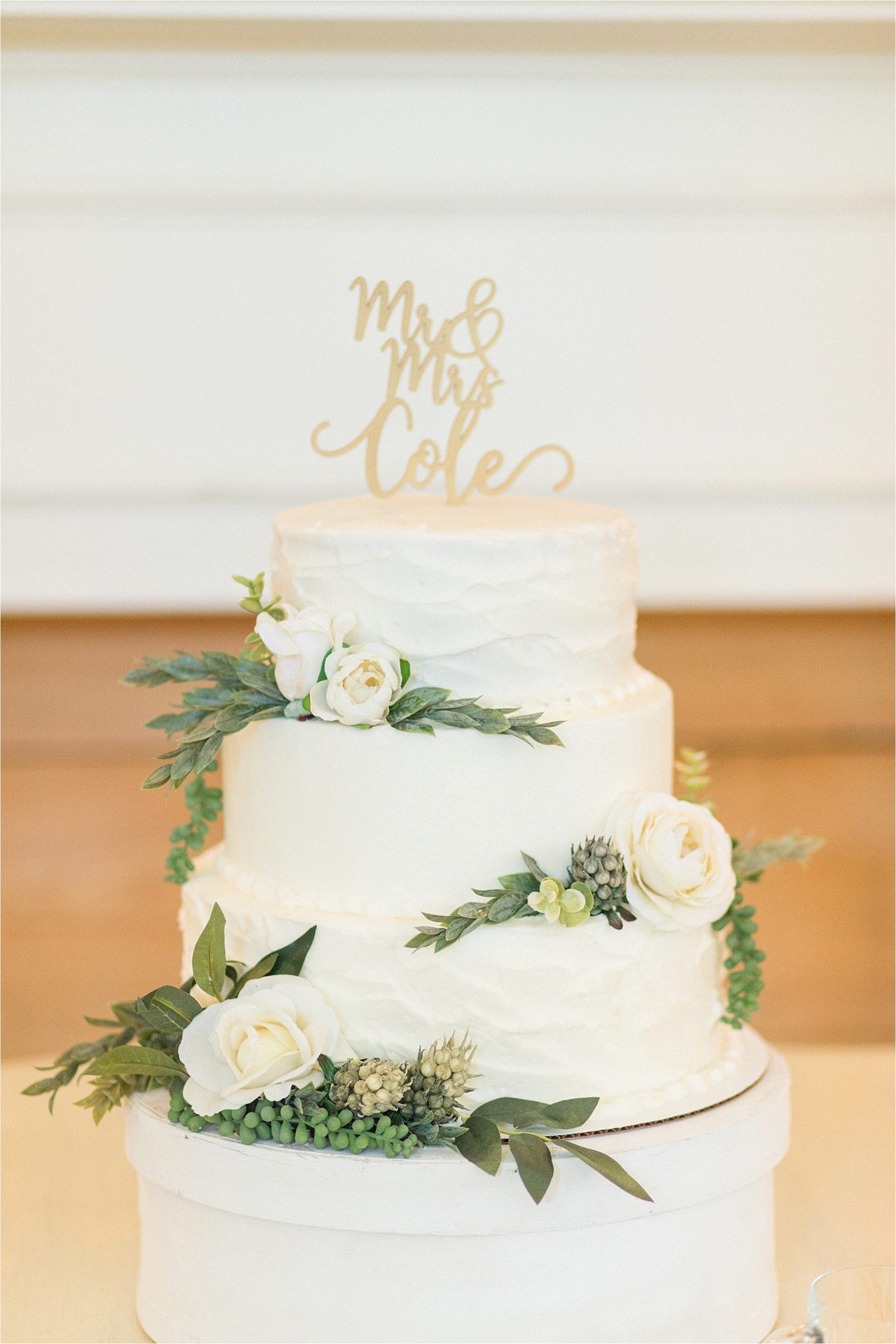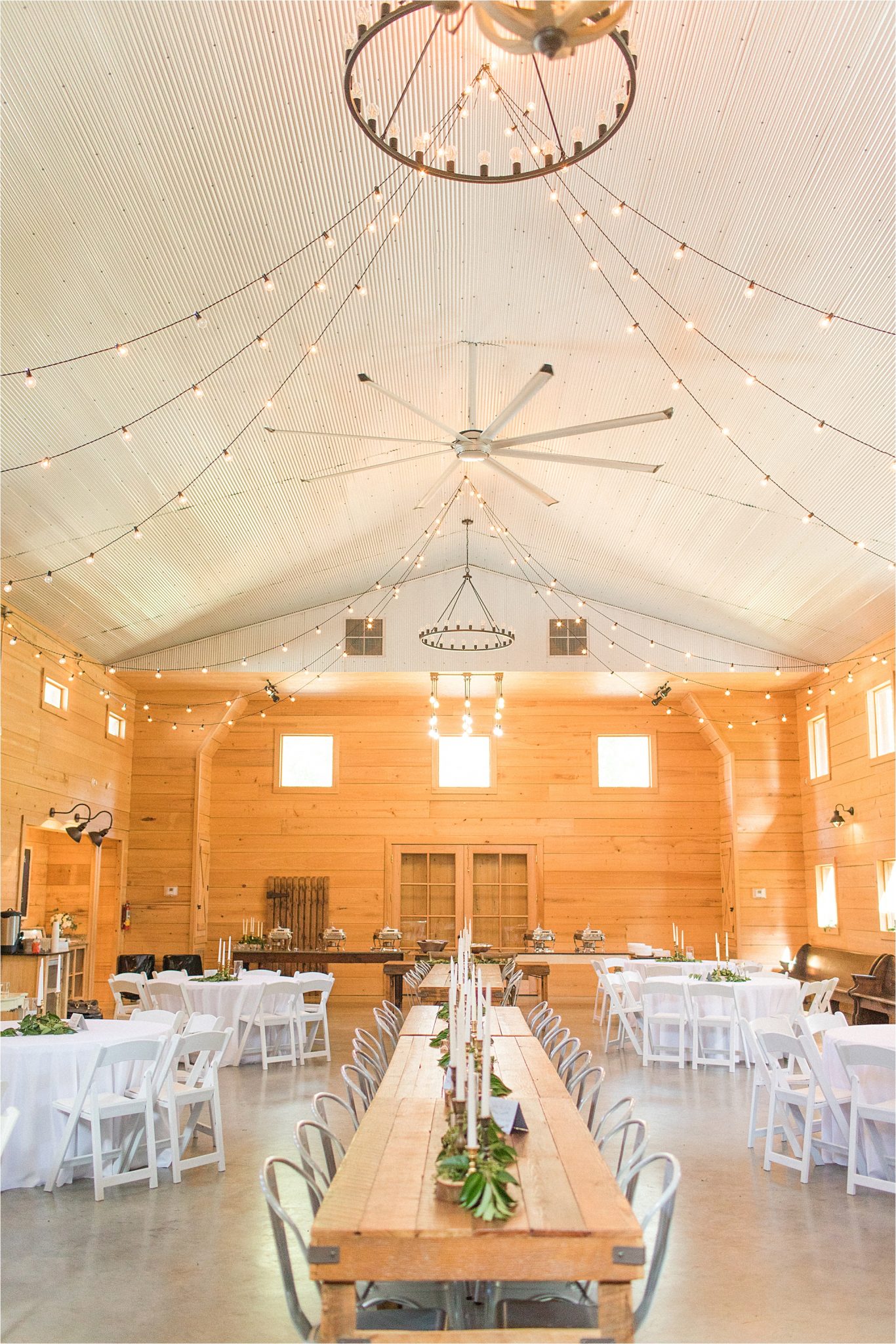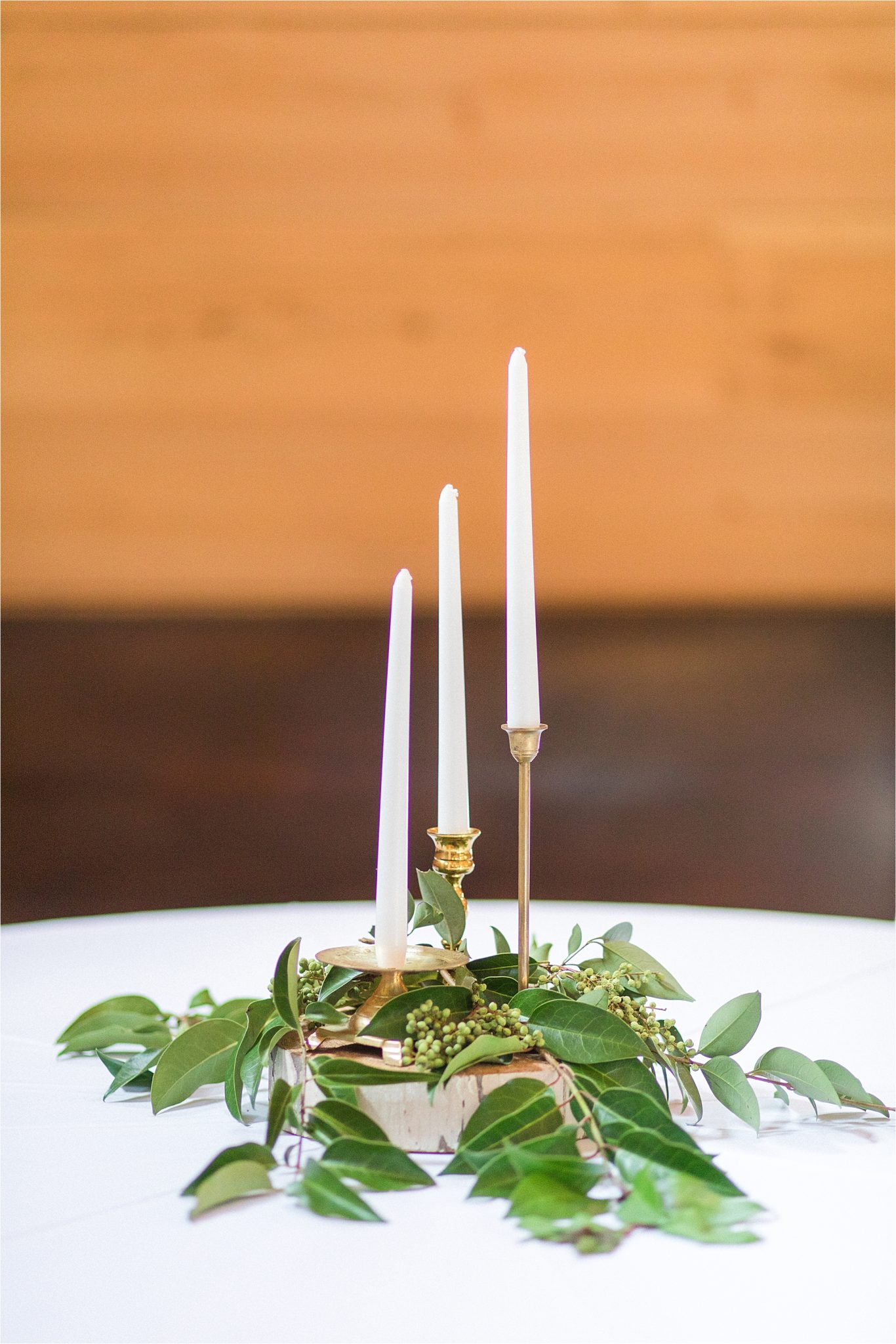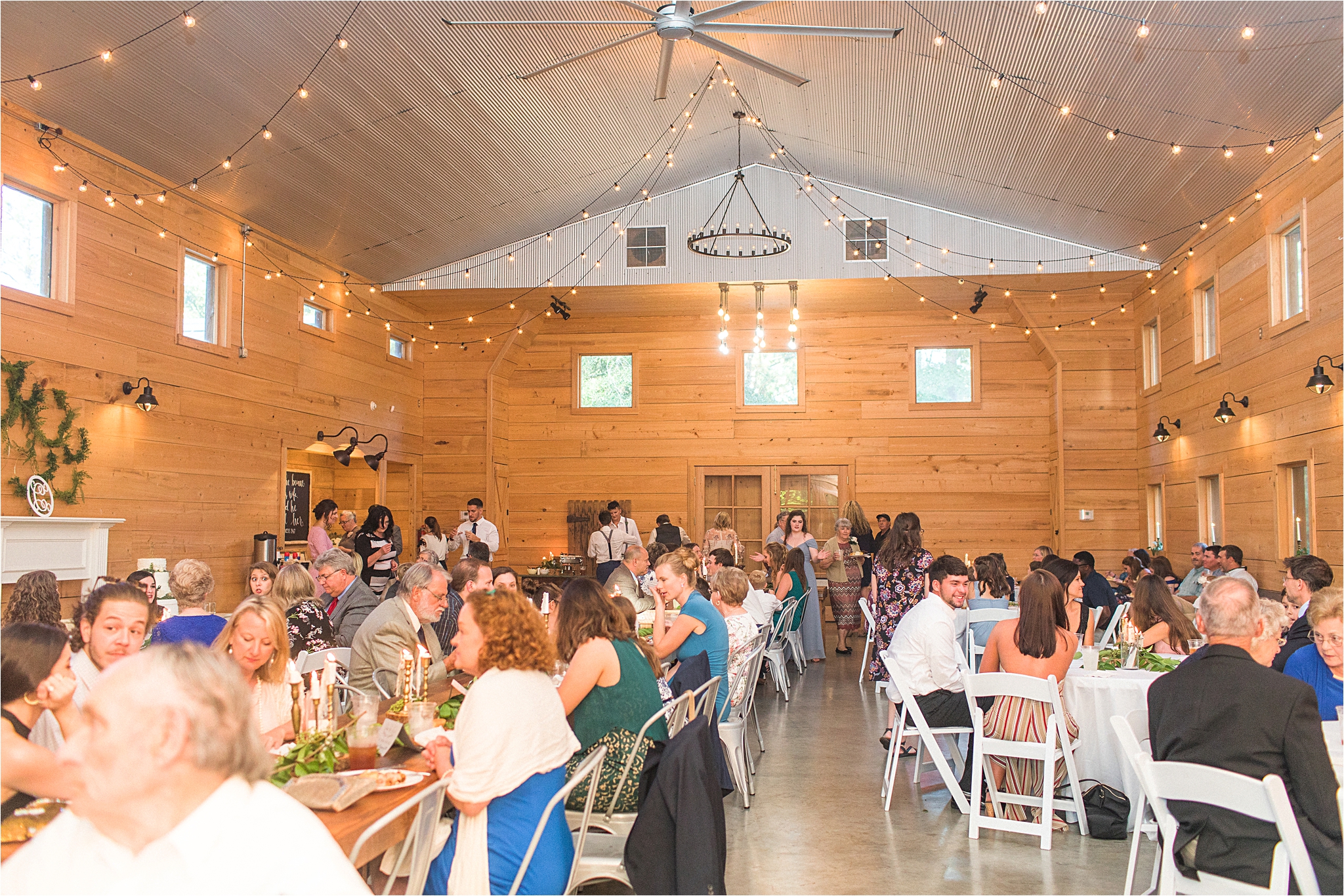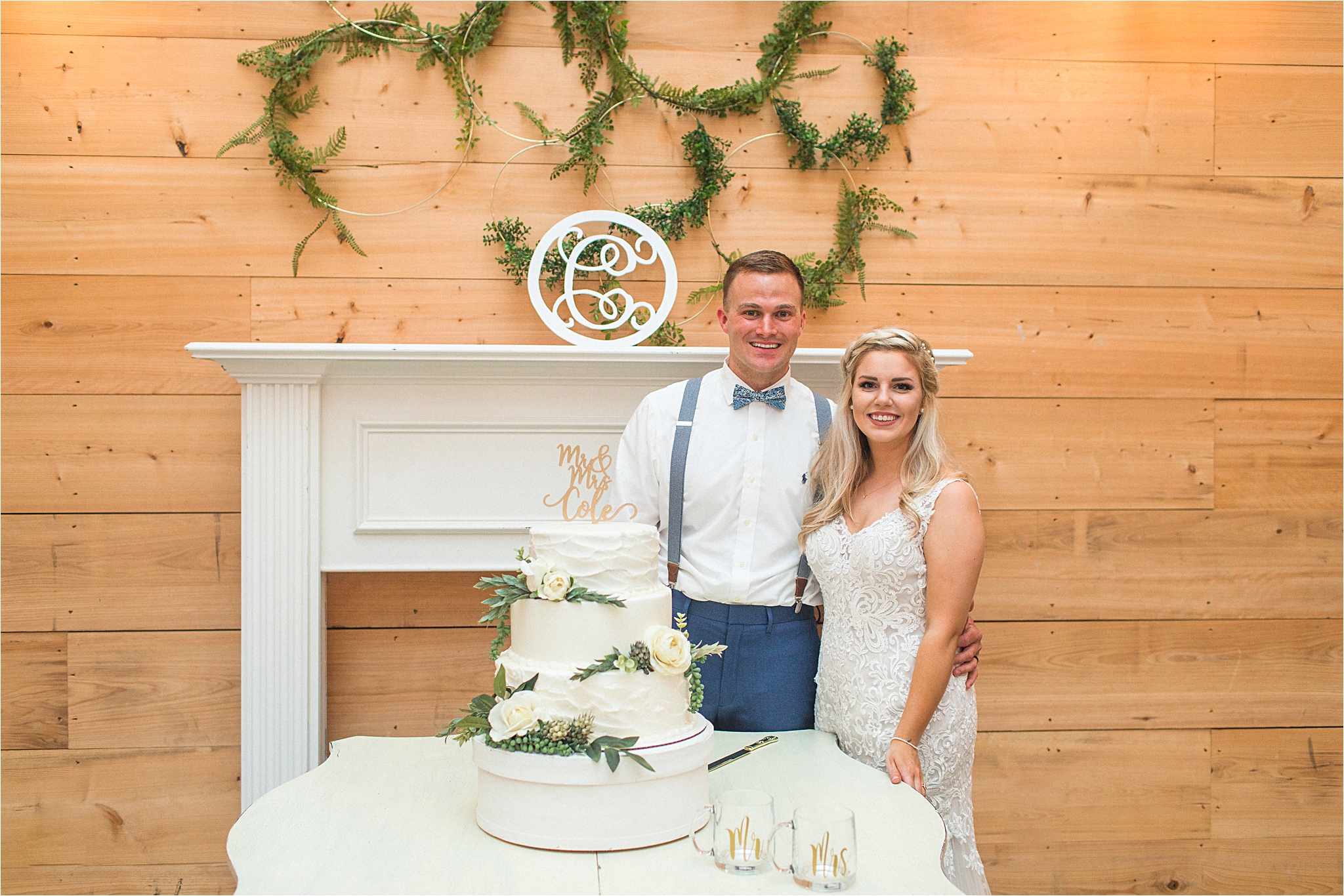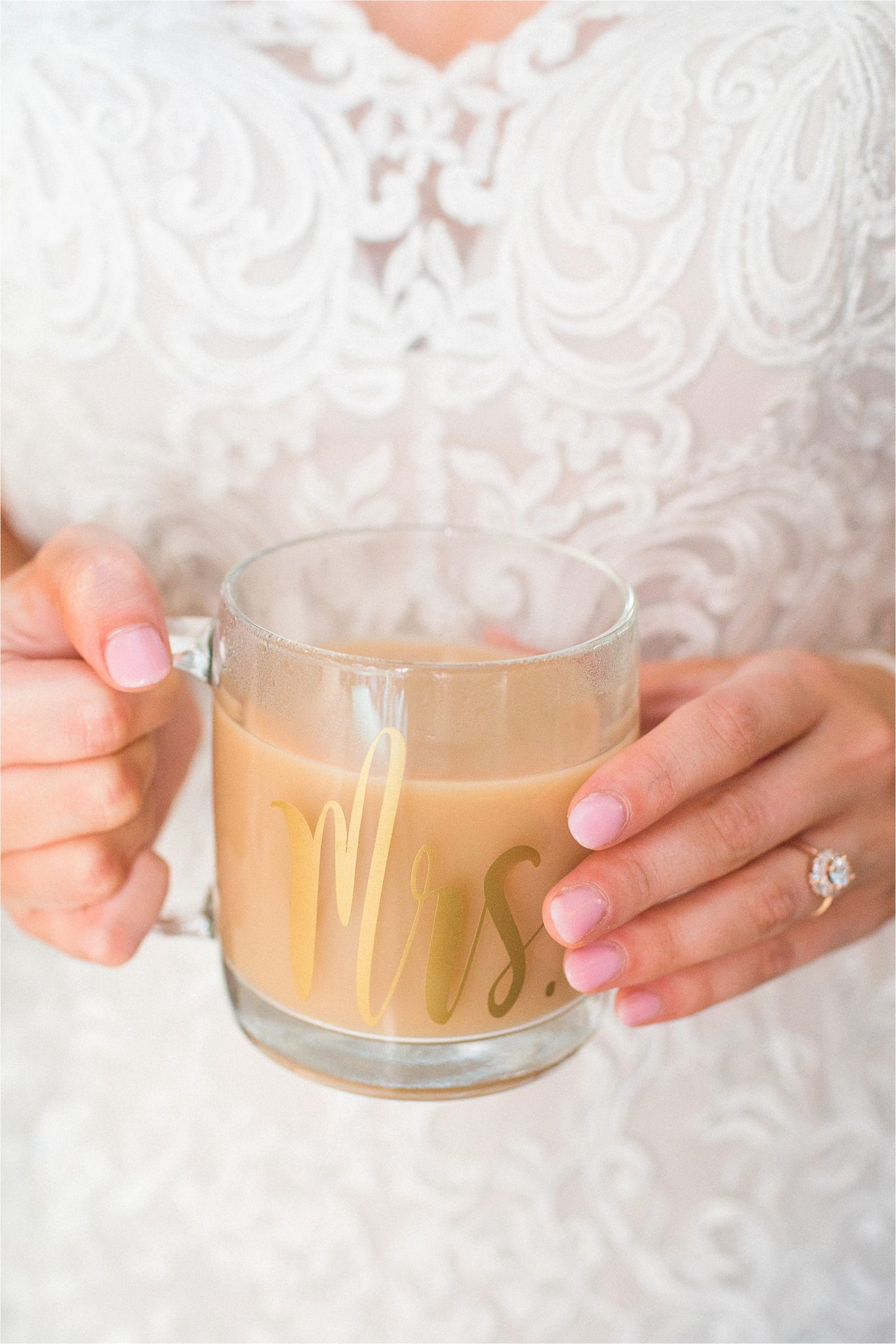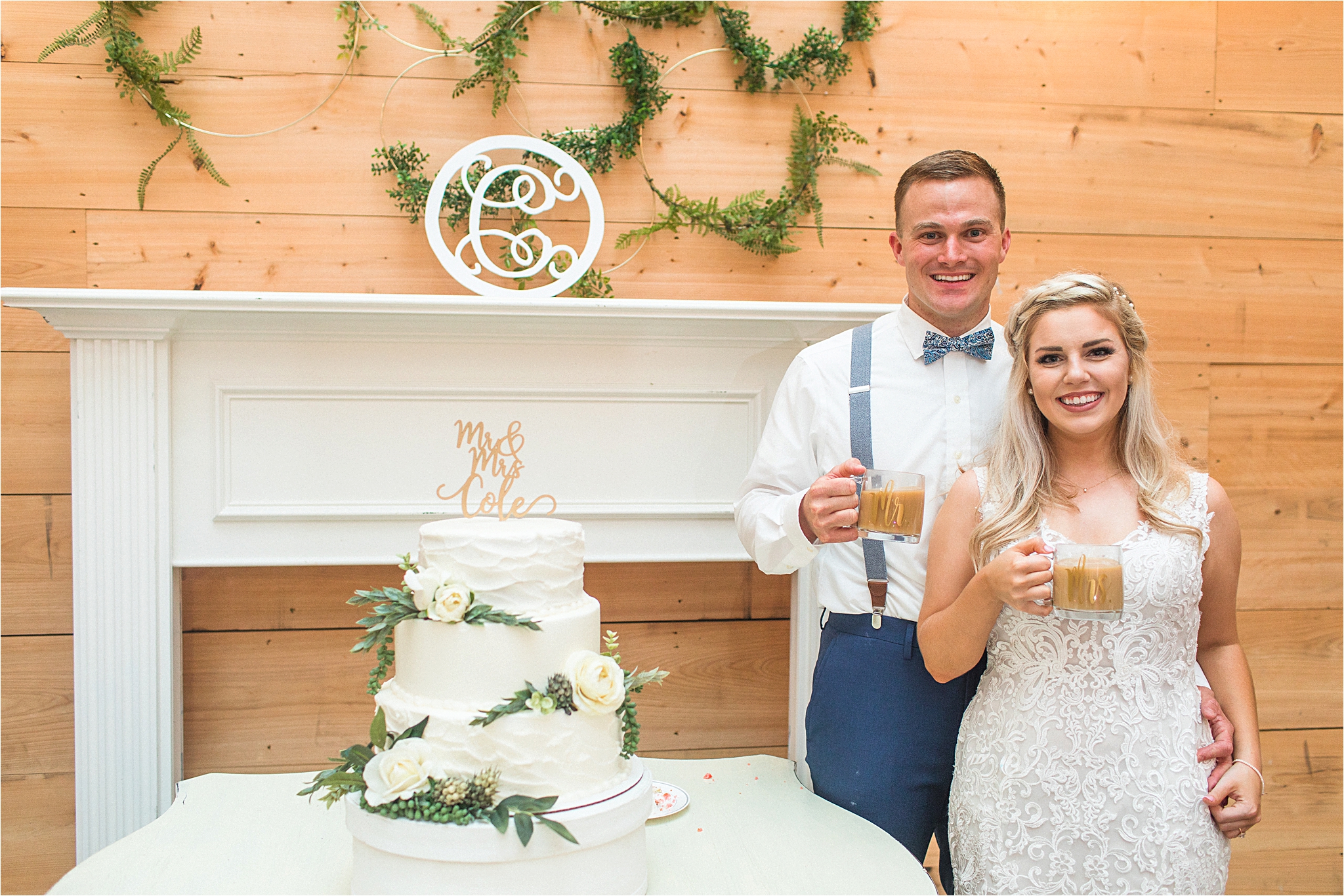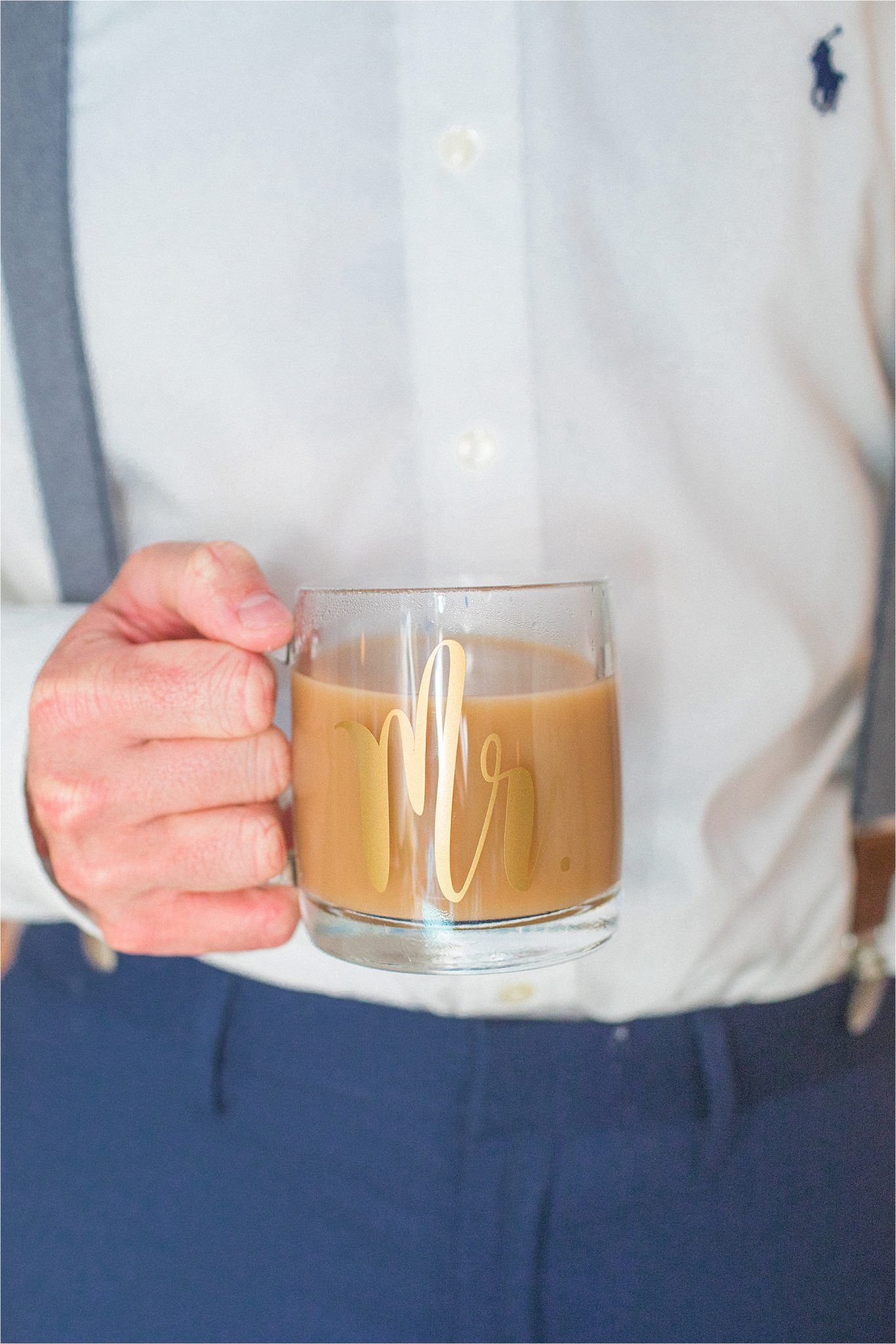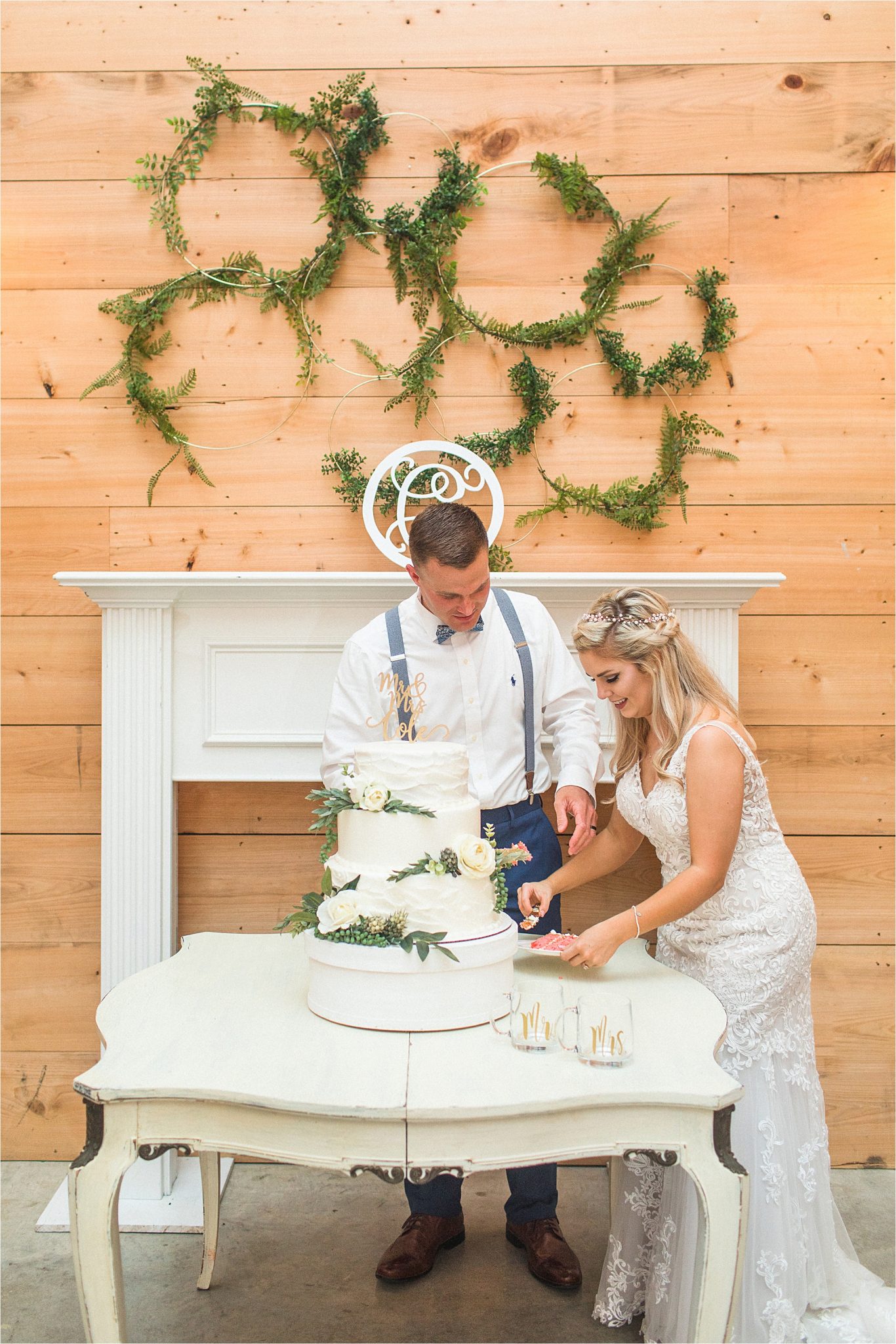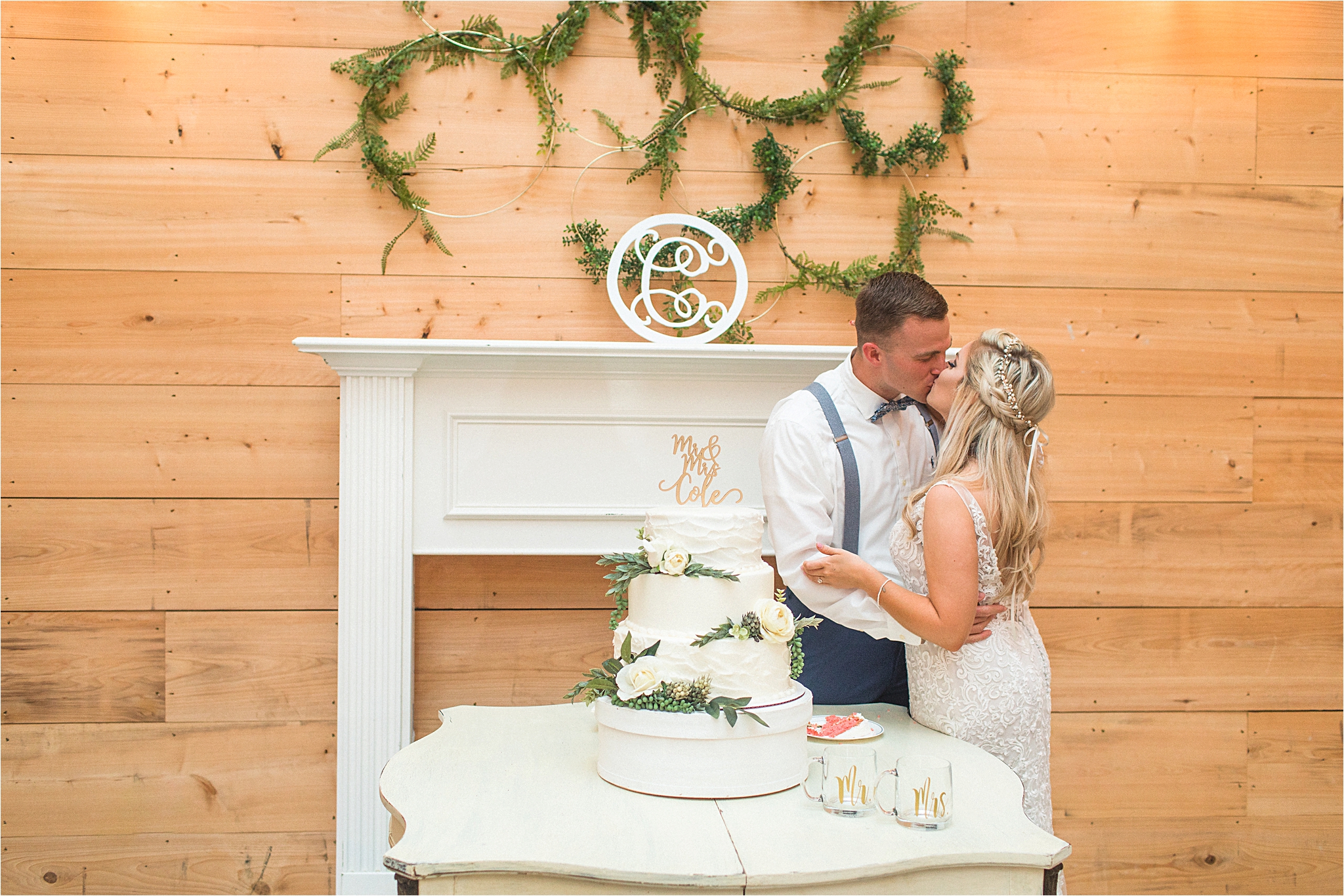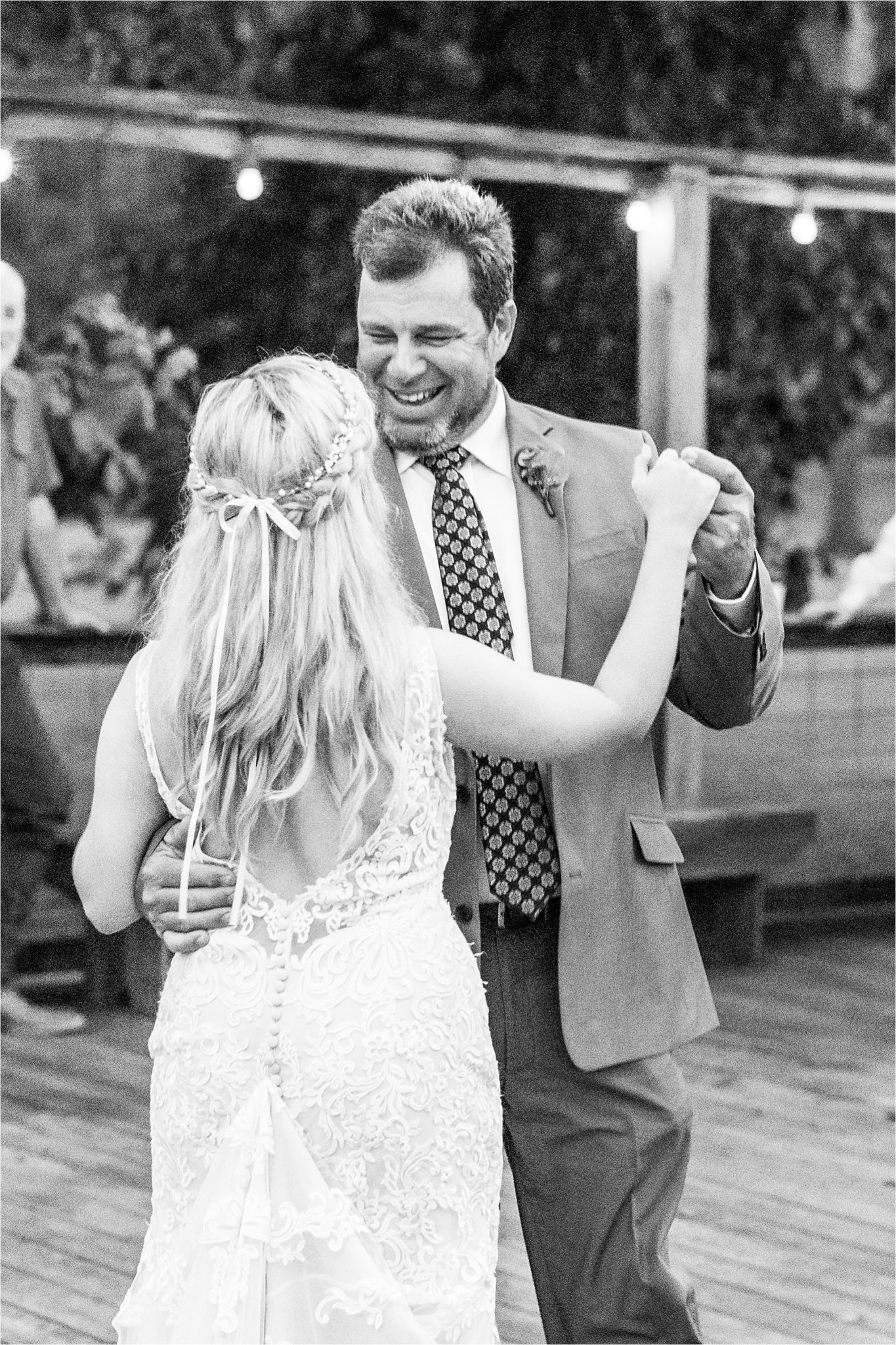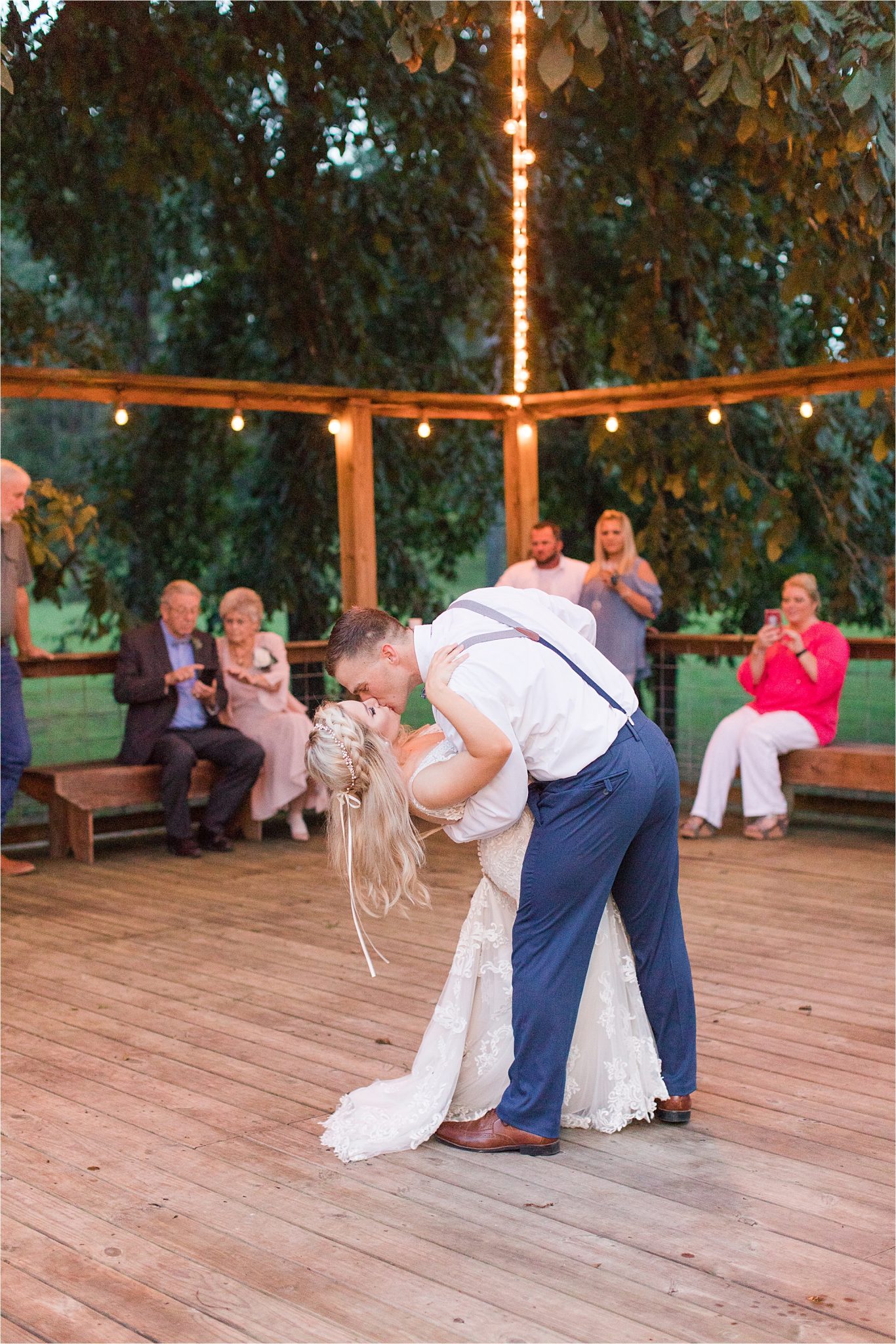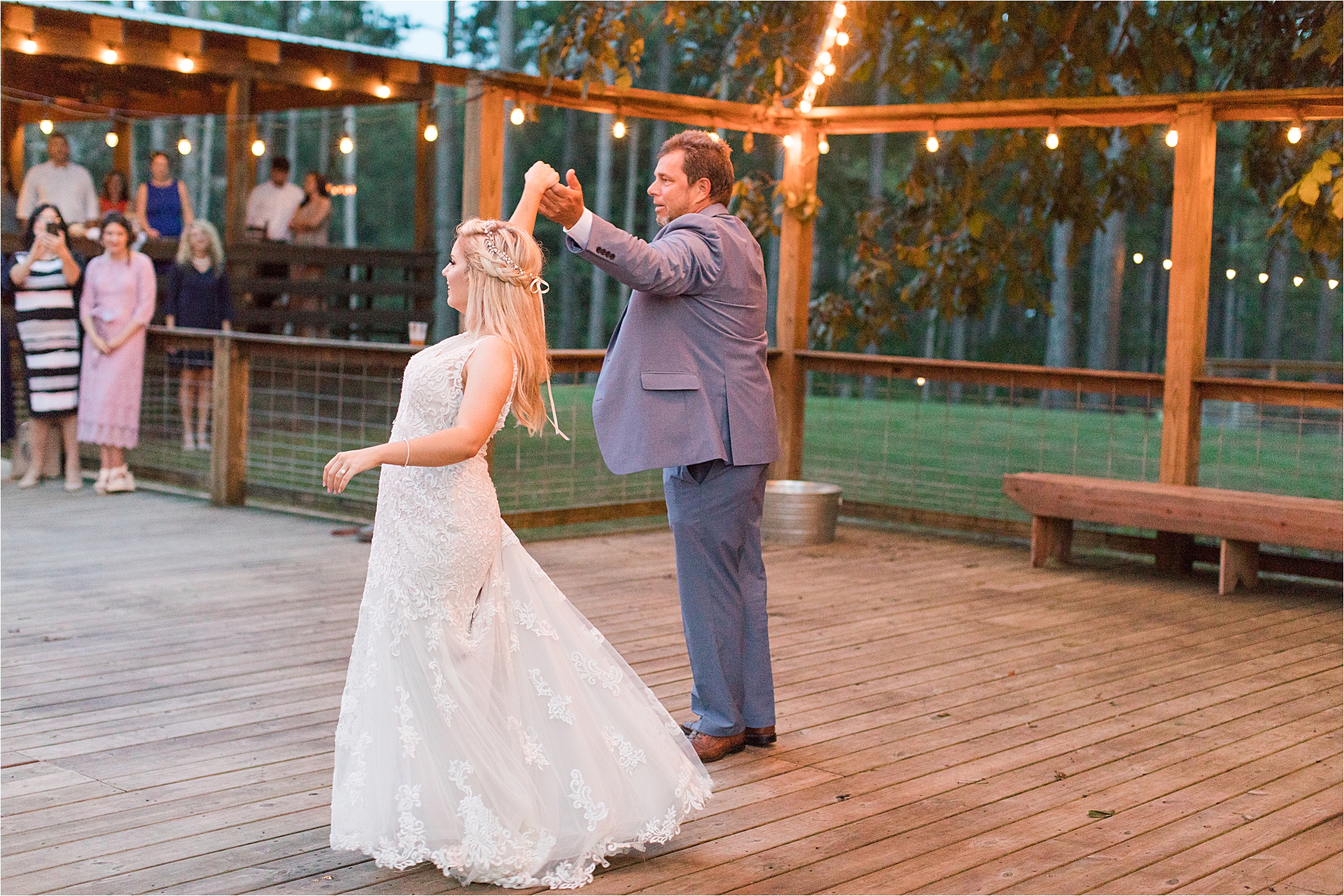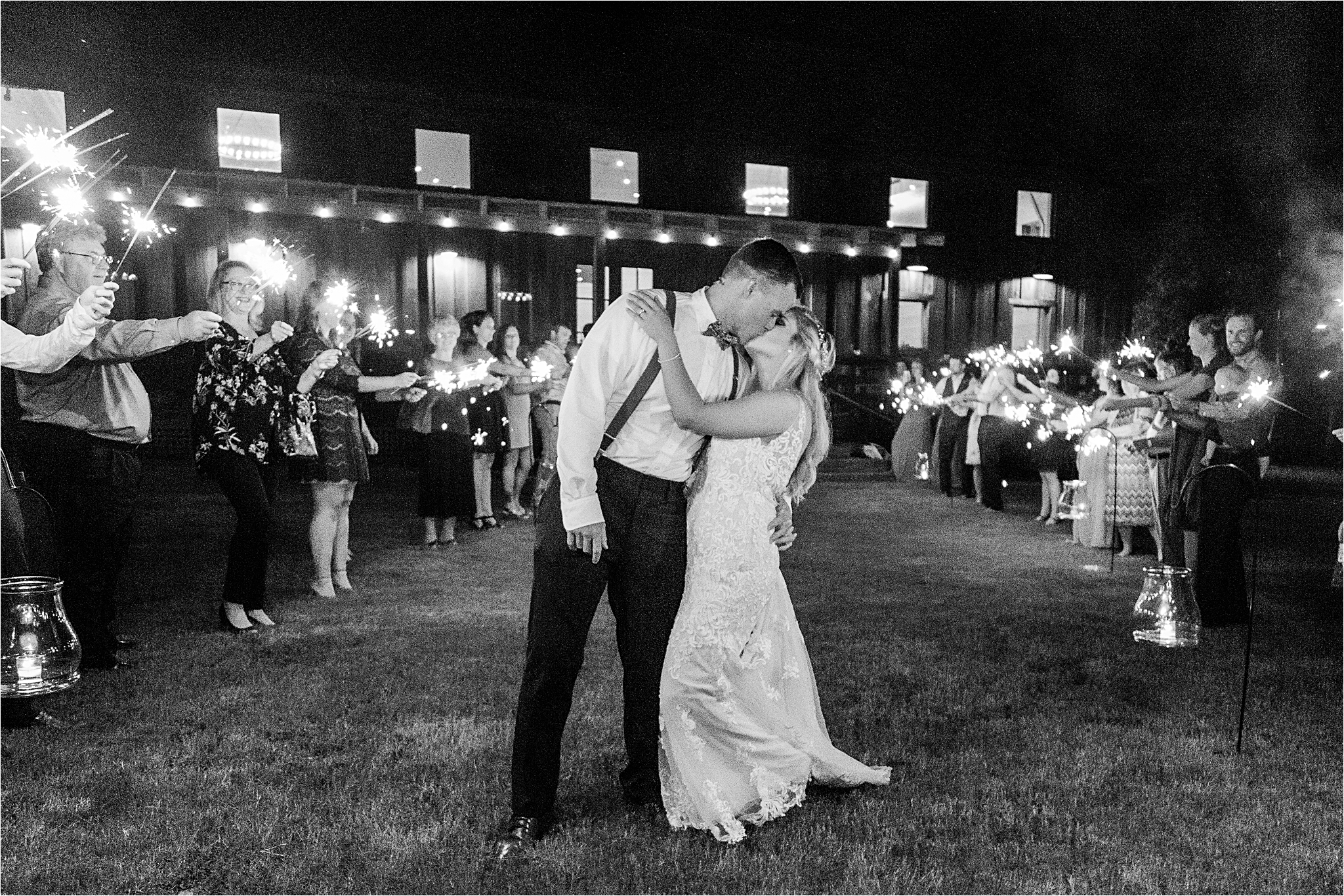 Such a fabulous Rasberry Greene Wedding Day!!  Congrats, Sarah + Brett!!!
xoxo Anna Filly
VENDORS
DRESS STORE | I Do Bridal & Formal, Mobile, AL
DRESS DESIGNER |Maggie Sottero
VENUE | The Gin at Rasberry Greene
RECEPTION |The Gin at Rasberry Greene
WEDDING COORDINATION |April Johnson
FLORALS | DIY by the Bride
HAIR  | Bride + Bridesmaids
 MAKEUP |Bride + Bridesmaids
STATIONERY | Scripts By Sarah 
SIGNS + SCRIPTS | Scripts By Sarah 
CATERING | Cherry Street Bar B Q
MUSIC | Billy Mauldin 
BRIDE'S CAKE |Taylor Made Bakery 
GROOM'S ATTIRE | J Crew
GROOMSMEN | Belk
BRIDESMAIDS |Azazie
VIDEOGRAPHY | Caleb Birkhimer 
PHOTOGRAPHY | Anna Filly Photography
HONEYMOON | Paris, France