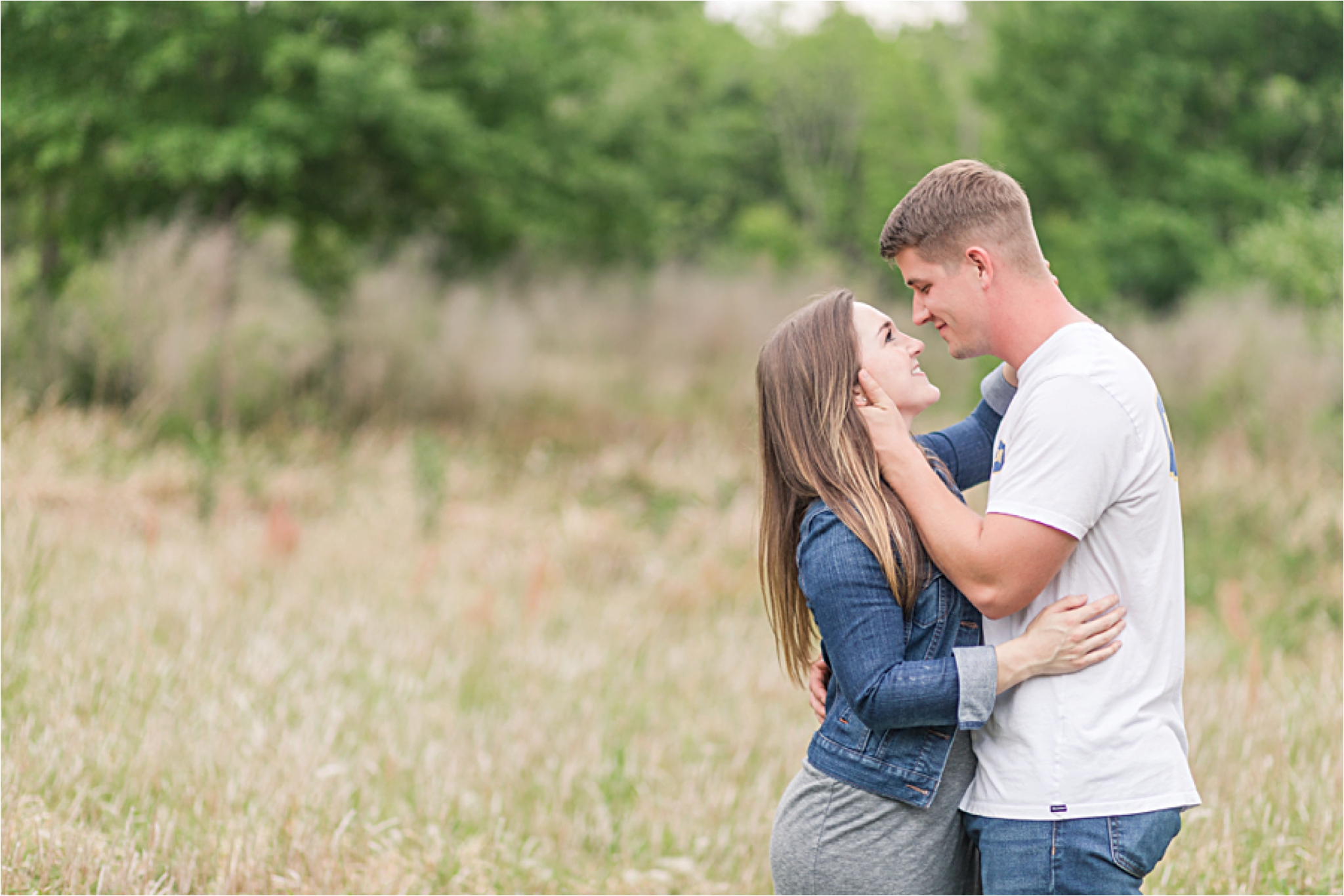 Outdoor Twin Baby Announcement | Sam + Tom
About three years ago, I had the incredible opportunity of watching Sam + Tom get married.  Being their wedding photographer, I have to admit that there were many tears shed behind the camera that day!  As Sam prepared to become Tom's wife, she also became a sweet friend to me.  I am SO glad for that.  Having clients become friends is the best gift of this business.  I find that simple gift so fulfilling and such a sweet reminder that what I do is so much more than taking beautiful photos.
It was earlier this year that Sam called me to let me in on a little secret.  "No one knows yet, and I just had to tell you!"  Her giddiness through the phone was contagious.  I could barely contain my joy when she told me she was pregnant.  We squealed and celebrated in amazement and awe.
"I want you to document each season as it comes, Anna."
A knot swelled up in my throat as she continued to express her gratitude for the moments I had captured for her previously.  The legacy that had started when Sam + Tom got married was continuing, and I was given an invitation to sit on the front row!!!  What could be more beautiful?
It's Twins !
Sam called again after their first doctor's appointment.  She had big news.  She conveyed that the baby was healthy and everything looked good, but that there was a surprise she and her husband had never seen coming.
There wasn't just one baby in her belly, no….
There were TWO!
The squealing and celebrating started all over again as she told me the news.  We laughed and cried happy tears and then immediately got together to celebrate.  We photographed Sam + Tom's outdoor twin baby announcement in a little hidden field in the middle of Mobile.  It was the perfect little location for this session!  I'm happy to say that this sweet baby announcement won't be the last time you'll see the Clark Family on the blog!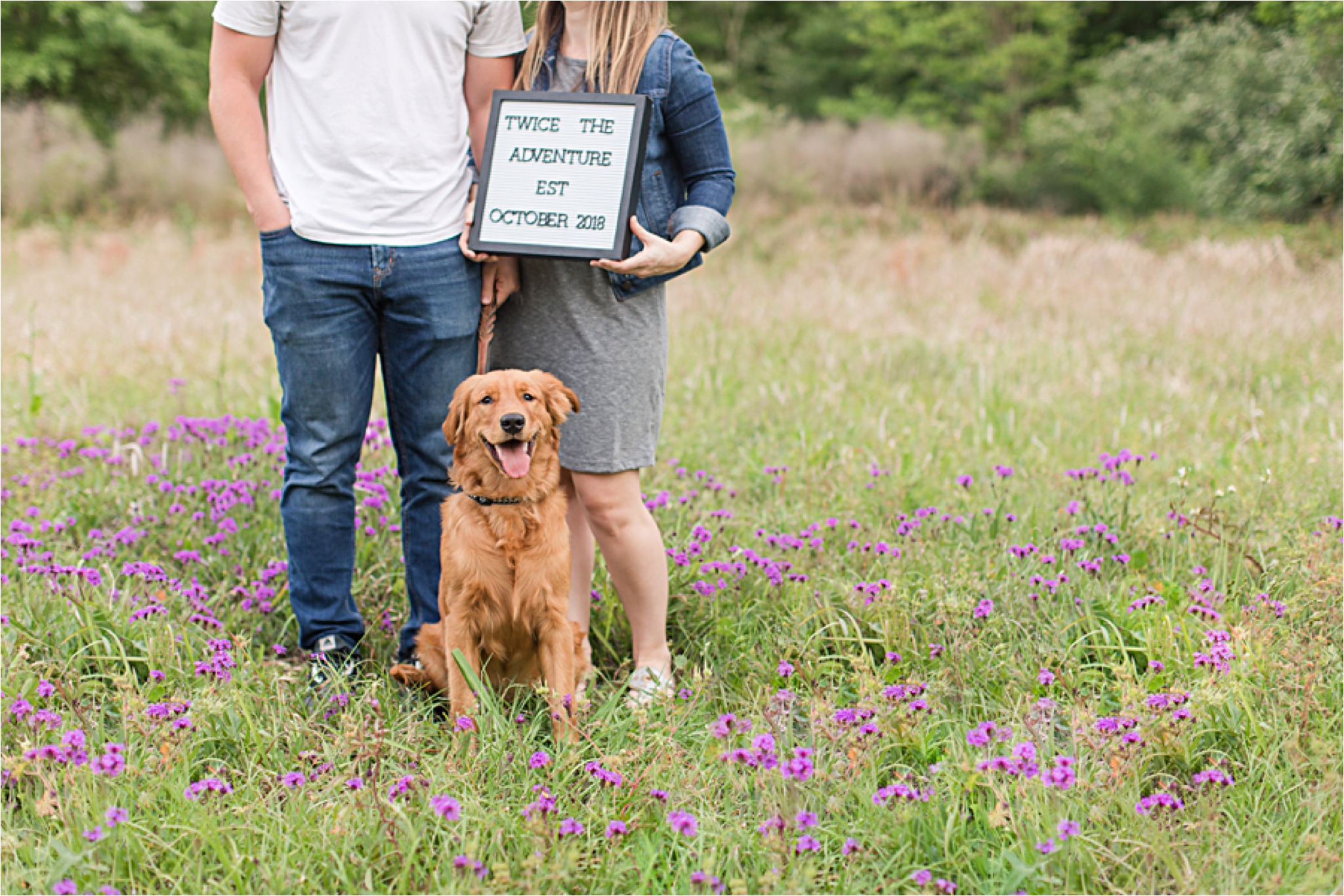 Fun fact: Their dog, Cedar, is Baskin's best friend.  It's the CUTEST thing watching them play together!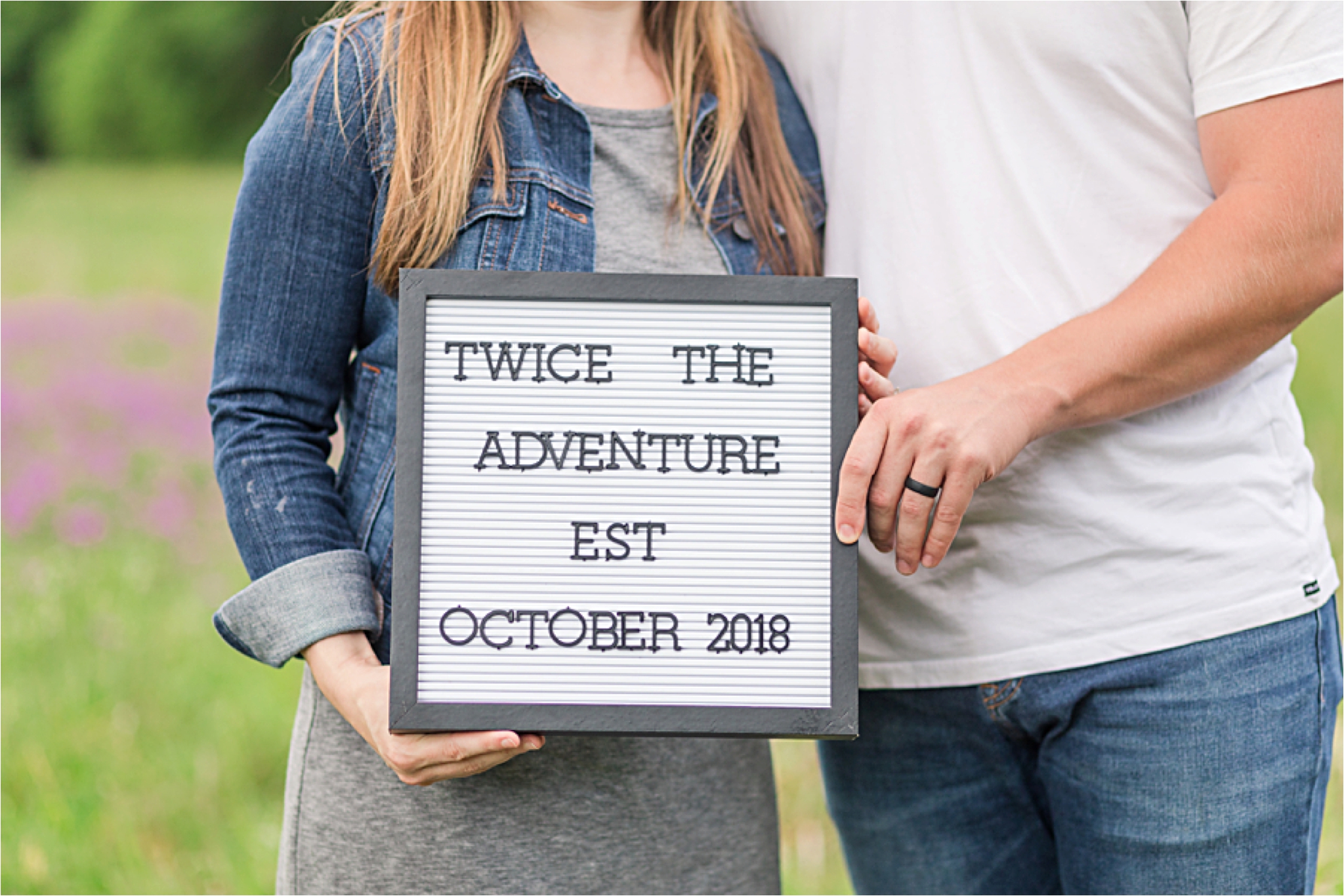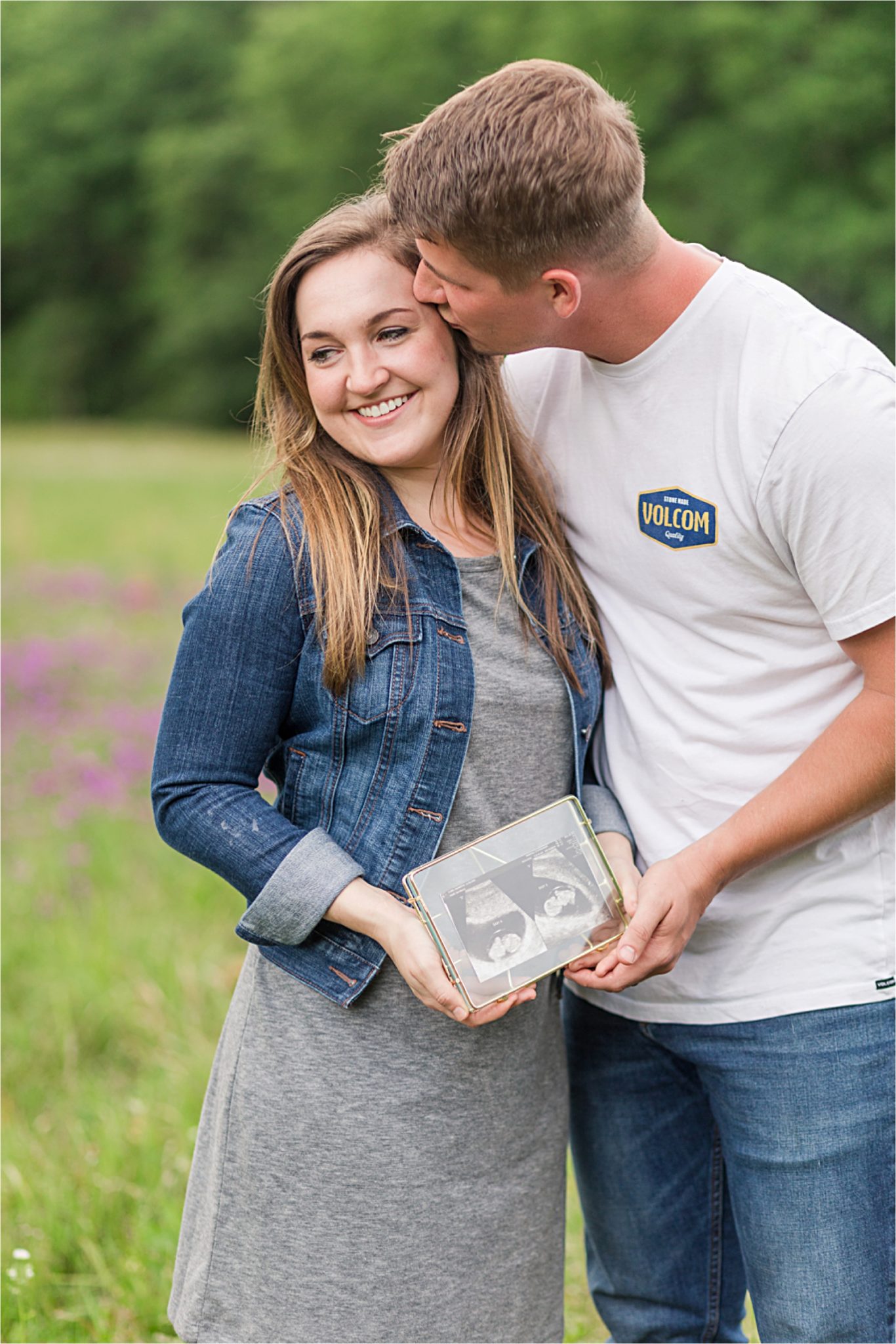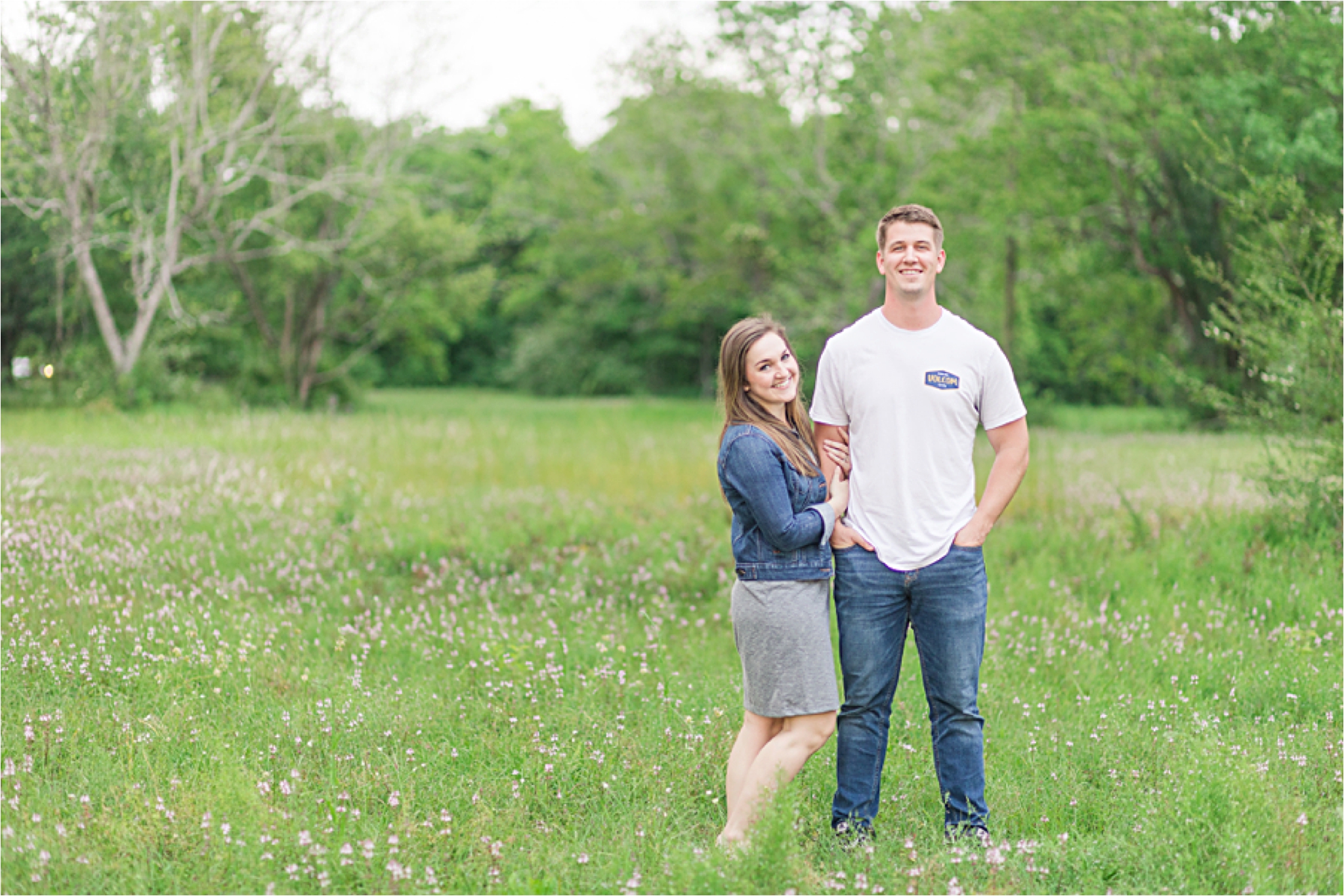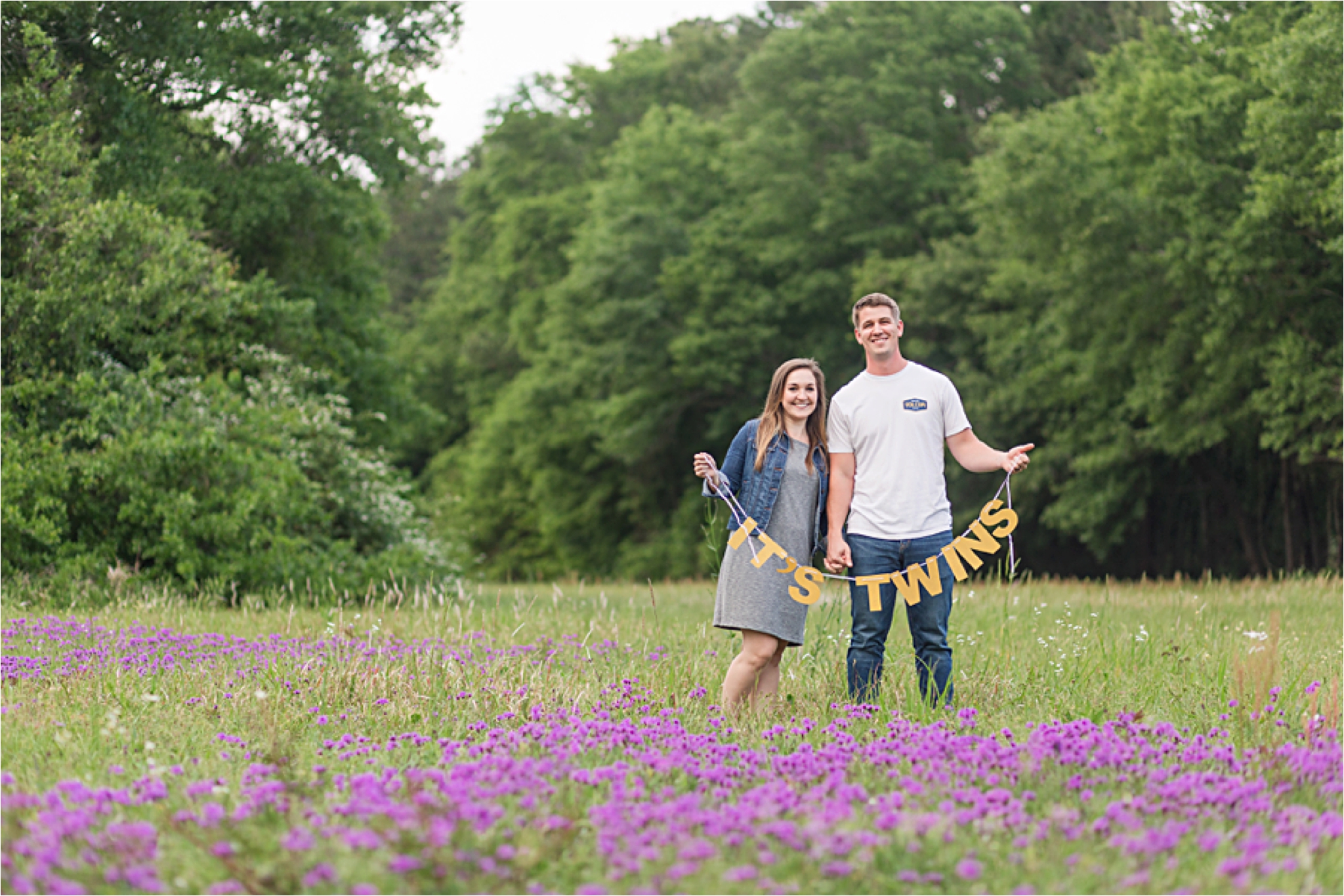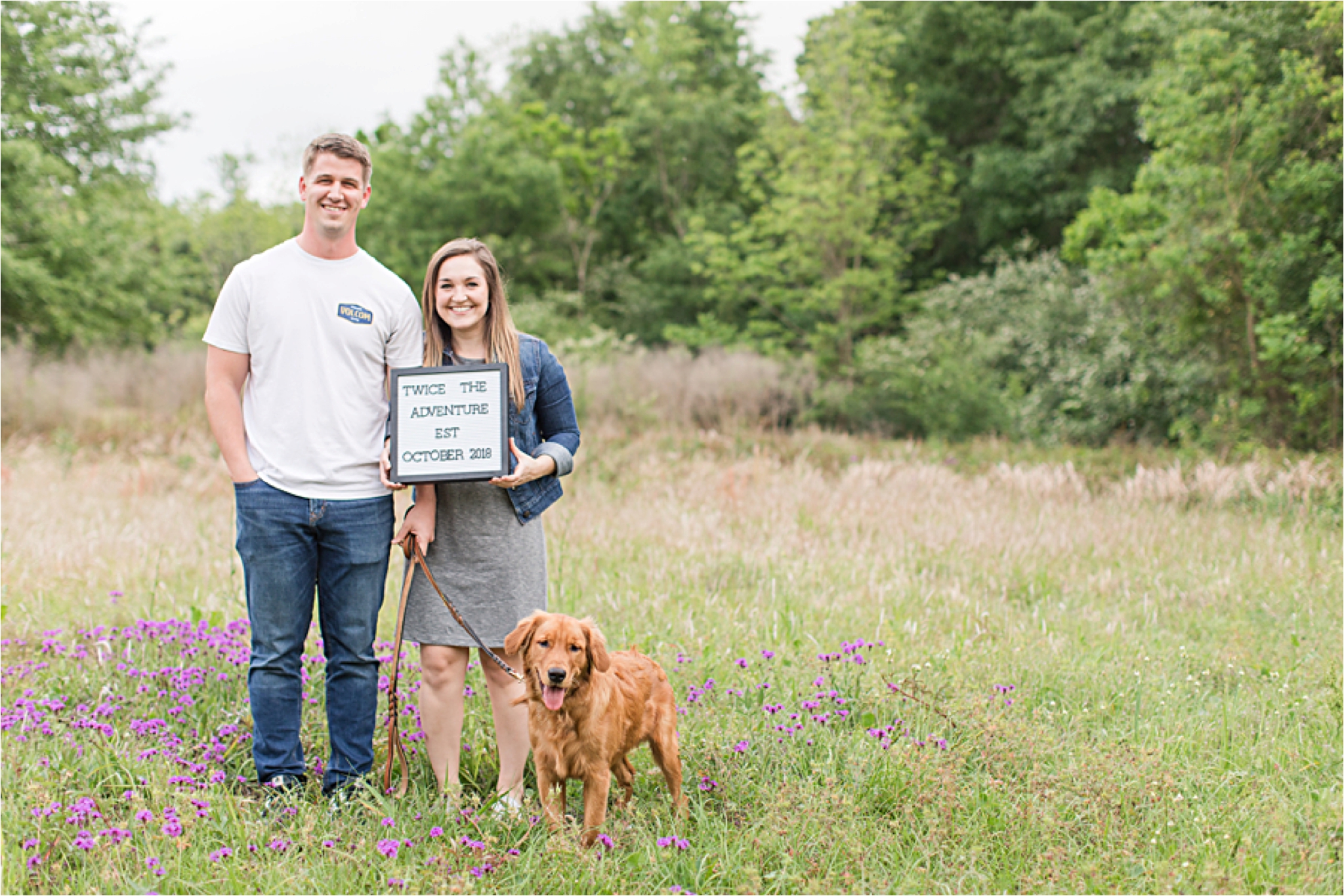 How pretty is this little field?!  Love it!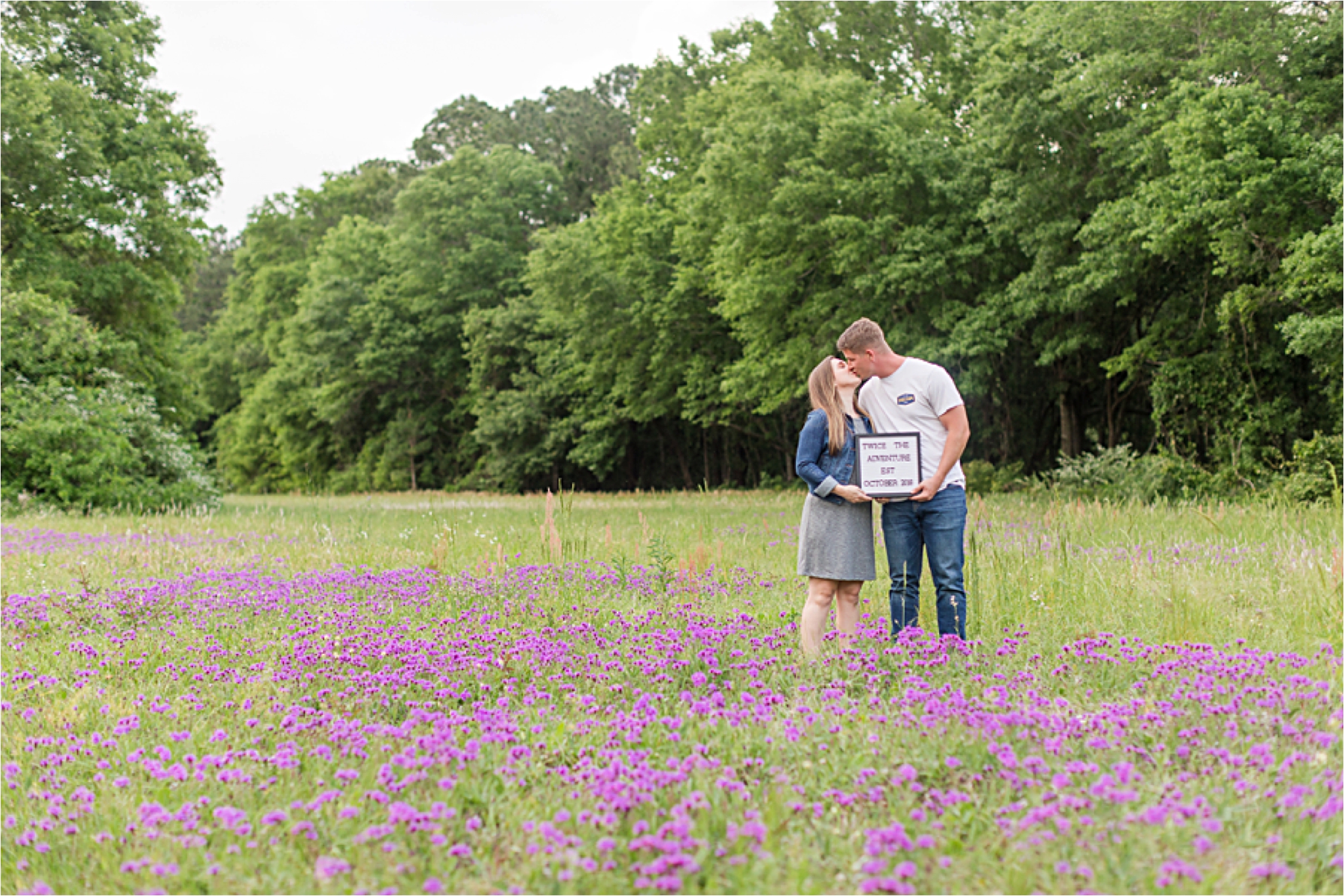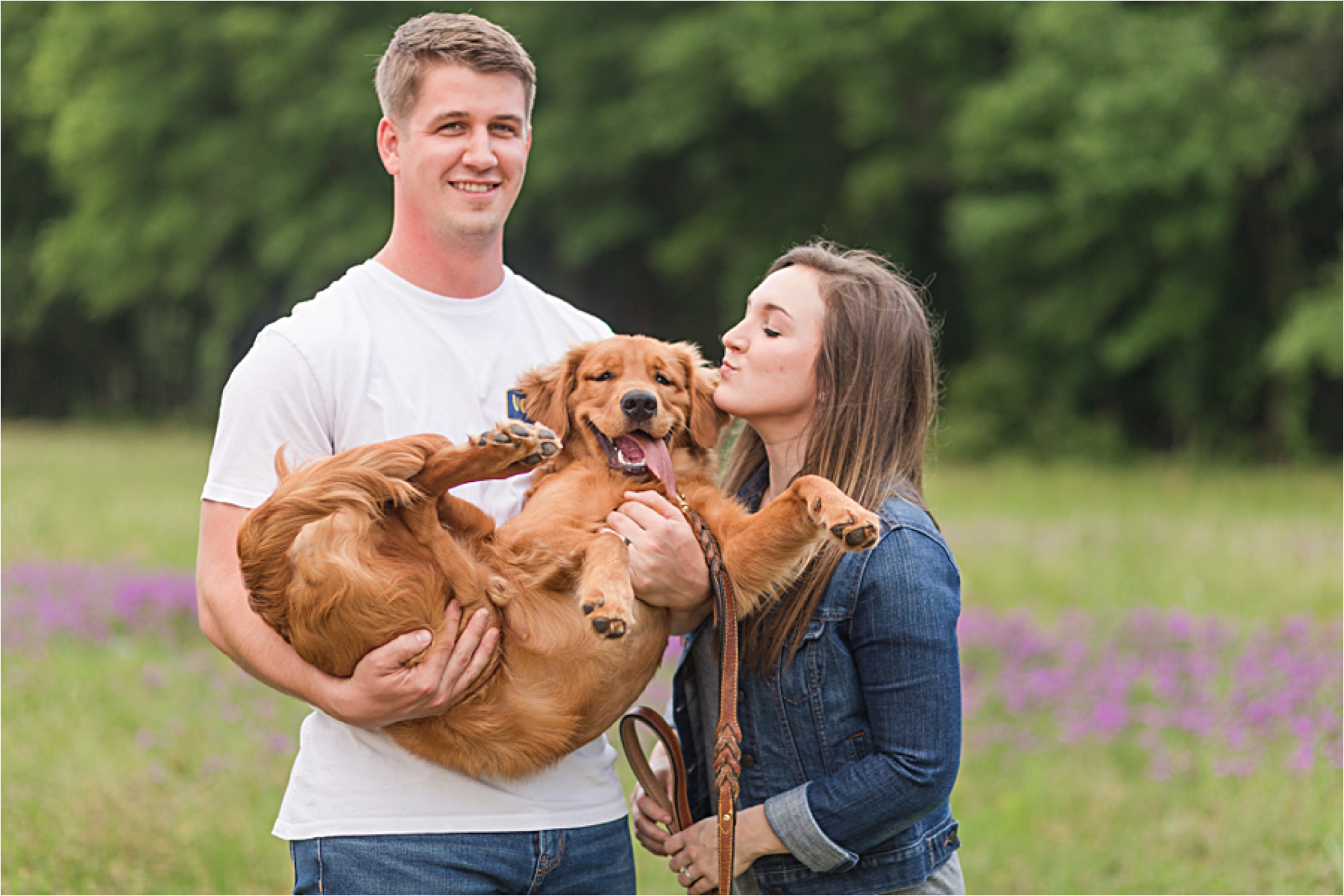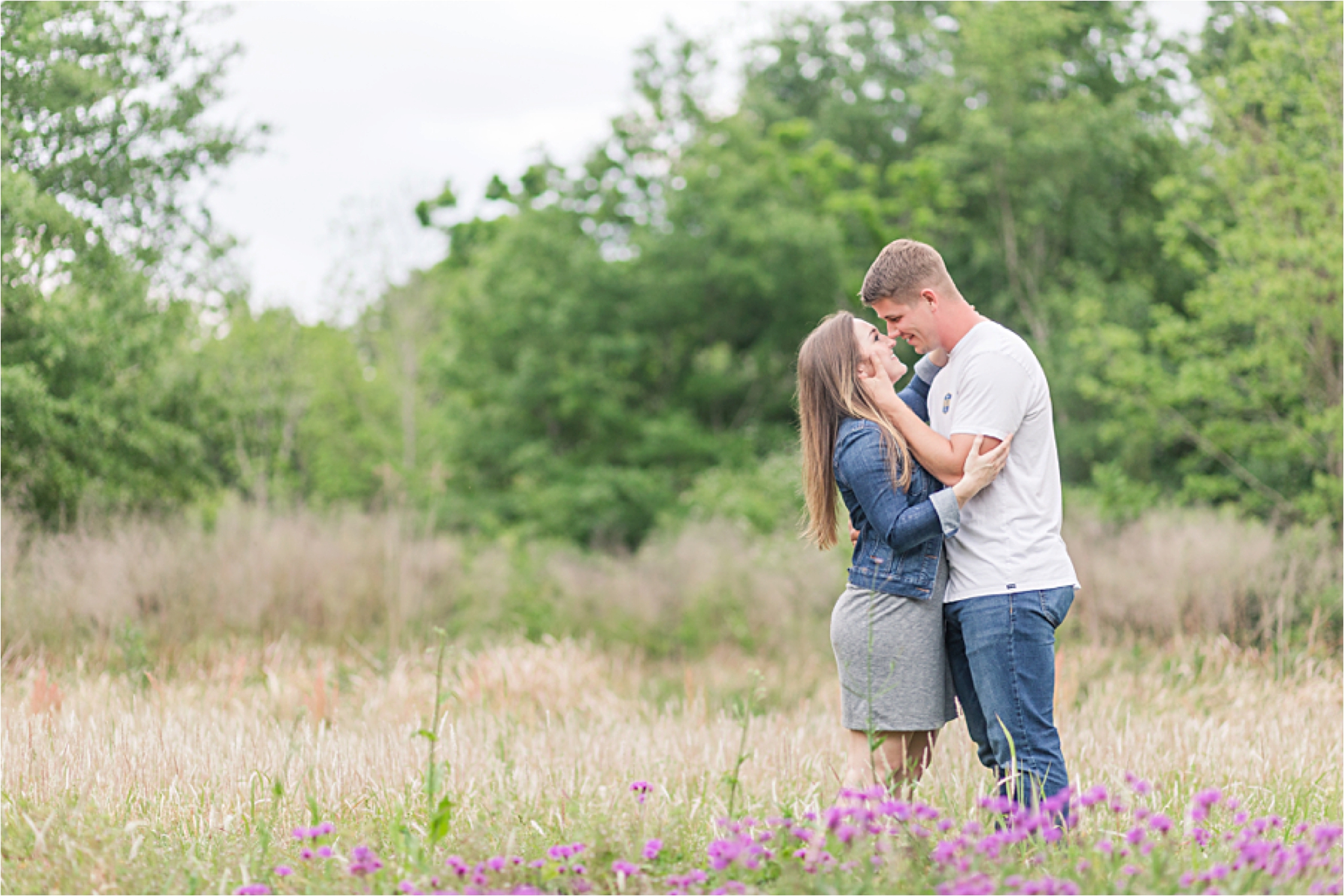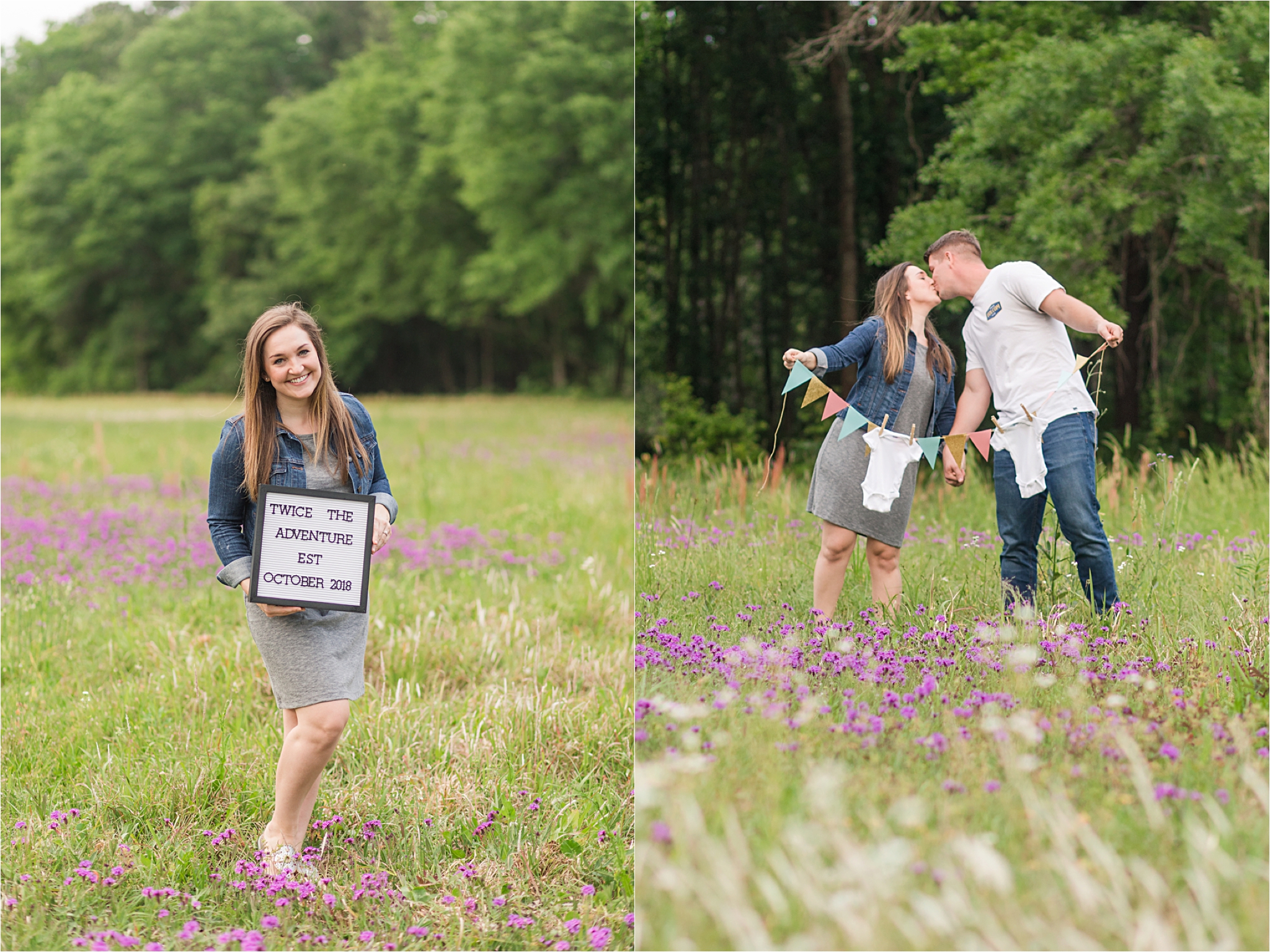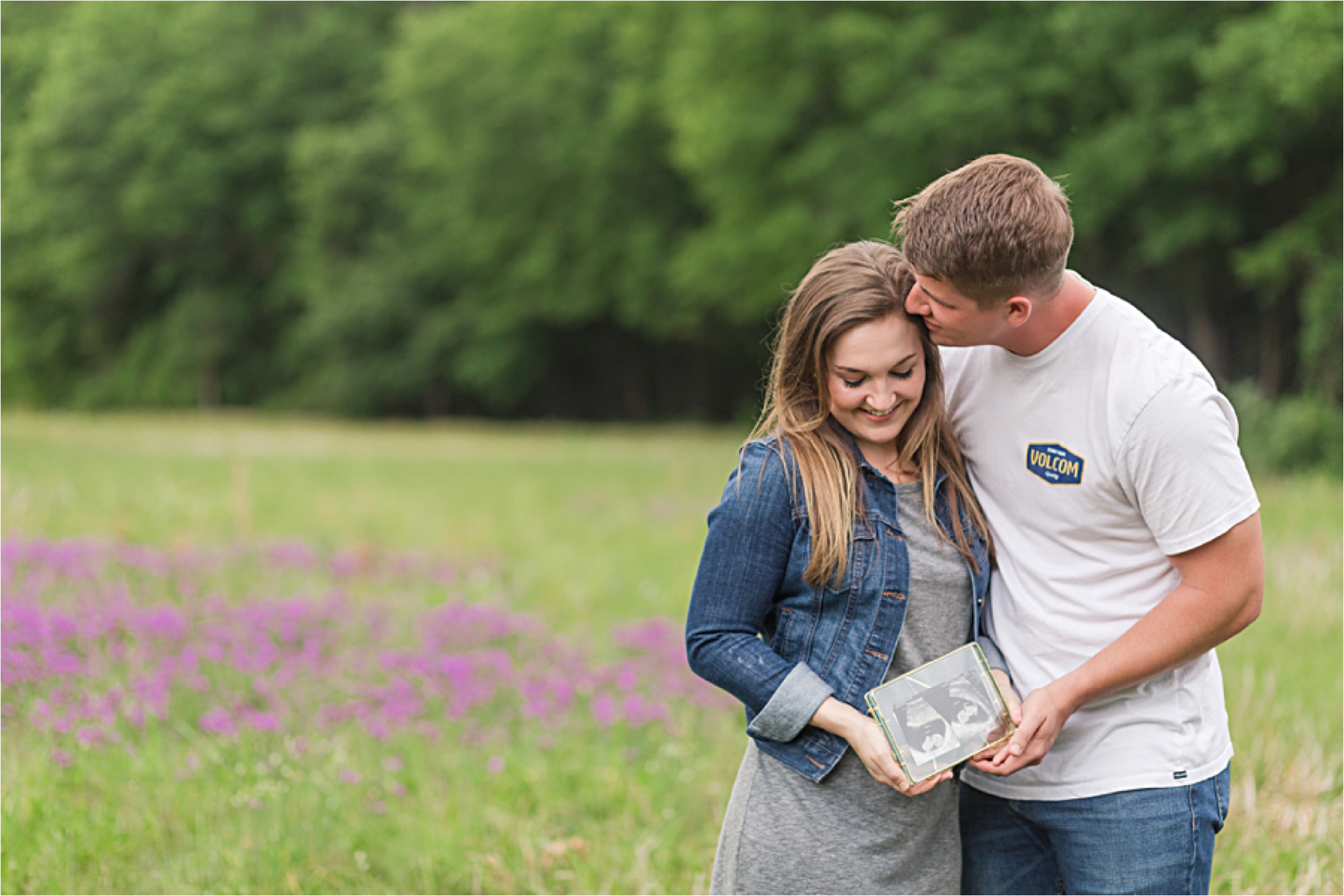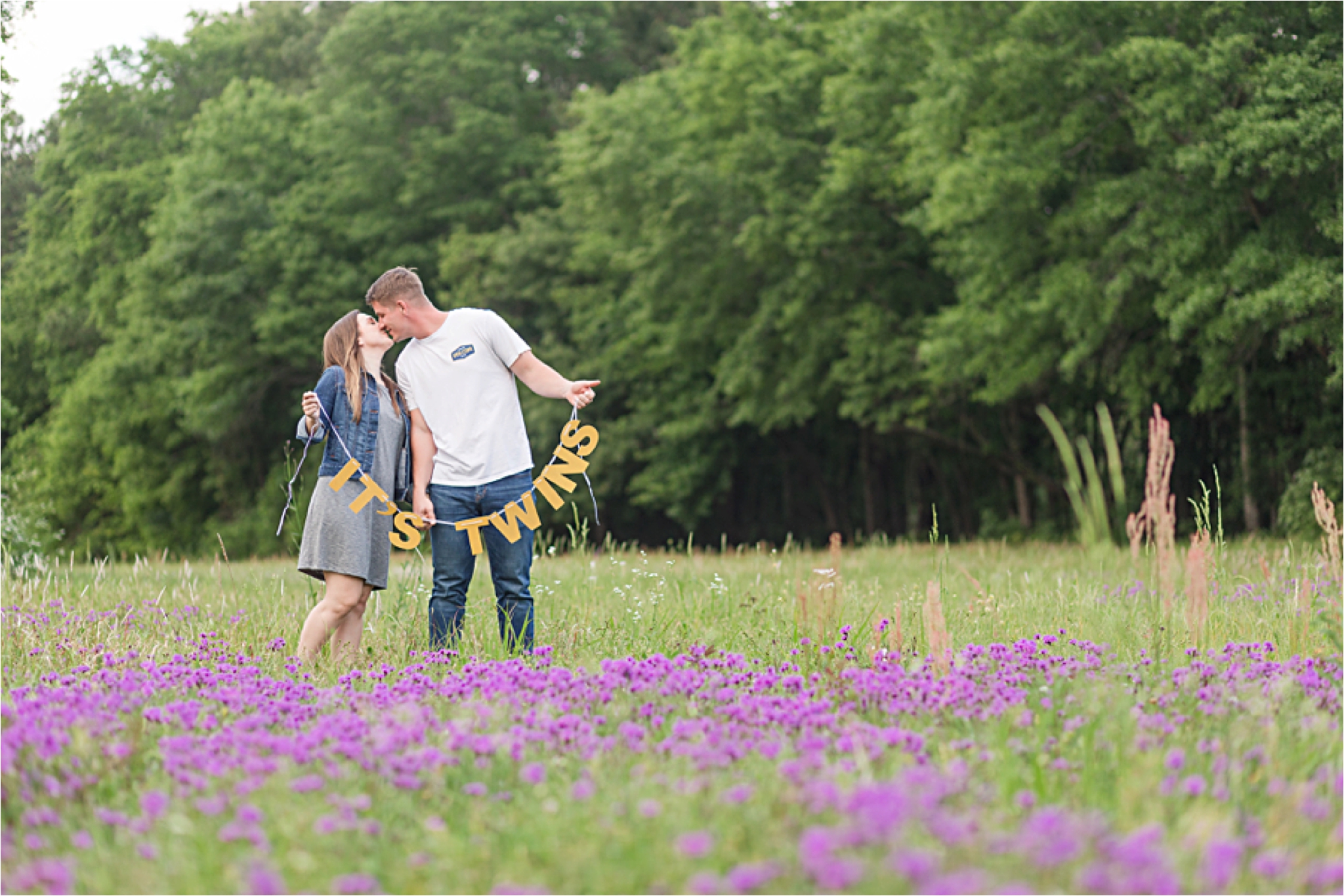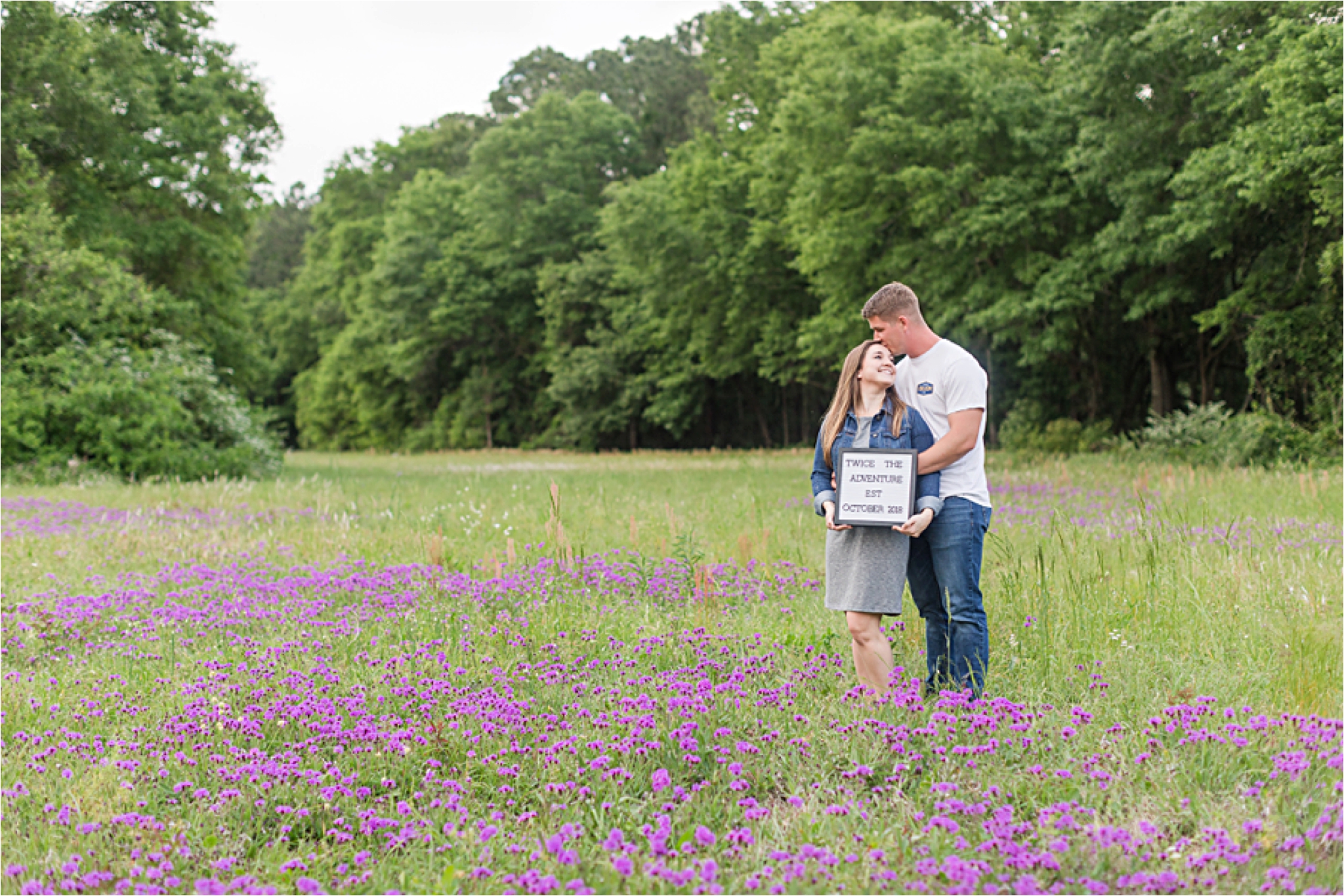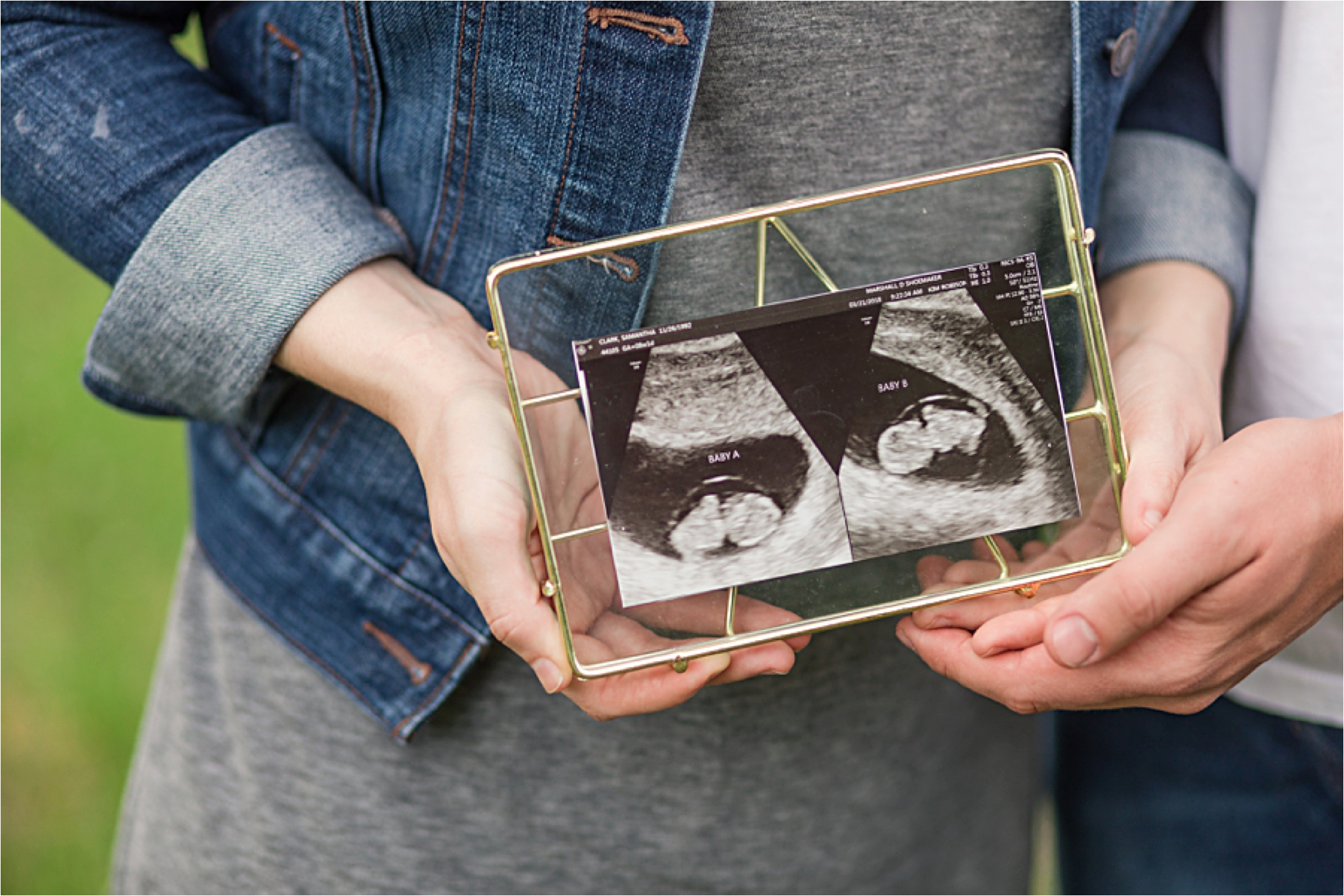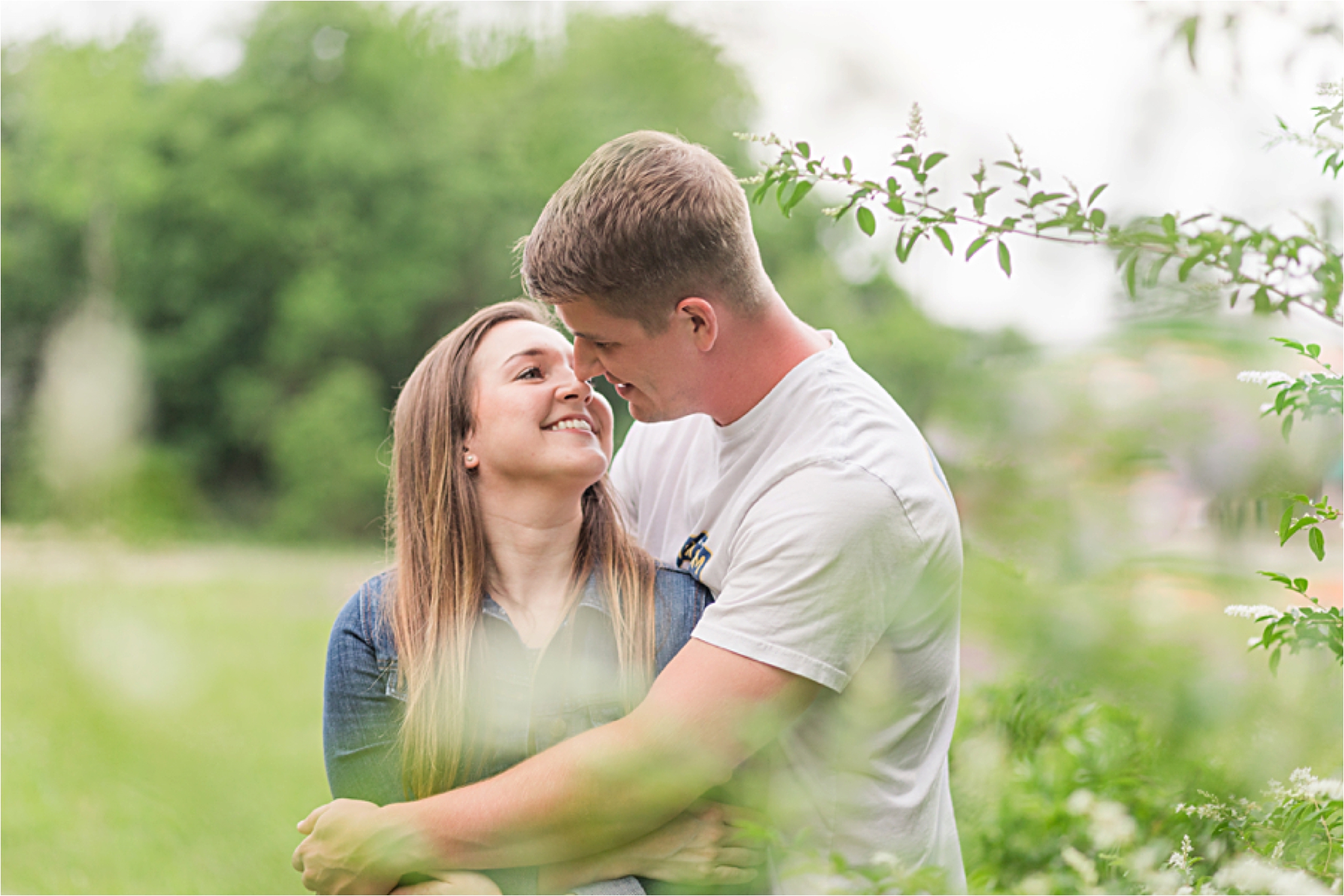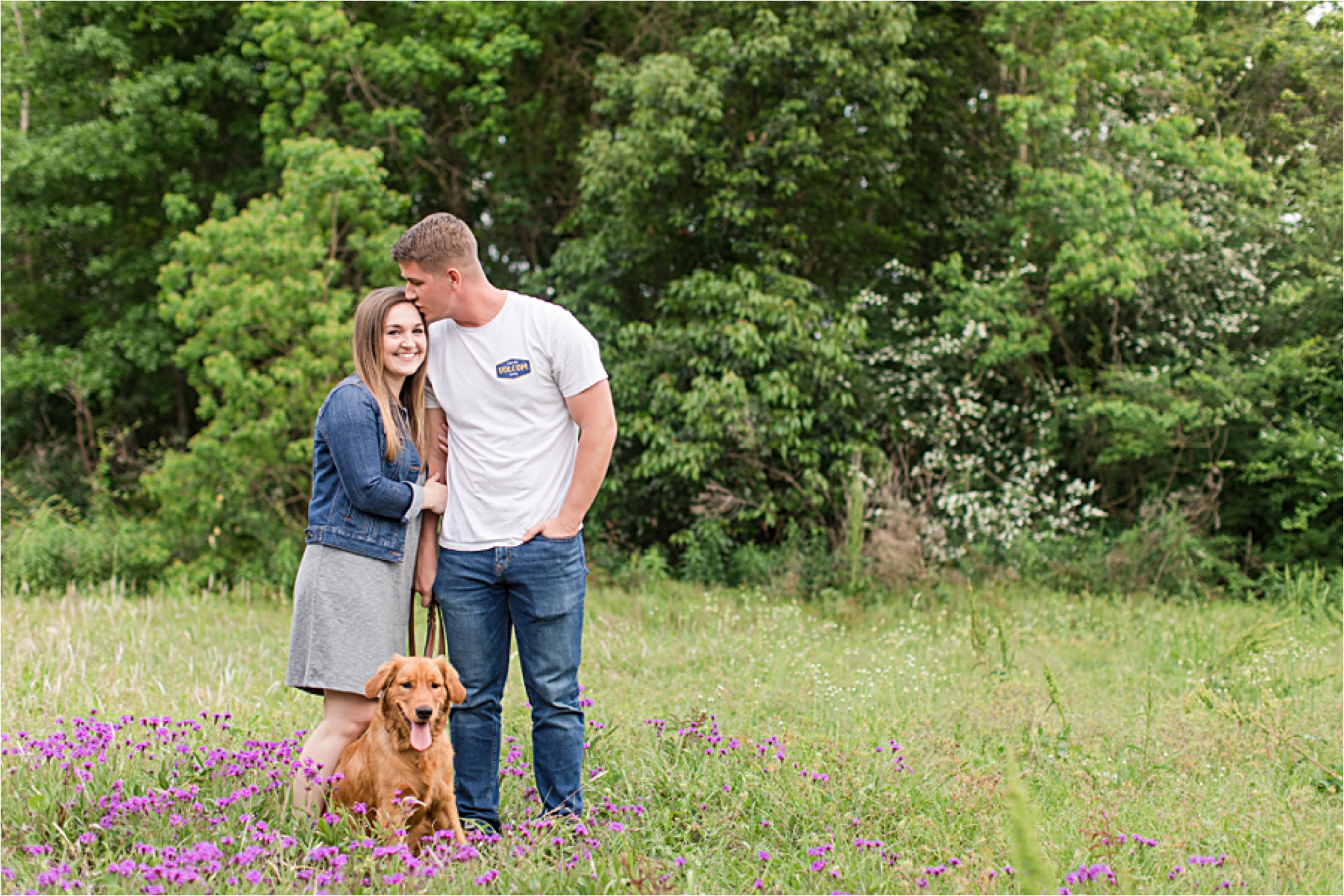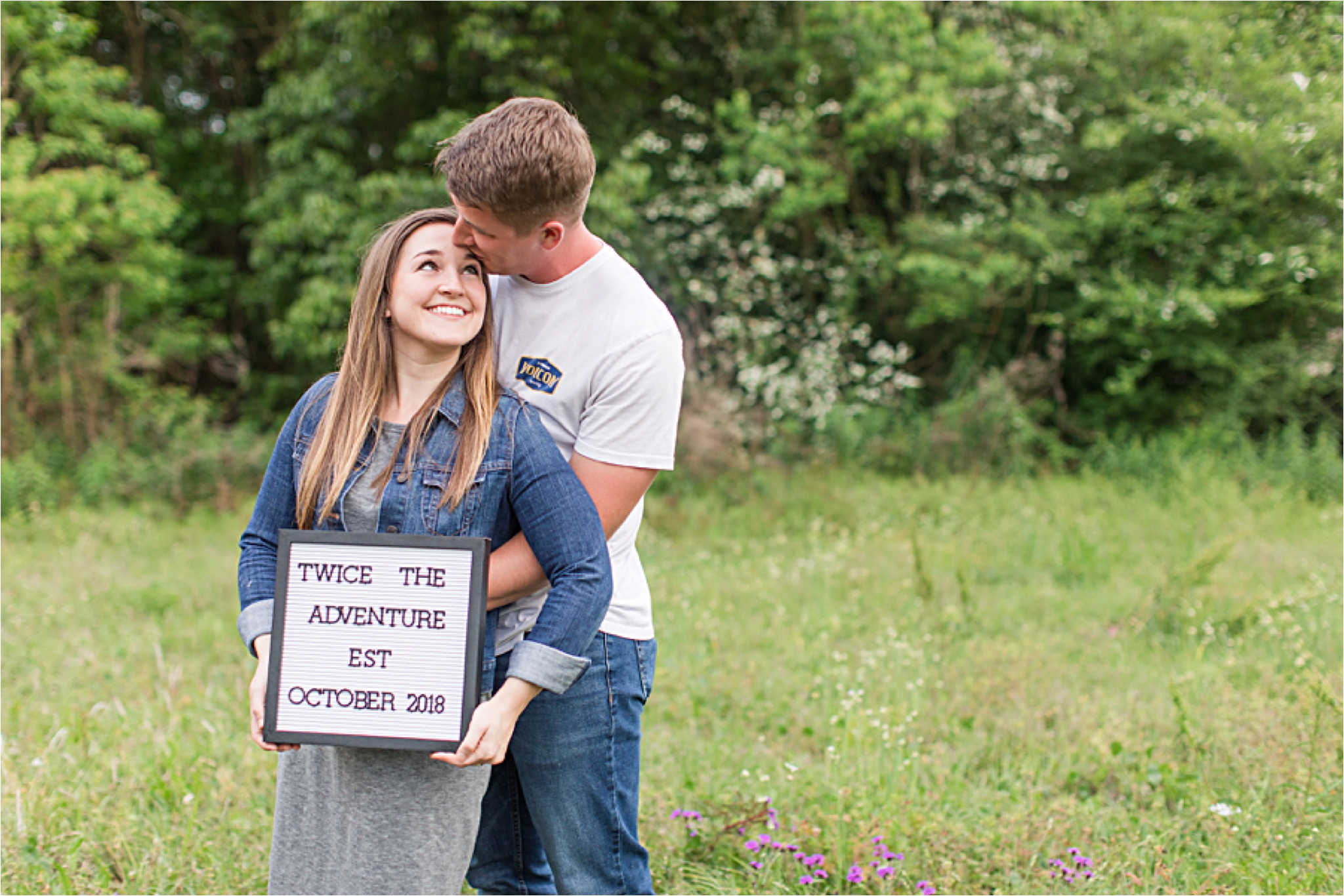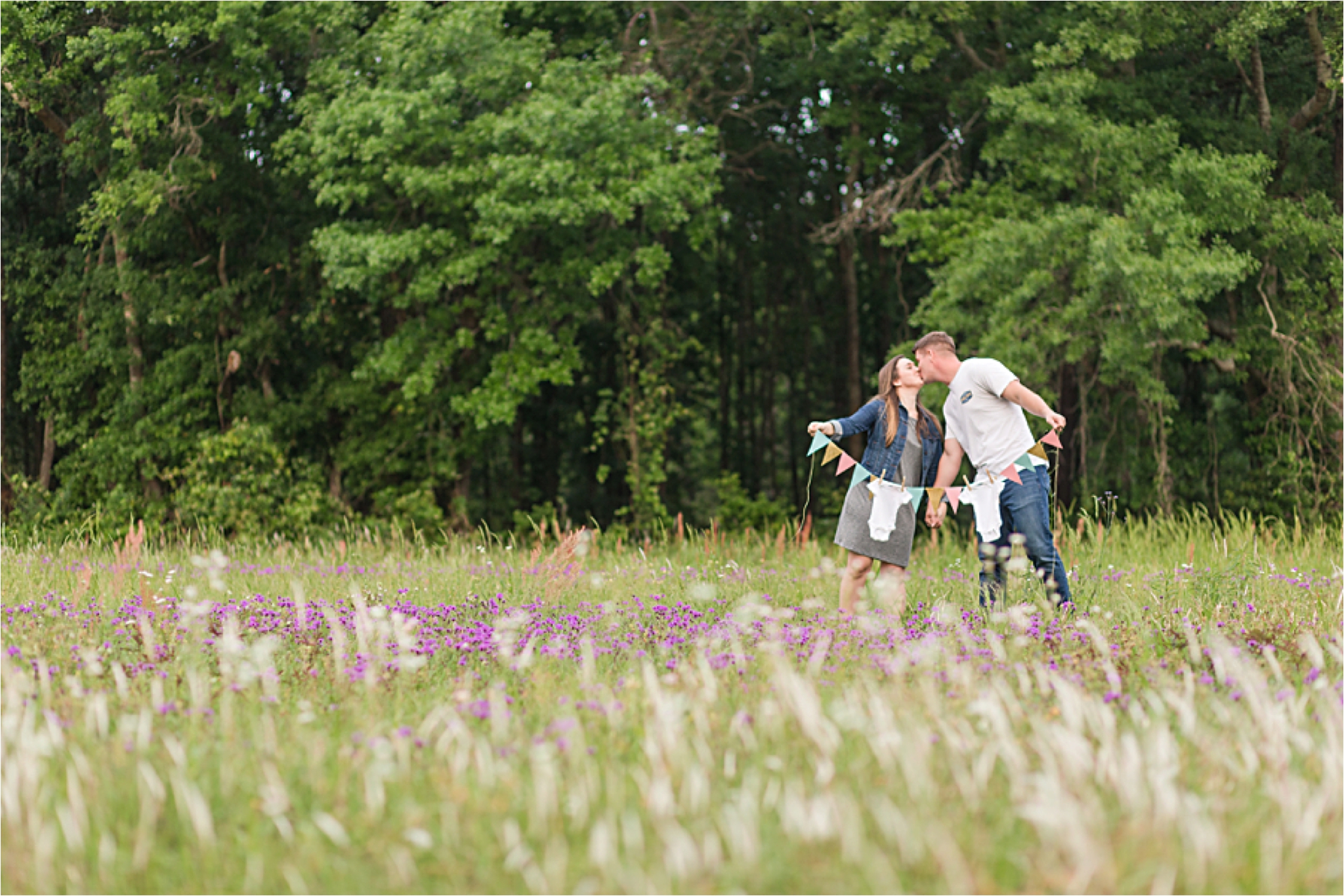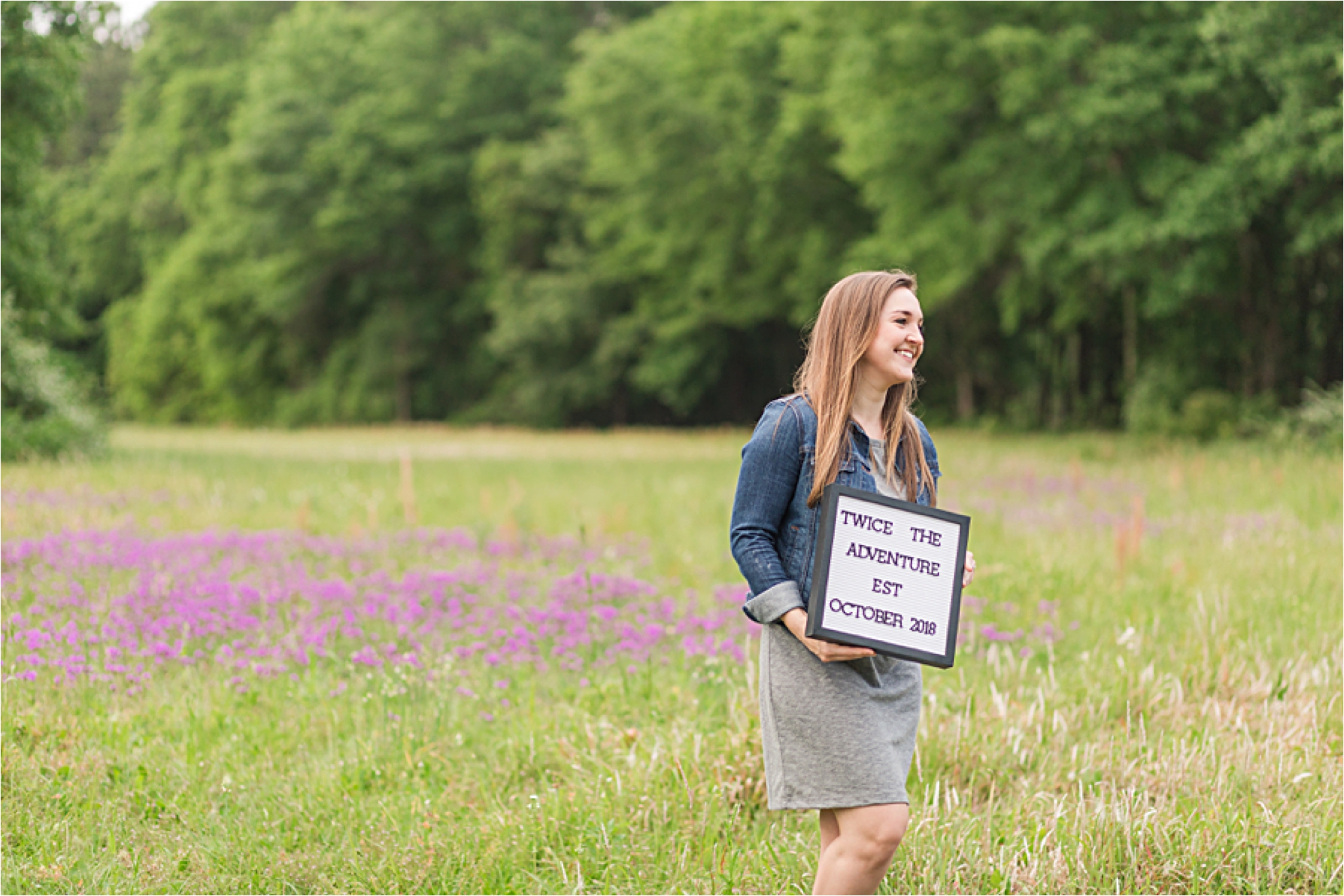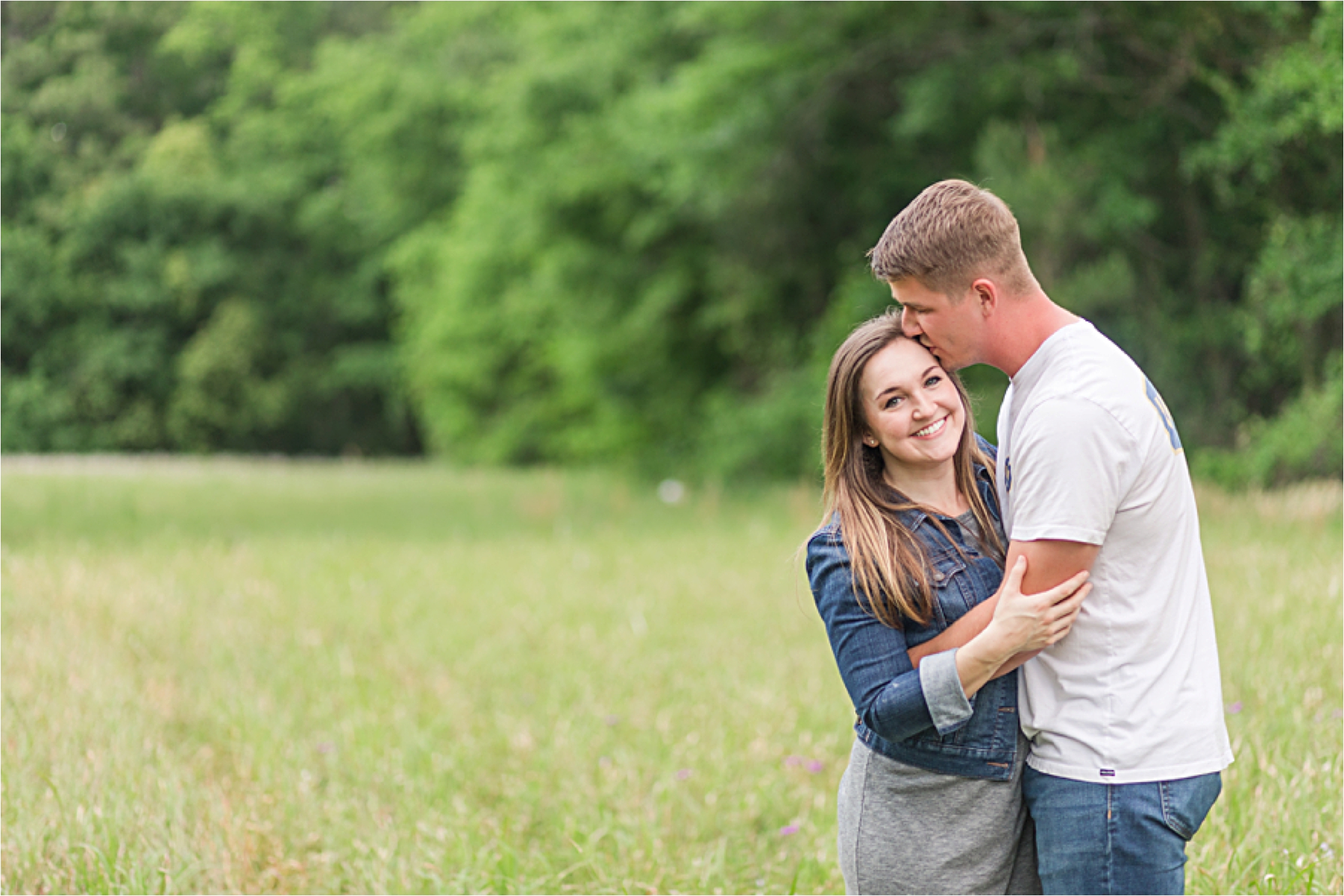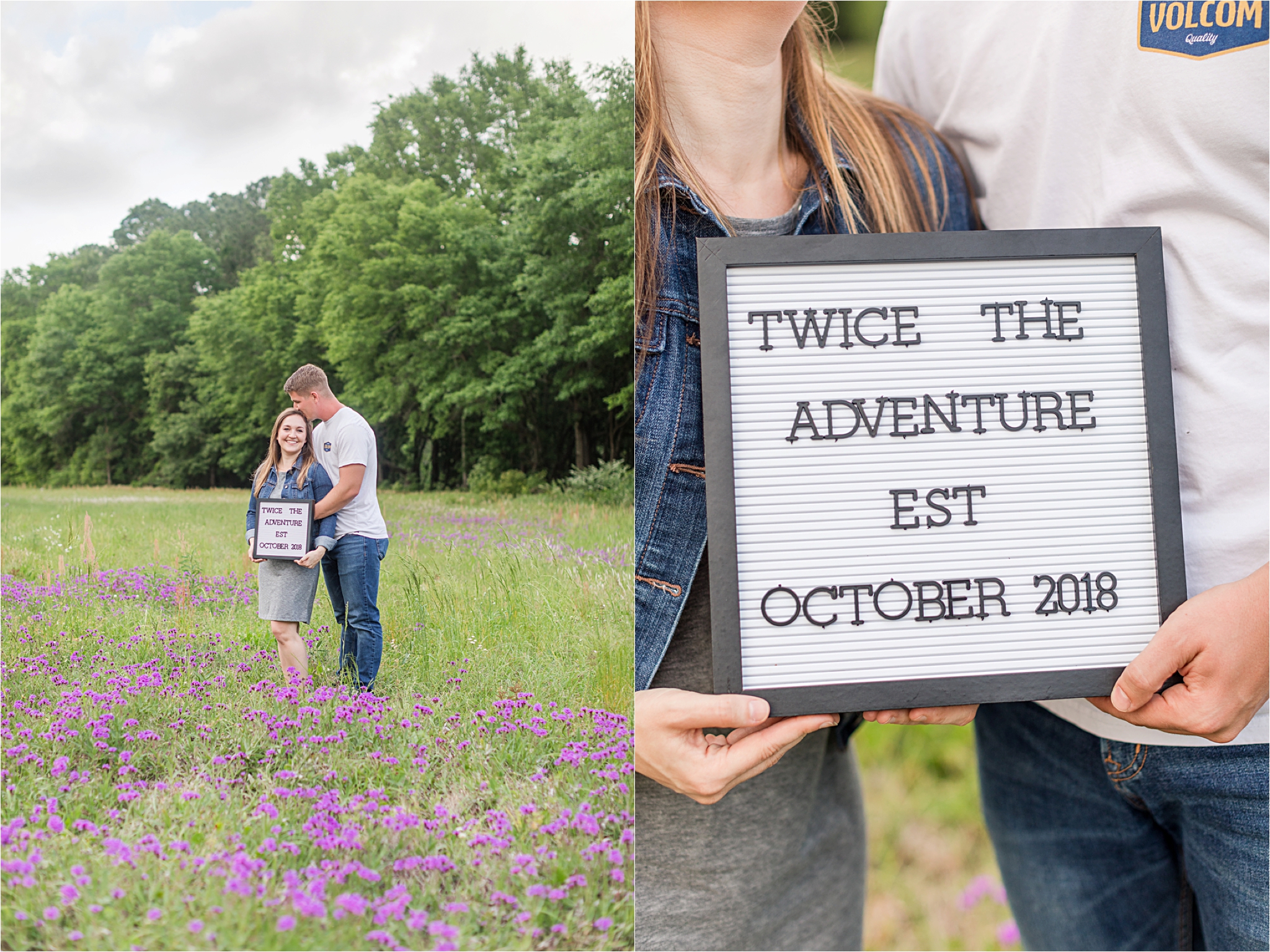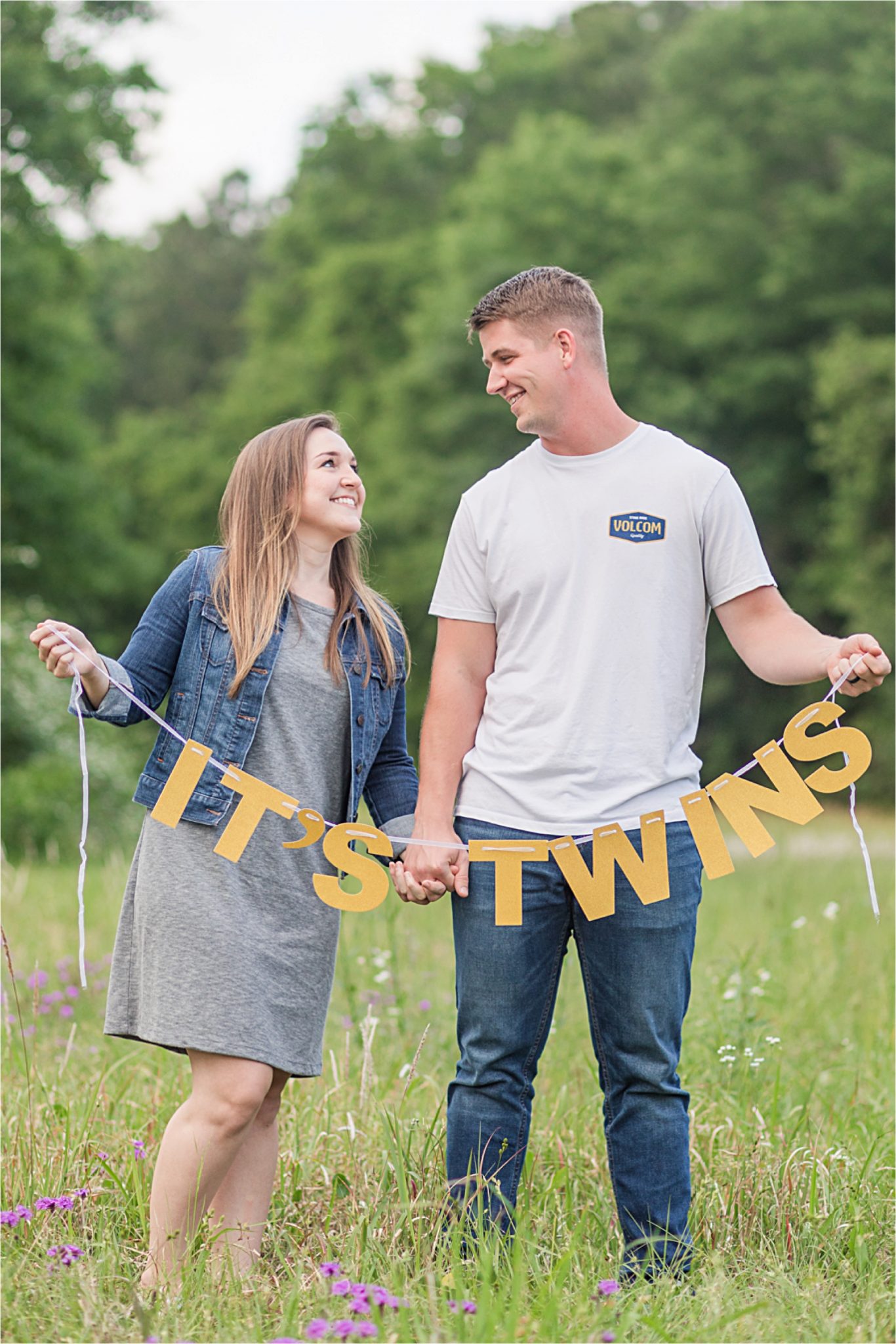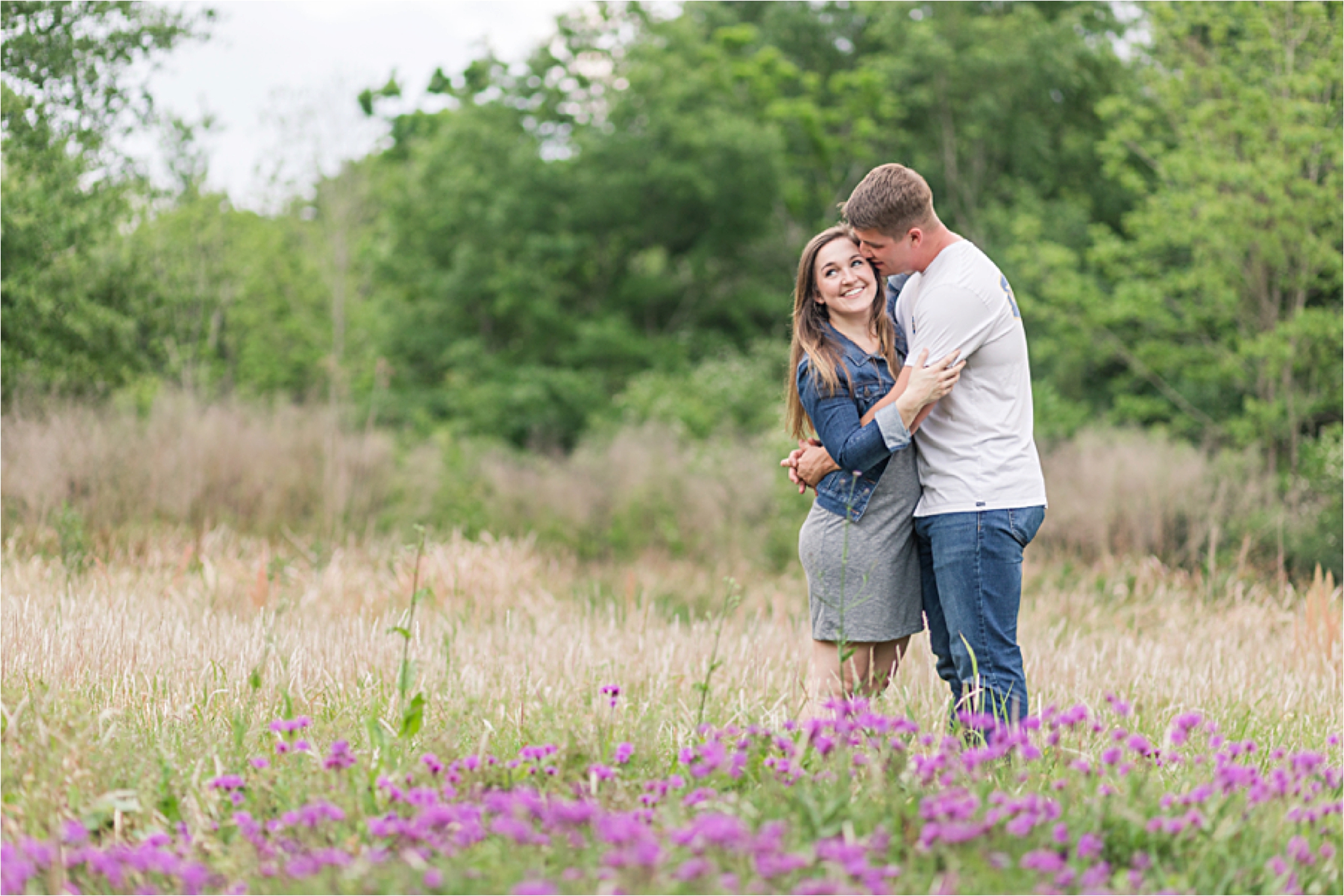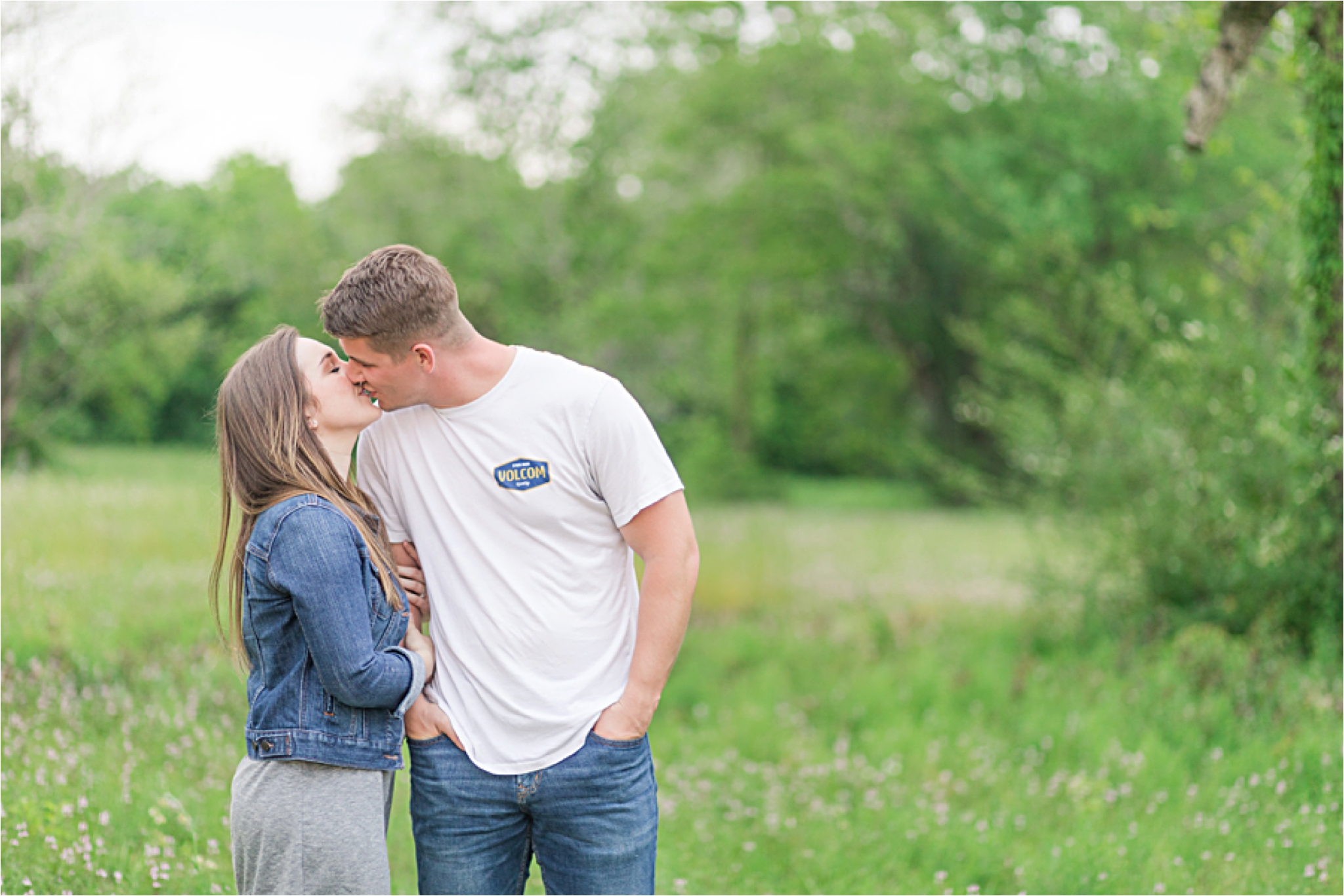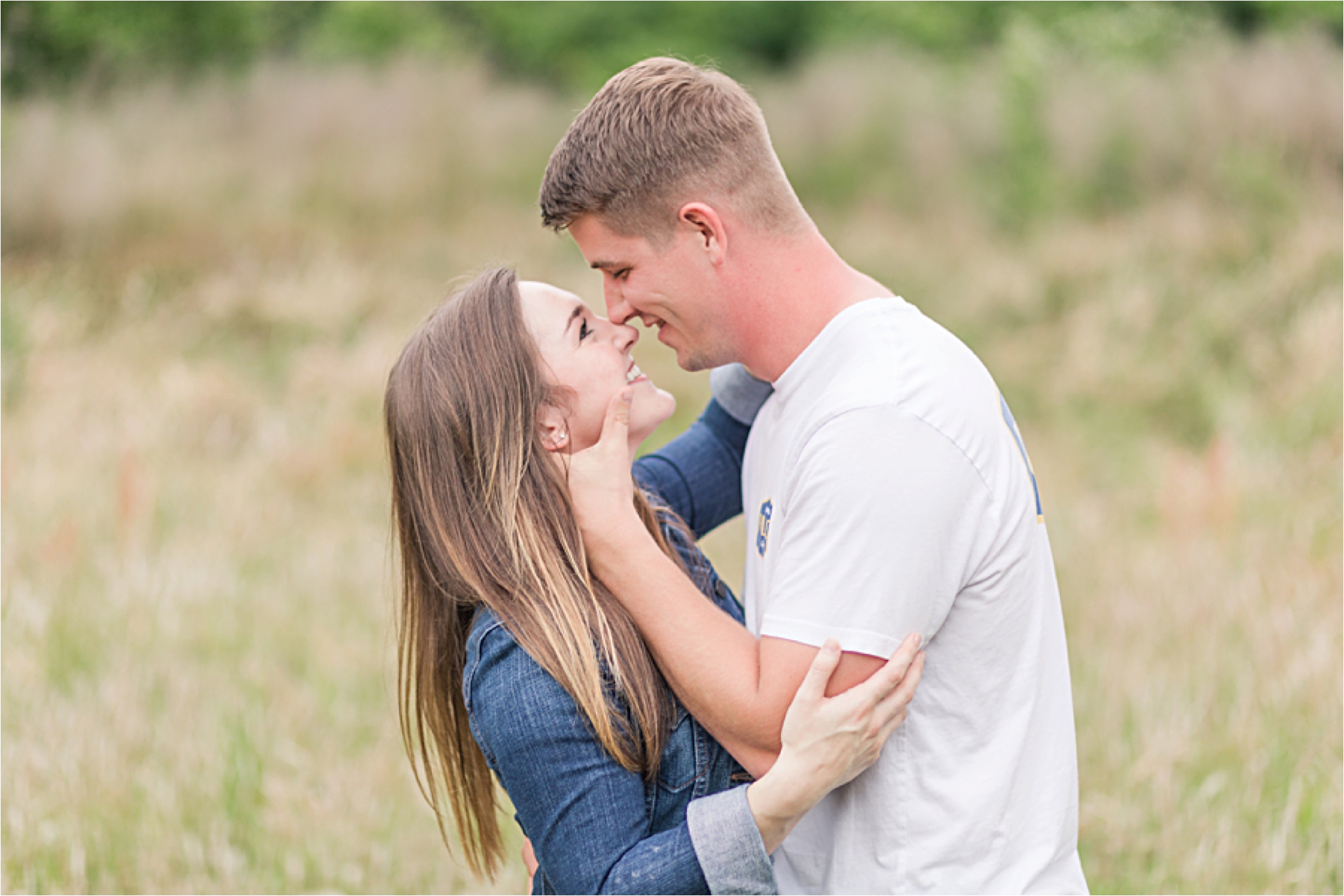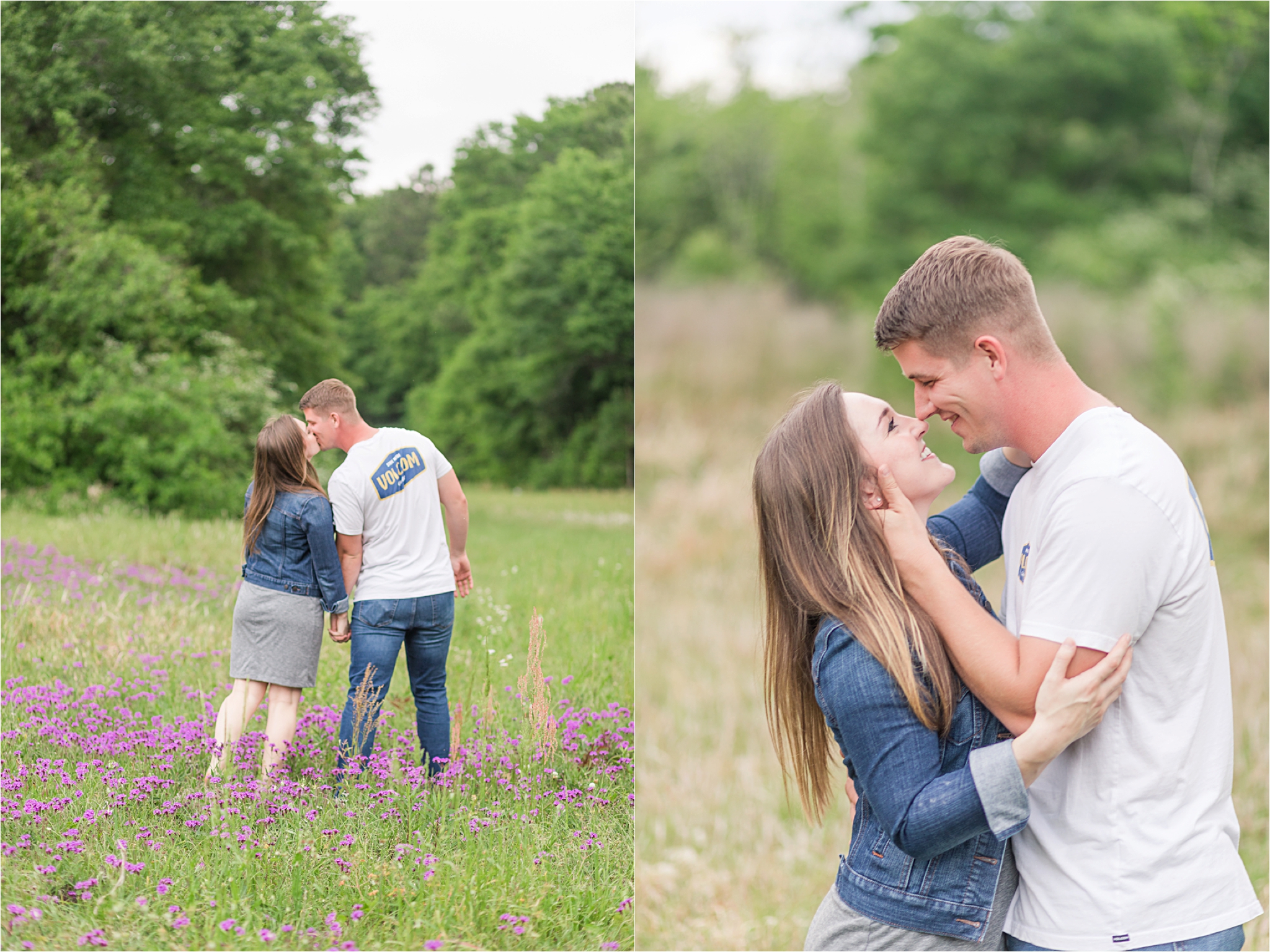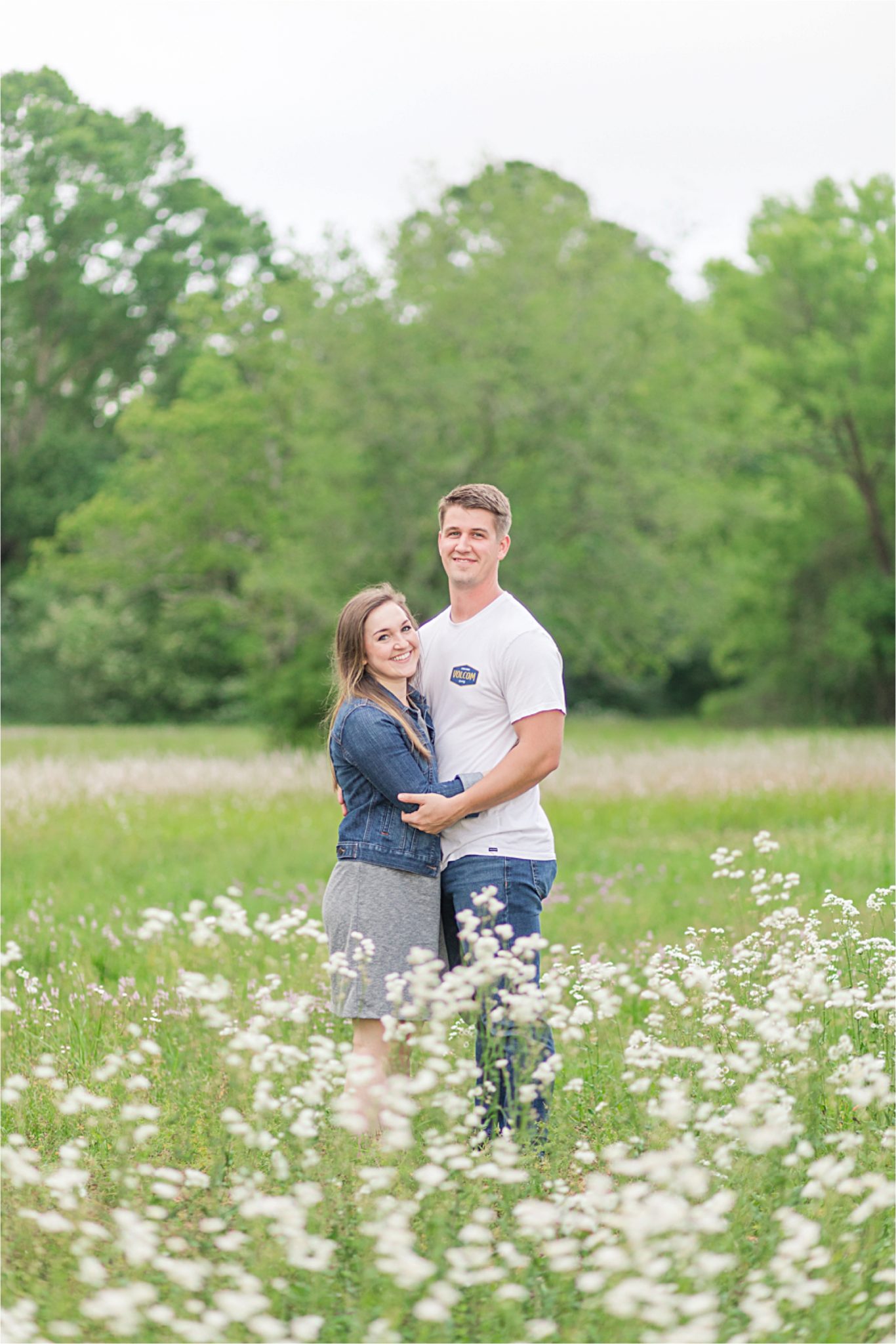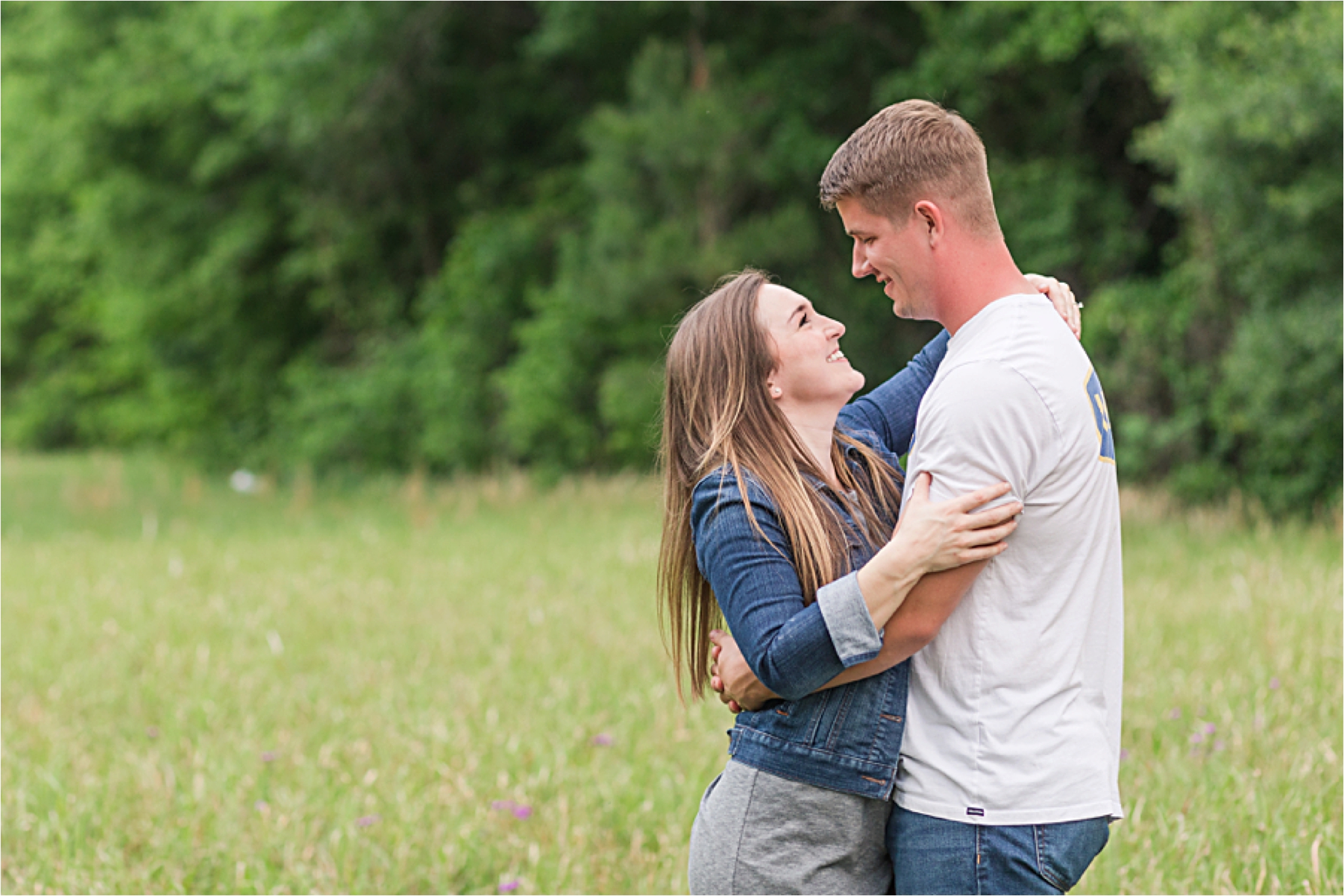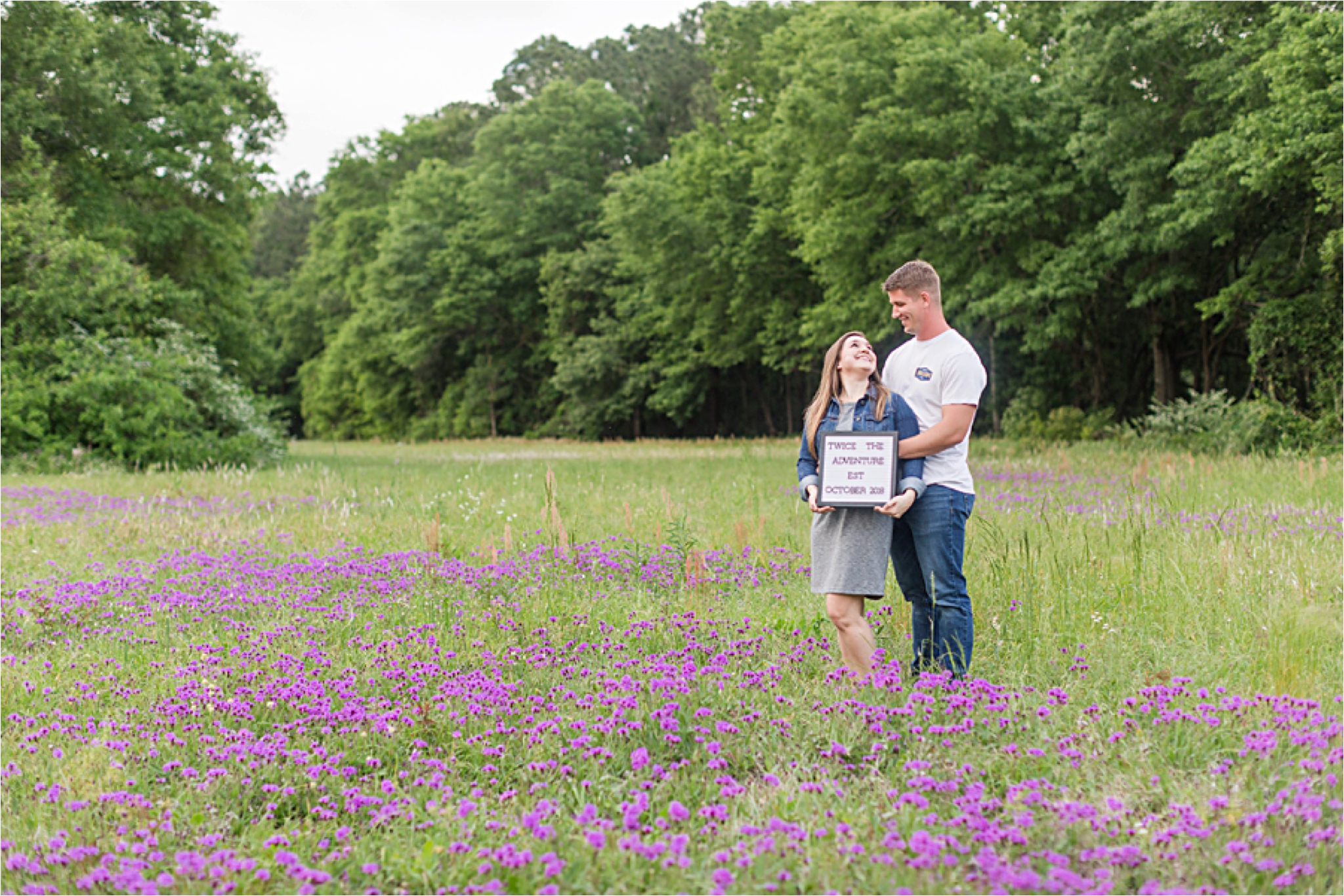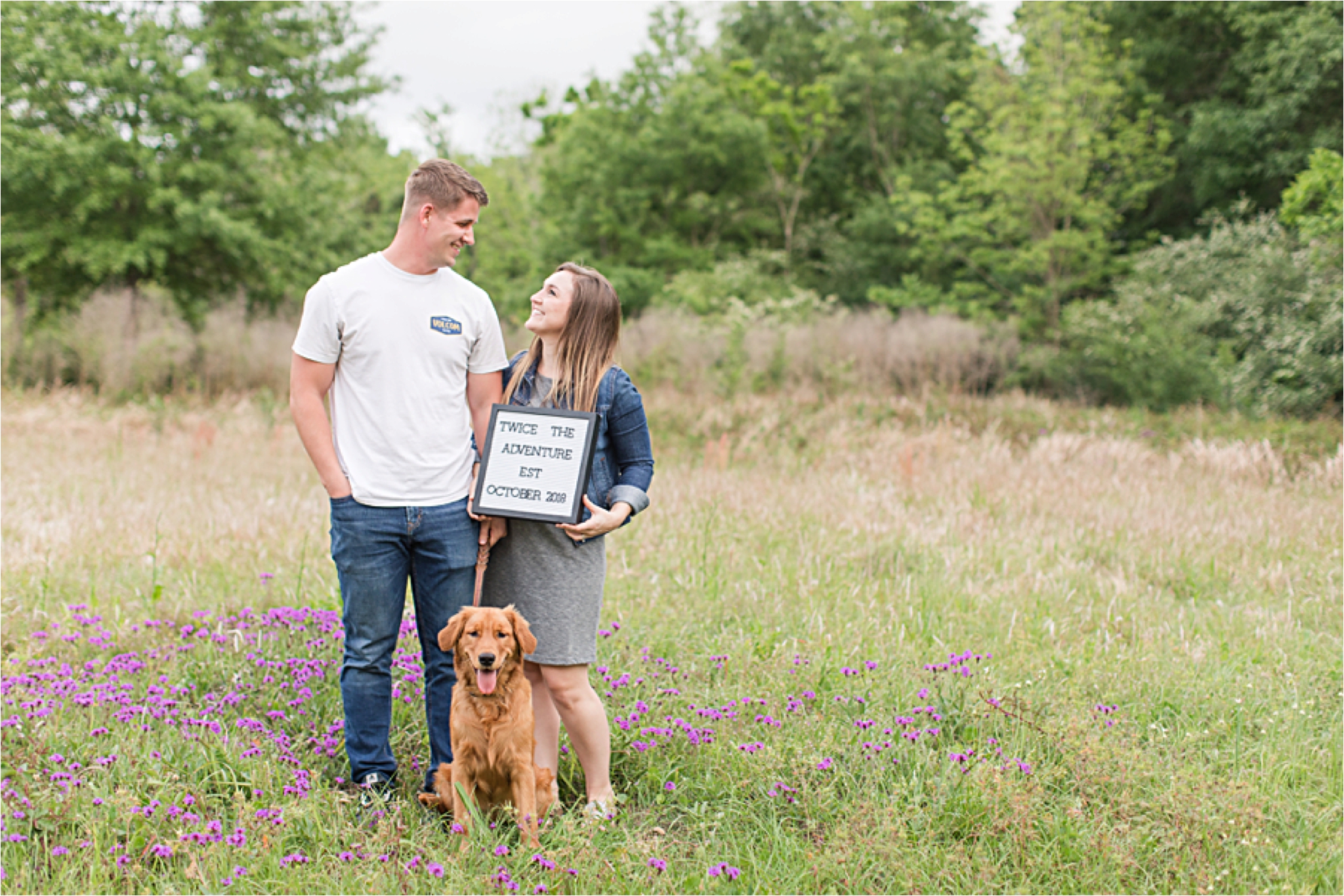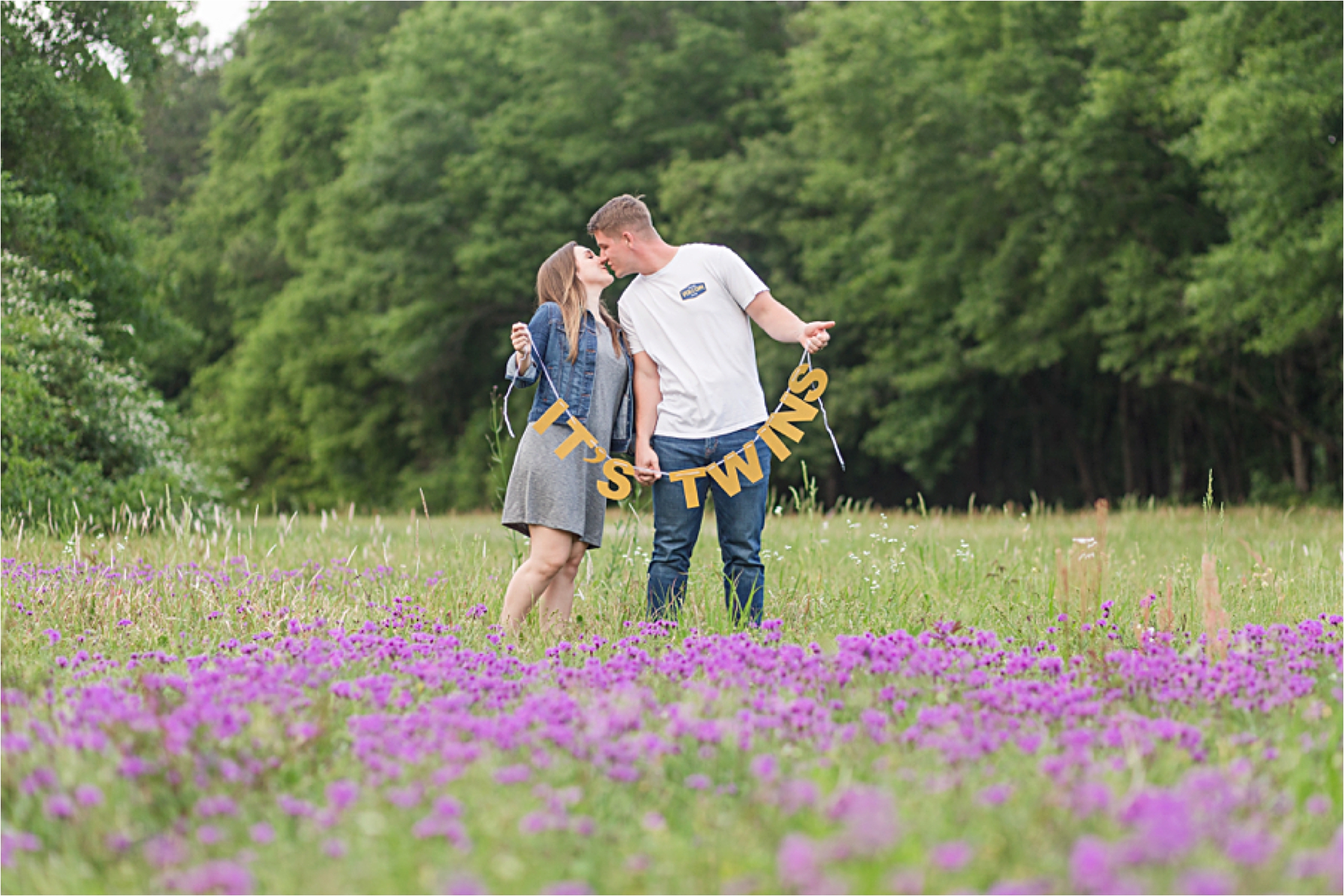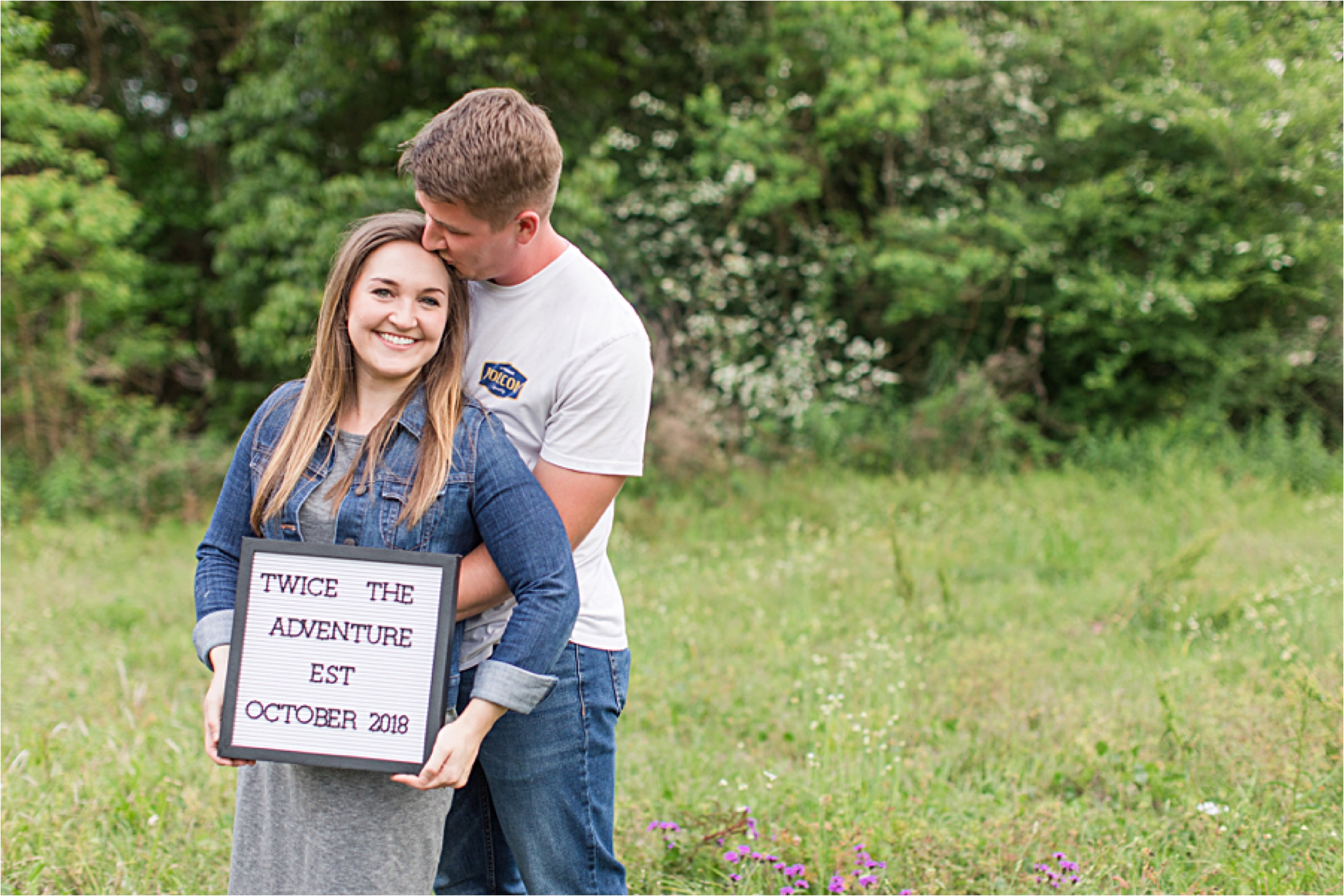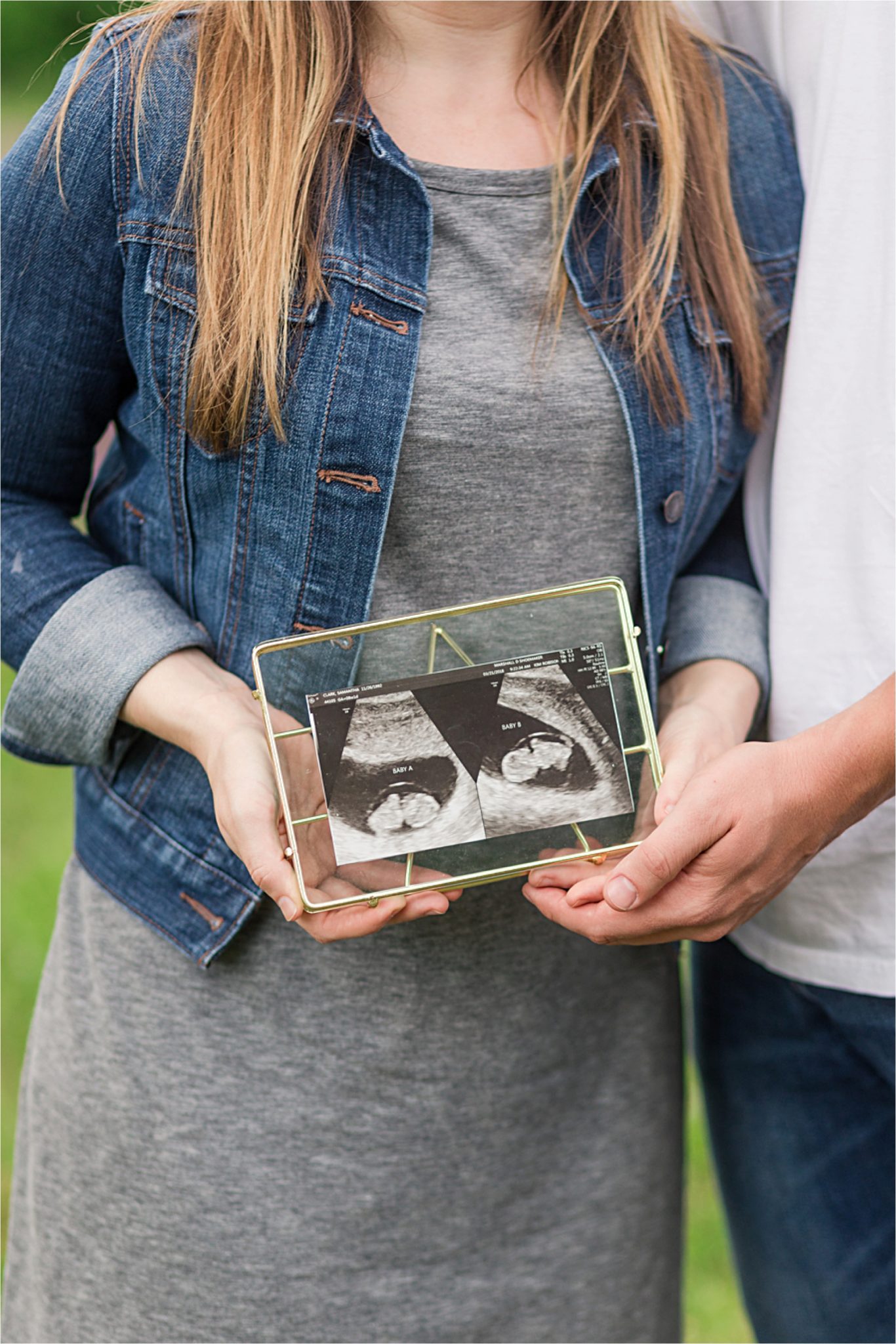 xoxo
Anna Filly
.