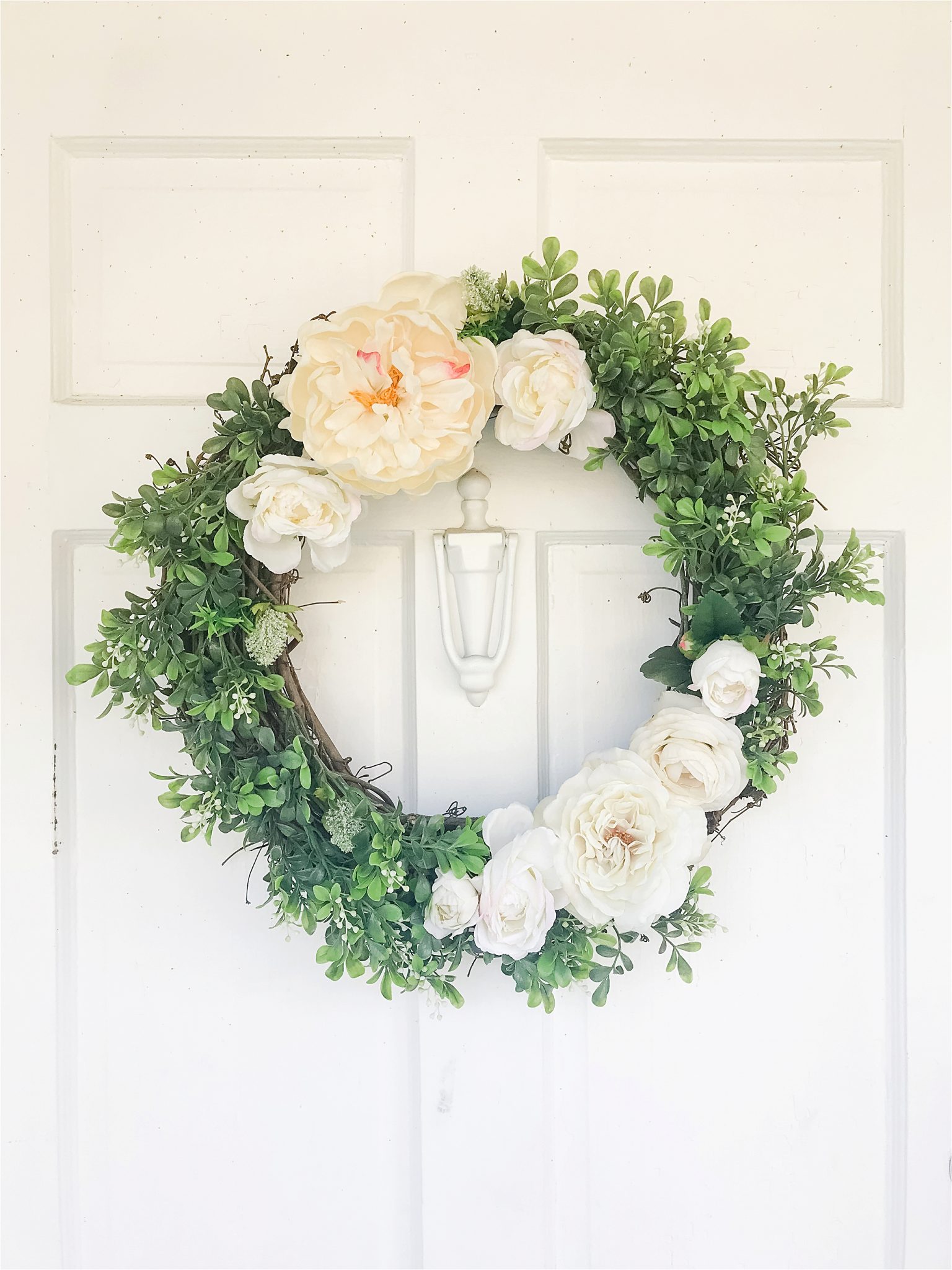 Our First Home
Nestled in the heart of Midtown, lies a little white cottage with black shutters.  I remember when I first saw an image of this sweet little home. Staying at my parents house, during our season of engagement, I asked David to look into it.  Within a day, he was touring the place and sending me countless pictures of hardwood floors, dusty light blue walls, and vintage charm. I fell in love with the home instantly.  Knowing that this would be our first home together, I wanted it to be a genuine reflection of who we were- newlywed budget and all.  Little did I know just how fun having a cottage in midtown Mobile Alabama would be for us! 
Making a house a home
 I'm a sucker for a space that is beautifully and intentionally put together with a variety of textures and colors.  Not only do I like my style to be shown, but David's as well. Of course, when I asked David what he wanted our first home to feel like, he kept his answer simple.  He wanted the house to feel inviting and cozy, and he wanted our bedroom to have white sheets and dark blue throughout.
Combining our interests and styles was so fun for me.  Most everything you'll see in these images was either purchased from a second hand store, bought with a gift card (they will forever be my favorite form of gift giving, no matter what anyone says !!) or gifted to us.
 I'm a huge fan of DIY projects, but also really enjoy the "classic" look. As a newlywed I've been ever grateful for what a couple coats of fresh paint can do for a room. We've painted tables, coffee tables, lamps, lampshades and so much more. Decorating a Cottage in Midtown Mobile Alabama has been so fun for me!  
A Cottage in Midtown Mobile Alabama
Being strategic with things like our dish ware made keeping things cohesive so easy!  We decided before we even got engaged that all we ever really wanted was white dish ware.  Why? White never goes out of style !! We have so many mix-matched patterns and styles, but it all goes so well together because it's all WHITE!  We also display a lot of our dish ware because we have a limited amount of cabinet space.  Having a cottage in midtown Mobile Alabama has really helped us refine what we have and I'm grateful for it.
We love this little home.  With it's two bedrooms, one bathroom and a laundry room that serves as my office and Baskin's bedroom as well, I'm happy to say that we don't have a need in the world.  This little home has been the perfect starter home and has really blessed us so much already! There are a few spaces that will be shared at a later time, such as the office/laundry room/dog room, our guest bedroom, and our big backyard!  But, until then, enjoy the first part of our virtual tour of our first little home!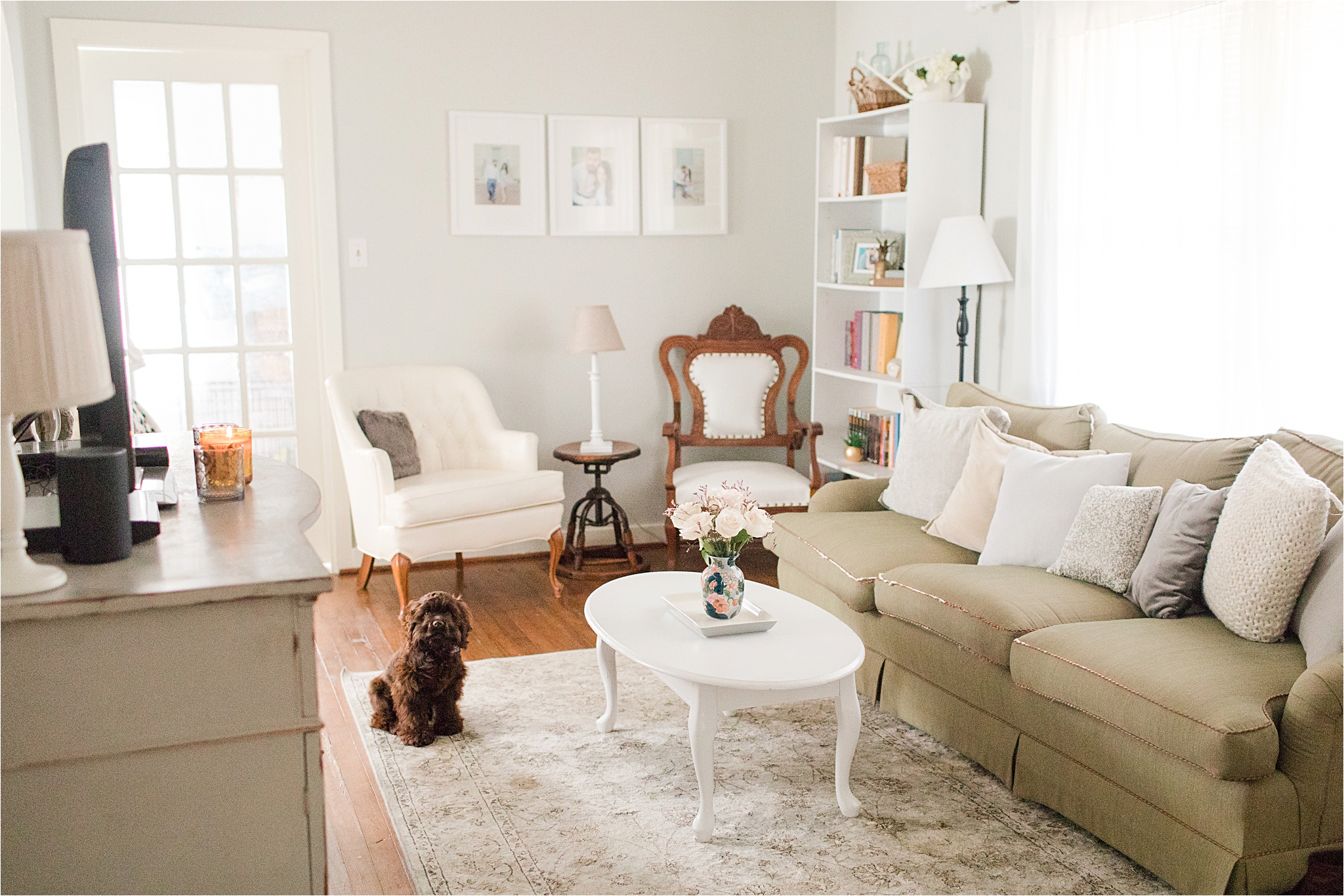 Baskin loves to be photographed–  She's always so curious !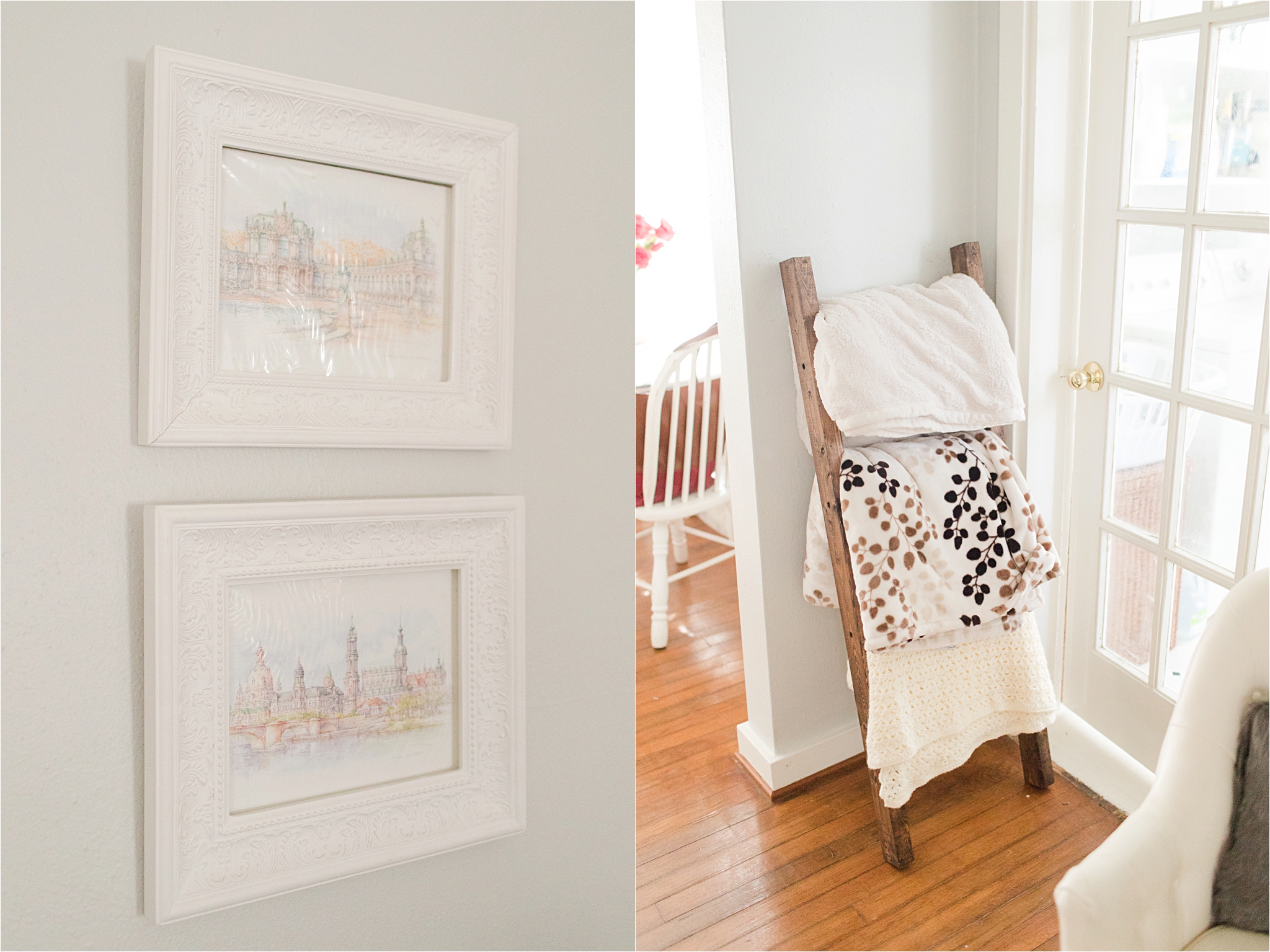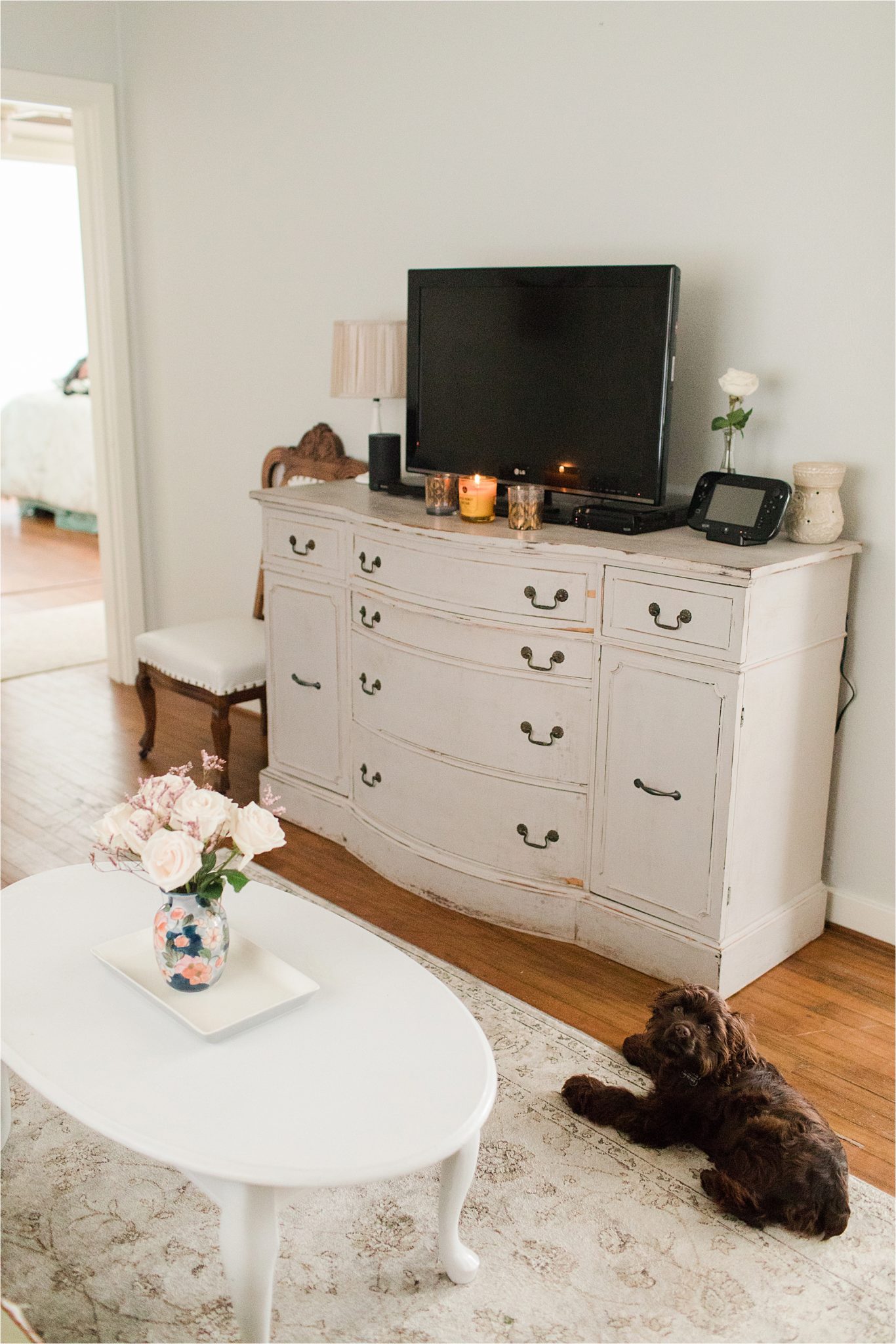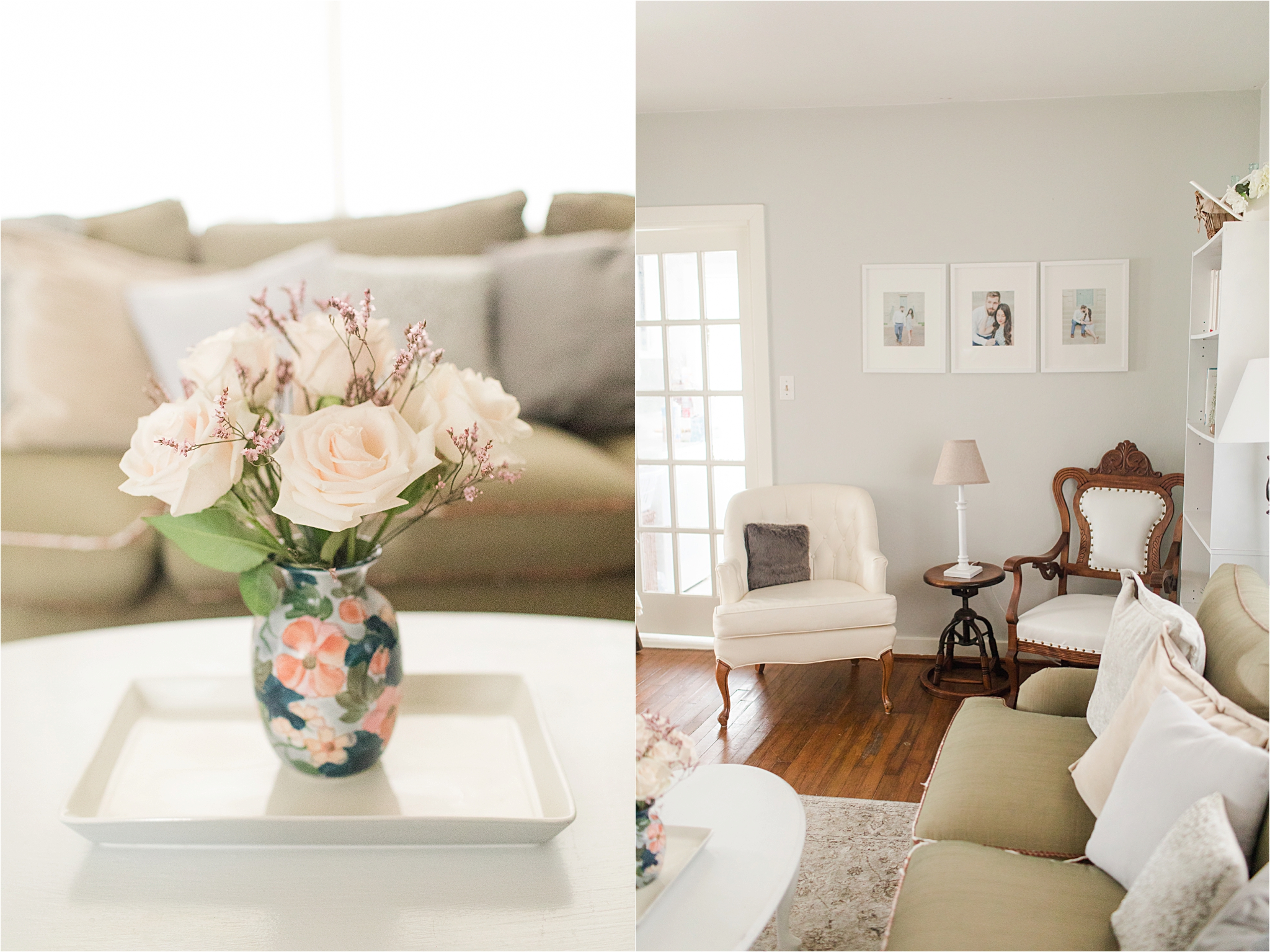 Framed photos are my favorite wall decor.  These photos from our engagement session with Megan Kelsey Photography are some of our favorites.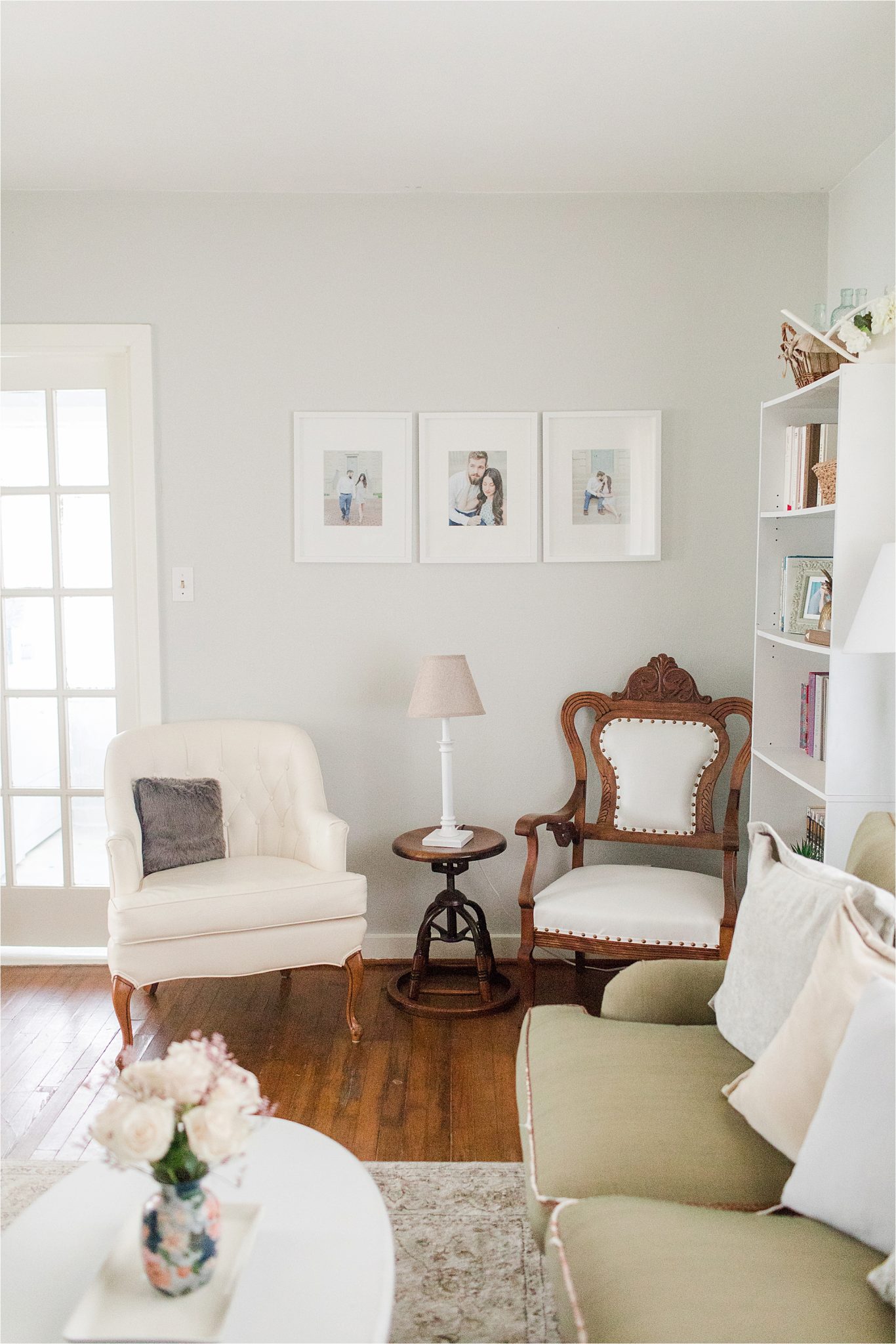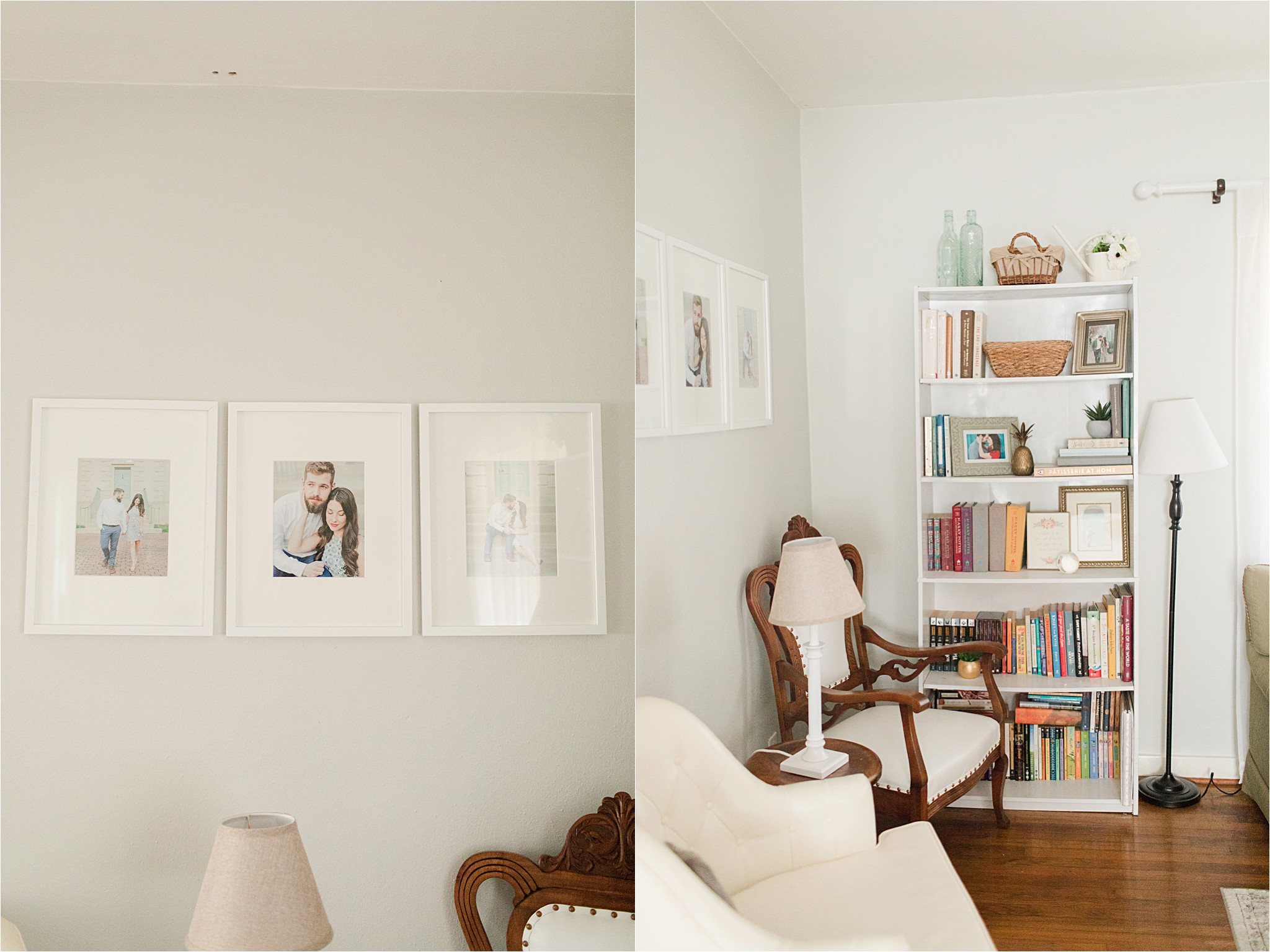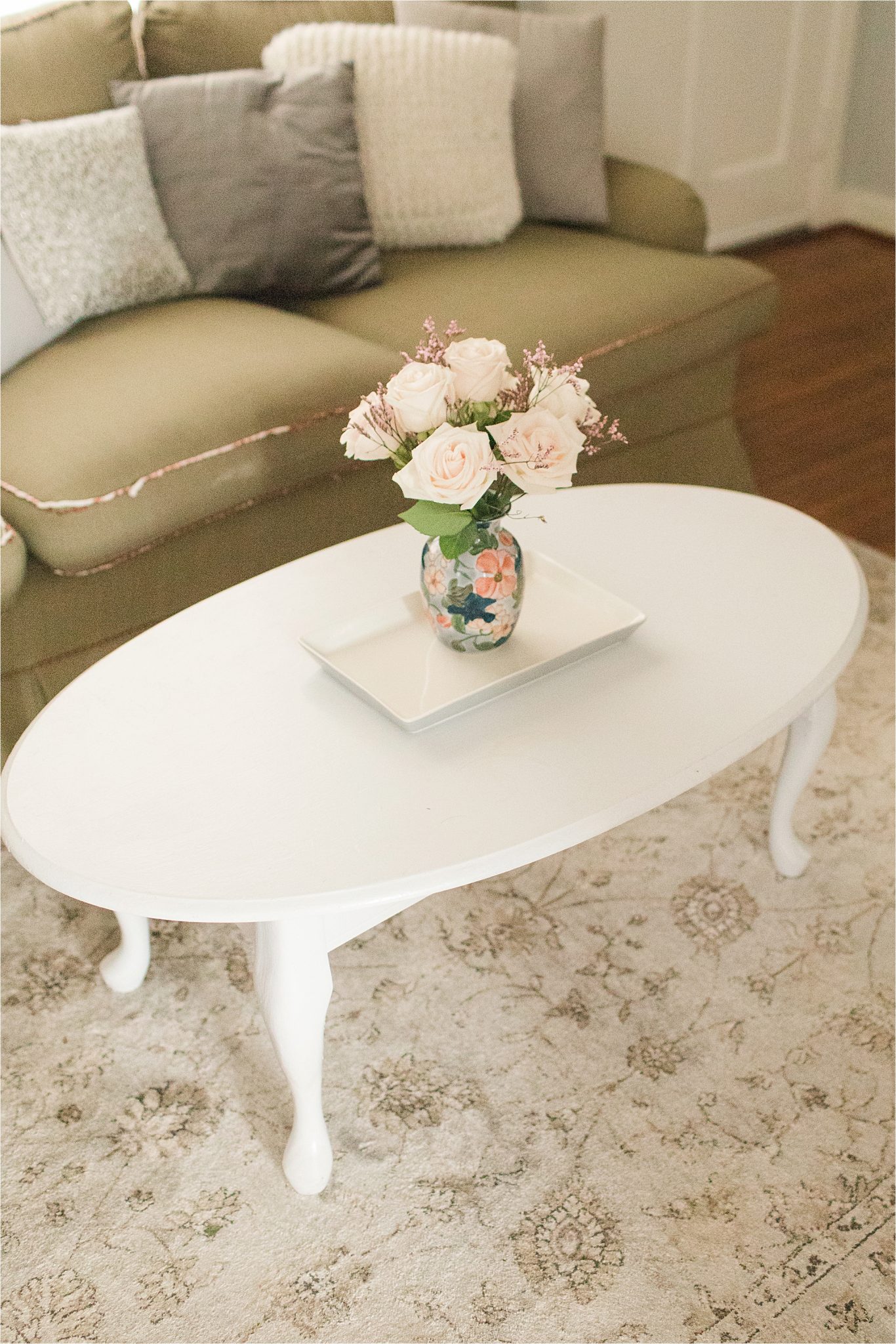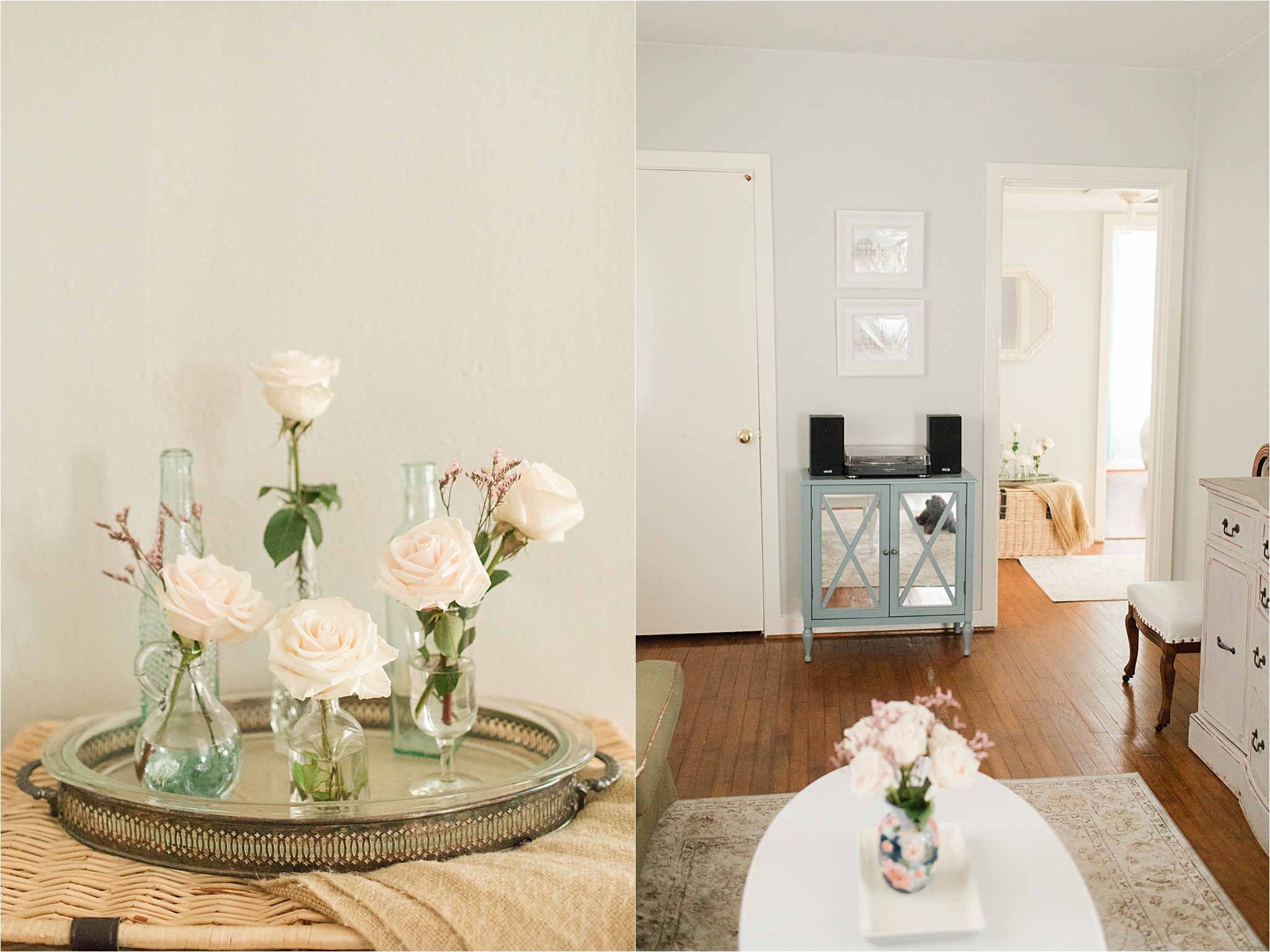 I'm a firm believer that fresh flowers make the best decor <3 <3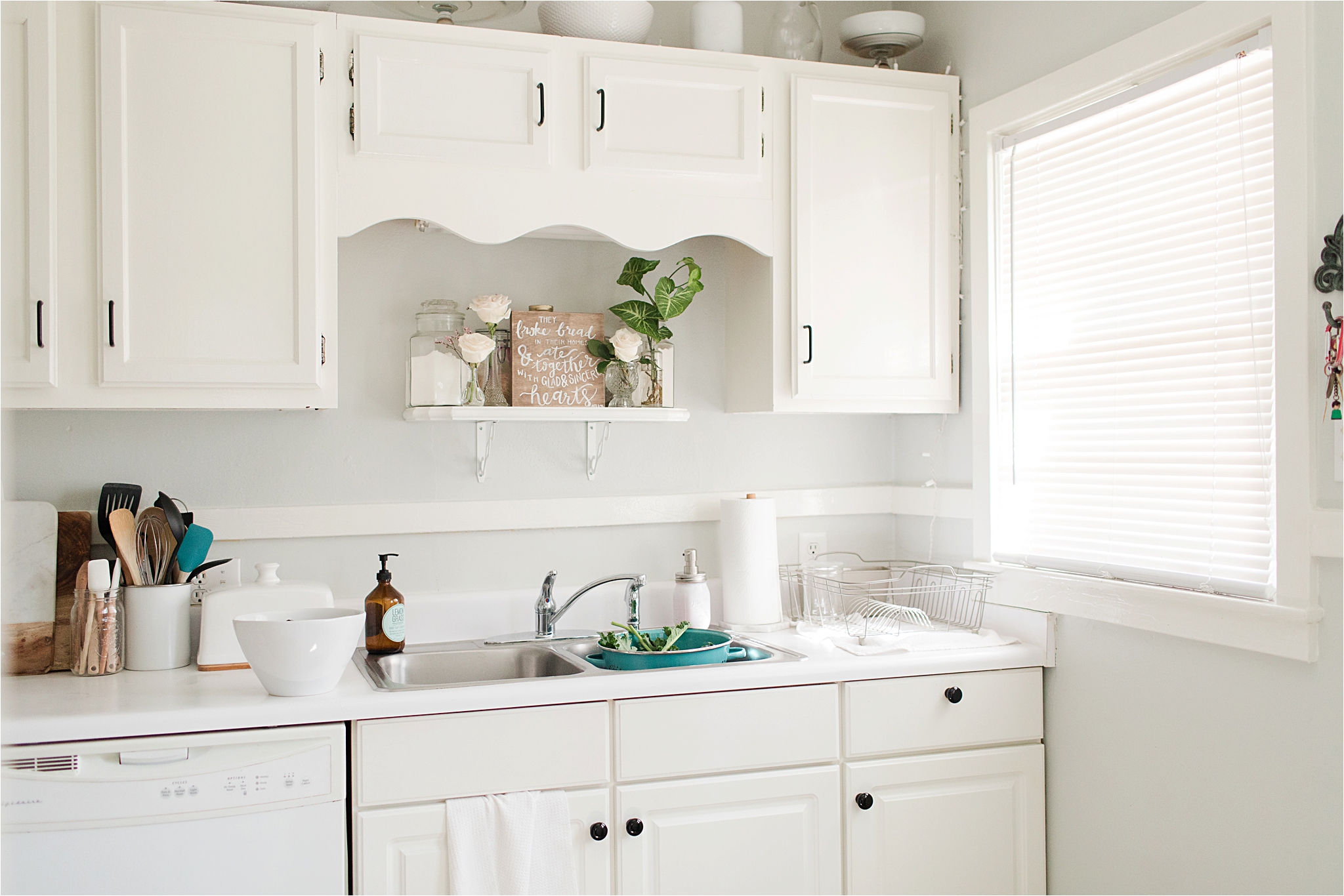 Our kitchen is one of my favorite rooms.  It's tiny, and allllllmost doesn't have enough counter space, but it's functional.  I love the white cabinets and the space above them that I use for my bigger dish ware and water pitchers– you can juuuuust barely see a few in the photo above.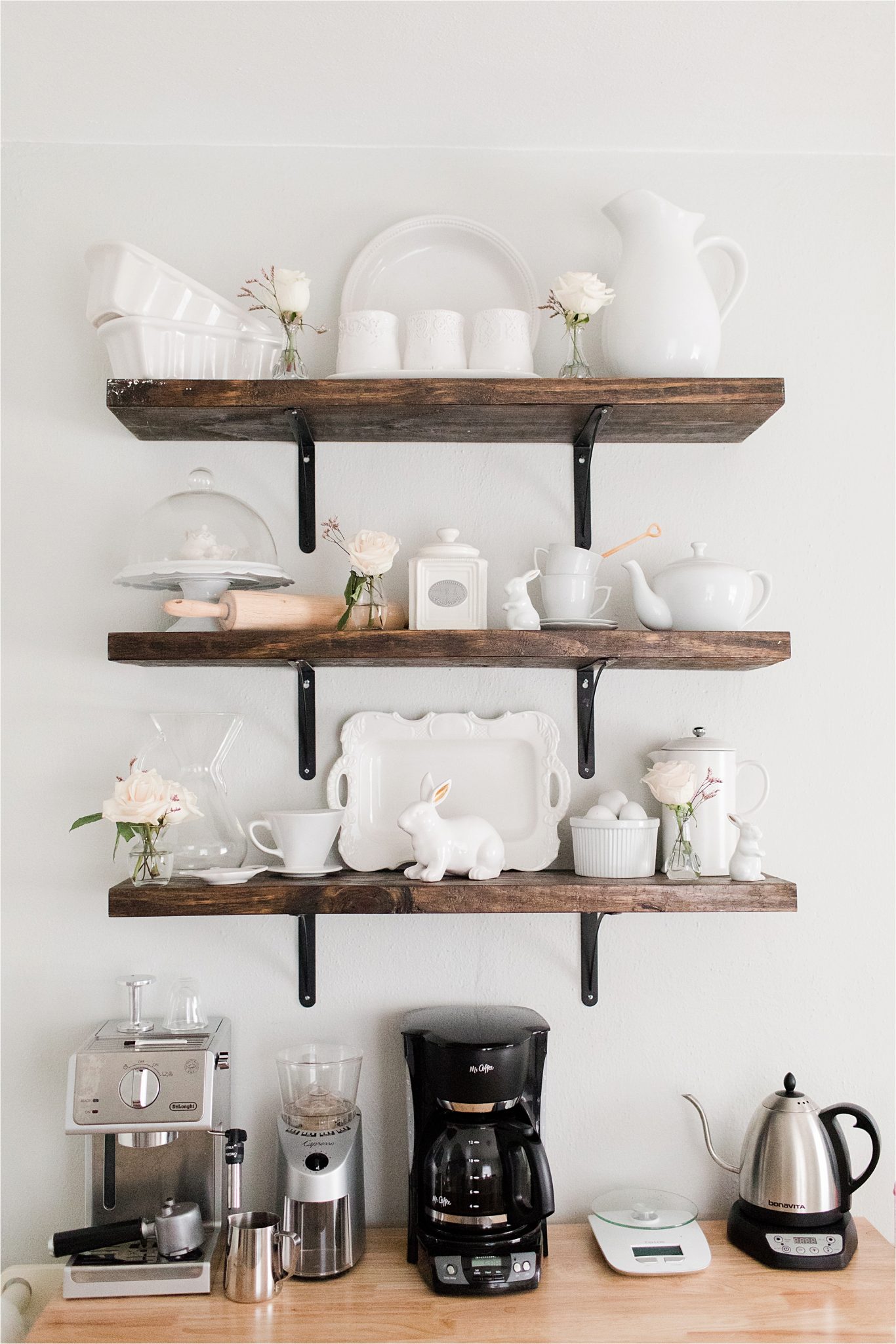 These shelves and this space are my favorite in the whole house!  This is David's coffee cart, and these three shelves get changed ever so often.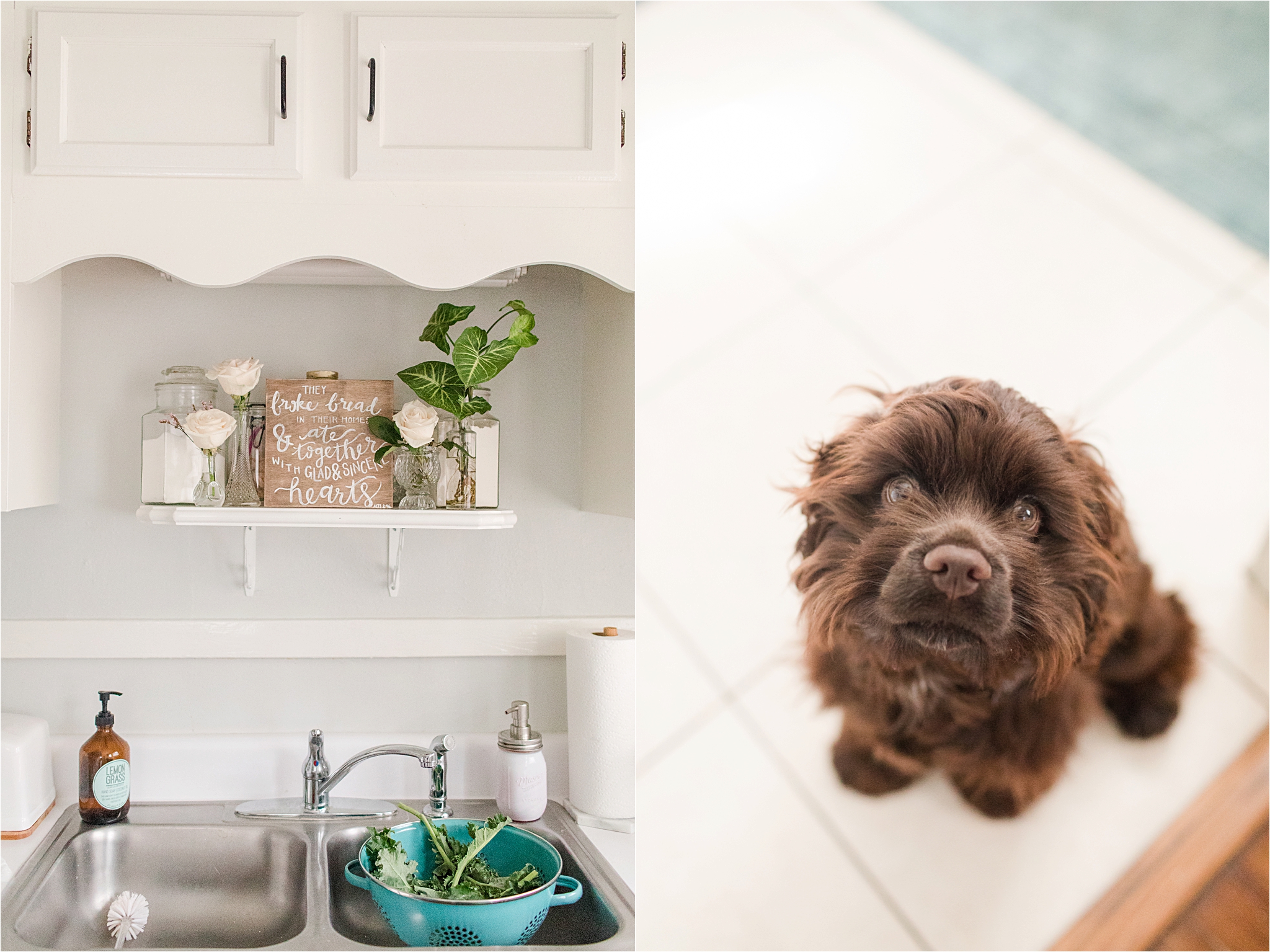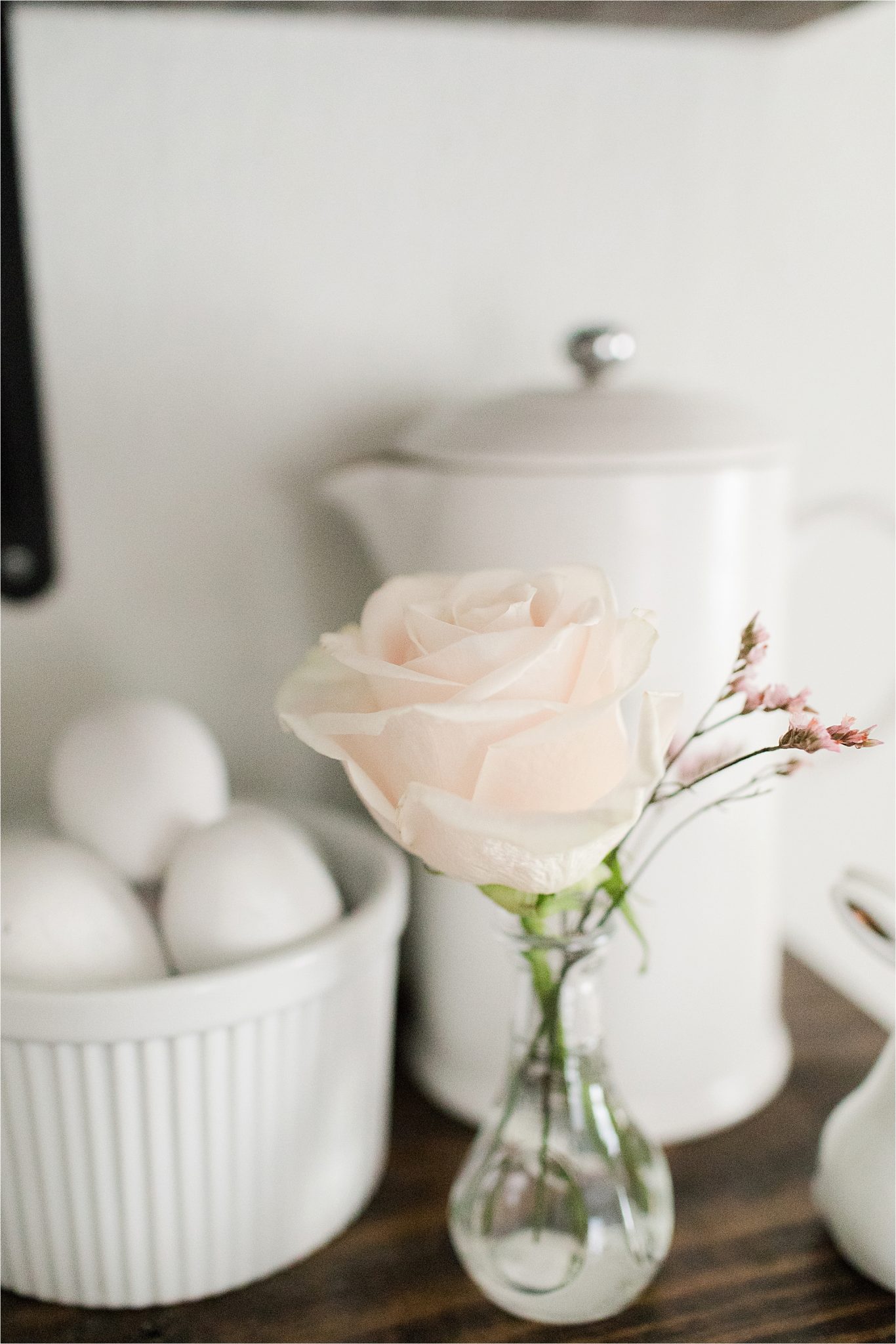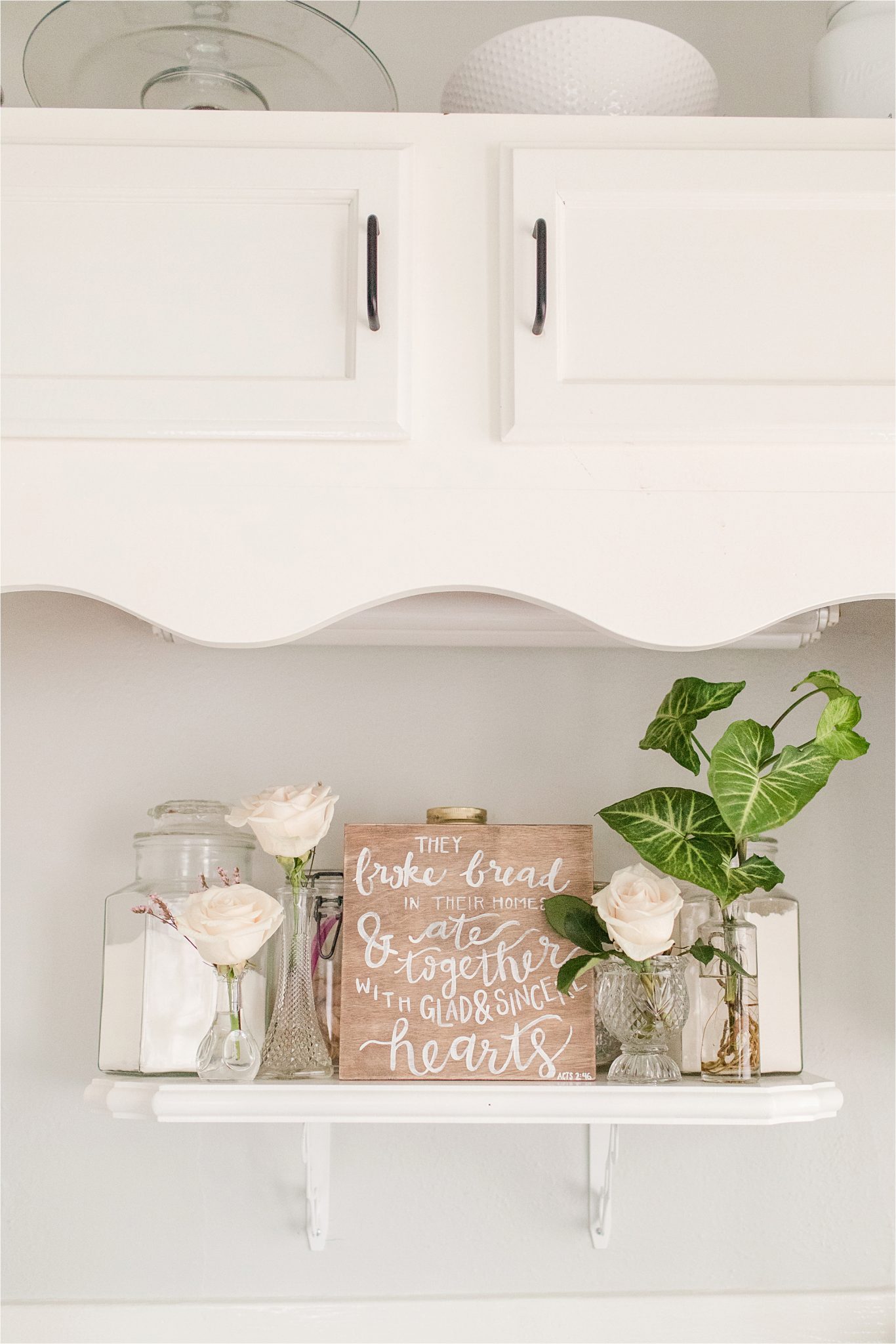 One of my clients painted this verse for me– isn't it perfect?!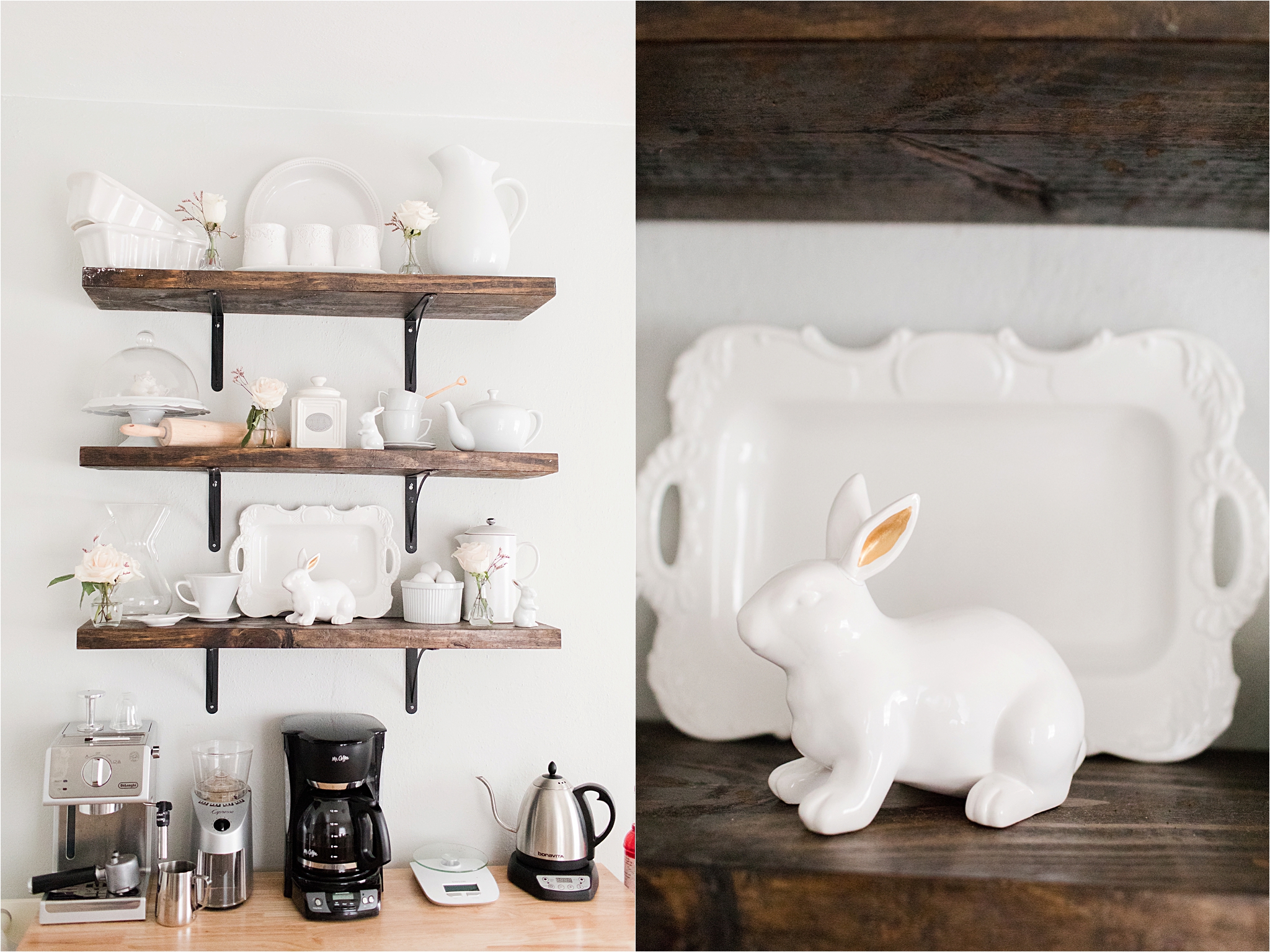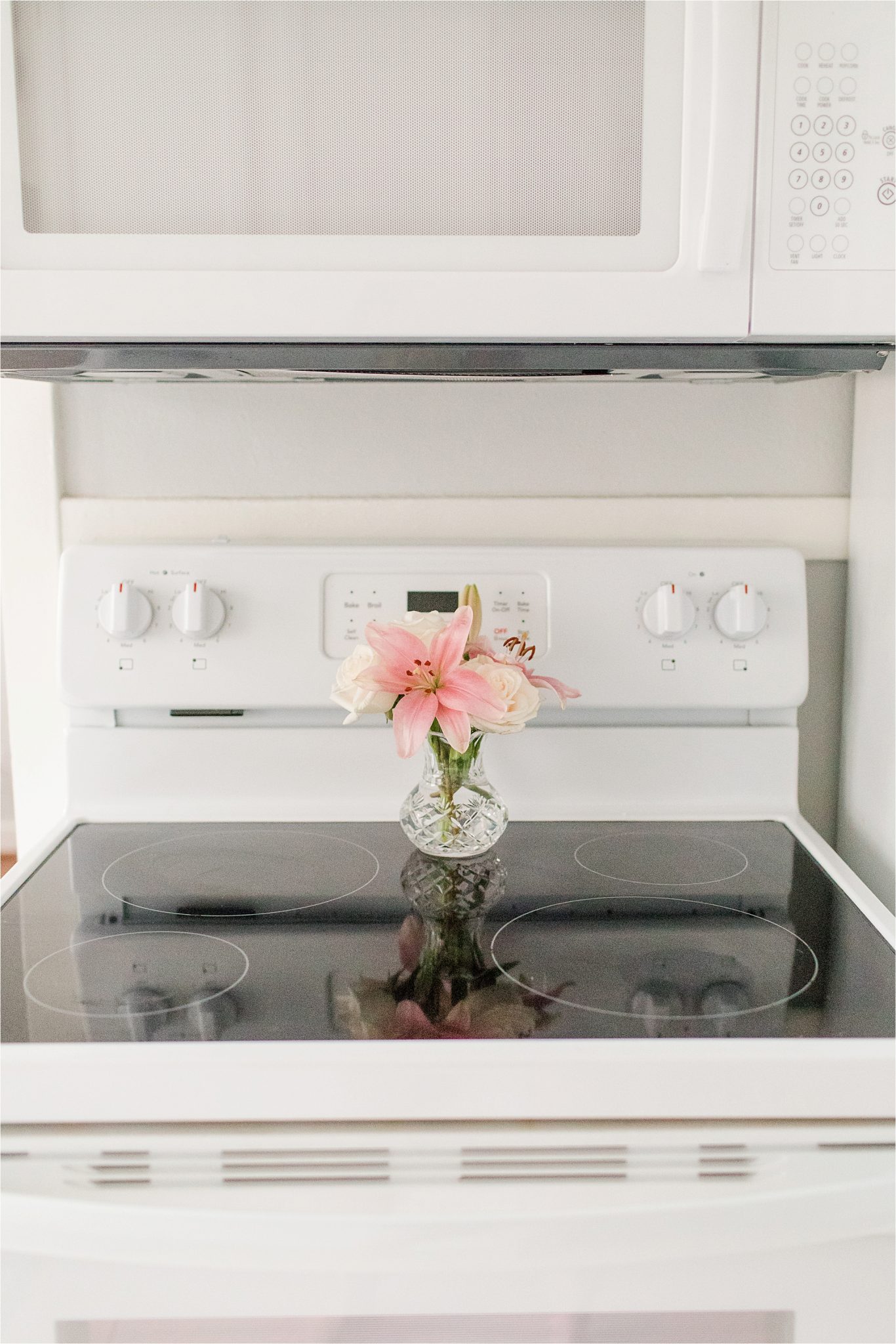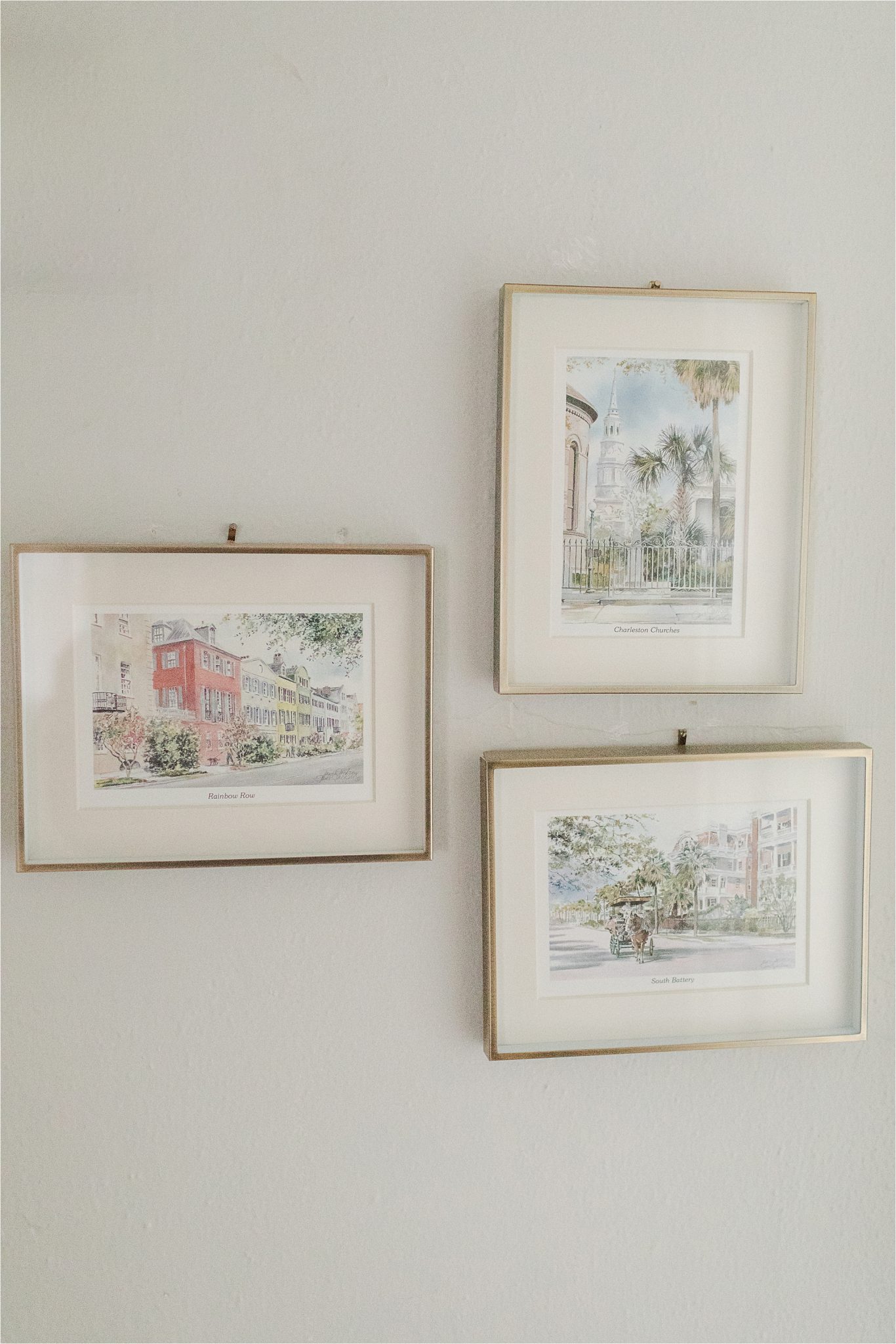 Some post cards from our honeymoon !!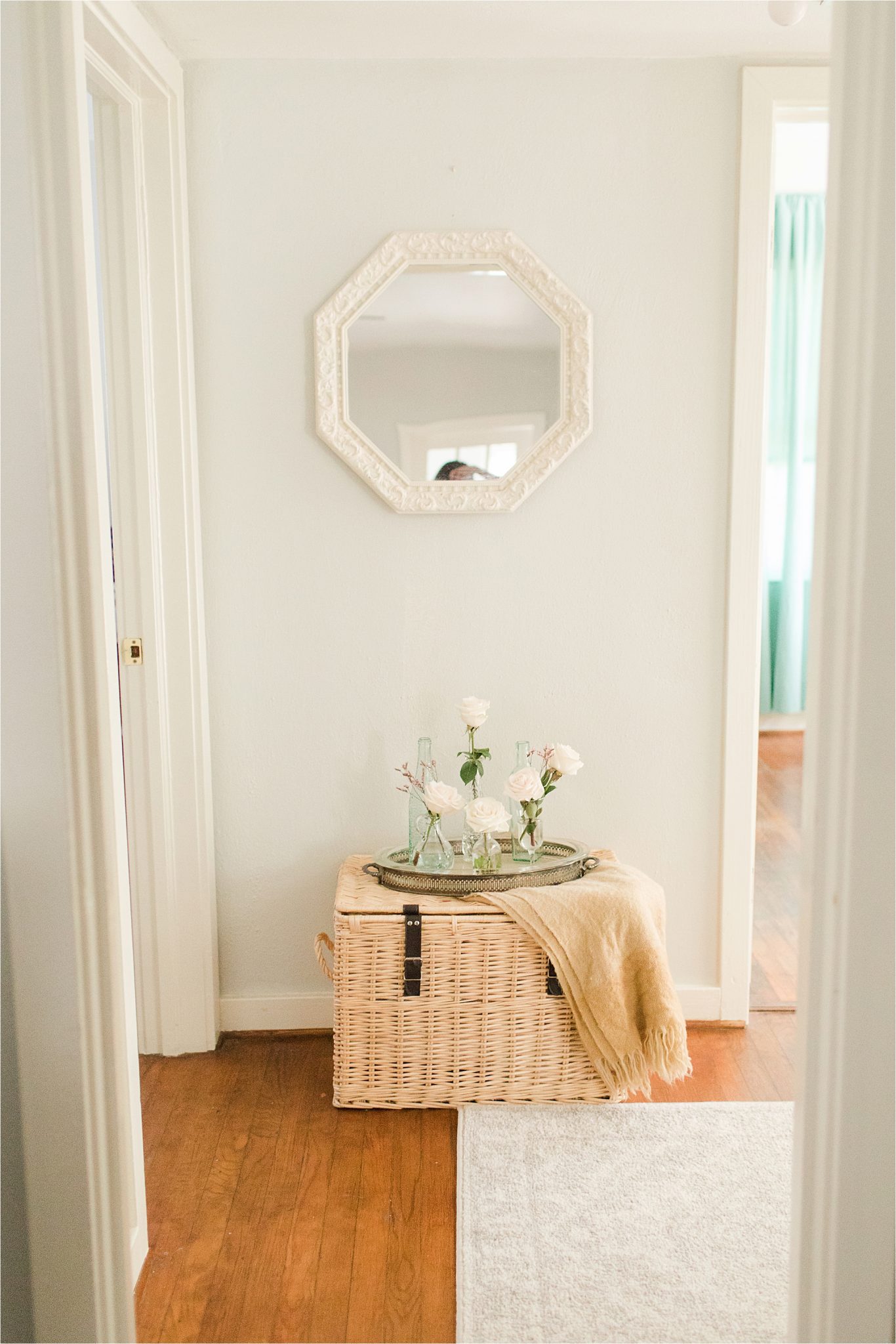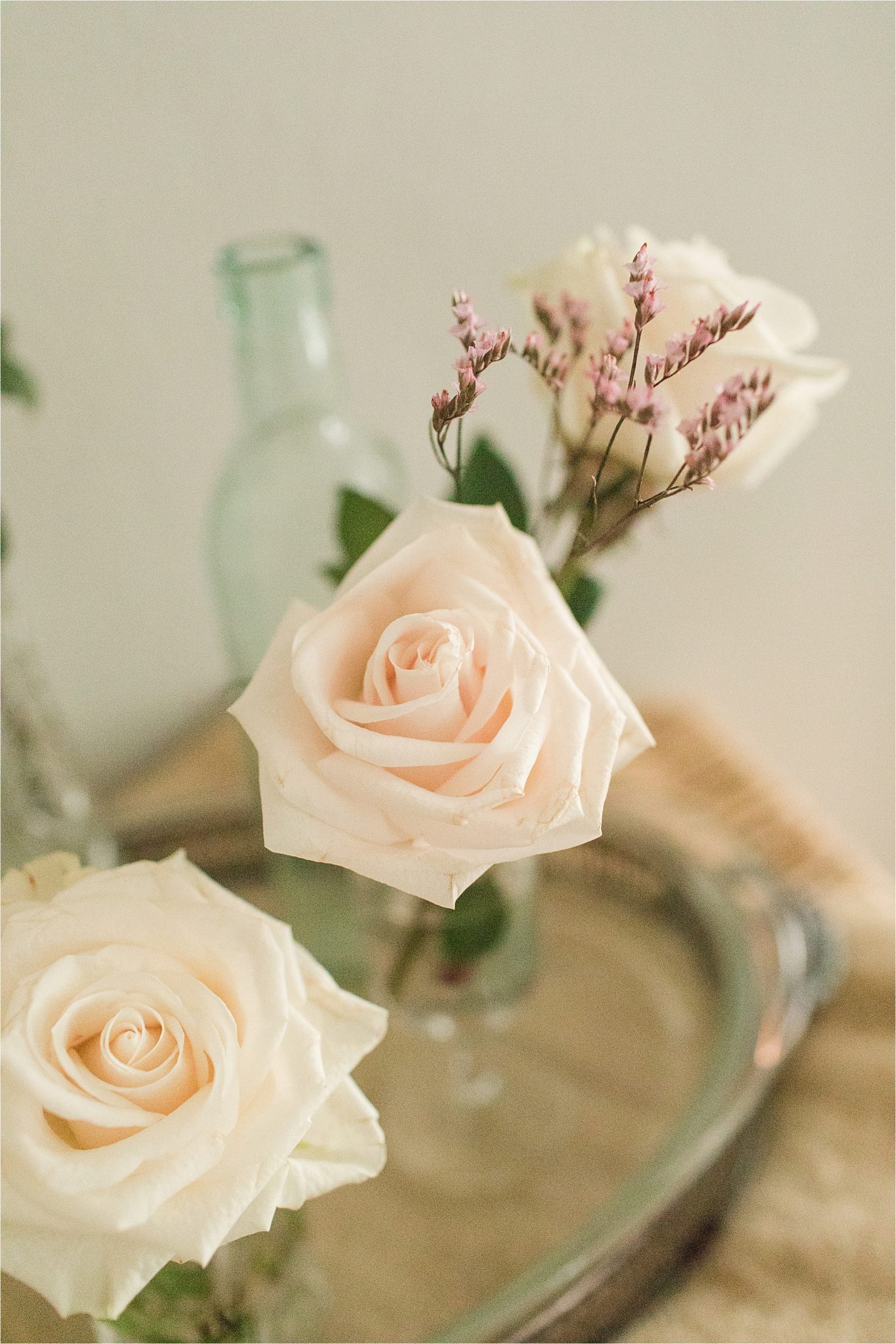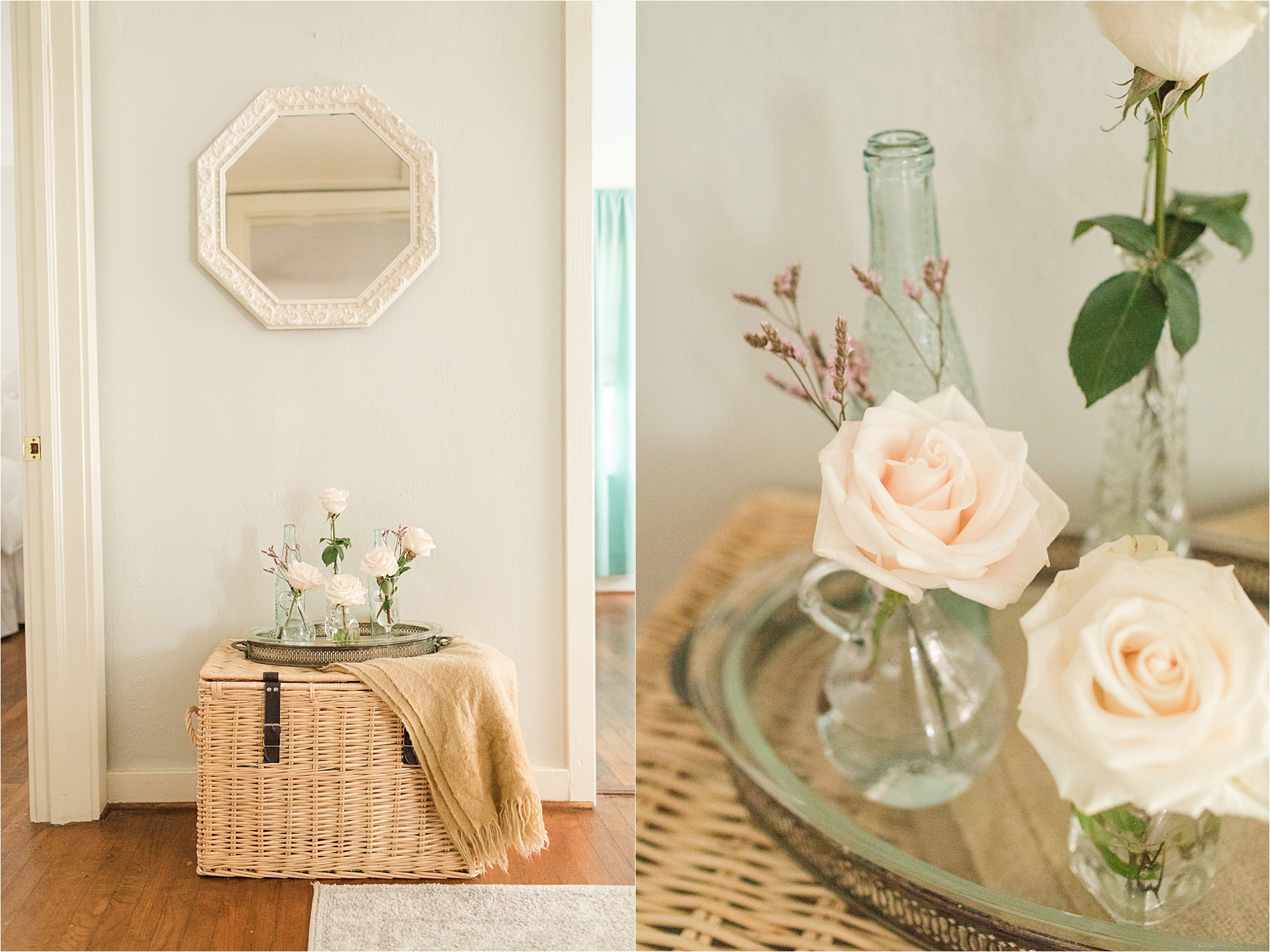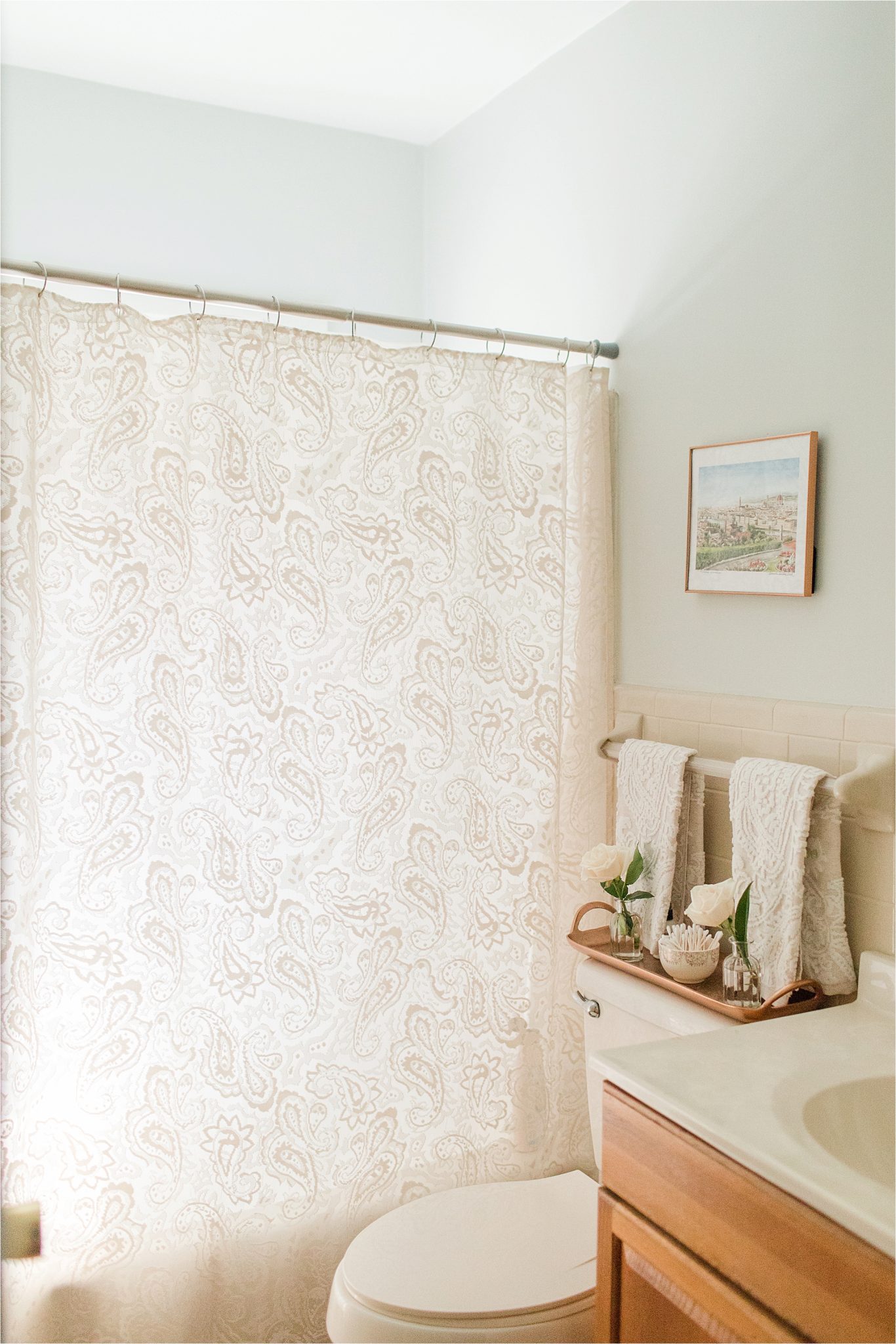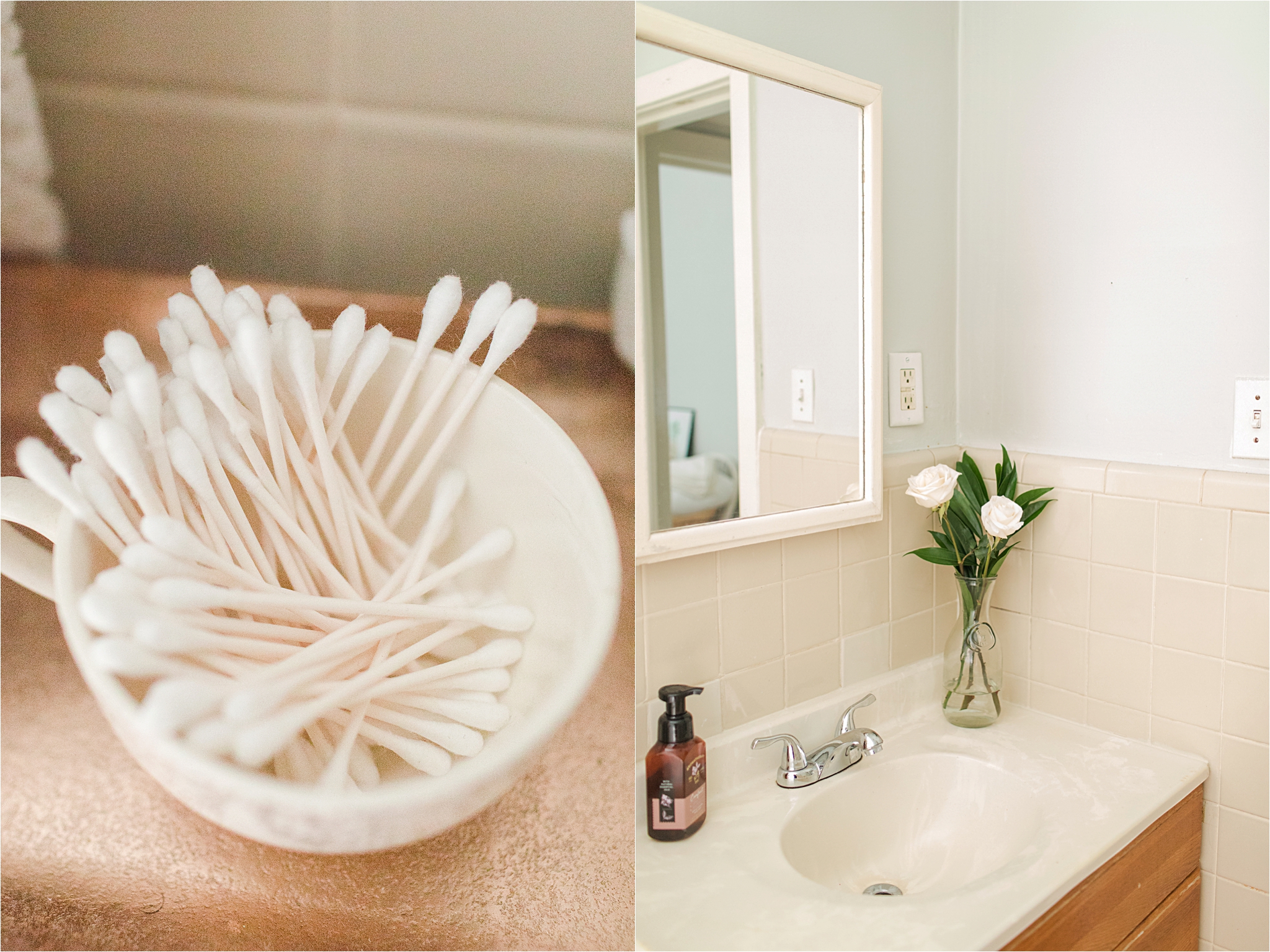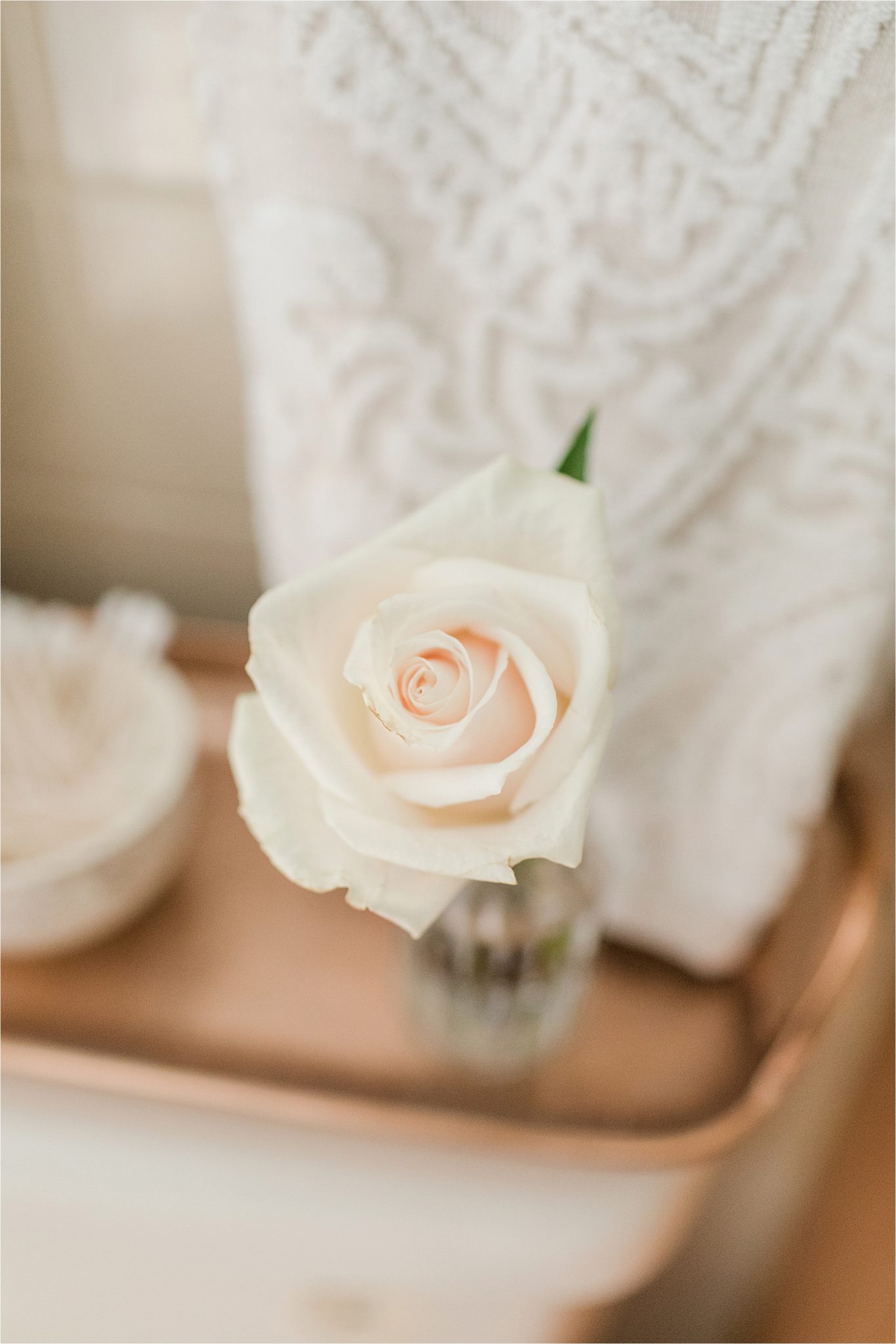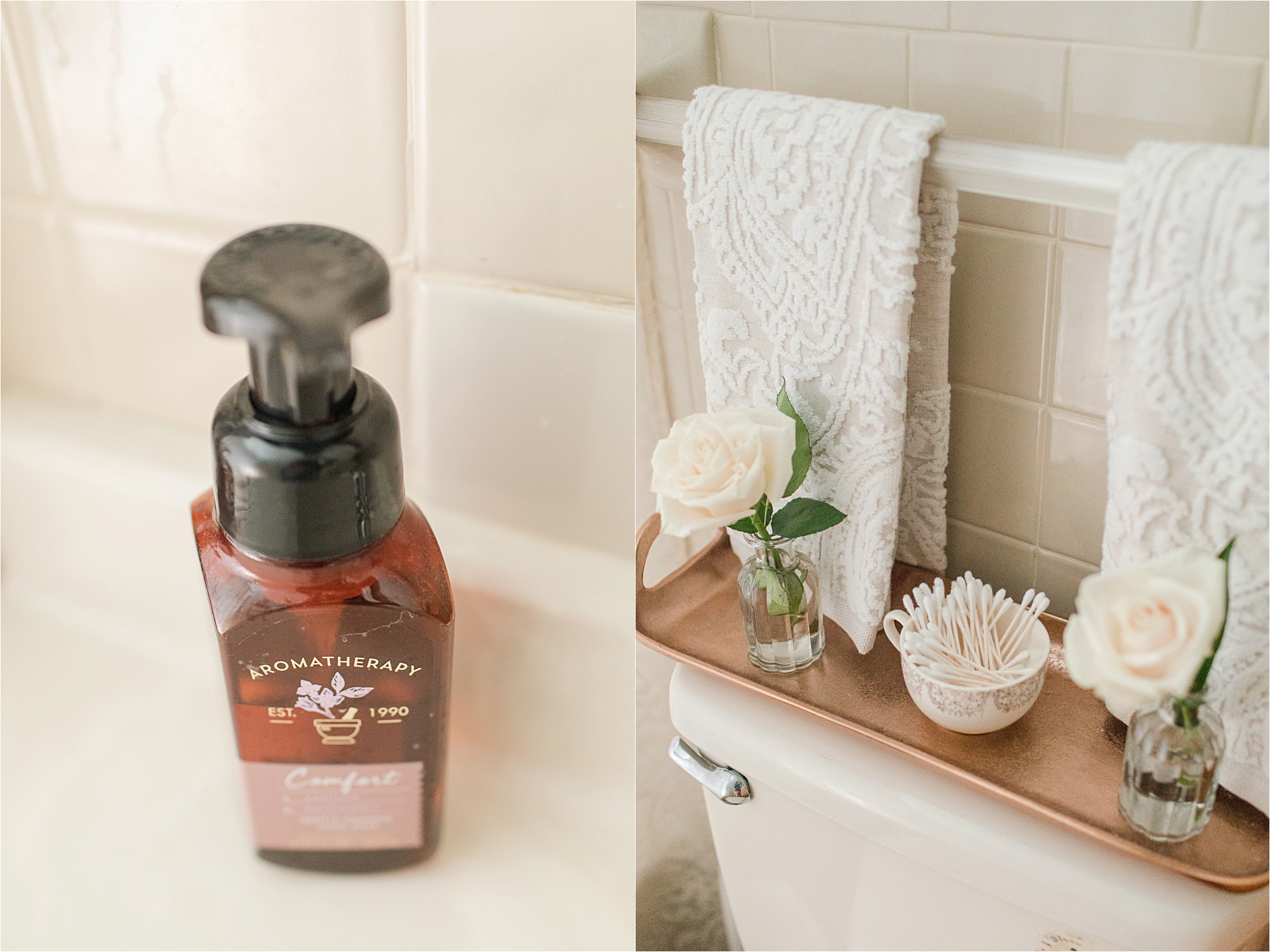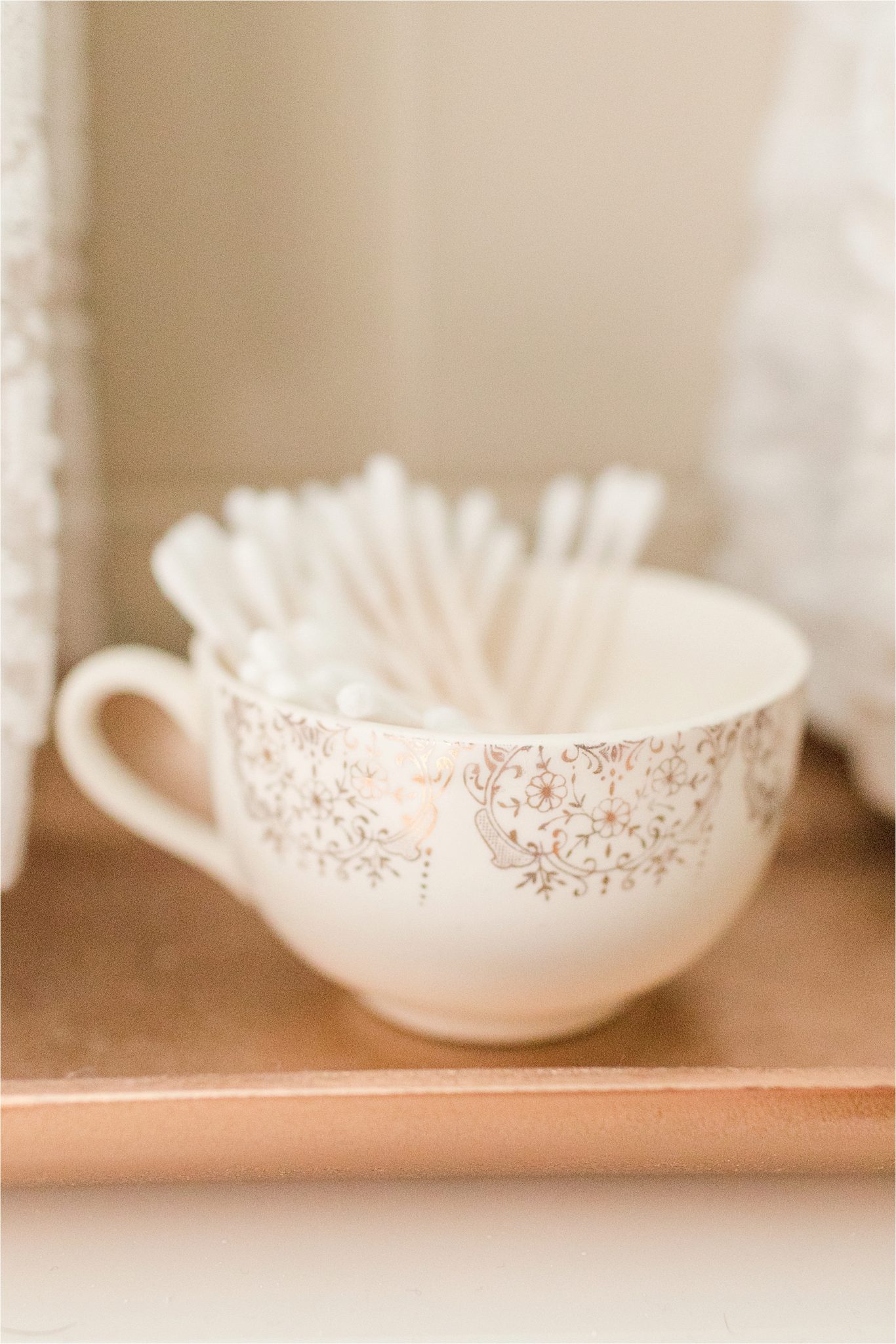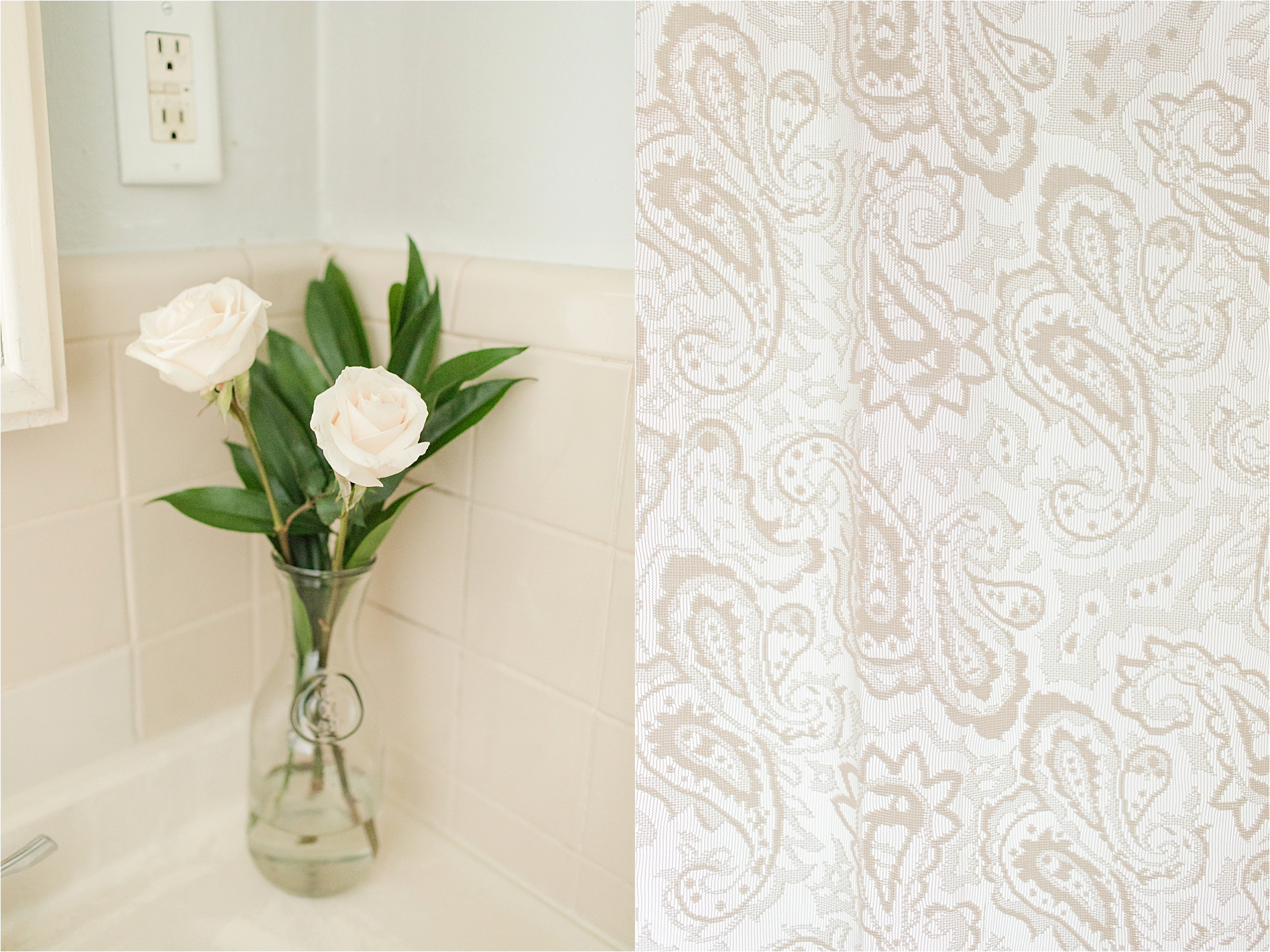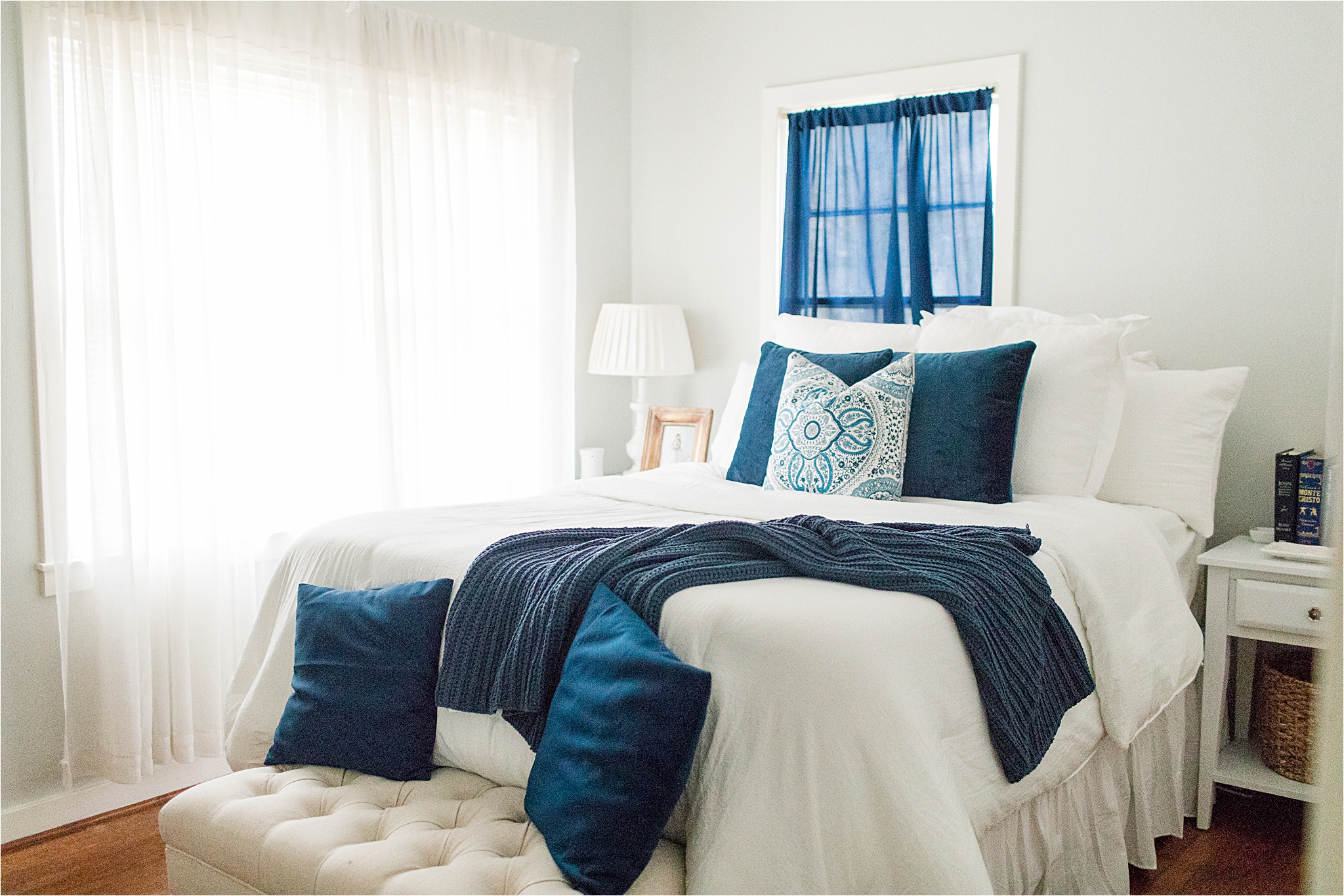 I was a little nervous to see the white and the deep blue come together- but I've gotta say, I LOVE it!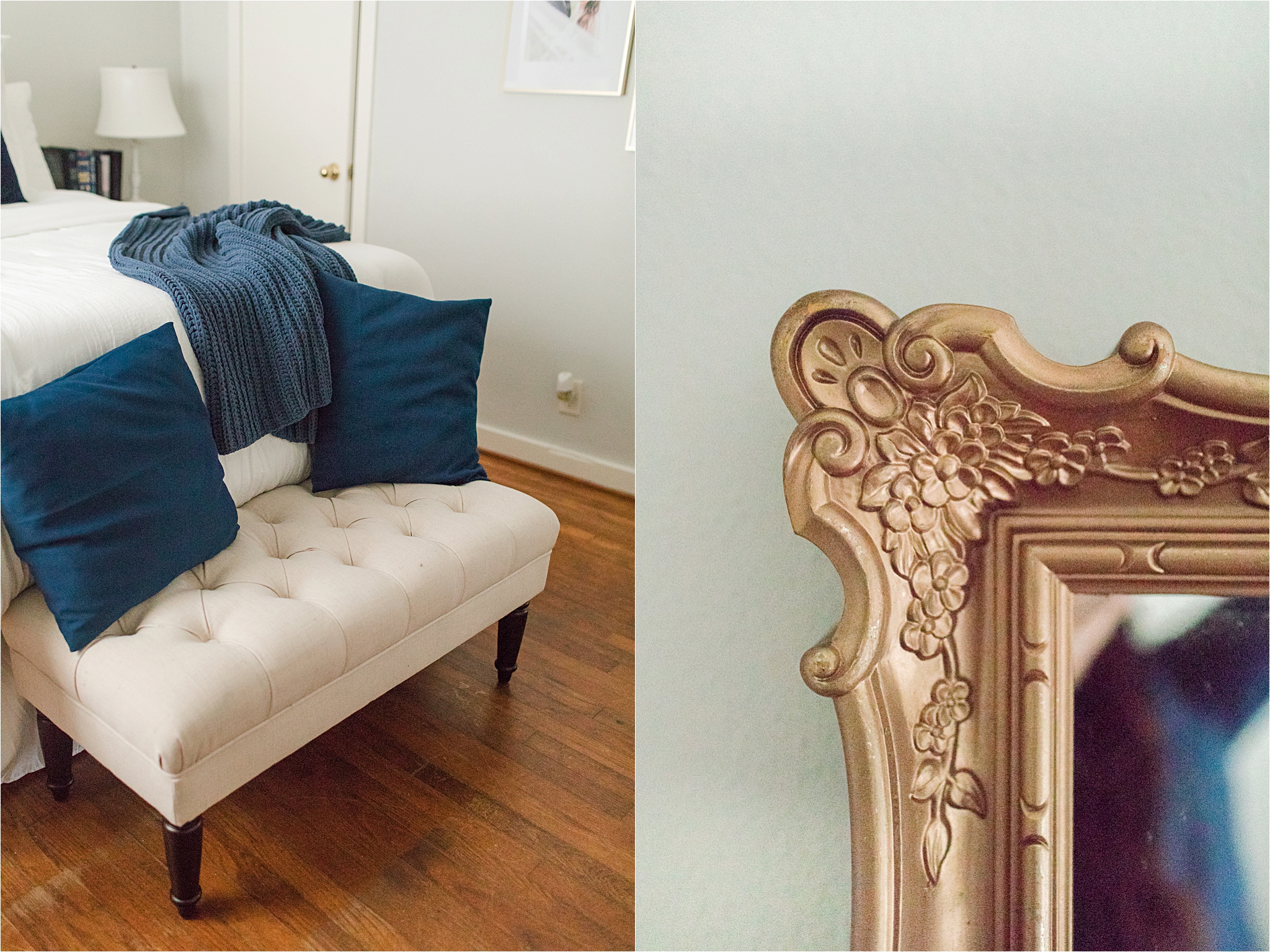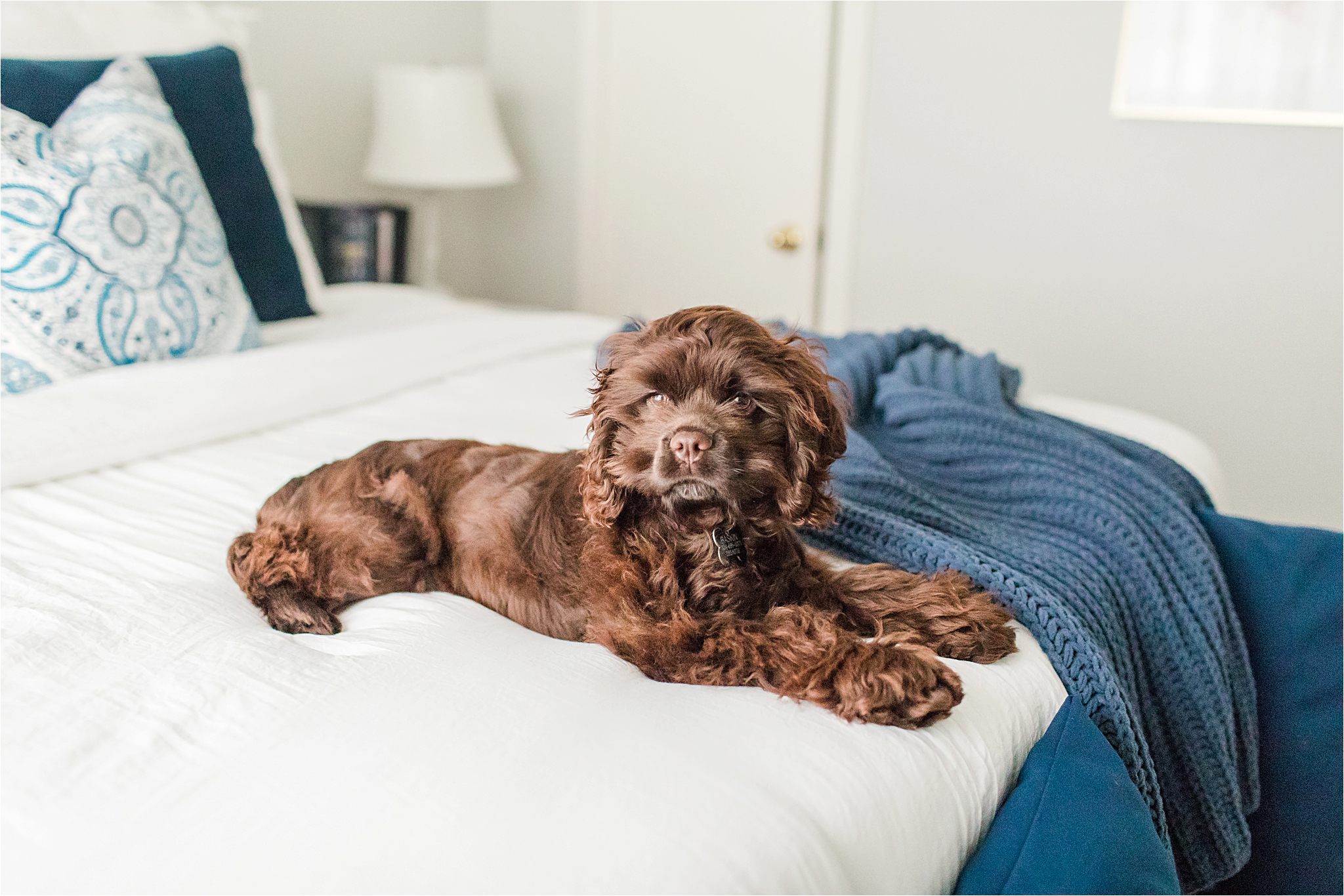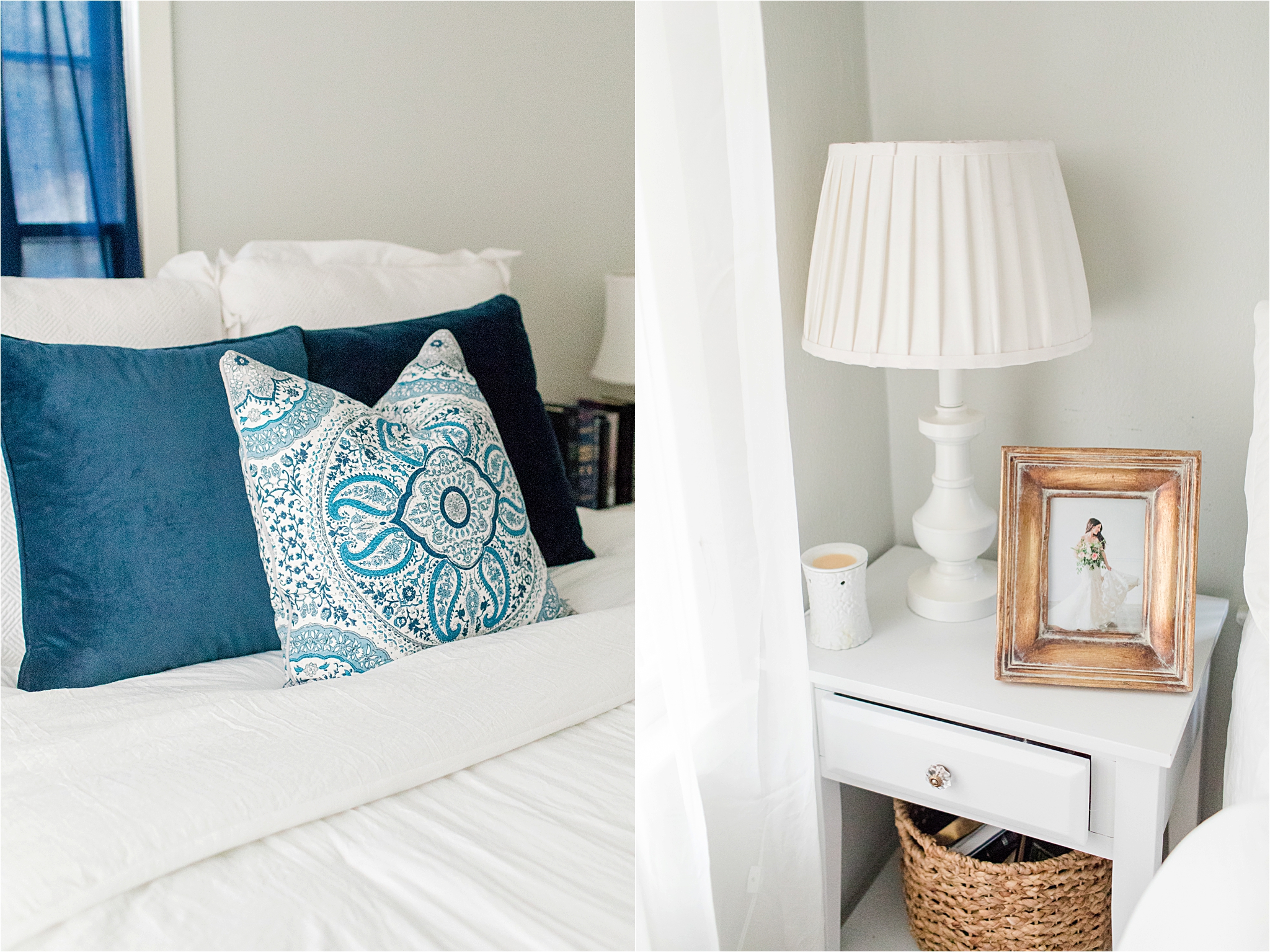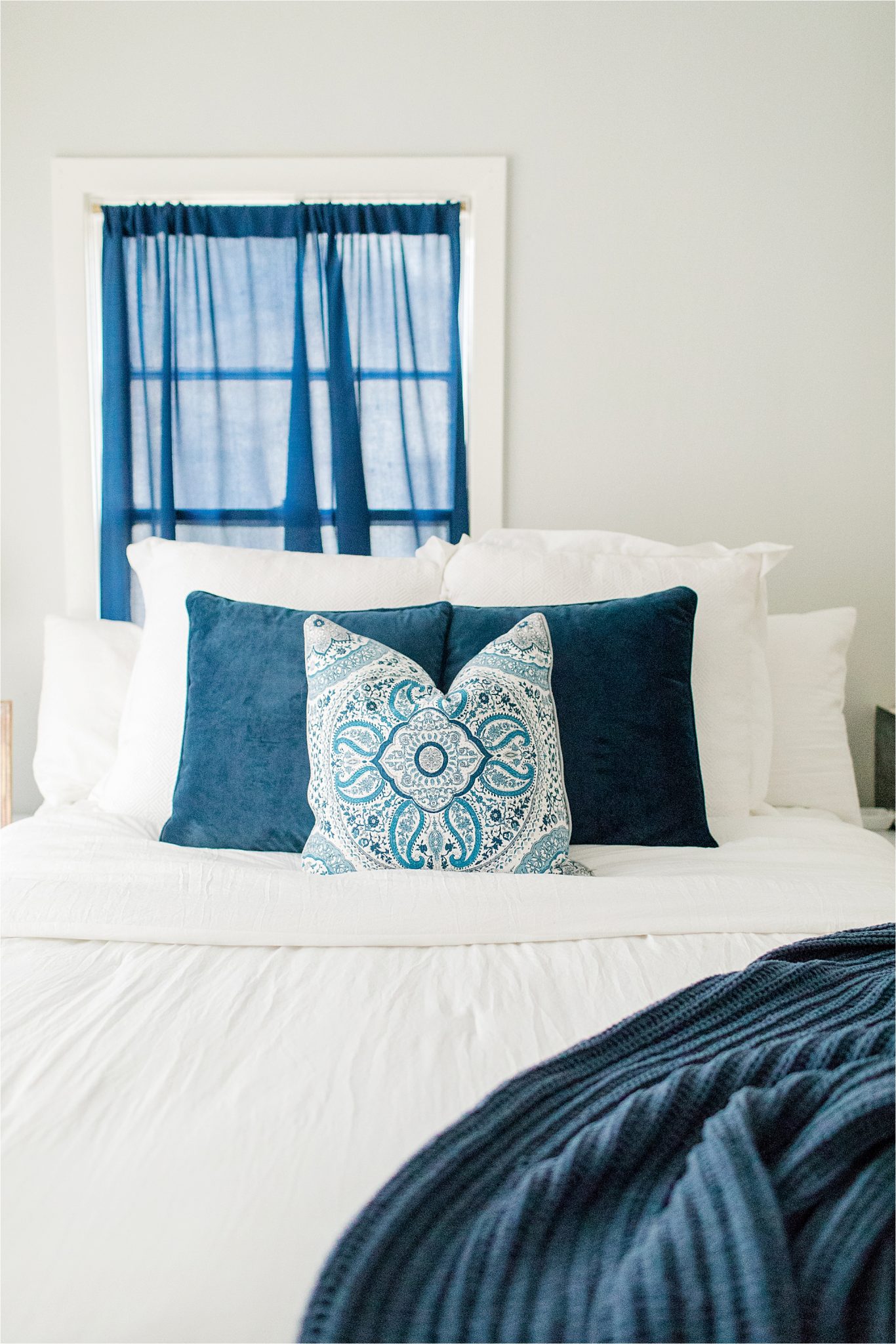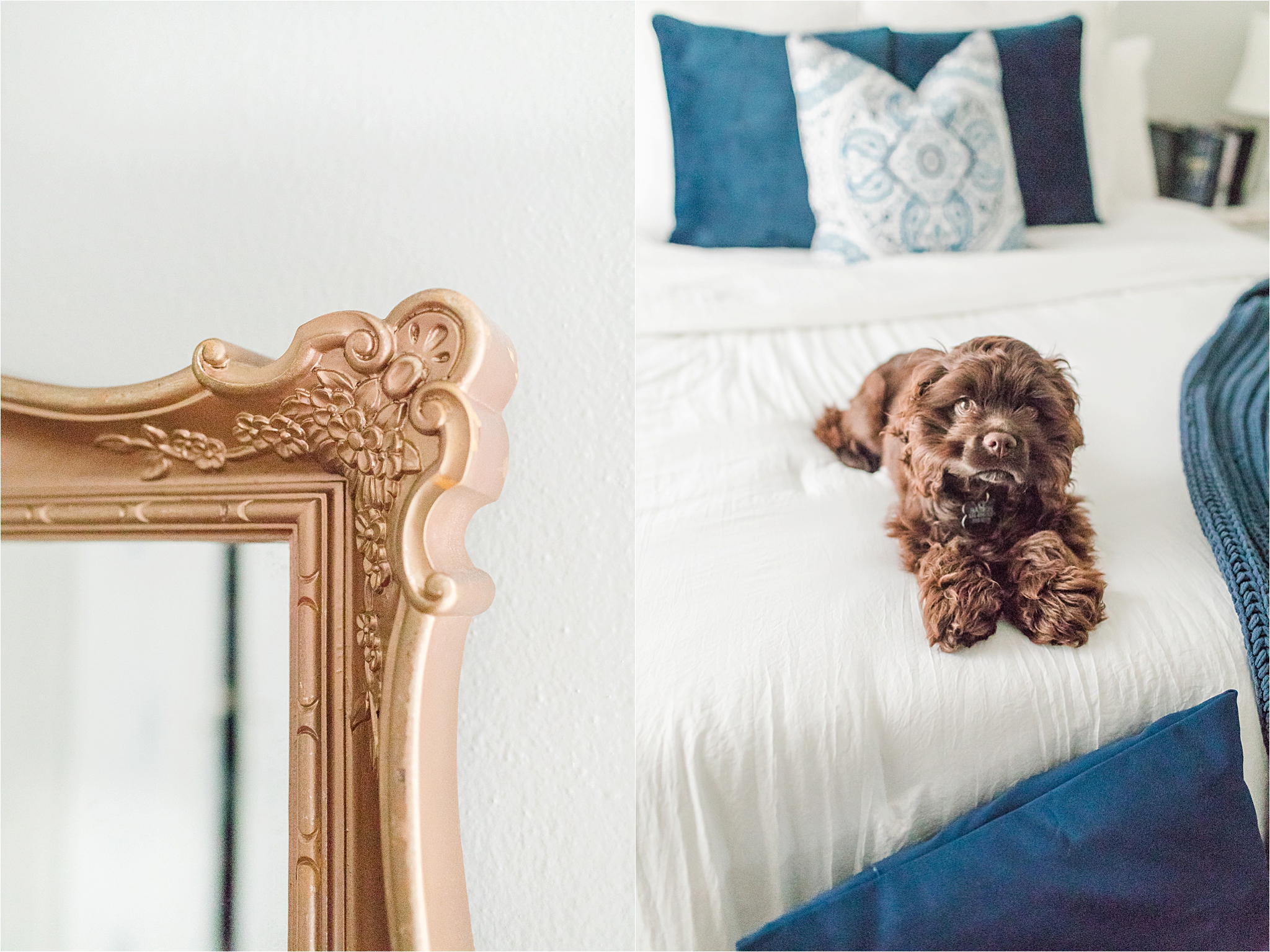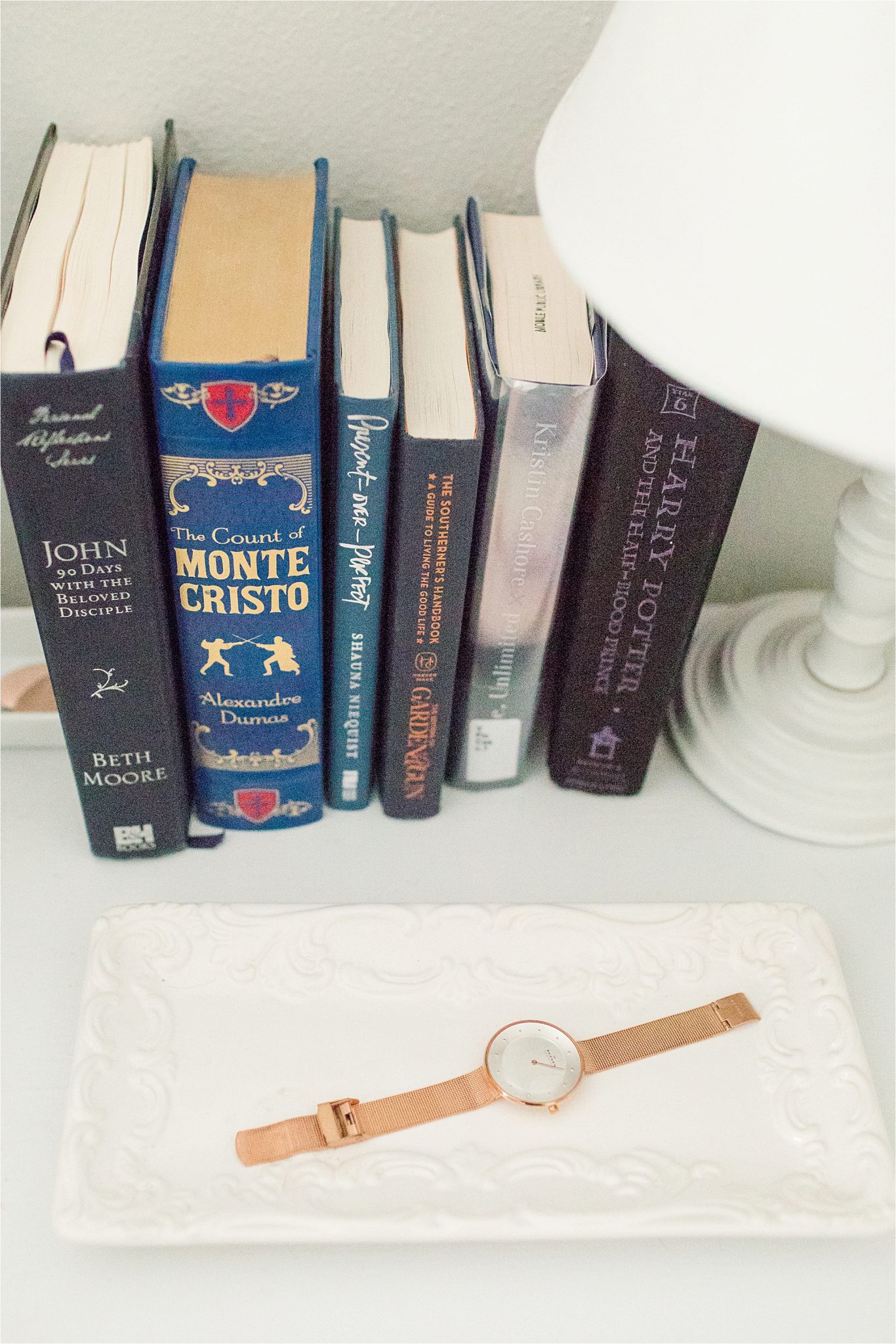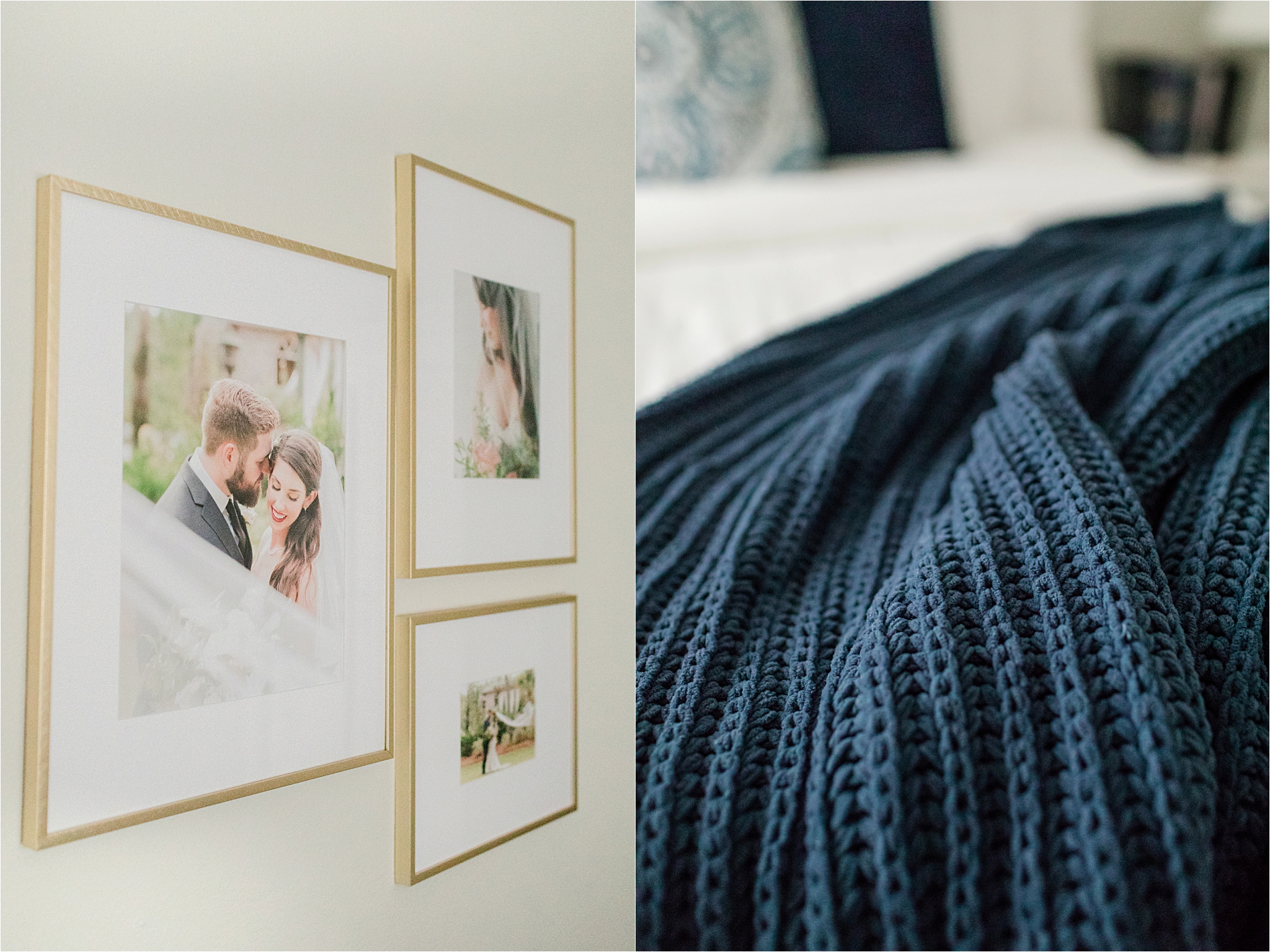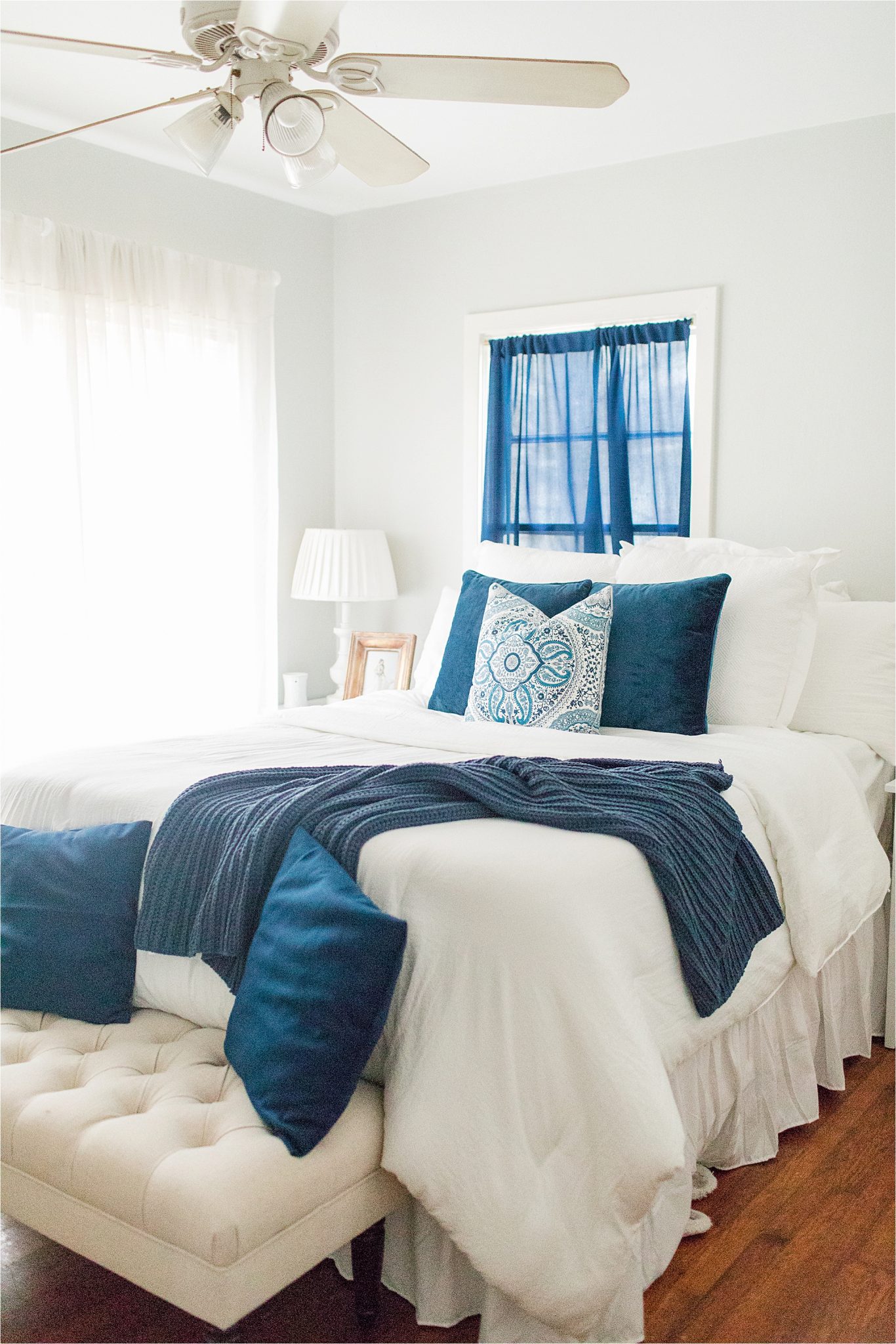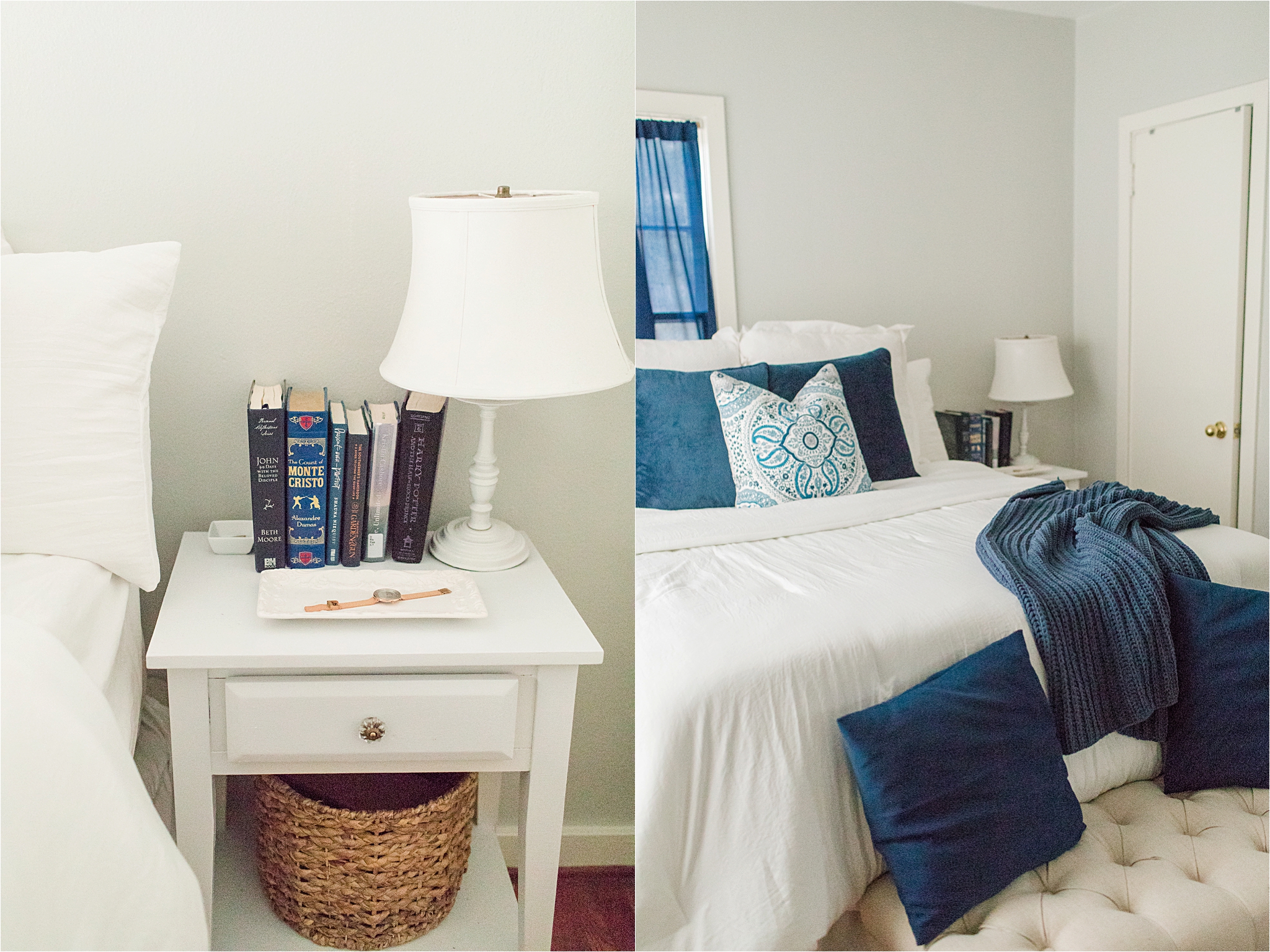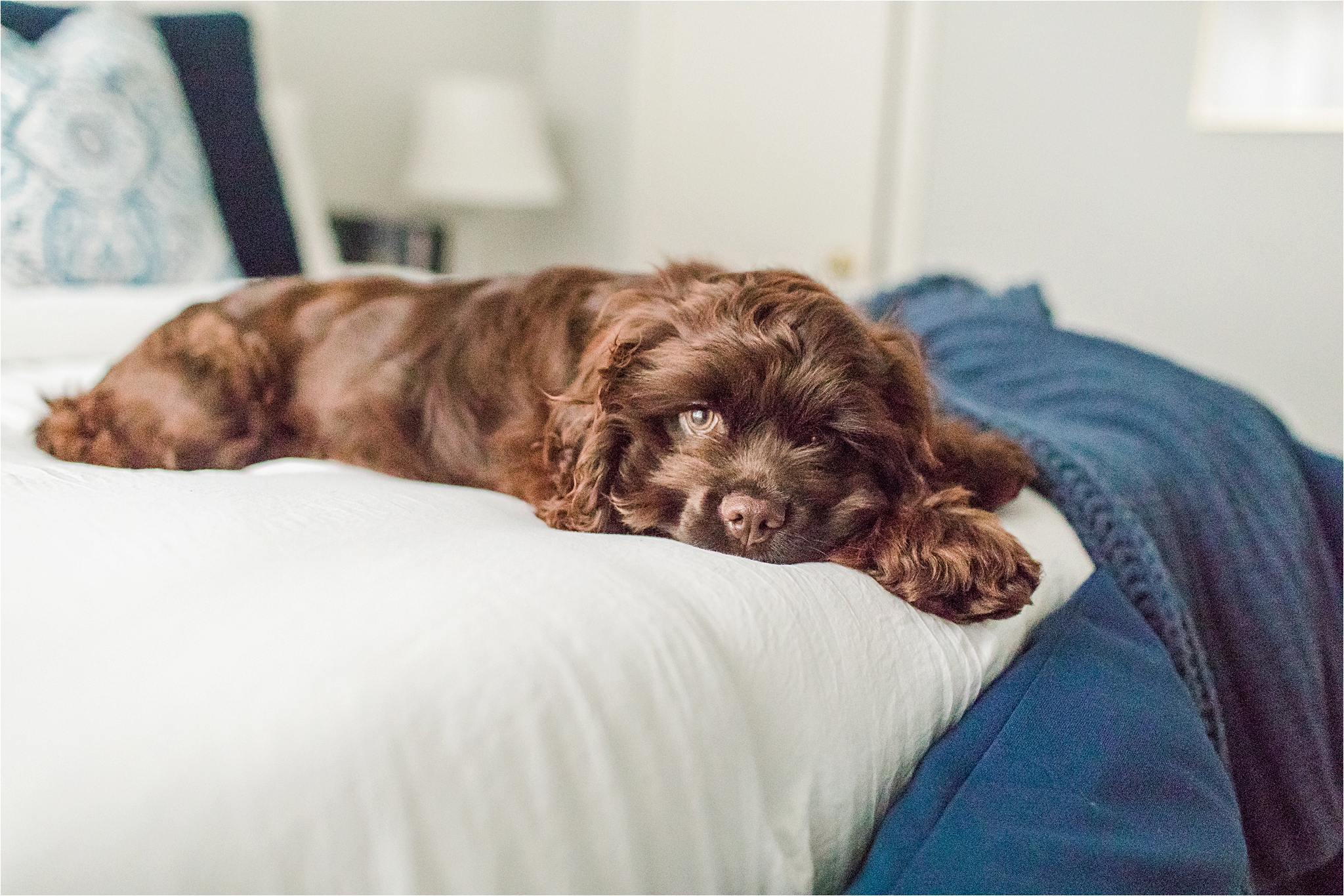 And I'll end this little tour with our favorite little girl !!  Stay tuned for more from our little cottage in Midtown!
xoxo
Anna Filly