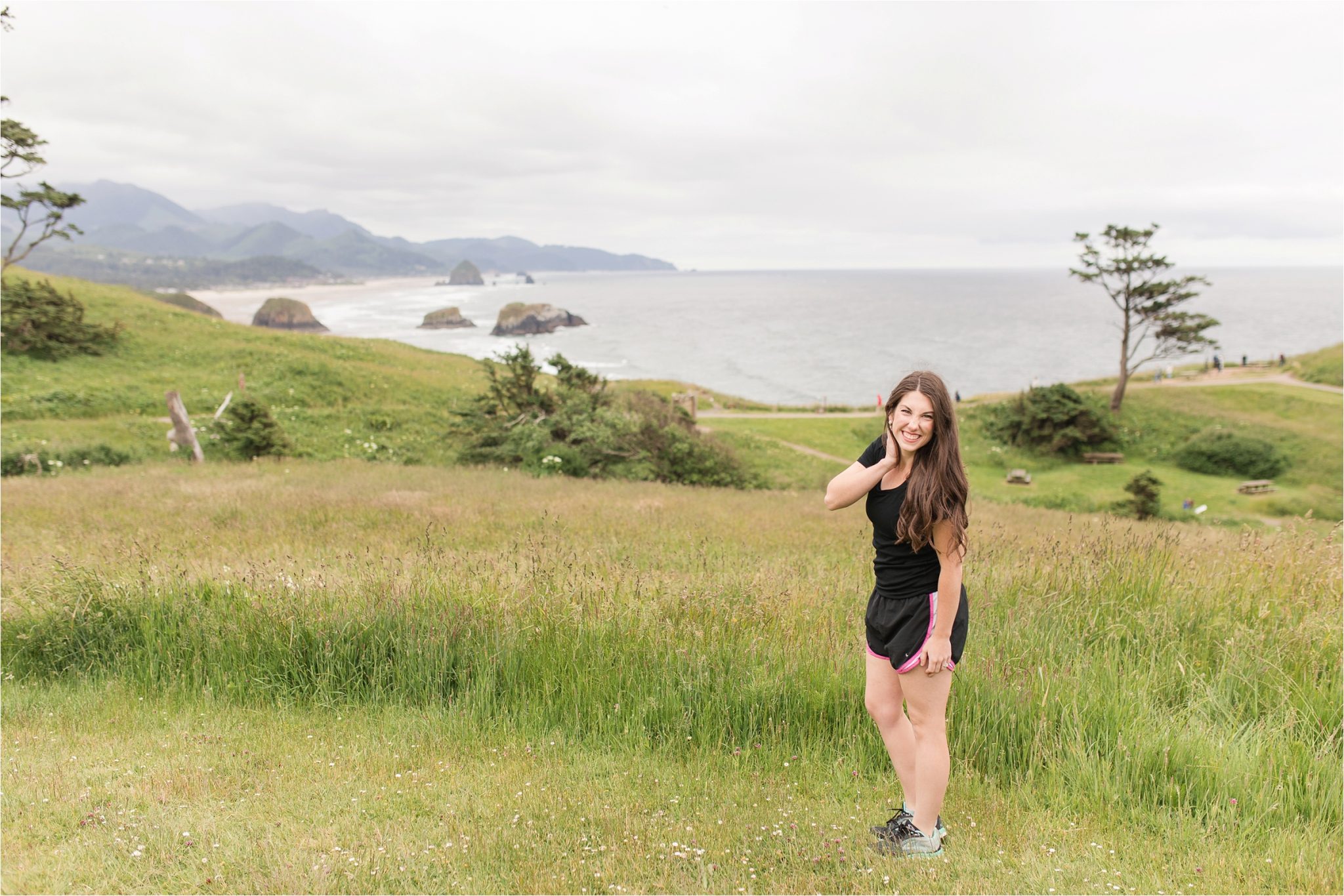 Oregon Adventures with Jessica Lauren | Oregon Wedding Photographer
I love to travel.  If you follow me on social media, you see how quickly I can go from being in Seattle, to North Carolina, to Virginia, to Nashville, to Portland, to Cannon Beach.  One of the reasons I love being a wedding photographer and business owner so much is because it allows me to travel, and see the world.  My clients aren't limited to one area!  They are nationwide and now, world wide ( Yay for shooting my first international wedding this month!)
Jessica Lauren is a photographer in St. Louis, Missouri who absolutely LOVES photographing weddings in the Pacific Northwest.  Her heart for the PNW grows each year as she travels doing what she loves.  A few months ago, Jessica reached out to me and asked if I was open for a little PNW adventure.  She had booked a wedding in Seattle, Washington and wanted to spend a few days in Cannon Beach, Oregon before photographing the wedding.  I checked my schedule and happily agreed to join Jessica on her travels.  Jessica is such a sweet friend.  I knew that photographing a wedding with her AND adventuring with her in the same week would be the sweetest treat.  And it was!!
Jessica and I spent our first few days together in Cannon Beach, Oregon.  The Oregon coast is such a wild and free place.  Our images of it don't do it justice.  The greens are so vivid and the aroma is so pure… it's absolutely magical!  From hiking, to exploring the beaches, to a few headshot sessions by the sea, Jessica Lauren and I had a wonderful time.
Being girls who travel, we are constantly looking for the best places to stay, eat, and see!  Usually when I travel, I like to stick to my personal favorite "Two meals a day with coffee and snacking along the way" rule.  Eating two meals saves on money, but then also allows for you to try that latte, or eat that croissant !   Jessica and I tasted and travelled our way from Cannon Beach to Seattle.  Here are a few tips if you're ever on a trip to either of those places!
Things to do in Cannon Beach :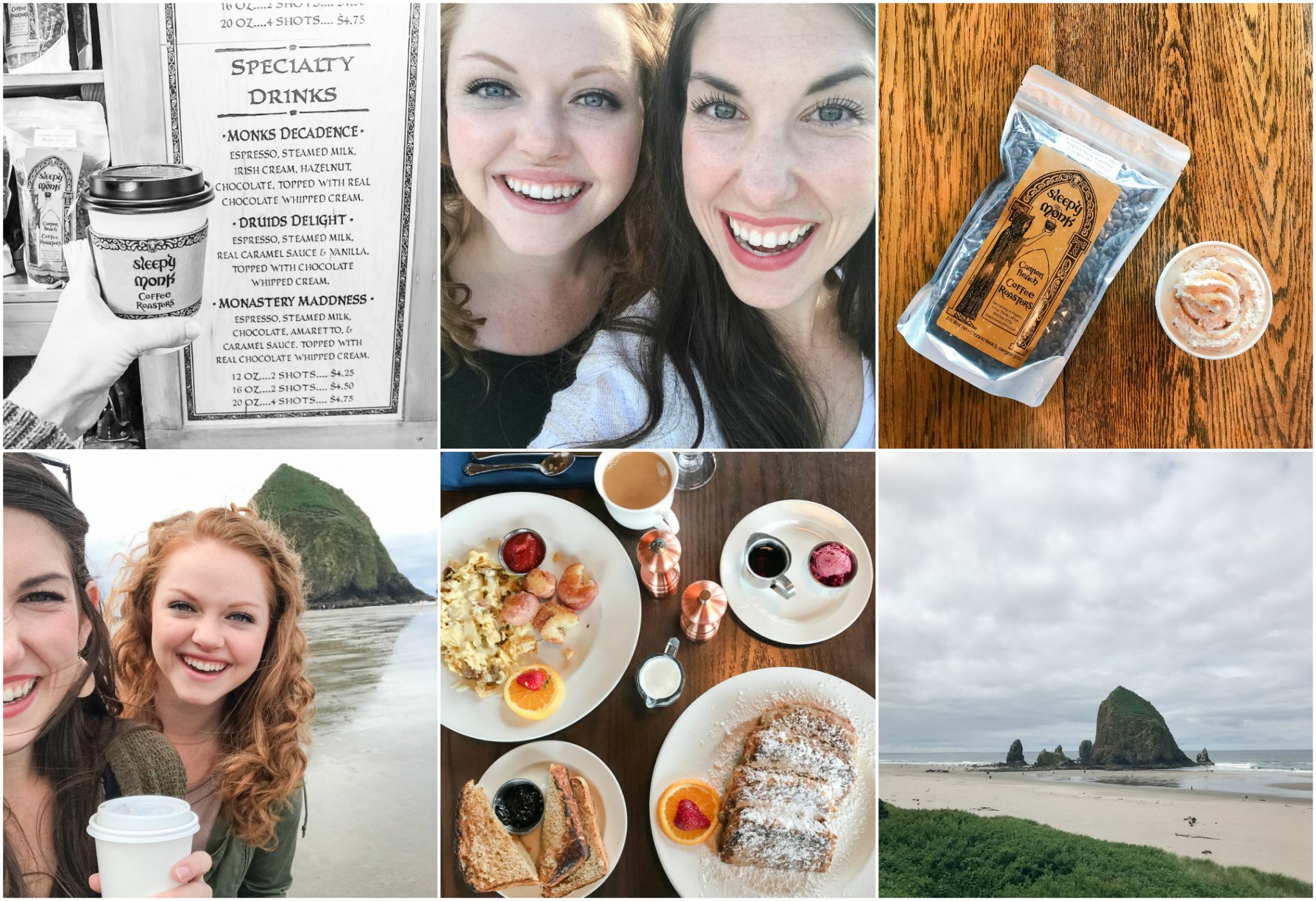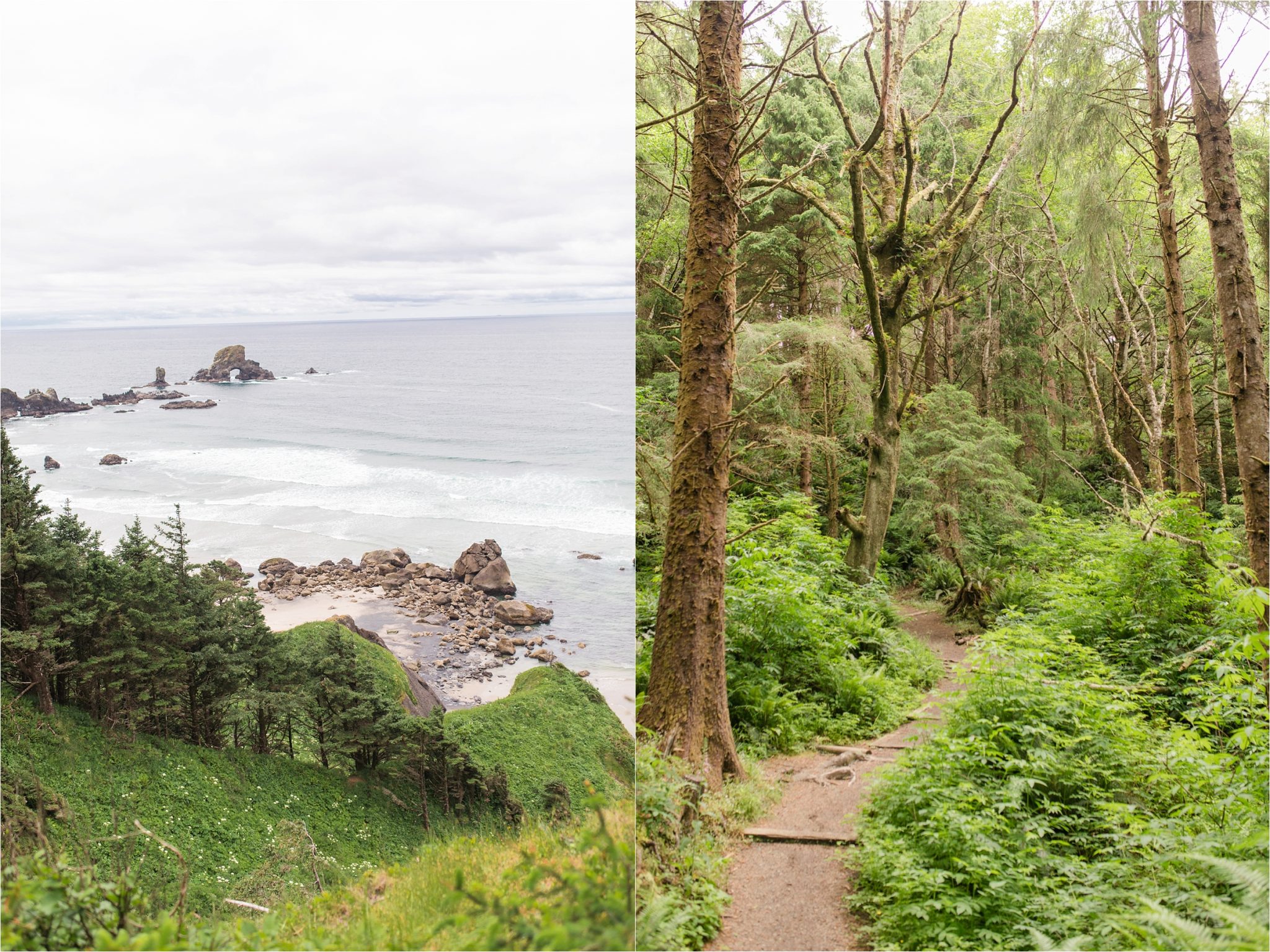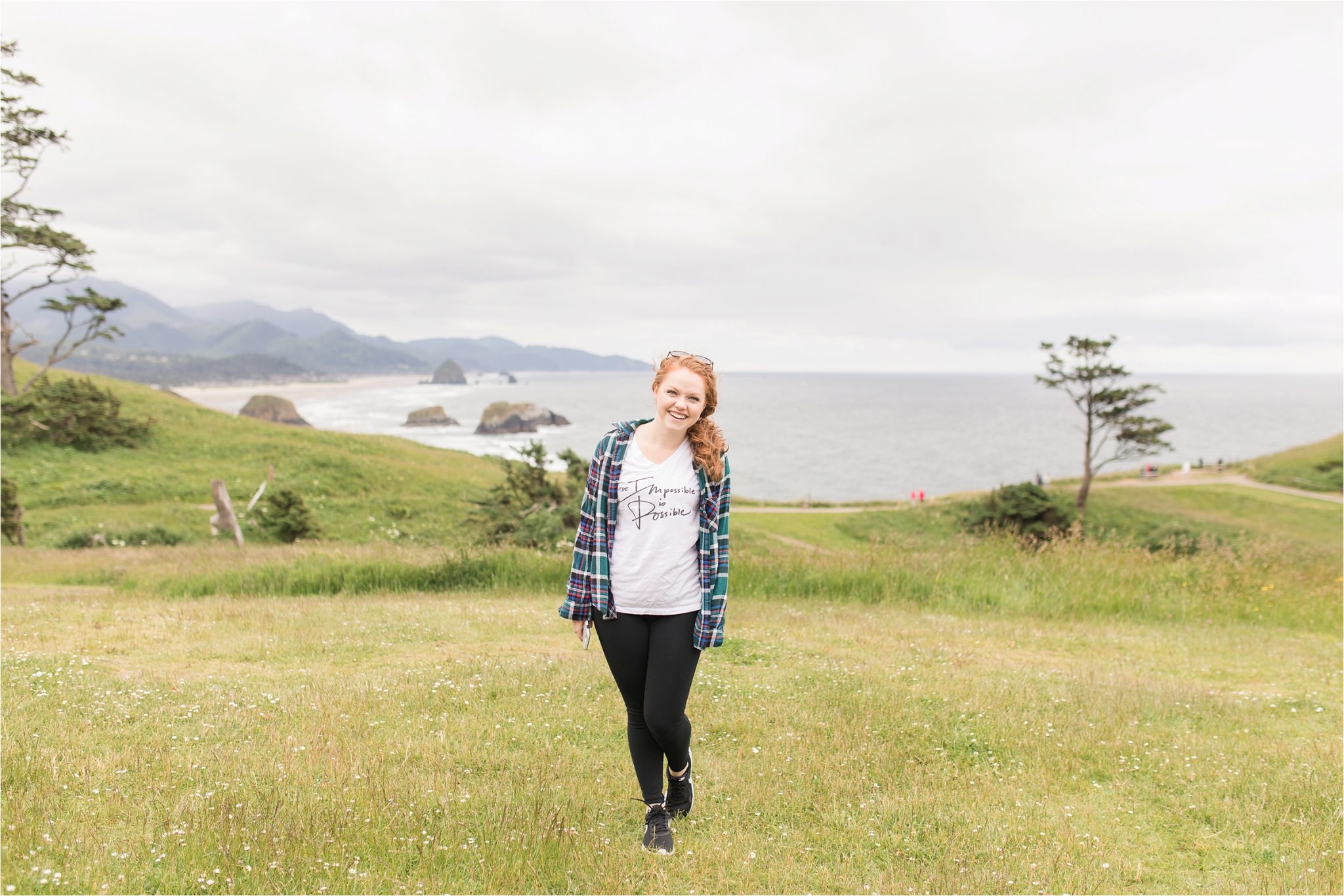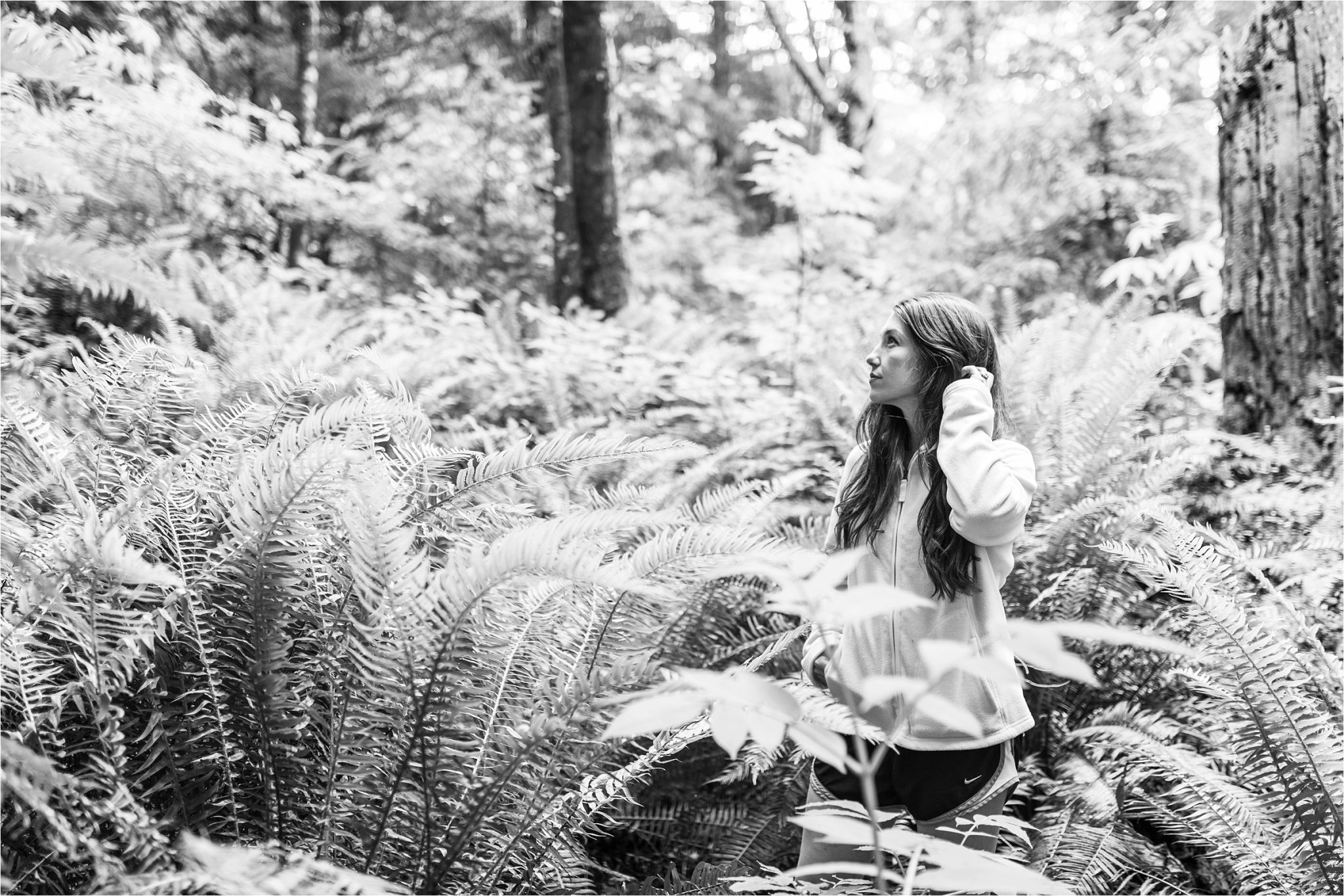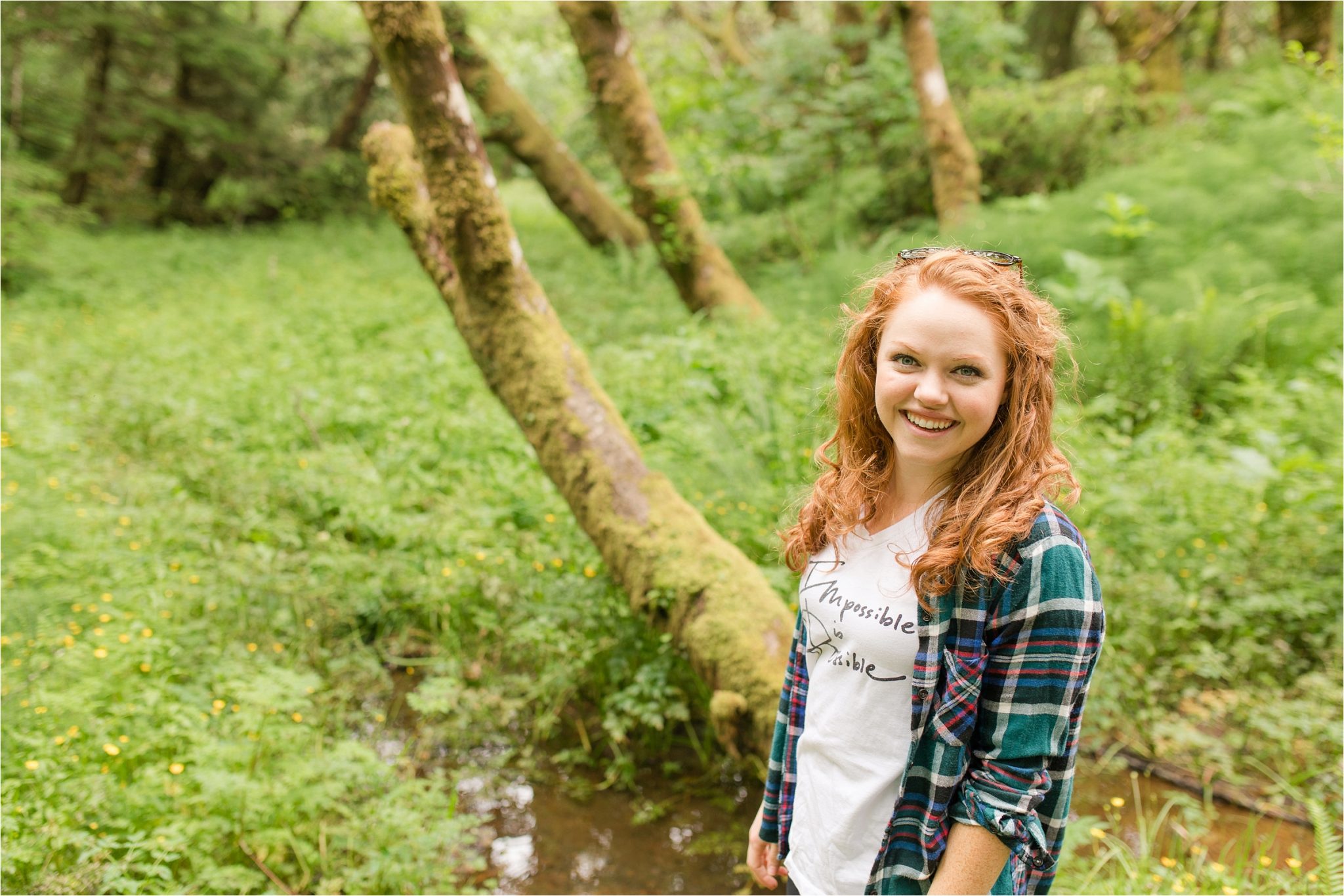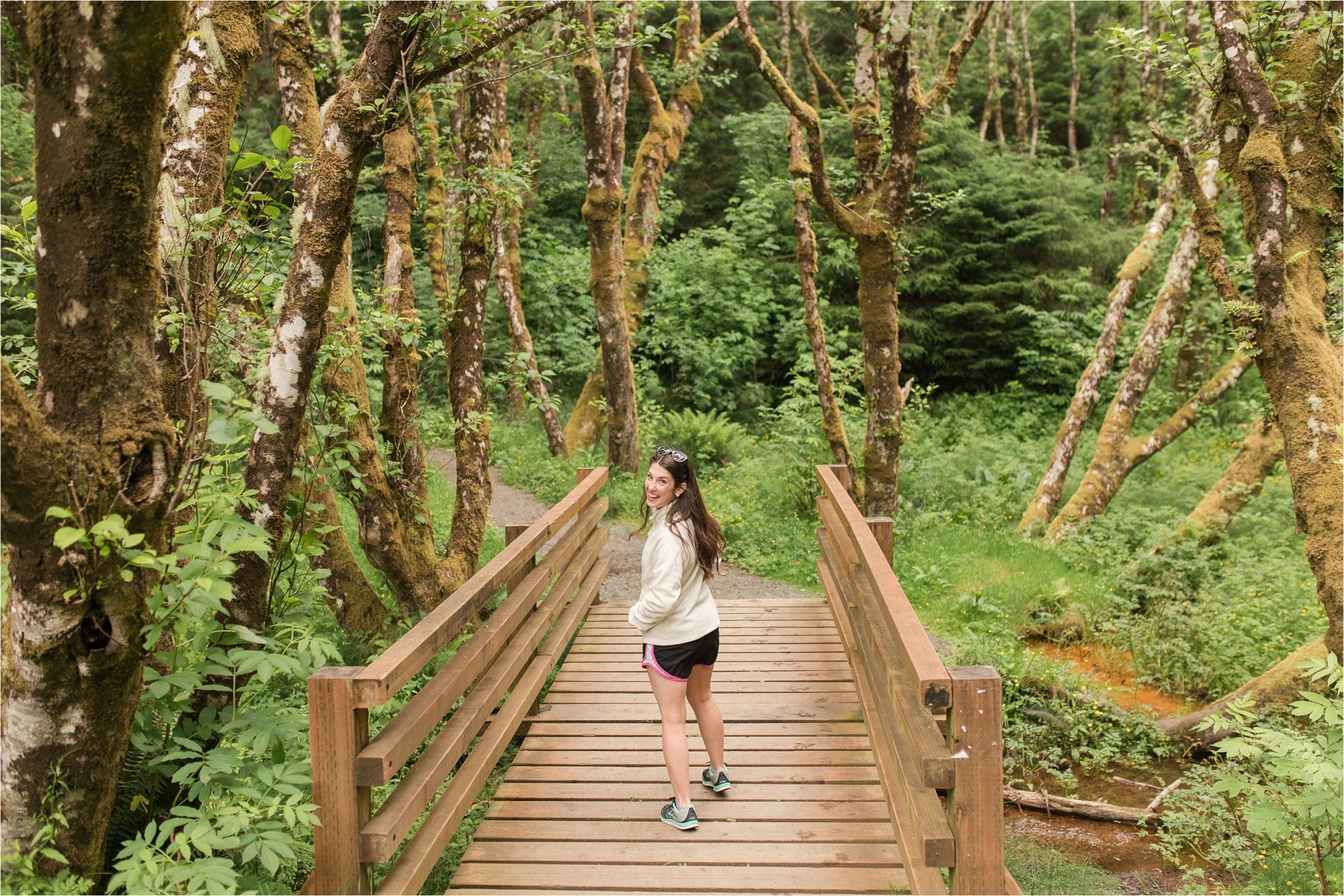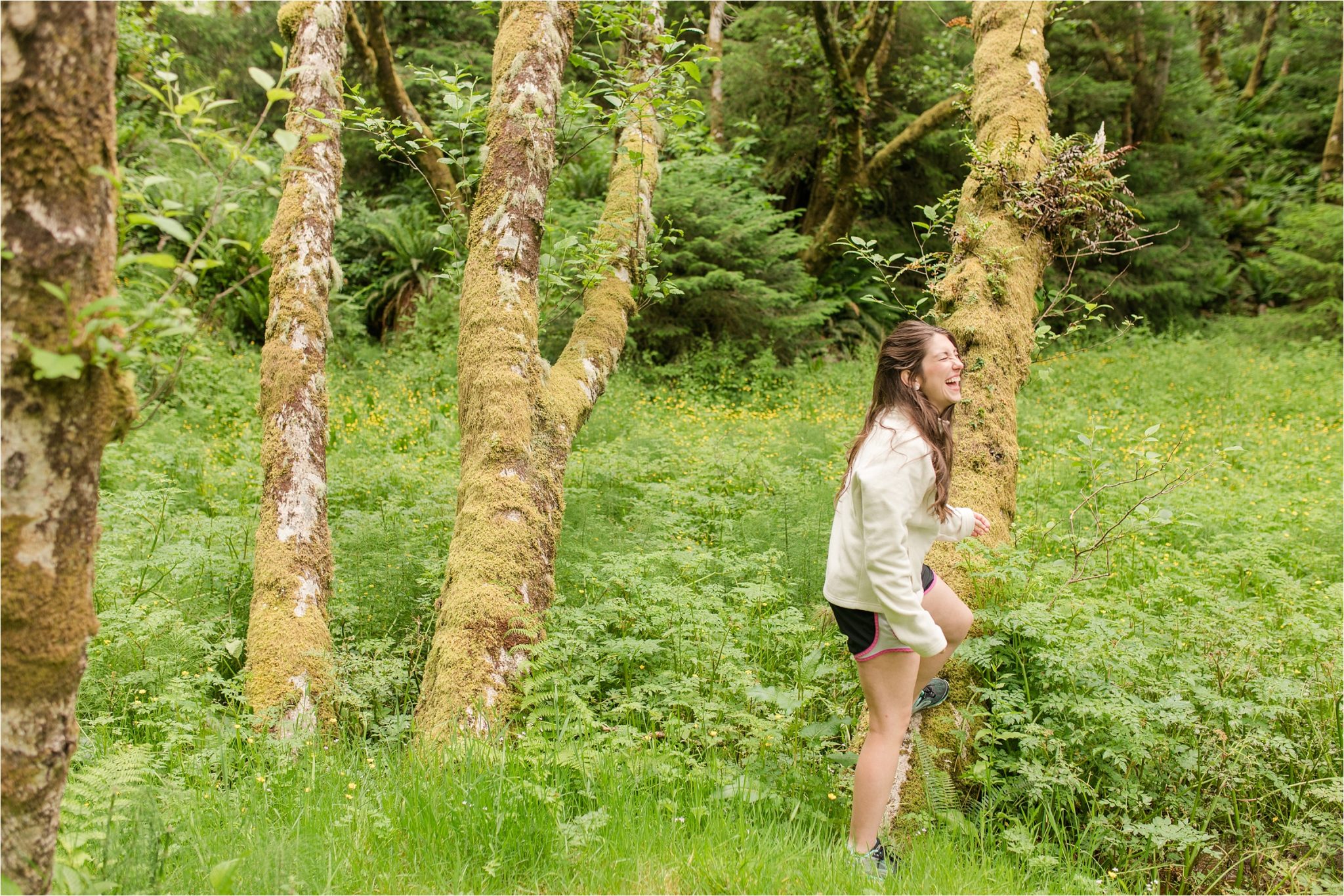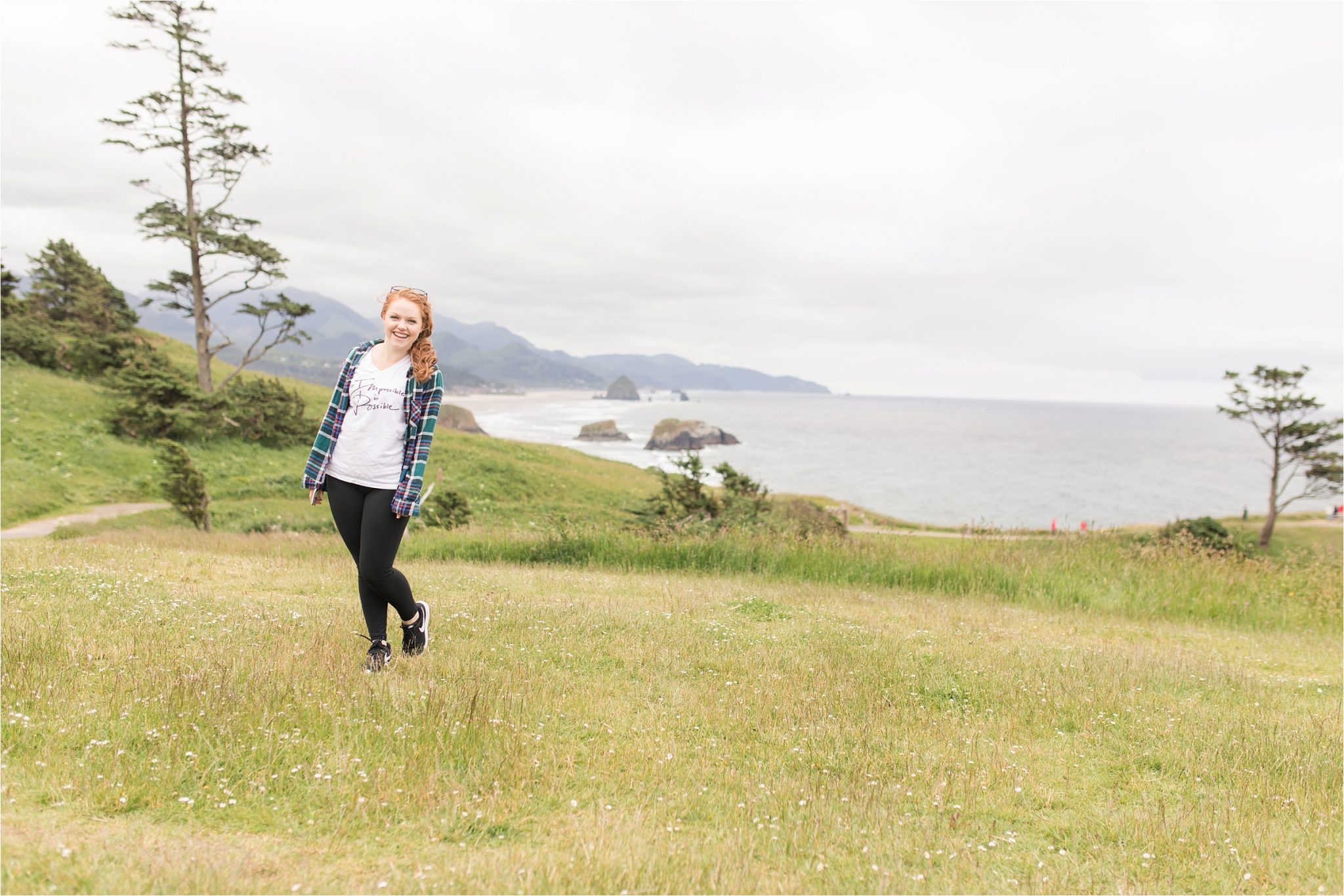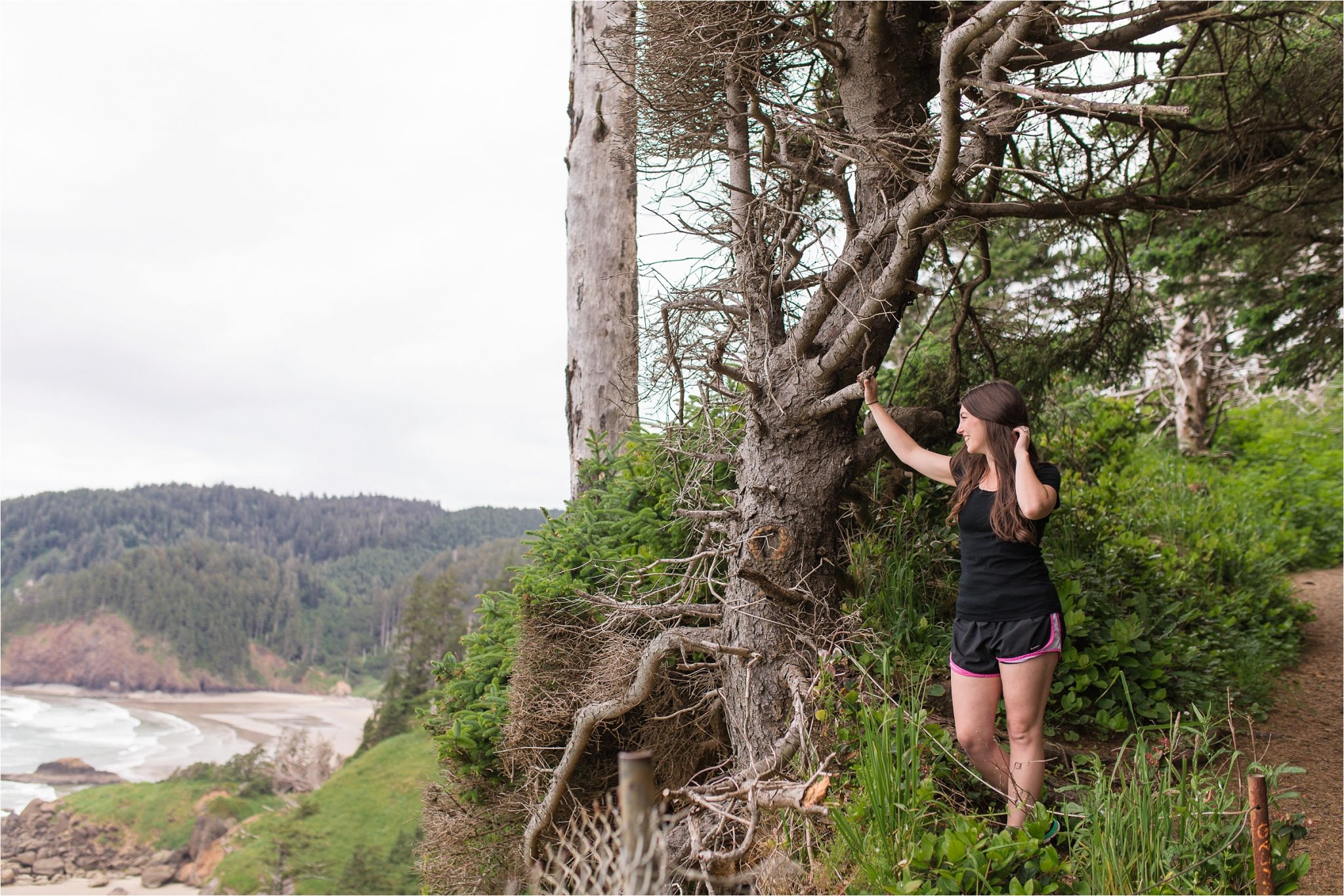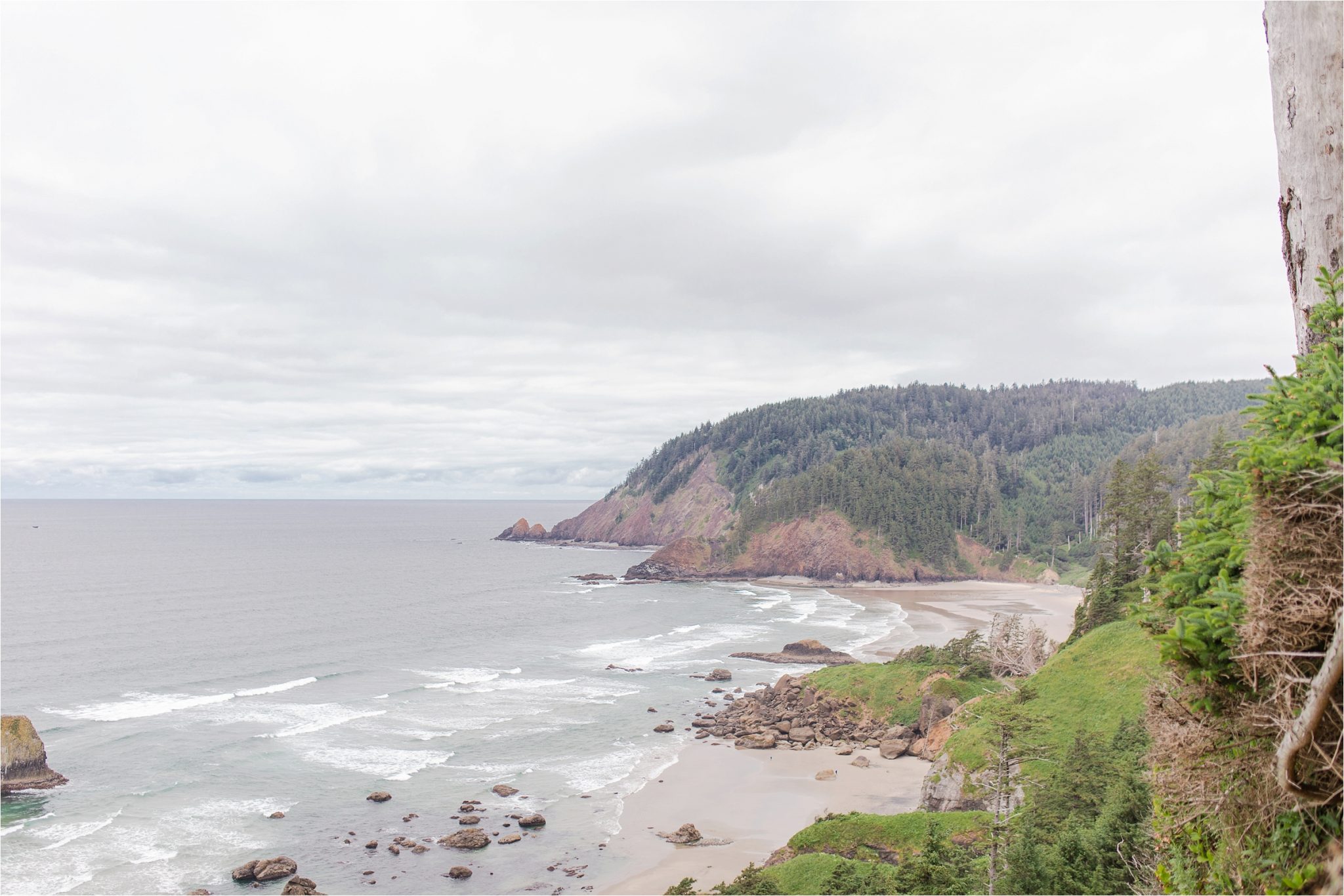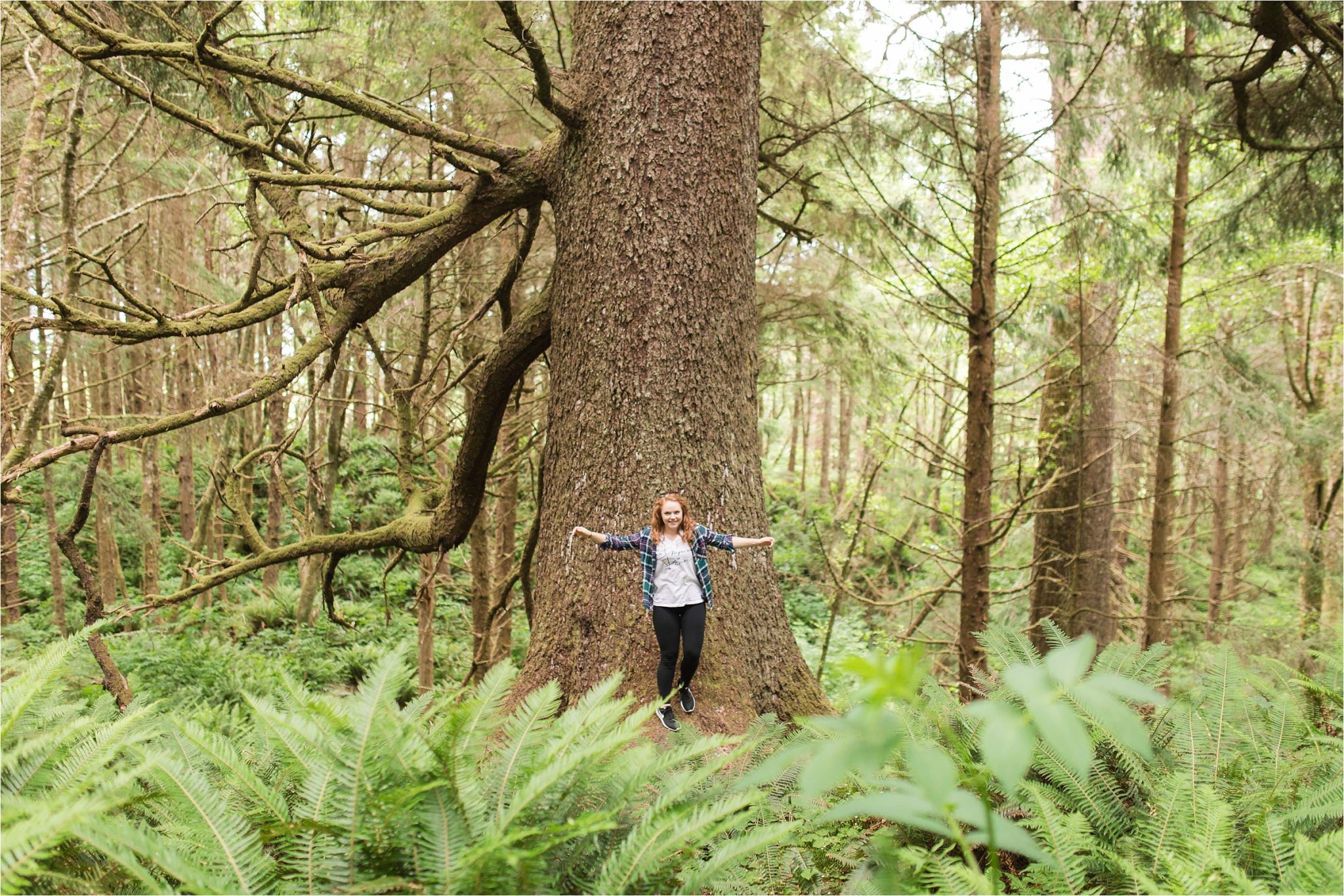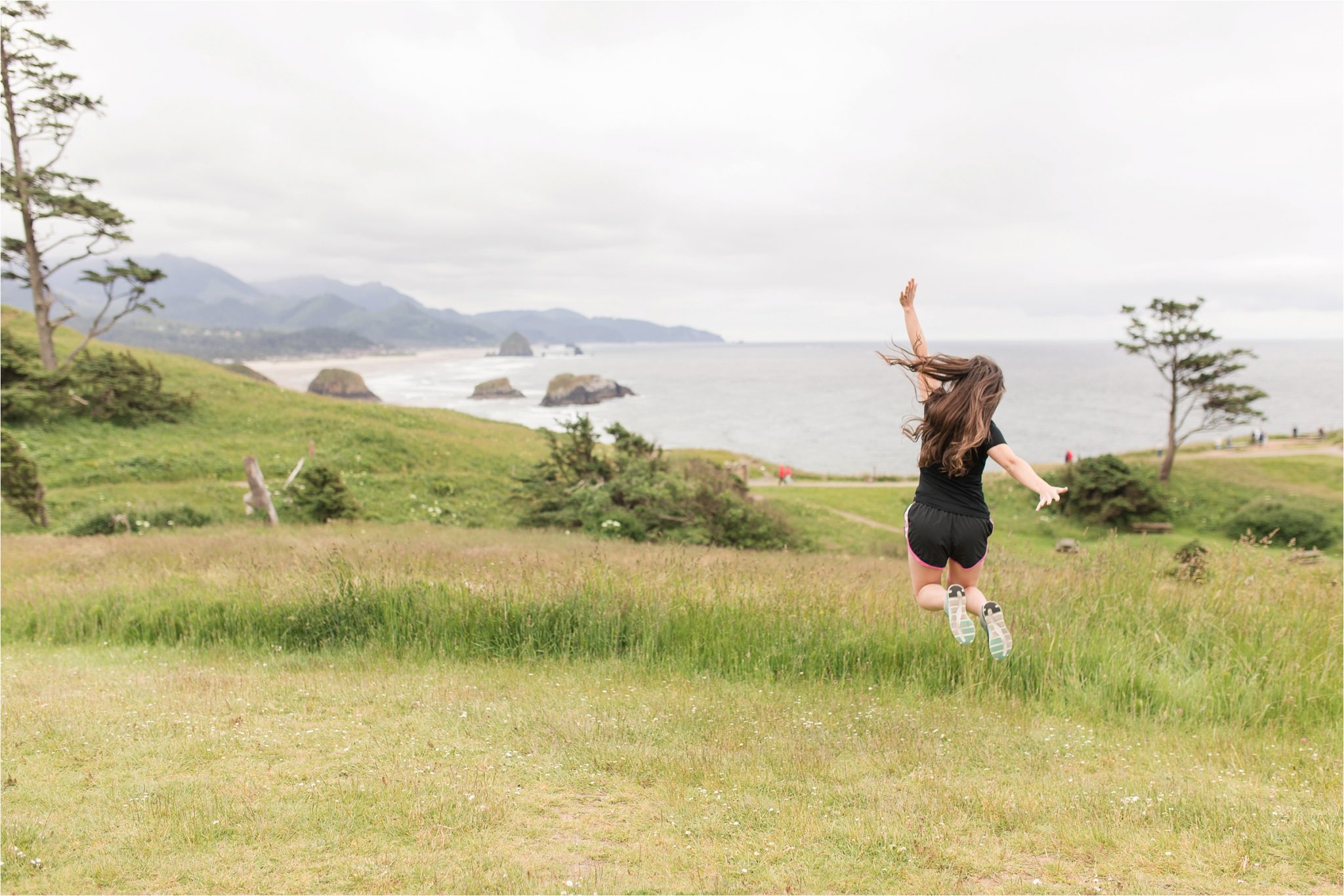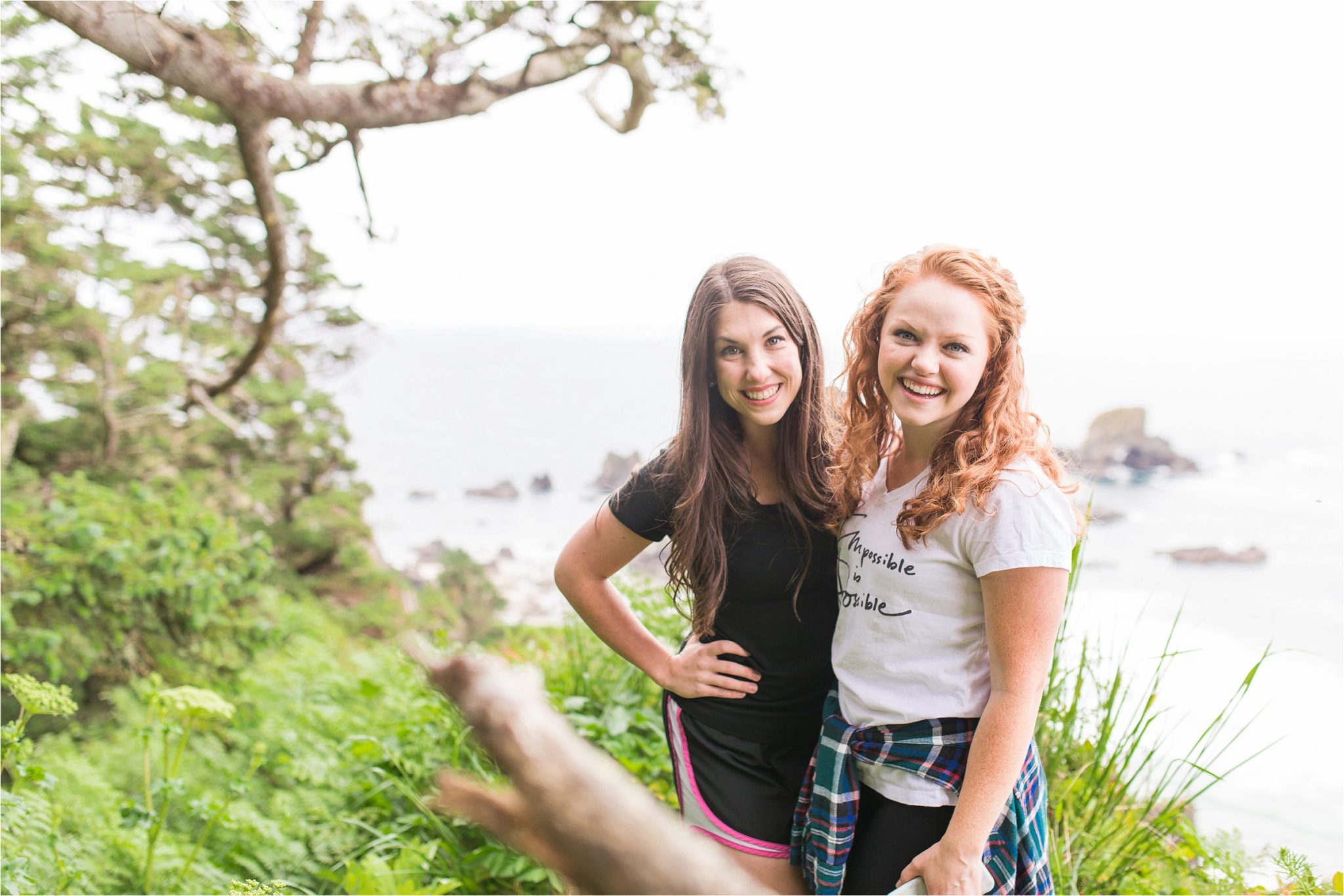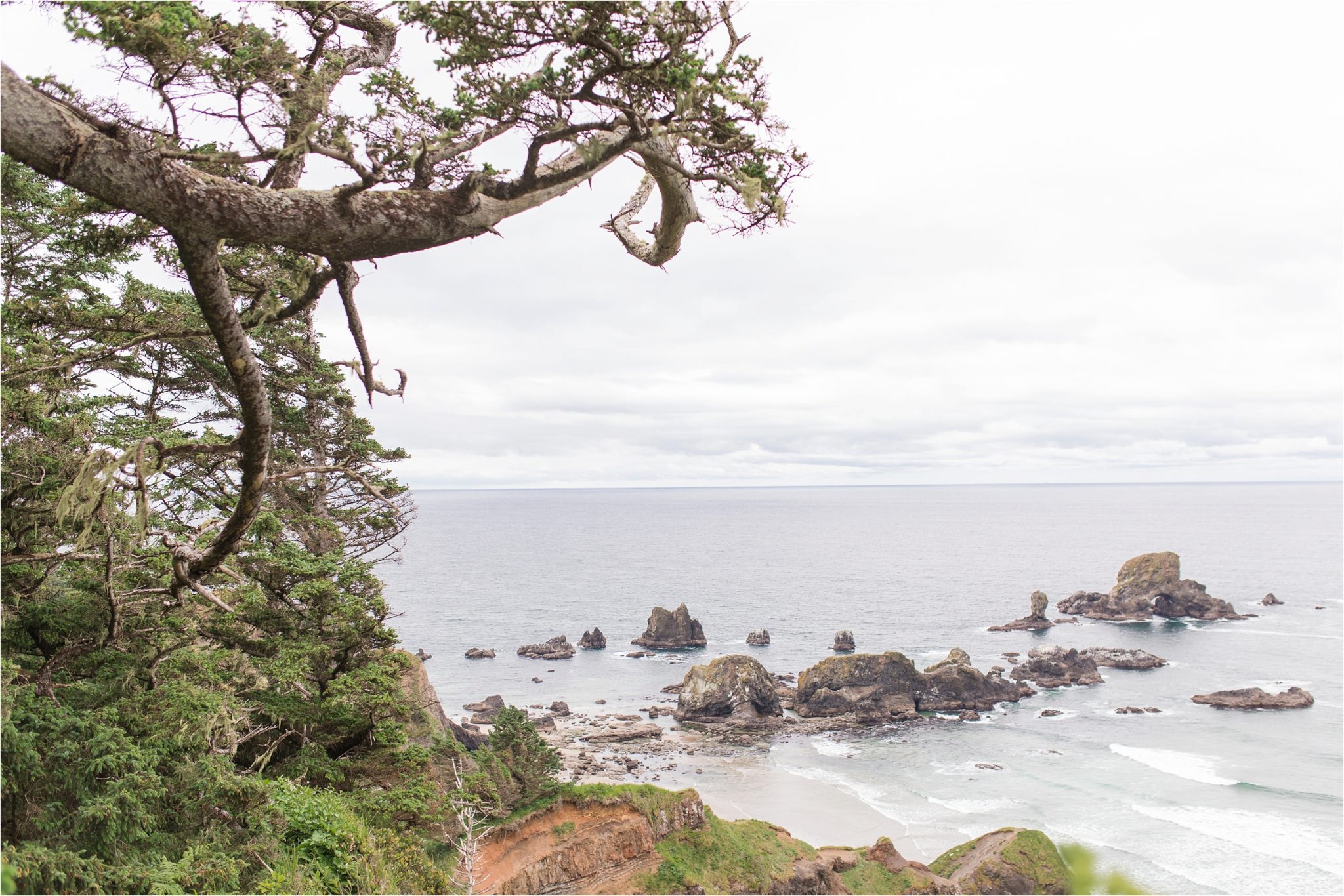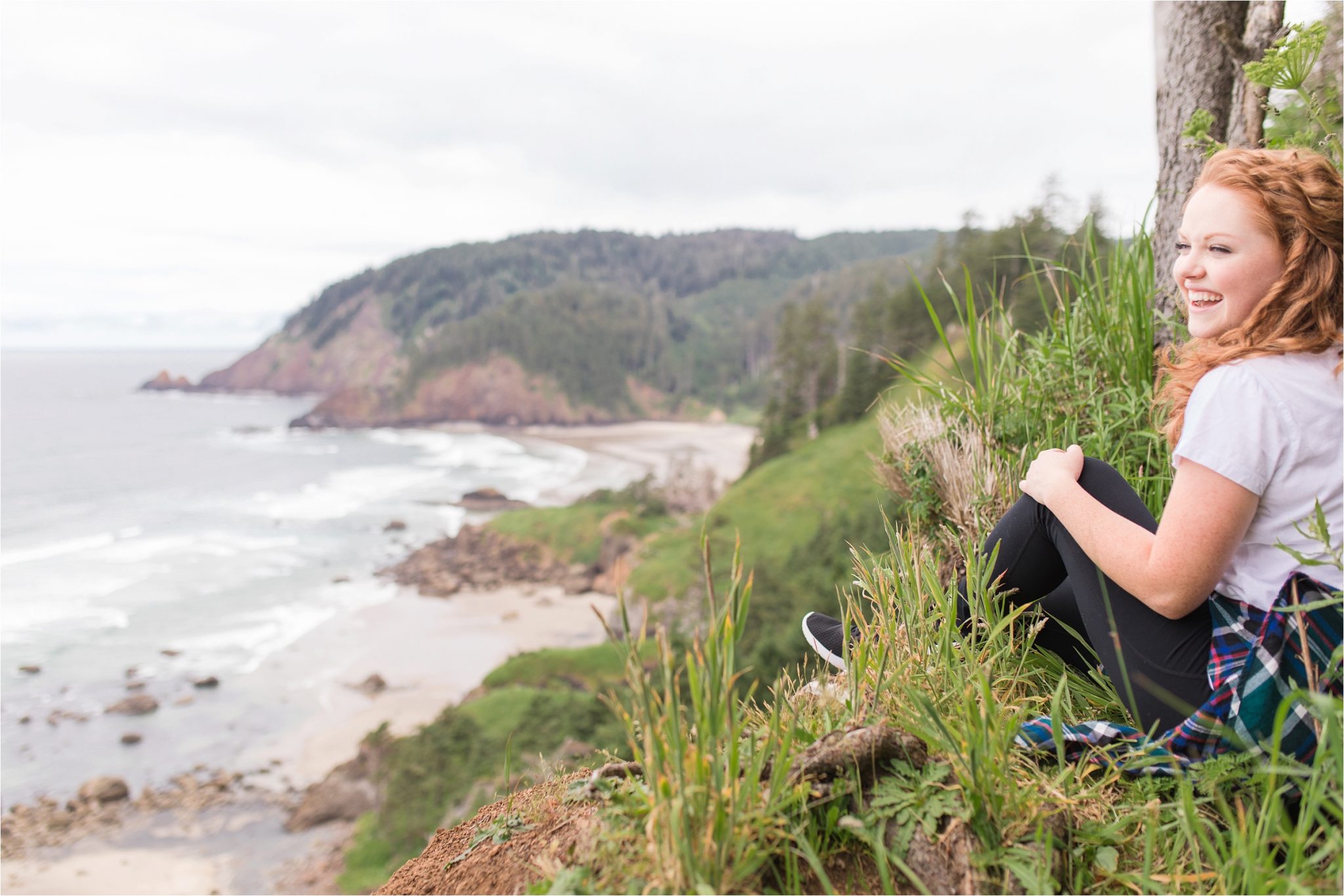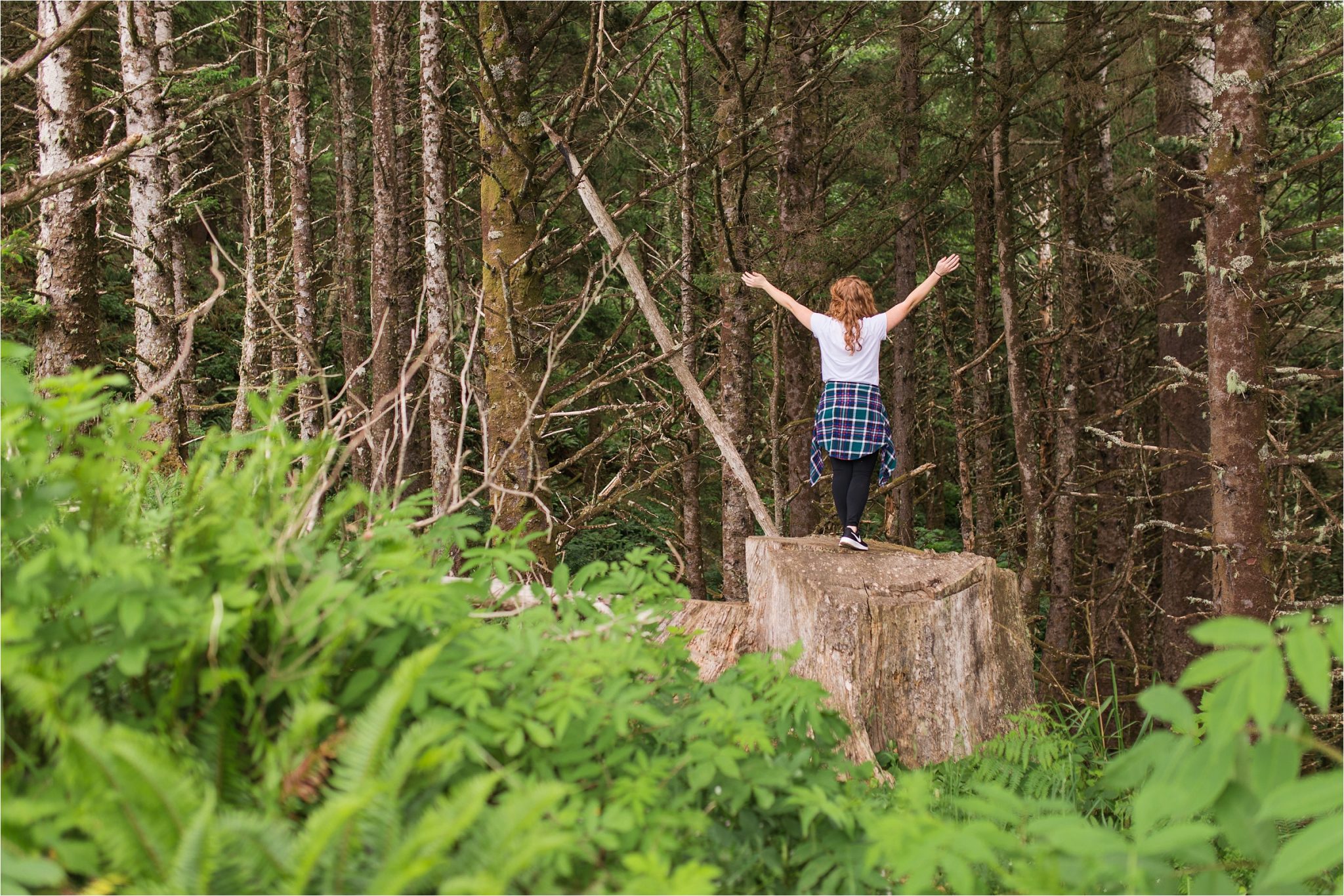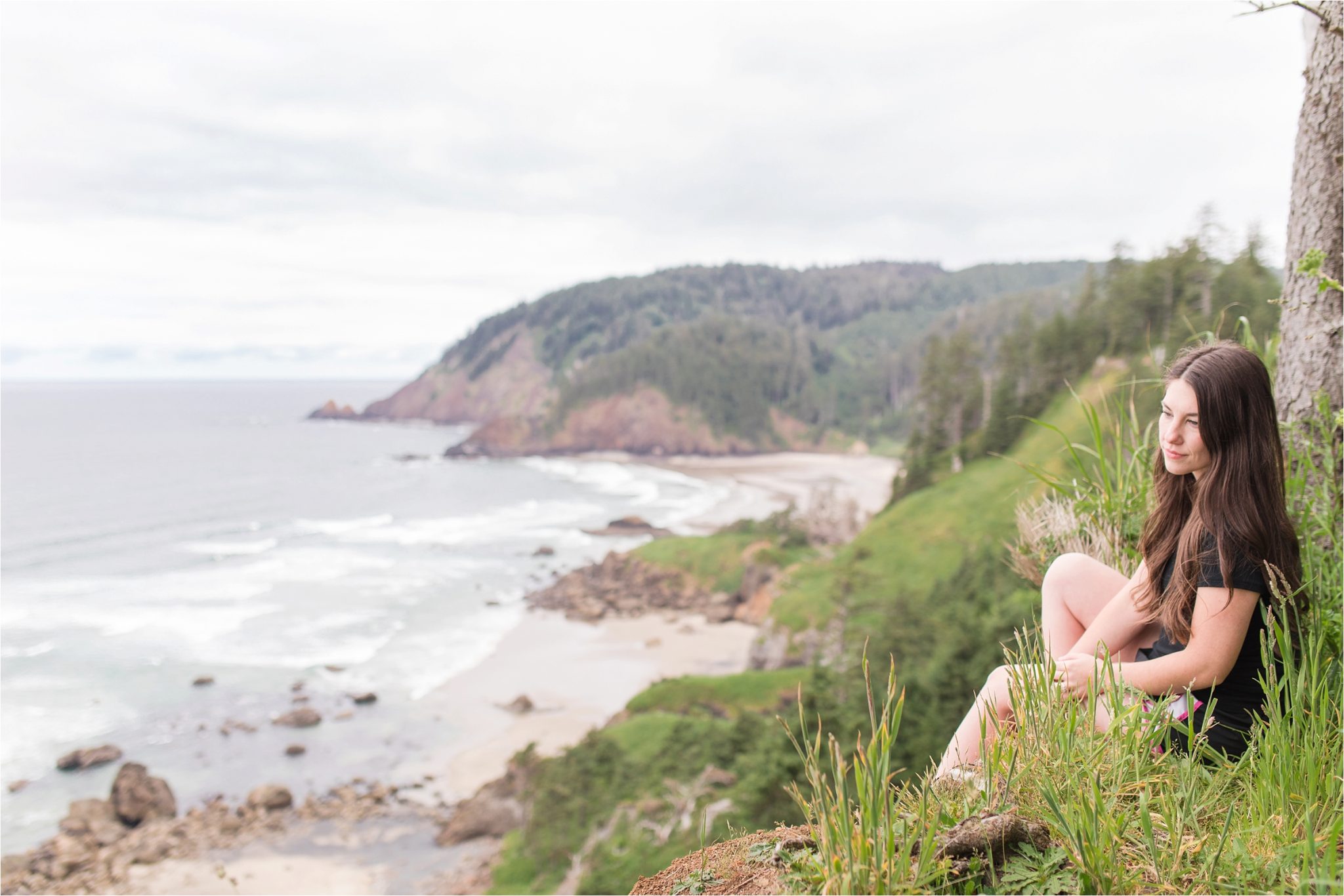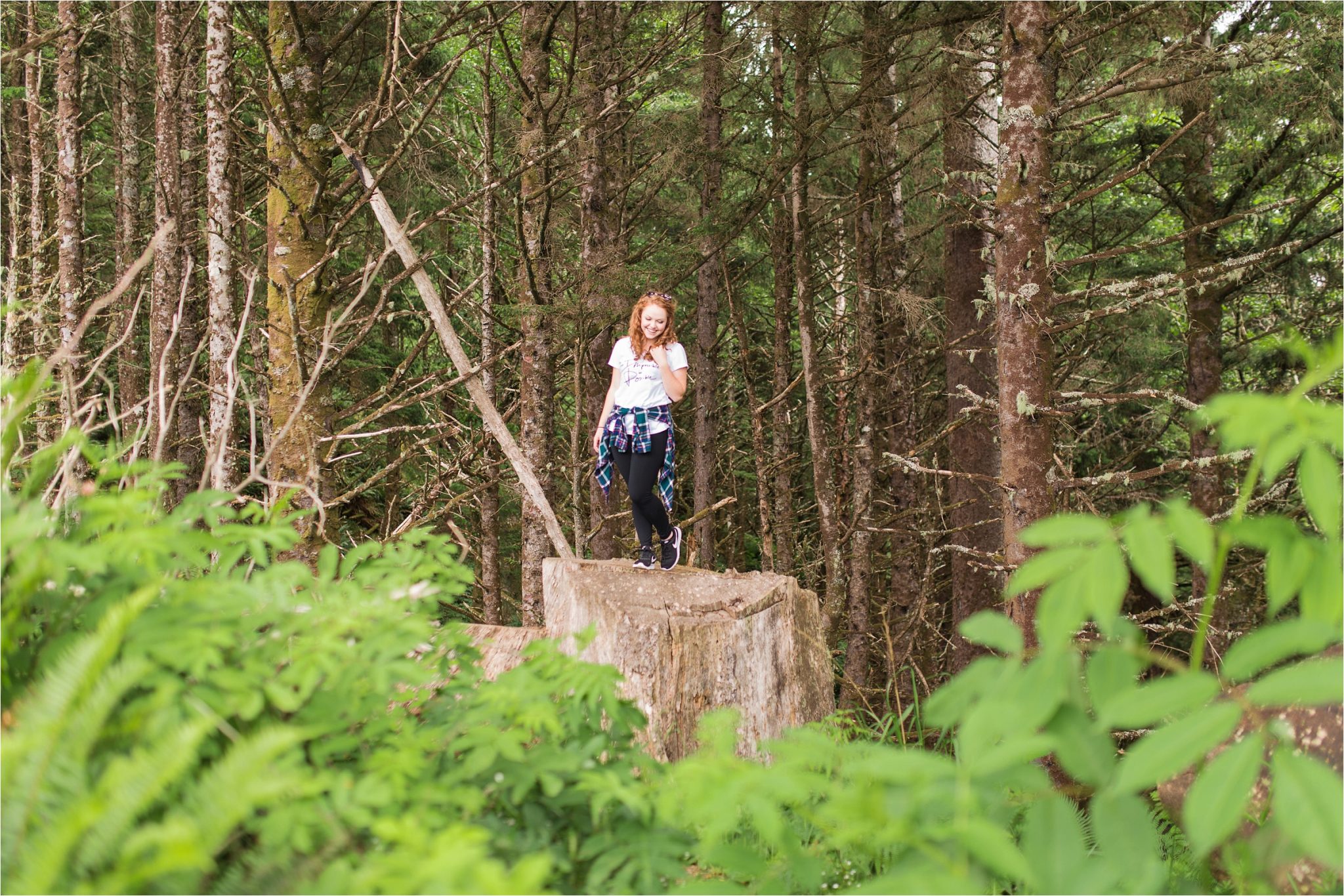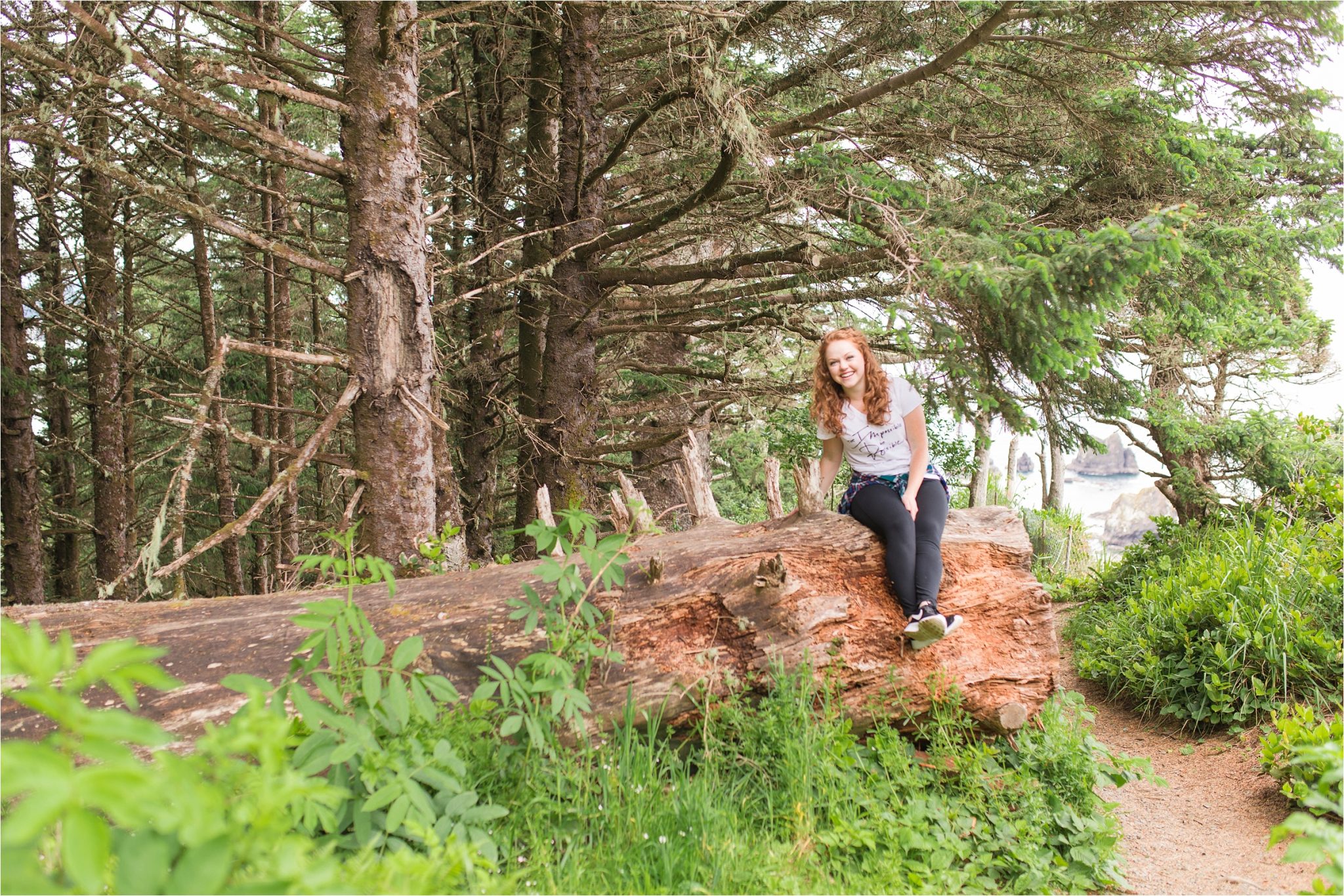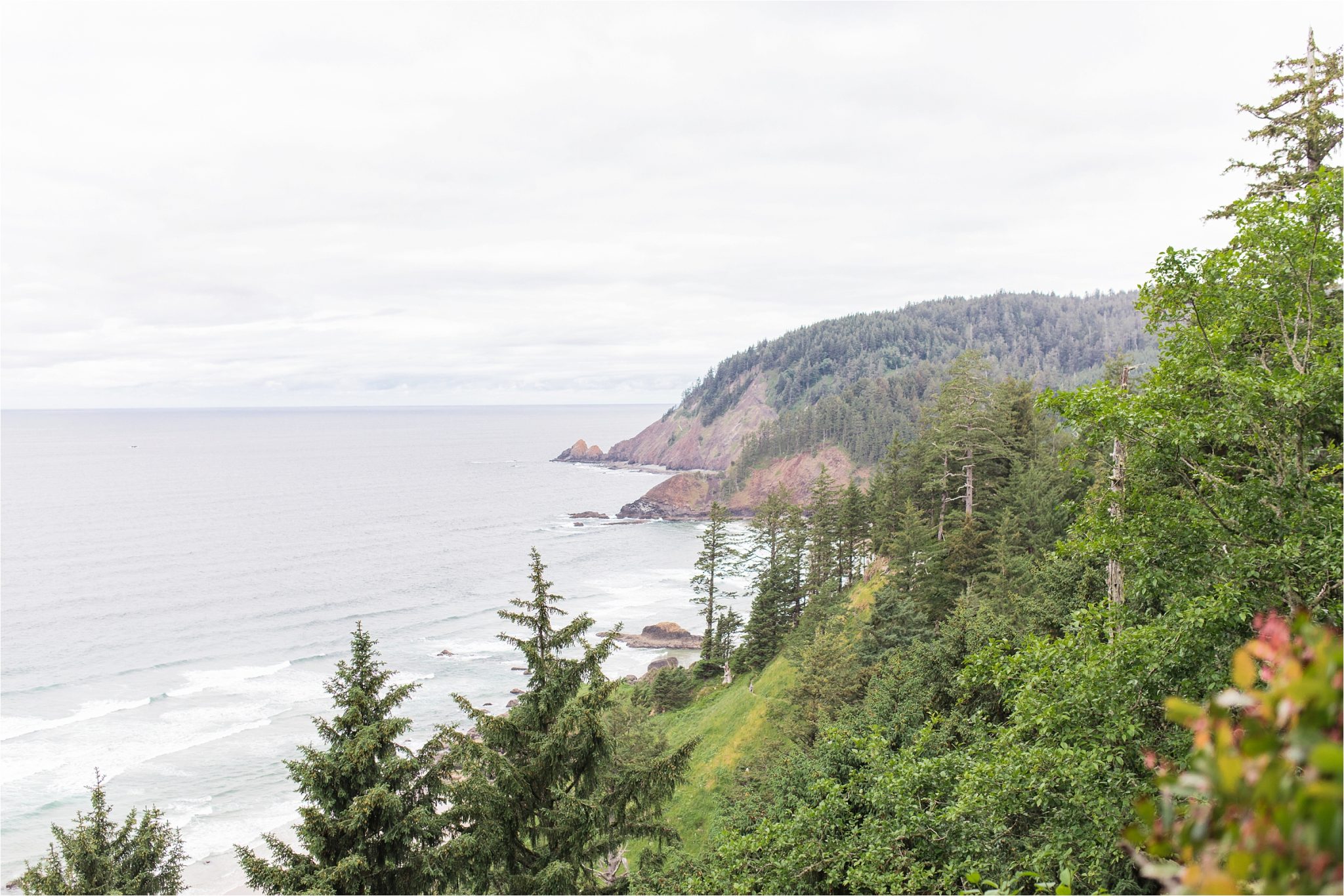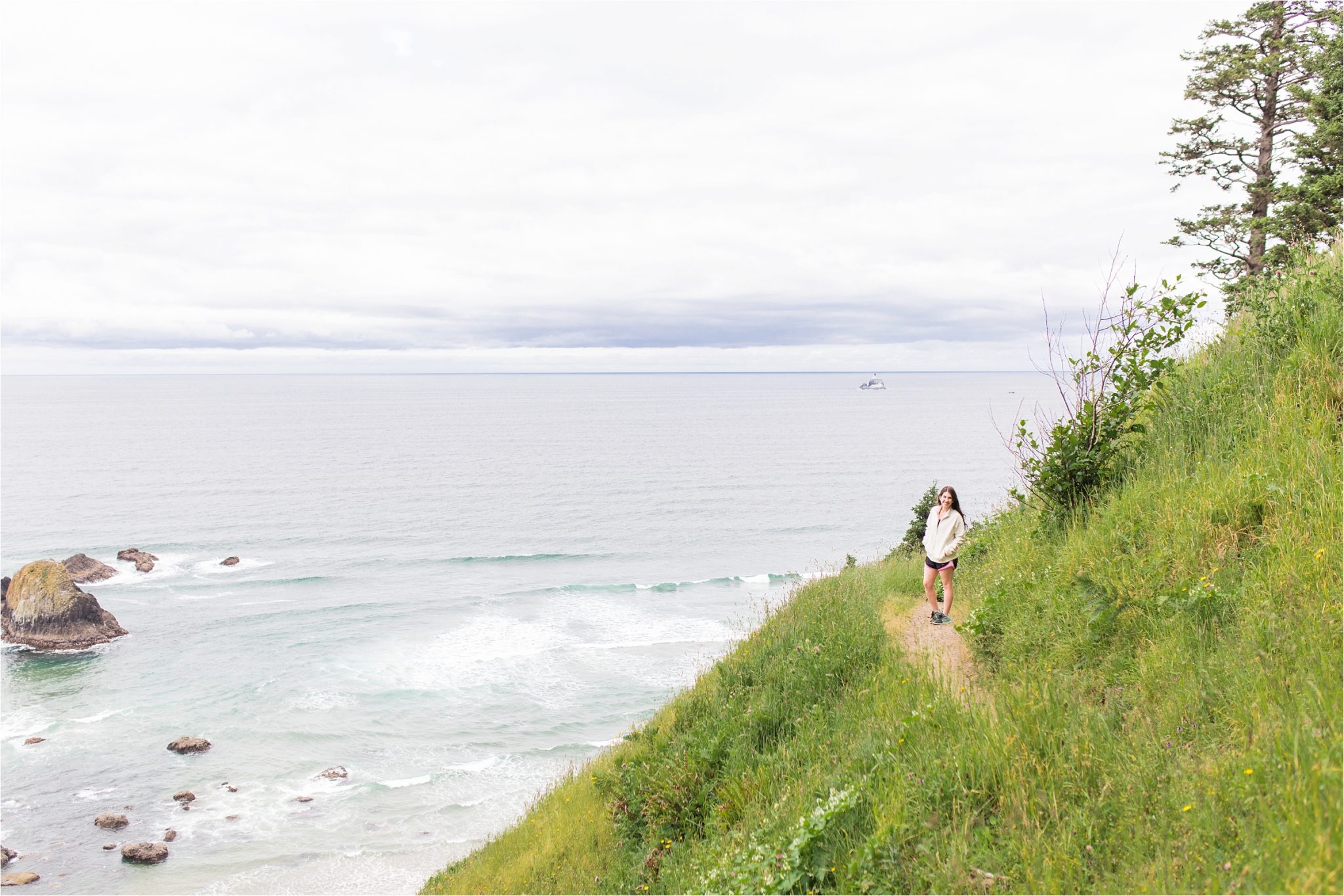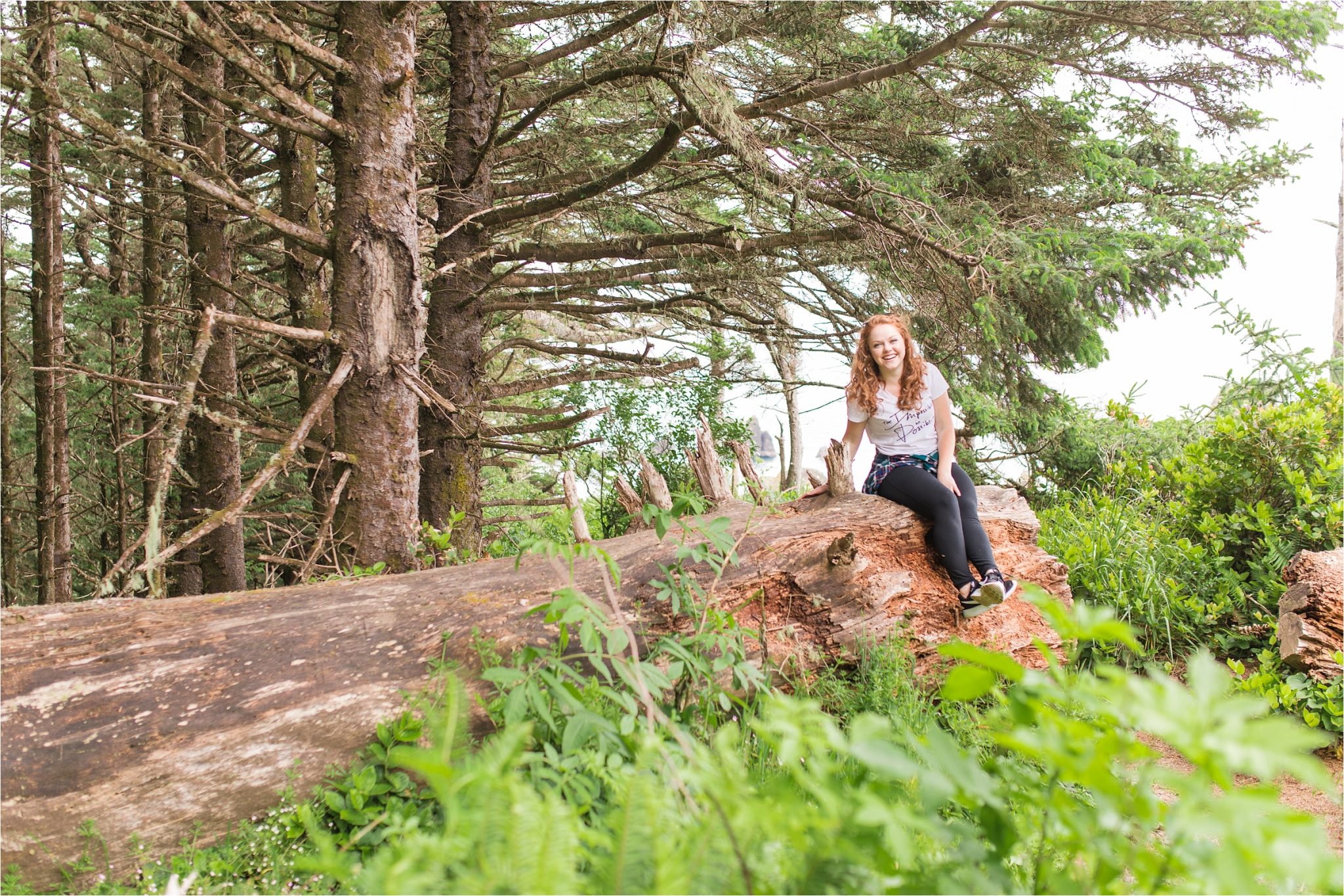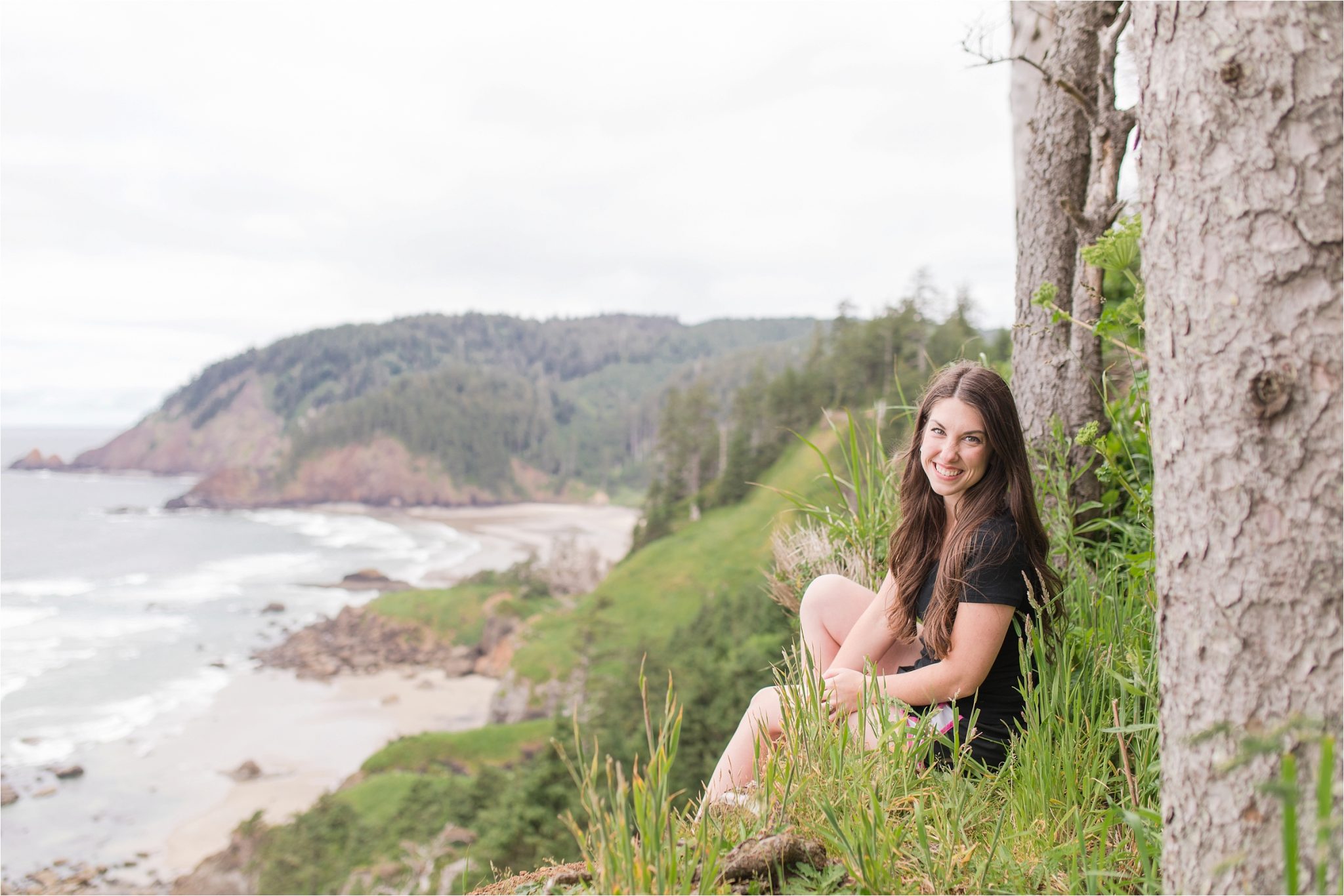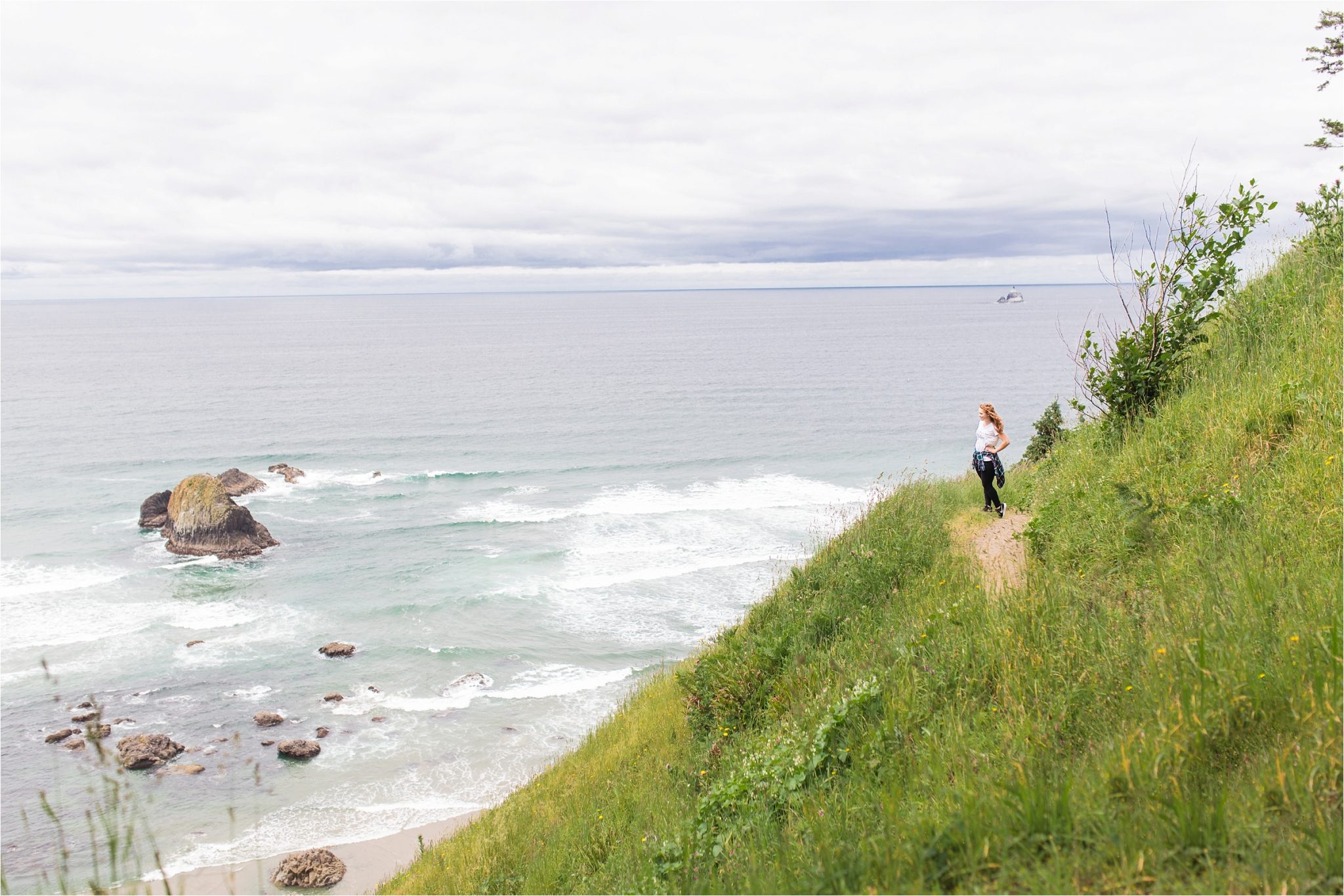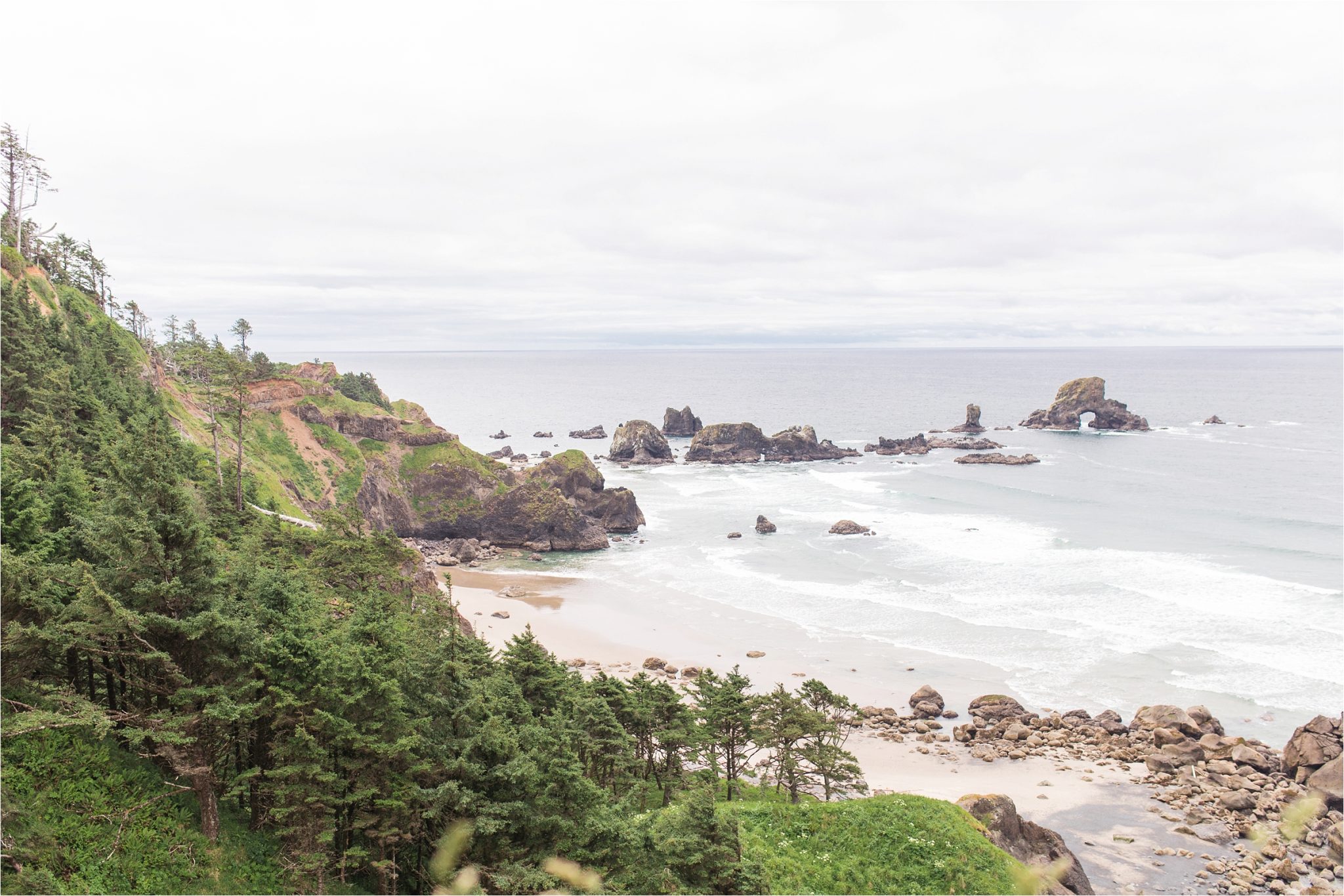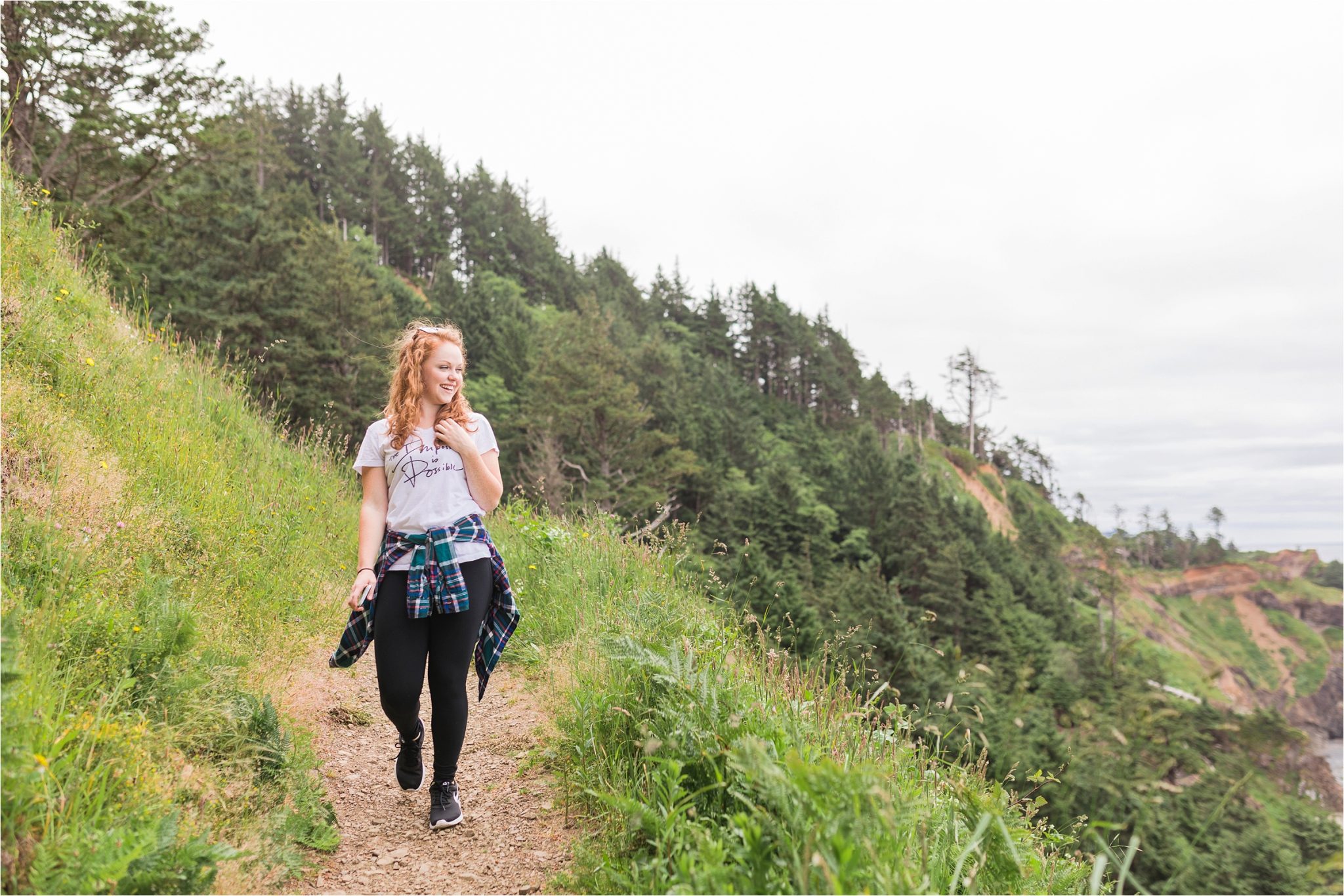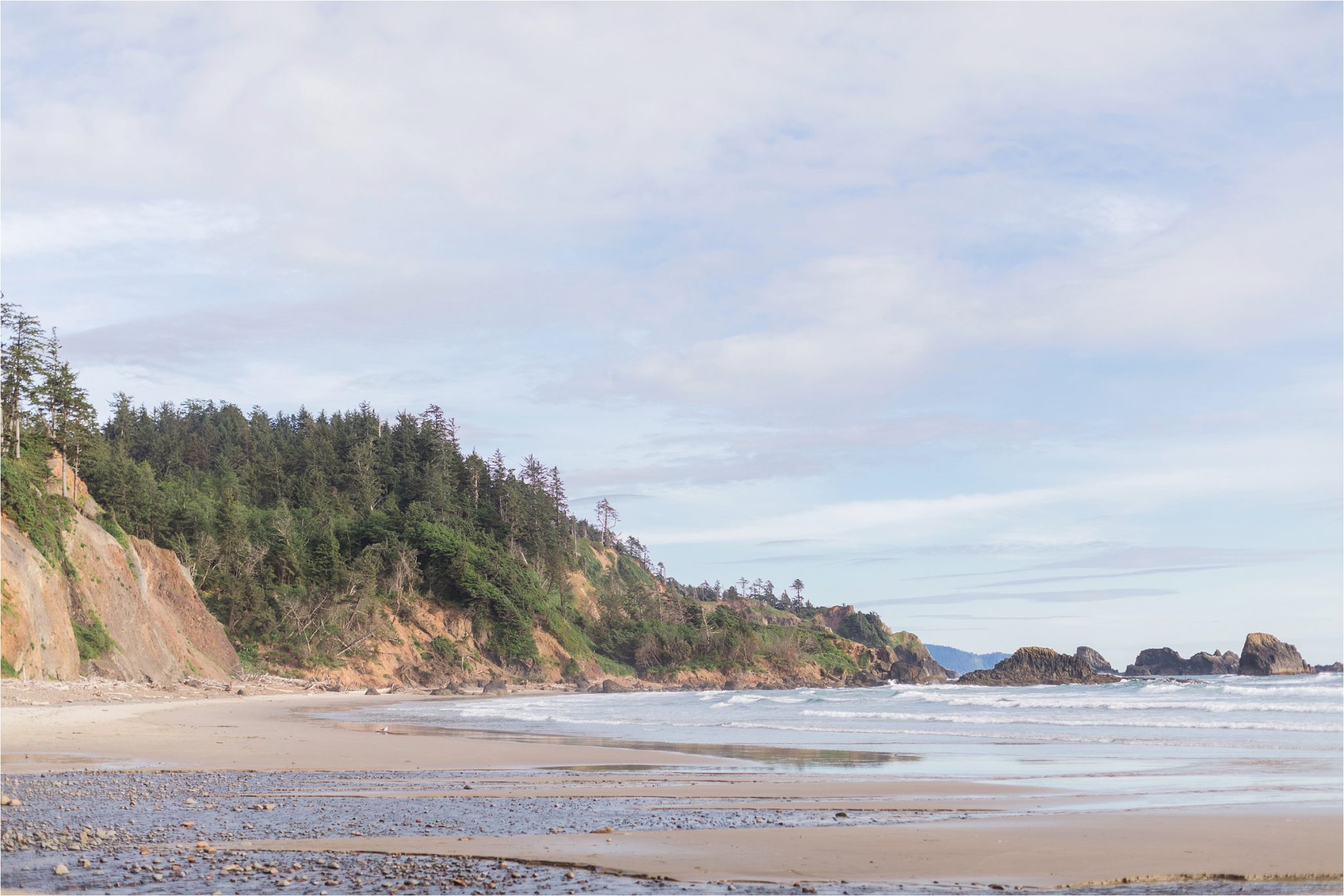 As photographers, both Jessica and I took full advantage of each other's talents, and had an impromptu headshot session on the beach!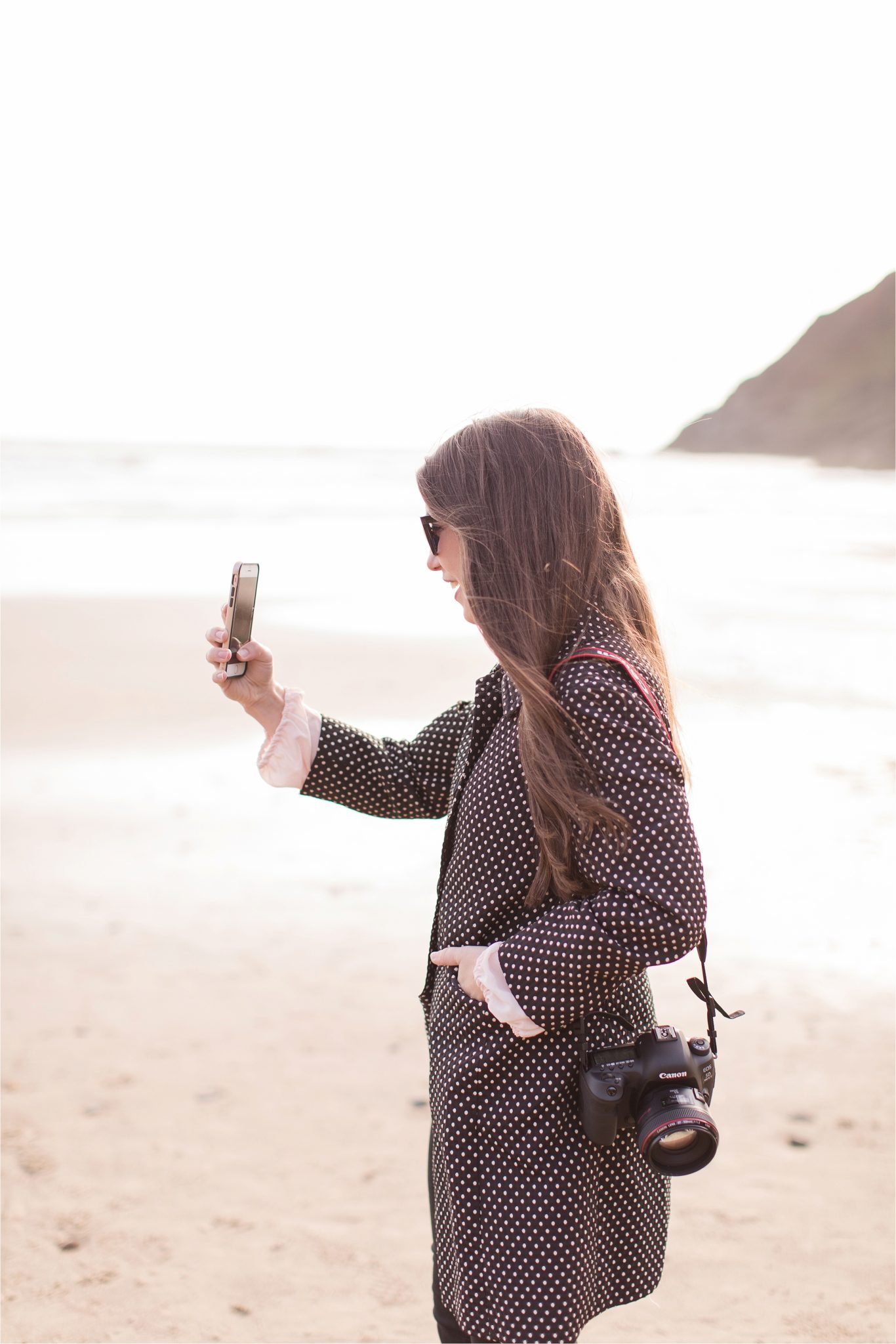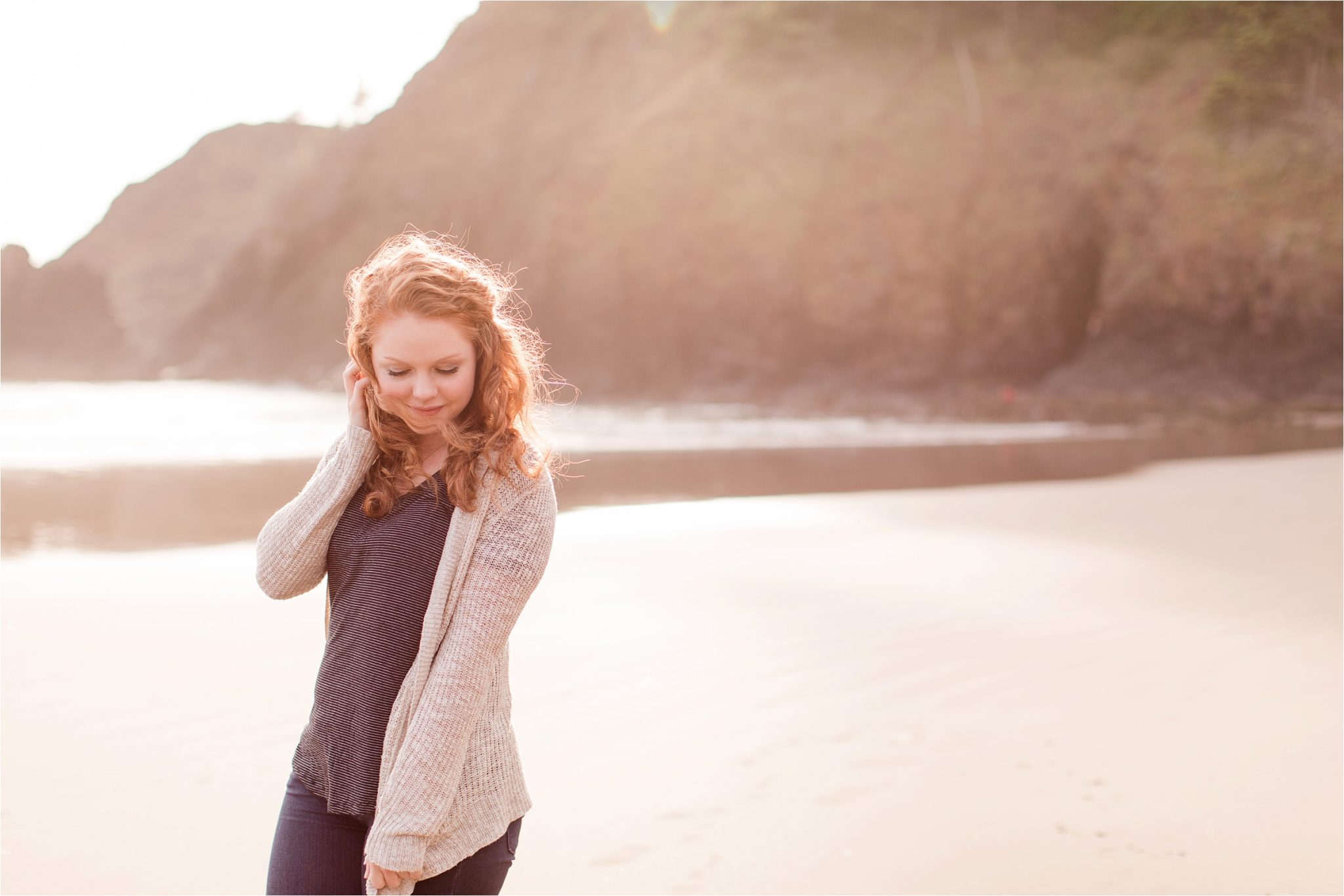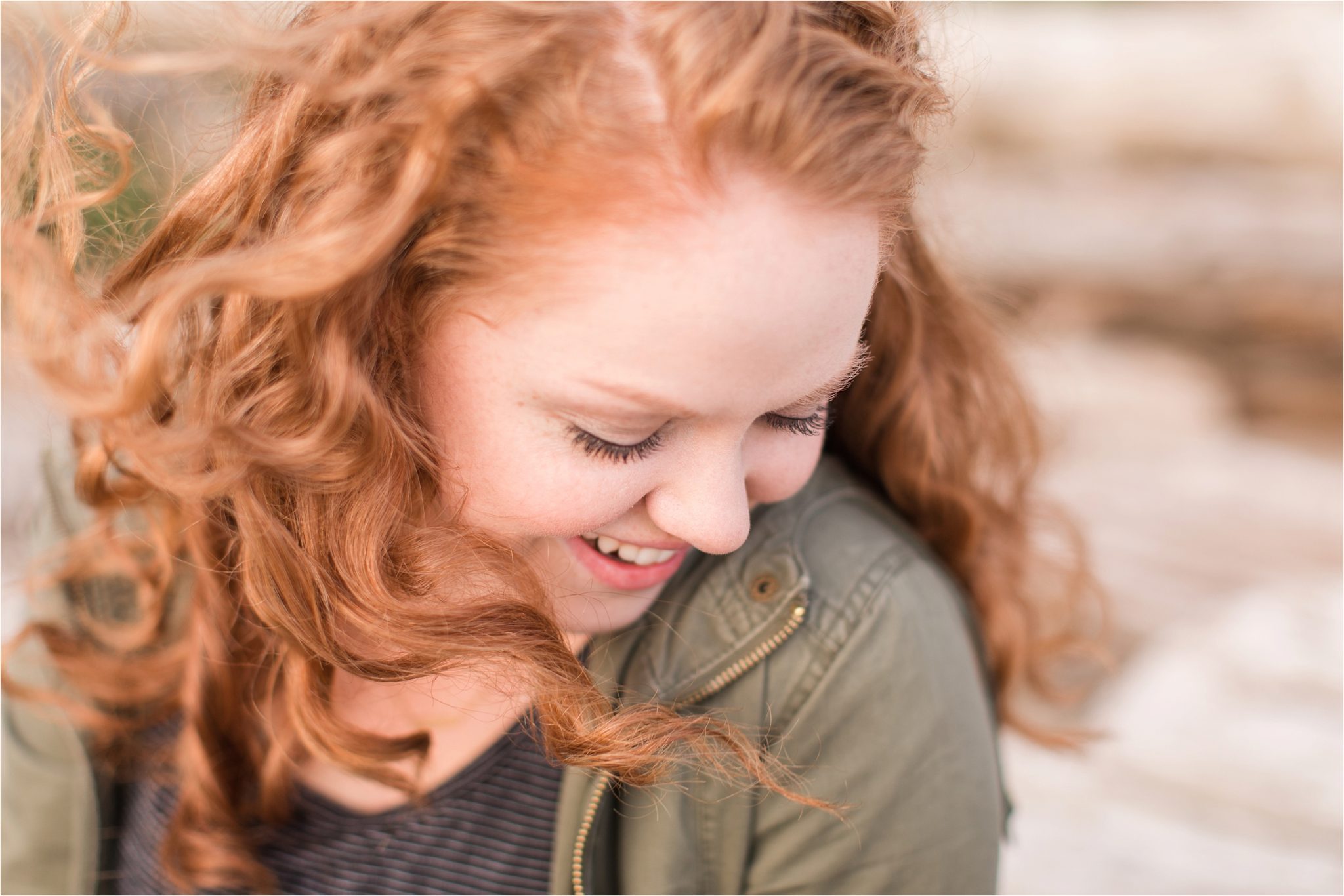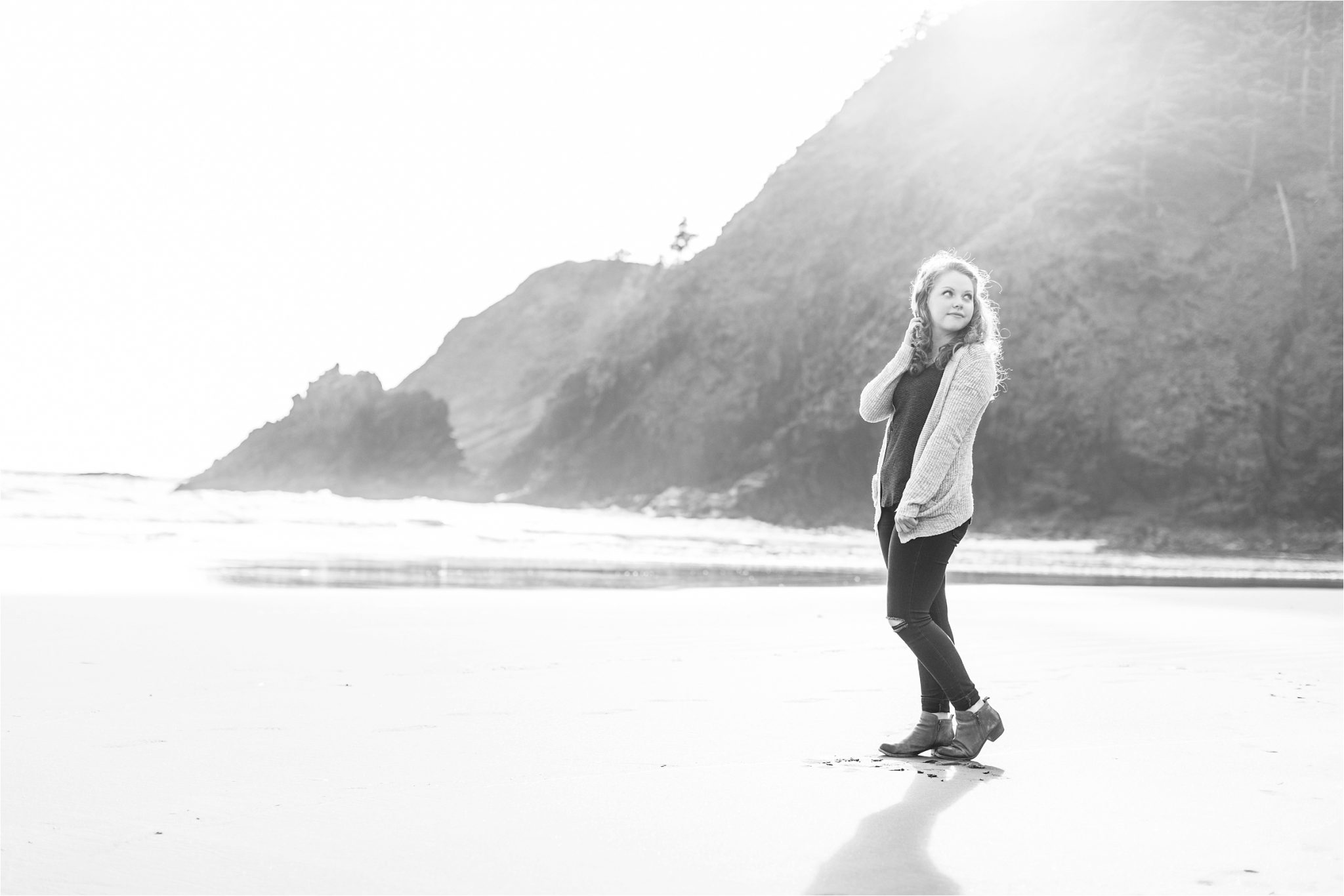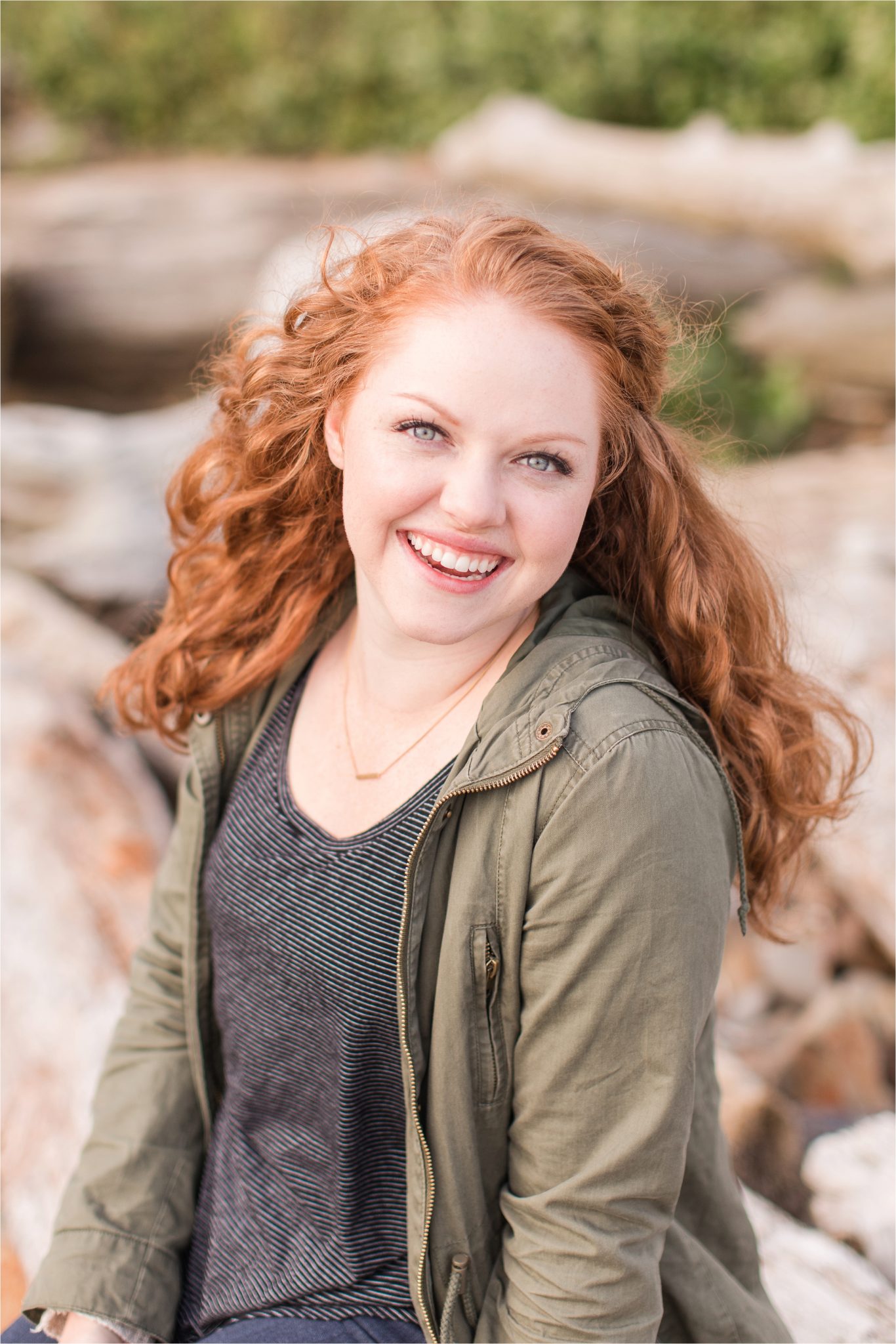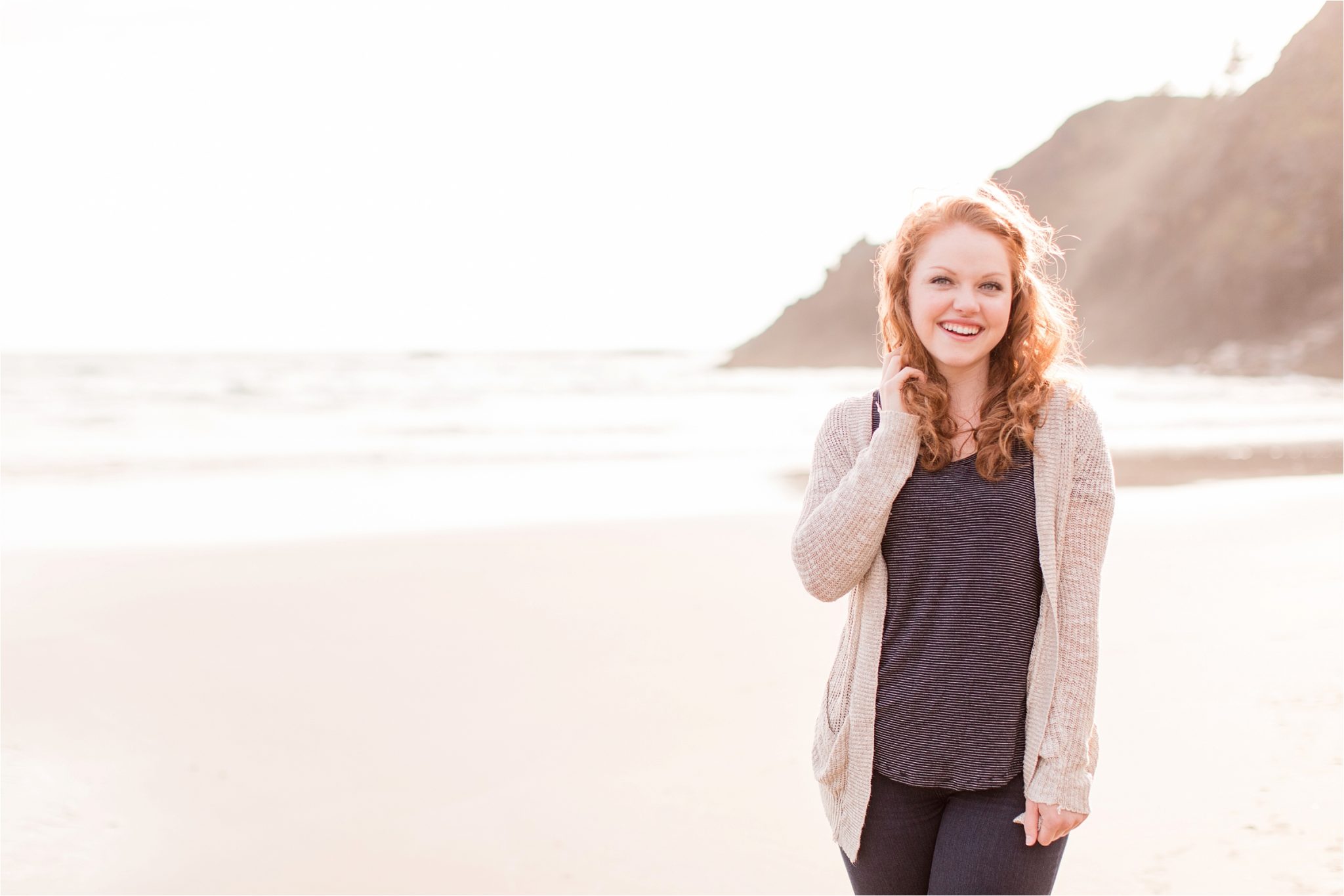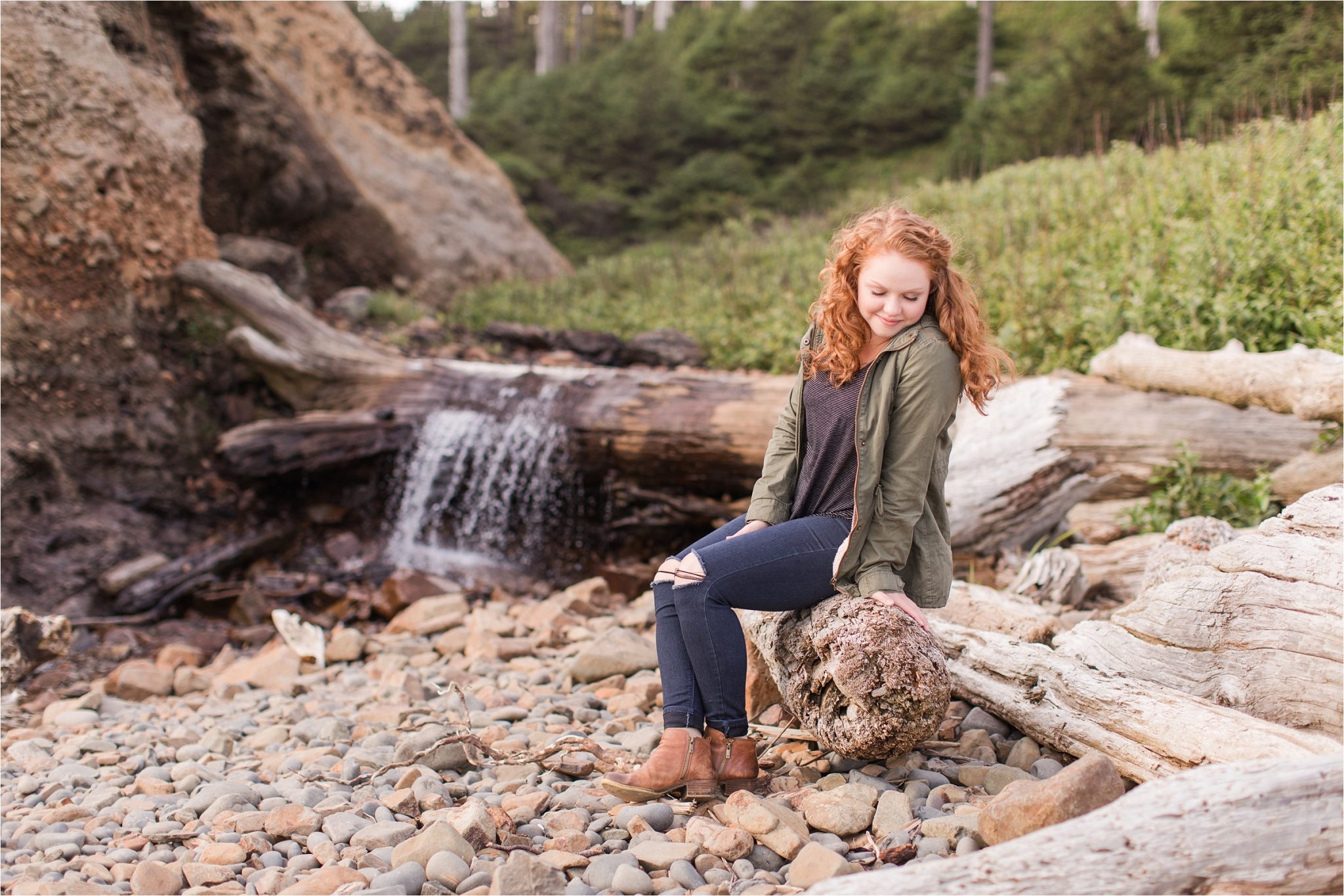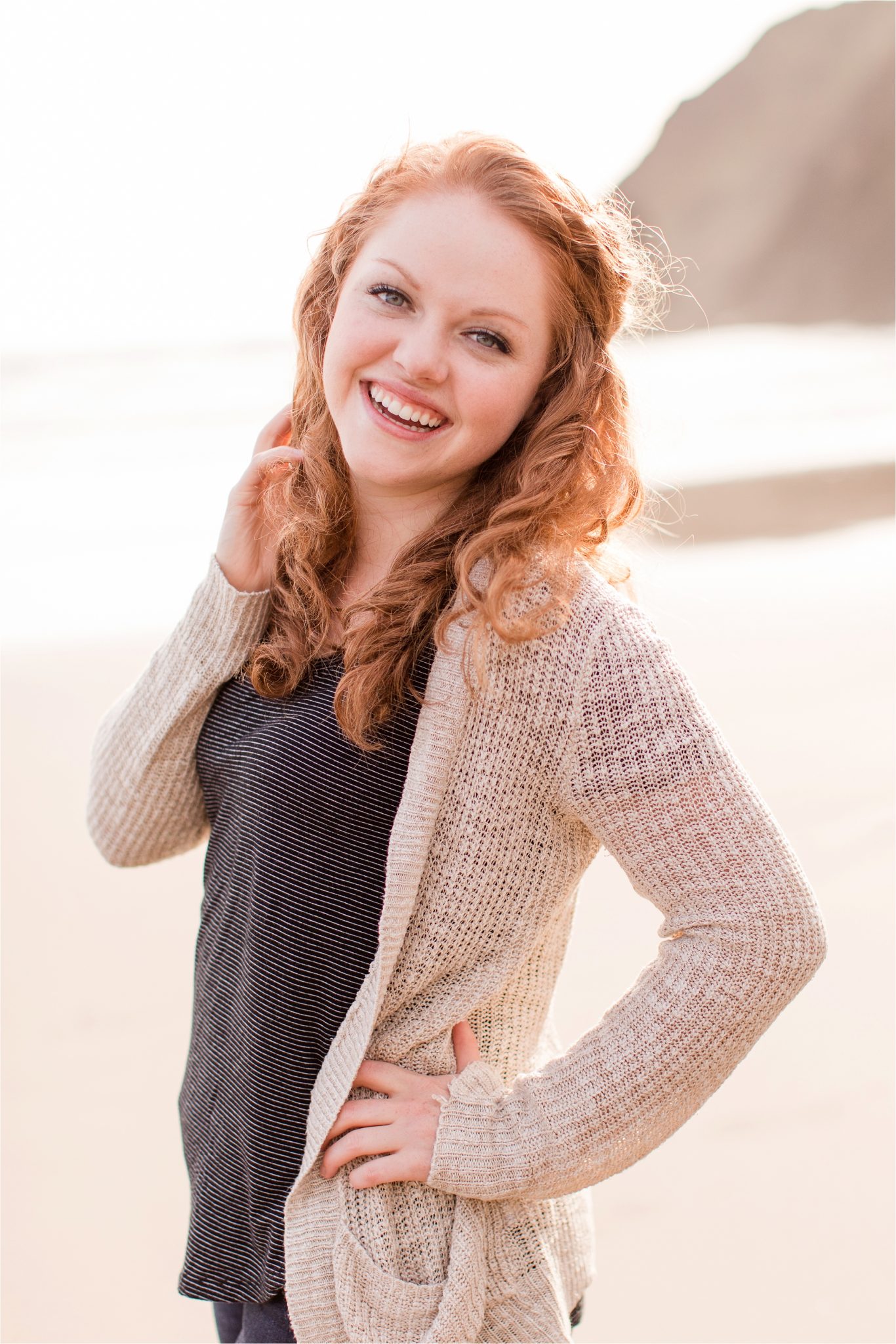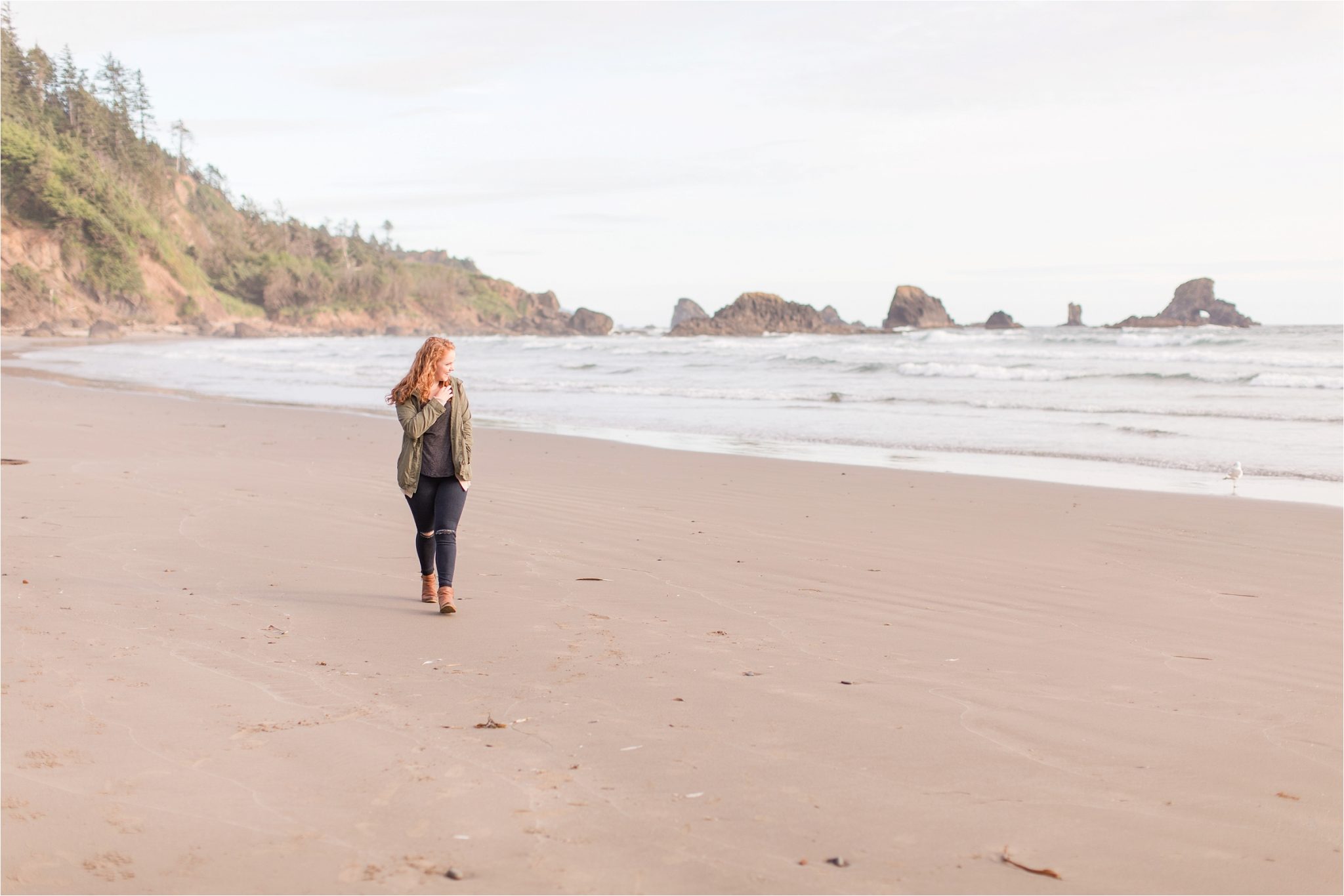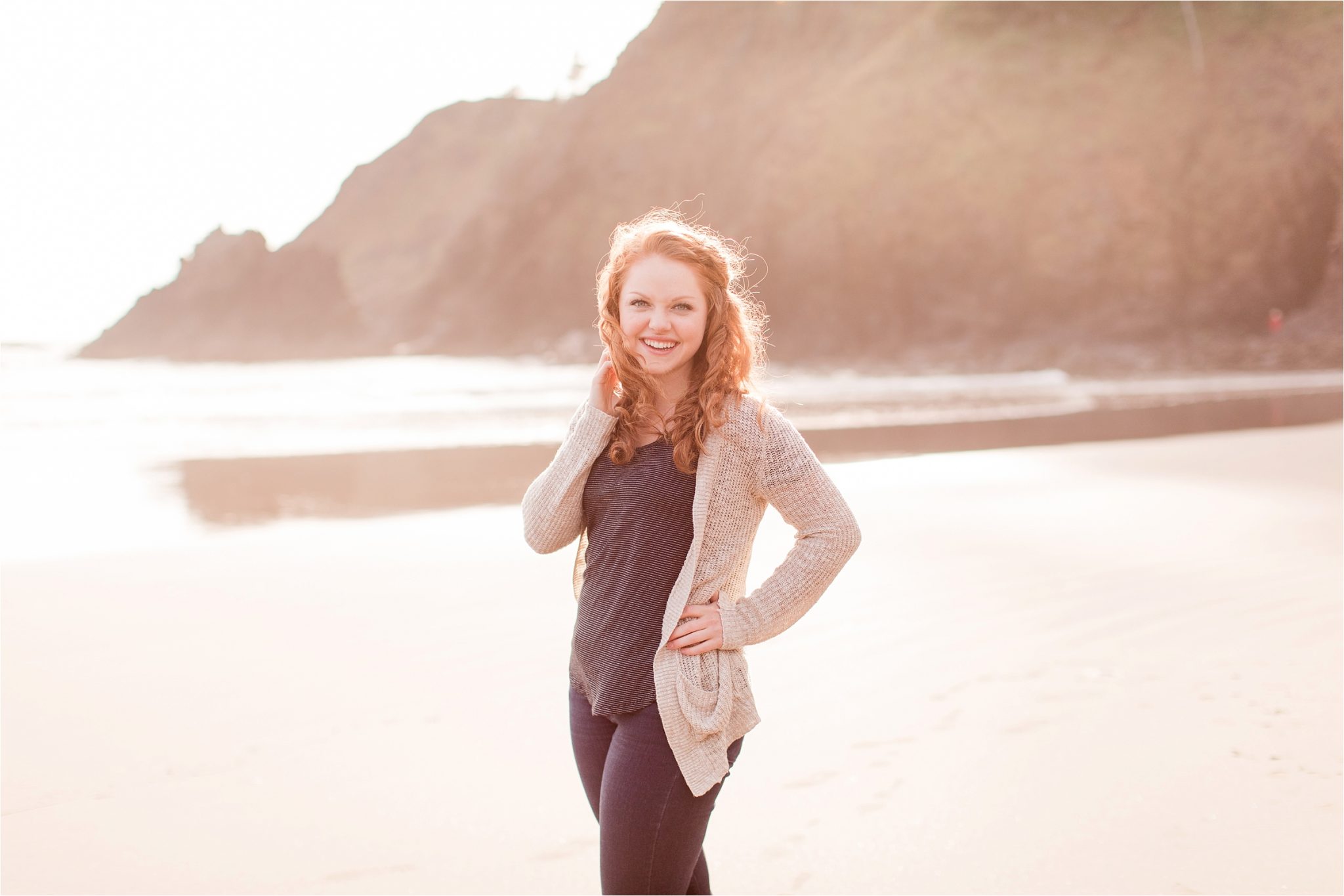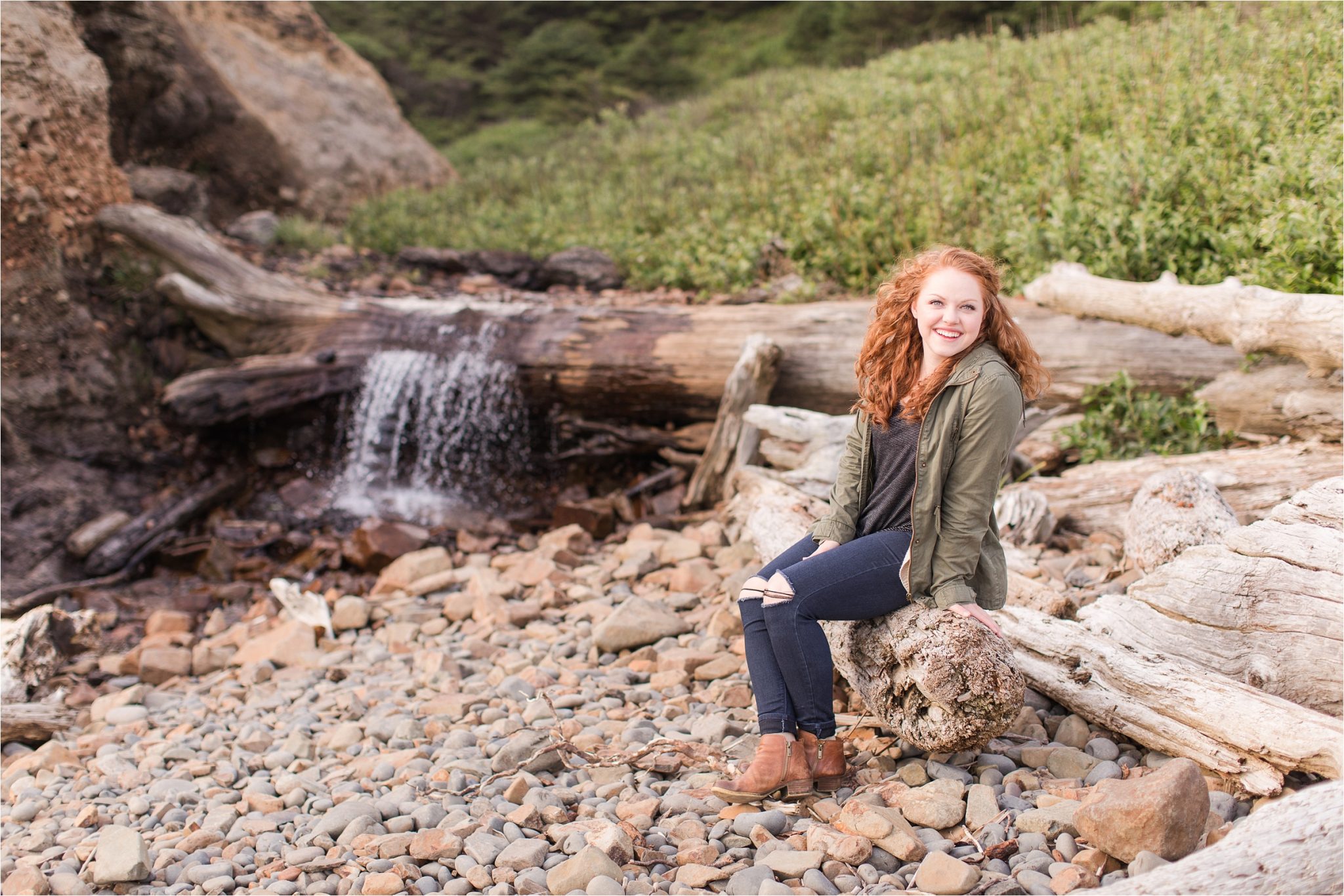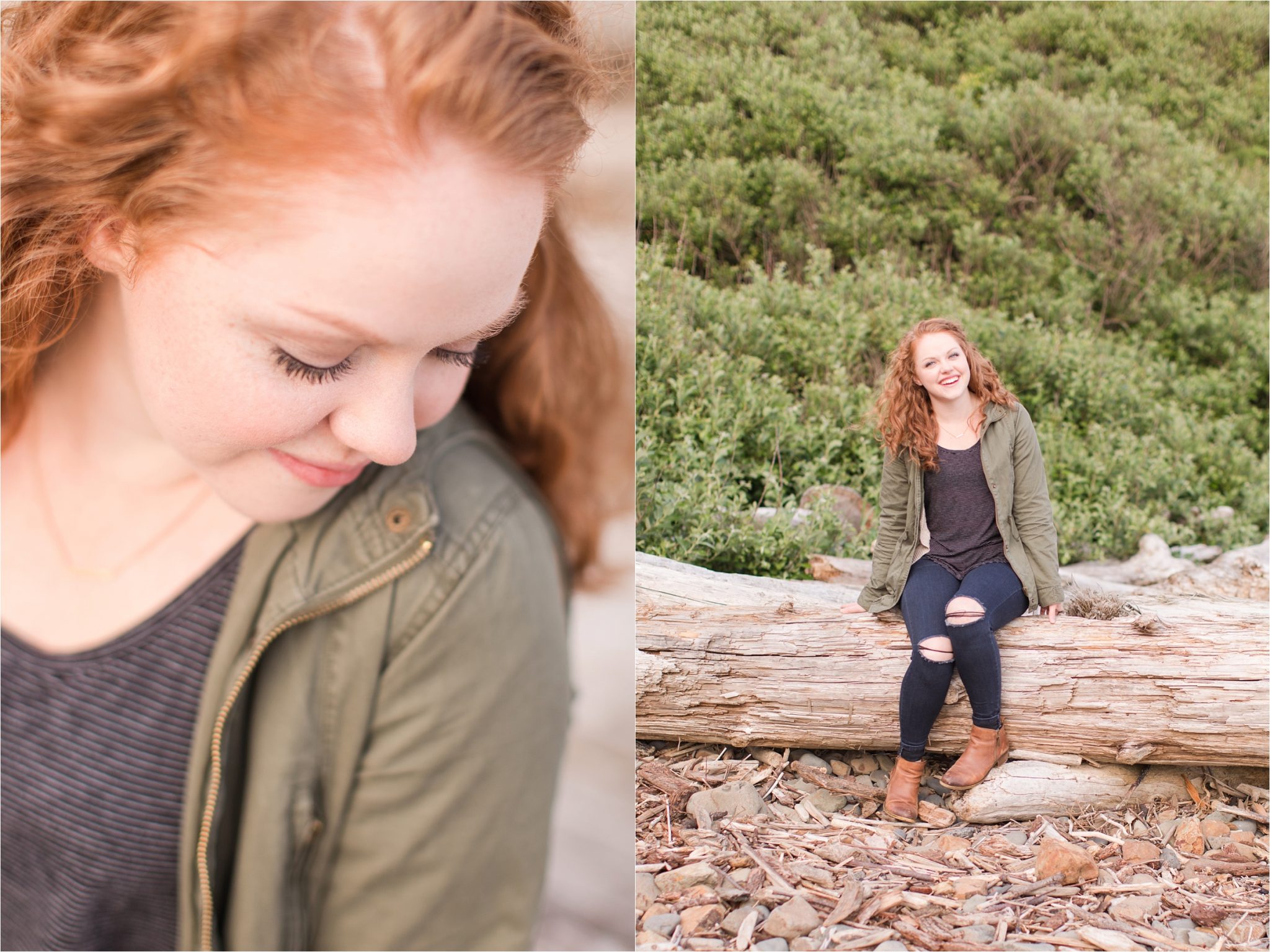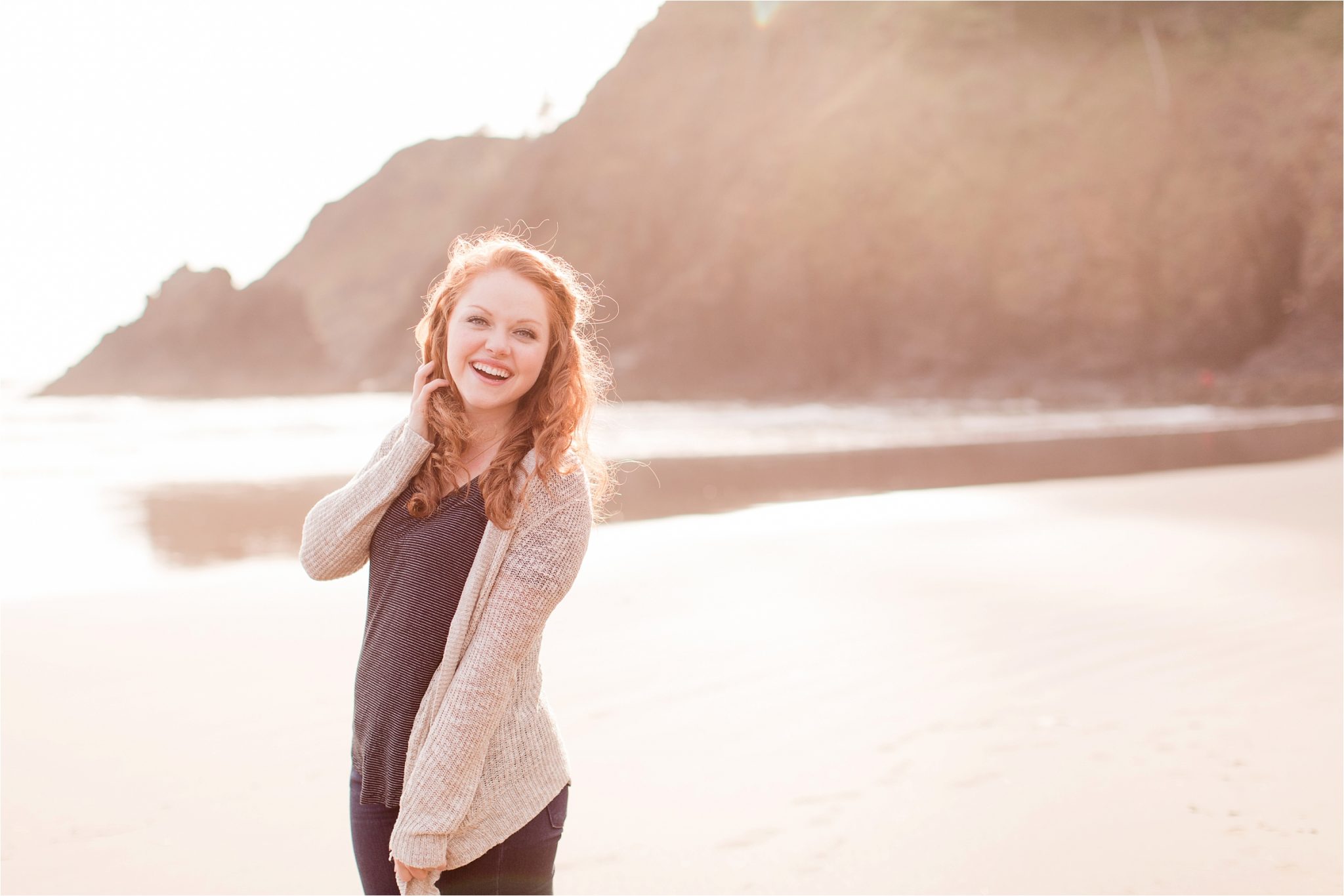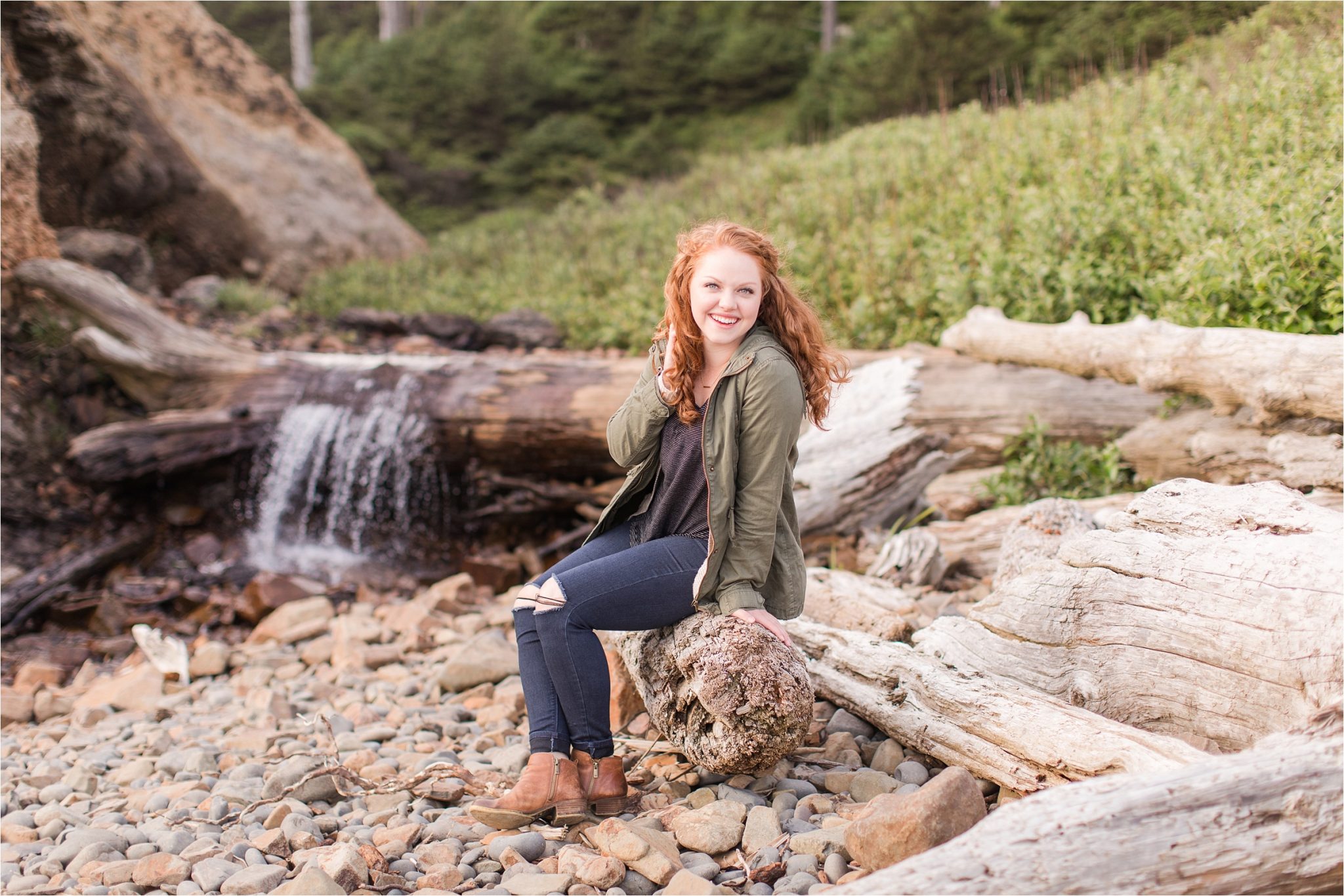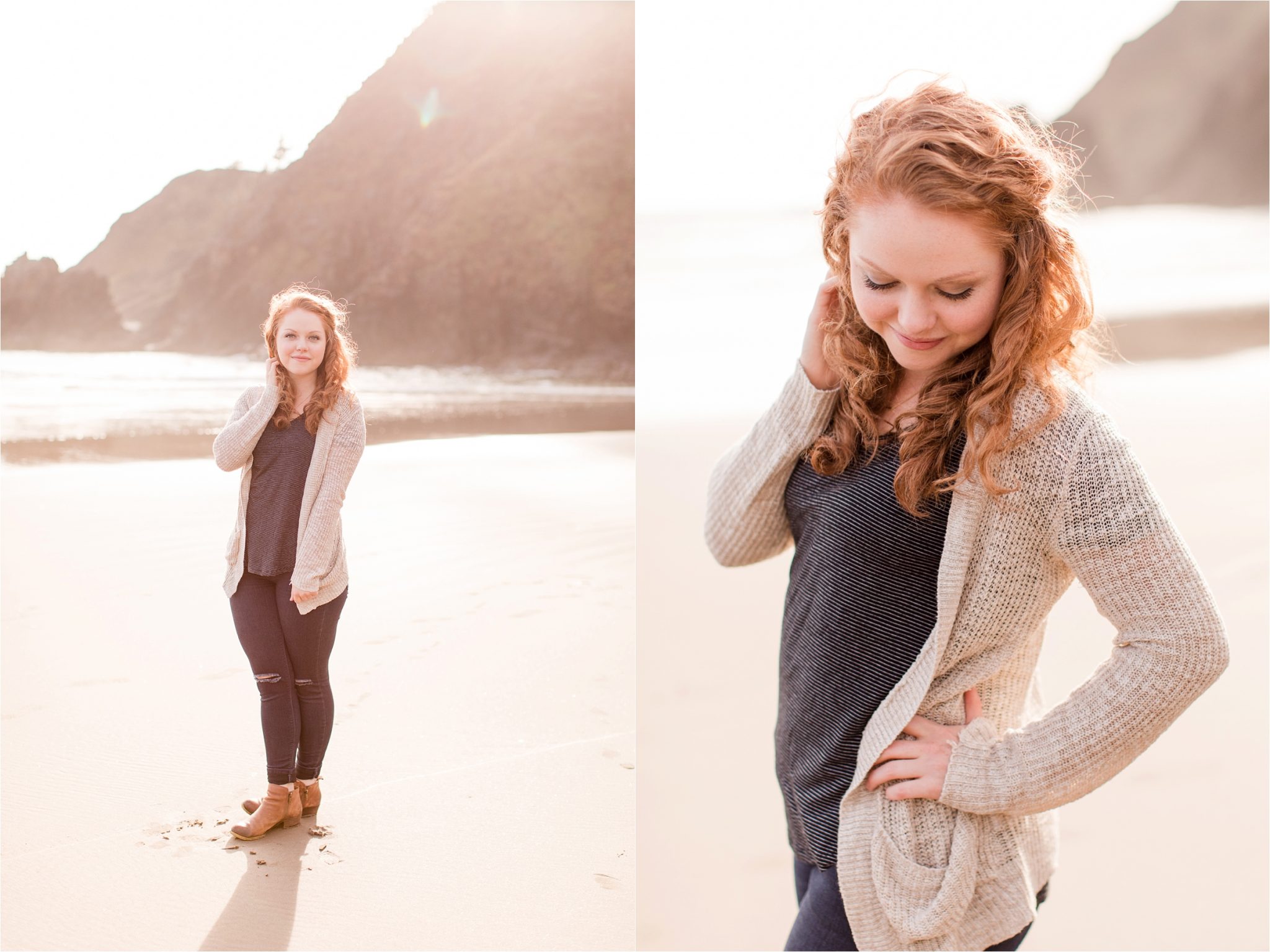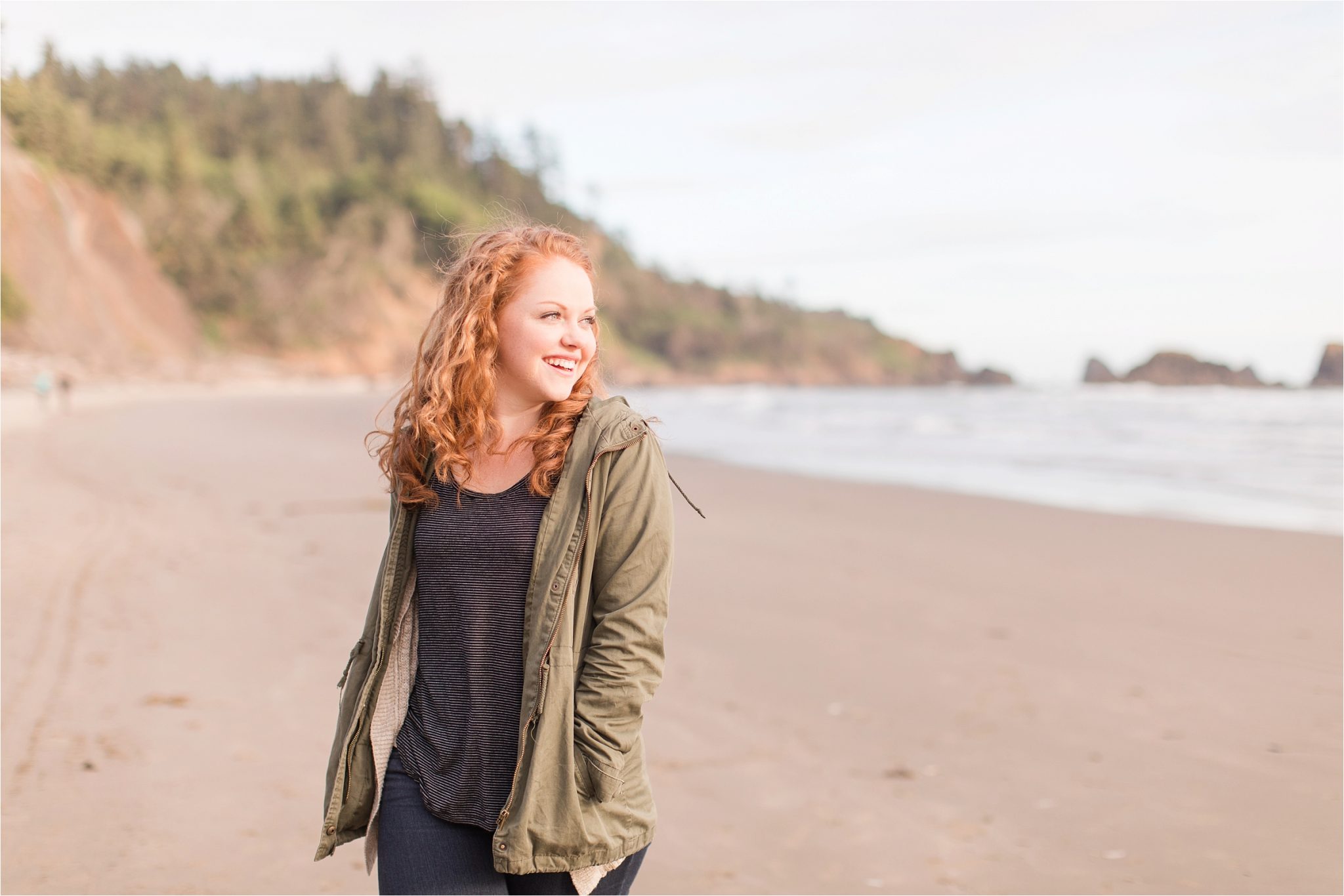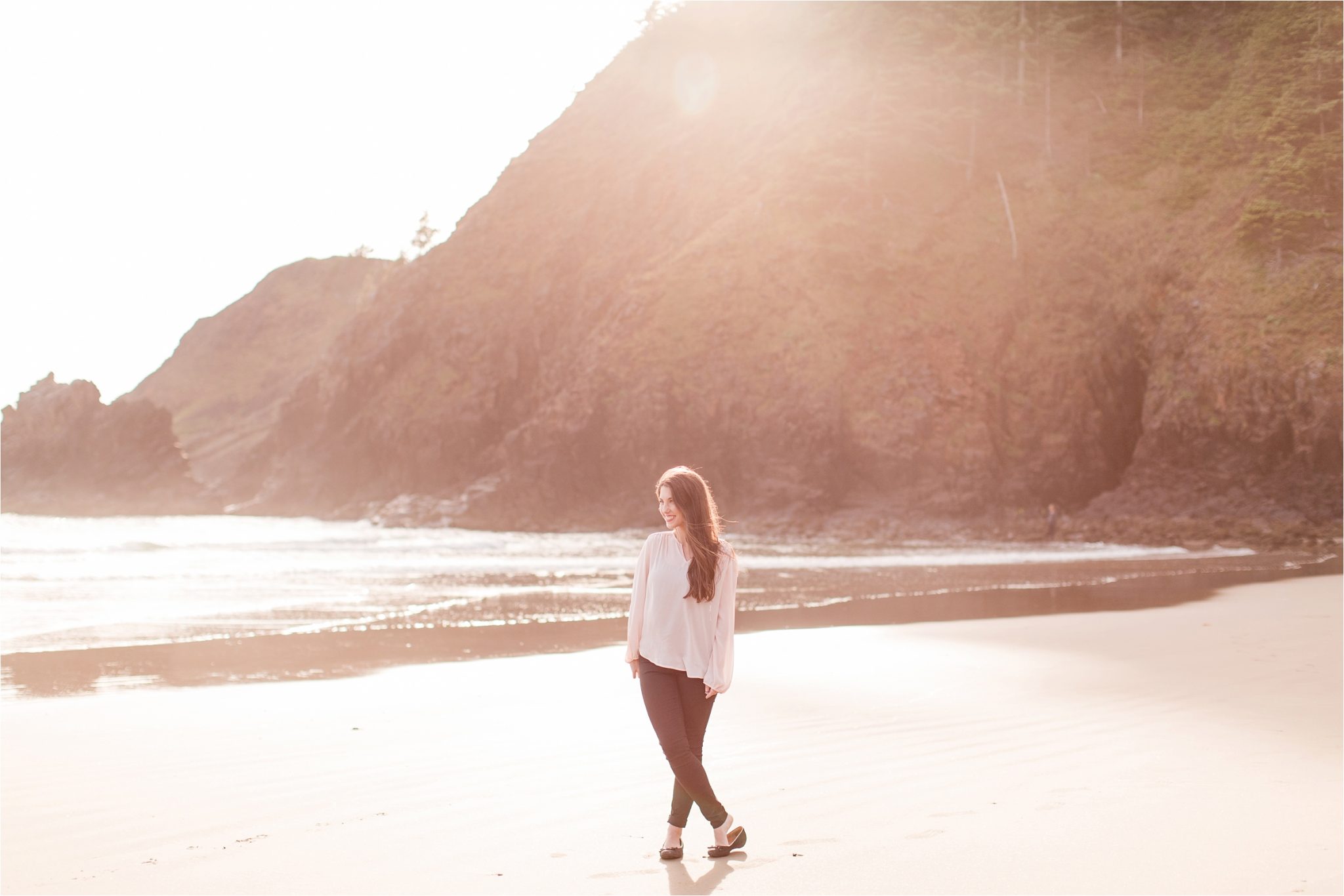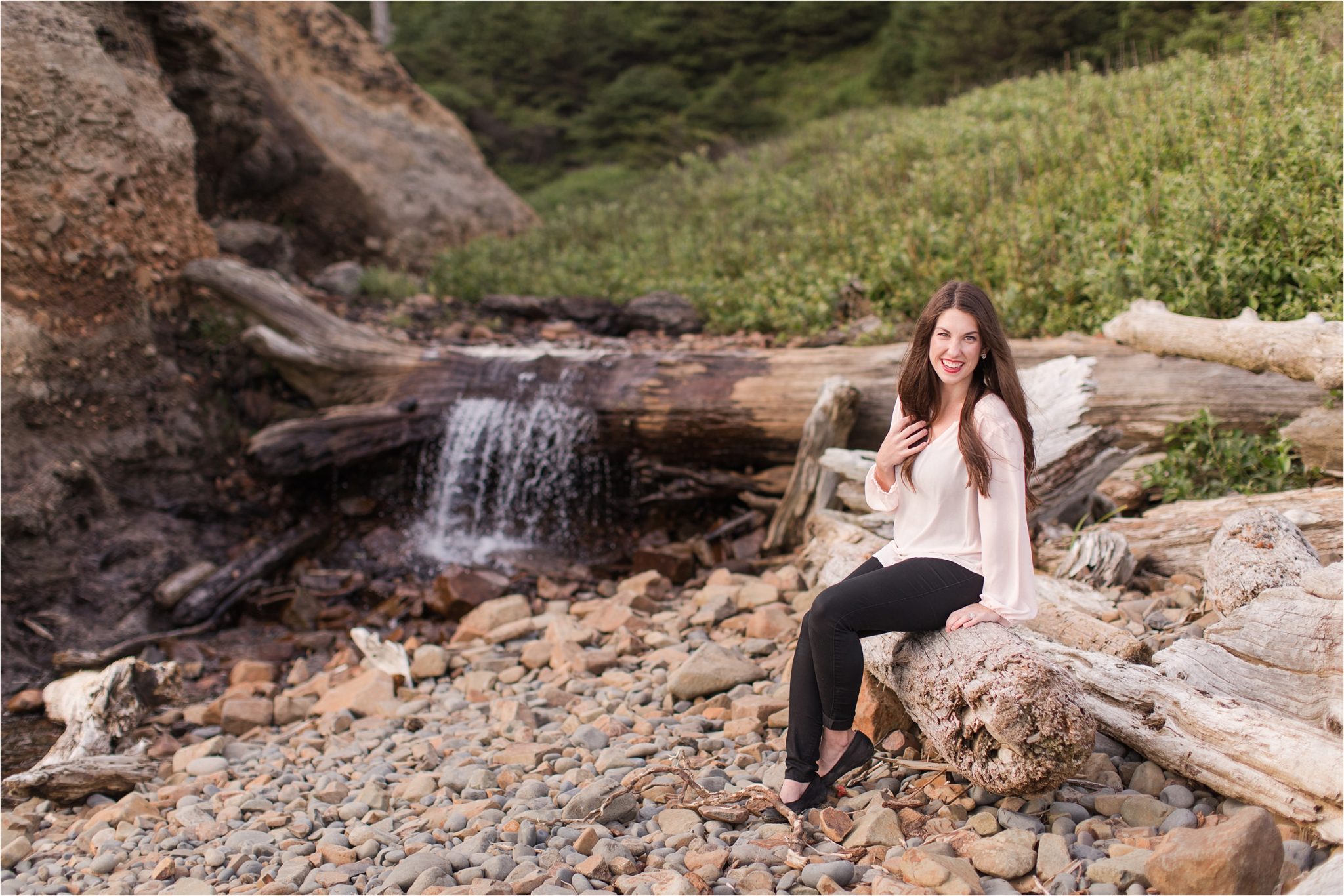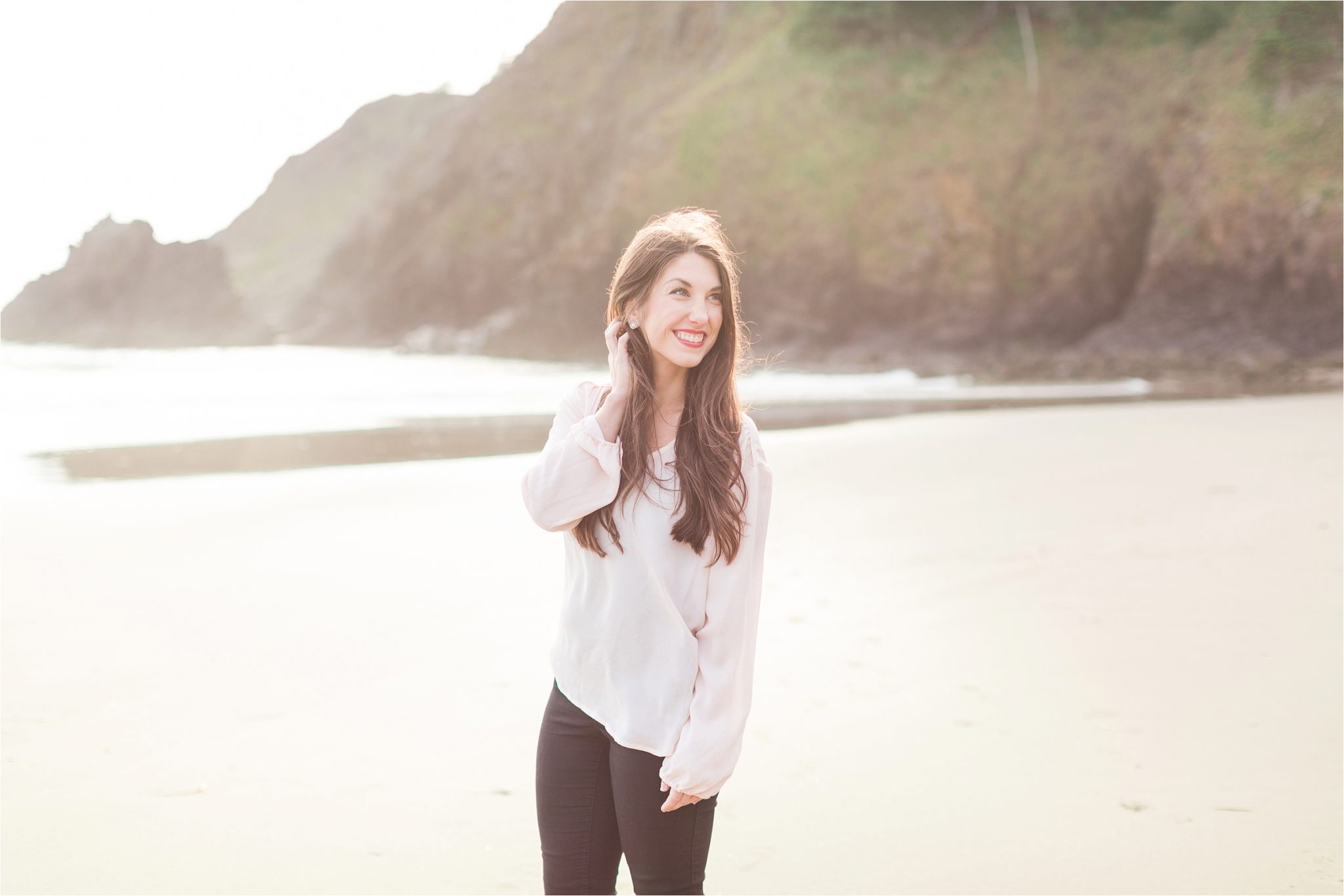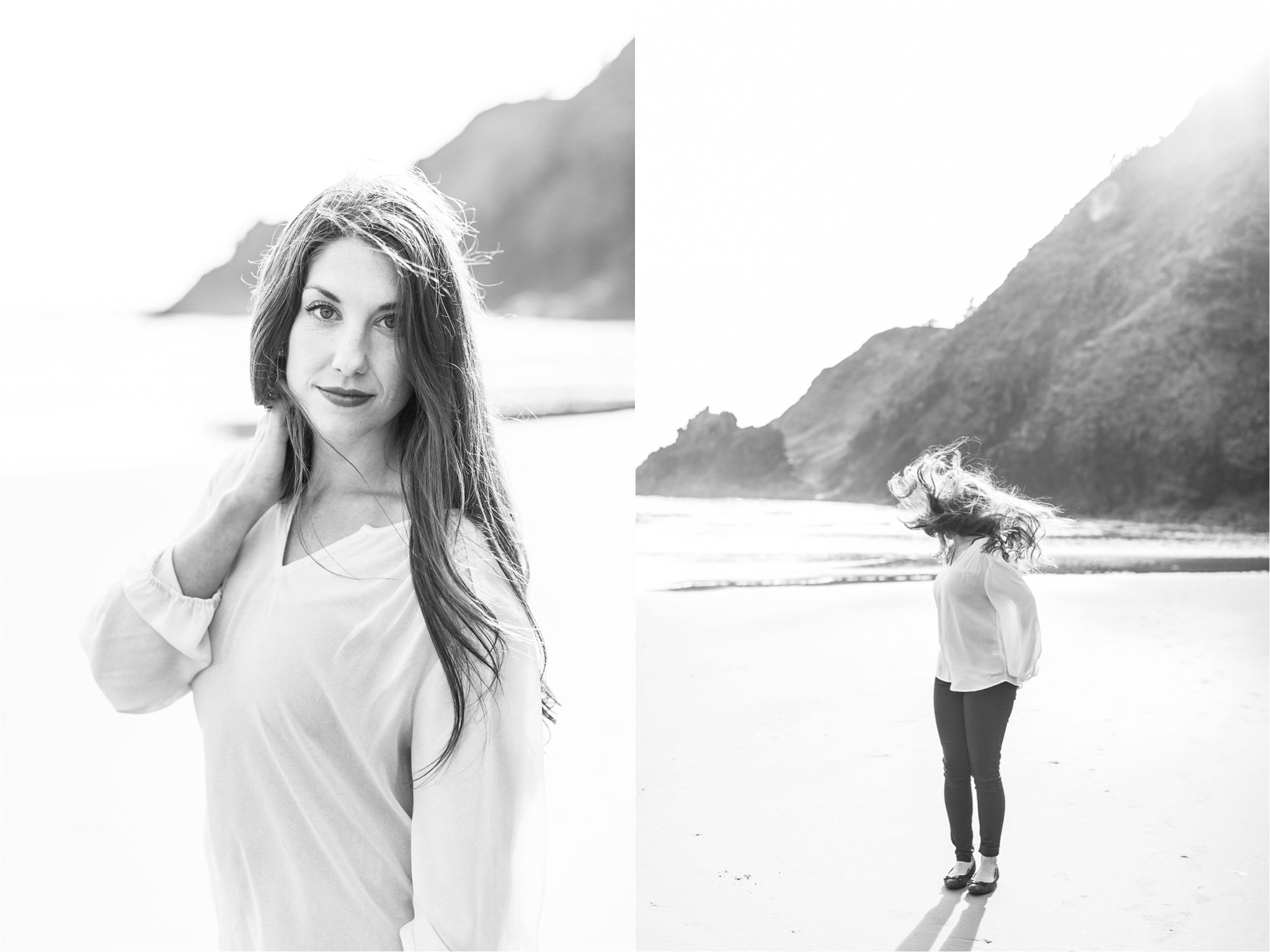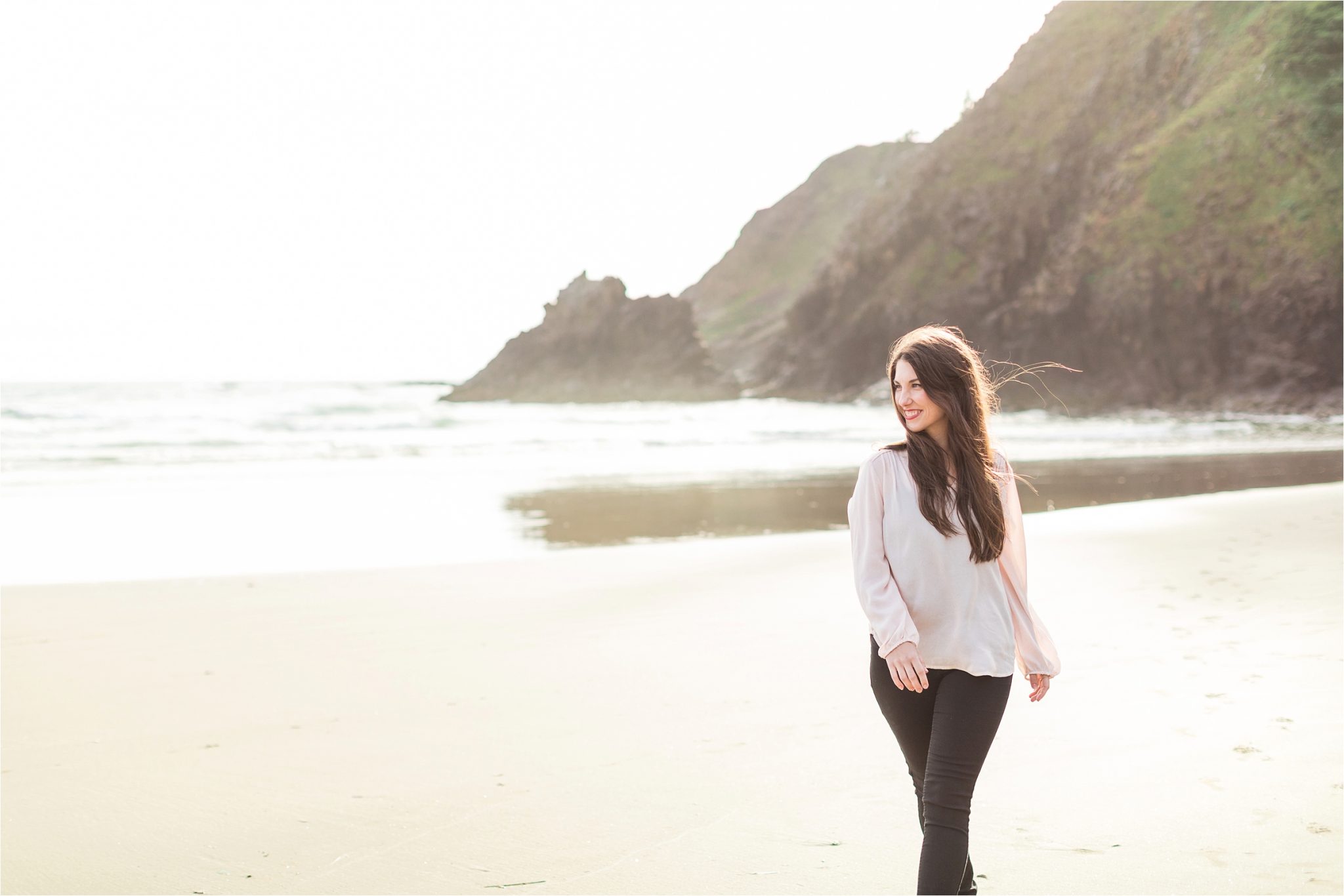 That wind in my hair!!!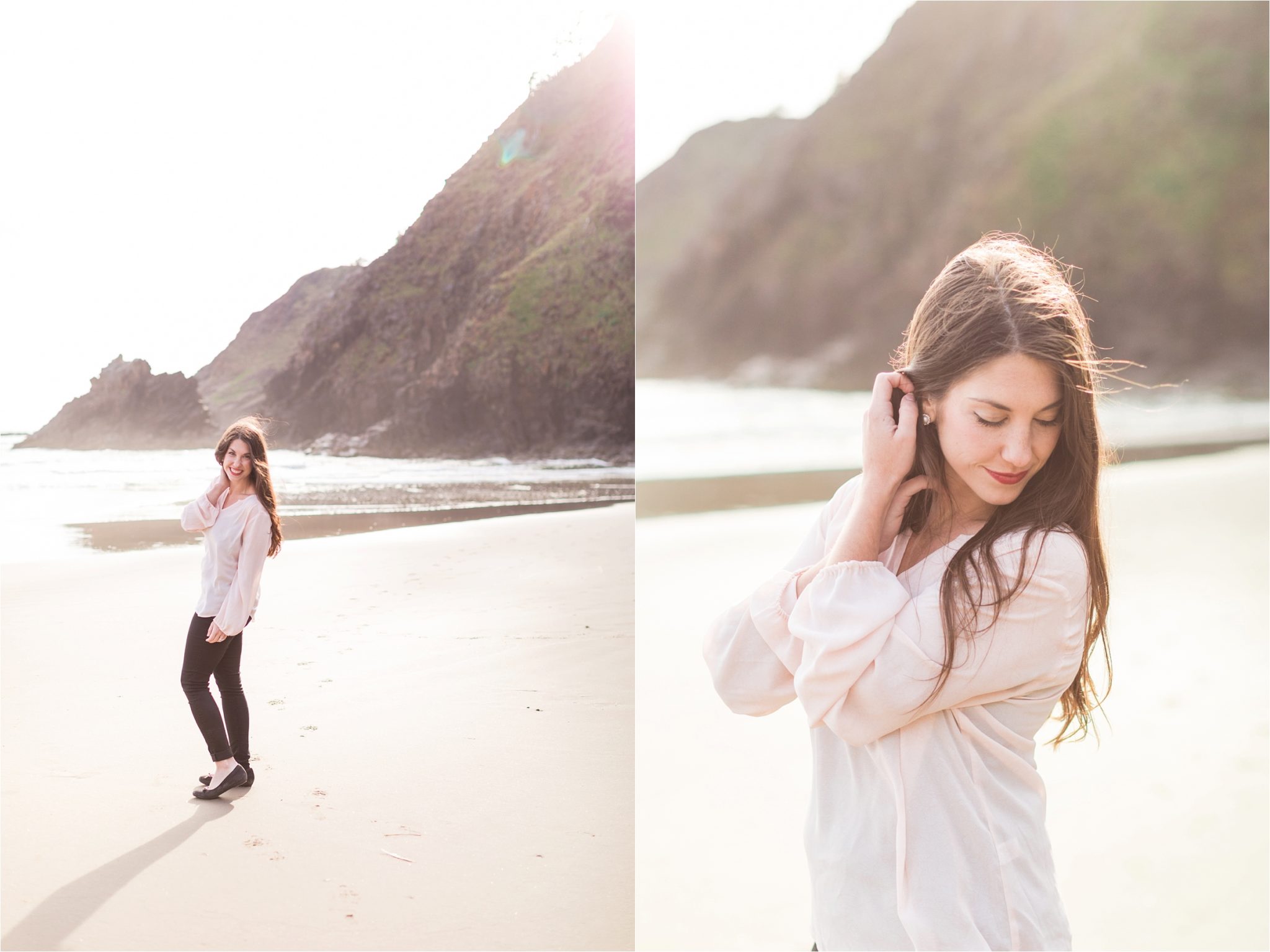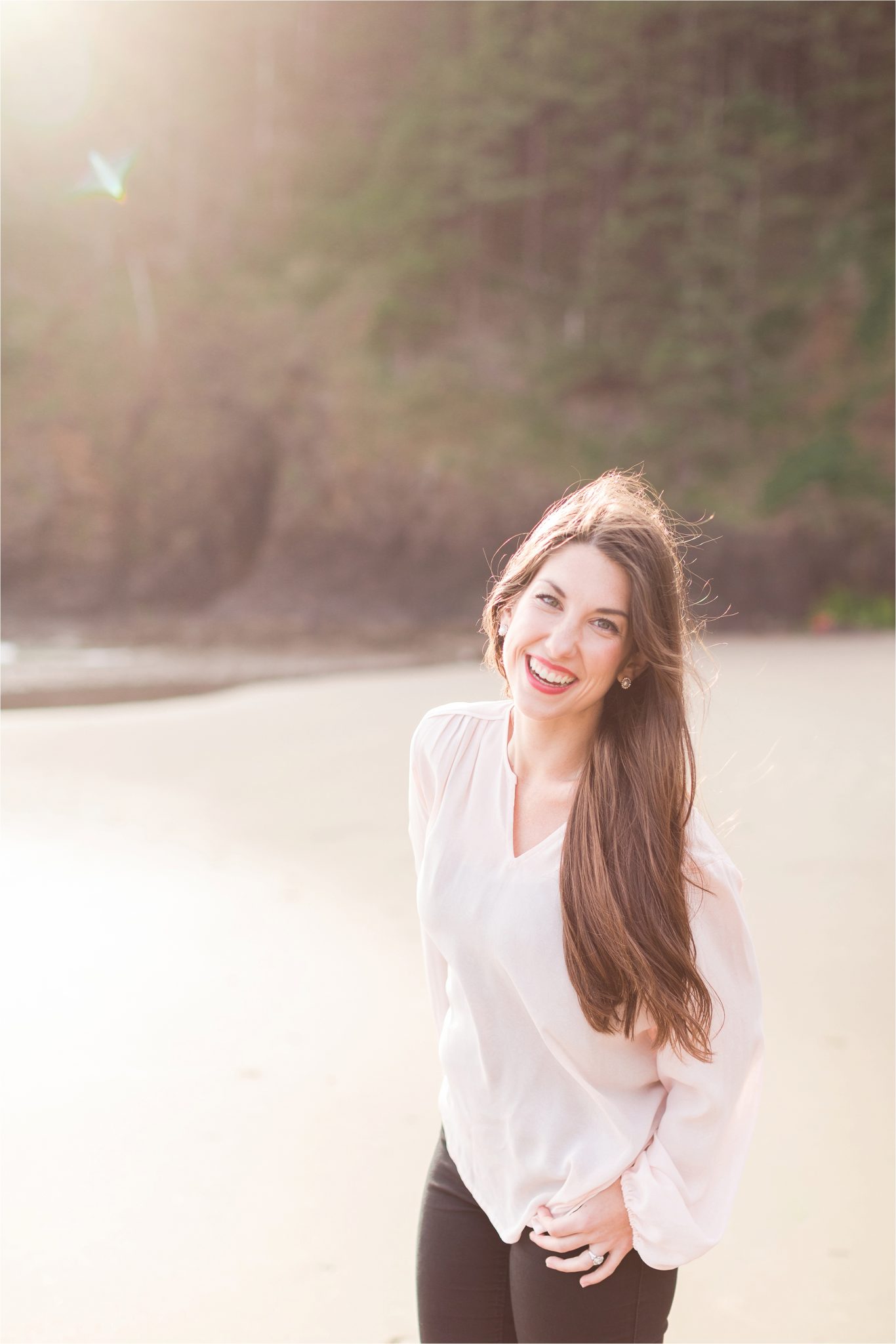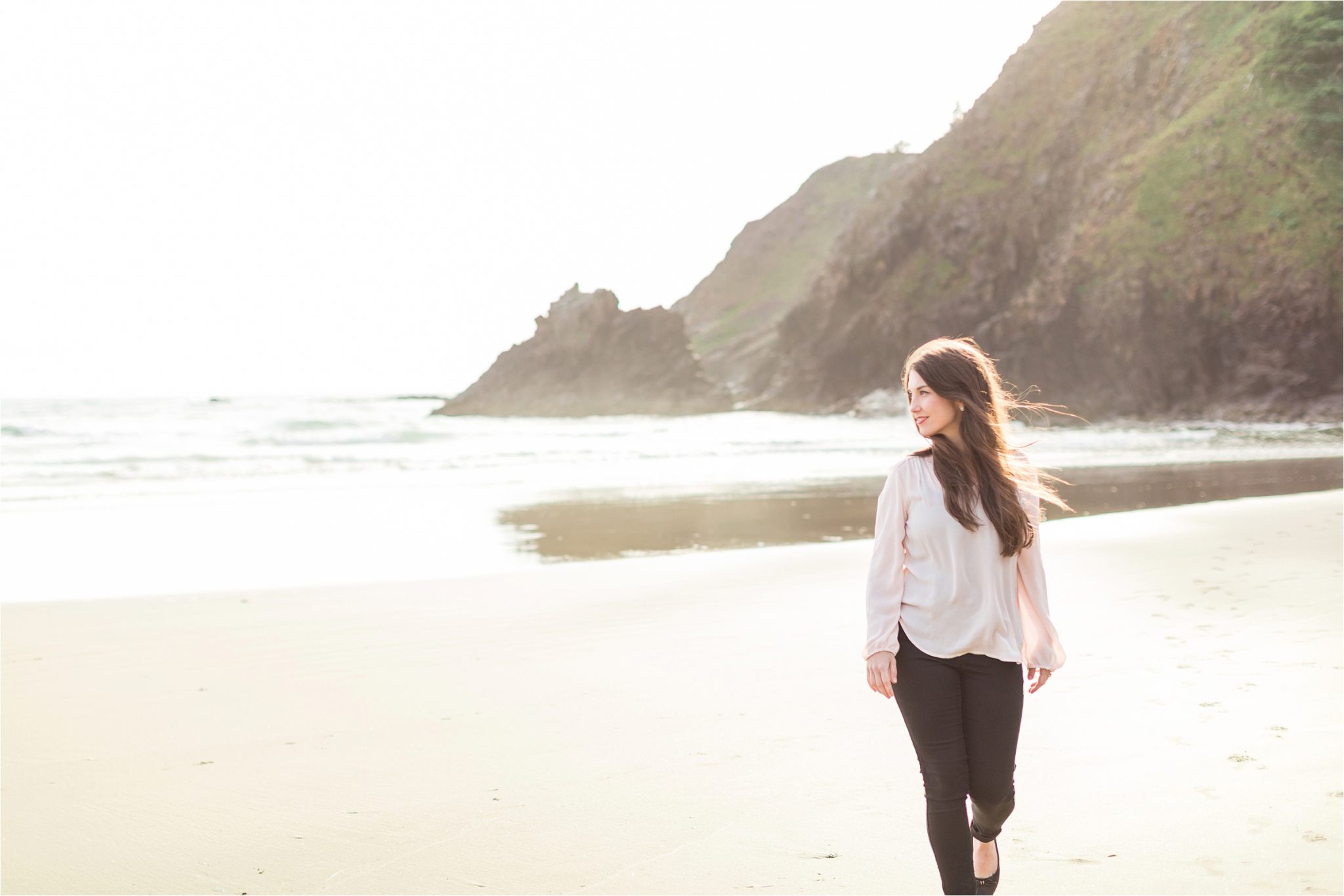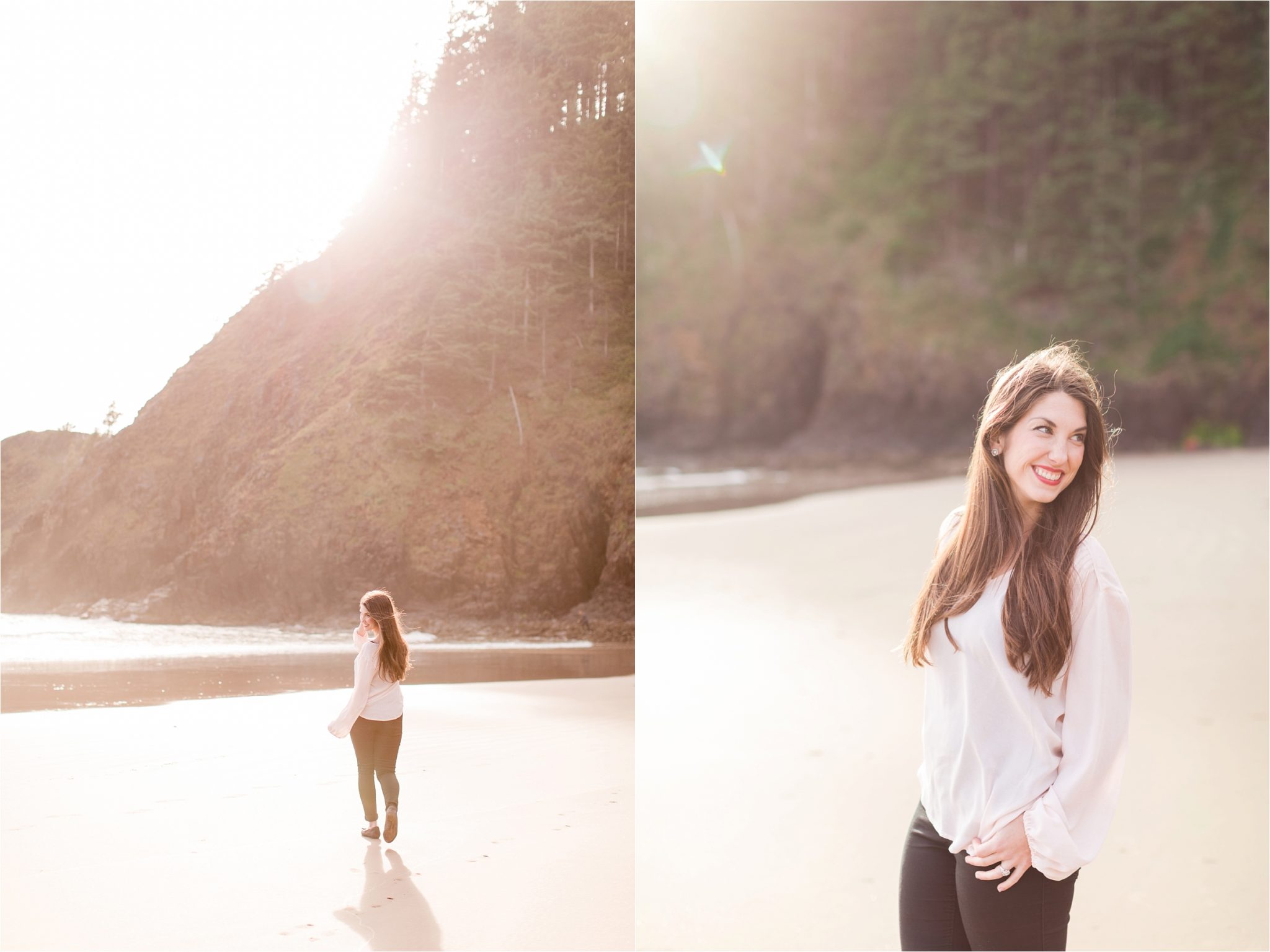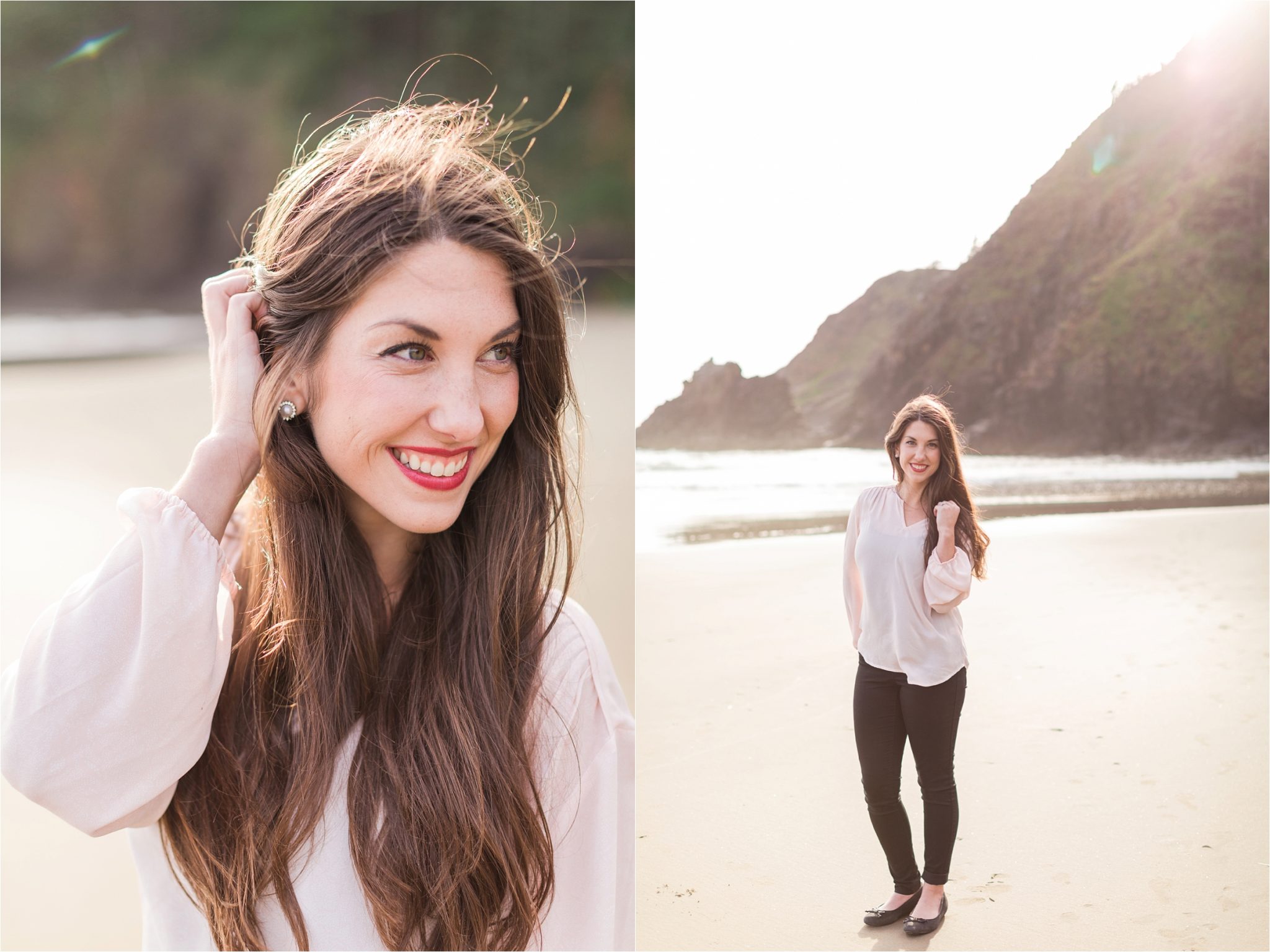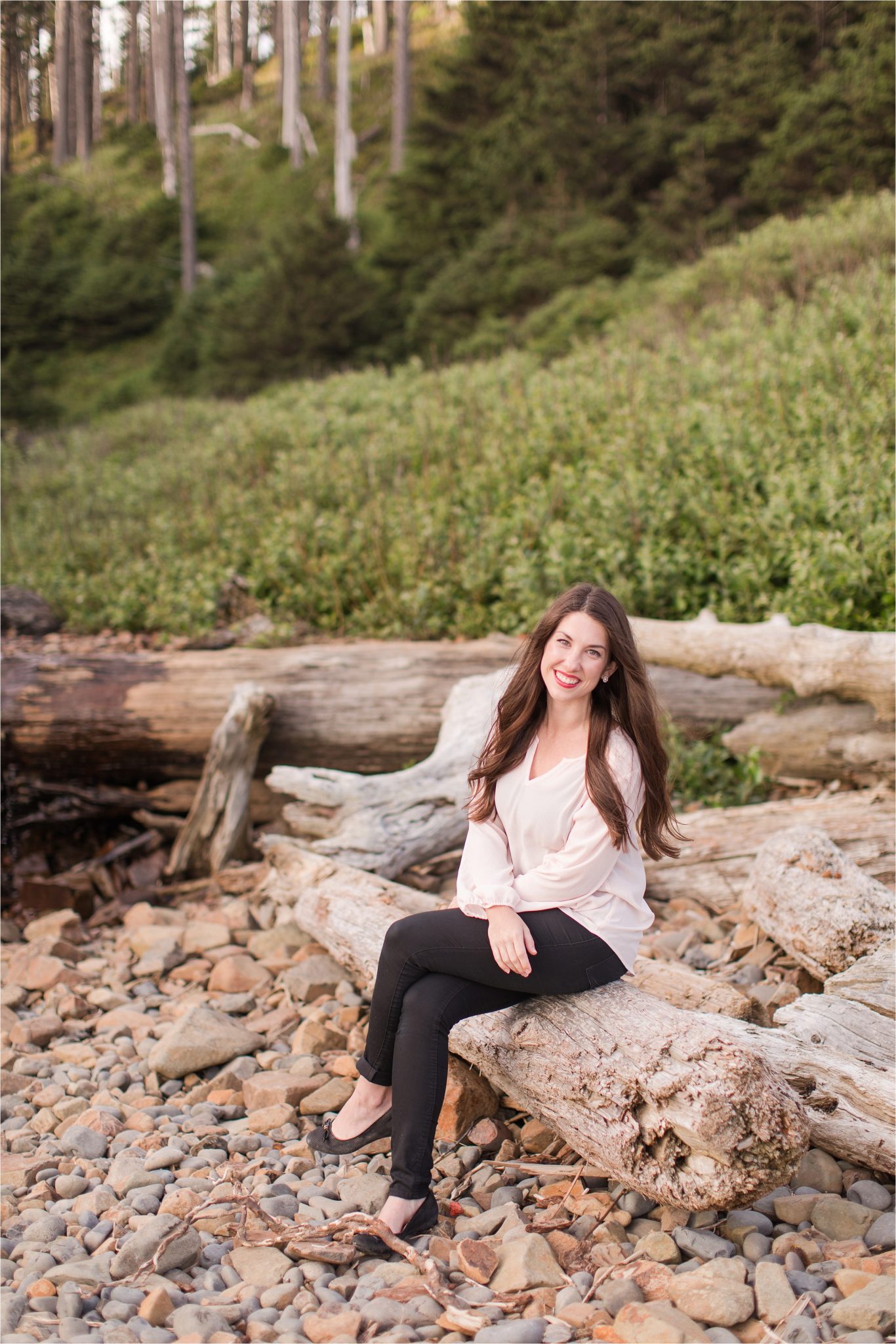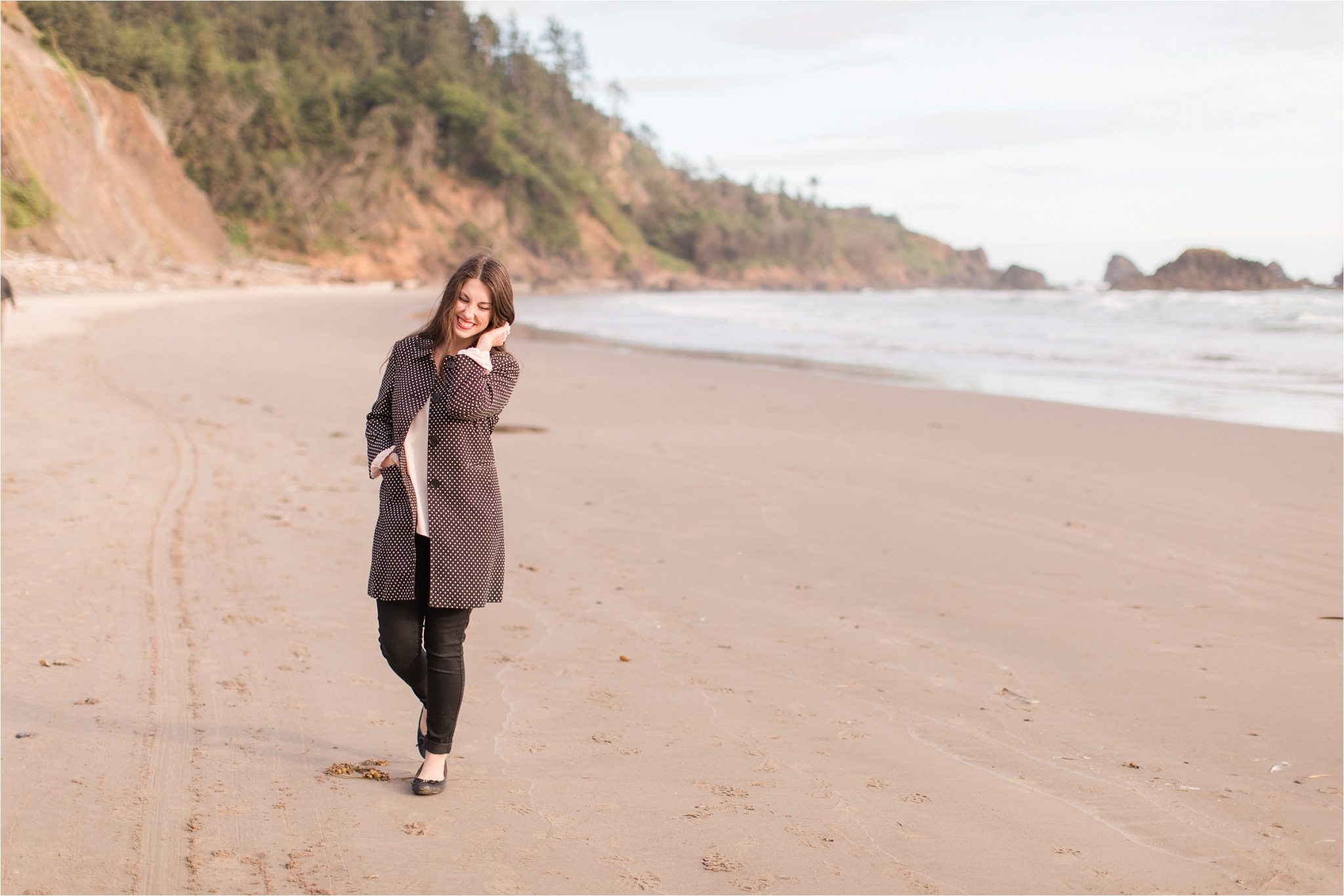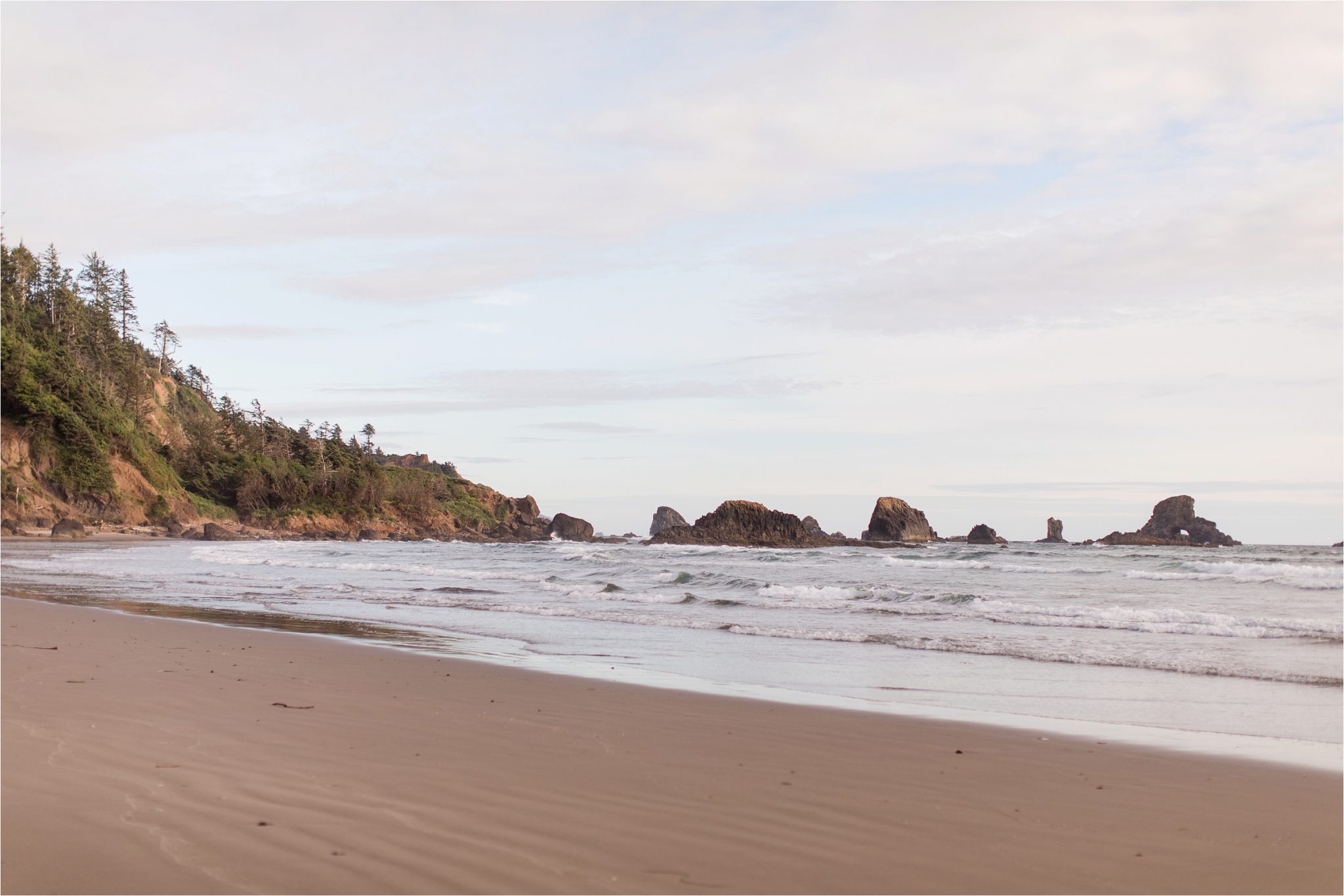 Things to do in Seattle:
Where we had three days in Cannon beach, we only had one day to explore in Seattle.  We made the most of it though, and hit up the infamous Pike's Place Market!  If you've never been, you've gotta go go go!
One of the coffee shops we tried was Storyville Coffee.  While there, I ordered a small french press and was delightfully warmed by the yummy flavors!
While we were in Seattle we stayed with Jessica's sweet friends, Betty and Matt!  Staying with friends saved over $100 a night ! Plus we got an awesome tour guide!
Want a yummy sweet treat?  General Porpoise Donuts is super yummy (and super cute!)!  This little shop is located right beside it's sister shops which include an adorable dinner restaurant and bar!  We didn't get the chance to eat dinner there, but the ascetic was SUPA awesome.
Want to see images from the wedding we photographed?  Check it out on Jessica's blog!
xo
AnnaFilly