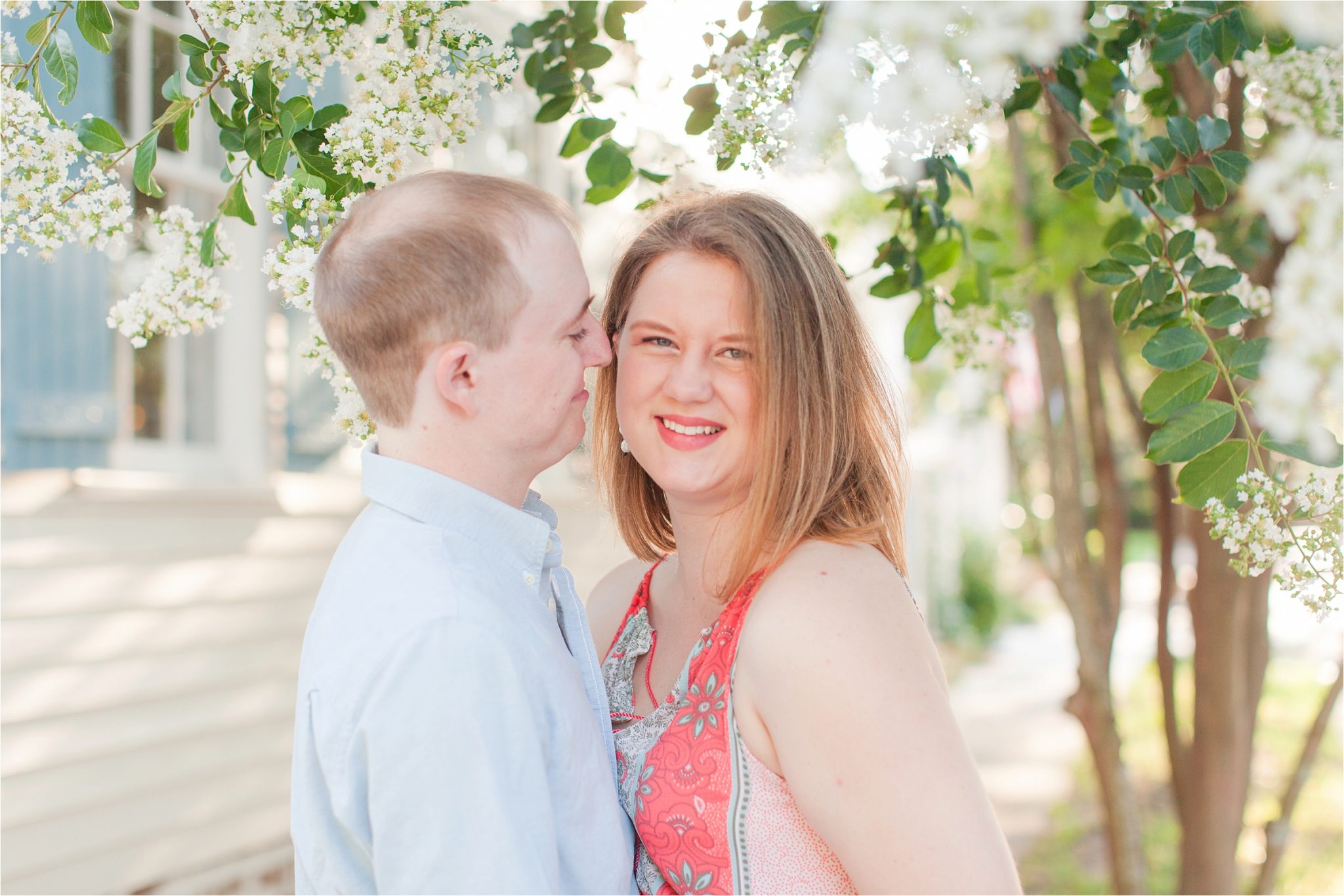 Mobile Alabama Engagement Session Photographer
Mobile, Alabama is a perfect mix of southern charm, and cajun spice.   The streets of Mobile are as diverse as those two flavors.  Some streets are filled with incredible history, other streets are bursting with culture and personality.  All in all, Mobile will forever be famous for the fact that it is as southern and classy as they come.  It makes the perfect backdrop for Engagement Sessions, especially at golden hour!
Meri Beth and Andrew love that they get to call Mobile home.    The city has served them well over the years, and it is within it's borders that Andrew and Meri Beth met and fell in love.  These two are SUCH sweet hearts, and they love each other deeply.  Andrew is a romantic, and one of my FAVORITE stories they shared with me just so happened to show the depth of his romantic side.  This guy planned a romantic weekend away with Meri Beth, simply because he wanted the perfect location for when he told her he loved her for the first time.  How darling is that?!
Both Andrew and Meri Beth live in an historic shot gun house in the City of Mobile.  It's the CUTEST little place on the sweetest street.  They wanted to incorporate the location where they live into their session, so we thought of no better way to do that than to photograph on the street that they live and surrounding areas!  Between the flowering trees, historic buildings and countless sweet moments shared between these two, their engagement session was a perfect reflection of who they are !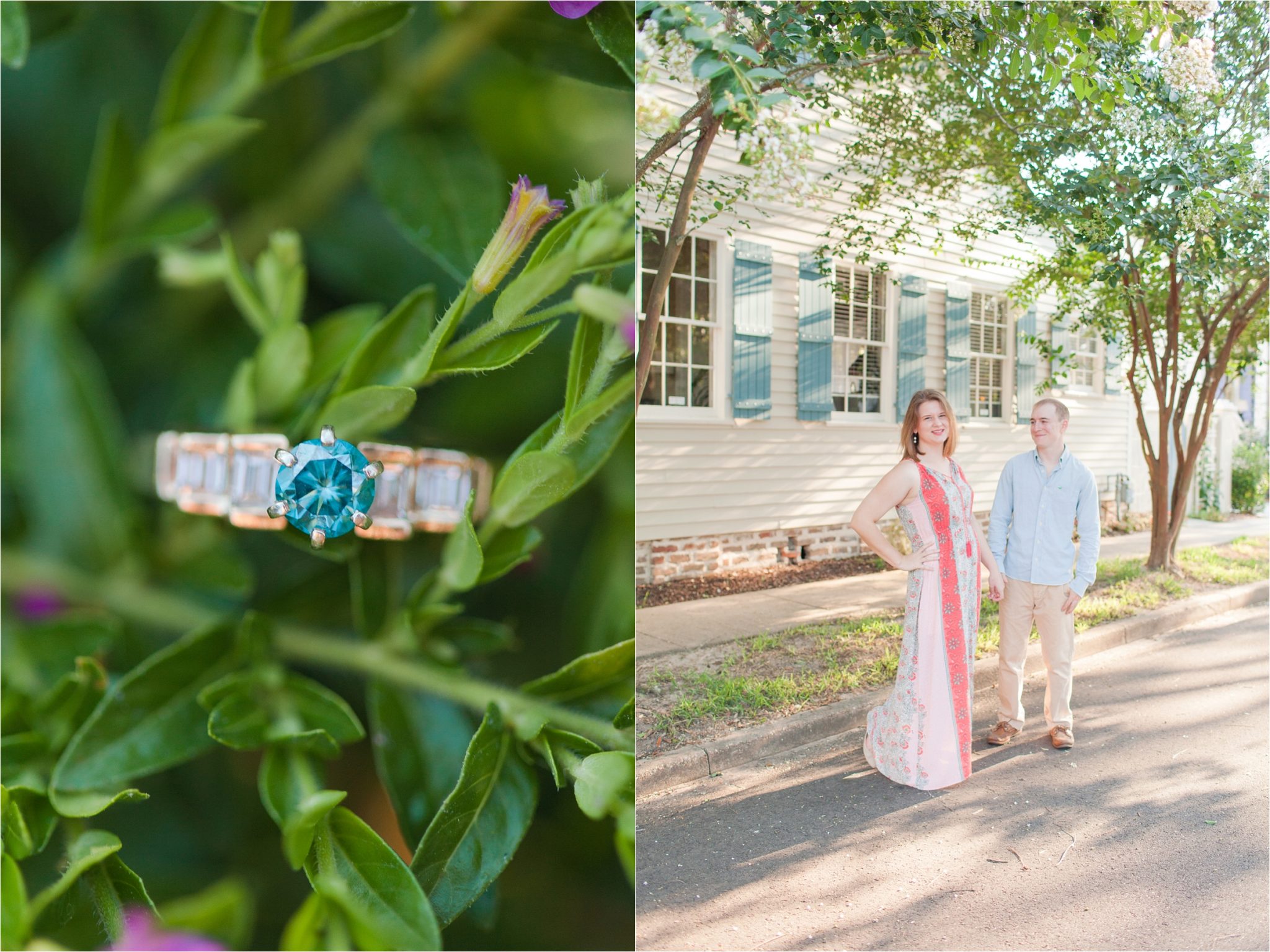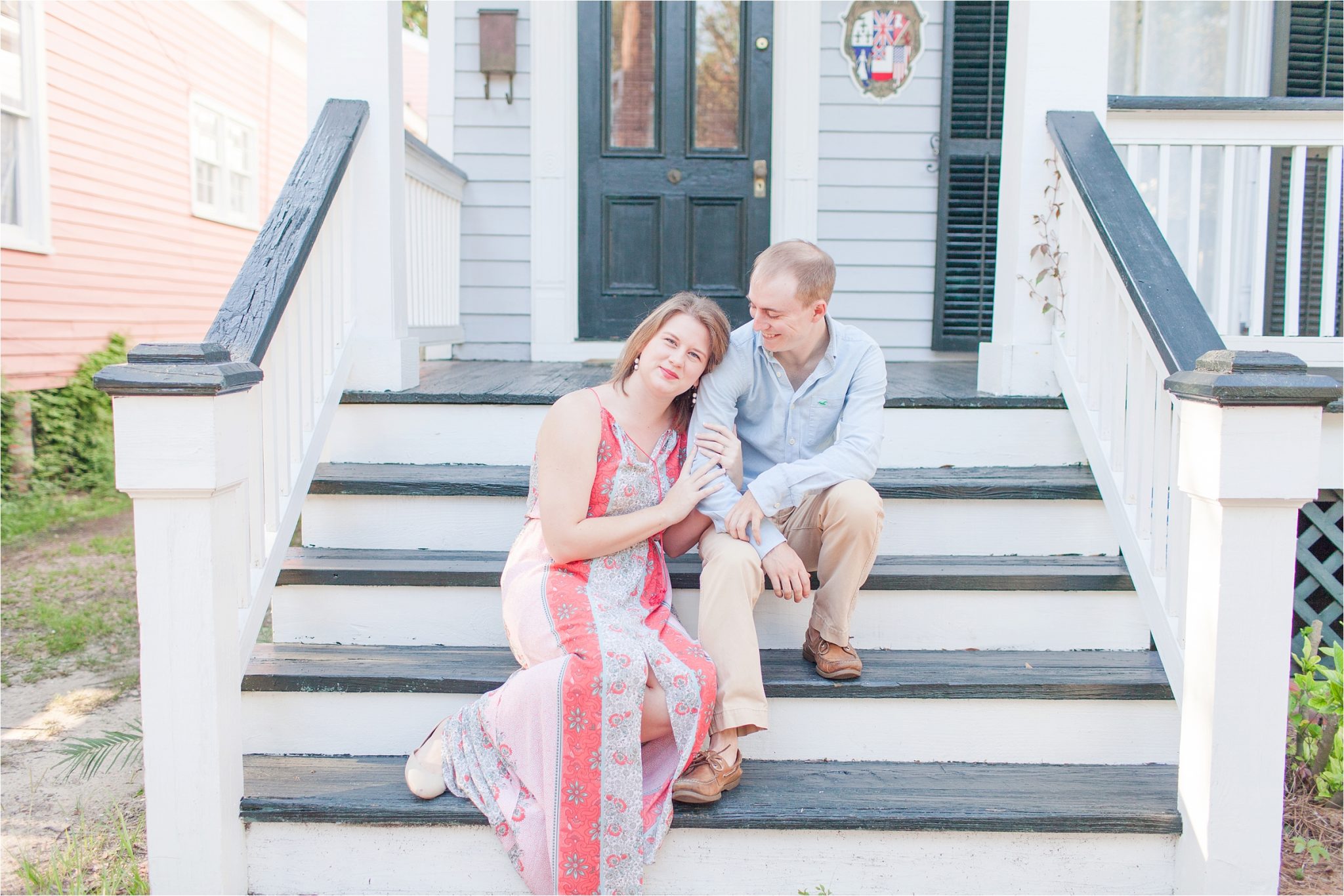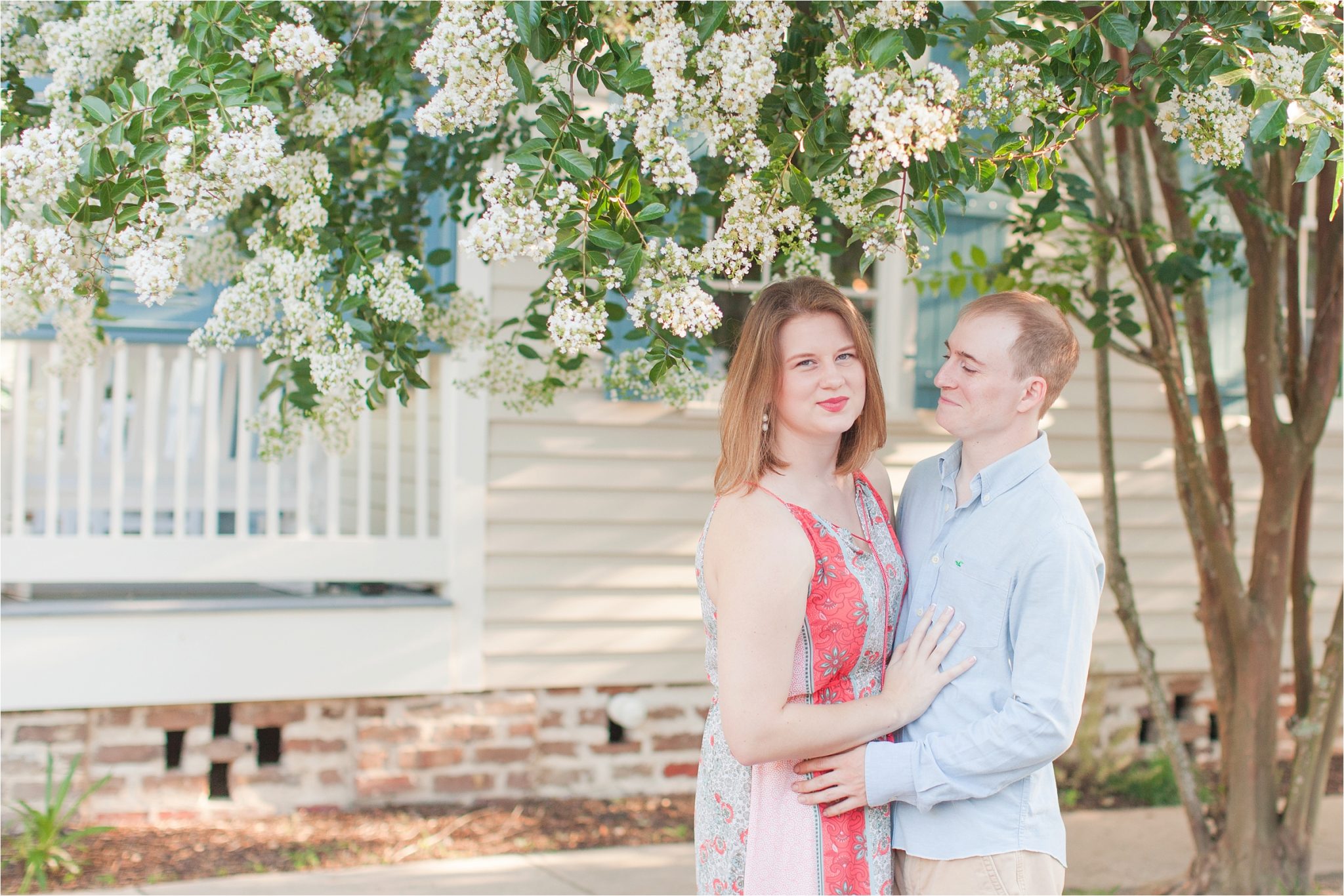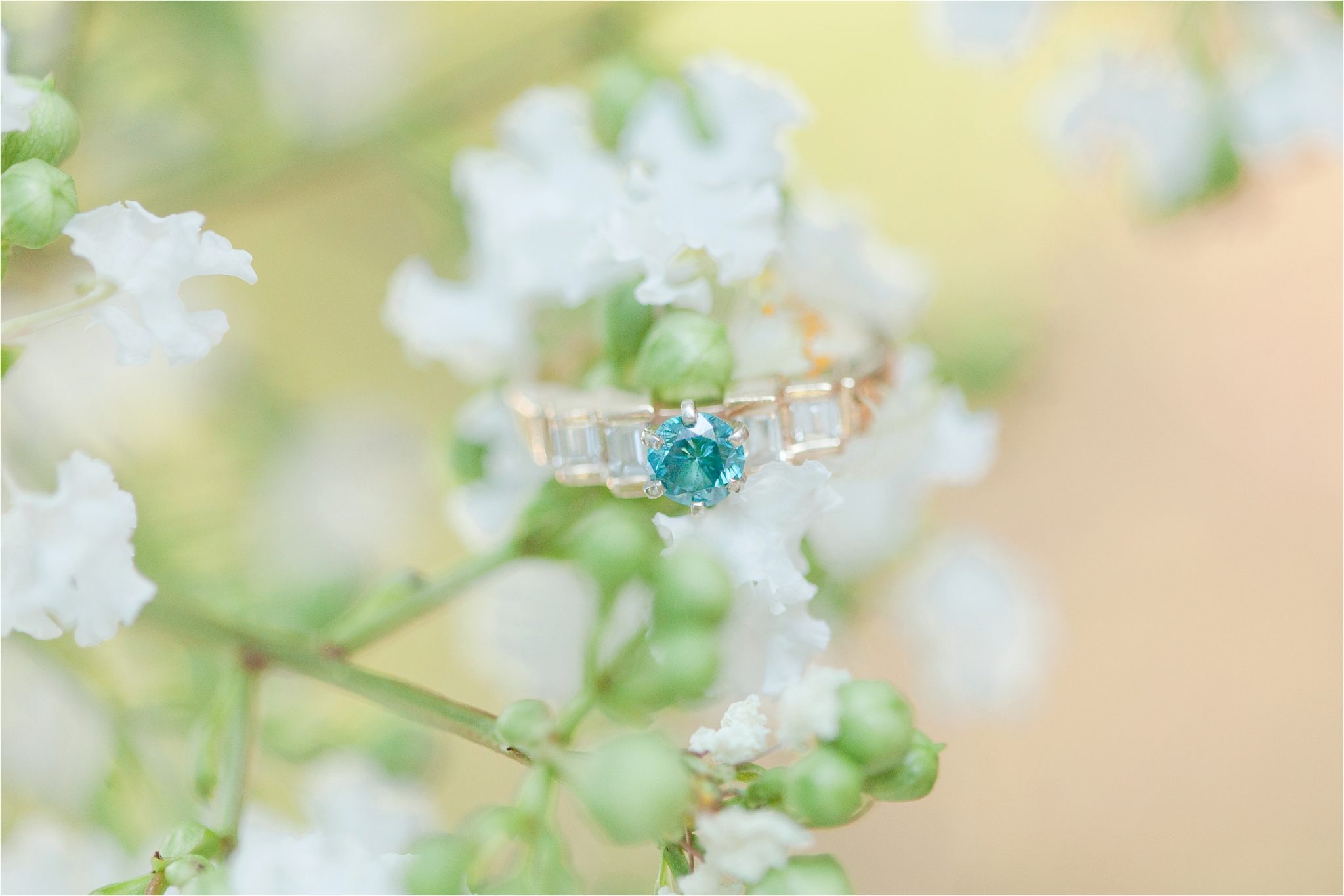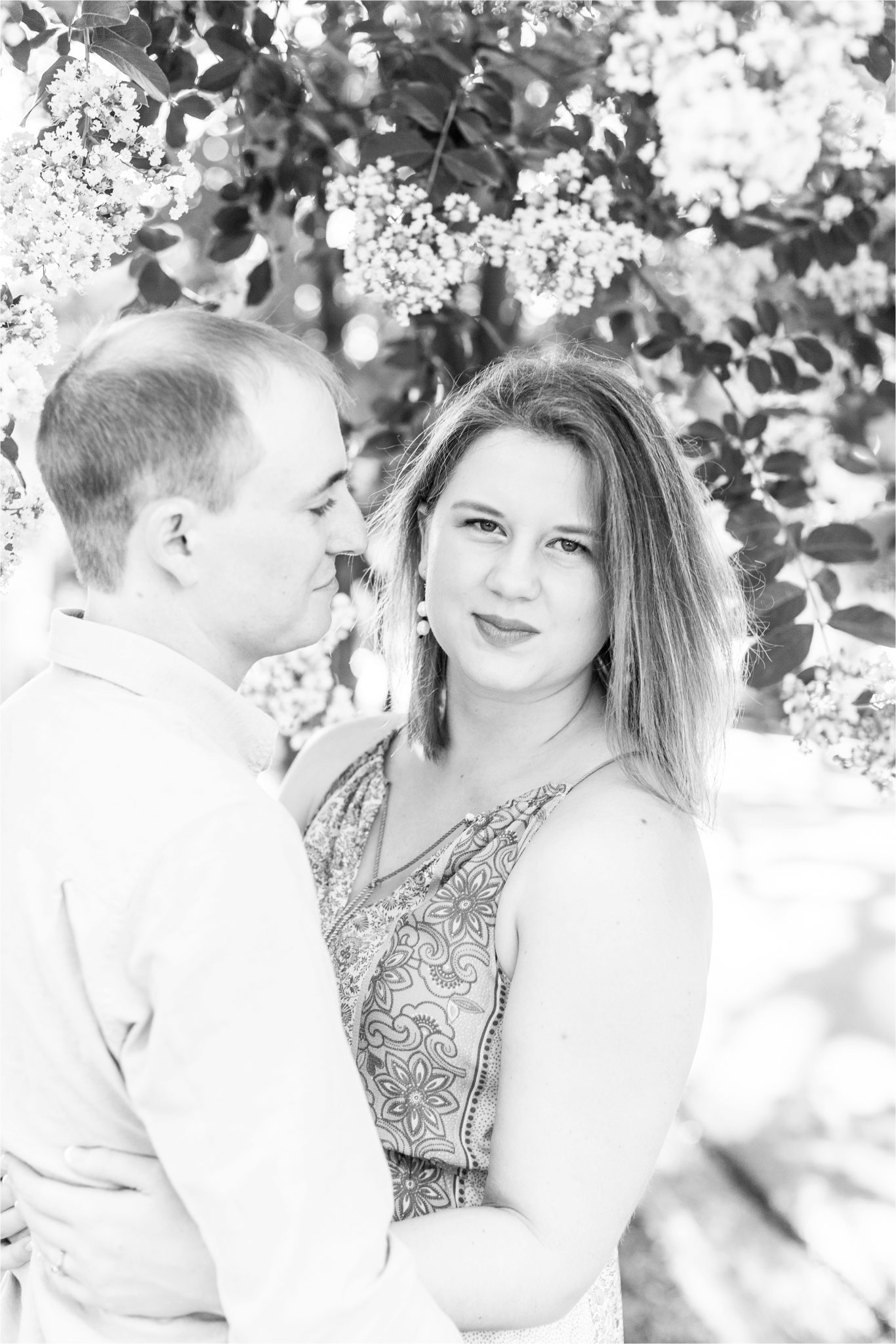 So precious!!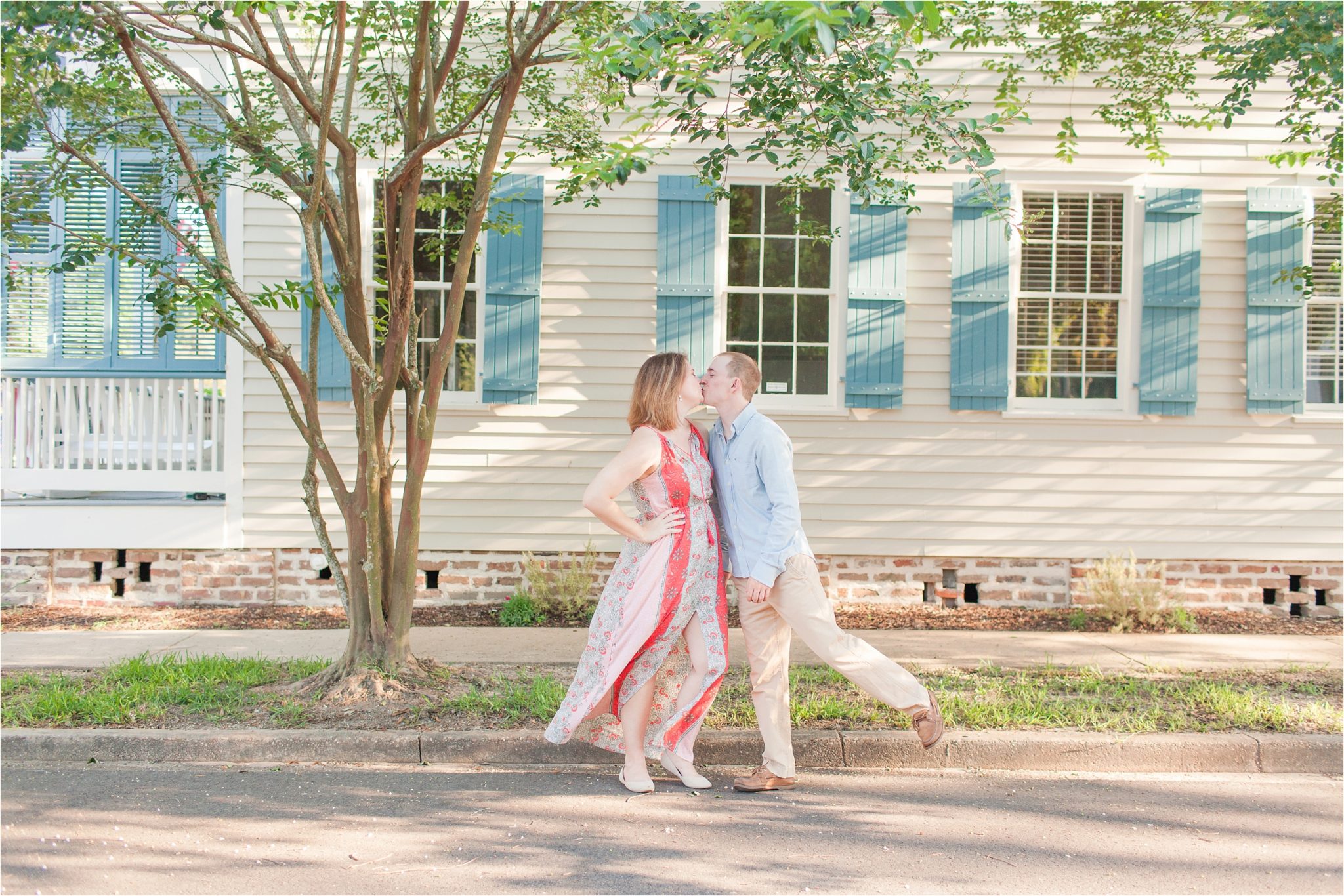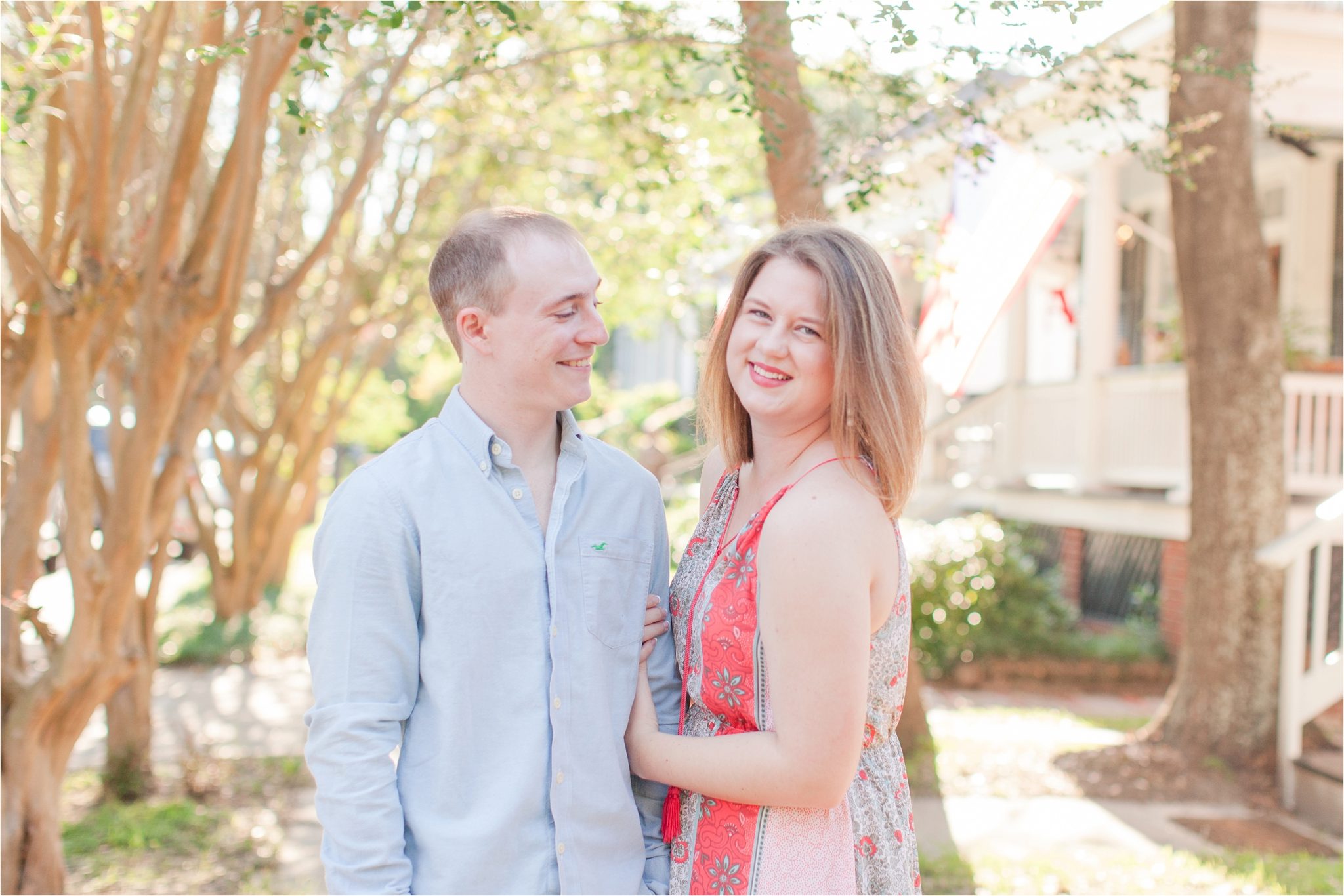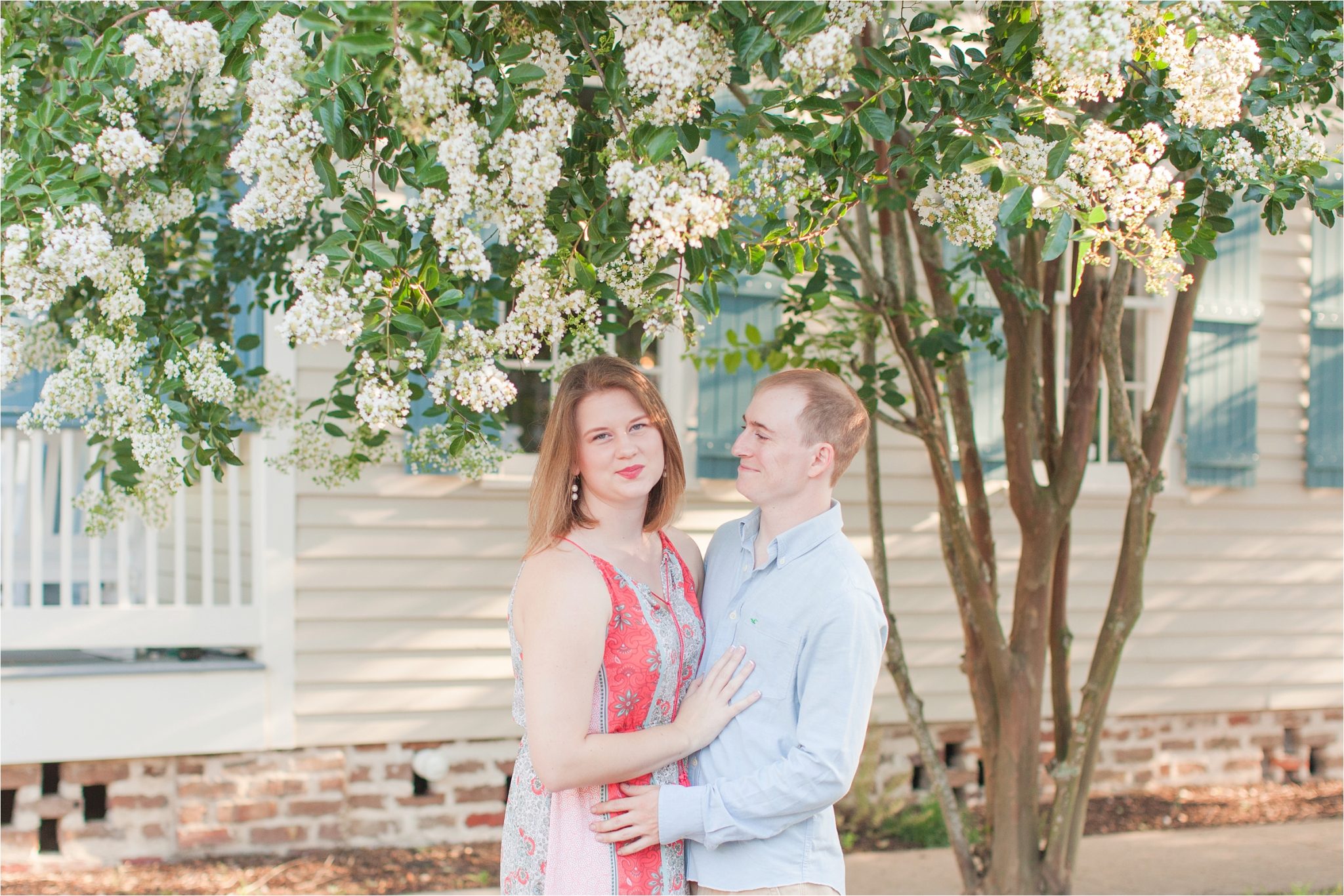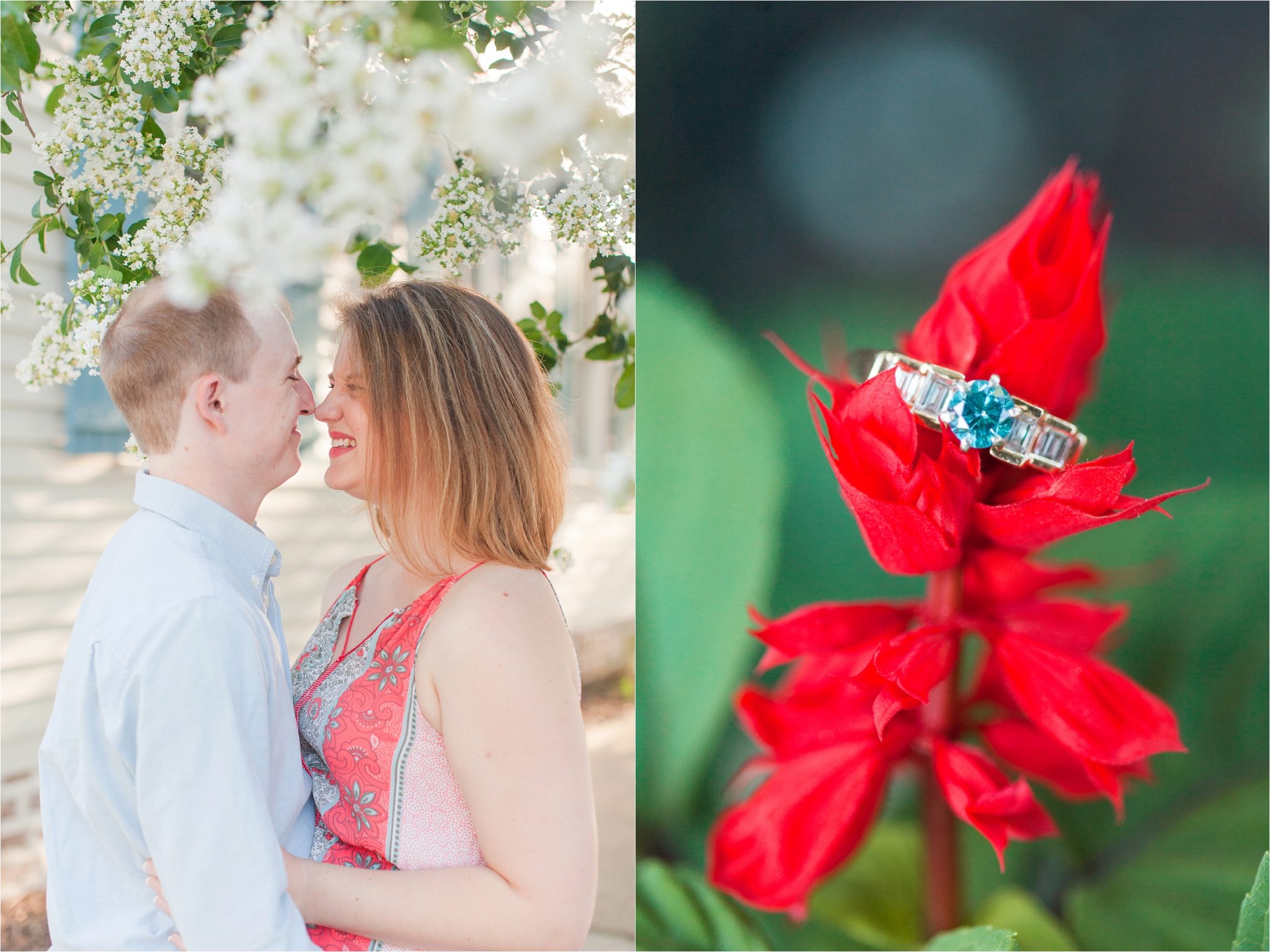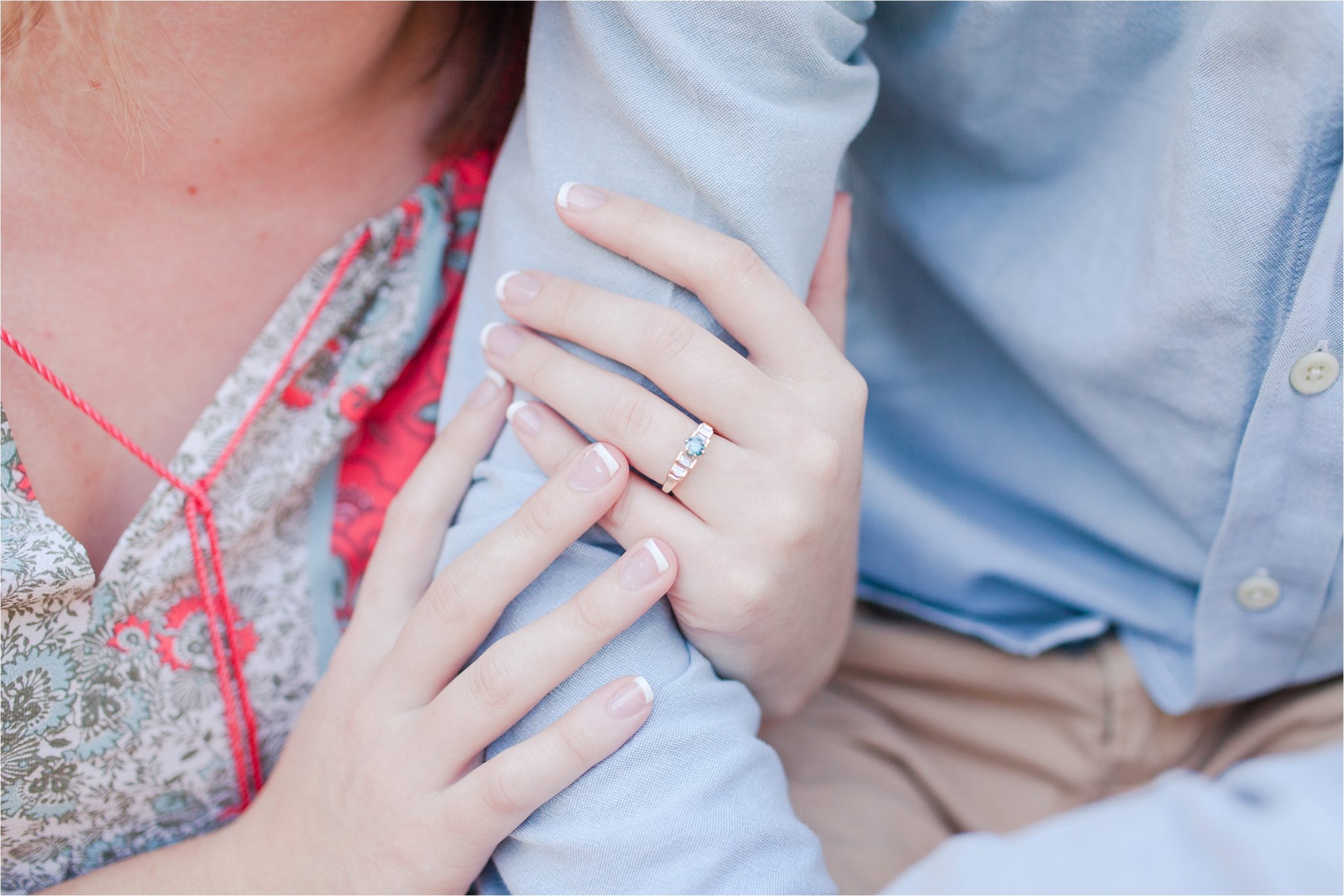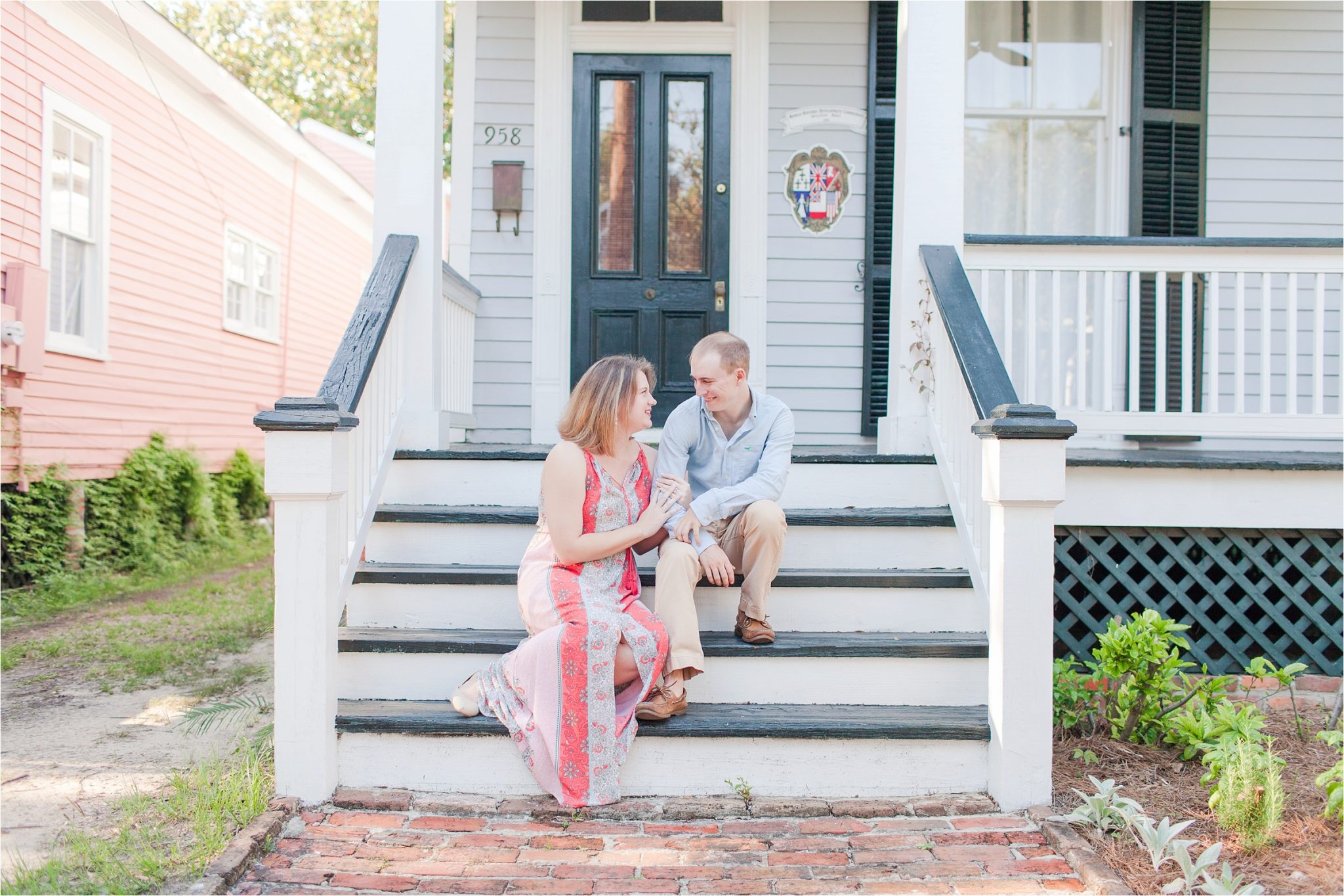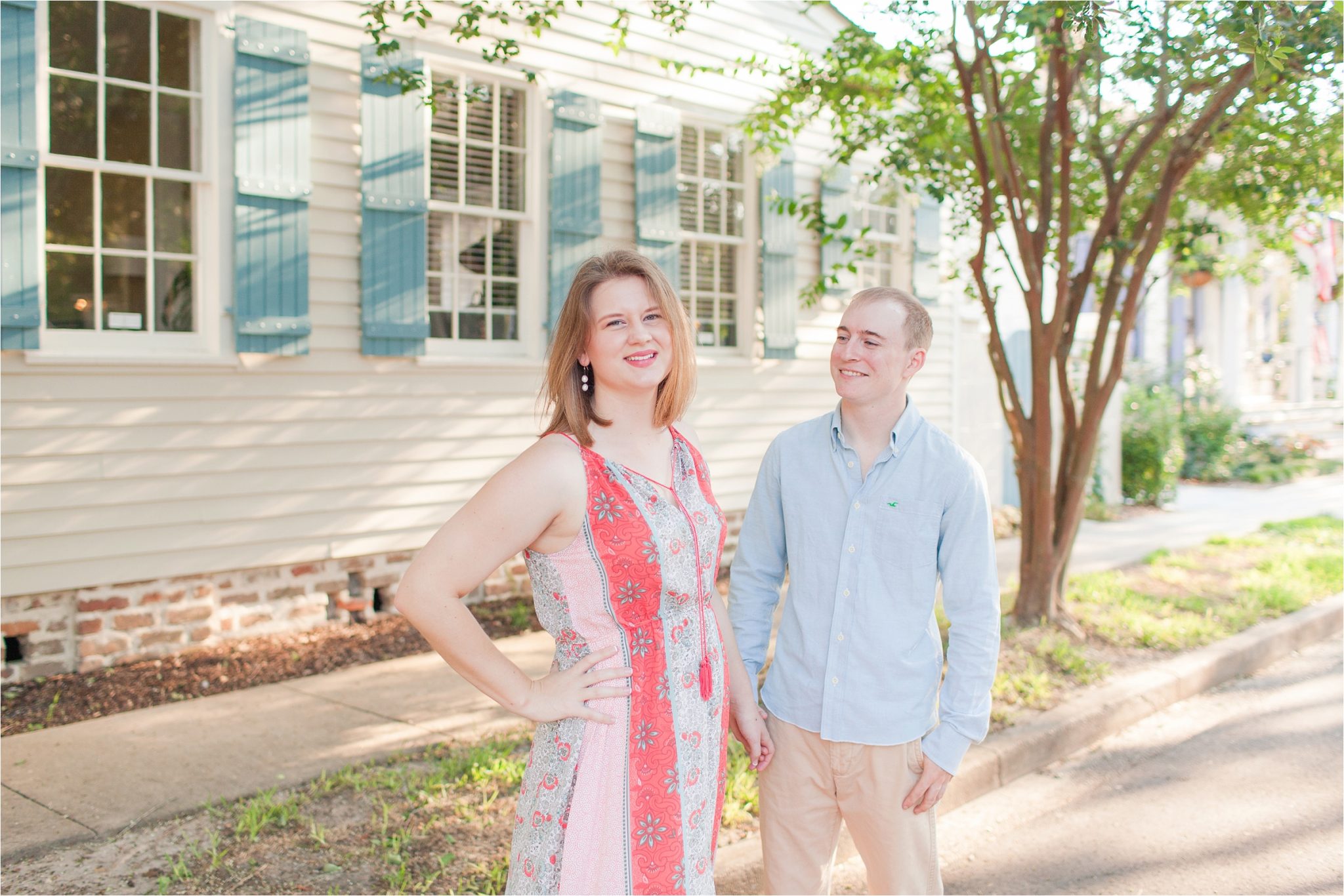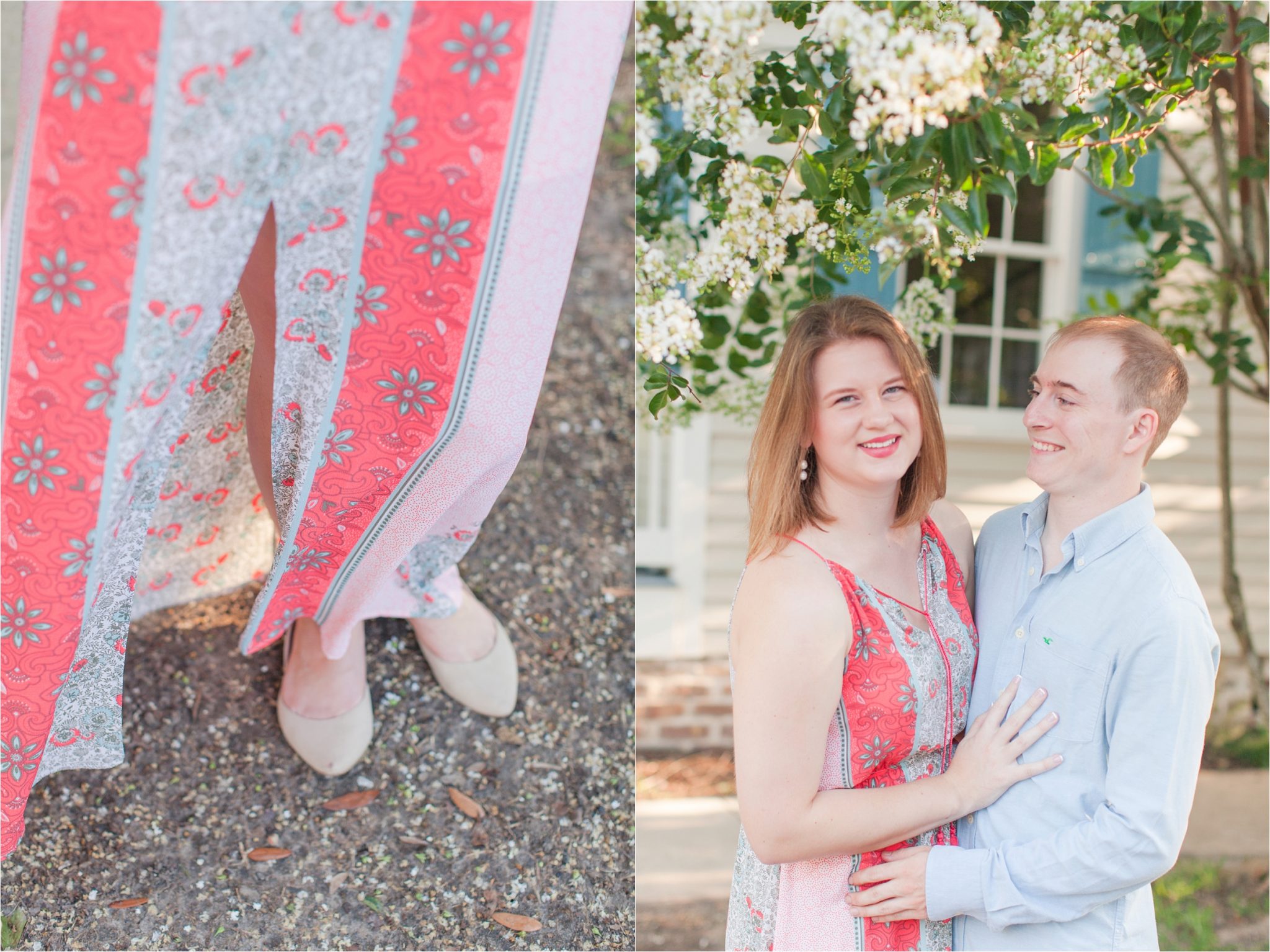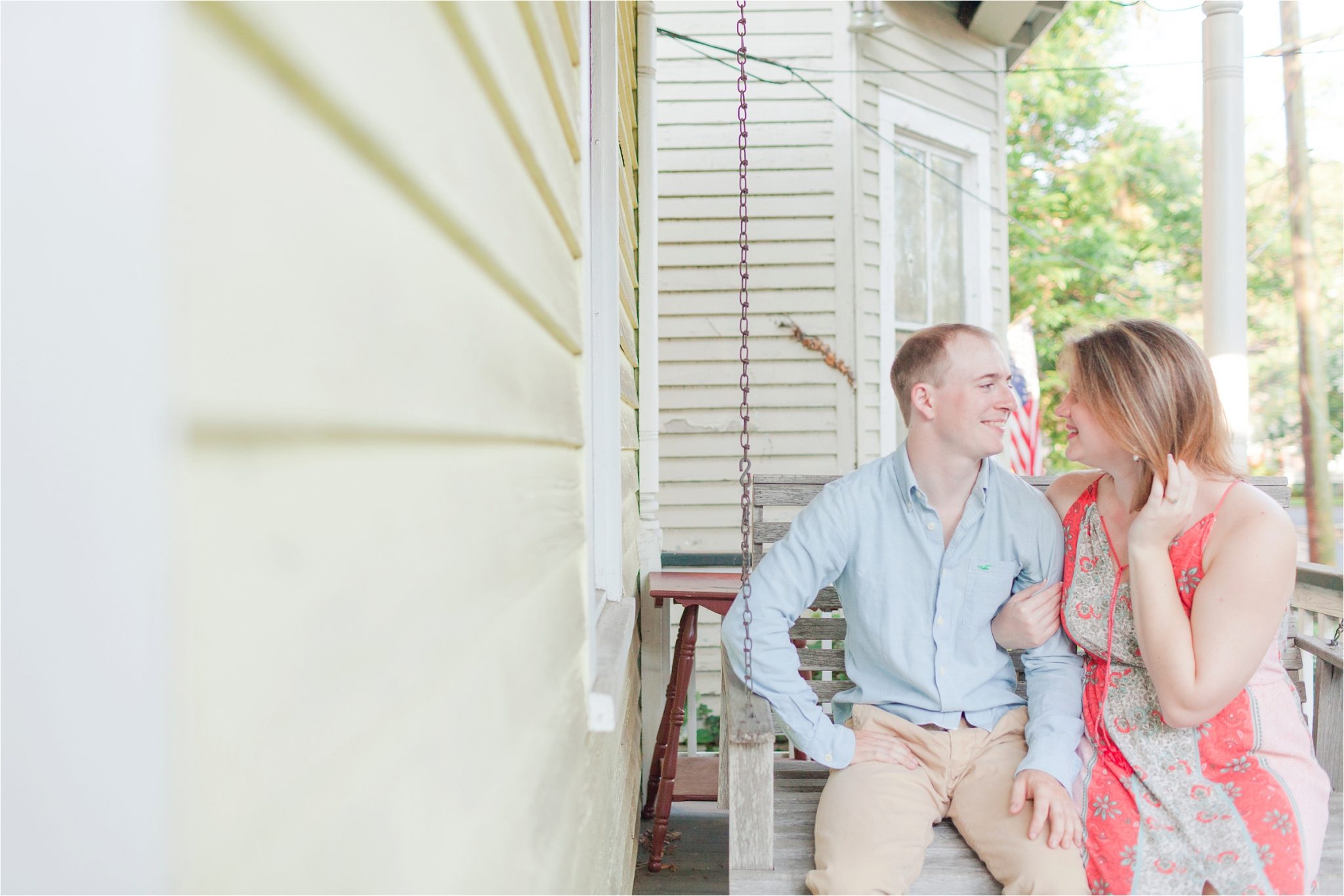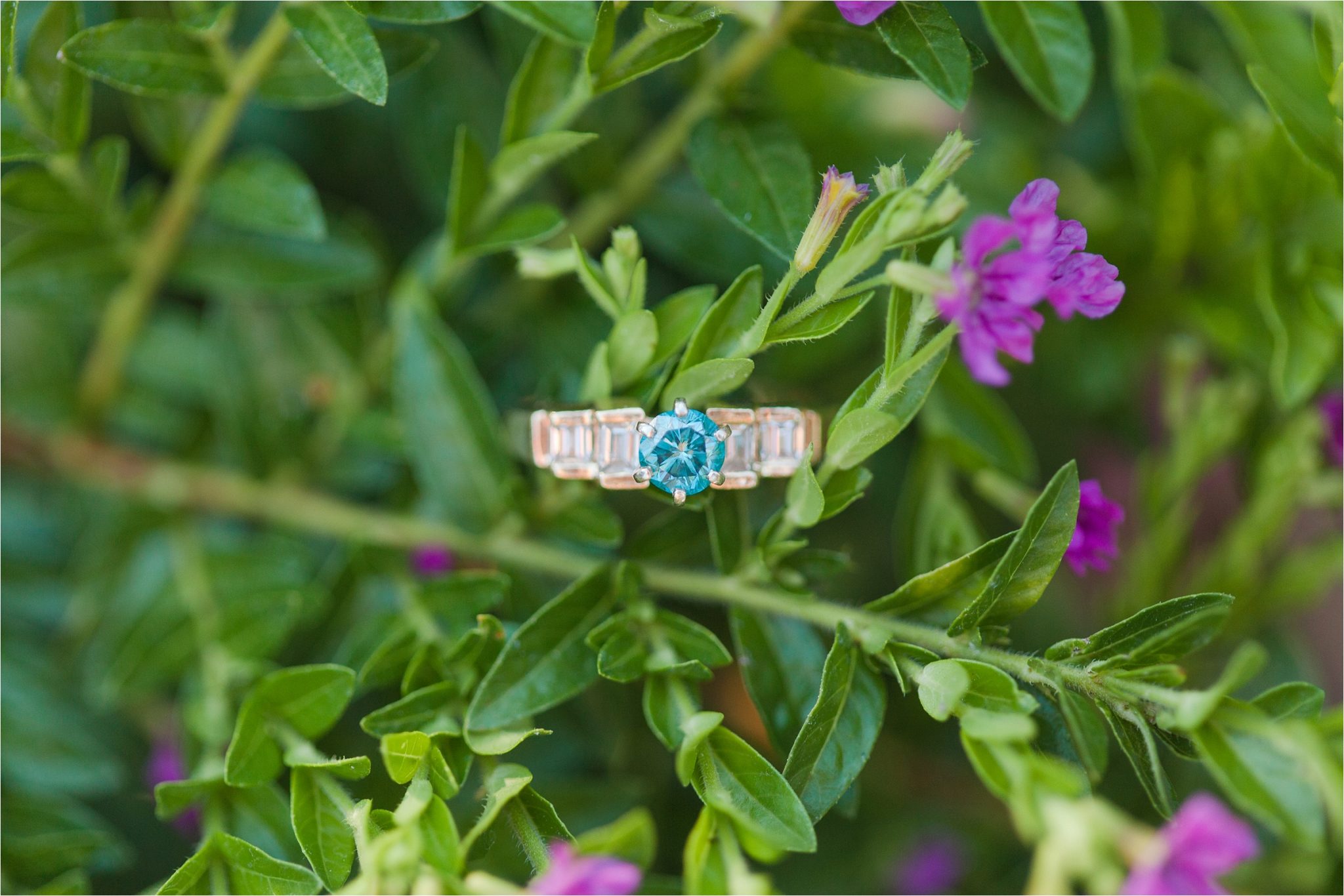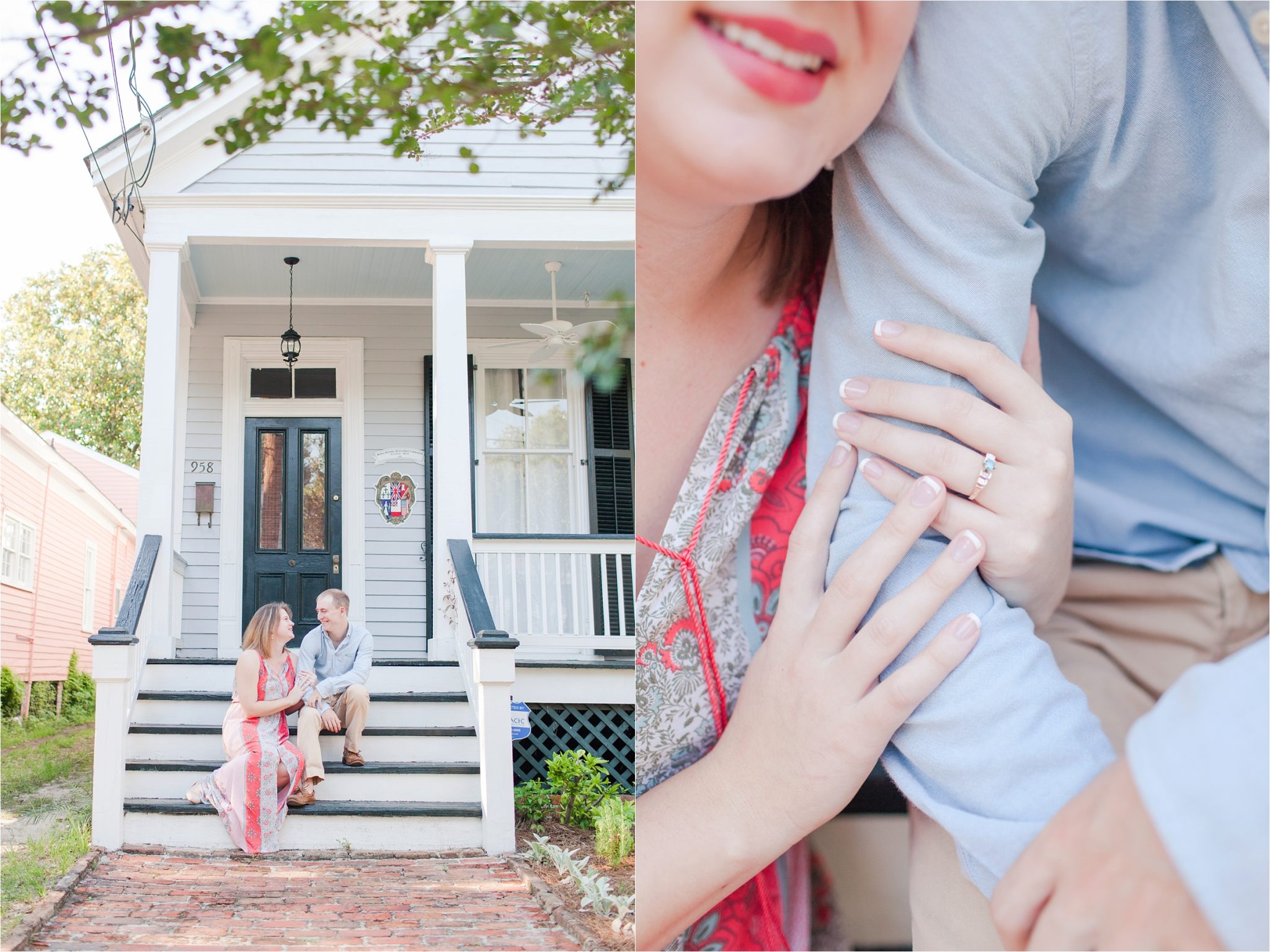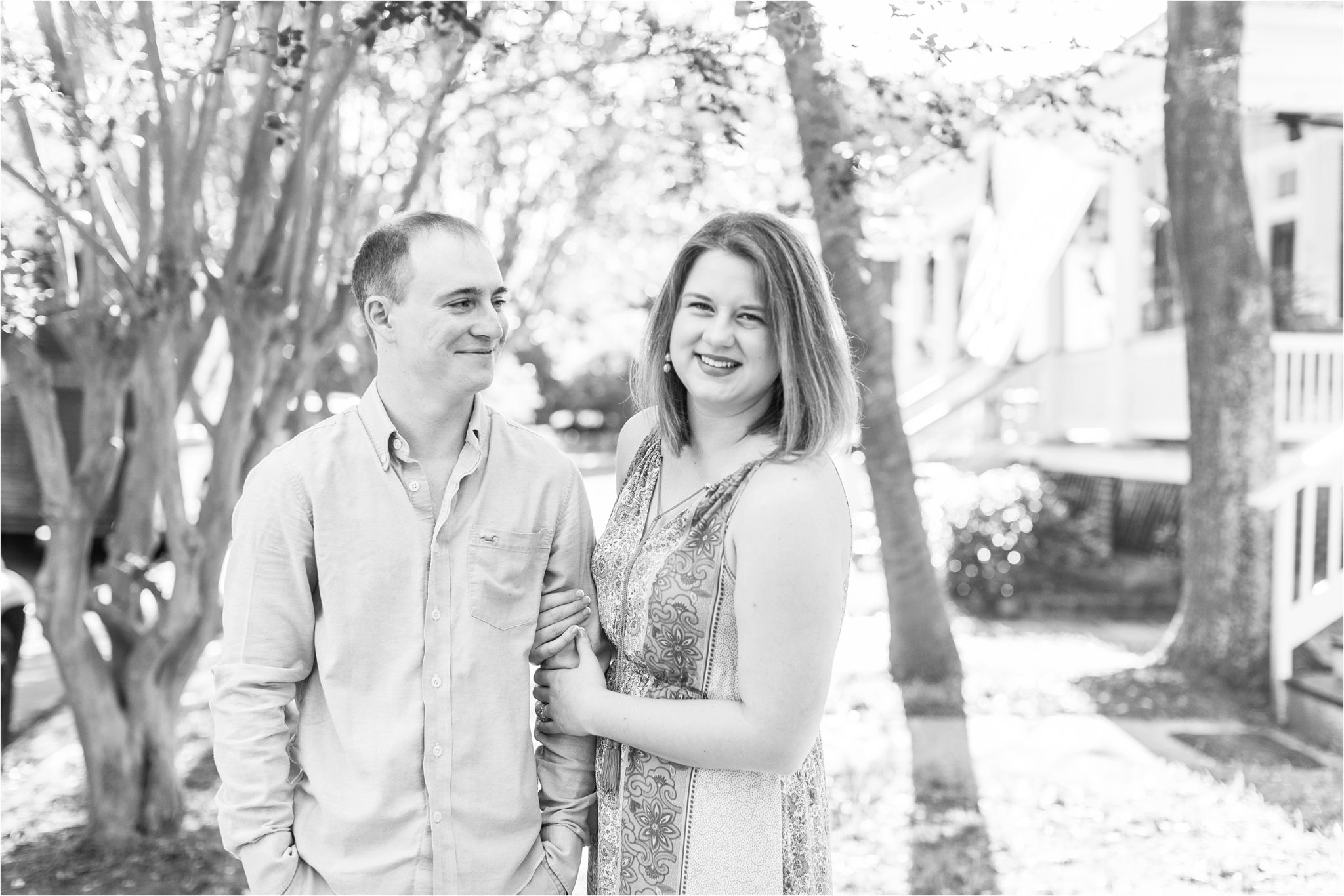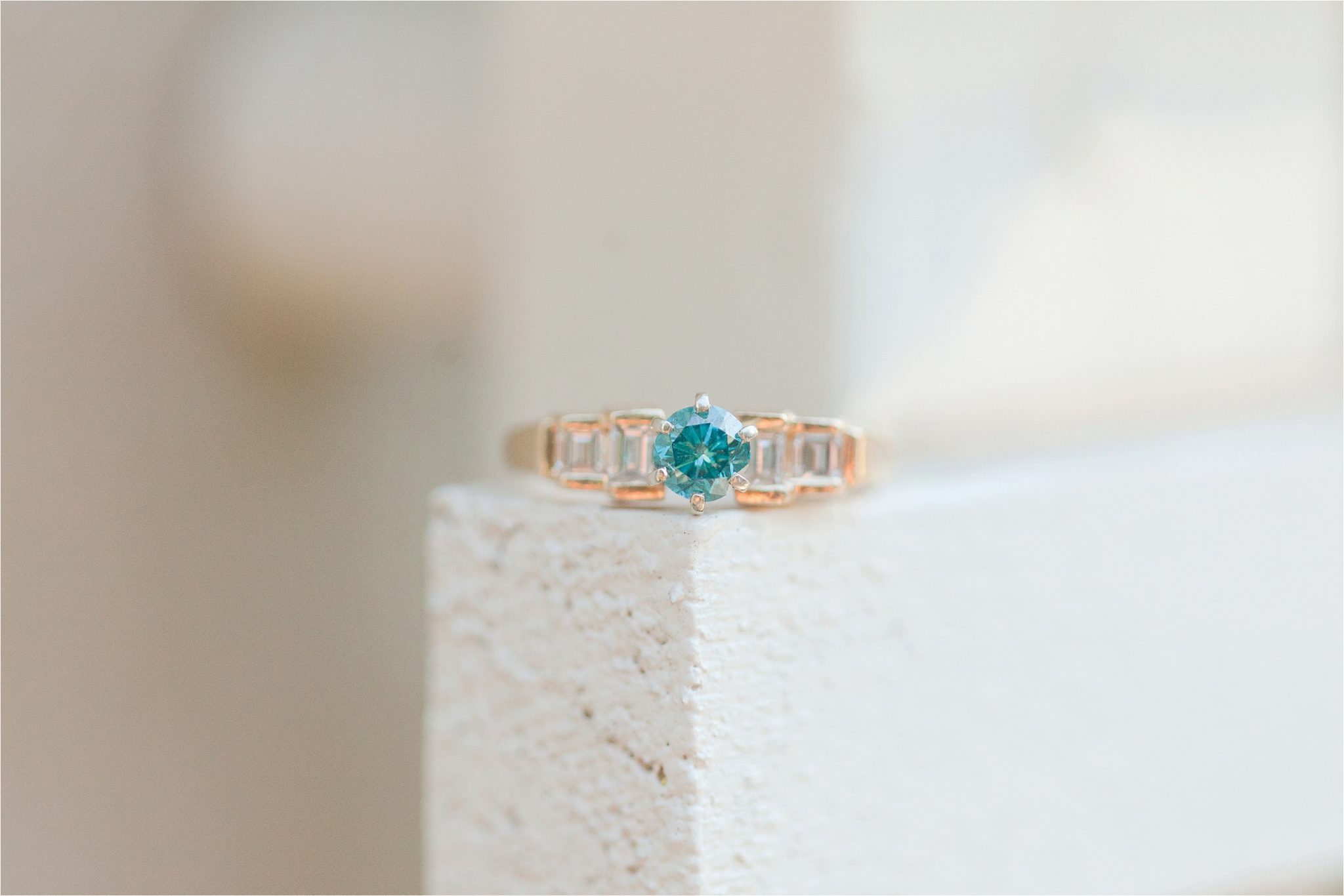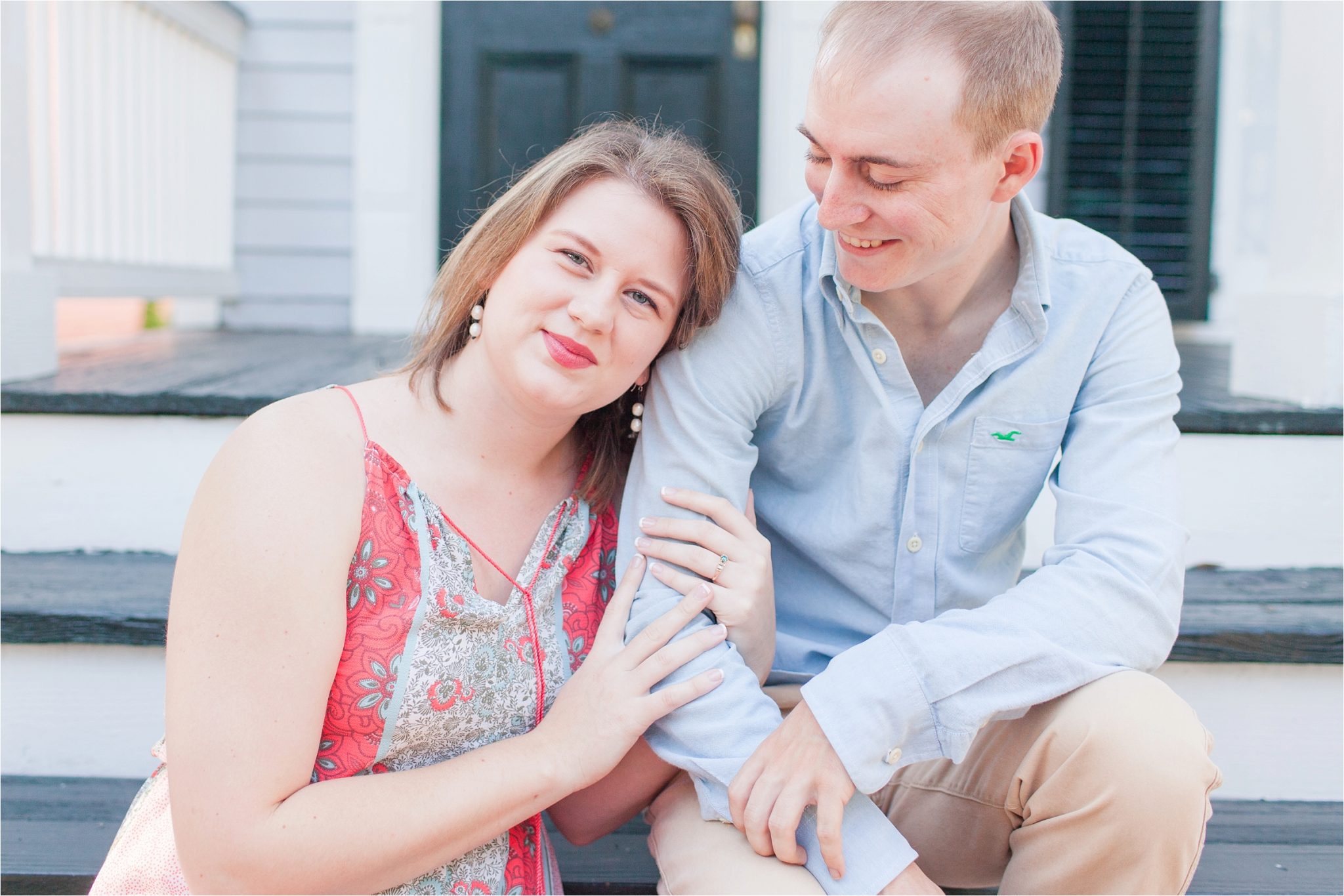 Love love love!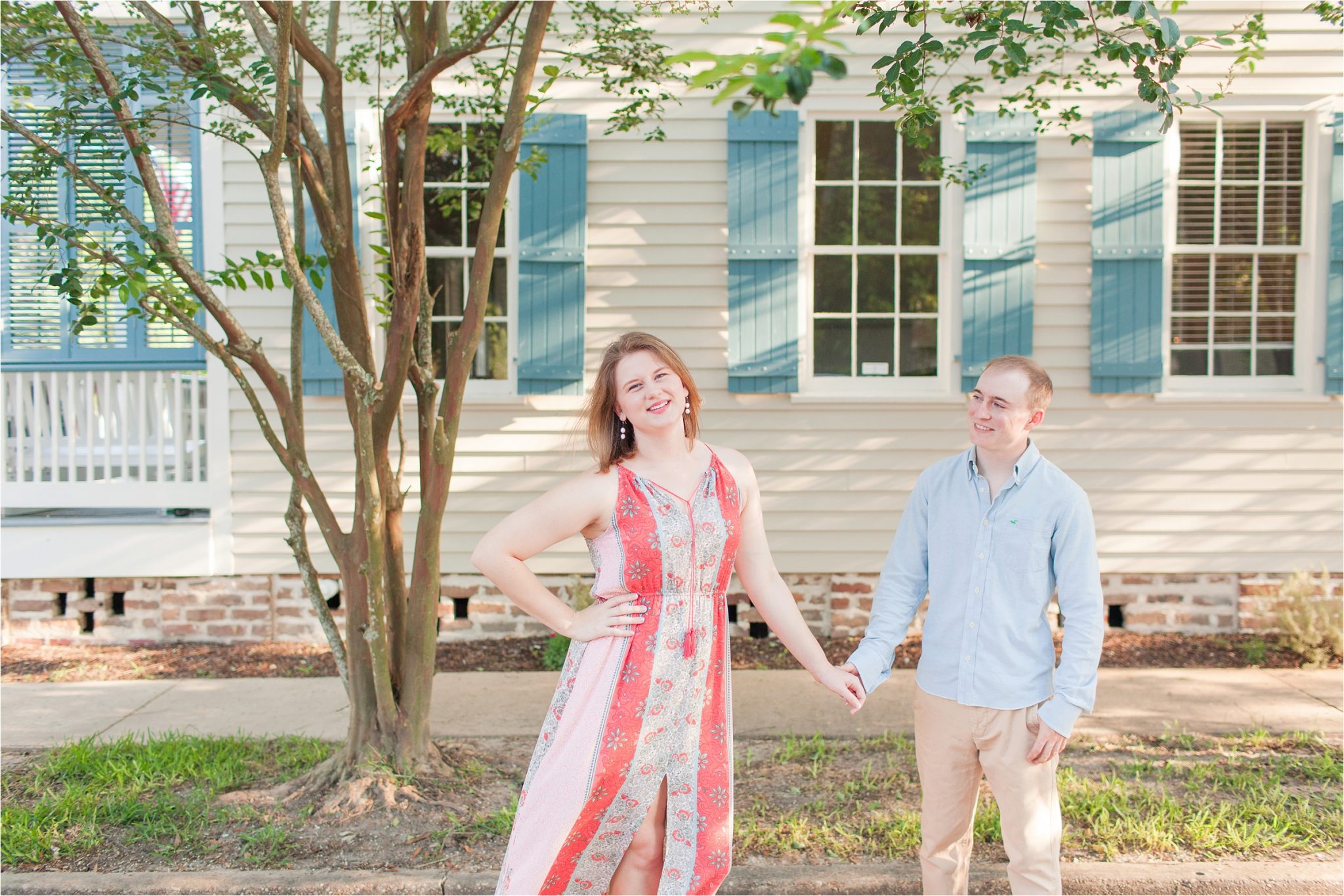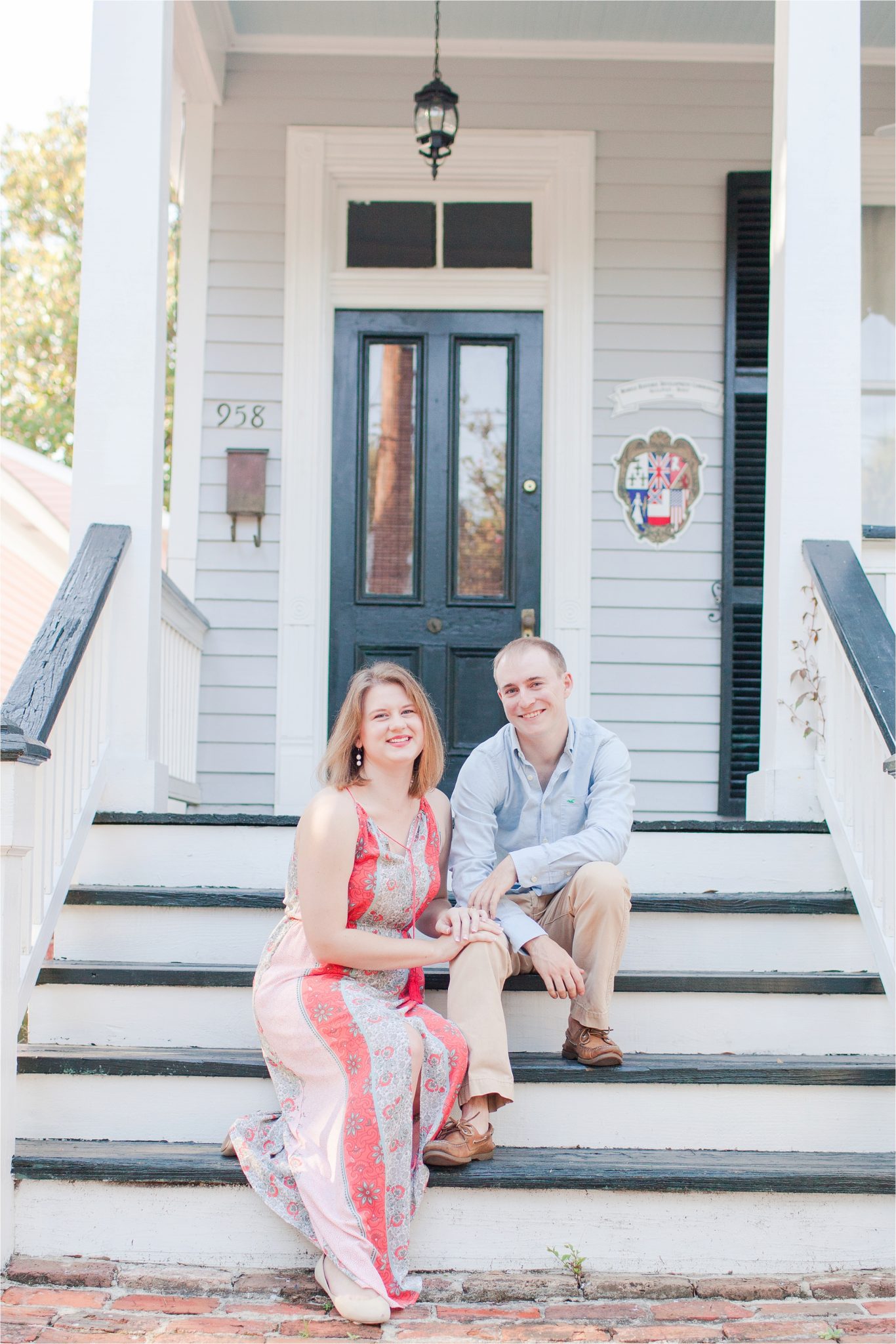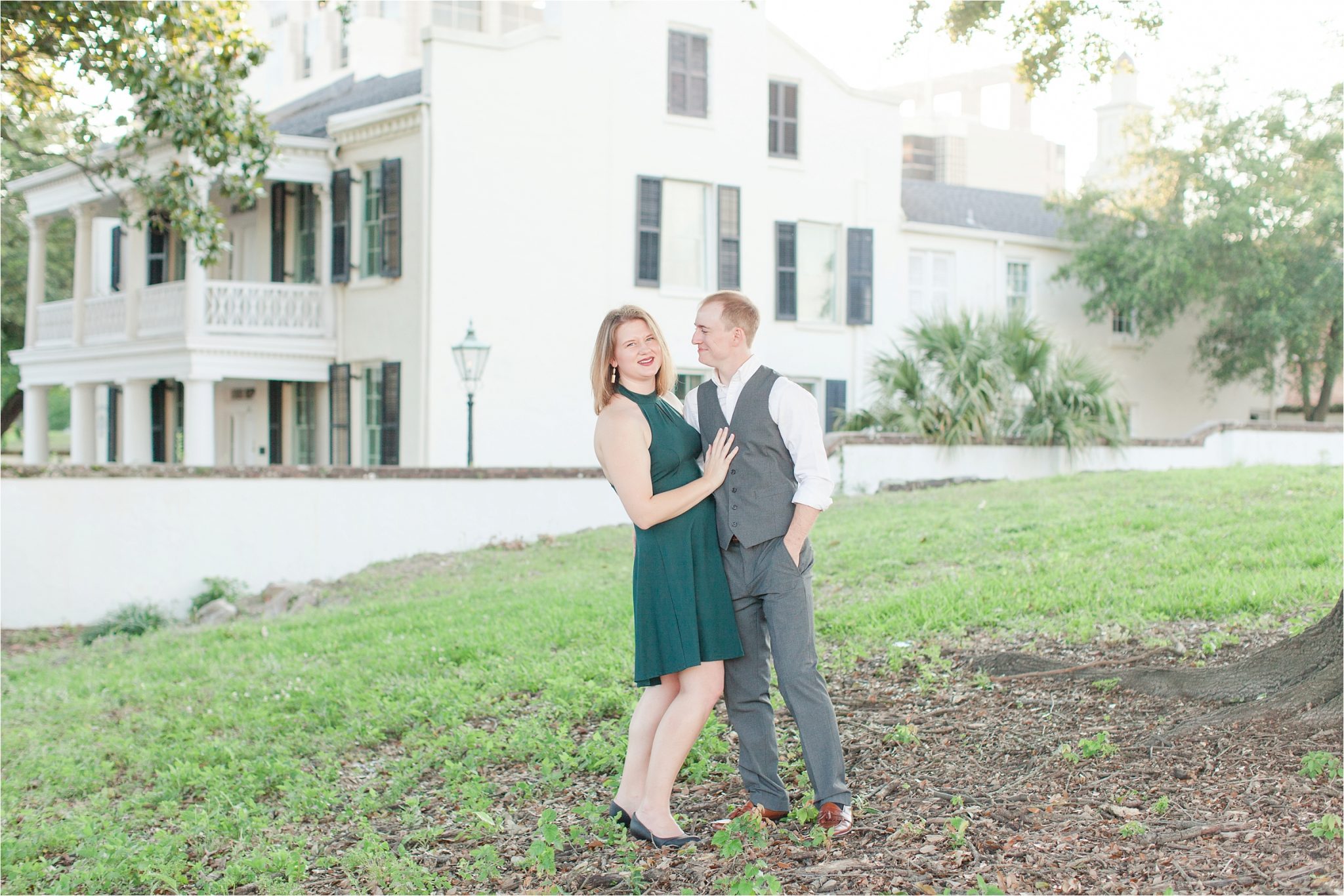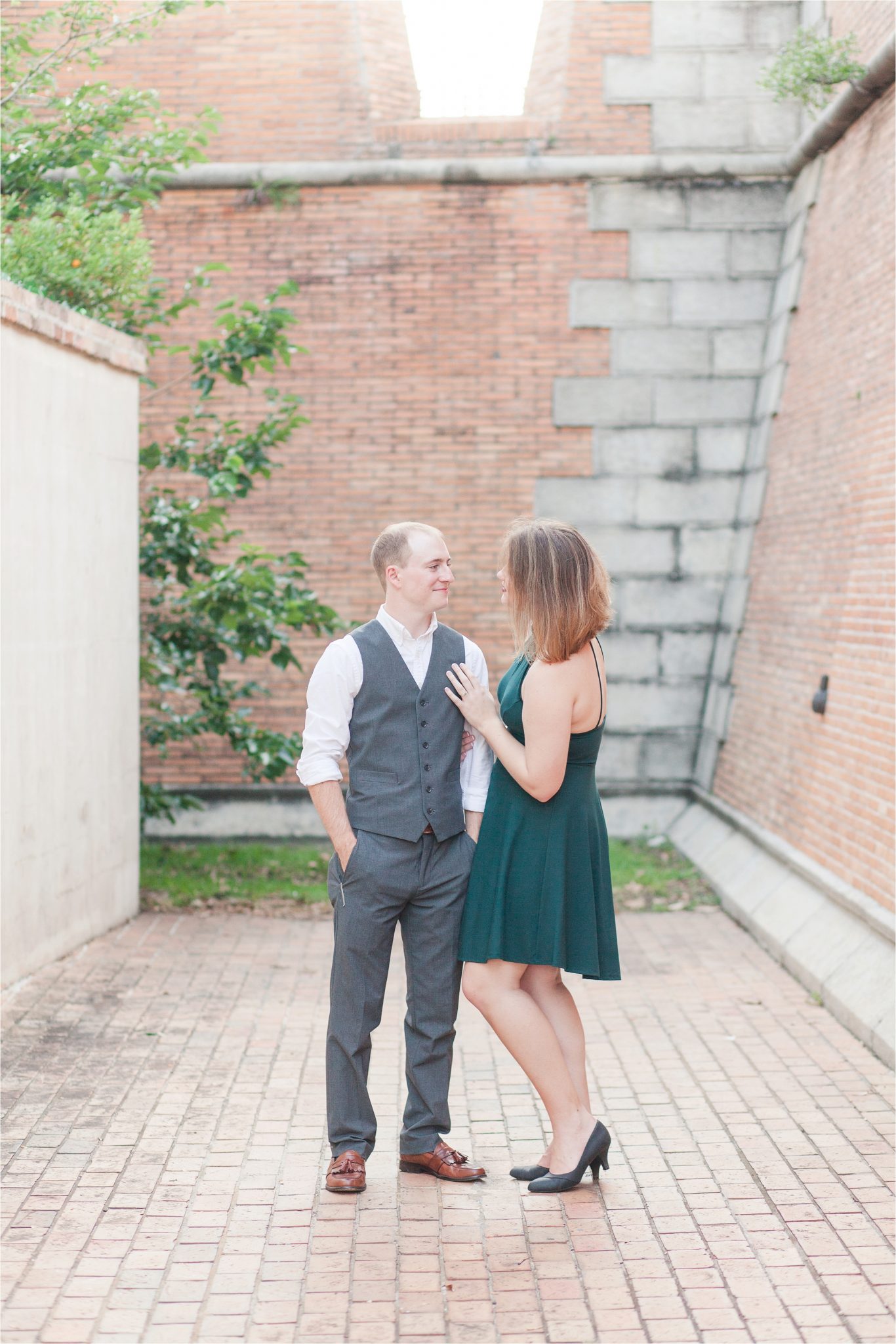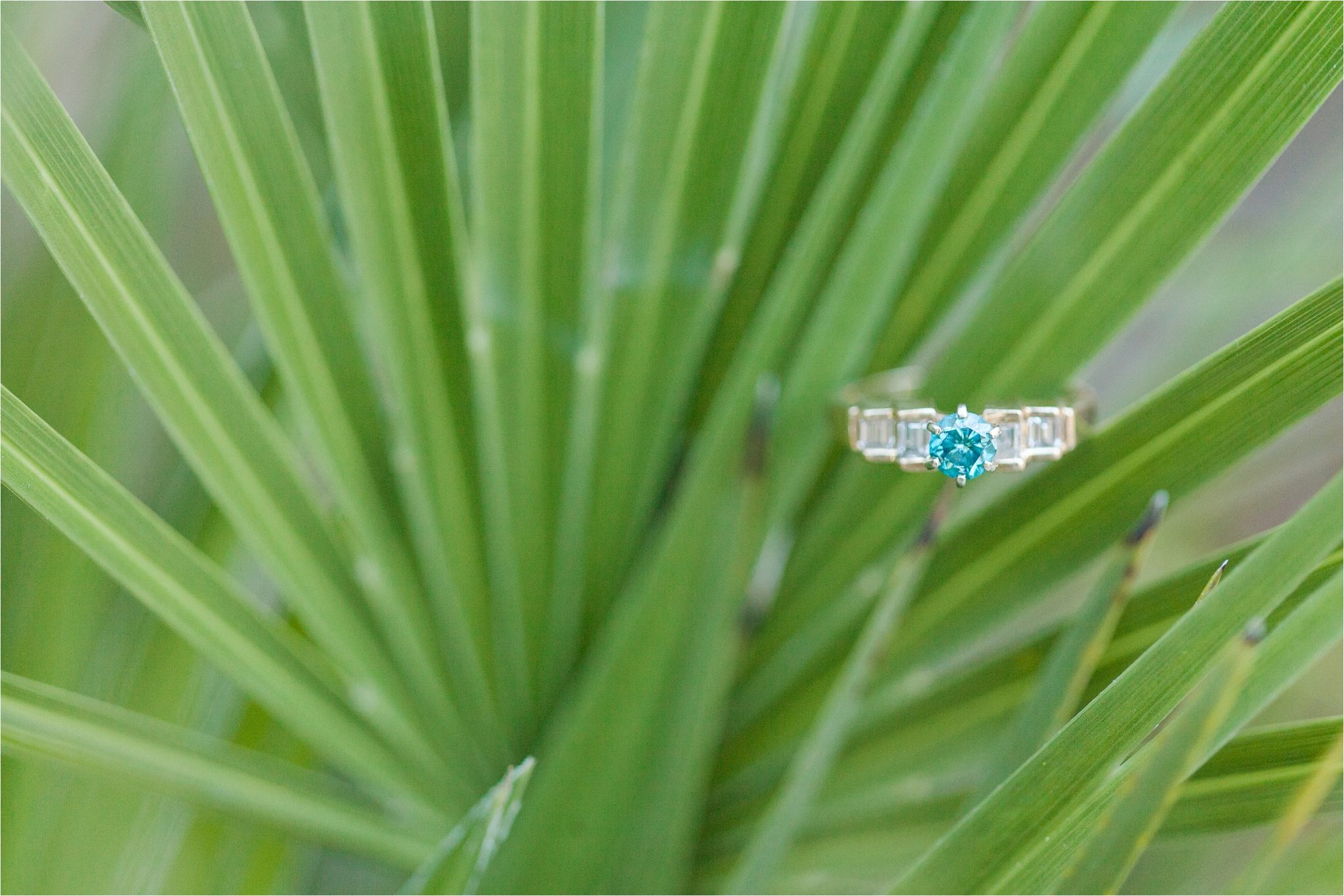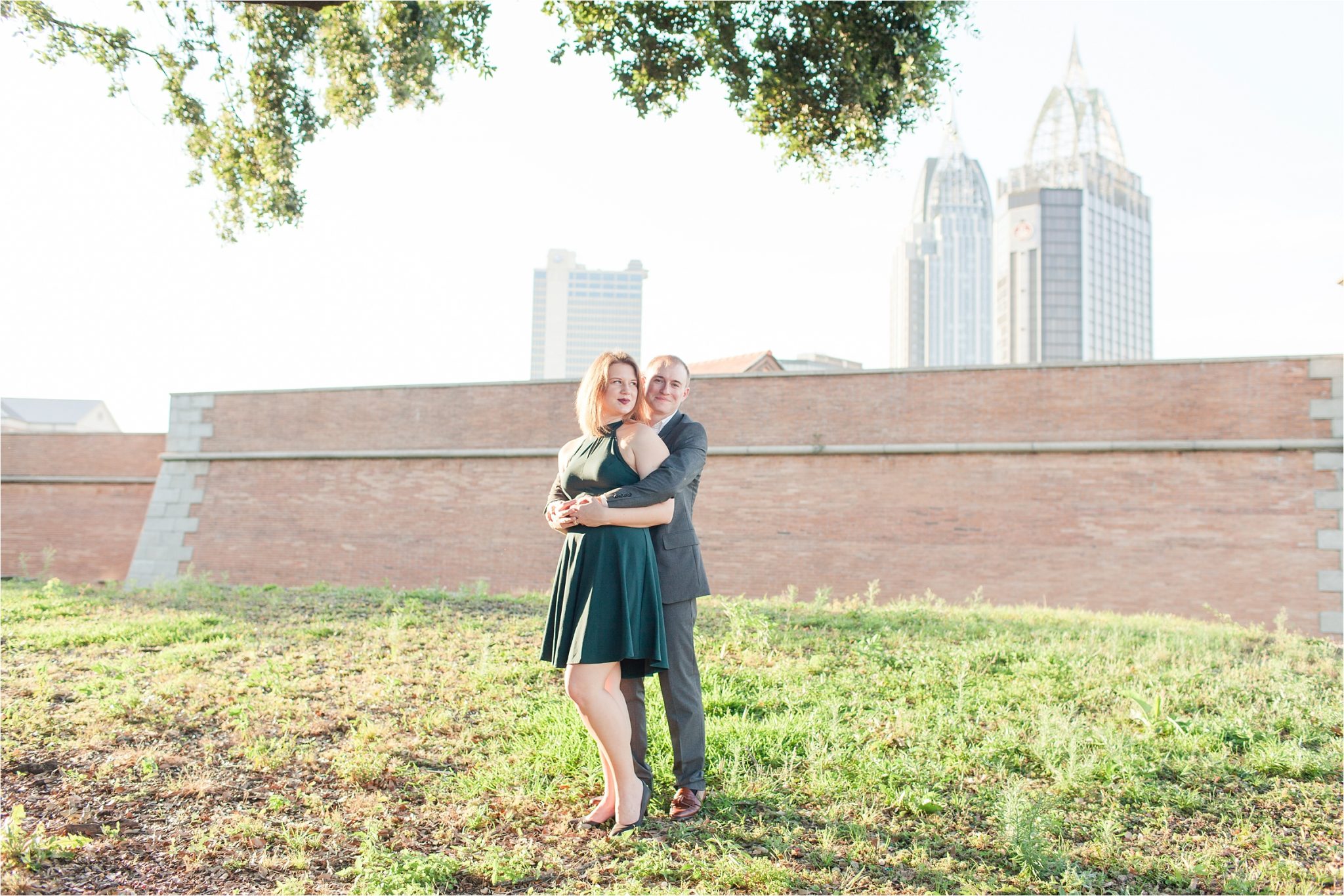 Meri Beth you are a model!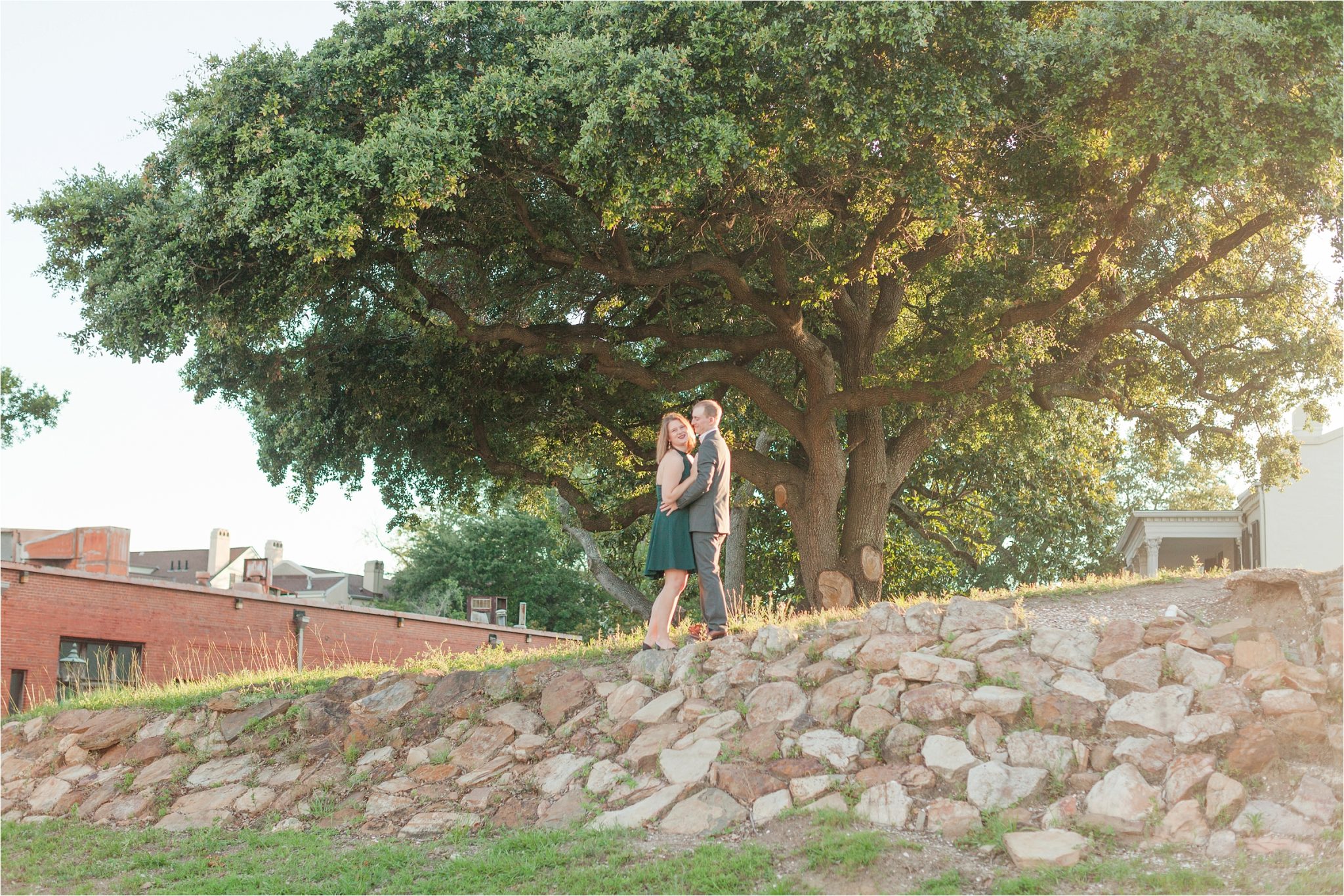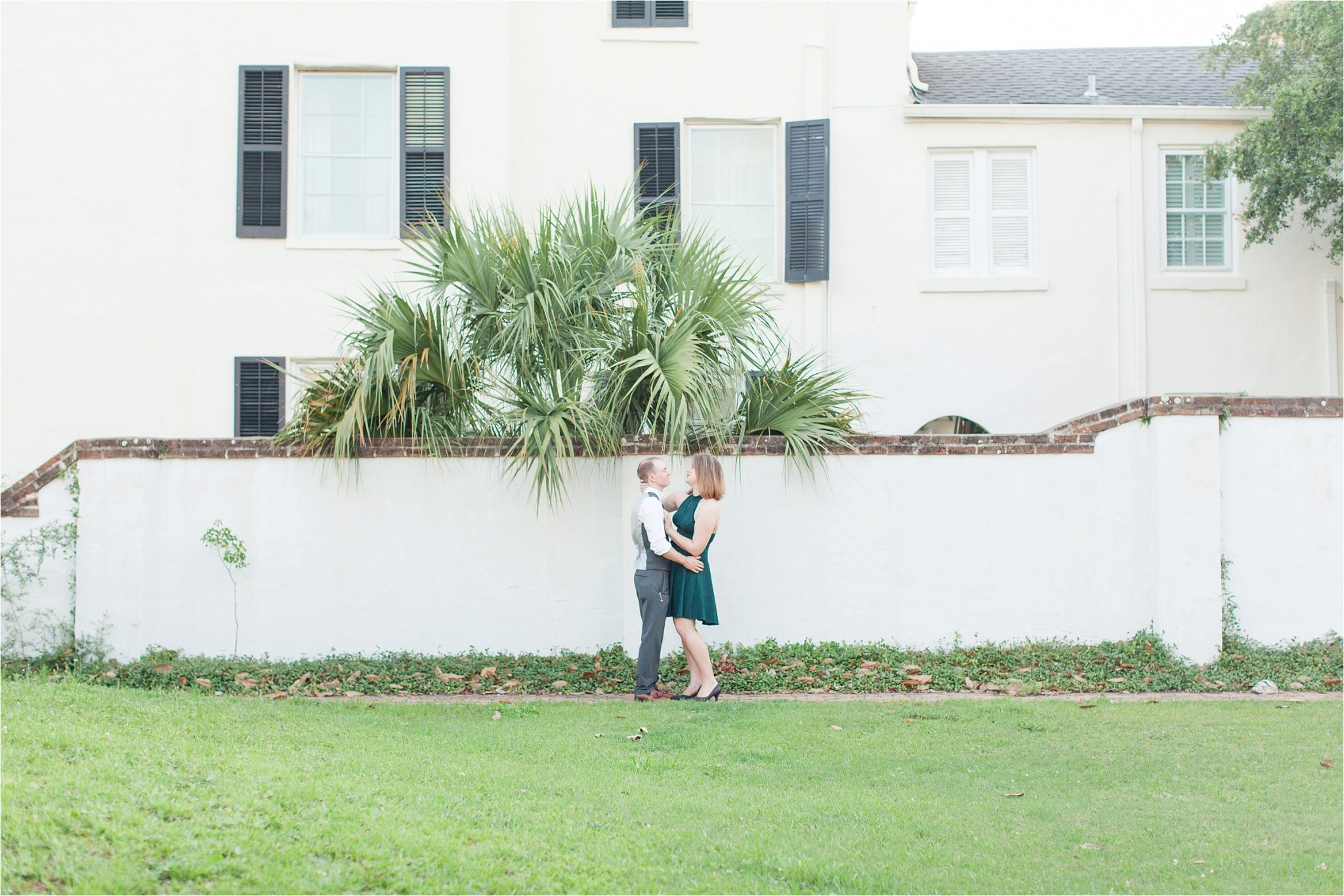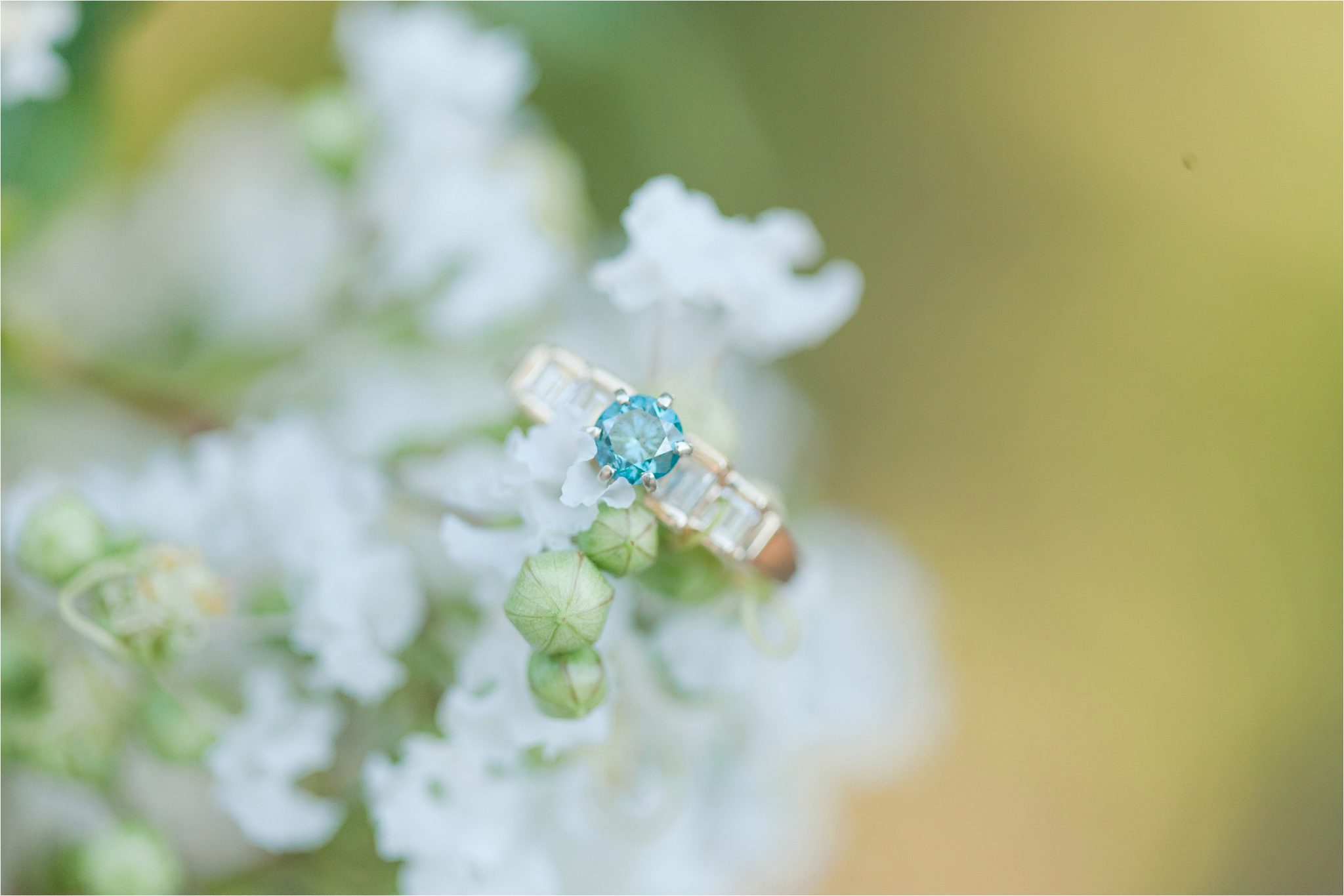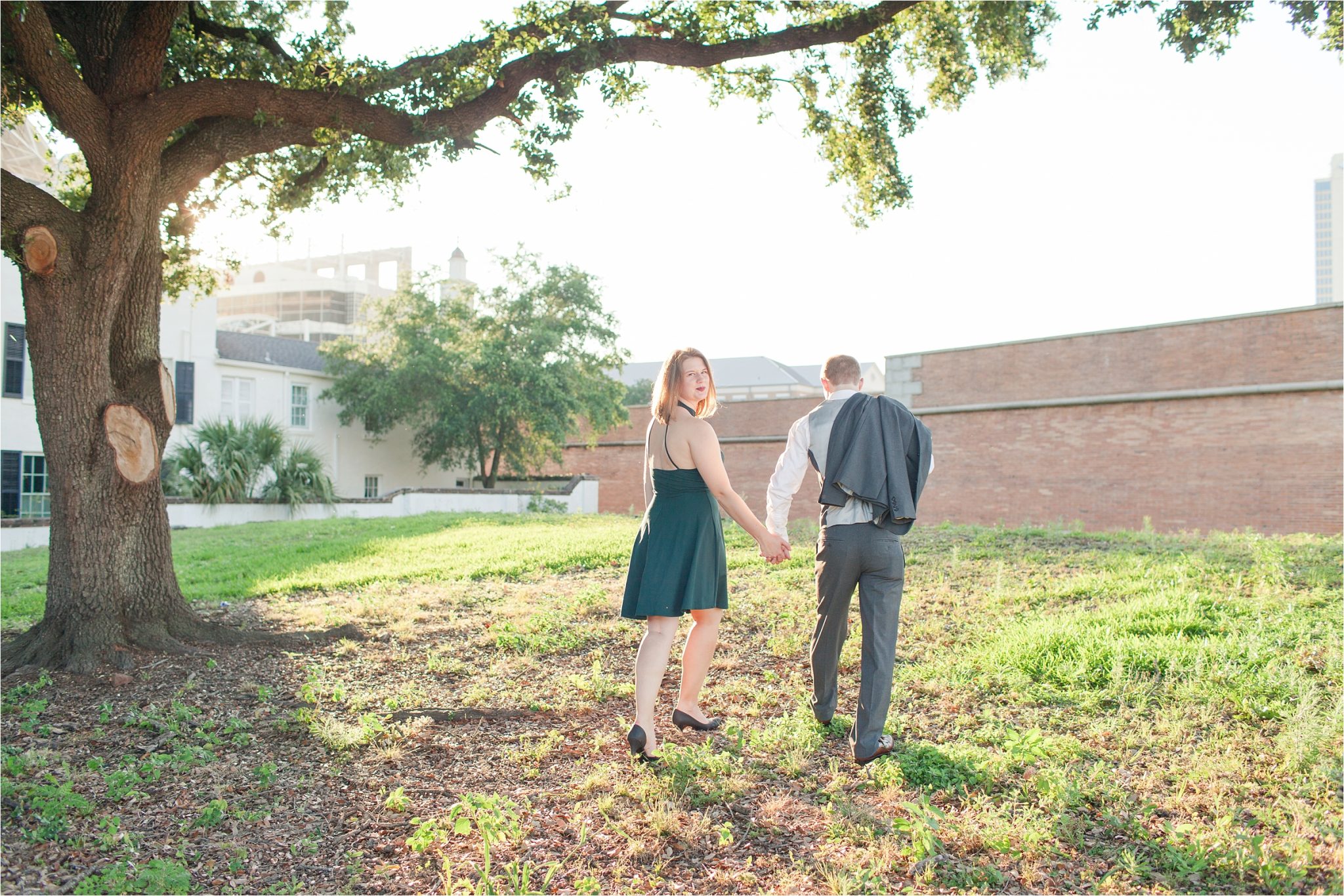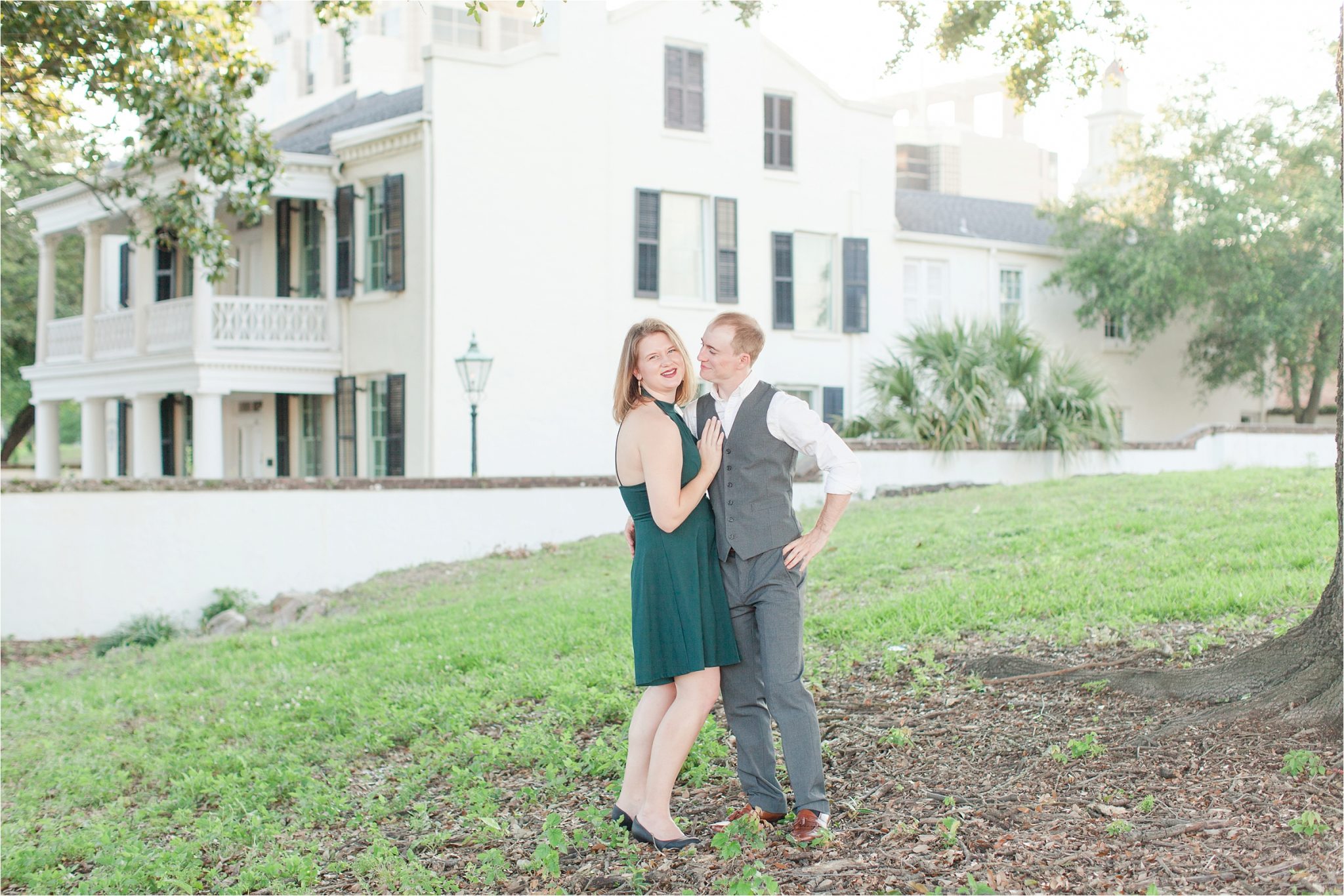 That golden light!!!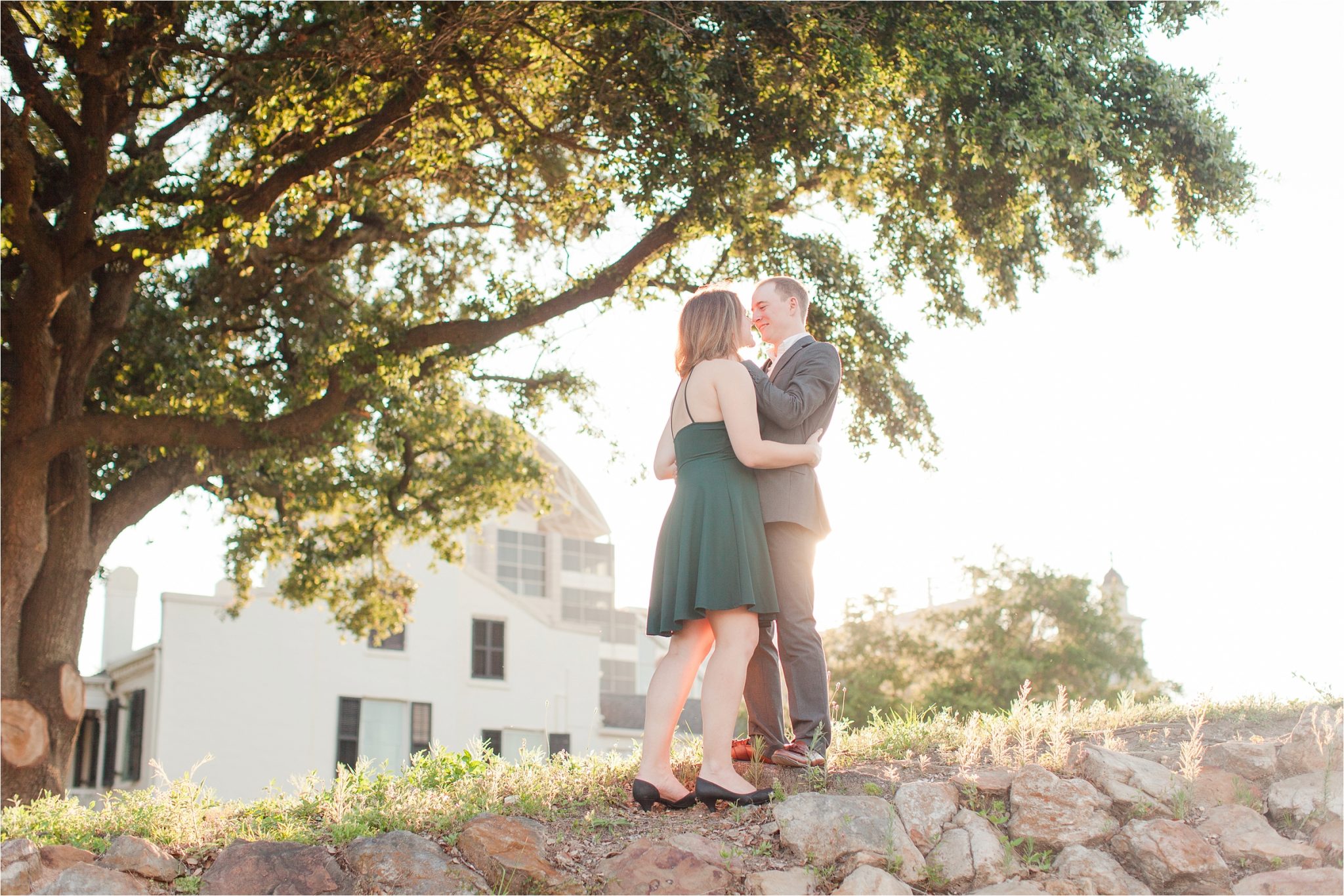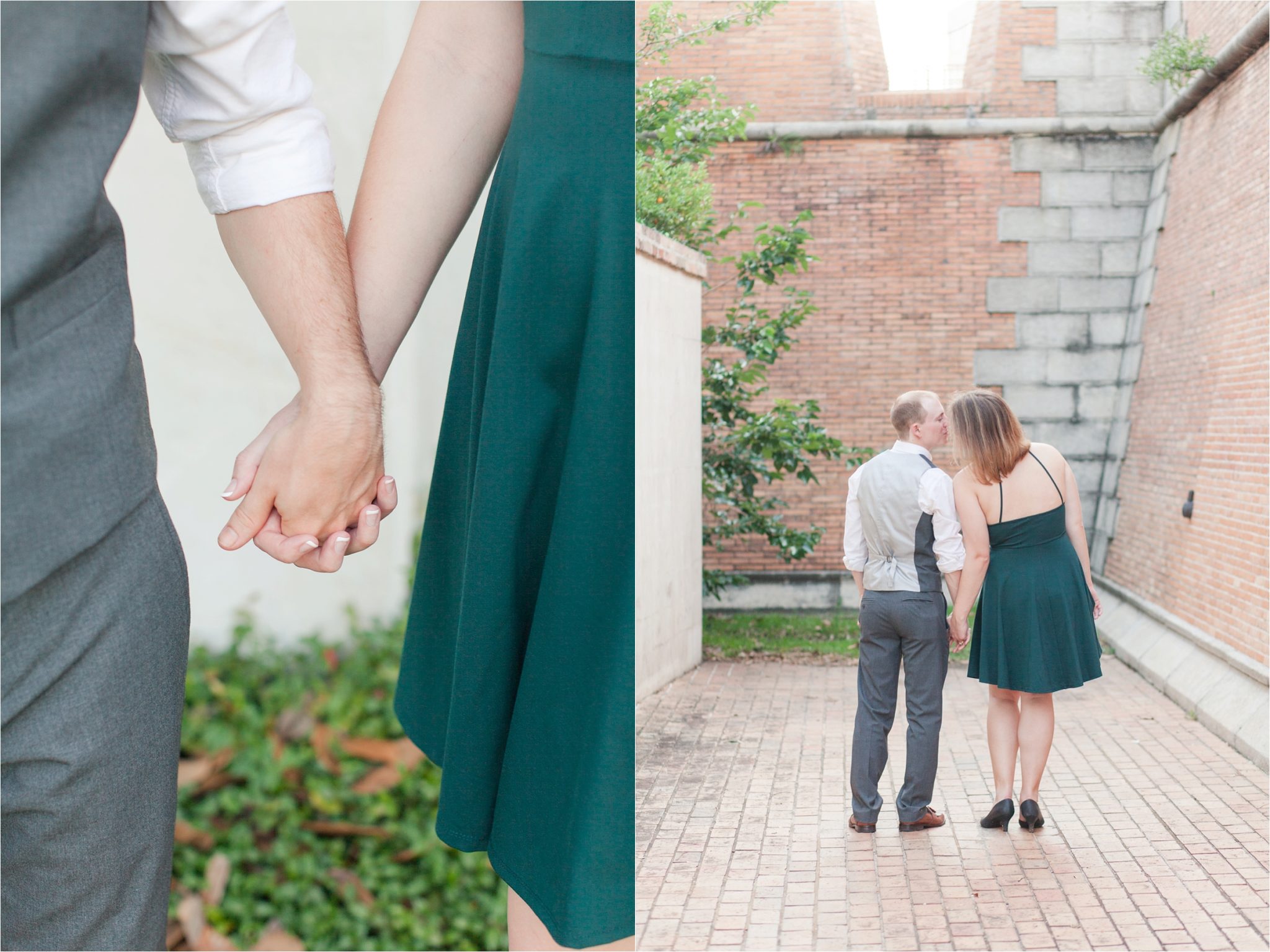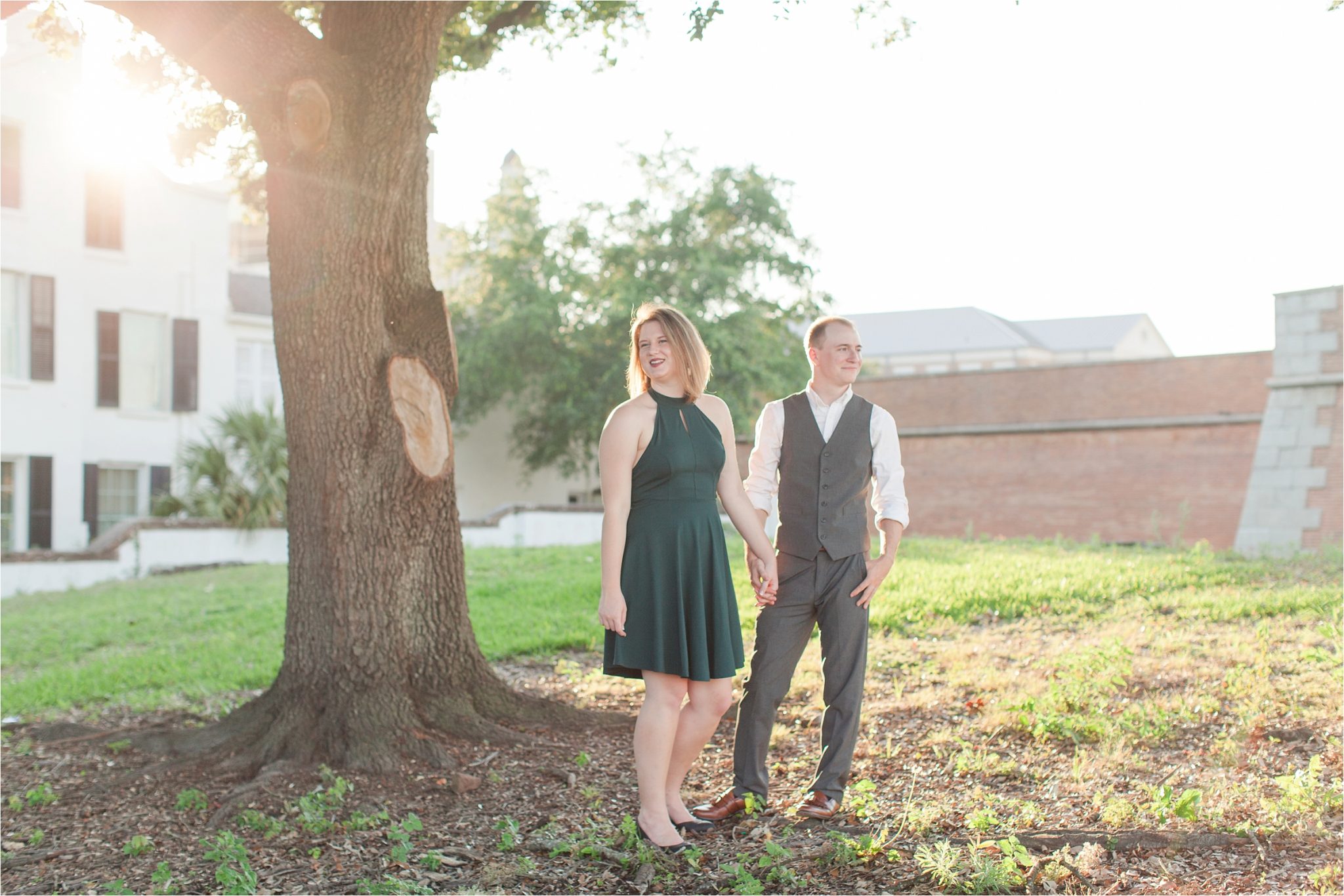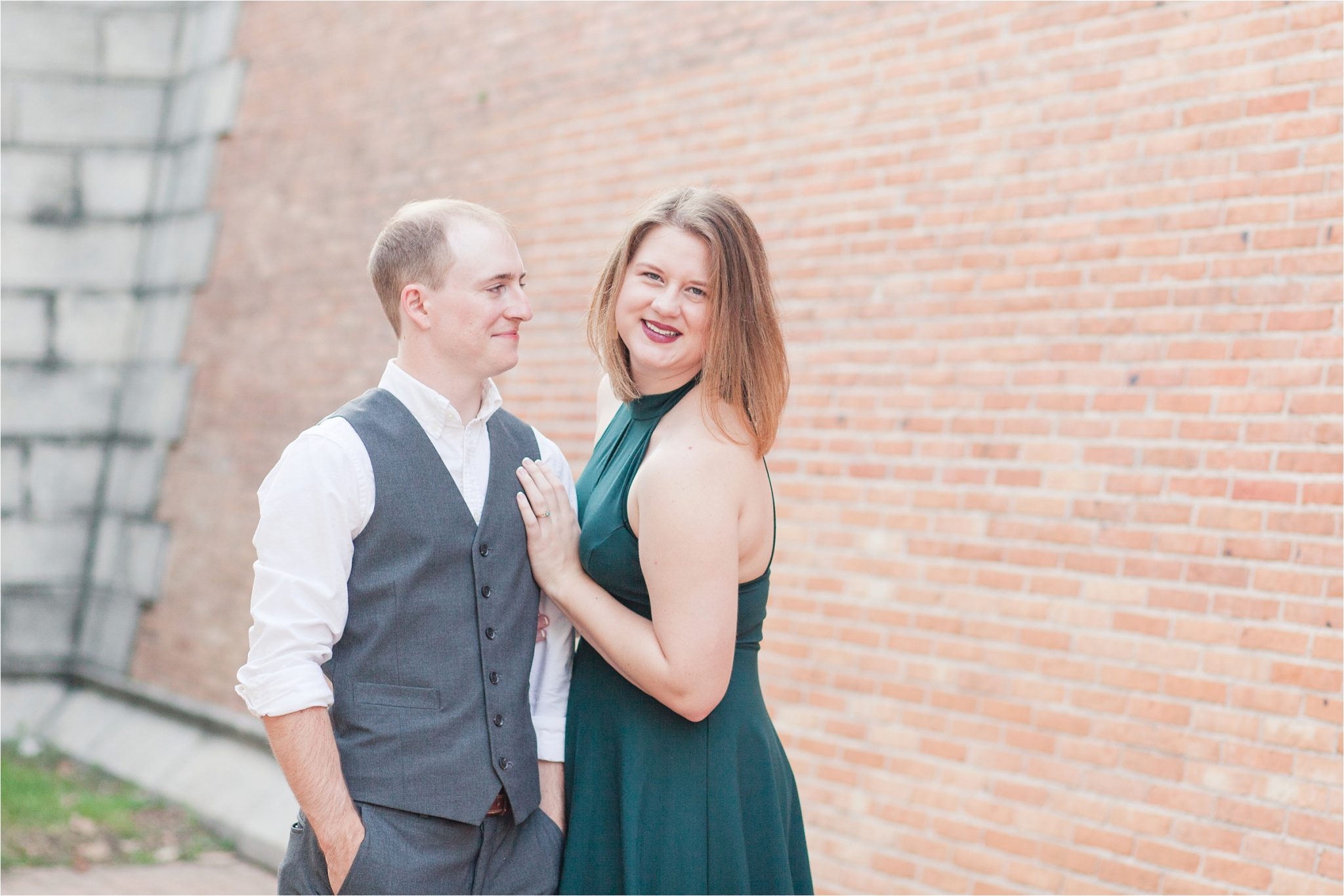 This ring is such a lovely little thing!!!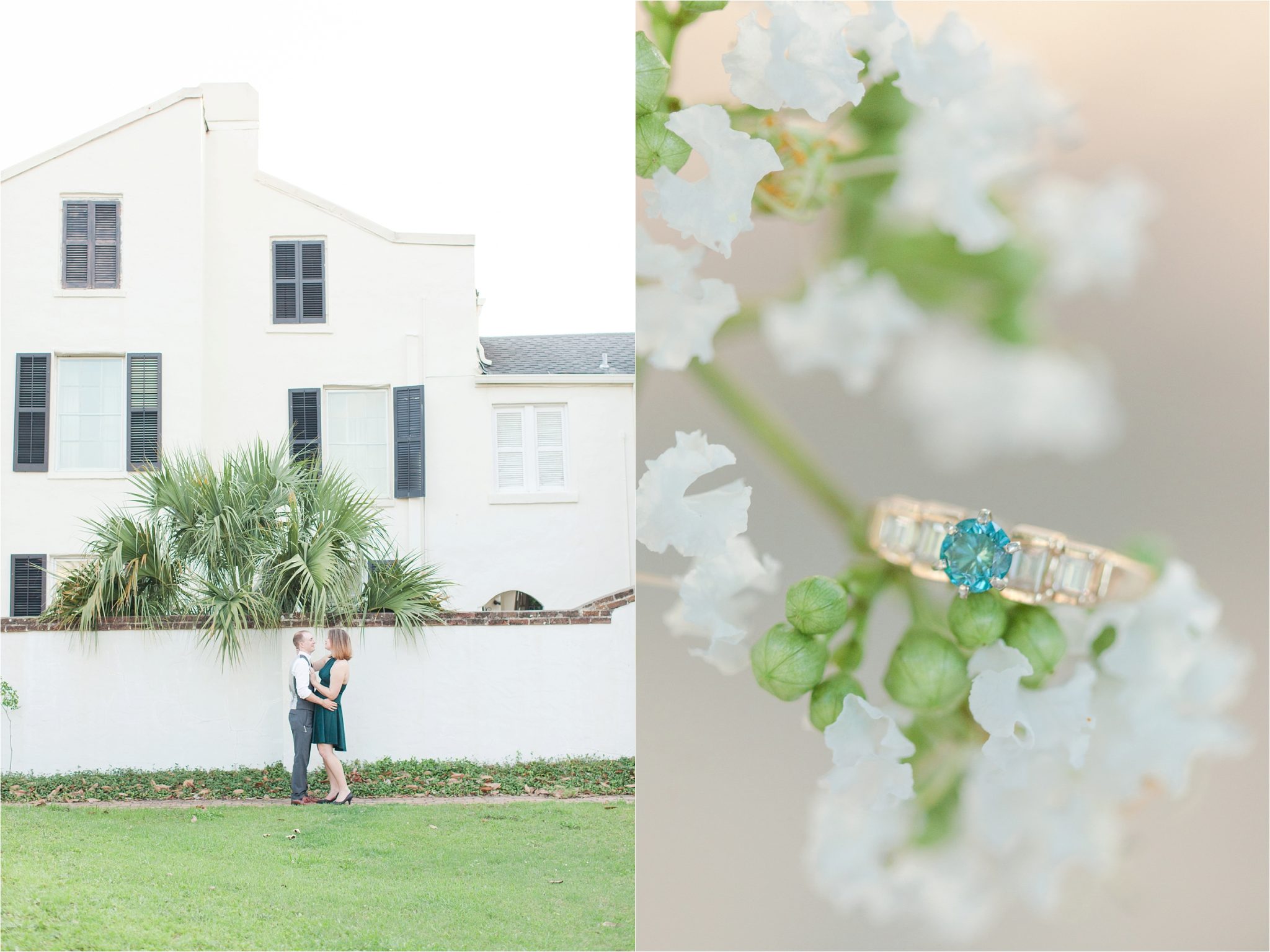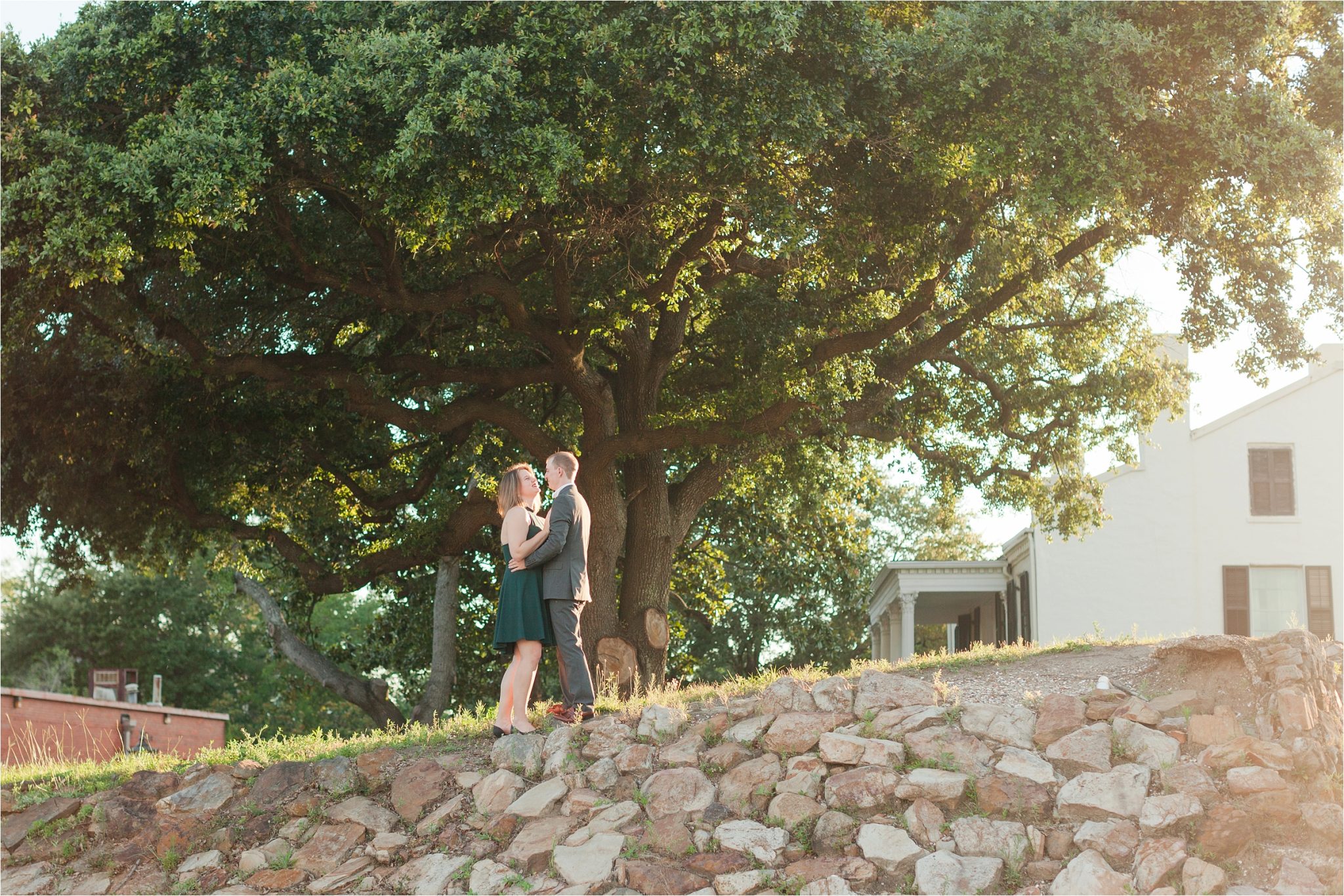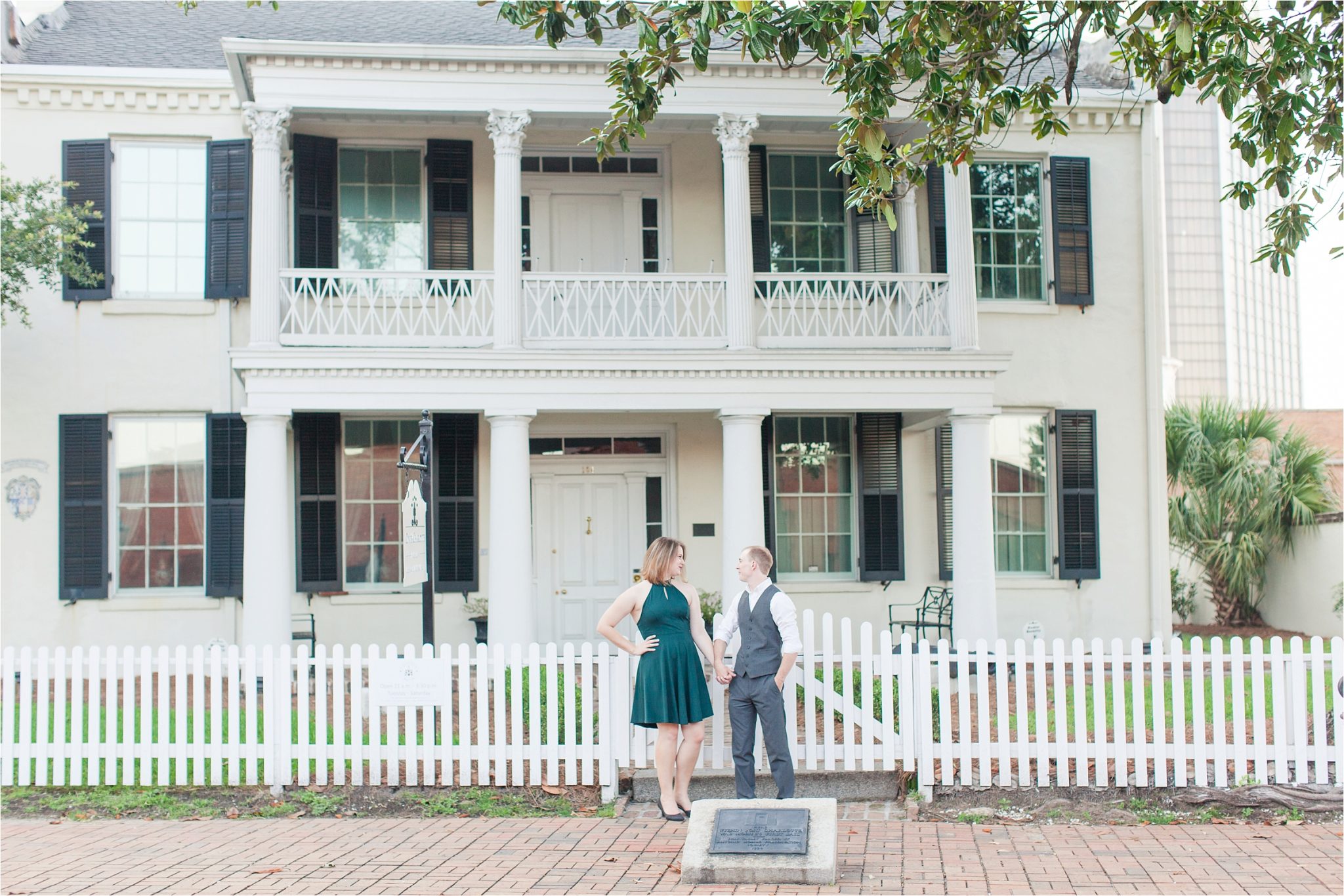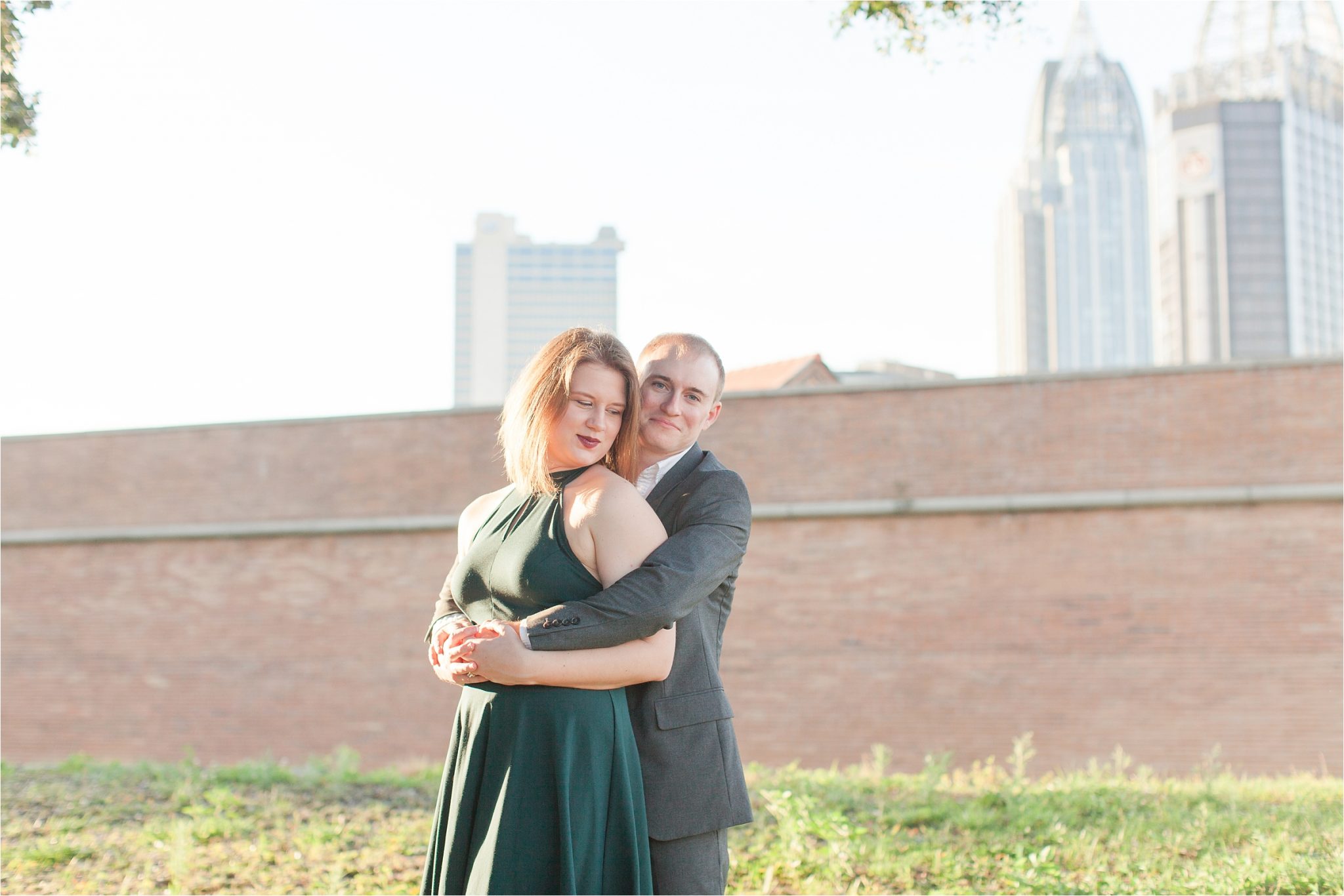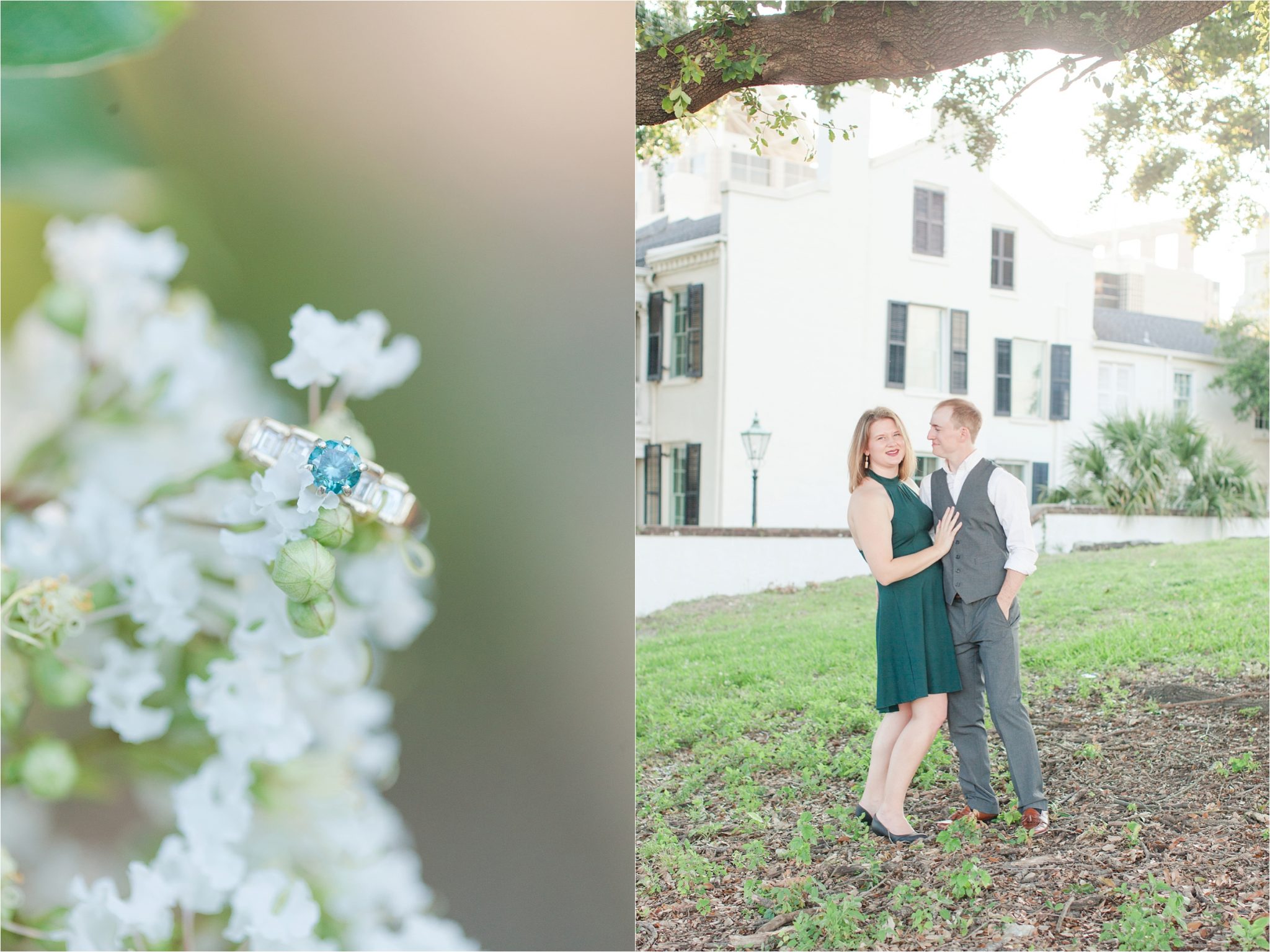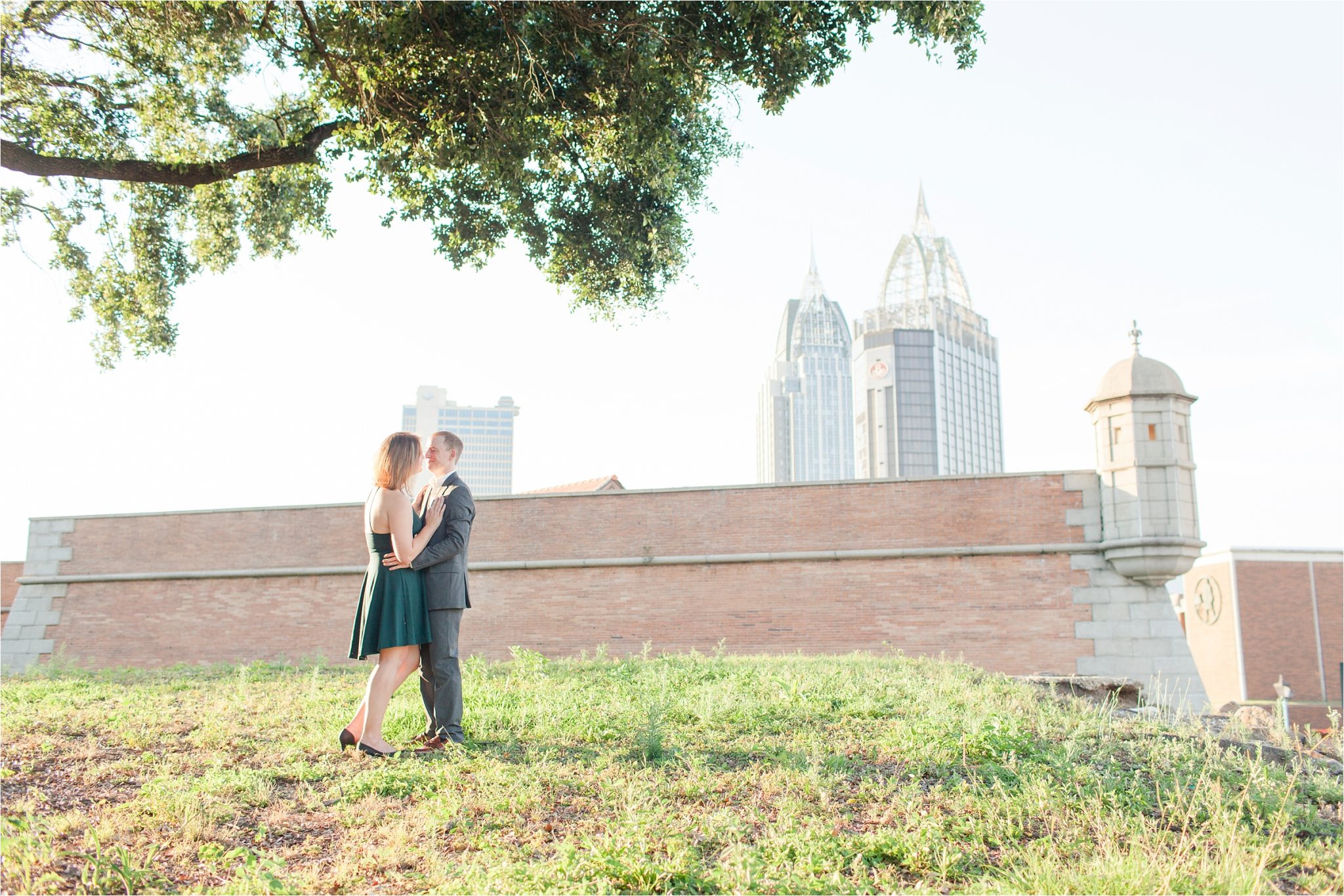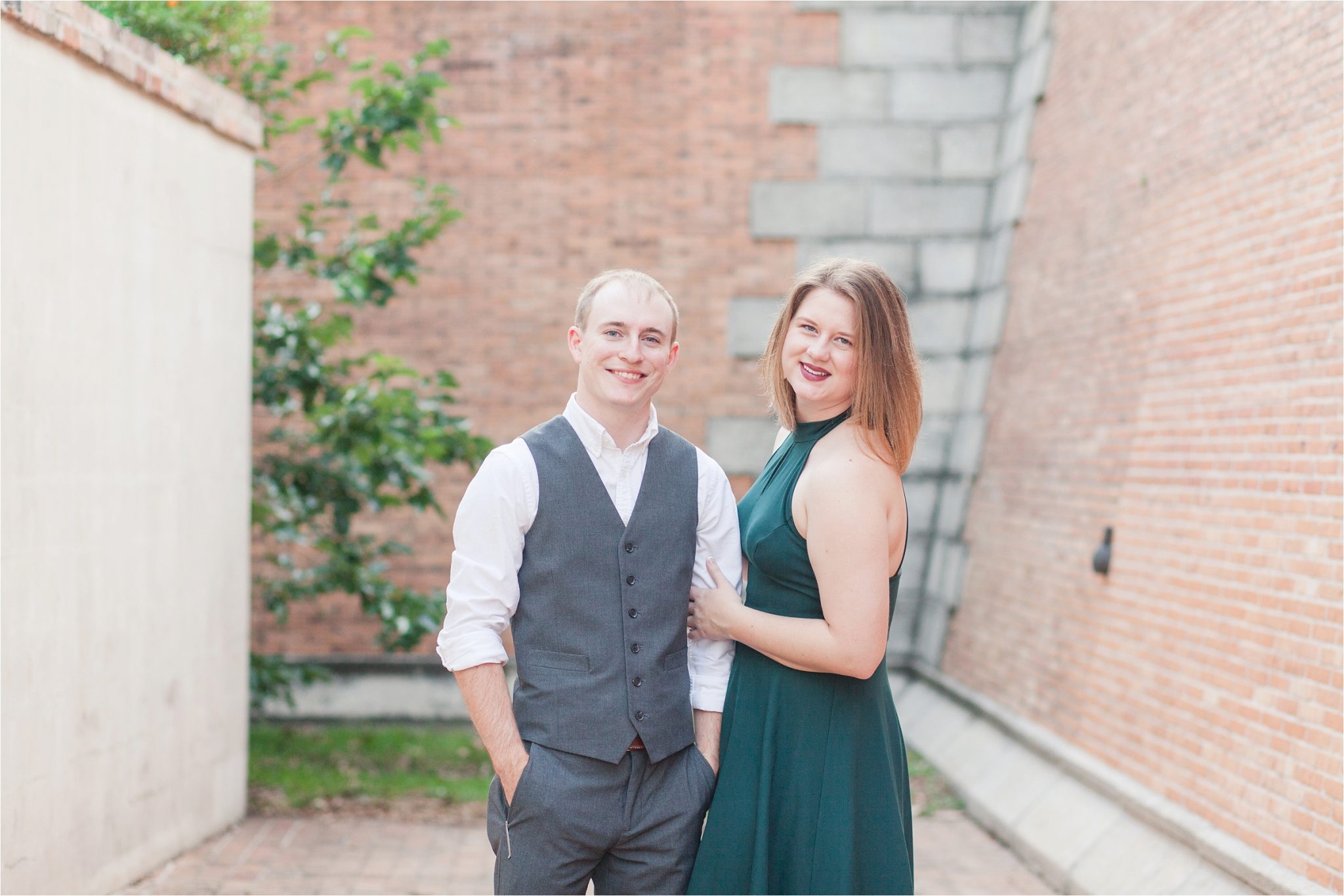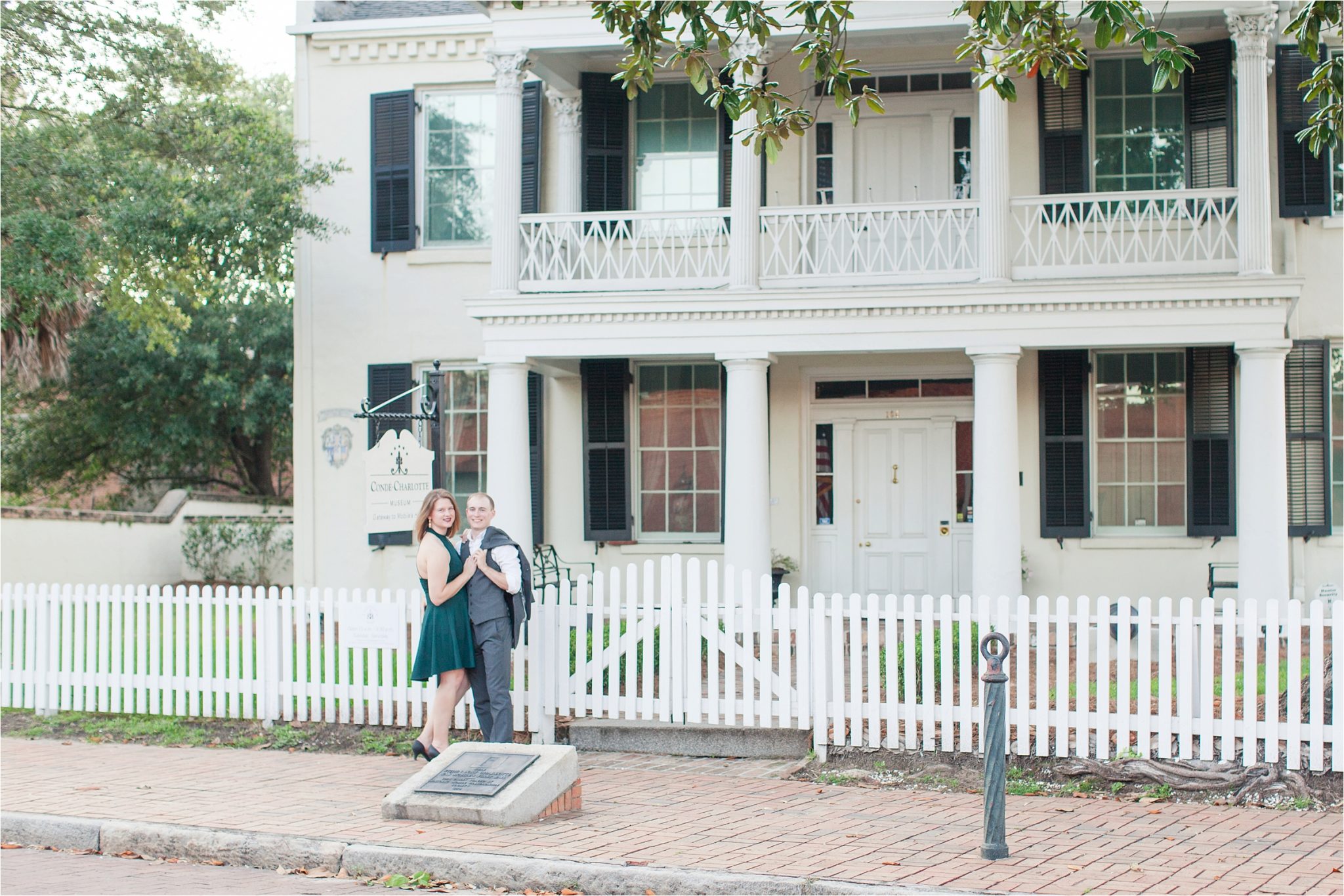 Meri Beth + Andrew, I can't wait to see you tie the knot in January!!
xo
AnnaFilly