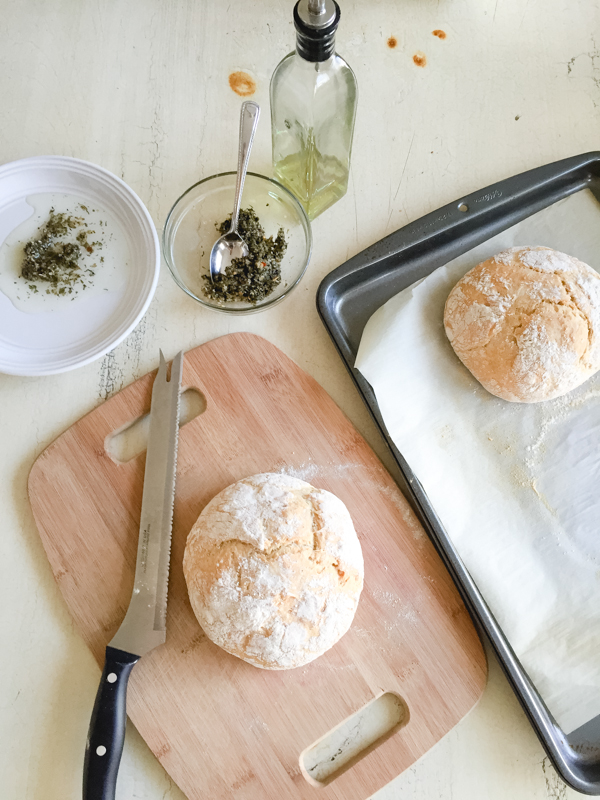 After I discovered how to make crusty homemade bread, I quickly looked through numerous recipes trying to find the perfect oil and herb mixture to dip my bread in!  Italian restaurants are famous for it, and if I could make the bread, surely I could make the oil & herb dip!  Luckily I found a few recipes I liked and made a few adjustments.  The key to the recipe below is the lemon juice.  Lemon juice?!  Exactly.  It give the oil a little "tang" while the garlic and red pepper give it a savory "kick".  Try it out and see for yourself!  This little recipe is the perfect appetizer to a savory dinner, or a flavorful snack too.  But be careful- it's addicting and SO yummy!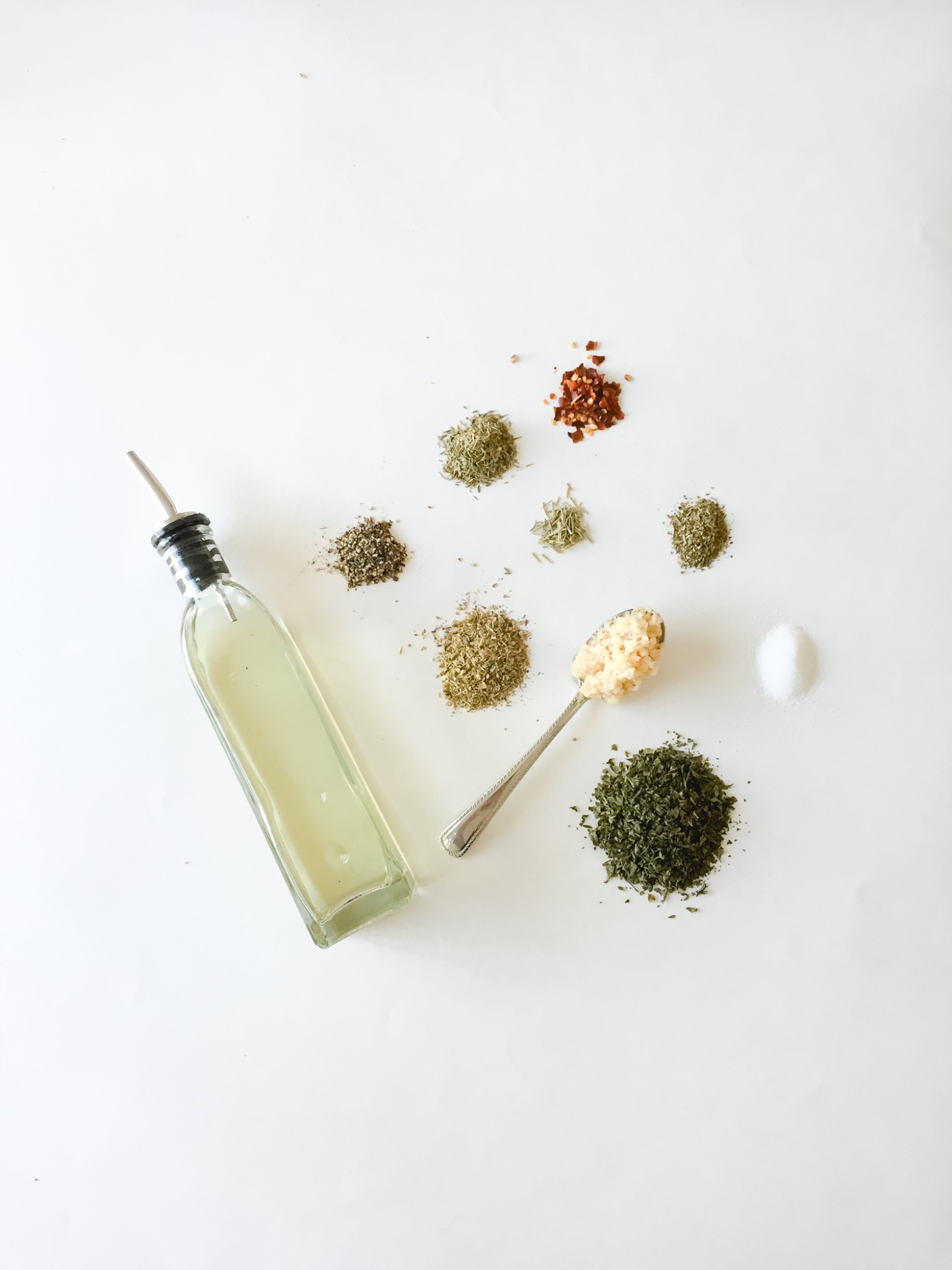 ITALIAN & HERB BREAD DIPPING OIL

Ingredients:

4 tbsp. chopped Italian parsley

½  tsp. dried basil (or 1 tbsp. fresh-if using fresh reduce parsley to 1 tbsp.)

2 tbsp. minced garlic

2 tsp. dried thyme

2 tsp. dried oregano

½   tsp. red pepper flakes

¼  tsp. dried rosemary (or 1/2 tsp. fresh)

2 tsp ground black pepper

1  tsp. kosher salt

1  tsp. extra virgin olive oil

¼ 1 tsp. fresh lemon juice

 

Directions:

Place all dry ingredients in a food processor and pulse until spice mixture is consistent and similar in size. Stir in the olive oil & lemon juice.

 

For Serving:

For every 1 tsp. of spice mixture, drizzle 3 tbsp. extra virgin olive oil over top of the spice mixture.
Serve with sliced bread and enjoy!  Happy Monday !
xo
AnnaFilly