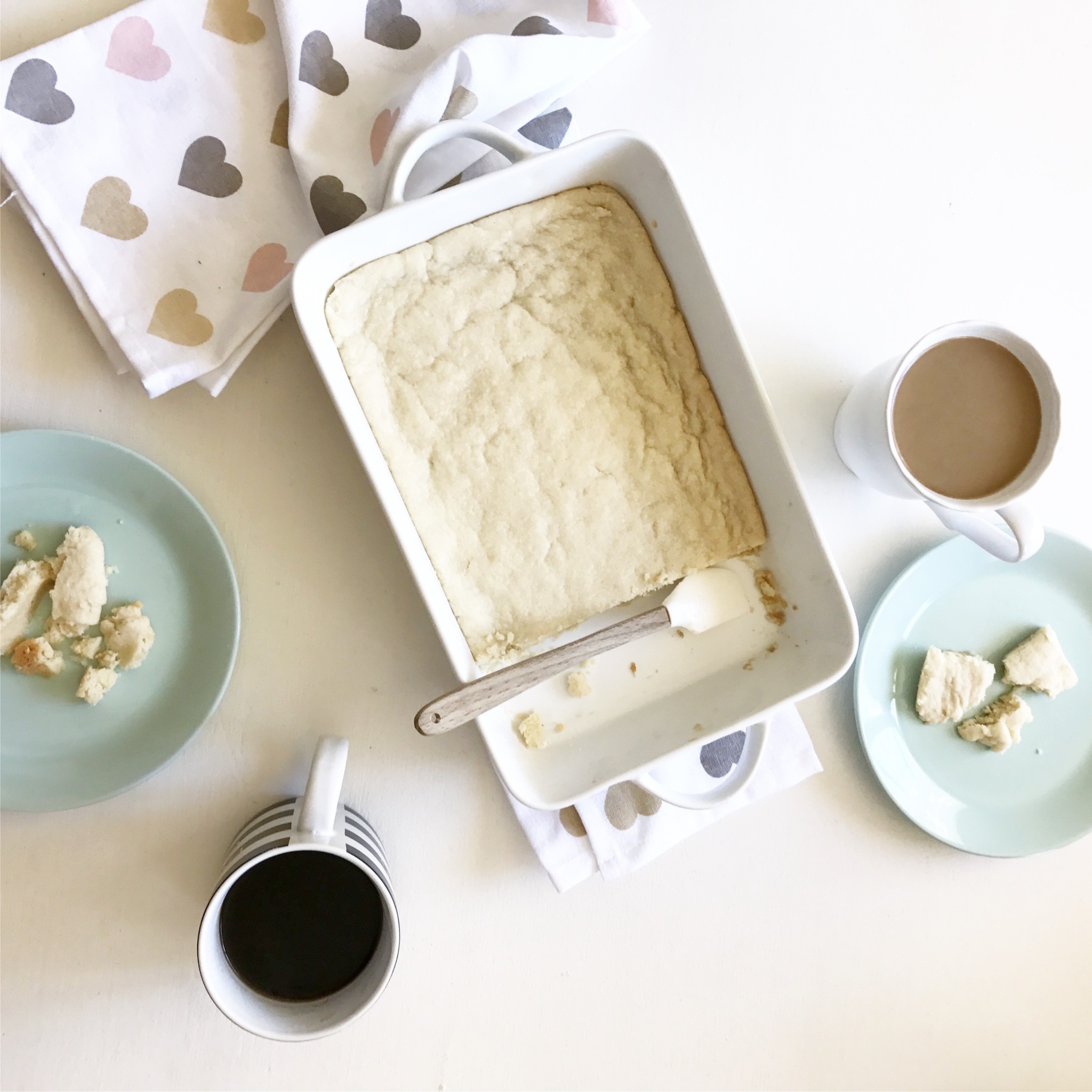 Buttery, crumbly & sugary sweet, shortbread was a recipe I grew up on.  Momma would whip it together in a flash, topping it with crusty pecans, or adding dried cranberries to the batter before baking.  The result was always addicting, and as quickly as it was prepared, it was gone.  As I've gotten older, I've leaned faithfully on this recipe.  In a quick bind, it's the first I turn to.  When guests come over for coffee, I bake shortbread and serve it hot.  The most beautiful conversations have been woven around the crumbs of this sweet little treat.
It's a recipe made with the simplest of things, and in a way, it encourages the simple things to not be forgotten.  Whether in the depths of life, or amid the surface level details that dot our every day, the simple things keep us going, they ground us.  A hug, a smile, a word of encouragement, and a pan of shortbread are all things that I think the Lord uses to remind us that the best things don't have be complicated, they don't have to be hard, they can simply be whipped up, spread out, and baked for 30 minutes at 325*F.  Next time you need a sweet reminder in a short amount of time, try this recipe.  This shortbread pairs perfectly with coffee, and good conversation.  Before you know it, half of the pan will be gone, and you'll be making more!
SHORTBREAD
INGREDIENTS
1 cup ( 2 sticks) salted butter (room temp)
1/2 teaspoon almond extract
pinch of salt
2 cups flour
DIRECTIONS
Preheat oven to 325*F. Cream butter and sugar until white and fluffy.  Add almond extract, mix until incorporated. Add flour in 1/2 cup increments until fully added.  Place dough/batter evenly in a 9 x13 inch dish and bake for 25-35 minutes, until top is lightly golden.