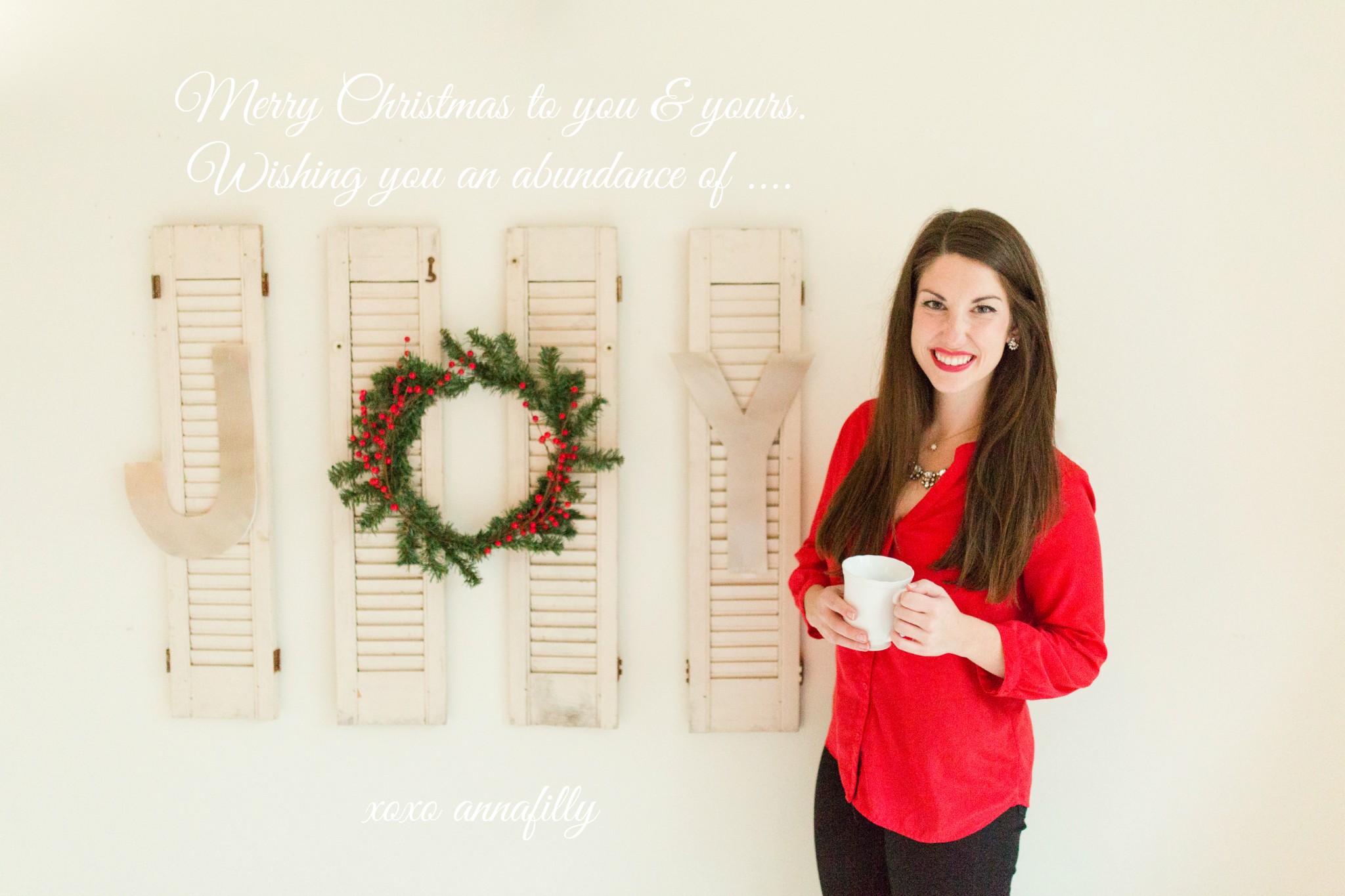 I LOVE Christmas cards, they are so much fun to receive, and though there is a lot of work that goes into addressing & mailing them to friends & family, they are absolutely one of my favorite parts of the holiday season!  I had planned to send out Christmas Cards this year…. But the week I got engaged, everything went on the back burner as we celebrated.  So, if you get one after Christmas– now you know why!! 😉
On my favorite parts about the Christmas cards that I send out are the recipes that I include with them.  This year, I attached my most favorite holiday drink recipe, and decided to share it today!!  One of my most favorite fragrances during the holiday season is my momma's Wassail recipe.  Simmering on the stove & filling the whole house with the sweet undertones of apples & cloves, this tangy, warm beverage tastes even BETTER than it smells!    The Filliben's have so many Christmas traditions that come alive once a hot cup of wassail is involved.  Christmas tree hunting, caroling around our small hometown, driving around the city to find the house with the BEST Christmas lights– all of these memories involve my momma's yummy drink recipe in one way or another!  If you're looking for an easy way to bring the holiday's alive in the comfort of your home, this is it!  Simmer it on the stove and allow the fragrance of this warm drink to fill your senses & your heart with warm, sippable, JOY!
MOMMA'S HOT WASSAIL RECIPE
INGREDIENTS
8 cups apple cider
4 sticks cinnamon
24 cloves
2 cups pineapple juice
4 cups orange juice
DIRECTIONS
Simmer to a soft boil.  Garnish with orange slices & serve HOT.  Serves 10 comfortably.  
Today, David & I woke up at my parents home in Virginia, and we are so thrilled to take some time off to spend with friends & family.  You better believe this recipe was one of the things I requested from my sweet momma when we arrived!  Wishing you a happy & joyous week before Christmas!!
xo
AnnaFilly