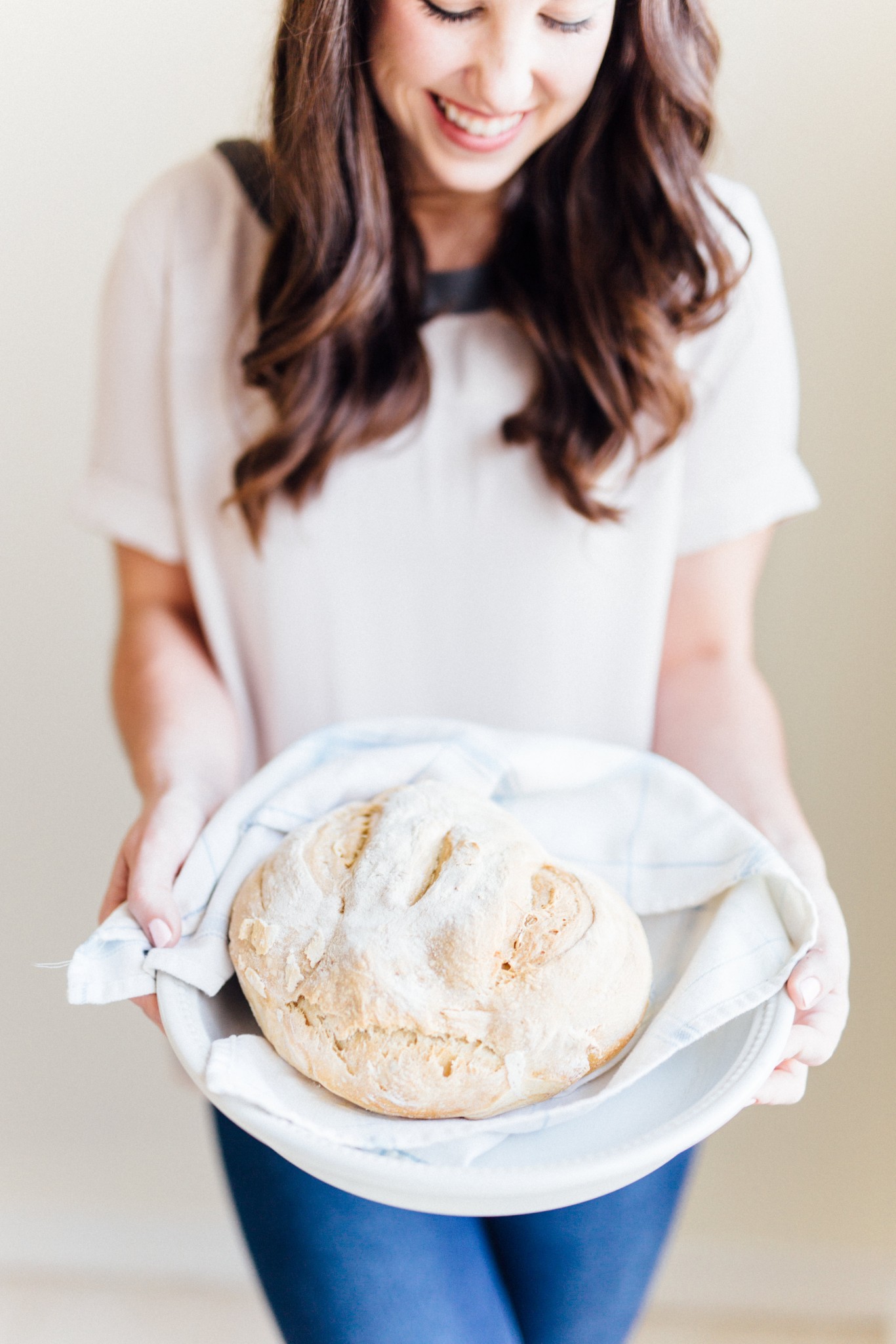 Freshly baked homemade bread….
The scent is sweet, and the home is fragrant with it's freshness. With four ingredients and just a little time, this crusty loaf is born and the results are OH so rewarding. I've made it numerous of times, and it isn't long before all that is left are a few crumbs. David and I have recently moved into a new home within a new town. Having the oh-so-familiar smell of fresh baked bread within our new house just makes it feel so much more like a home. Buttered with a drizzle of honey, or dipped in olive oil & herbs, this recipe is my all time favorite. Just one bite and your taste buds will thank you 😉
3 cups All purpose flour
1/4 tsp Active dry yeast
1 tsp Salt
1 1/2 cups Water at room temperature
In a big bowl mix flour, salt and yeast together. Pour water into the bowl and mix with a spatula until it is all incorporated. Loosely cover the bowl (with plastic wrap, a towel or a lid) and let it sit on your counter for 12 to 18 hours.
*the next day*
Cover your hands and a clean surface with flour. Remove your dough it's bowl and shape it into a loose loaf. Allow for this loaf to rise for another hour.
Preheat oven to 425 F degrees. Add Dutch oven (with lid) to oven and let them both preheat.
Add loaf to hot Dutch oven and cover with lid. Bake for 30 minutes. Remove the lid from Dutch oven and bake for 15-30 minutes more or until golden brown.
Wait a few minutes and then slice into your homemade loaf!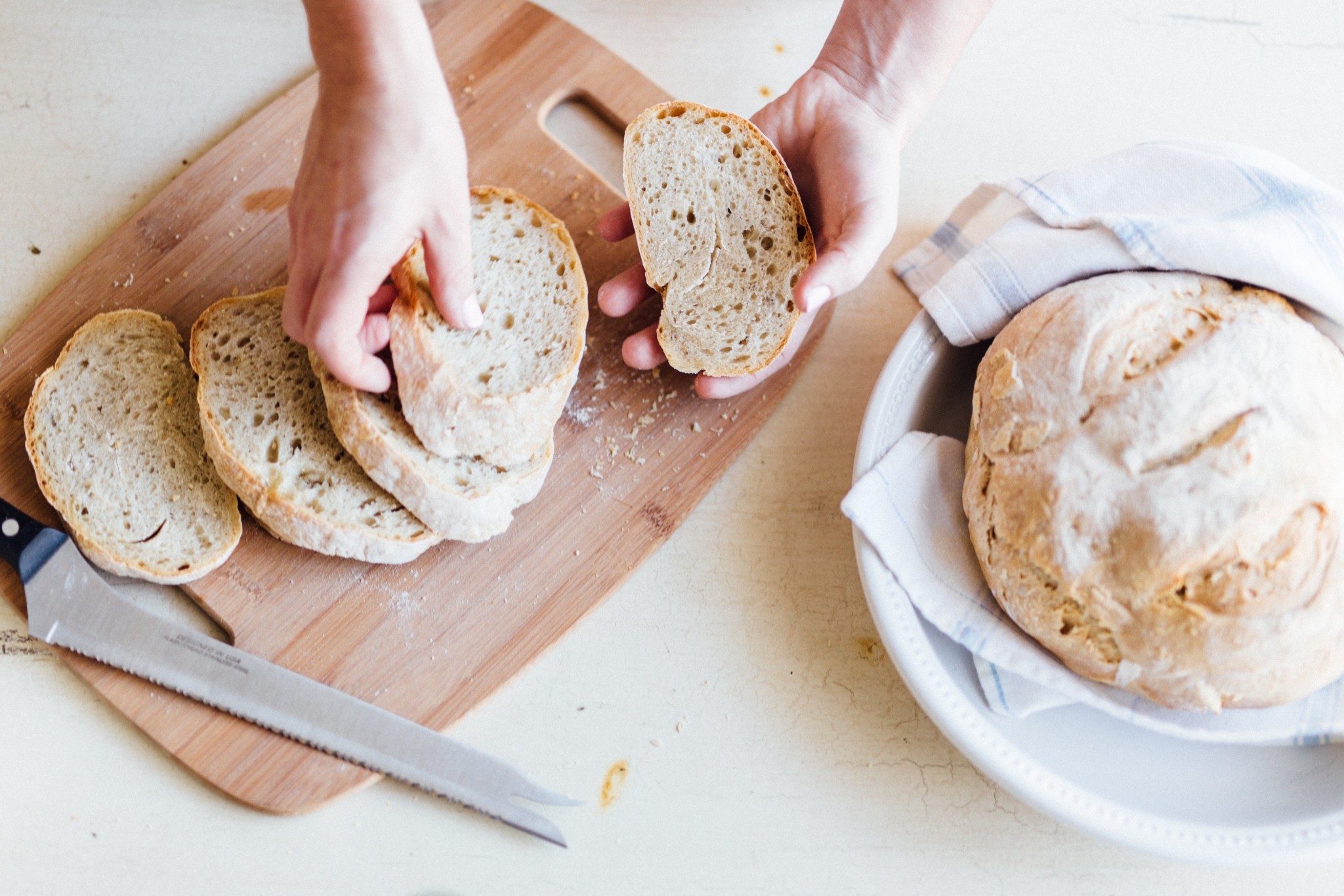 If you're like me, and you like step by step directions, feel free to watch me make this recipe on my highlight reel on Instagram! Just find the "fresh bread" highlight reel in my stories. Then, make sure to try the recipe for yourself and share your yummy discoveries below!!
Happy Monday 🙂
xo
AnnaFilly