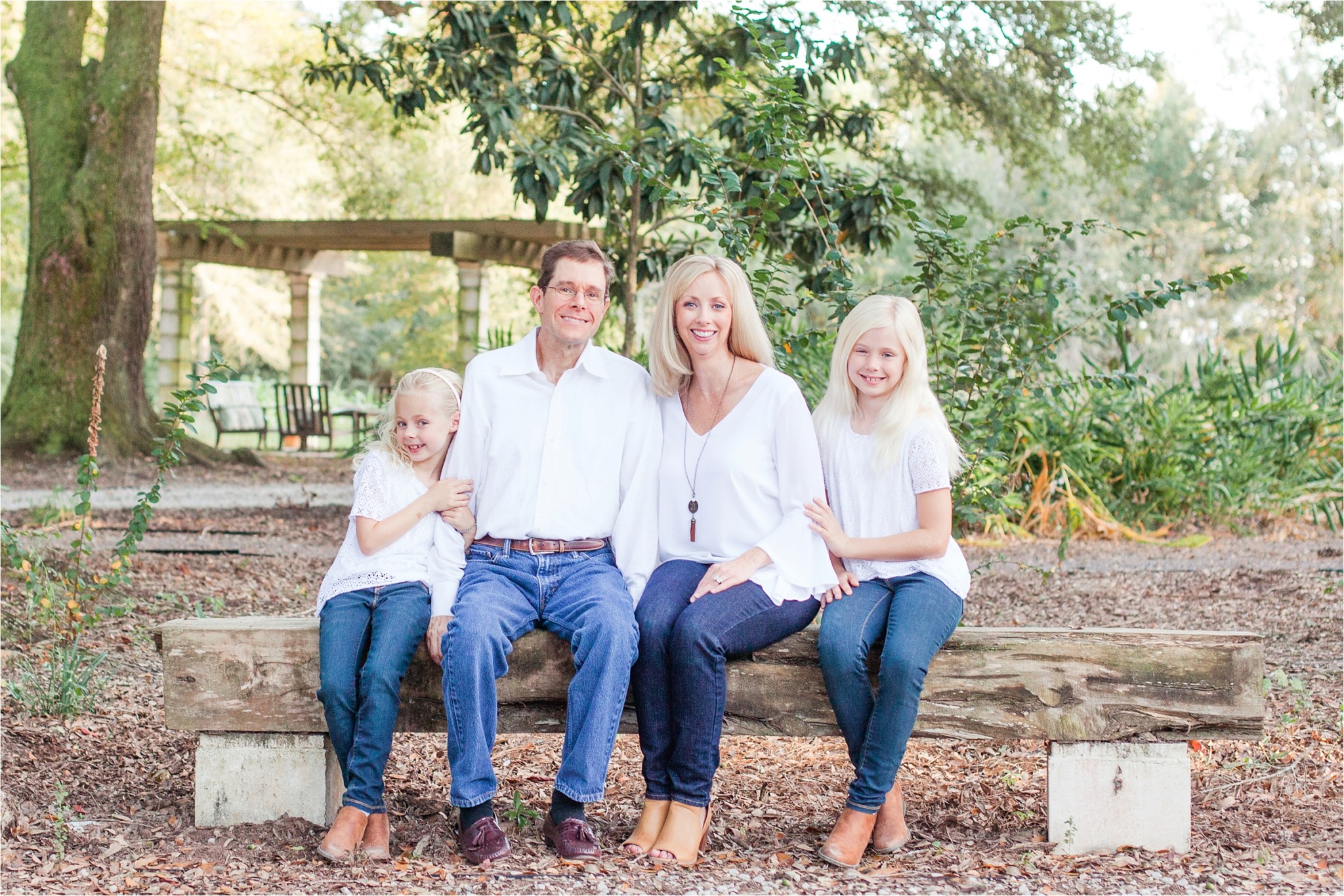 The Musselmans are a sweet little family of four. I've had the pleasure of photographing their family once before, and it is SO much fun to watch little ones grow up.  Growth is a beautiful thing– not only in little ones, but in my photography as well!  Sophie and Sarah were much smaller the last time I saw them, and my business was much younger 😉
Our group of five photographed these gorgeous four at a little farm in Fairhope, AL.  The long arms of the oak trees and the lushly draped greenery provided the most elegant backdrop for our session.  The girls posed and explored with each captured photograph.  Their personalities began to shine through as Sophie (the oldest) held herself with a quiet graciousness and Sarah (the youngest)  explored and shared her latest discoveries in eager excitement.  Lisa is such a good momma and so much fun to work with.  She is a lady of detail.  Her sweet hubby was dressed in the white shirt that she married him in and I about teared up when she mentioned it!!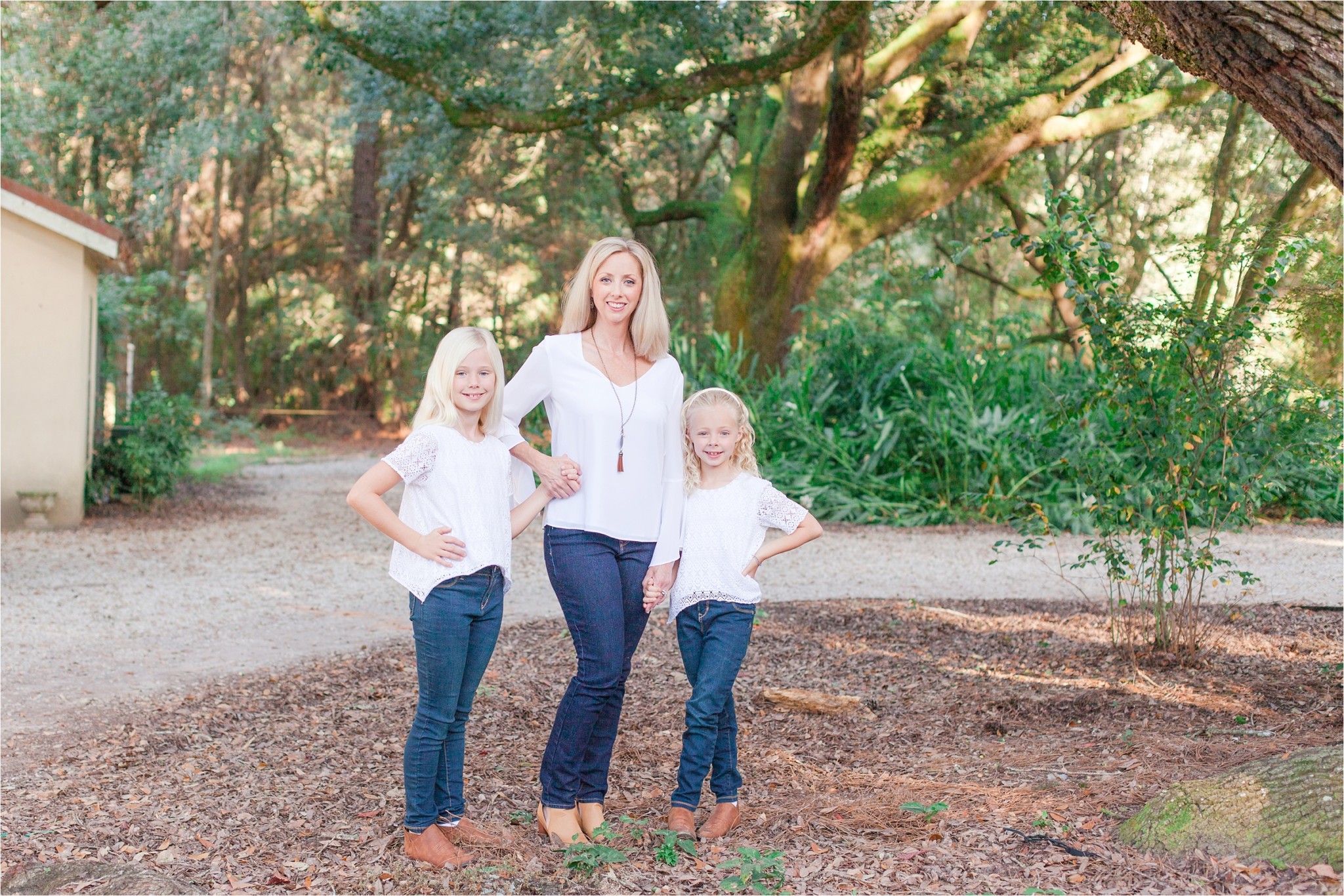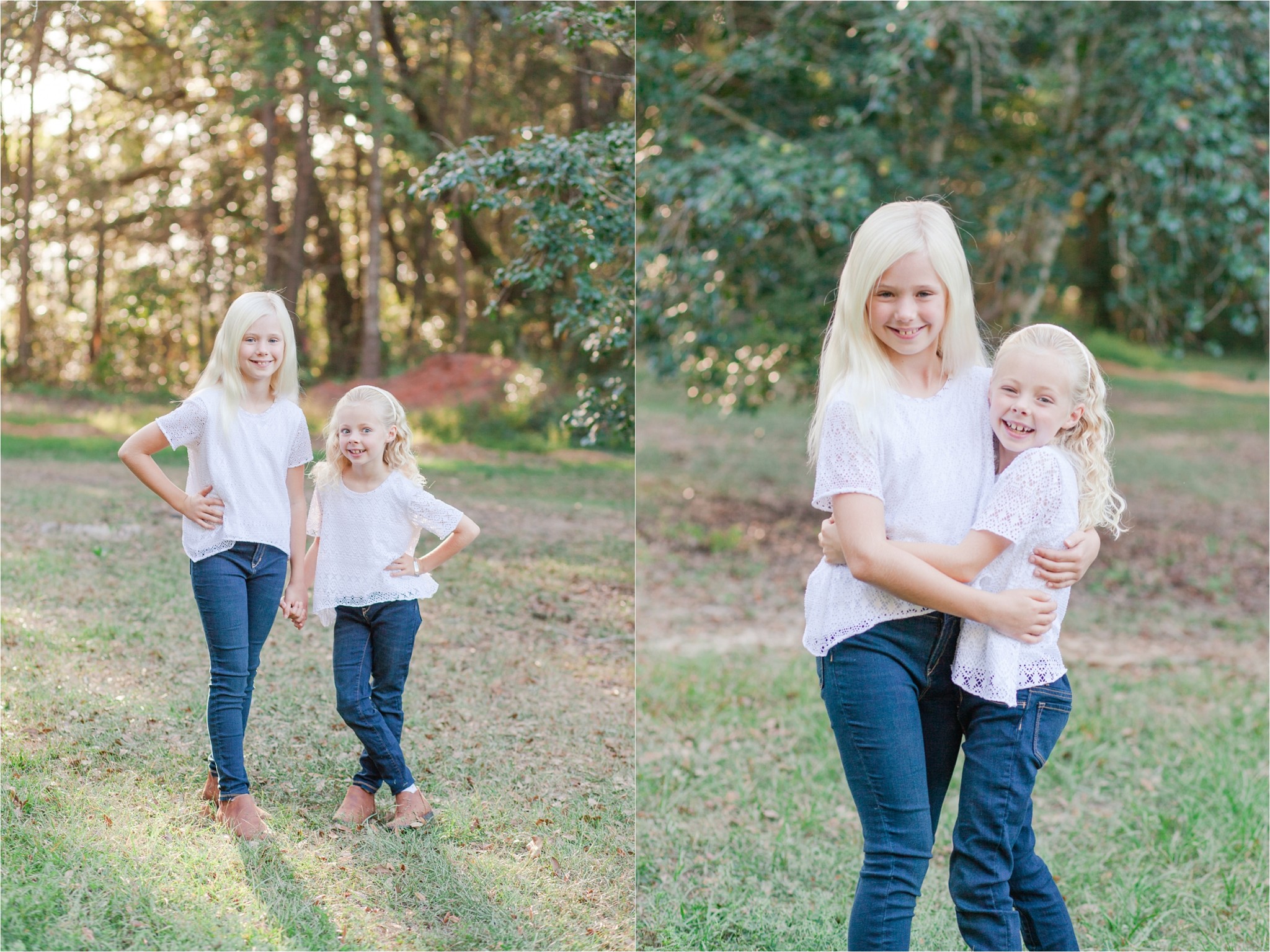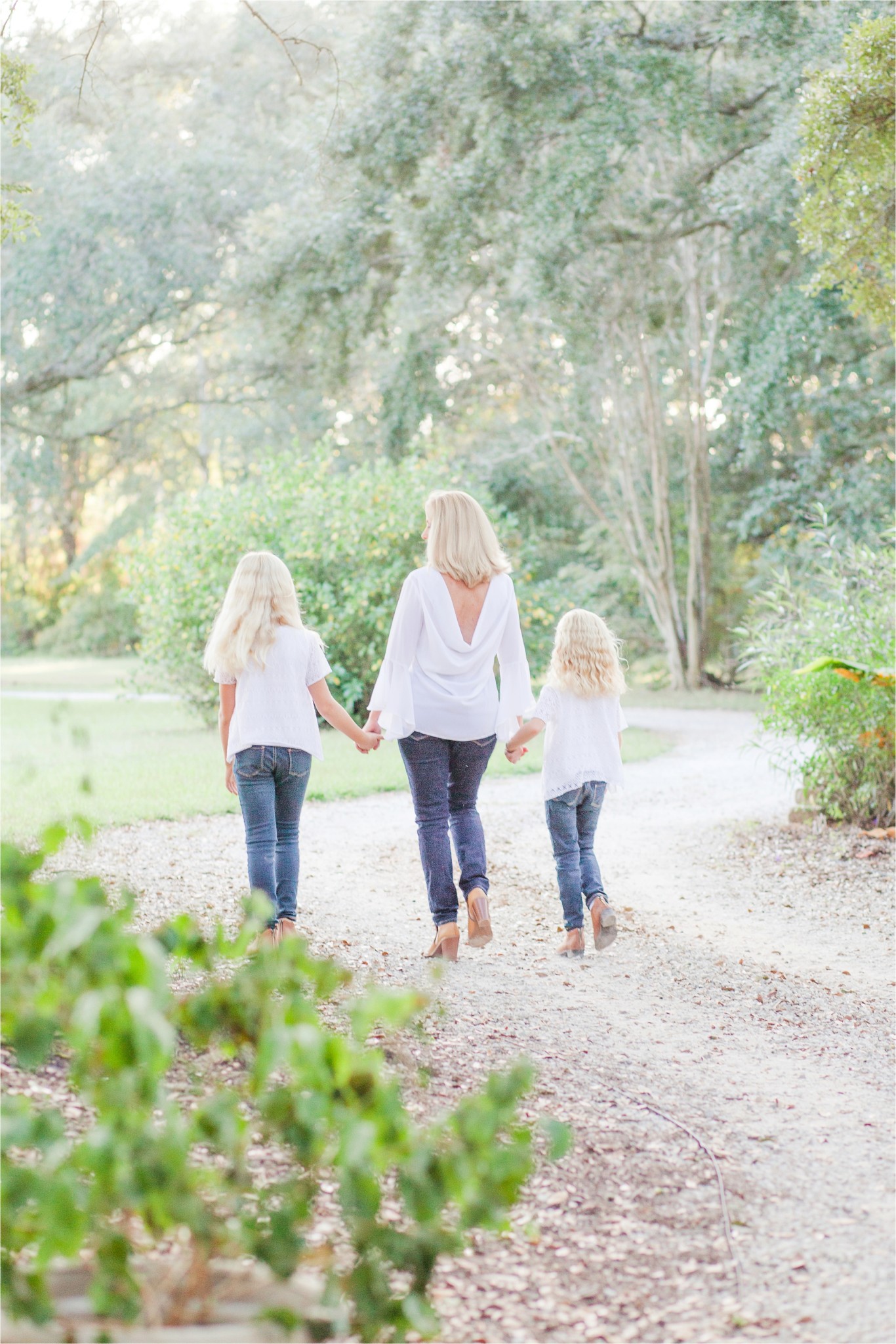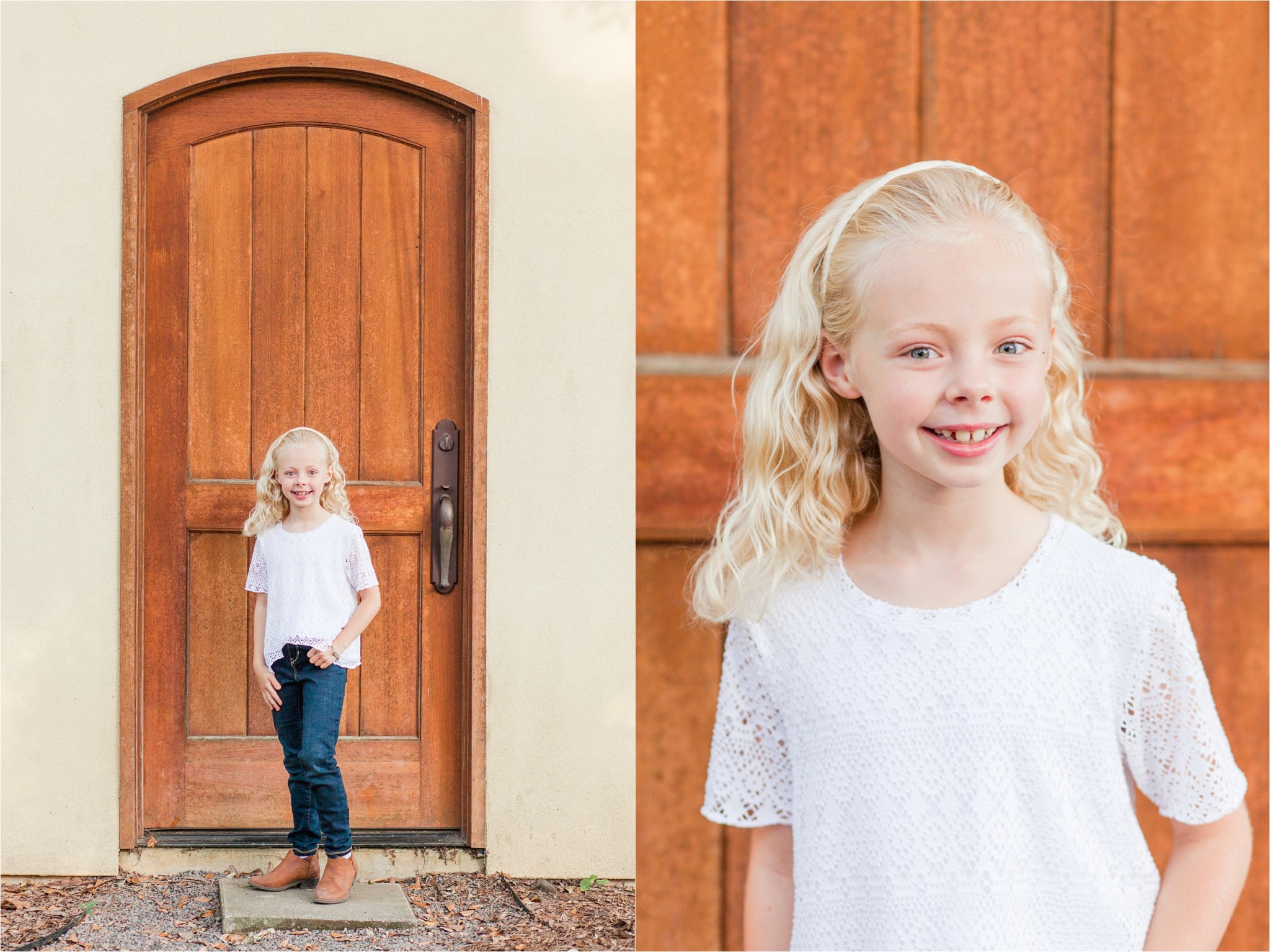 Isn't Sarah precious??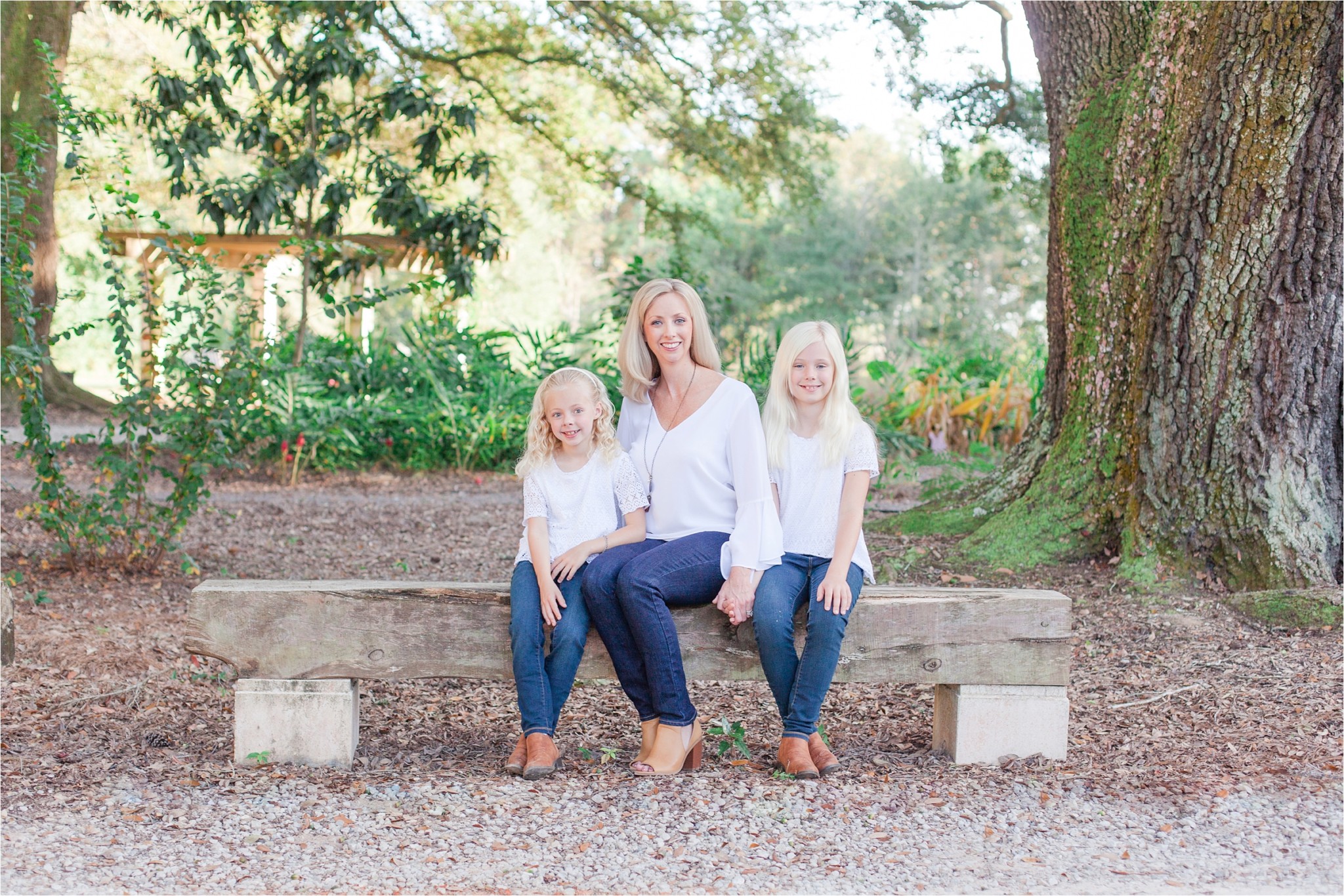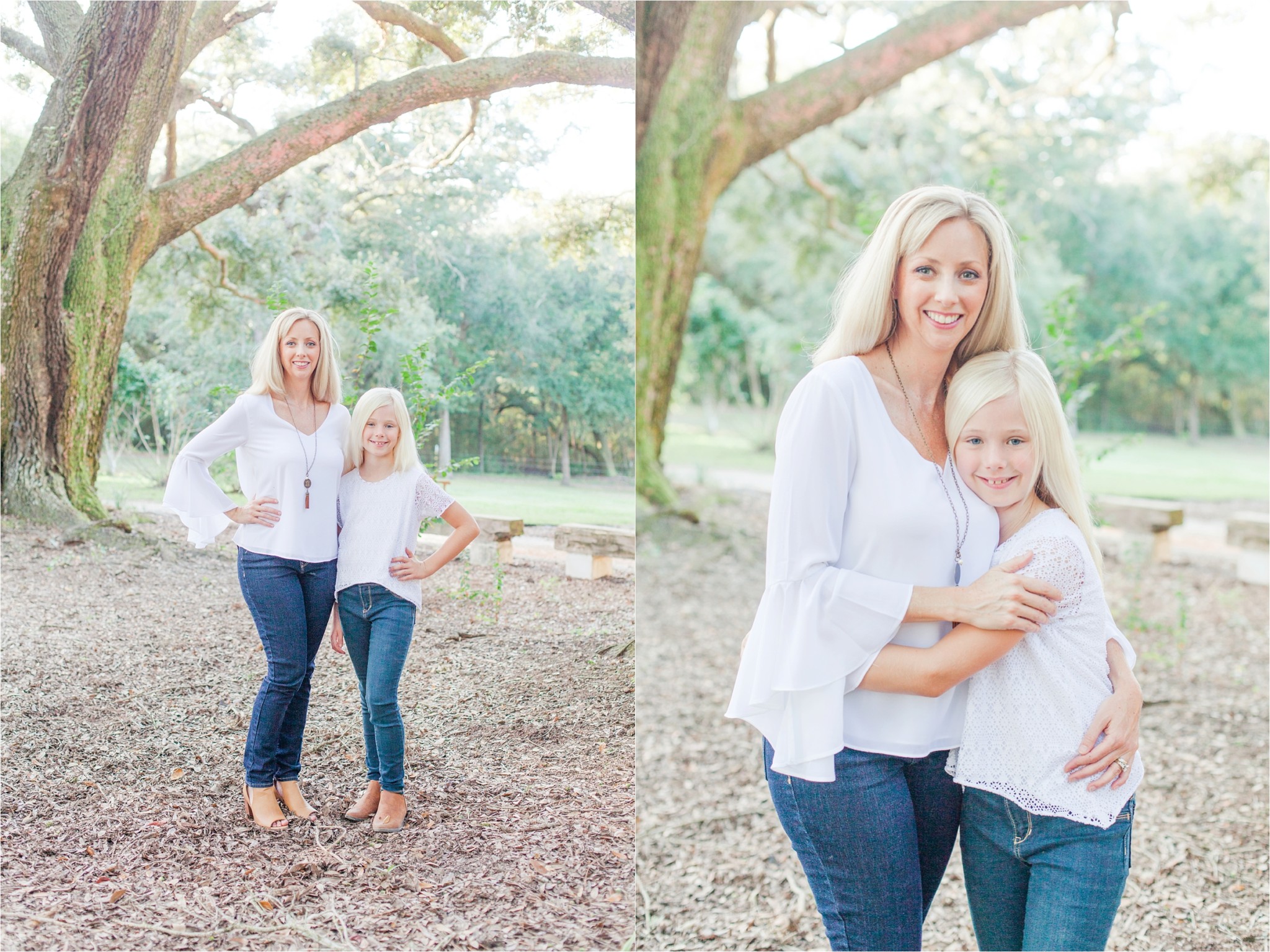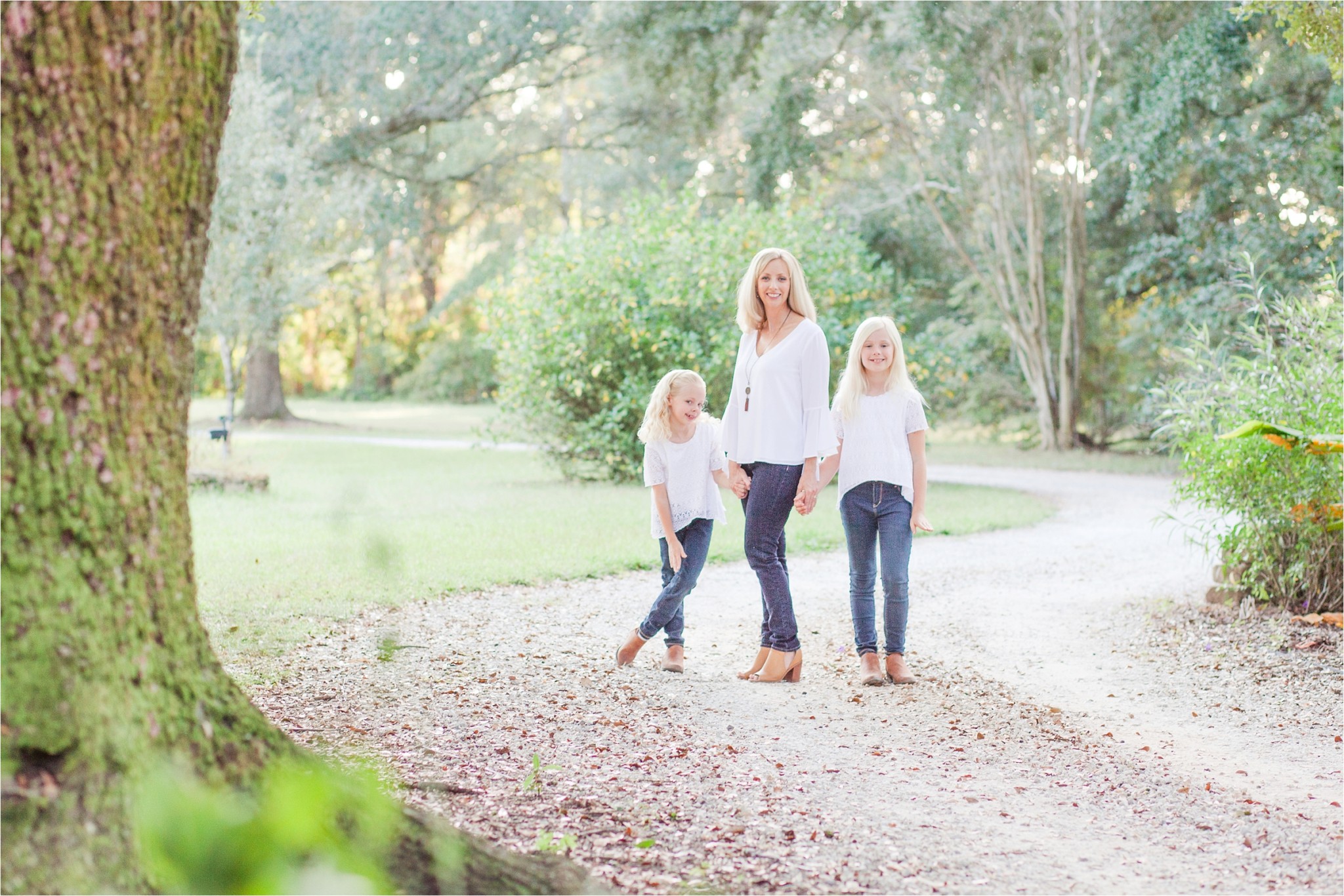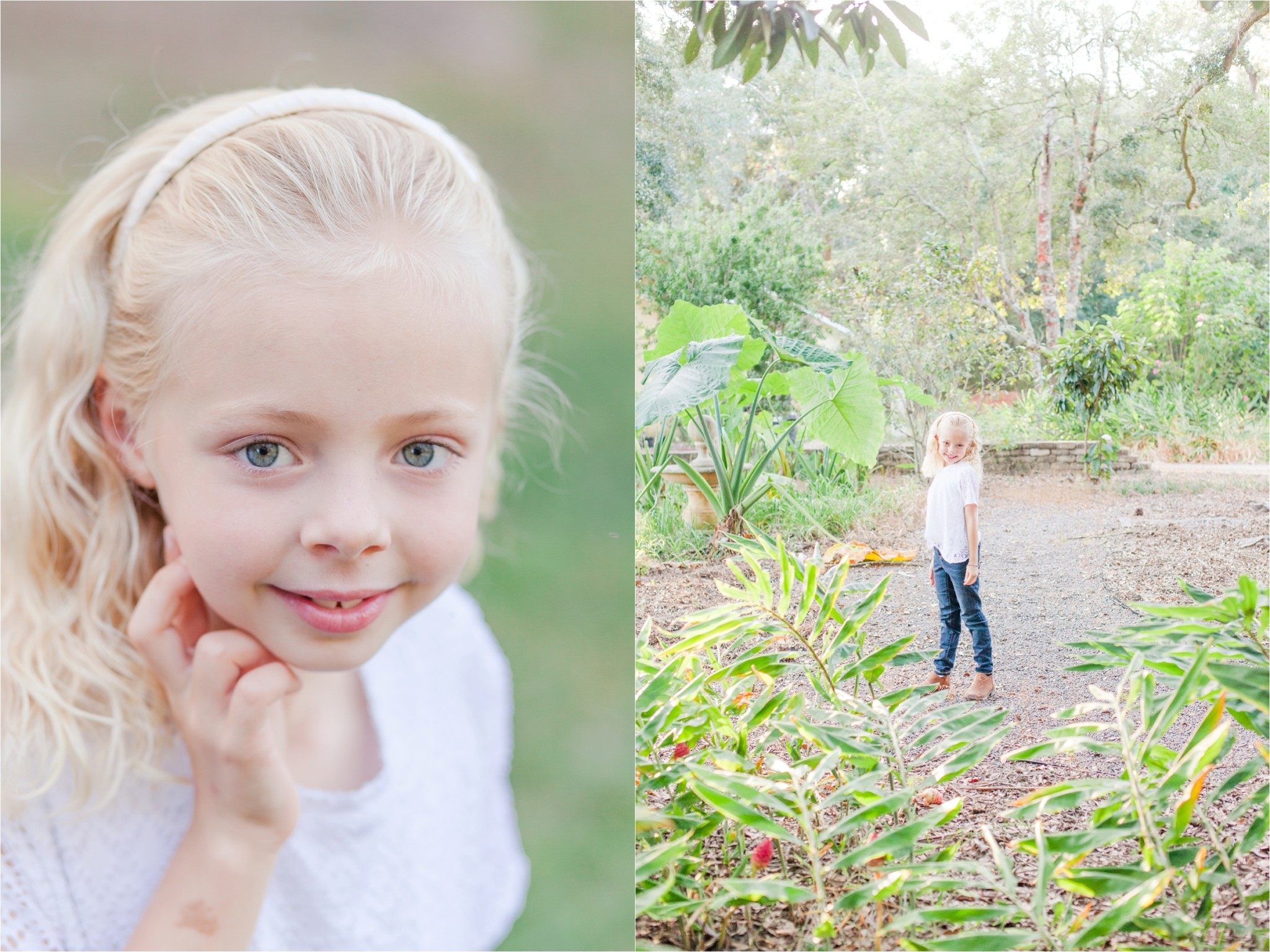 Lisa! You're a stunner!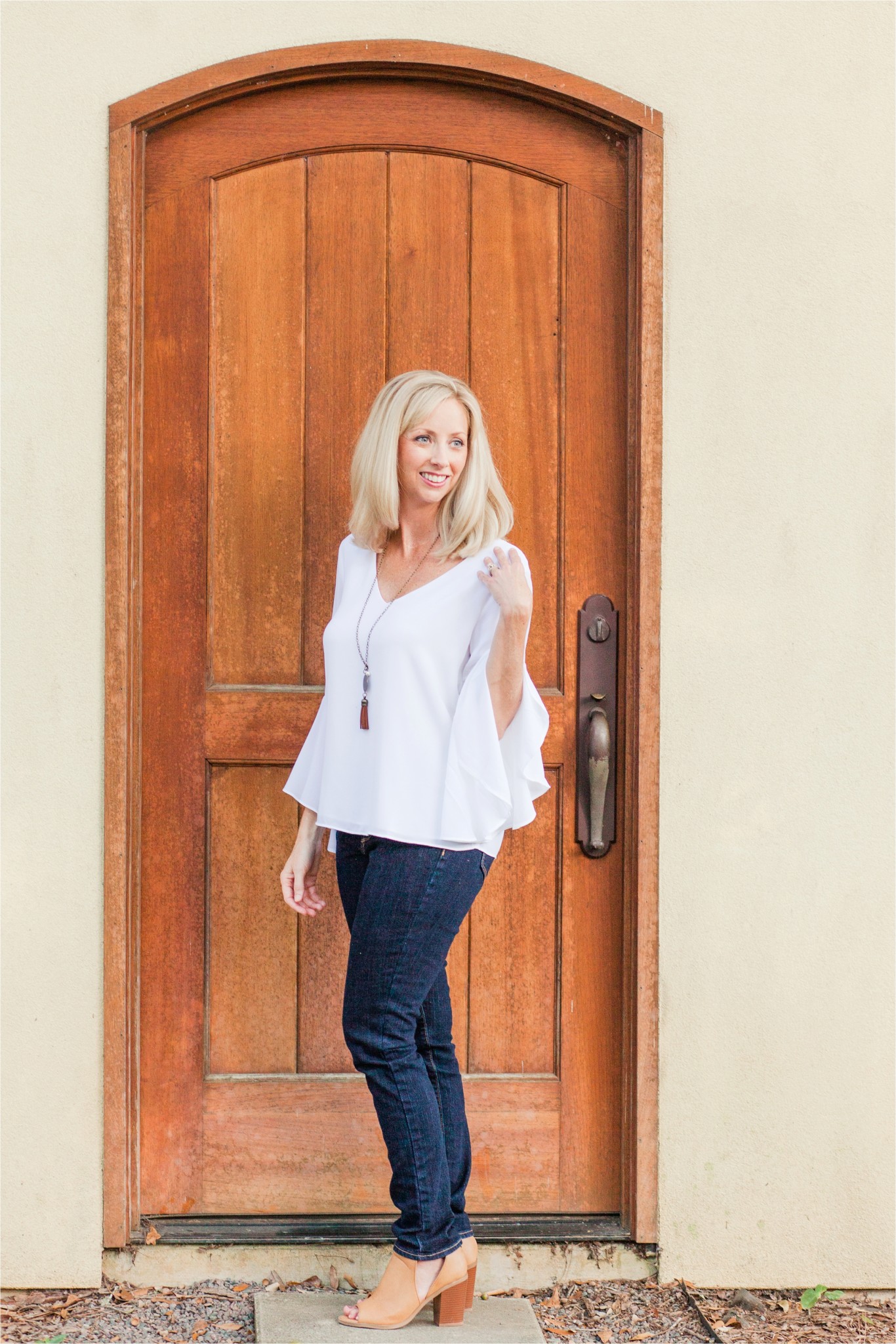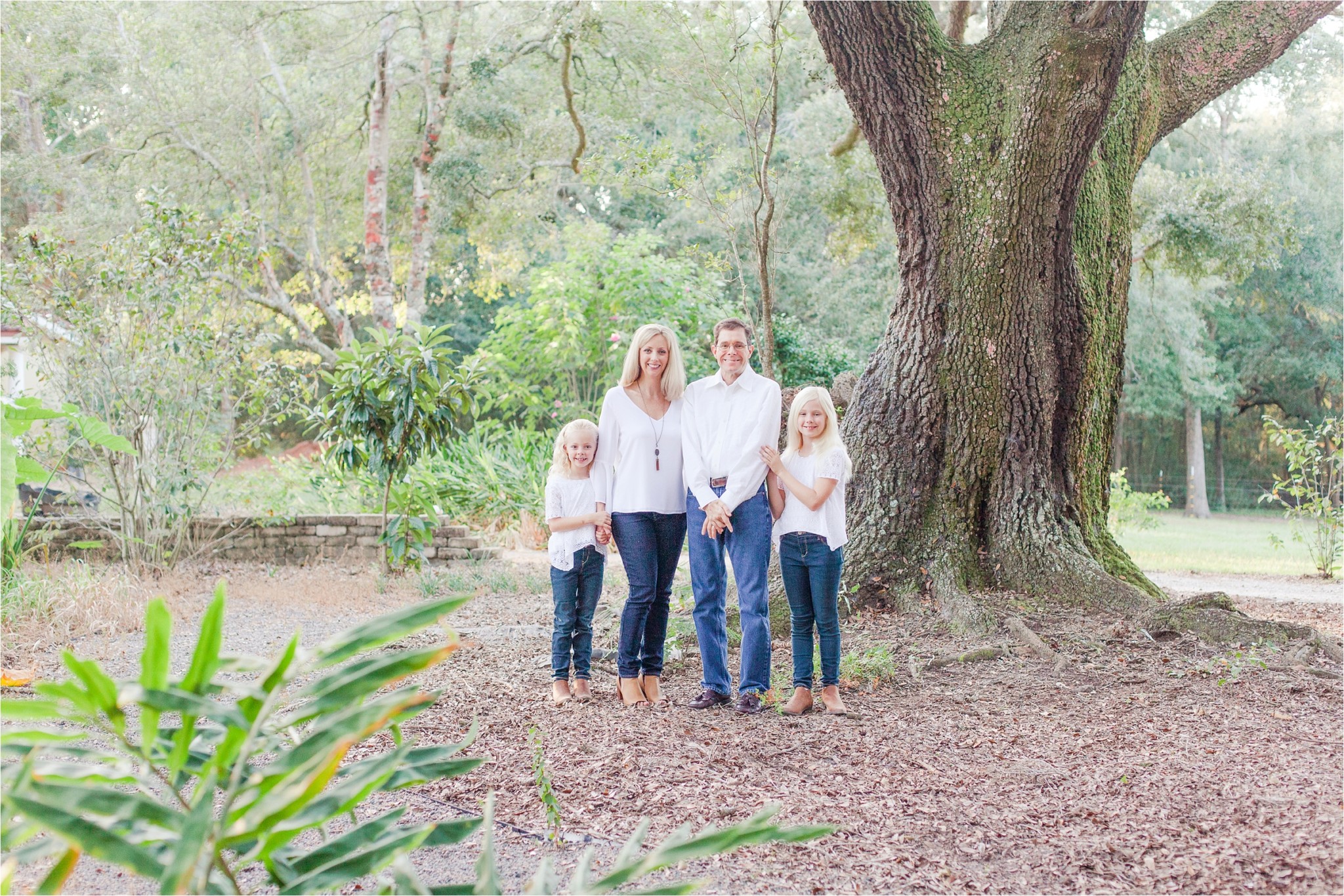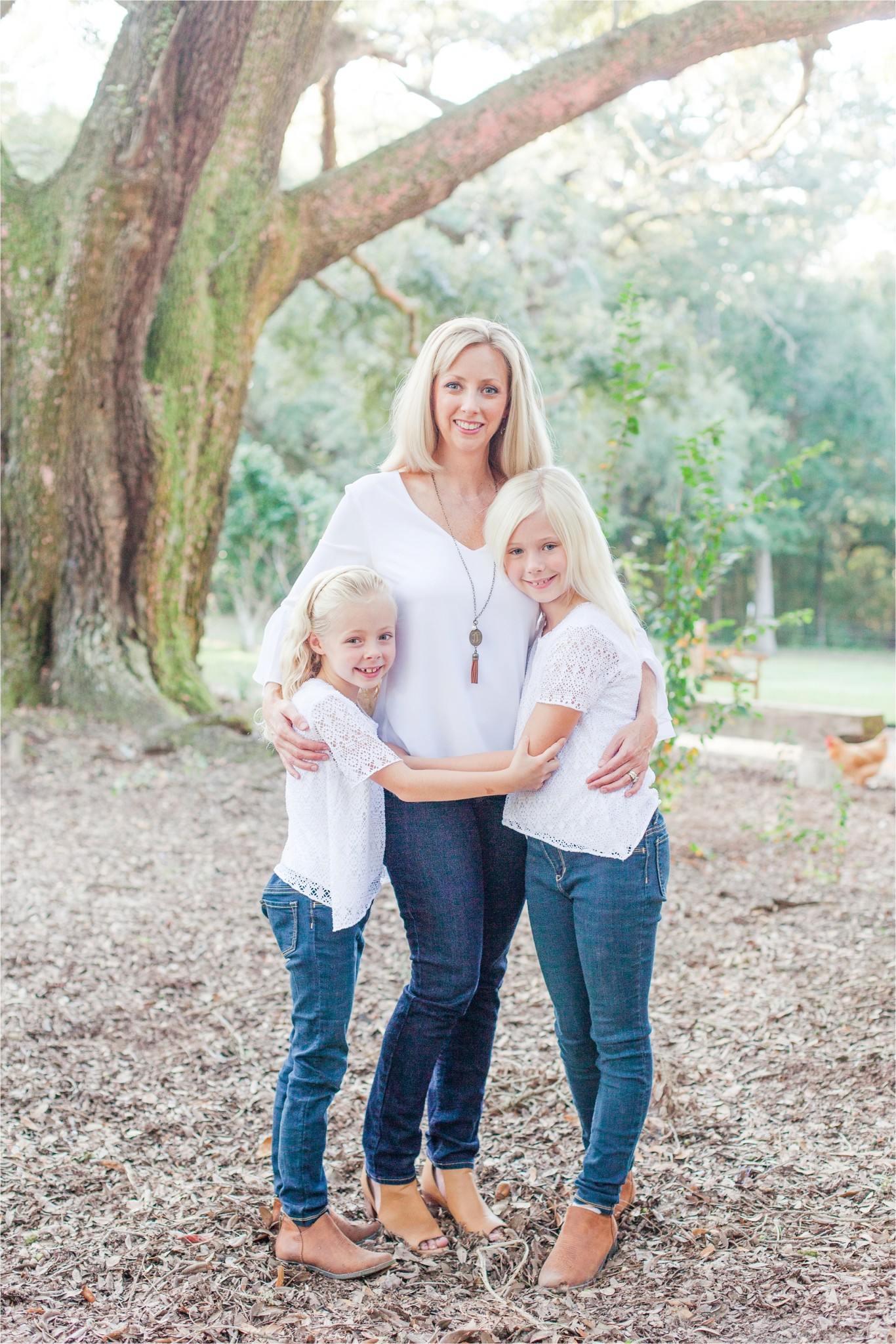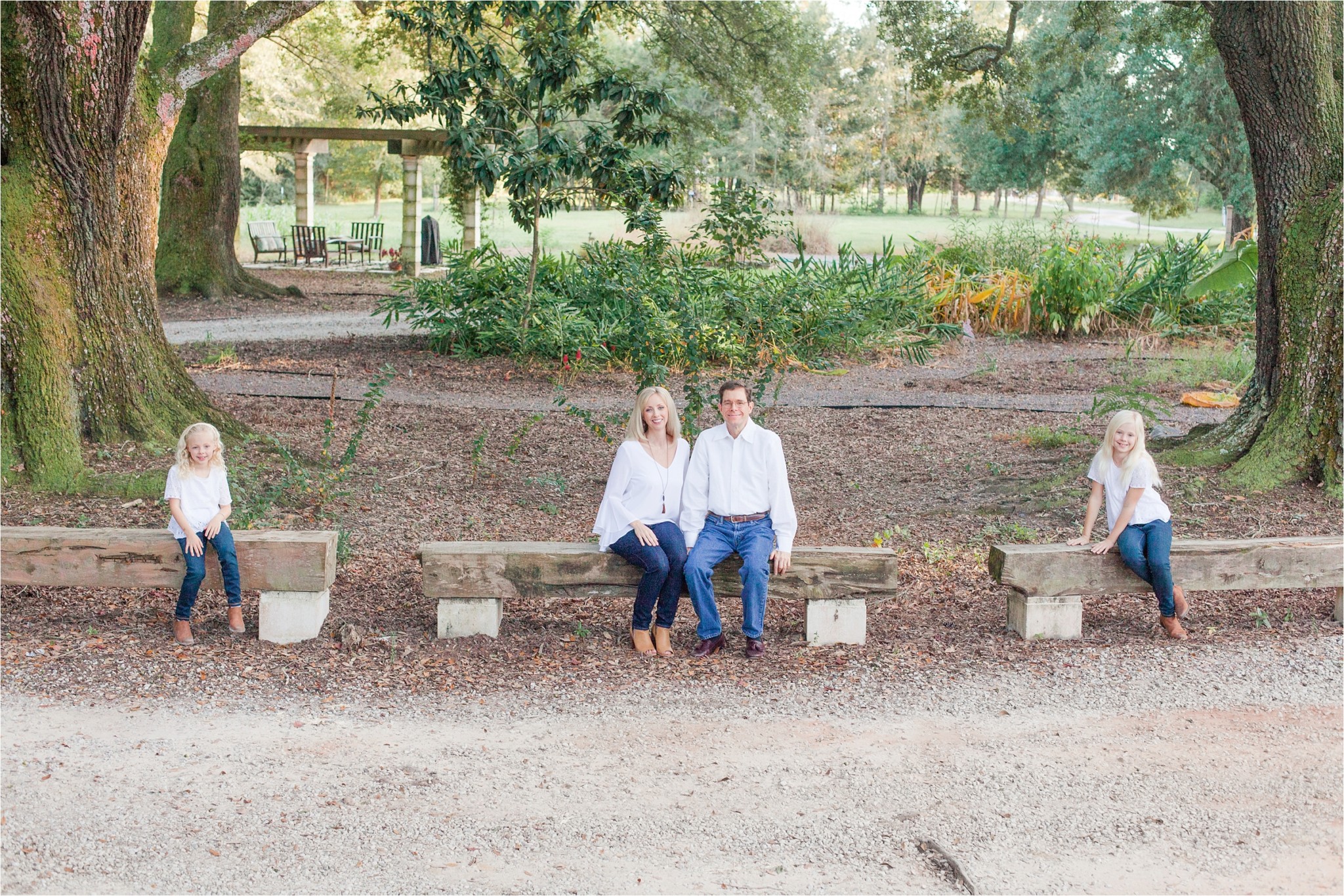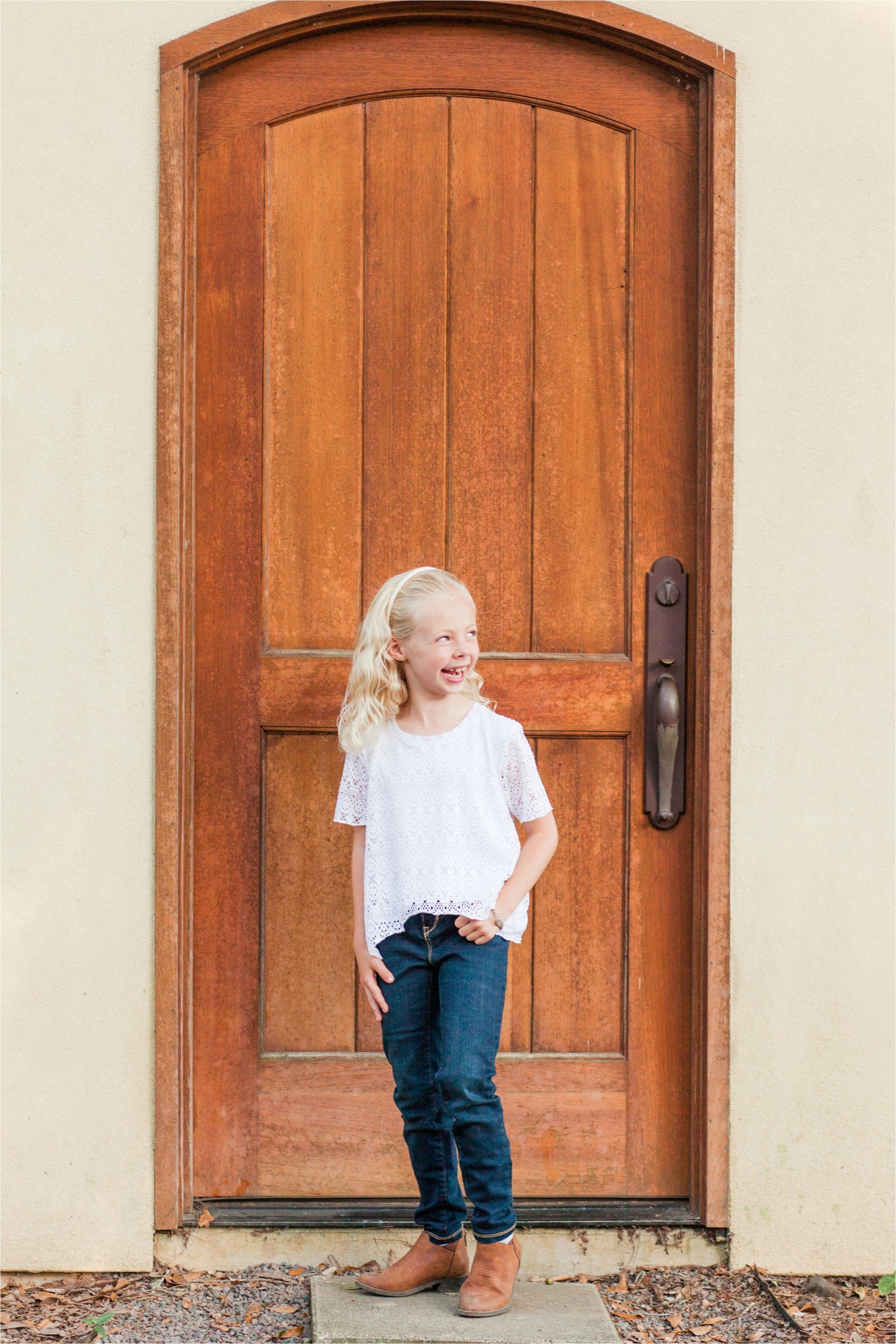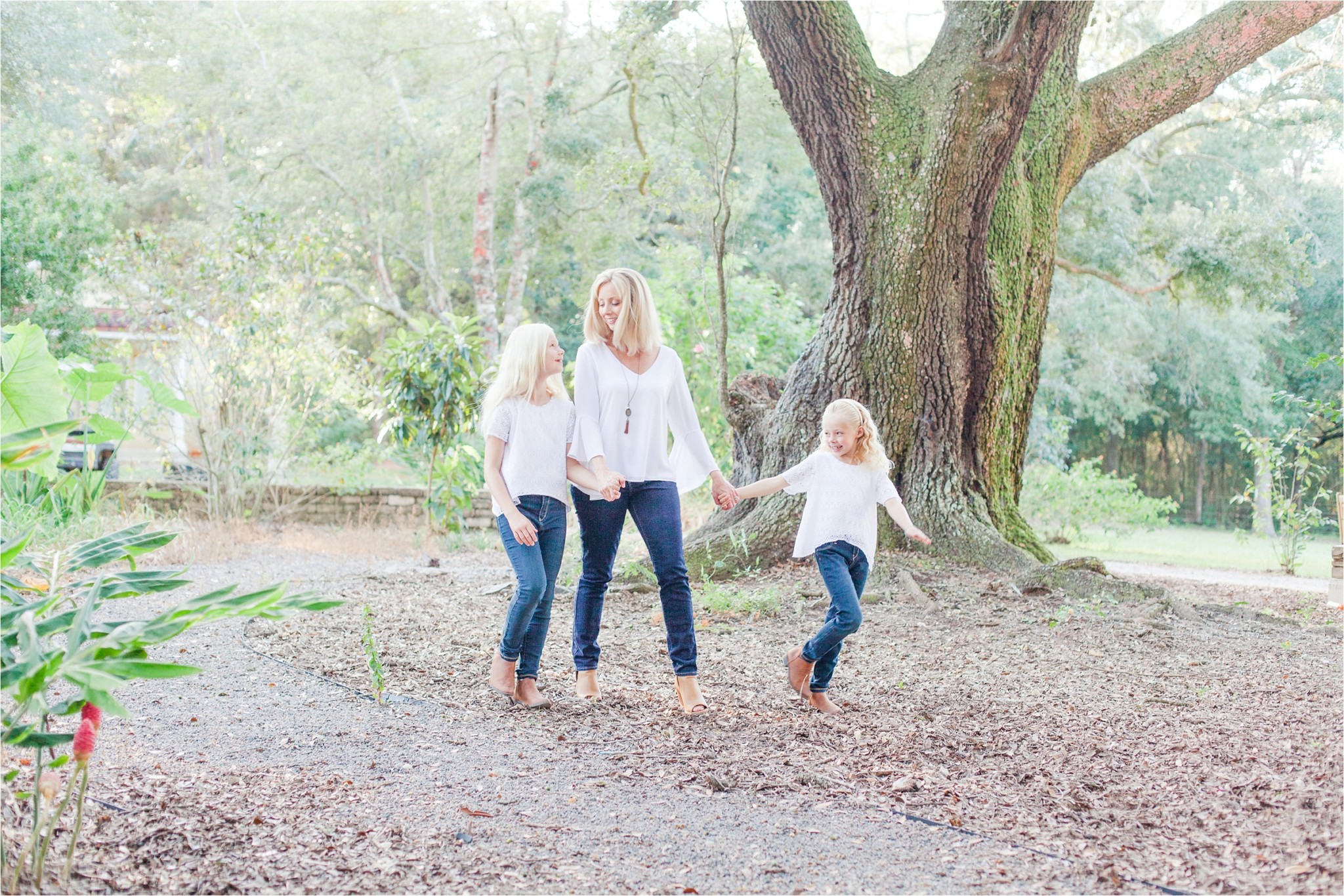 Sophie is a timeless little lady…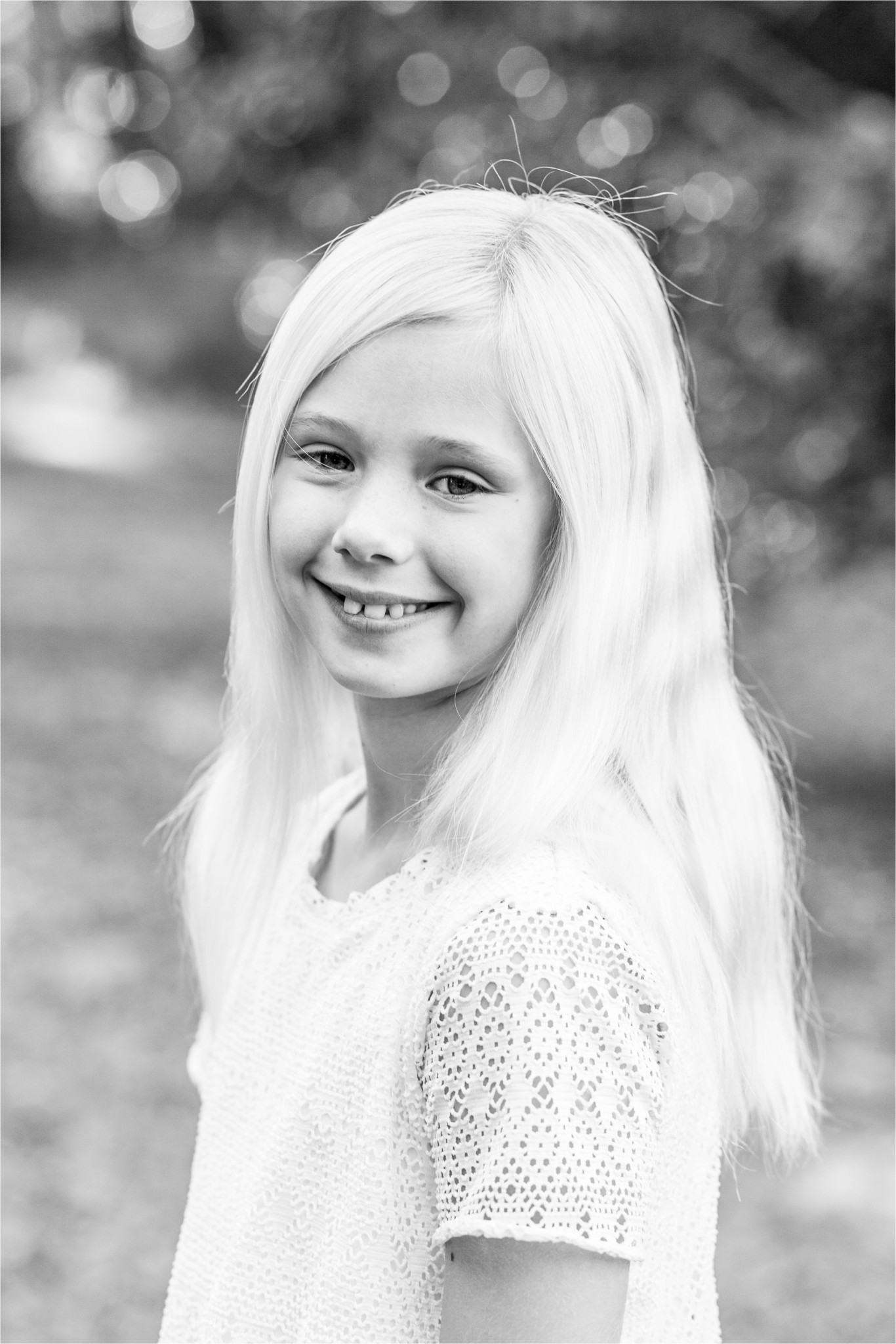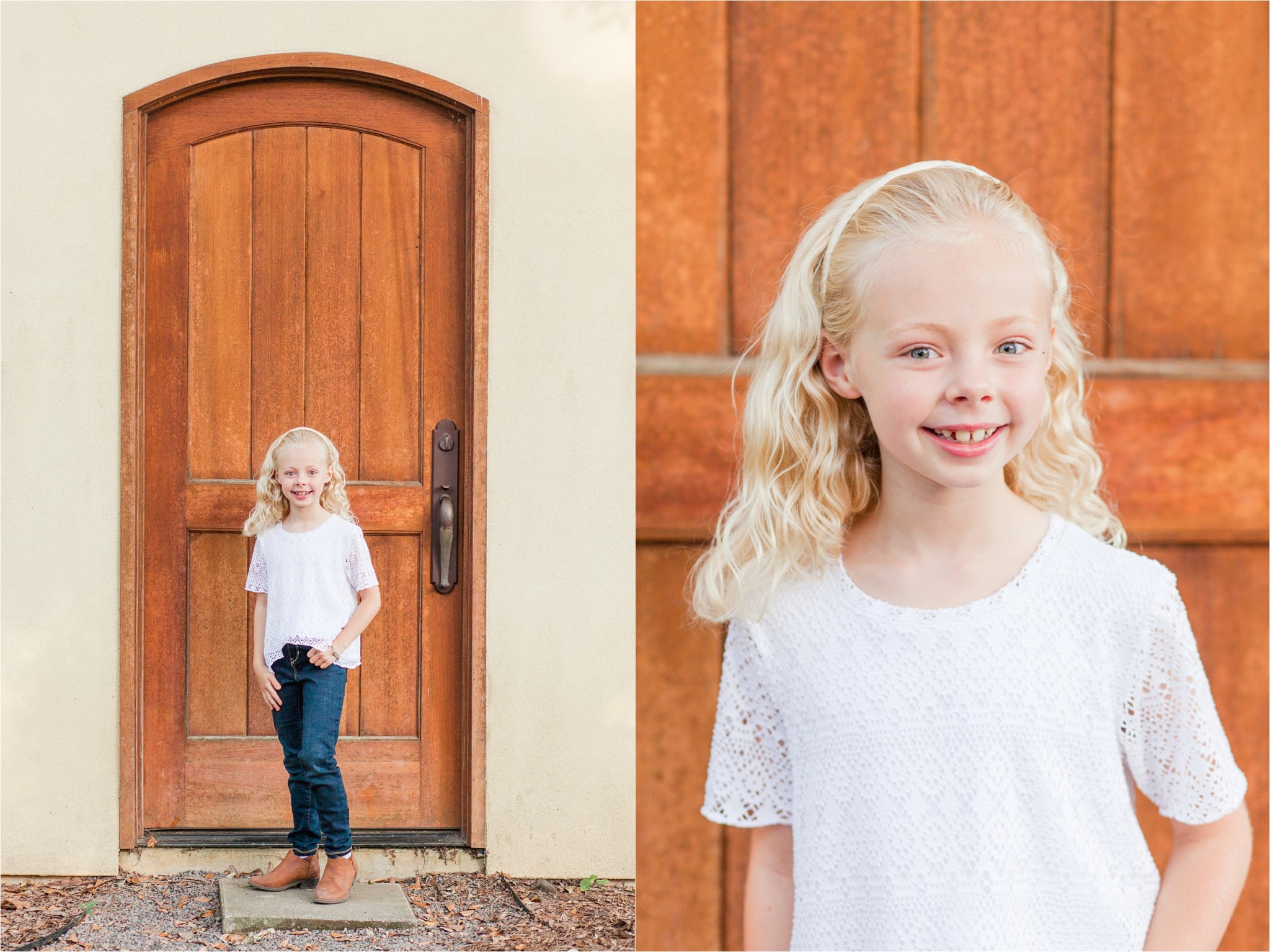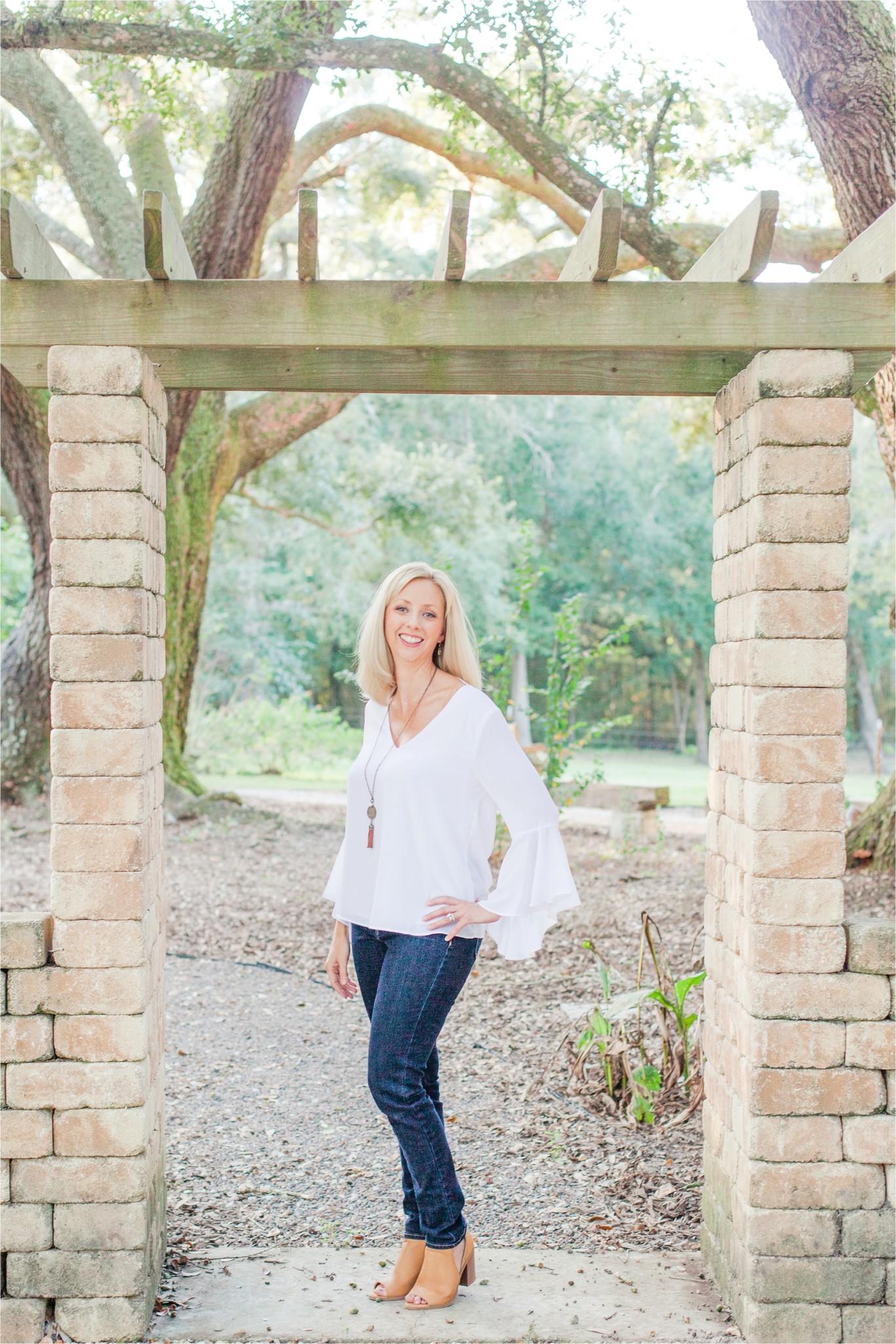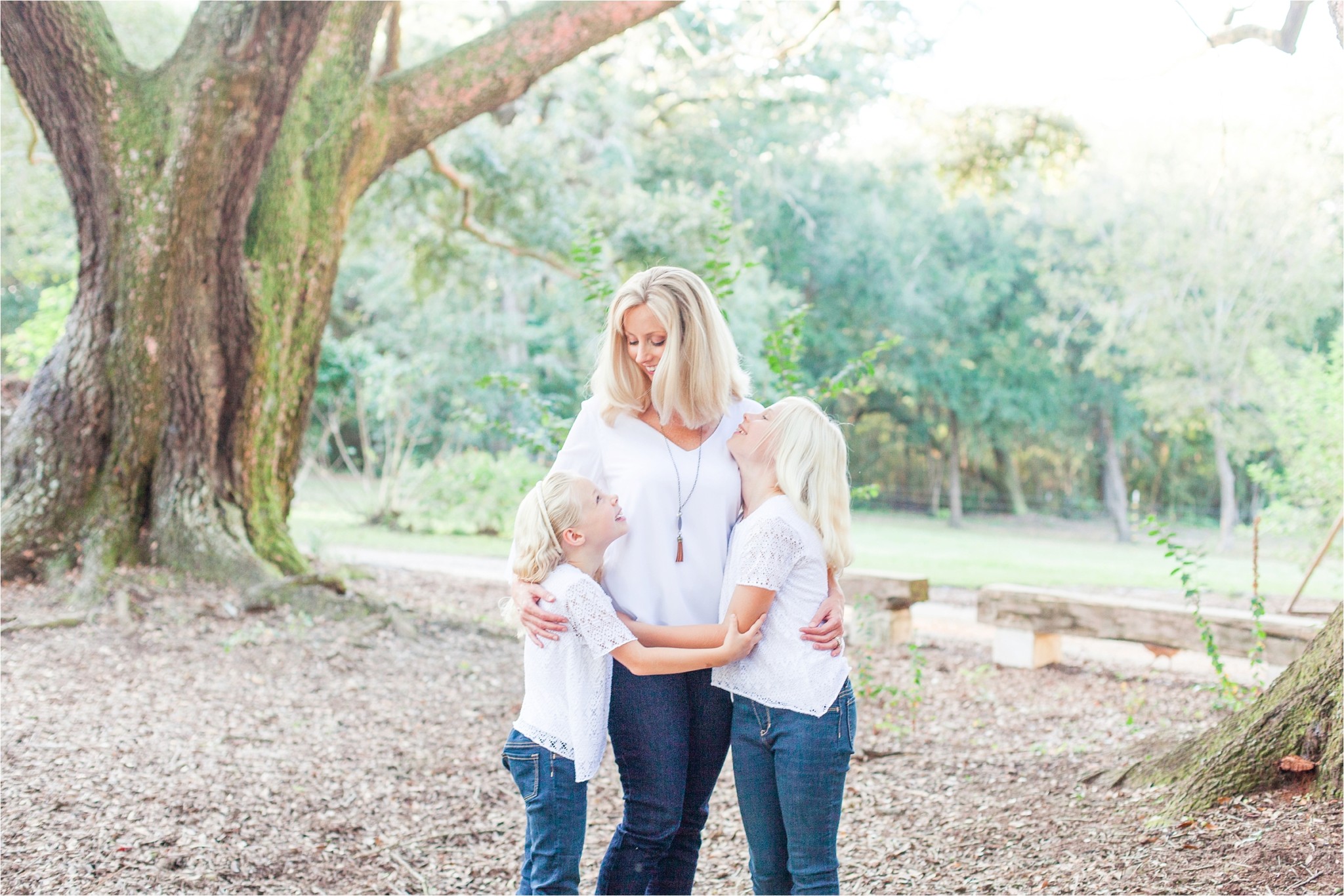 These girls sure do love their momma !!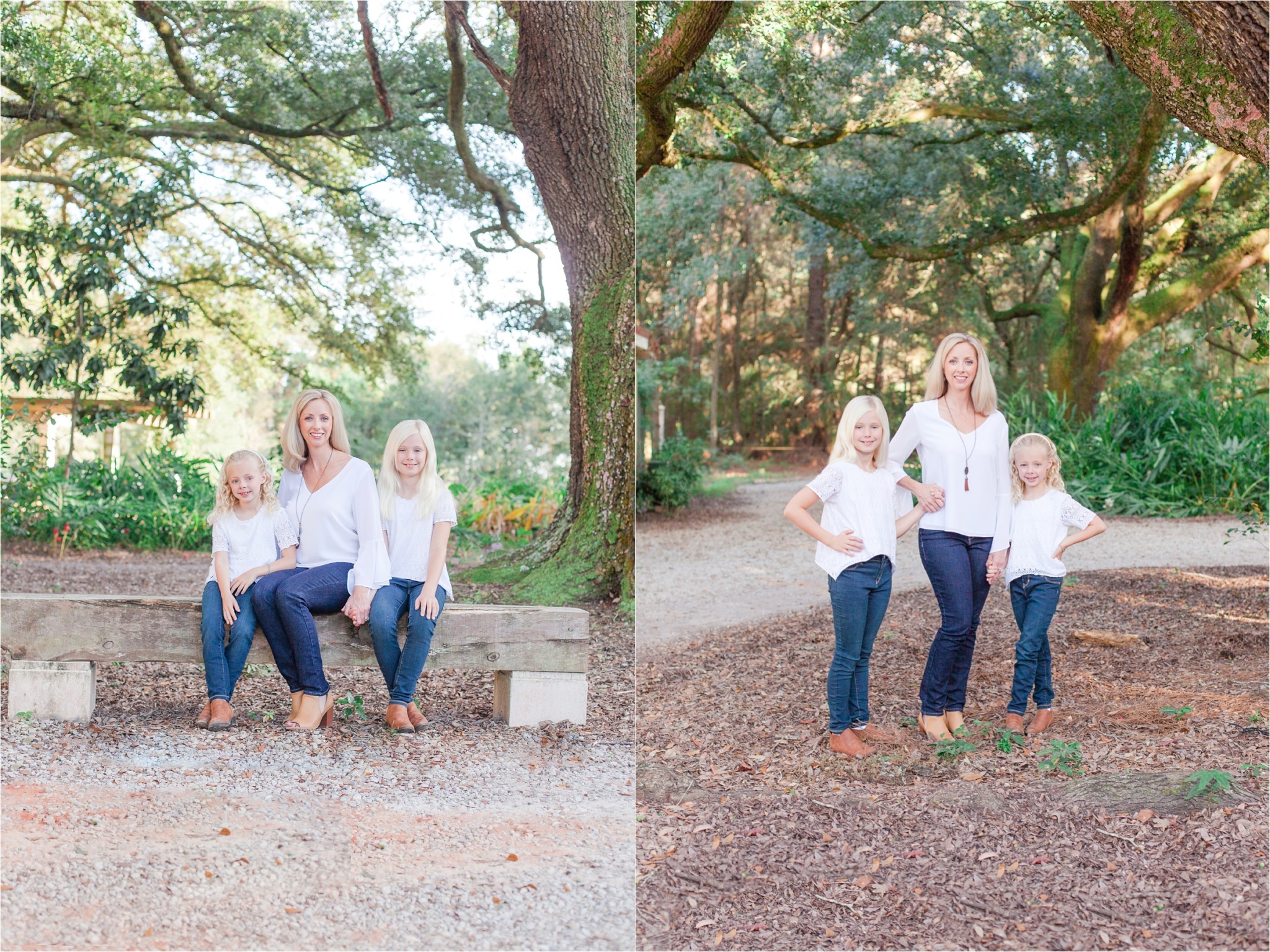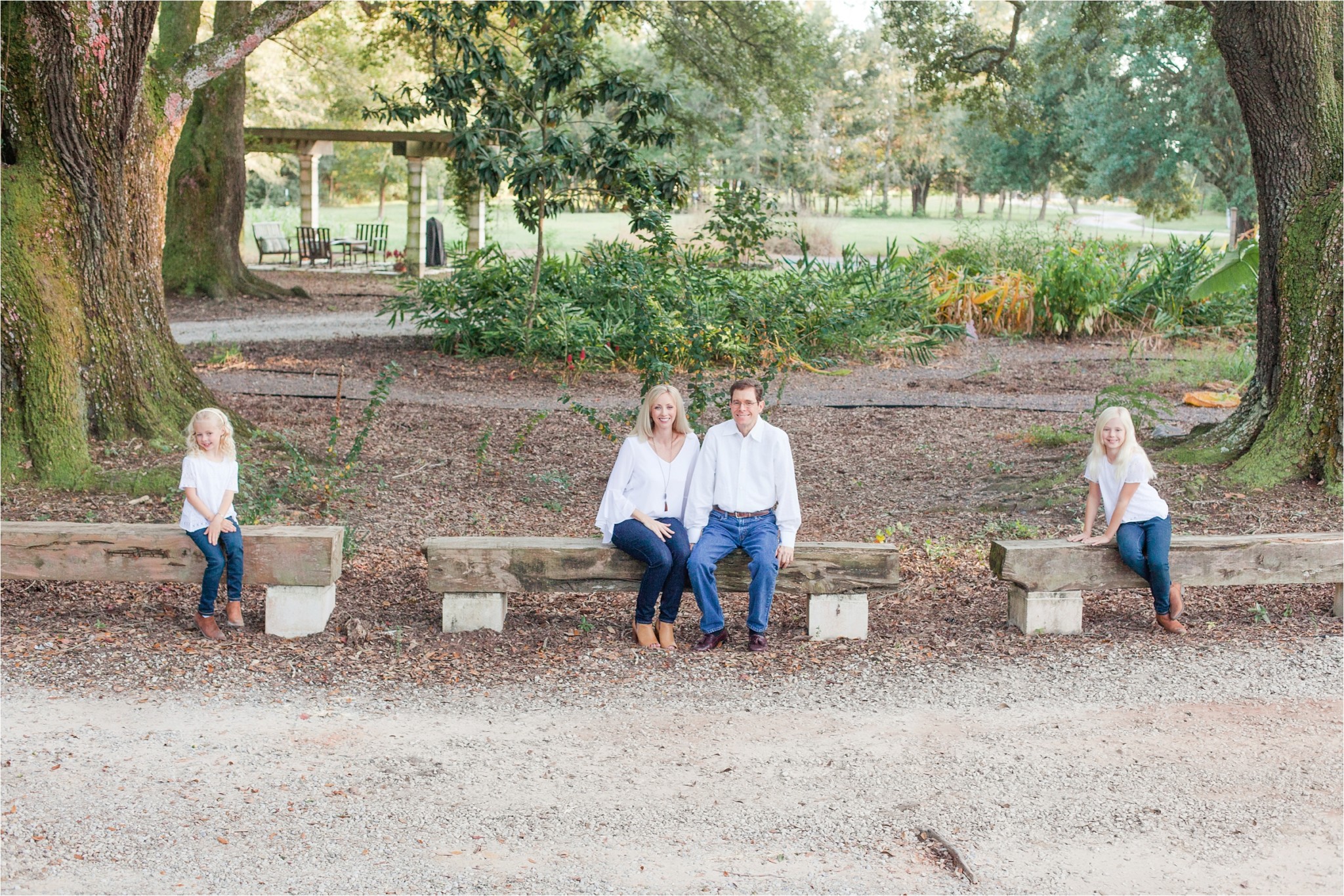 Love those little booties!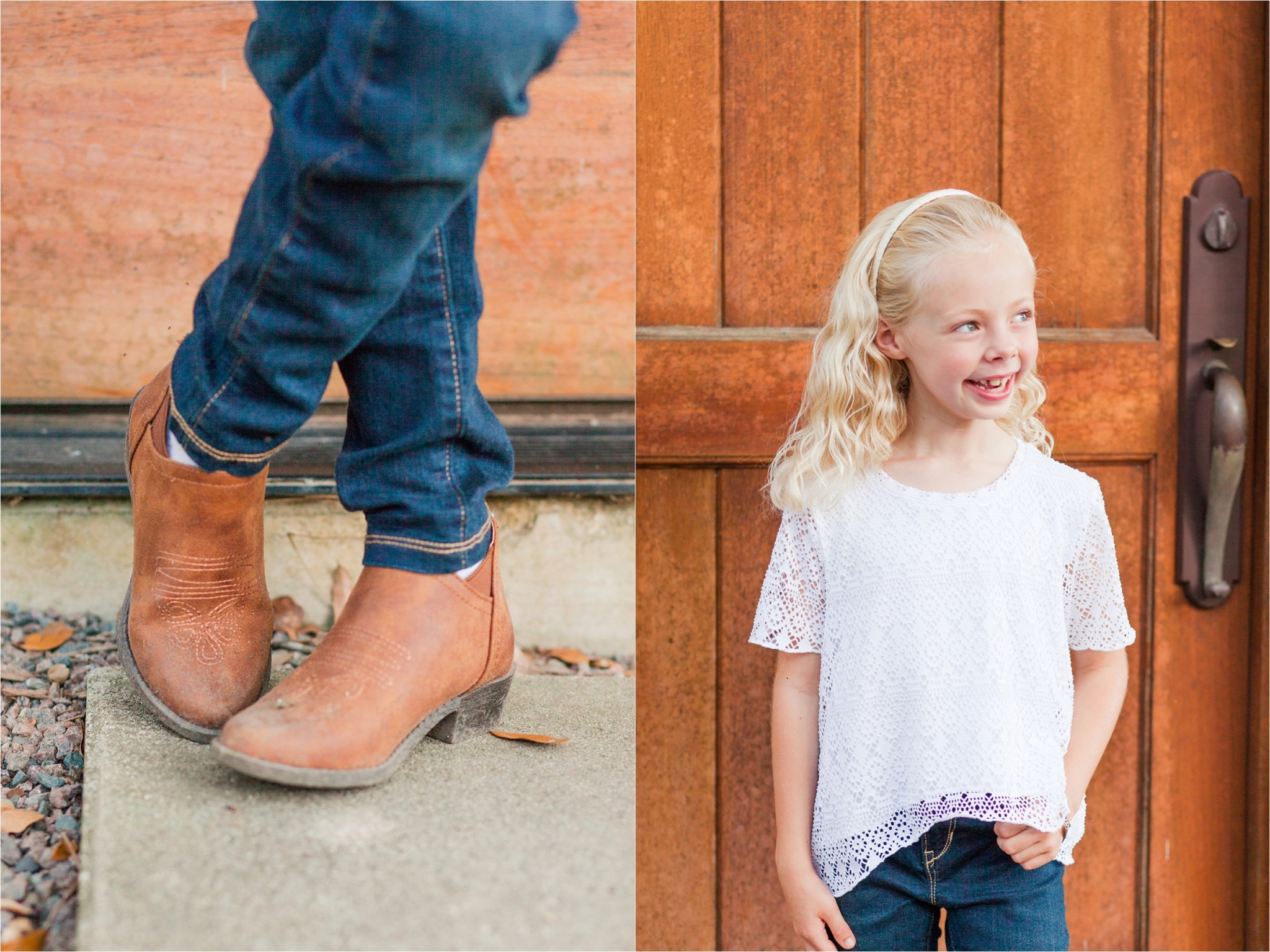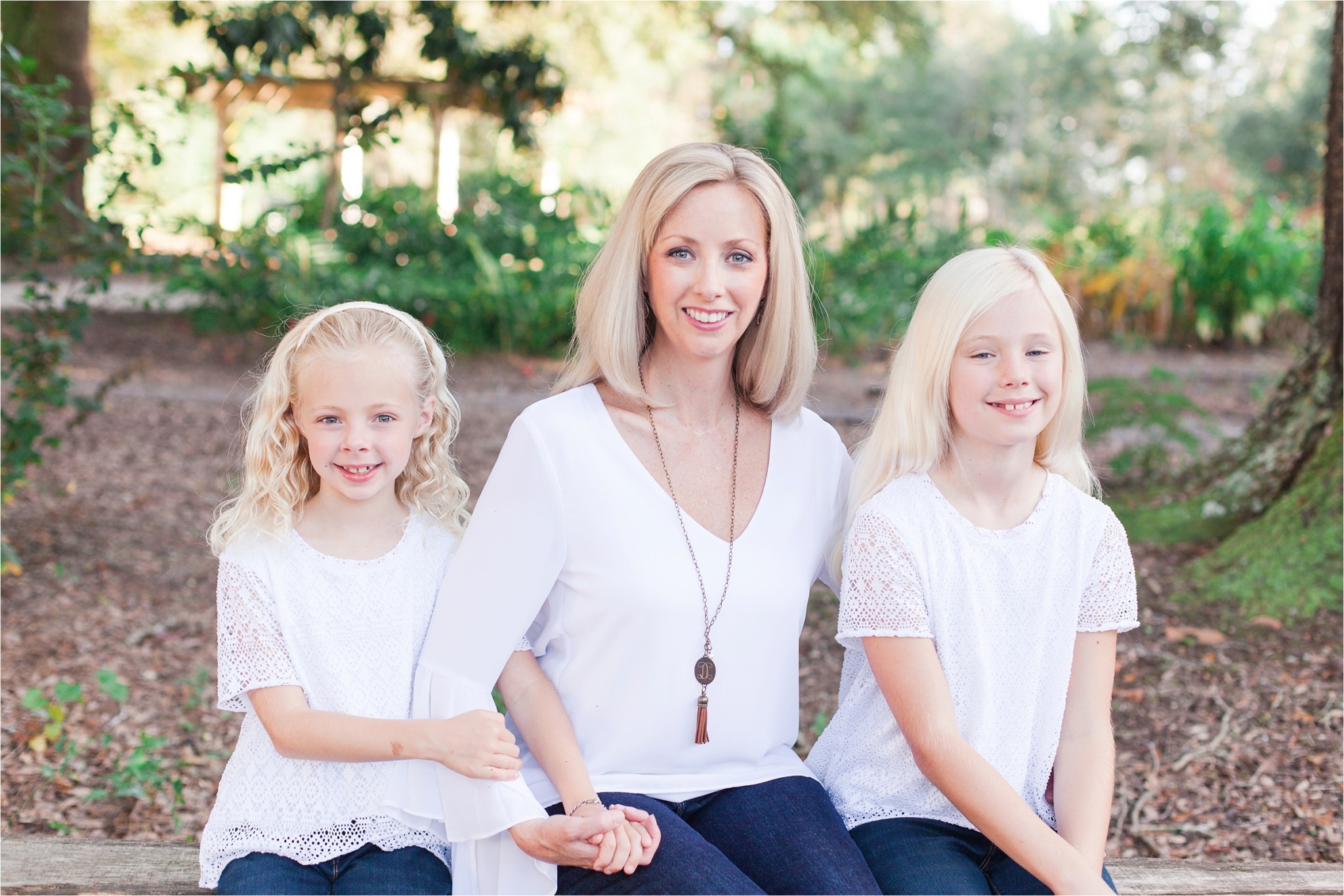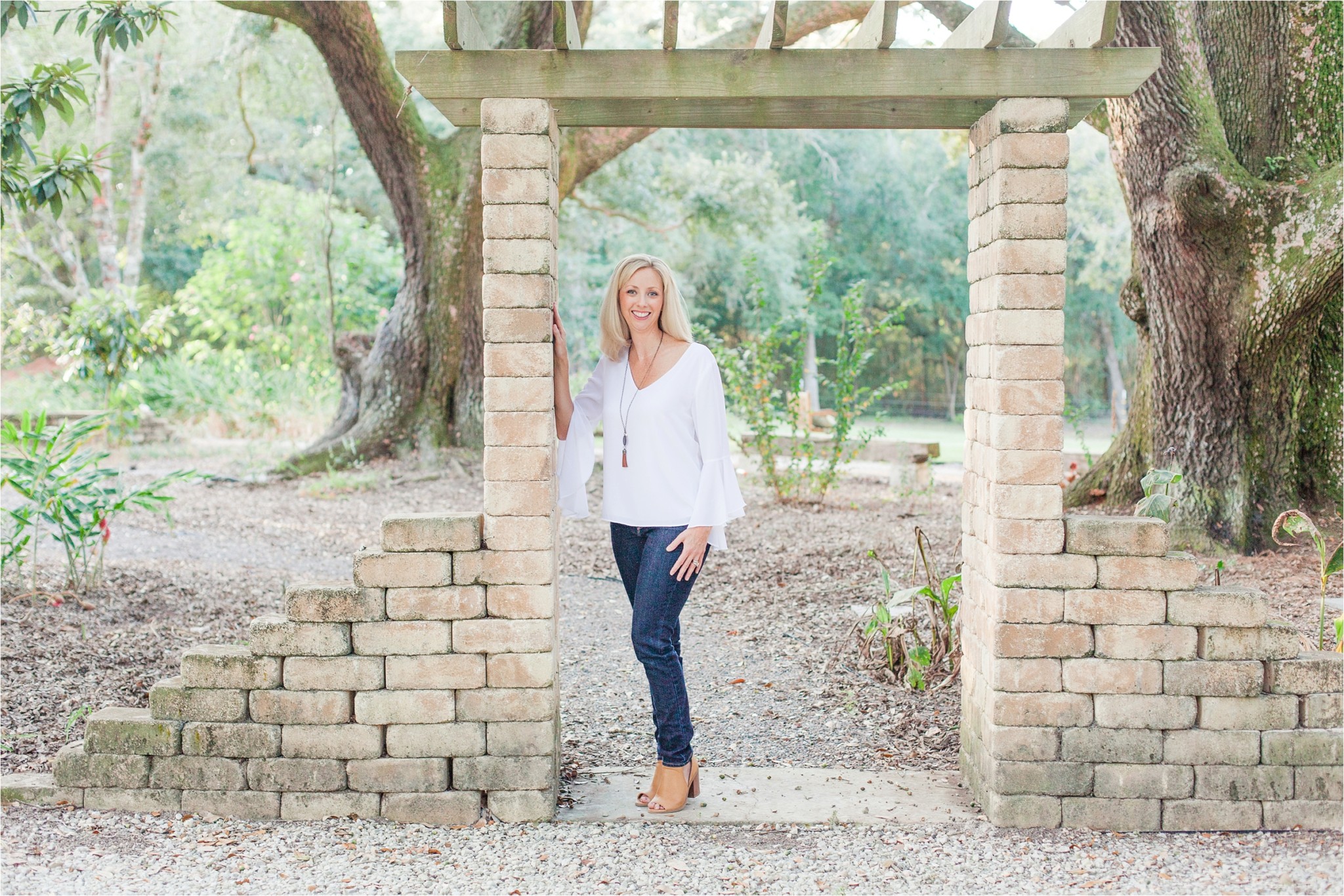 Such pretty scenery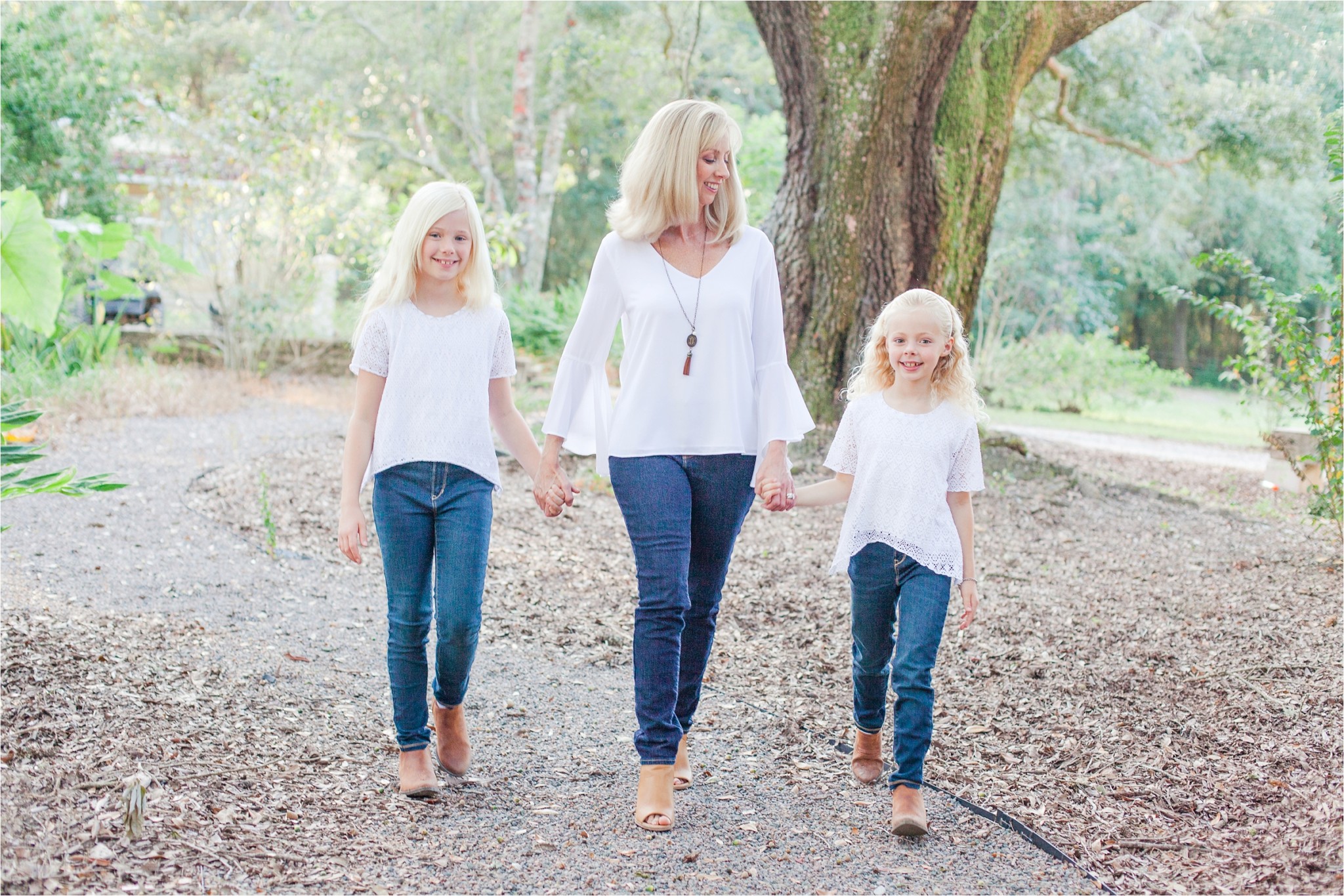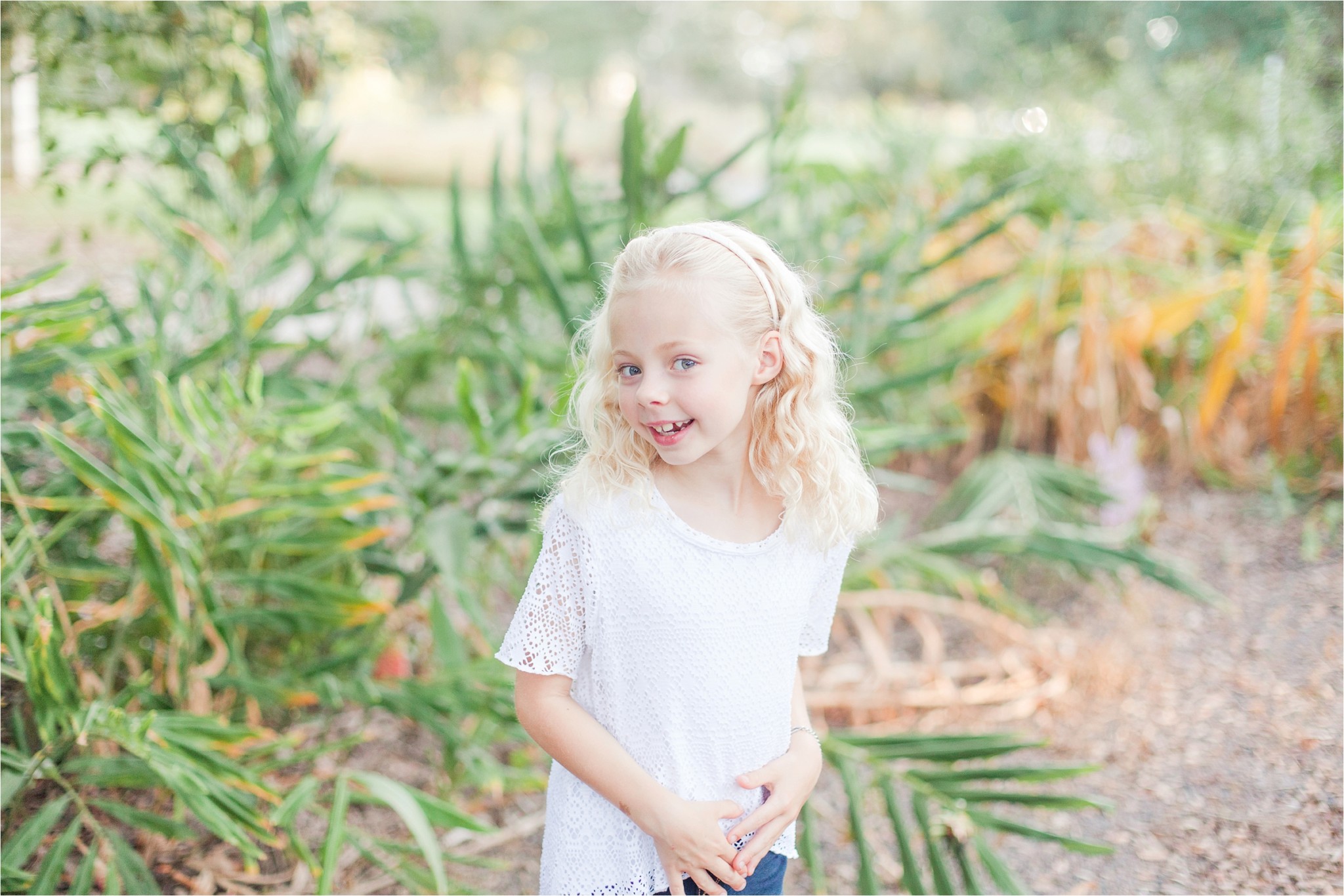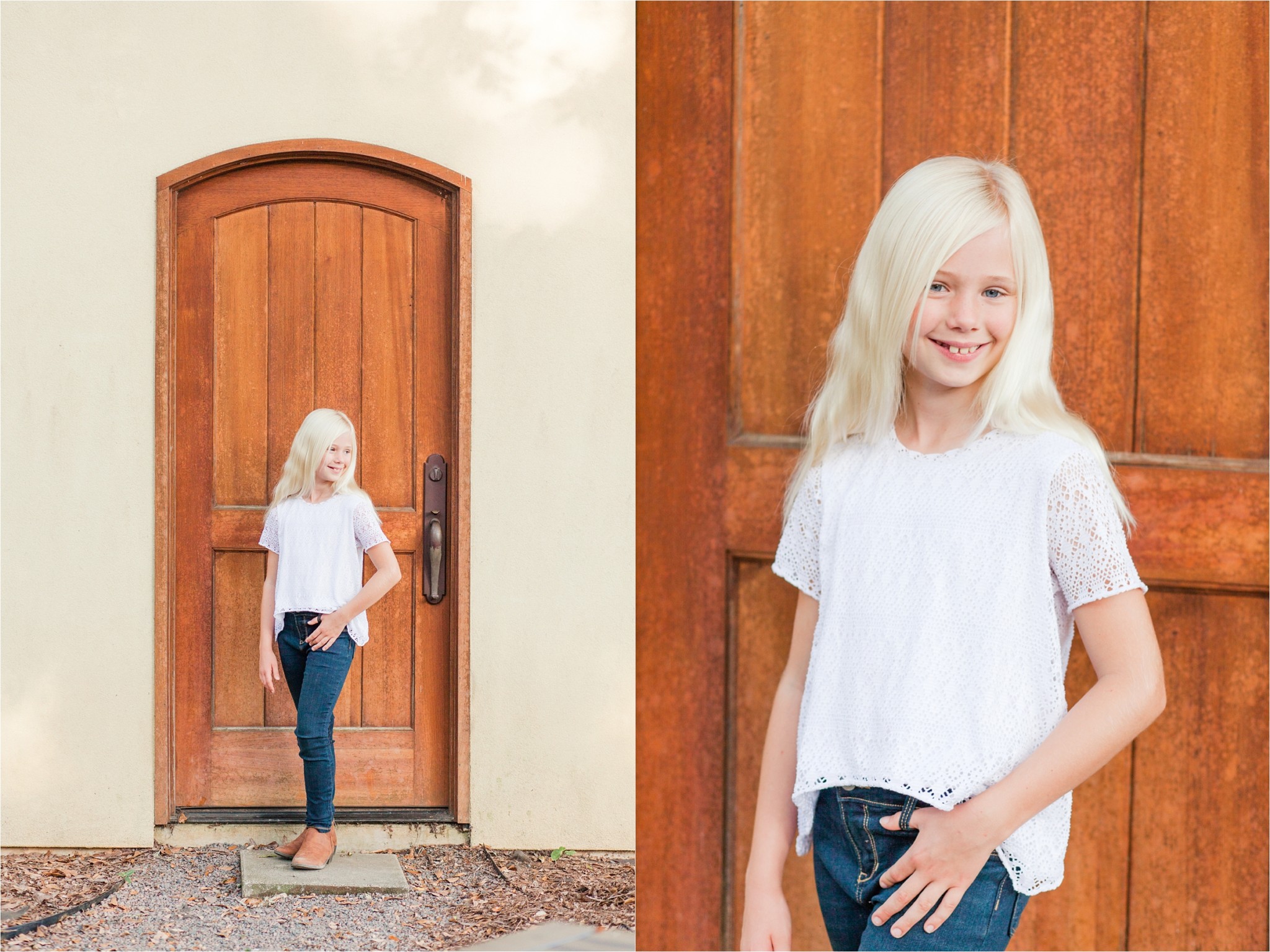 Love this sweet little family!!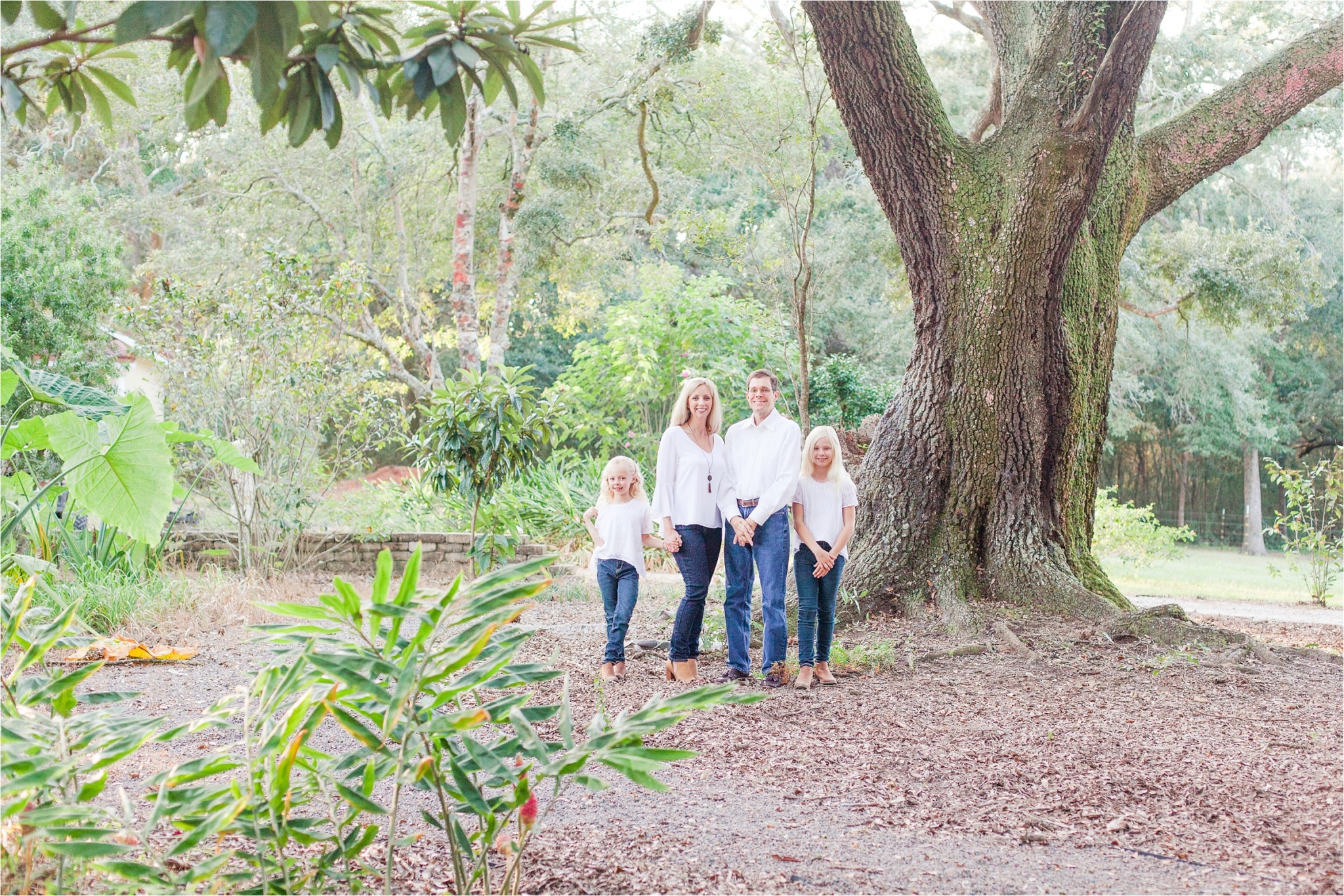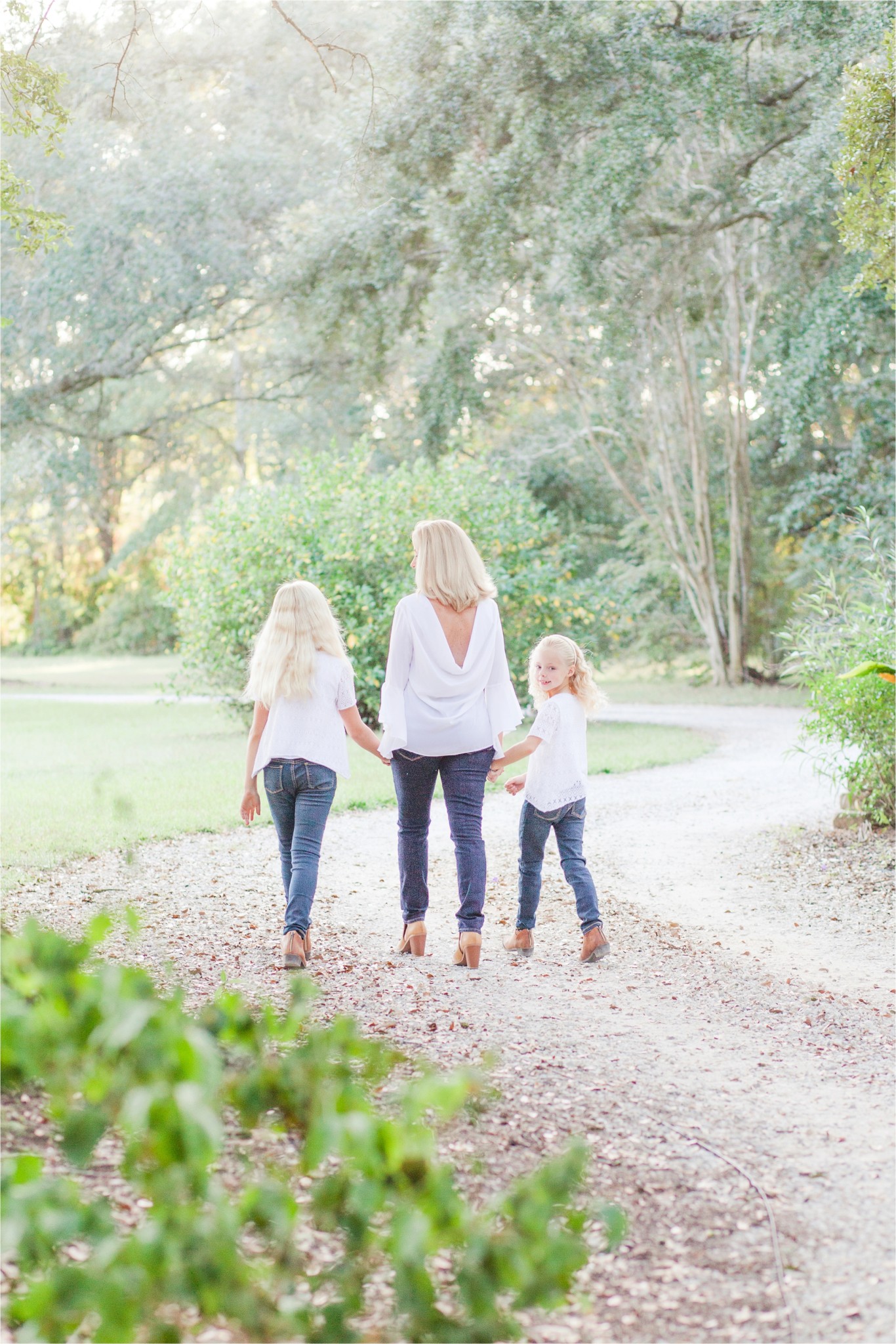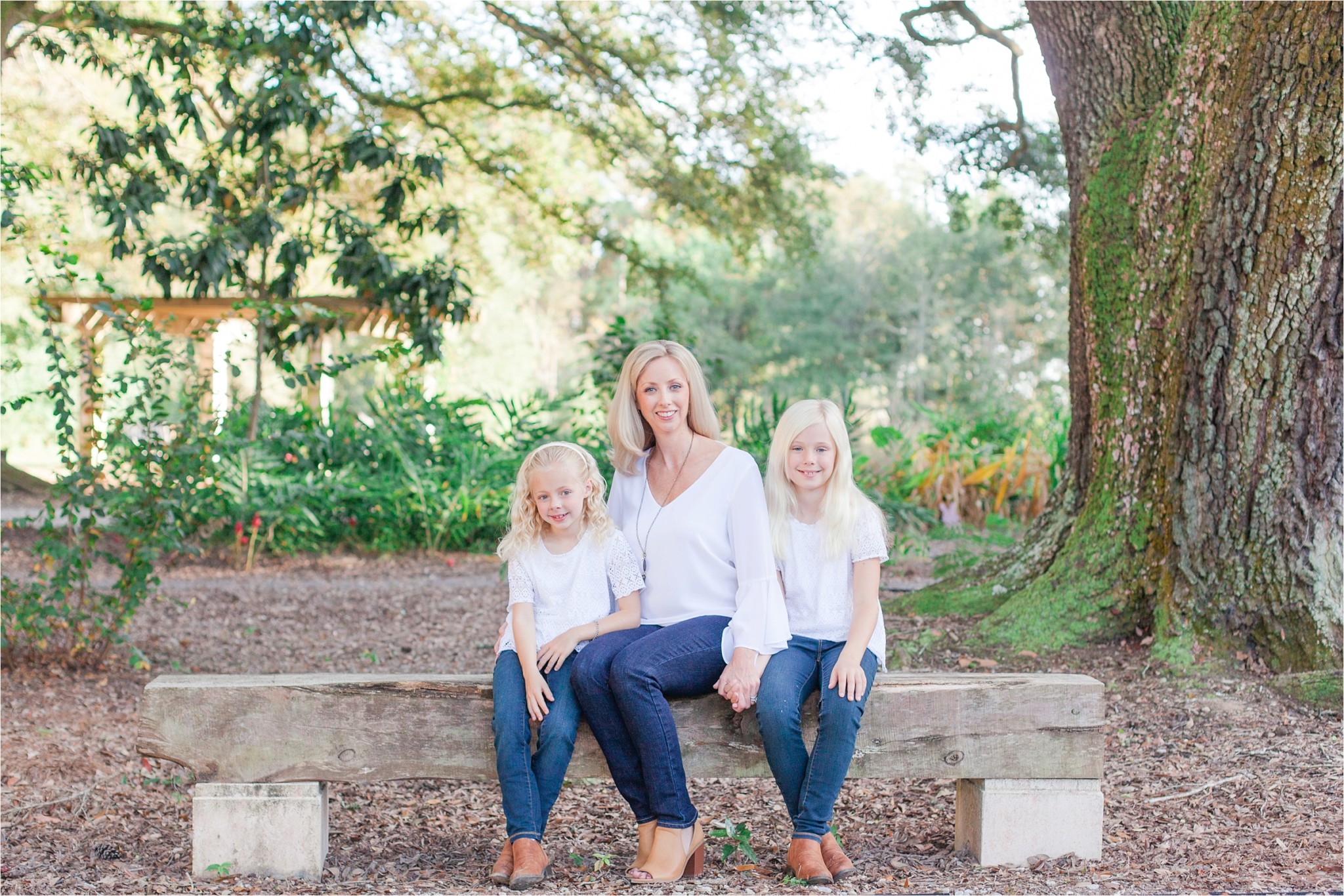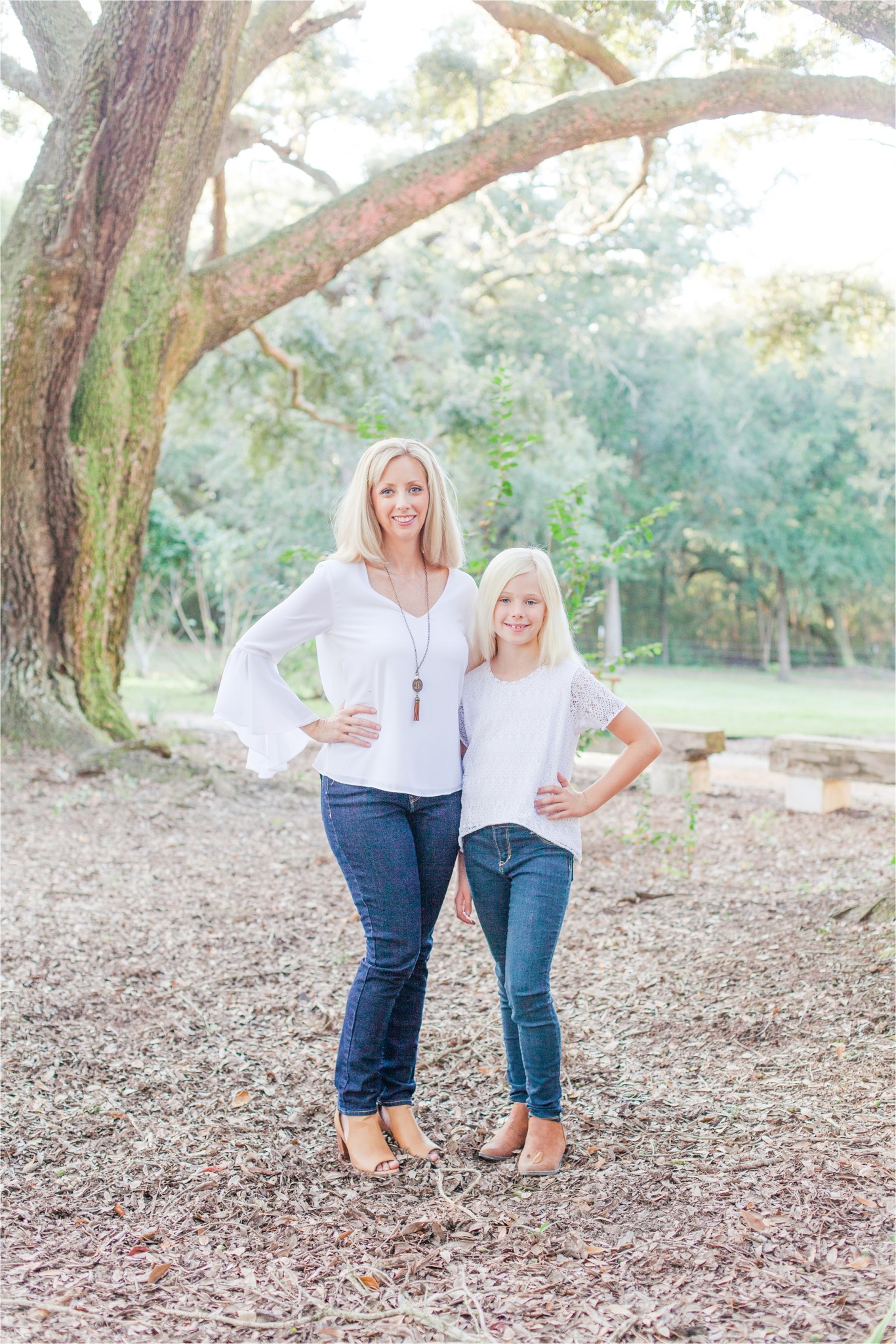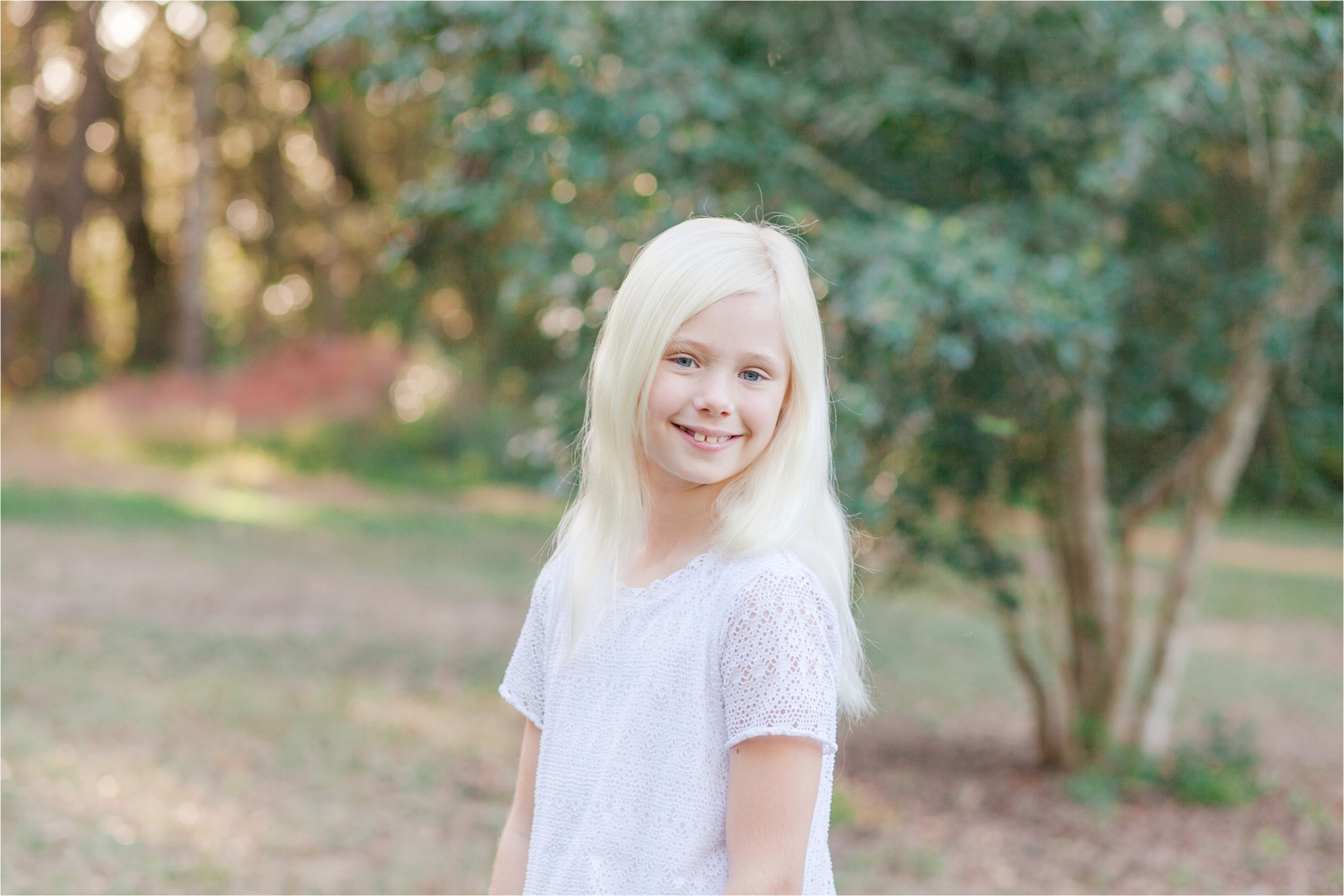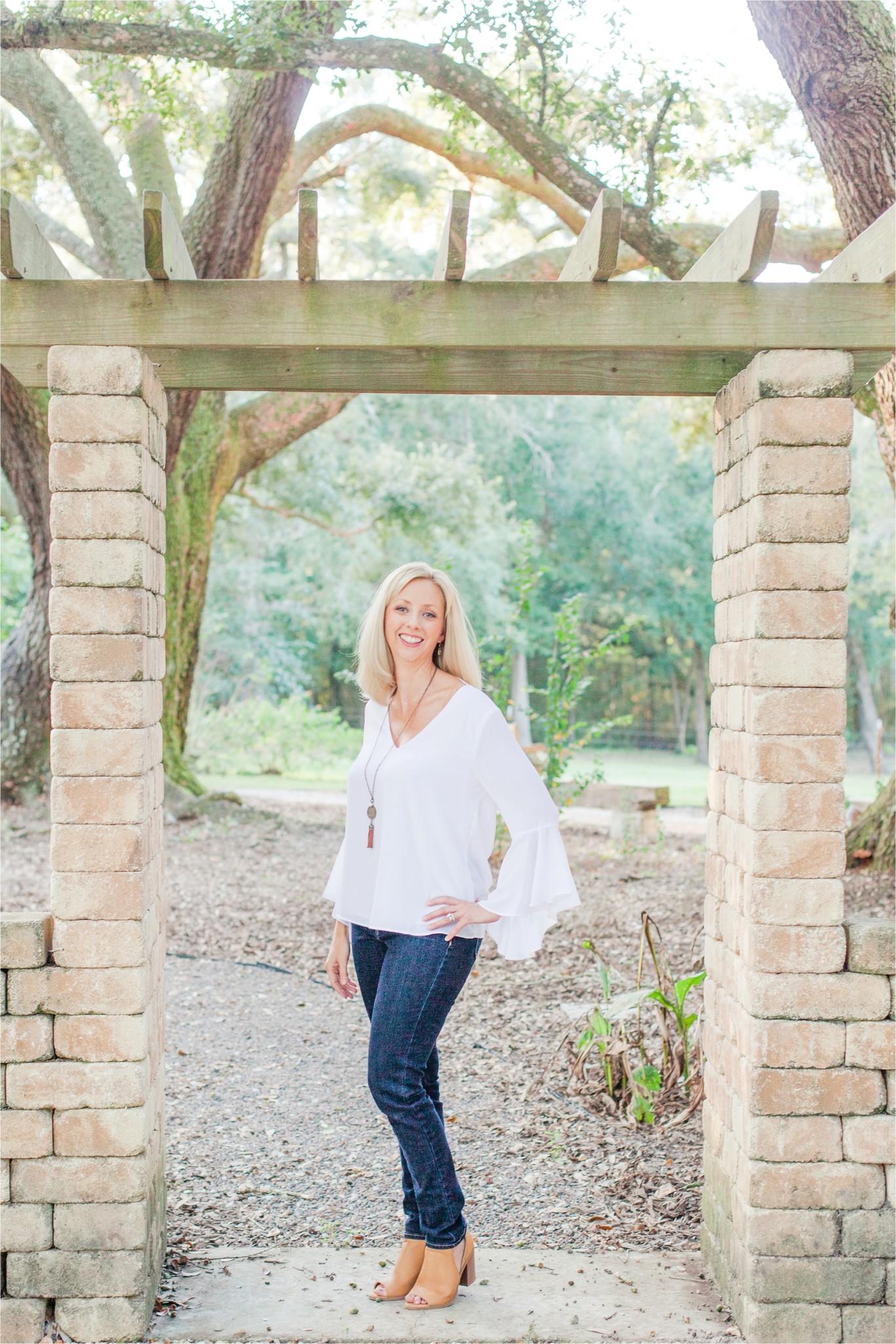 Love love love!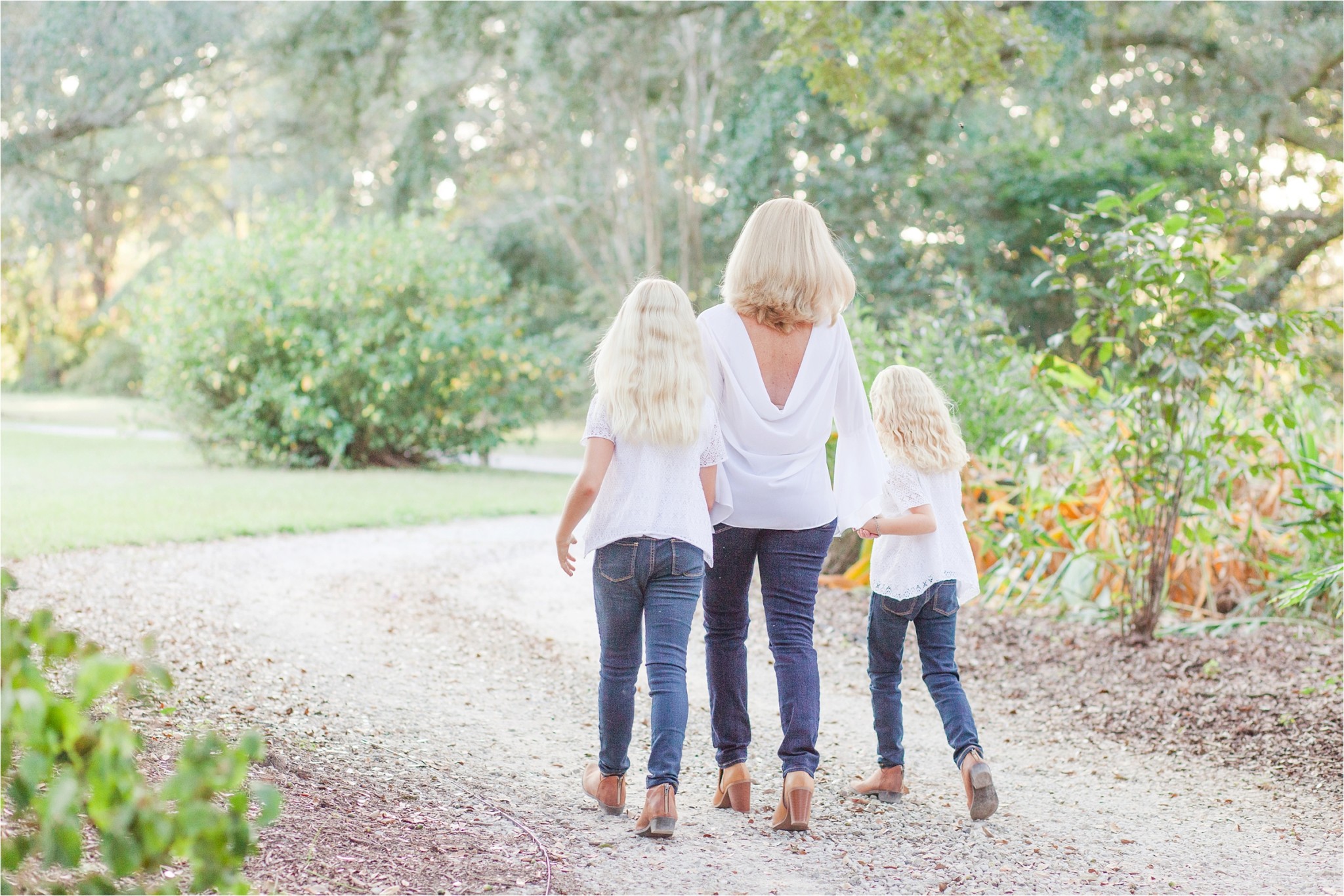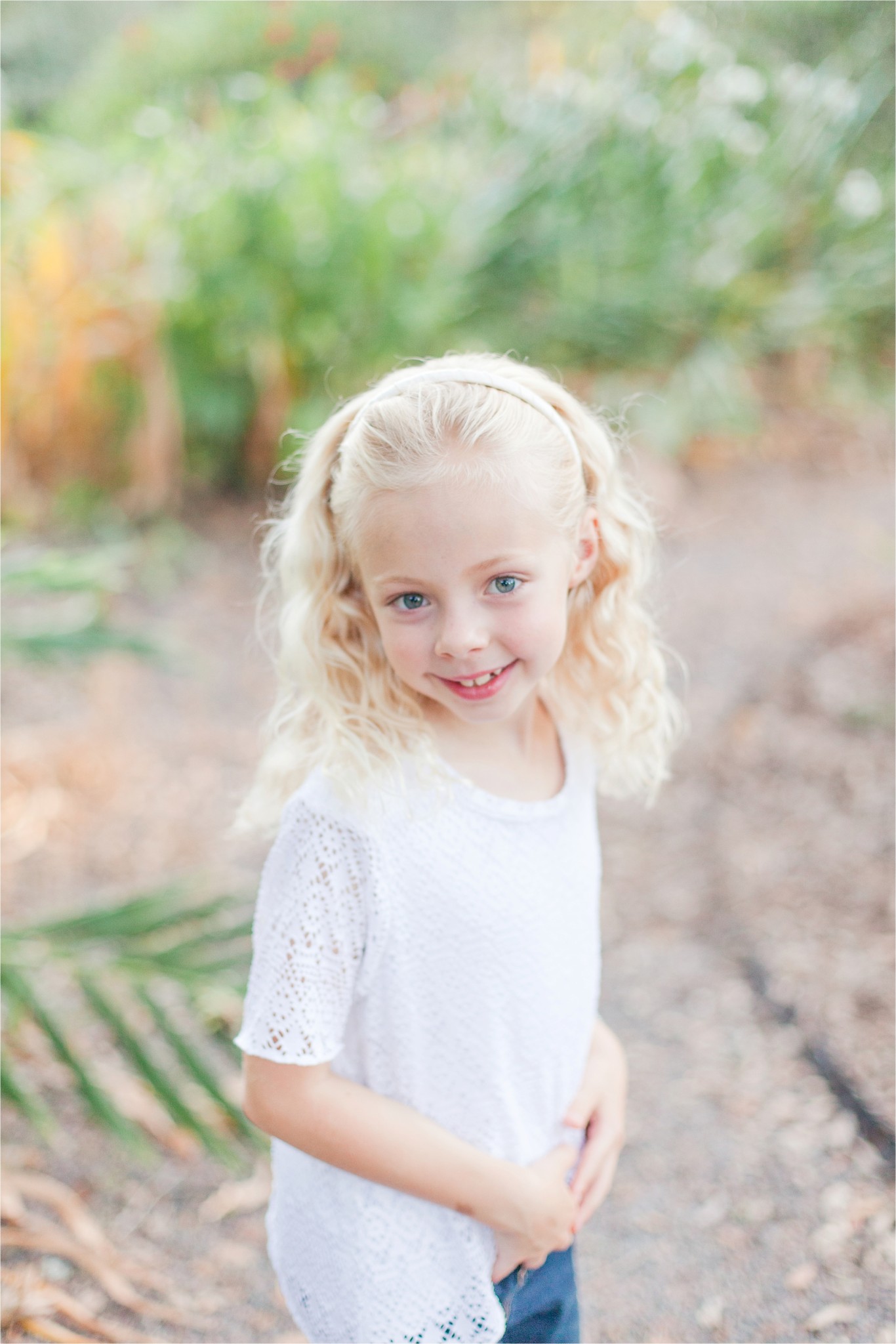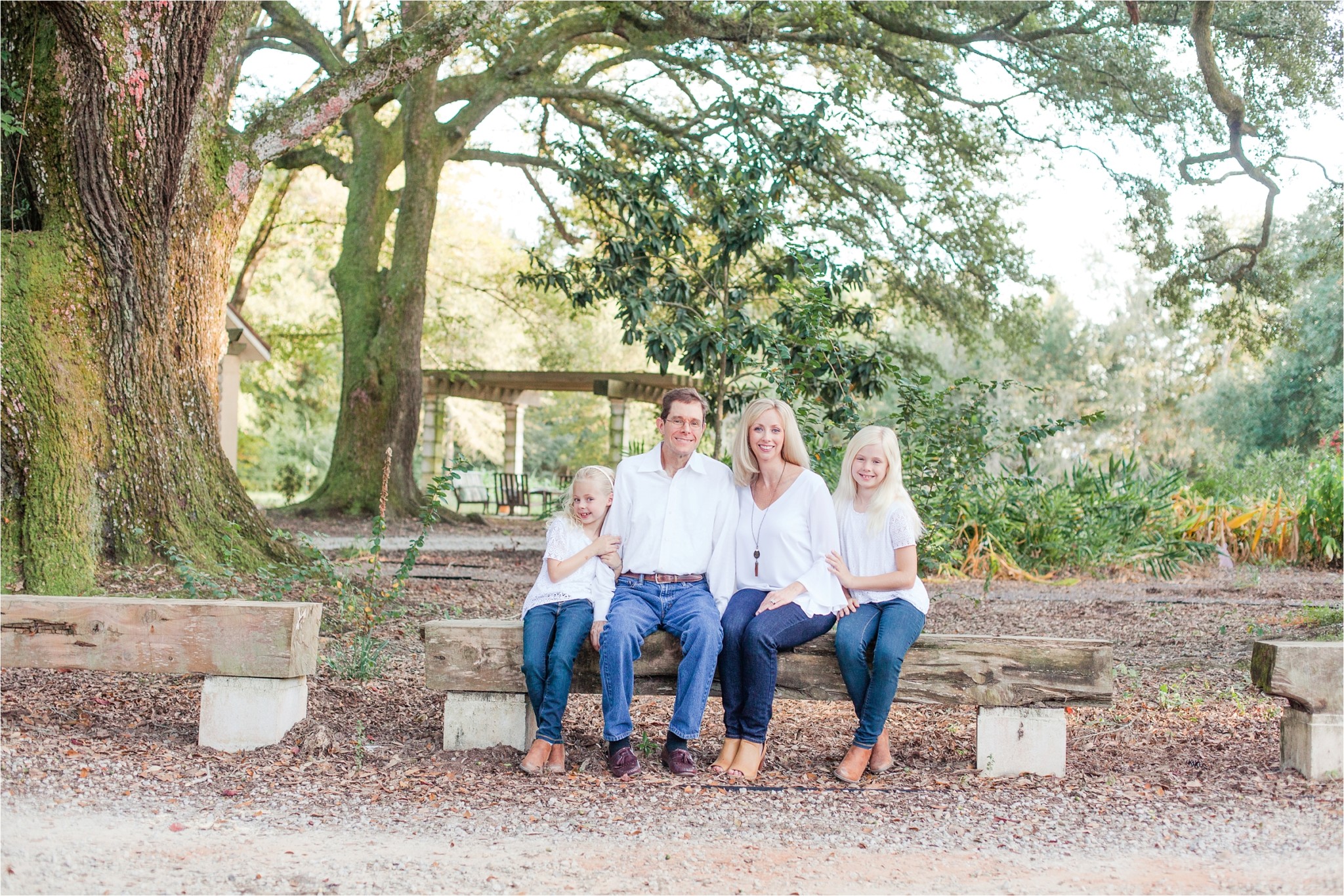 xo
AnnaFilly