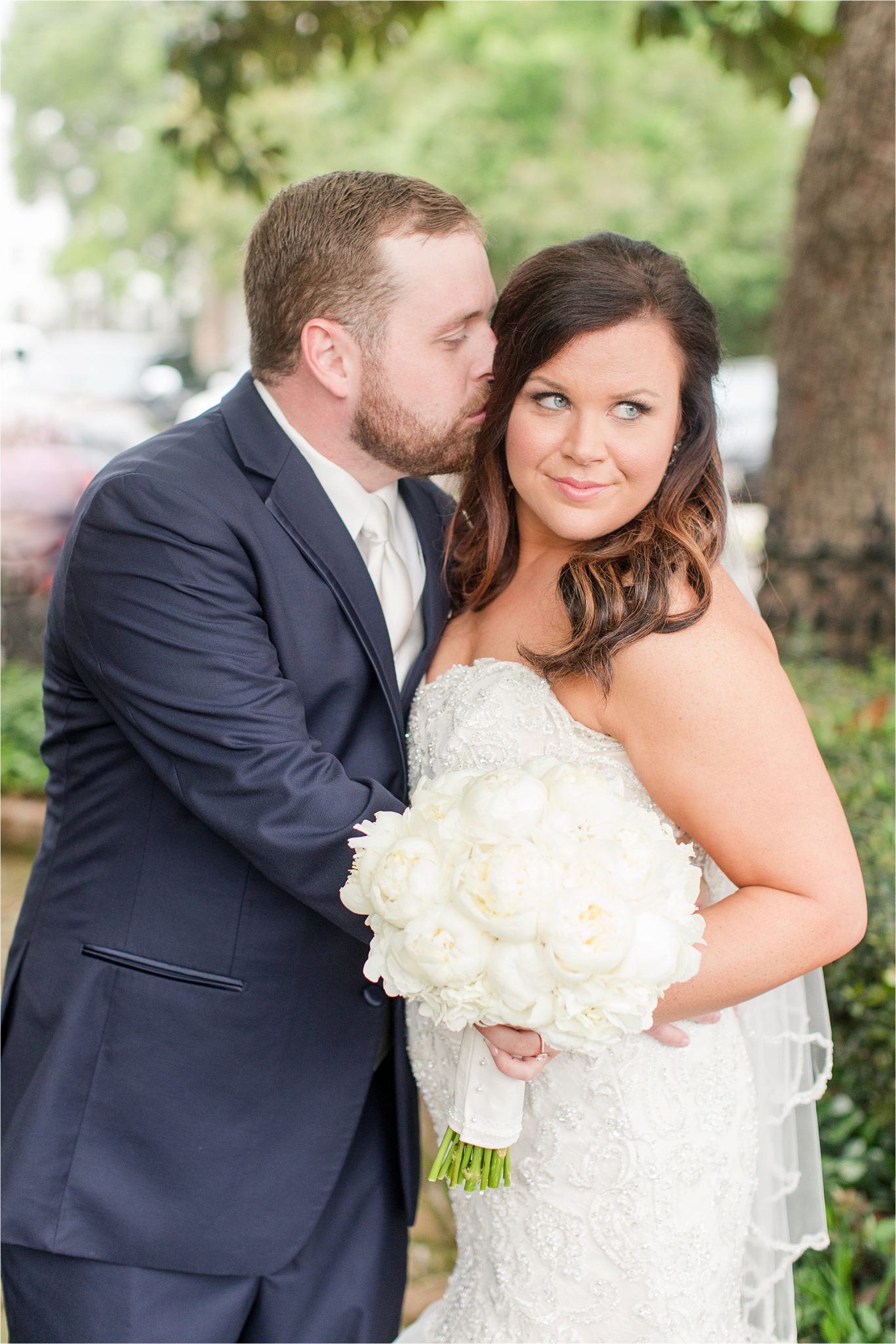 Corrie + Matthew
Located in downtown Mobile, Alabama sits the Ezell House.  Known for it's charm and long history in the city, The Ezell House was one of the original entertaining homes in downtown.  Built in the late 1860's, this home continues to host some of the most spectacular celebrations today!
Corrie + Matthew loved the classic look the Ezell House has to offer and booked it immediately for their cream and blush April wedding.  Little did we know, their wedding would be one of the most memorable of the season!
Tornado warnings, rain and high winds threatened to steal the joy of Corrie + Matthew's wedding day.  So, tents were pitched by Port City Rentals and precautions were taken.  But nothing, not even the weather, would stop Corrie + Matthew from getting married that day.  Matthew was incredibly steadfast when I greeted him that morning.  All he wanted was for Corrie to be happy, and to marry Corrie.  Nothing else mattered.  I couldn't imagine a better match for Corrie!
Corrie's spirit's never wavered as she got ready to marry the love of her life.  The glow she carried filled the bridal suite with nostalgia as her bridesmaids and precious momma helped her.  Precious tears were shared with her momma as the reality of the day set in.
Corrie + Matt's First Look was absolutely precious.  Knowing the value of a First Look, both Corrie and Matt wanted the time together, privately, before their ceremony.  Because they chose a First Look, the didn't have to rush throughout the rest of the day, they got to enjoy every moment as it came!  Their Wedding Party was an absolute blast as well!  This group had so much personality- it was so much fun photographing them!
The cream and blush details throughout Corrie + Matthew's wedding were so classic and timeless.  Each detail complimented the next so beautifully! The natural light in the Ezell House was absolutely stunning, as were the beautifully arranged florals by Sheila Kirksey of The Rosebud Flowers and Gifts .
You'll notice movement from the wind in some of the images, but I'm amazed to say that not a single raindrop fell until 8:45pm that night!  Isn't that incredible ?!  Scroll down to see more of Corrie + Matthew's Ezell House Cream & blush Wedding in Historic Downtown Mobile !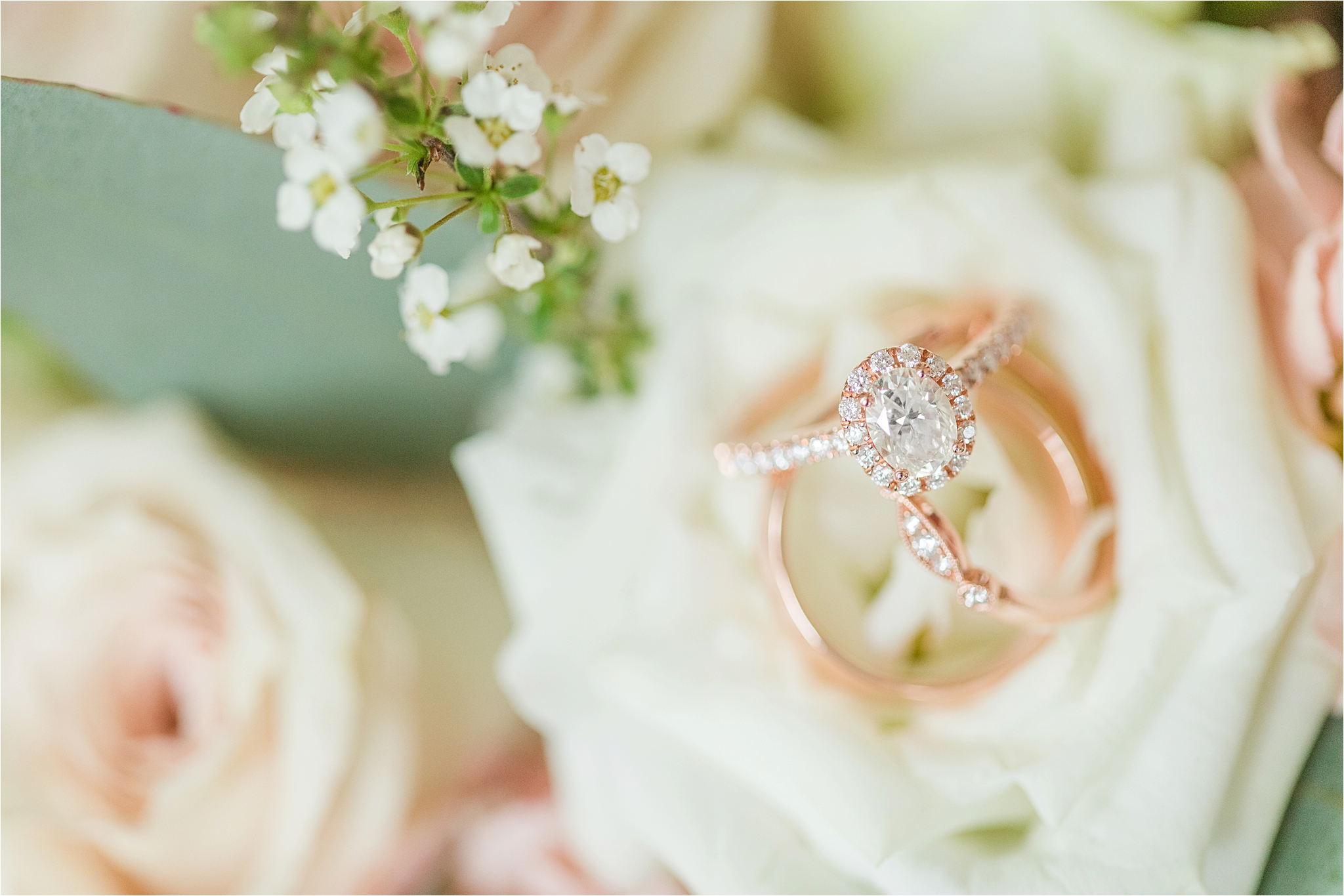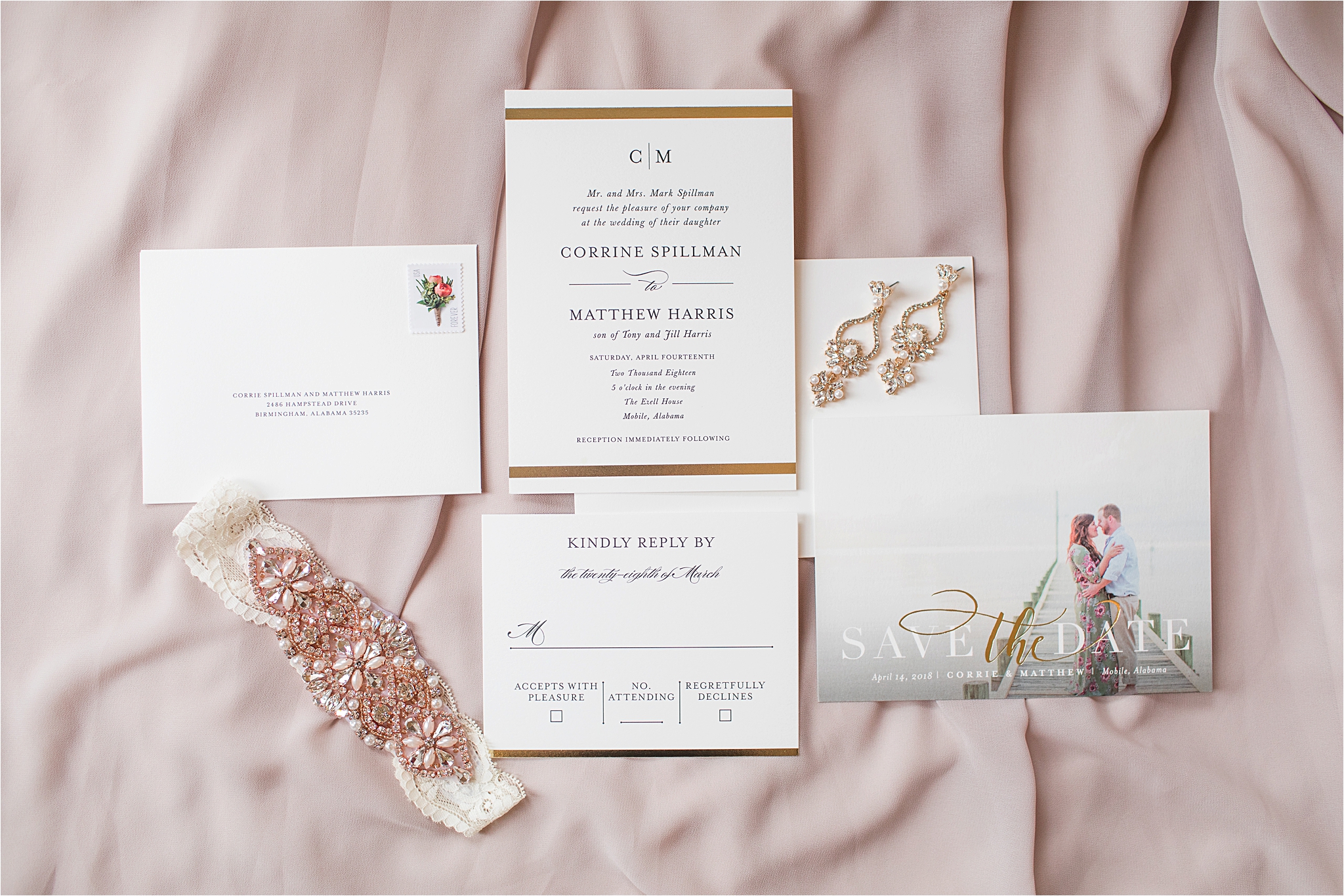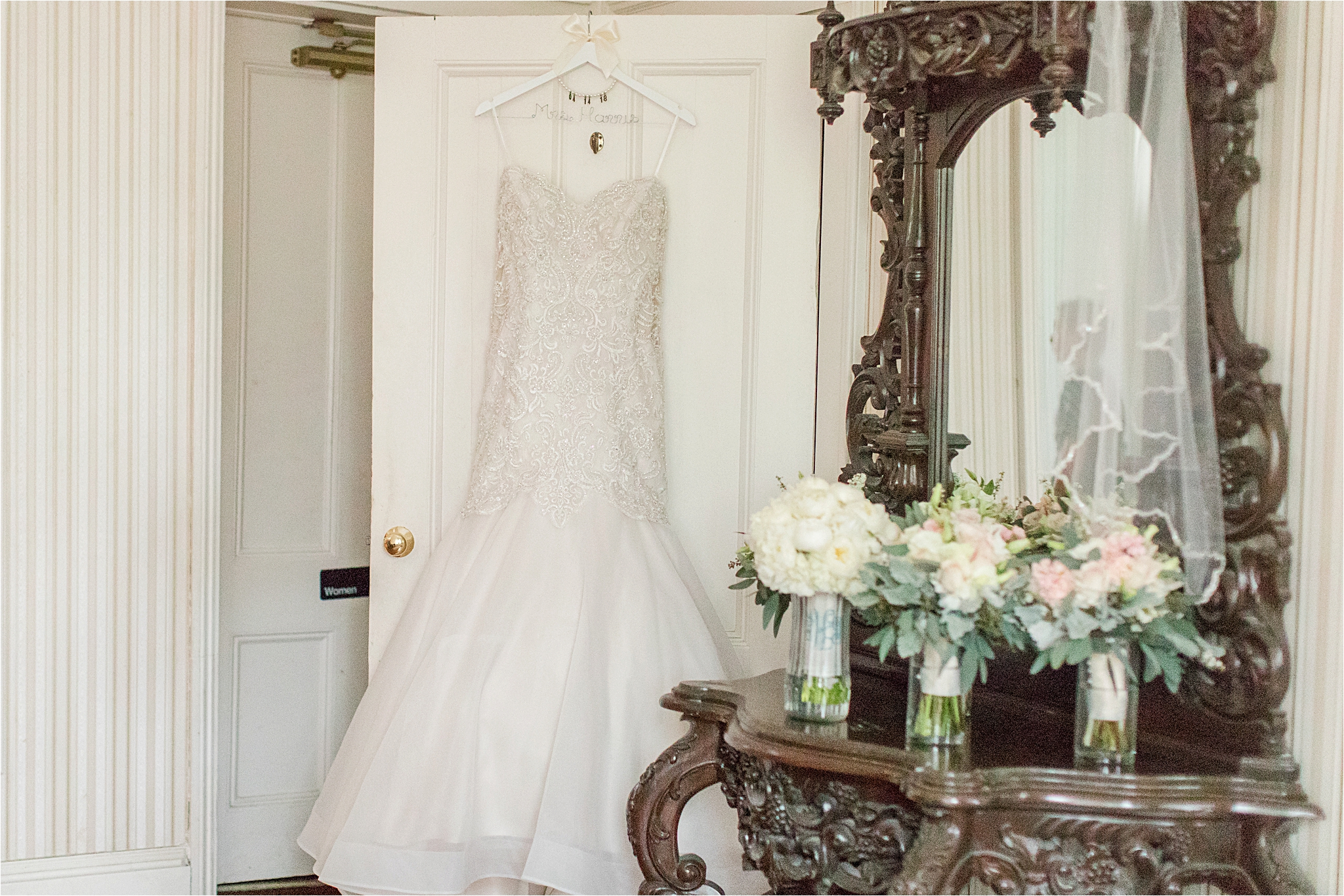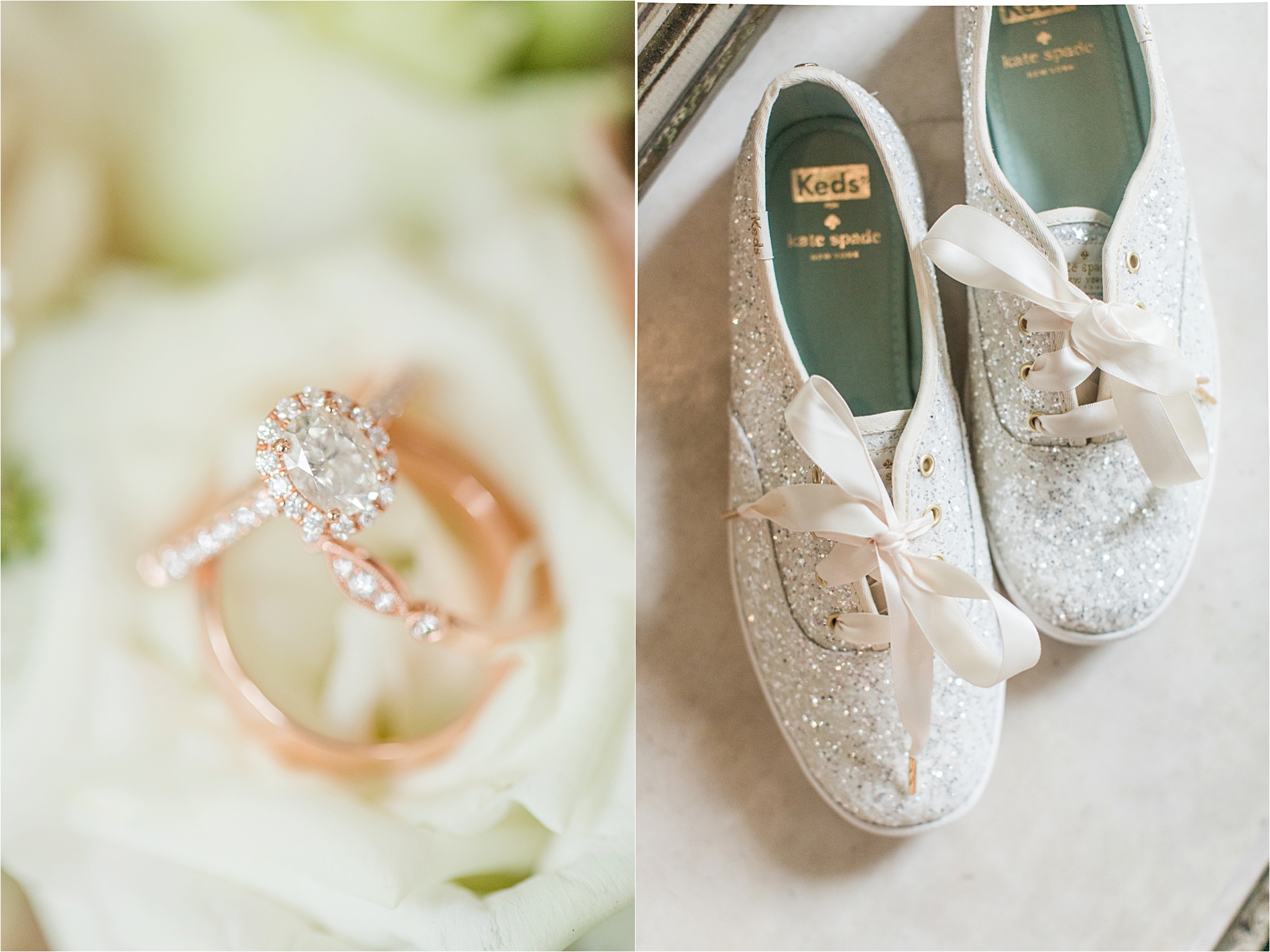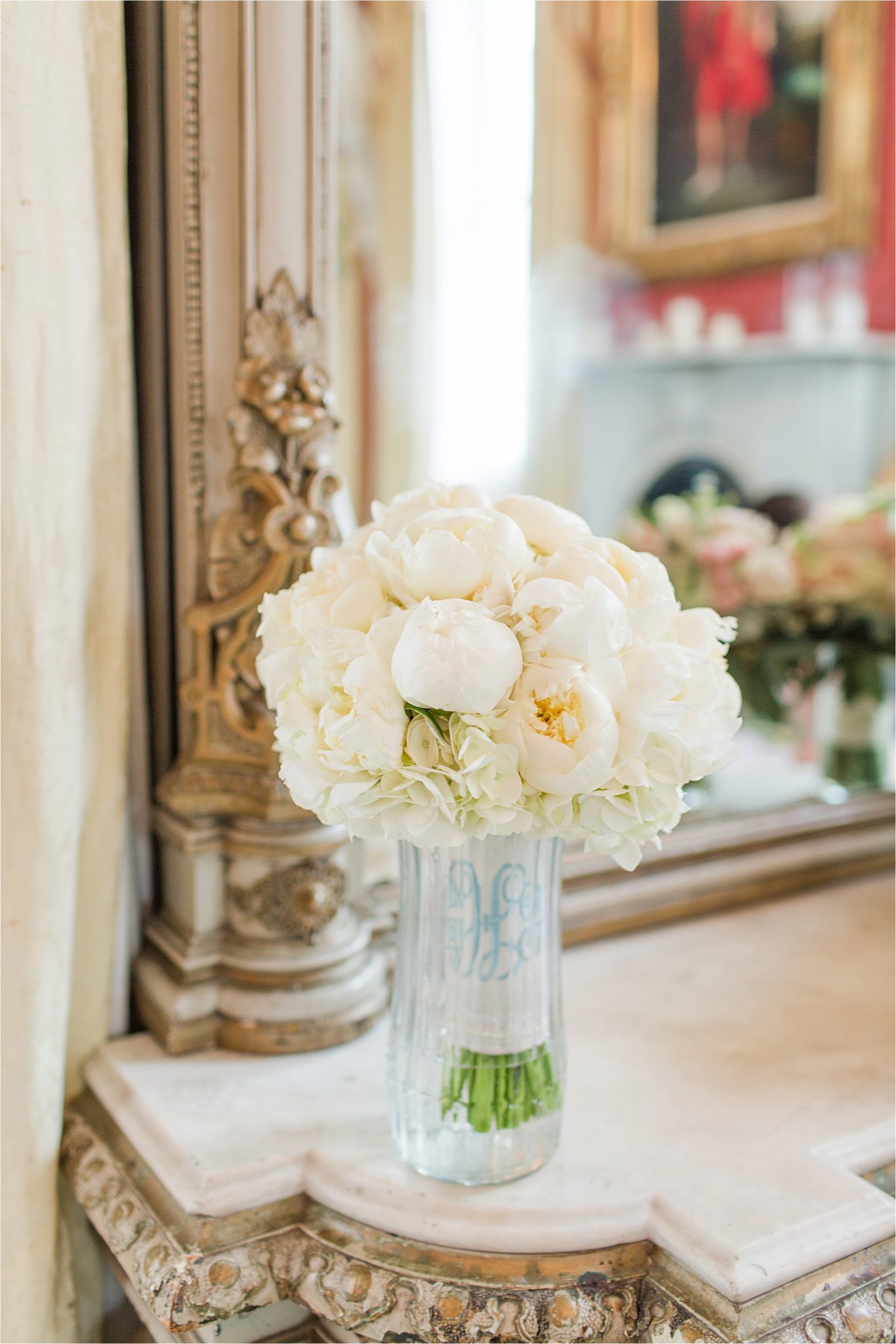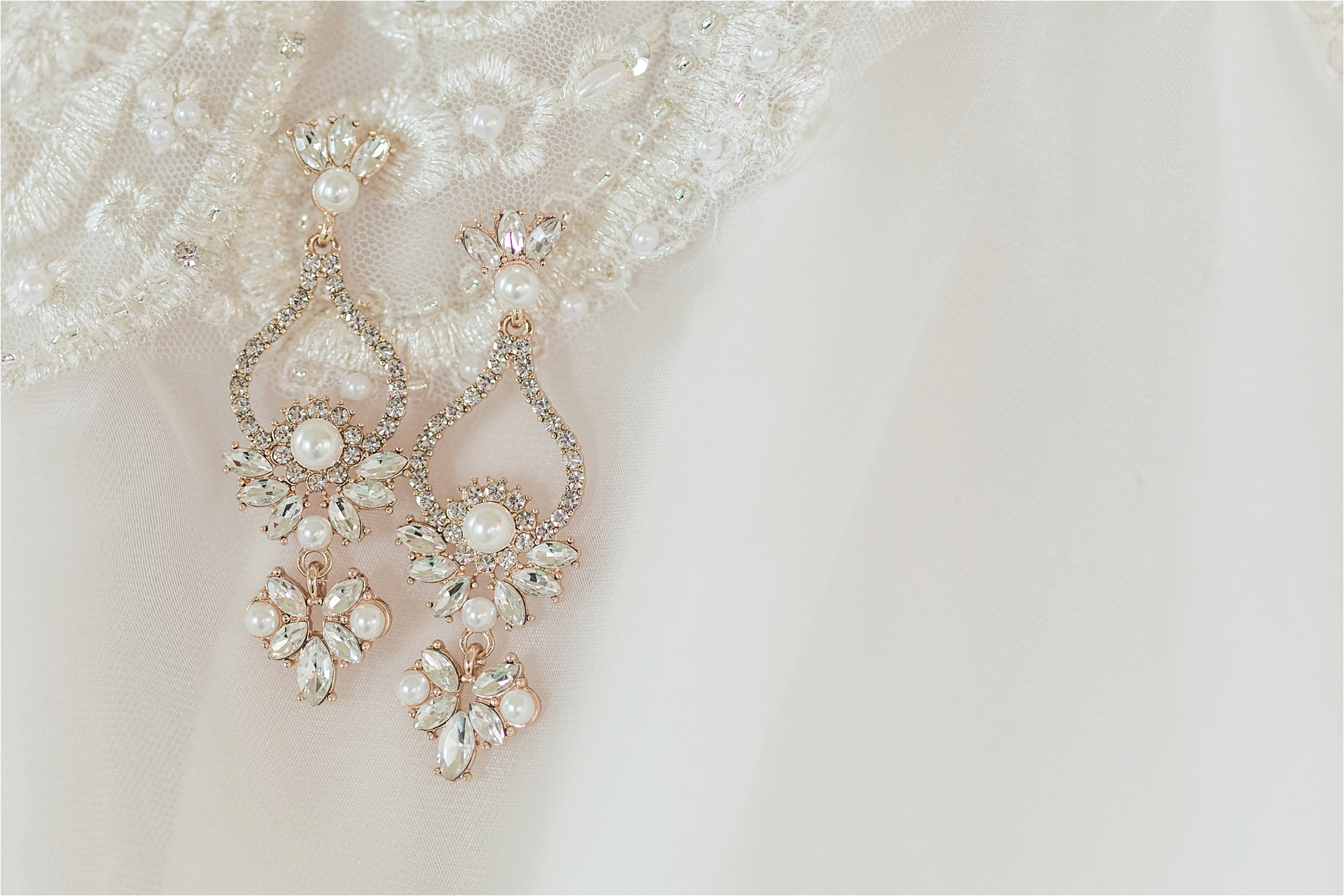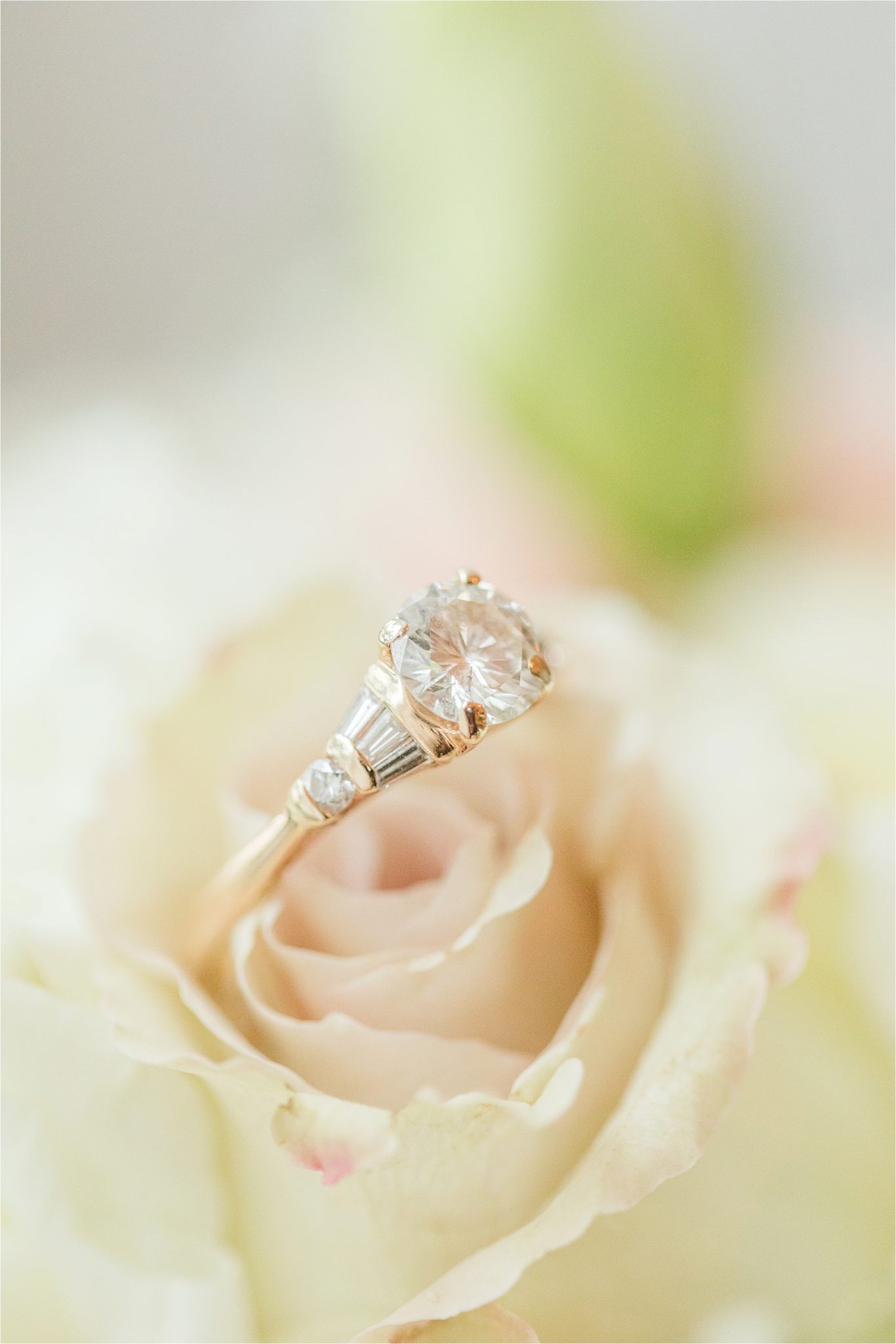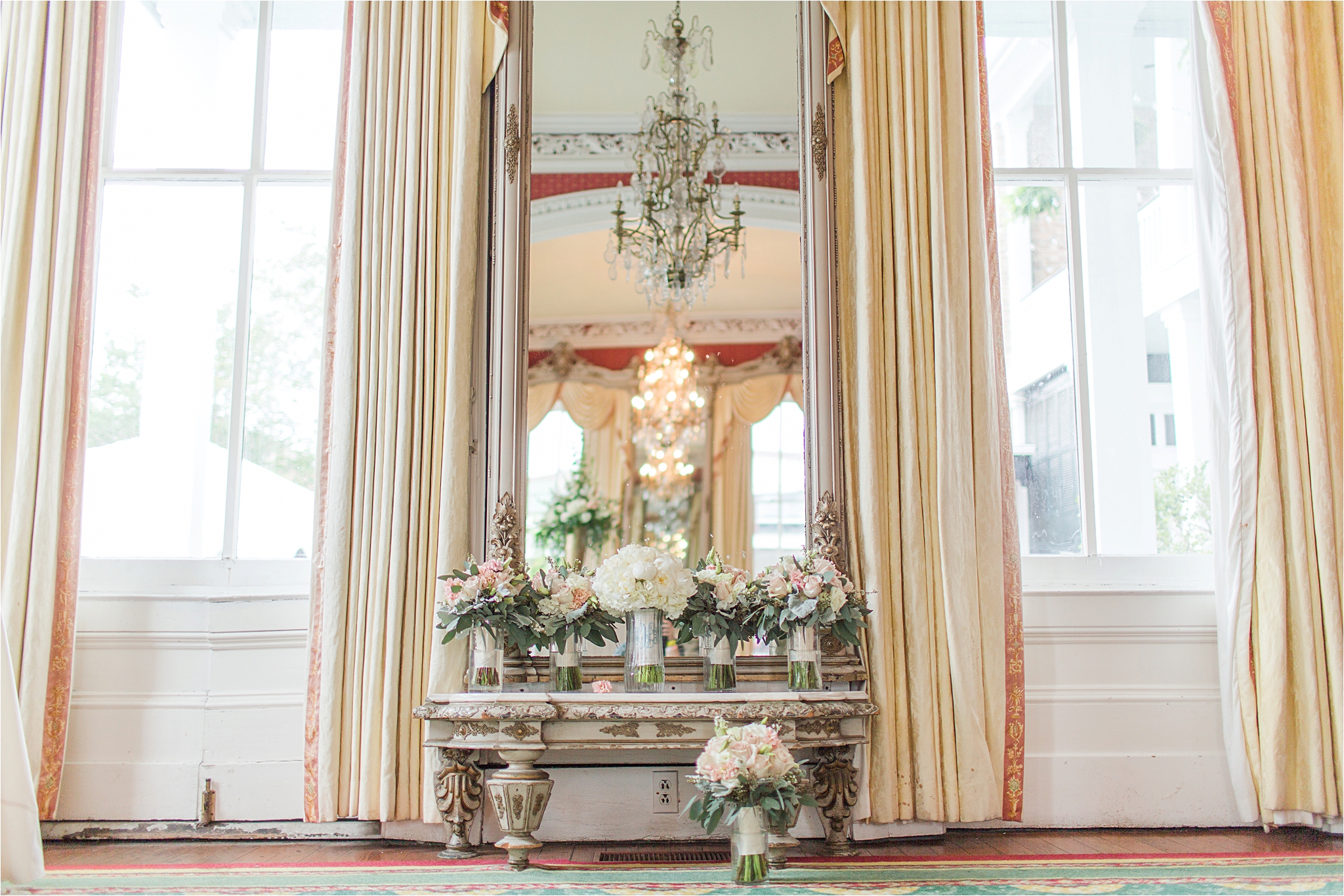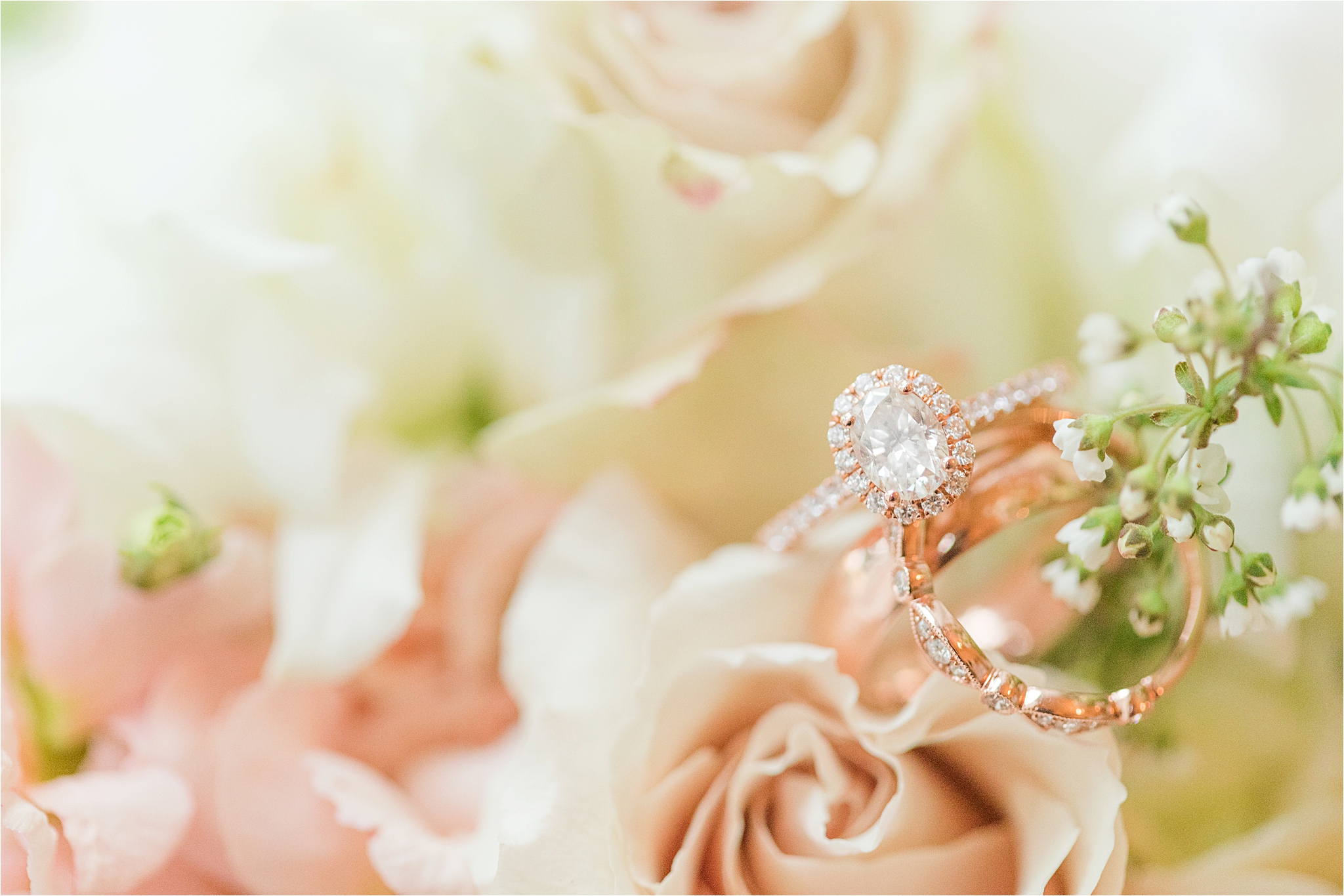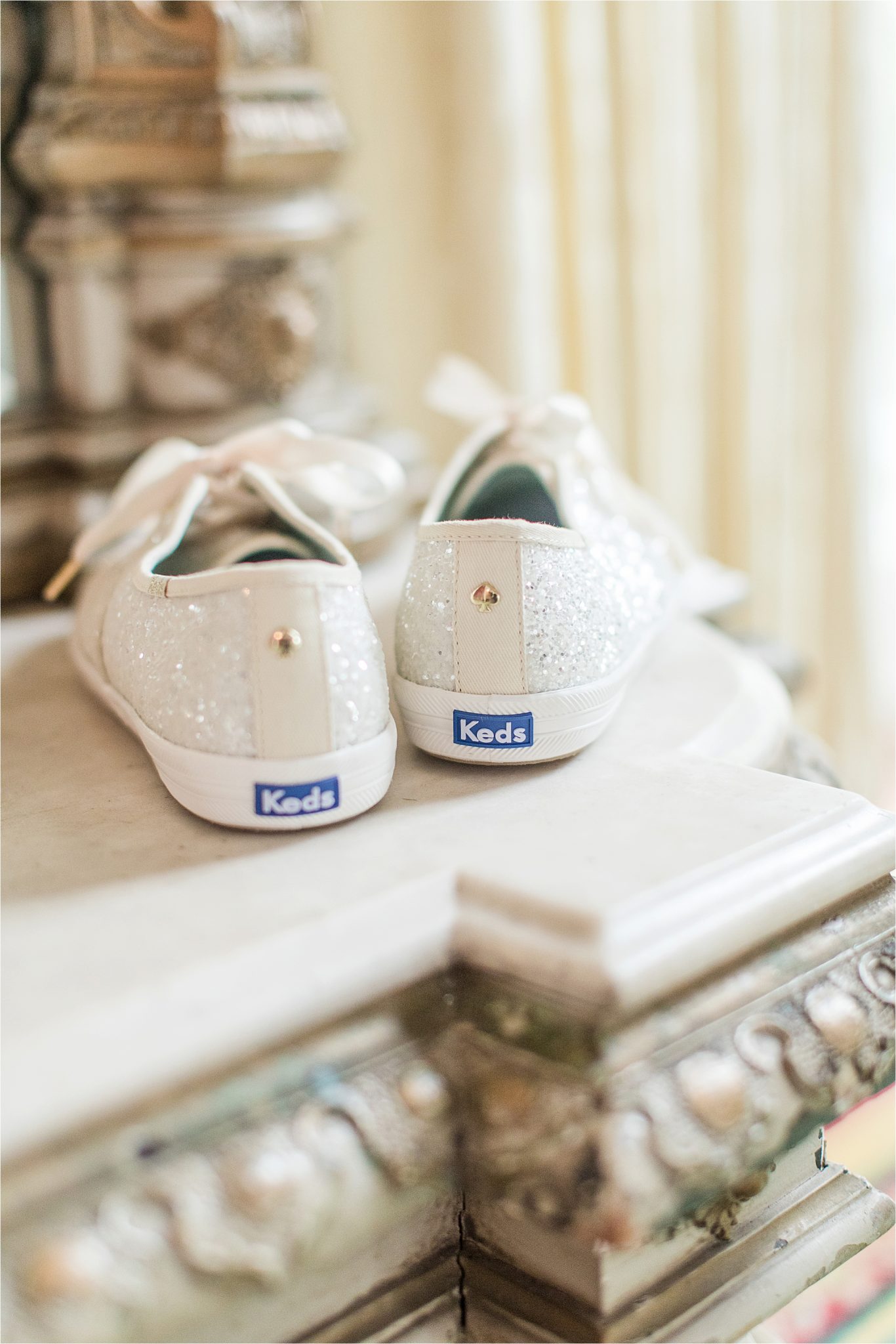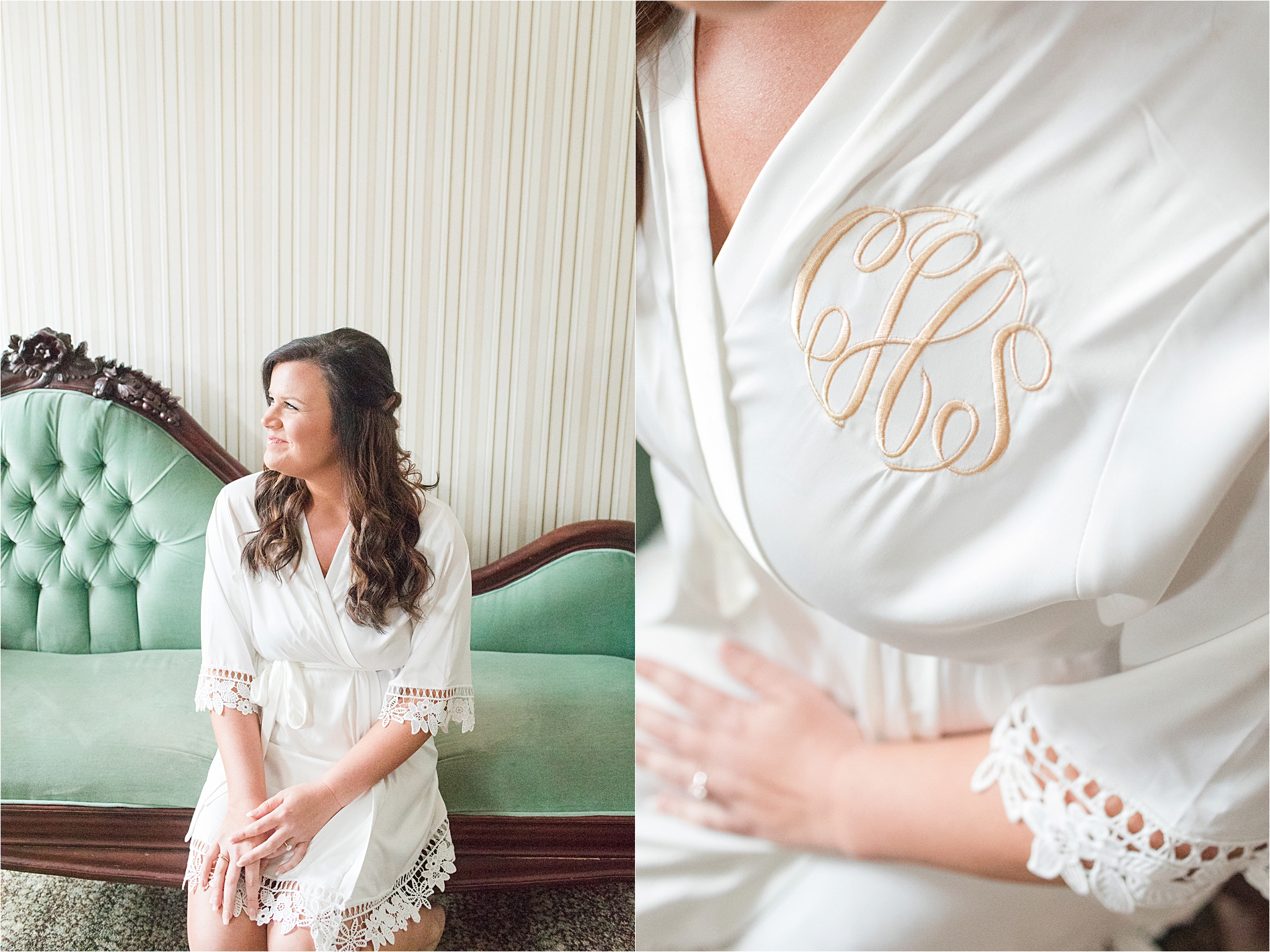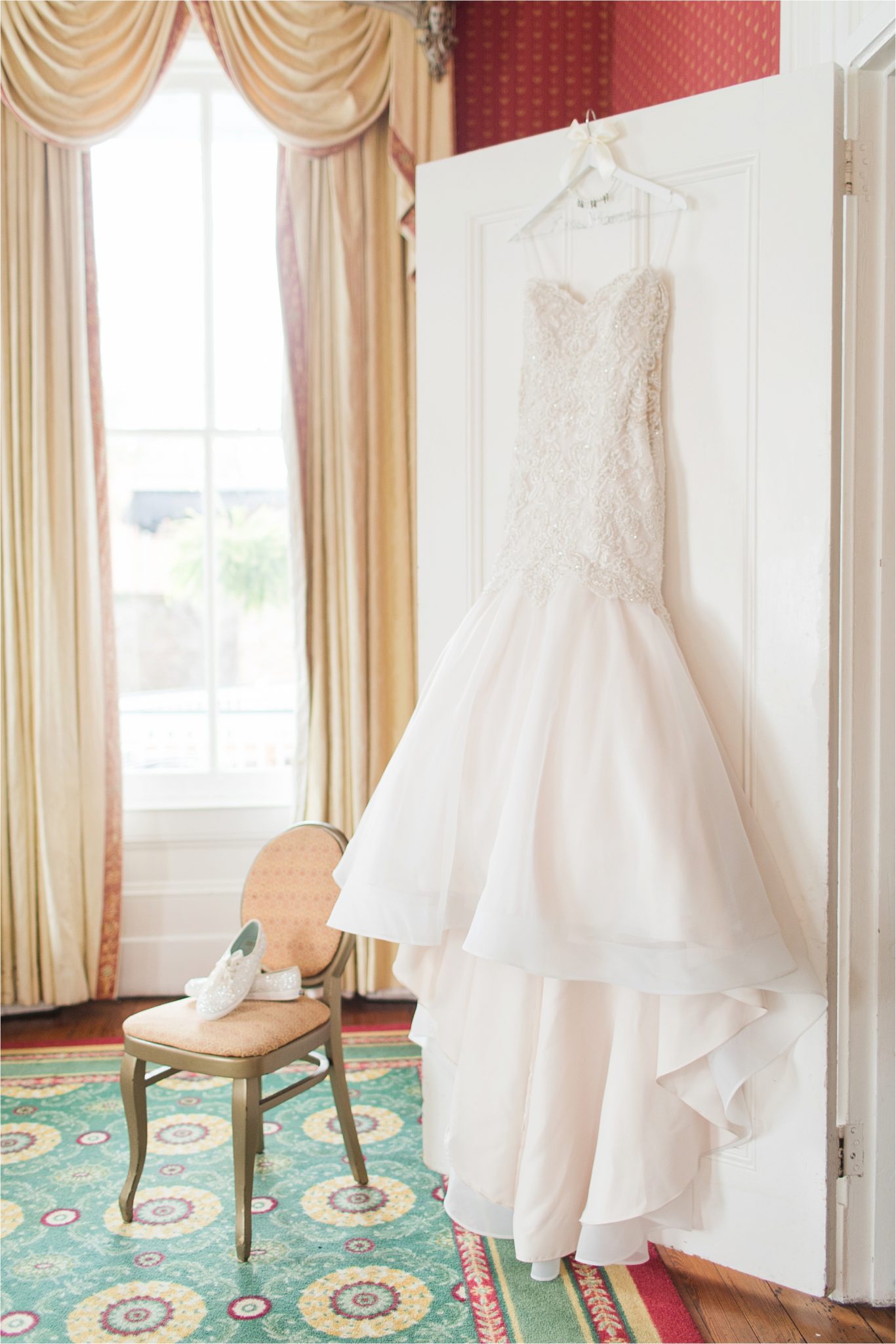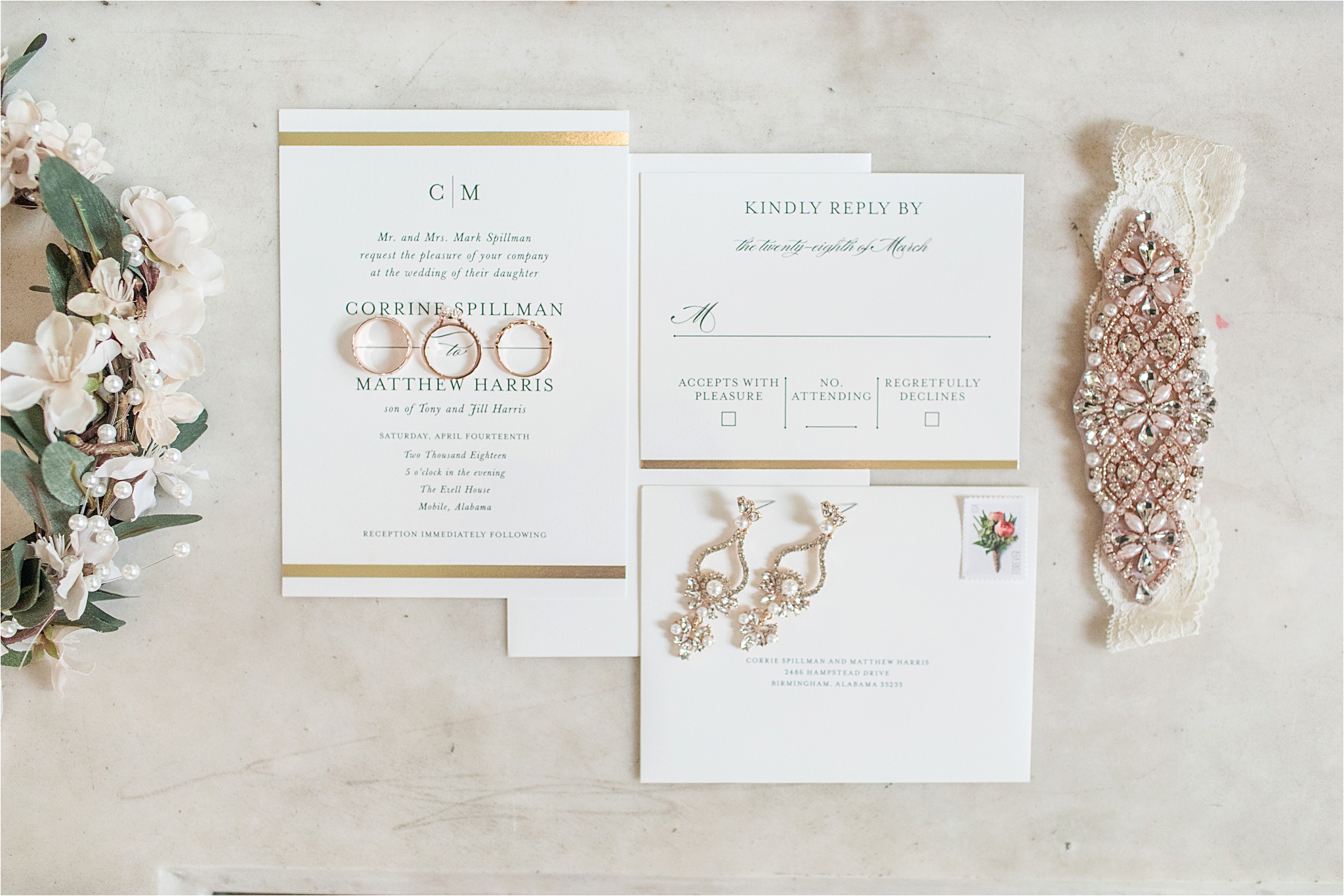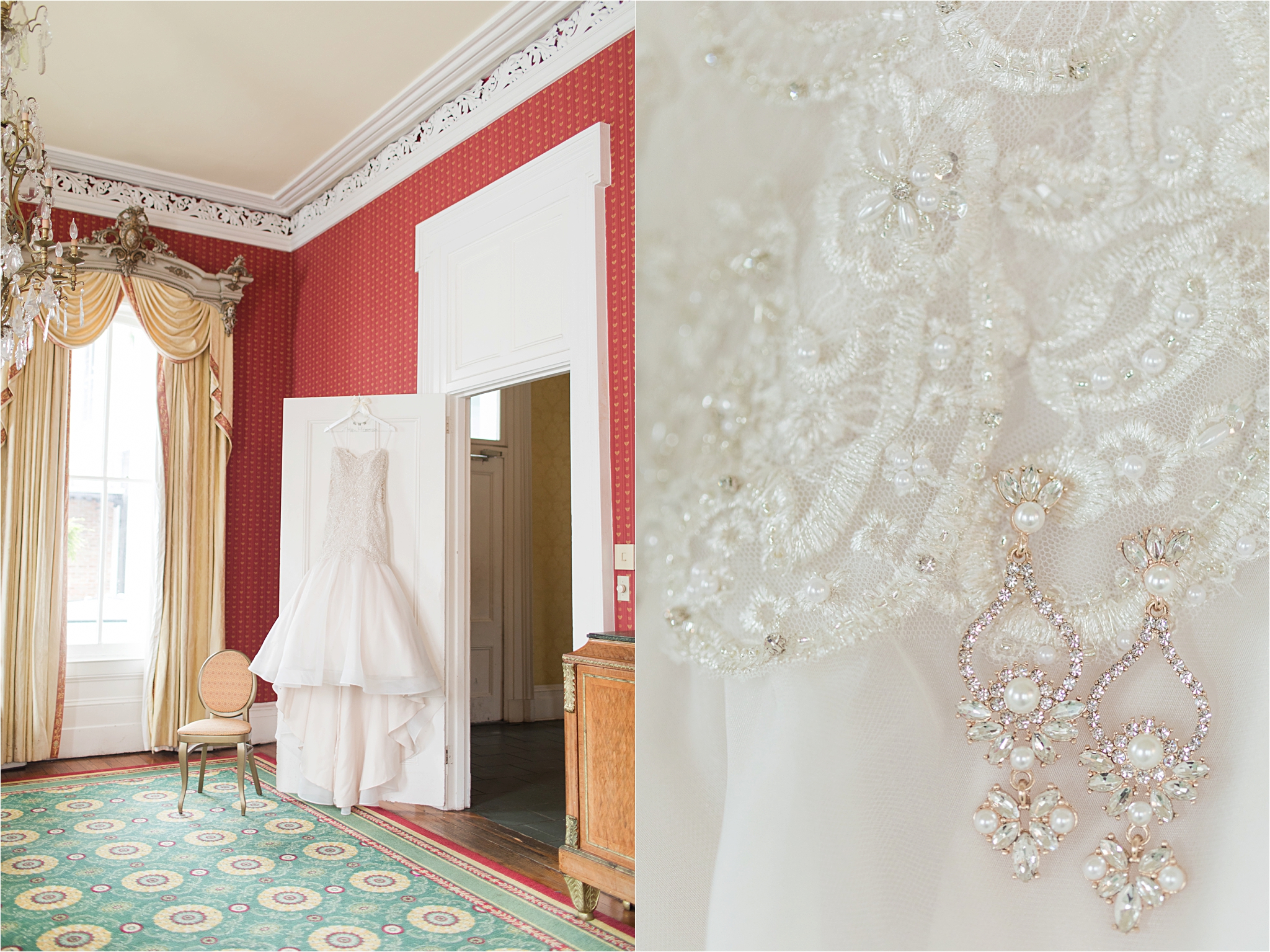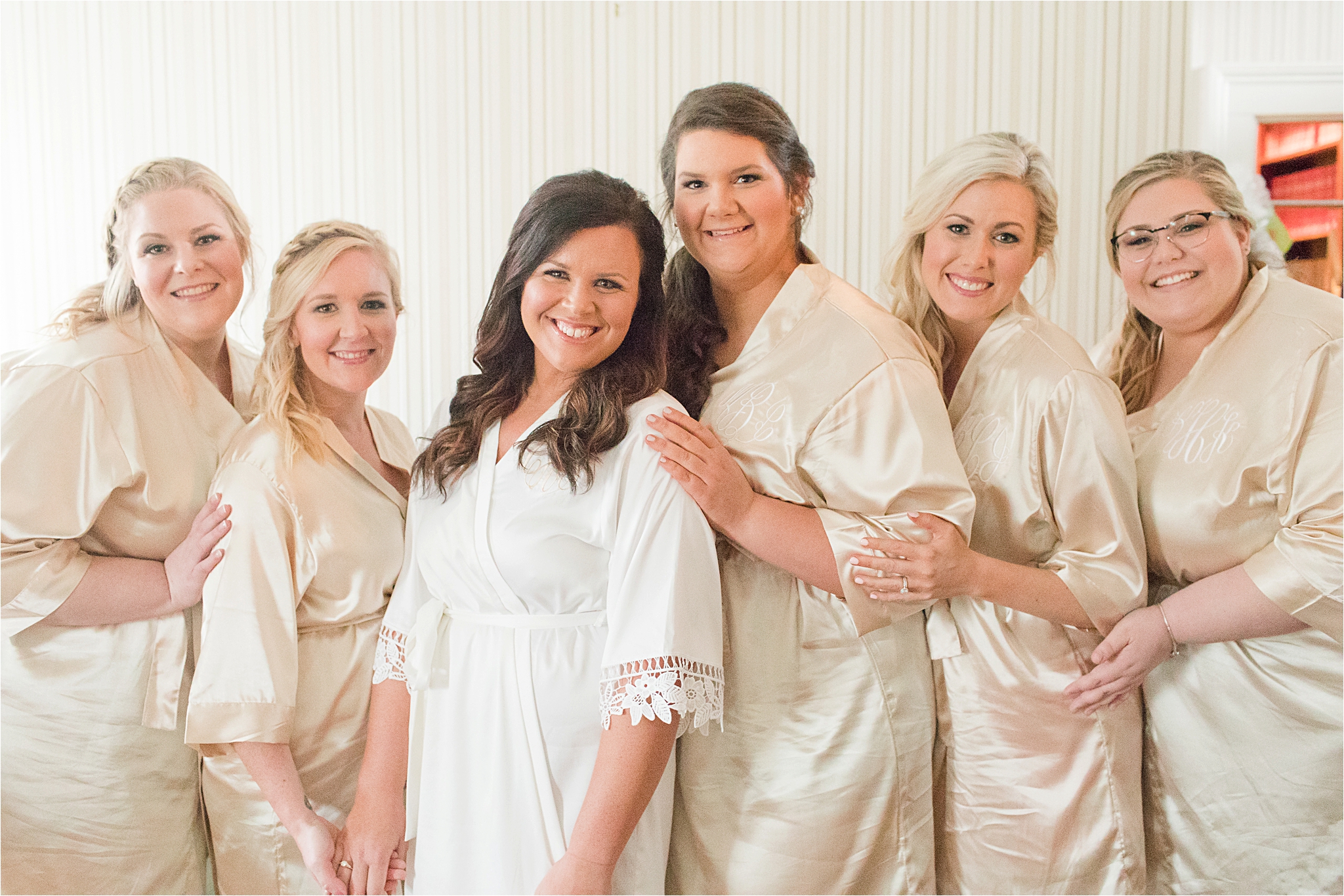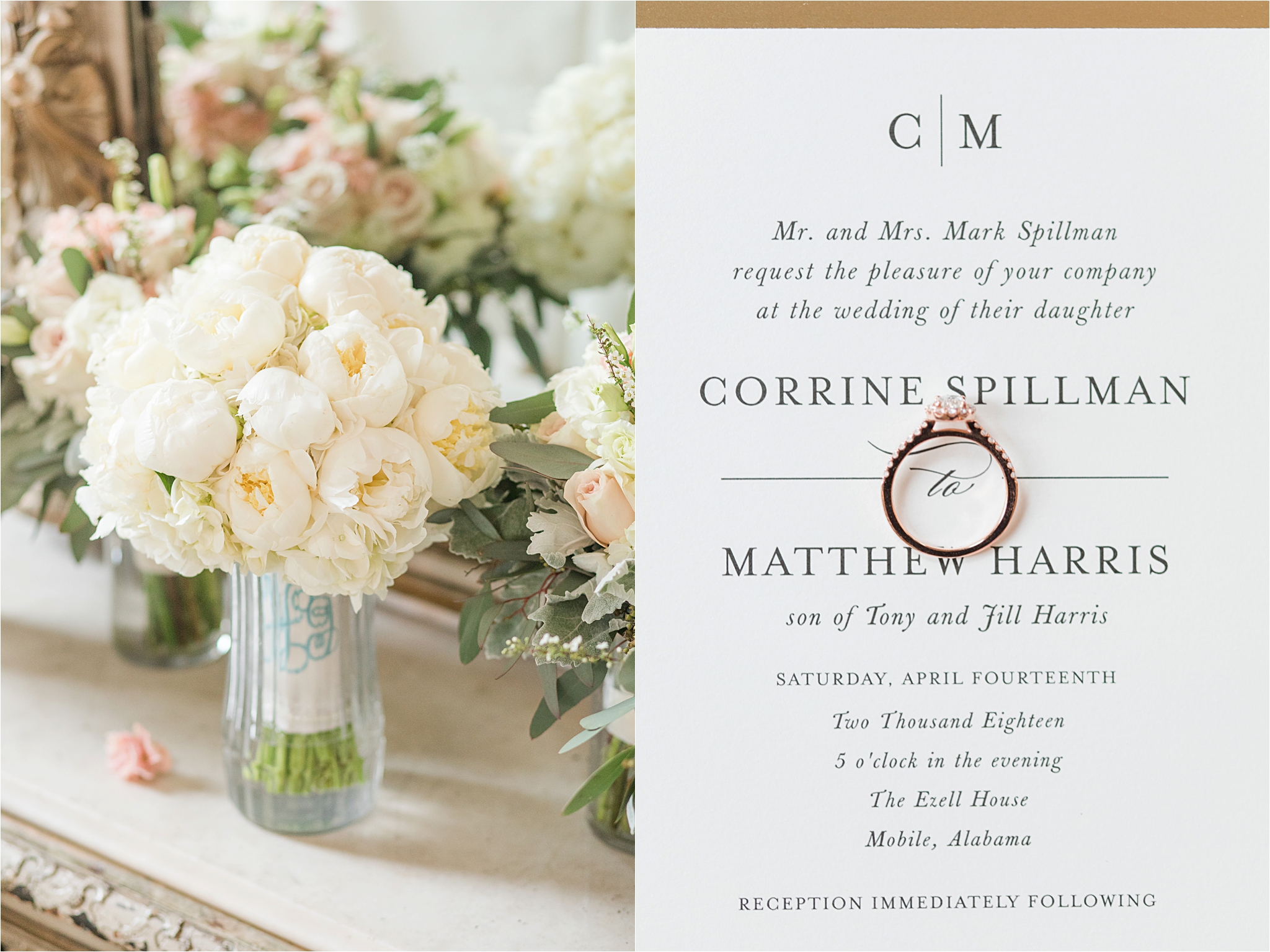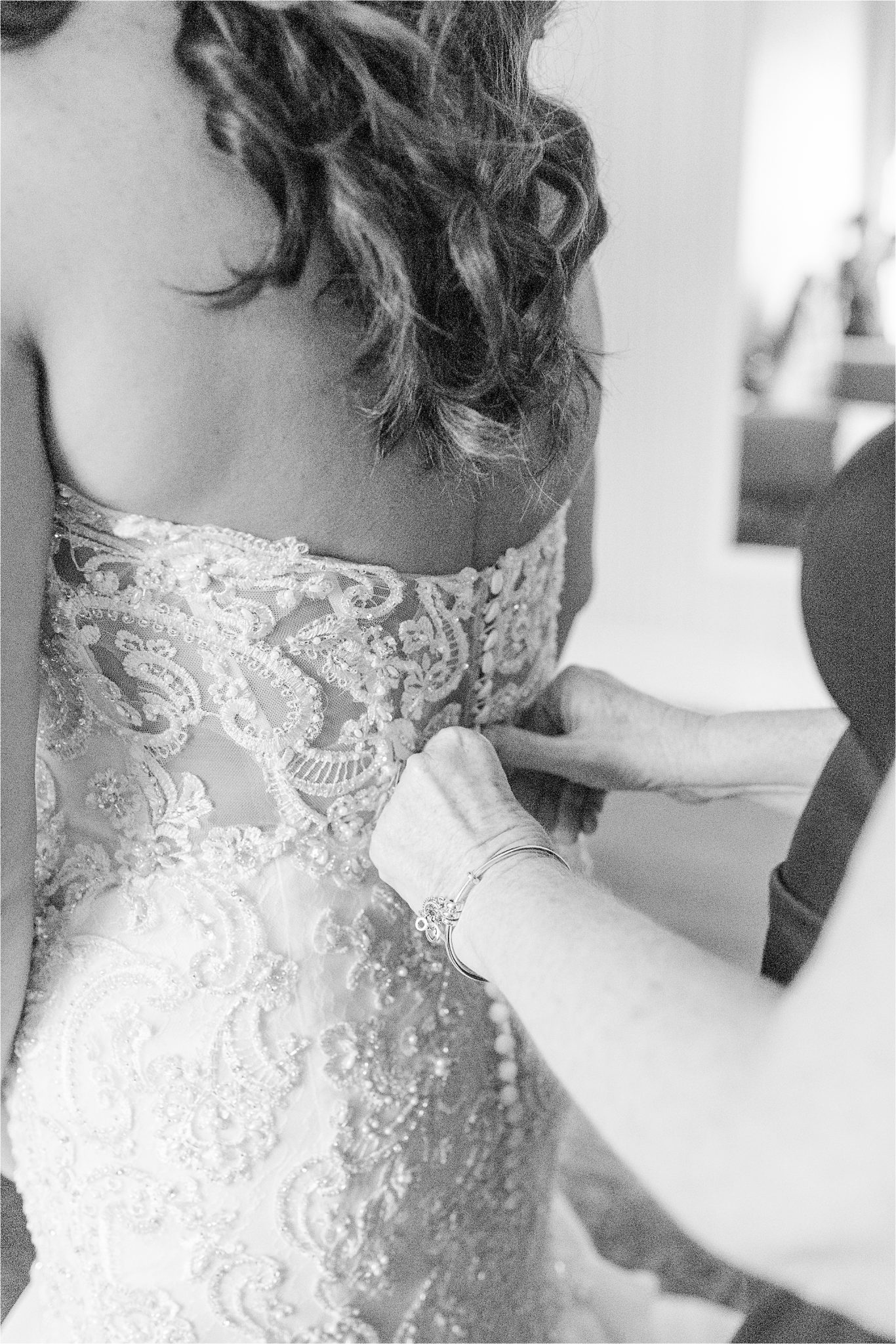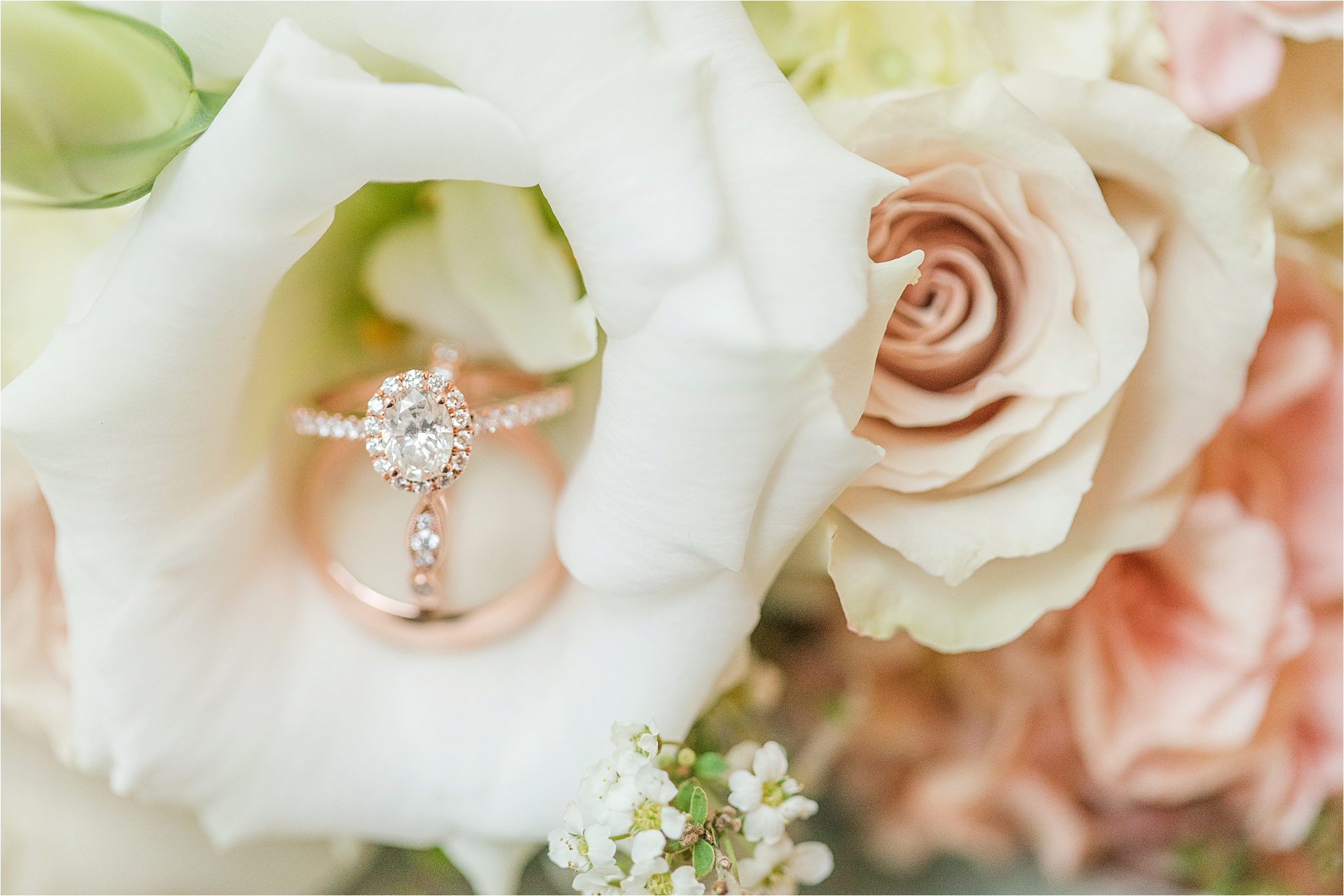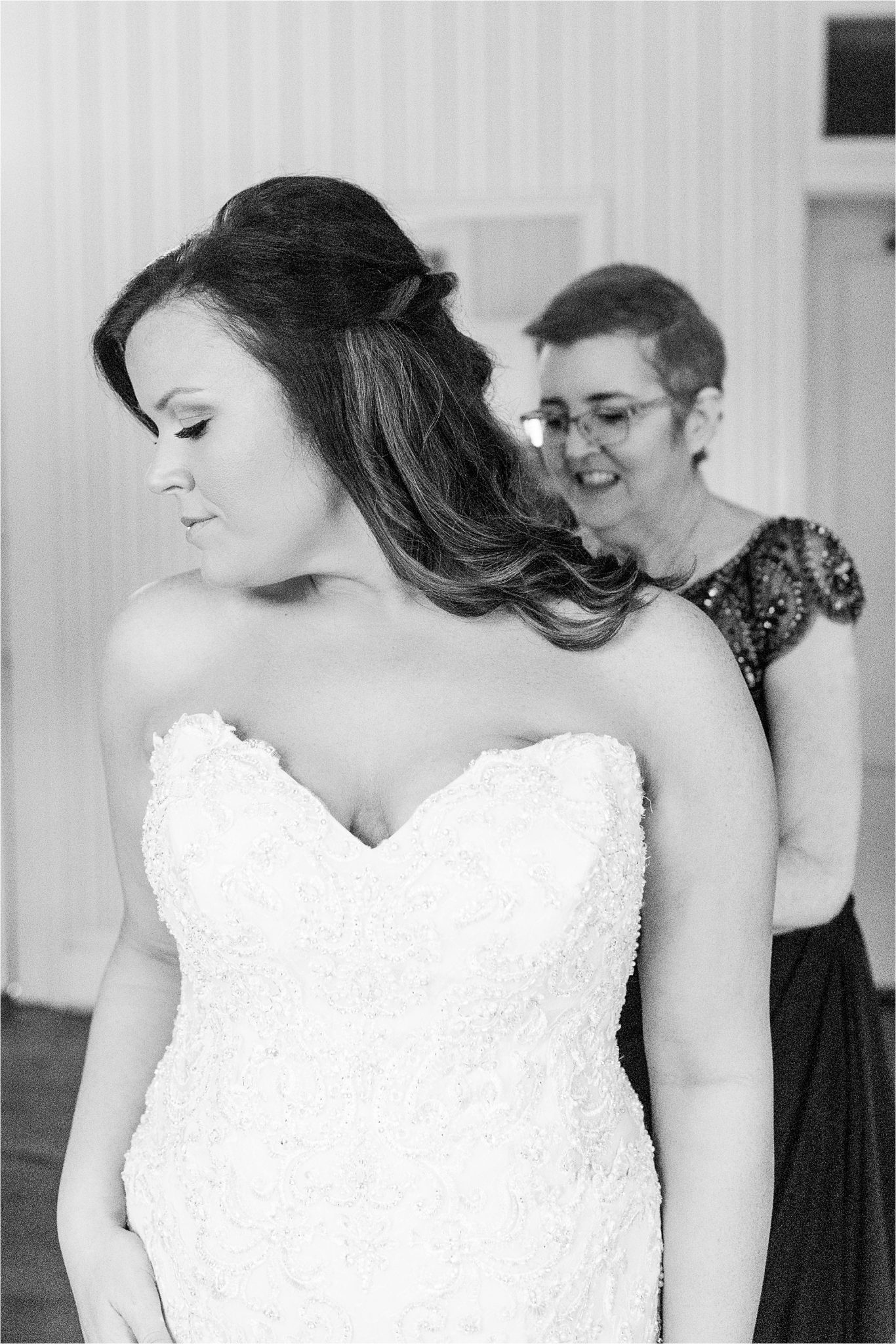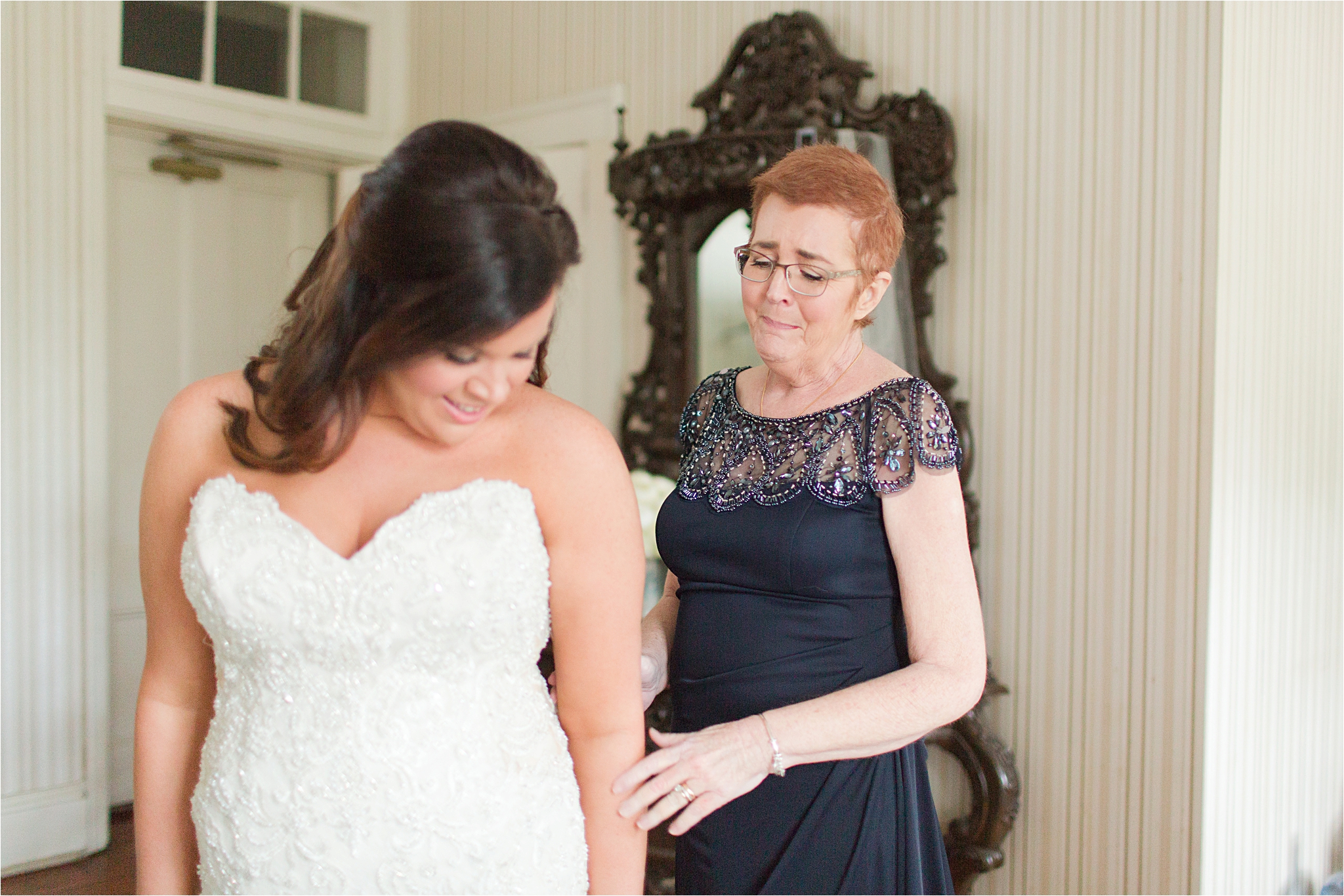 So sweet…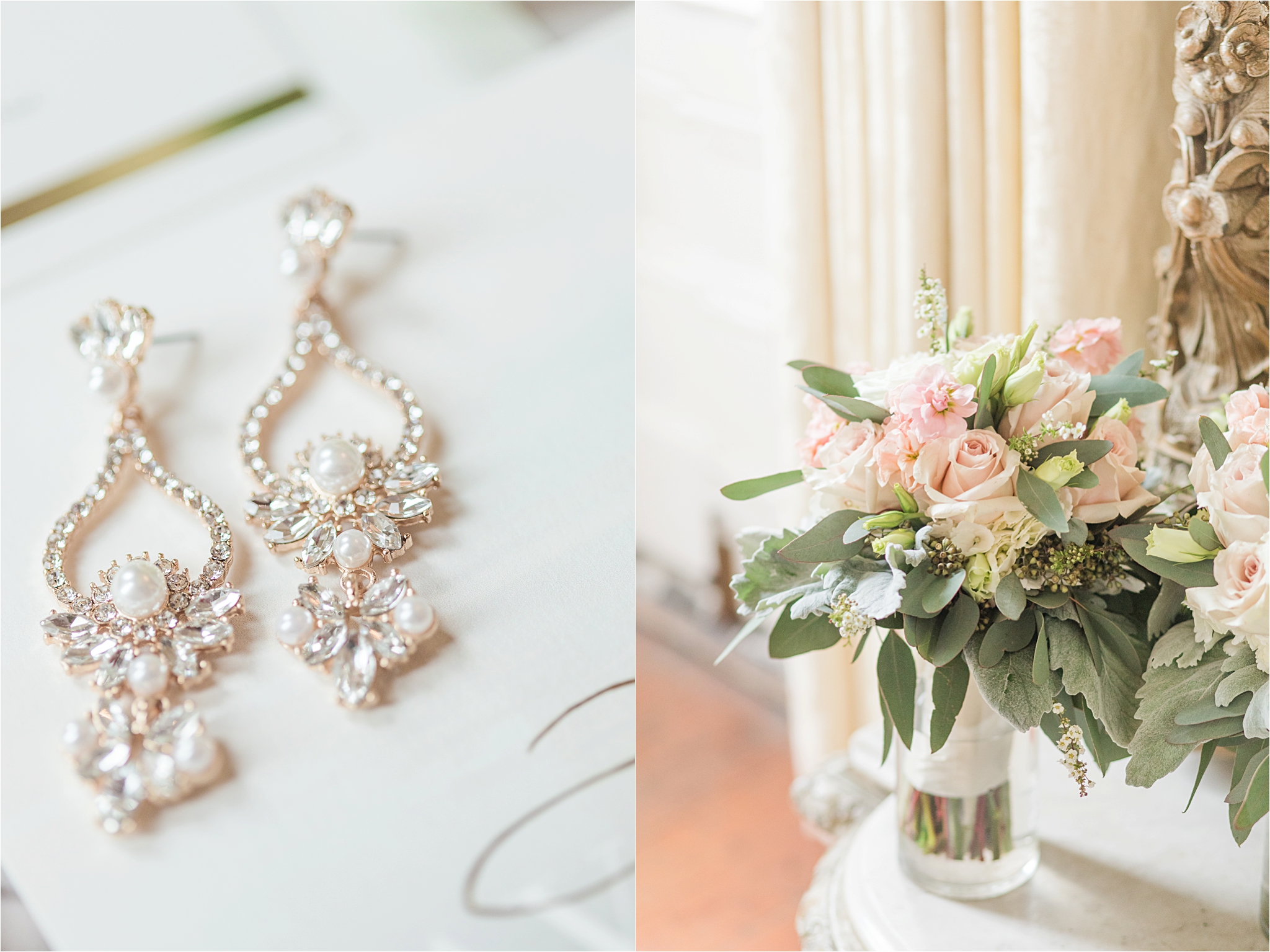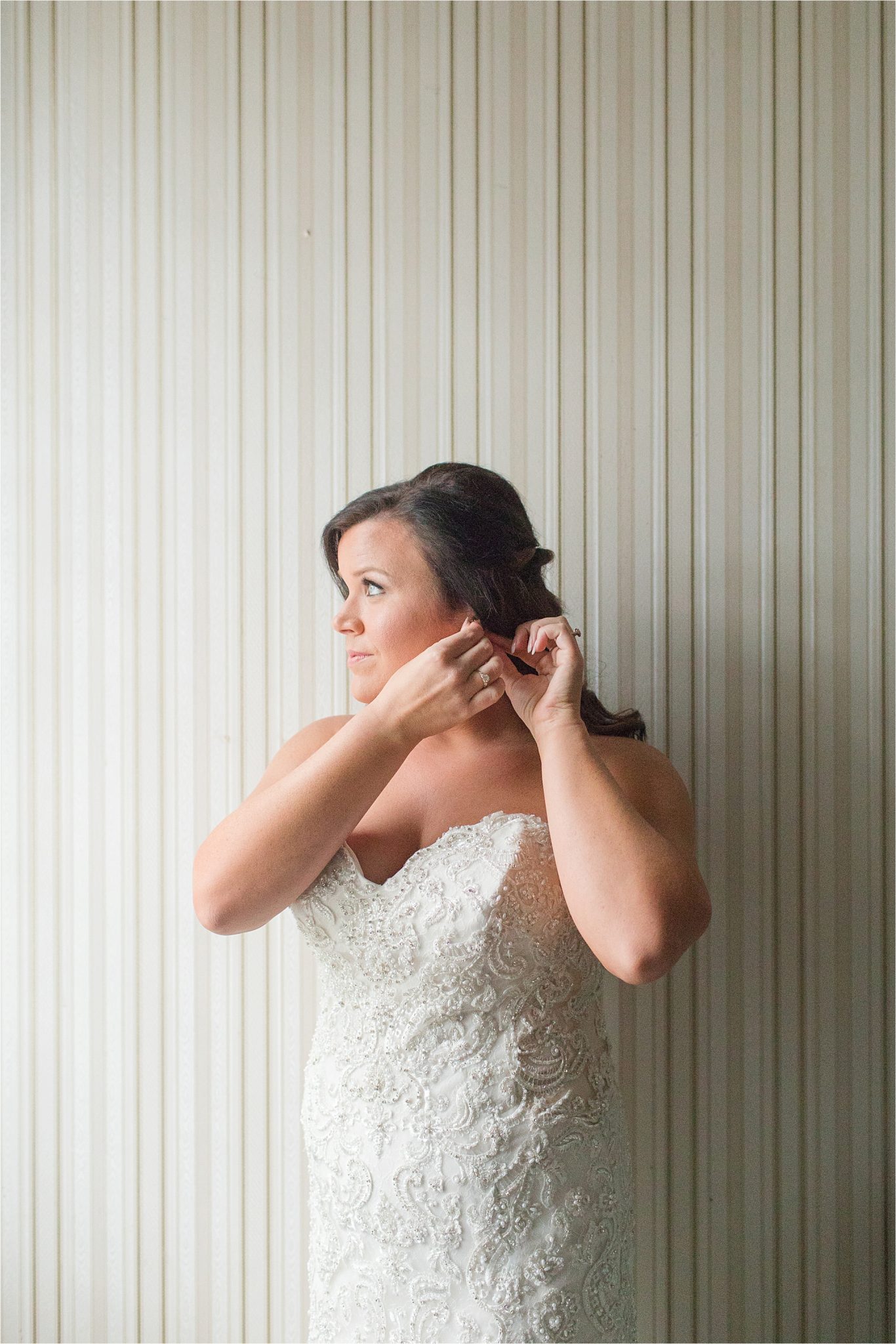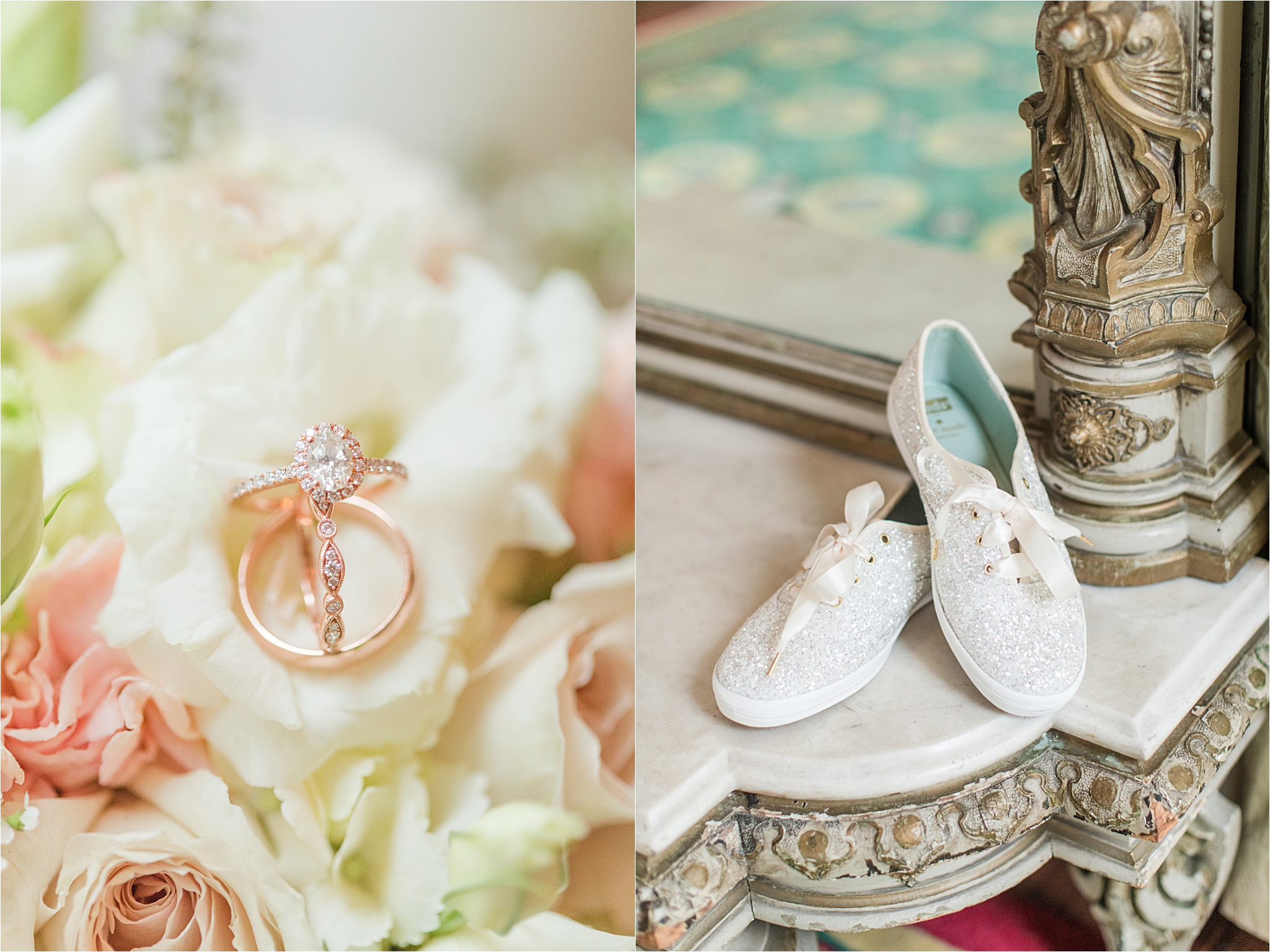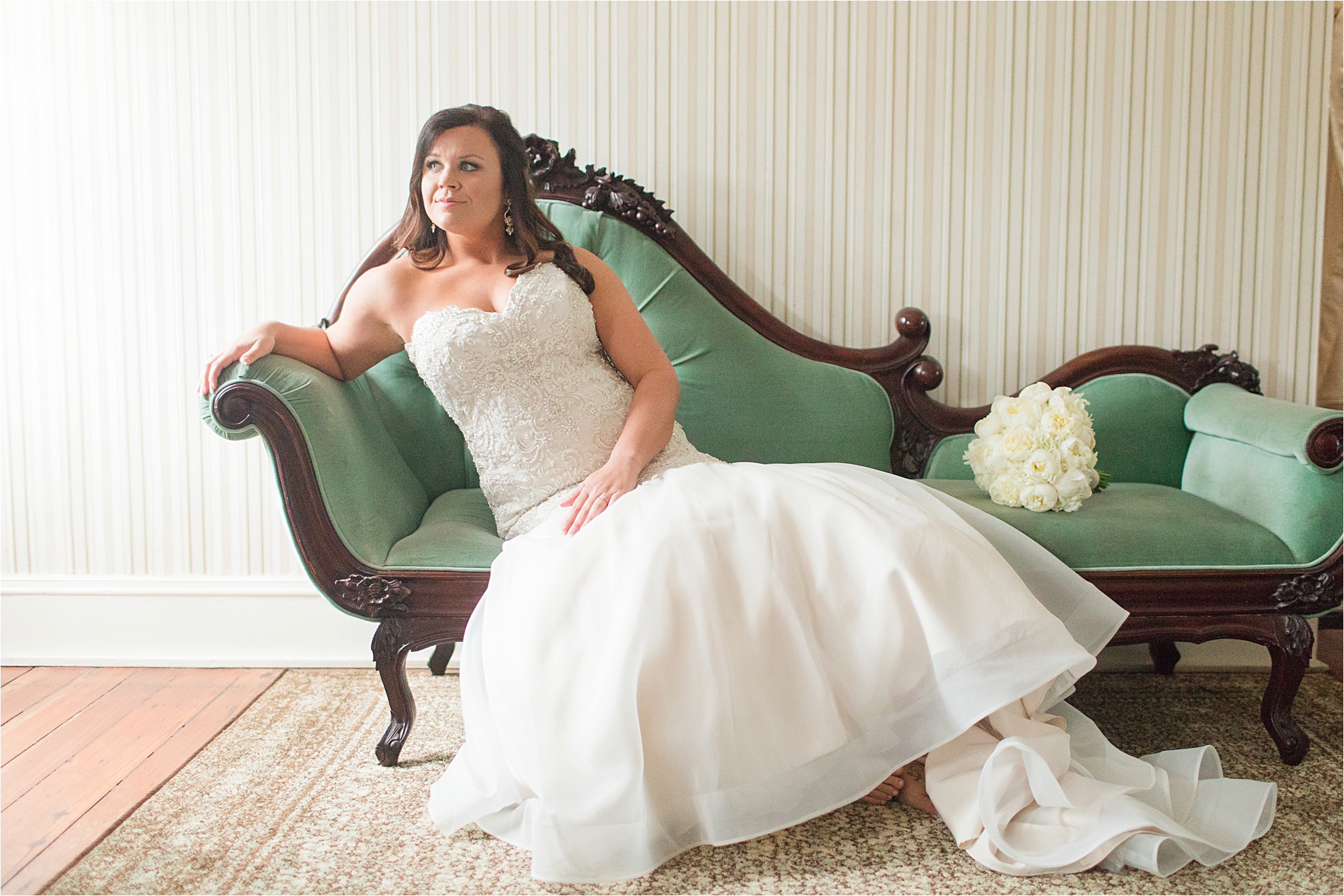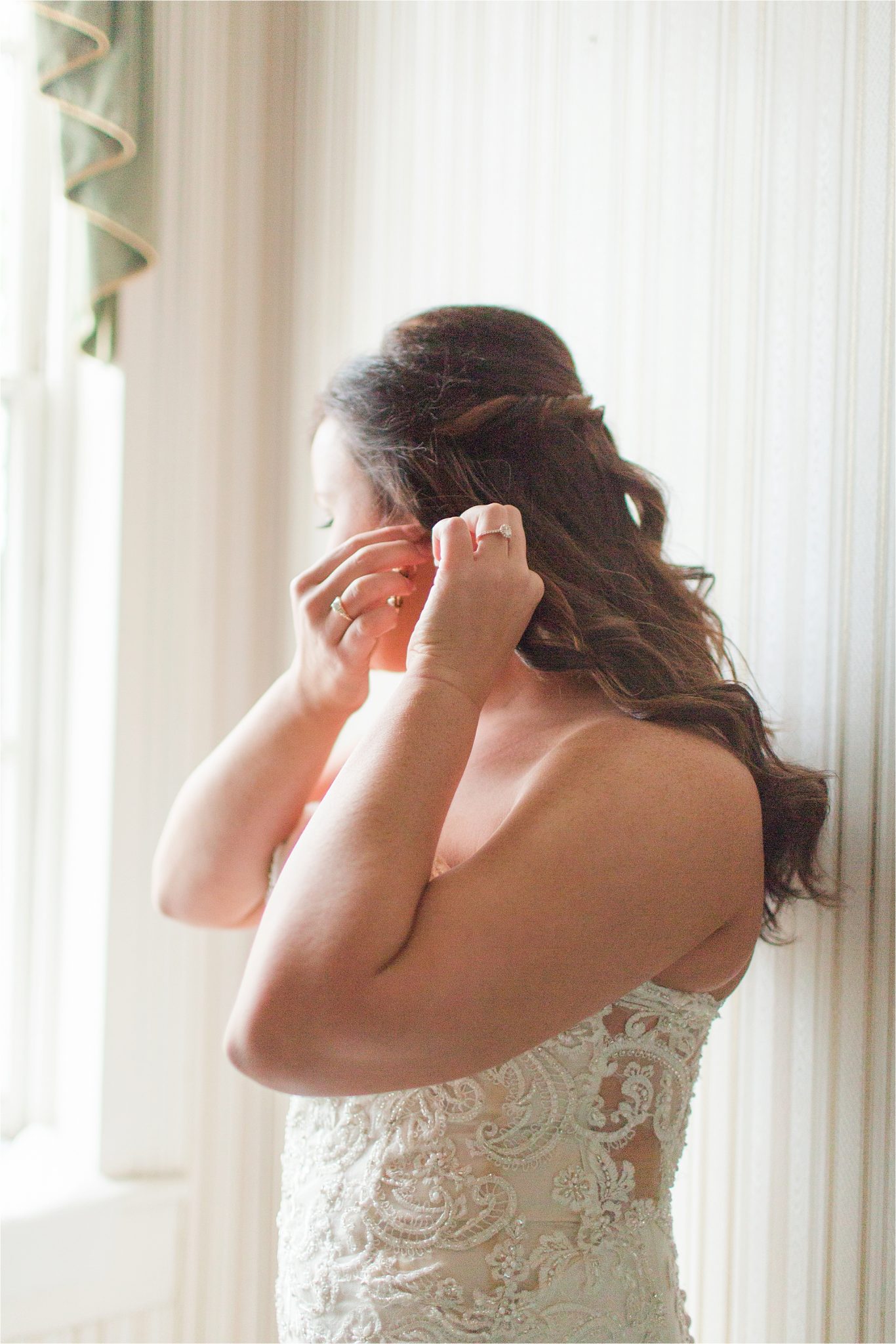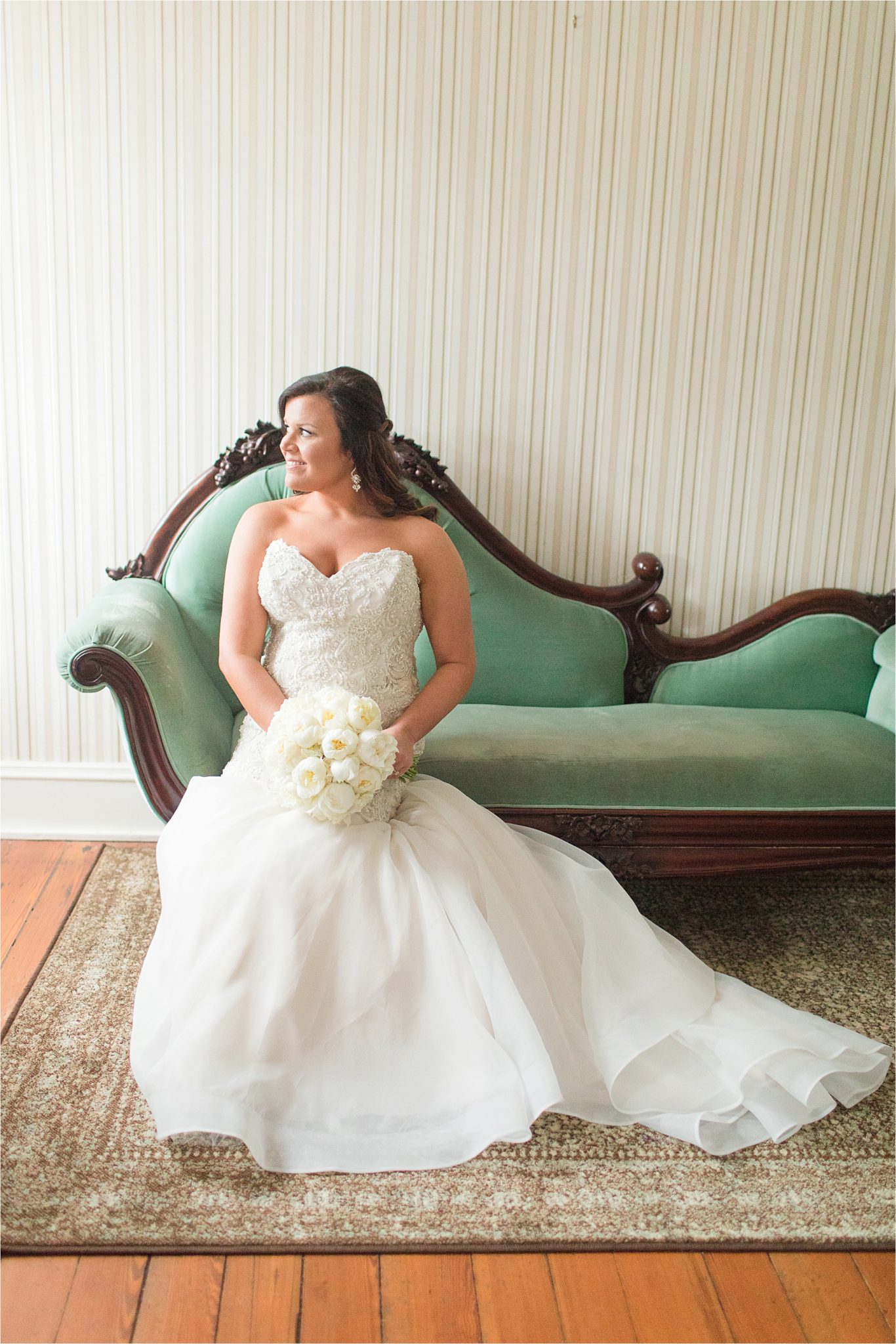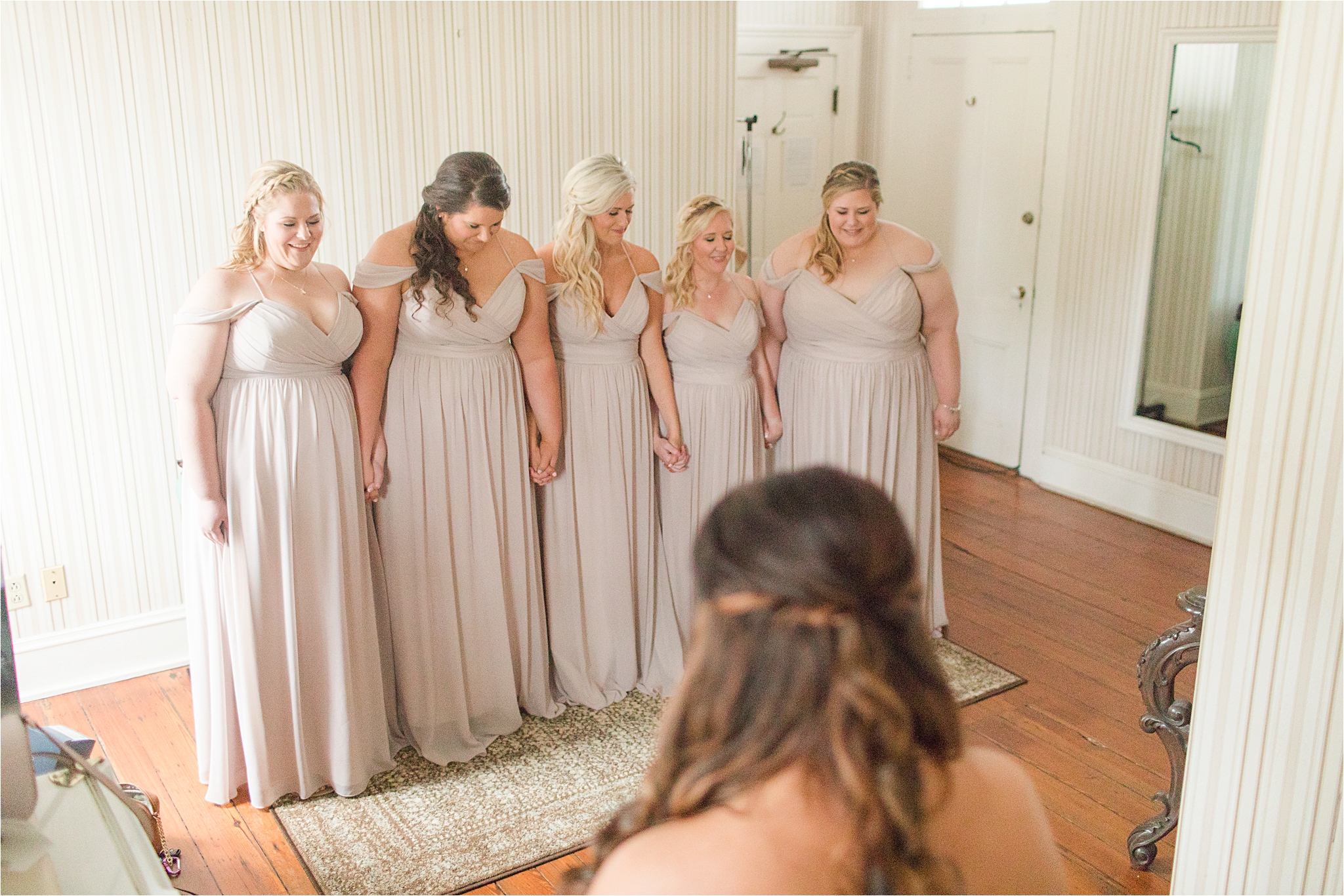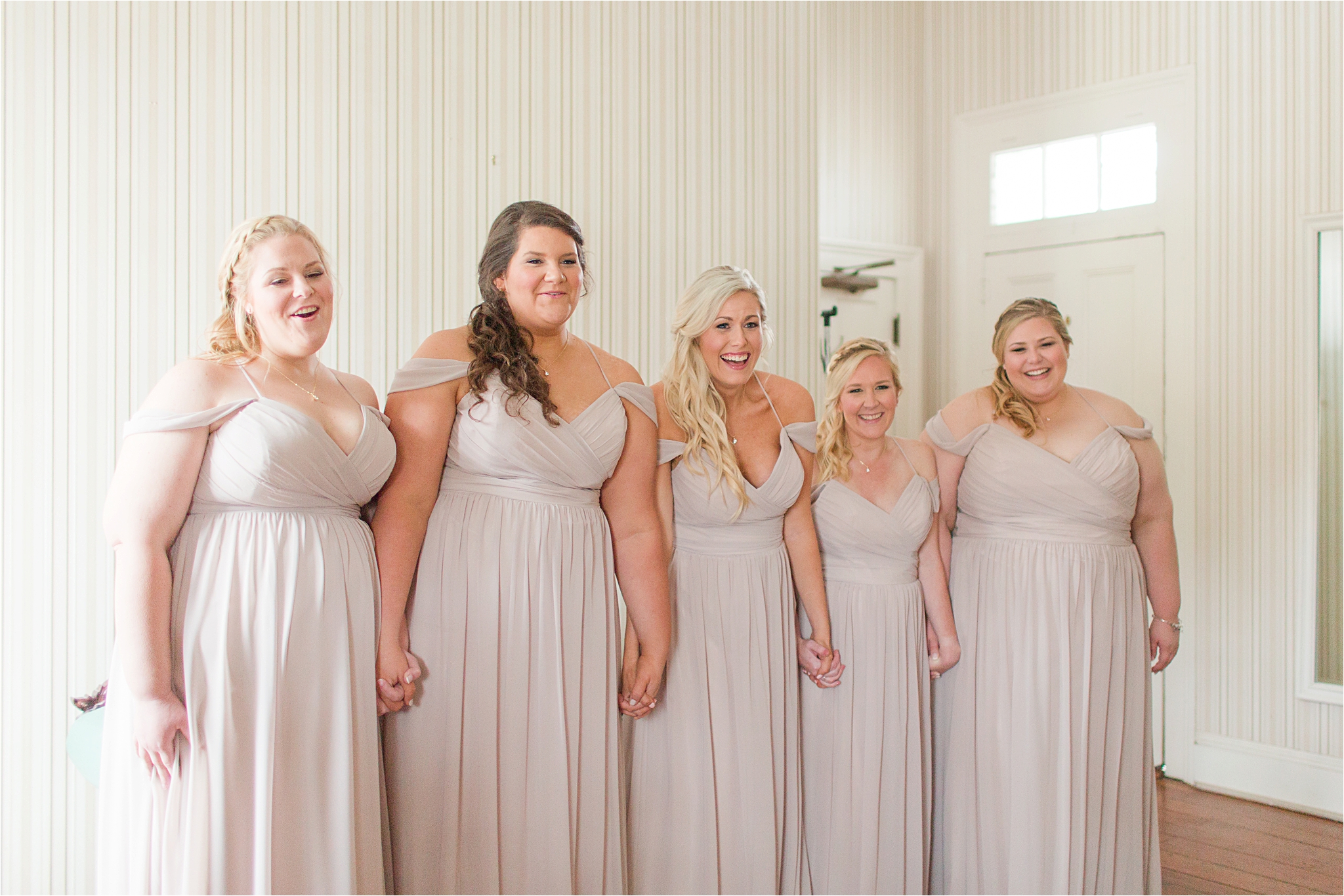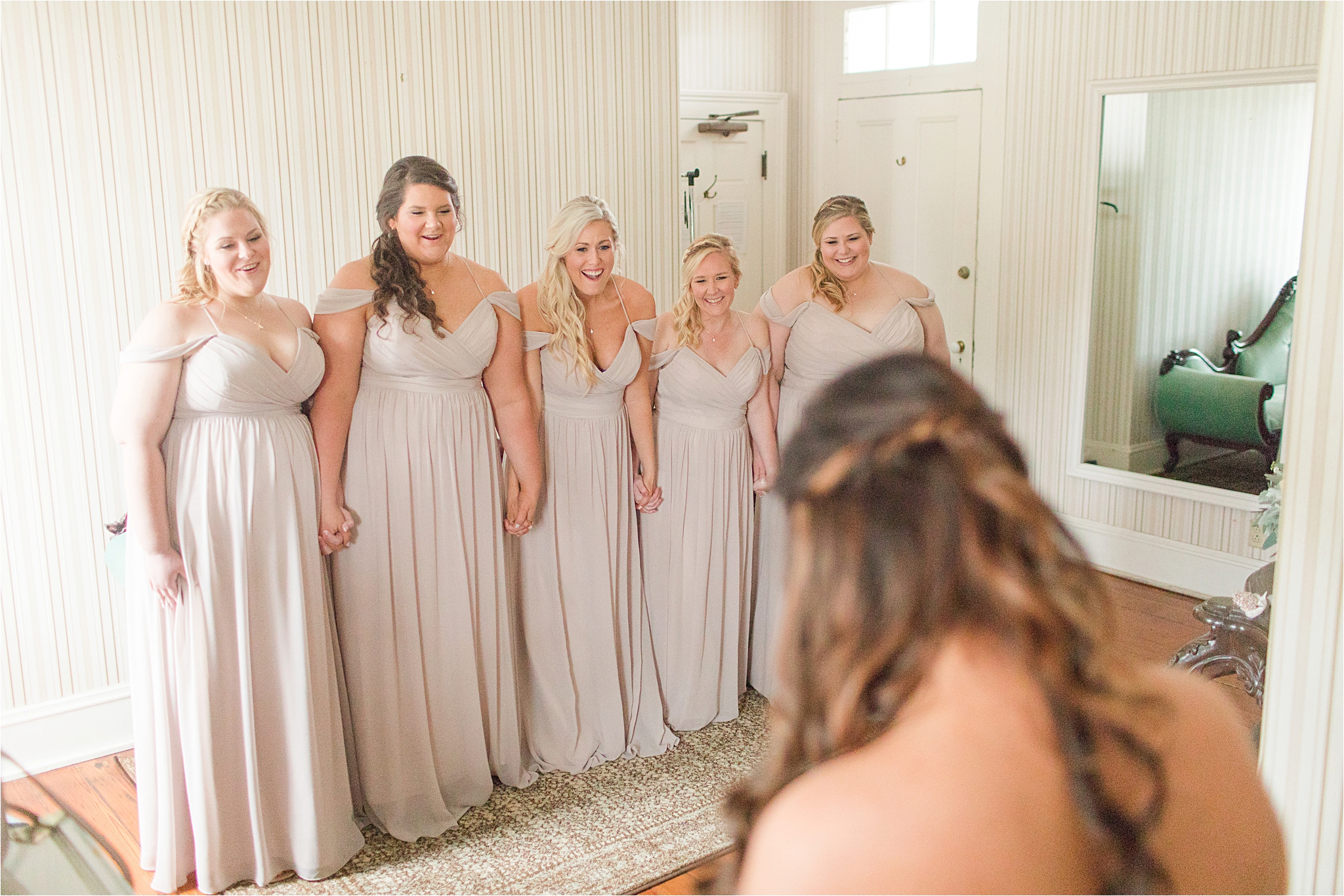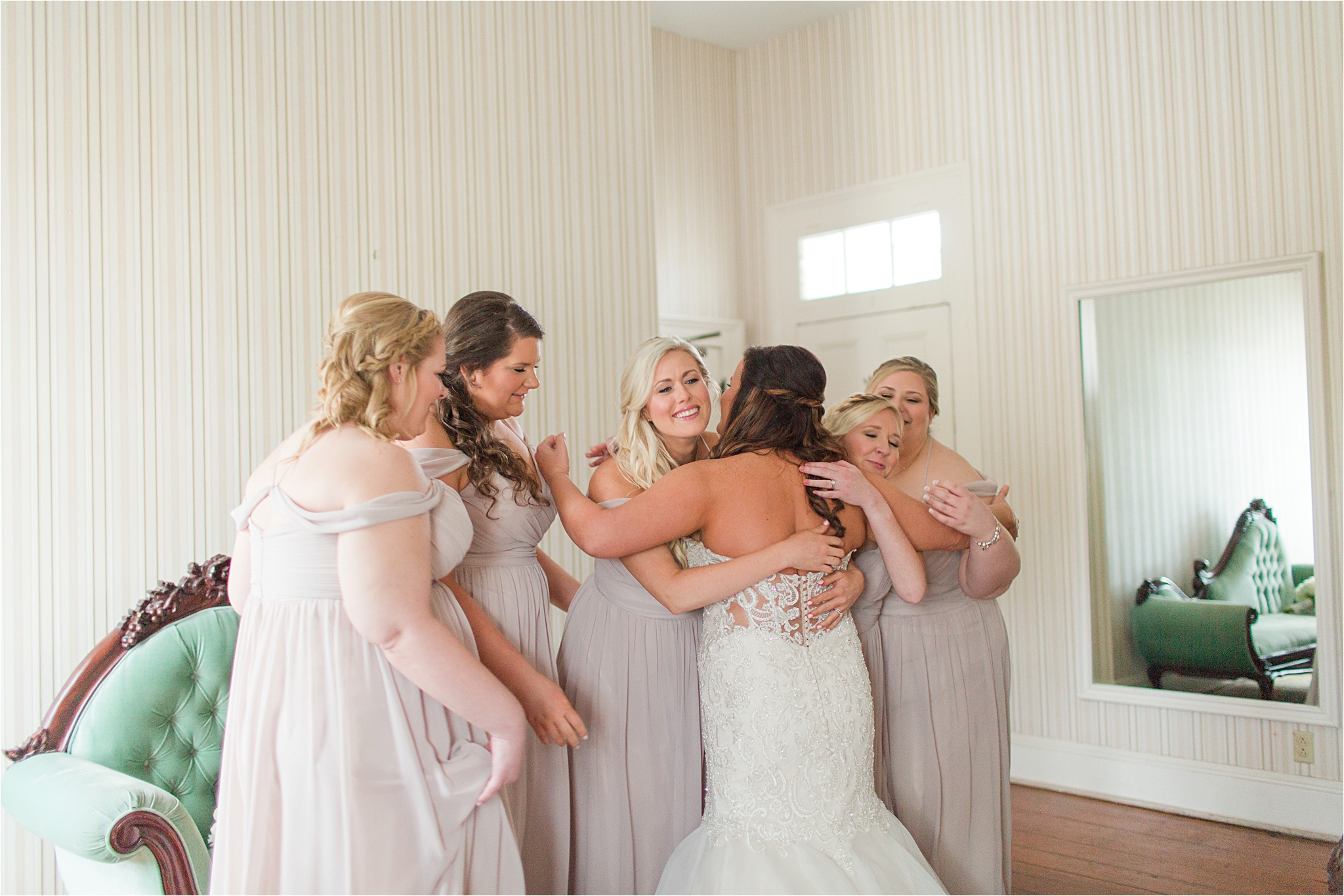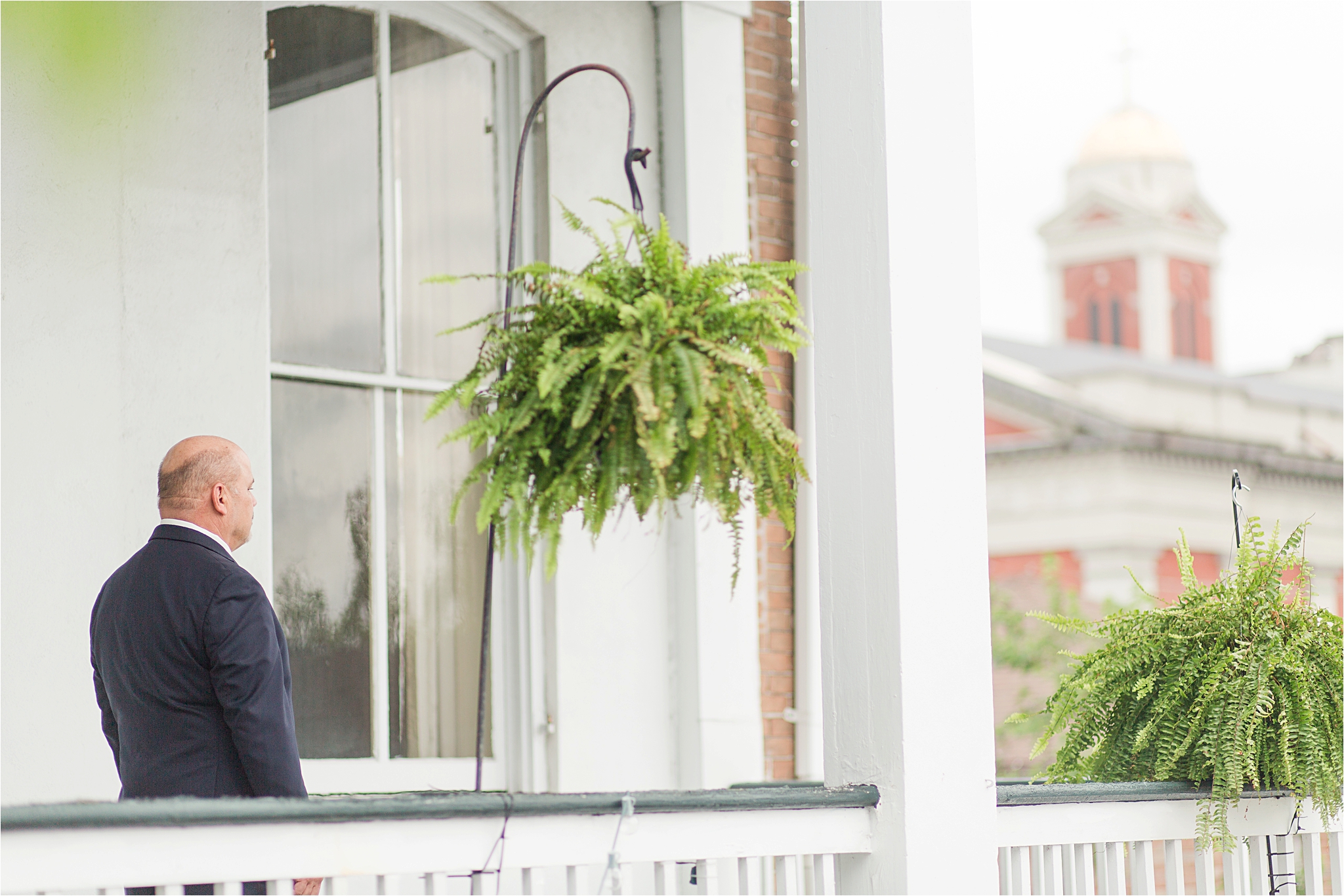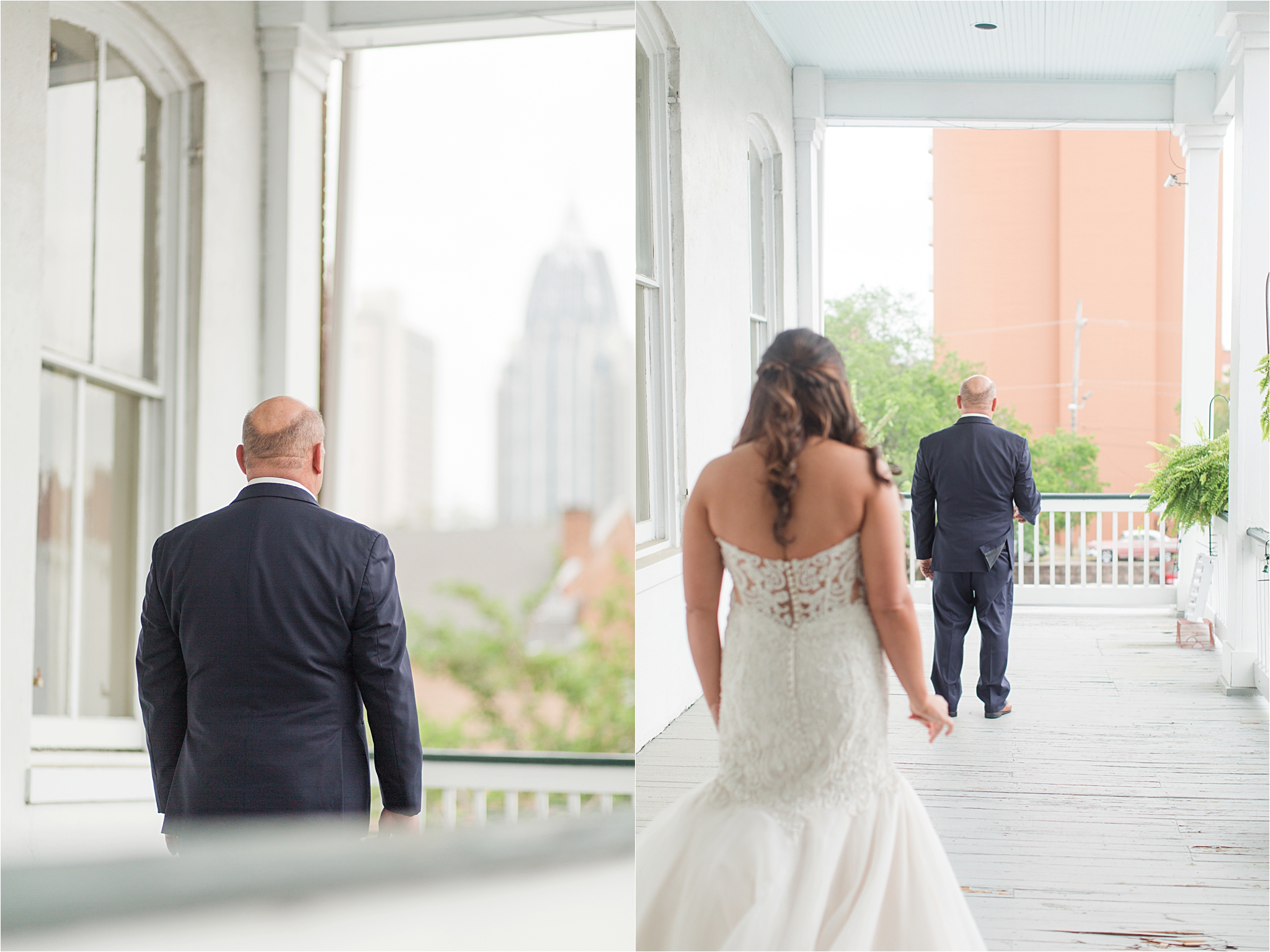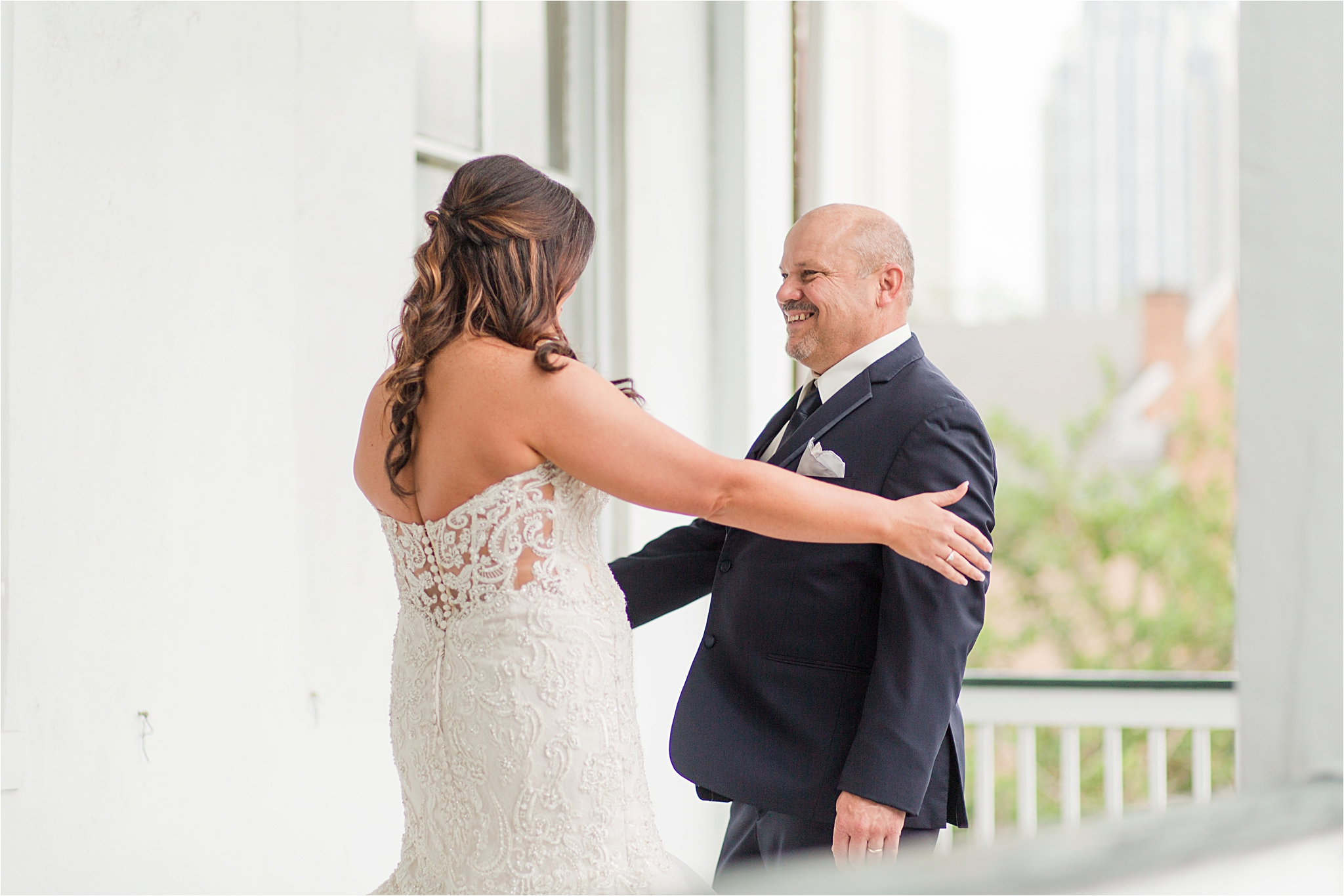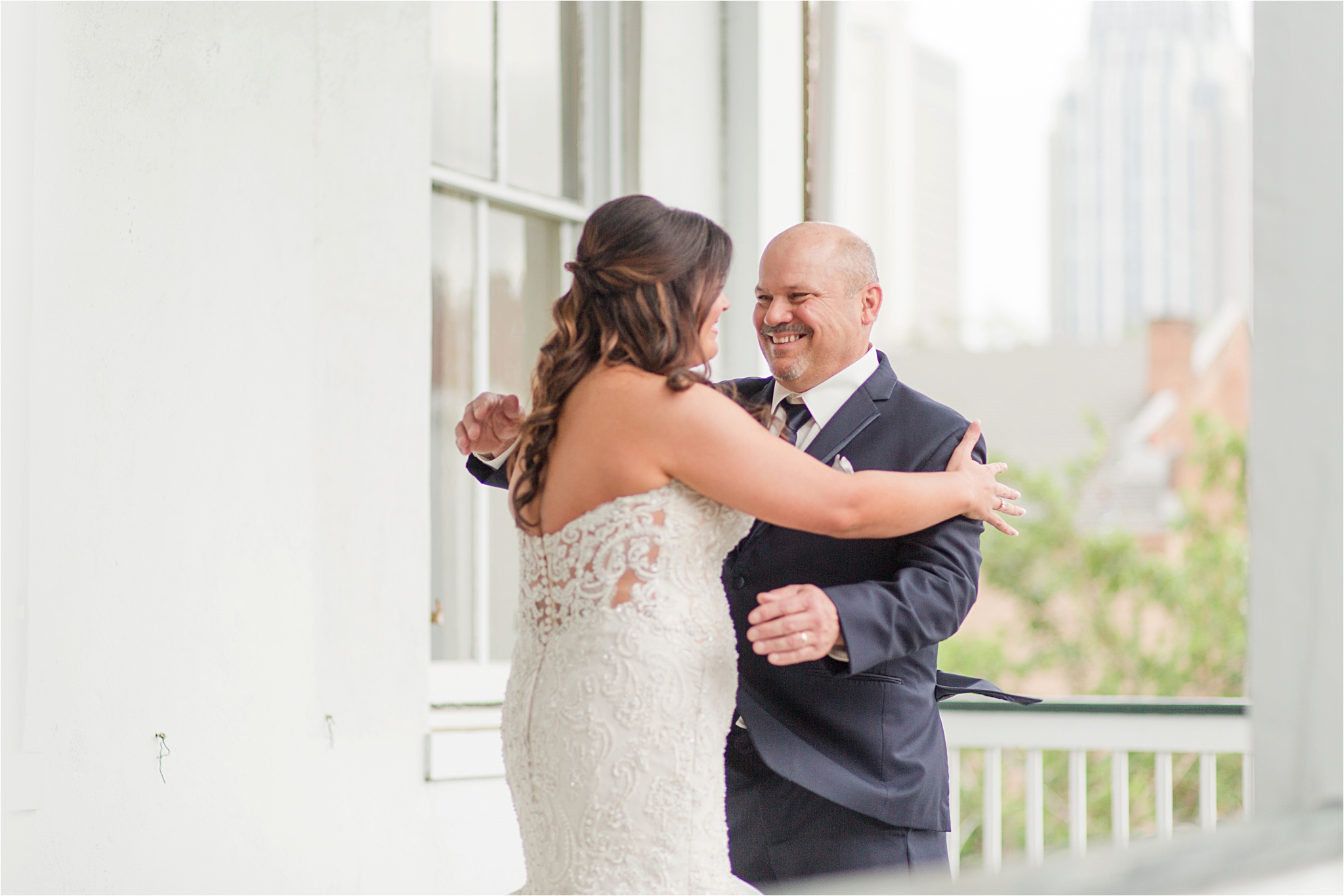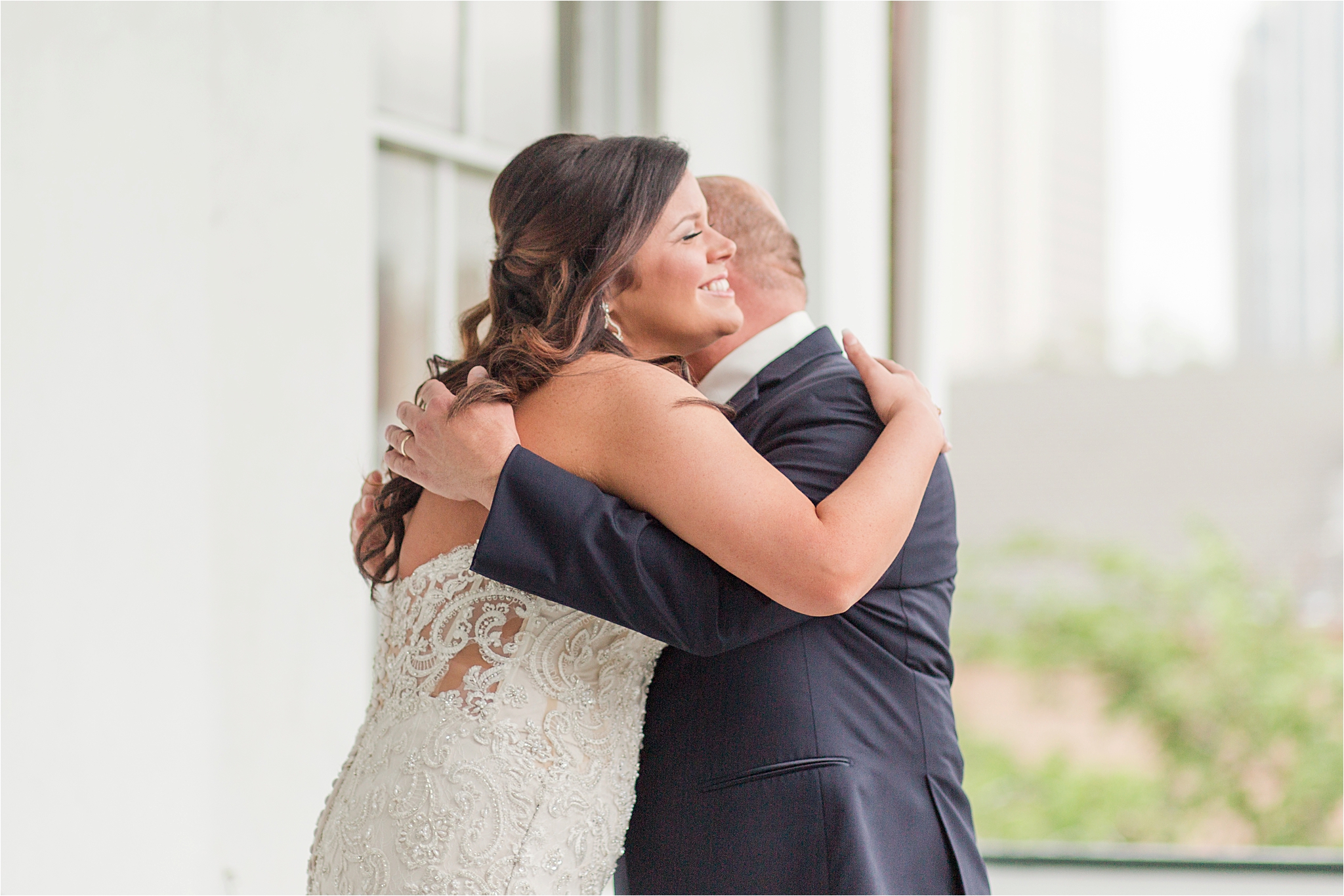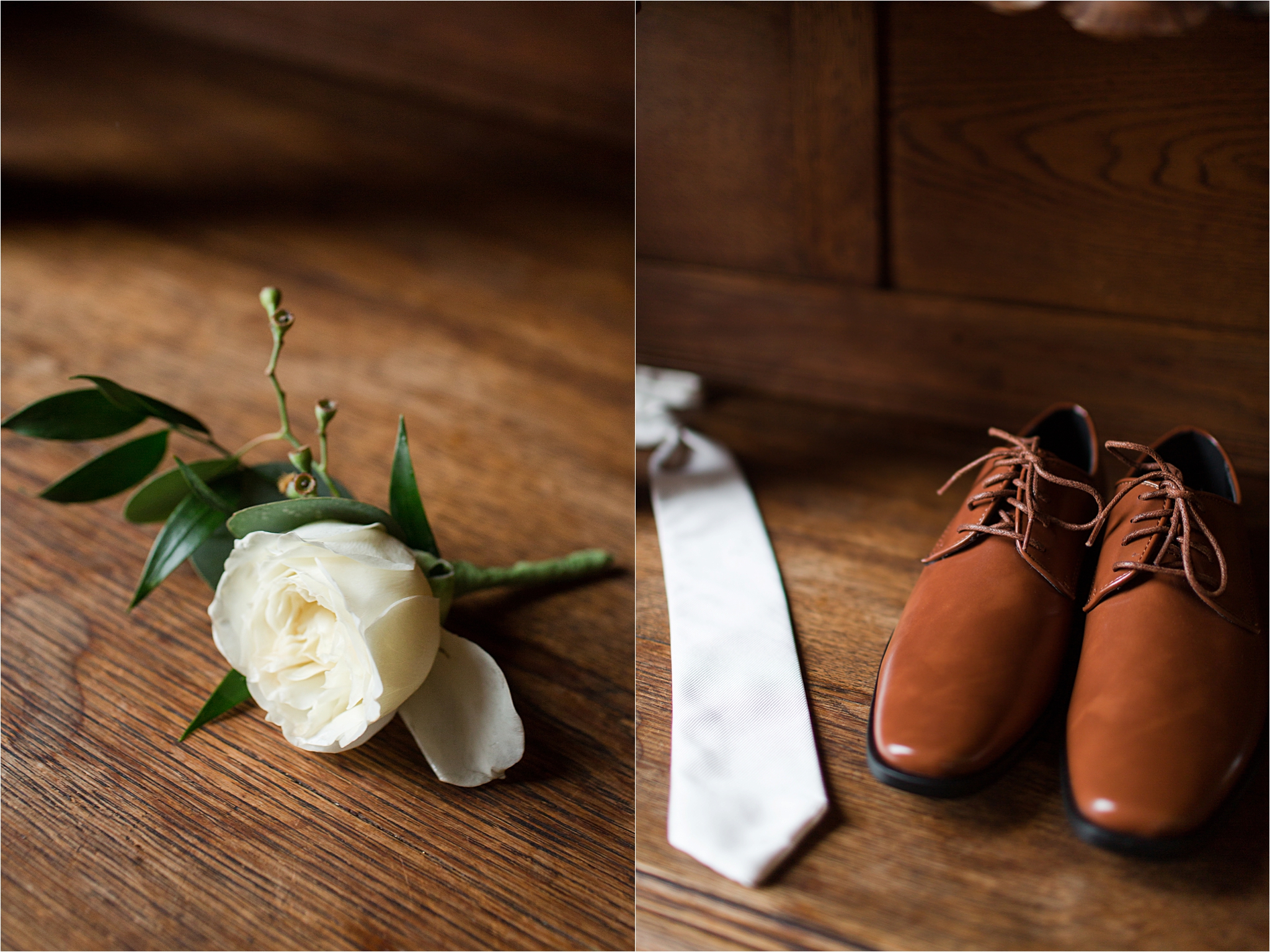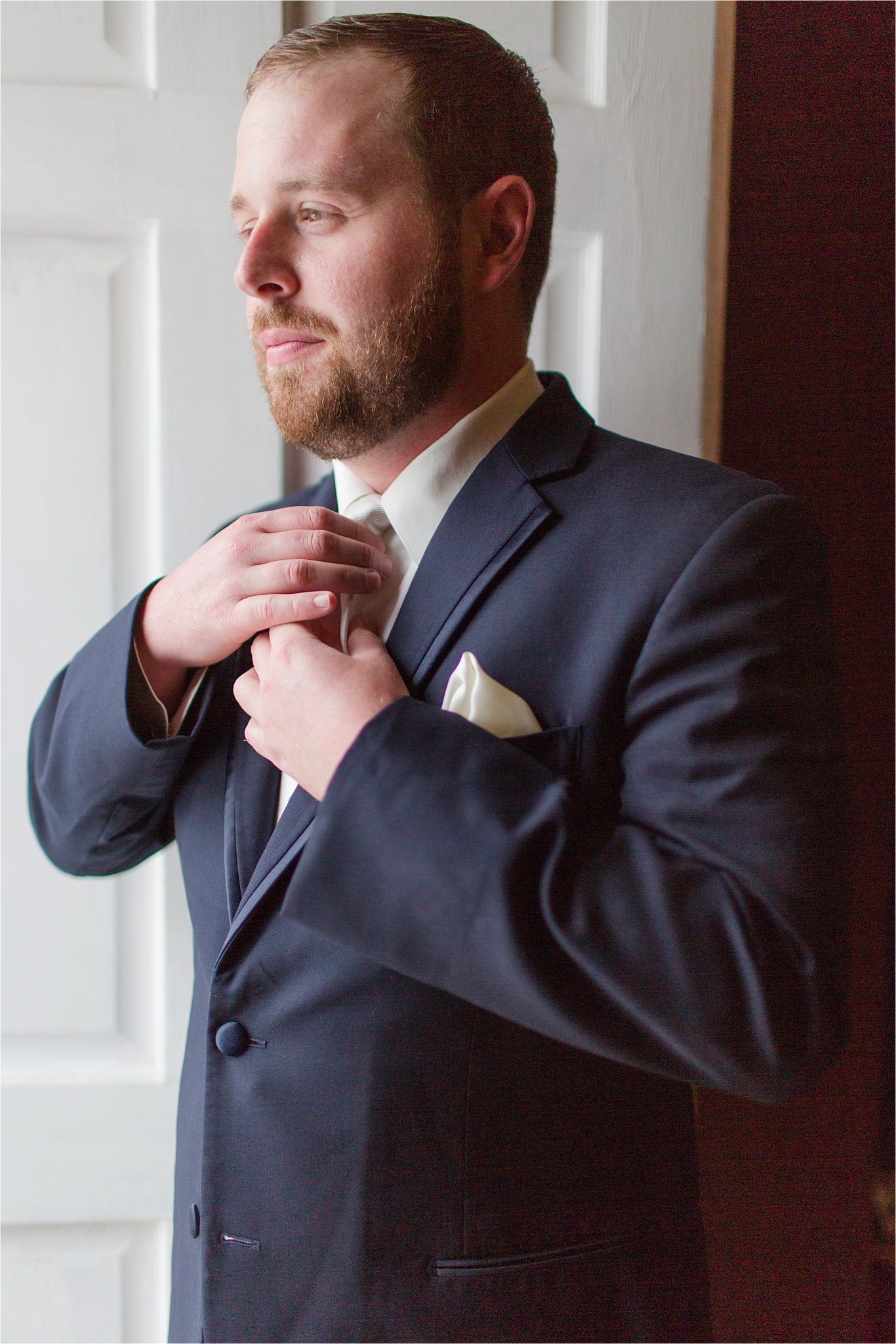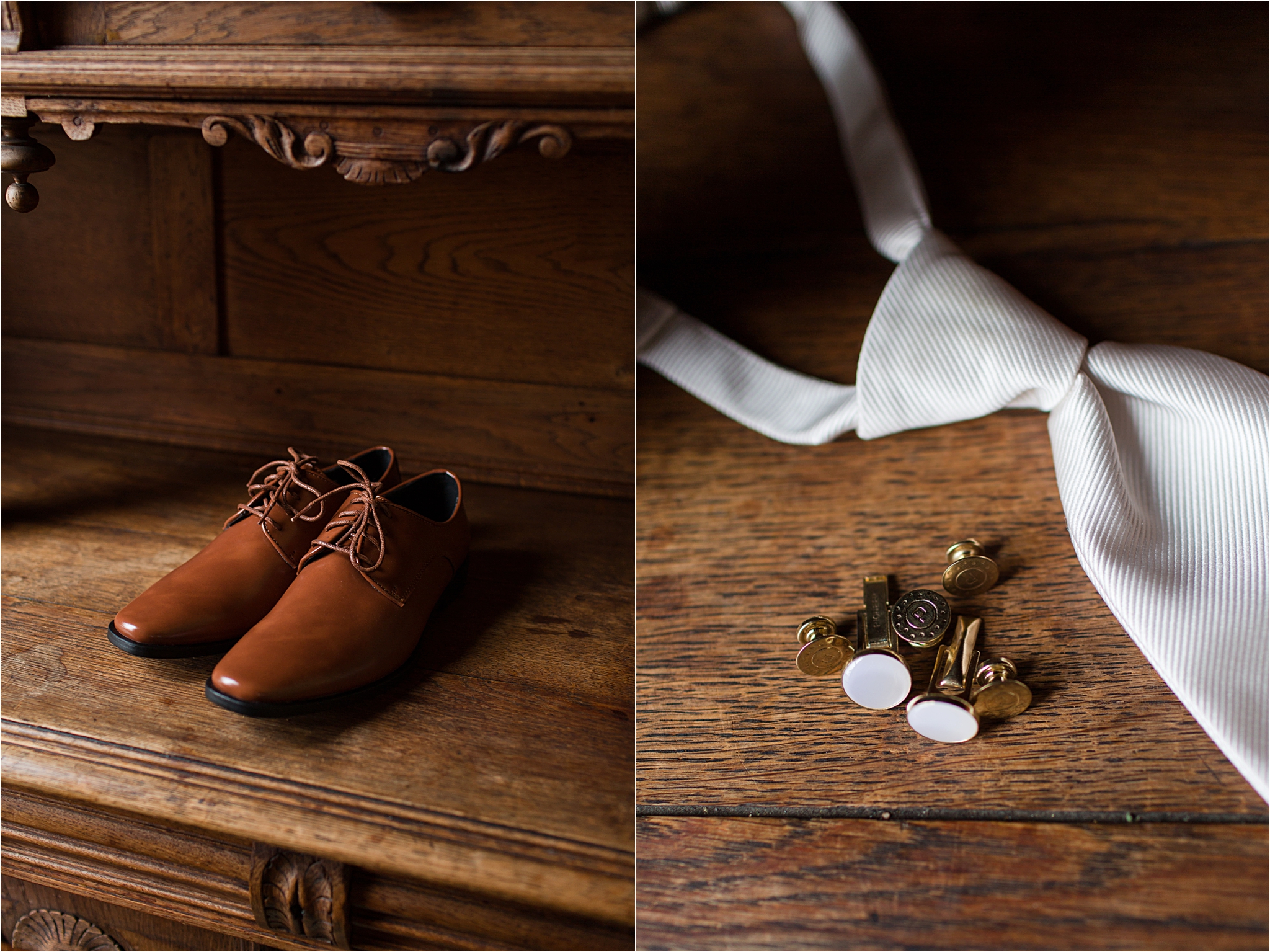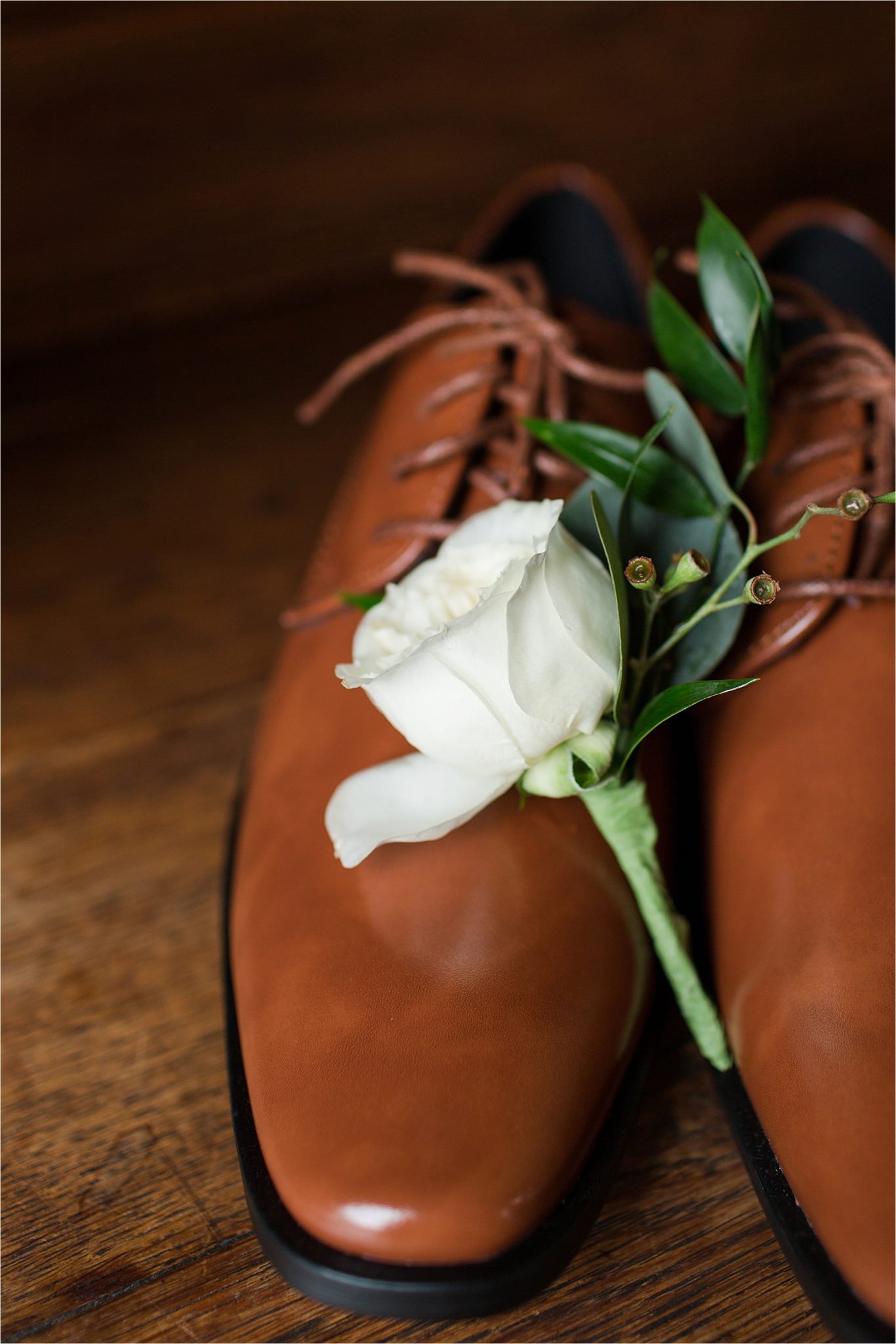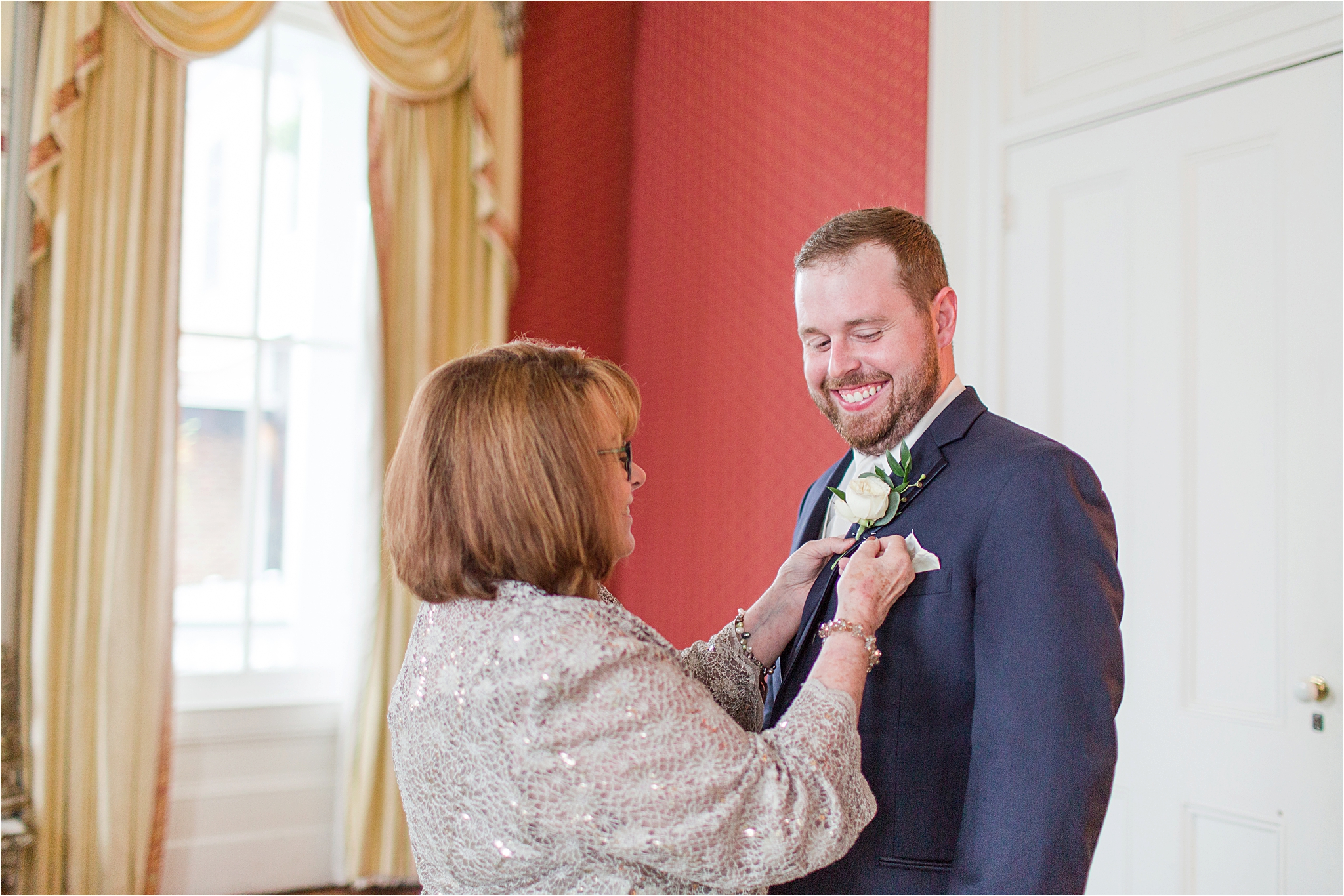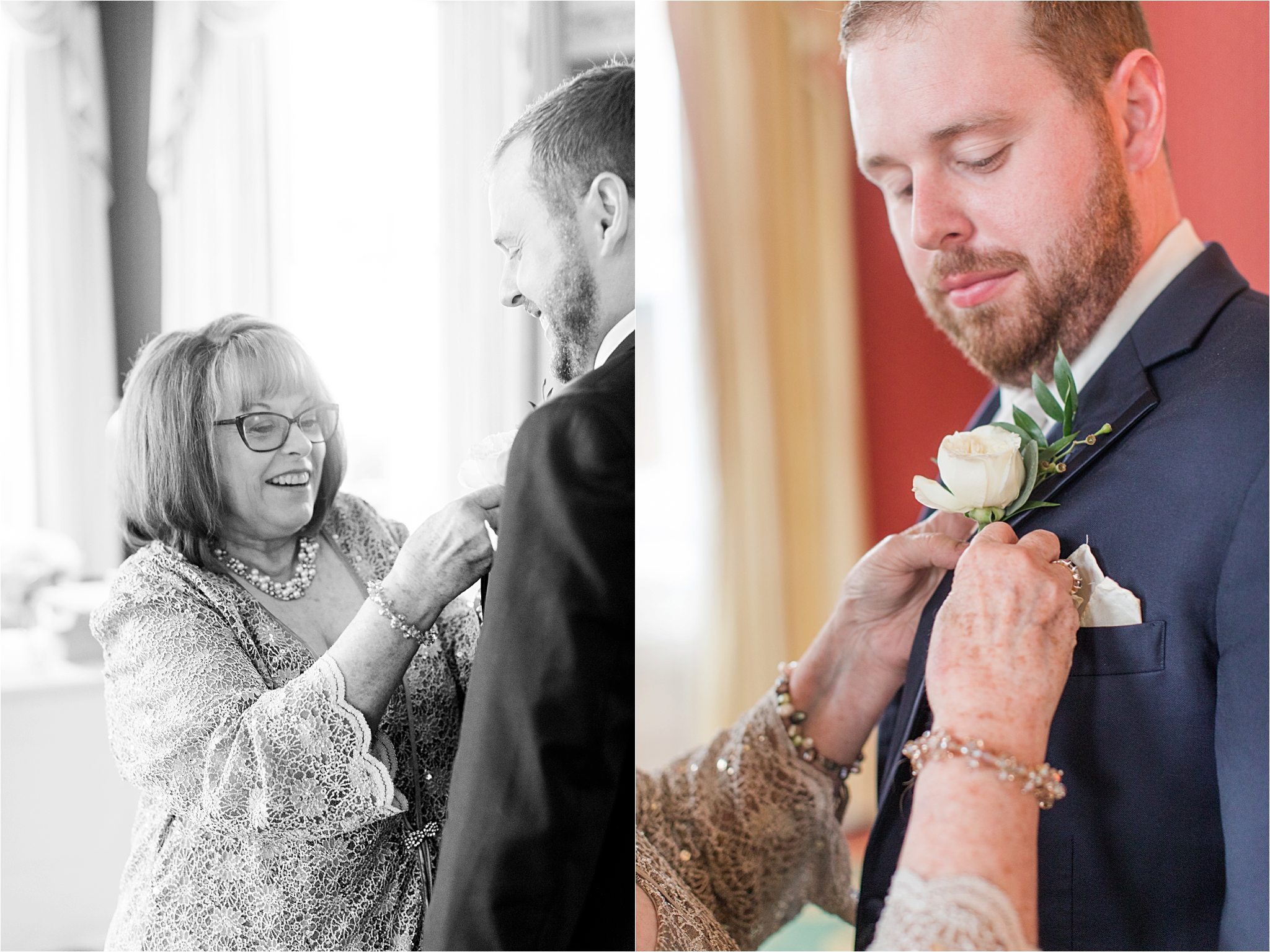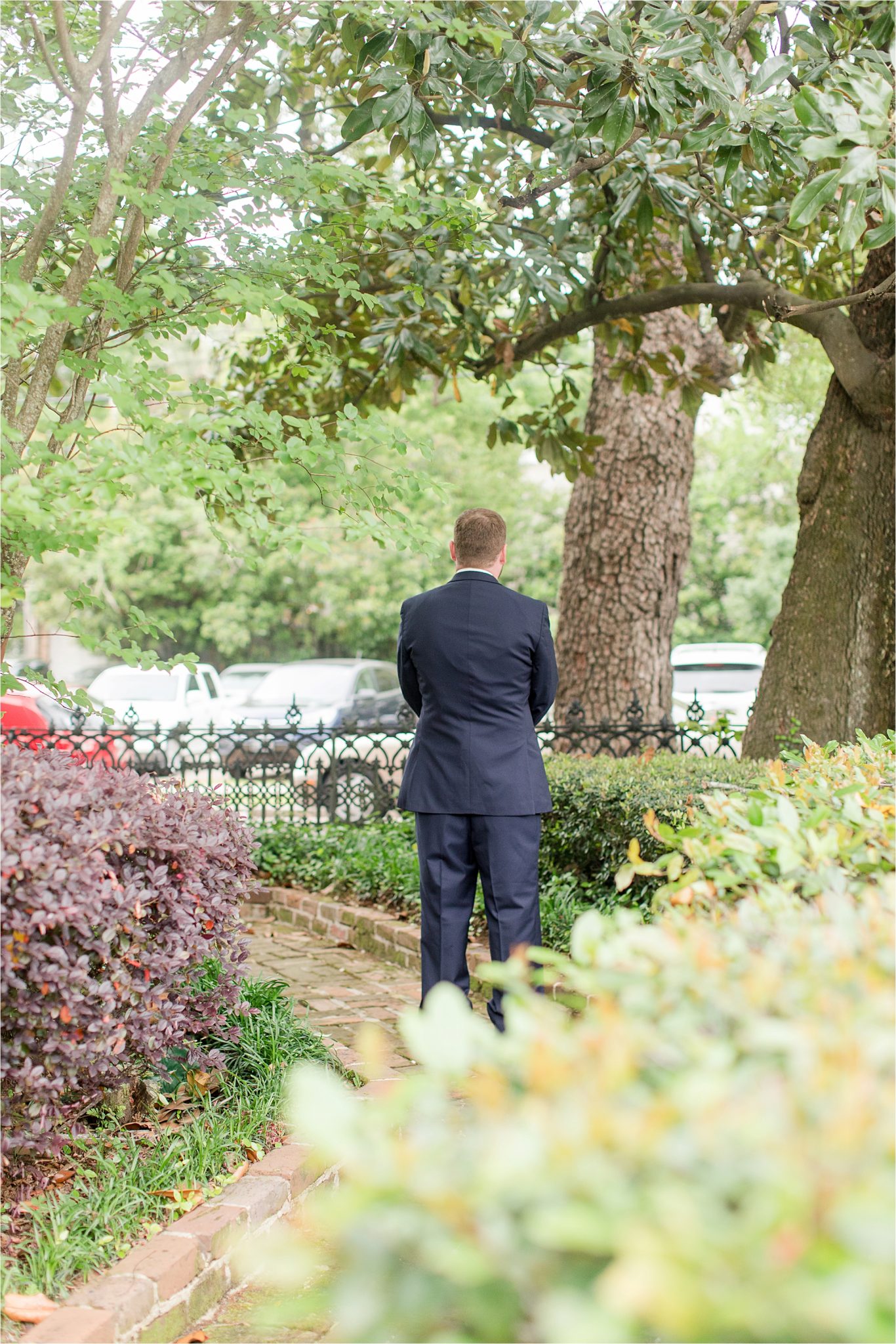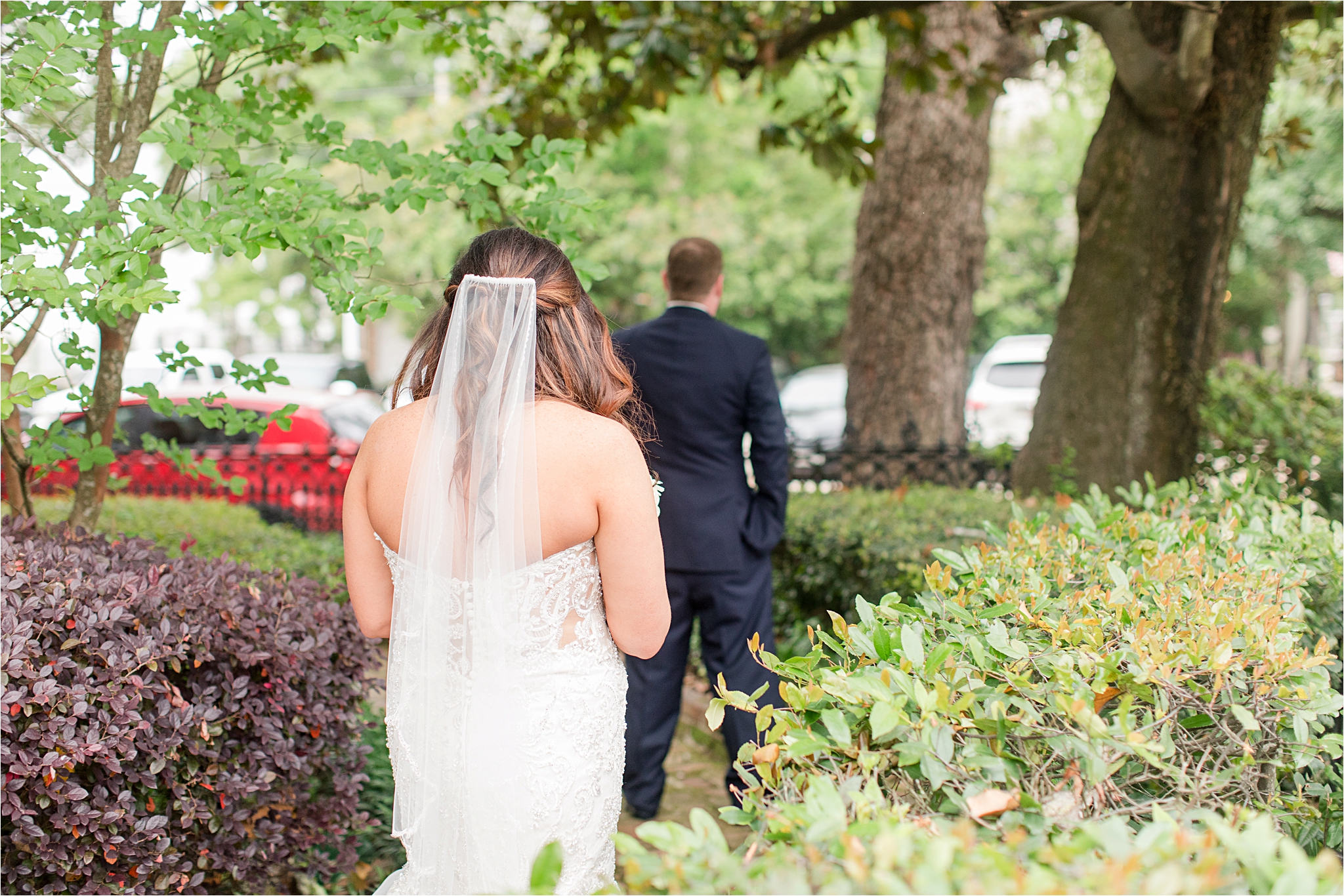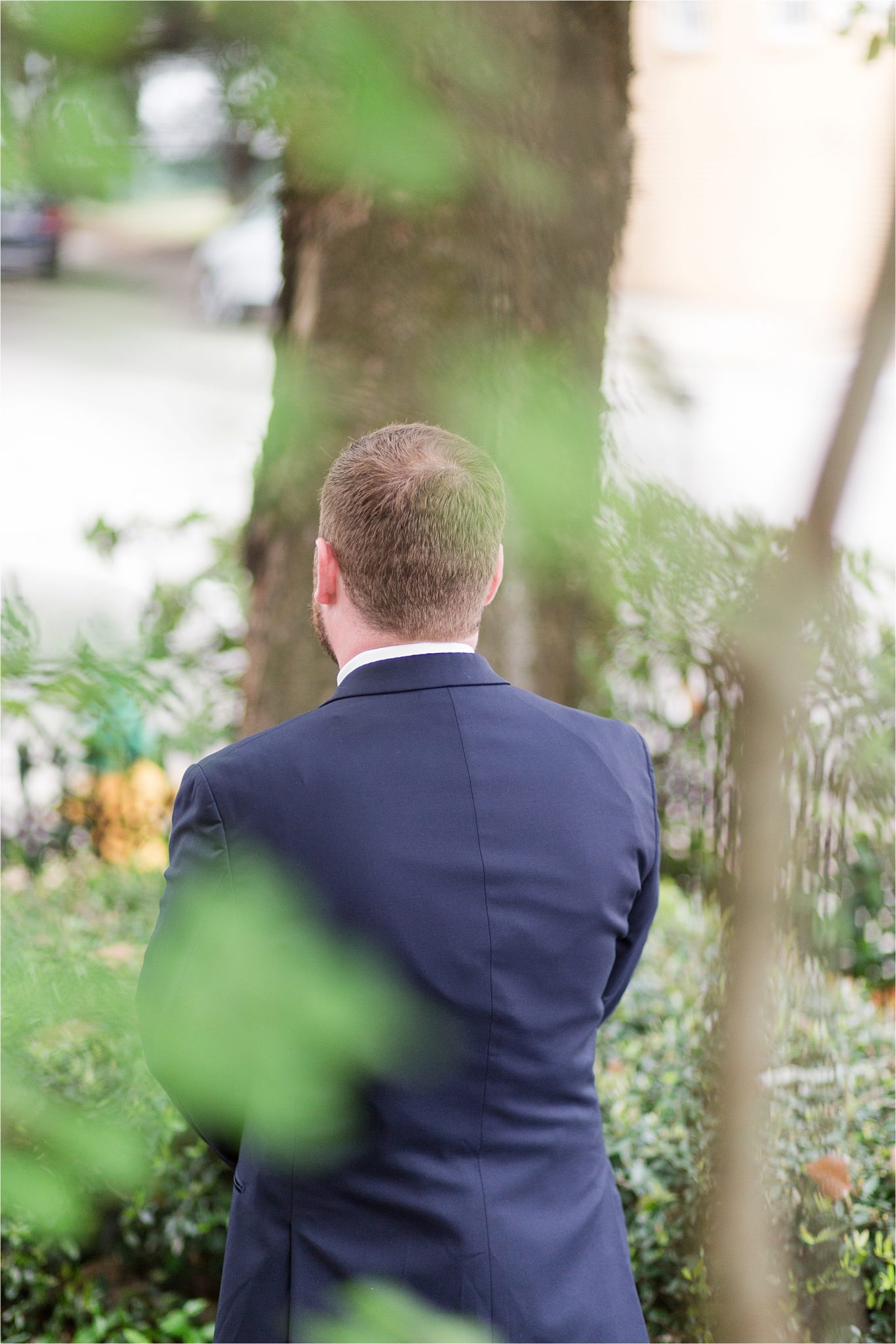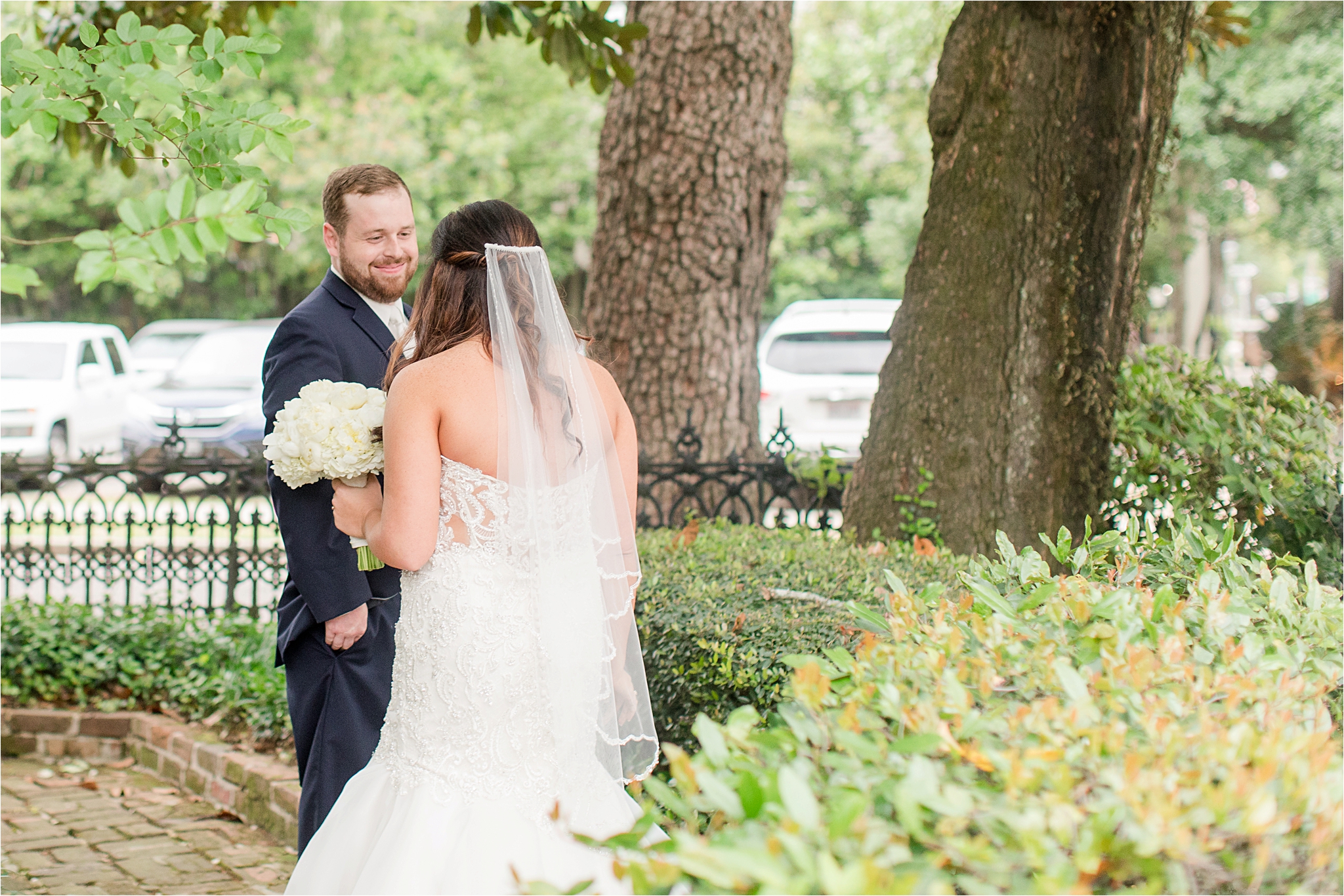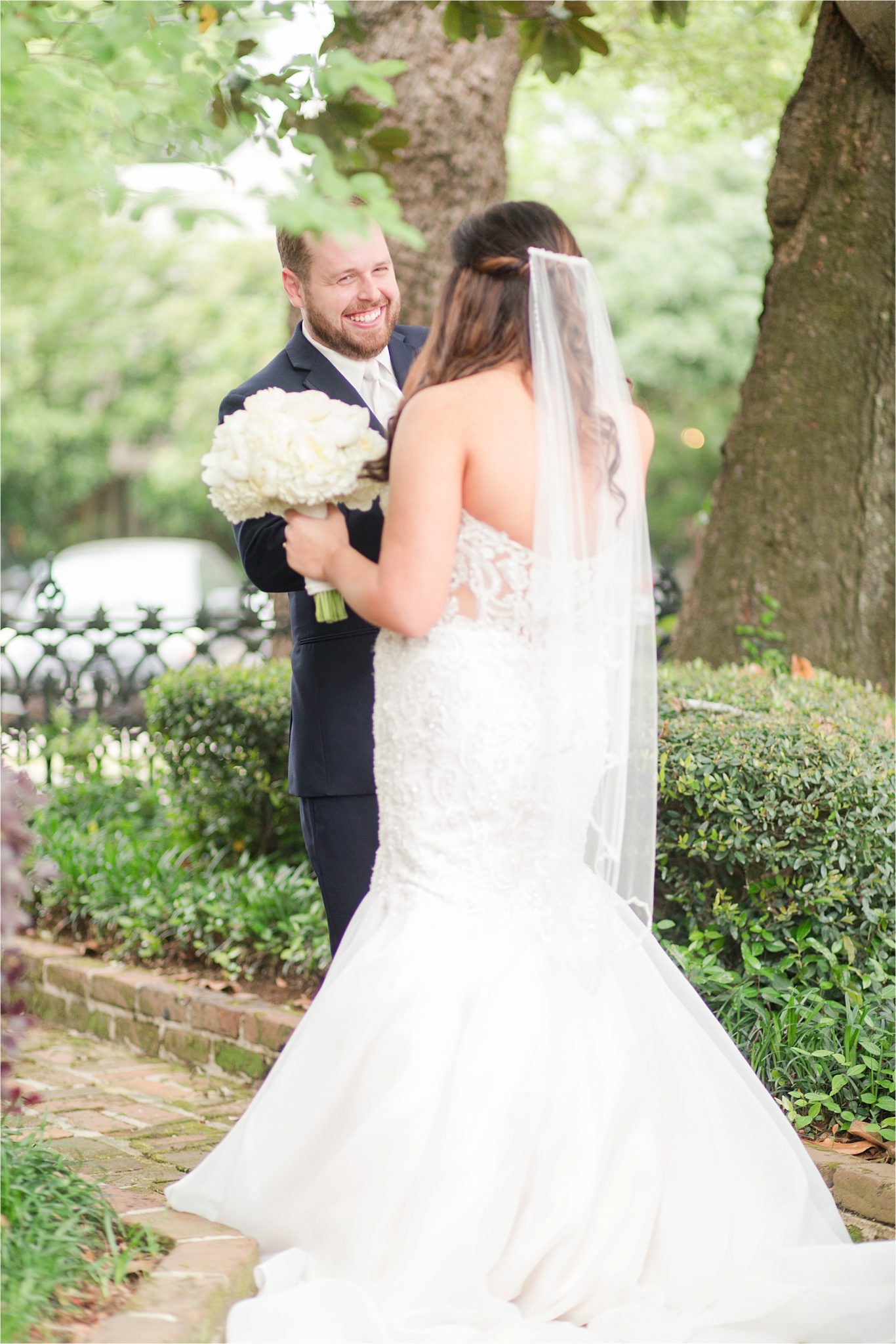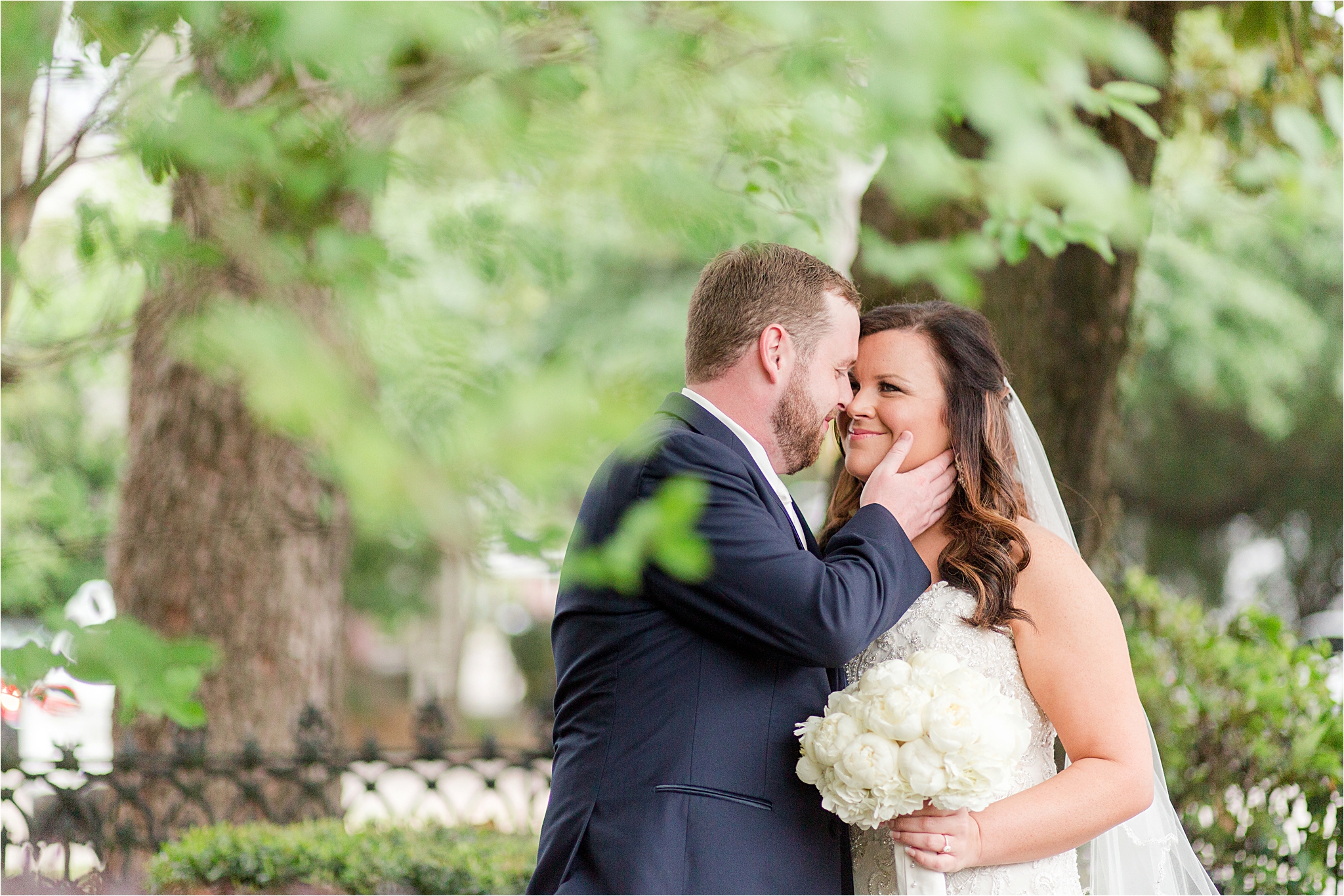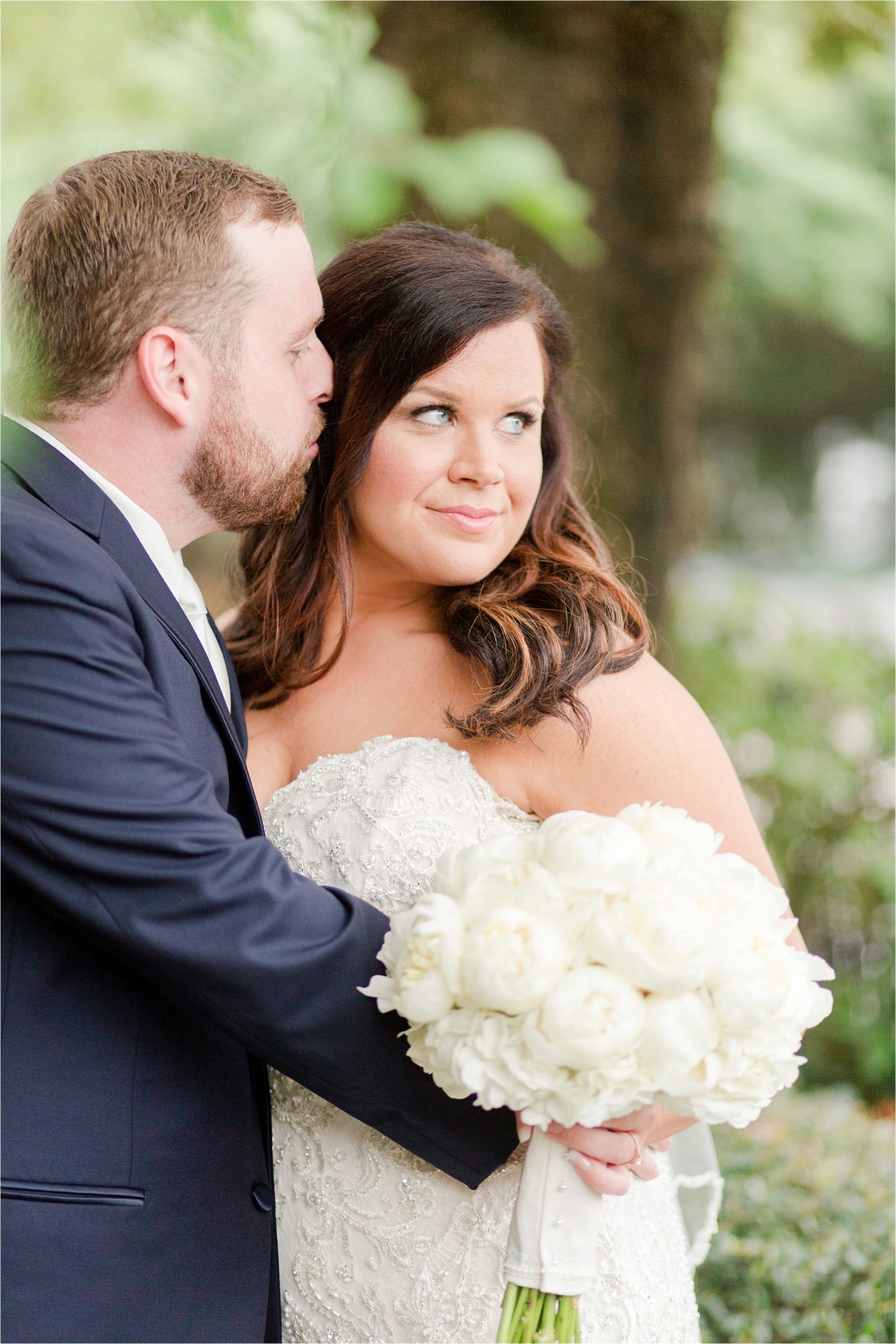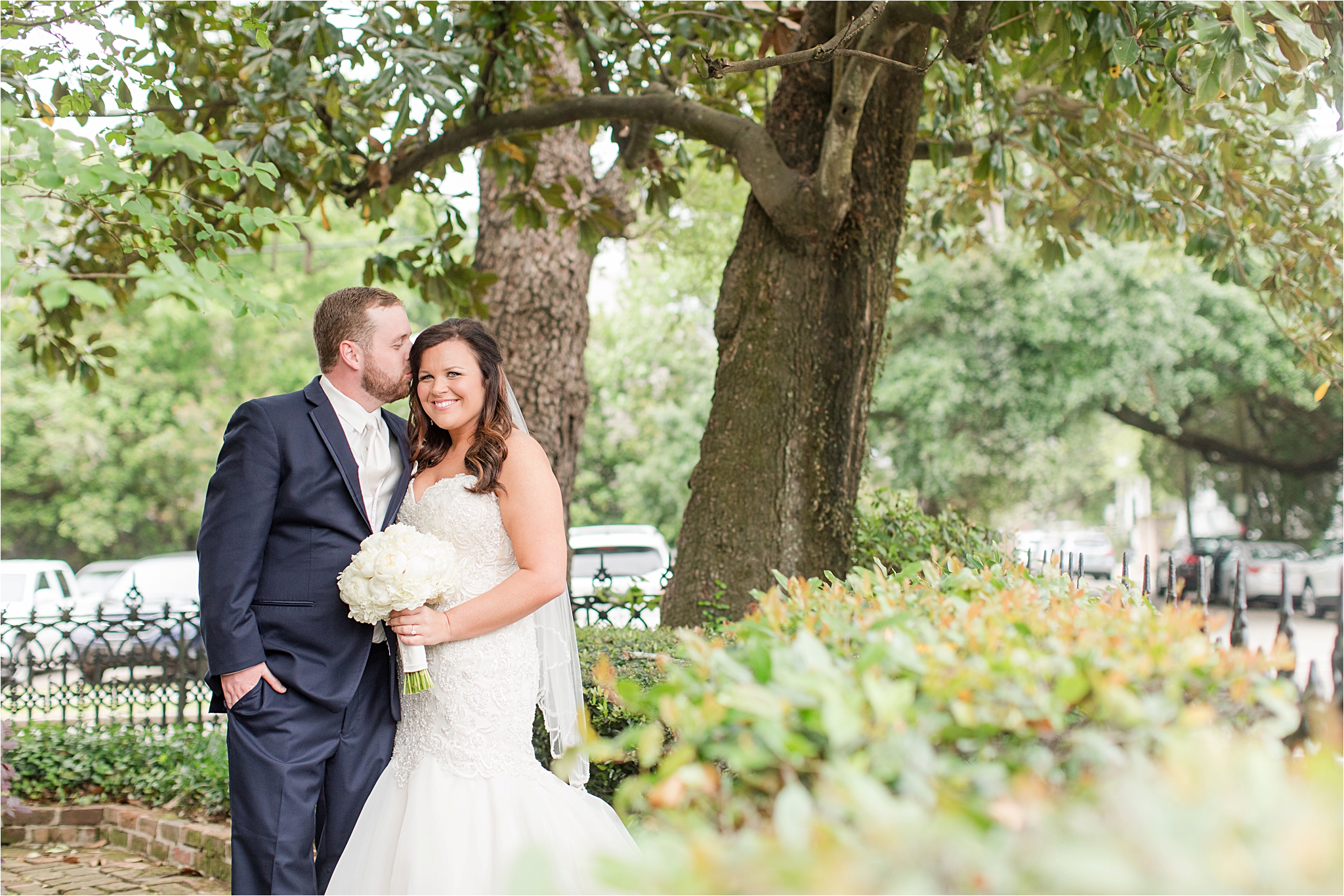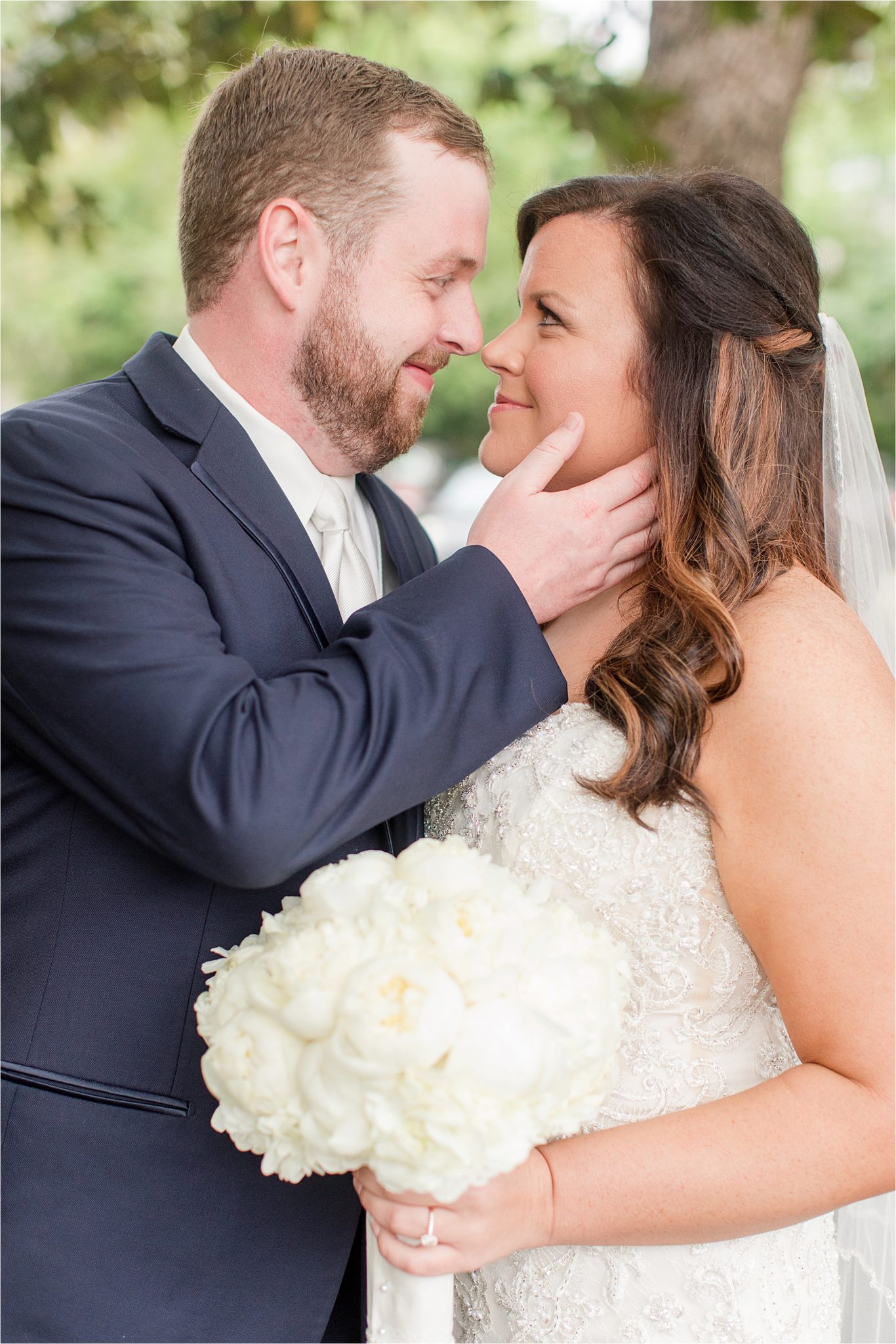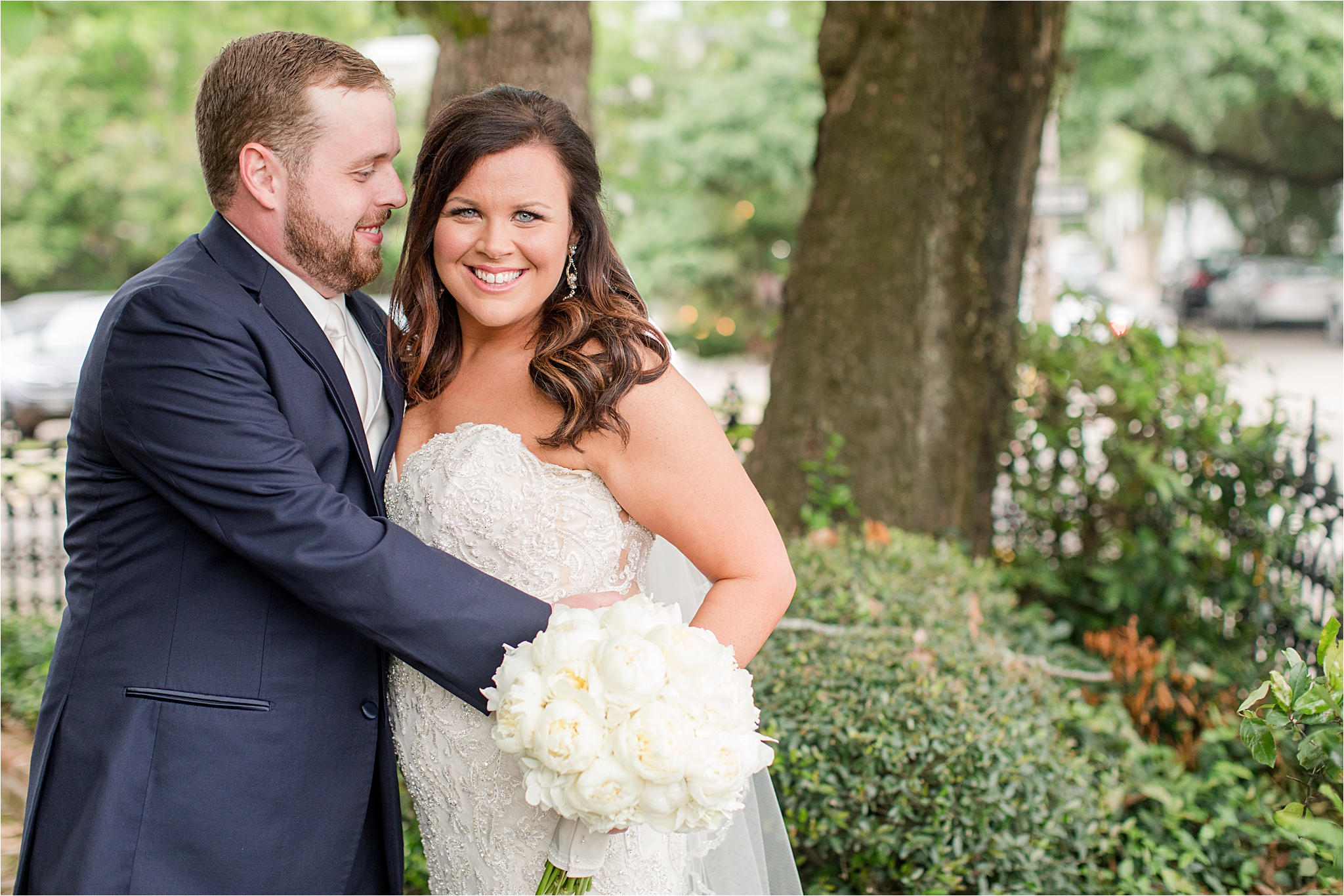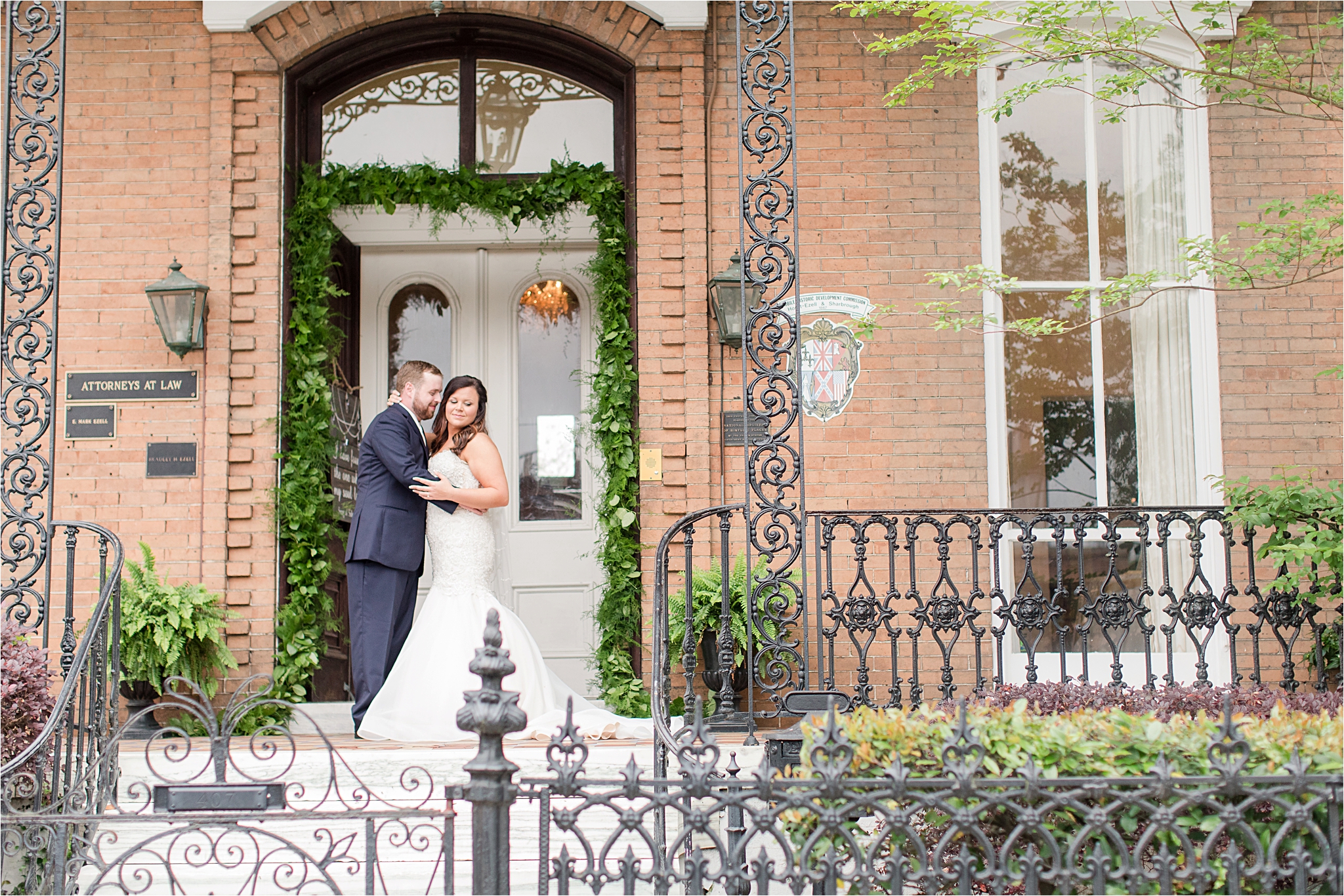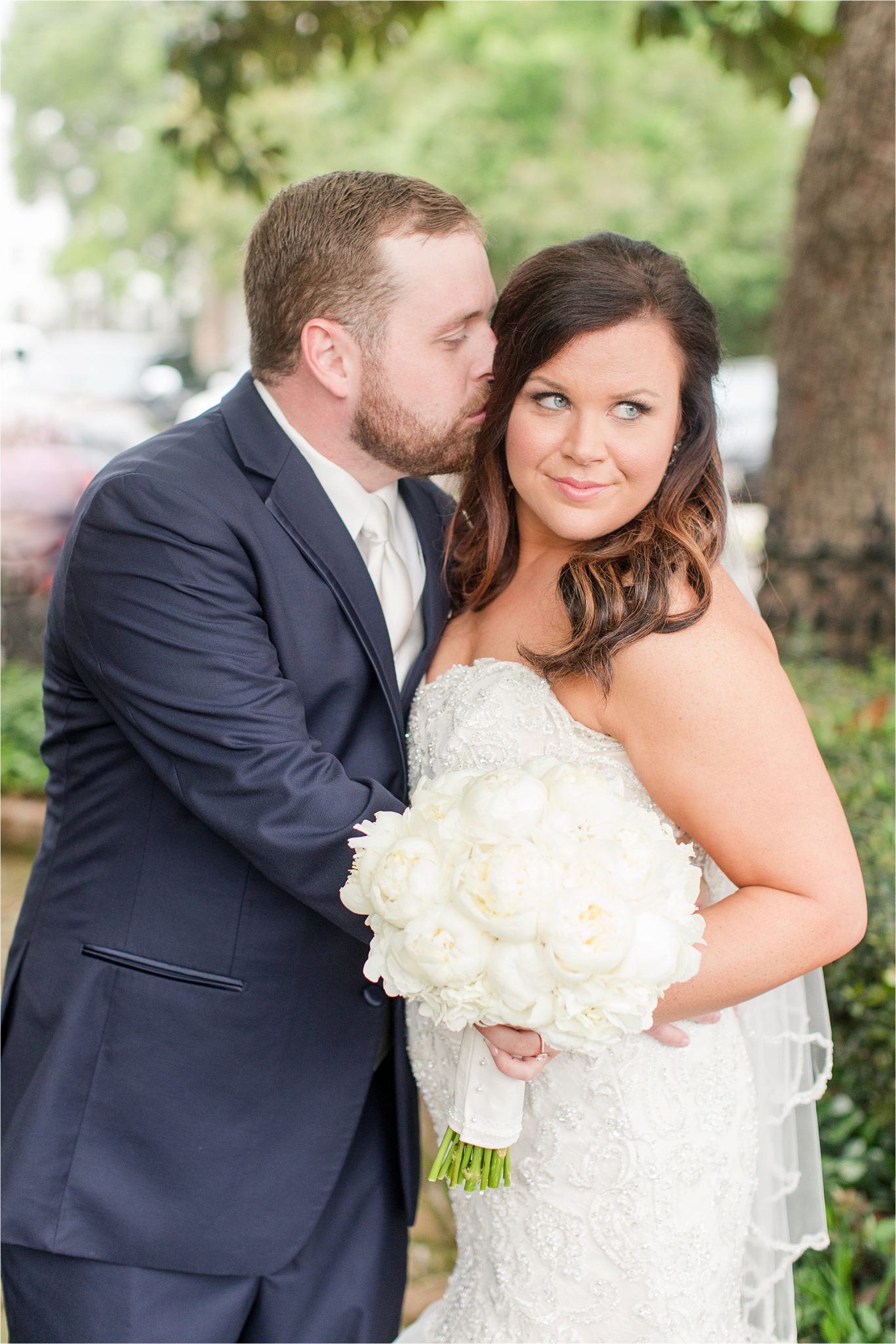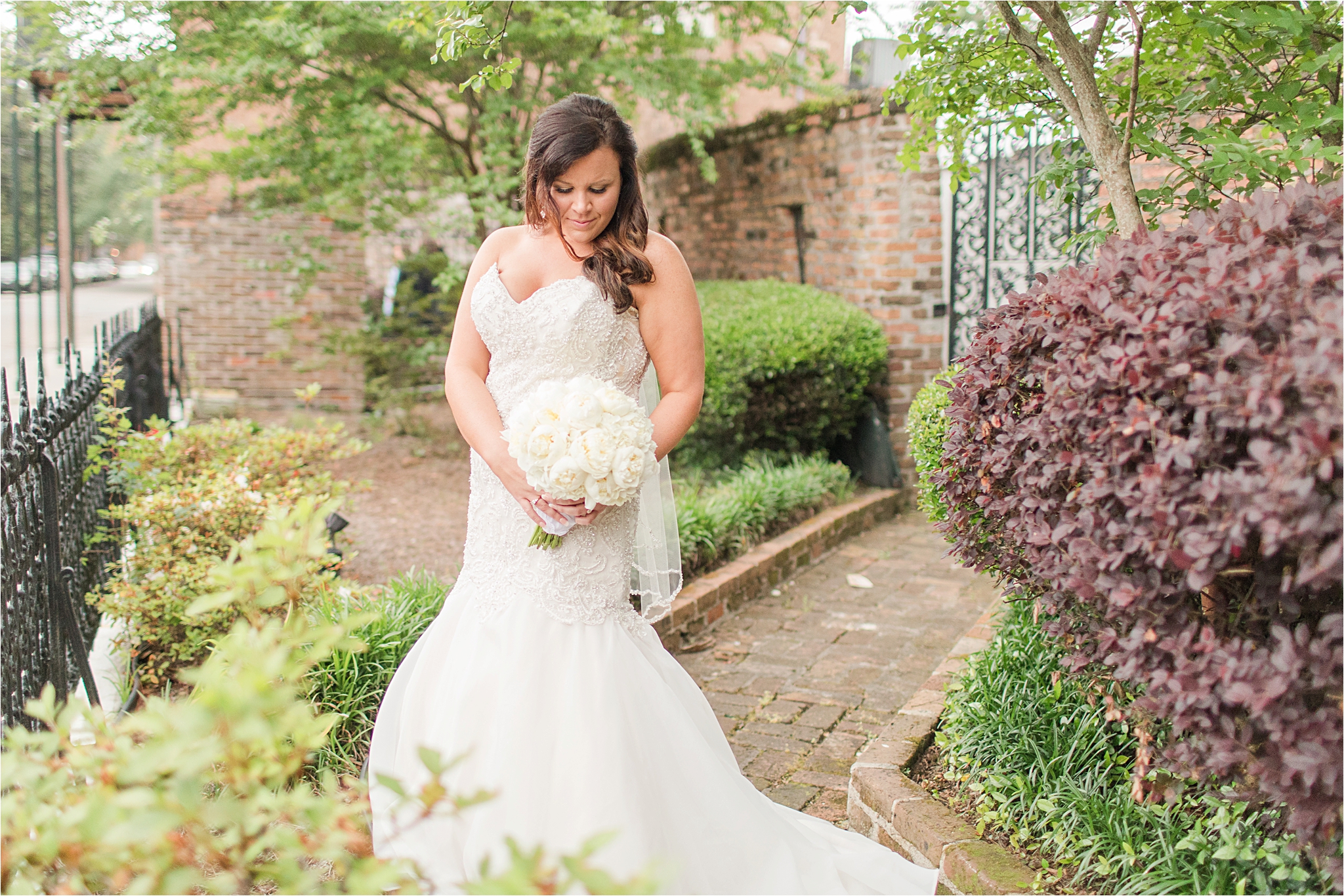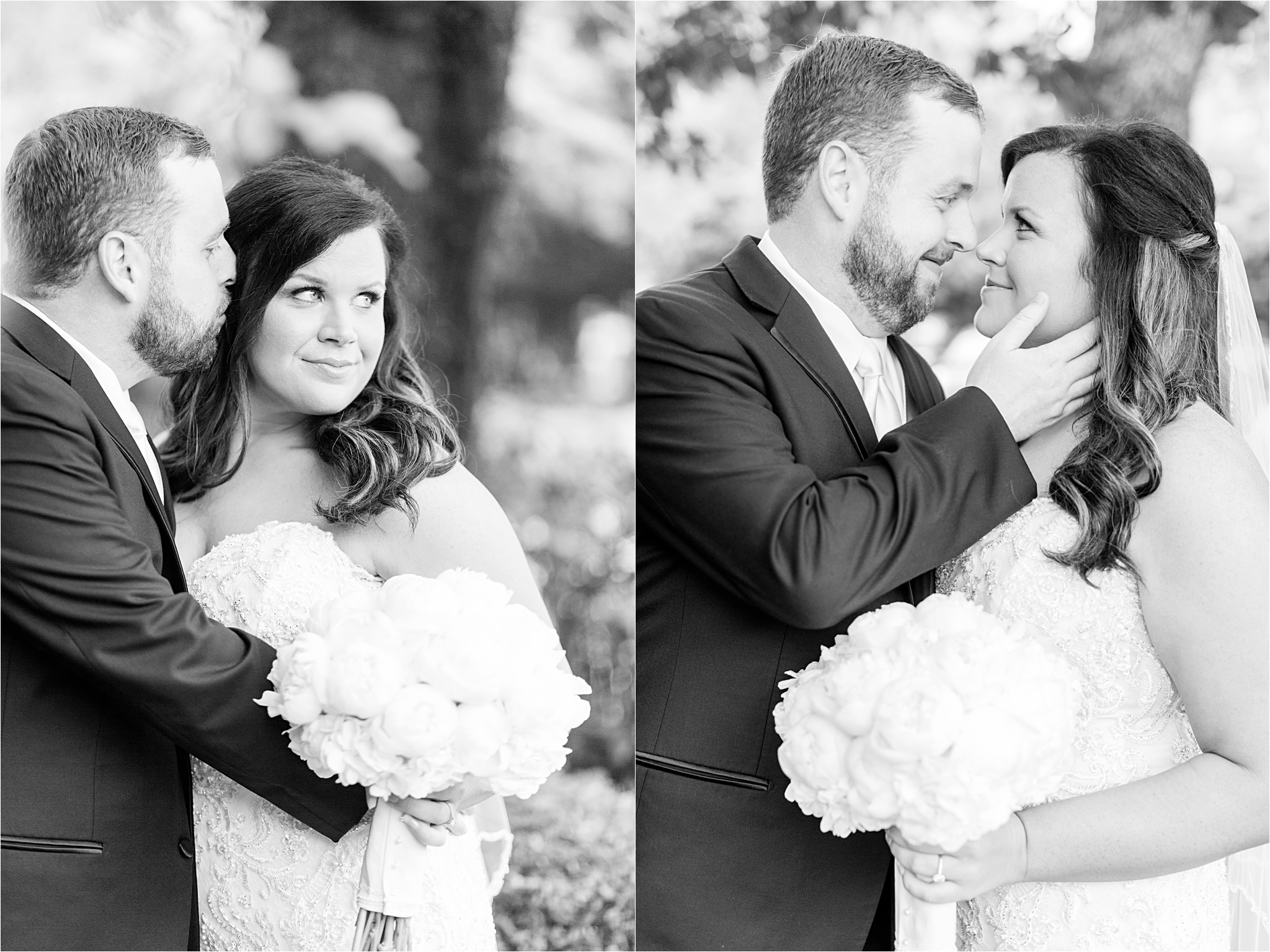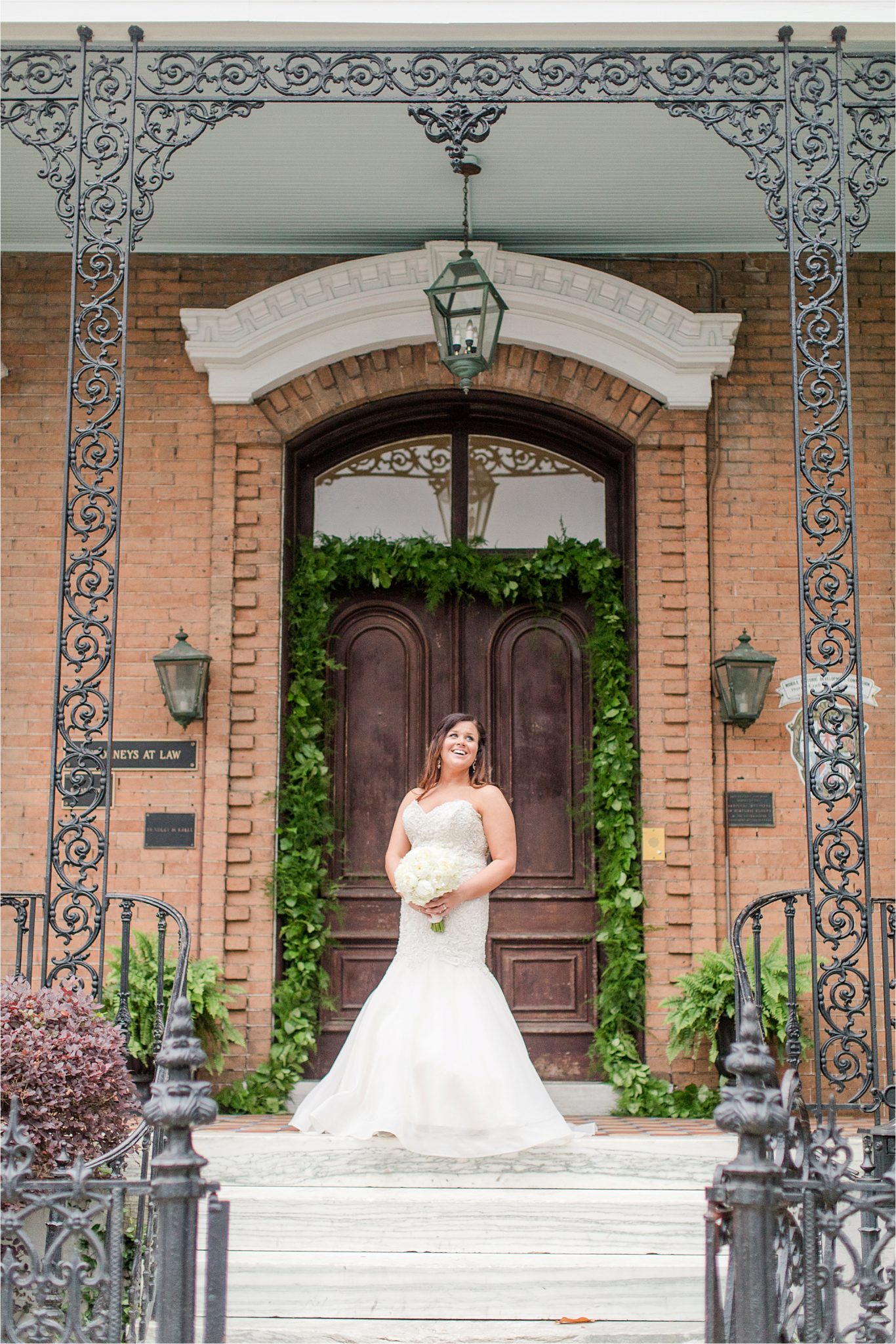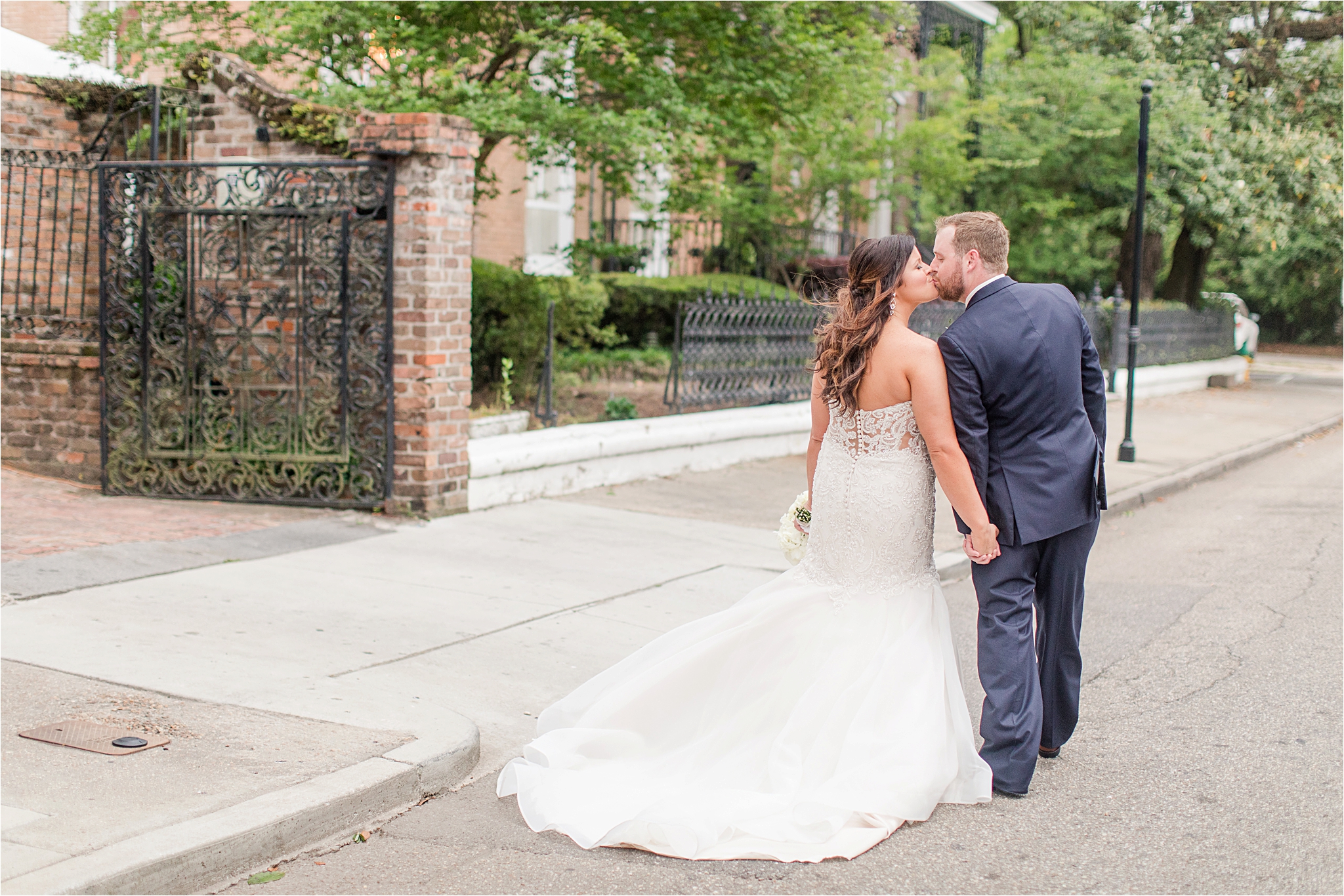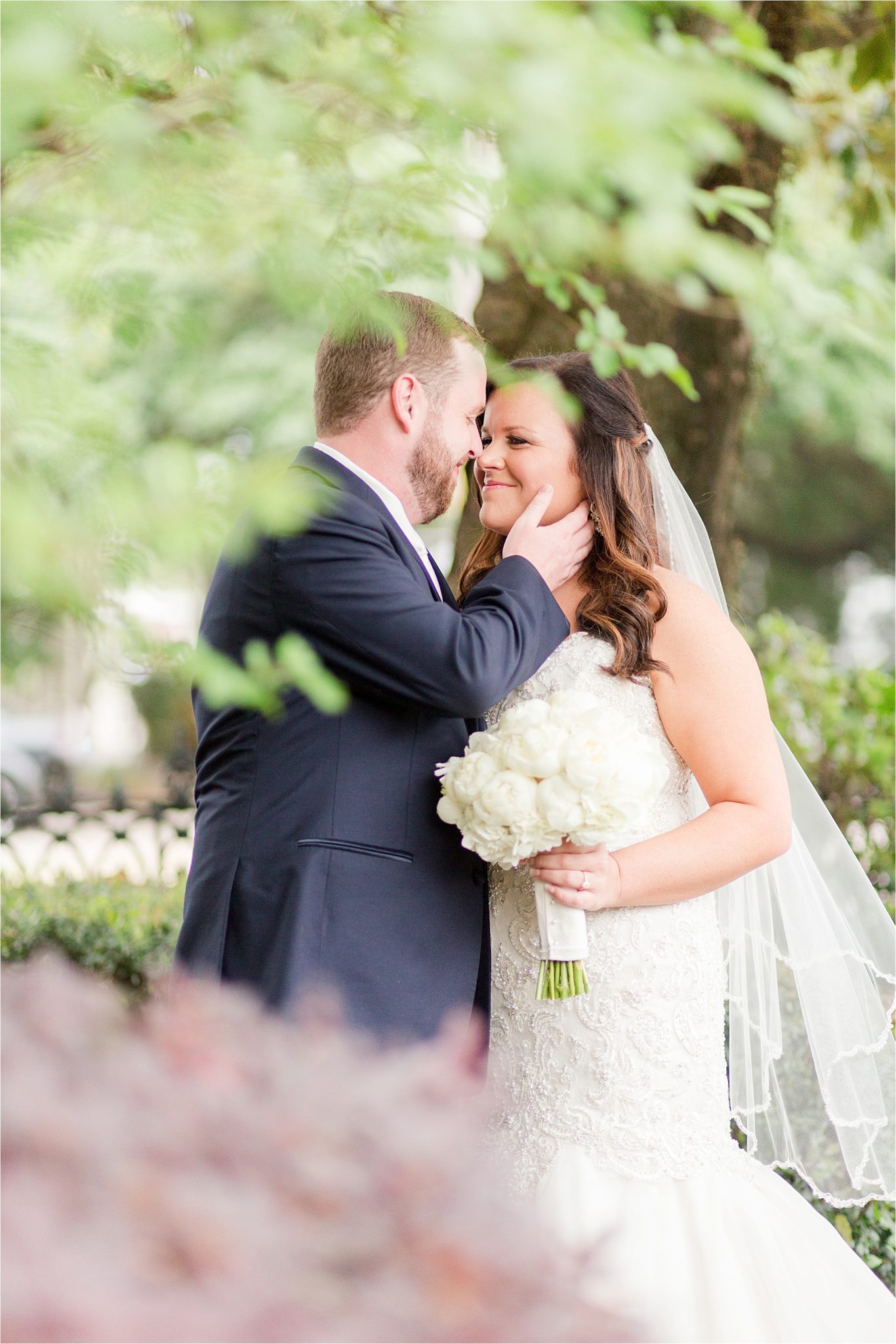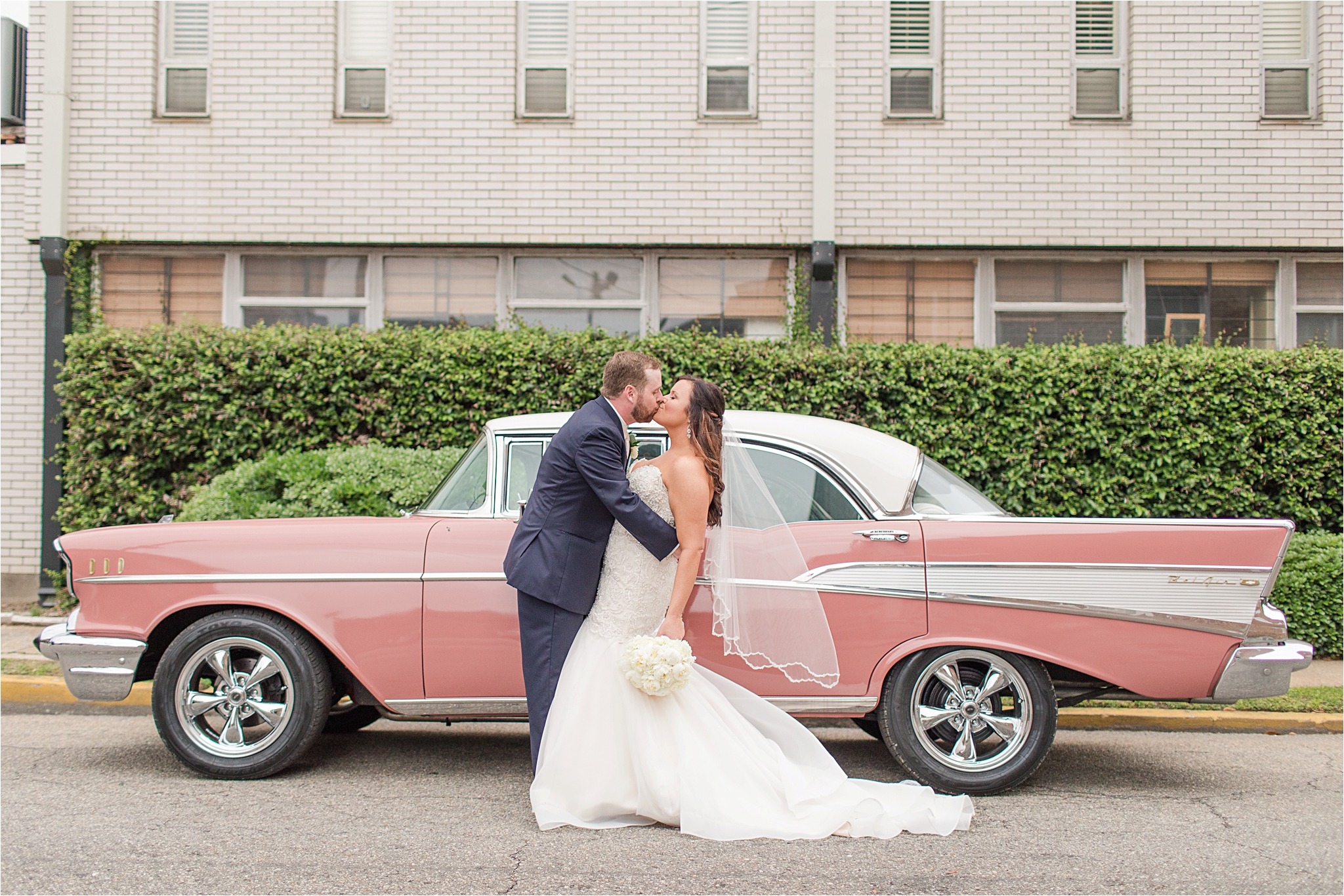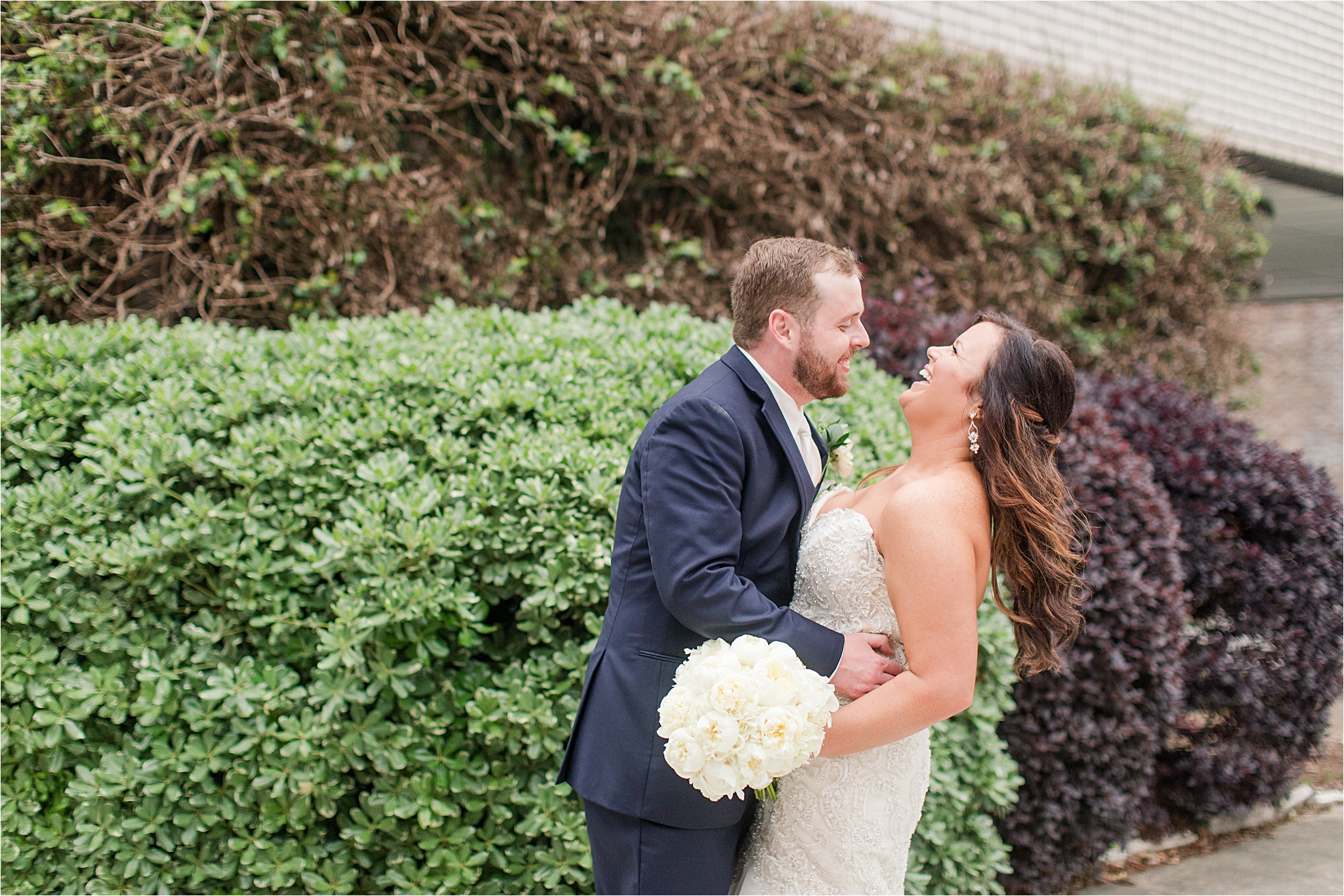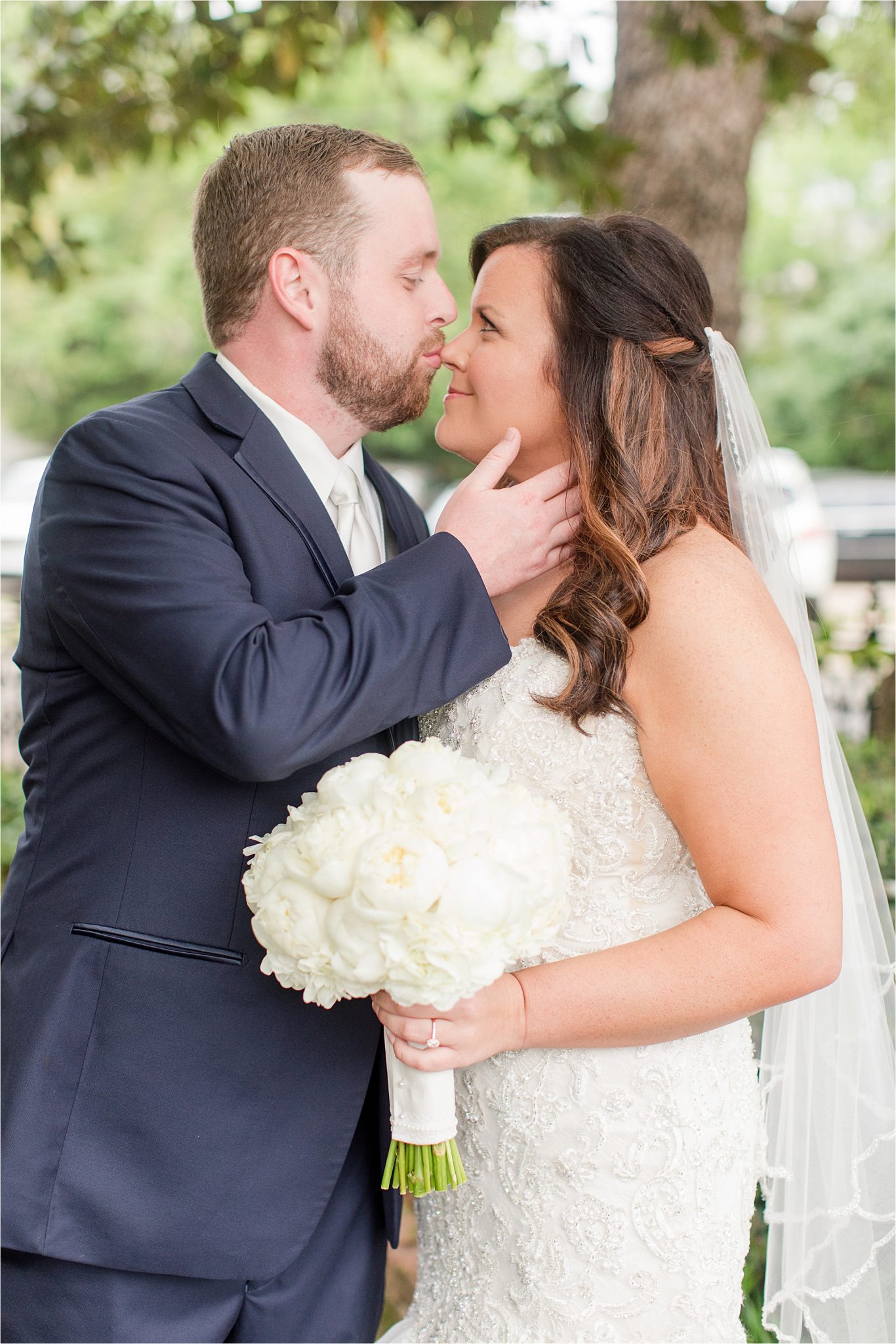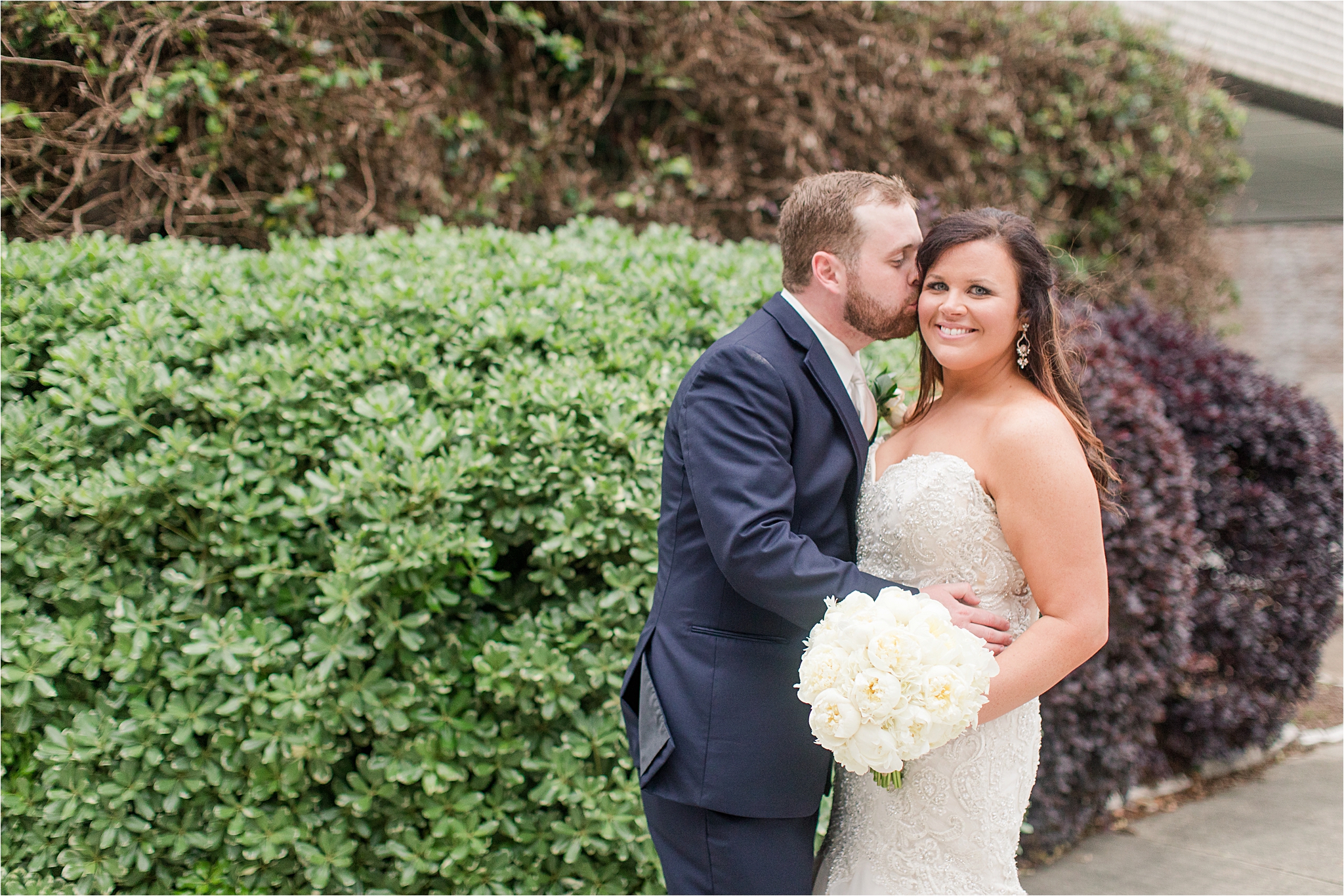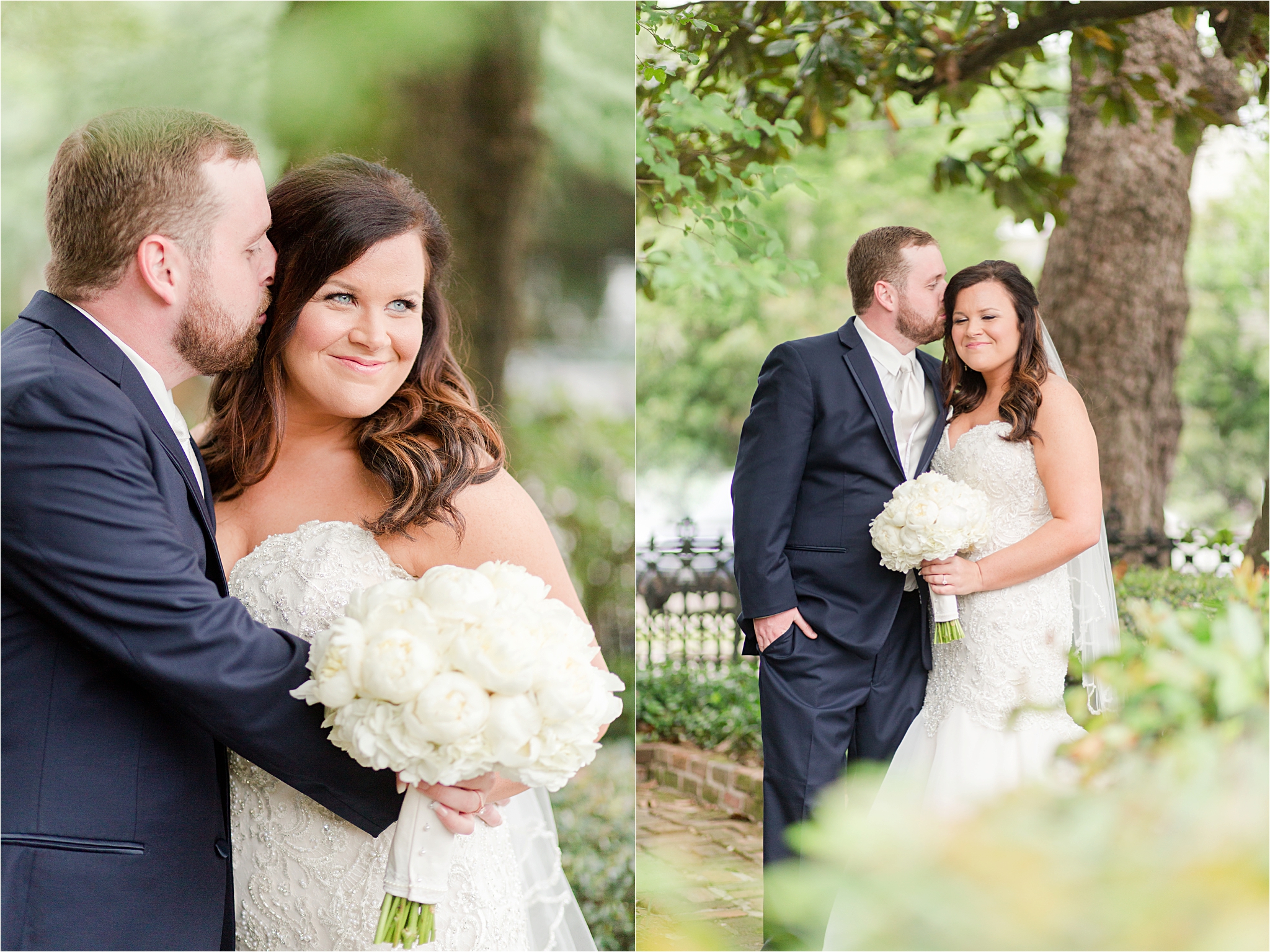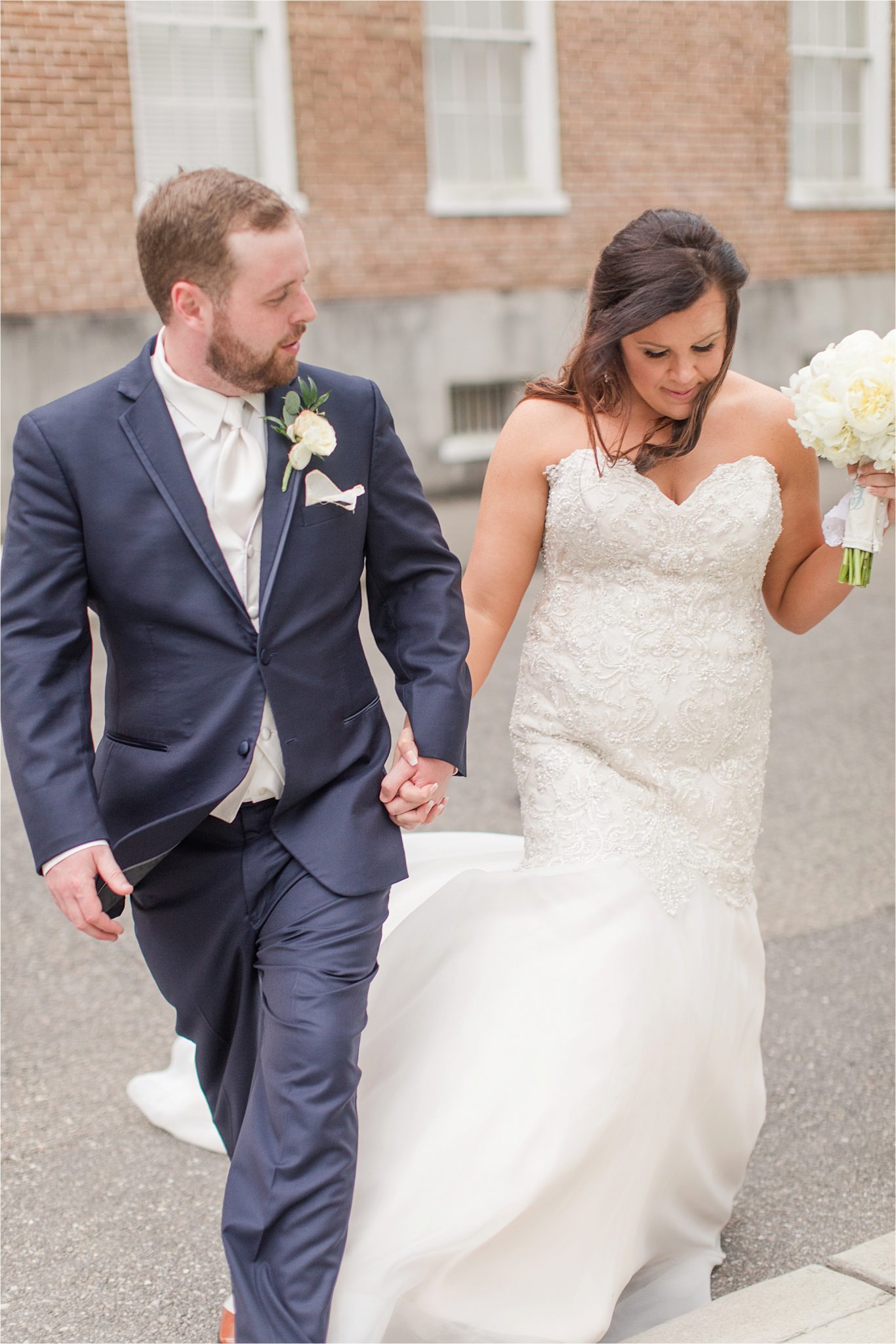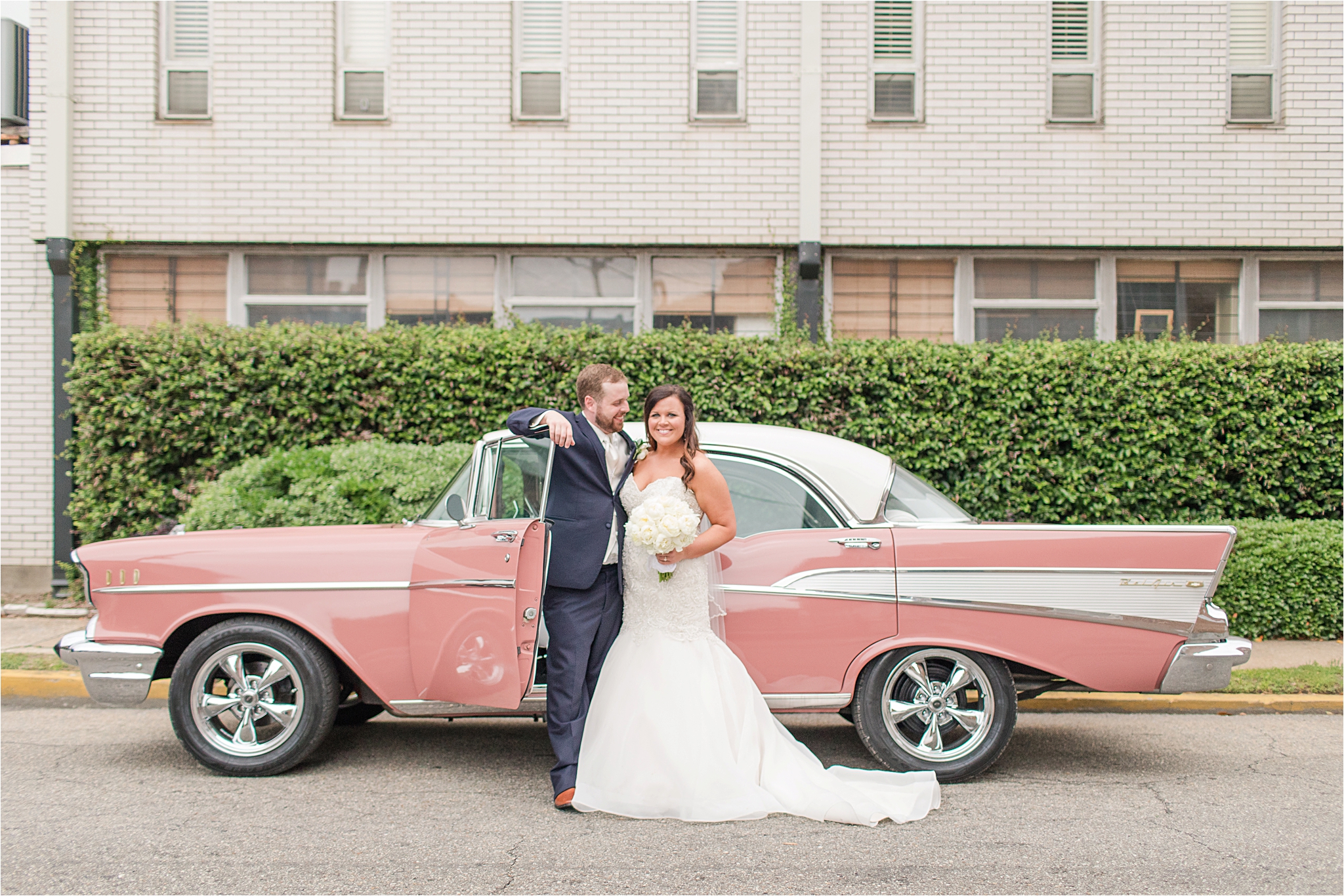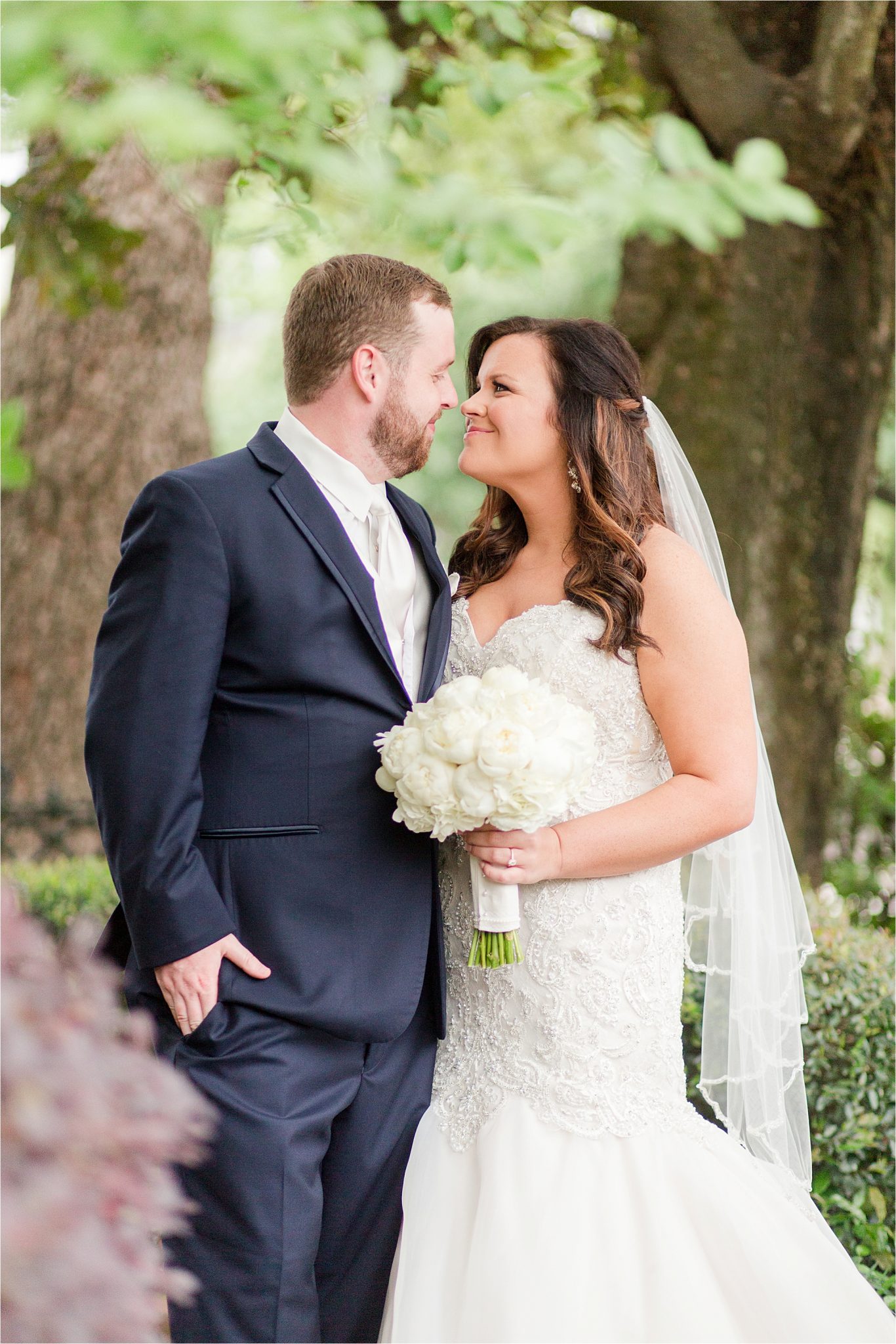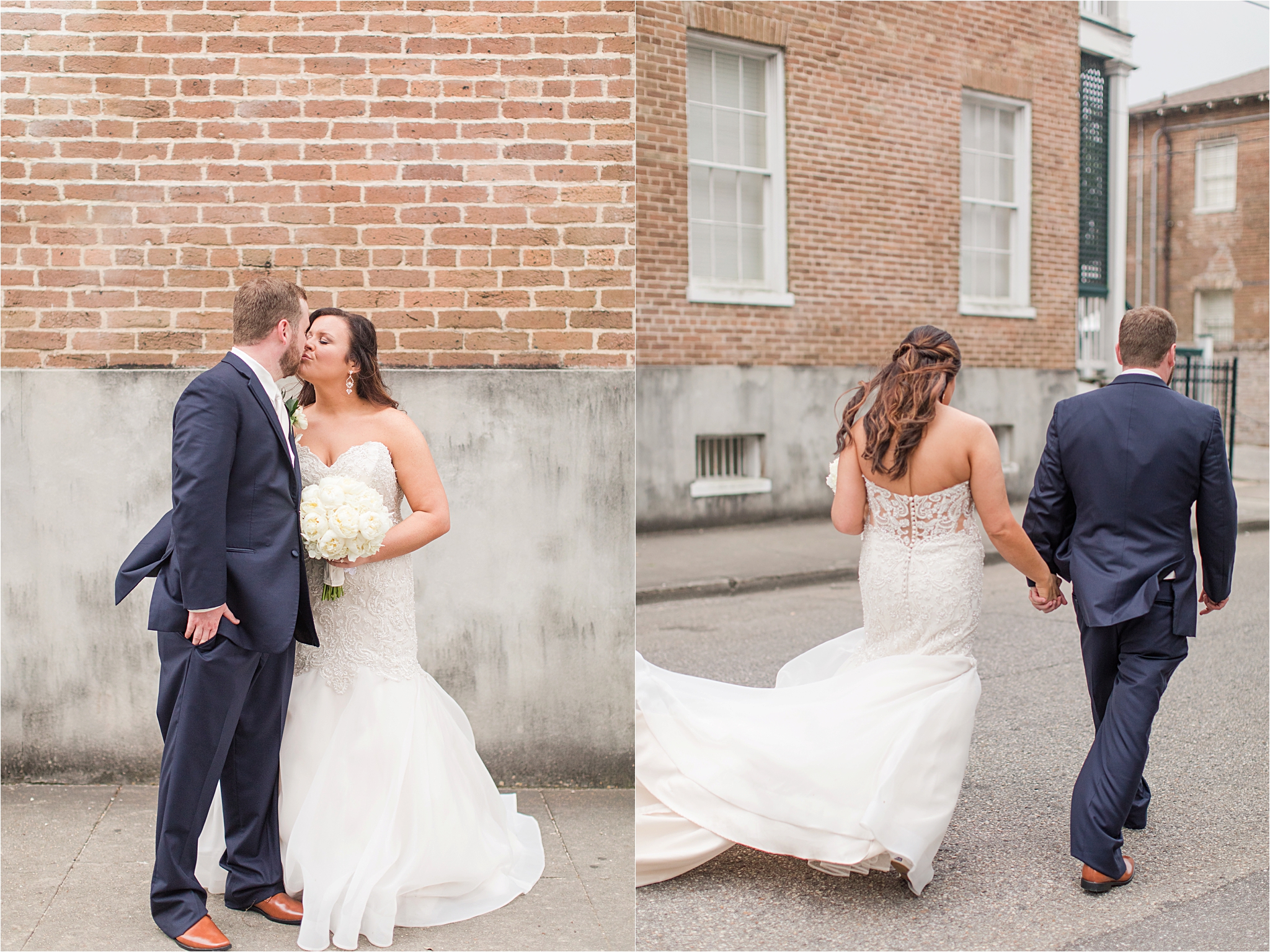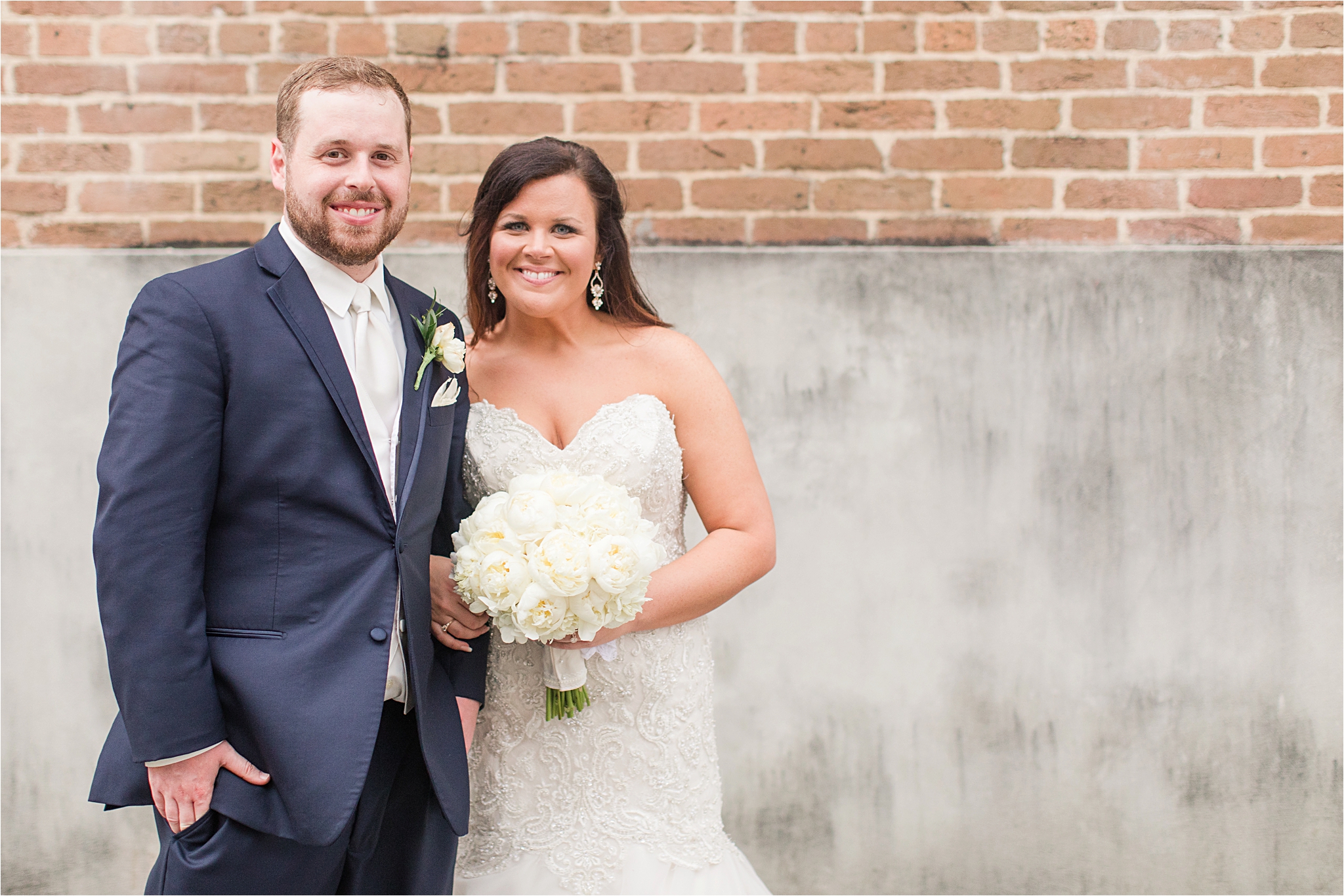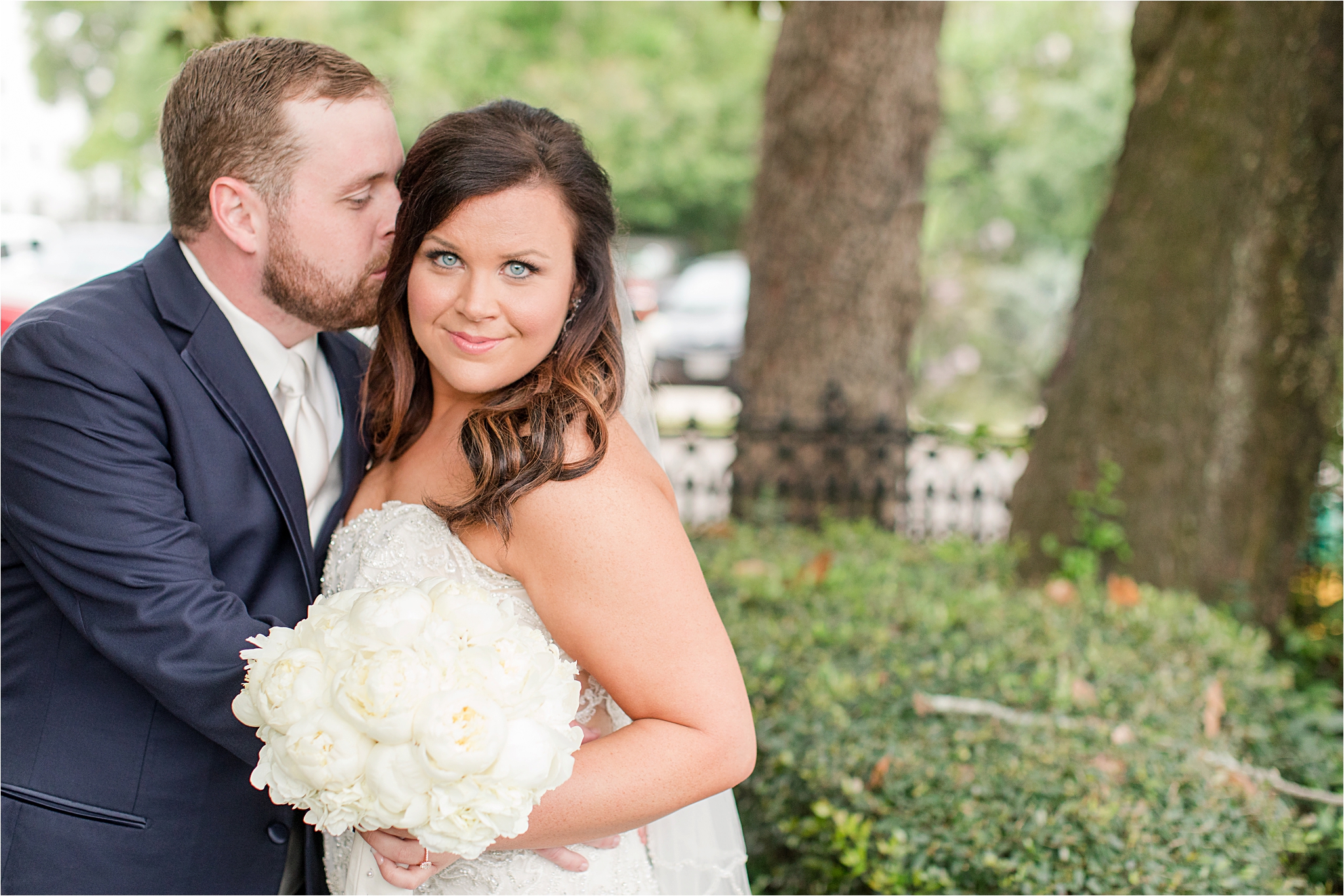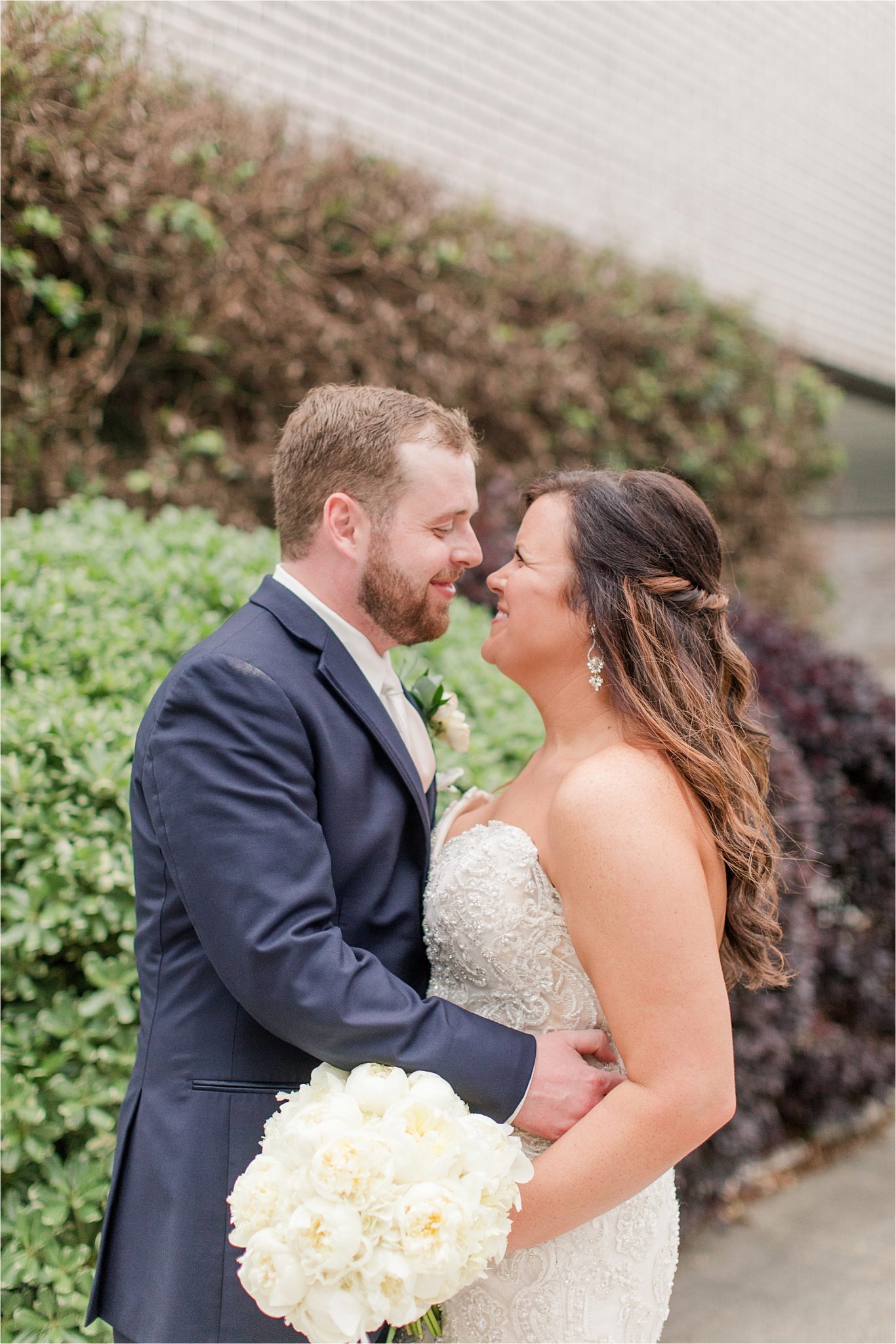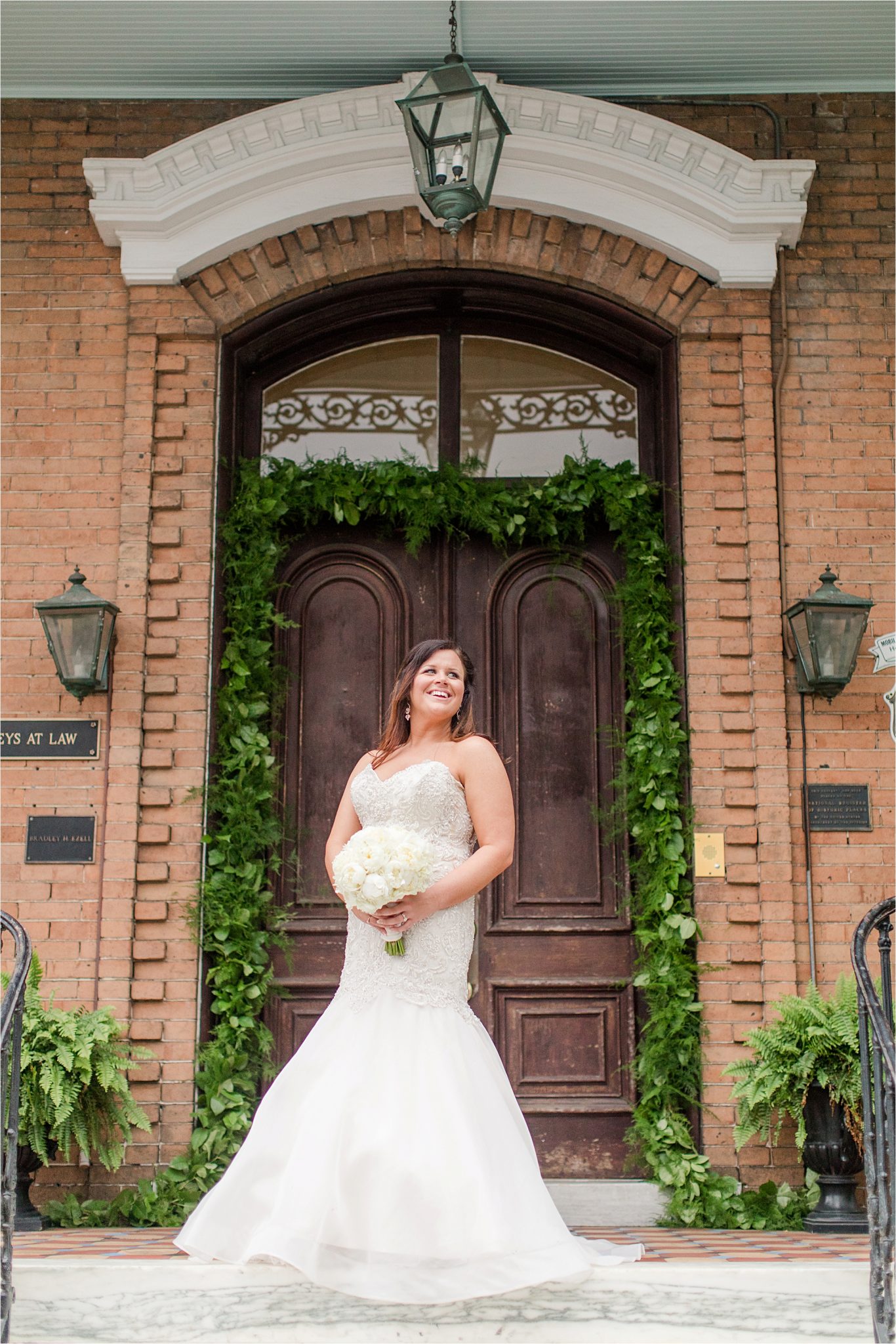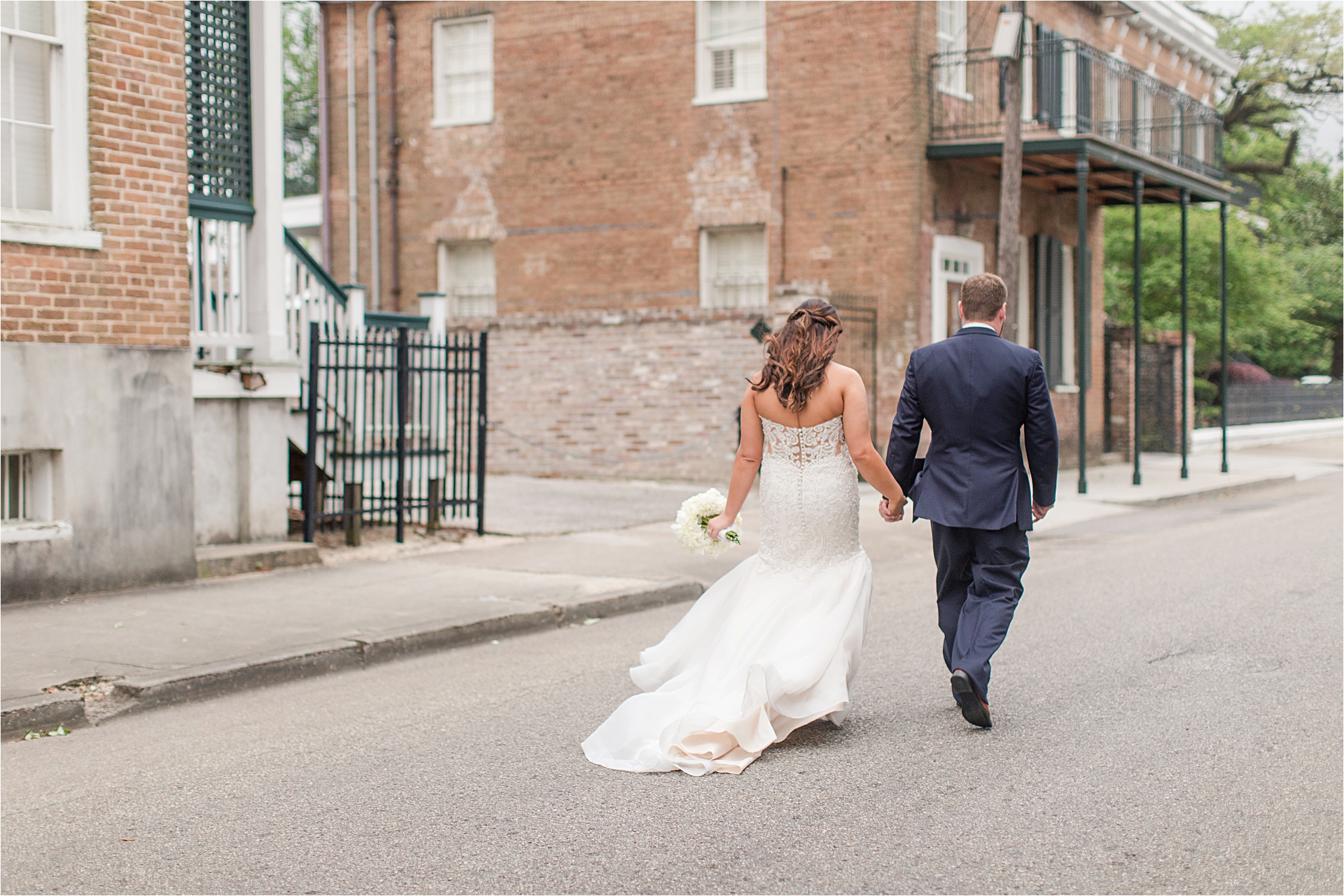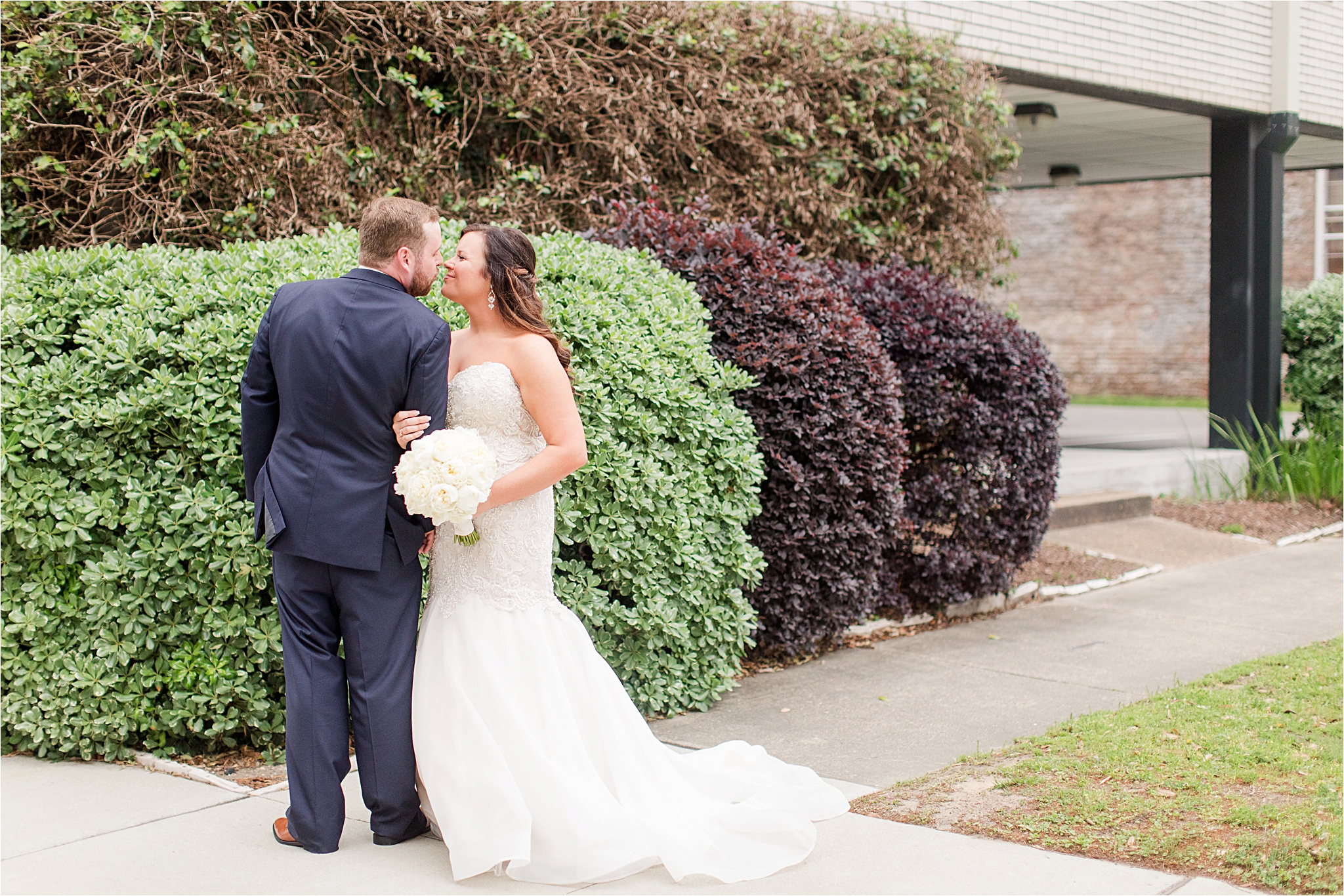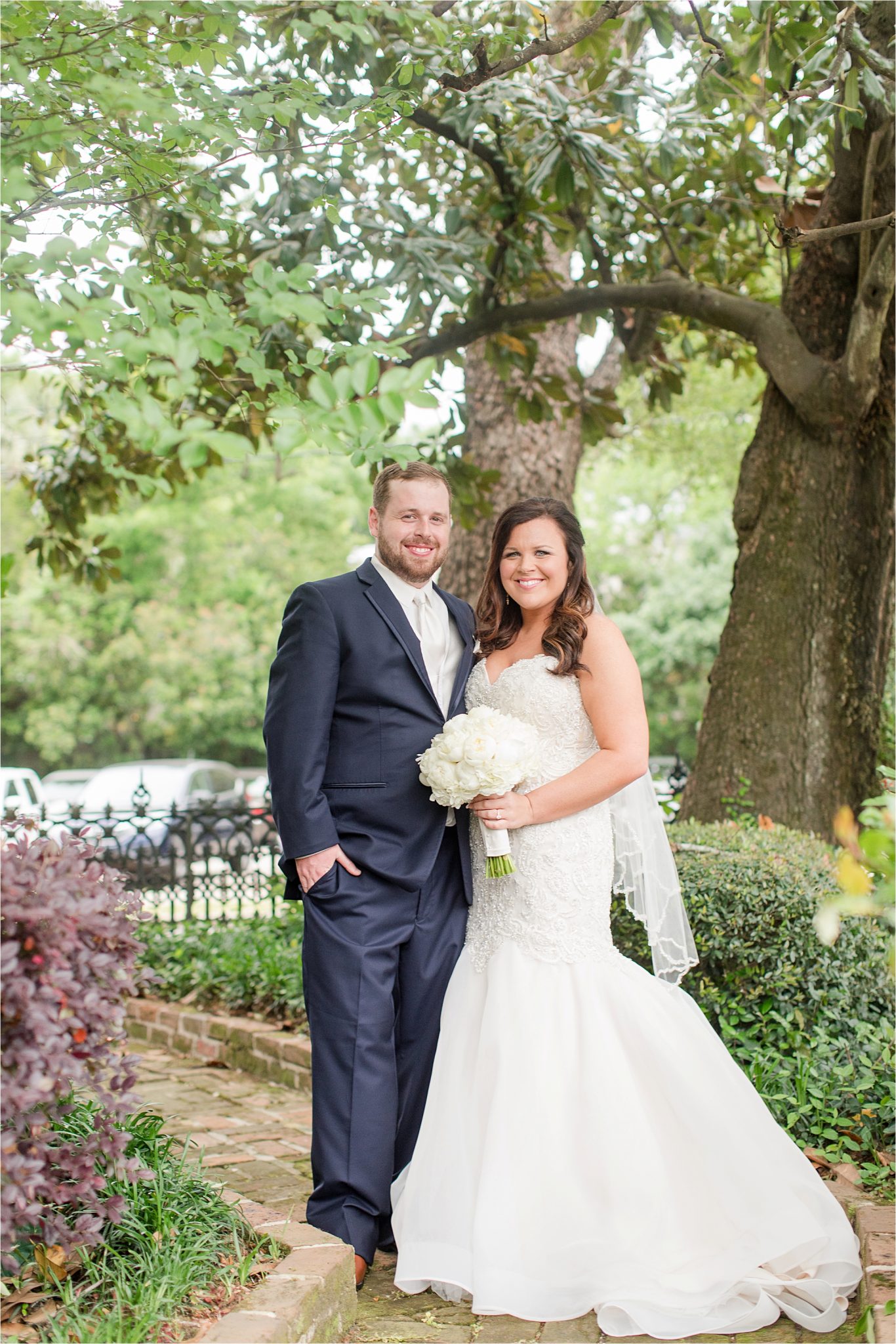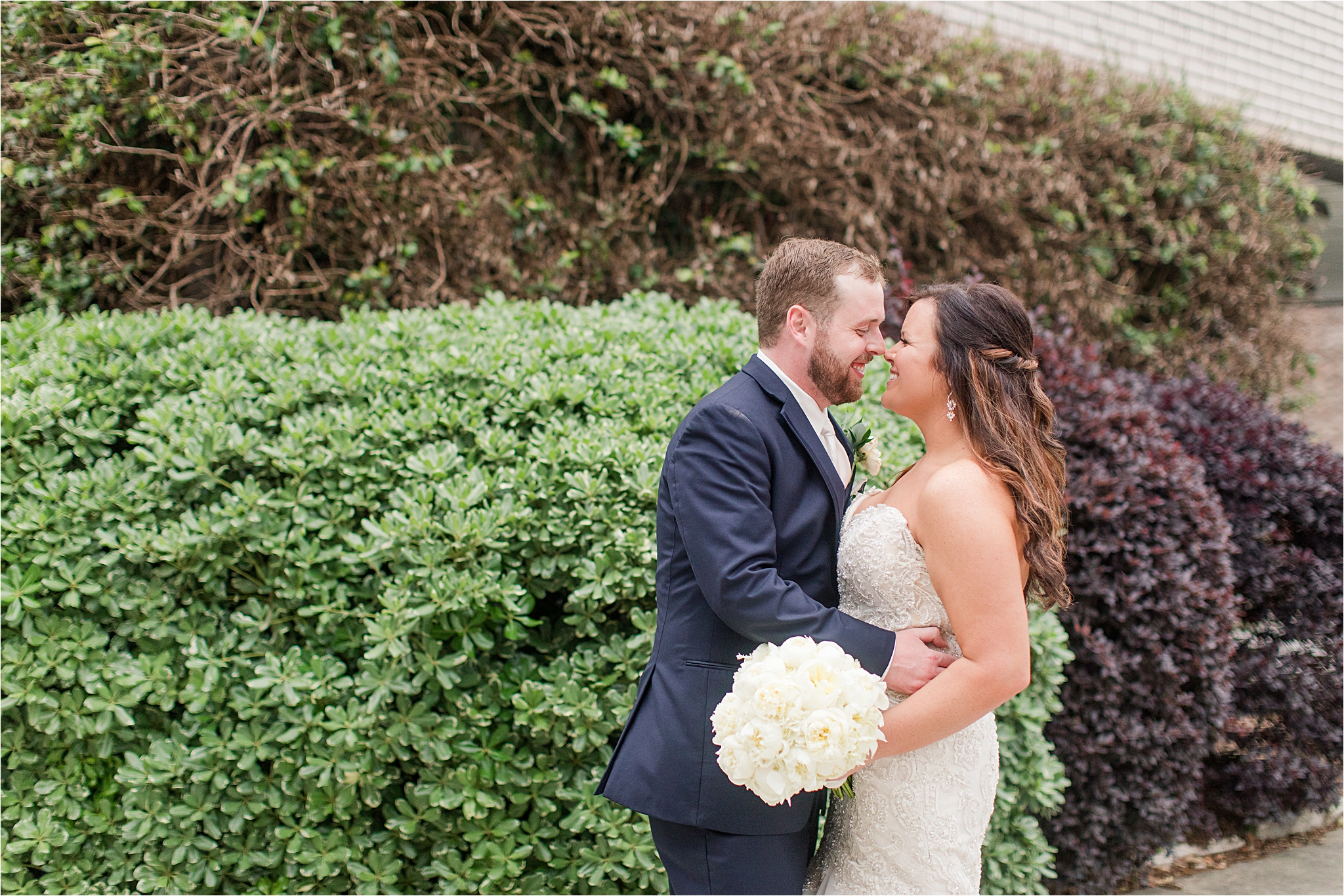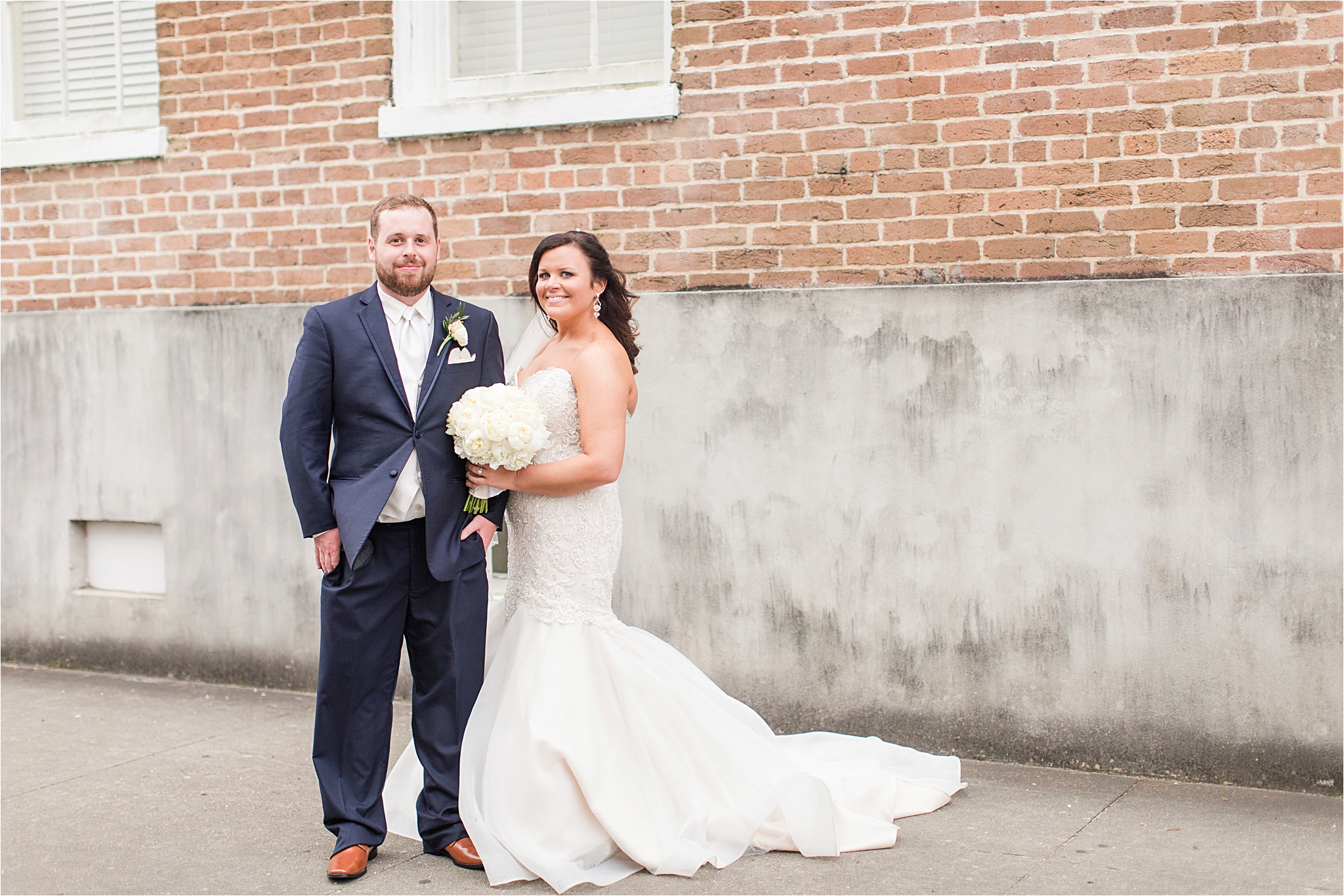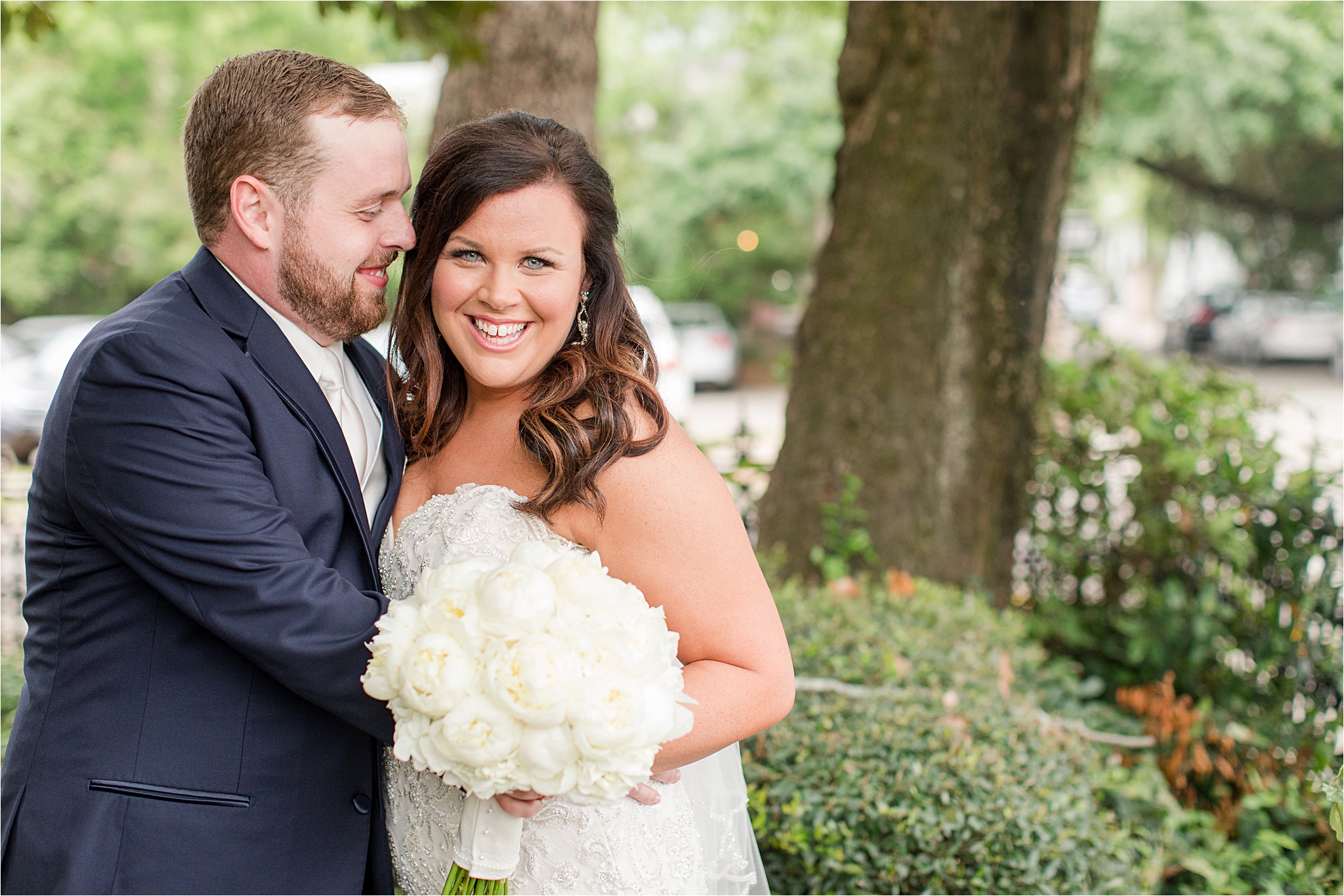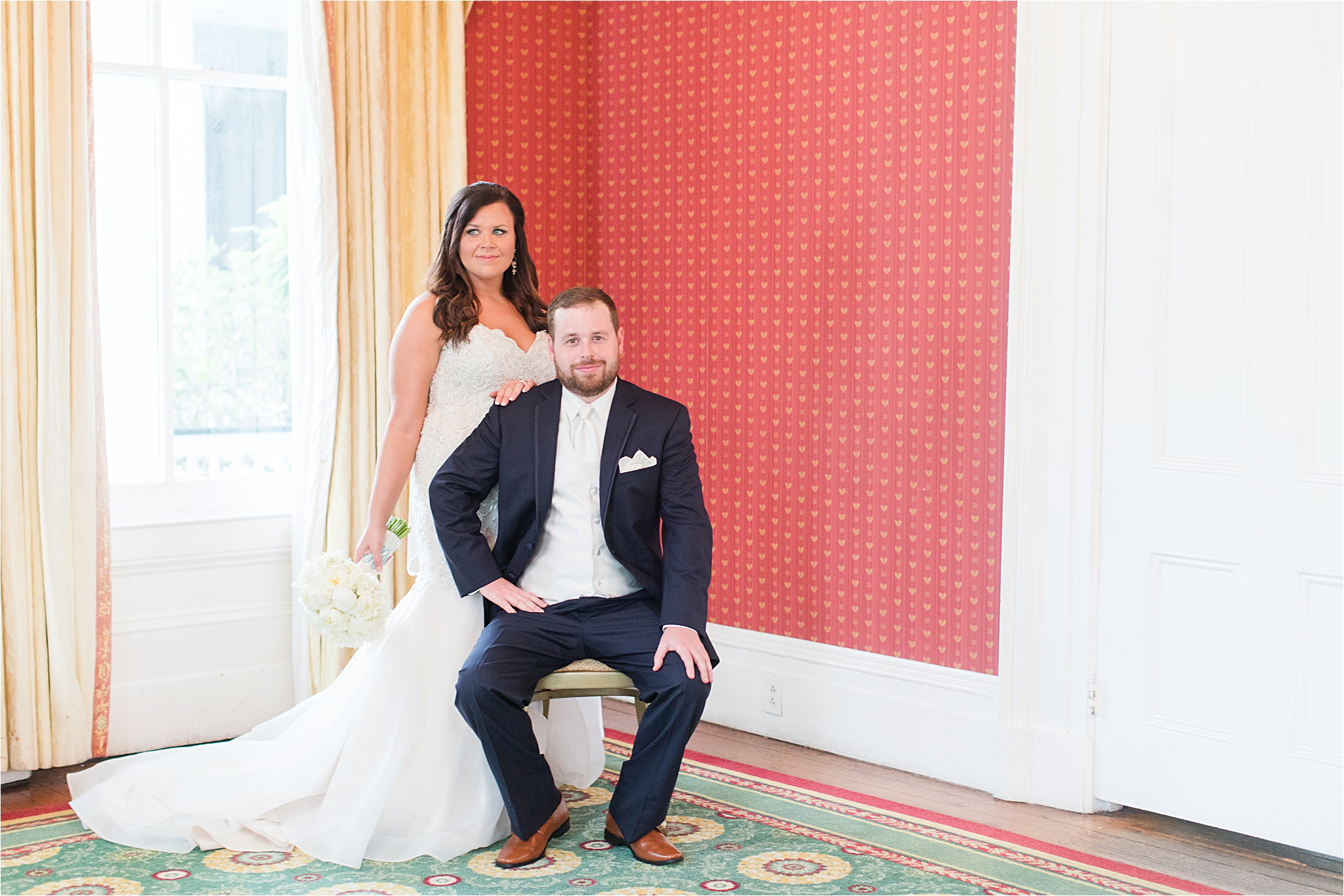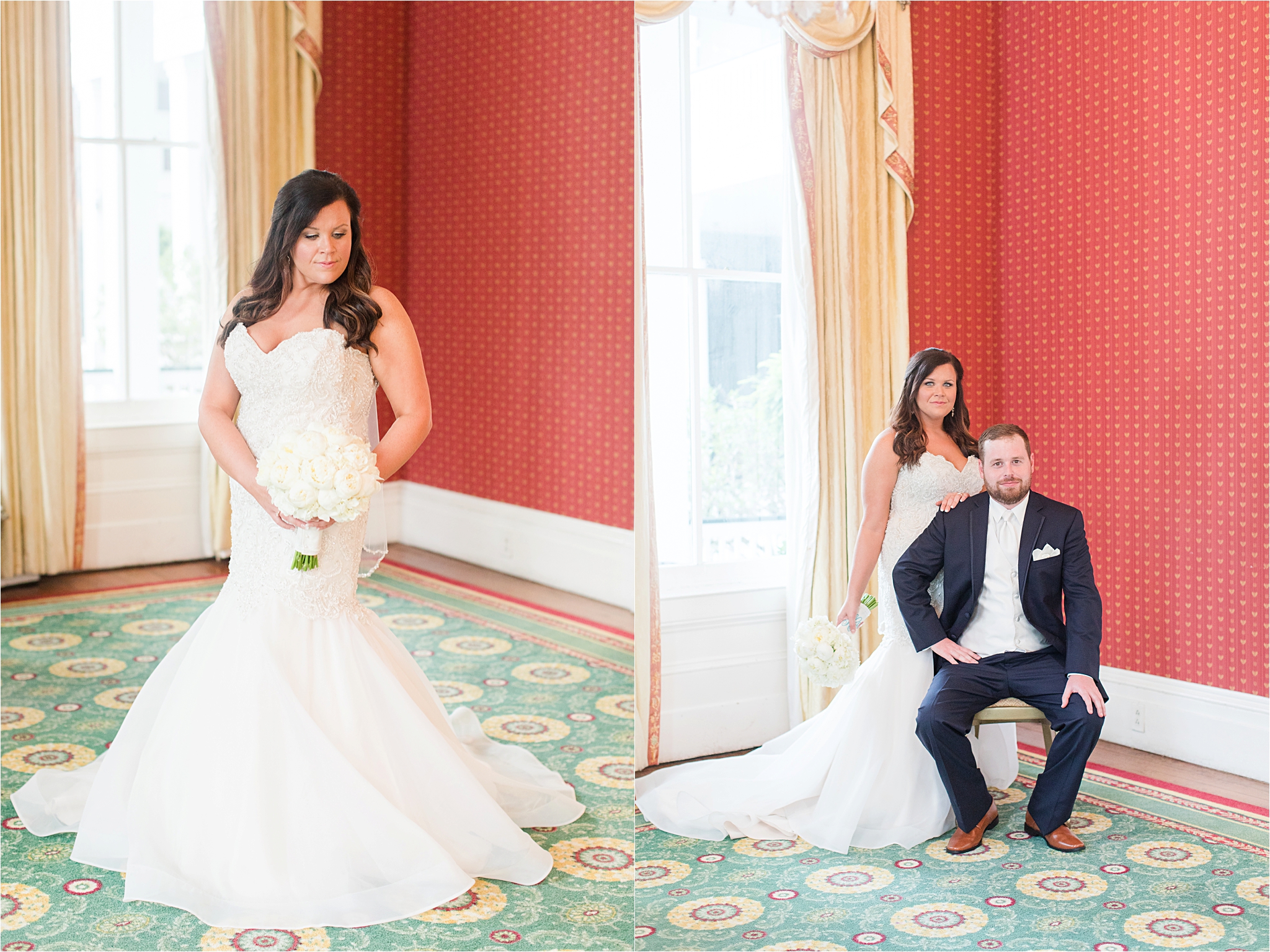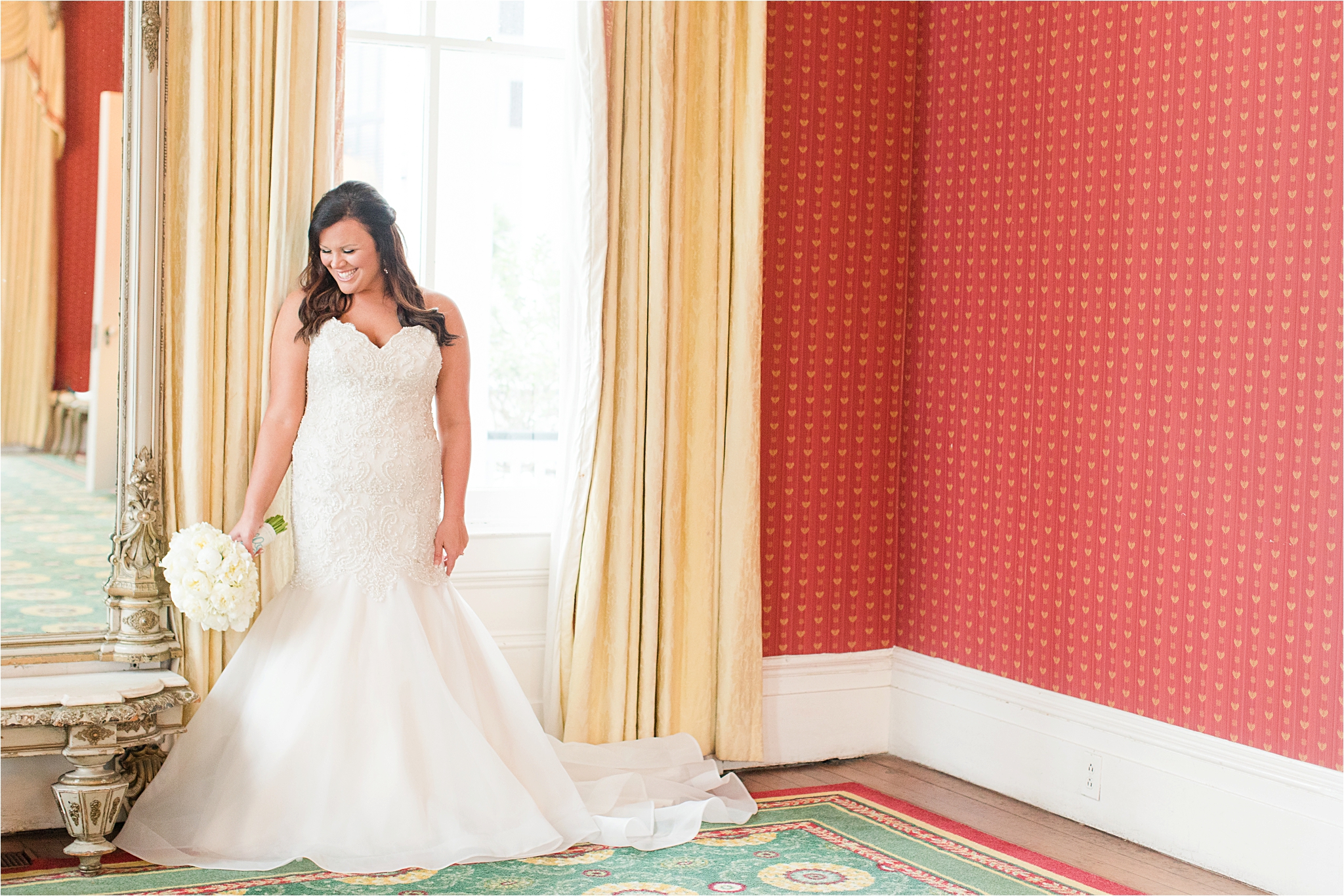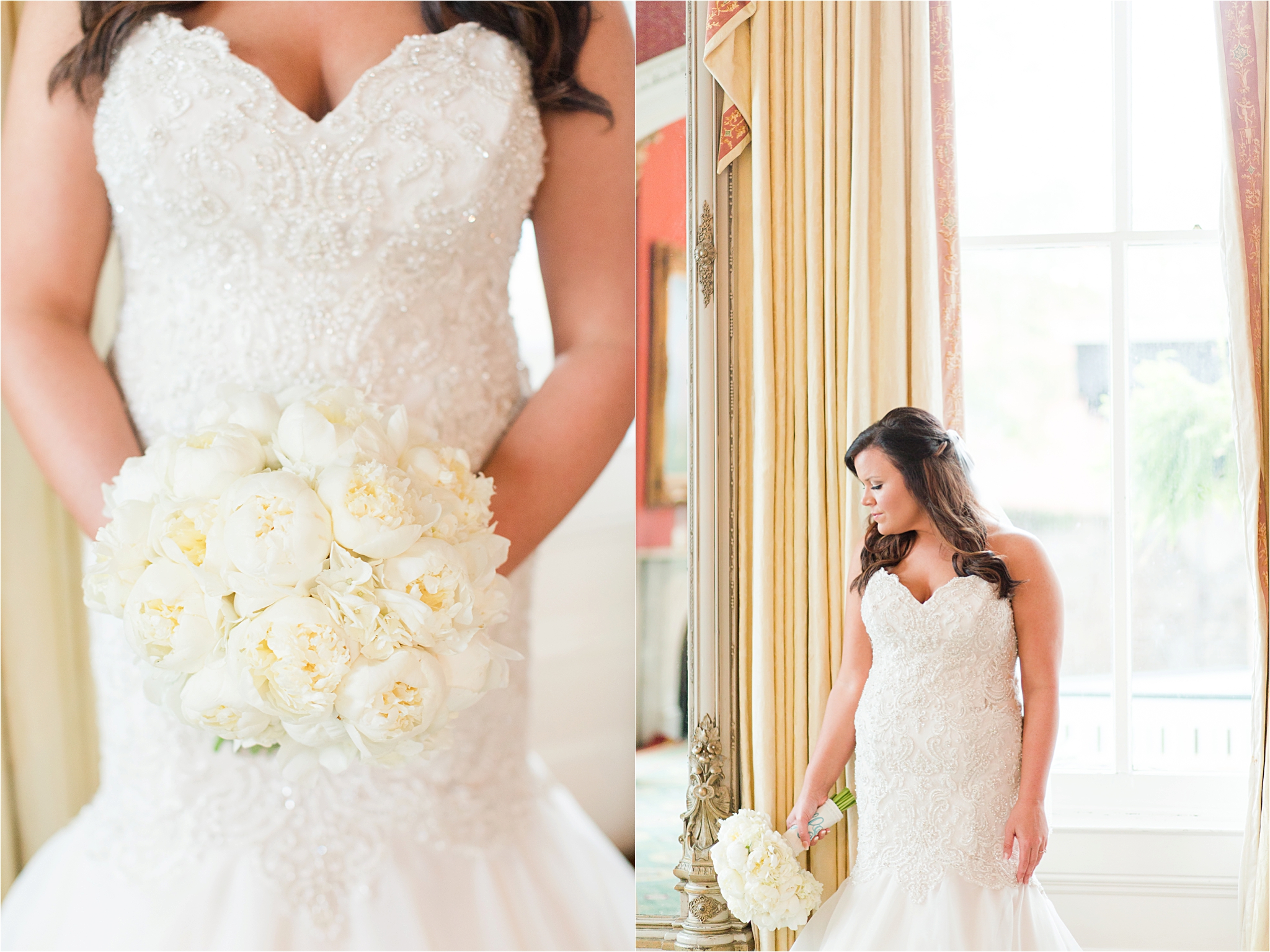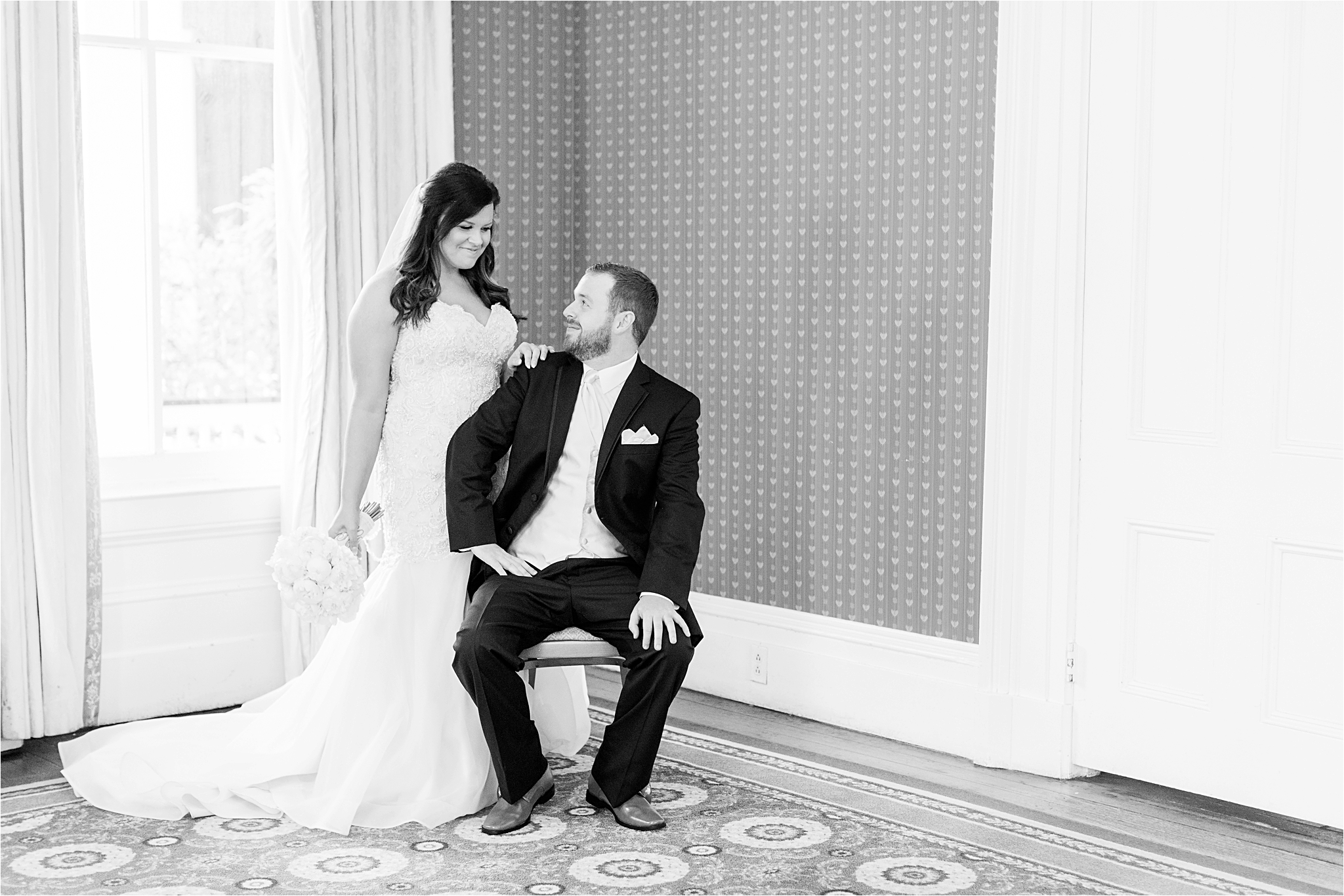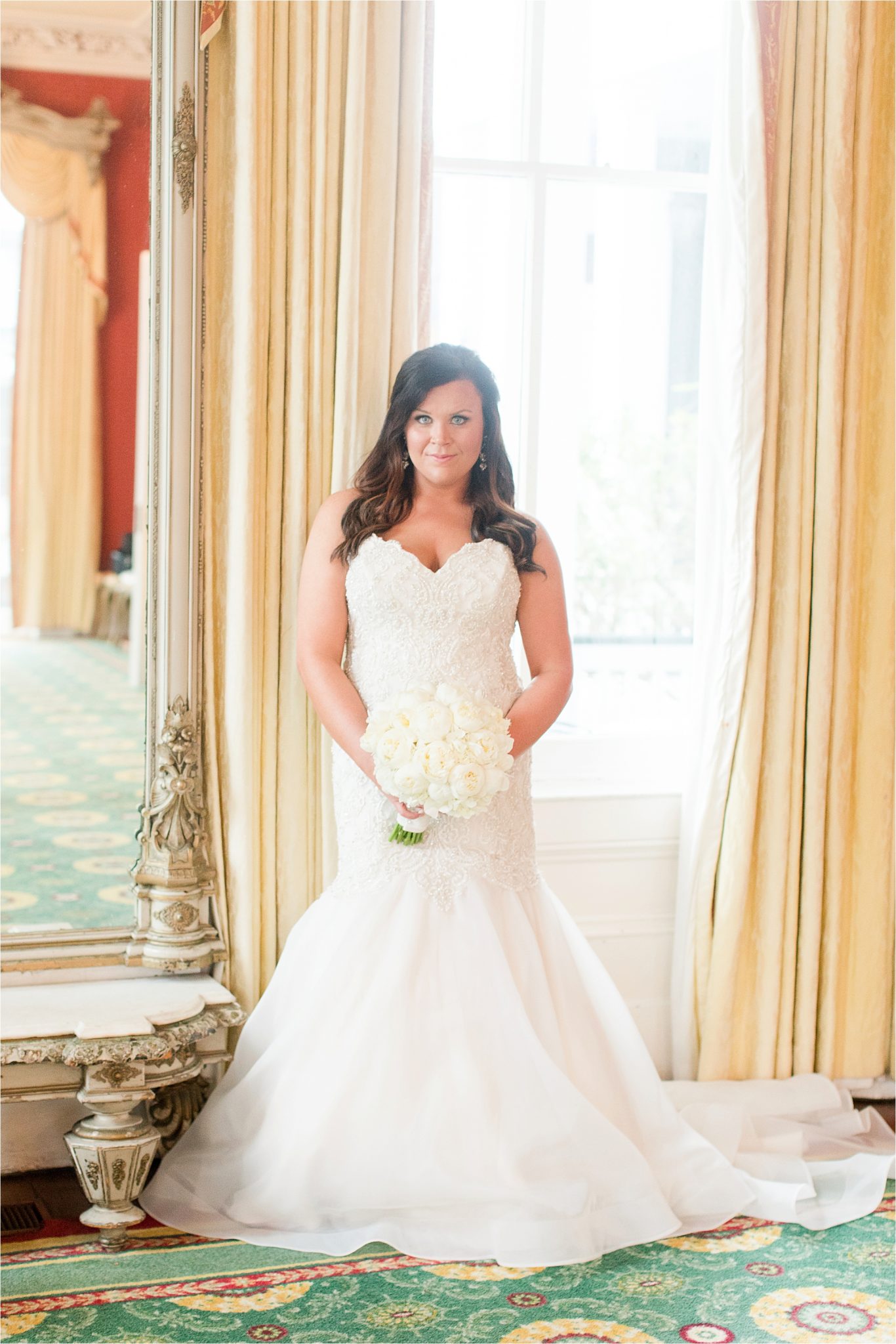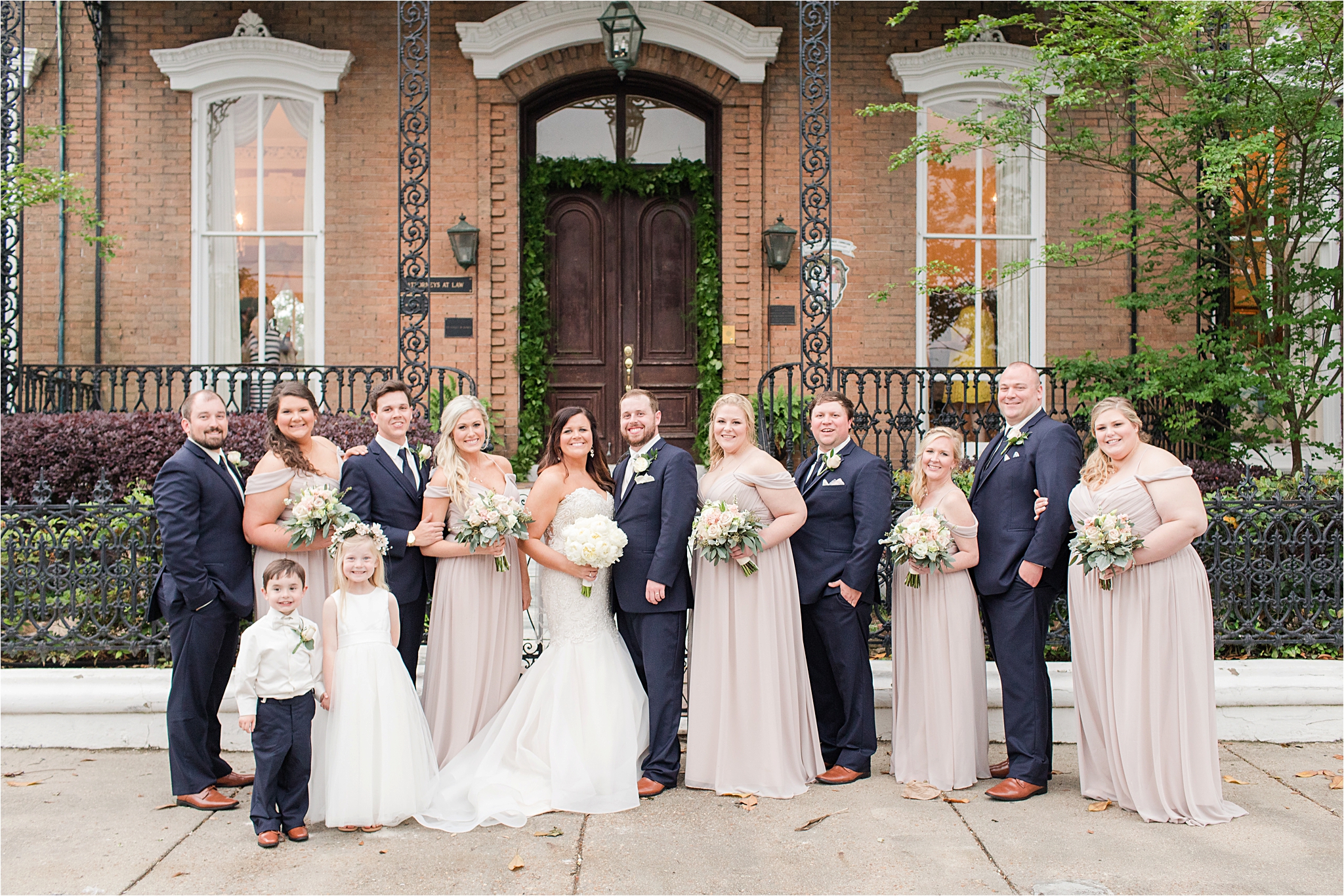 These bridesmaids were just Gorgeous!!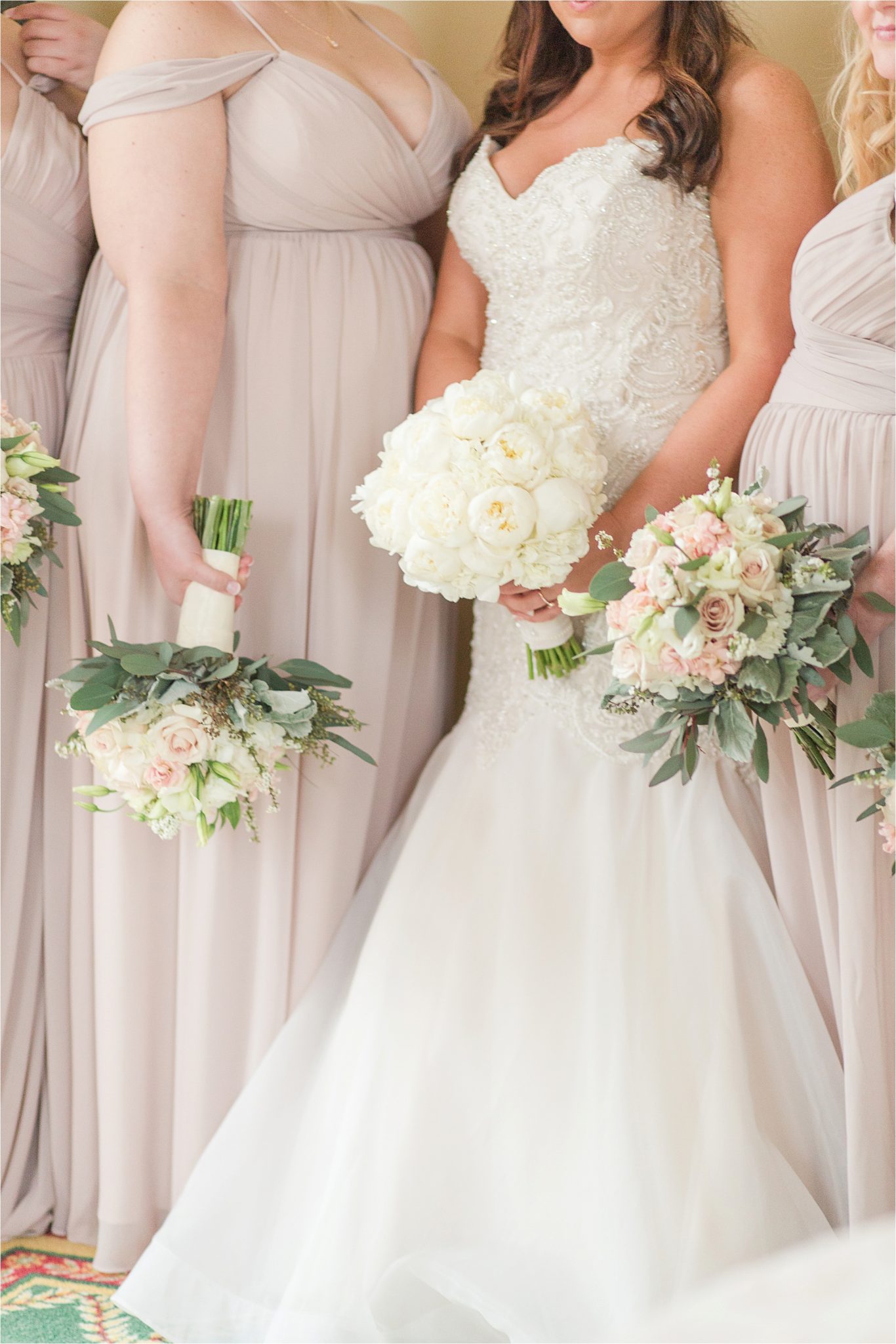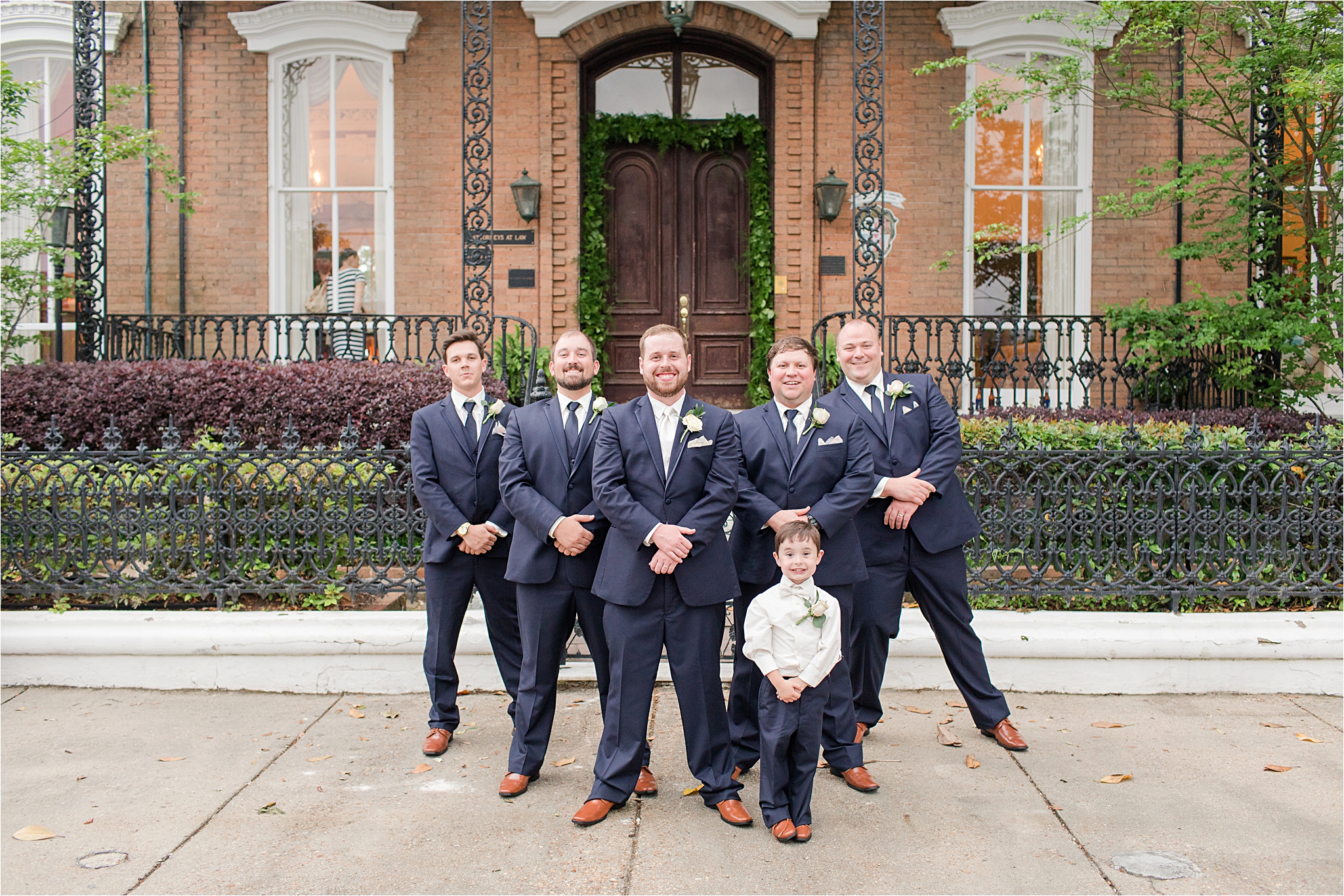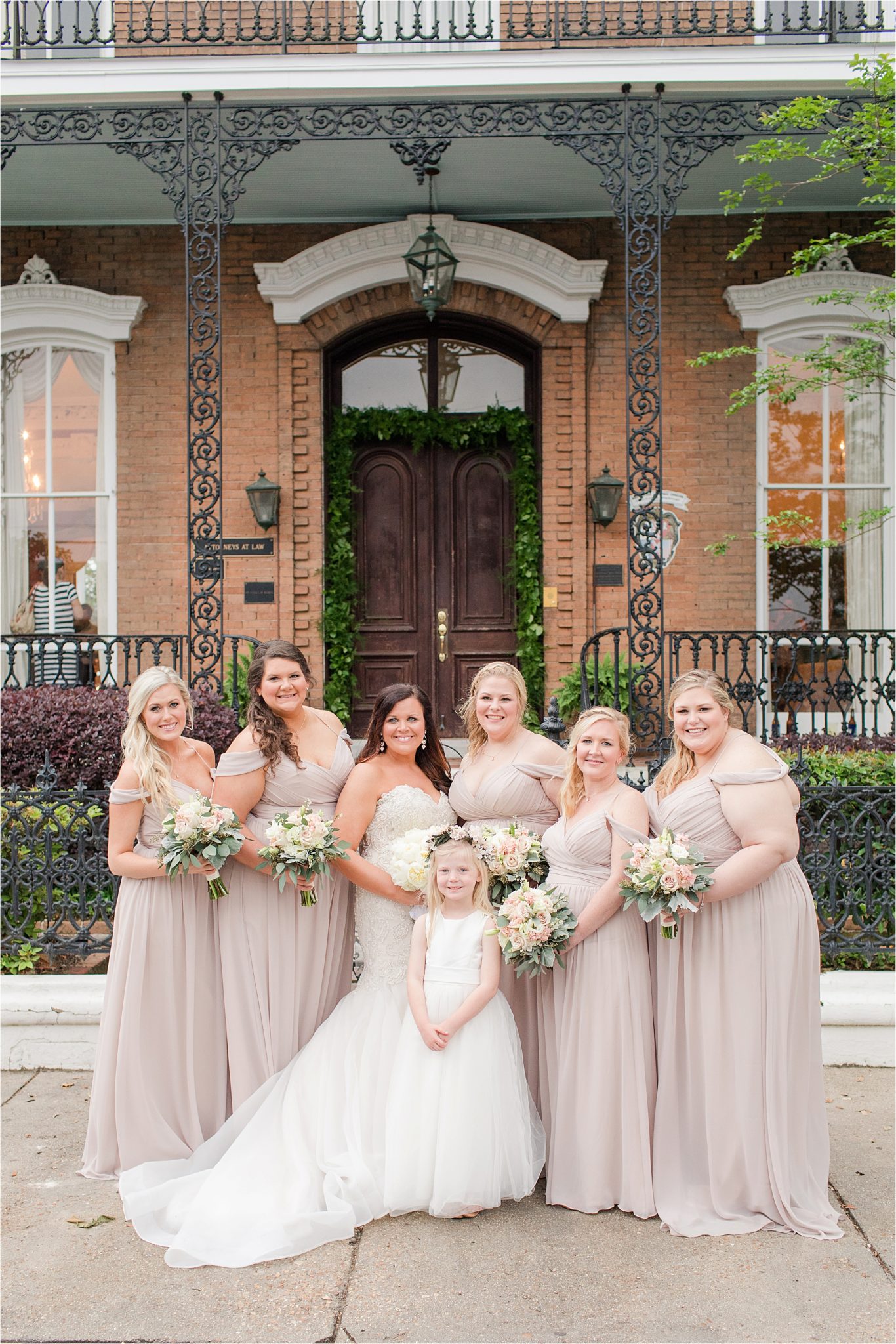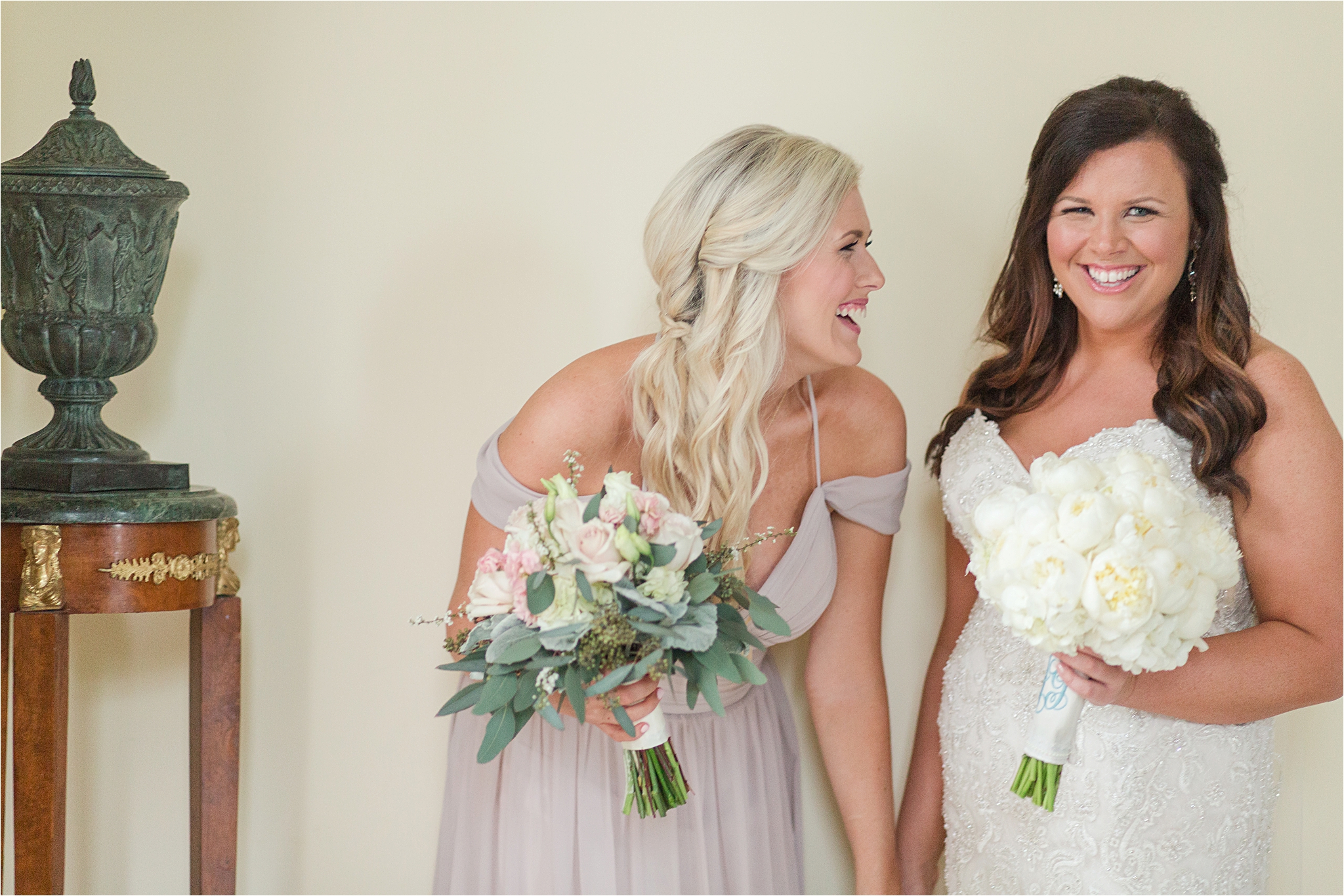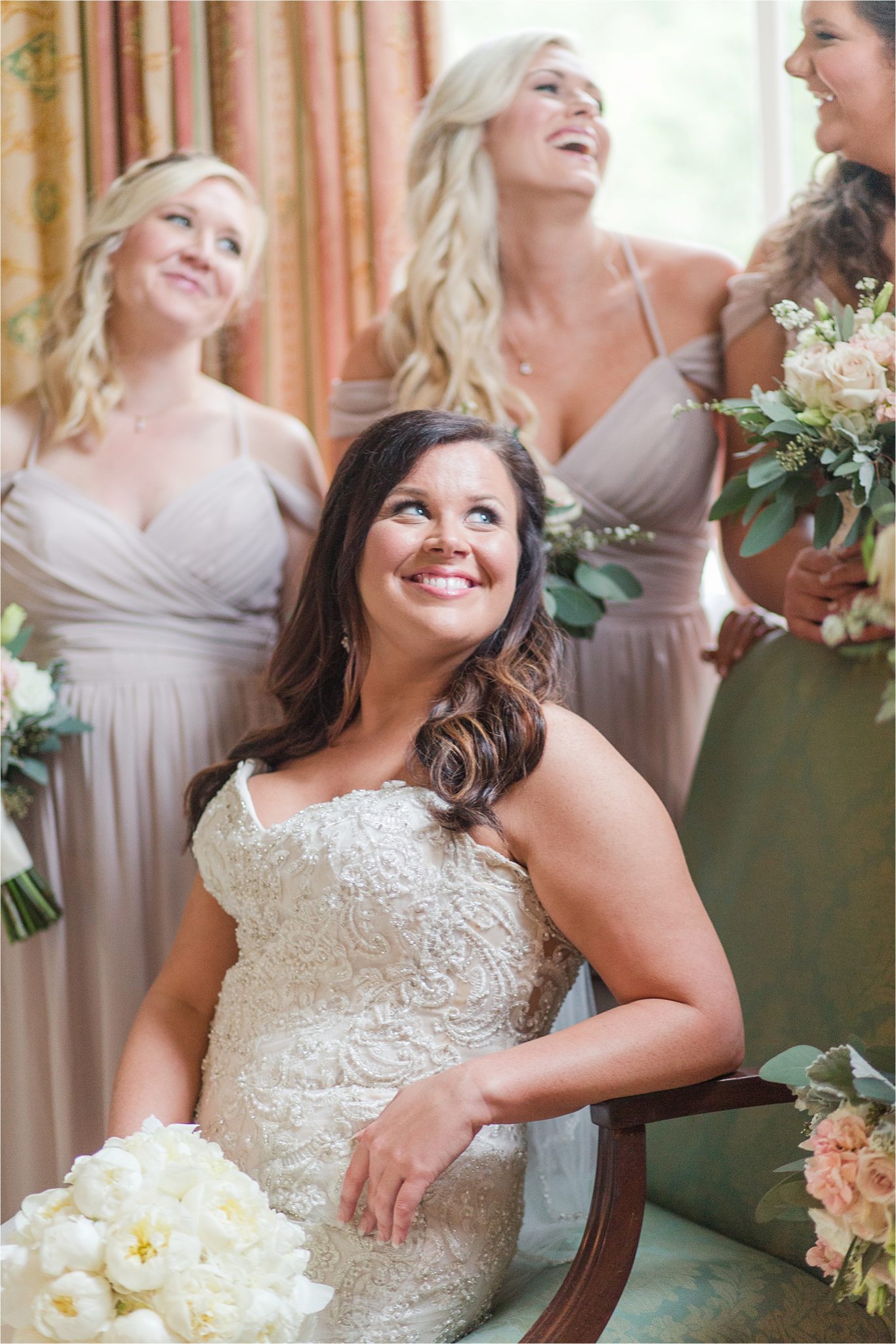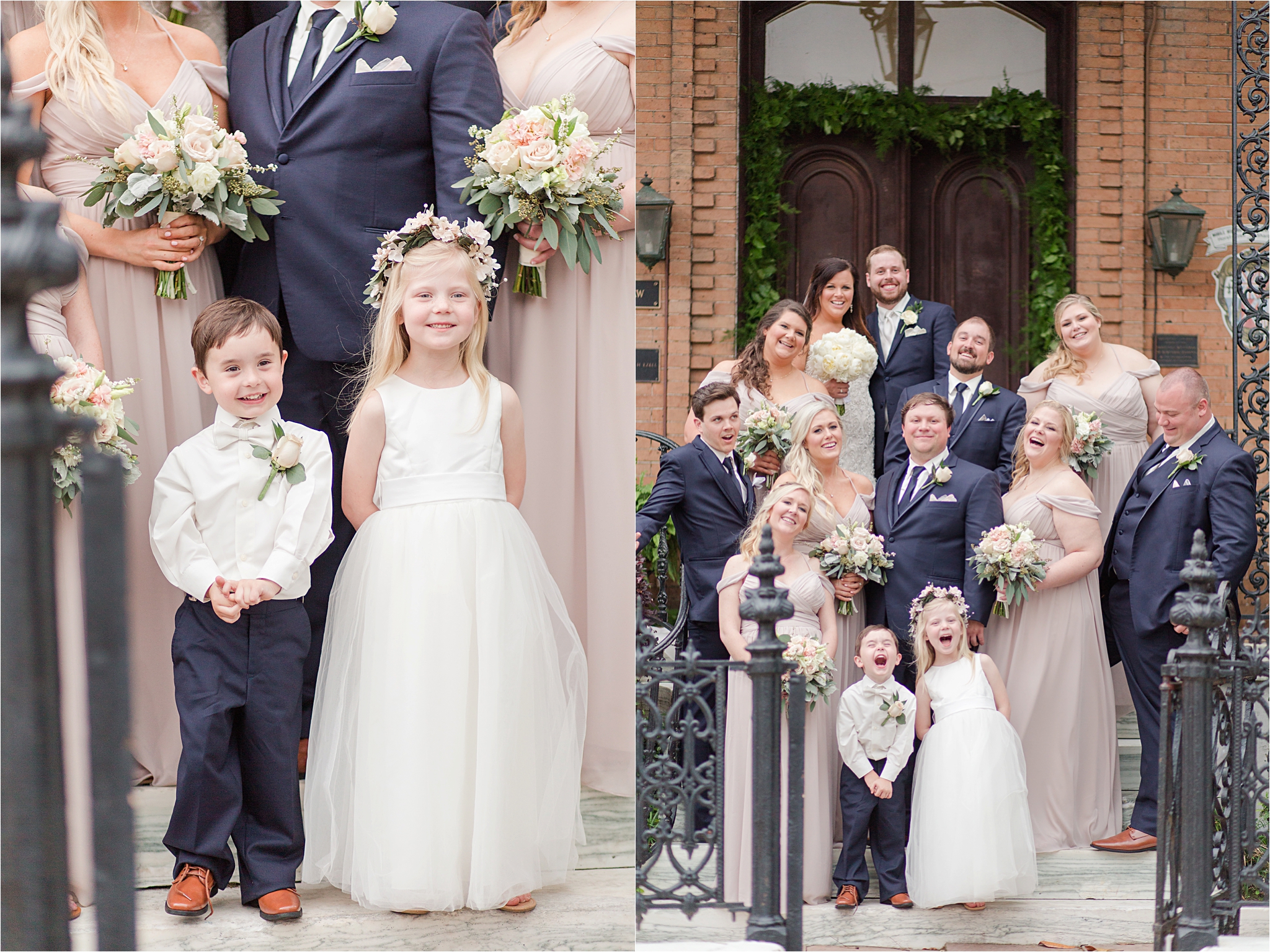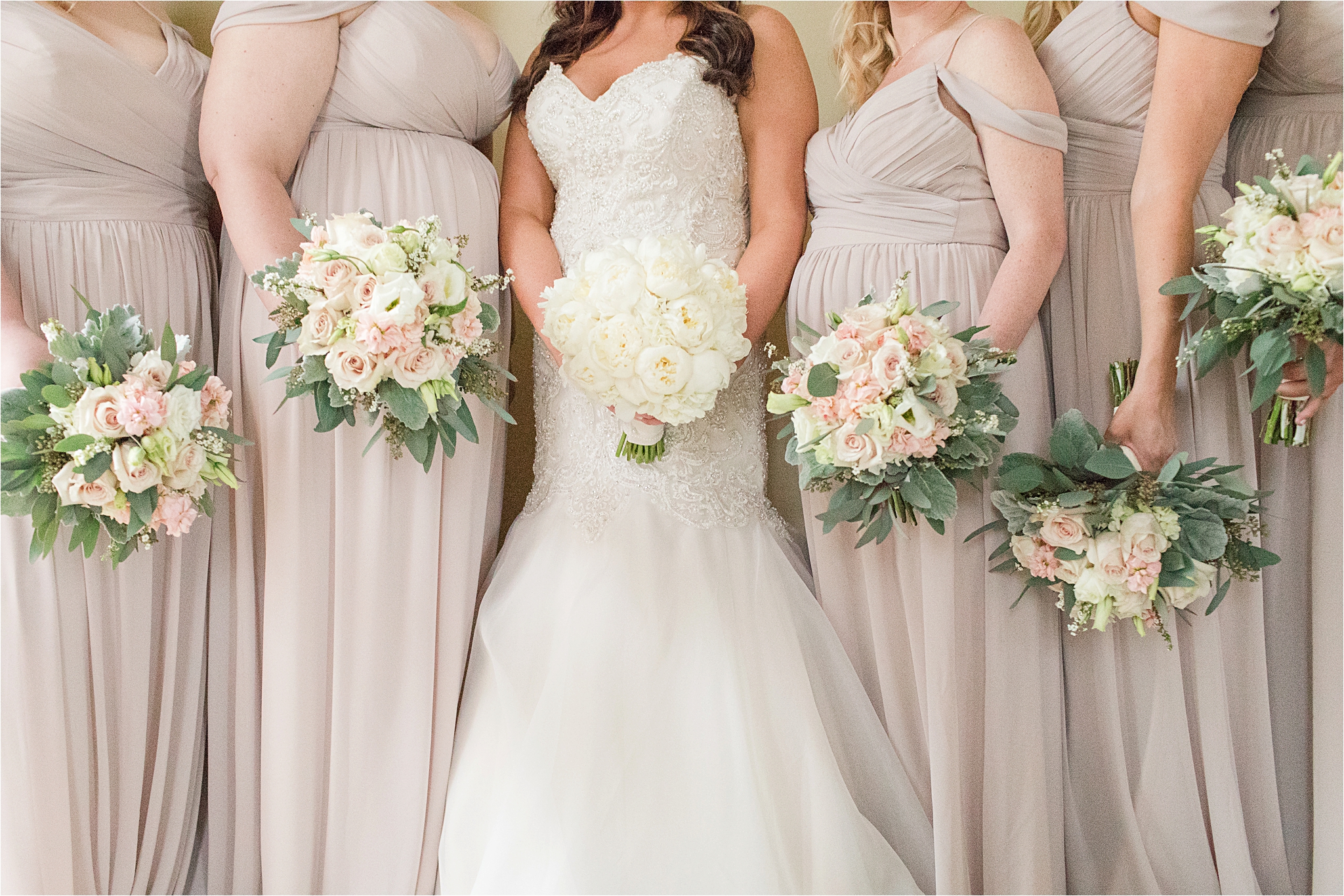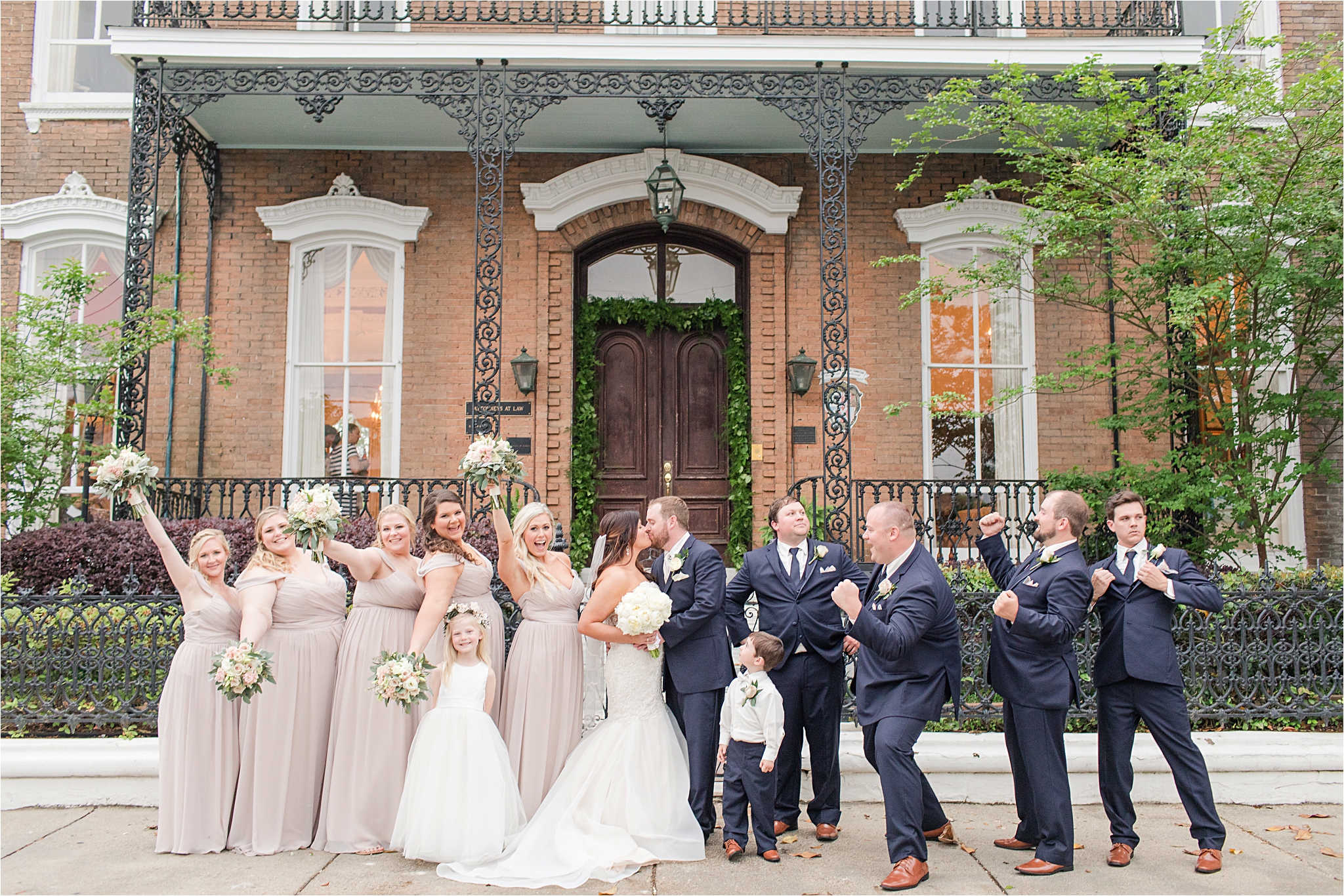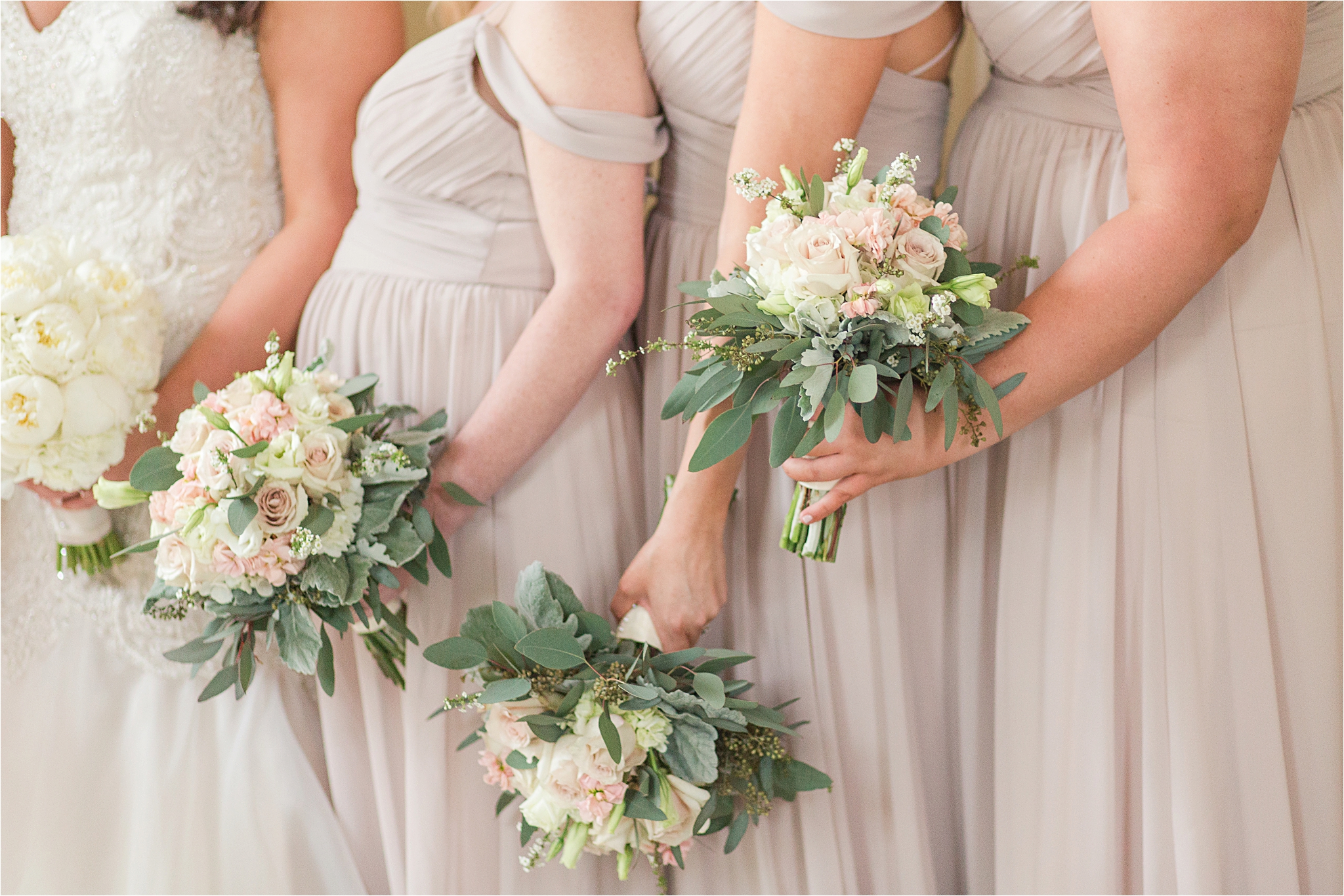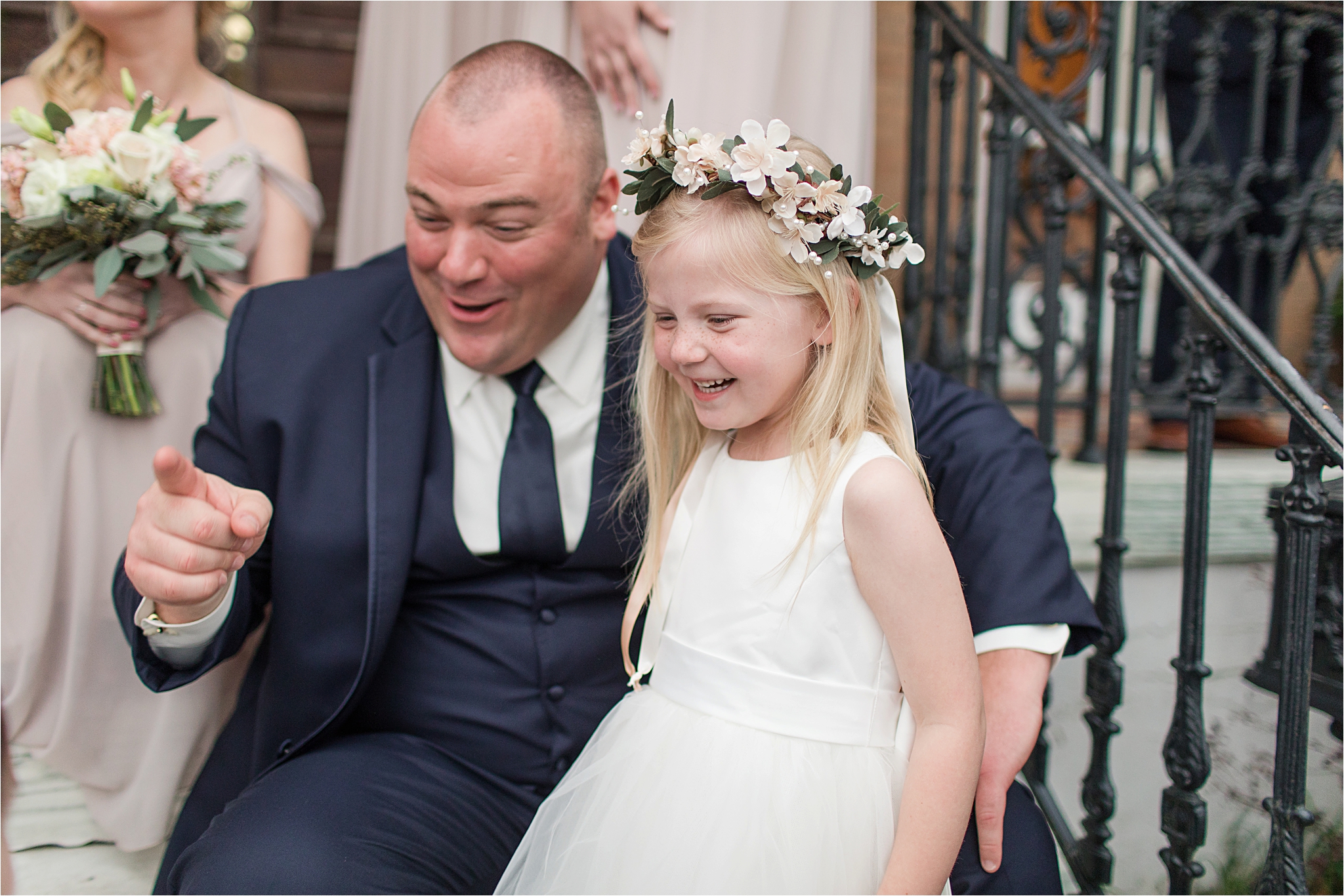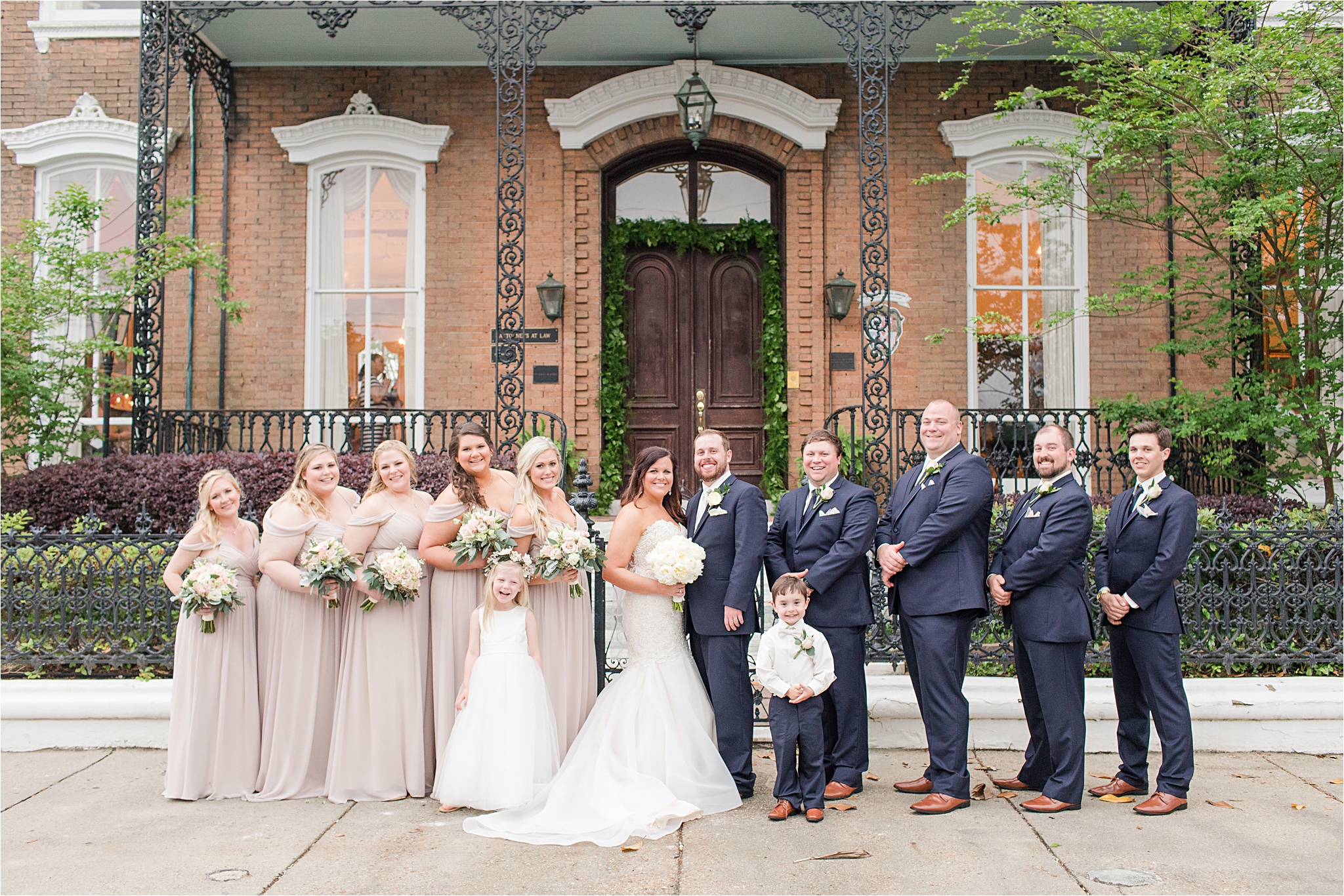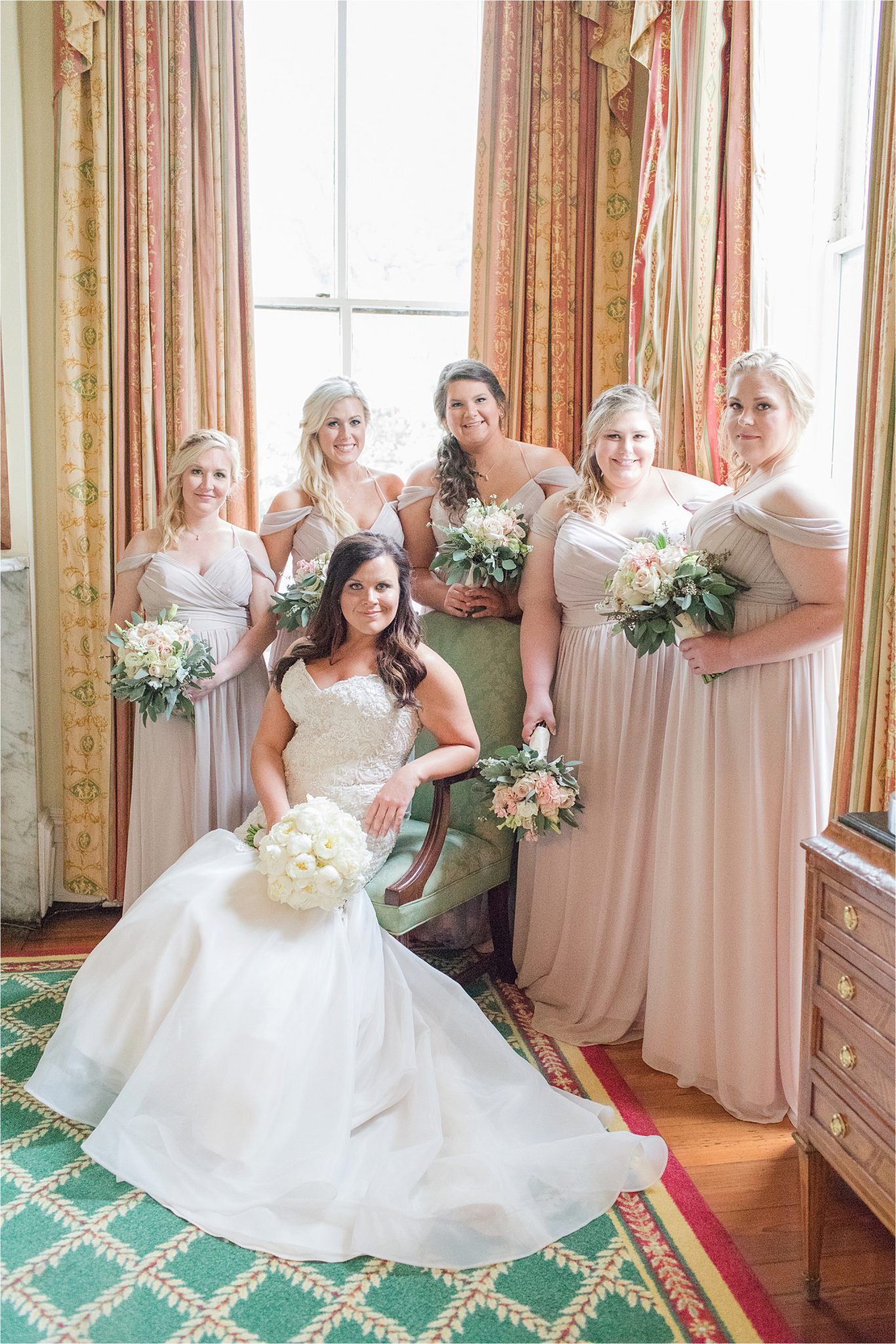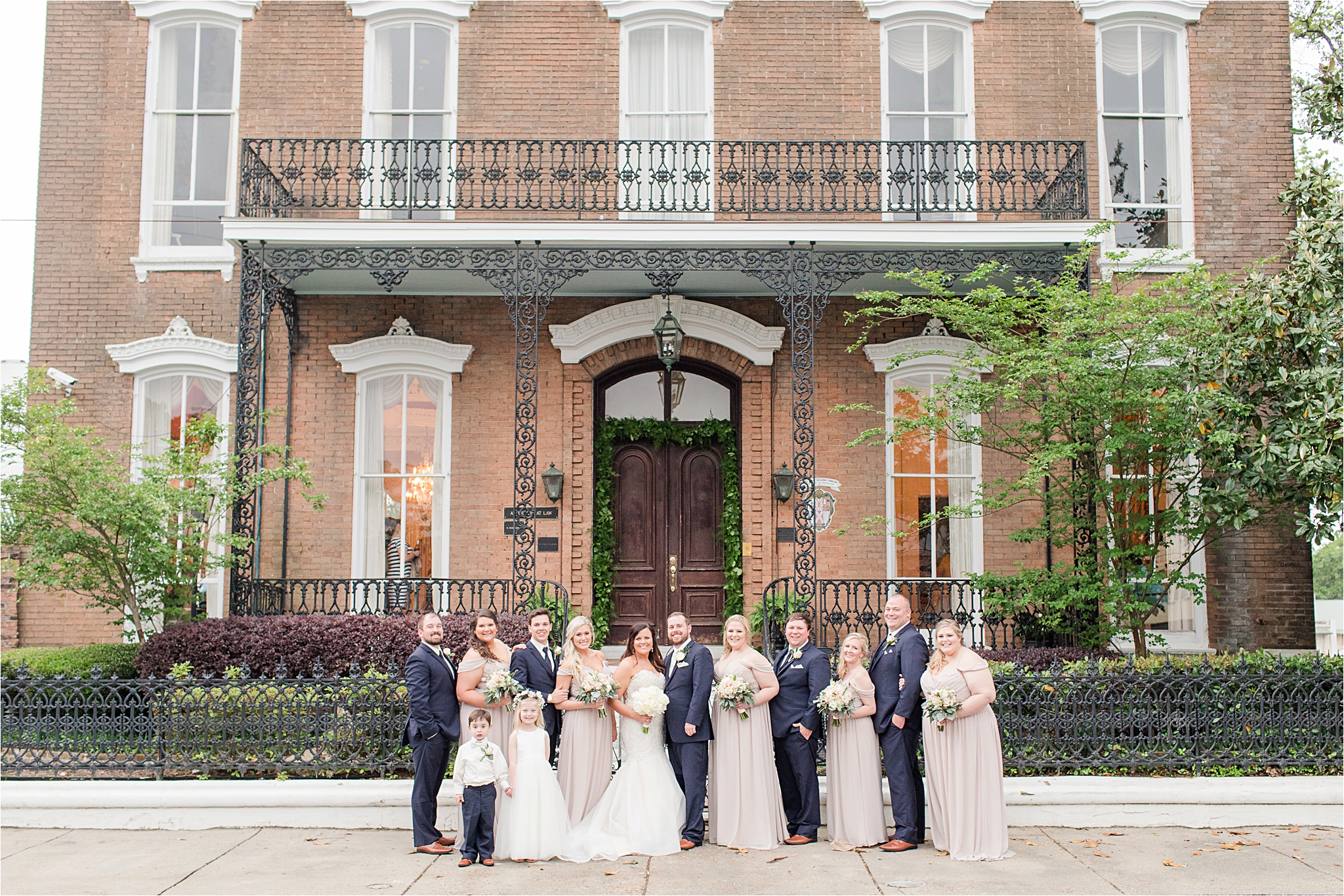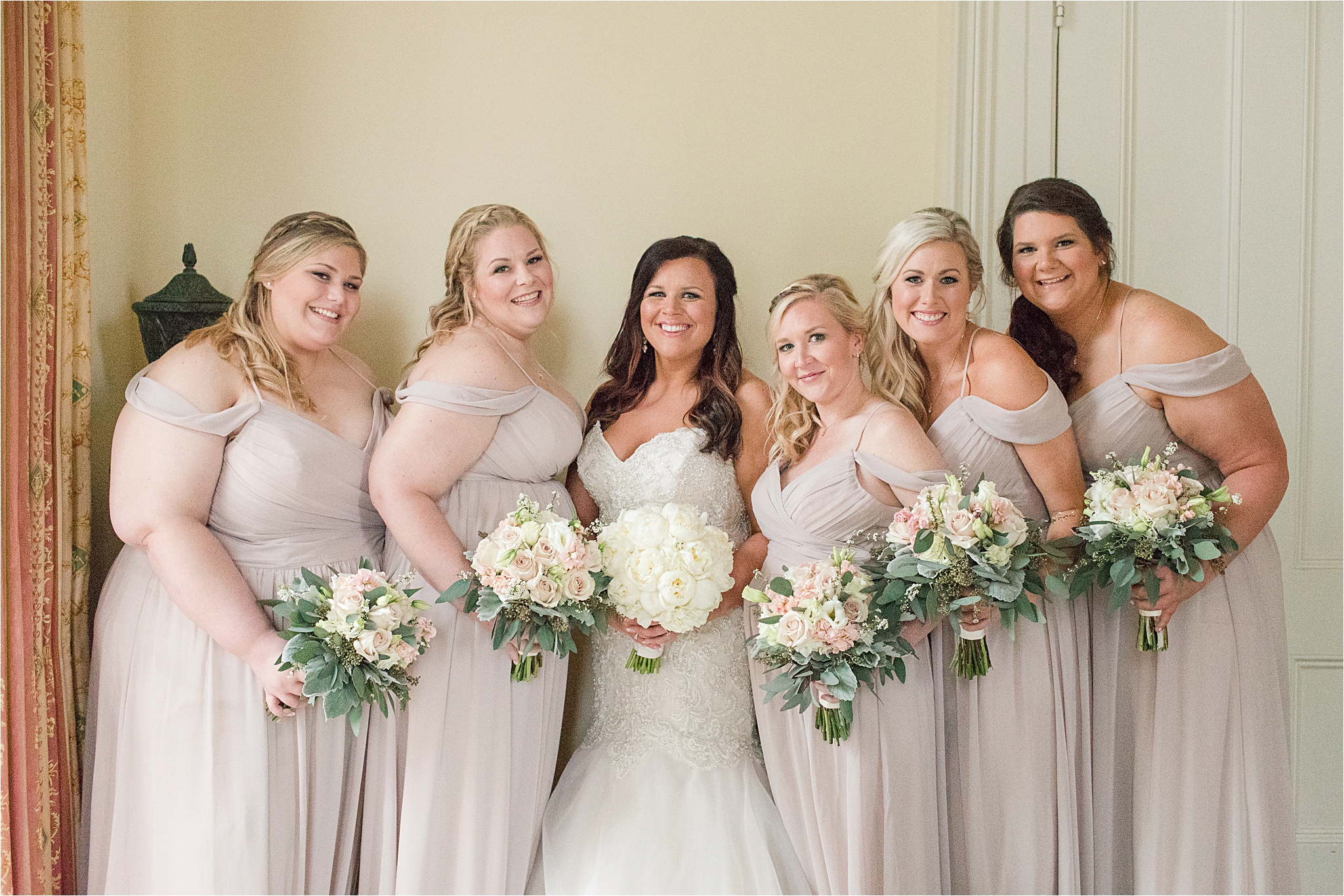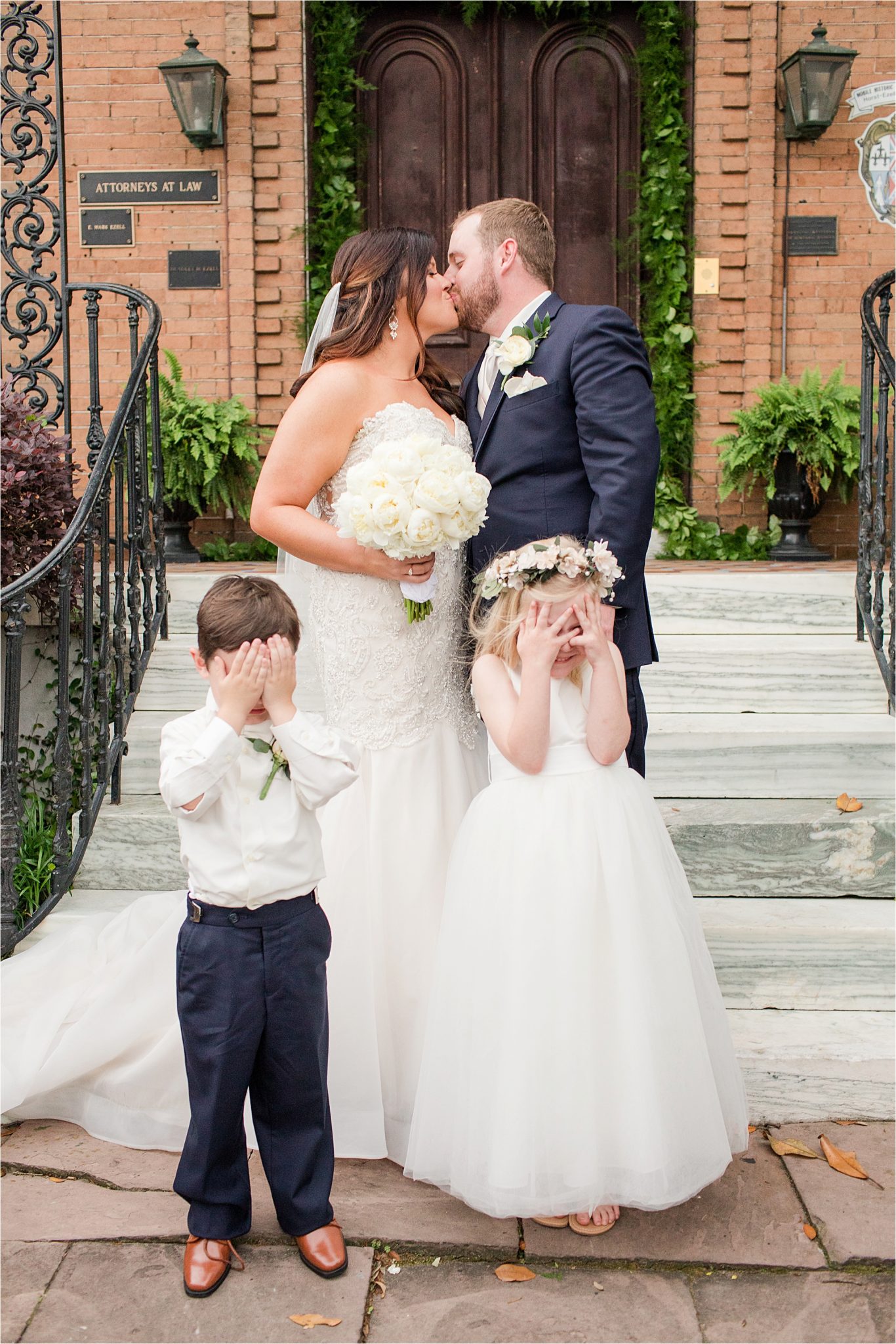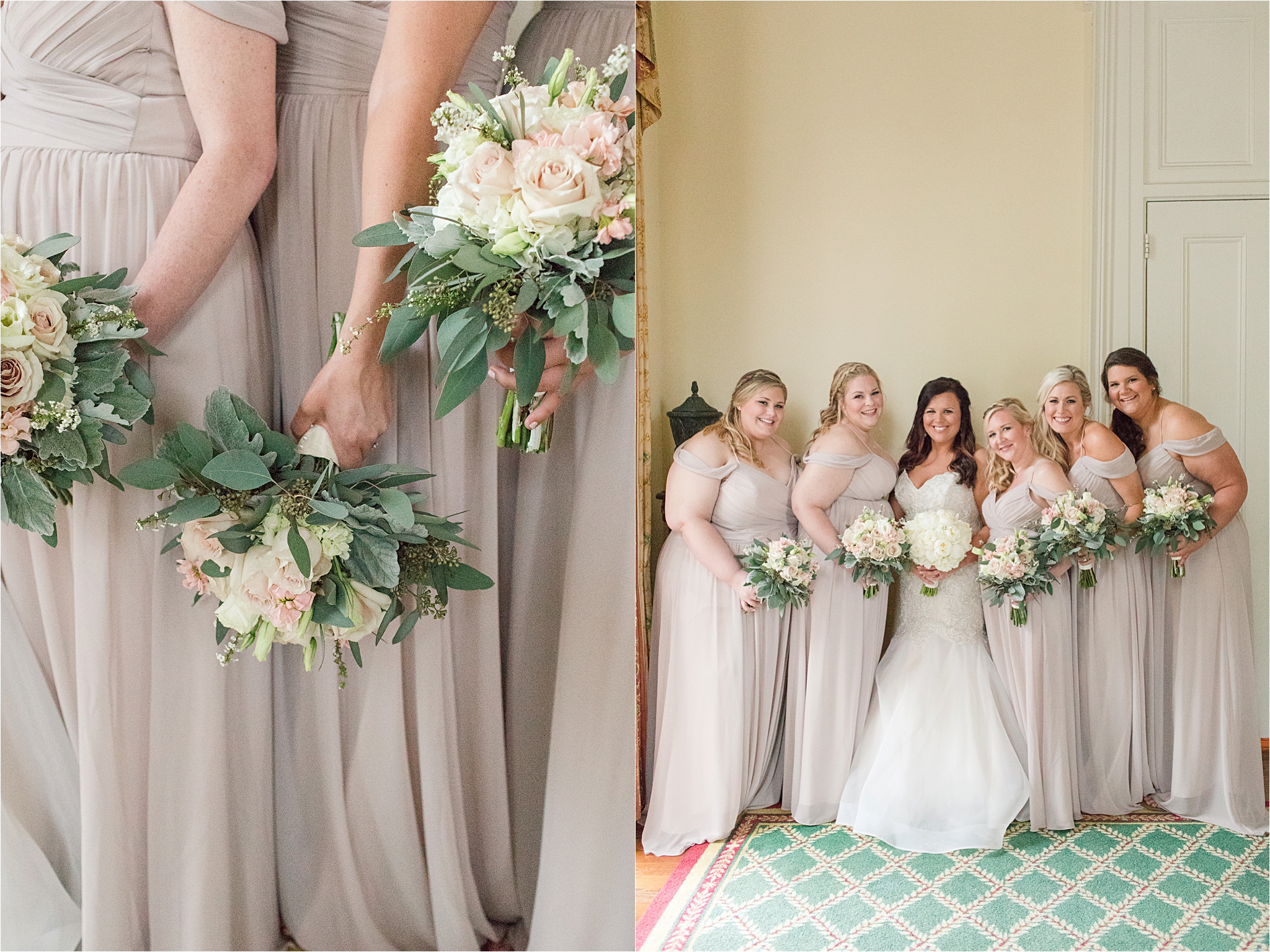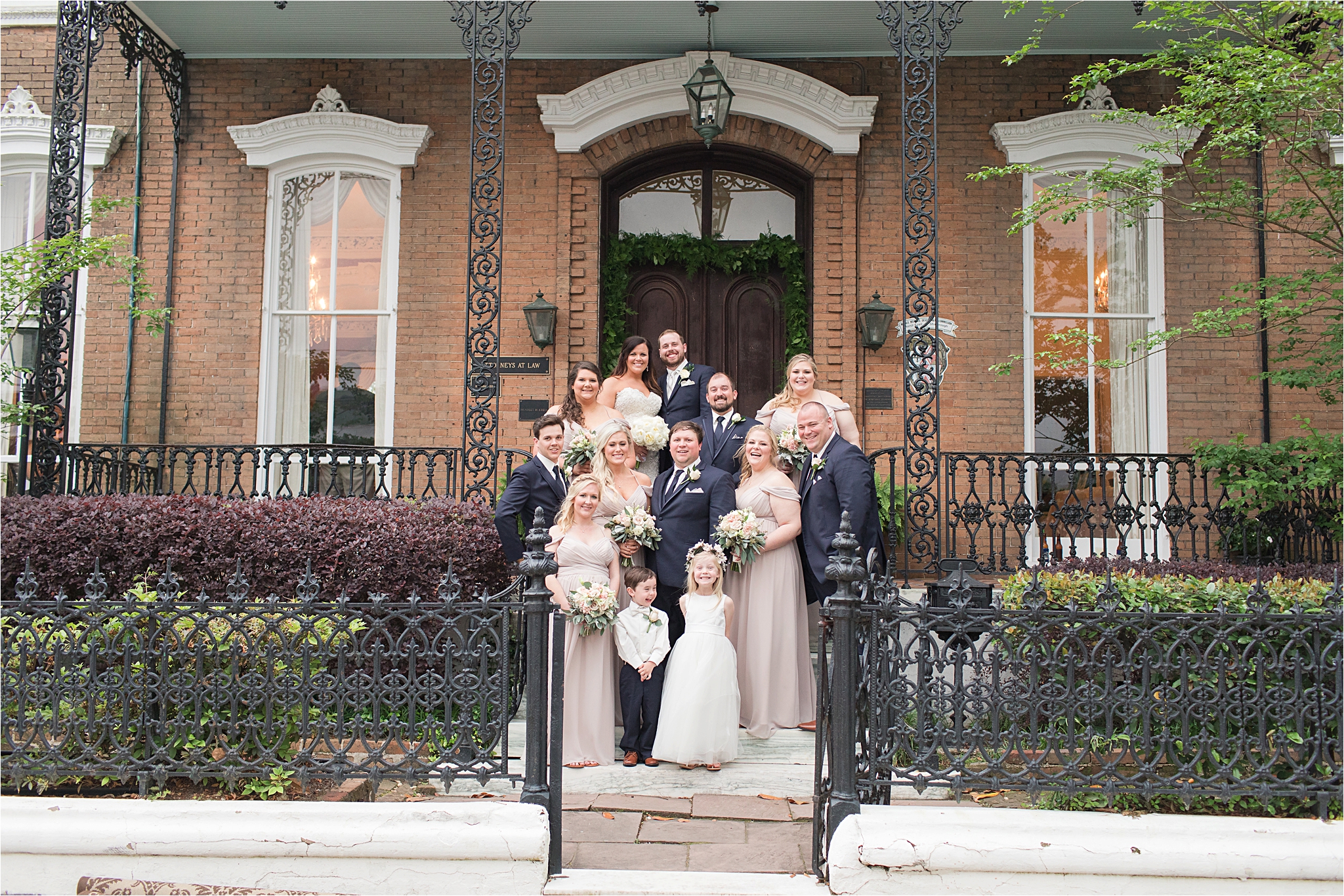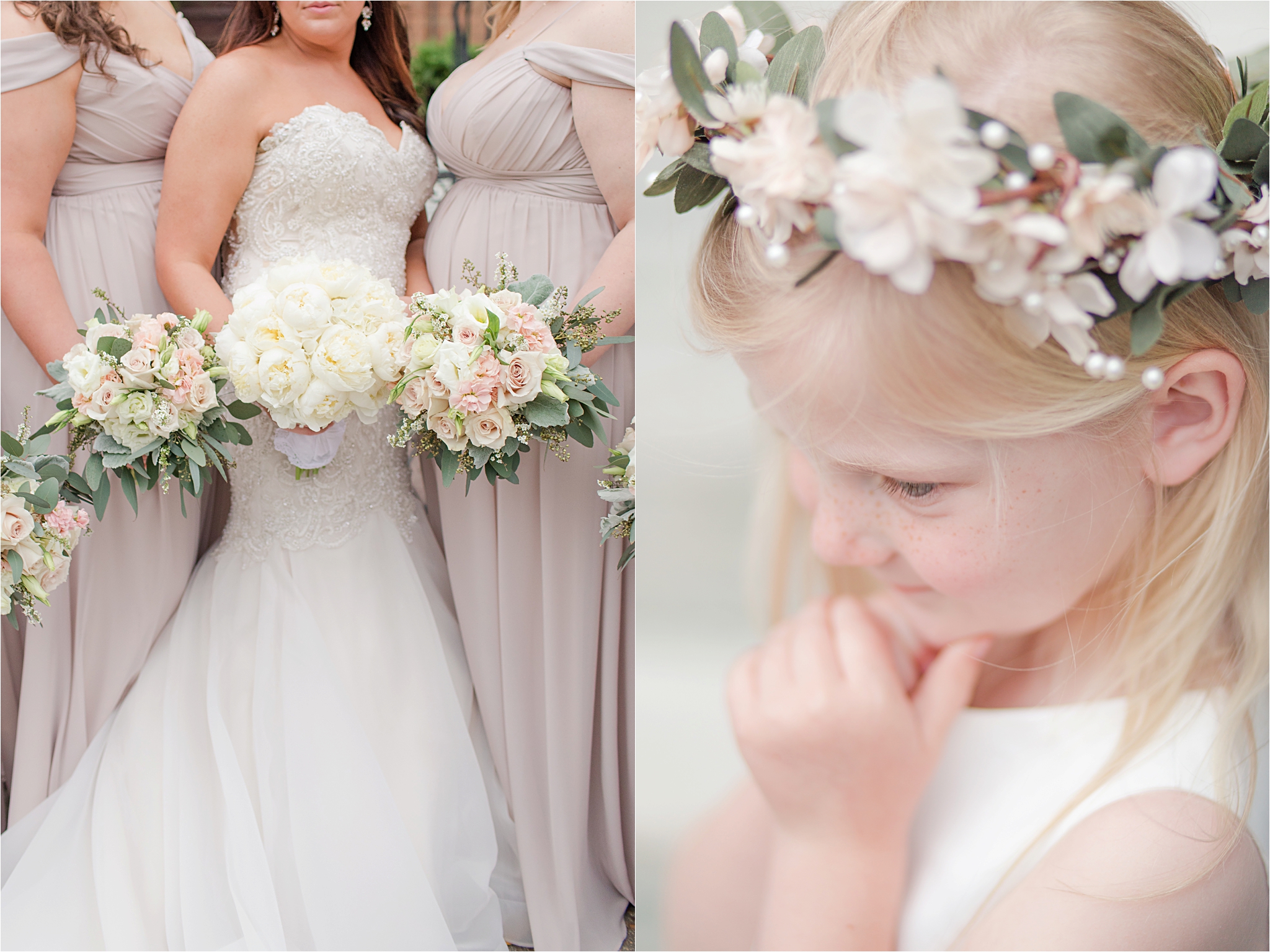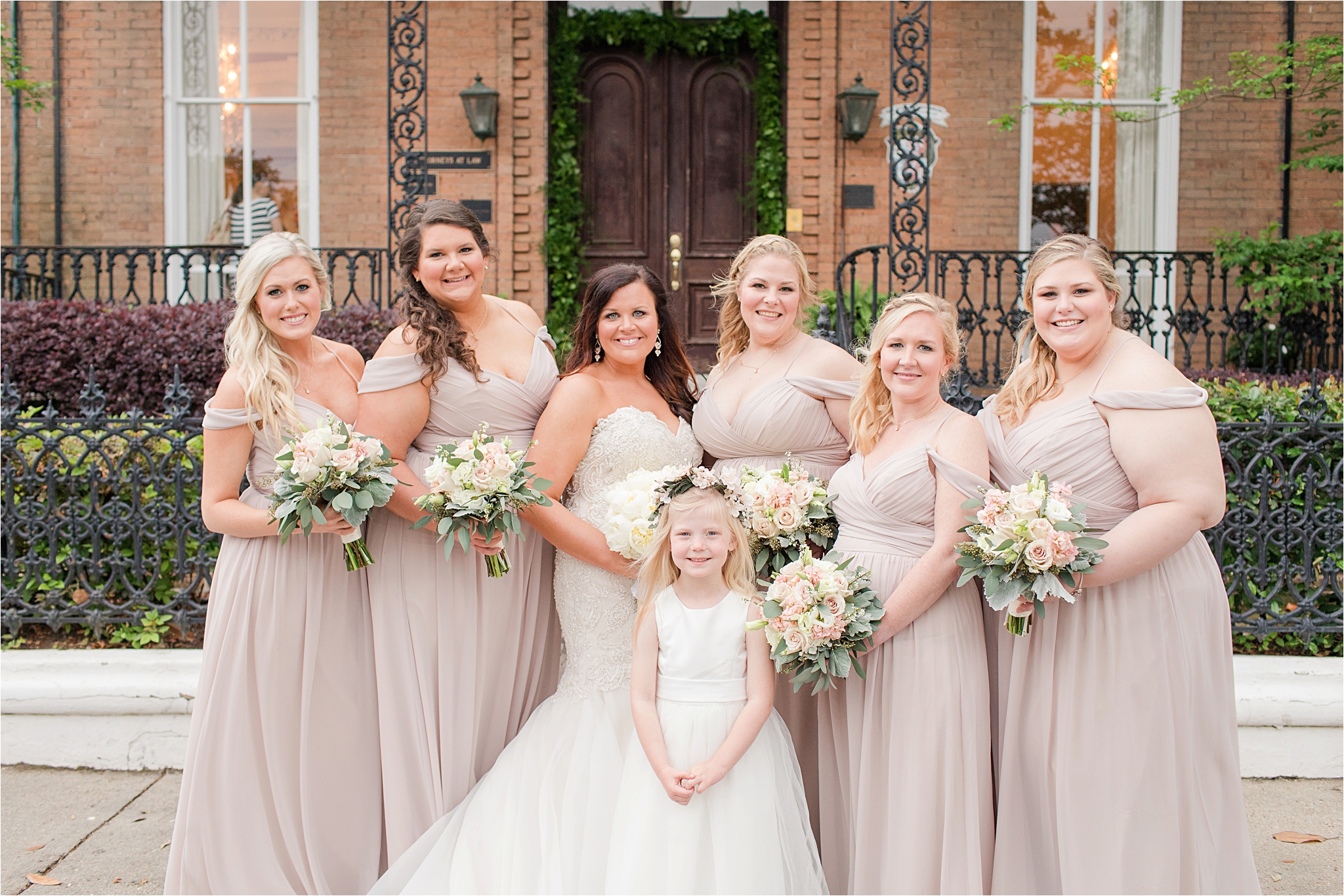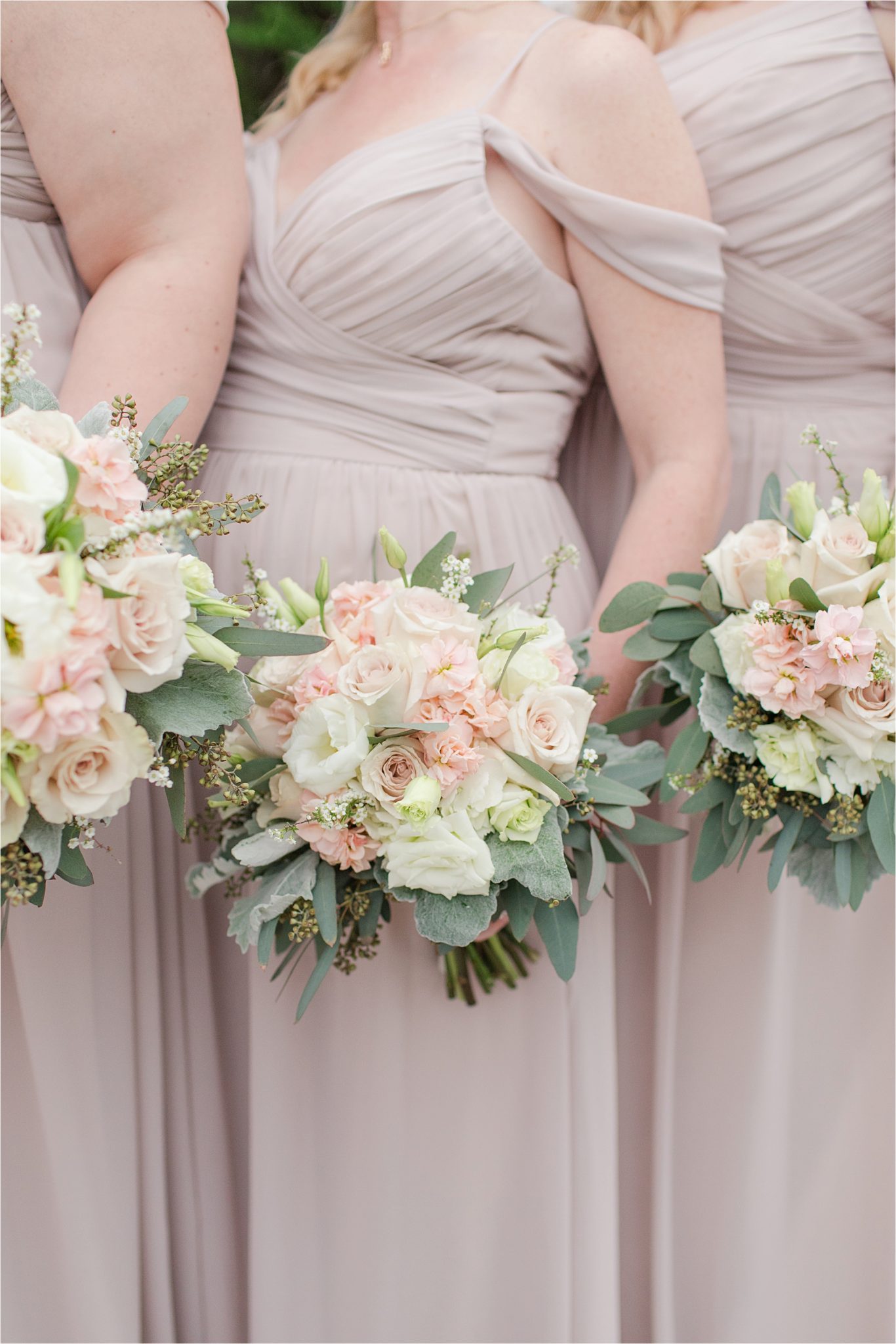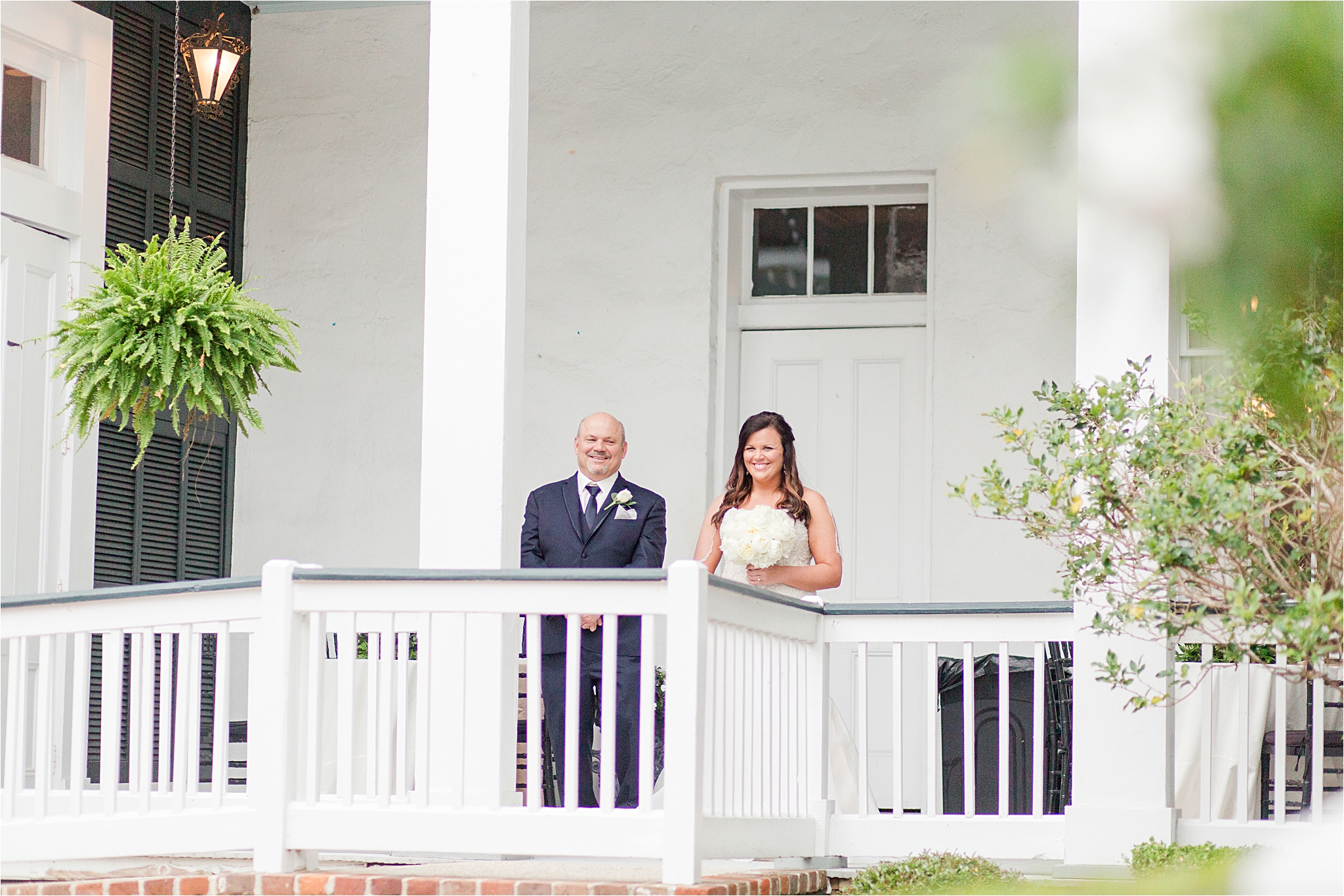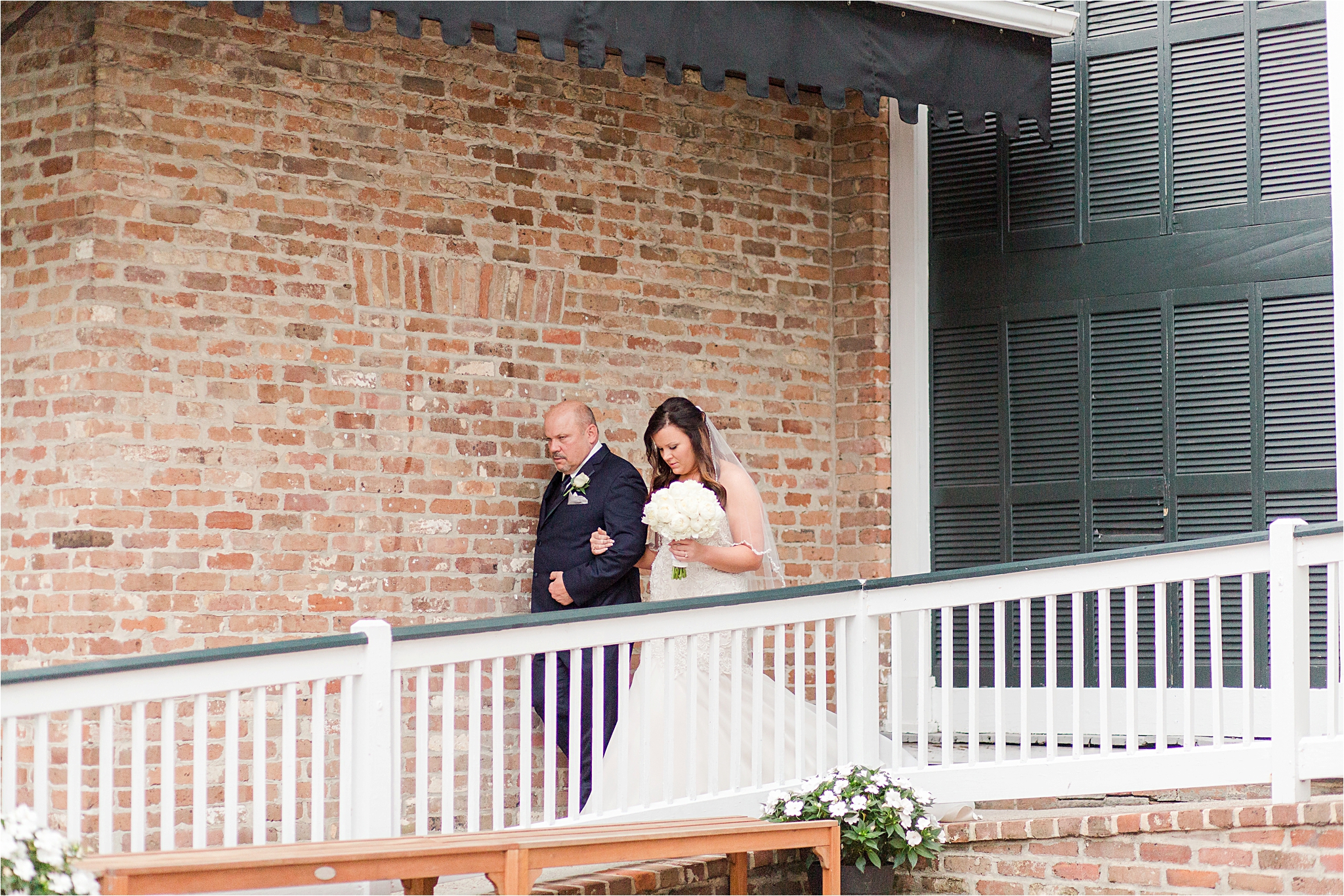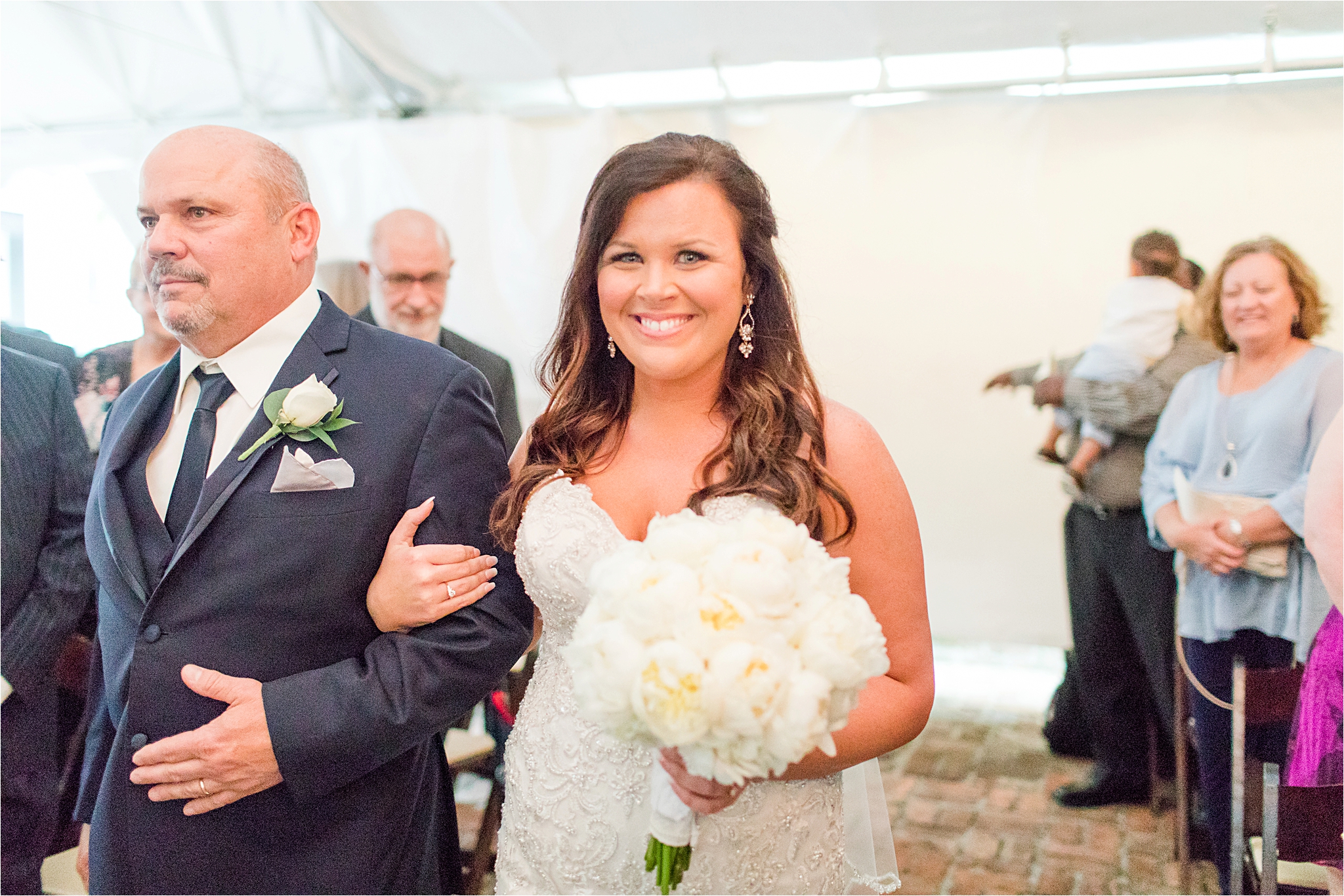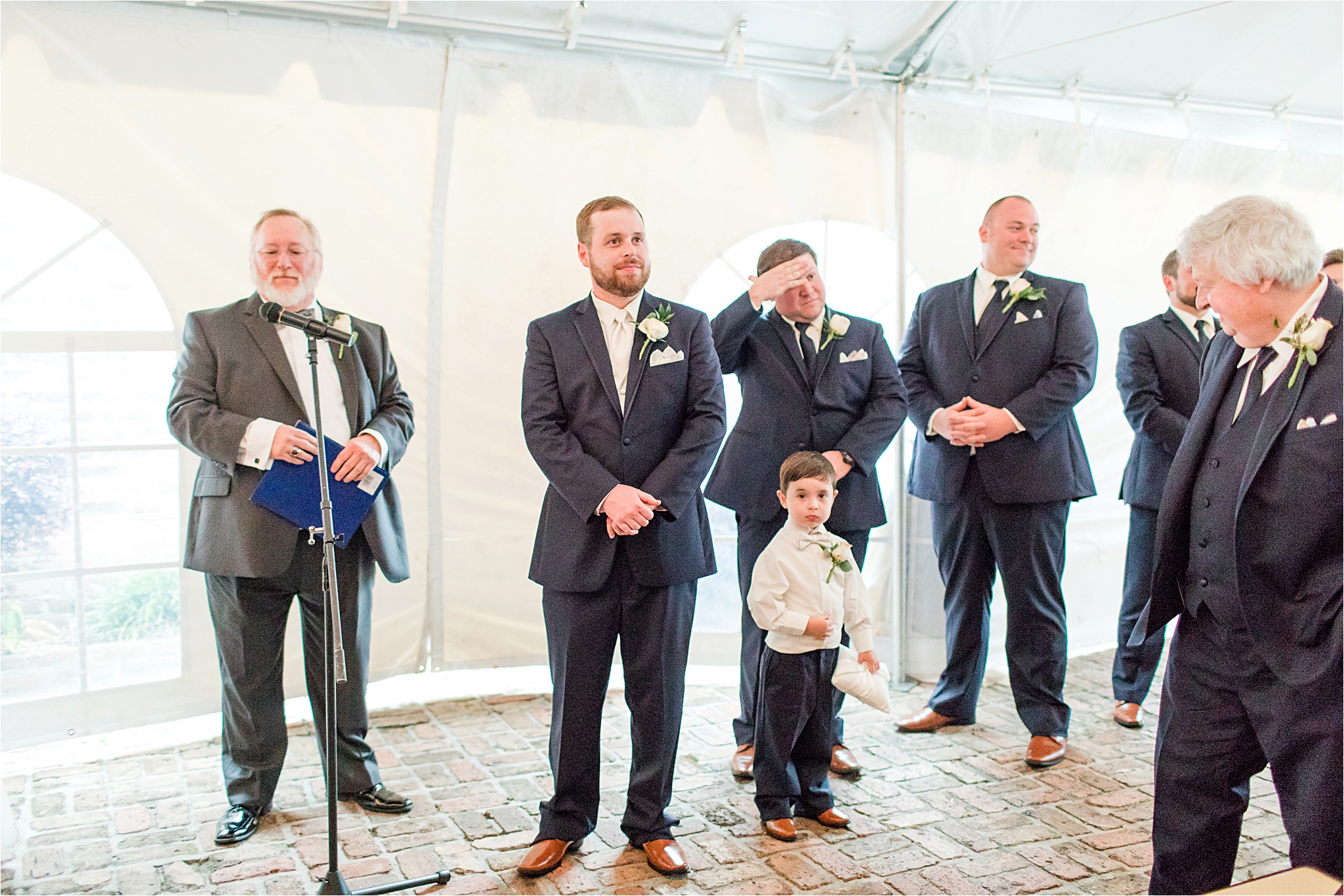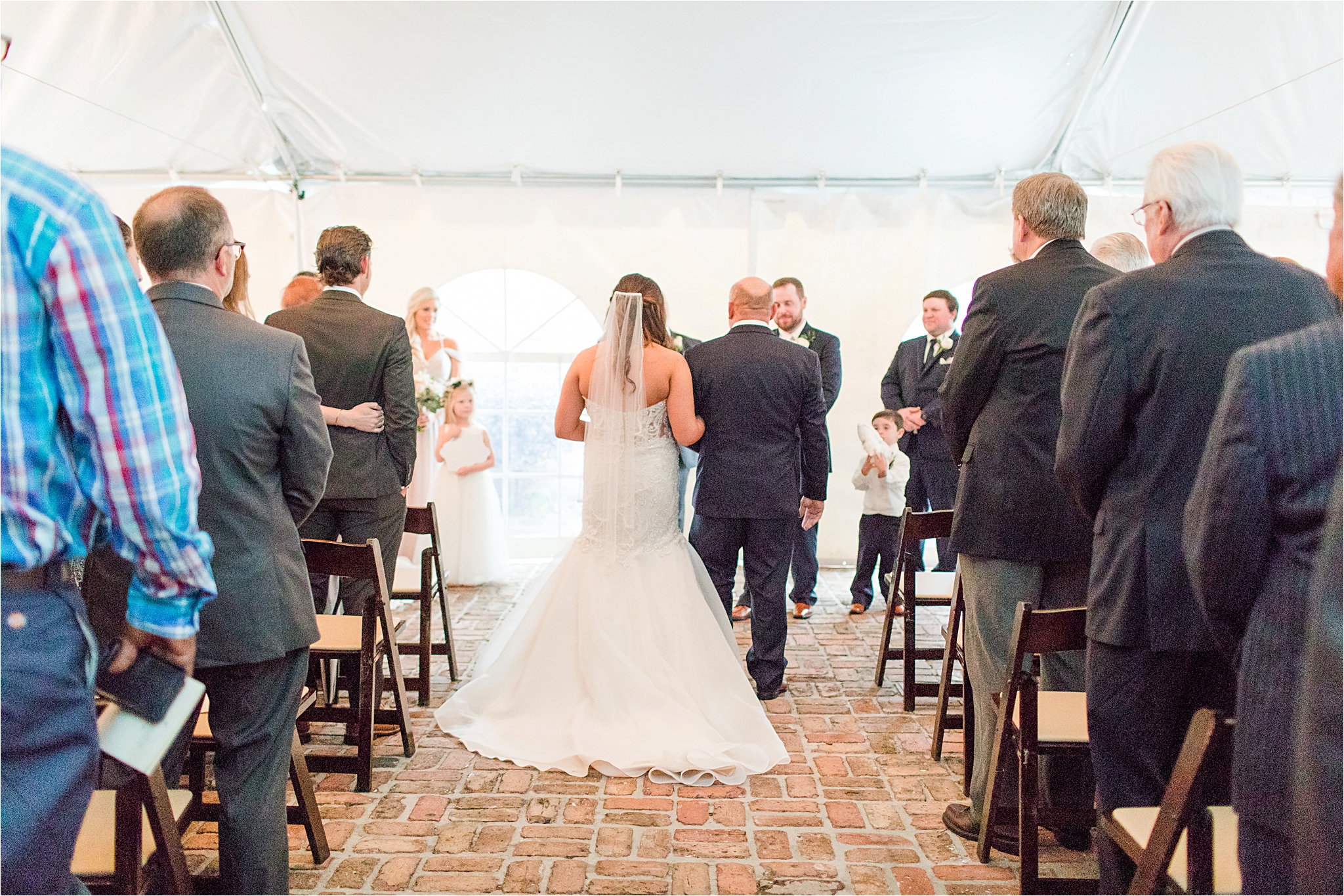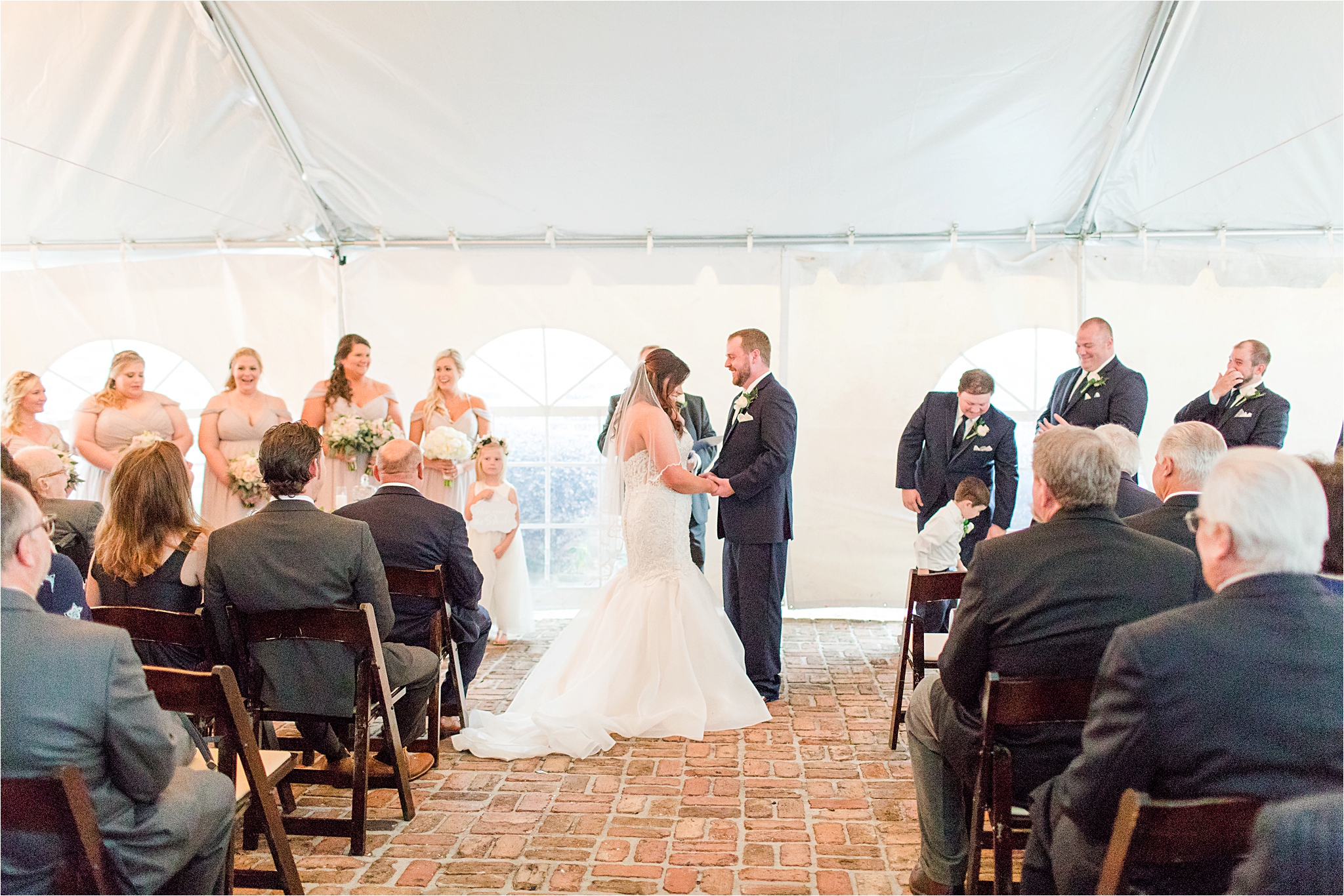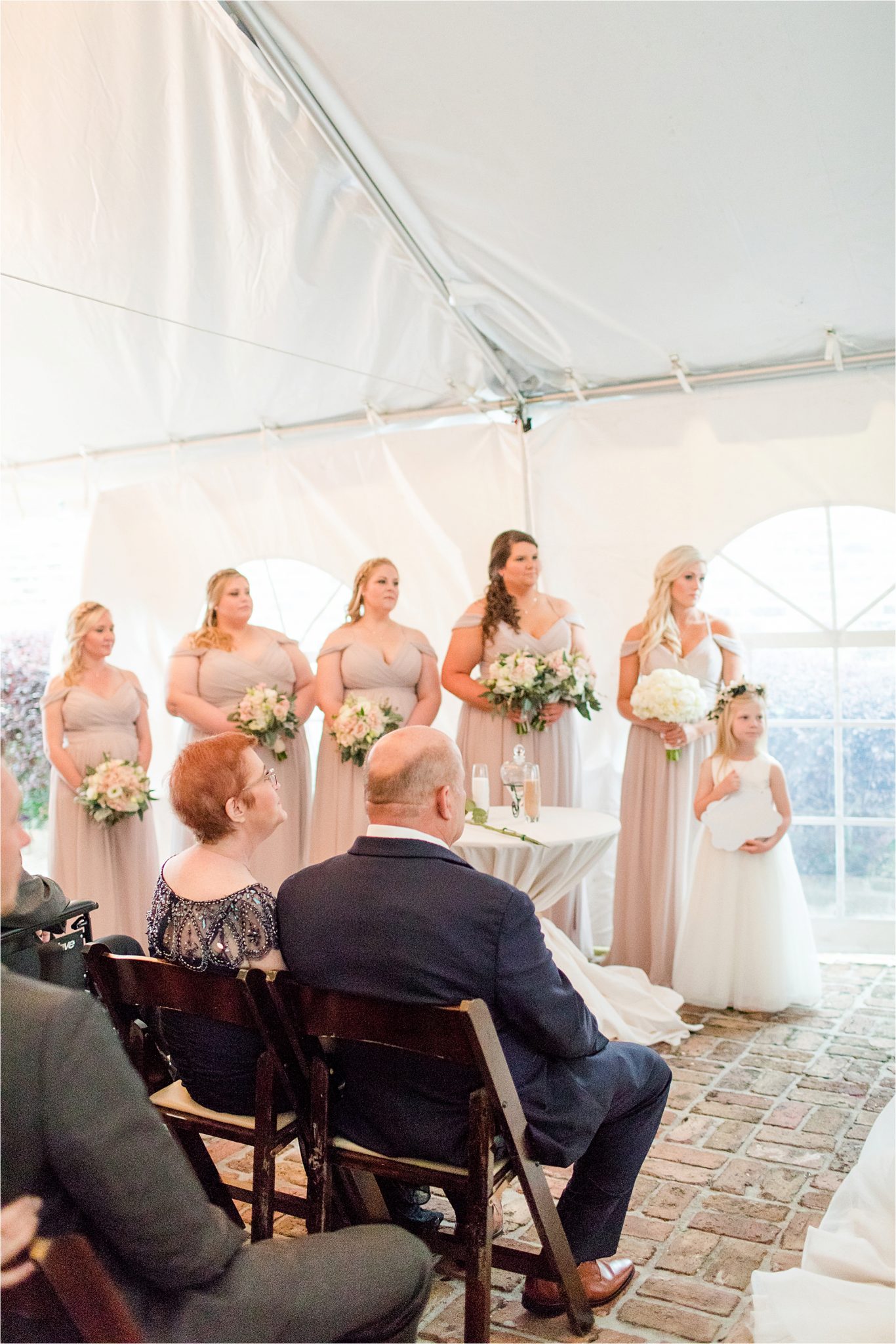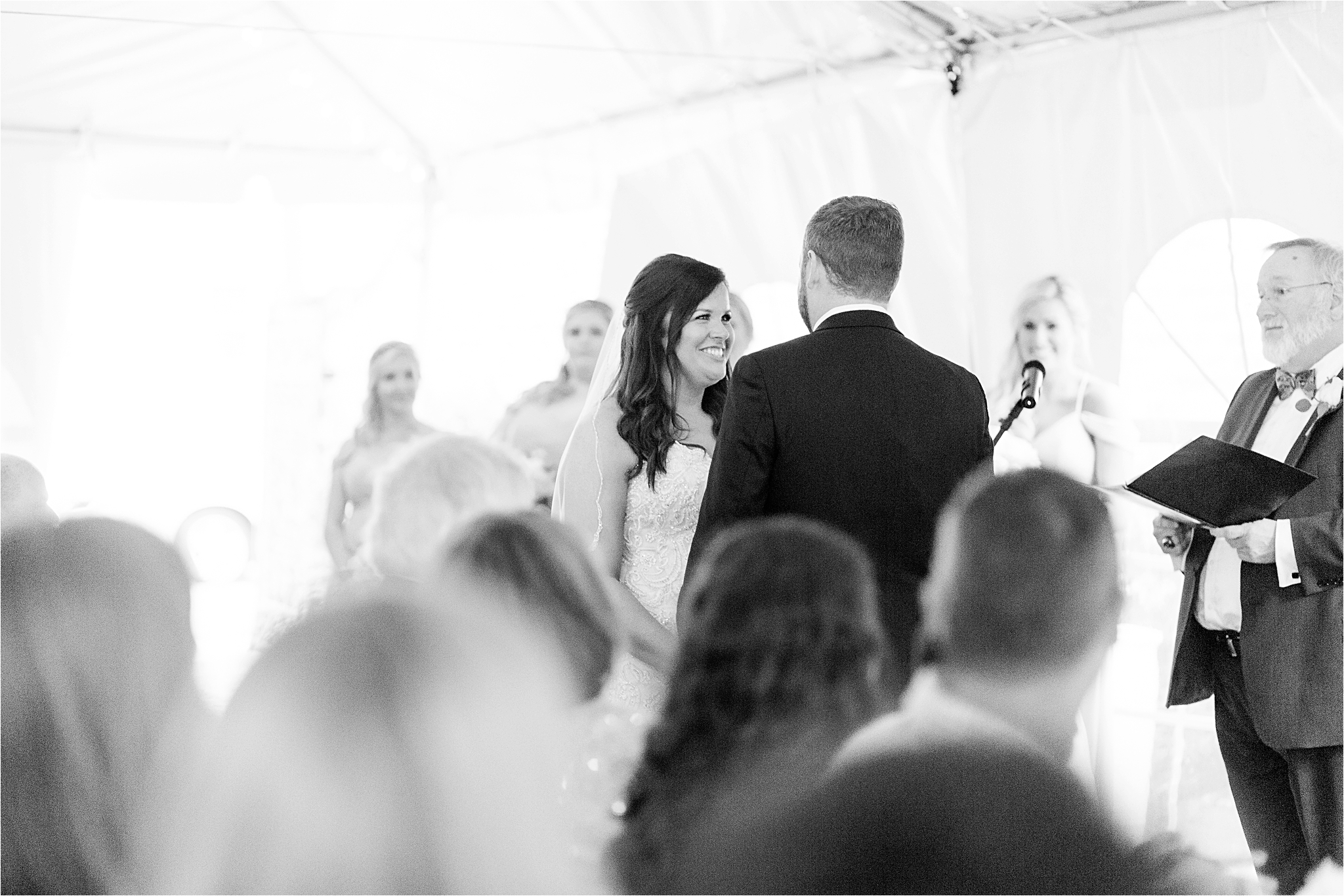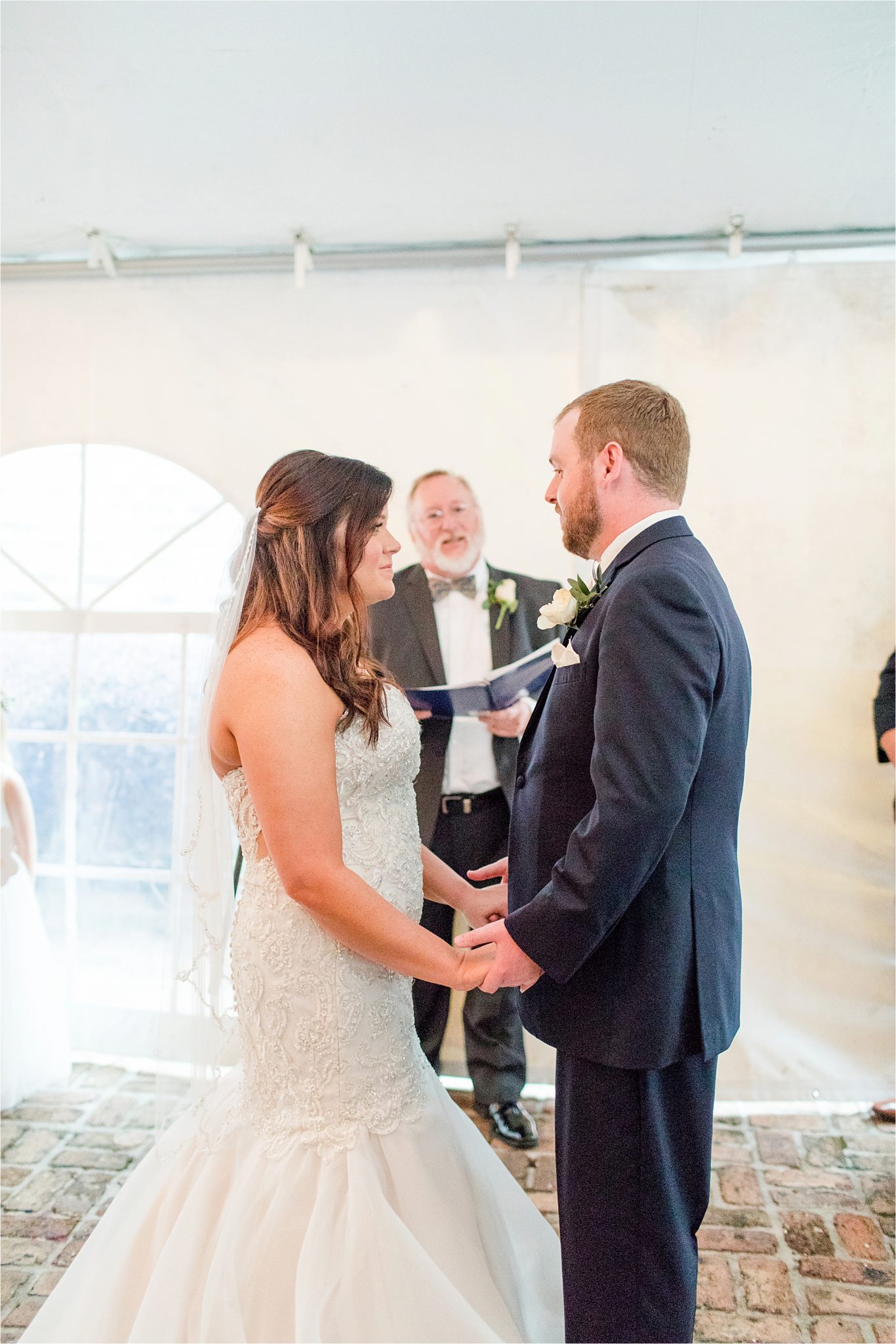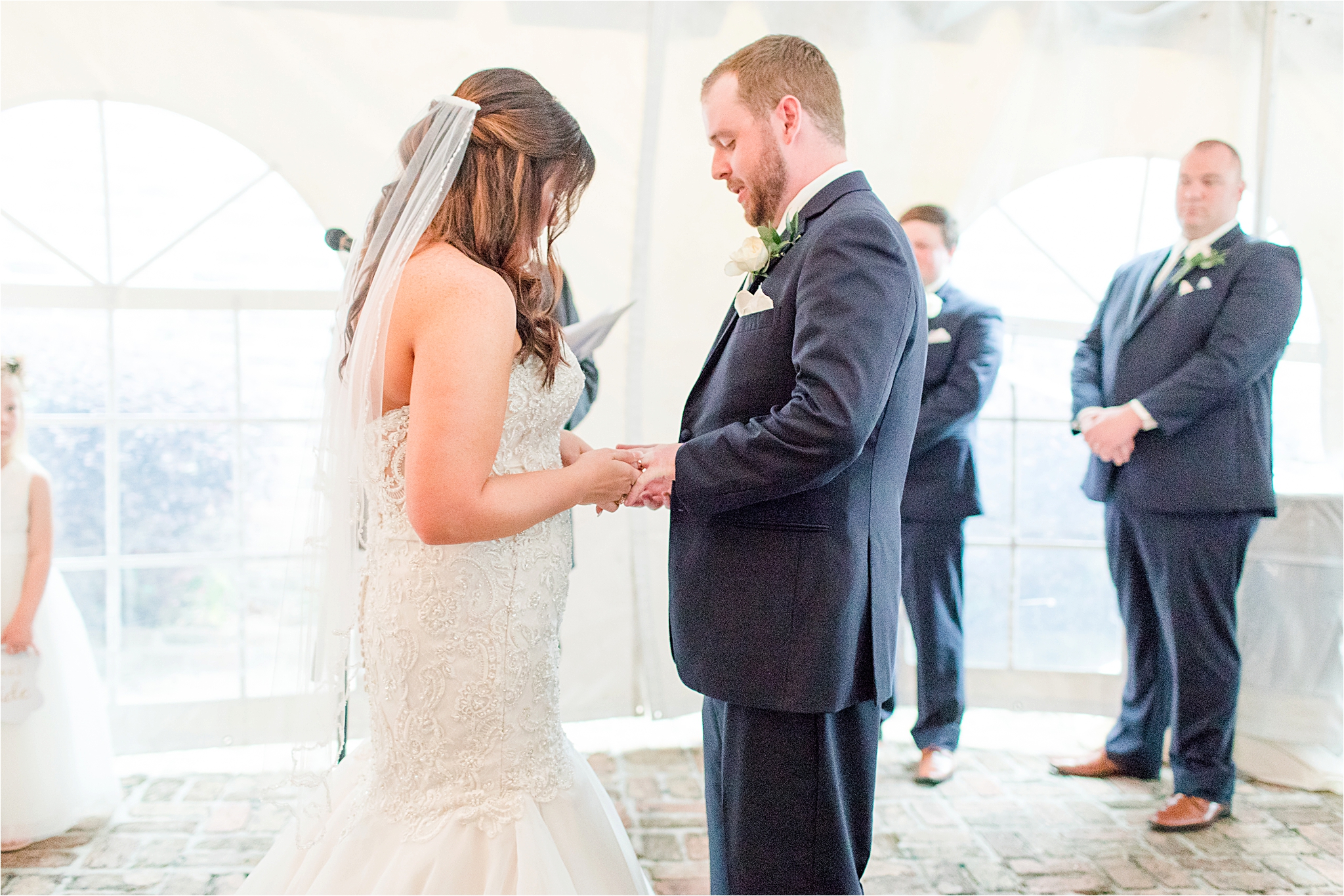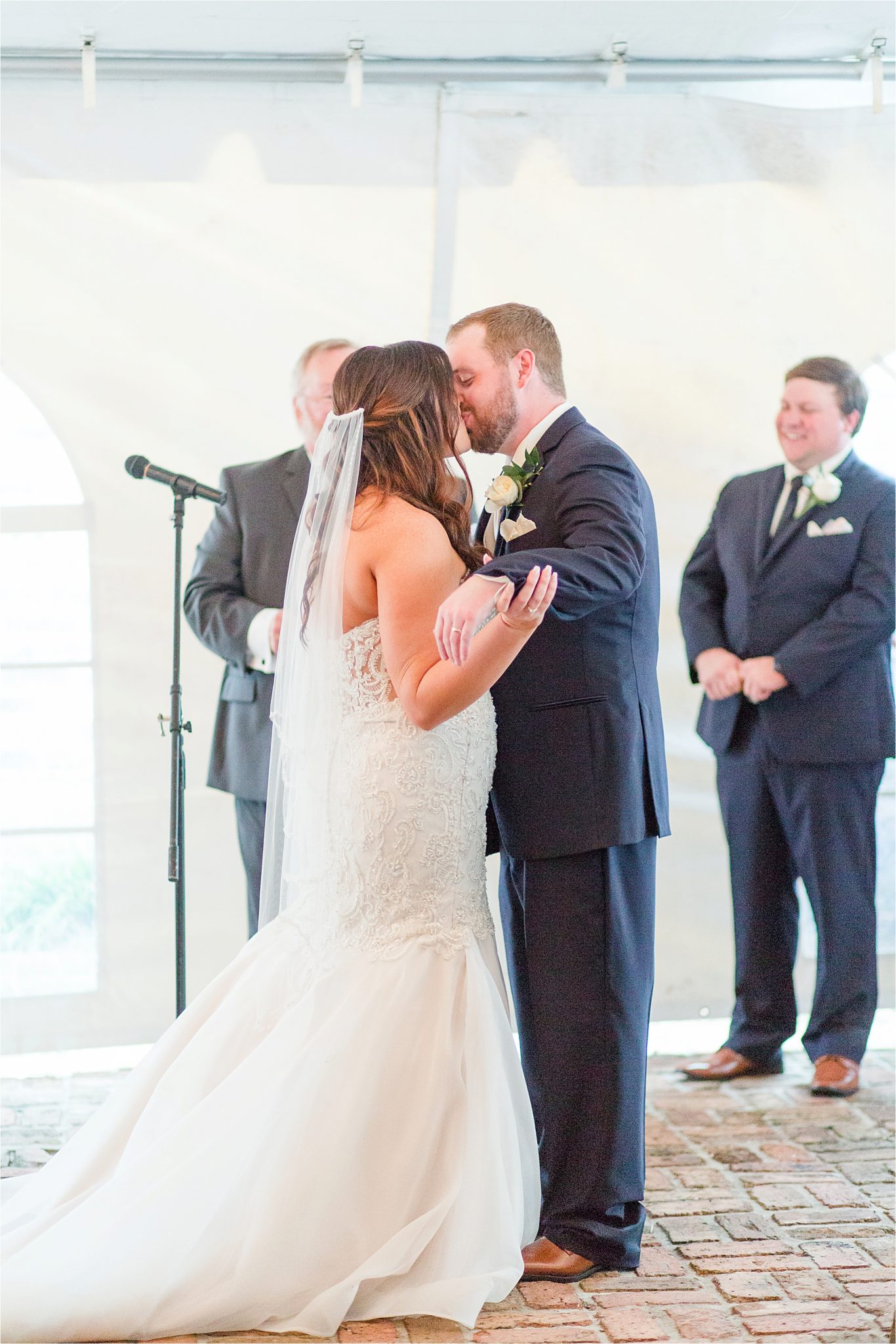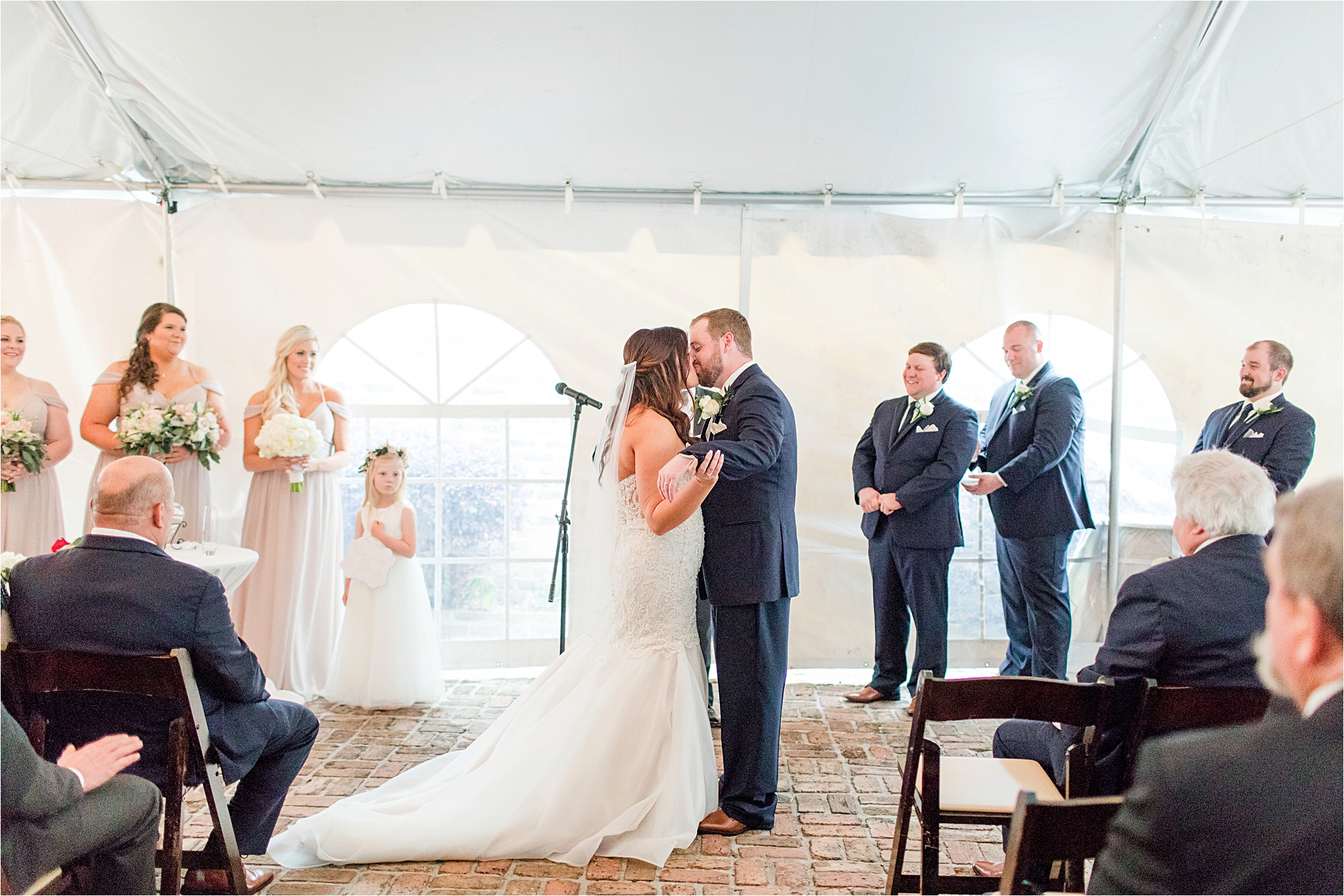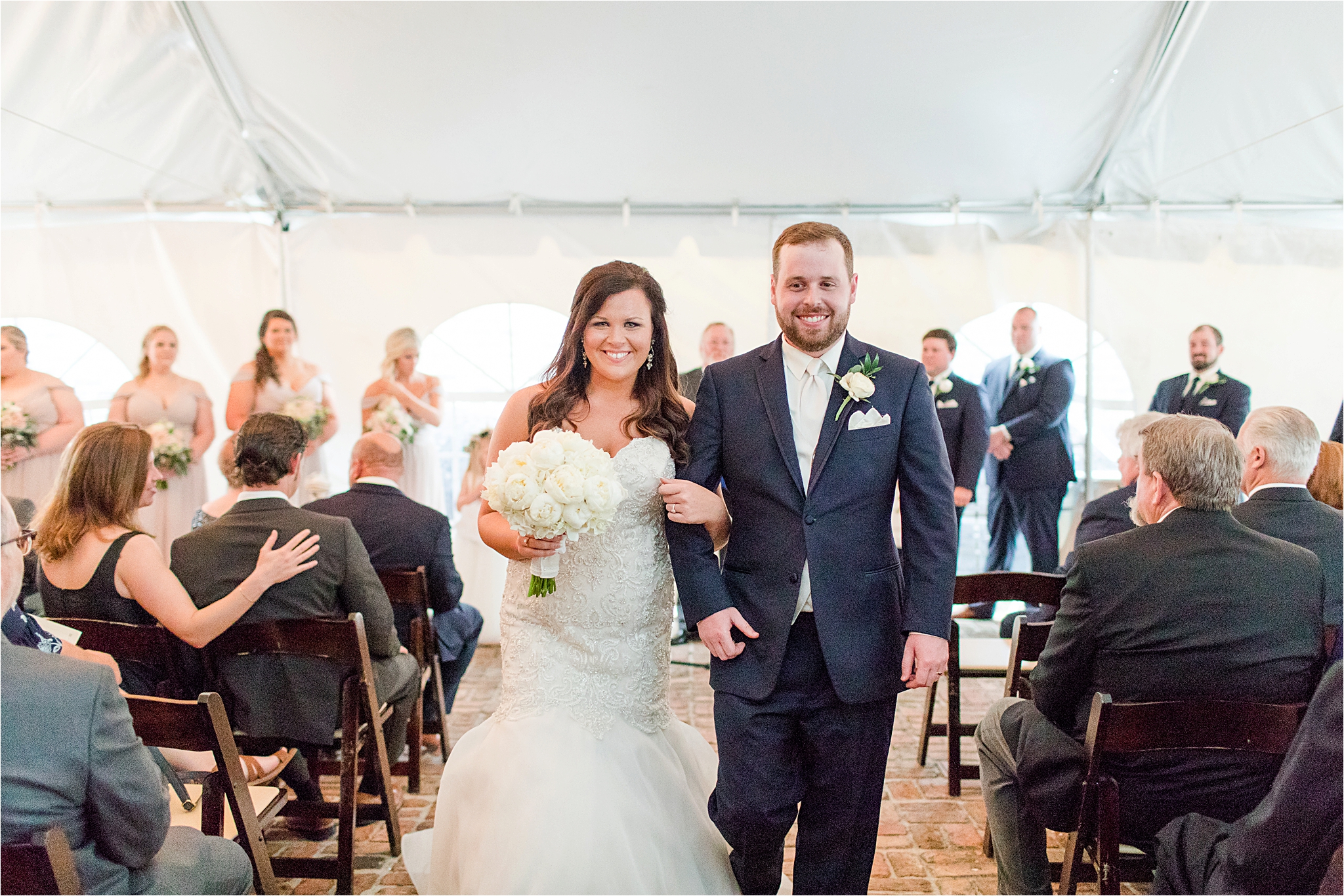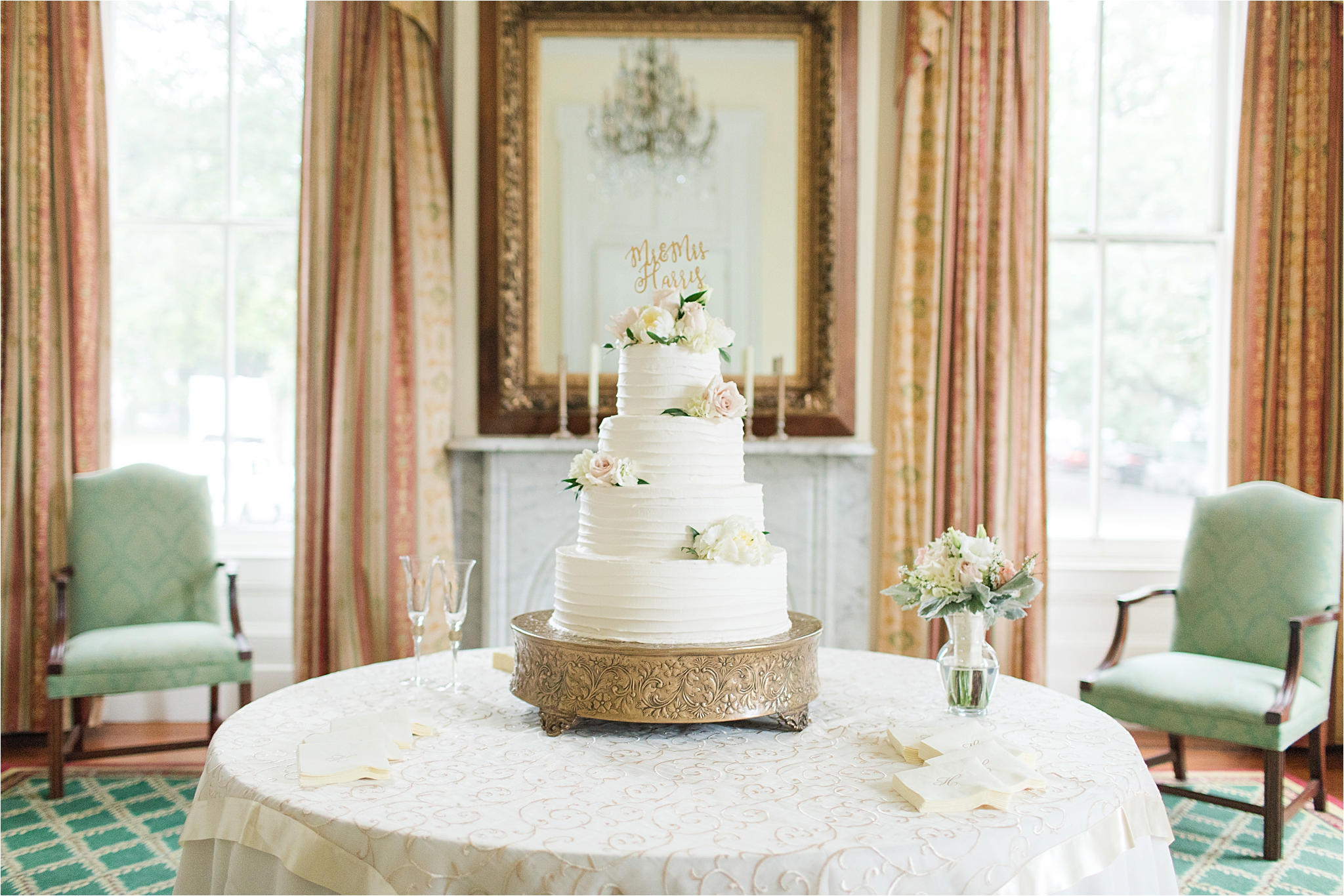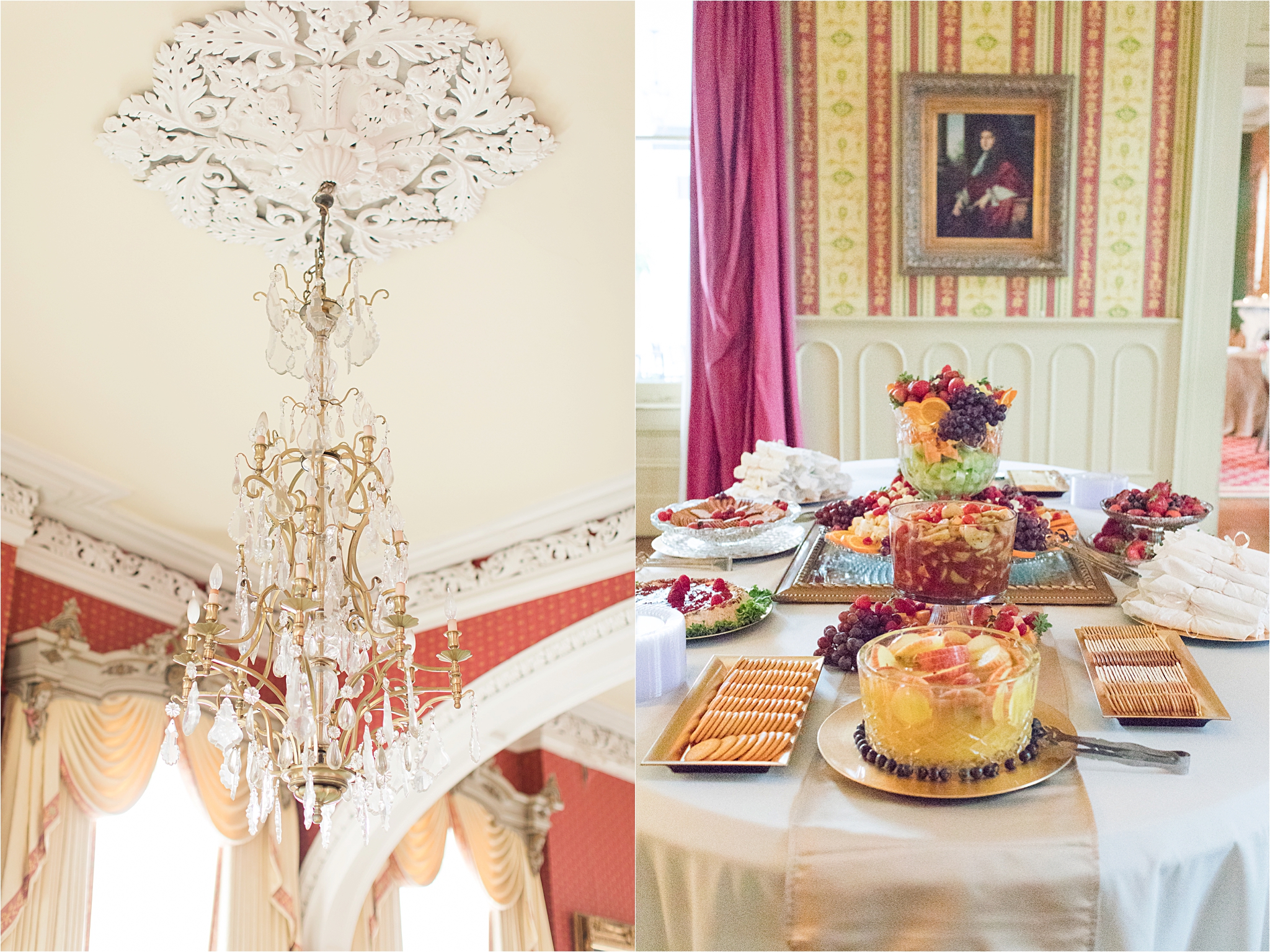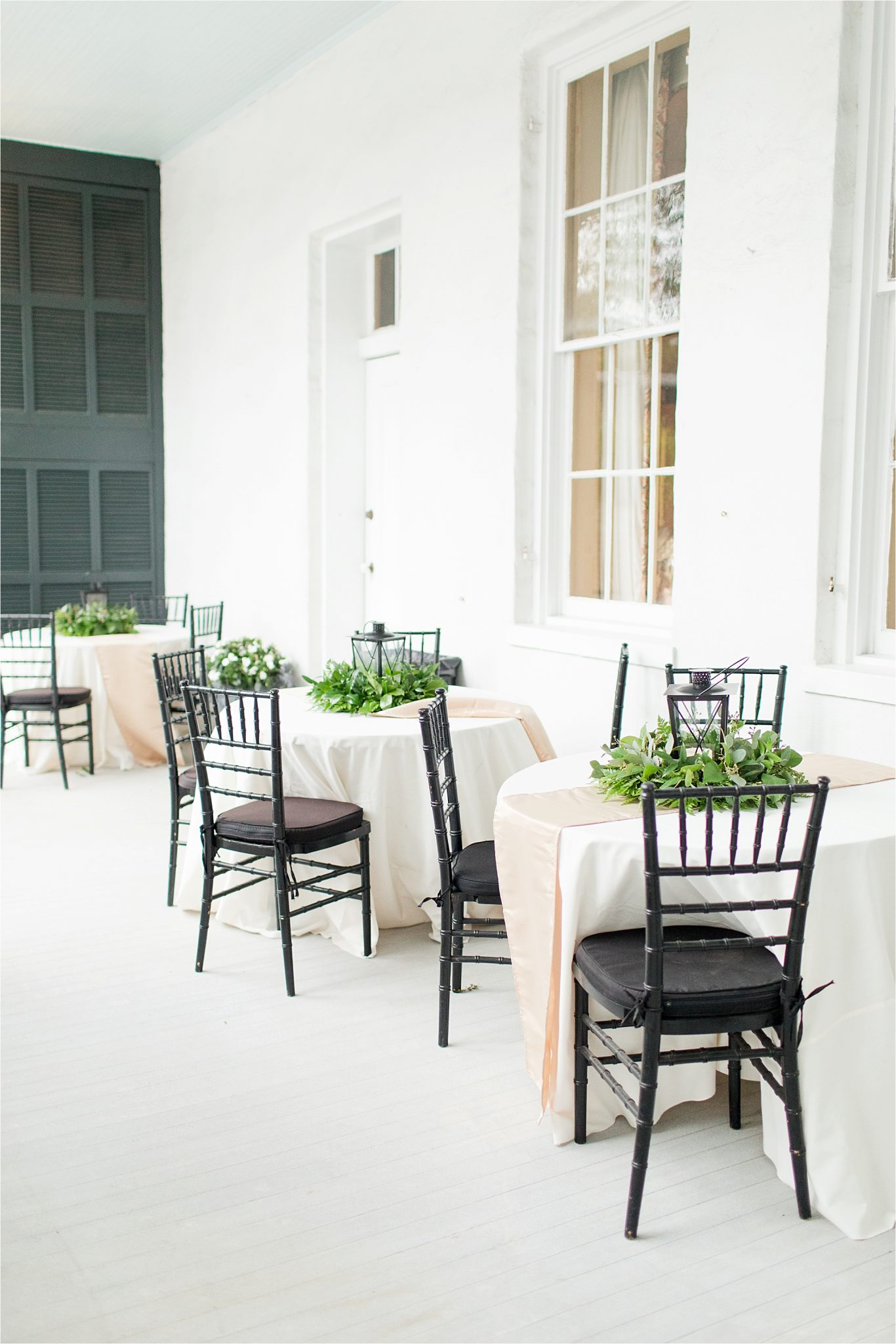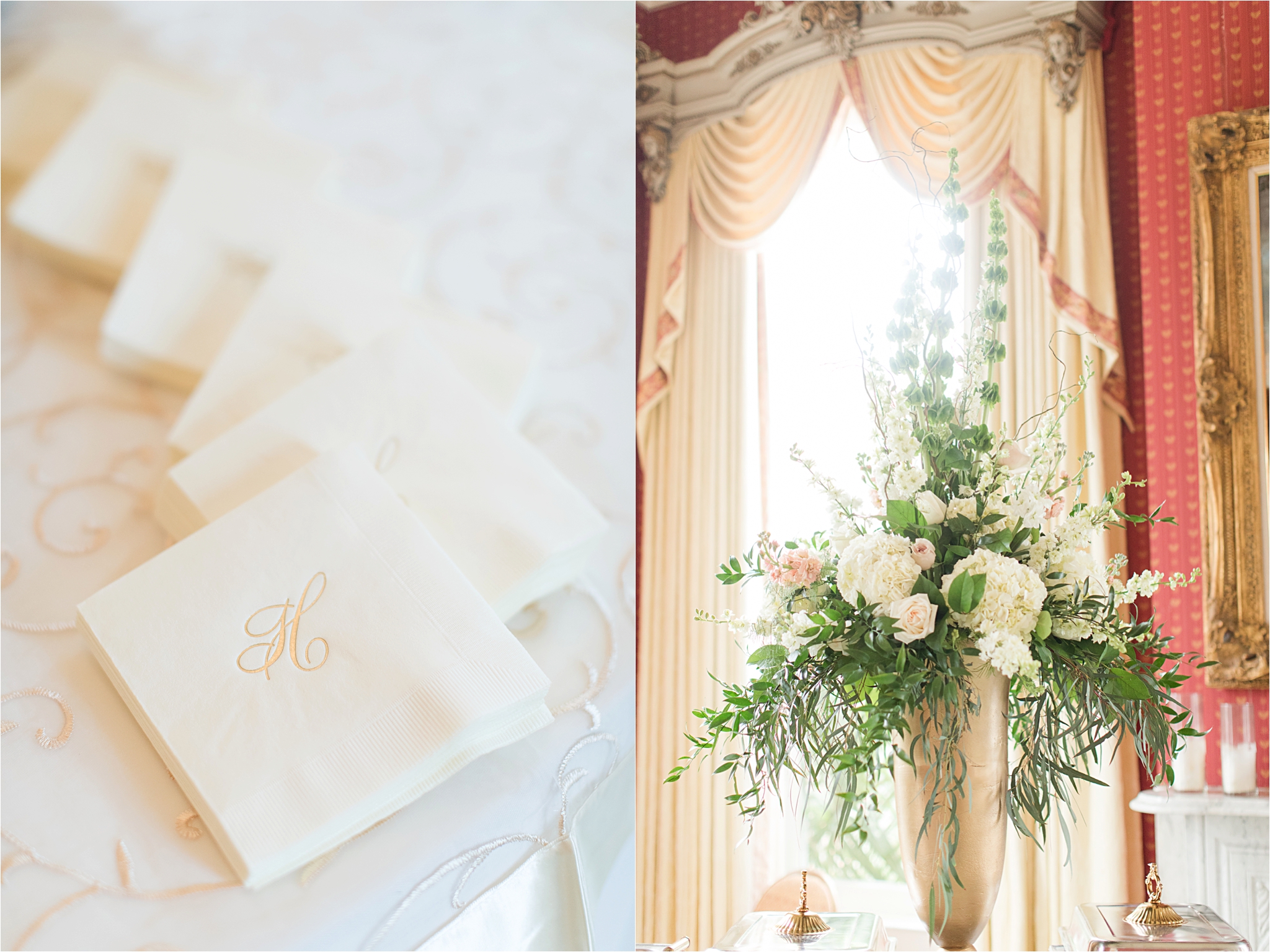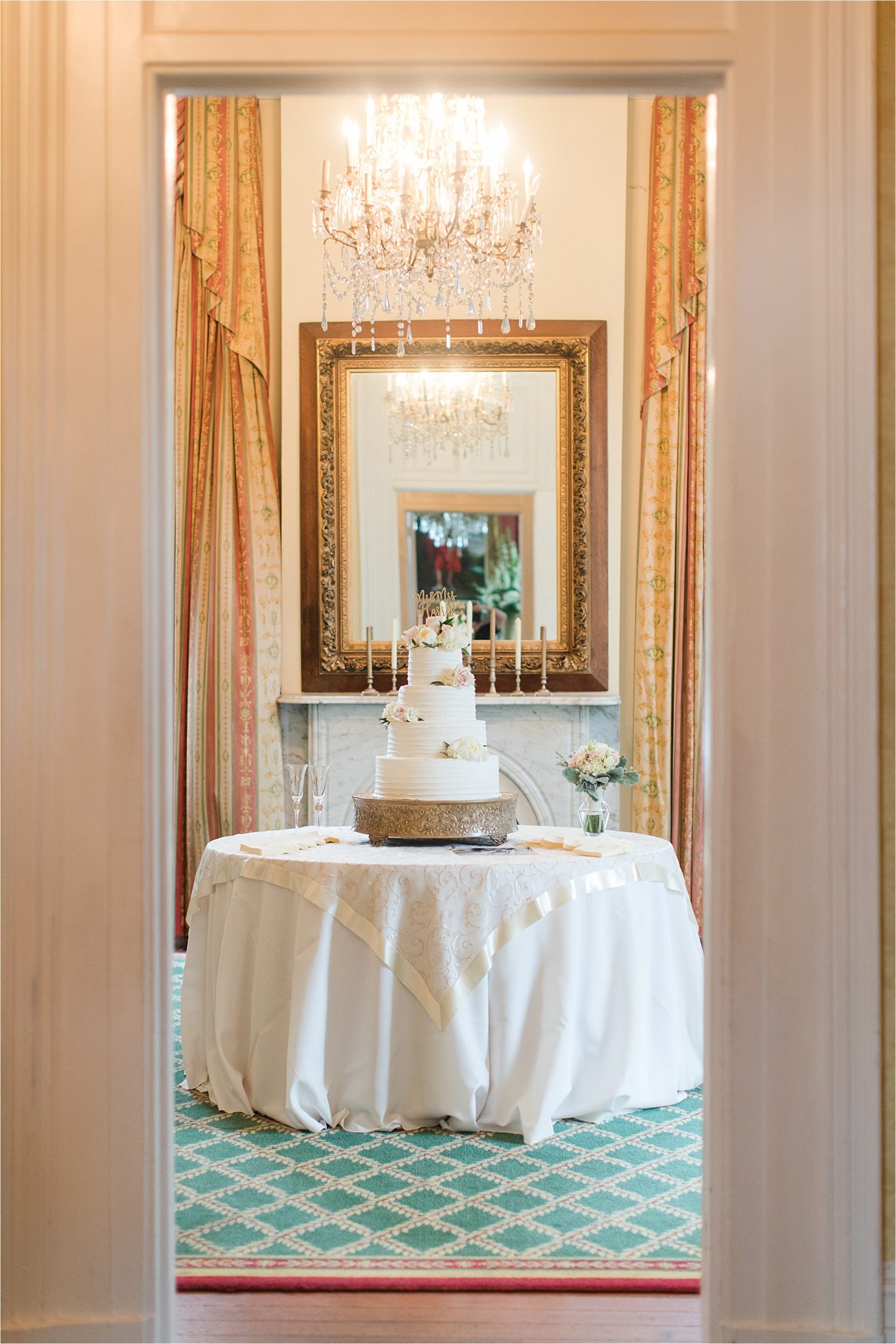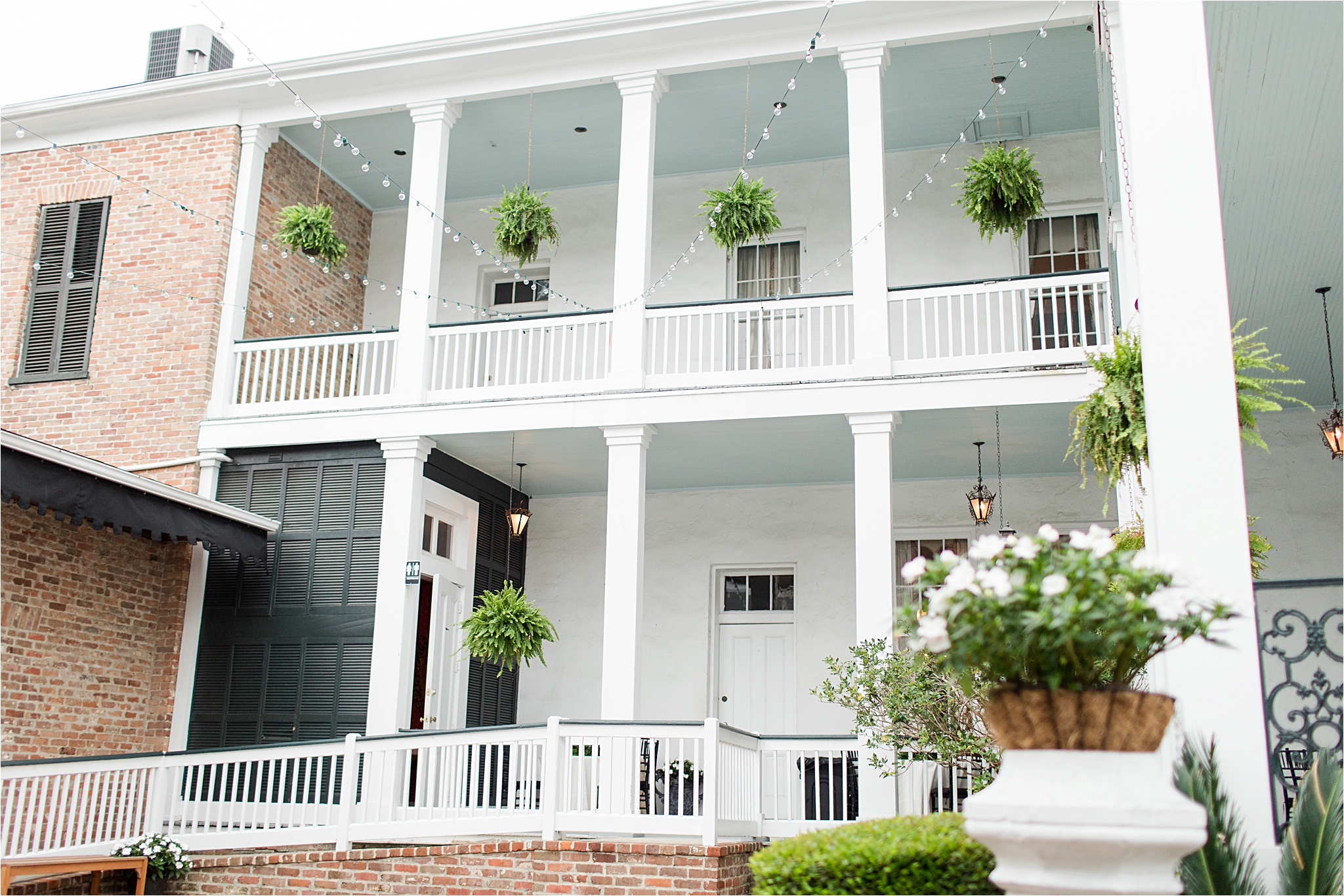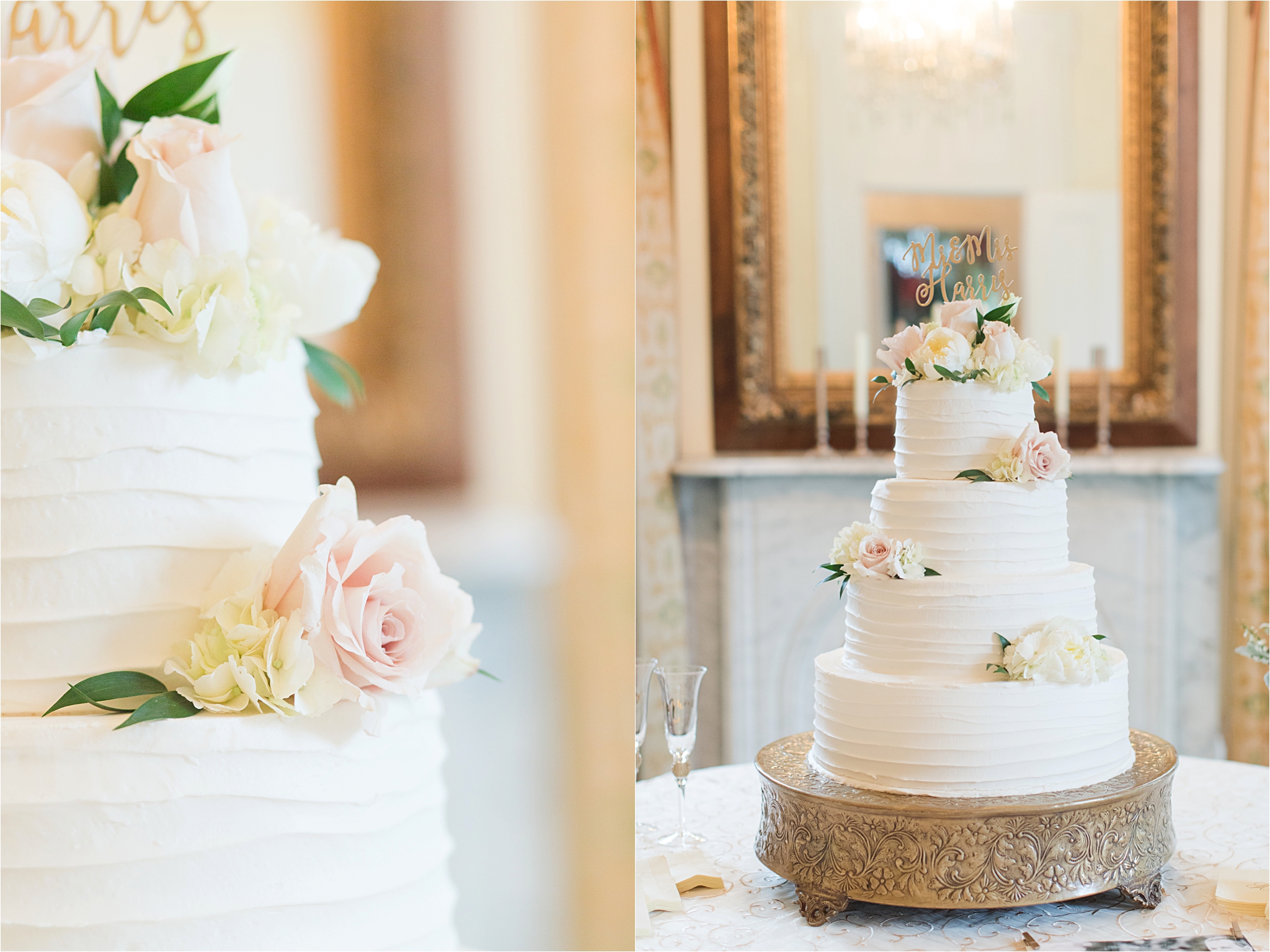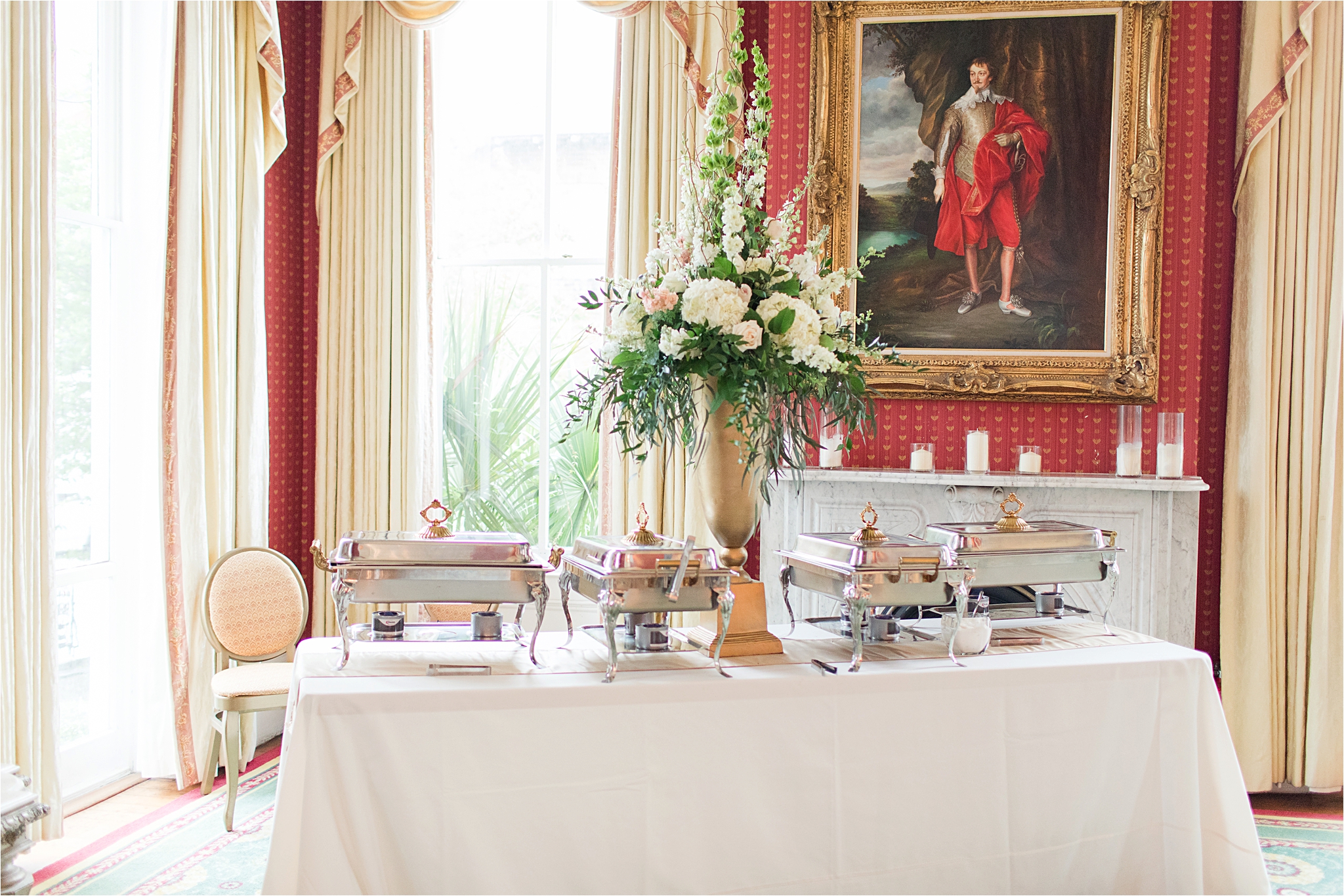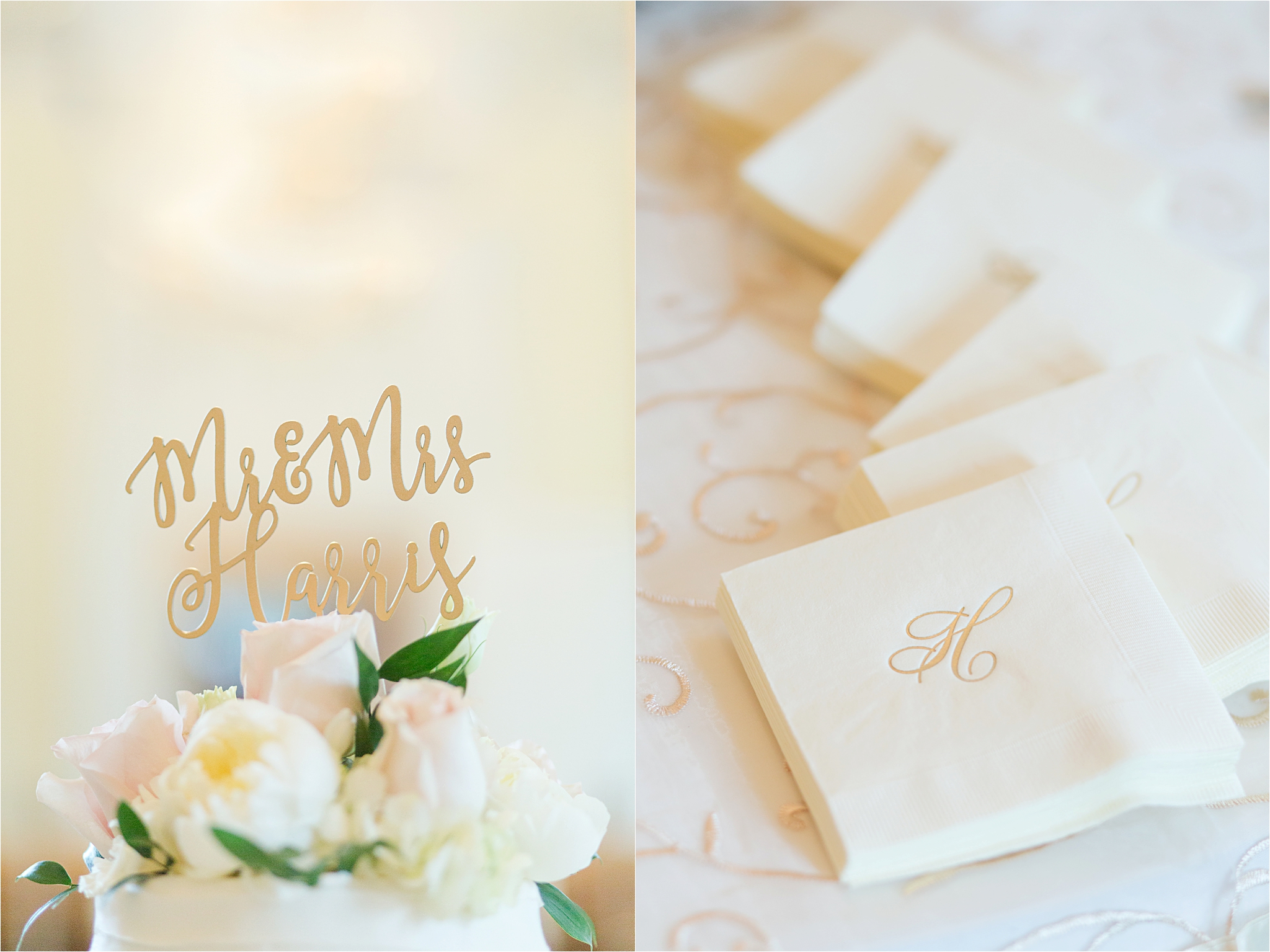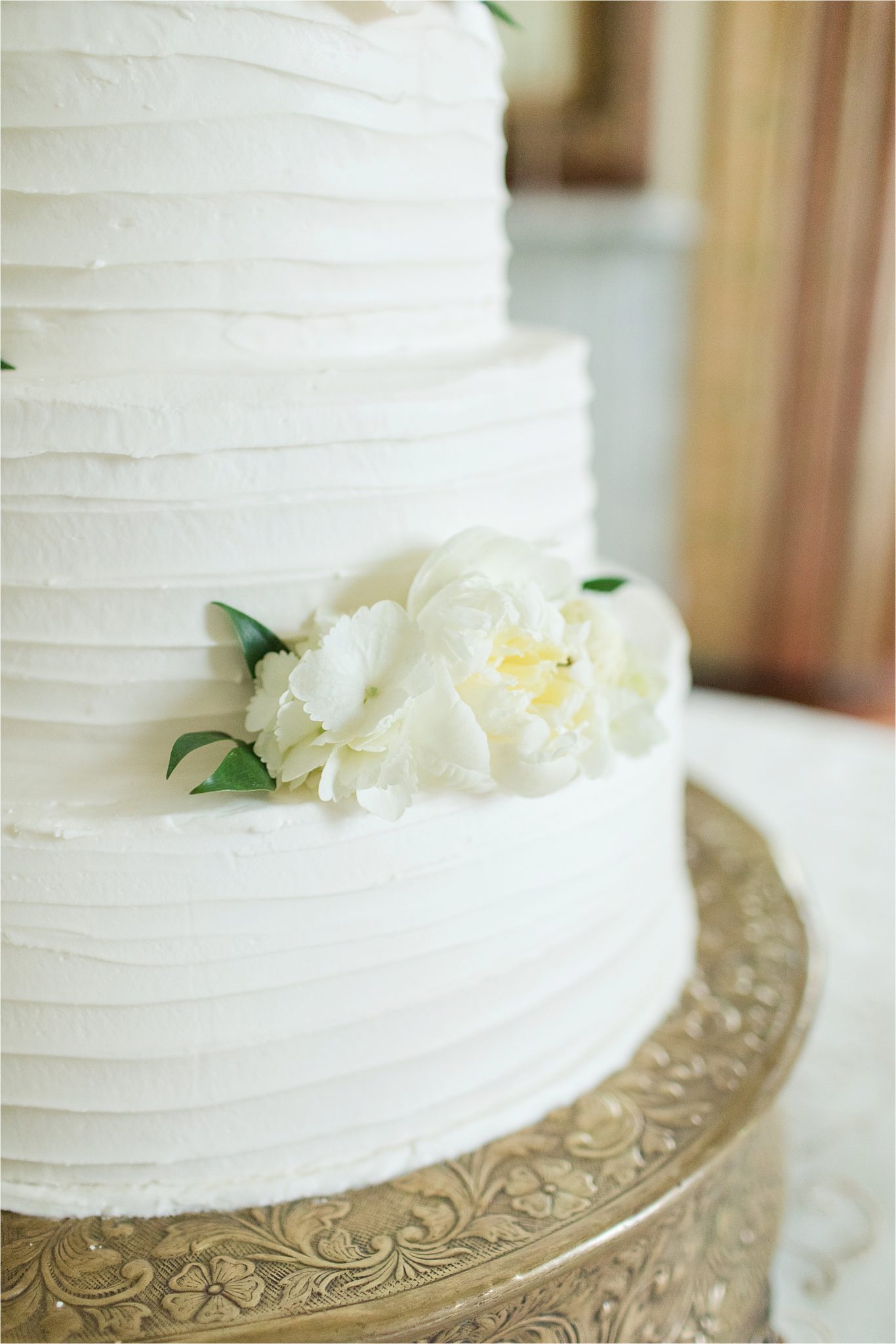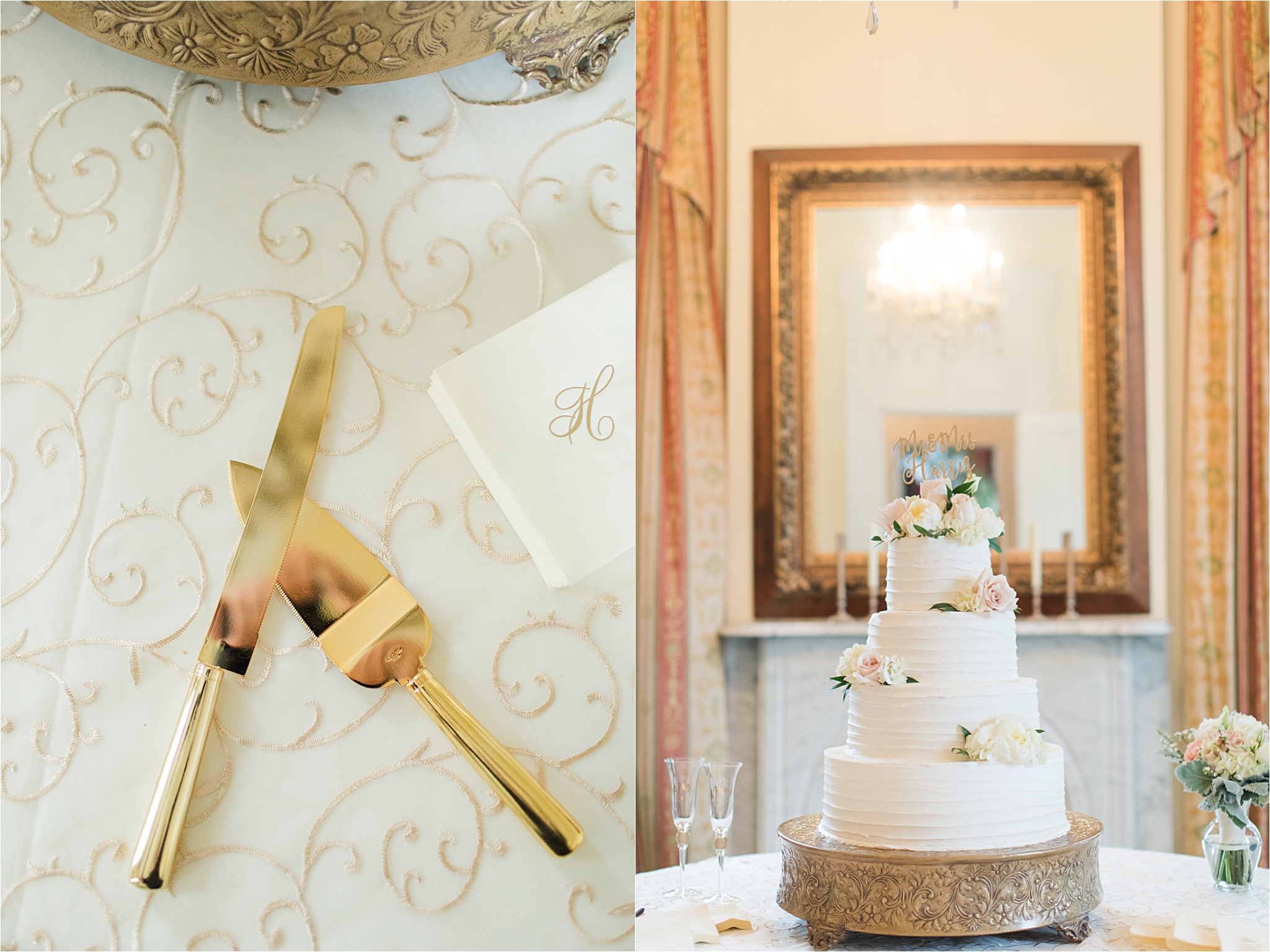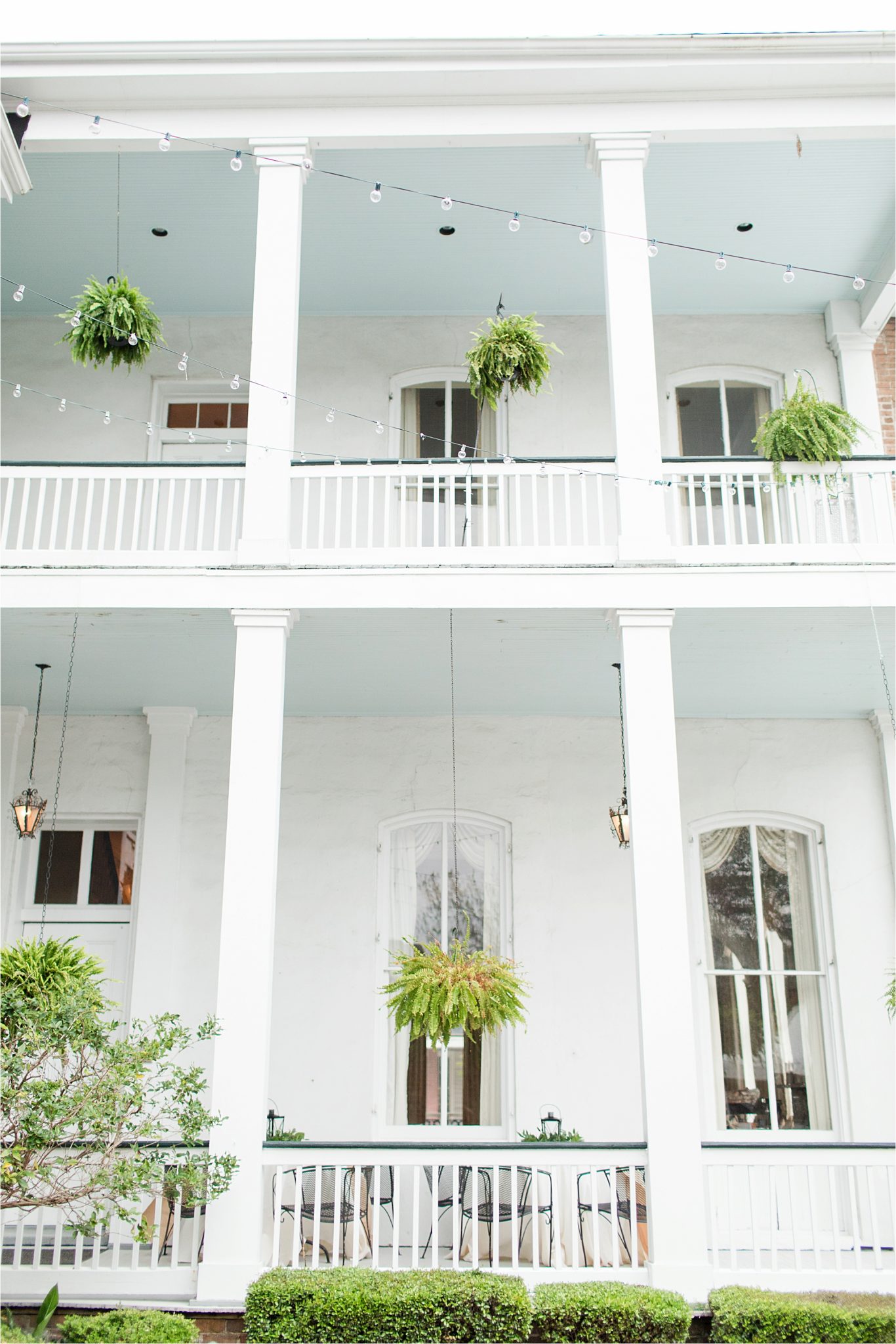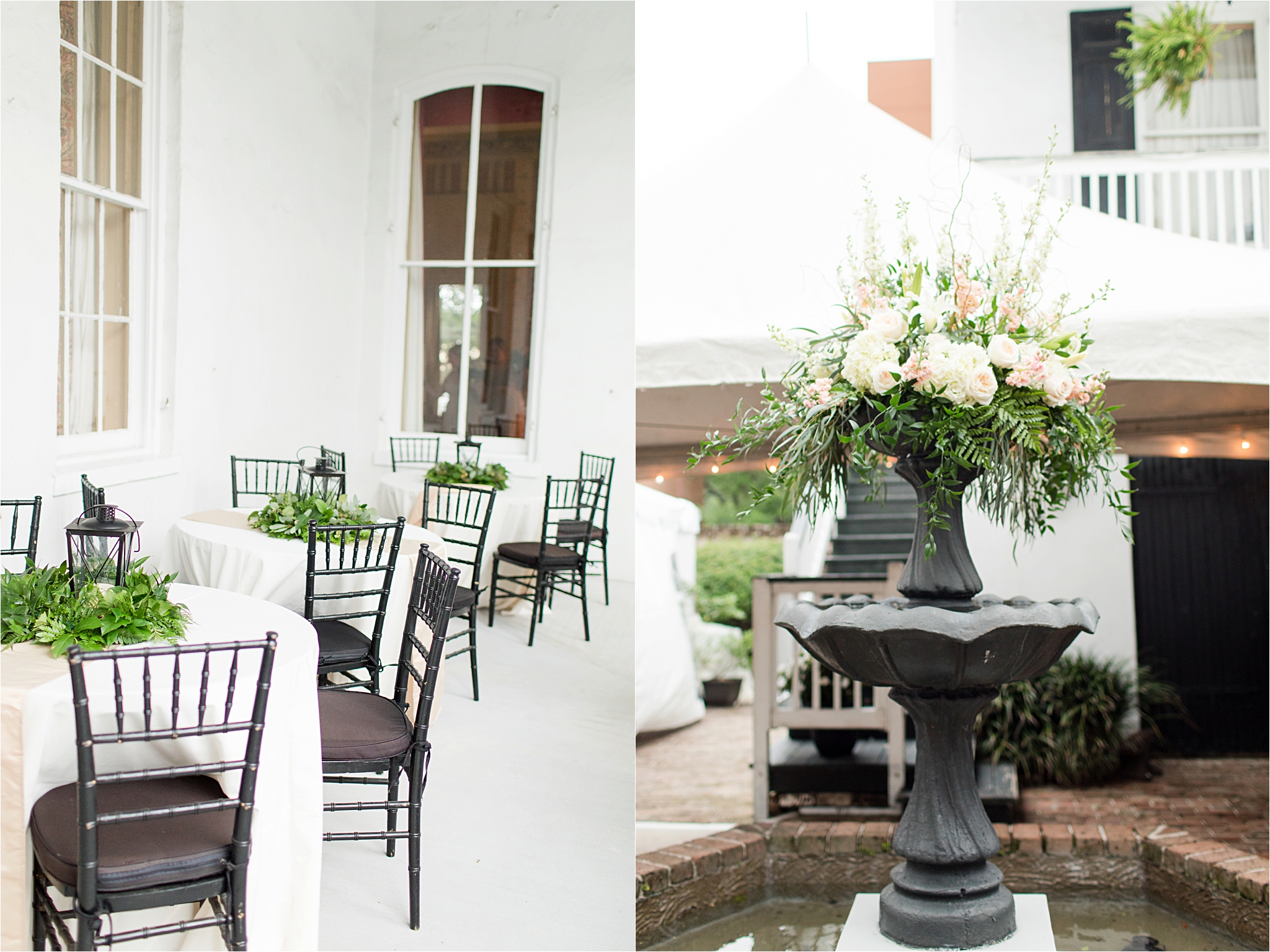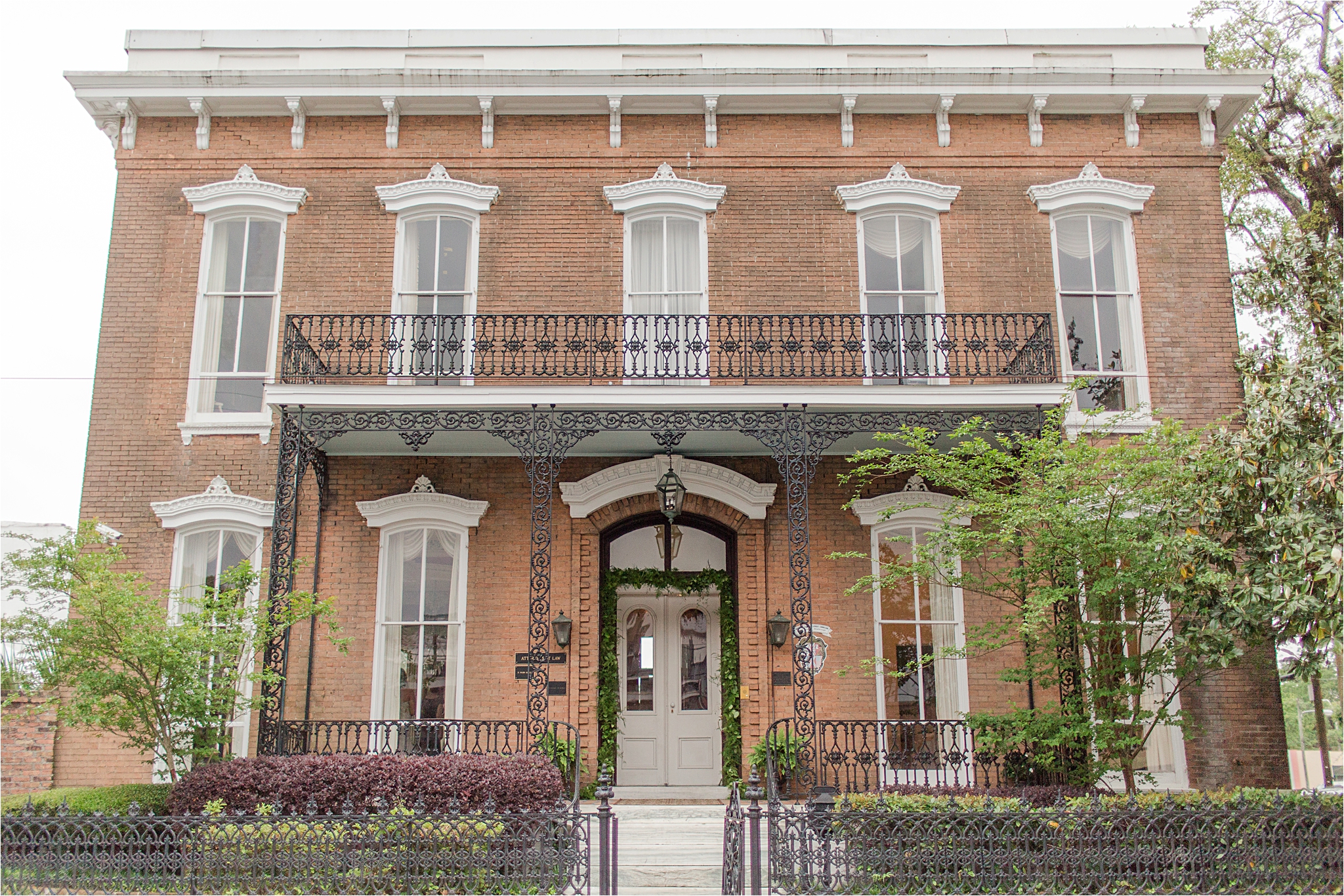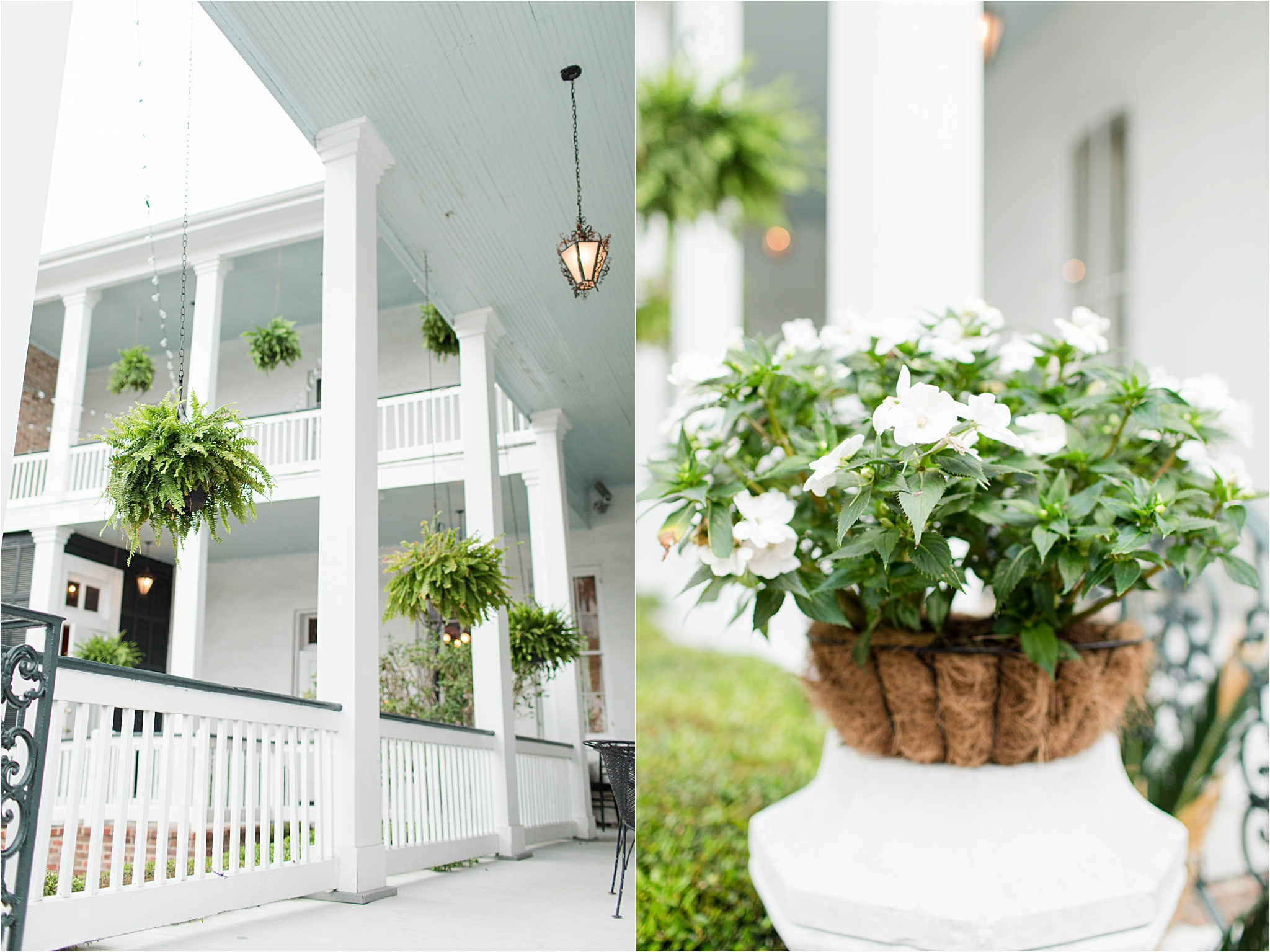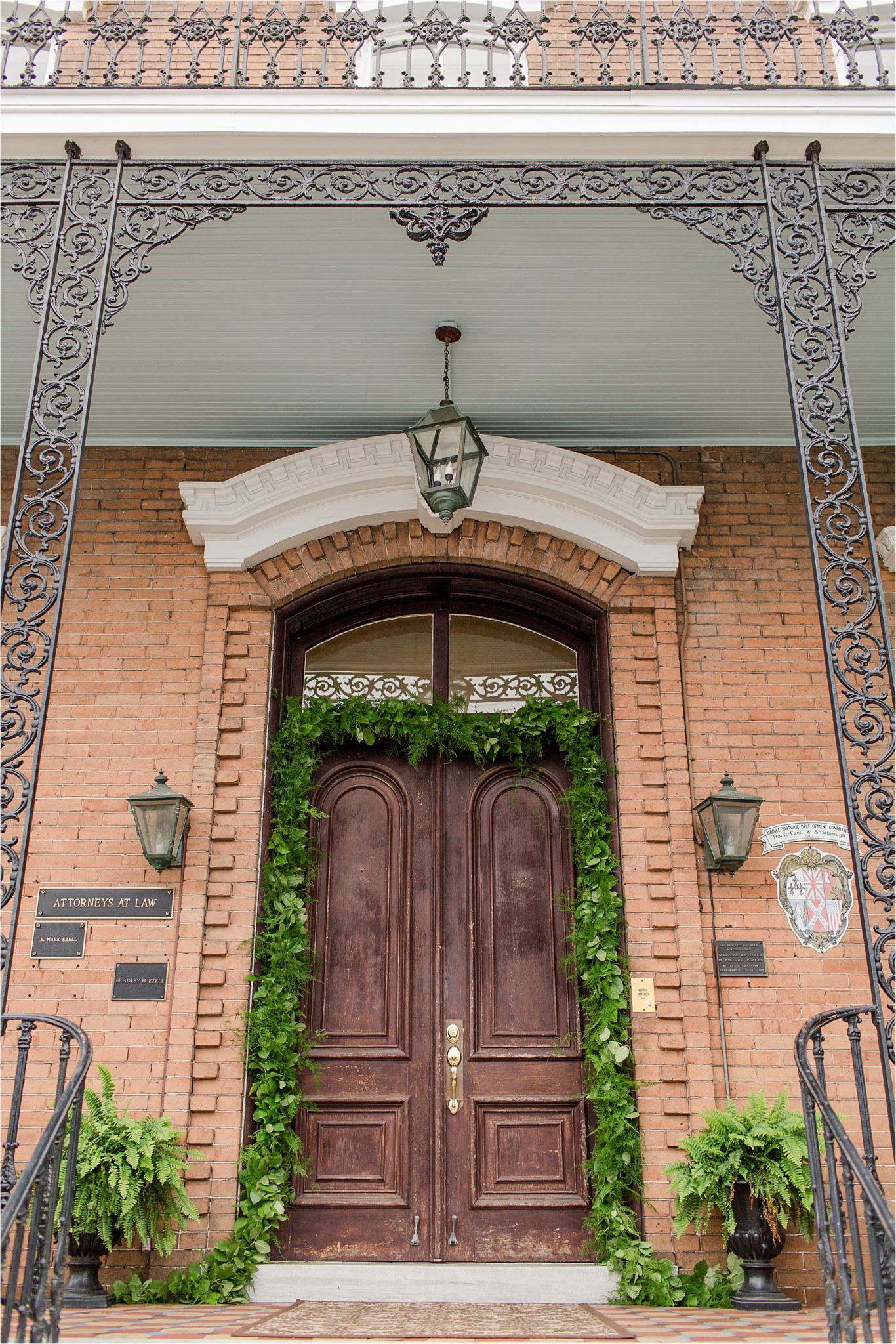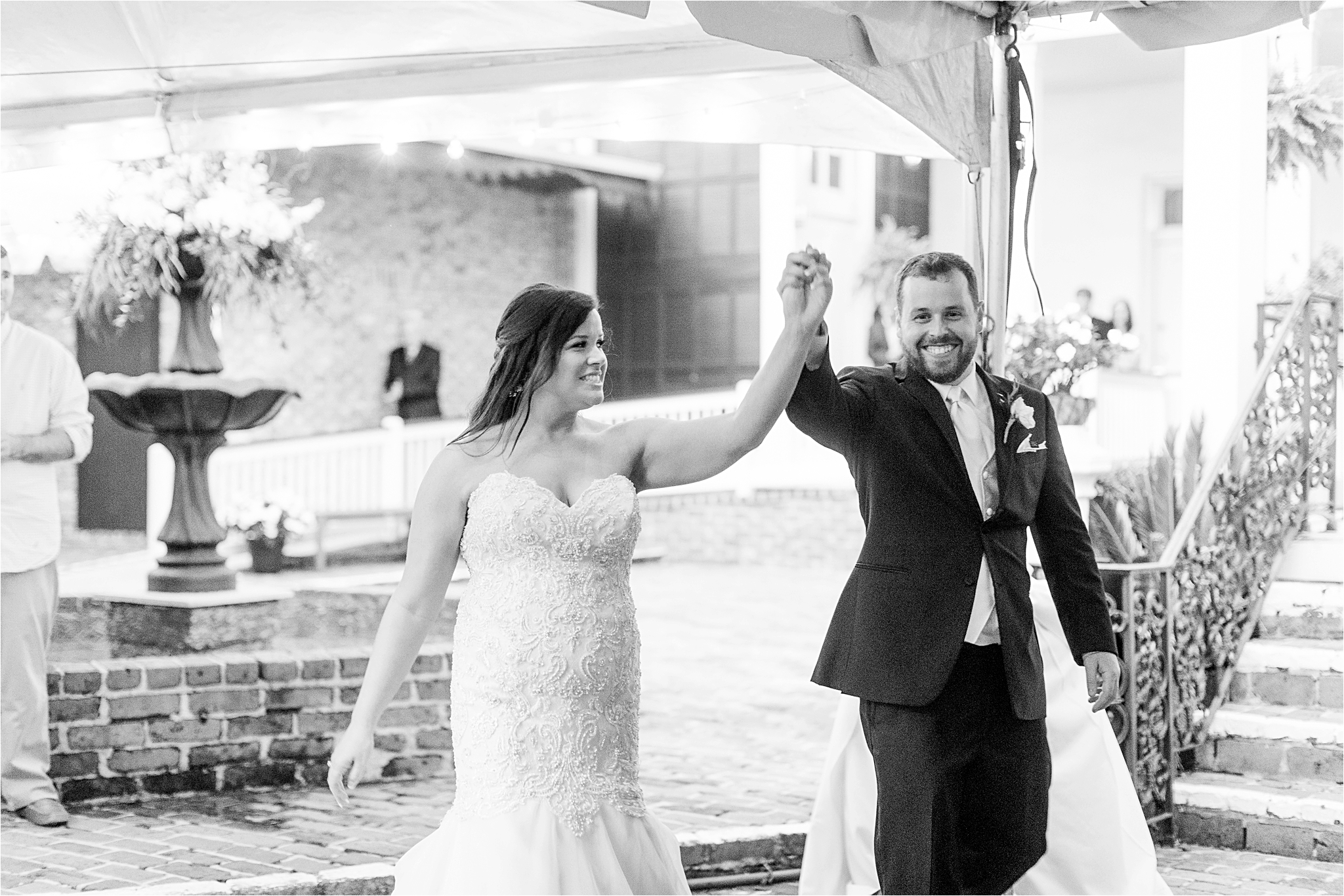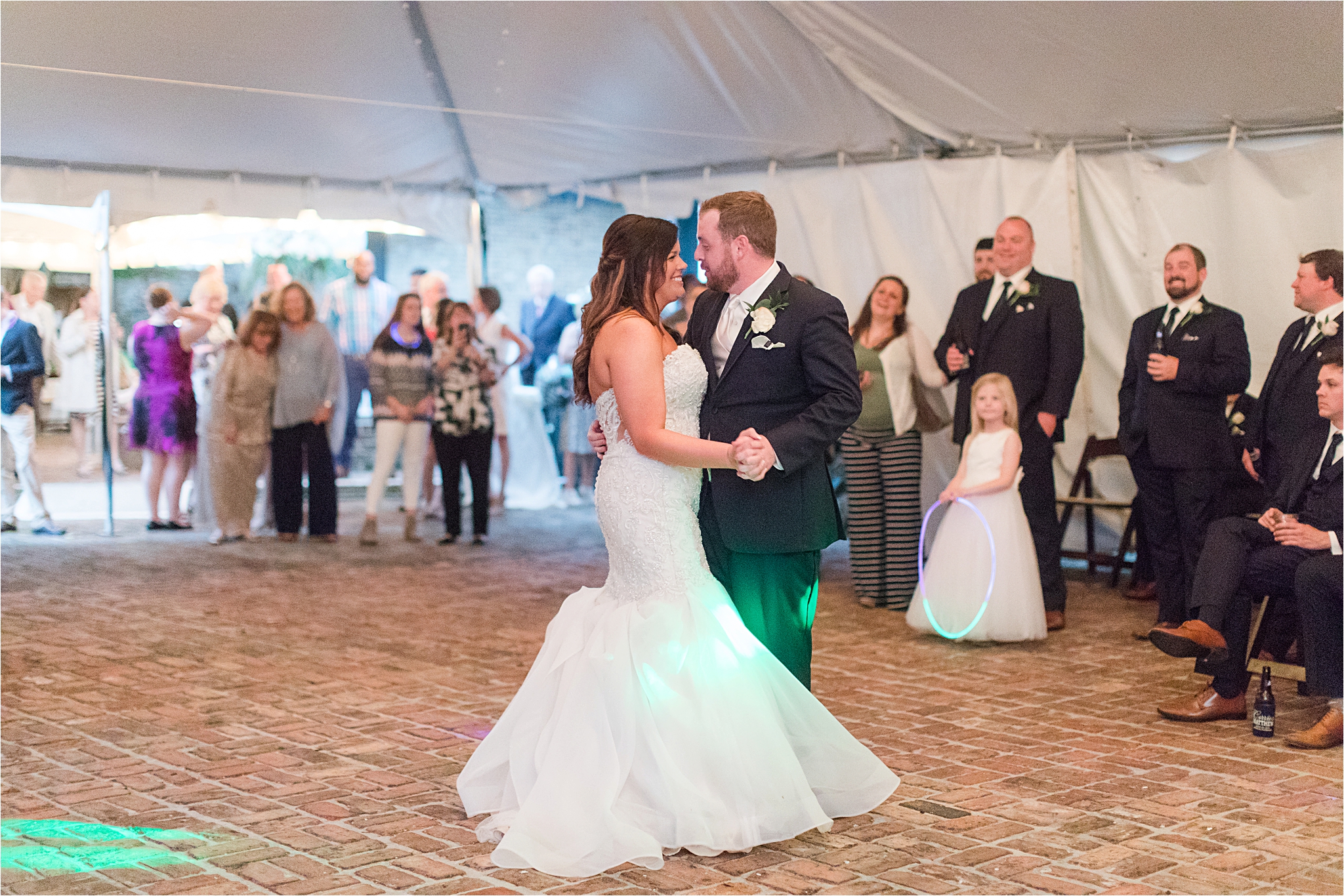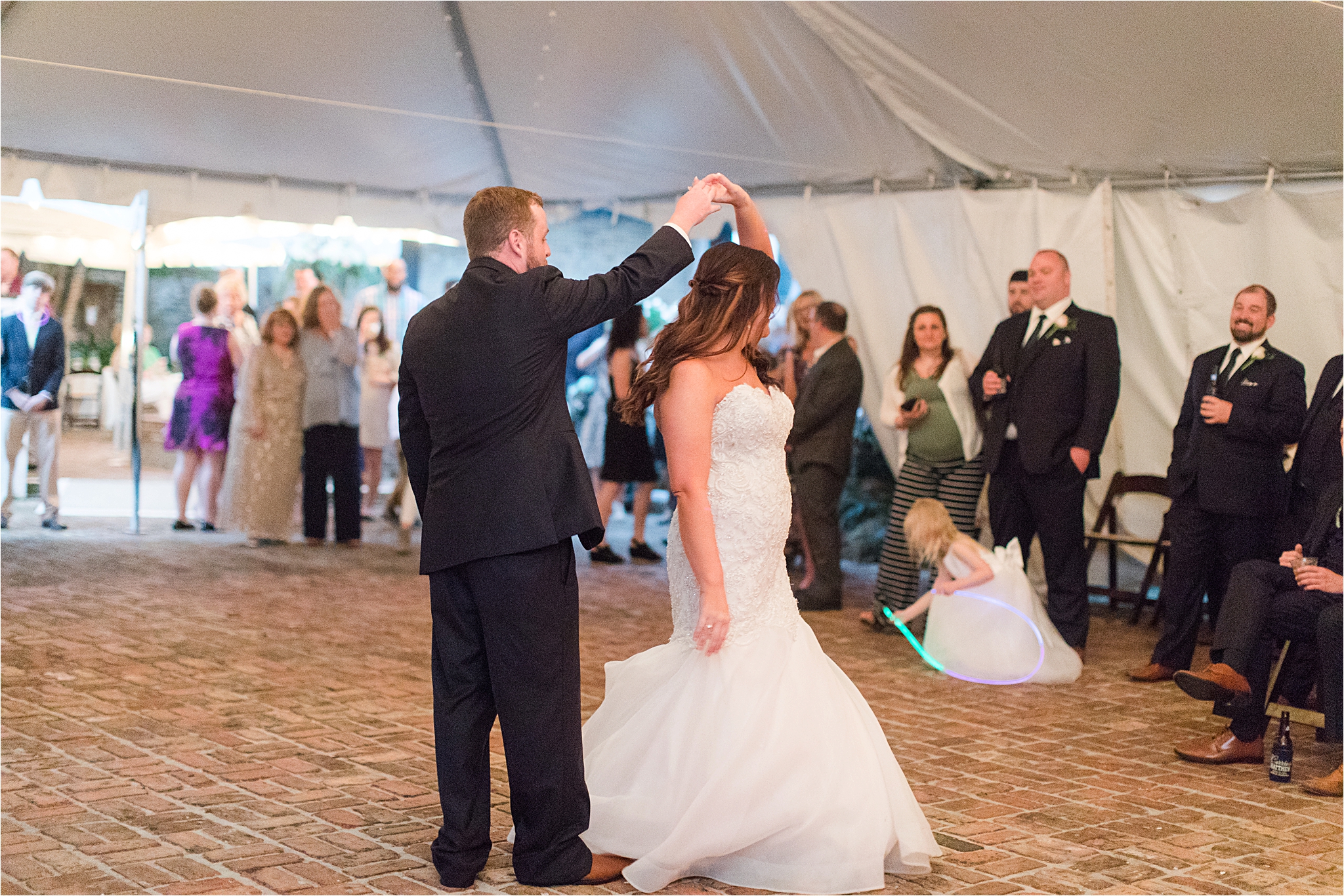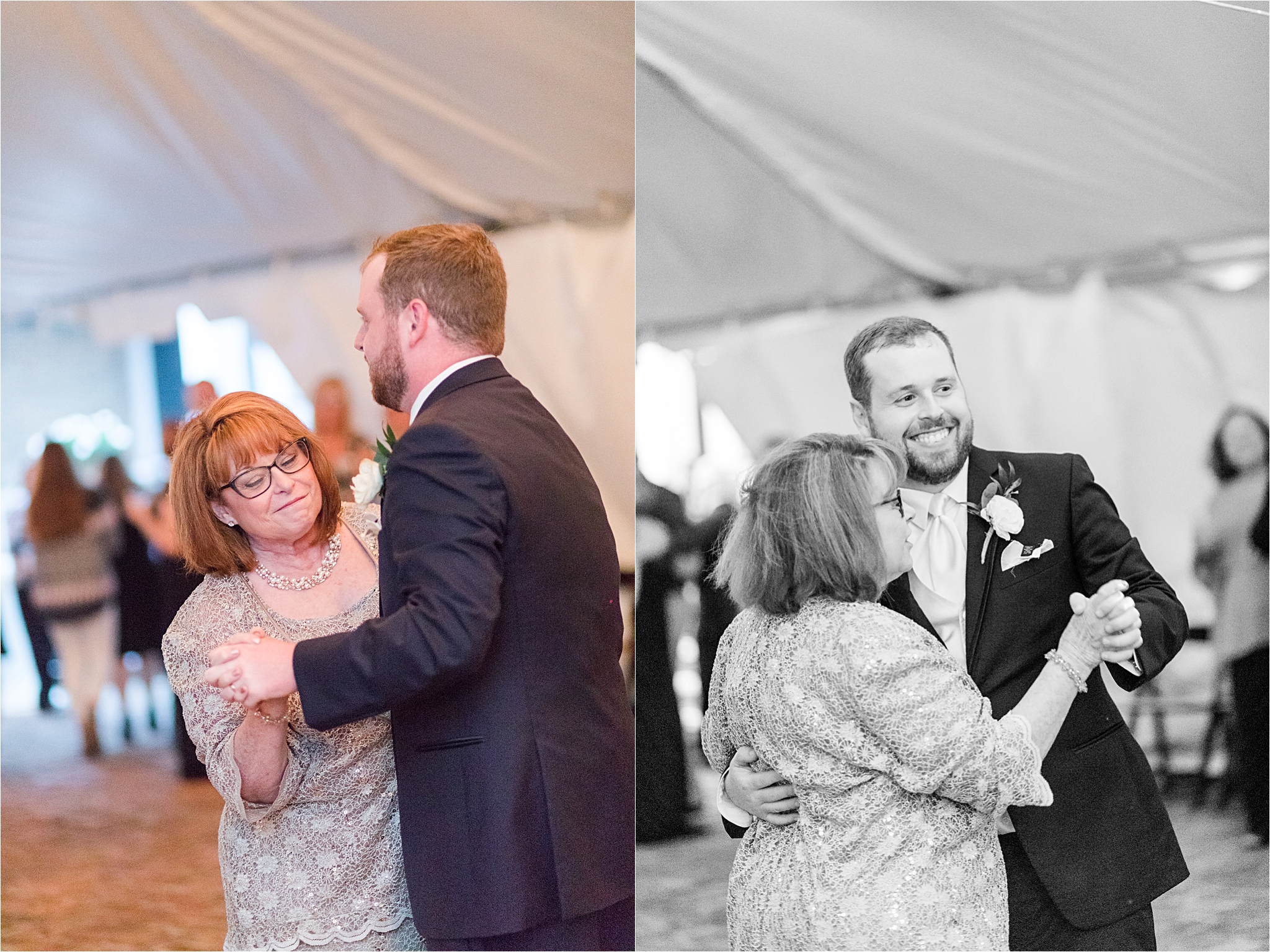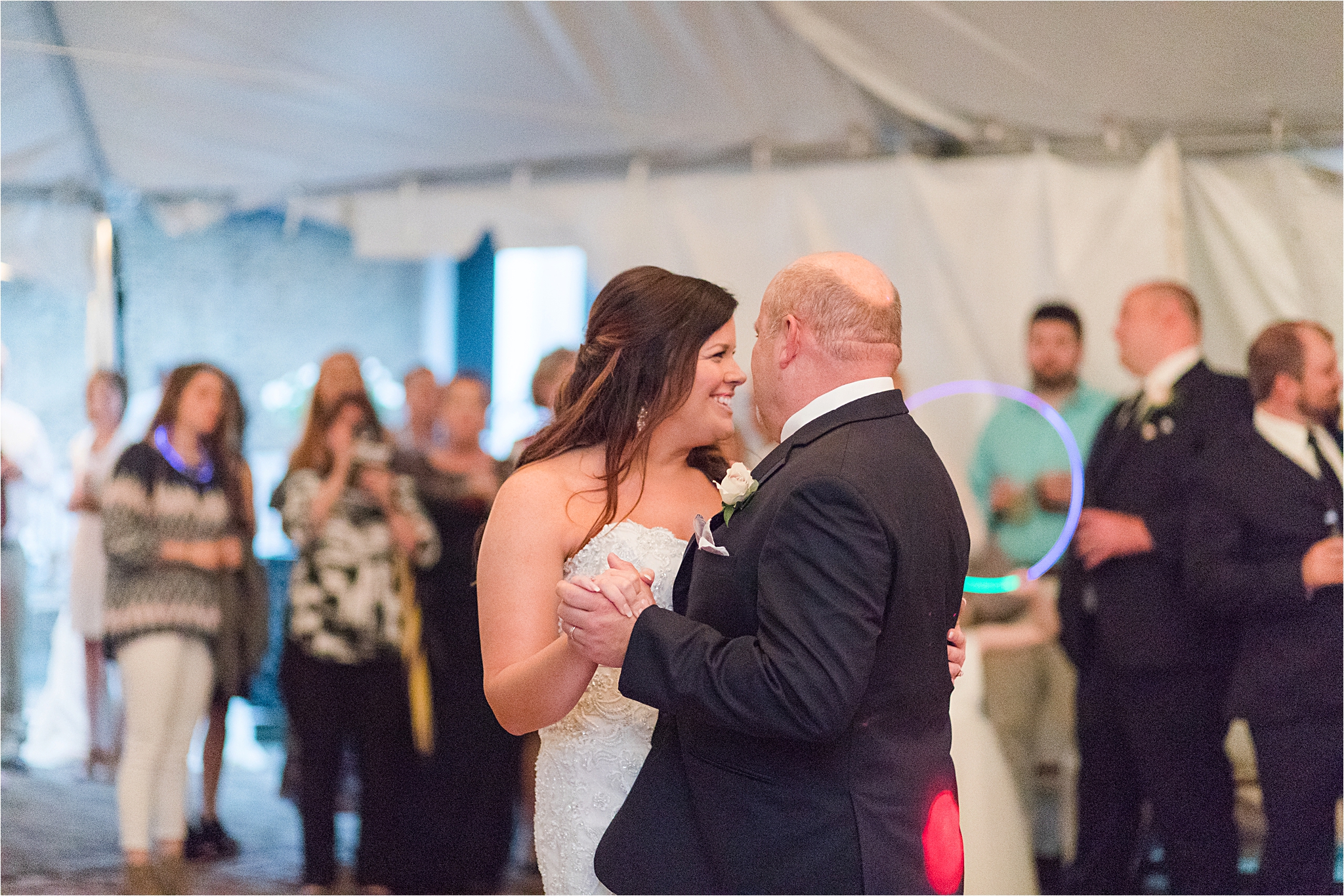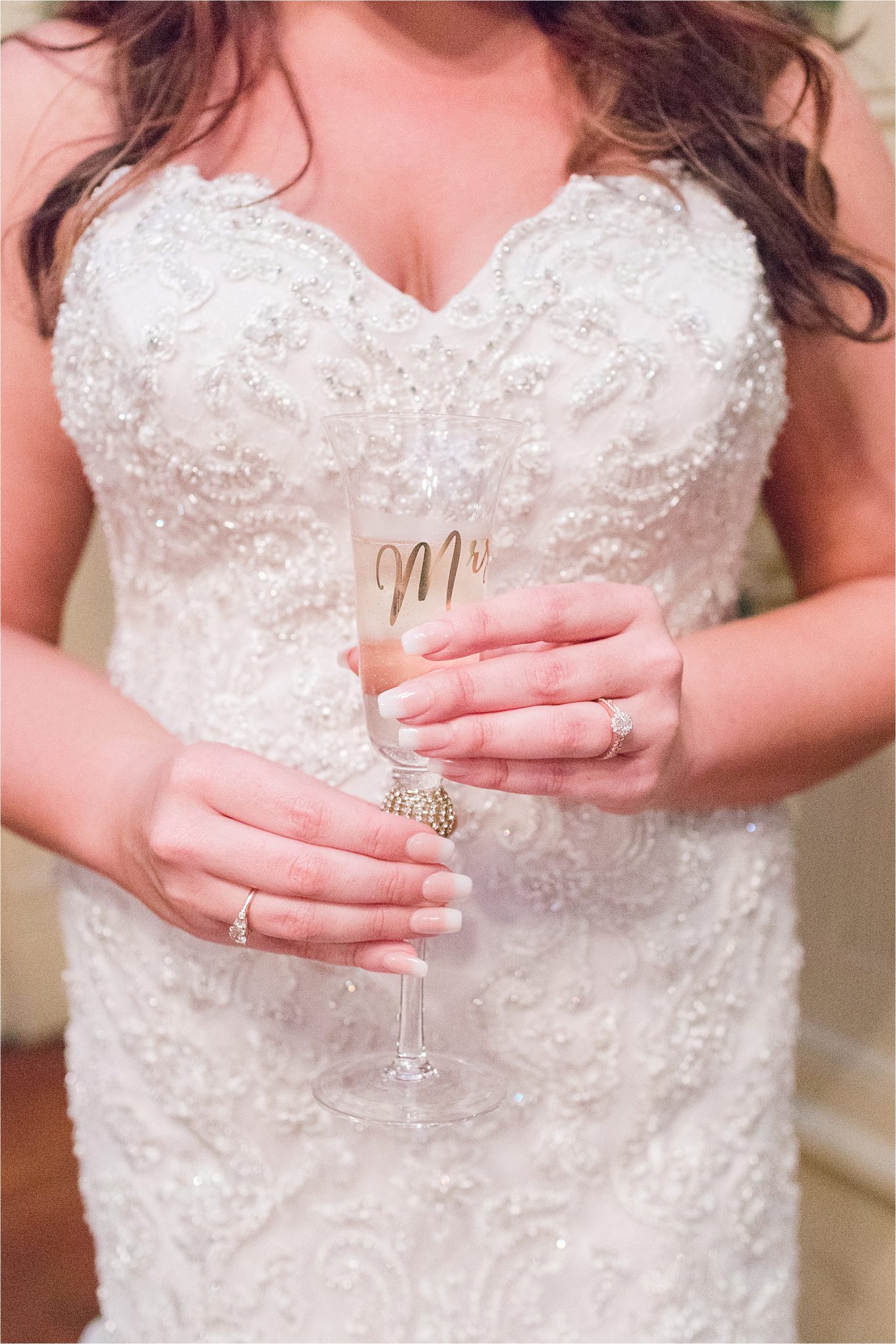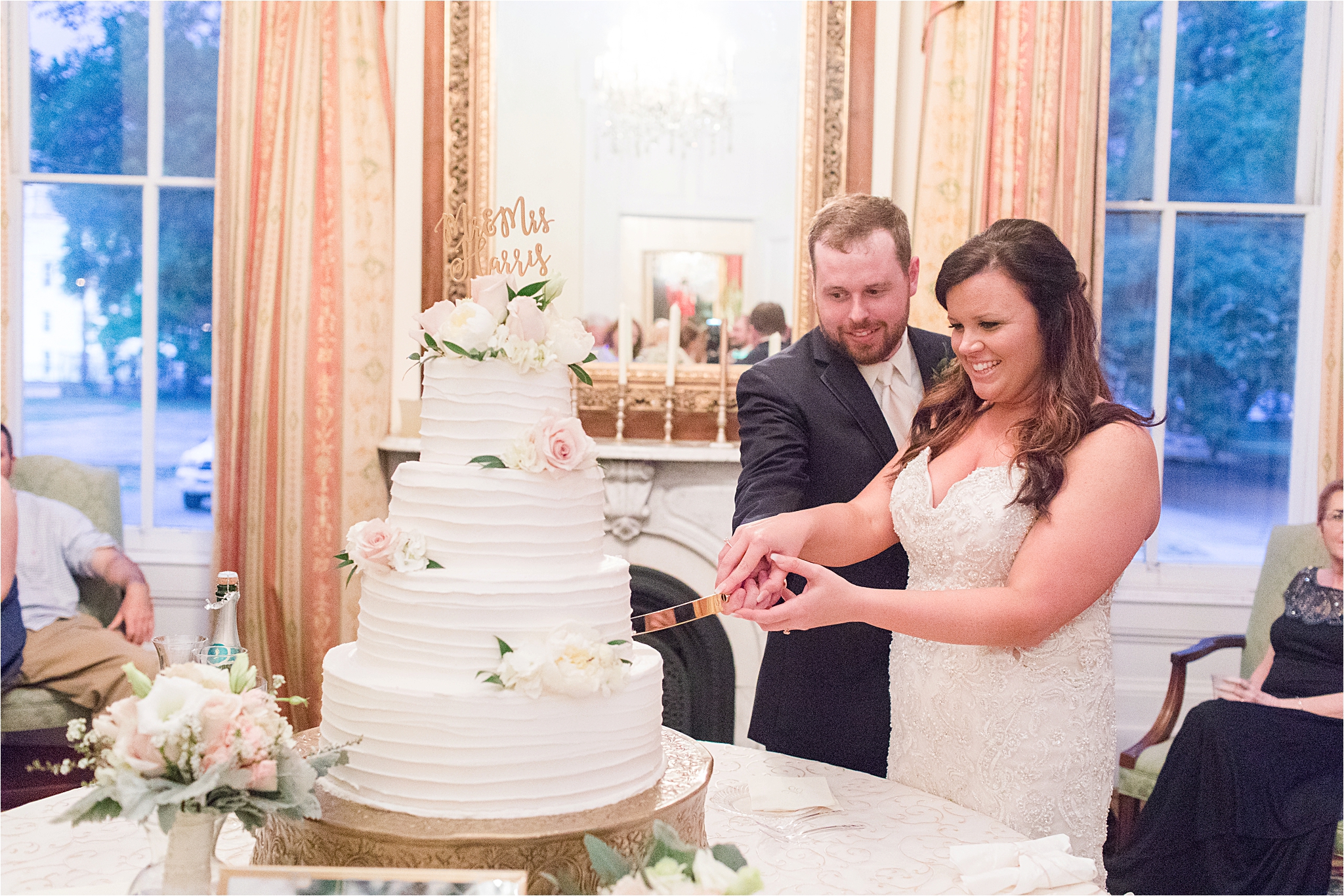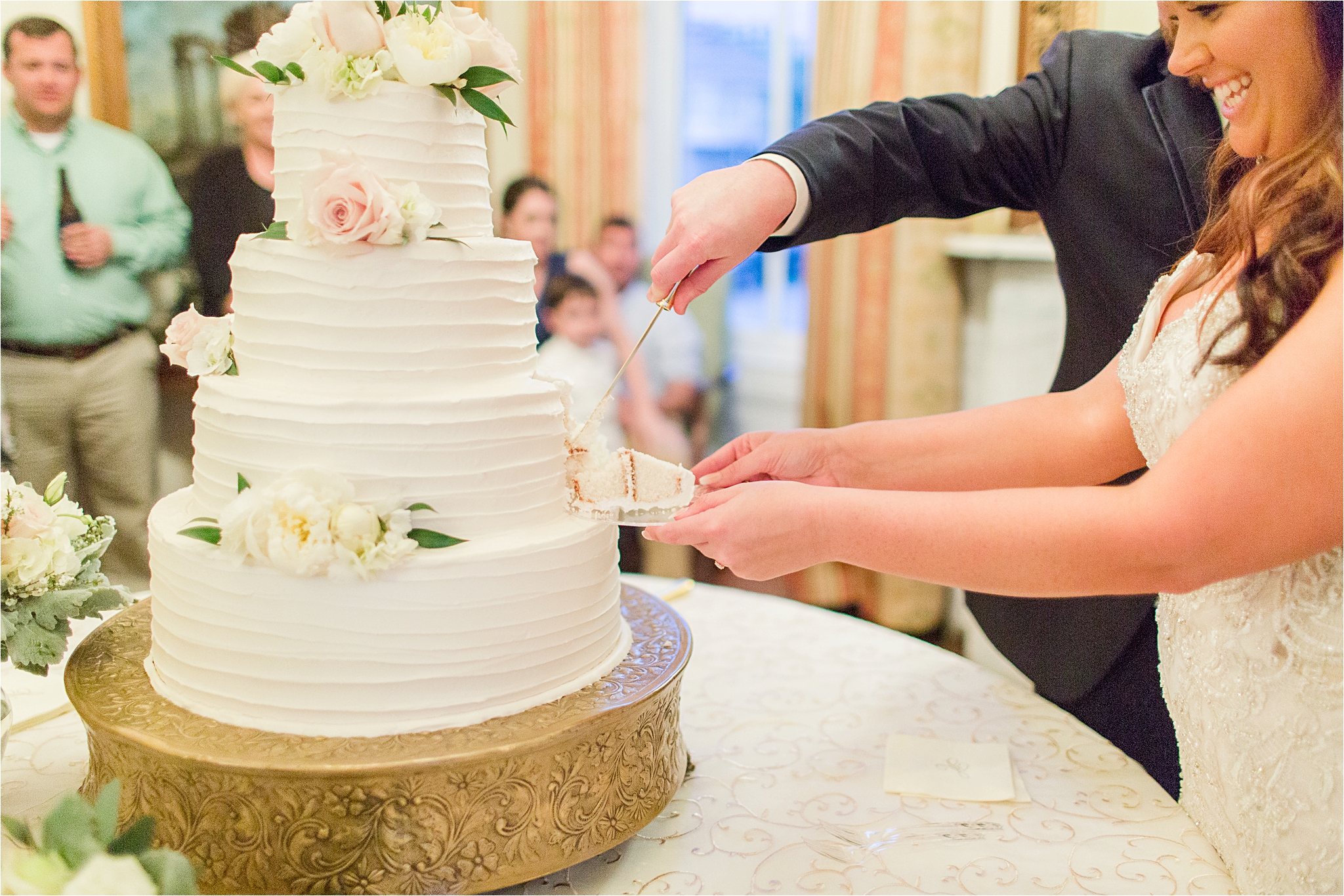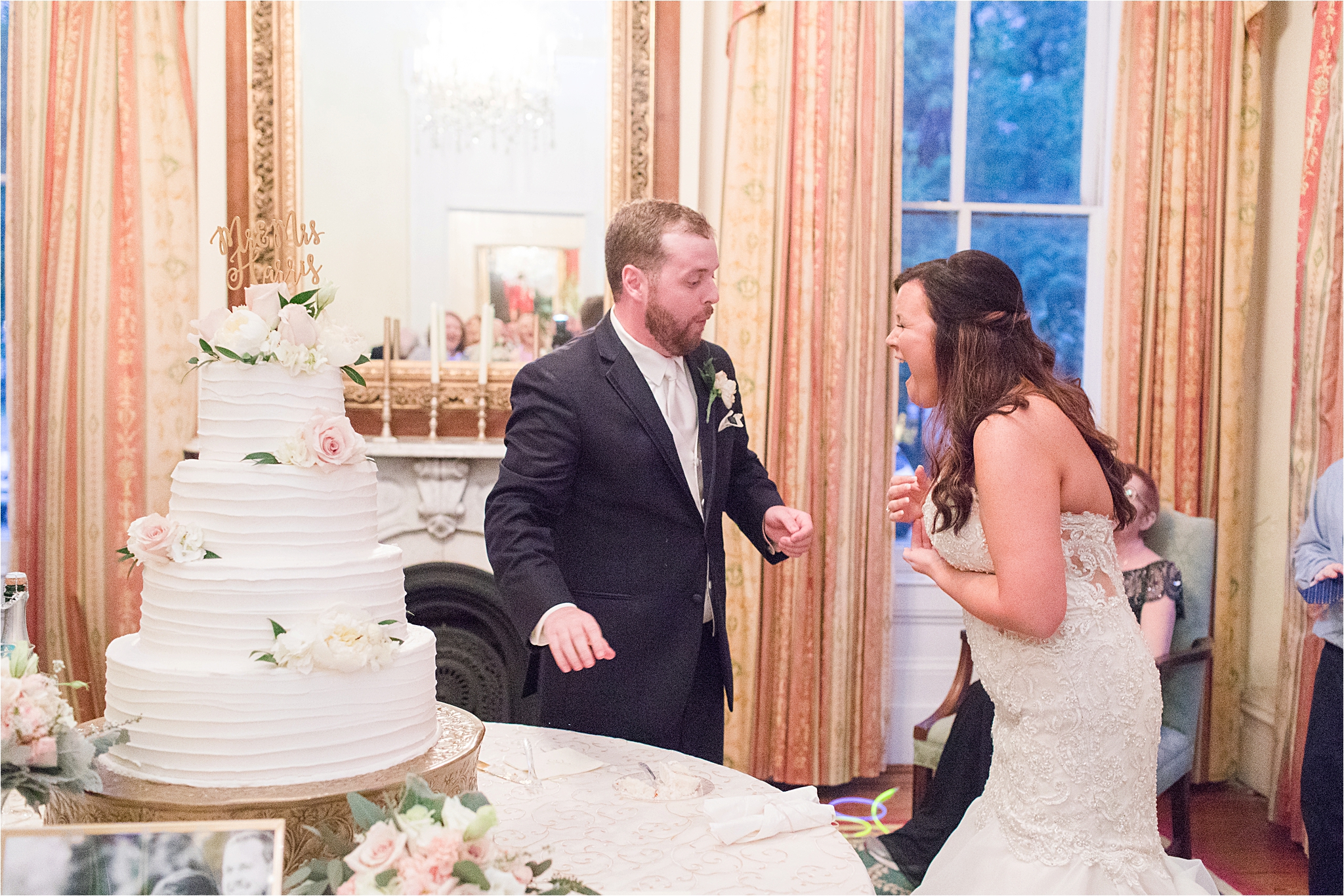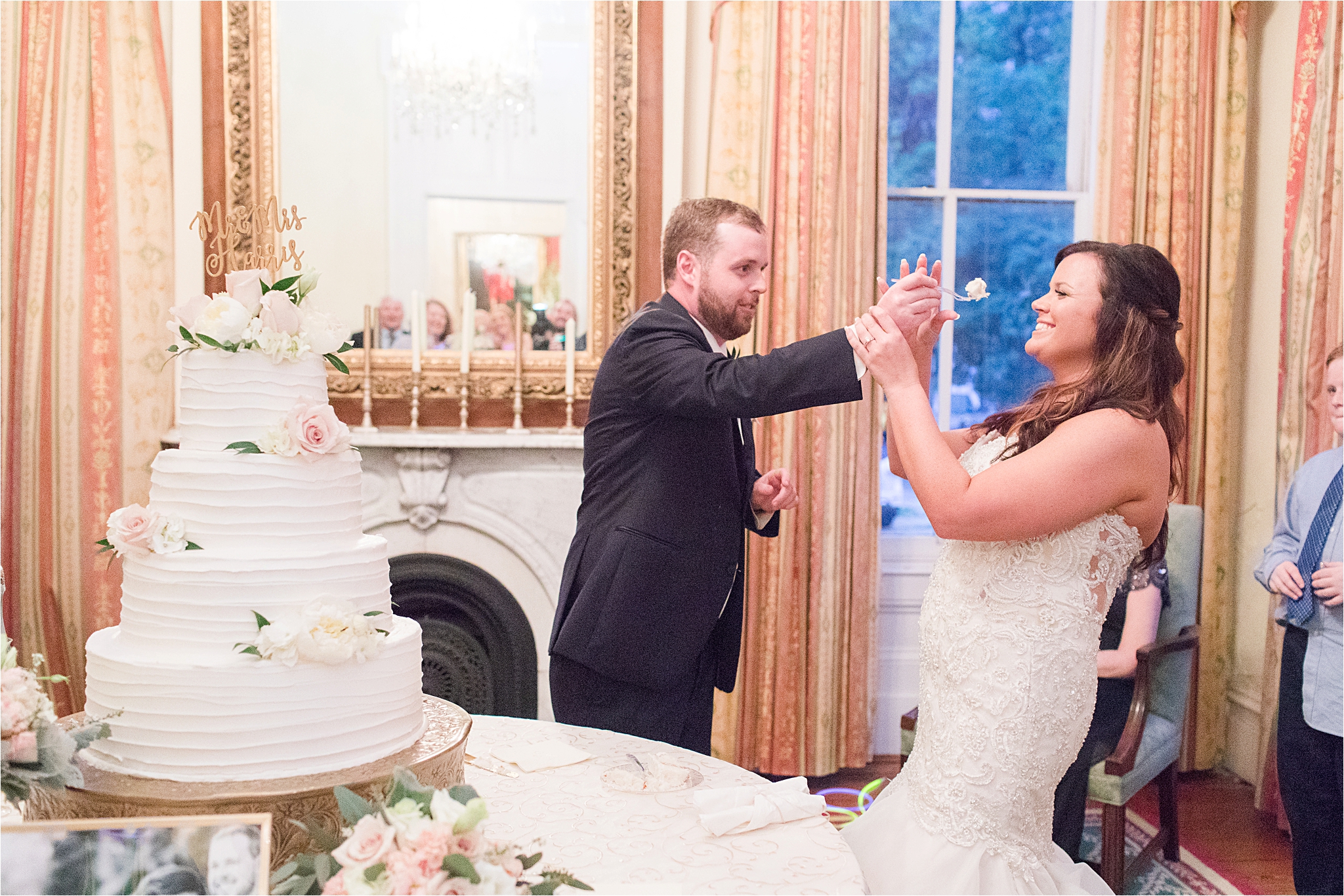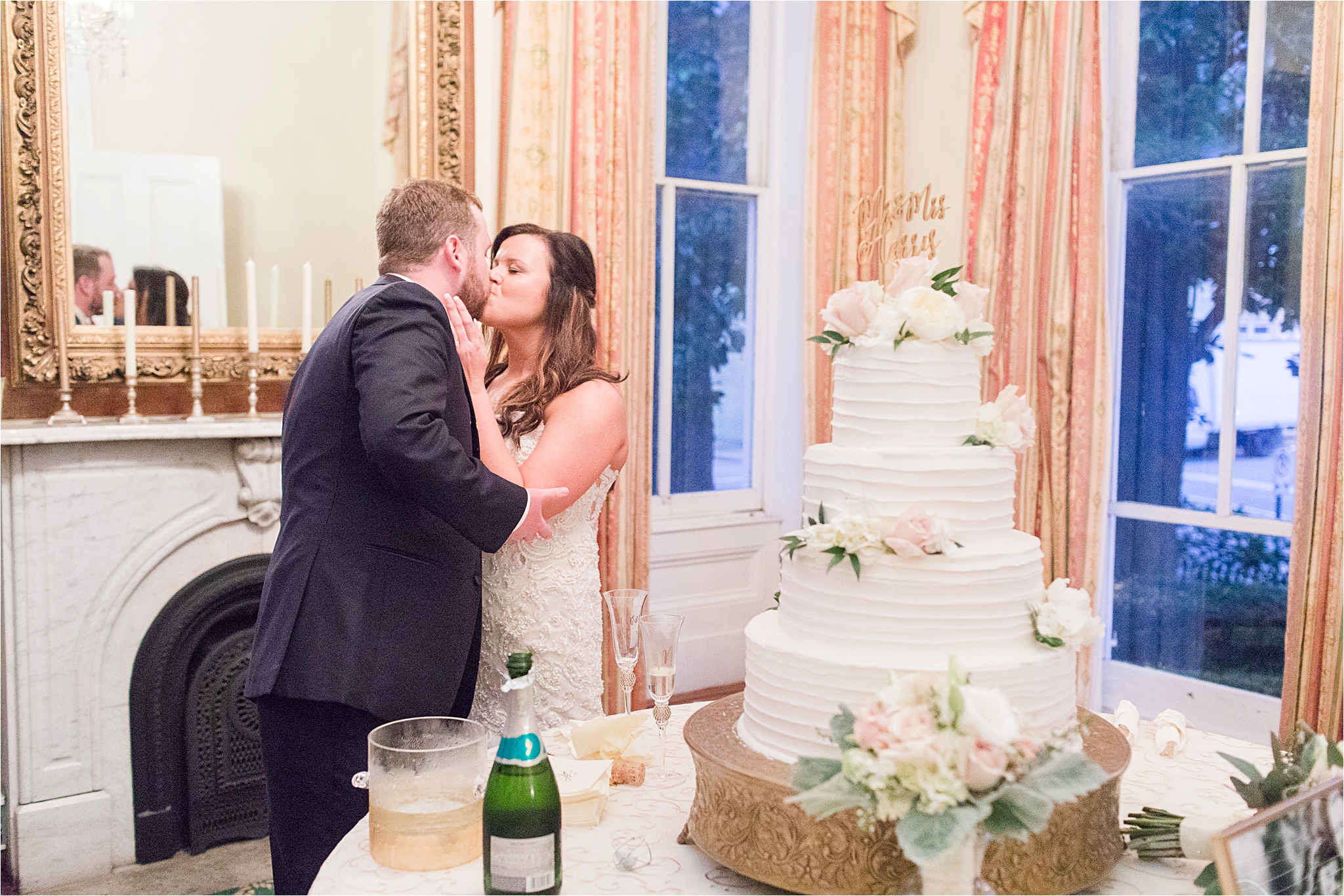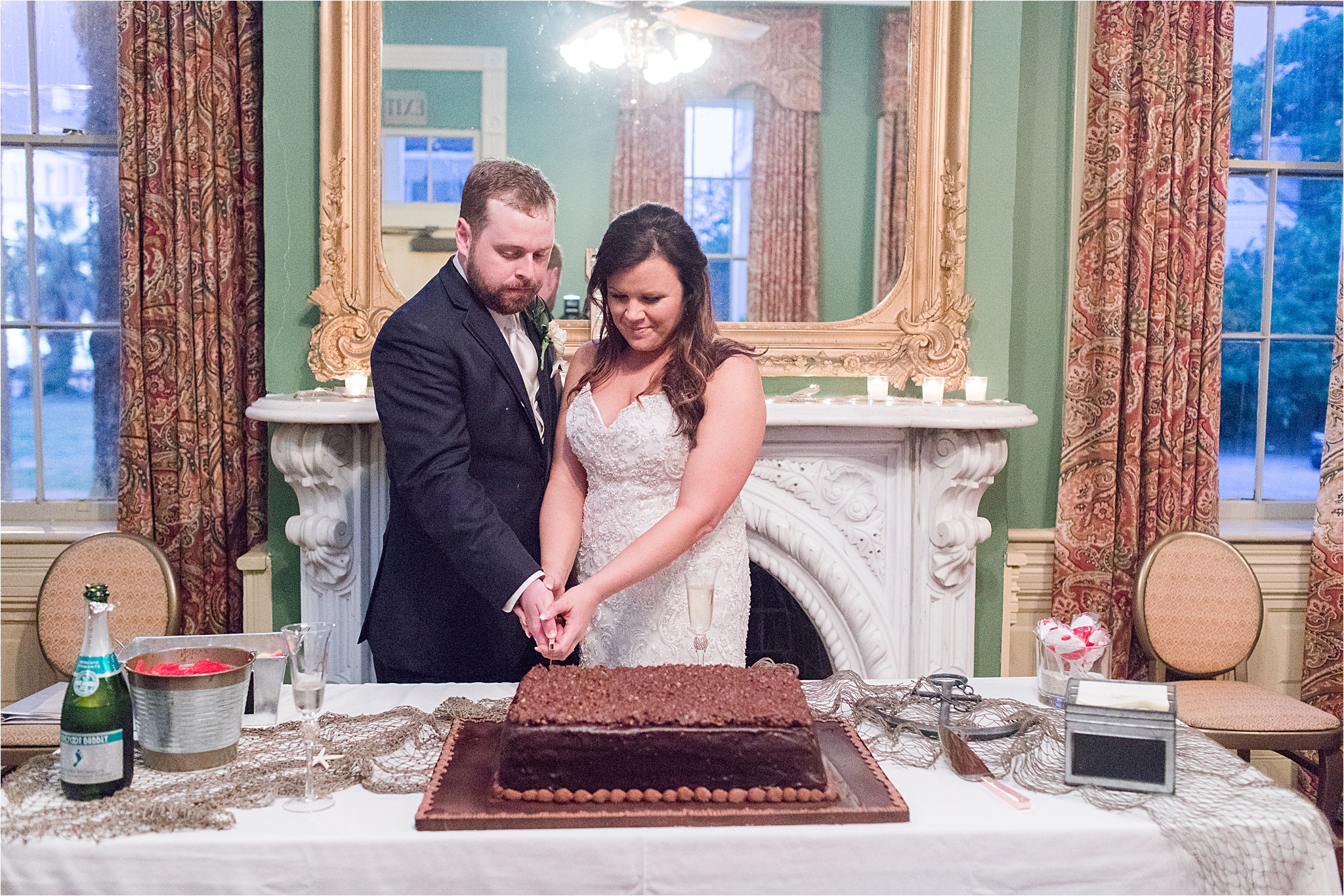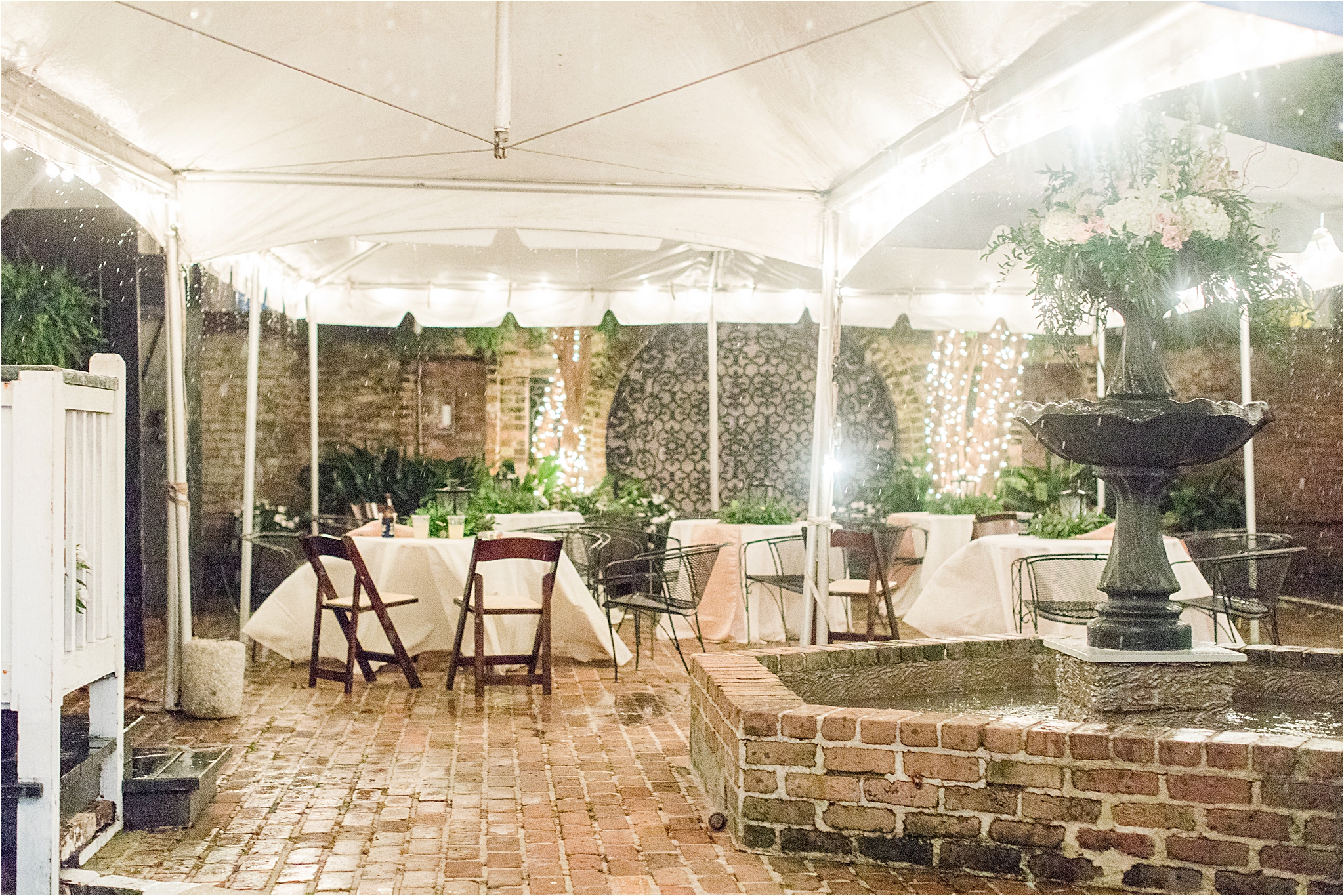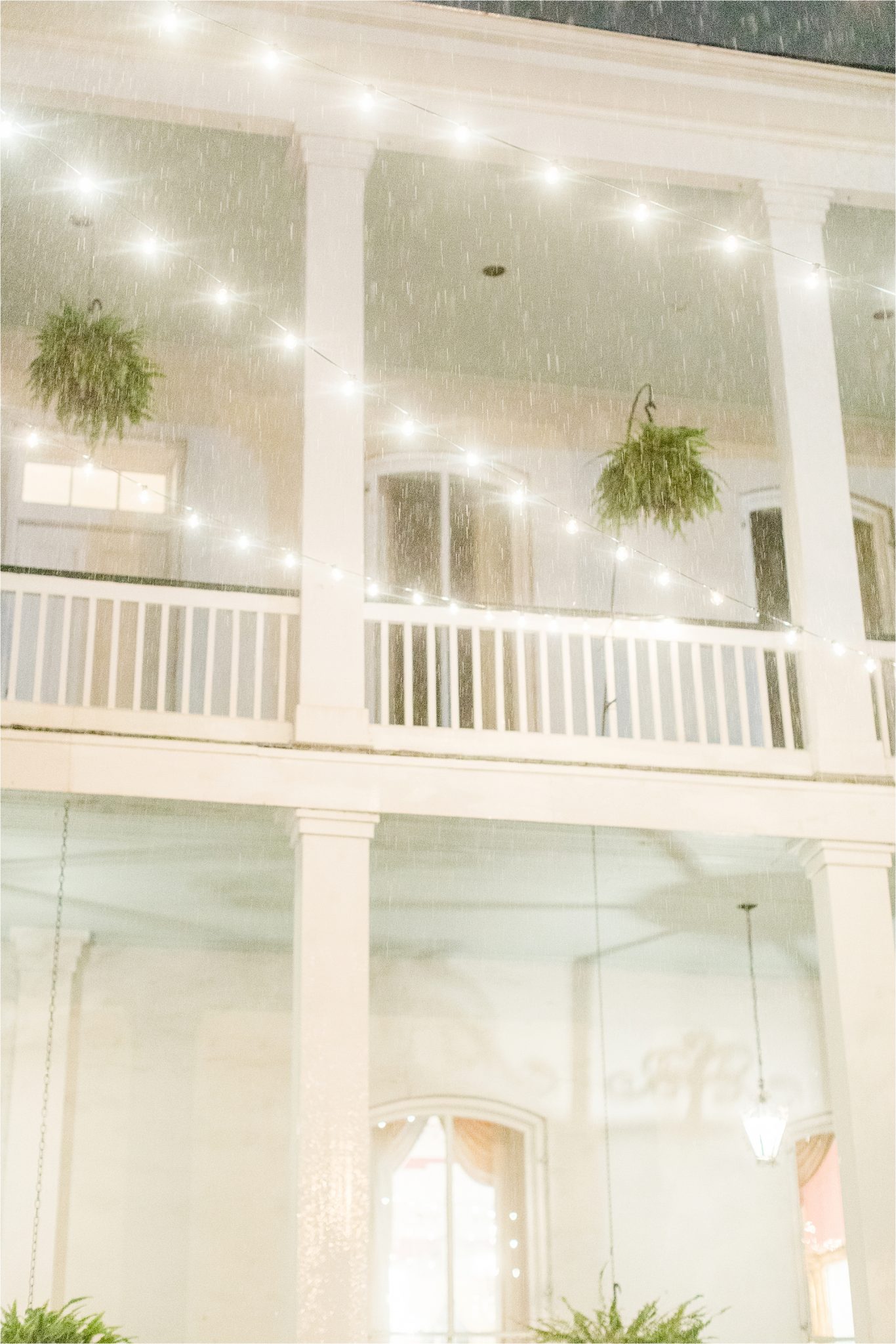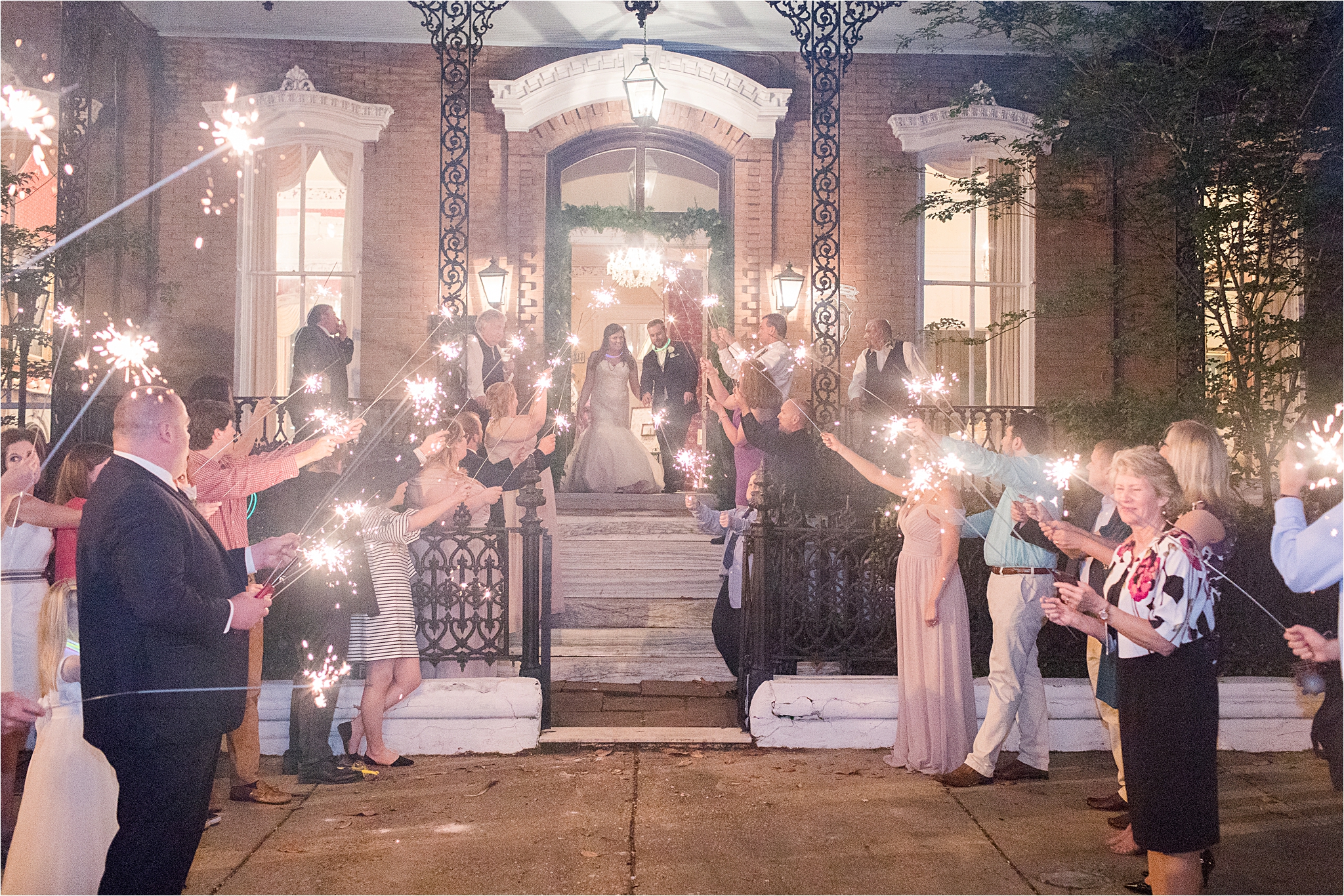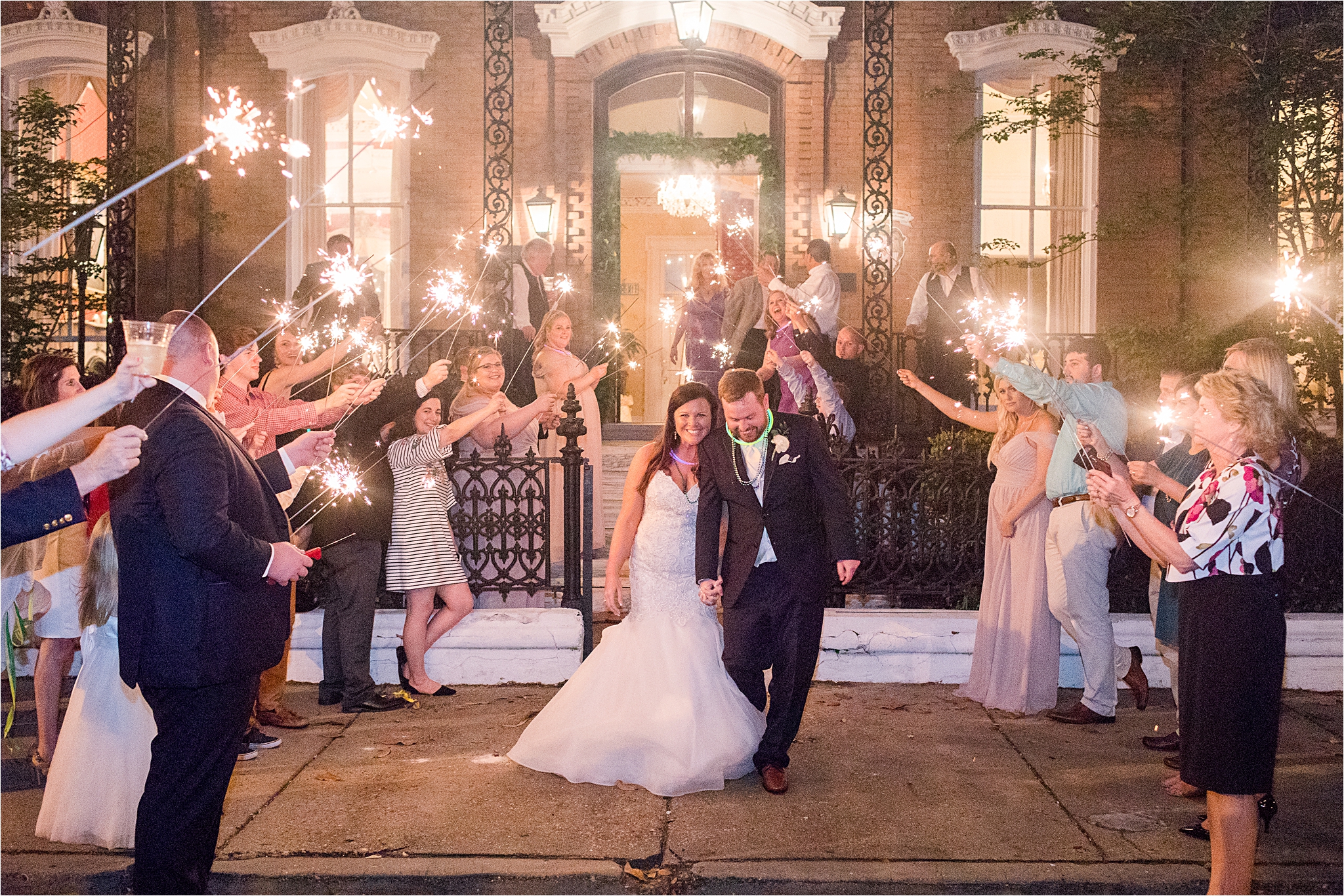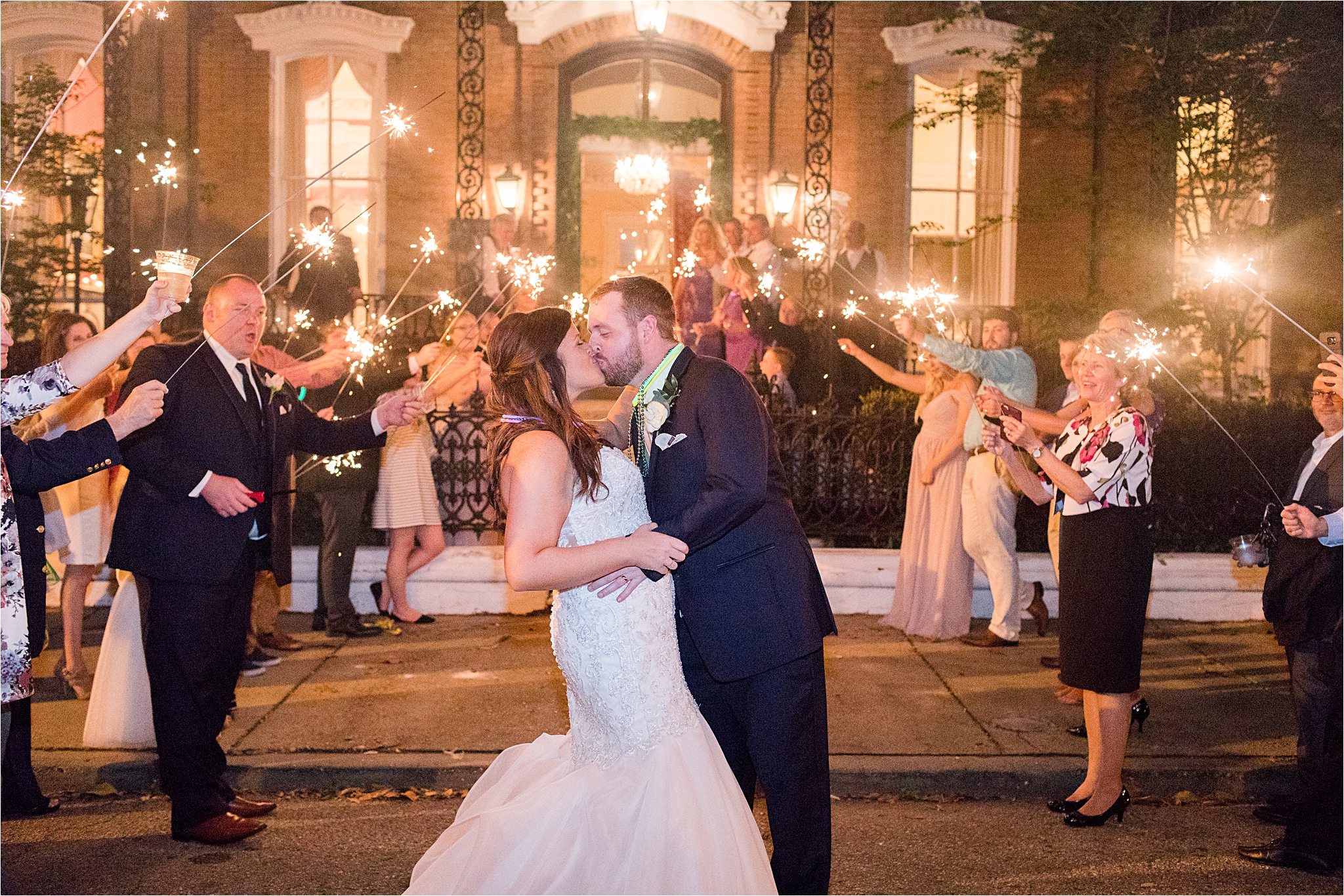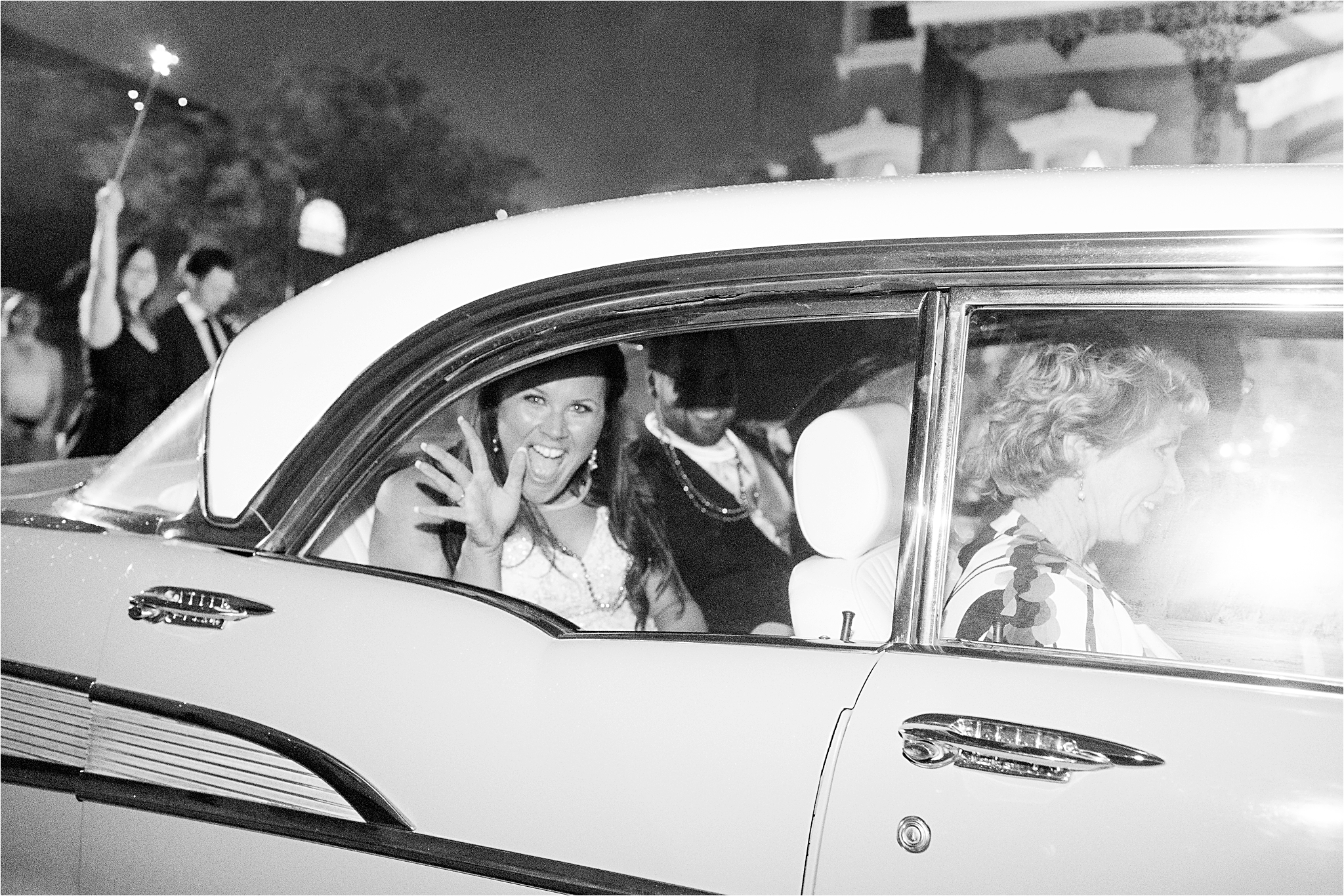 xoxo
Anna Filly
VENDORS
Bride's Gown: Bella's Bridal and Formal
Wedding Gown Designer: Morilee
Bridesmaid's Attire:  Dresses from Bridesmaid's INC
Groomsmen's Attire: Men's Wearhouse
Invitations + Paperie : Minted.com
Hair+ Makeup : Becca Townley of Allure Studio Mobile, AL
Florist : The Rosebud Flowers and Gifts, Sheila Kirksey
Photography : Anna Filly Photography
Ceremony Venue : The Ezell House
Reception Venue :The Ezell House
 Wedding Cake: Pollman's Bake Shop
Catering : Namen's Catering
Rentals: Port City Rentals
.