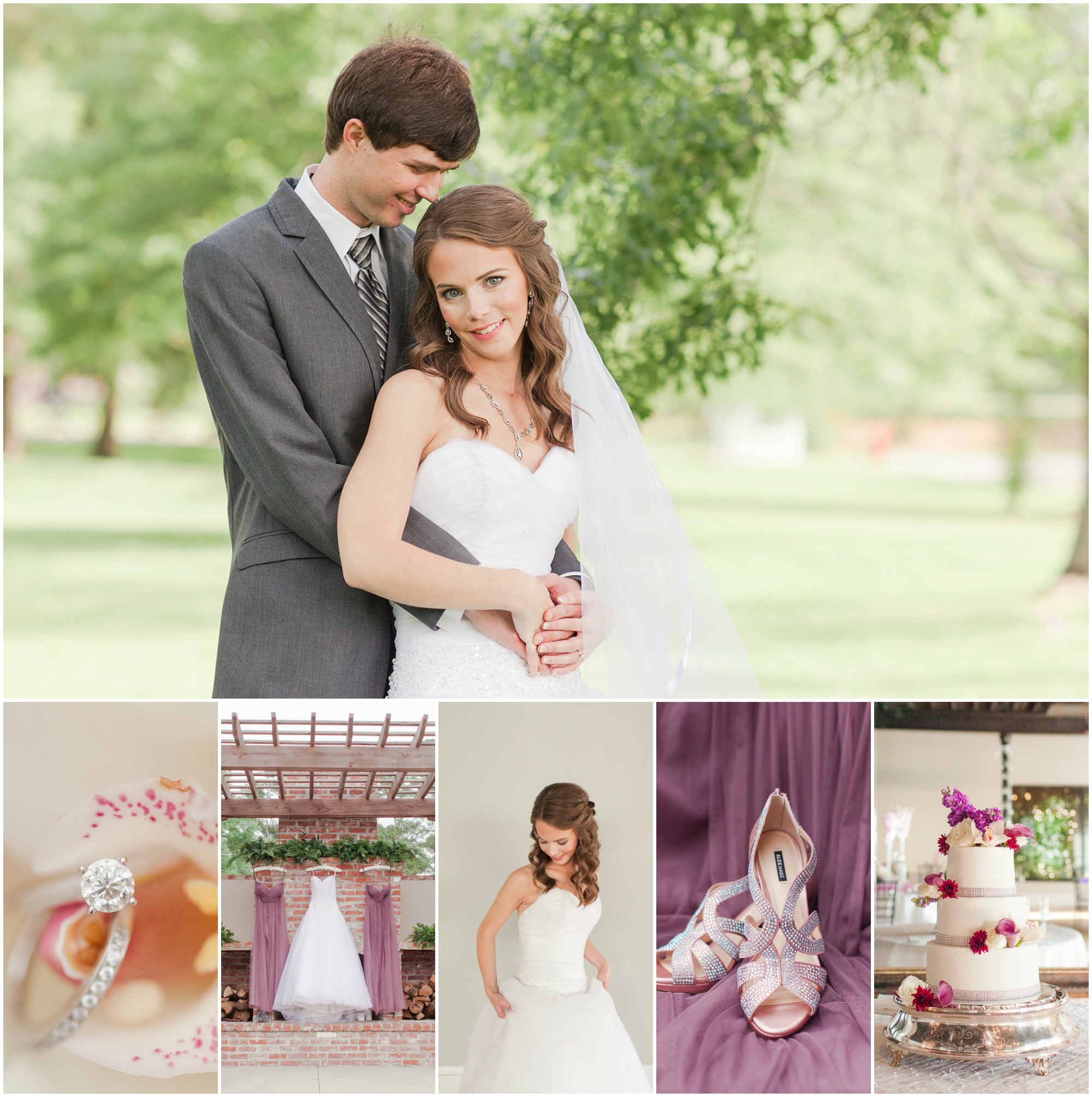 Emily & Corey's Dusty Purple Wedding at the Venue
Emily's eyes always look for Corey.  Corey is her protector, confidant, provider, true love, and greatest friend.  Out of all of the people in this world, it's Corey who knows and loves Emily best.  Corey loves Emily with everything that he is.  He feels confident knowing that Emily is his compliment, his greatest encourager and his best friend.
These two have such quiet and beautiful souls.  Emily and Corey spark alive when they are together.  It's the most beautiful thing to see them separately, and then watch them find each other from across a room.  The difference is incredible, the joy is vibrant, and the love is contagious.
Emily and Corey got married on a warm afternoon on the last Sunday in May.  Charming purple wedding decorations filled their ceremony and reception site, showing off Emily's love for light mauve and deep plum.  Their wedding was quaint and charming, a small and intimate affair with their closest friends and family.  Emily and Corey's charming dusty purple wedding was celebrated at the Venue in Fairhope, Alabama.  Complete with a sit down dinner of only the finest foods, and the most lovely wedding cake for dessert, the evening swelled with celebration for Emily, Corey and their marriage.  Ah!  These two are the perfect pair and their wedding was such a sweet reflection of their love for each other.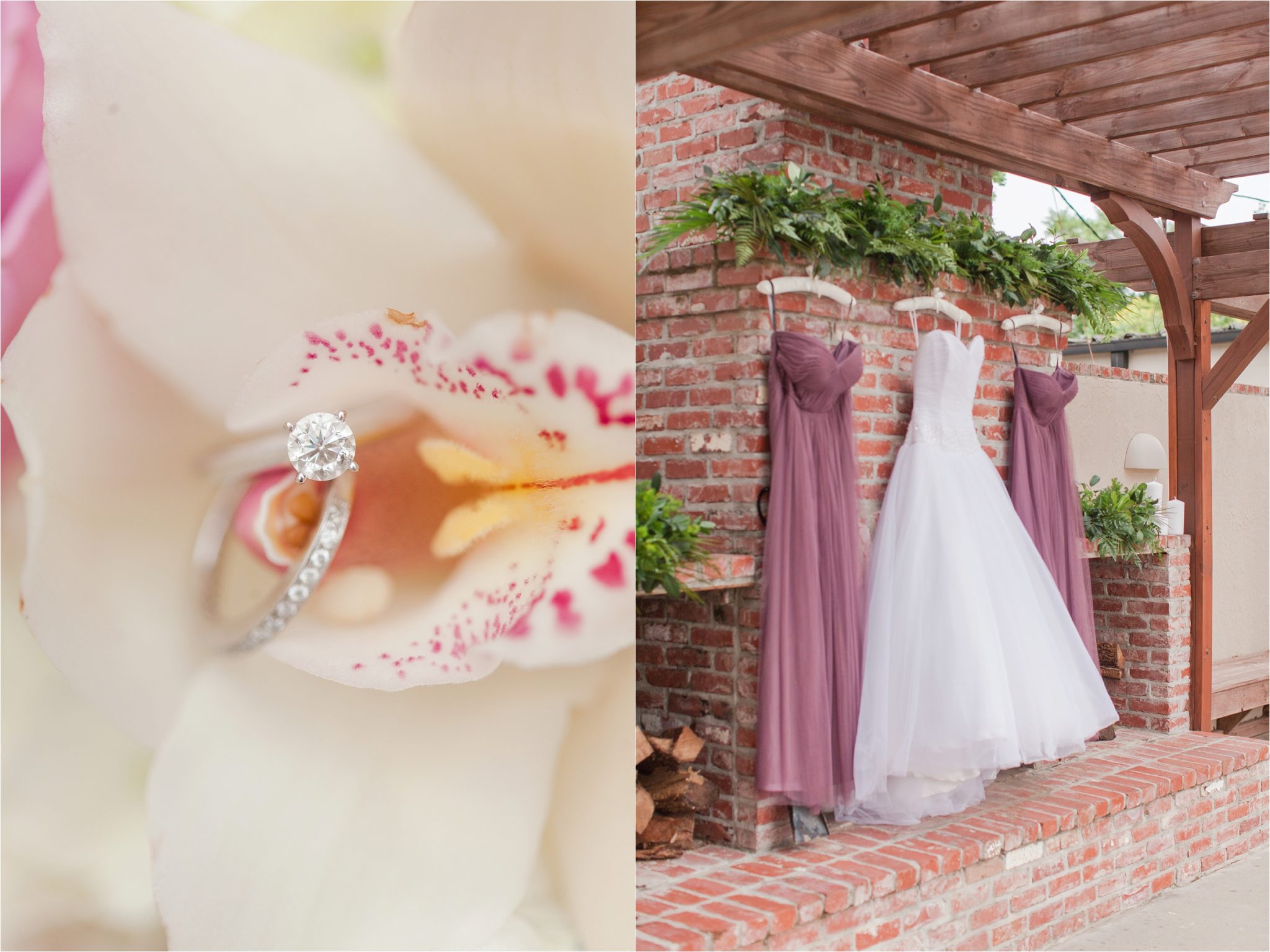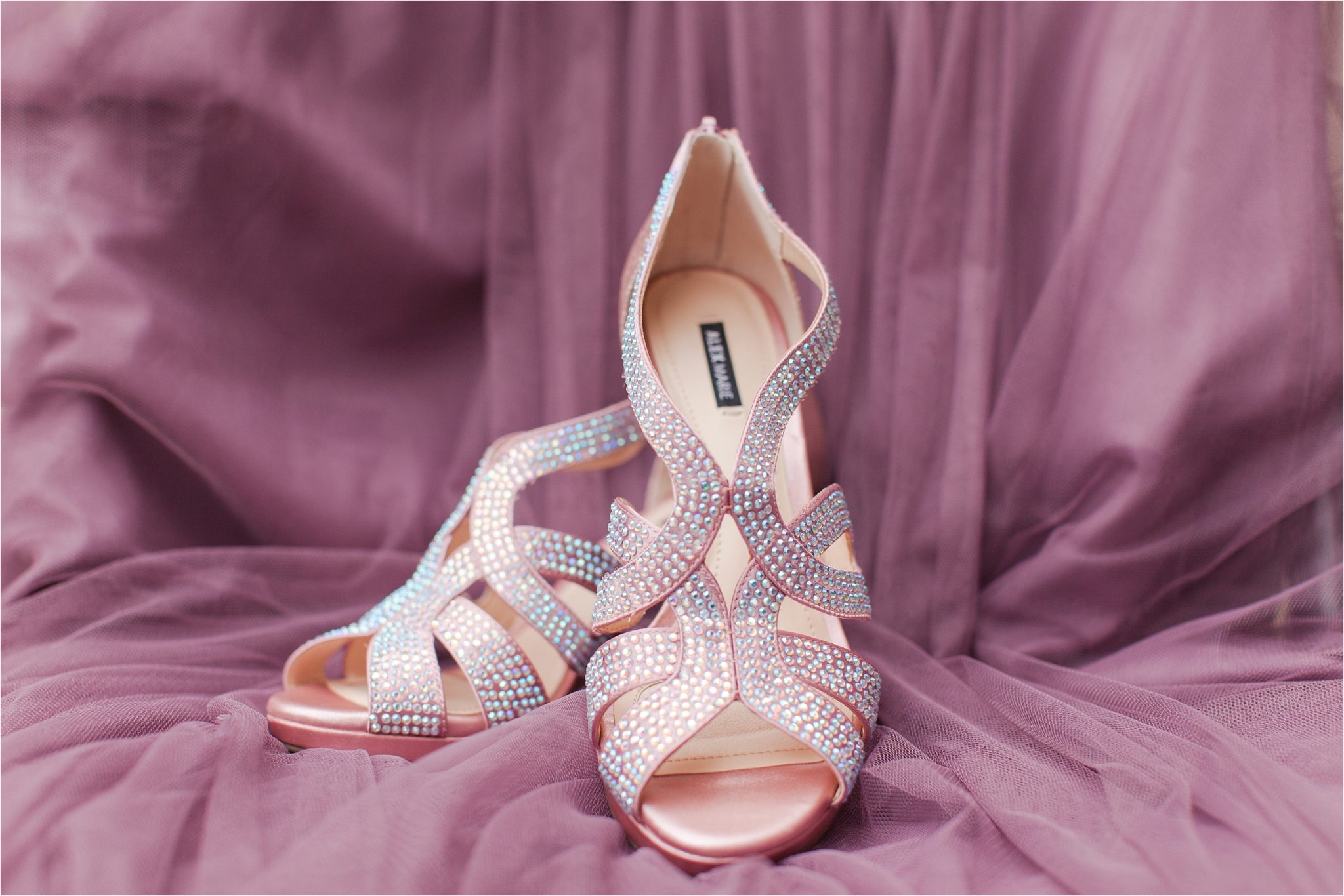 I absolutely LOVED this purple/mauve color throughout Emily's decor!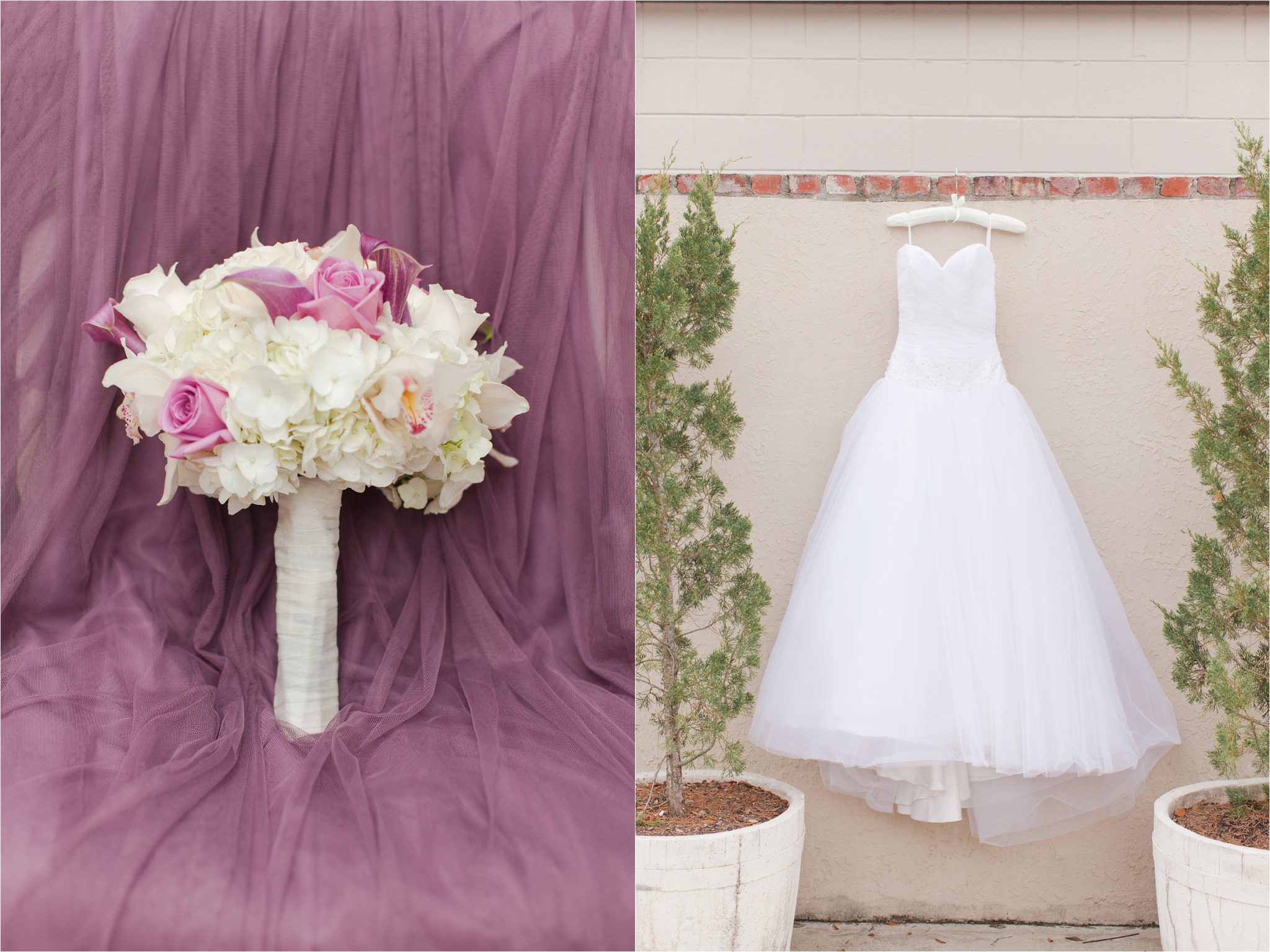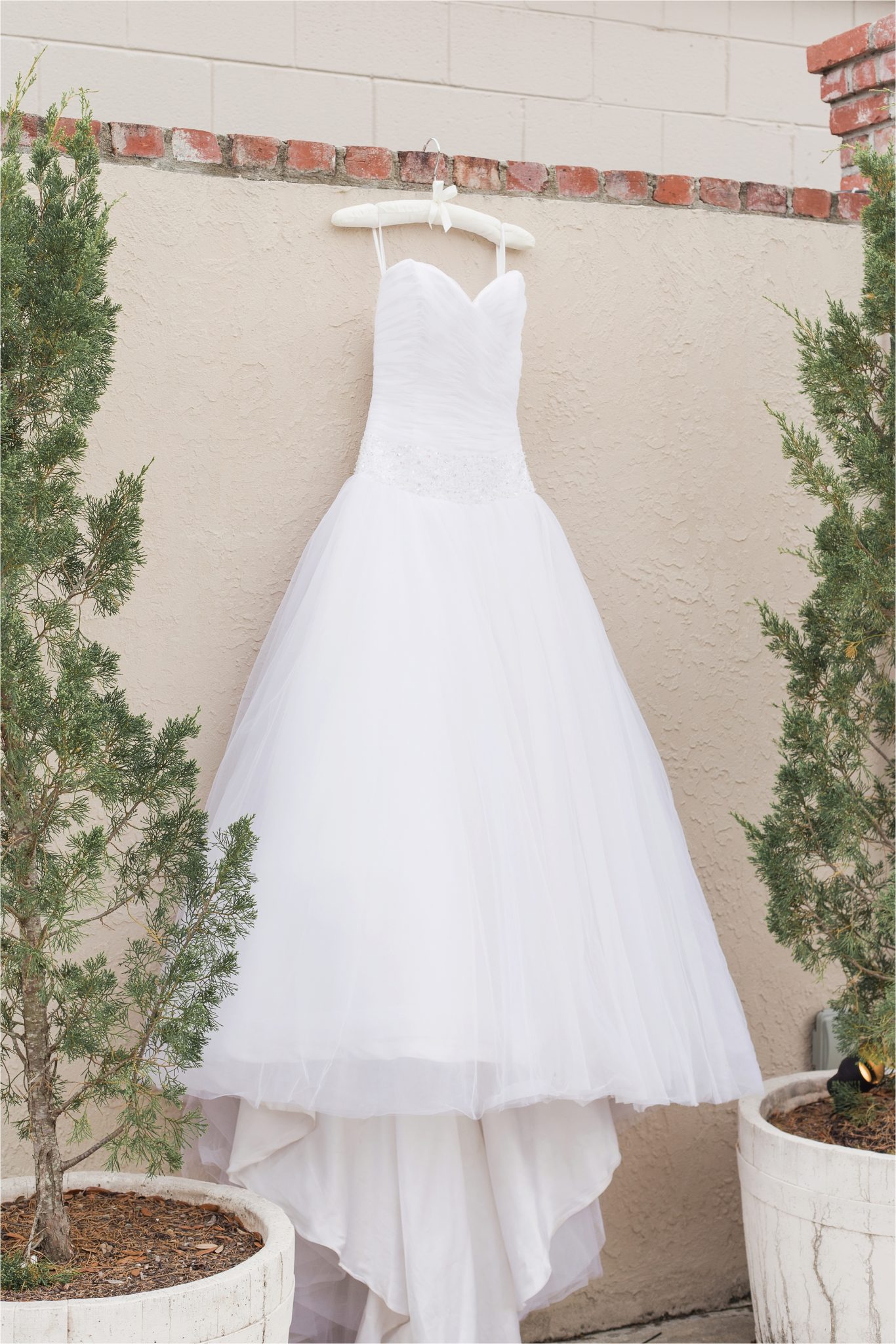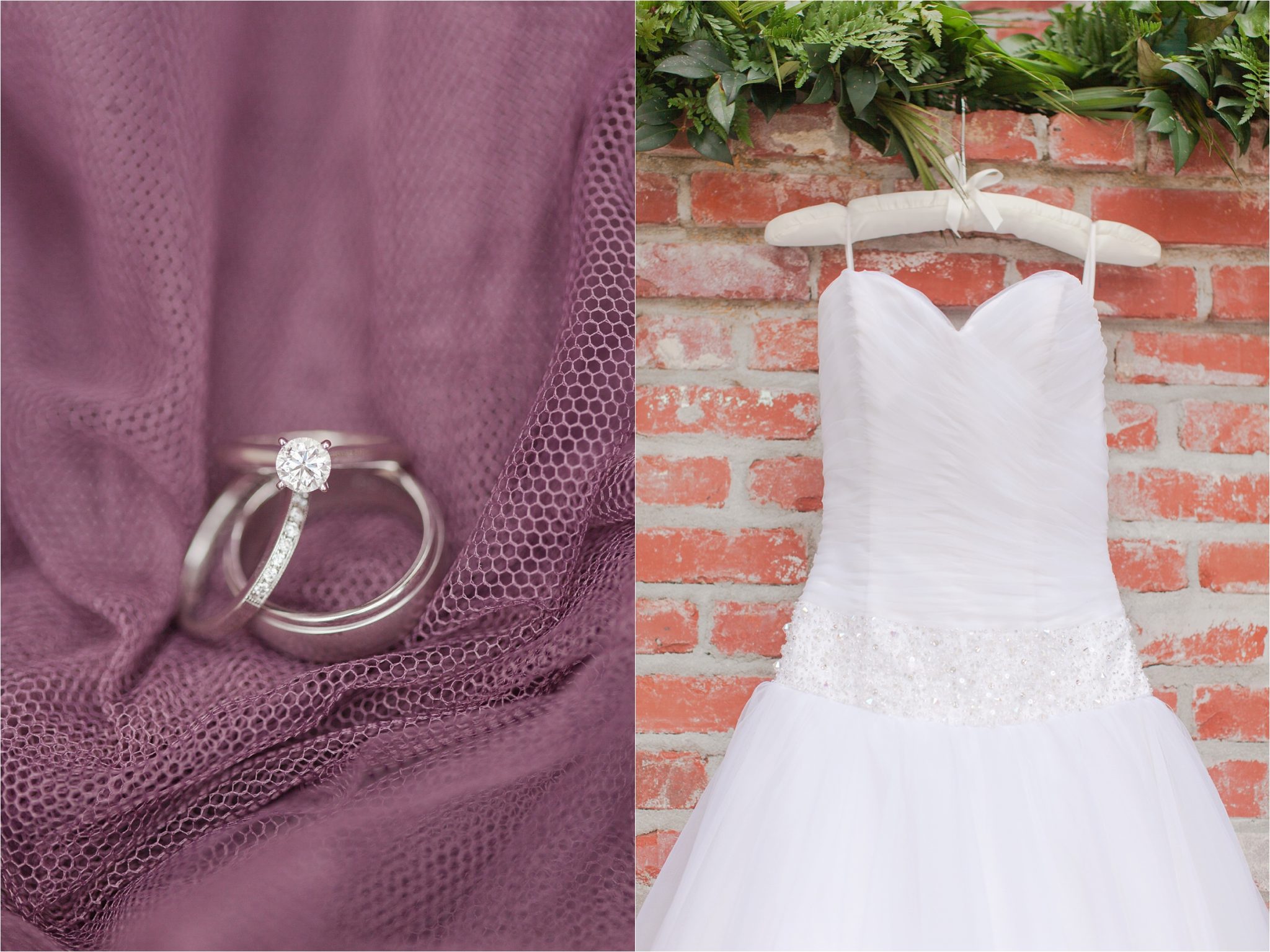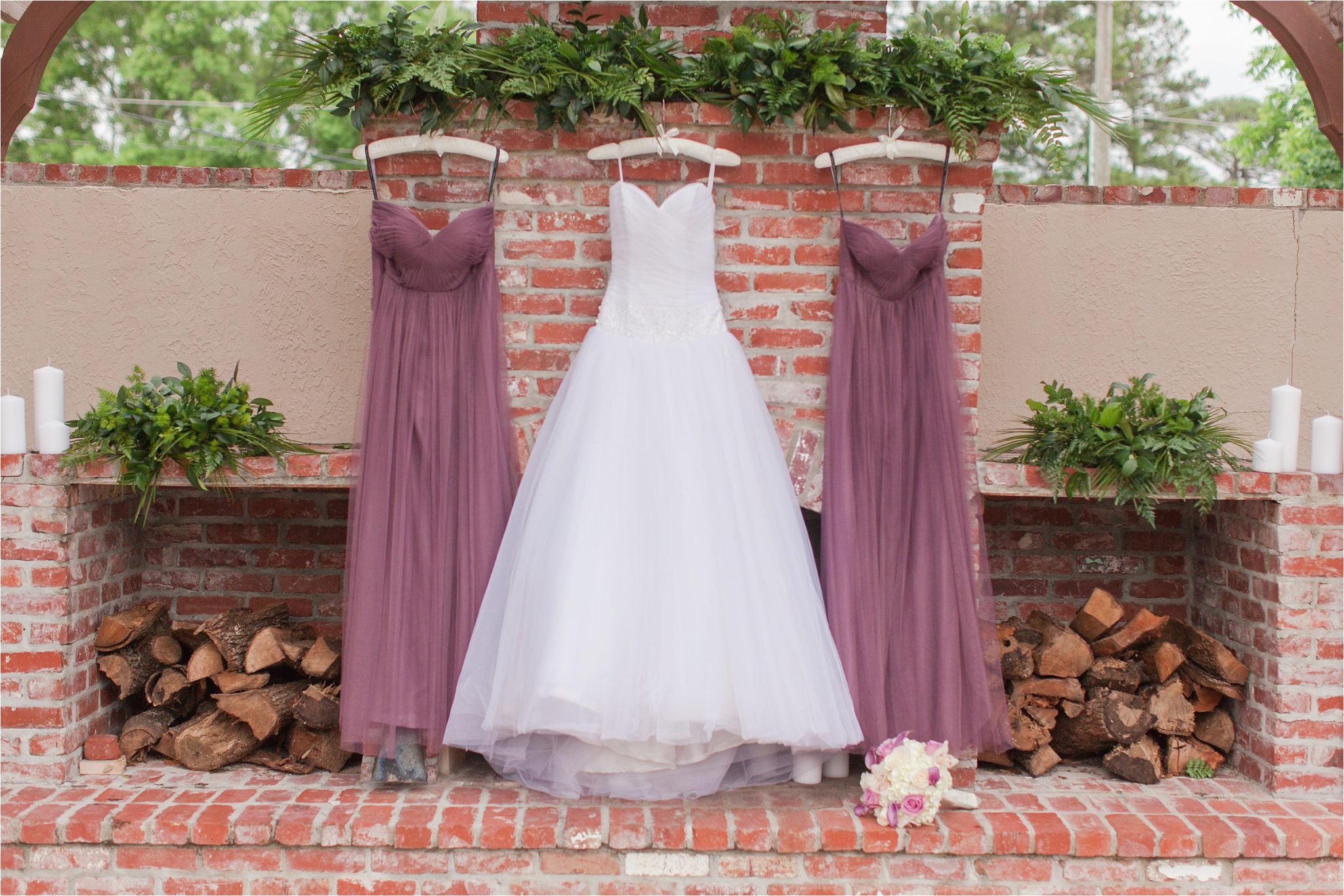 This ring… ah!  So timeless and stunning…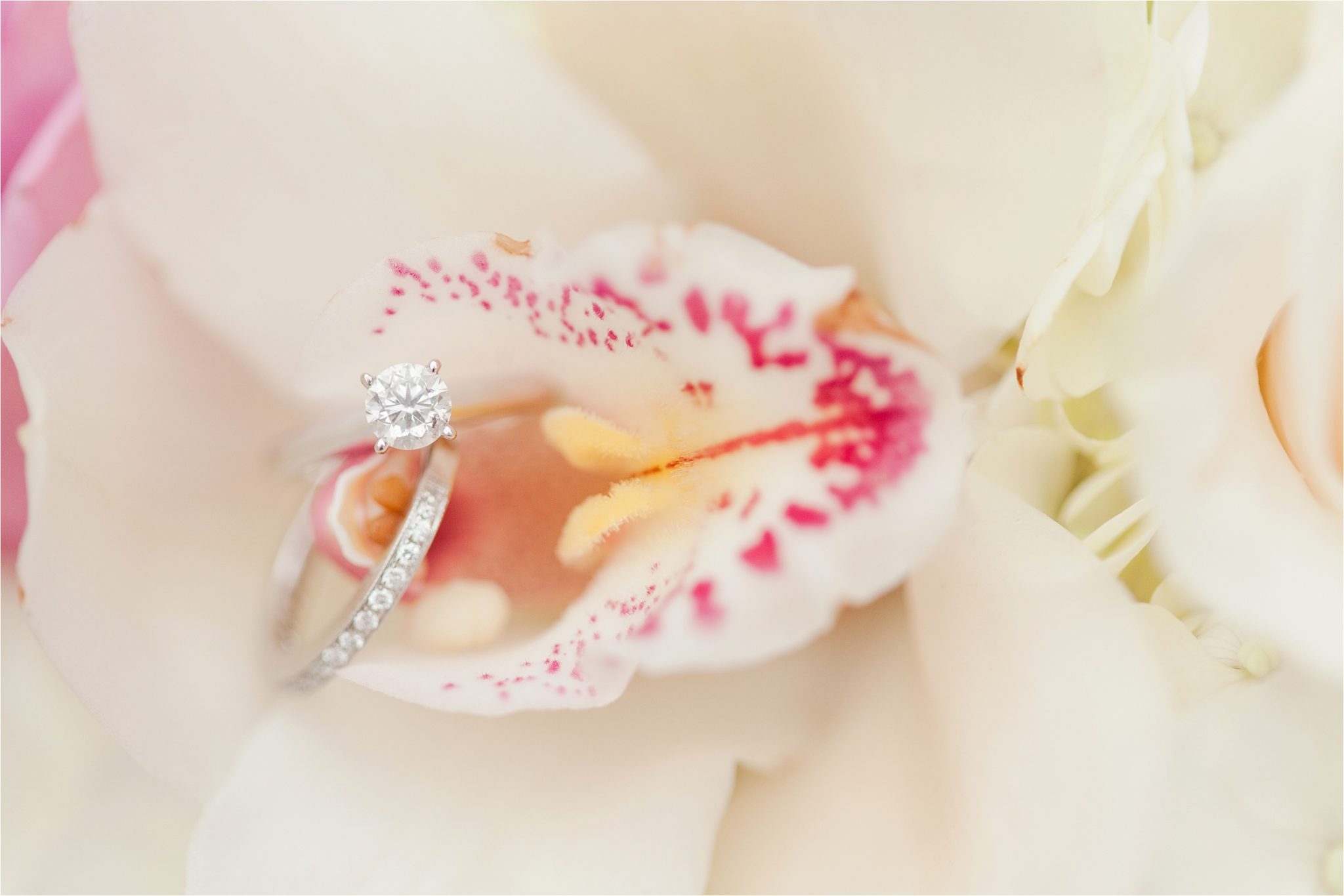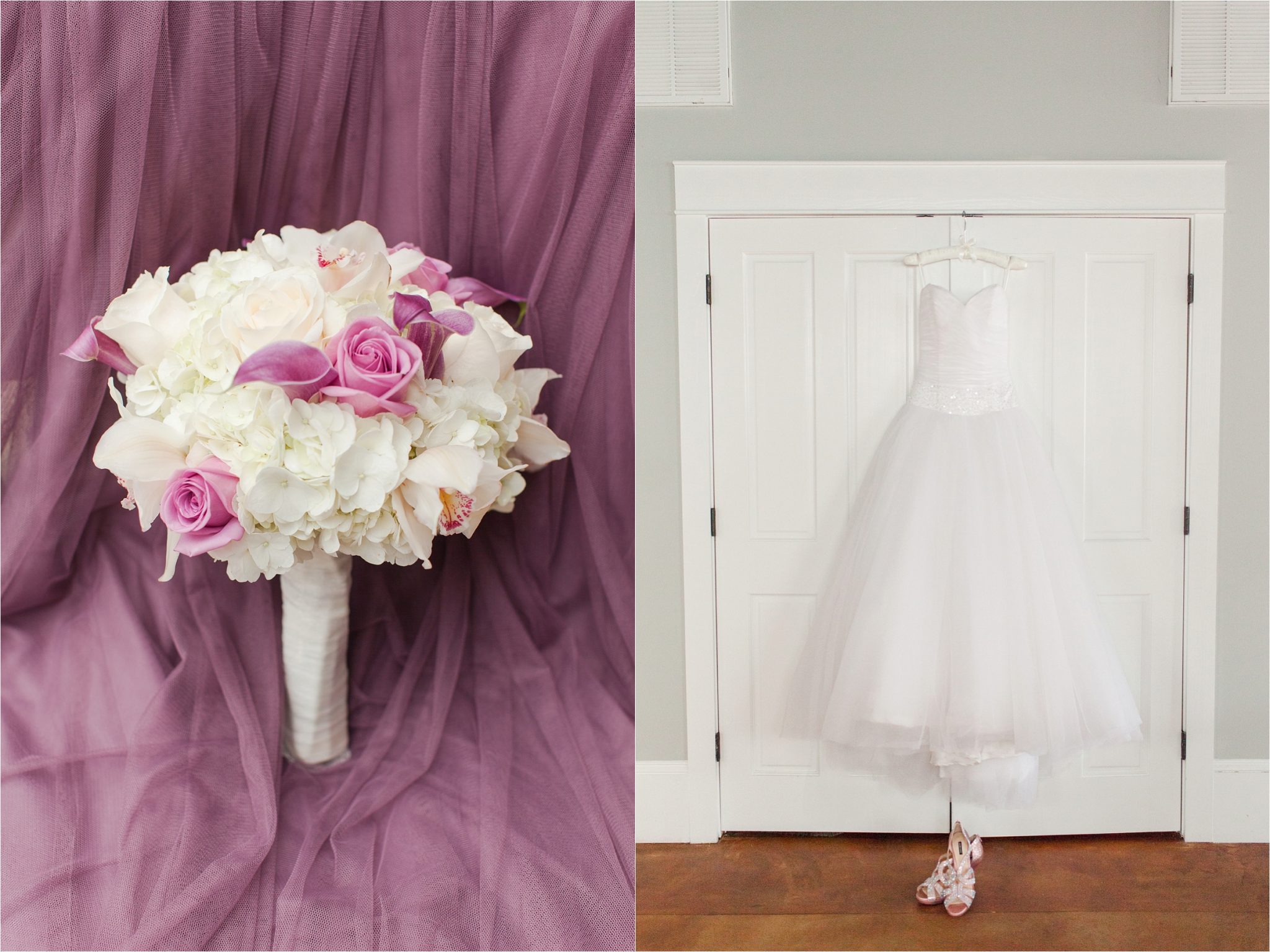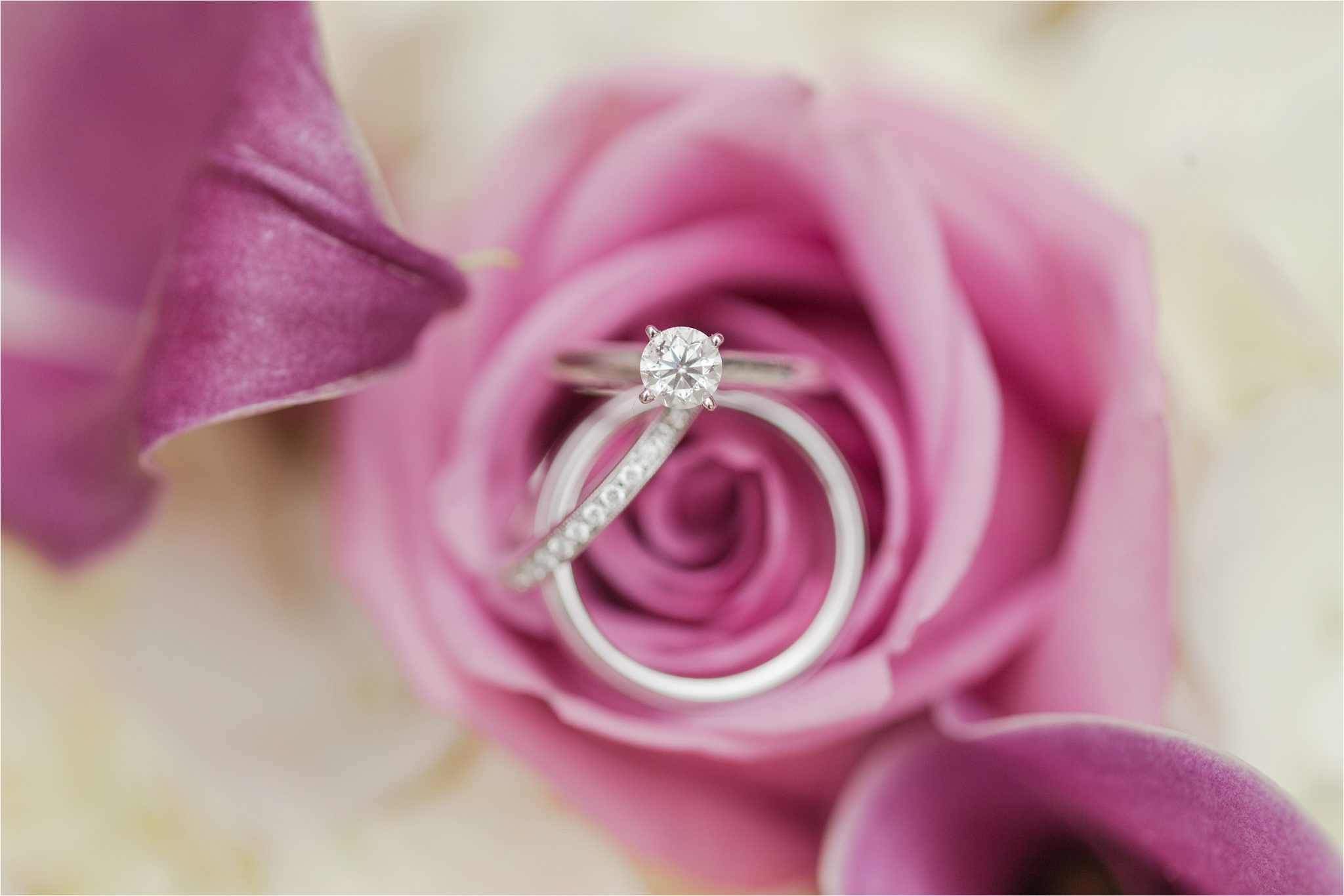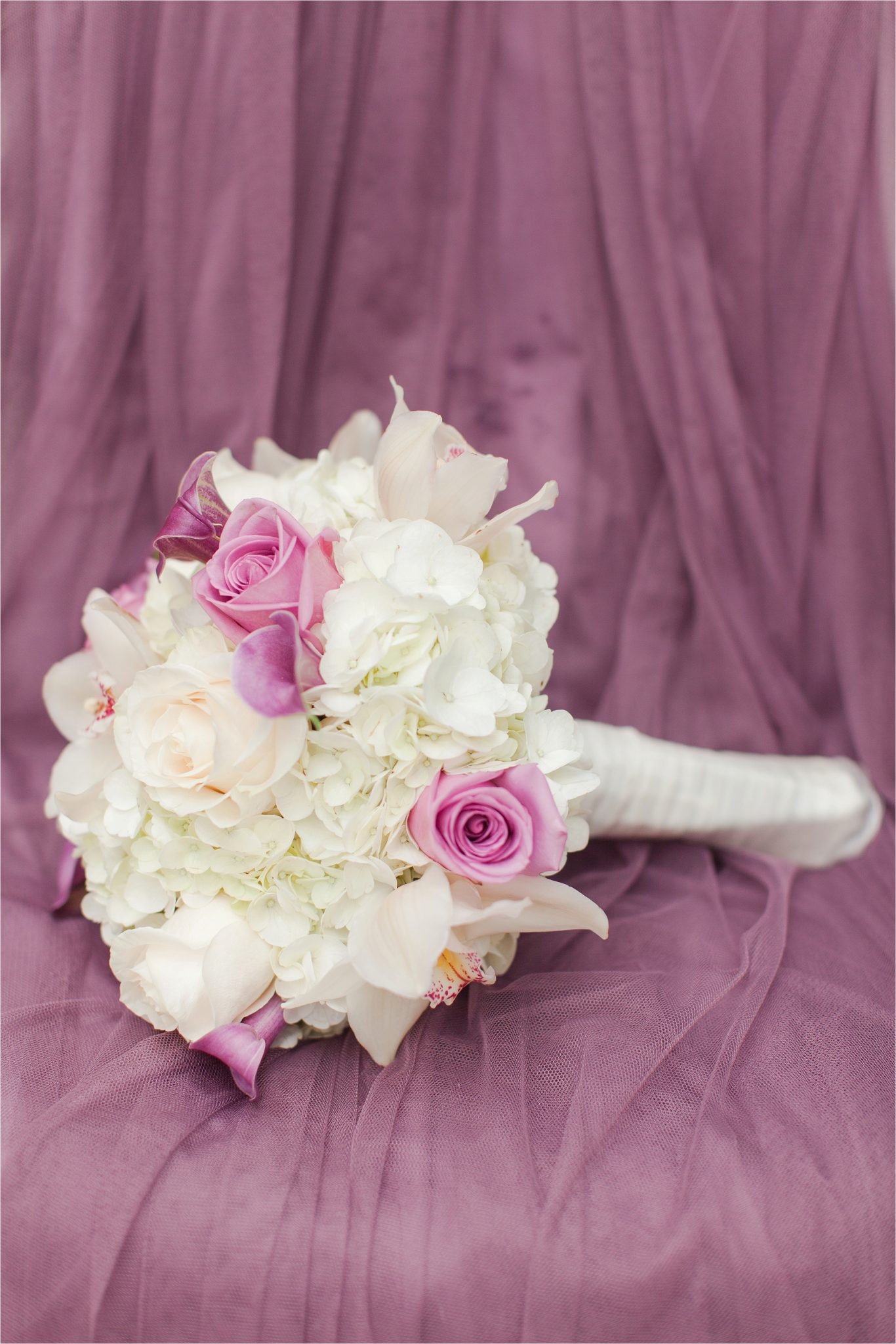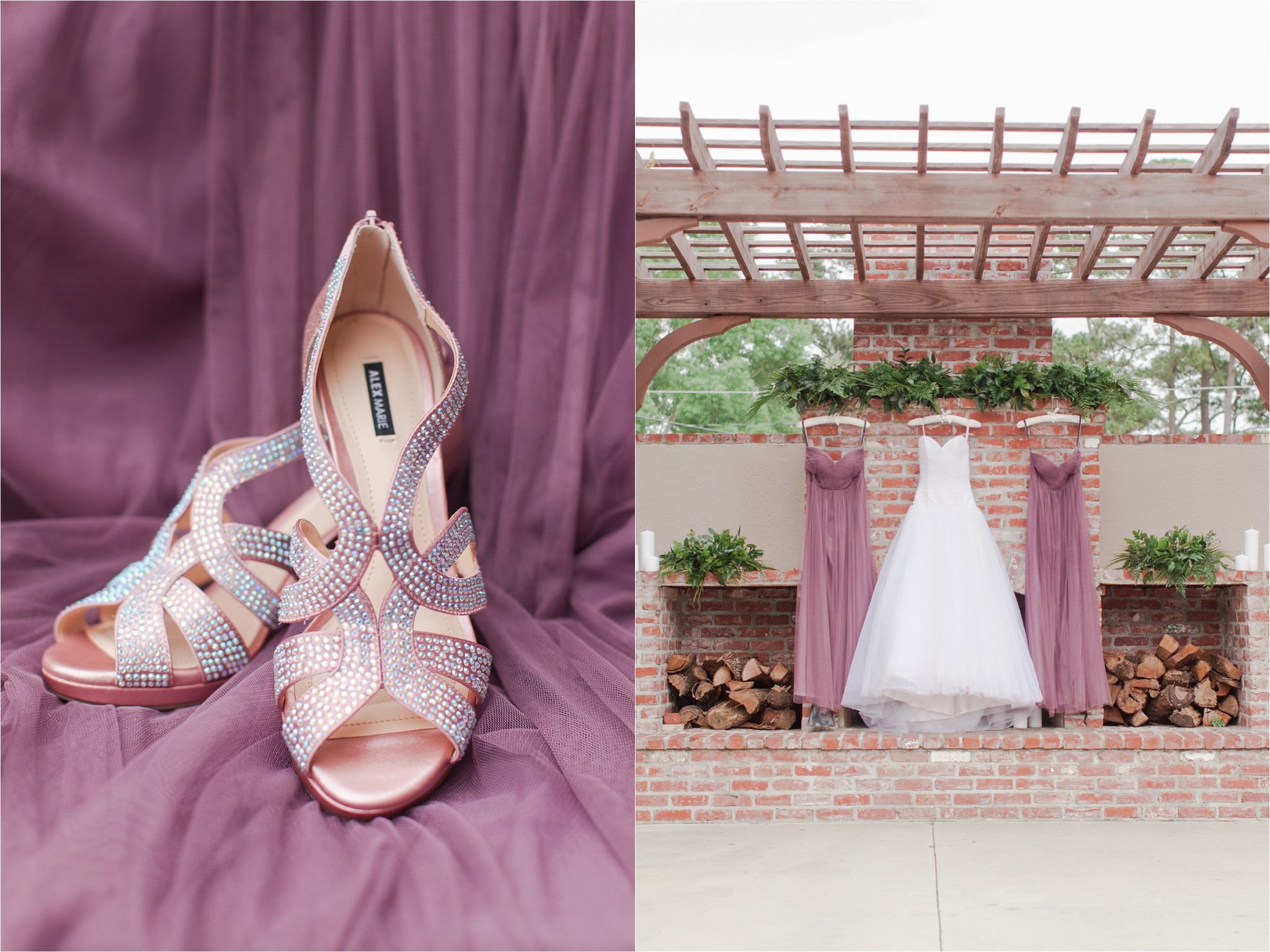 These girls love Emily so much 🙂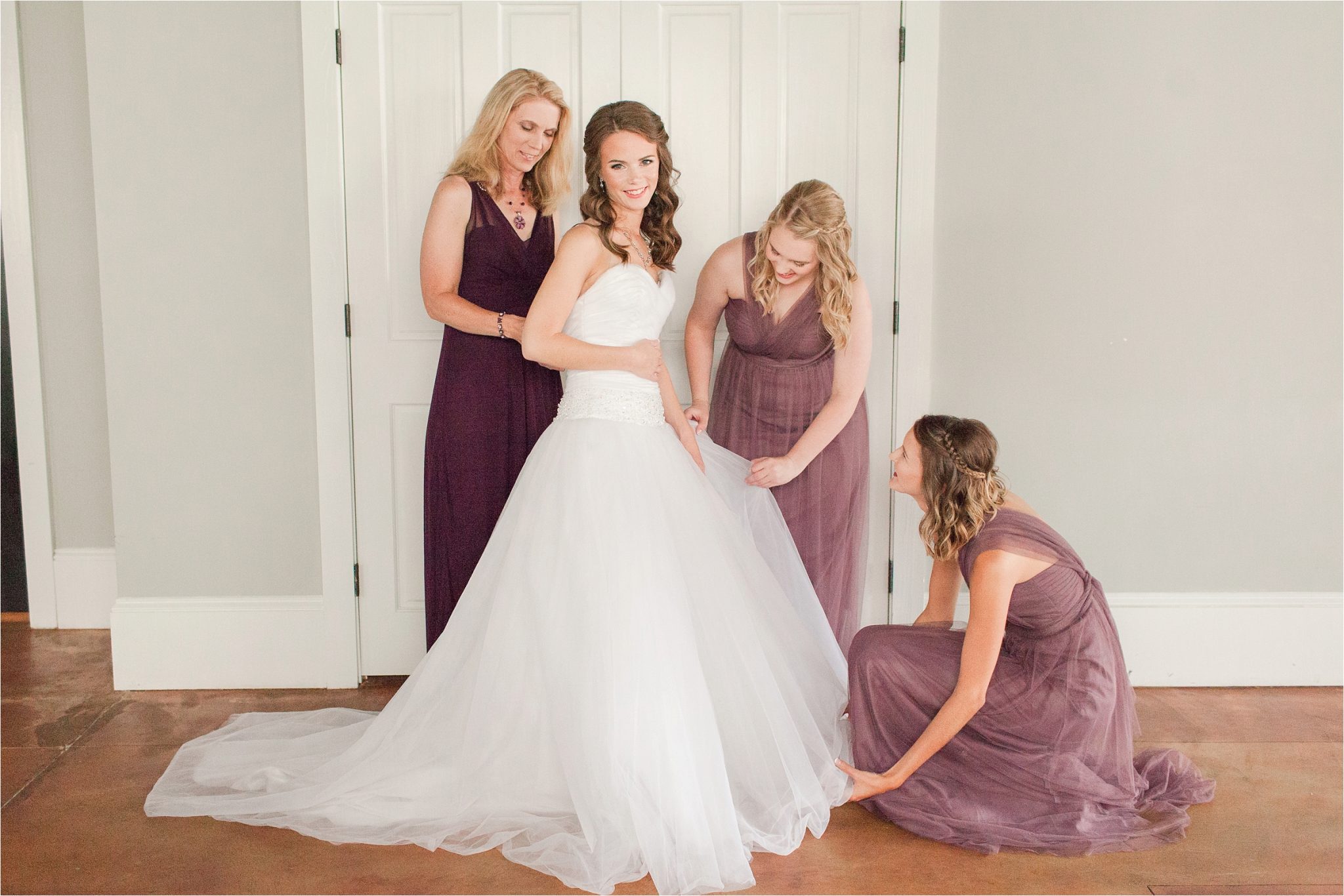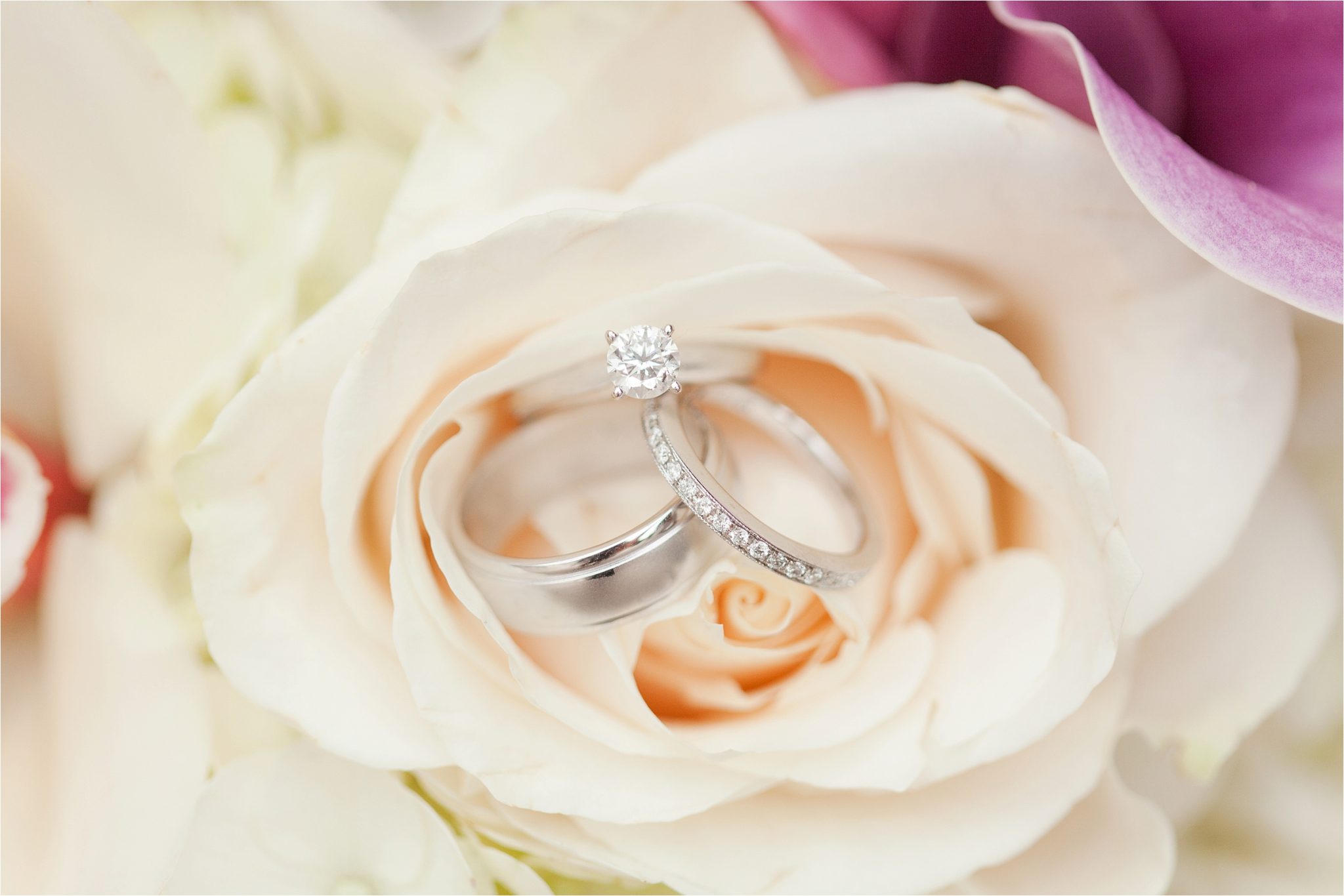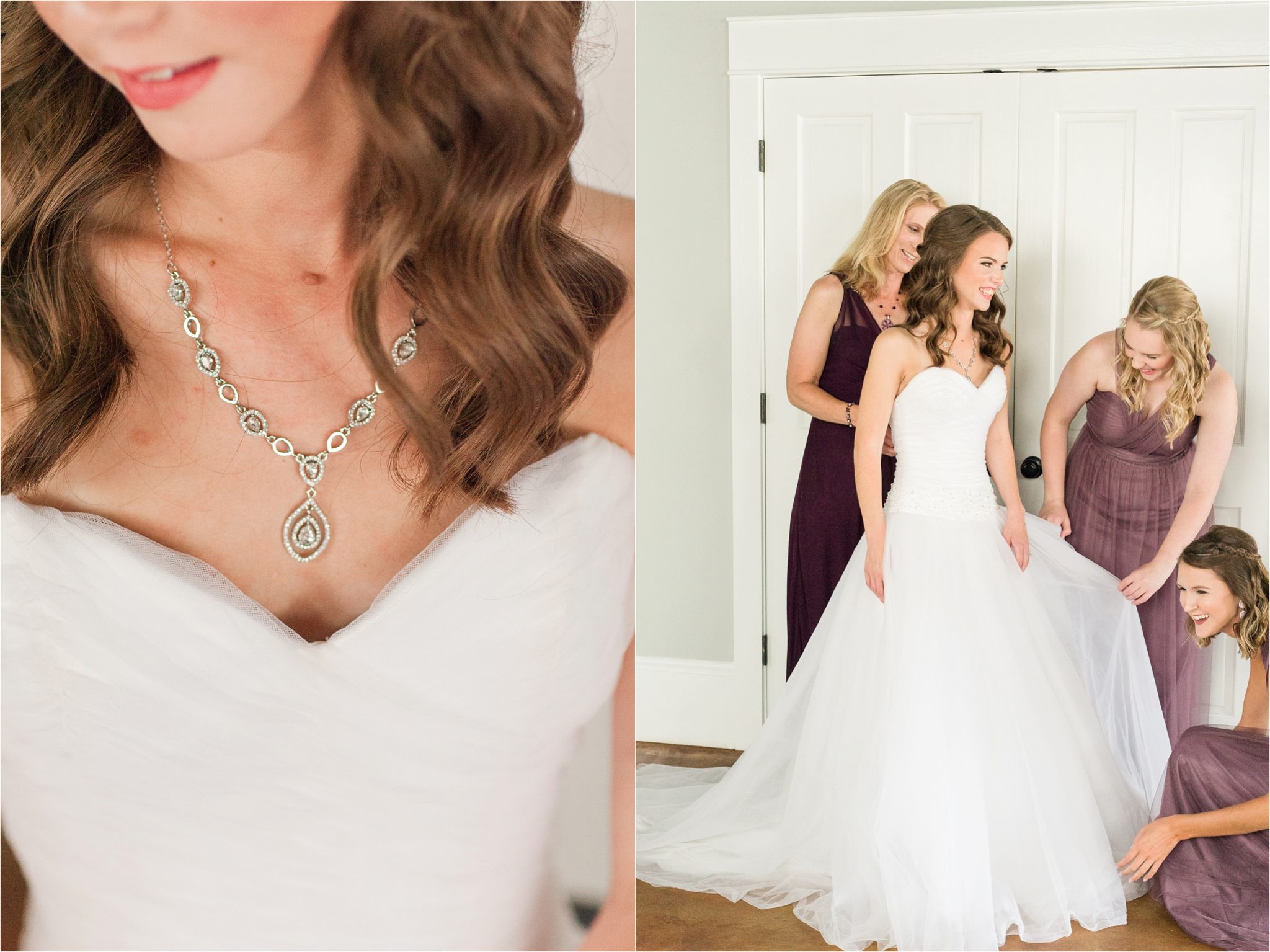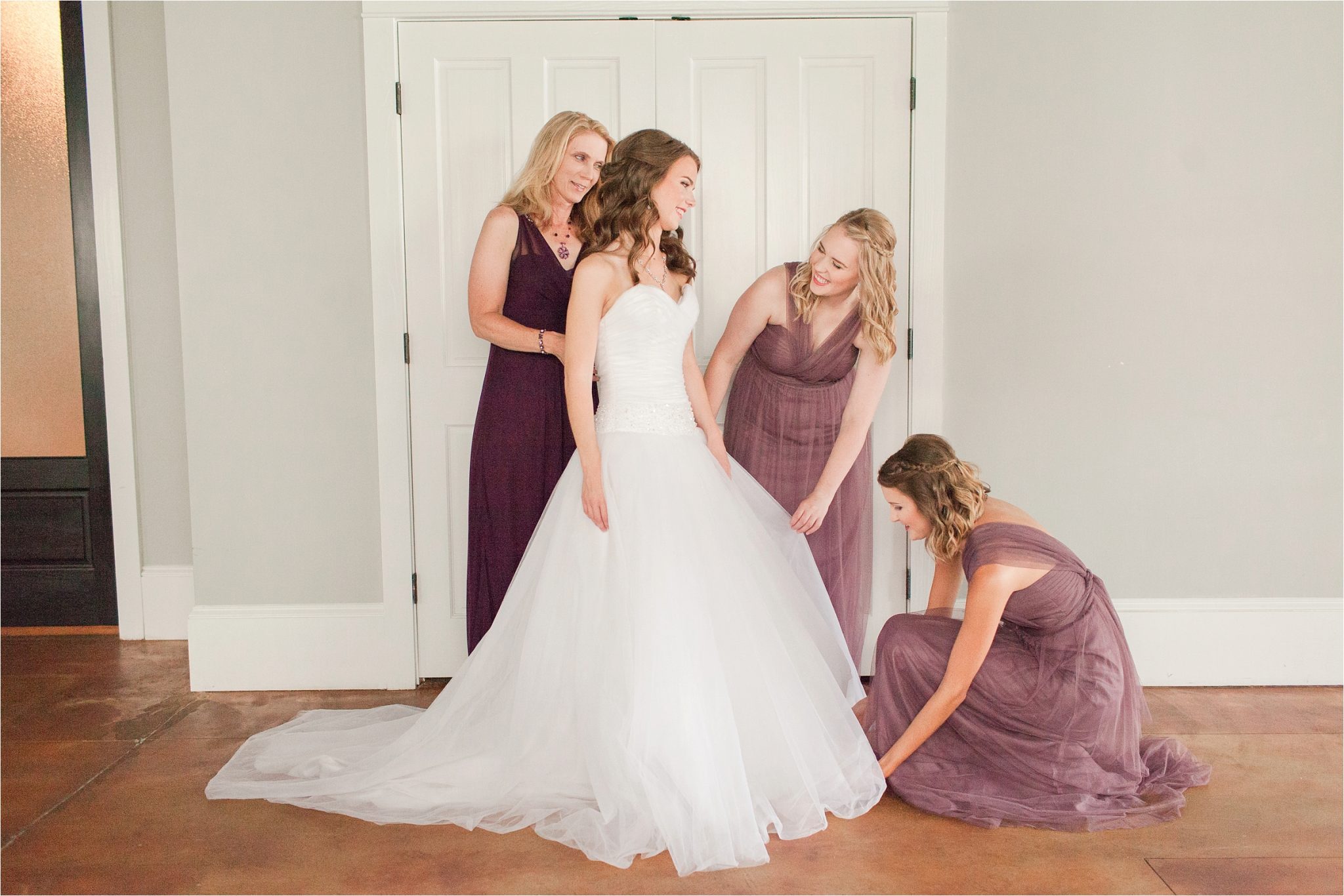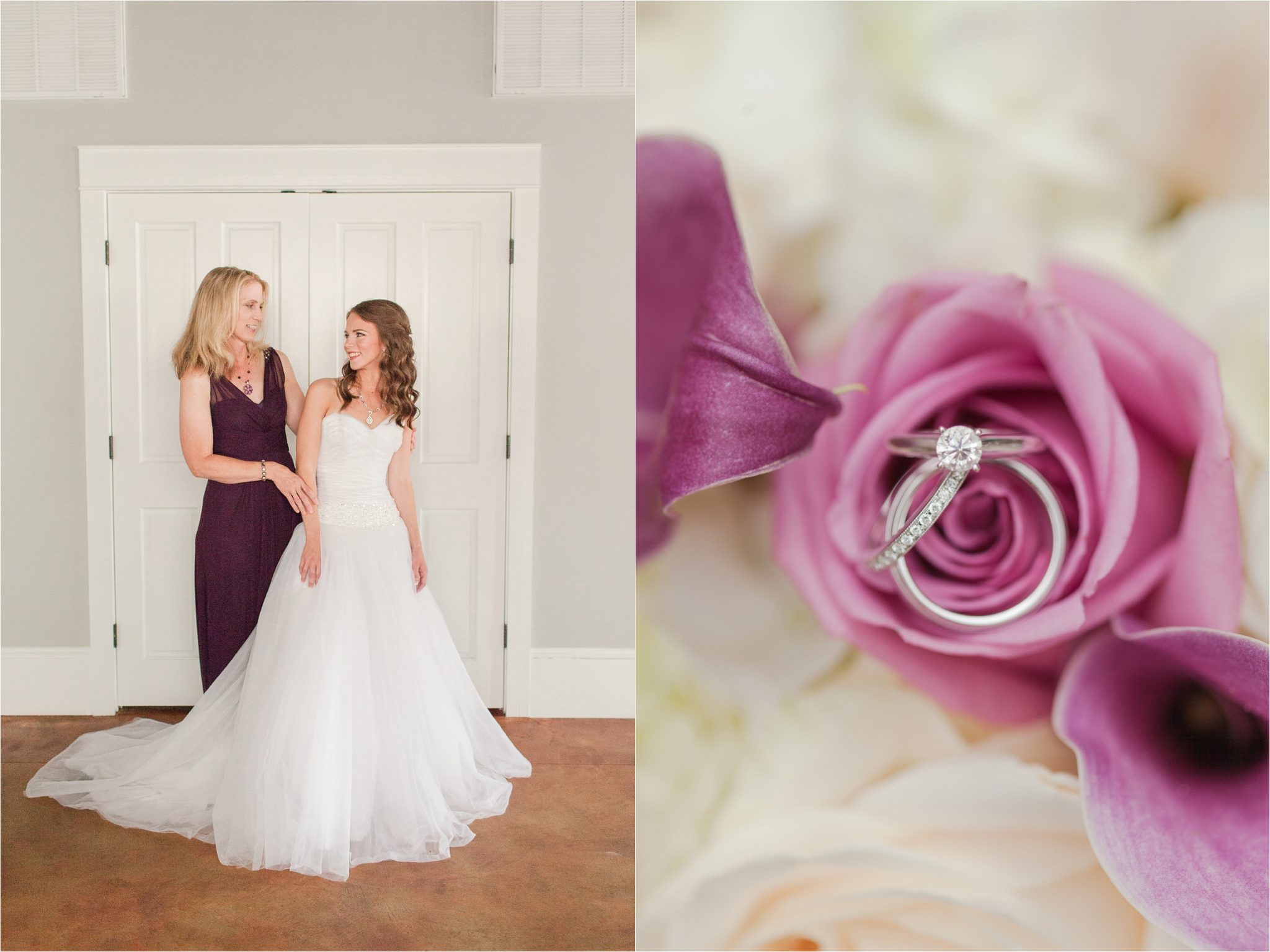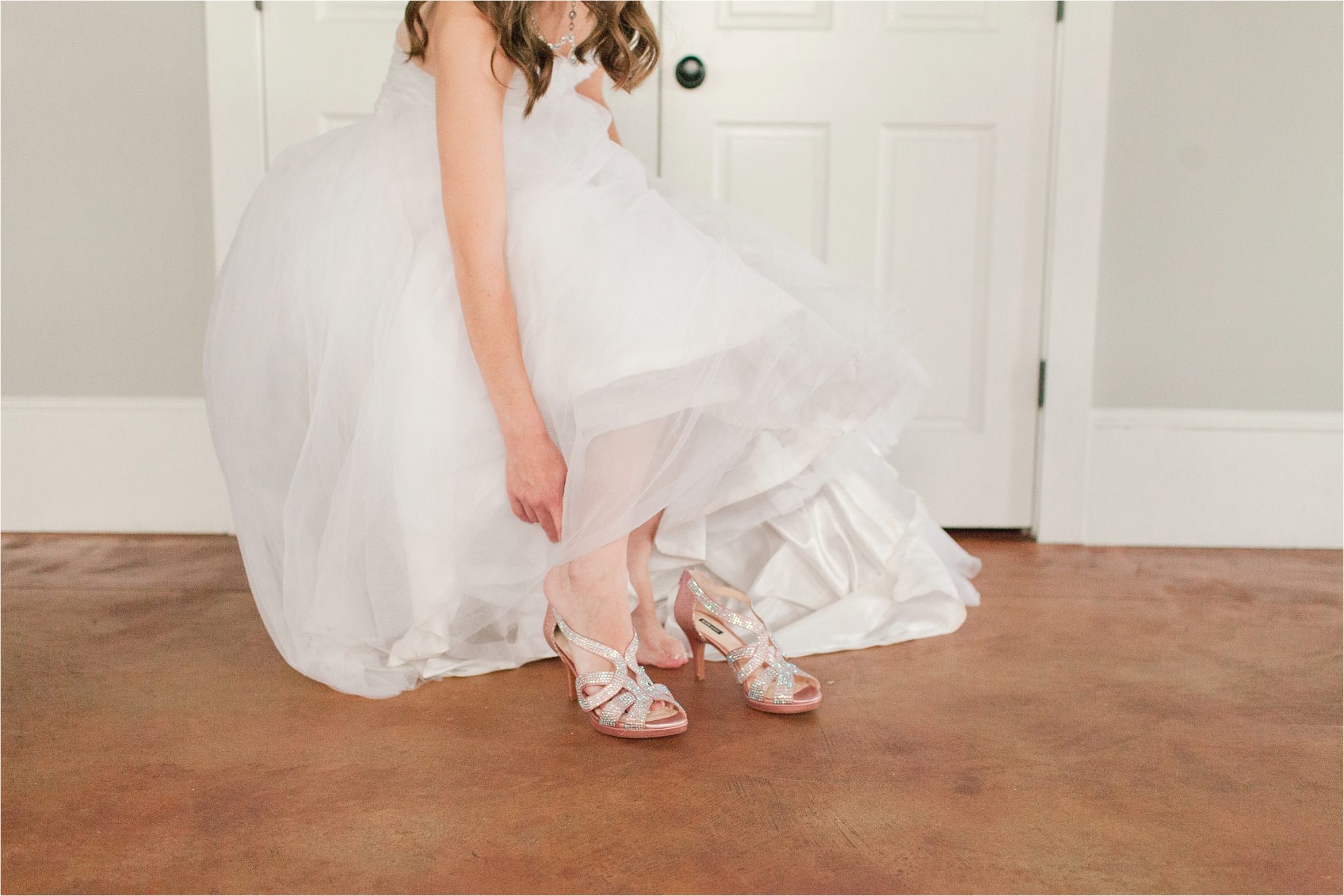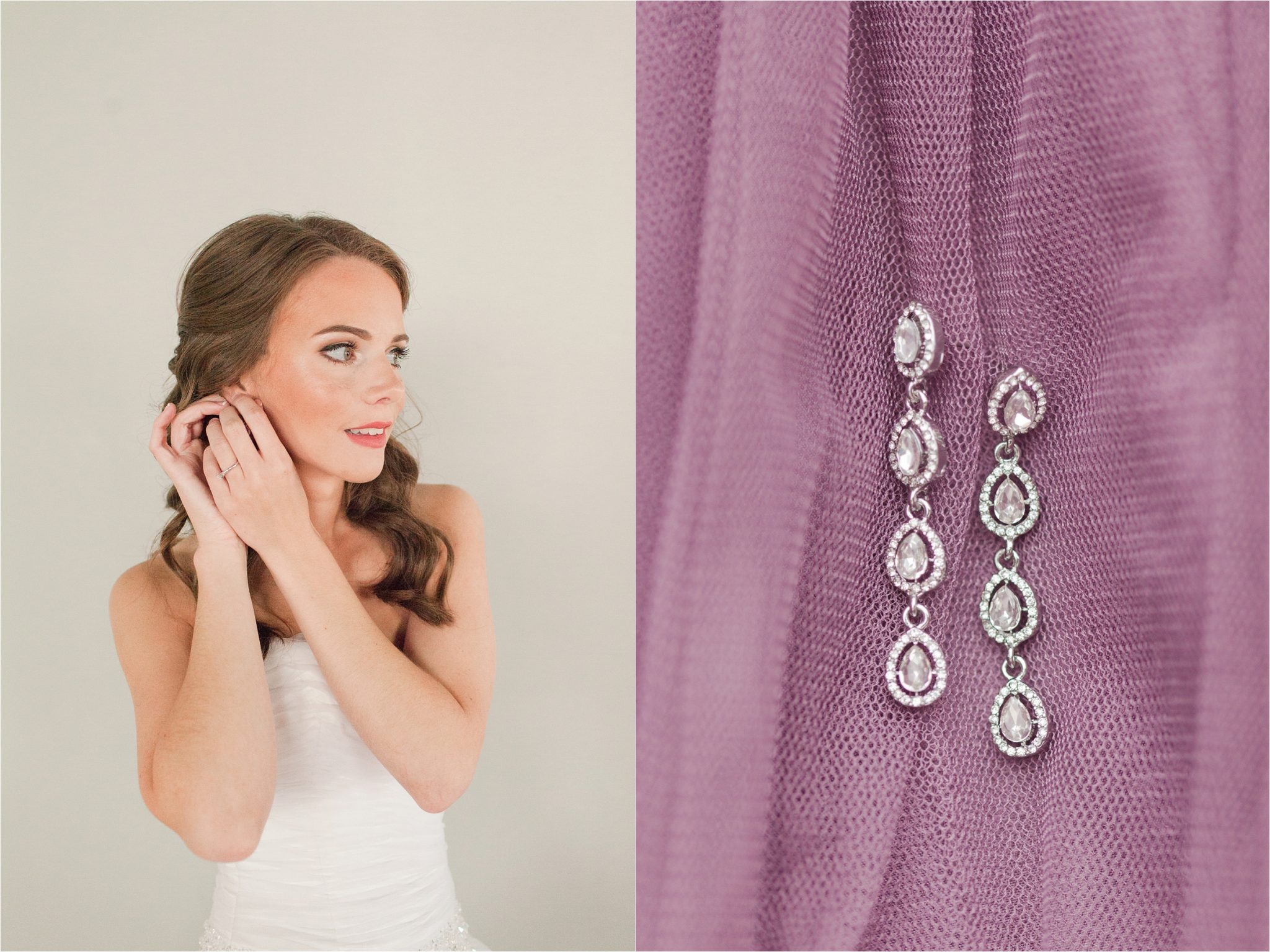 Emily!  You are such an image of lovliness!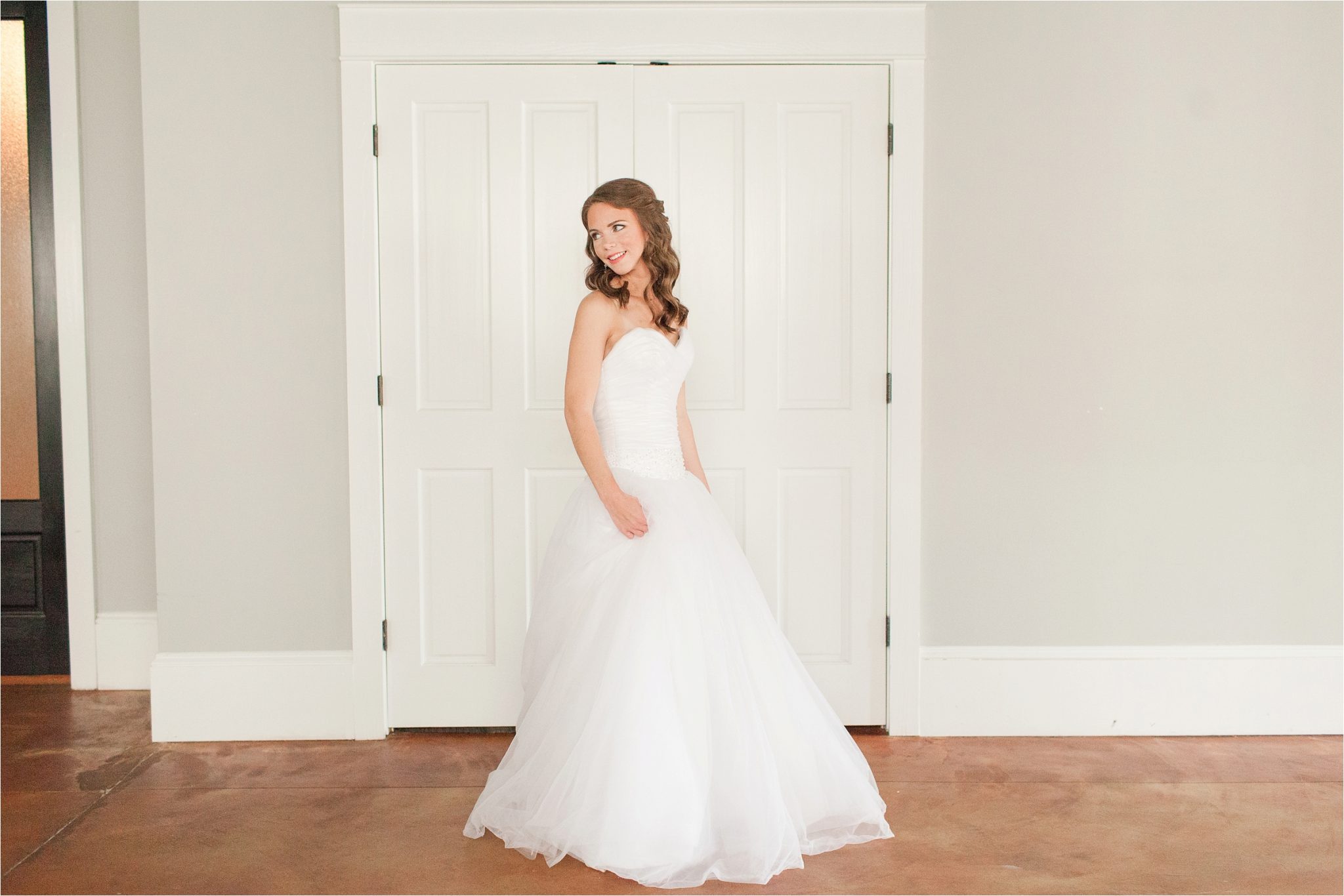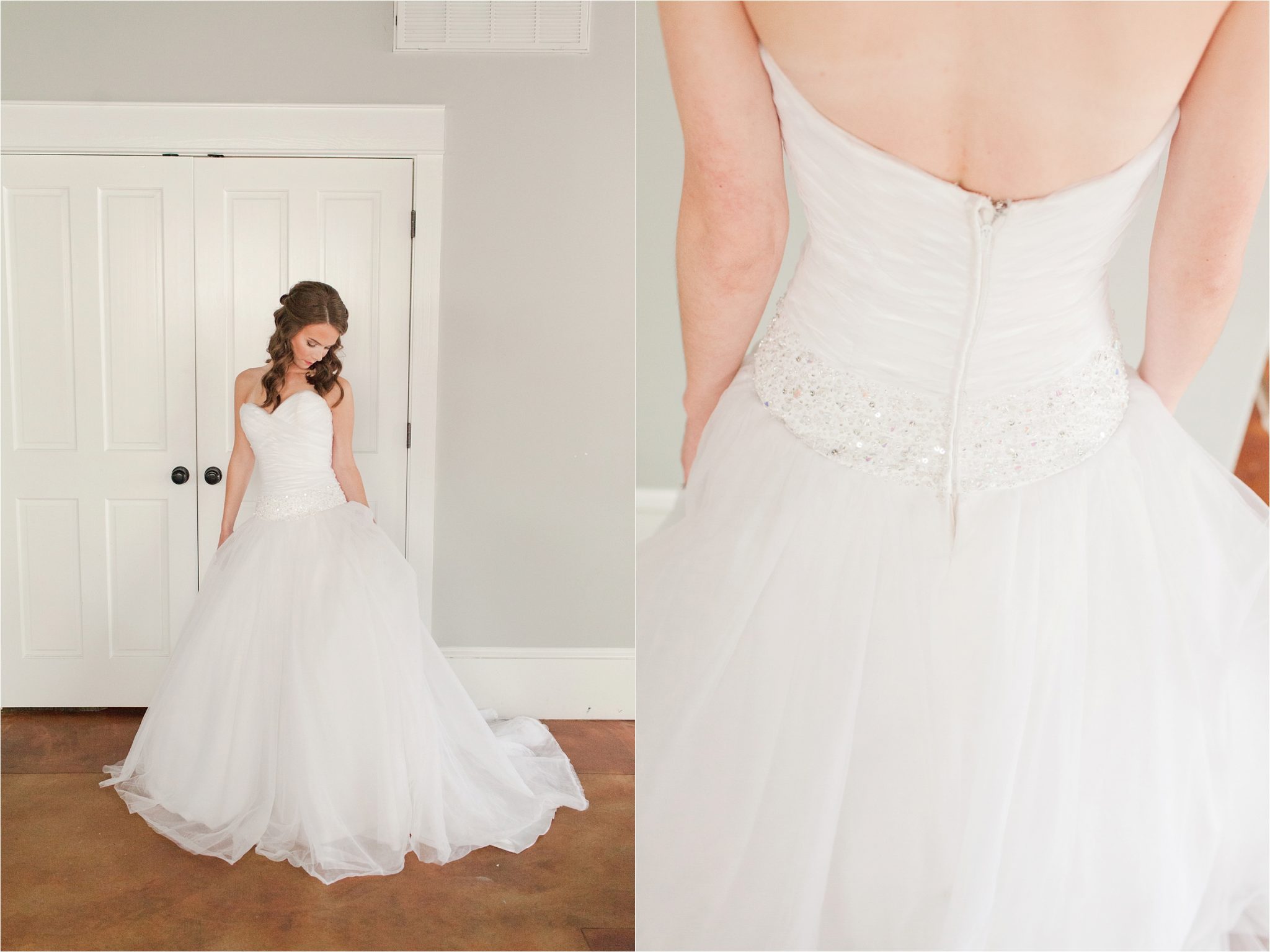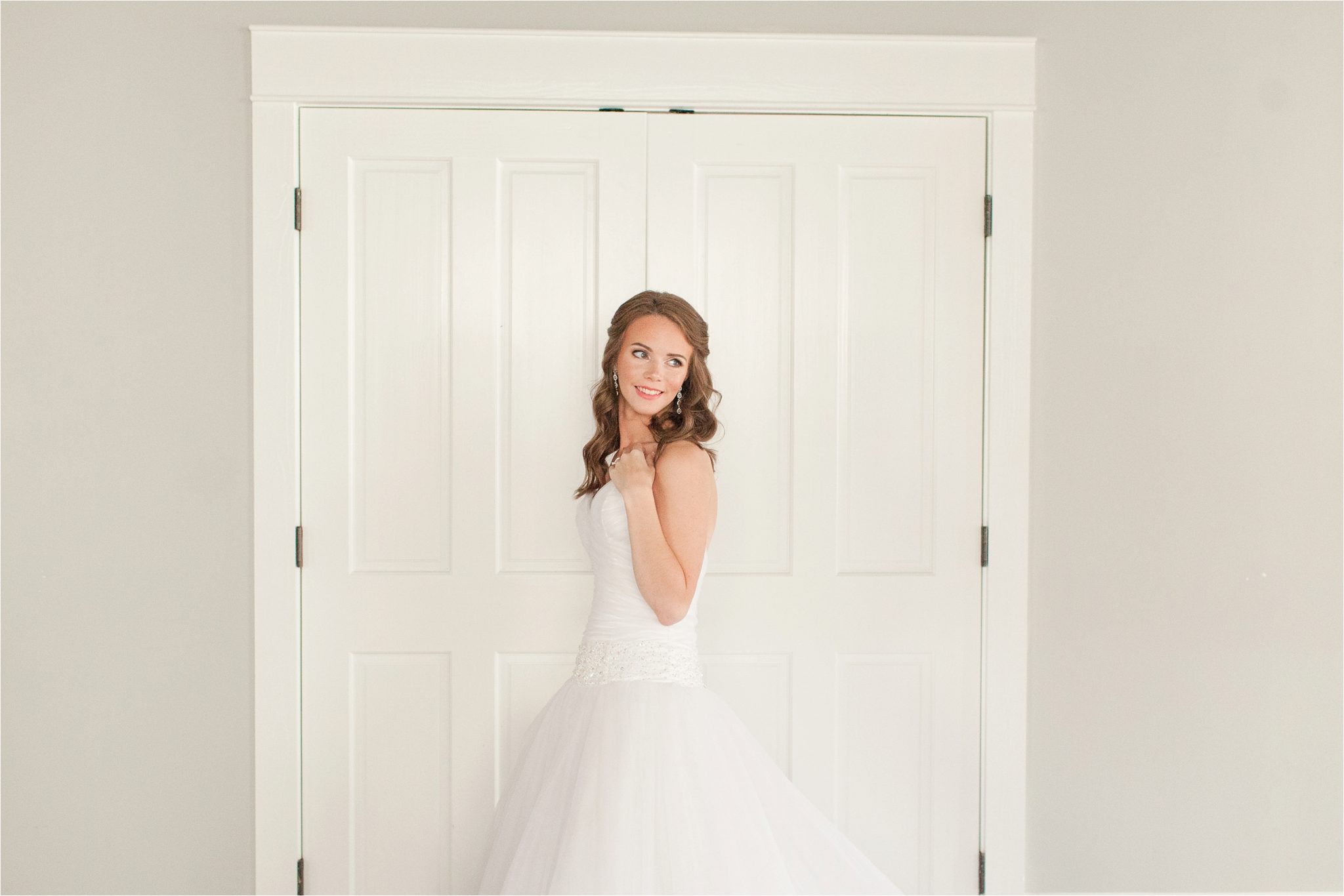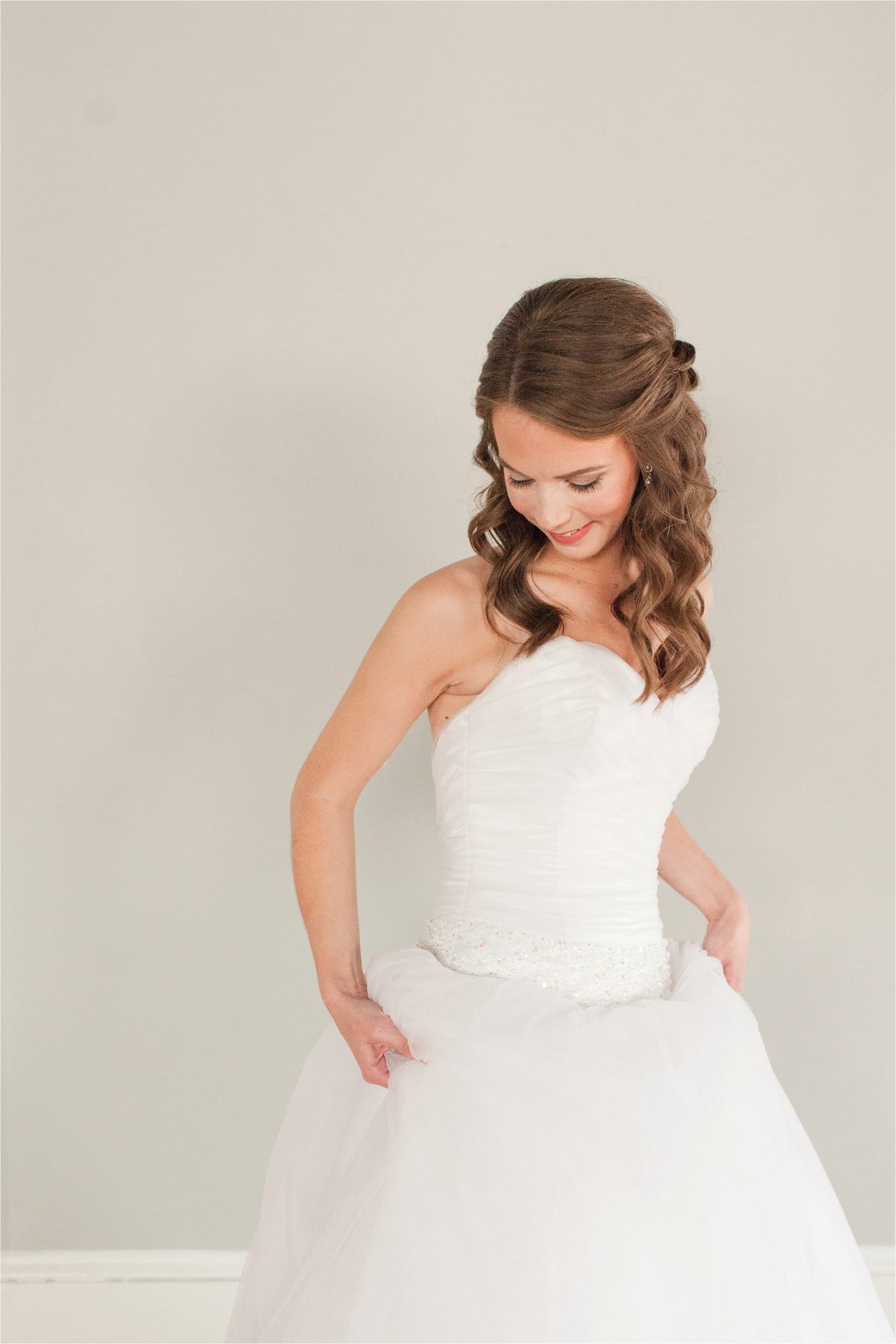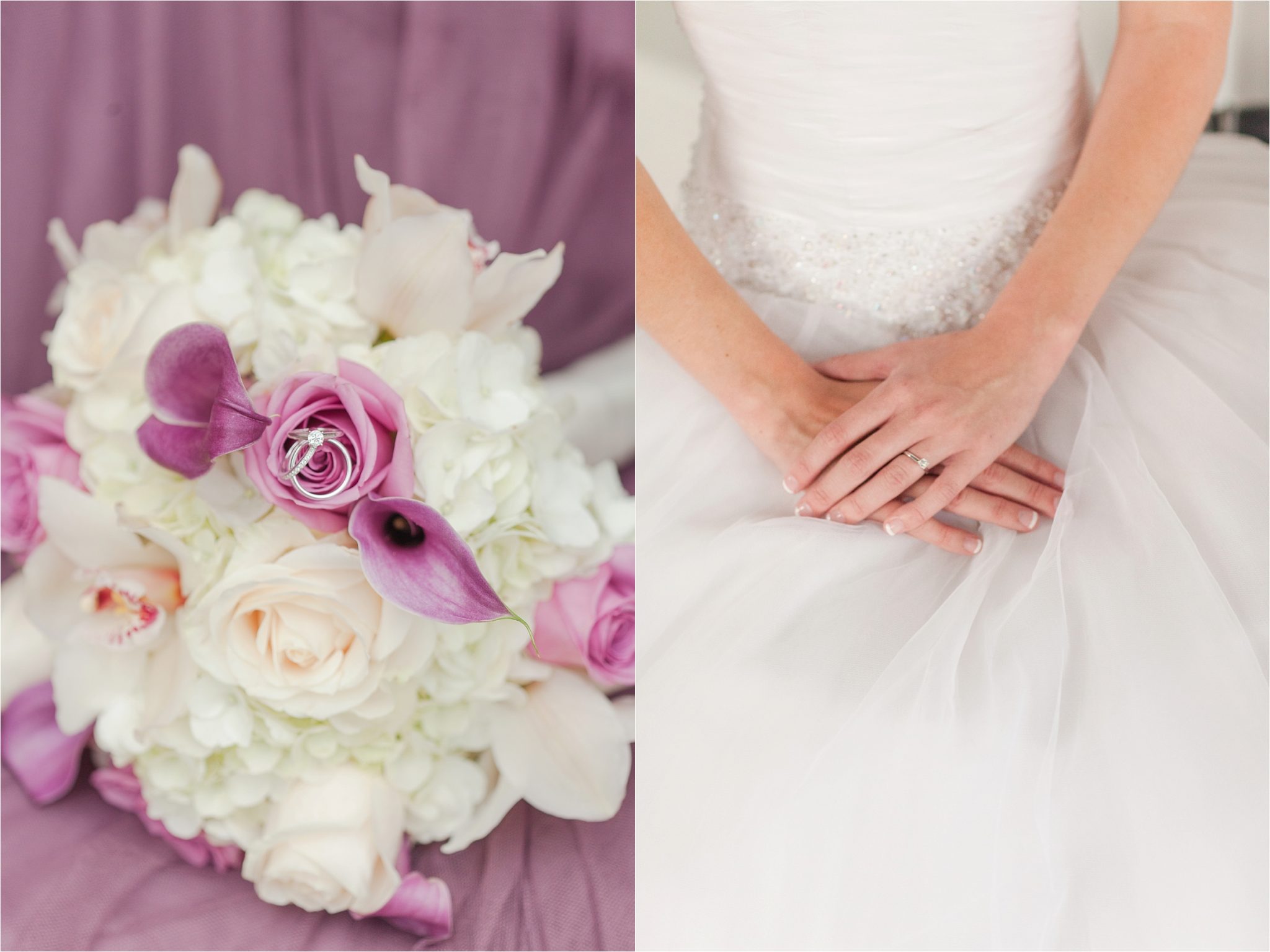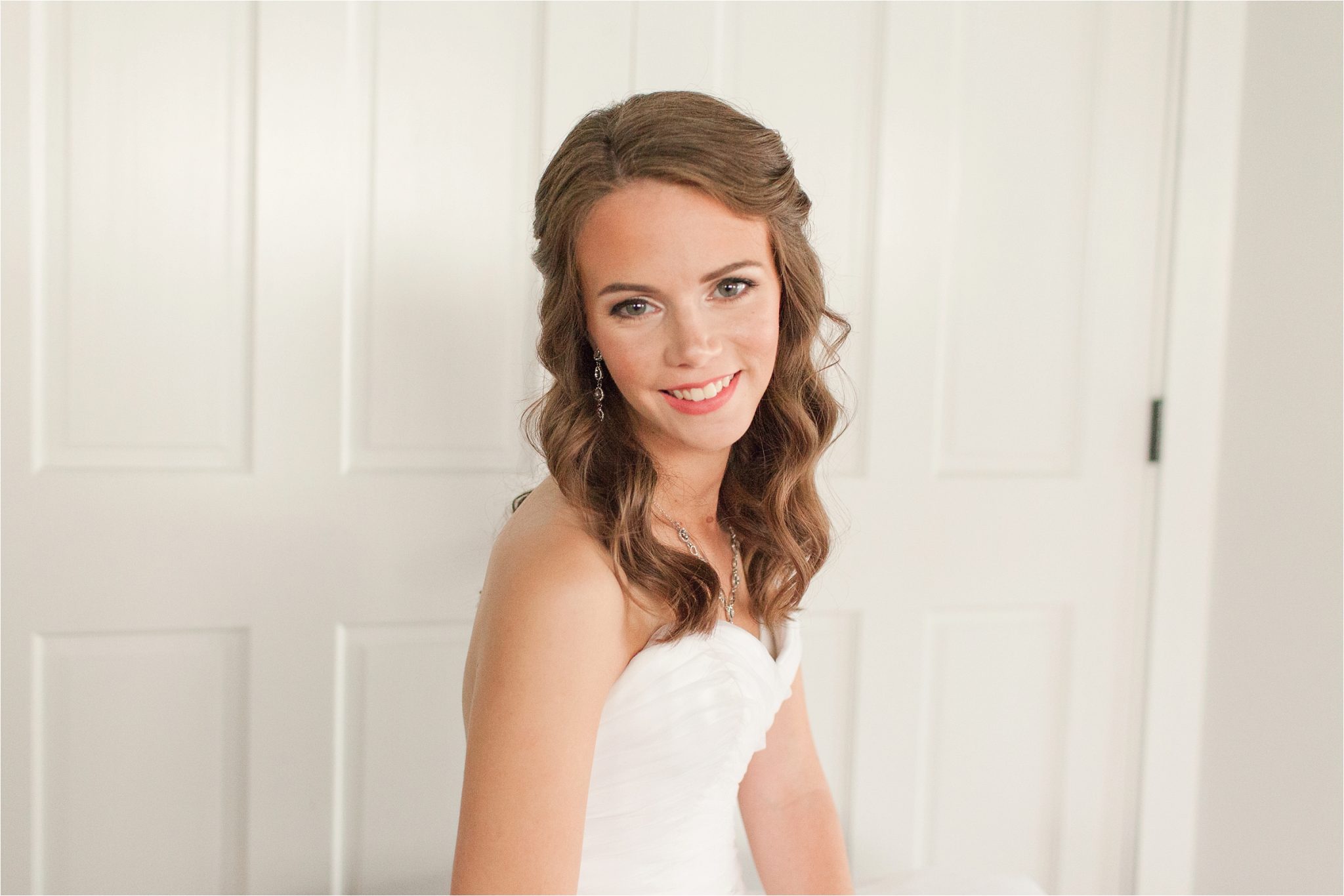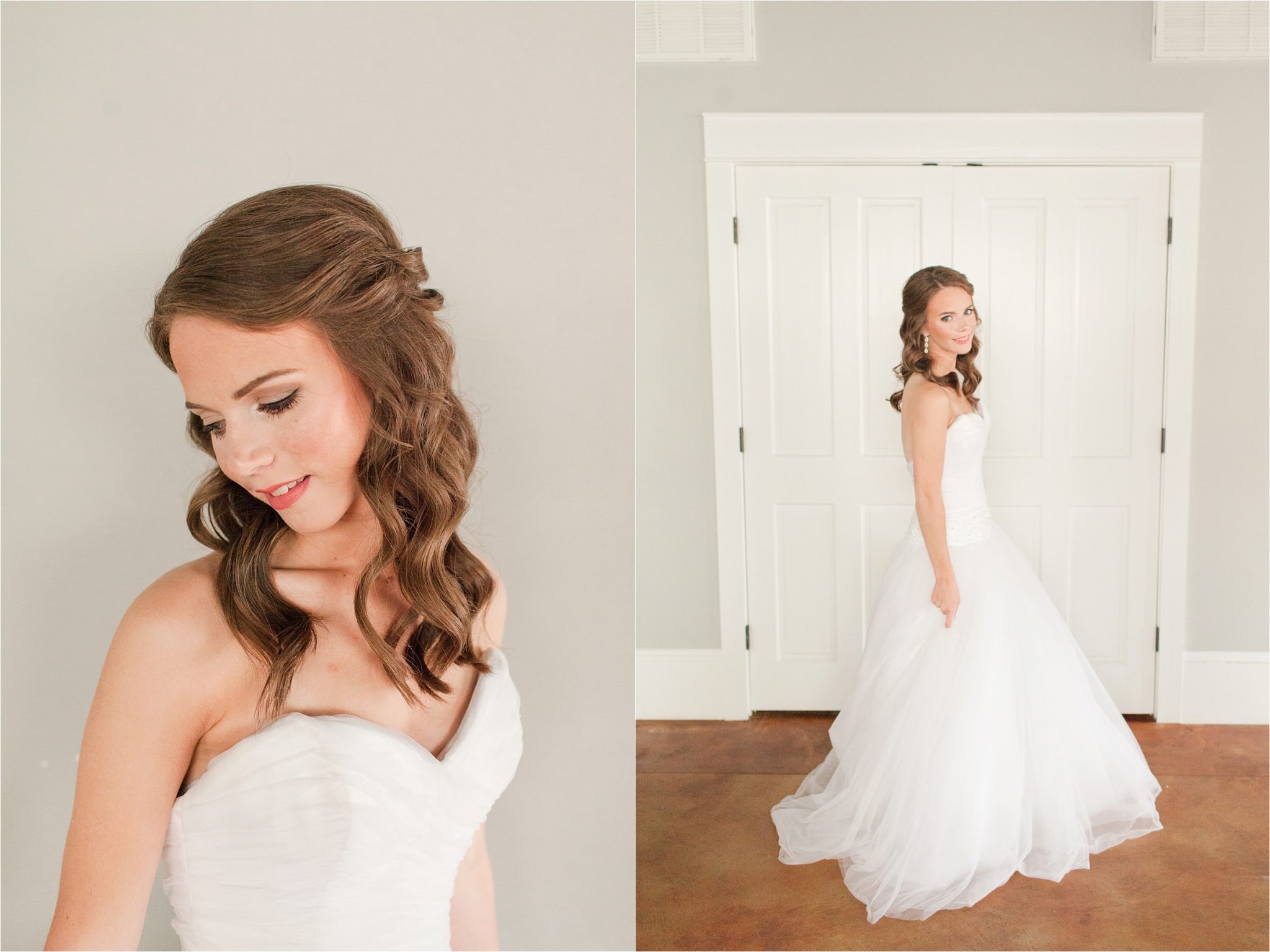 So pretty!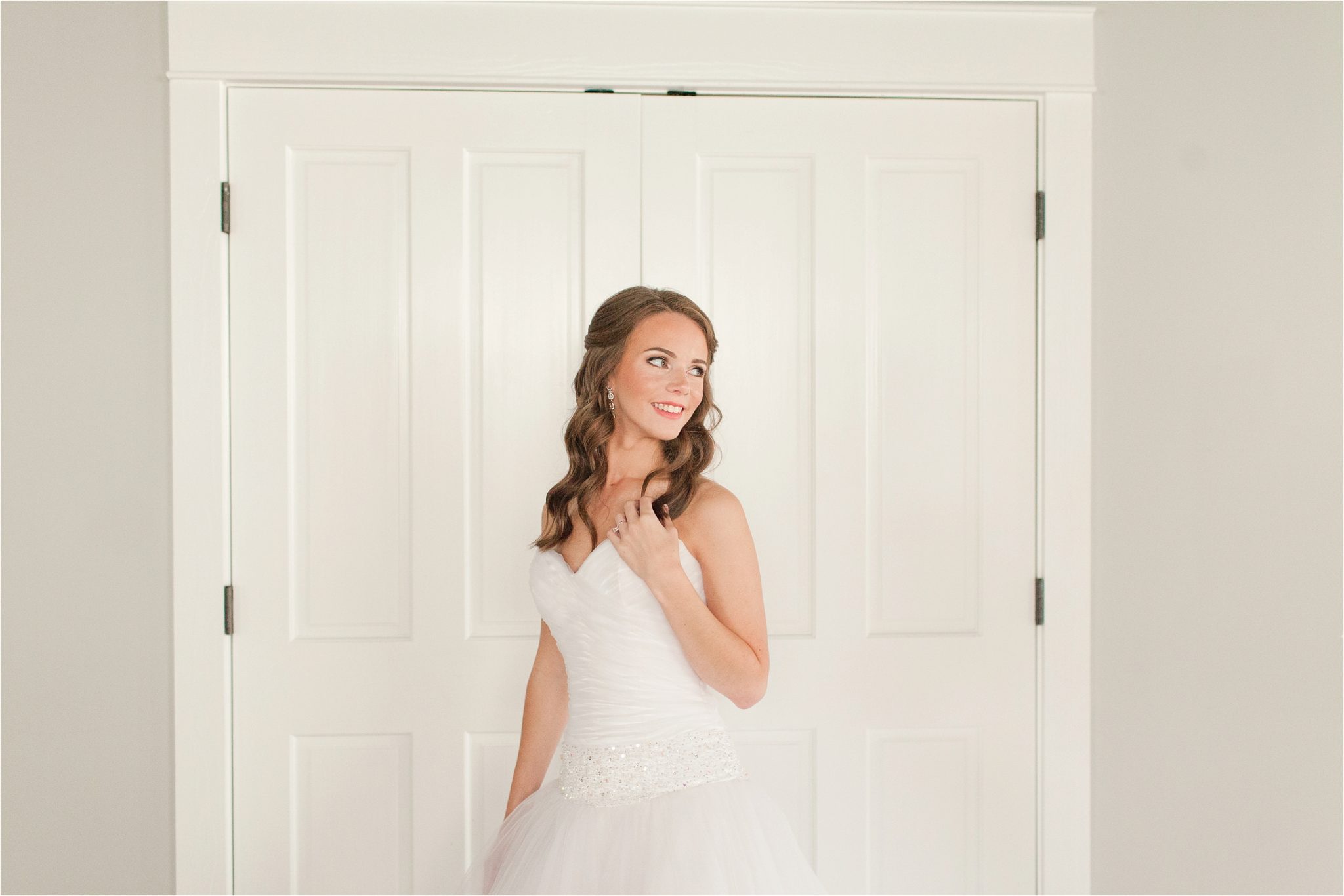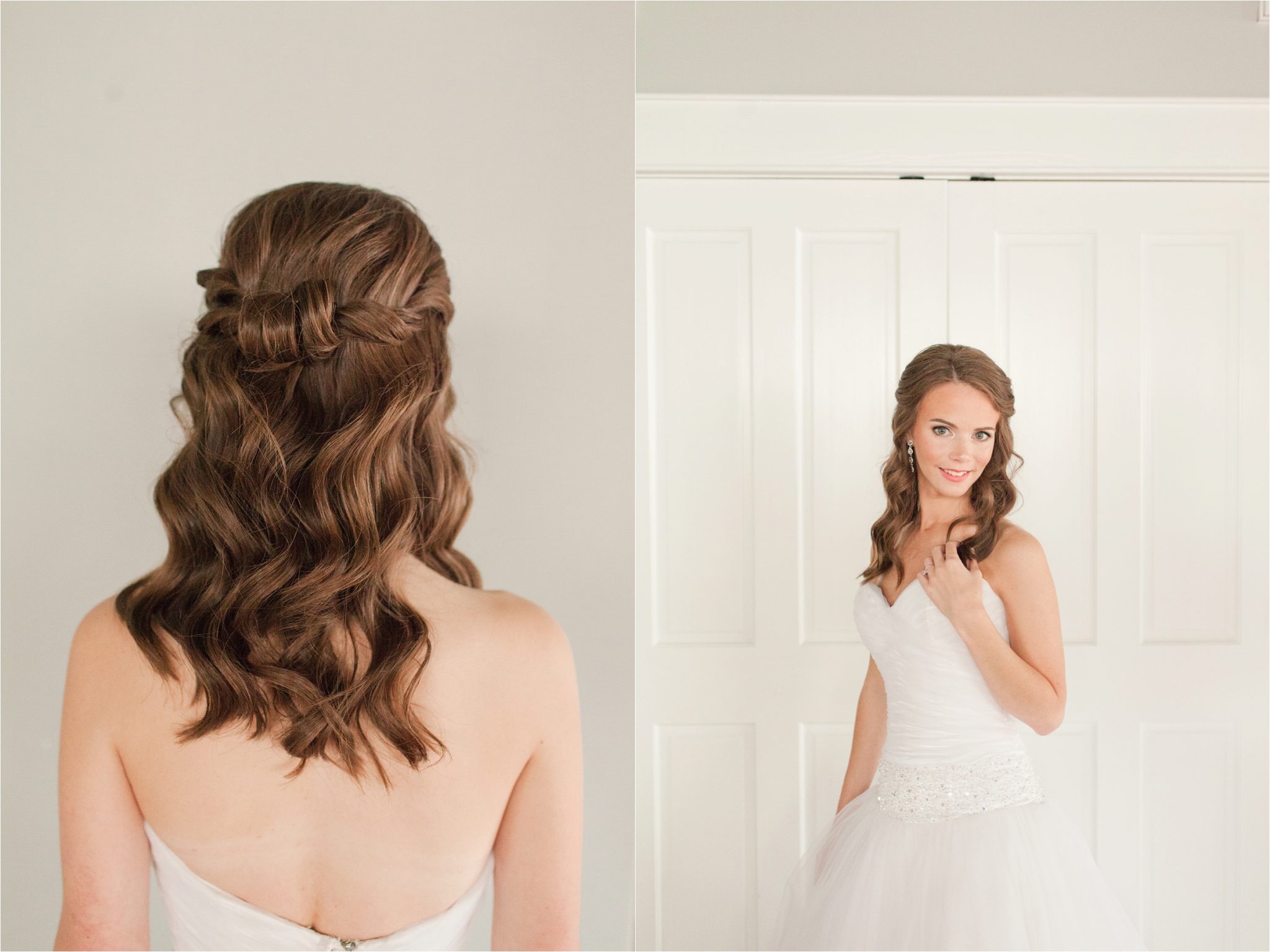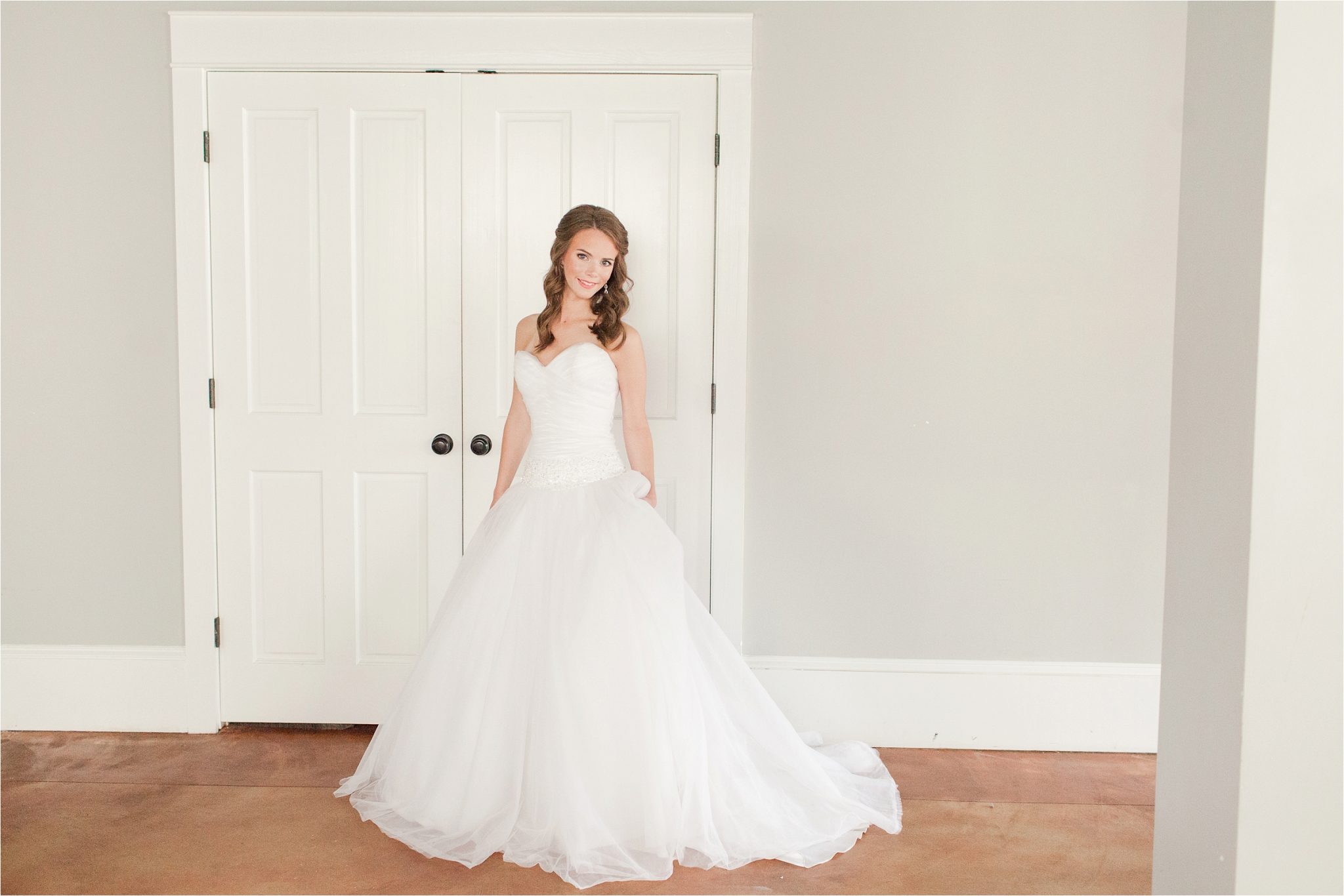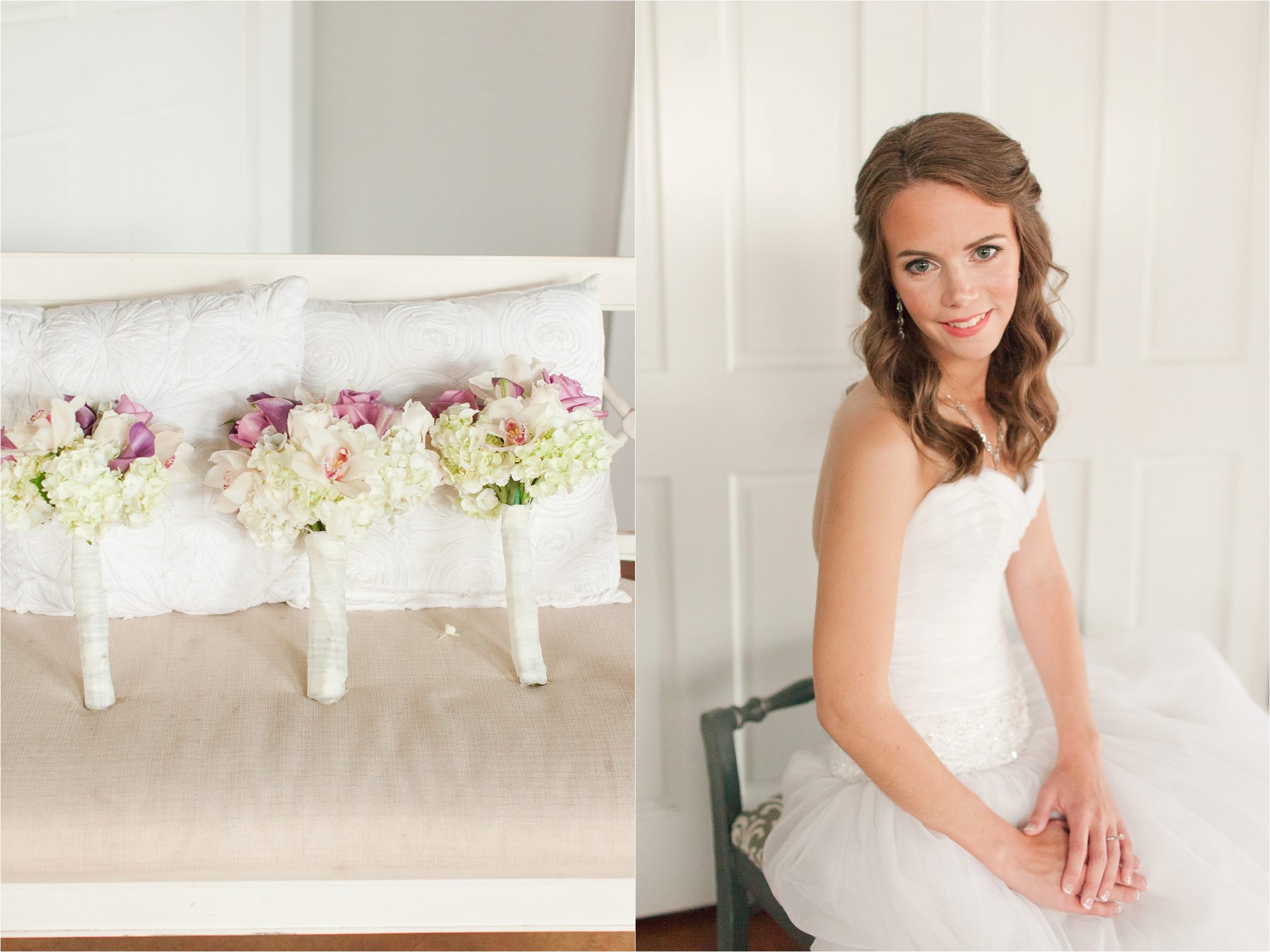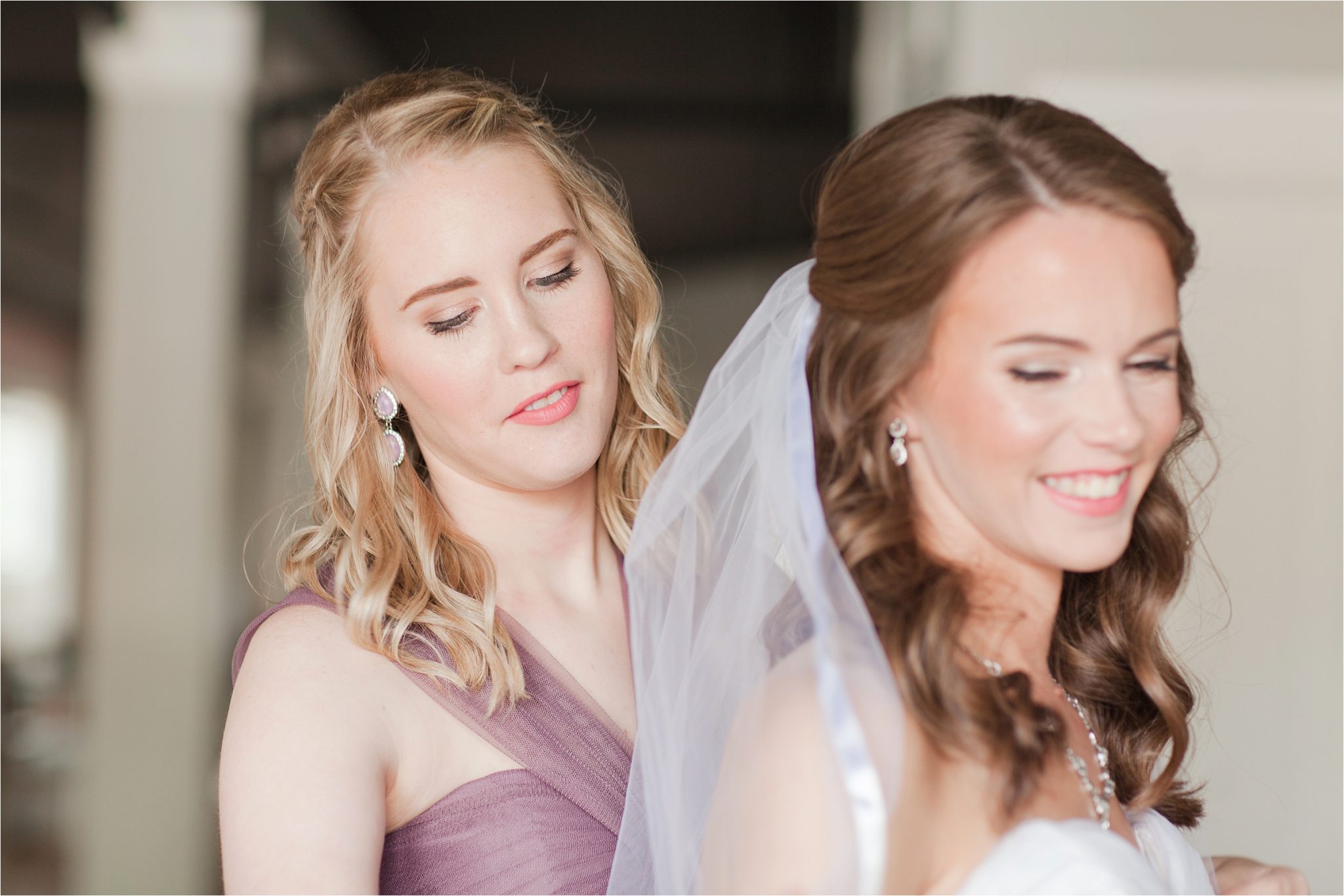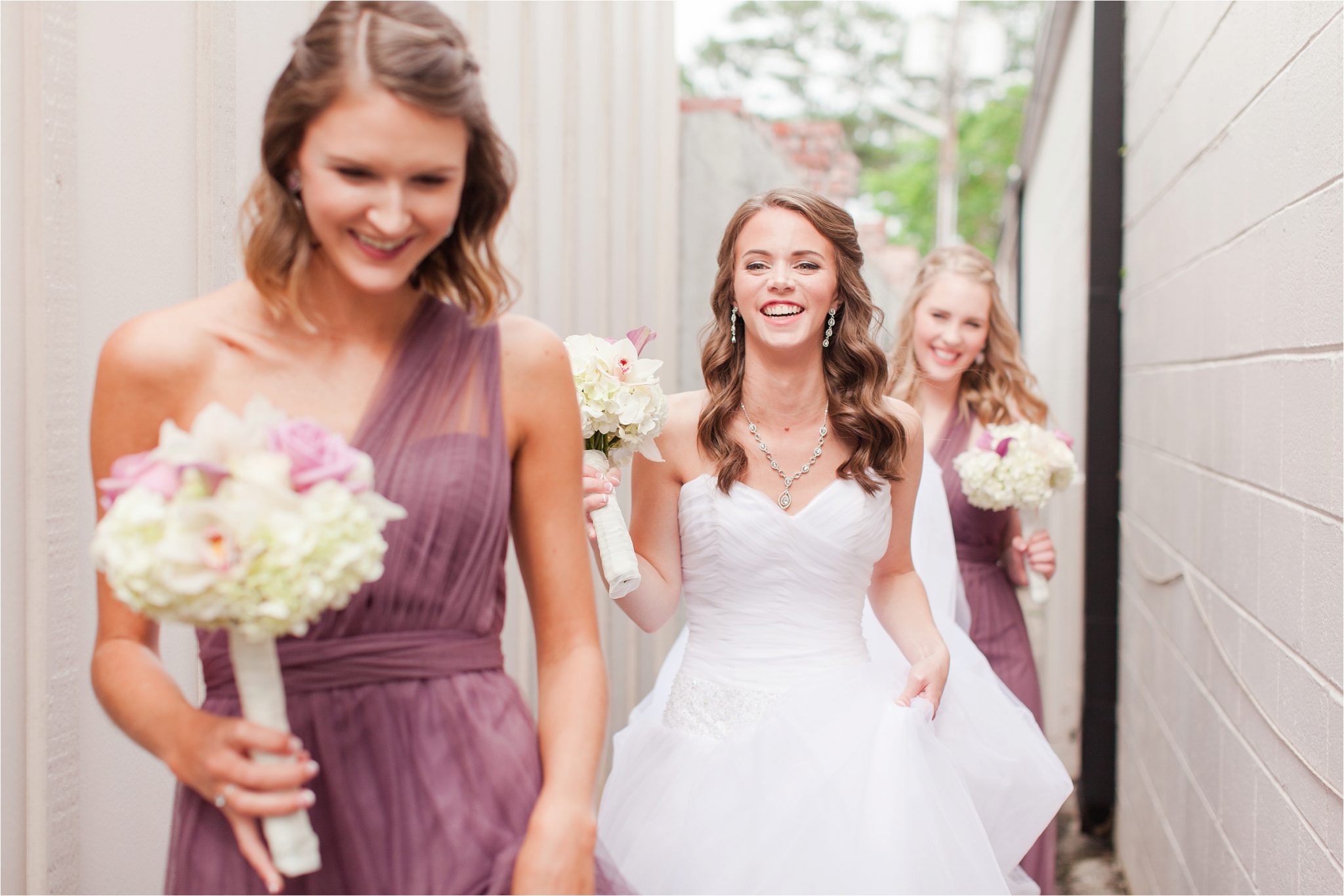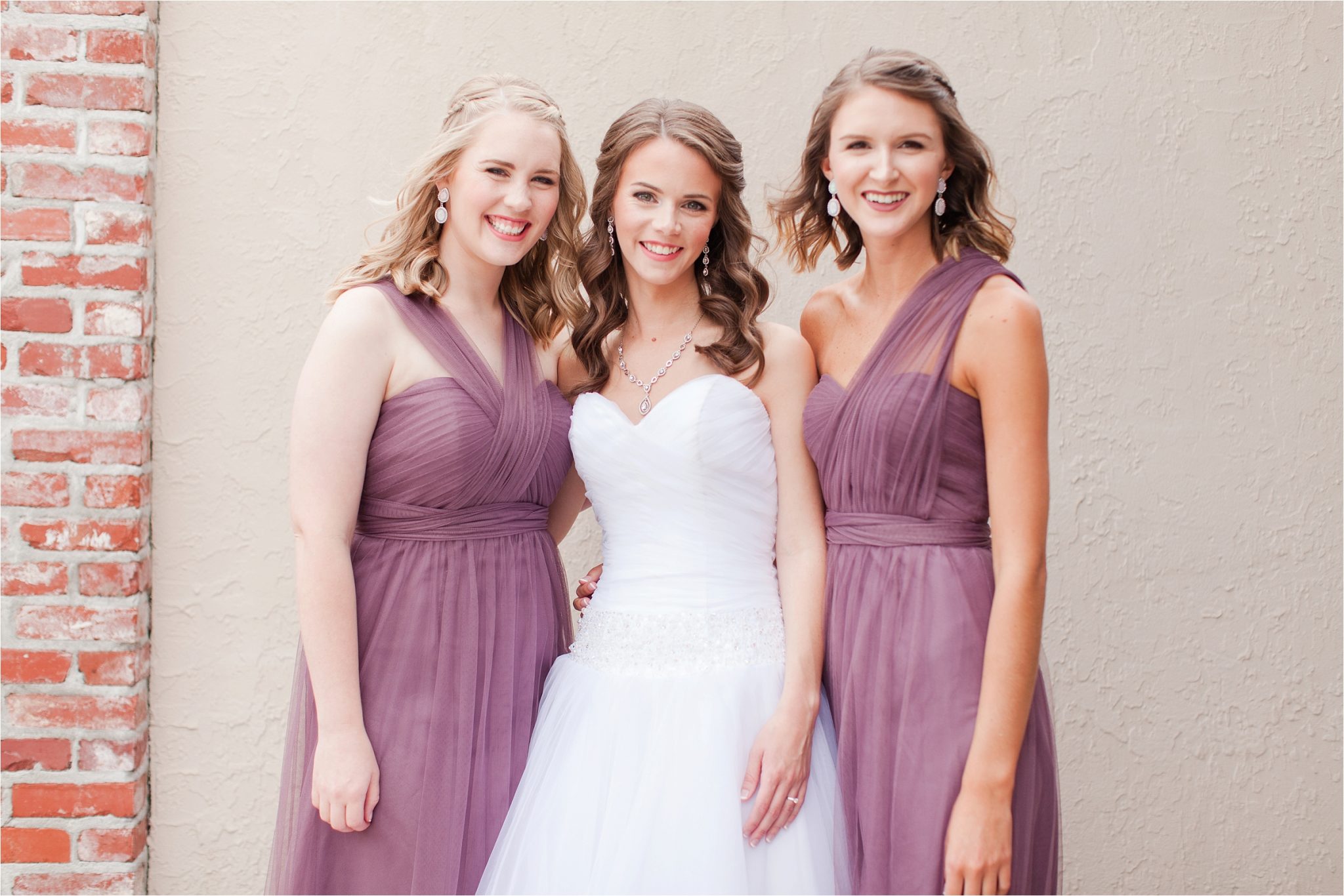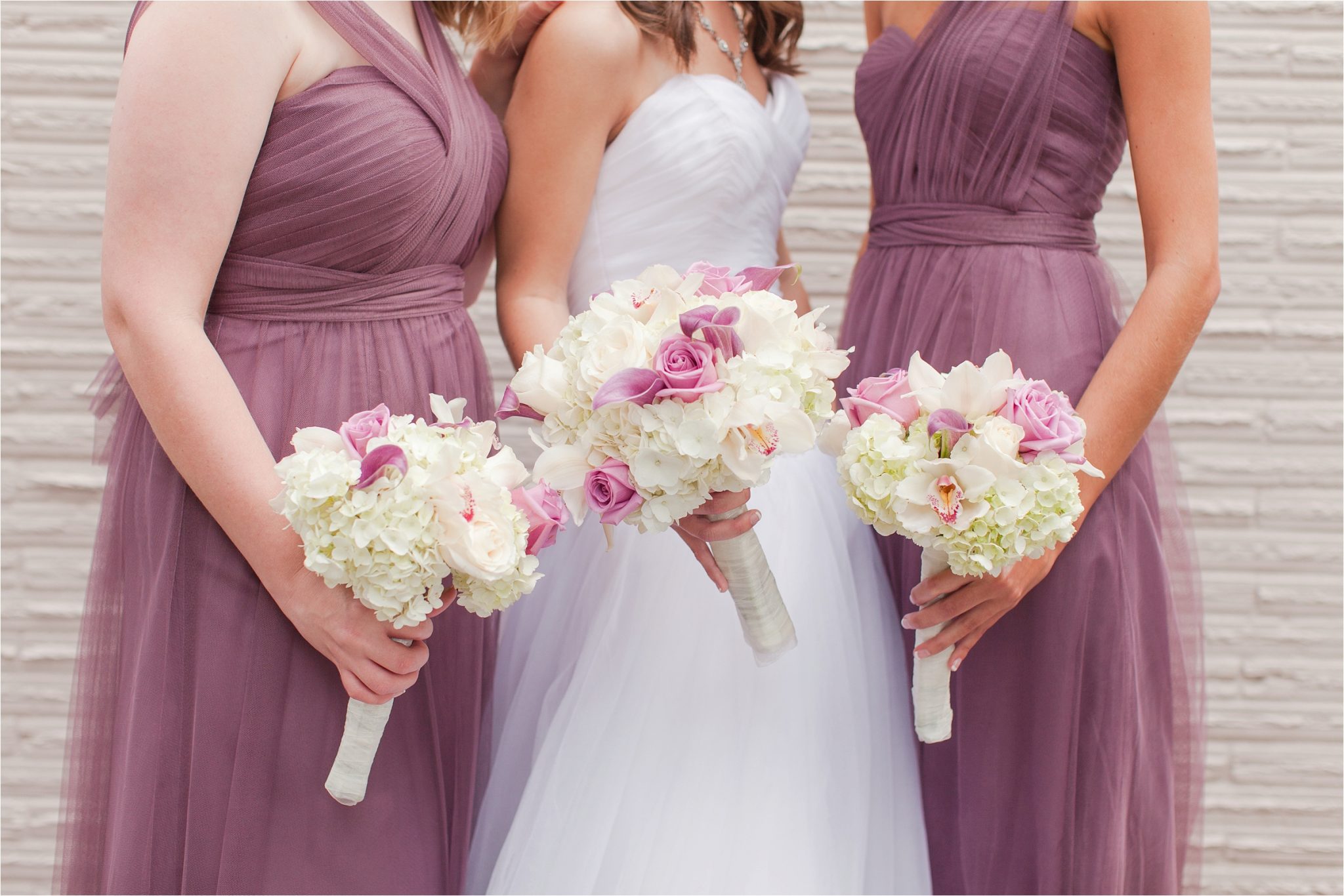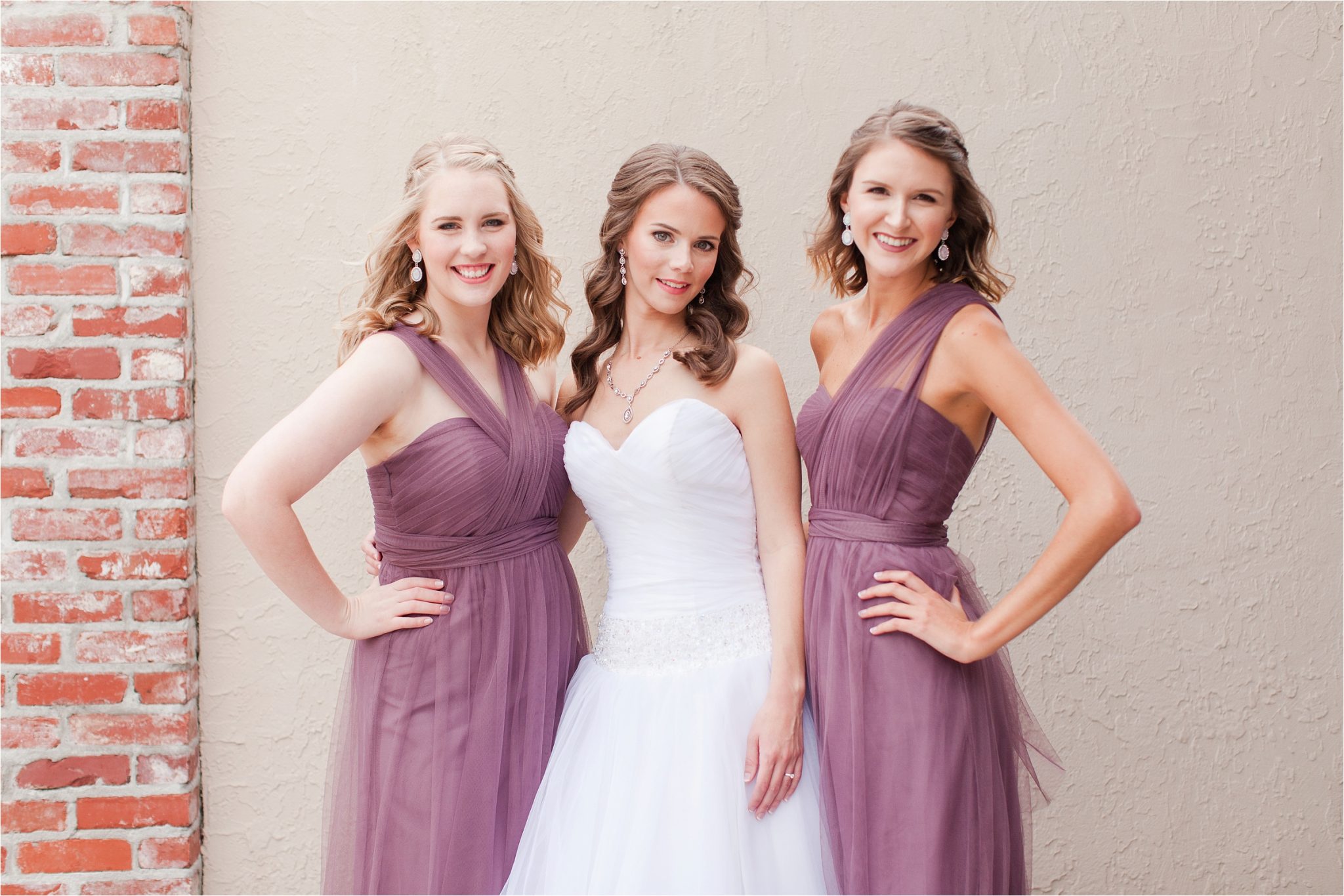 Aren't these flowers gorgeous?!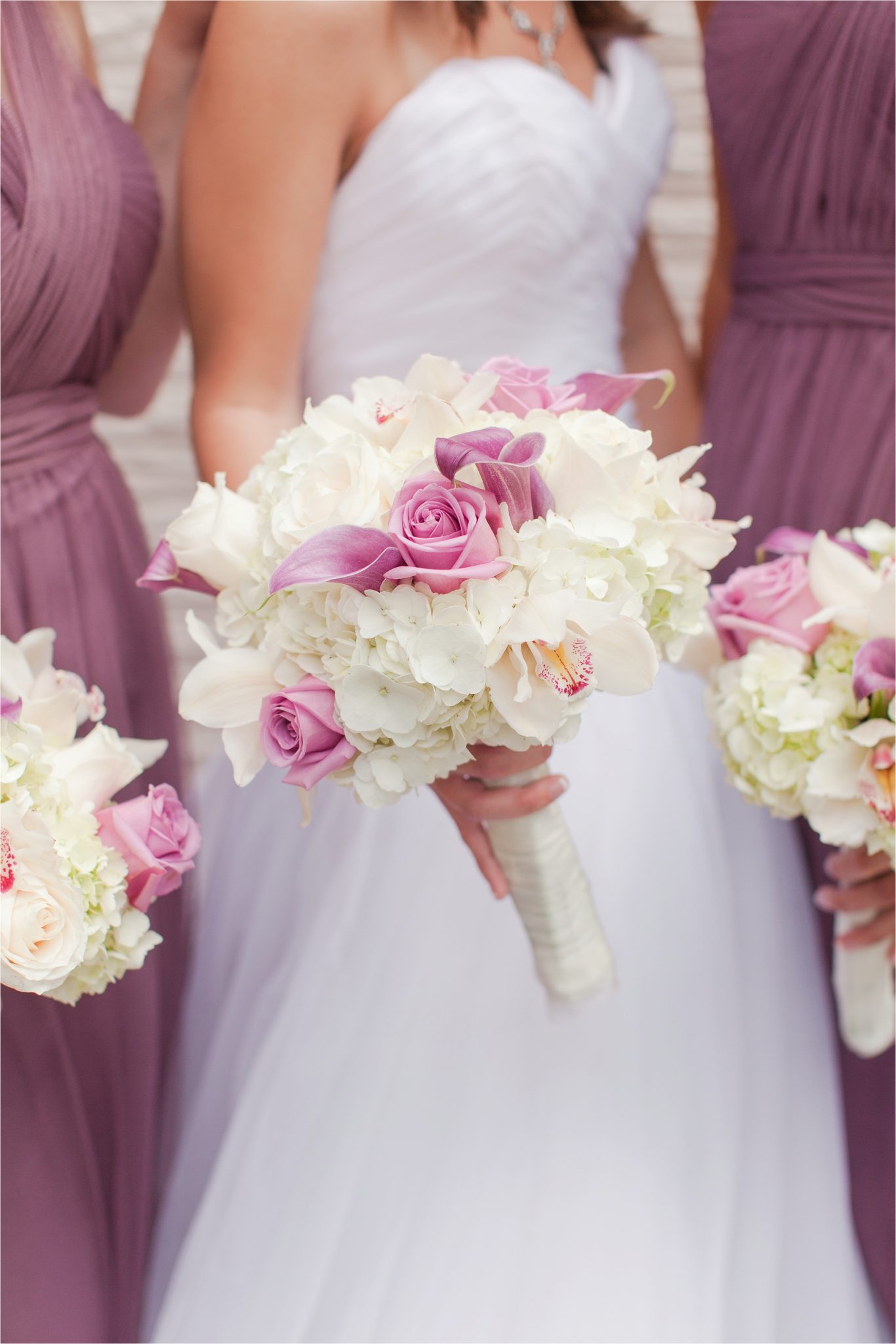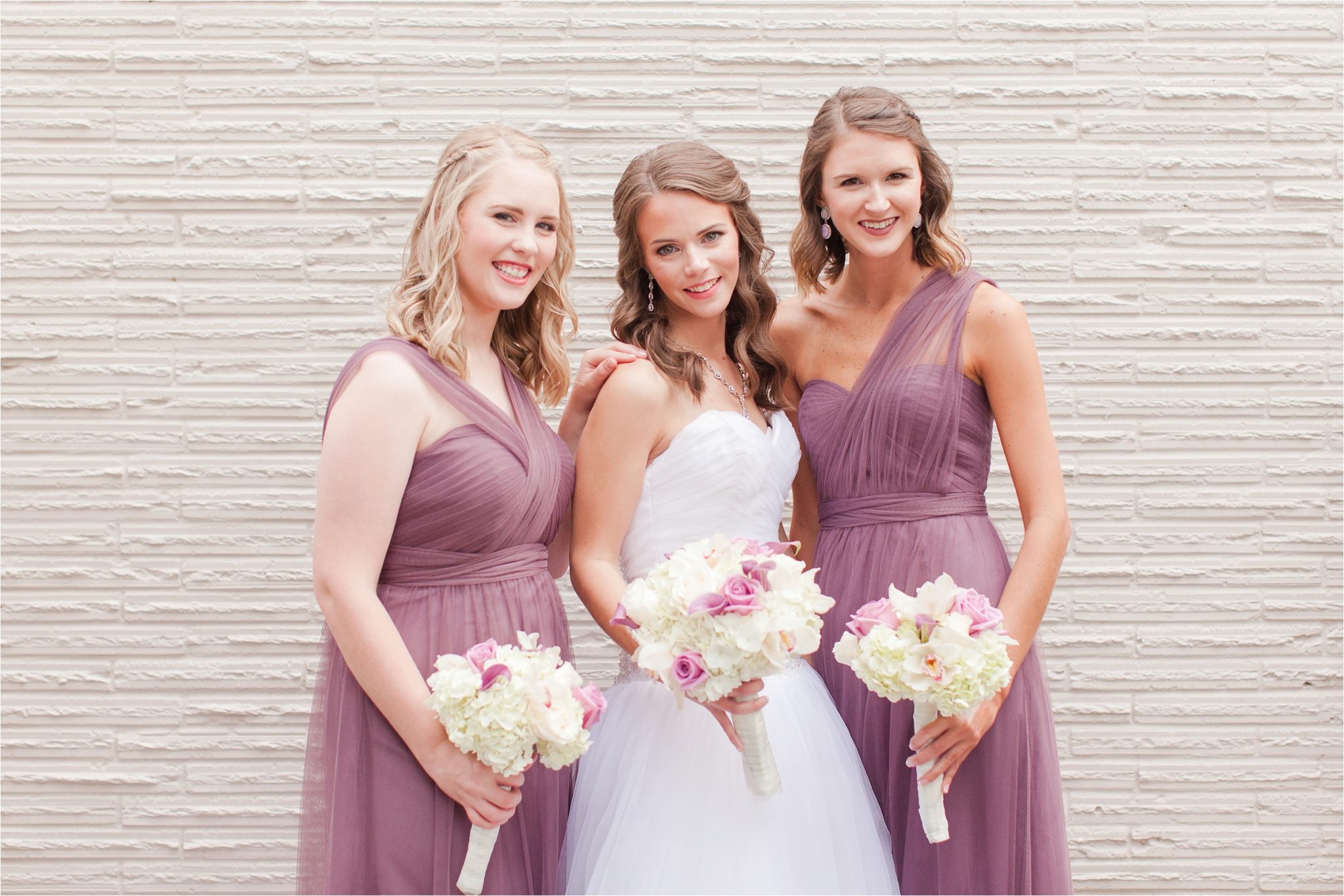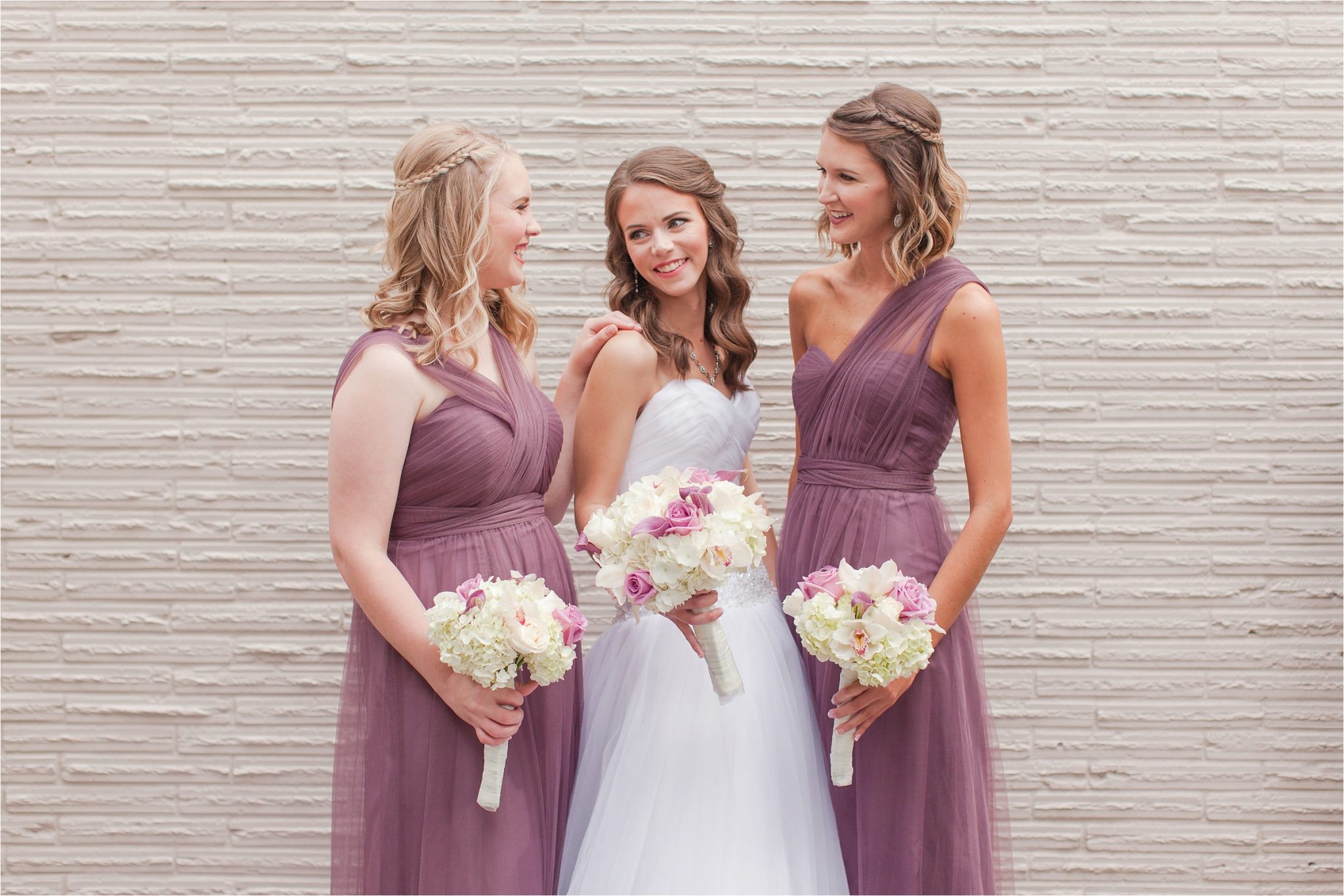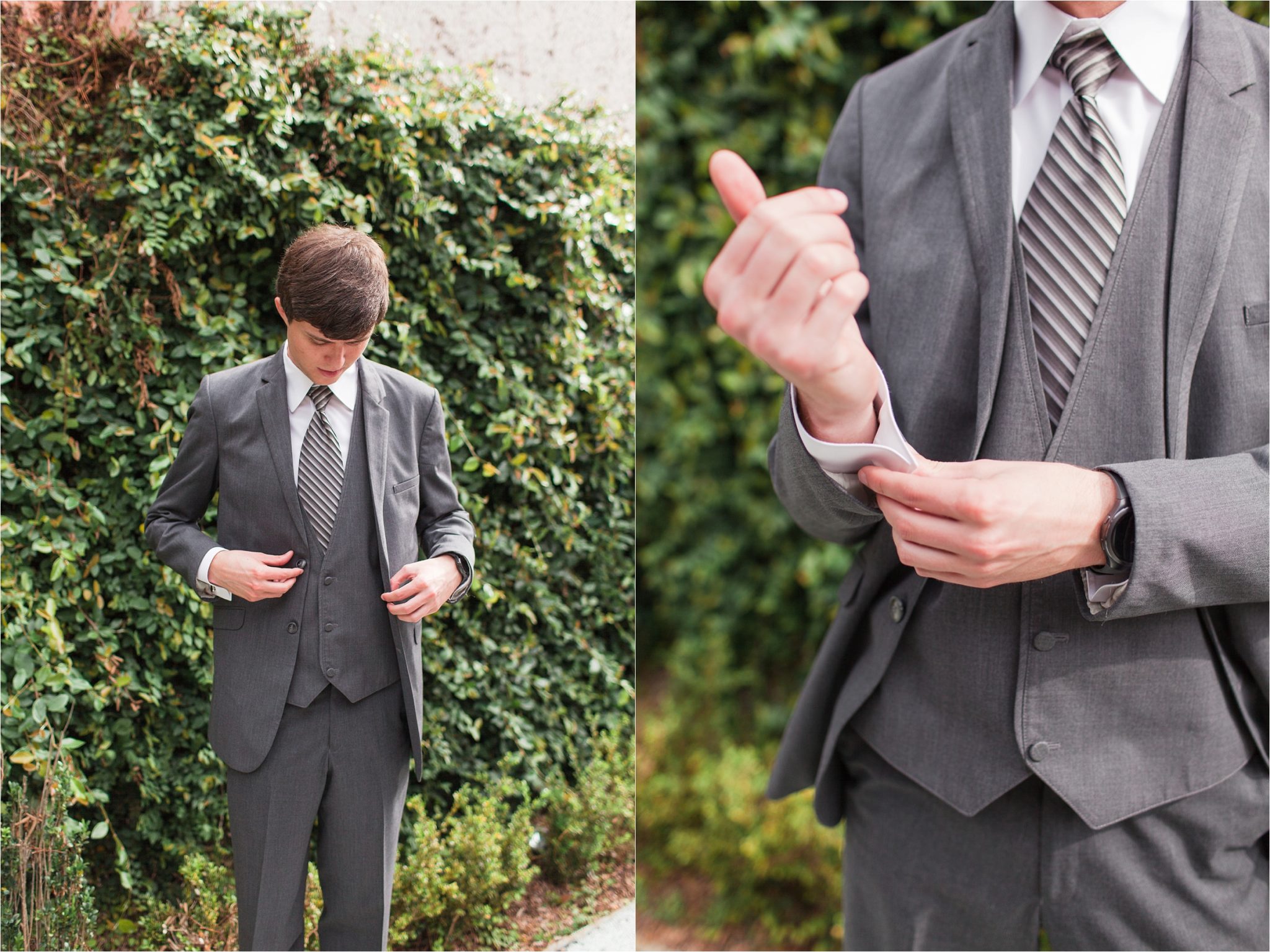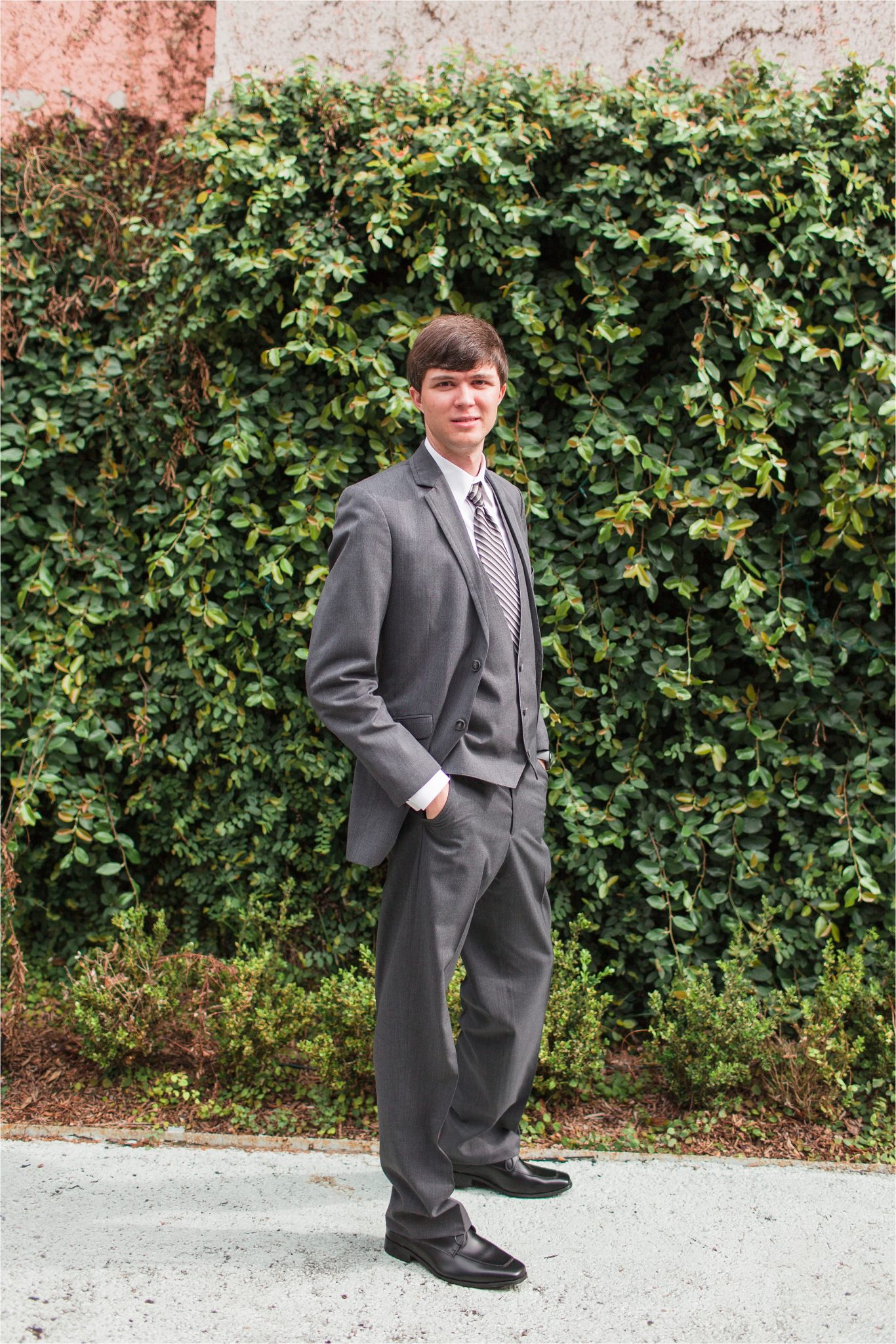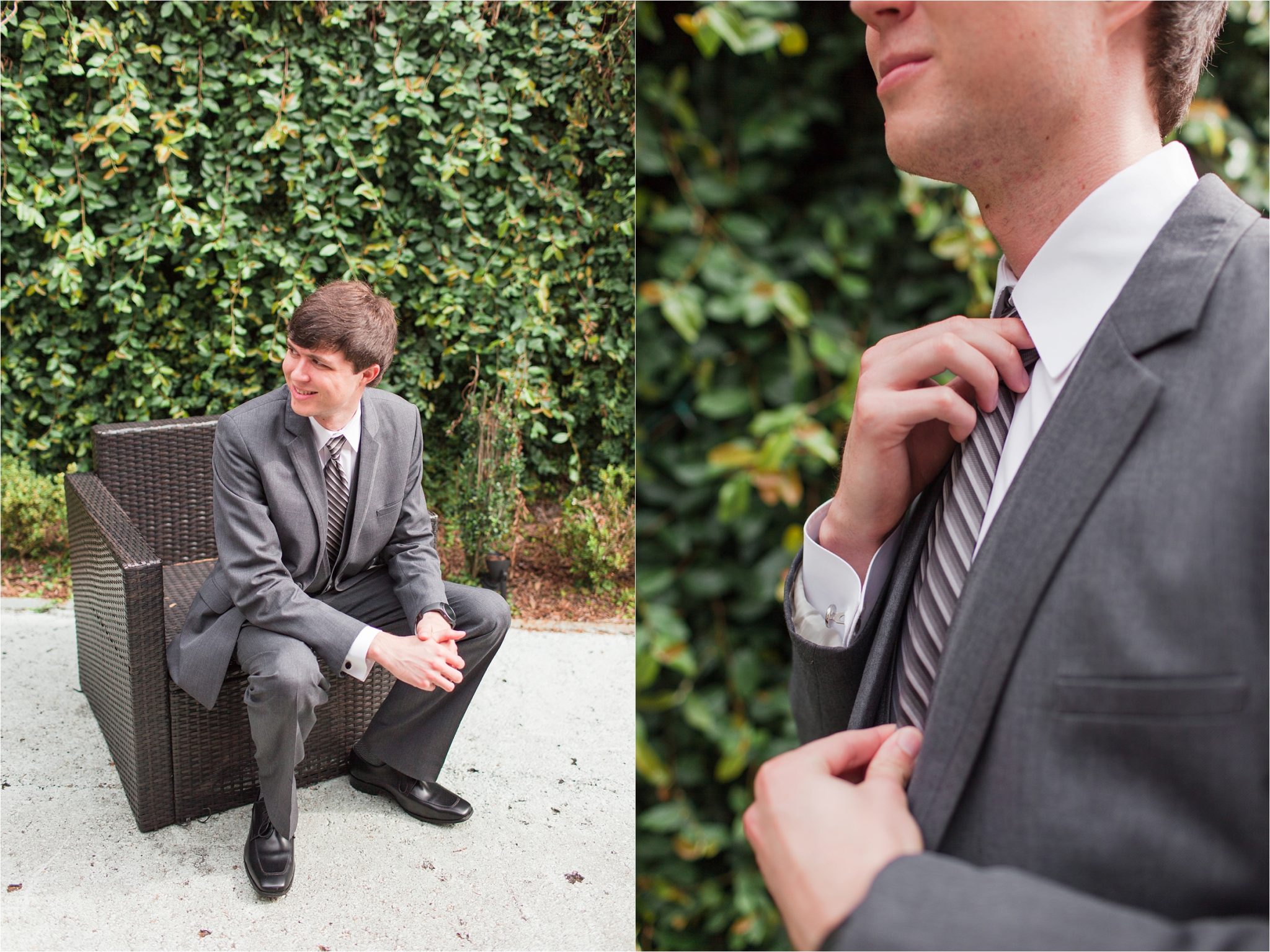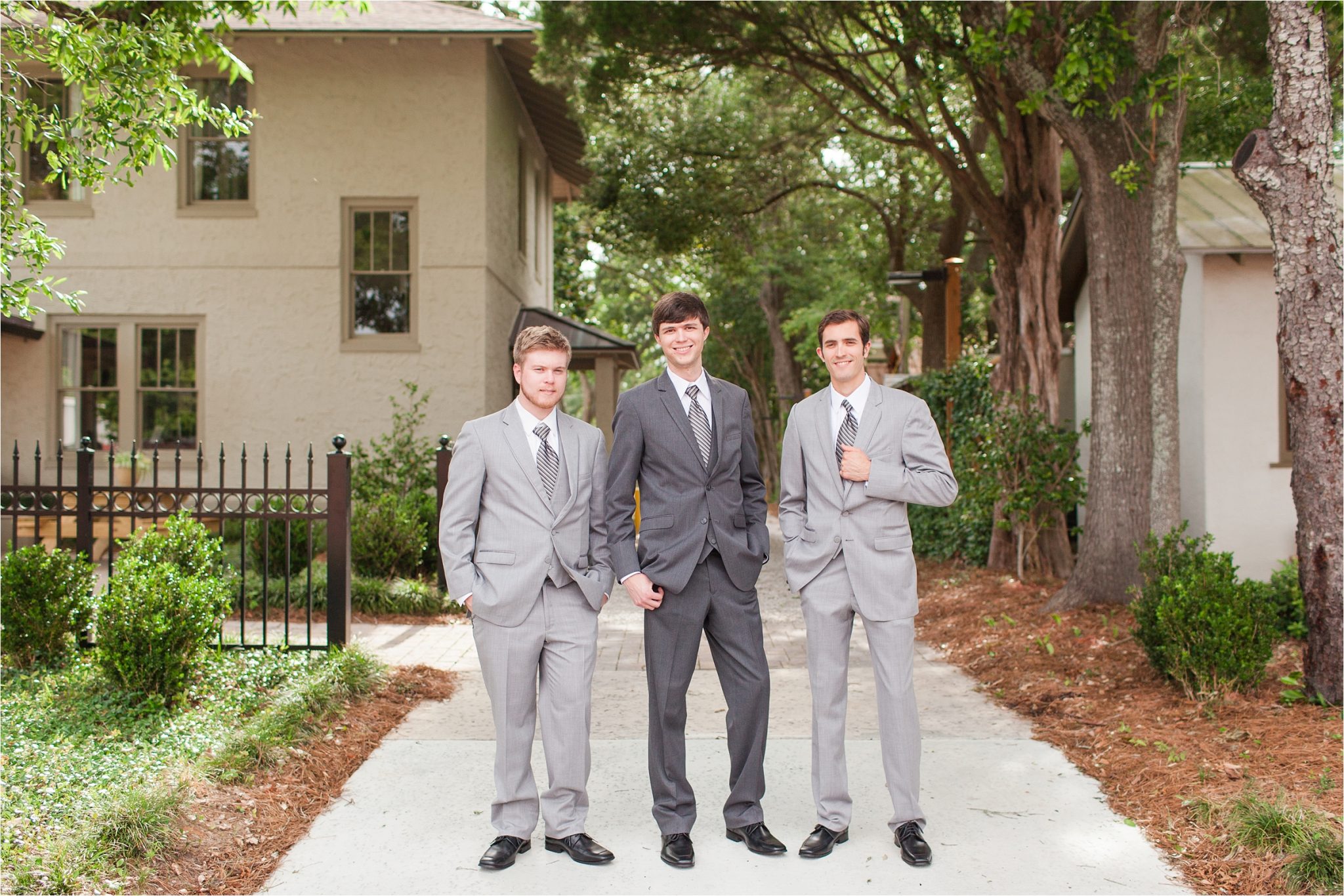 The guys!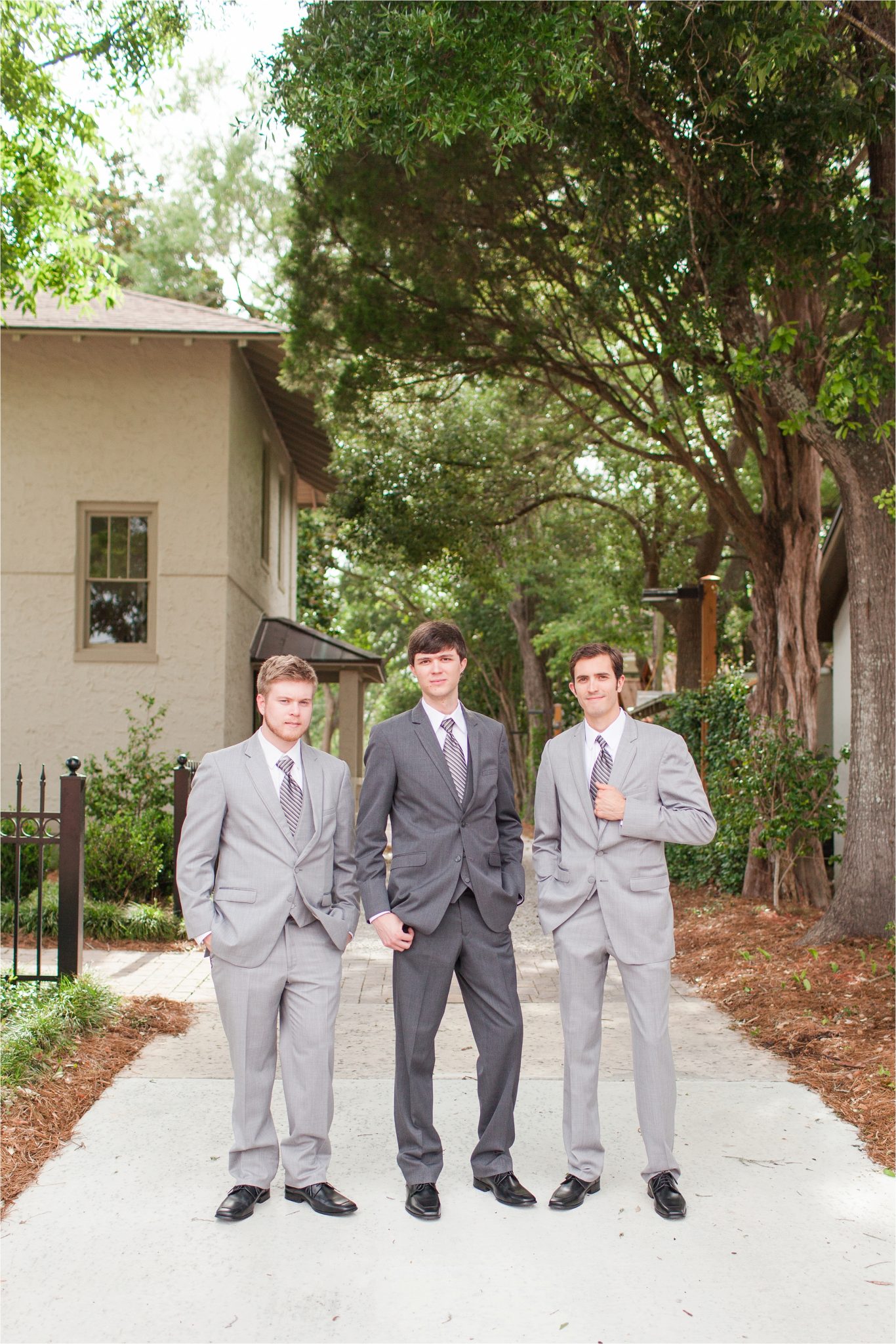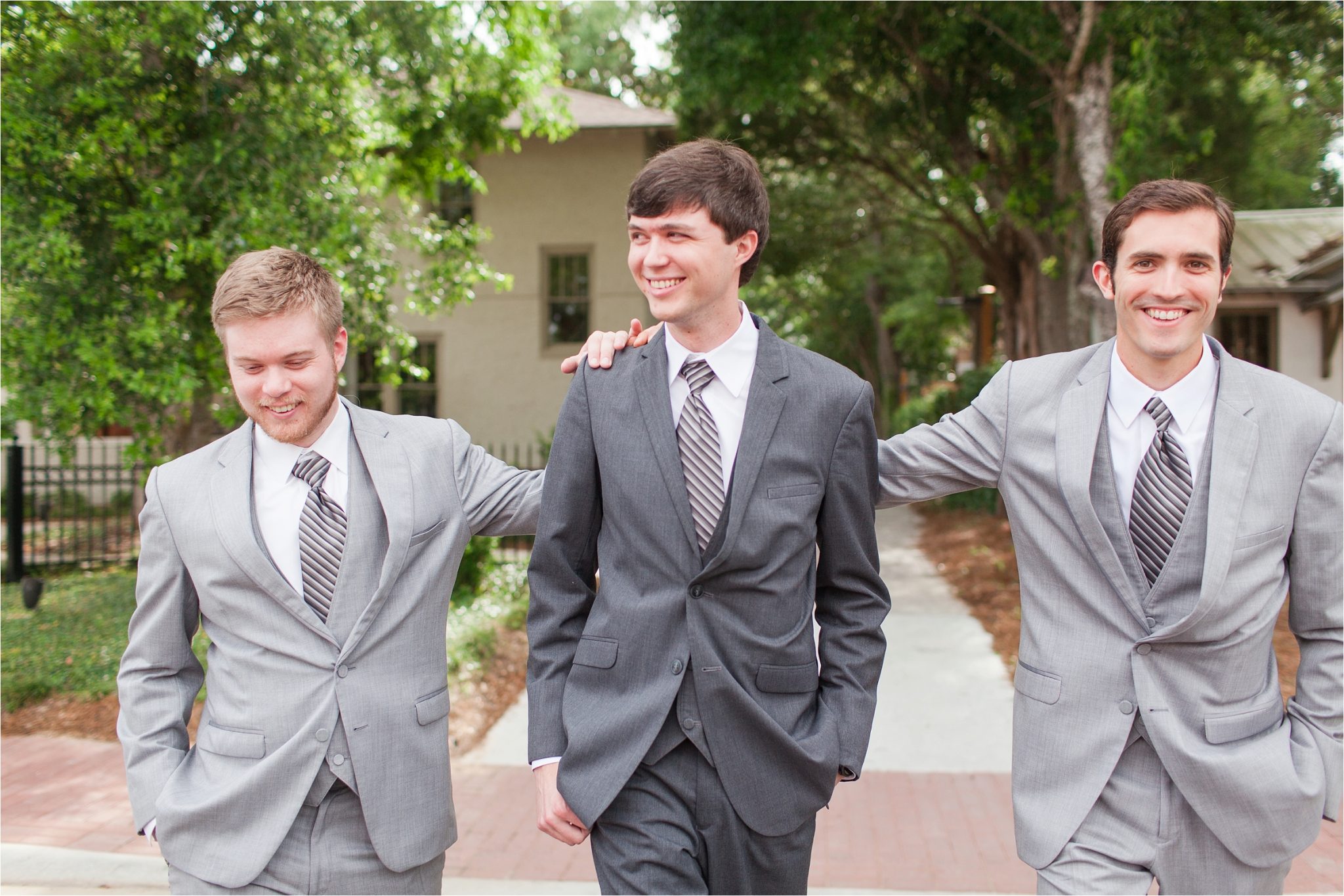 Emily and Corey's First Look…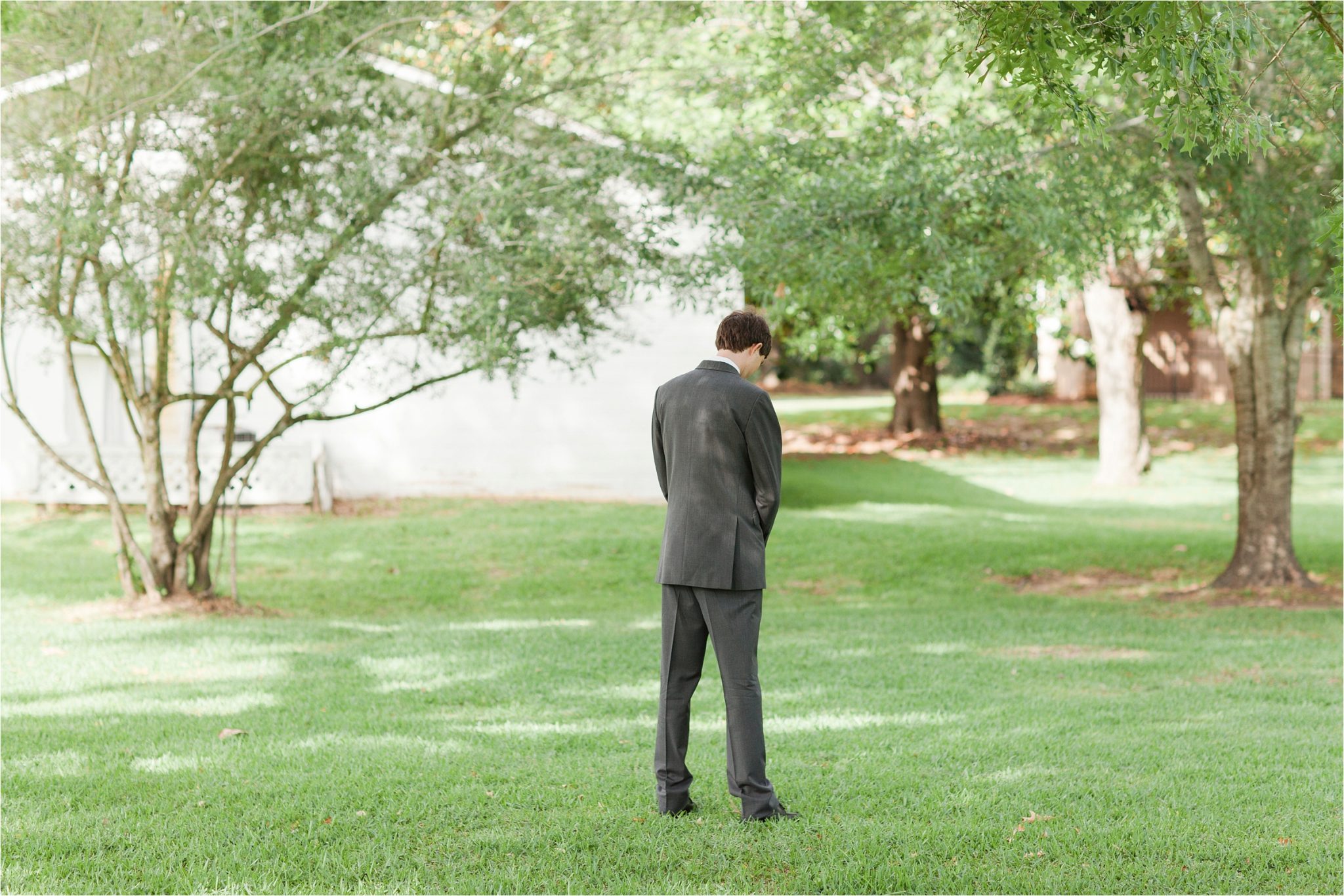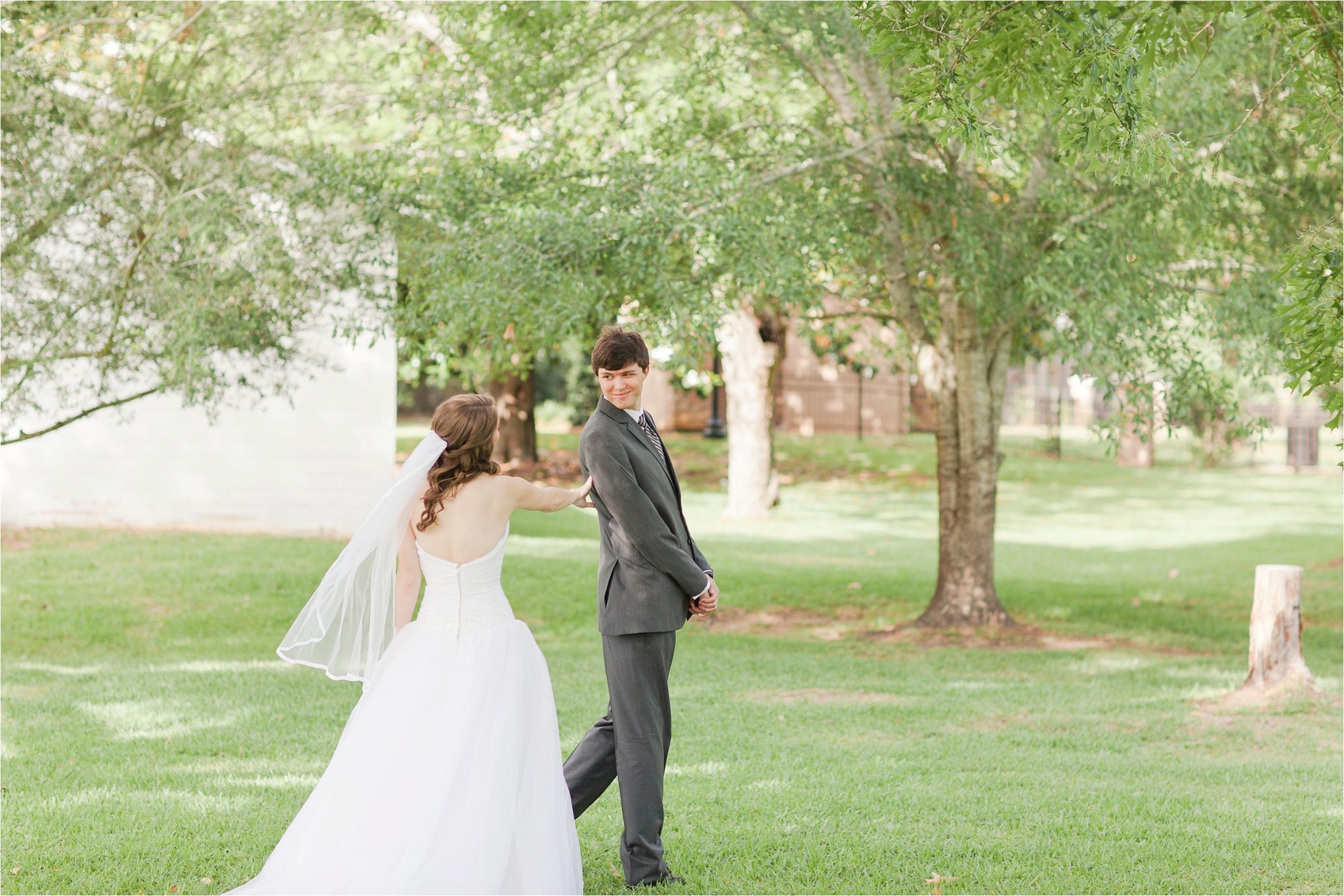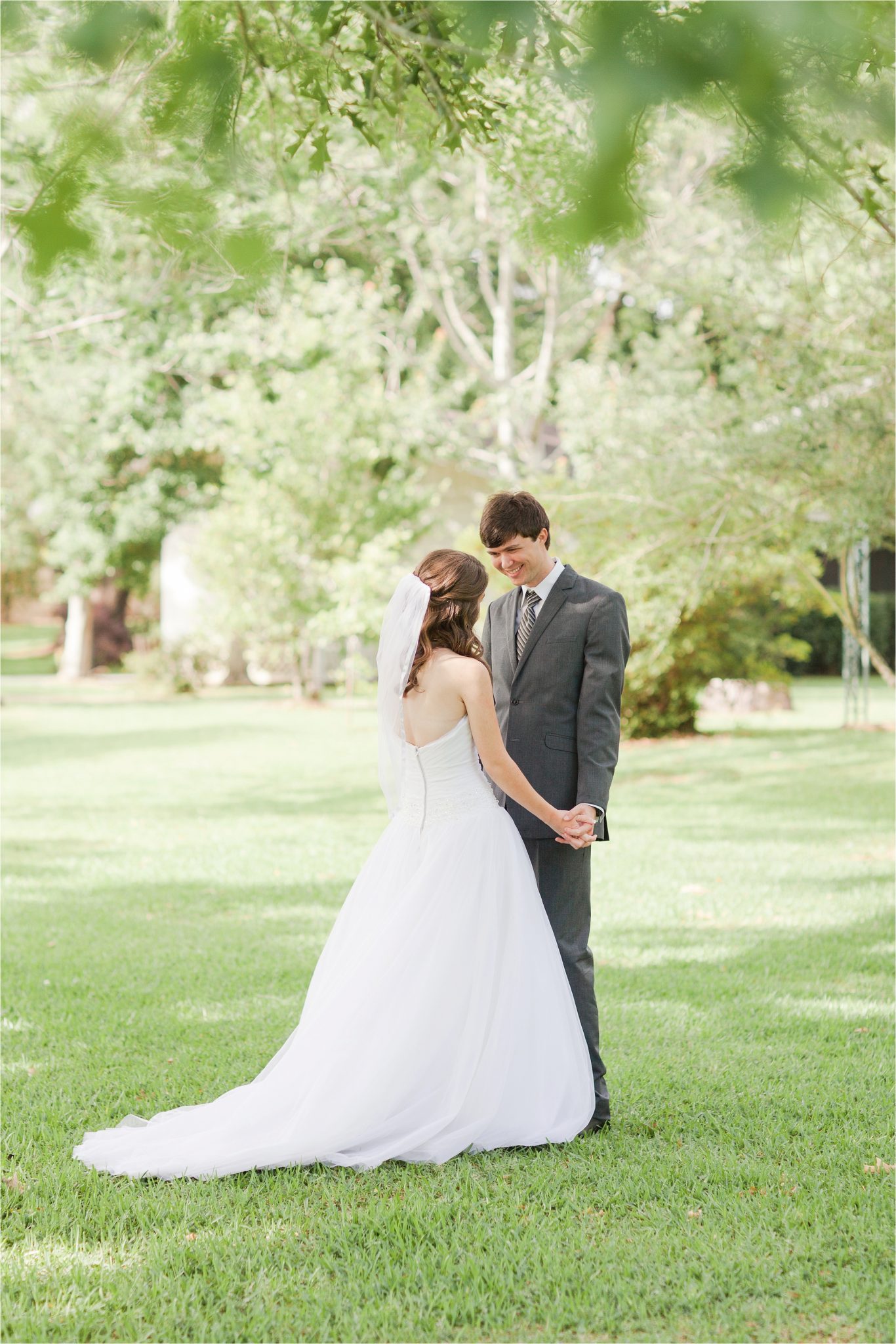 Corey was in awe of his bride !!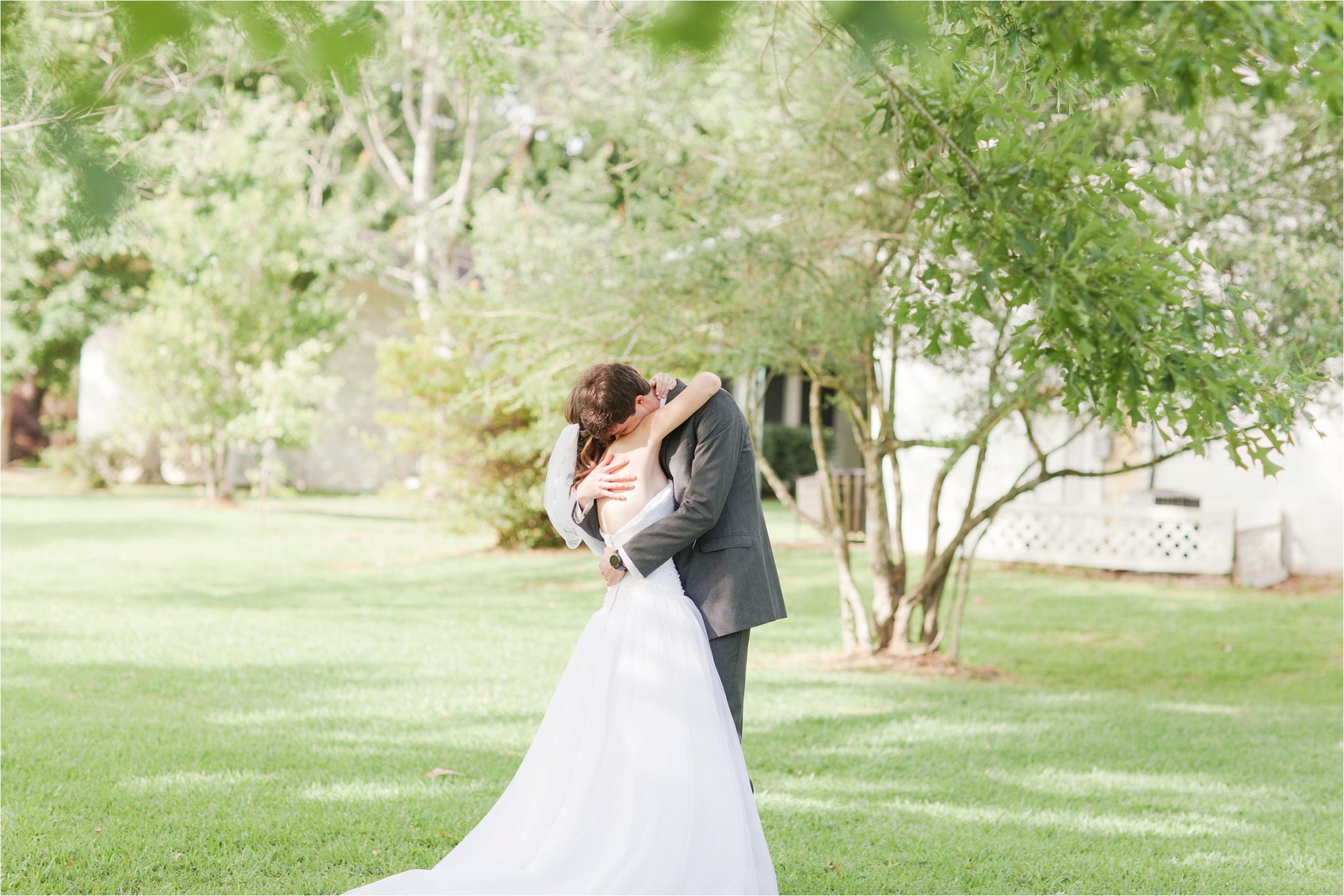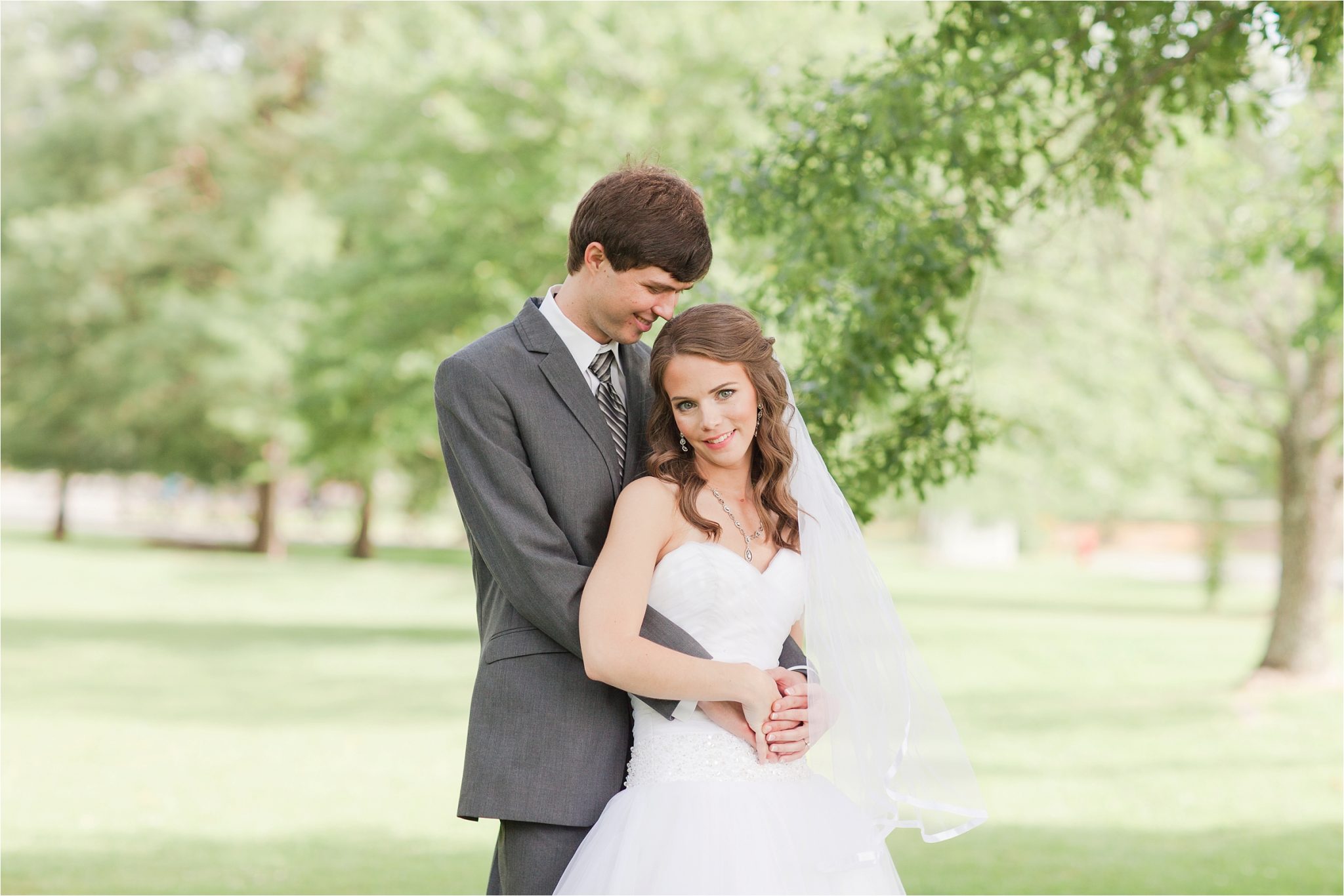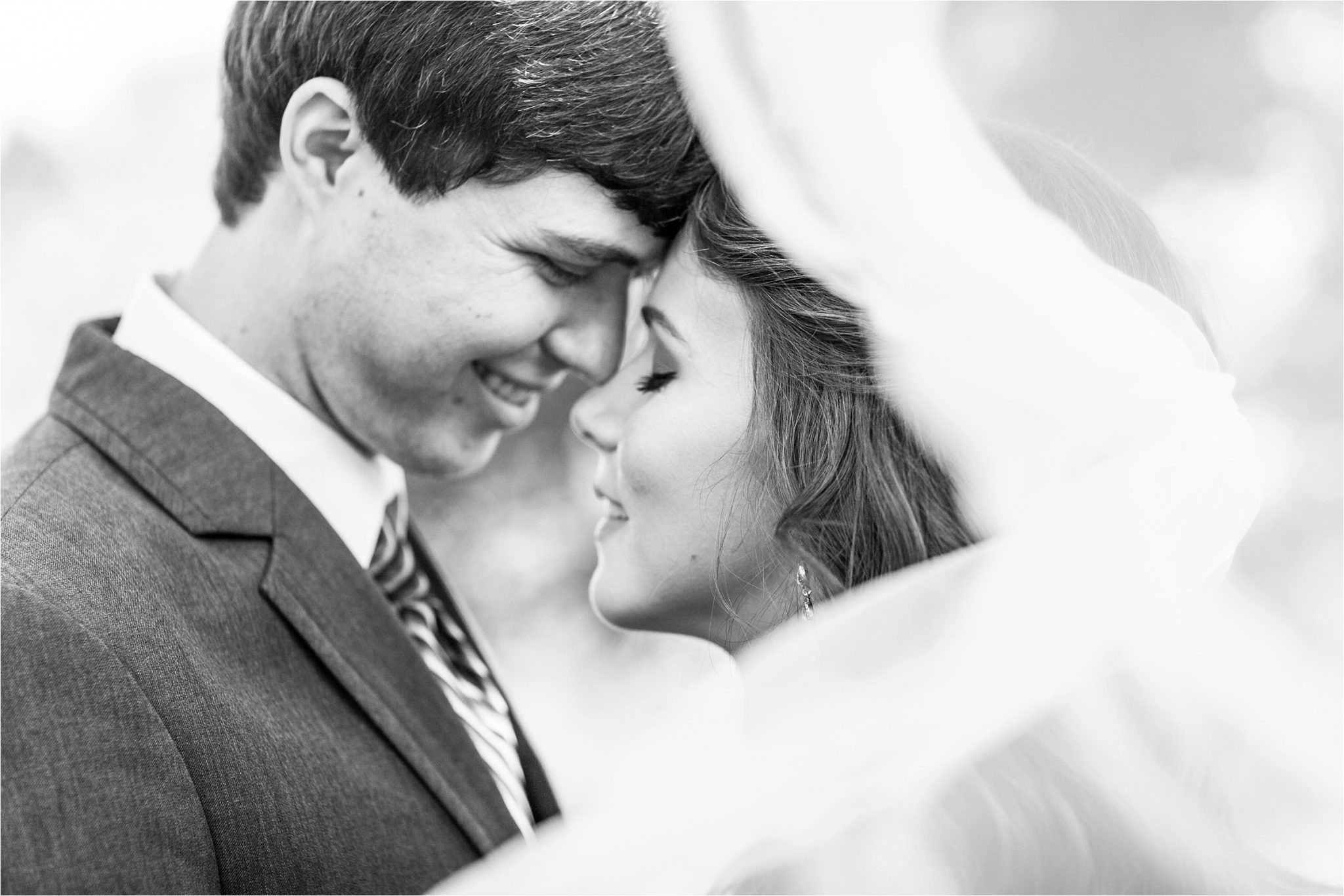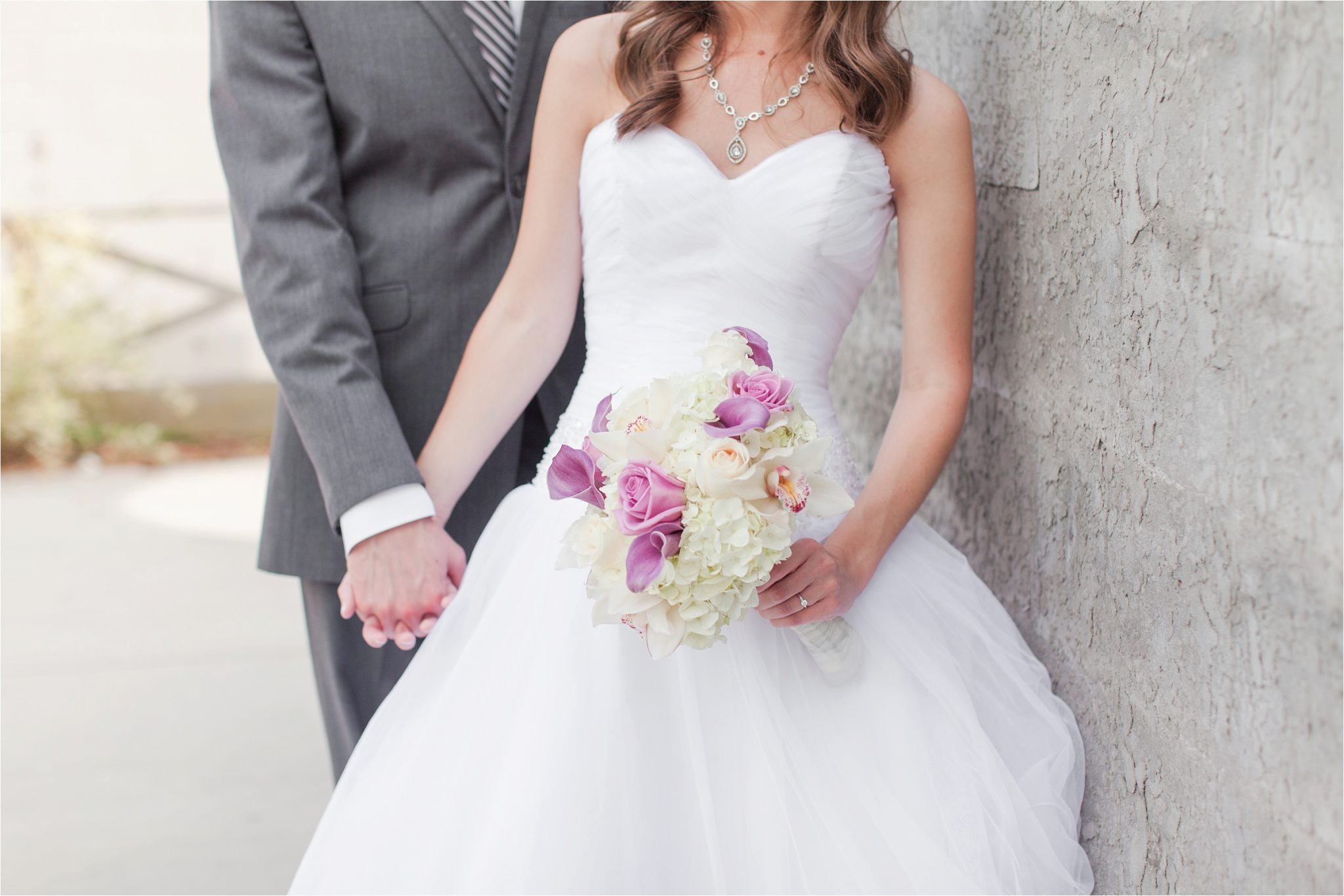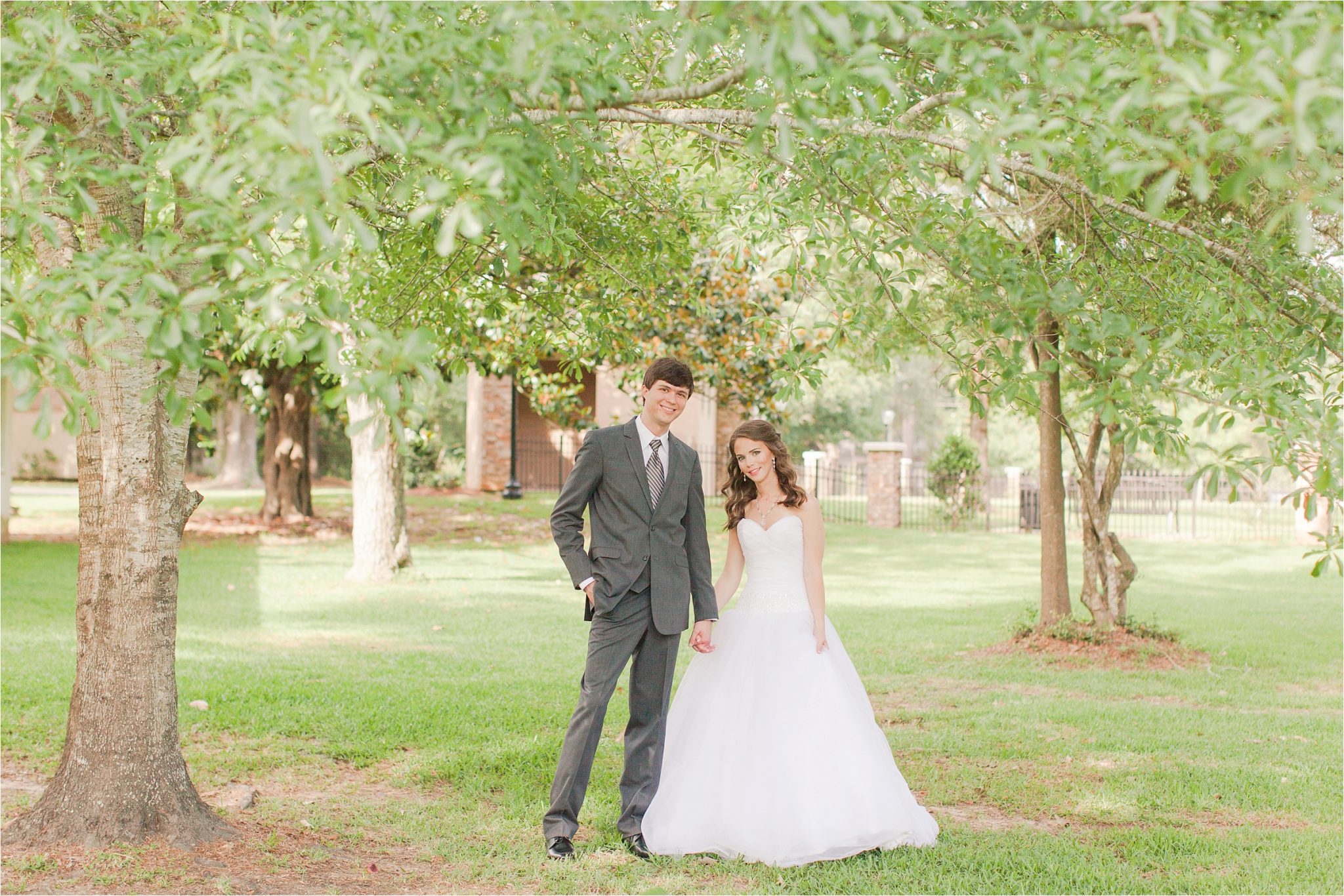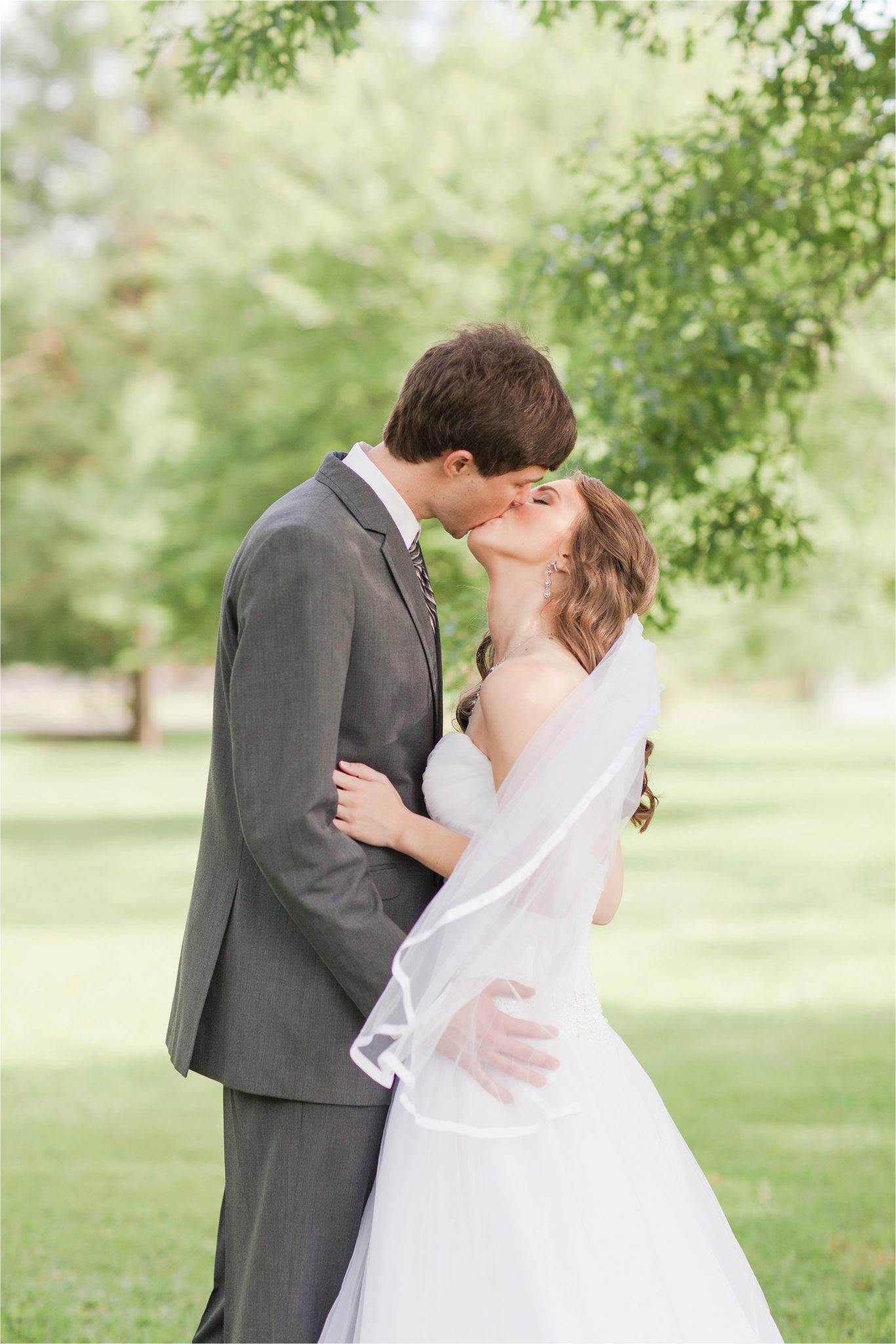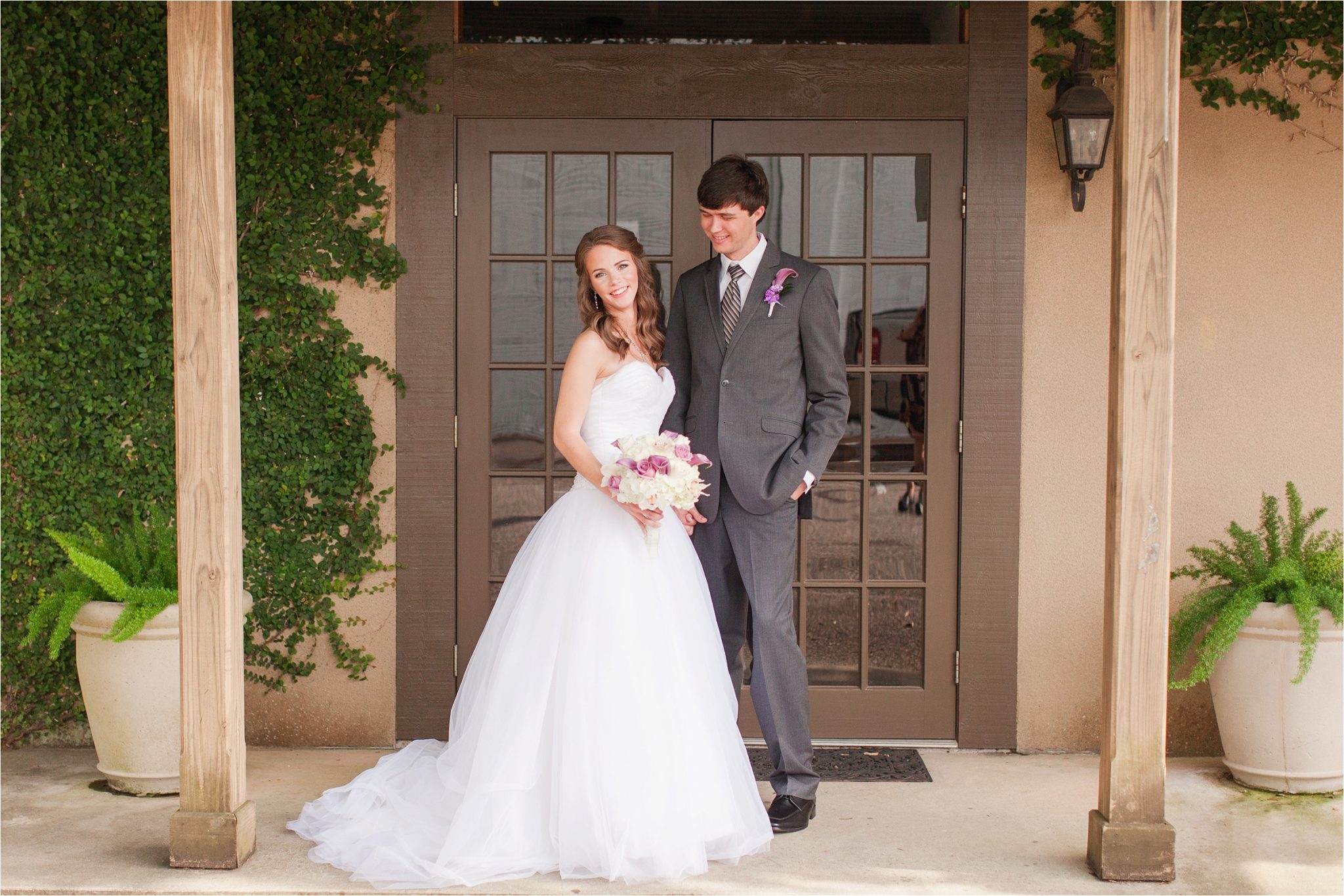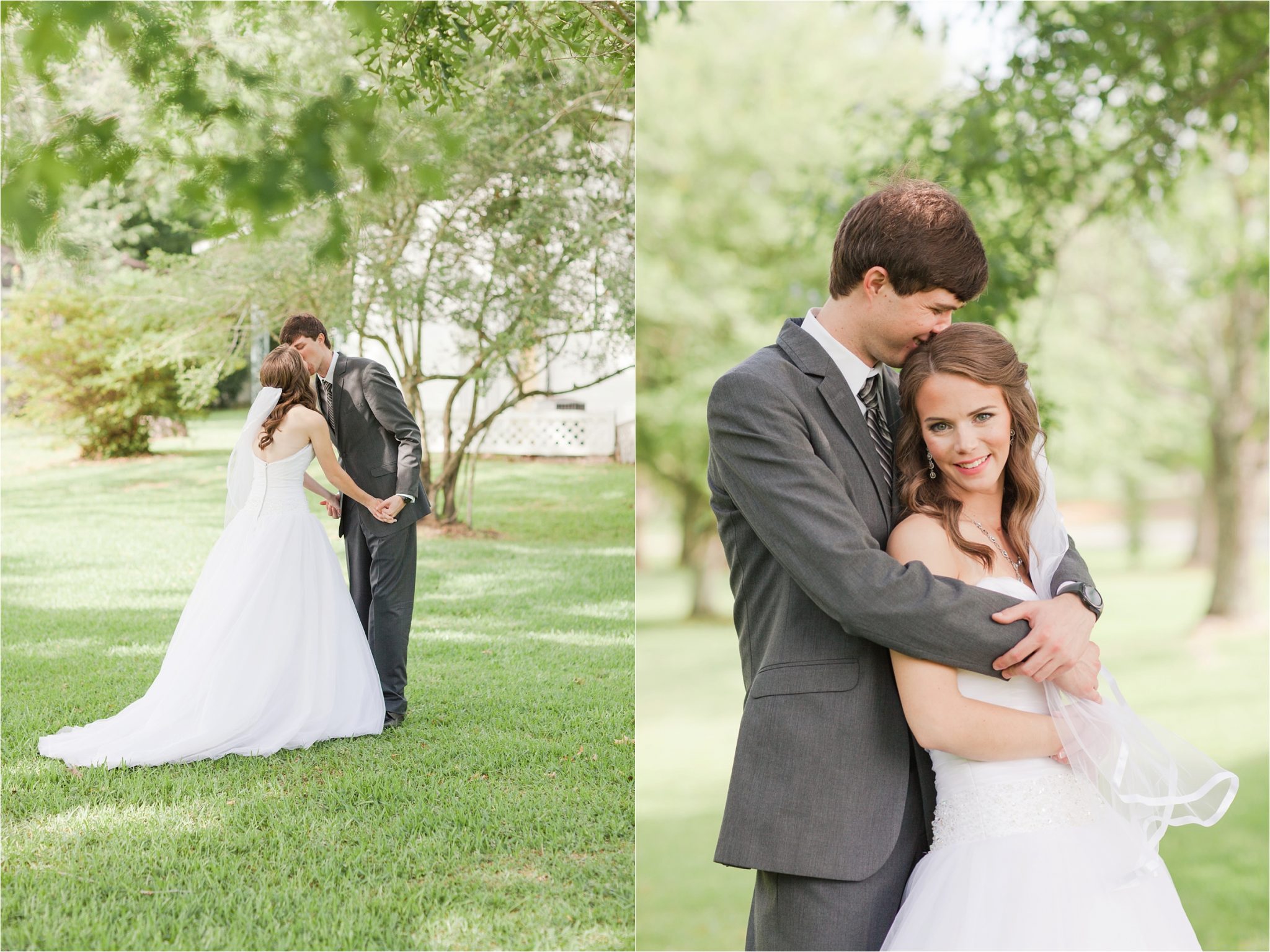 So so so pretty!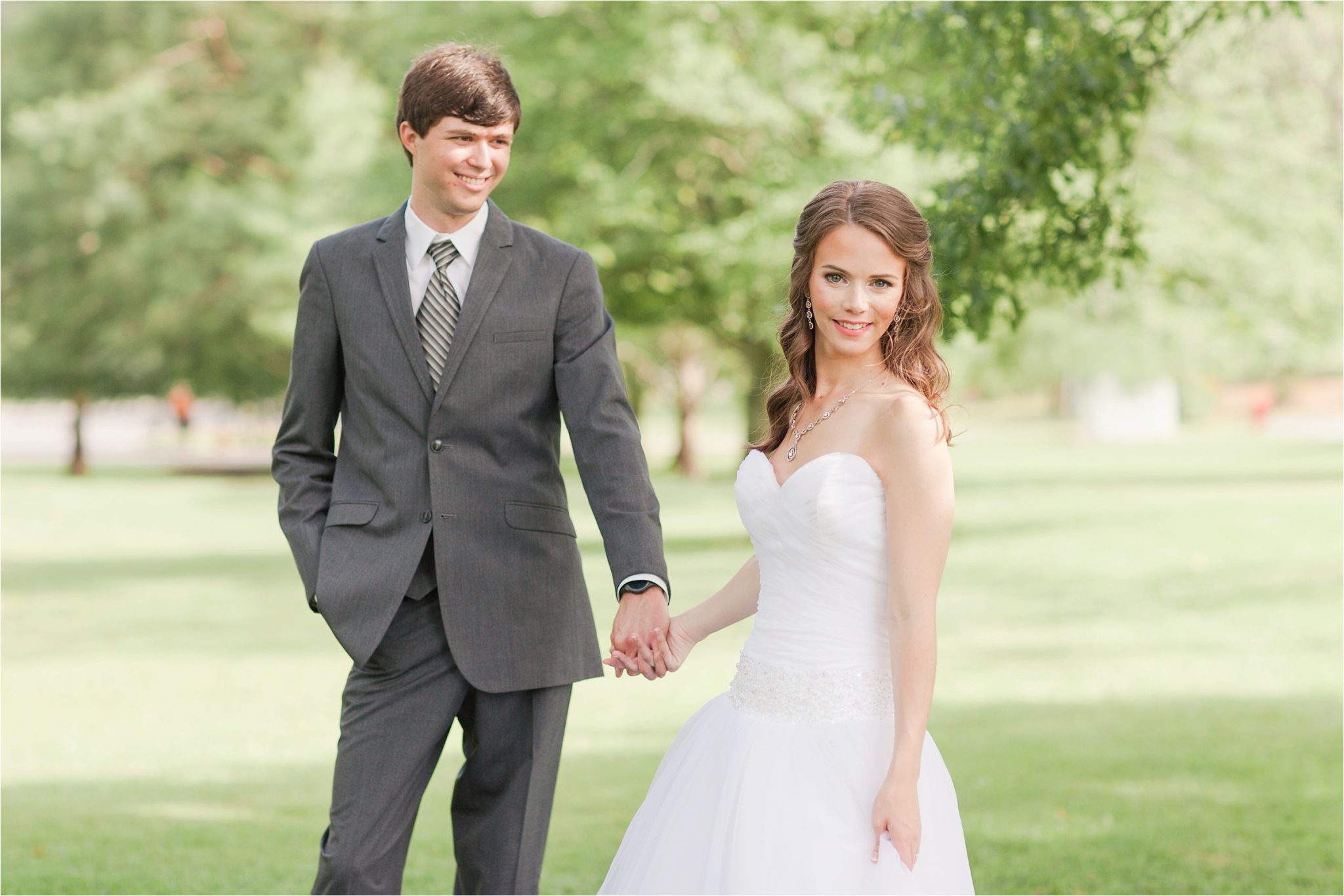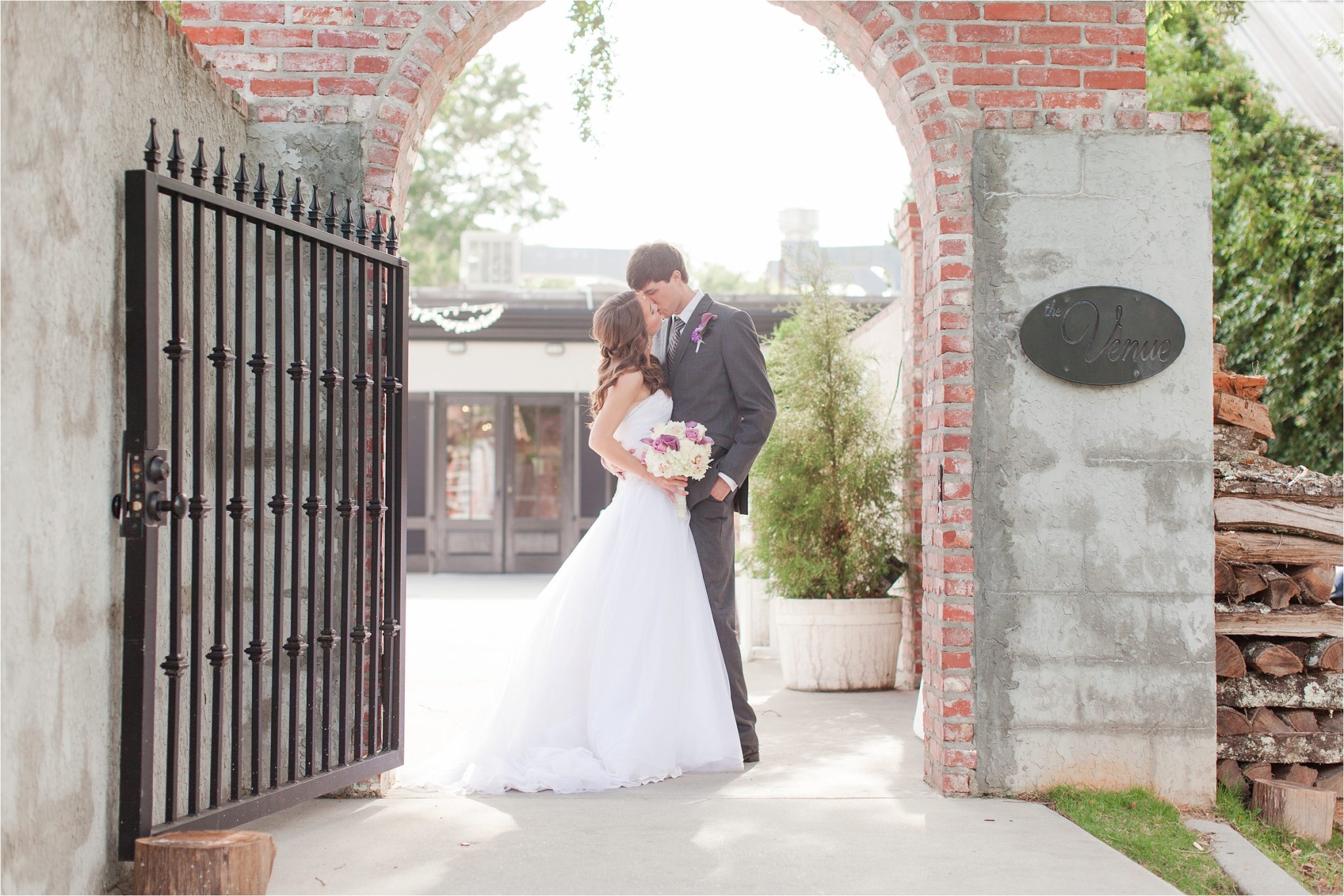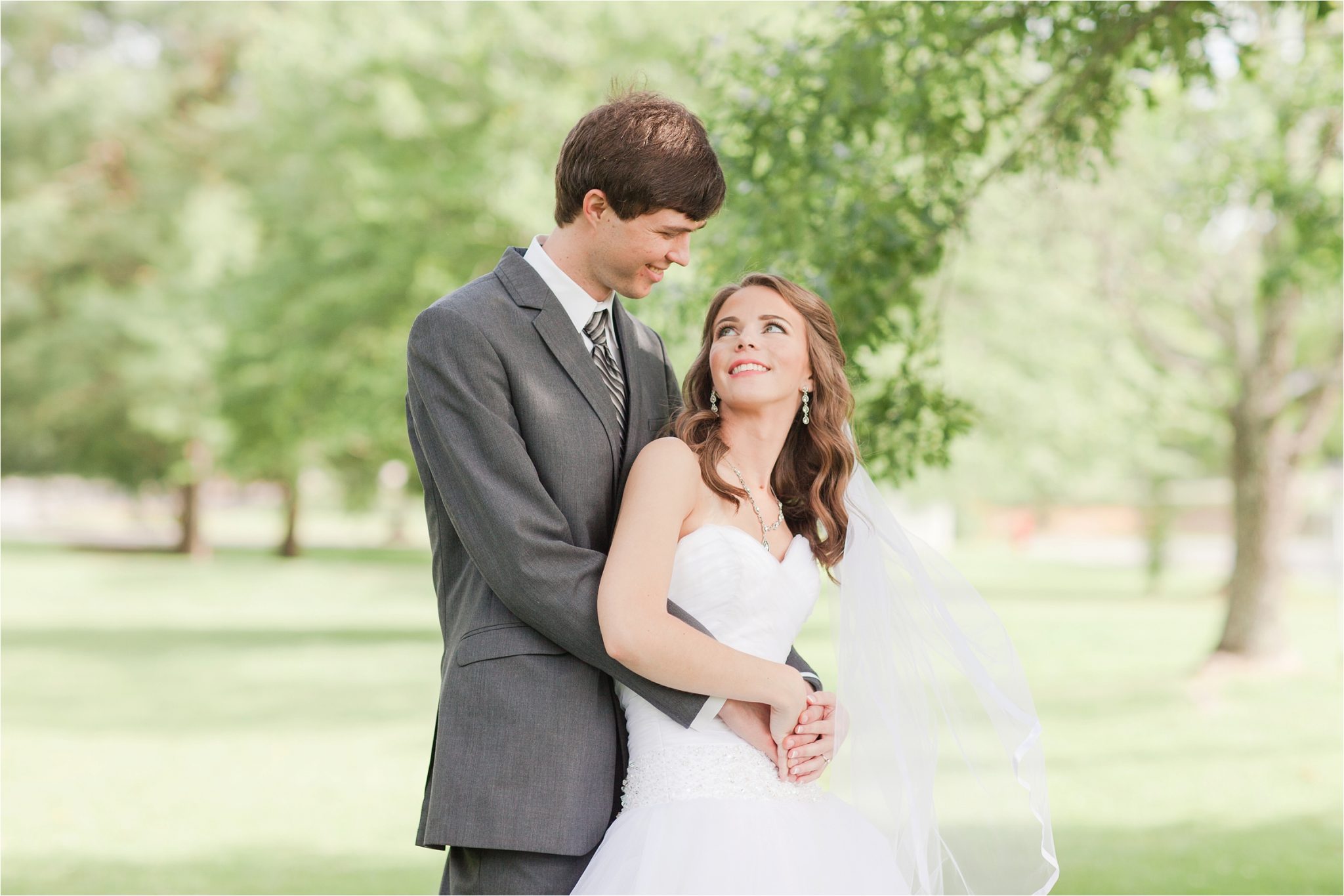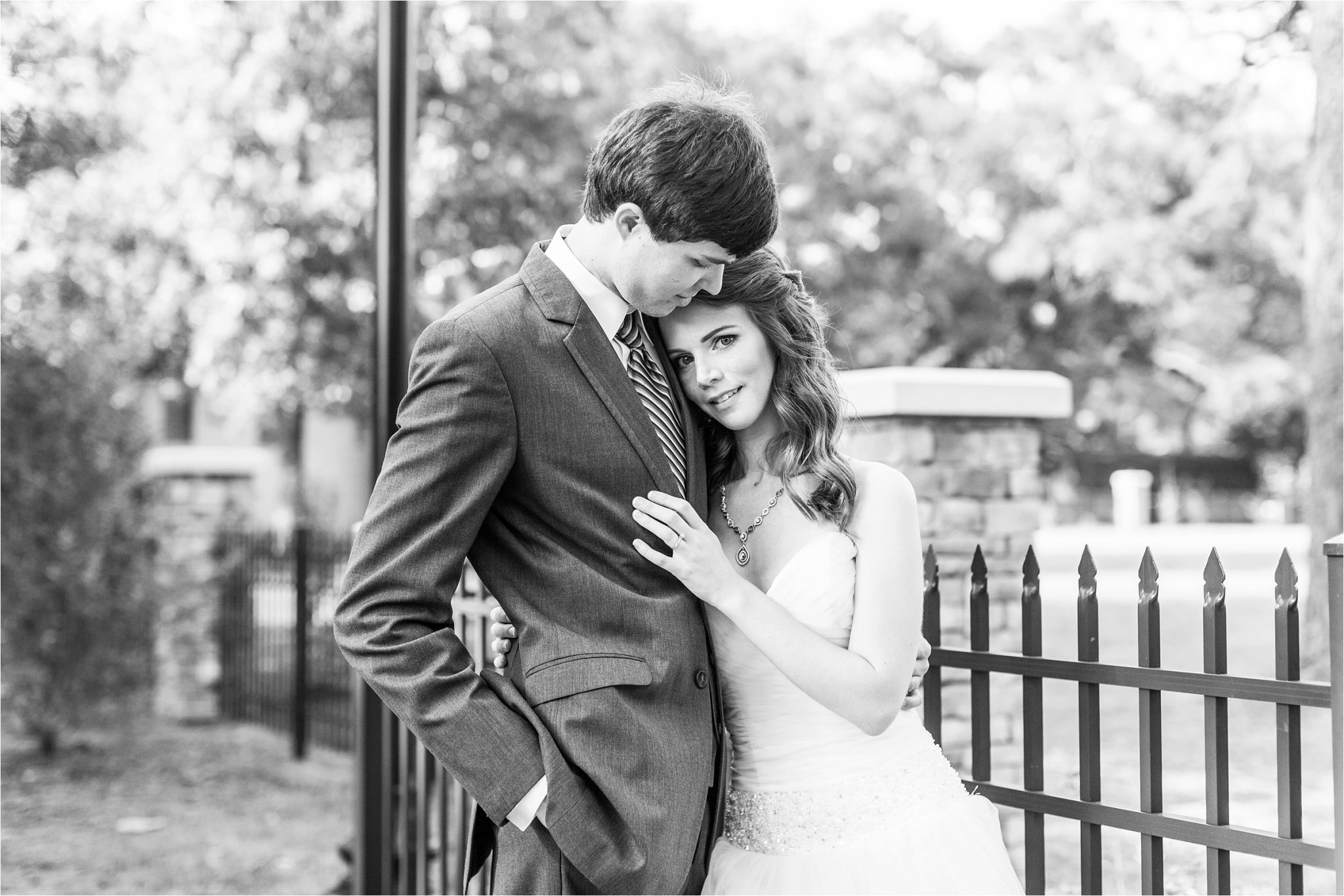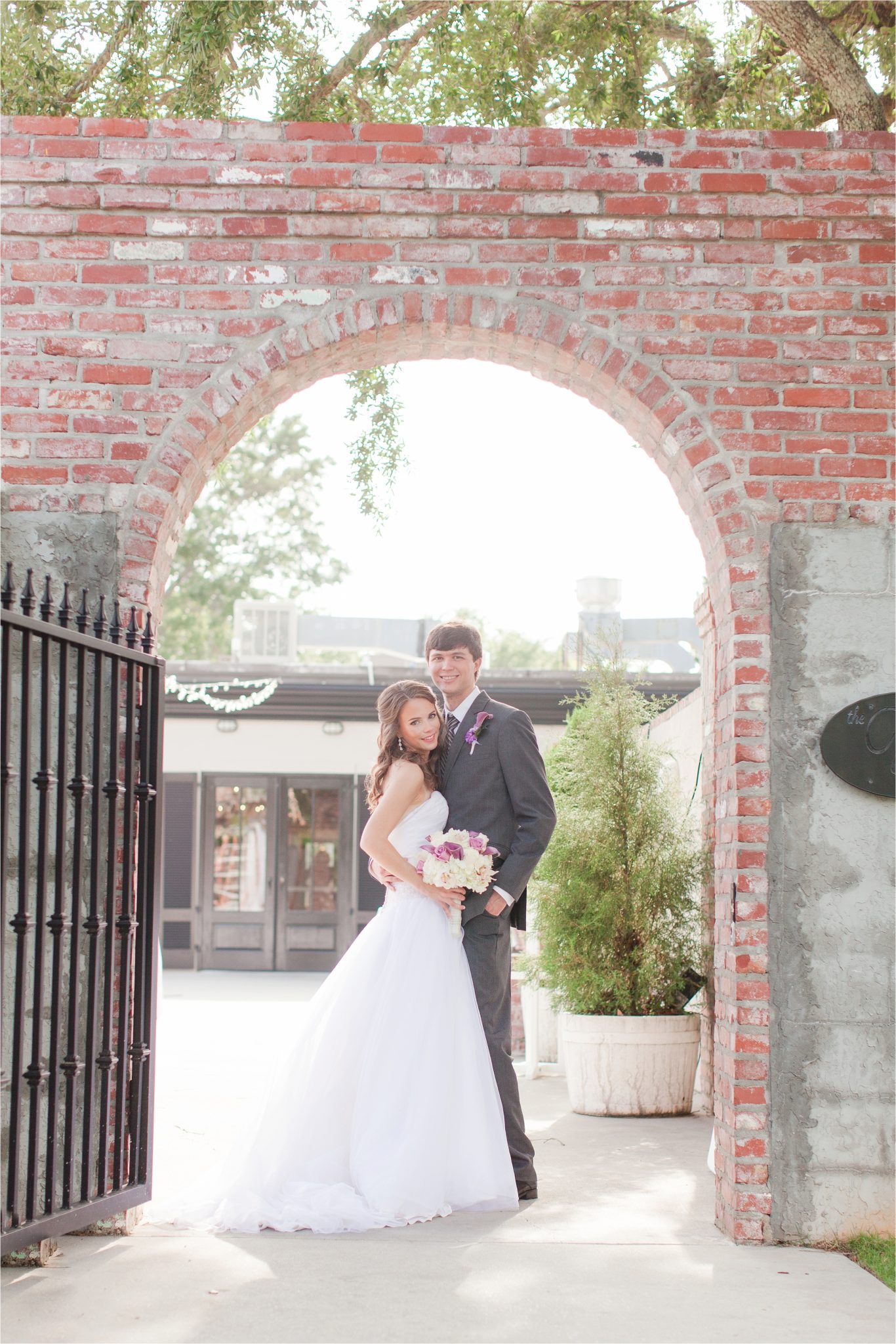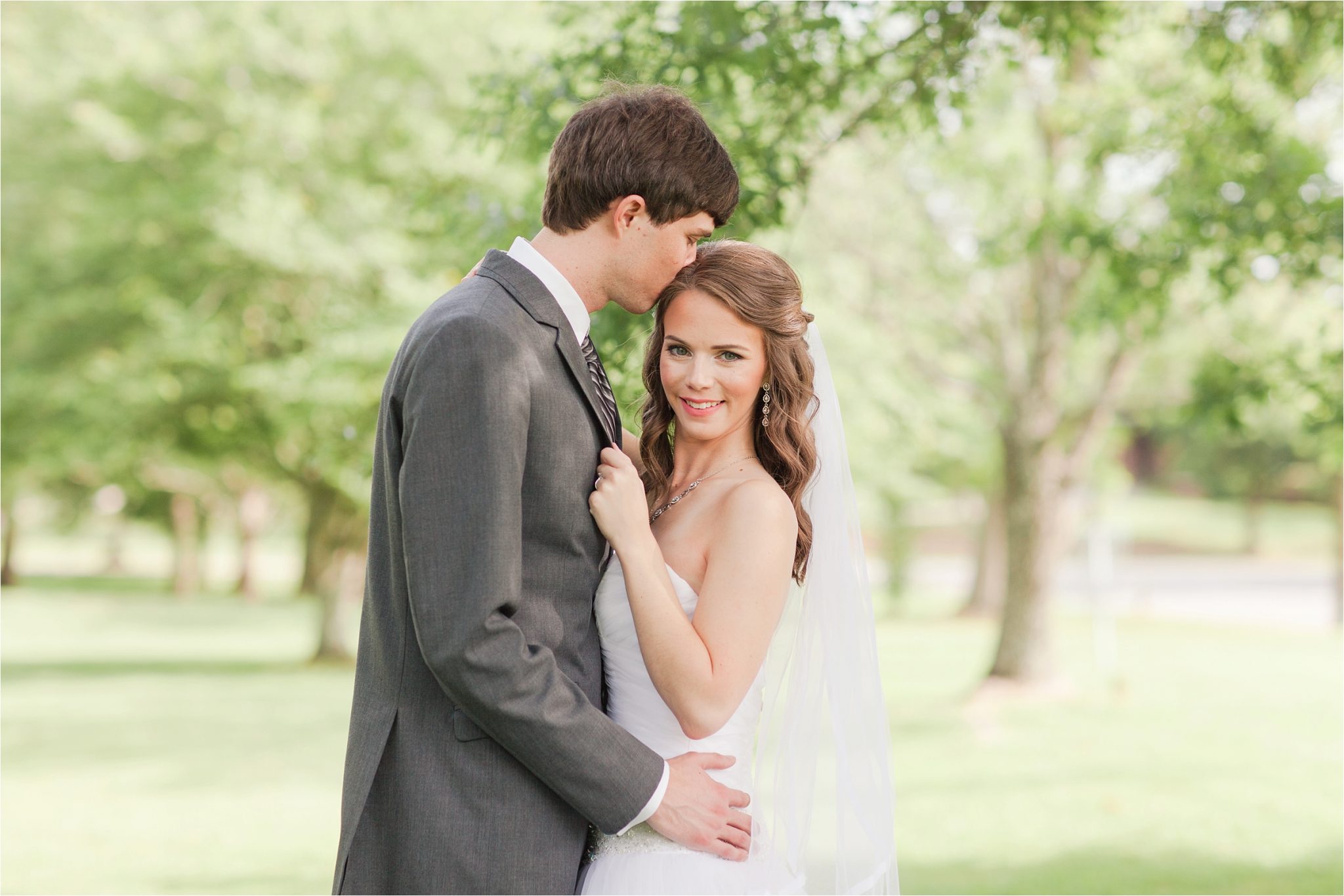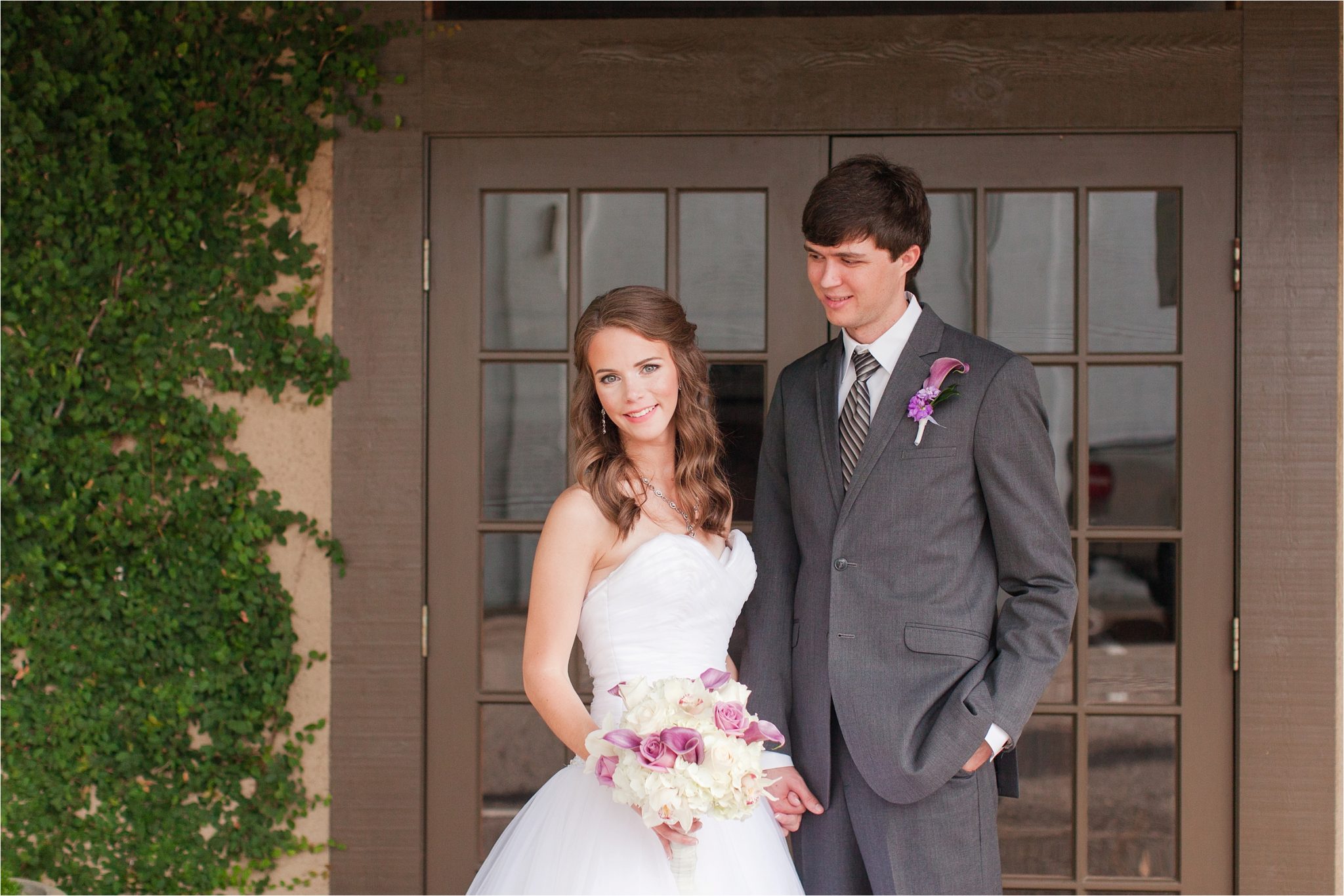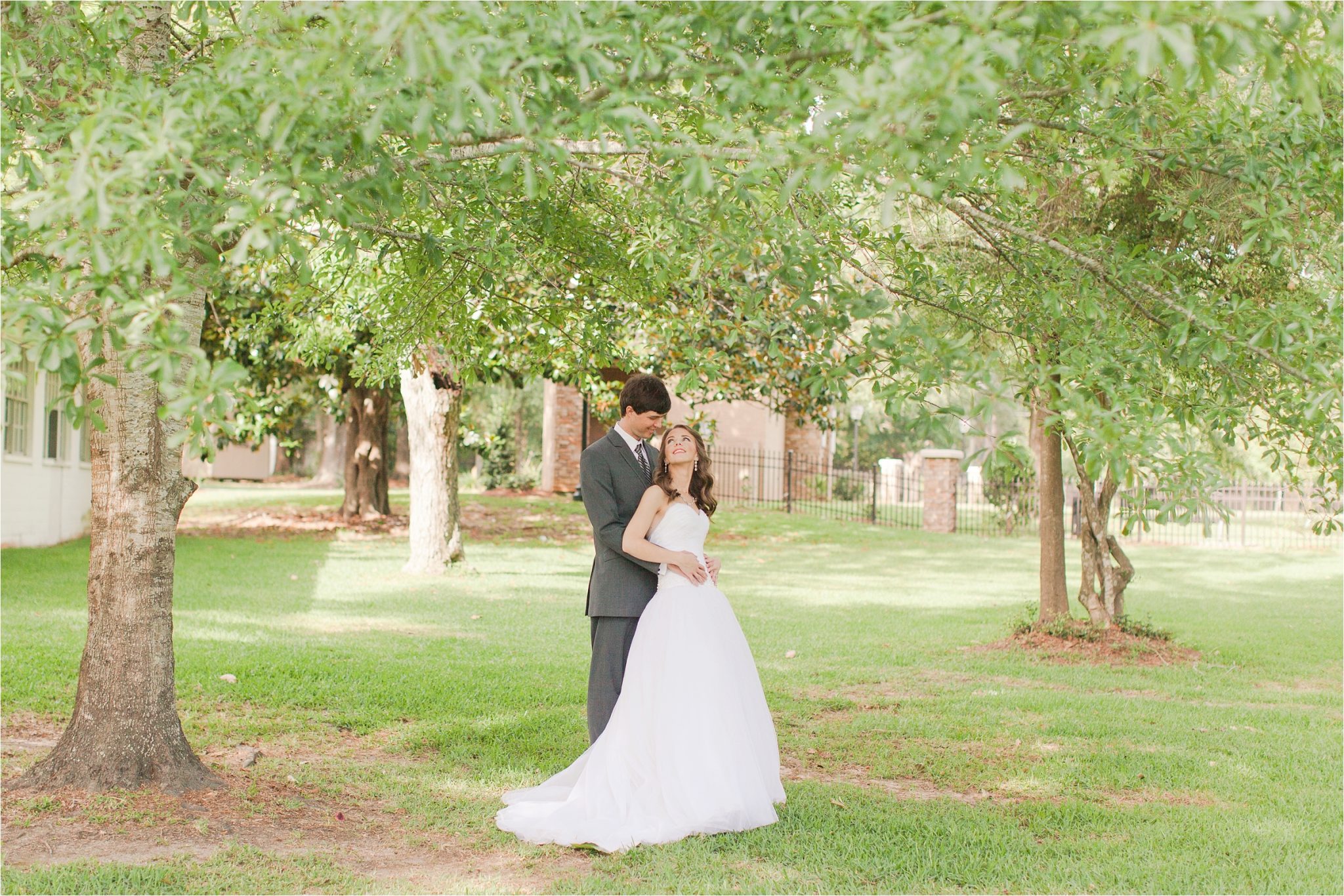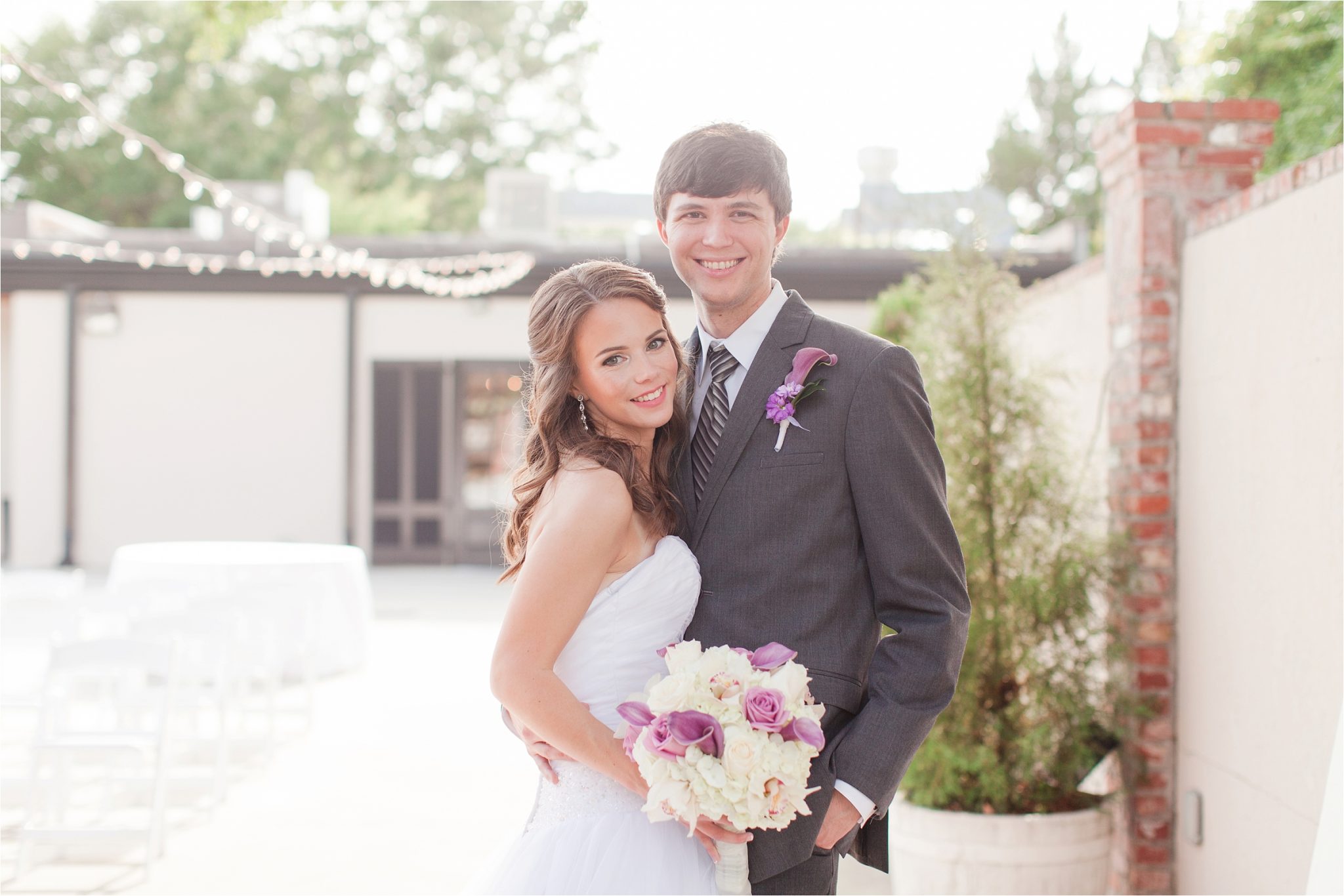 Emily!!!  You're a model!!!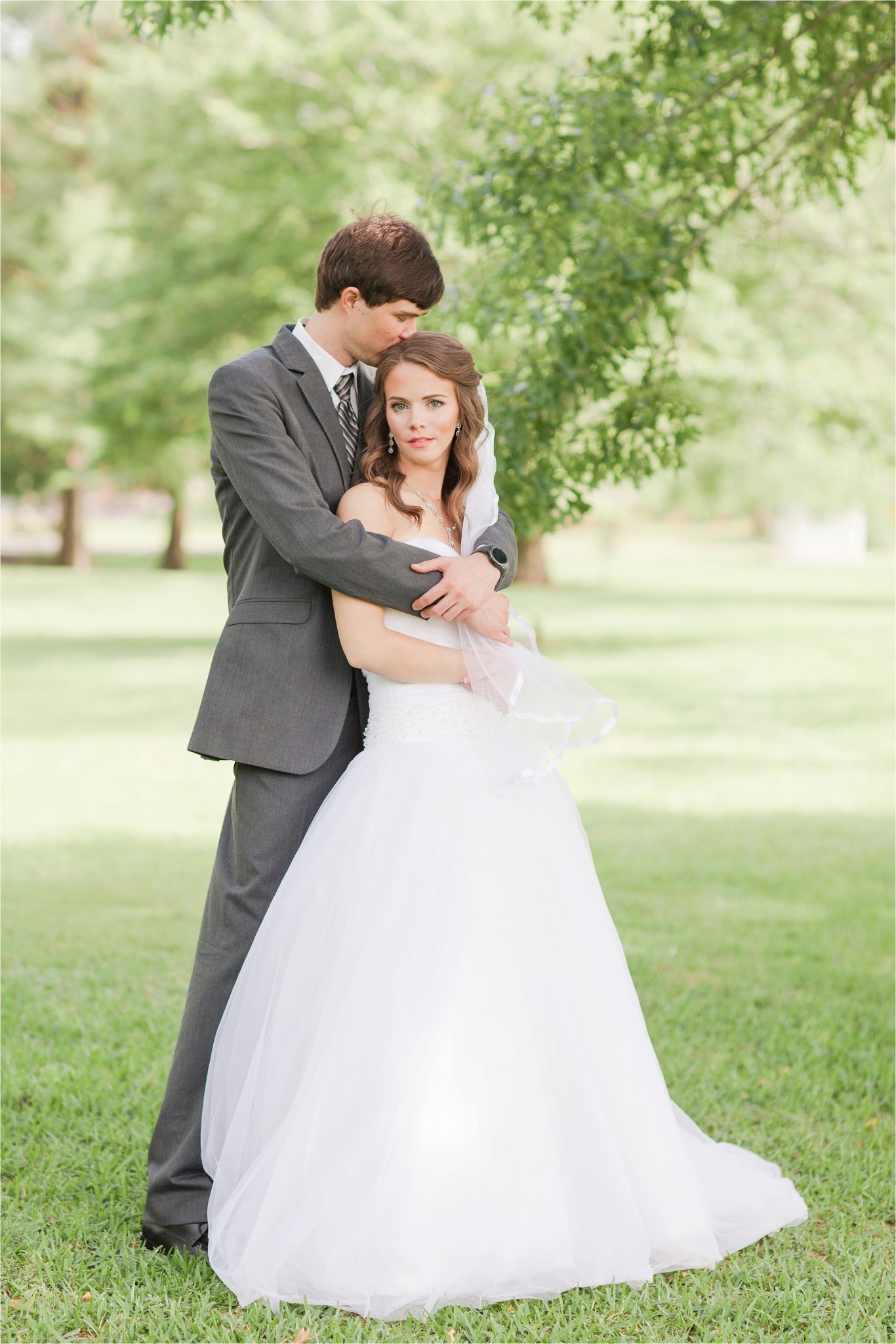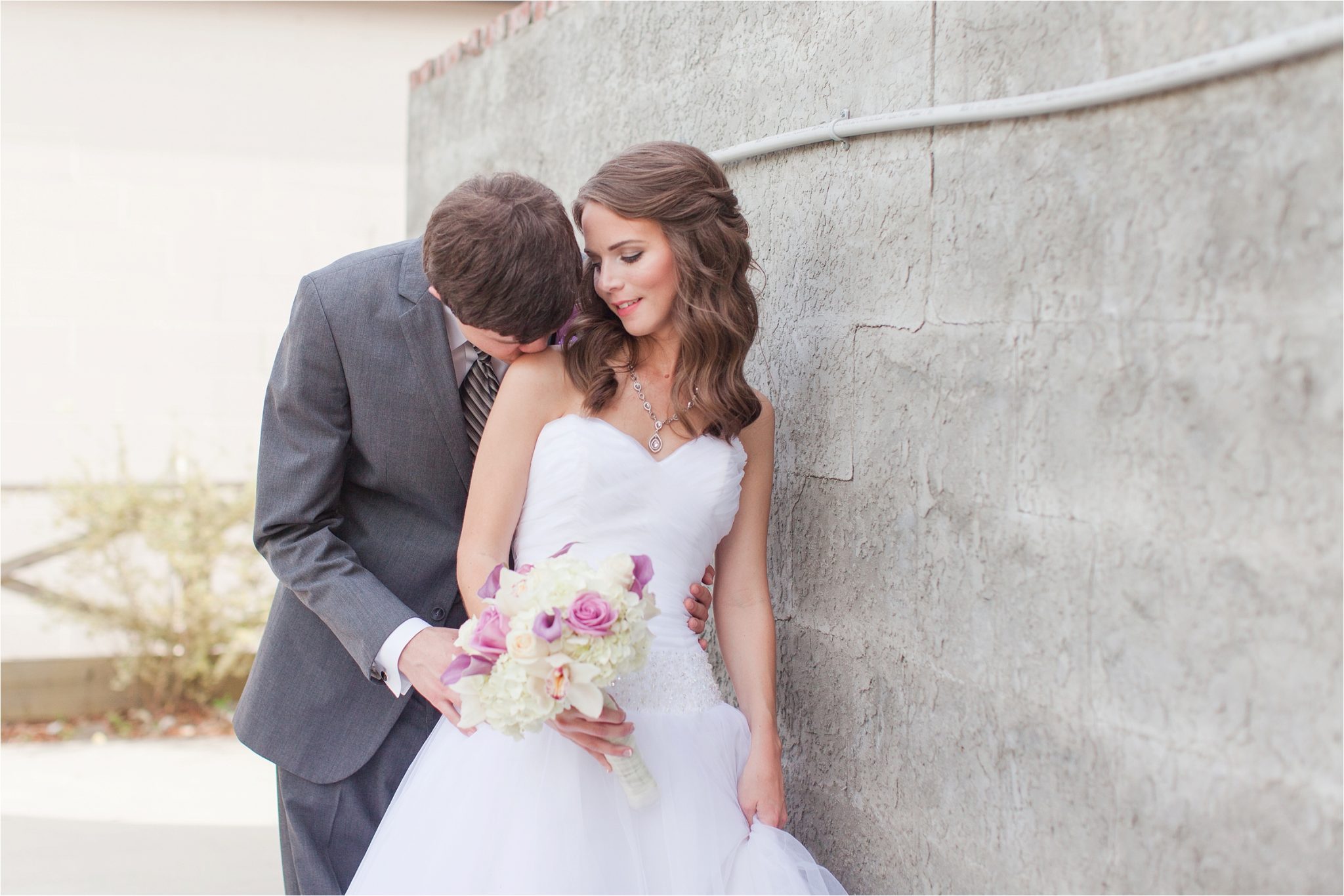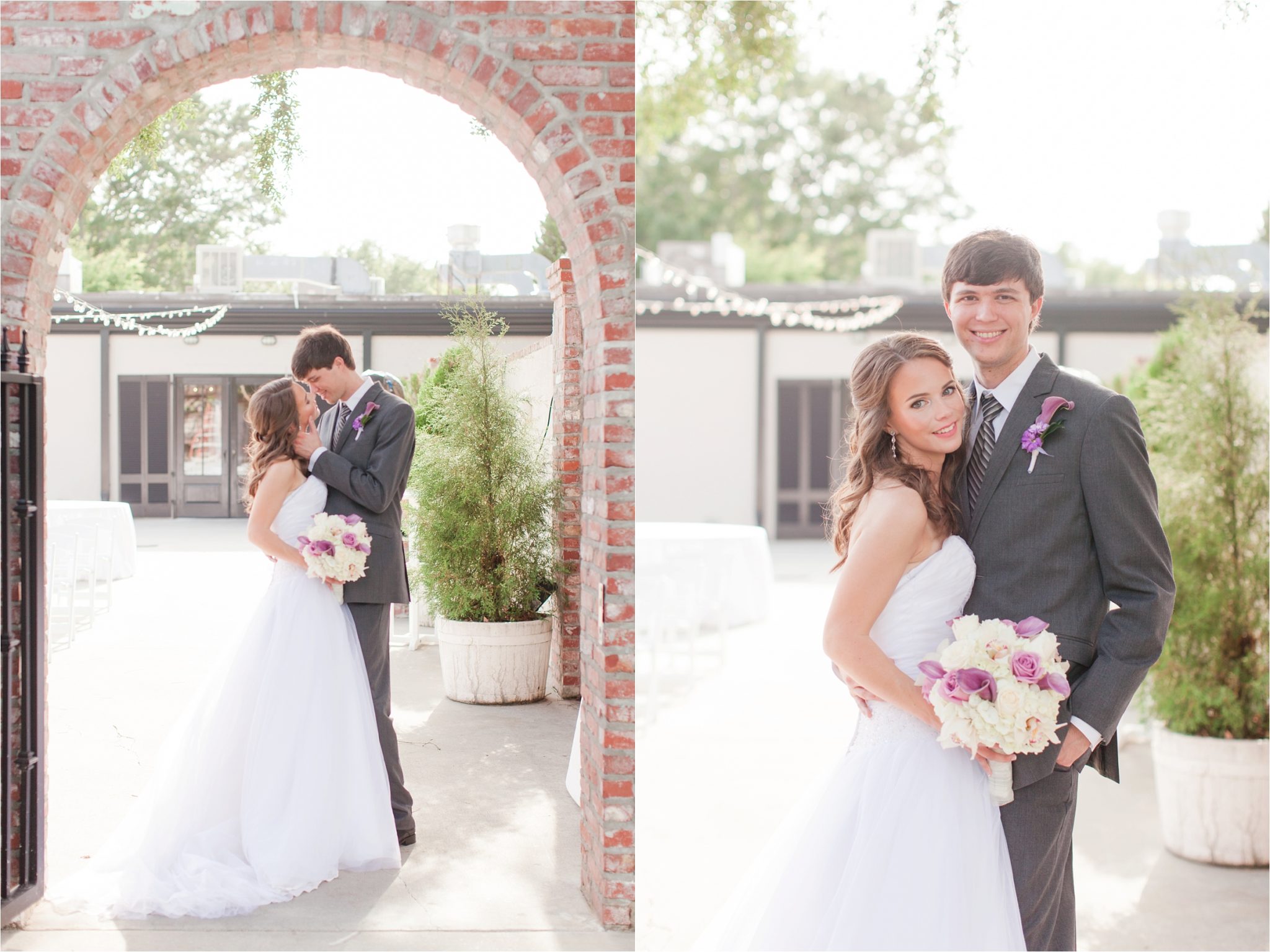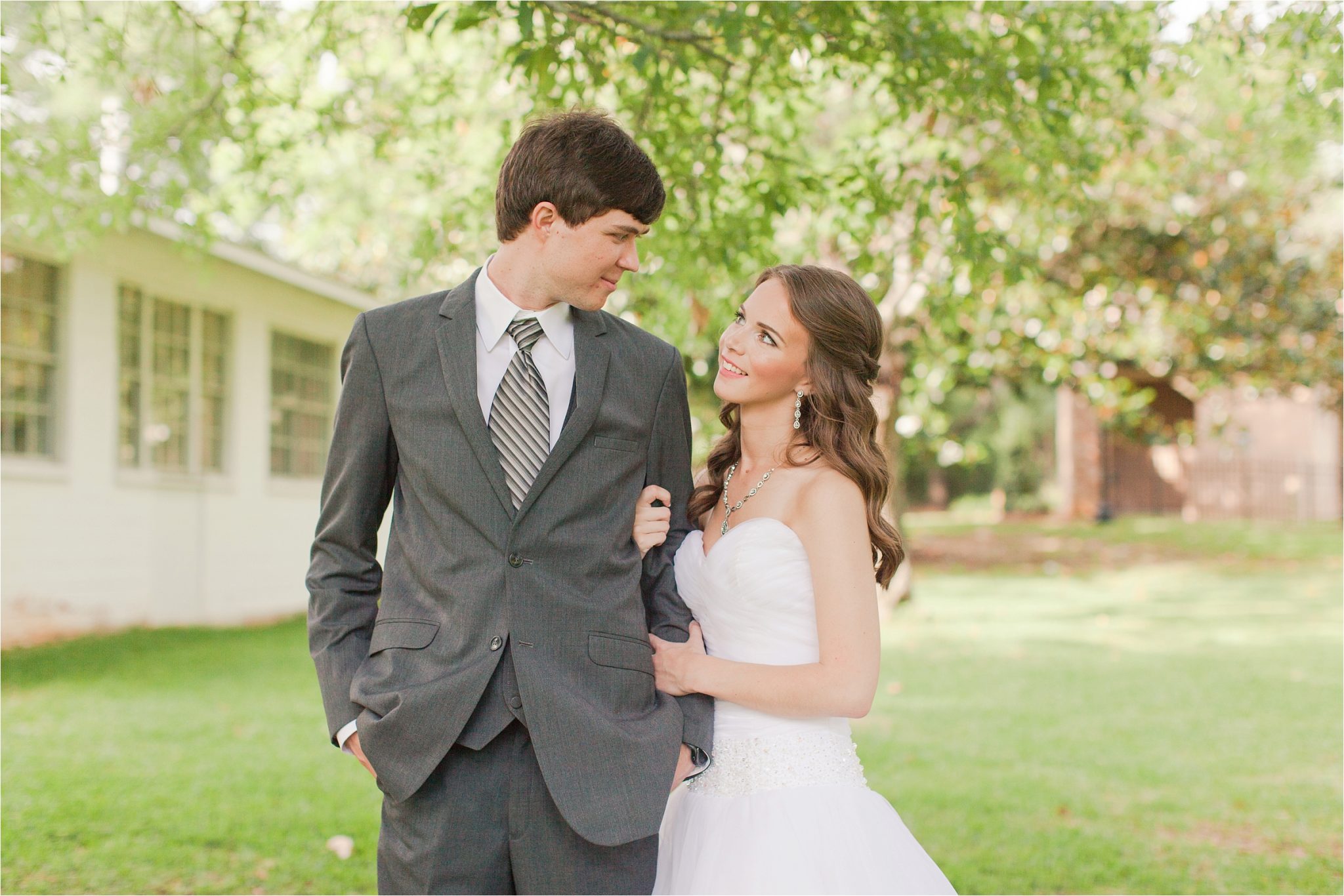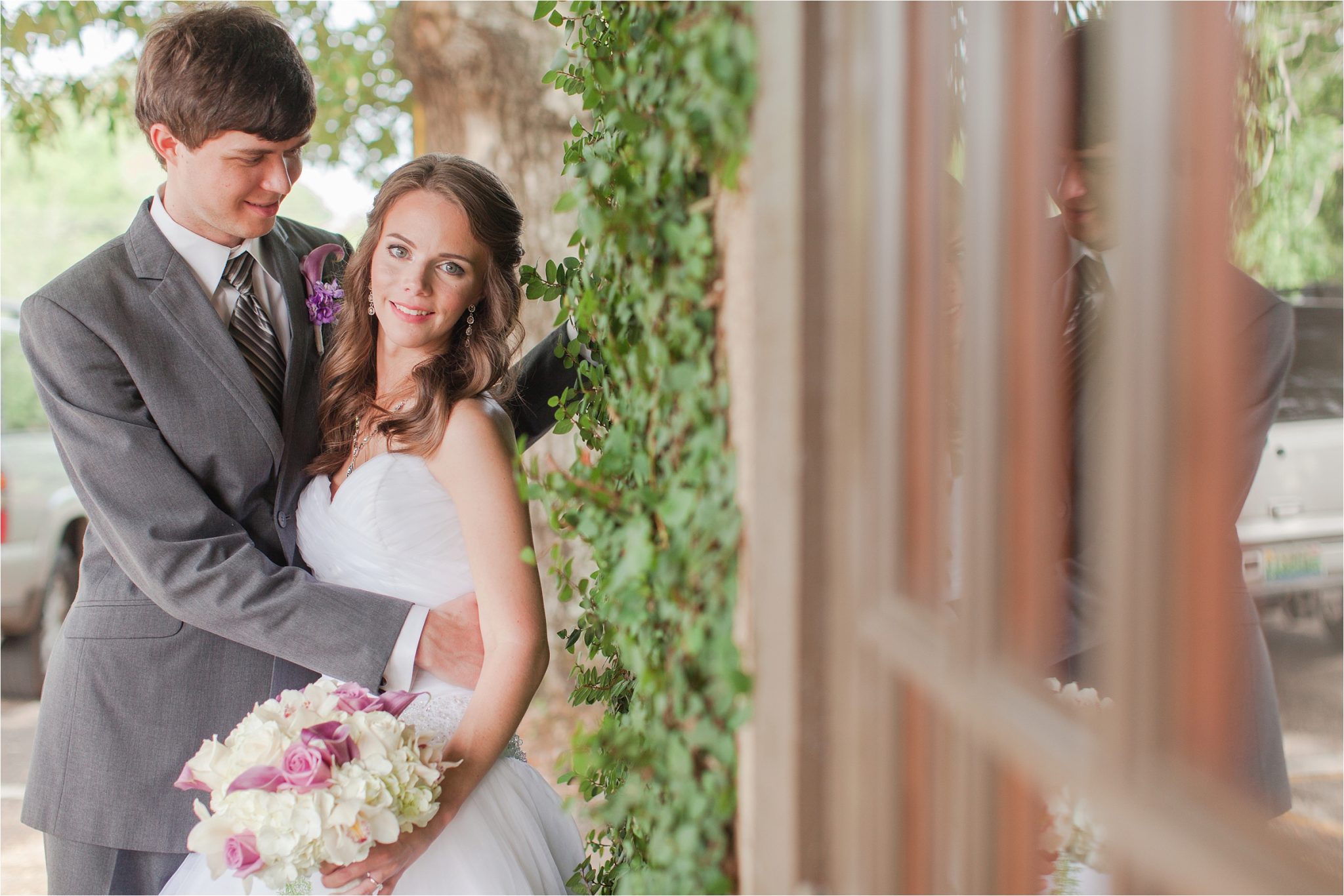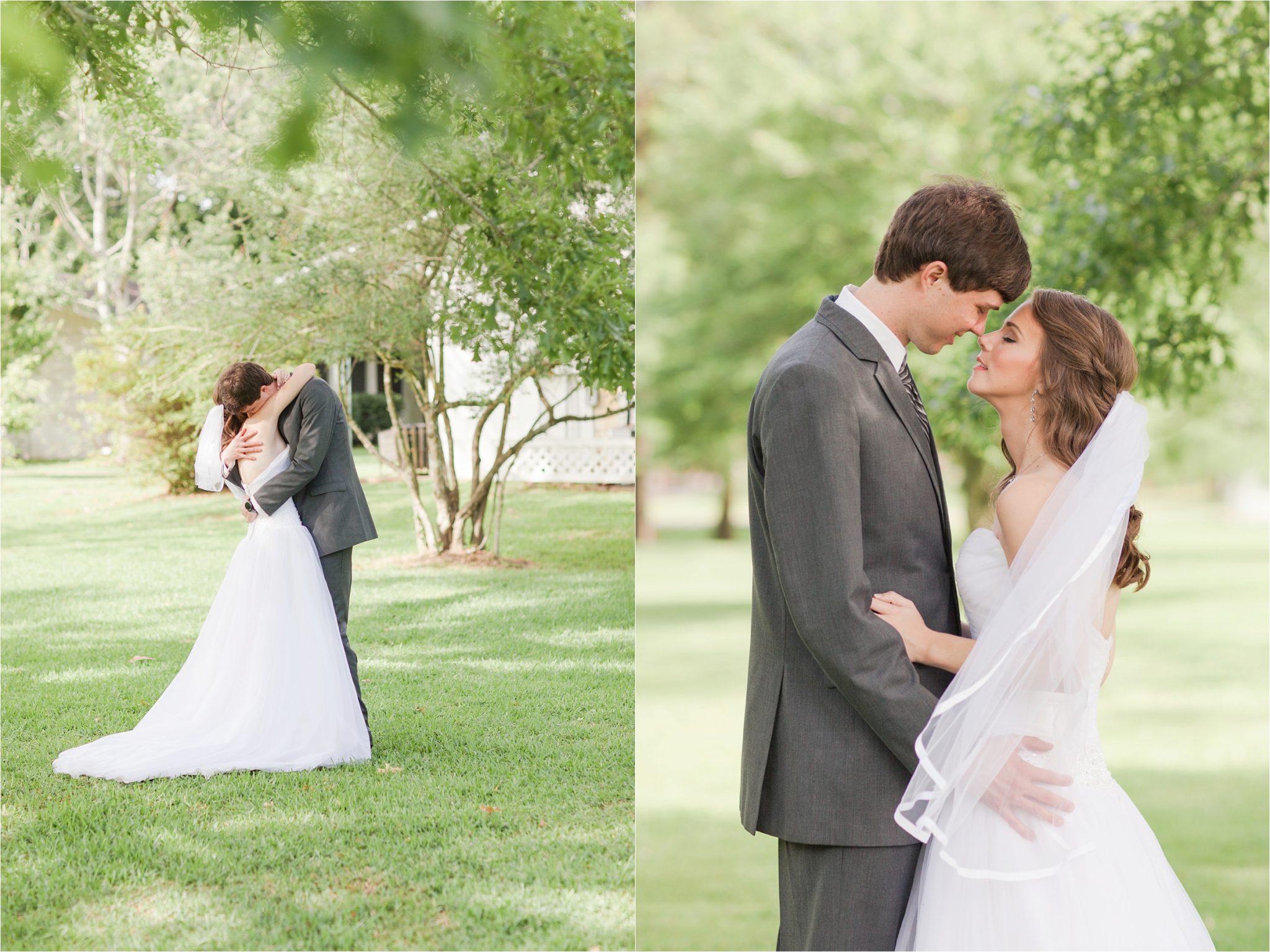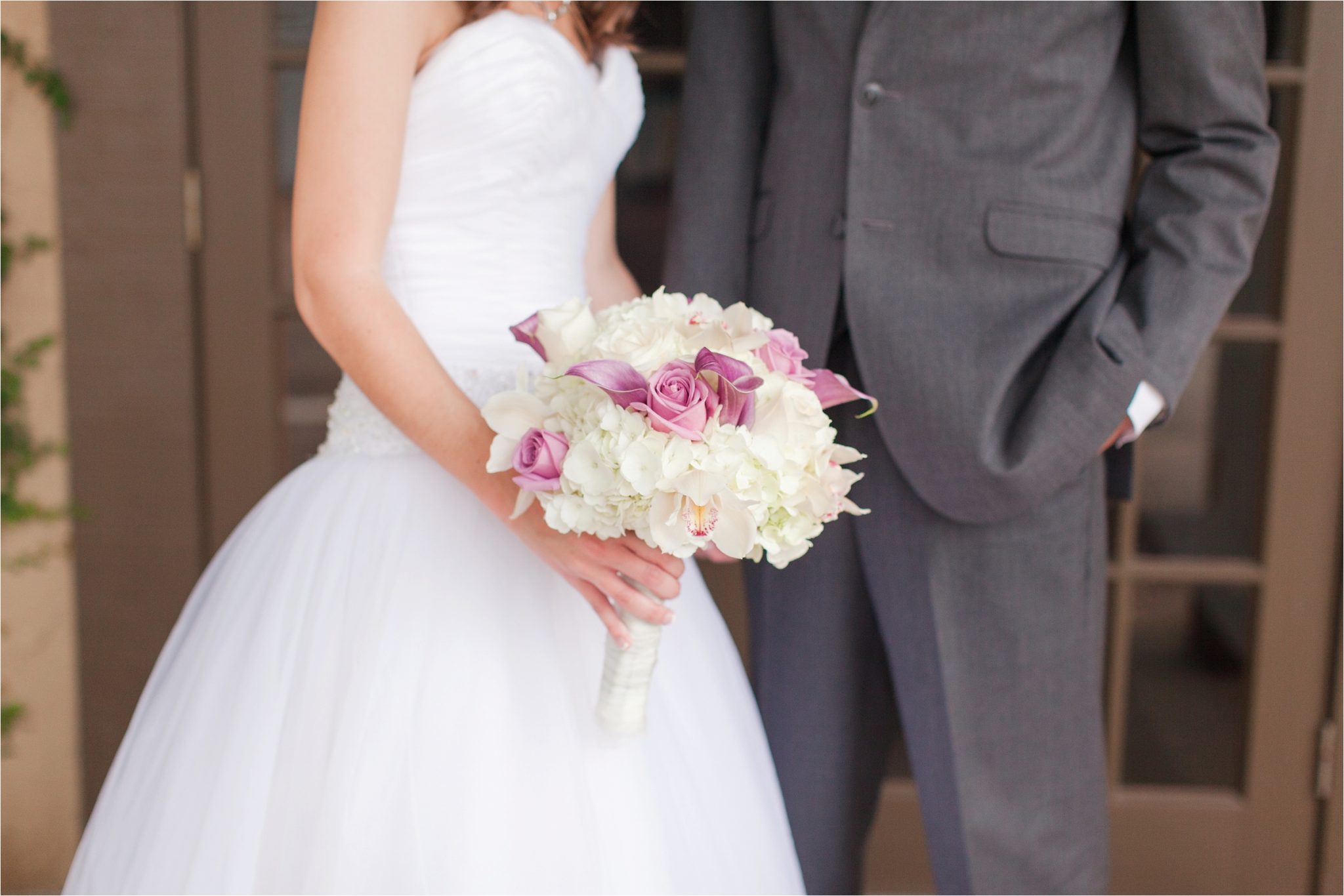 I think this image is just the sweetest….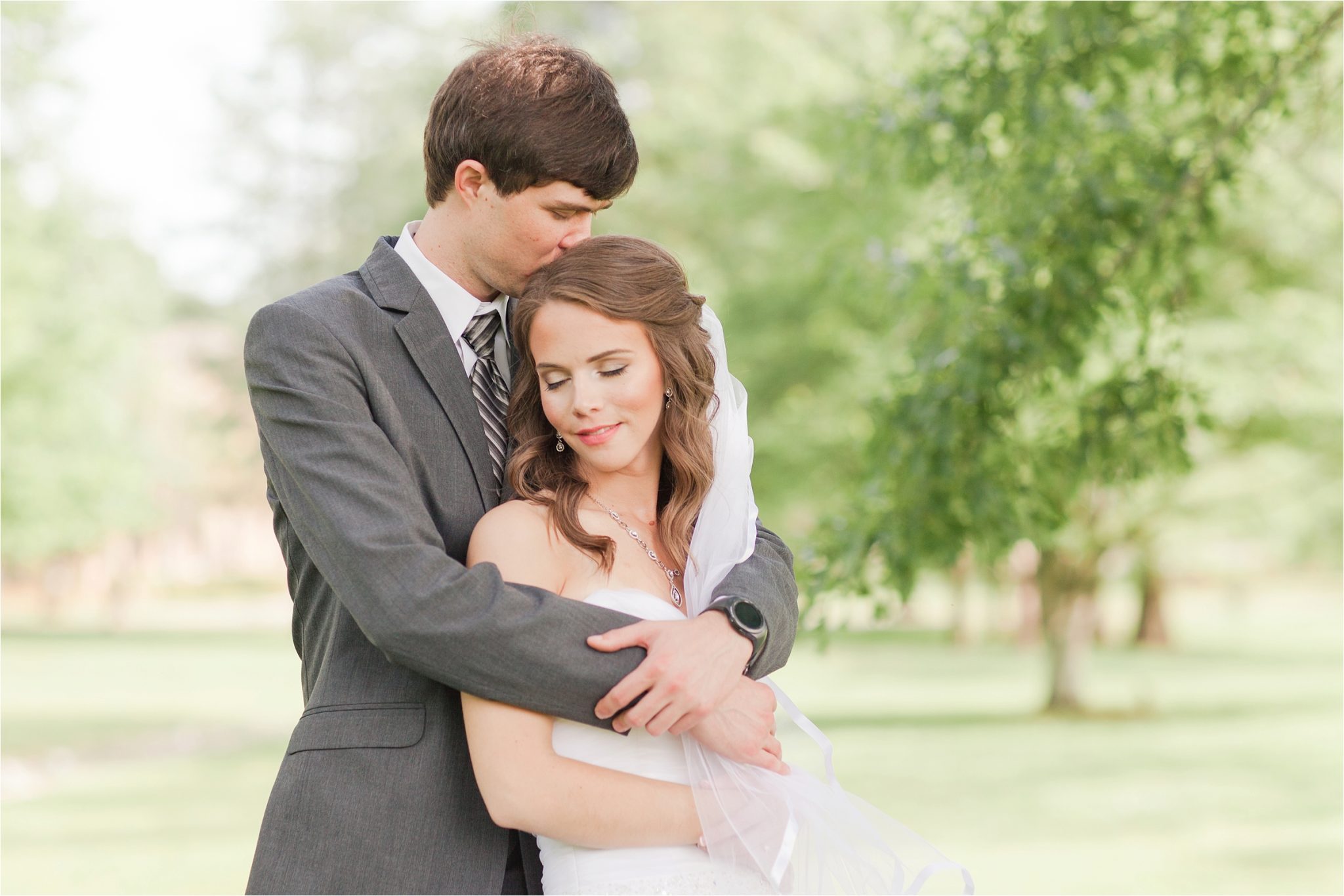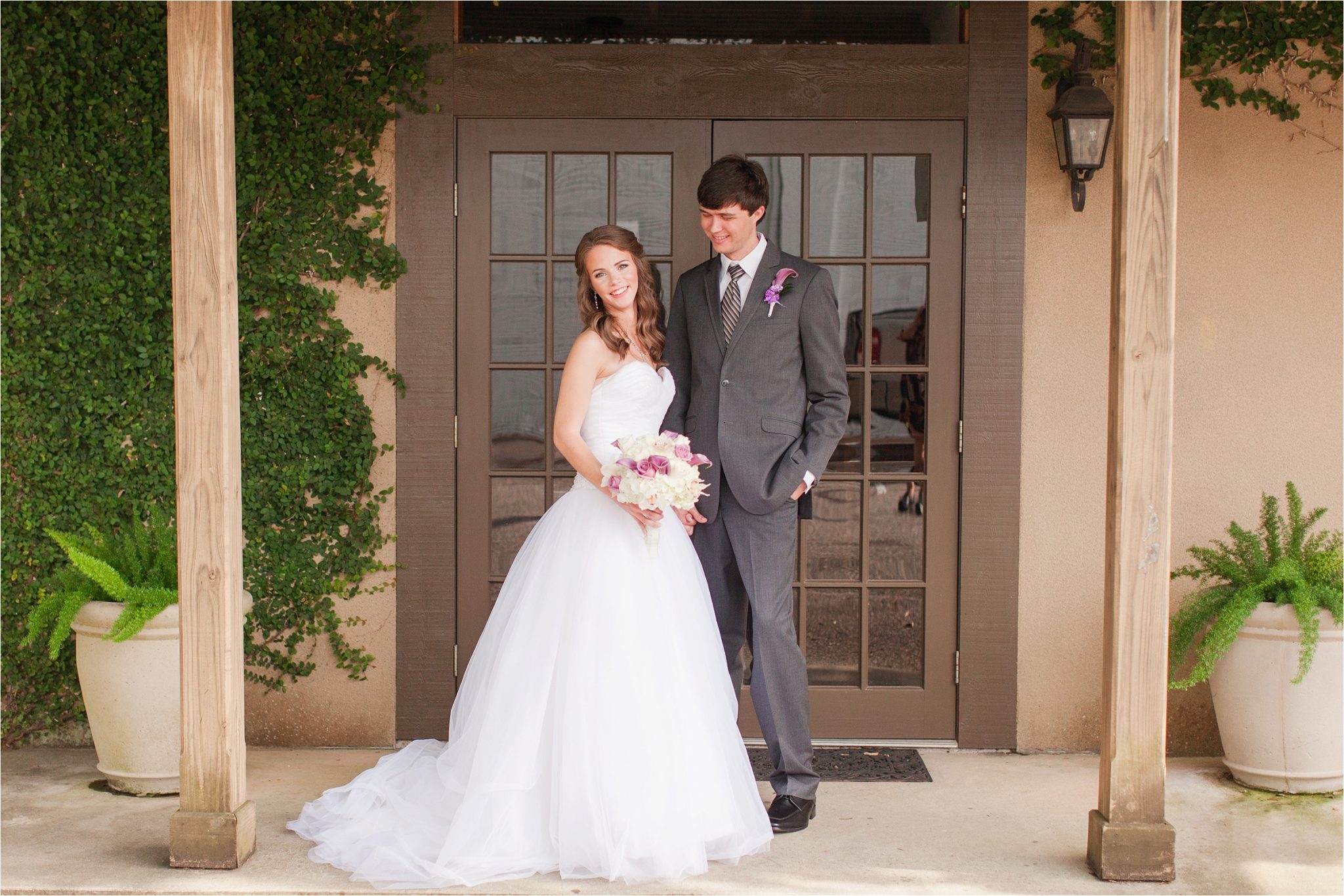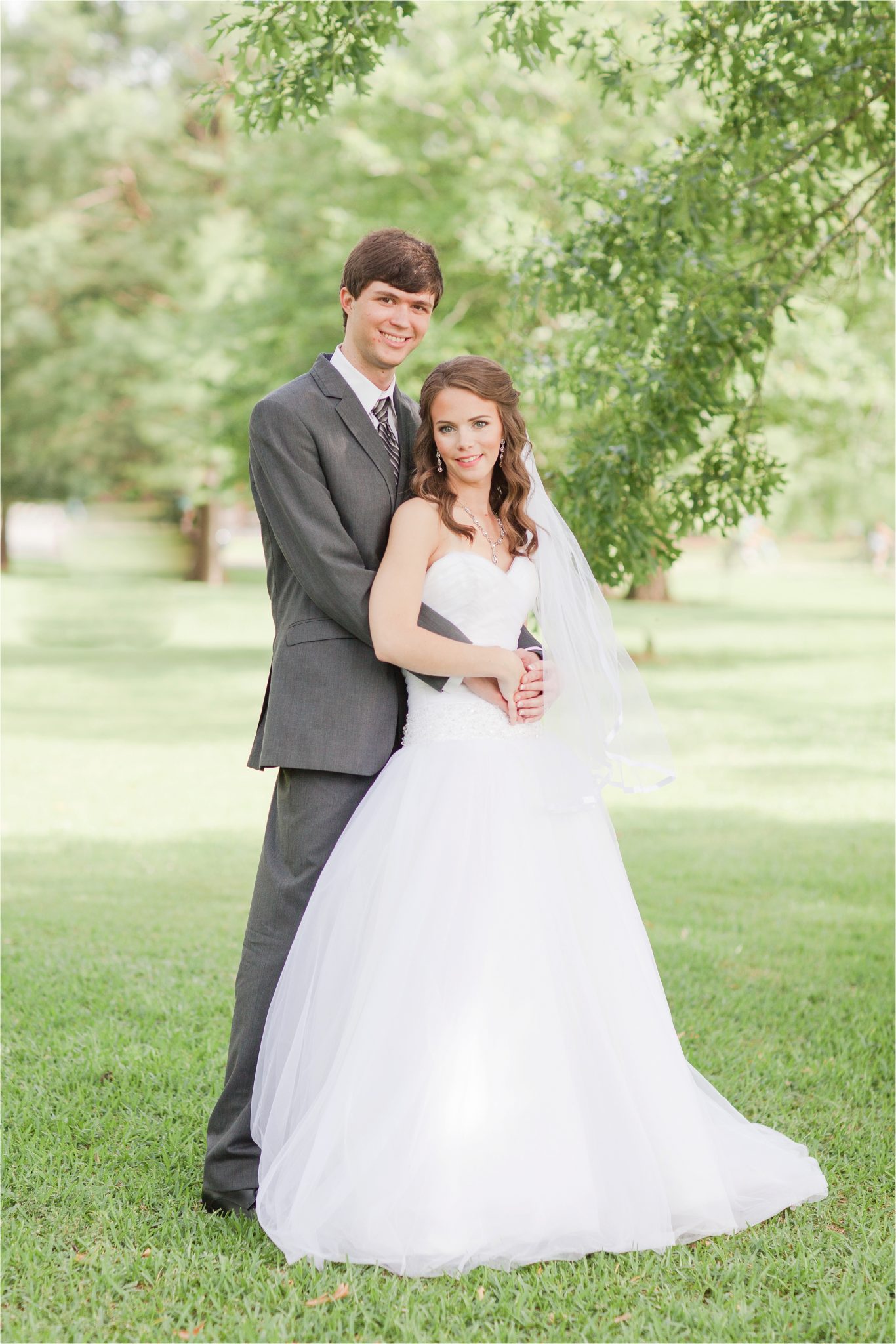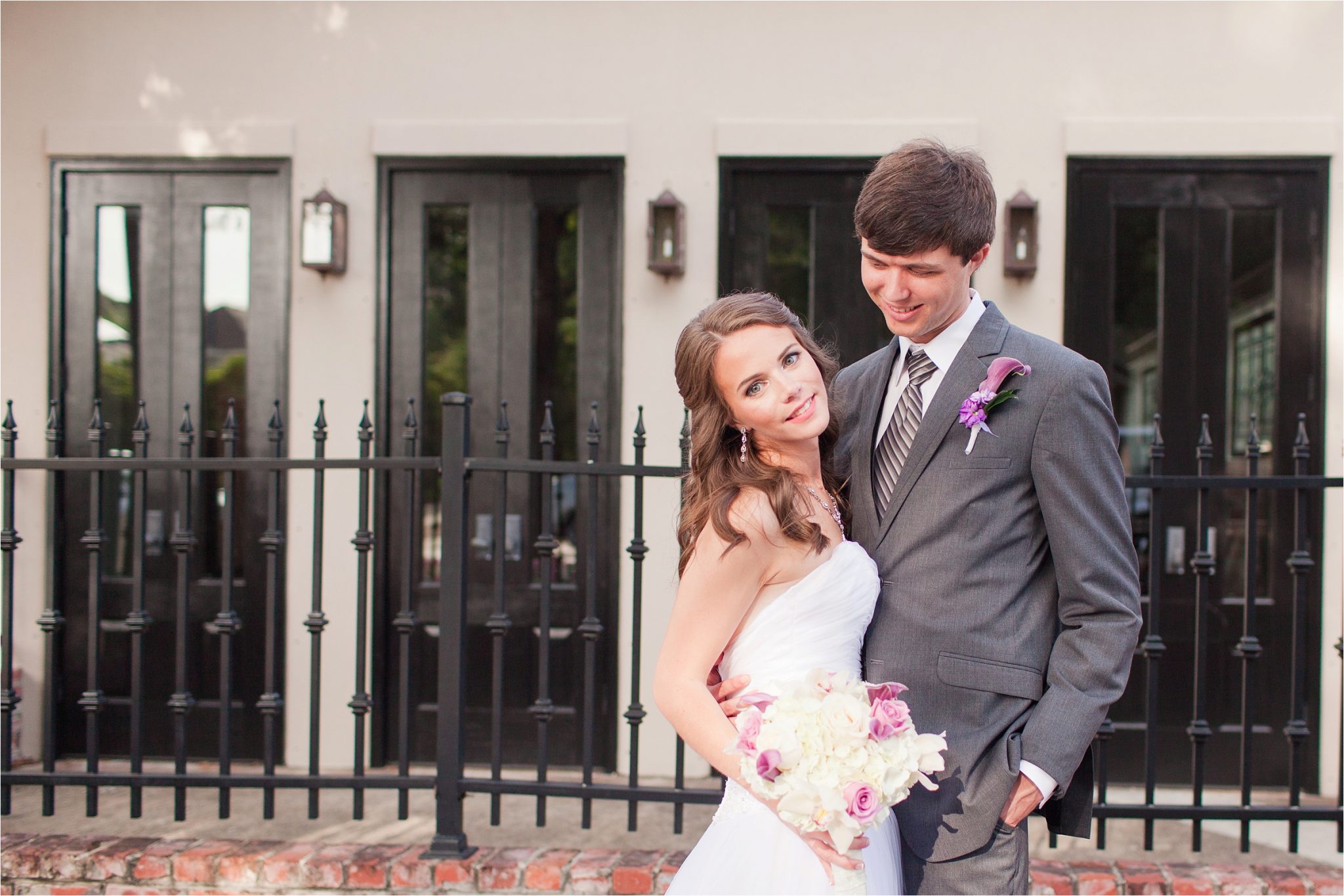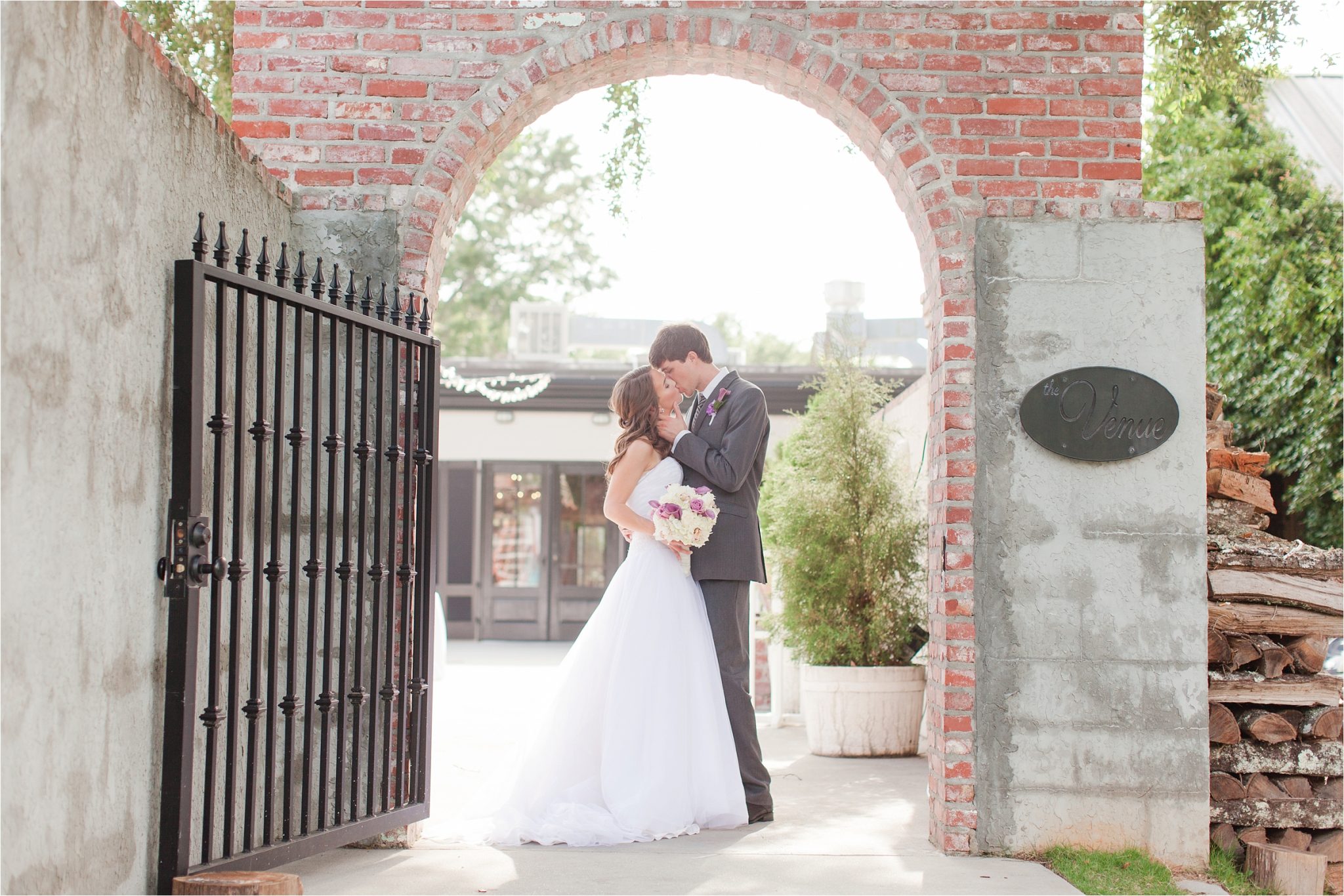 The bridal party!!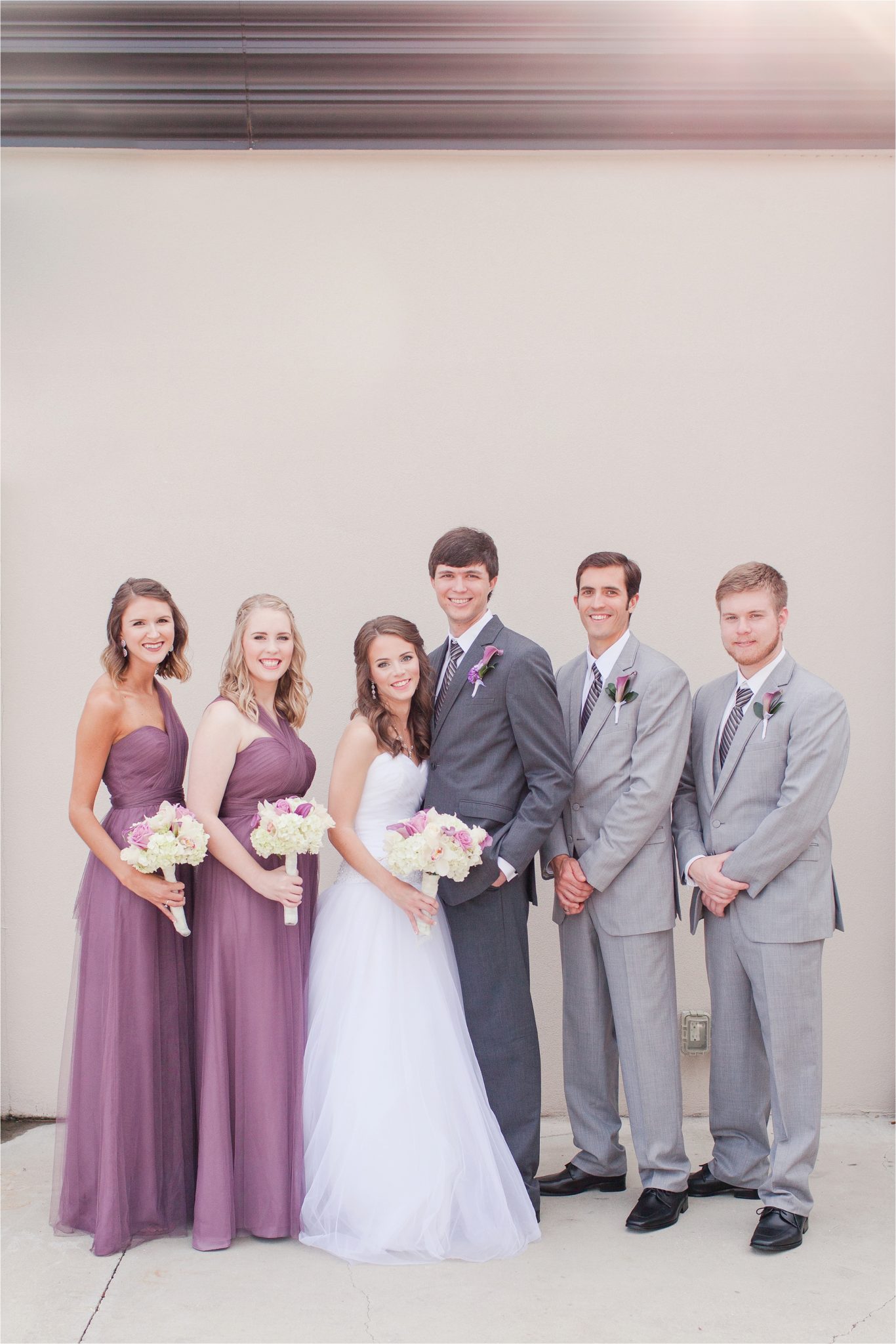 This bridal party and this light!!!!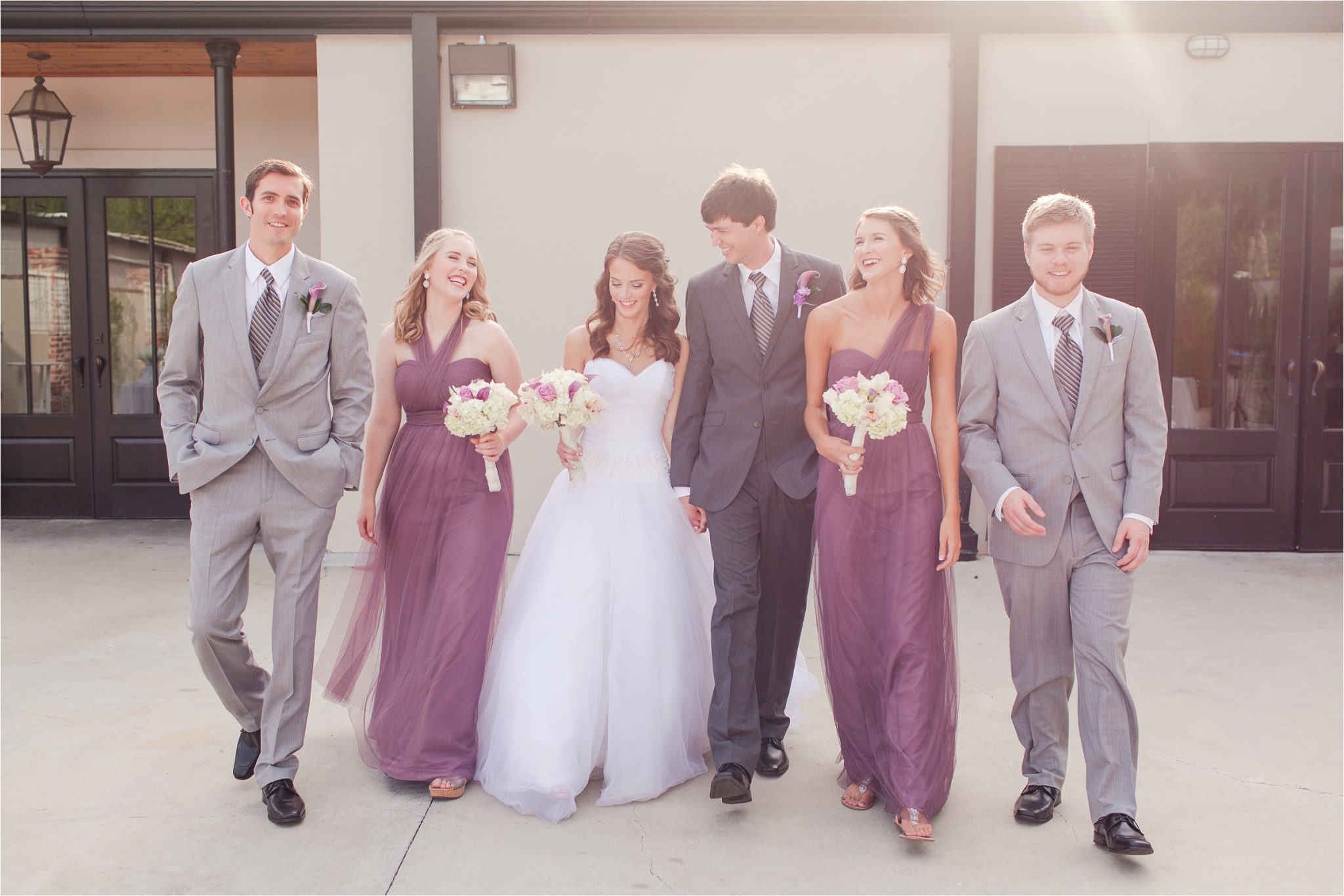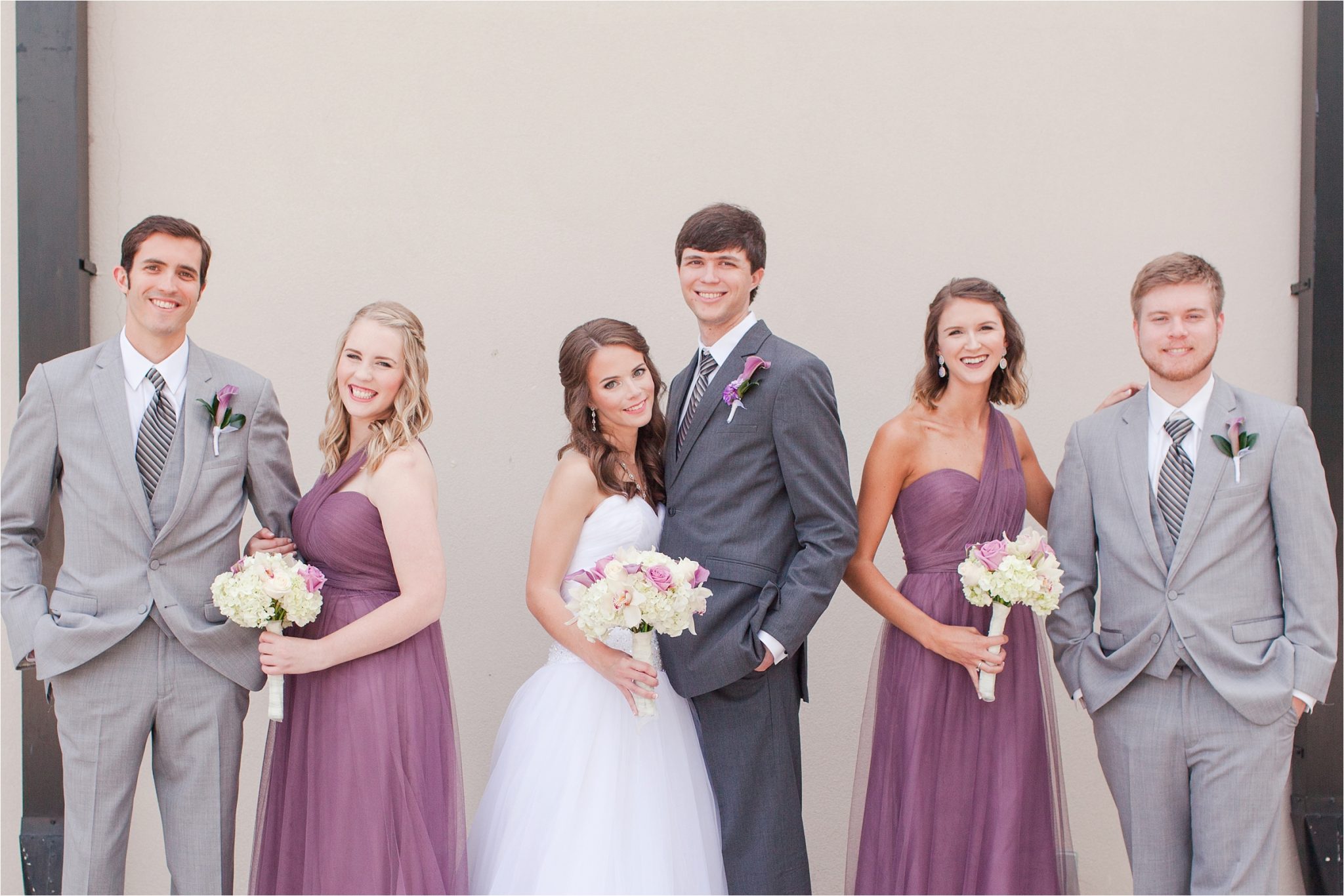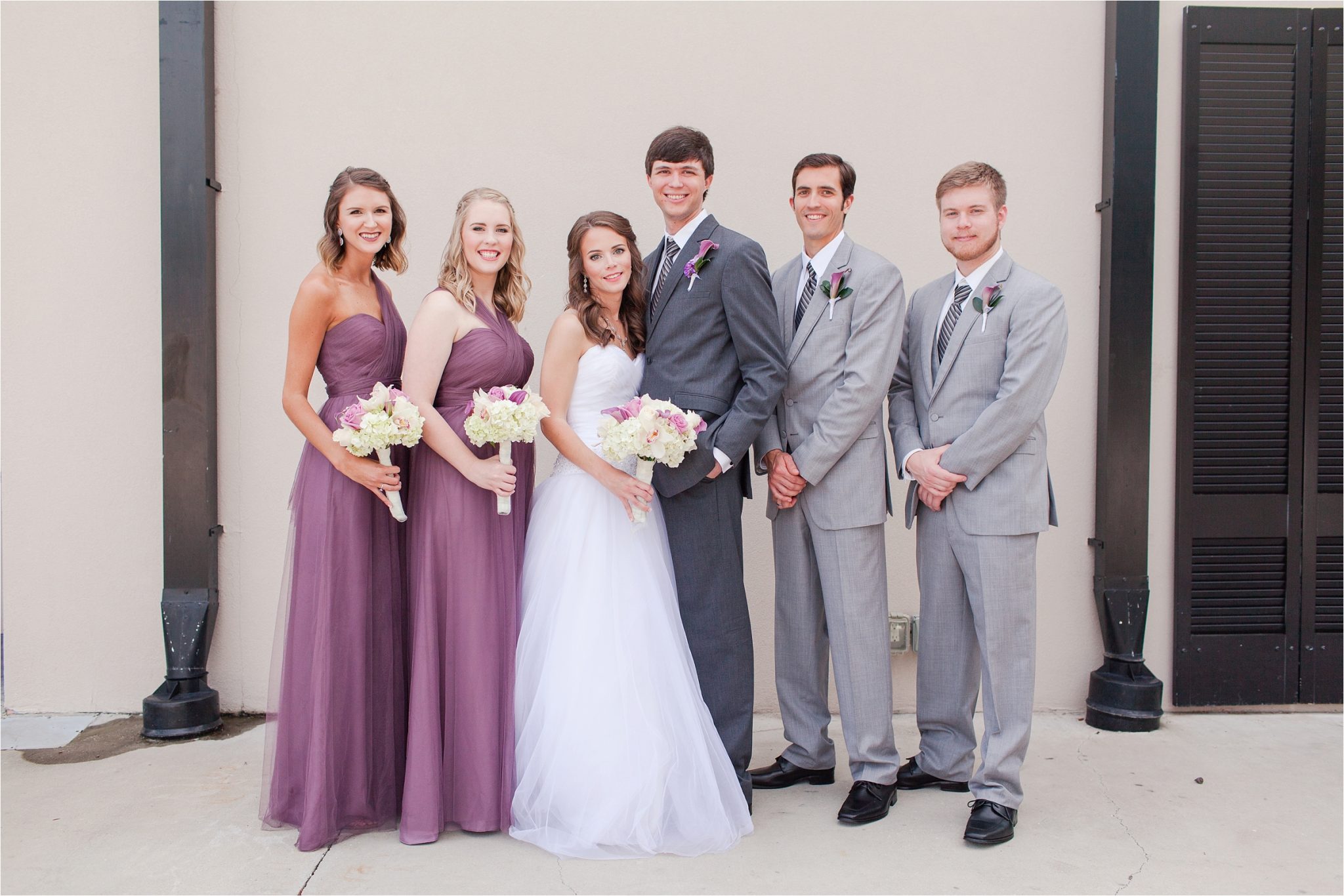 So pretty!!! That glow!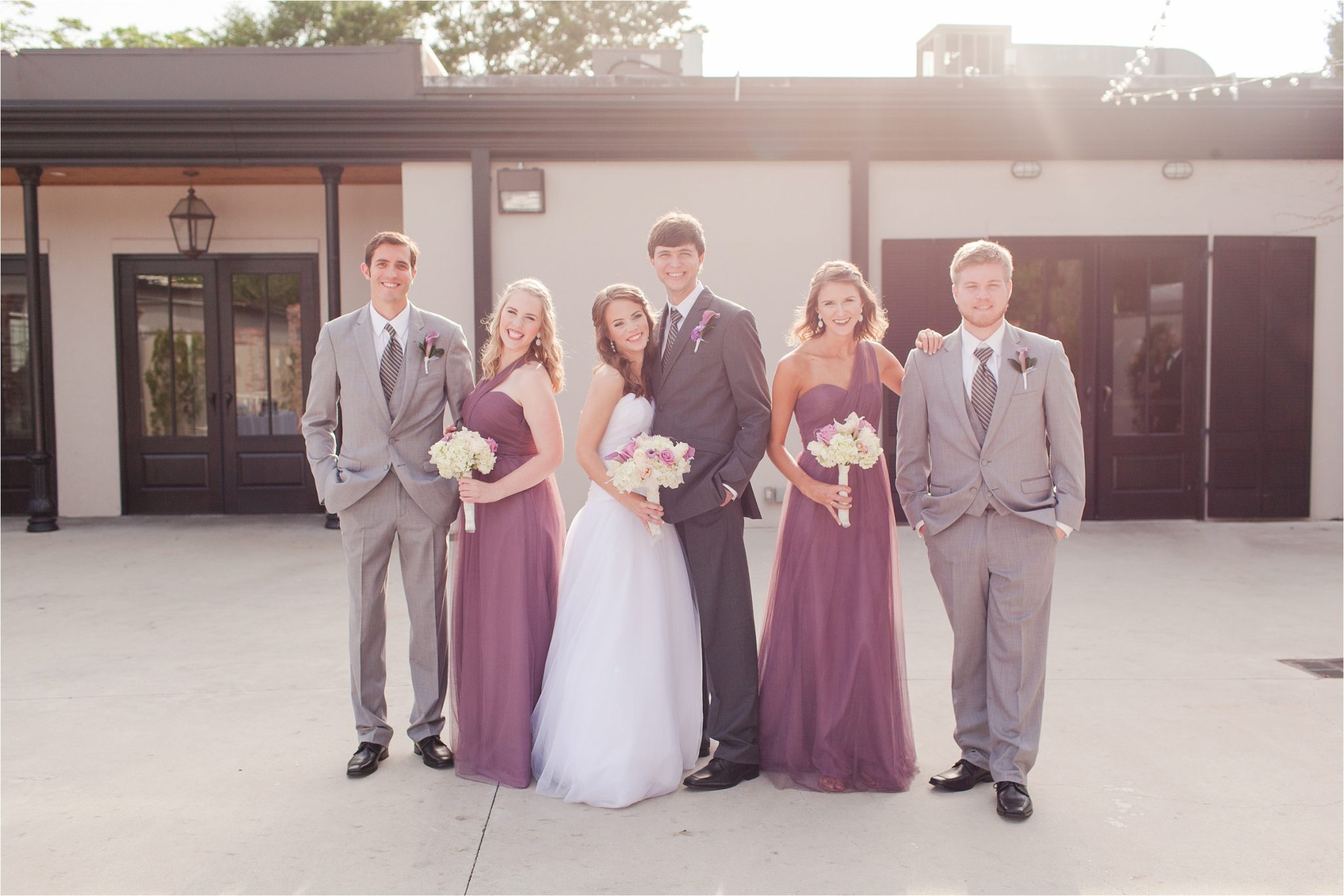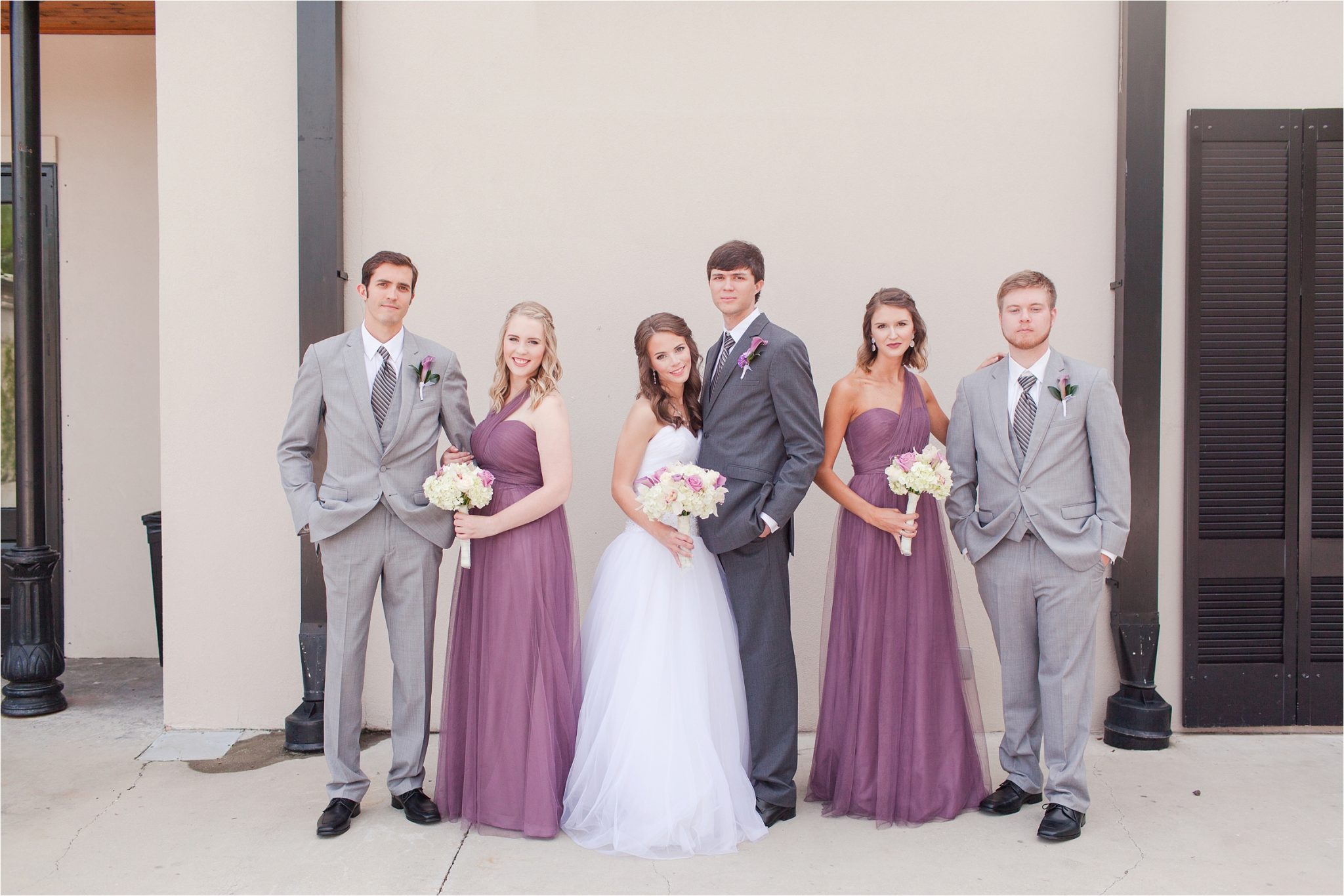 How precious is The Venue's ceremony site?!  Love love love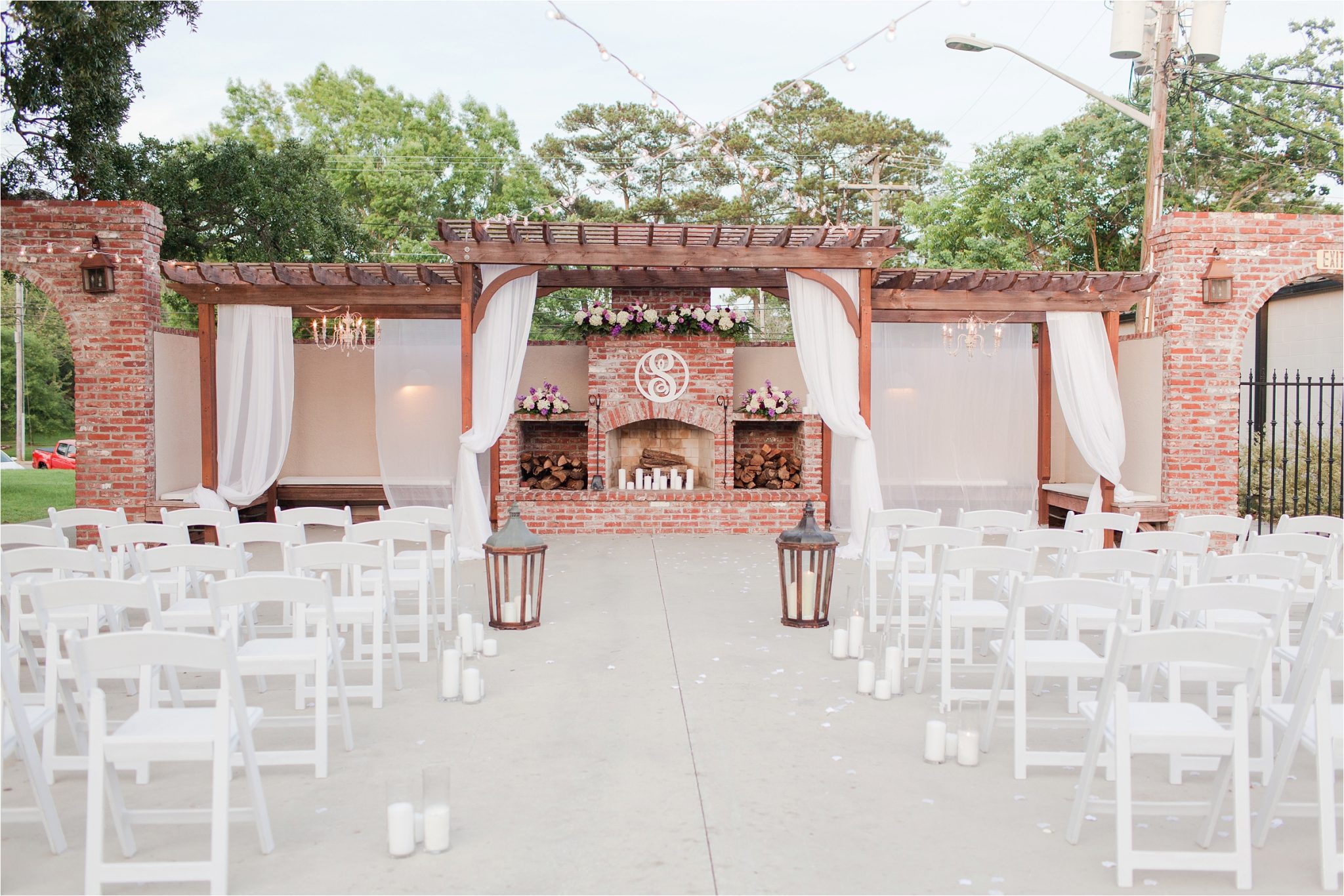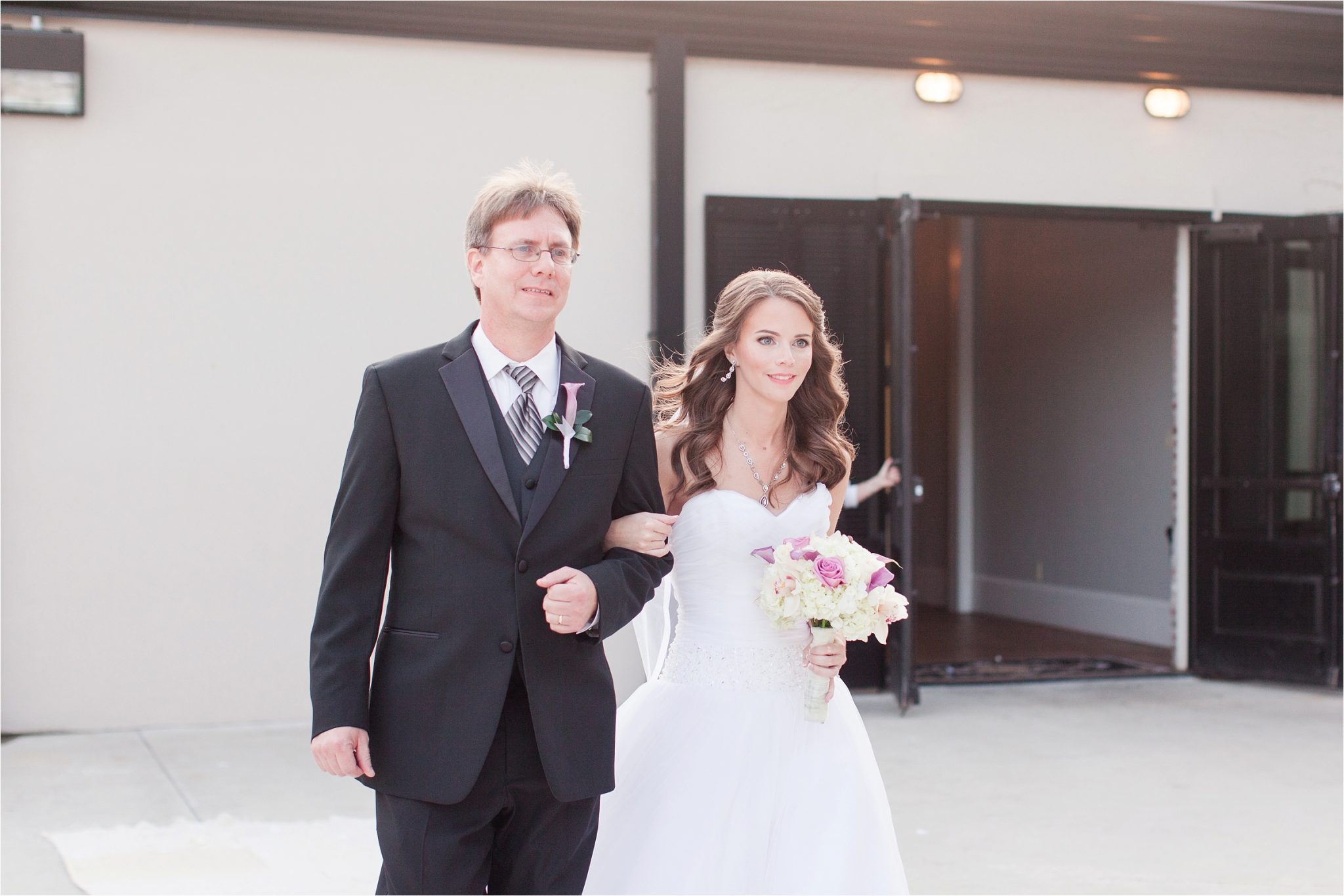 Corey watched Emily the entire time…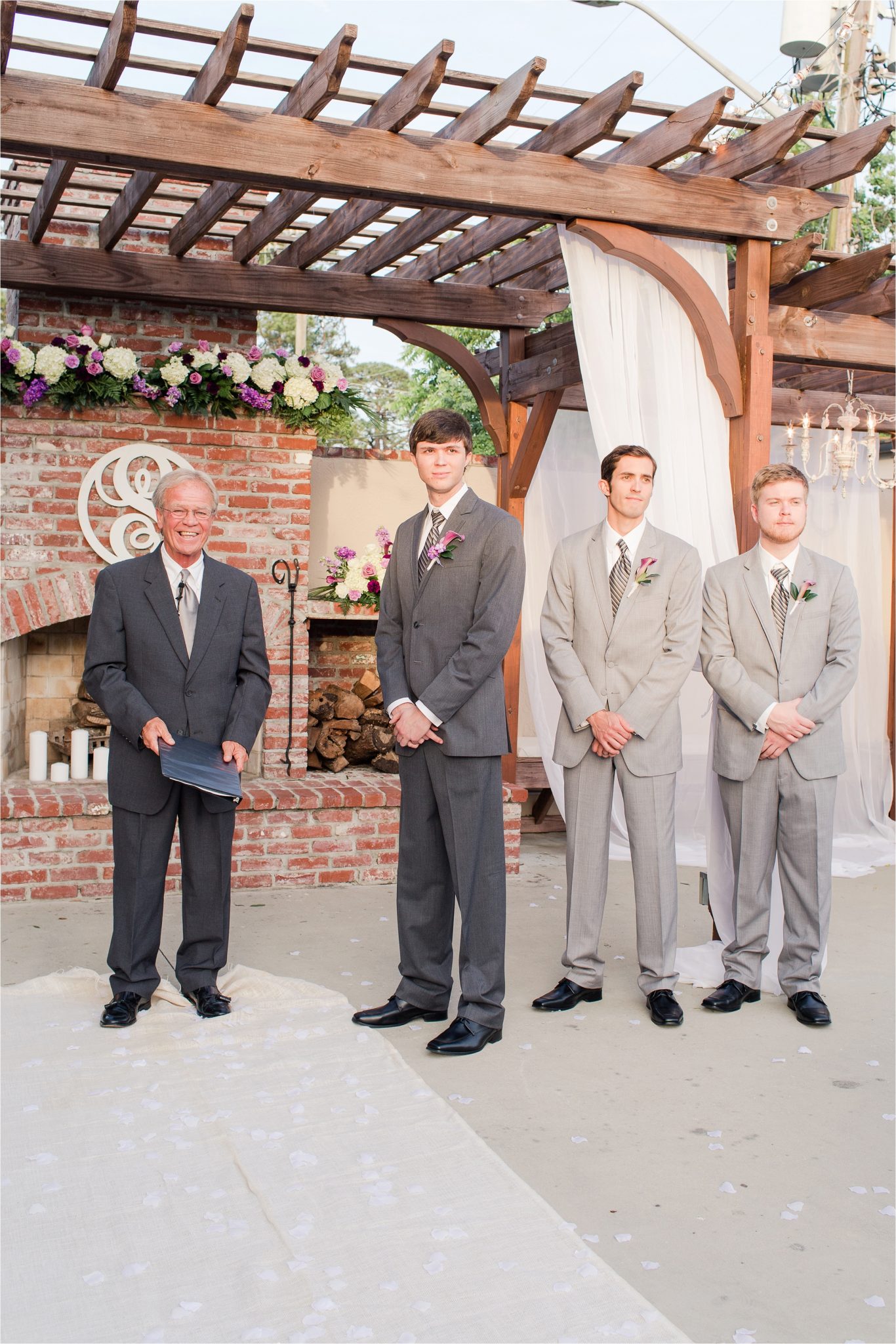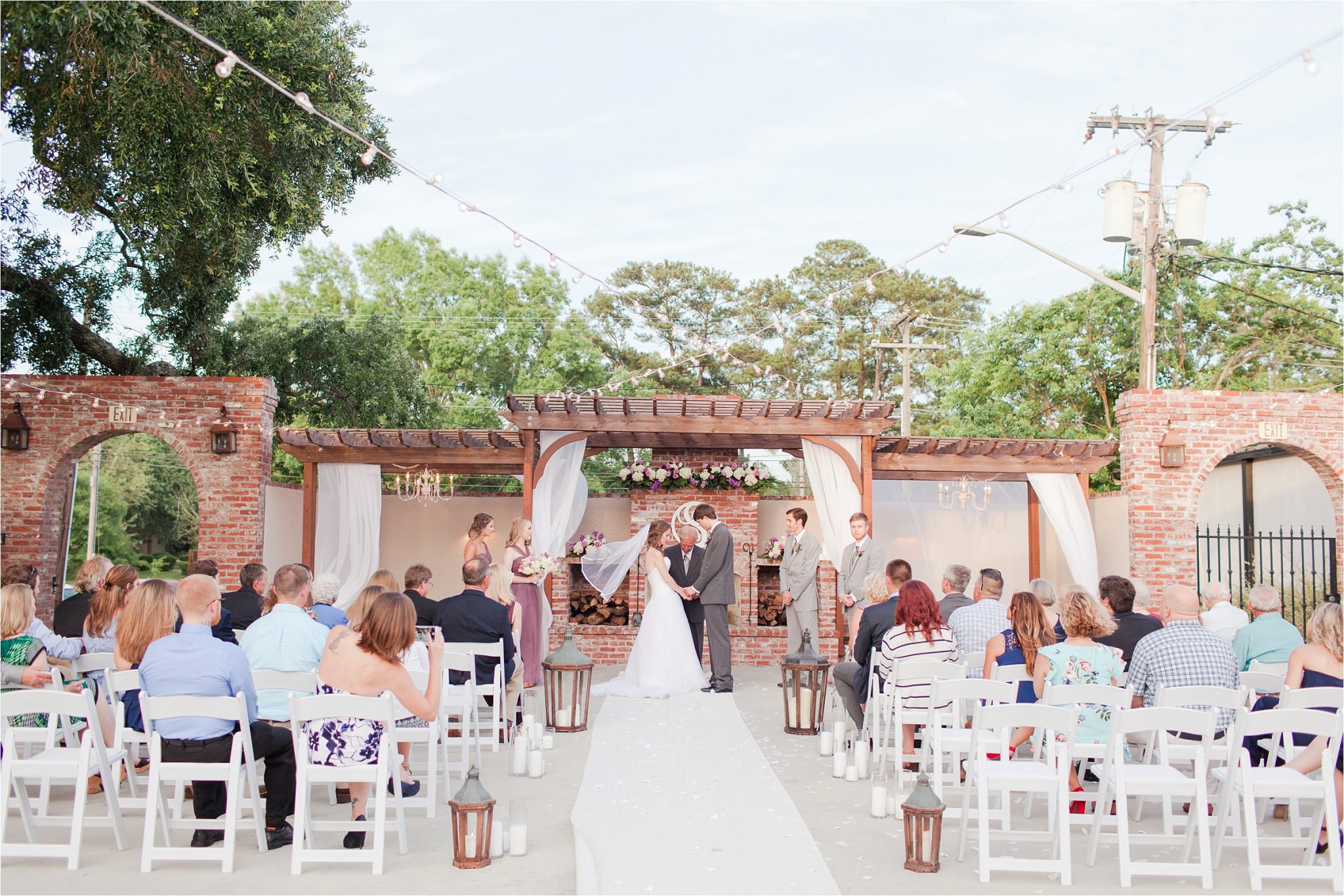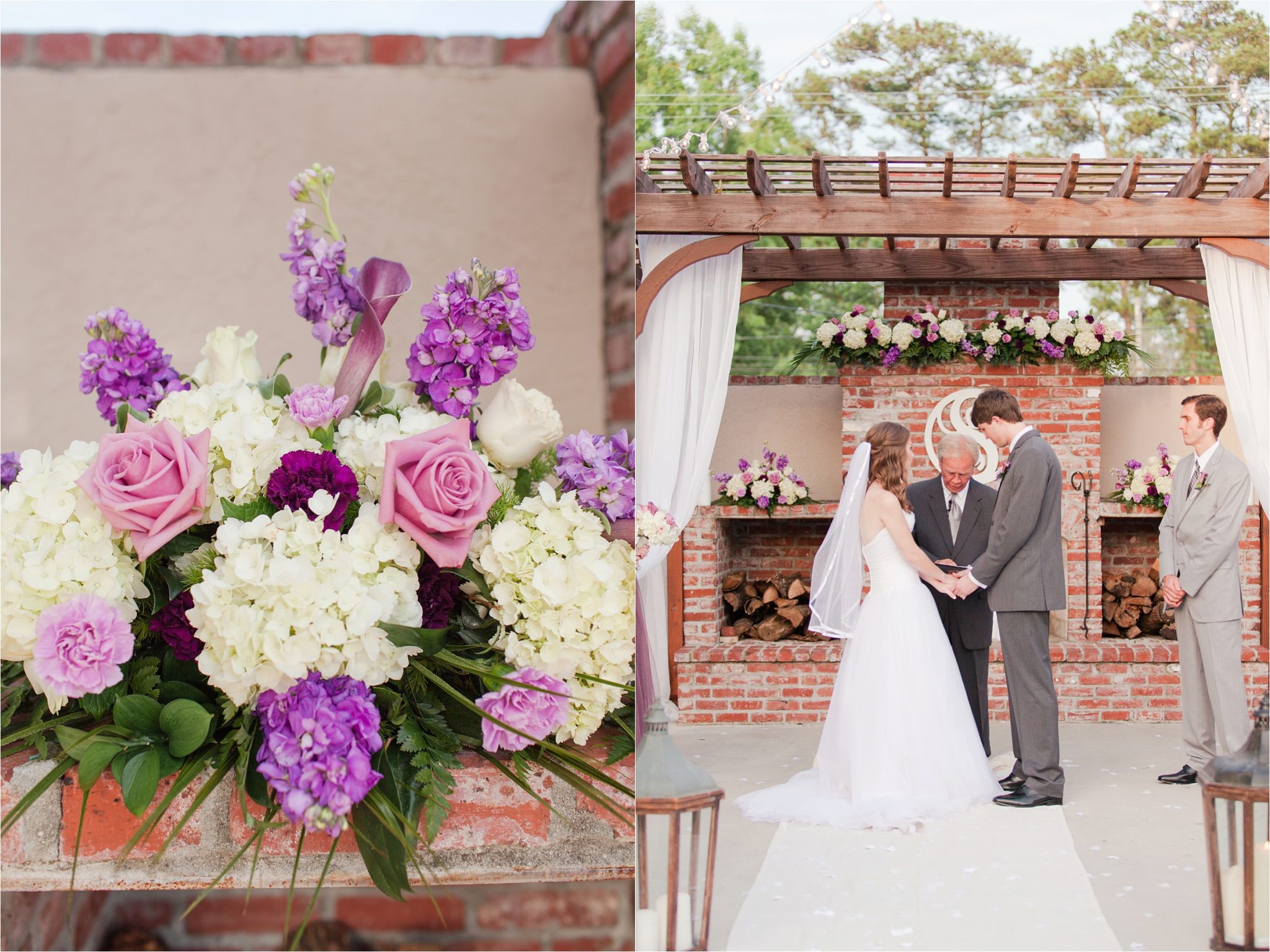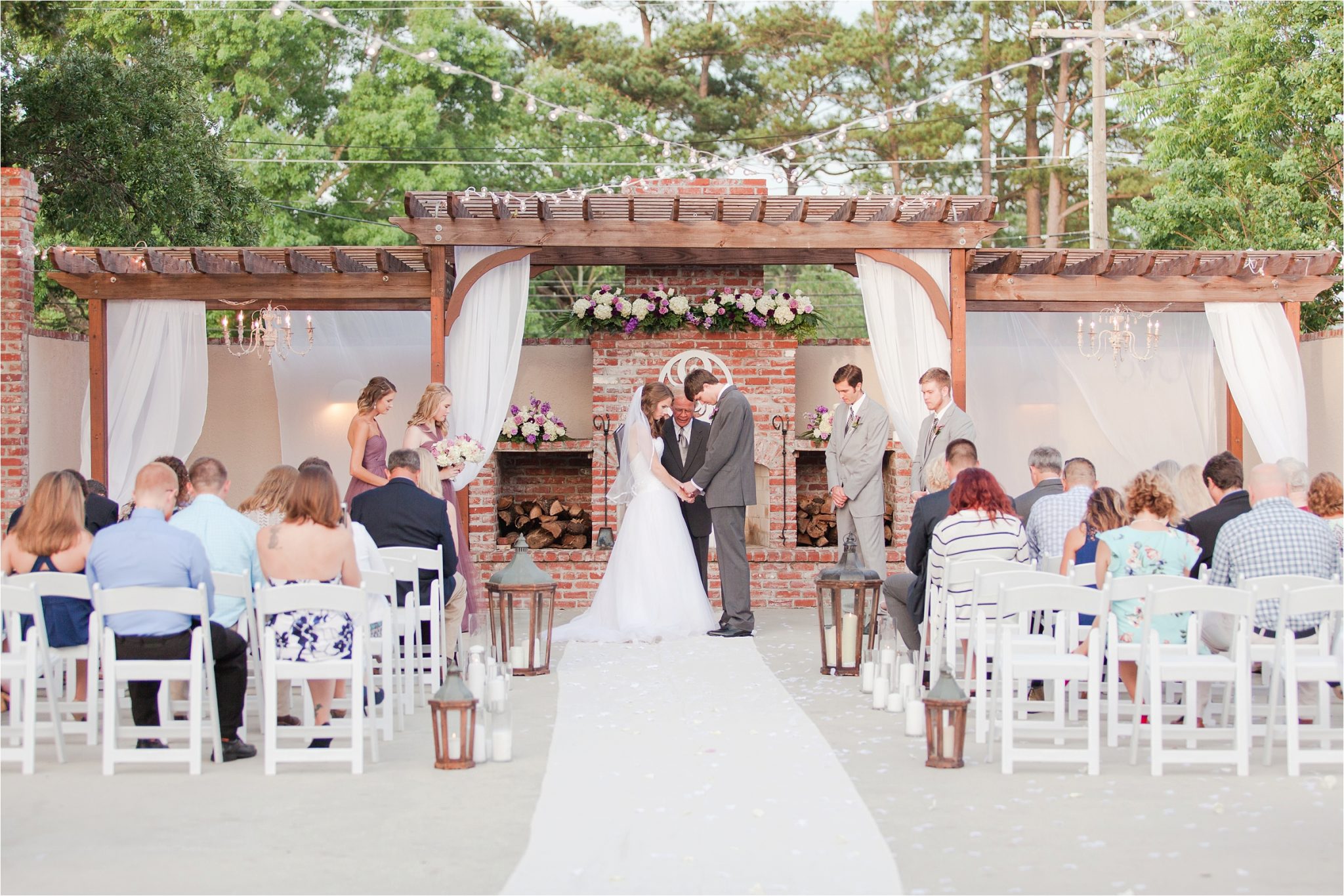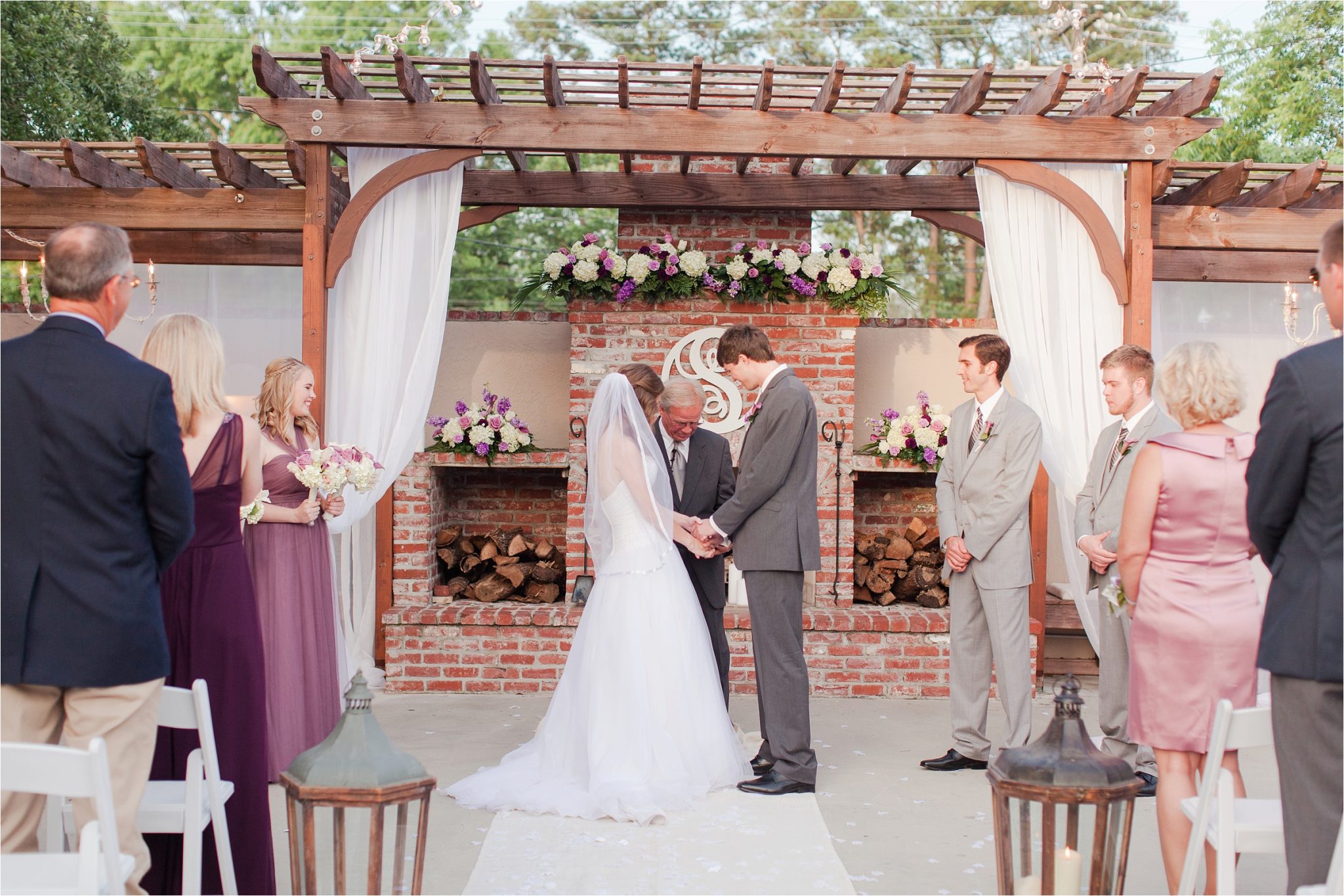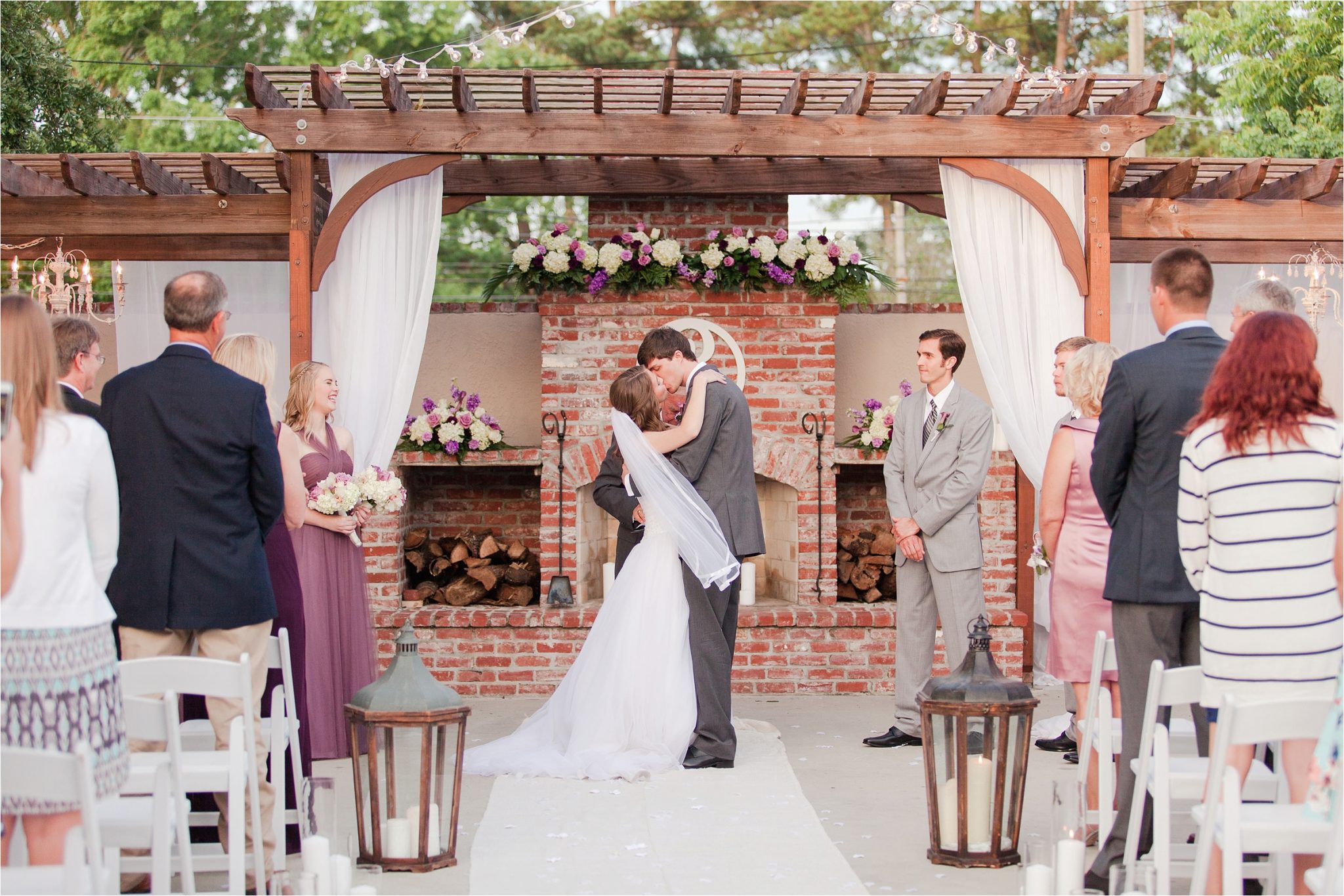 MARRIED!!!!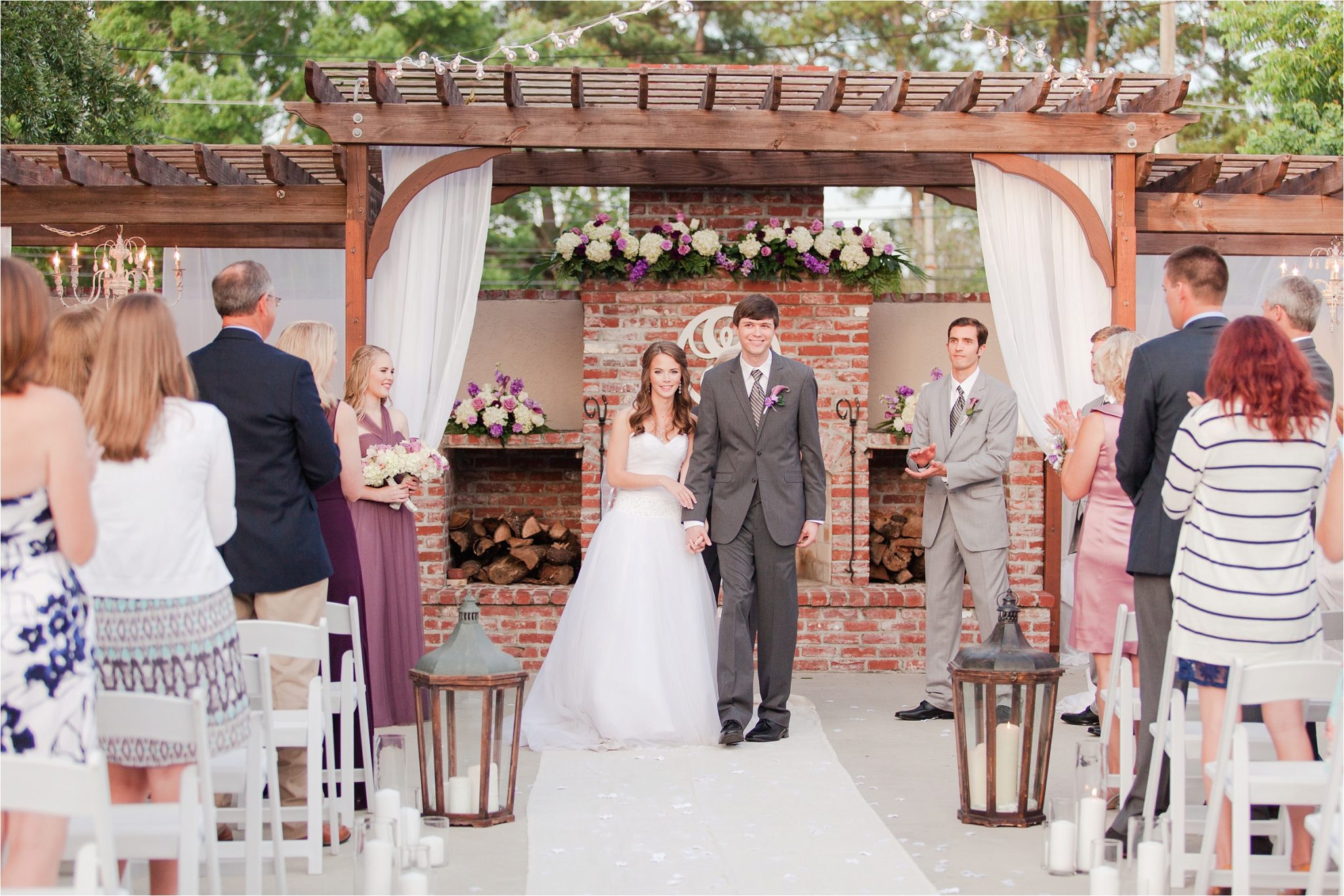 Corey and Emily wanted their first dance to be intimate and private <3  How precious is that?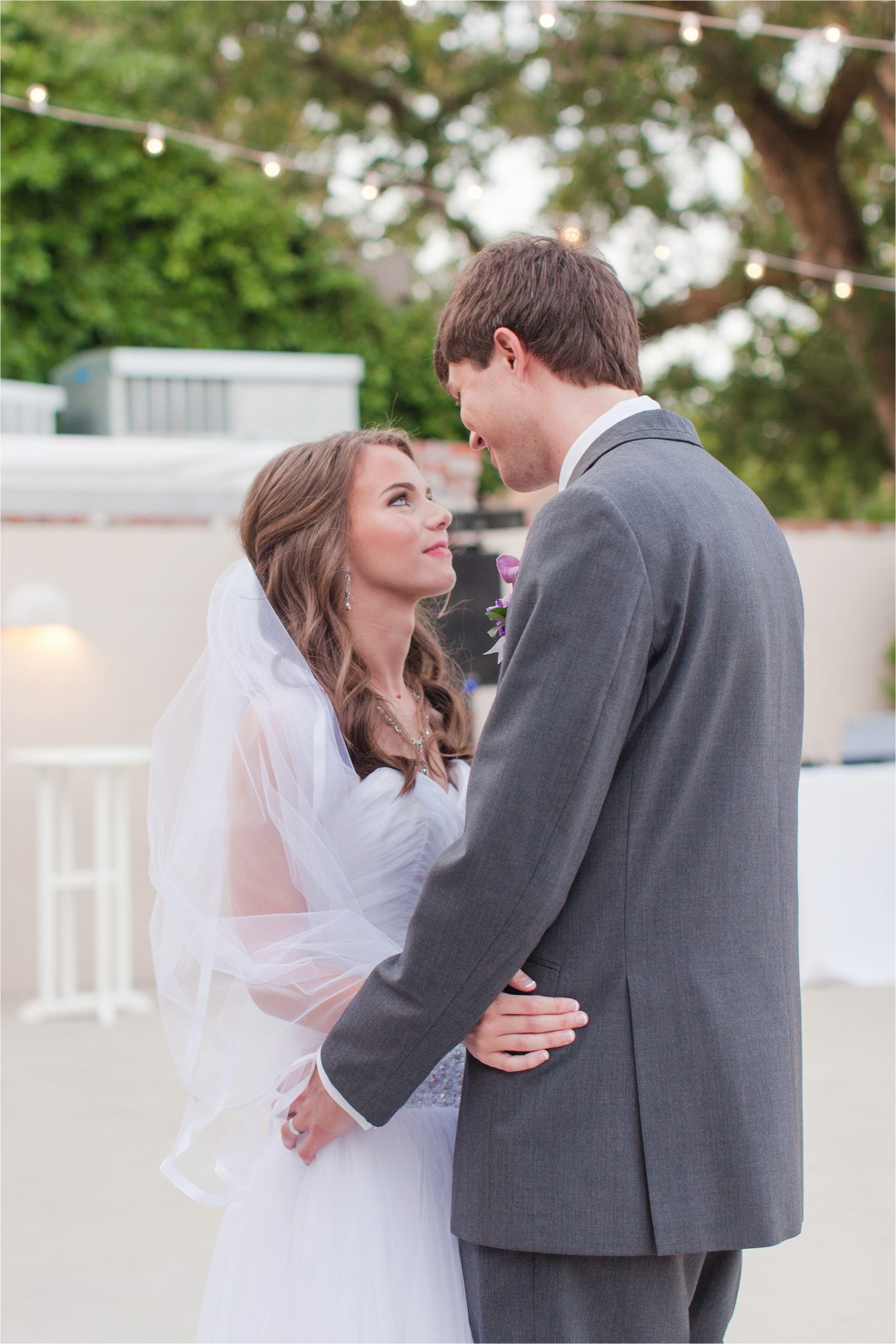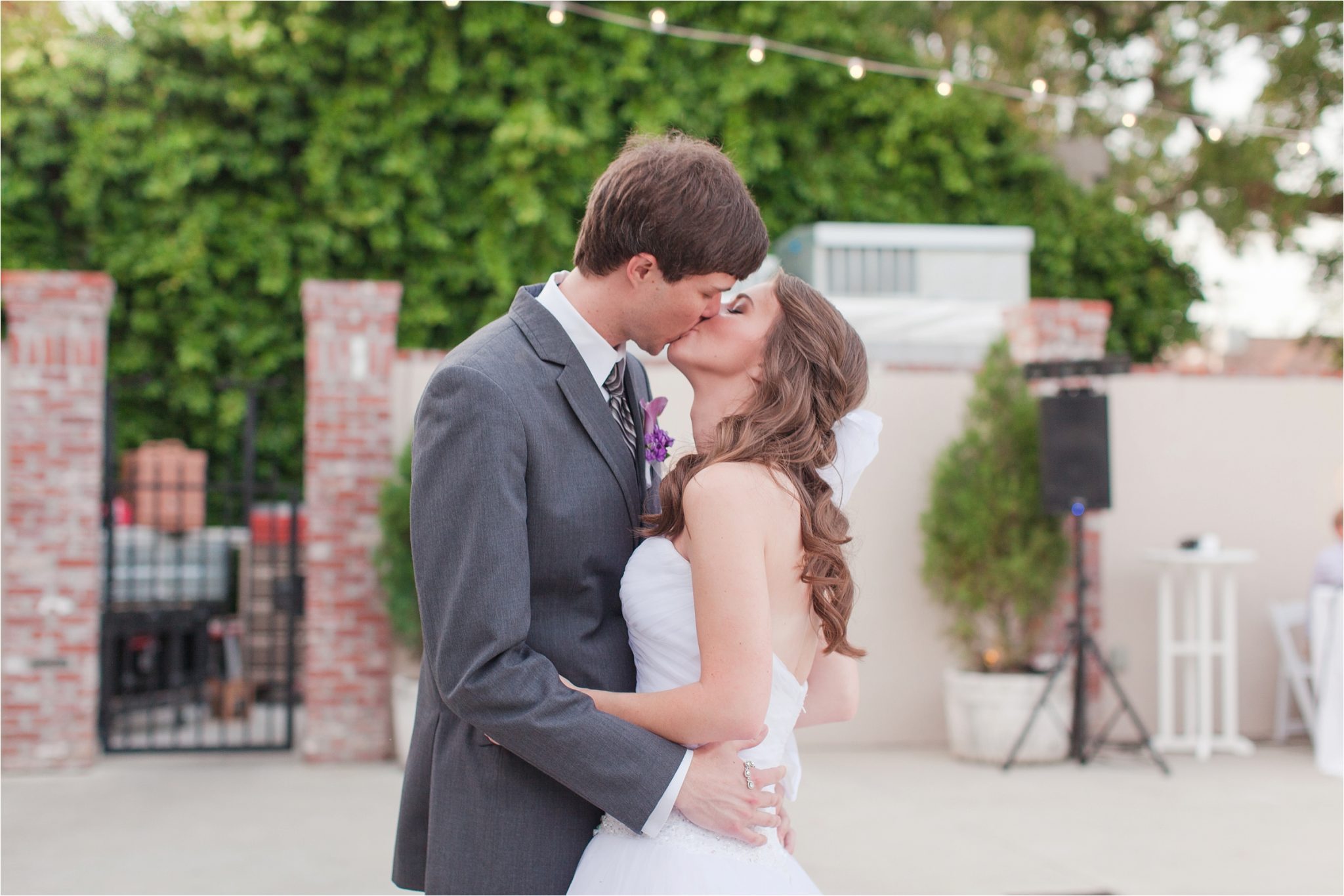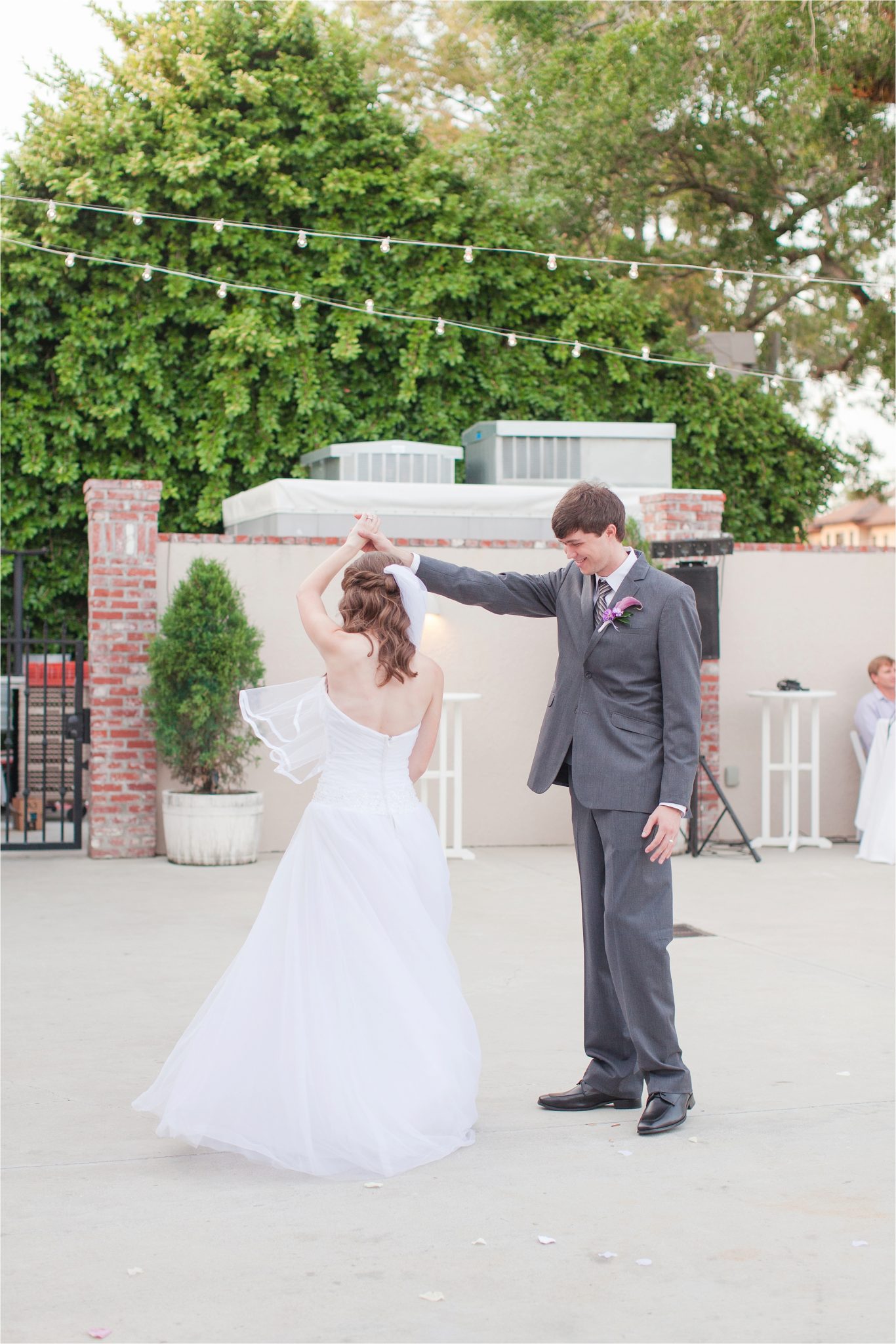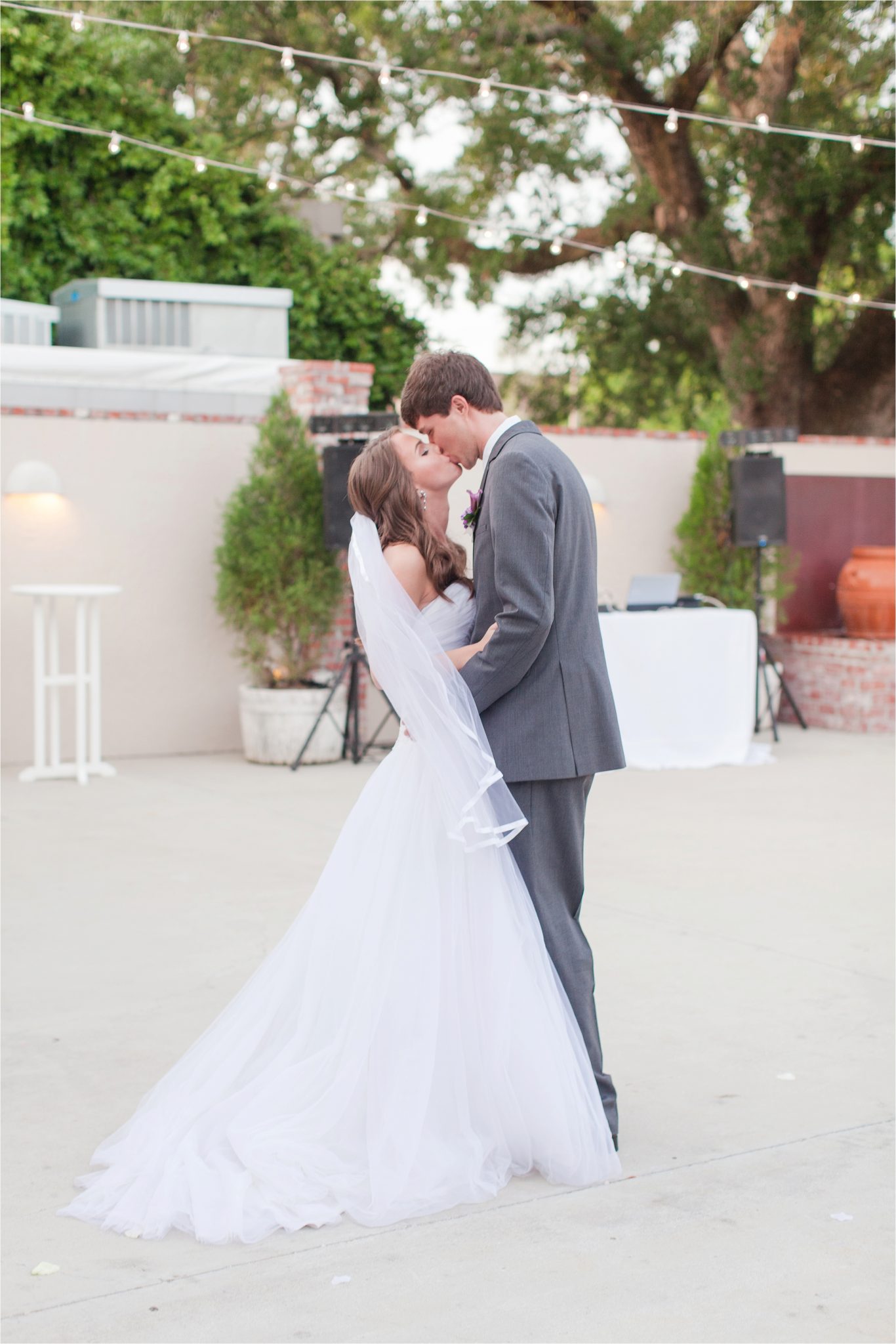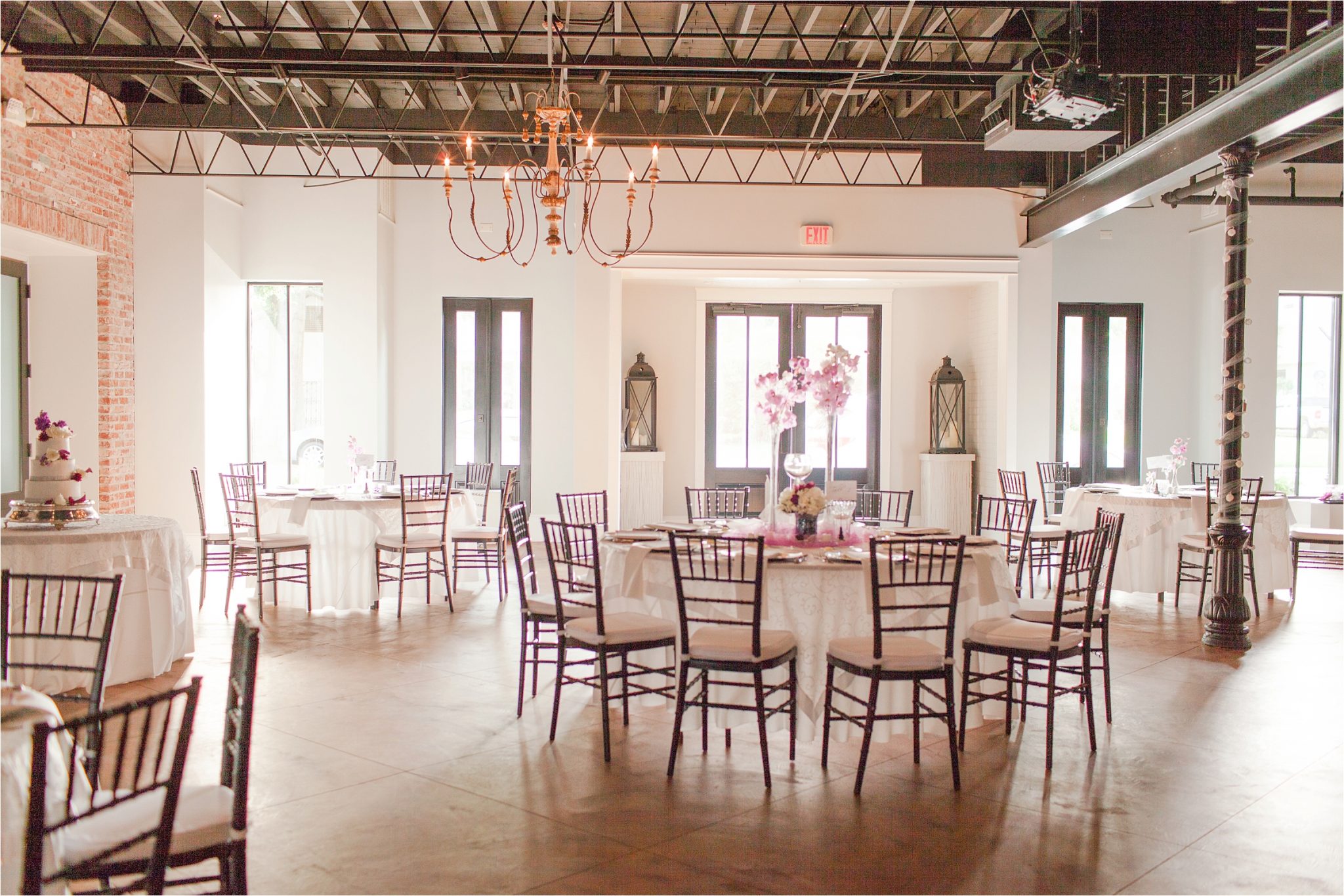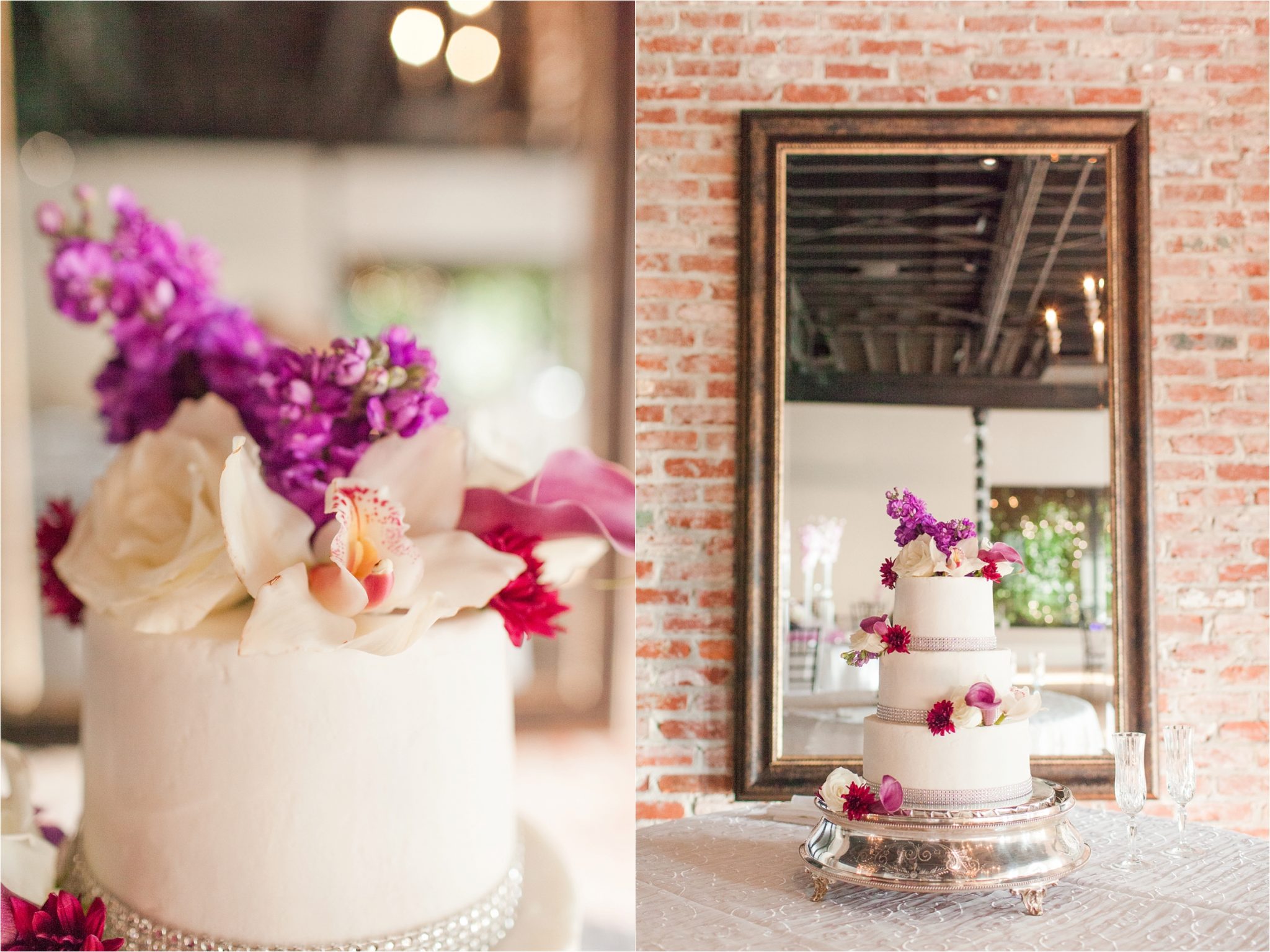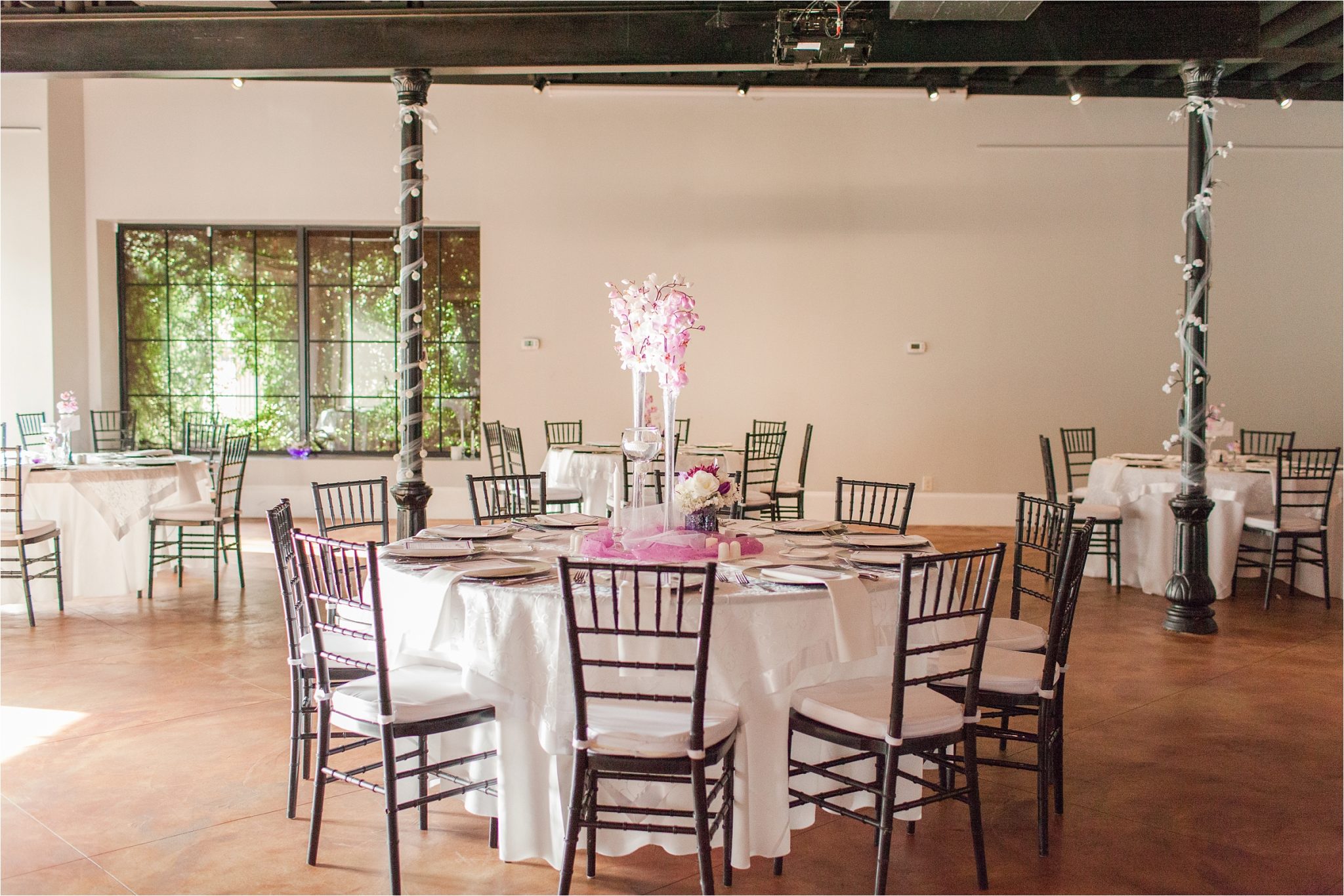 I LOVED this cake!!!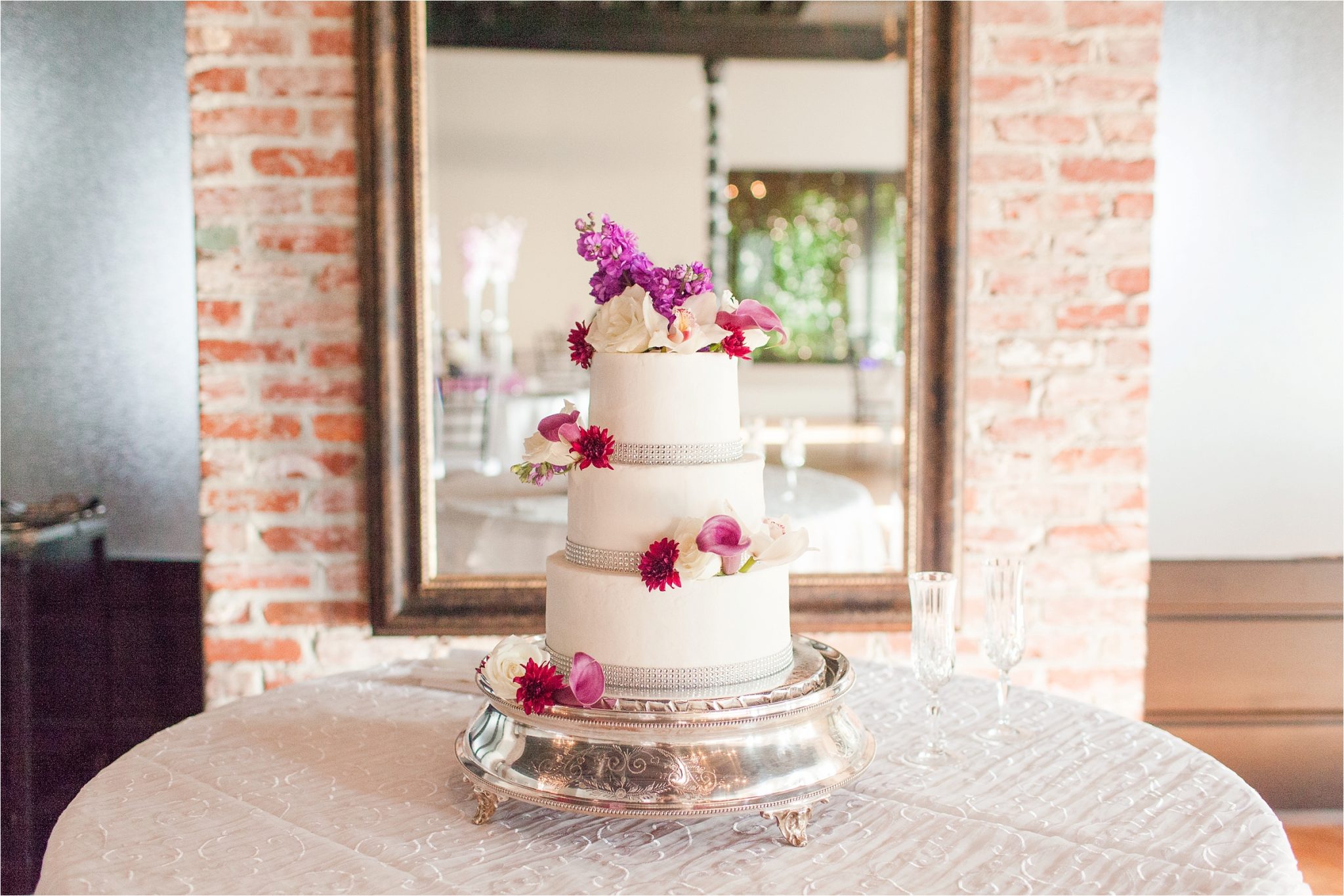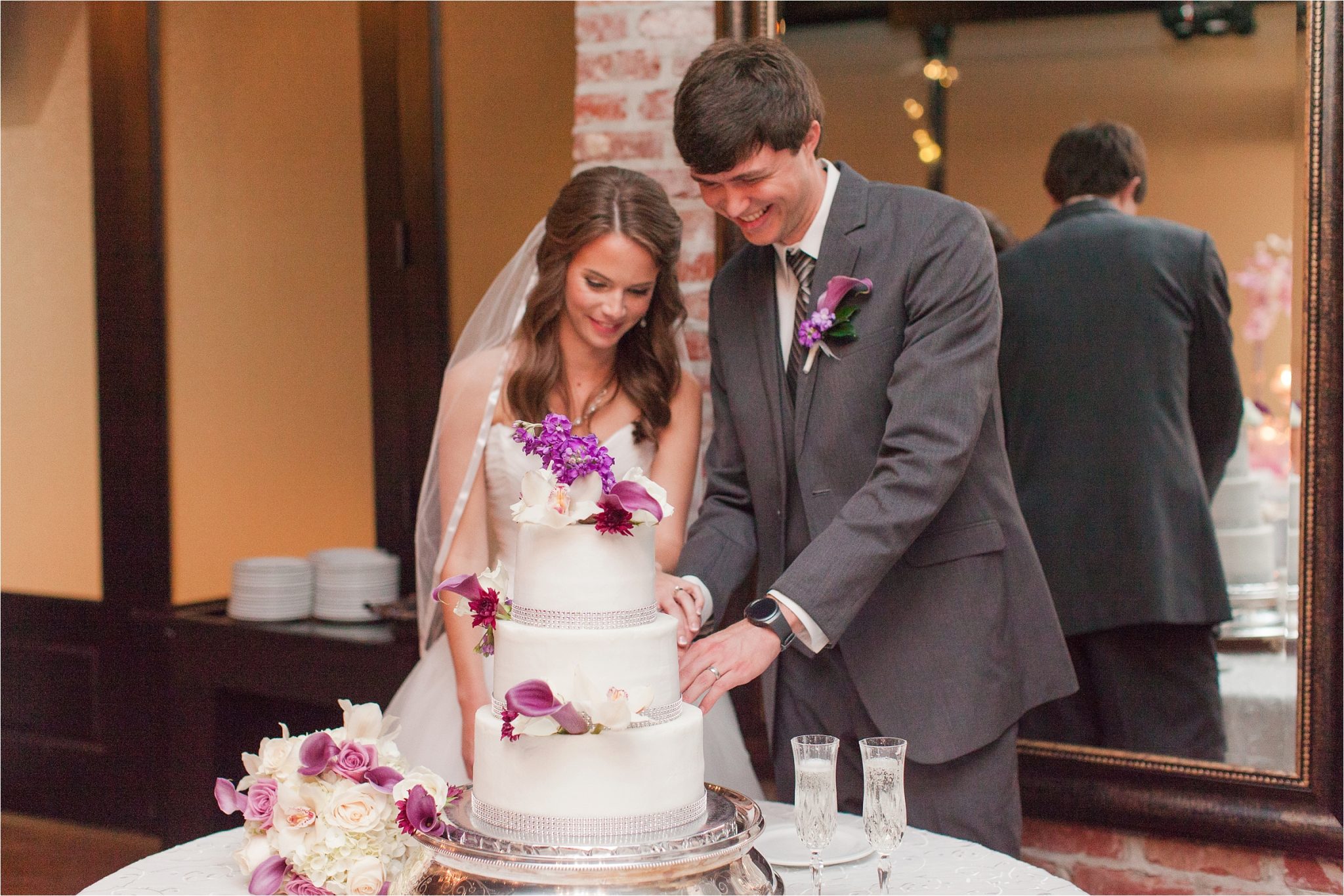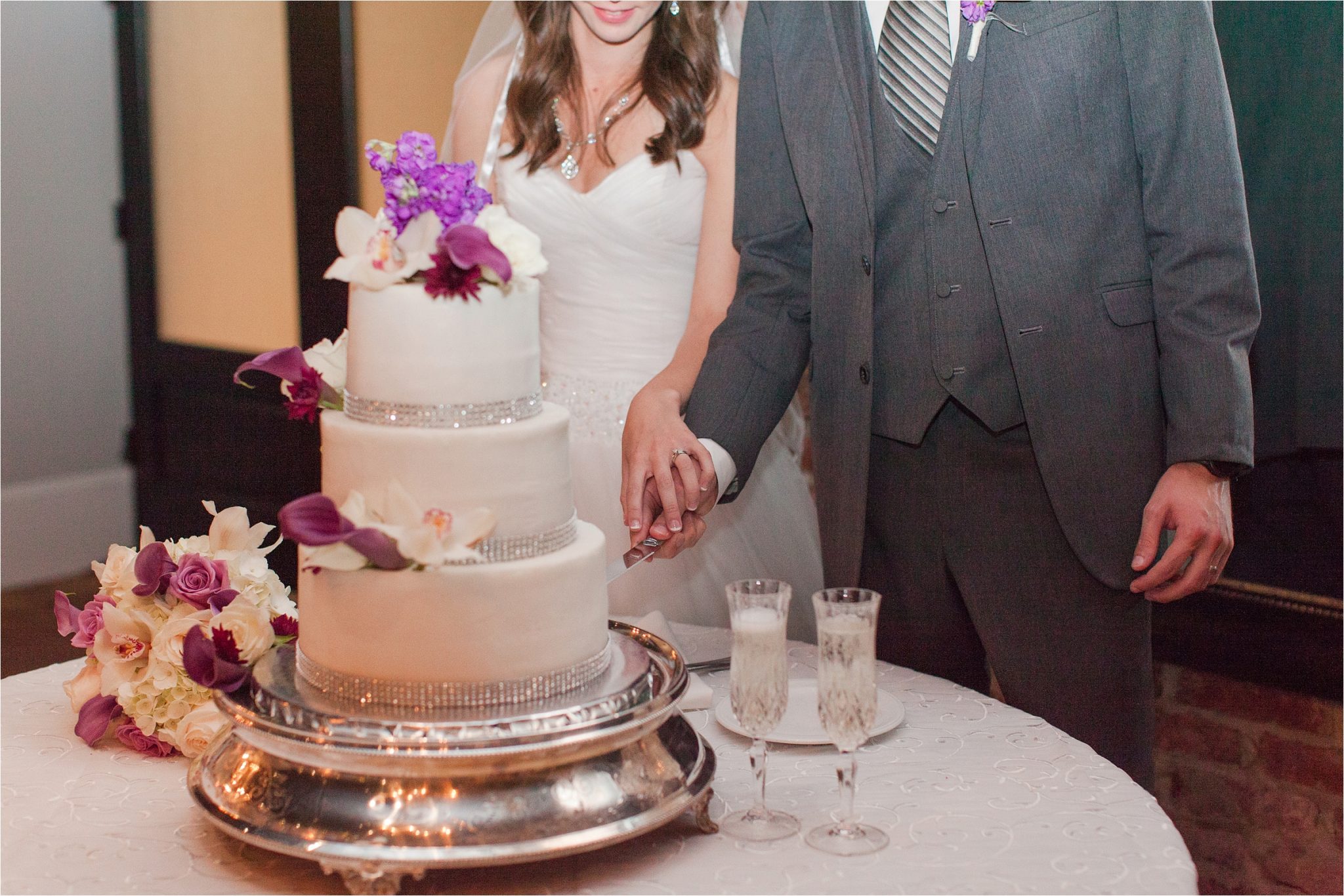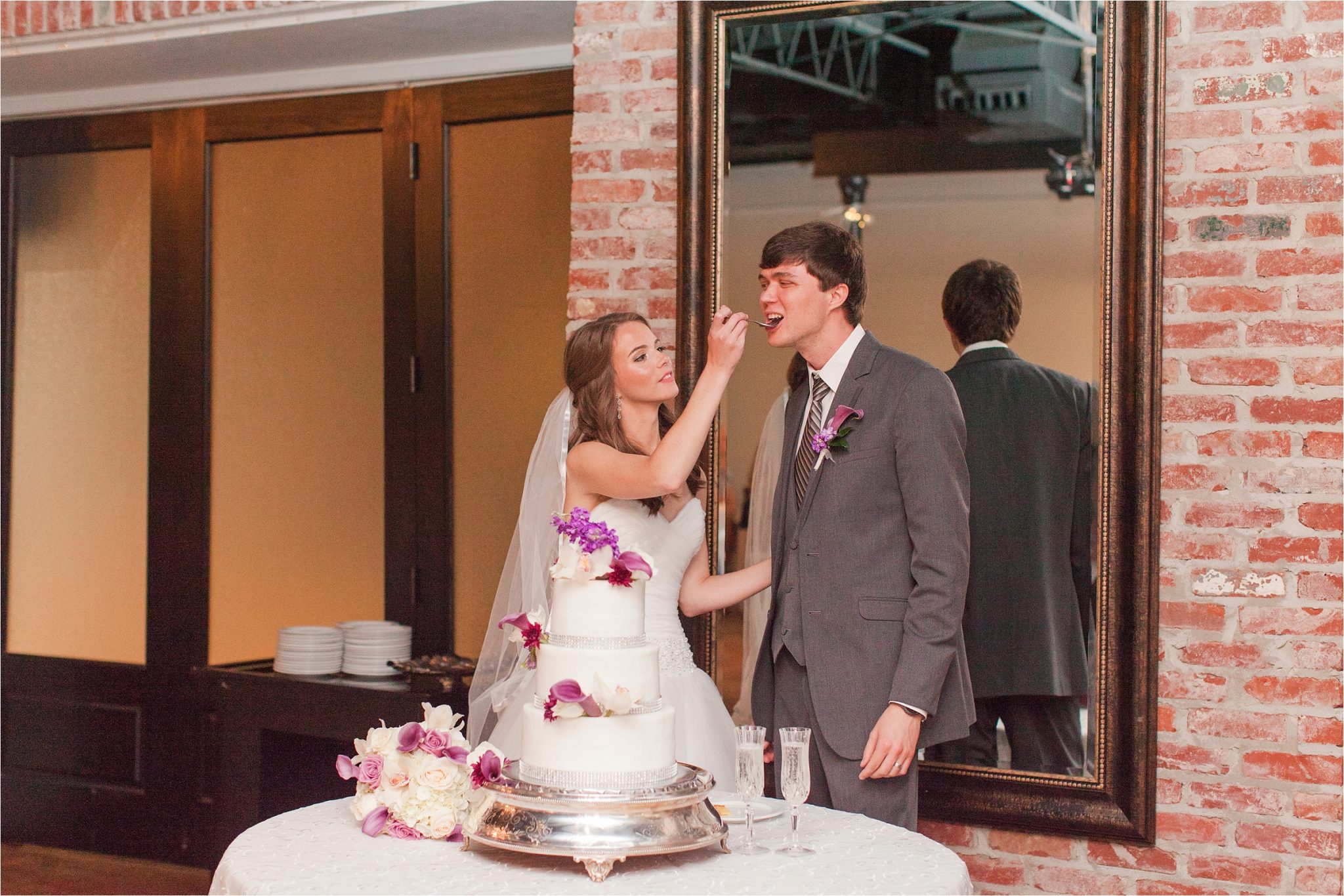 YAY!!!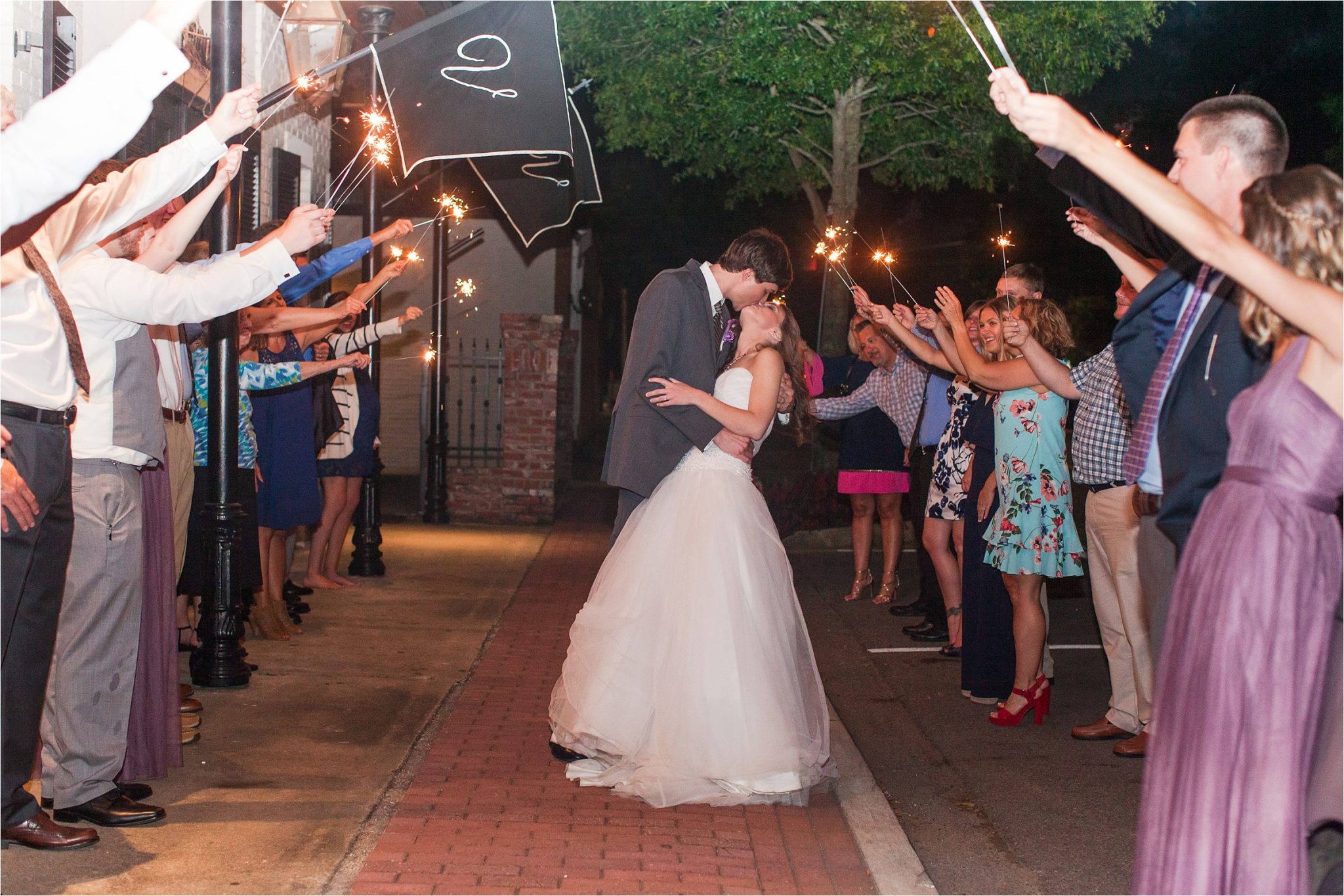 Happiest of Weddings to Emily and Corey!!!!
xo
AnnaFilly
VENDORS
Bridesmaid Dresses: Bella Bridesmaids
Groomsmen Attire: Francias
Florist : Jessica Hertel
Invitation Suites + Paperie : Byrd Seagle Printing
Photography : Anna Filly Photography
Ceremony Venue : The Venue in Fairhope
Reception Venue : The Venue in Fairhope
Music + DJ :
Cake : Cakes by Vickie
Catering : The Venue in Fairhope