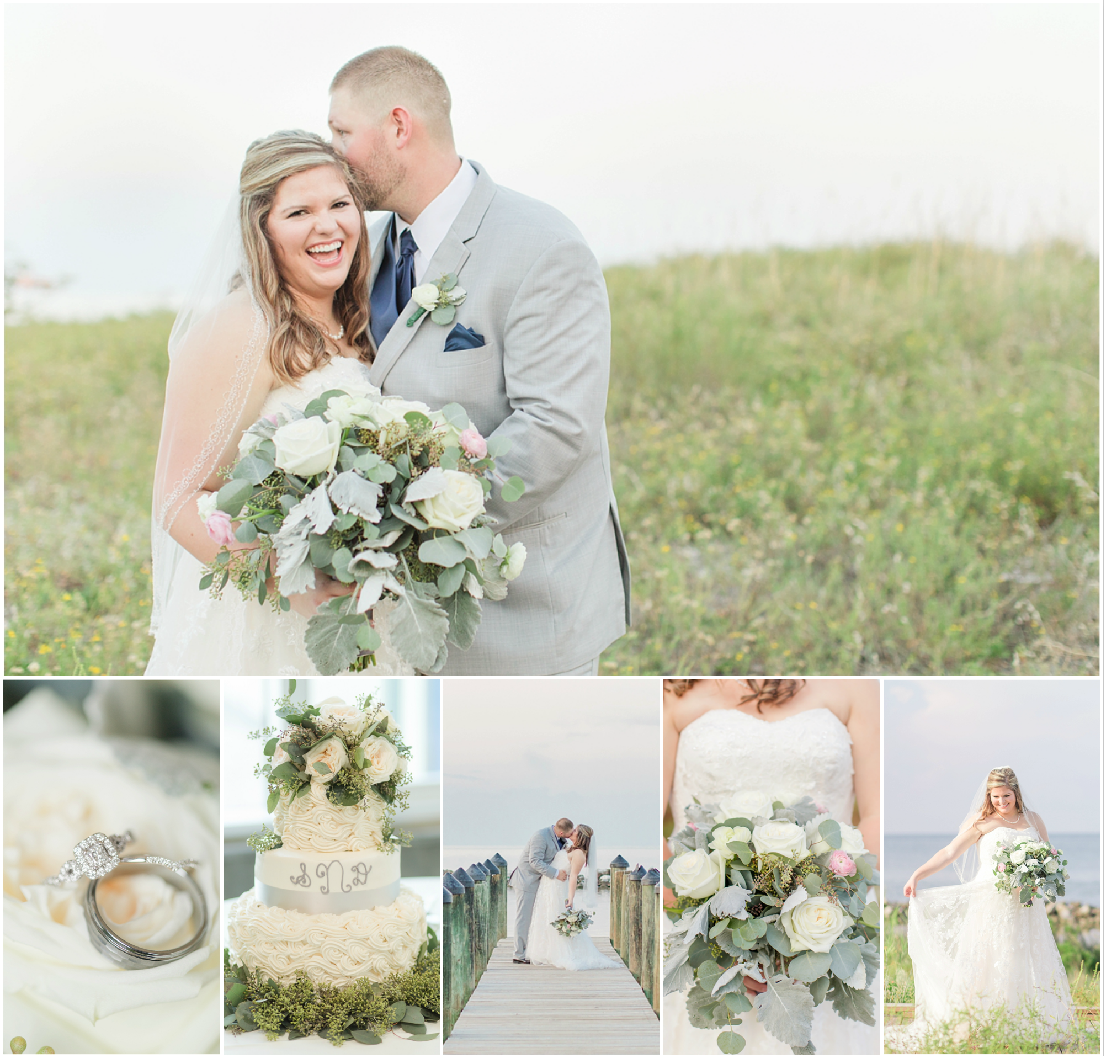 Dauphin Island Estuarium Wedding | Sarah + Doug
Sarah and Doug's Dauphin Island Estuarium Wedding was sweet and full of fun.  Their closest friends and family enjoyed their ceremony on the front deck of the property, with the beach as a backdrop.  Their guests also enjoyed an a evening of socializing, reminiscing, tears and fun.  Sarah and Doug's wedding was a perfect little snapshot of what their married lives will look like.  From Sarah's sweet preference of Doug, to Doug's tender love and support of Sarah, these two aren't just smitten by each other, but also, best friends.
Full of information about the creatures and habitats of the Island, The Dauphin Island Estuarium made for a fun and unique wedding location.  Guests of this Dauphin Island Estuarium Wedding watched as fish, dancing in their tanks, turtles dove and dunked from branches into hiding, and even an alligator or two made an appearance for the wedding festivities!
Being from different places across the country (they met in college in Wyoming!), their guest list included people from all over.  From the navy and blush details, to the absolutely gorgeous bride and groom sunset portraits, this wedding was such a delight to be a part of!!  Enjoy these images from this sweet and intimate Dauphin Island Estuarium Wedding !!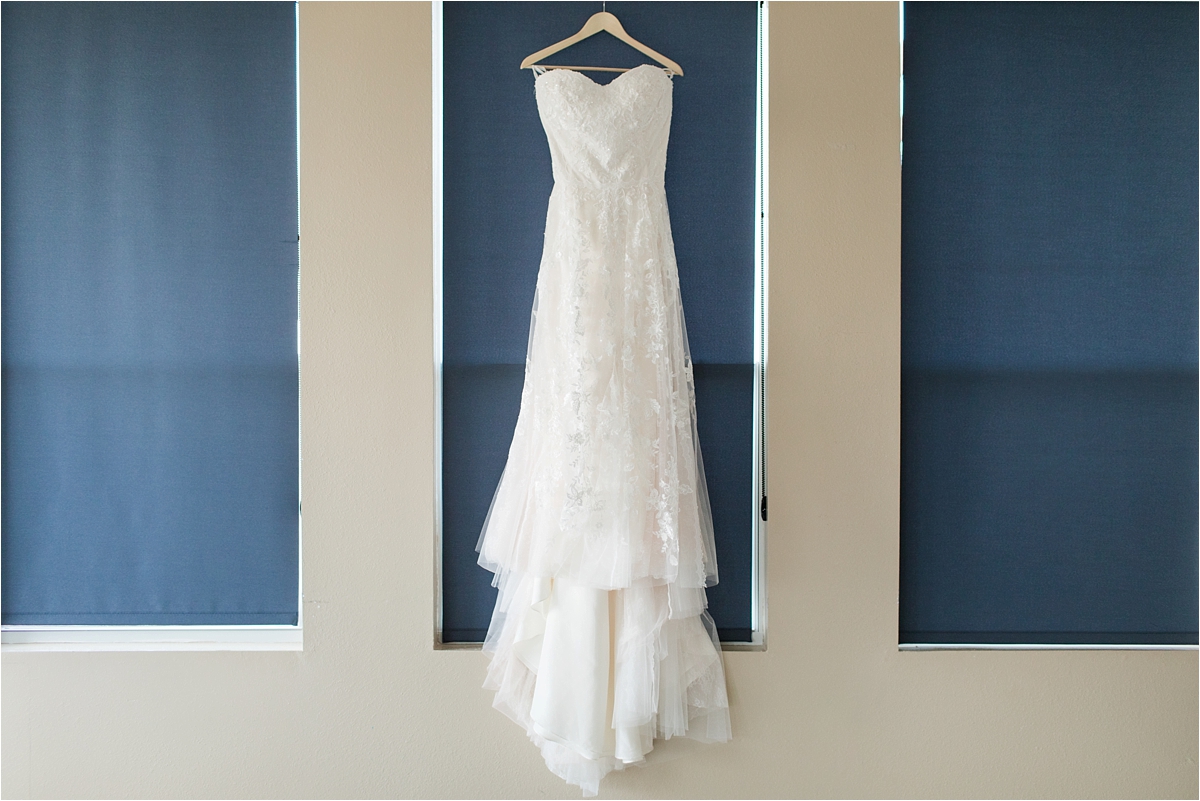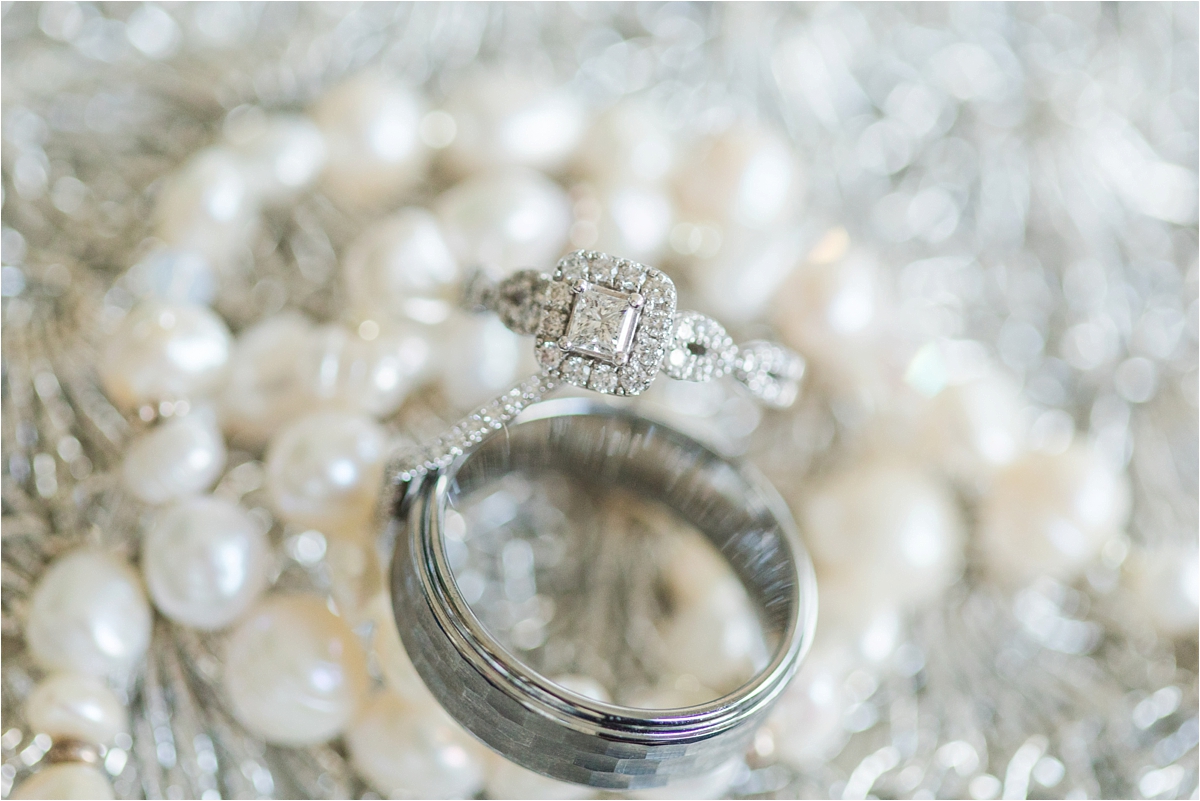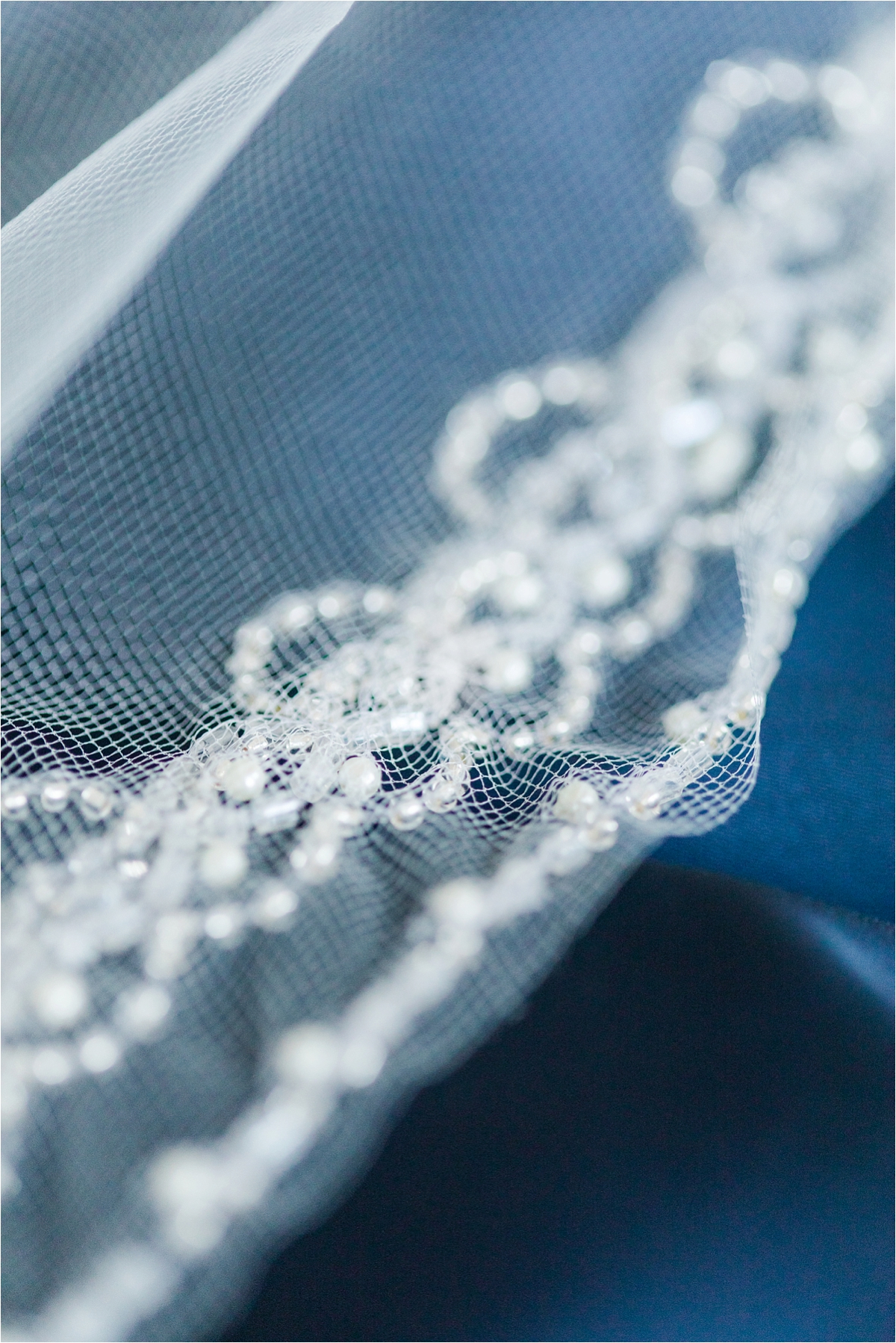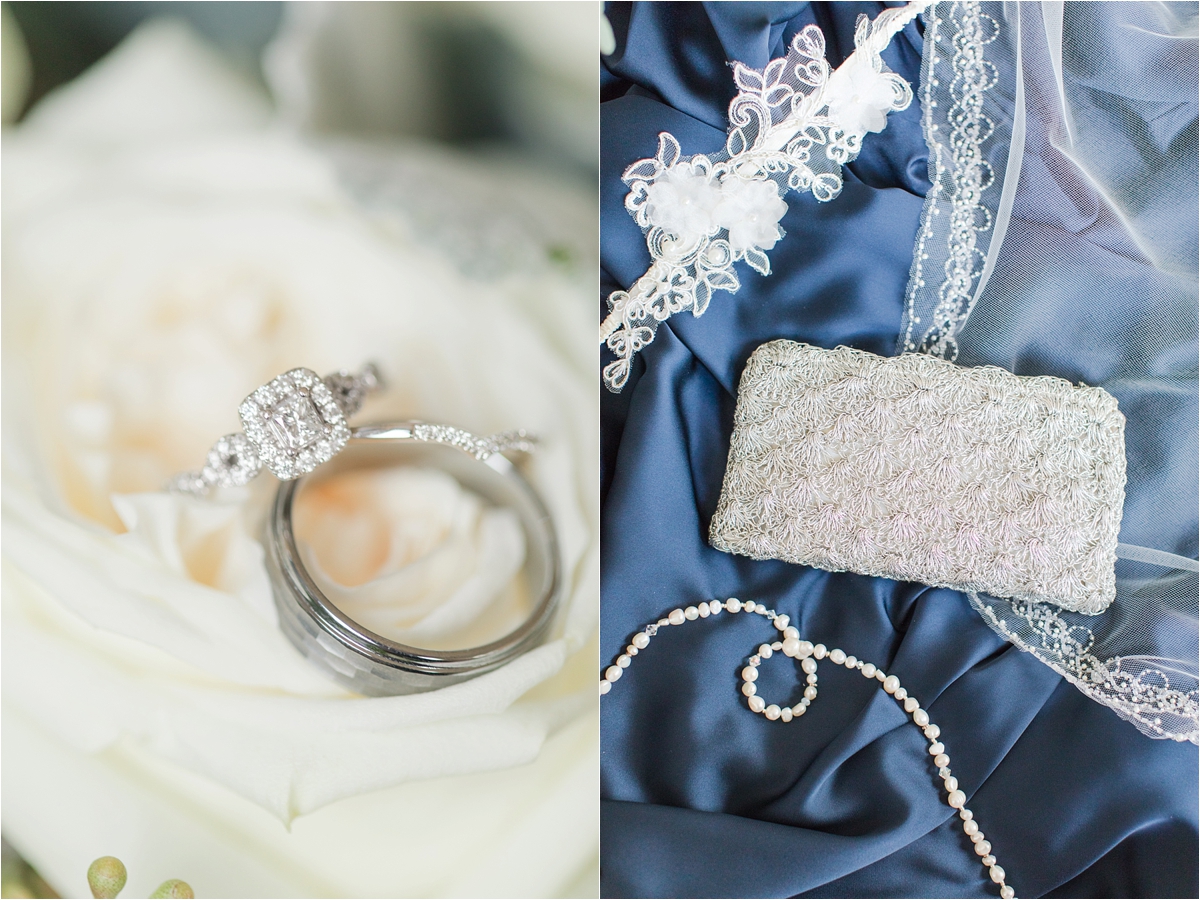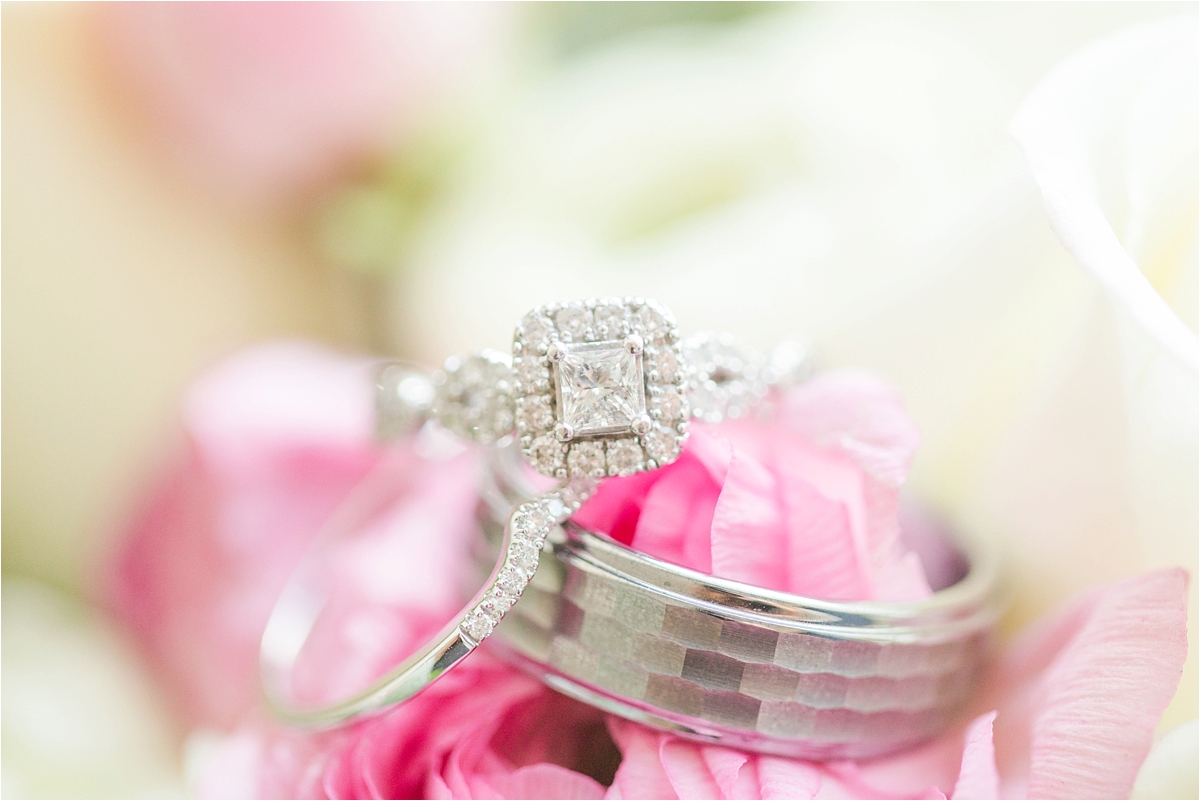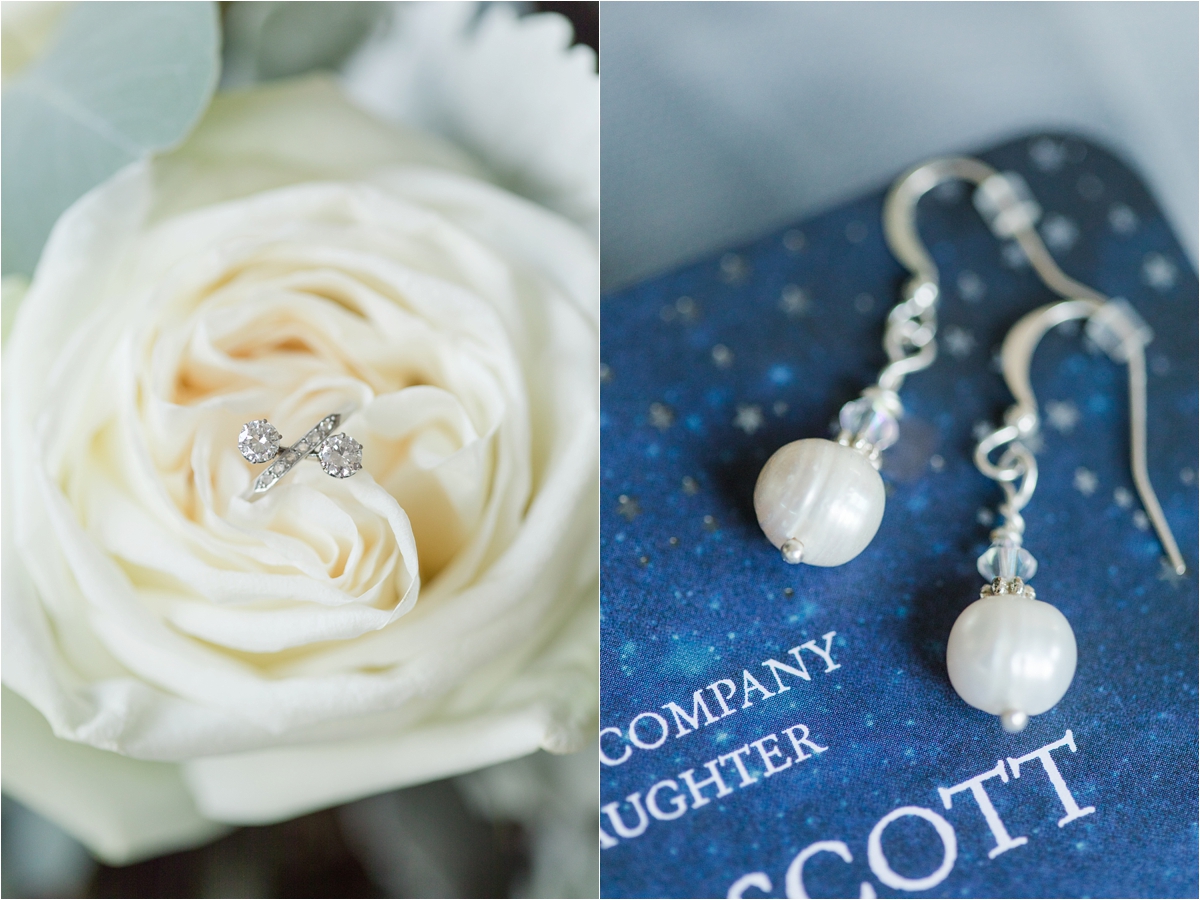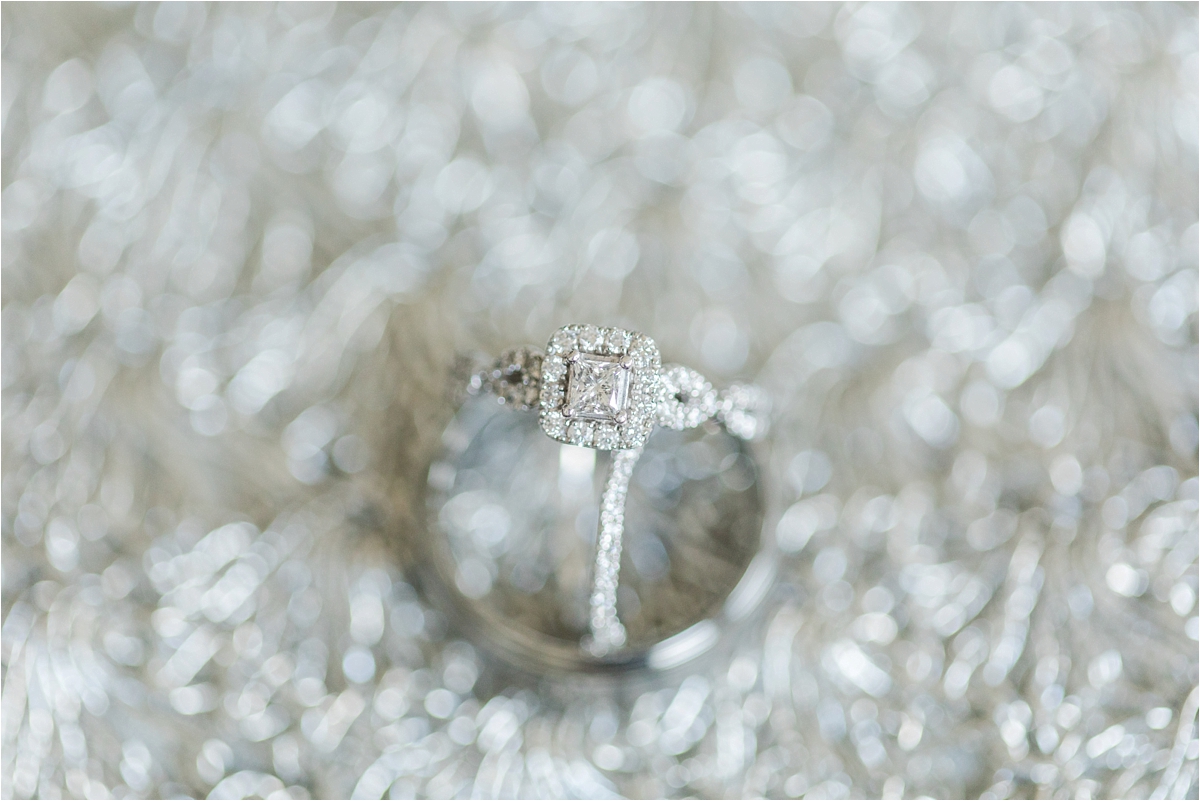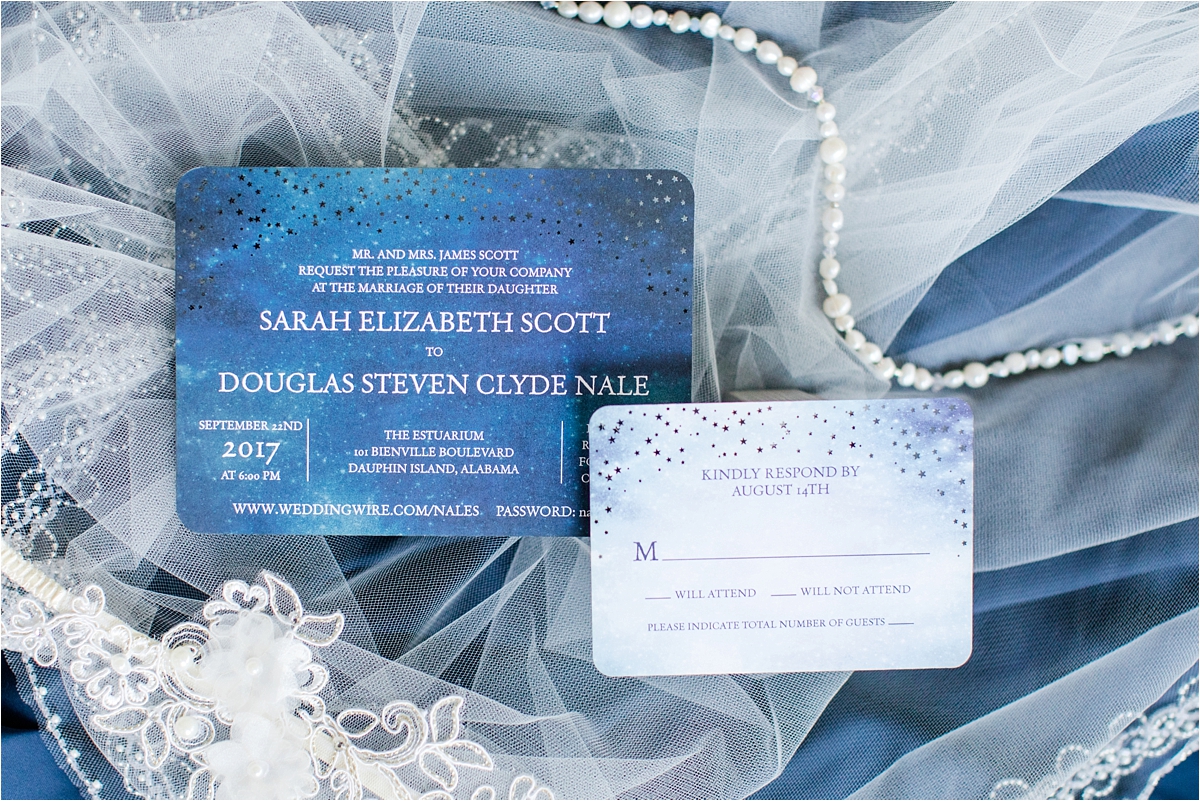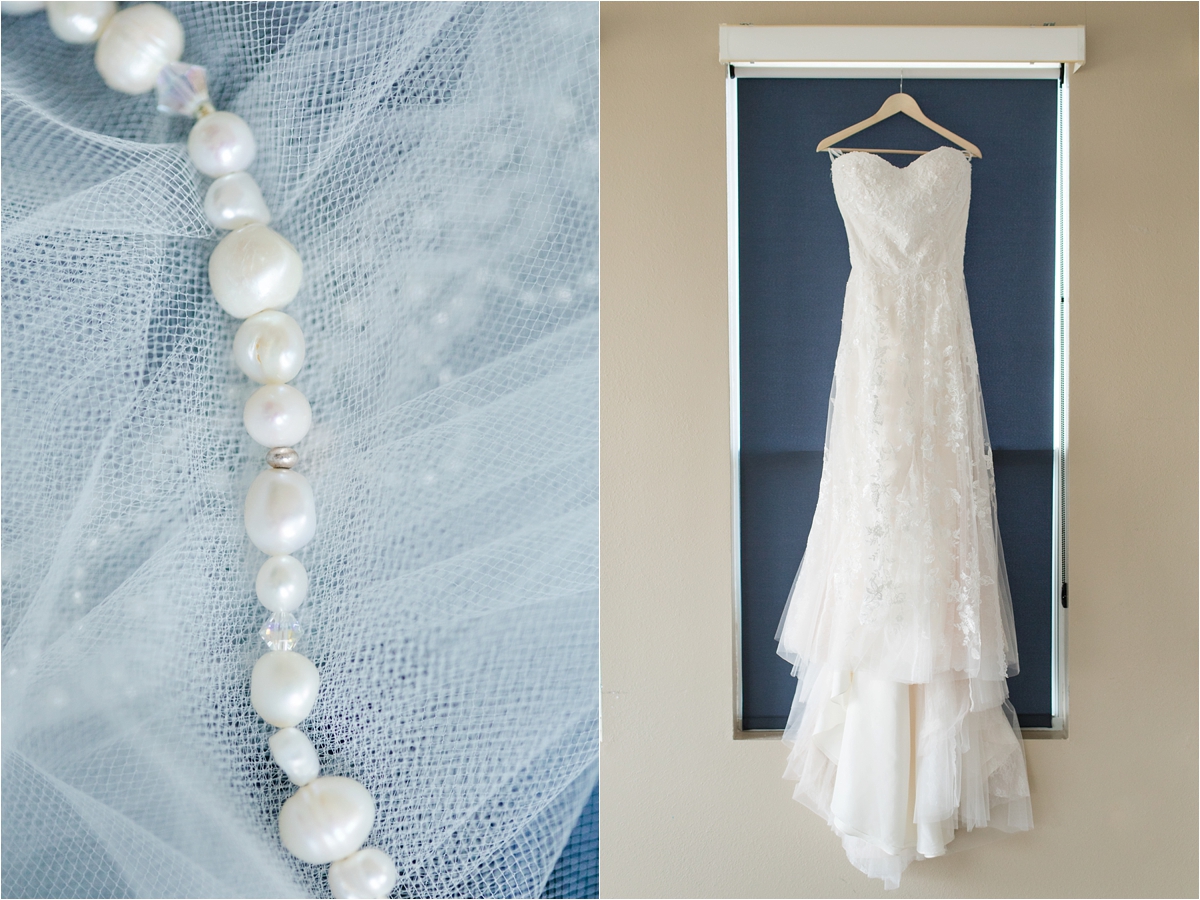 Isn't this heirloom ring so lovely?  I love this piece.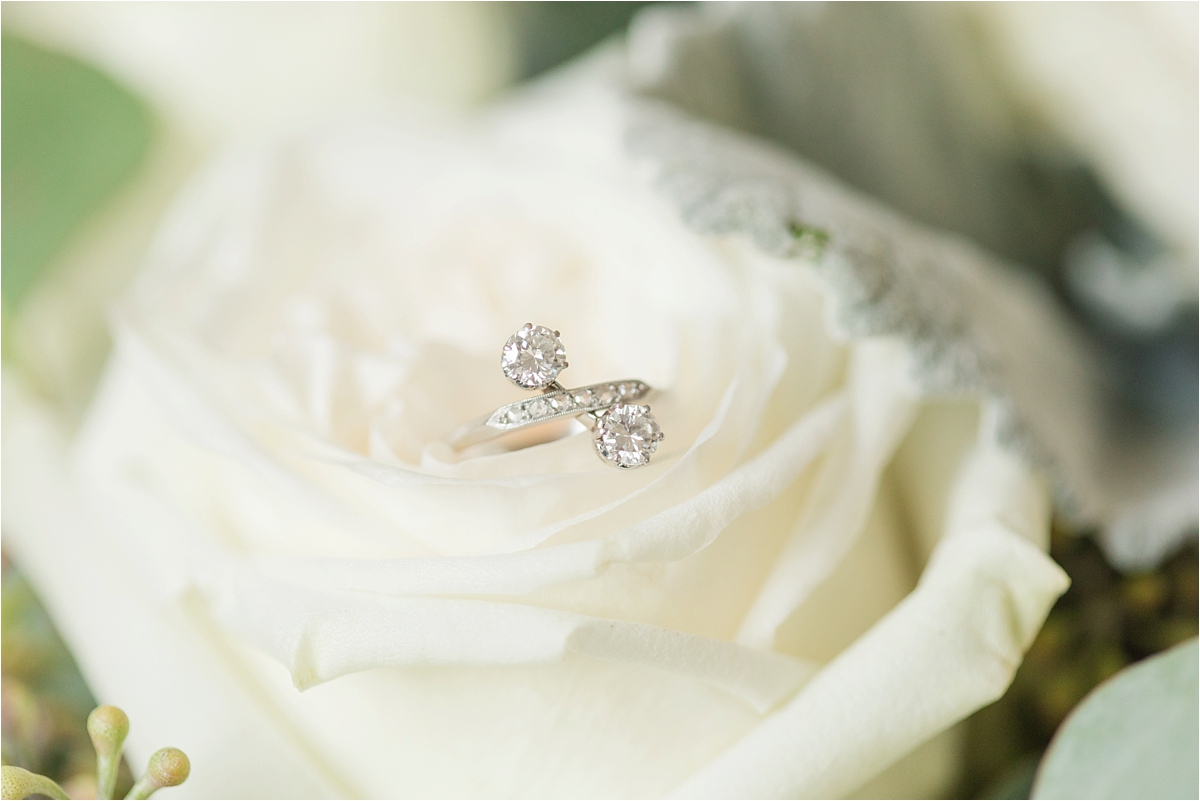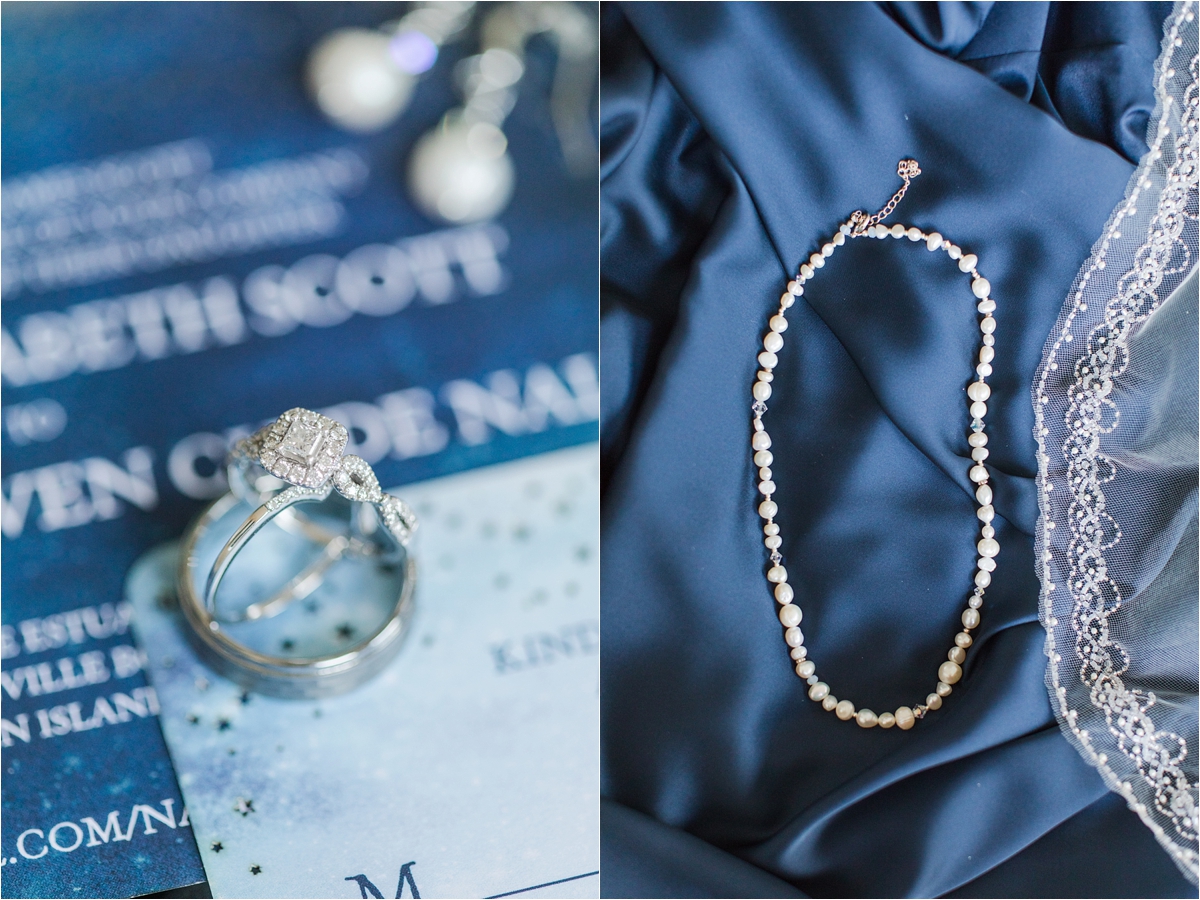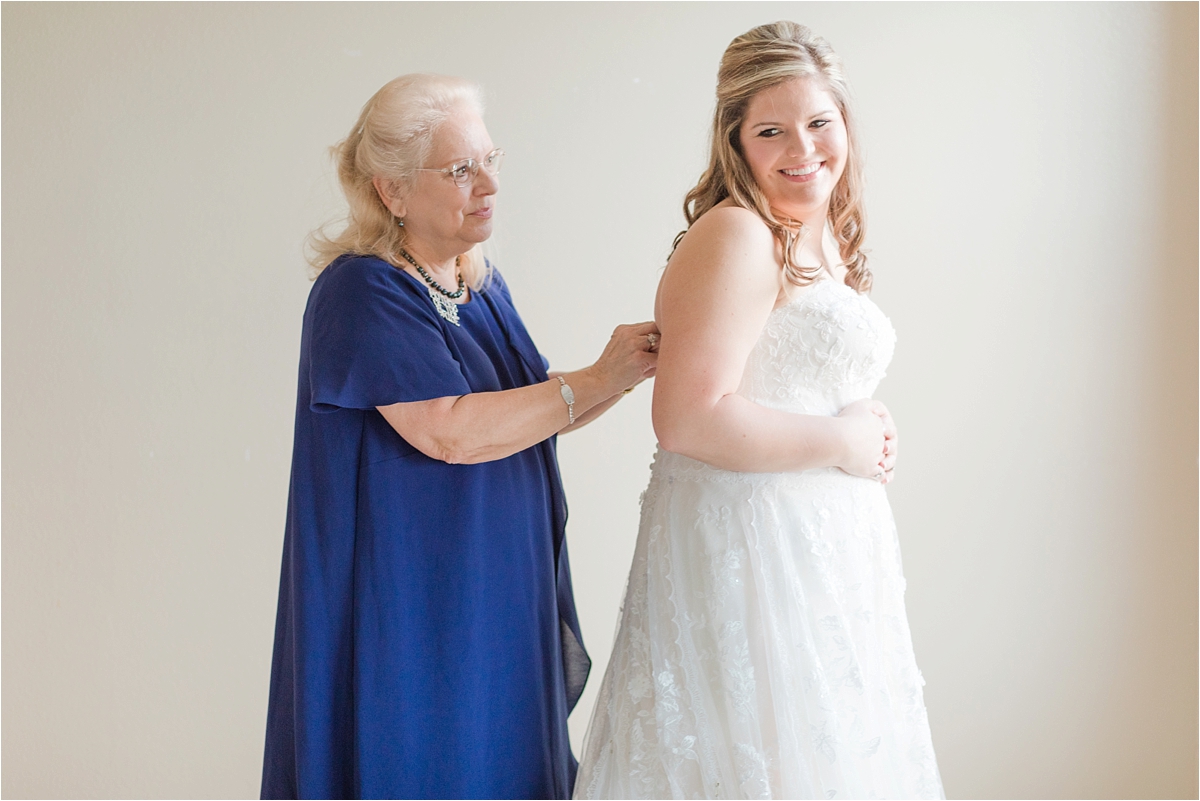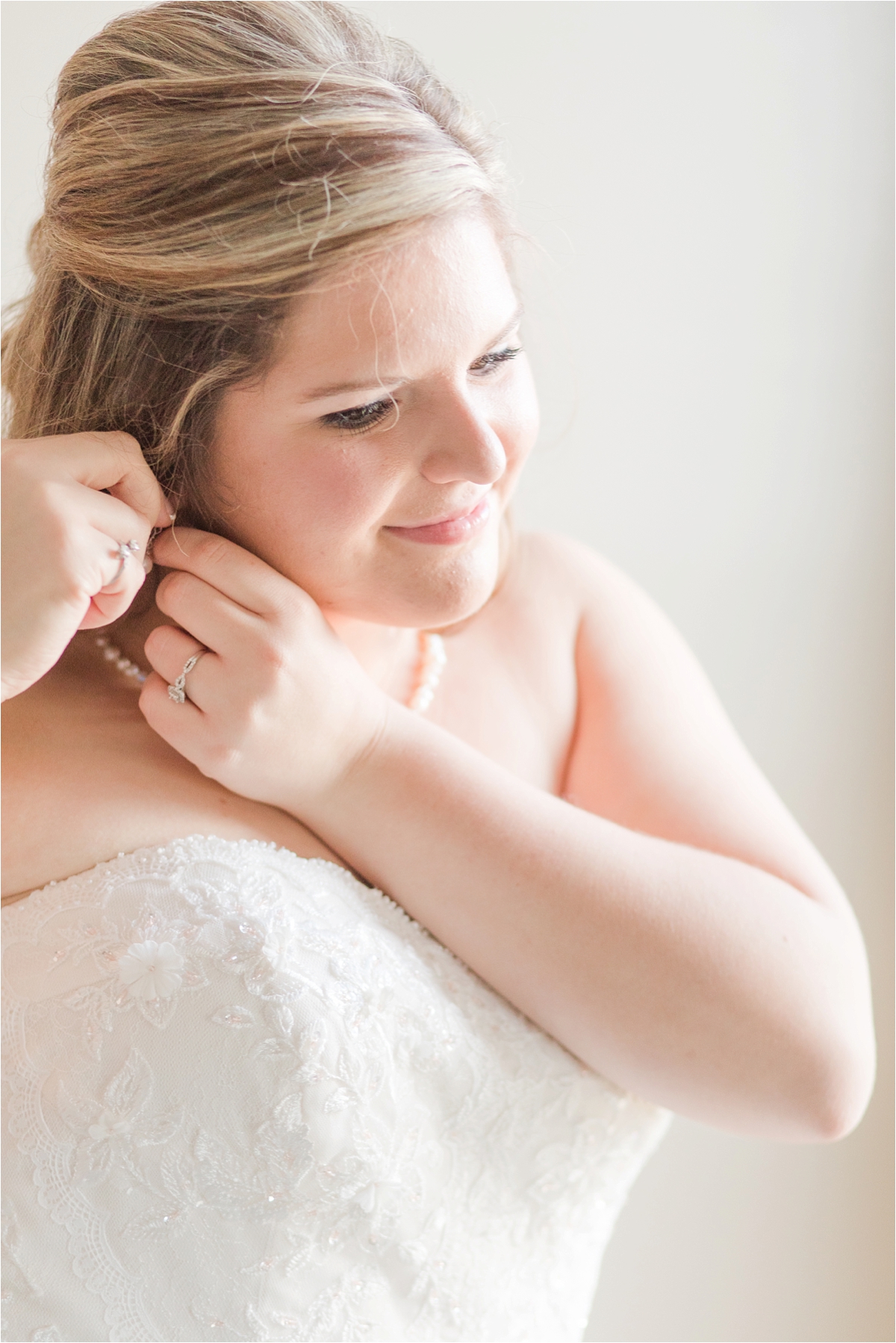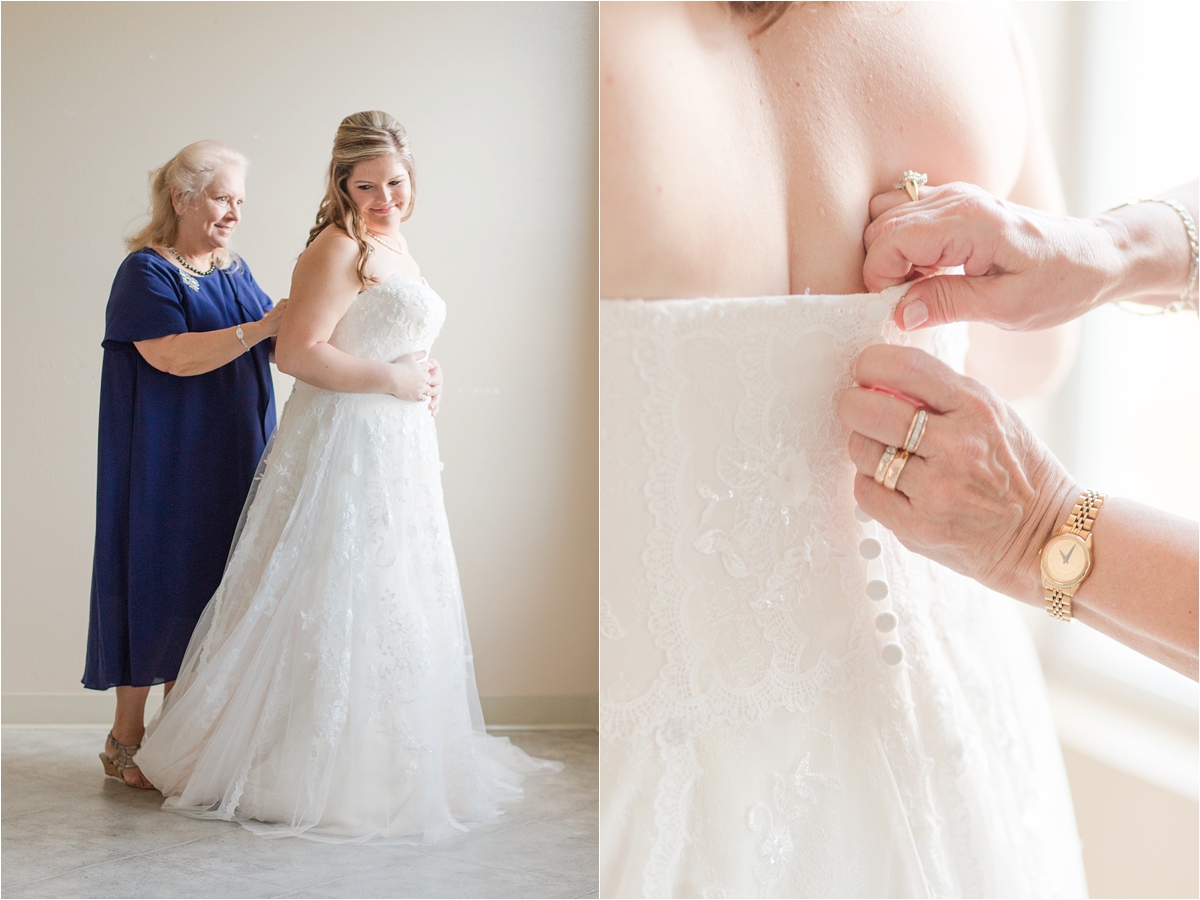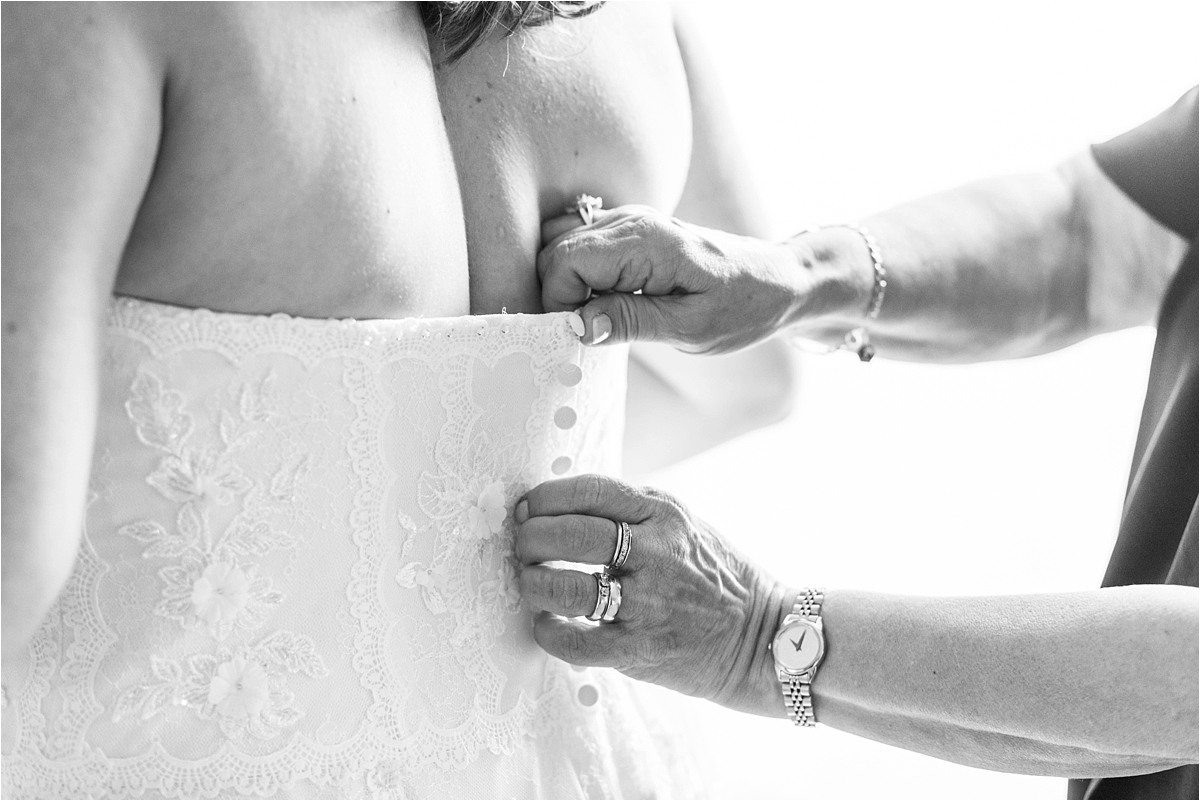 I just love these images of Sarah and her sweet momma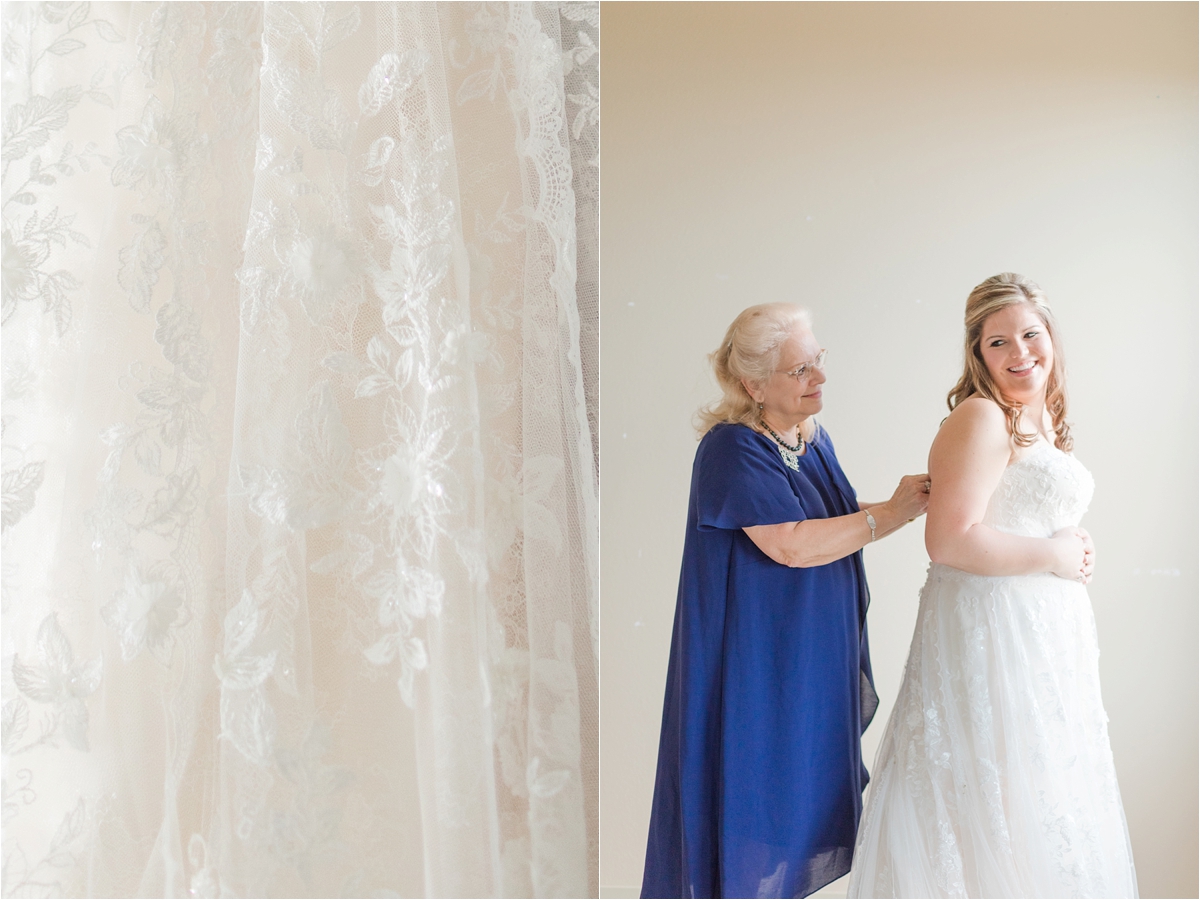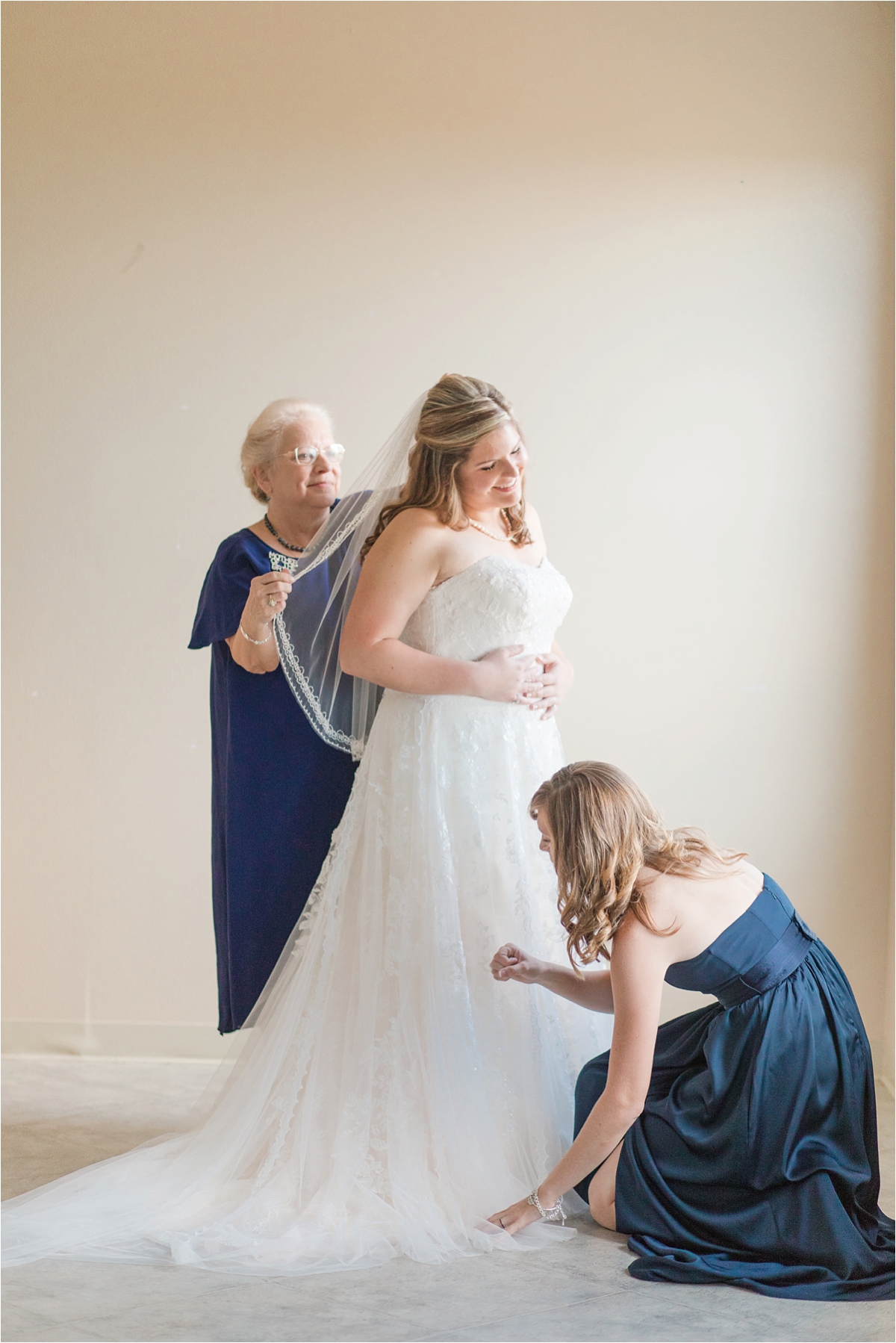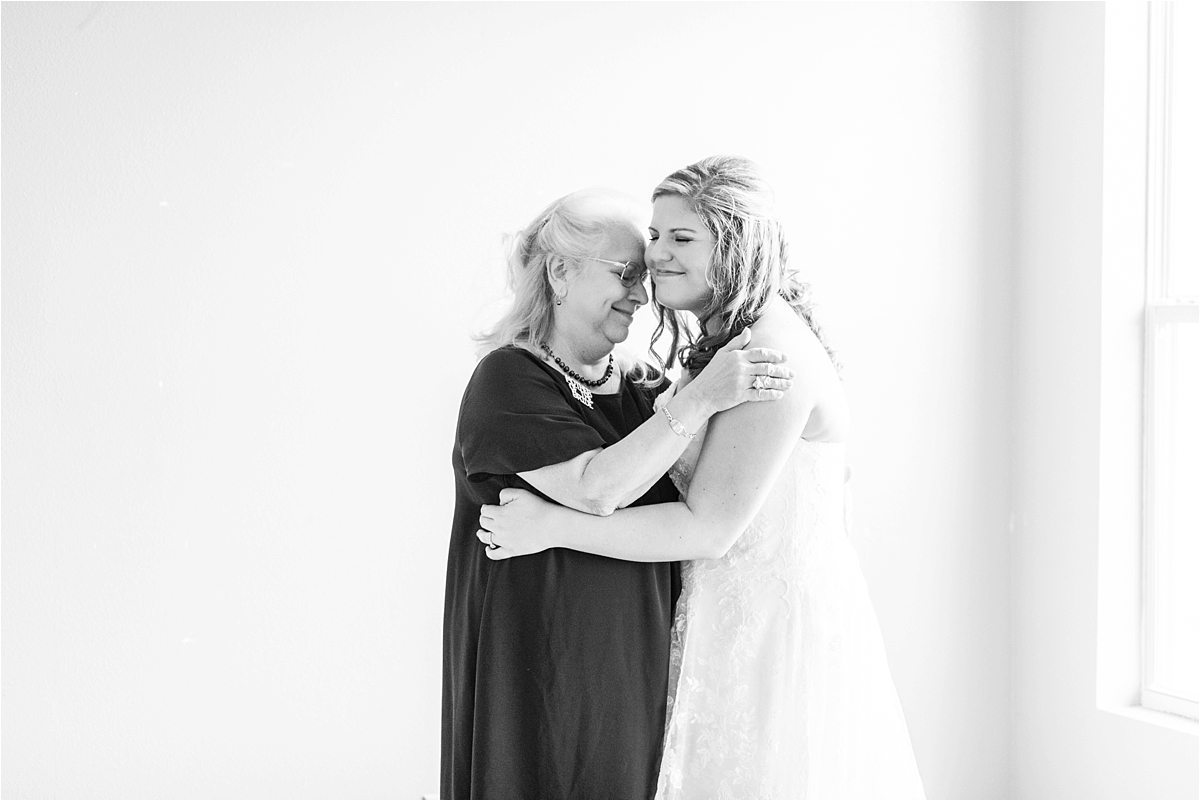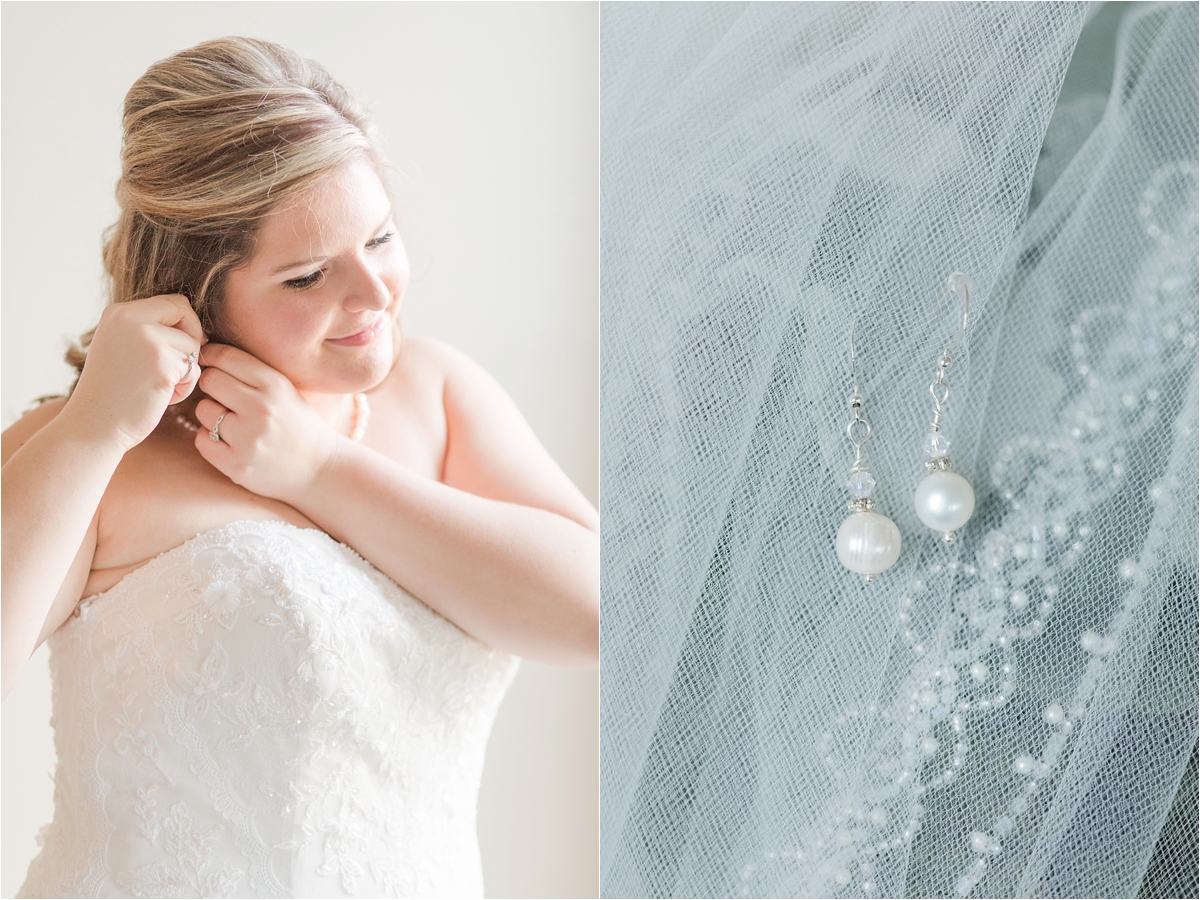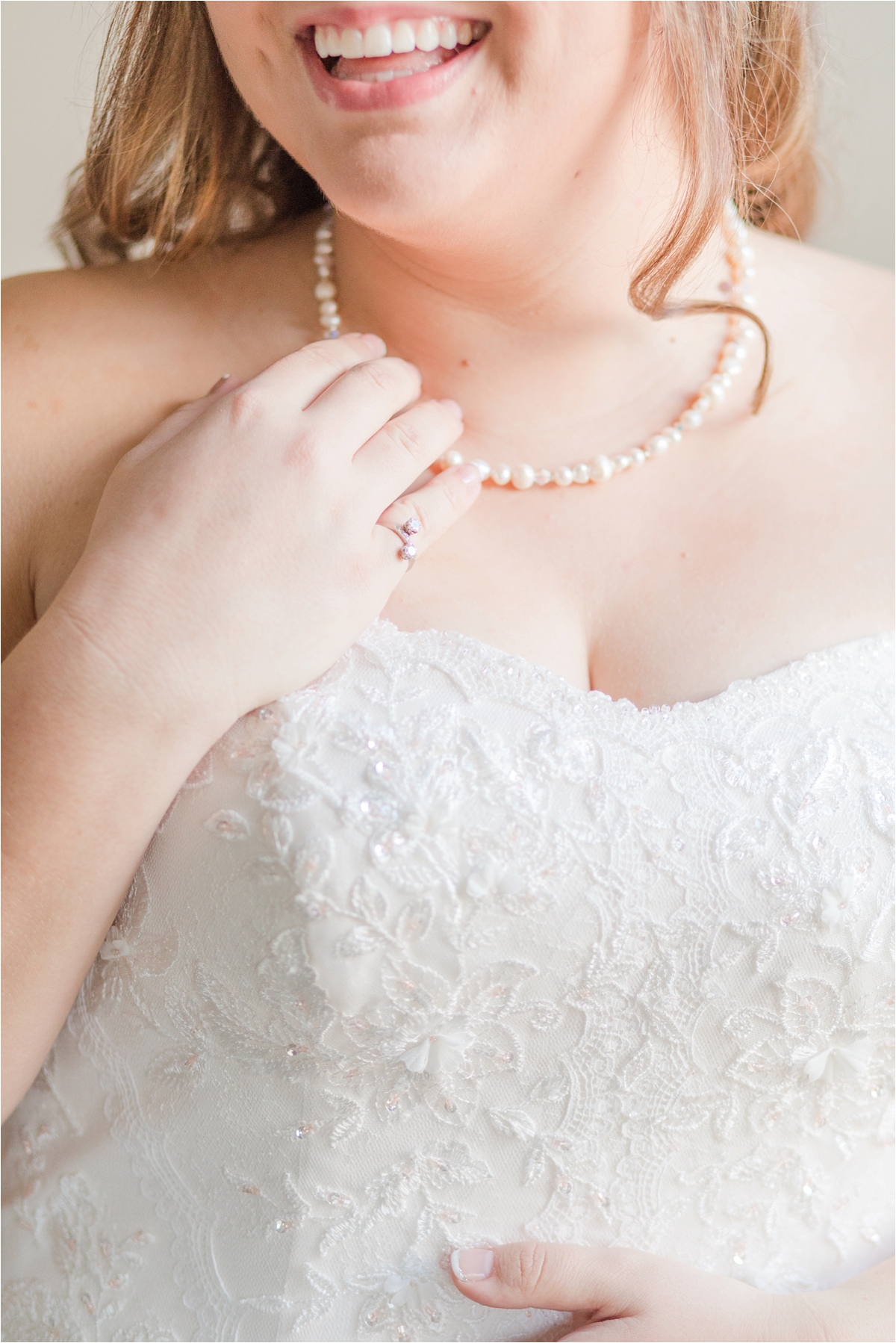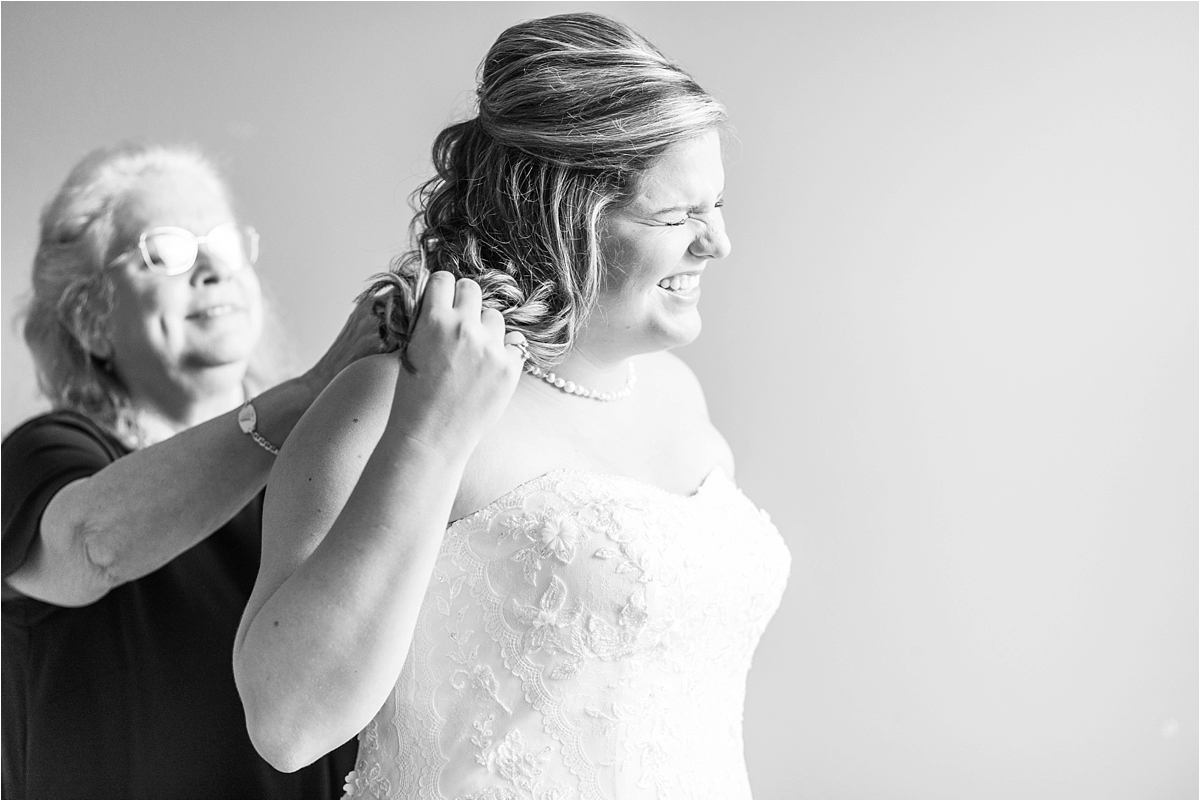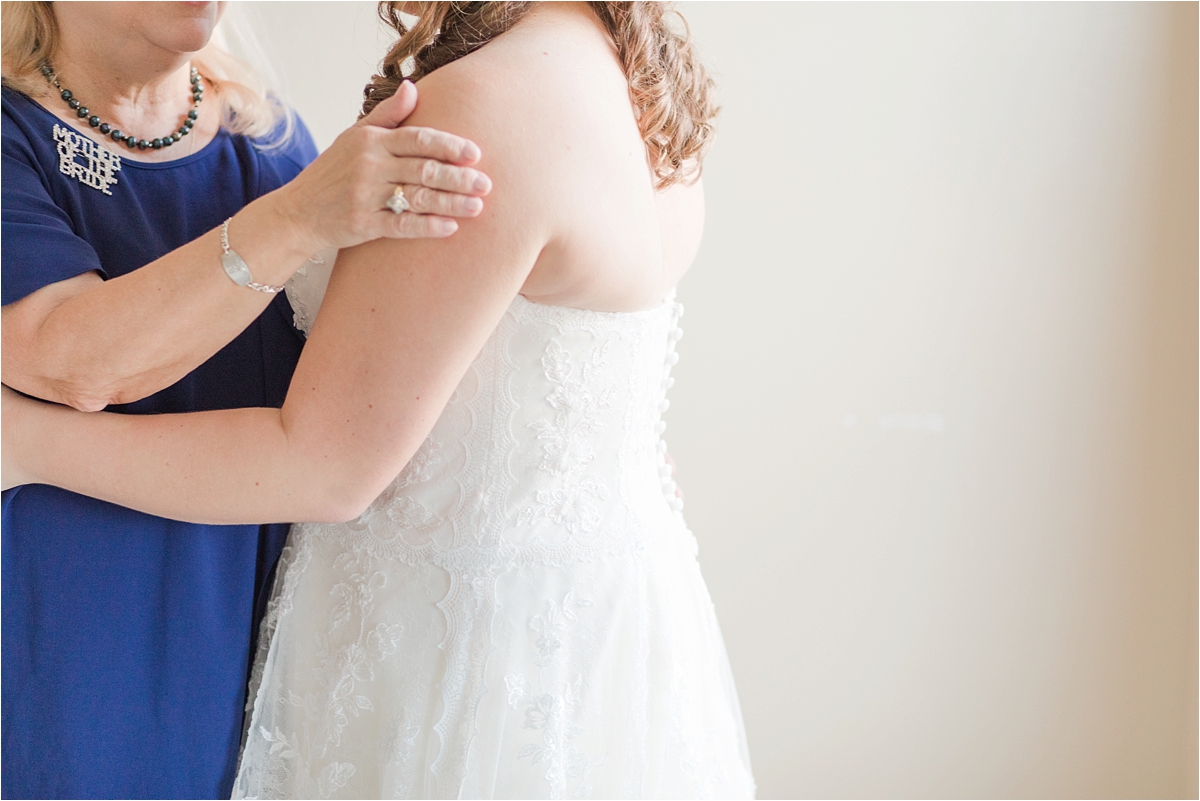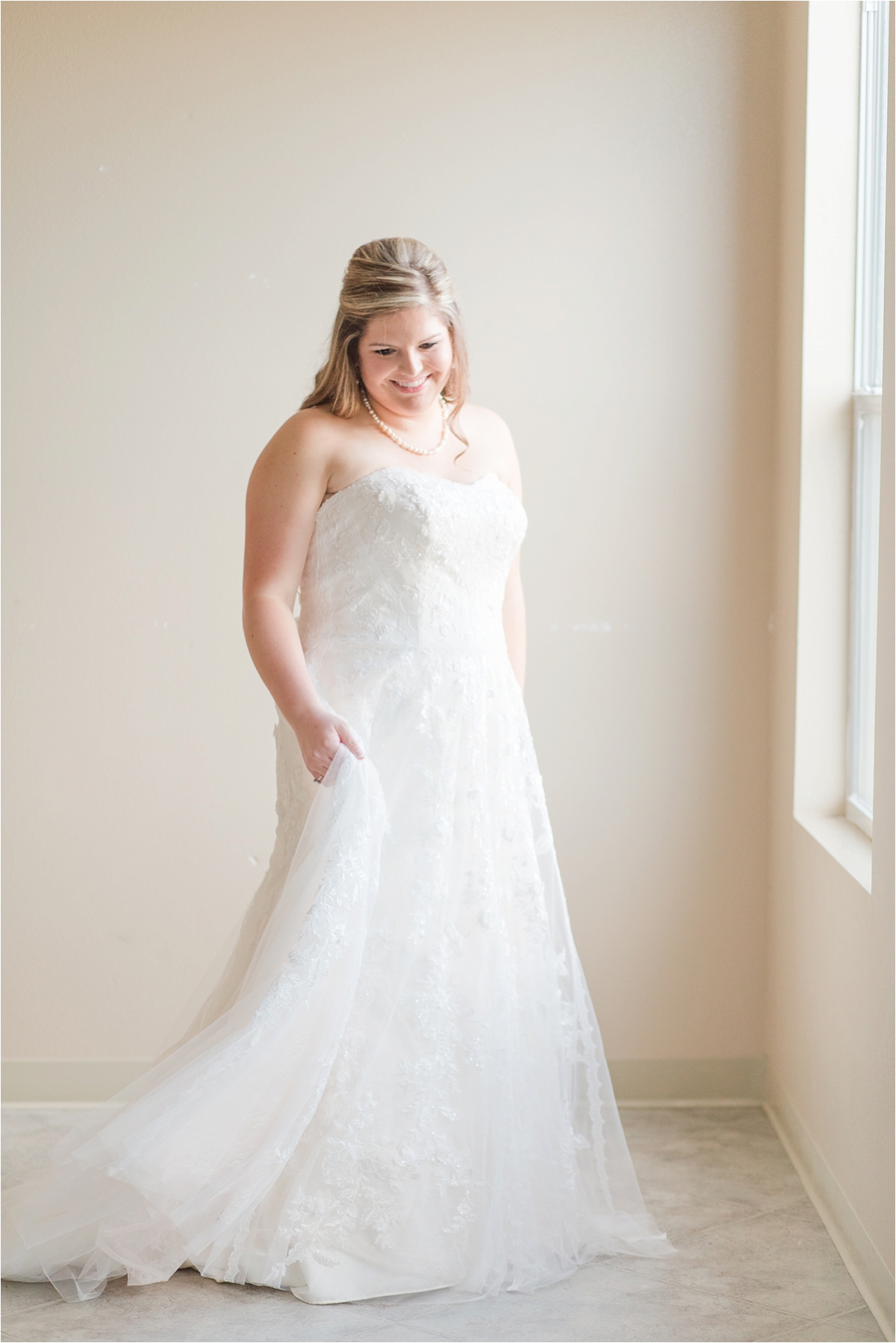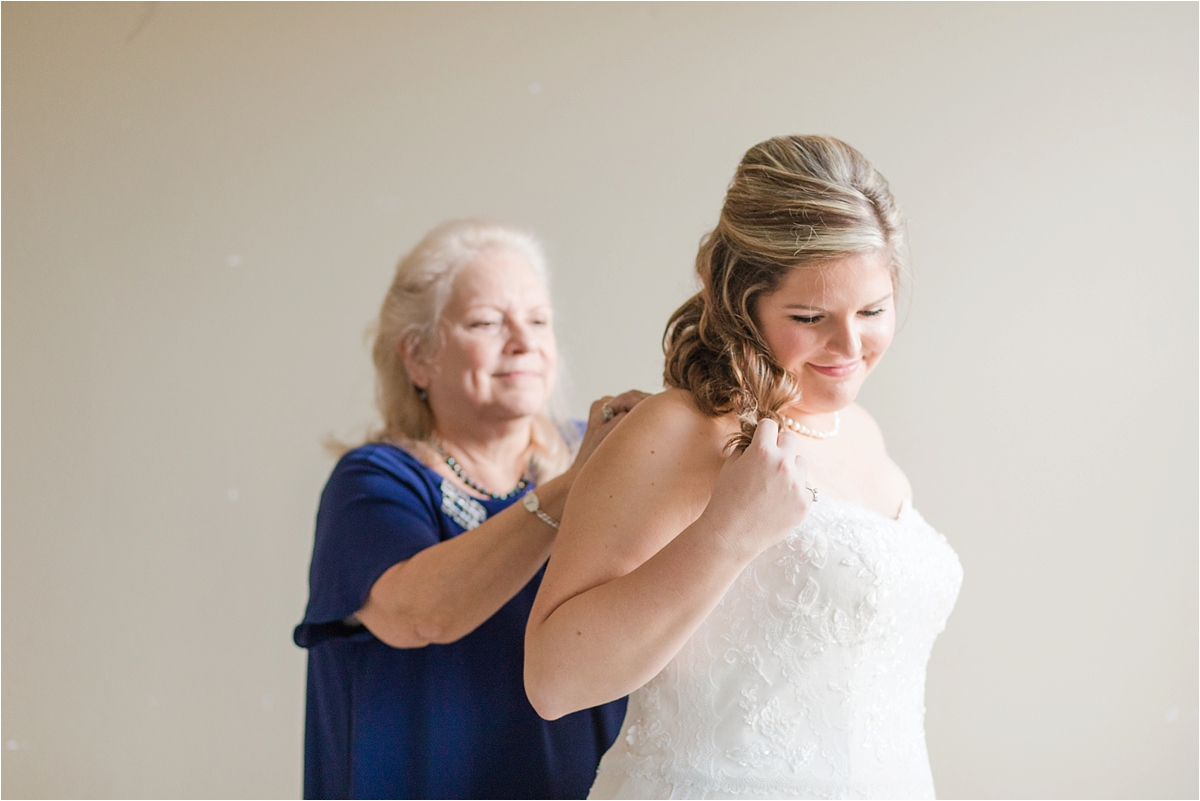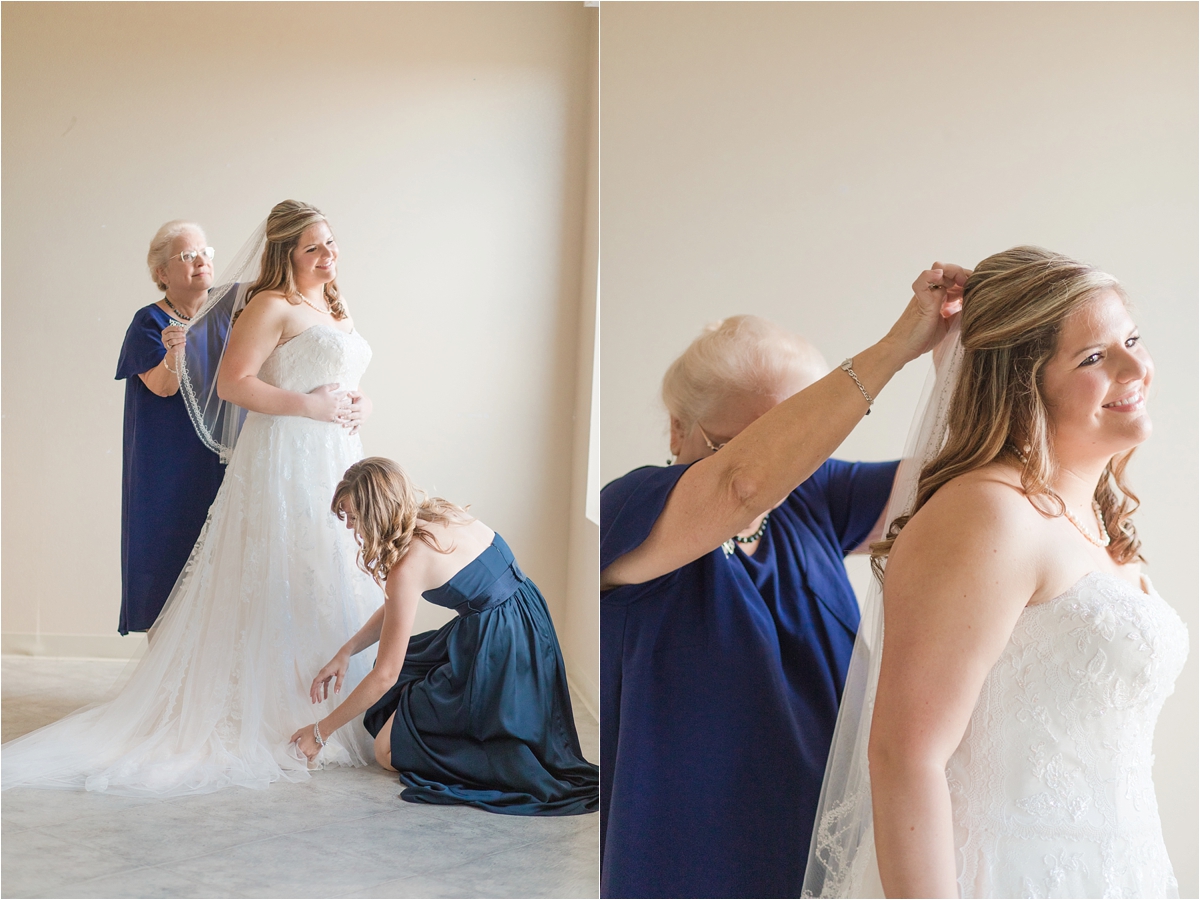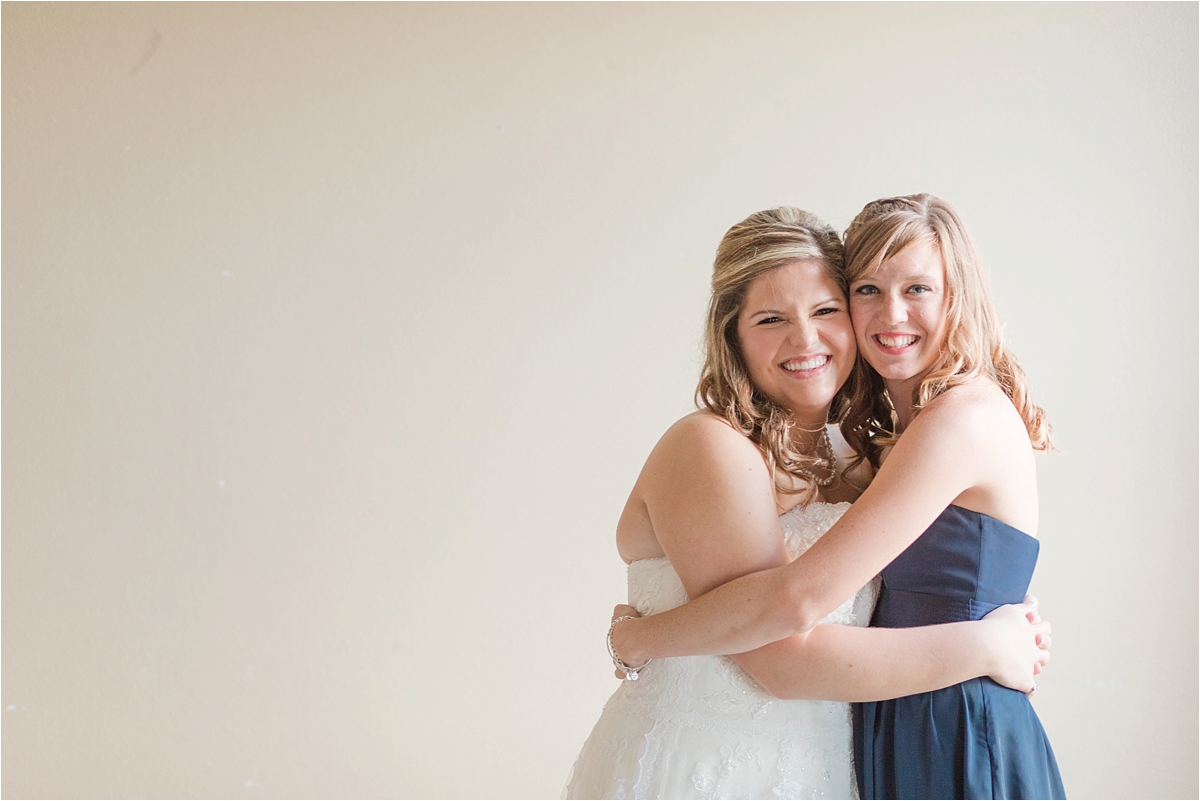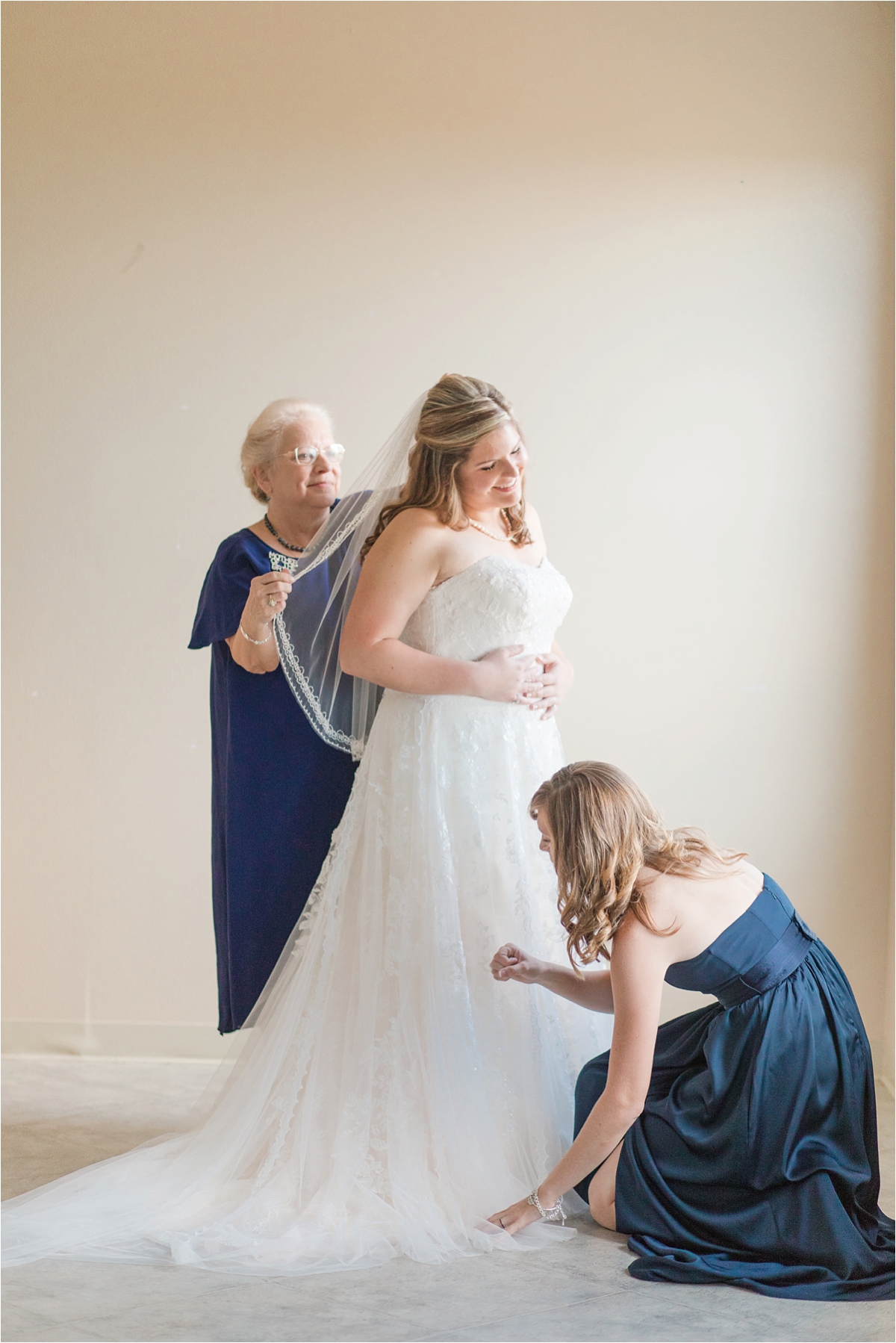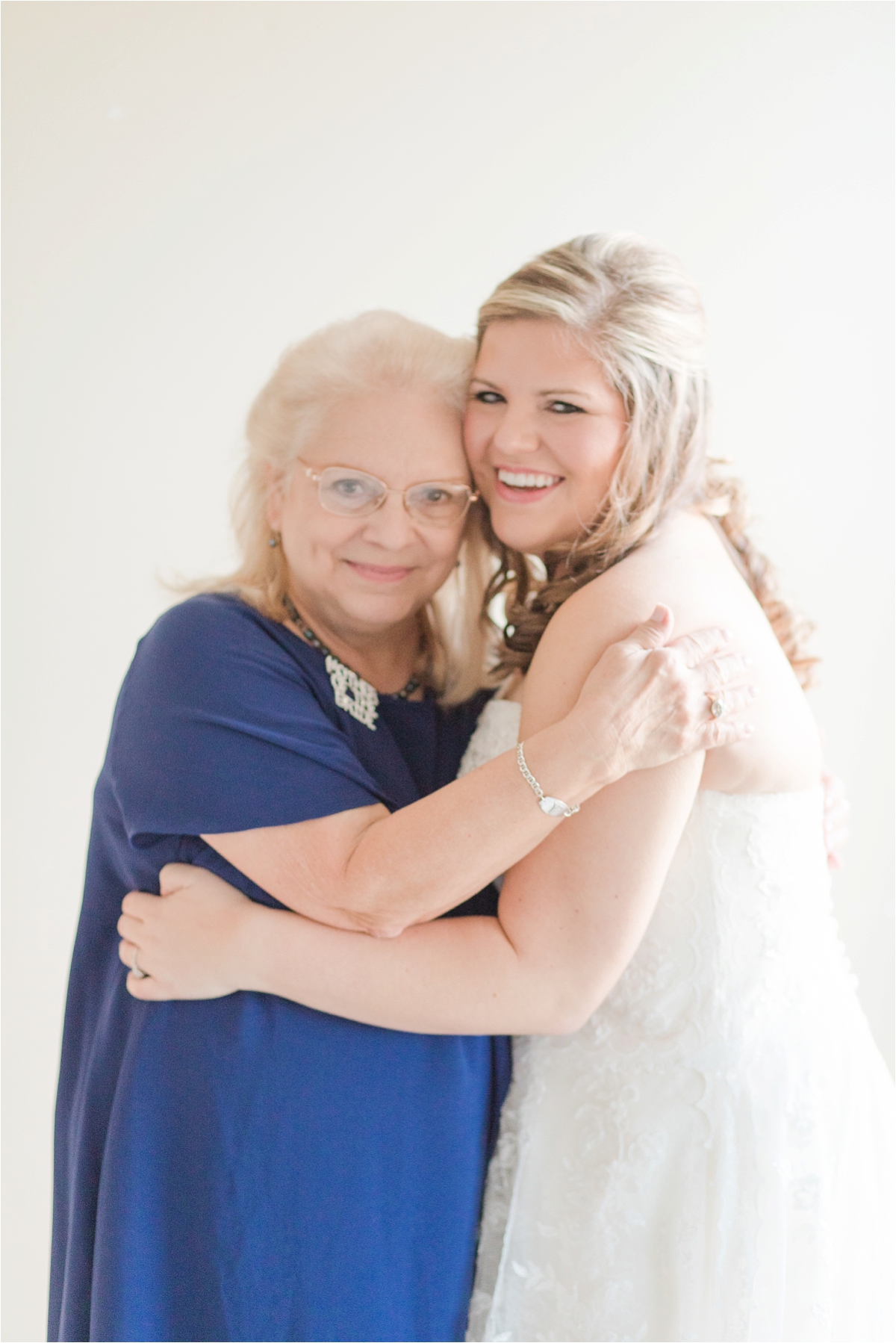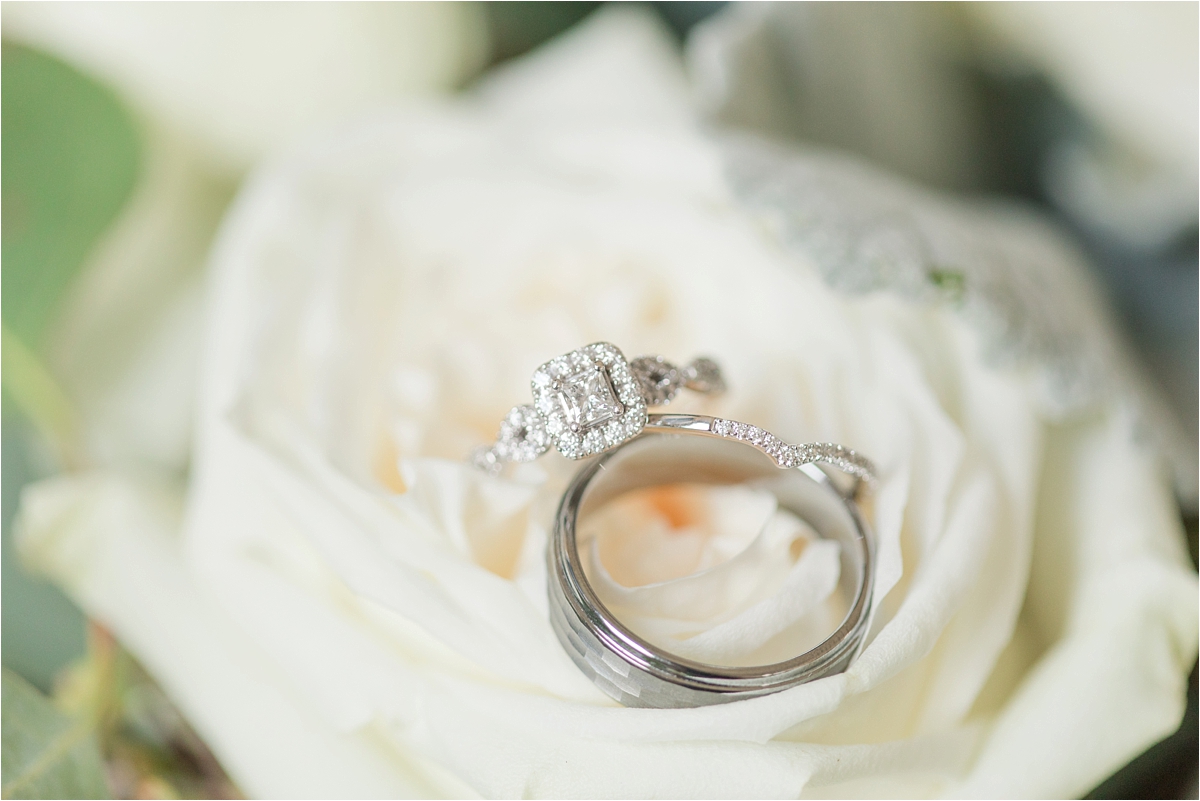 The weather was so perfect, we were able to capture some GORGEOUS bridals of Sarah!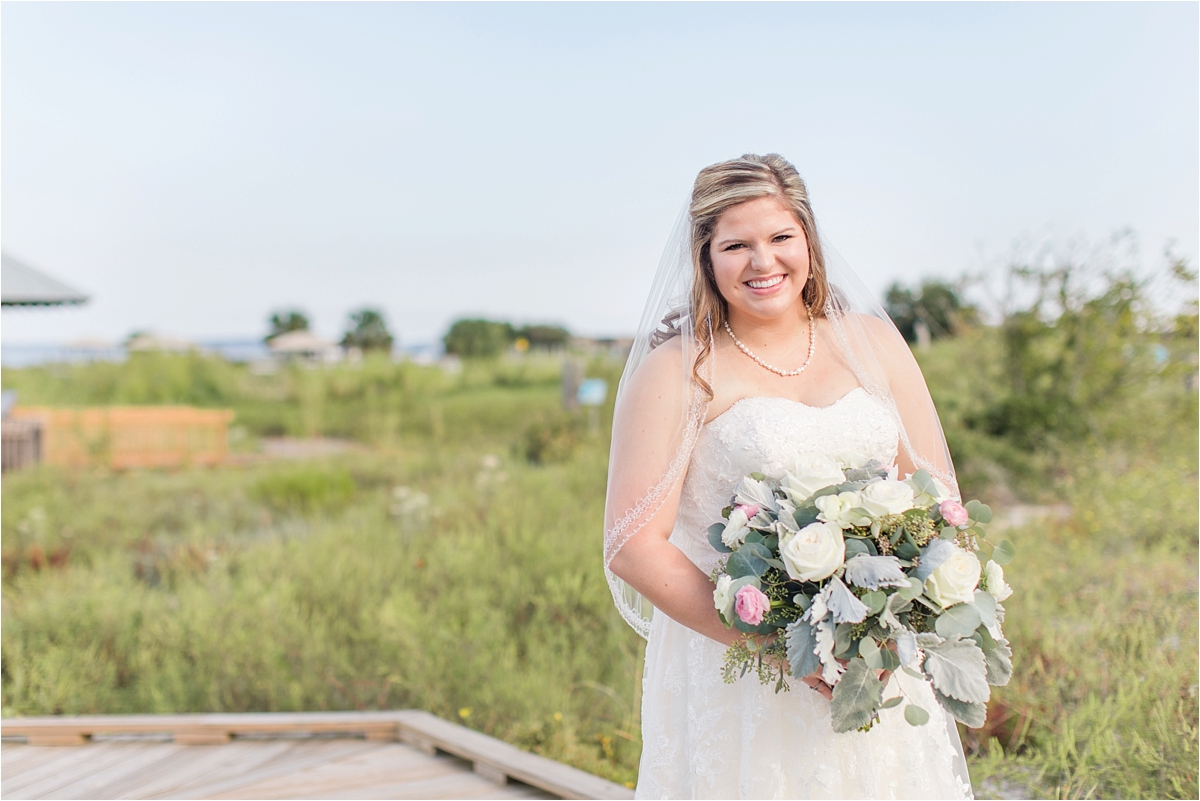 One of my absolute favorites….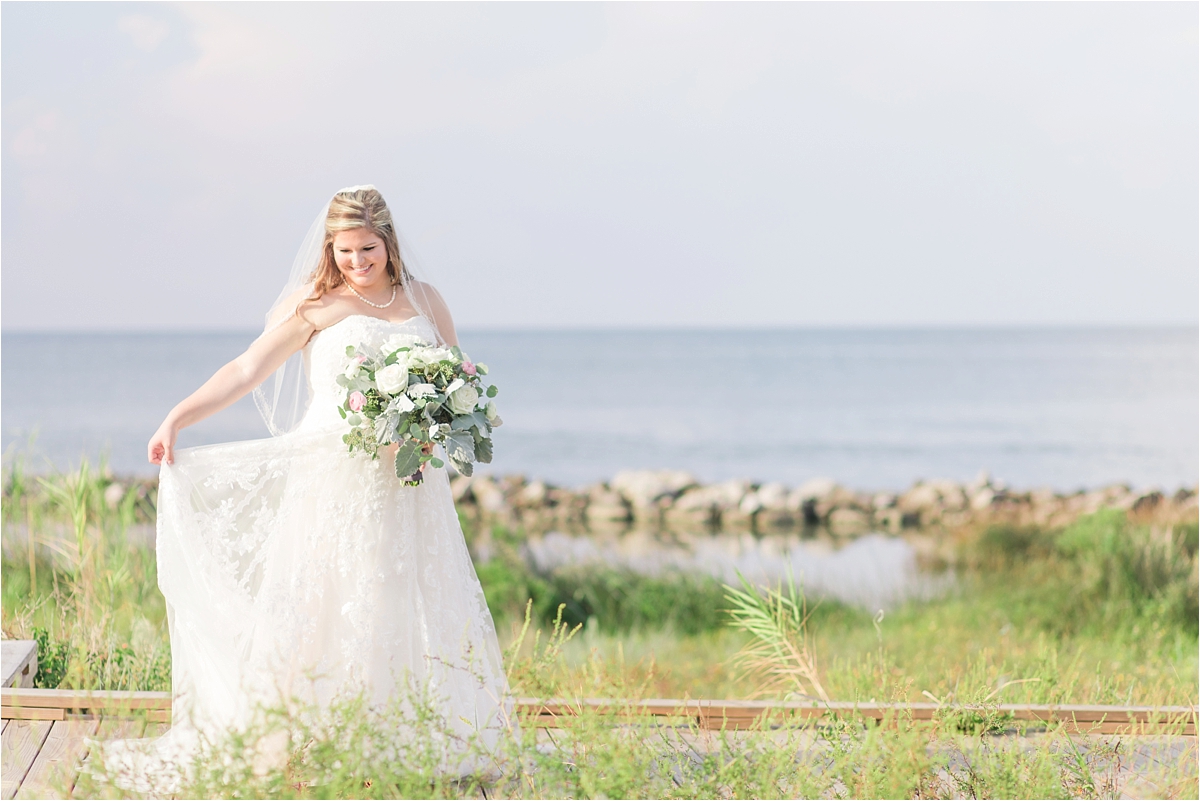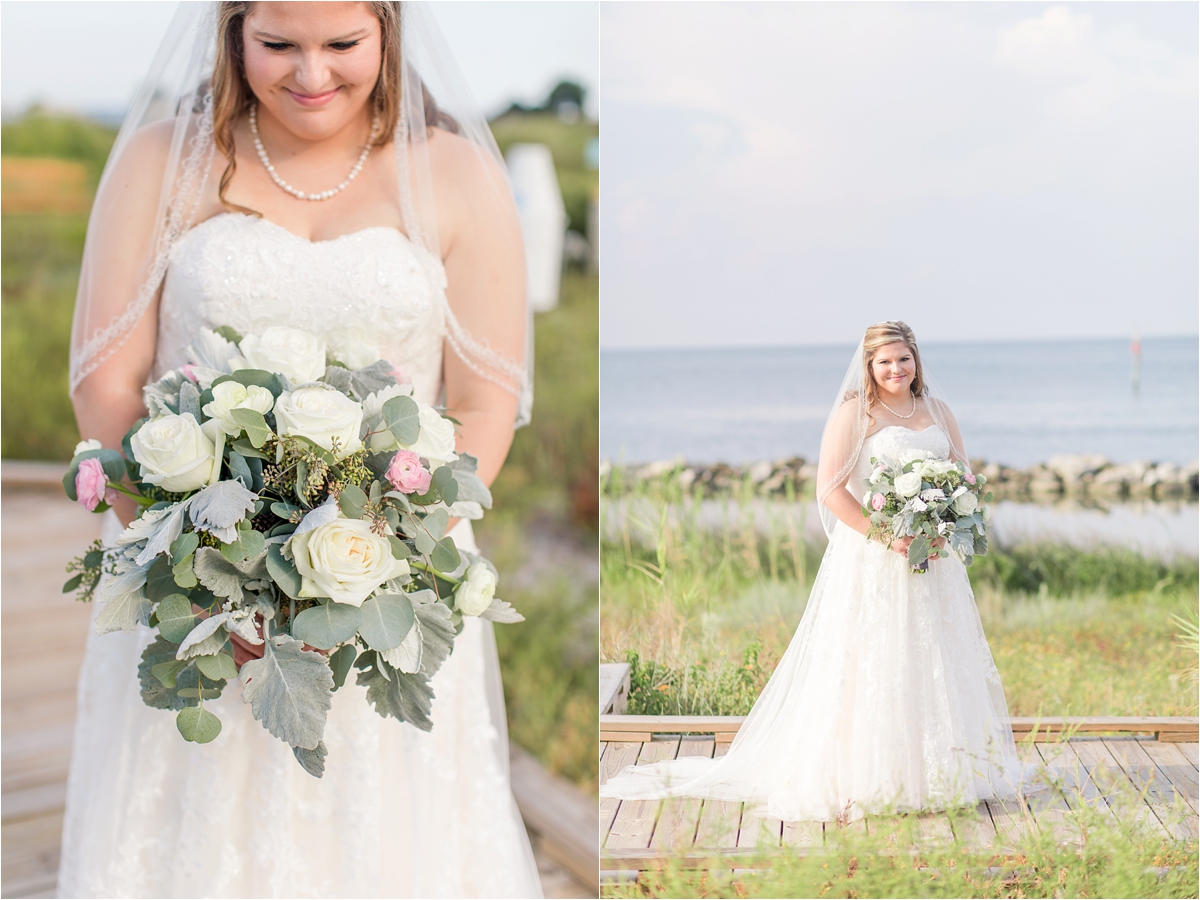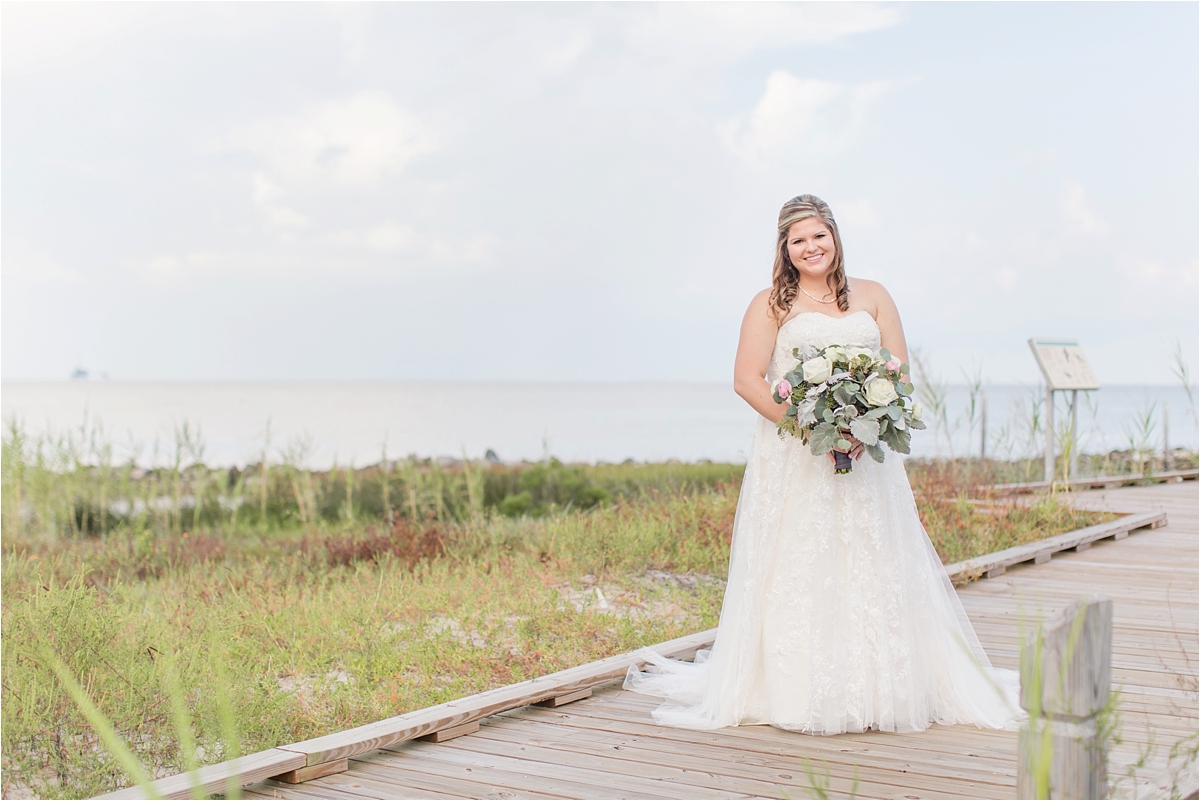 Sarah is such a gem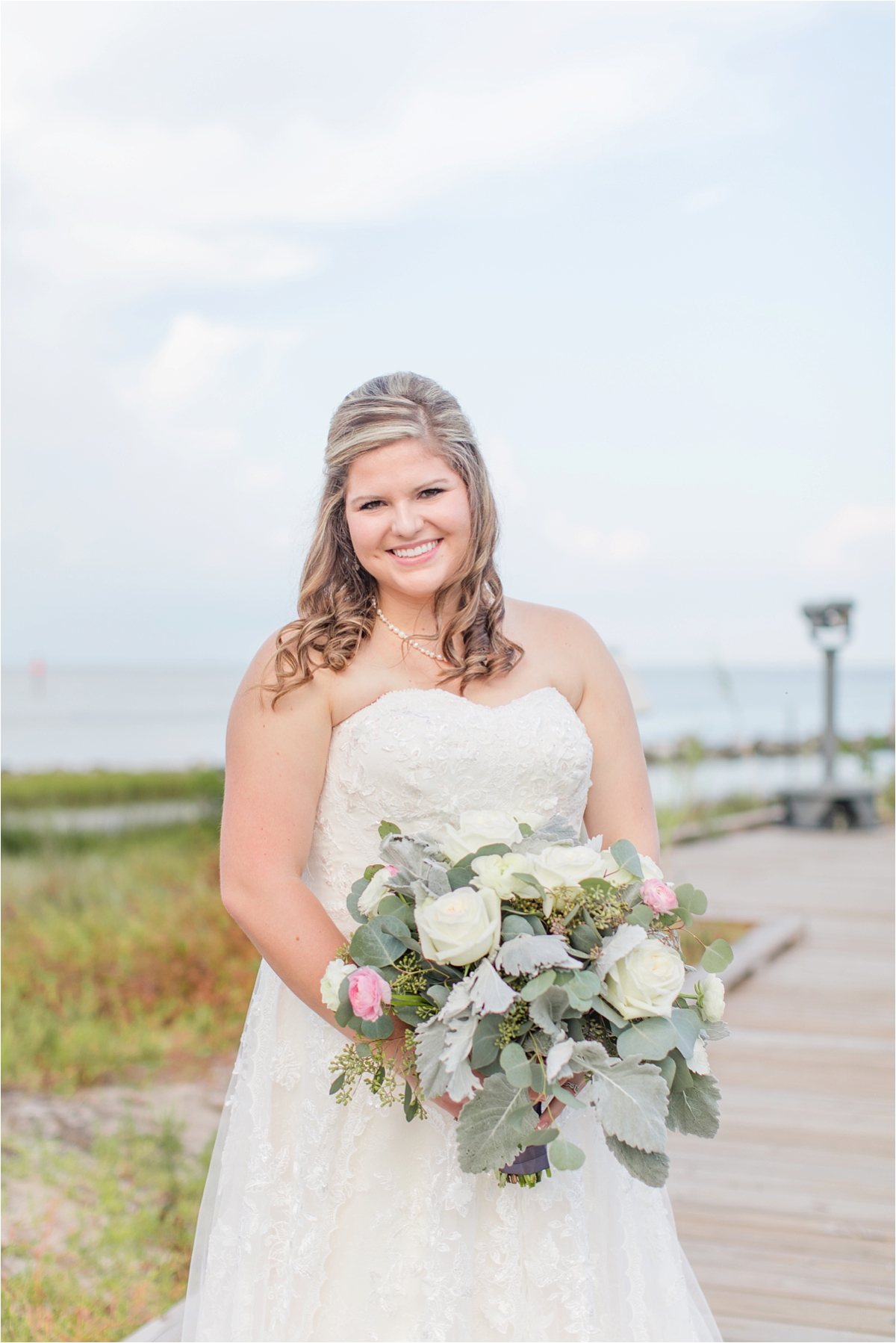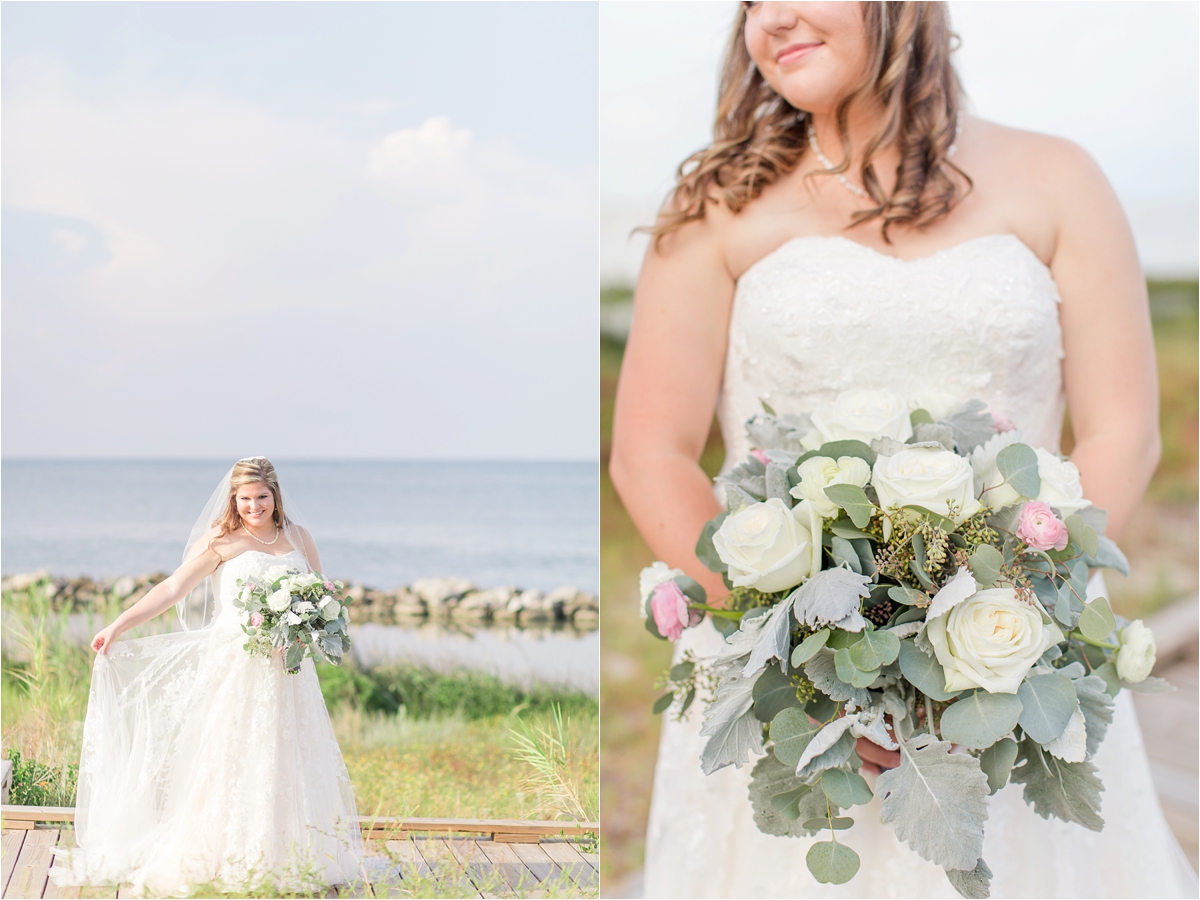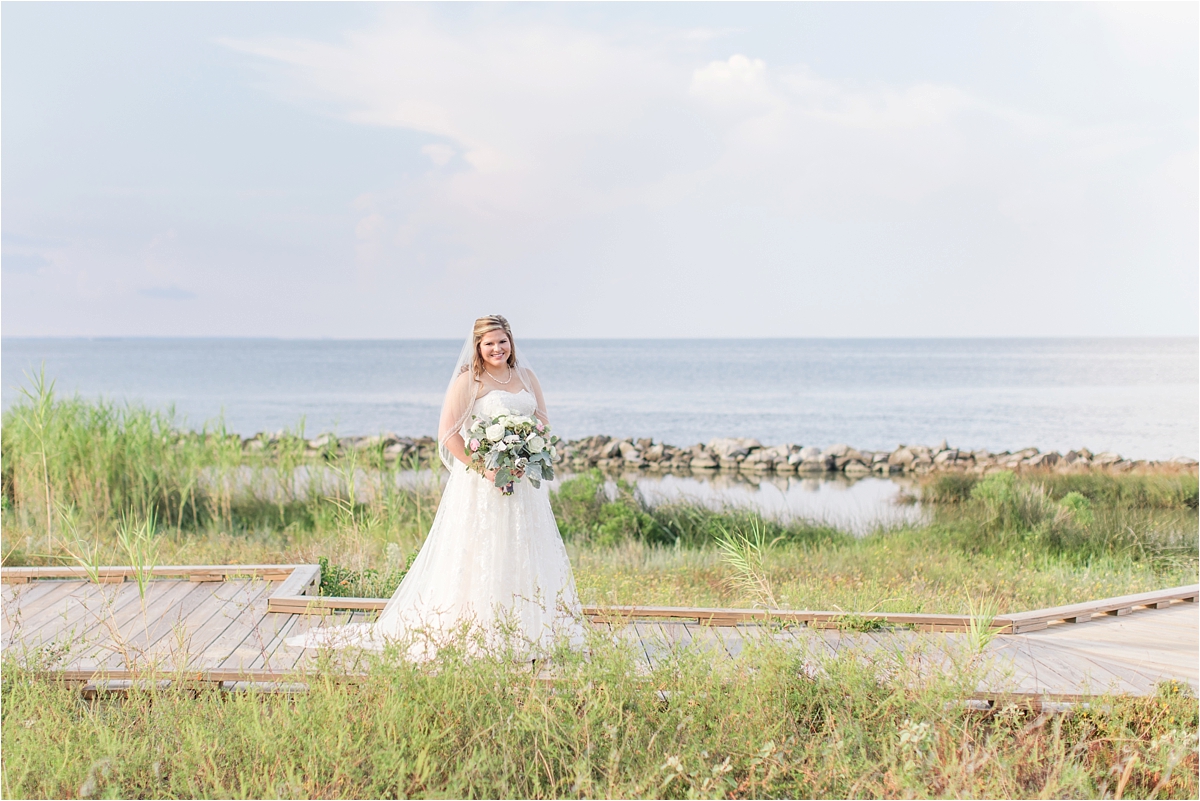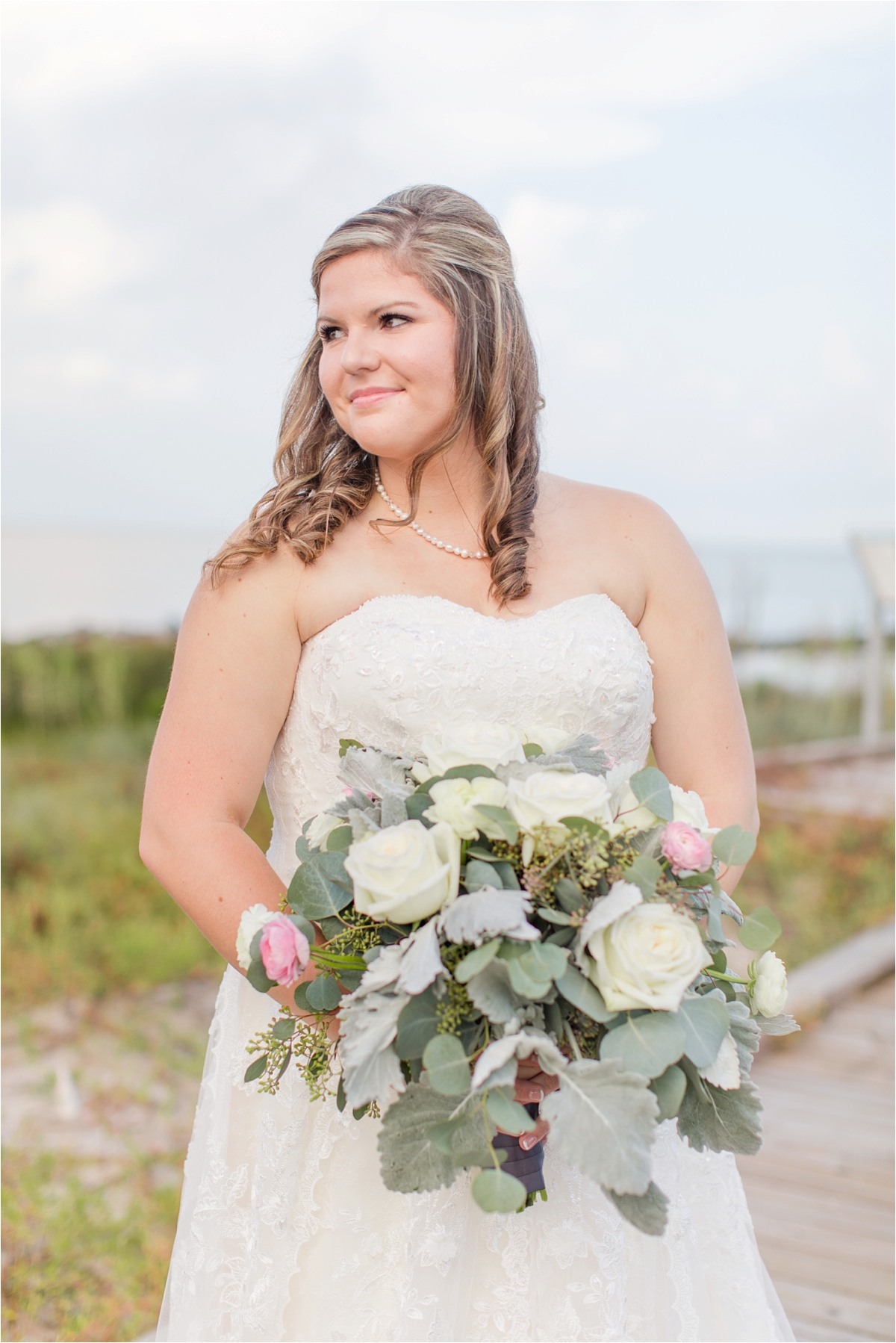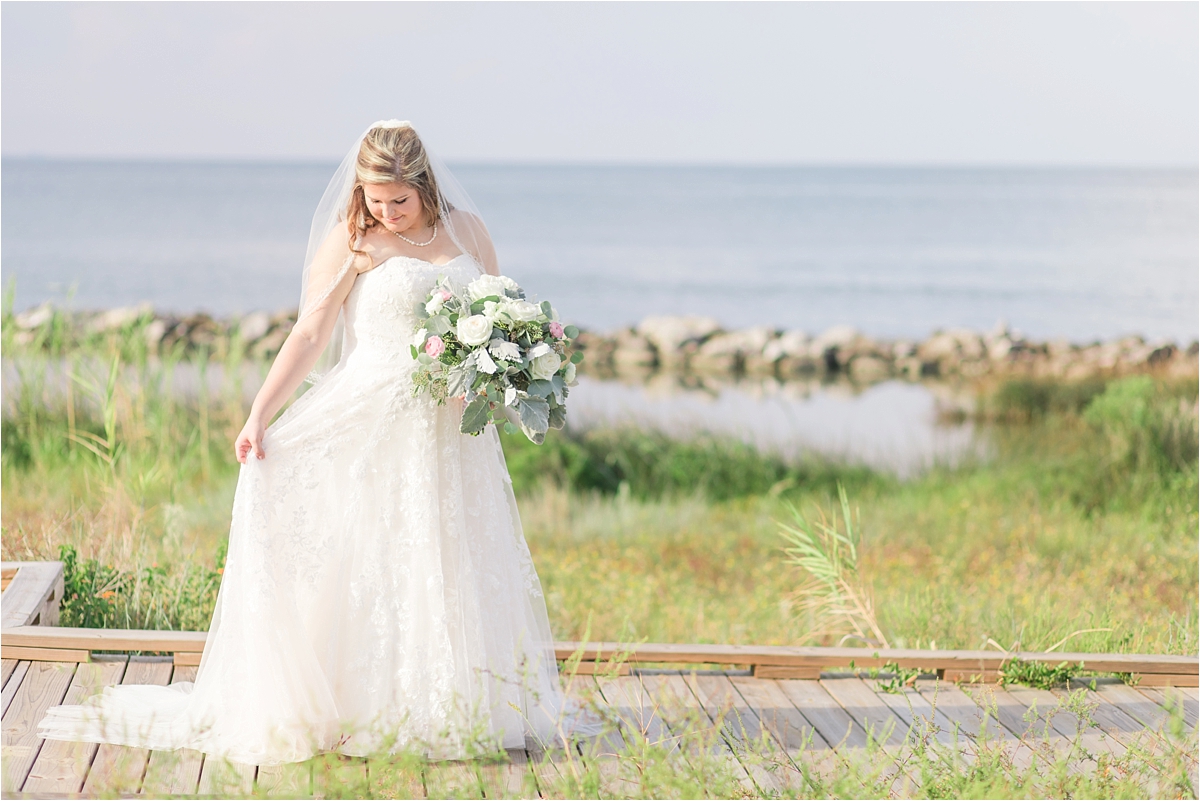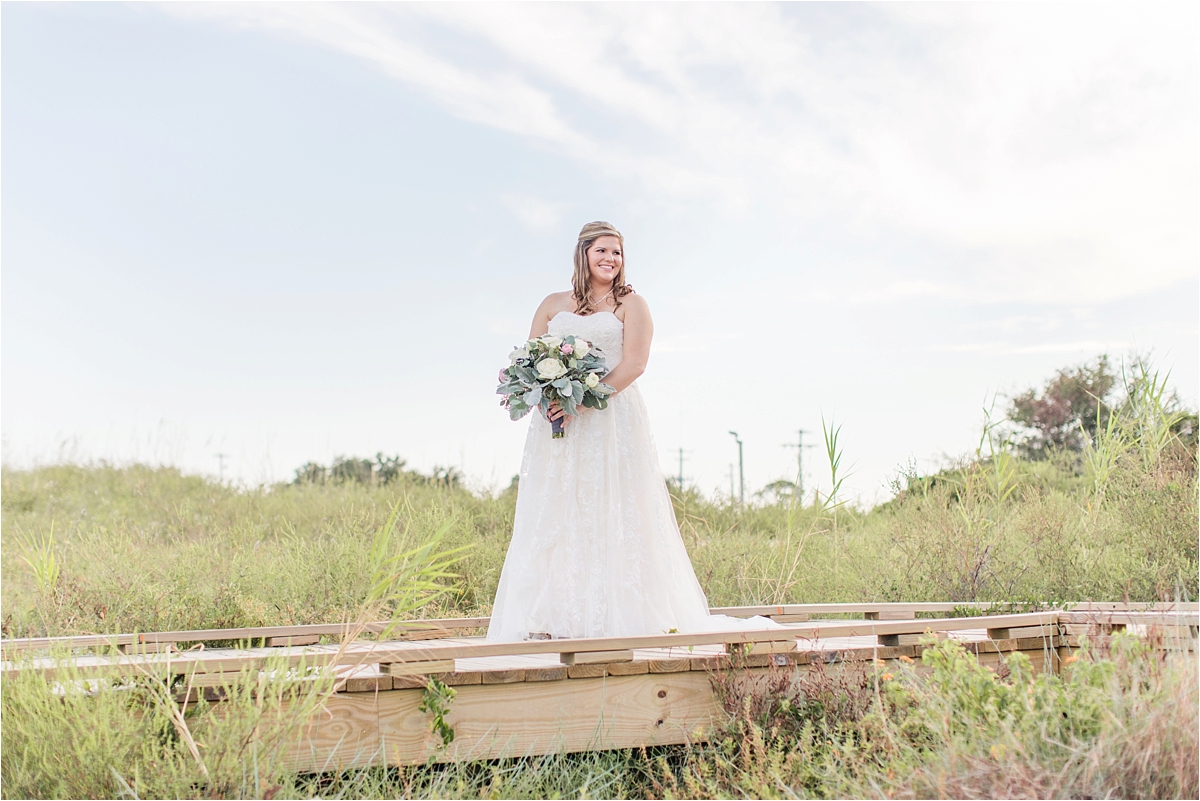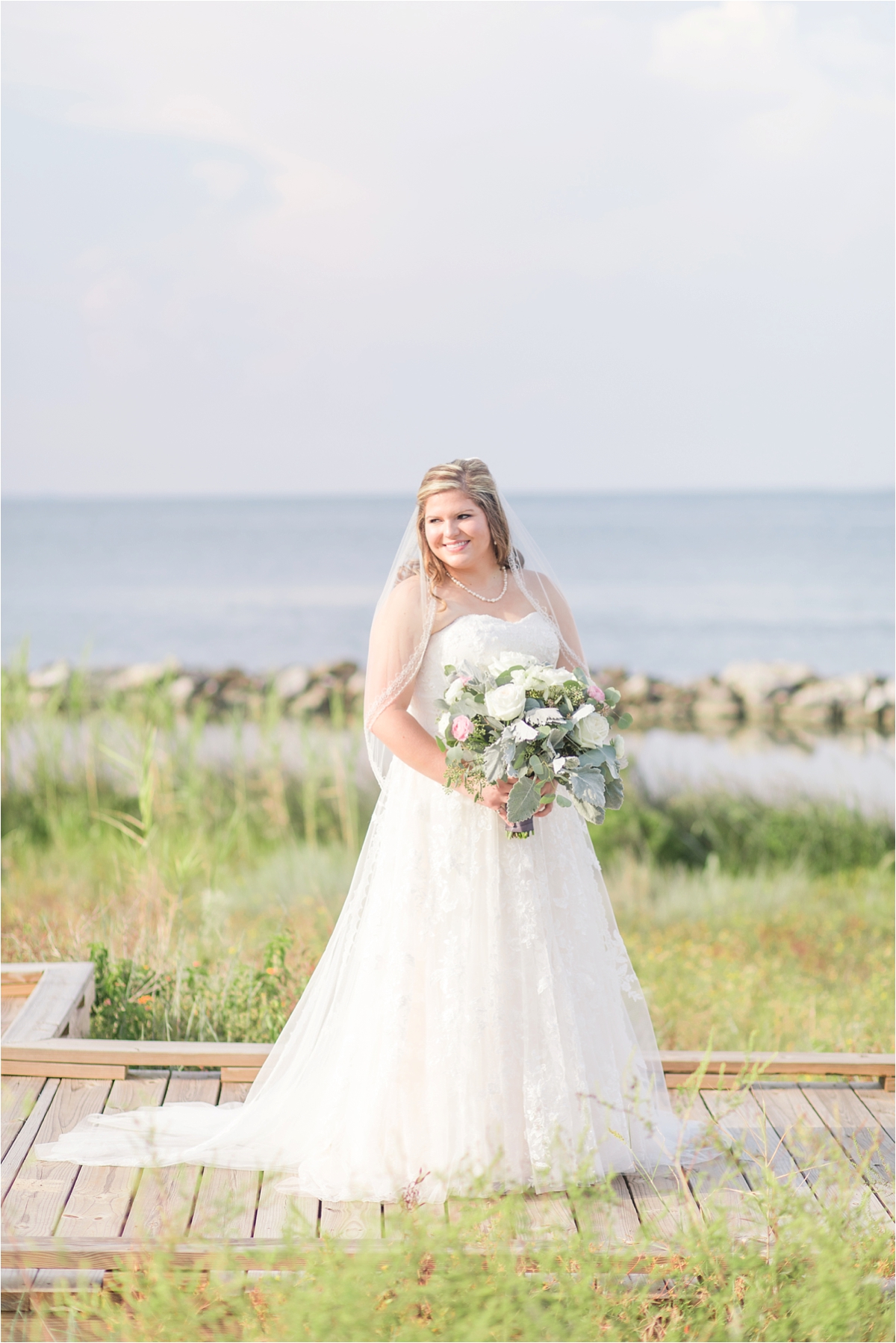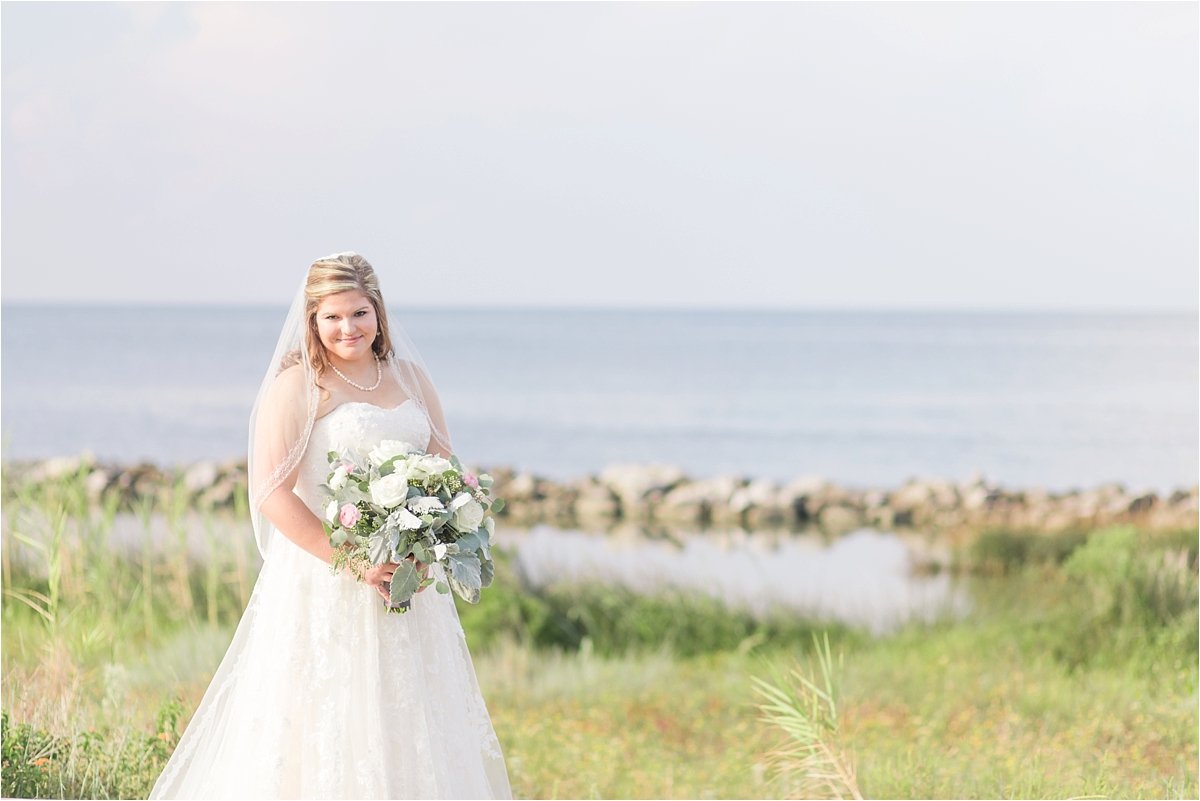 Doug wrote a sweet card to Sarah, and it was the sweetest sight watching her read it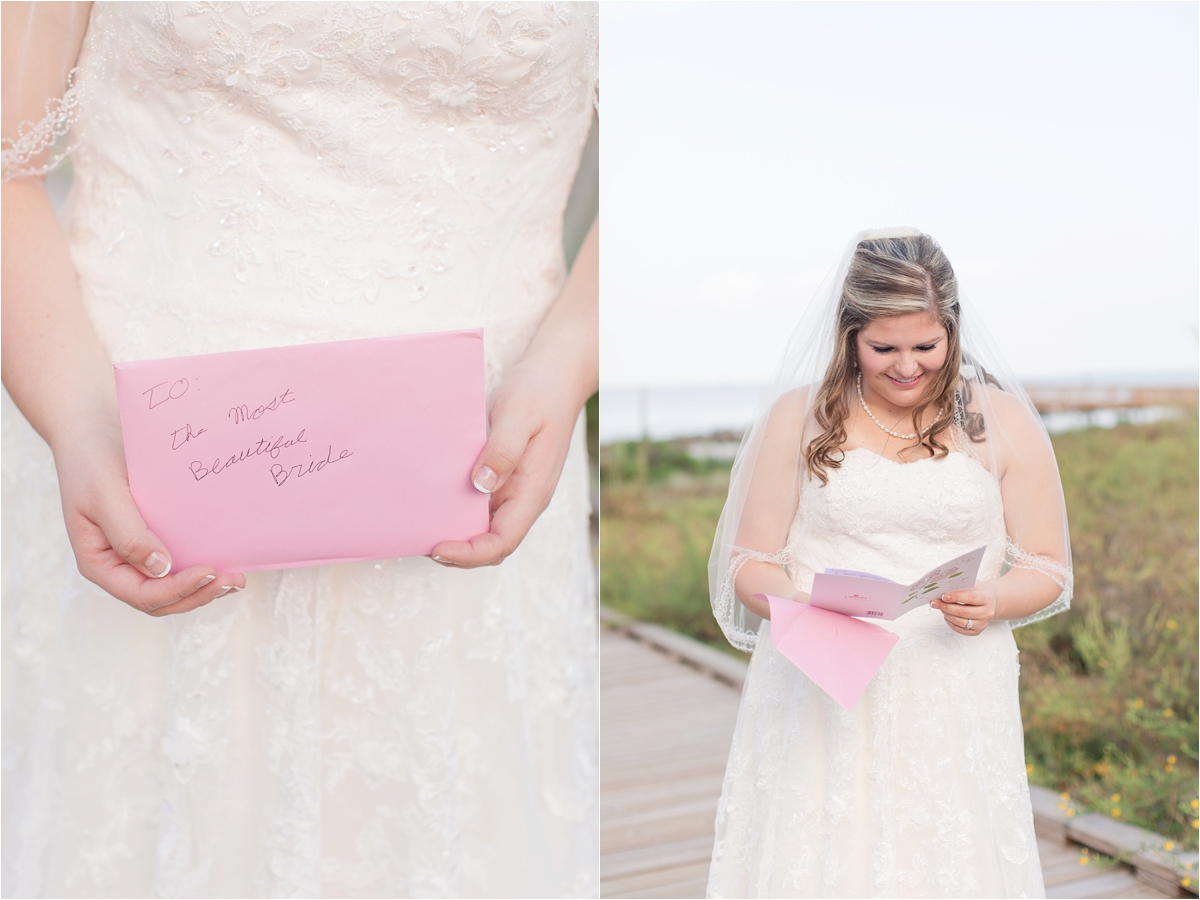 Time for a first look with Sarah and her Daddy!!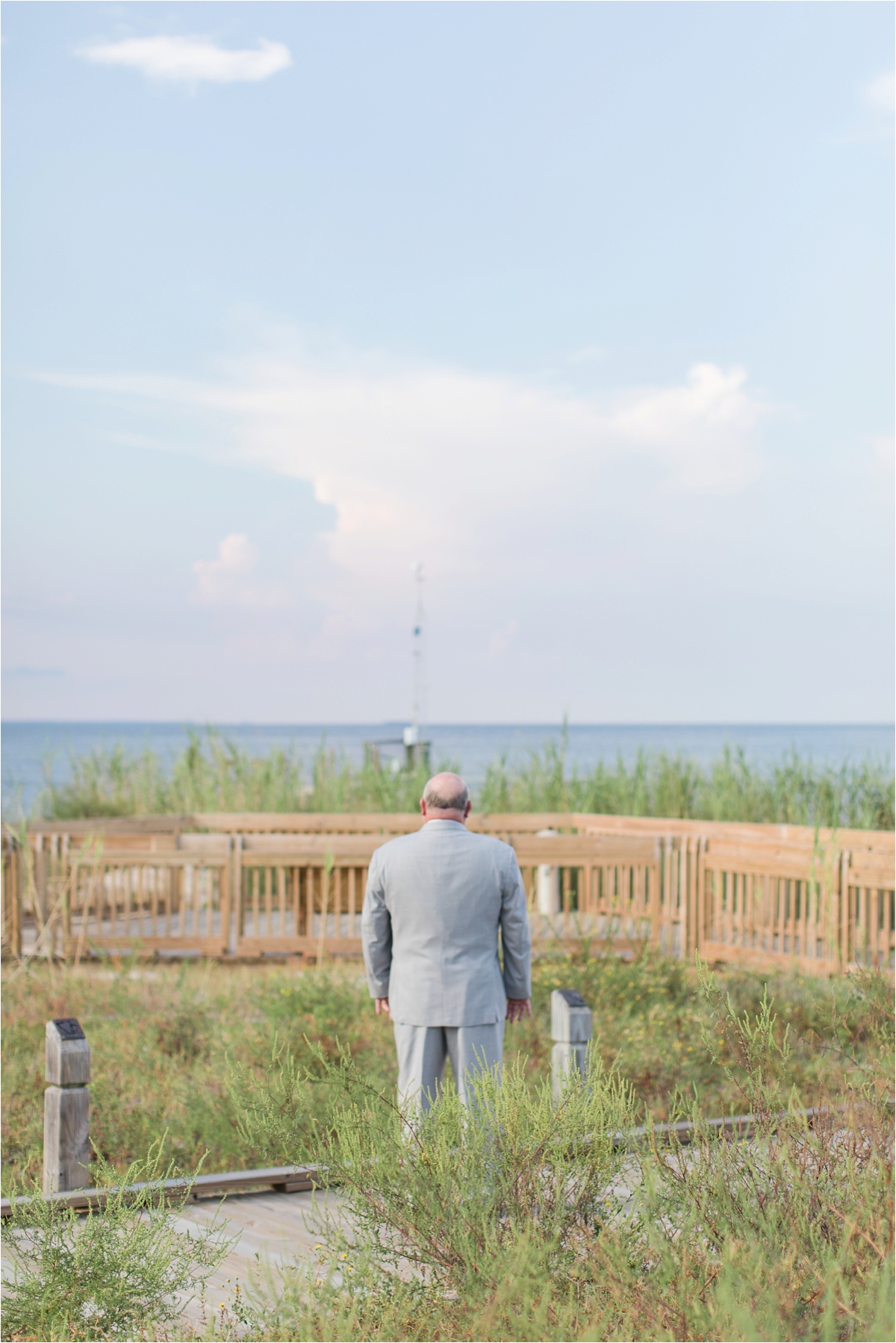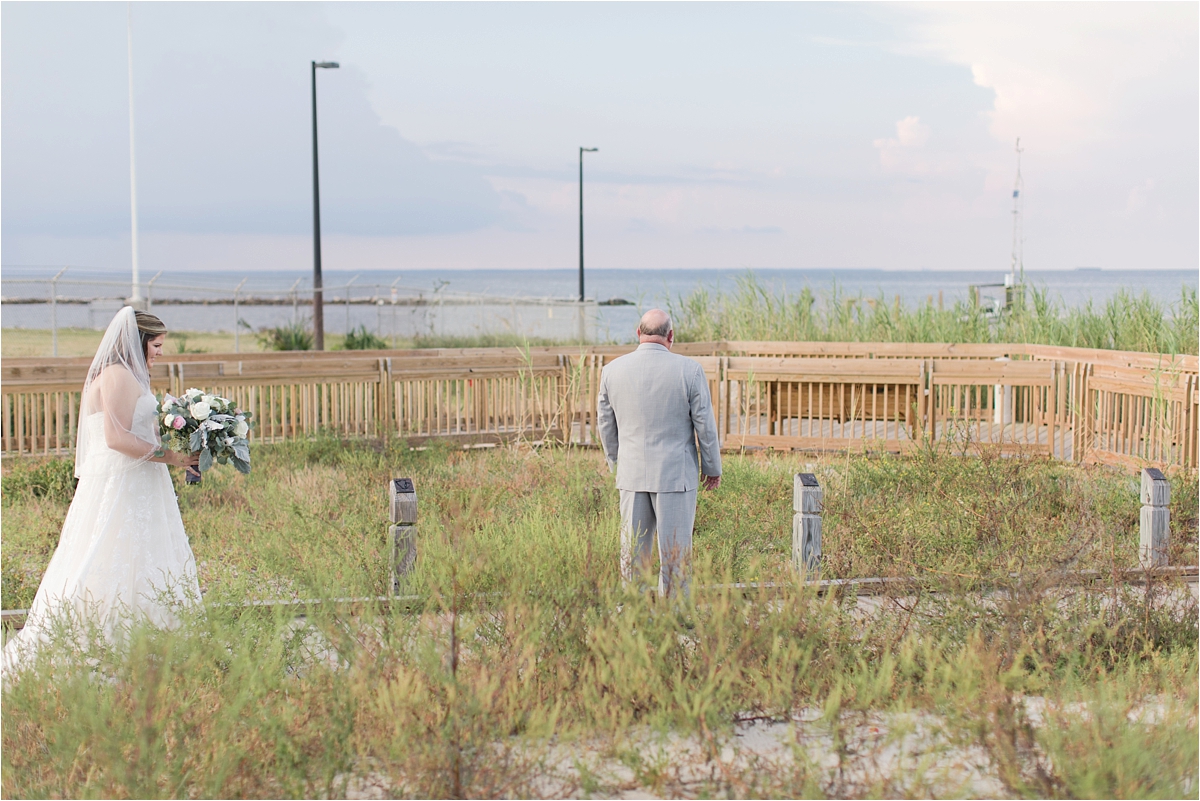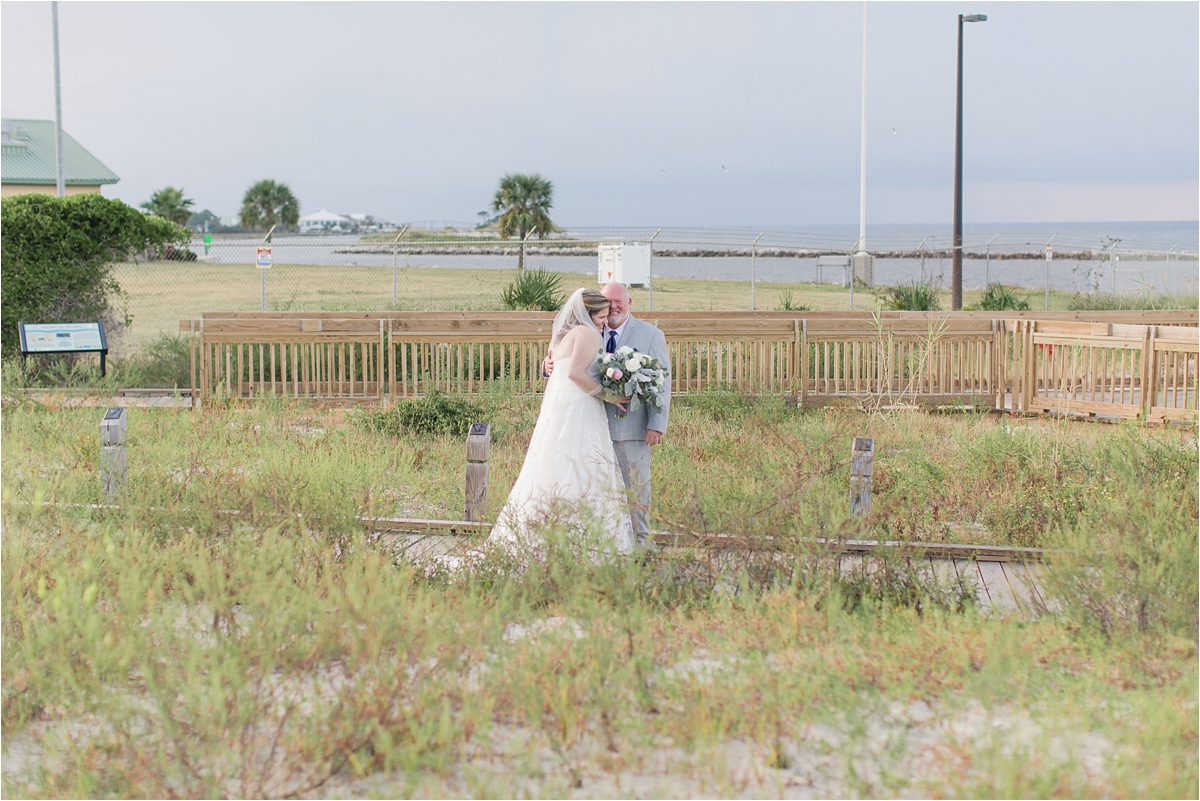 SUCH a precious moment!!!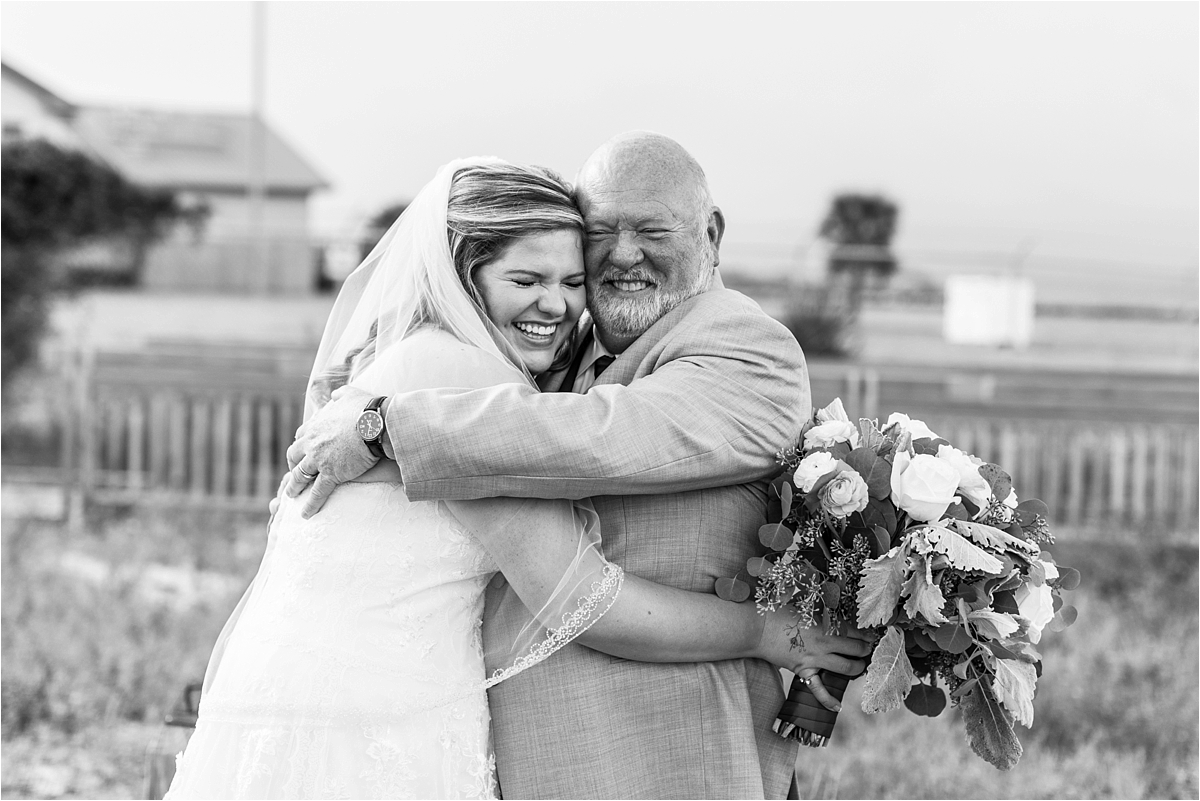 The man of the hour, the Groom, Doug!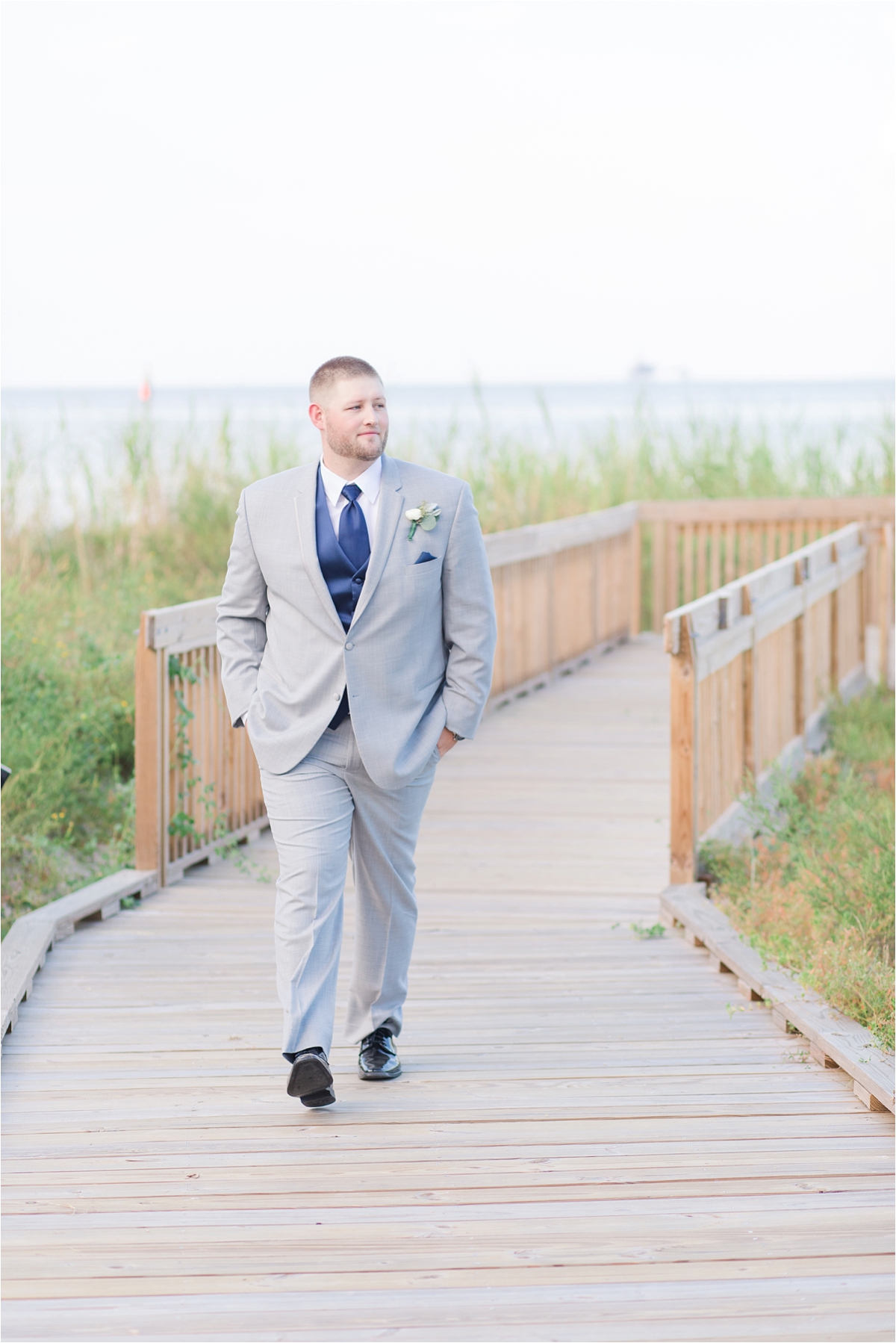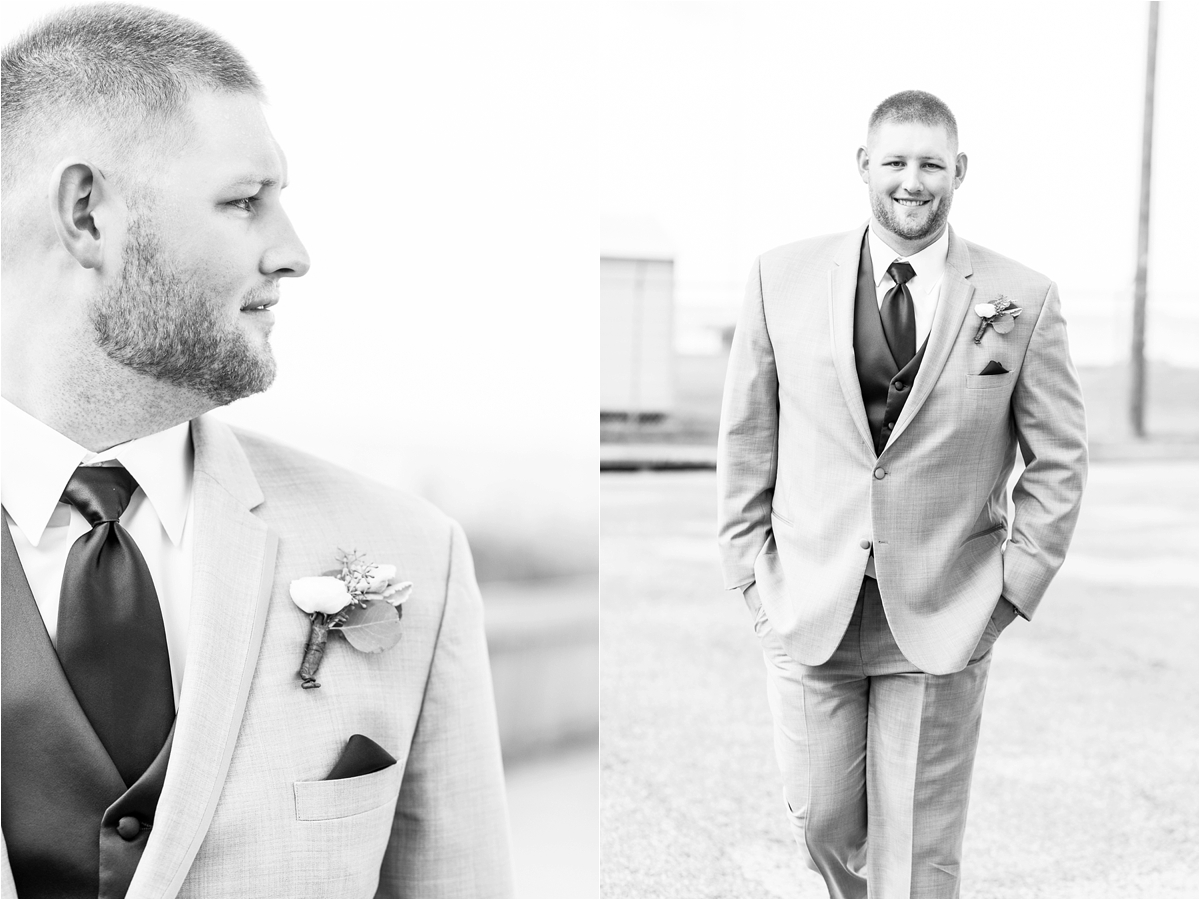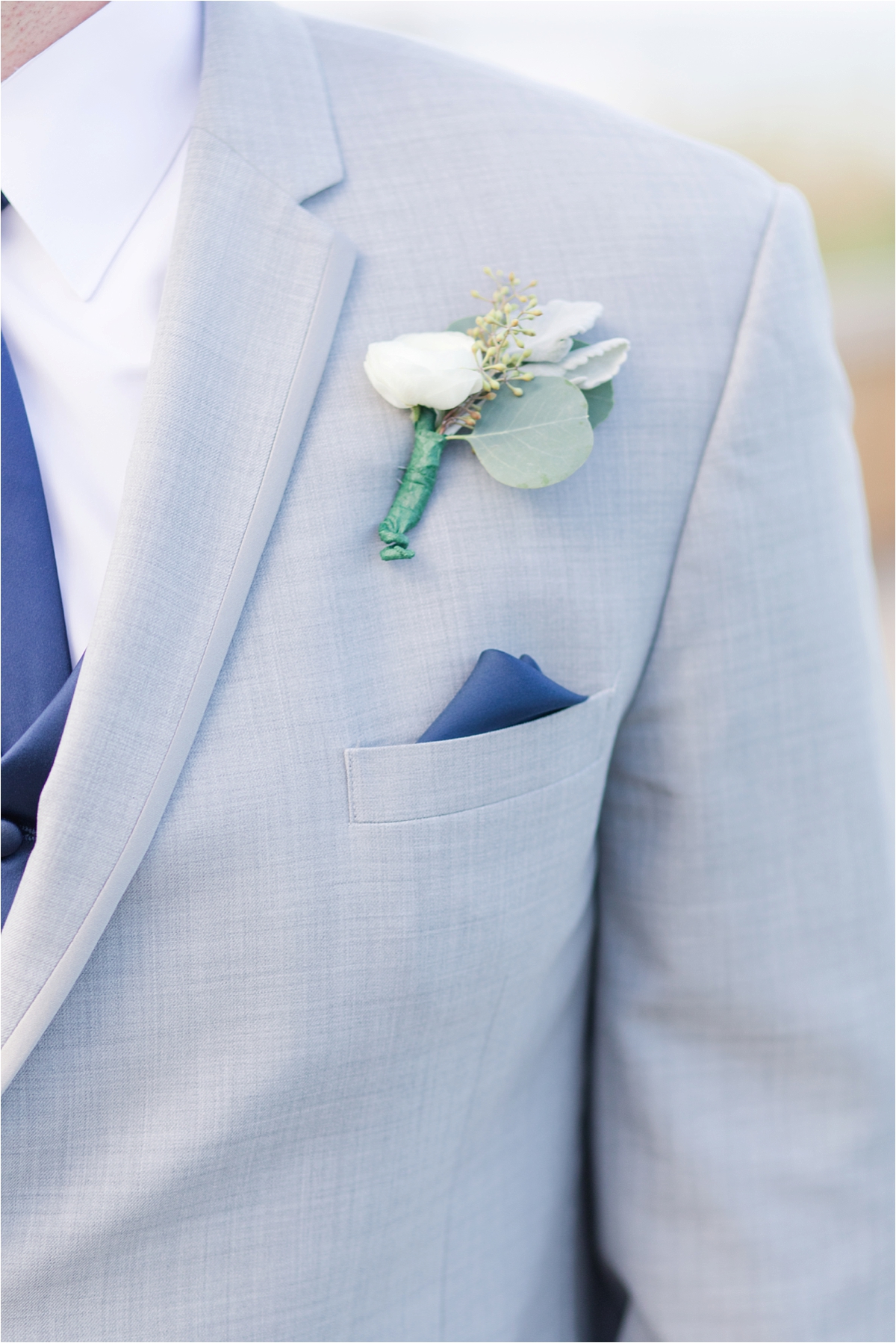 I love when my couples desire to pray together before they commit their lives to each other.  Such a sweet moment!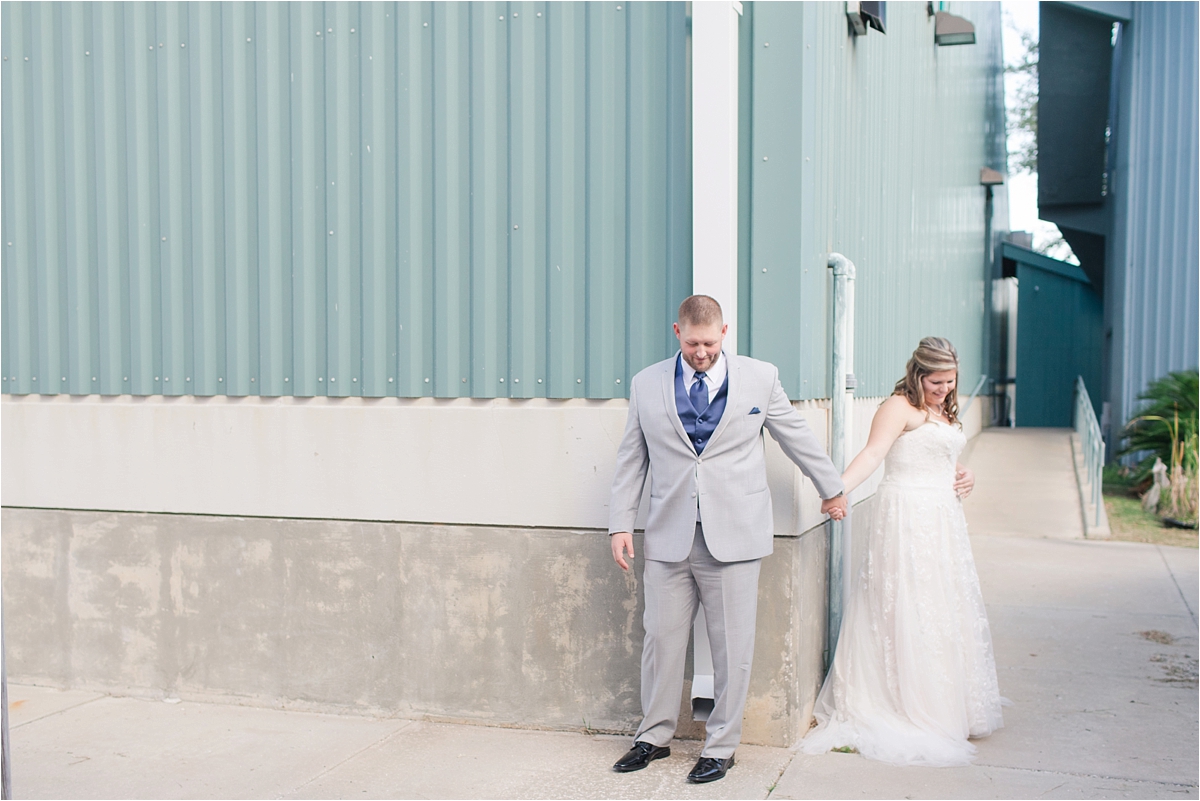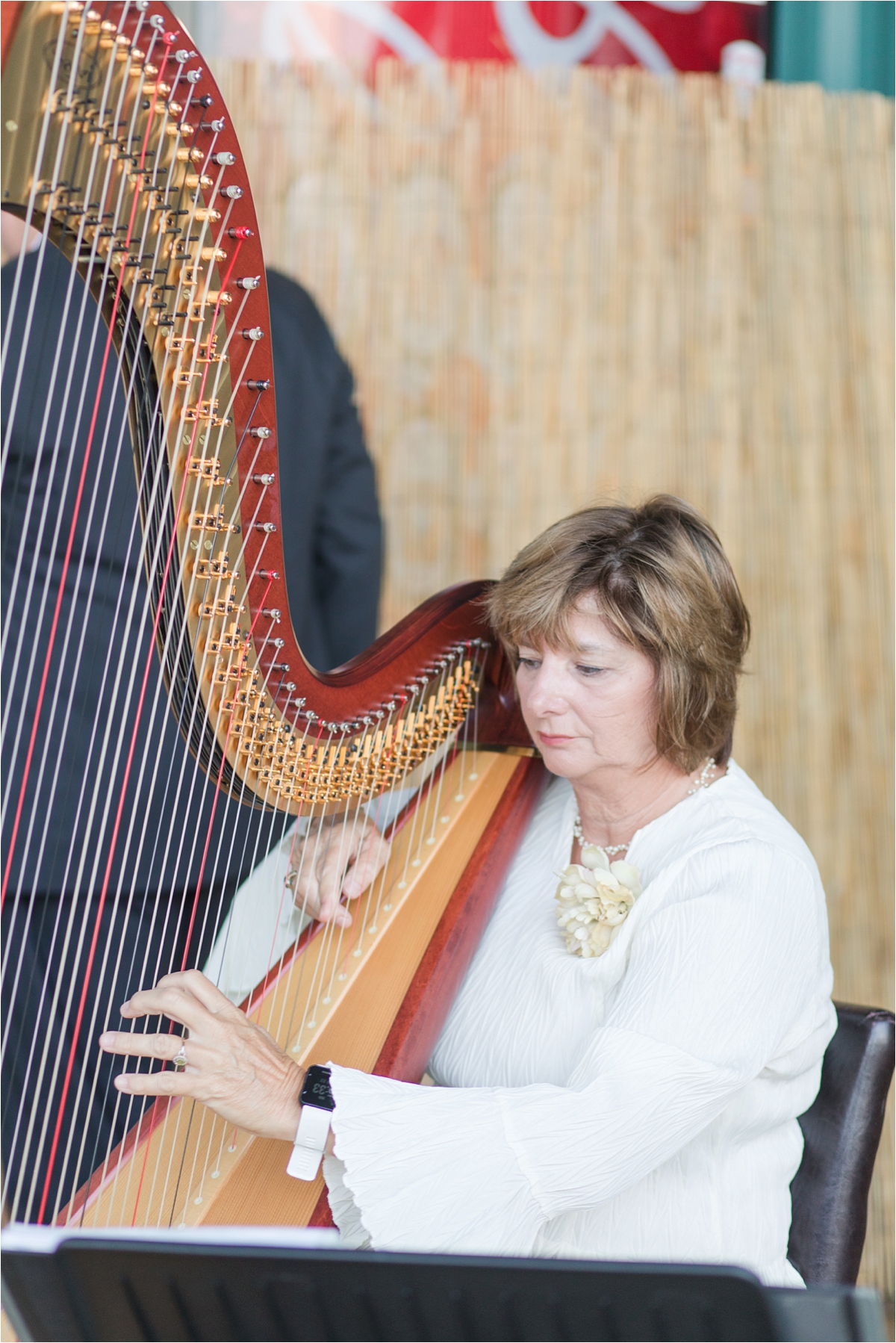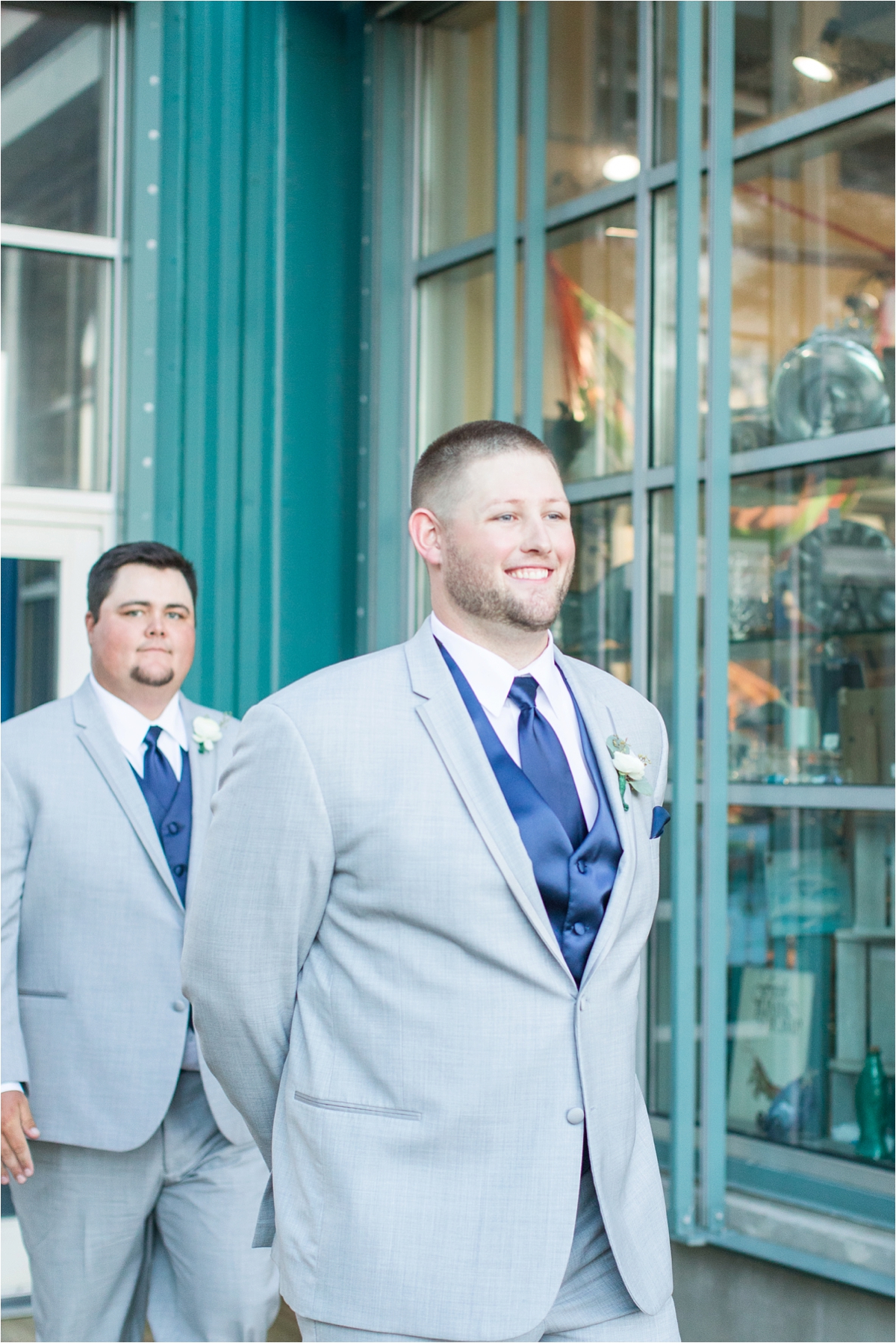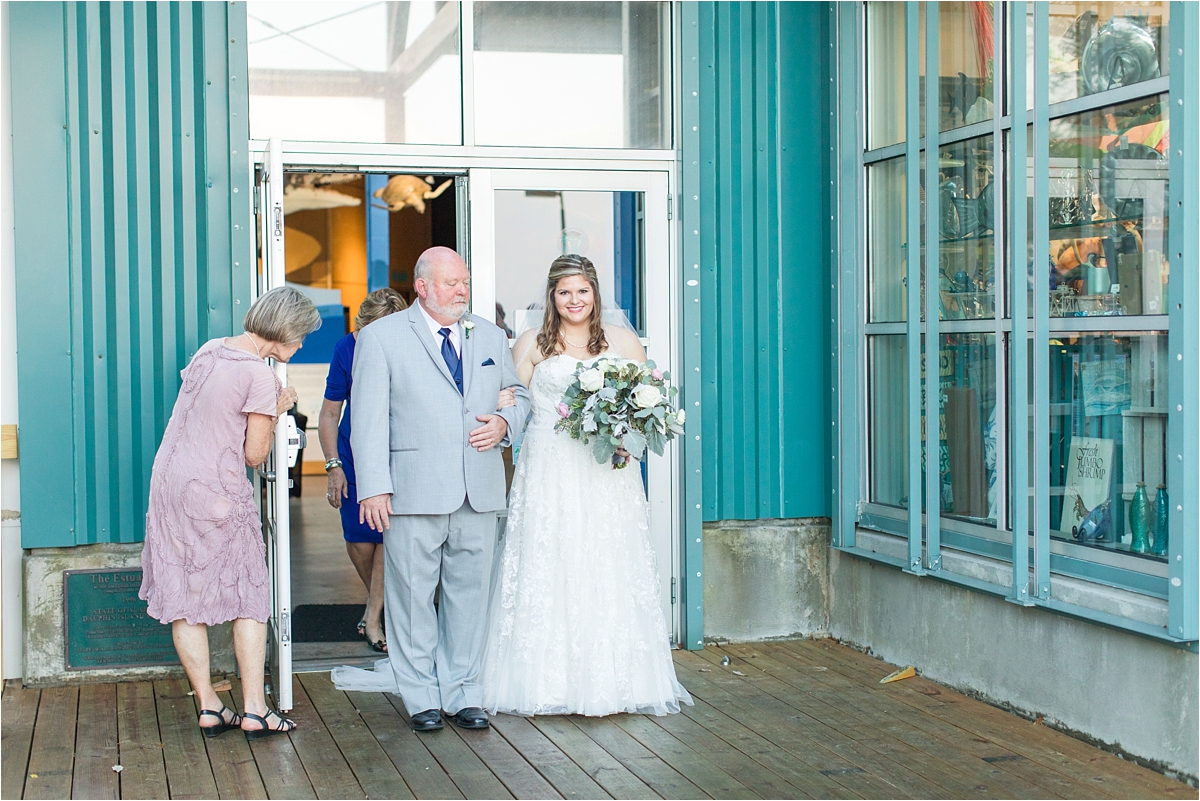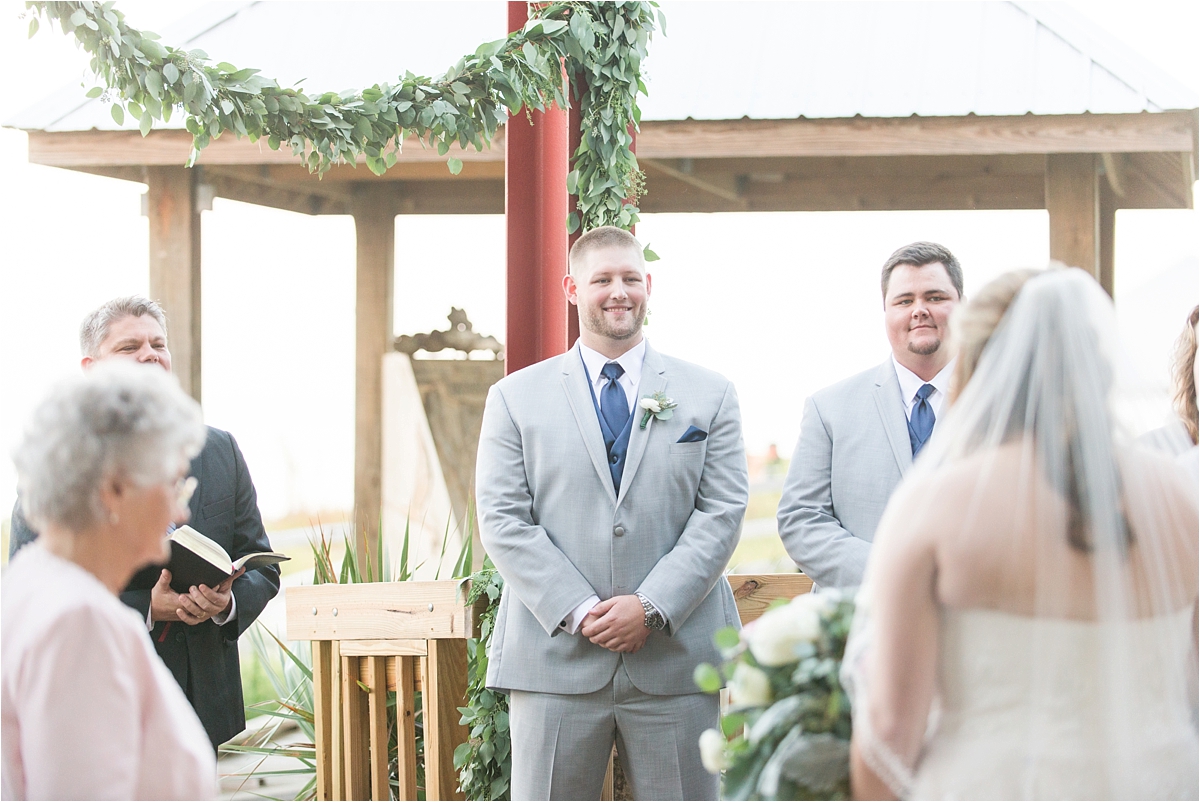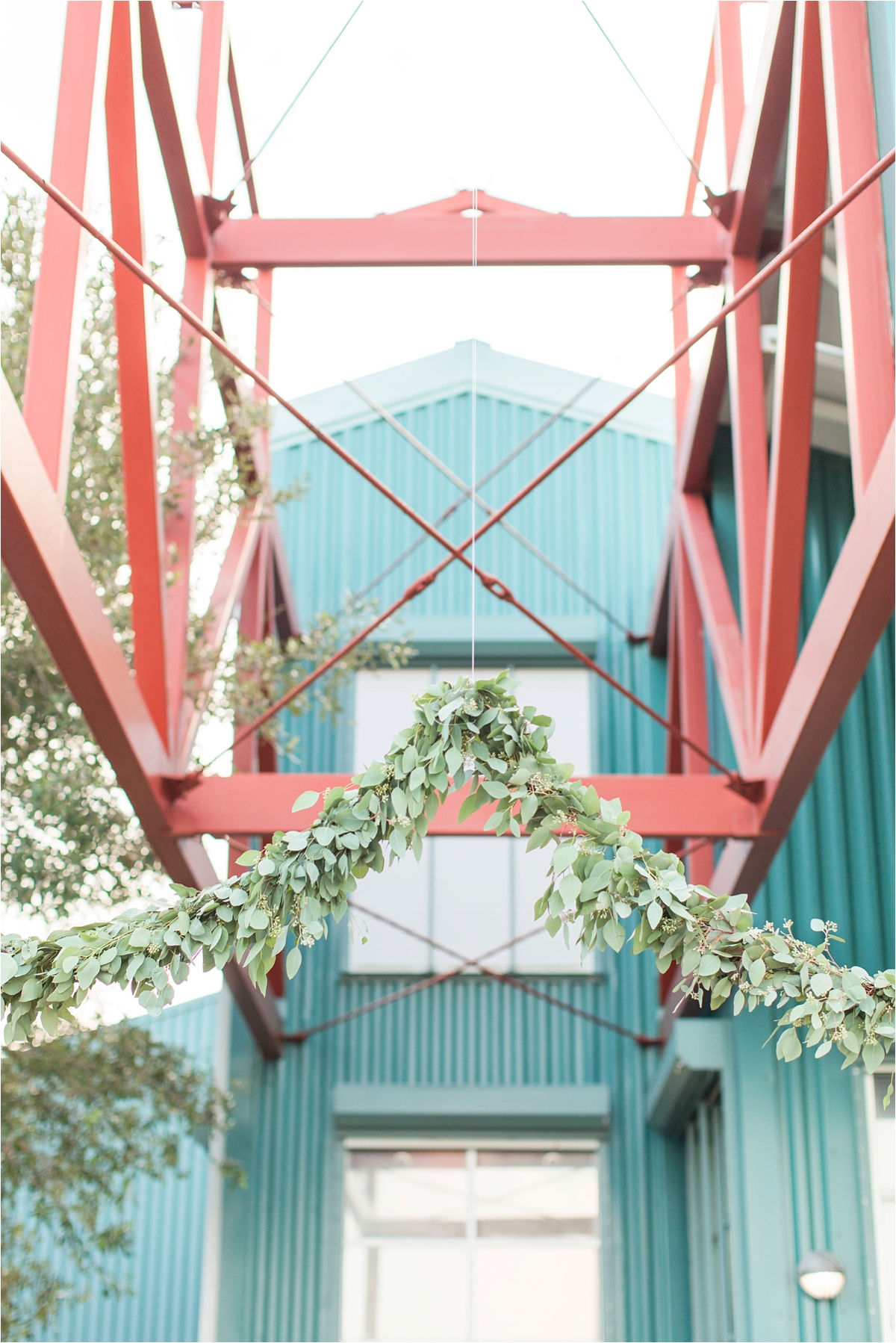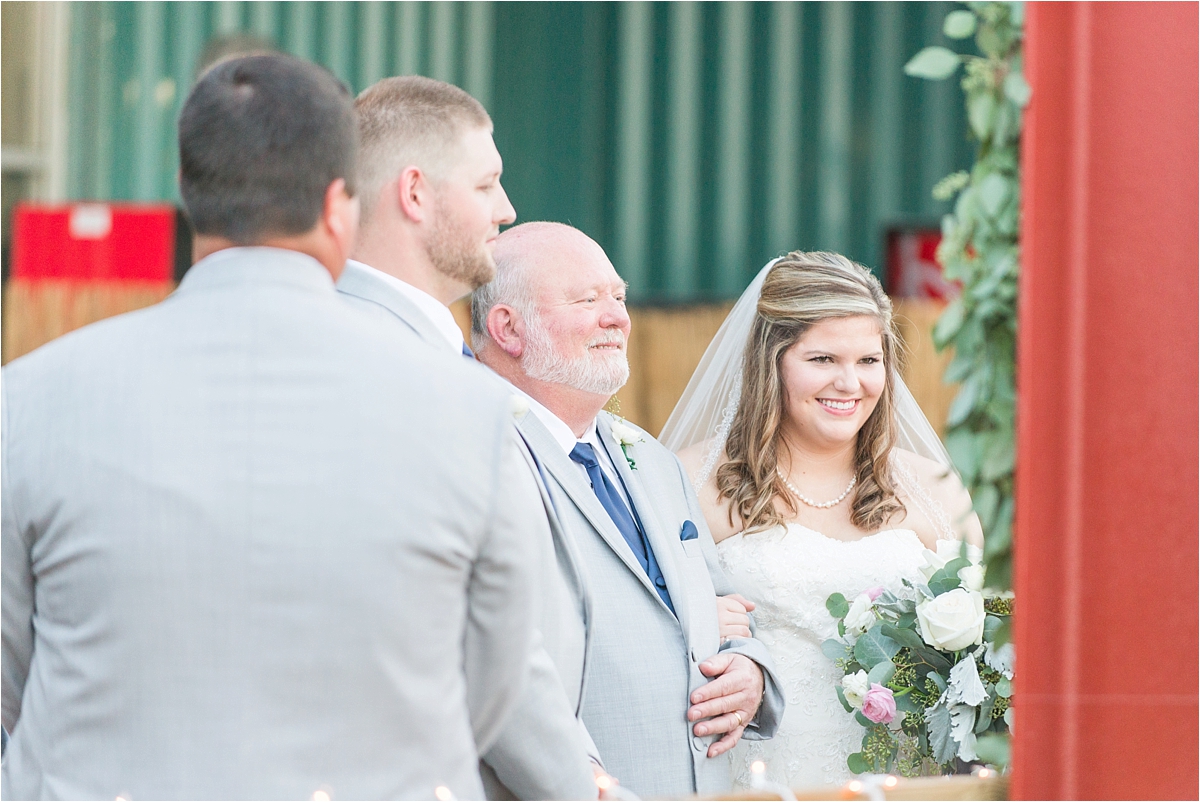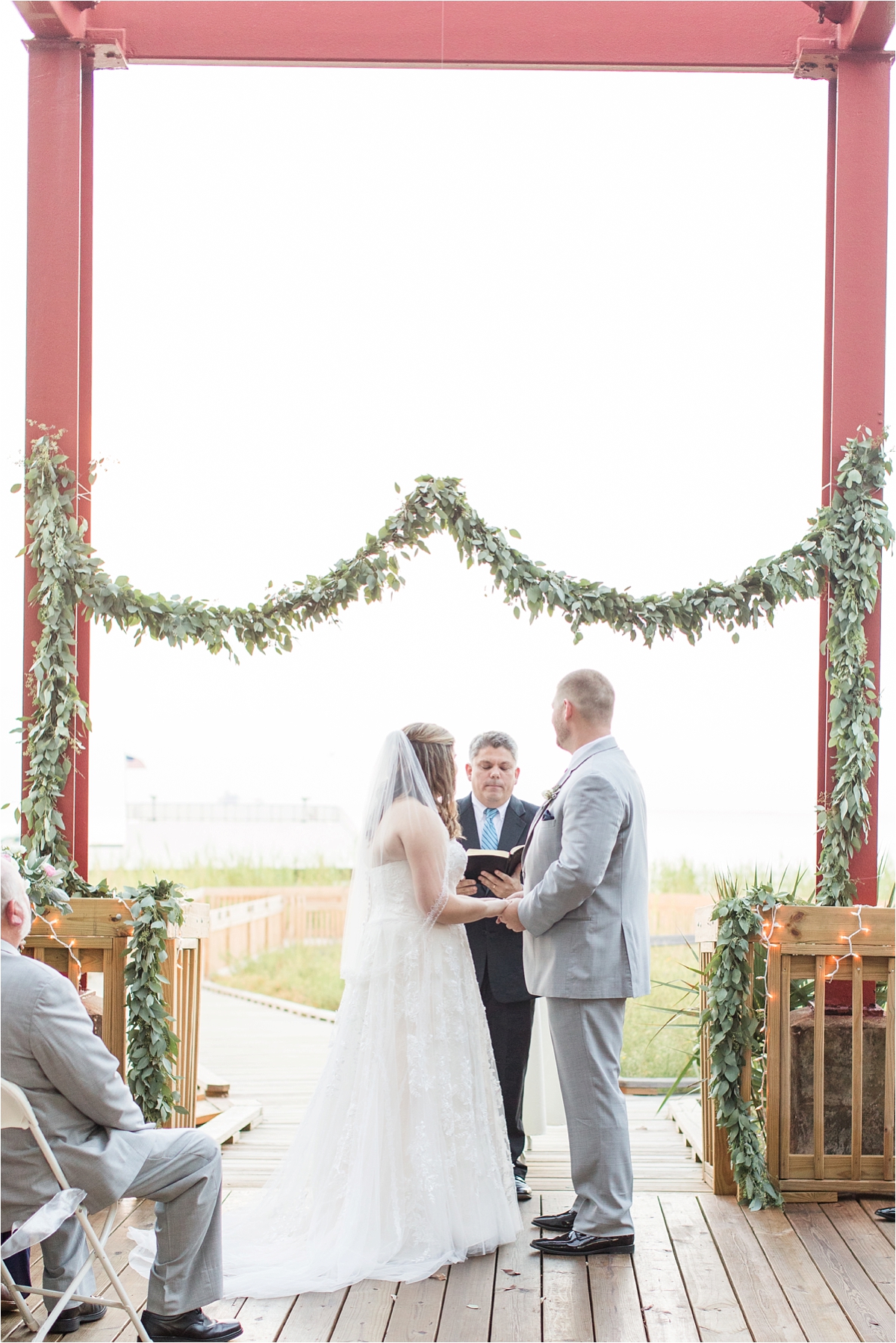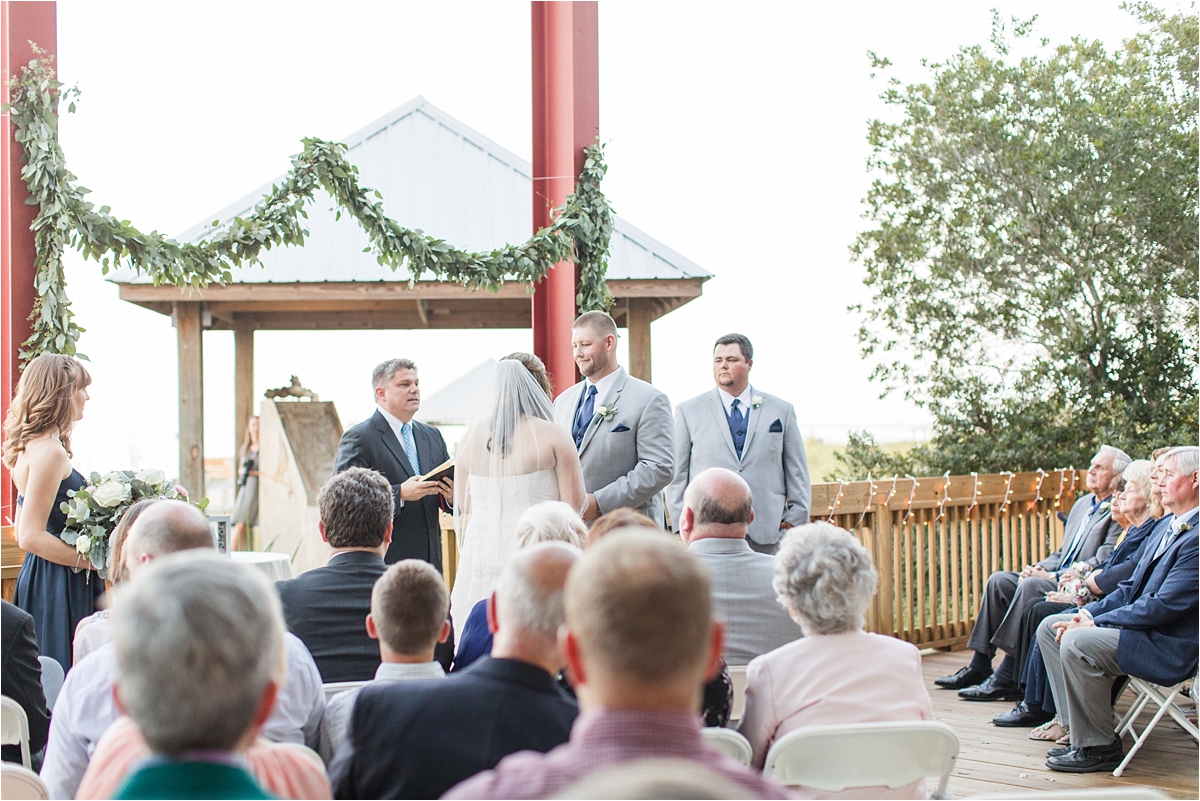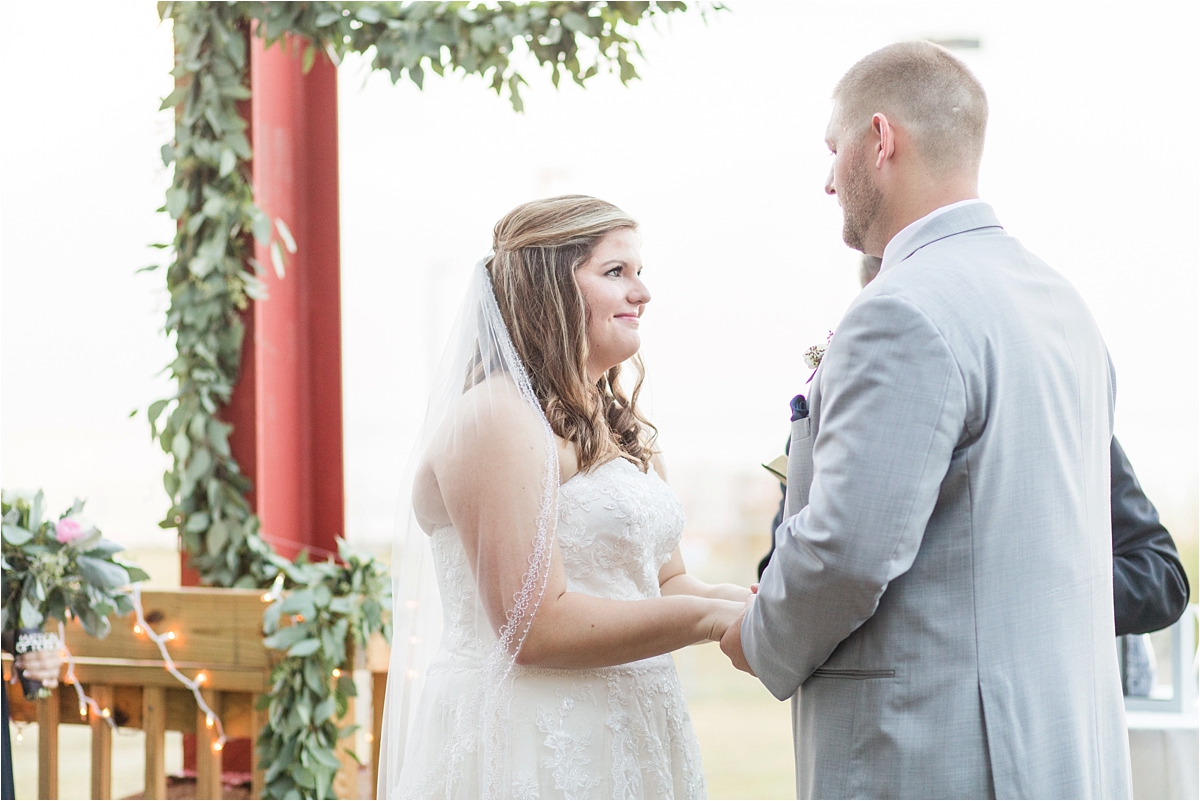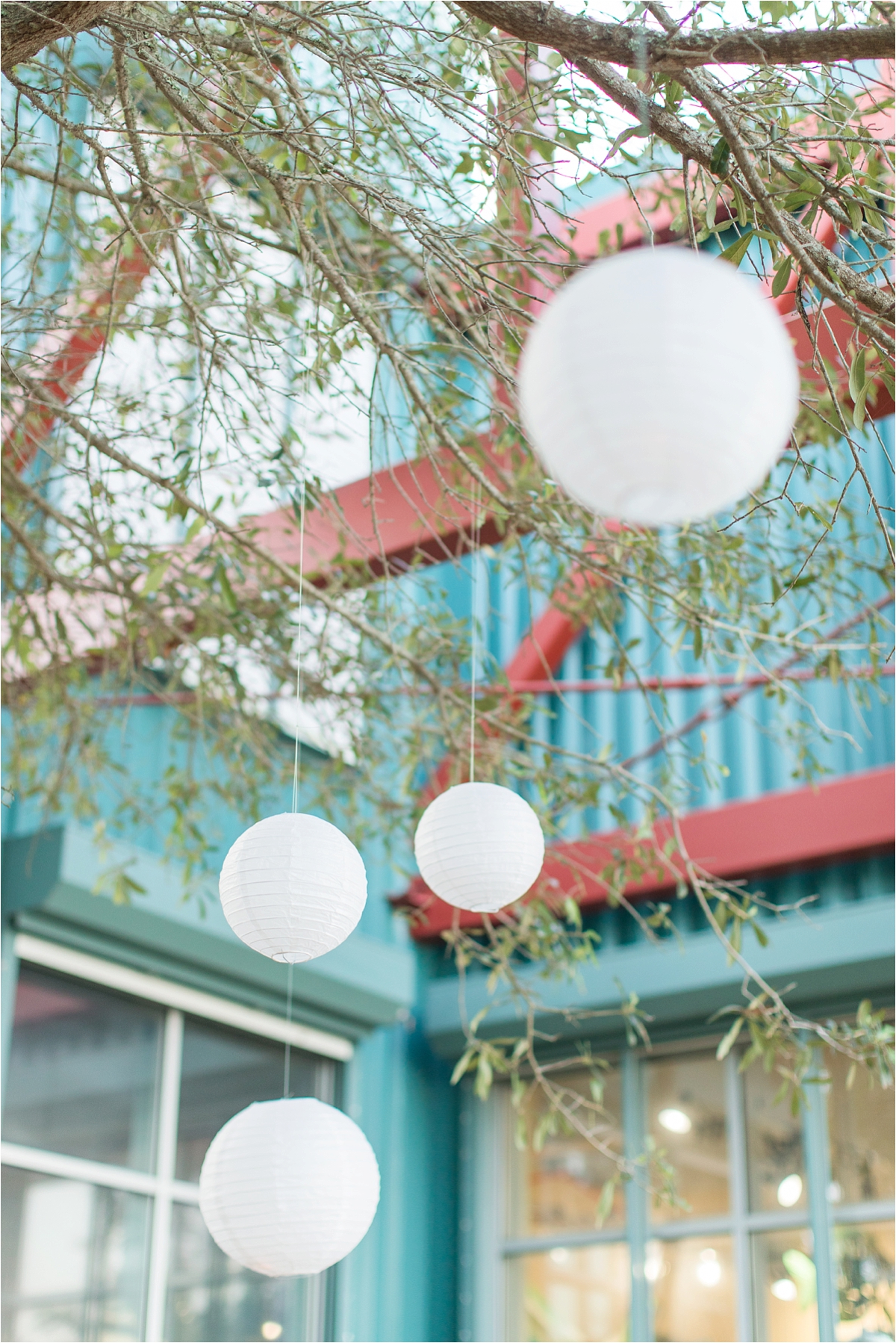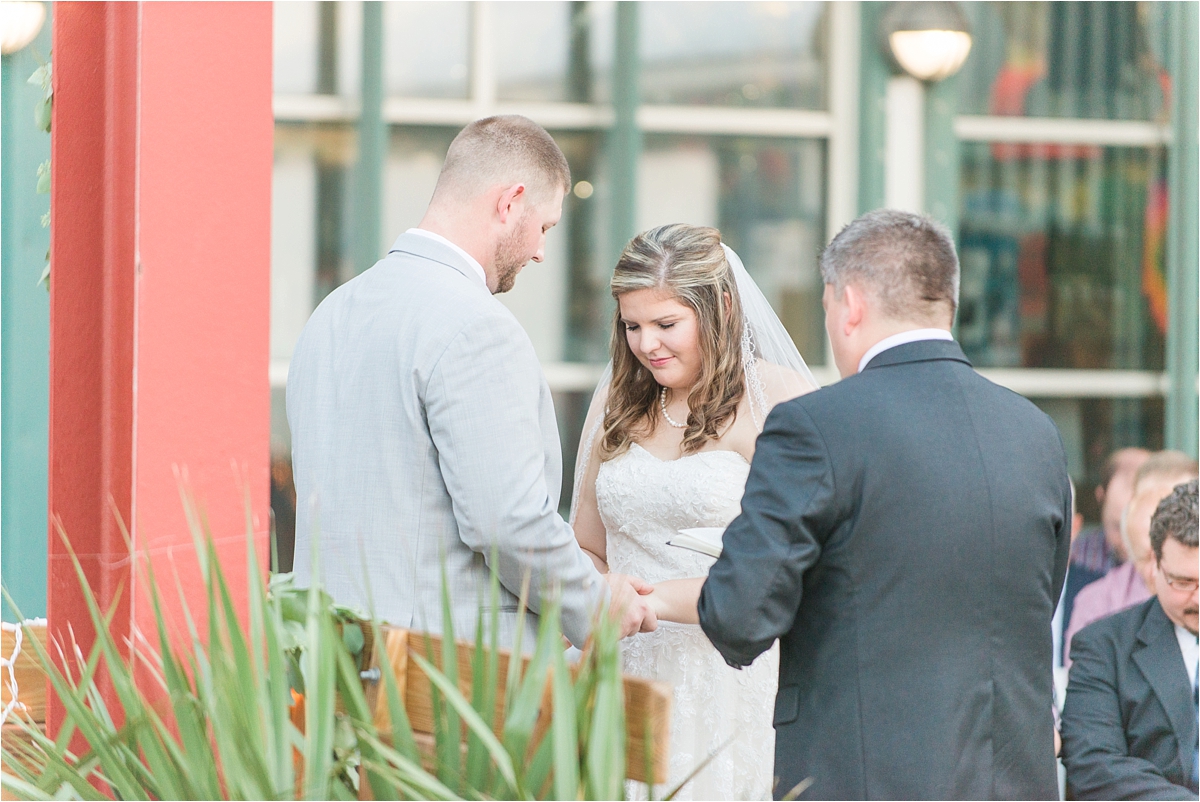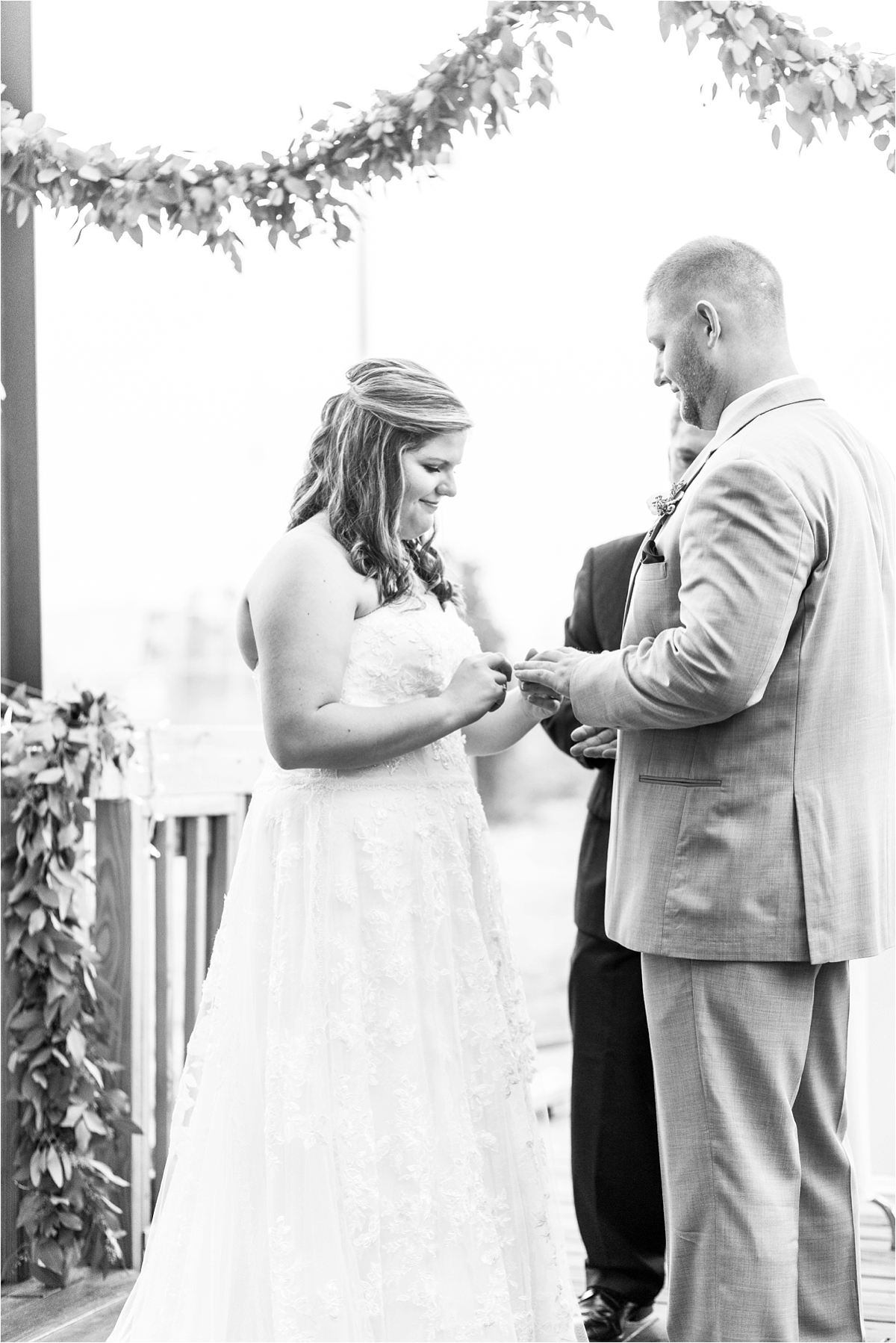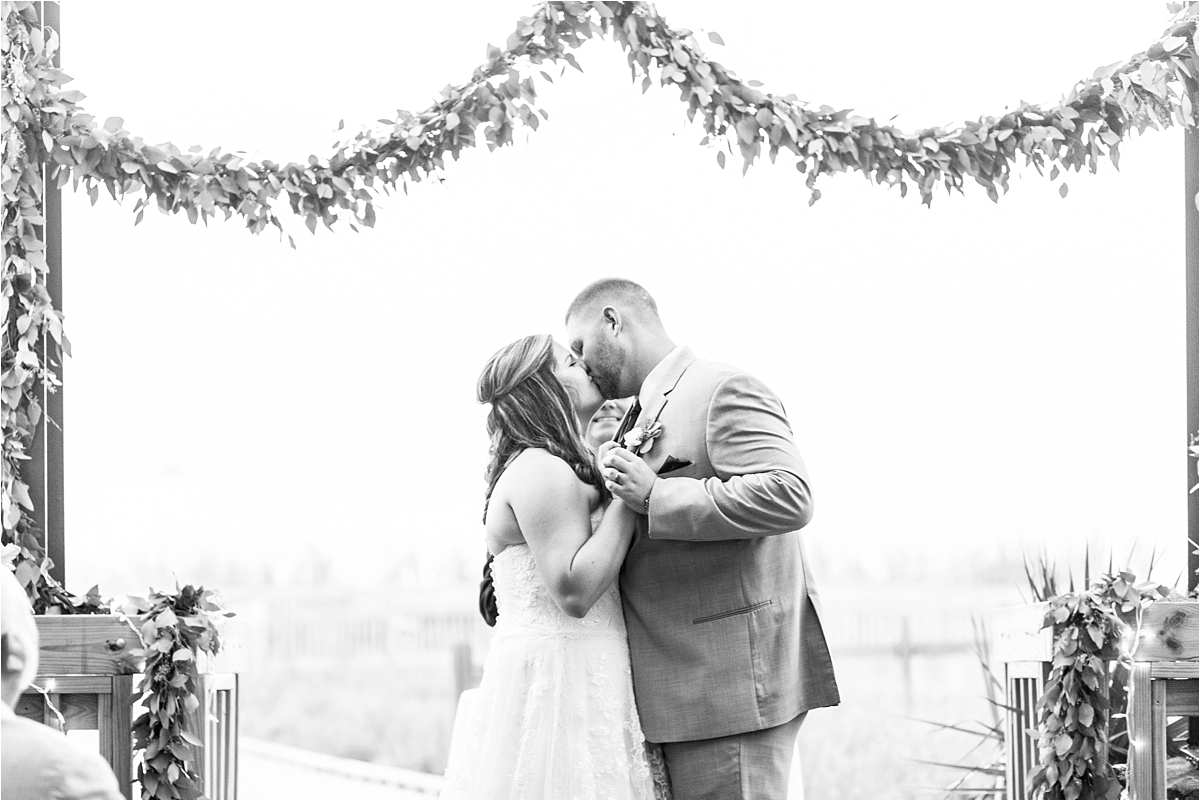 Catching that gorgeous grin right after they got married!!!!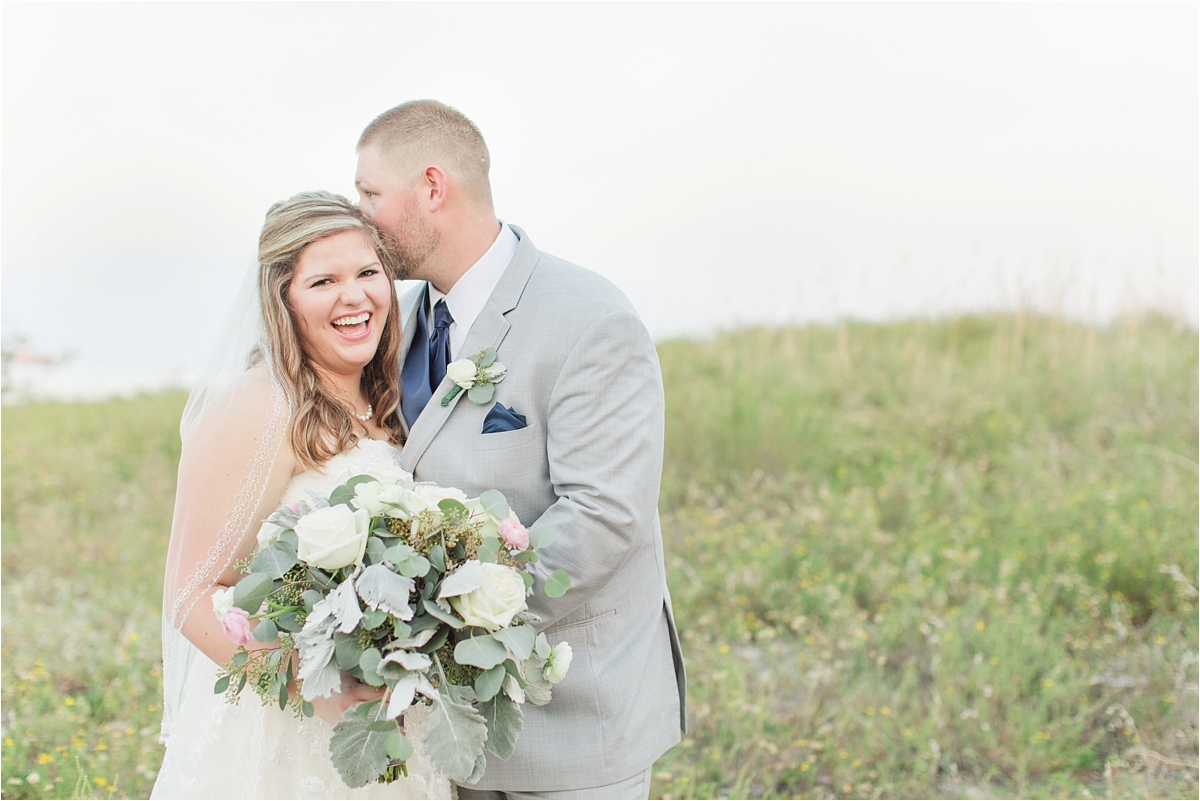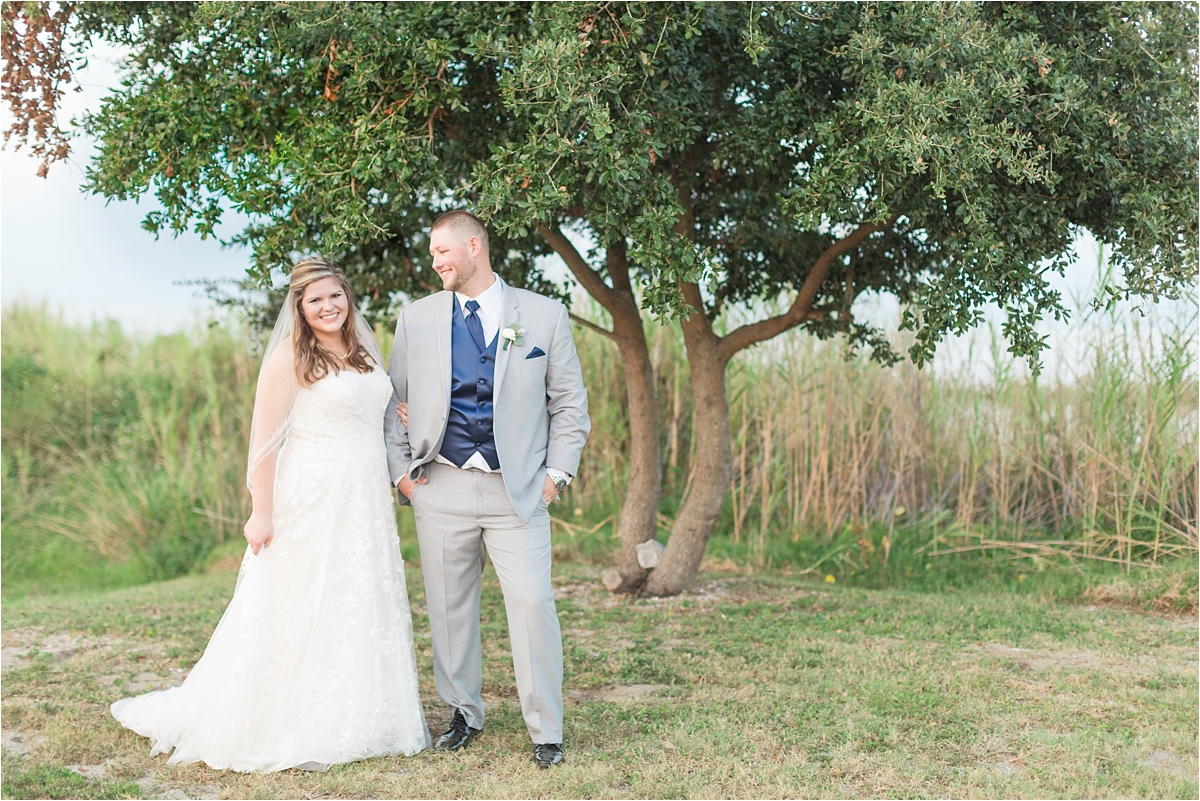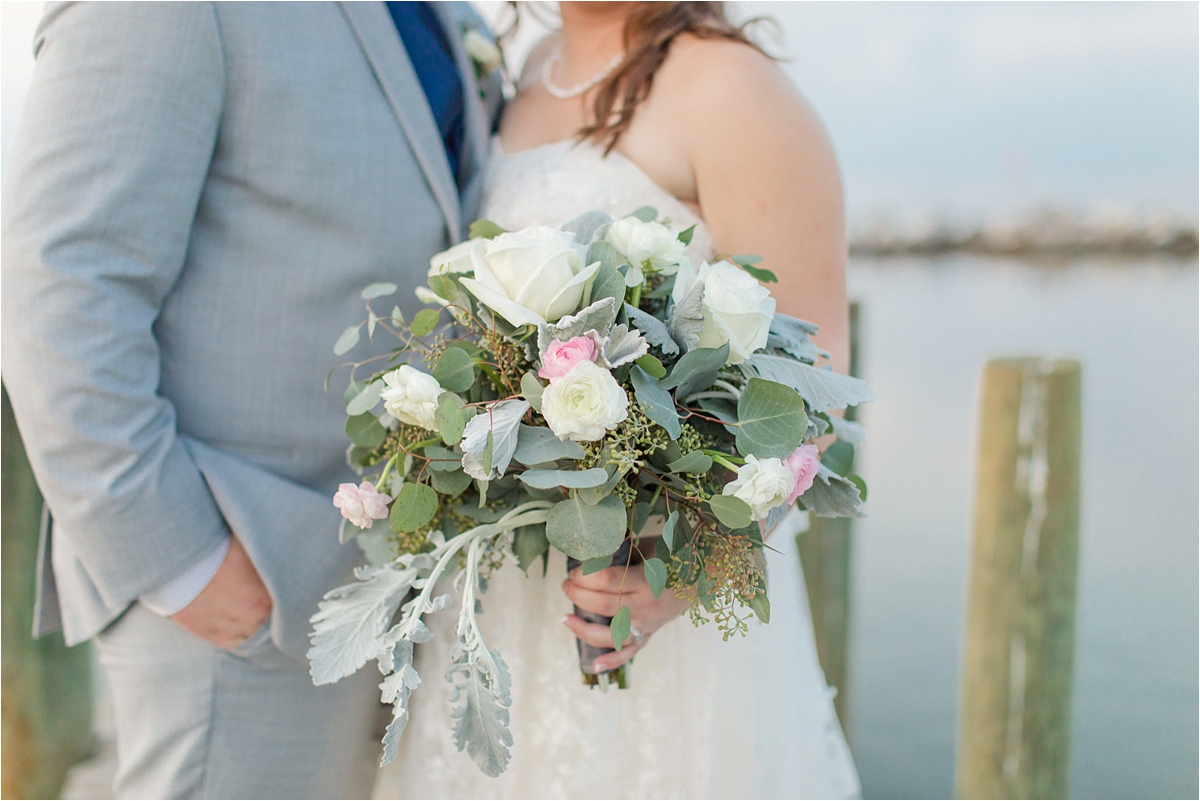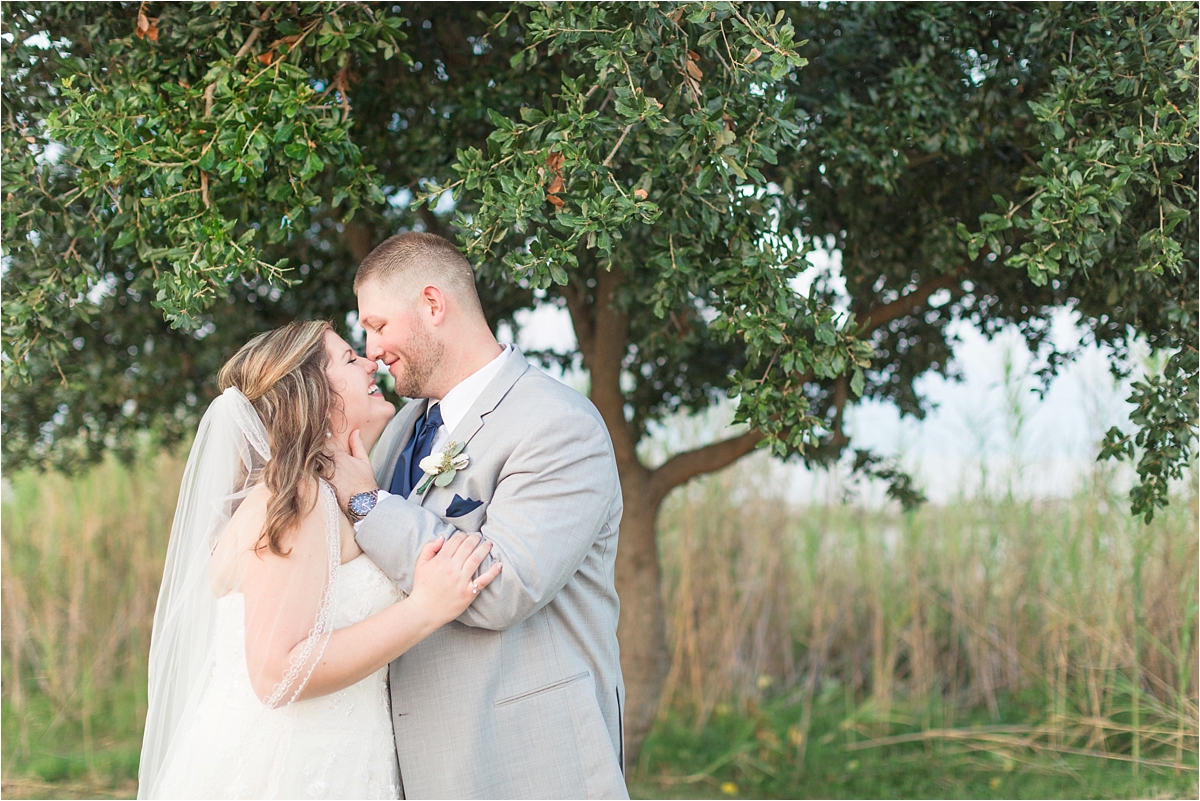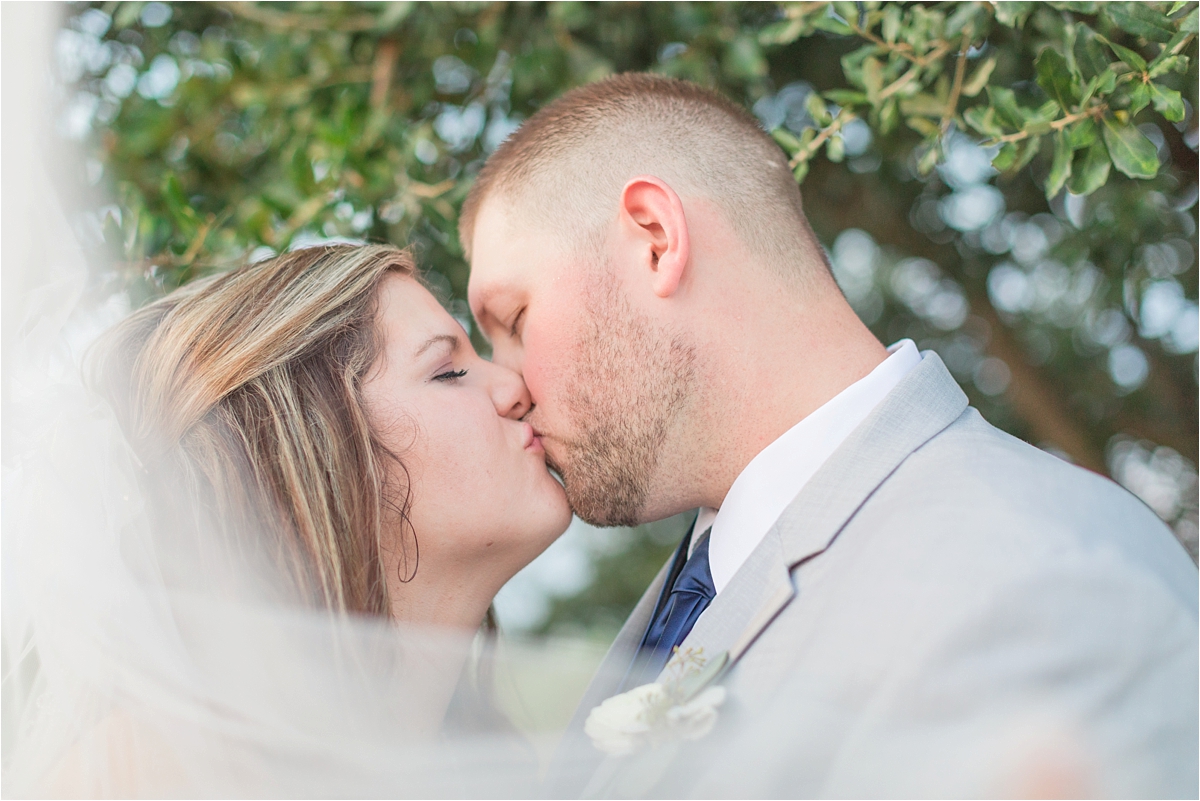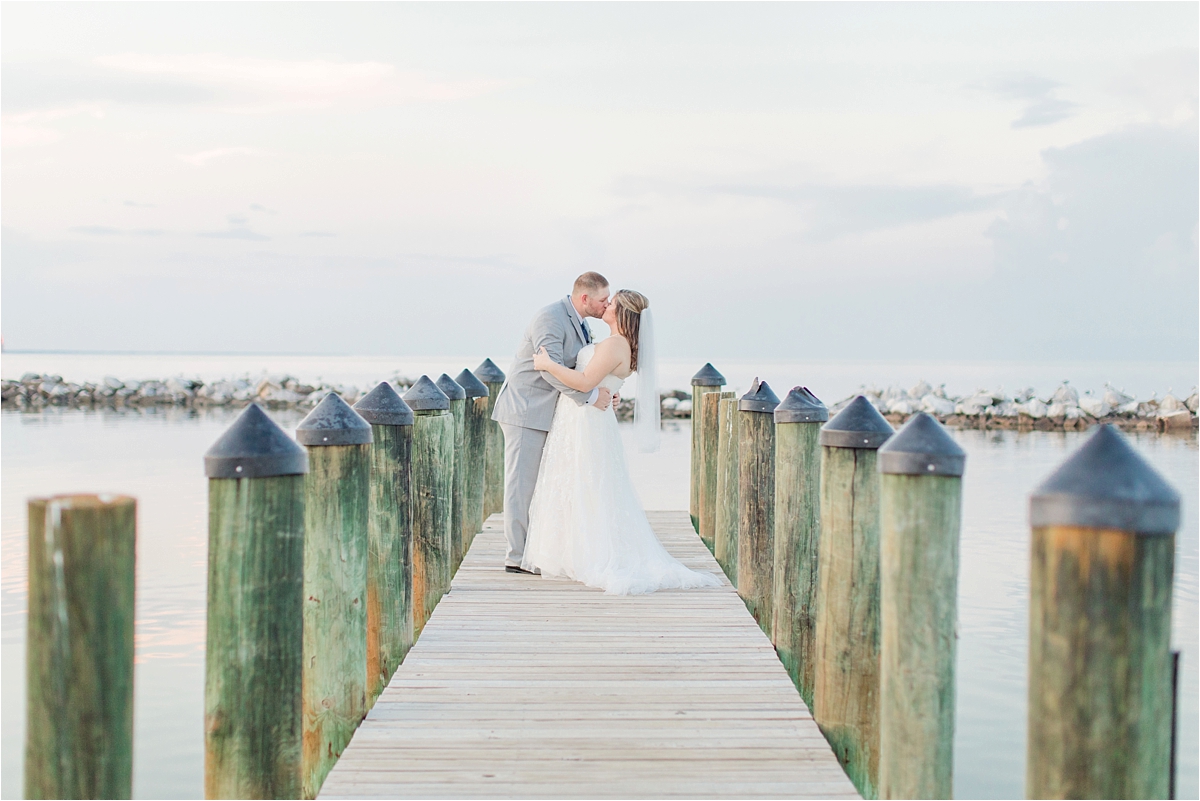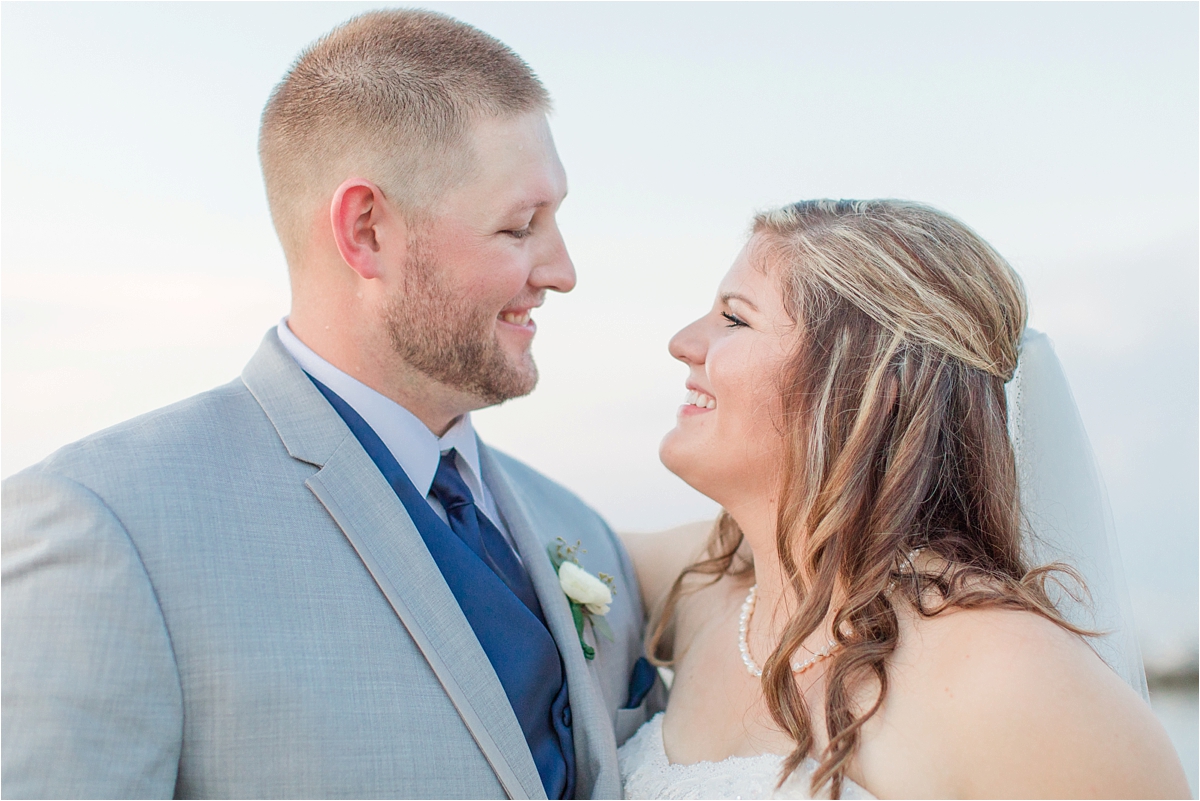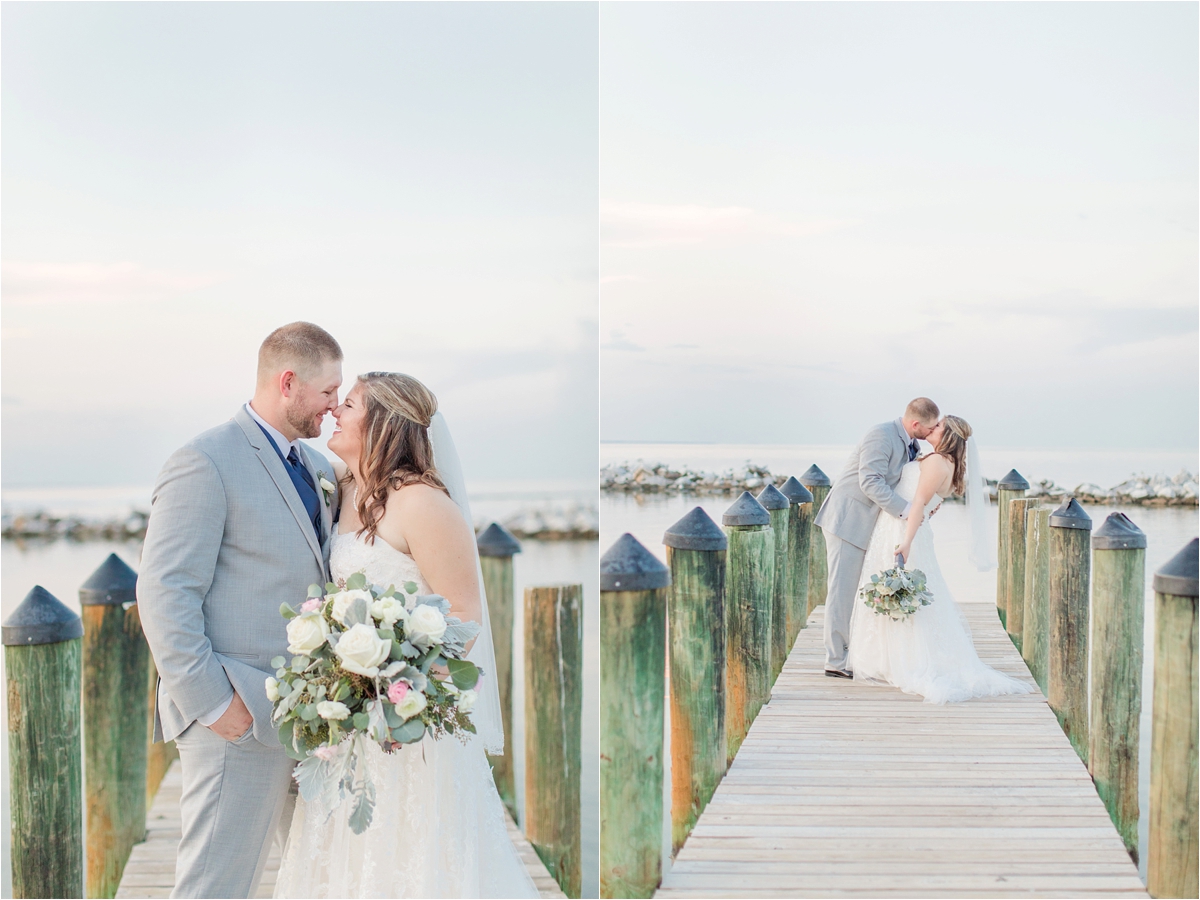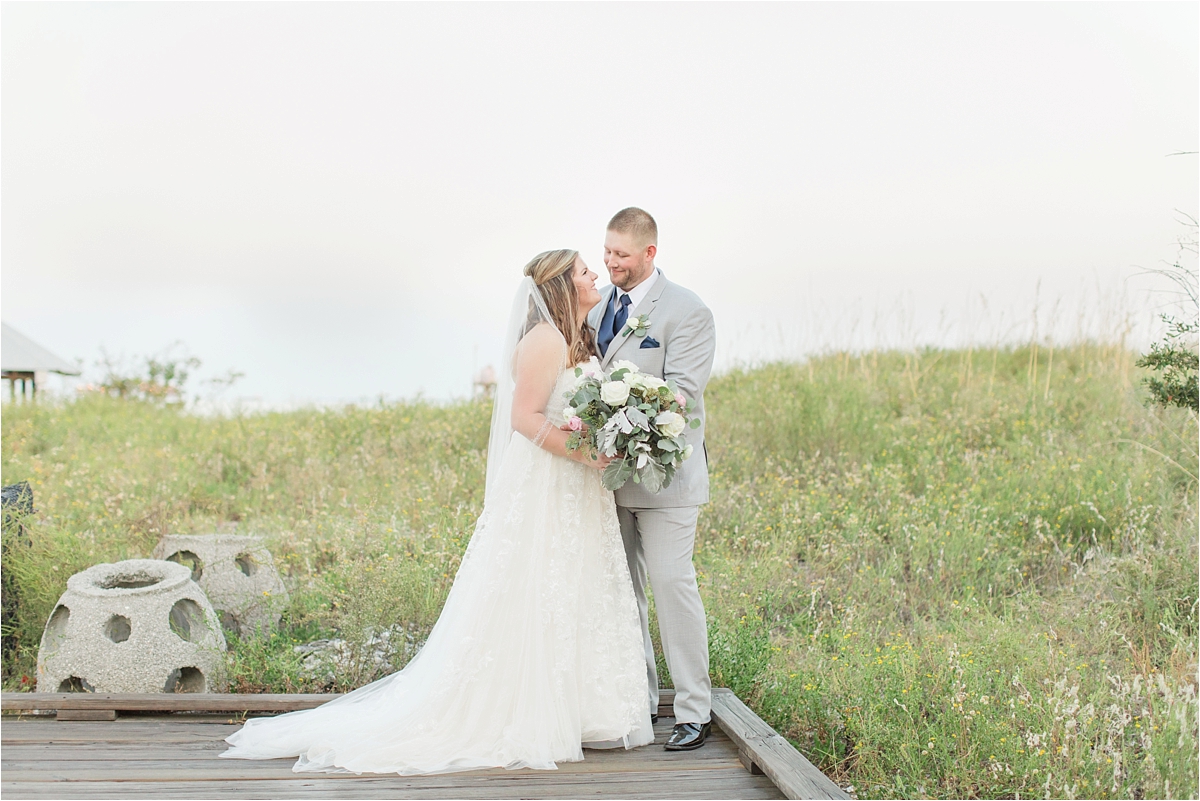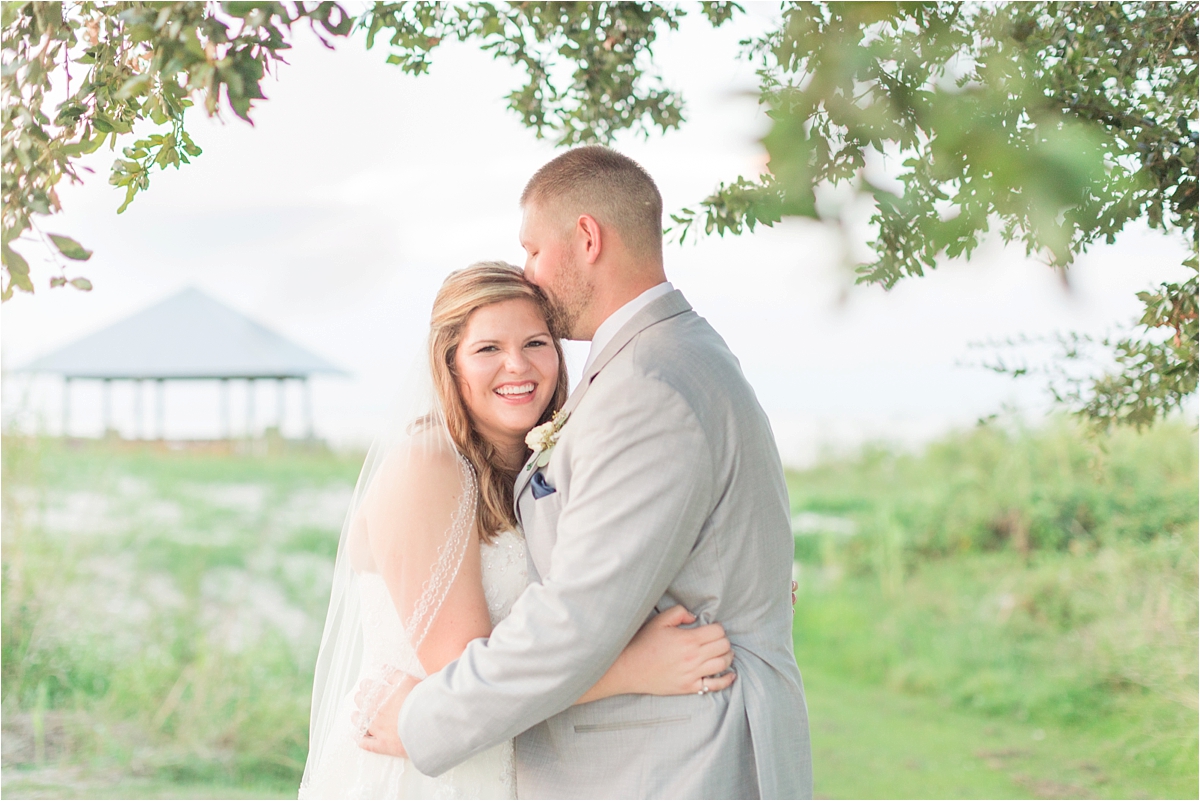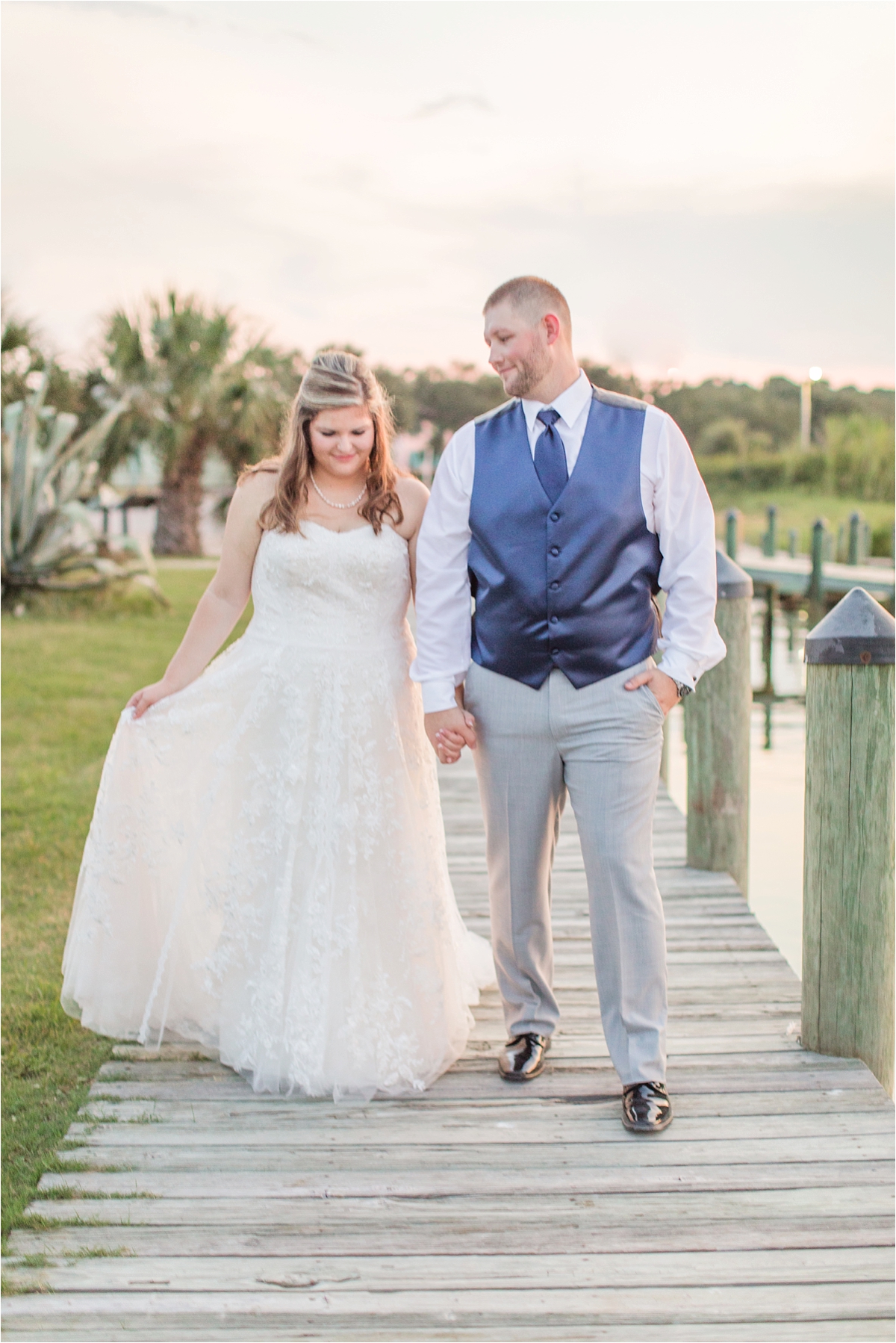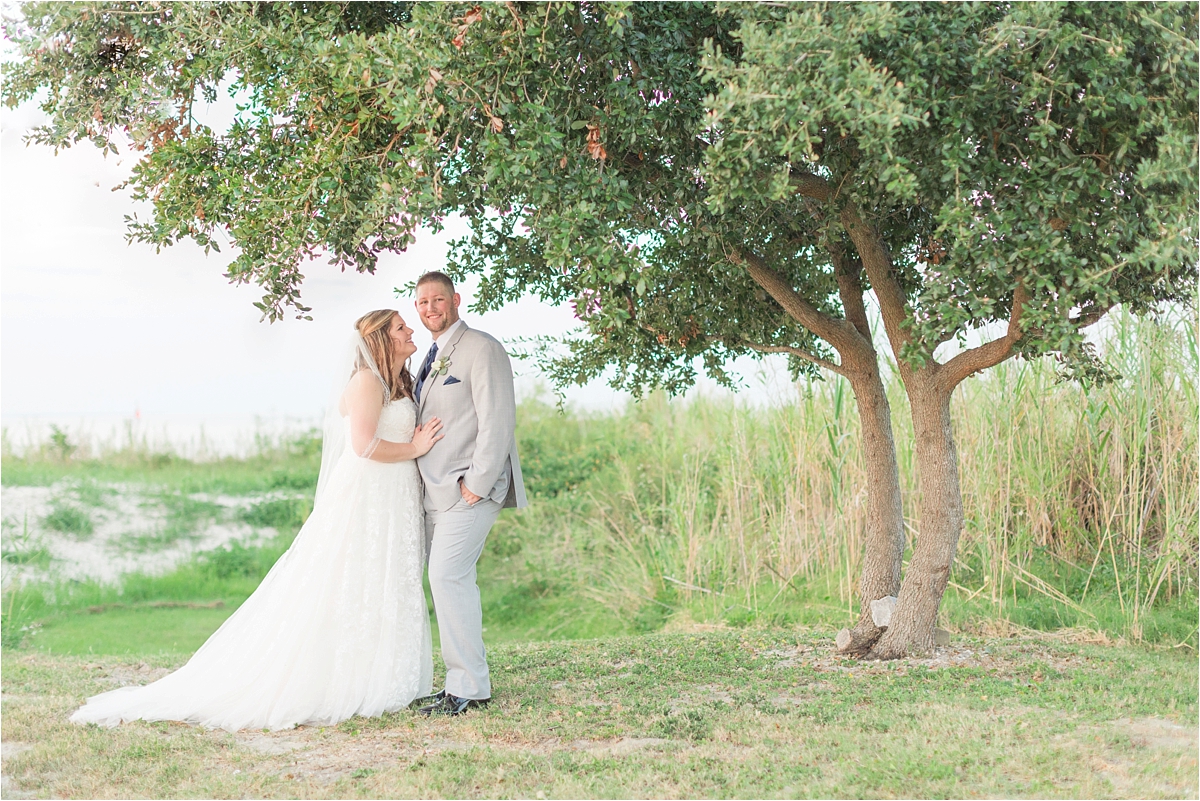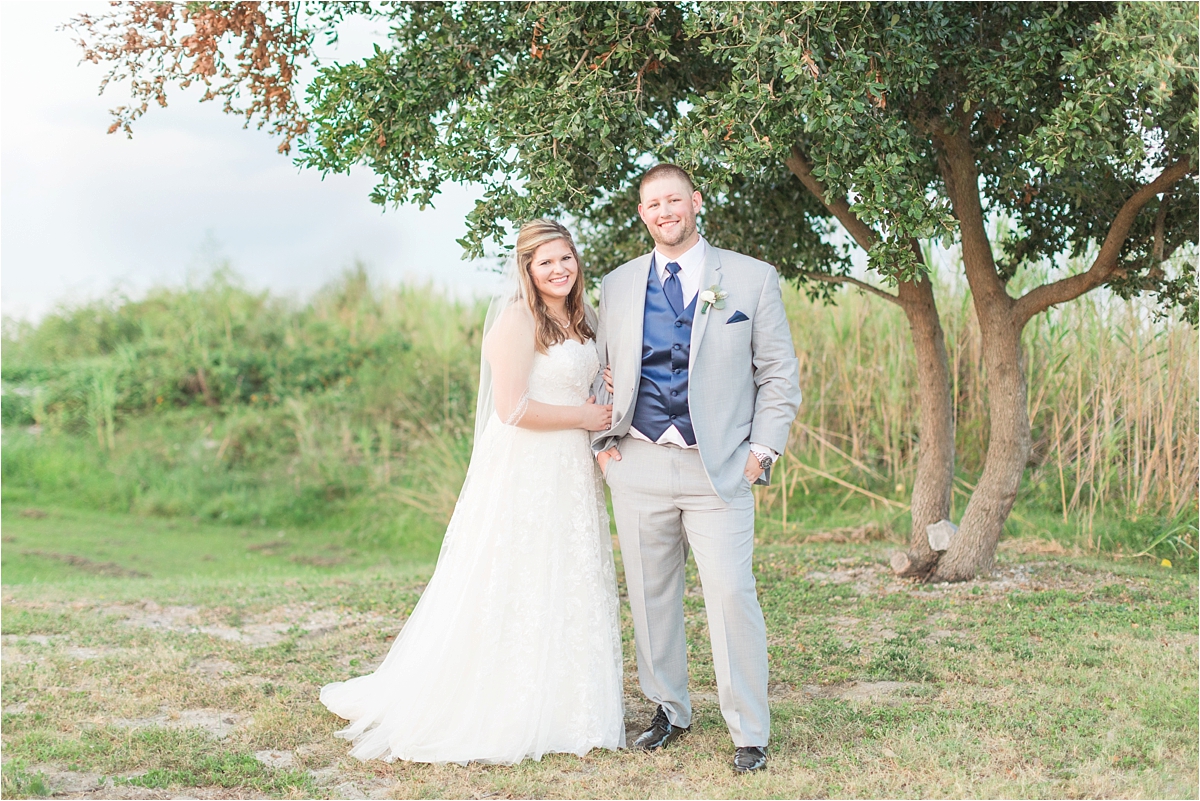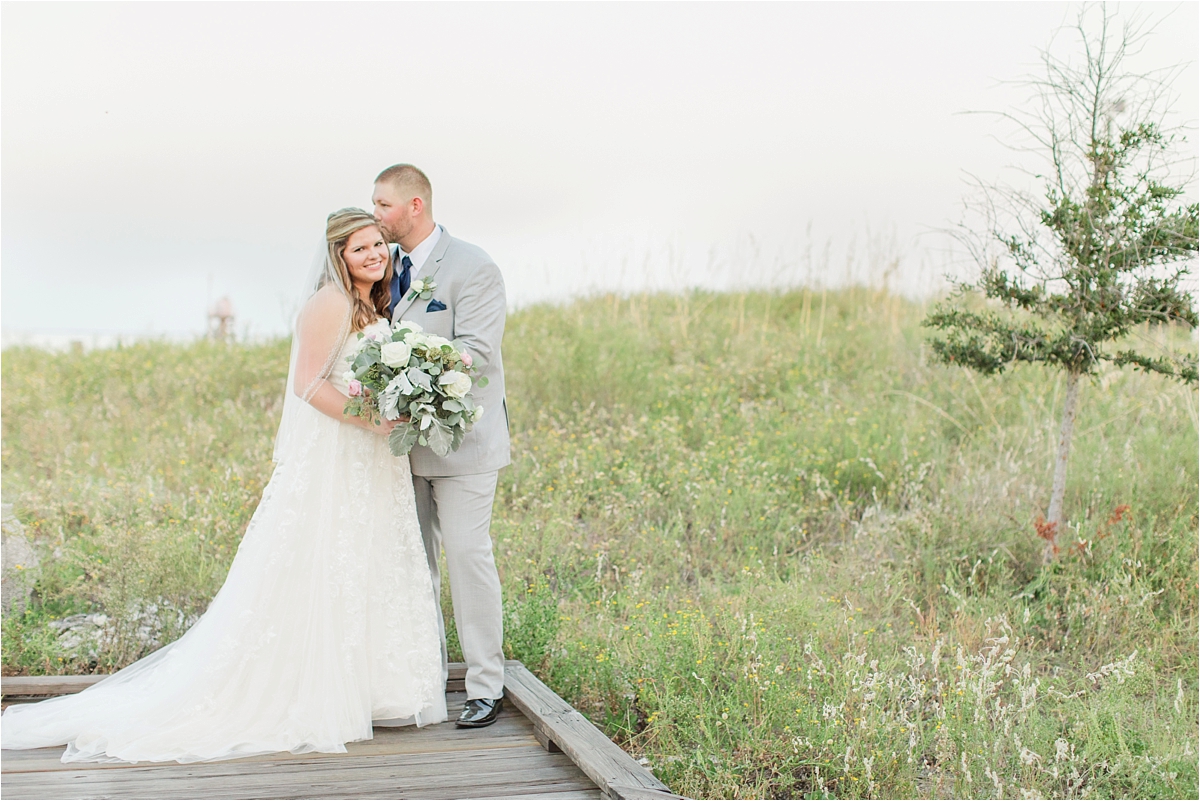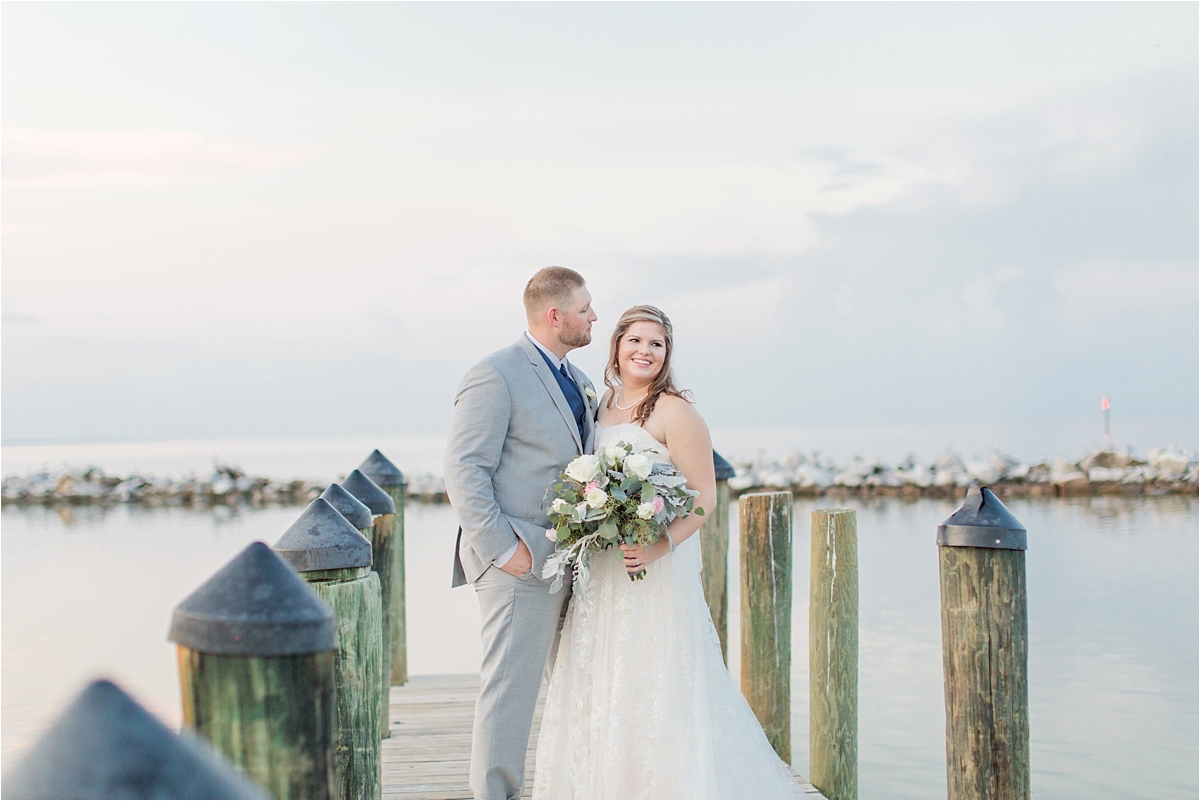 These two!!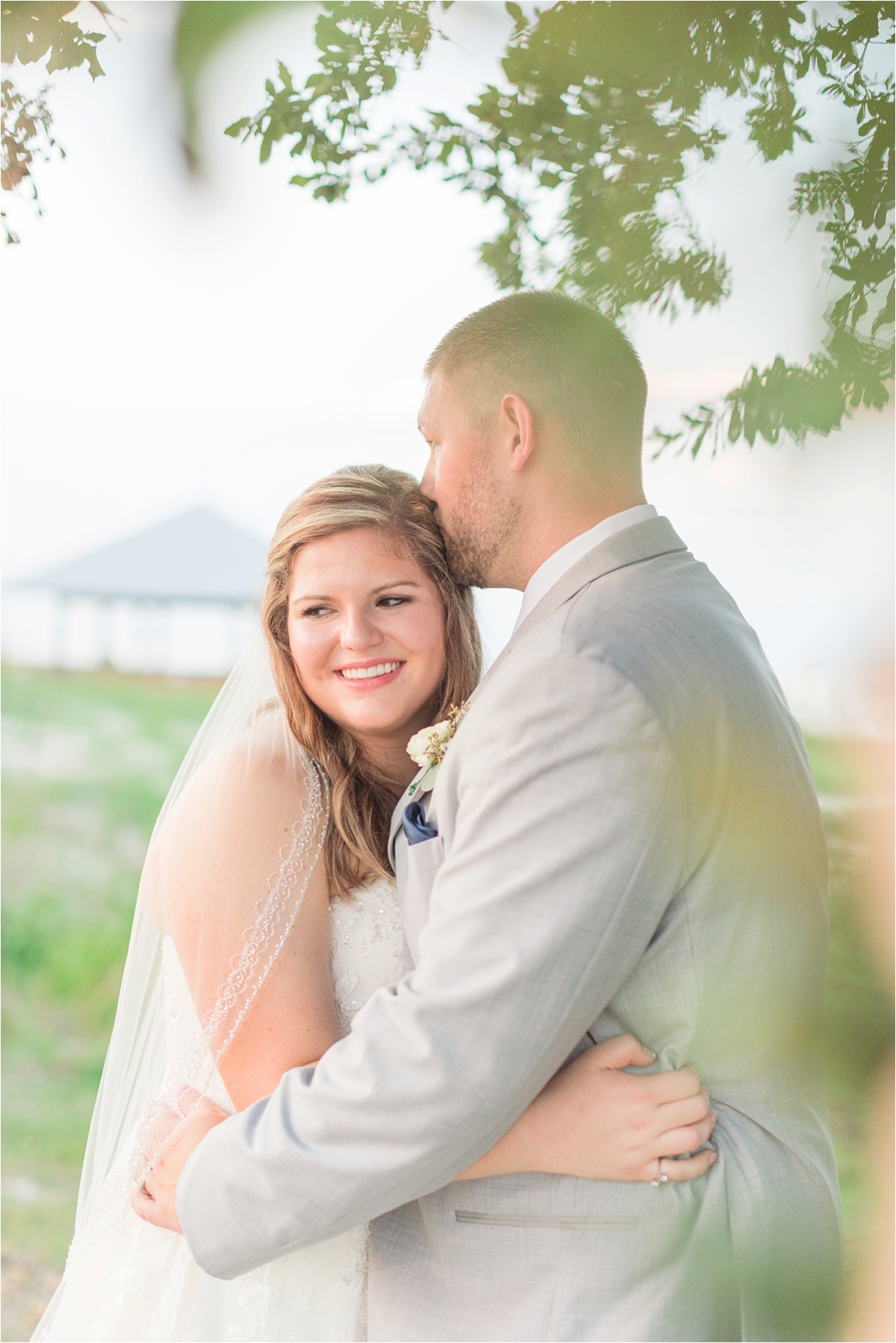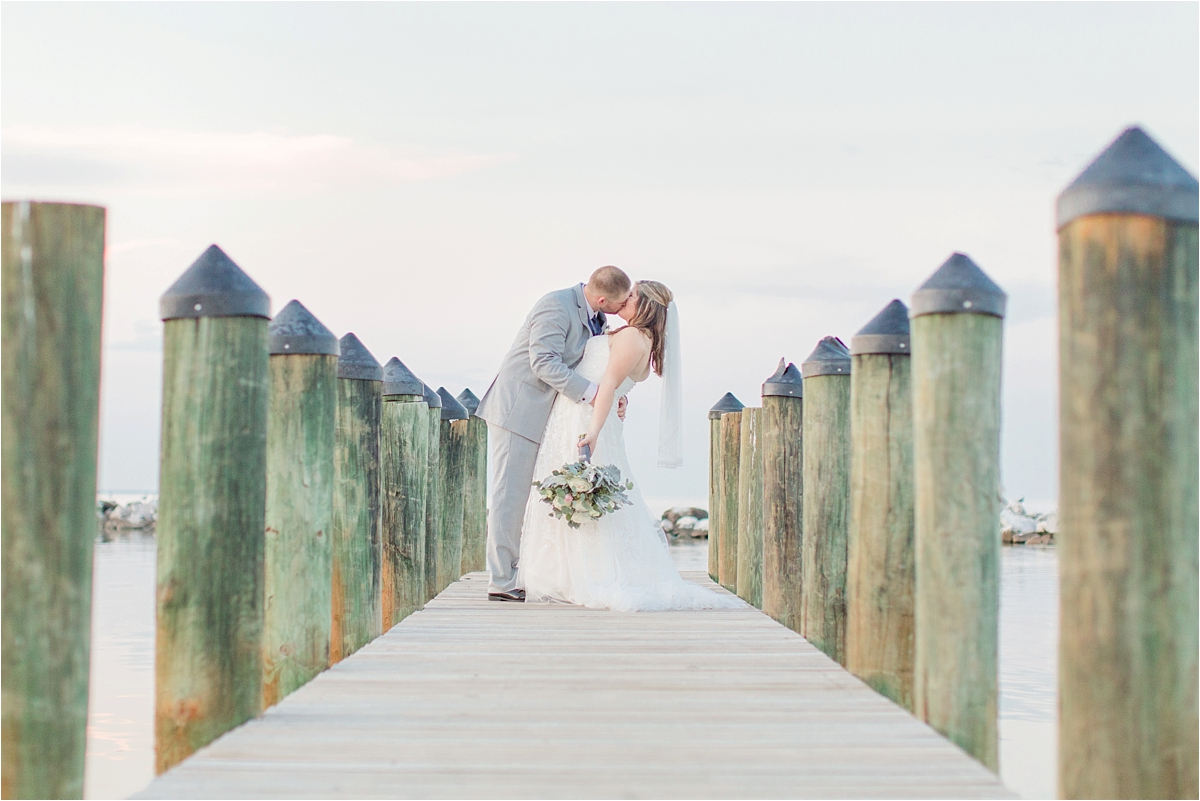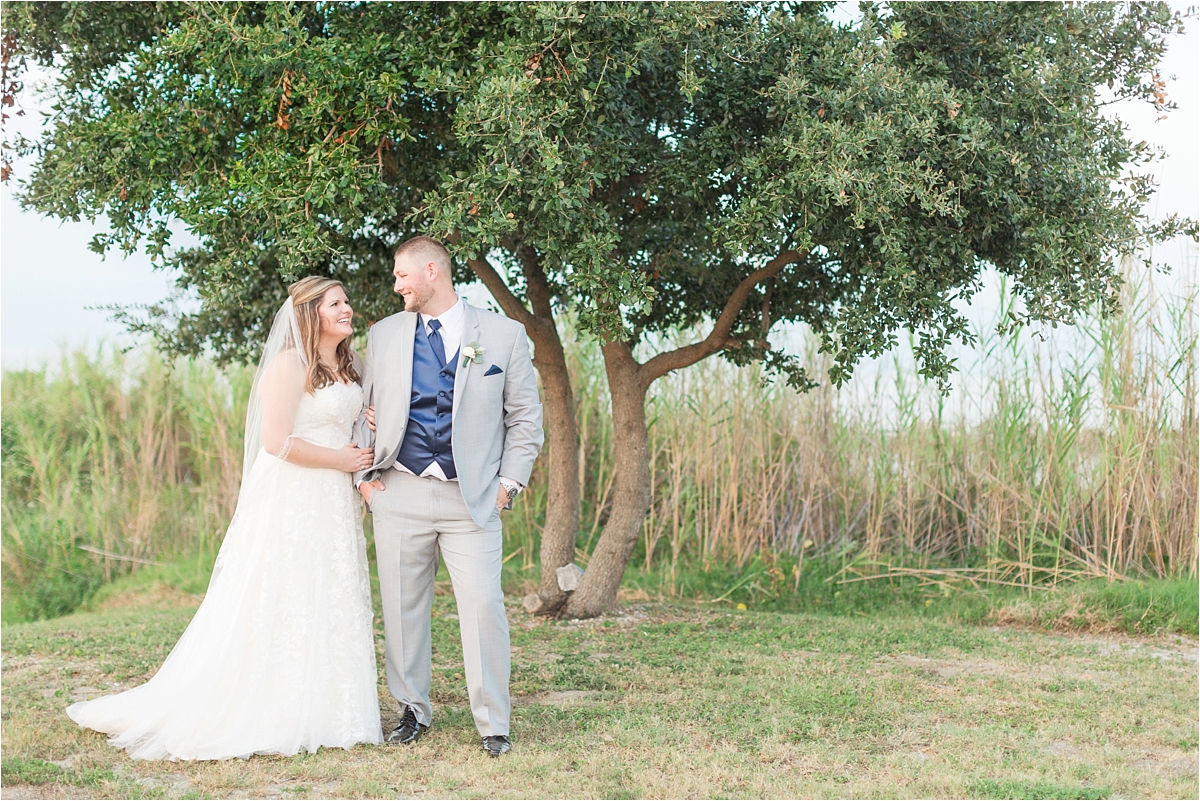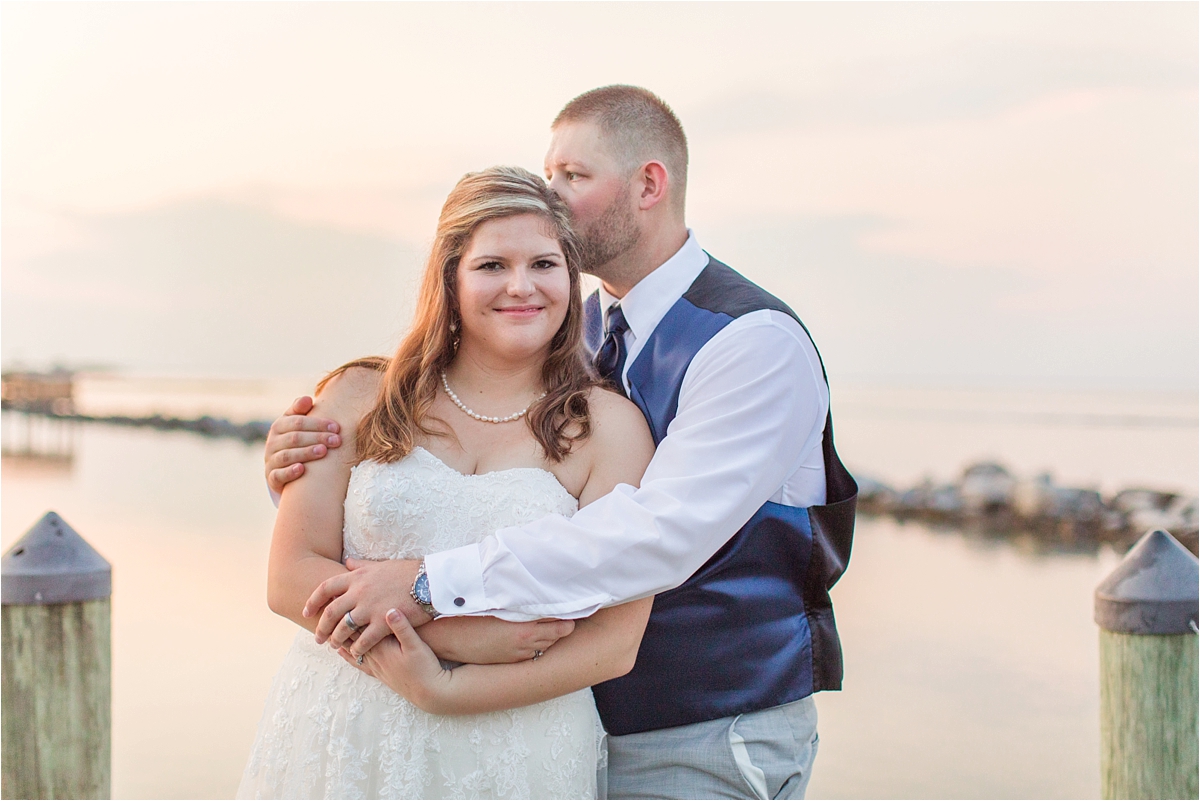 Ah! That sunset!!!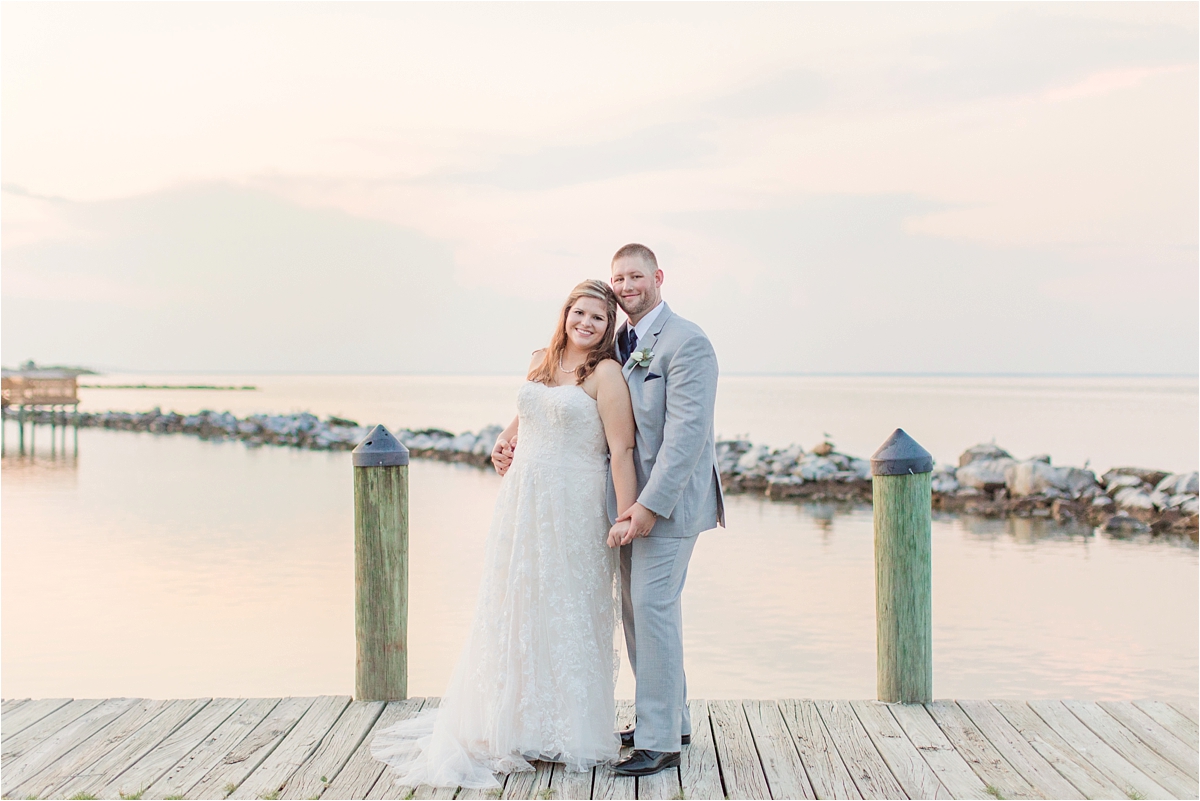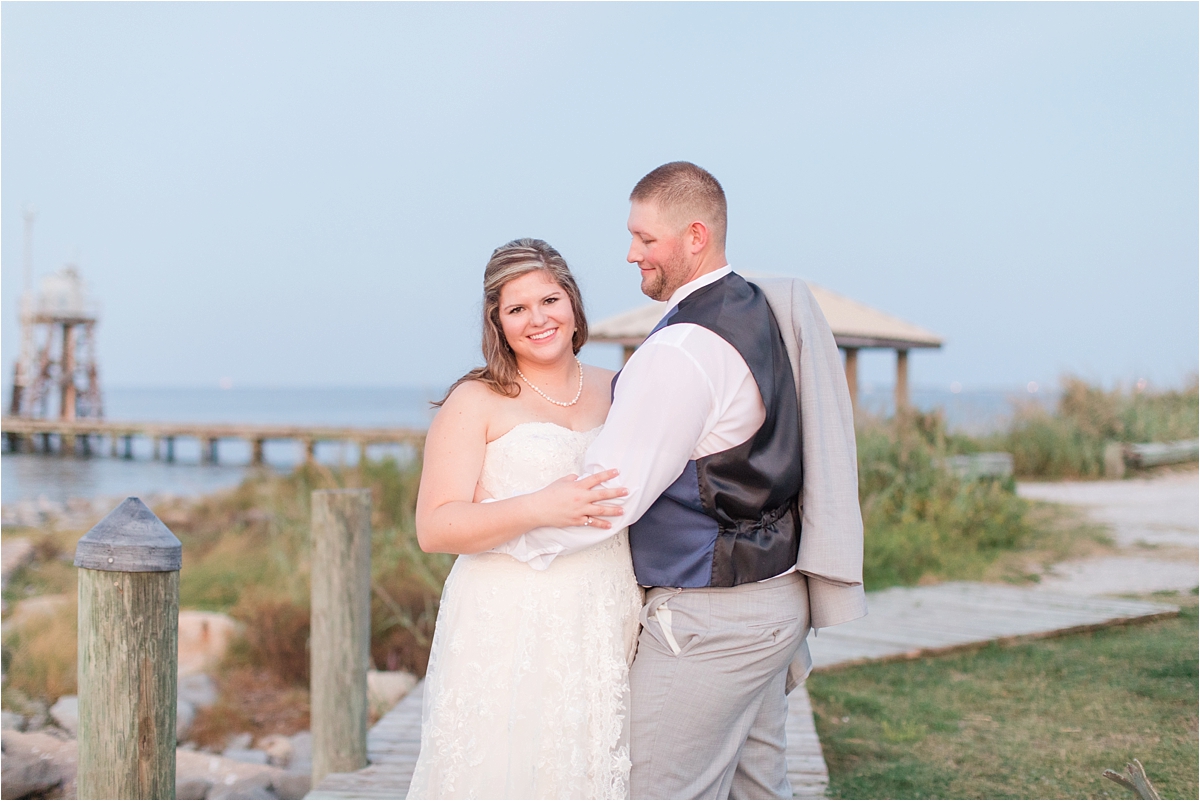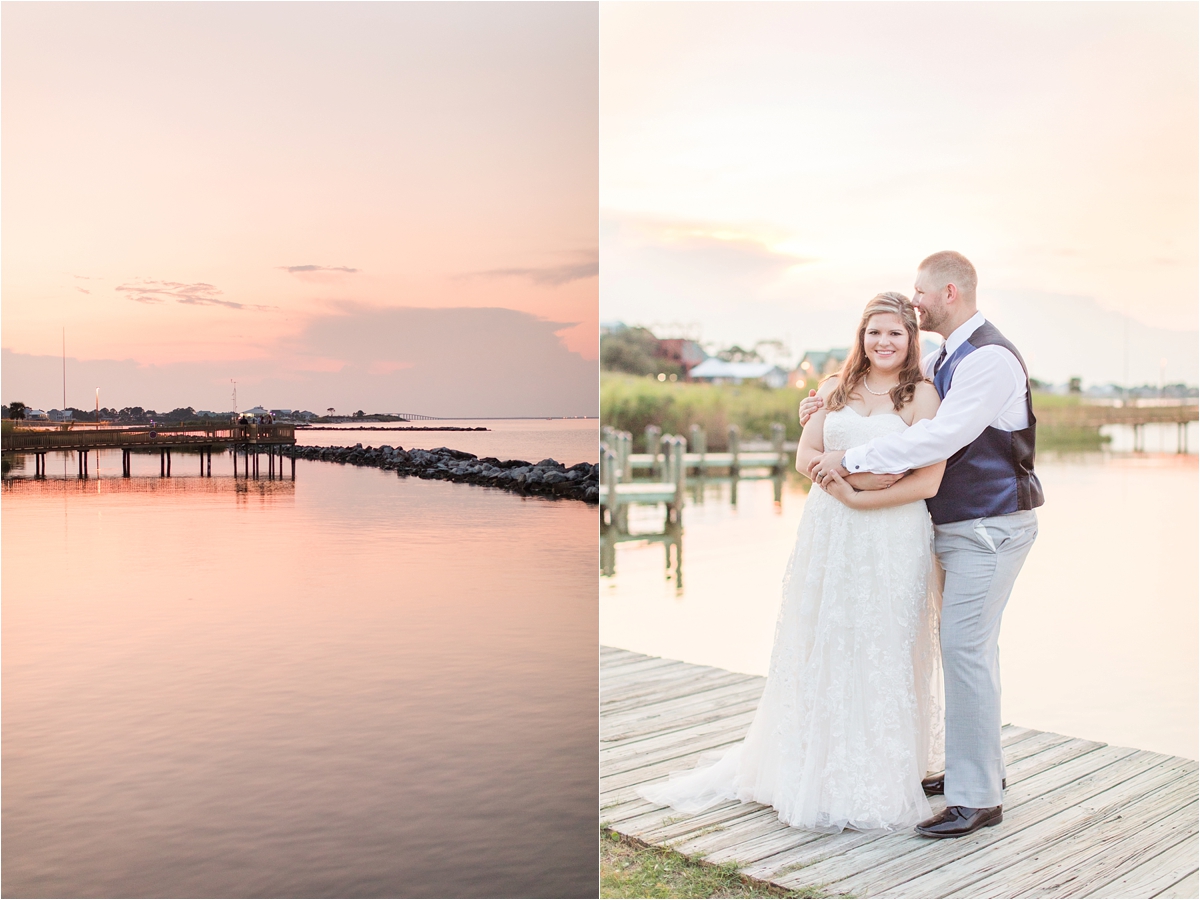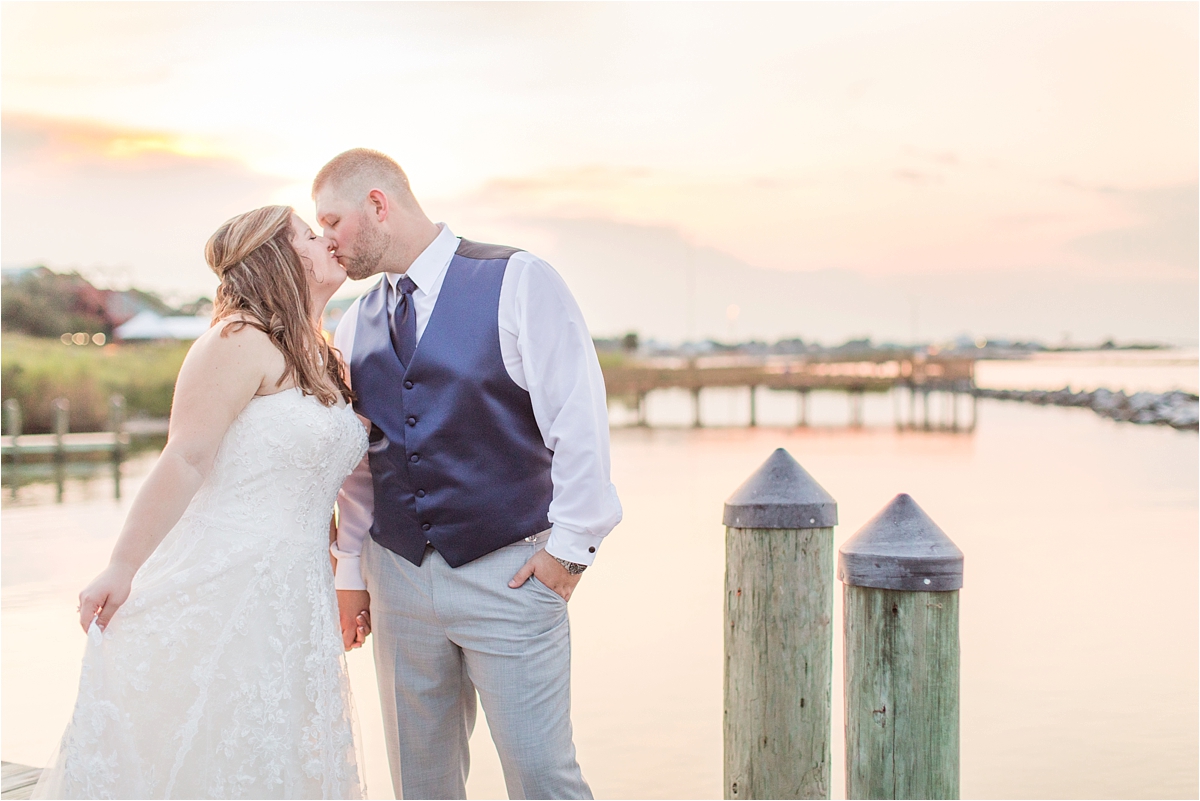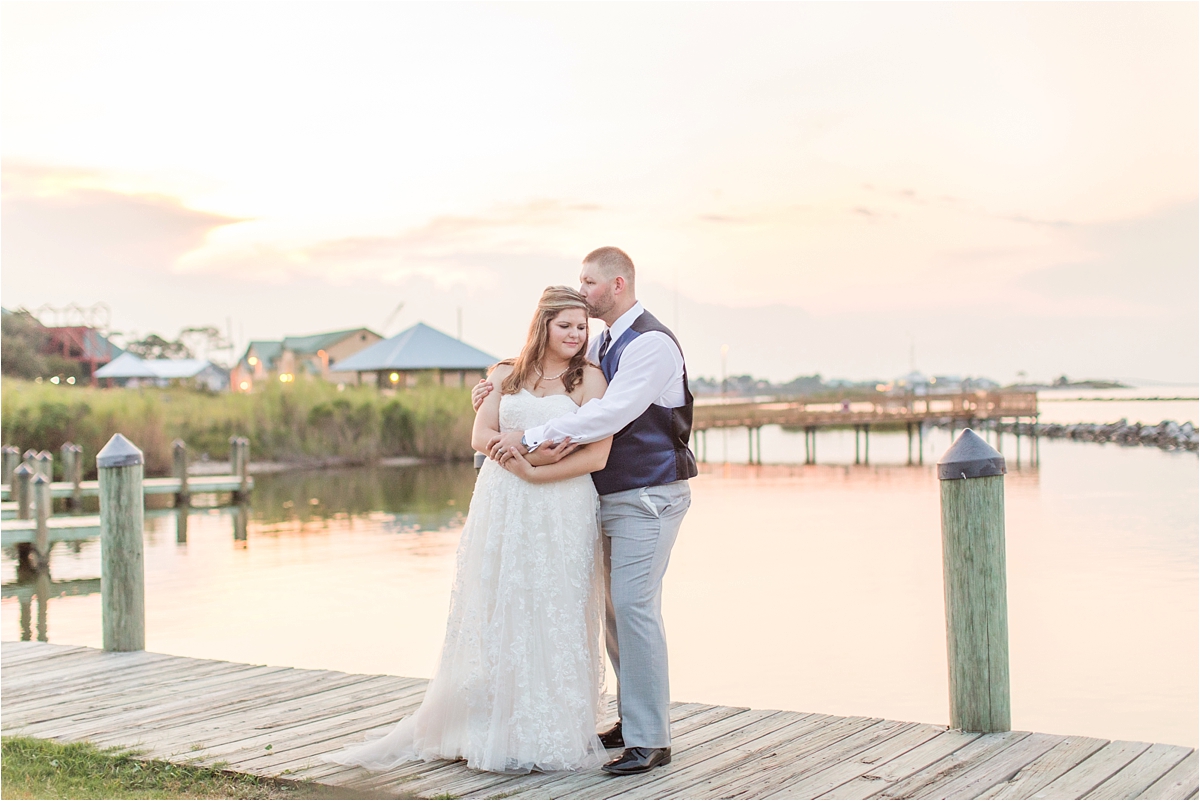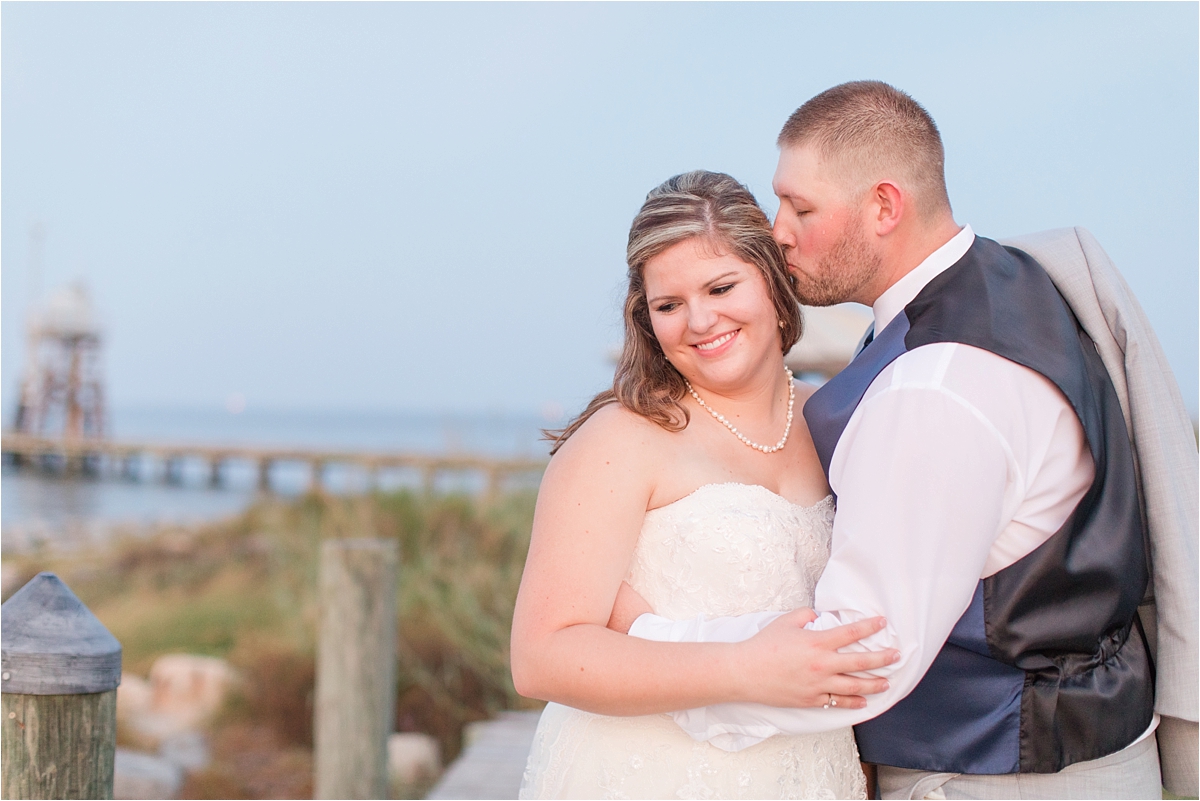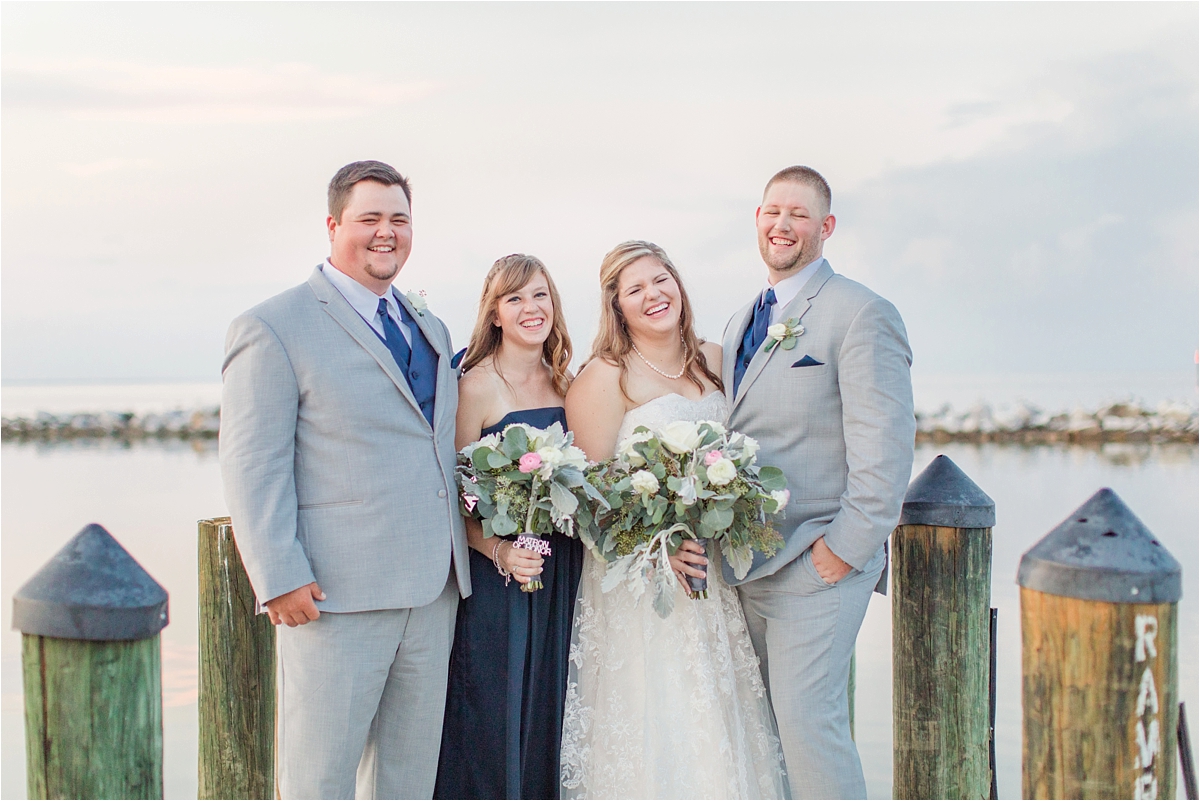 Their bridal party (their two best friends) were so fun!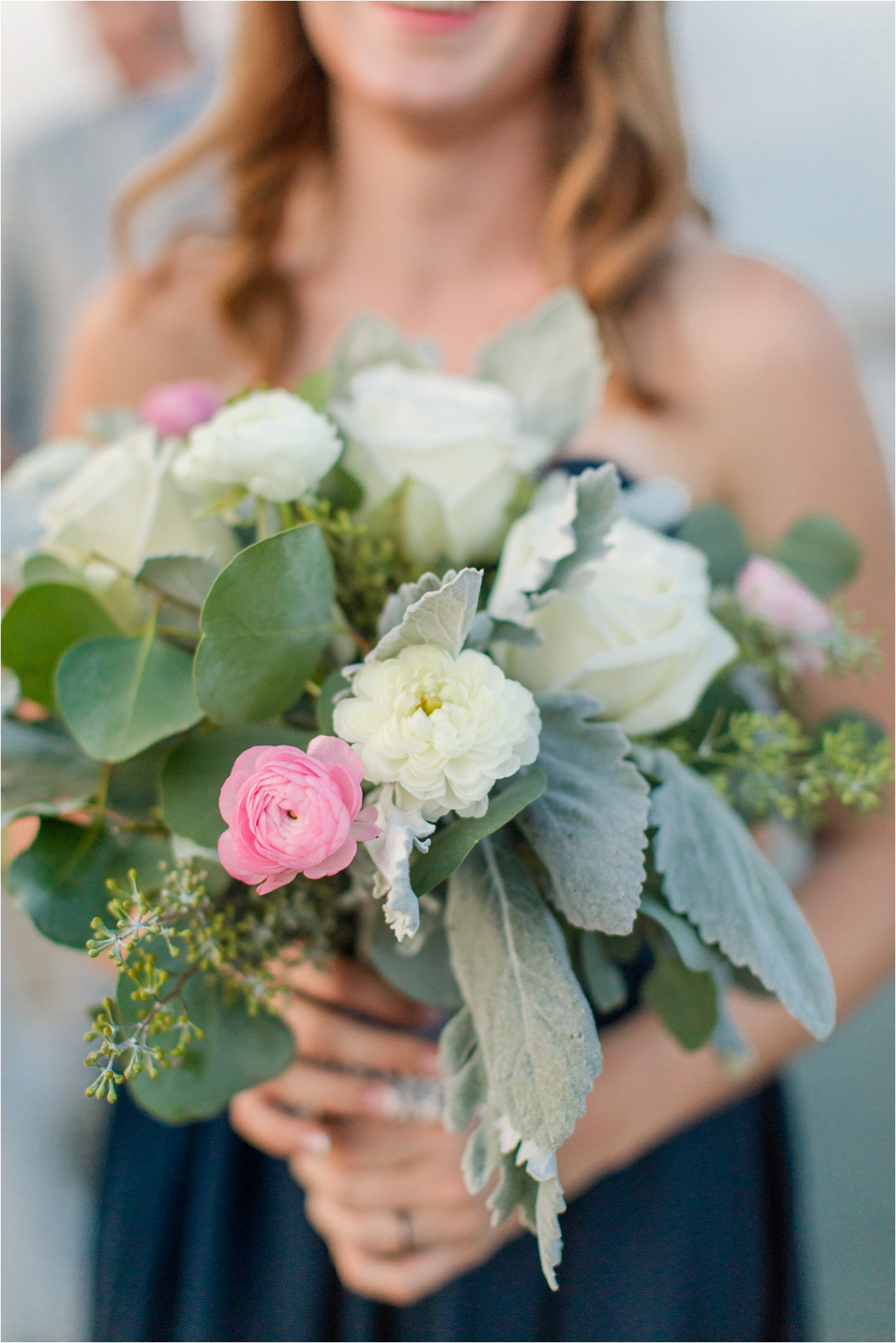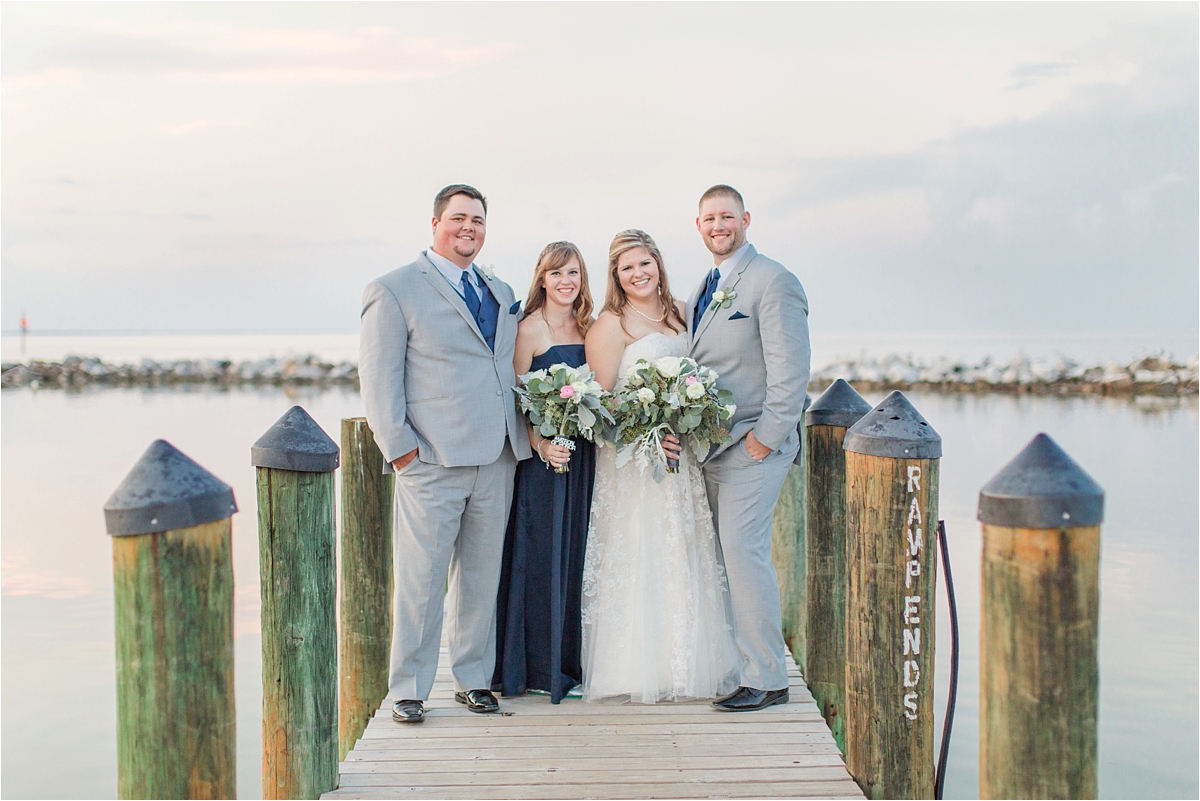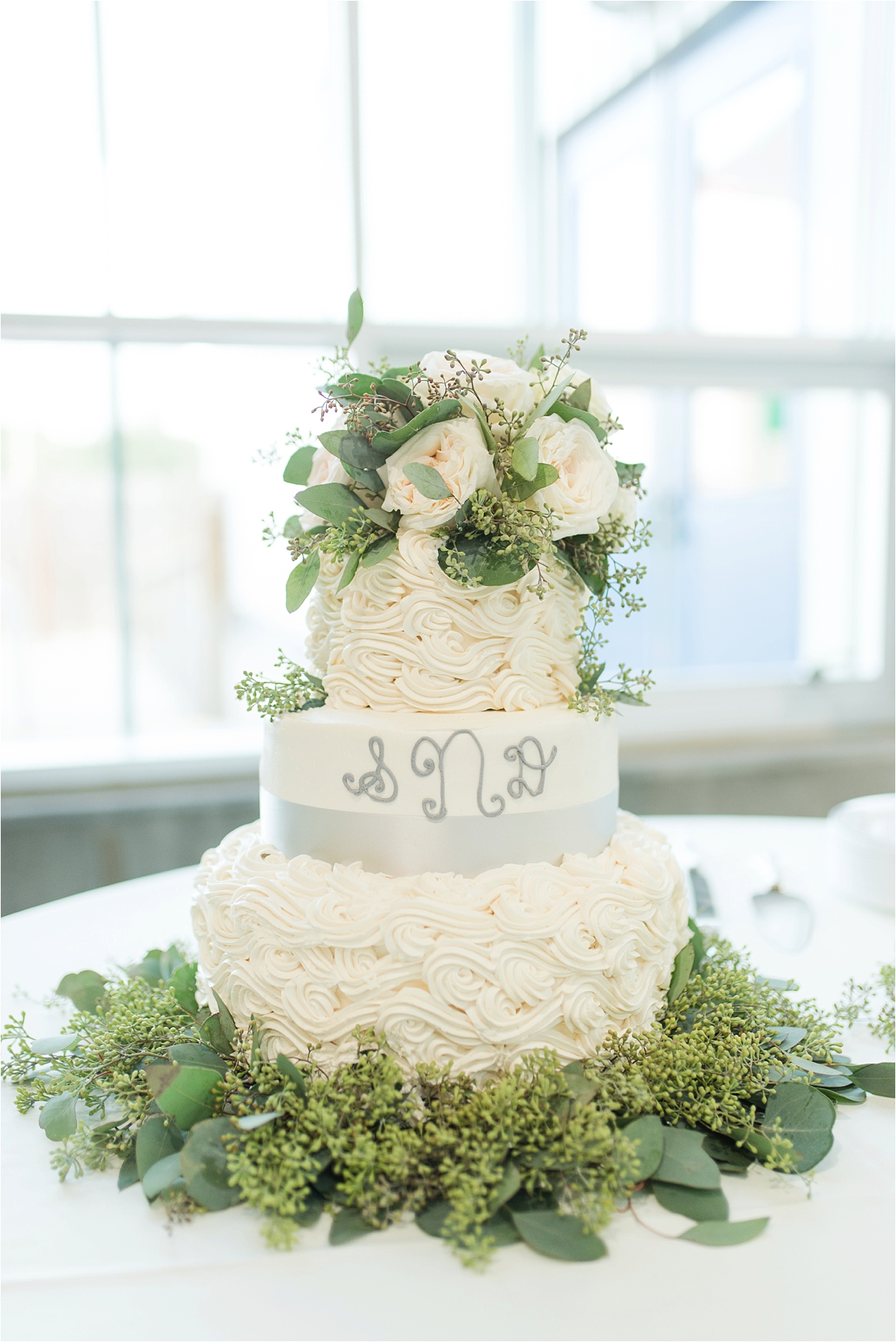 These cakes!!!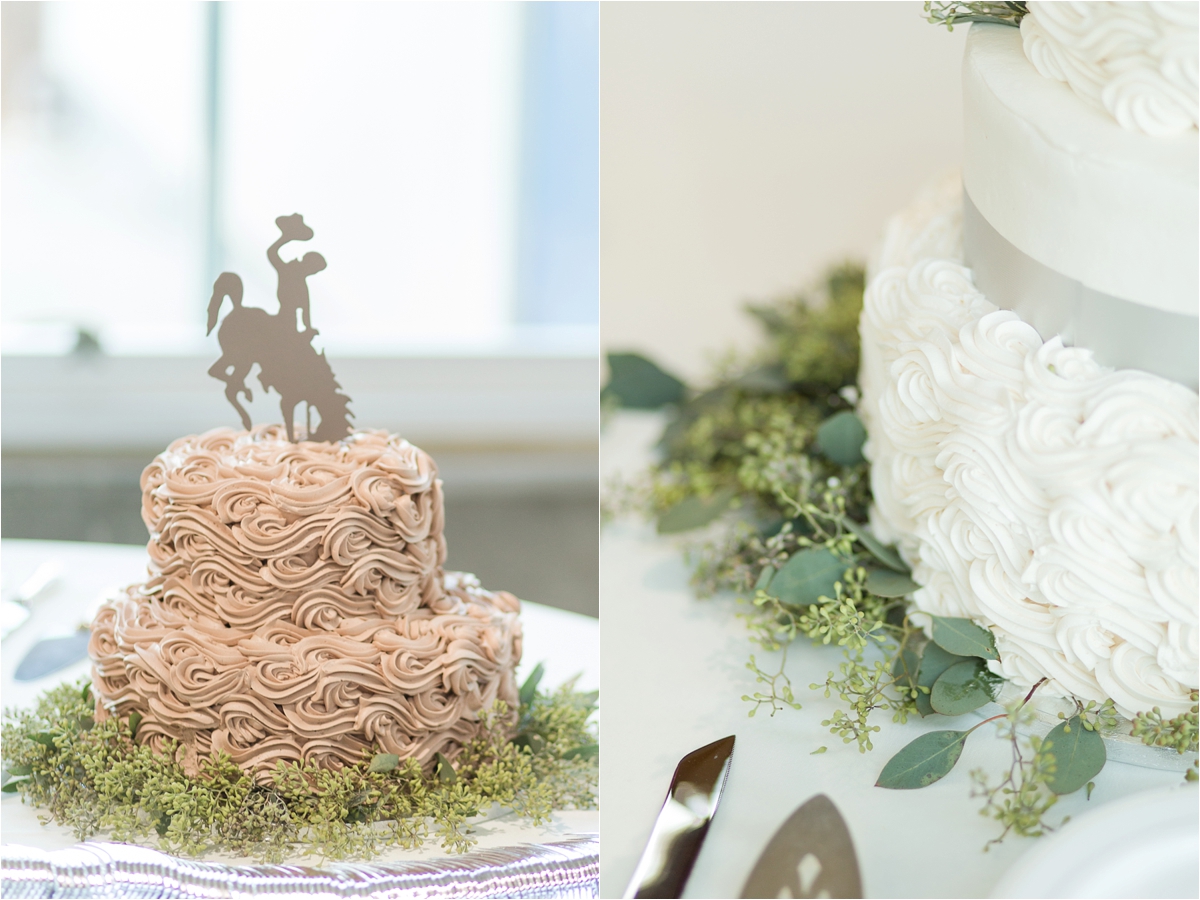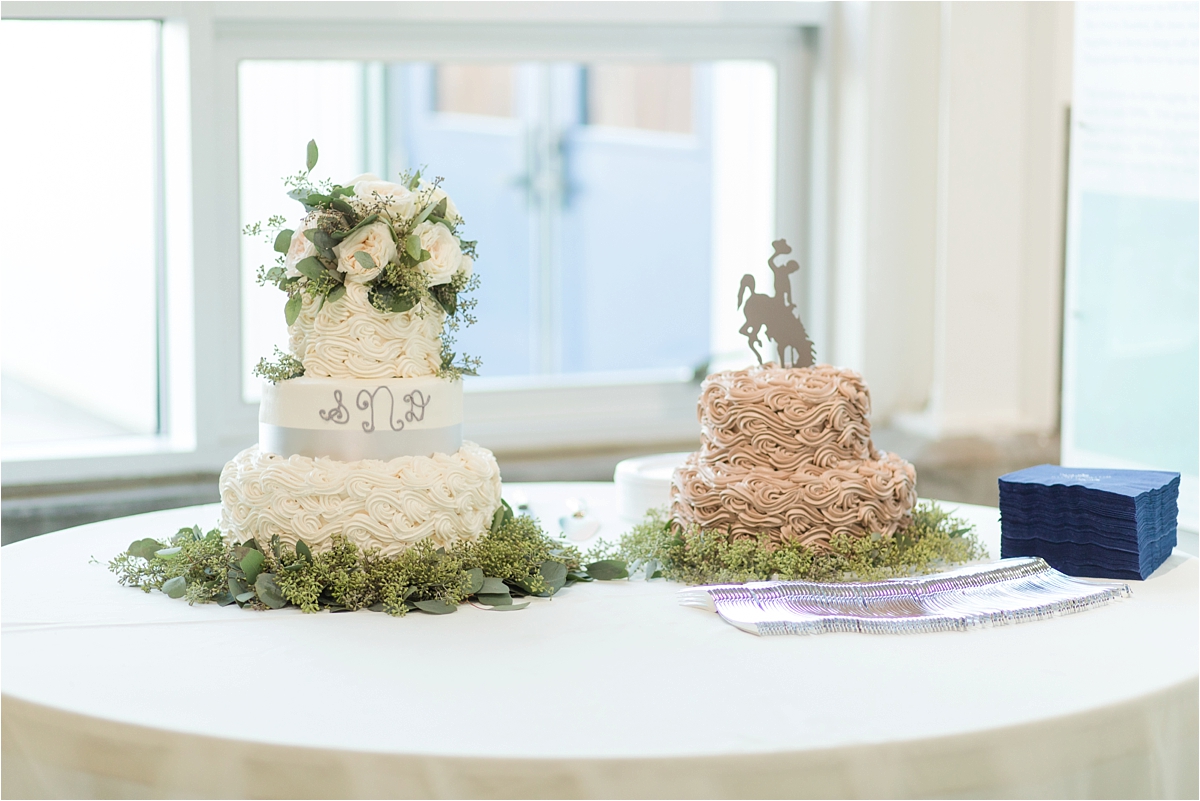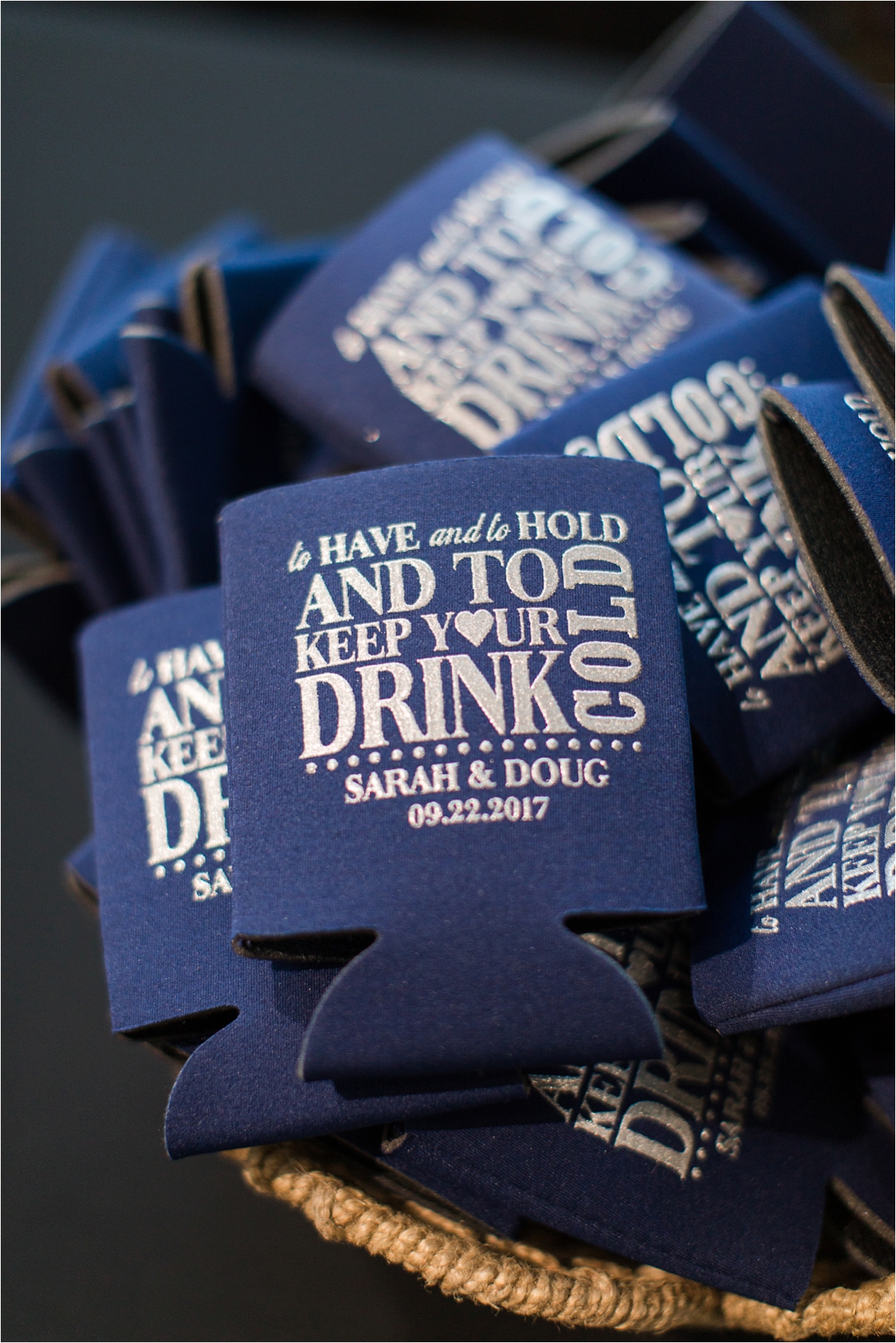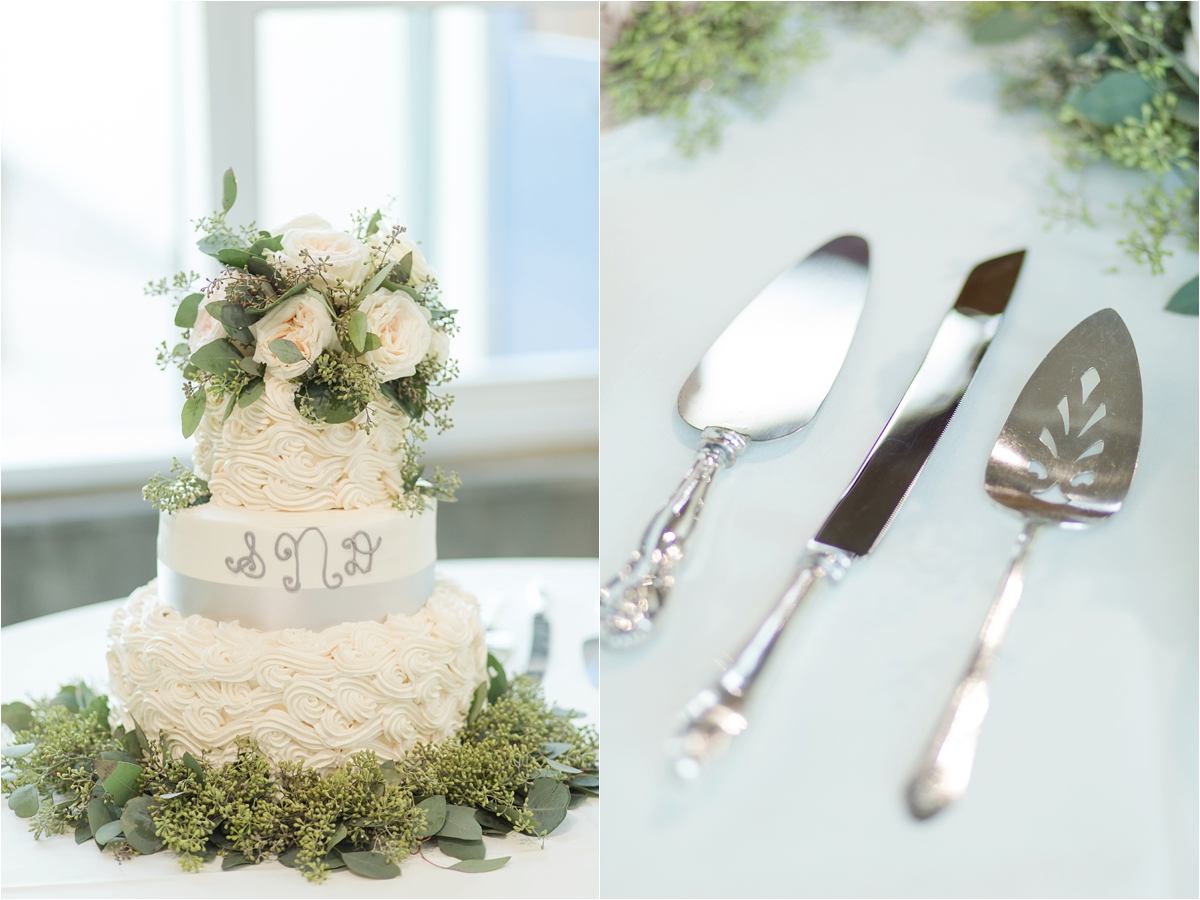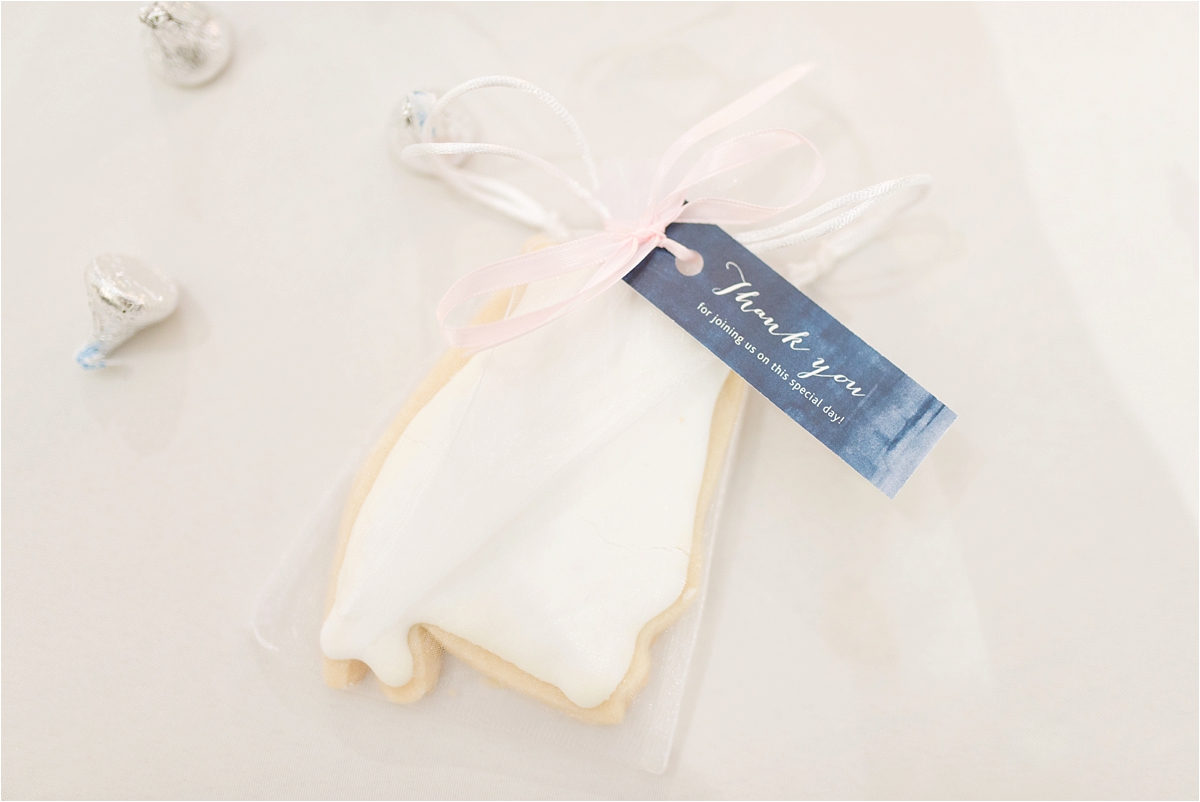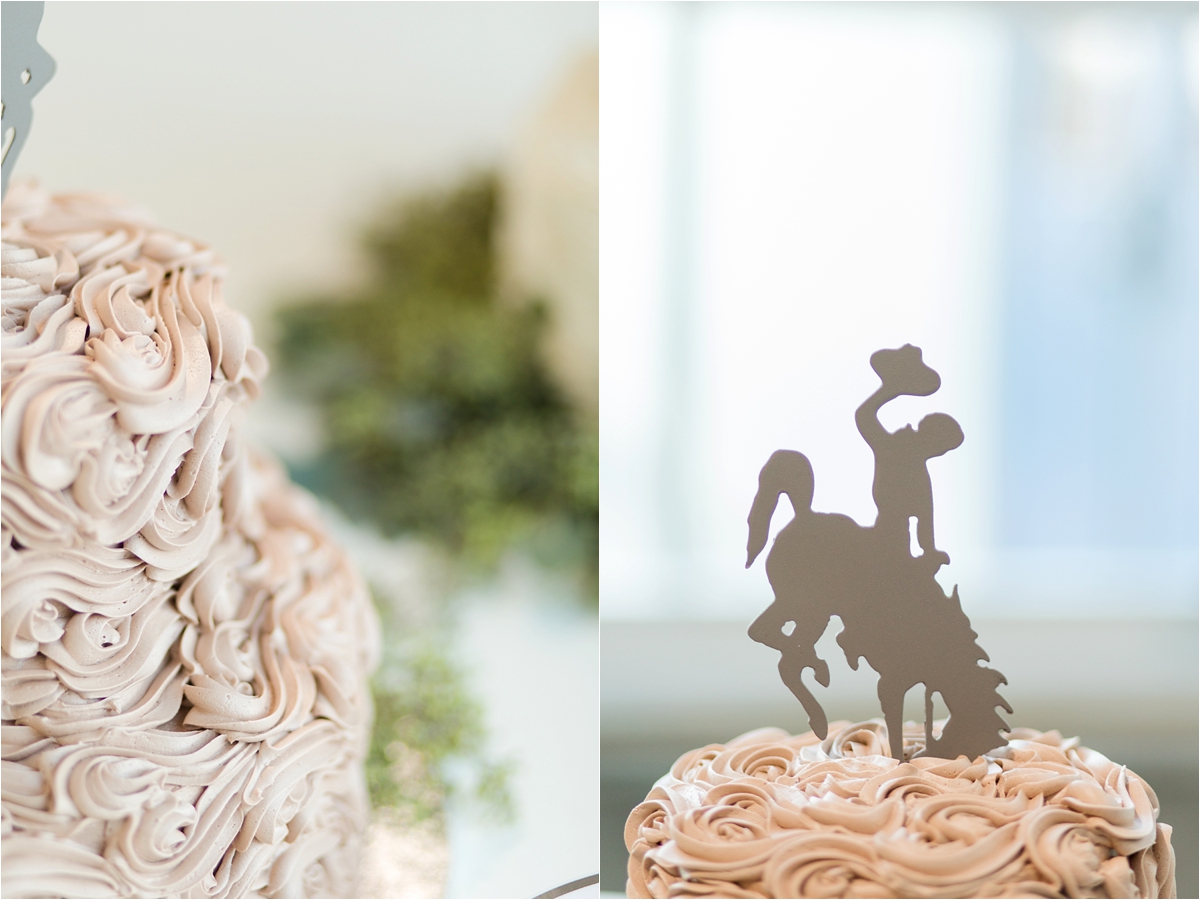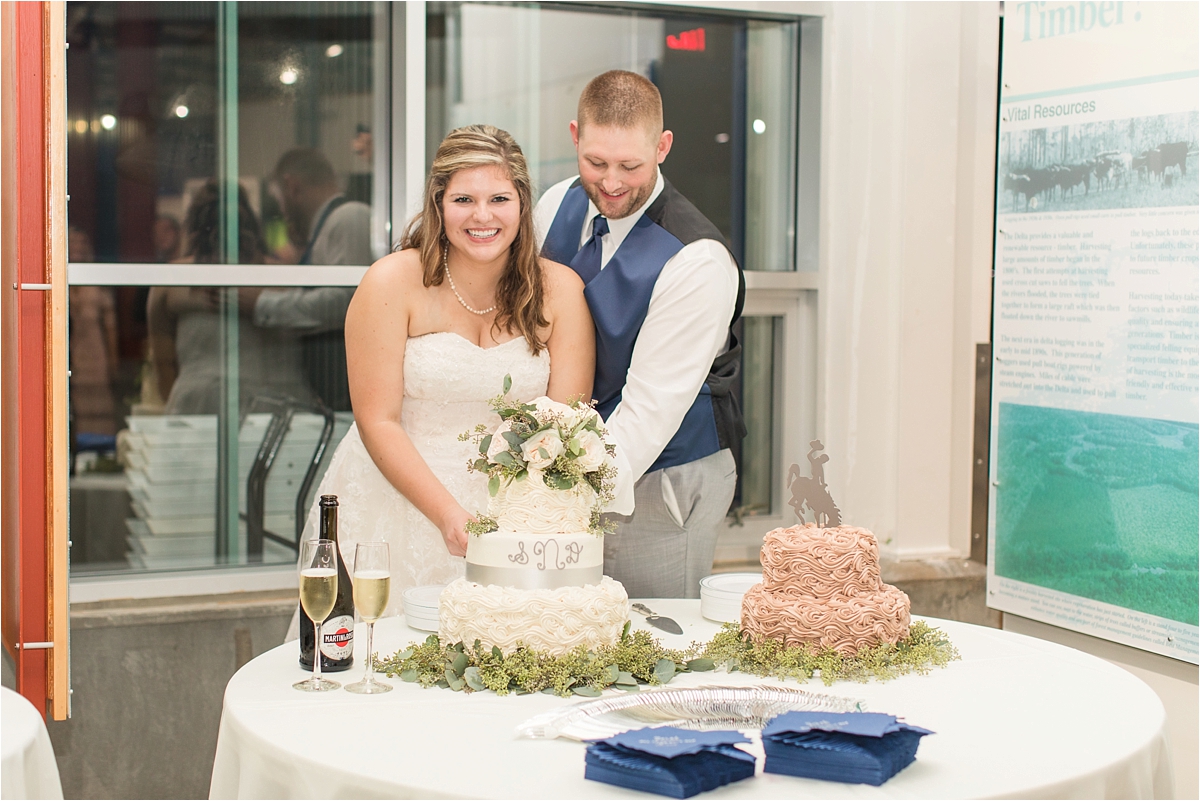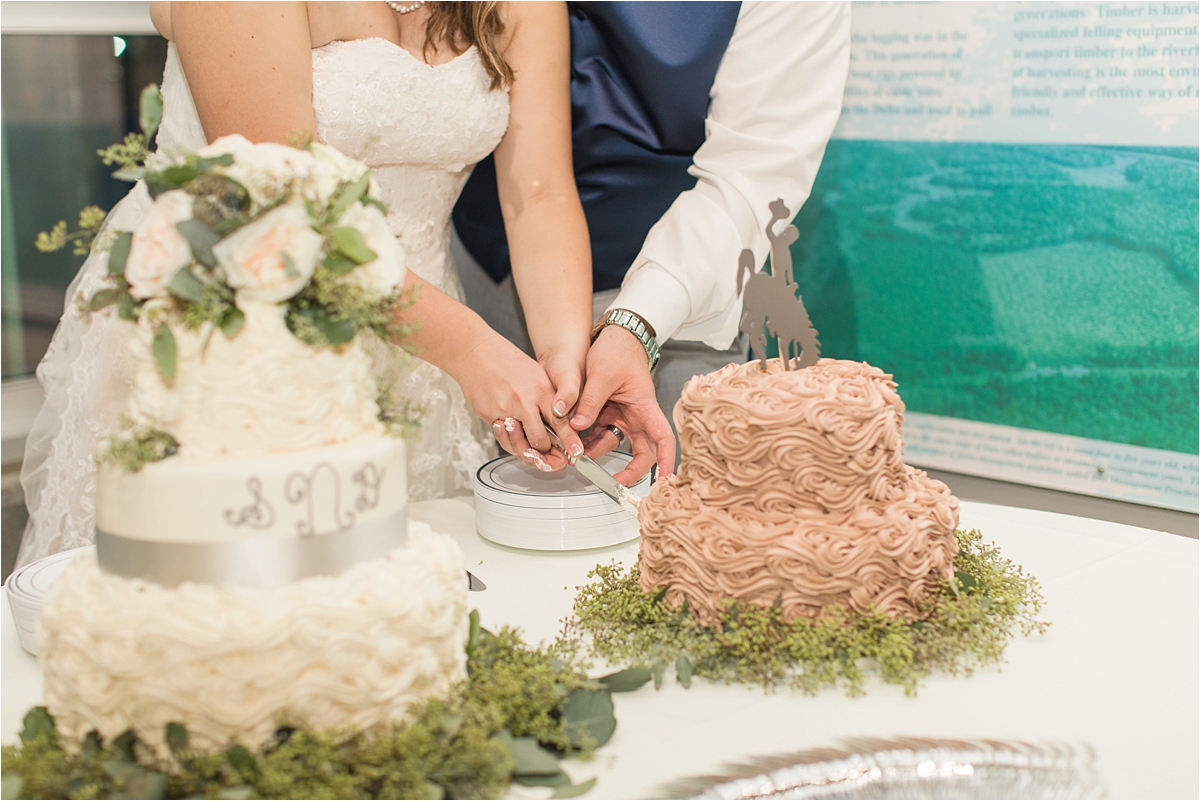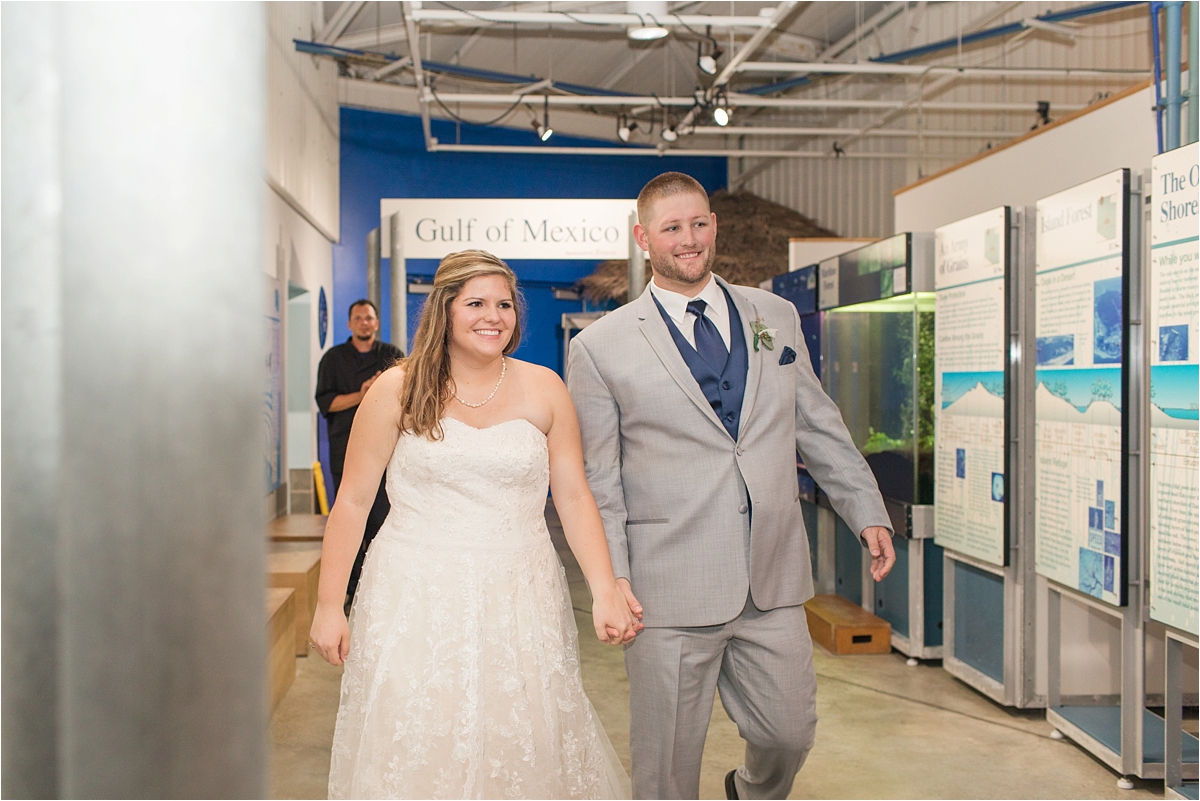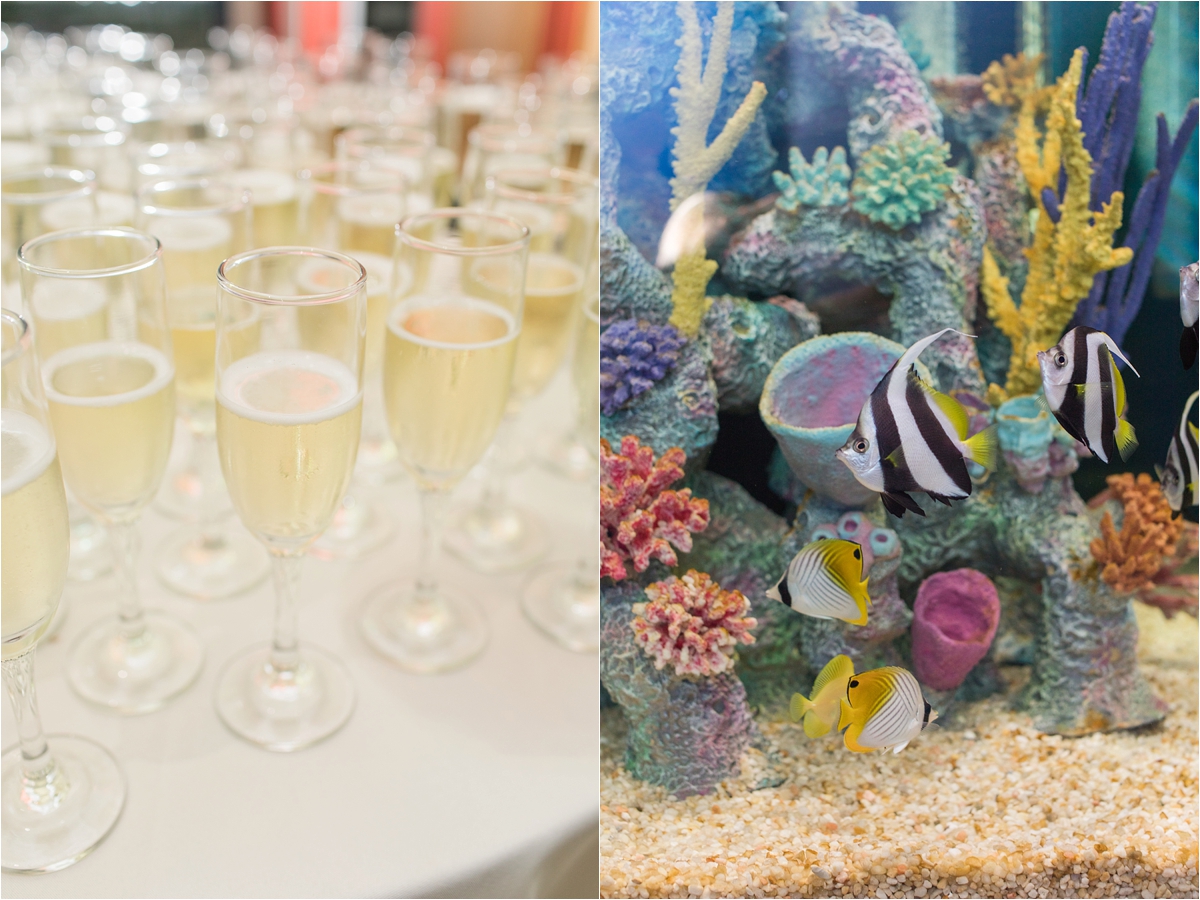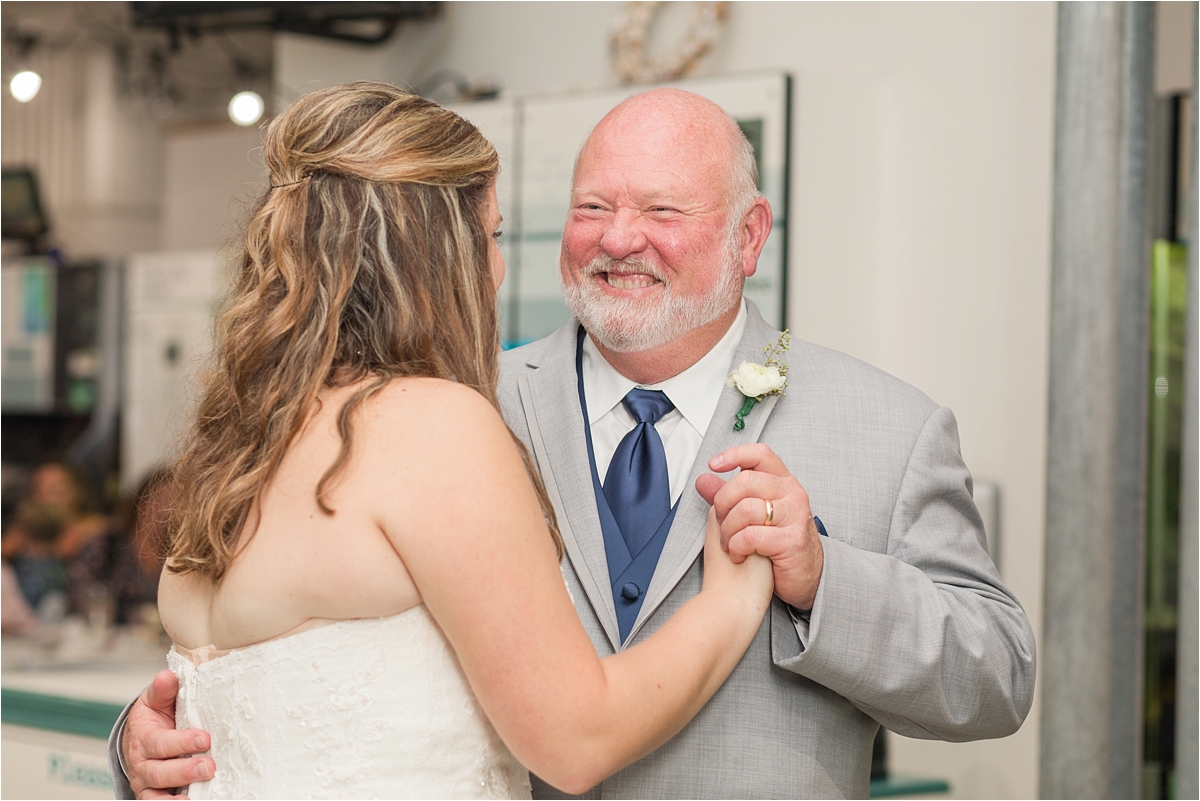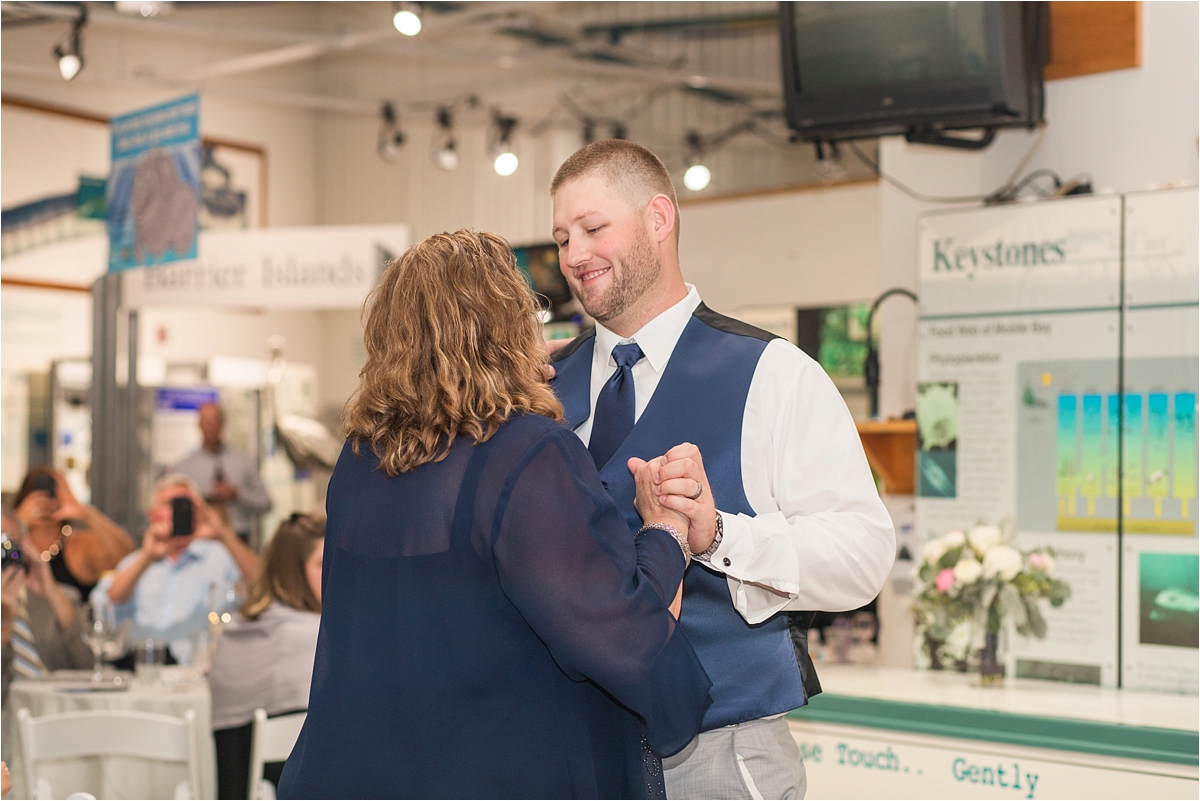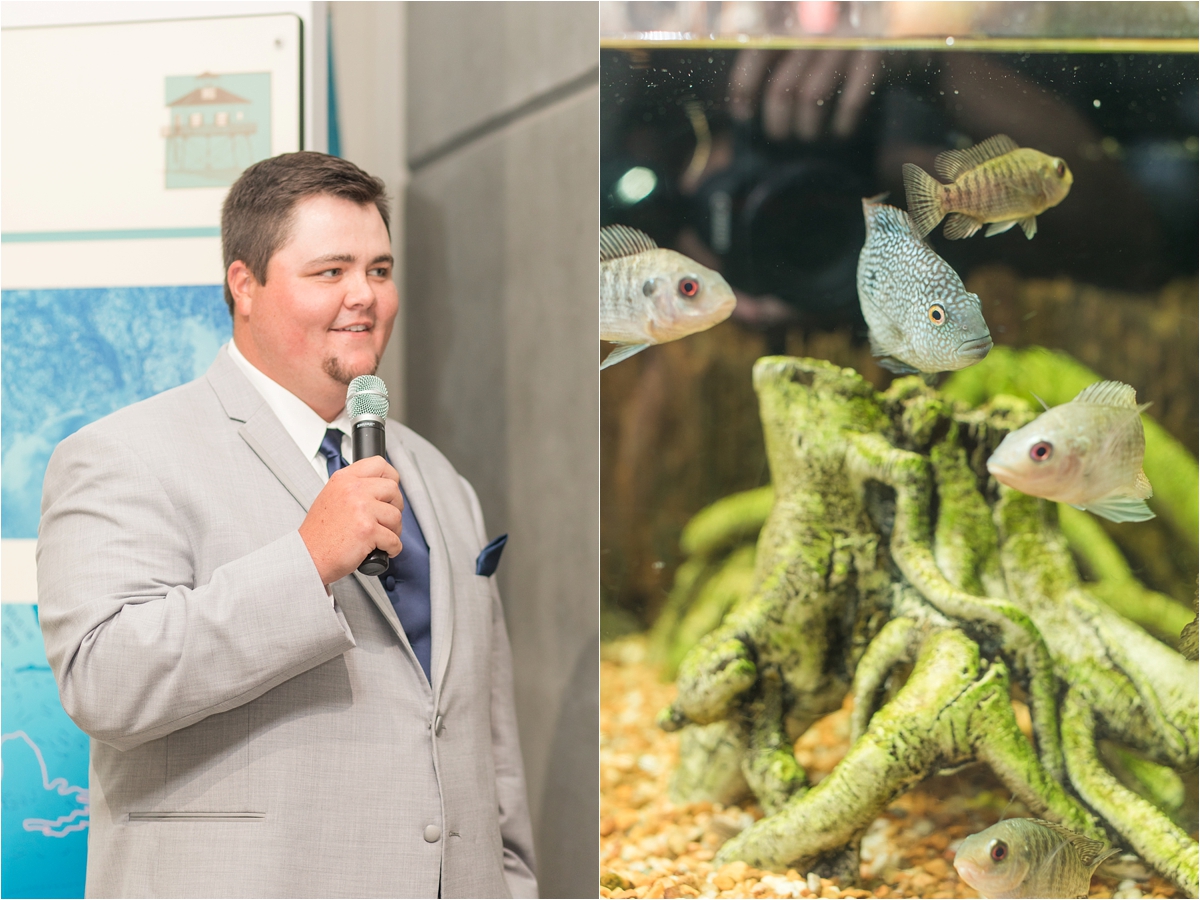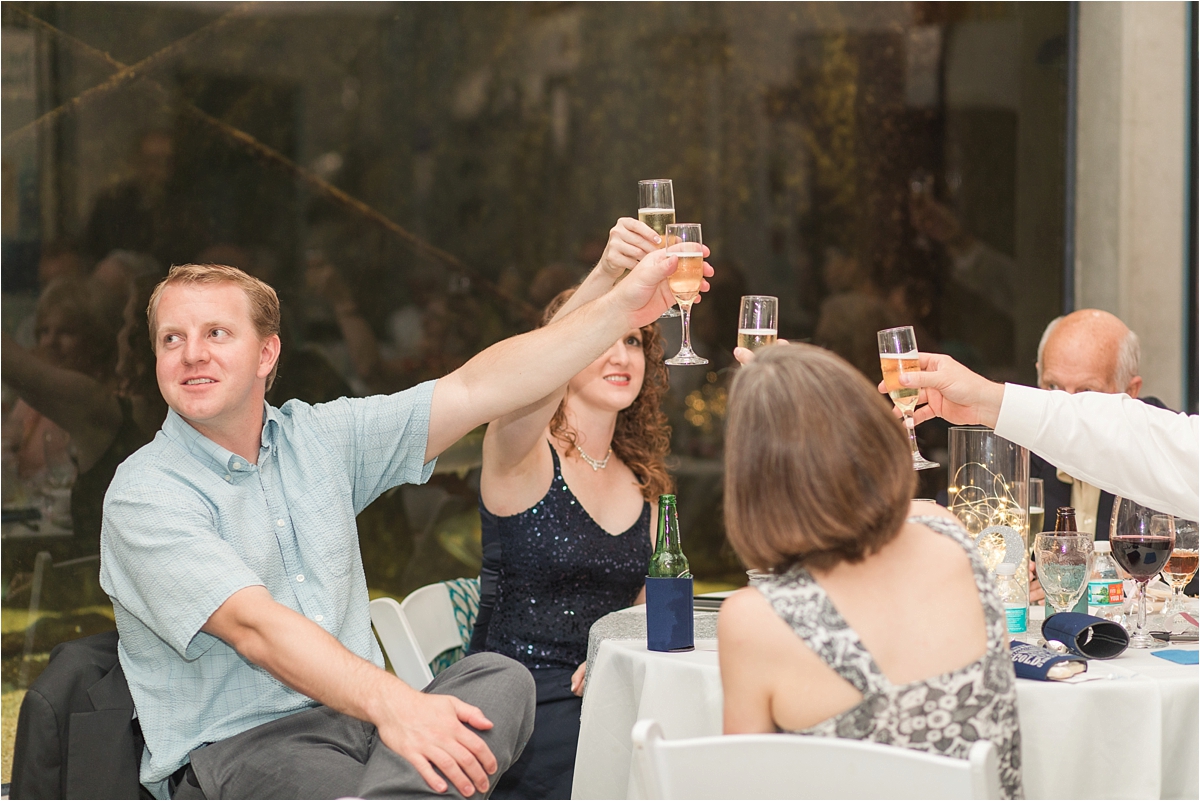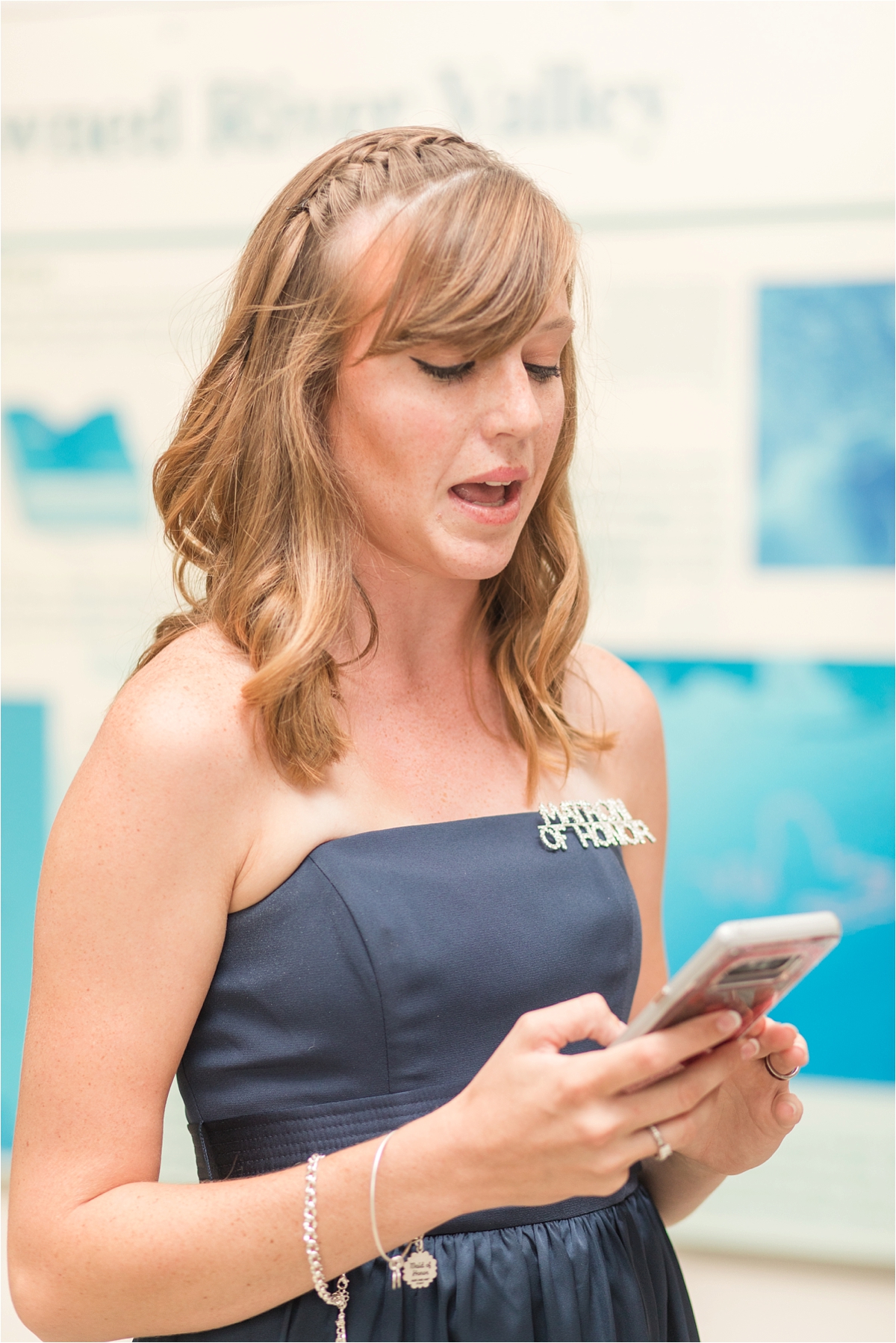 Catching Sarah's look during her Maid of Honor's speech….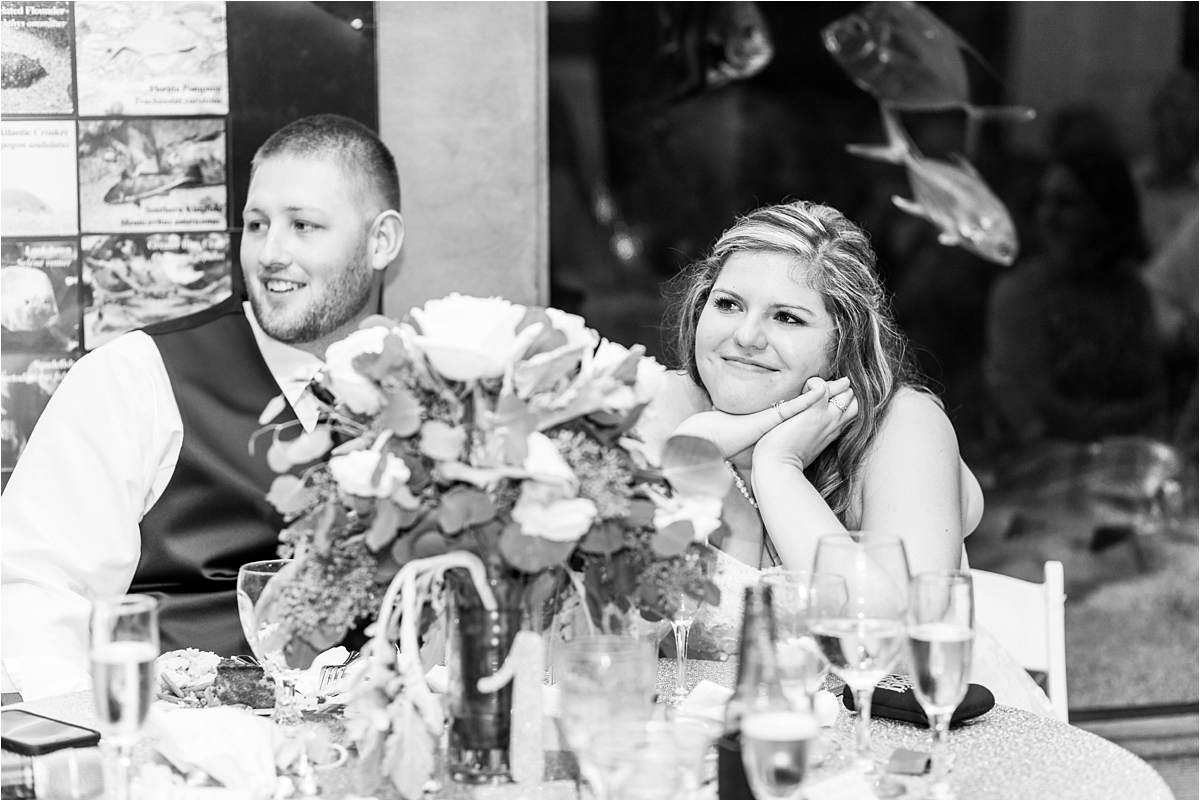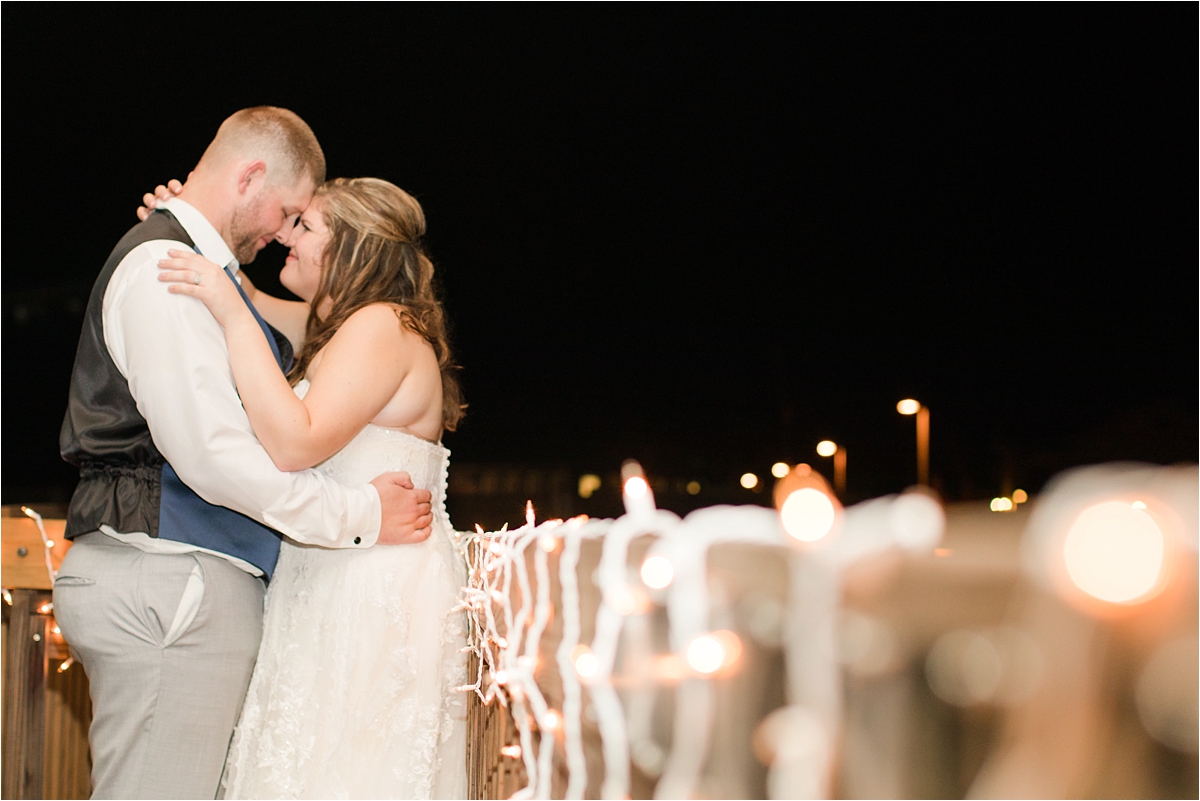 Sarah and her Dad covered a gazebo in twinkling lights– so we HAD to photograph some sweet portraiture out there!!!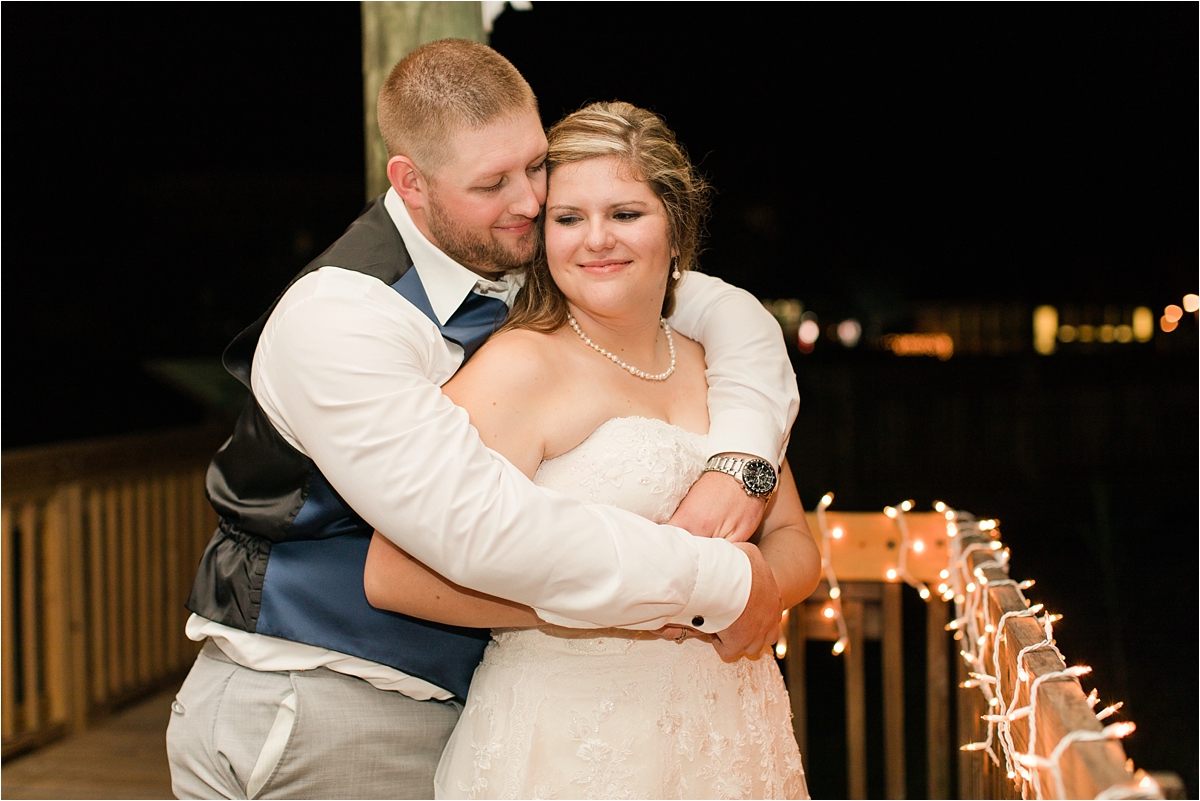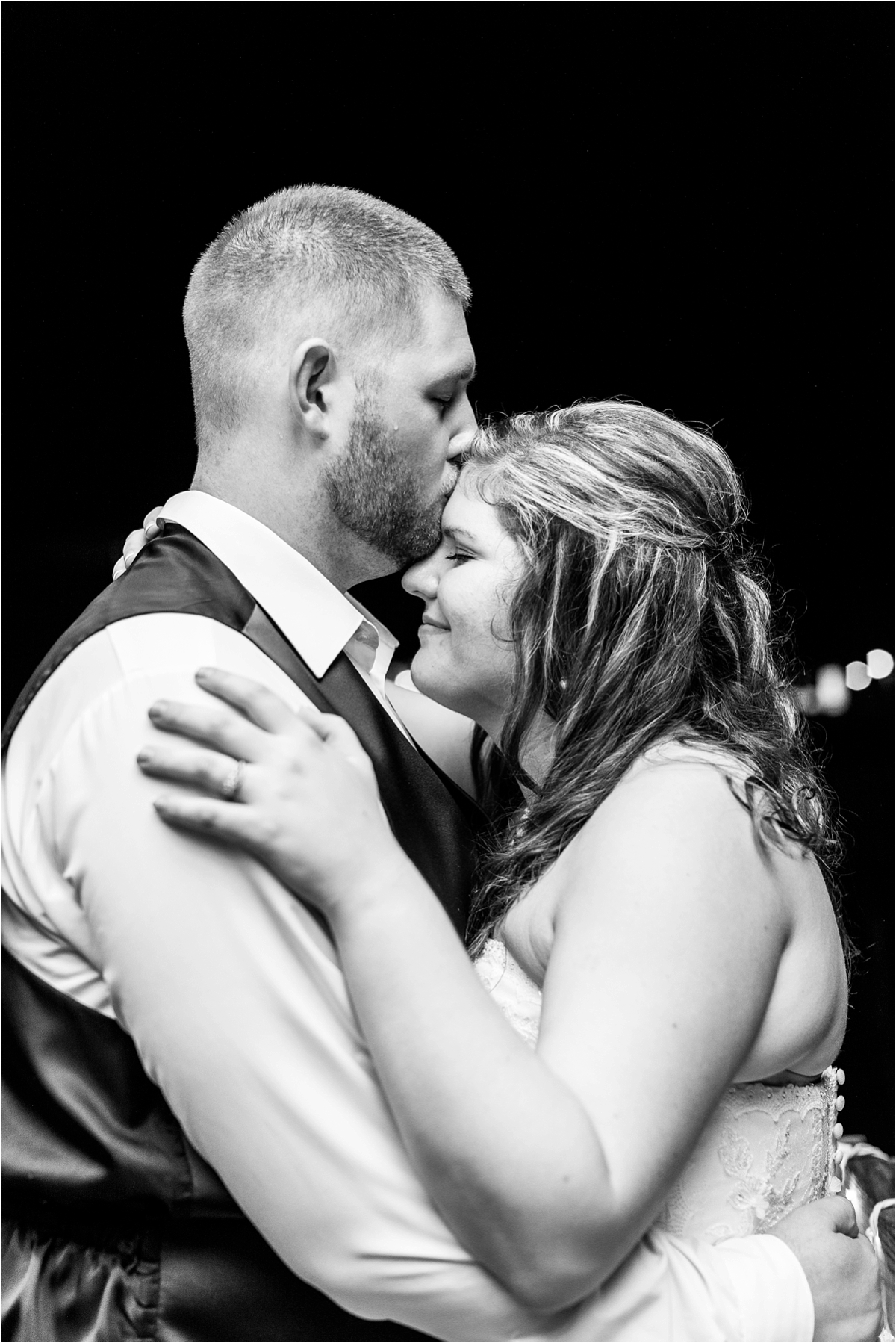 A bubble exit at night?! It was perfect!!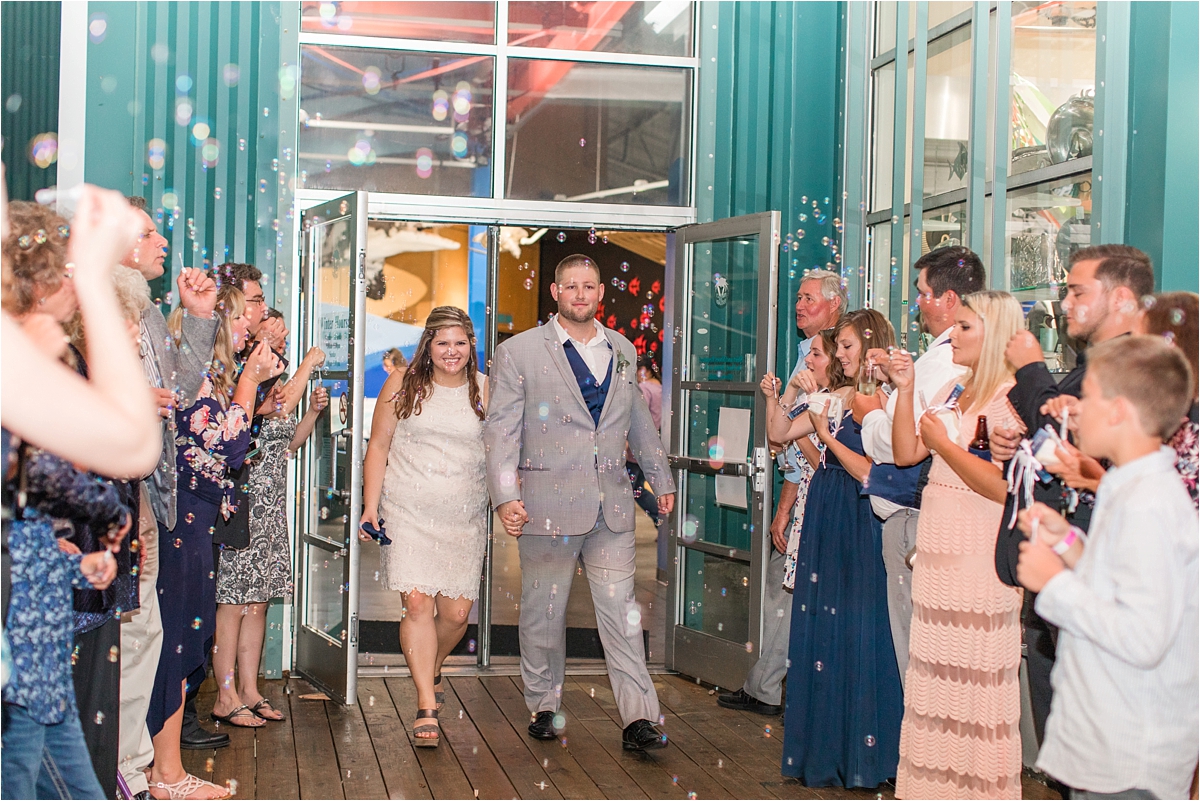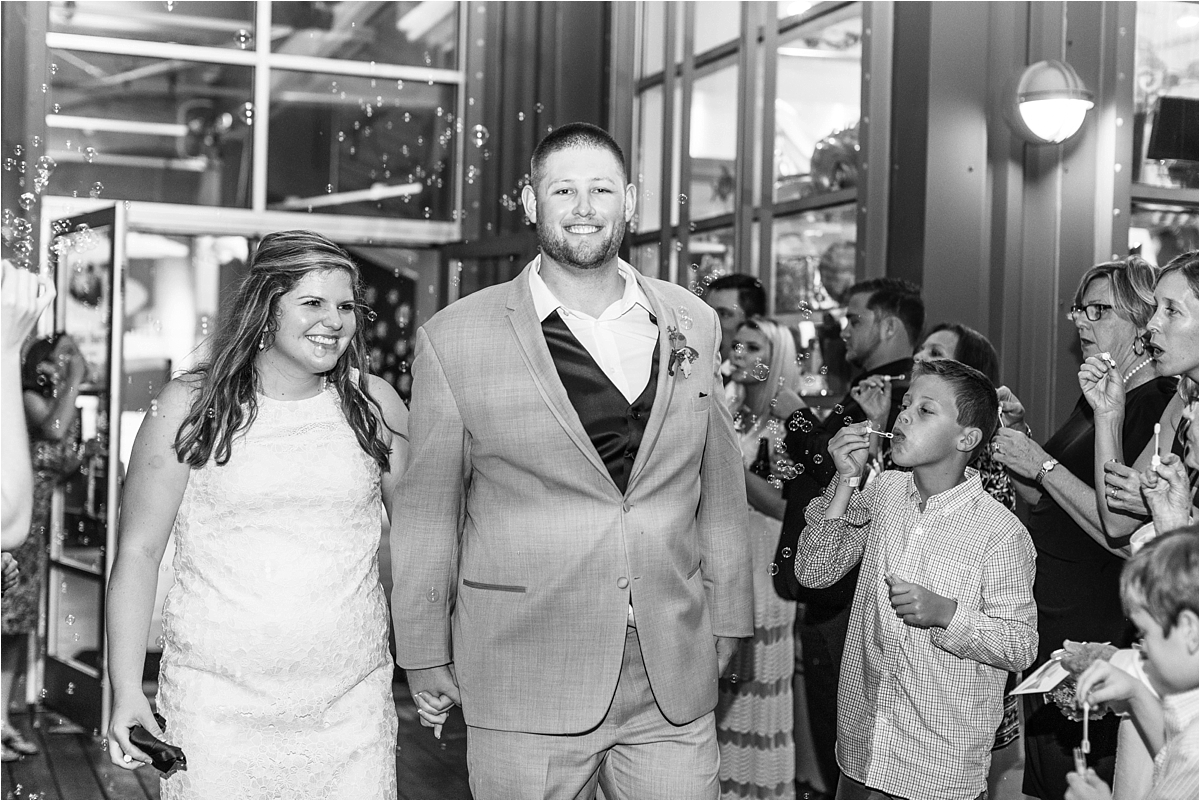 Sarah and Doug, thank you so much for inviting me into your story!!
xoxo
AnnaFilly