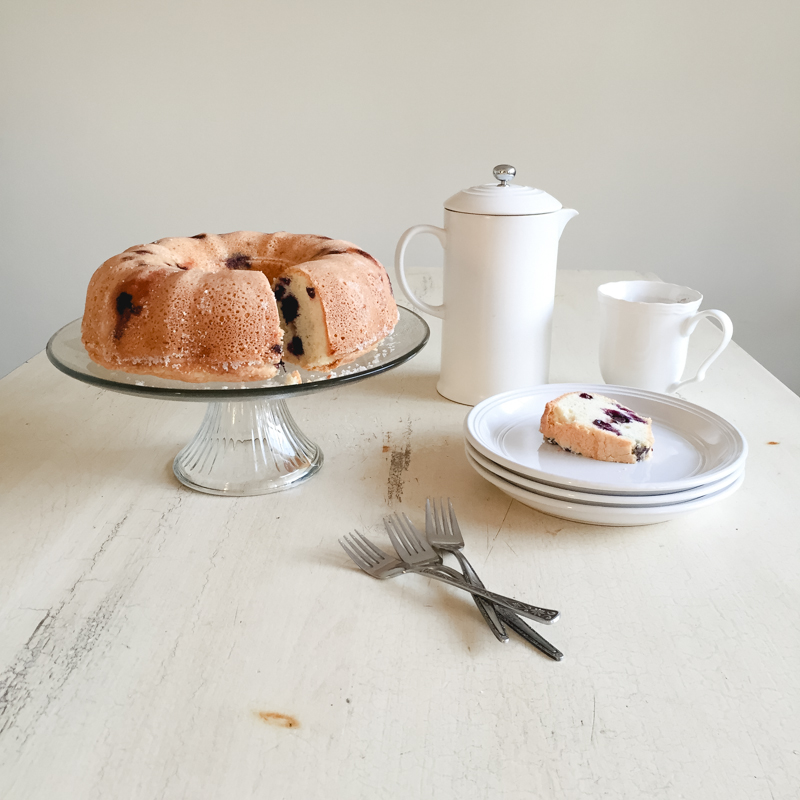 My mom started making this blueberry breakfast cake when I was in middle school.  I remember the smell of butter and sugar filling the house as it baked for what seemed like forever.  She calls it her favorite shortcake or pound cake recipe.   But I renamed it.  If it has "breakfast" in the name, it's the perfect excuse to start your day with something sweet, right?! Fun fact– you can leave the blueberries out and top this deliciously moist cake with sugar soaked strawberries and whipped cream and you have a whole new way to tickle your taste buds.  This is easily one of my most favorite recipes, and you'll instantly see why once you try it!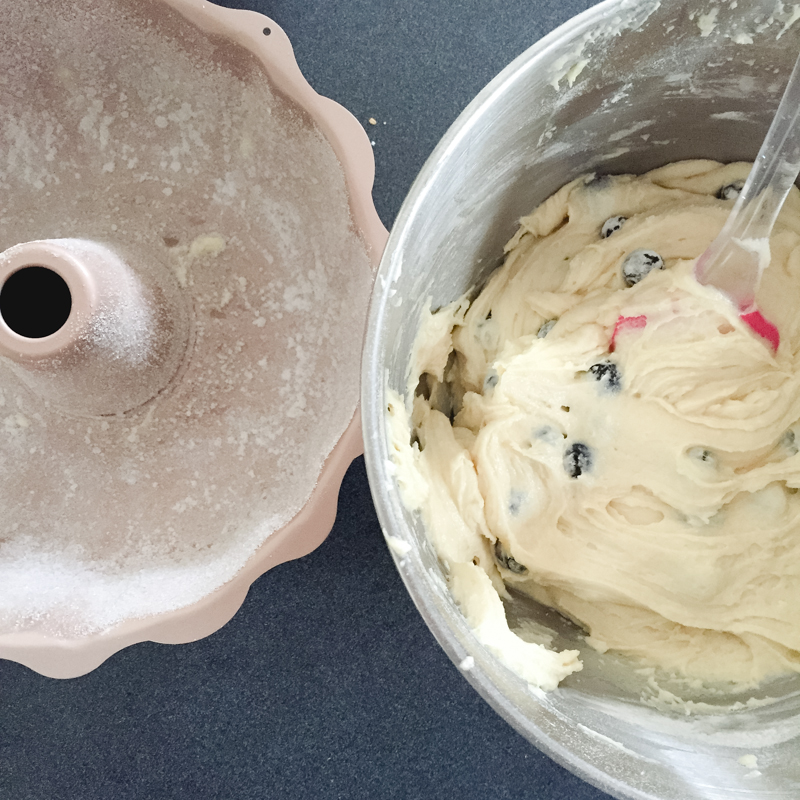 BLUEBERRY BREAKFAST CAKE

Ingredients:

1 cup butter

2 cups sugar

3 cups flour

4 eggs

1 teaspoon vanilla

1 teaspoon baking powder

¼ teaspoon salt

1 pint blueberries

 

Directions:

Set oven to 325*.  Cream butter and sugar.  Add 1 egg at a time, mixing in between (be careful not to overmix).  Add vanilla.  In a separate bowl, mix flour, baking powder and salt together.  Take ¼ of flour mixture and put into a ziploc bag .  Add blueberries.  Shake together until blueberries are covered; set aside.  Slowly add a little of the flour mixture to egg mixture, mixing in between until fully incorporated.  Fold in blueberries.  Don't overmix (Overmixing will cause the berries to burst).  Spray bundt pan and SUGAR it (this is a KEY step).  Bake for one hour, or until toothpick pulls out clean.

For Serving:

Cut slices and enjoy with fresh fruit, or simply by itself.  It's the perfect breakfast treat, or afternoon snack. Pairs well with coffee, homemade whipped cream, and house guests.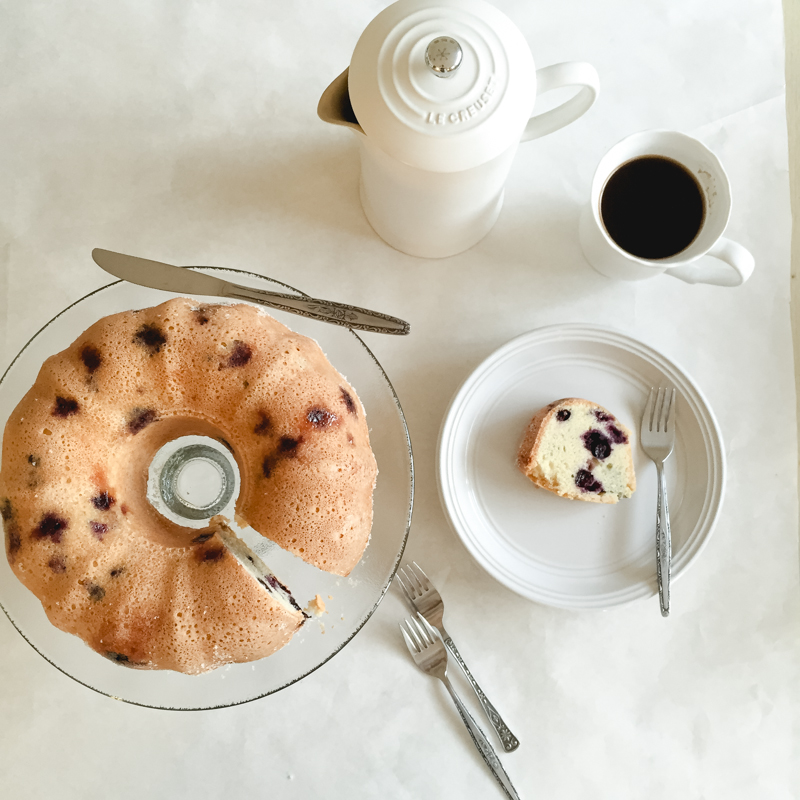 Don't forget to leave your comments and thoughts about the recipe below! I want to know how you like it!
xo
AnnaFilly