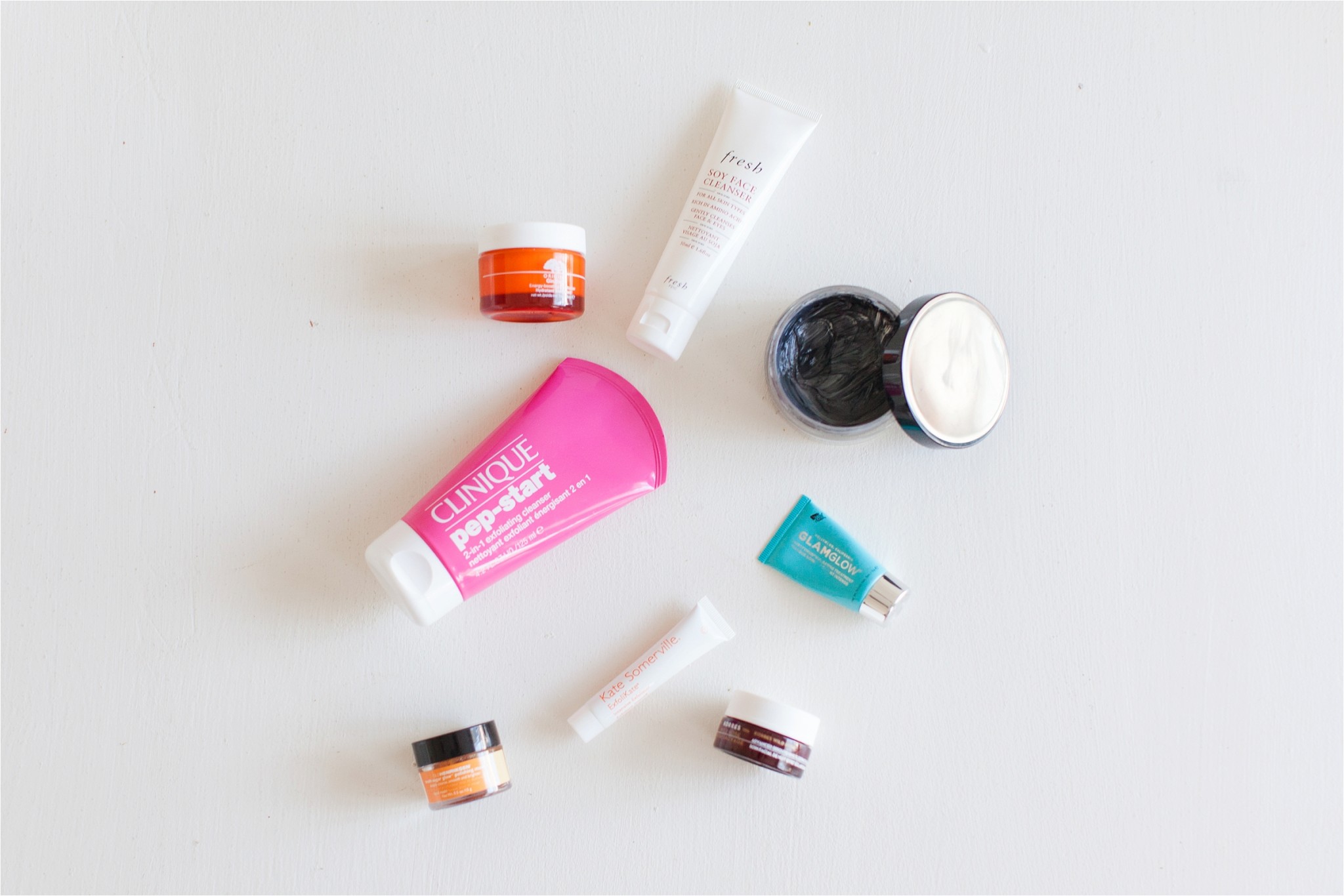 Ladies, your wedding aisle will be your runway.  How are you going to shine like a diamond when you walk down that aisle?  Let's take a look at the runways! What do we see trending in 2017? Models are strutting the catwalk with little or no makeup- very effortless! As a result, we see fresh, dewy, and healthy skin shine through! No more contouring or heavy makeup looks- that was SO last year! This year calls for a need in skincare, so that the beauty of one's skin can be brought out resulting in hydrated skin that glows, breathes, and photographs well.
 Today, I want to give insight on effective skincare regimens that are going to make brides look and feel their best and most beautiful on their wedding day.  The perfect skincare regimen starts with what happens before makeup is ever applied.  In addition to makeup tips (I'll give my favorite tips and tricks next time!), we're going to get your skin prepped with the right skincare and help you understand your skin's chemistry with certain products.
Ready, set, prep!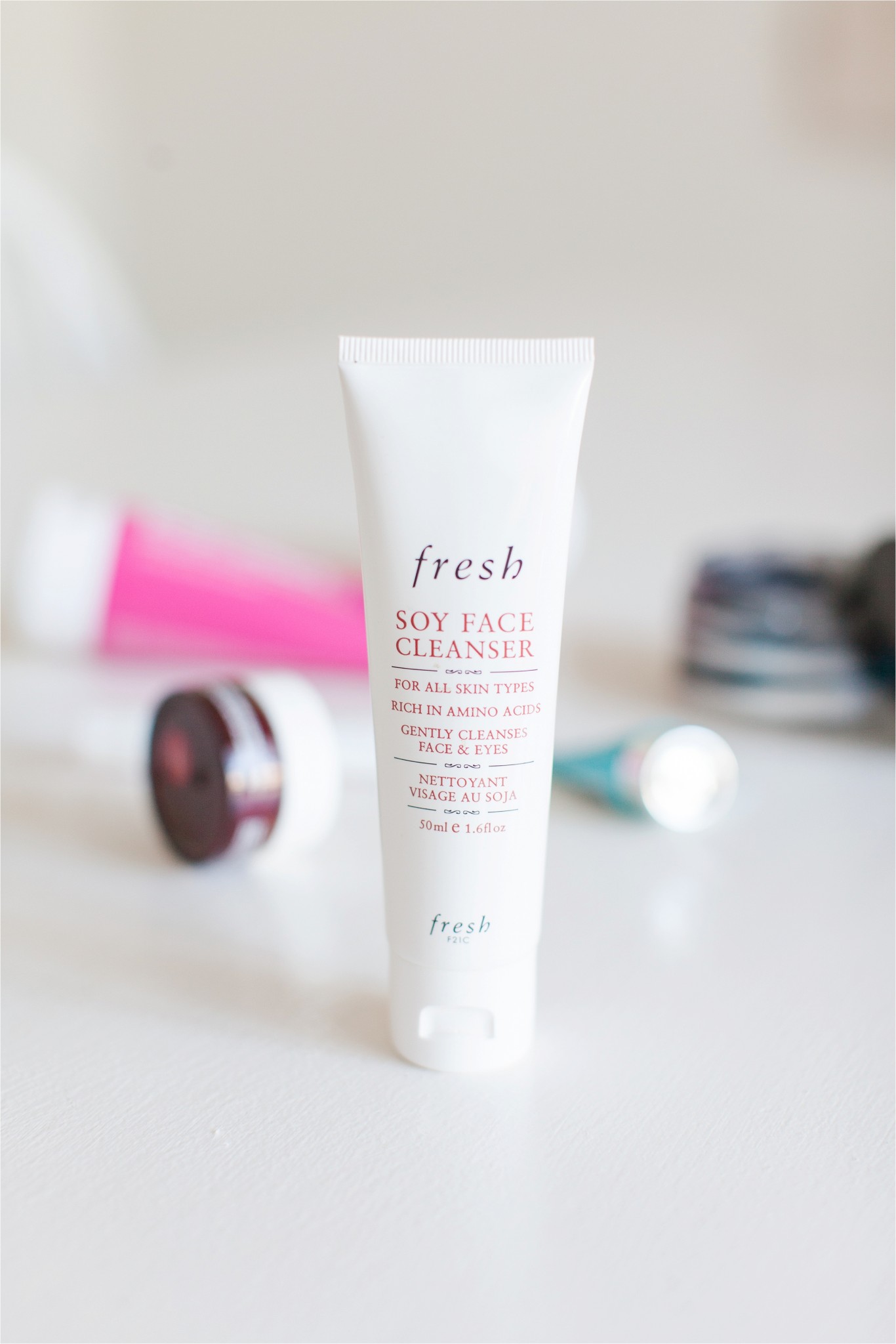 Tip #1: Cleansing
  We brush our teeth twice a day, right? Should we wash our face just as much? YES! During the day, air borne pollutants called free radicals latch and build on top of the skin- YUCK! Don't forget the oil buildup and bacteria that can accumulate throughout the day. By 6pm, you have a cling wrap-like film of gunk on your skin's surface and inside your pores!  
Using a cleanser is a must.  Your first step in your skincare journey should be to find a cleanser that will dissolve the film your skin collects throughout the day and allow for your skin to absorb the moisturizers and serums your skin needs. Your pores need to feel clean, so do them a favor and take care of those babies! You're also helping your pores by making them smaller and less noticeable because you're cleansing them.
Clean at night to get rid of these pesky, aging, free radicals and cleanse in the morning to prep the skin to take on the day! Anna loves to use the gentle but effective soap- free cleanser from Fresh . This soy cleanser breaks down makeup, even mascara!   The natural ingredients like rose water, cucumber, and soy also help to tone and soothe skin.
I've encouraged Anna- and YOU- to double cleanse.  This effective technique ensures positively radiant skin and maintains your skin's health:
First Step Cleanse- (Removing makeup and surface impurities)- using an oil based cleanser, or a makeup wipe, get rid of what we visually see on our skin's surface! Not all cleansers will break down your mascara and liner so help it out with a gentle makeup remover!
Second Step Cleanse- (Cleaning and prepping the skin for treatment) – your actual cleanser will come into play here! This is where your pores are getting treated and flushed out when we get to the serum and moisturizing step, your skin will drink it all up. Clean skin means more absorption.
Need more encouragement for using a cleanser? Each night we sleep in our makeup (God- forbid!), we age our skin by seven days. SEVEN! Help your beautiful face out by making stopping those aging free radicals from ruining your wedding day.  
Tip #2: Exfoliating
  Ladies, how many times have we put on our foundation only to see that it brings out dry skin or fine lines that we didn't even know was there? –Hand raise-
The key to getting rid of that?  Buff away that texture! Exfoliating is different from cleansing.  By exfoliating, you're smoothing and polishing away the dead skin cells to reveal fresh, healthy skin that is smooth and ready for foundation. Find a gentle polish like Ole Henriksen's Truth Sugar Glow or Kate Somerville's ExfoliKate  to add to your skincare regimen.
Warning!- Be careful on certain scrubs, walnut scrubs have sharp edges that can be too abrasive or scratchy to the skin, creating more damage than benefits! I love the gentleness of a sugar scrub and the brightening effect on the skin!  
Tip #3: Masking
  This isn't just an excuse to pamper yourselves, ladies! Masking has shown to help maintain and keep your skin in balance.  Masks will give you instant gratification but they also help your dewy glow to last!
There's a mask for everyone:
There are so many kinds of masks out there that will give you the glowy & clear skin you want to show on your wedding day. Masking should be a treat for you about once to three times a week.
Don't forget about multi masking- different areas on your face may have different concerns. For instance, my skin loves to get oily in my capital 'T' zone (forehead, nose, and chin). I apply my sulfur mask there, while brightening my dull skin and uneven skin tone on my cheeks.  Learning about what YOUR skin needs is the best way to create an effective skincare routine.  Here is an example of my skincare mask routine below: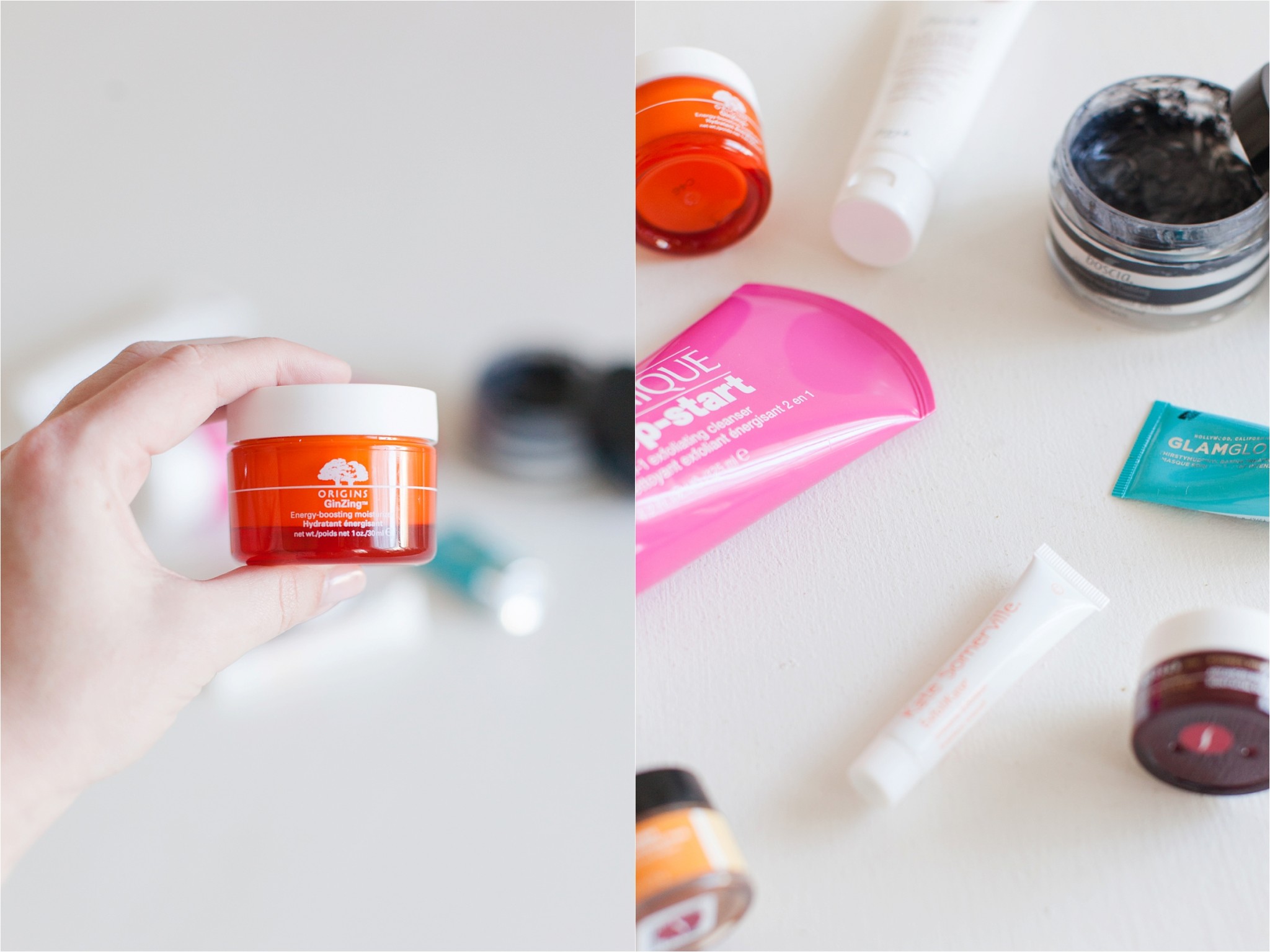 Tip #4: Moisturize
  Your skin needs hydration to look hydrated right? No brainer. But what about my combination to oily girlfriends out there? –hand raise-
There's a lot of controversy about how unnecessary it is for oily skin to moisturize. Eep! What's the truth? Your skin still needs moisturizer! Why? Everyone's skin produces sebum.  Sebum is the natural oil production your face produces. Some faces may produce more than others, but this does not mean your skin is hydrated! An oil free, hydrating, moisturizer with the right ingredients will help give your skin that soft to the touch, plump feel (which we want to see on your wedding!) and help oil production.  Think of it this way- the more your skin is naturally hydrated, less oil will be produced.
Here's an example I use often with my clients :
You can drink salt water when you're thirsty, but it's not actually hydrating you.  That's like sebum, but if you drink good ol' H2O, you're quenching your thirst and hydrating your body properly.  That's what it's like to moisturize your skin!
 Moisturizer is also important for texture. Skin lacking hydration can have texture like fine lines and wrinkles, similar to a dry raisin.  Skin that stays hydrated looks smooth and young like a plump, juicy grape. I want a grape face! Remember, hydration will help with texture, fine lines, wrinkles, pores, even acne!
Tip #5 Diet & External Stressors
Speaking of food (which is another admiration of mine), did you know that what we put in our bodies reflect on our faces? Those fries and bottles of Coca Cola might be the reason behind the spots on your chin! Stress will create the friends that pop up uninvited on your forehead- how rude! Increasing your water intake and cutting back on the sugary and salty snacks will prevent those little surprises from showing up on your big day. So relax! Your wedding day is a glorious moment and God the Father has it all taken care of. Don't let stress bring those guys out!