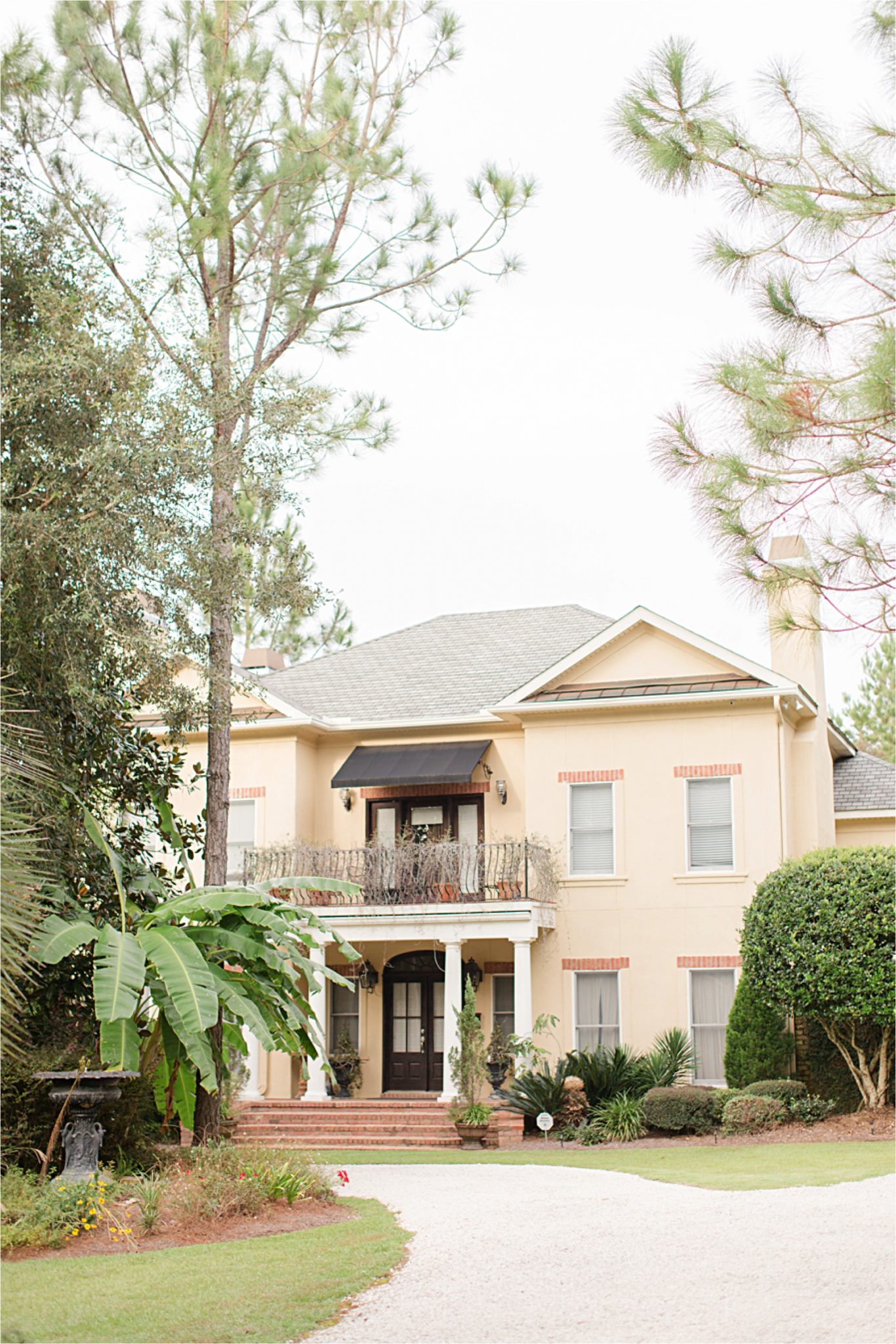 Bella Sera Gardens Wedding | Anna + David Robbins
It's six months later, and I'm finally sitting at my computer, ready to blog our wedding day.  Did we receive the images a month after we were married?  Yeah. Did I have the time previously?  Yes. But, I have to be honest when I say that I didn't want to blog my wedding day until this moment.  Each time I tried, the tears would well up and I would experience the day all over again.  I didn't want that to go away, and I'm happy to say that it hasn't.  As I type, happy tears blur my vision.  These images are so special, so captivating, and such a beautiful depiction of our wedding day.  Our children and grandchildren will look through them and see how our legacy began.  I have no doubts that they will giggle at how much momma cried on her wedding day, and ask their daddy to tell the story of how we met again and again.  These images are priceless, and they tell a story of their own.  It's a story that I can't wait to share with you, so without further ado, here we go….
David and I got married on October 21st, 2017.  It was right in the middle of our favorite season, Fall, but the weather was warm, like Summer.  The weather was warm, and so were my cheeks on that October morning.  I couldn't stop smiling, as my bridesmaids and I got ready.  More than anything I wanted to be fully present, not wondering or worrying, not planning or stressing.  Our wedding coordinator,Vicki, took all of my worry away and made sure that every detail would be perfect.  I'm forever grateful for her.
As I sipped champagne and spritzed perfume on each wrist, applied my lipstick and waited for my curls to set, all I could think about was David.
David and his quiet strength.
David….the man with the tender eyes, and the most loyal heart.
David, the man that I wouldn't allow myself to fall for because I had been hurt too many times before.
David, the first man I ever thought to myself, "I'd like to have a boy like him one day".
Our story is such a special one.  It didn't start with romantic sparks or love at first sight…  (I like those things, and those things have there place in many other stories.)  No.  Our story started with family.  It began with his sister, one of my dearest friends, inviting me to spend Easter at their house because I couldn't afford a plane ticket home to mine.  Our story is slow and steady.  Our story took time and what I'm realizing more and more the older I get is that time is our most valuable non renewable resource.  Things that take time should be the greatest things, and one of our greatest things is our story.
Tears welled up, but I didn't let them fall.  Happy droplets of liquid joy, liquid gratitude, rested on the brim and I dabbed them away.  Bridesmaids fluttered from bedroom to bathroom fixing their hair and adjusting their dresses while I watched and smiled.  So many people had played such a precious role in making me who I was.  From my three best friends since middle school, to my baby sister, to my mentors, and my beautiful momma…  All of those people buzzed around me now, ready to stand with me as I committed my love and my life to David.
The liquid gratitude trickled down my cheek before I could catch it.  What a joy the day would be….
And what a joy the day was.  David and I had a Bella Sera Gardens wedding right outside of Mobile, Alabama.  Complete with a french inspired garden theme, our wedding day was full of our most favorite things and our most favorite people.  We wanted to be intentional.  From getting married at 1pm in the afternoon, to letting our bridesmaids choose their own dresses, to writing our own vows, to the expresso truck at the reception and David singing during my daddy daughter dance- each detail went more perfectly than I ever dreamed it could.
I could spend hours telling you about each detail and every moment, but I'll let these images tell you the story.  They do it more perfectly than I ever could, and for that, I am forever grateful.  Wedding photography is such a timeless art, one that should be treasured and invested in.  Megan, our wedding photographer, did an absolutely amazing joy capturing us, and our story.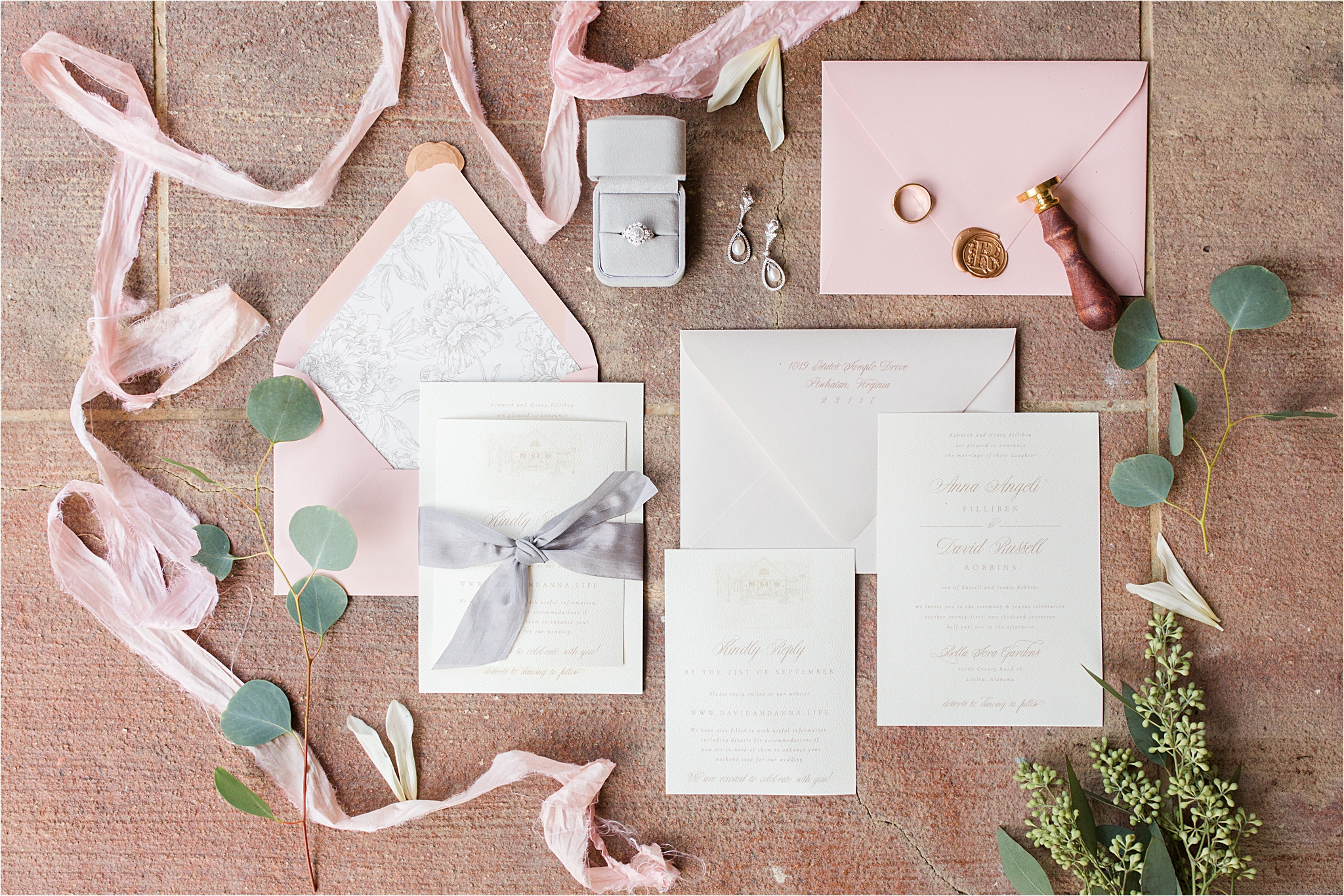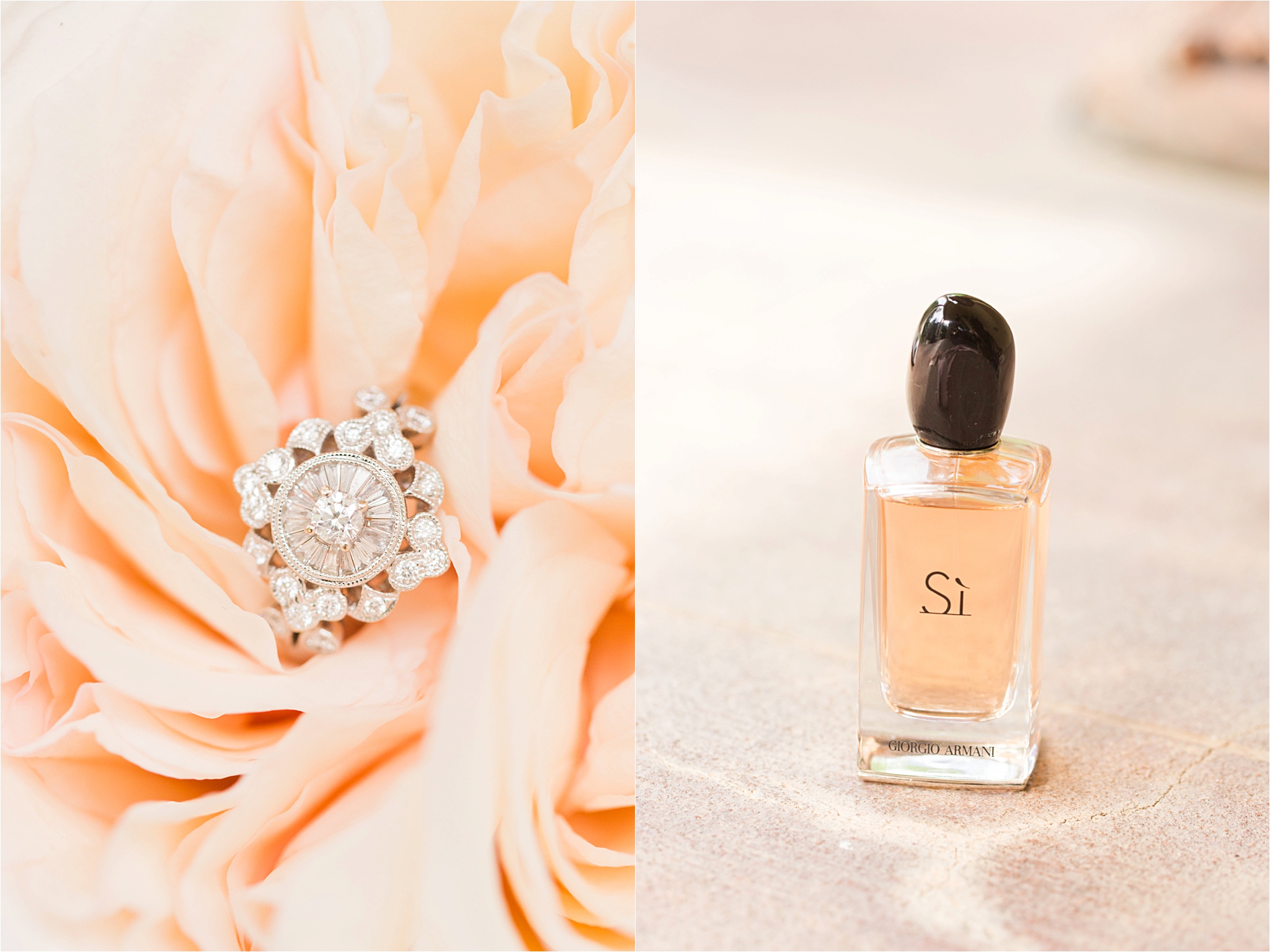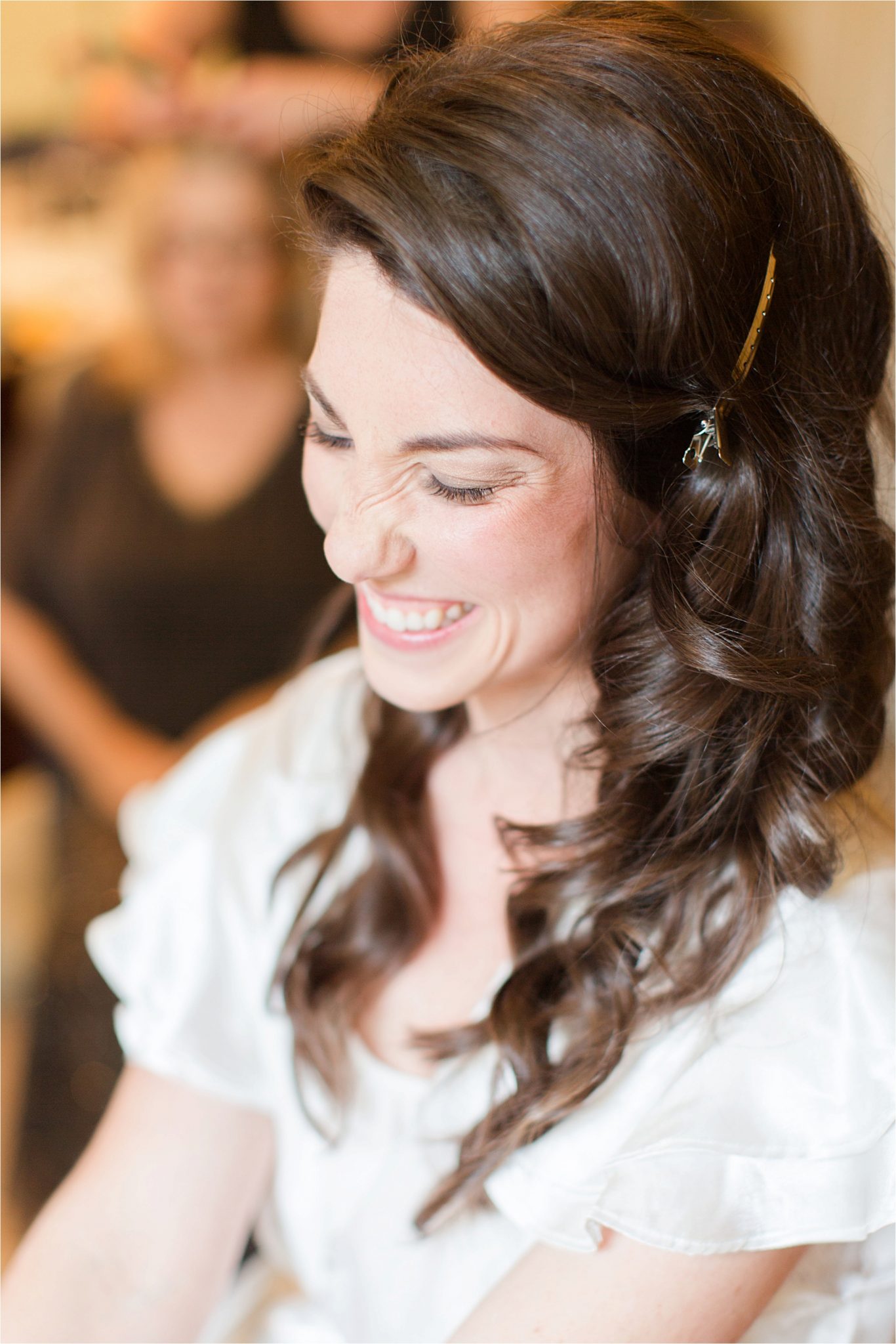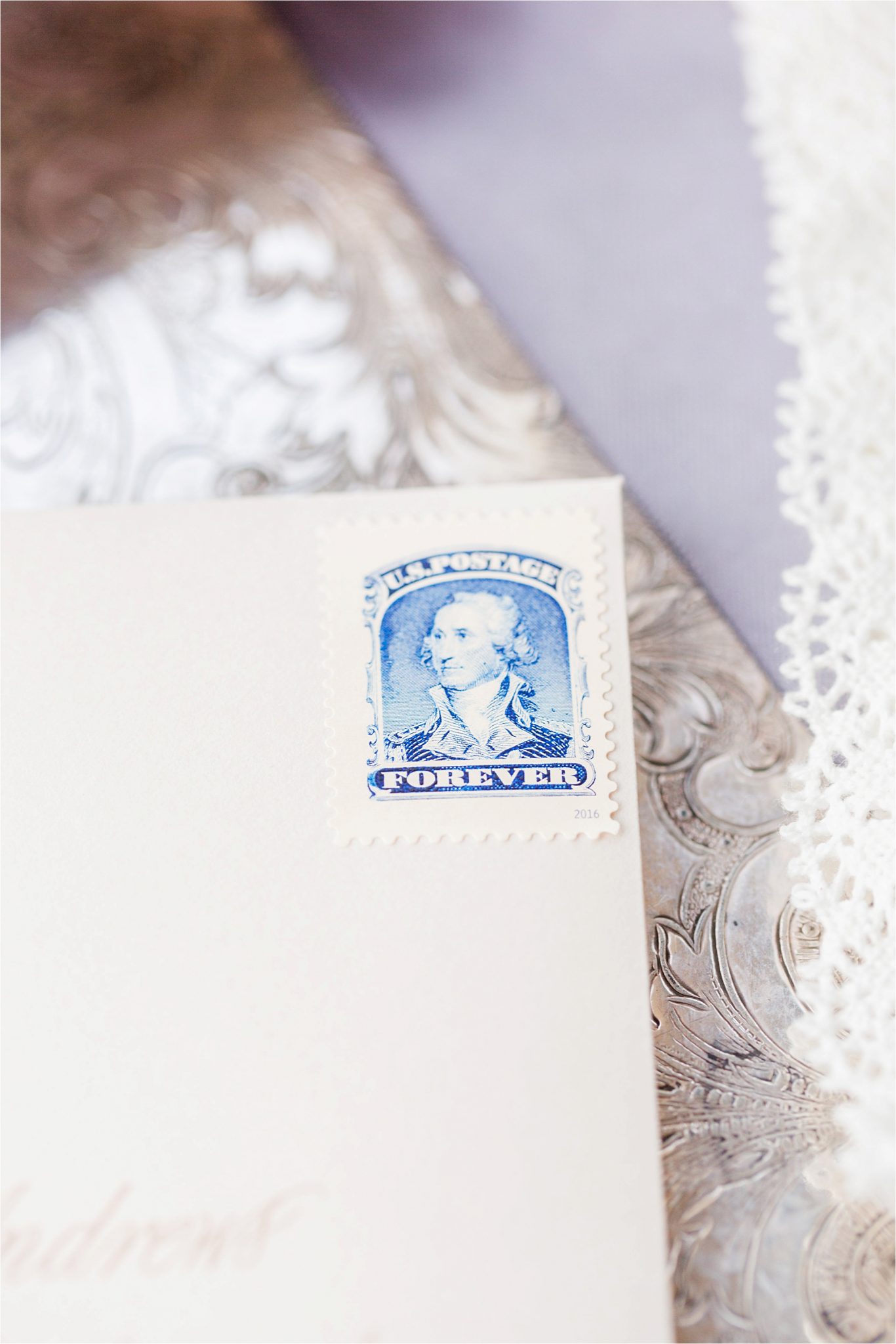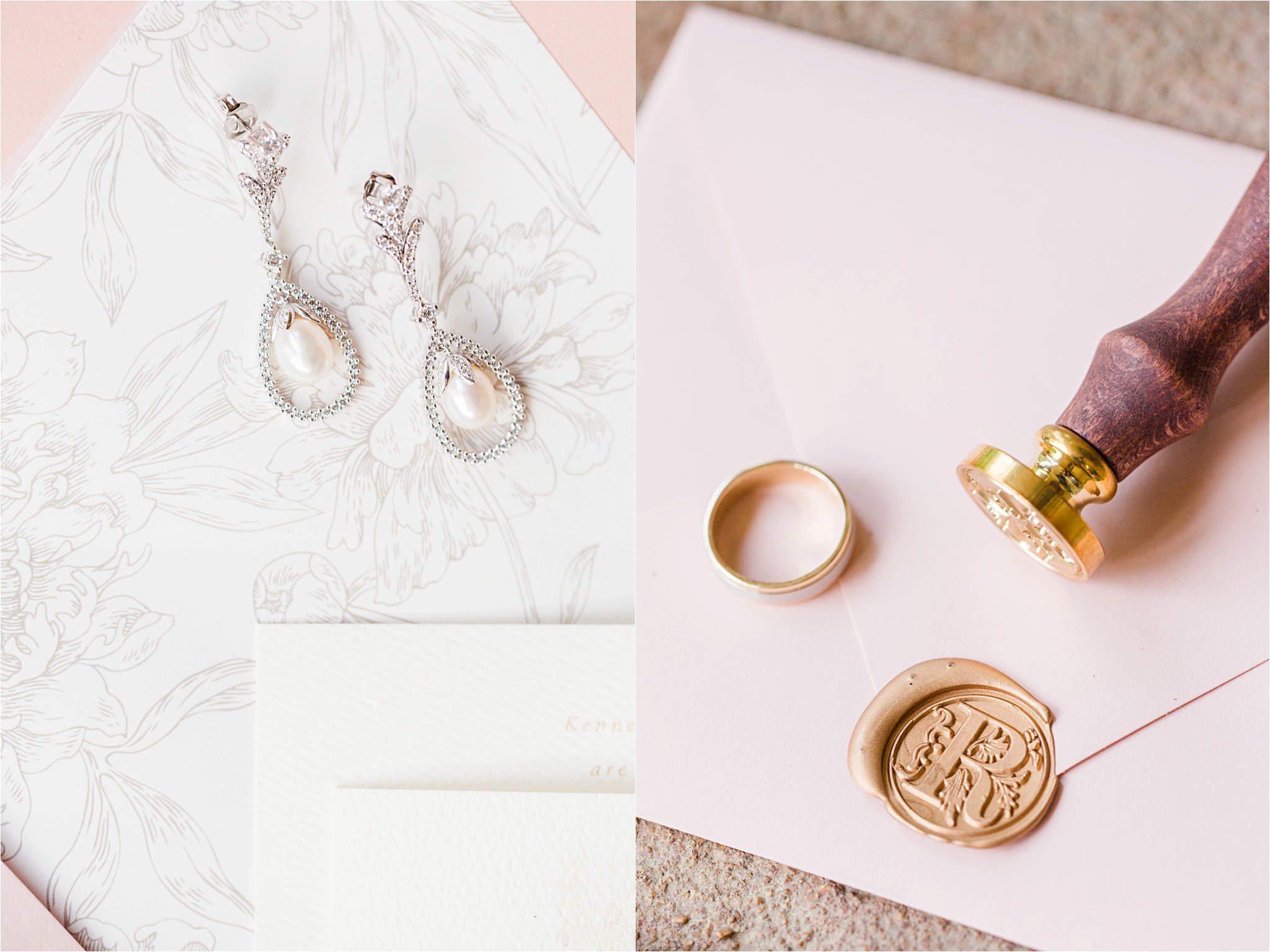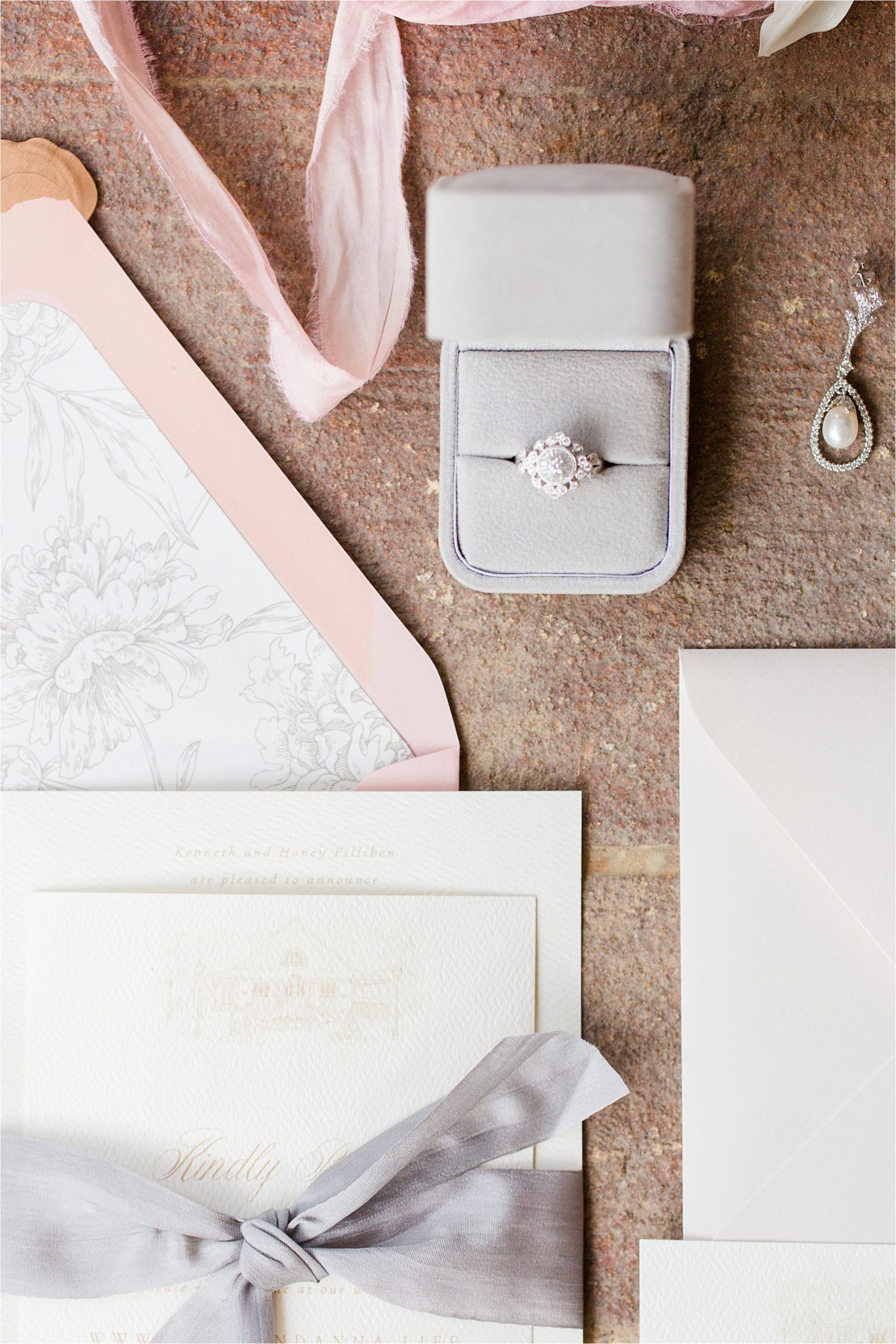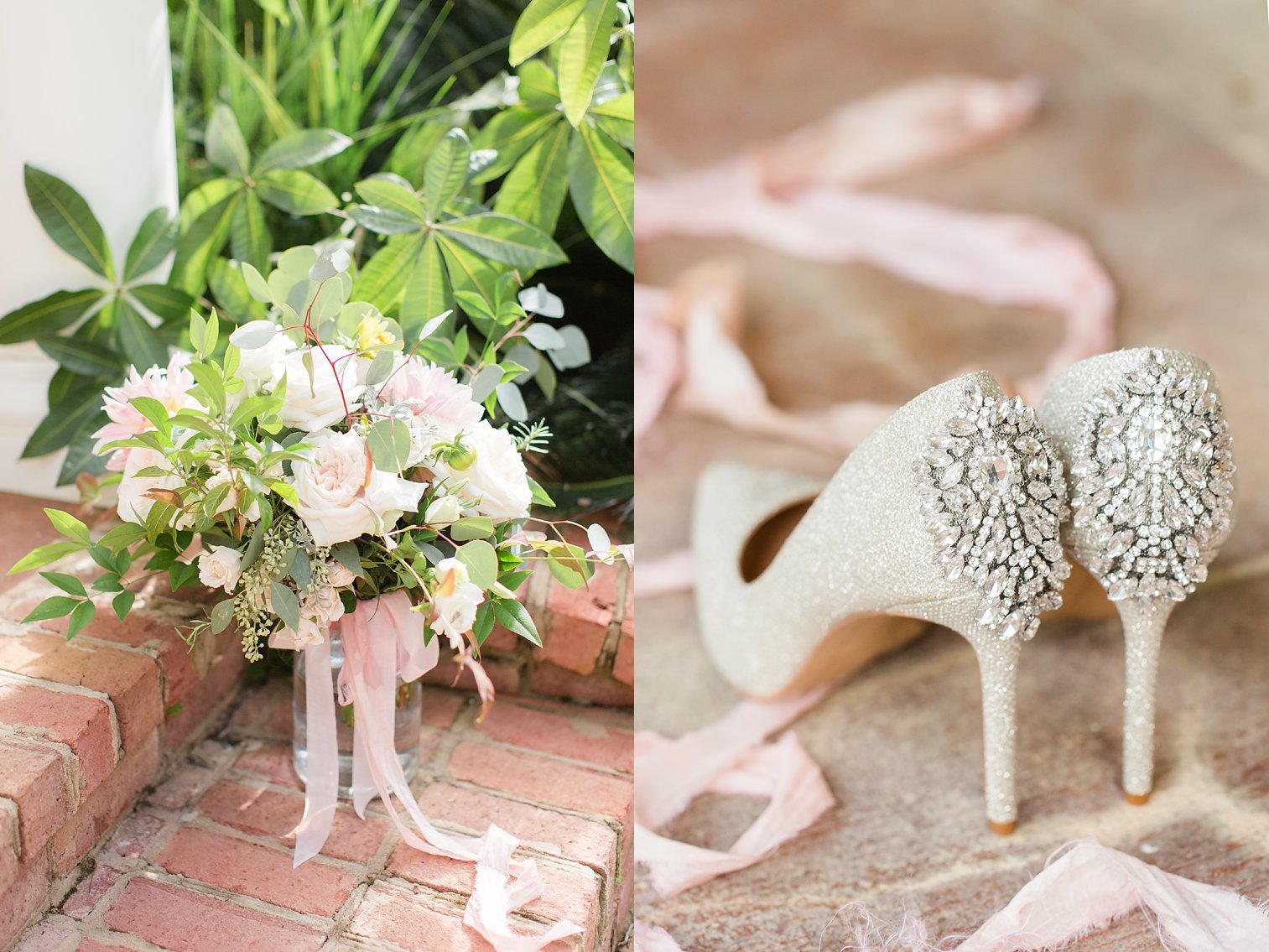 My beautiful bridesmaids, each of these women have walked with me through such incredible seasons.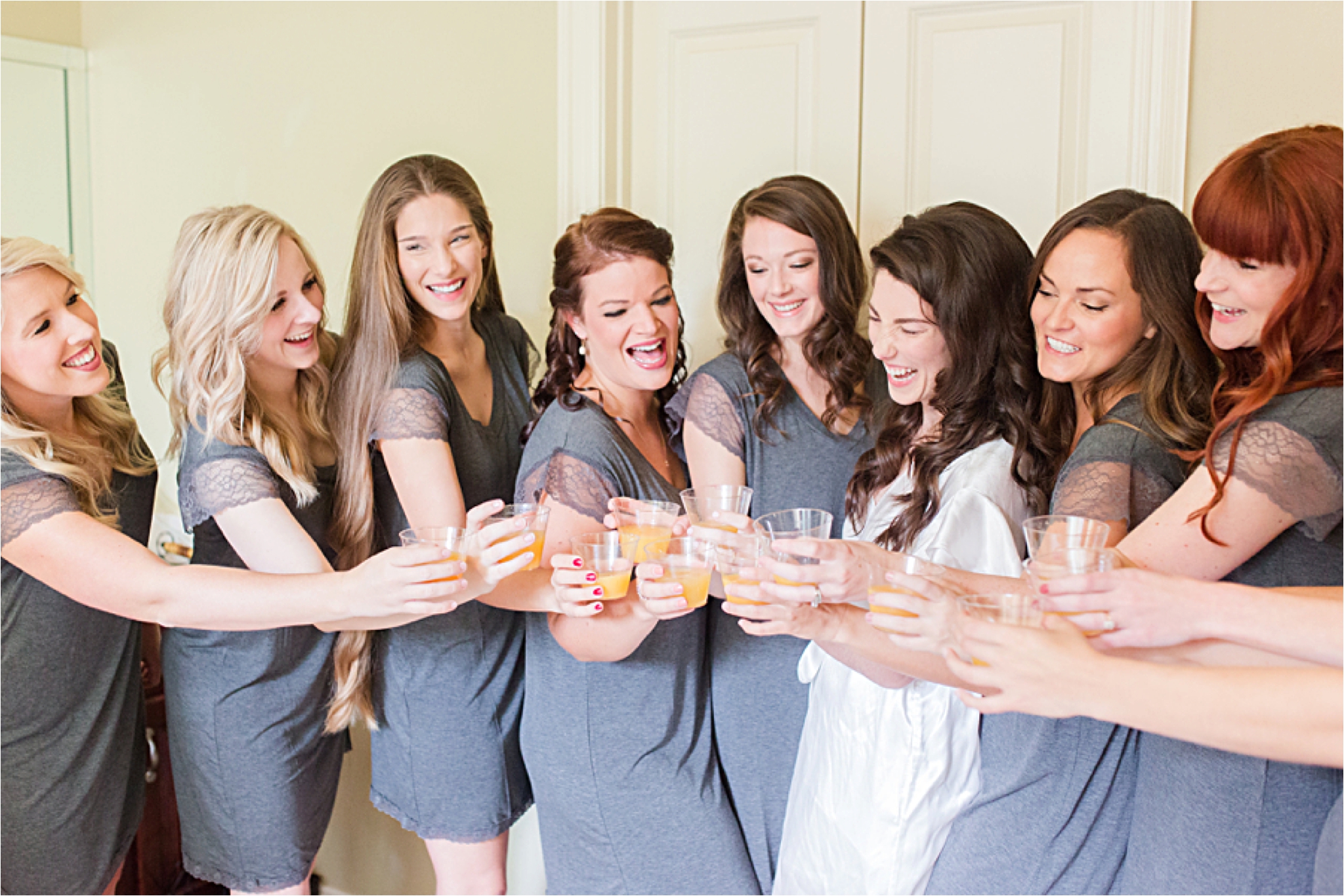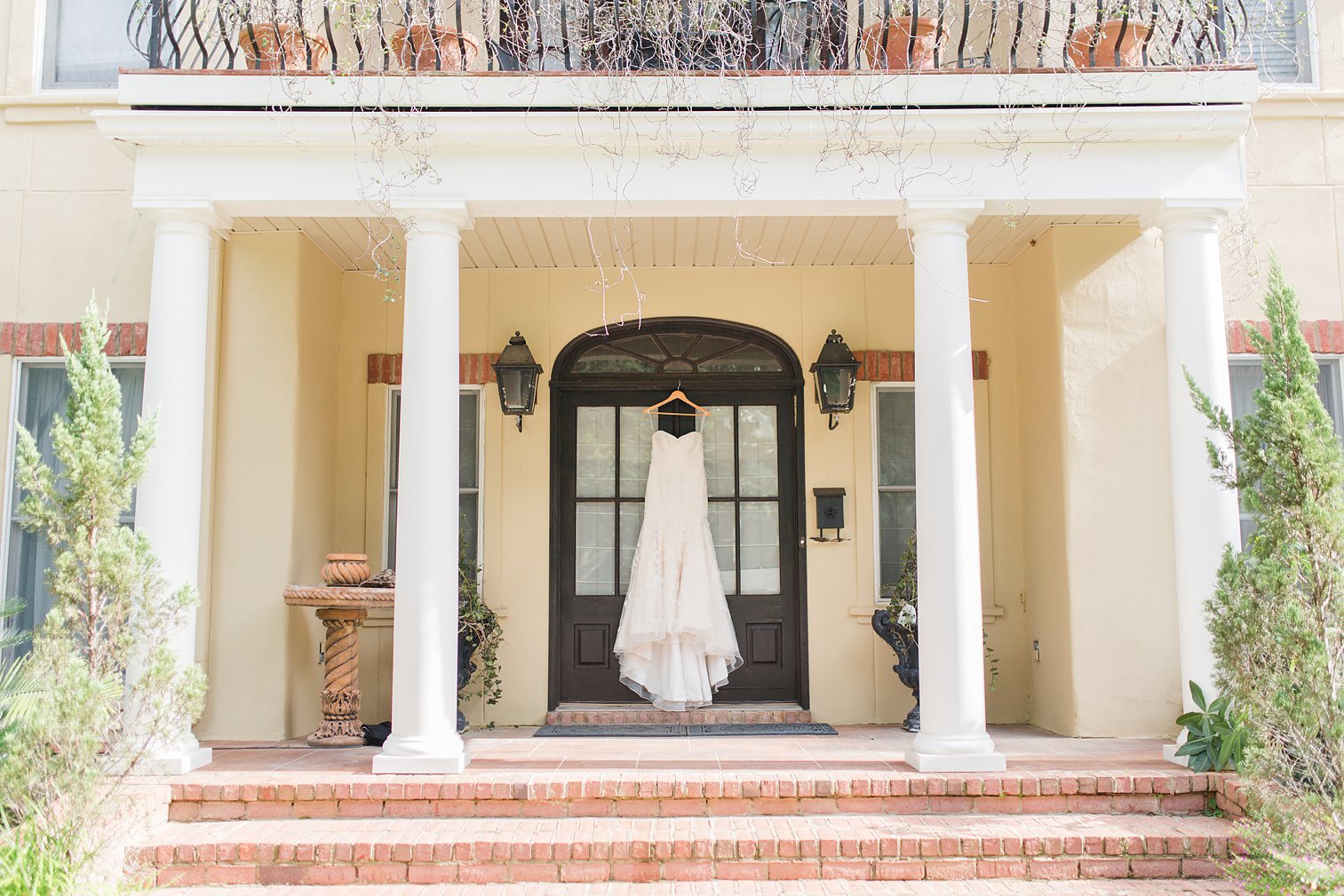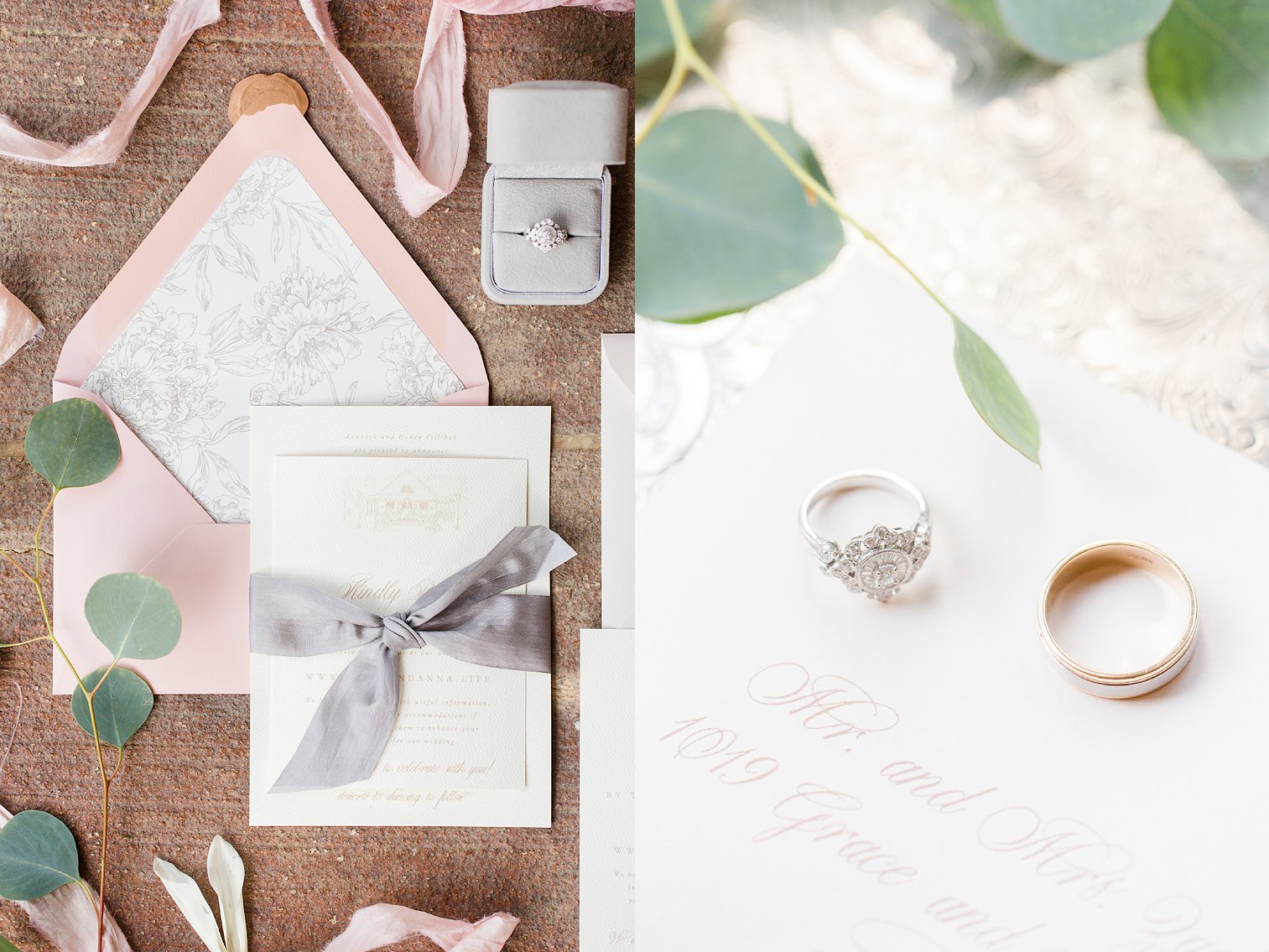 Our invitation suite was perfectly designed by one of my friends, Kristin, of Grace and Serendipity.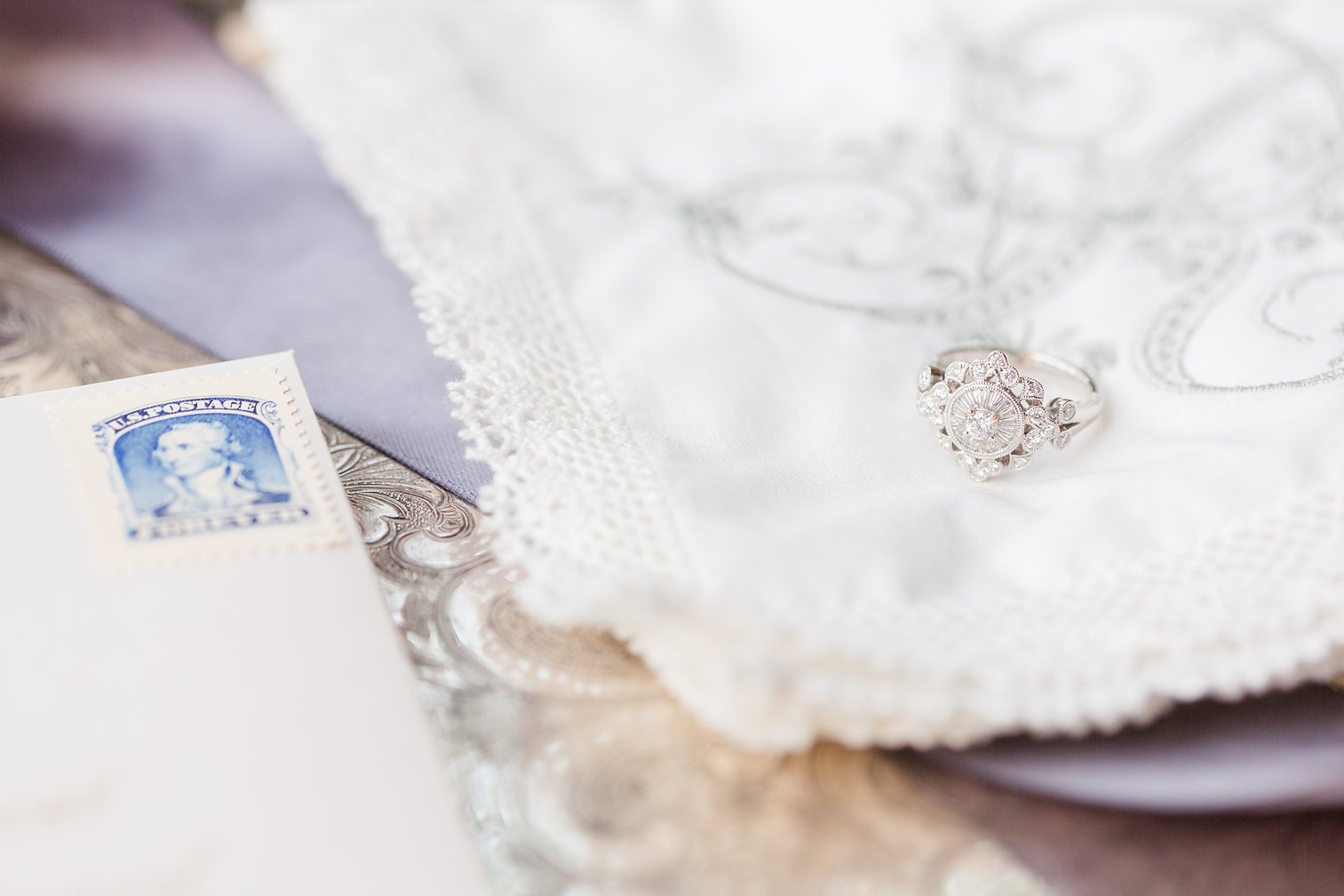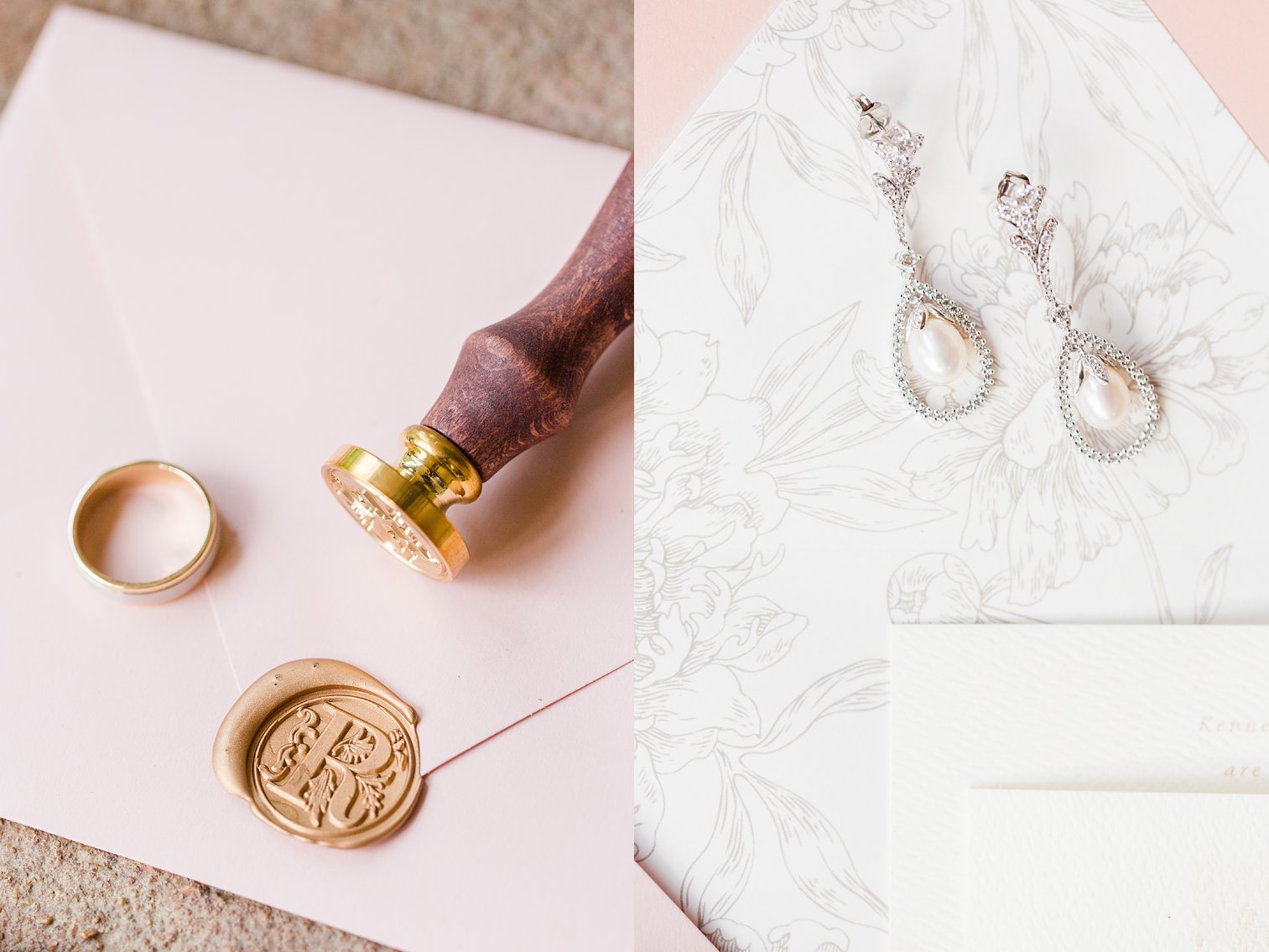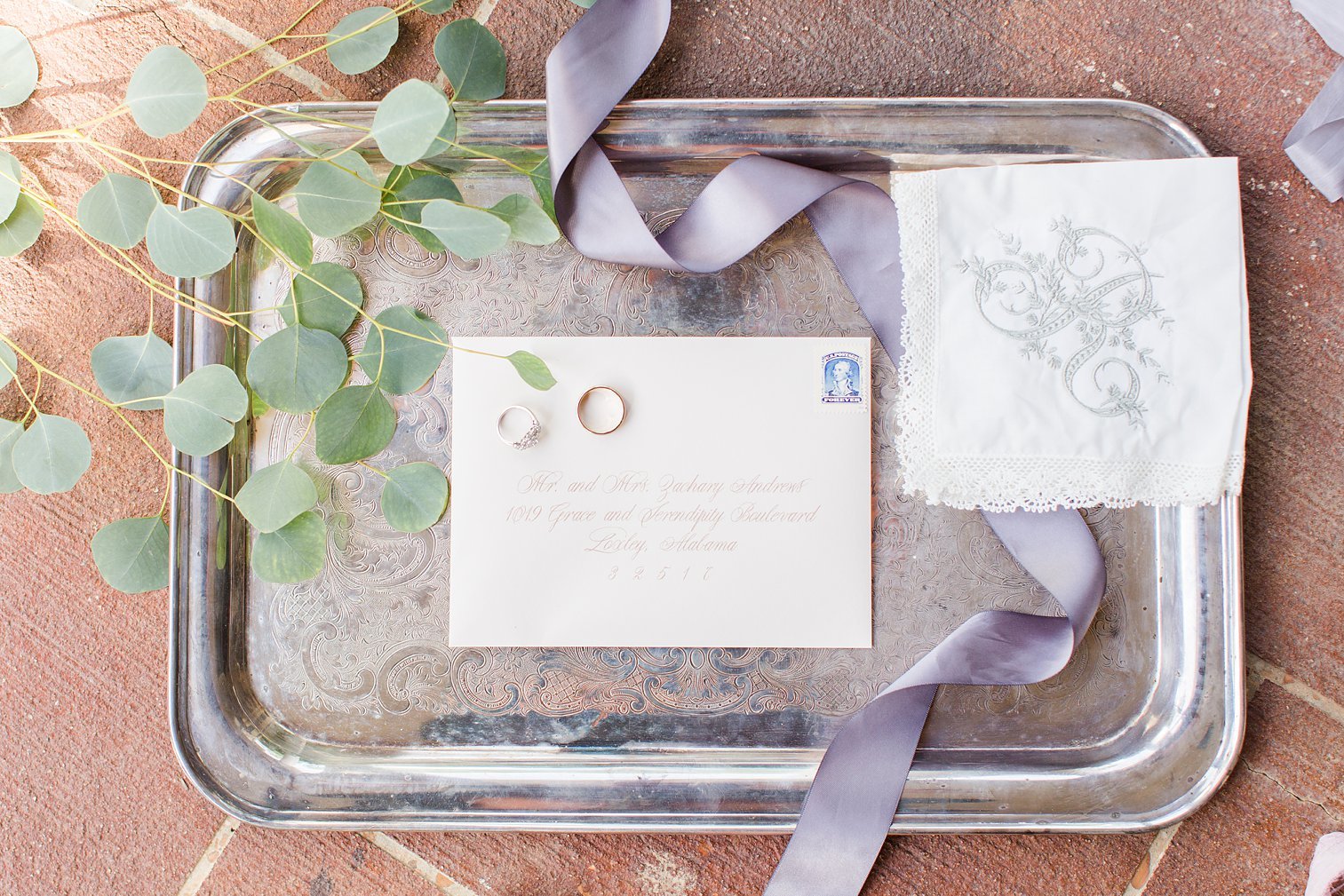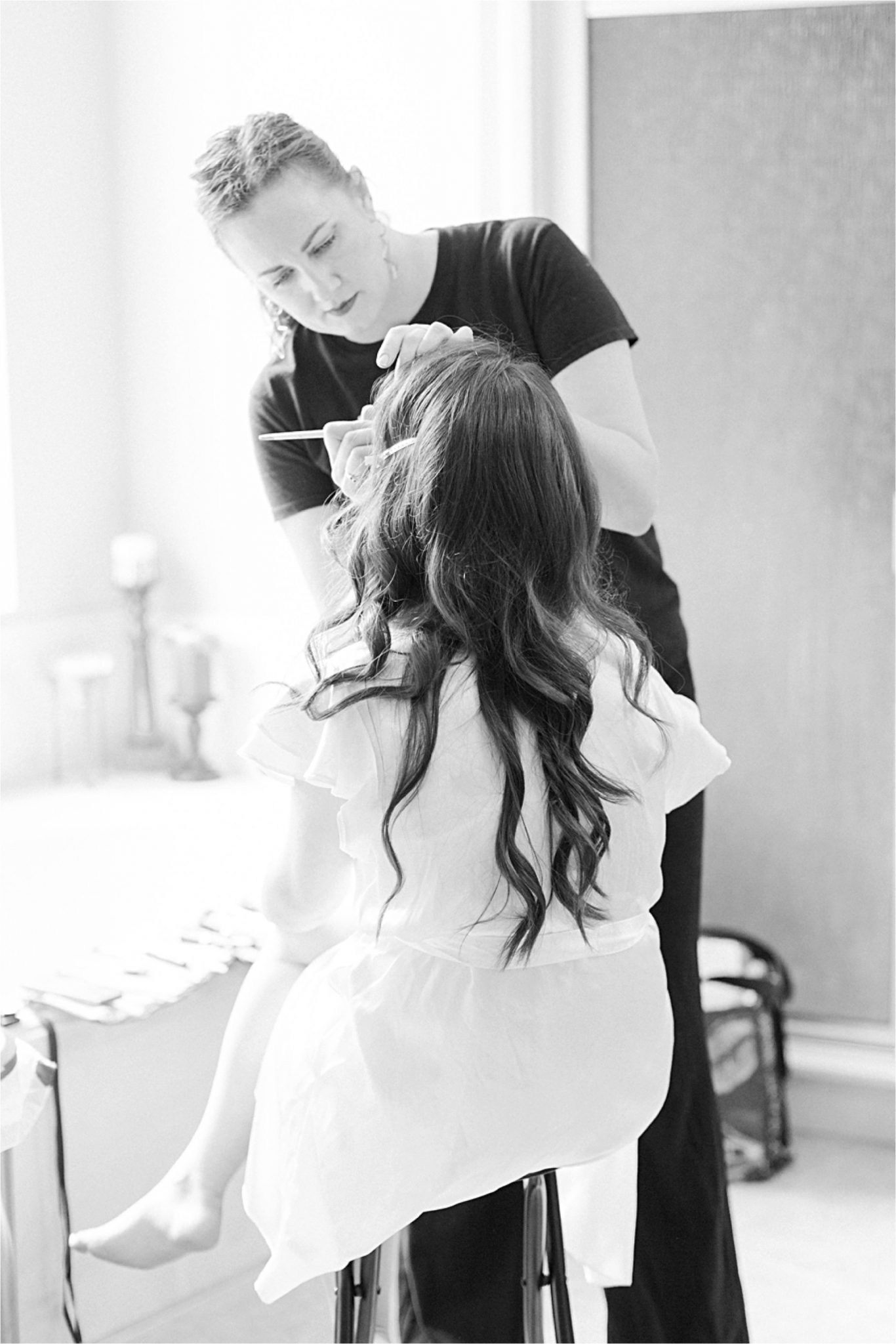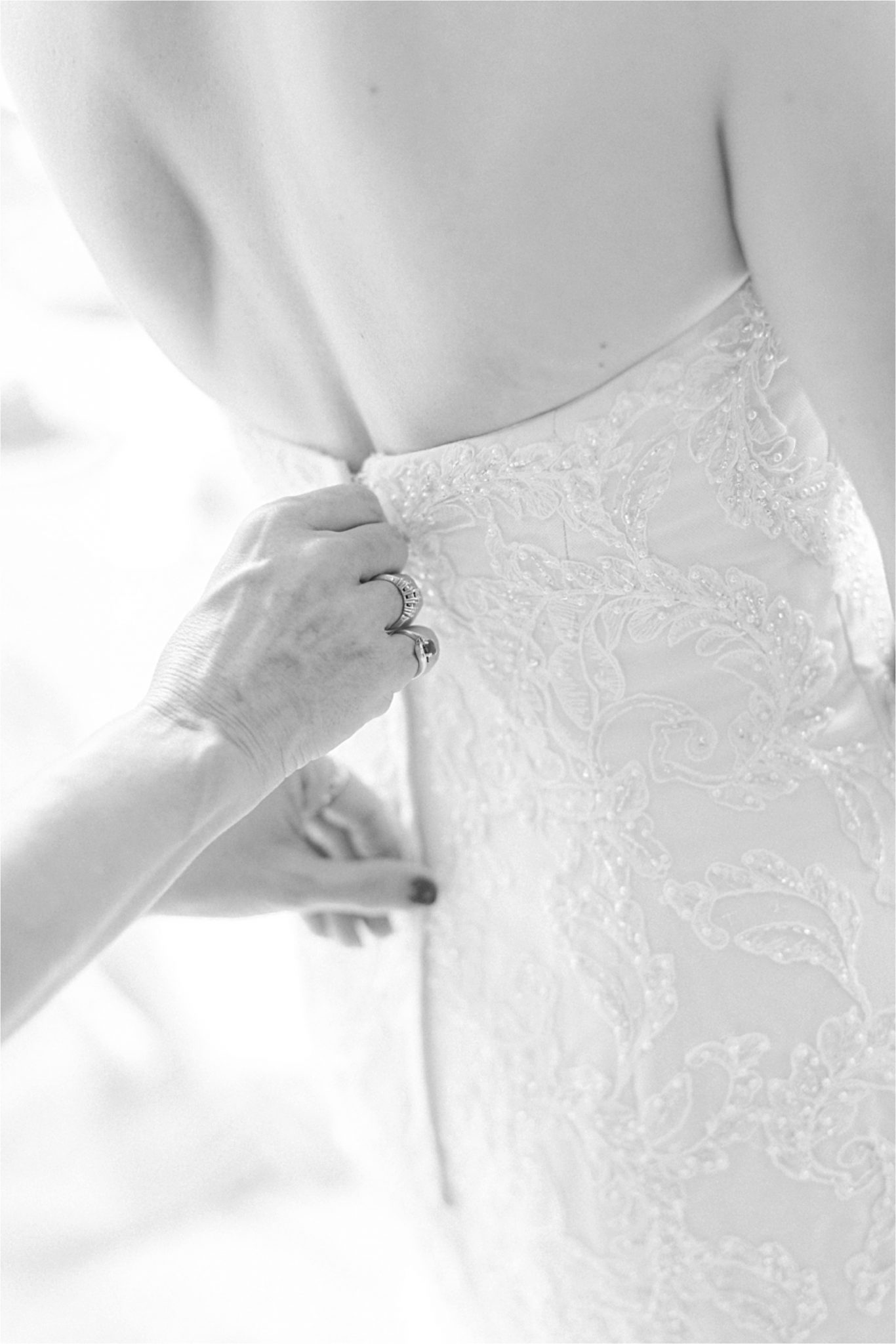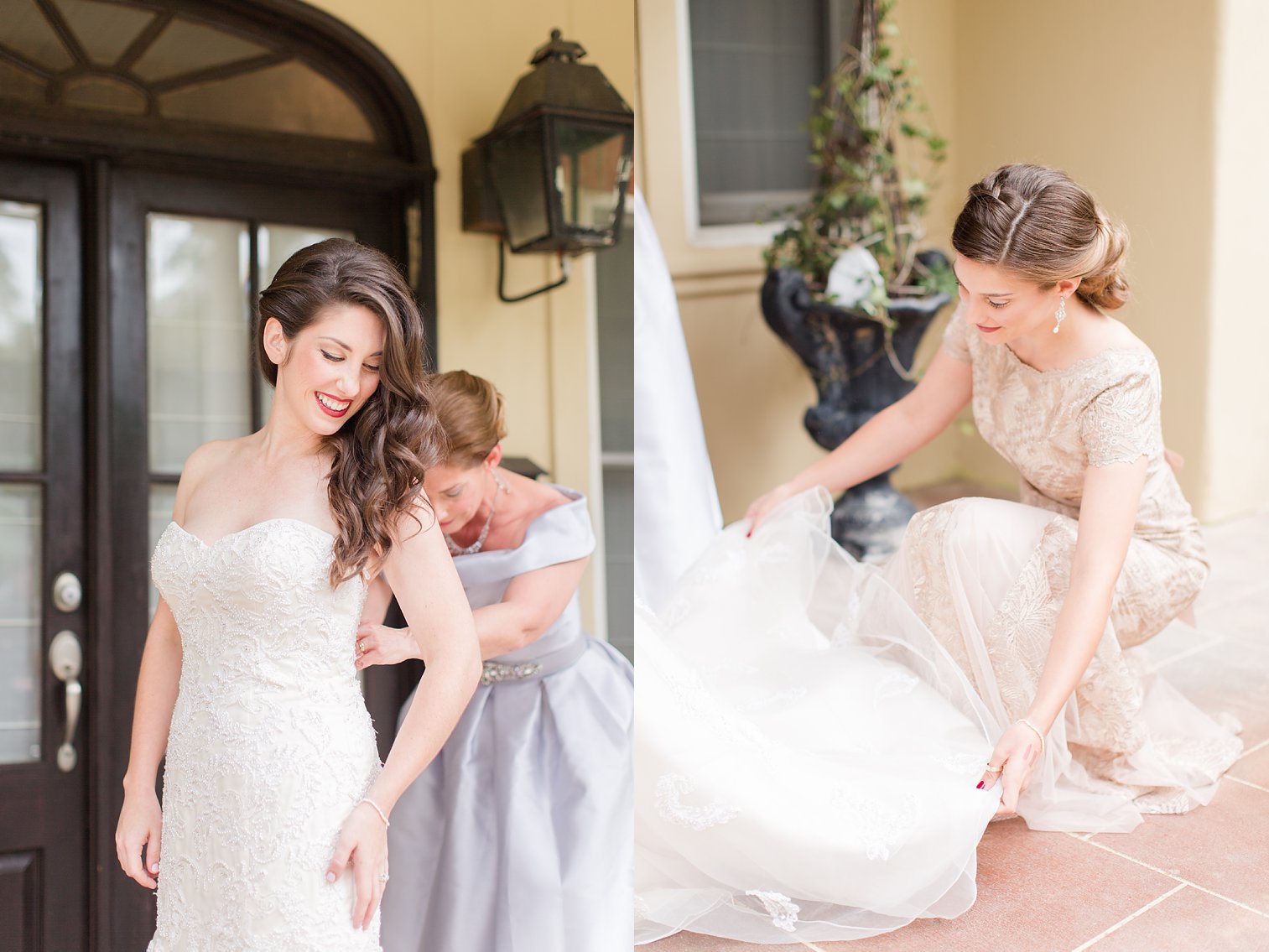 My momma and little sister helped me into my dress, and it was such a sweet thing to share with them.  These women have been such pillars of grace and strength in my life.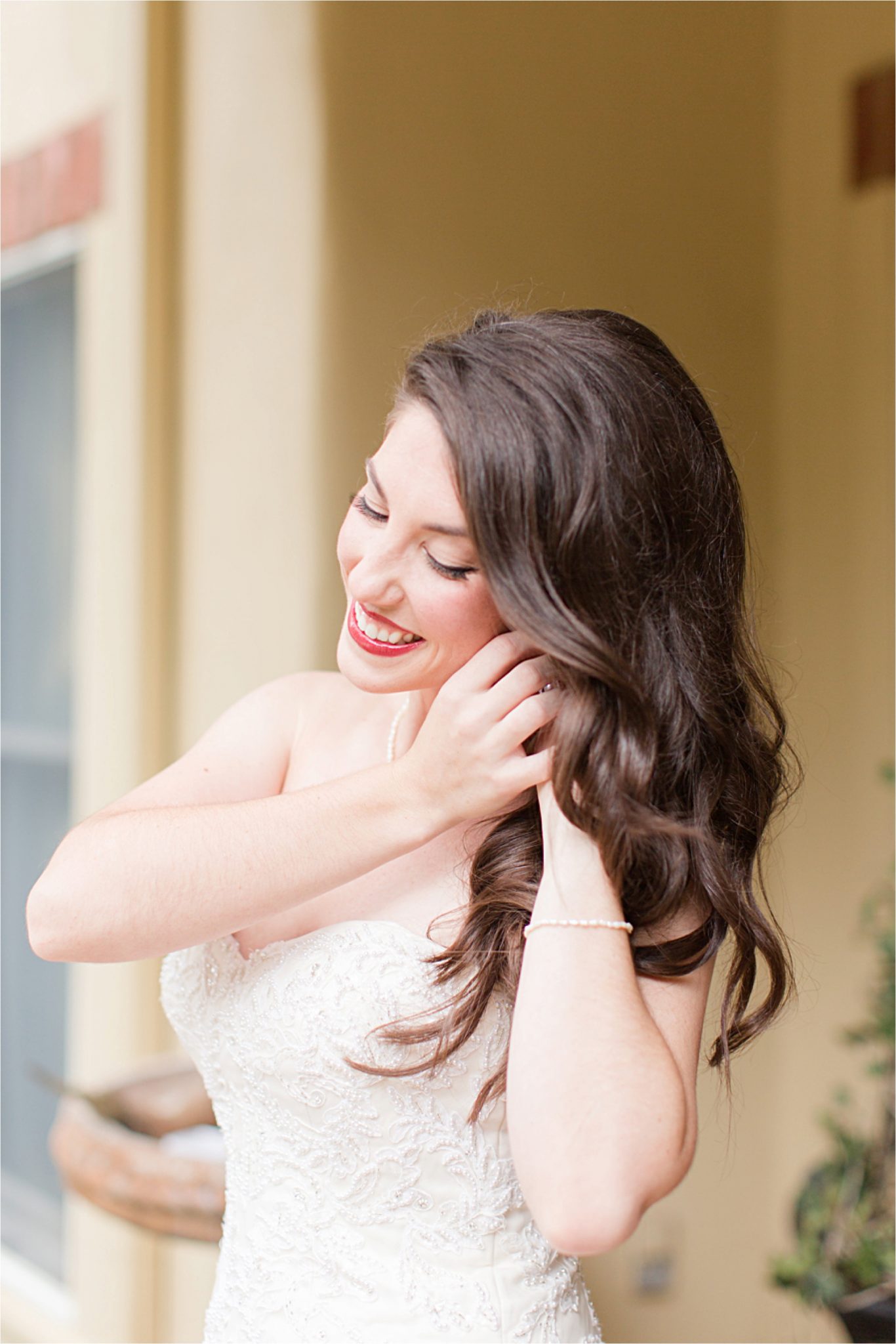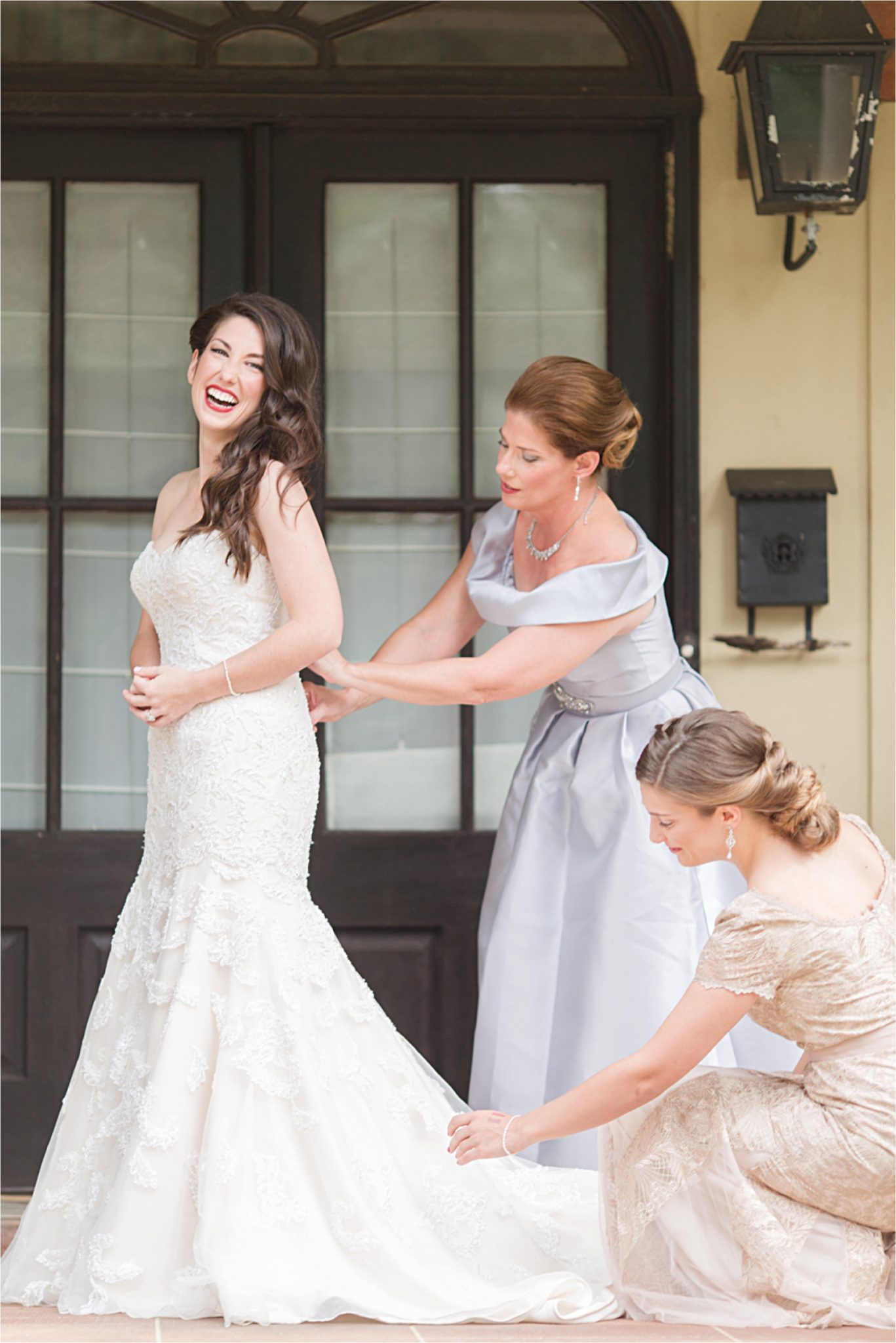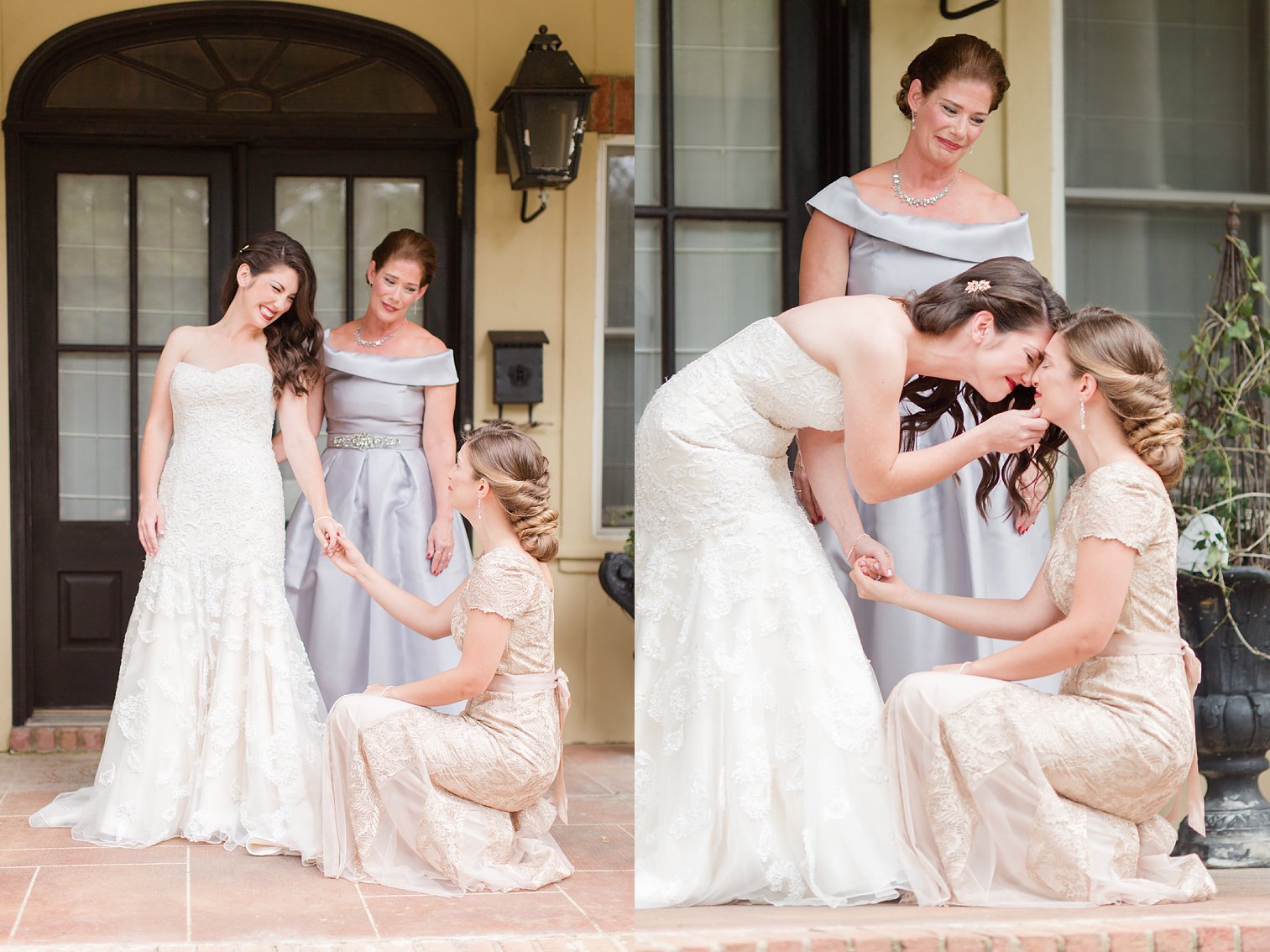 My little joy girl…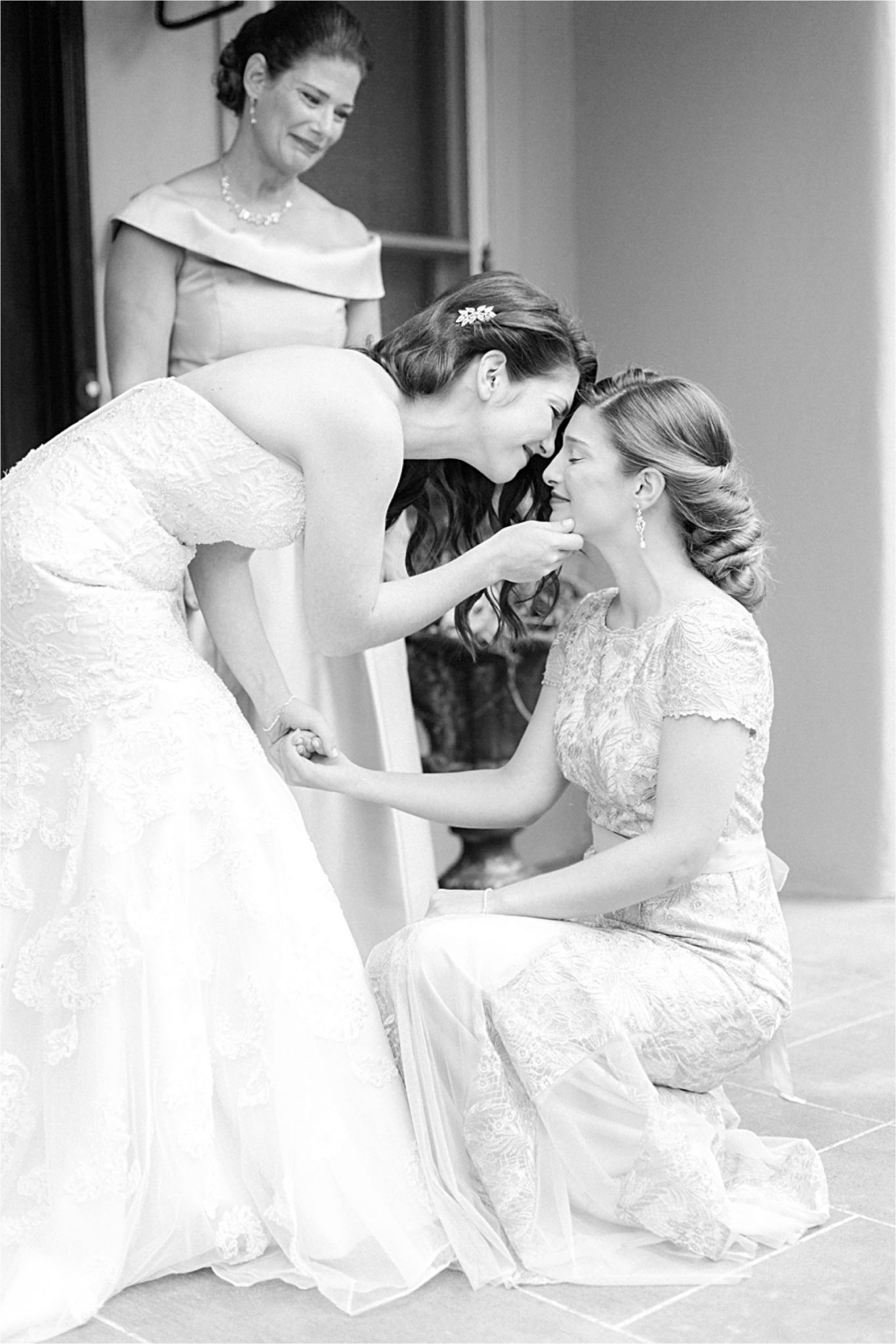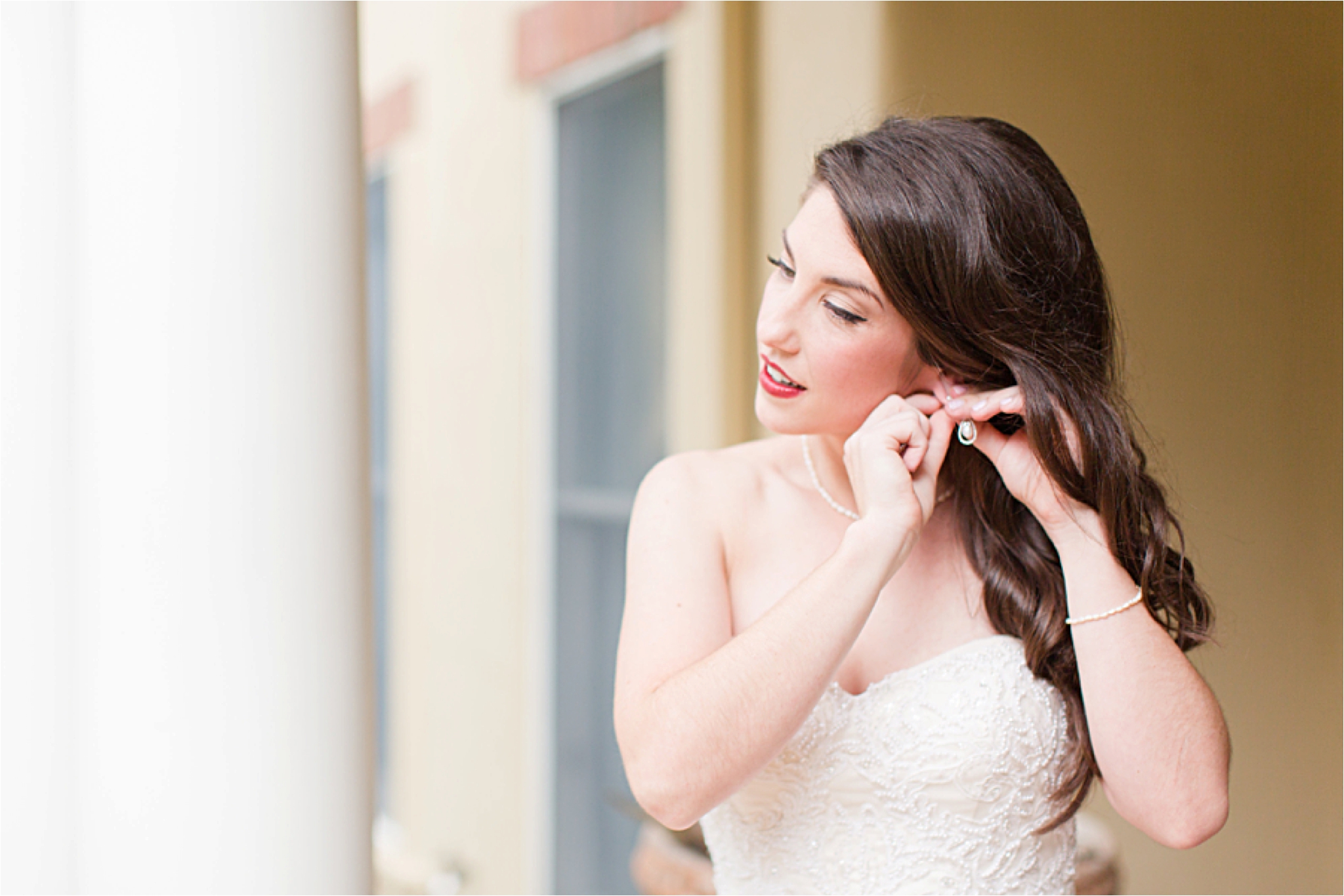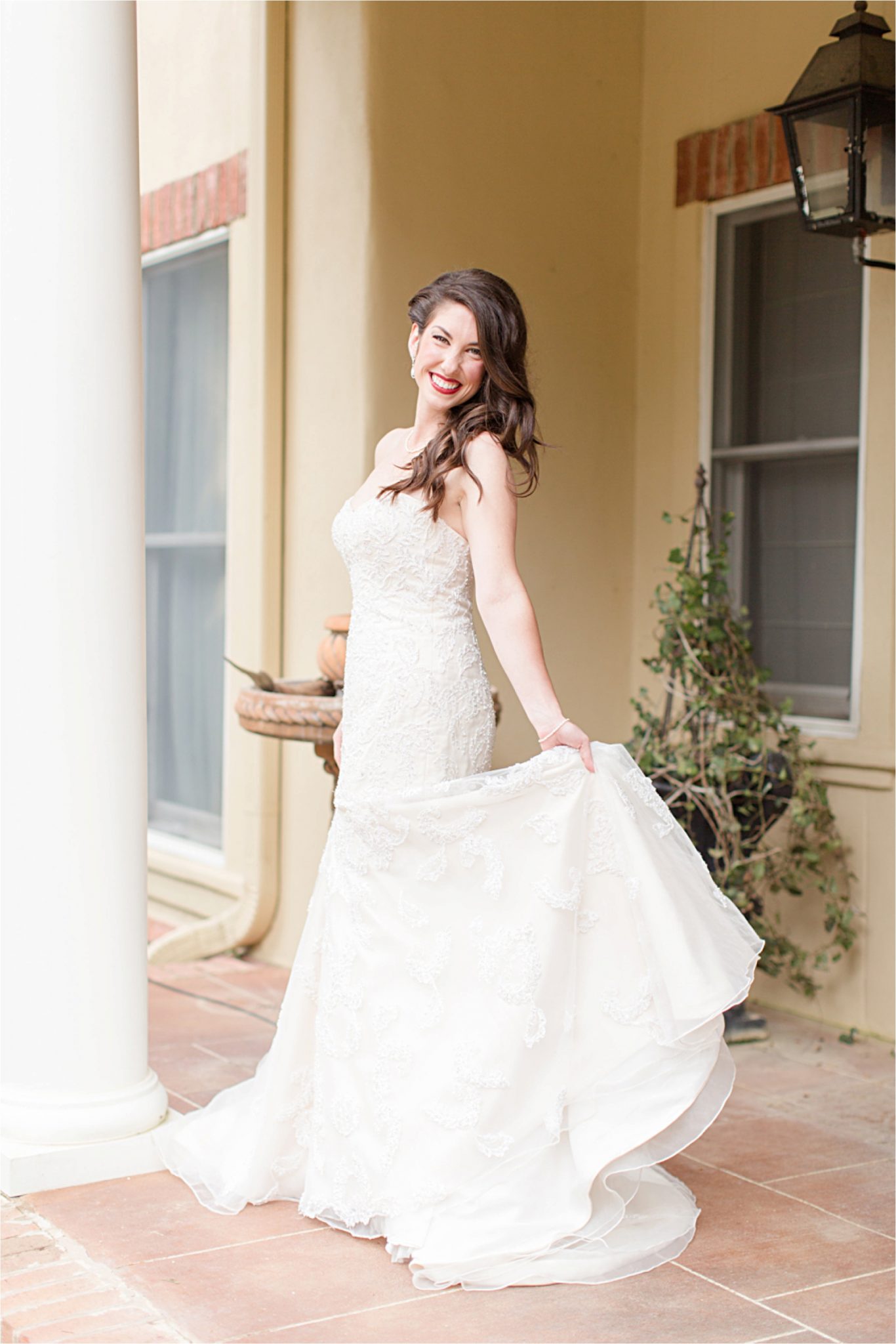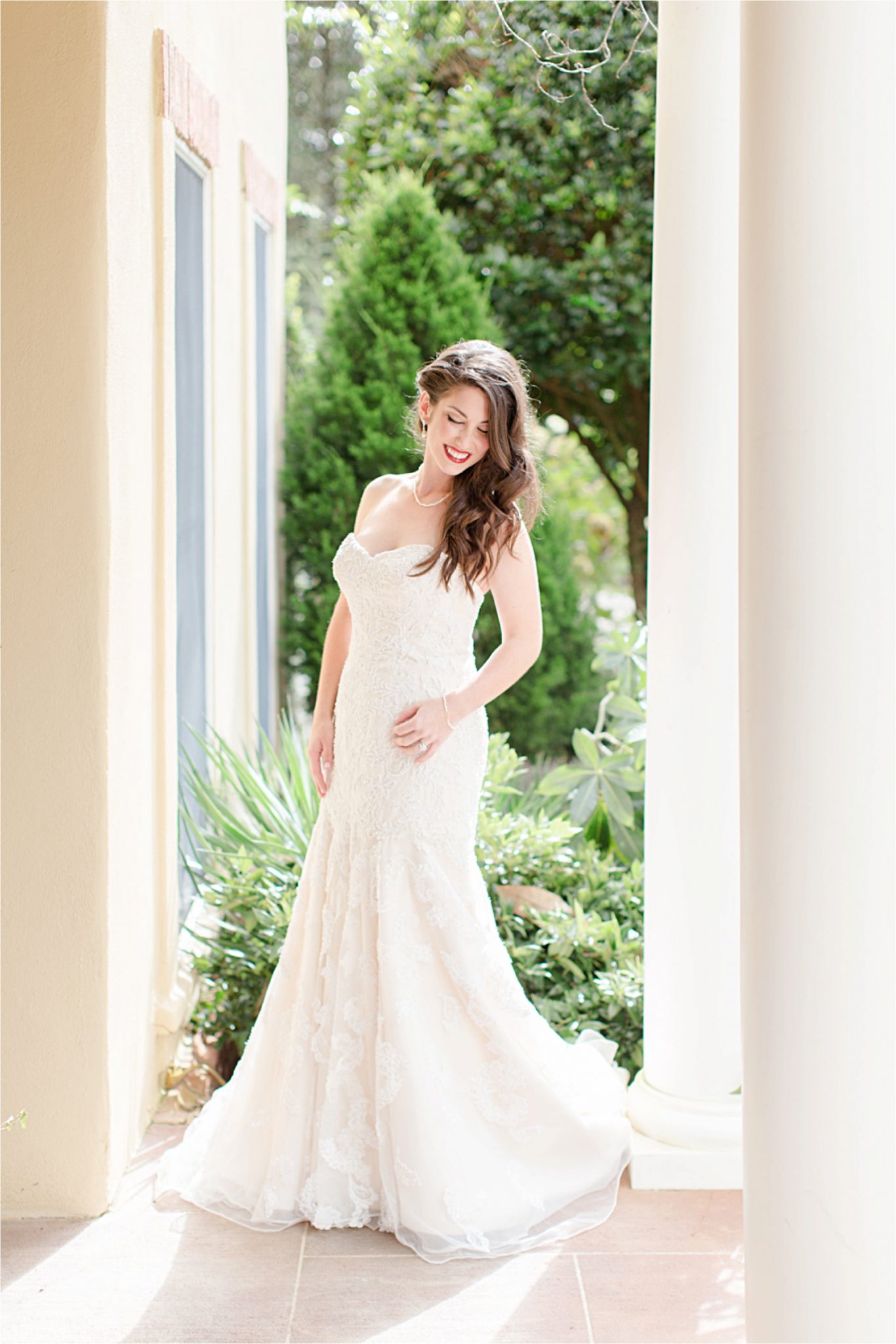 If there was a person who was most like me in mind and heart, it would be my dad.  Our First Look will forever be such a tender moment that we shared….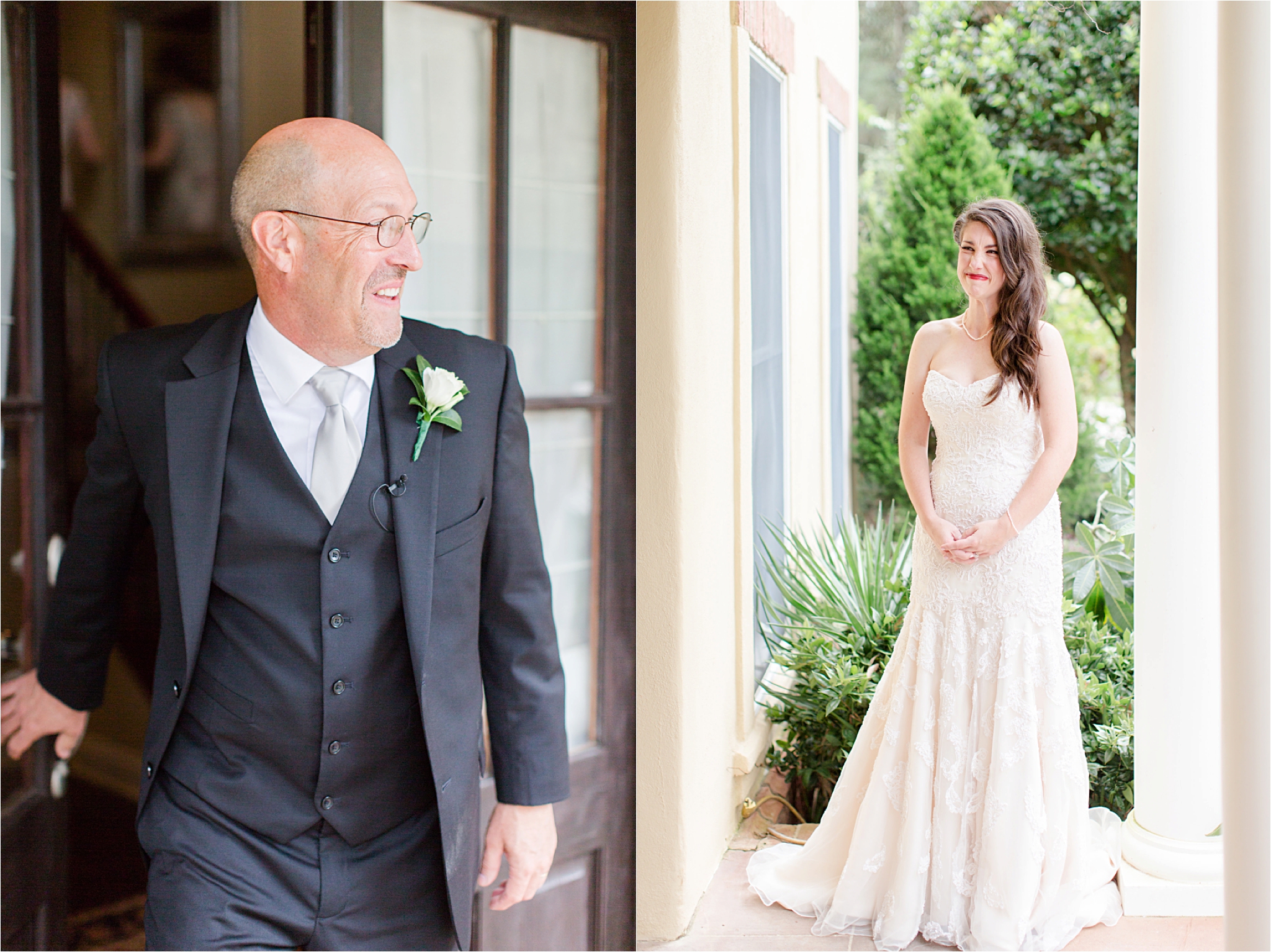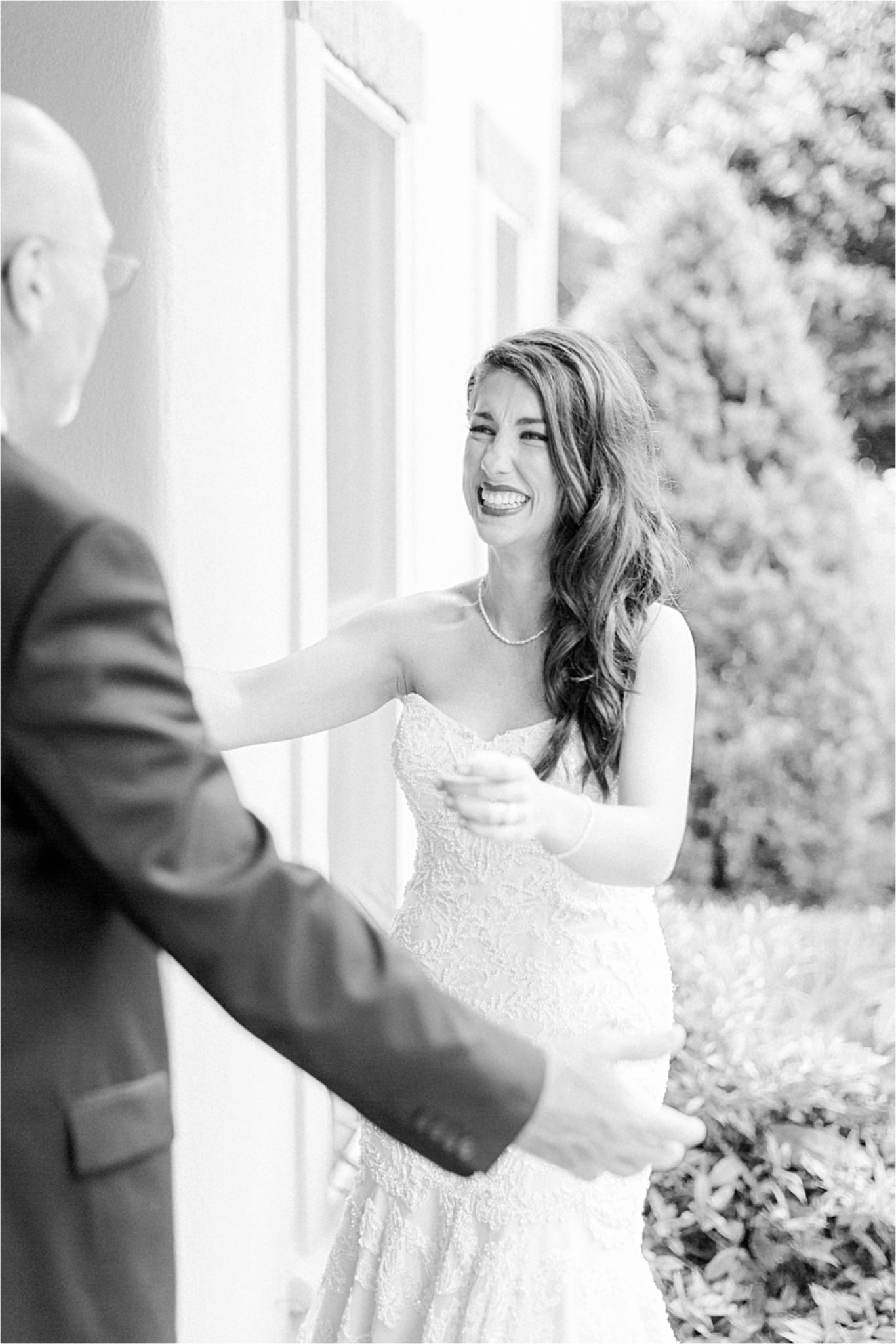 I still hear his comment when I look at these images "My little girl grew up…"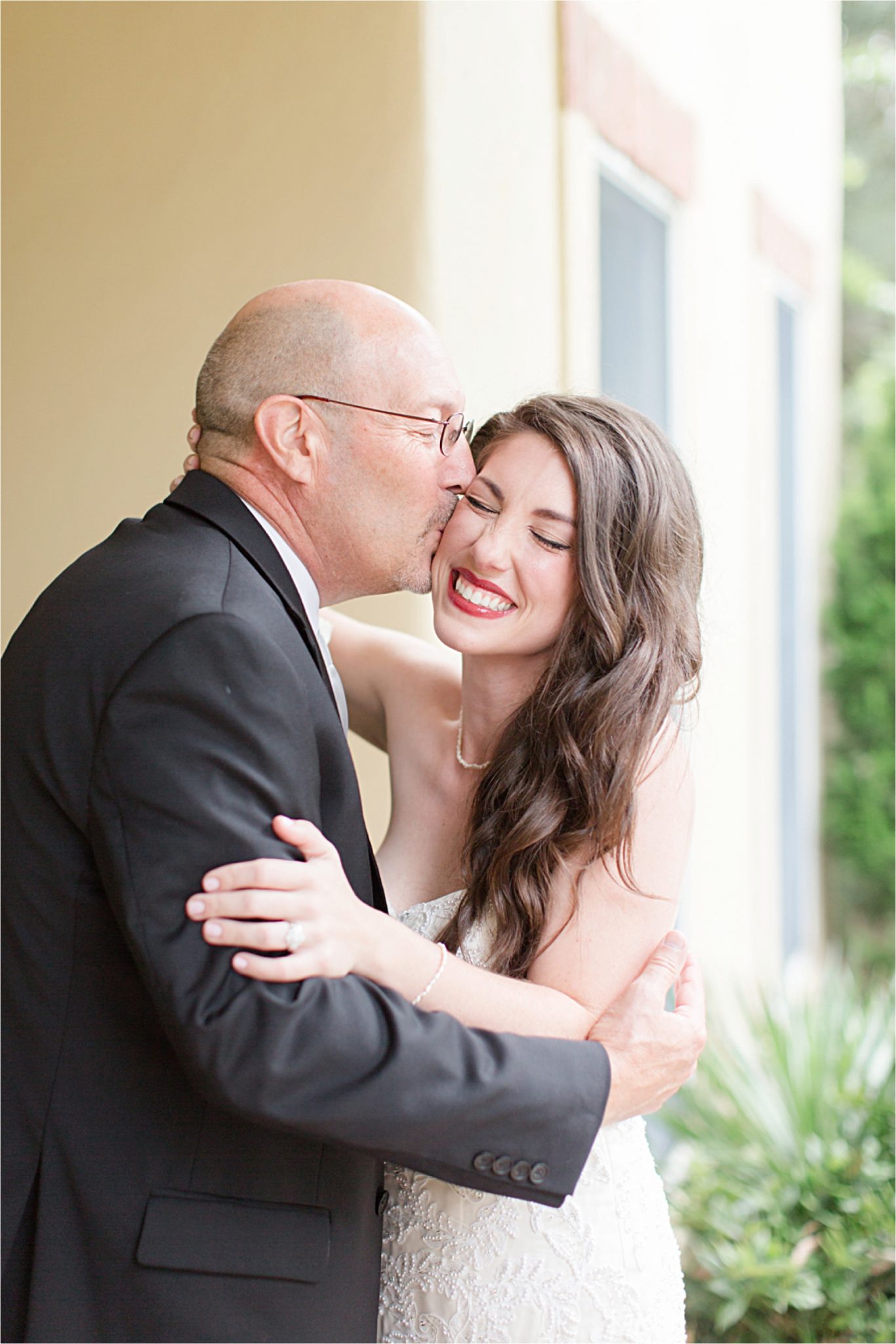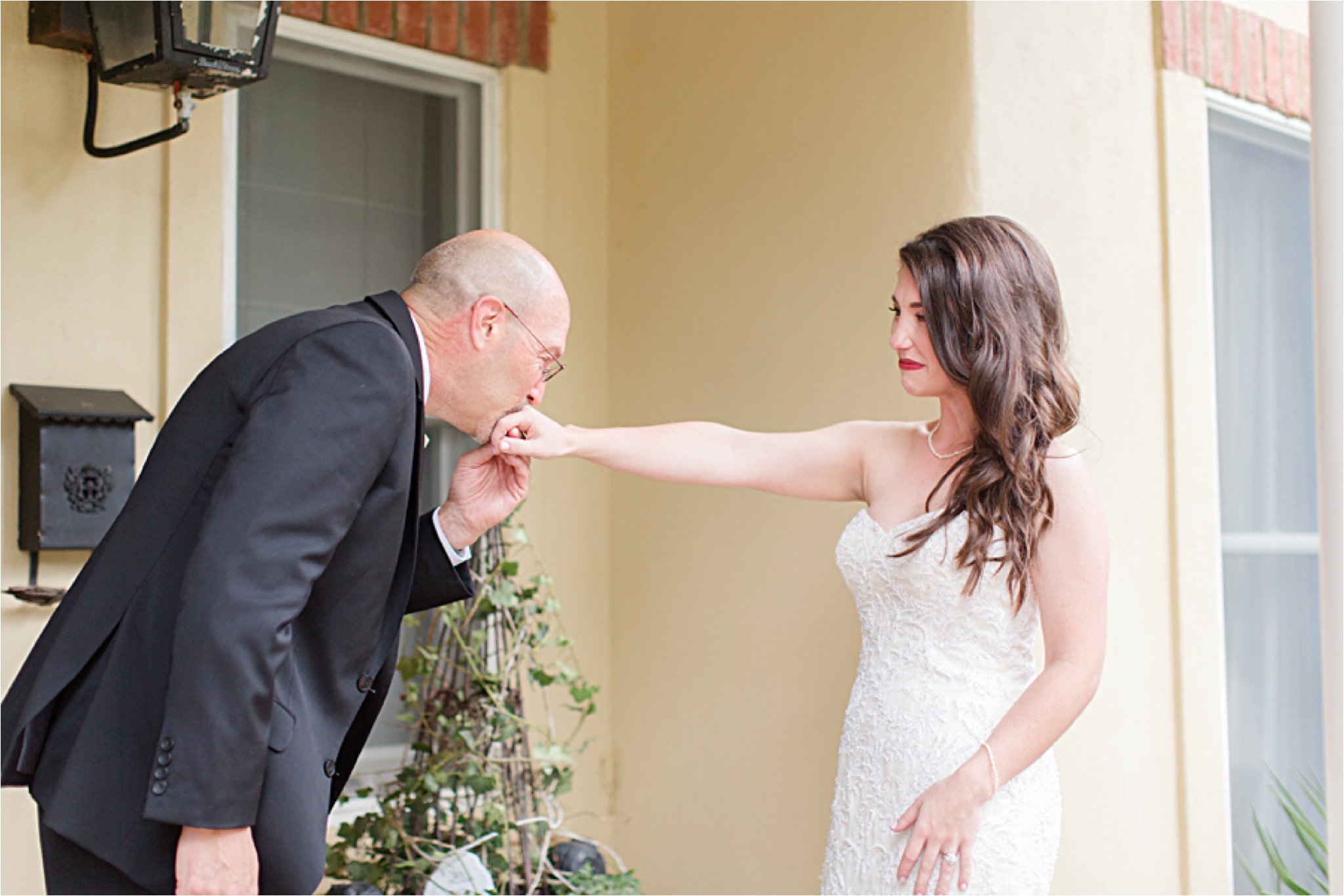 I love you, Daddy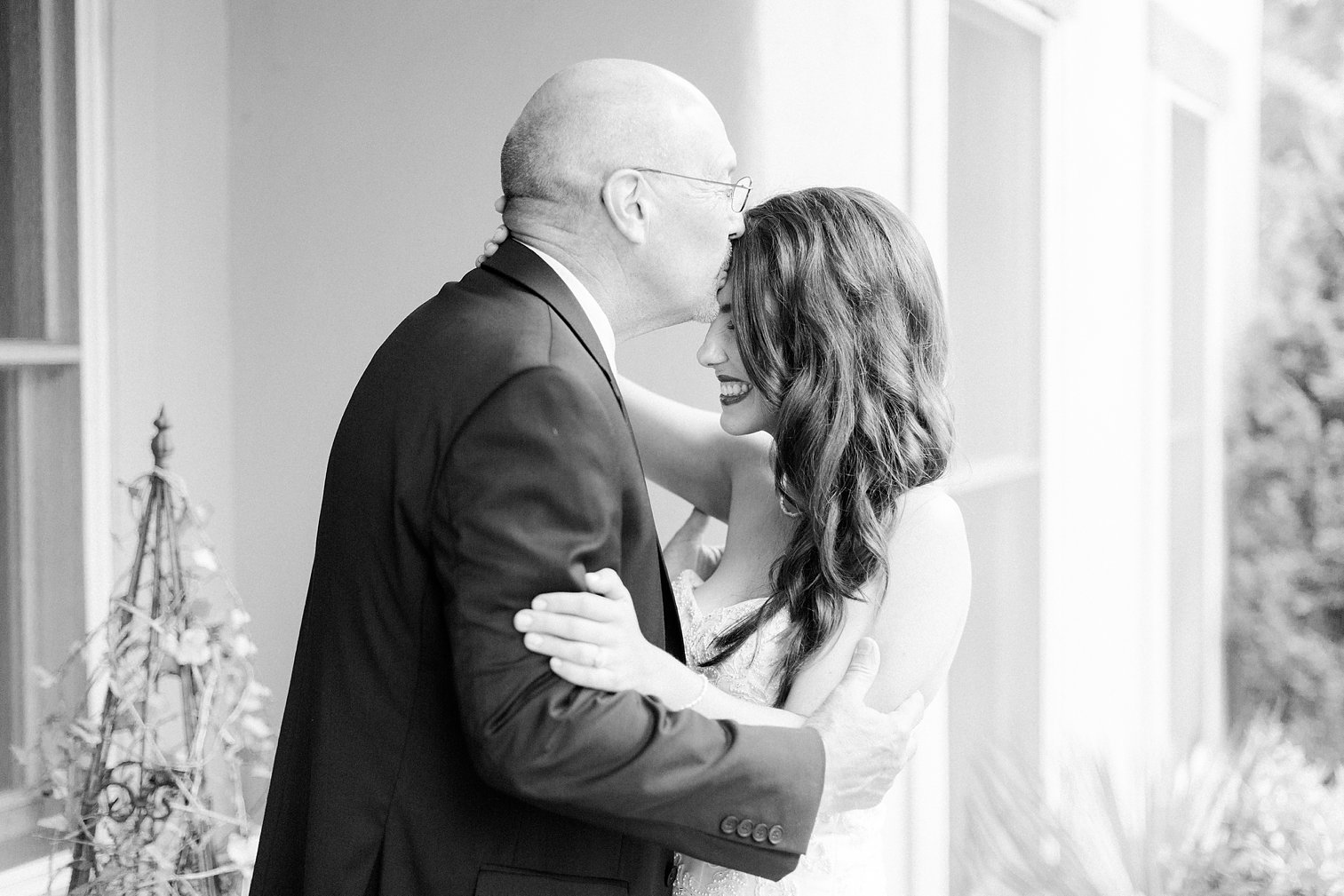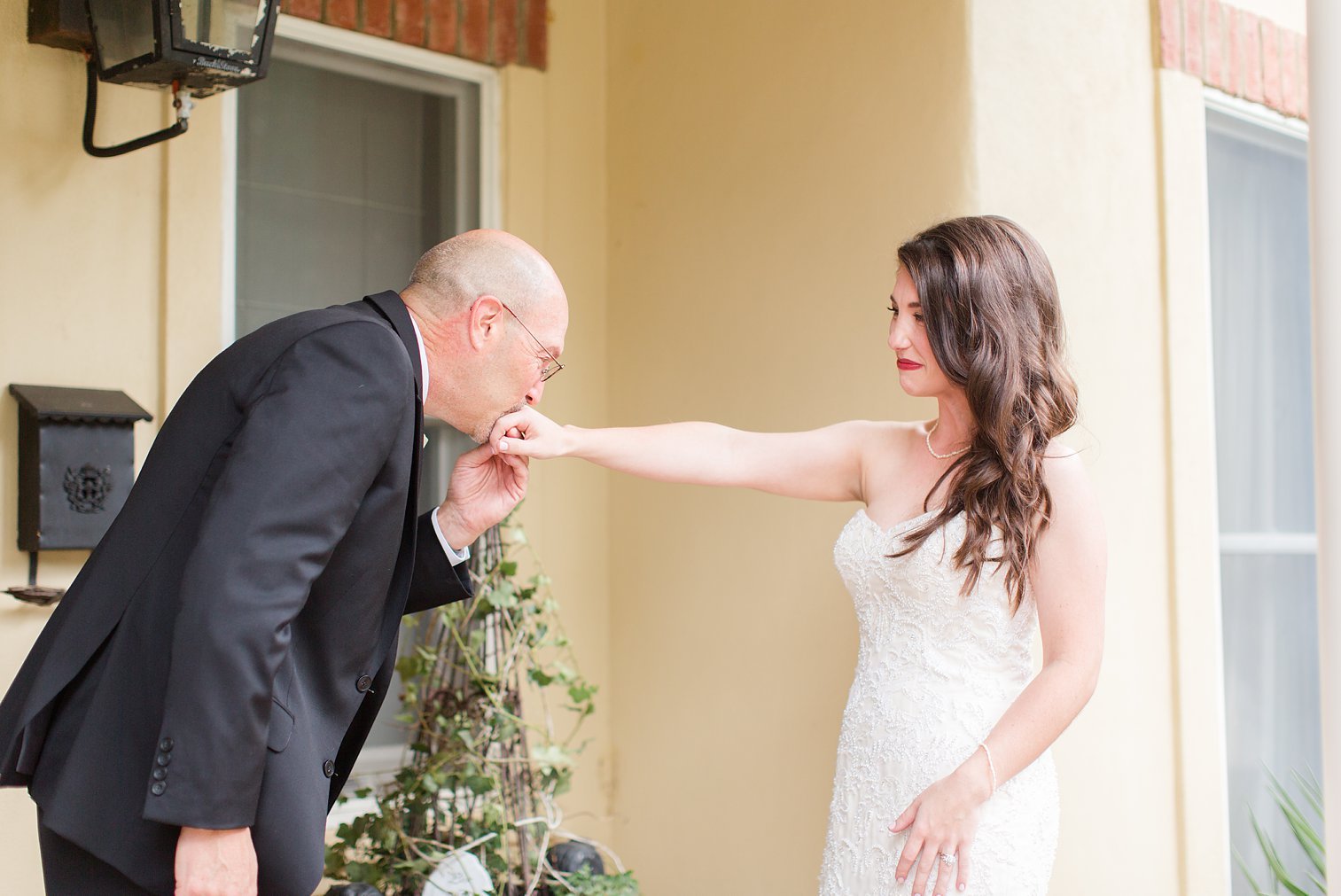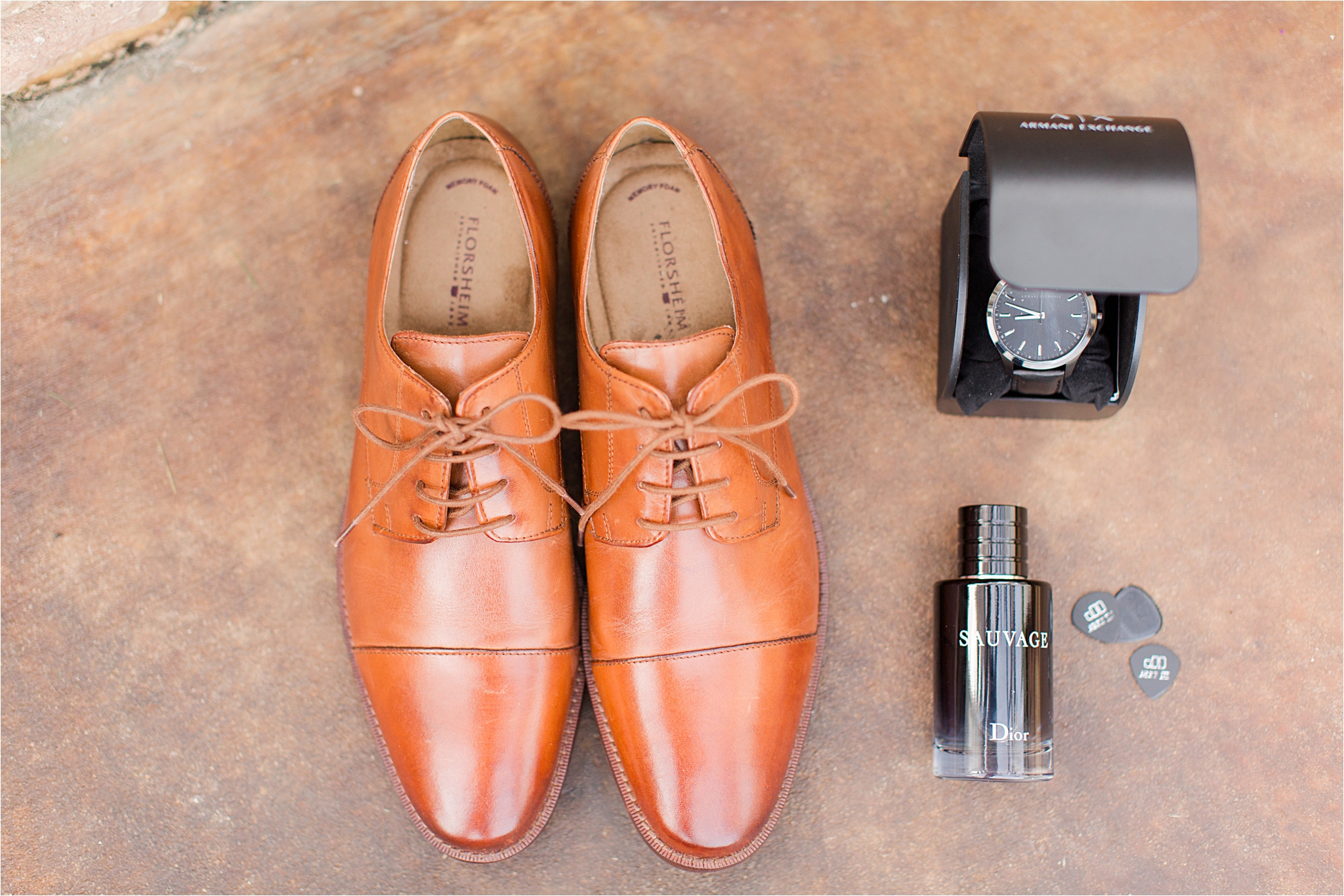 David always has guitar picks in his pockets….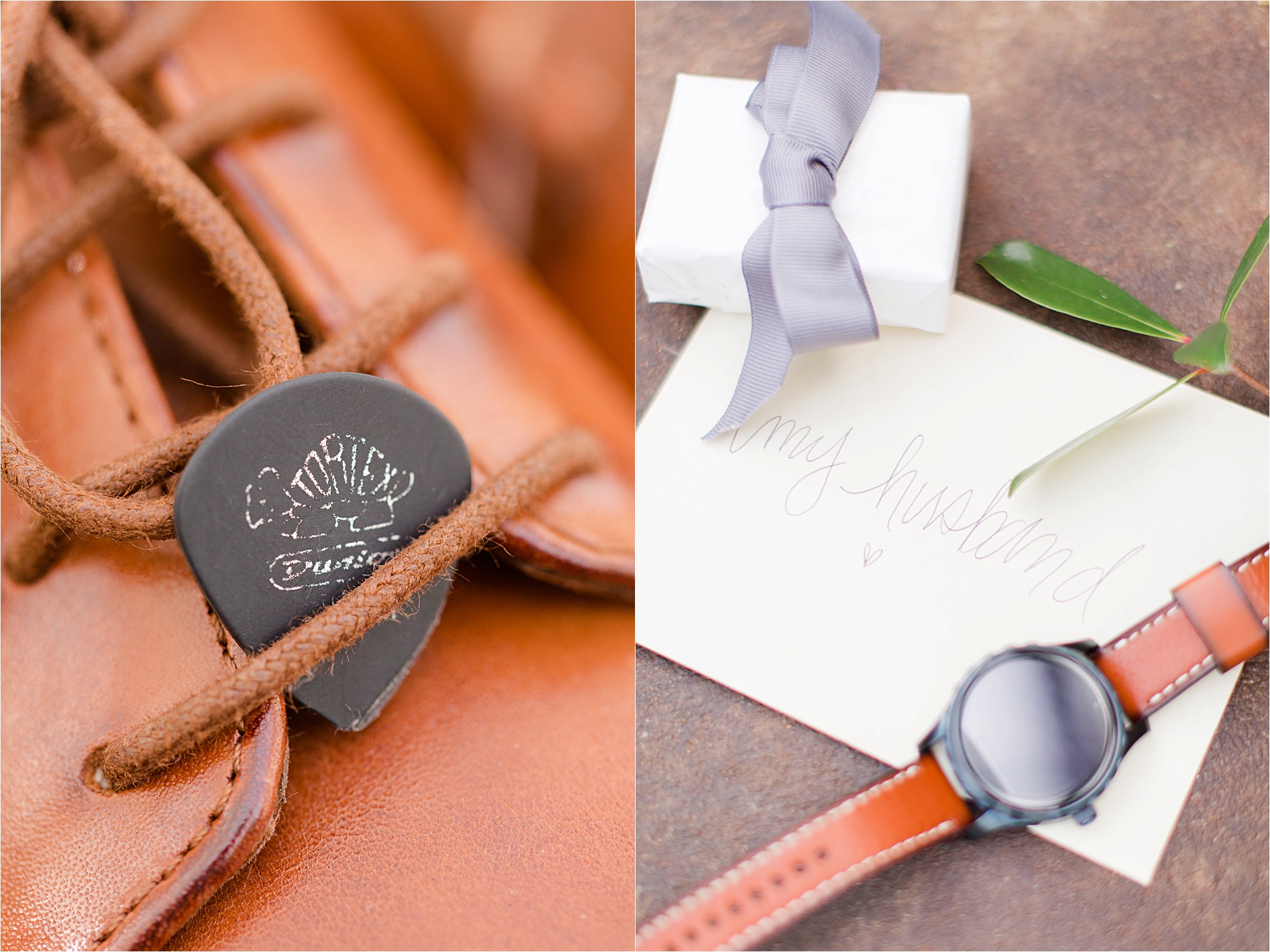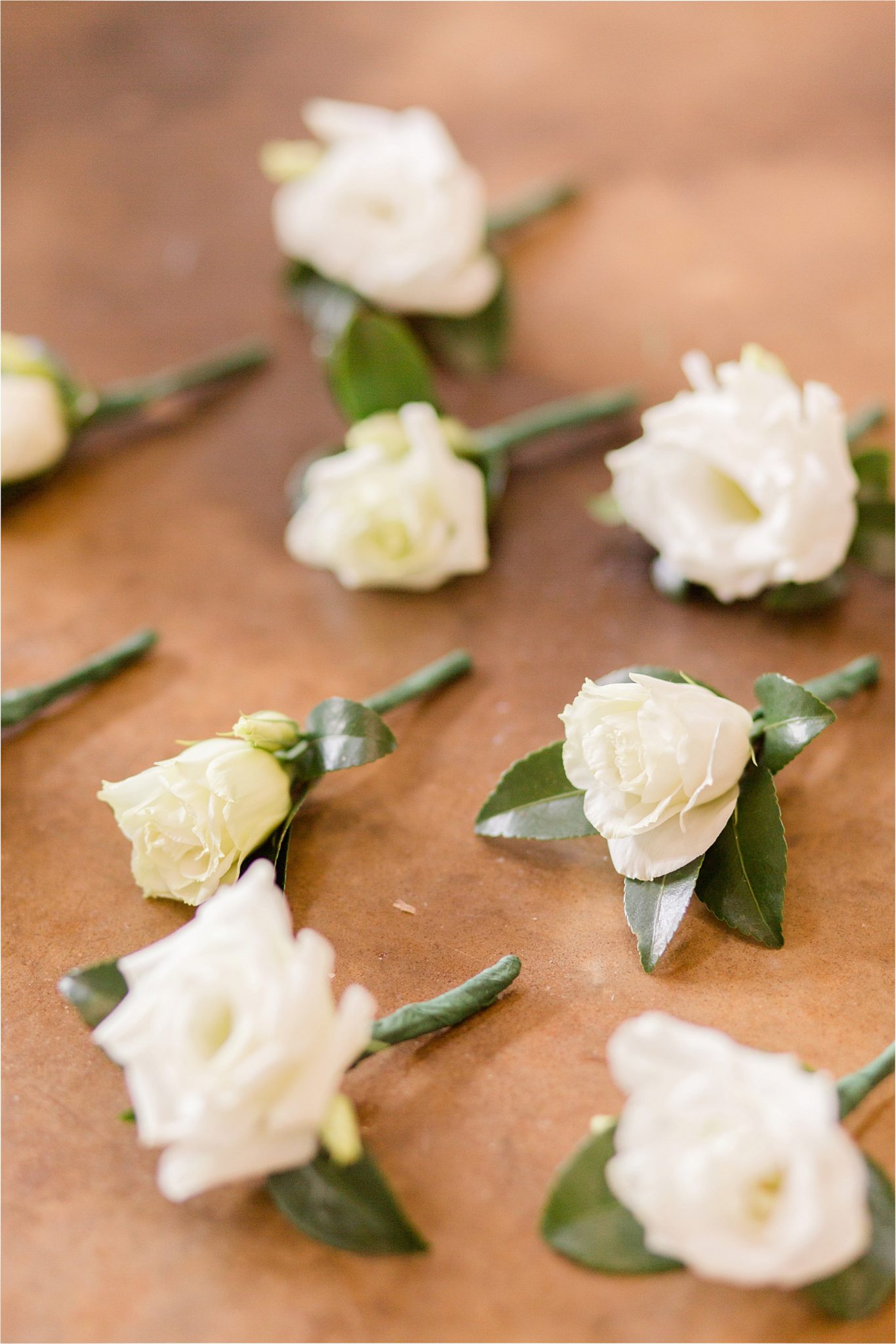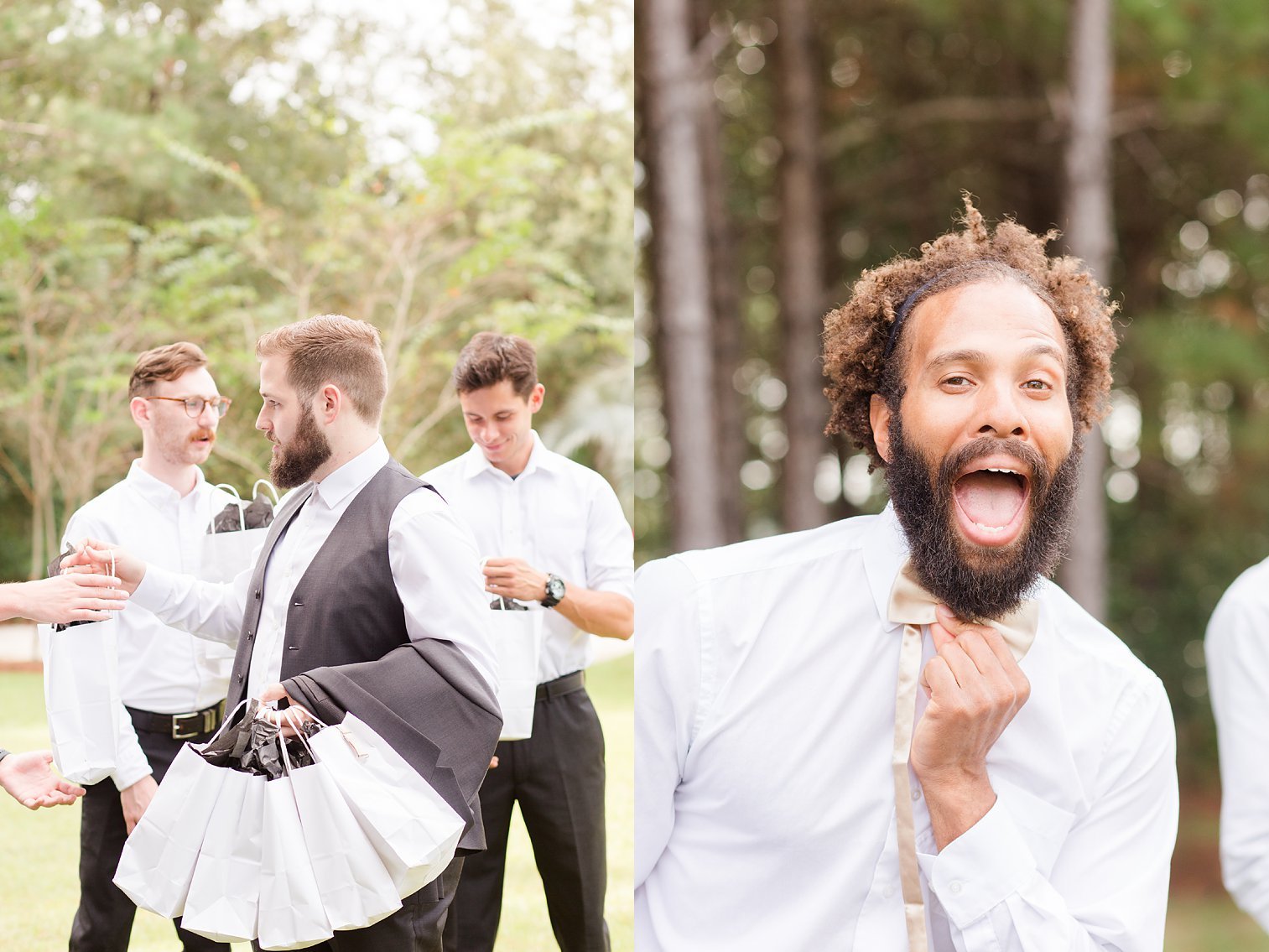 Before David and I EVER were romantic, I remember telling his family (to get a laugh from them) at the dinner table one evening, " If David grew up to be just like his daddy, I'd marry him just to be in the family!"  I mean those words so much more, today.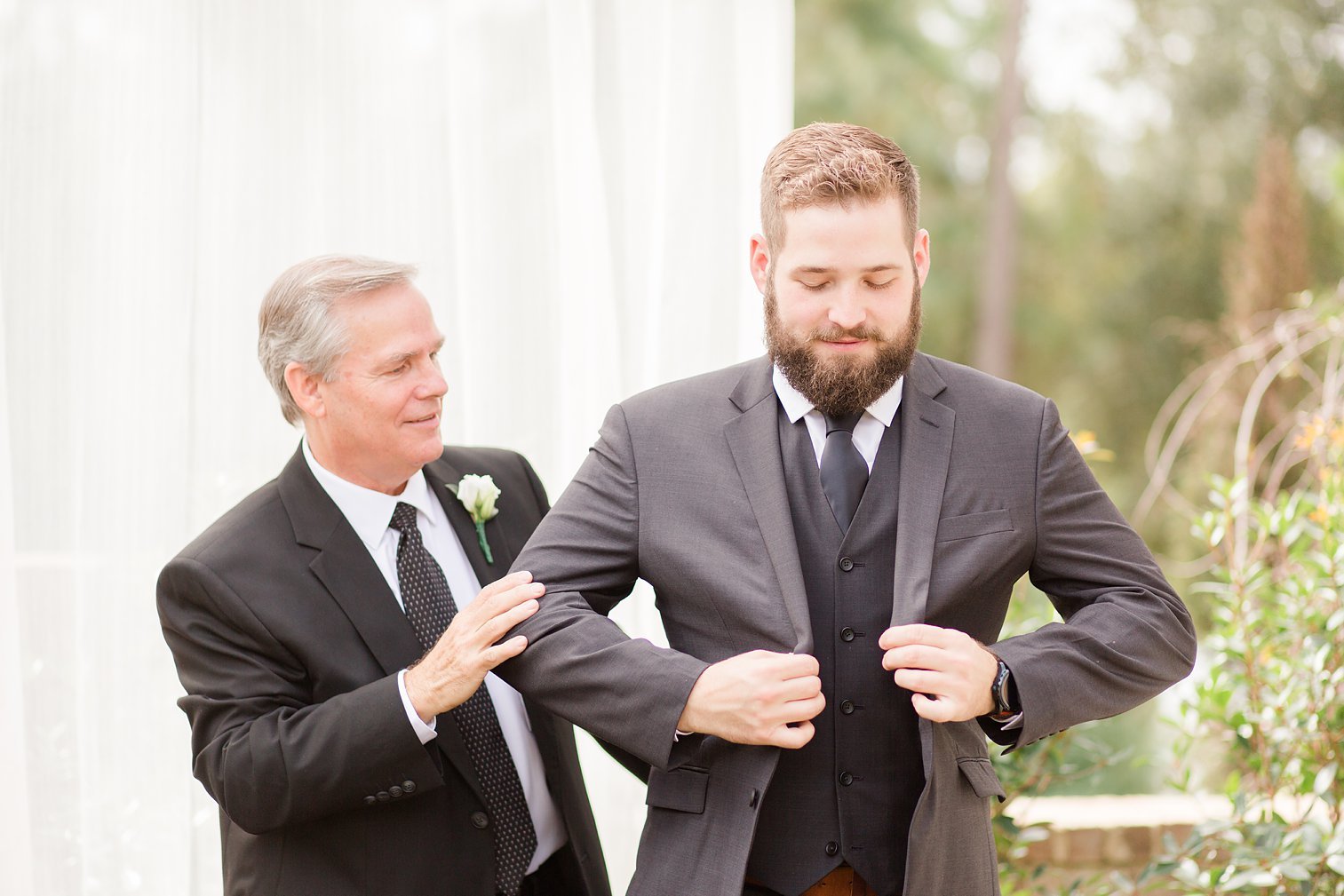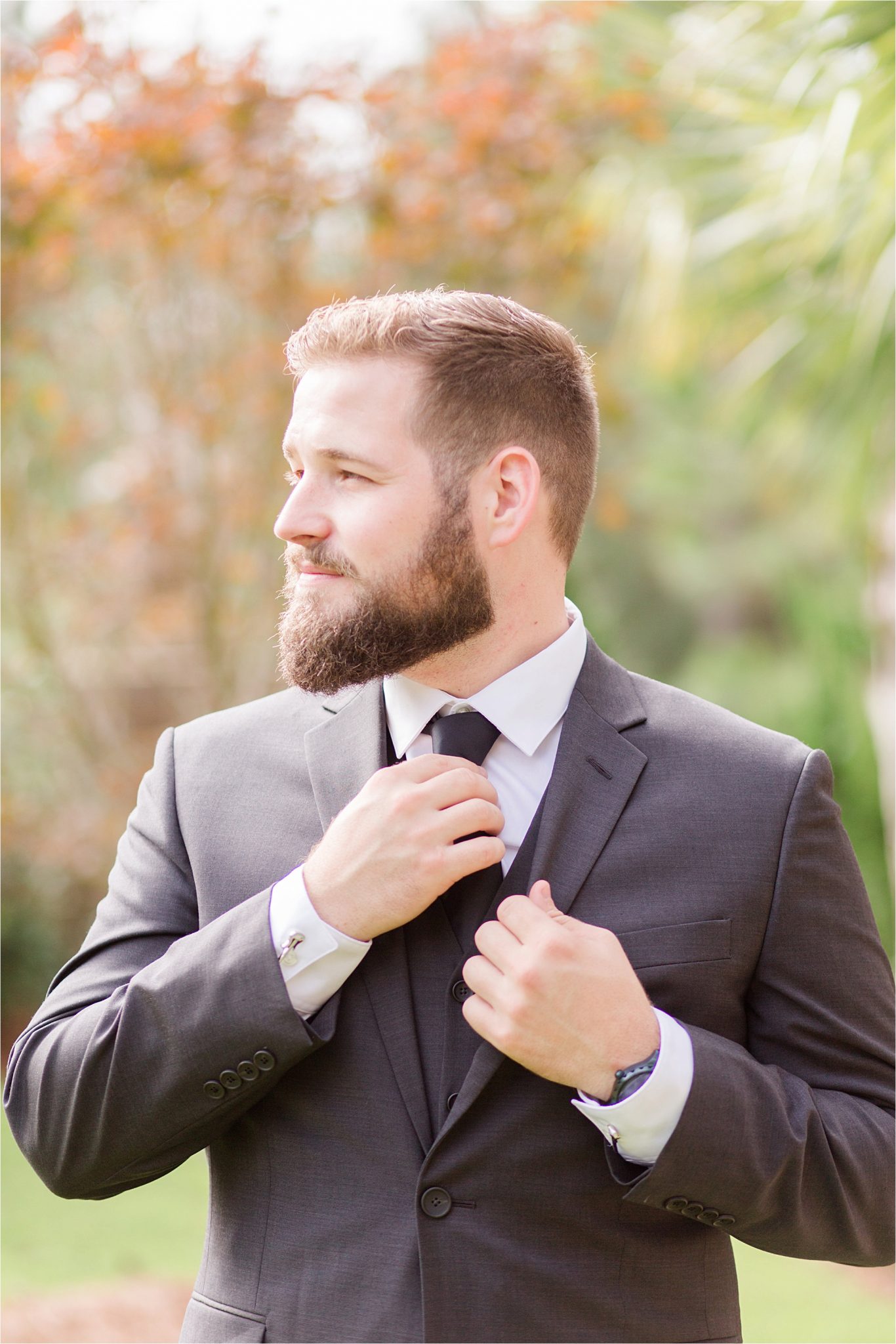 A letter from his bride to be, and guitar cuff links…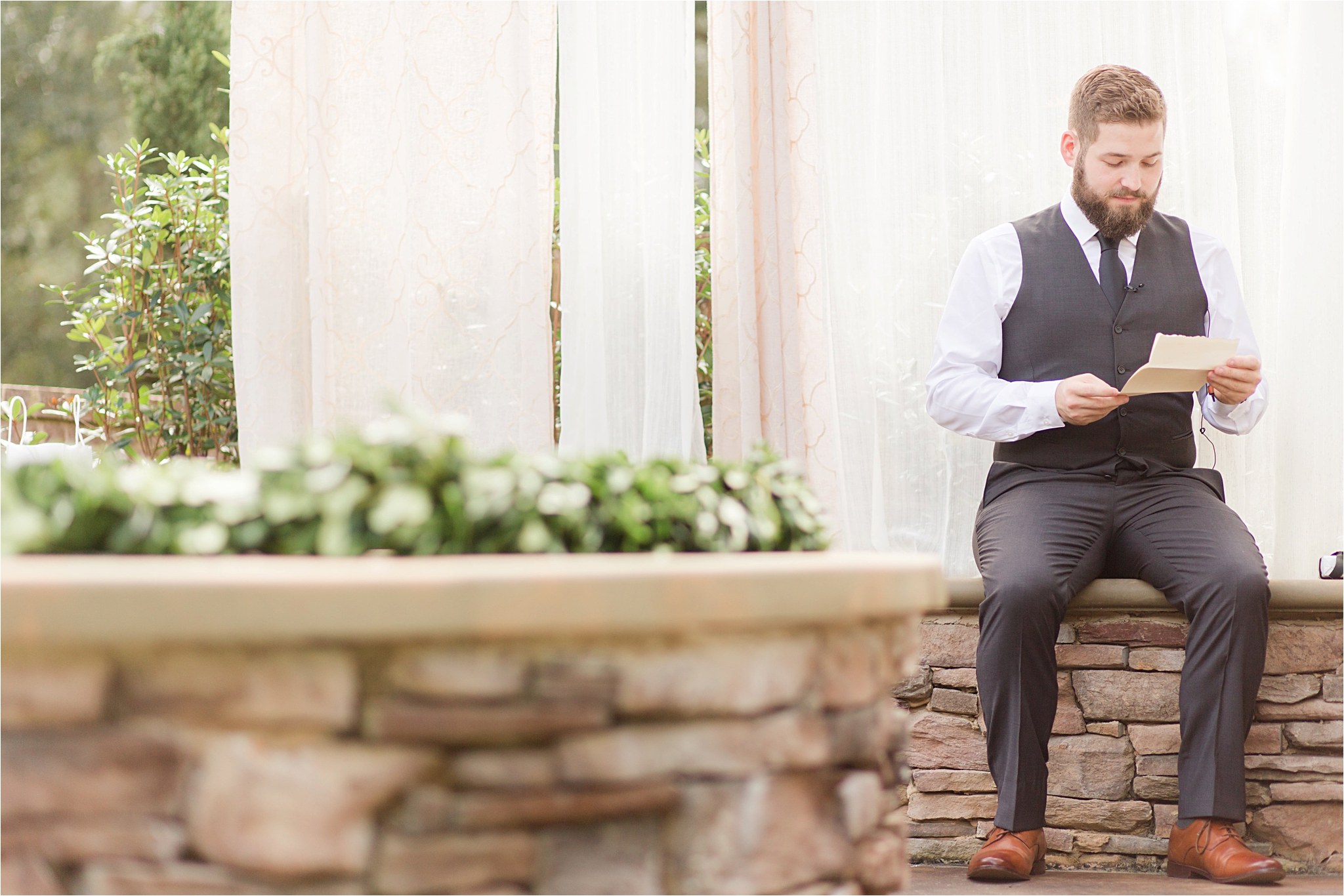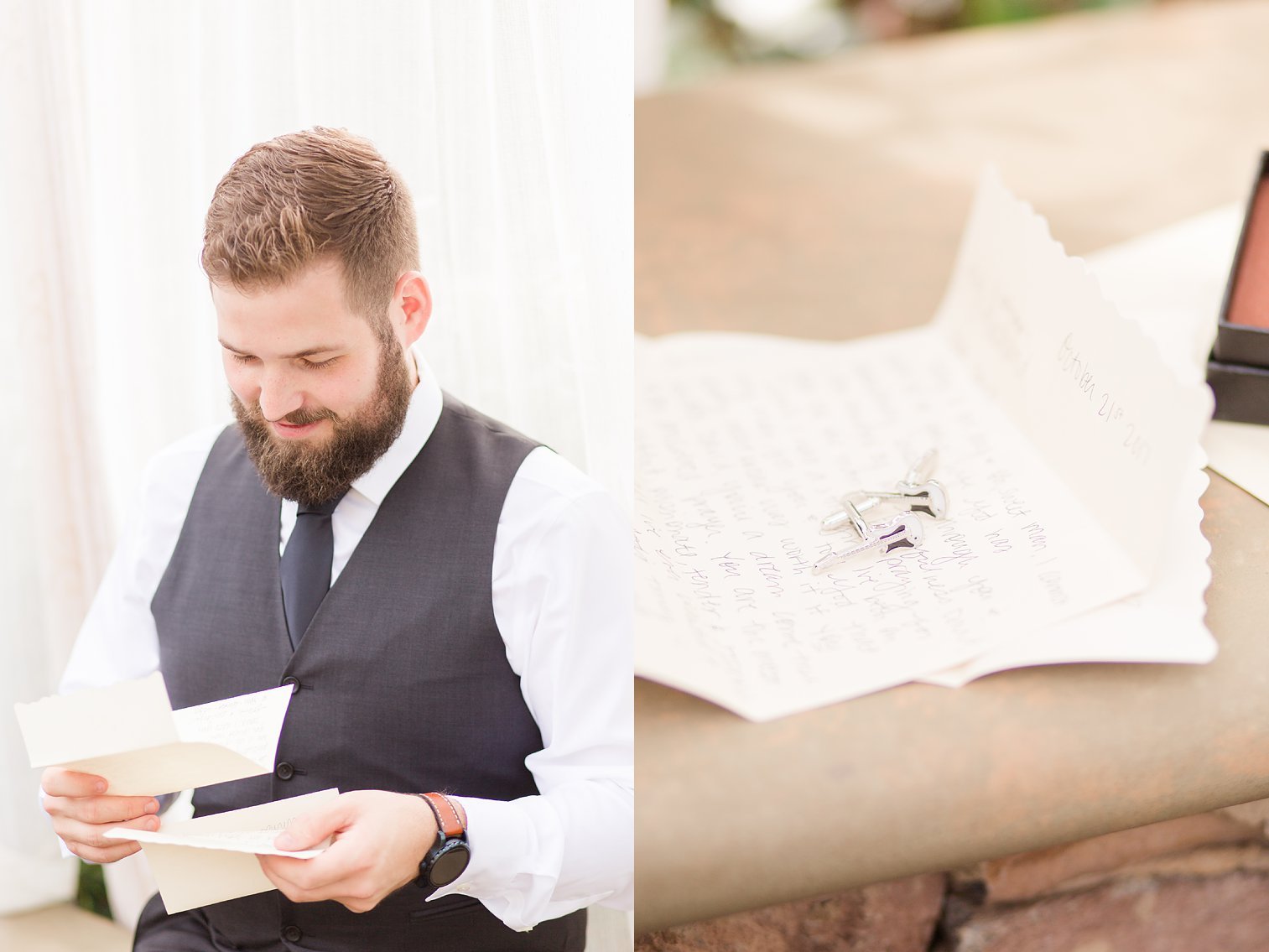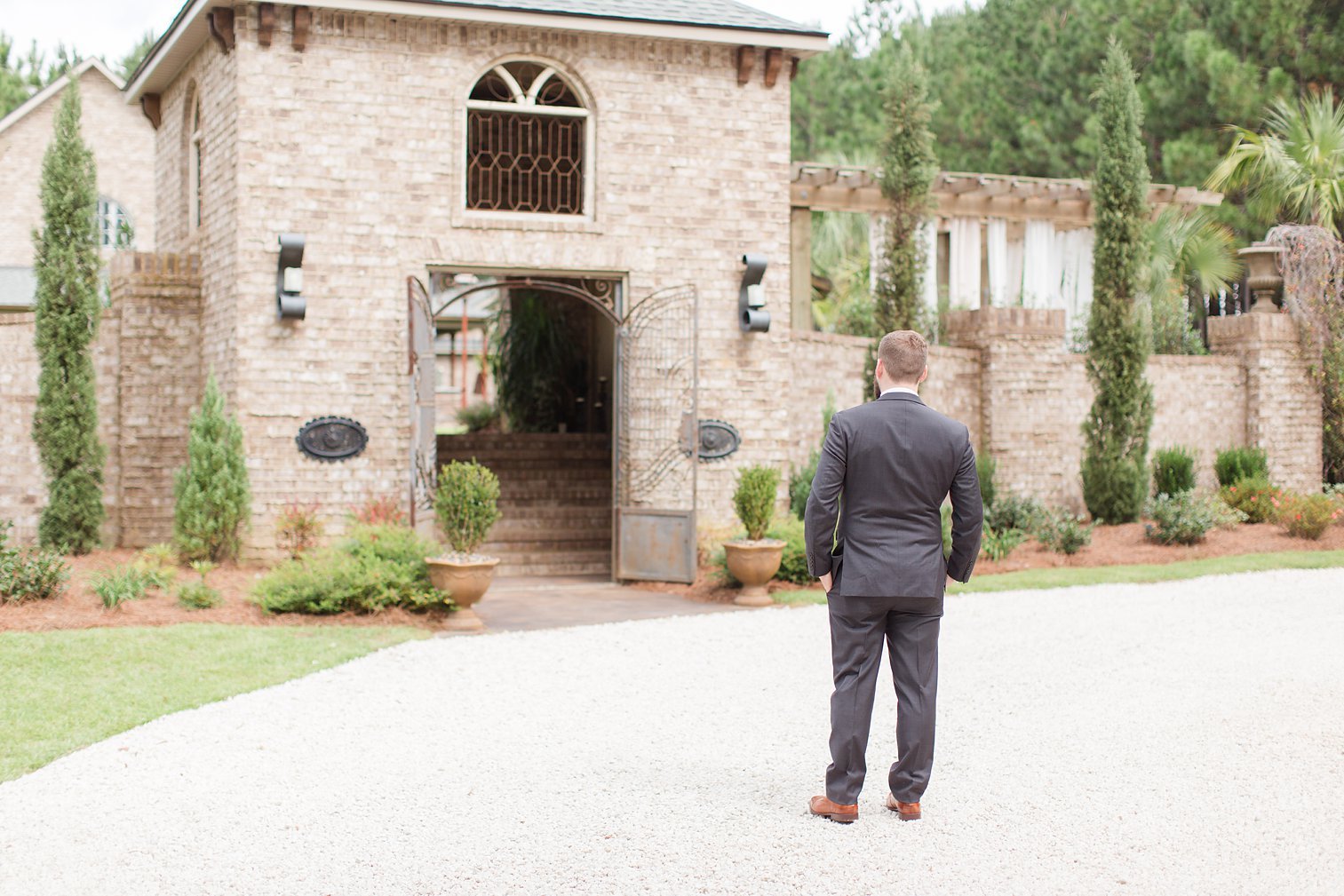 Our First Look….!  We decided on a First Look because we wanted to share the intimacy of seeing each other for the first time, together.  I wanted to hug him, and he wanted to be able to talk to me.  When a bride and groom don't do a first look, they can't do those things when they see each other for the first time.  Because of our First Look, David actually cried more when I walked down the aisle. So sweet.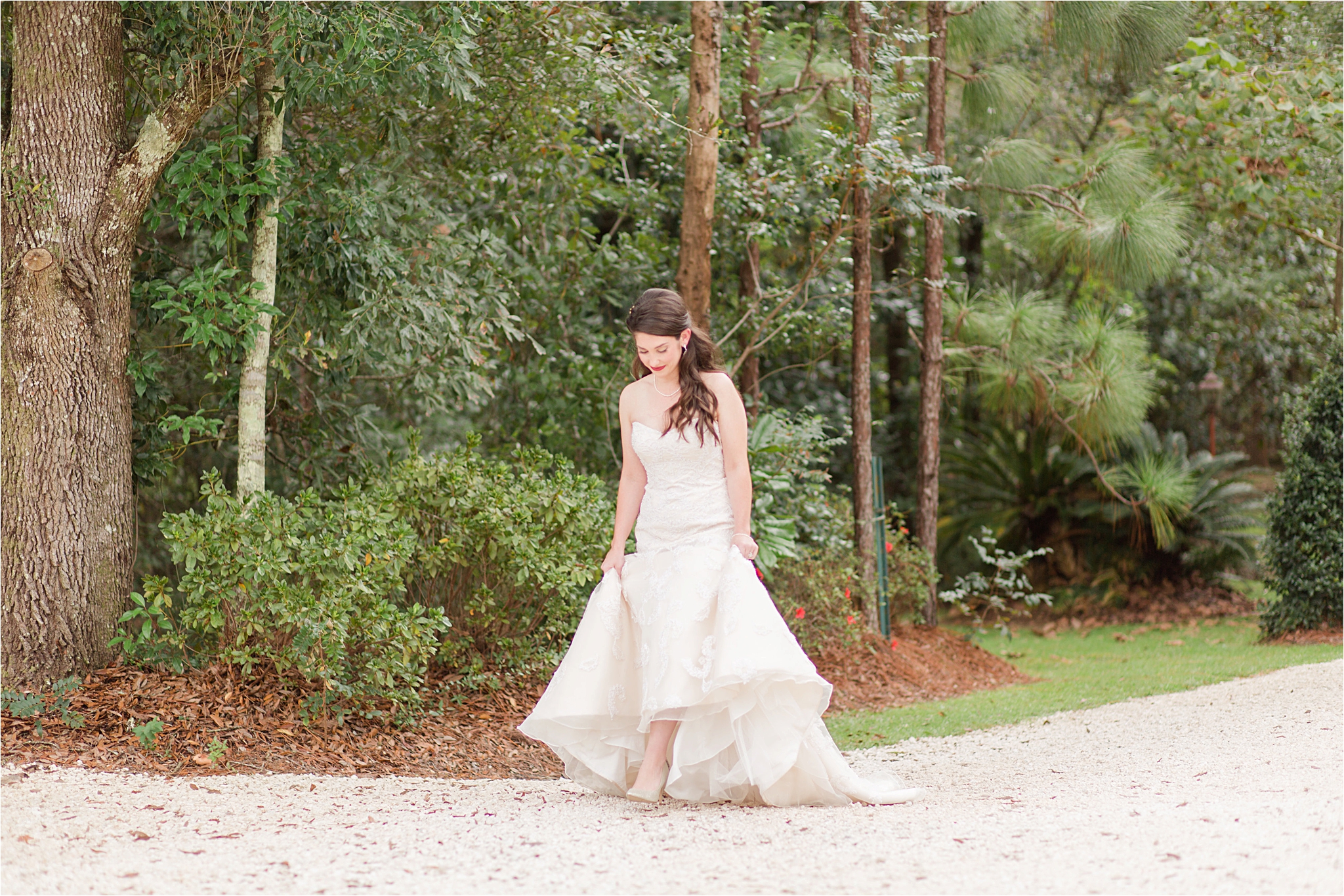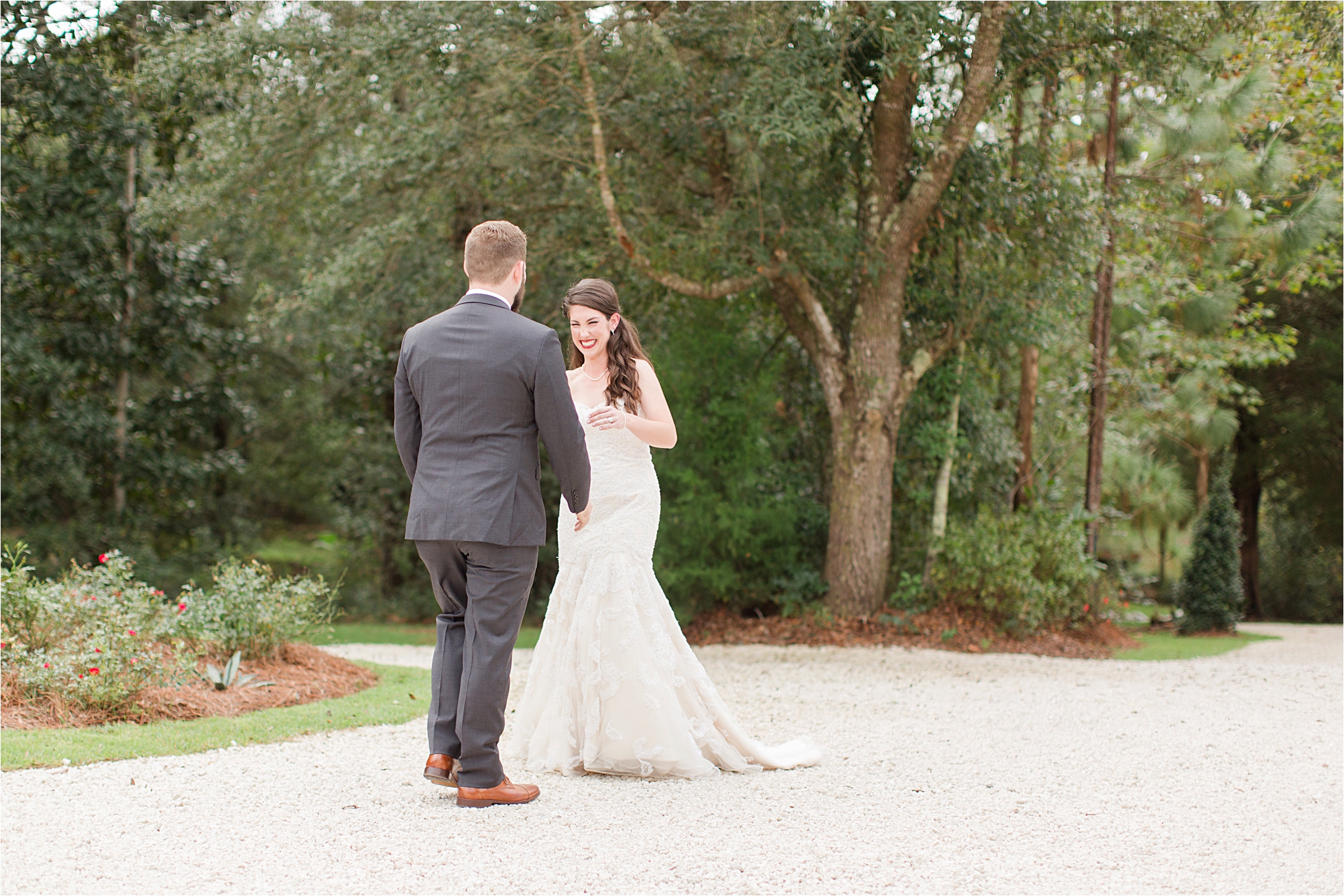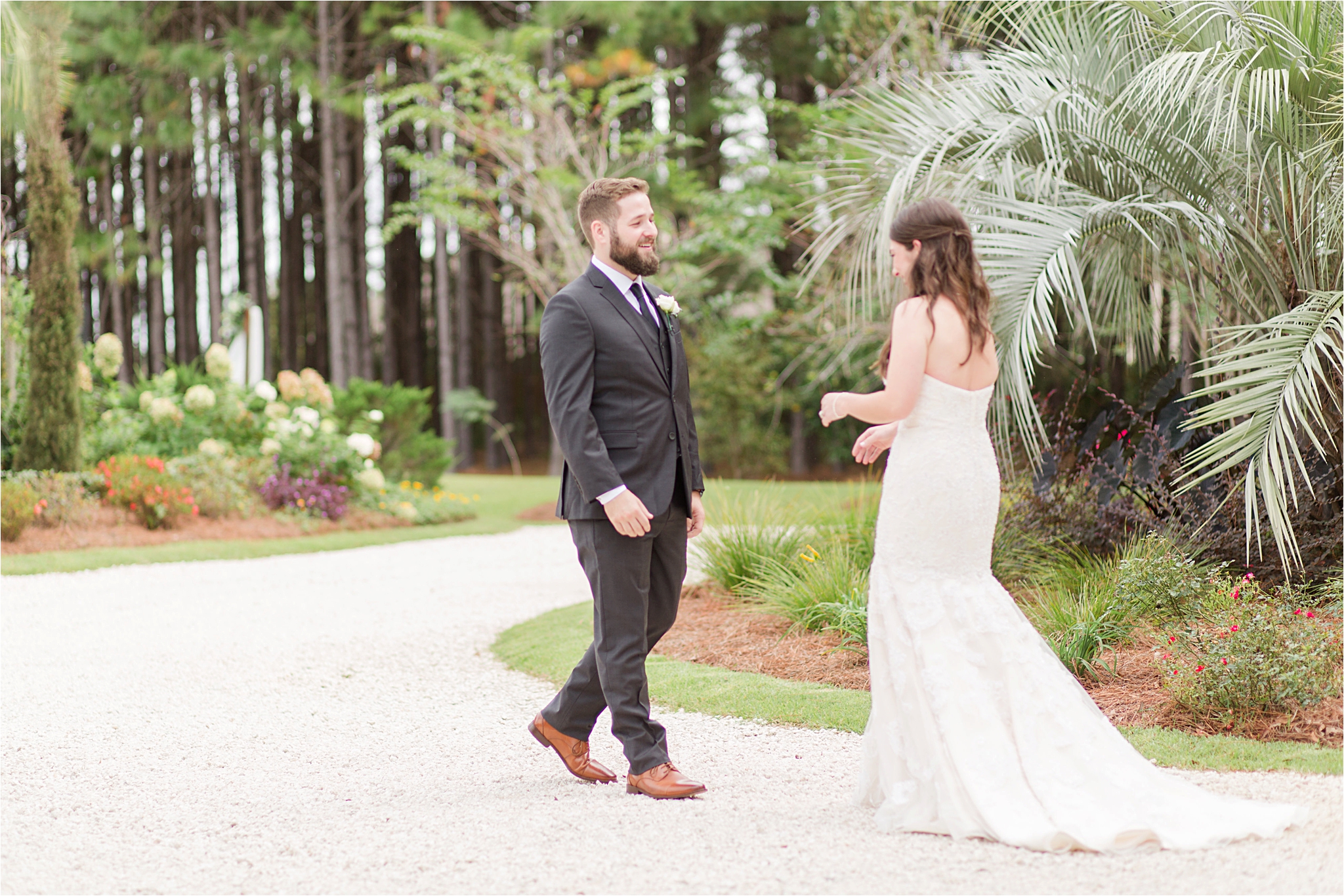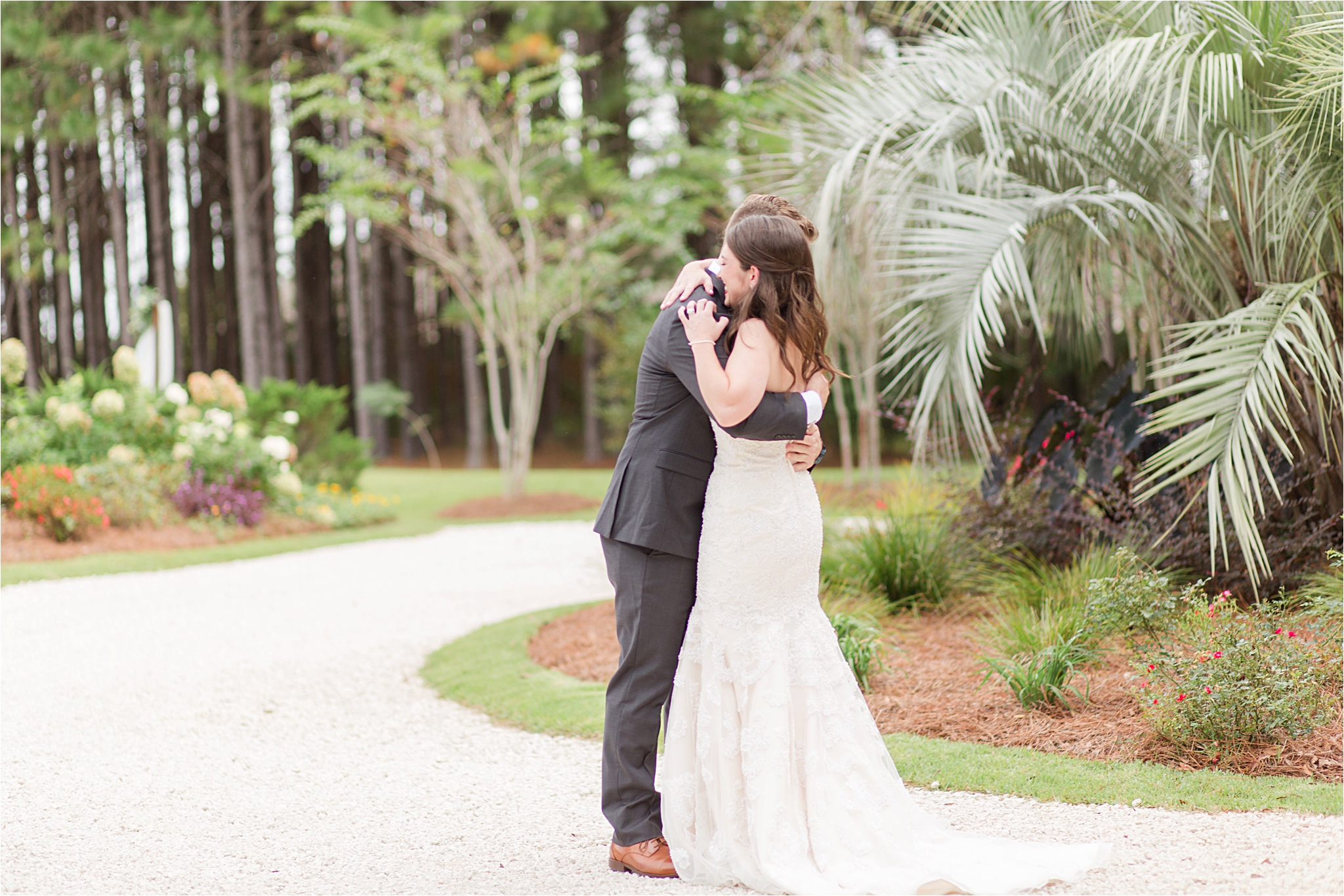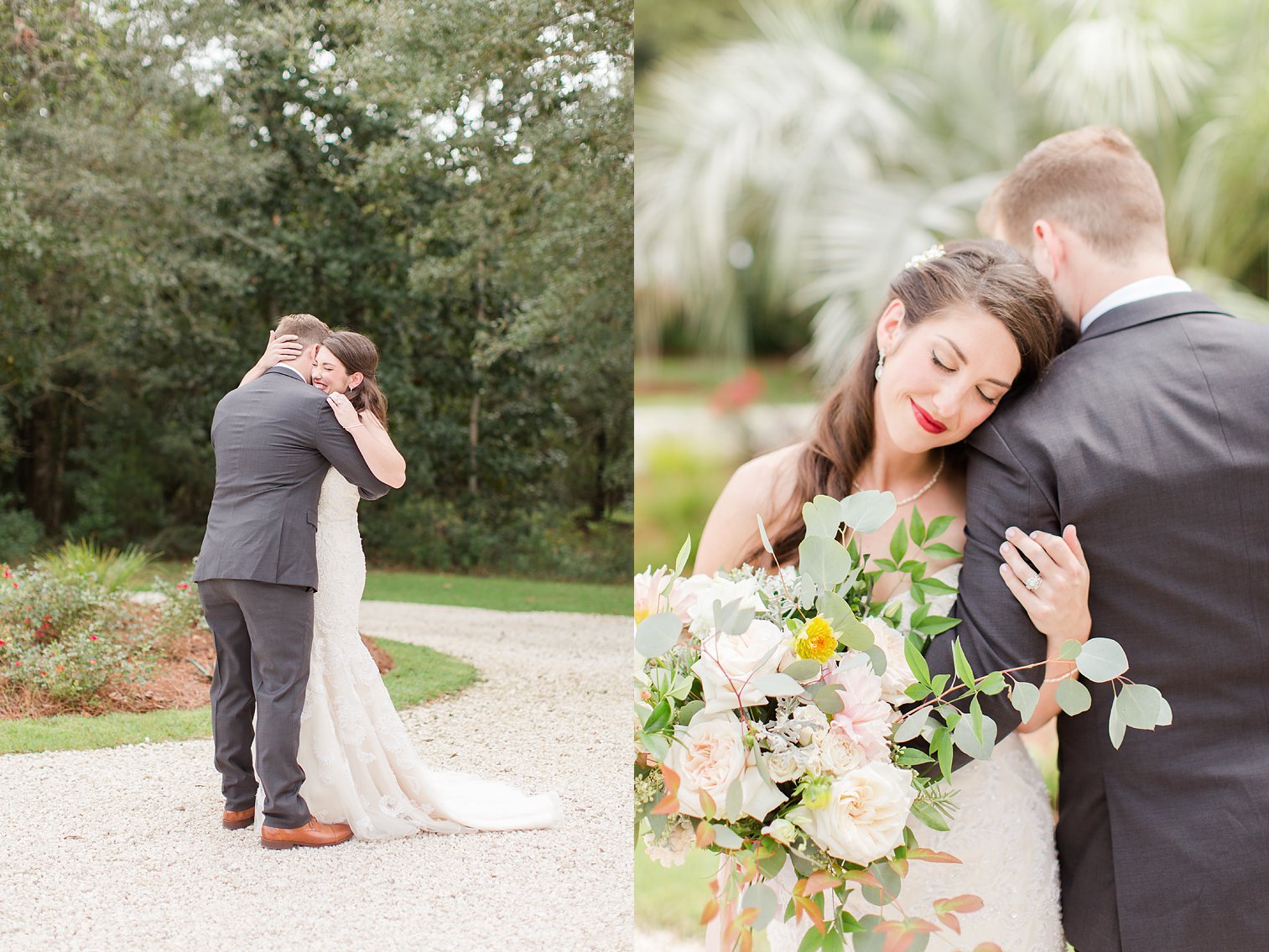 His face…..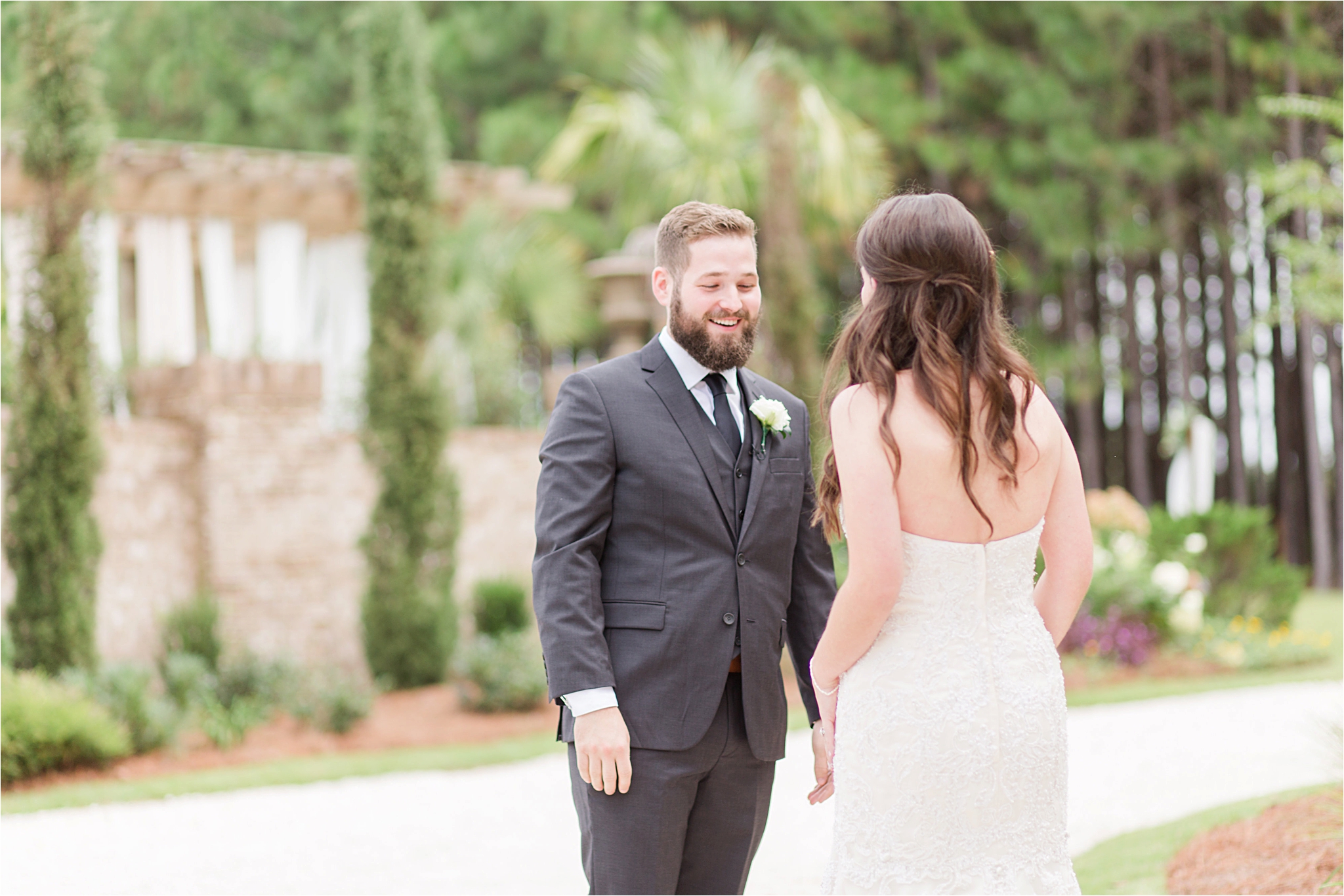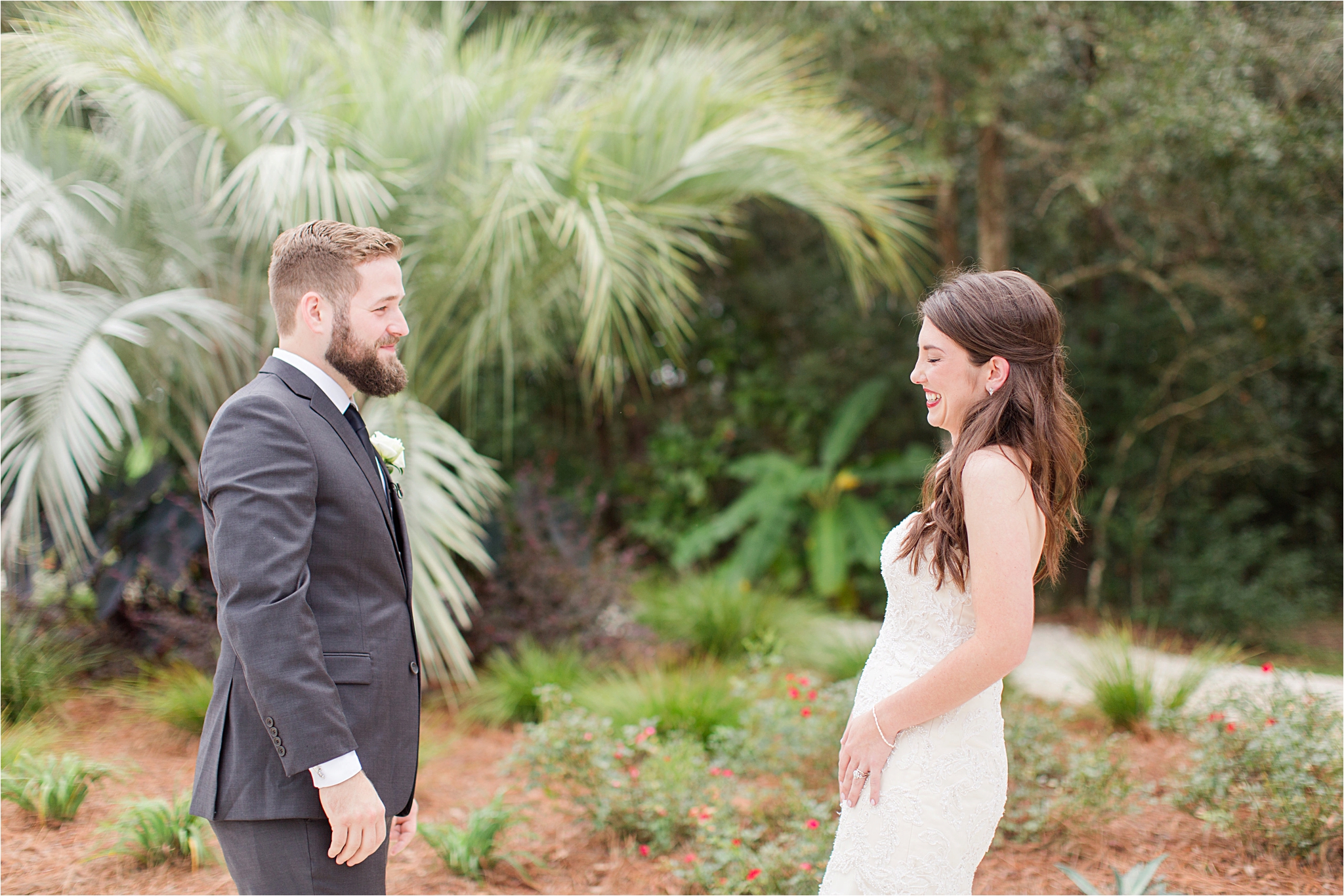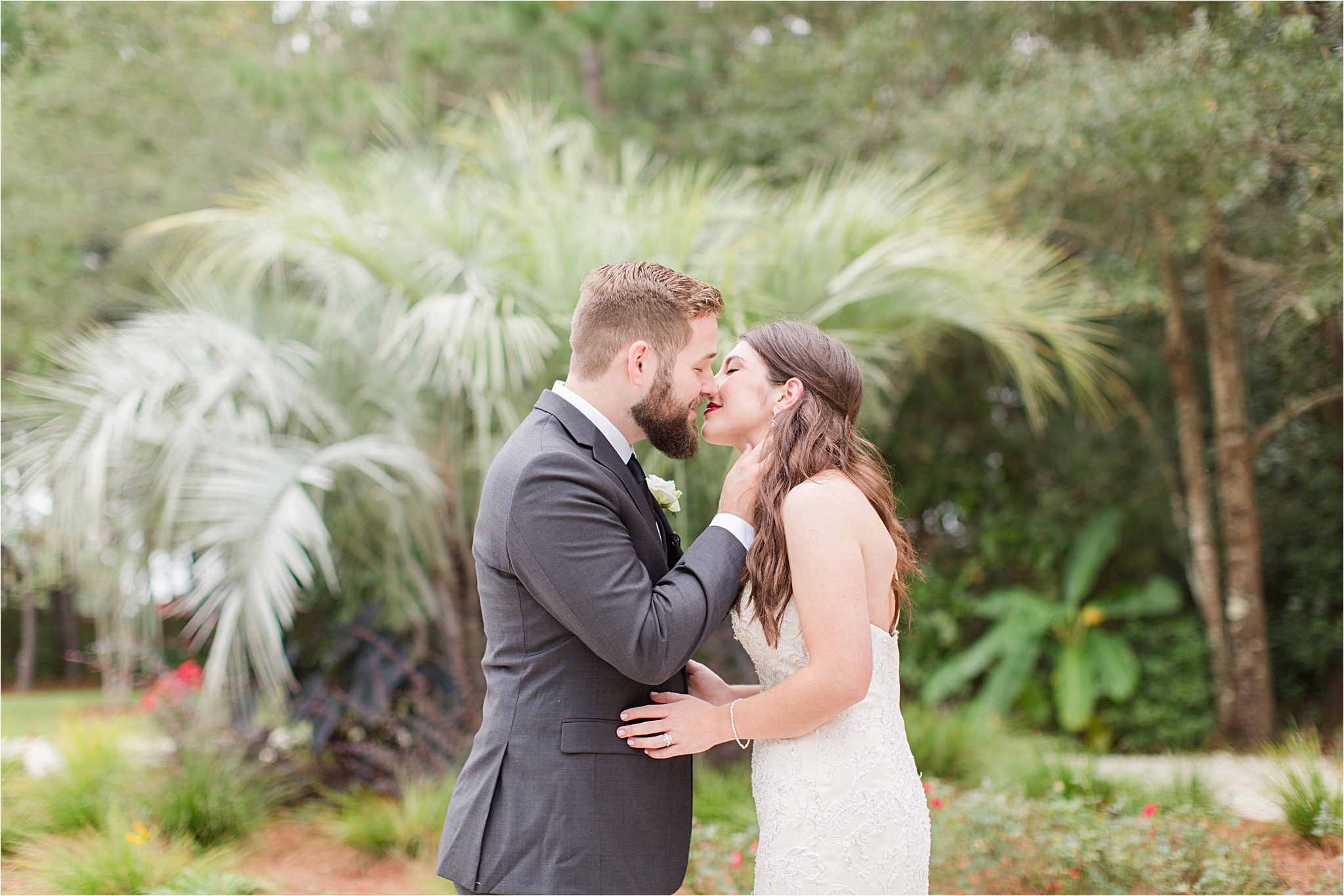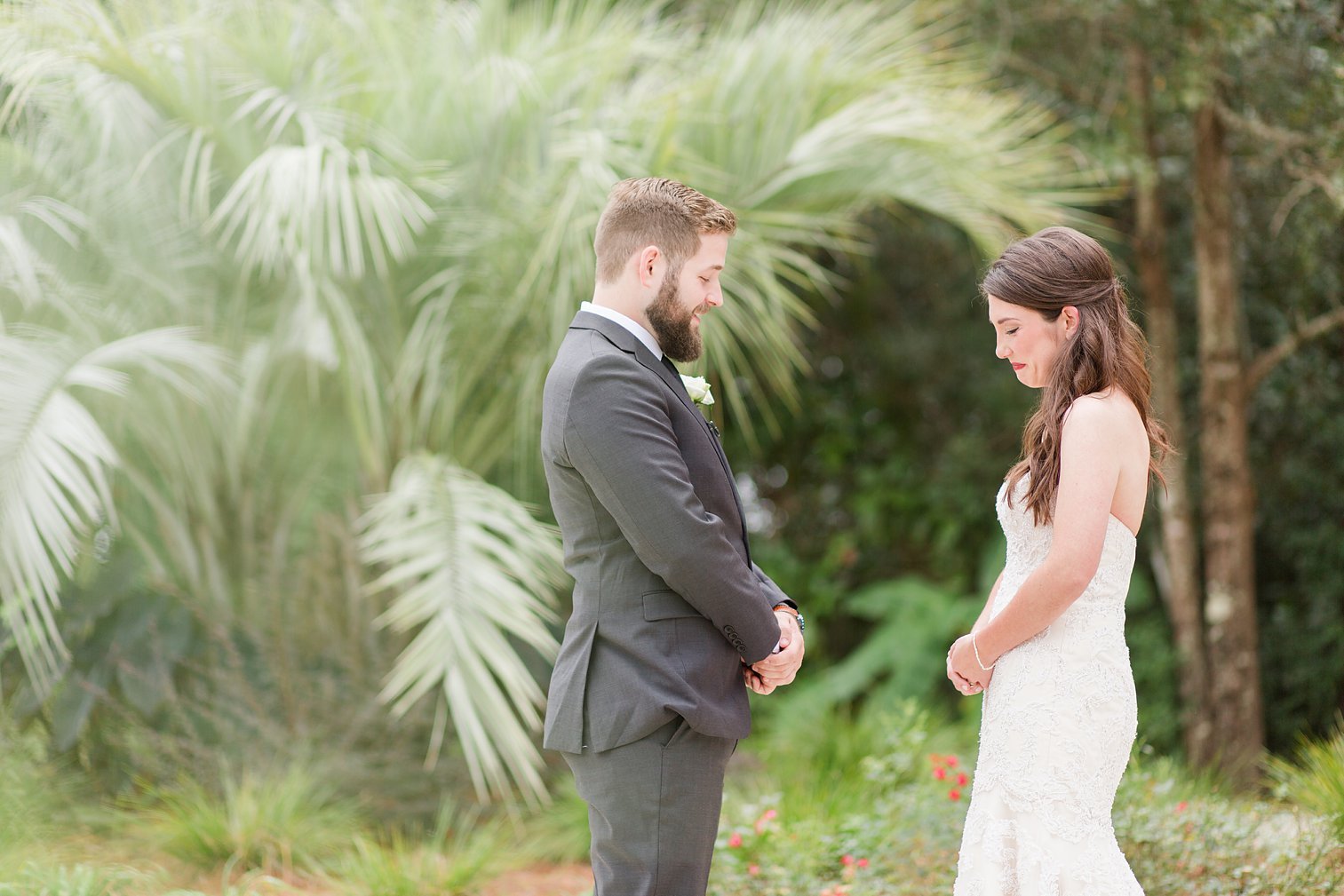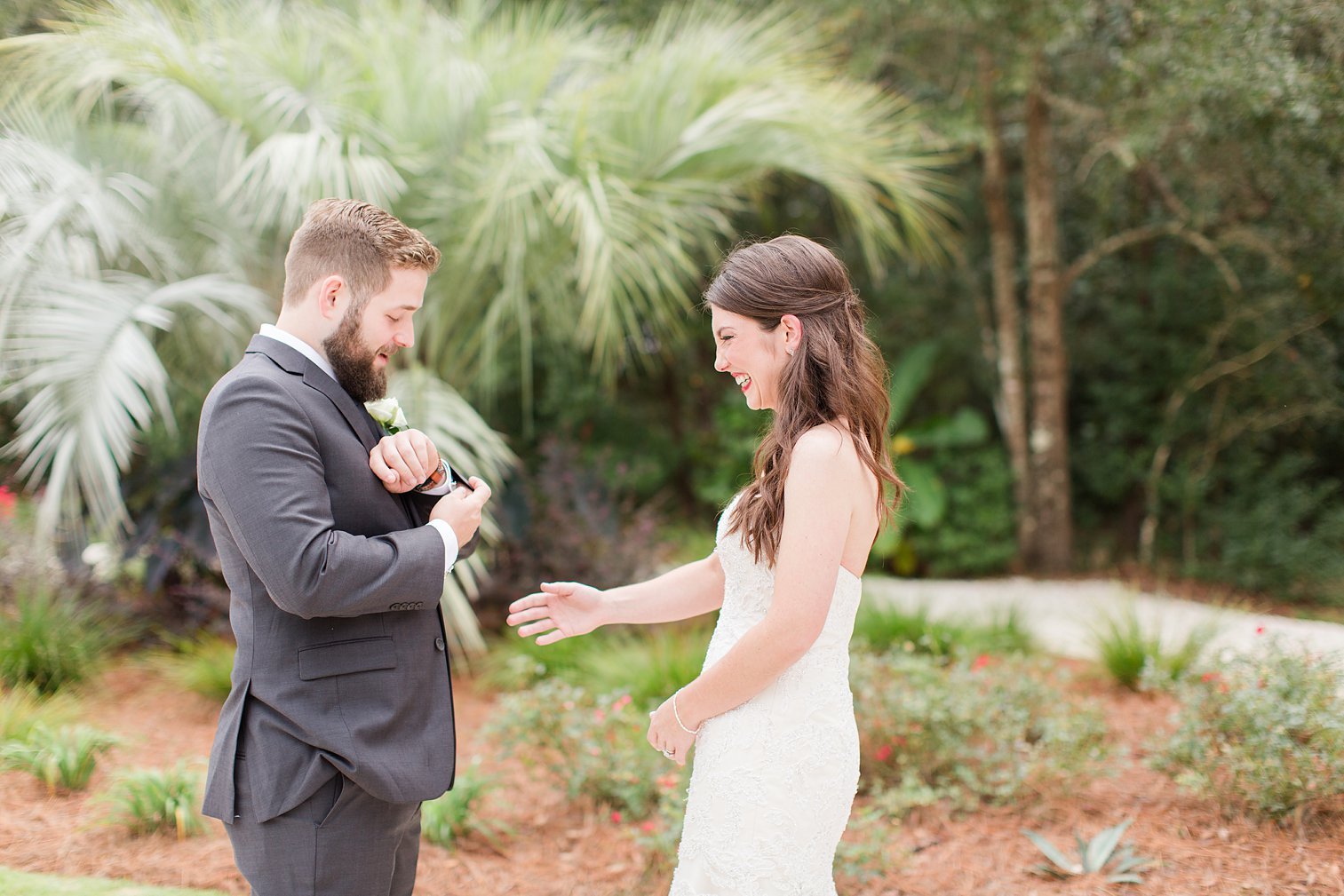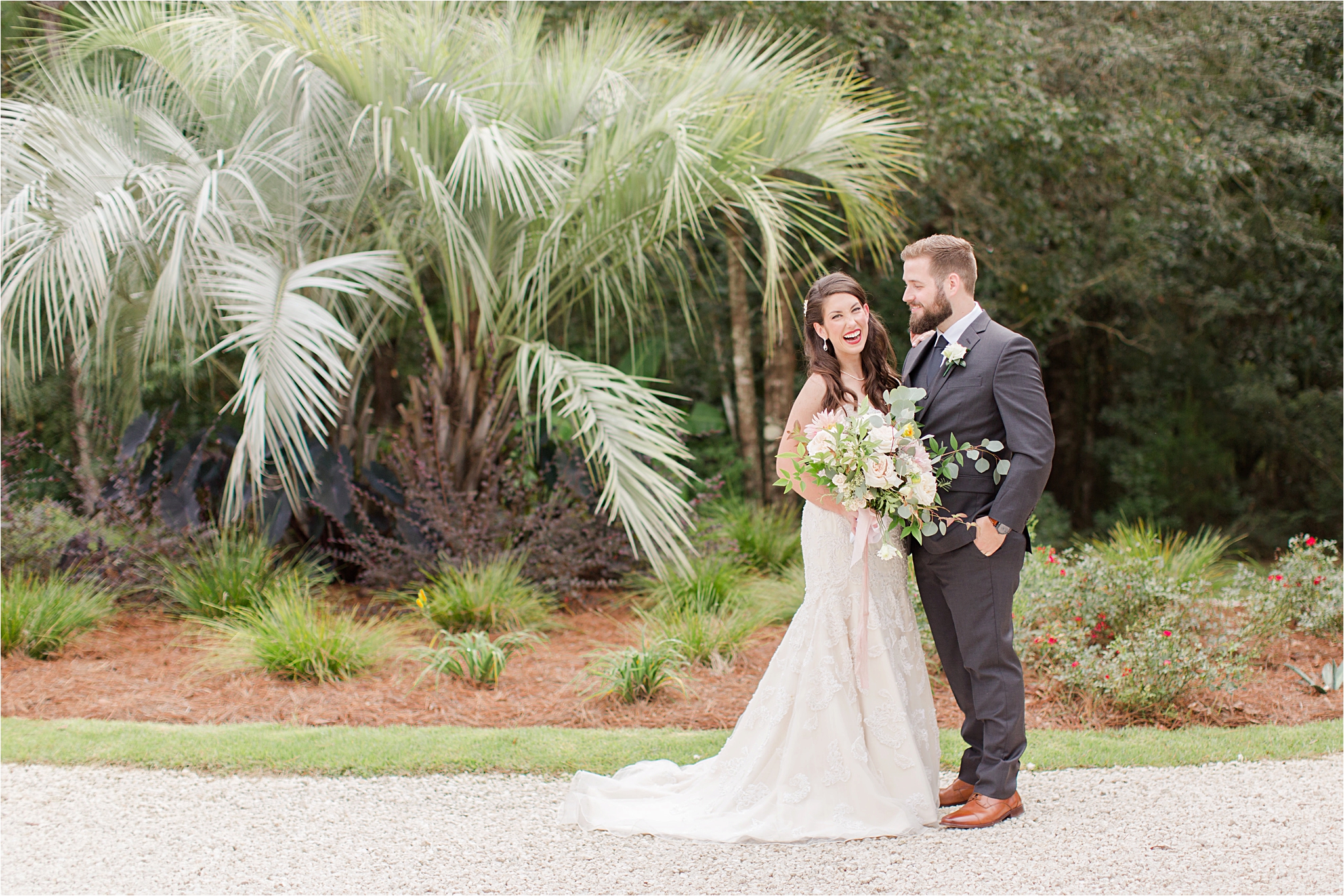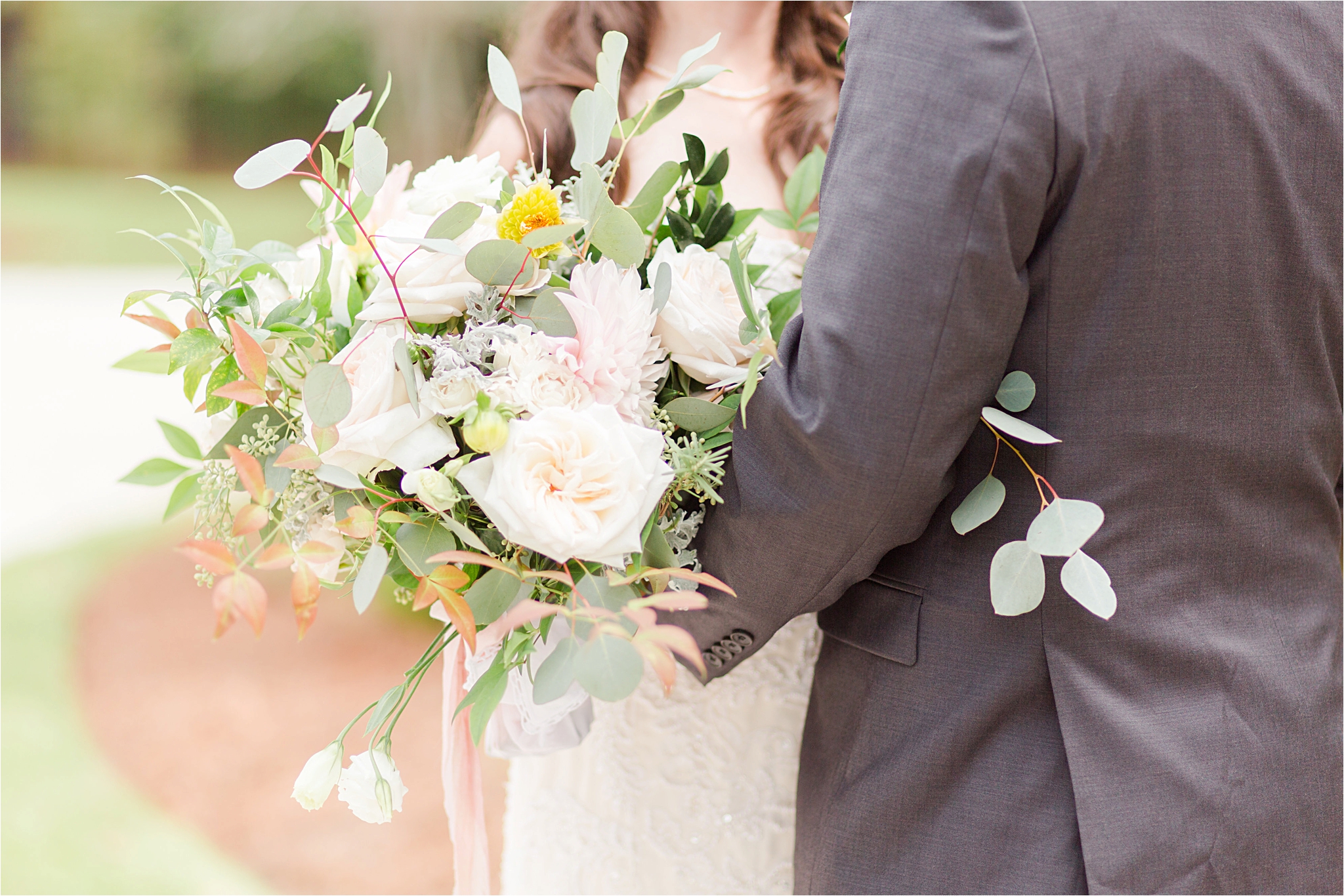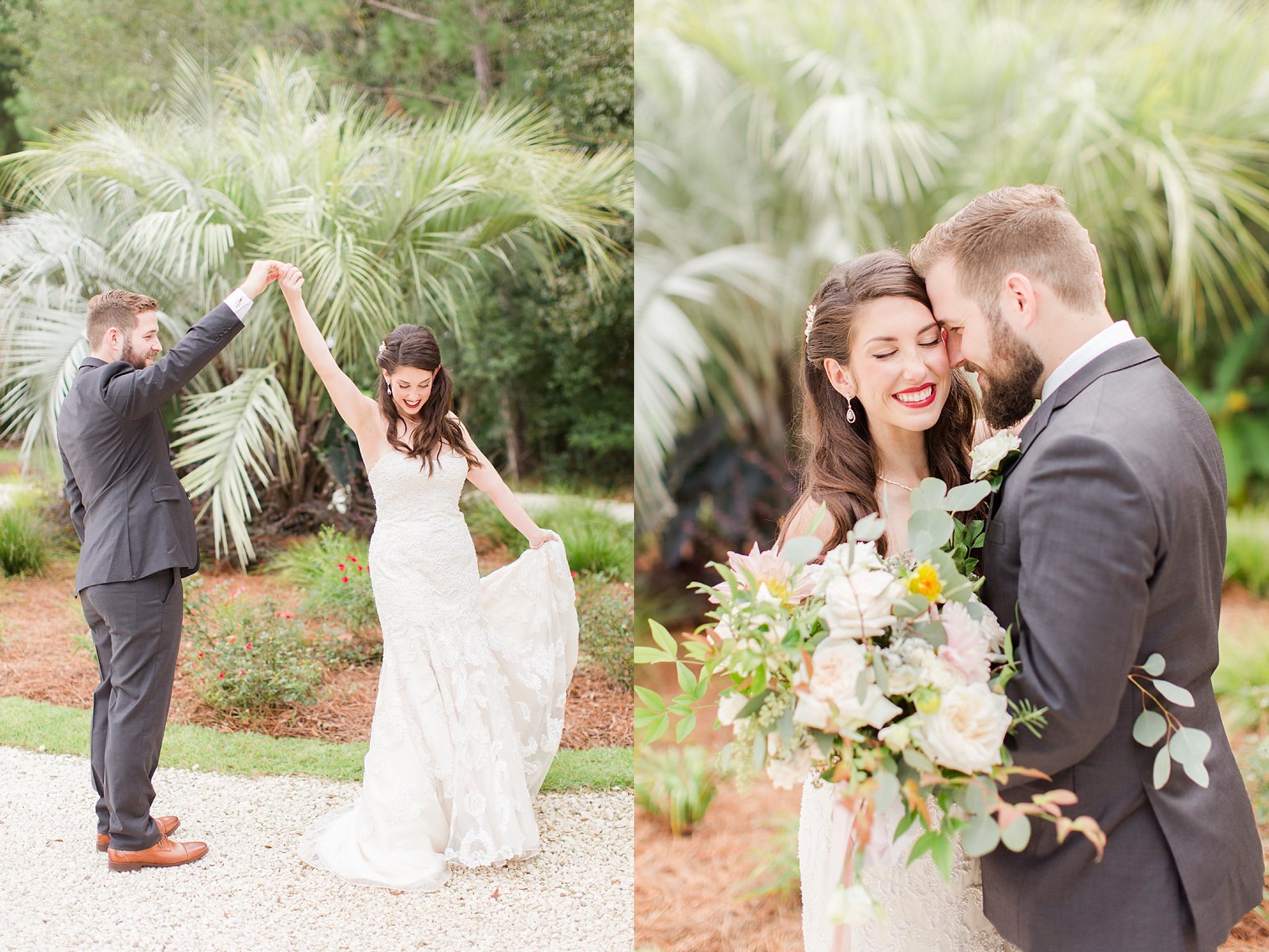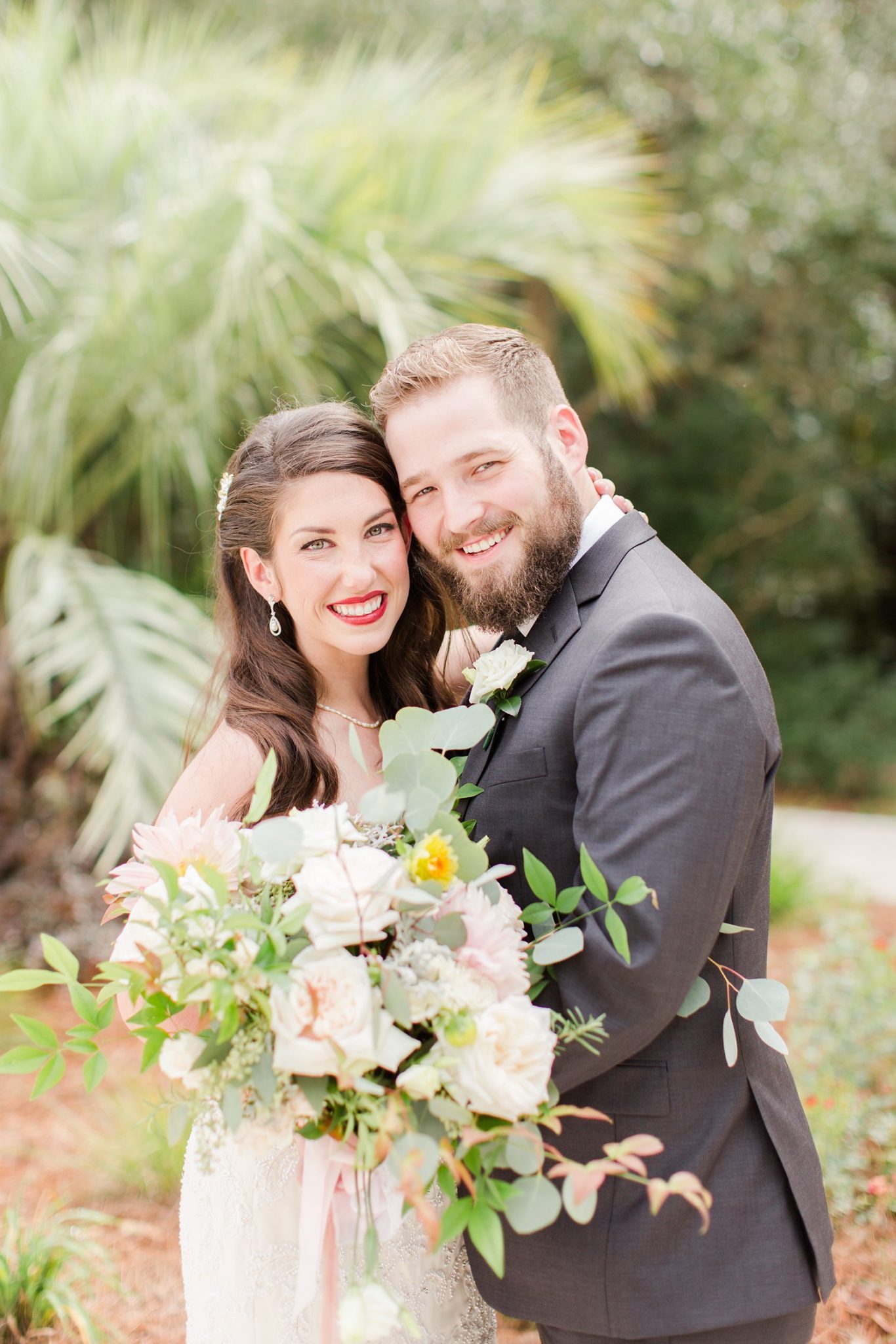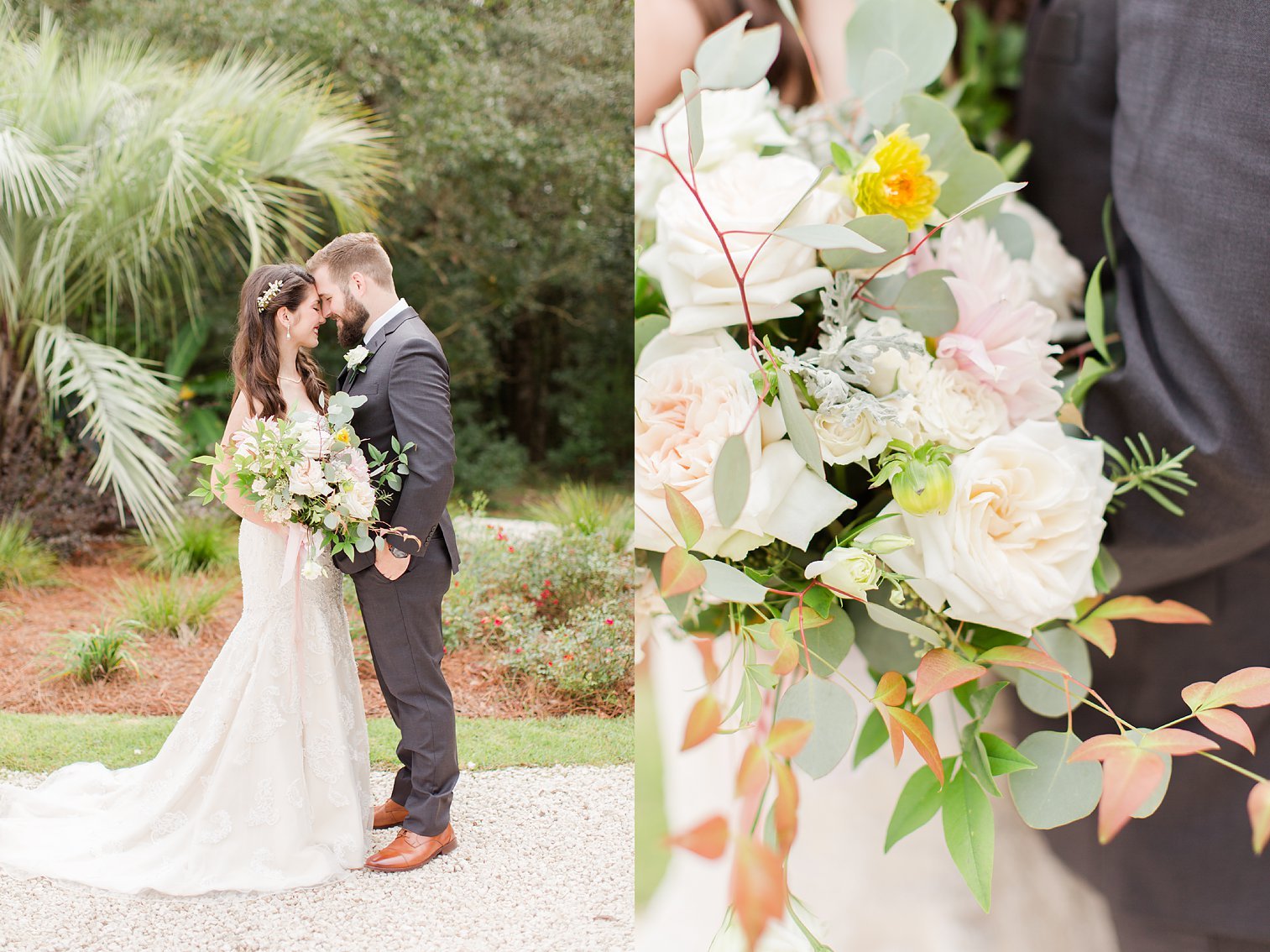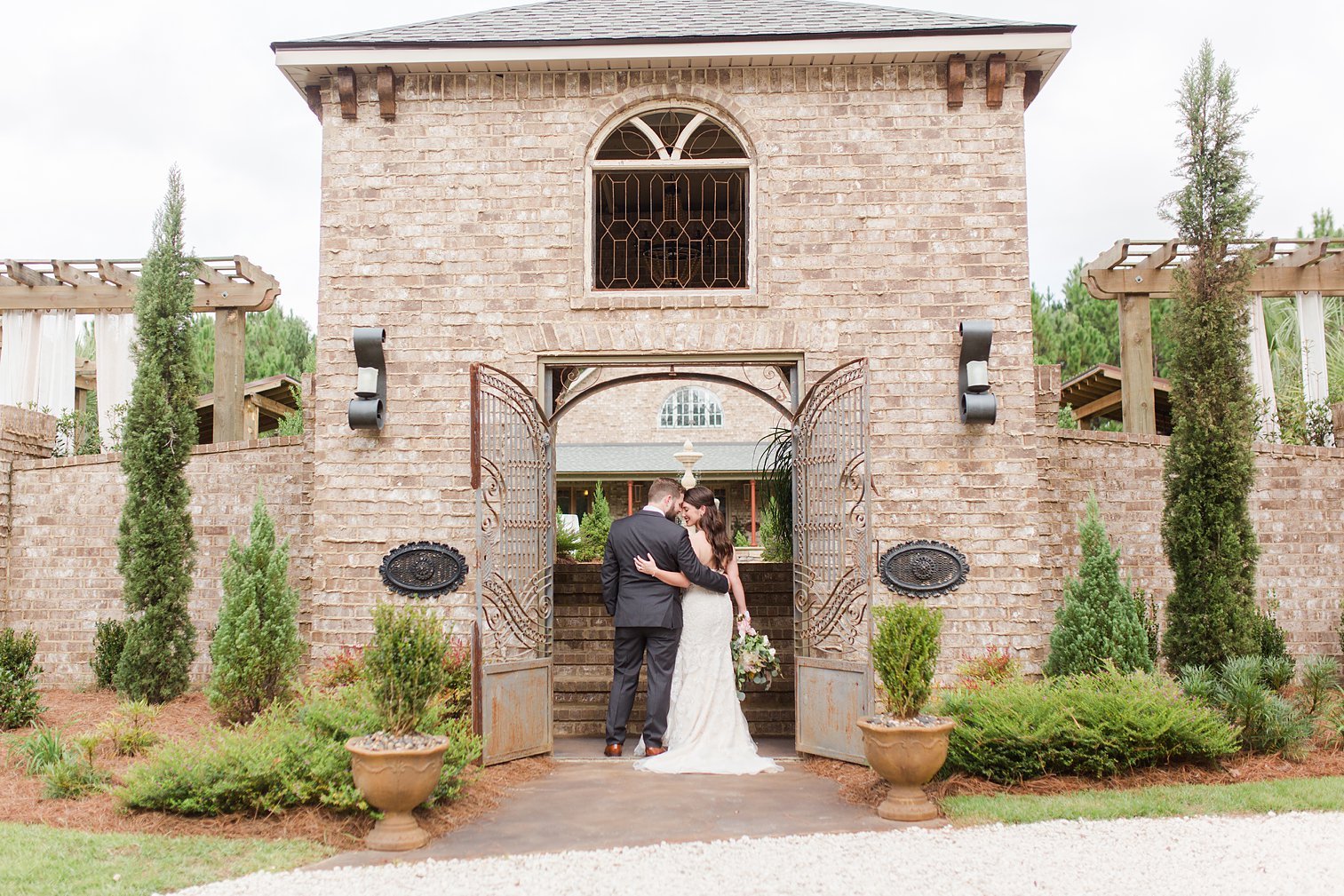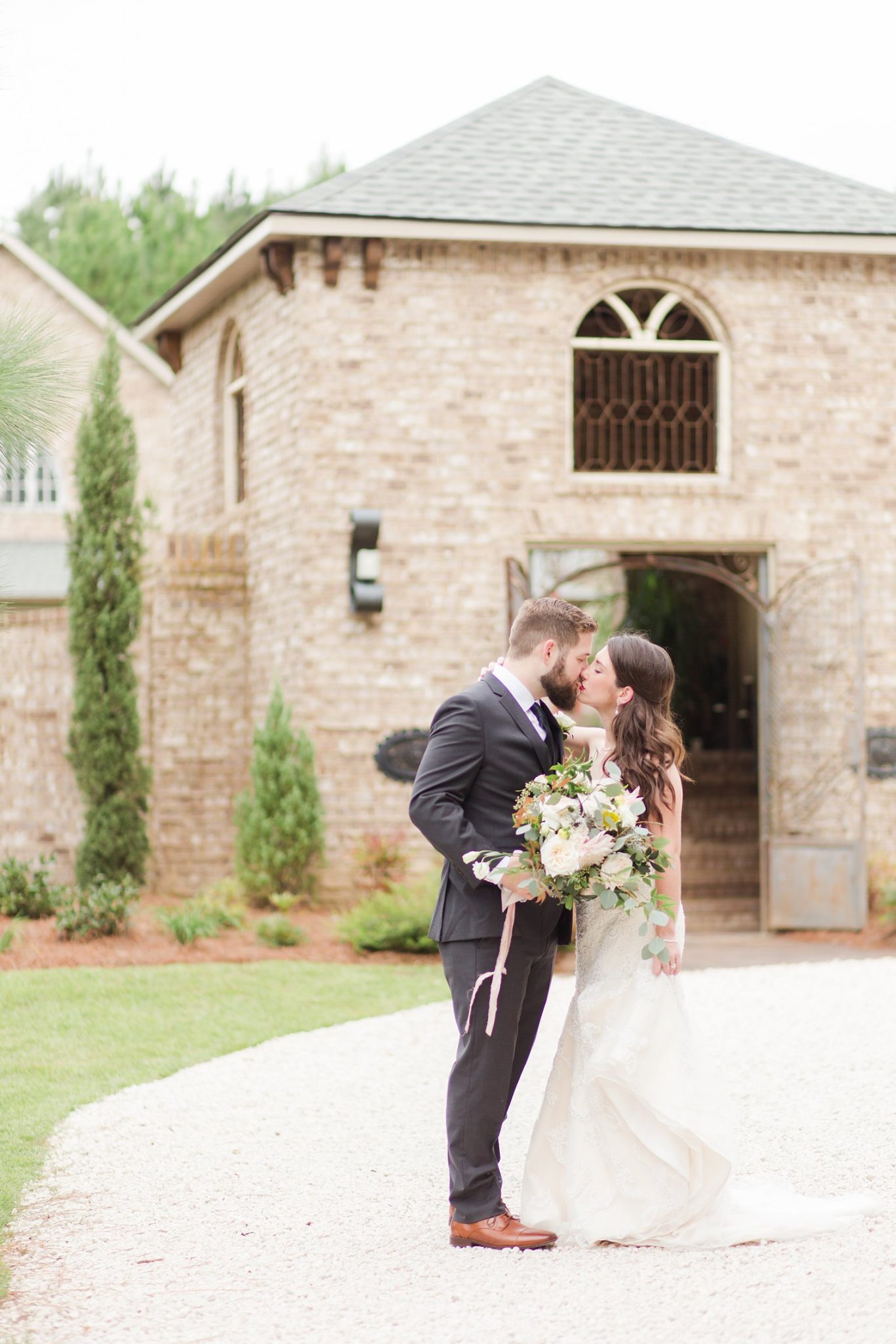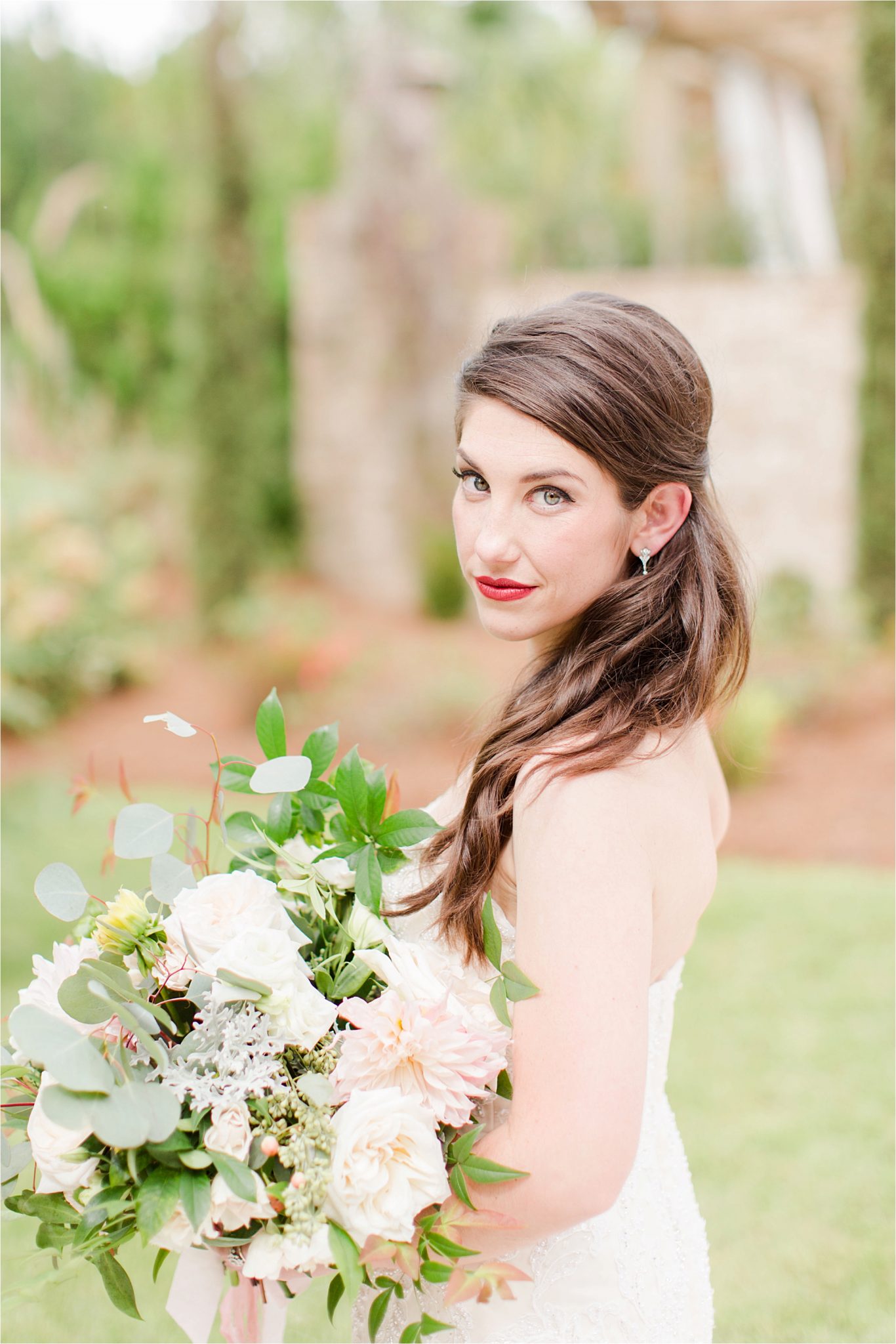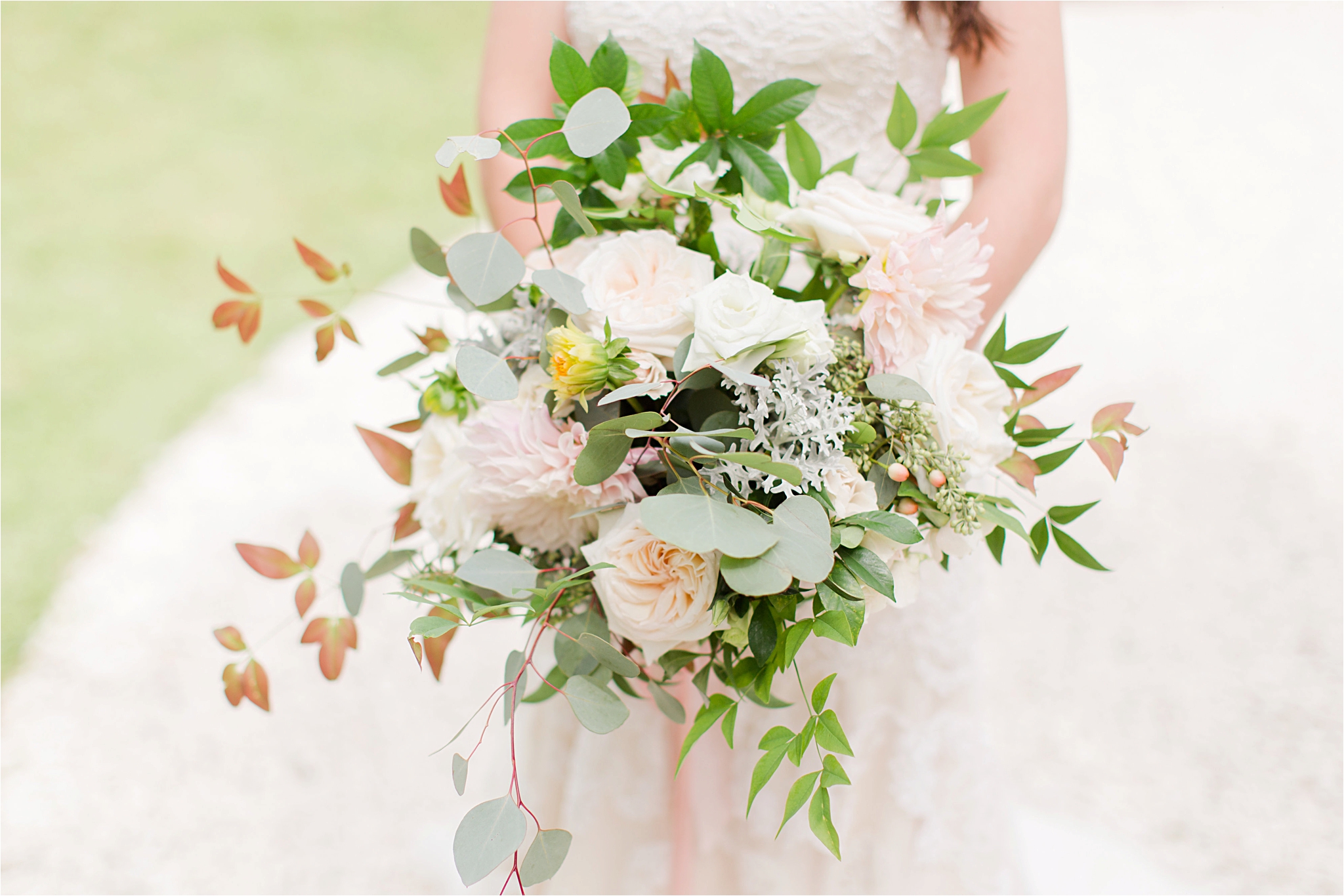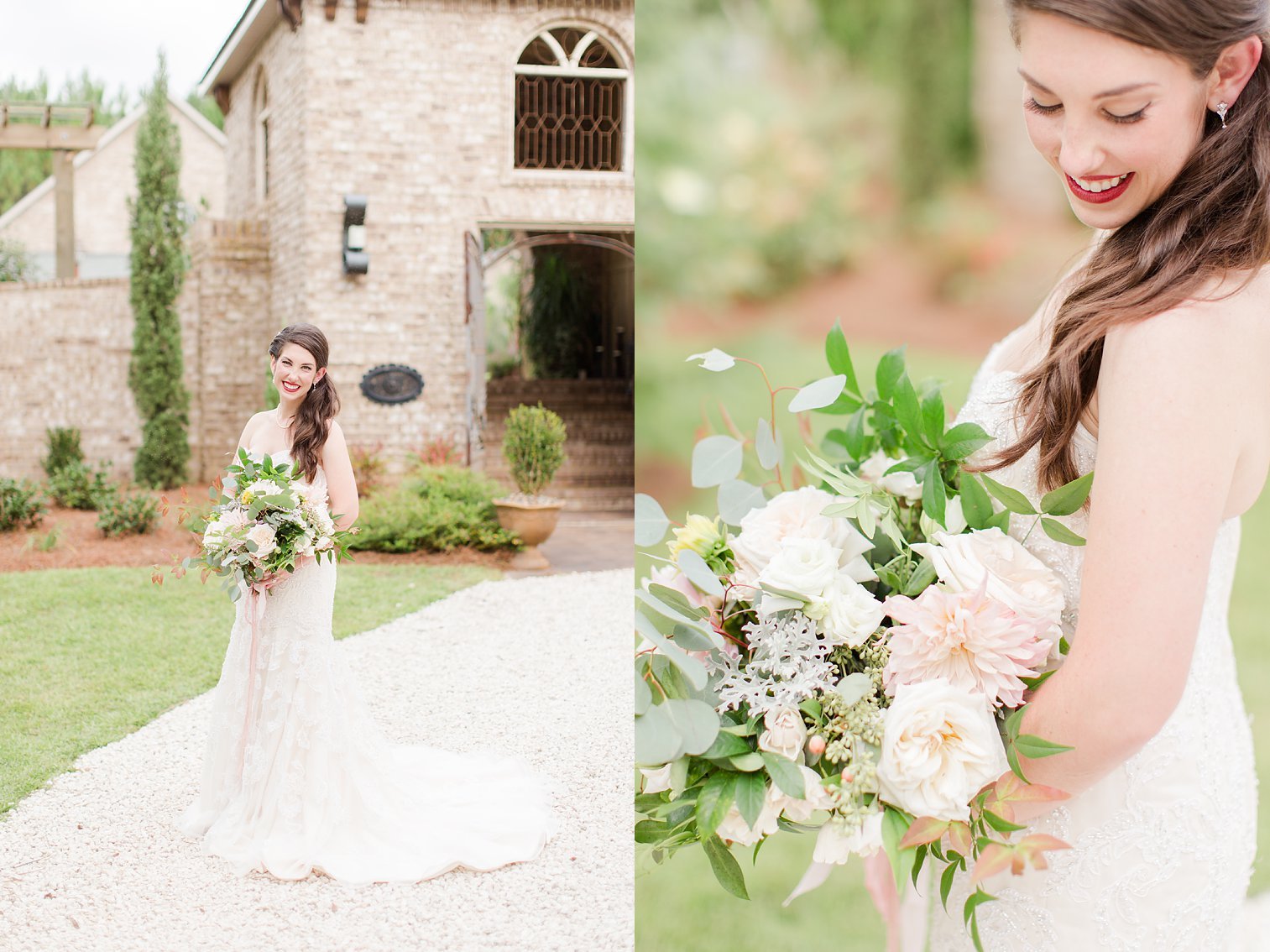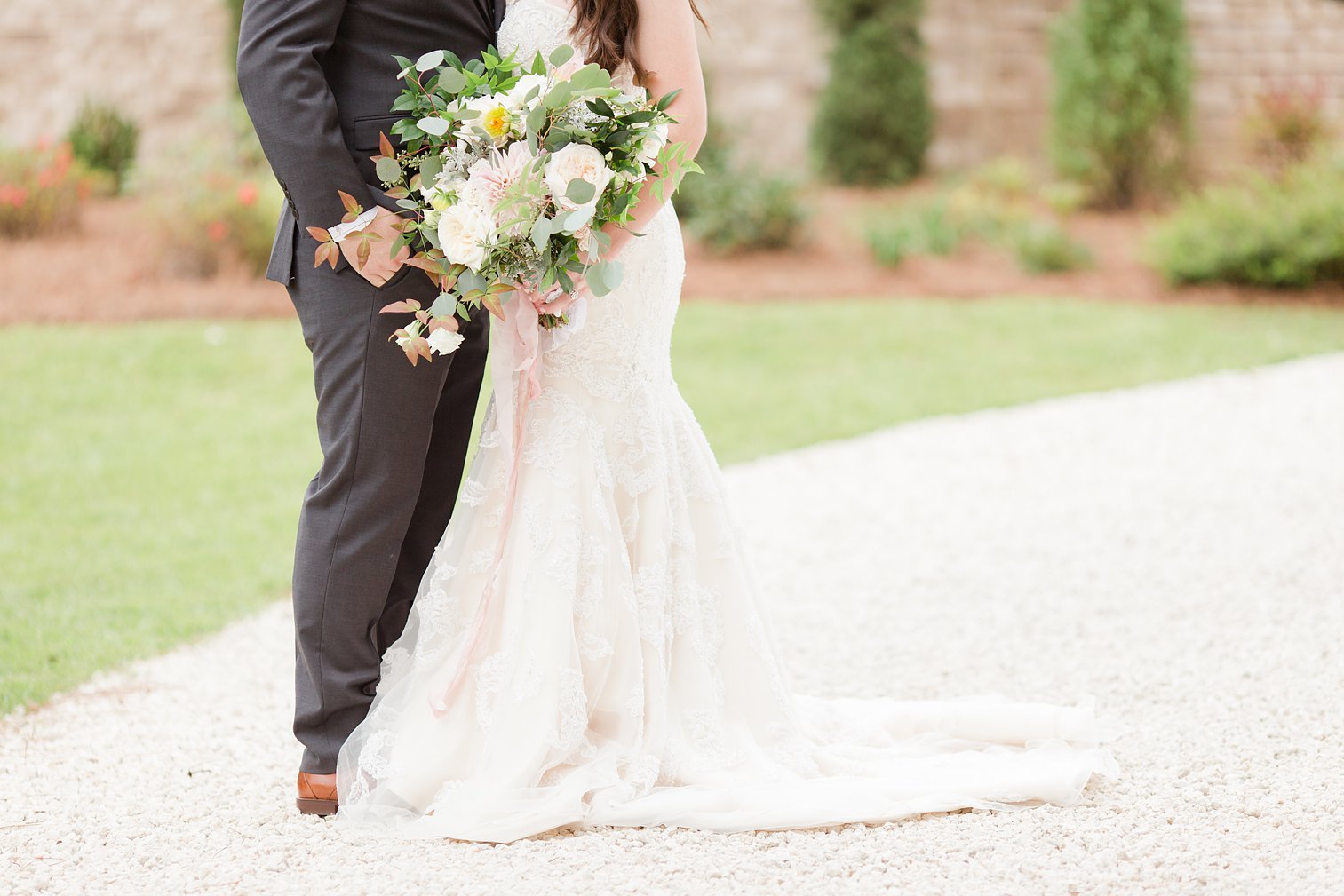 Jessica… the sister who introduced us… our sister and one of our BEST friends.  This woman flew all the way from Berlin, Germany just to celebrate with us.  I love her more than she may ever know…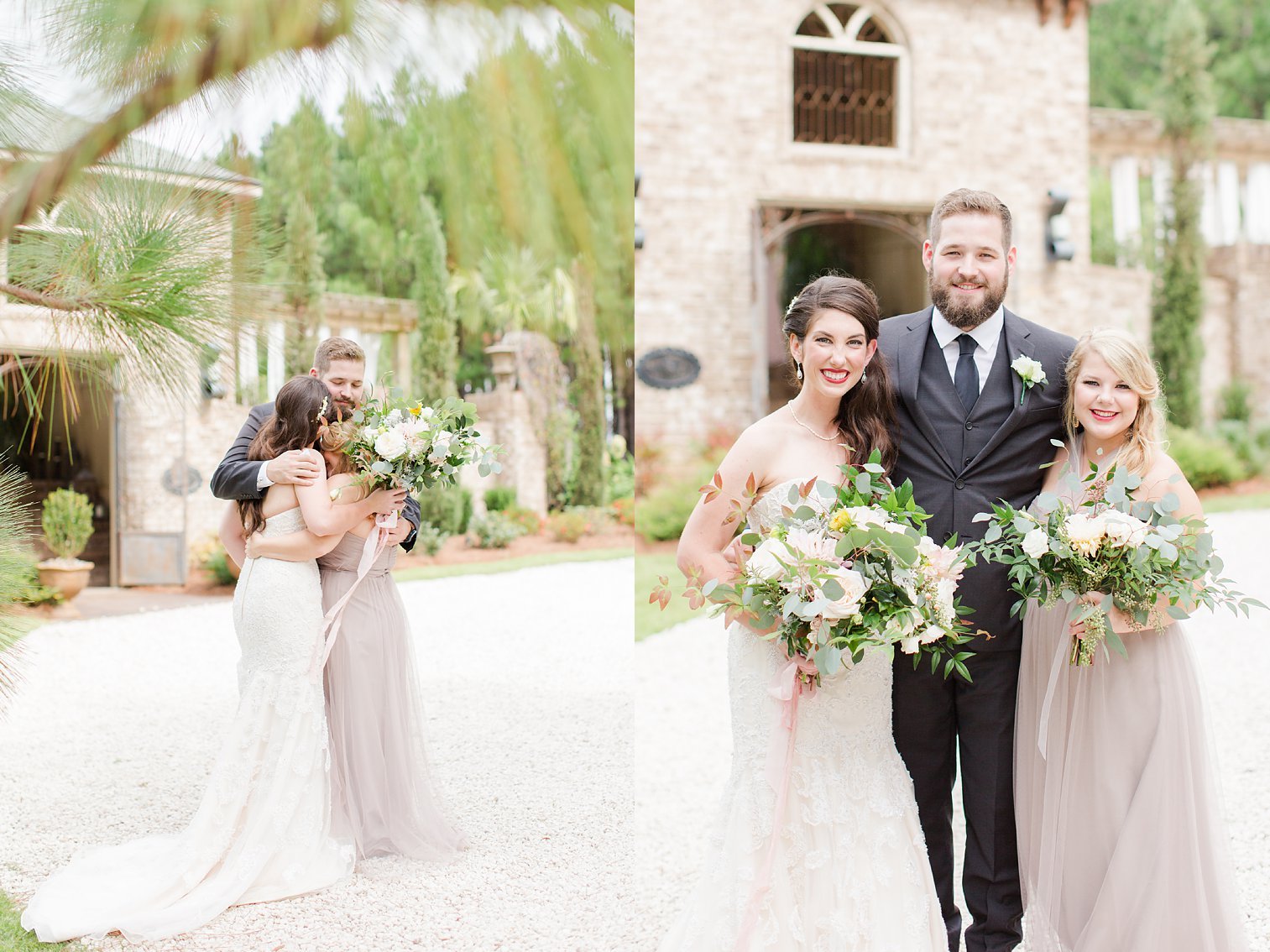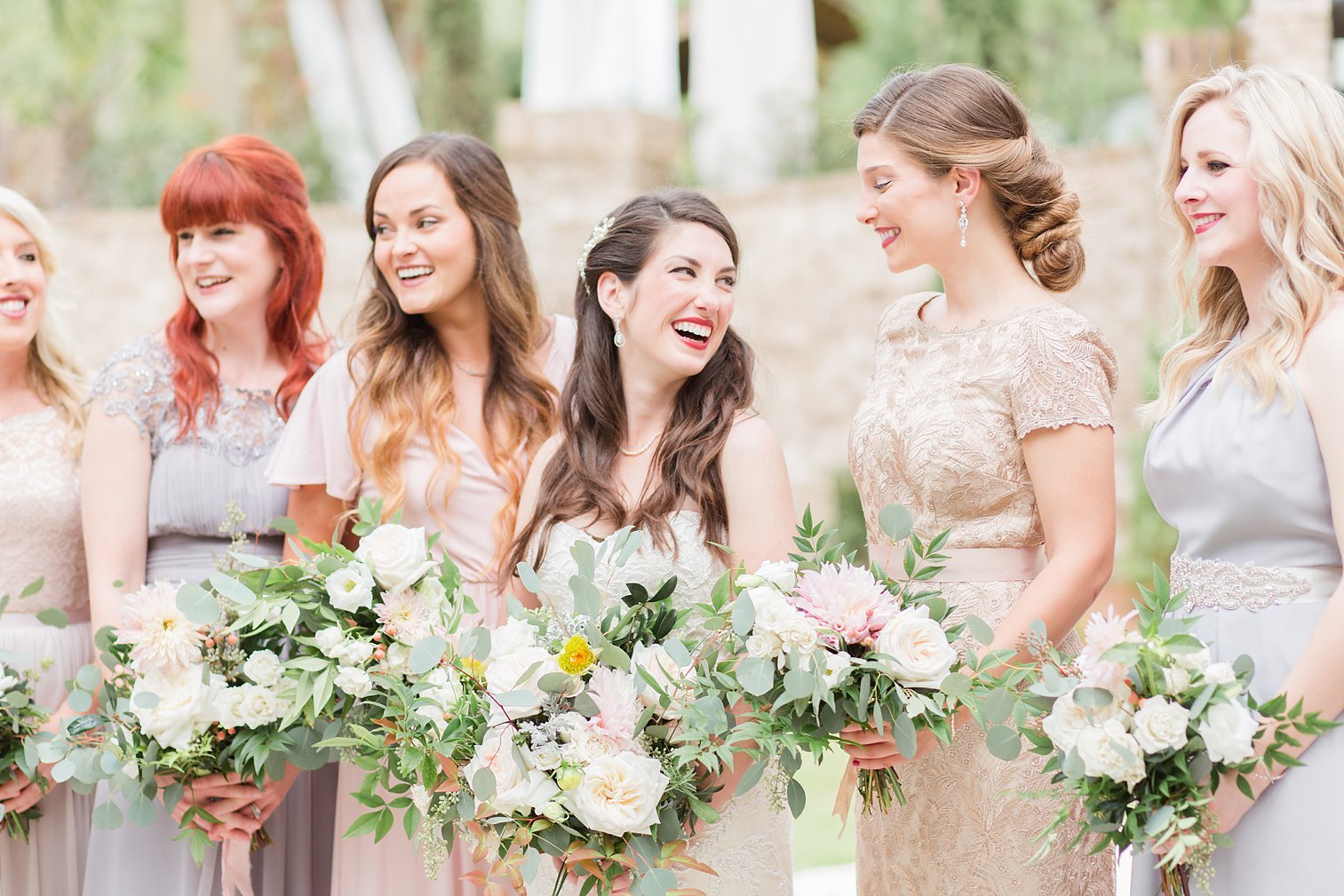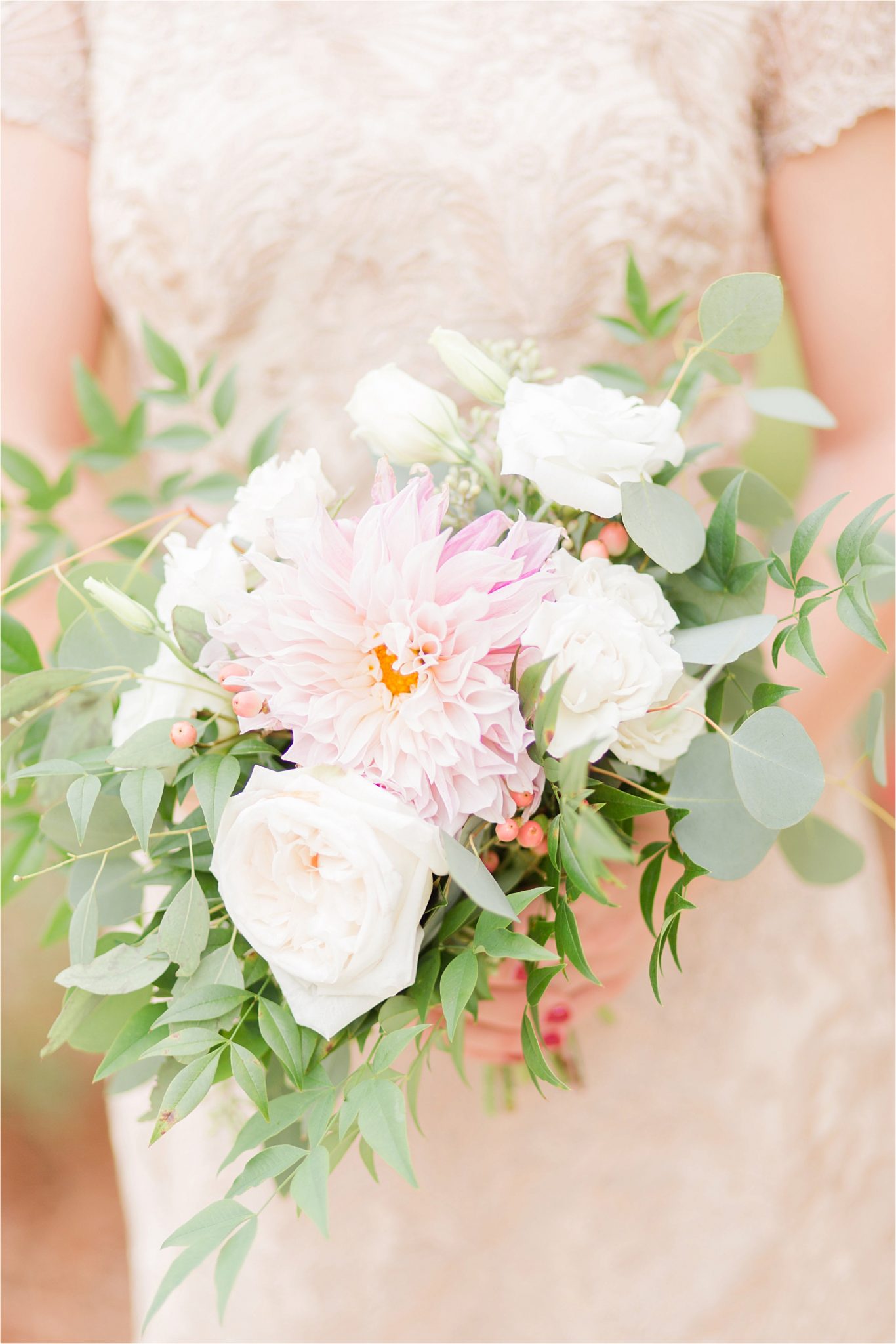 Our florals were designed by the incredible Jessica of Fushion Floral Design.  She did a marvelous job crafting our bouquets and achieving the look I wanted!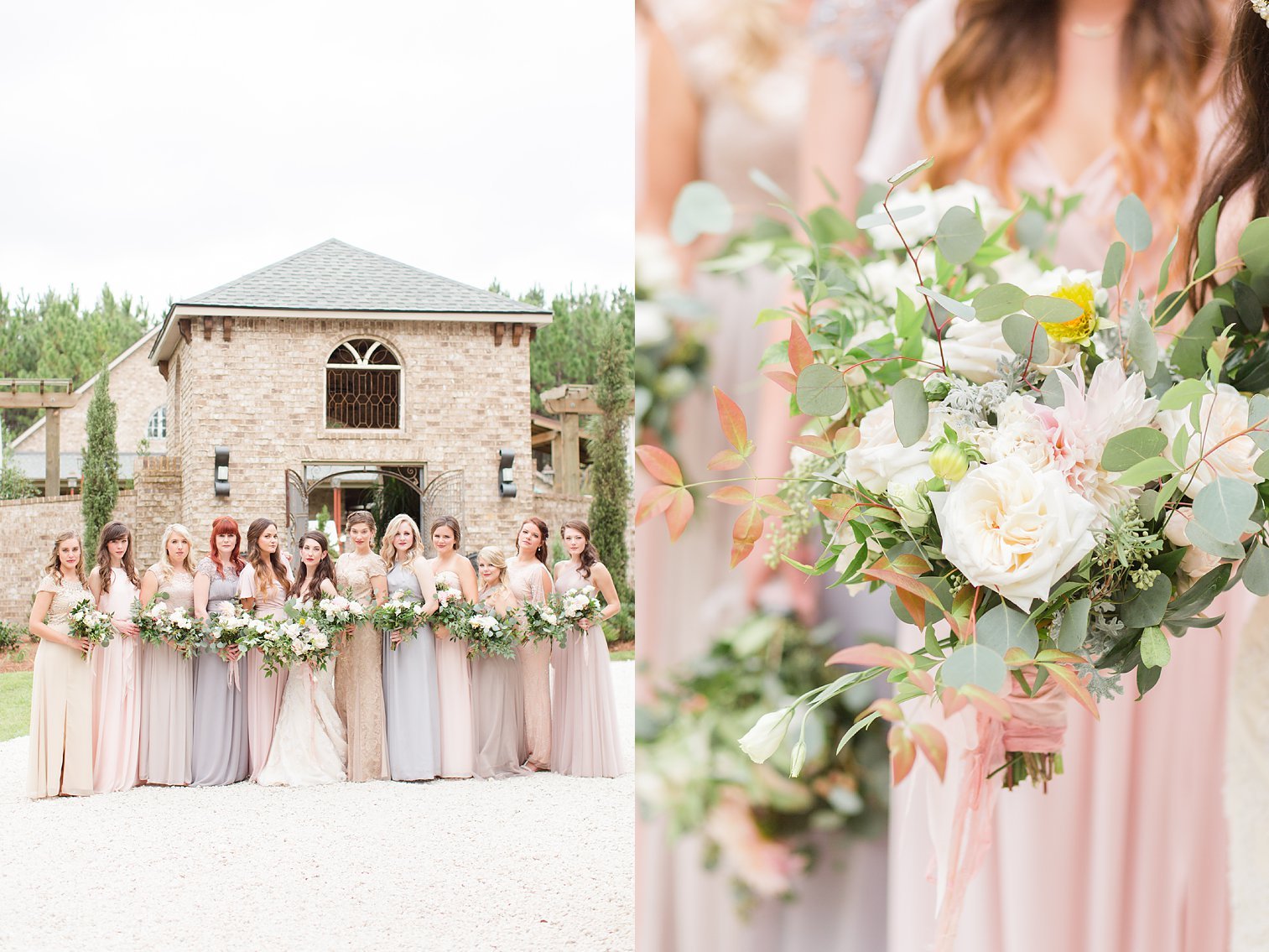 My sweet Dee, the day wouldn't have been as sweet without you.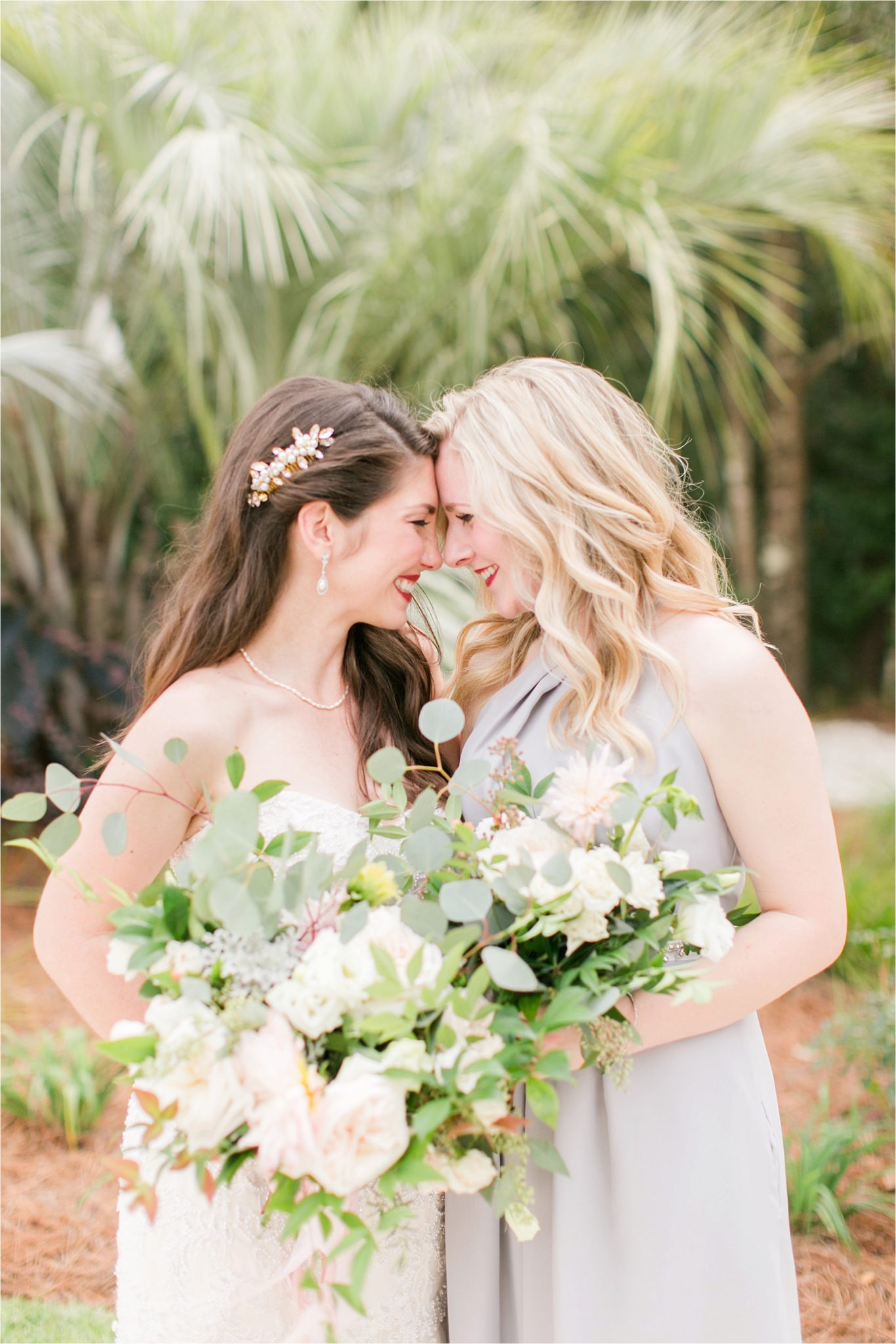 My best friends since middle school…. ah! They travelled all the way fro Virginia to stand beside me.  I love them so much.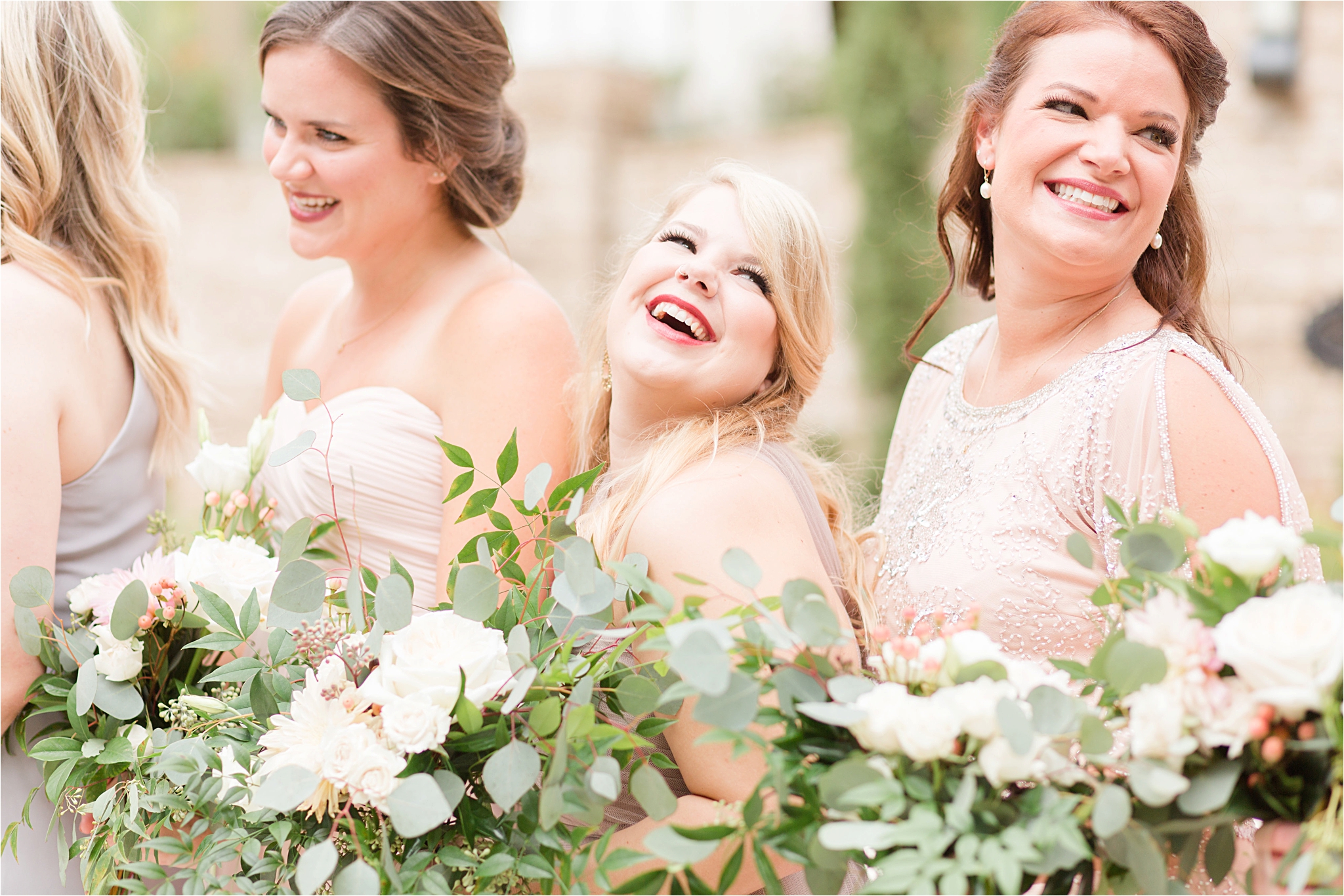 Oh, Kathleen, I love you.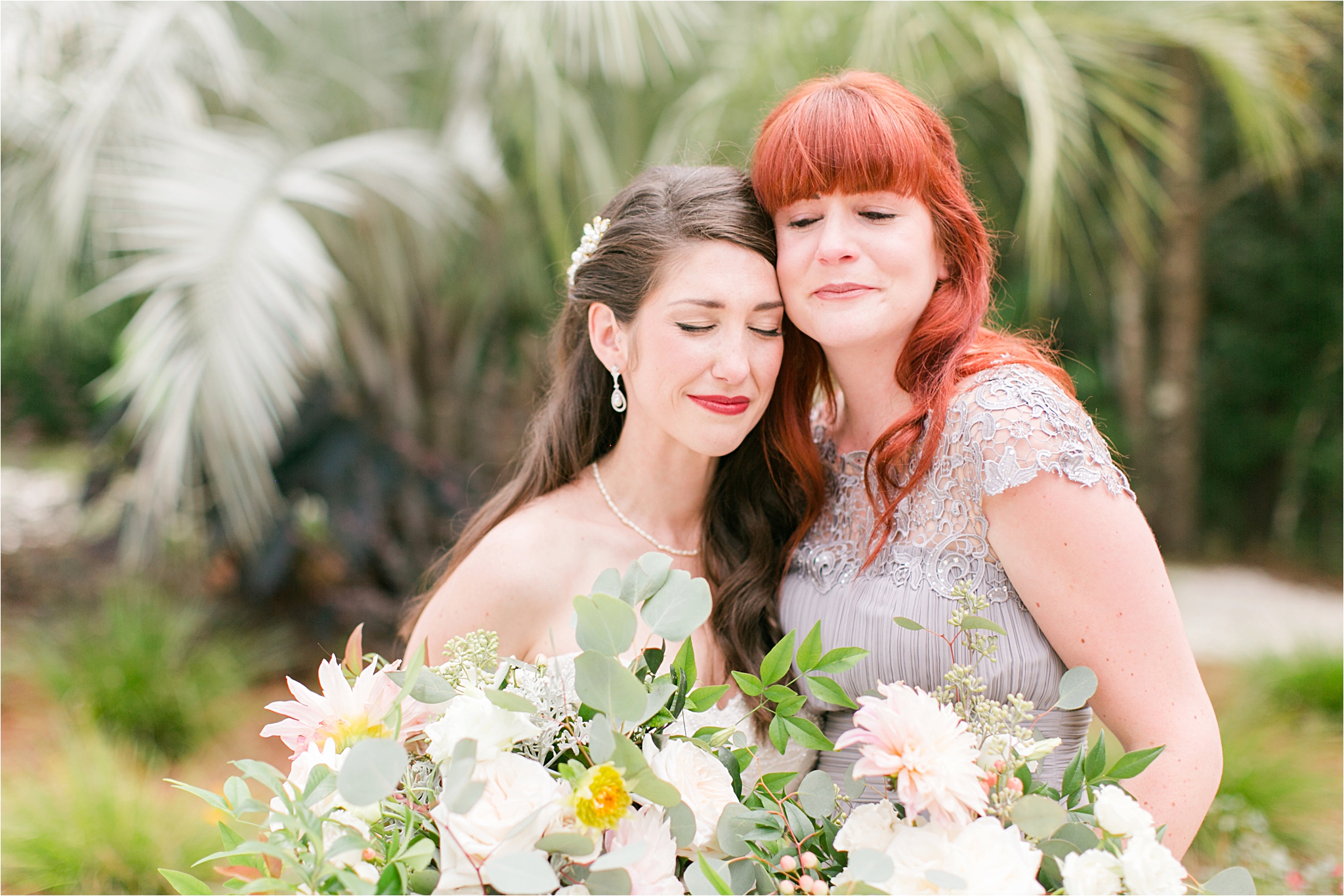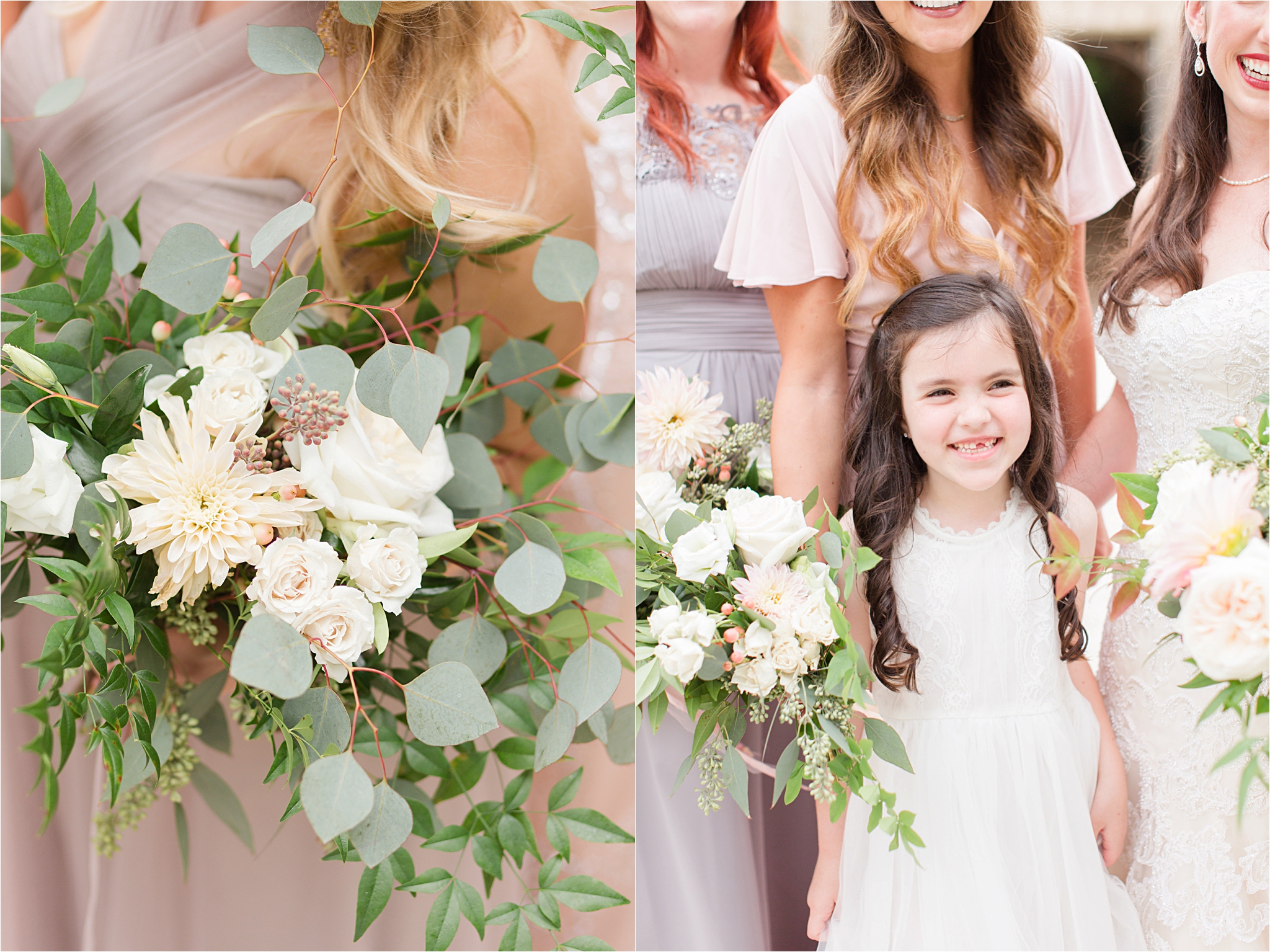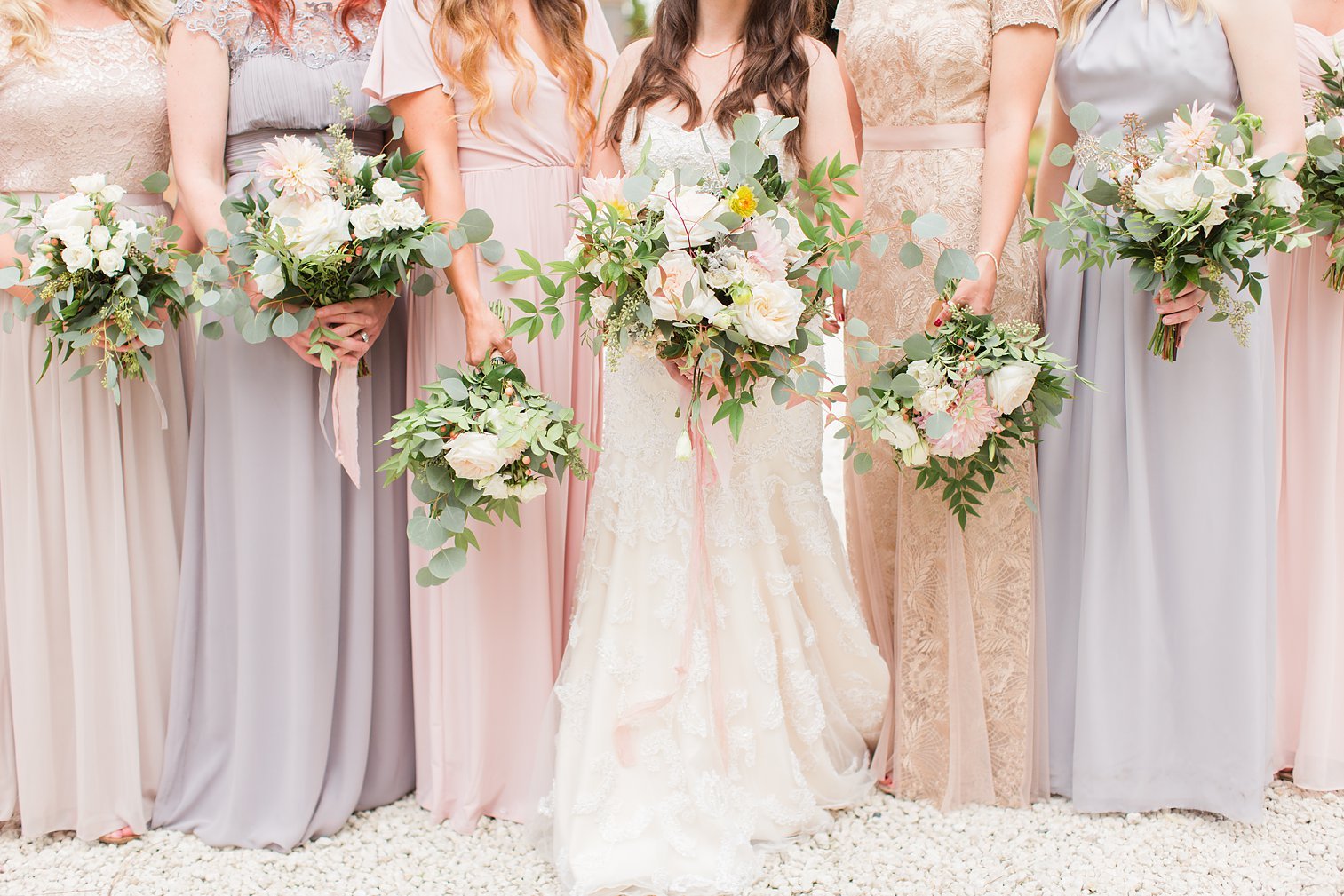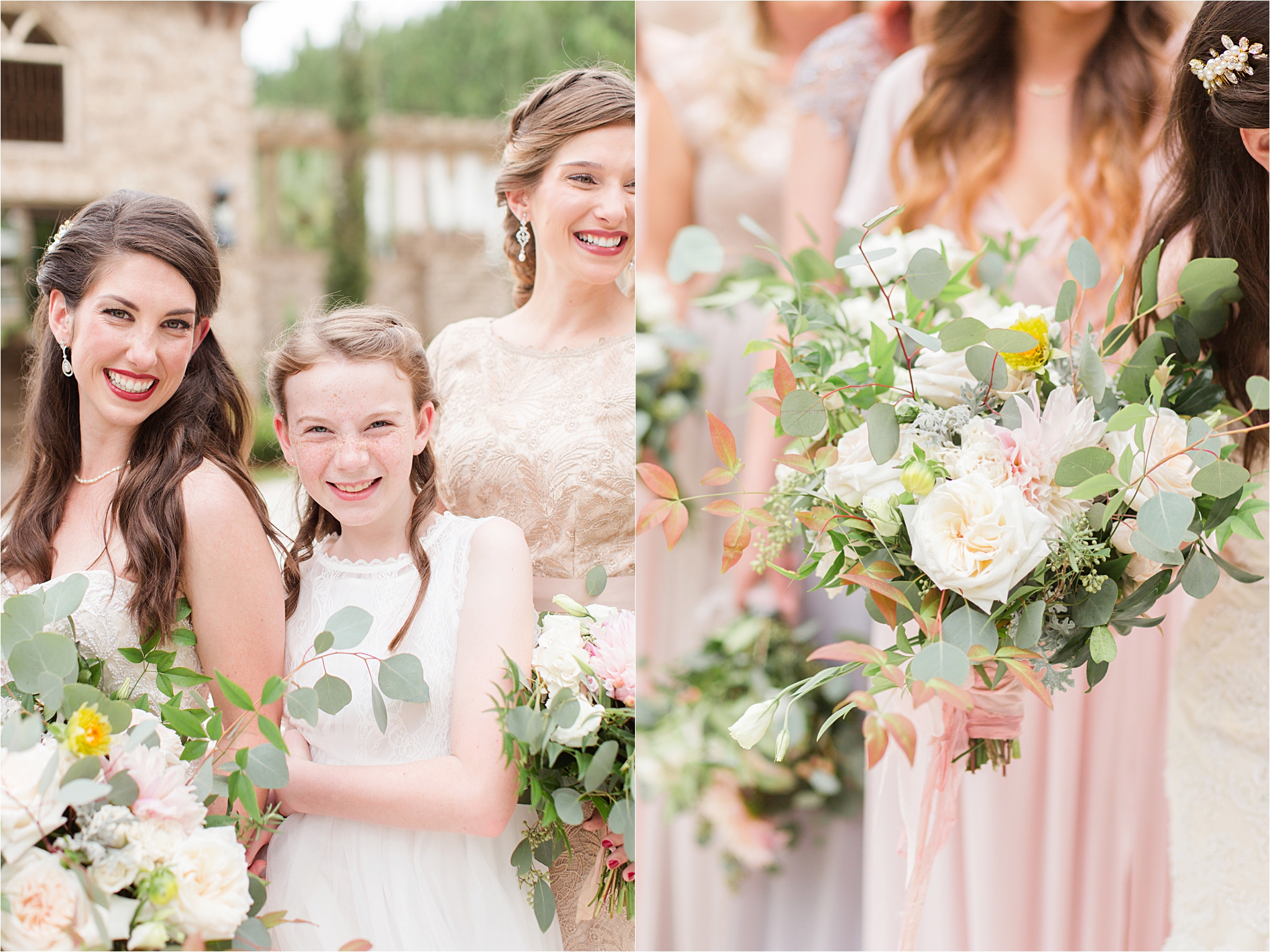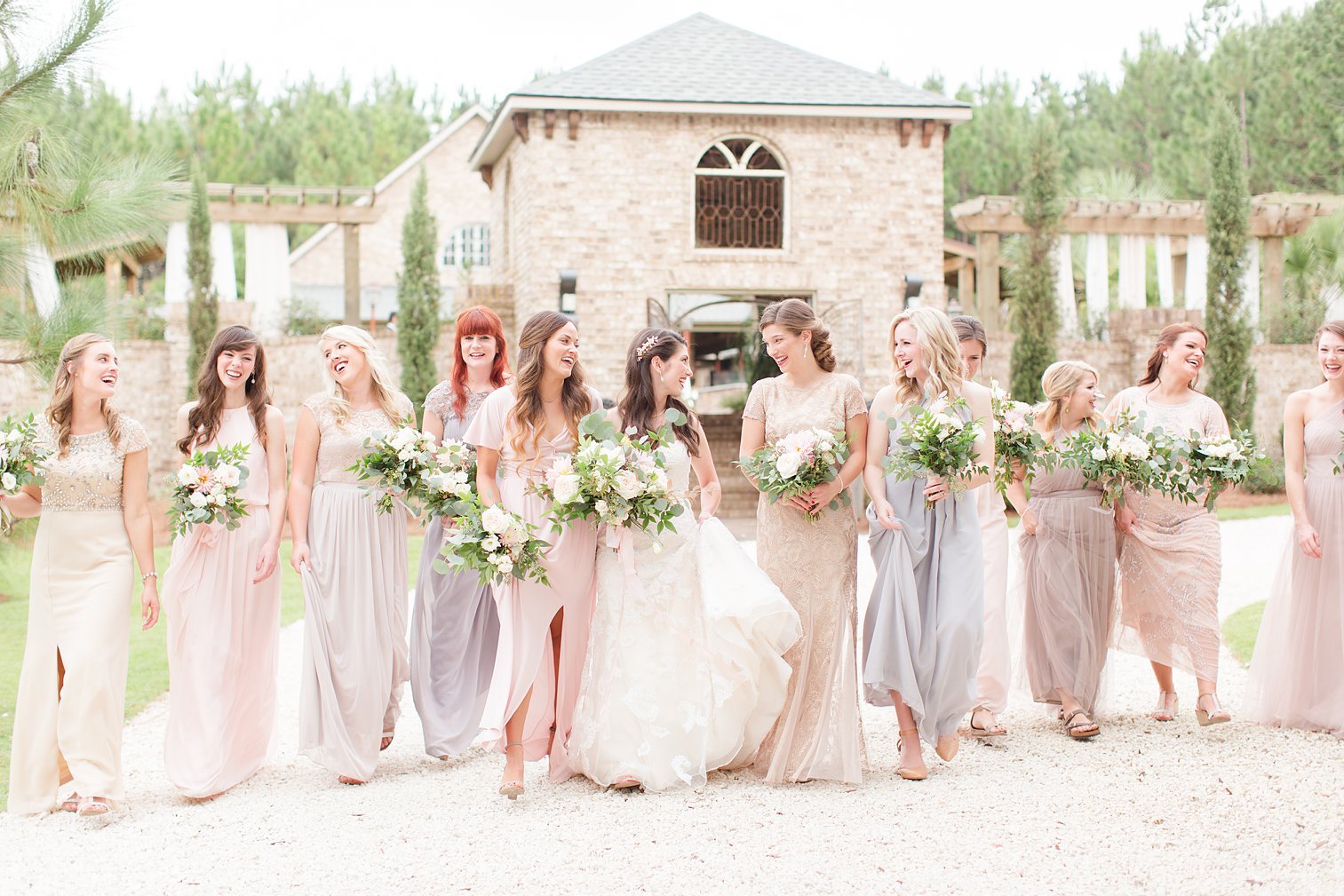 How perfect is my sister?  Gosh golly, she's timeless!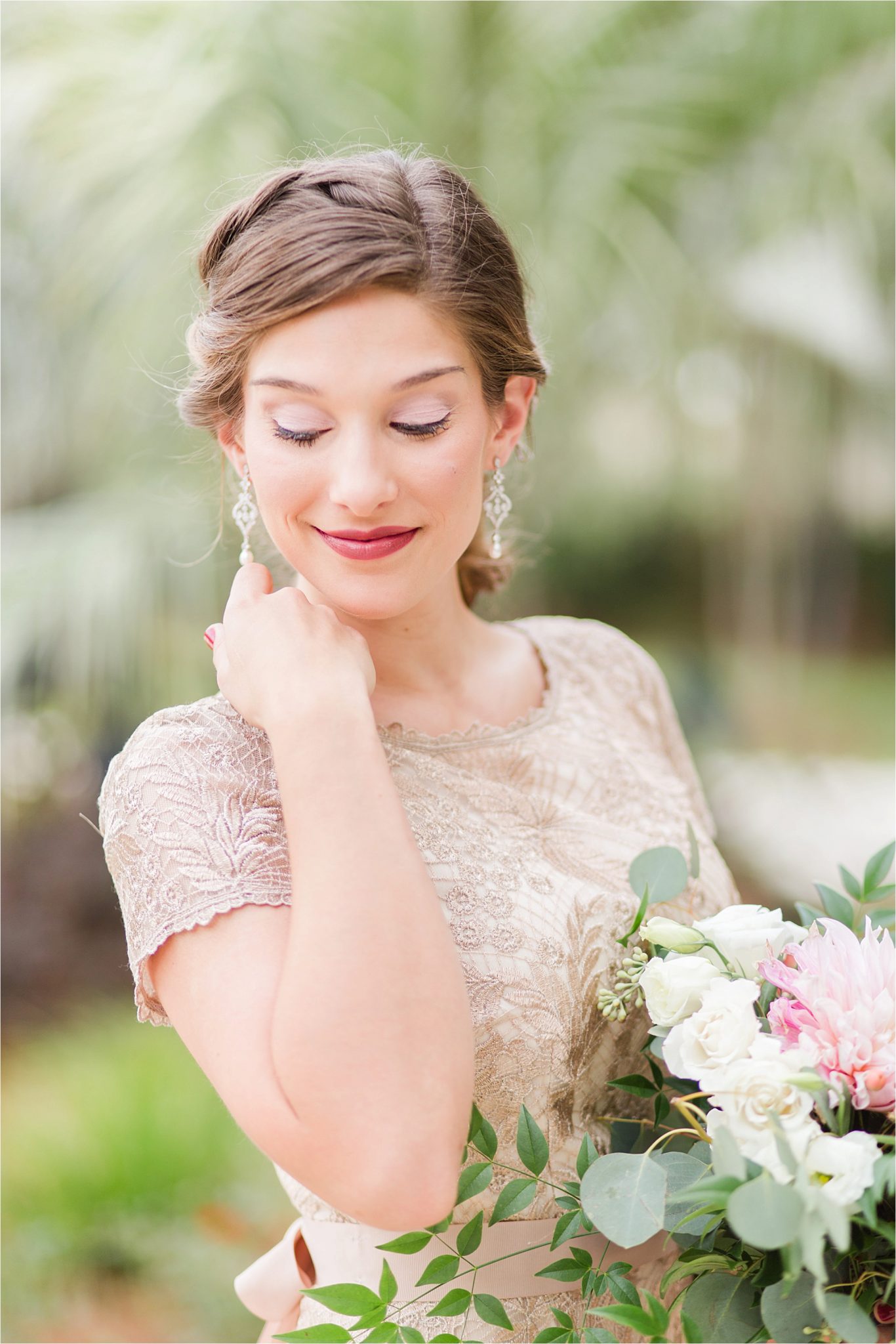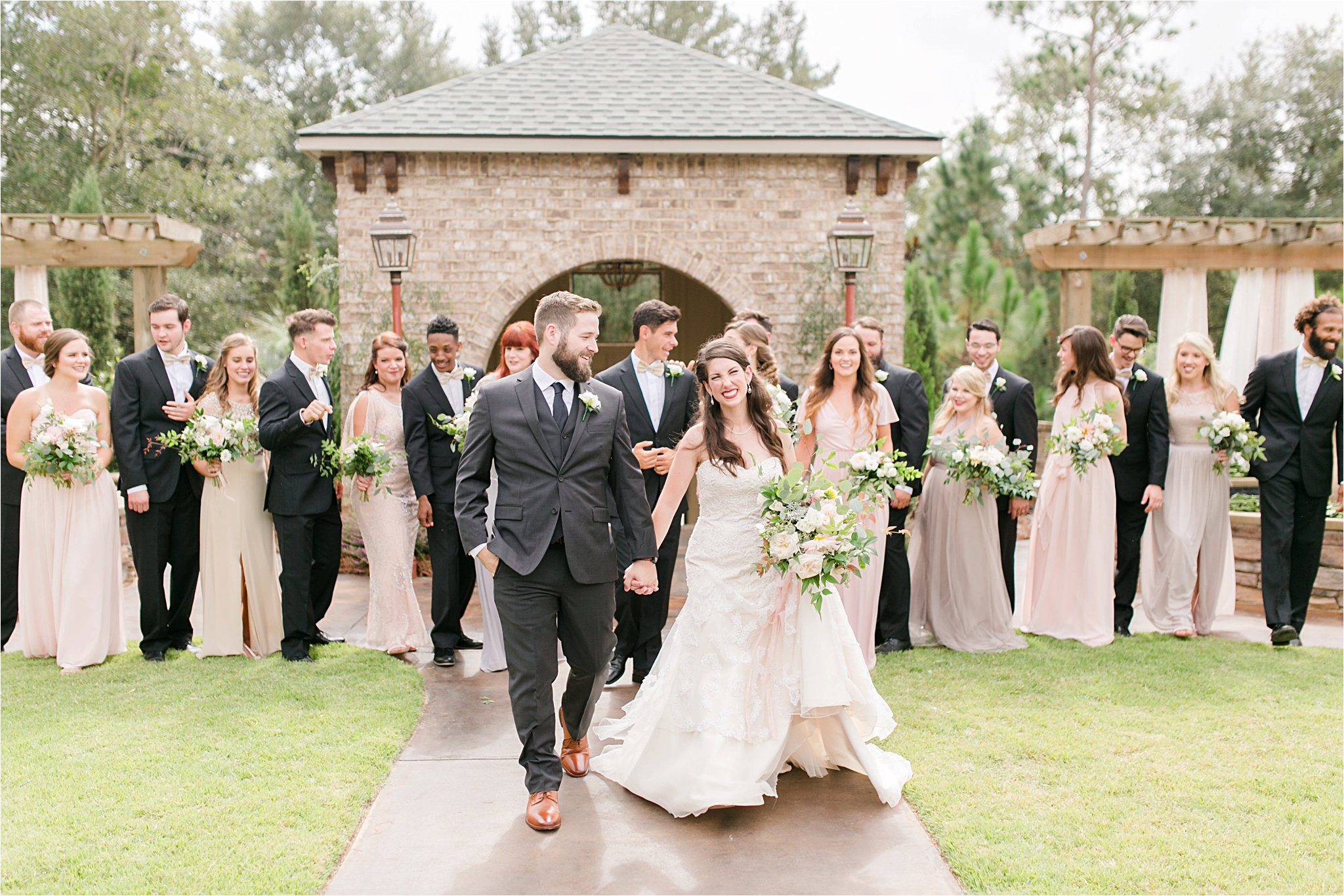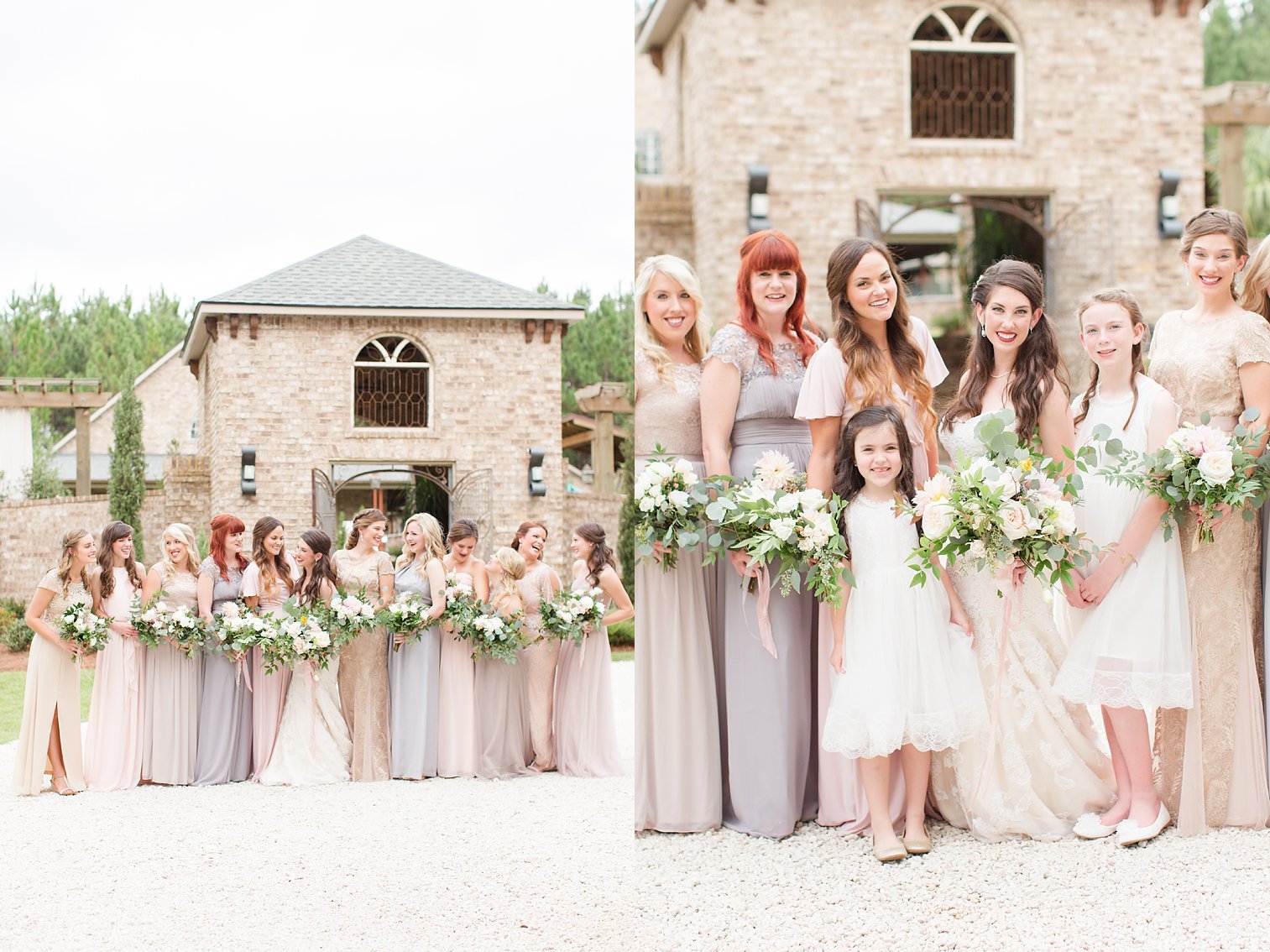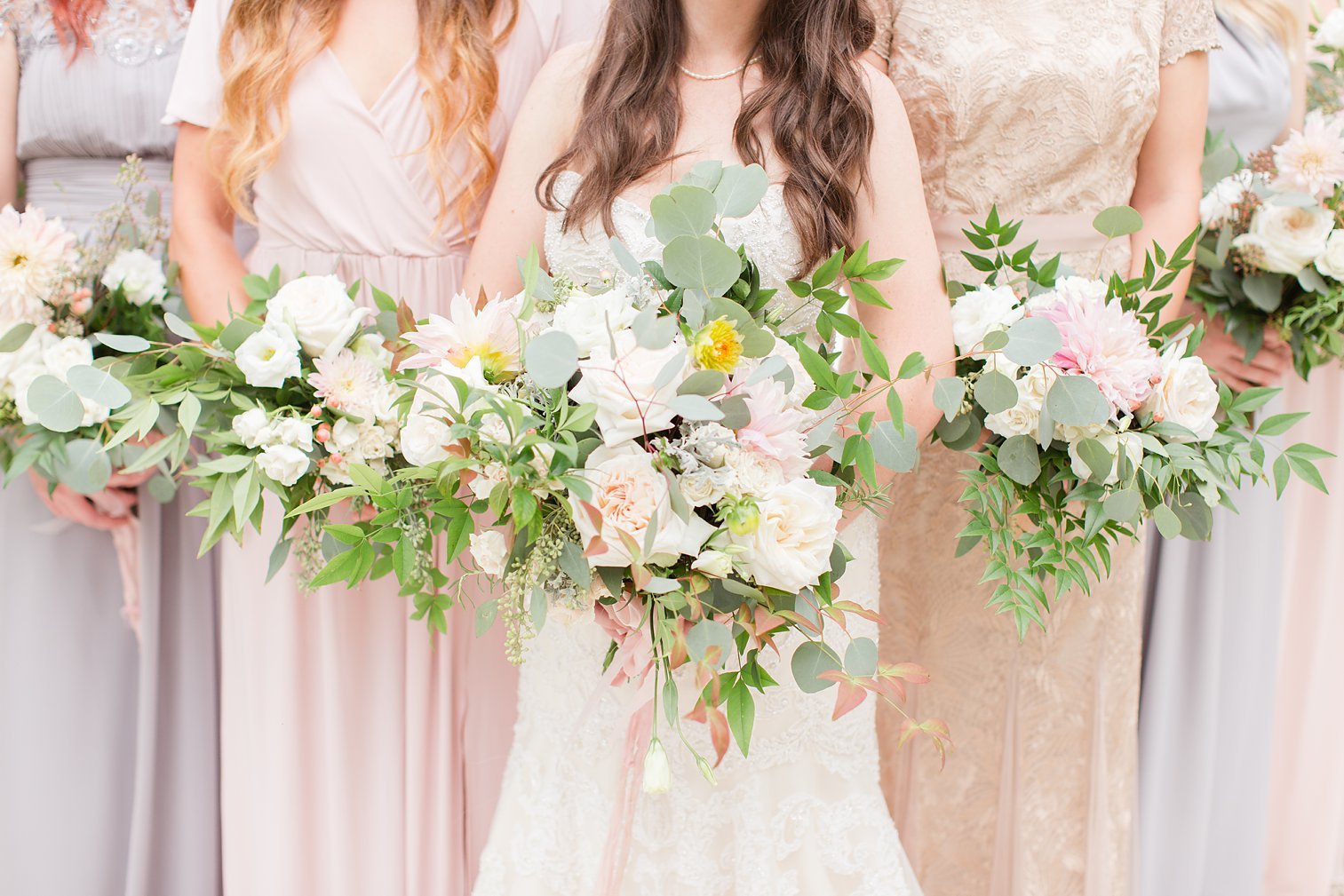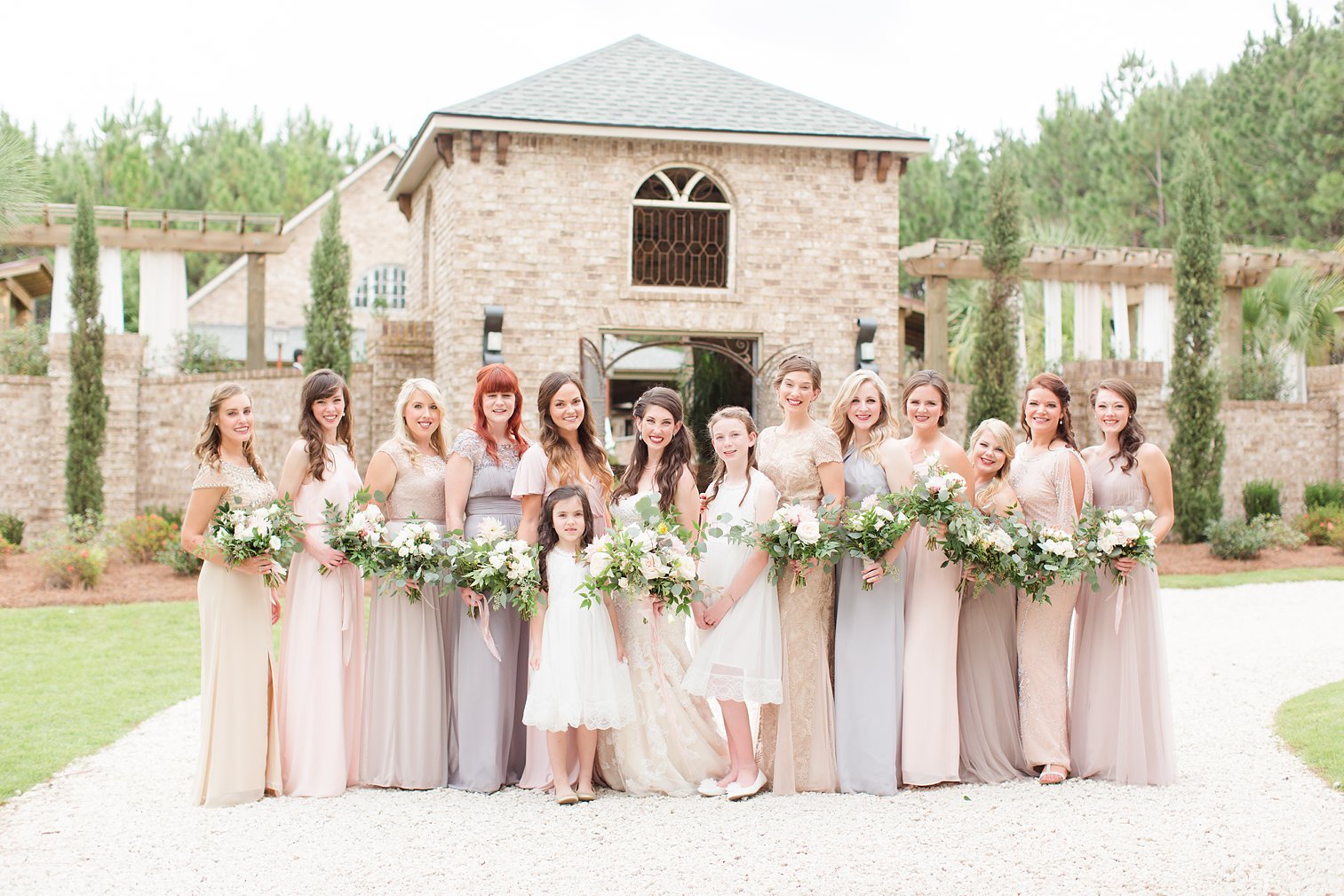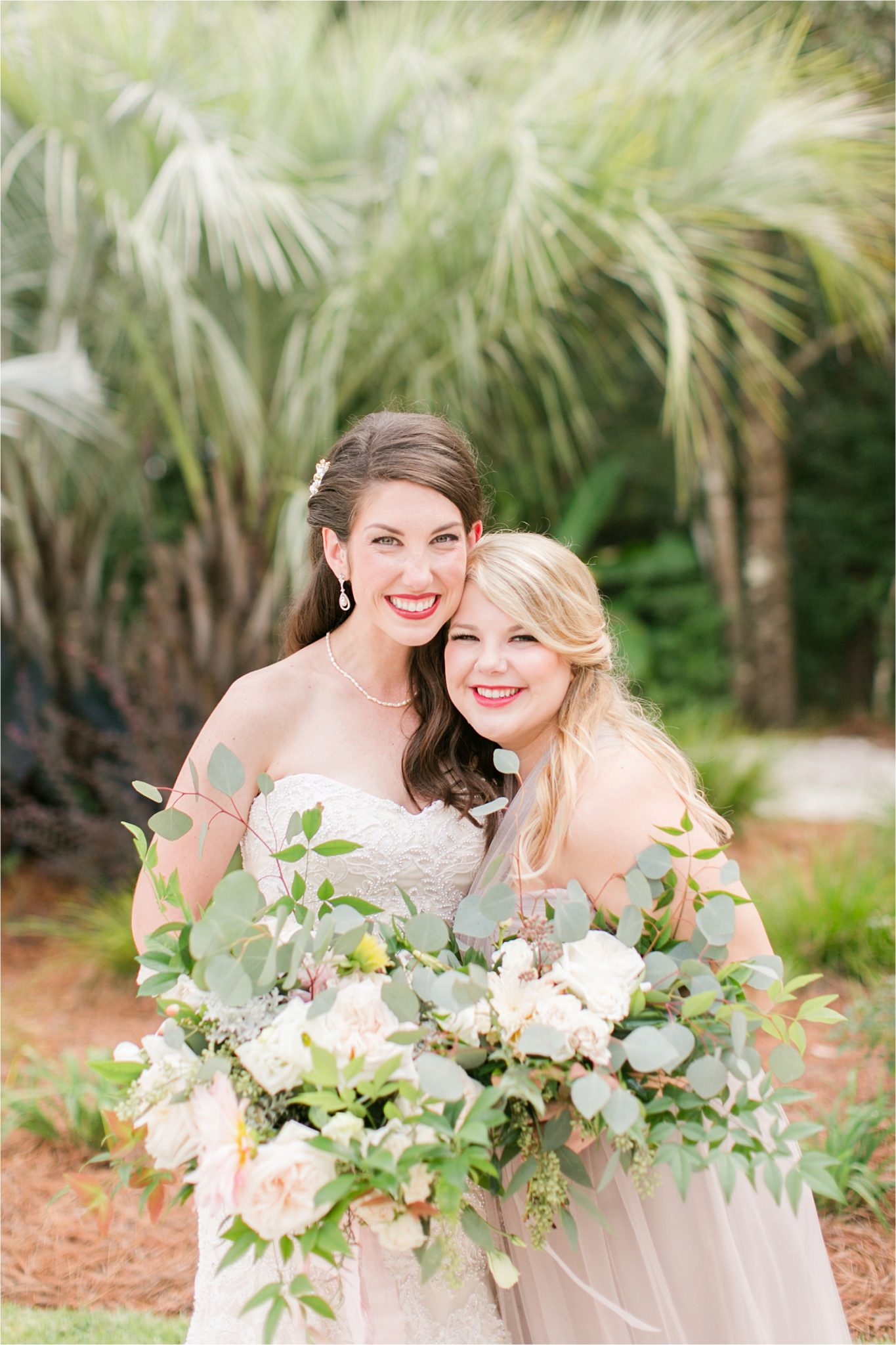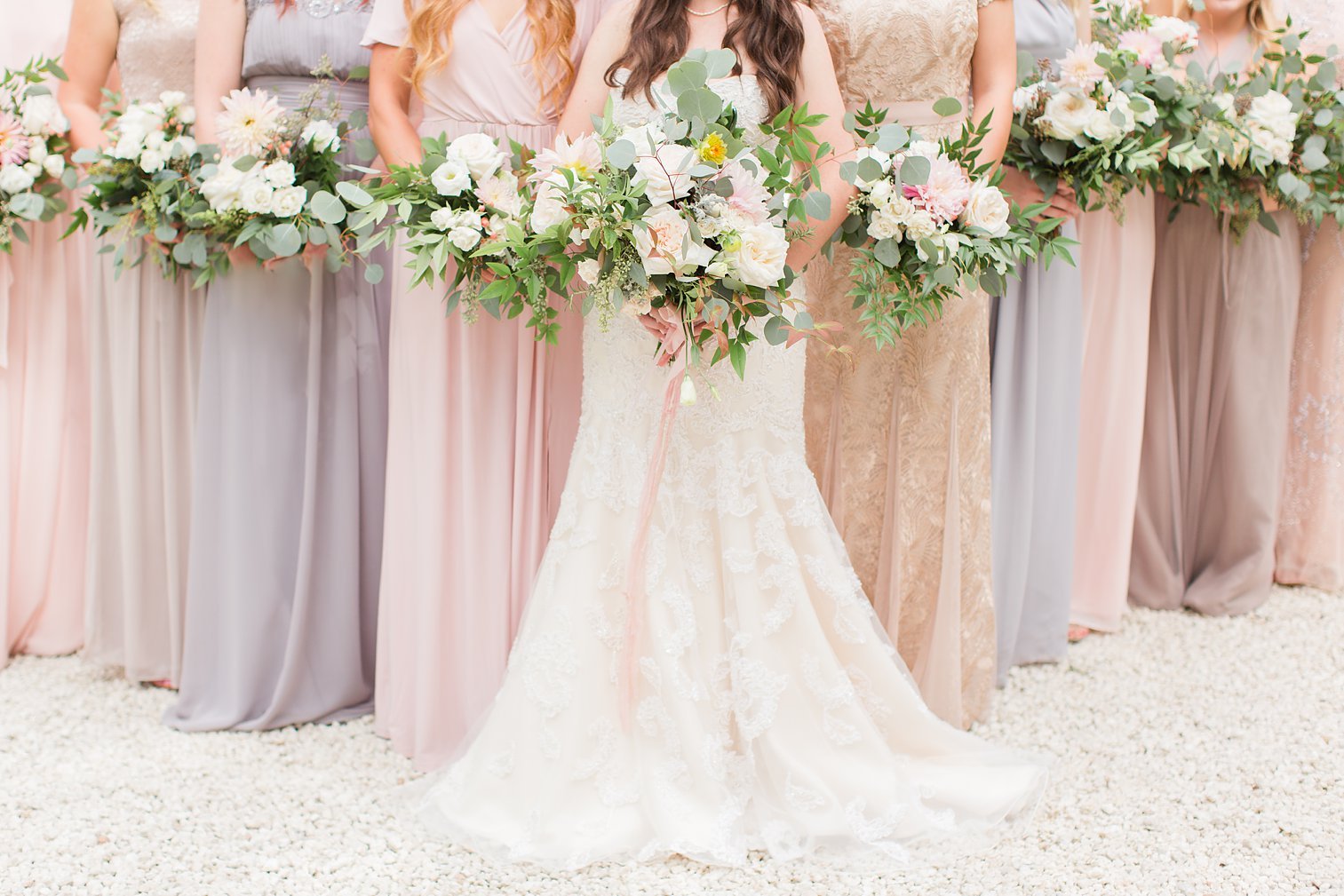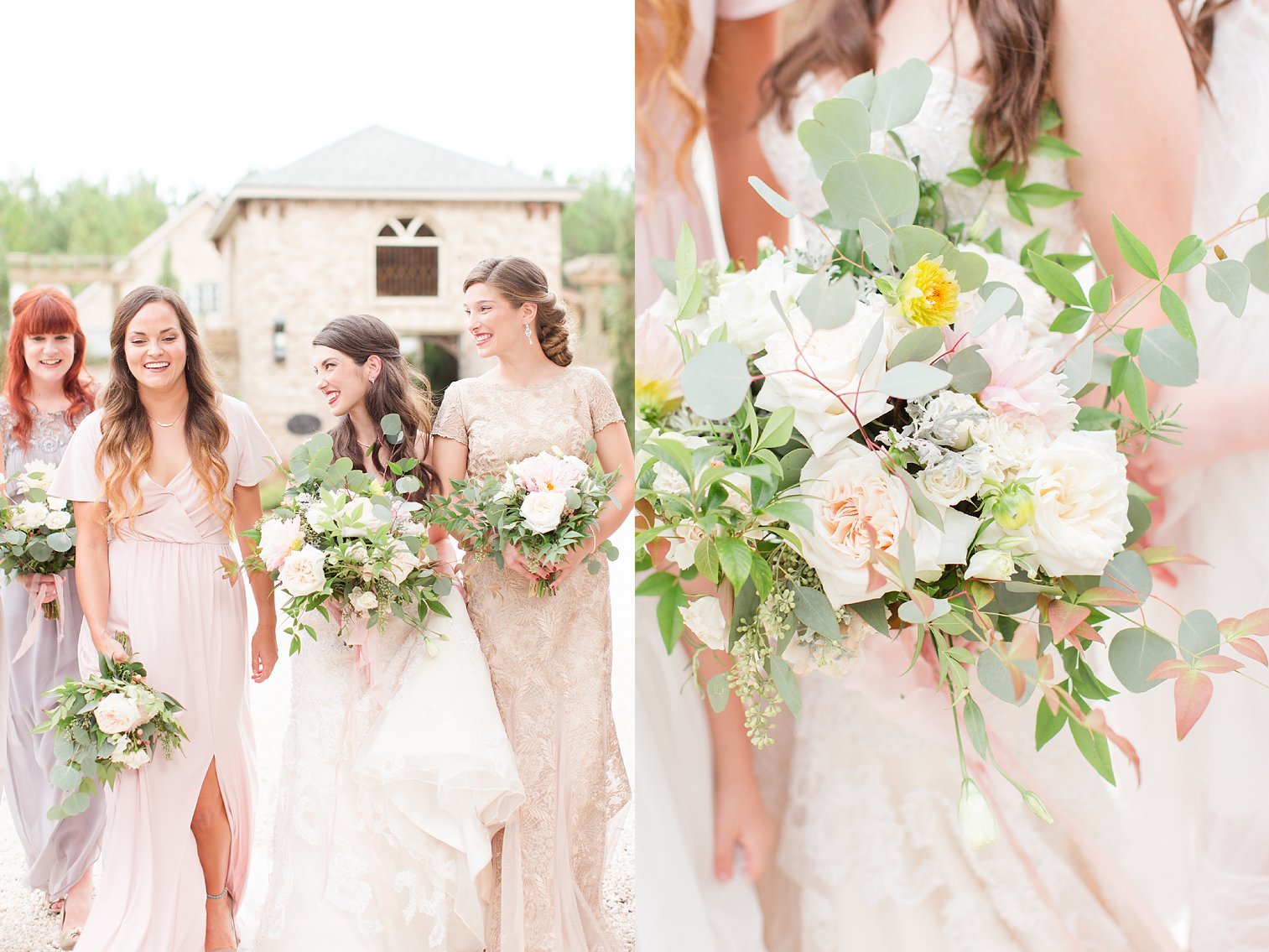 These men… so handsome and so incredible.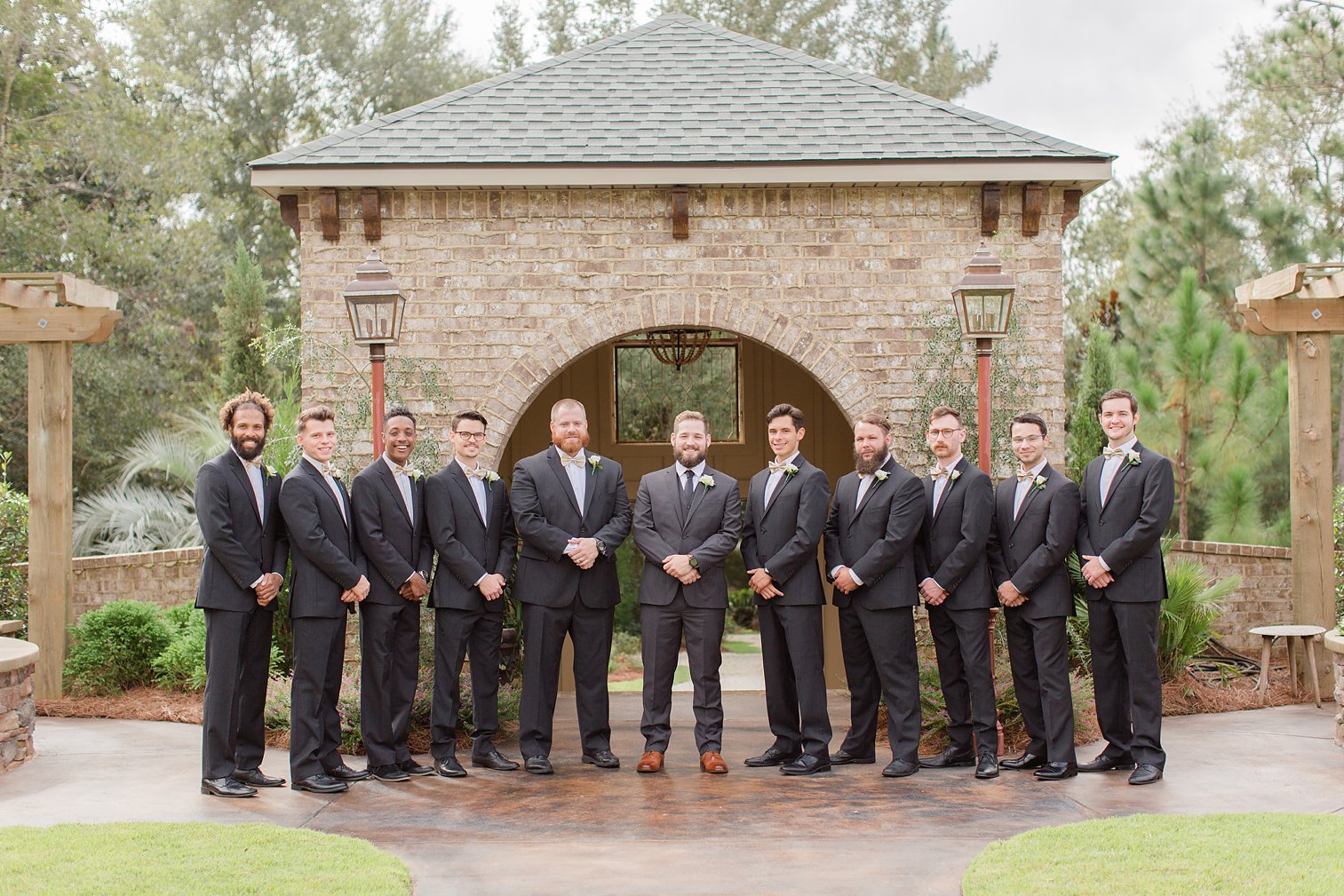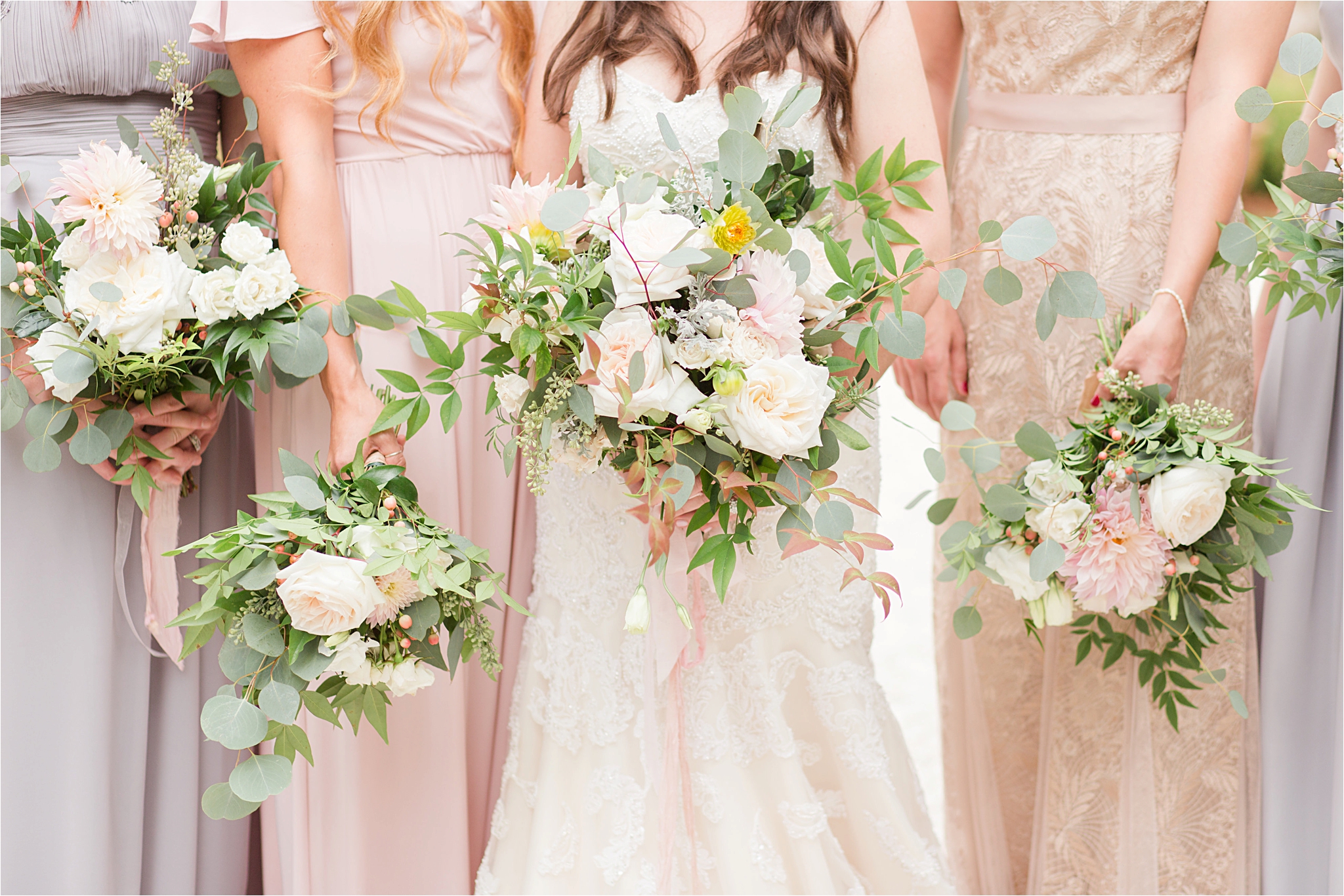 One of my favorite images of all time.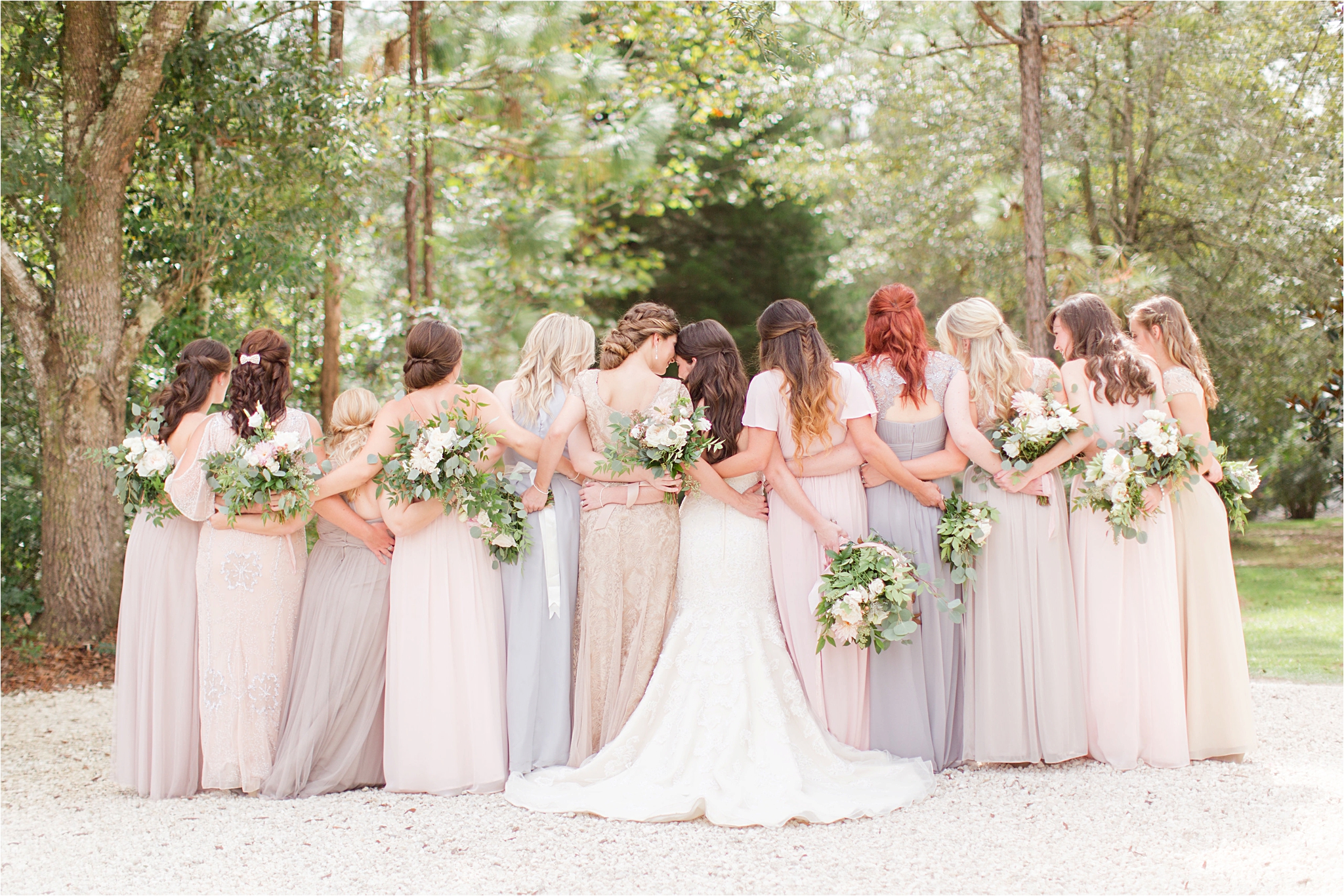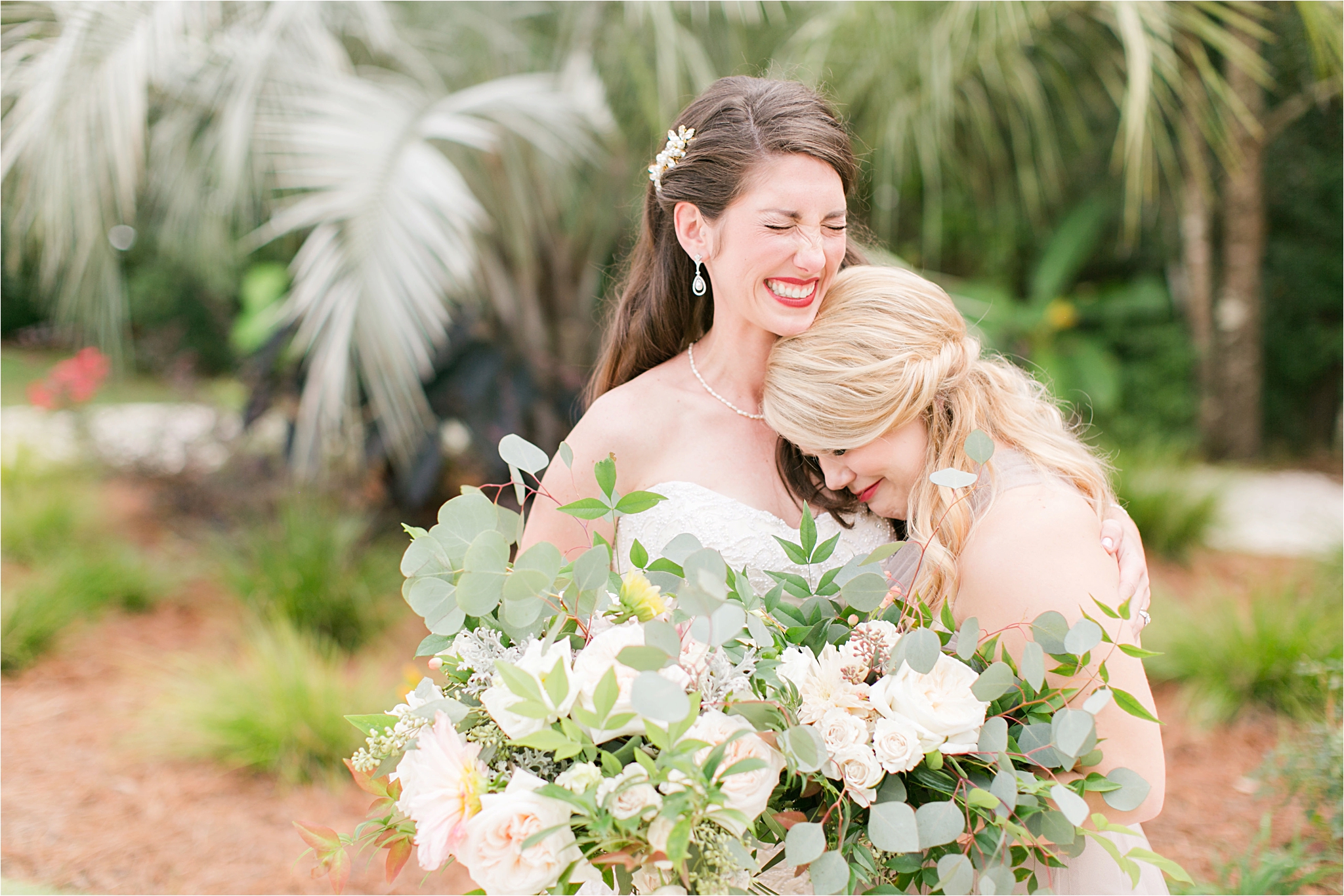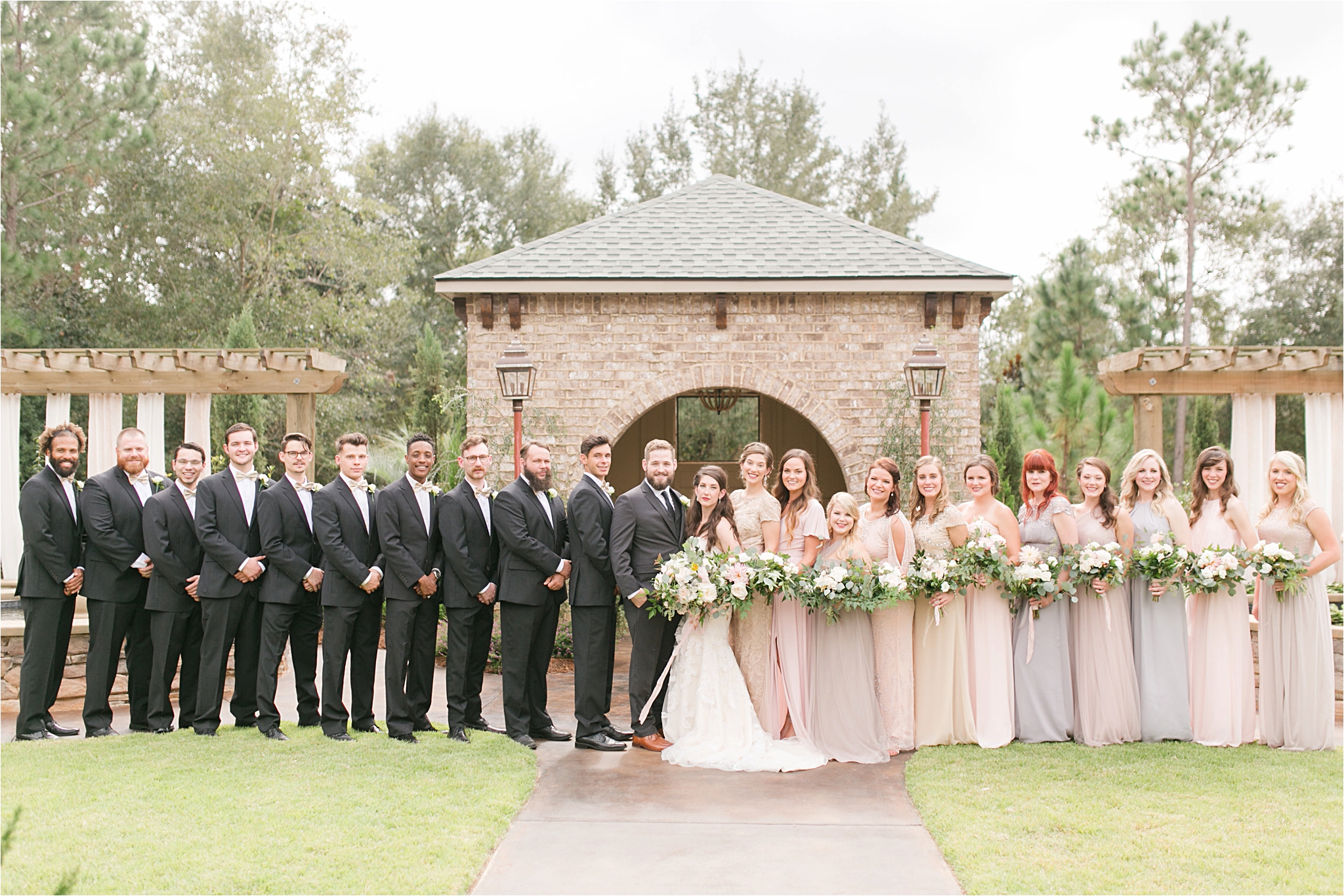 My precious flower girls.  Ohhhhh how I love them!  These two are such delights- they are beautiful, inside and out.  And KIND, golly are they kind.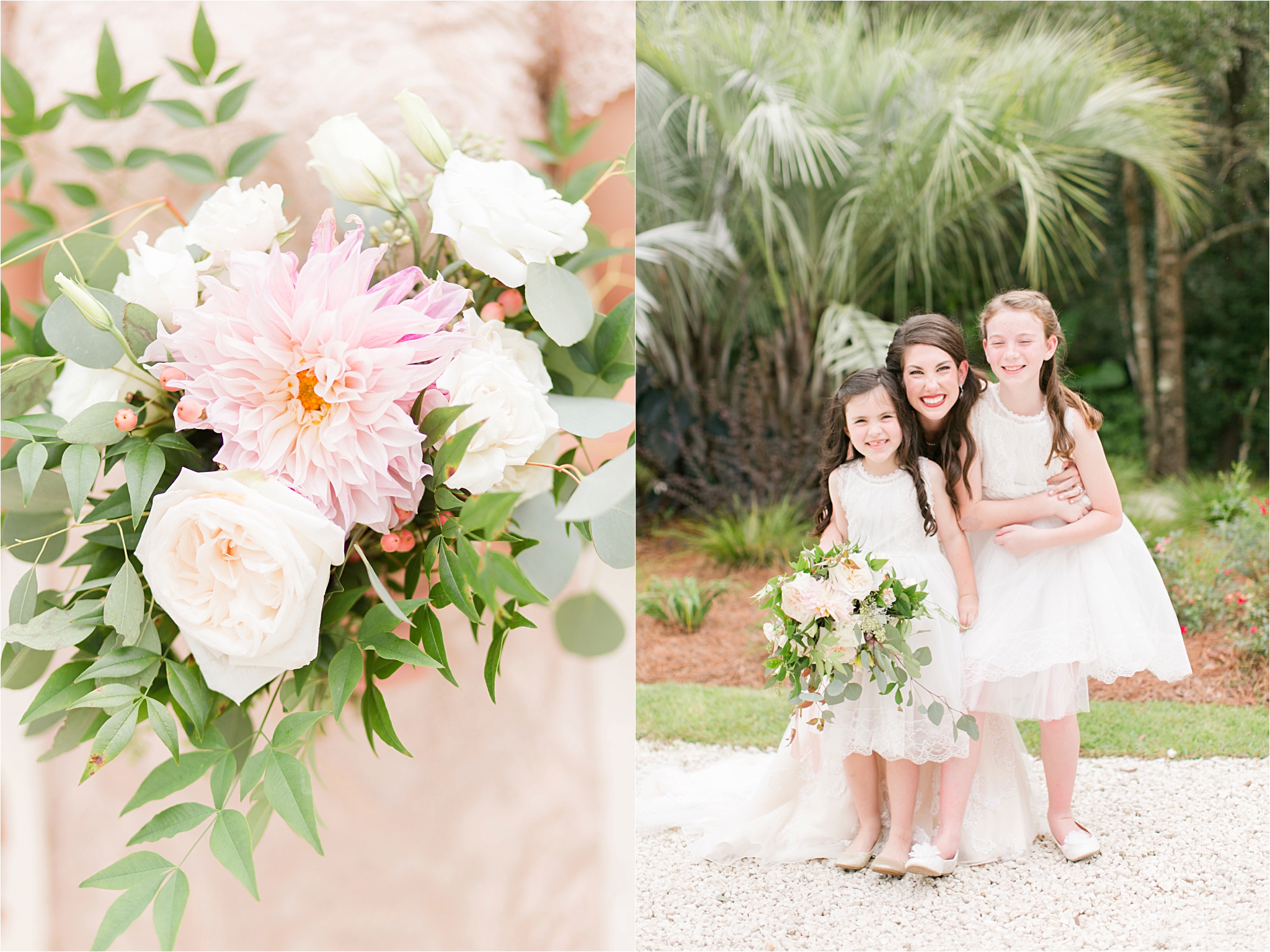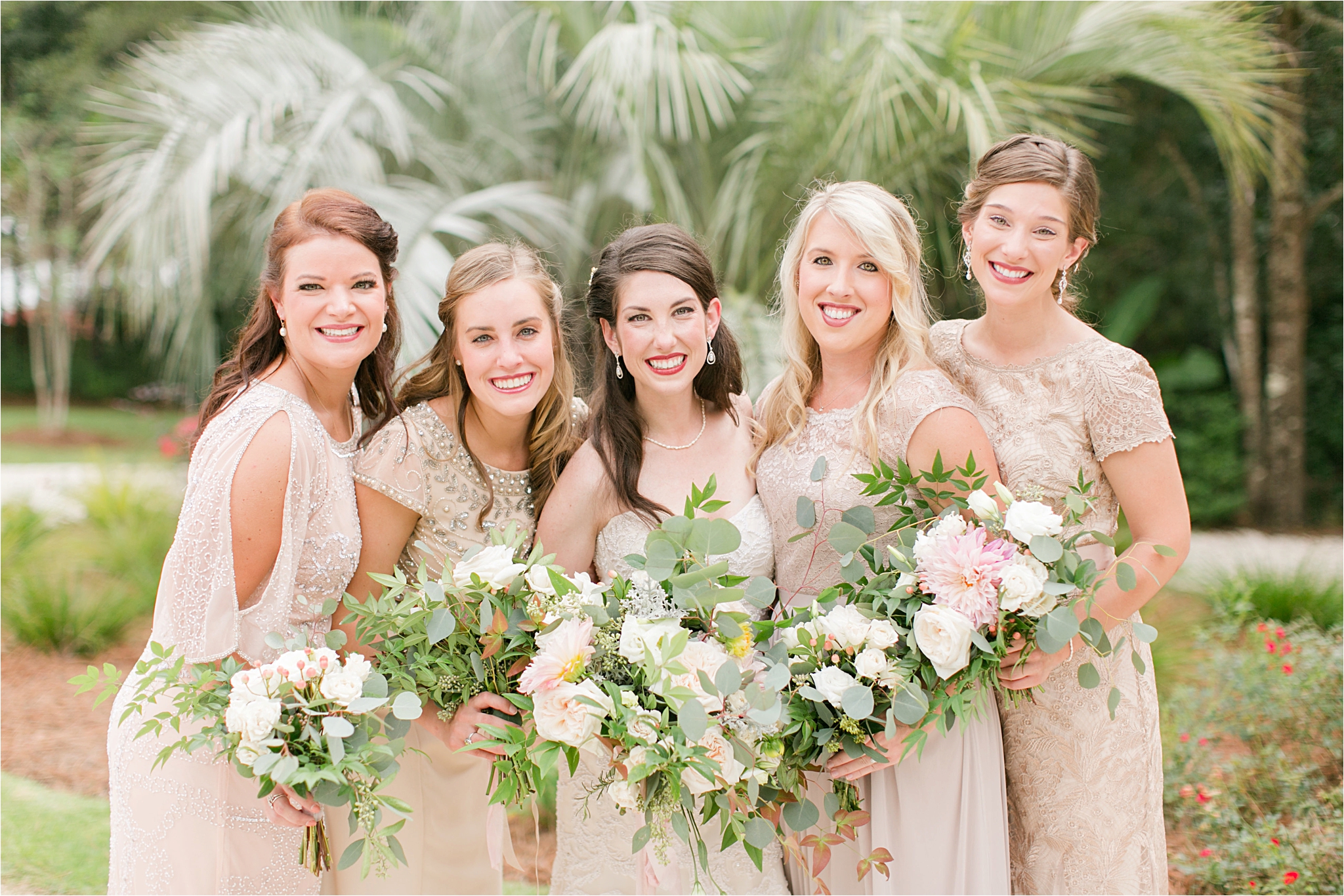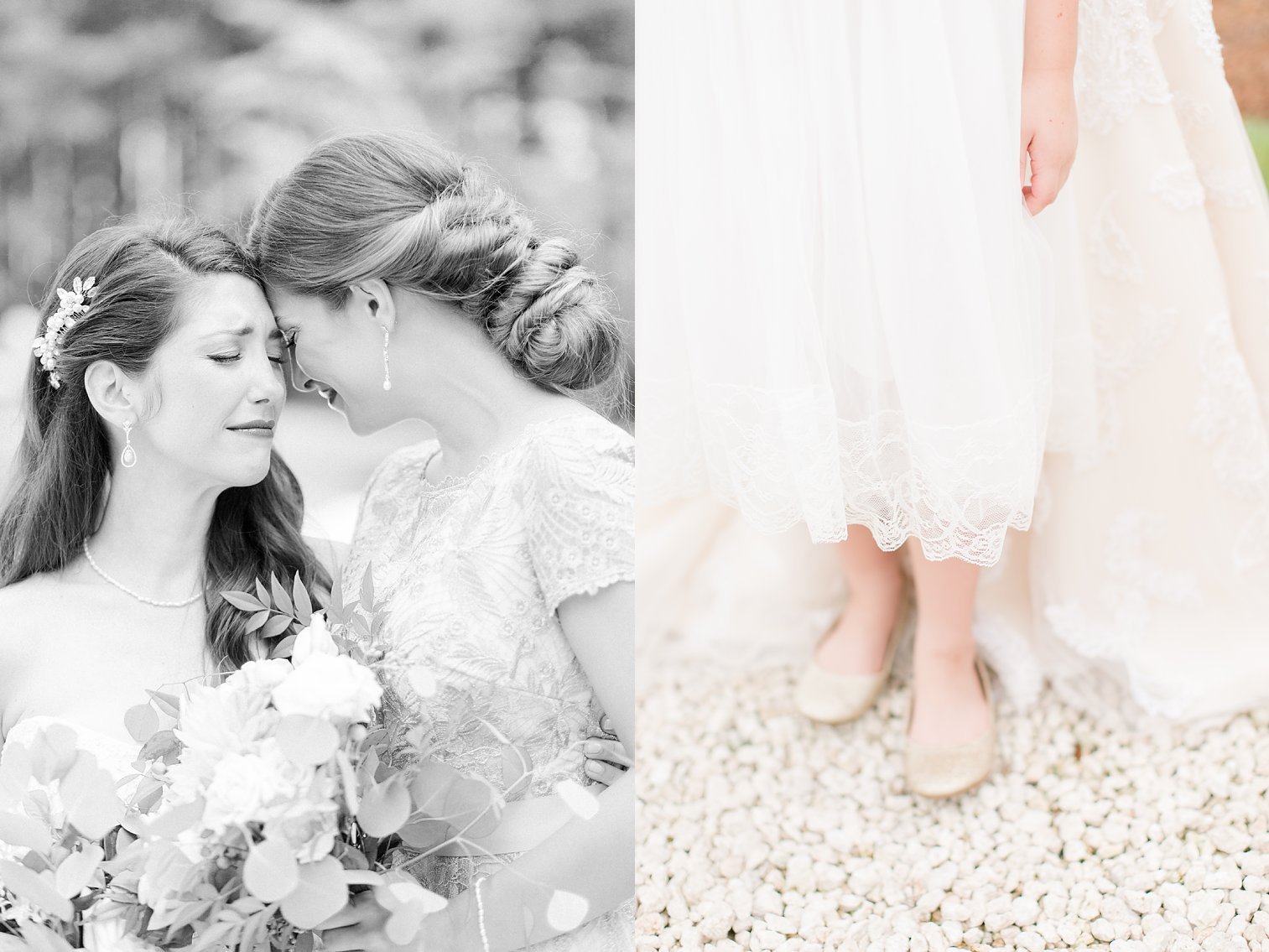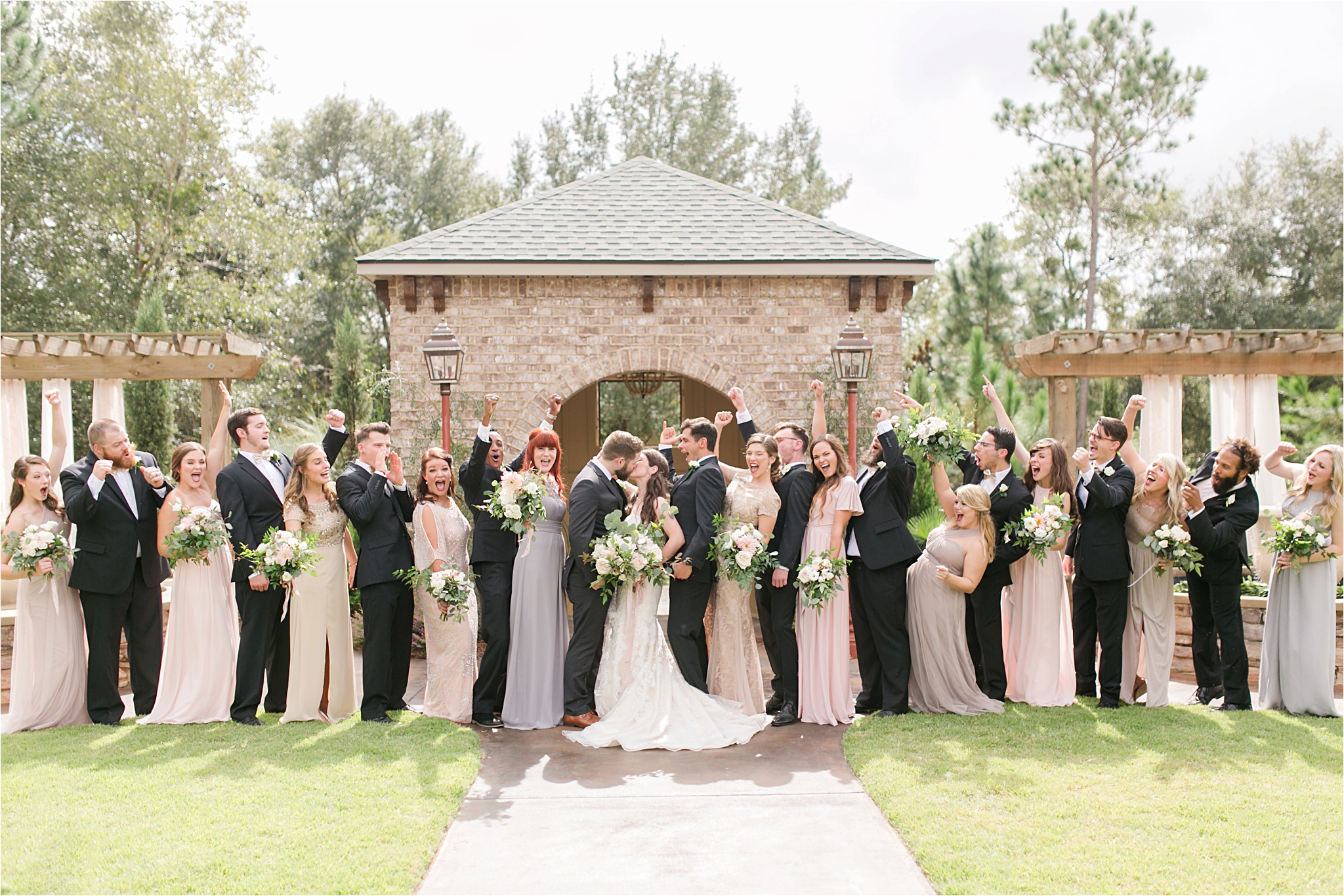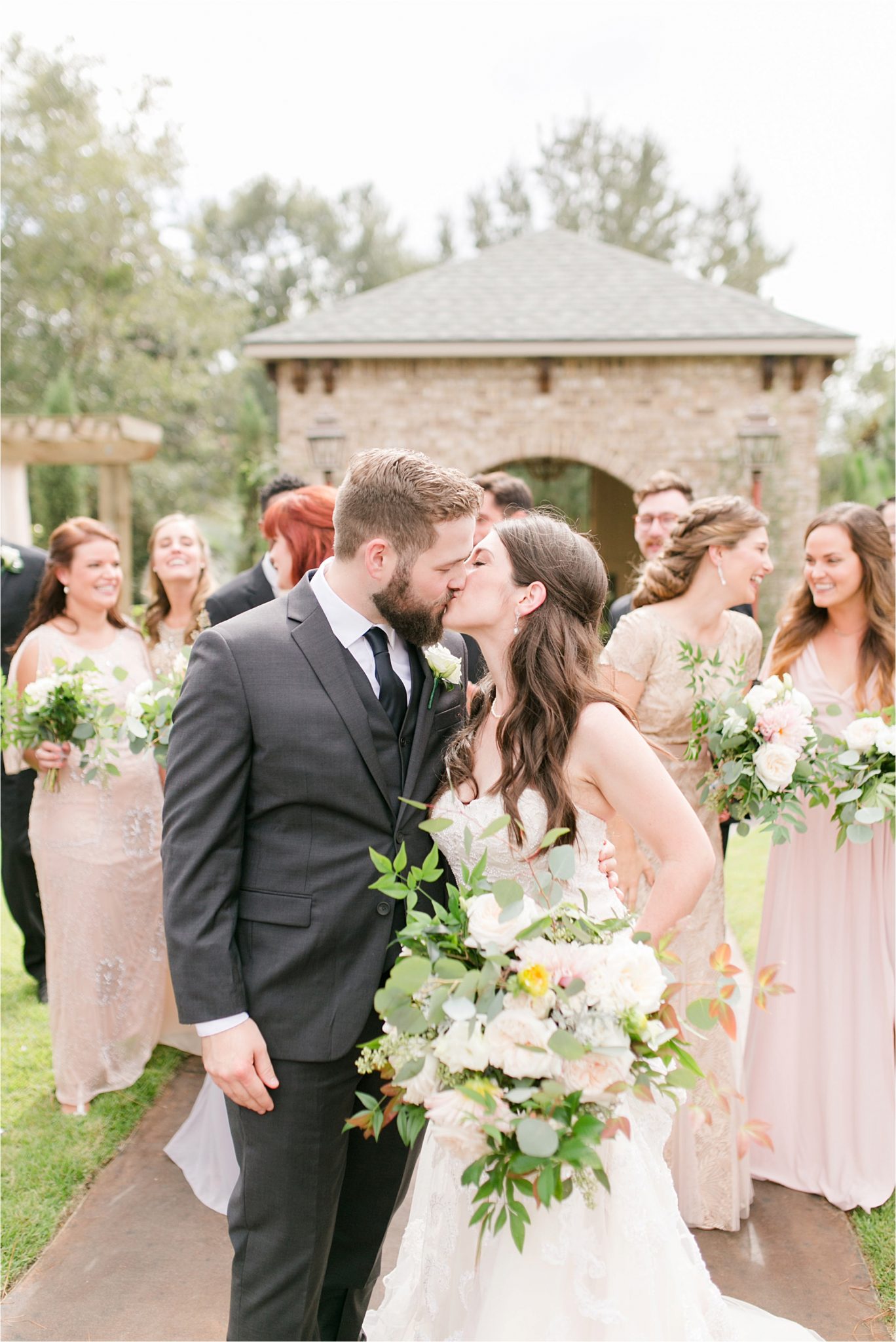 We have the best friends anyone could ever ask for…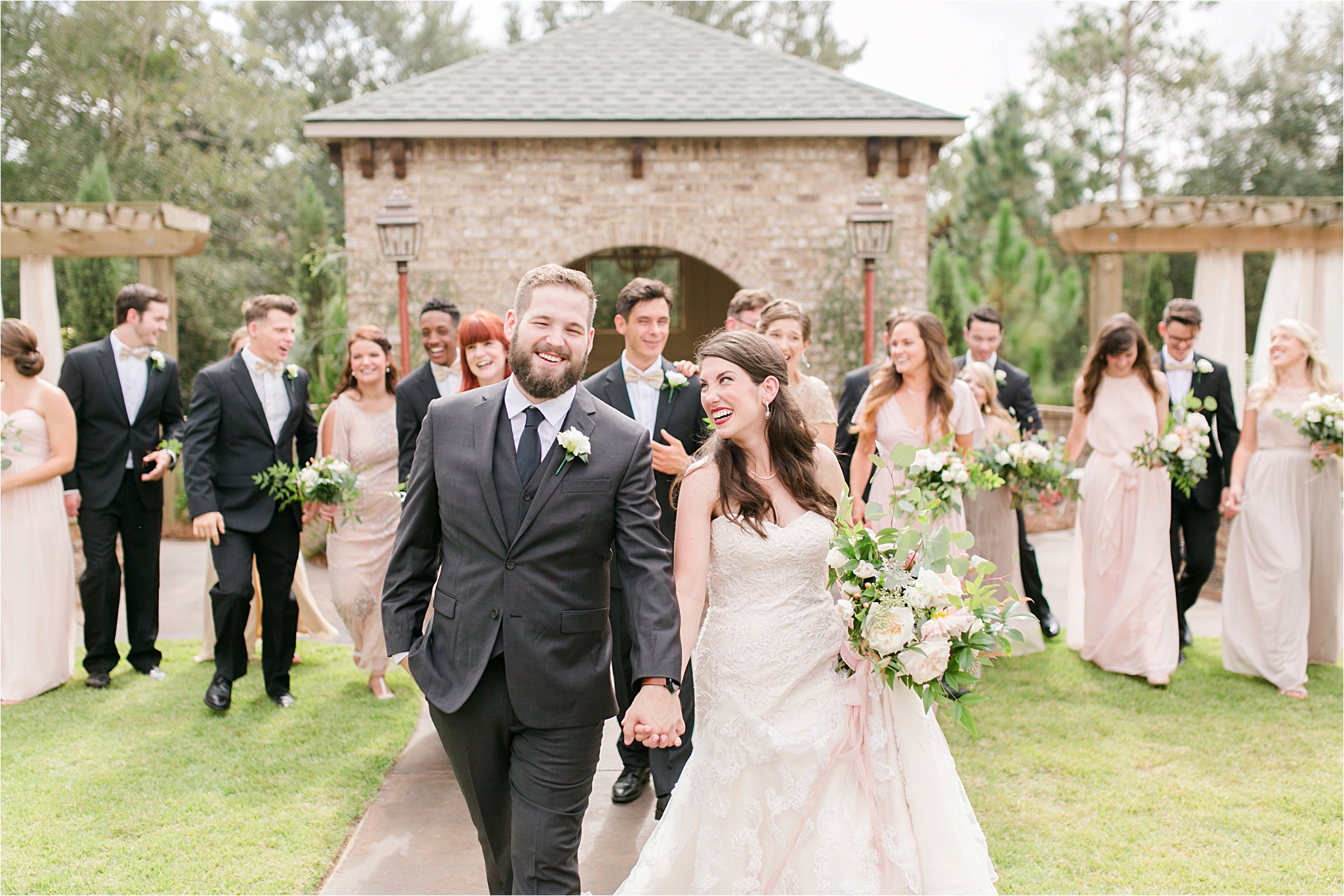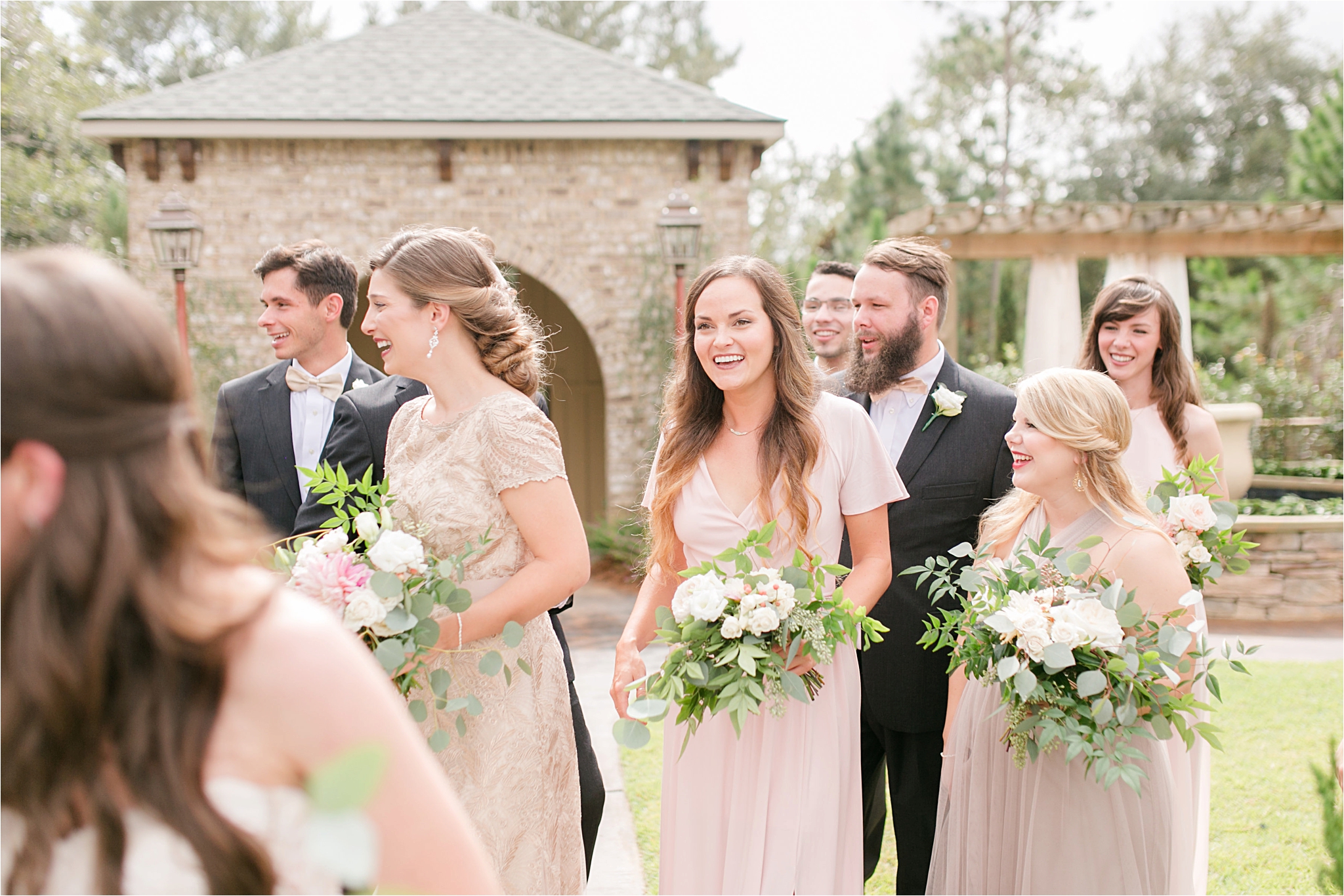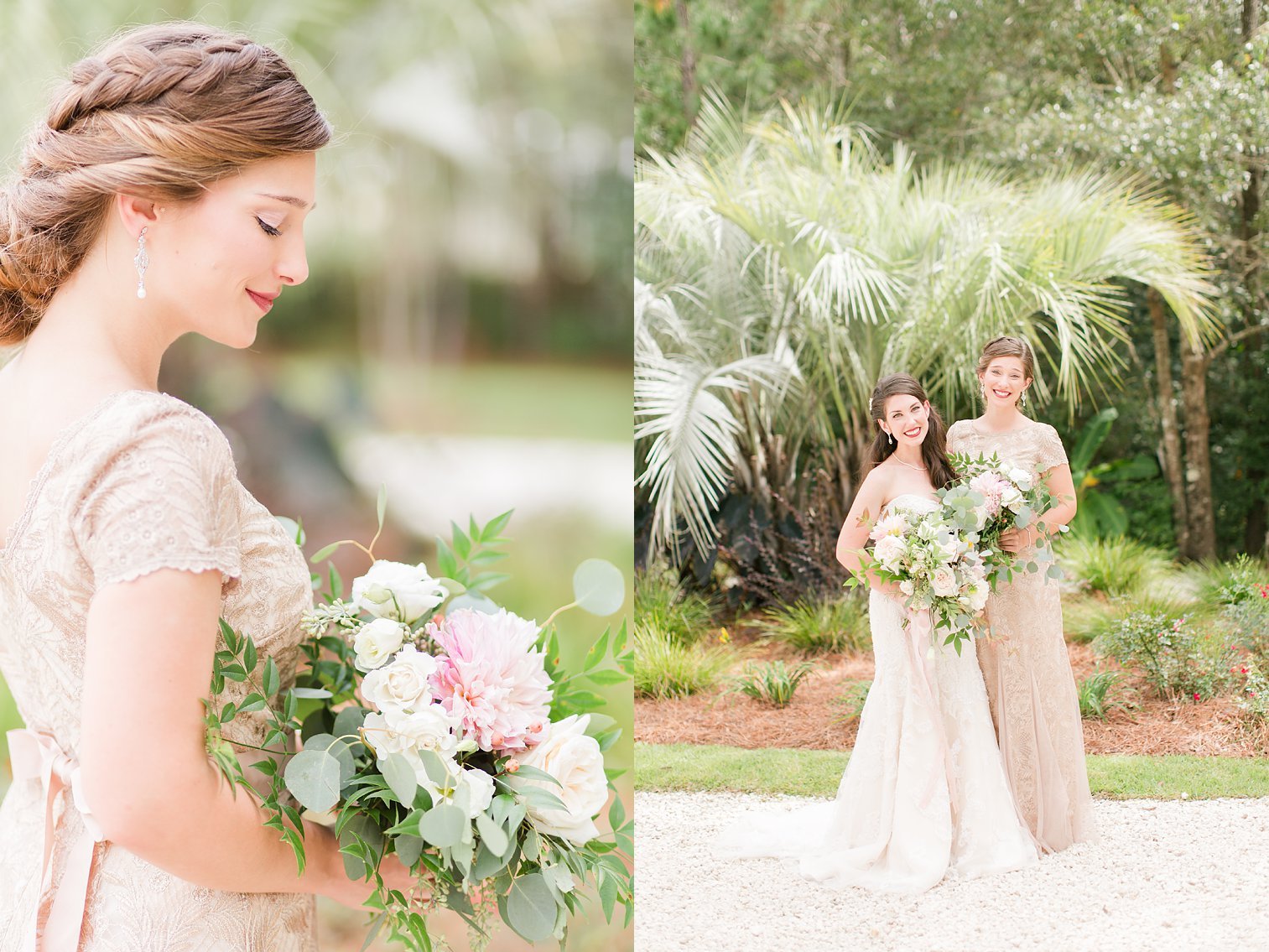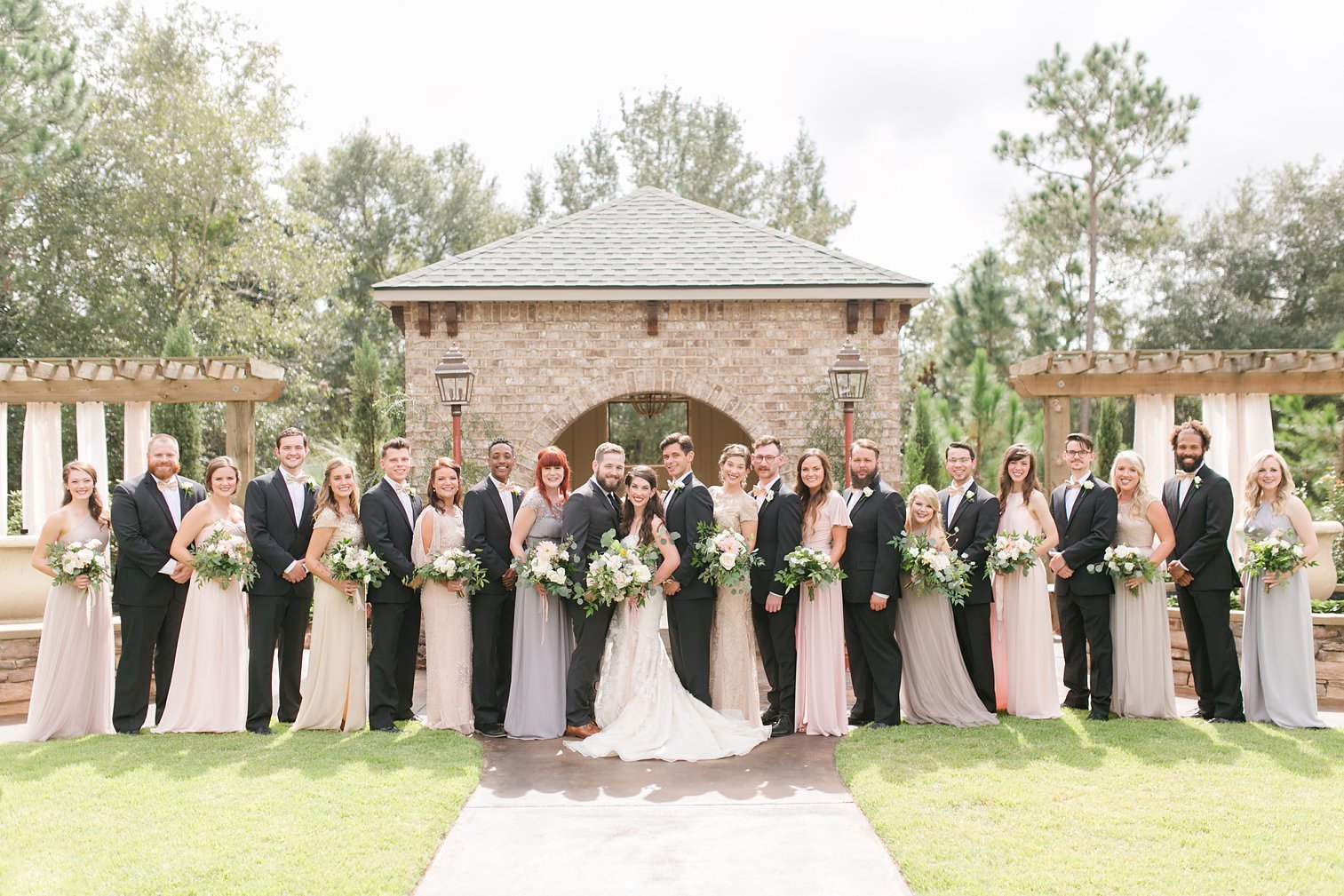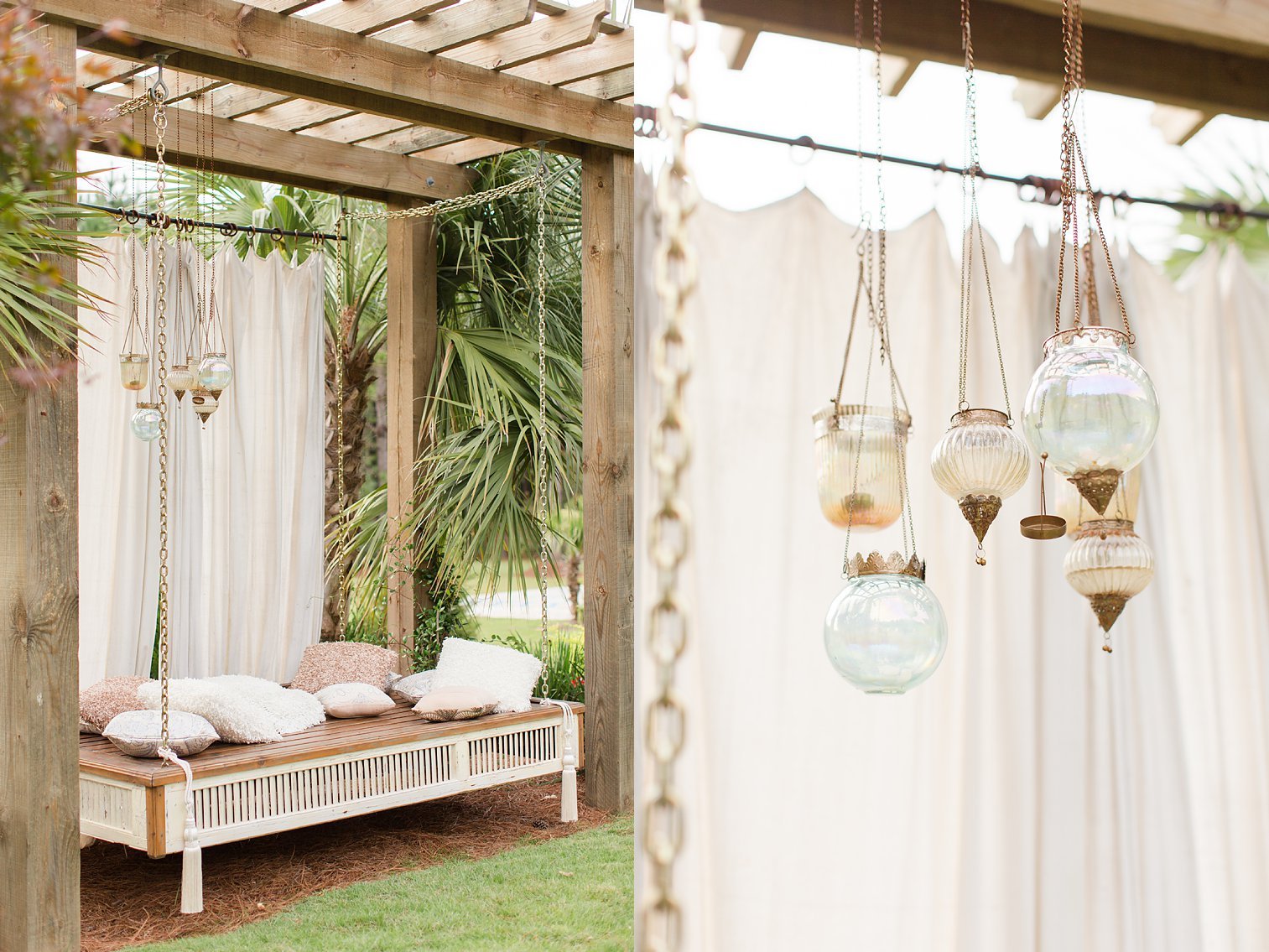 My daddy and I built that arbor….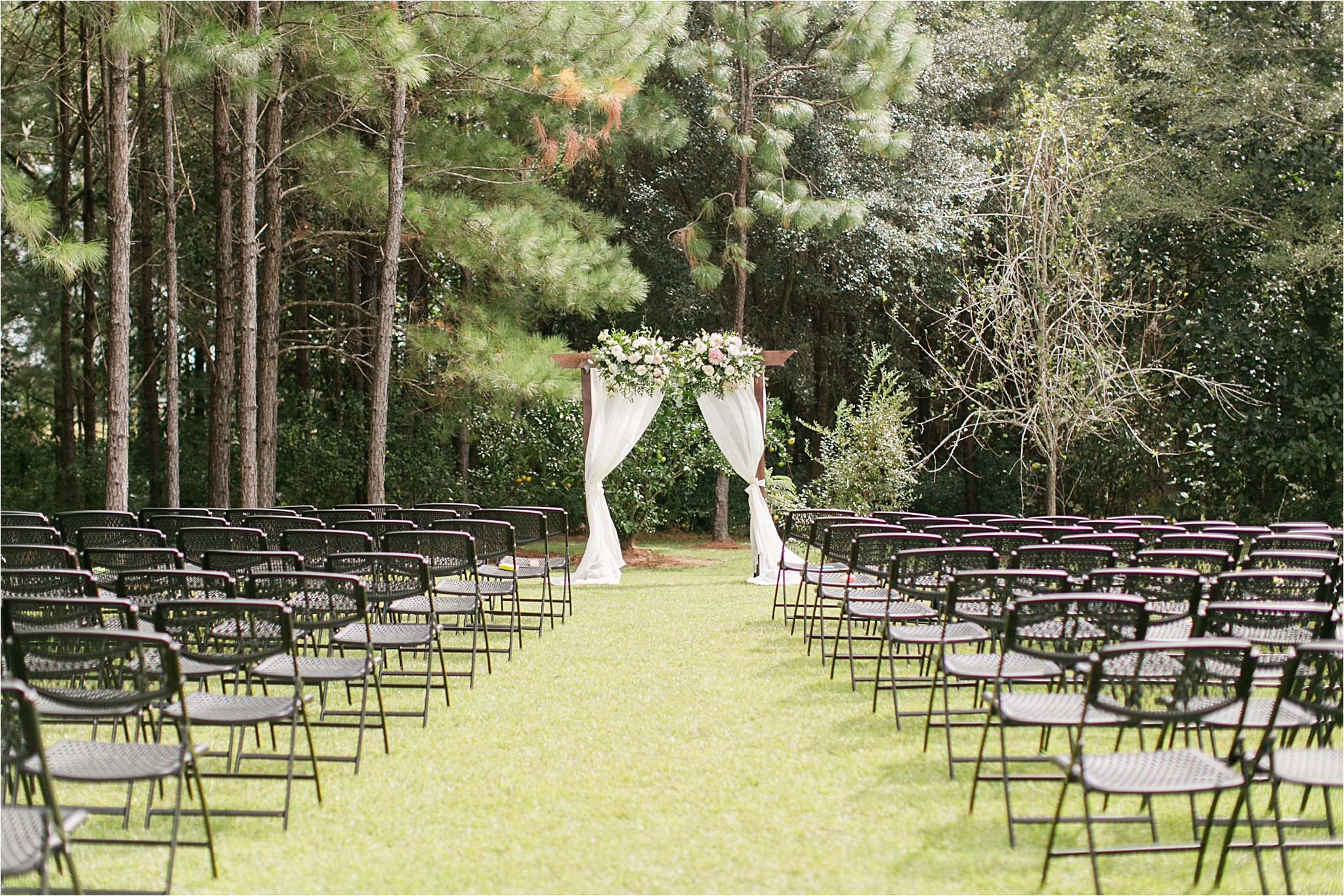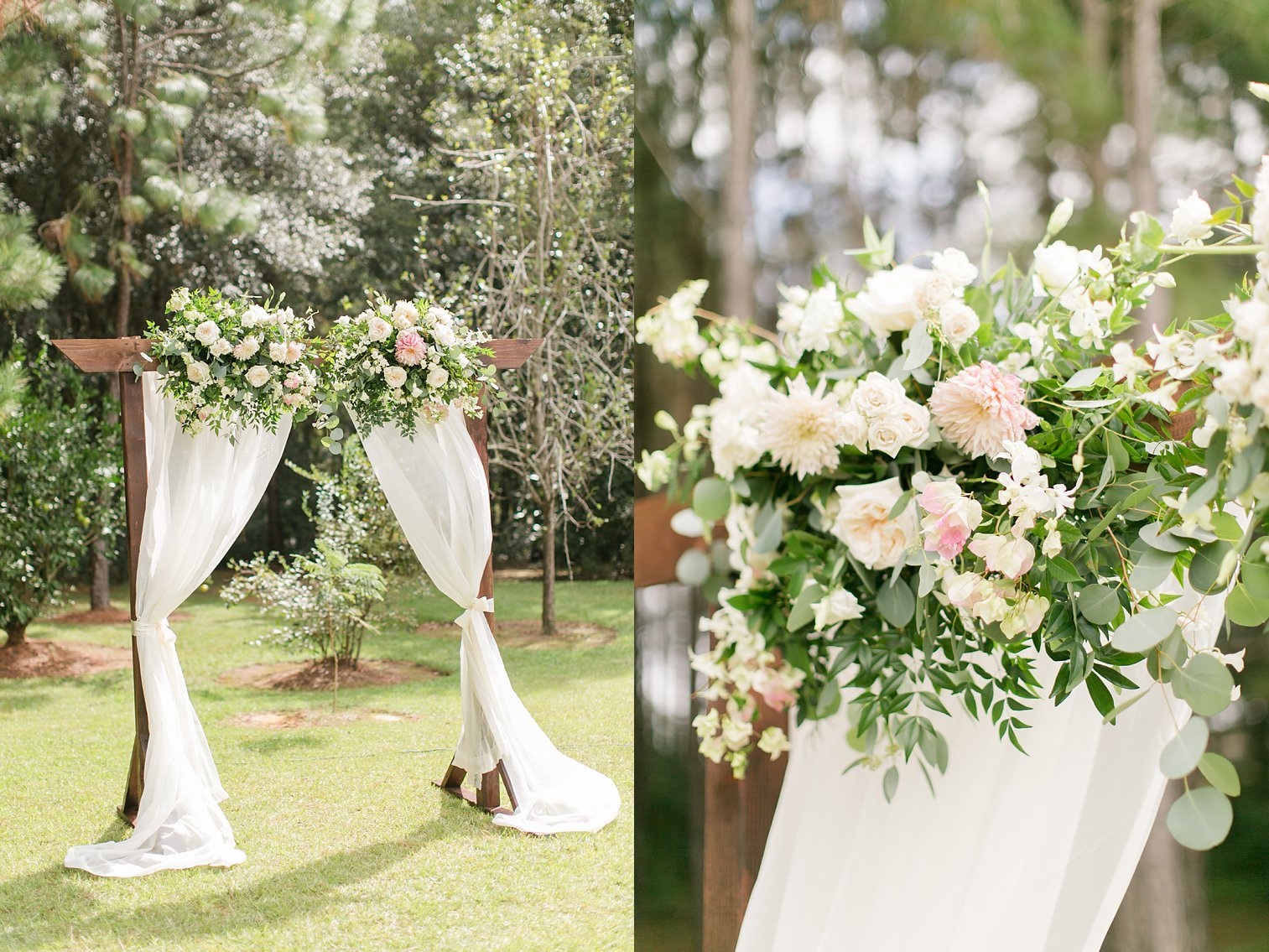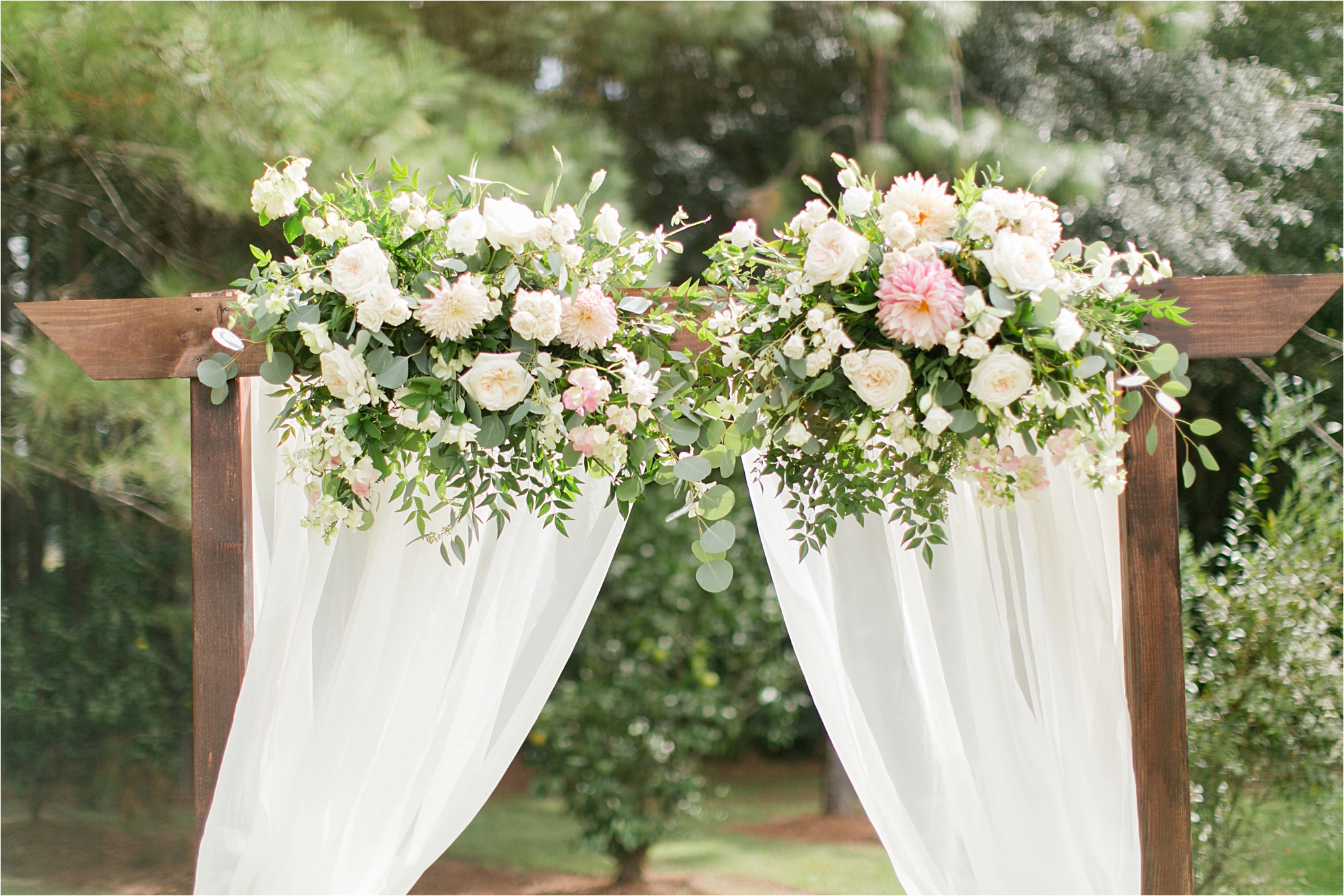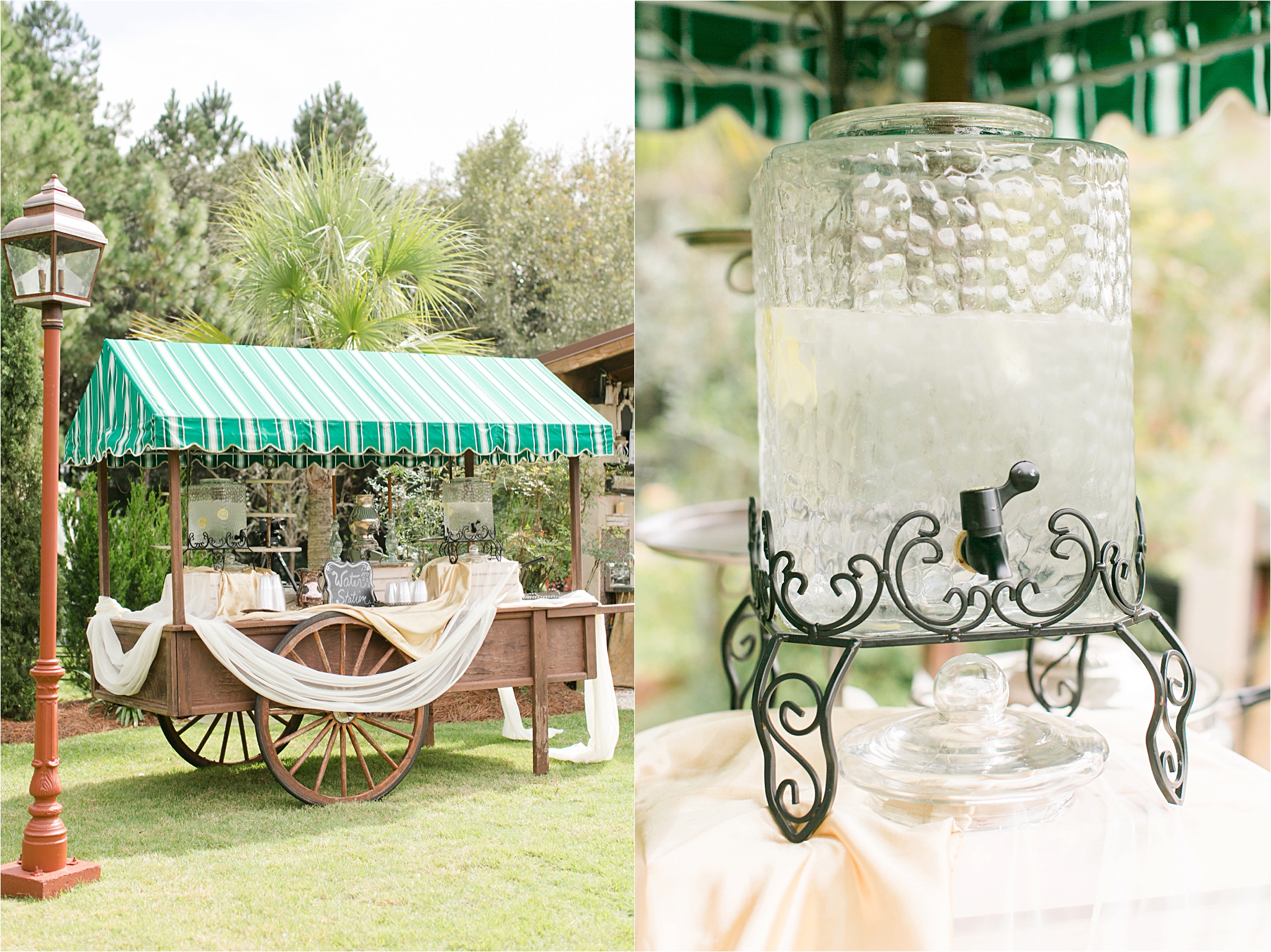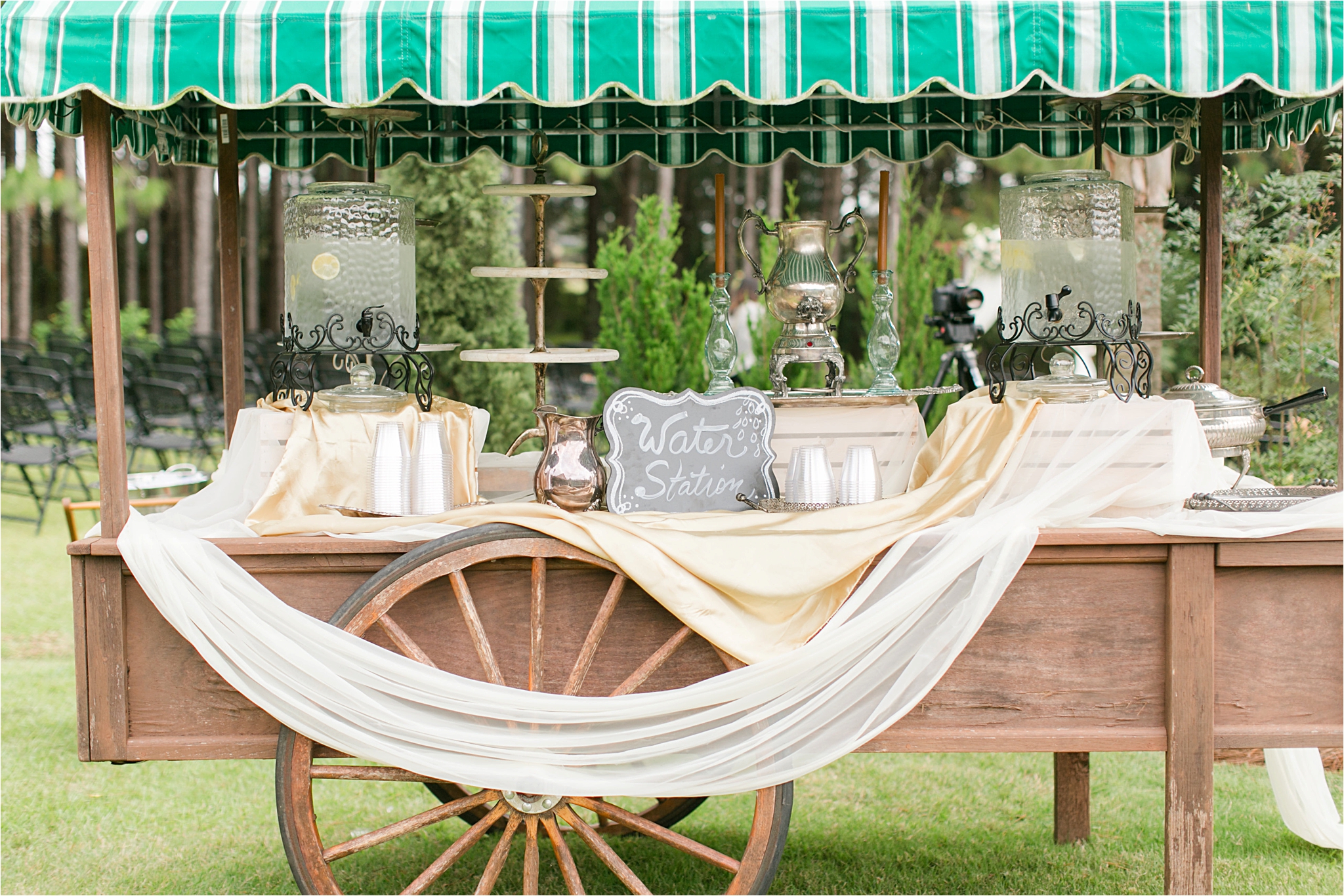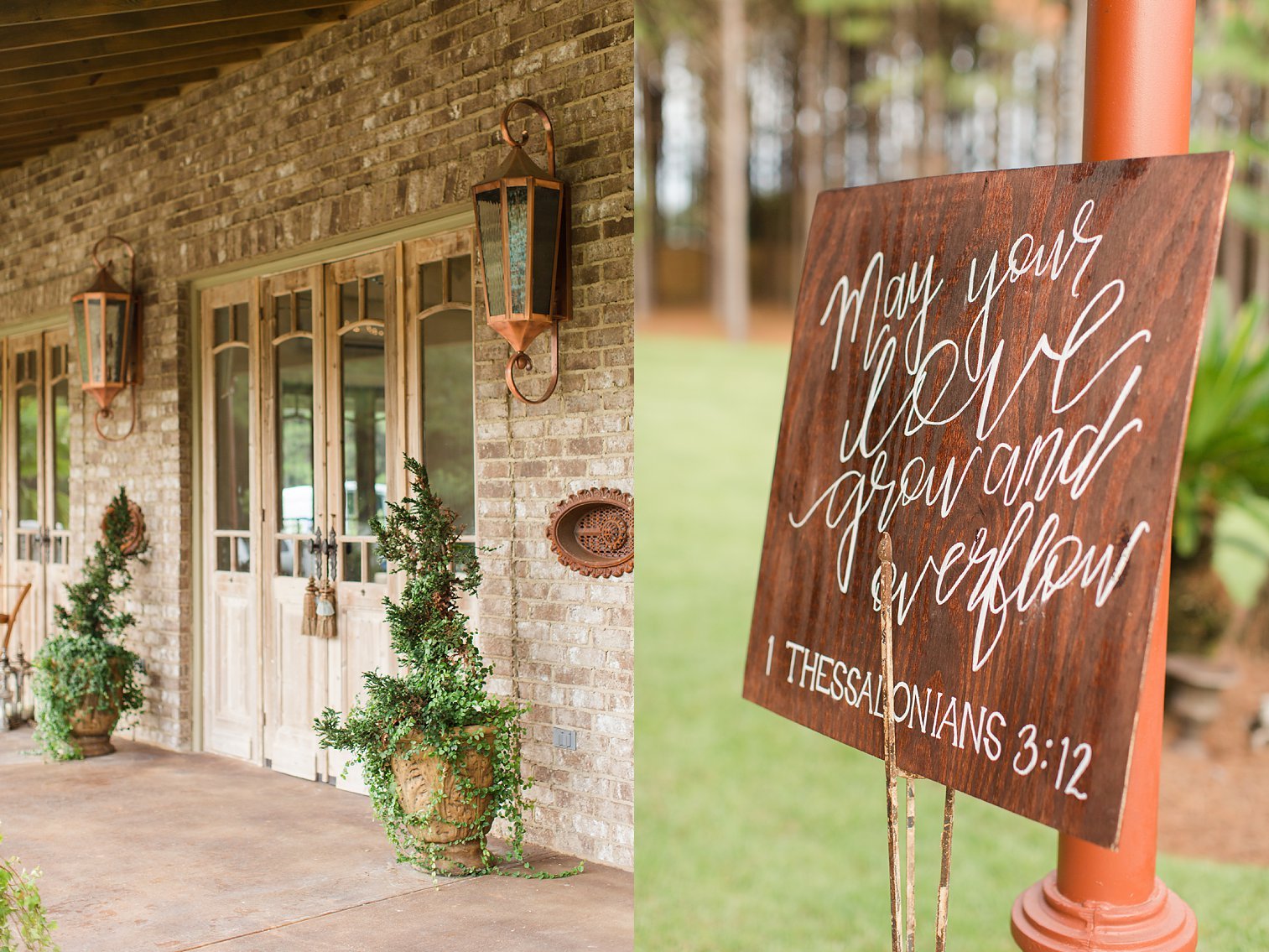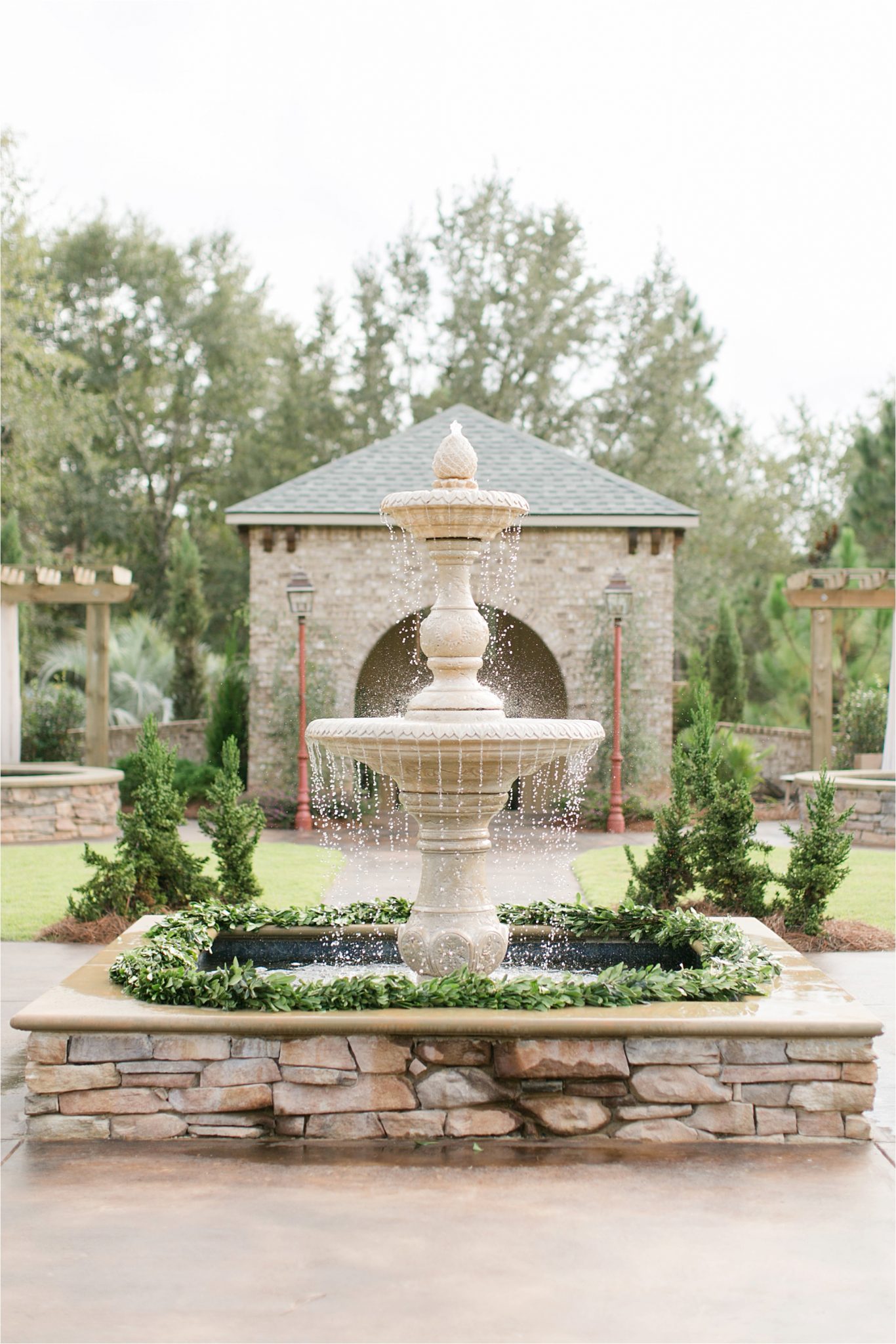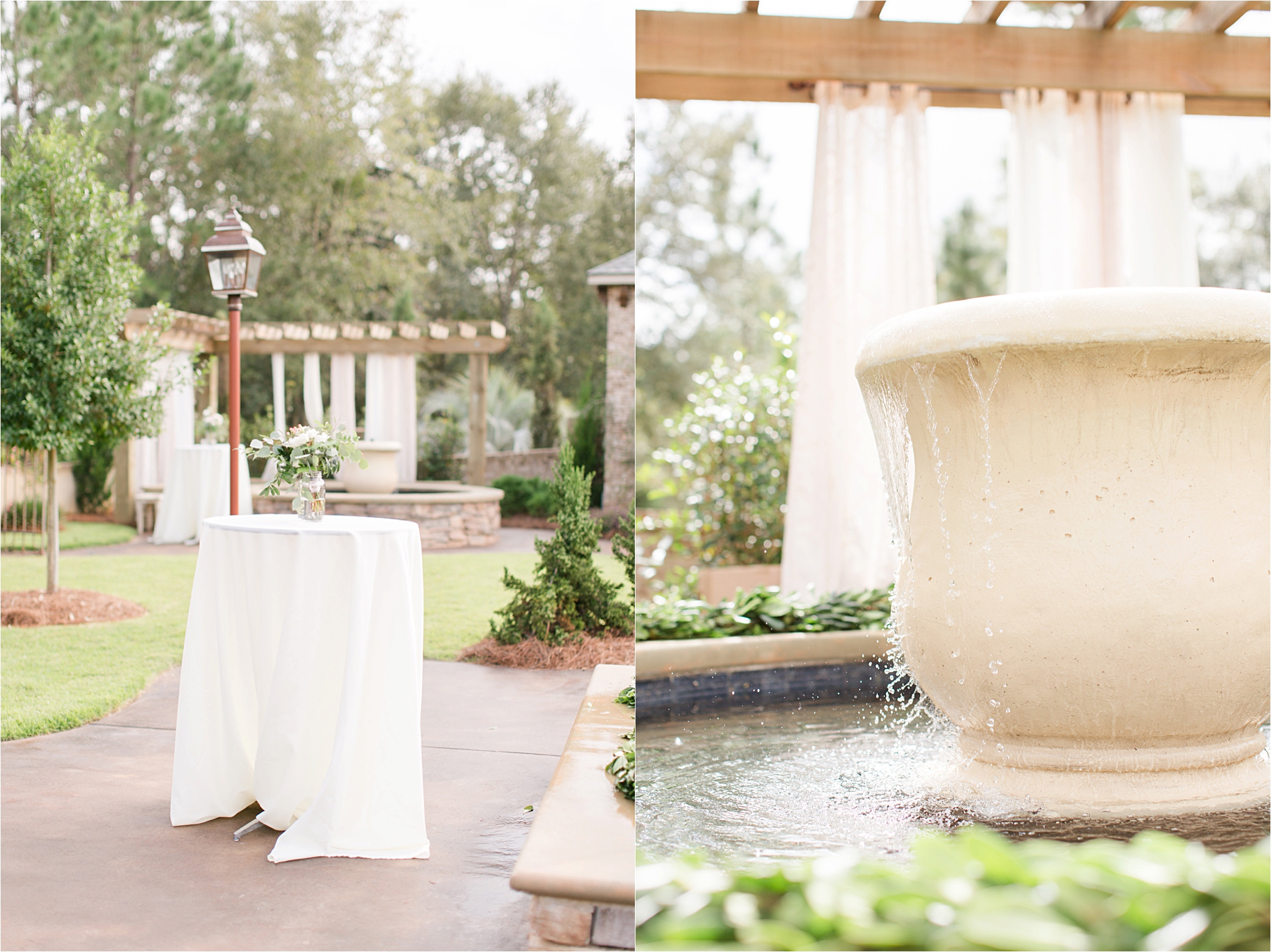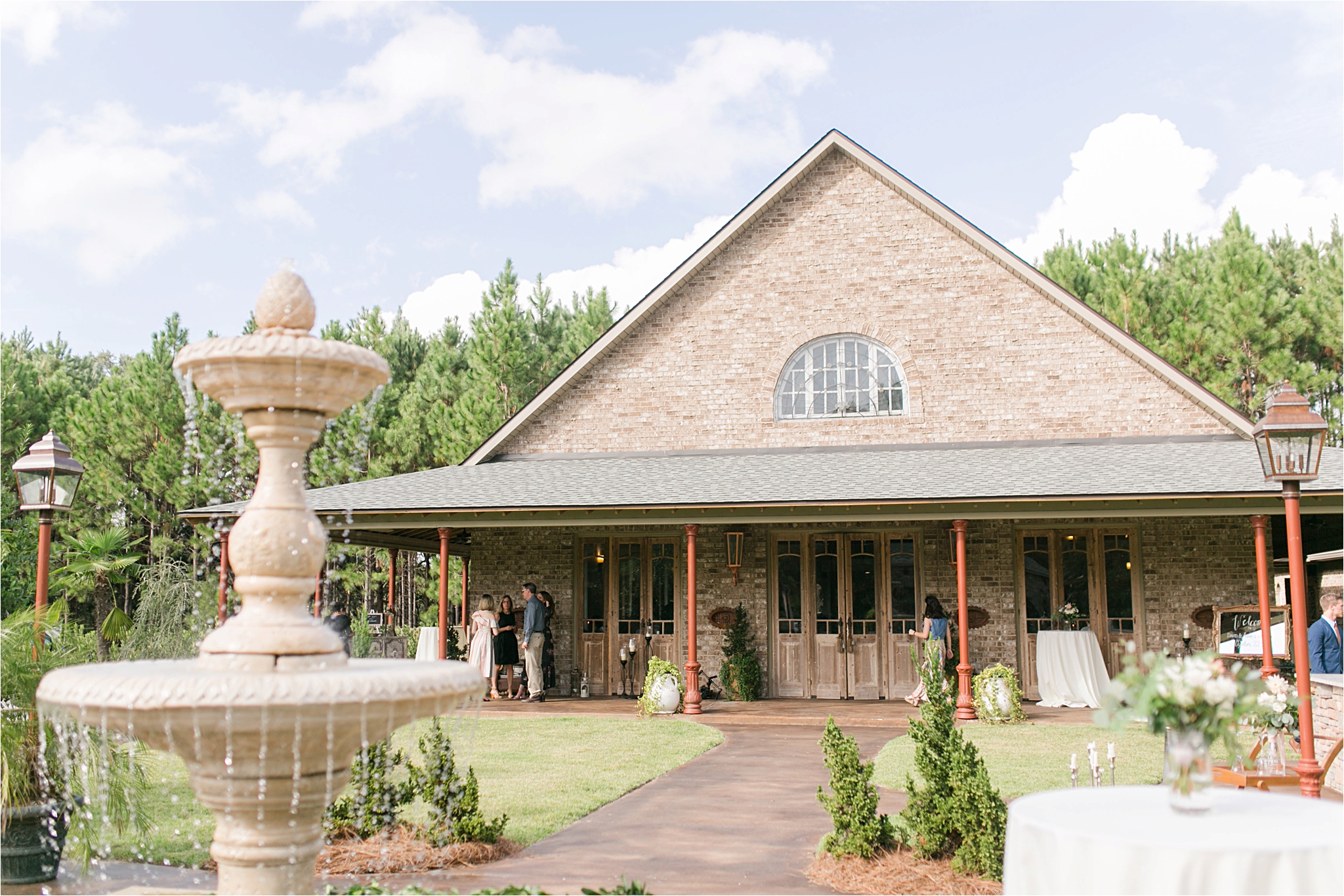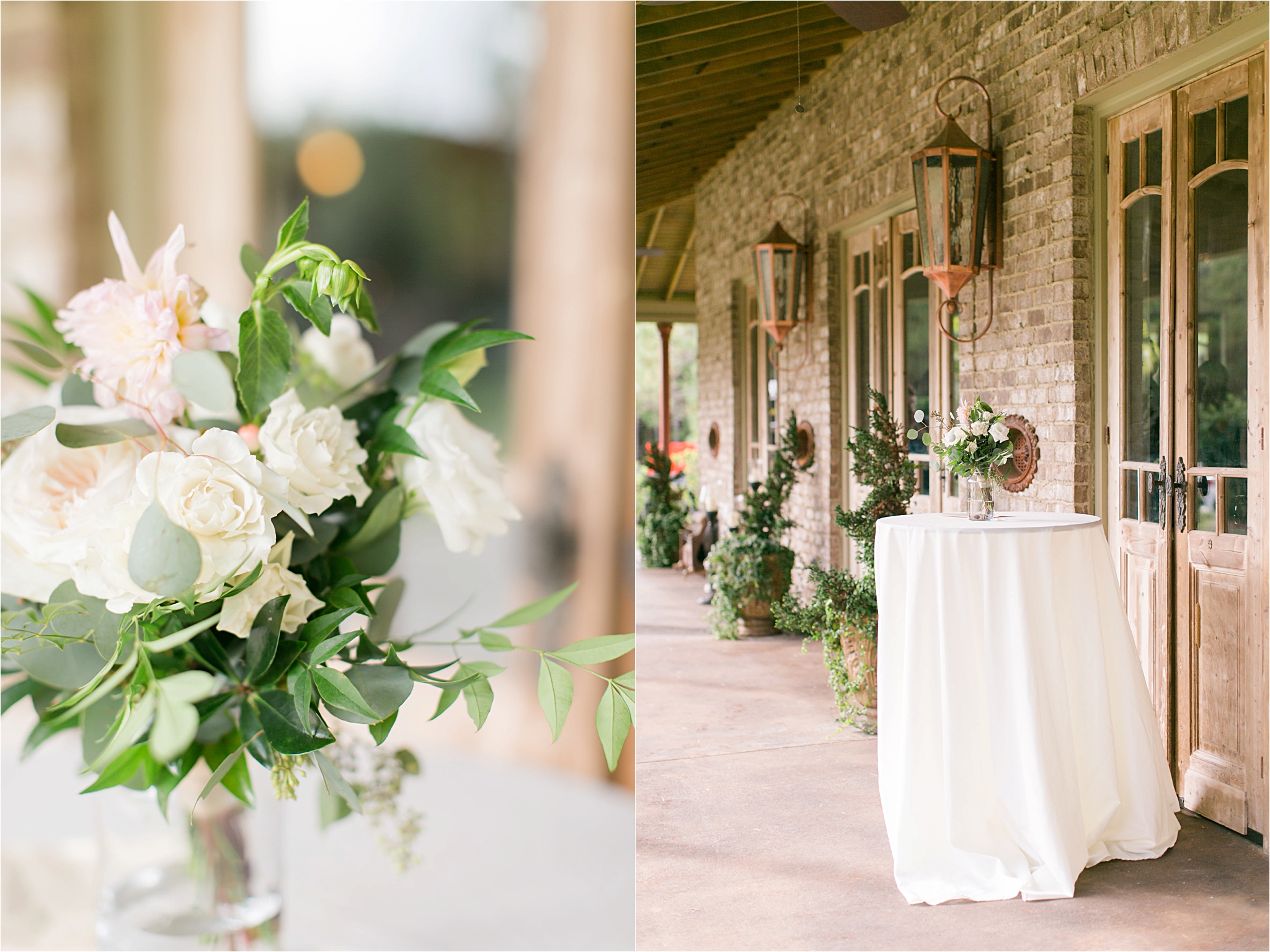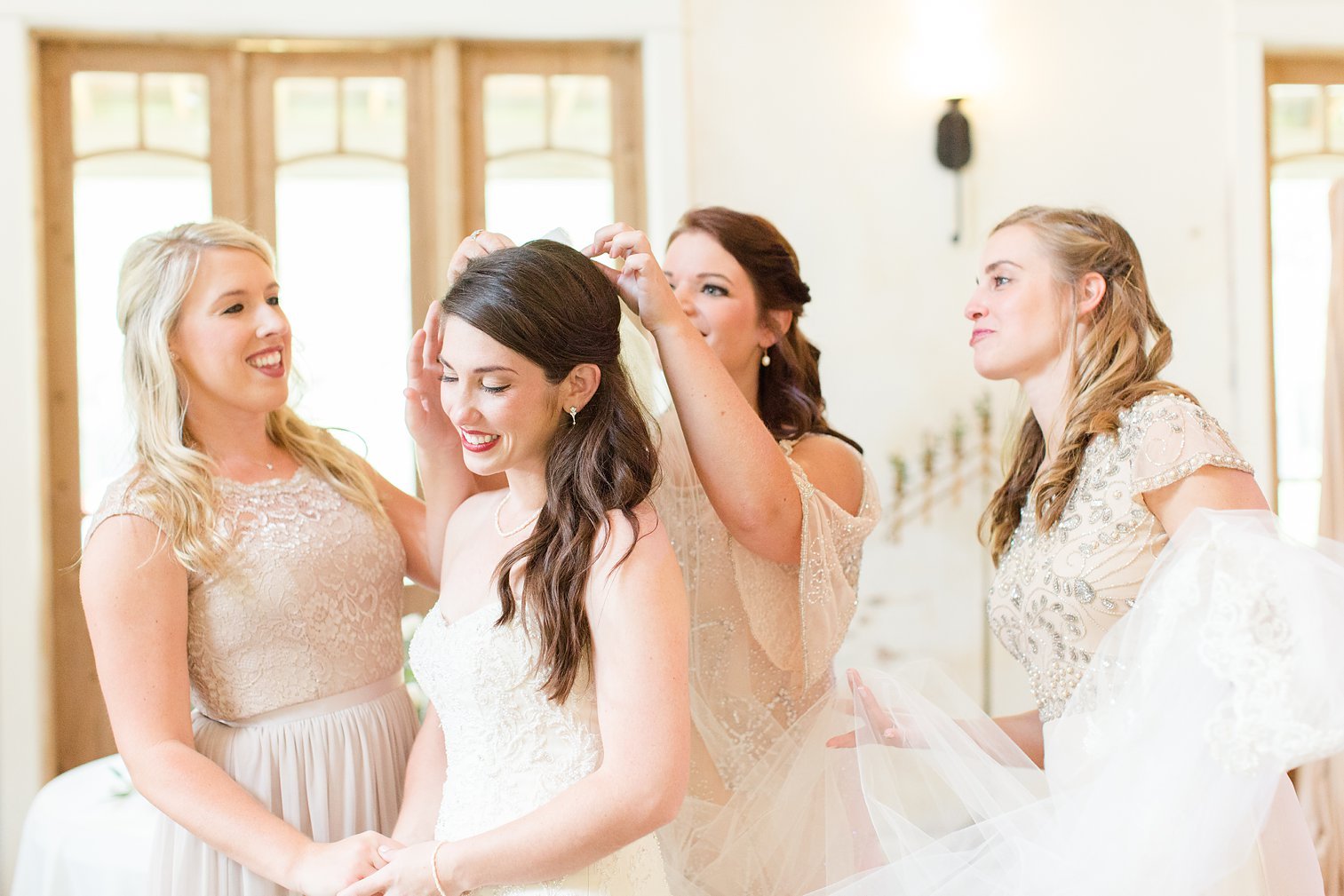 This was one of my favorite moments from the day.  Right before I was going to walk down the aisle, my three best friends since middle school, put my wedding veil on for me.  I cried and cried.  It was such a precious, tender moment and the four of us soaked it in for all it was worth.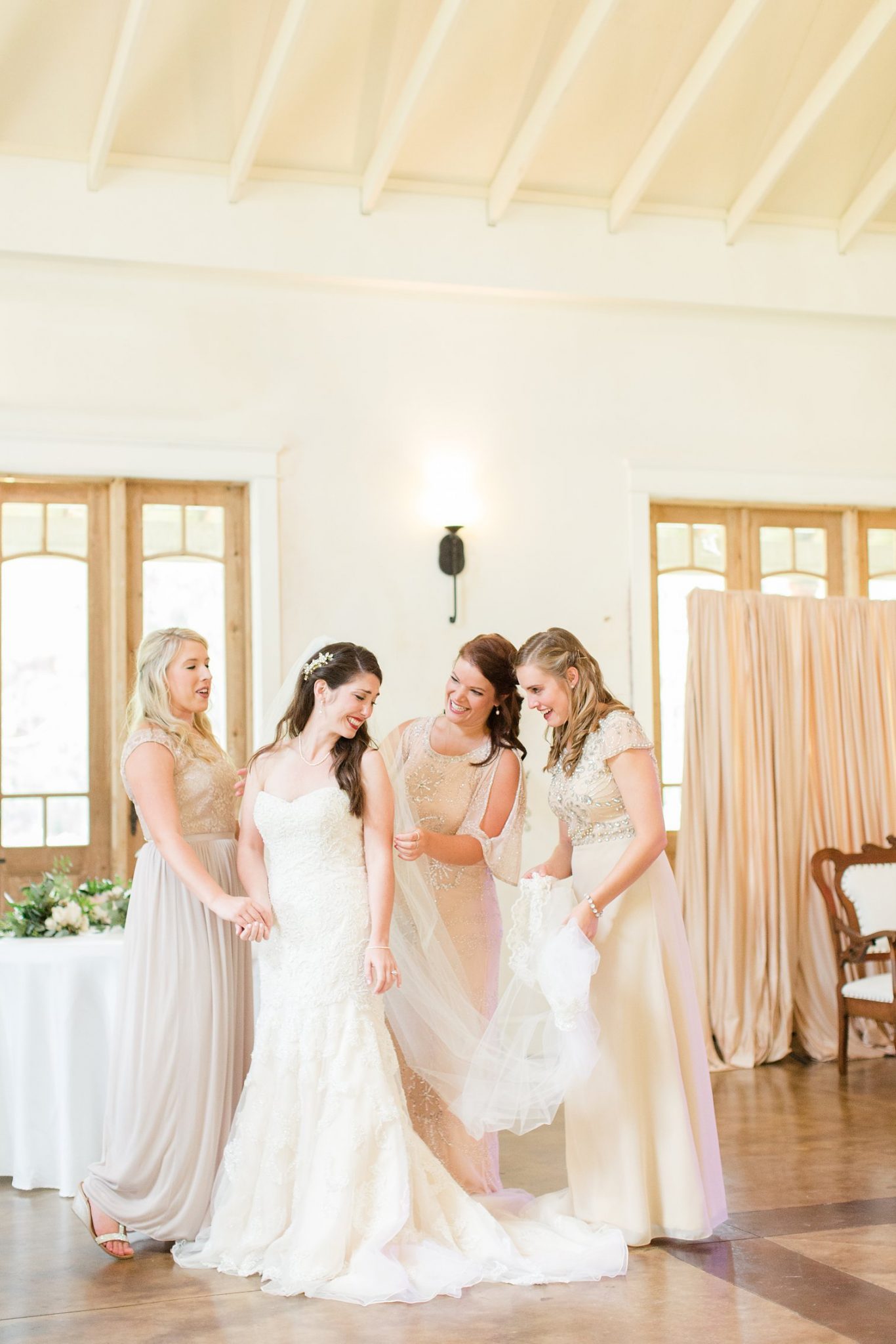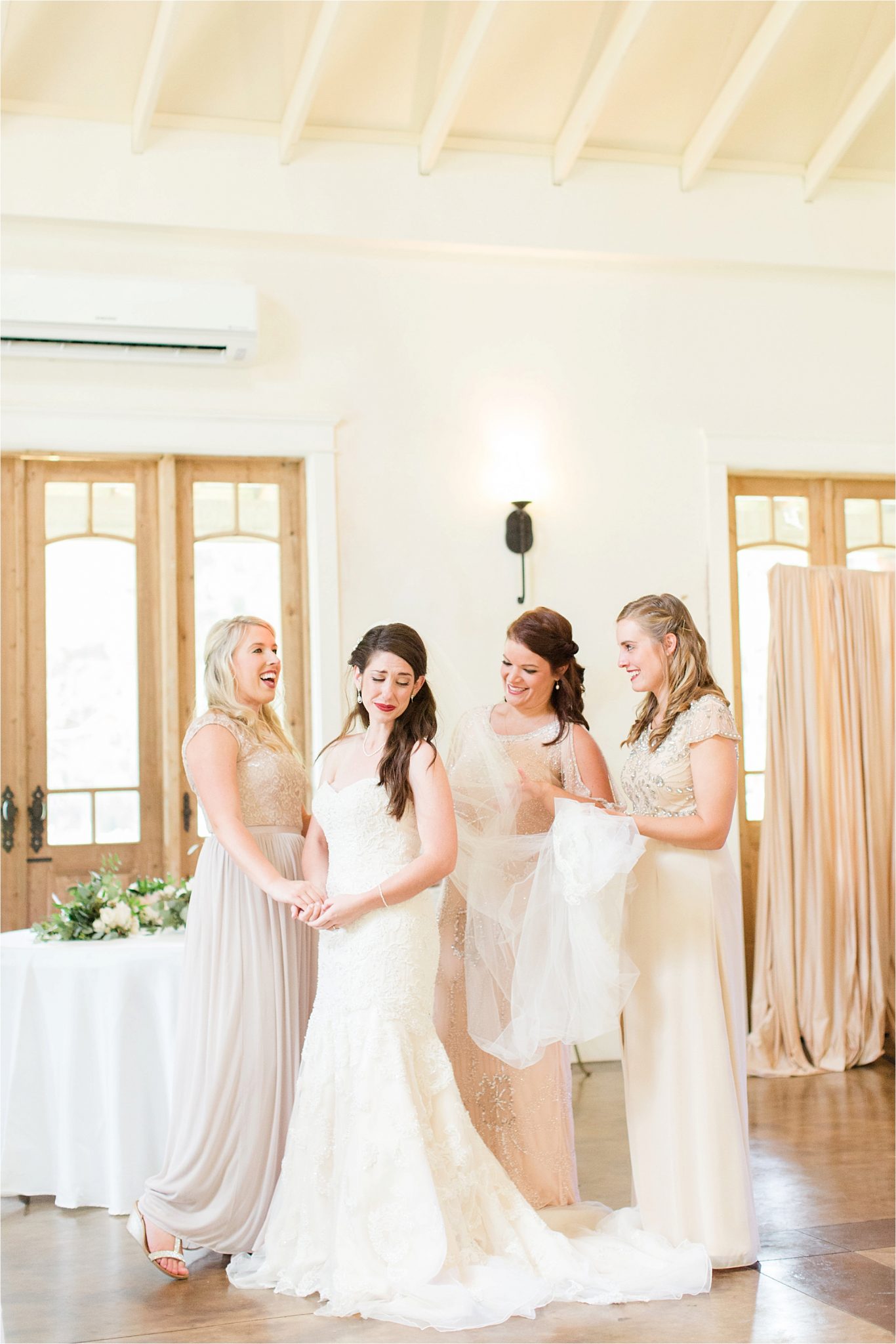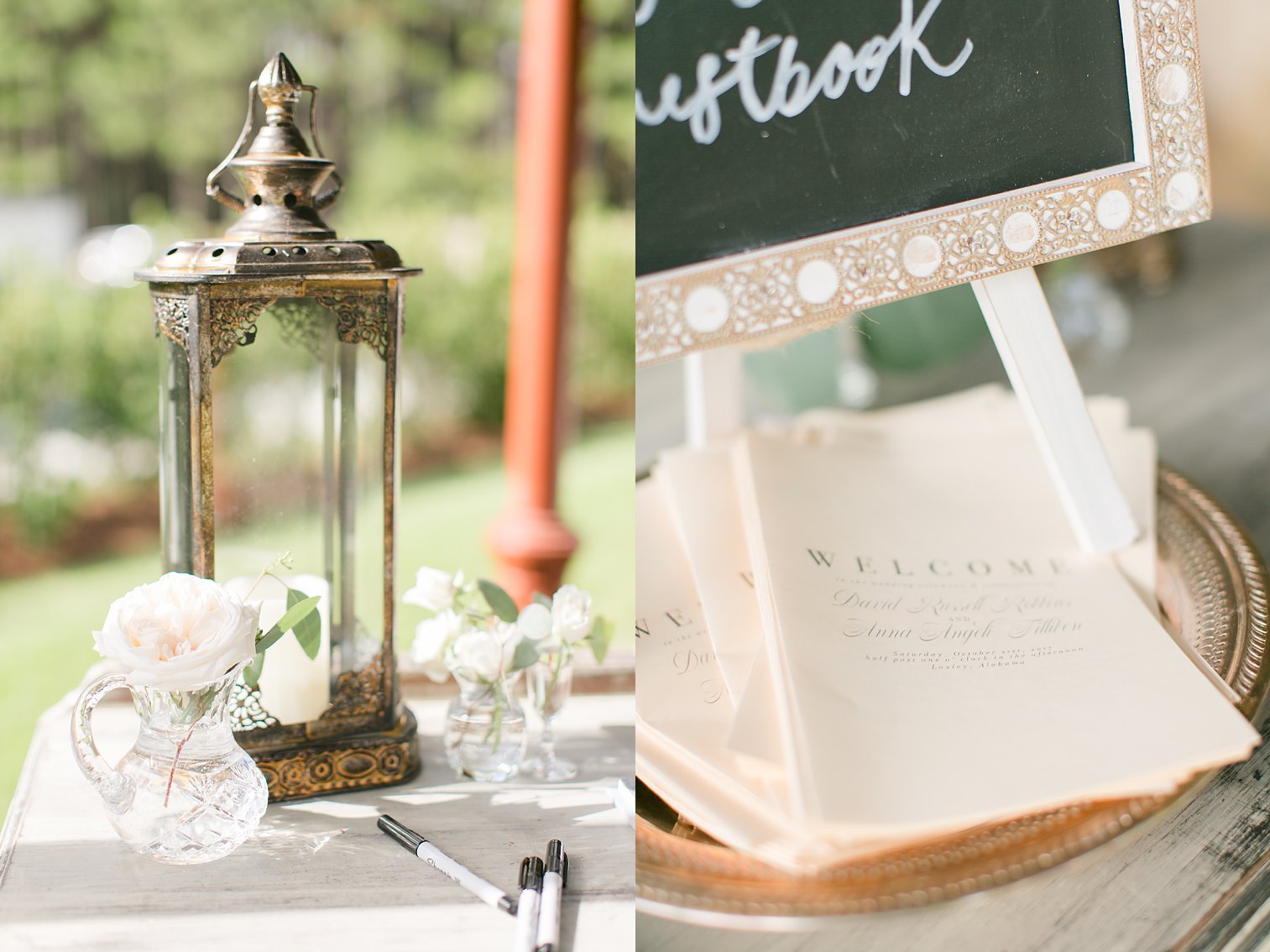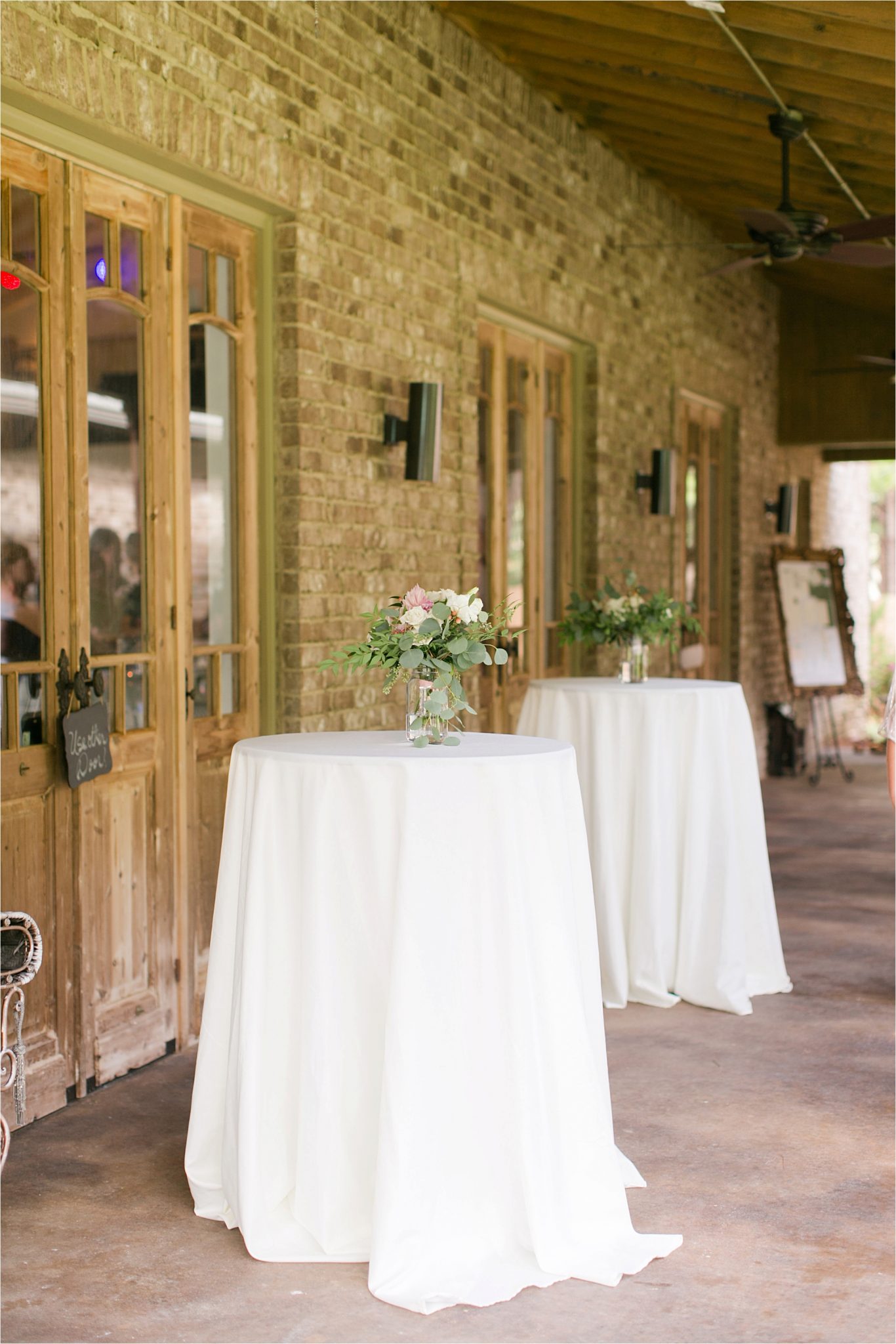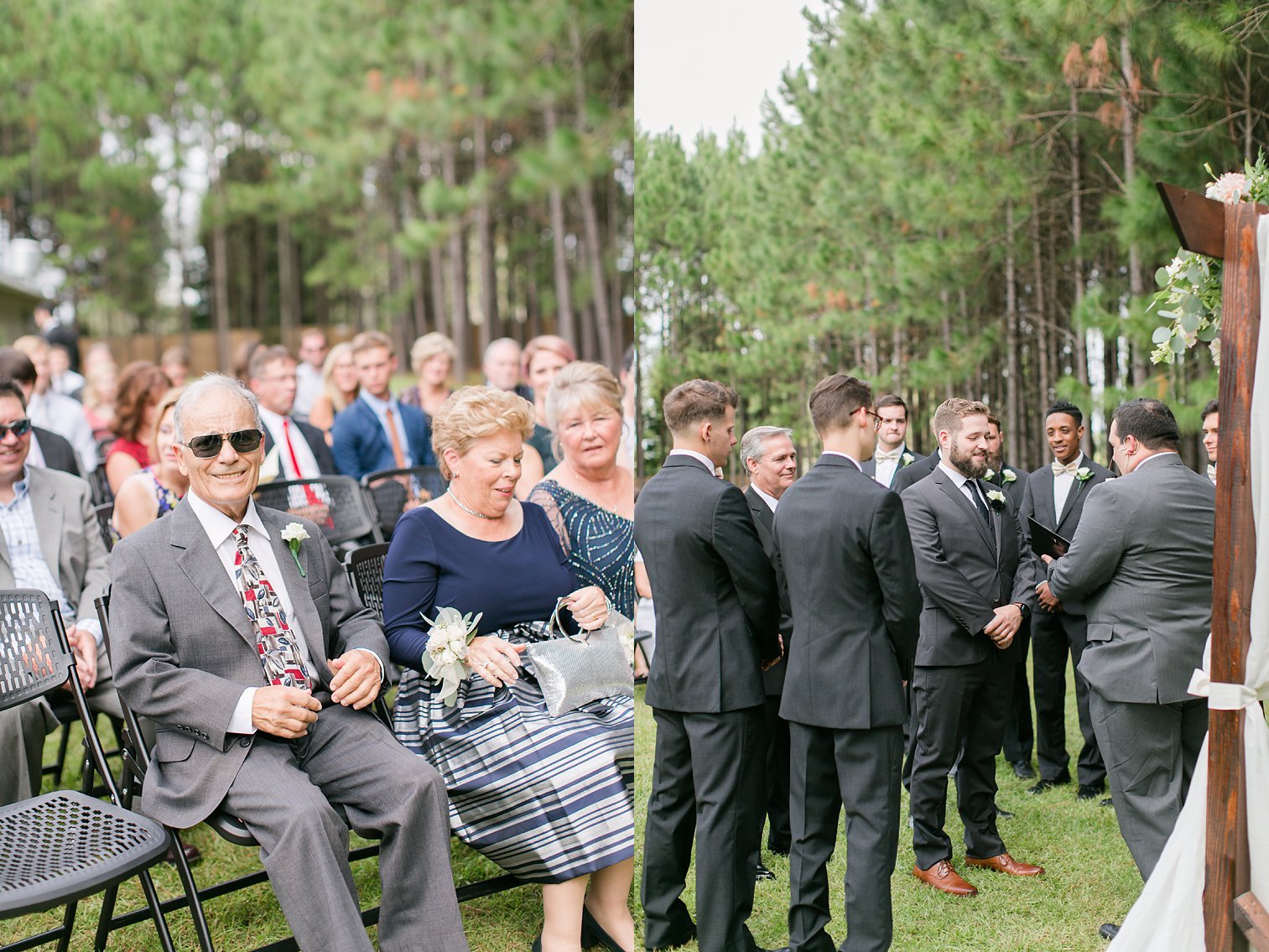 Right before the ceremony began, a charge was given to David.  It was a powerful moment where David promised to lead, love and serve our family like Jesus.  I wish I could have been there, but I'm so glad to have these moments captured.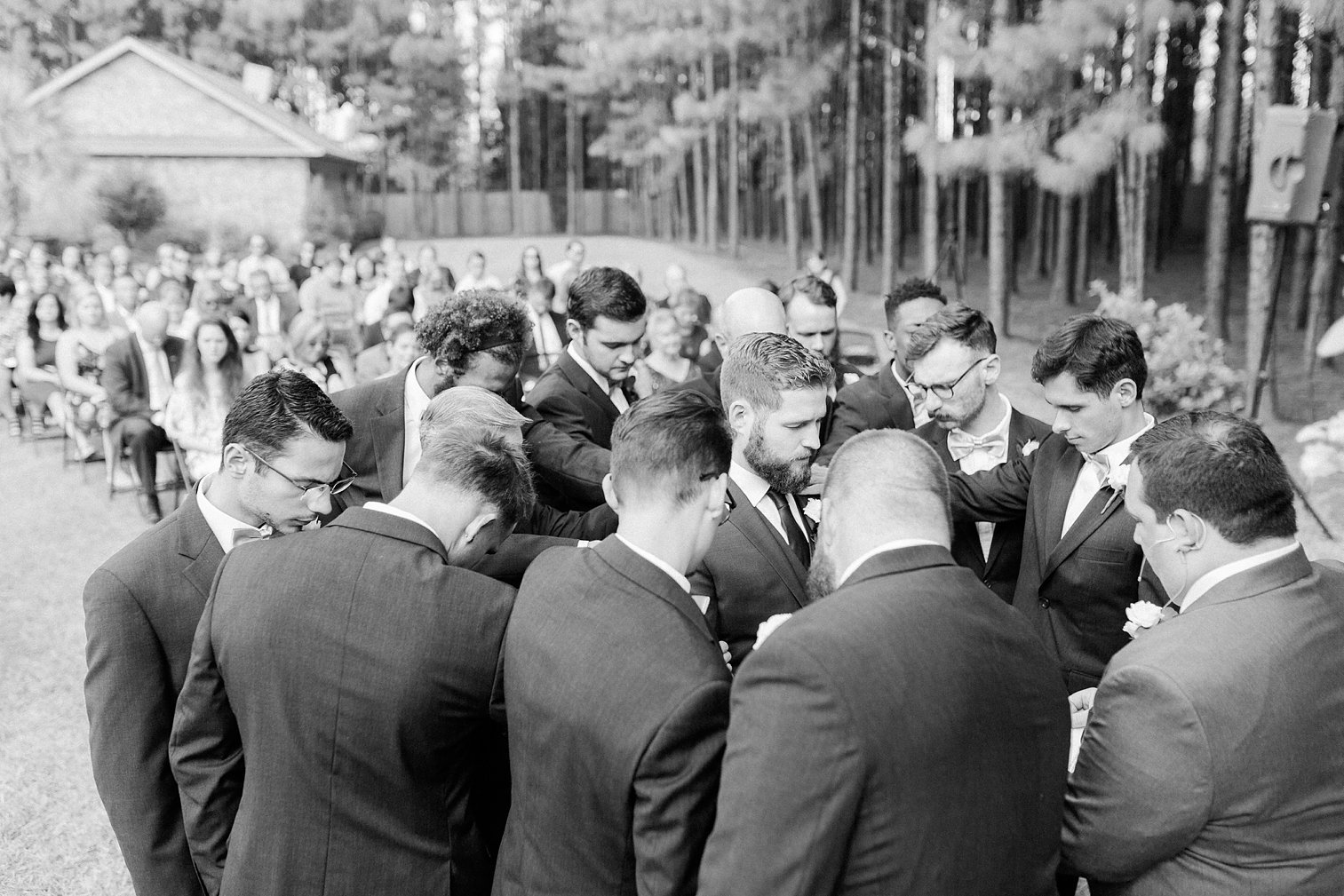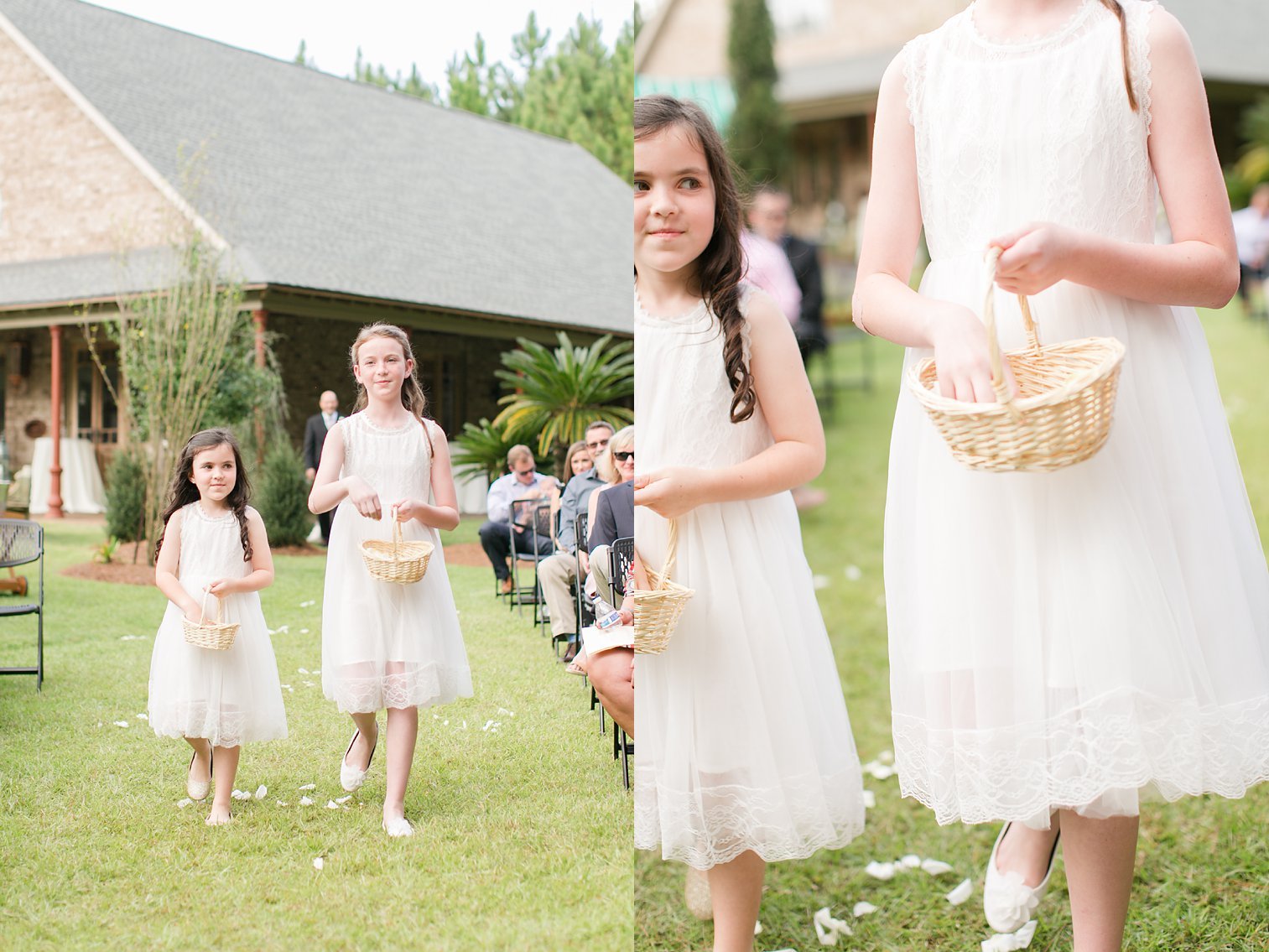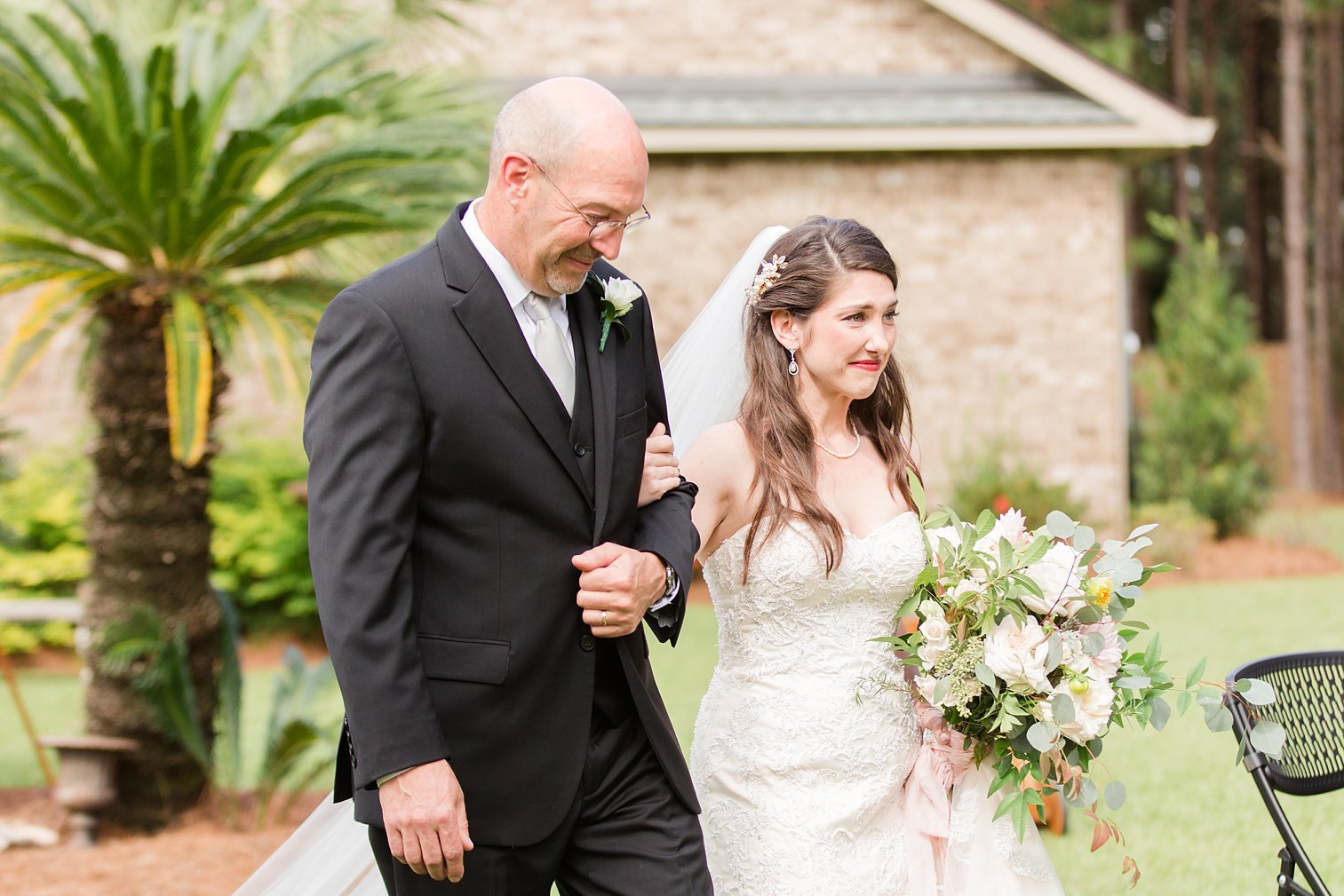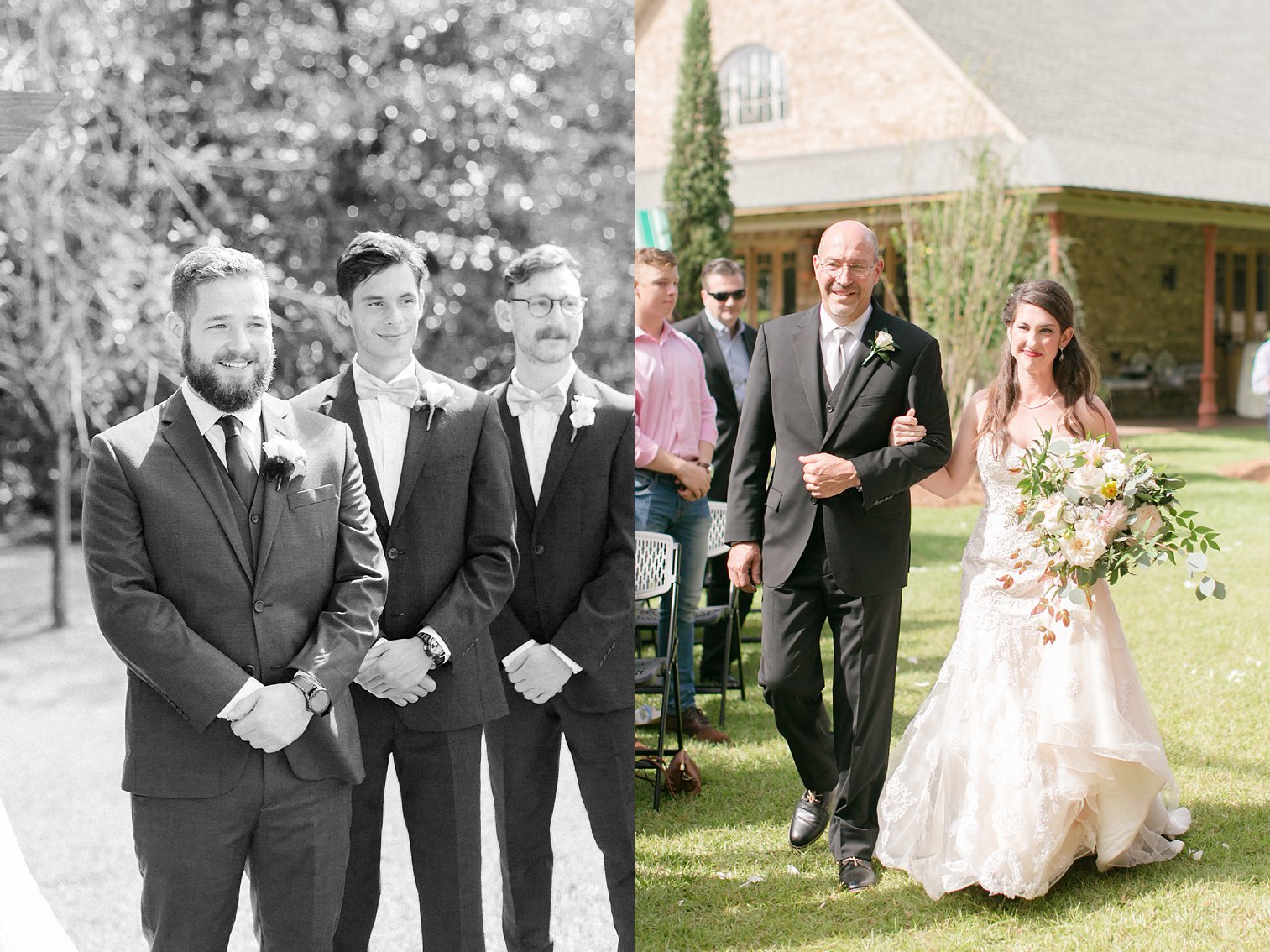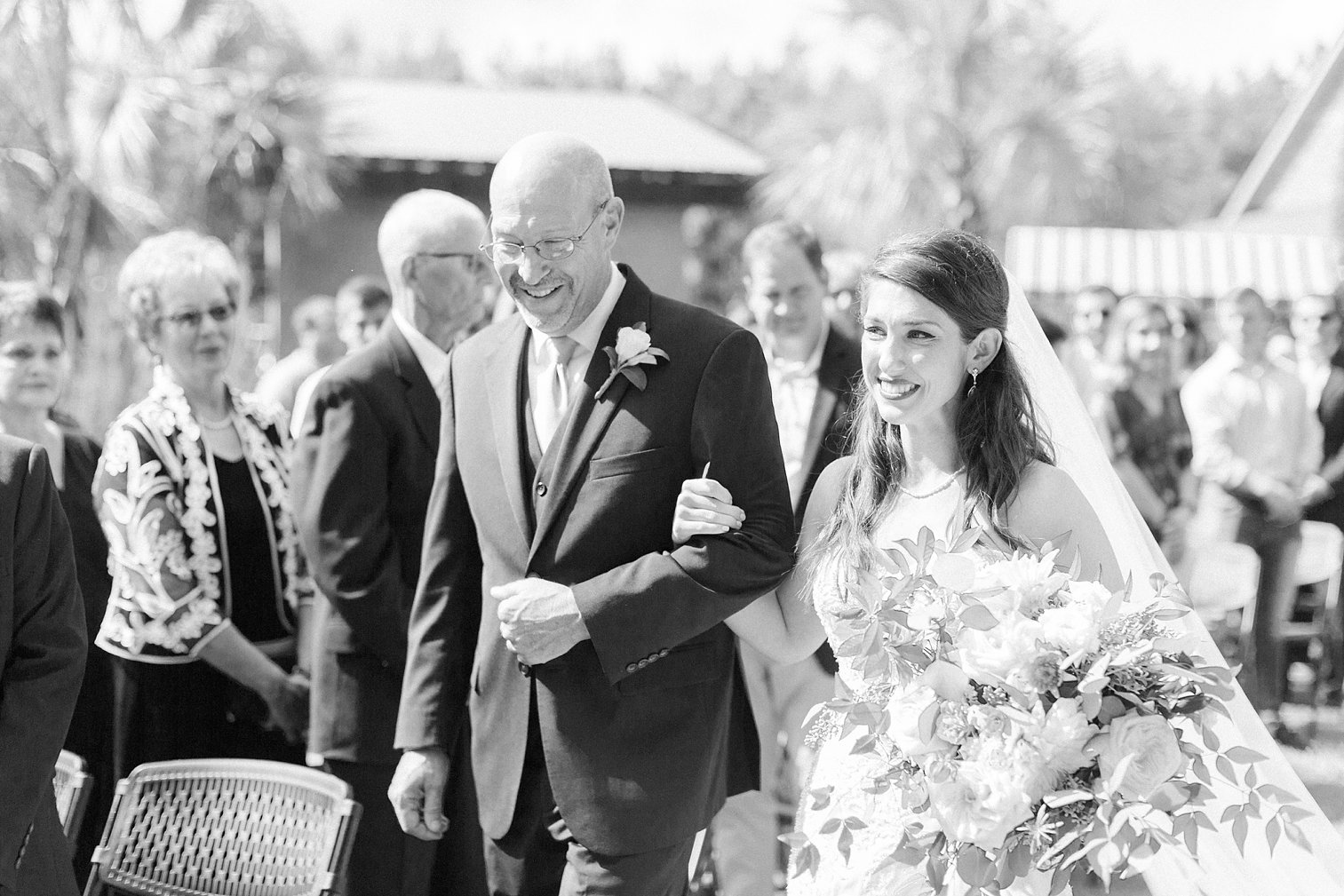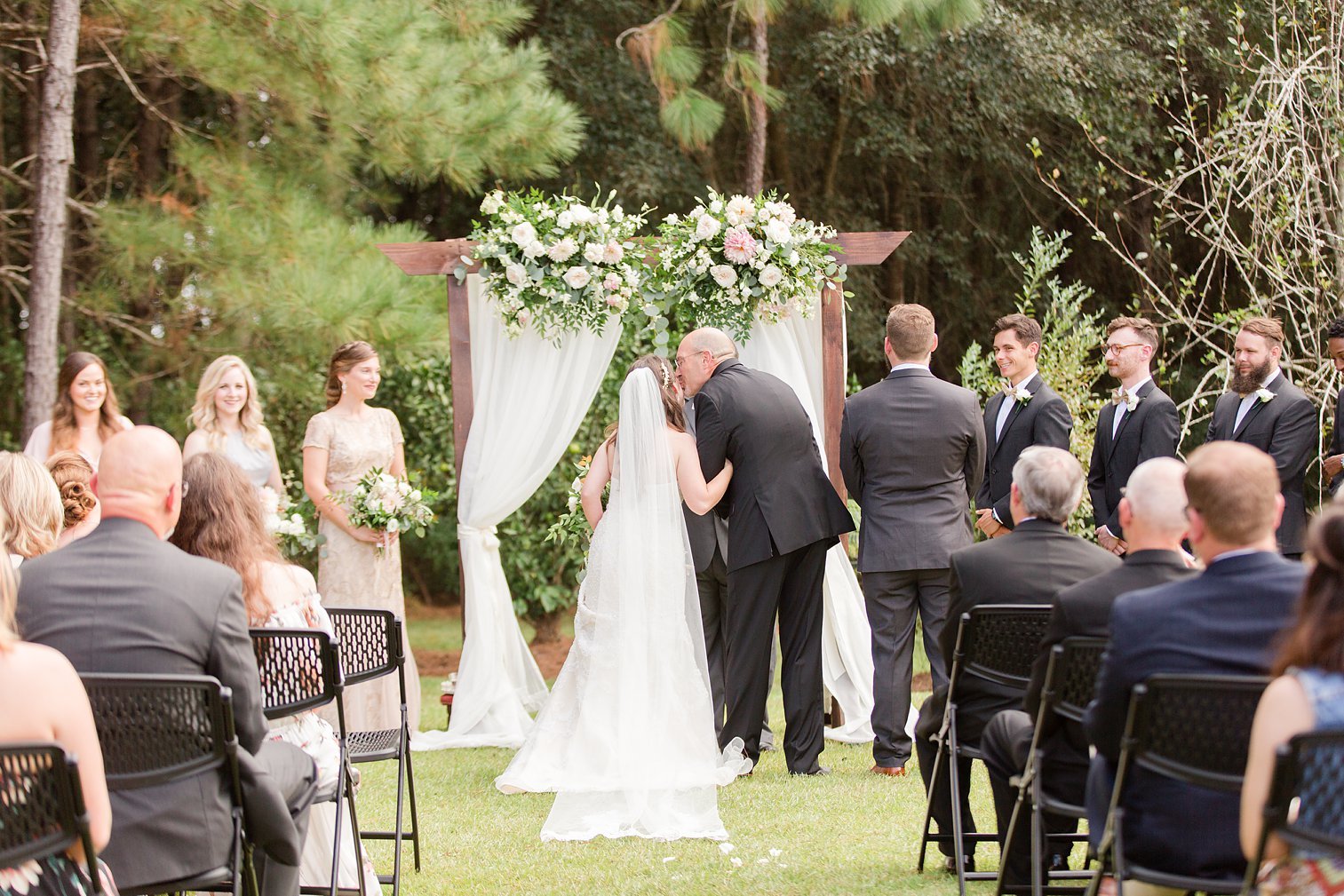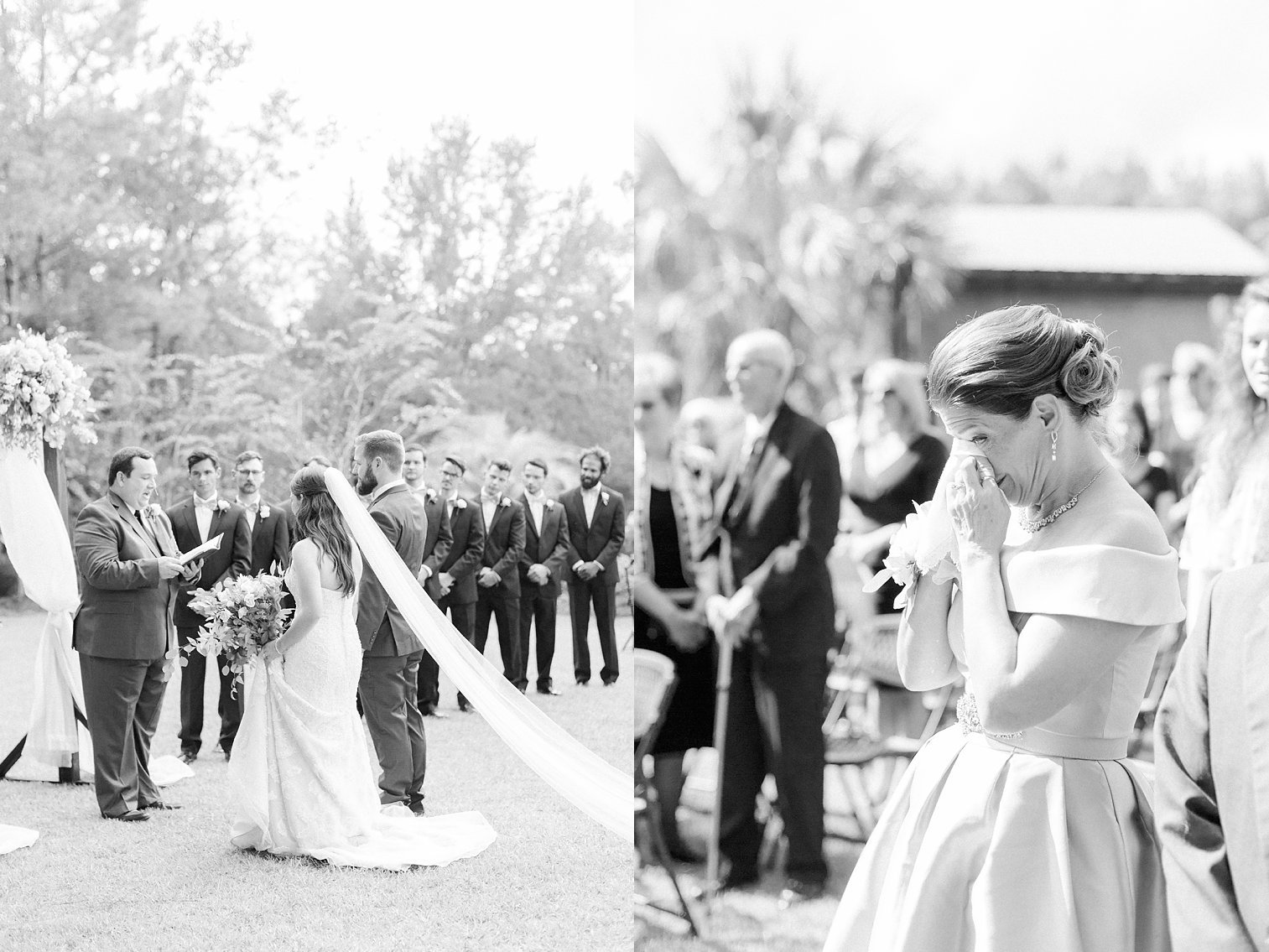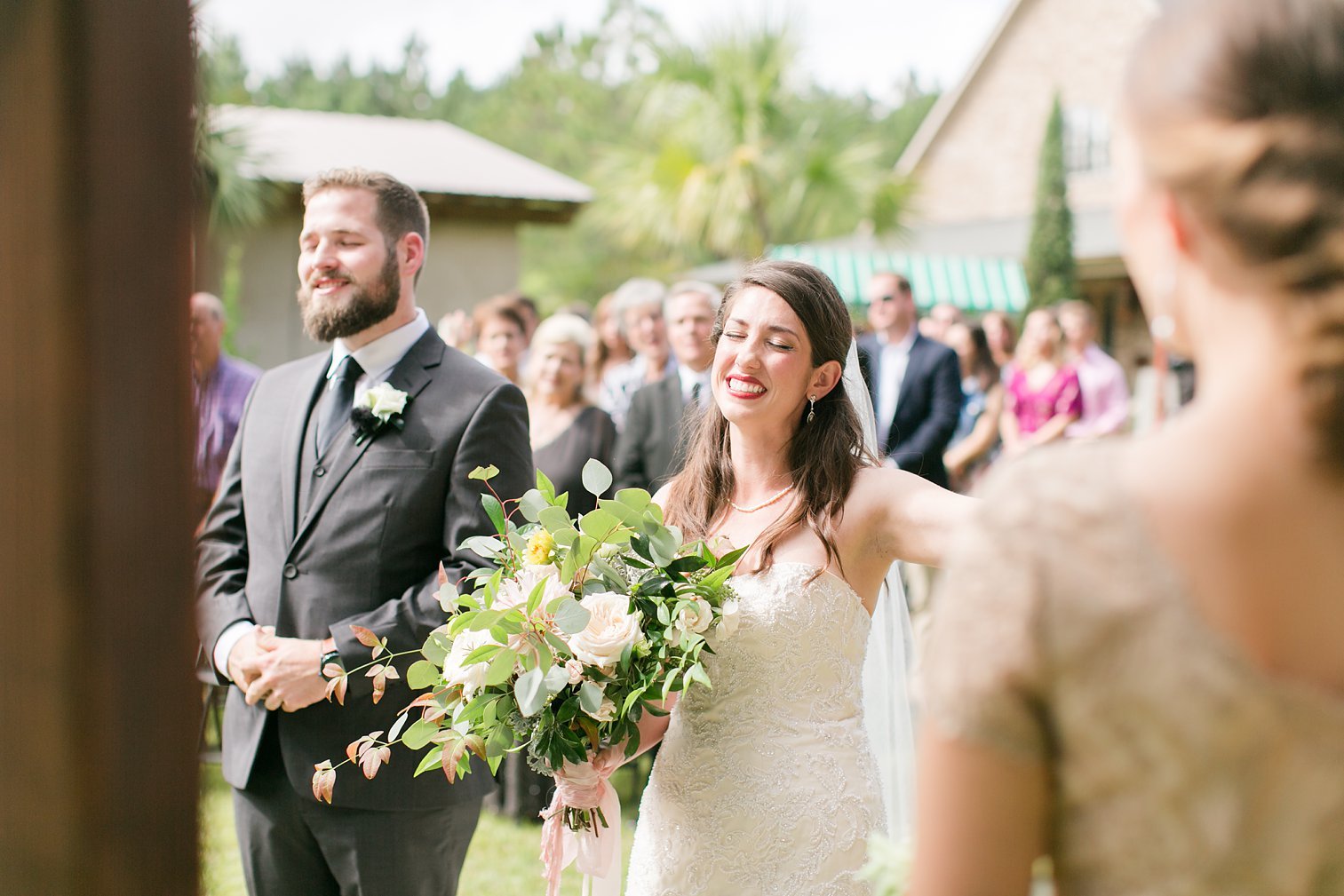 We worshipped, and my heart danced within my chest.  I have to be so honest and confess that one of my greatest fears was that I wouldn't get married.  One of my greatest fears became one of my greatest opportunities to trust in Jesus. Here, in this image, I'm thanking Him for gifting me with abundantly more than I could have ever asked or imagined…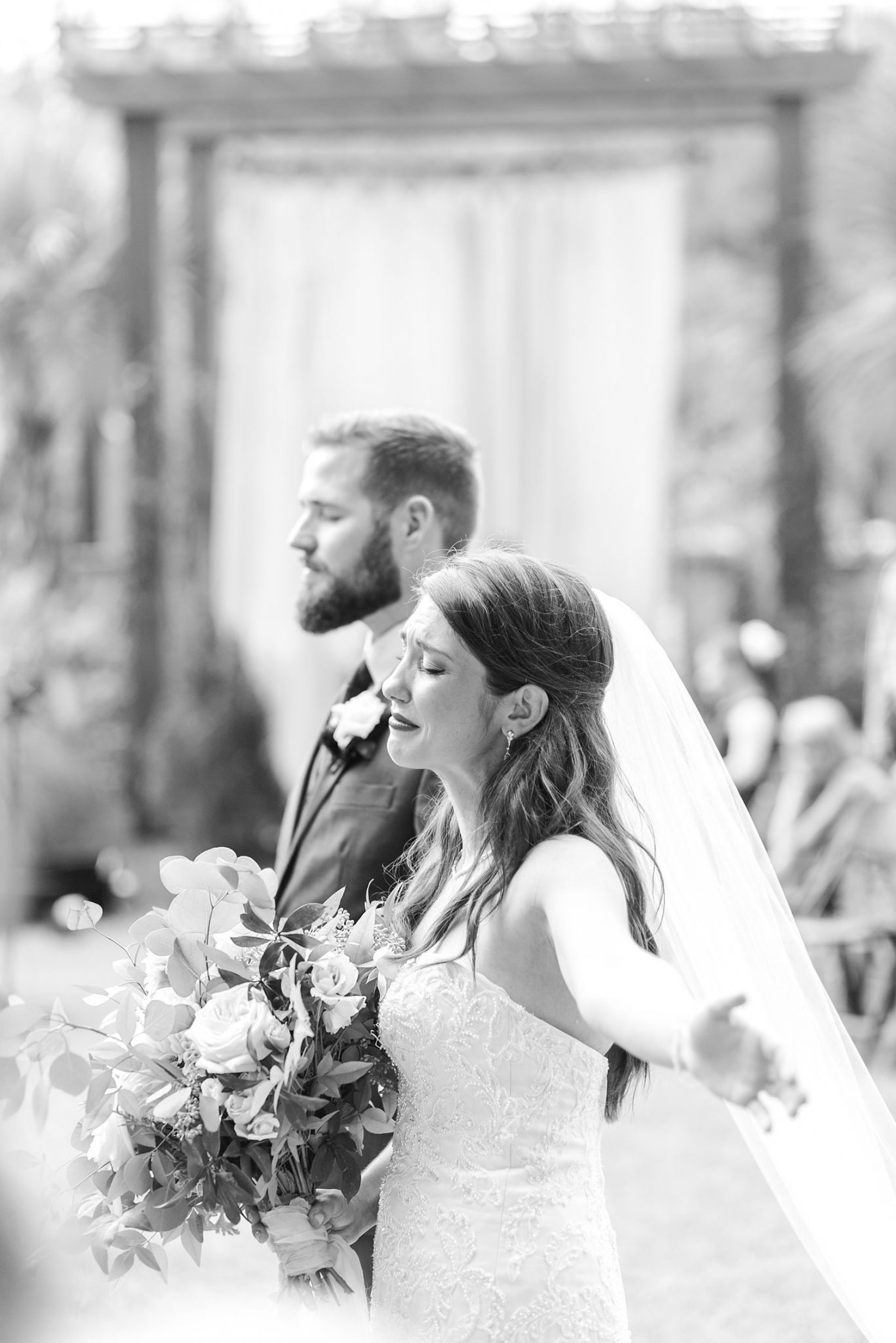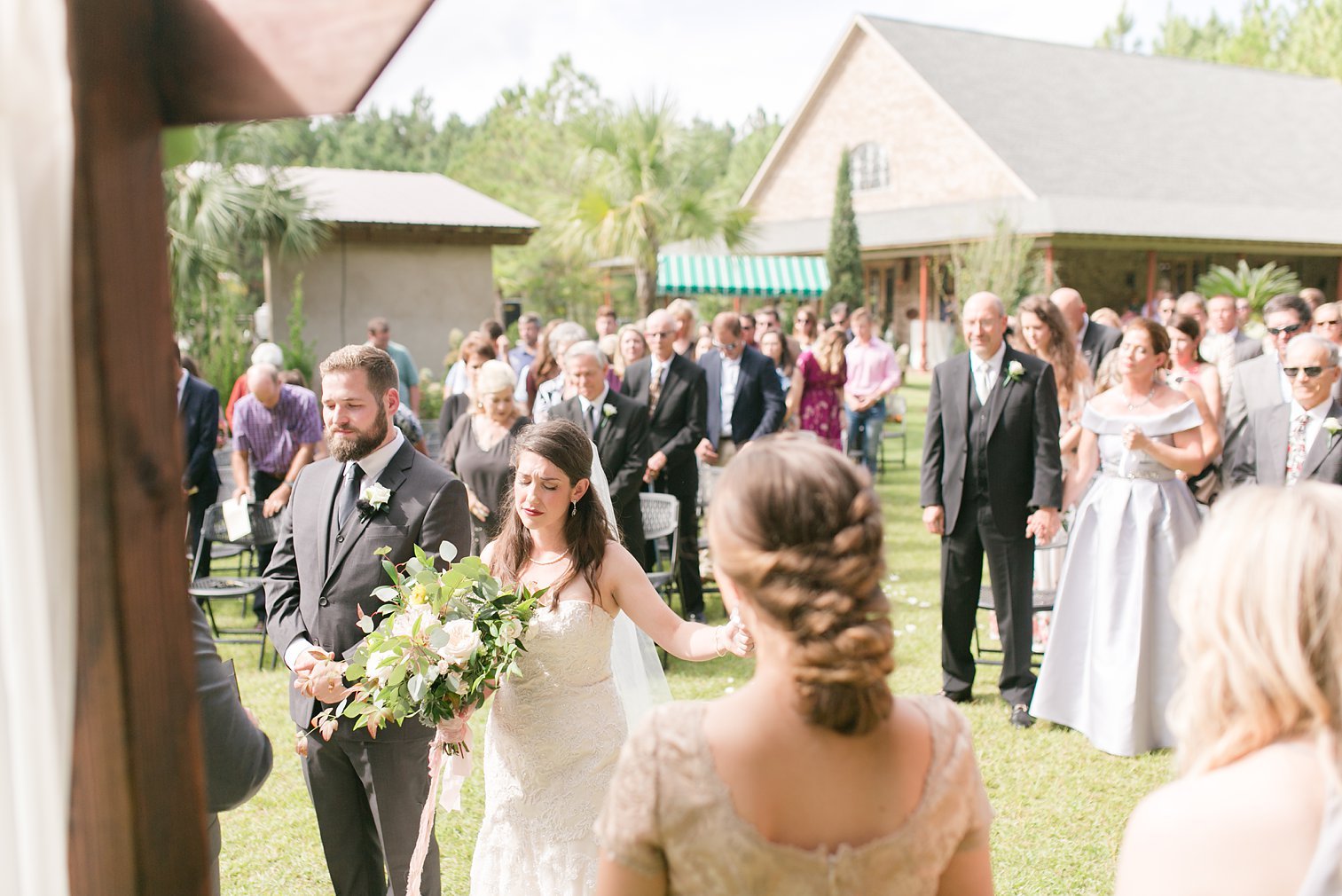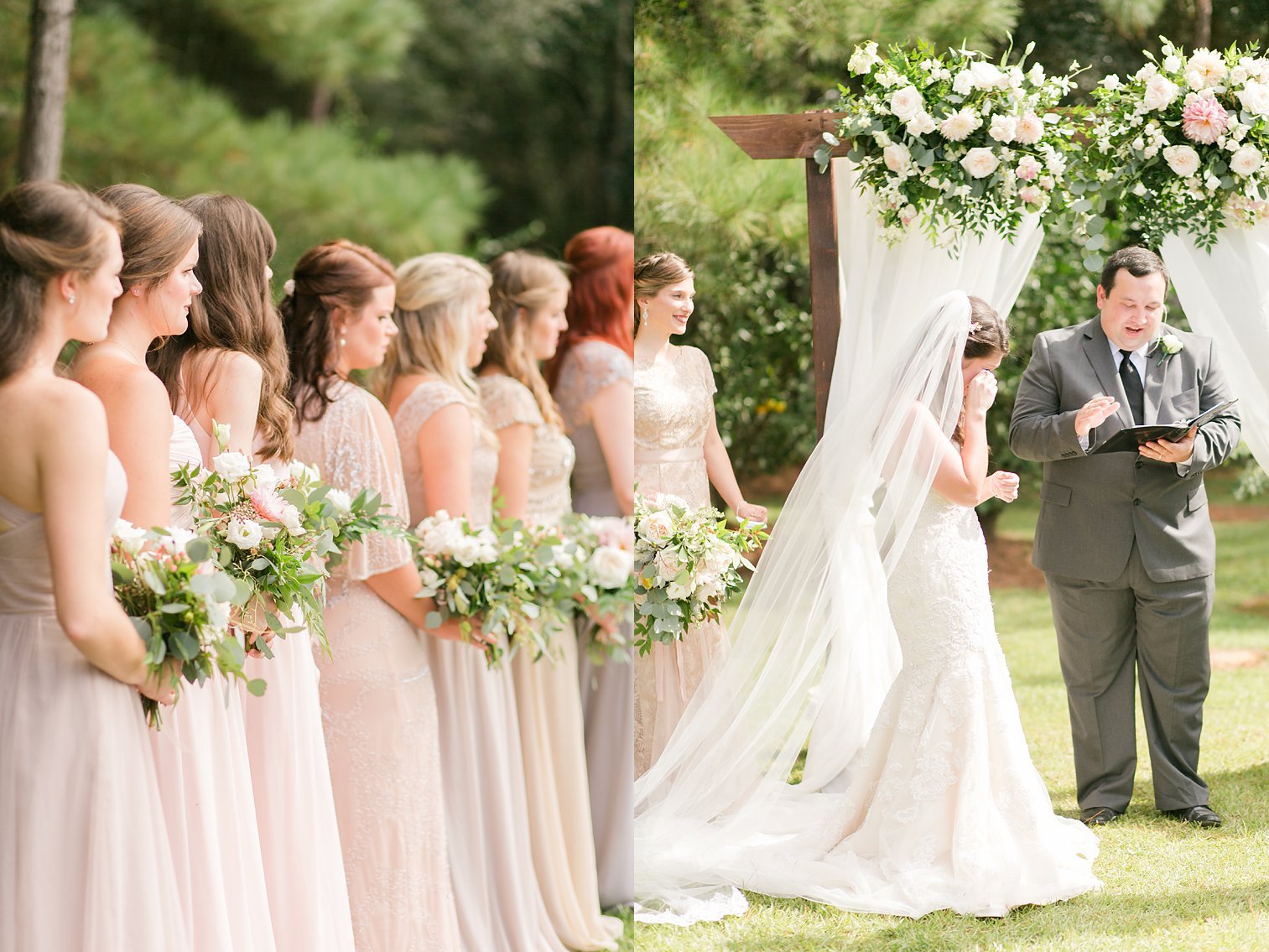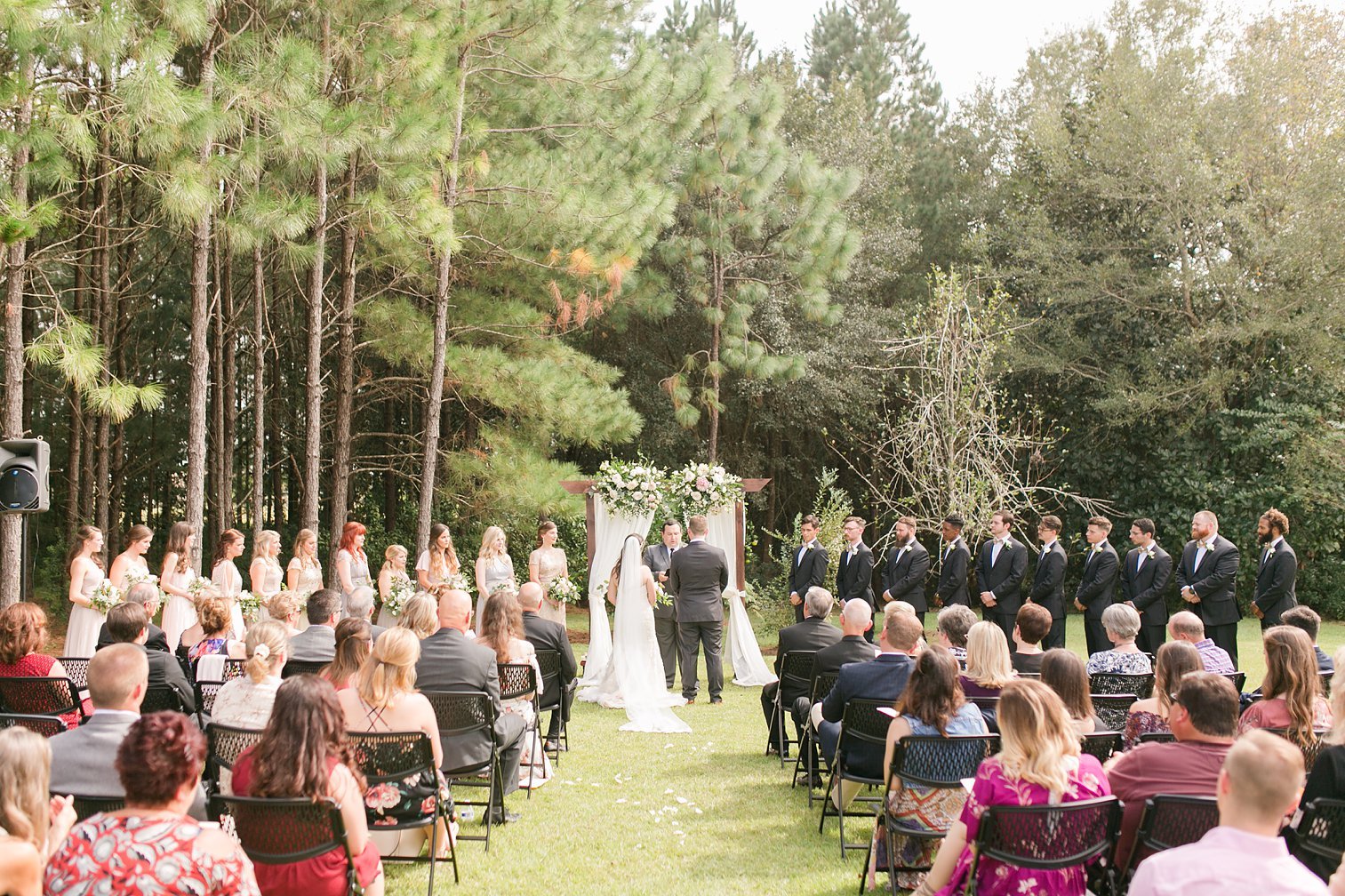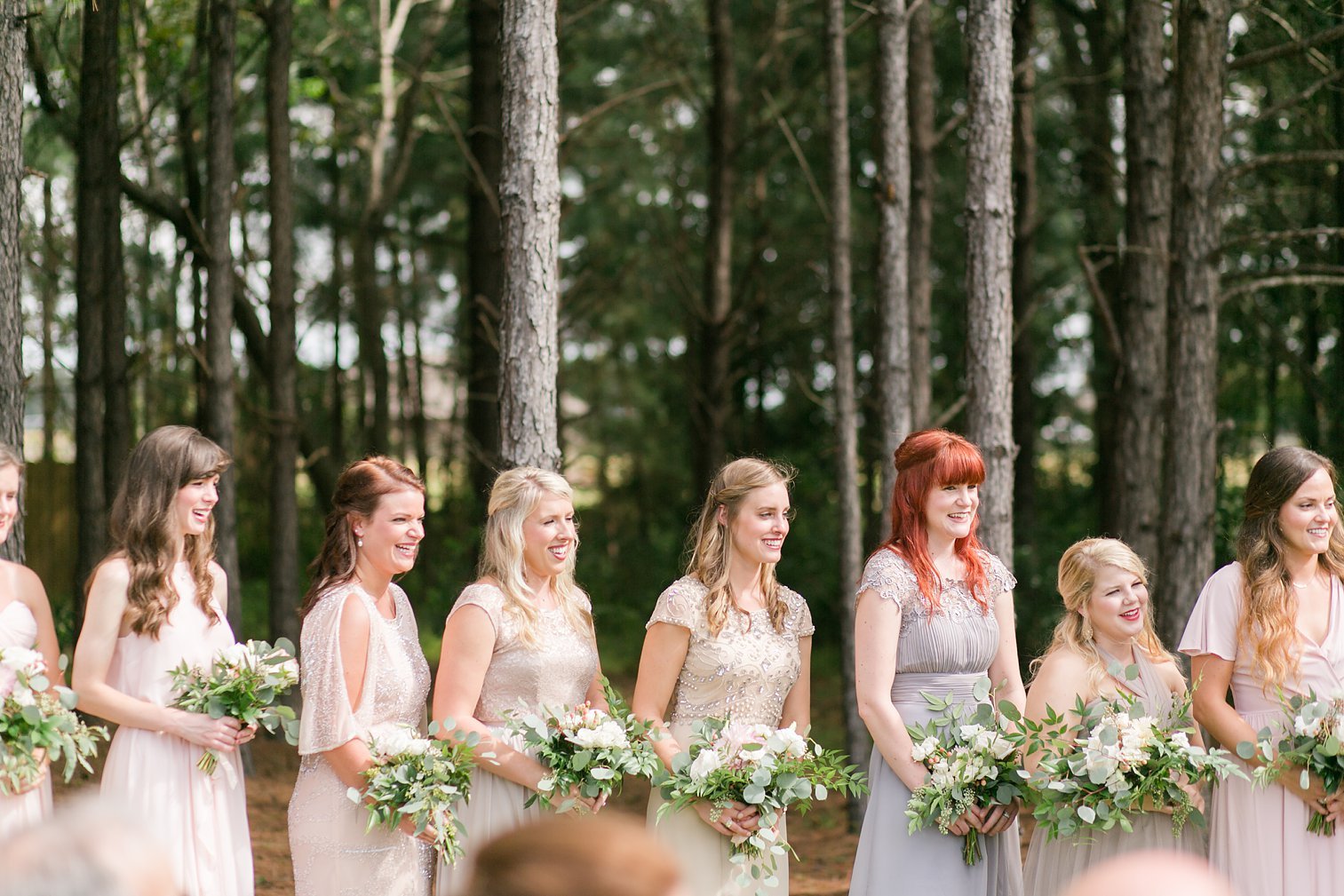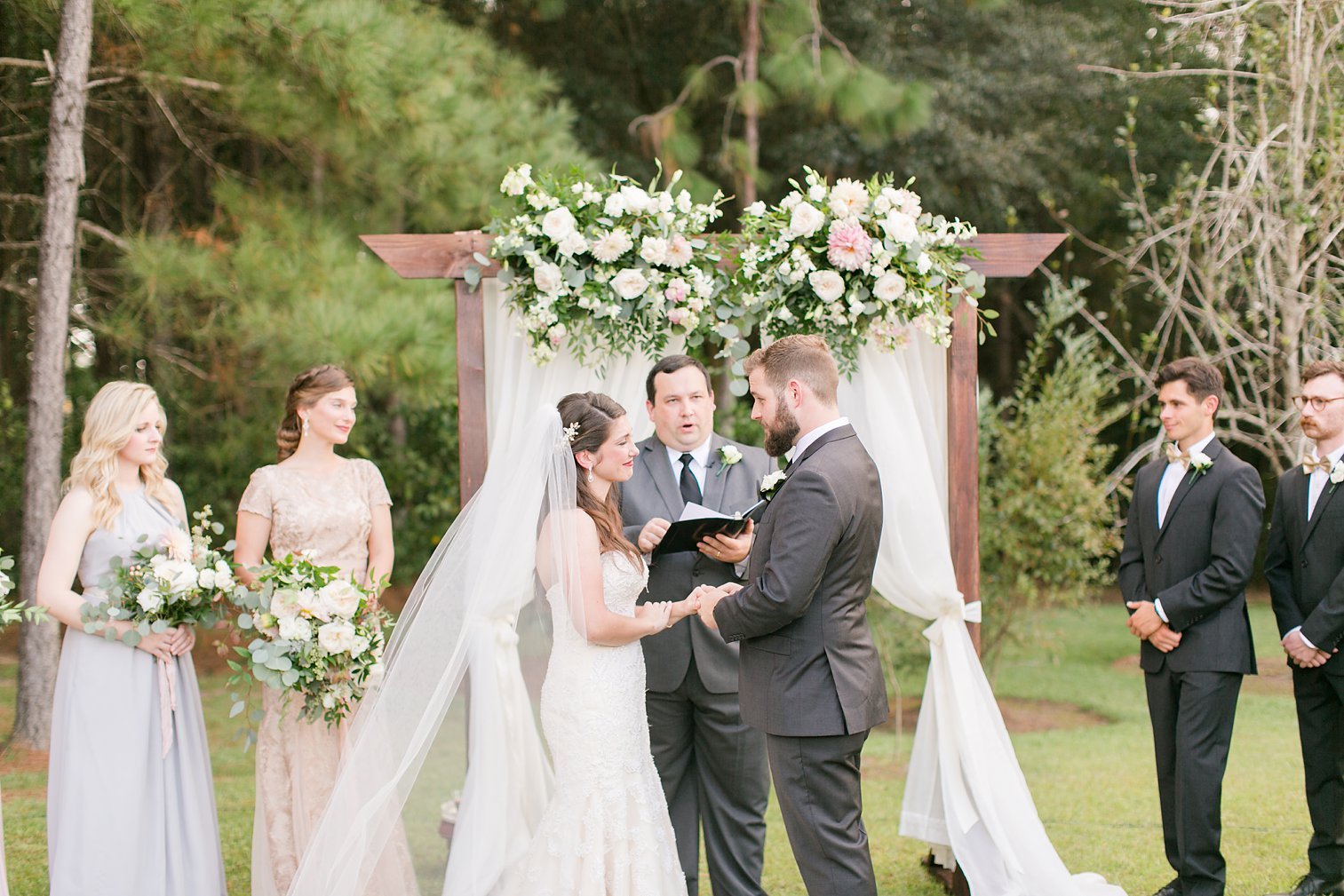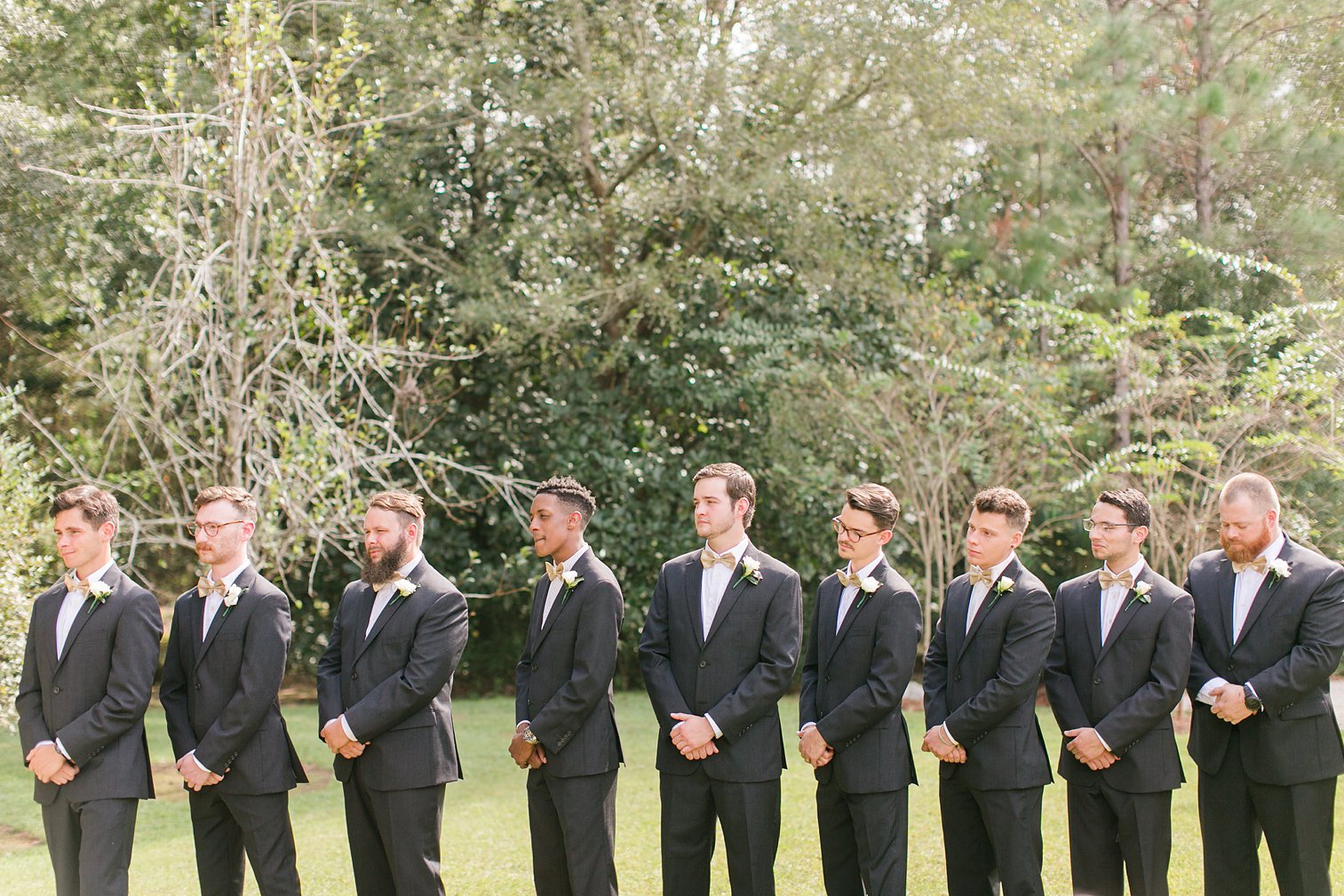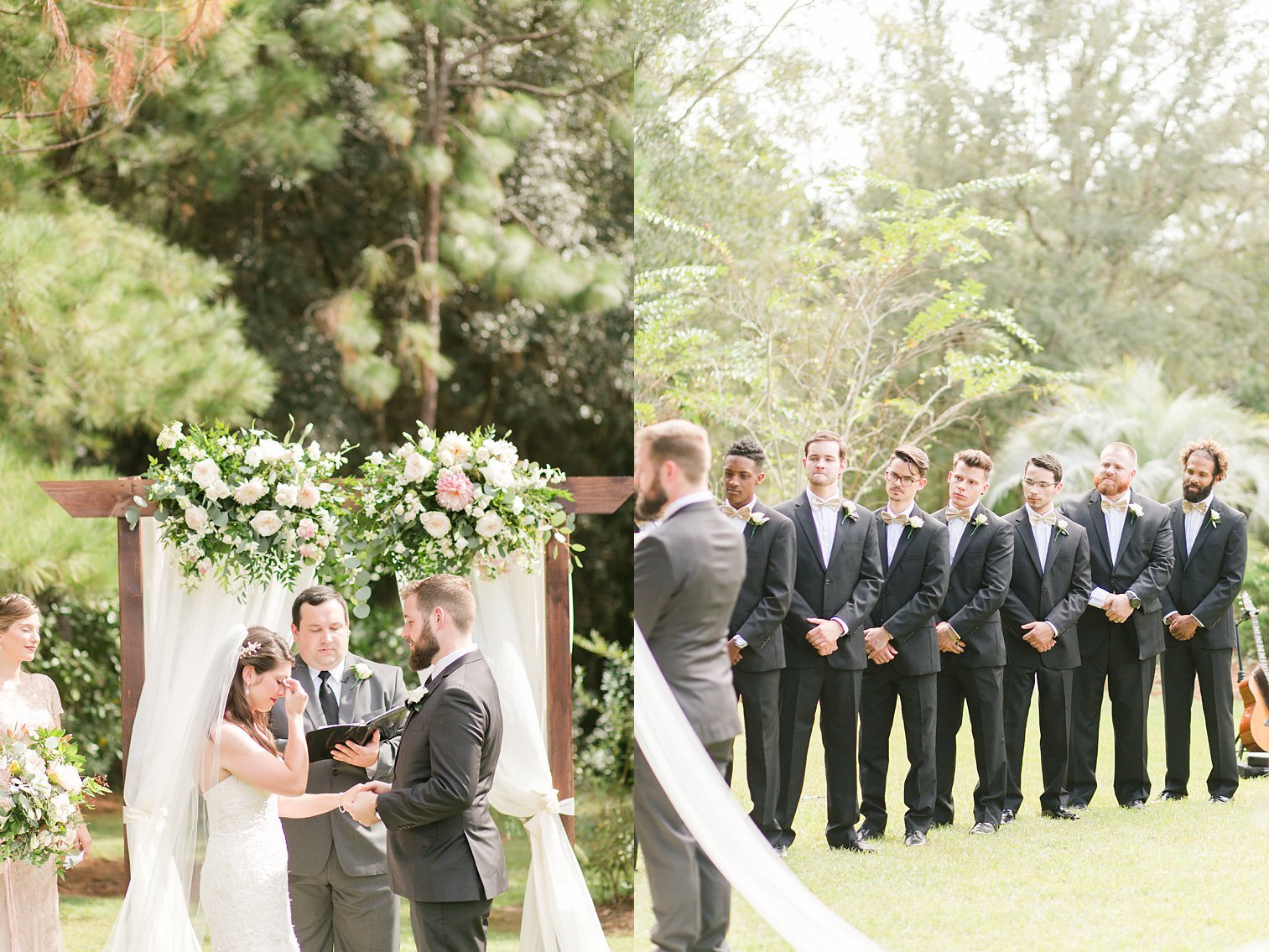 Our vows were one of my favorite parts of the day, if you want to cry ( I mean reeeeeally cry) check out our videographer's  footage in our wedding video.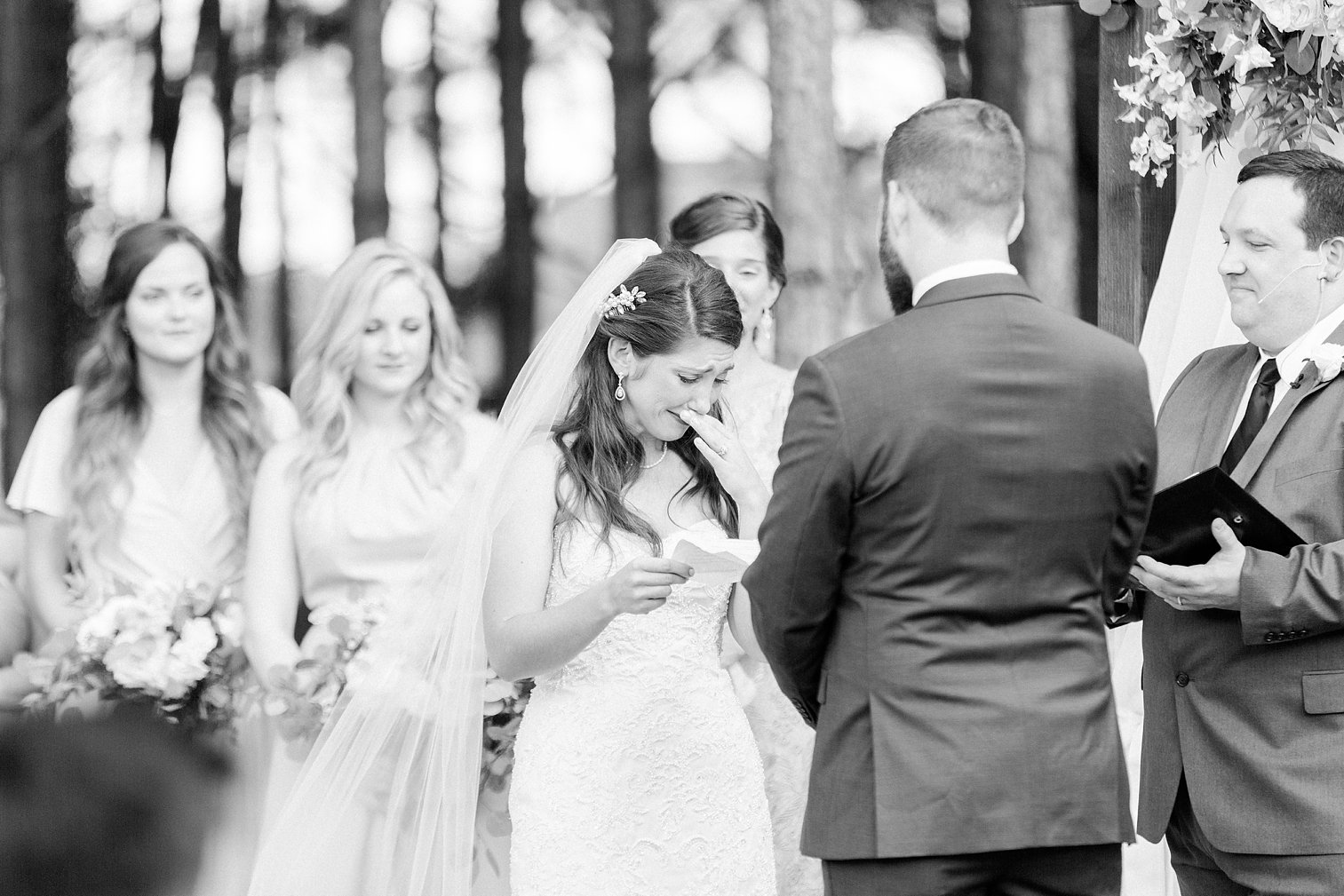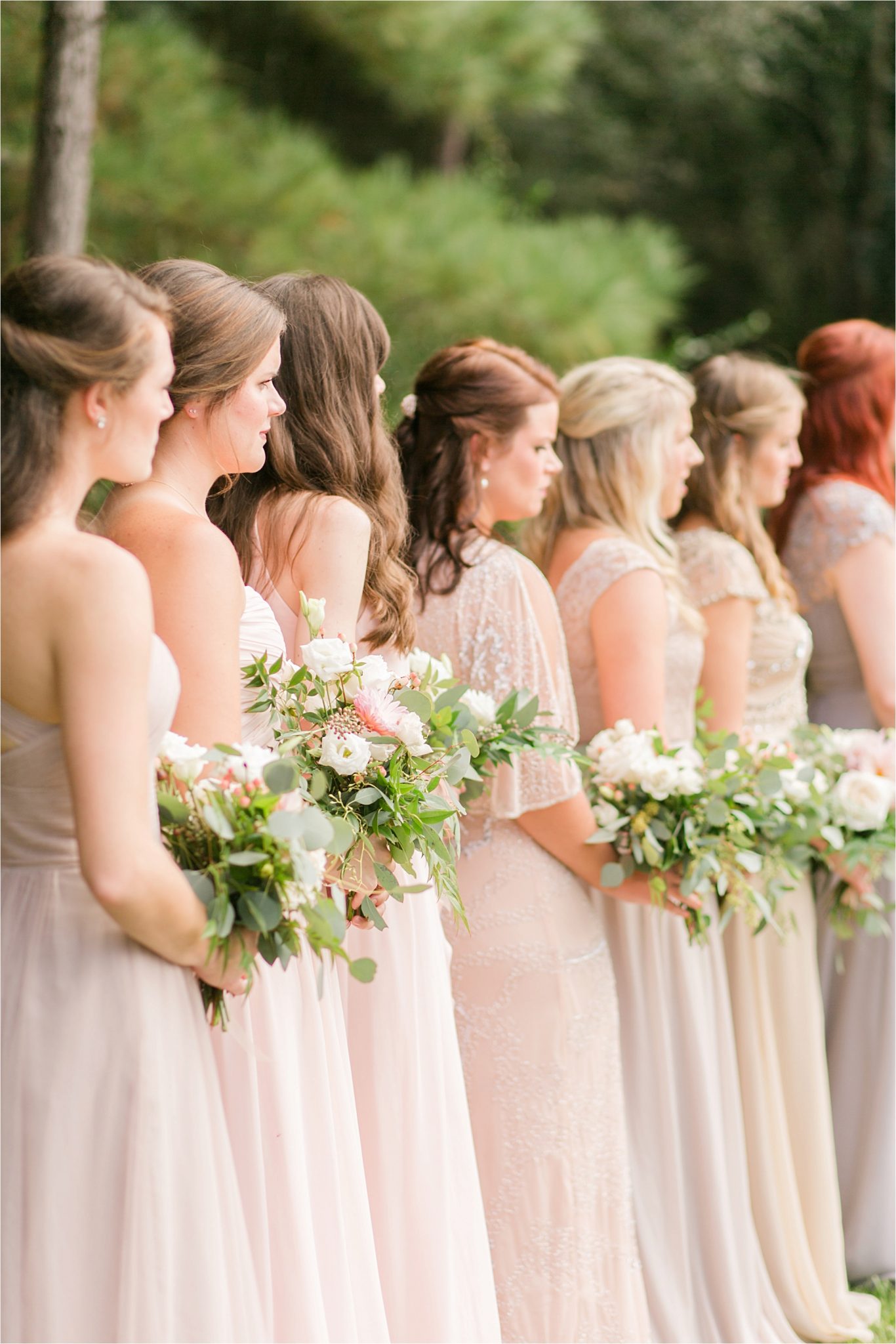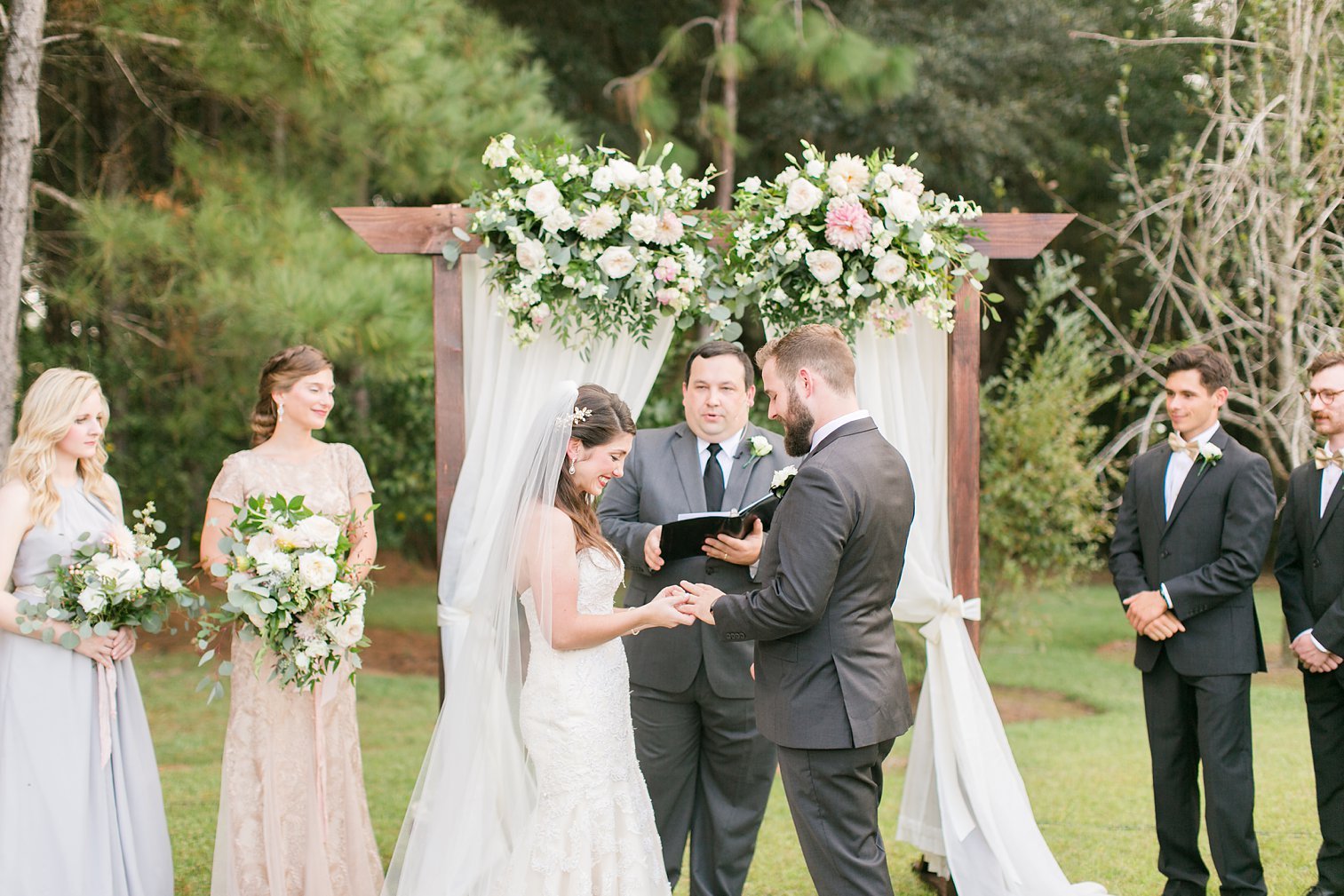 In the middle of our ceremony, our spiritual leaders and mentors came and prayed over us.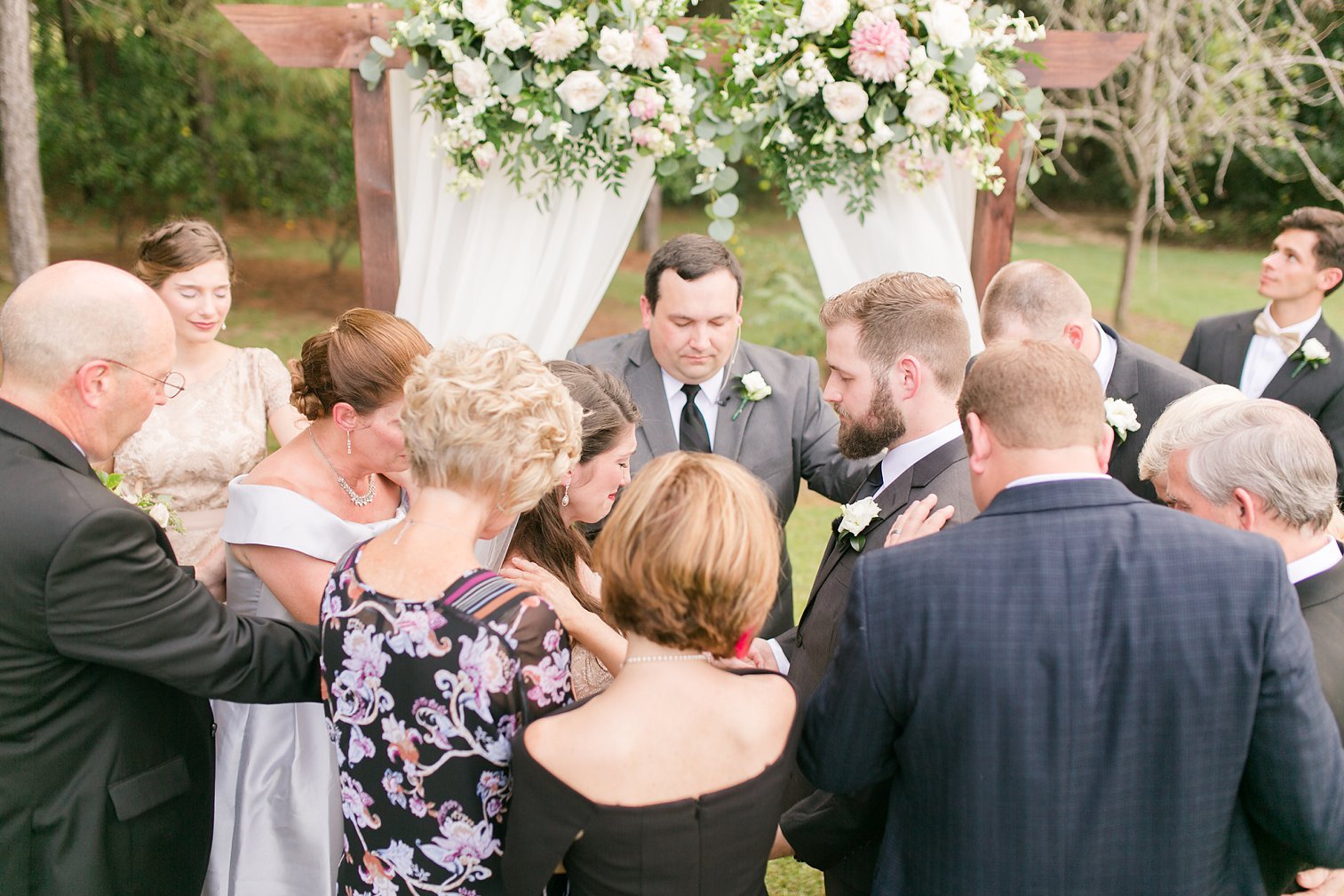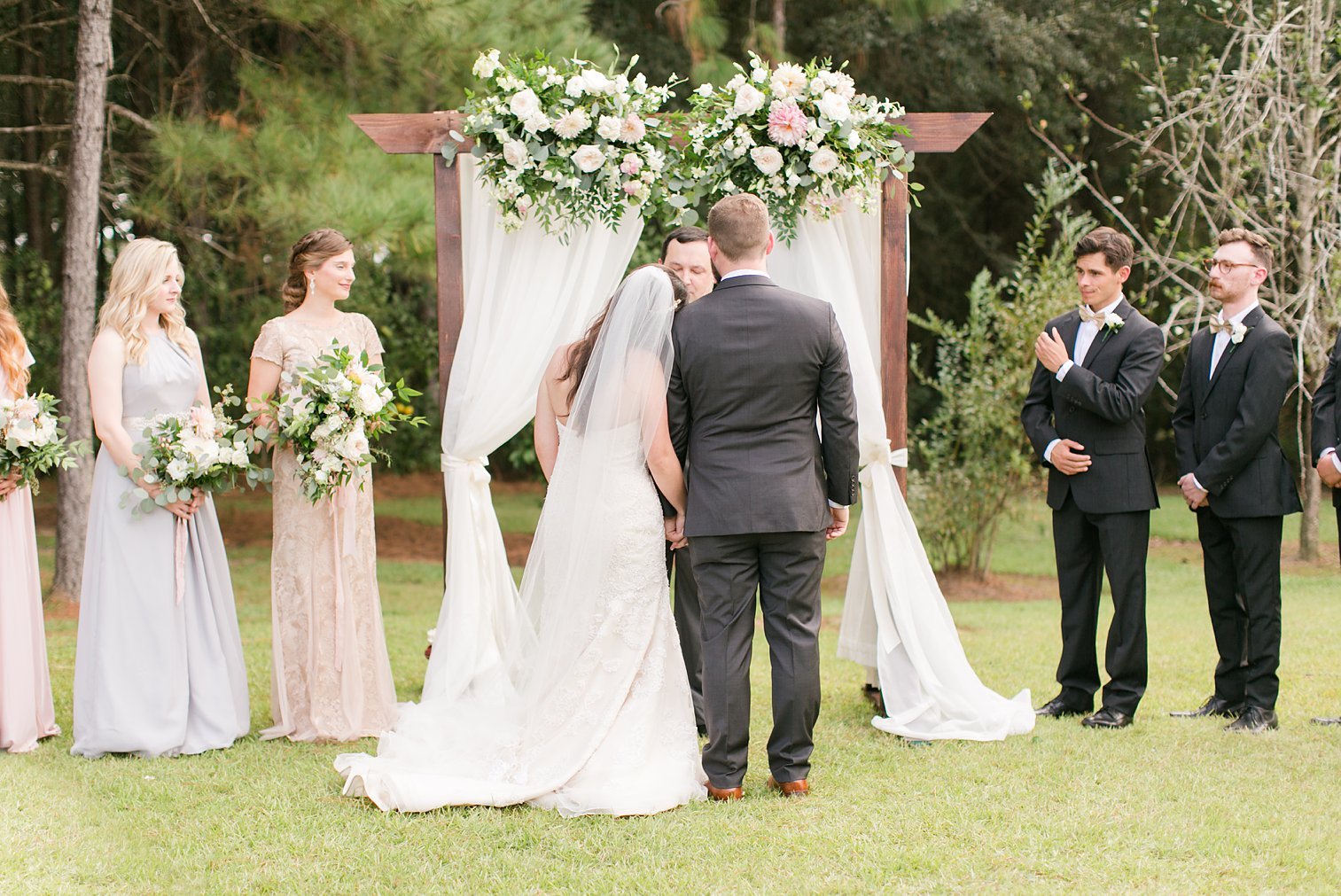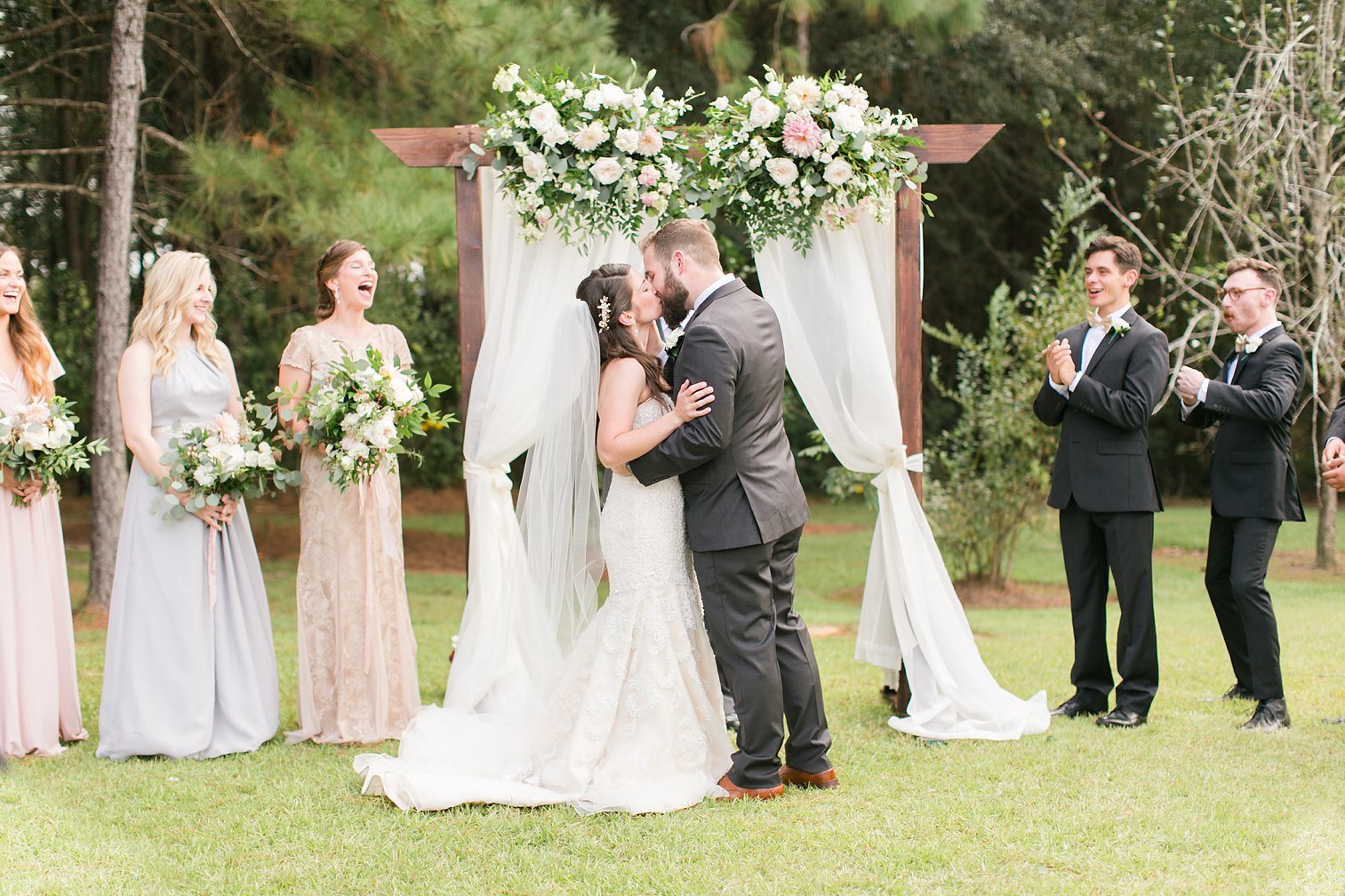 And just like that, we were wed!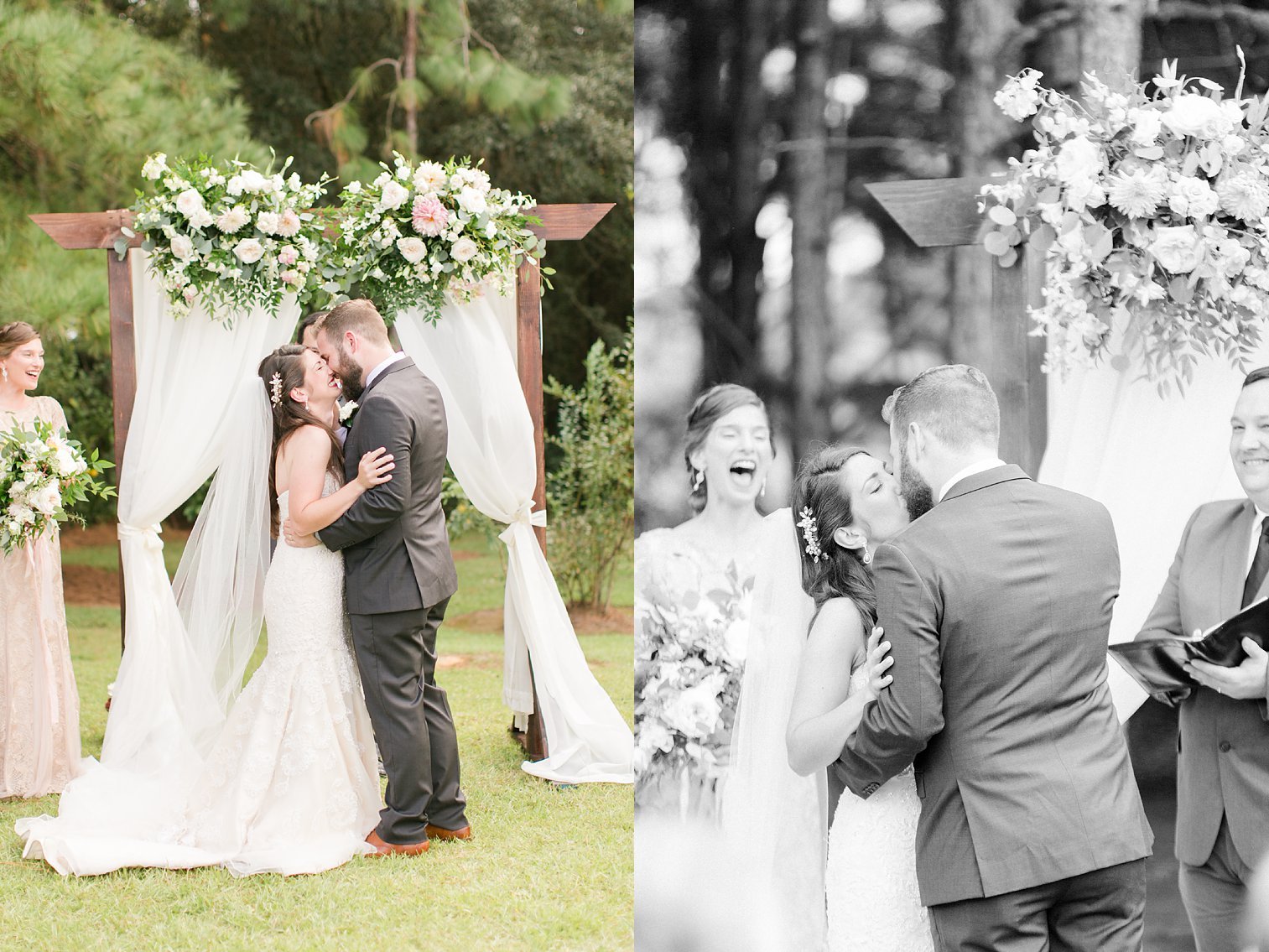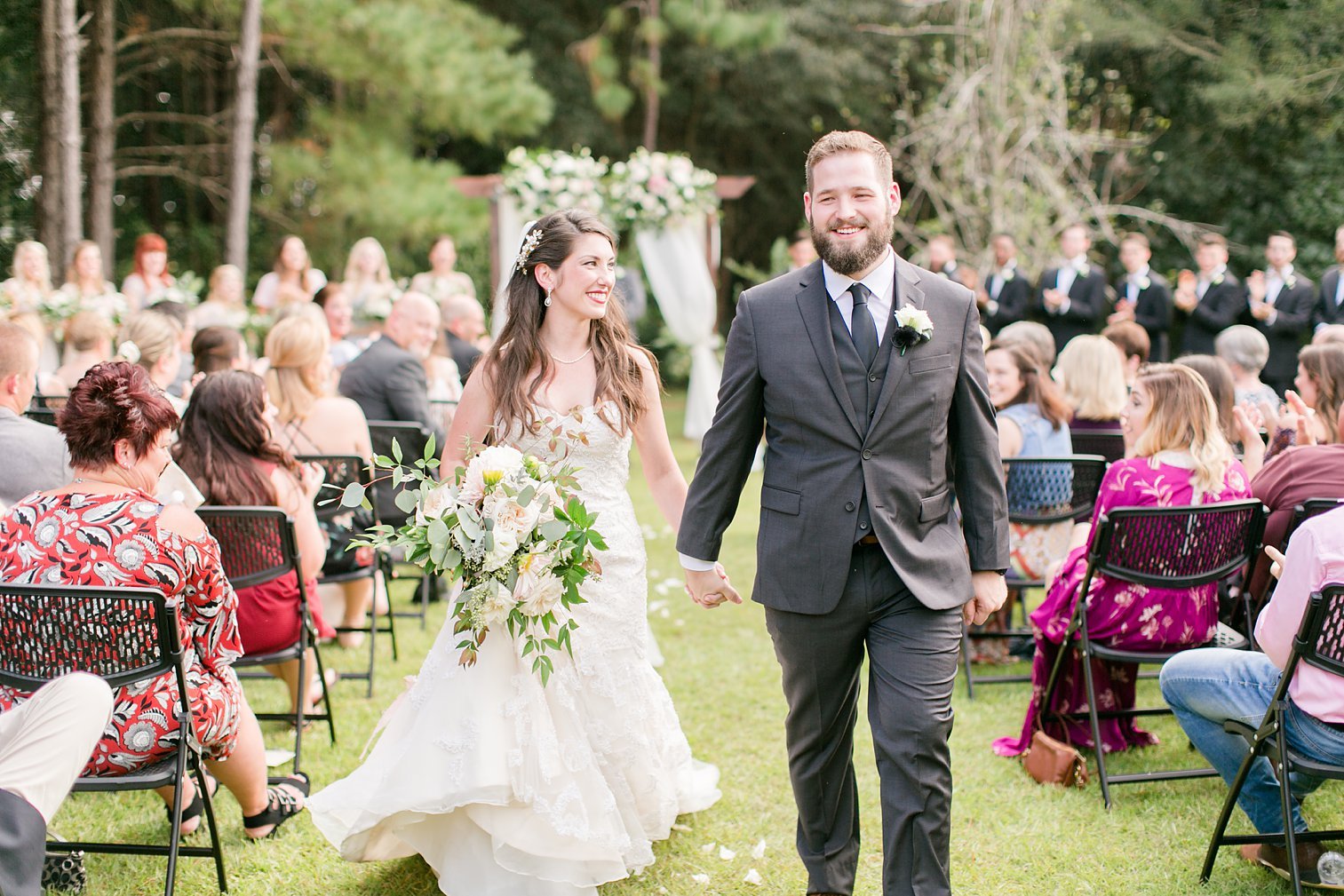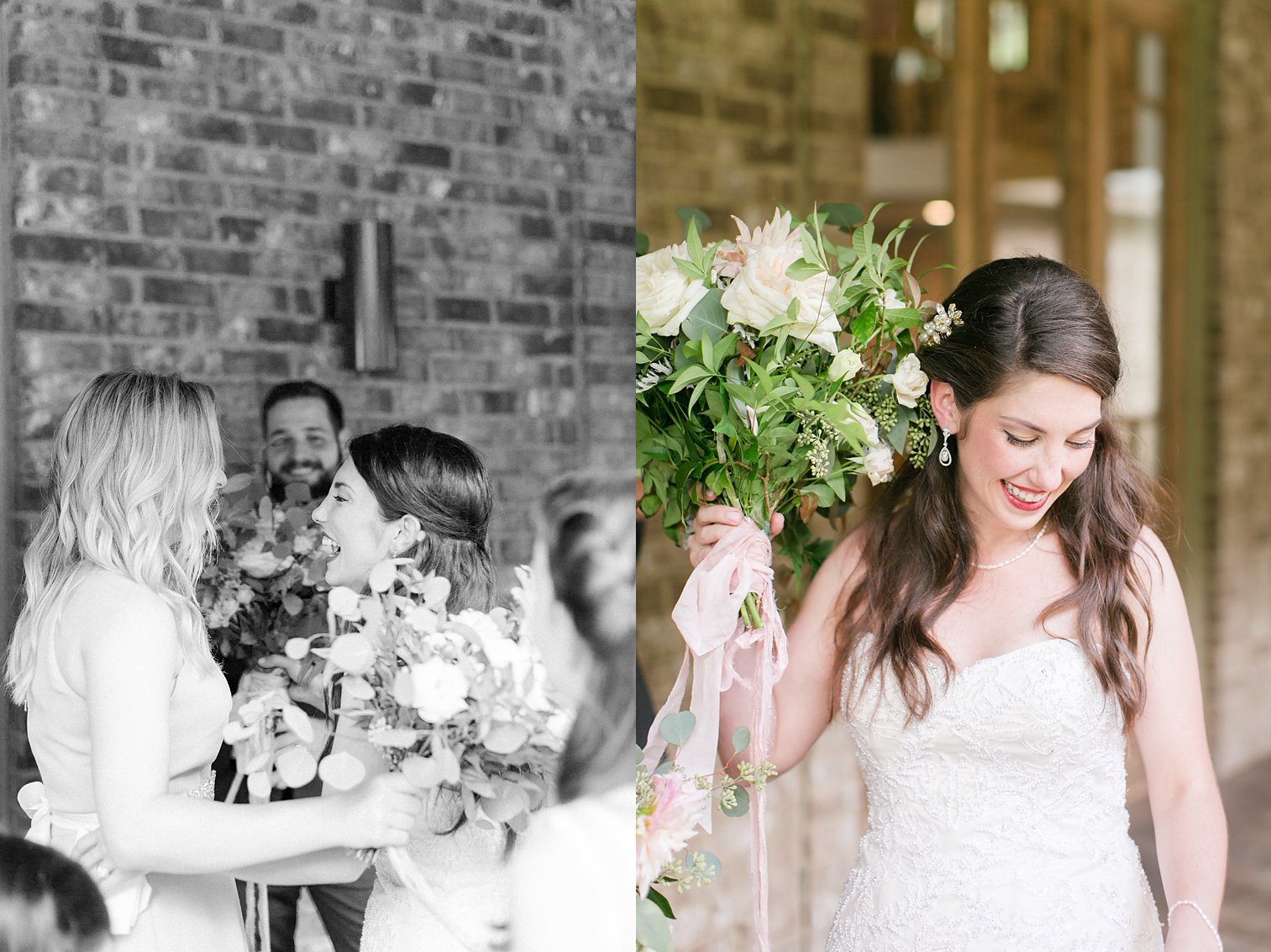 I absolutely LOVE this capture of my mom hugging David's mom right after the ceremony!  So much joy and emotion.  I love these two women so much.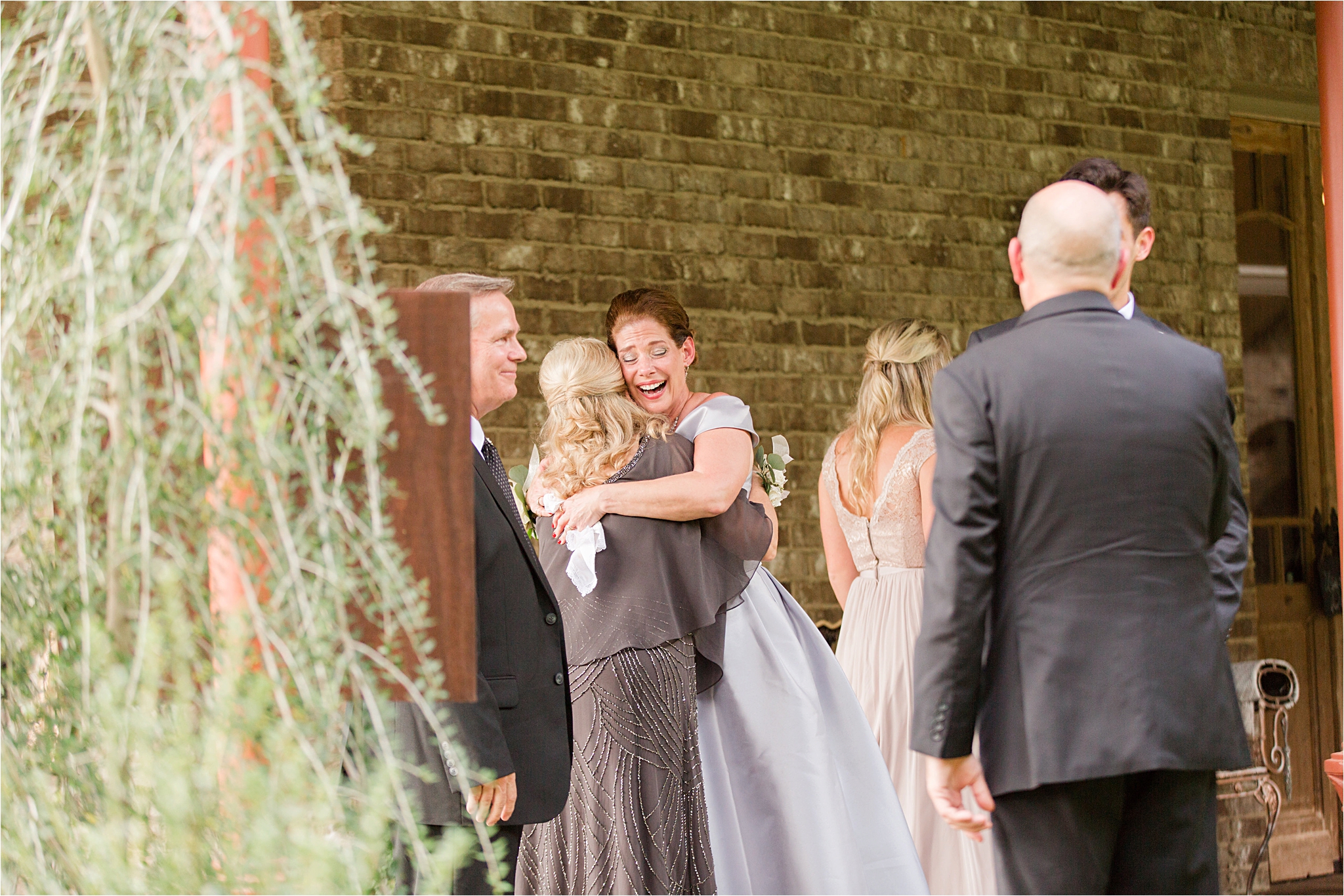 Sisters 🙂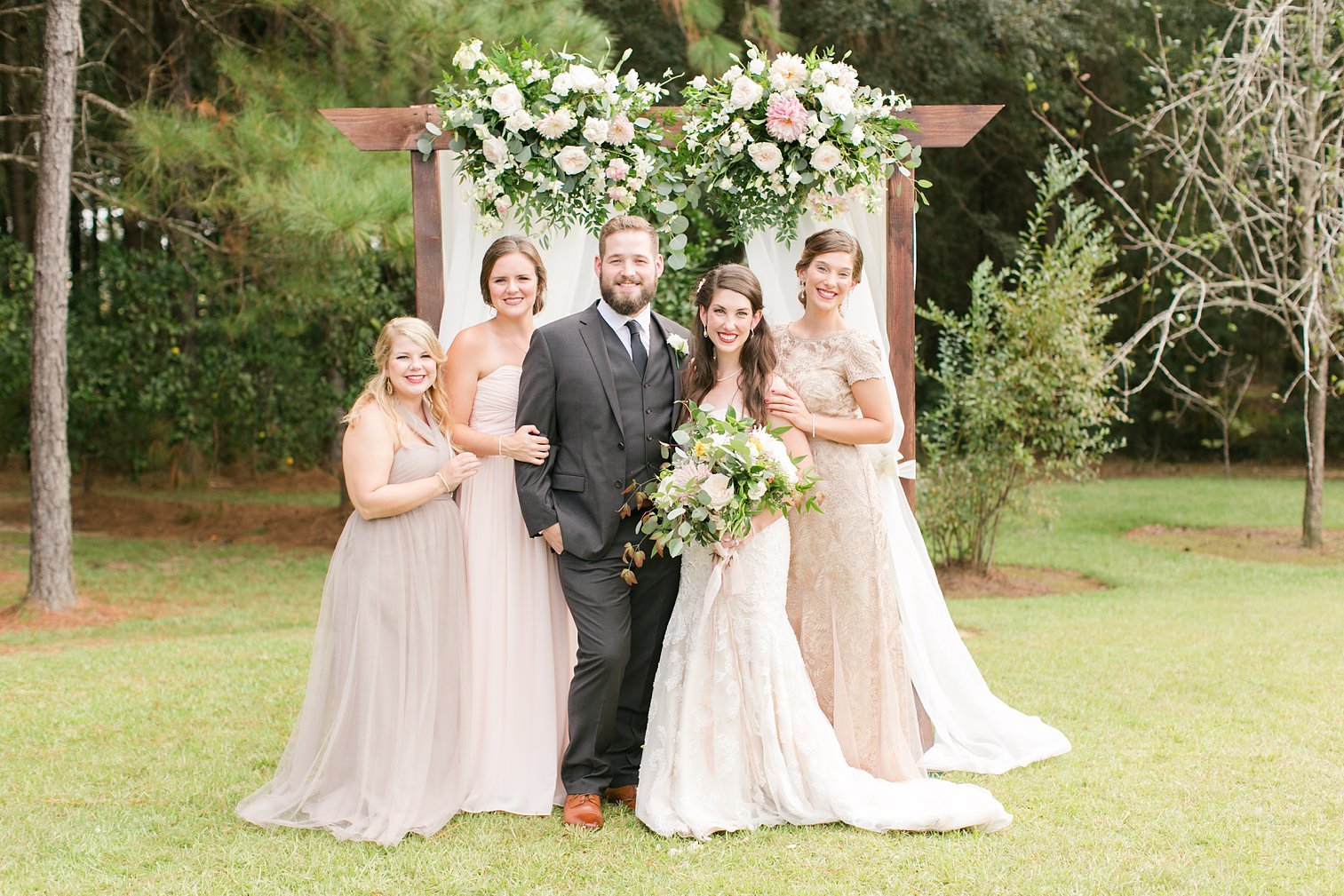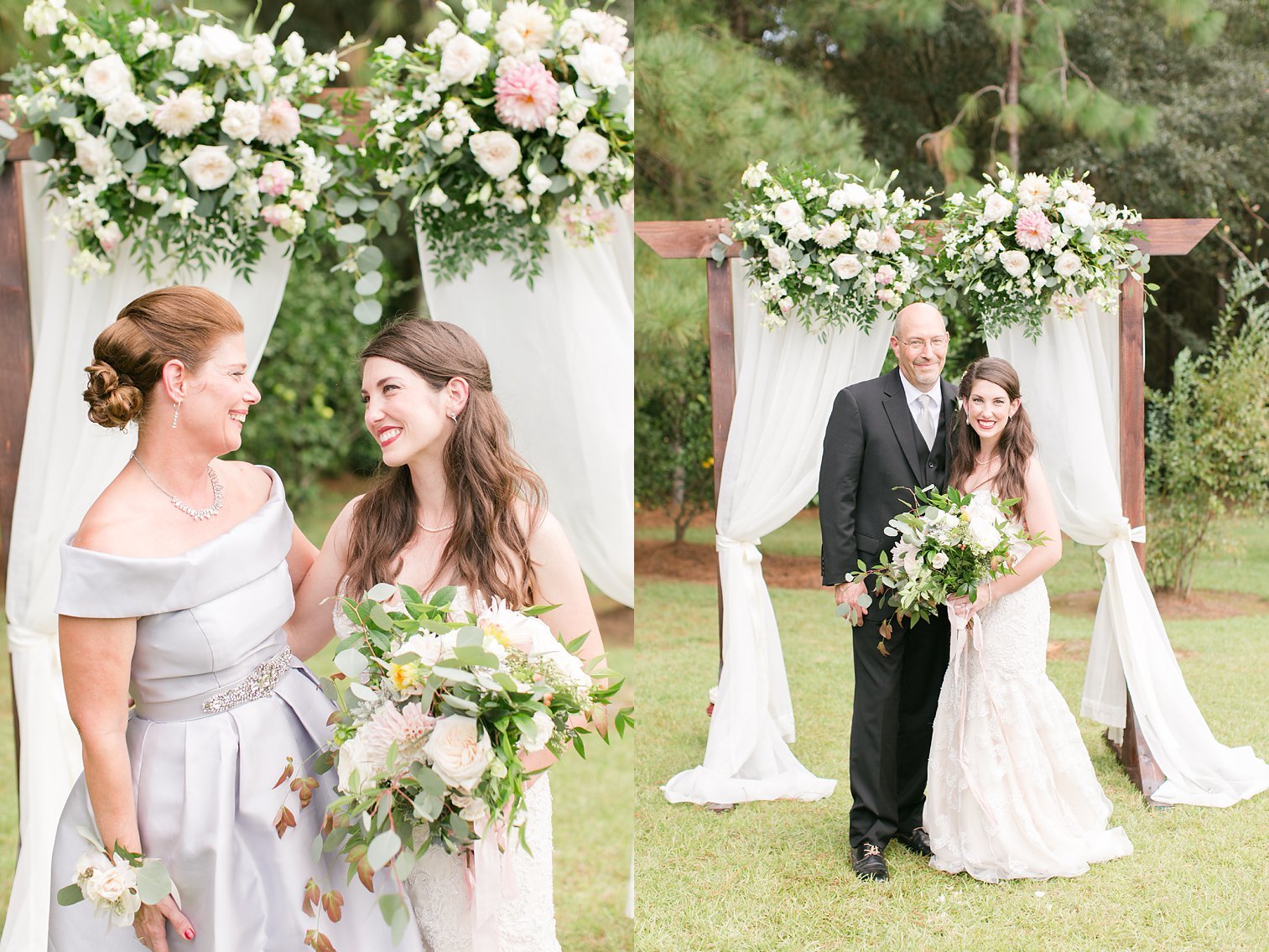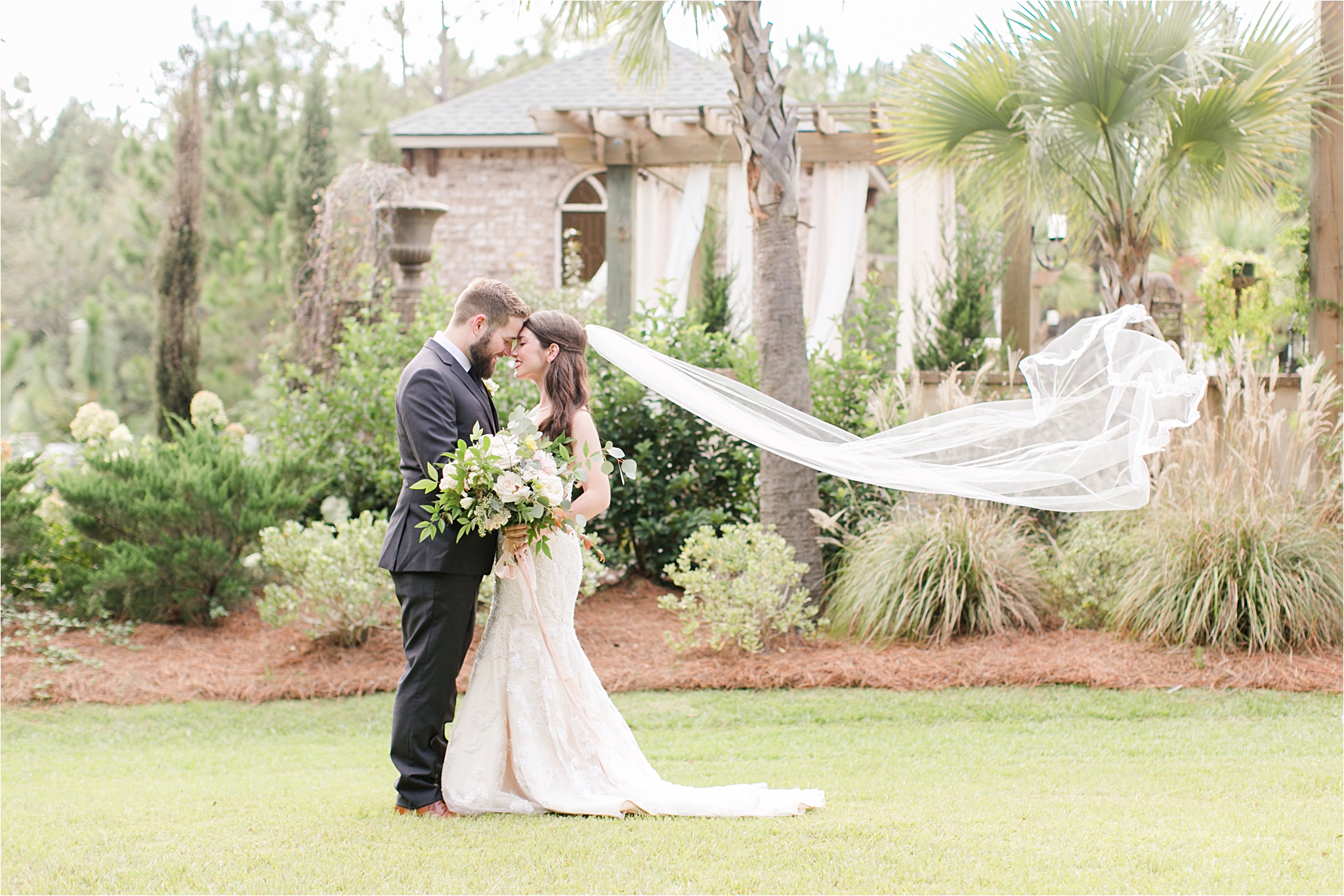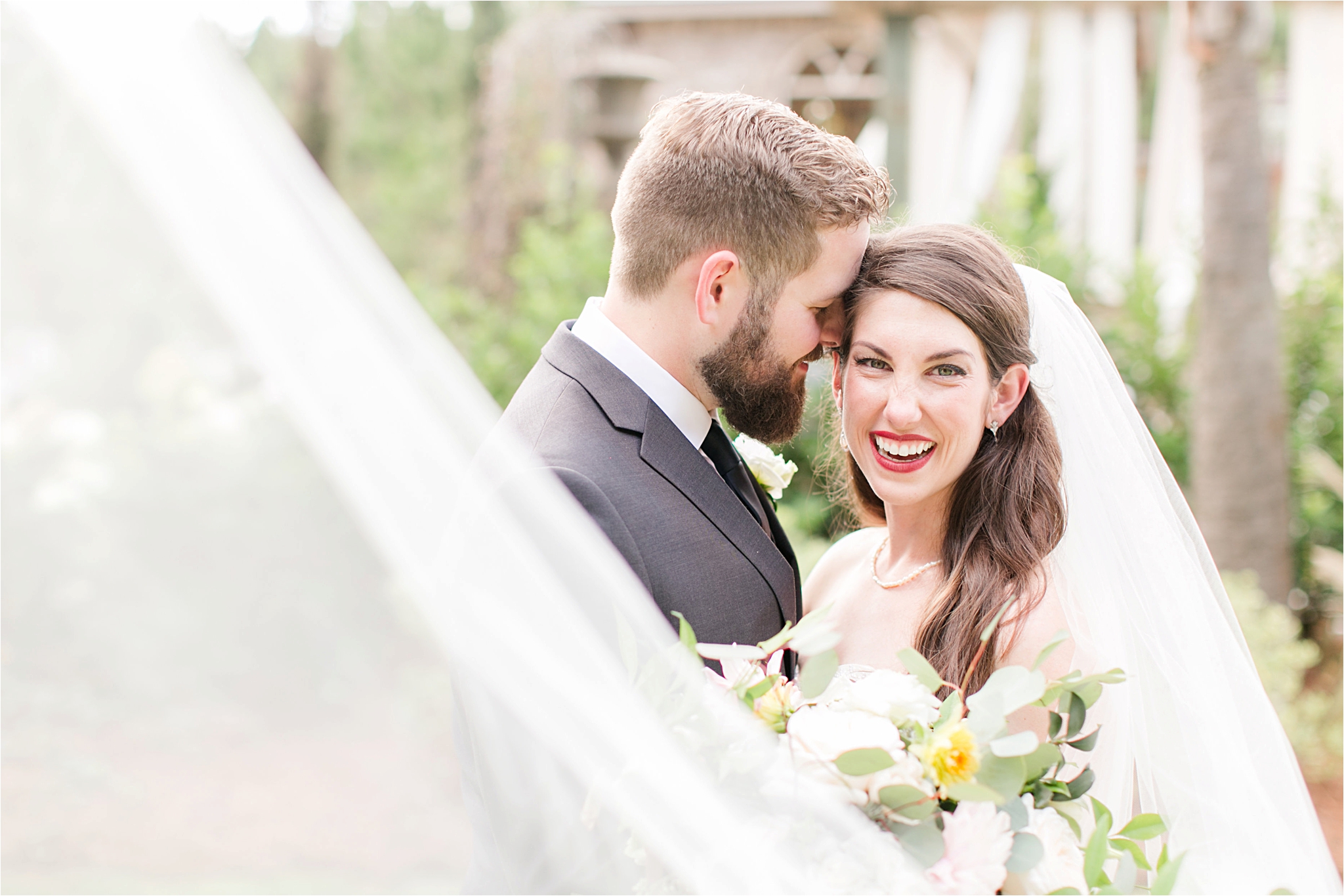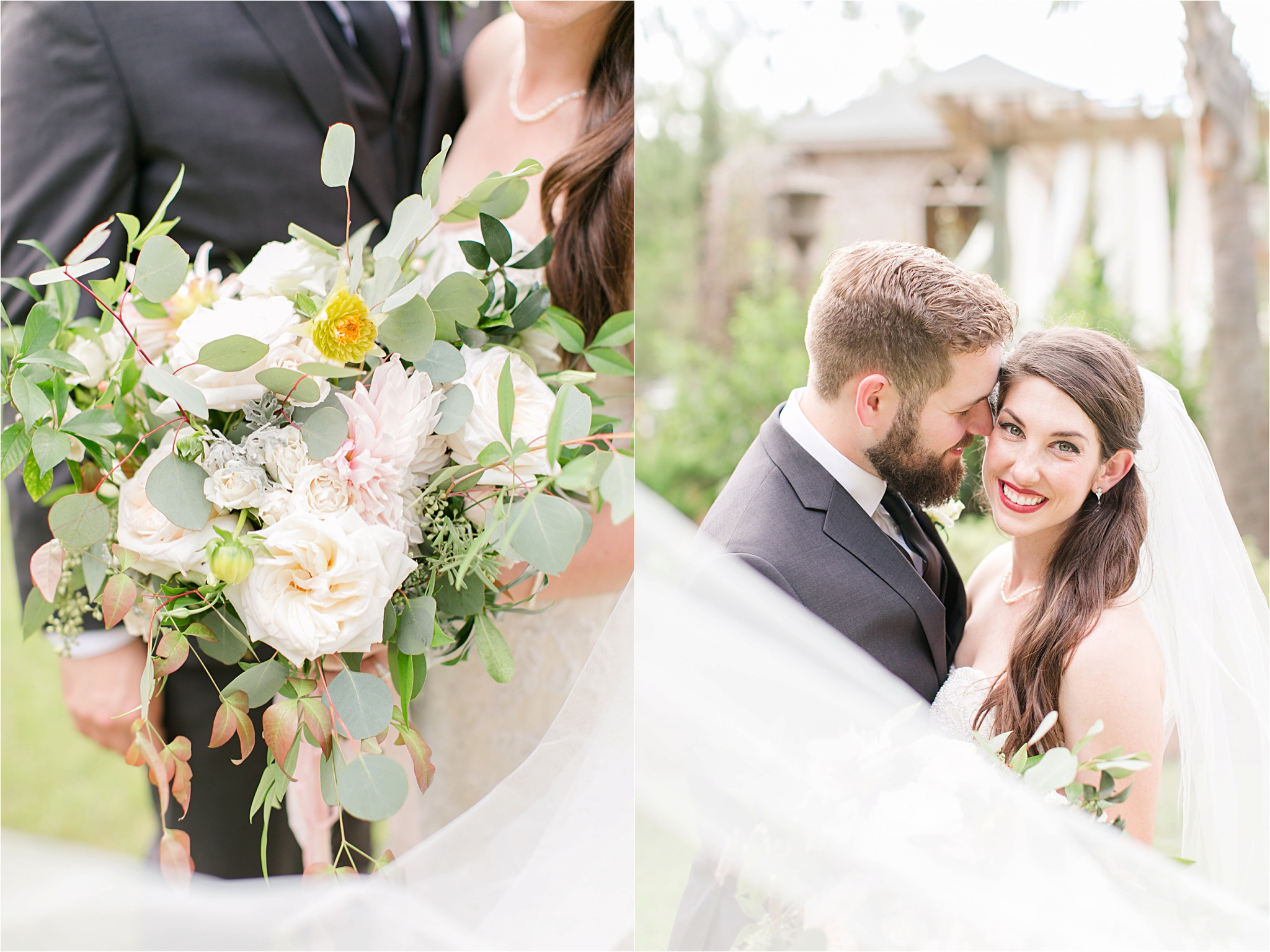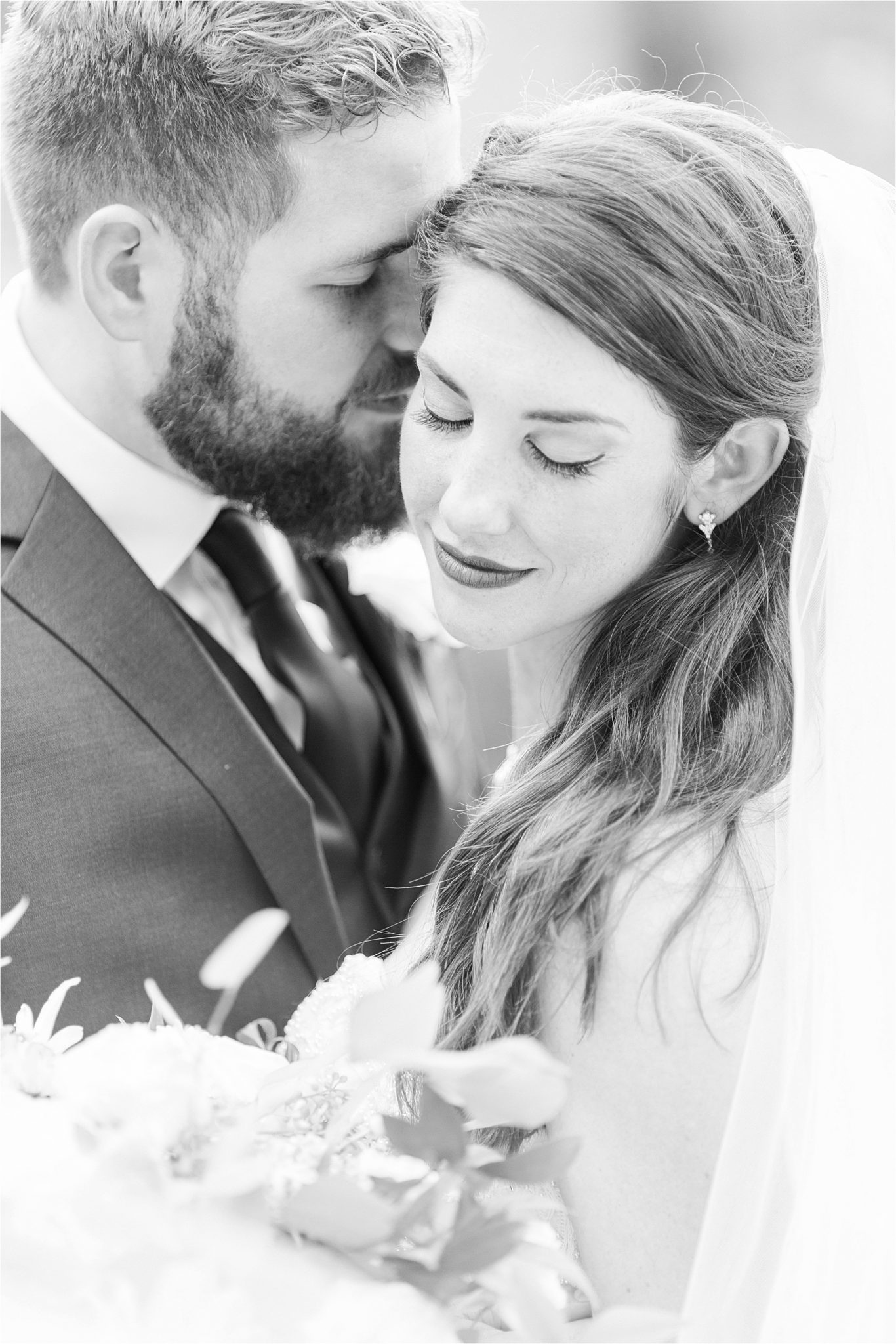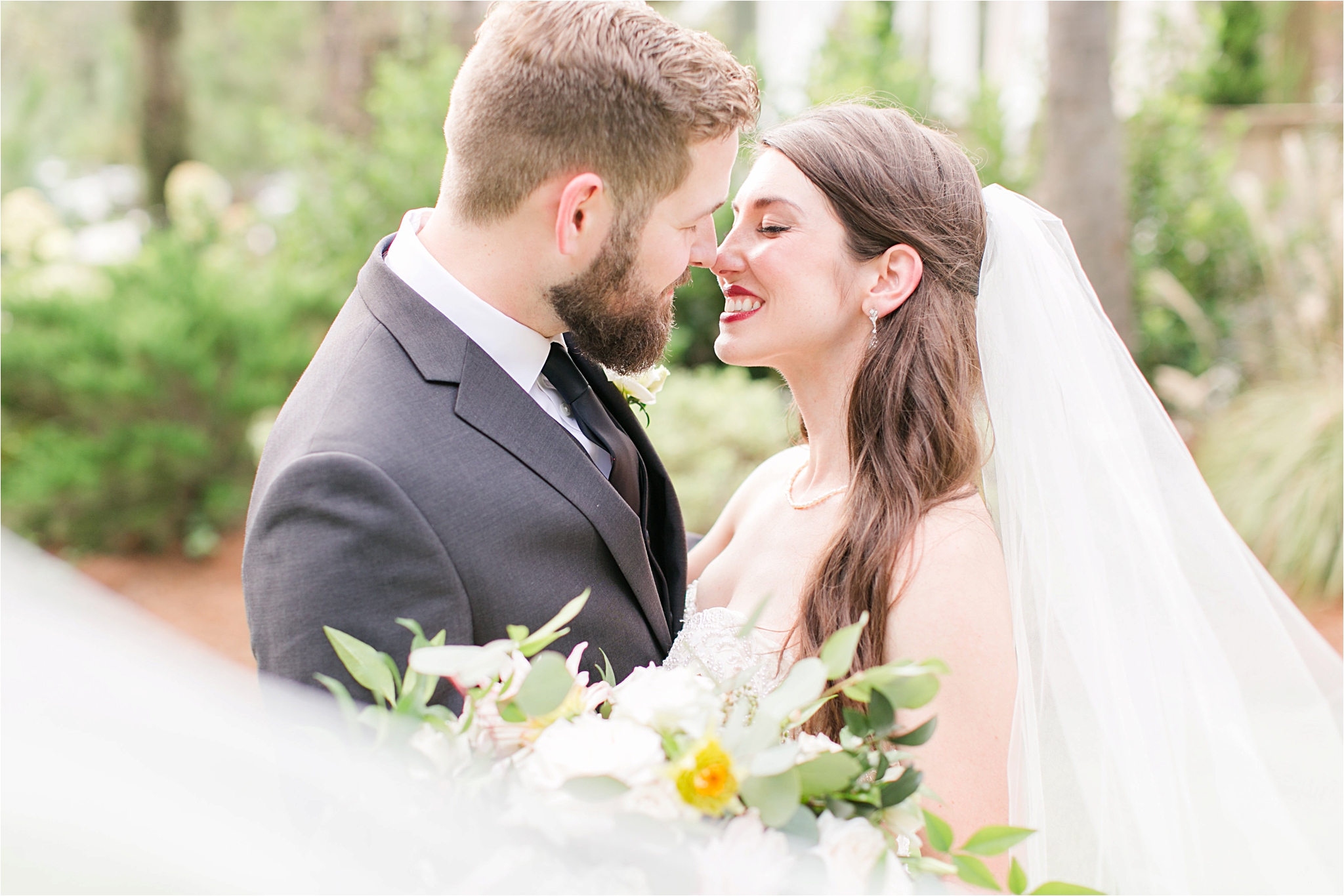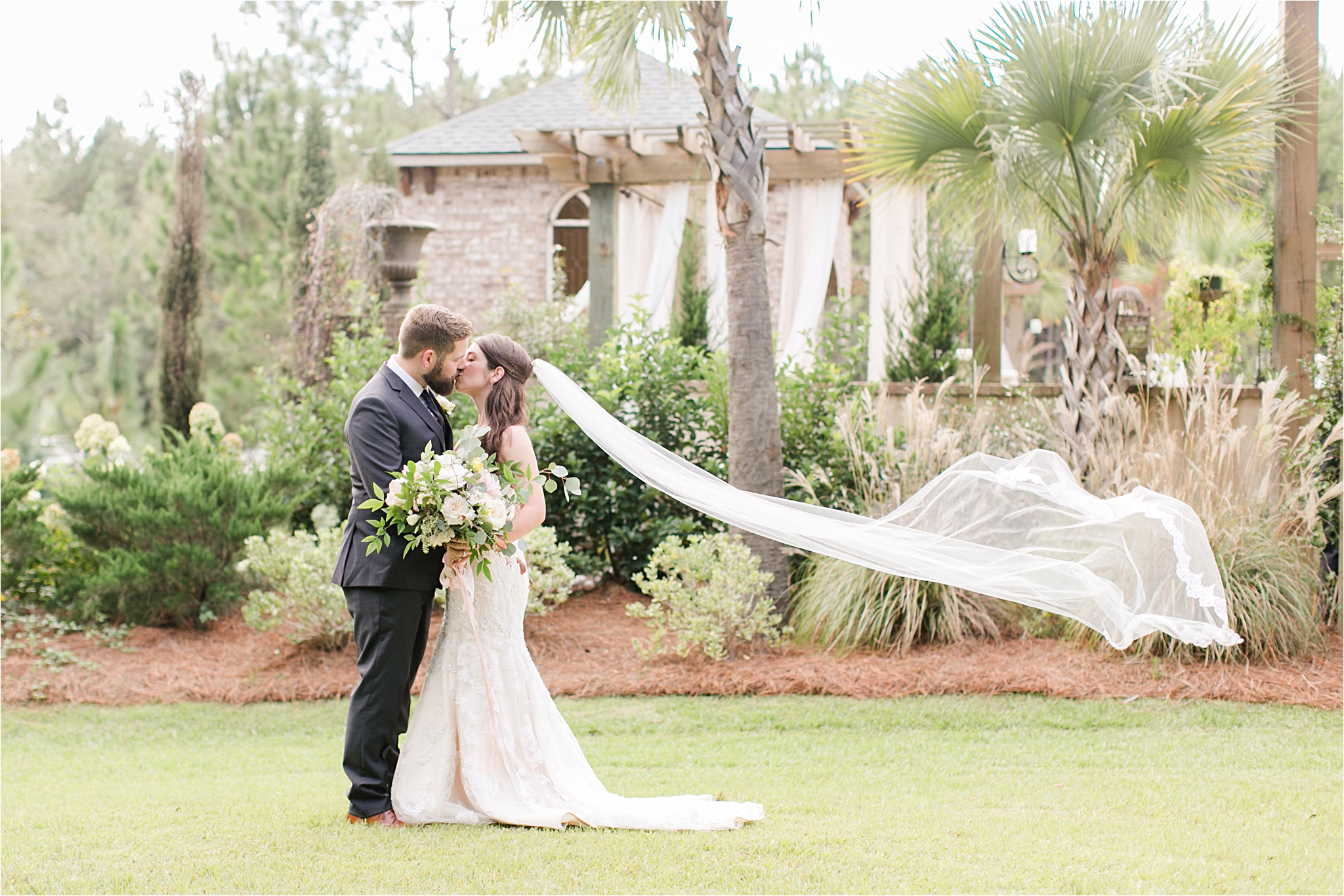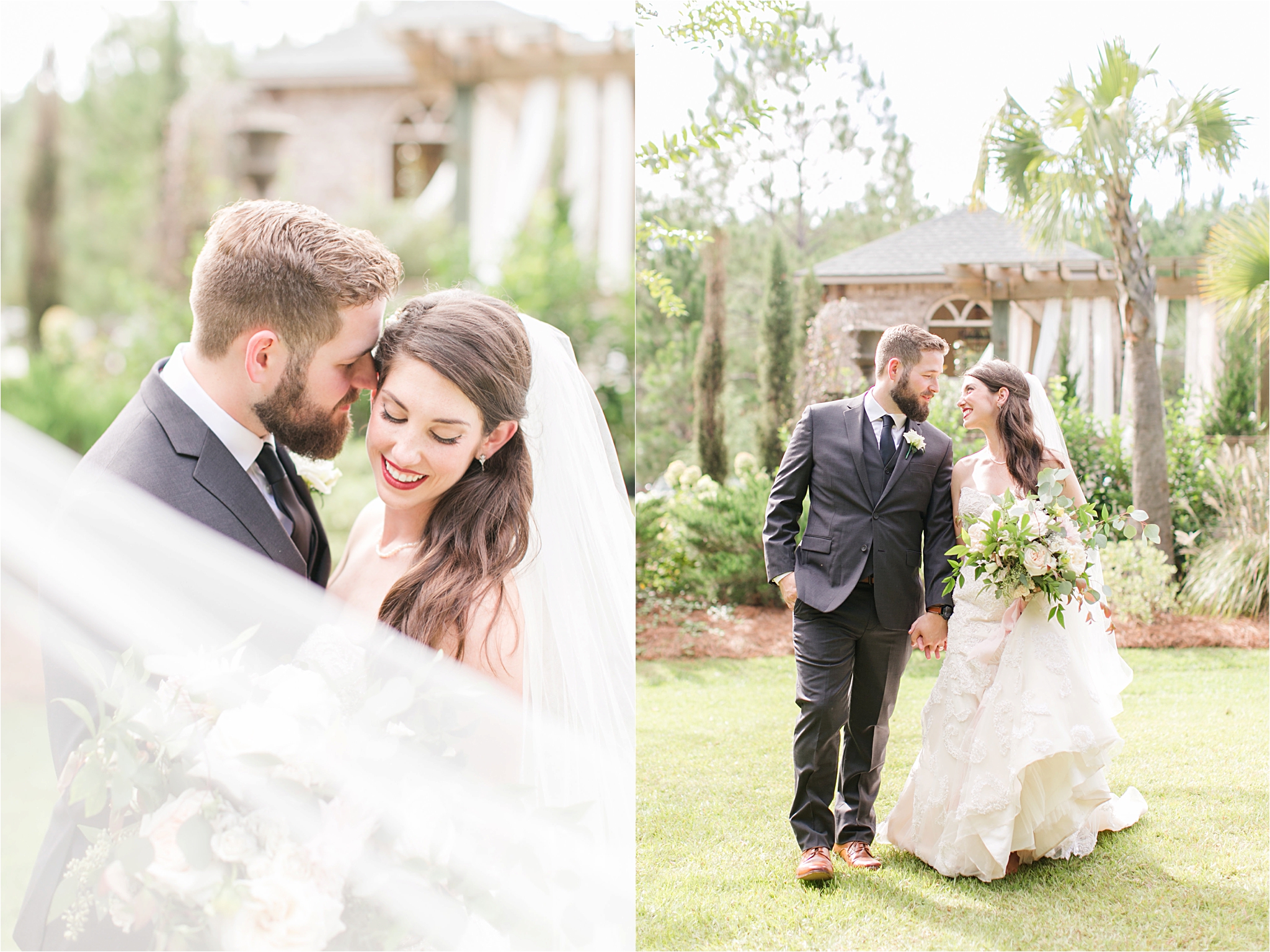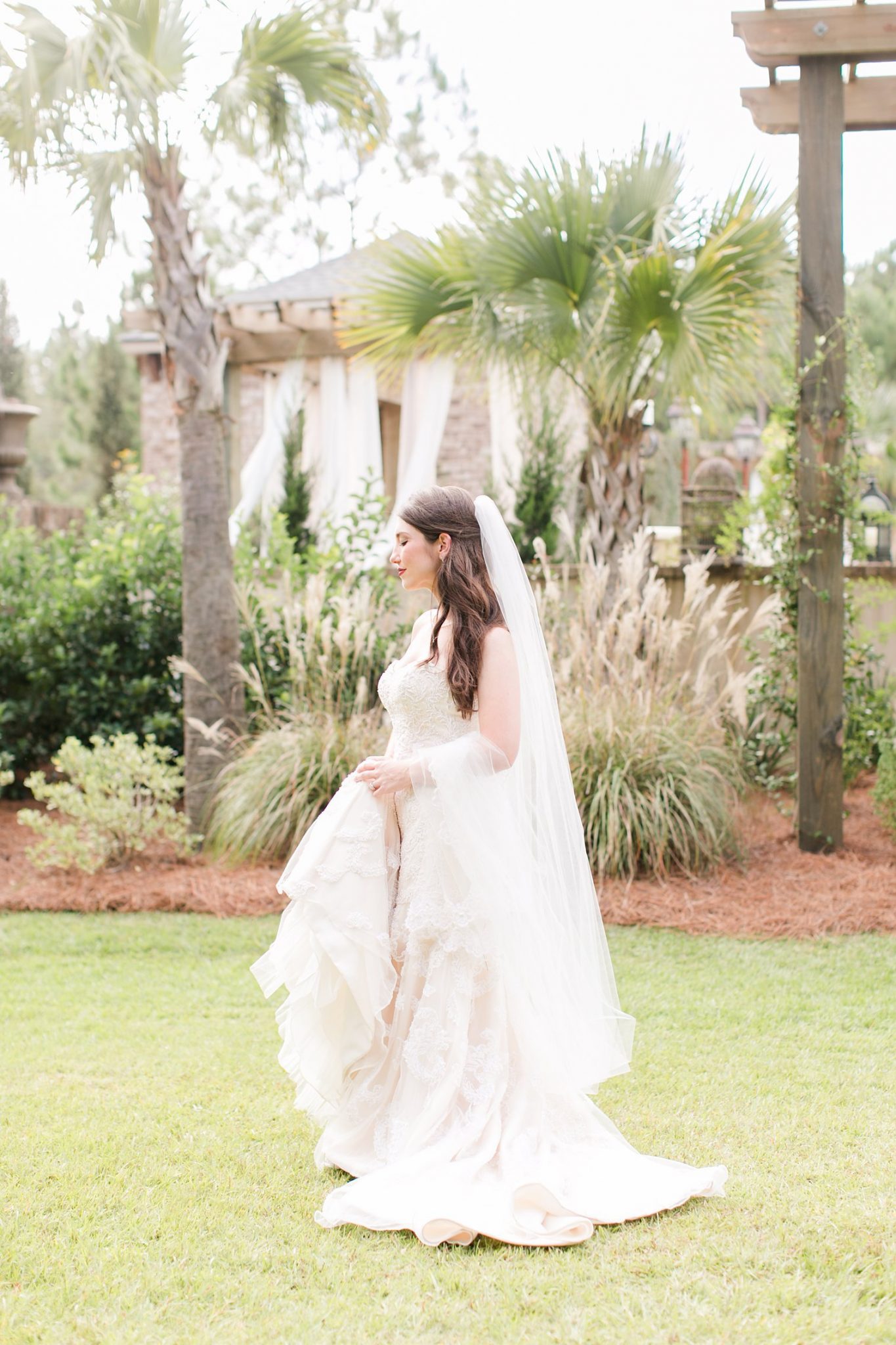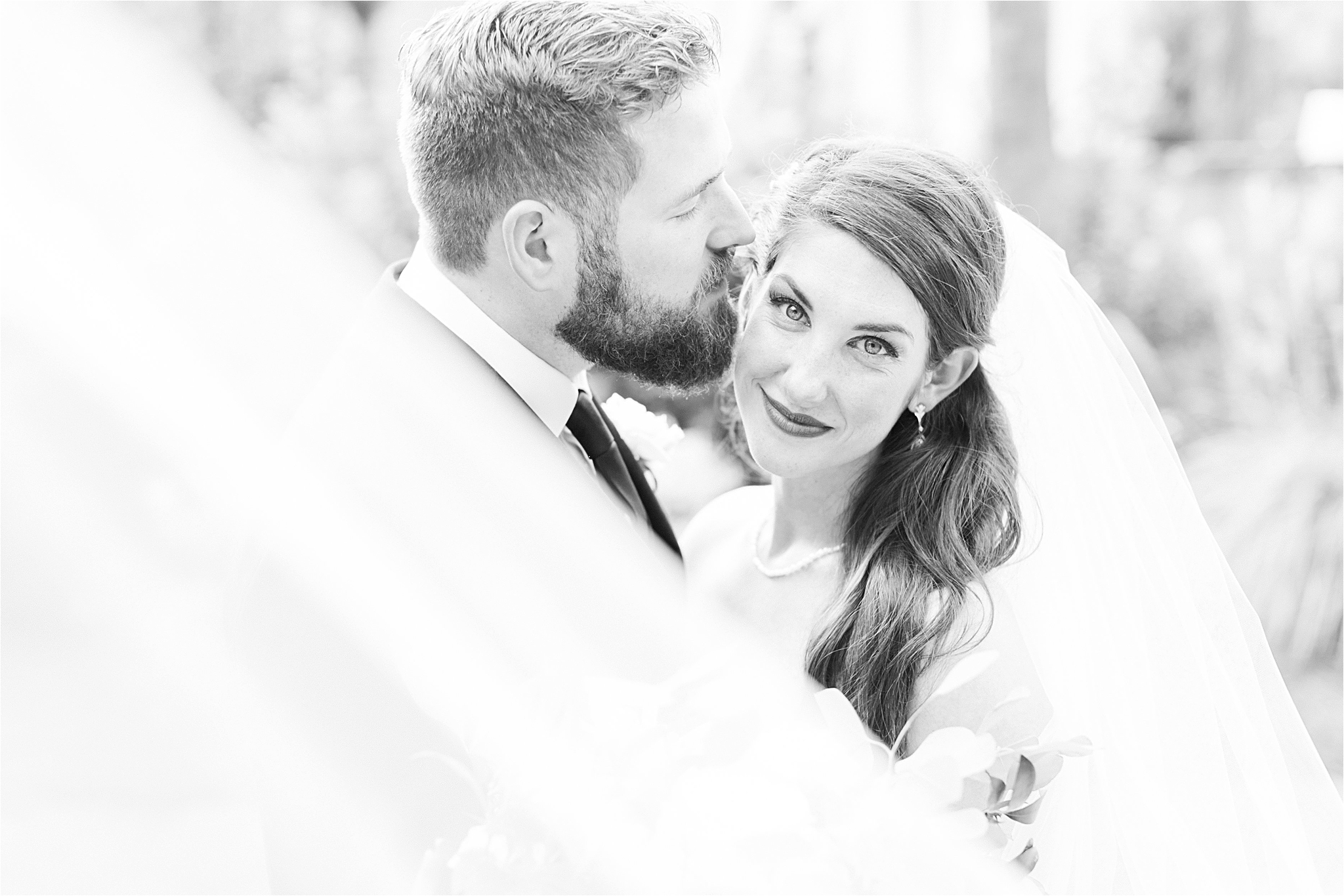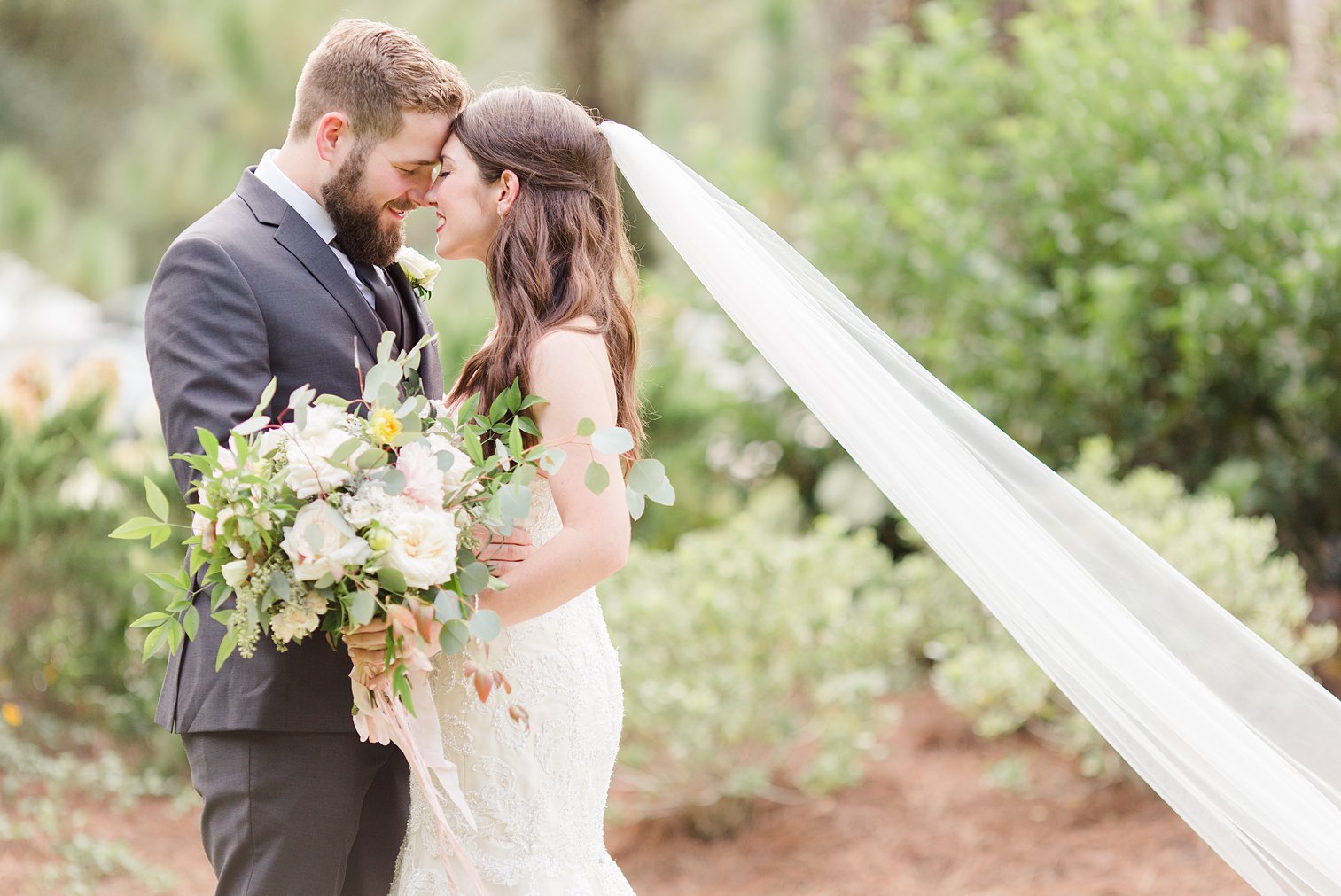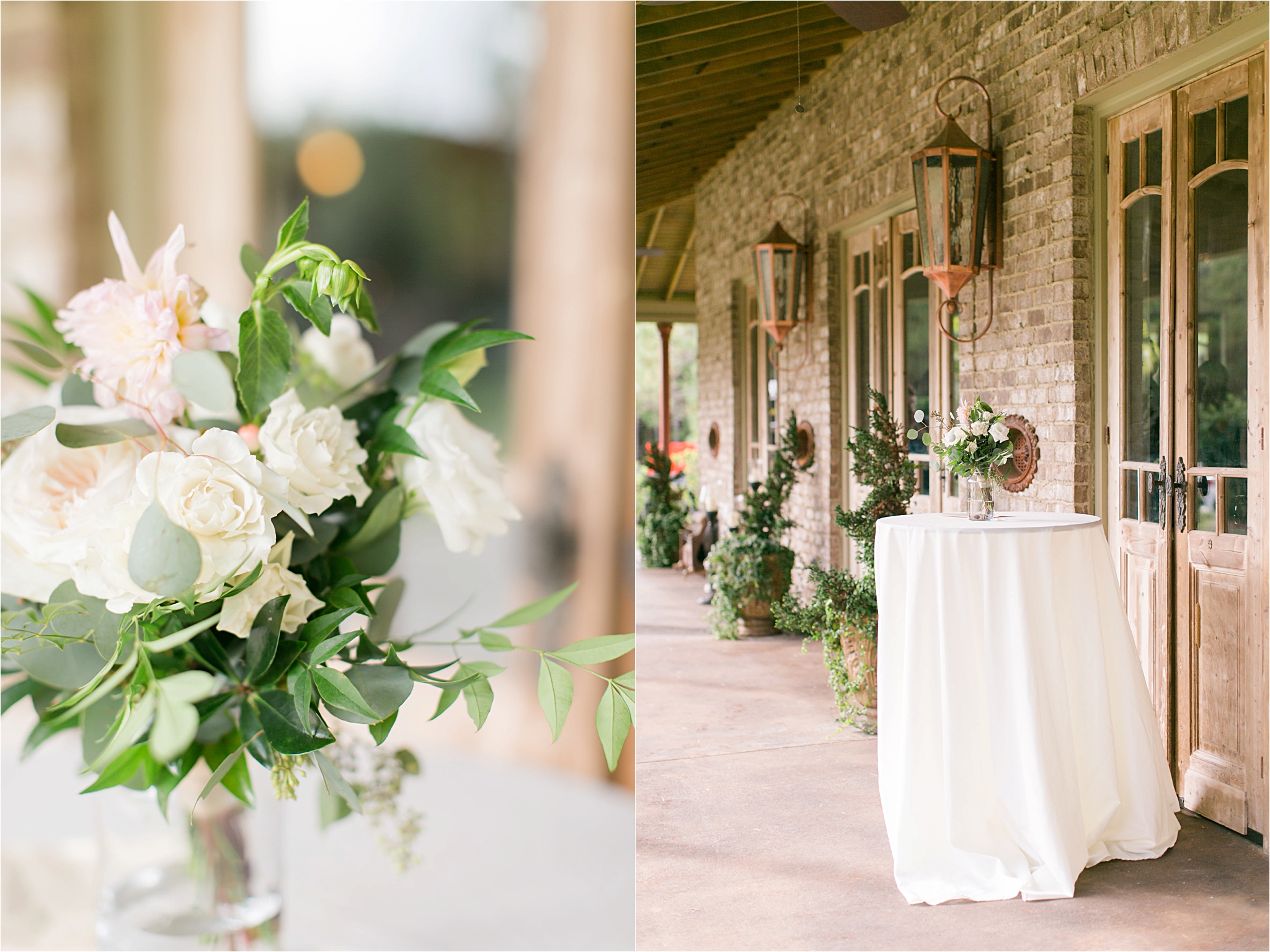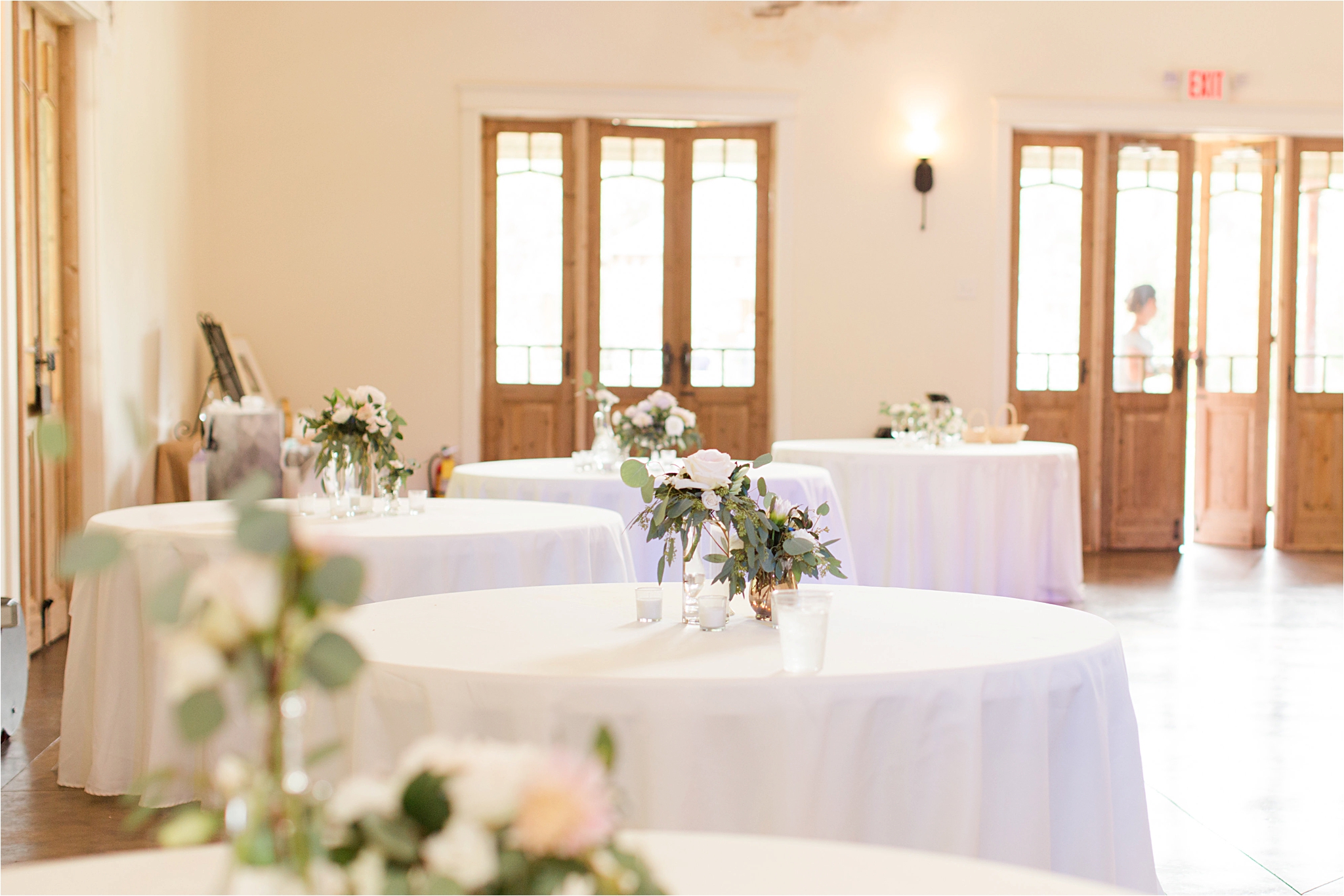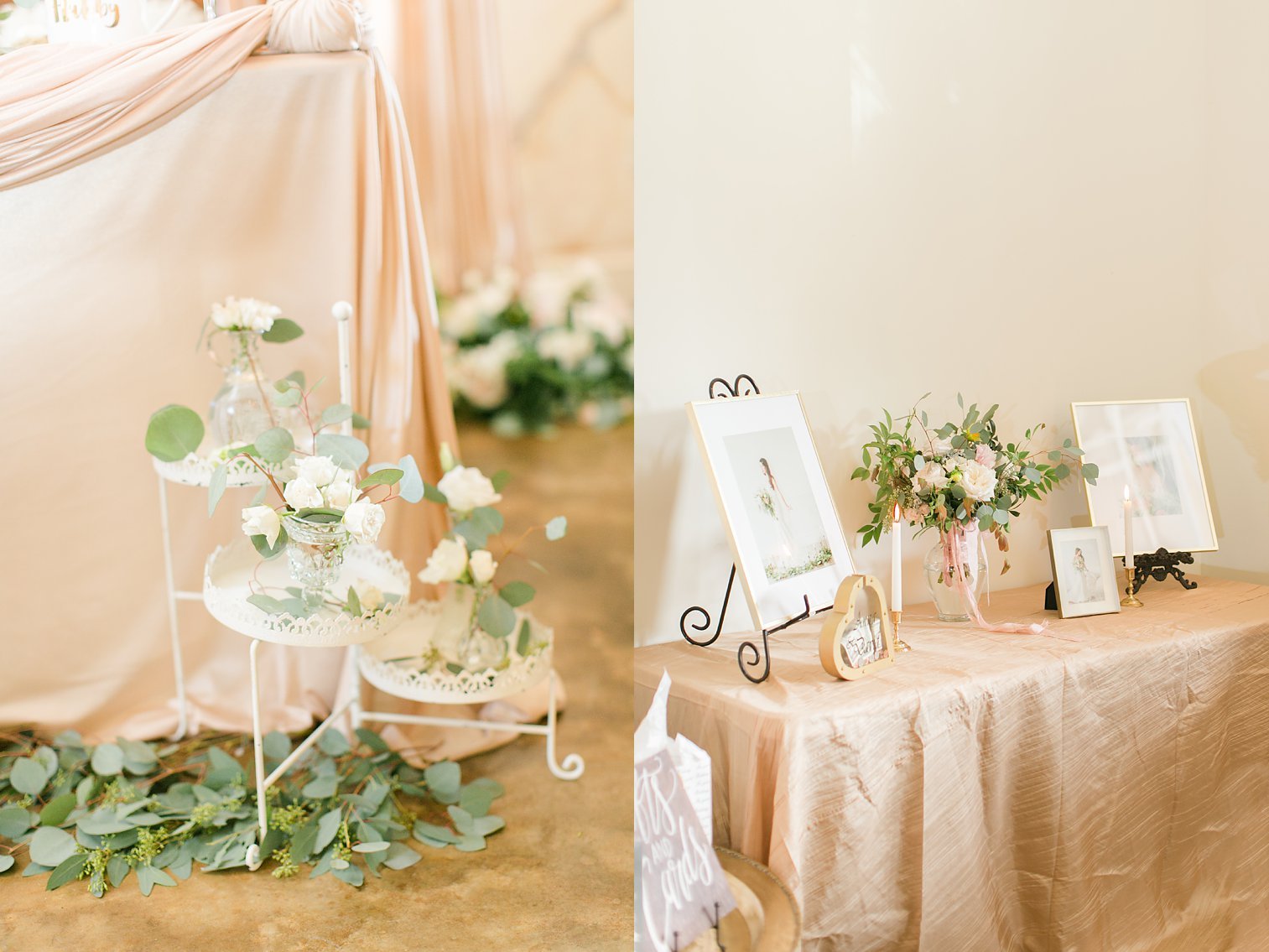 I loved our reception.  It's proof that you don't have to spend a lot of money to have a beautiful gathering.  Most of our decor was thrifted!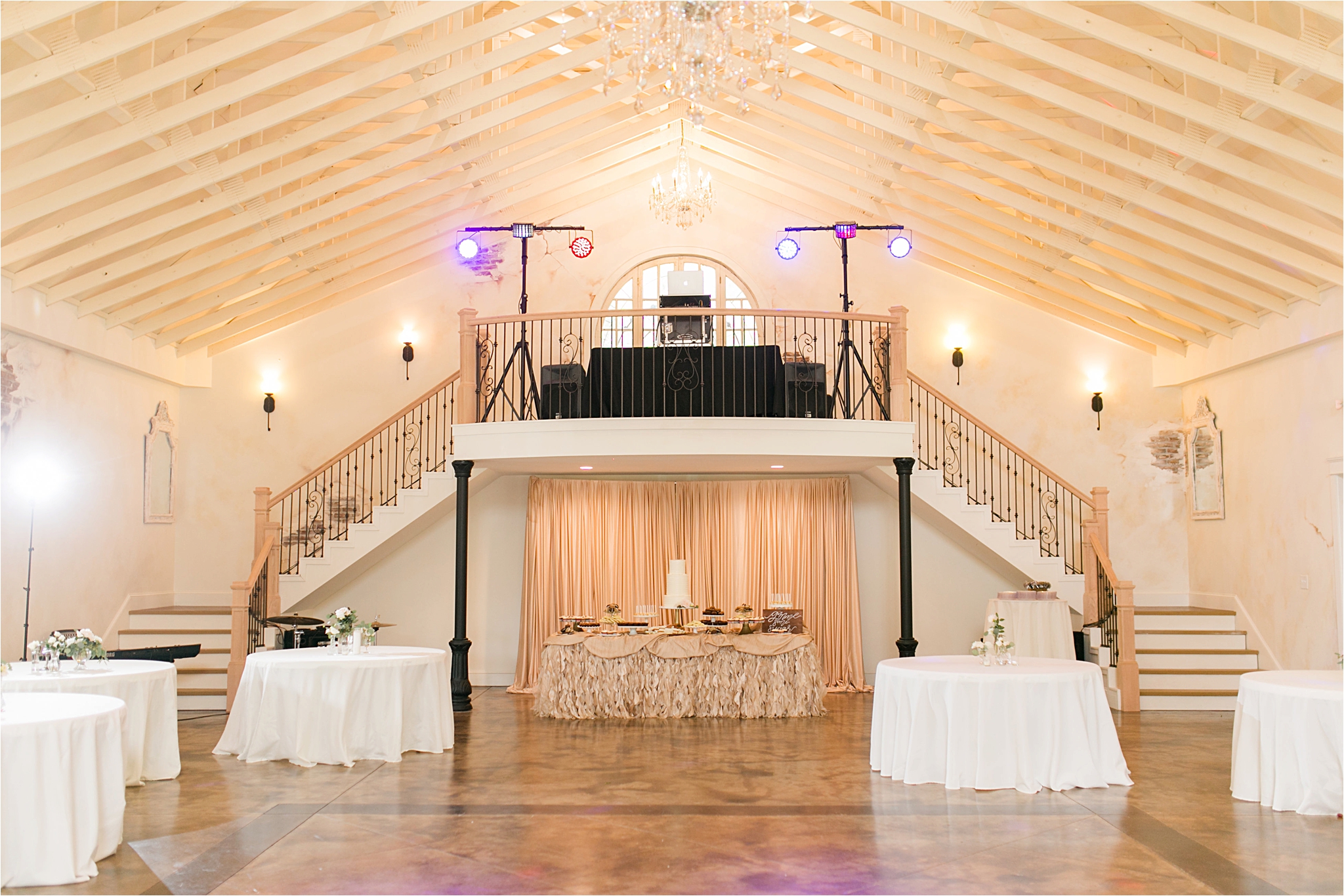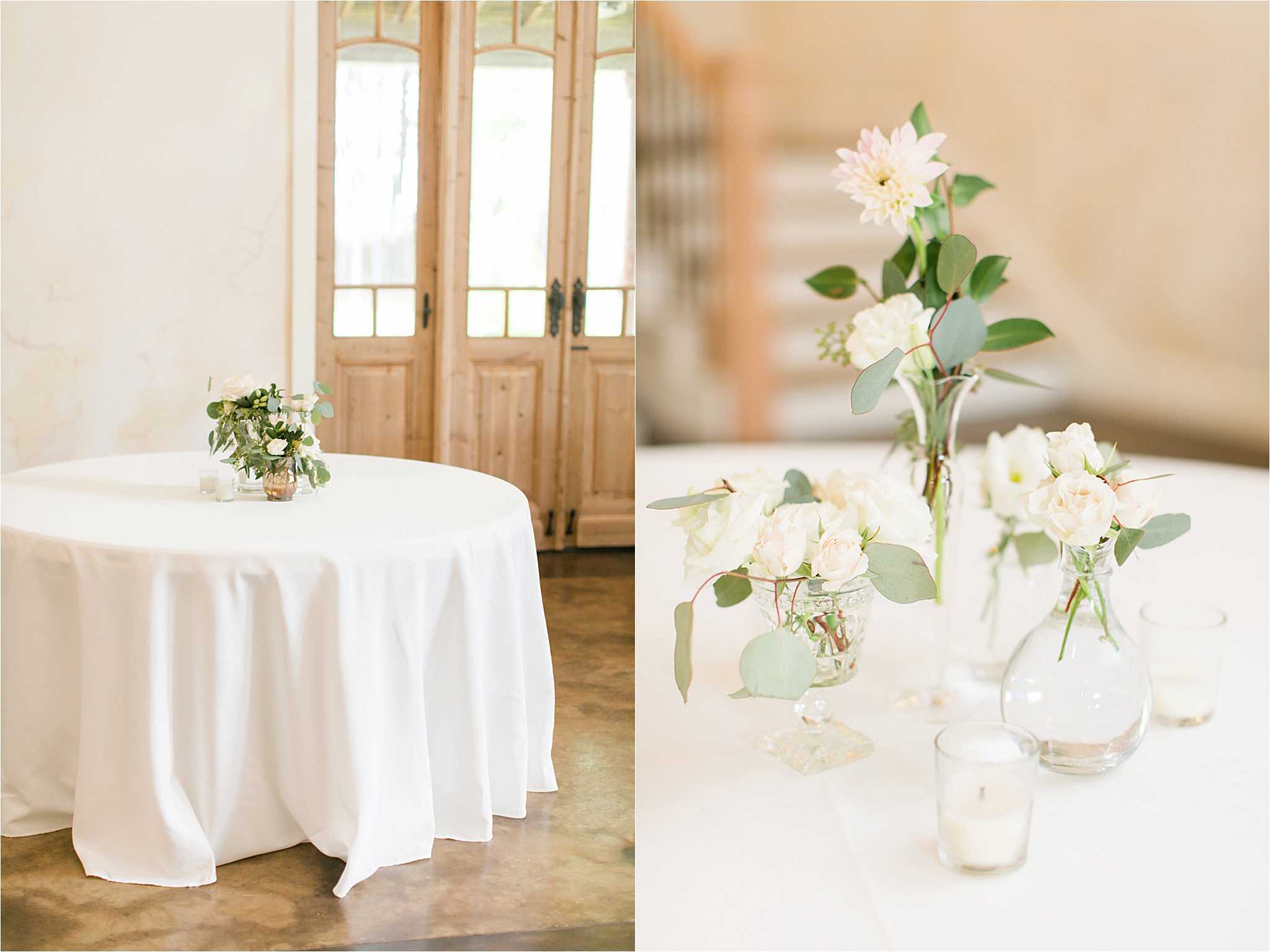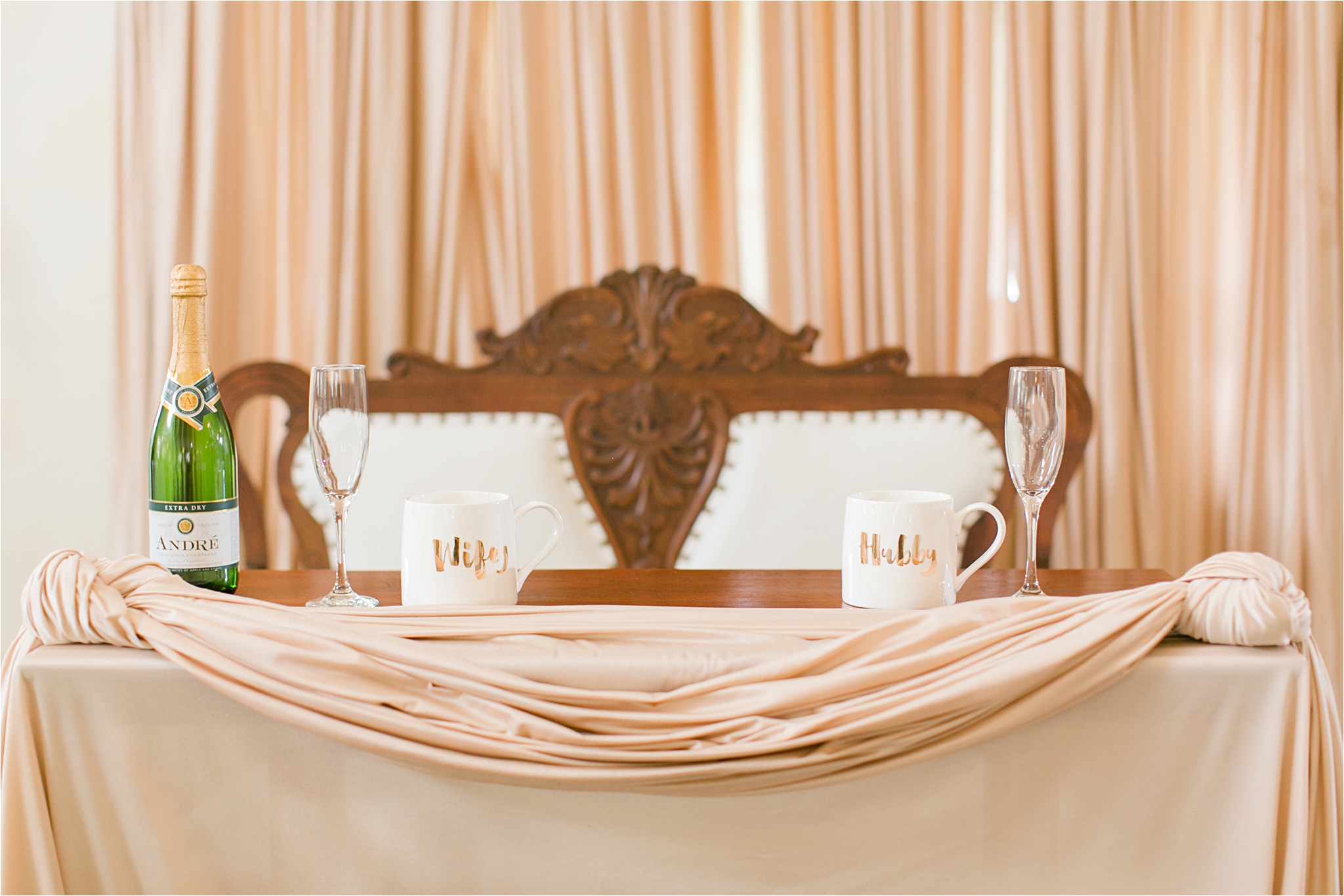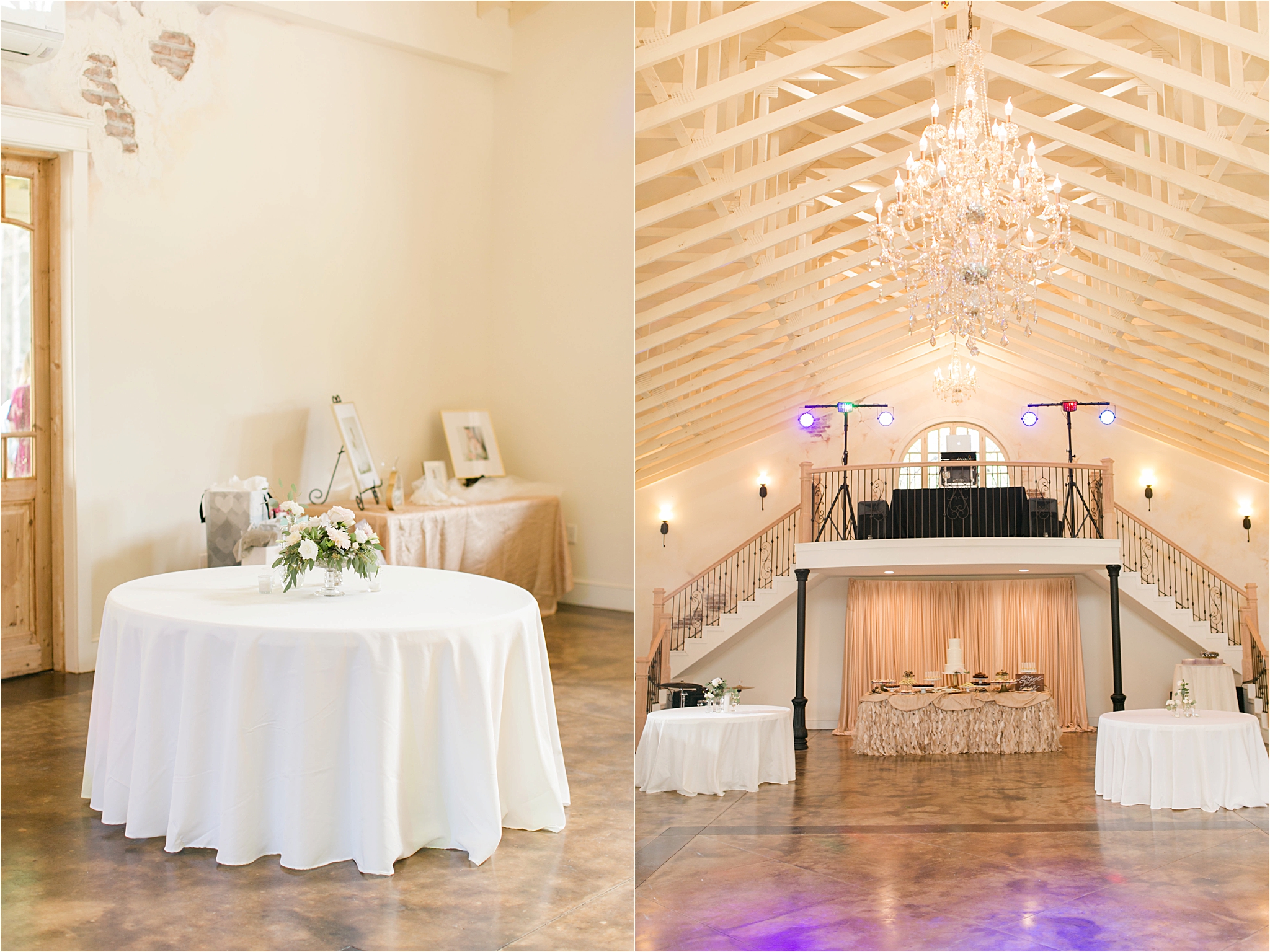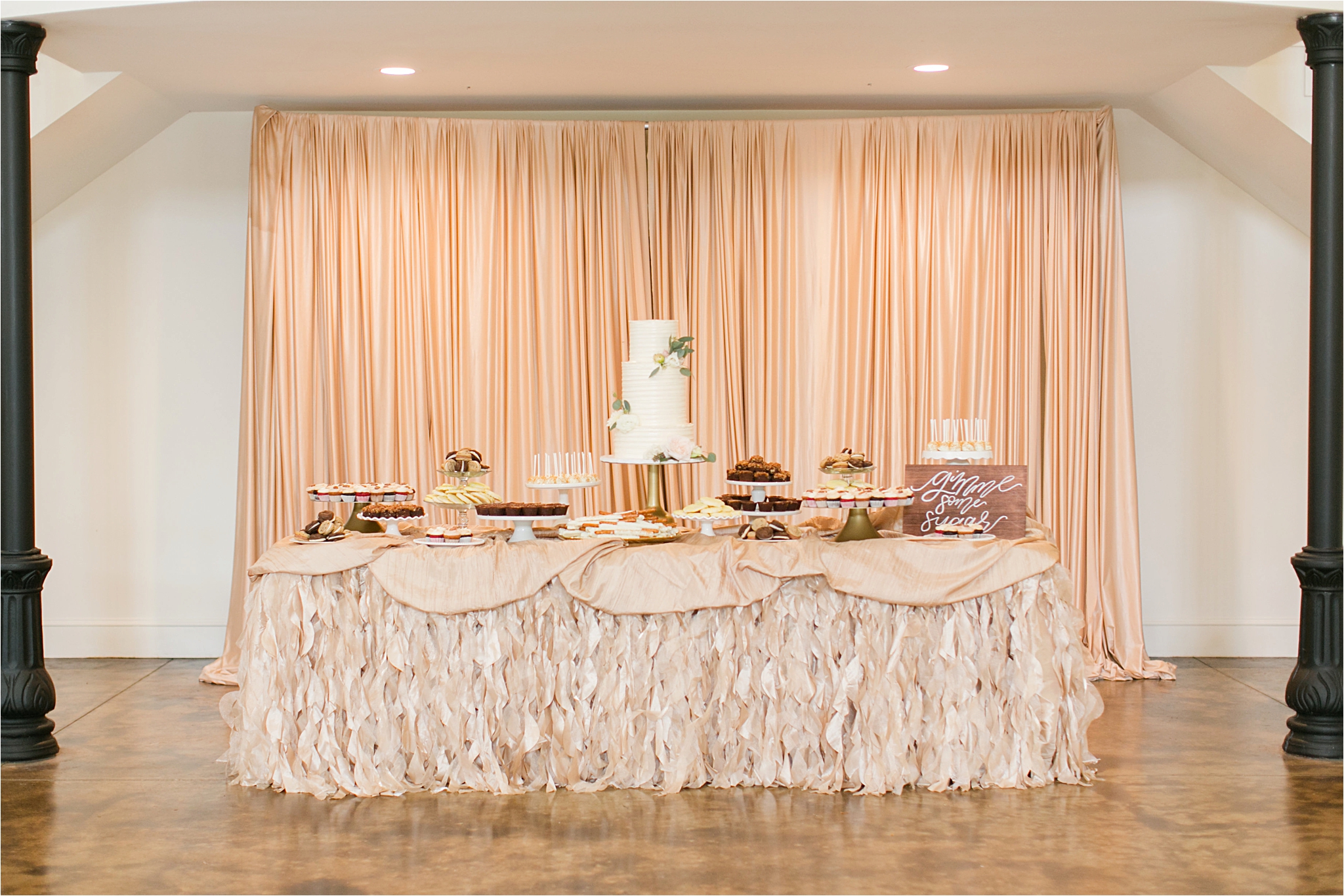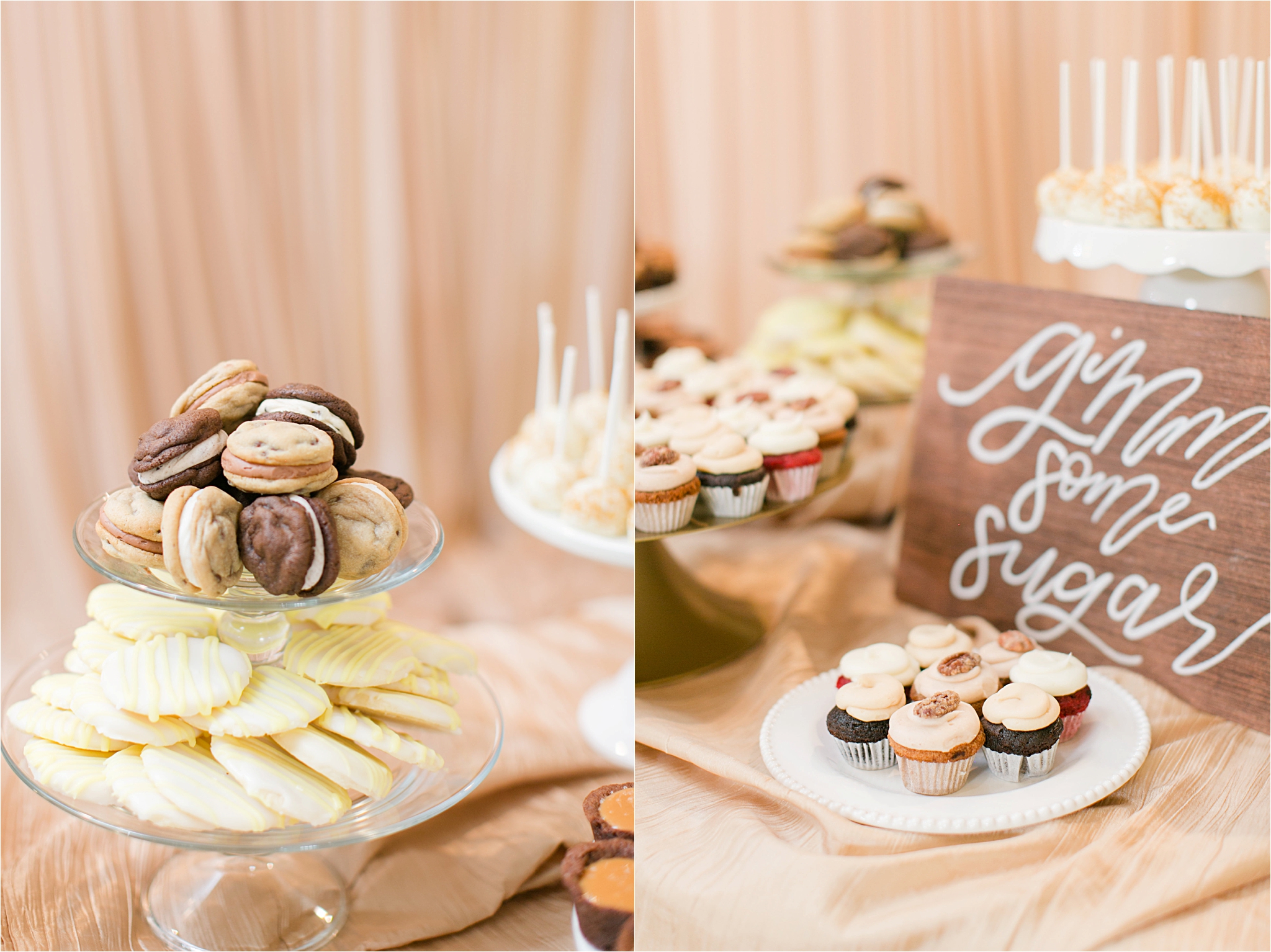 For our reception, we had a dessert bar from EllenJay (I seriously adore them!) and coffee truck!  Guests were able to eat sweet treats to their heart's content and top off their sweet tooth with an espresso drink of their choice 🙂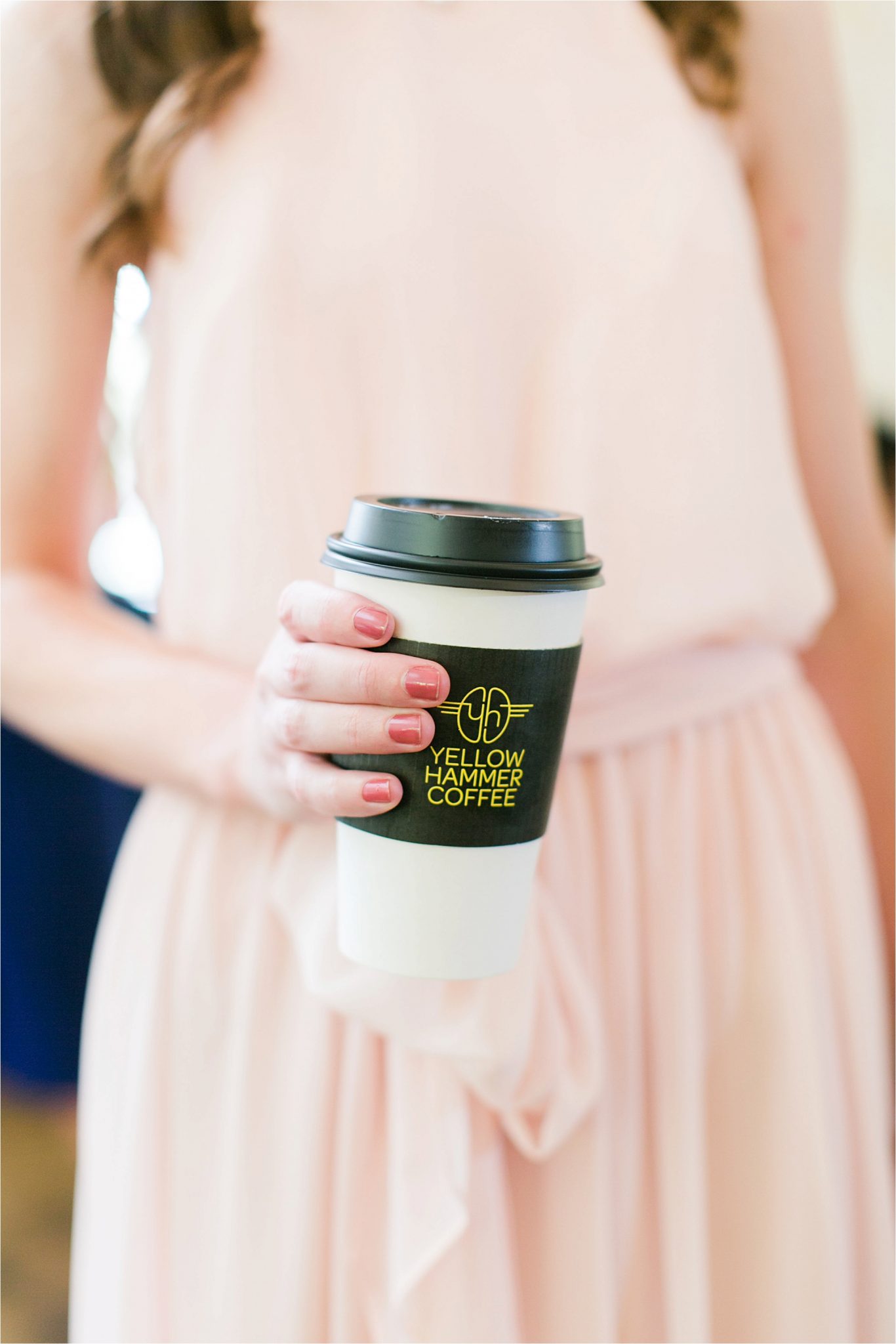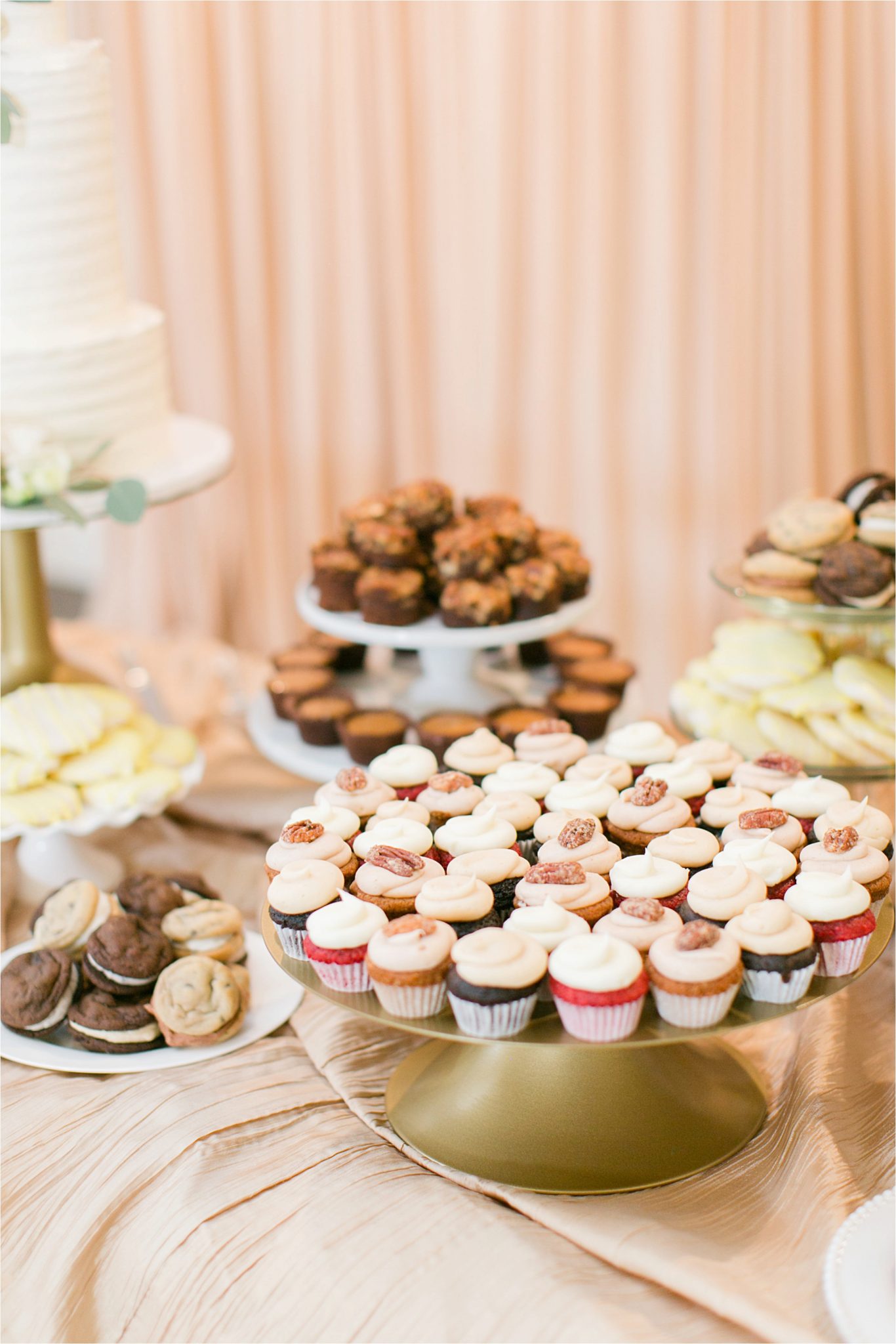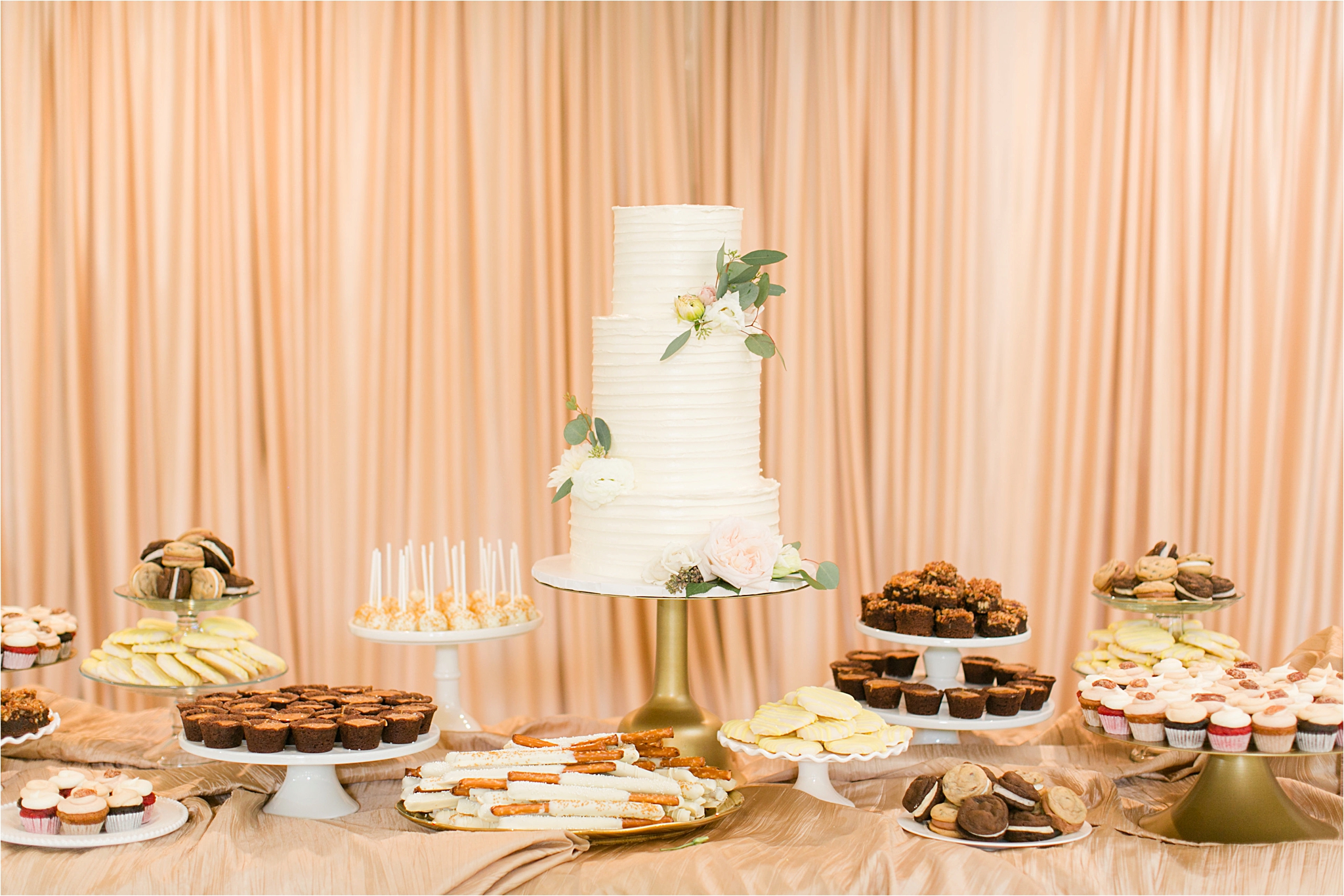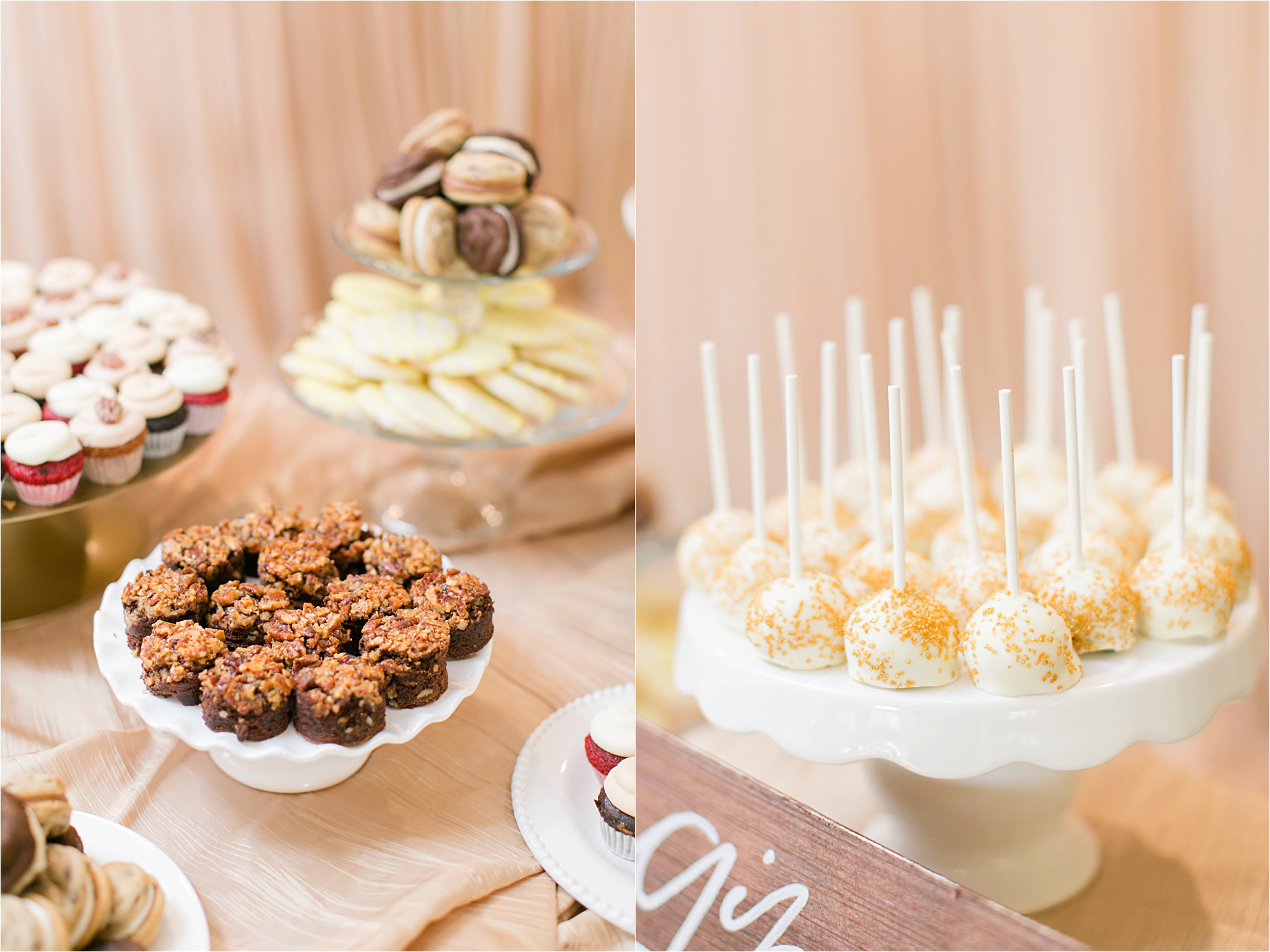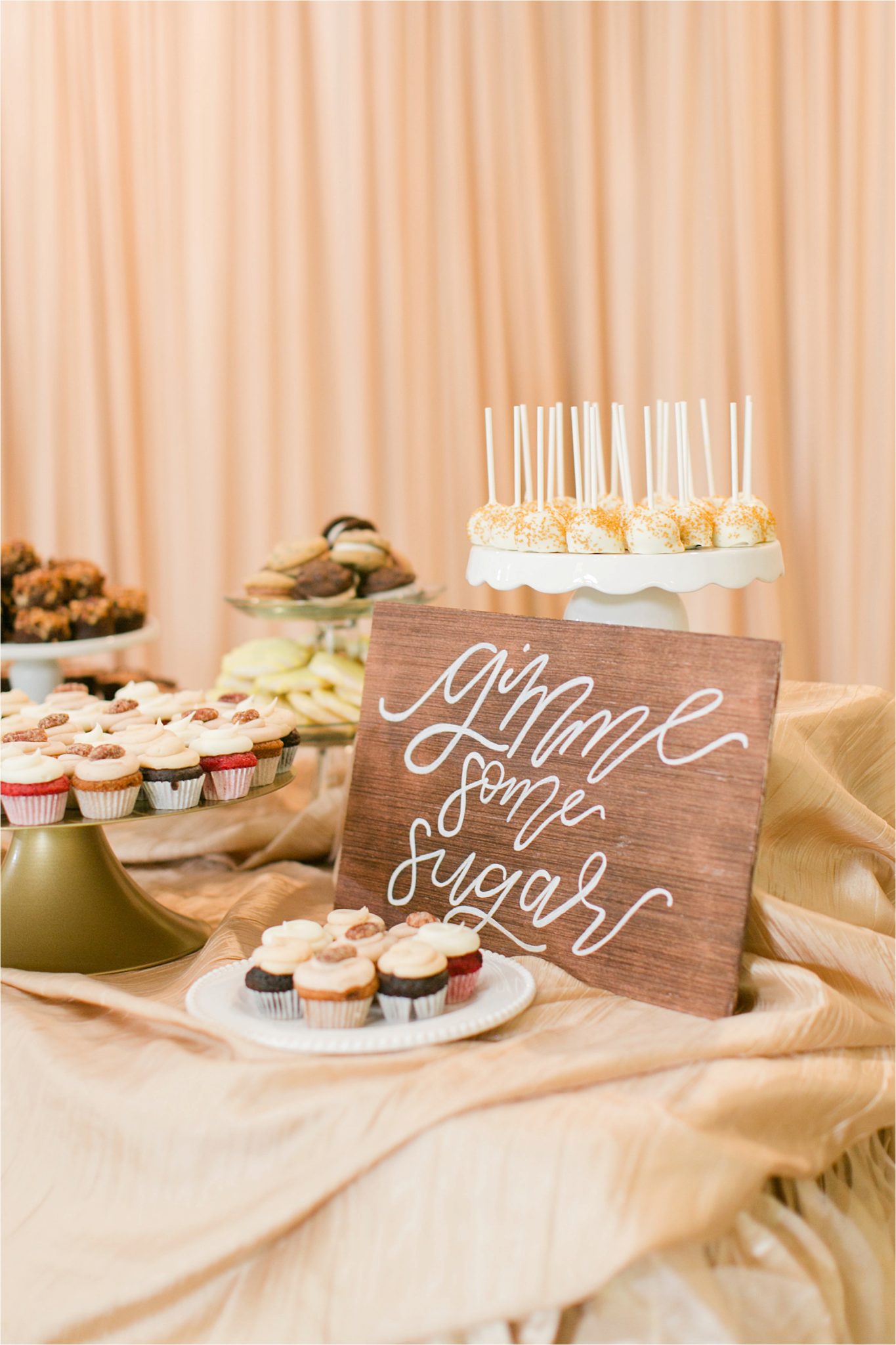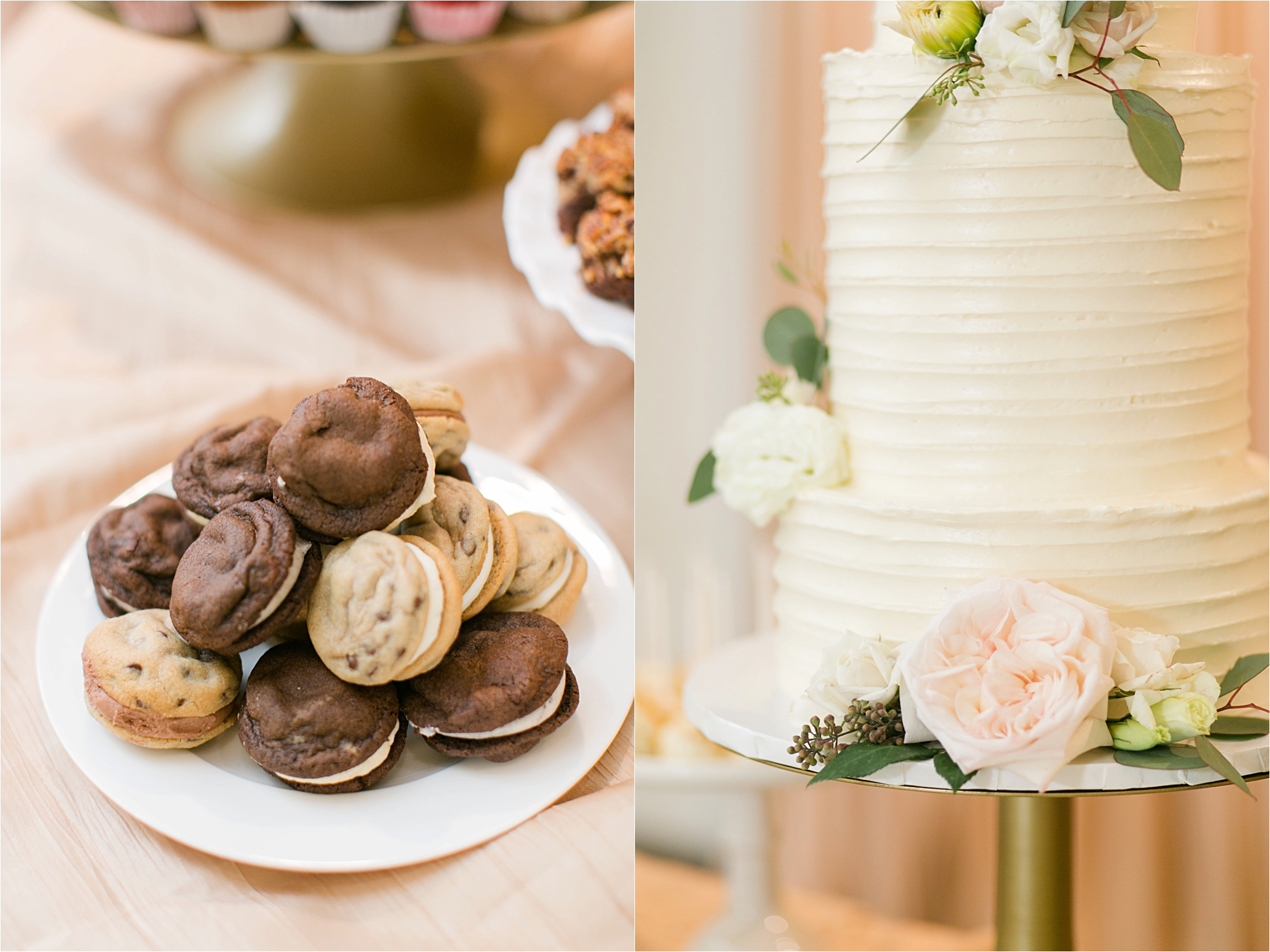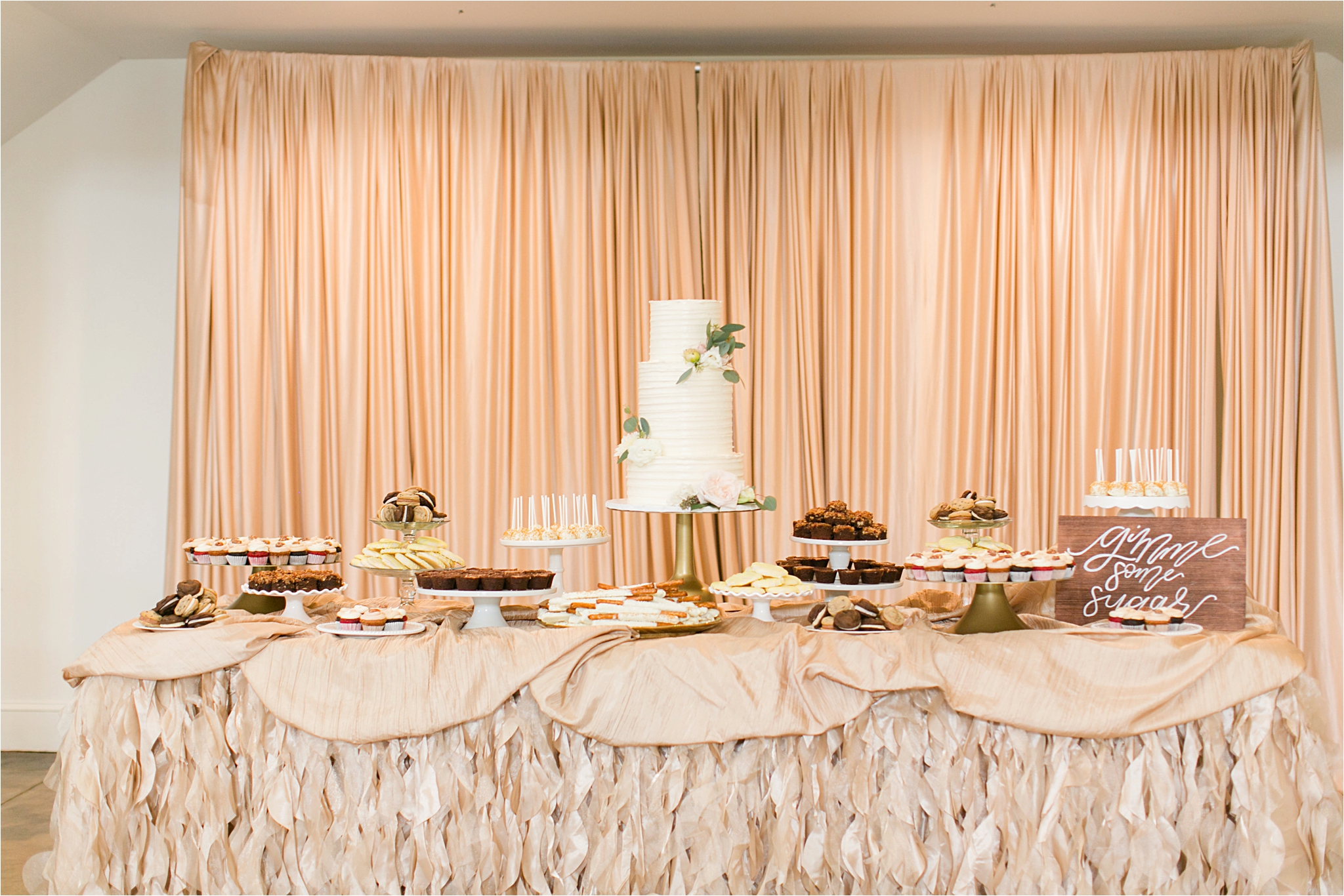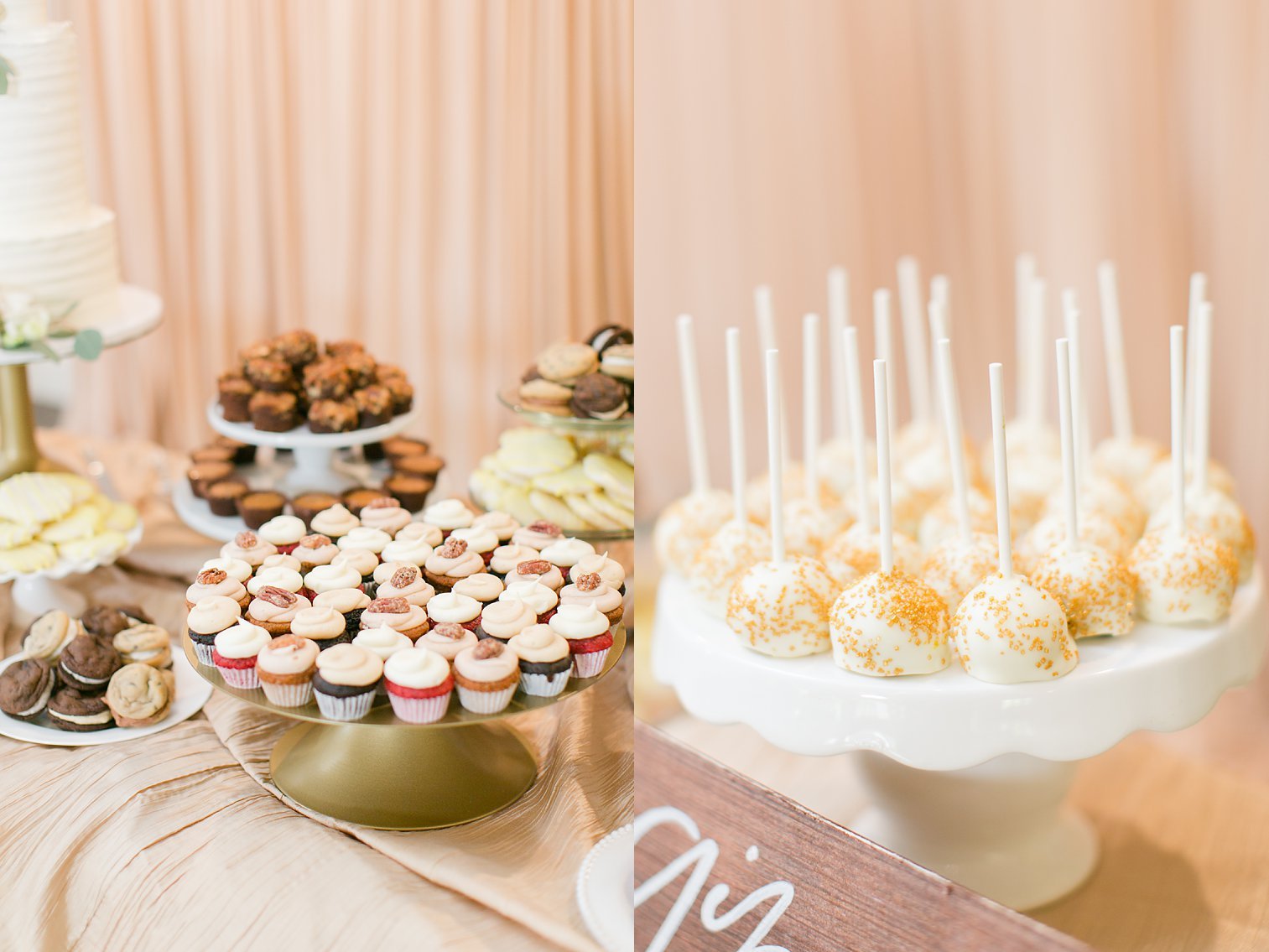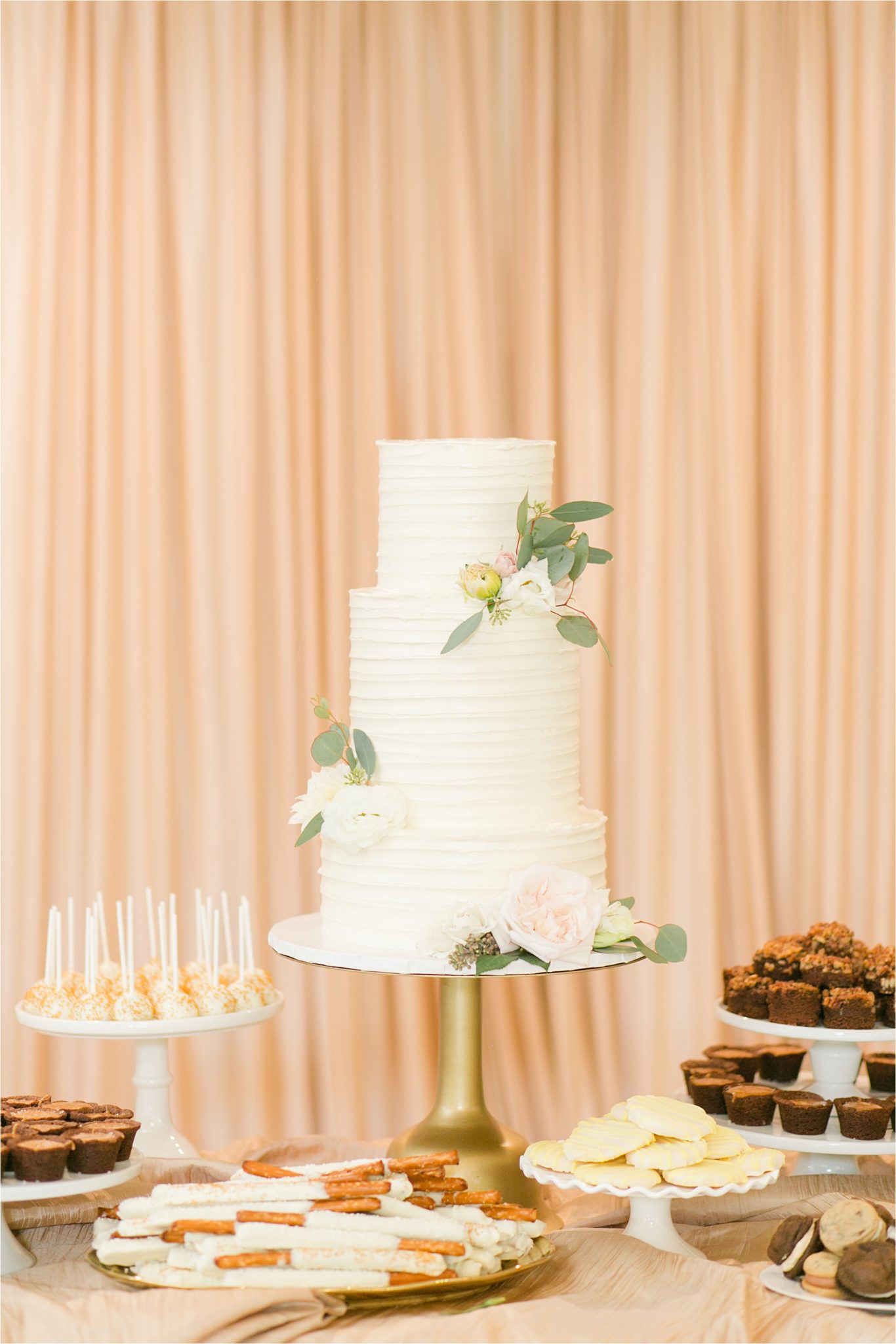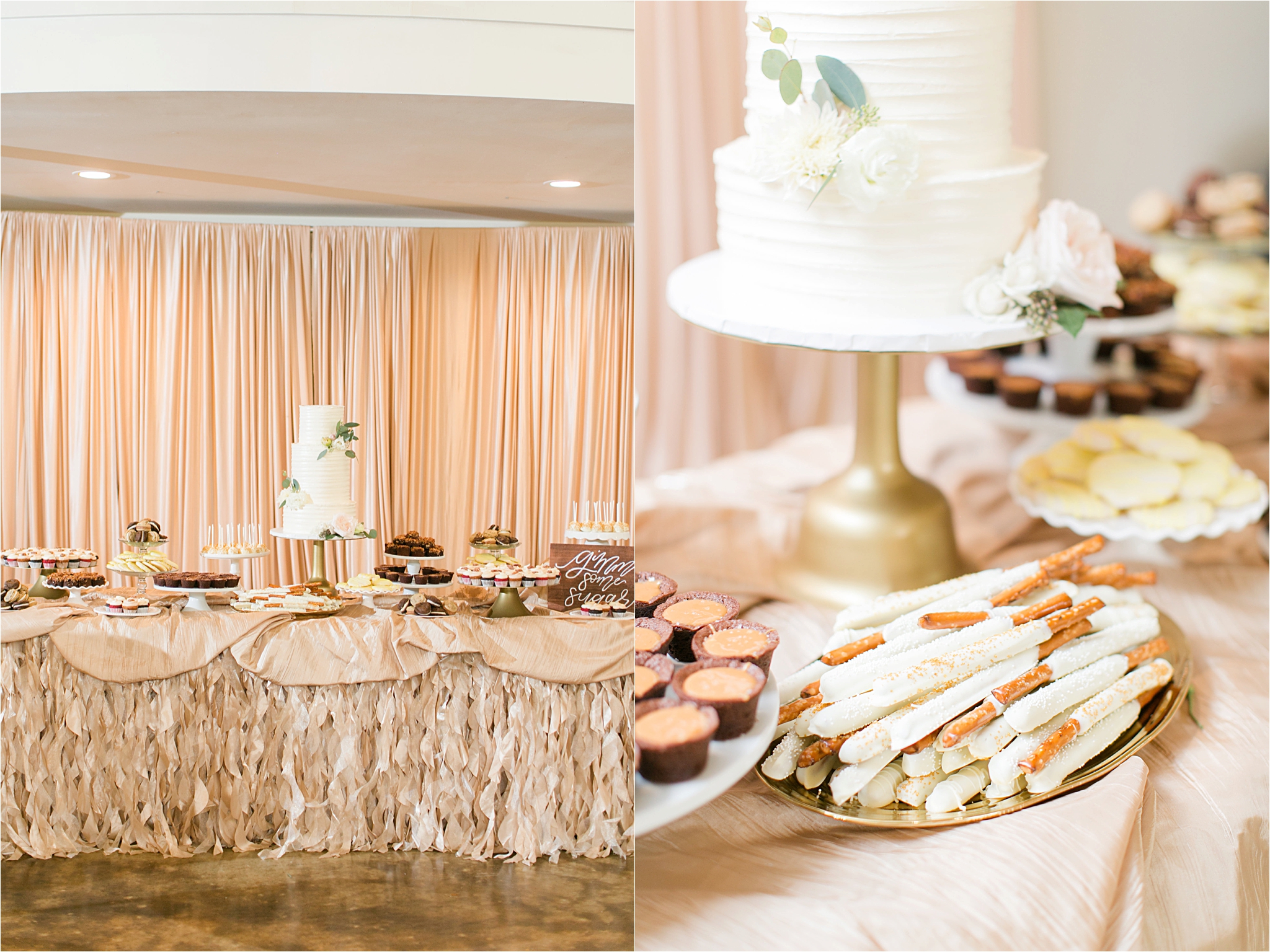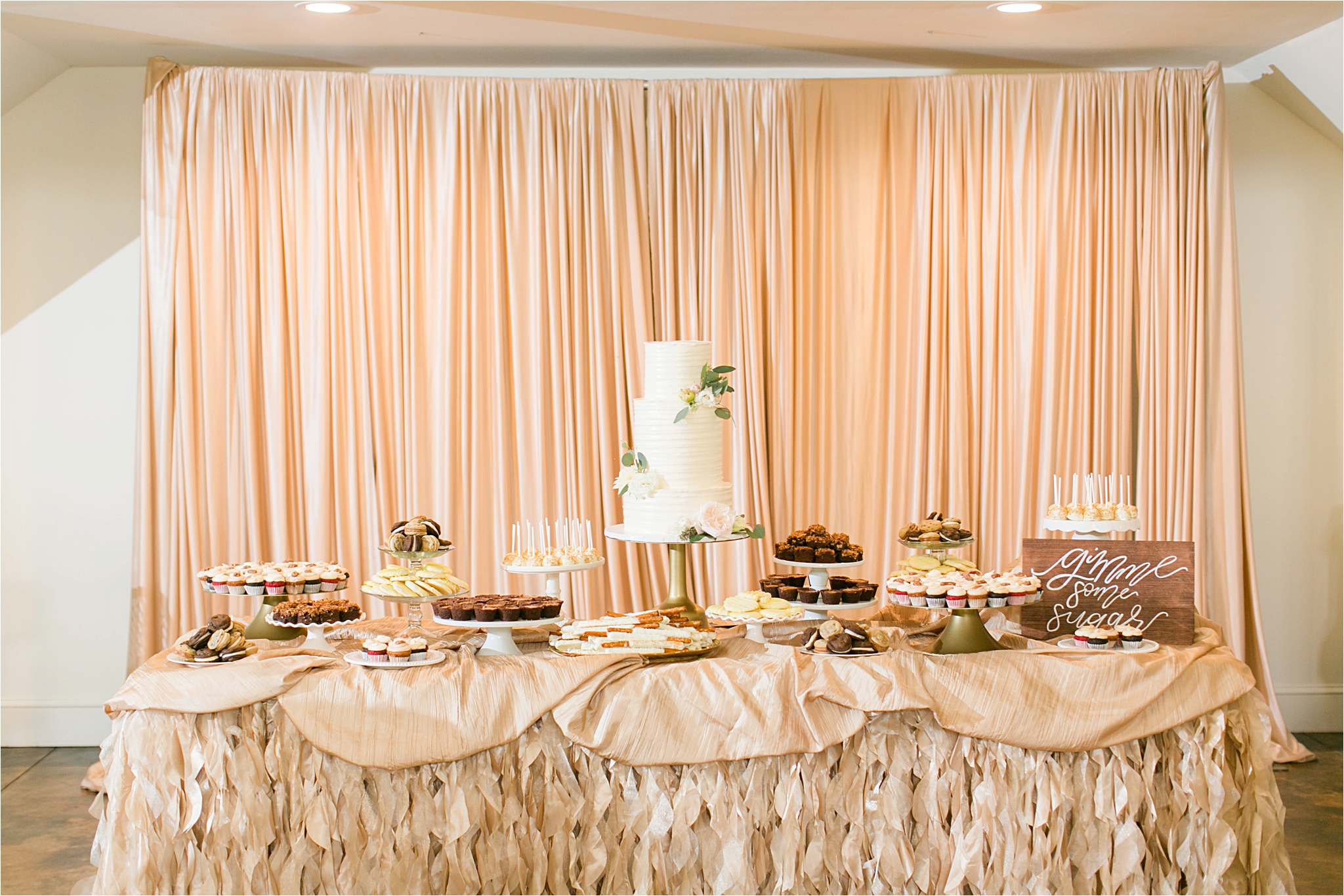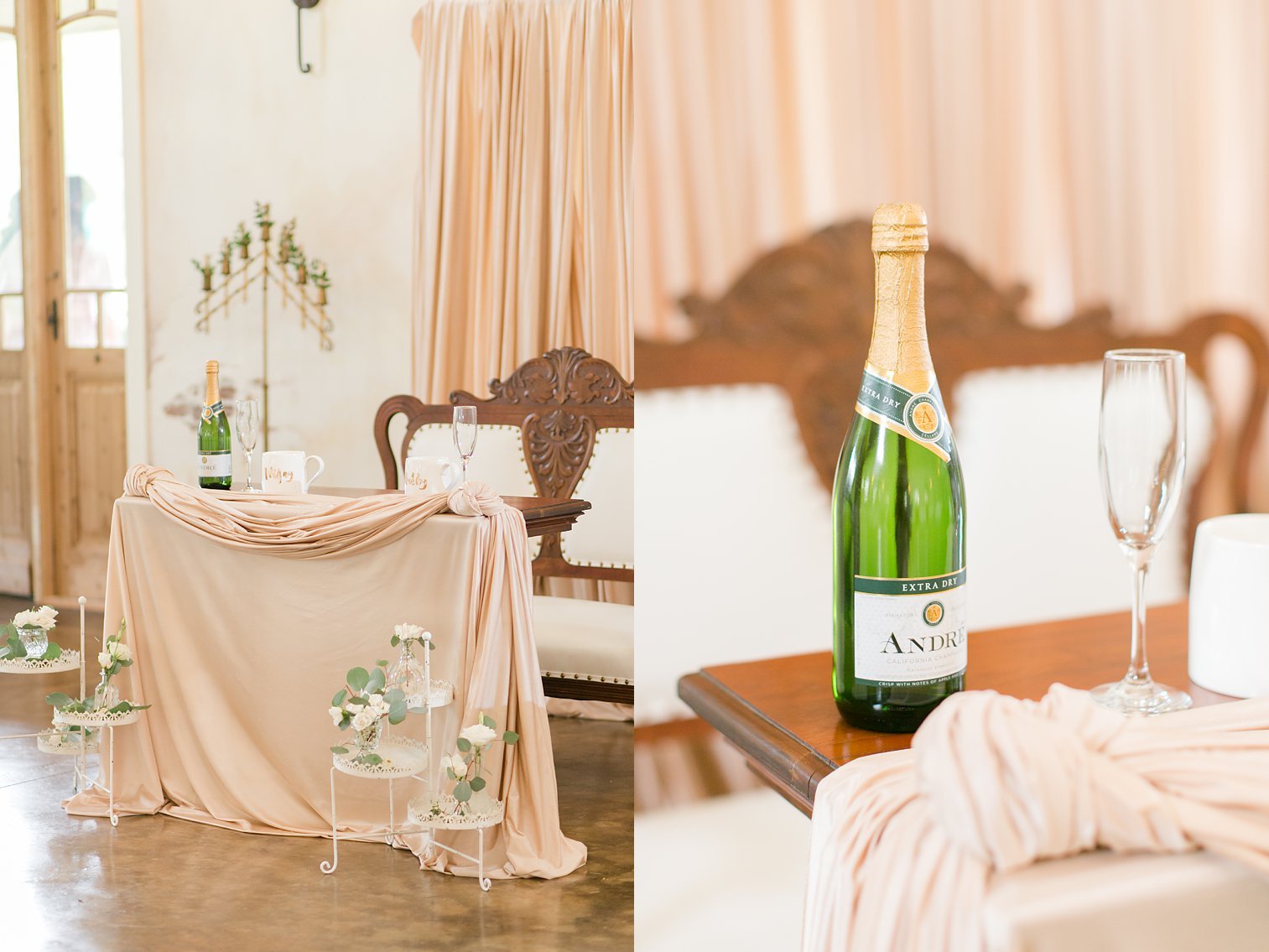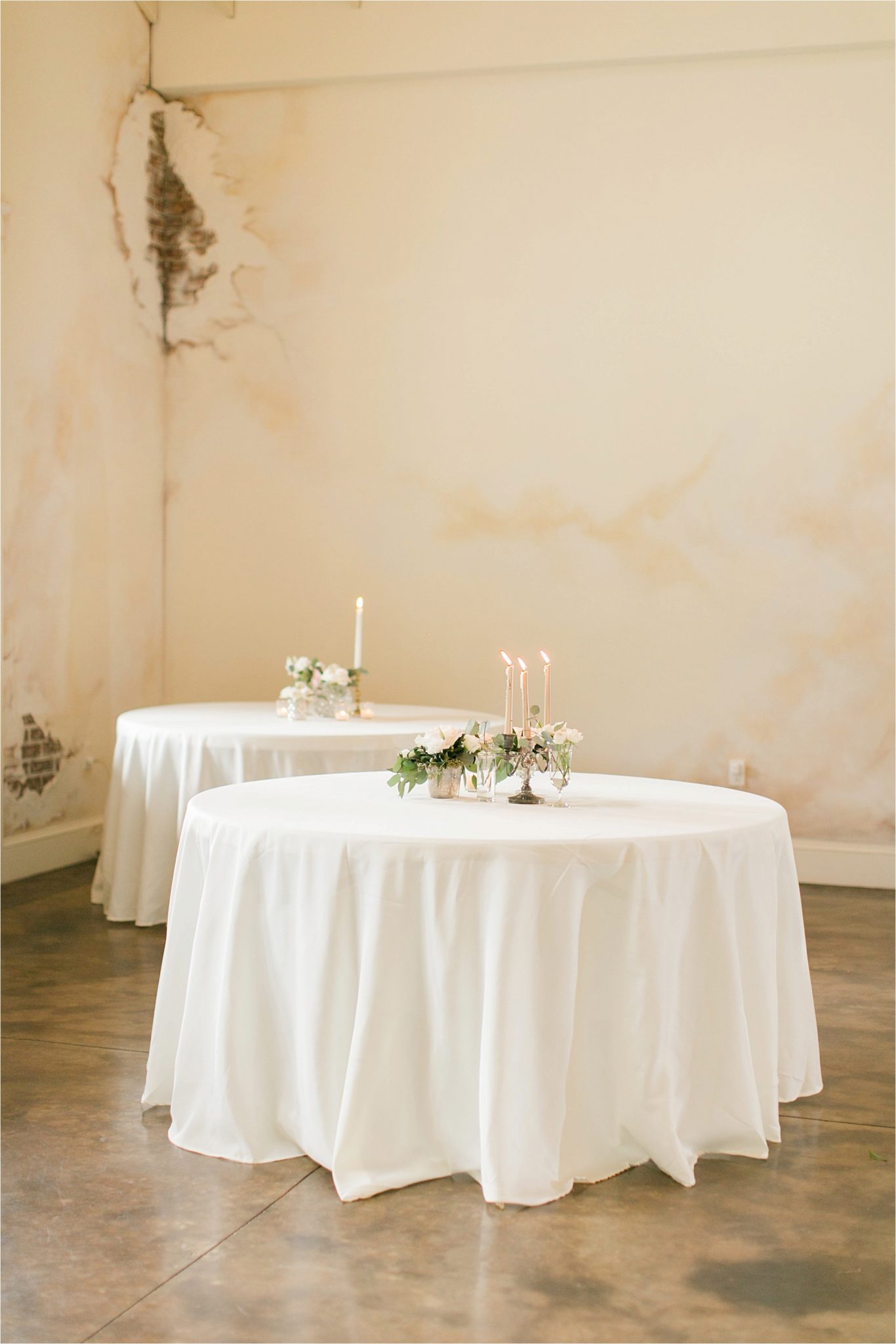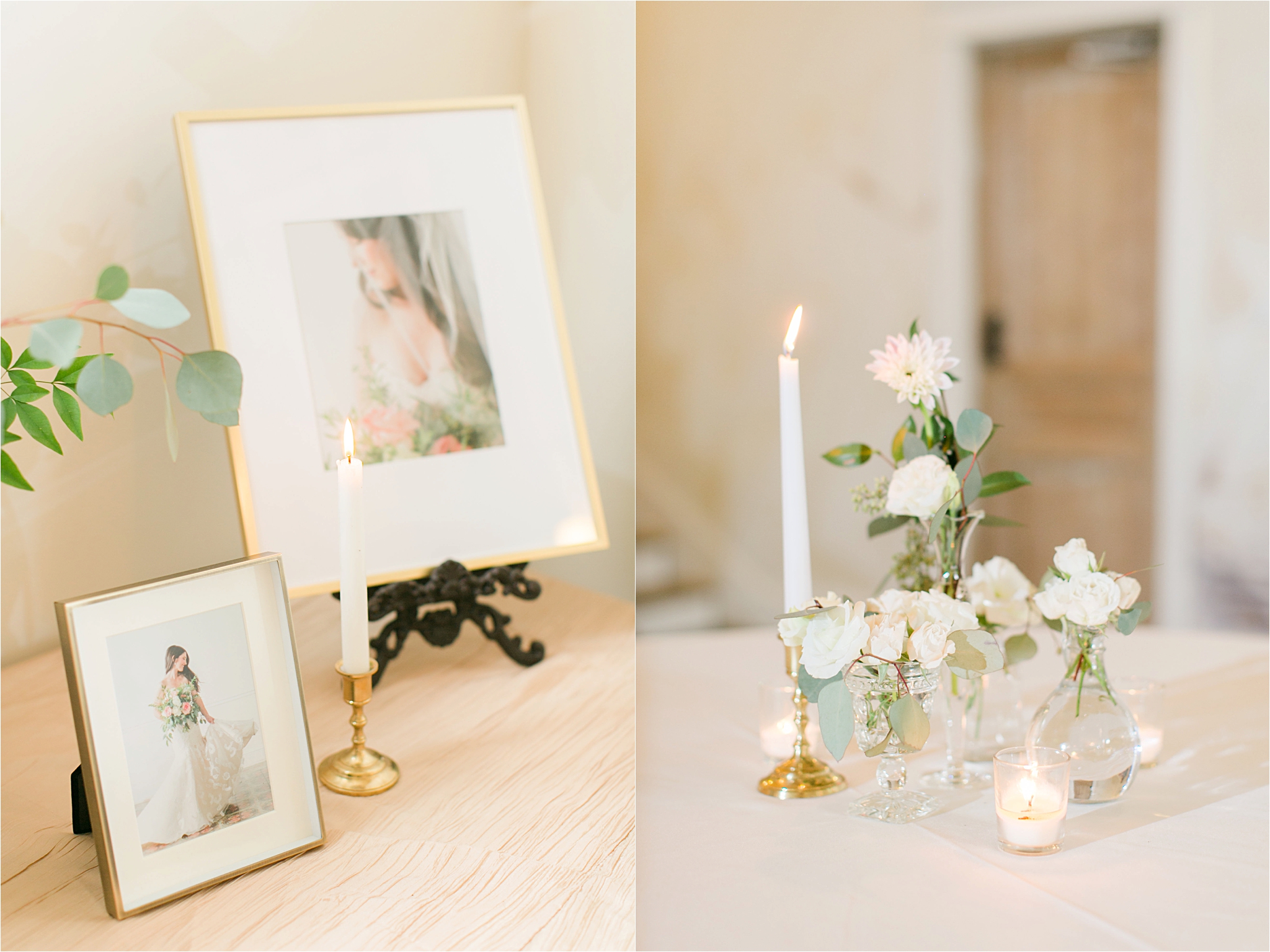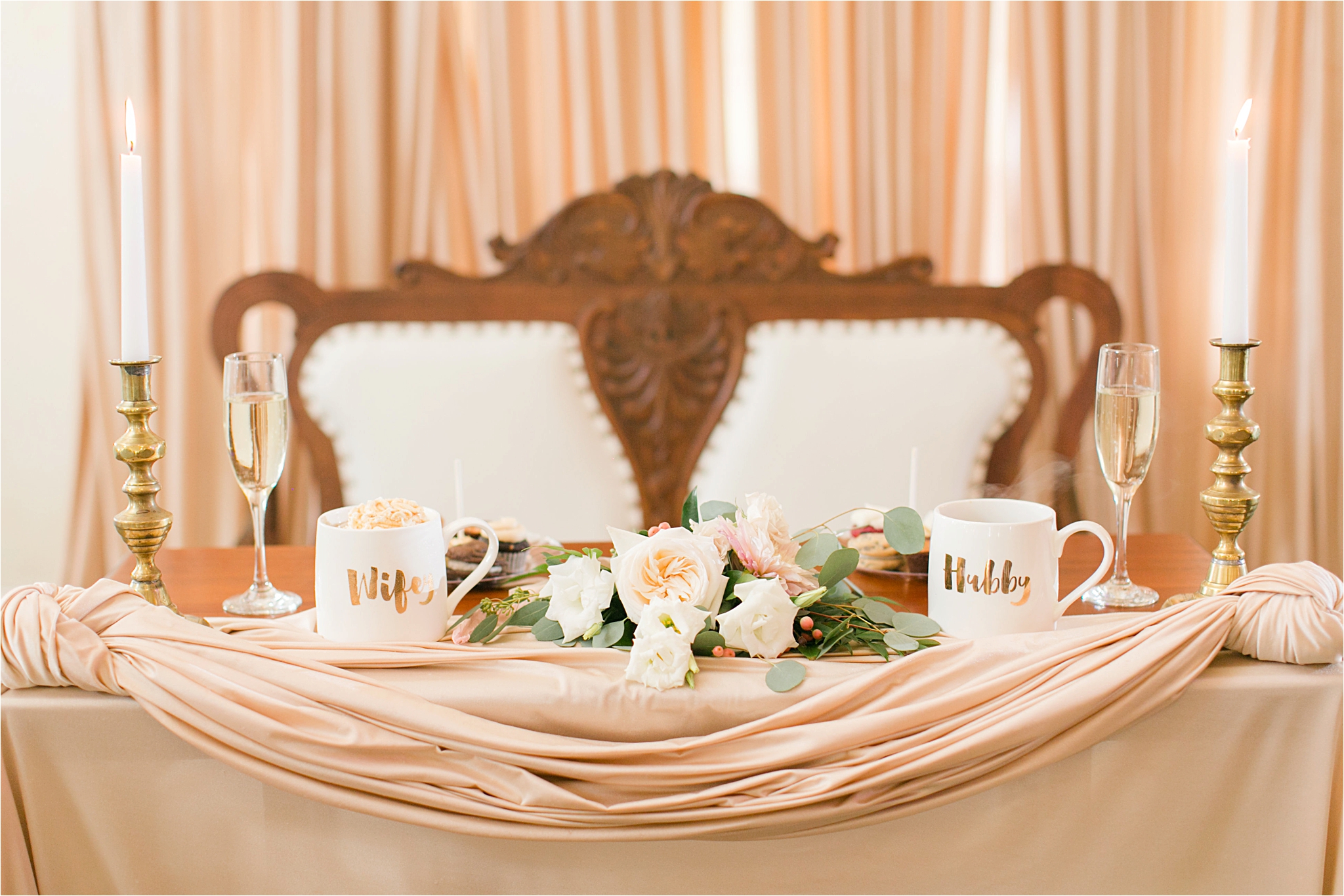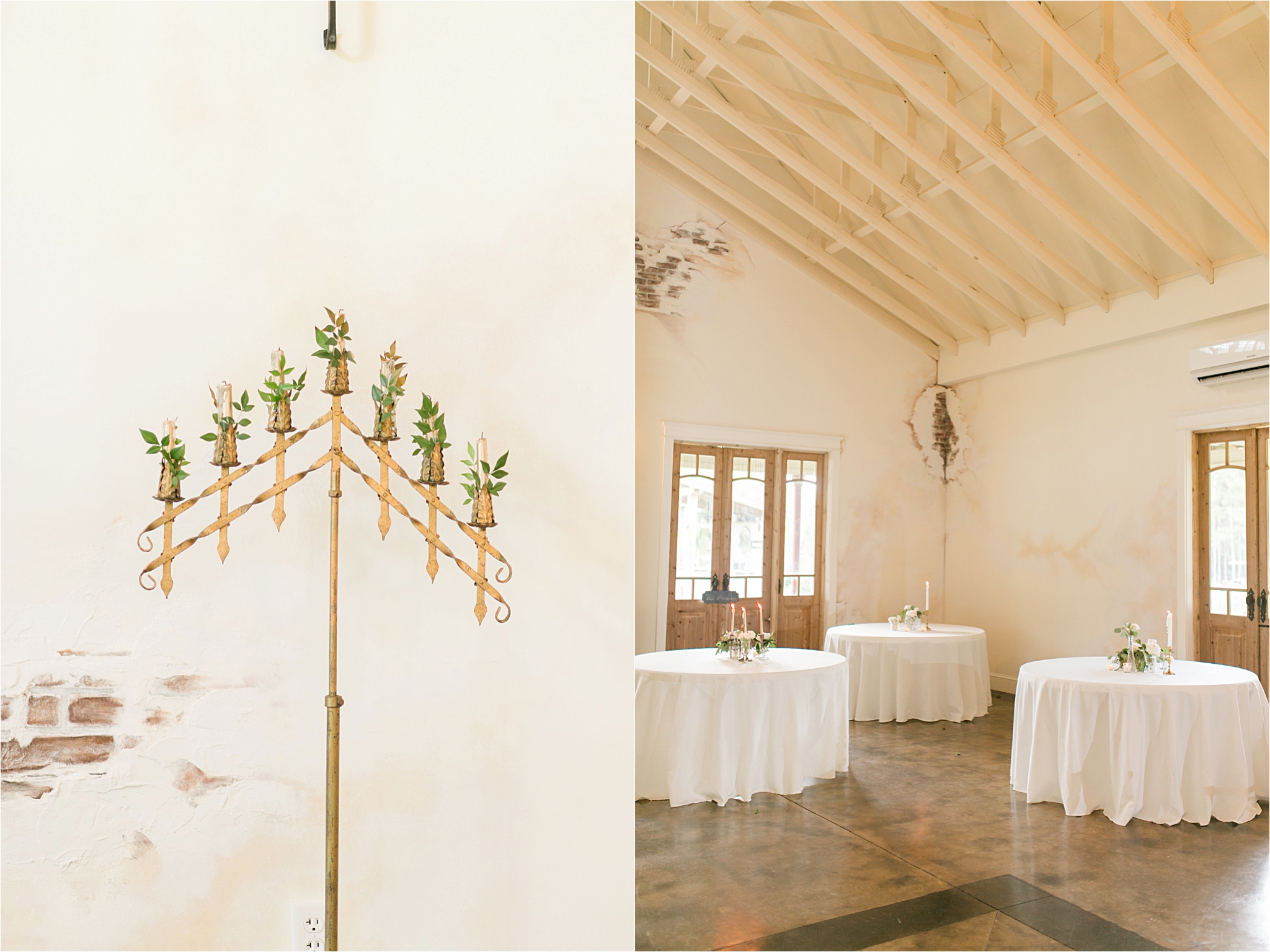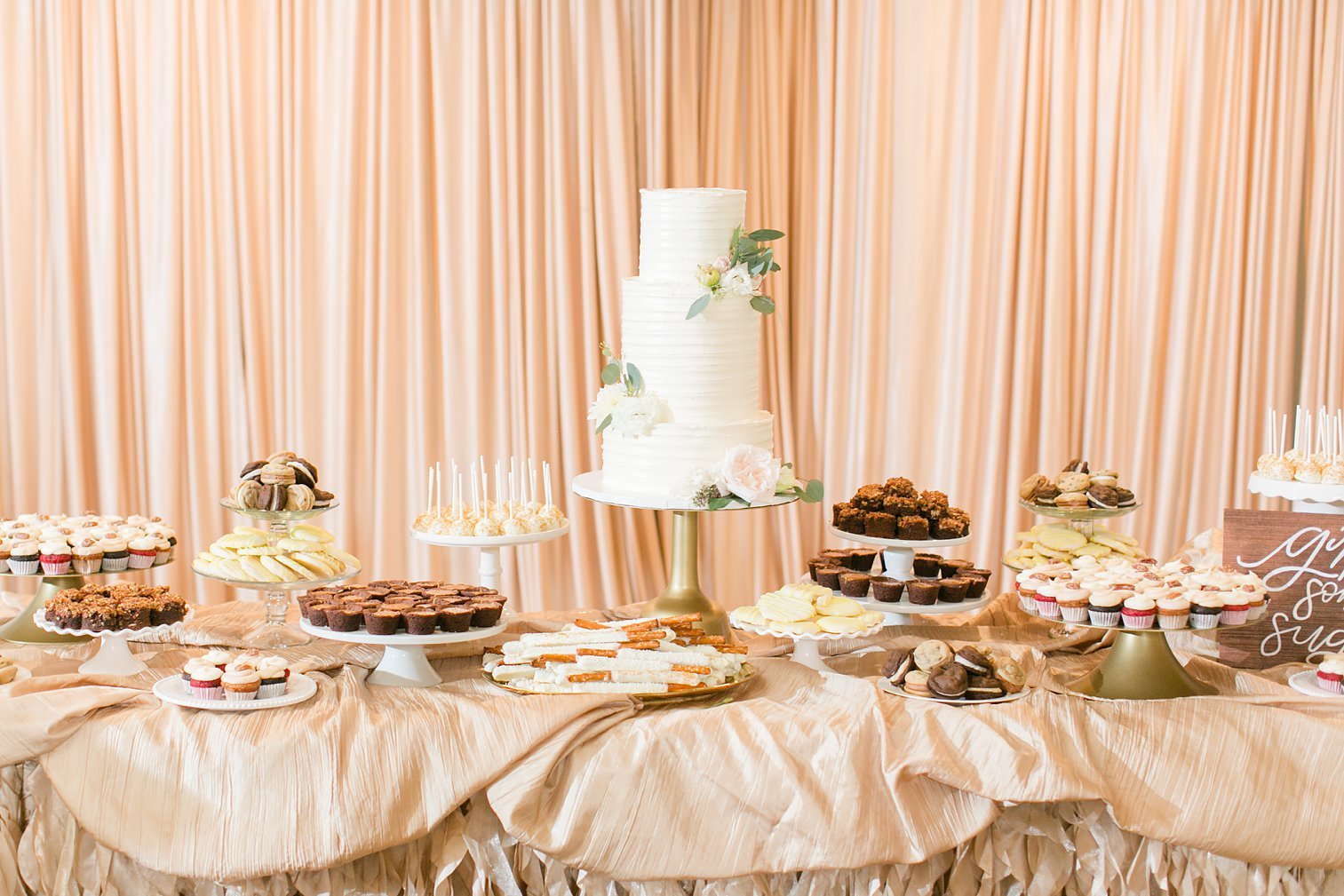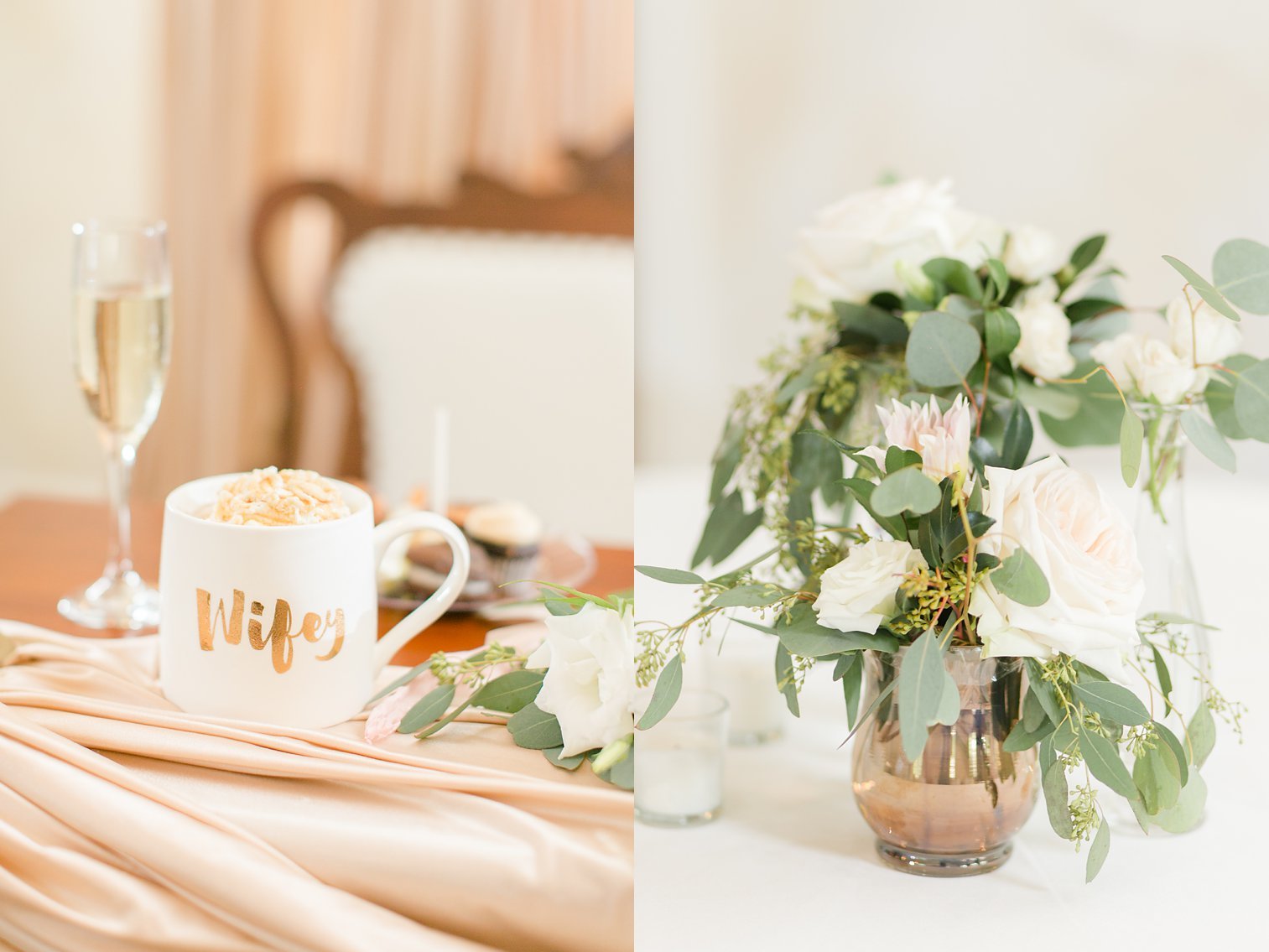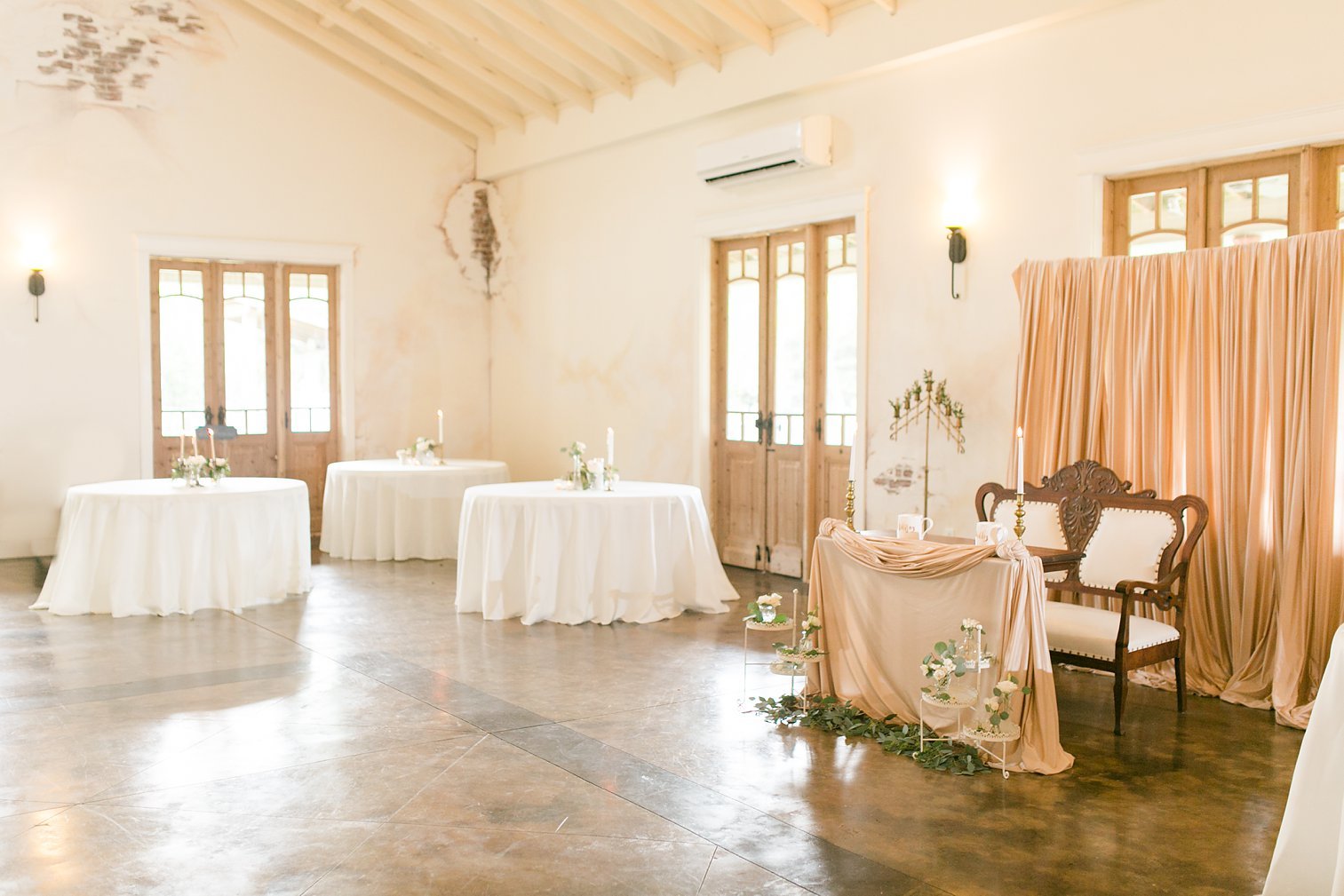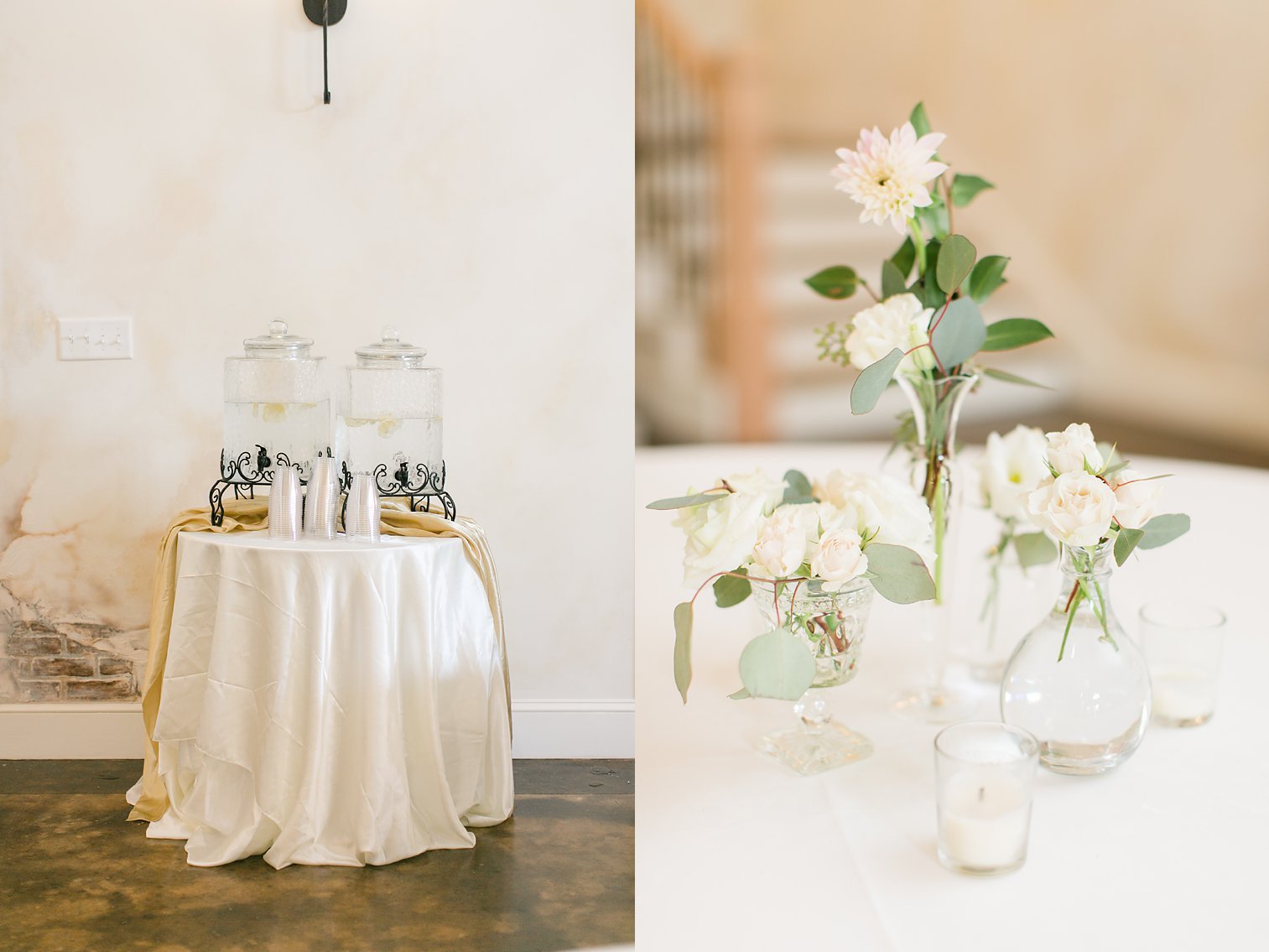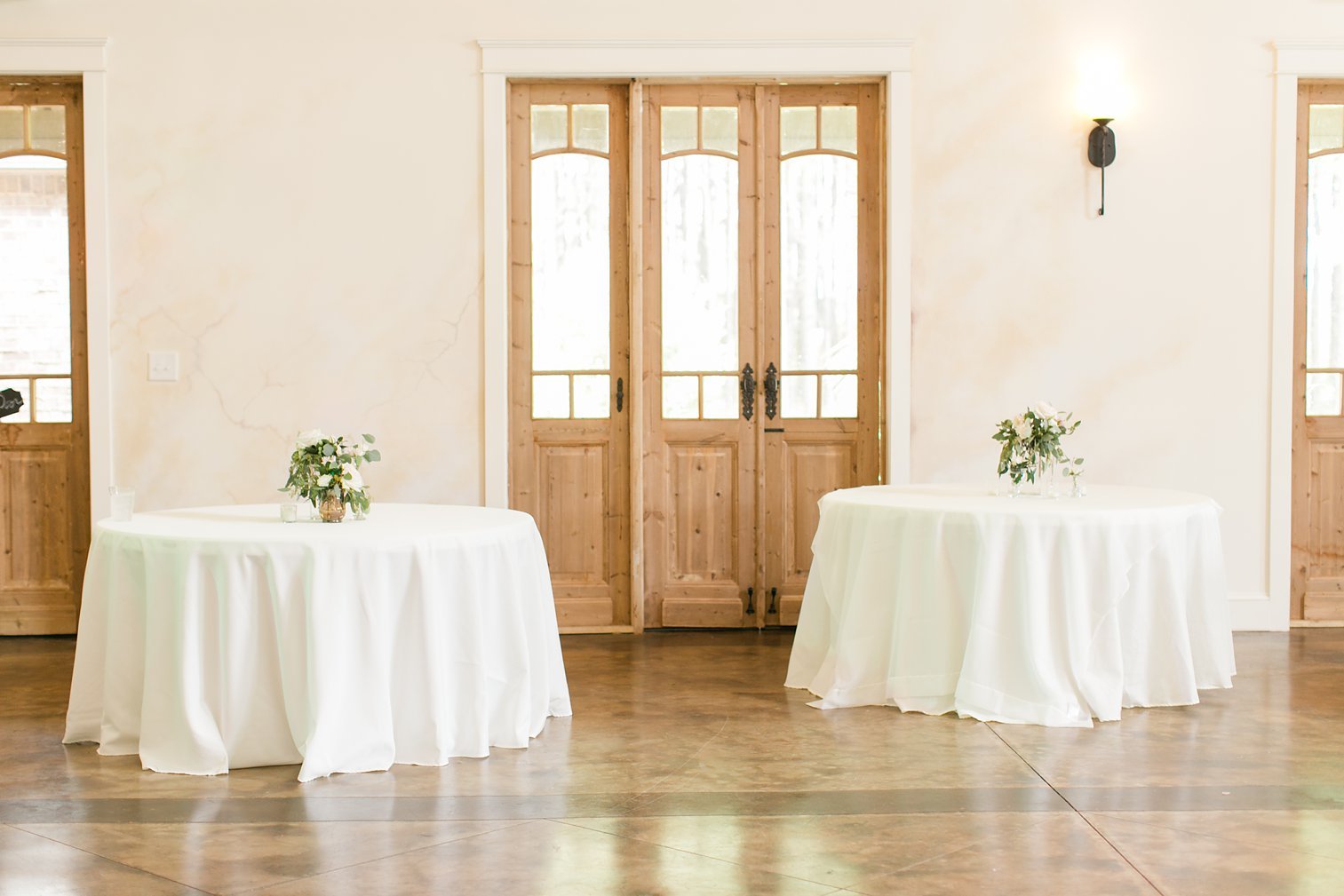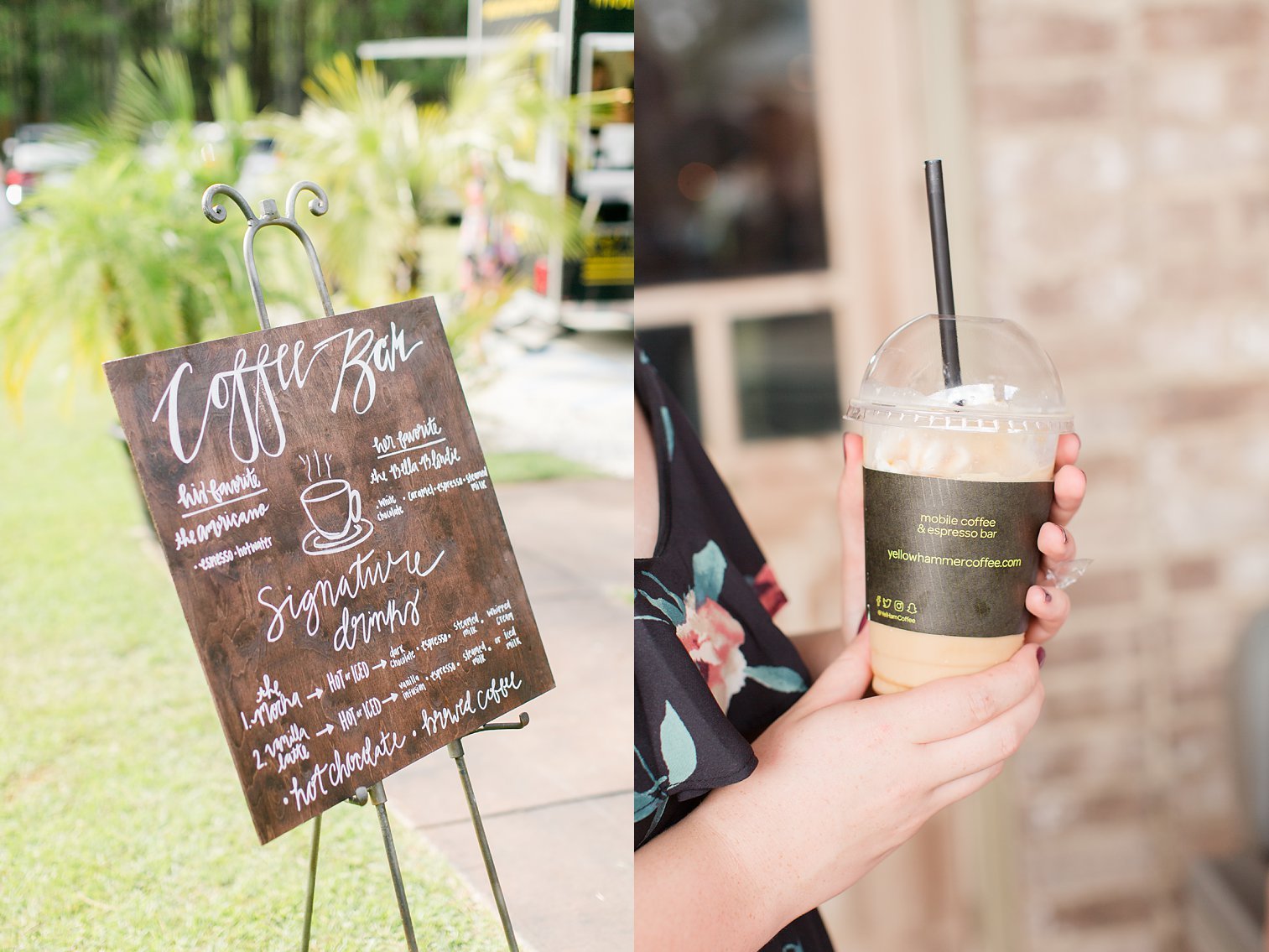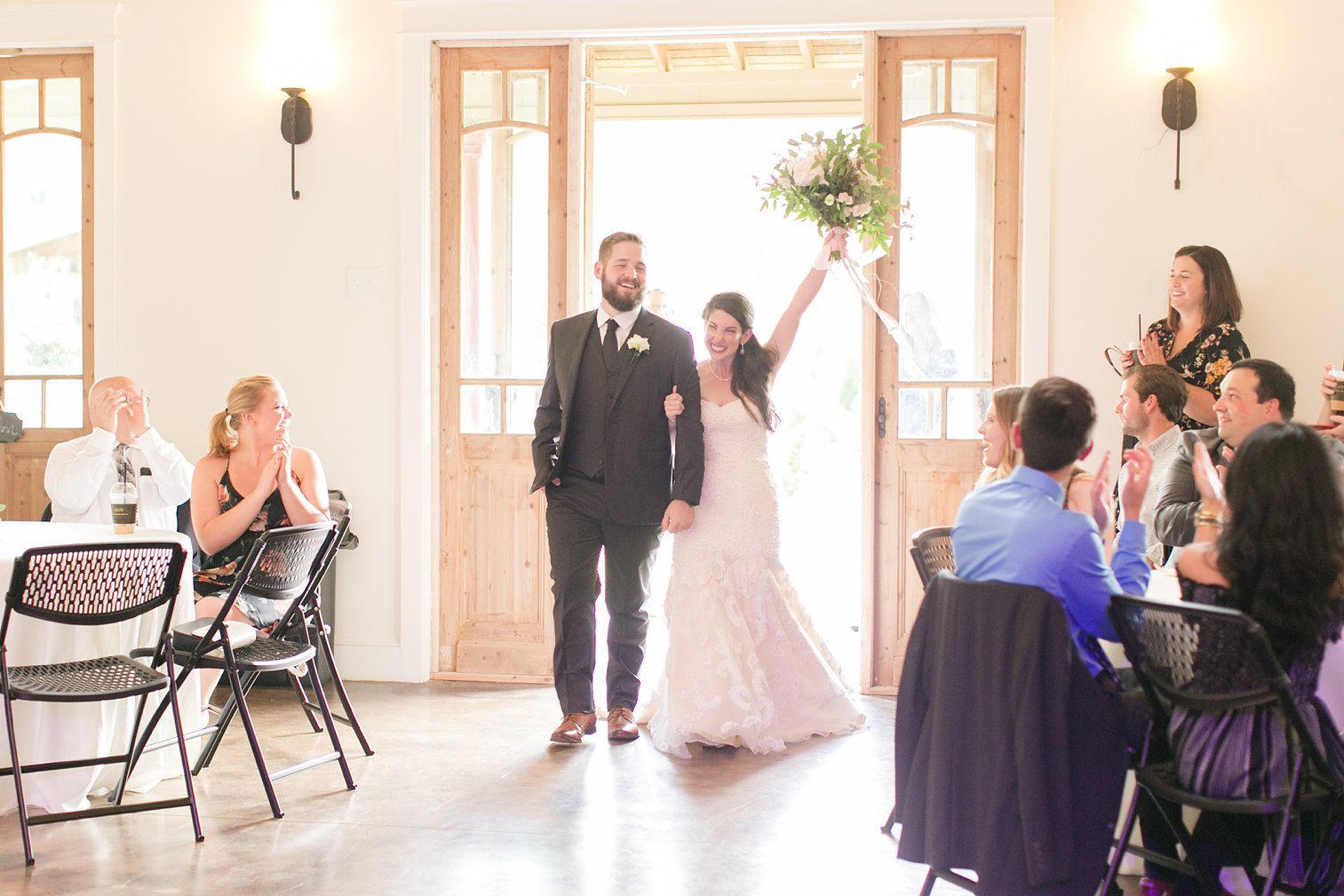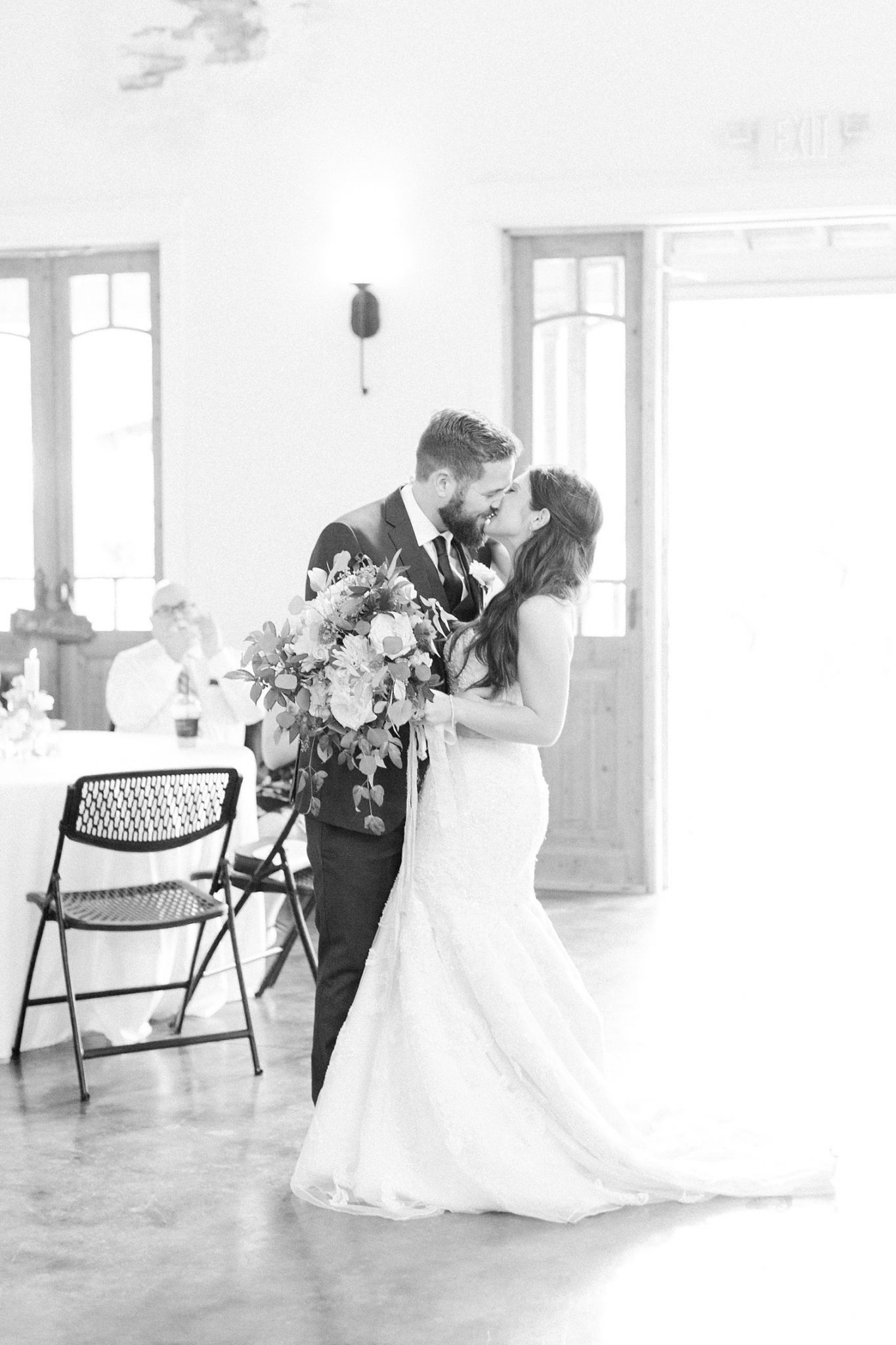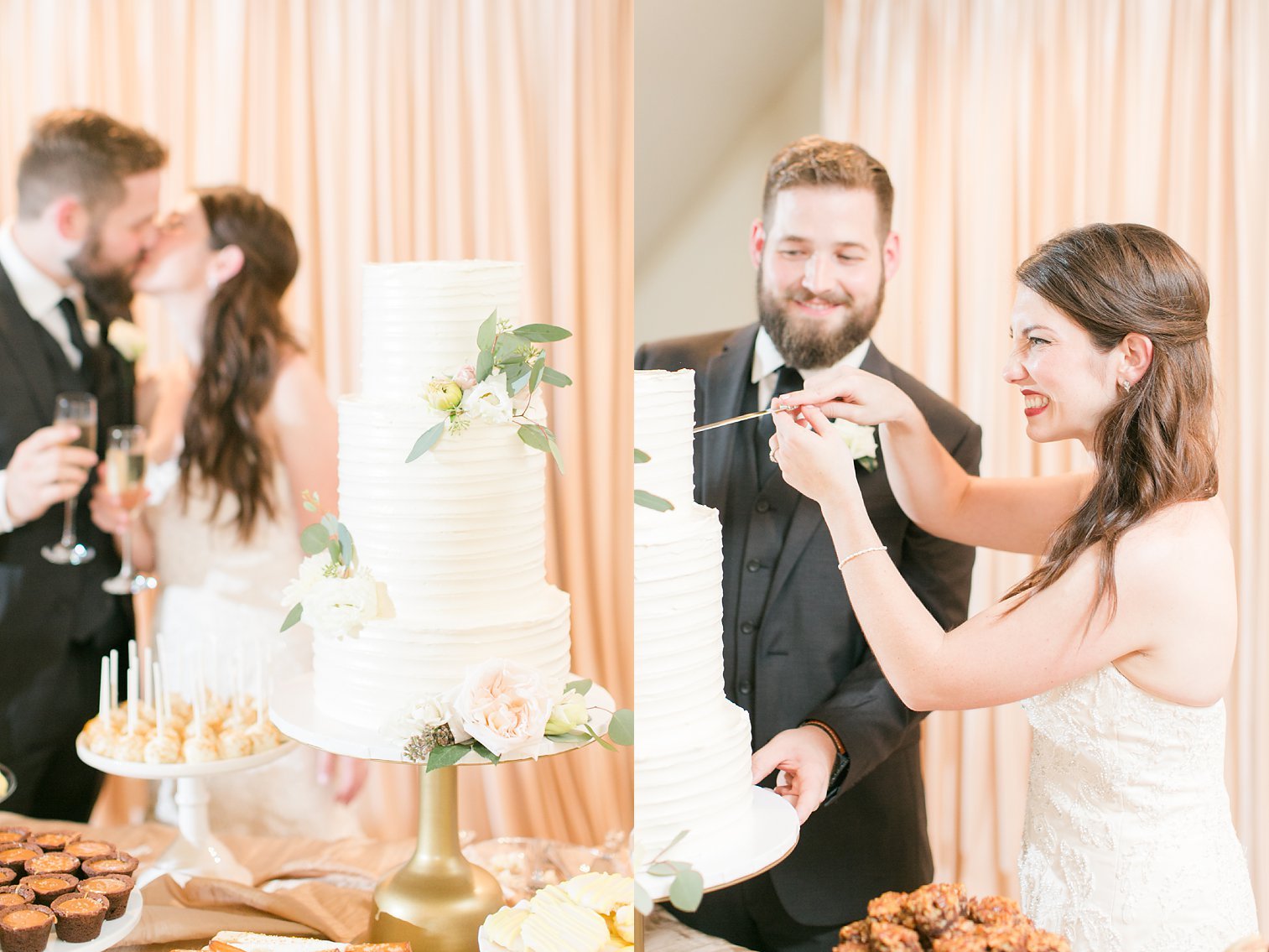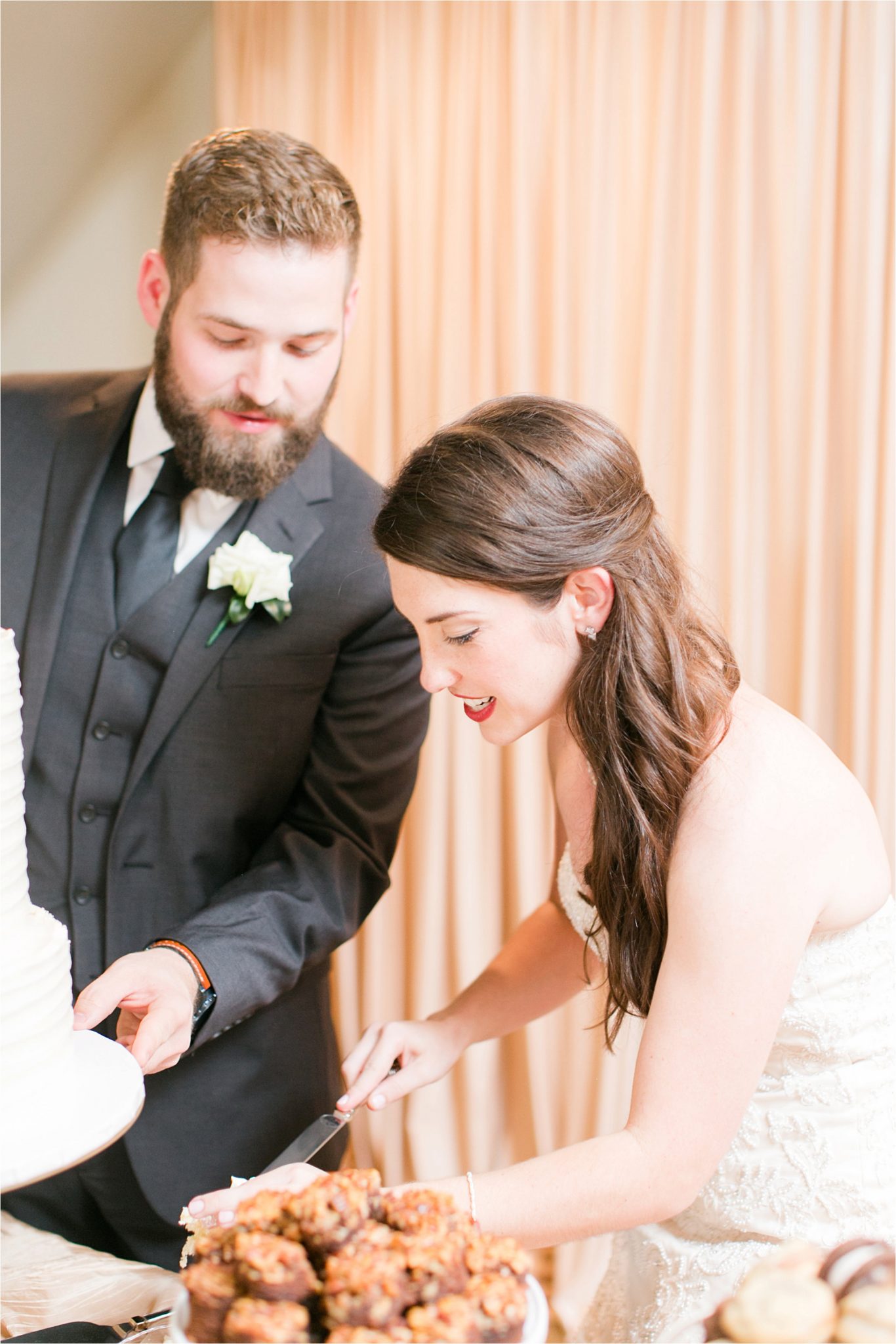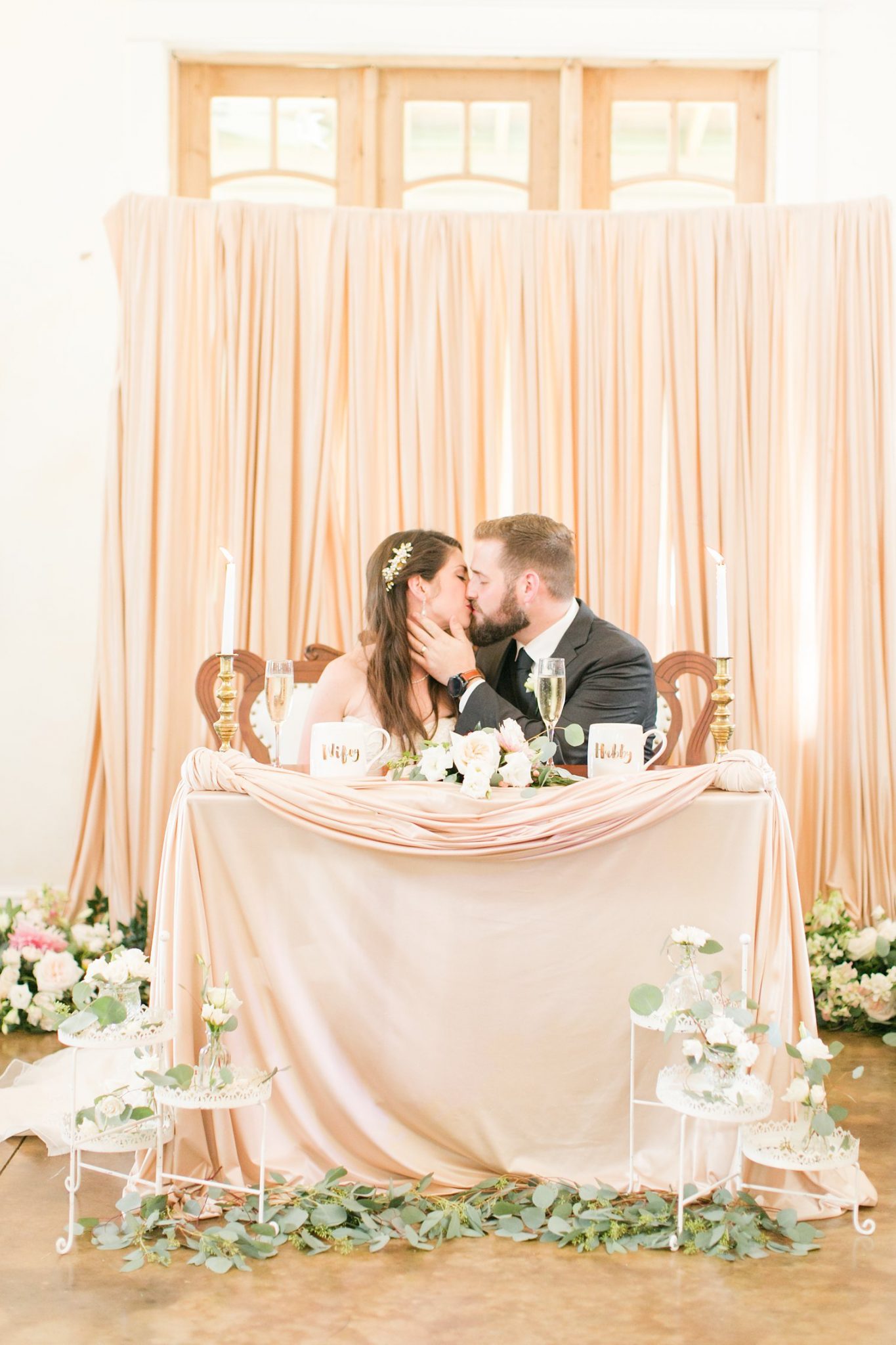 I absolutely adore this image of my father in law and sister in law.  AH.  So precious.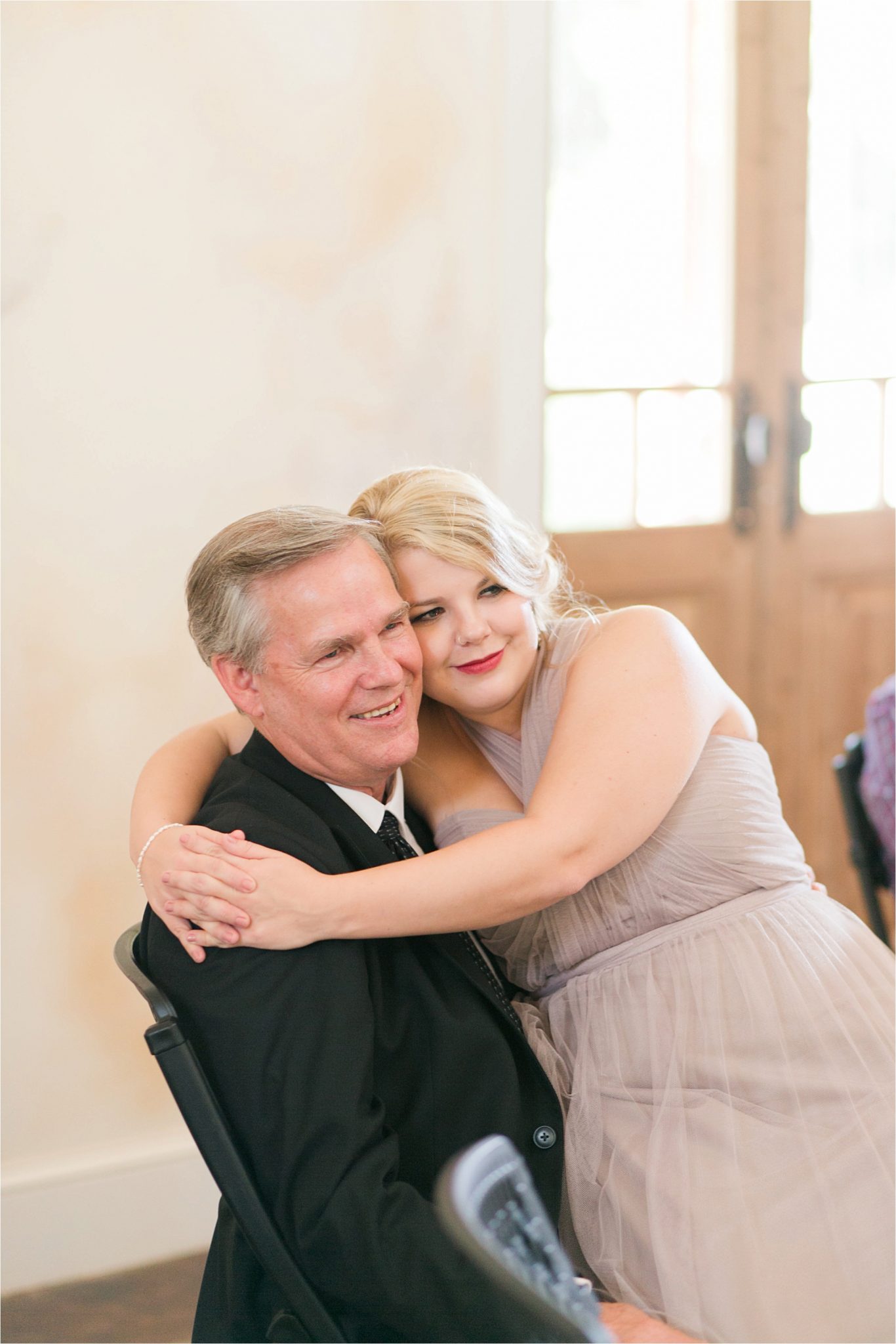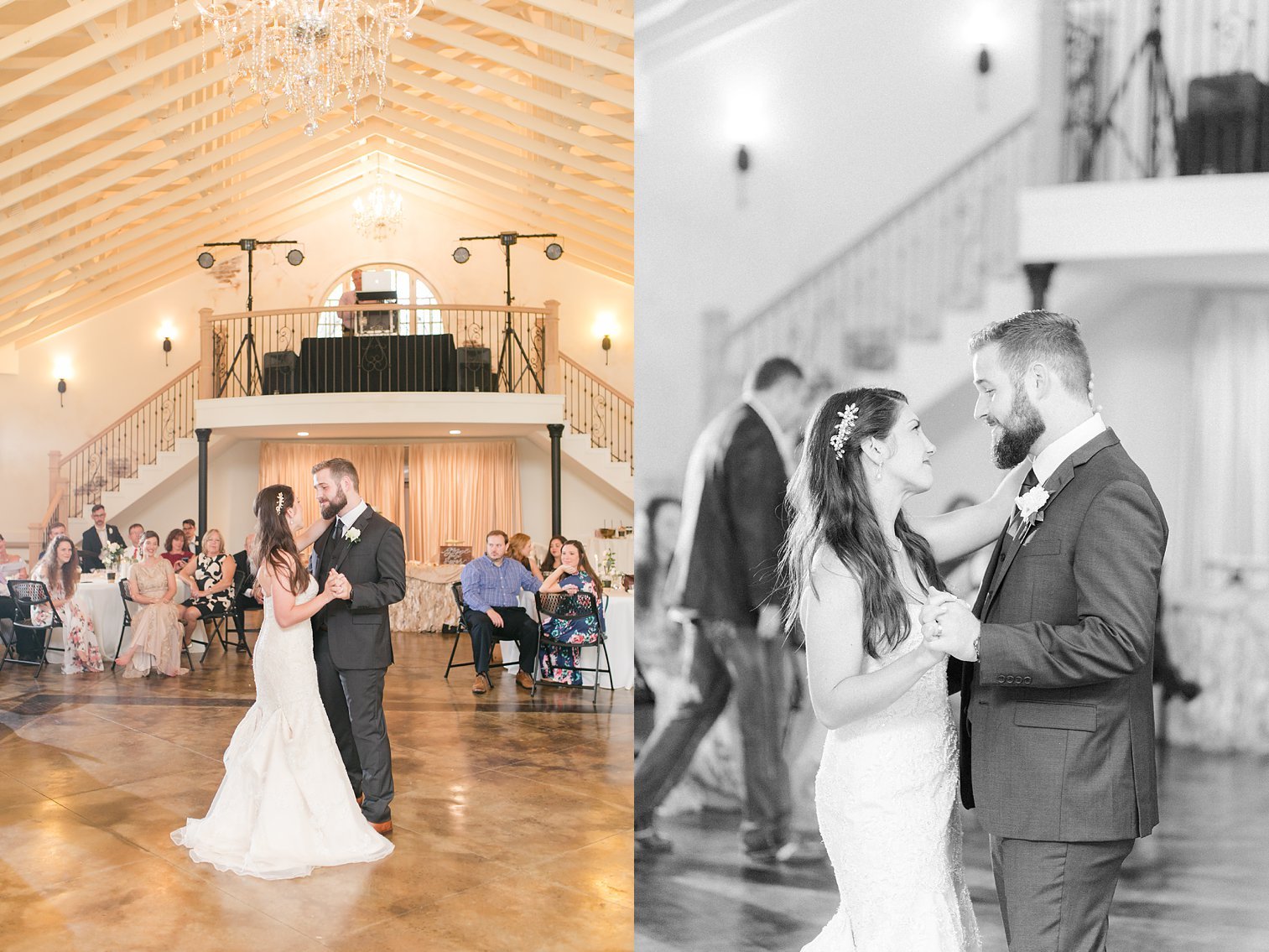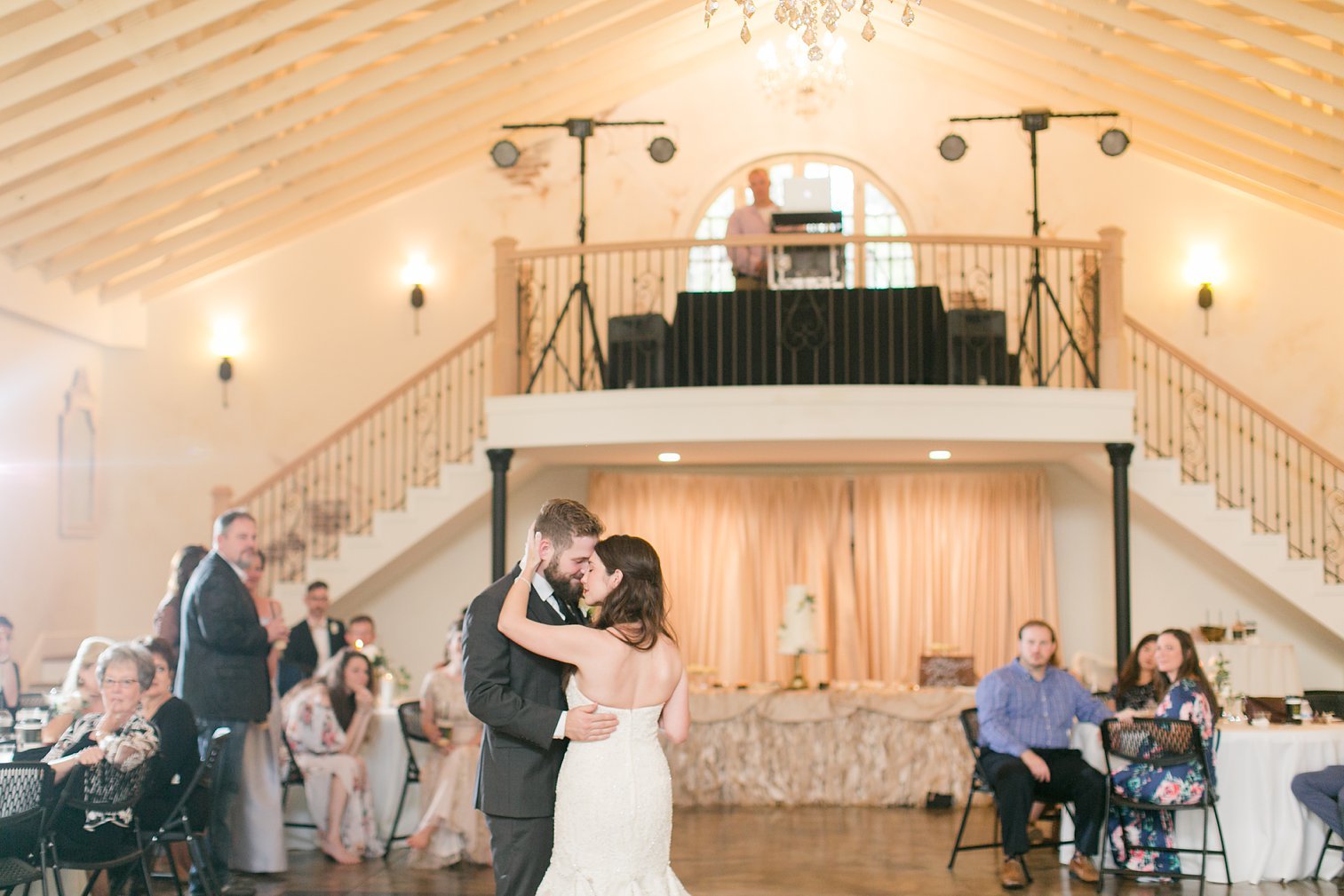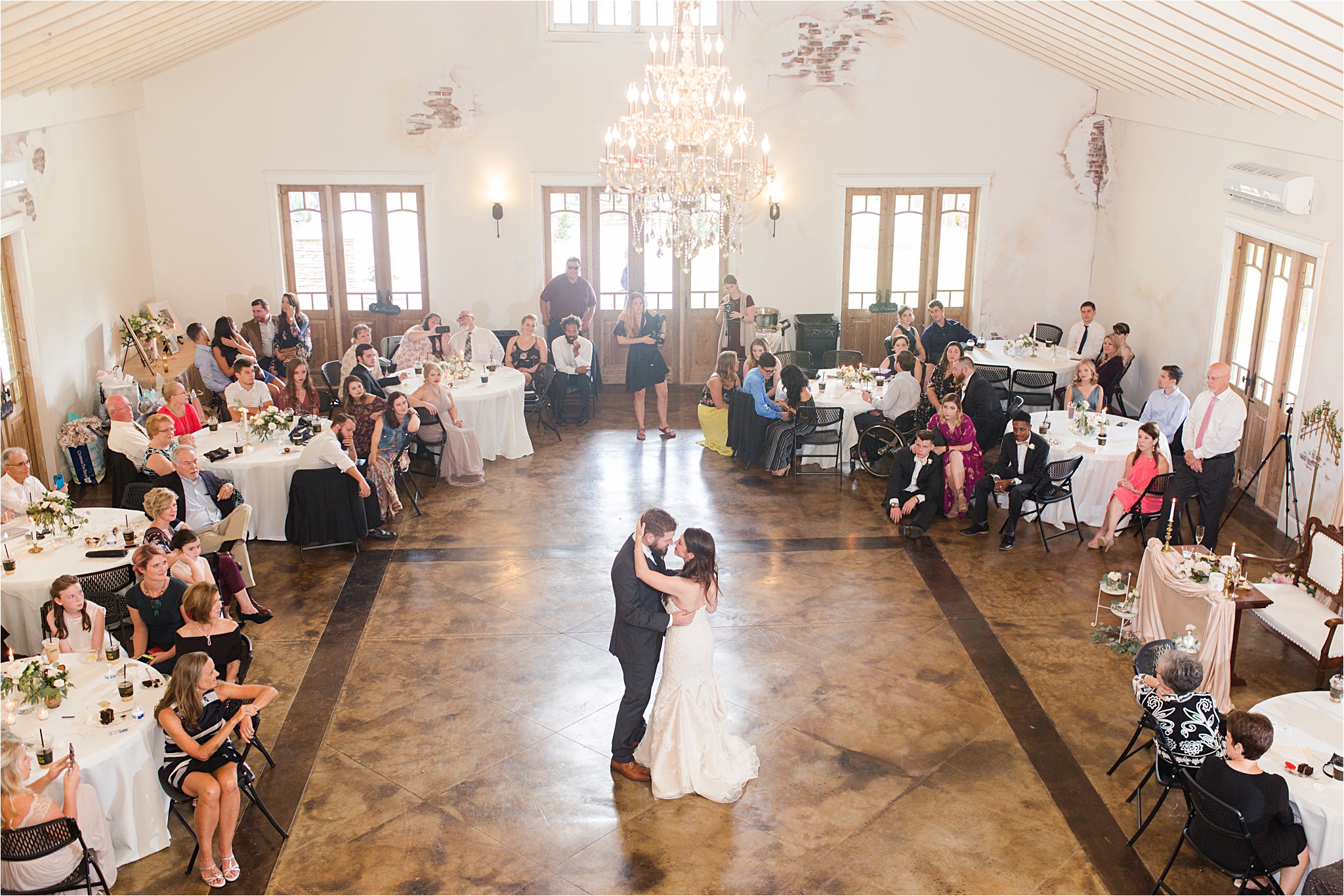 For my dance with my daddy, David and a few of his groomsmen performed Nat King Cole's "Unforgettable".  David sang, and tears fell down my cheeks as my daddy swayed me from left to right.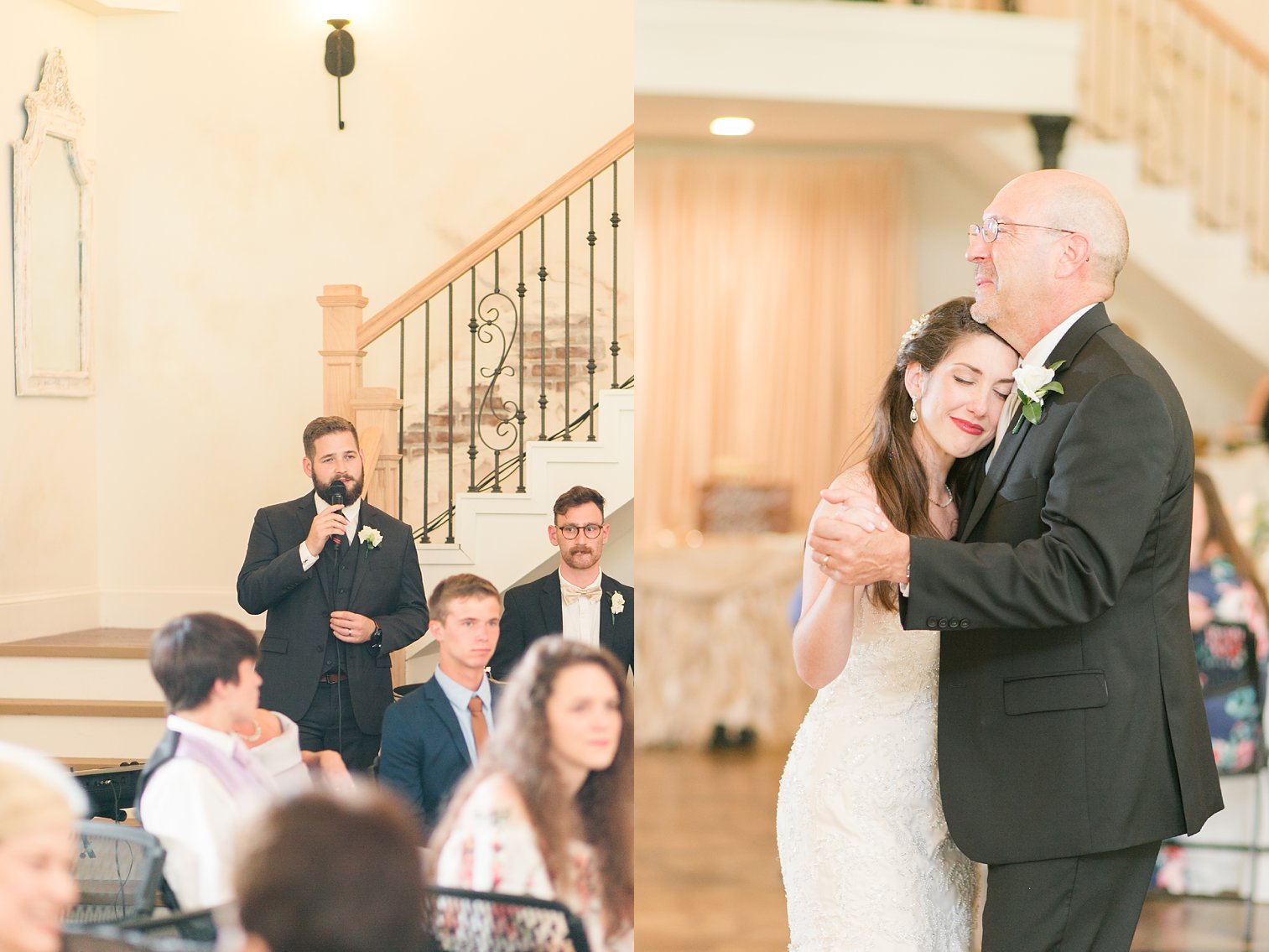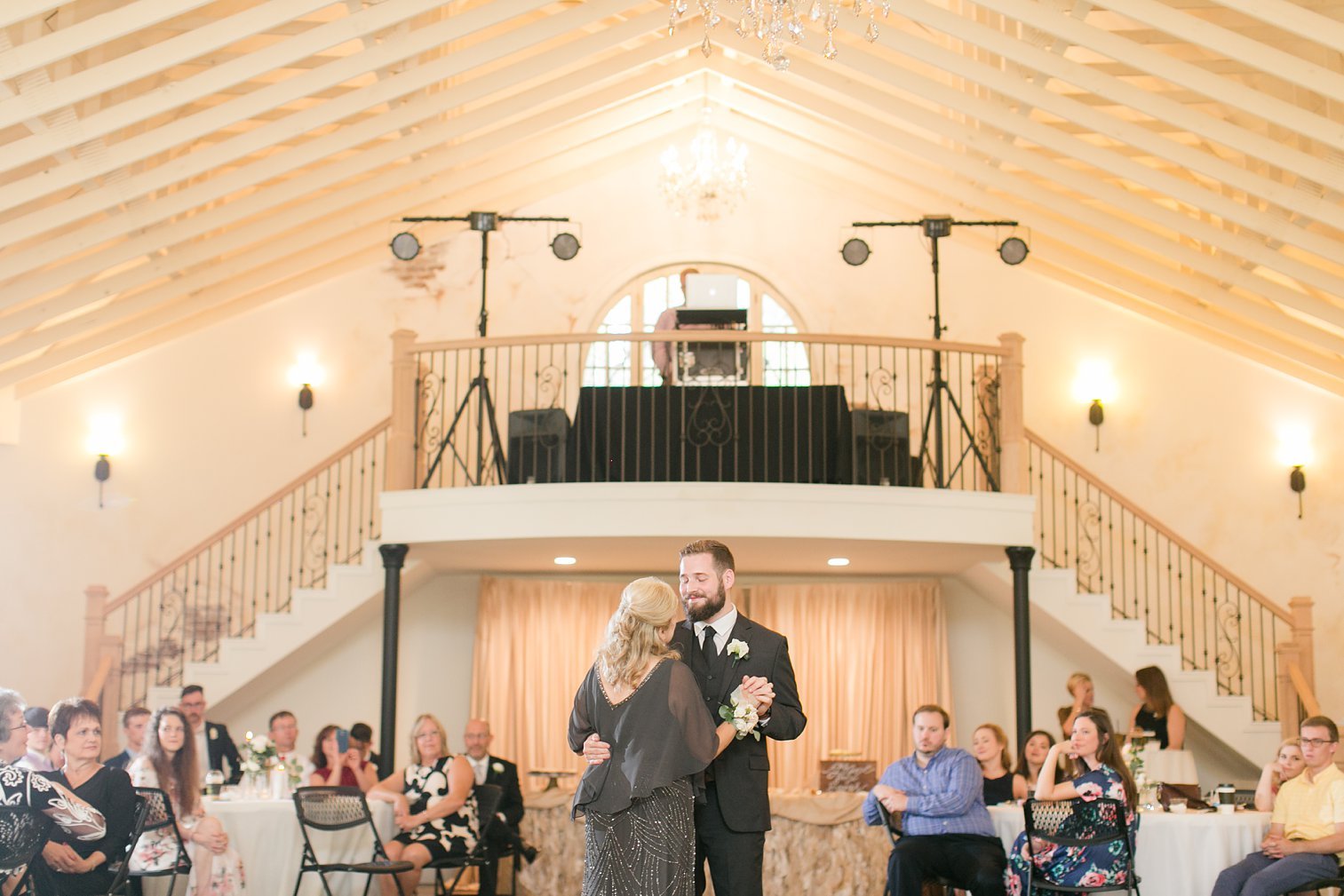 My sweet little sissy and I sharing a moment while David danced with his precious momma.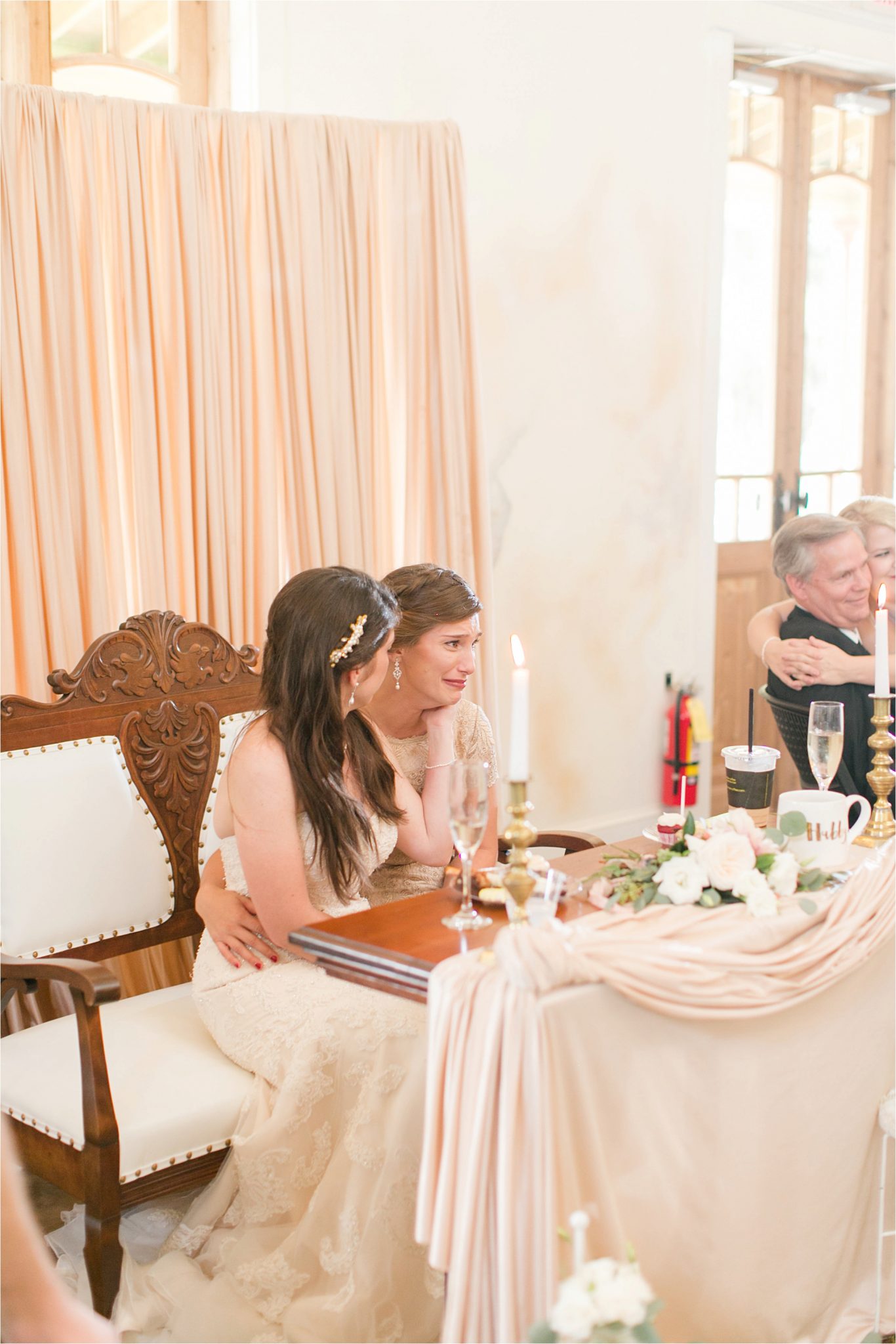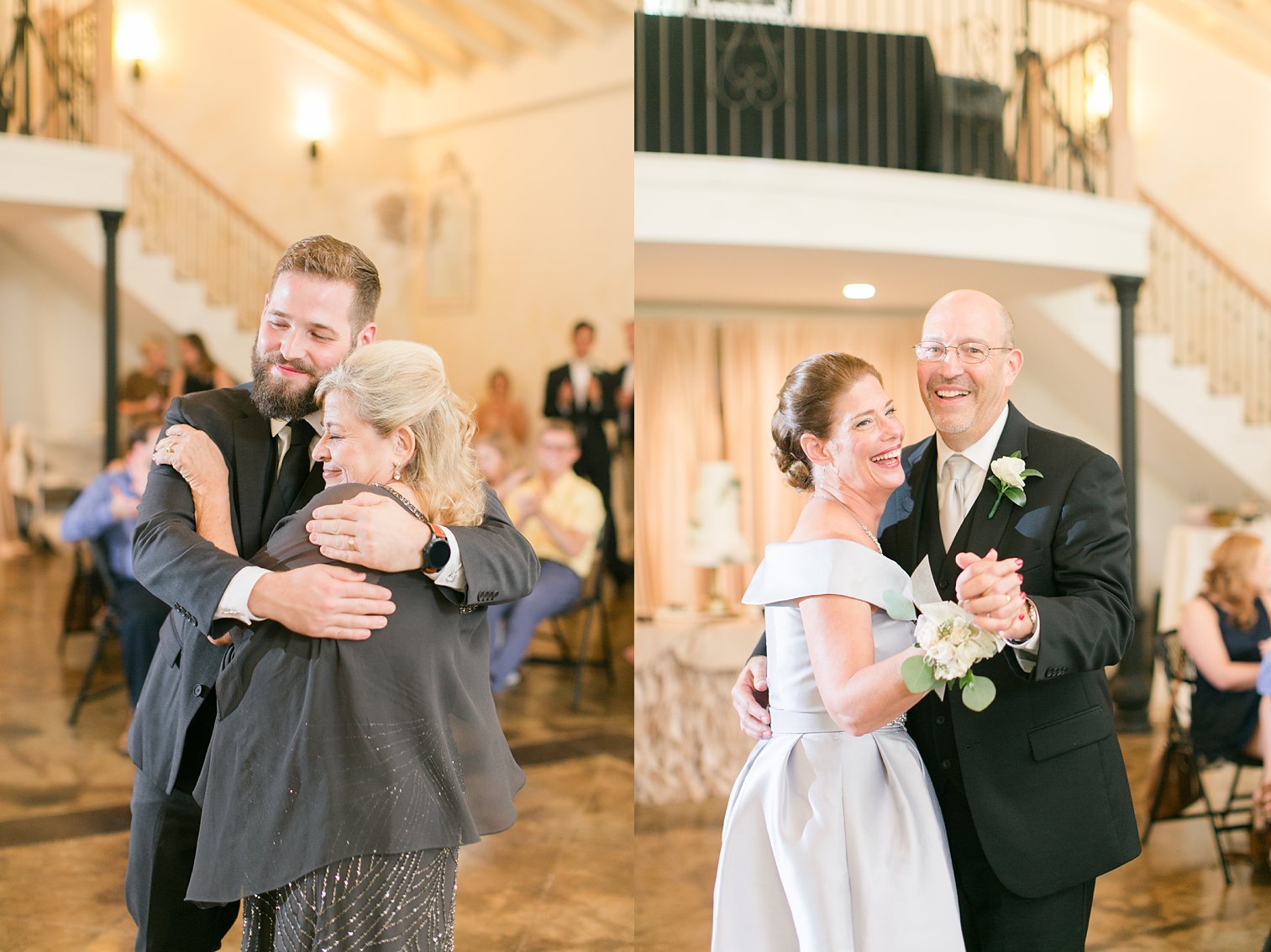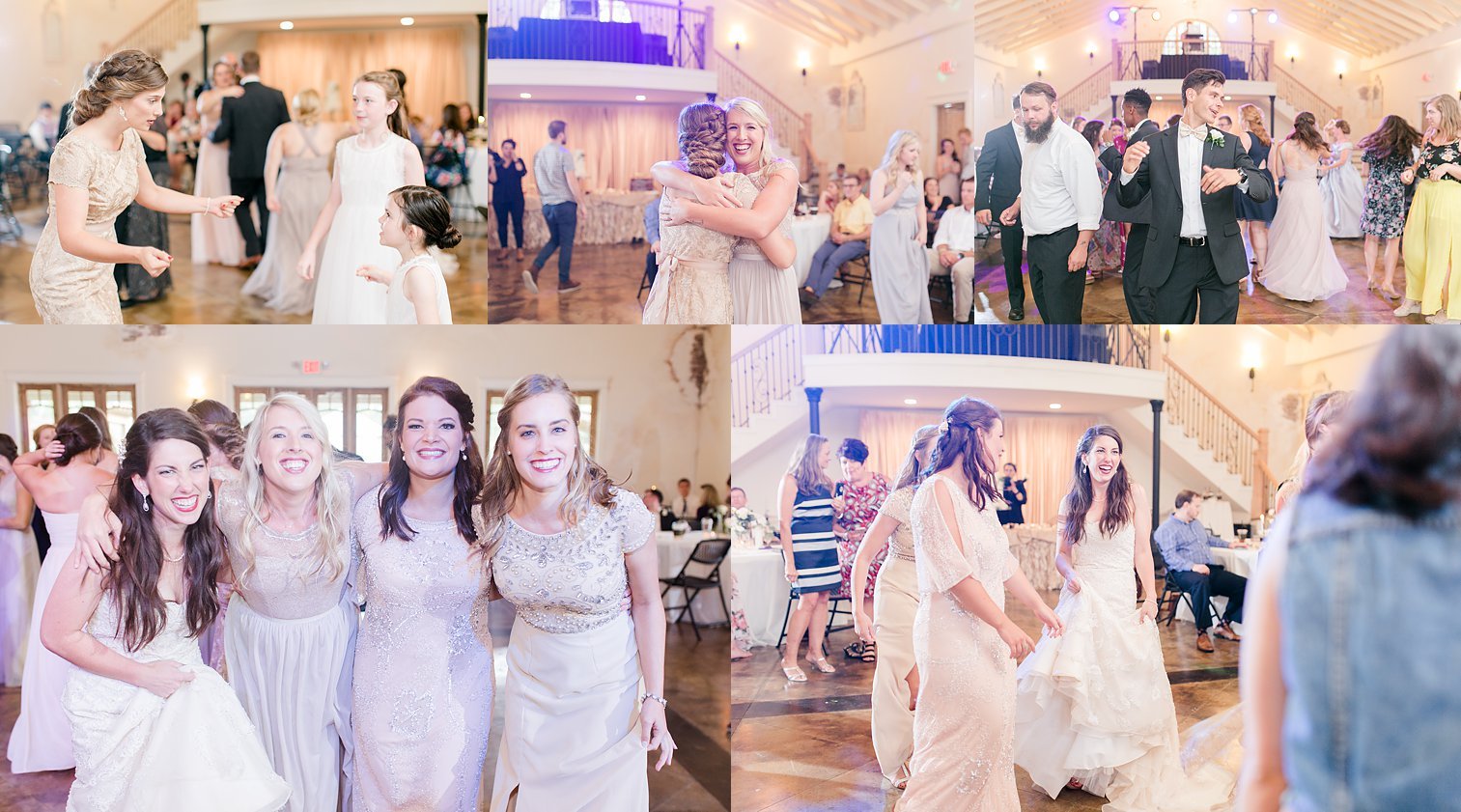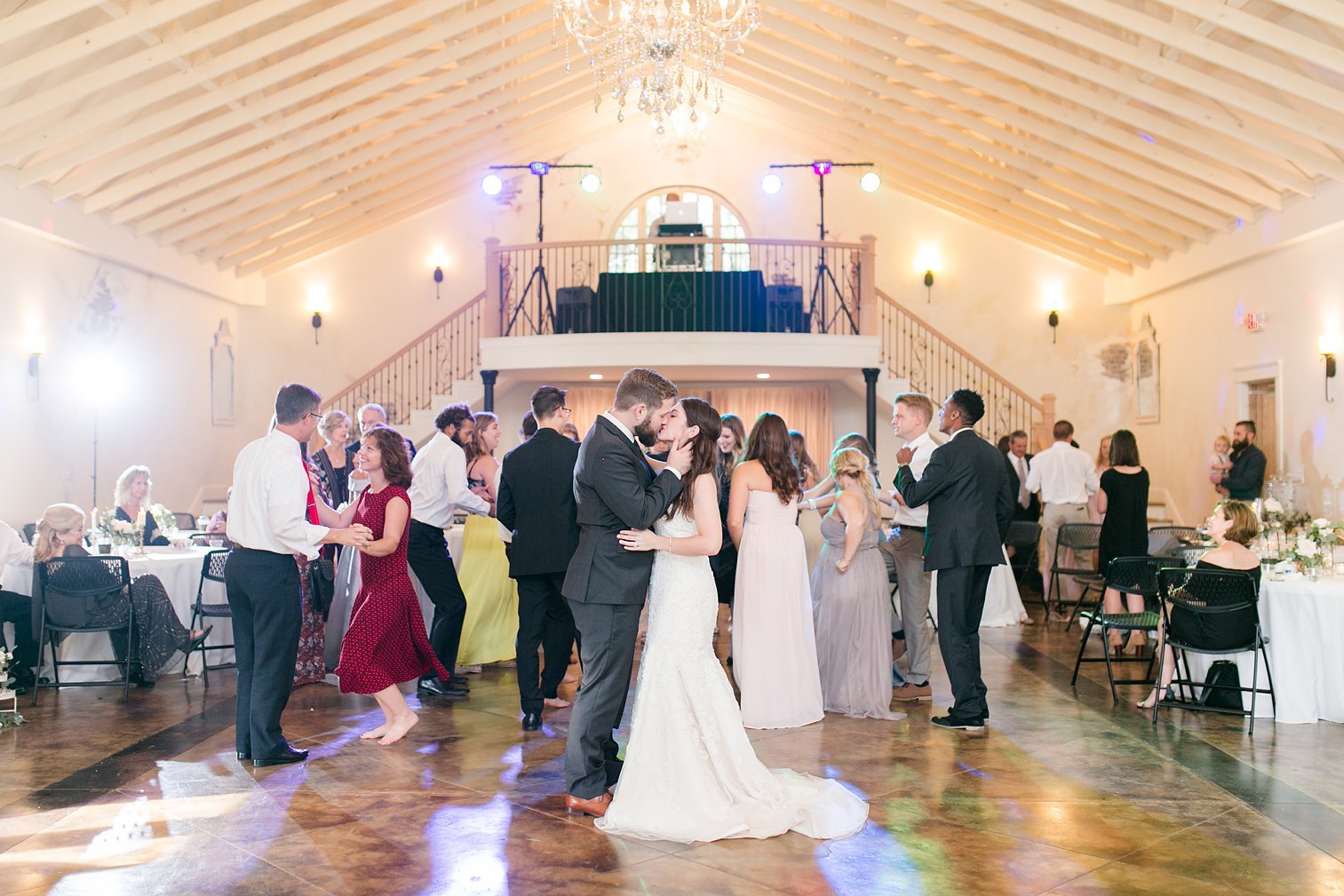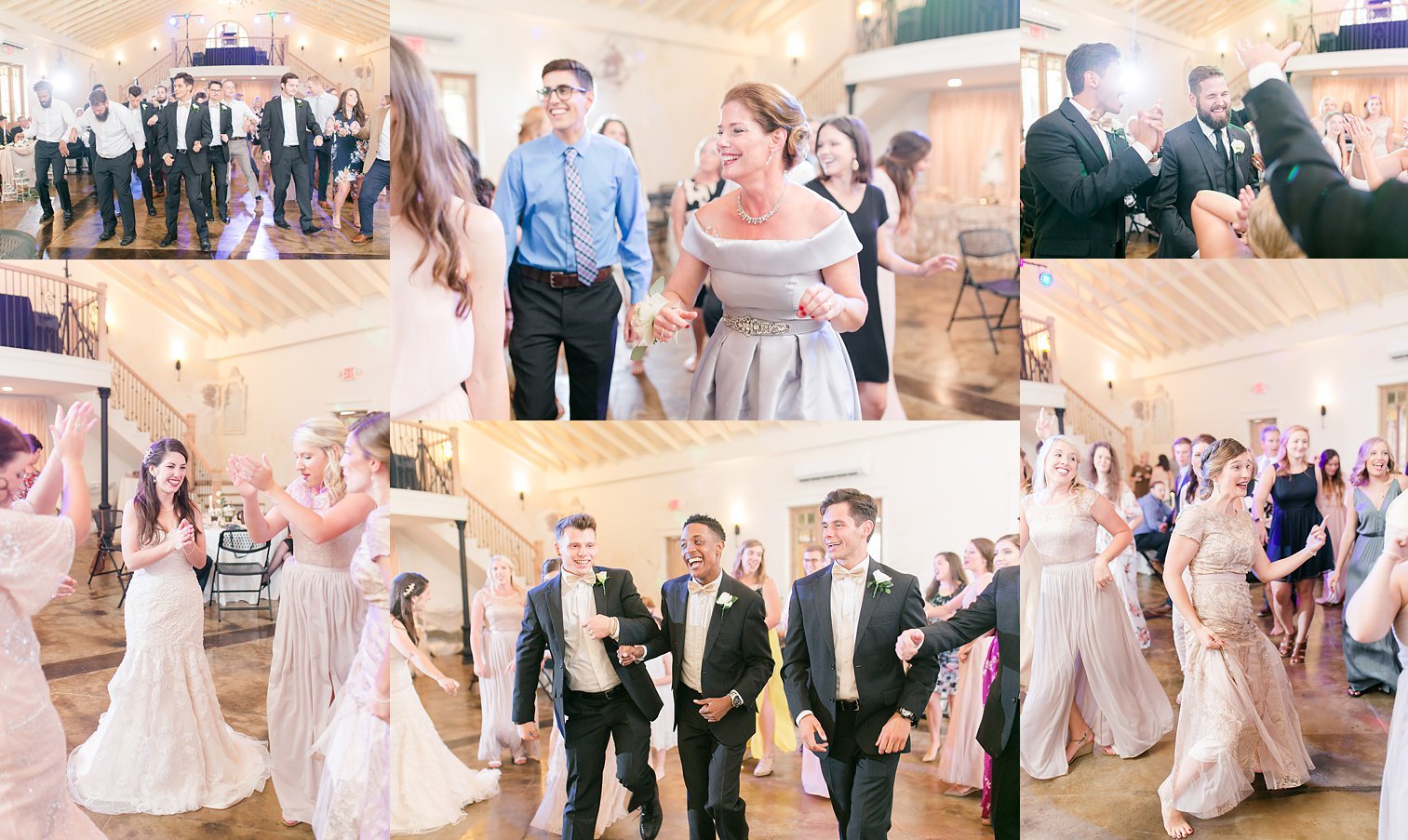 Megan, our PRECIOUS wedding photographer, was such a joy to work with!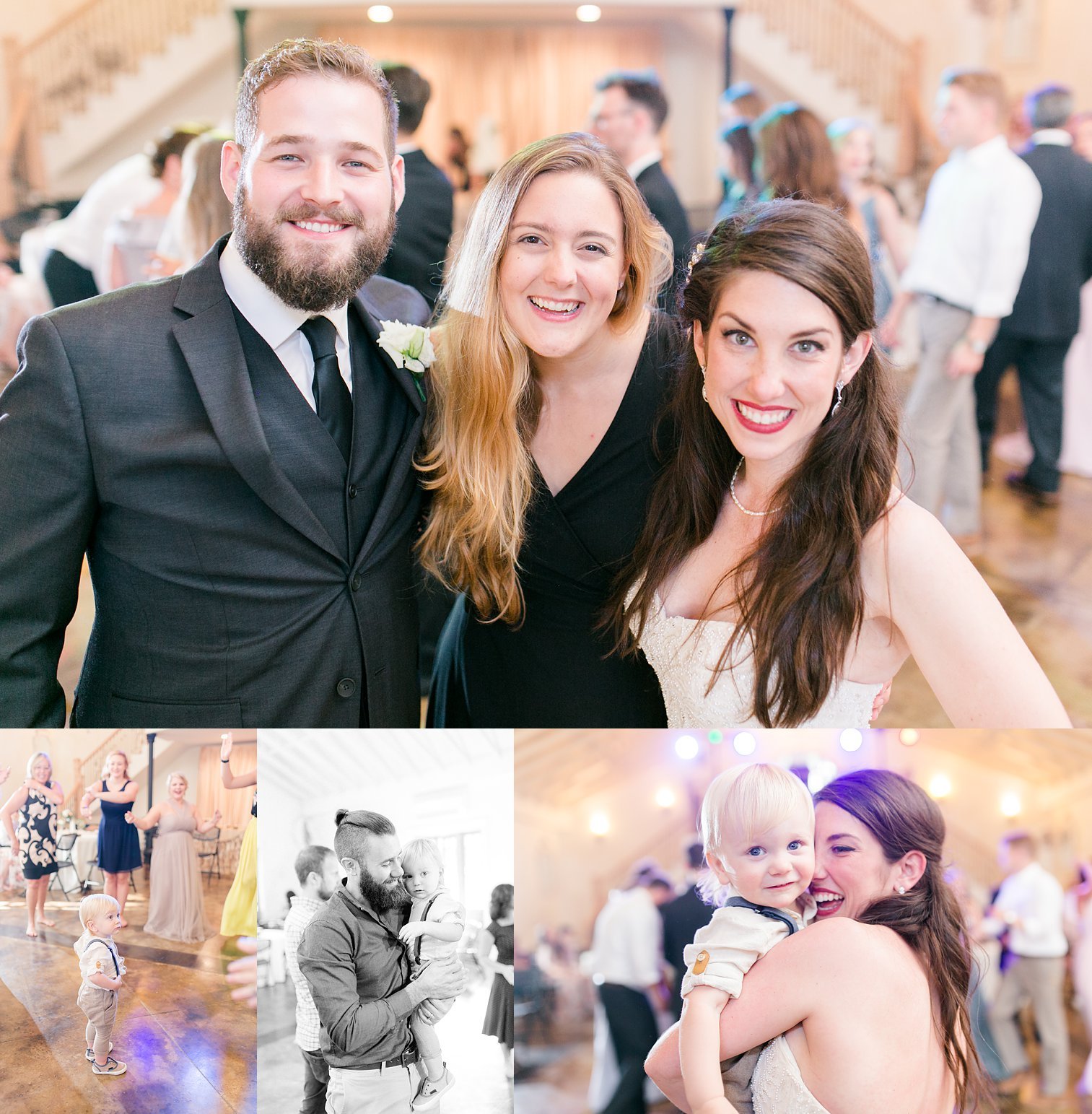 So much dancing!!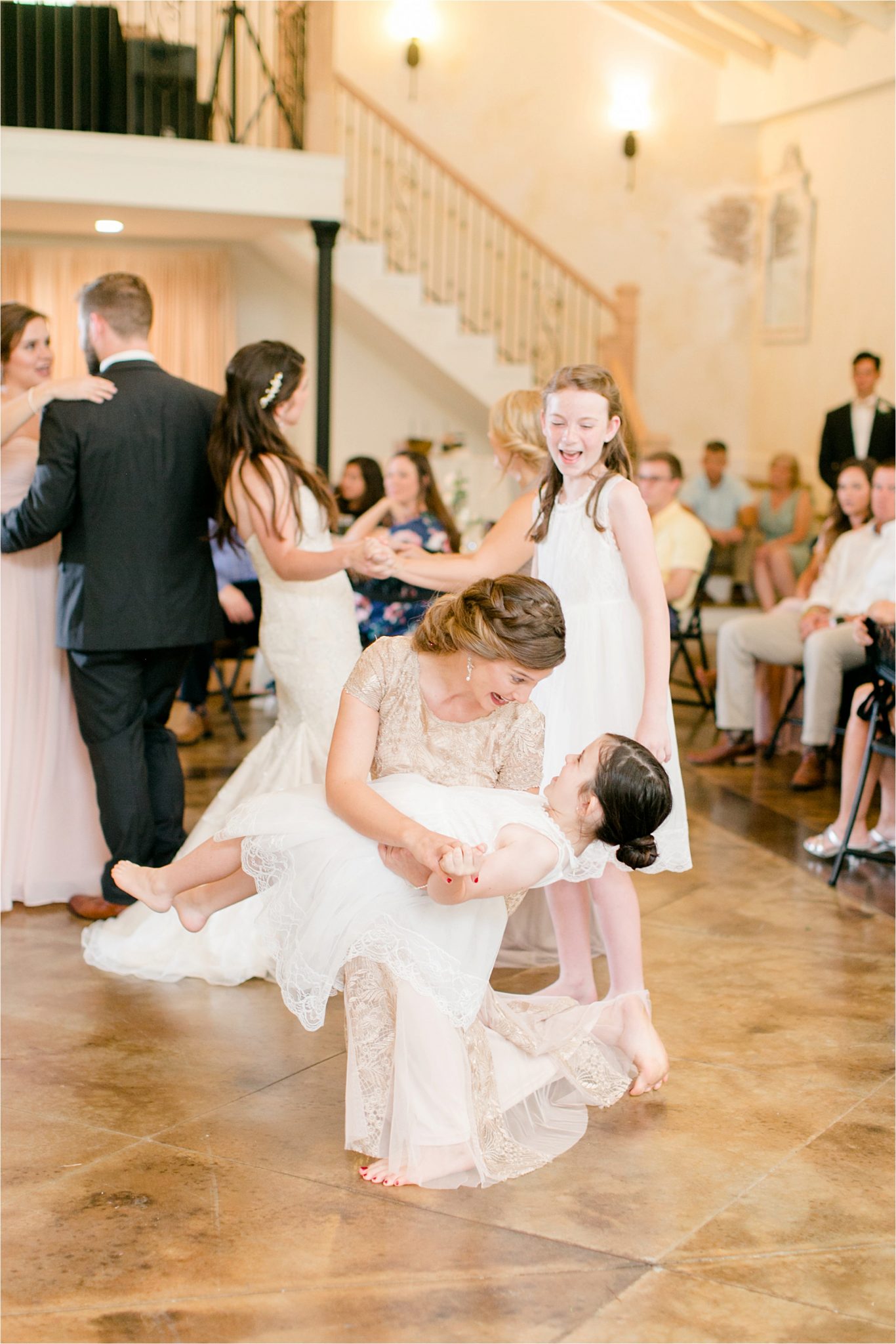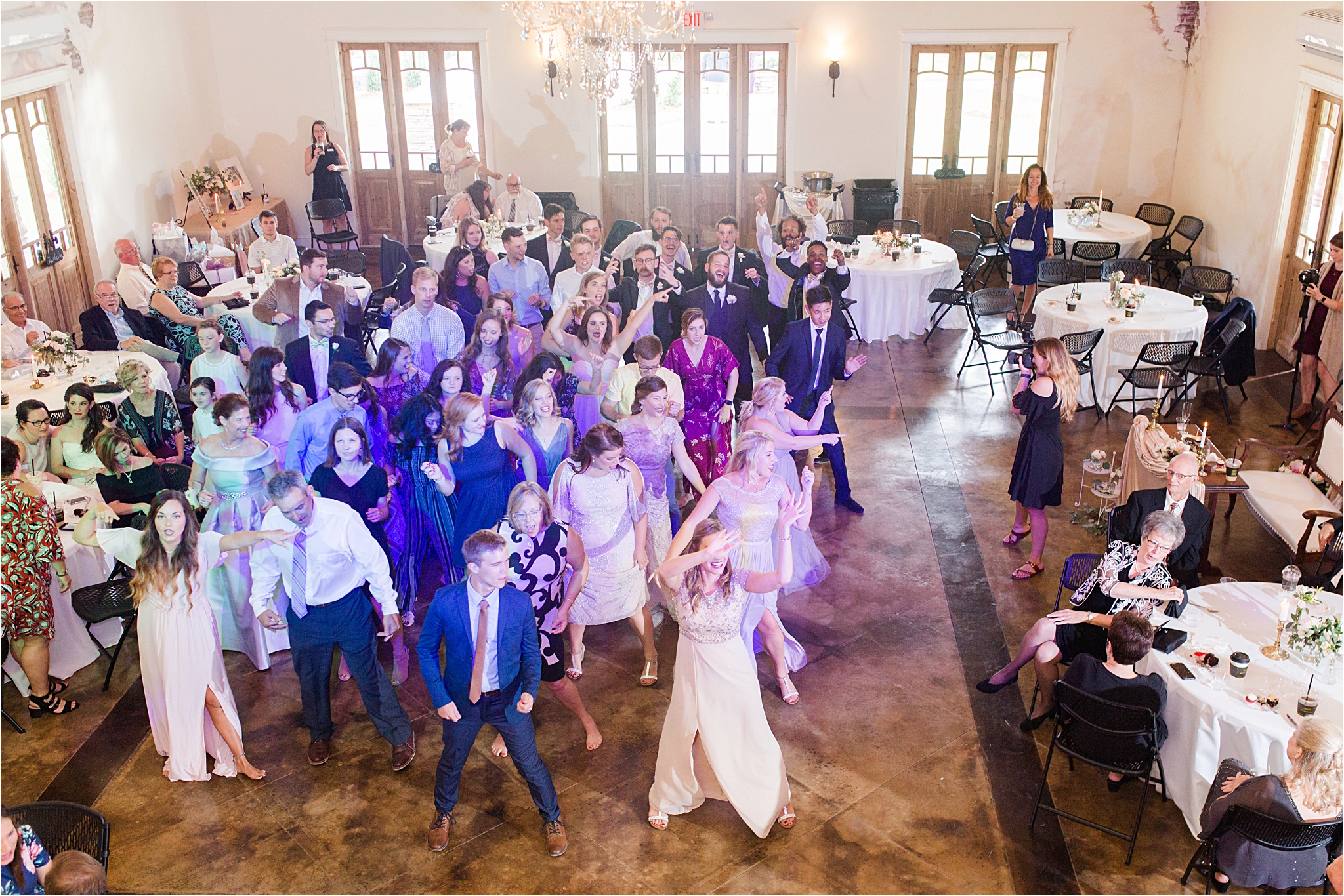 This woman right here.  She was absolutely incredible.  Coordinating and helping bring to life every detail I dreamed up, Vicki with  Wed With Style was a ROCKSTAR.  My family and I were amazed by the way she held herself and loved on us and our guests!  We hired her to be our coordinator for our Rehearsal Dinner and Wedding and it was the BEST DECISION !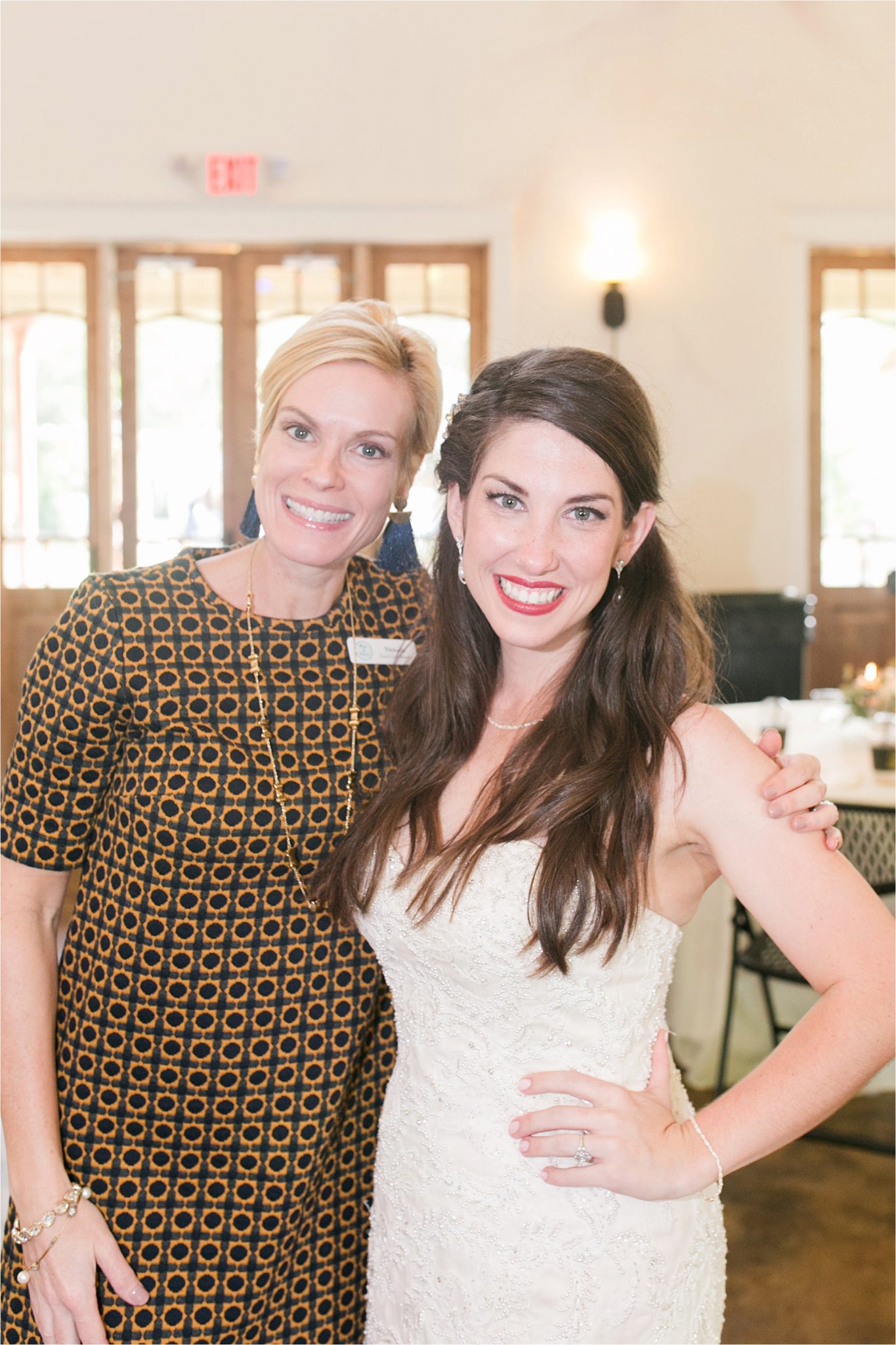 Sweet Miranda…. ah!  Oh how I love you.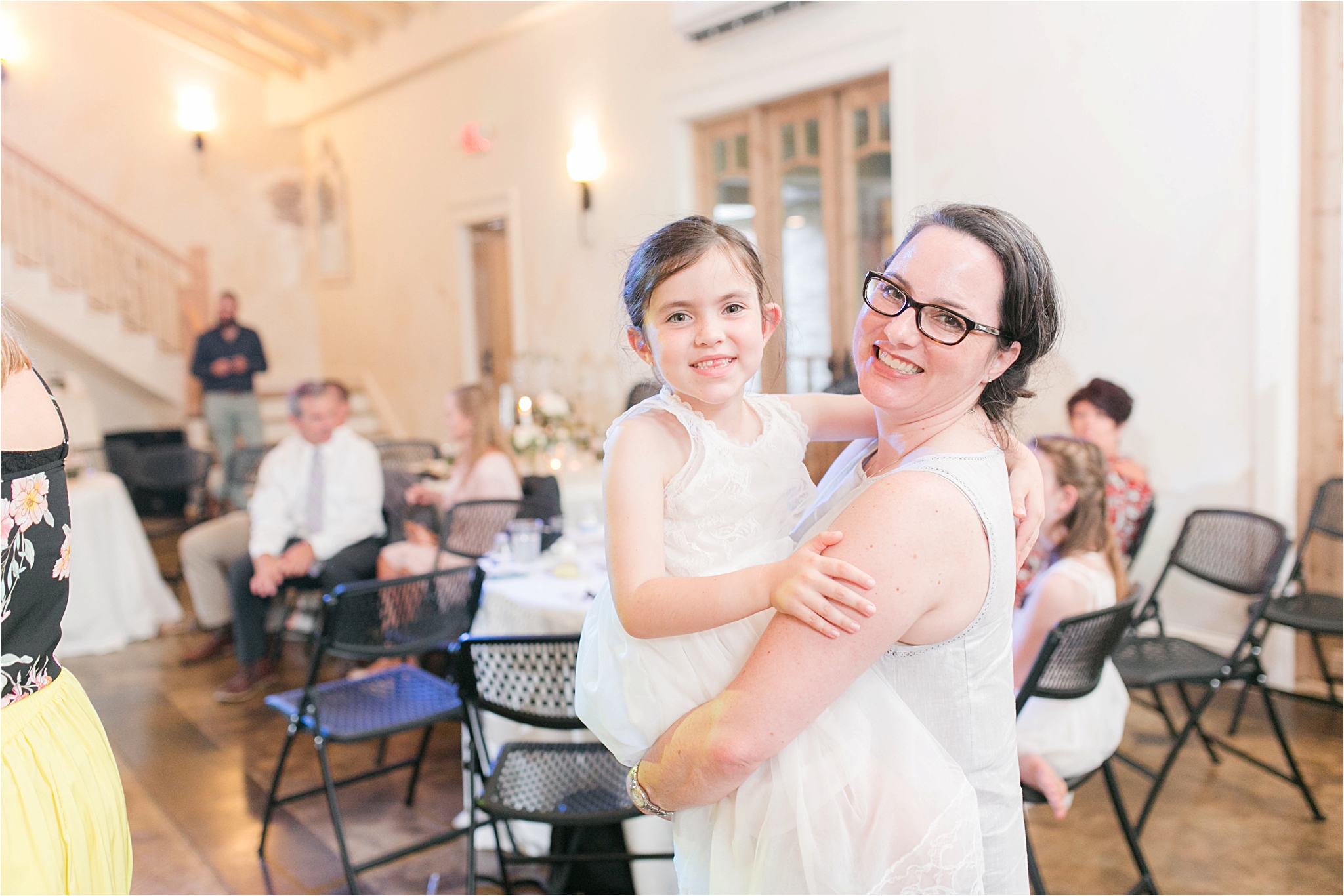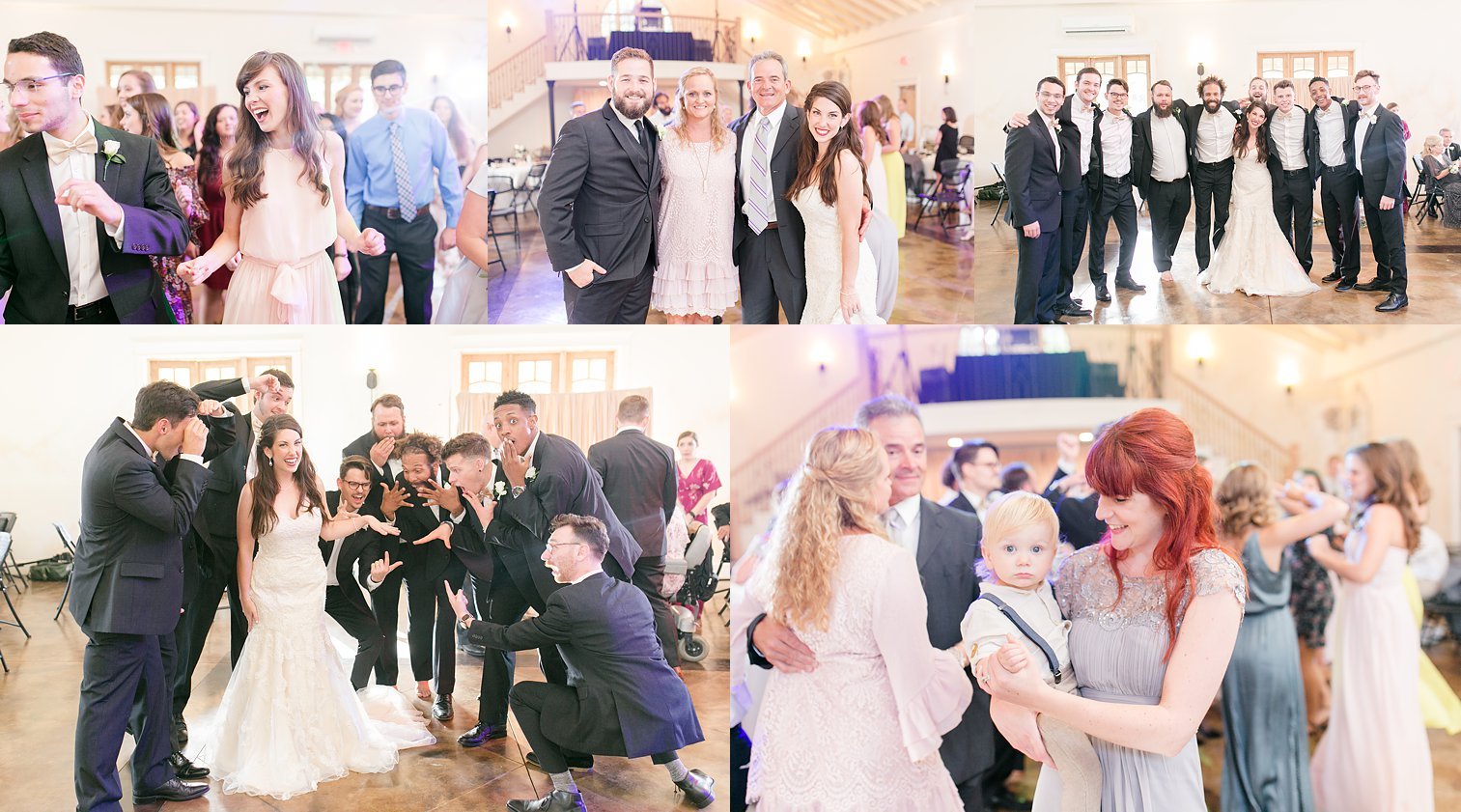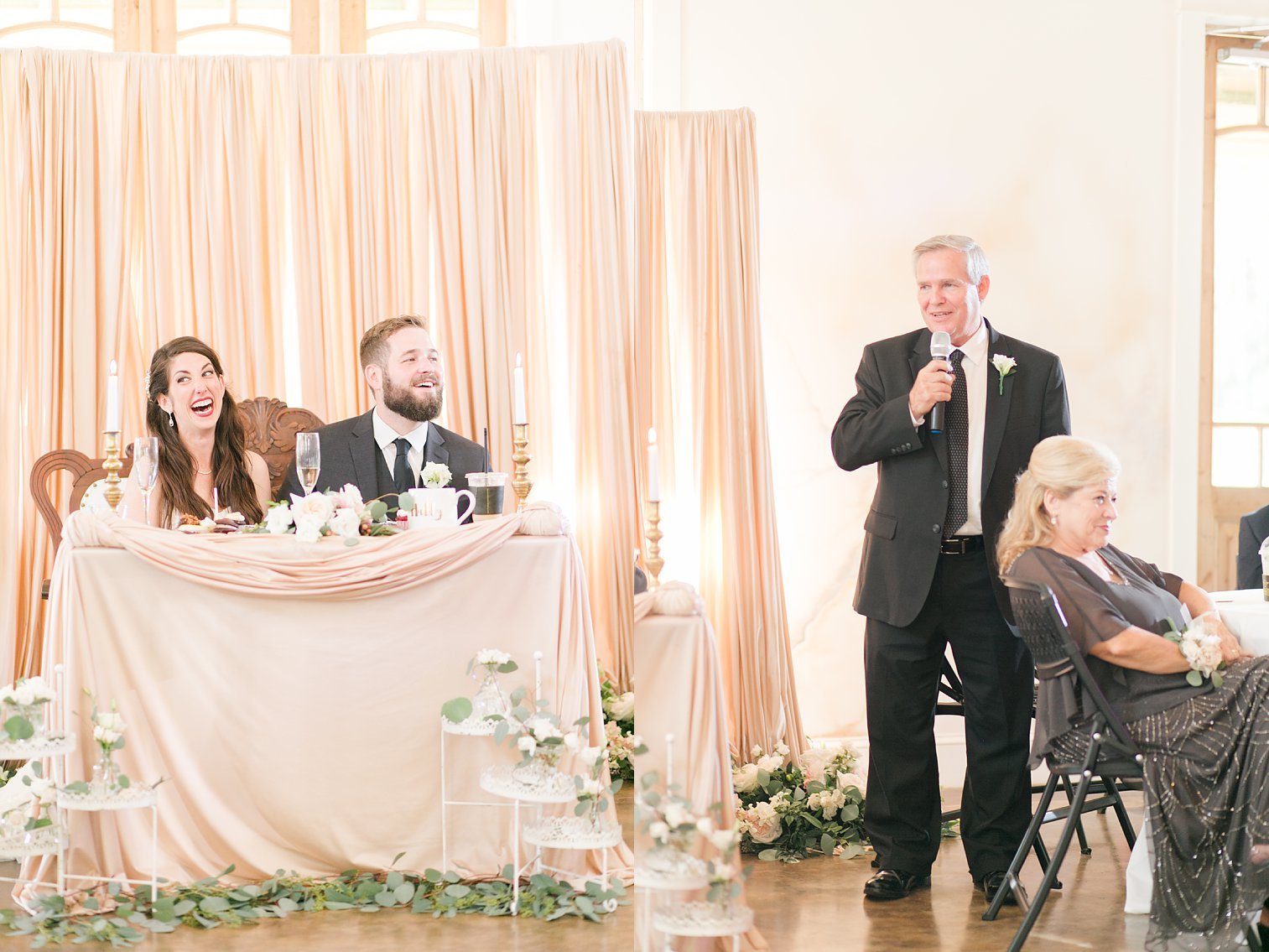 Our dad's gave beautiful speeches and toasts.  We laughed and we cried and we laughed some more.  So grateful for these men and their influence!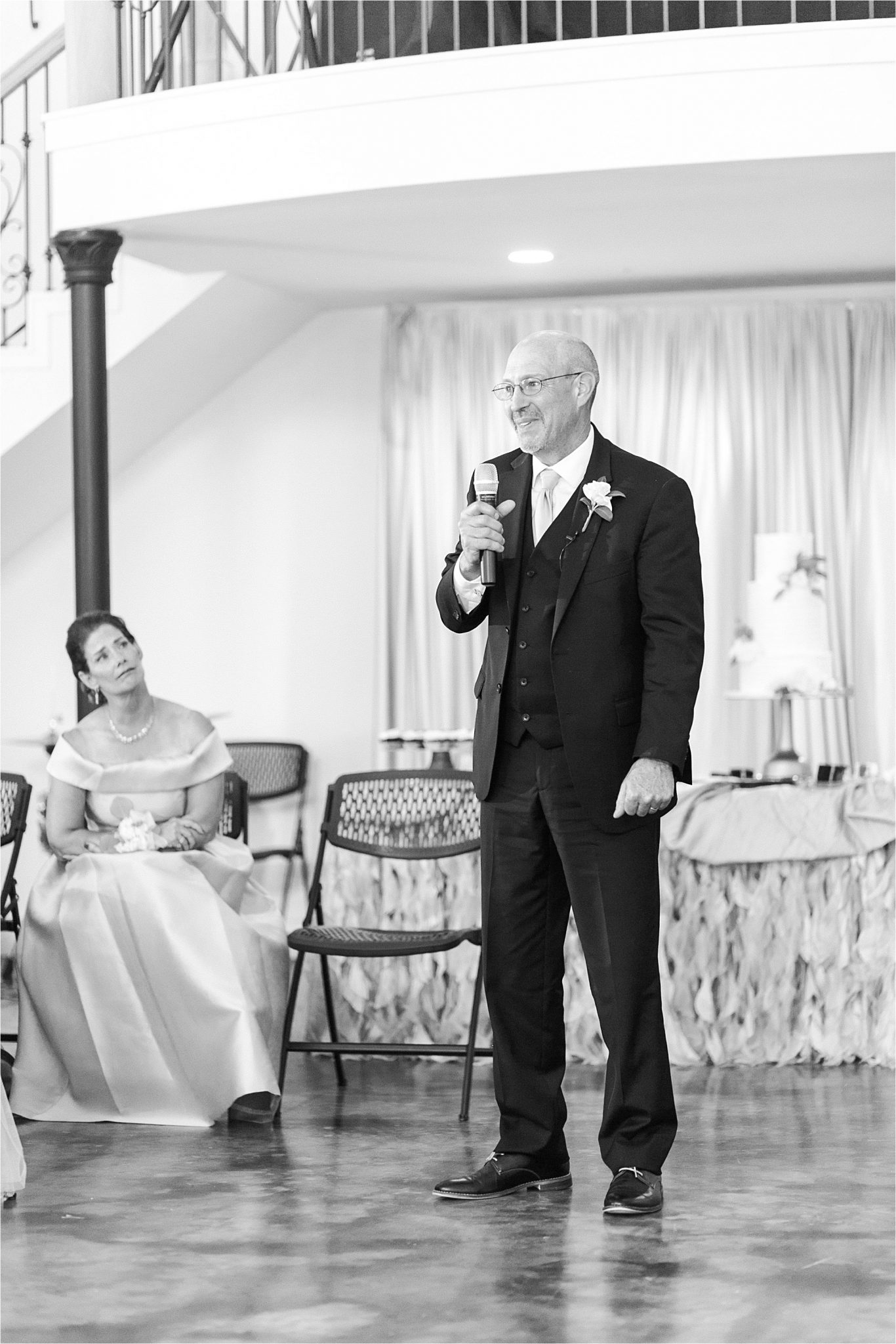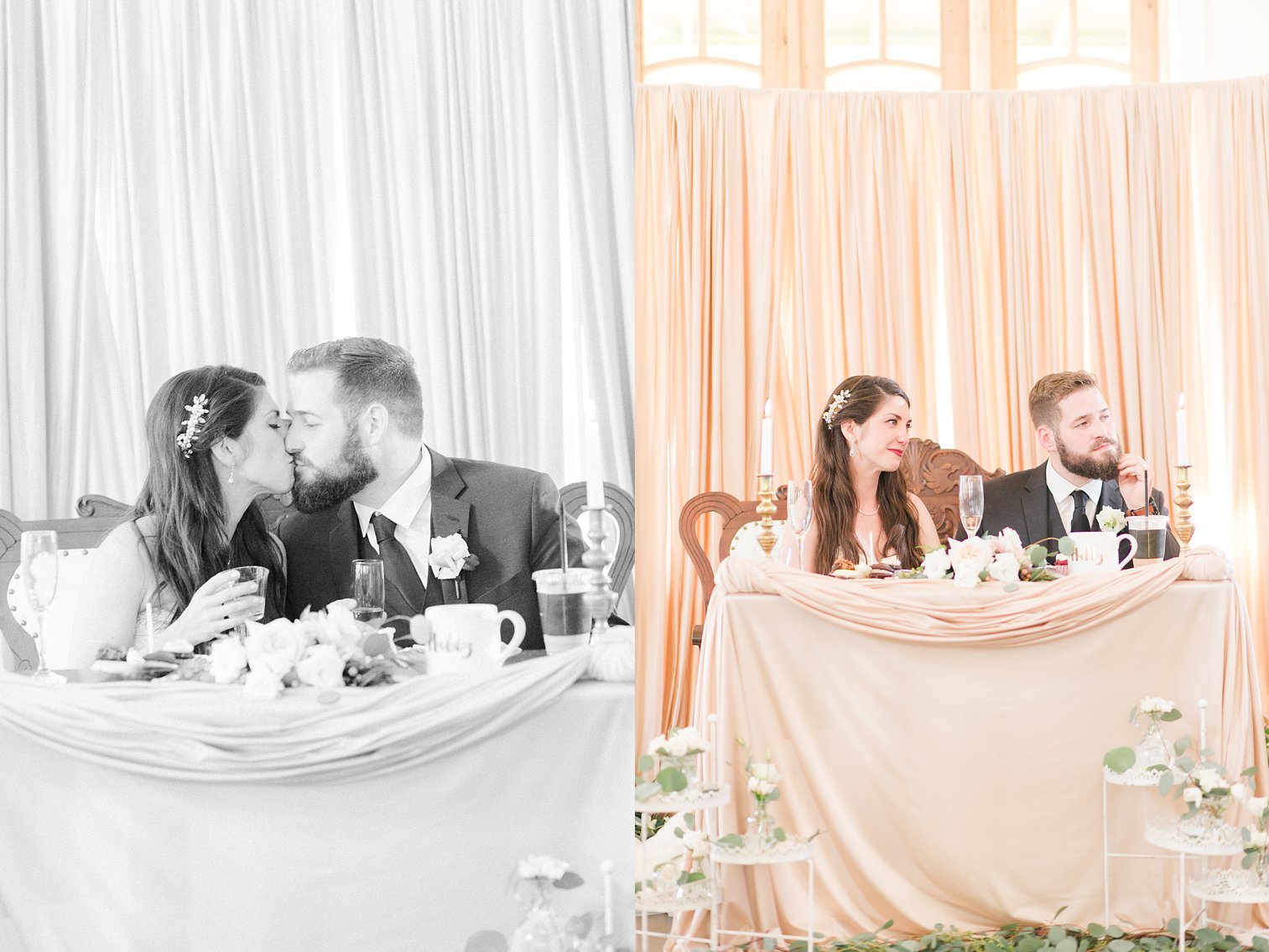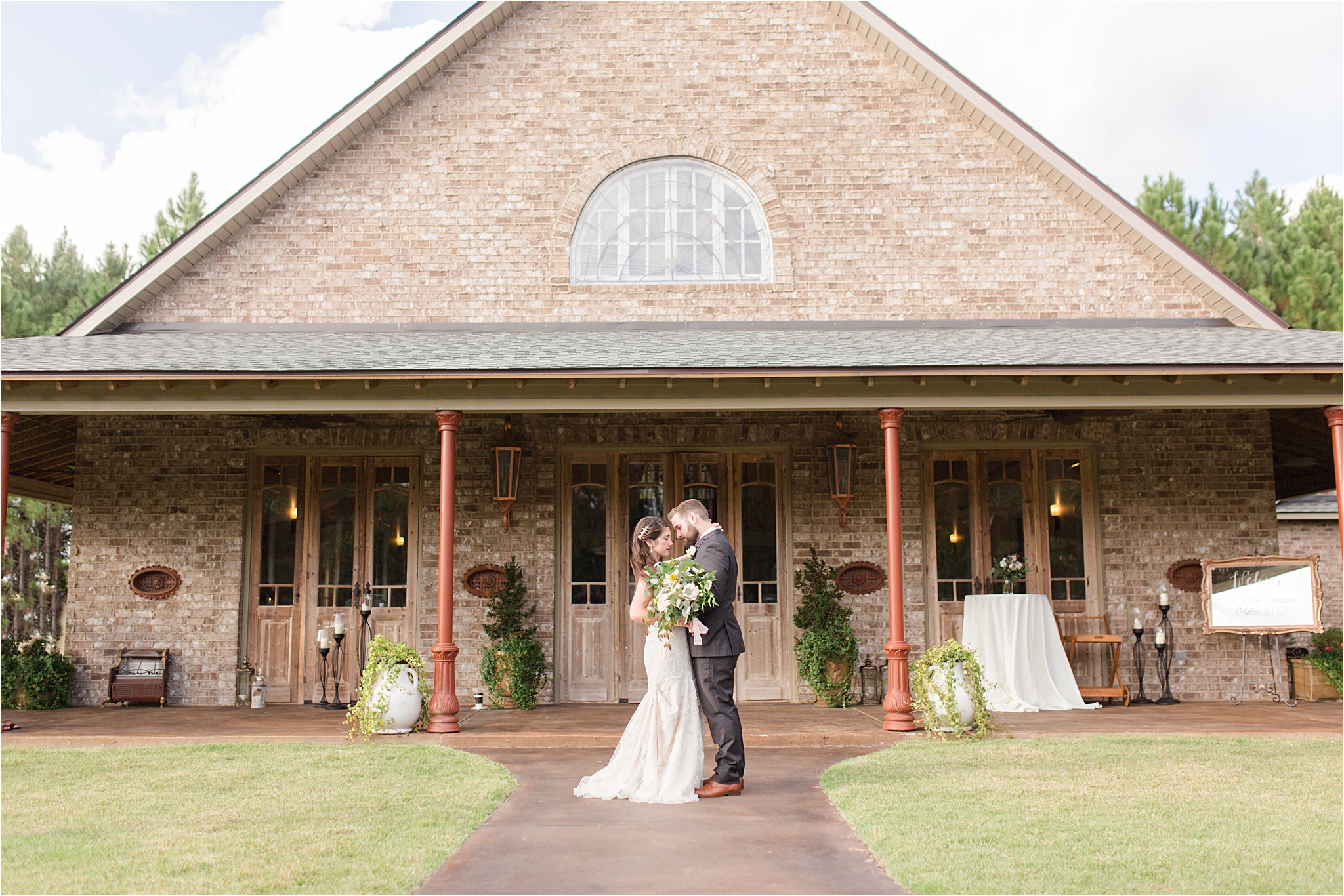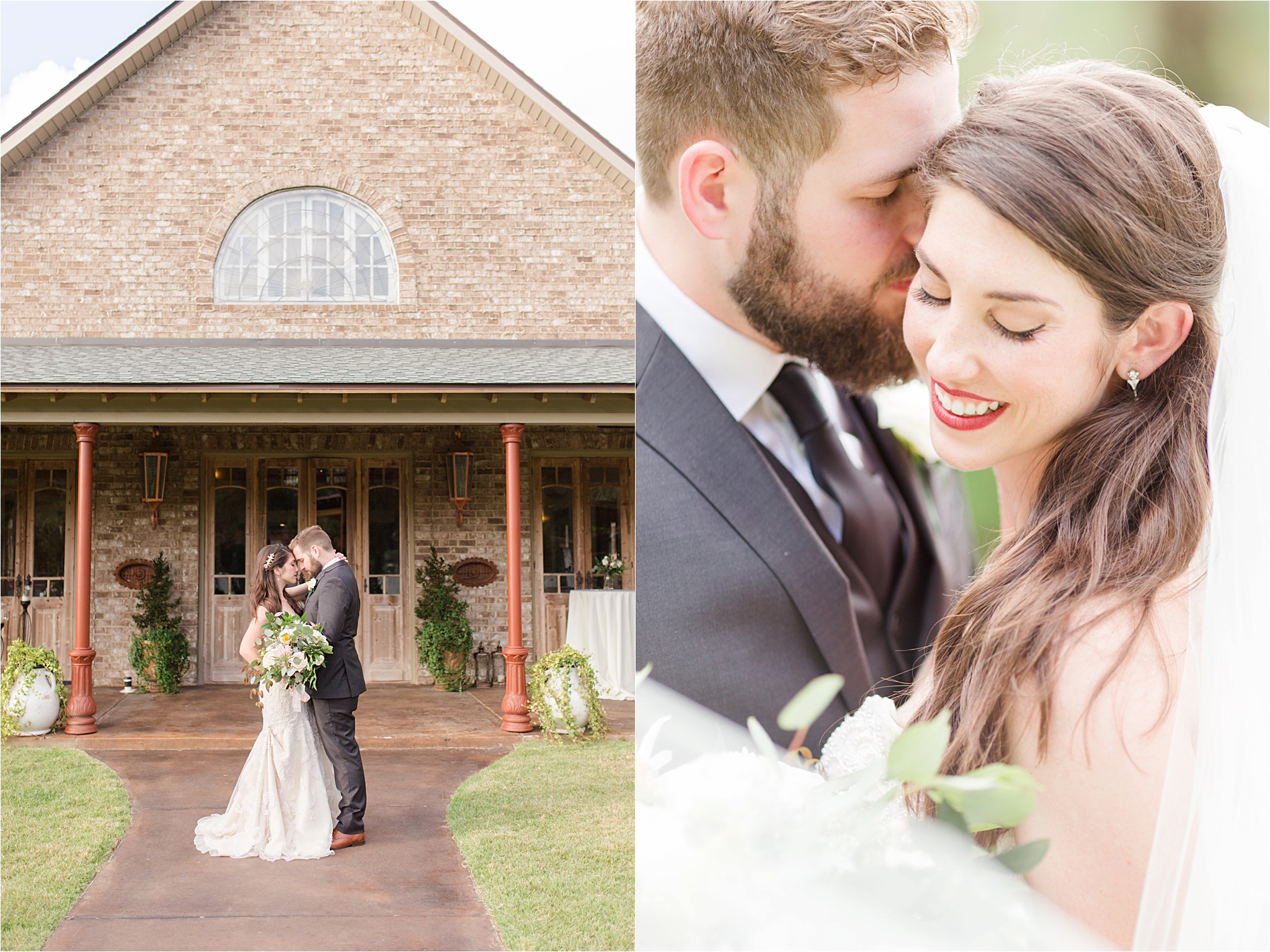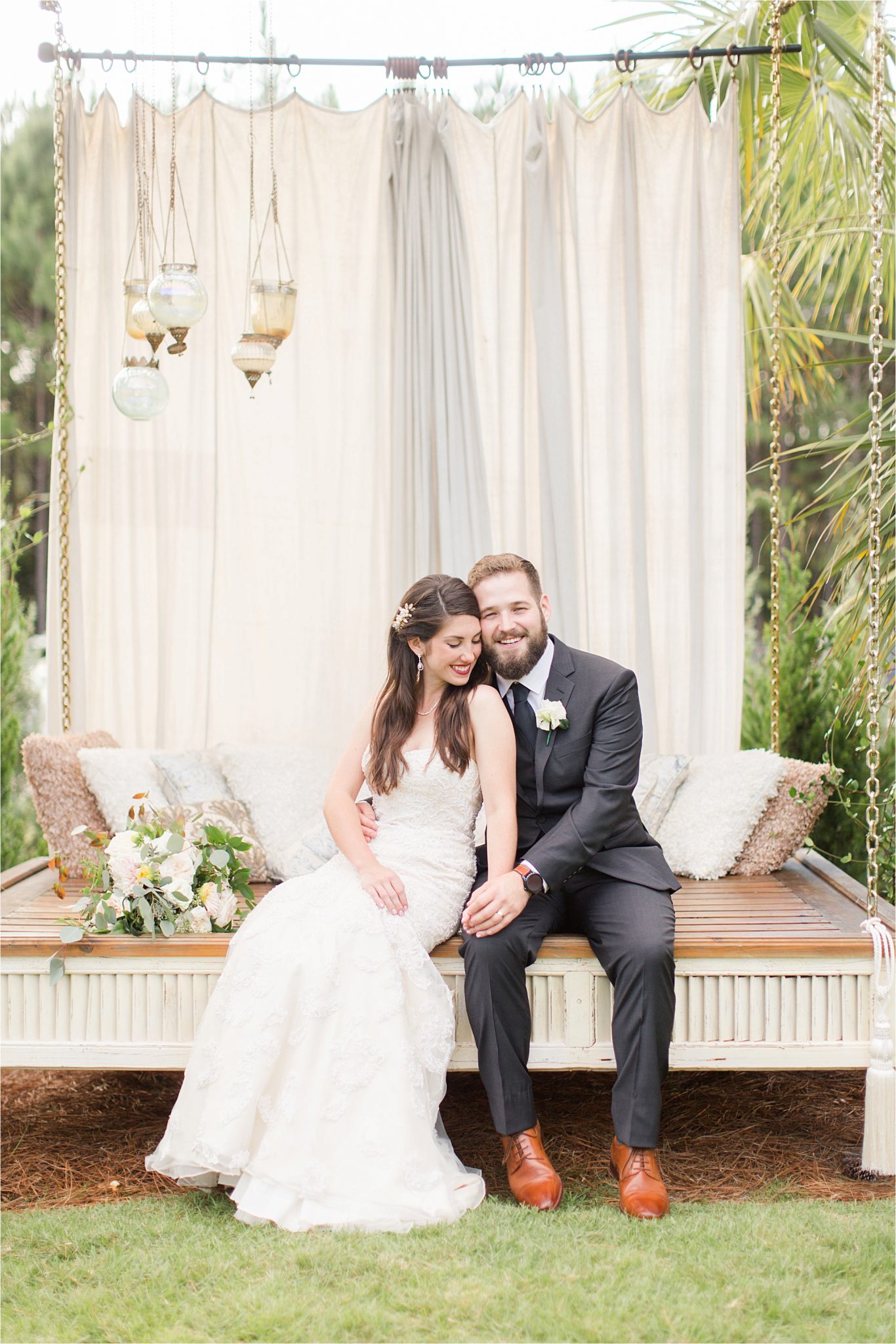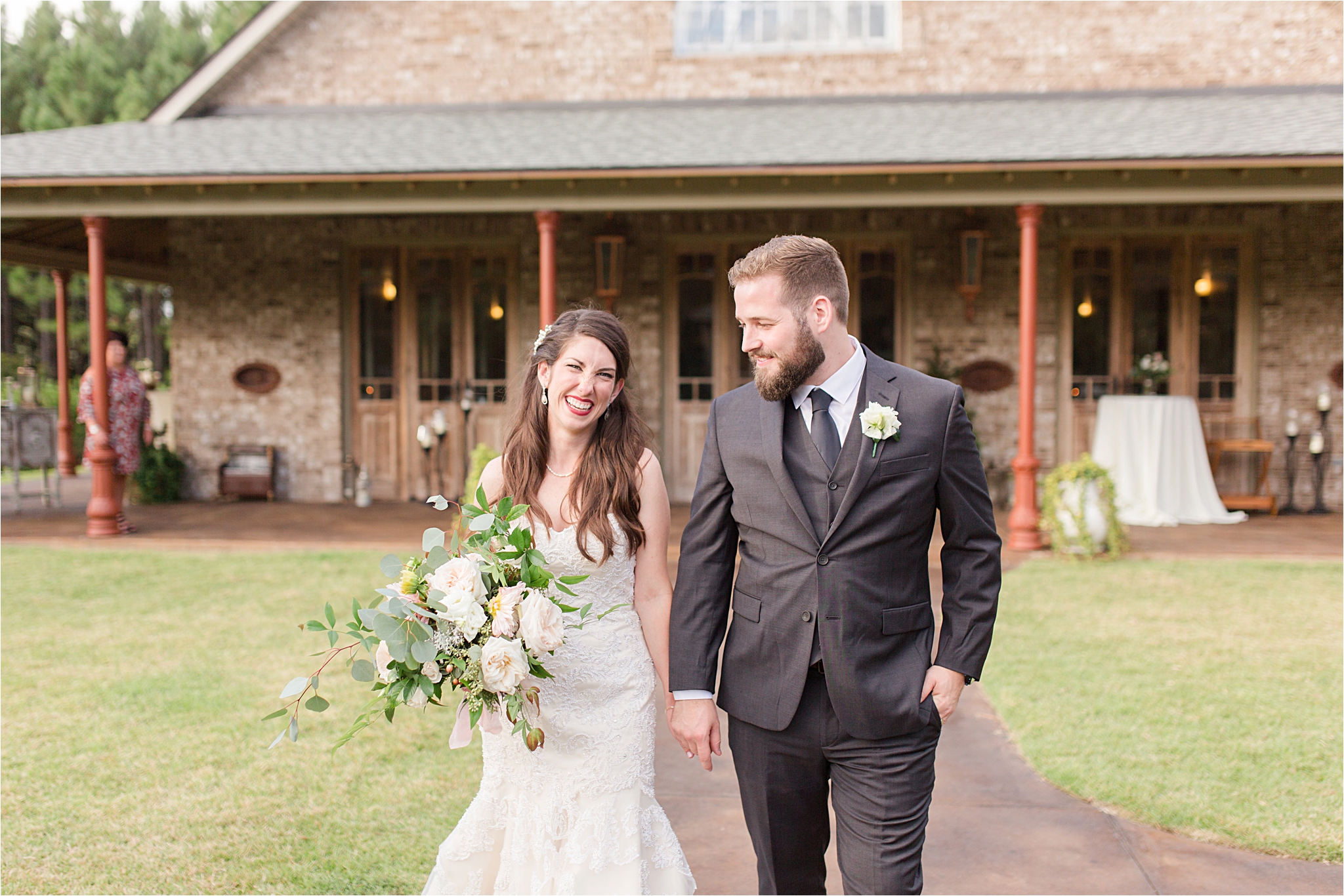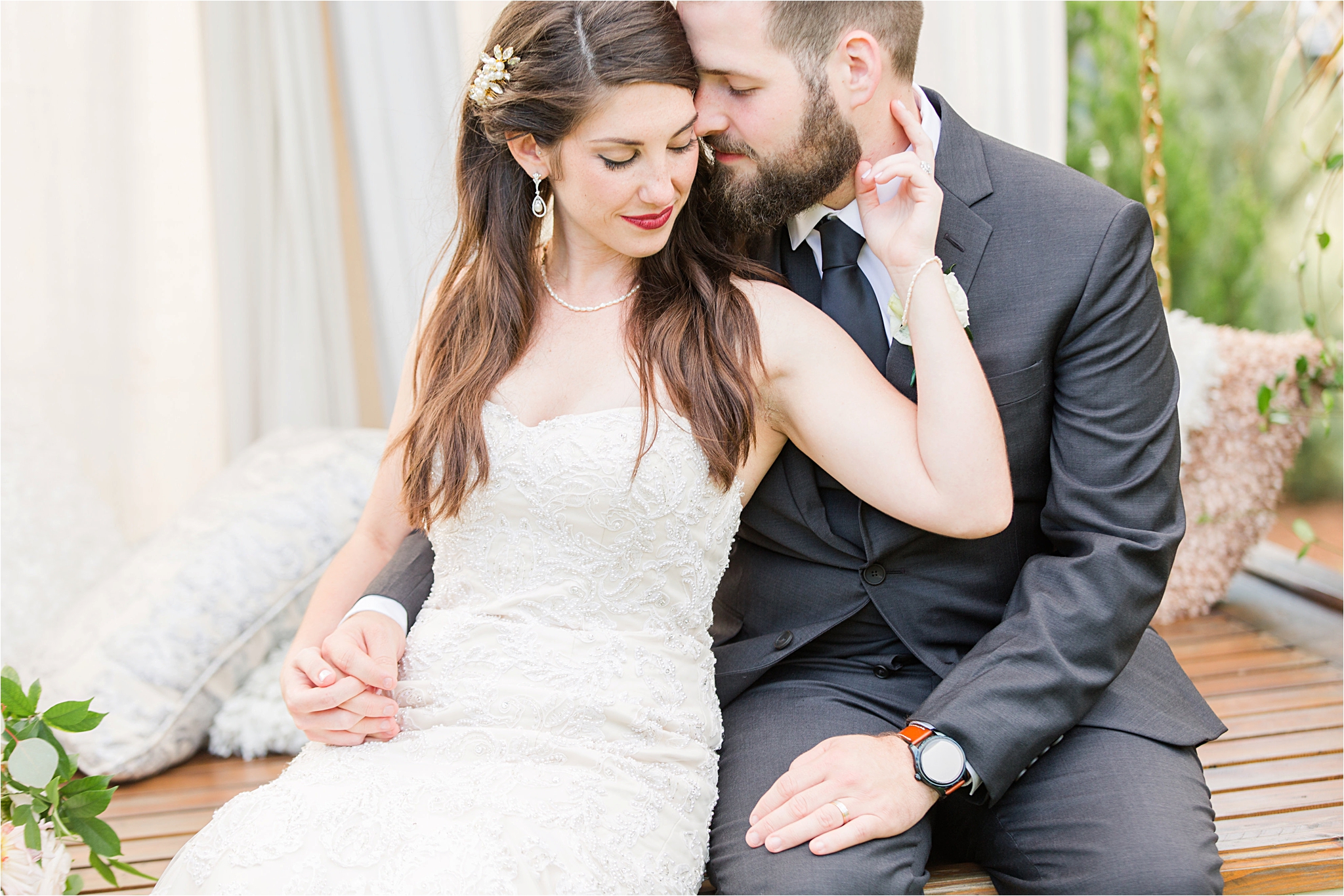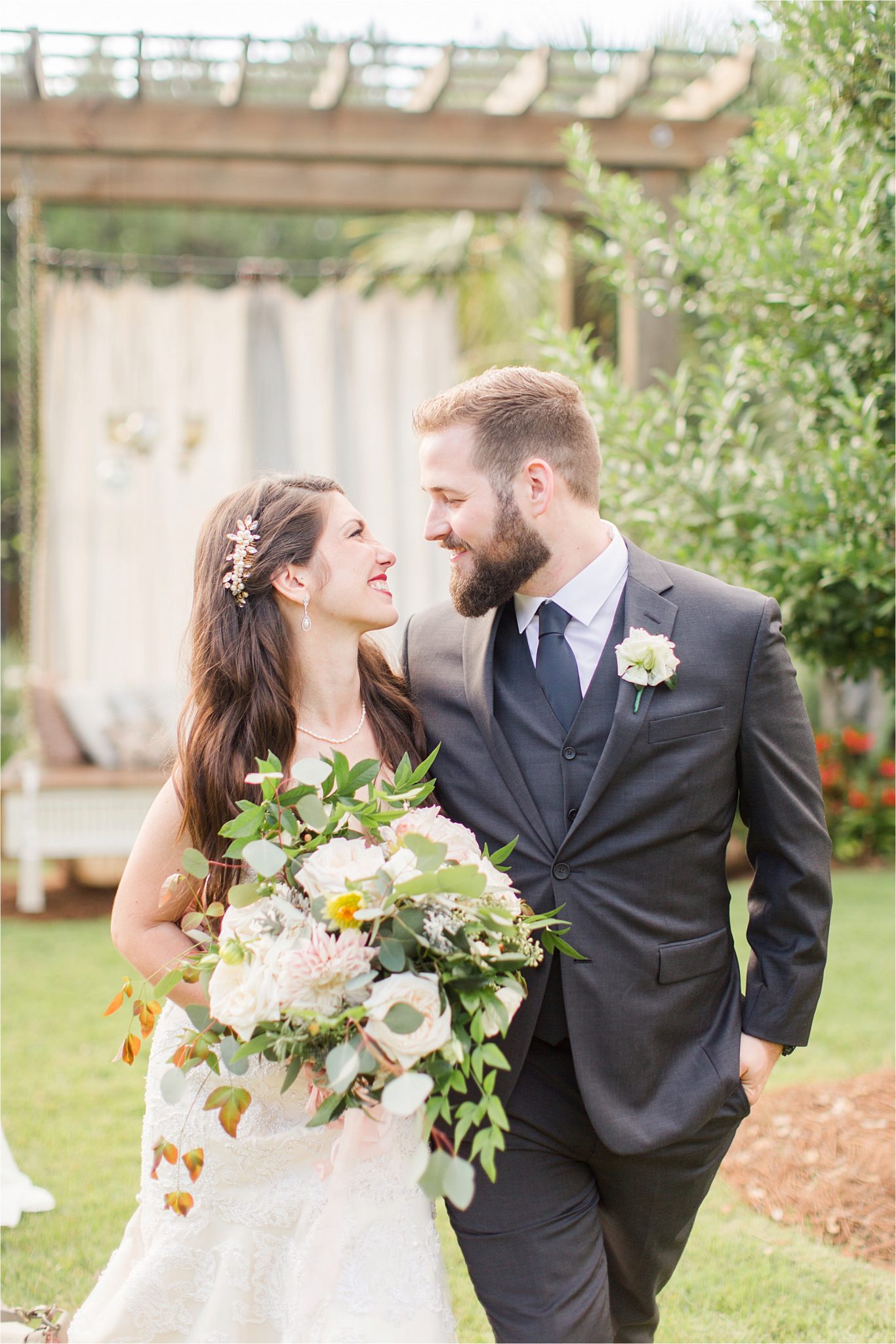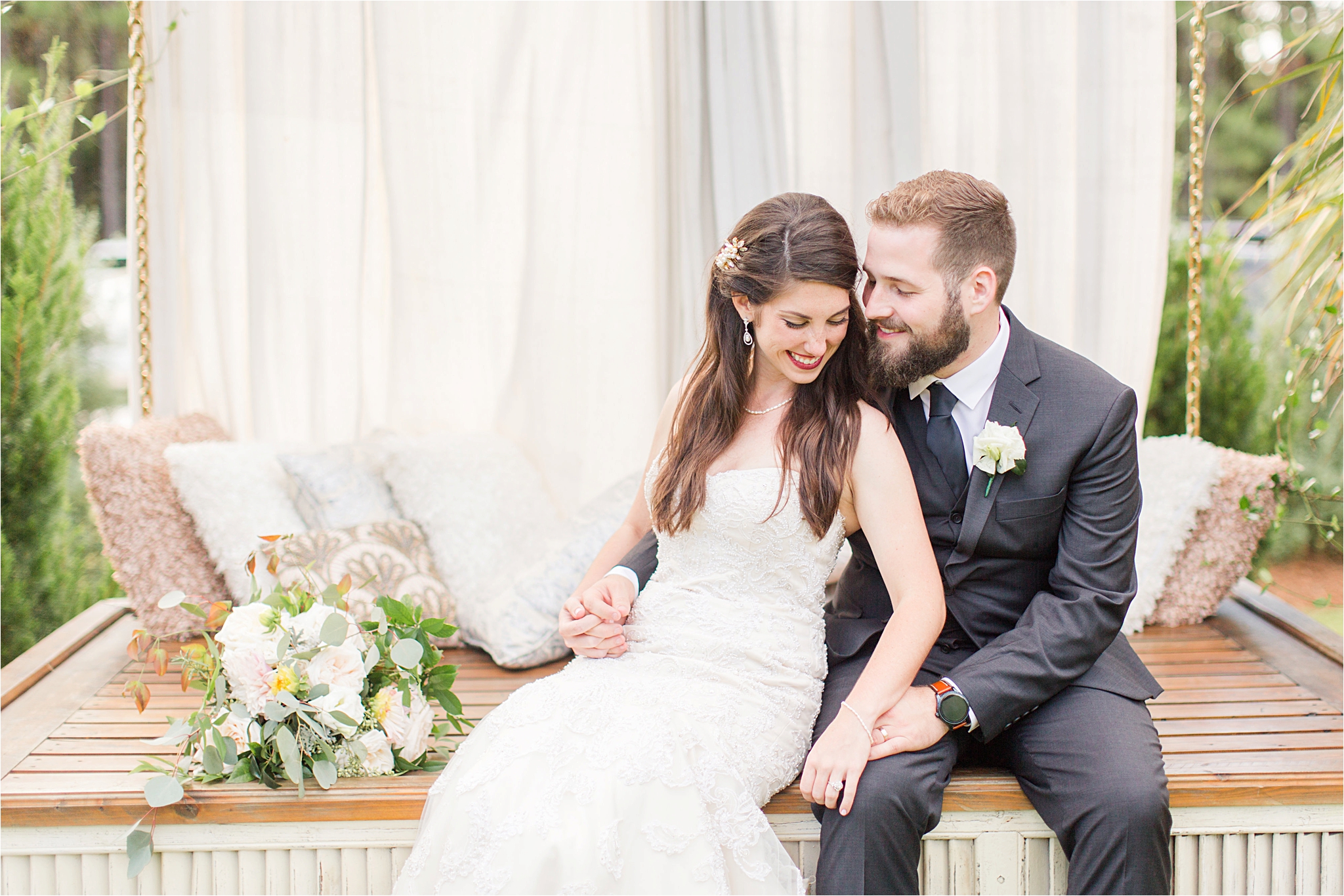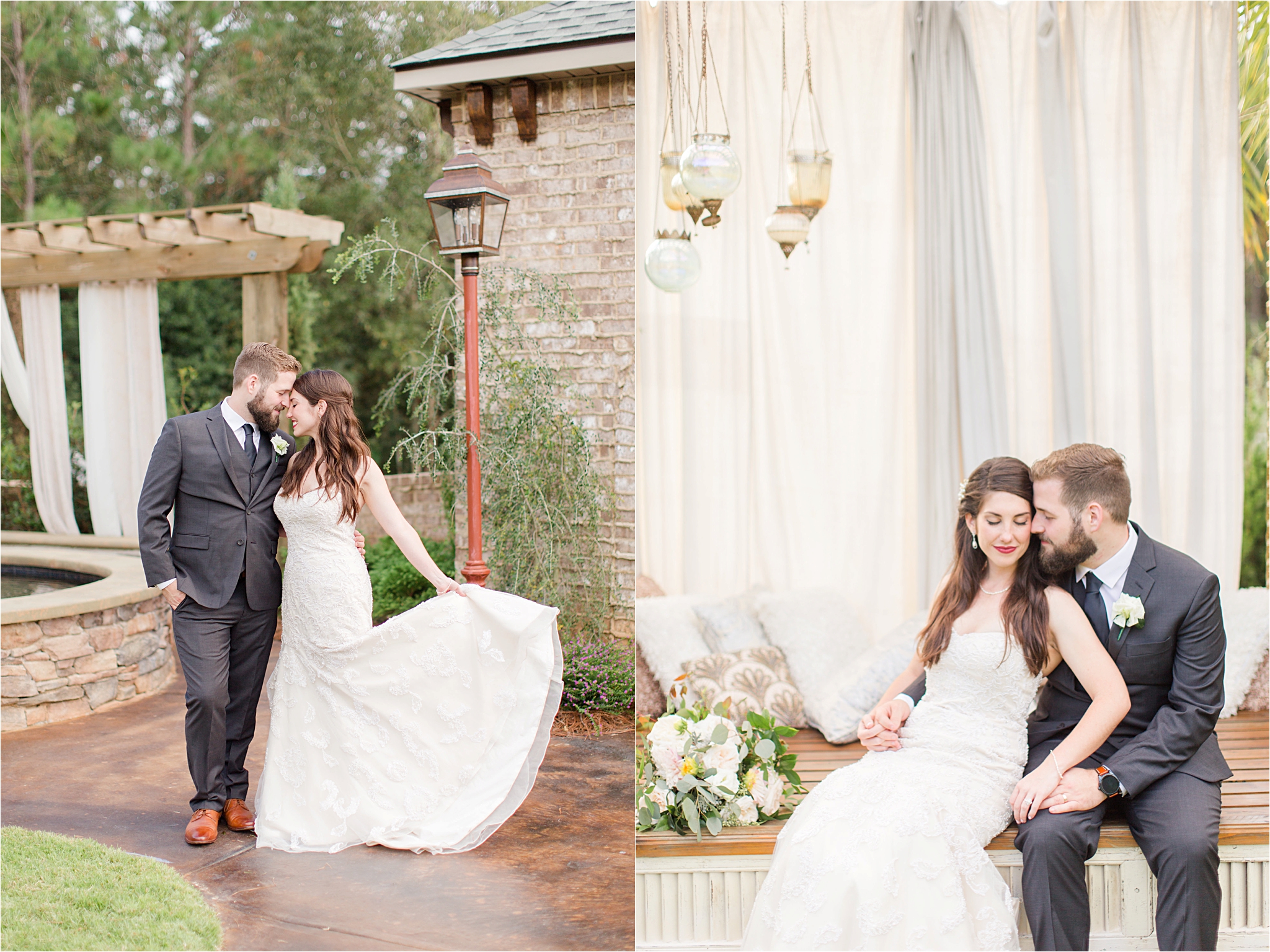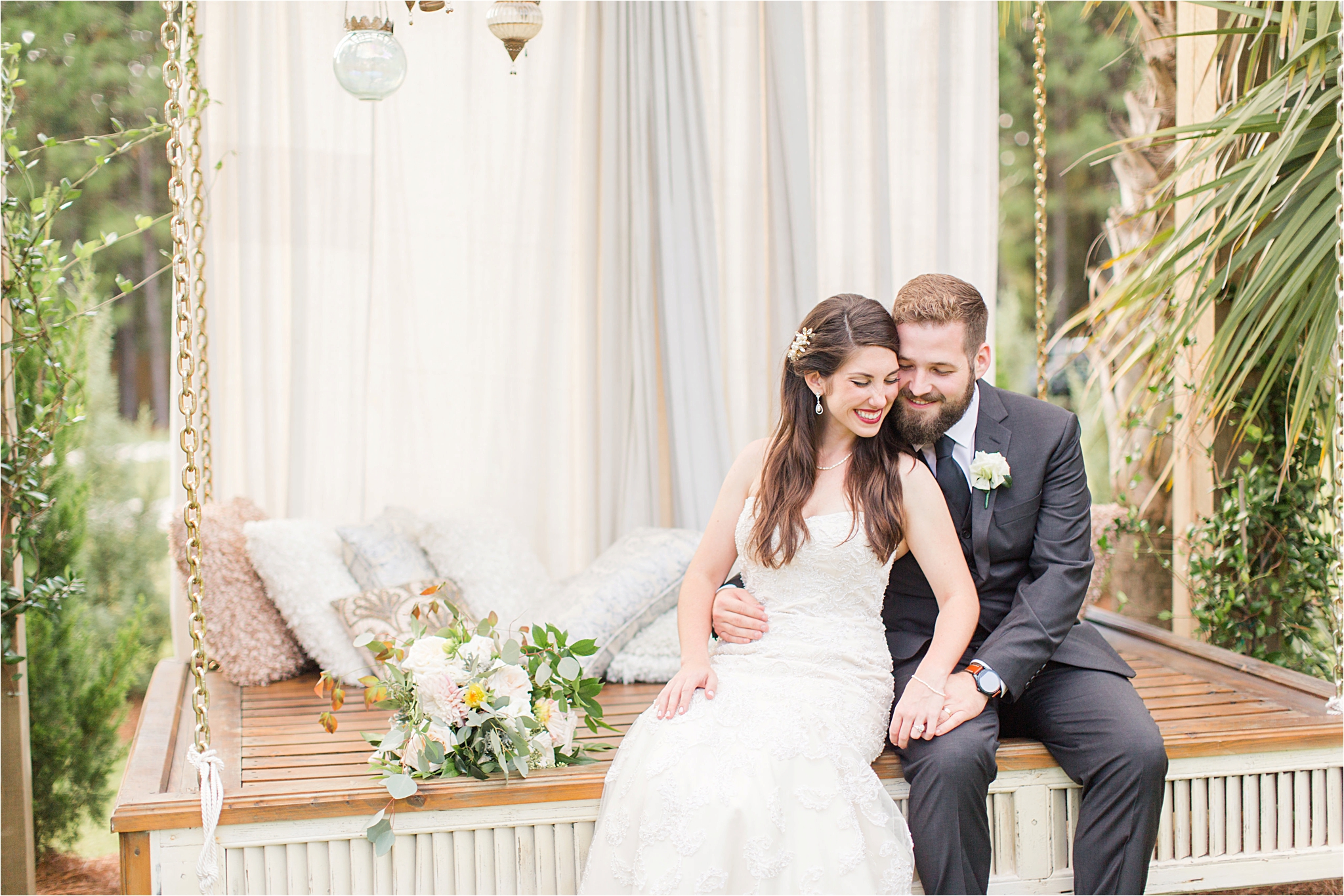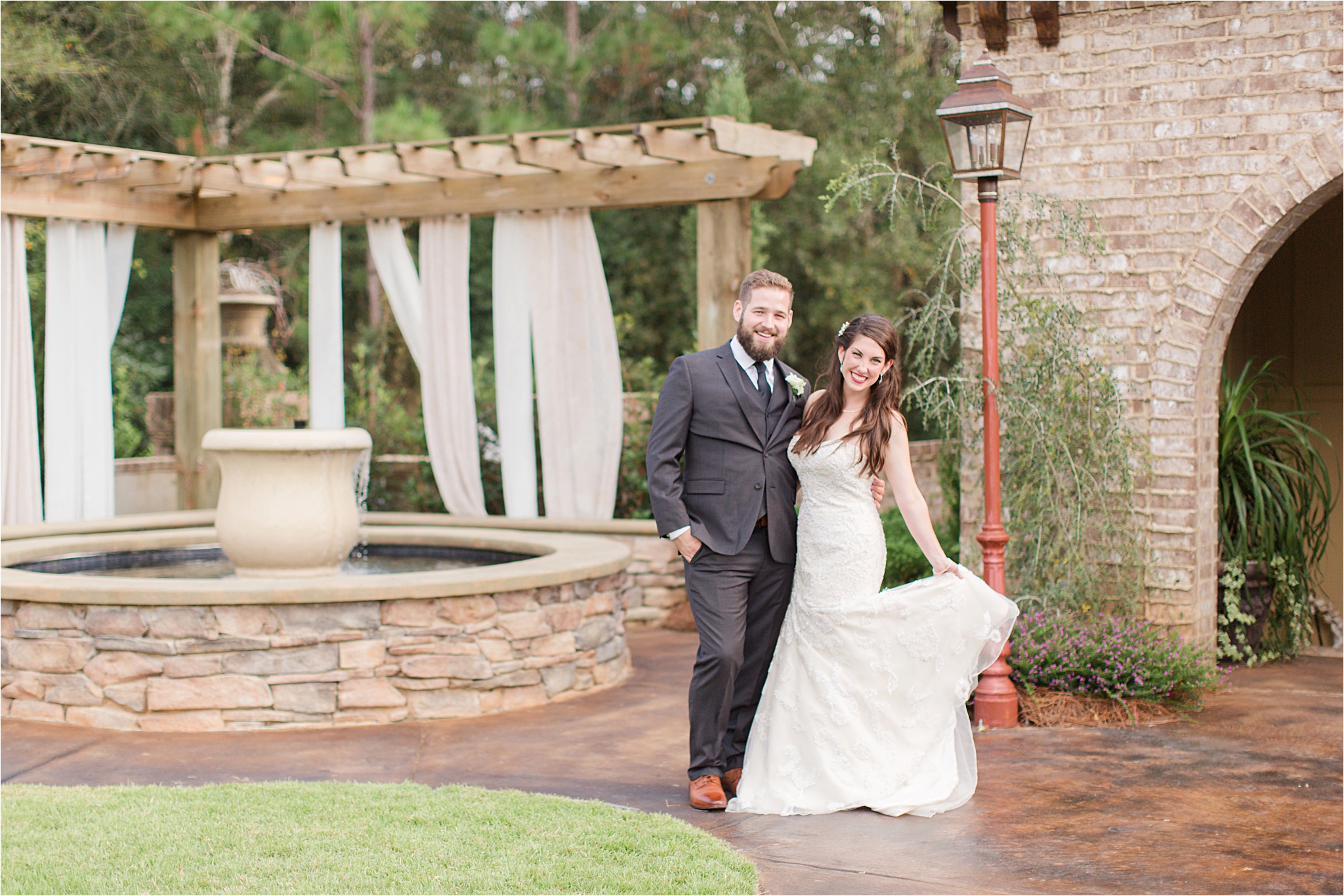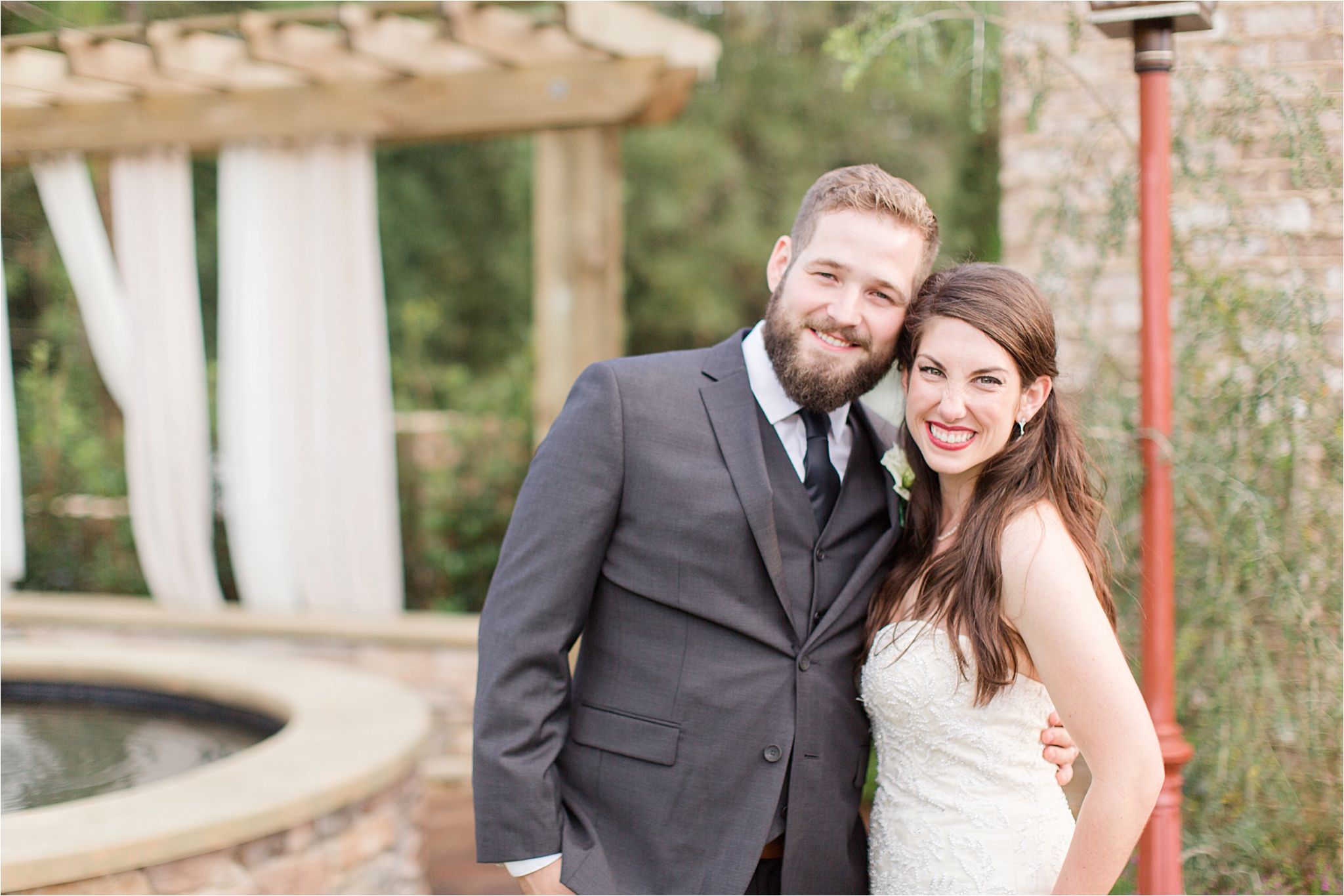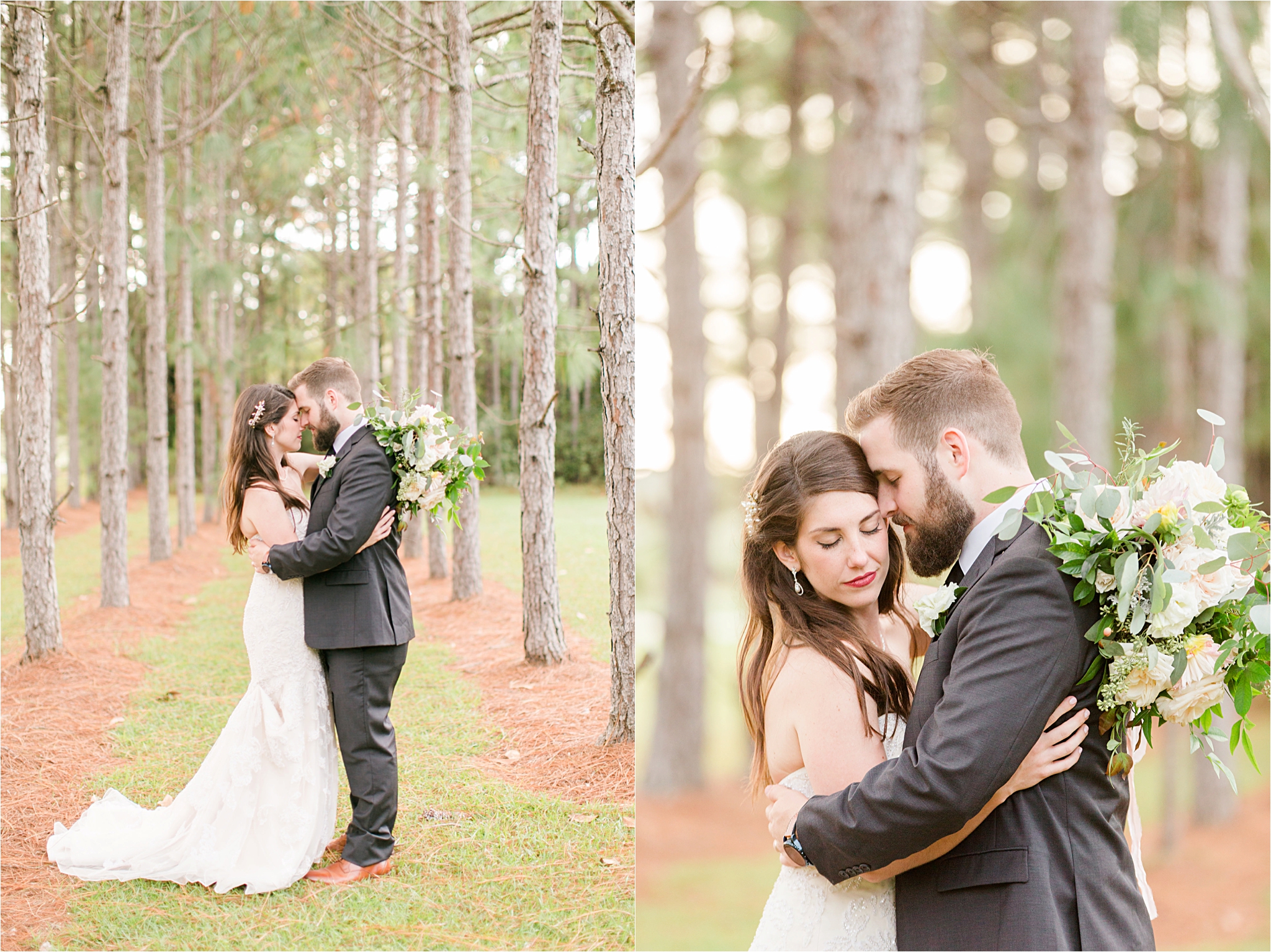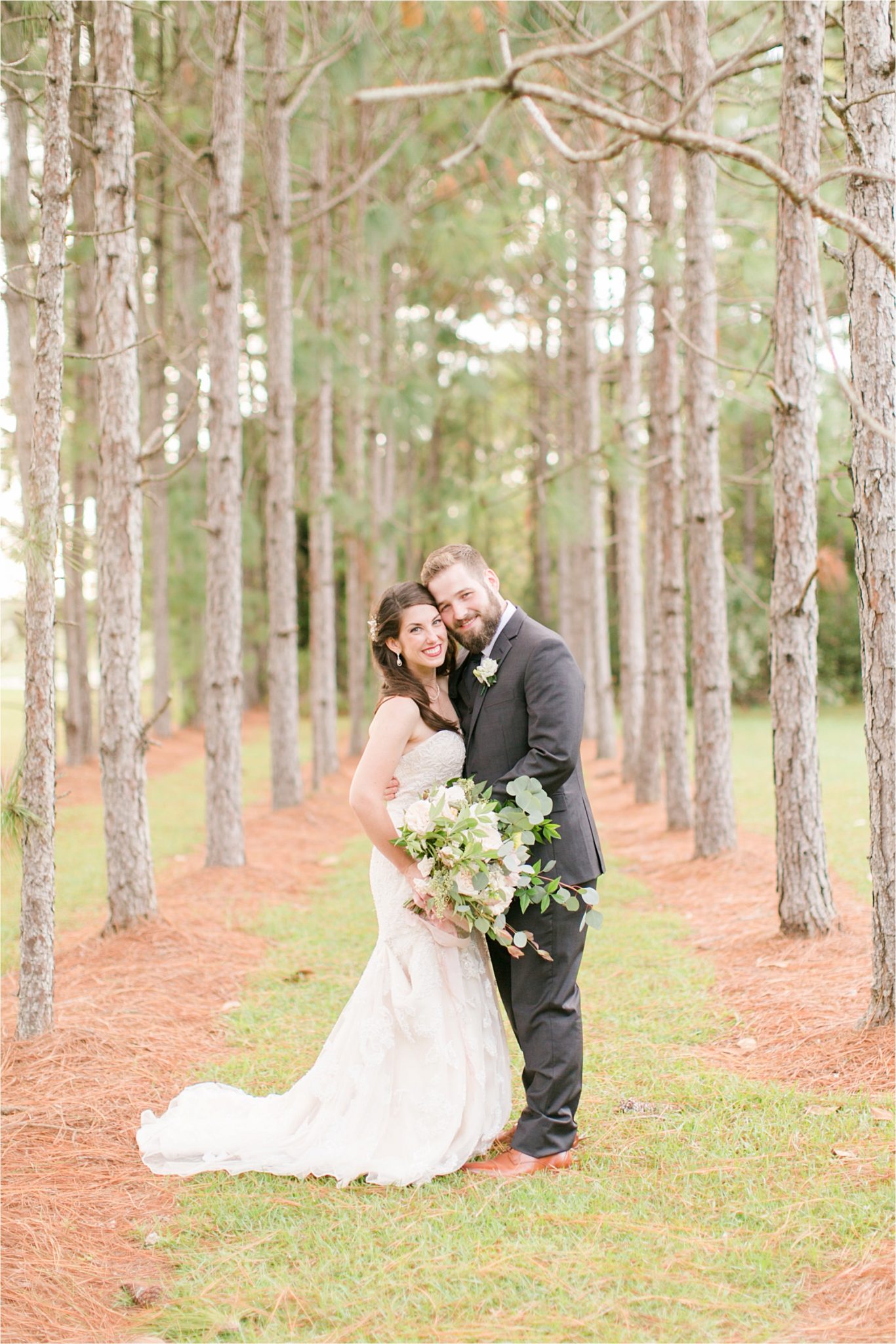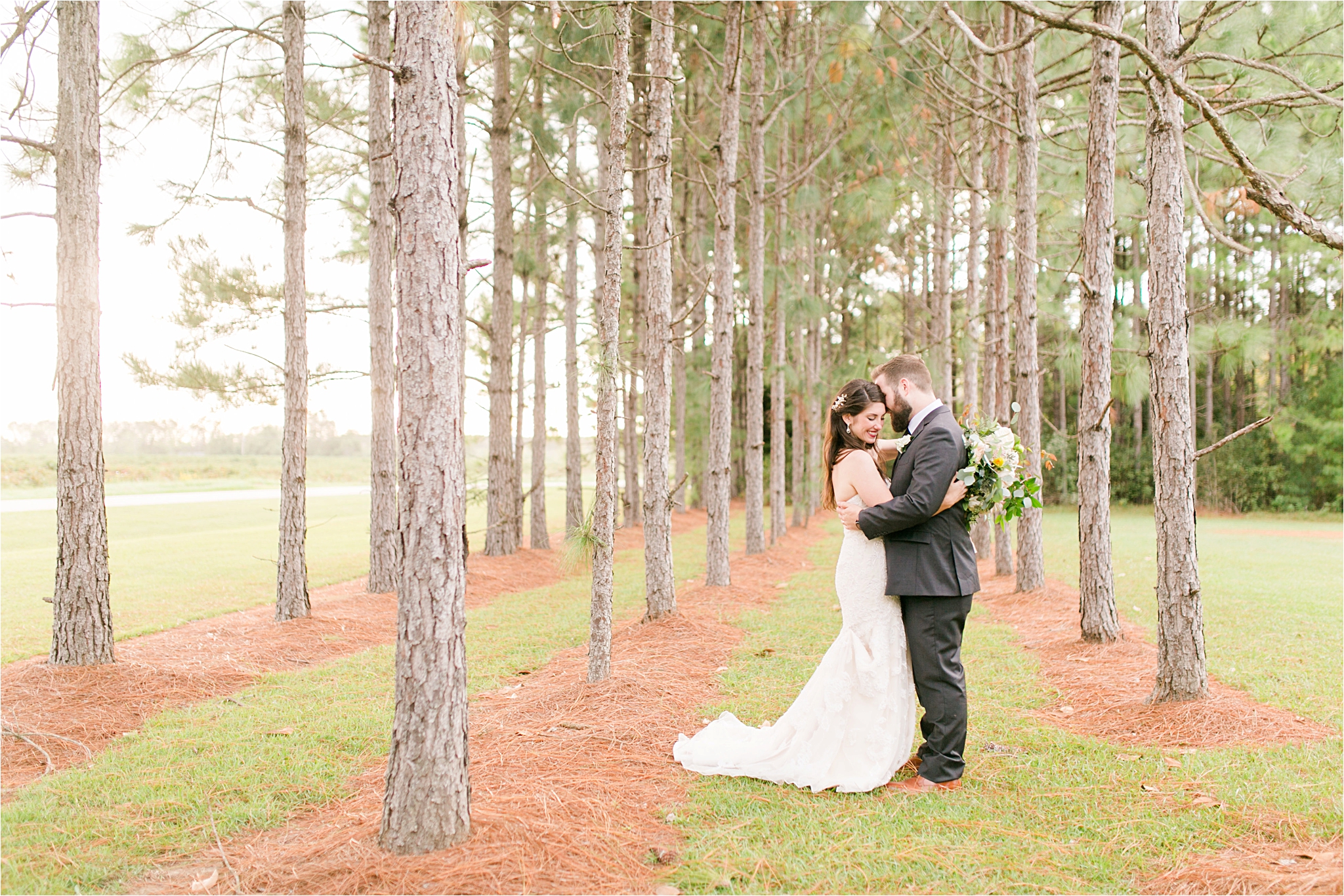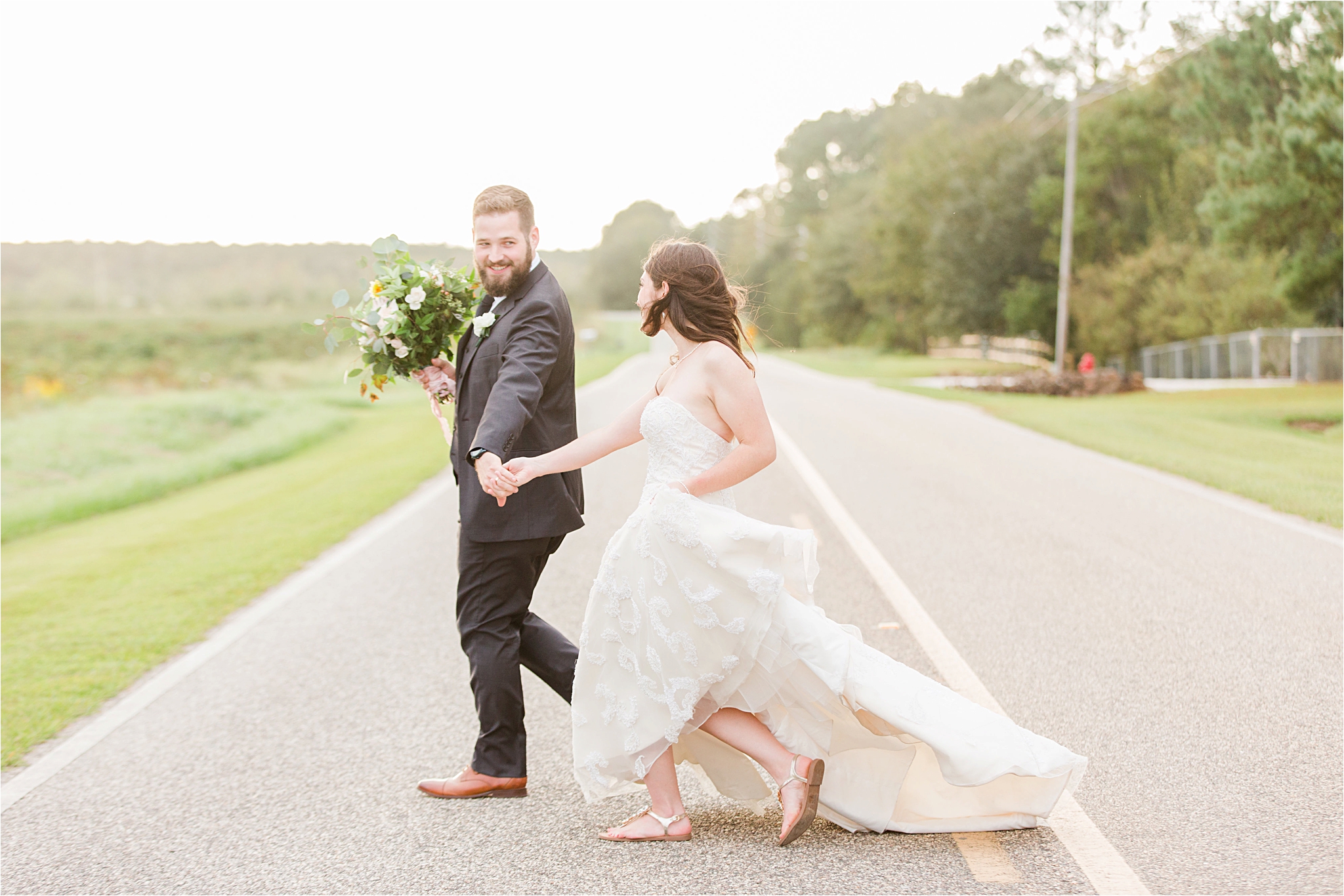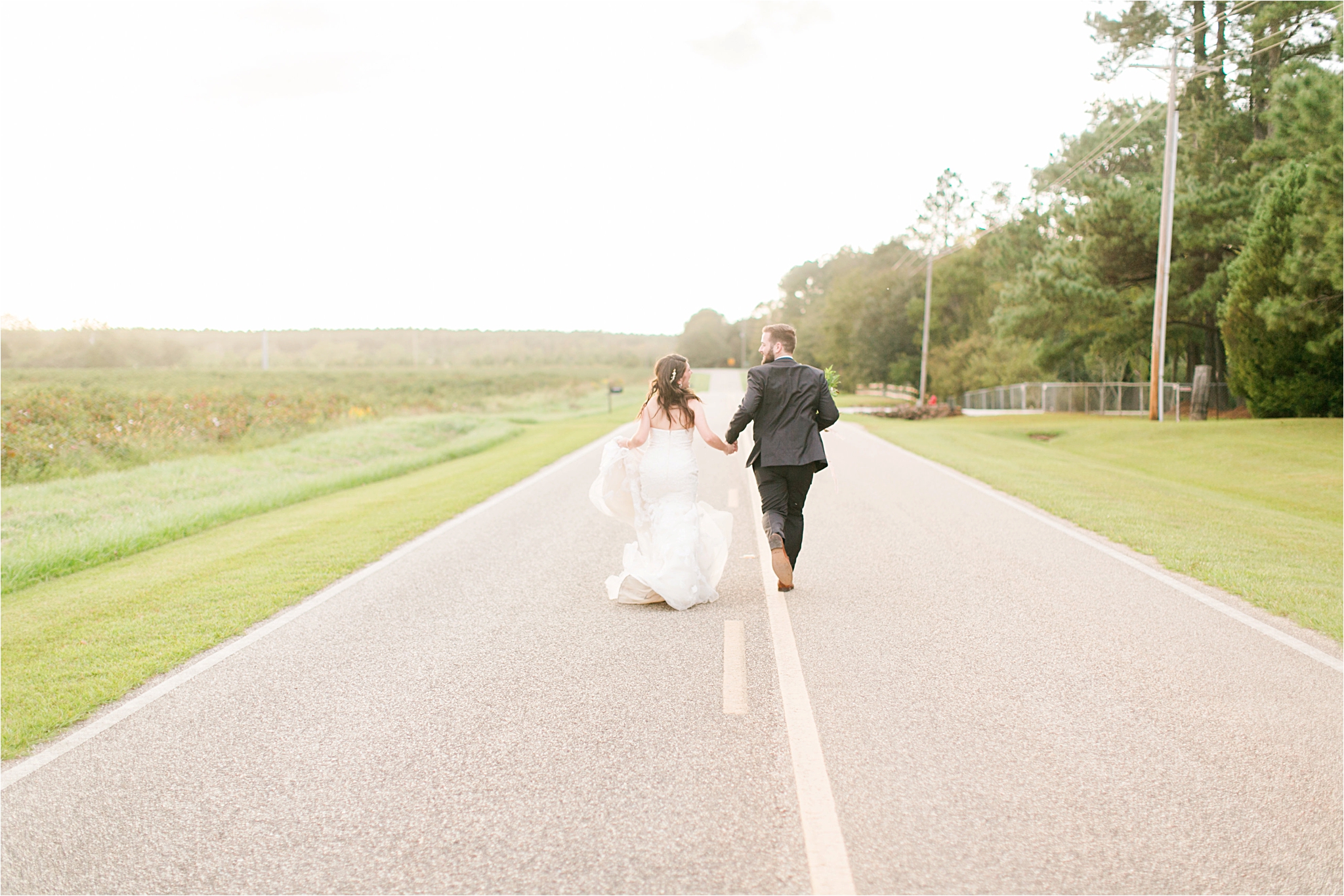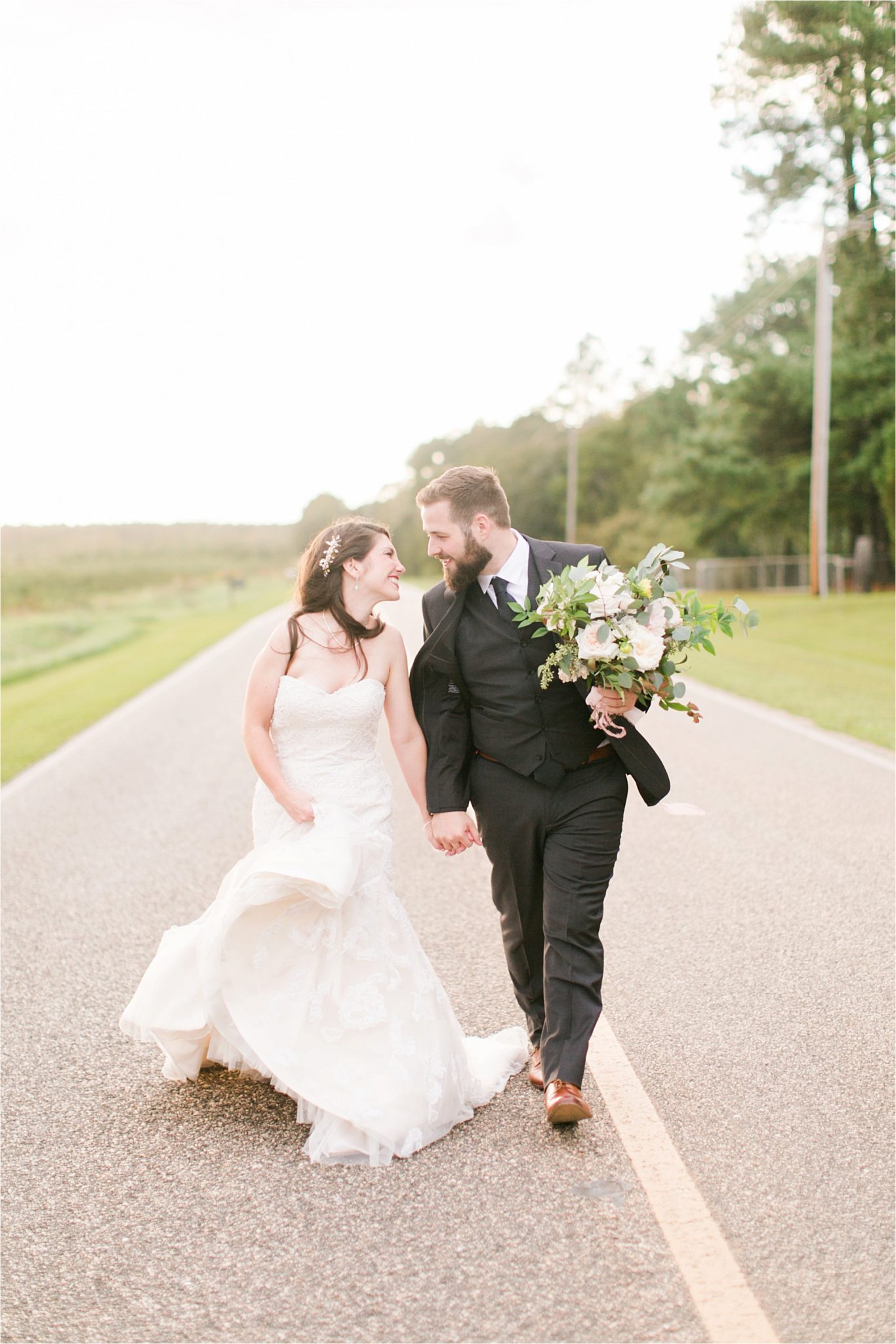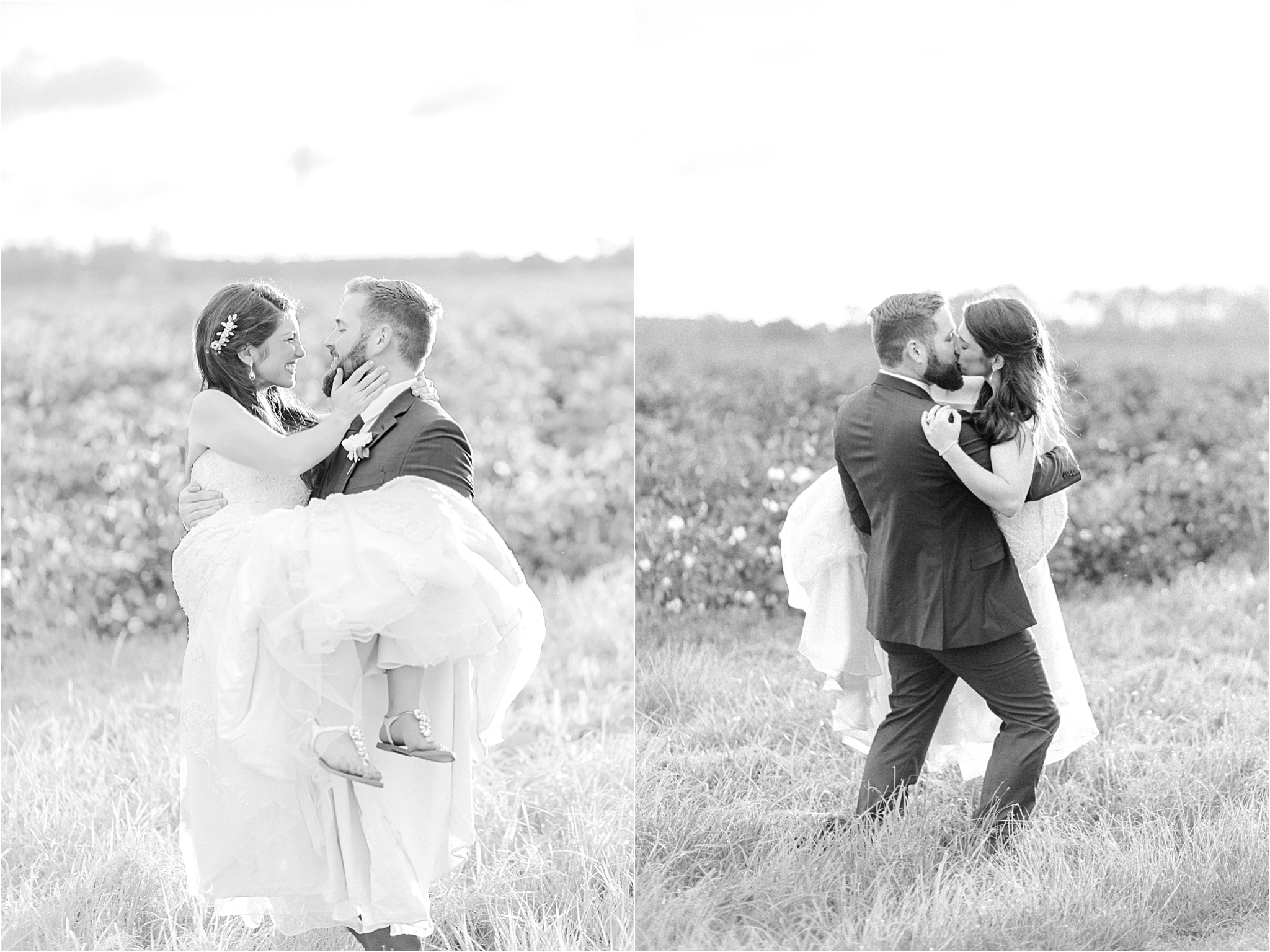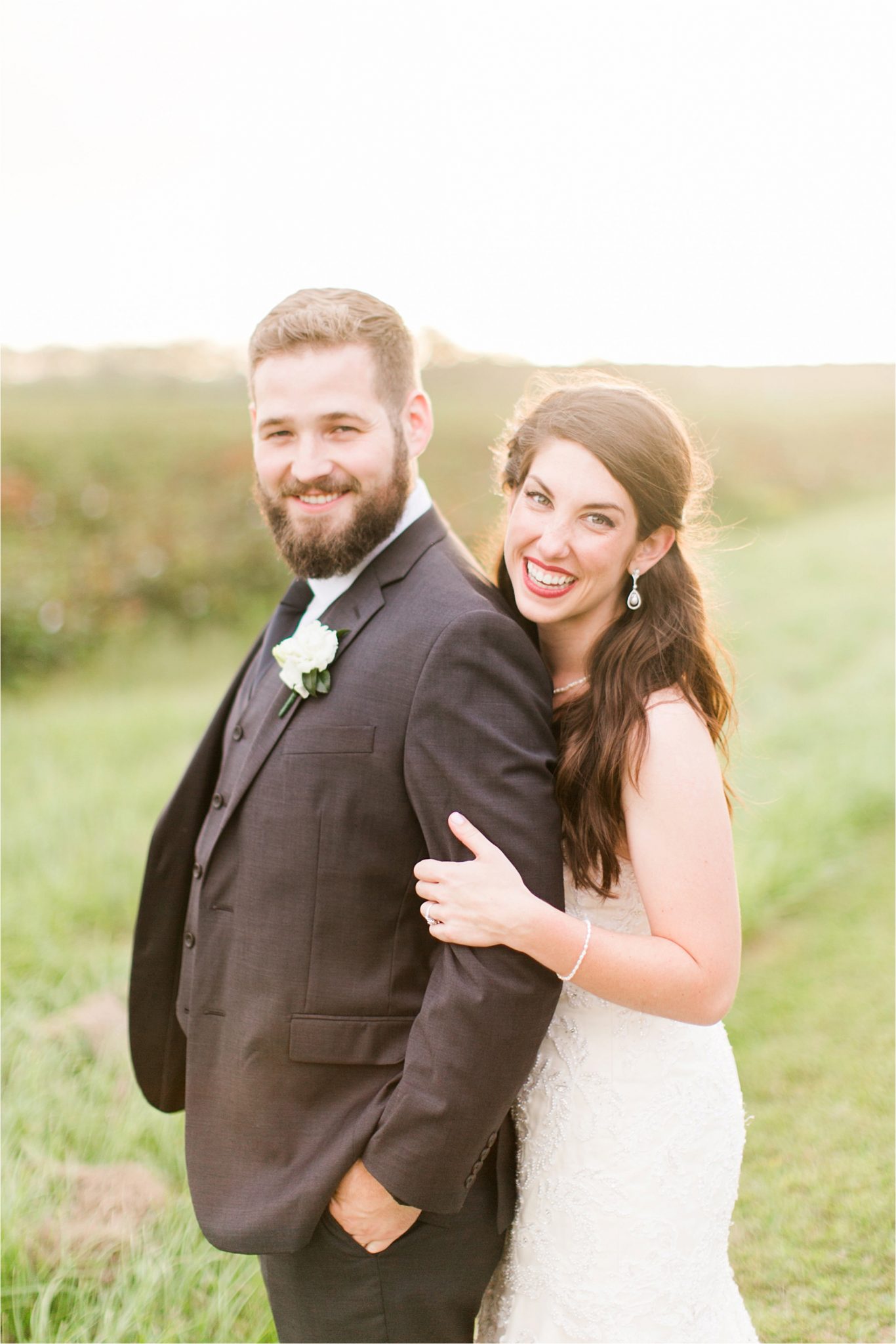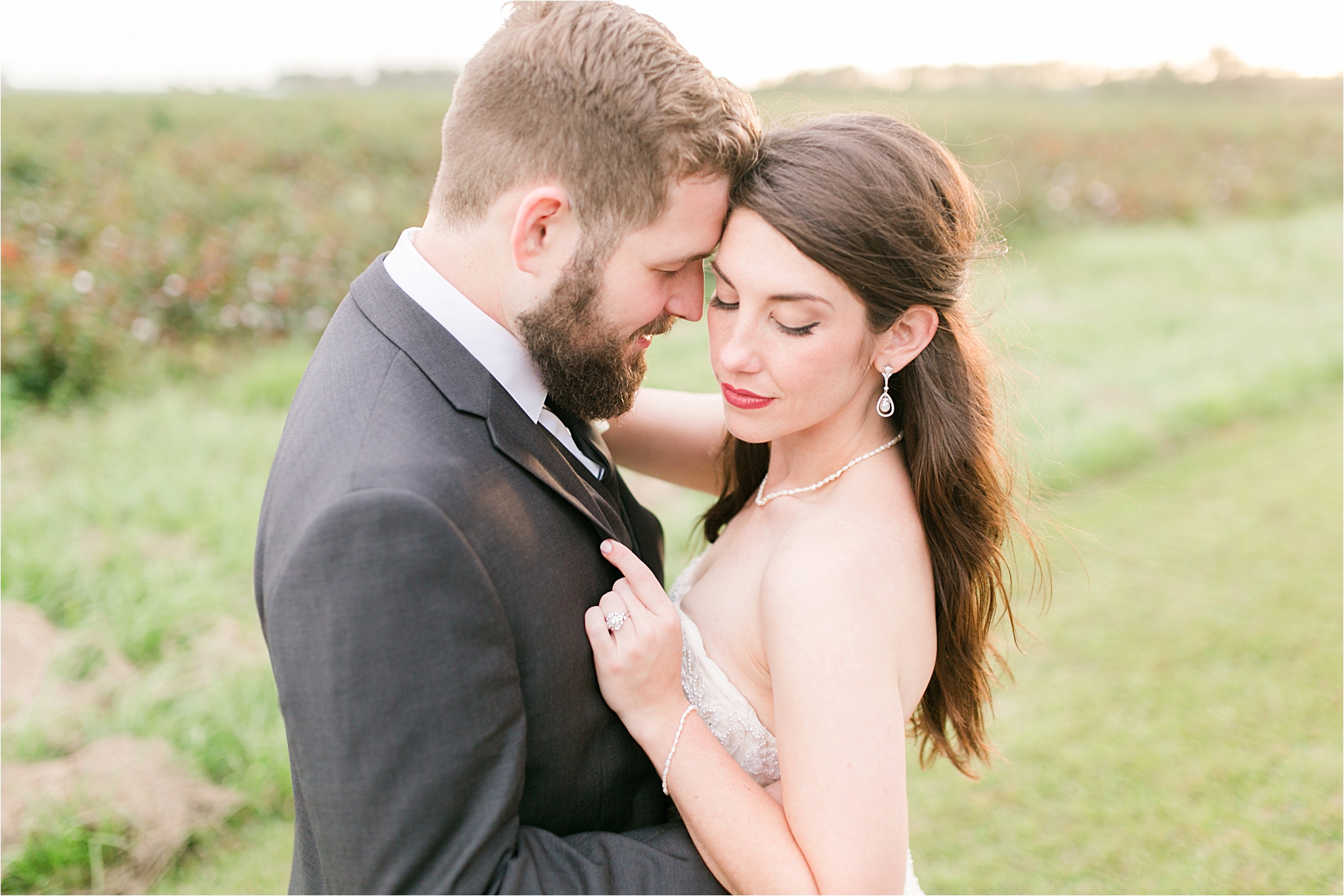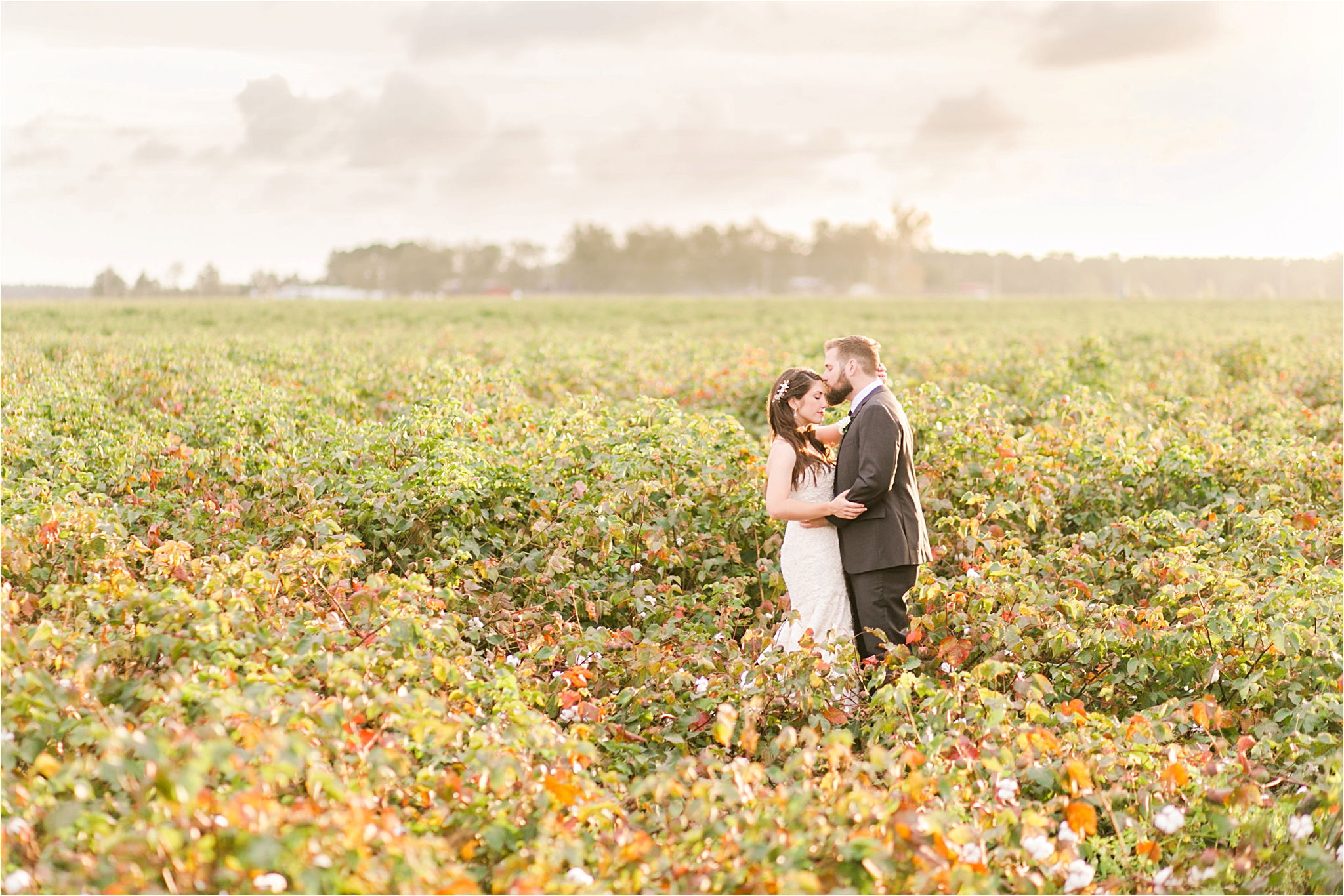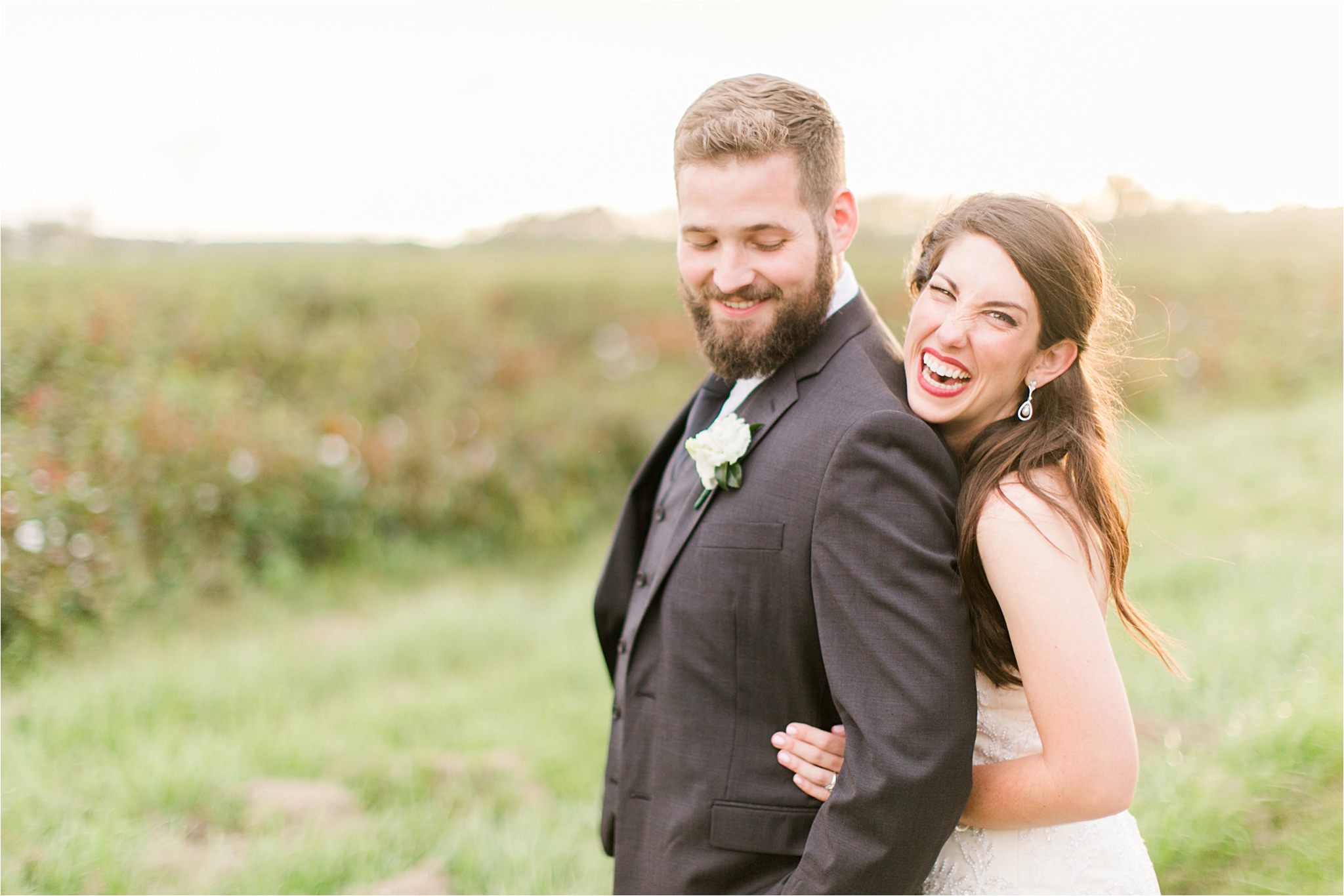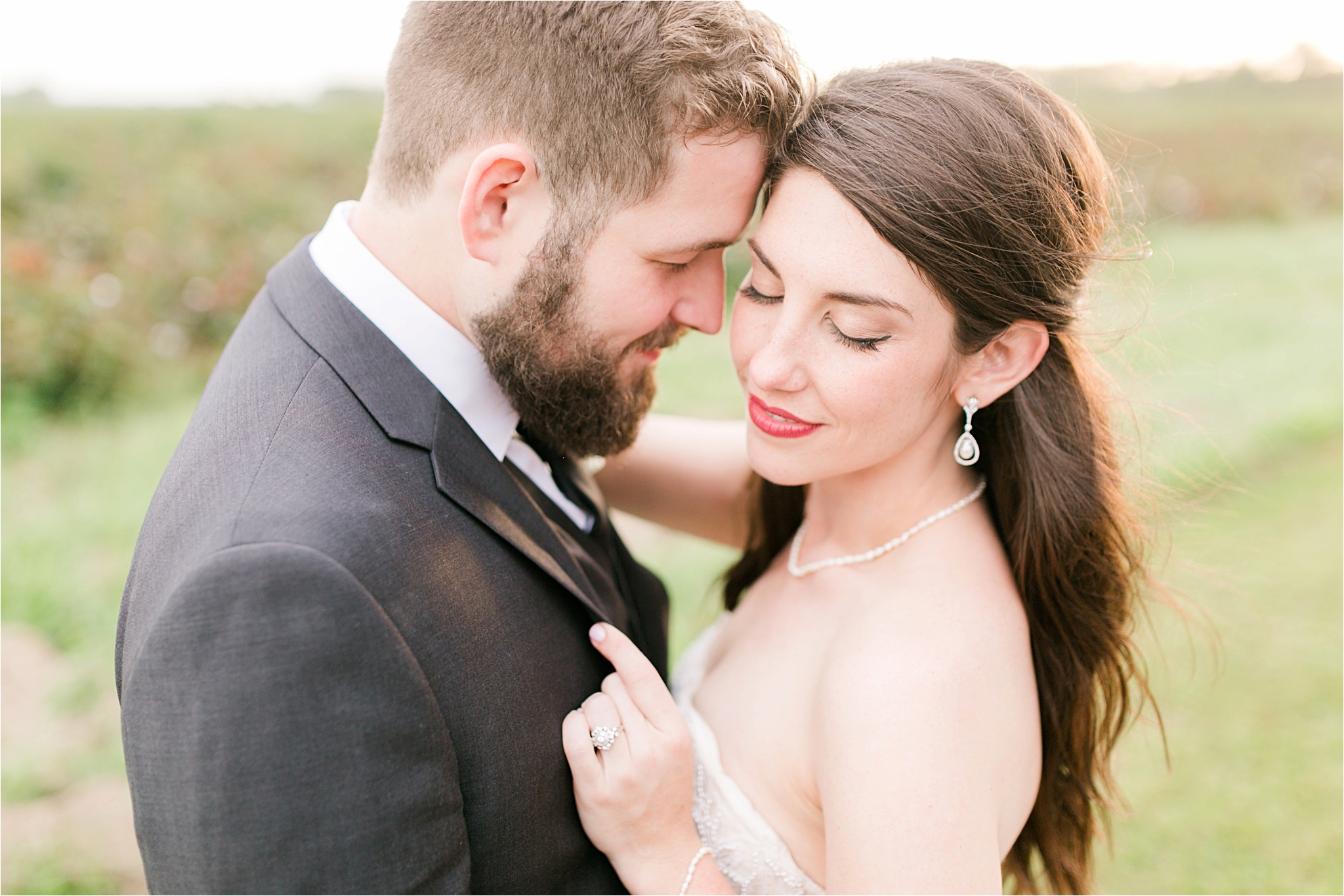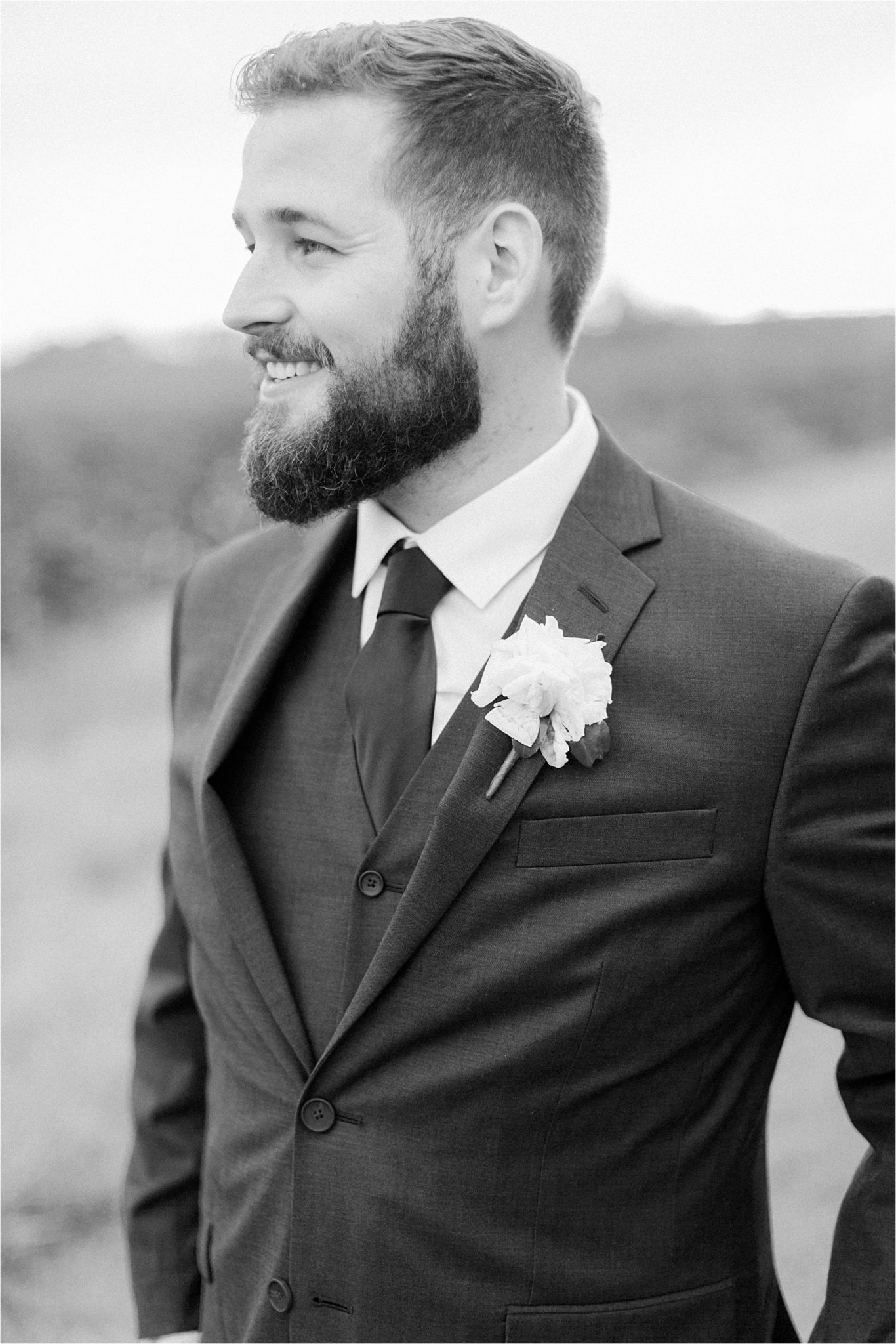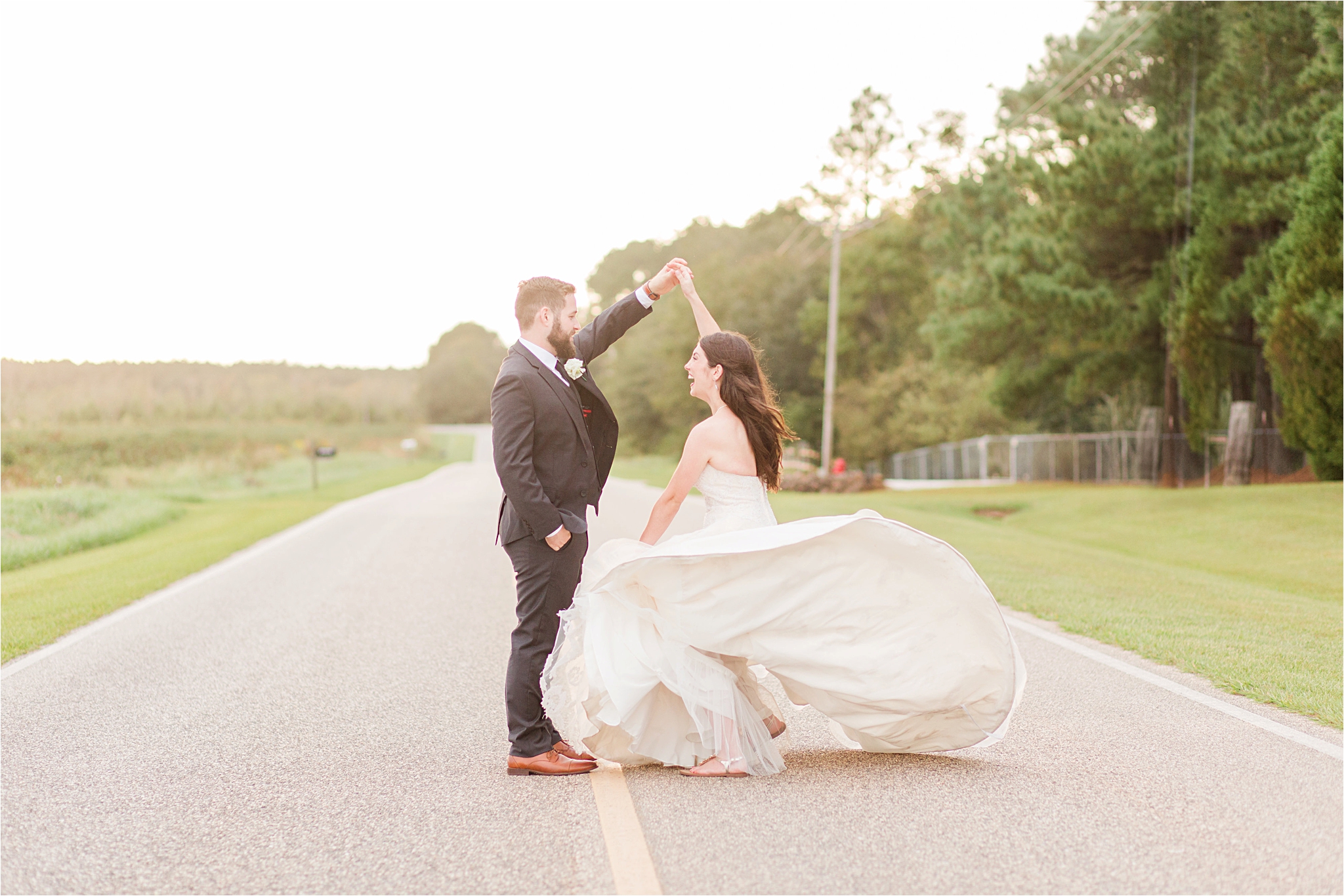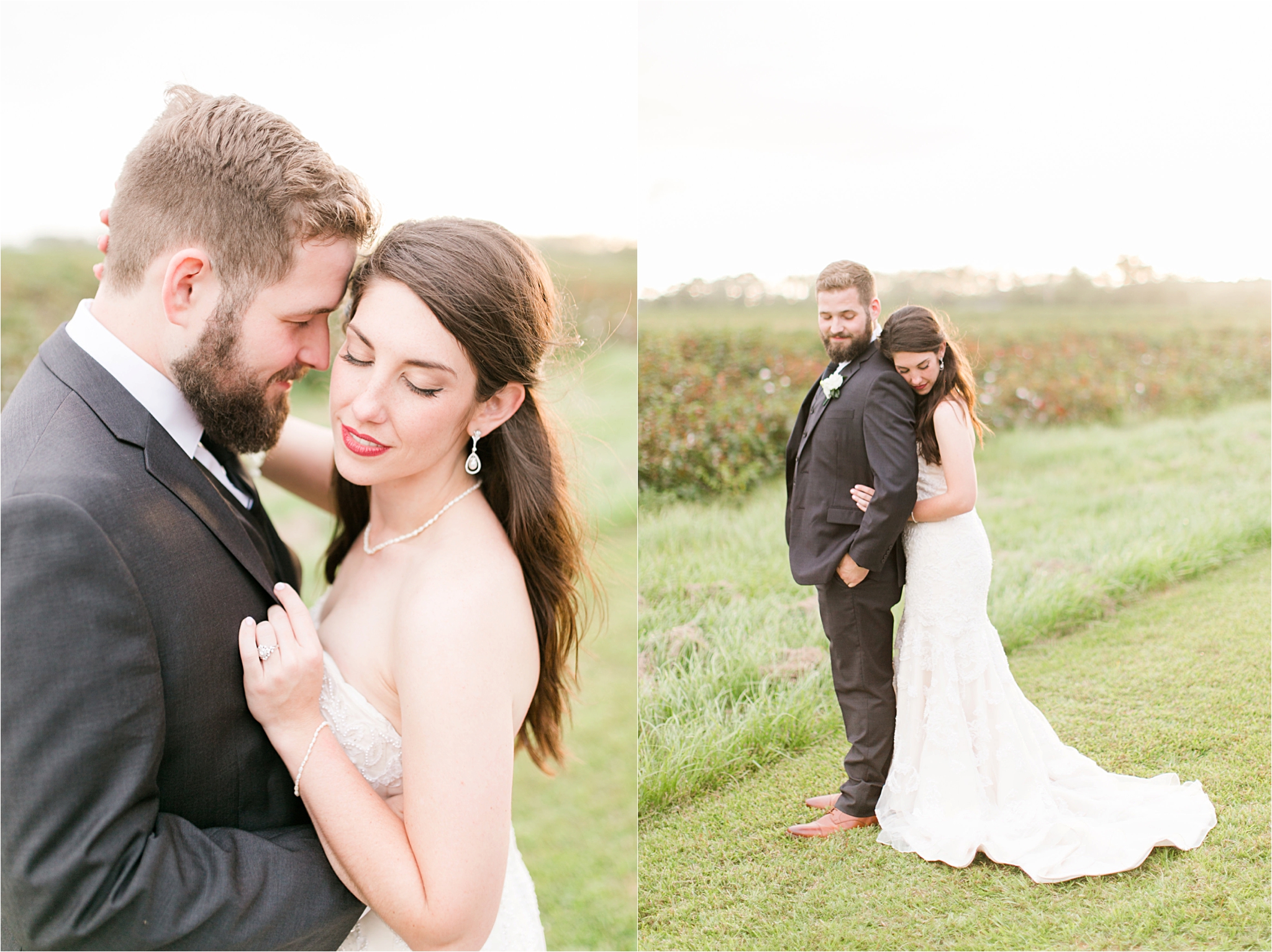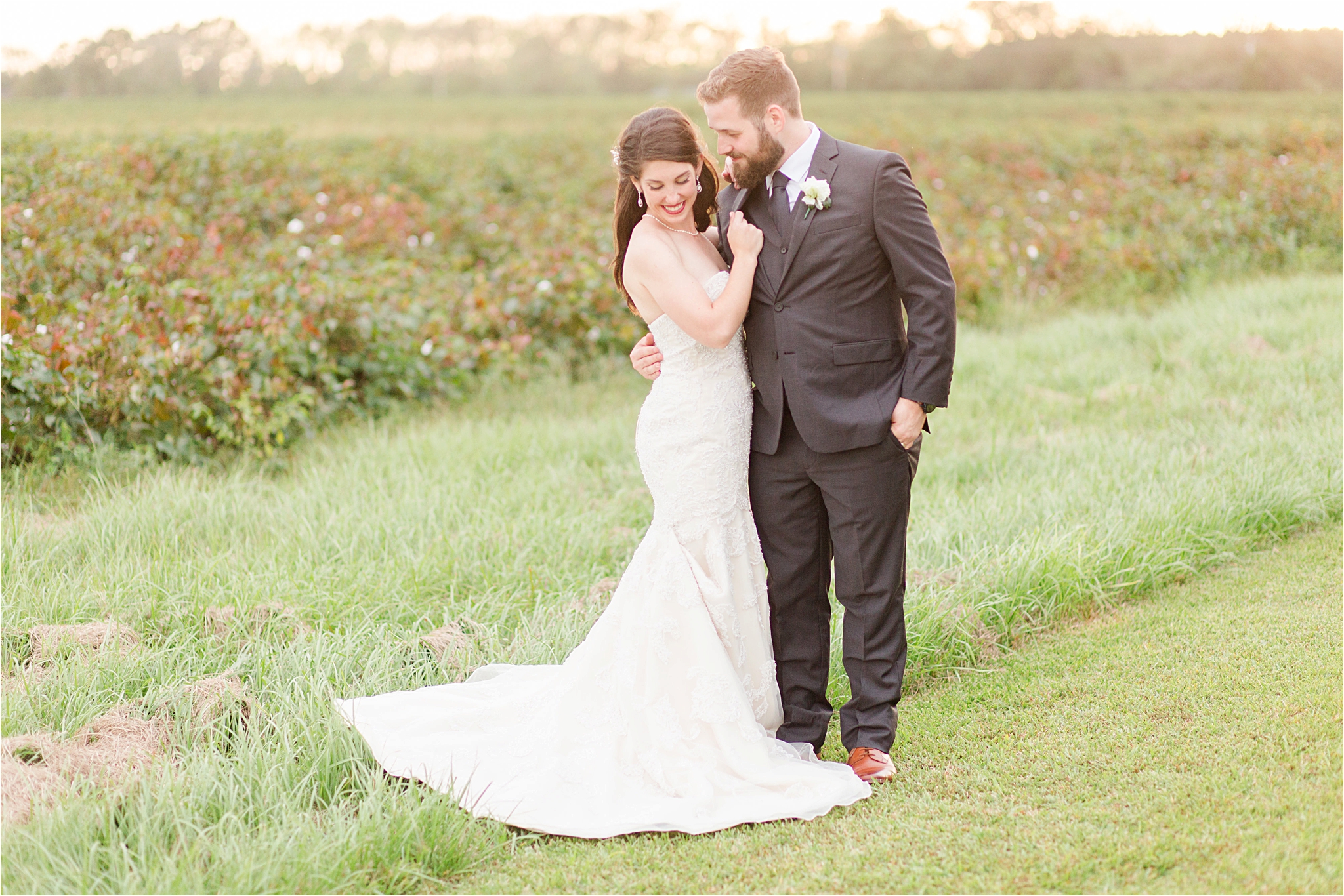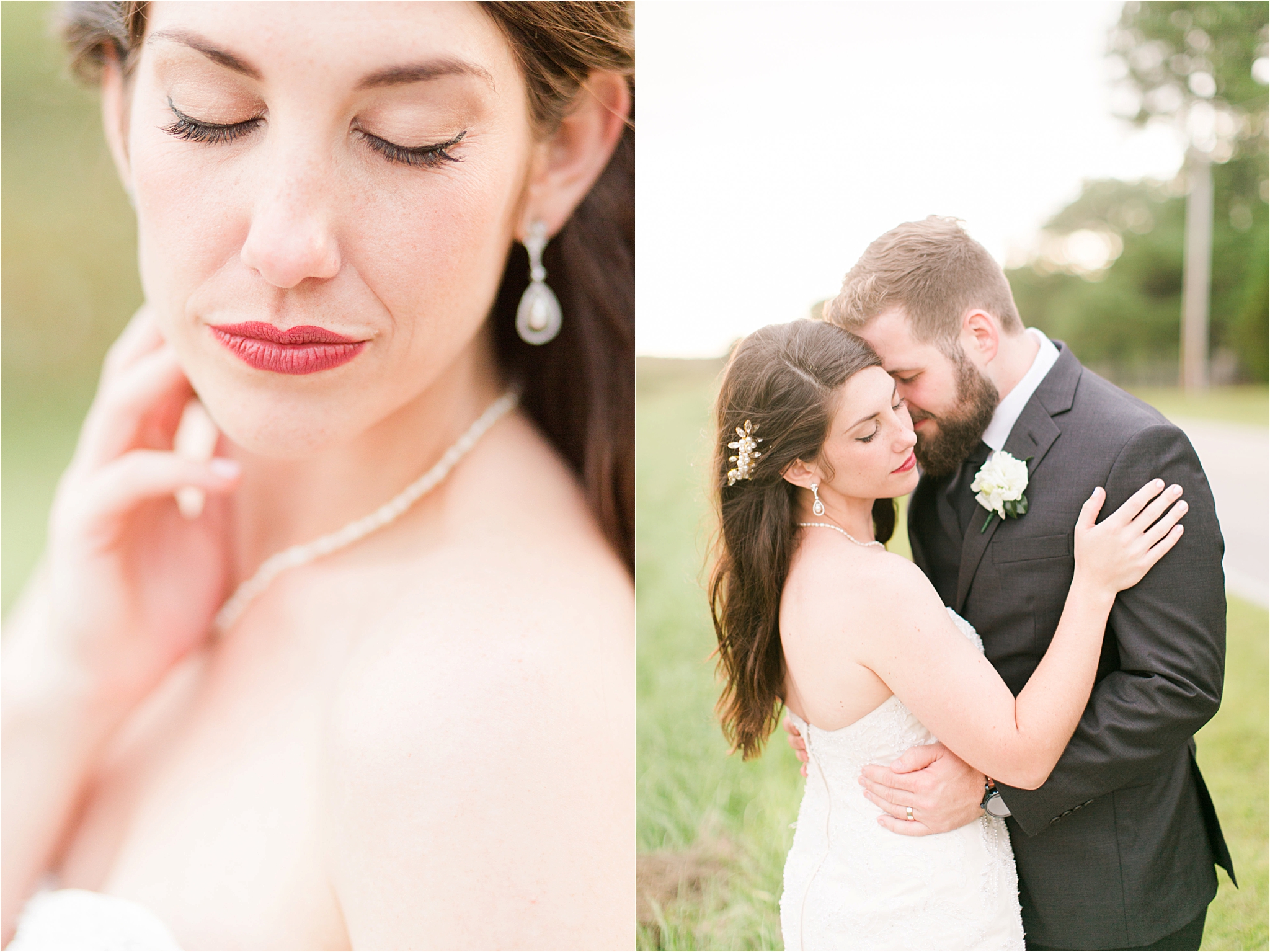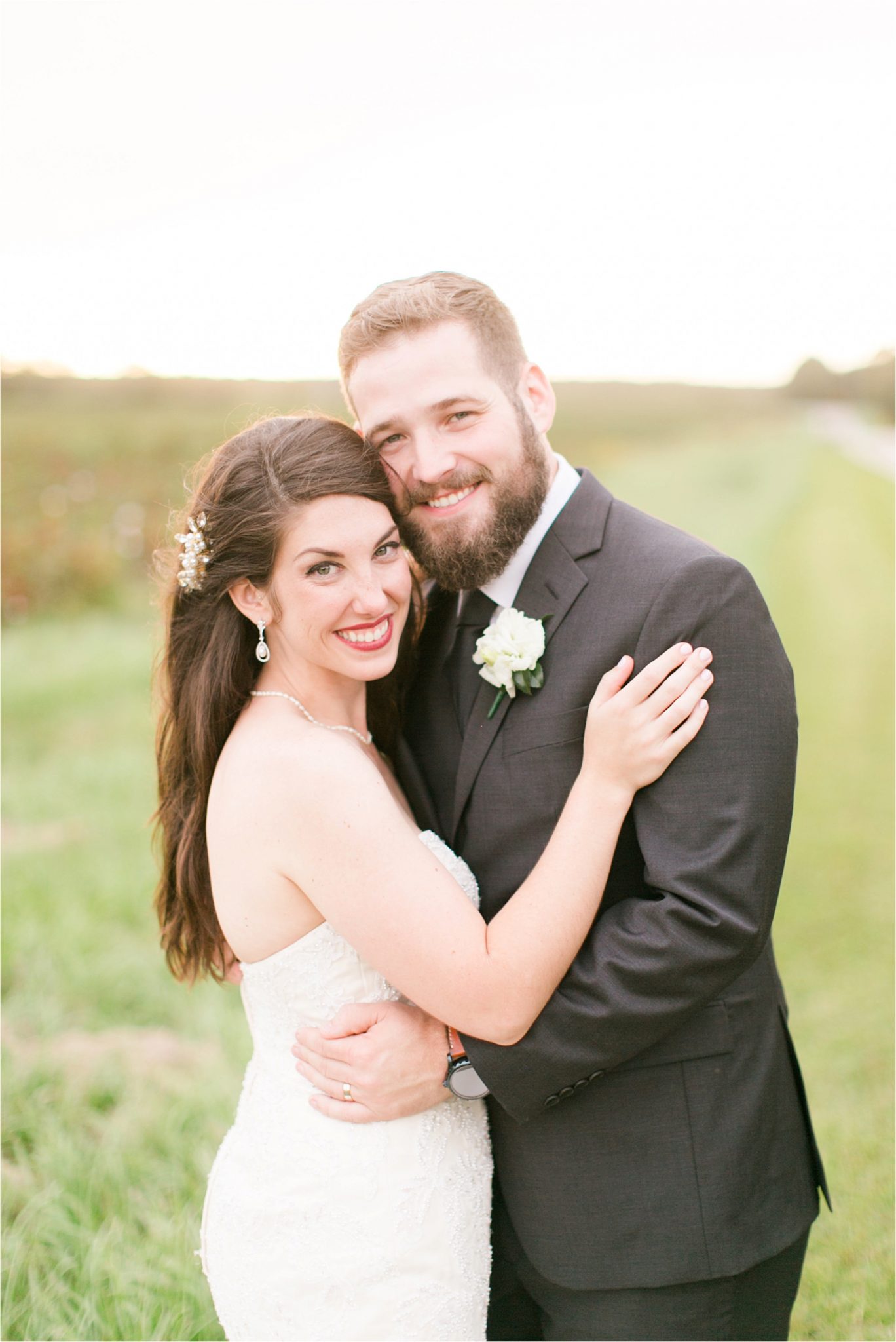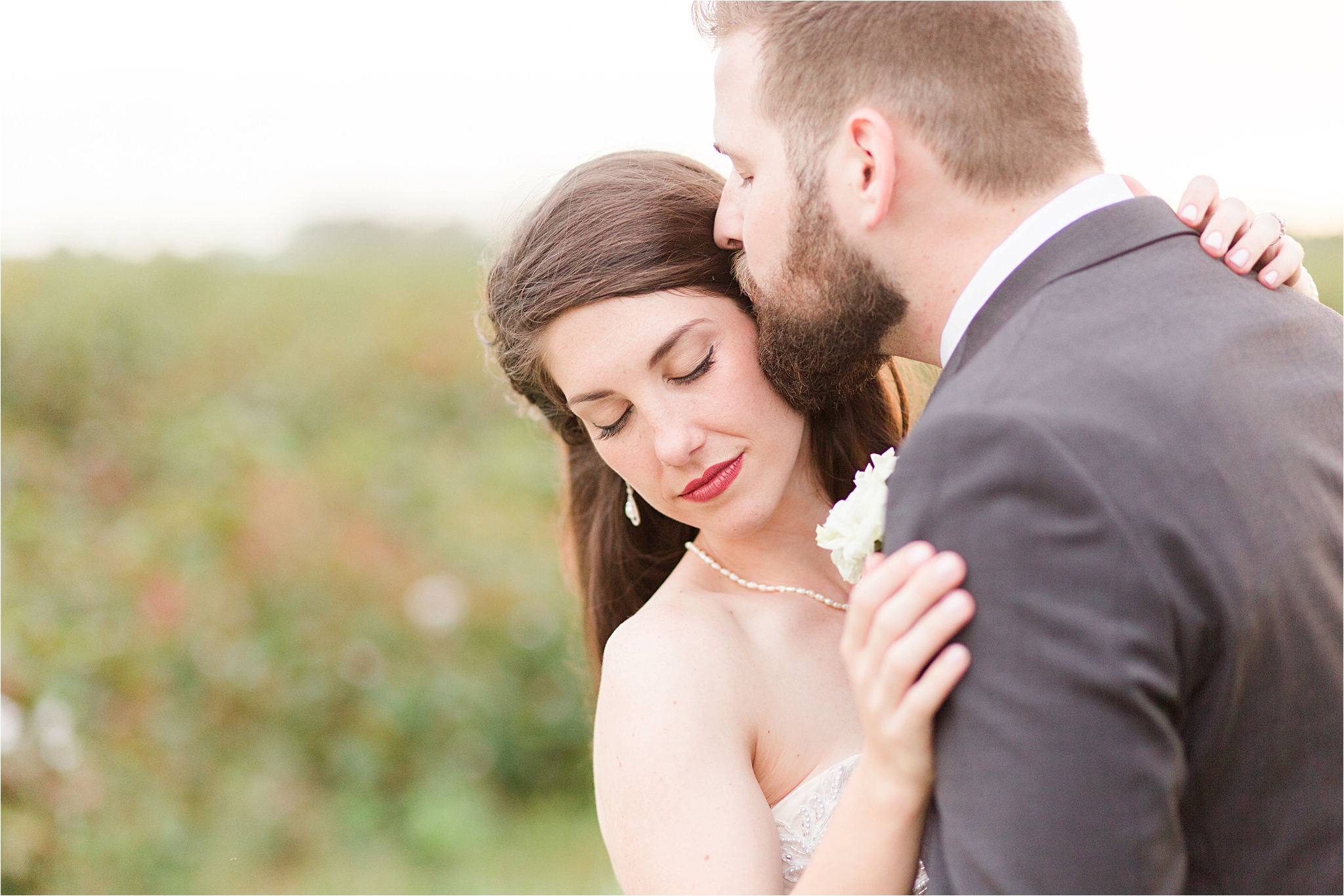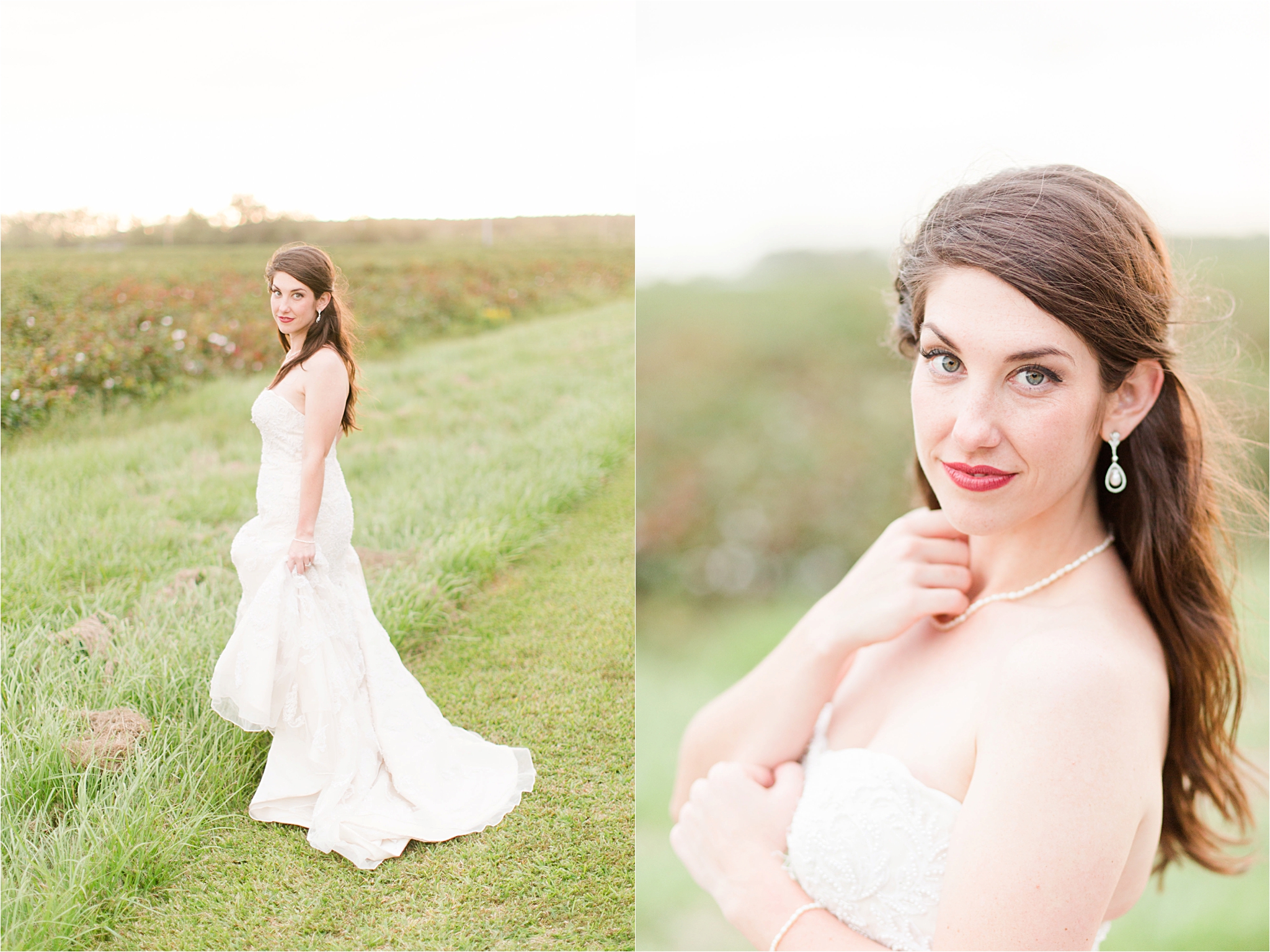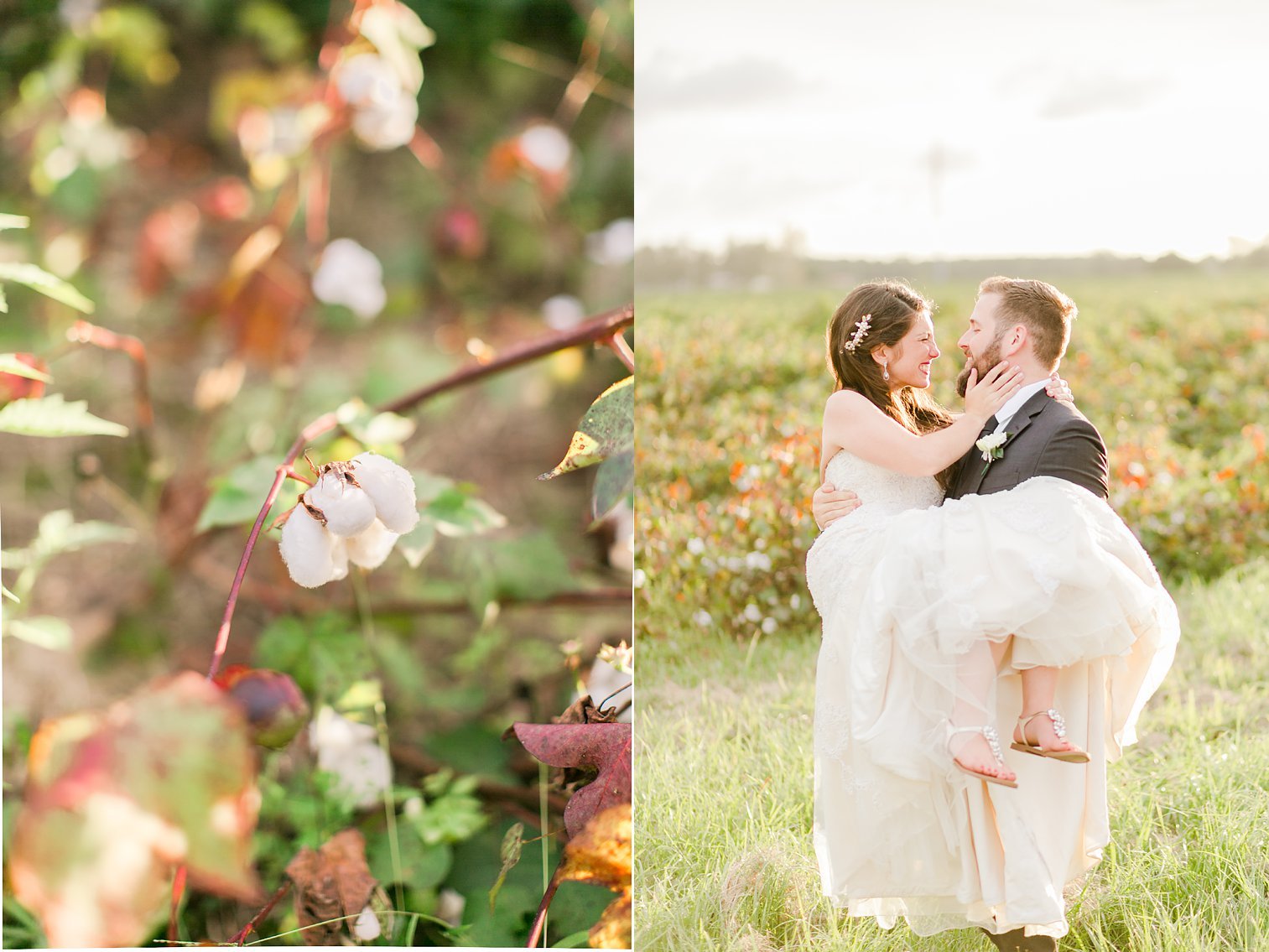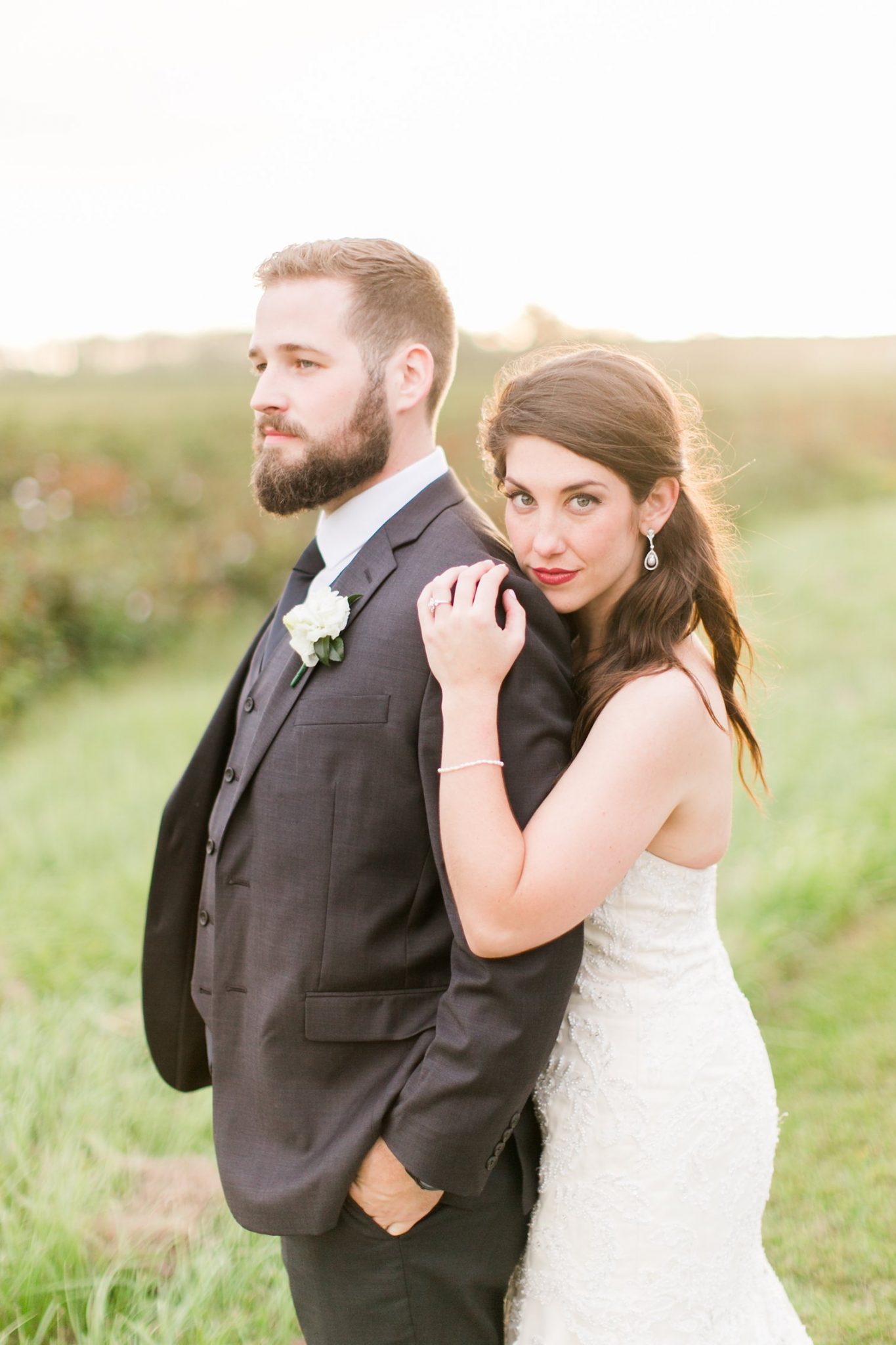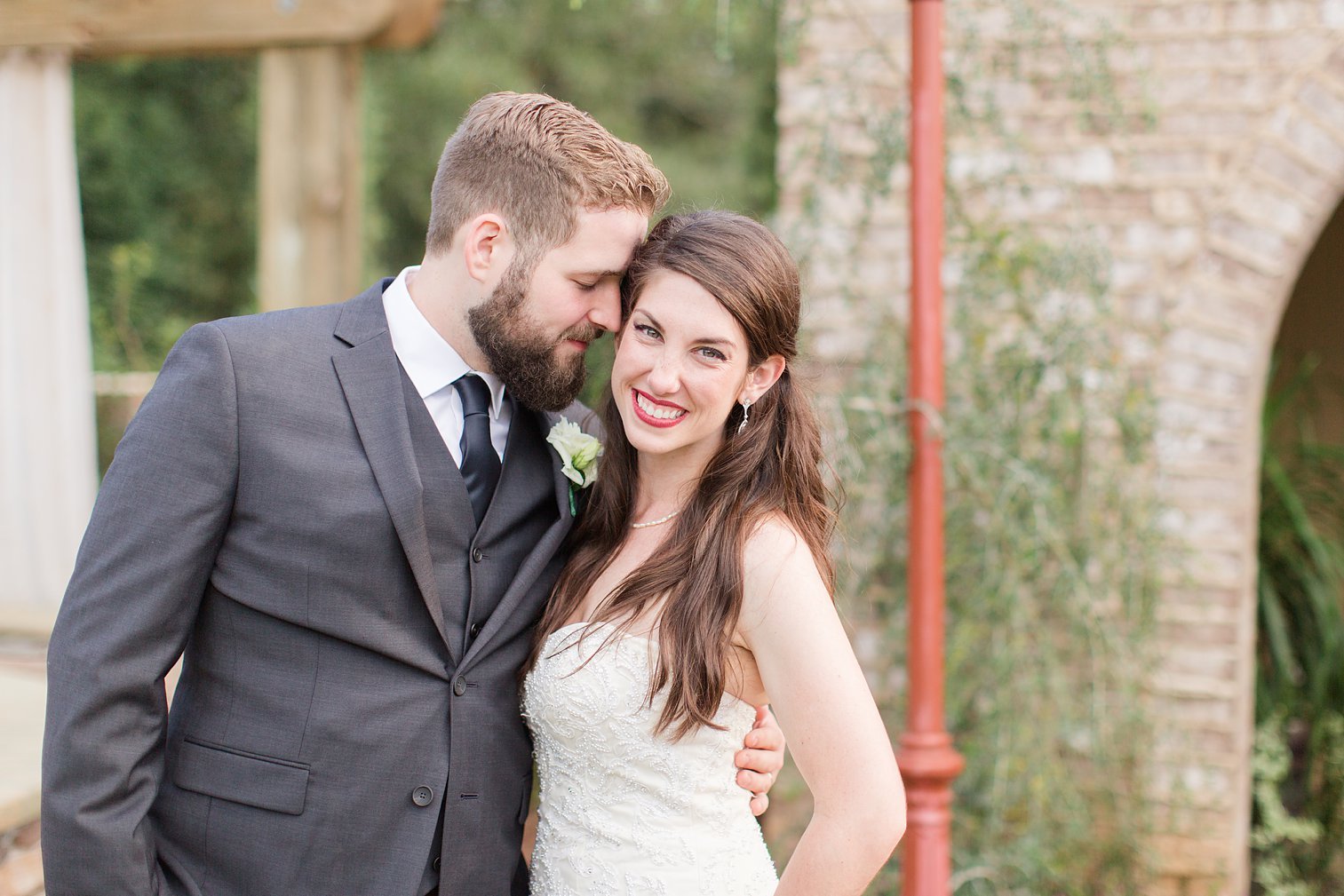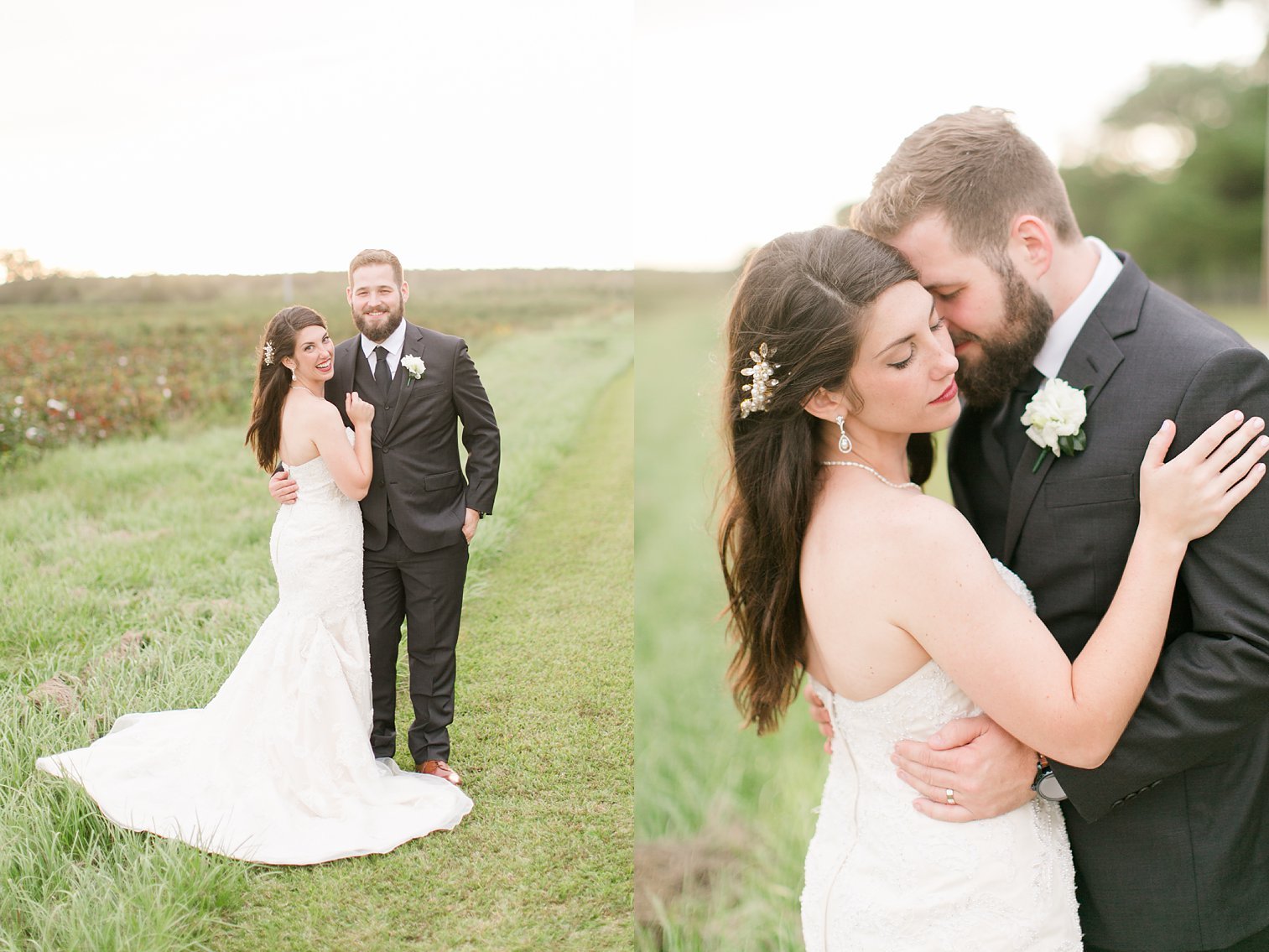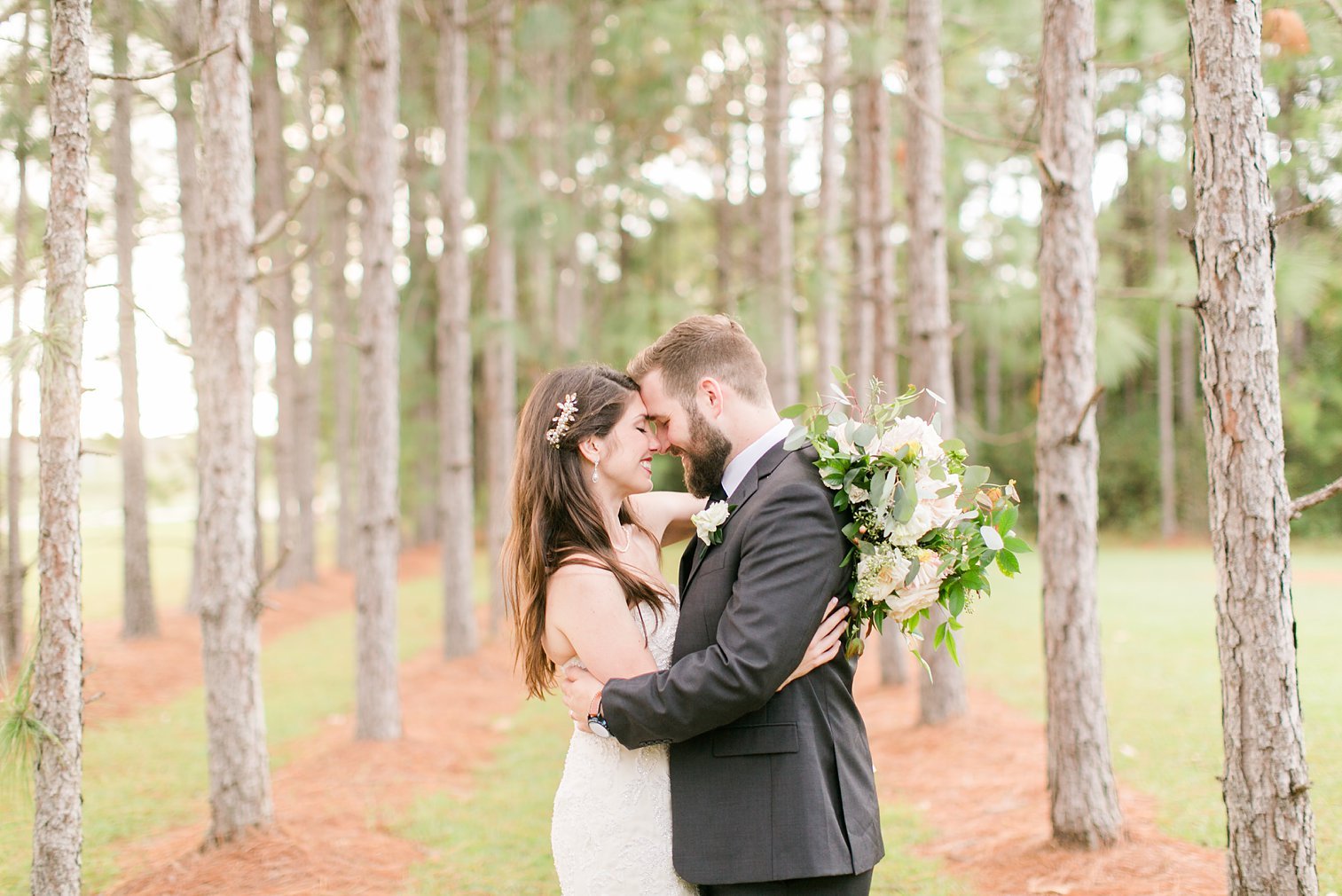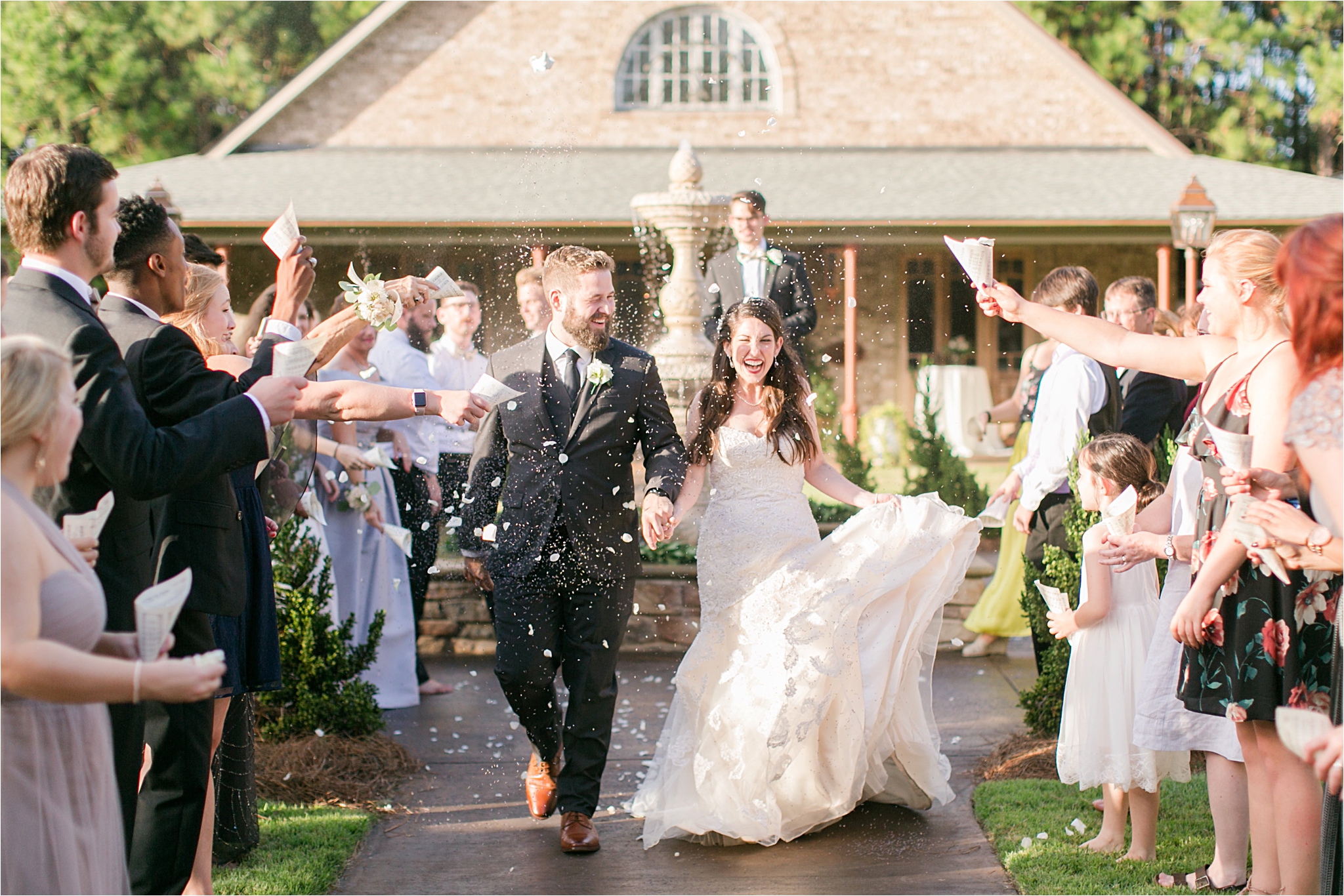 Our guests tossed lavender and rose petals as we left, and it was the most beautiful thing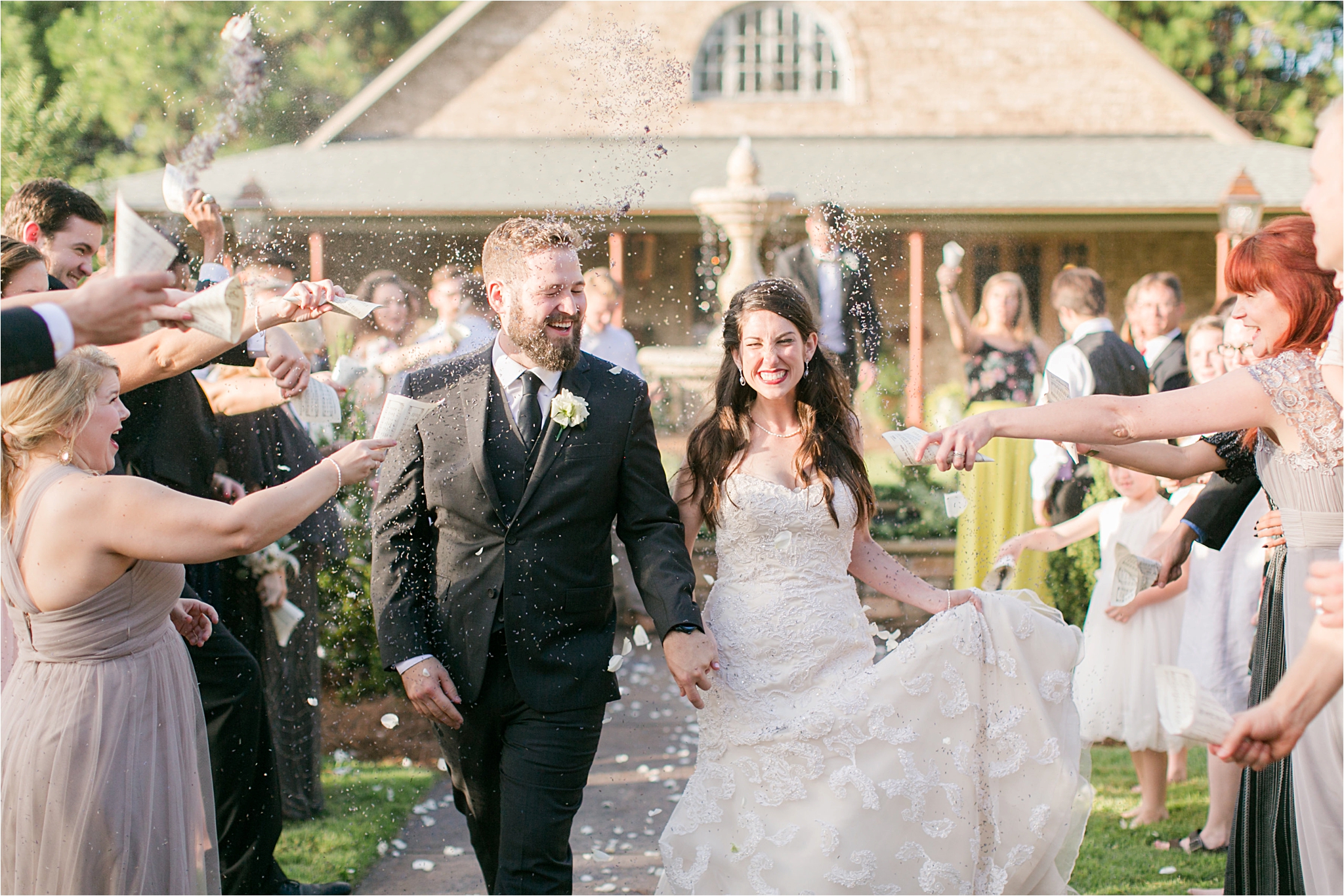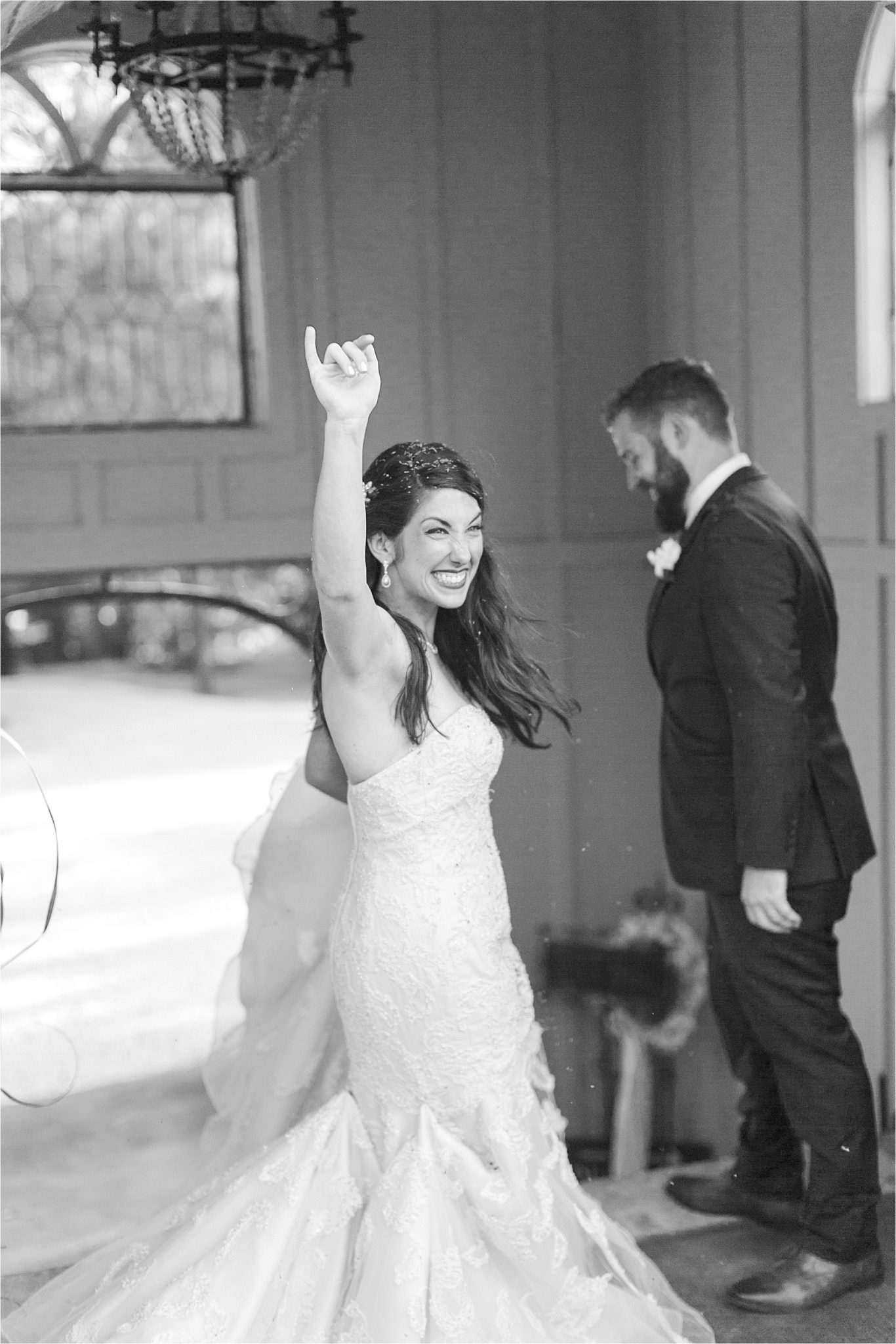 xoxo
AnnaFilly
Our wedding day wouldn't have been possible without the INCREDIBLE vendors that we worked with !
To view more of their work, or book them for your own wedding, check them out below!
VENDORS
DRESS DESIGNER | Oleg Cassini
DRESS STORE | David's Bridal
FLORALS | Fusion Floral Design
VENUE | Bella Sera Gardens
HAIR  | West 54 Hundred
 MAKEUP | Courtney Matthews
COORDINATION | Wed With Style
STATIONERY | Grace & Serendipity
CATERING | Ellen Jay Events
COFFEE | Yellow Hammer Coffee Truck
CAKE | Ellen Jay Events
DJ & ENTERTAINMENT | Southern Aire DJs
GROOMSMEN | Men's Warehouse
BRIDESMAIDS | Assorted
VIDEOGRAPHY | Nate Puhr
HONEYMOON | Charleston, South Carolina