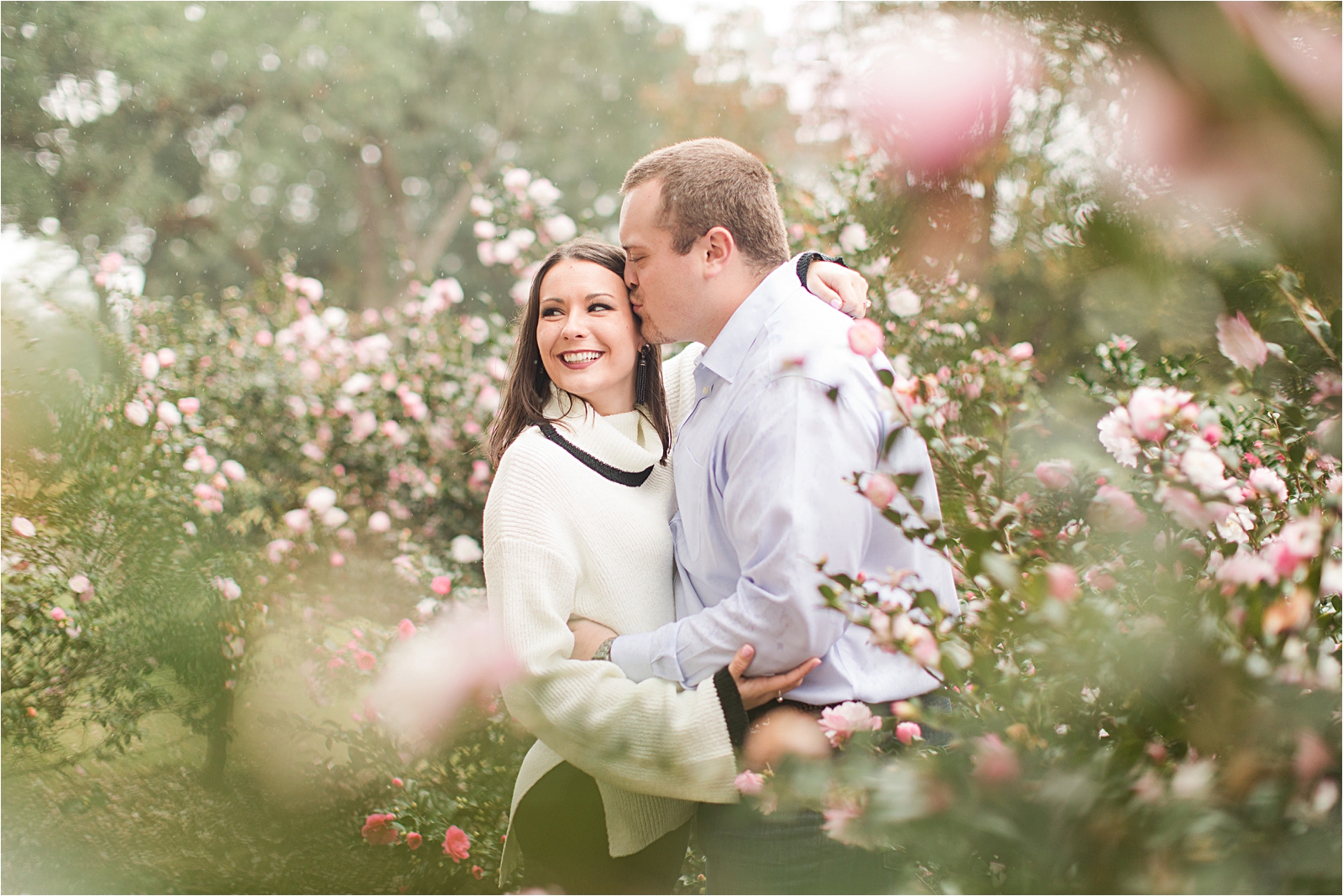 Autumn Engagement Session in the Rain | Courtney + Ben
Courtney and Ben's Autumn Engagement Session in the Rain was a highlight for me!  Courtney and Ben currently live in Memphis, Tennessee and travelled down to Mobile, Alabama to visit friends and have their engagement session.  Anyone who lives in Mobile, Alabama knows how consistently rain clouds roll in and out of the city.  Being located on the Gulf, Mobile often has scattered thunderstorms throughout the week!  On the morning of Ben and Courtney's engagement session, those infamous thunderclouds came rolling in.  Instead of canceling the session, these two trusted me and allowed me to photograph them IN THE RAIN!  The result?  Some of the most INCREDIBLE and STUNNING imagery was created and captured!  Not only did Courtney and Ben absolutely rock their session, but we were able to do what some people would think is impossible- photograph an autumn engagement session in the rain!
Courtney and Ben are perfect together.  Ben truly treasures the joy and vibrance that Courtney brings to life and Ben is Courtney's most perfect fit.  Watching these two interact is a precious sight.  Just by being in their presence for a few moments, you can instantly tell that Ben adores Courtney and Courtney treasures being Ben's girl.  Photographed at Spring Hill College in Mobile, Alabama Courtney and Ben's autumn engagement session in the rain perfectly showcases this couple and all that they are.  And their RING?!  Oh, wait until you see it!  Ben did the most perfect job picking it out!!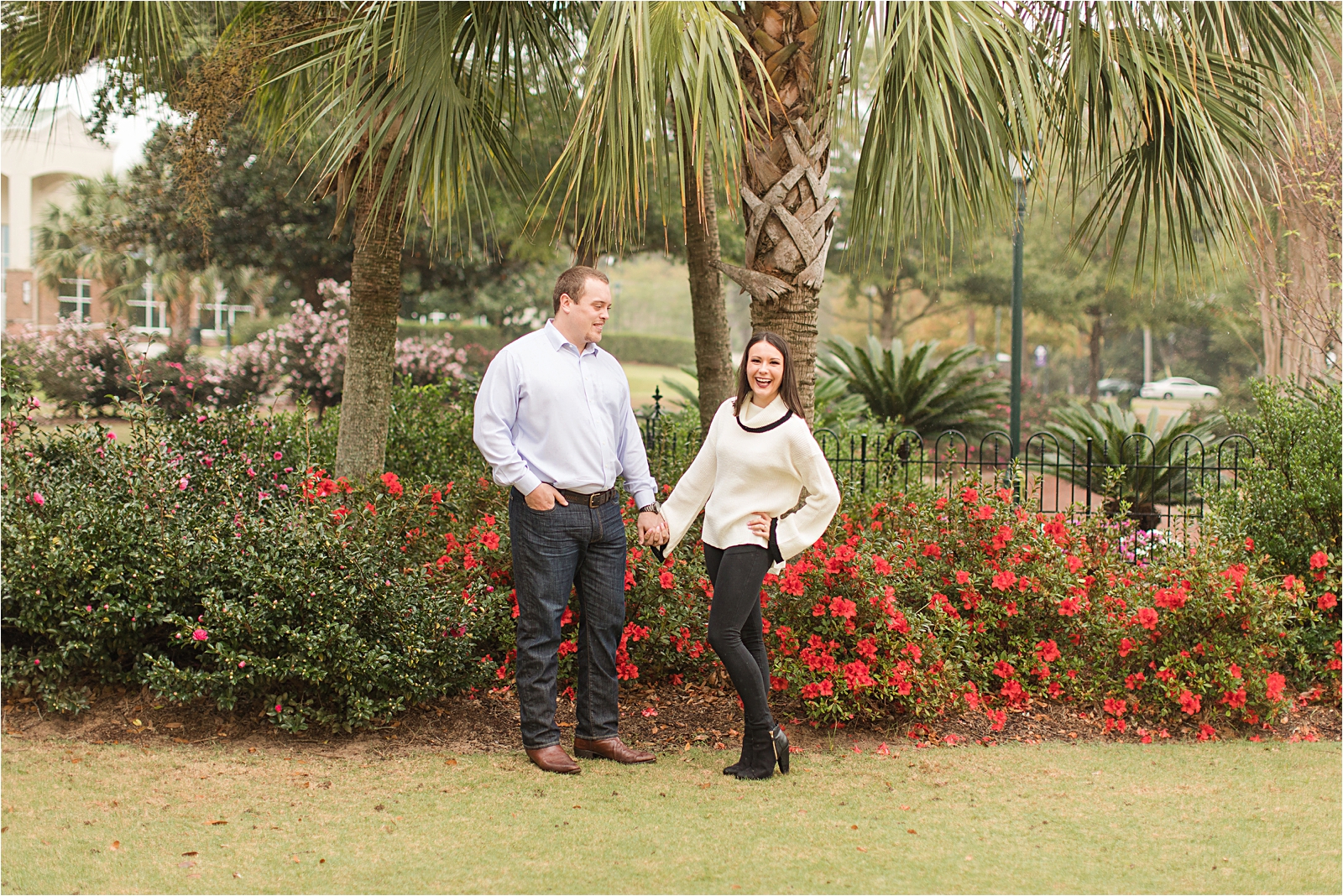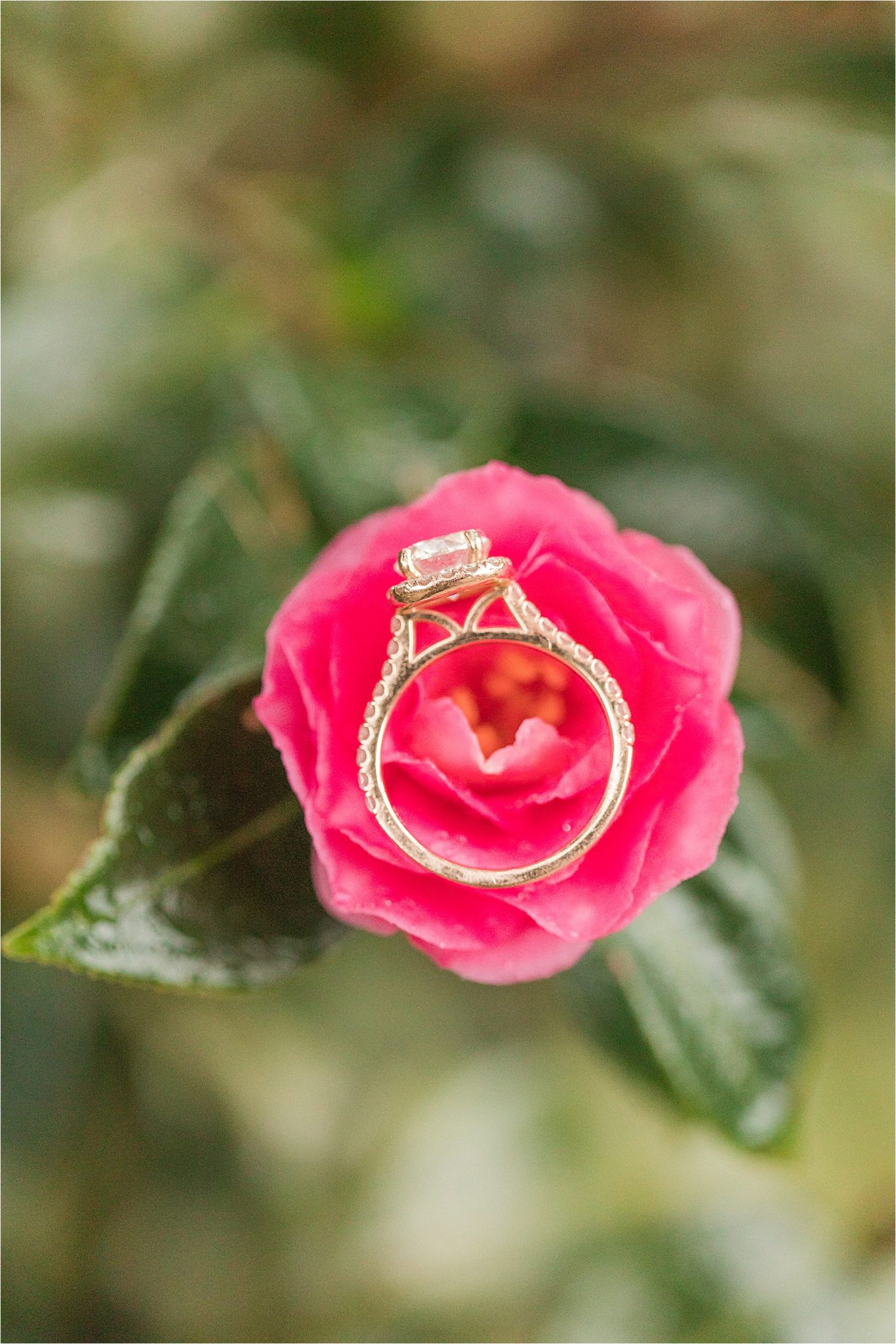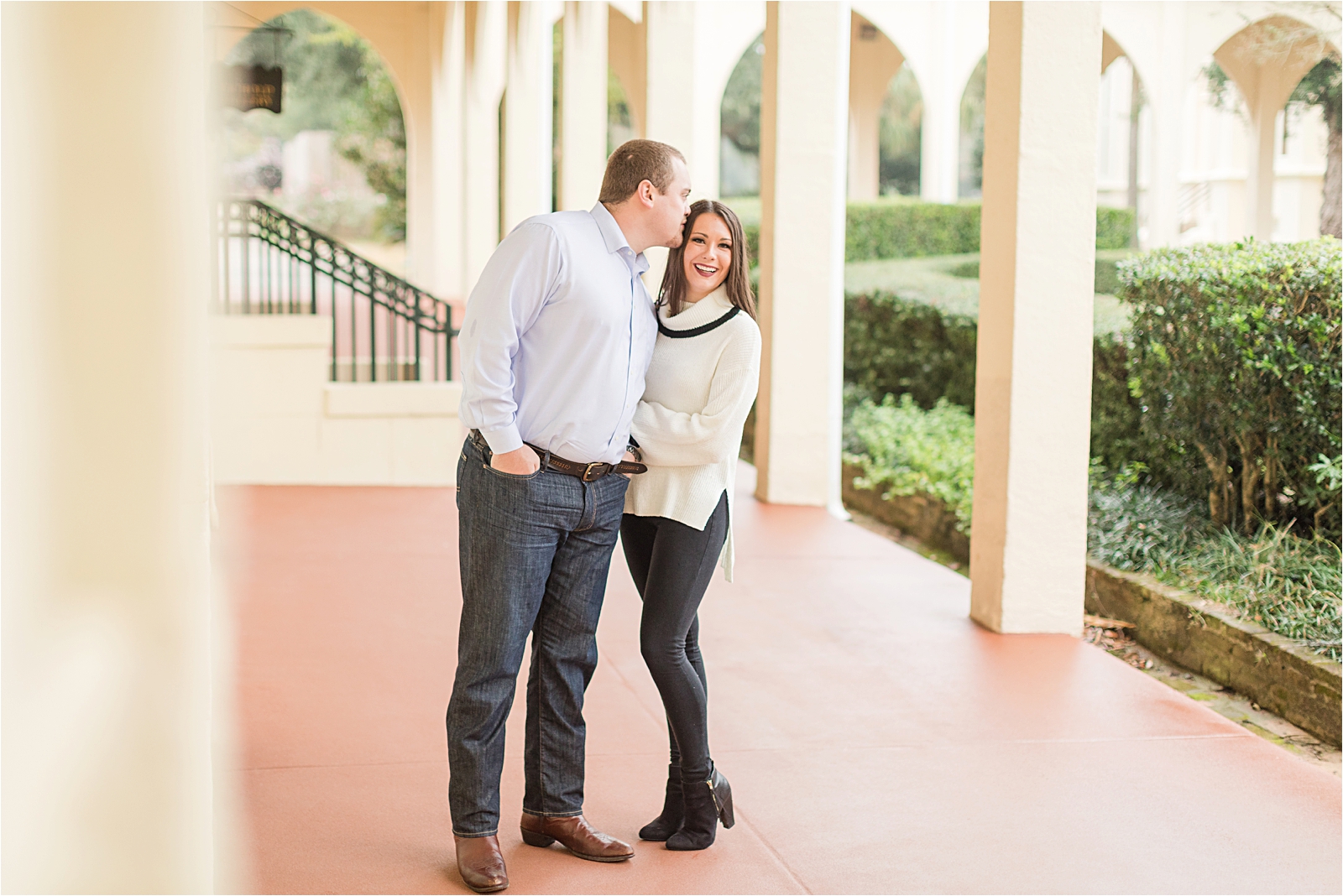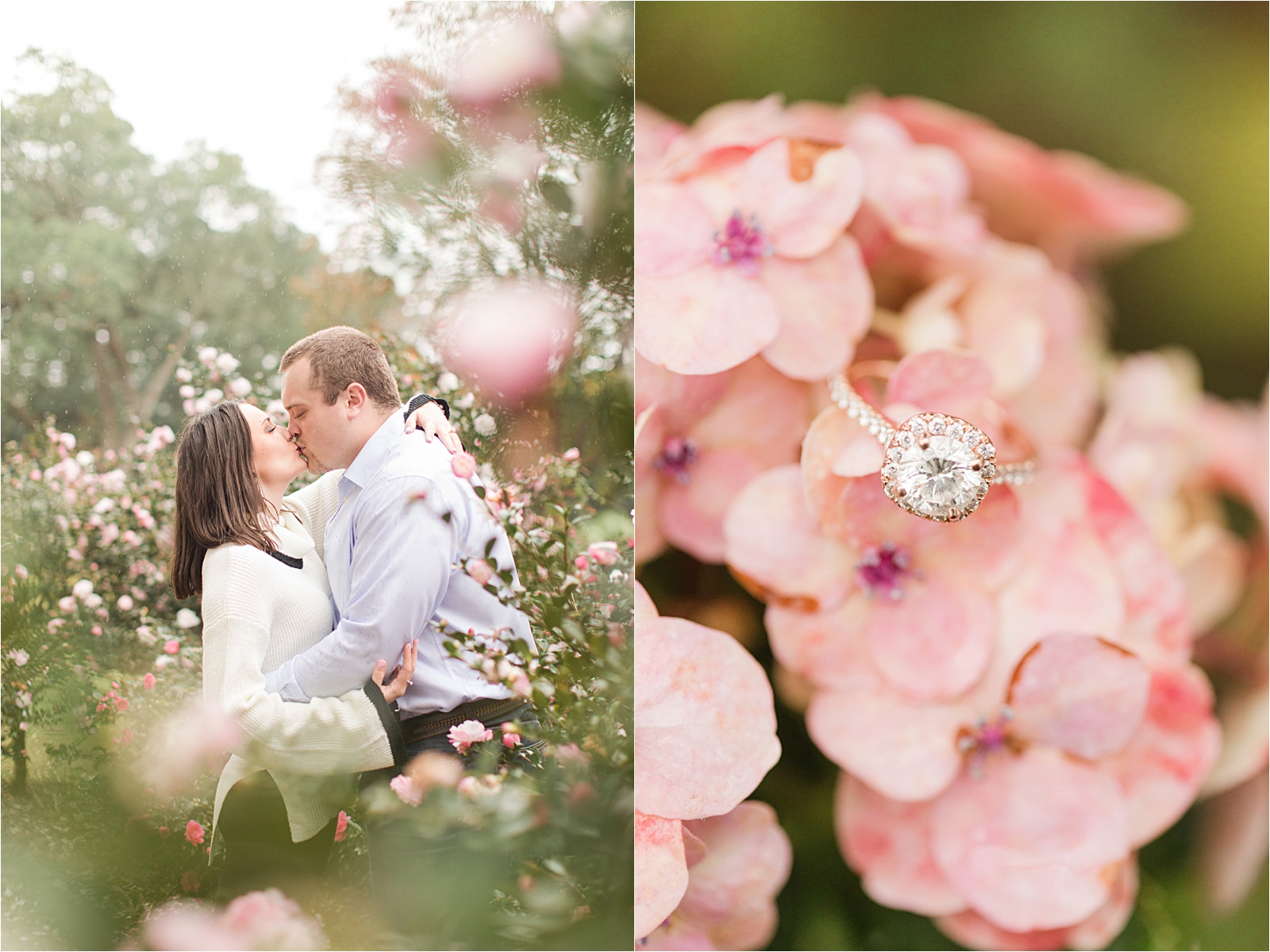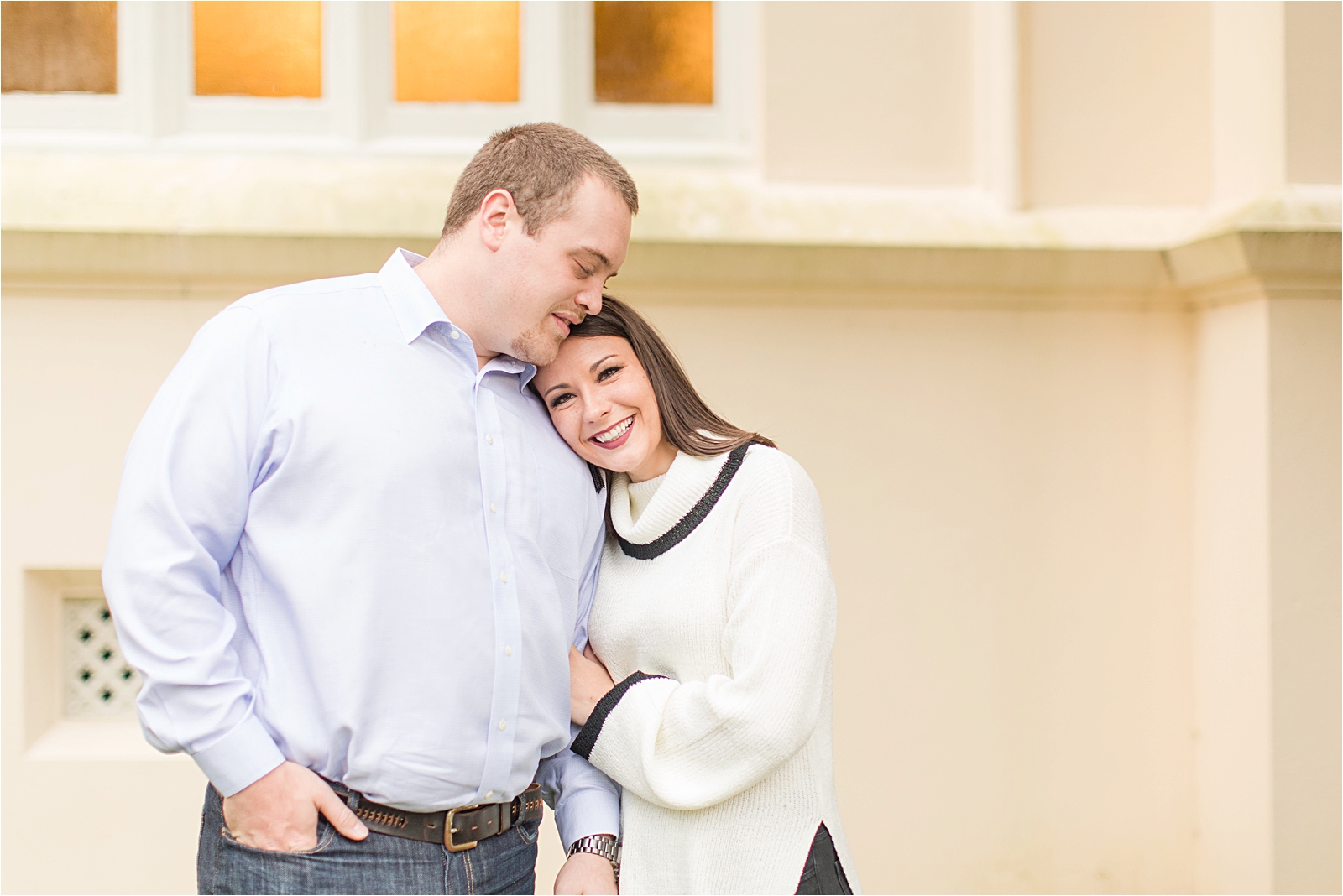 LOOK at Courtney's model face!!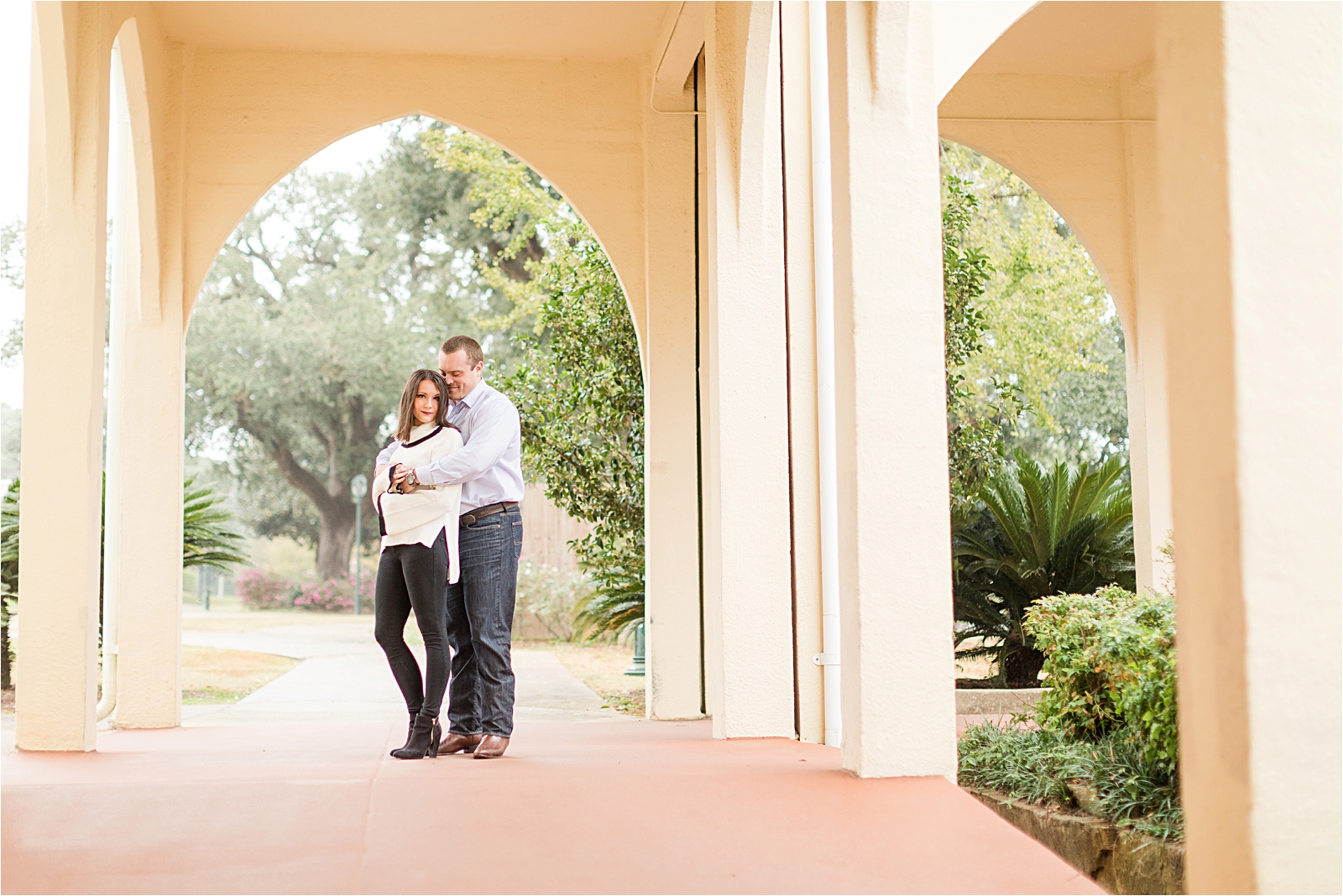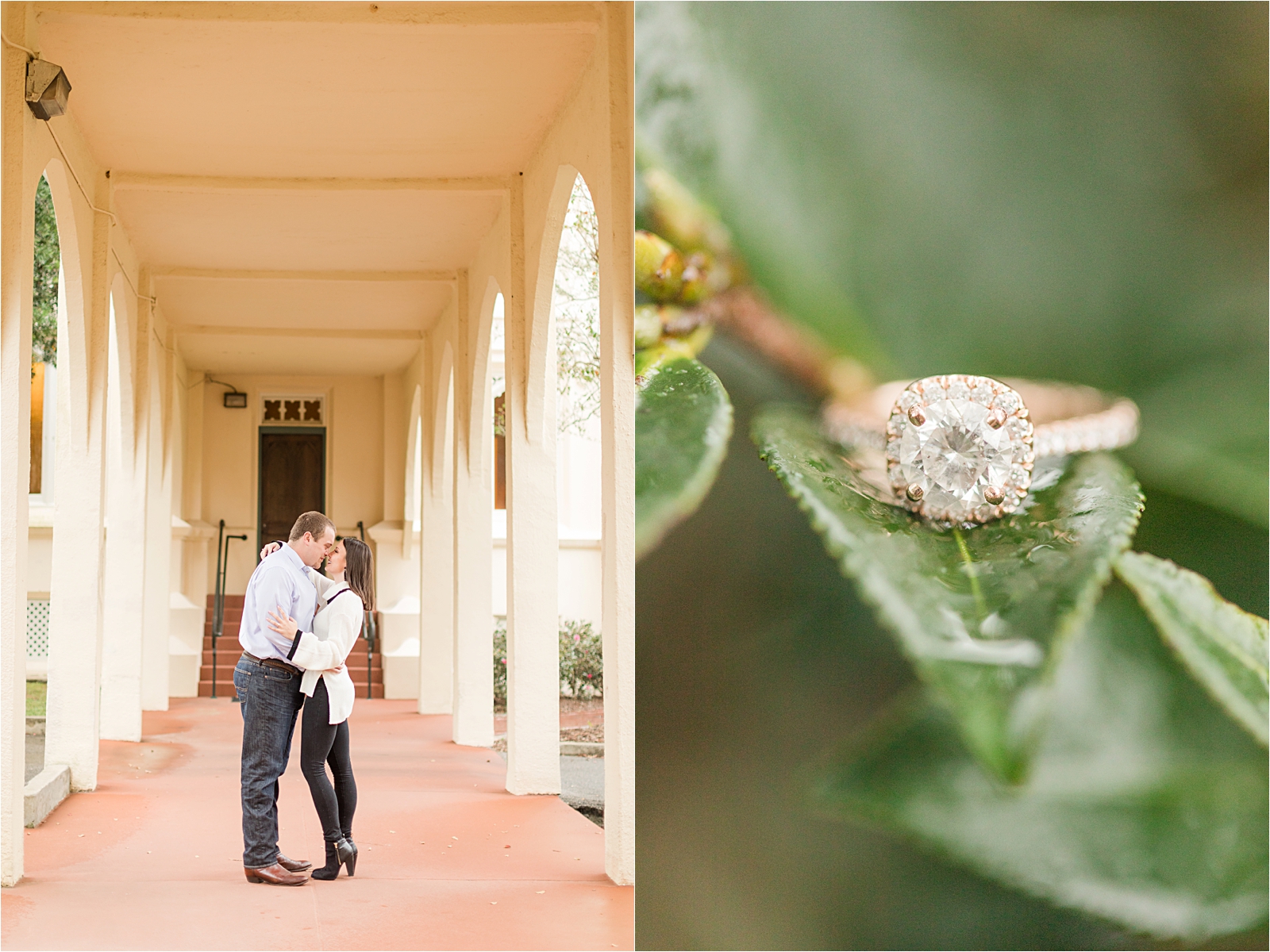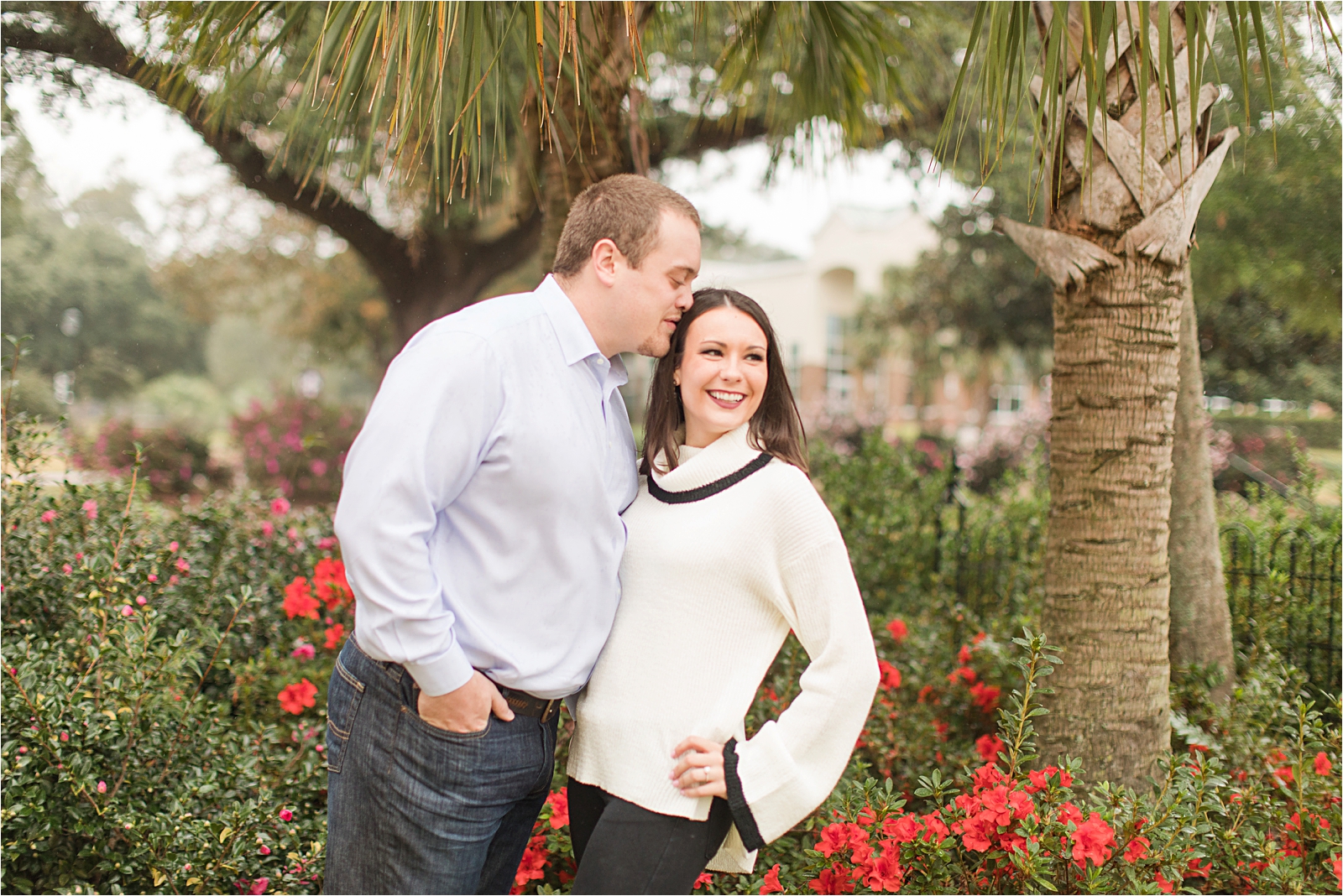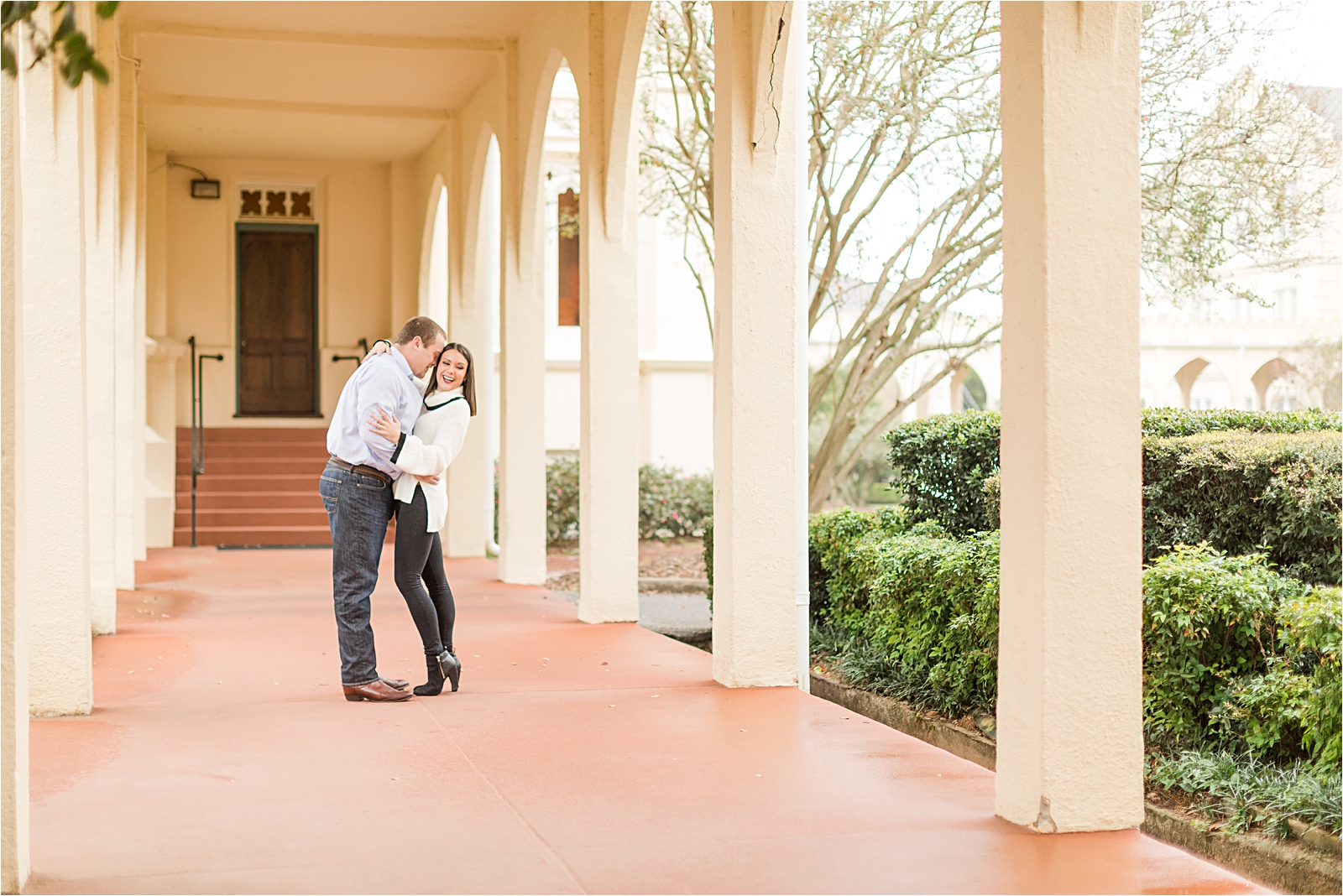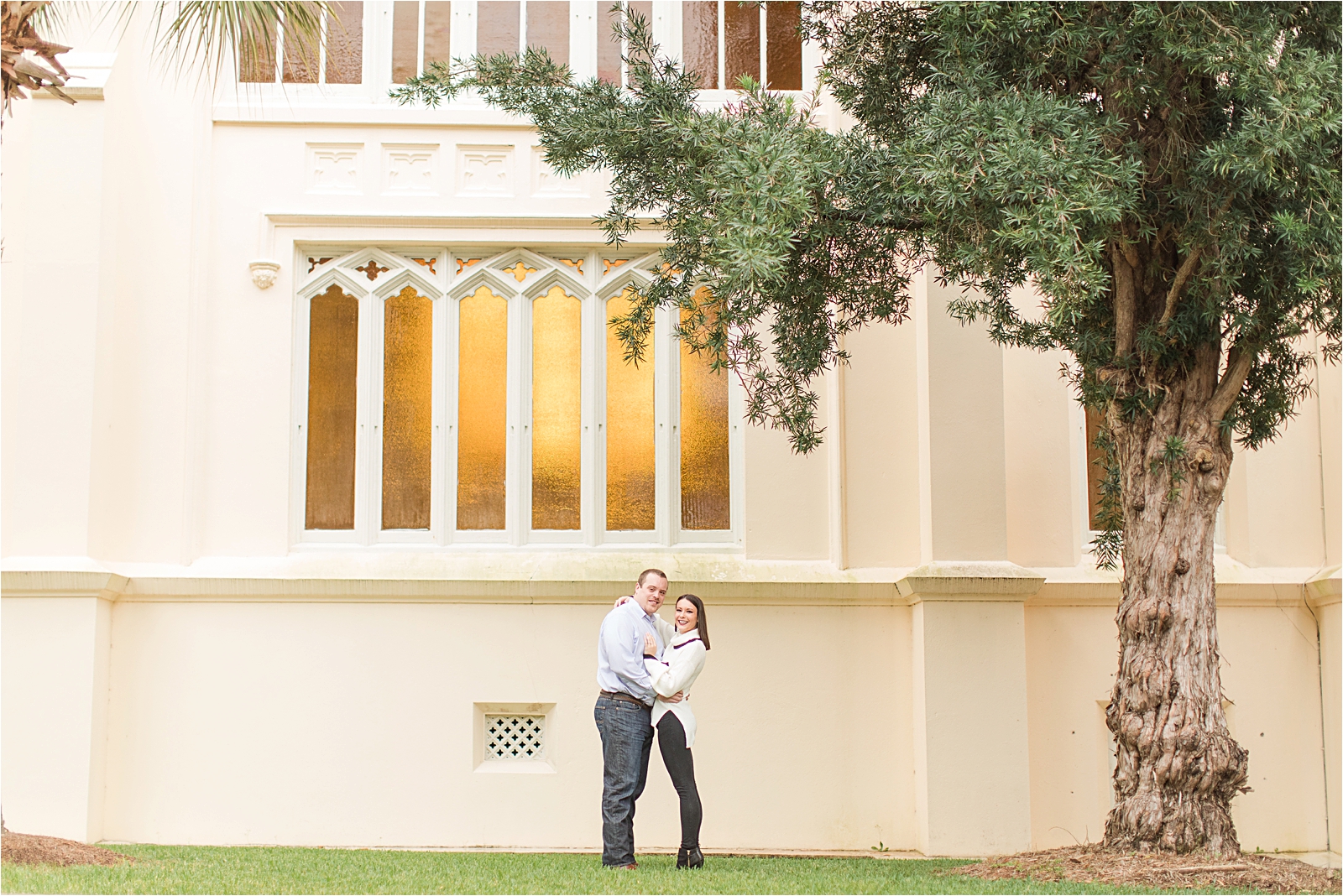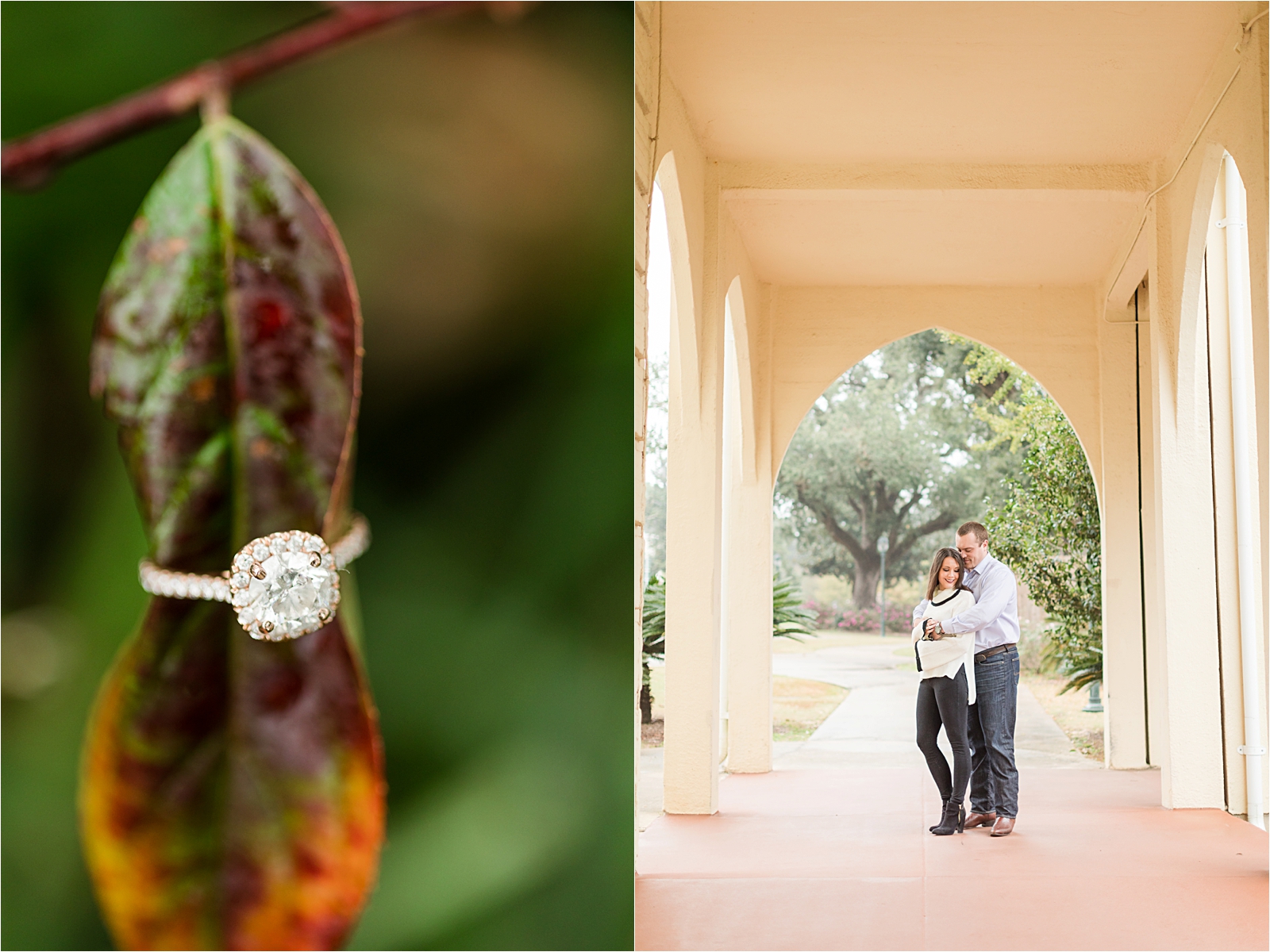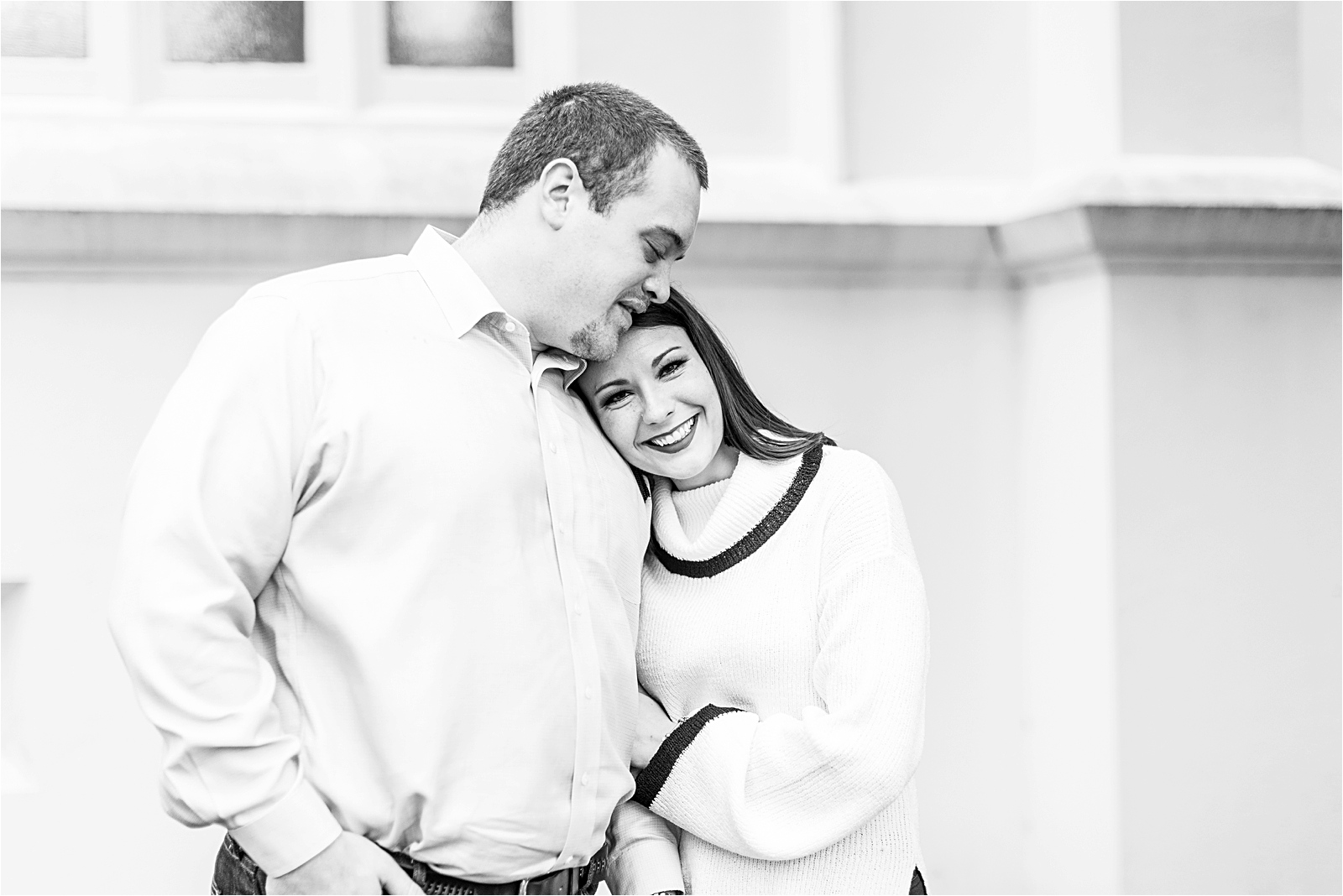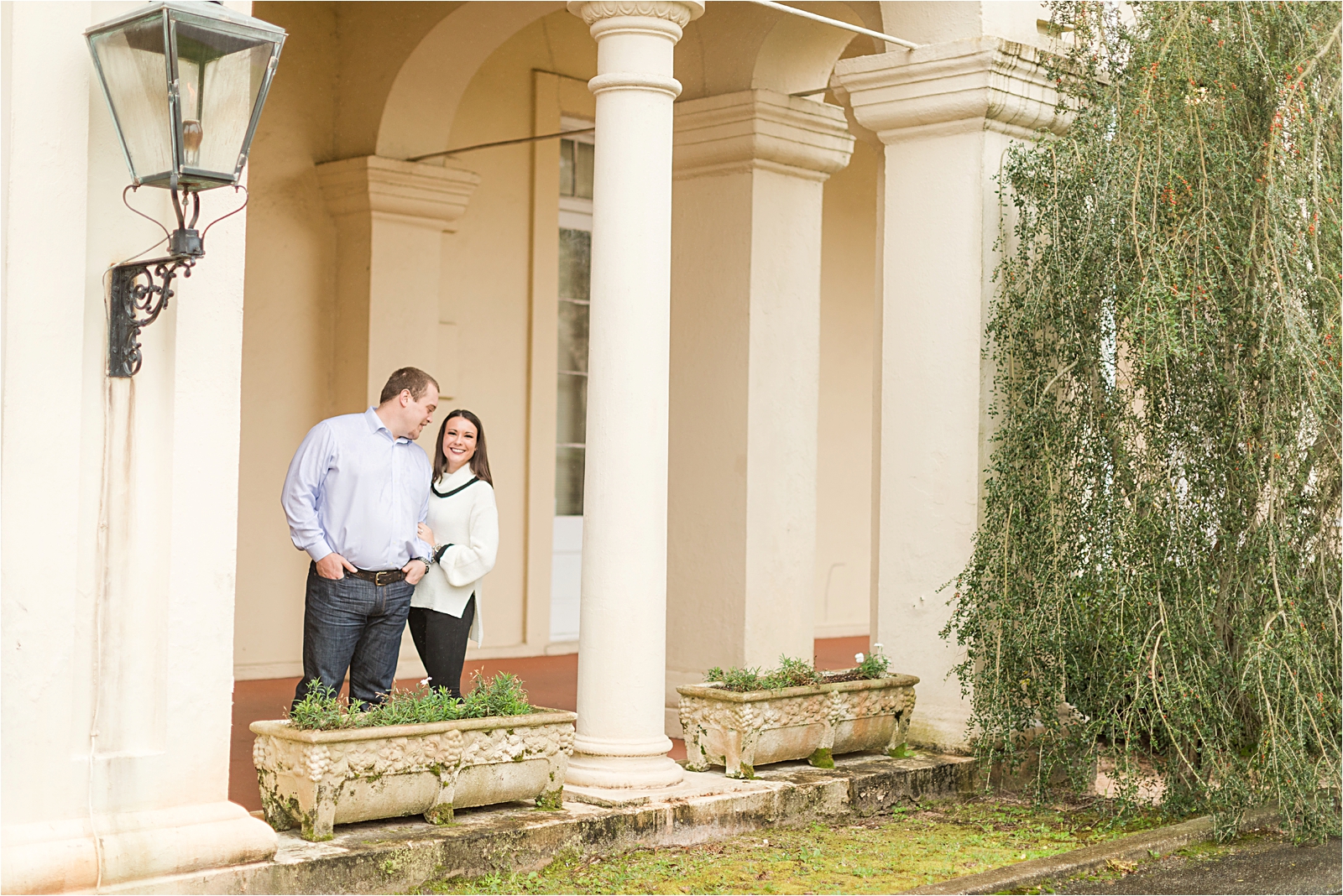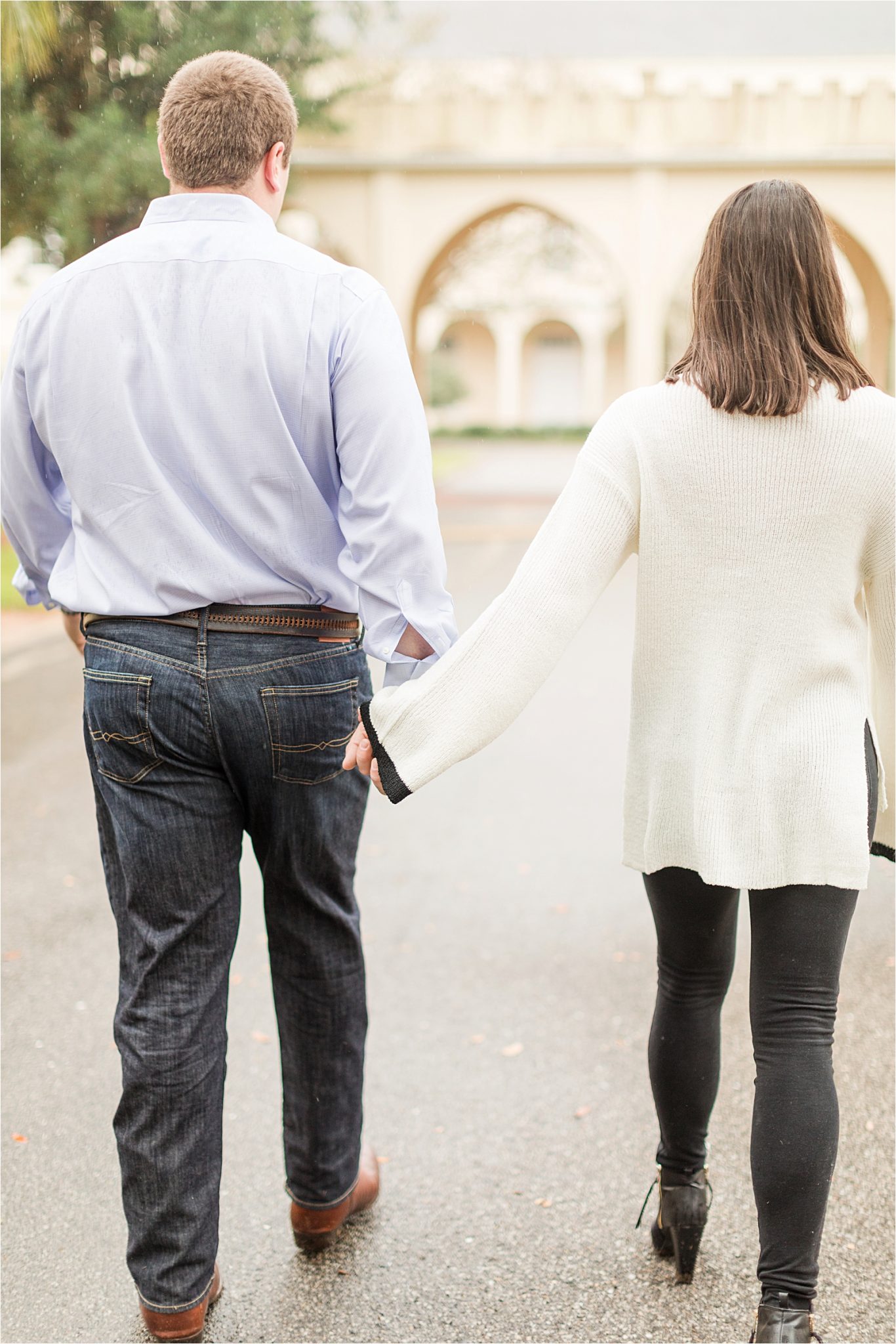 See those rain droplets?  They didn't stop these two!!!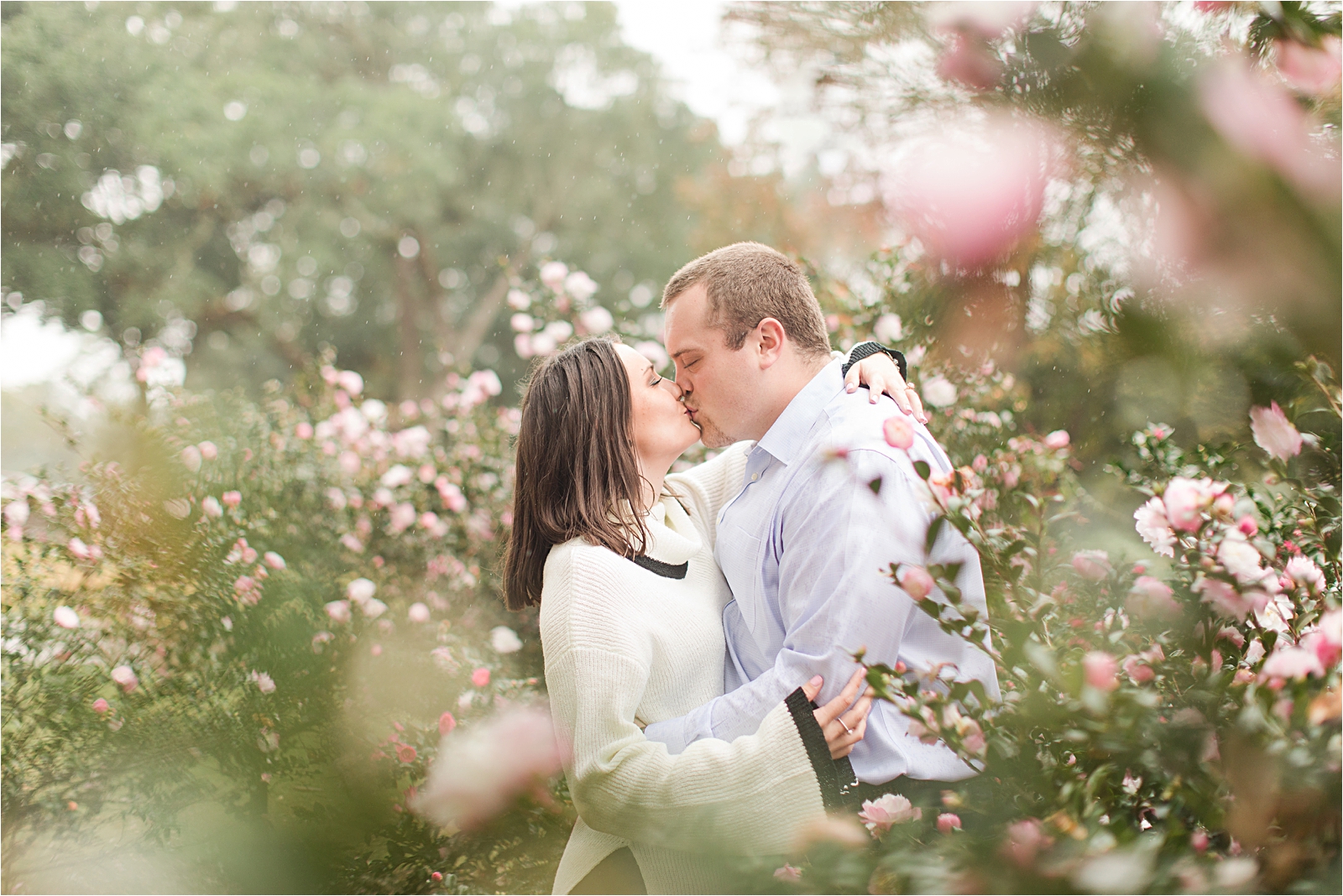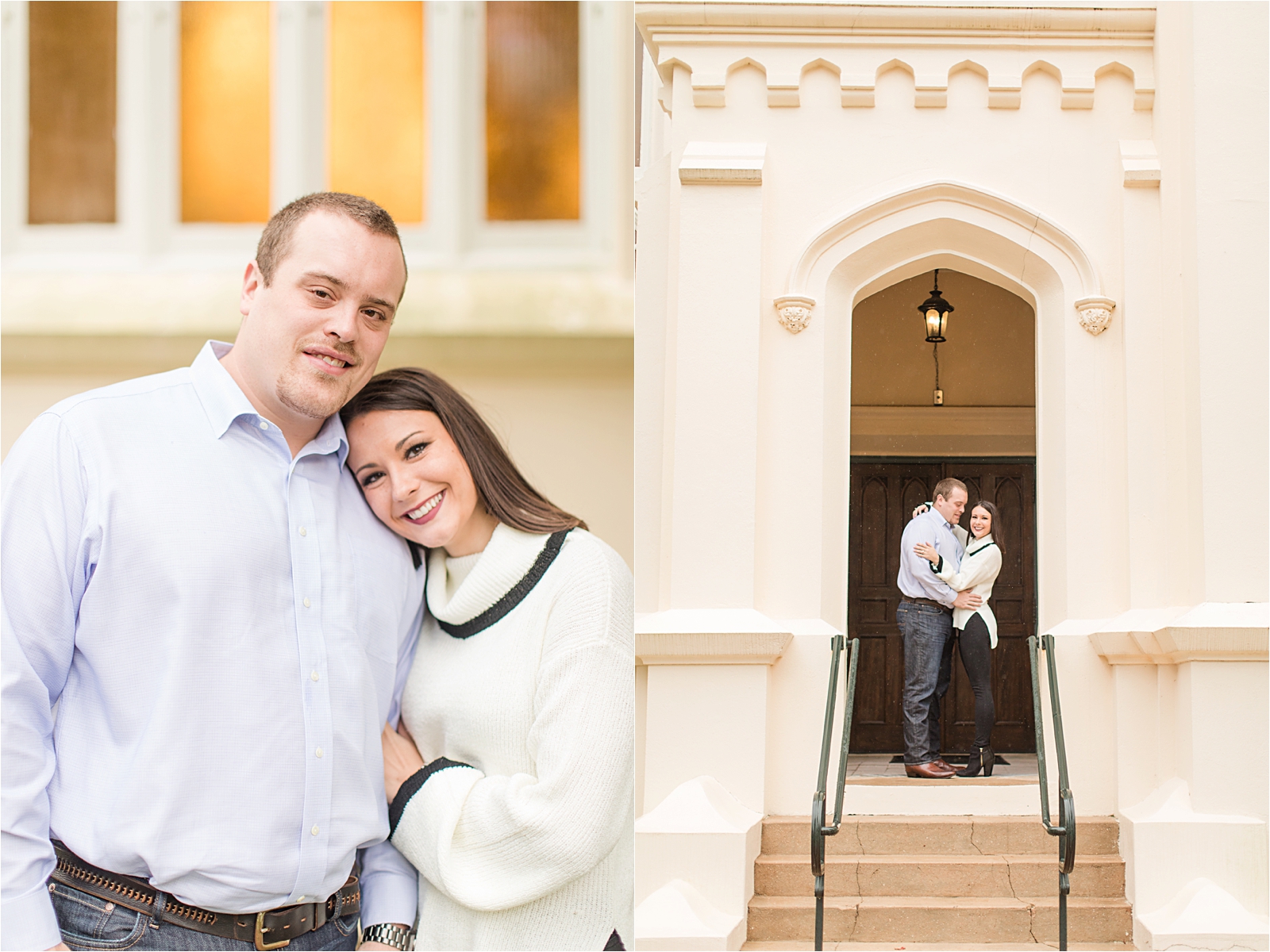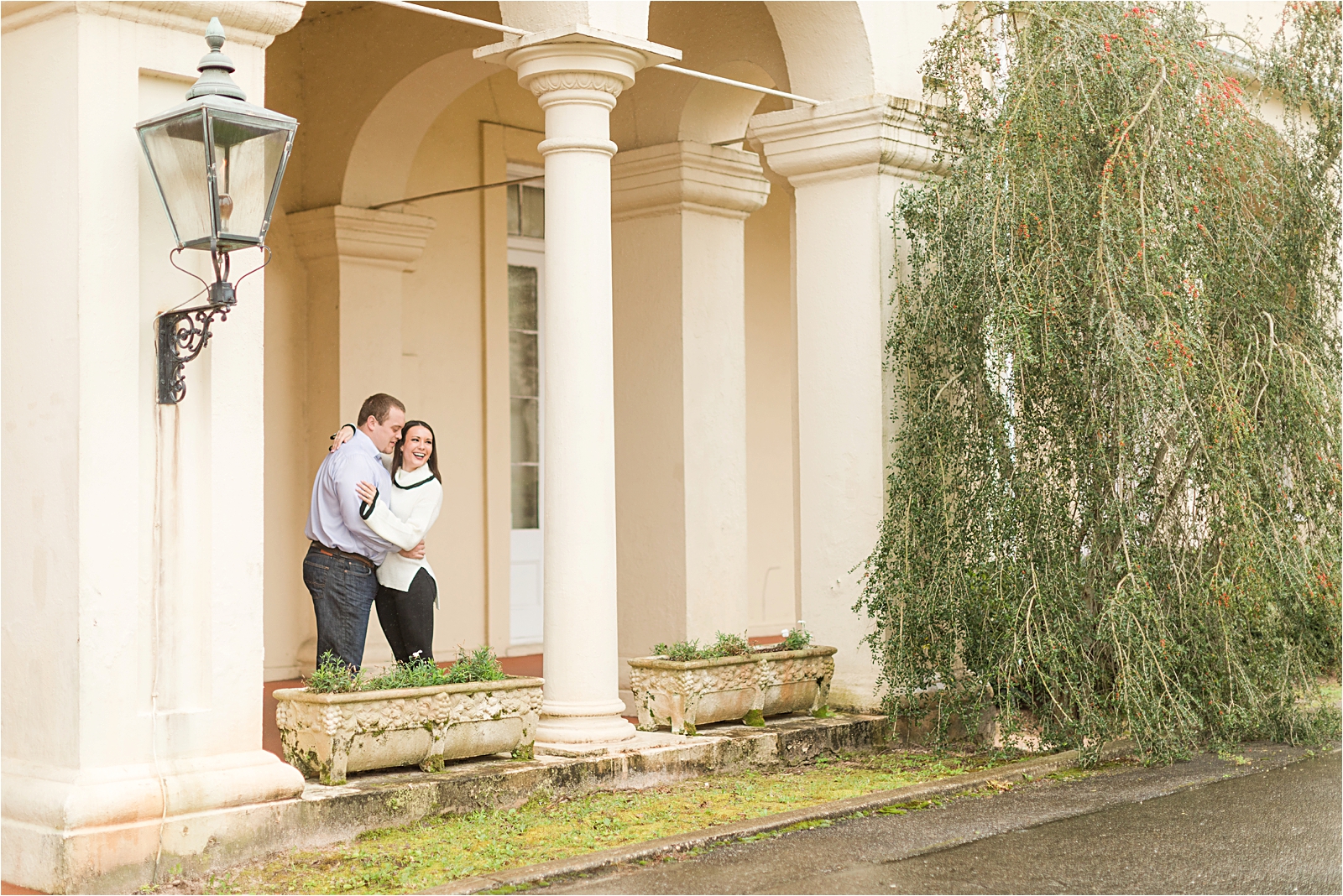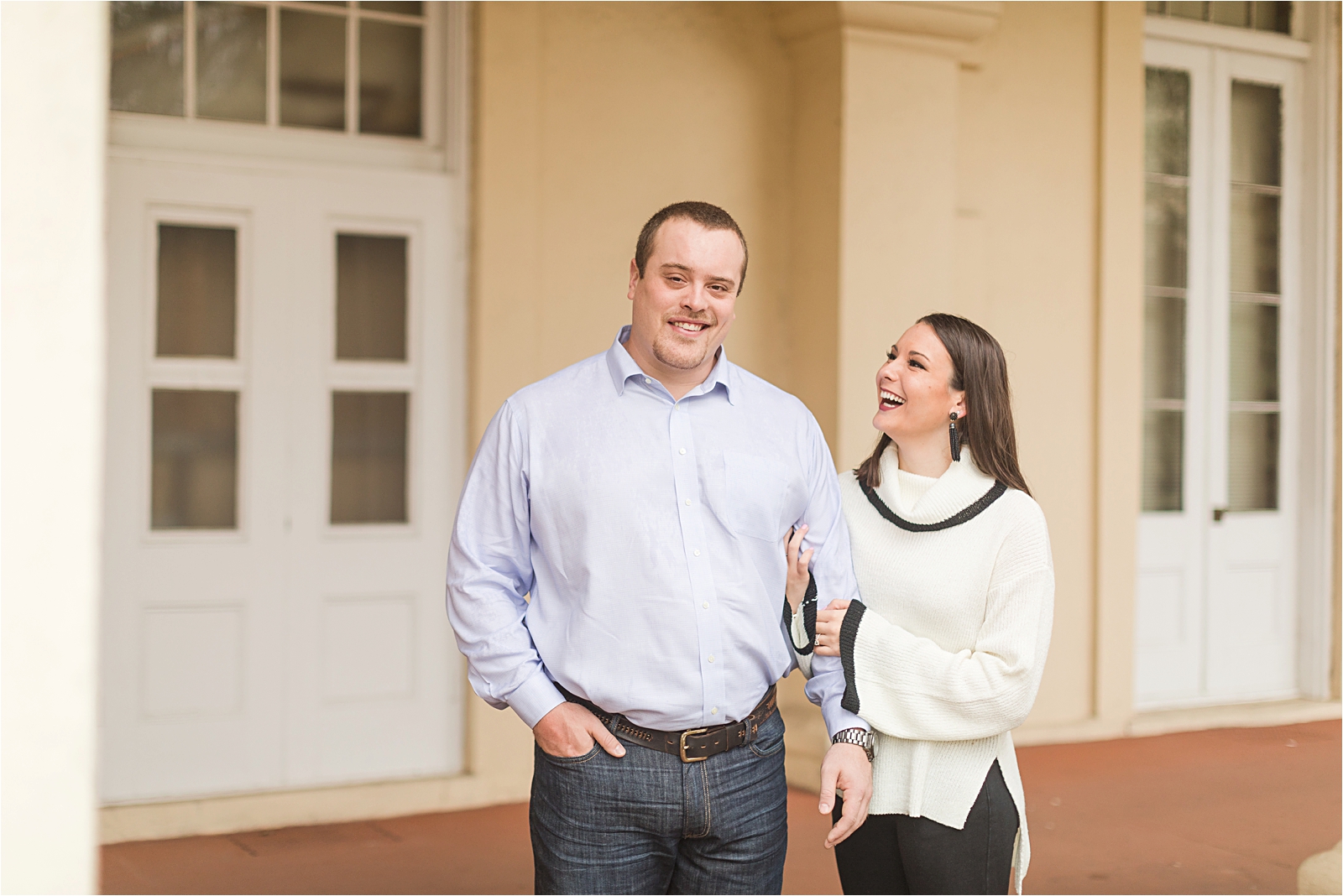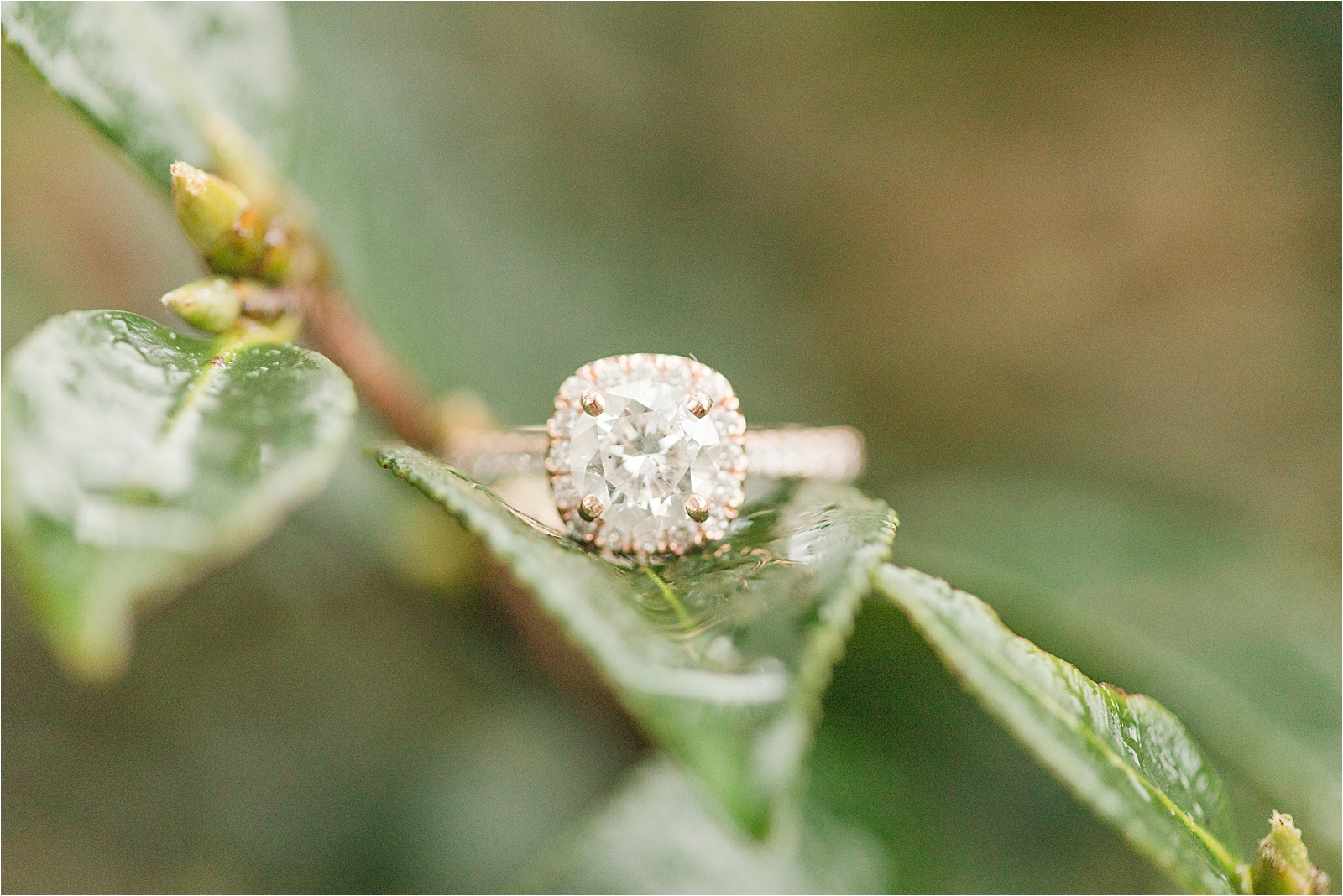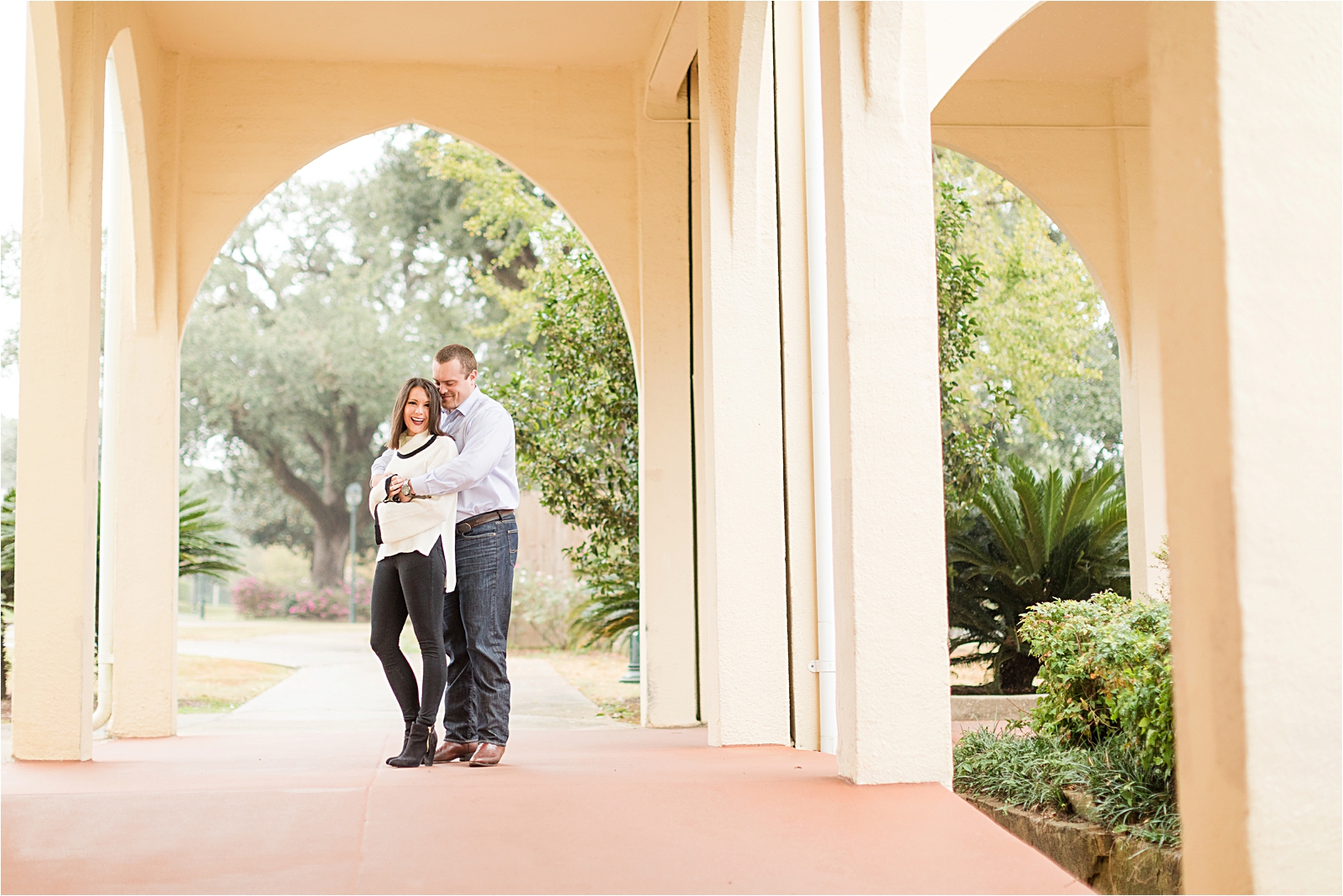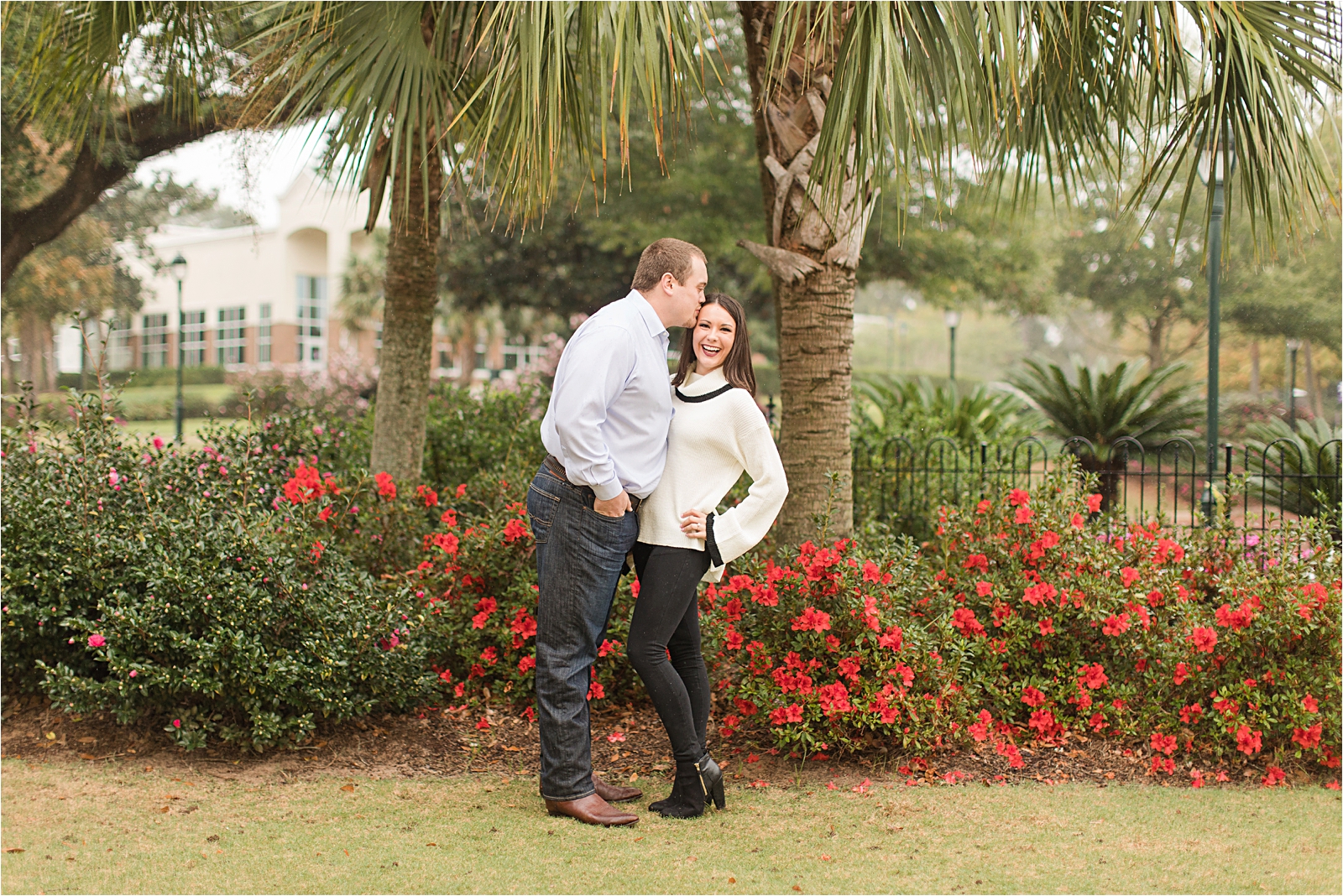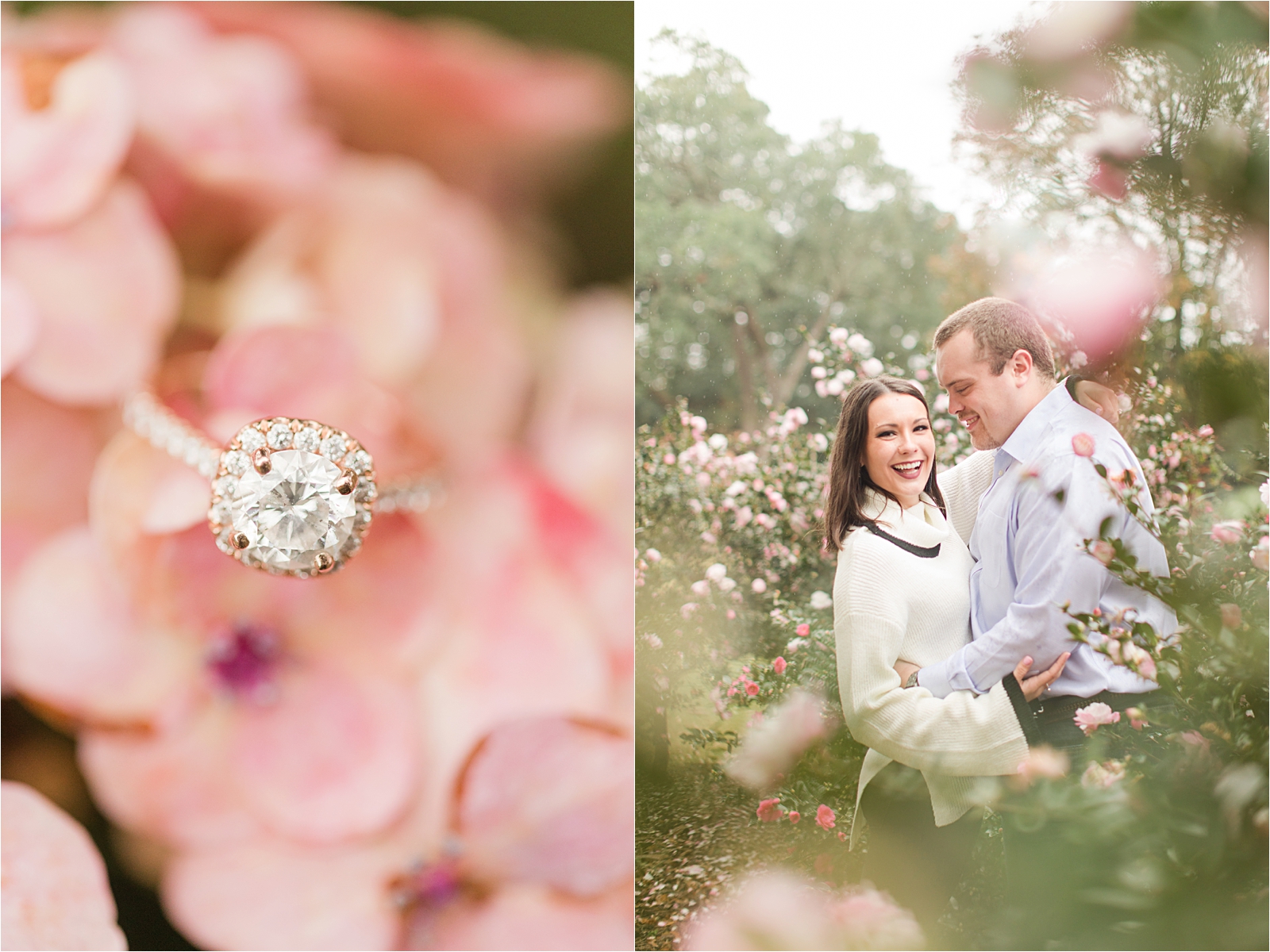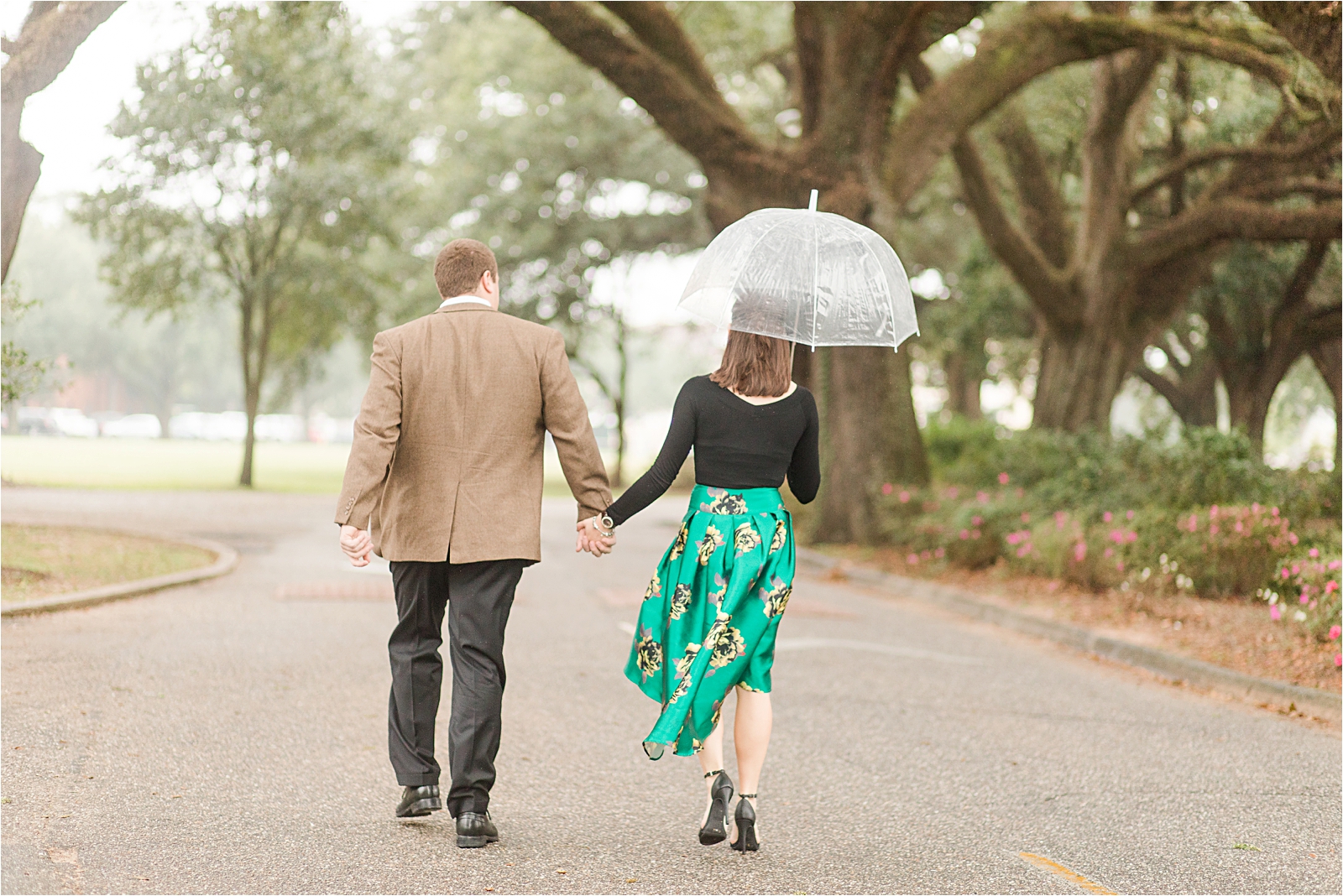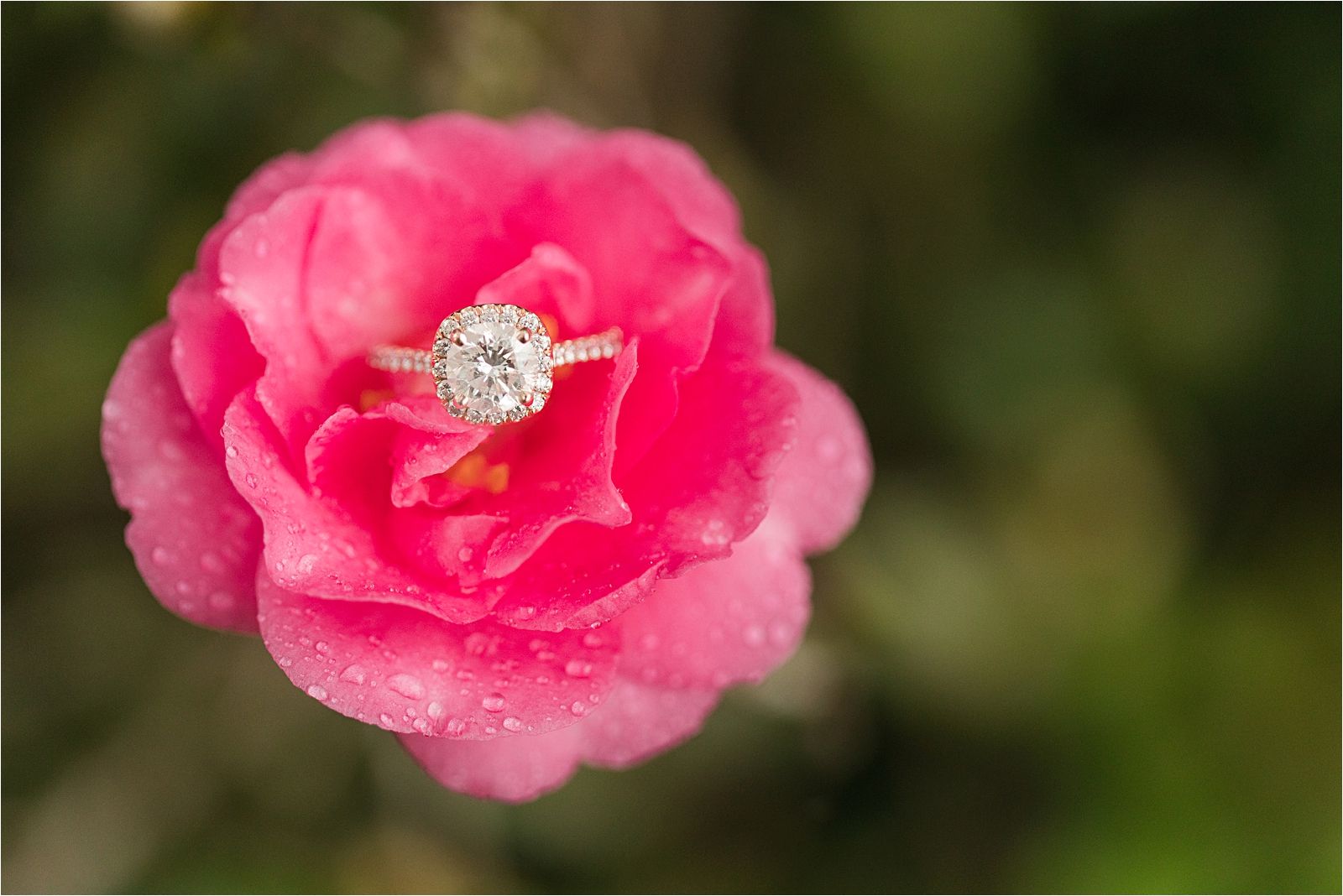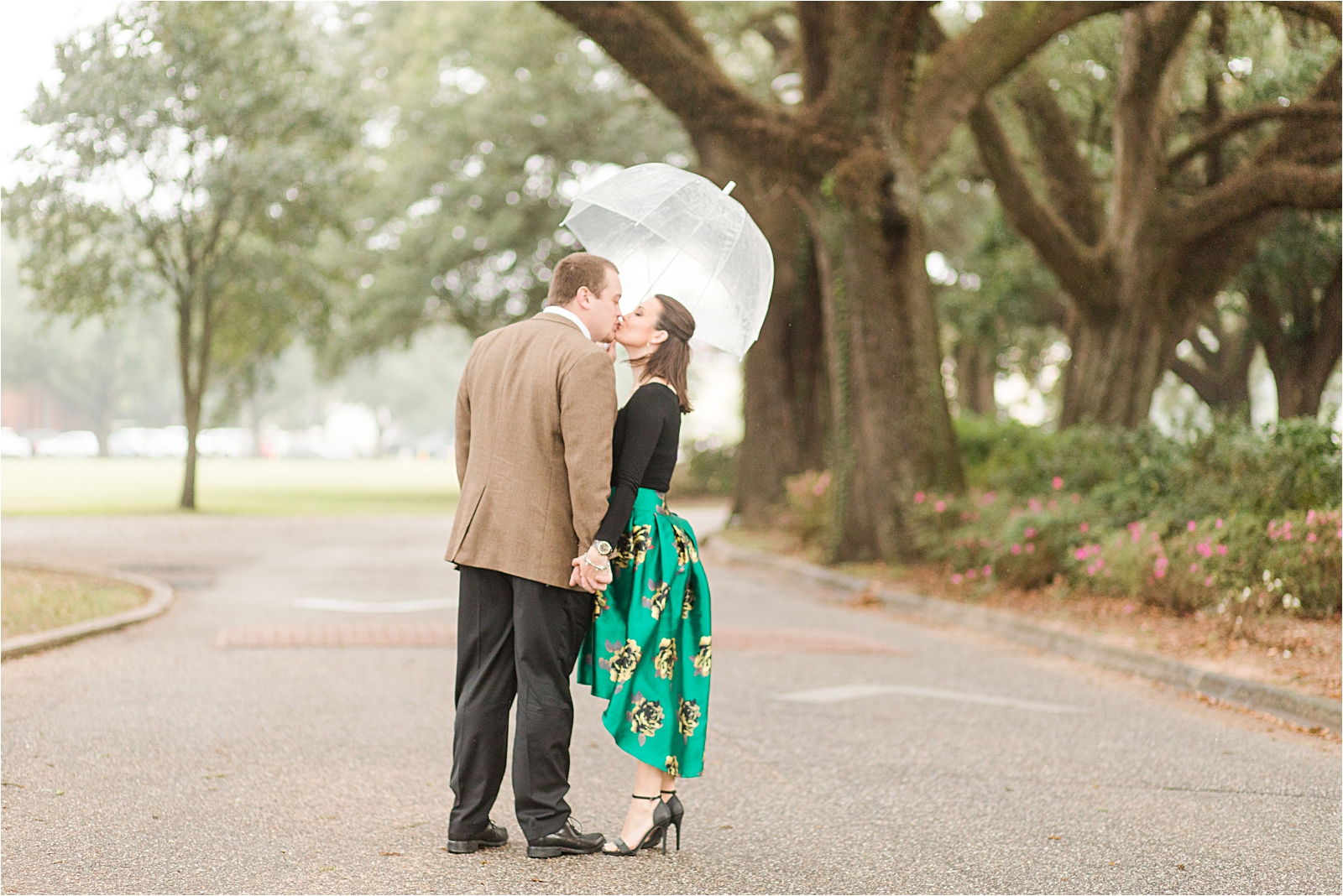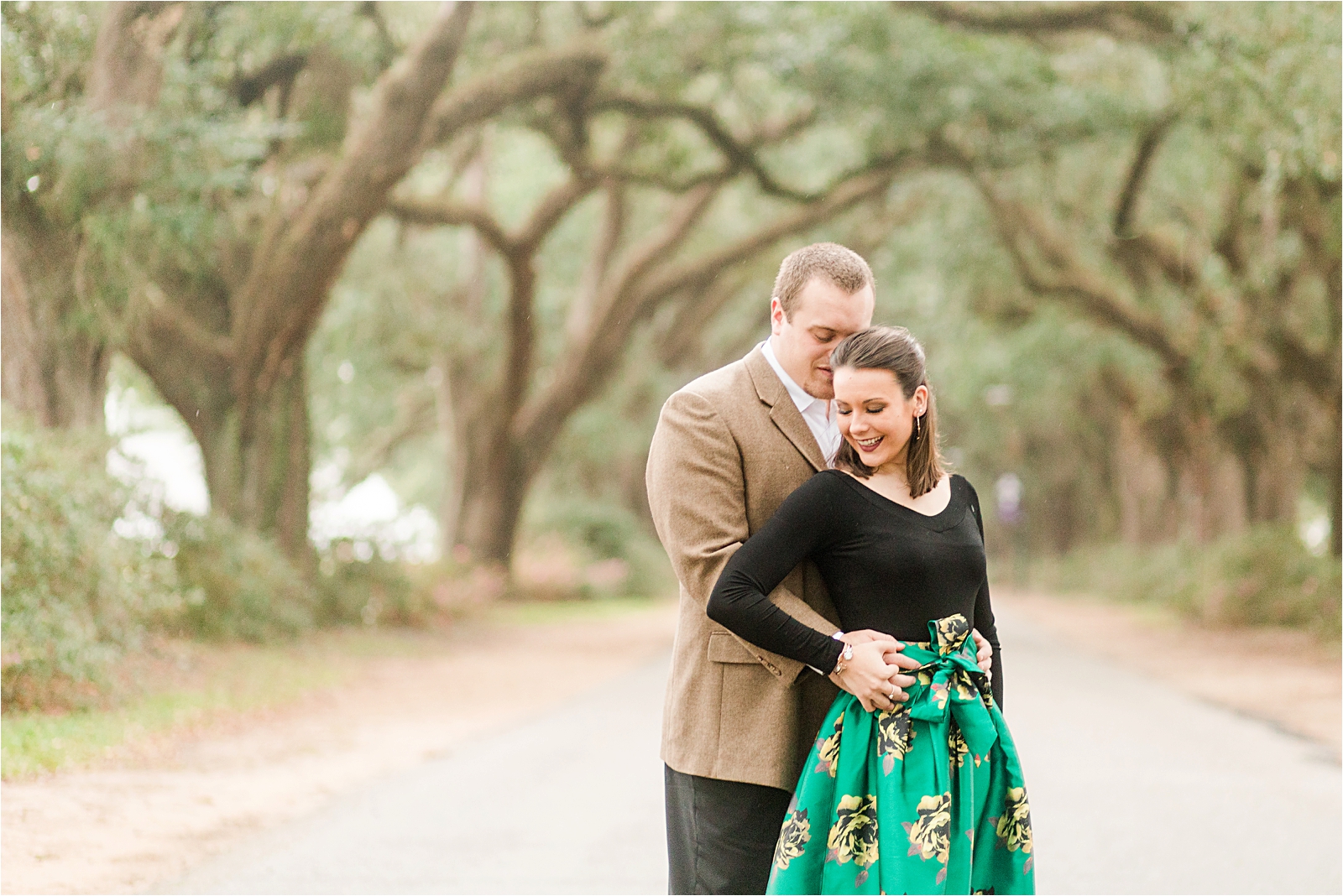 Their engagement RING!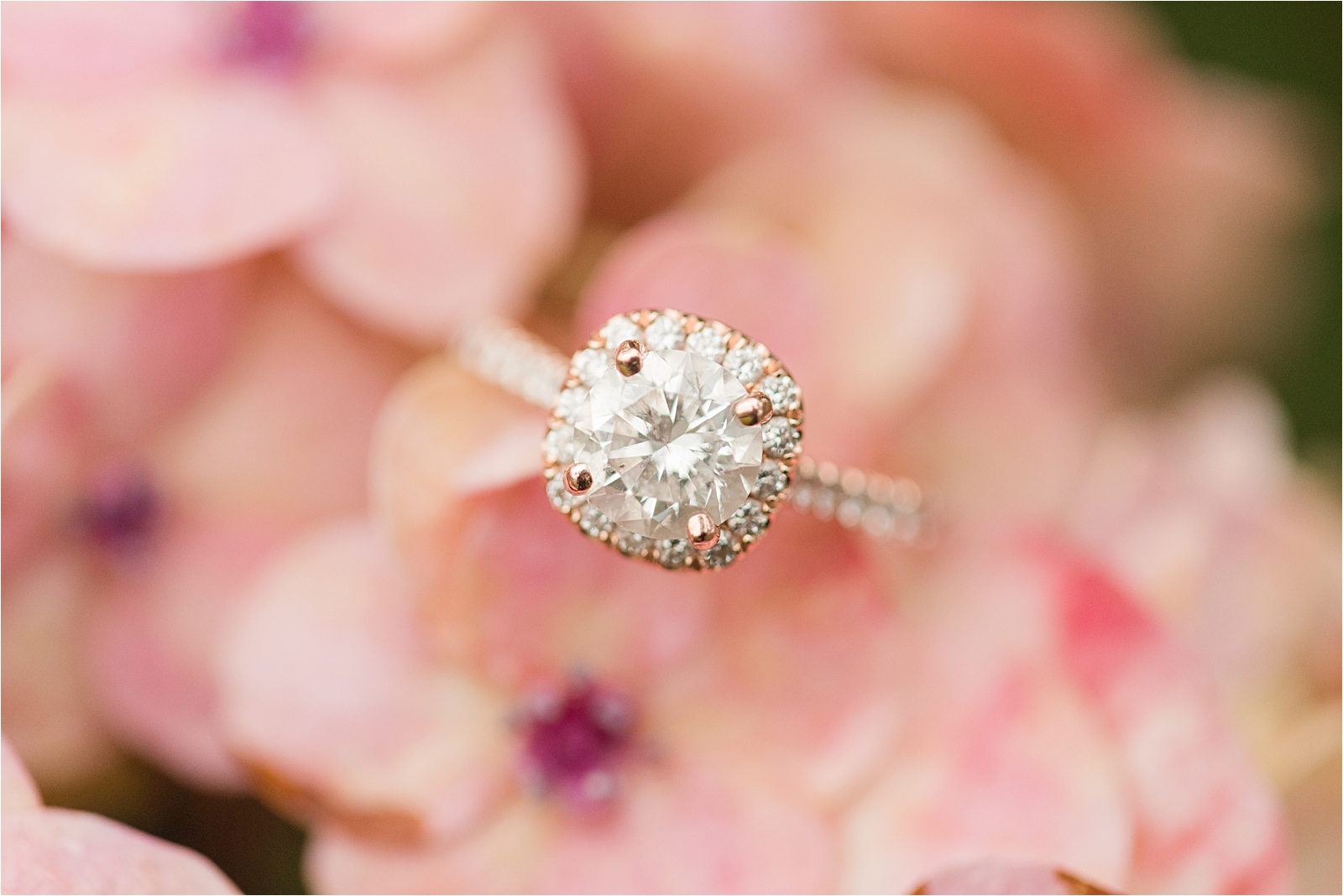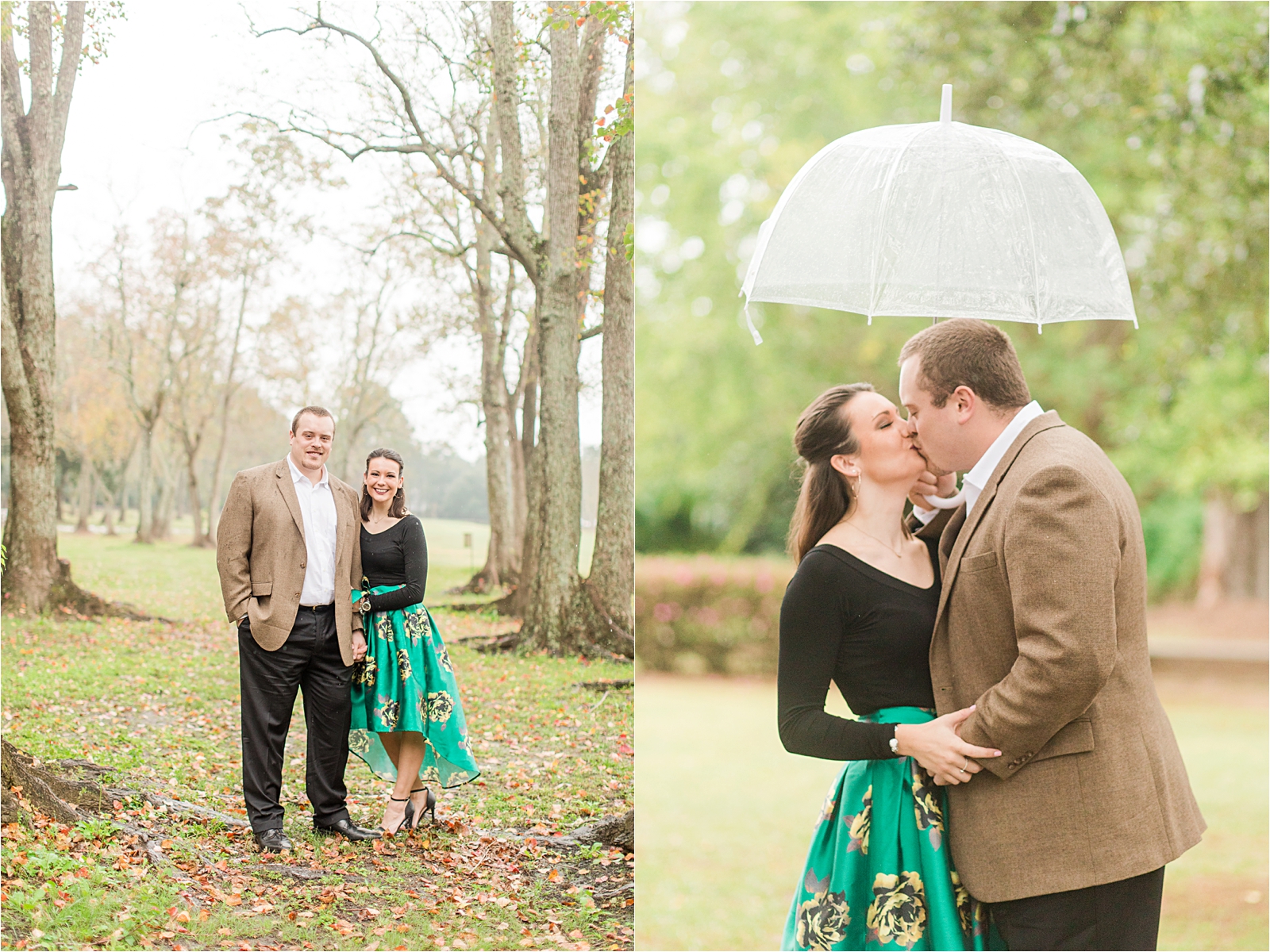 Oh, Courtney!  Your joy is contagious!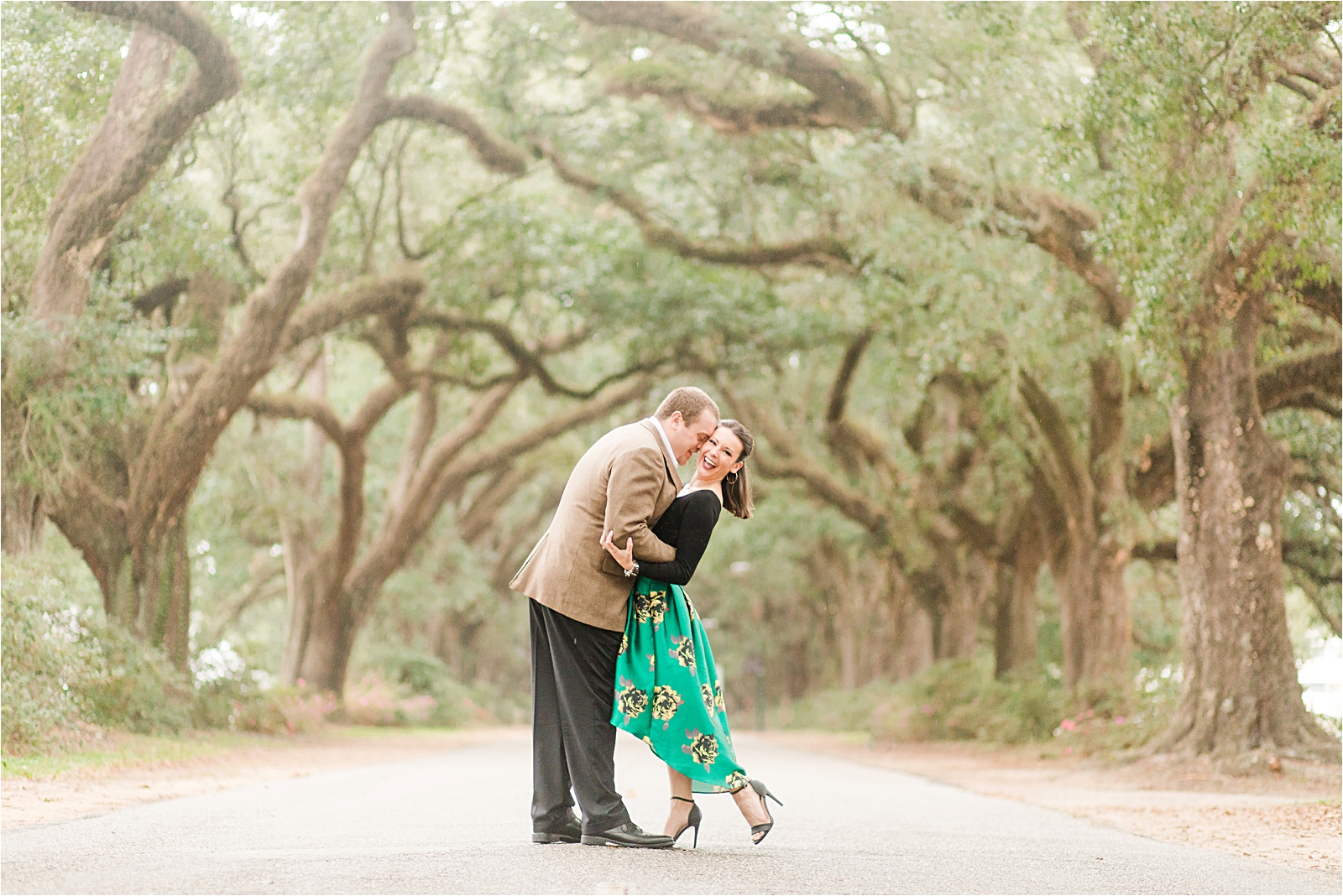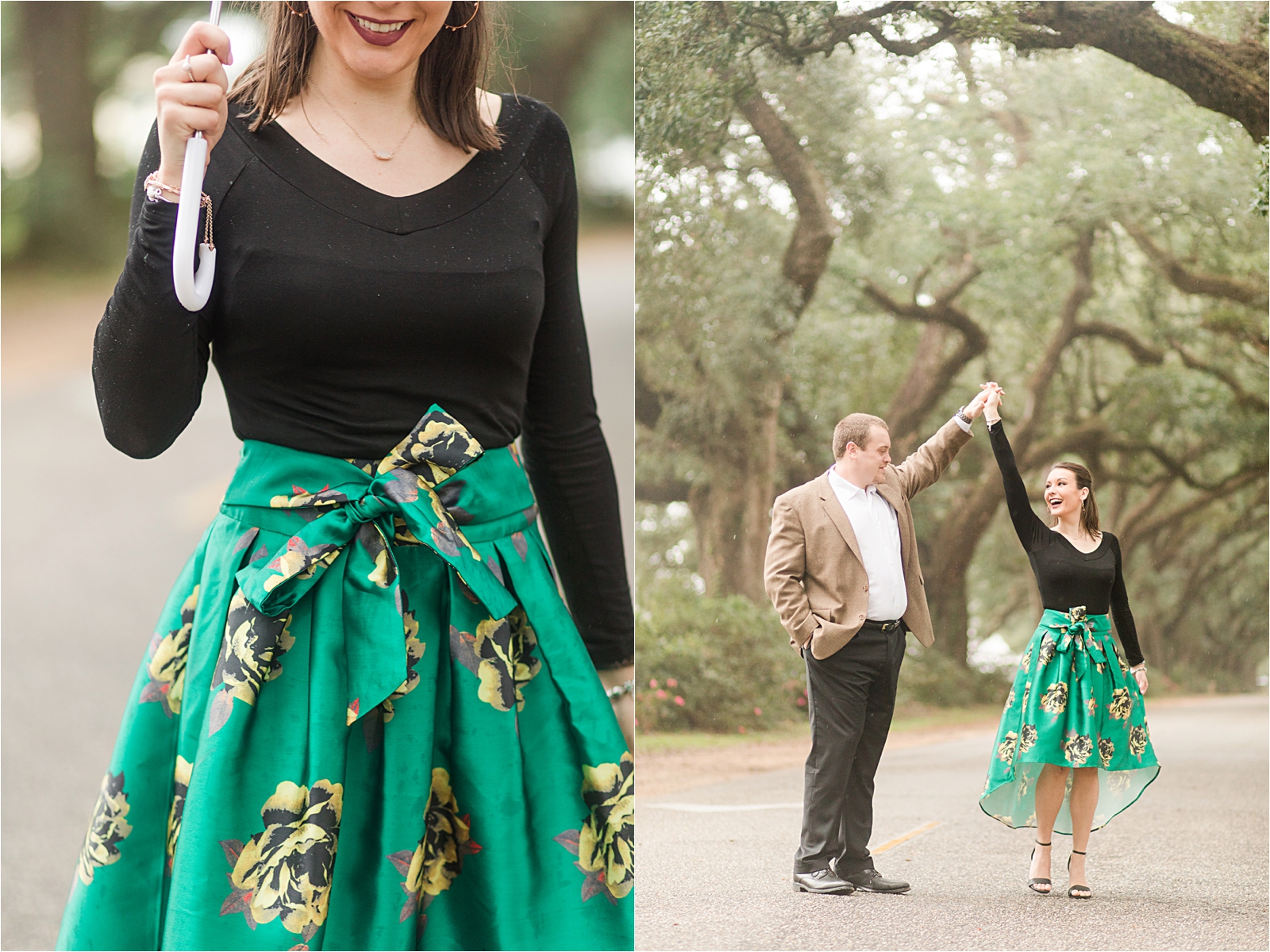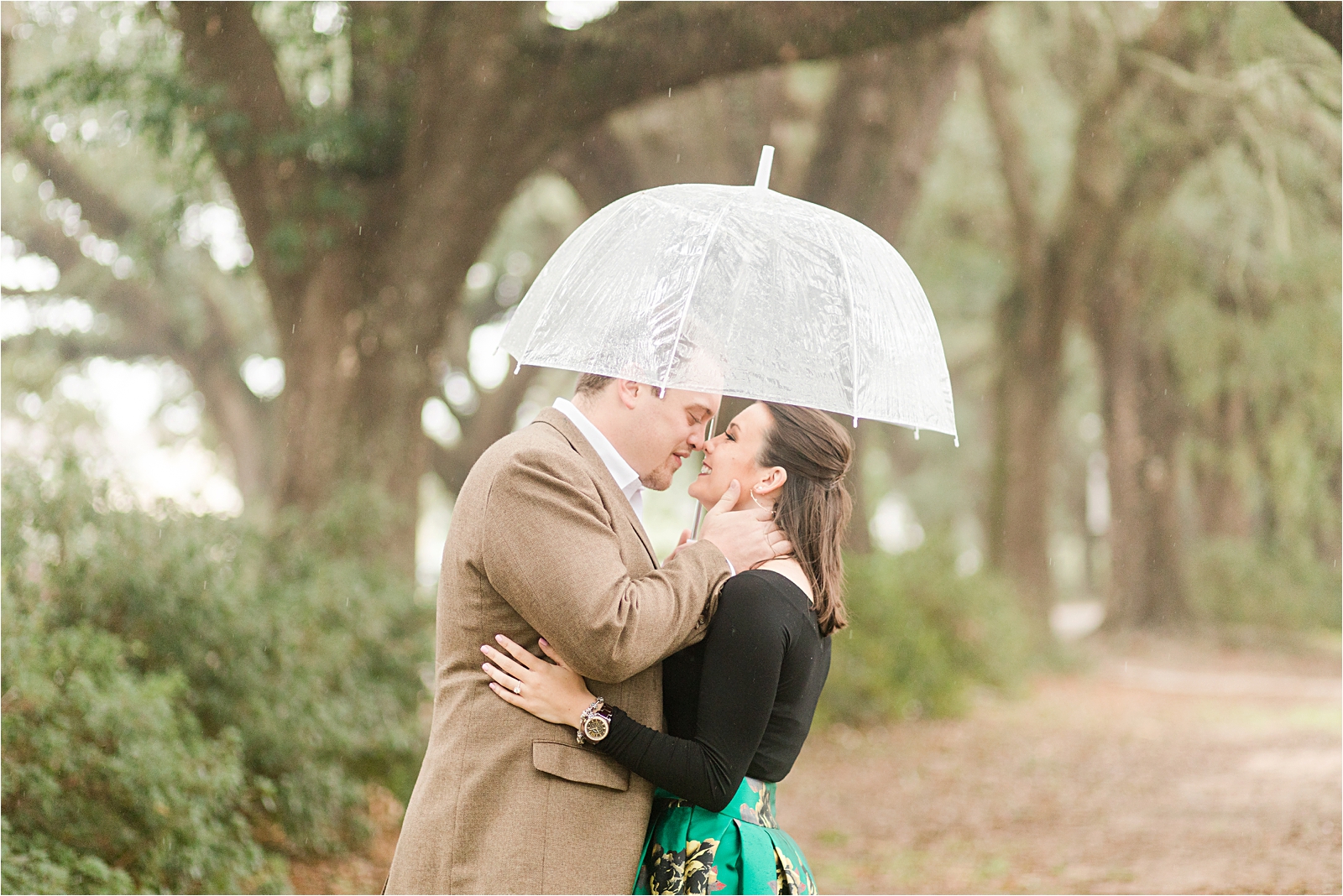 One of my favorites….!!!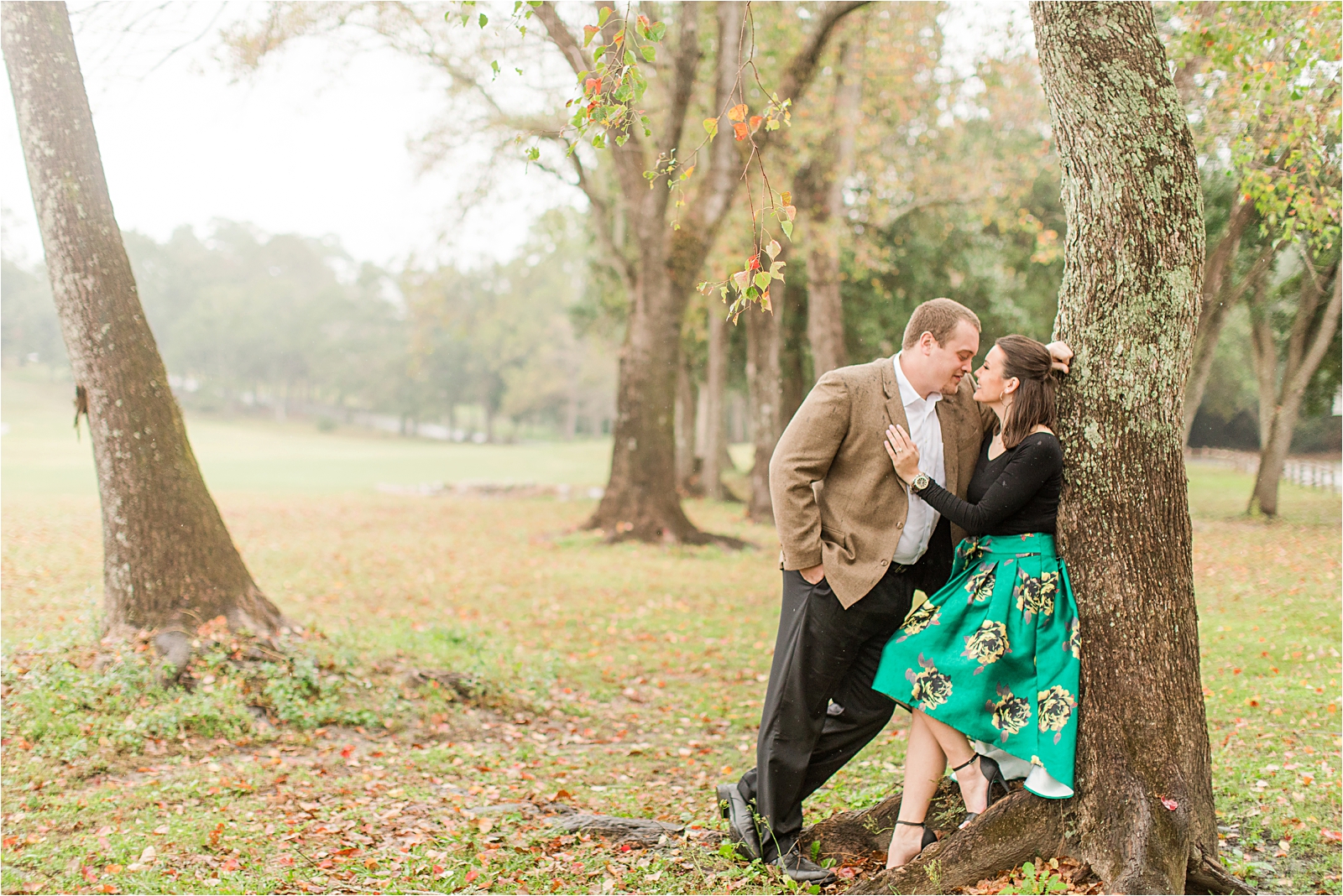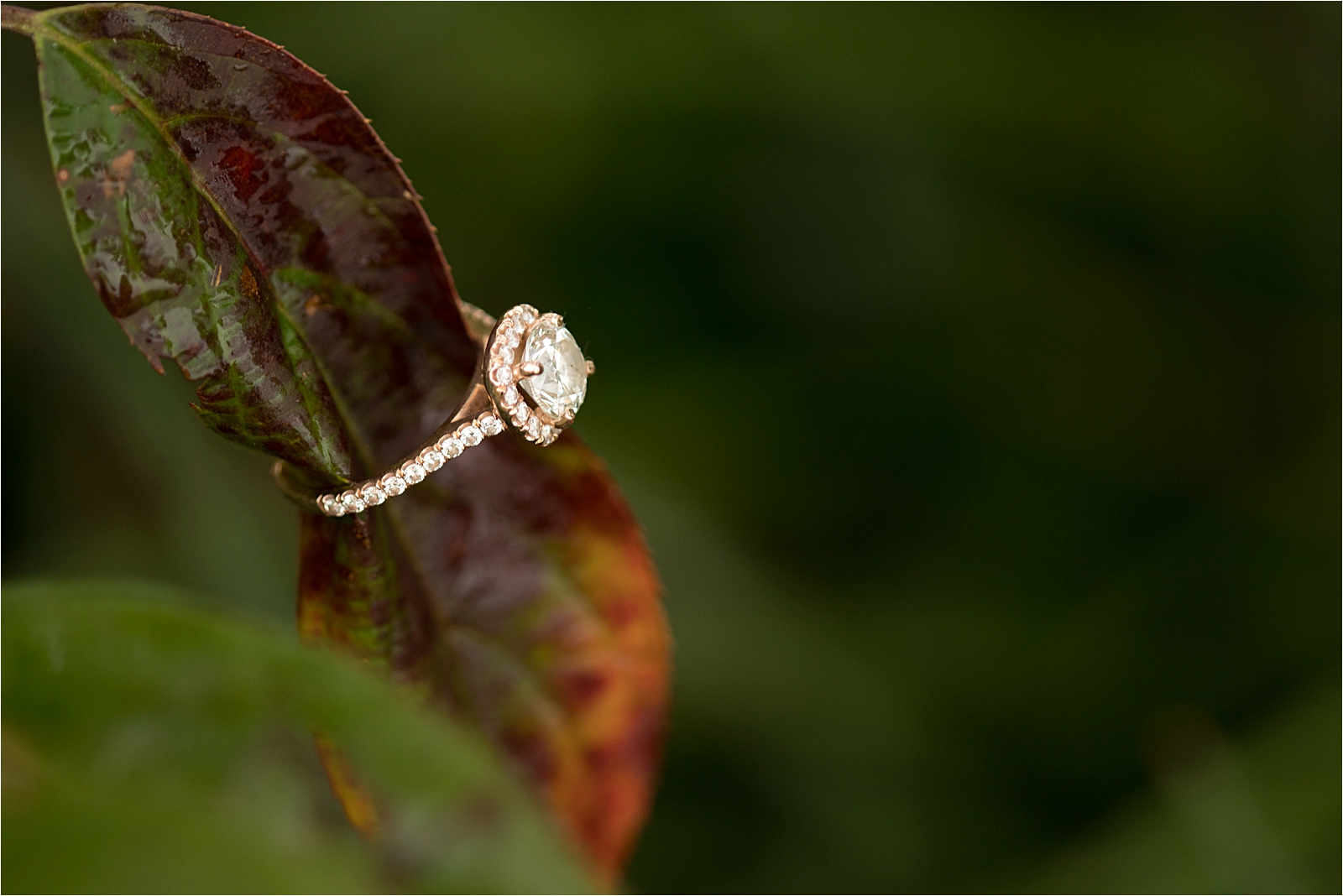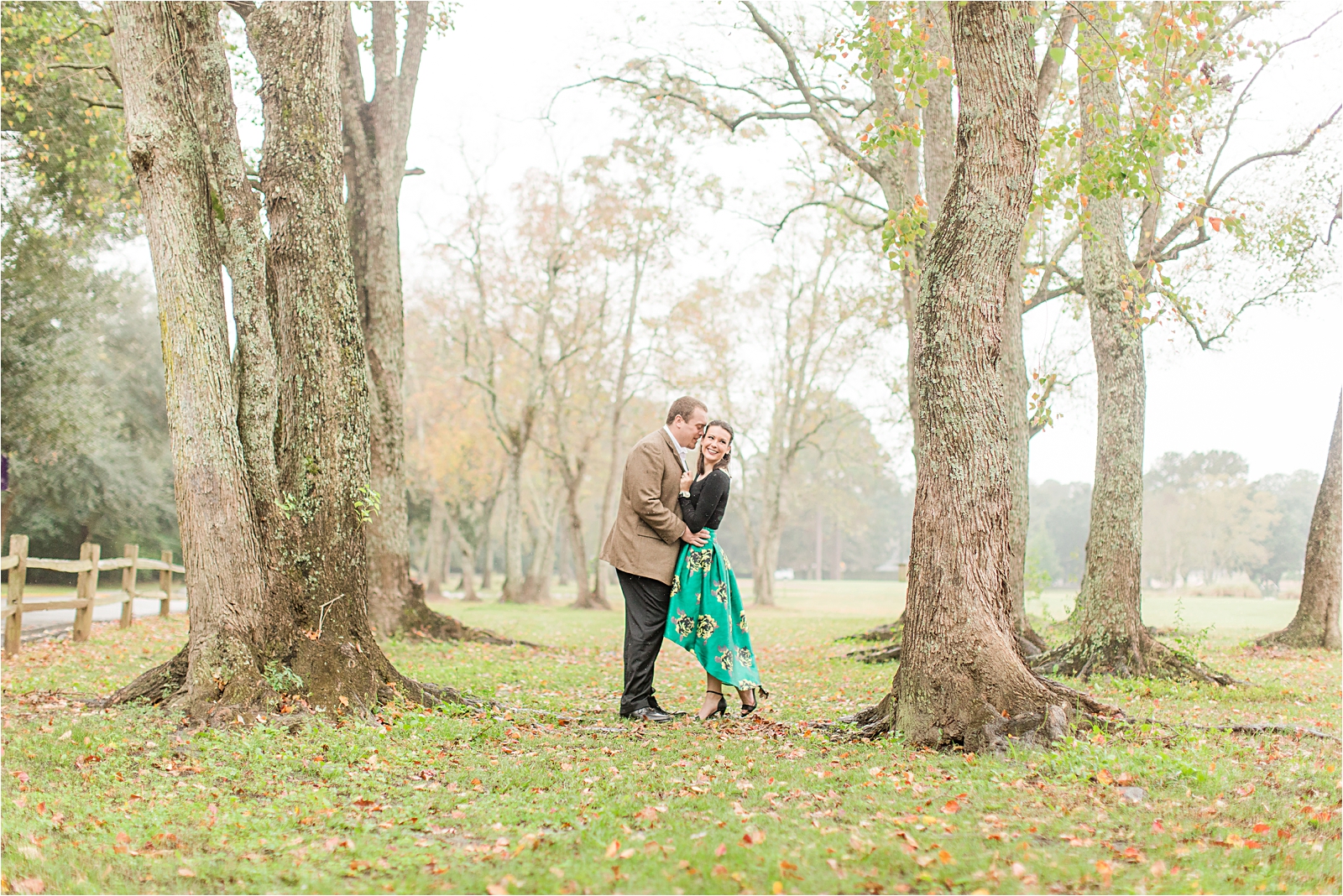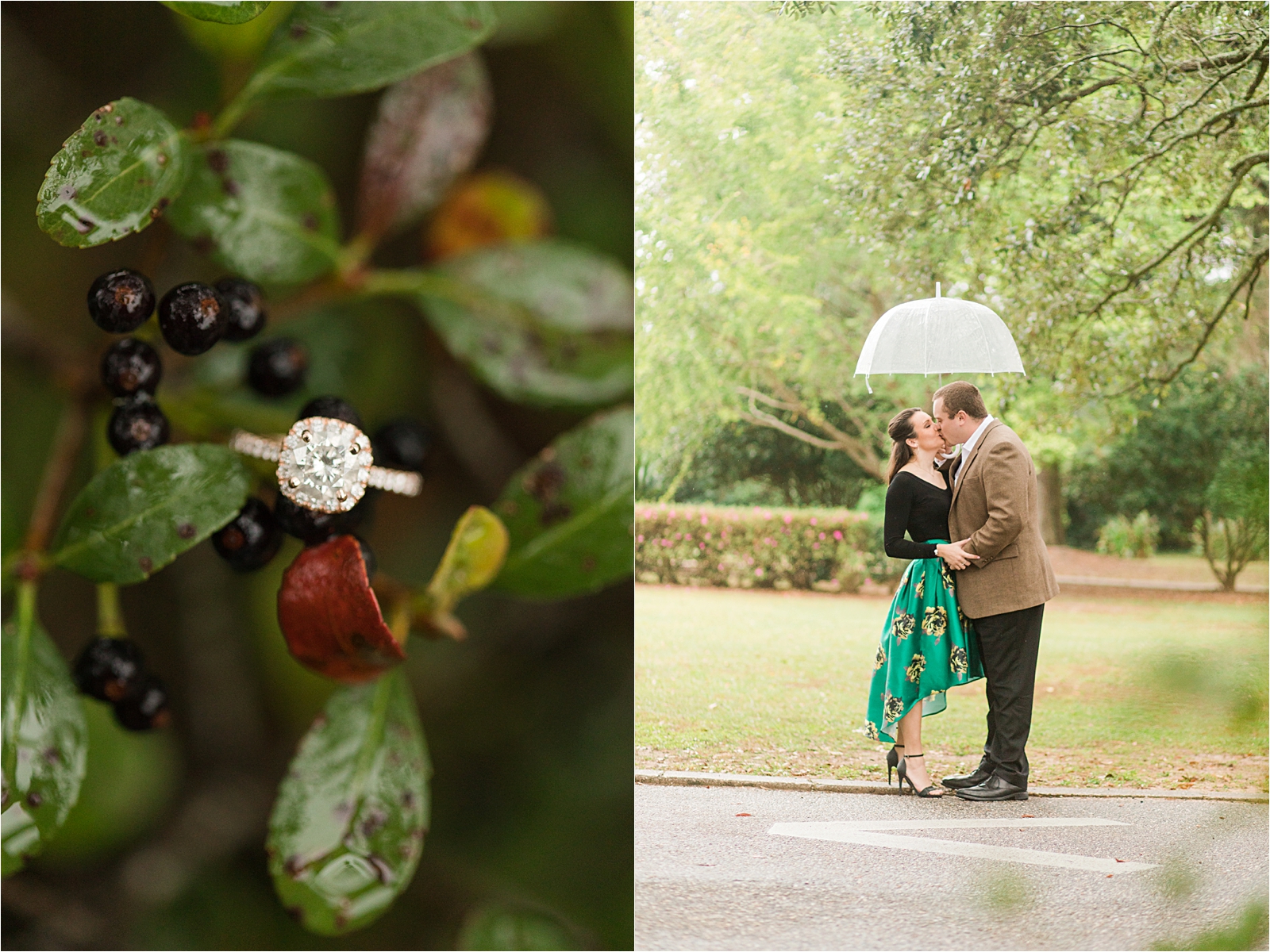 Oh golly, the image below is out of focus, but gosh golly, I adore it!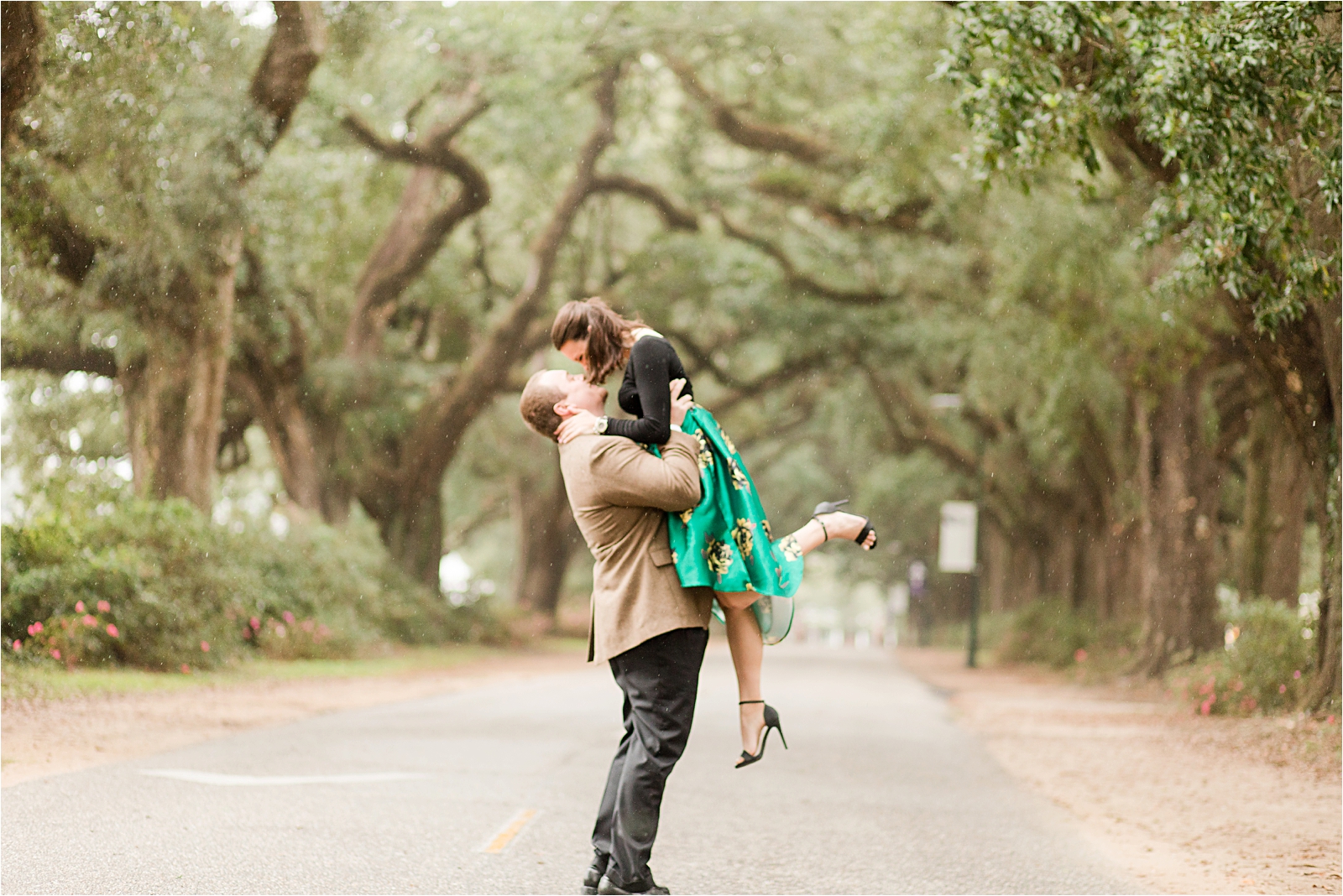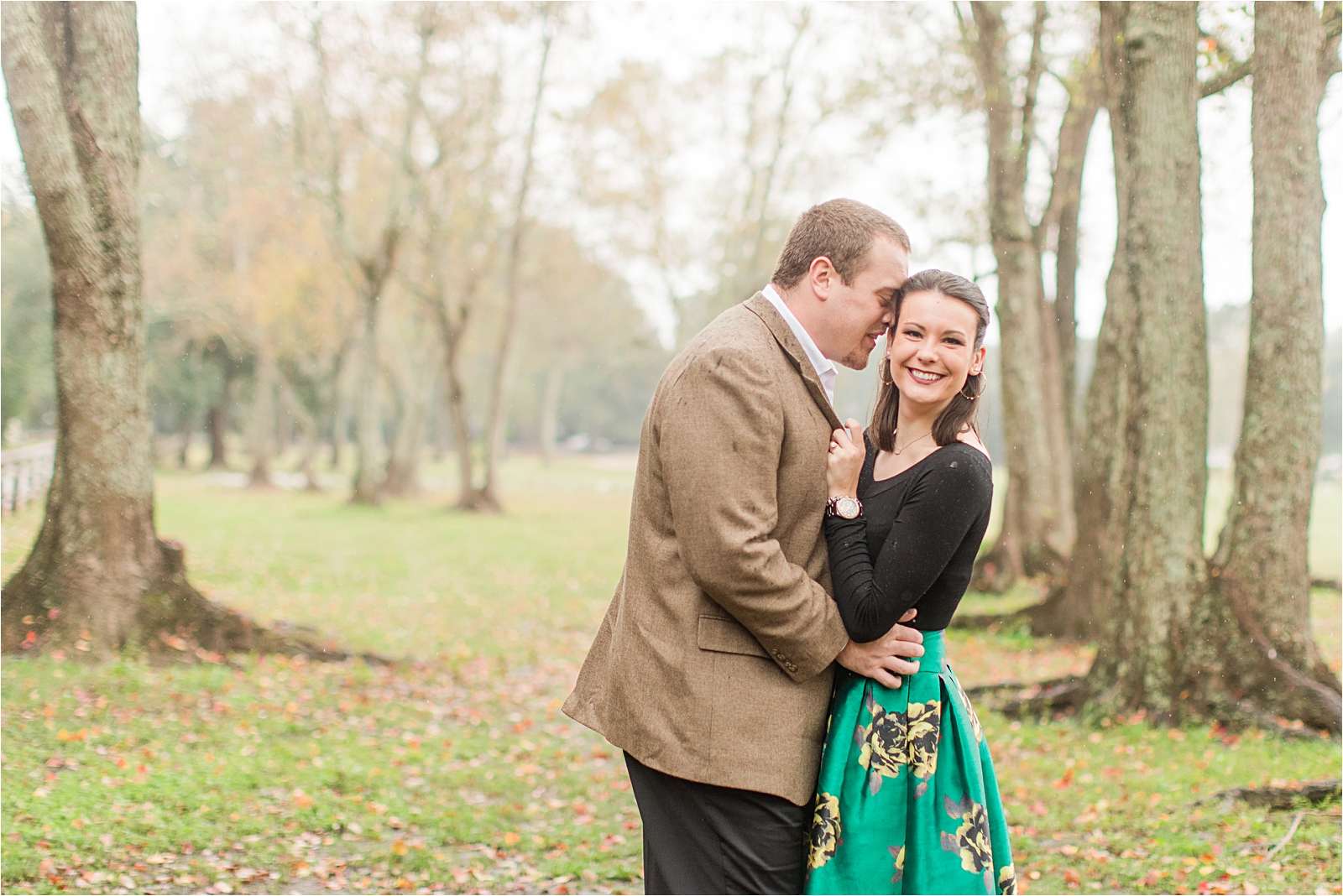 Until this session, that clear umbrella sat in the trunk of my car, unused!  Doesn't this umbrella fit PERFECTLY into their Autumn engagement session in the rain!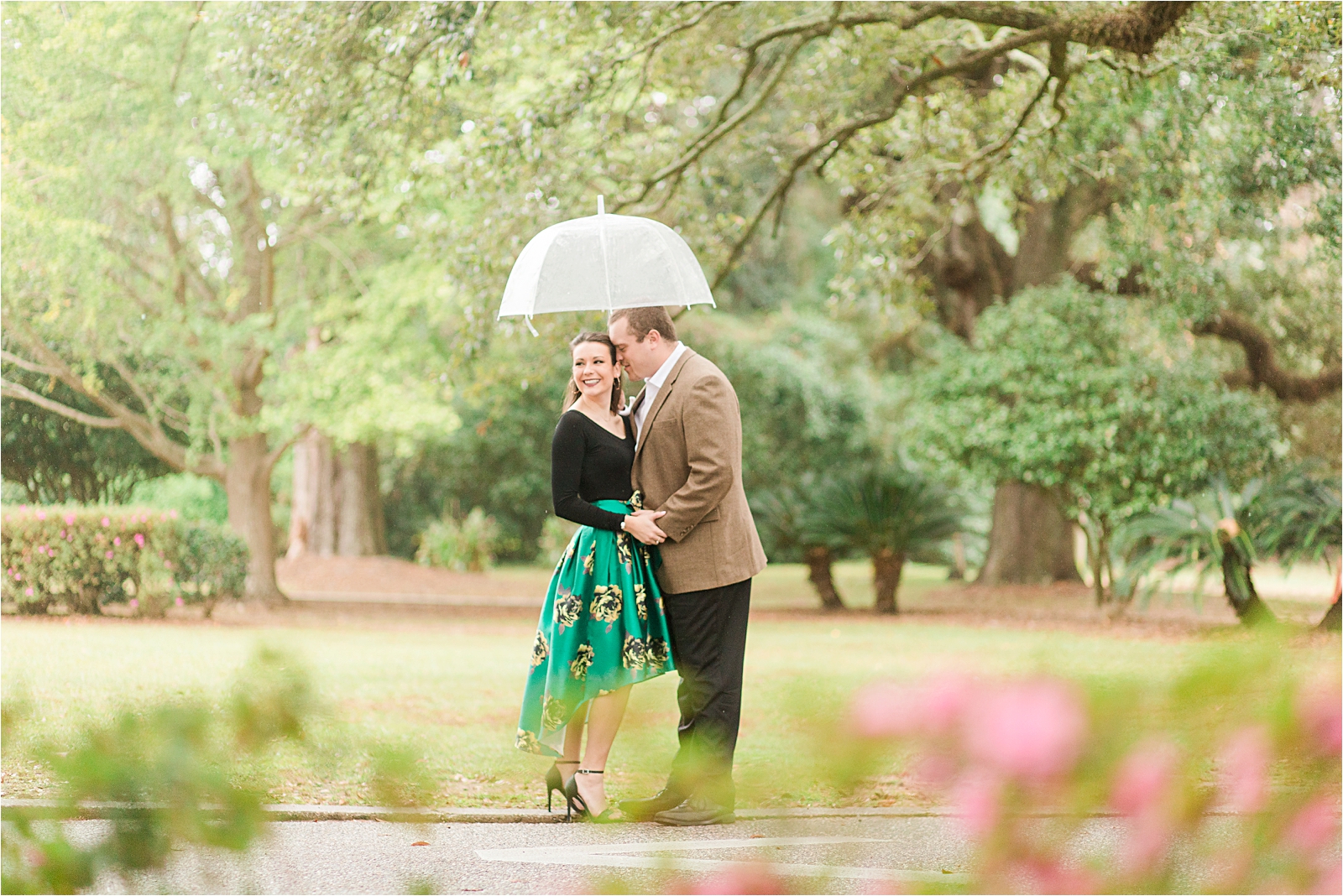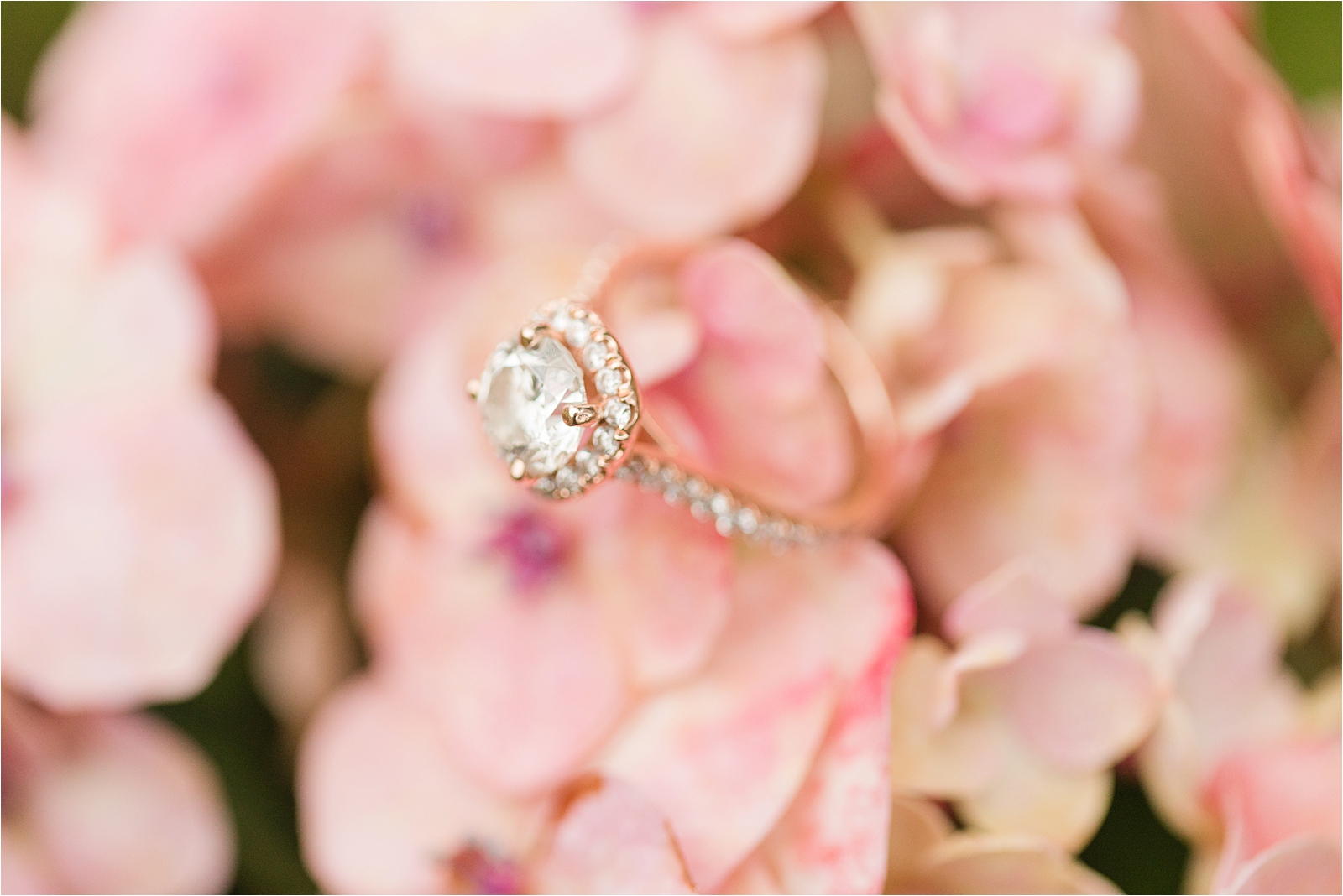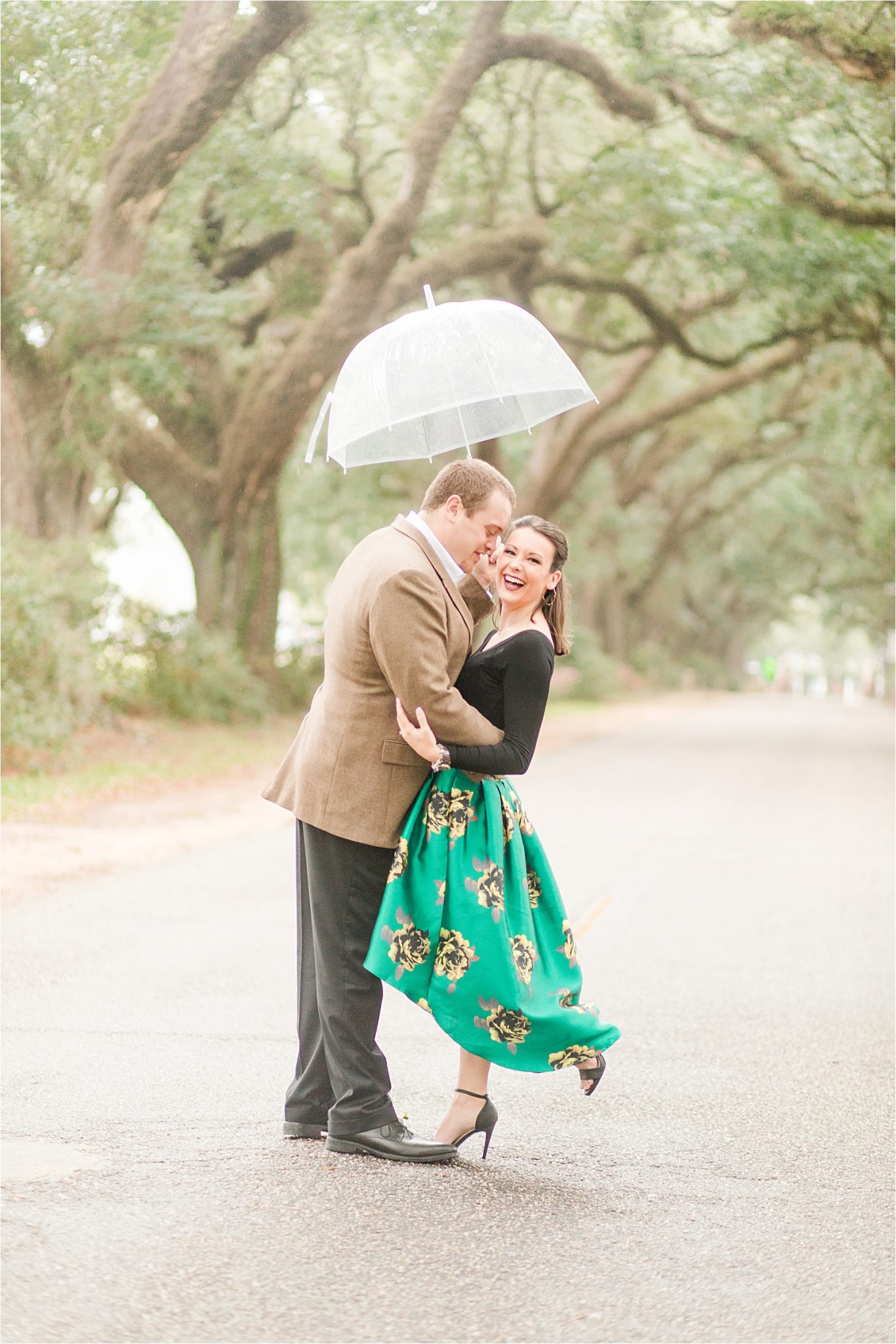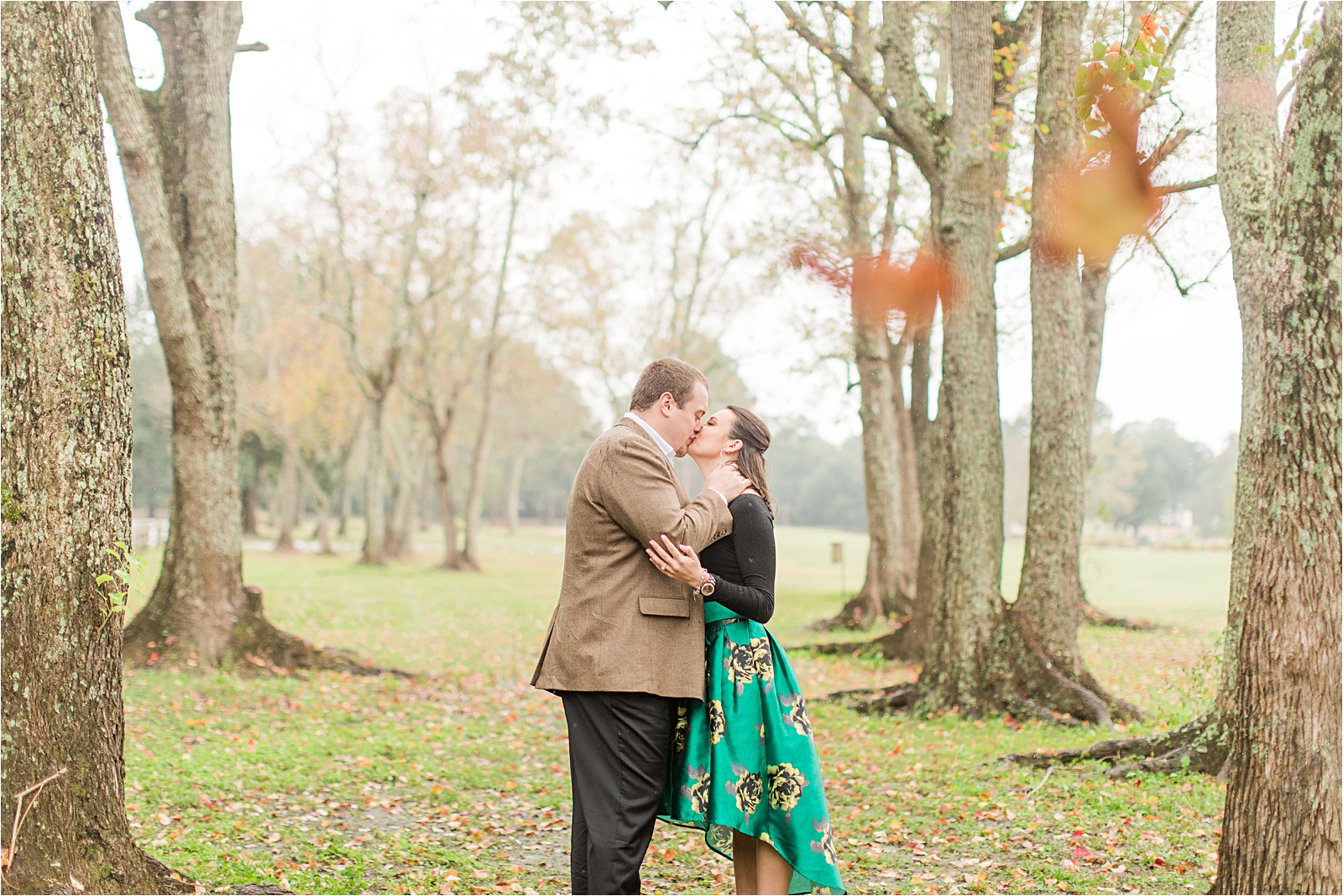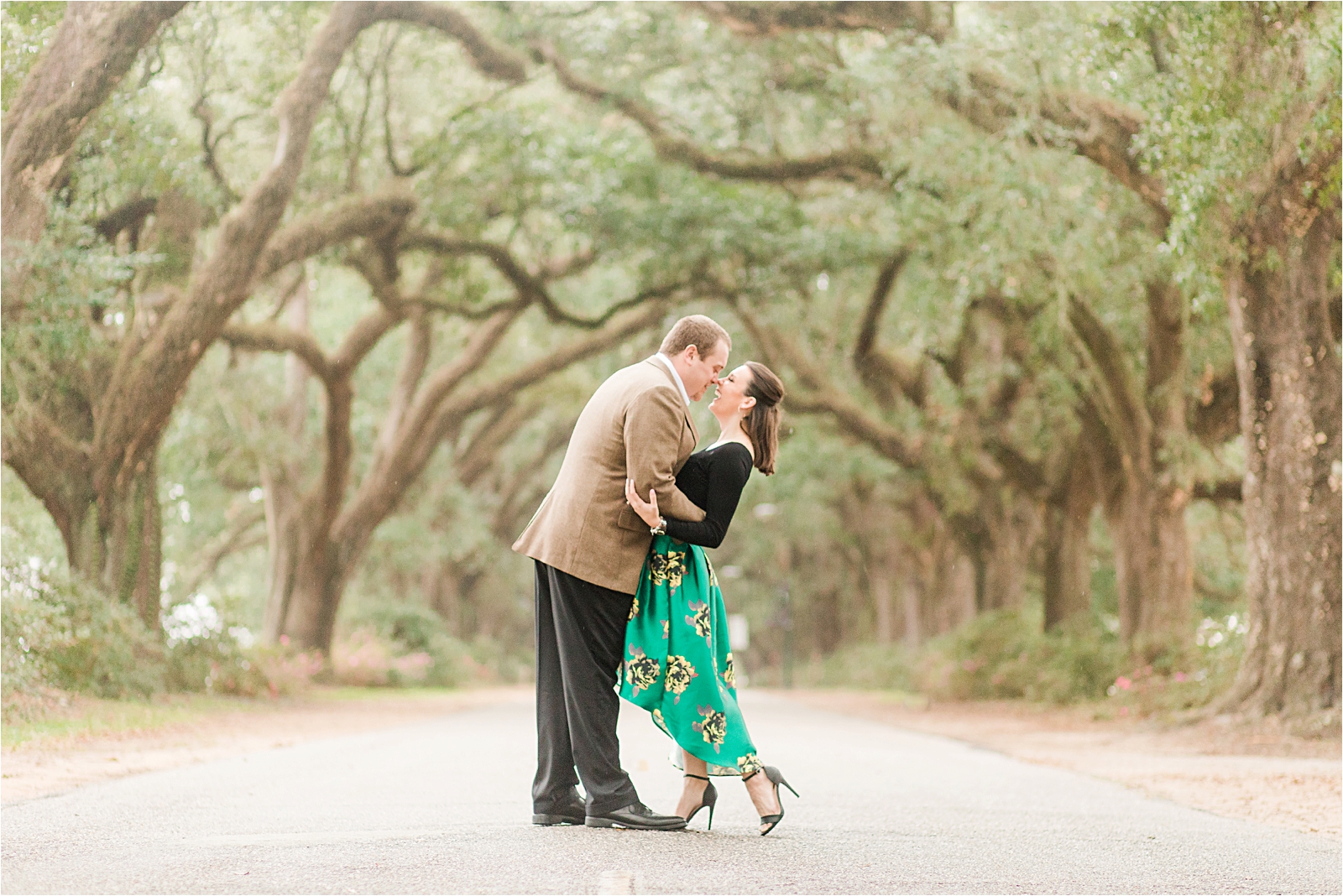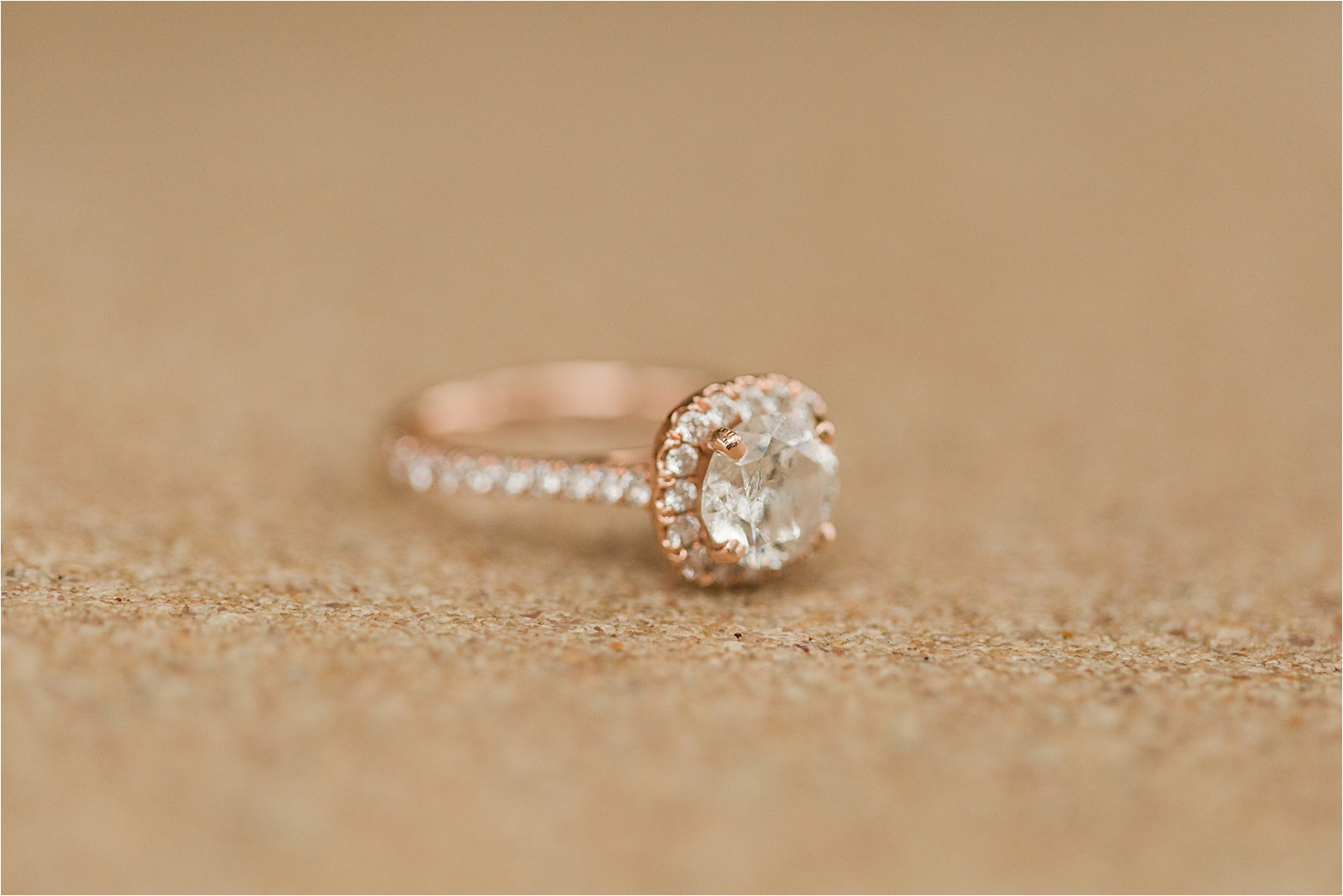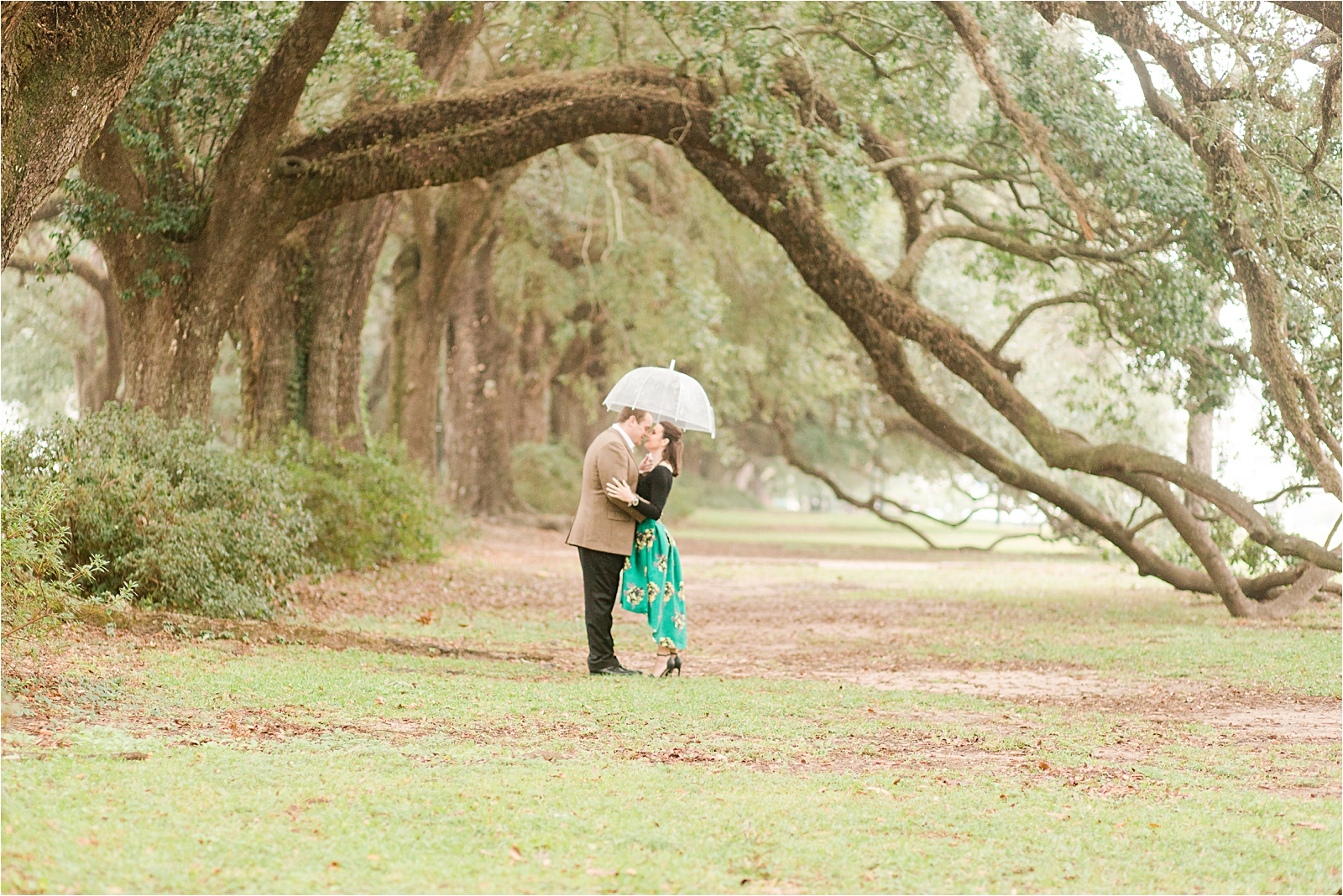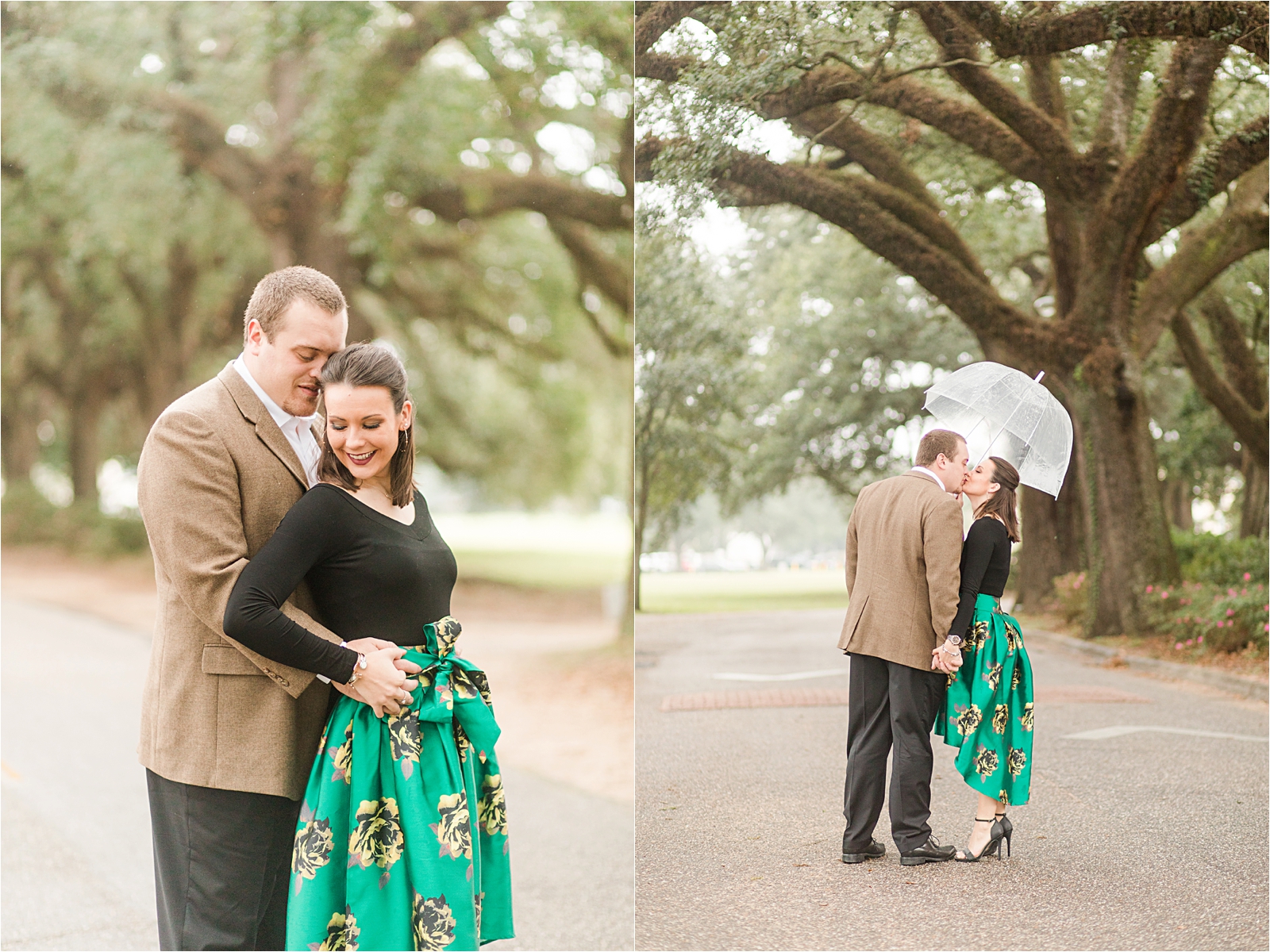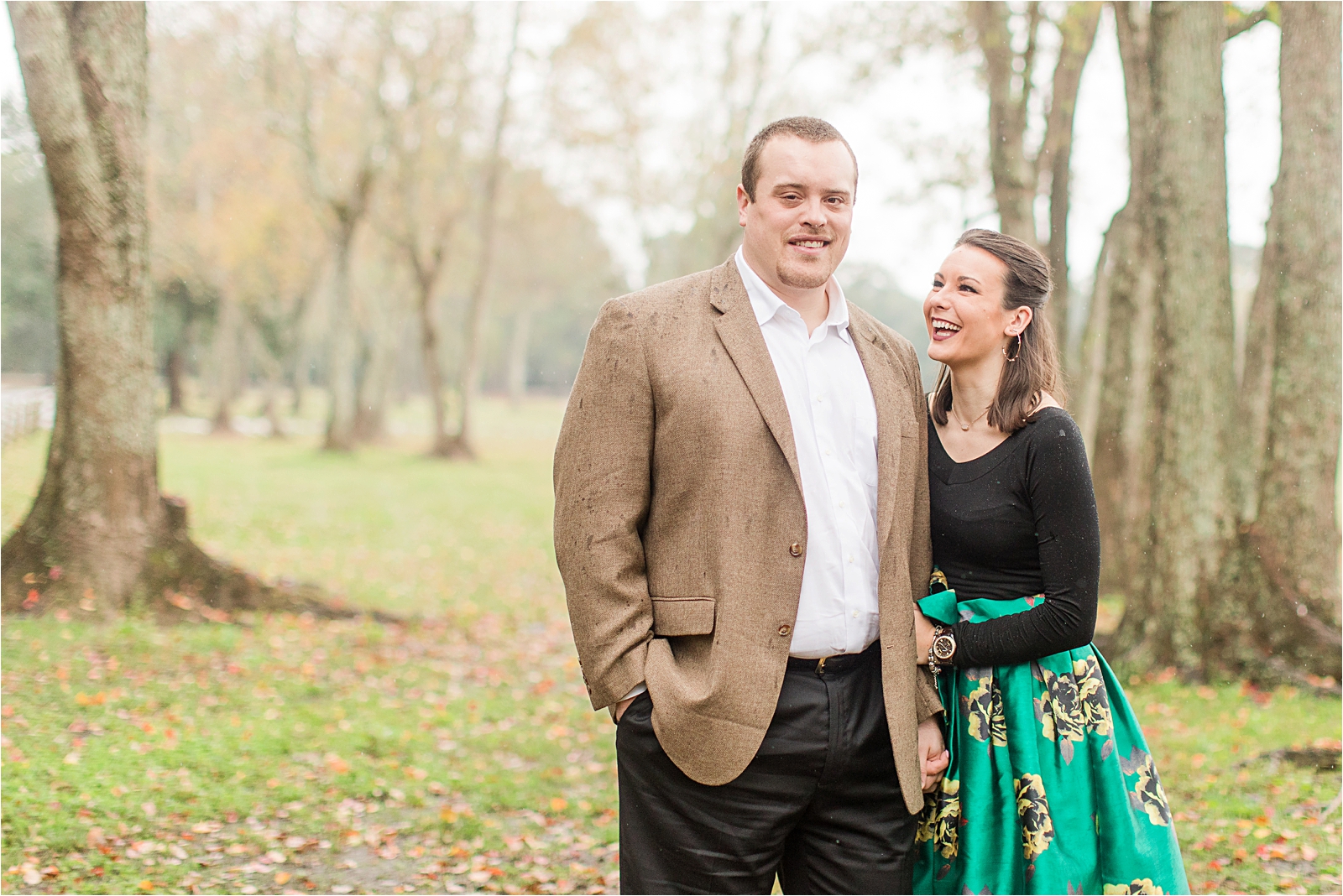 This image below makes me feel as if we are in the mountains– that fence and these colors ! Ah!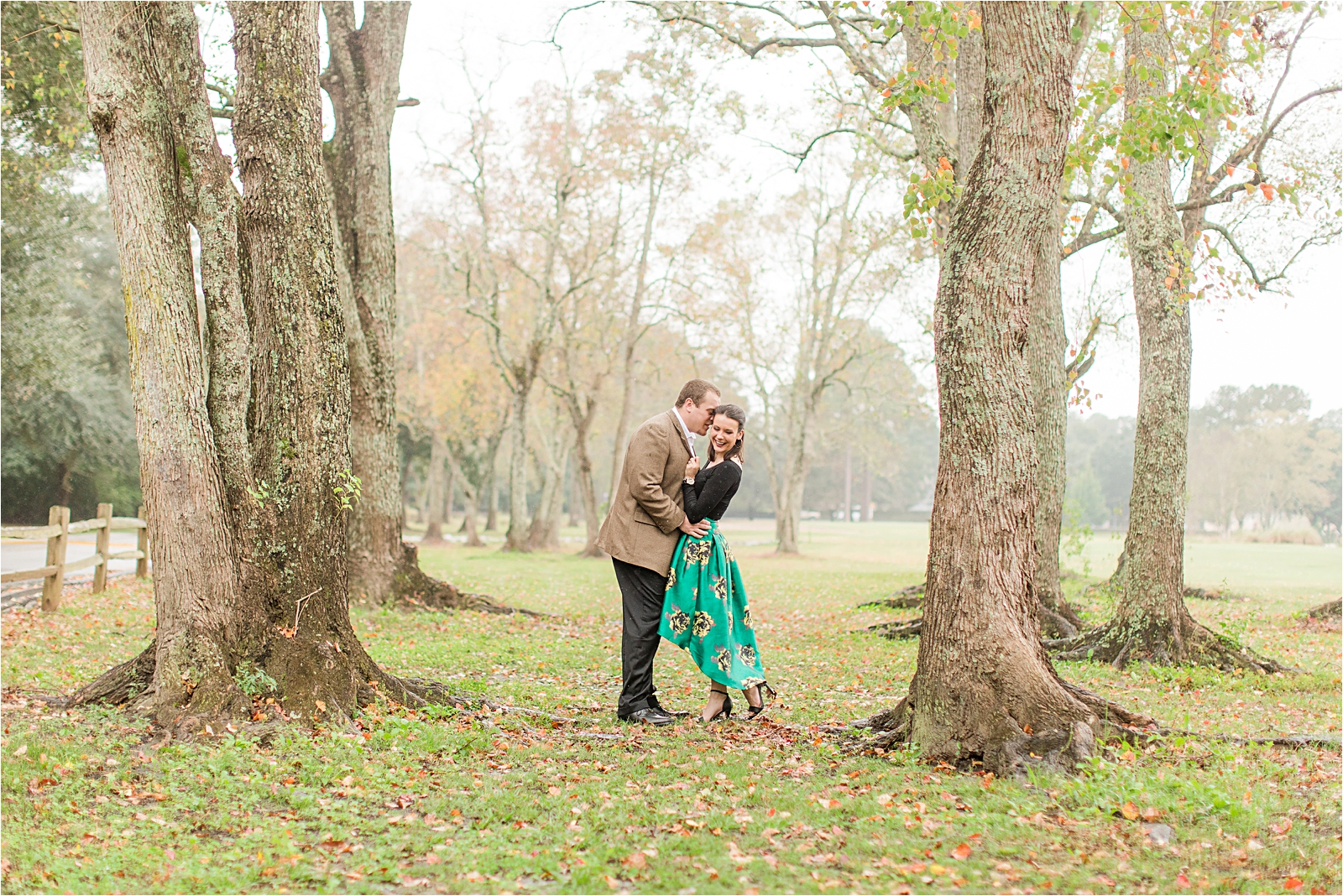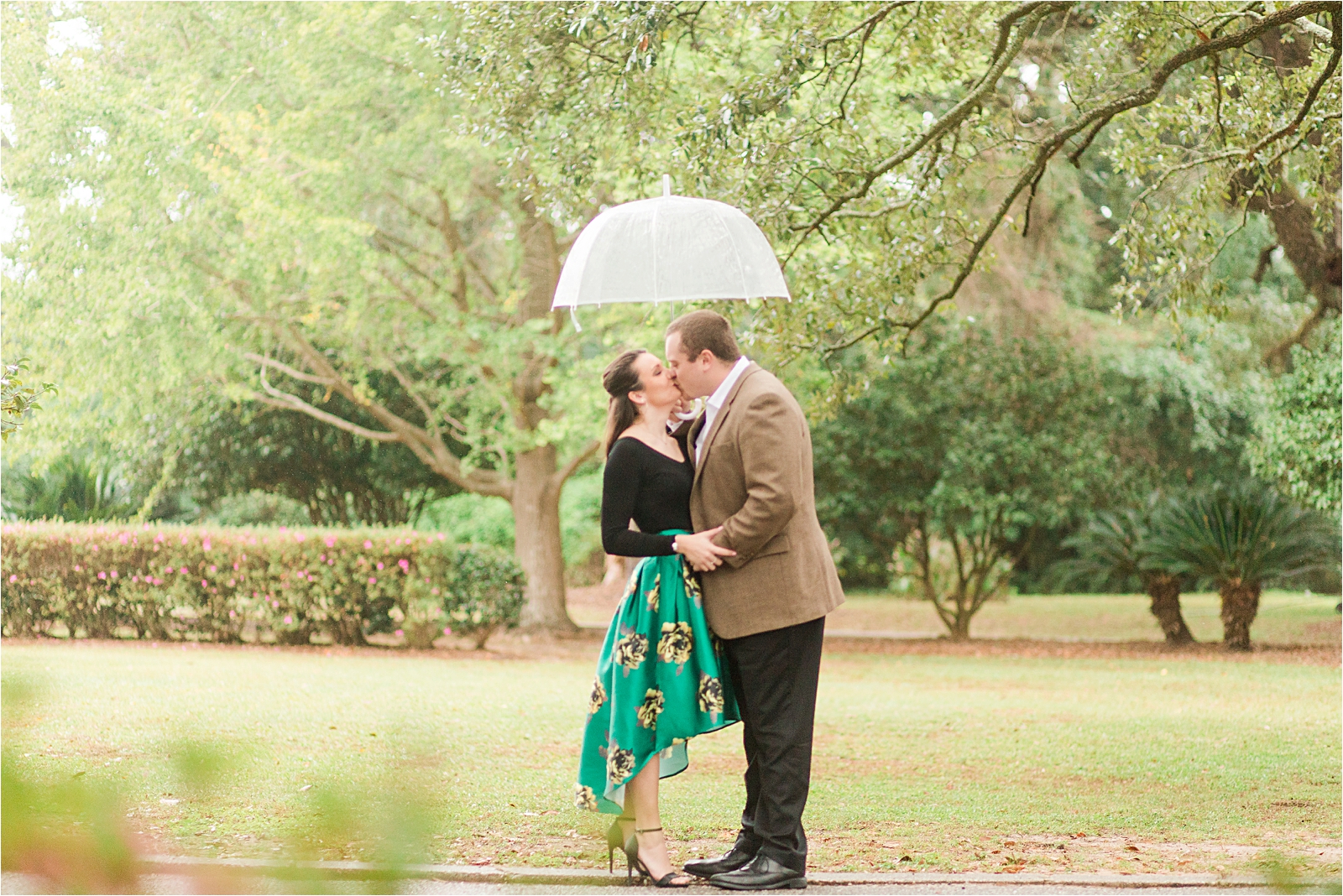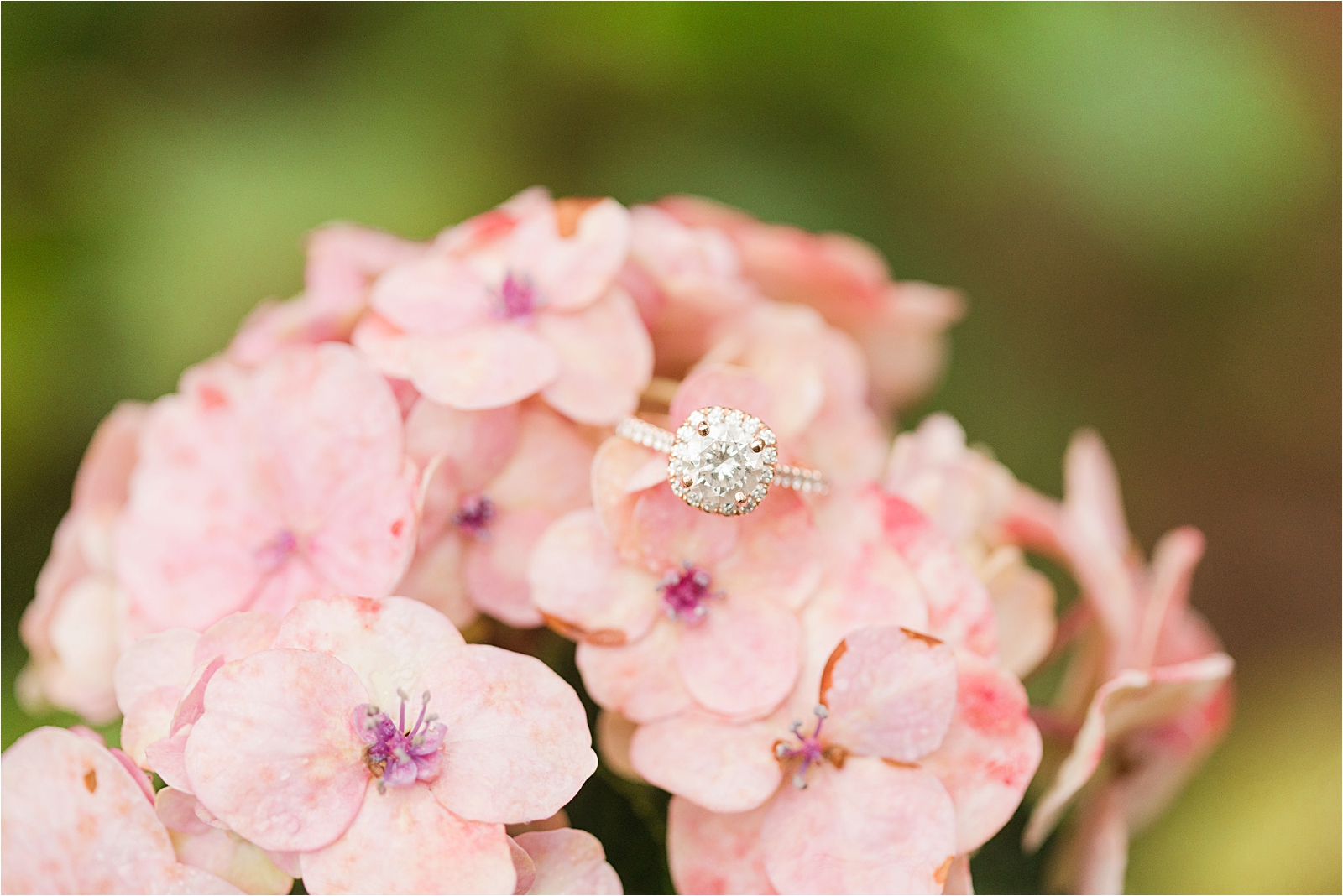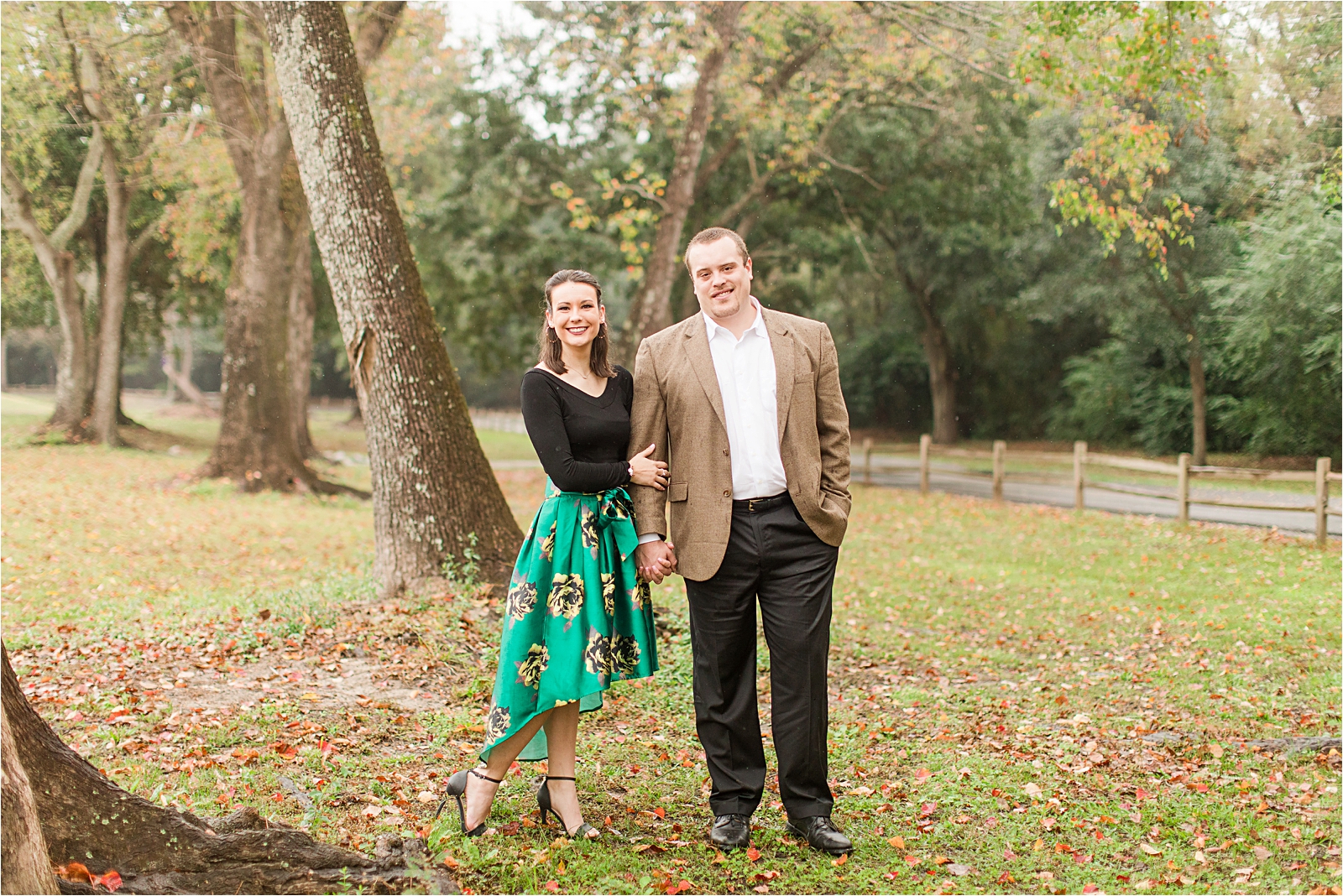 xoxo
AnnaFilly