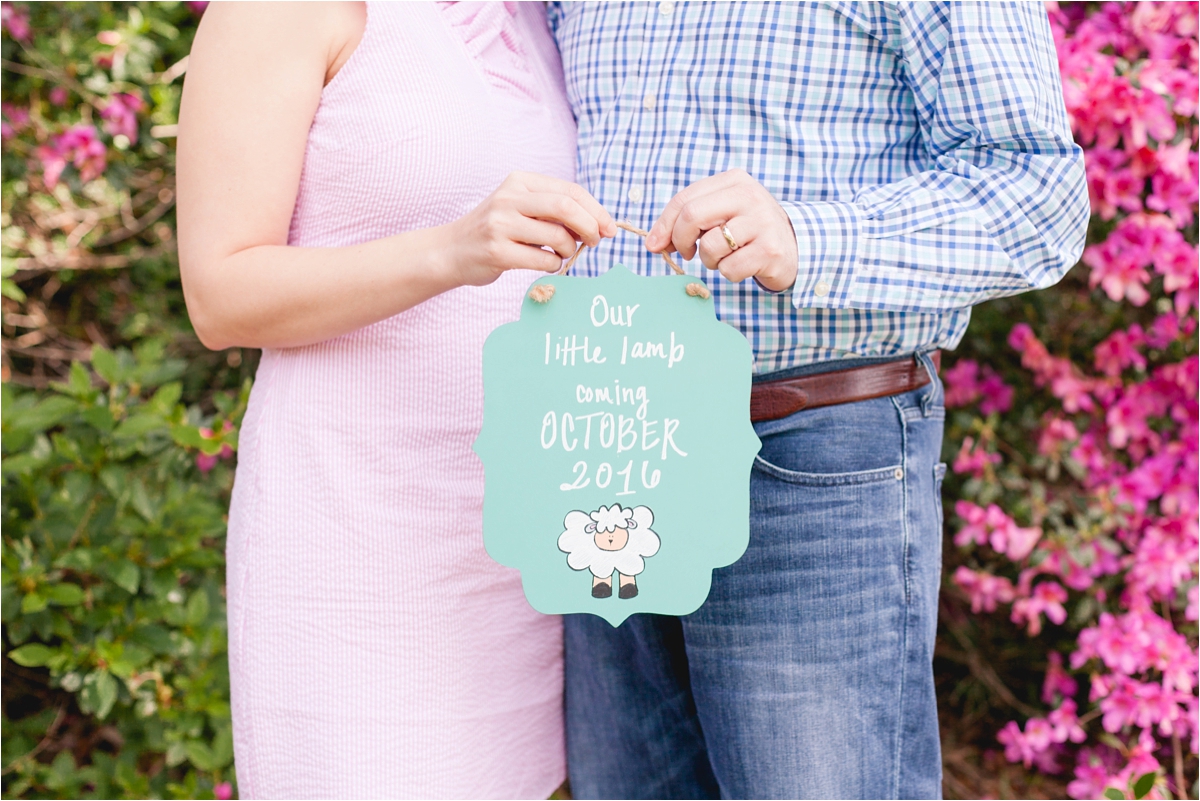 I photographed Andee and Stephen for the first time a little over a year ago.  Through their engagement and their wedding, capturing the vibrant JOY they had as they committed their lives to each other was such an honor.  Months after their wedding day Andee let me in on a little secret: she and Stephen were ready to start their family!  I rejoiced with her and we kept in contact.  Sometime later, I got a text from Andee that was different from the others.  After sharing a client's story about their struggle to get pregnant on the blog, I celebrated with my readers that they were now pregnant with their first child.   The blog post had touched Andee and she reached out to me letting me know that both her & Stephen were struggling with pregnancy issues of their own.  She longed for a miracle.
So, we prayed.
Before long, Andee sent me a video recording via text that I played as soon as I received it.  It was the sound of her baby's heartbeat on the ultrasound monitors.  
I think we both shed happy tears that day.  
"The journey to having a baby is different for everyone. For Stephen and I it was a bit of a struggle. We went through several options and struggles while trying to get pregnant. While it was difficult, it definitely brought us closer together and closer to God. Our prayers have been answered with this sweet baby that will arrive in October. This pregnancy would not have been possible without all the prayers and the mercy of God. We are so thankful for our sweet blessing and continue to pray for those who are still waiting on their miracle." – Andee 
Now, both Andee and Stephen are announcing their little miracle to the world.  What better way to celebrate that with a photo shoot?  I LOVE these two, and I love these images.  They mean so much to me.
I just love the way she loves him!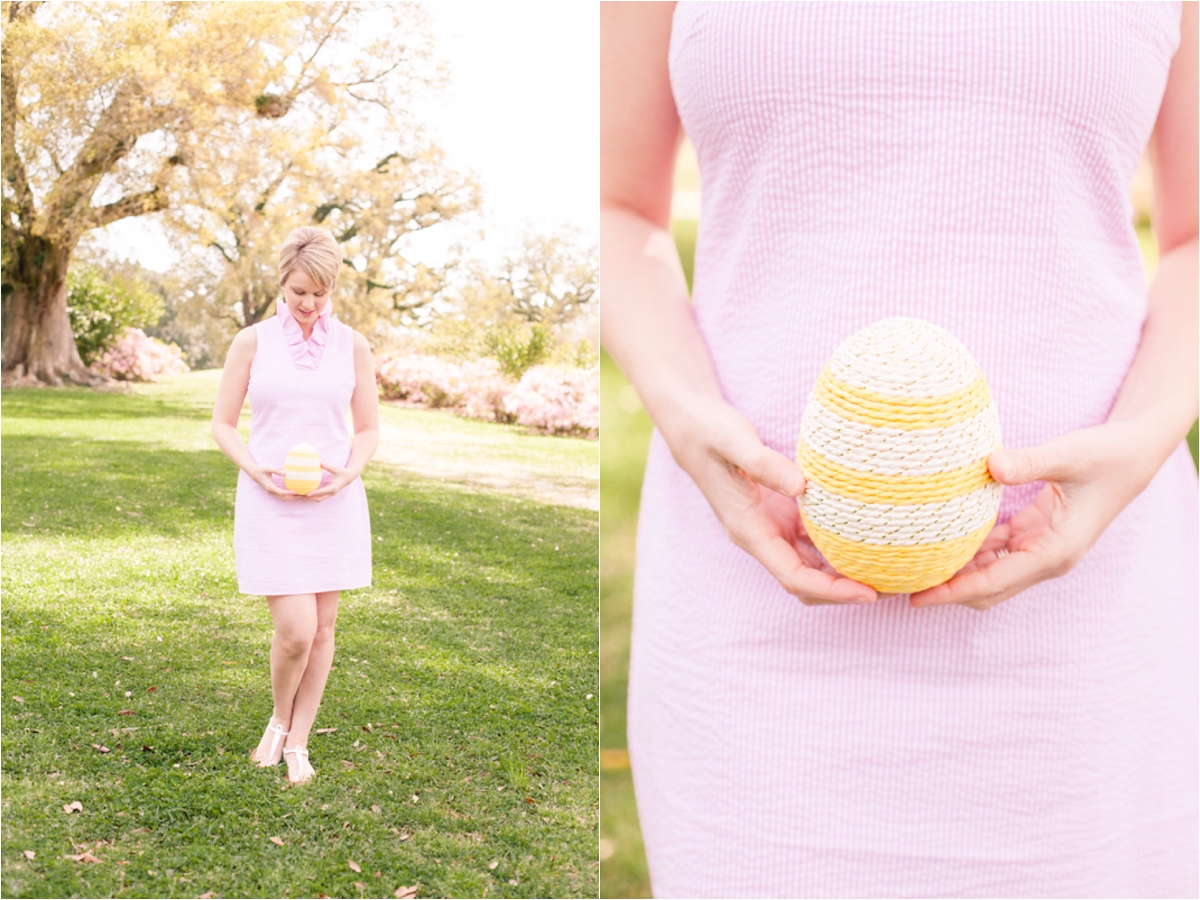 So much cute easter decor!!
Aren't they precious?!
Andee is quite the southern belle 🙂
Gahhhhh!!  We took a photo like this on their wedding day!
Those azaleas were the PERFECT backdrop for this session!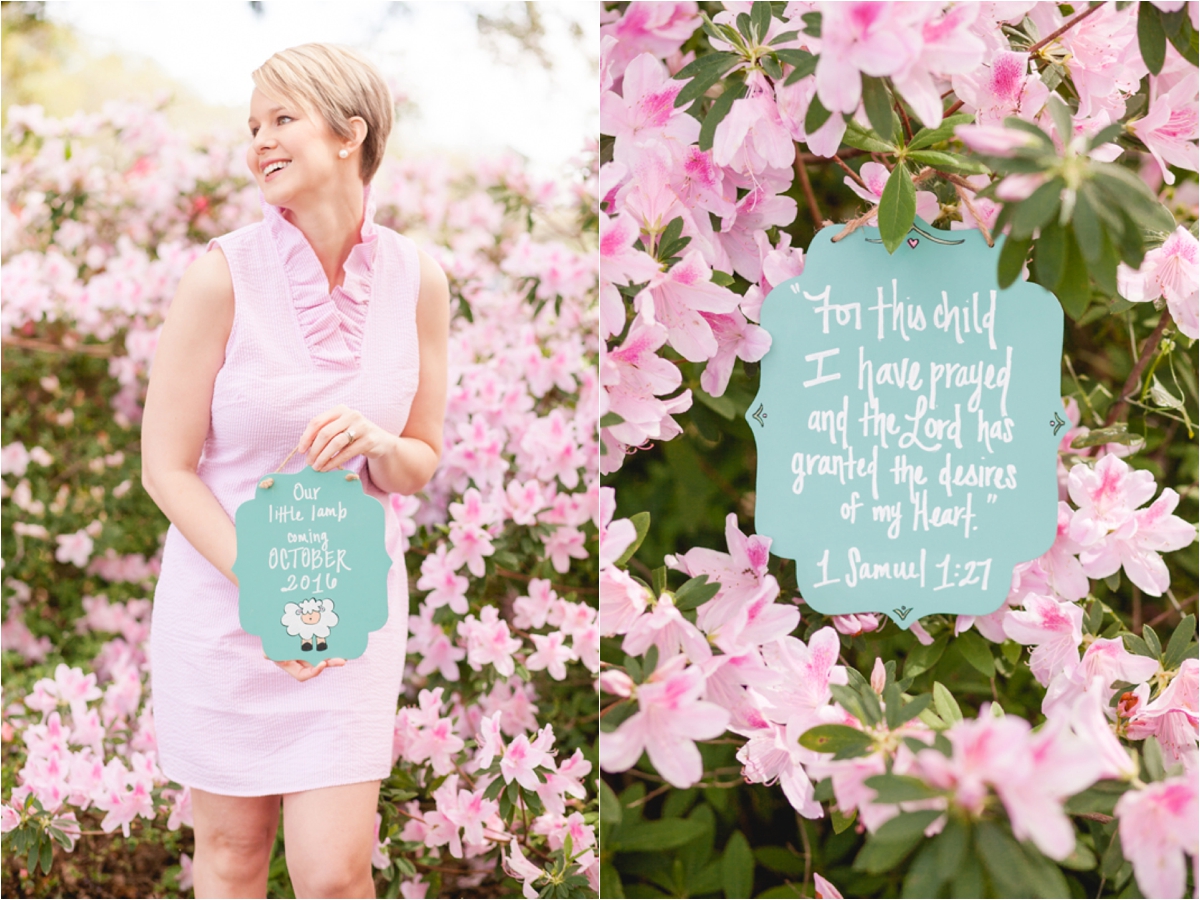 I just adored this cute little sign!

How cute is Andee?!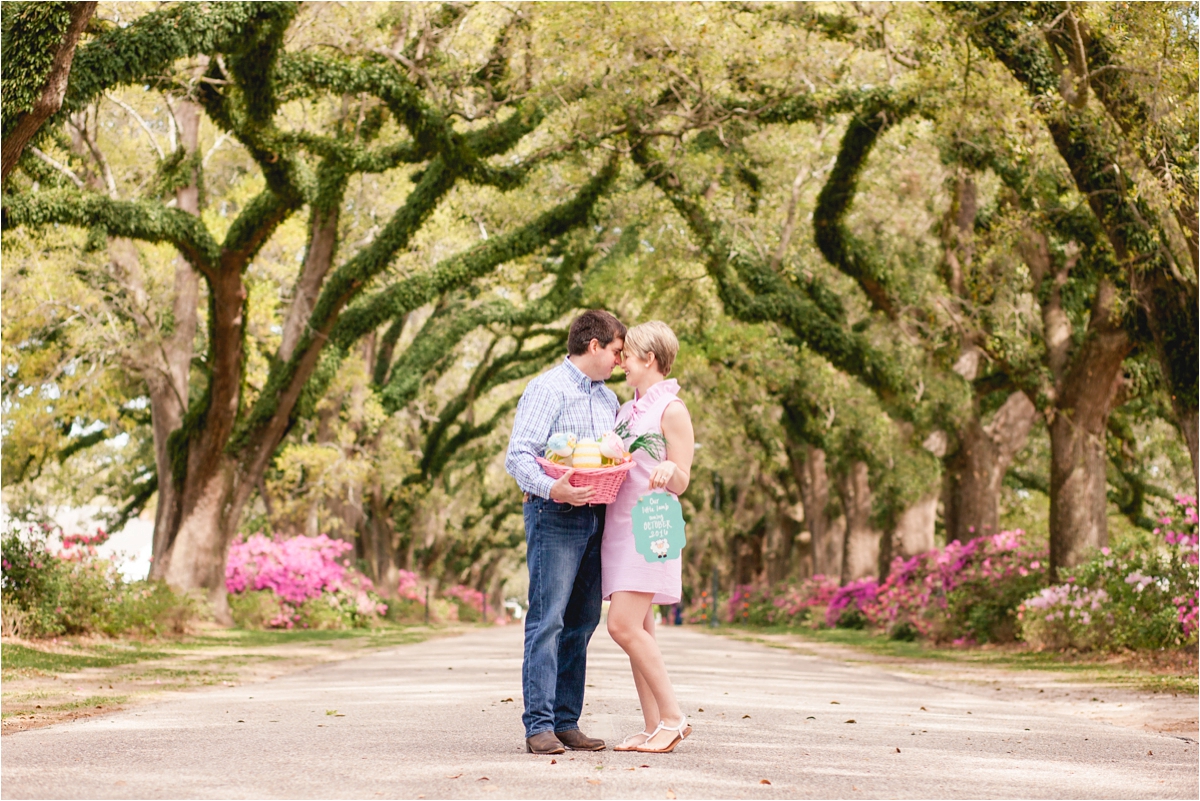 Ahhh! Andee + Stephen, I'm so excited for your little bundle !
Cheers to life and the miracles that the Lord bestows upon us along the journey,
xo
Anna Filly