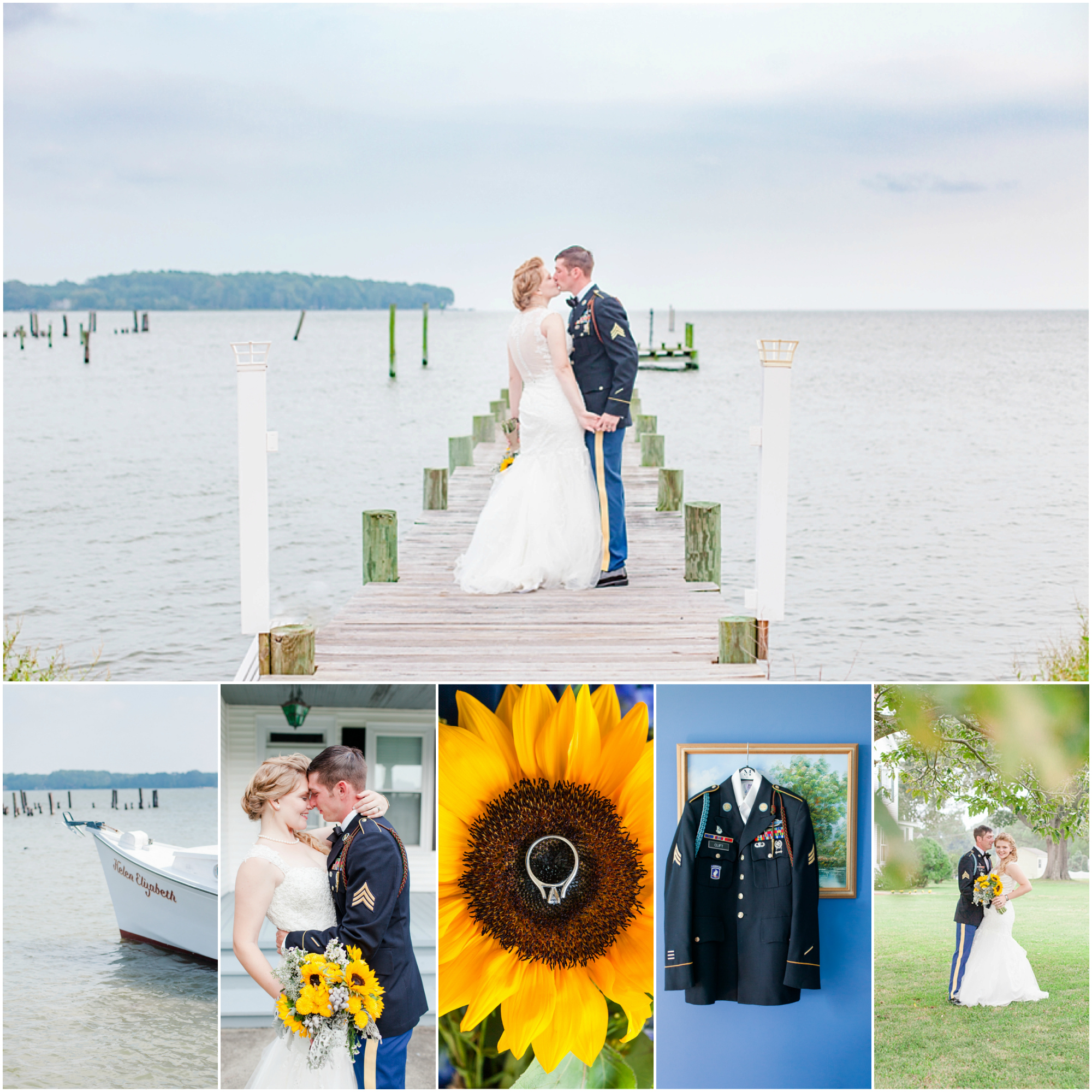 Sarah moved to Raleigh, North Carolina not knowing a single soul.  But, that didn't scare her- no.  Sarah viewed the move as an opportunity for adventure.  Knowing no one excited her, and she decided the best way to get to know the city and it's people would be to try a dating website.  Not having much luck, Sarah almost gave up on the idea….. until a young, handsome army man messaged her.  
Conversation with Jeremiah always flowed and was never forced.  Though he lived an hour and a half away from her and was stationed at Fort Bragg, he was ever willing to take her out, and adventure with her.  Sarah loved that.  With Jeremiah, her heart didn't just flutter— it explored.  He challenged her in ways no other man had and loving him quickly became her greatest adventure.  
These two were married at a river house by the water.  Their ceremony was quiet and quaint- just like them.  Sarah did the most perfect job piecing together the most beautiful details that brought her Wedding Day to life in the most personable way.  Not only was this wedding lovely, but the best part was that Sarah's mom + my mom are best friends!  Our parents raised us side by side and because of that, my sweet parents got to attend the wedding and my dad officiated the ceremony! It was a family affair 🙂
 Needless to say, the sweet blonde haired and blue eyed little girl that I grew up with became a gorgeous bride, and it was an HONOR to tell her love story through these priceless images.  Jeremiah, you're a lucky man!!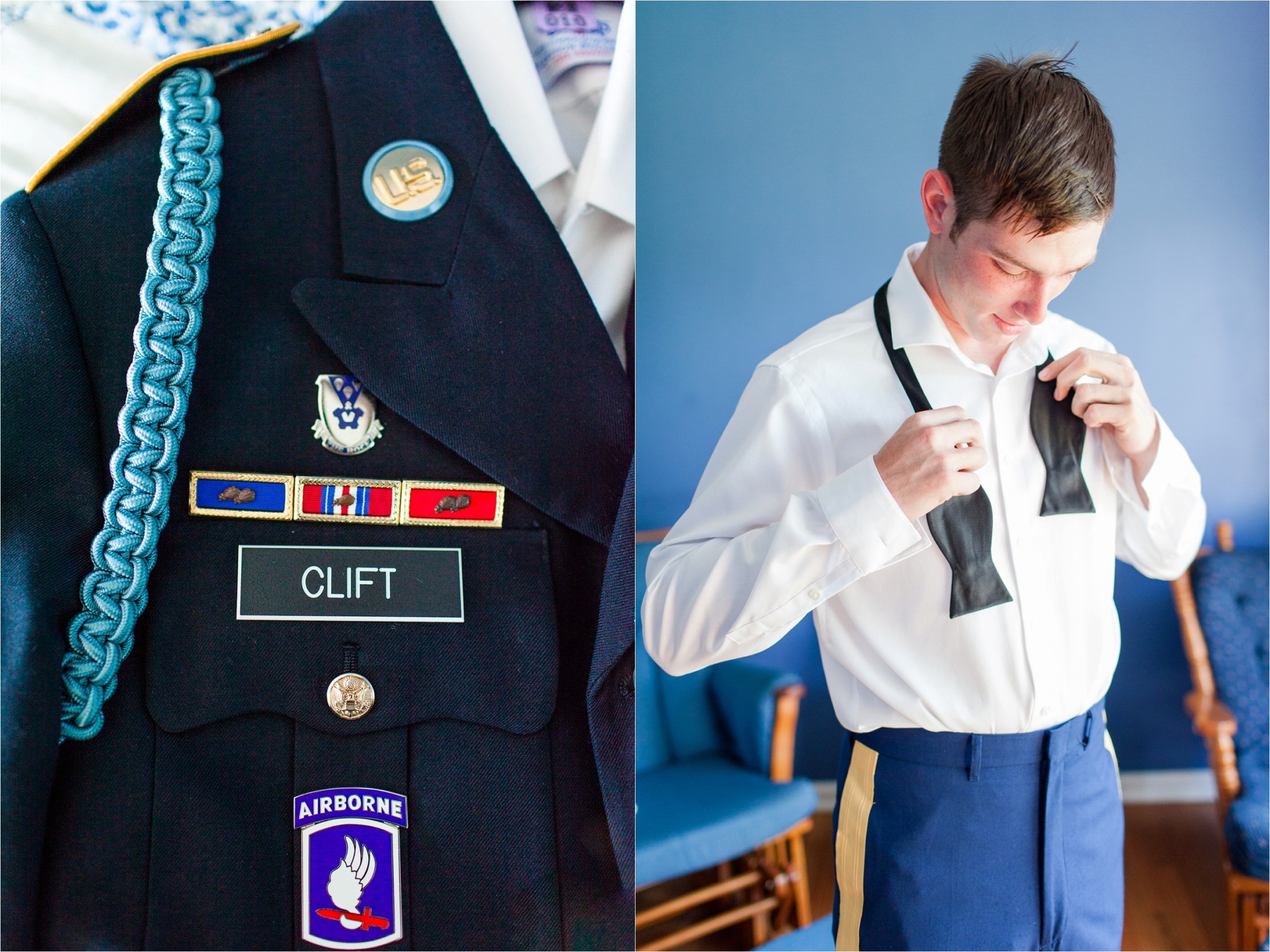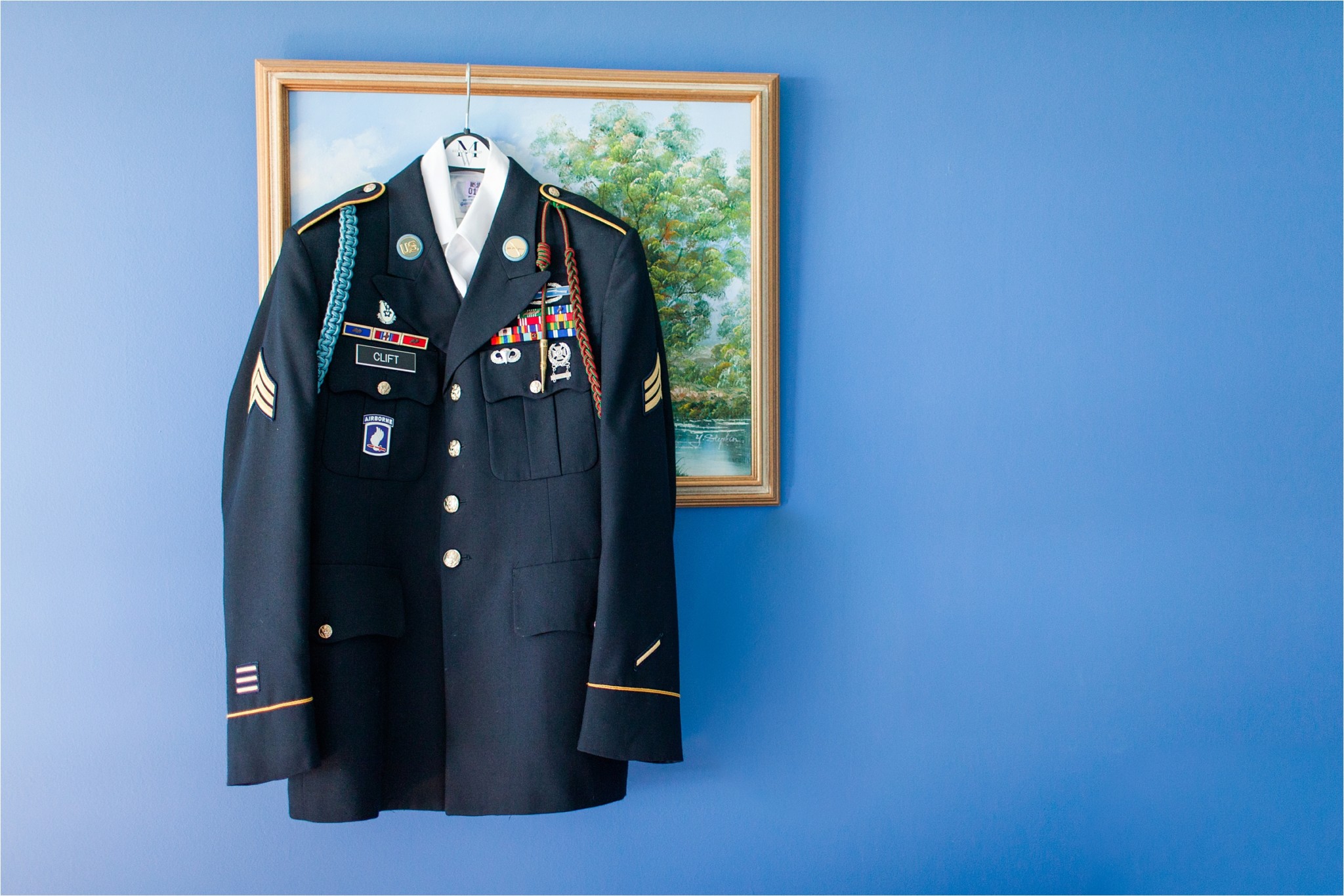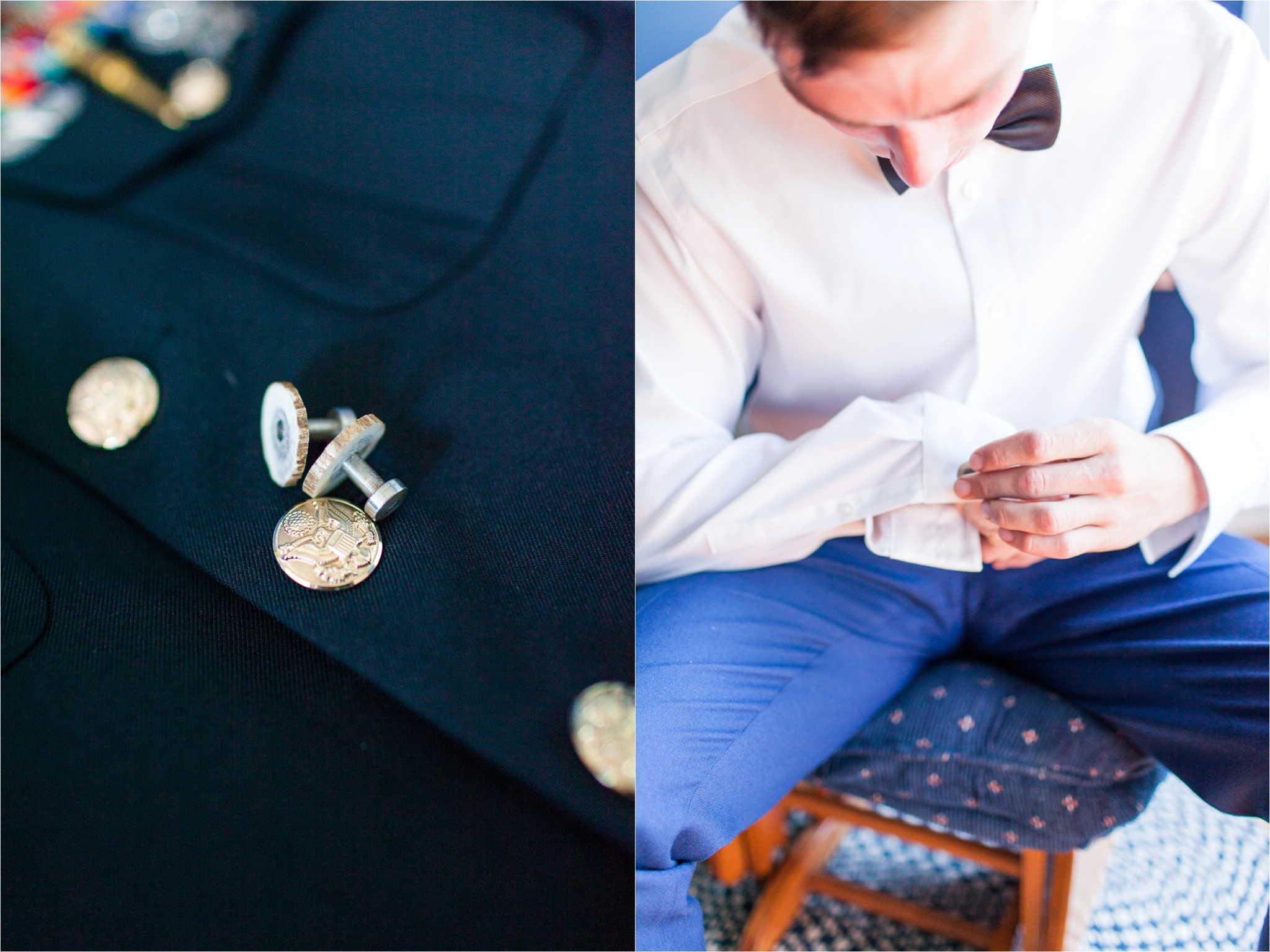 Isn't Jeremiah handsome?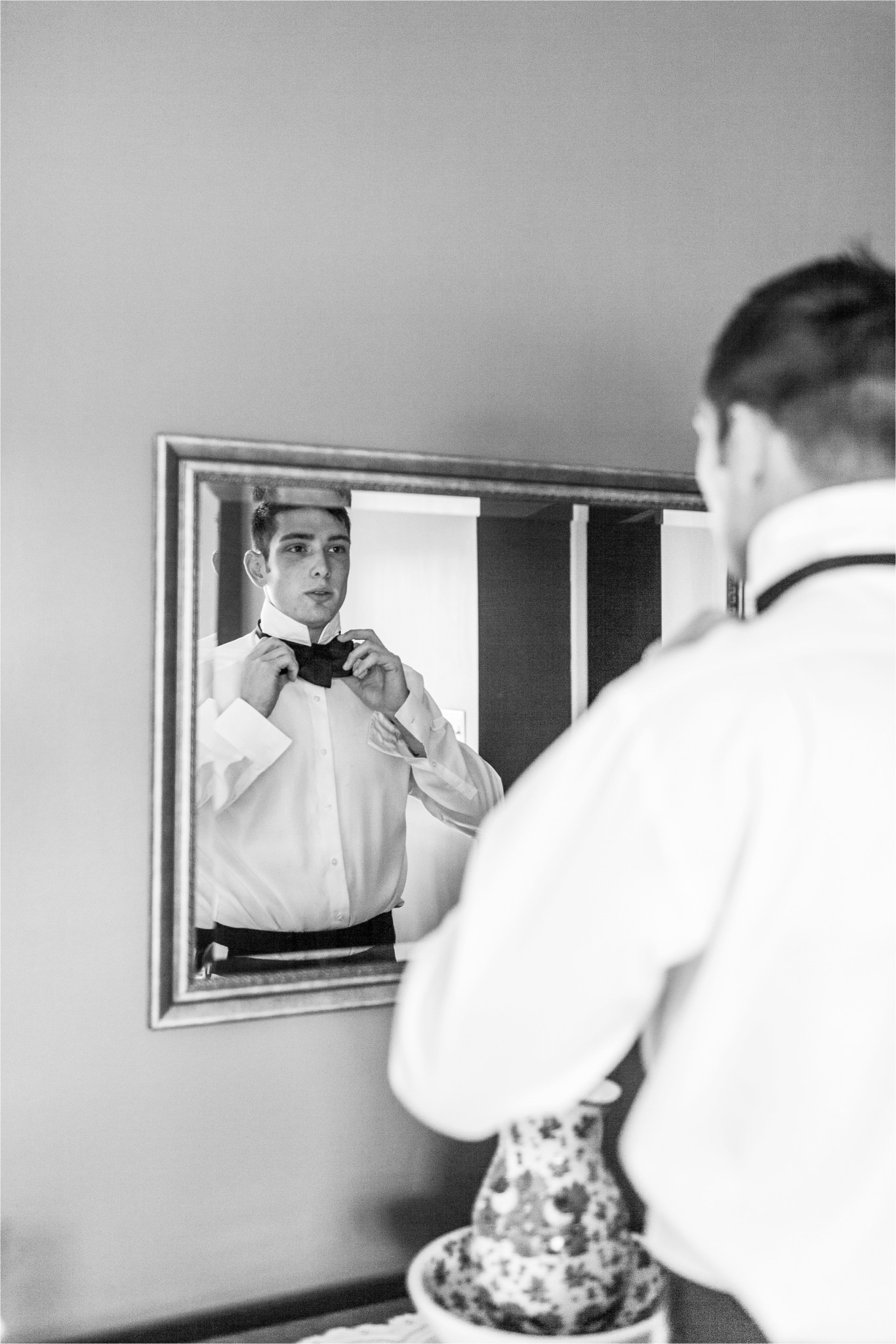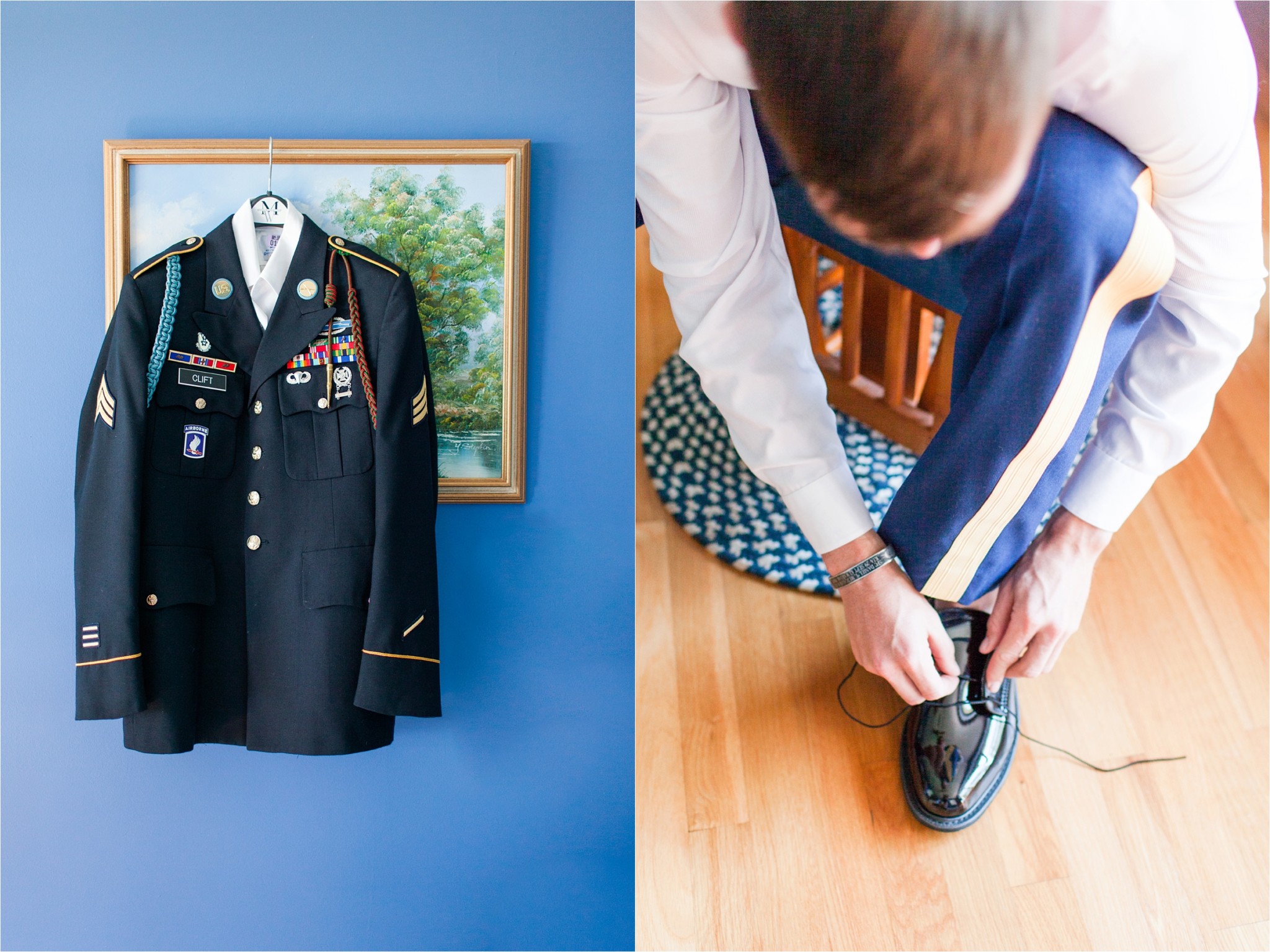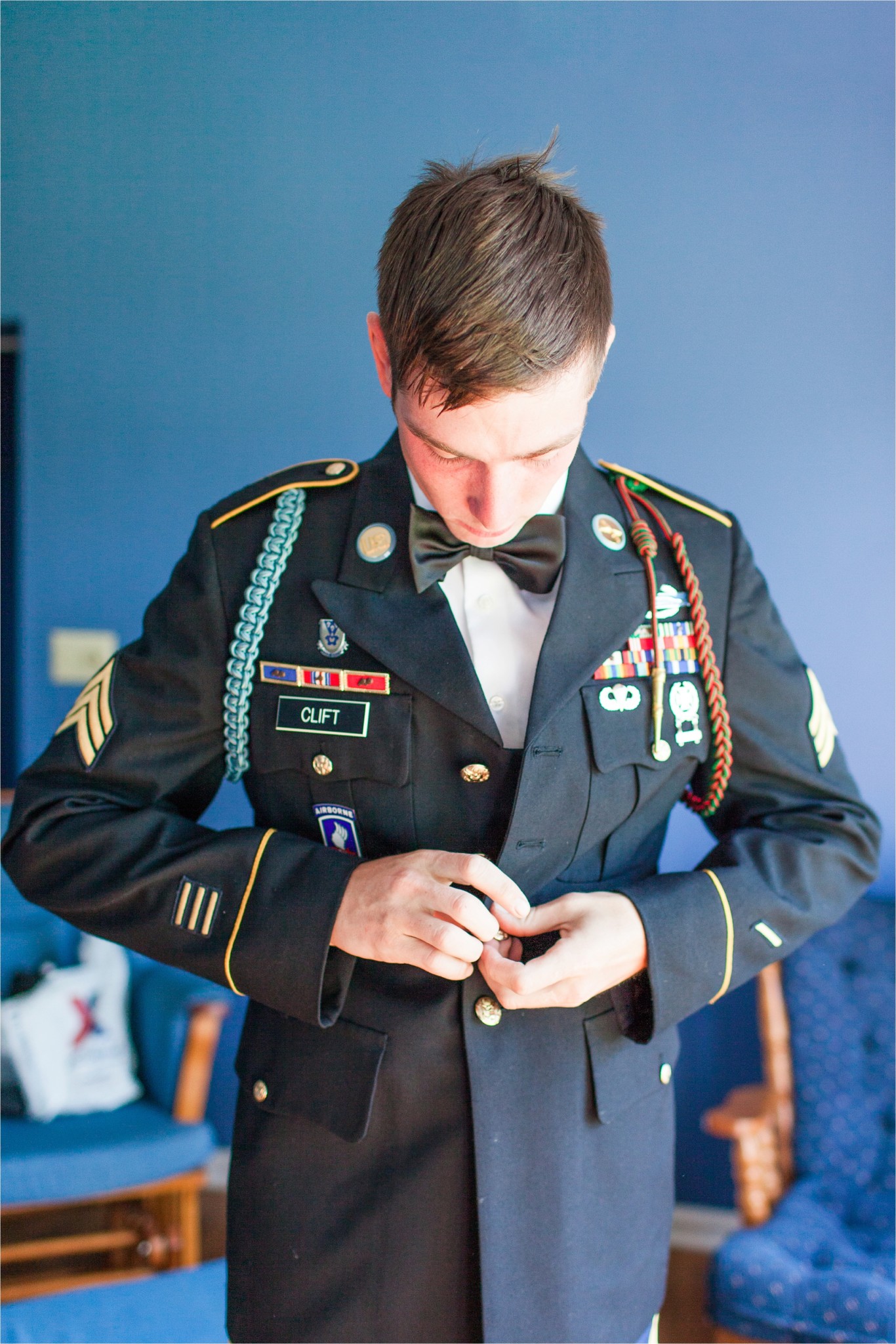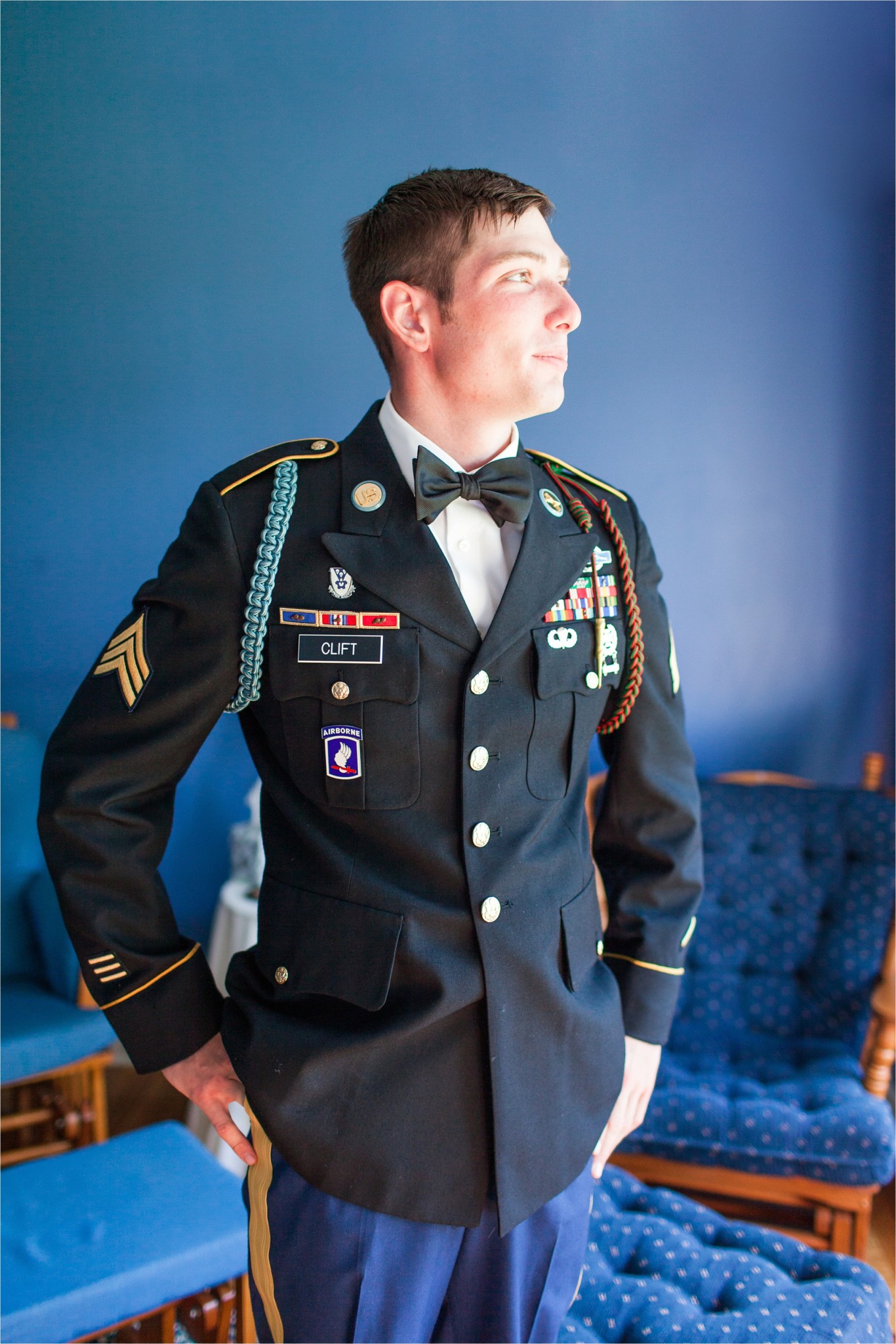 These wedding bands were so unique!!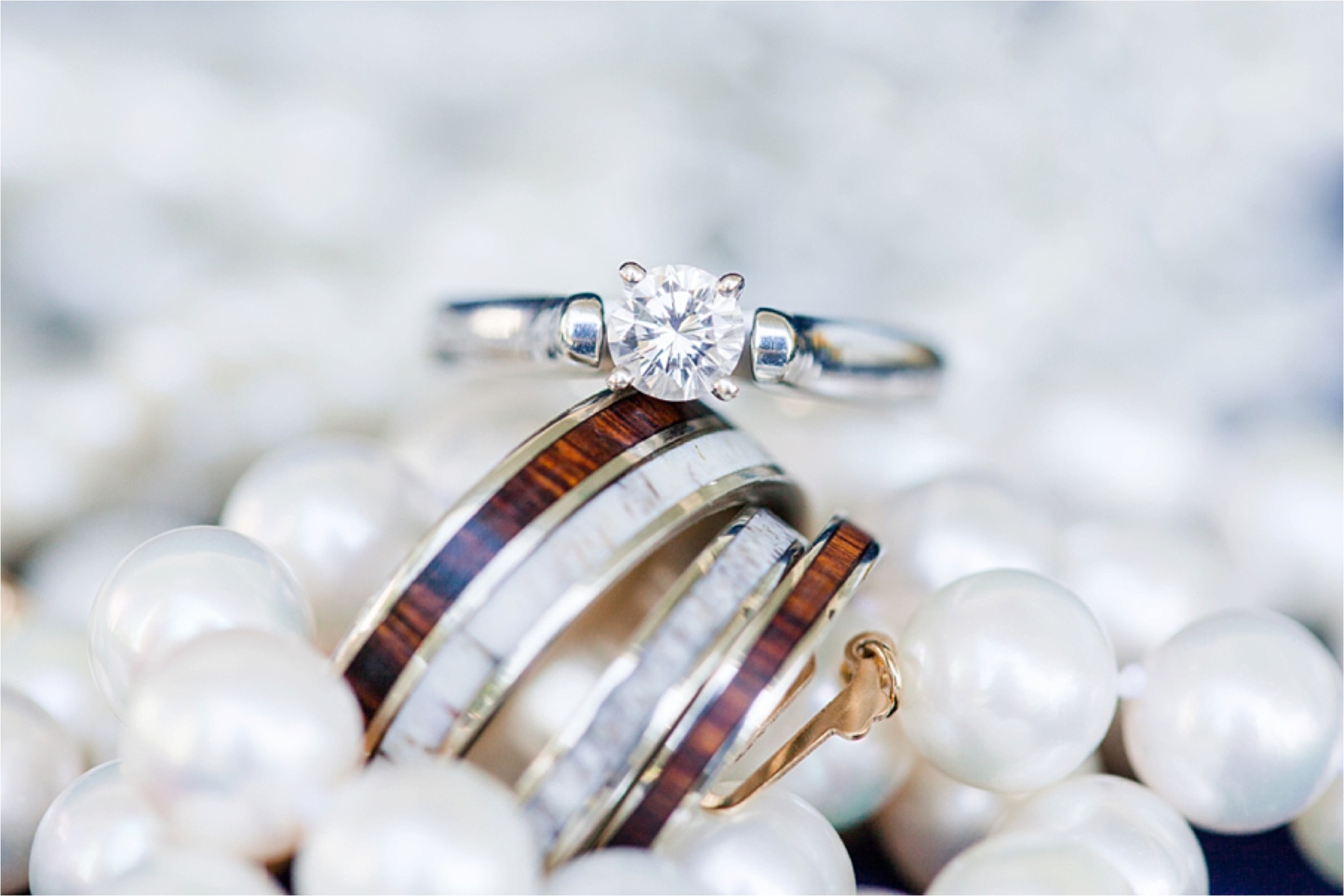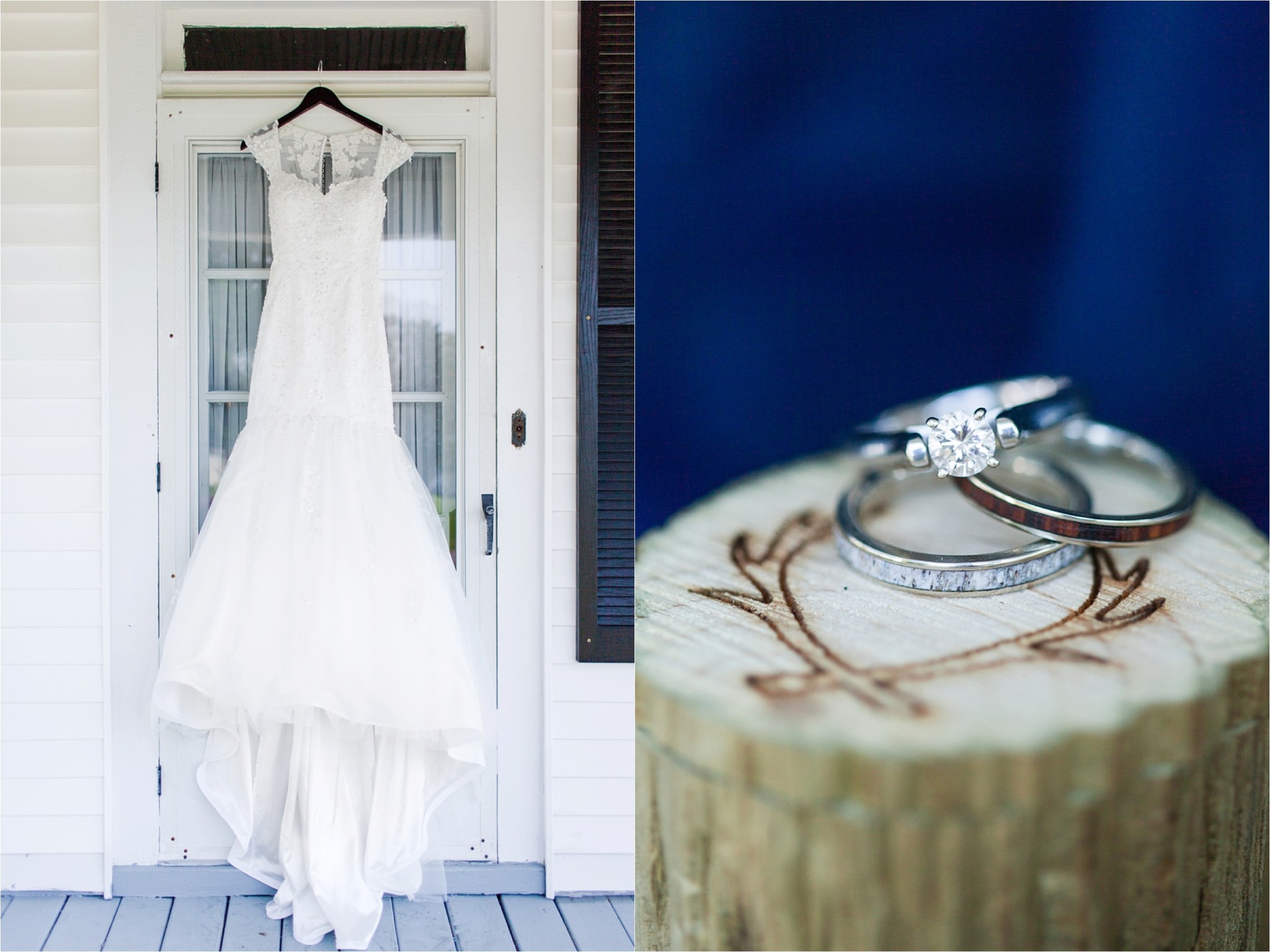 Sarah and her sweet ladies!!  These girls loved her so well 🙂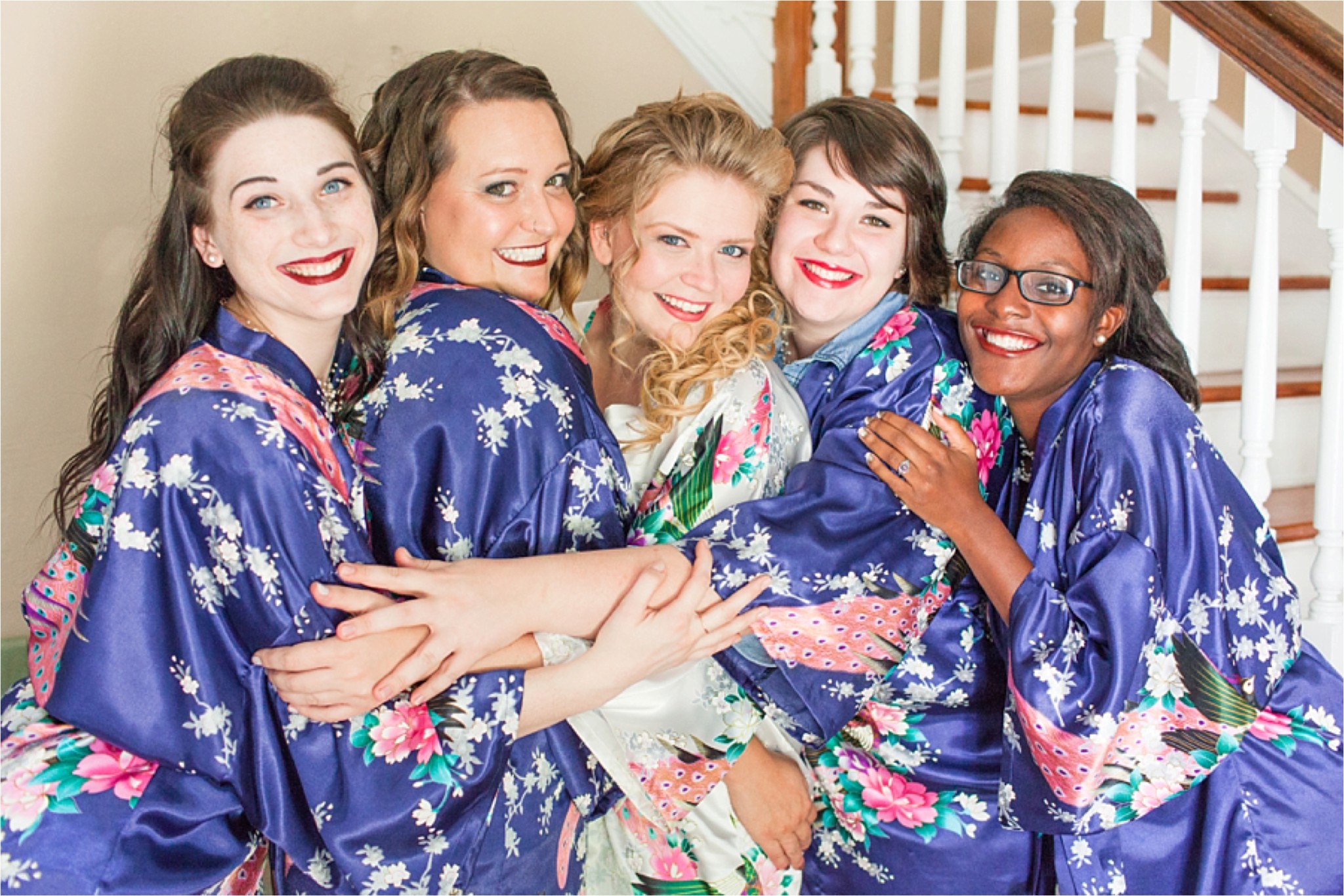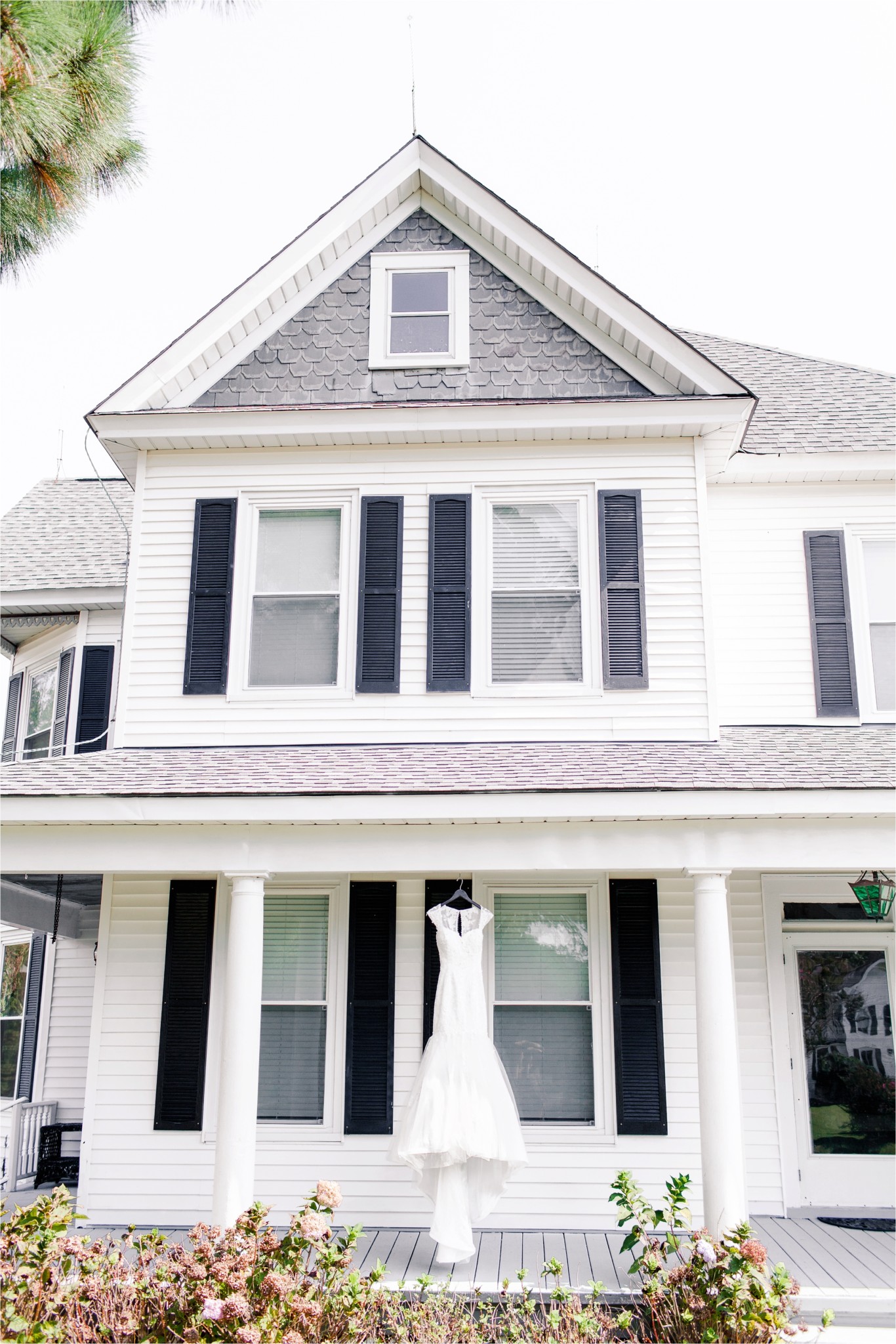 Sarah's dress was so stunning….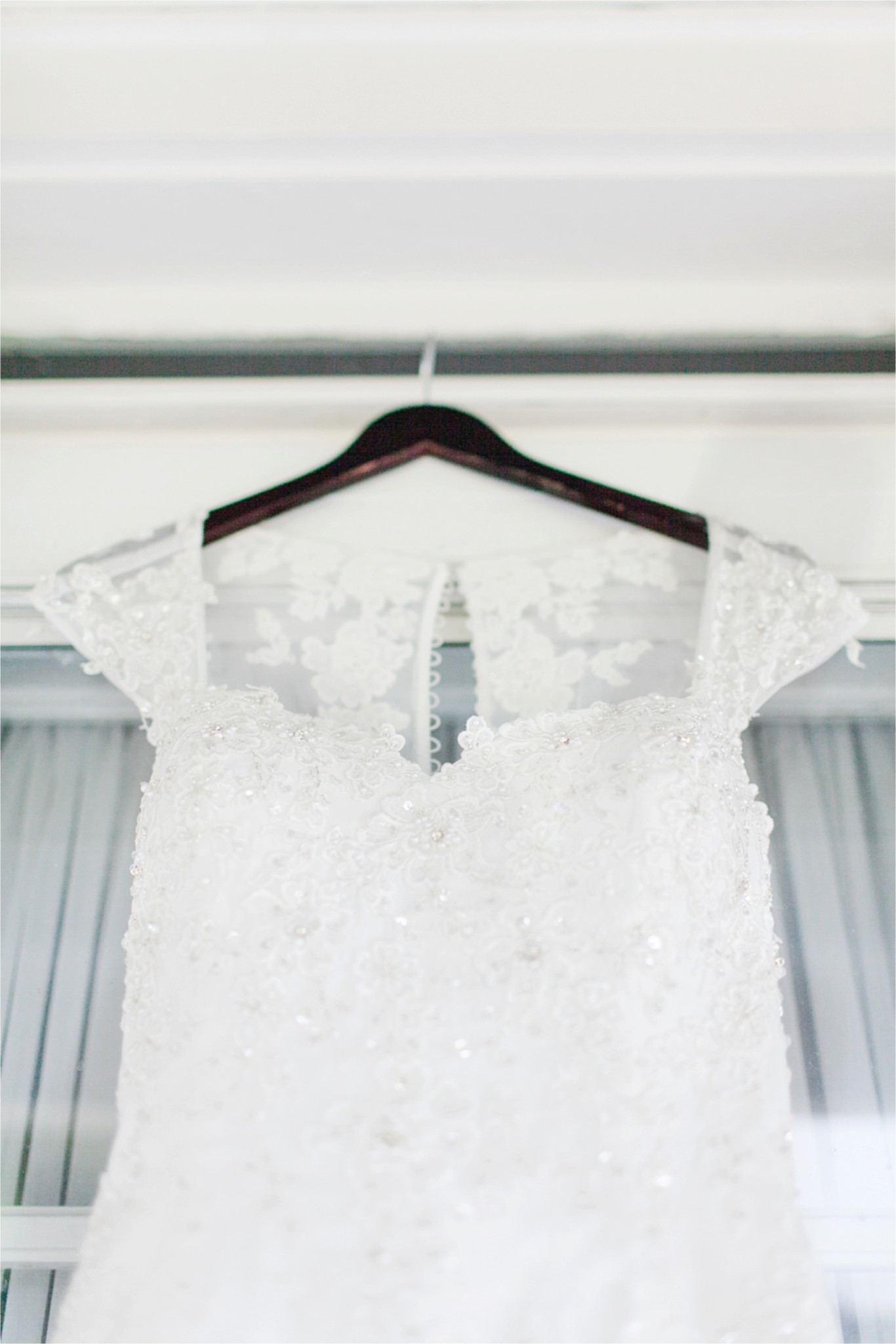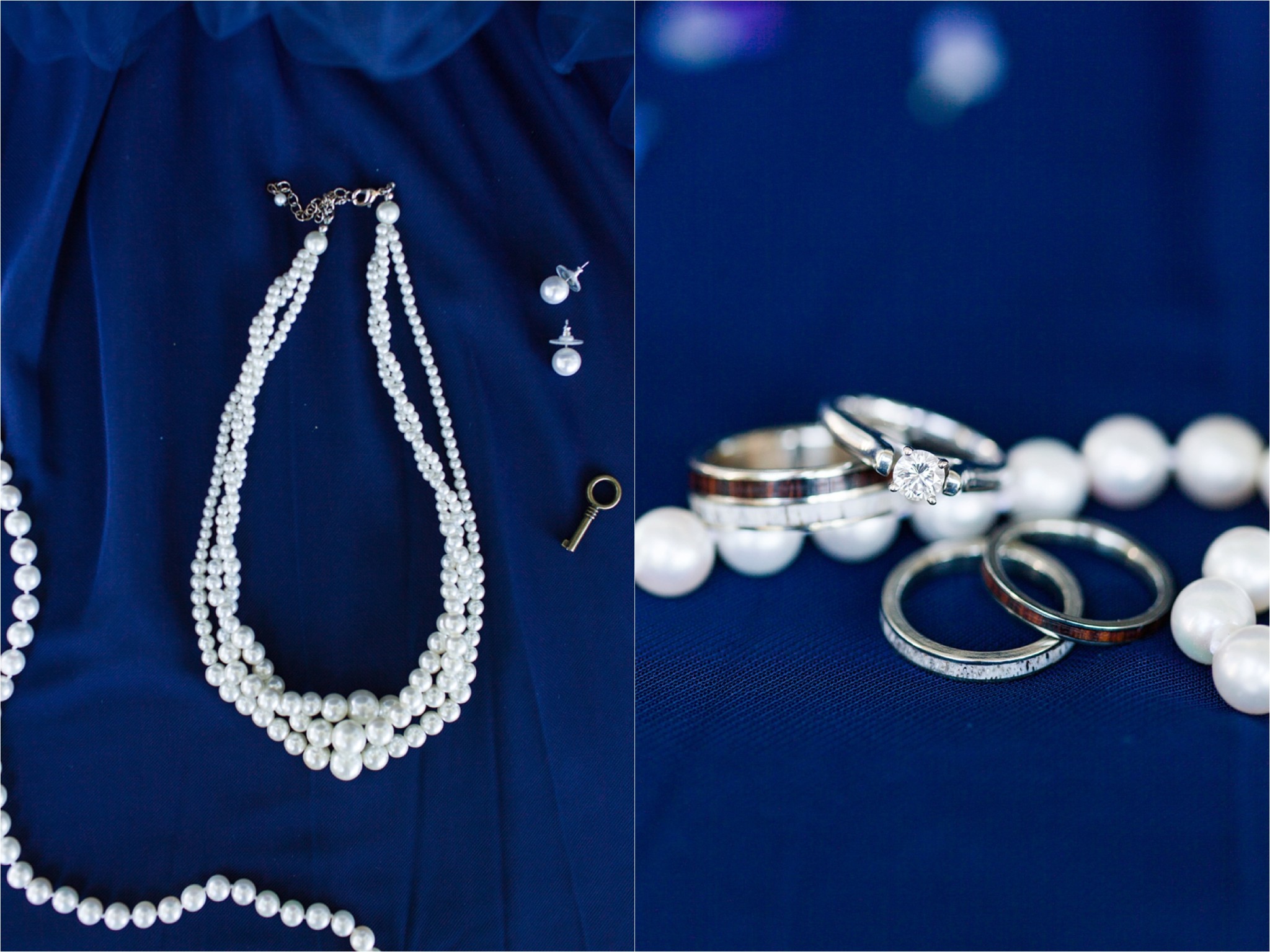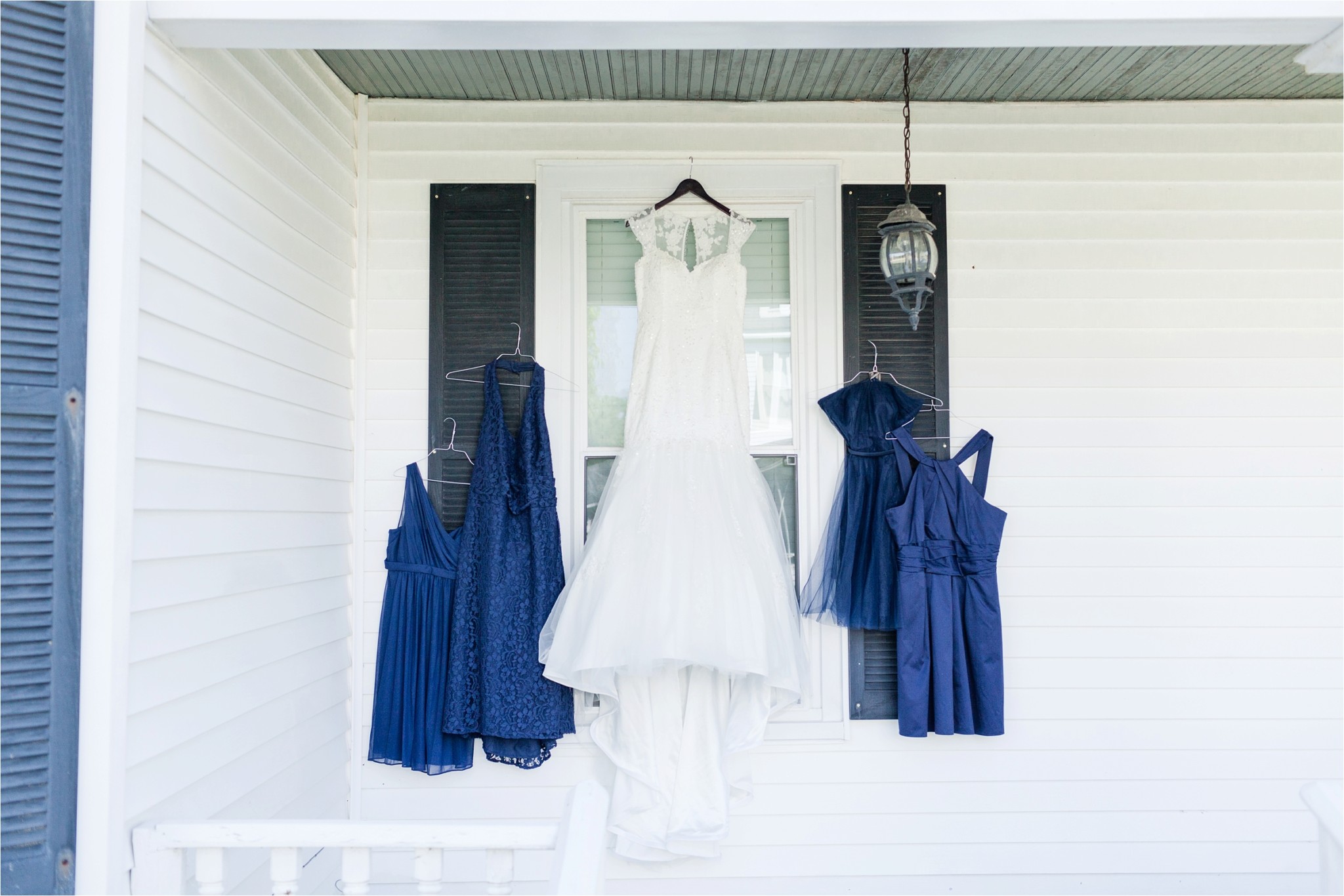 Sarah is just an angel…. look at her!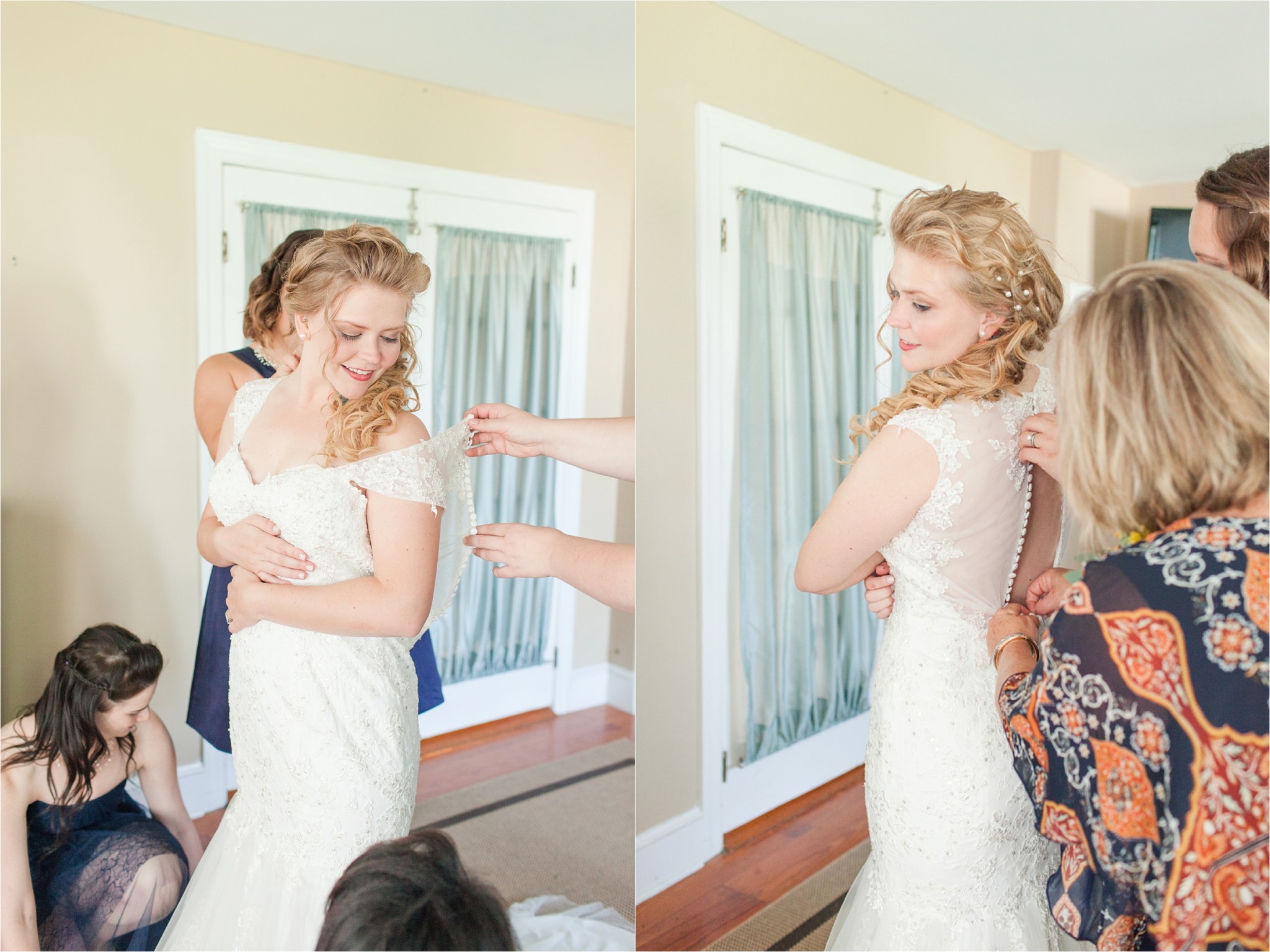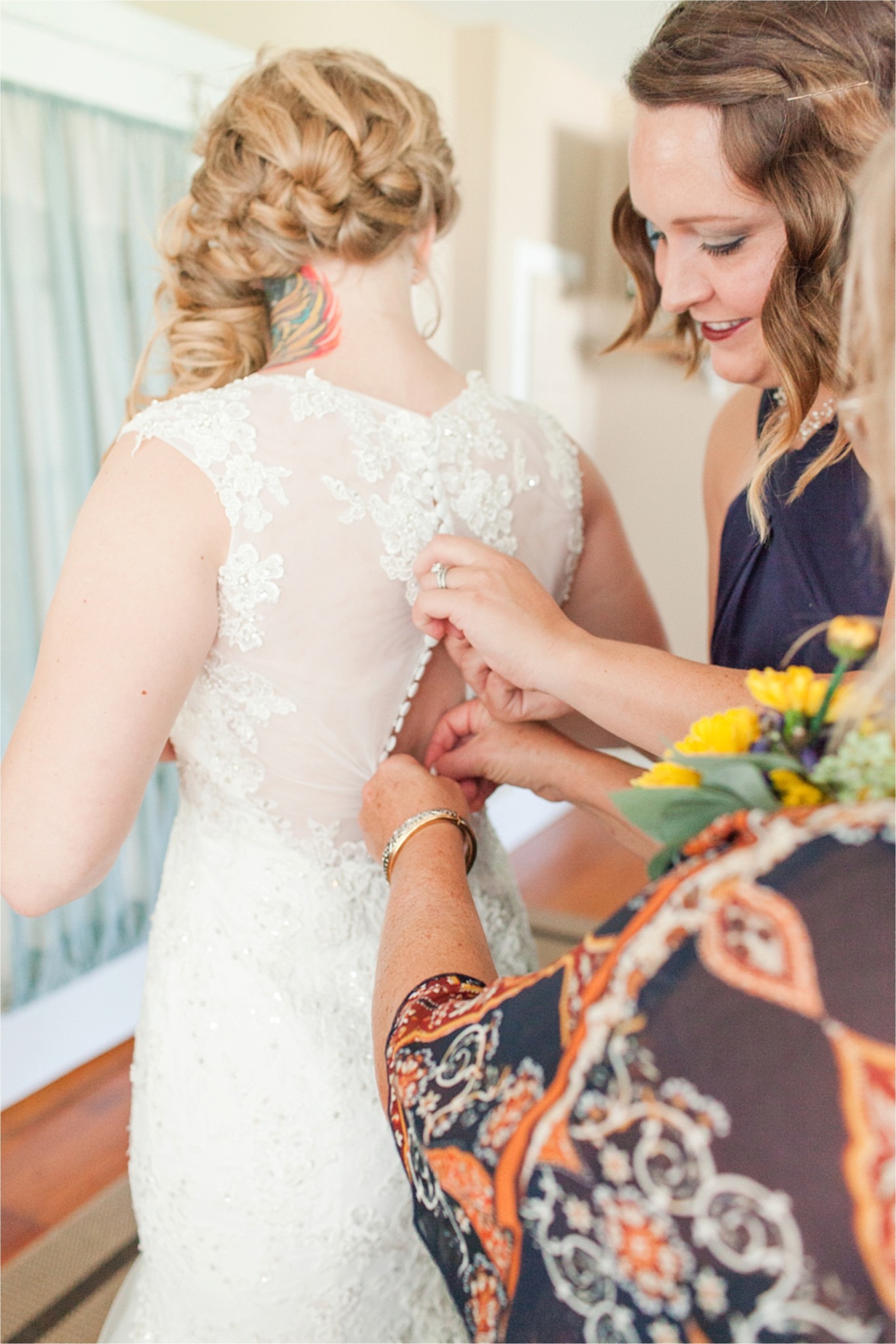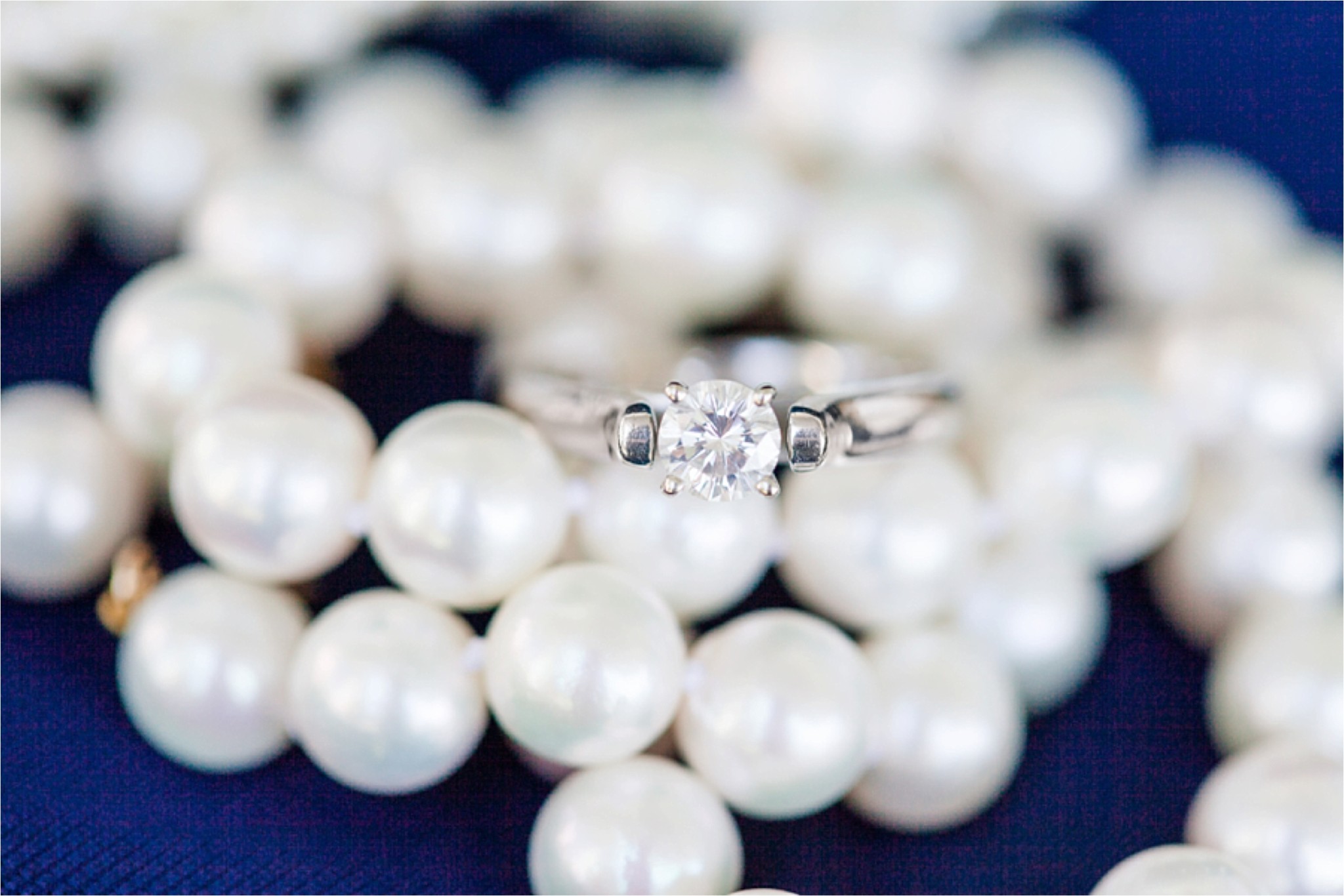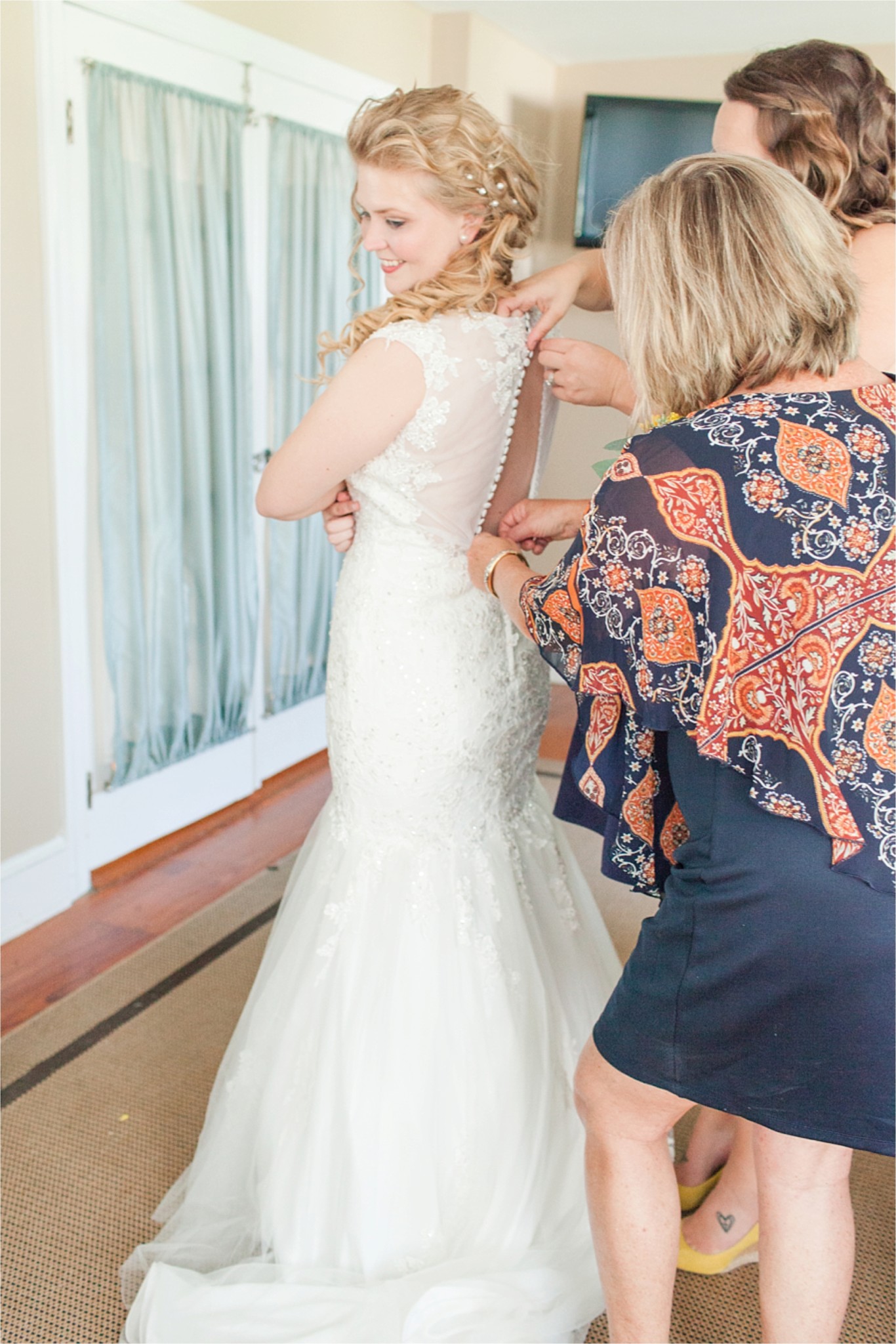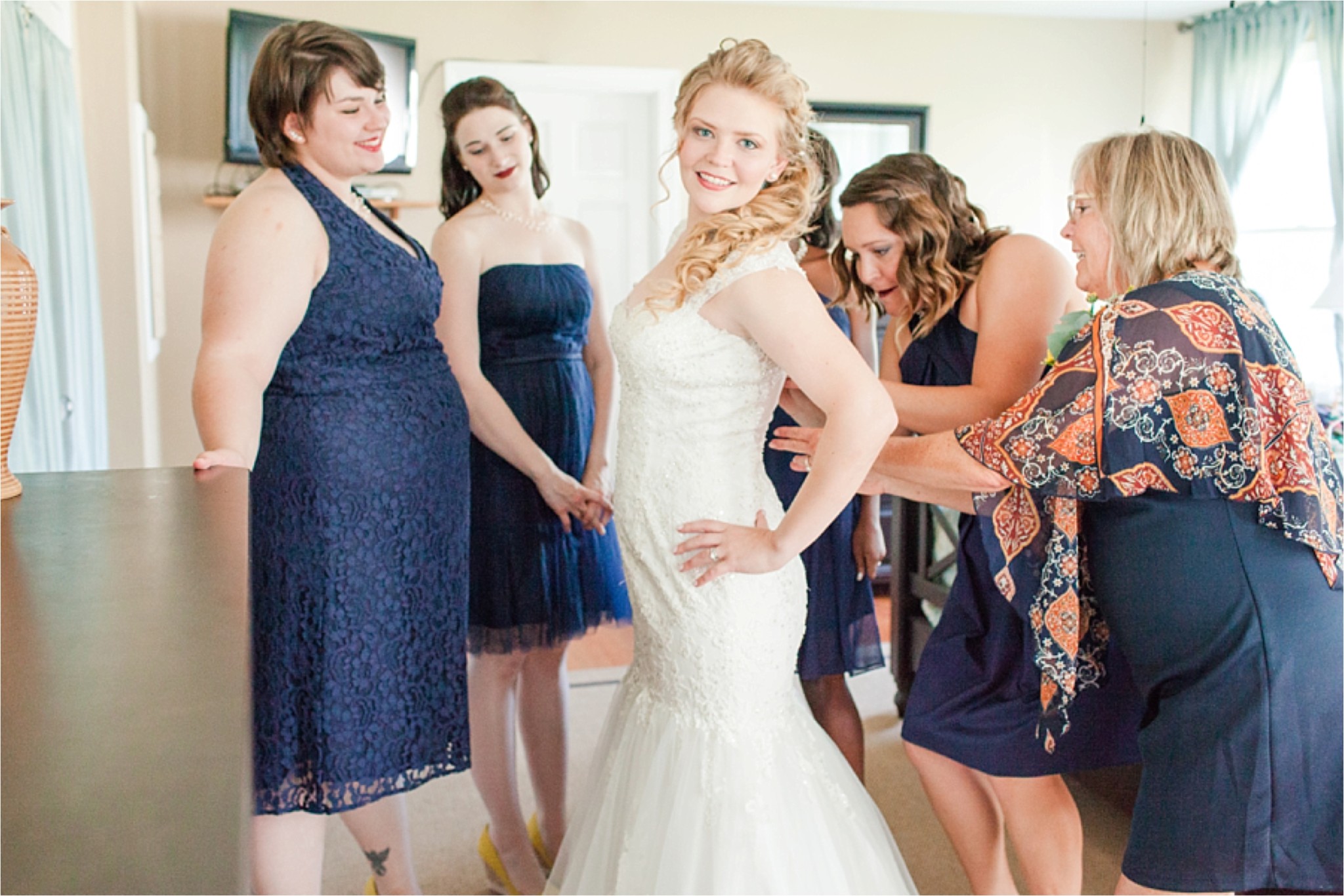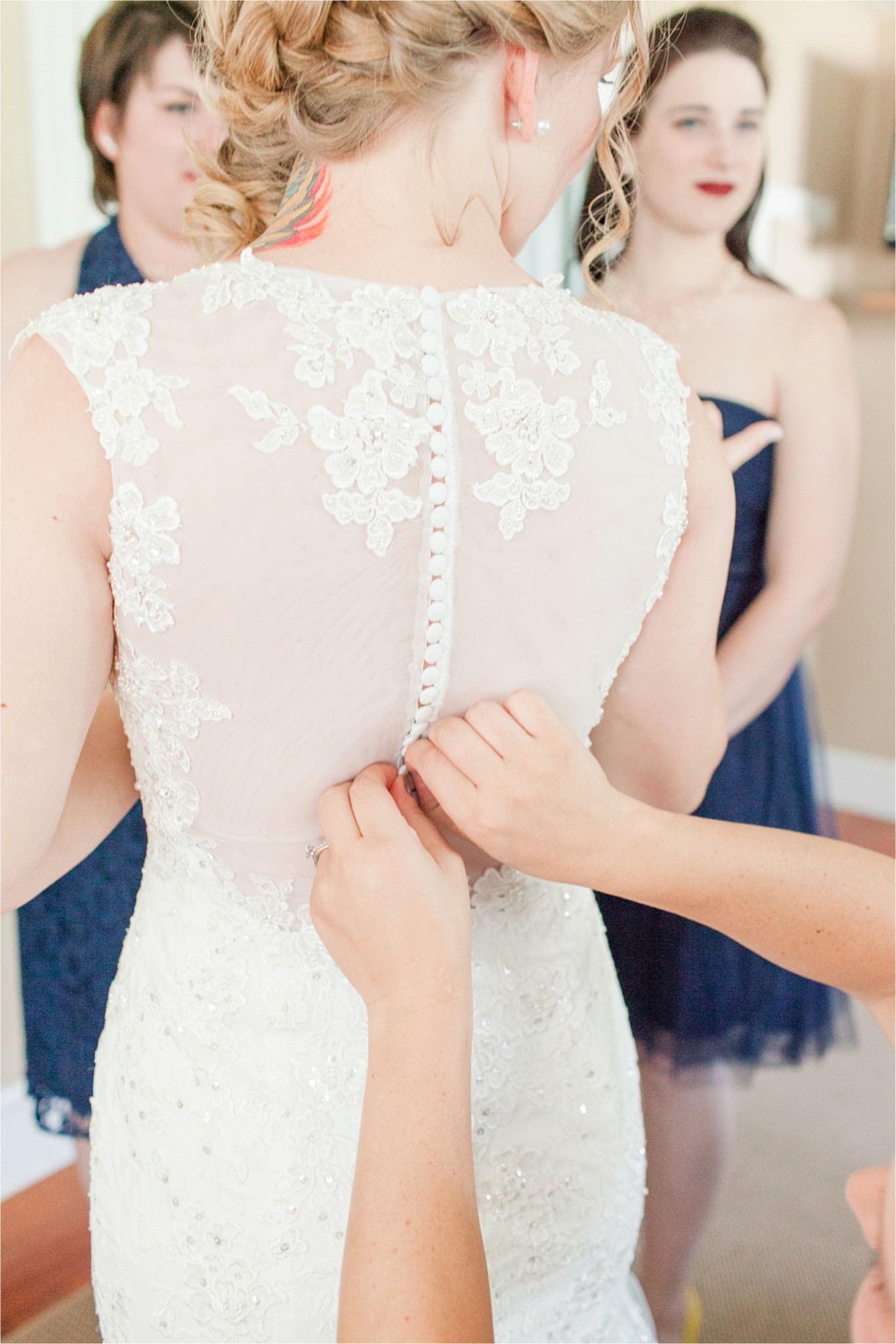 So beautiful…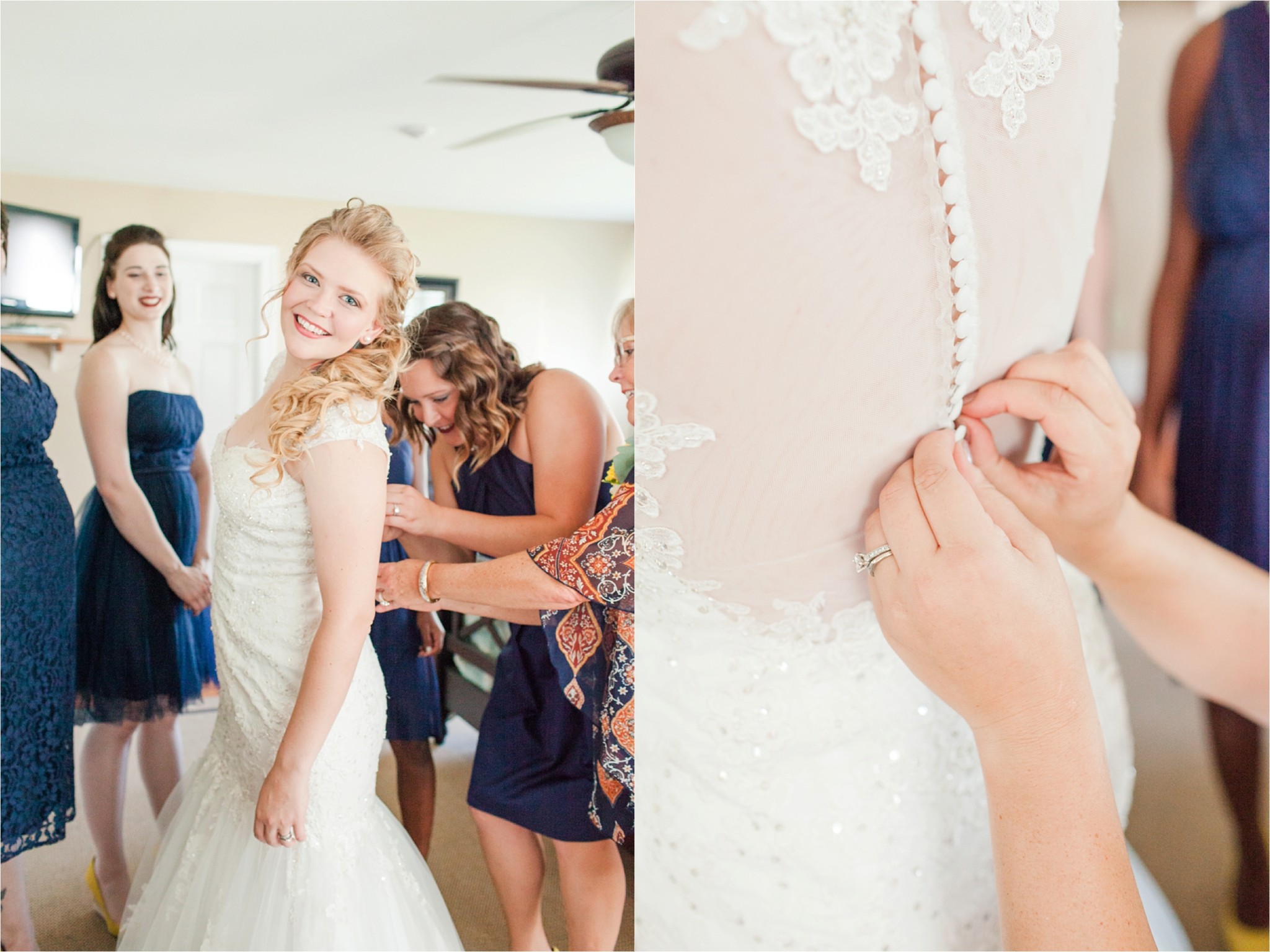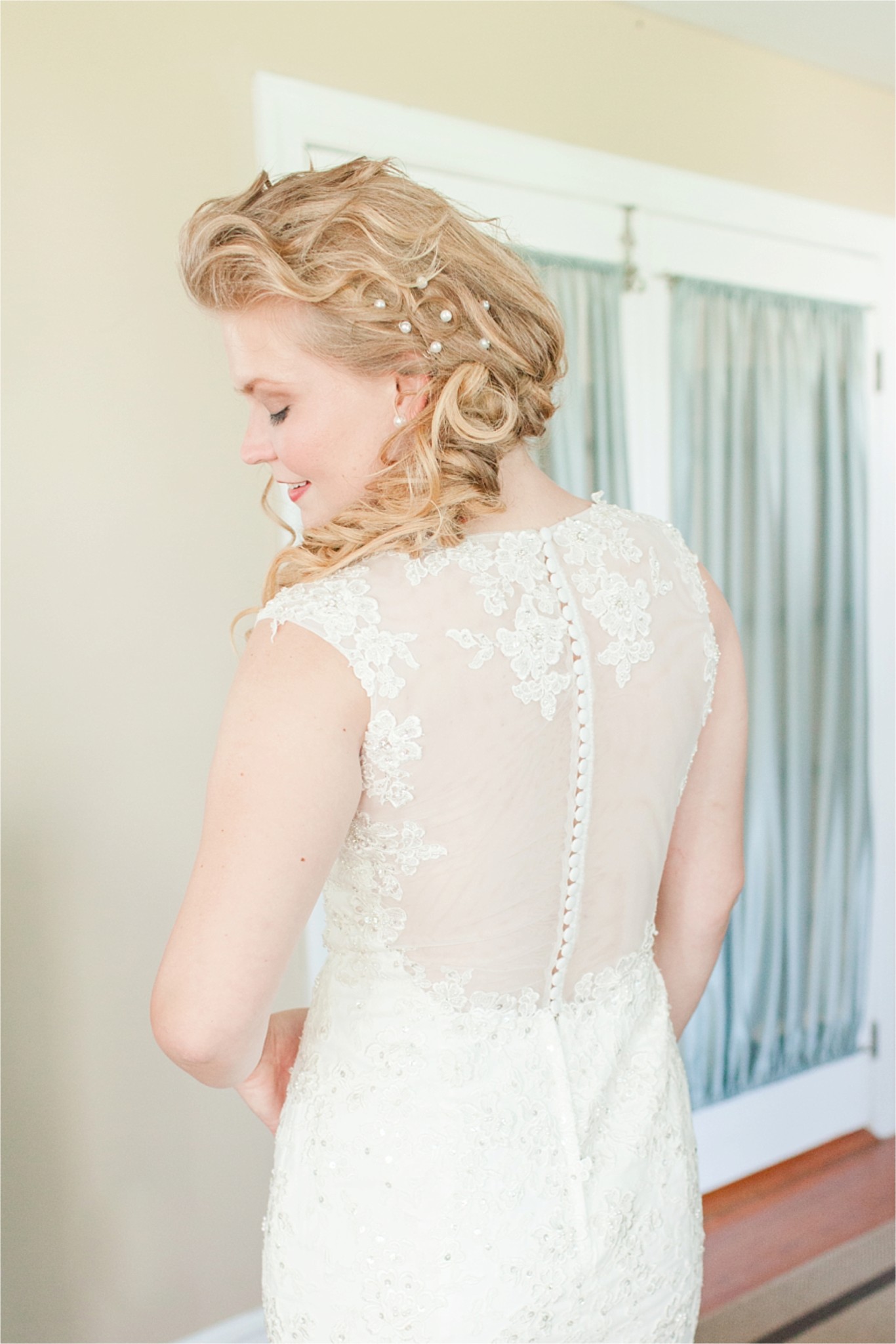 I just can't get over the back of this dress… Sarah wore it so elegantly!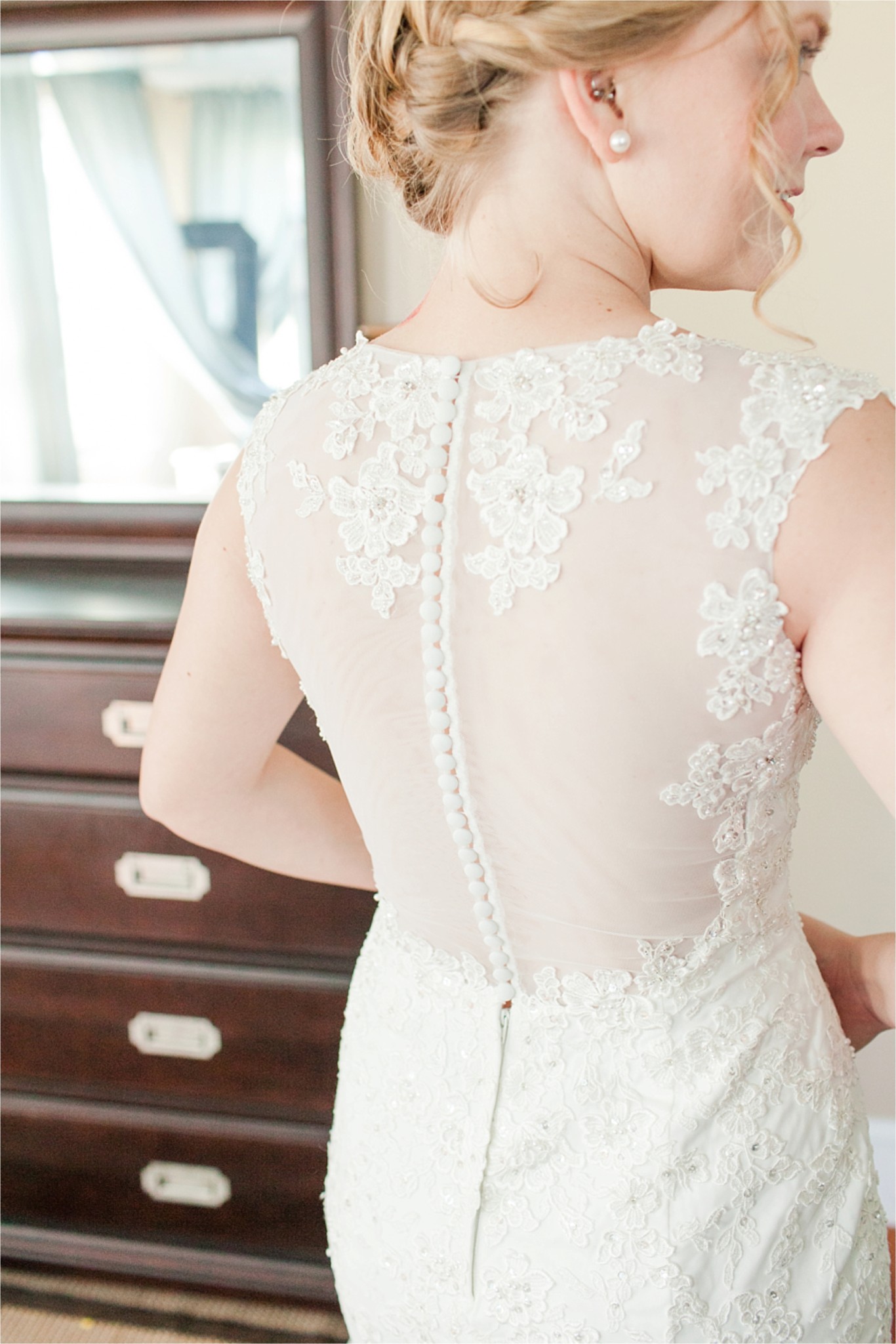 Sarah + Jeremiah wrote each other letters that they locked in a box during their Ceremony to open on their five year wedding Anniversary!  Not only did Sarah make the final details in her letter on her Wedding day morning, but she also hand crafted the beautiful box that they letters were tucked into….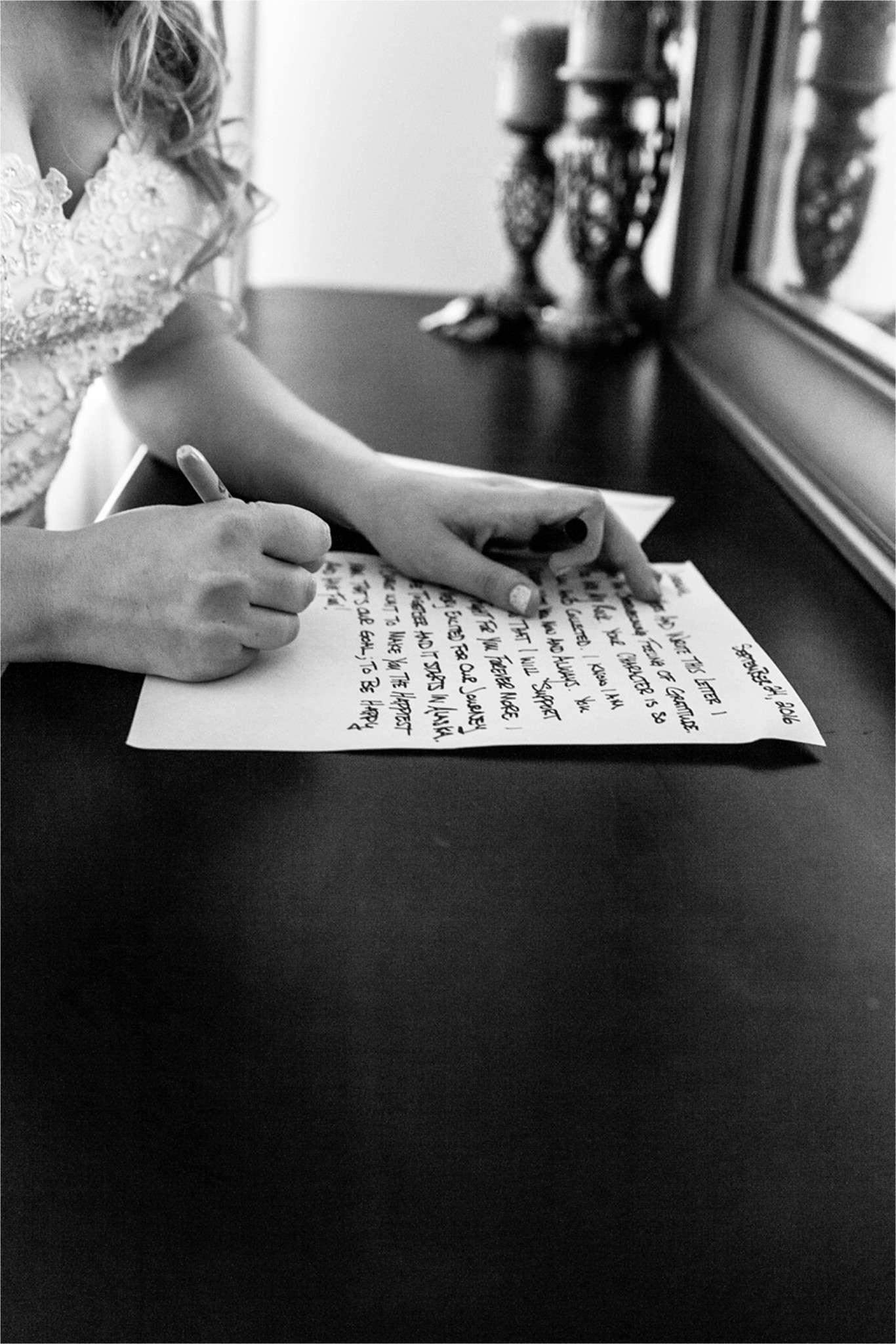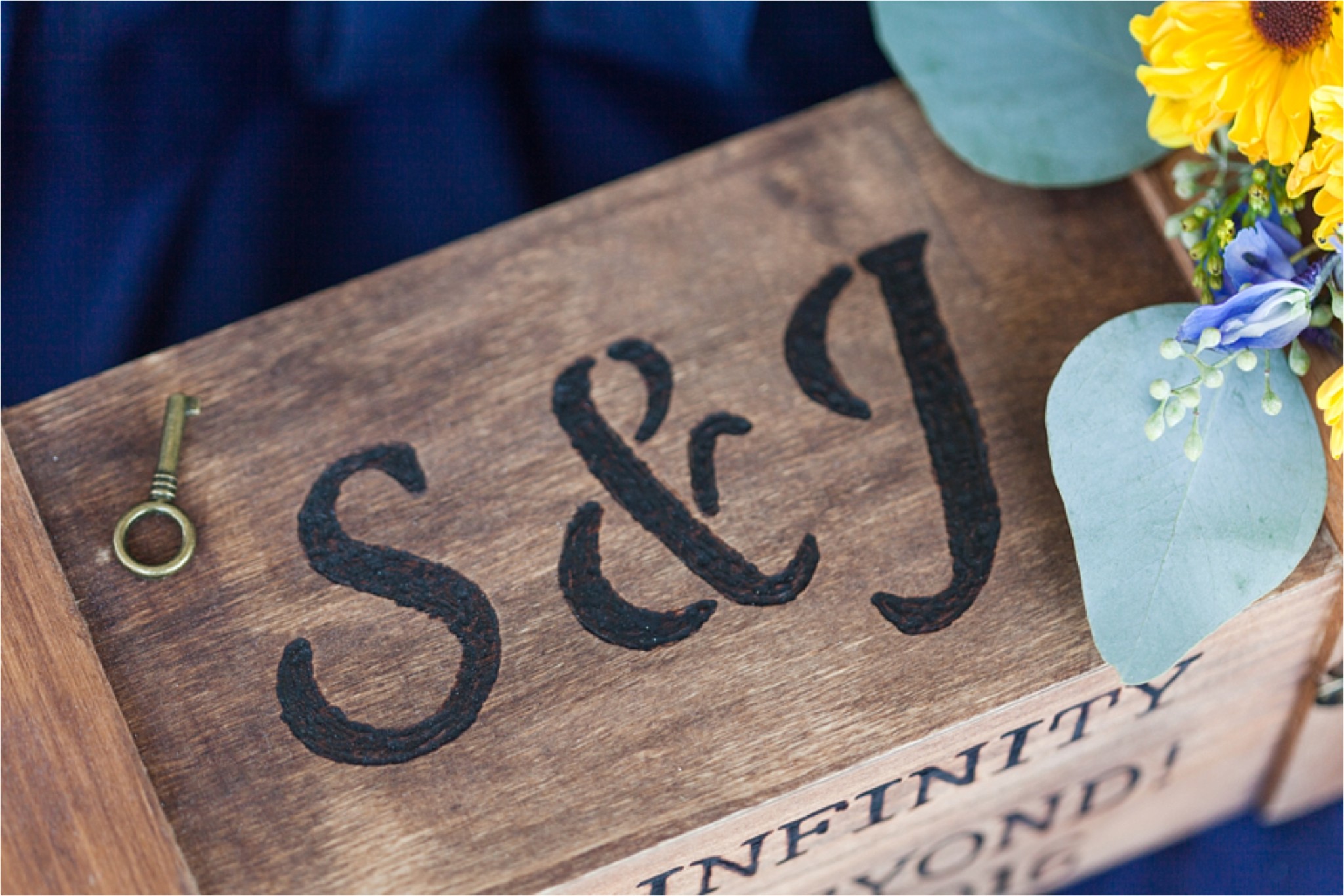 Isn't this box stunning?!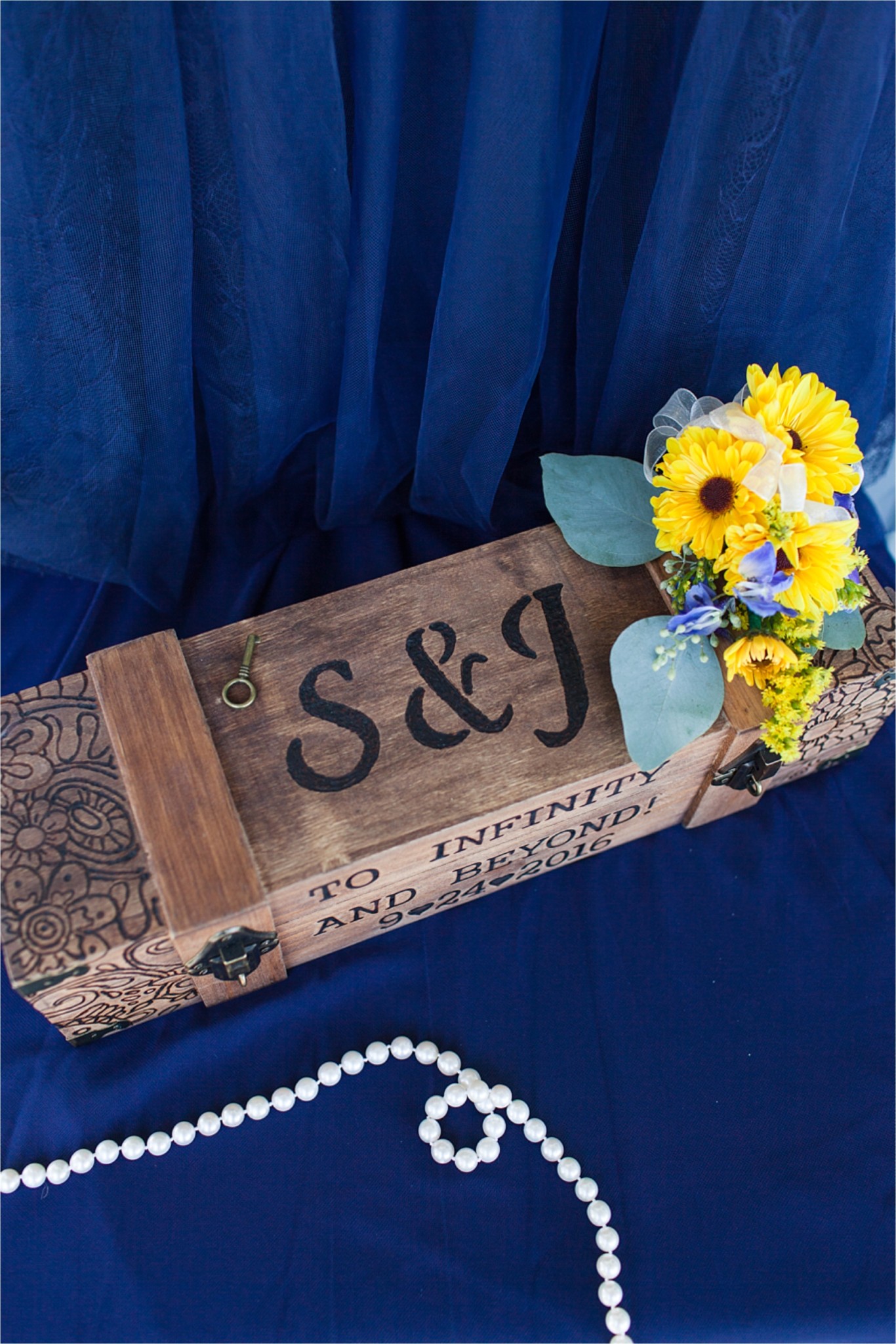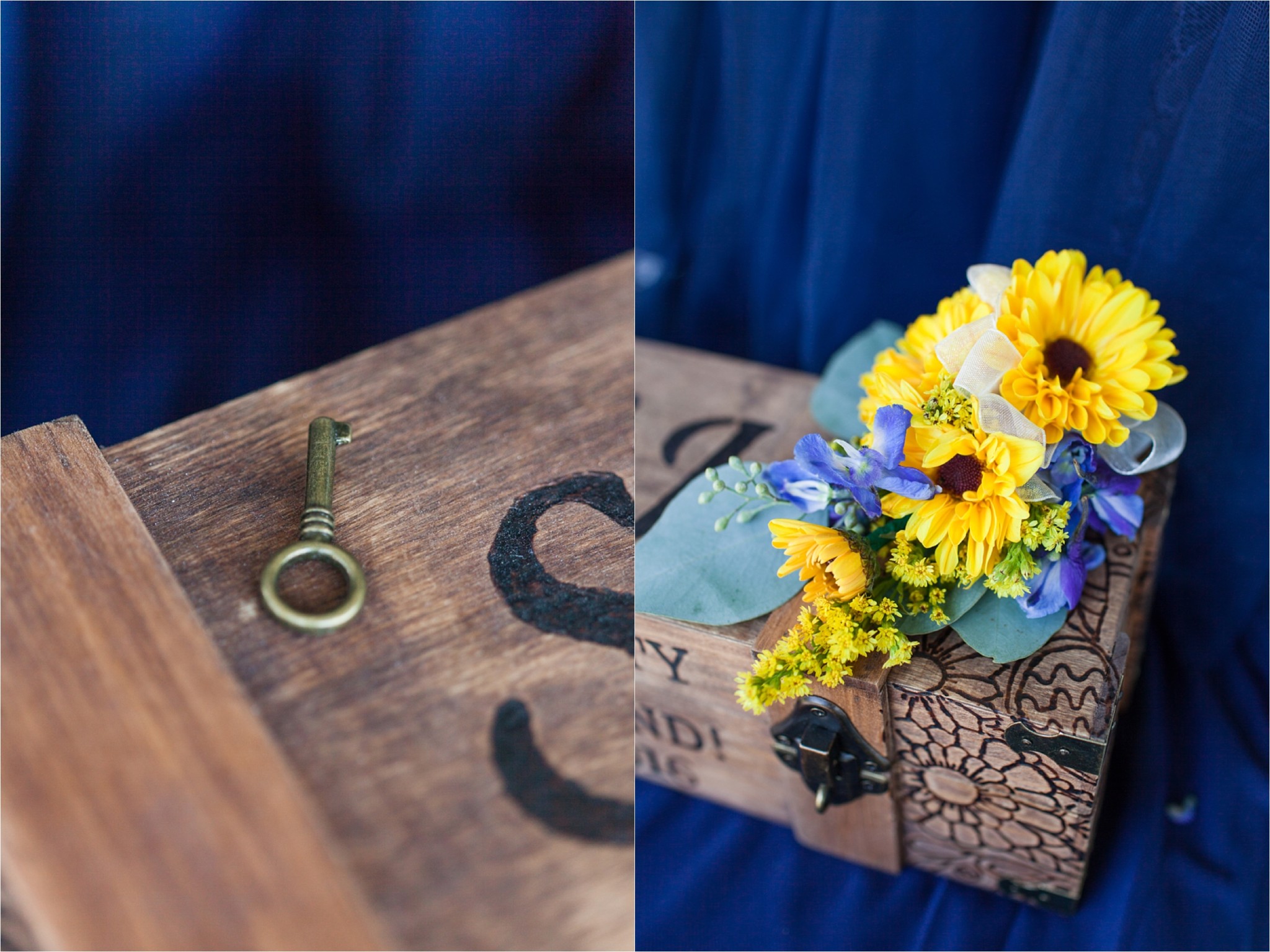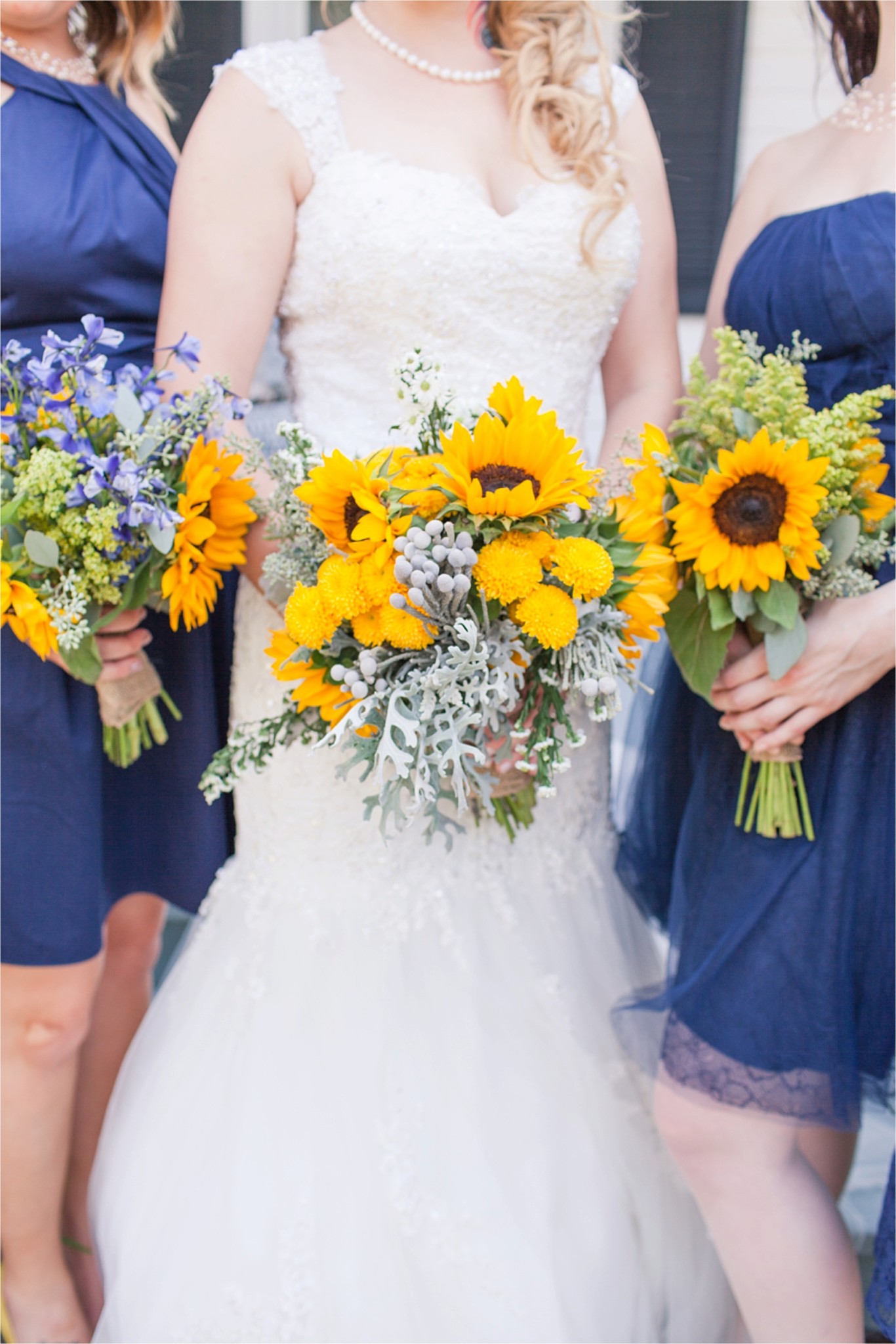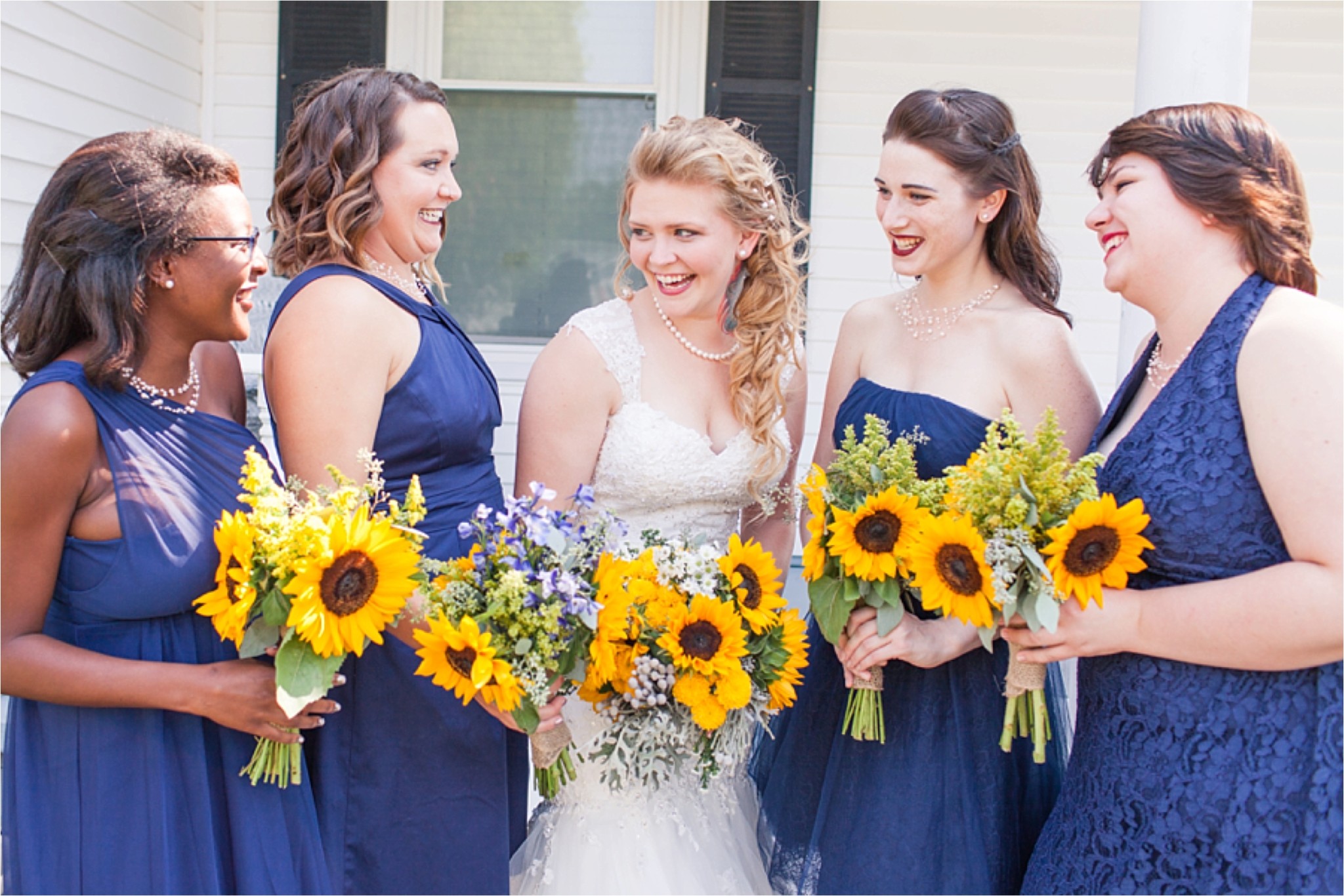 These girls looked so wonderful 🙂  And those FLORALS!  Ah!  I just loved them!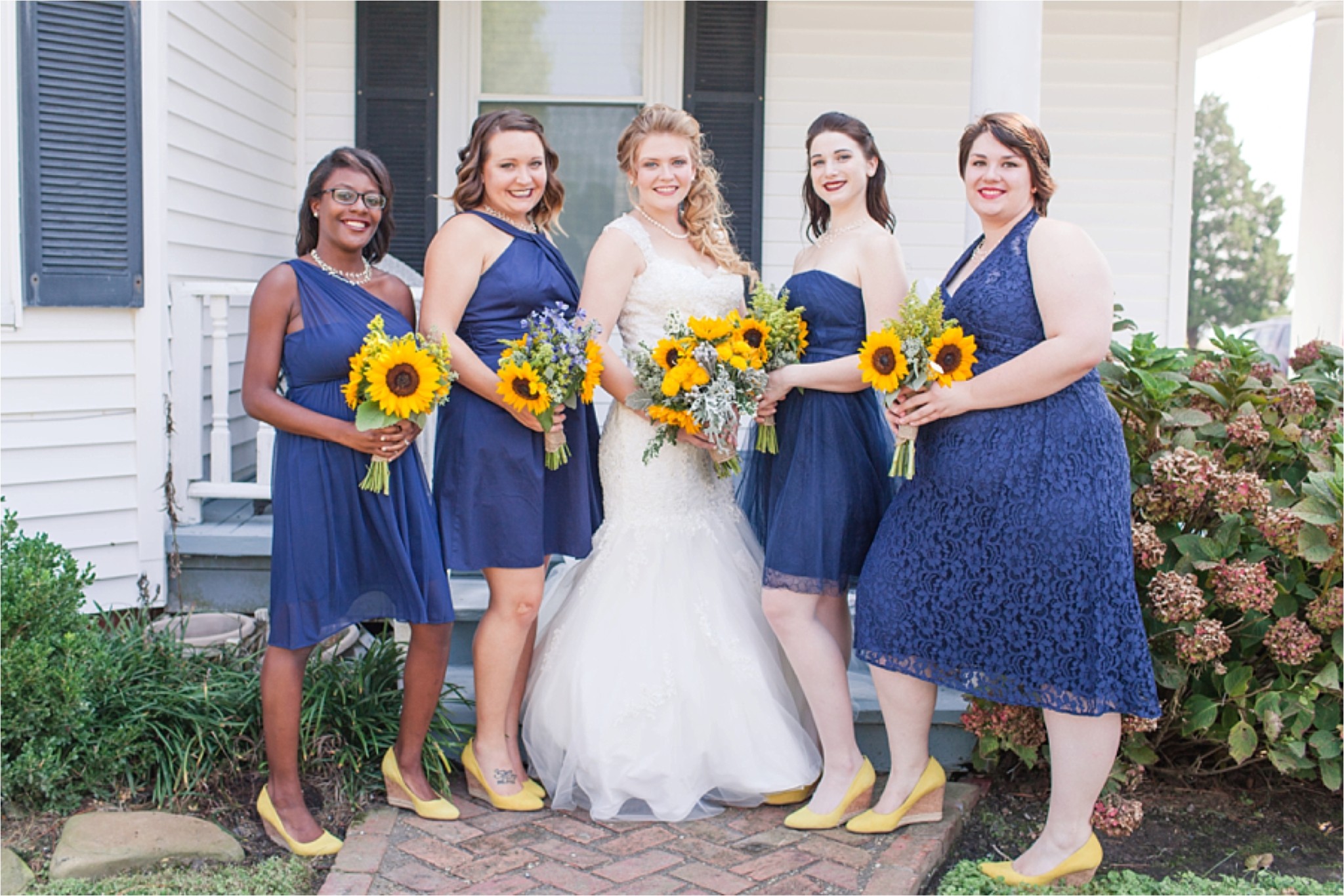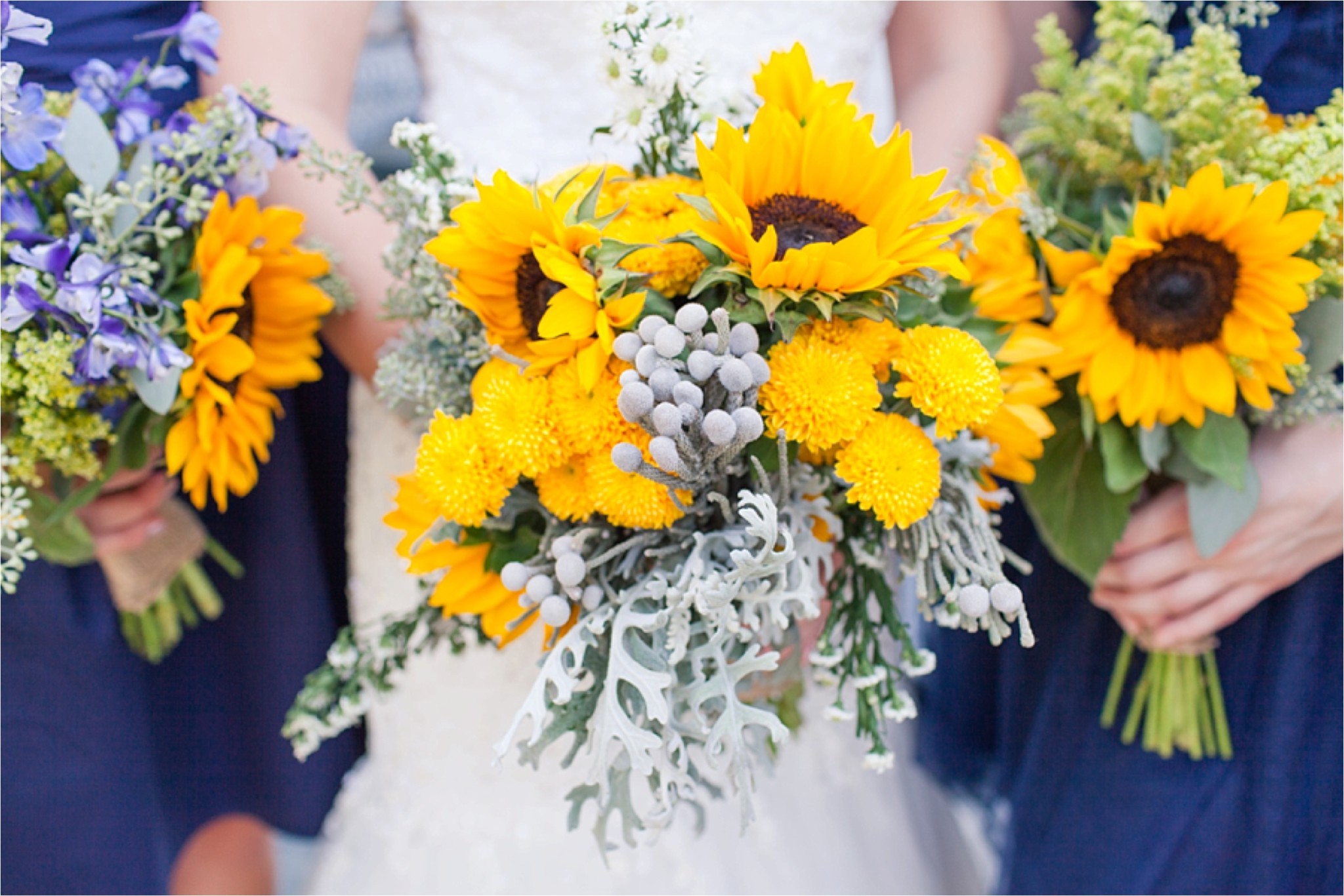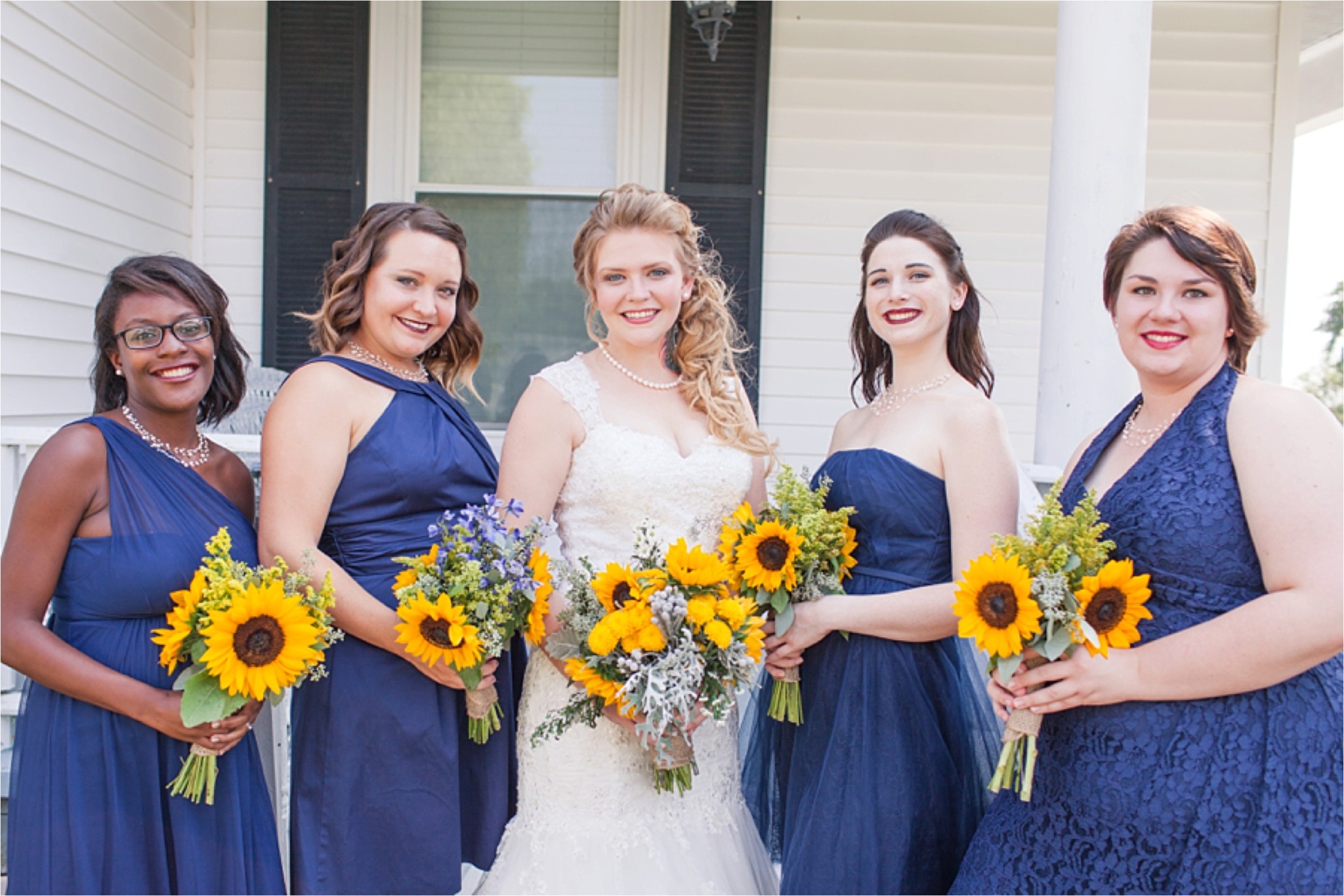 A few Bridal Portraits with the gorgeous girl of the day!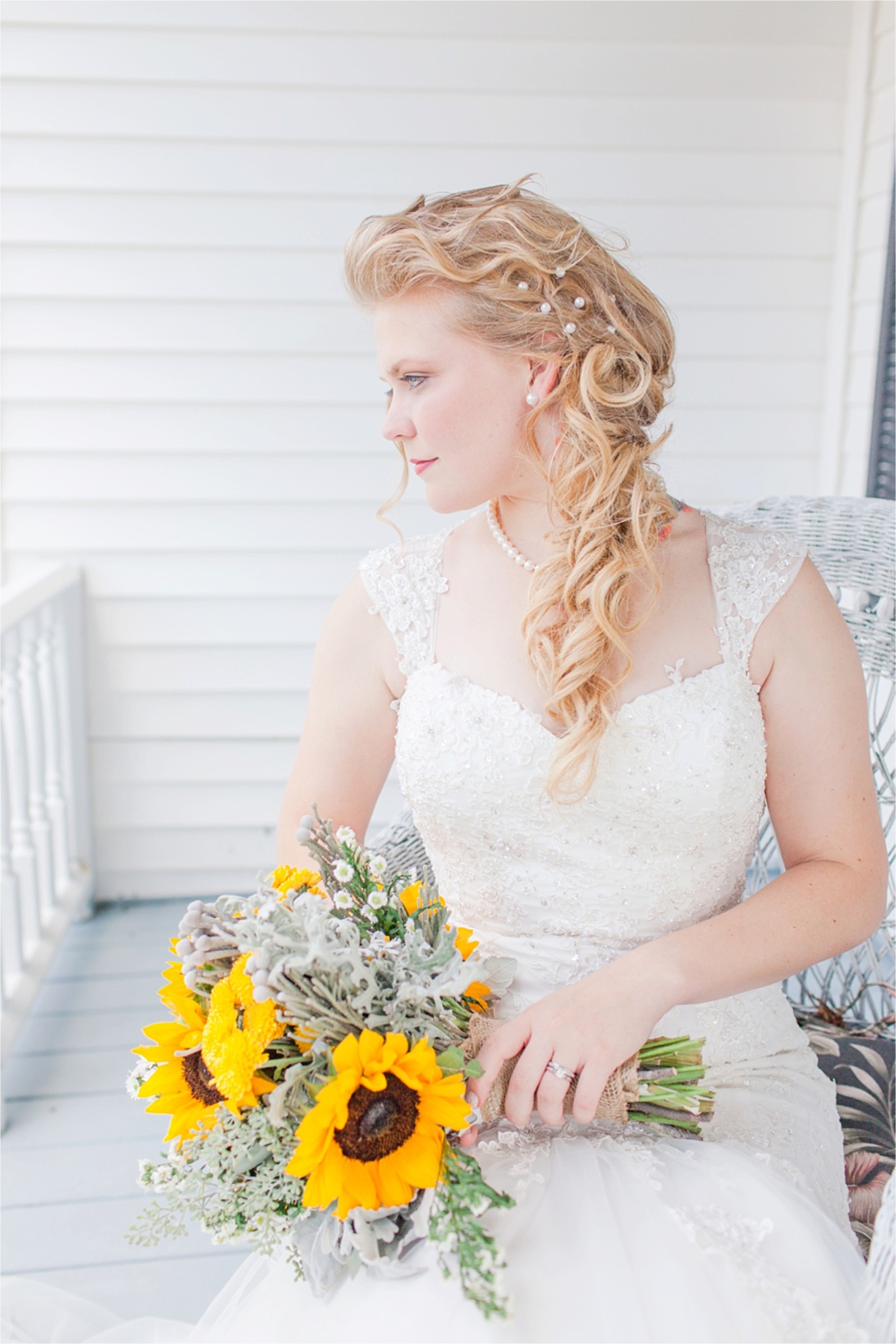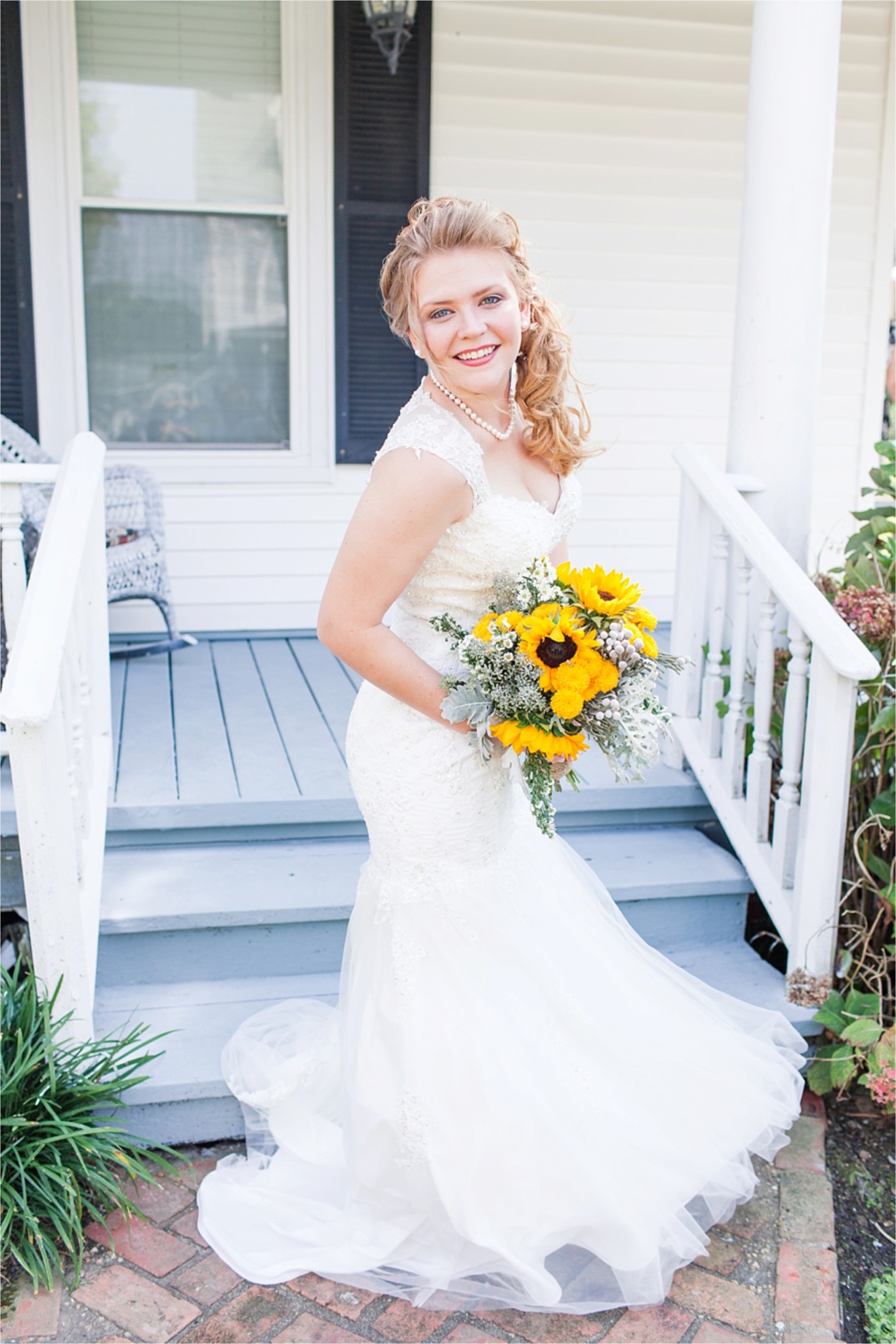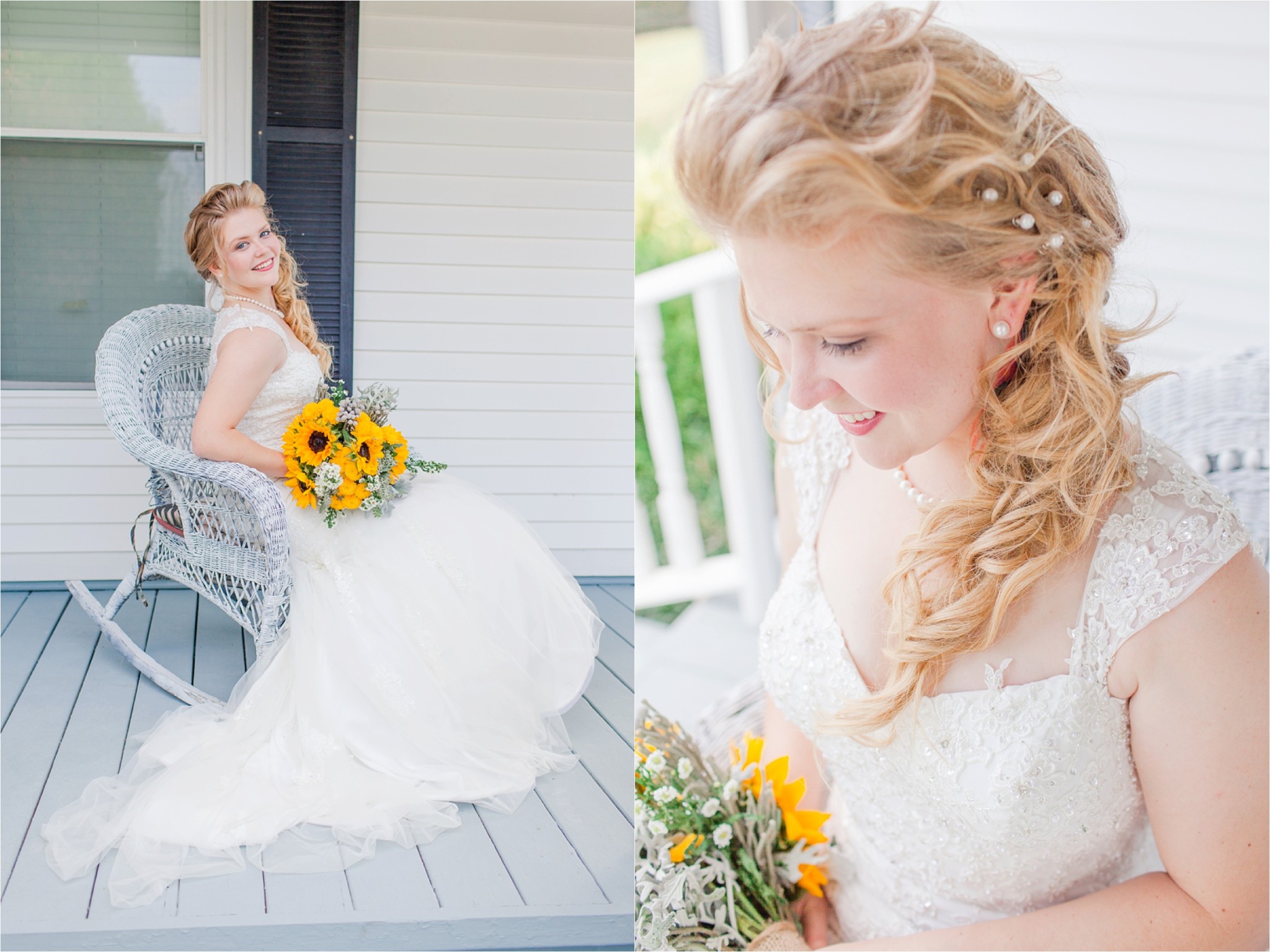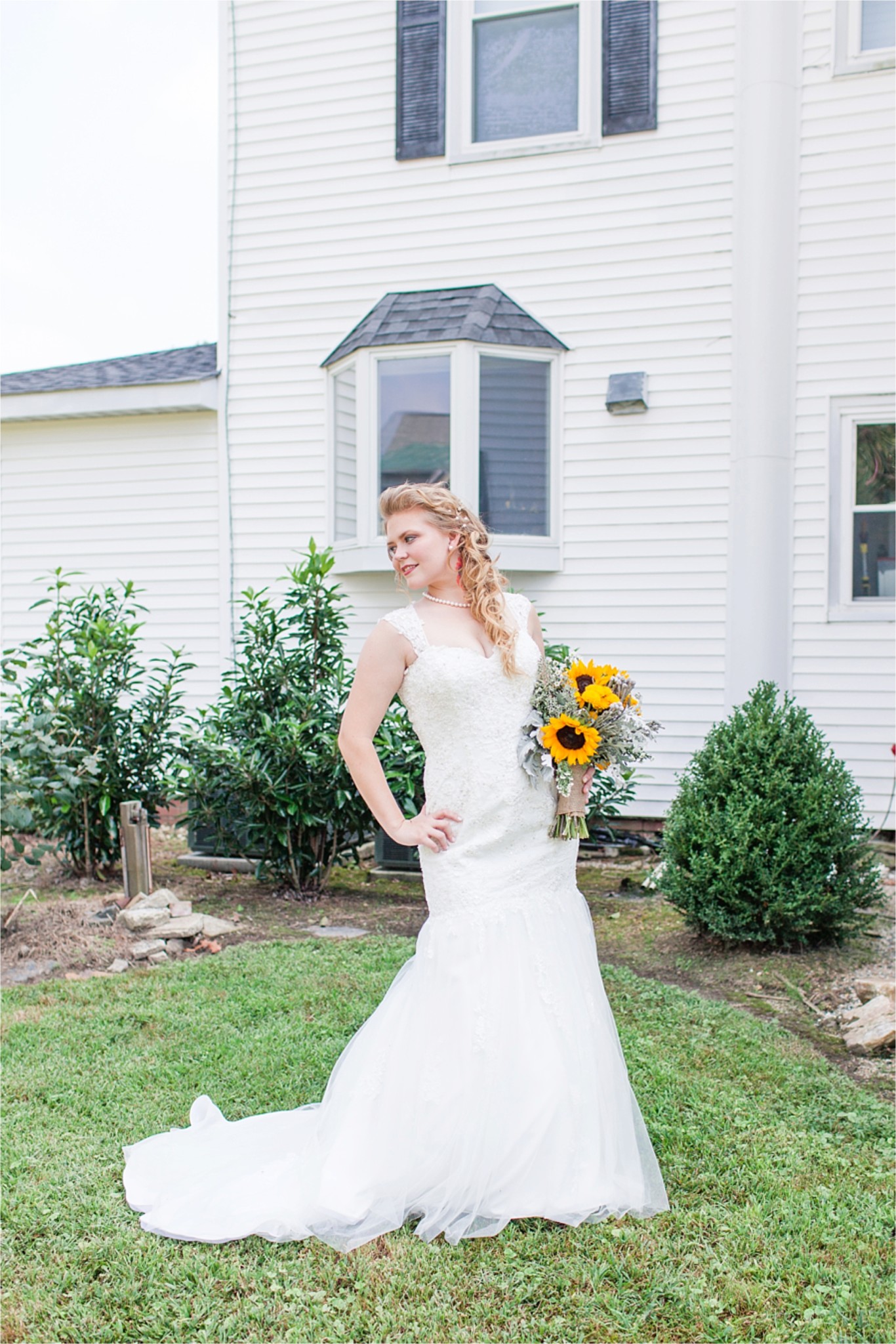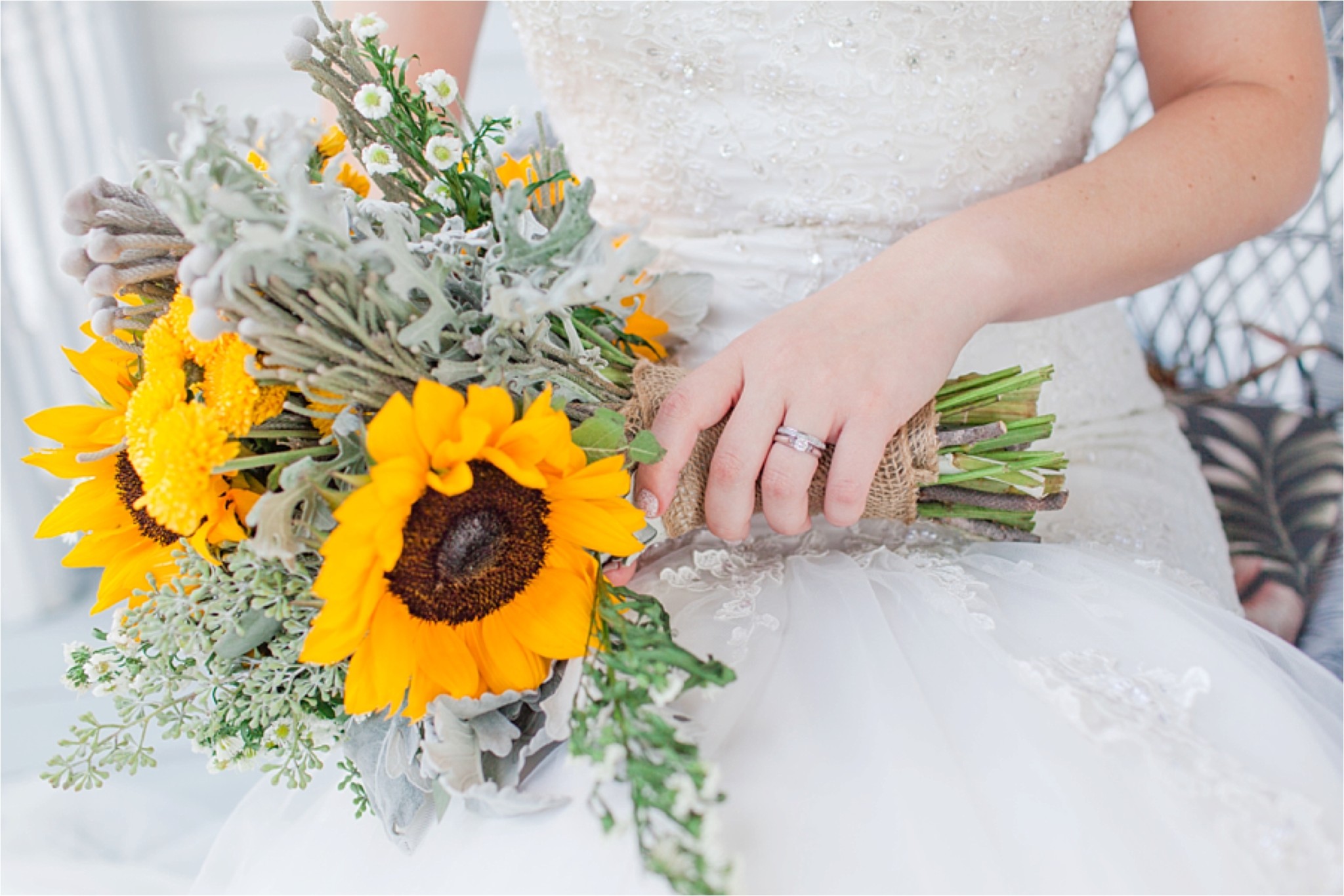 ahhhh!  Sarah!!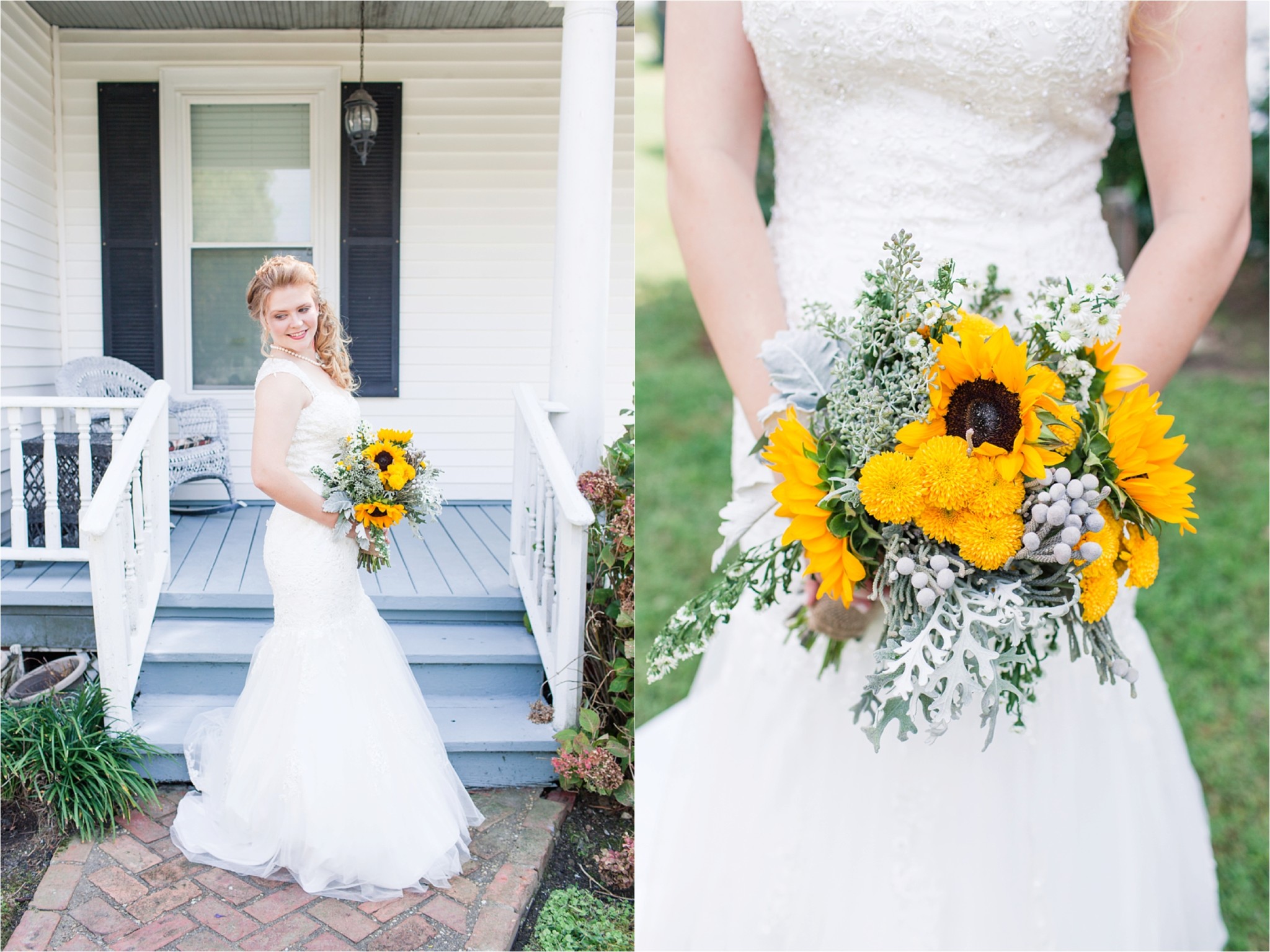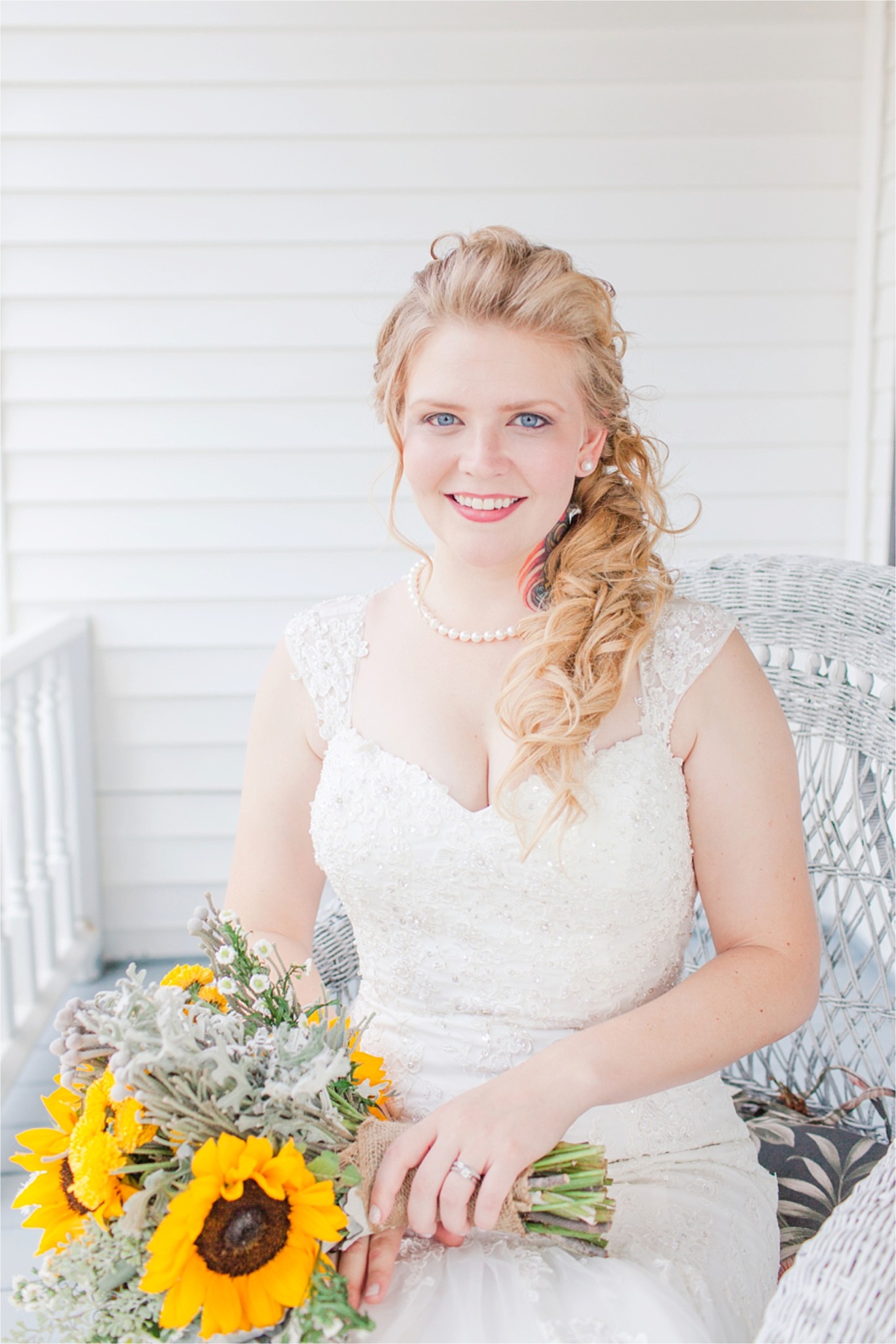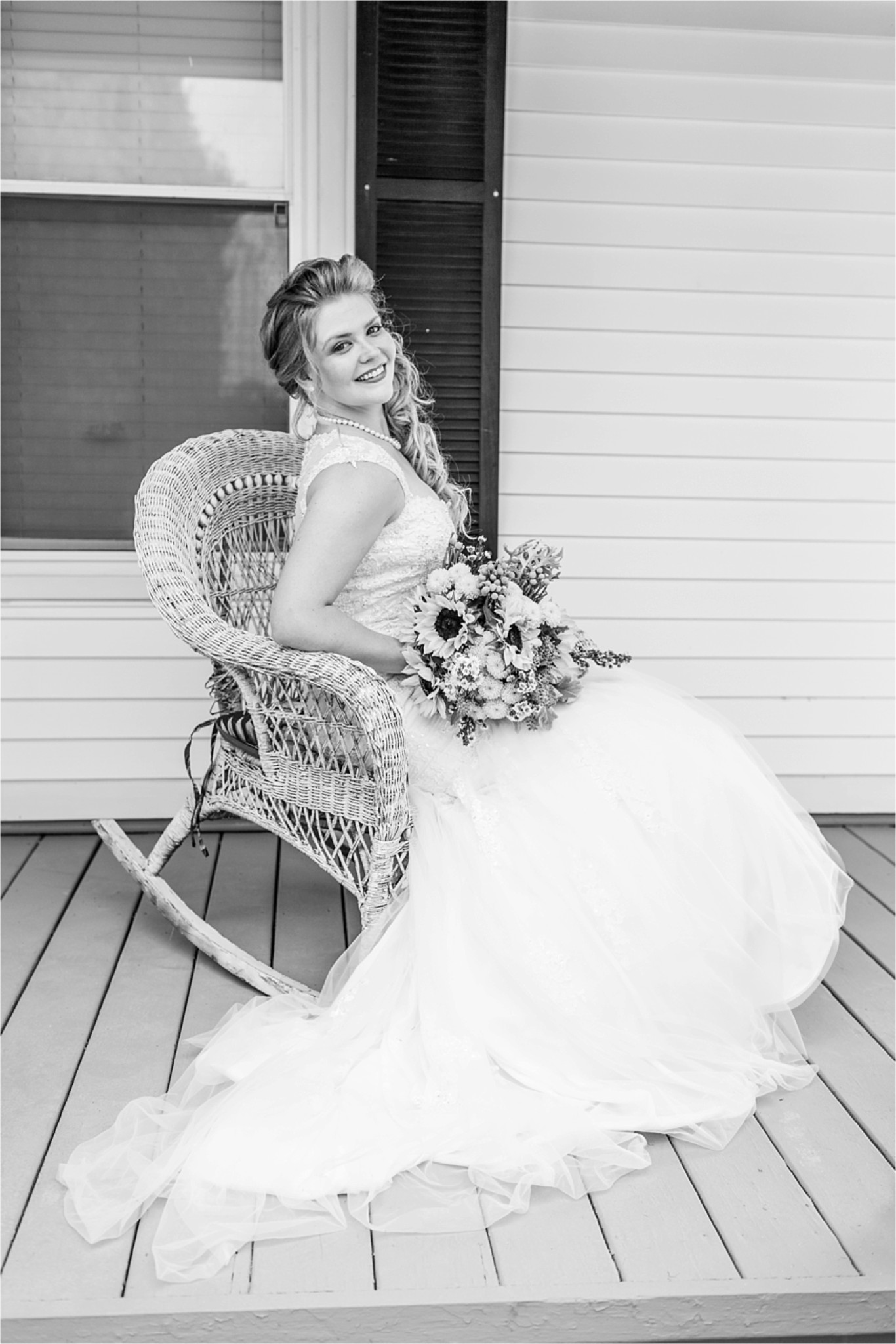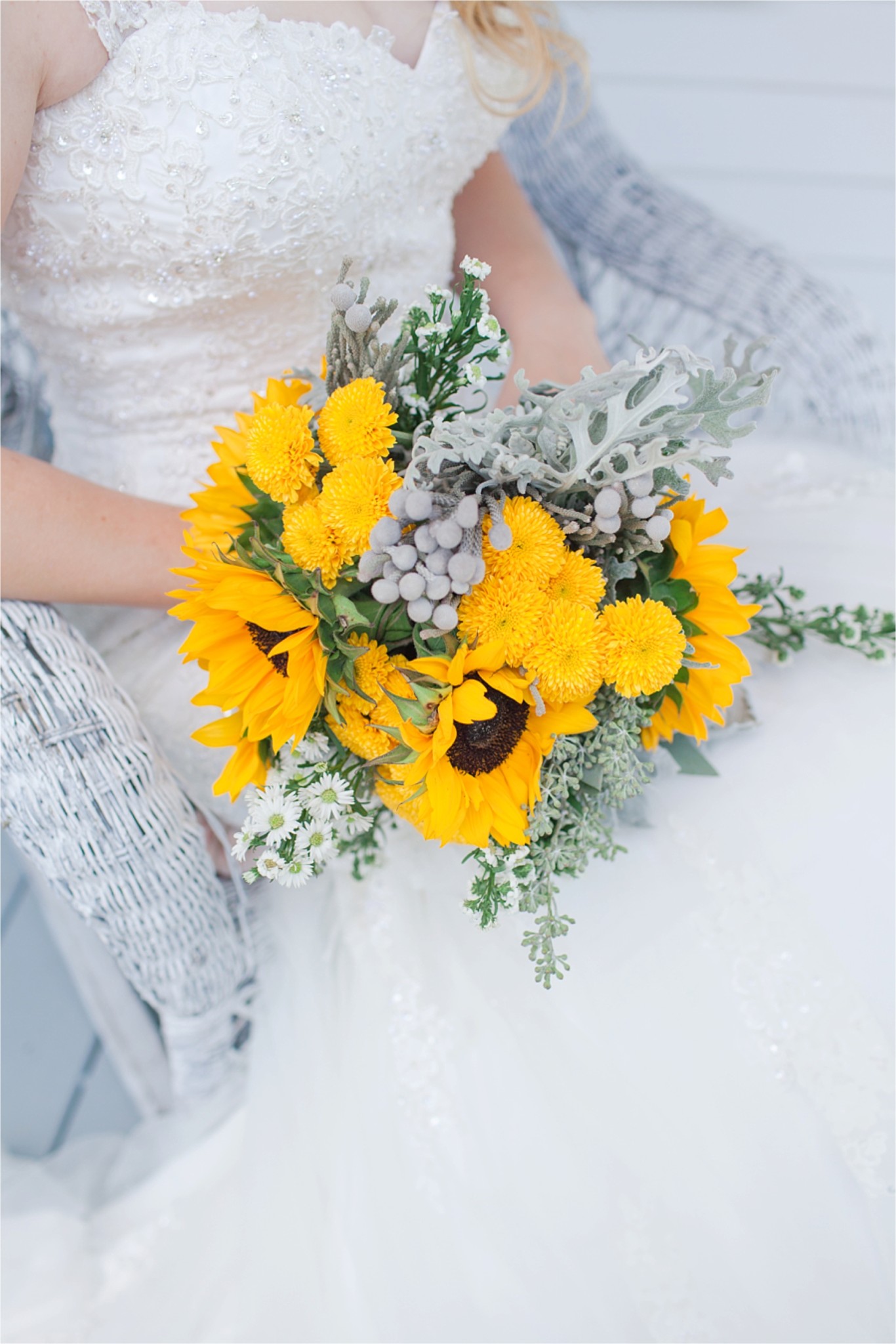 Daddy + Daughter first looks always make my eyes misty….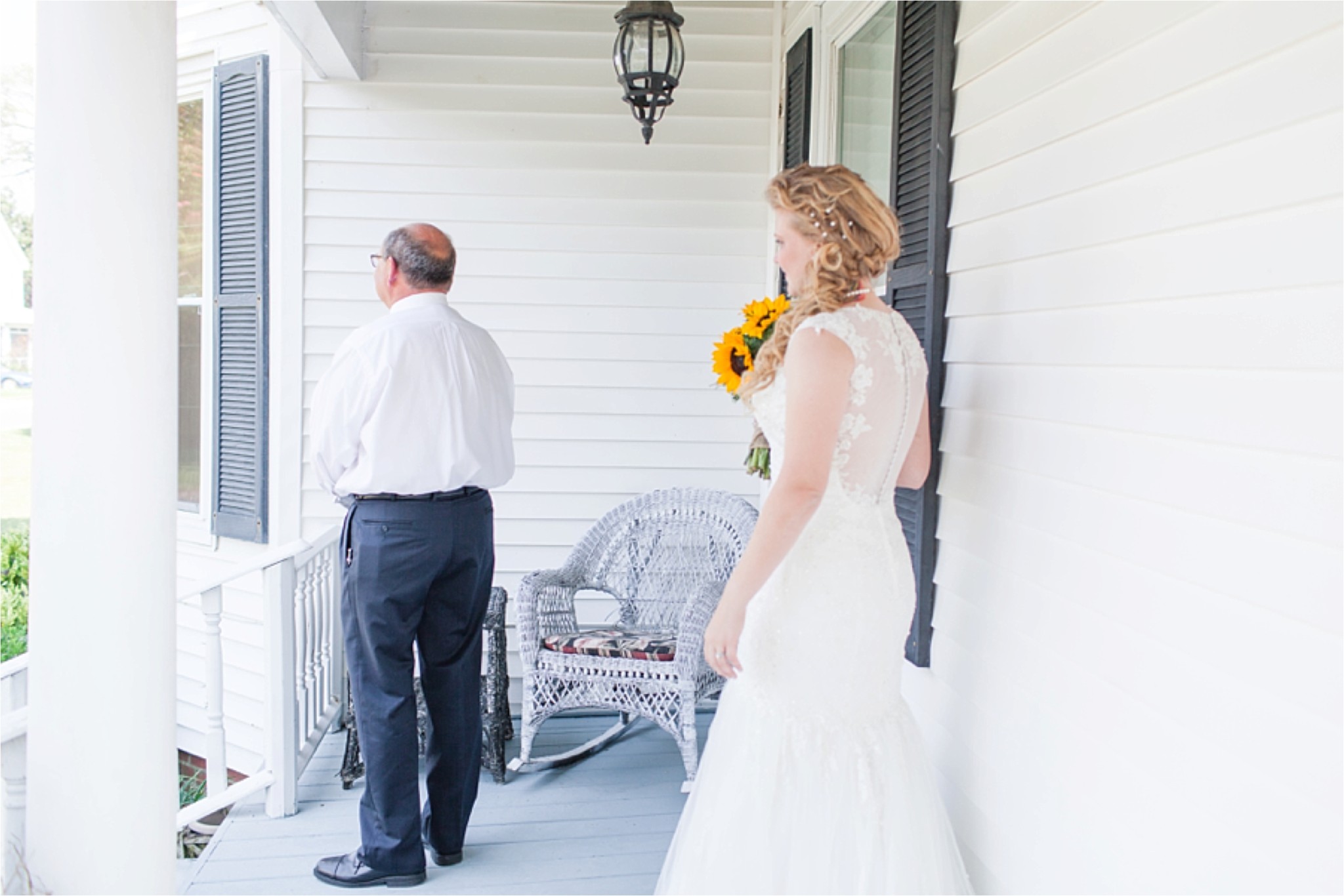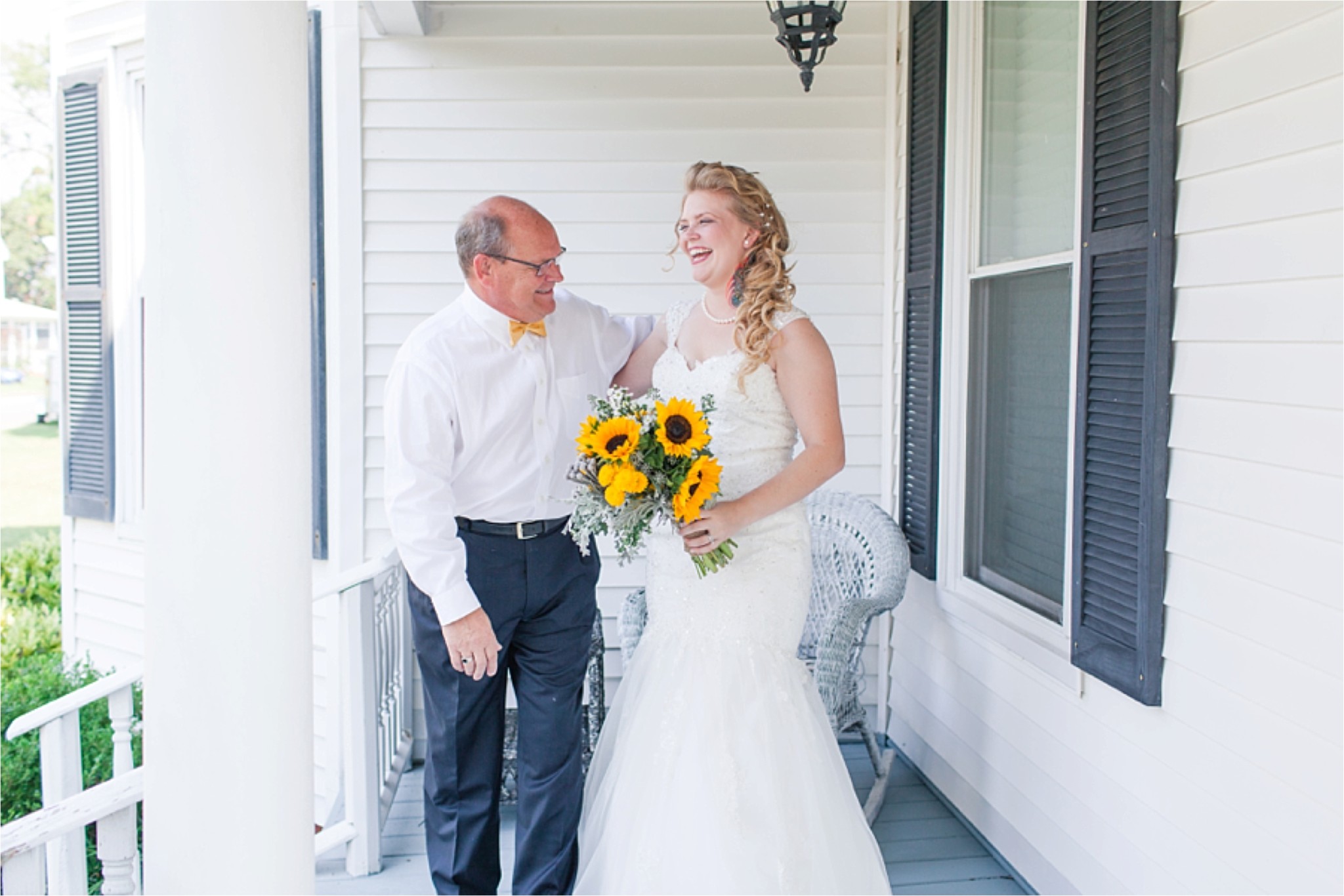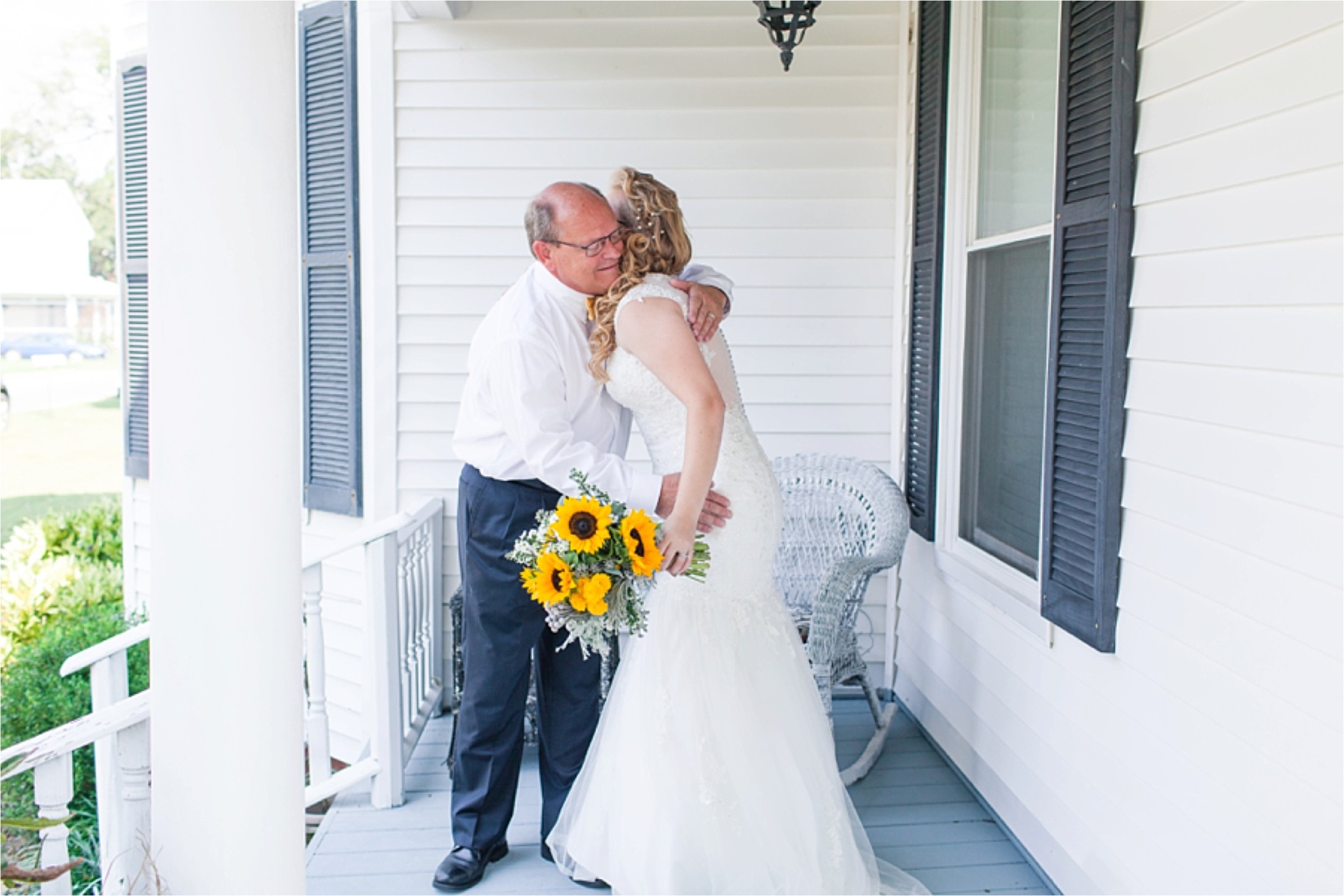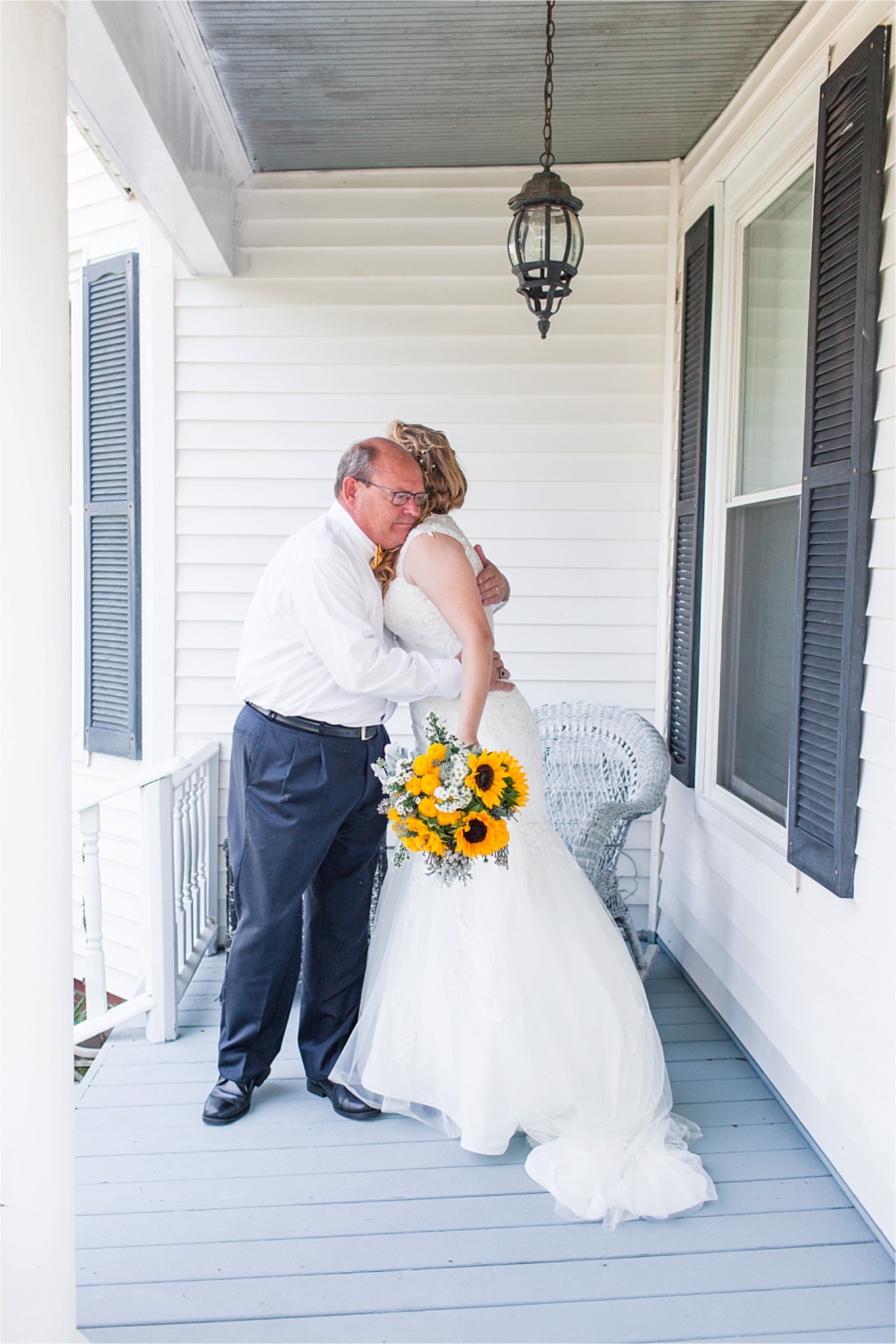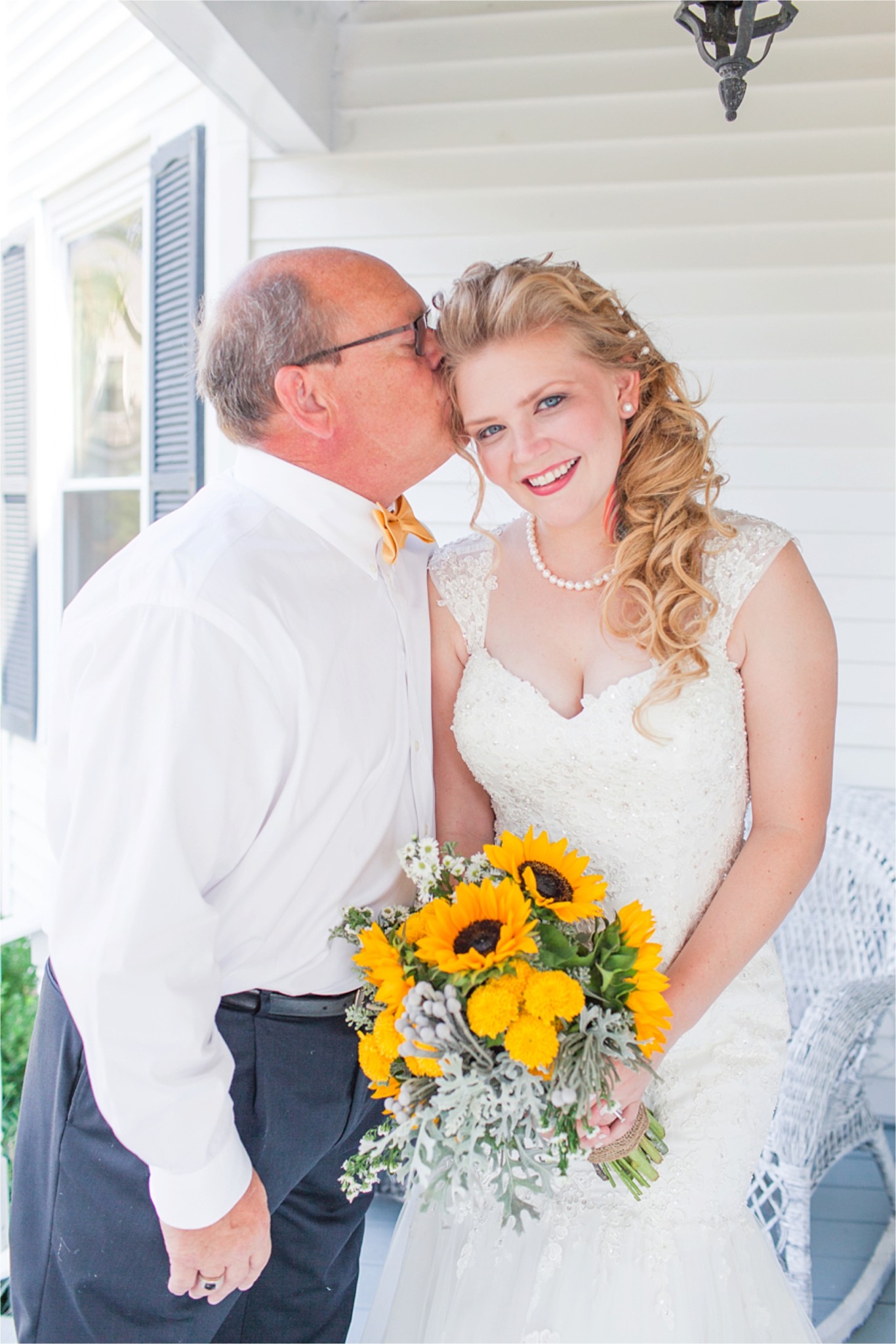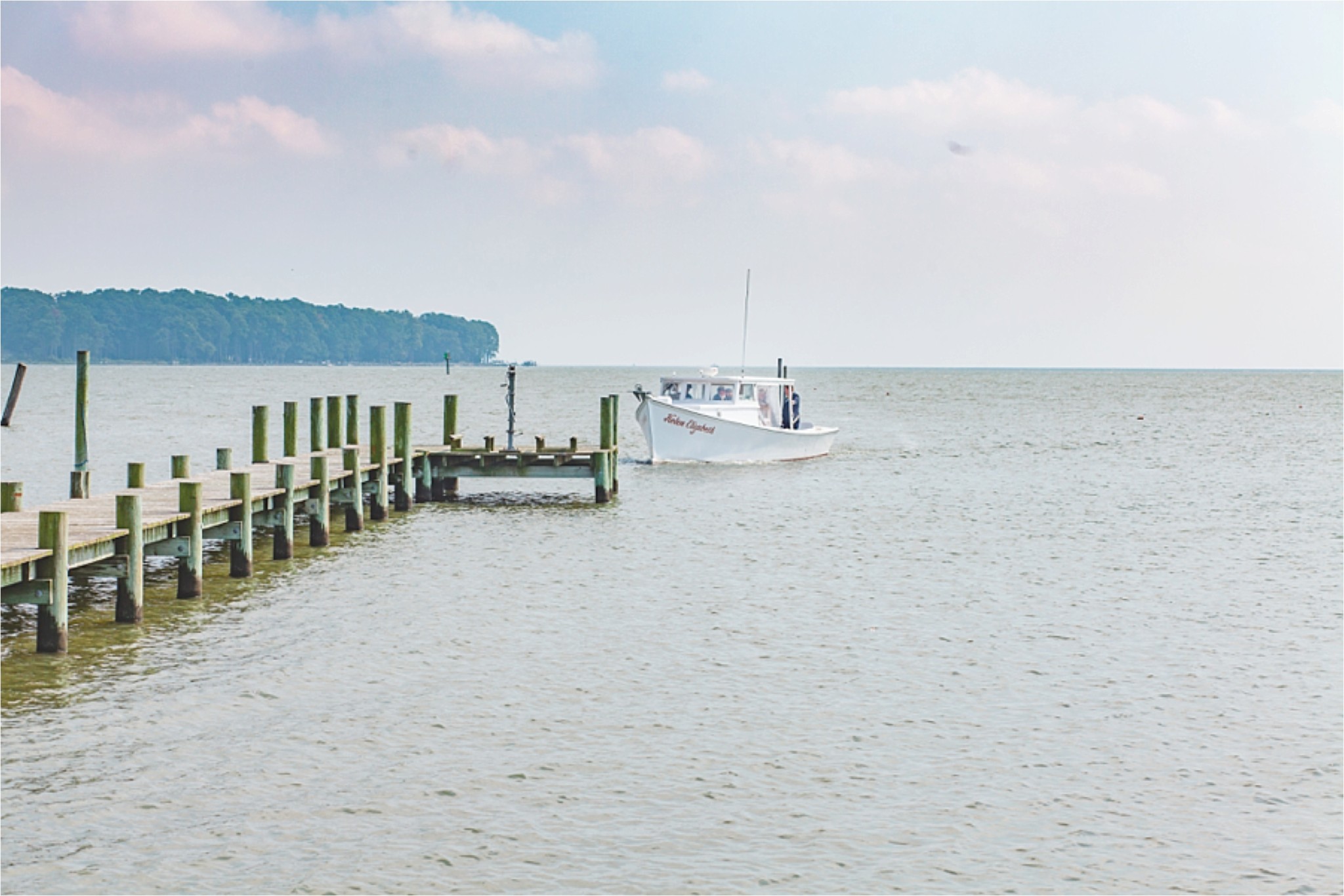 The men arrived by boat to the Ceremony!!  How fun is that?!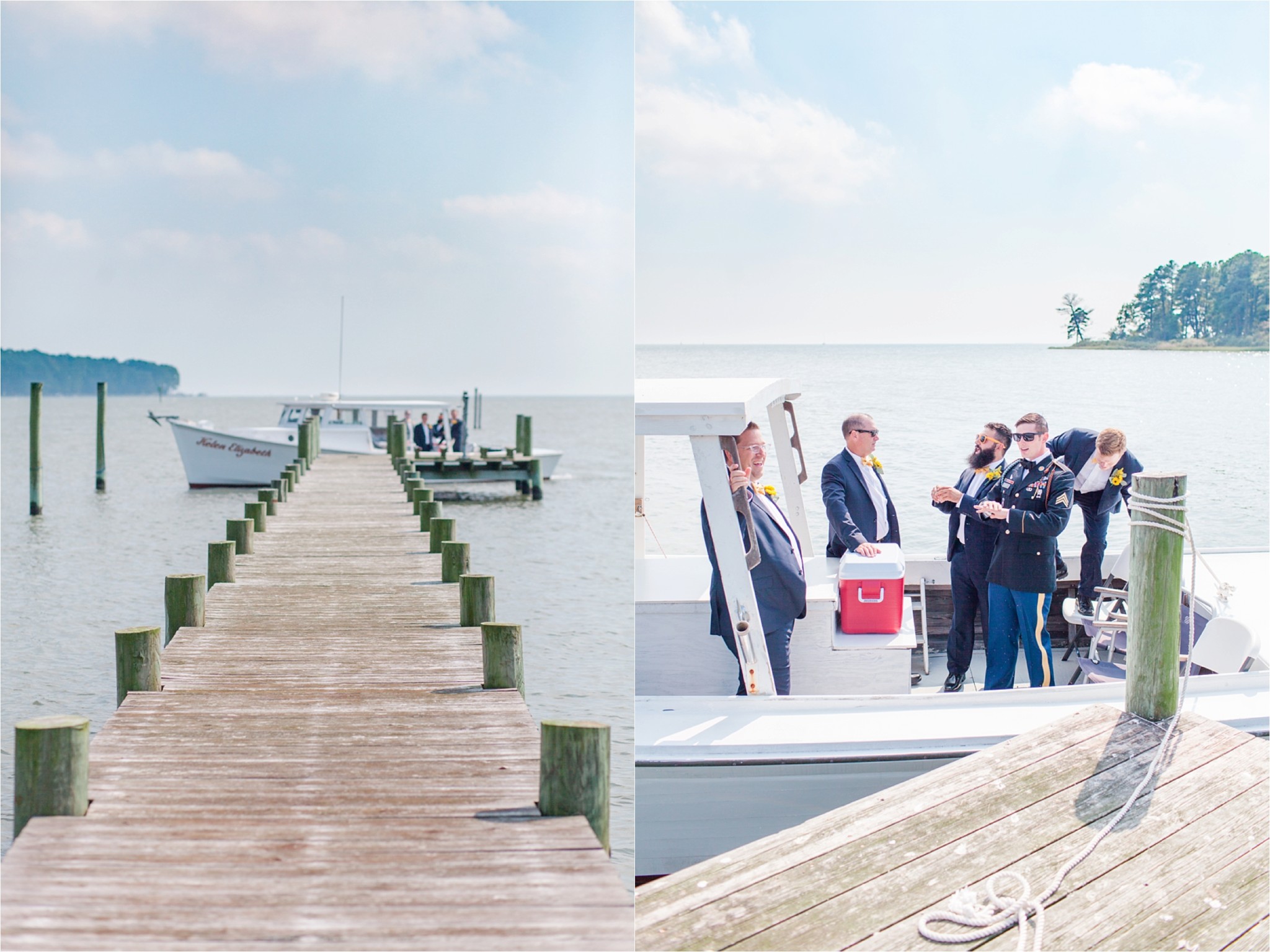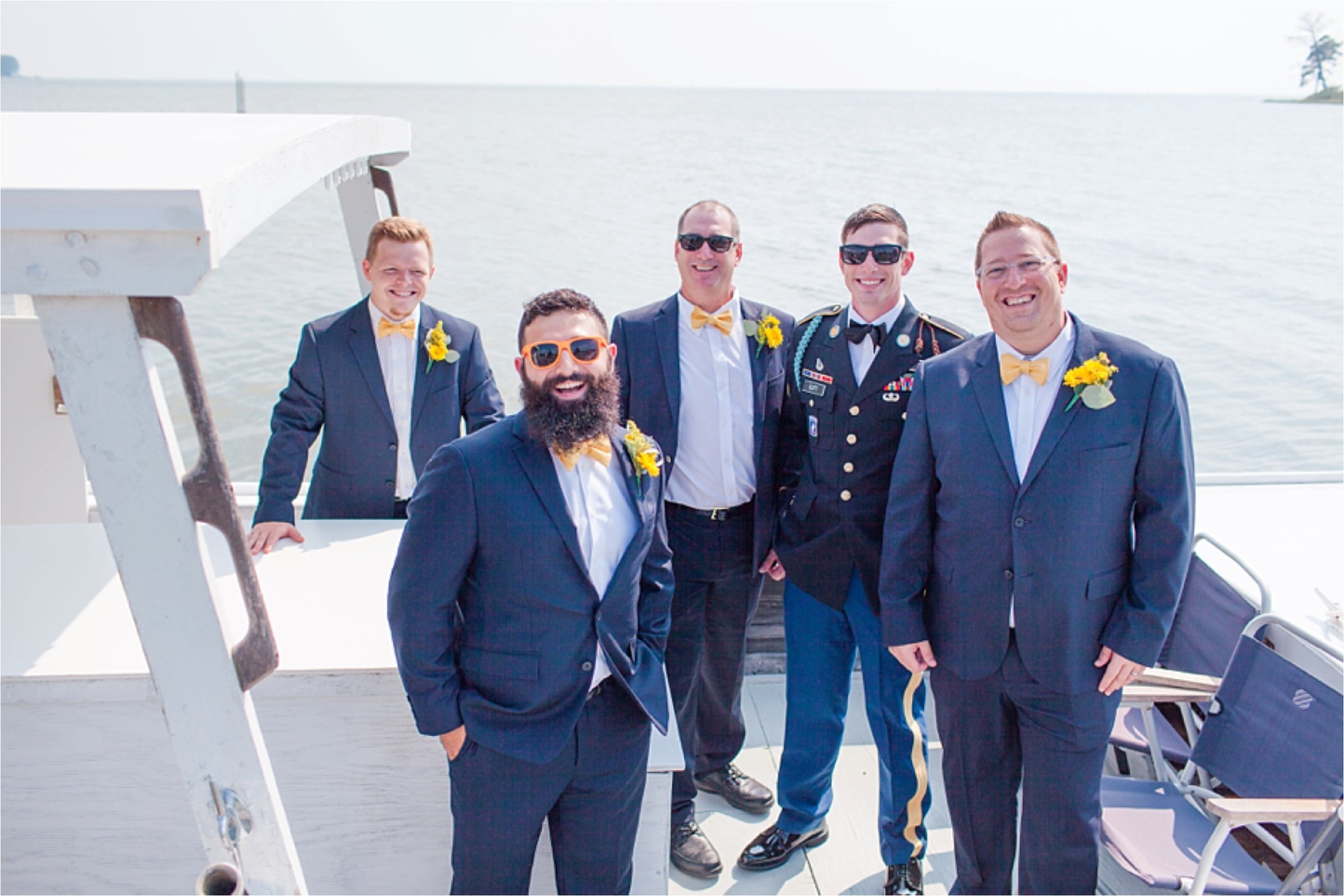 This group was a whooolllleeeee lotta fun!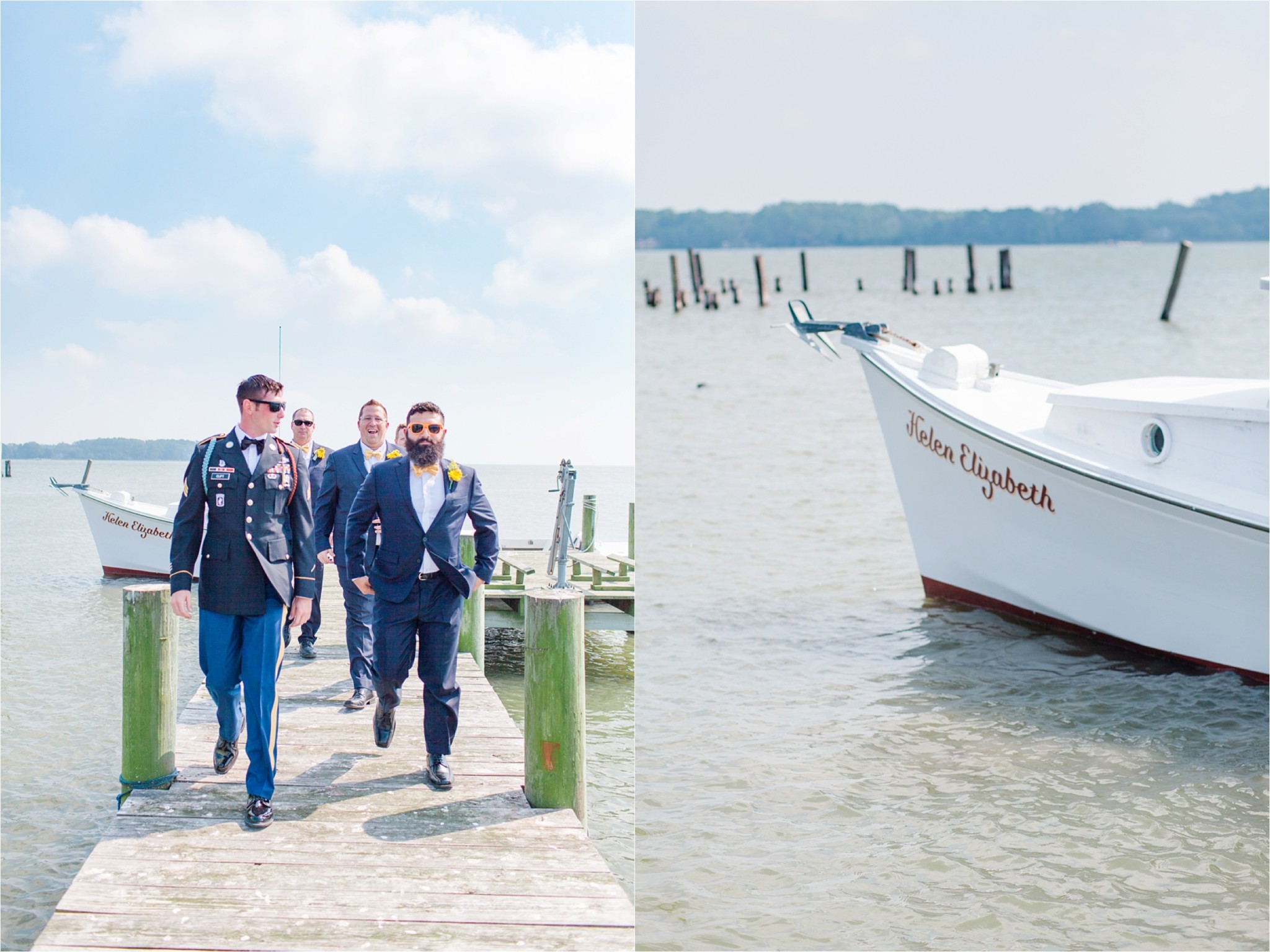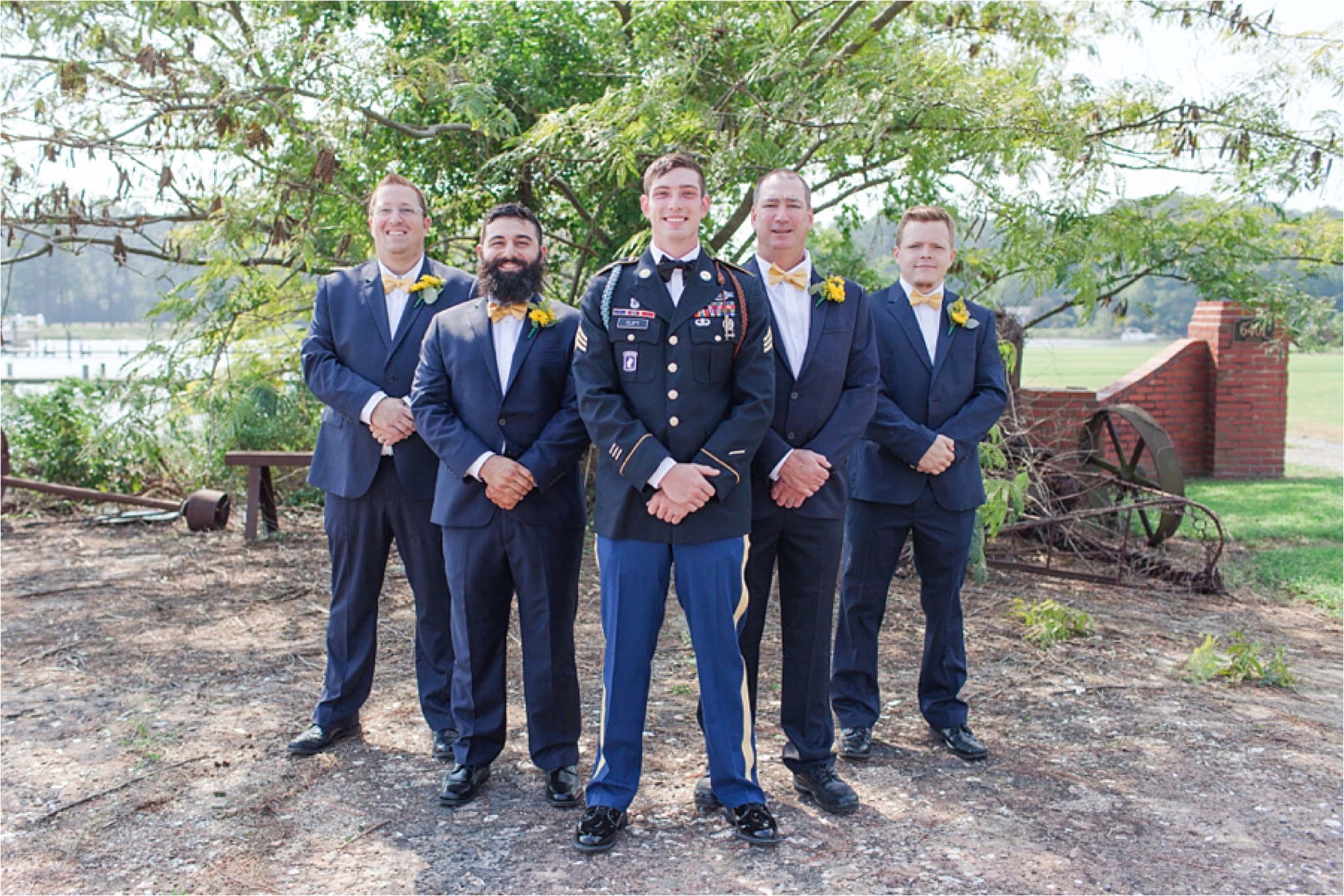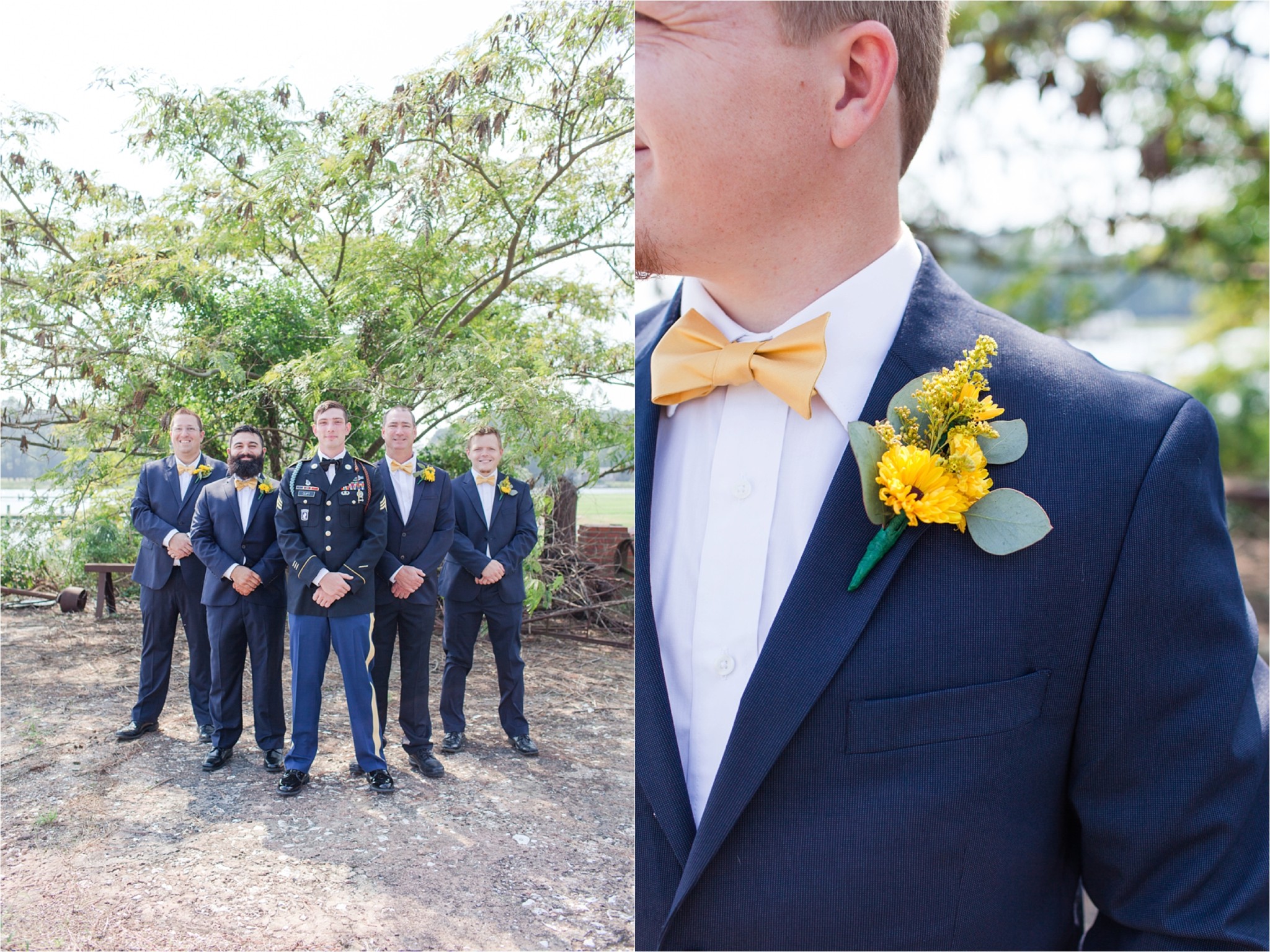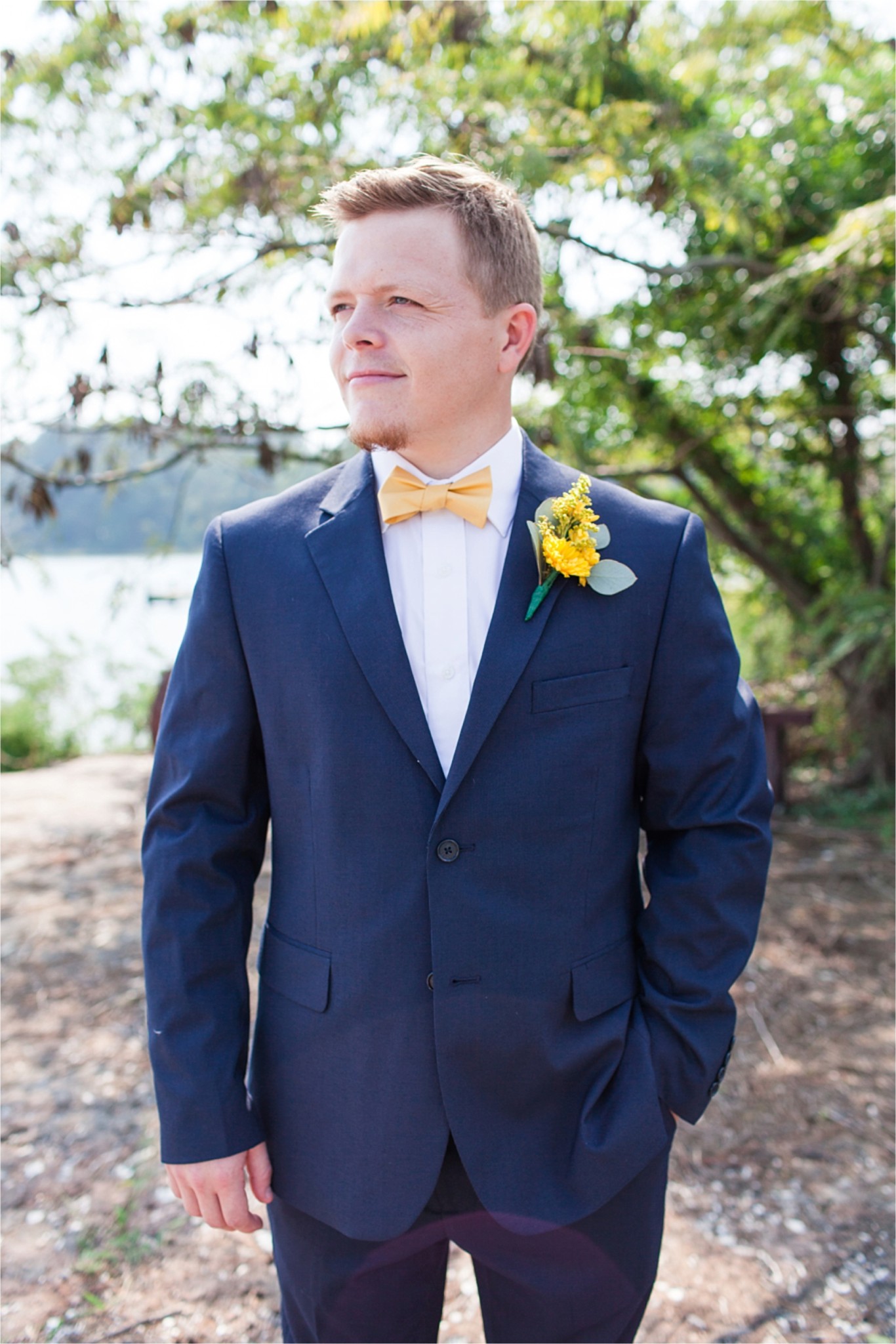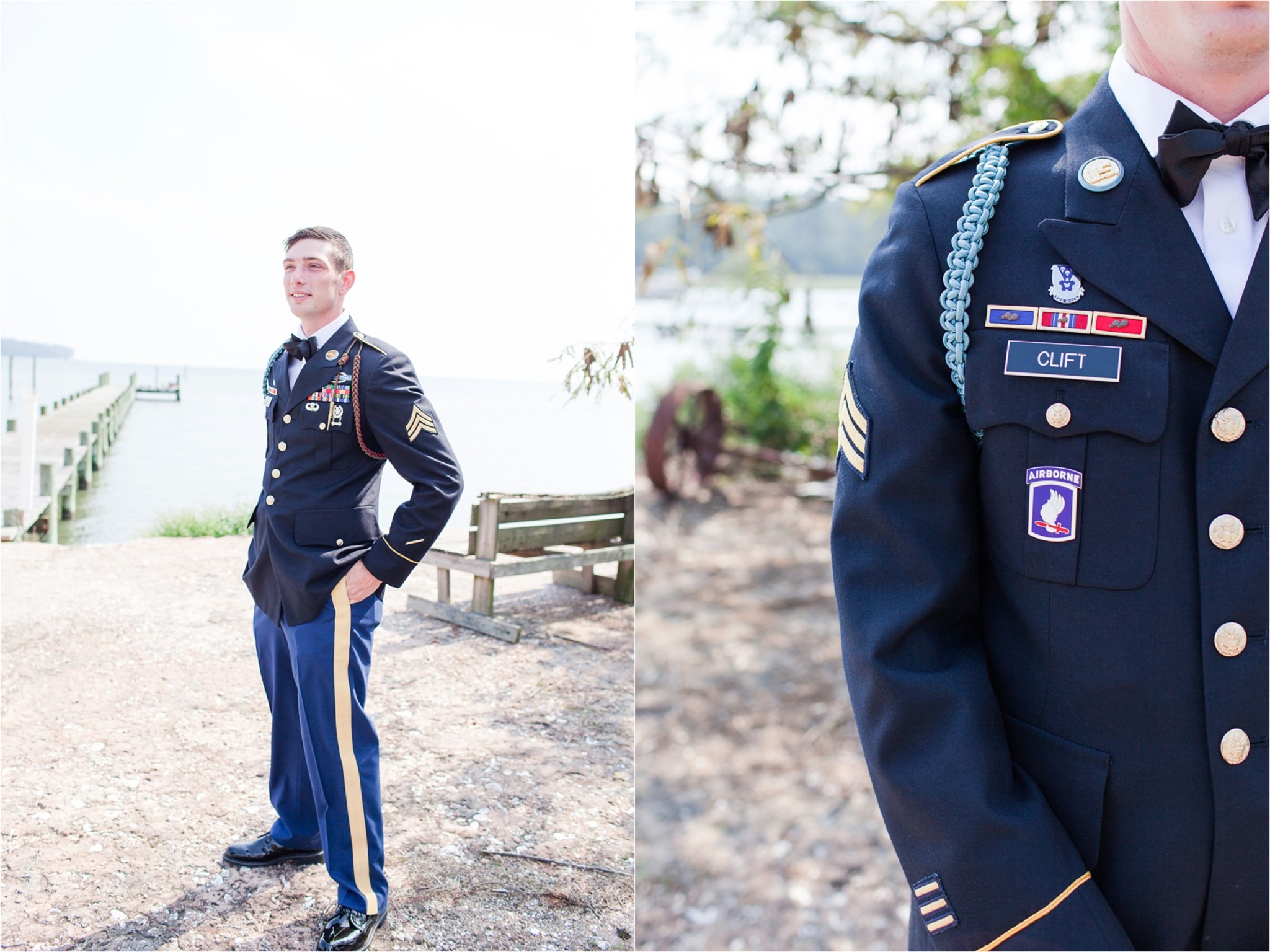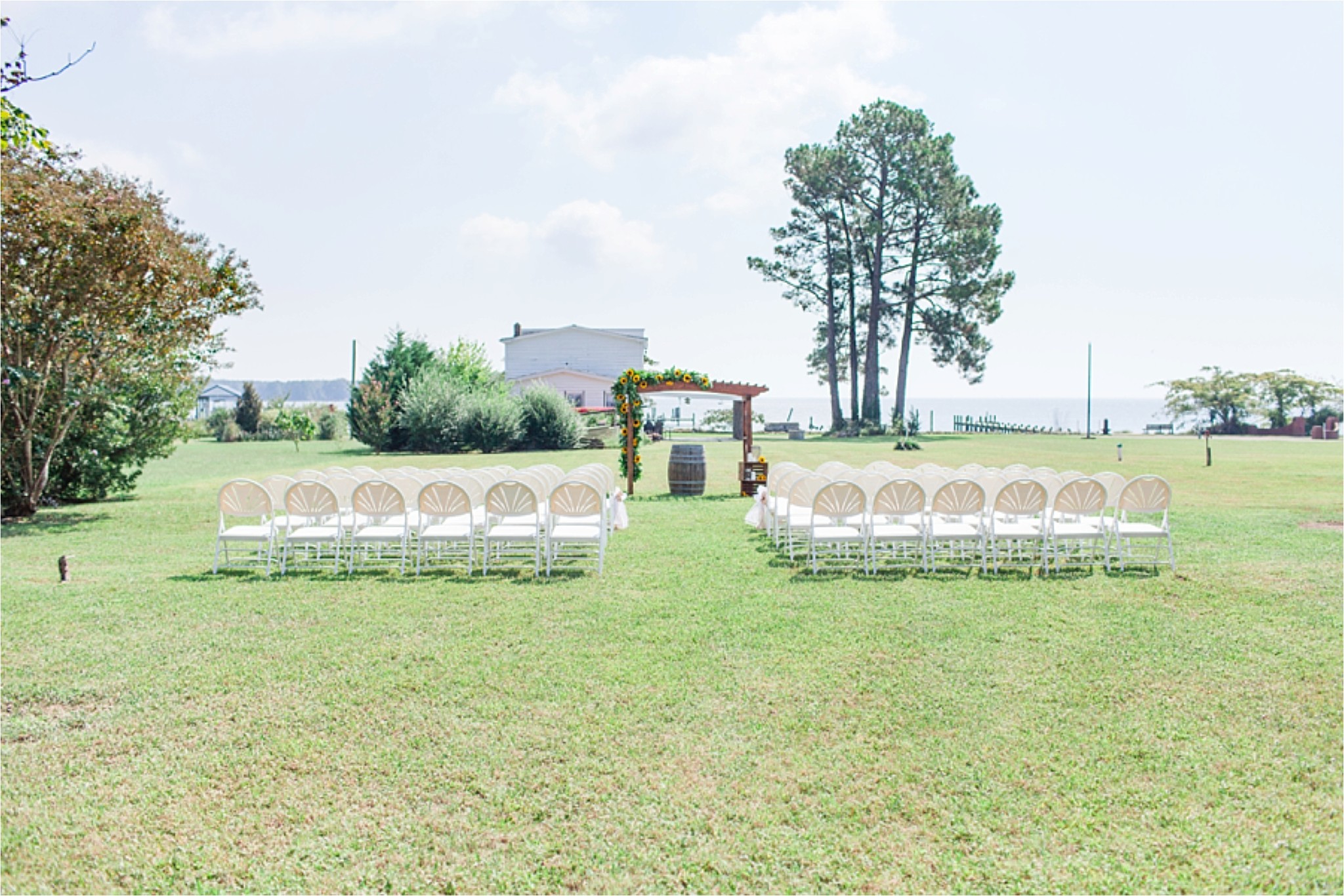 Time for the Ceremony!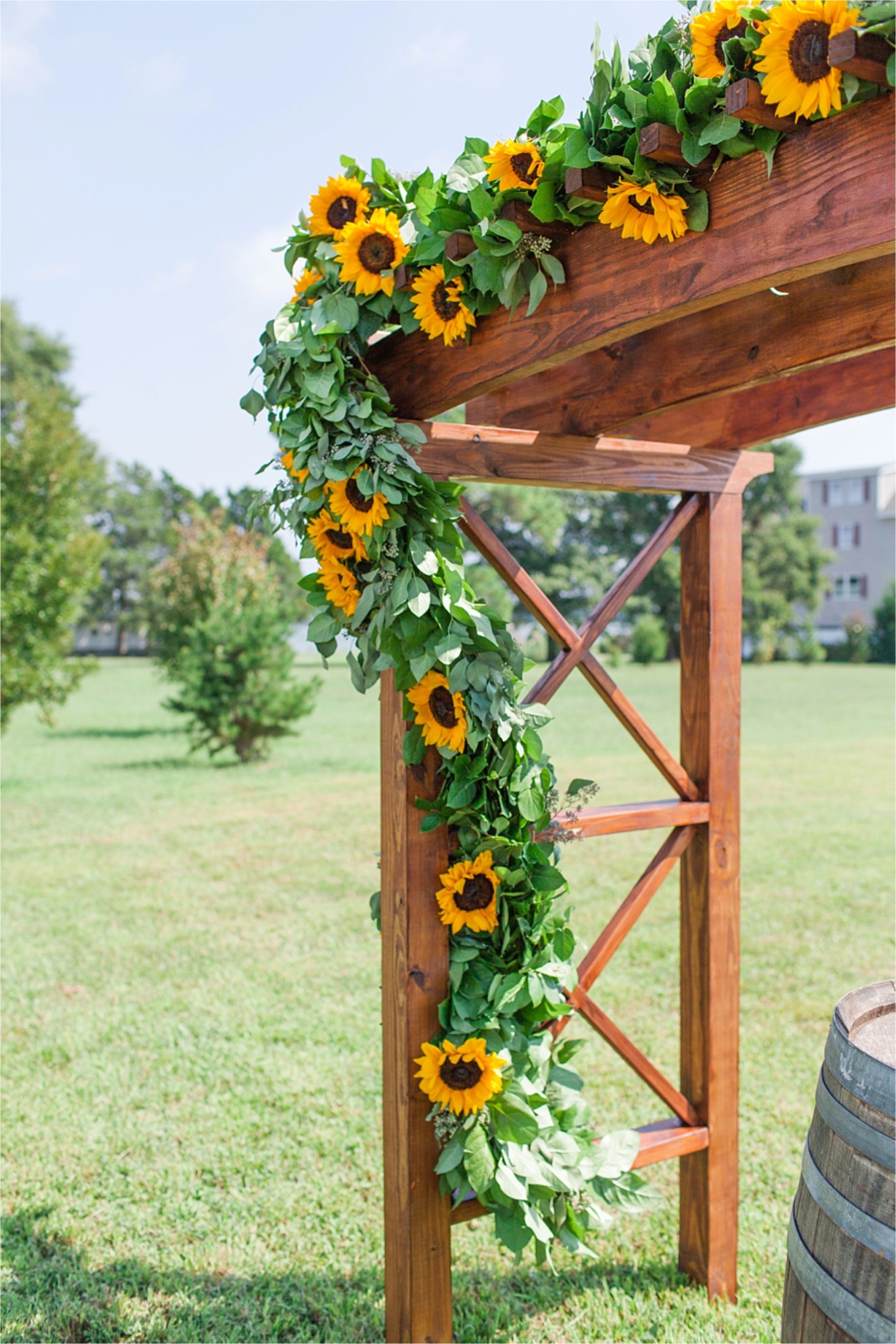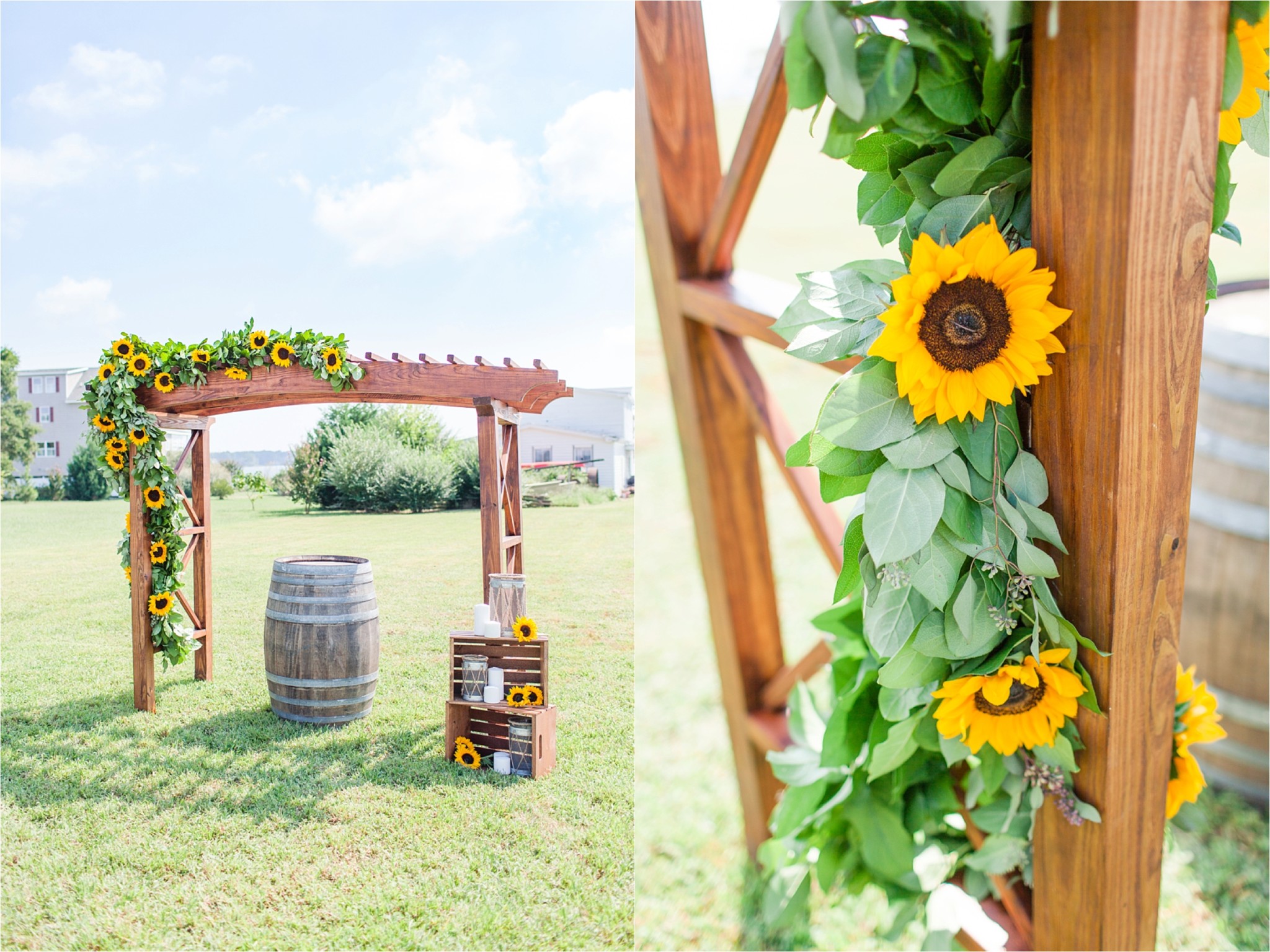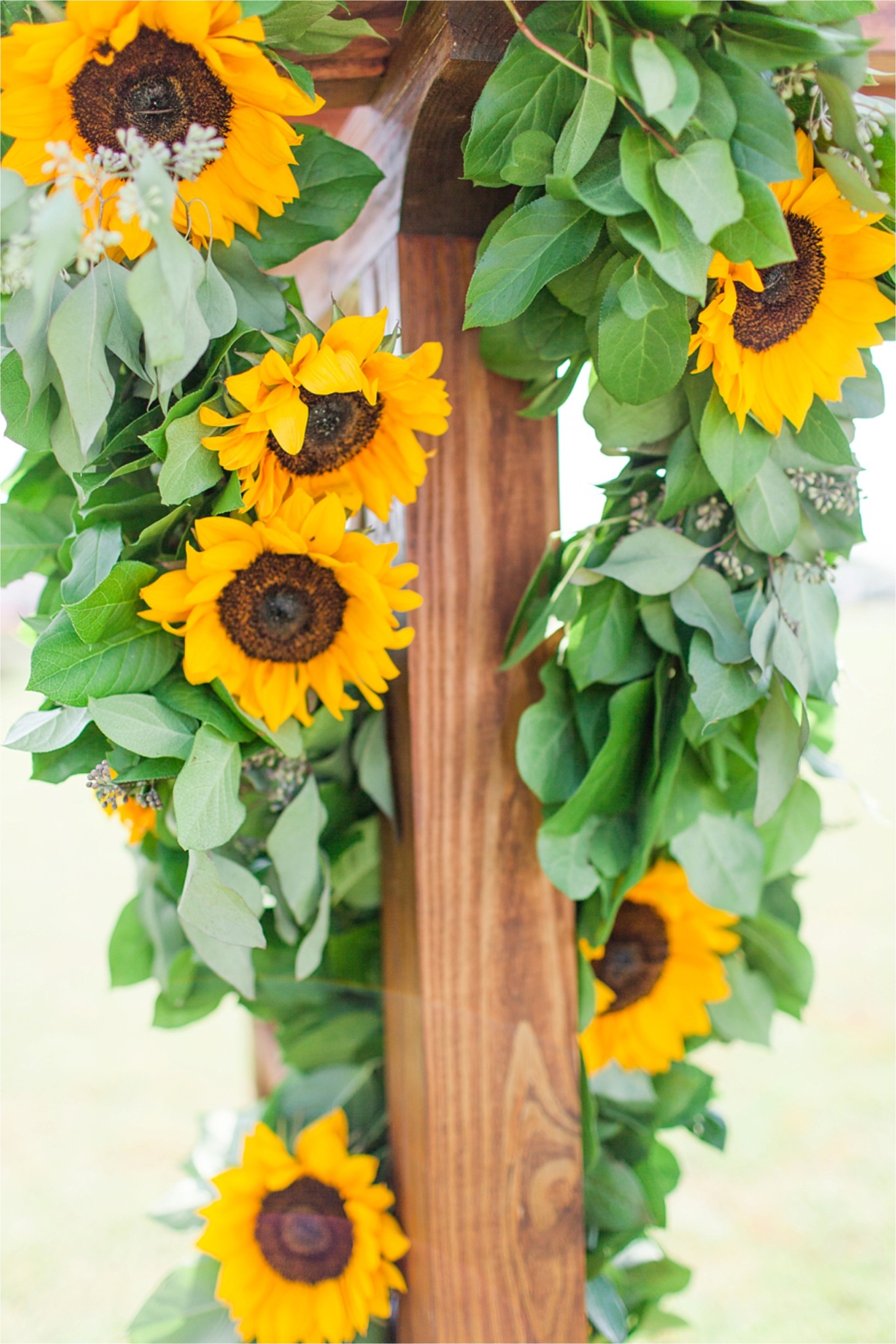 Fun fact: Sarah + Jeremiah BUILT THIS!  Right?!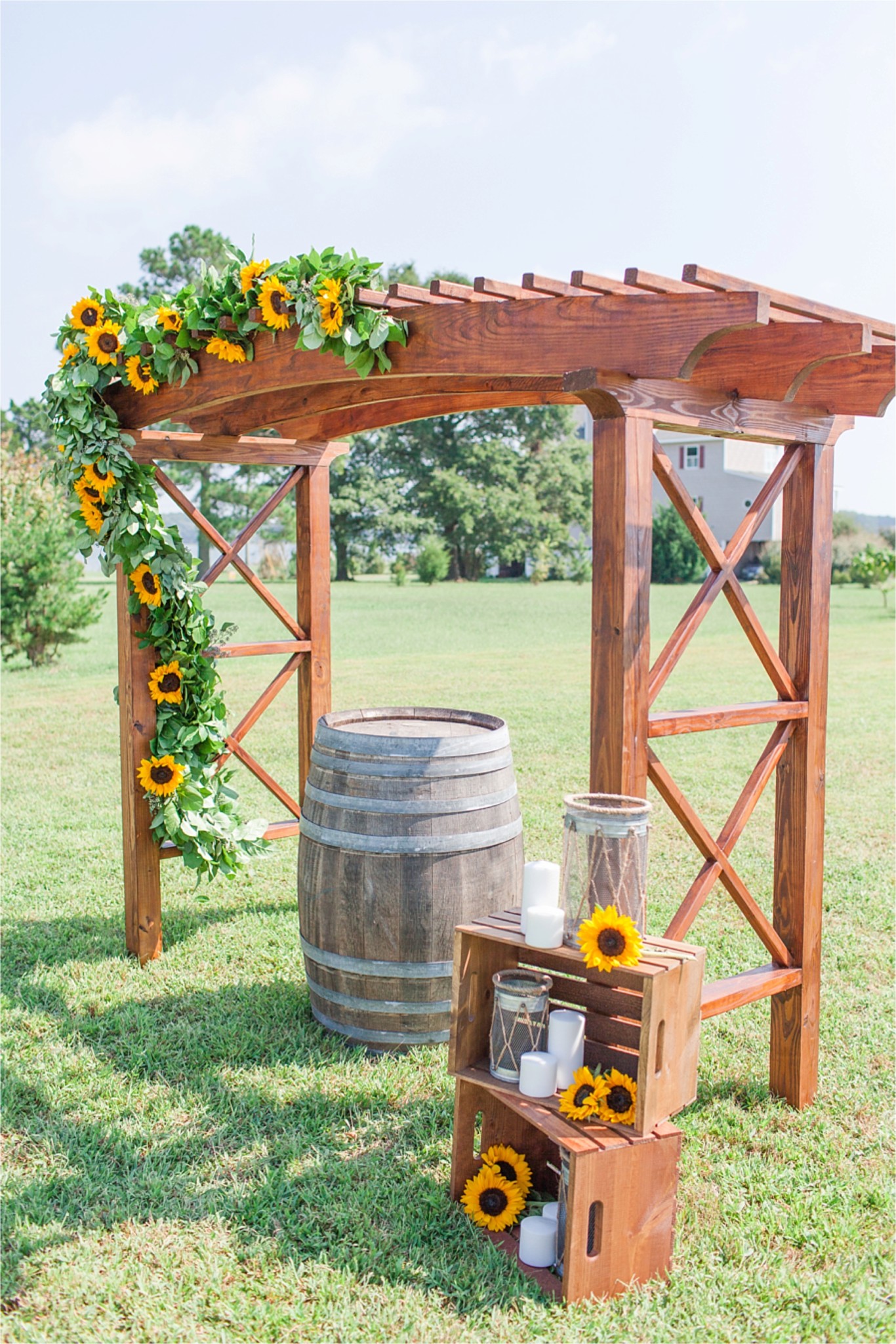 Here come the men!  (That's my dad!!!)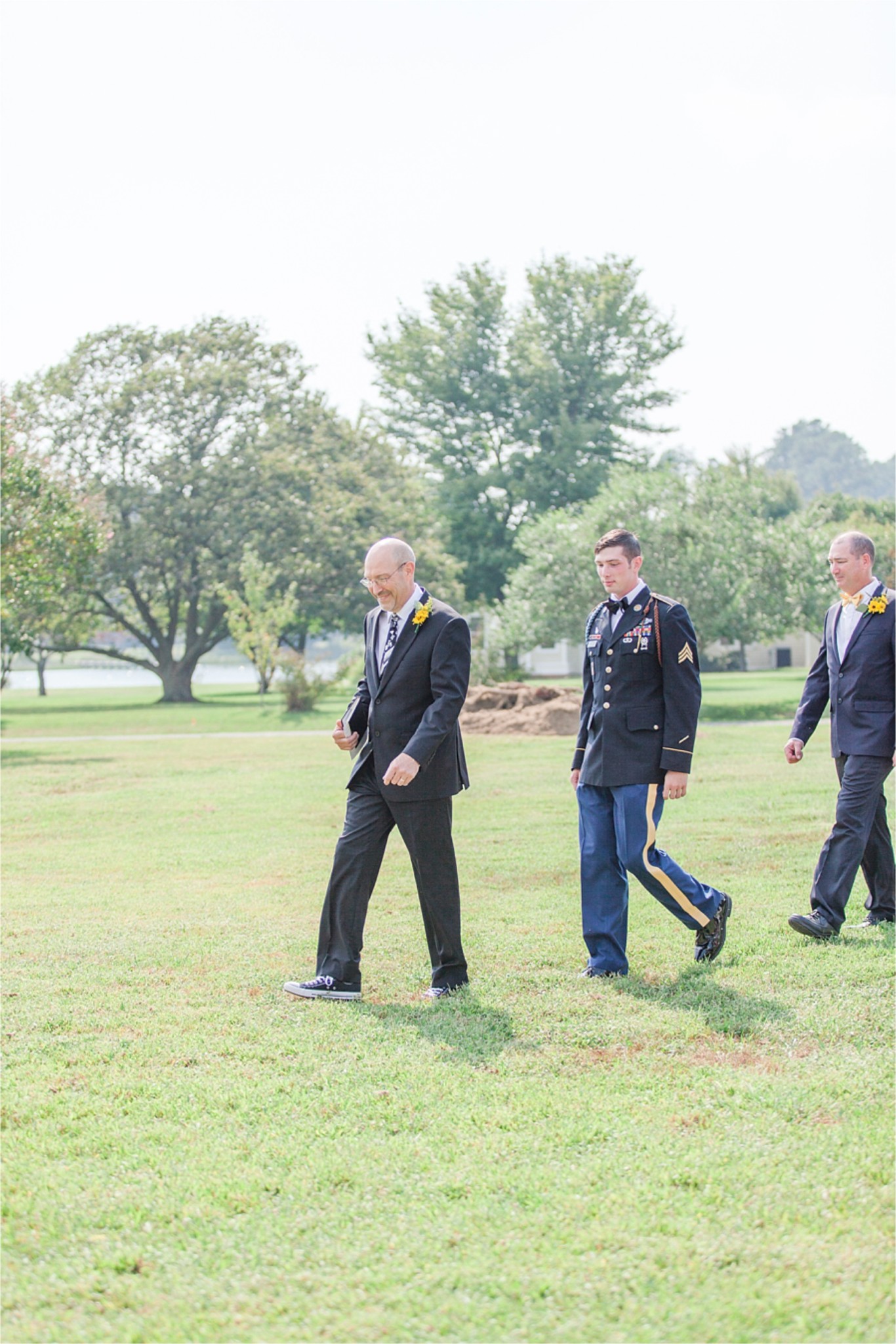 This live blue grass band, Gallatin Canyon was so awesome!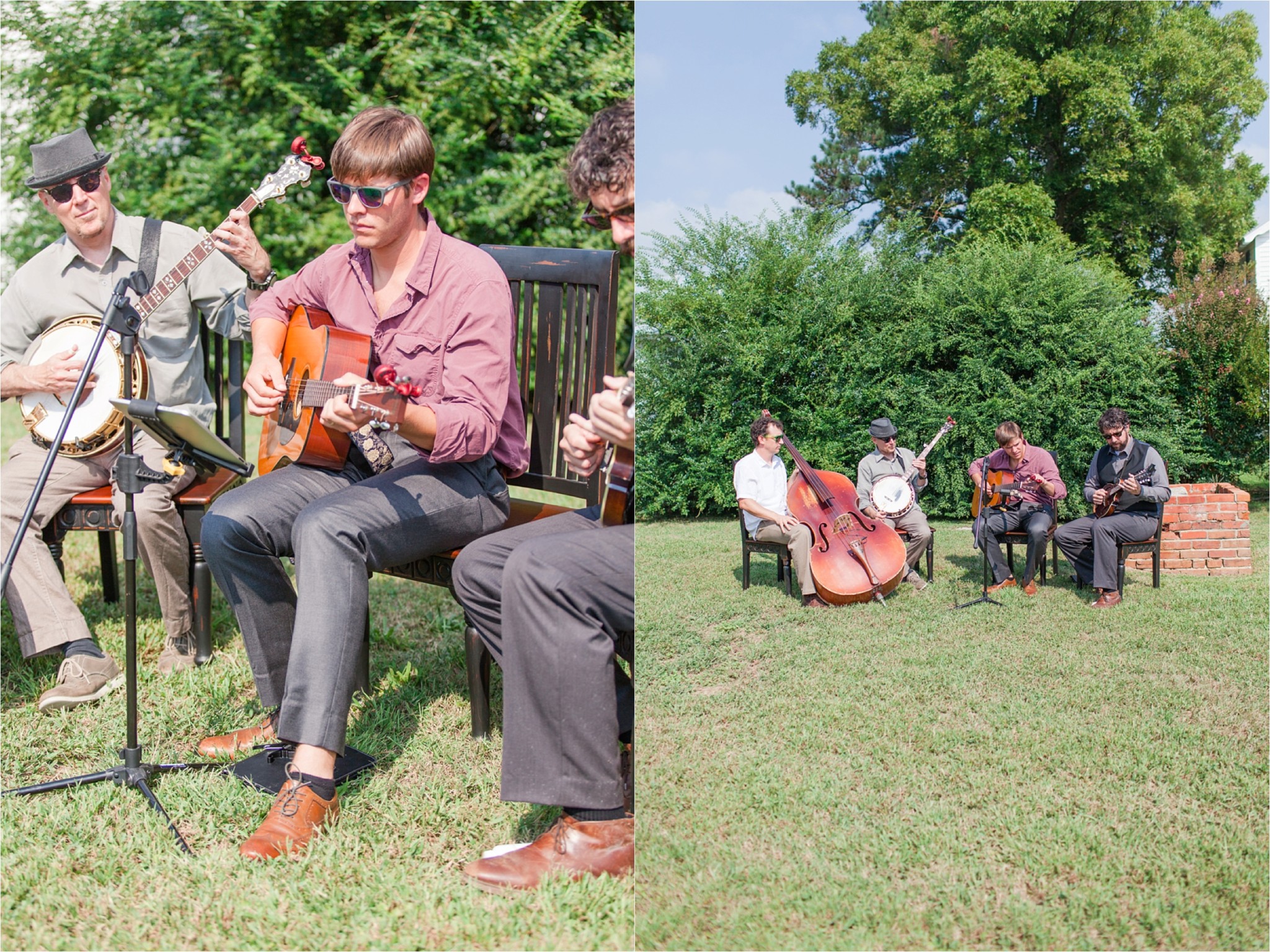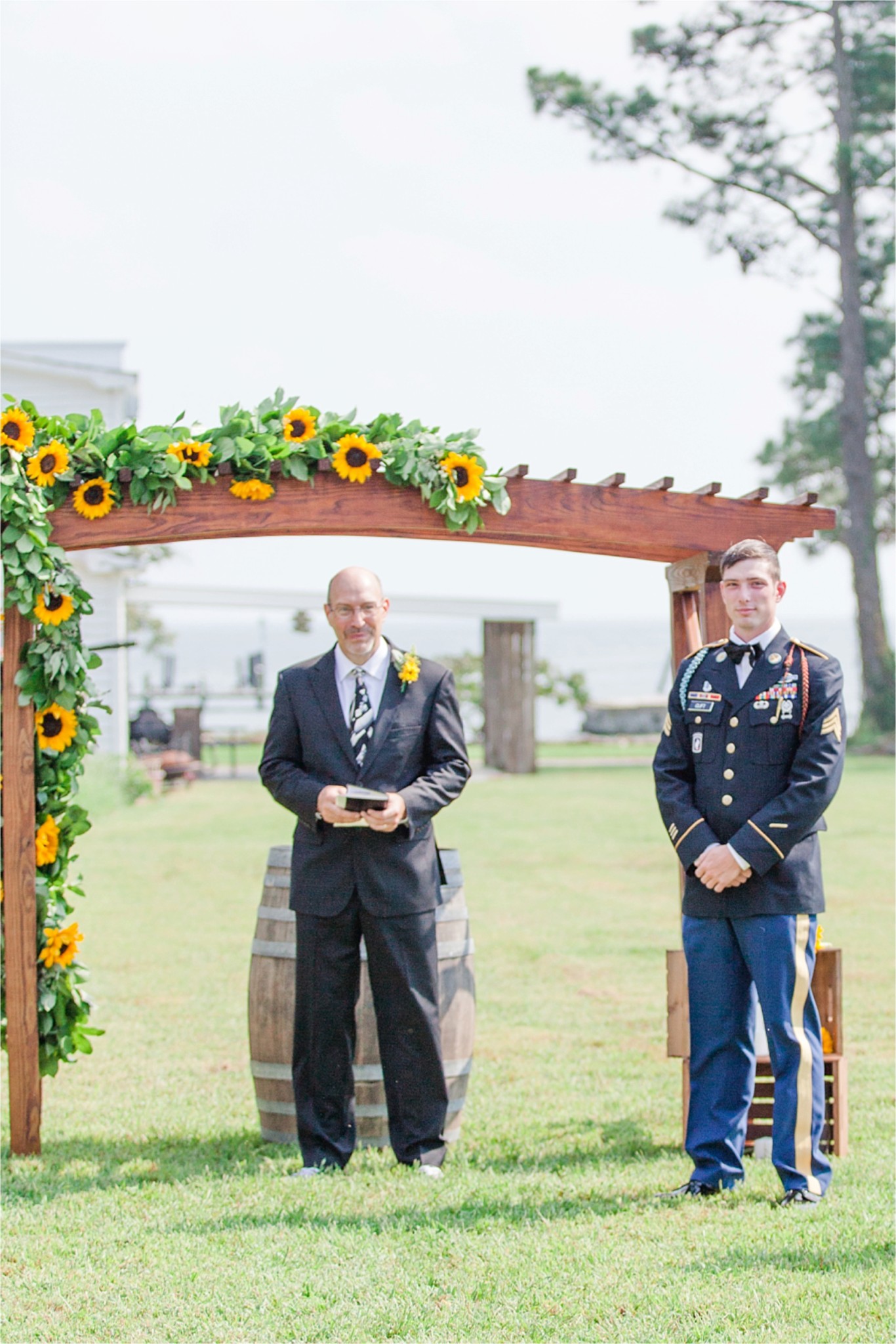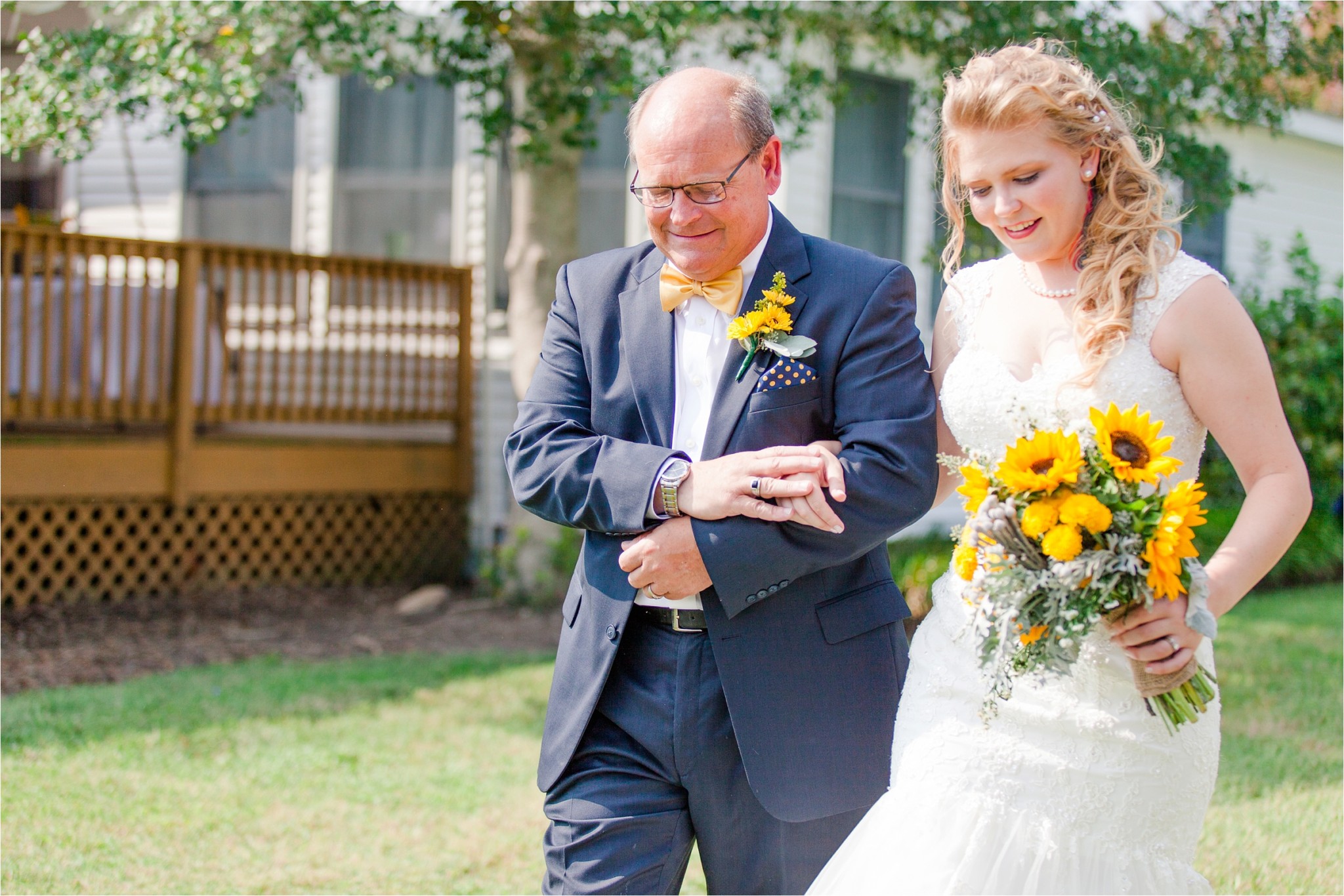 That smile 🙂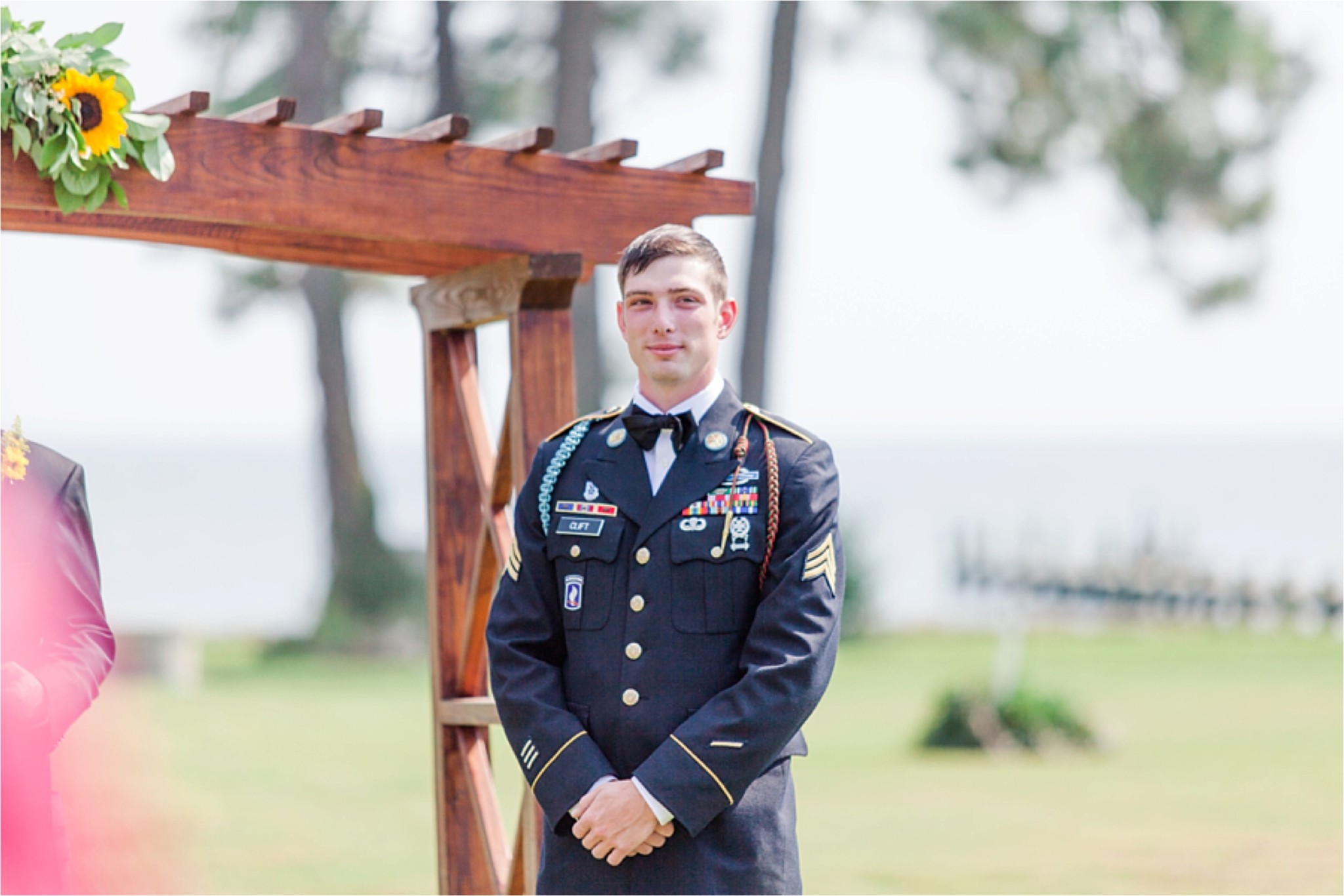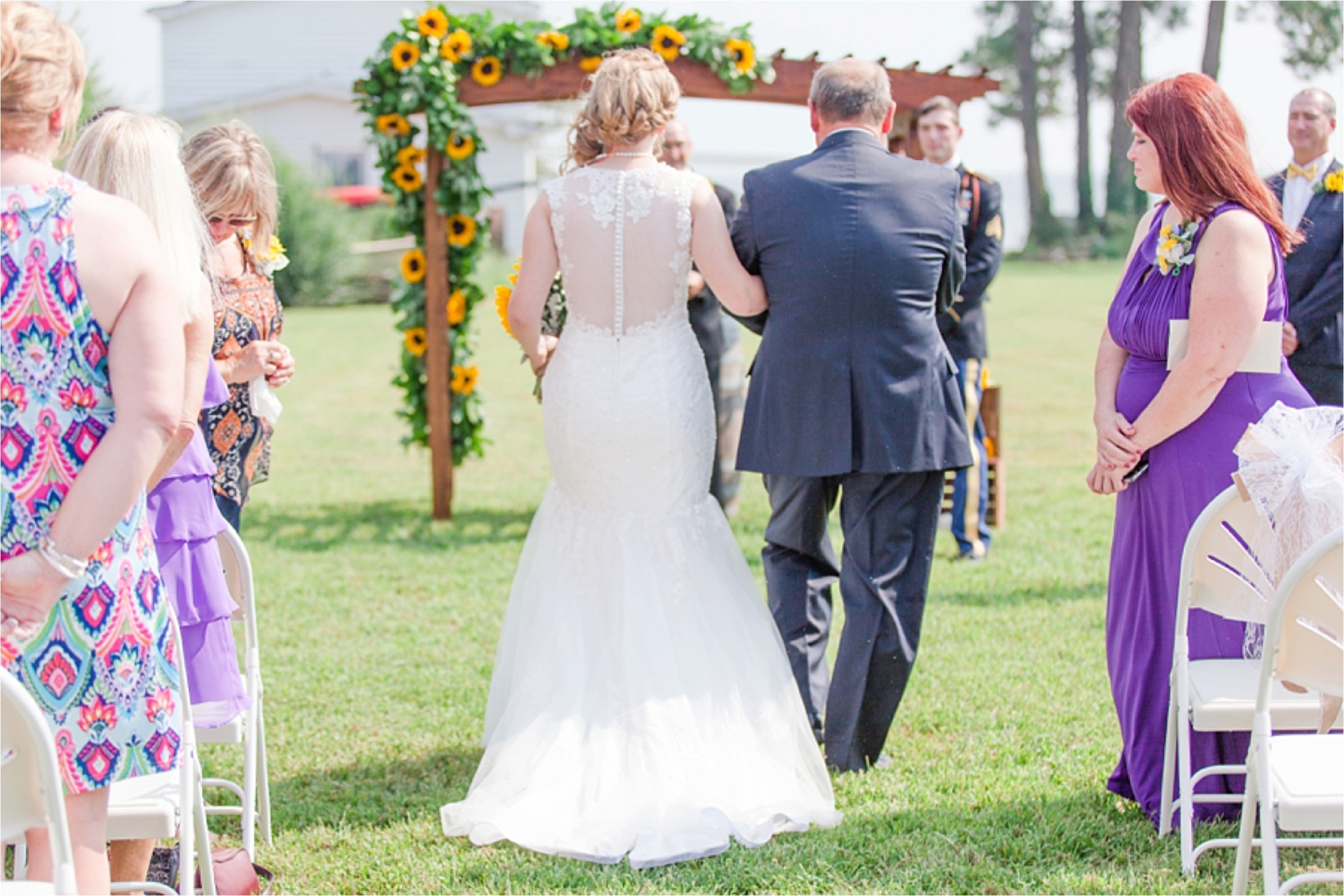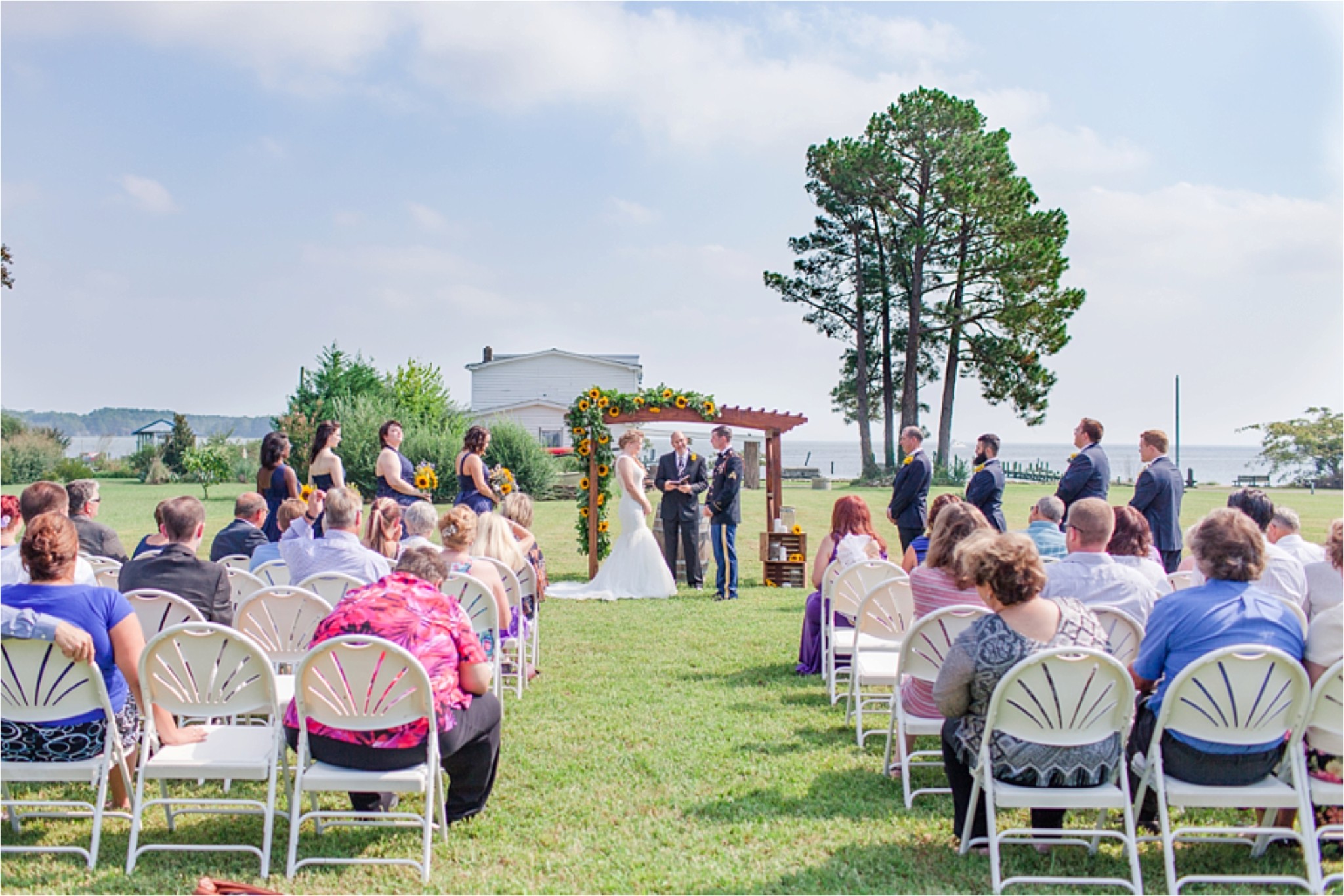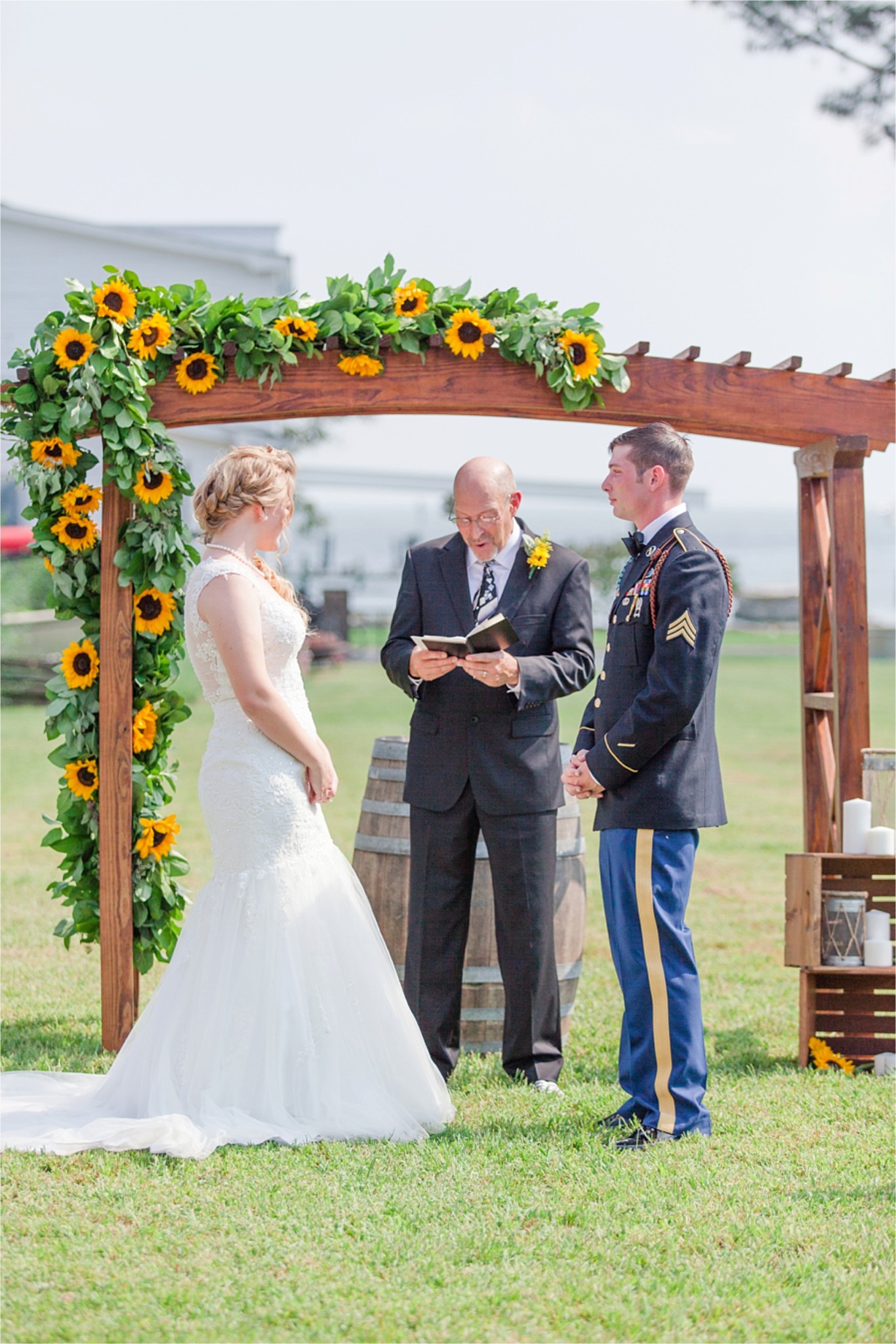 The Letter exchange!!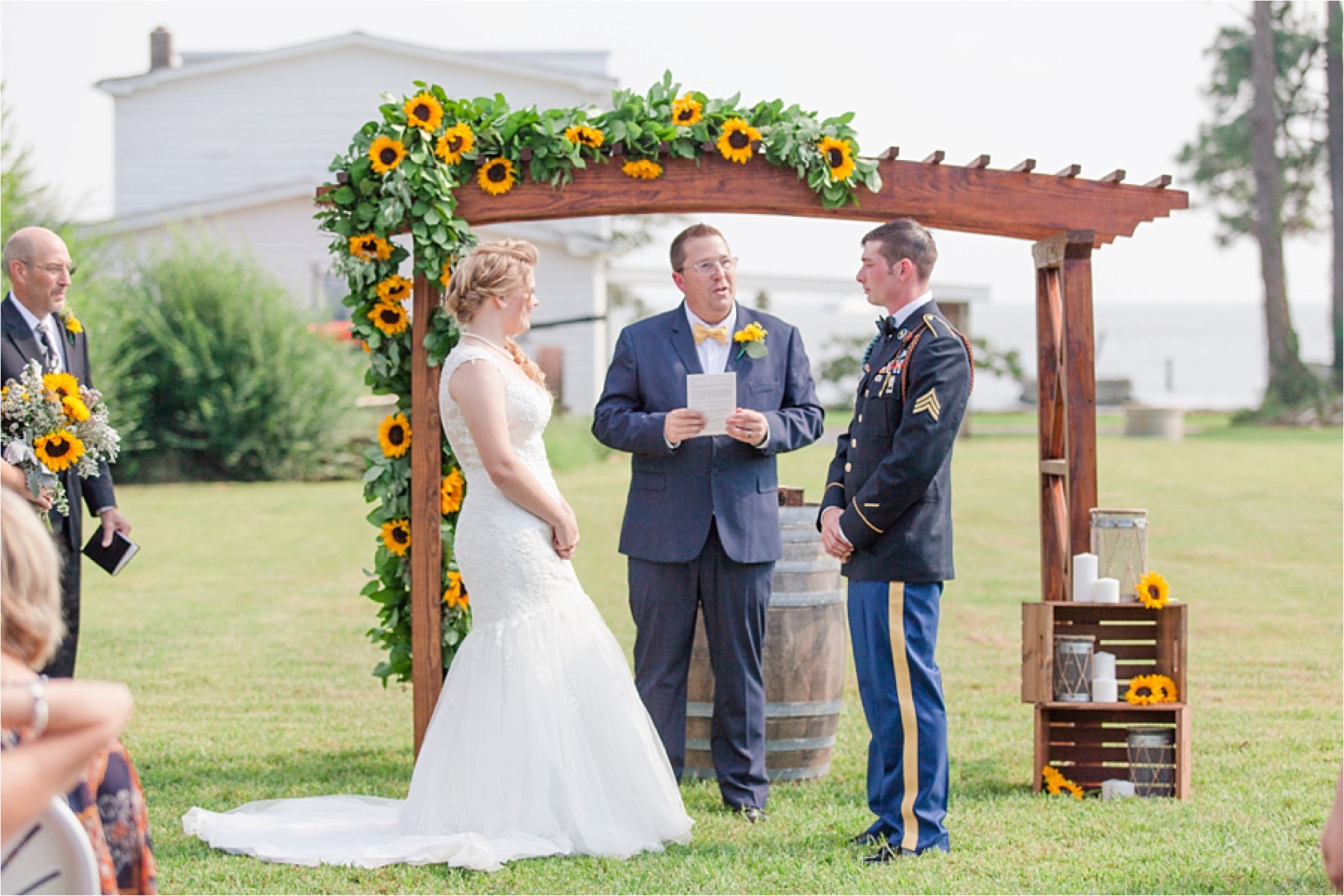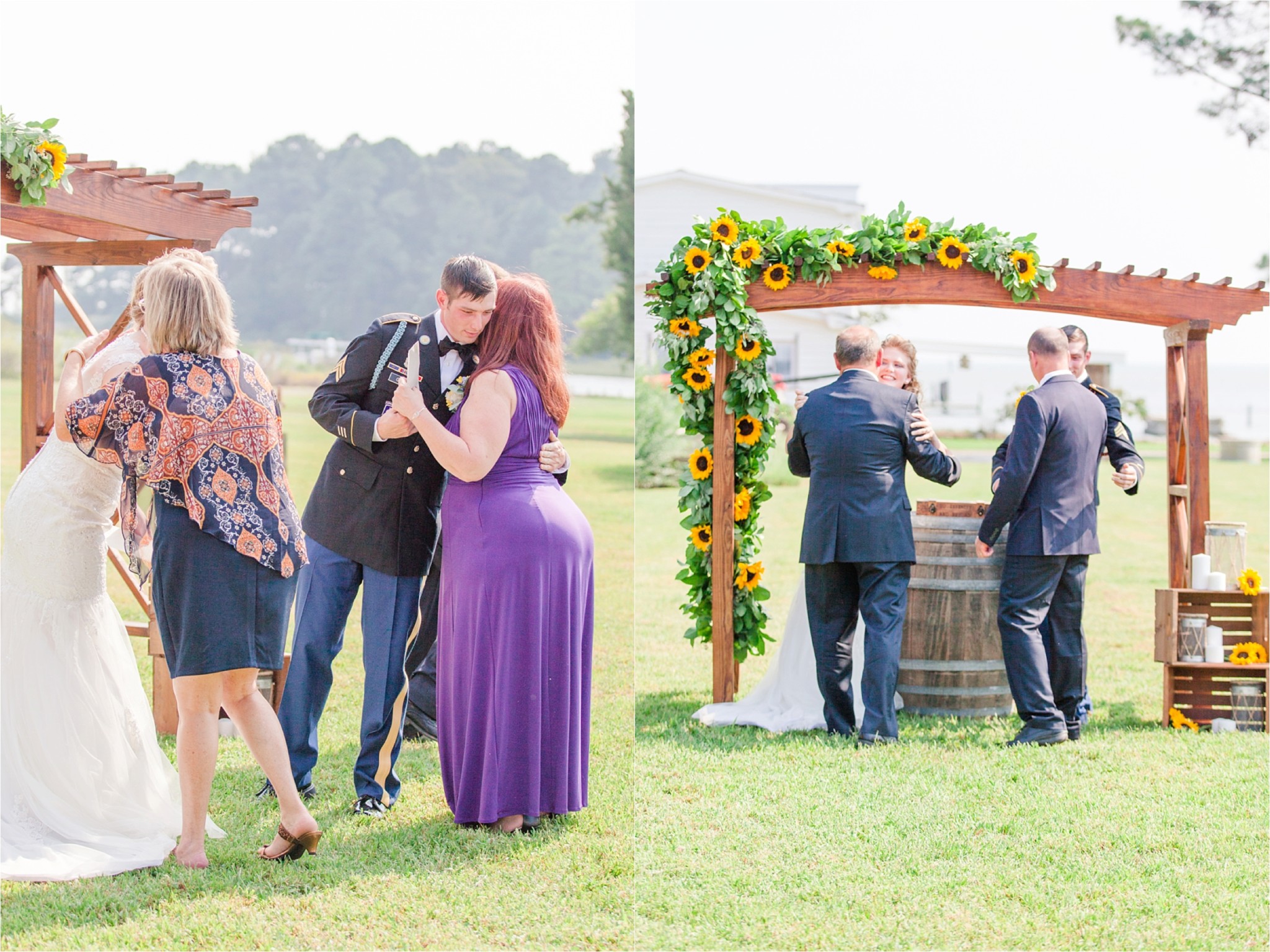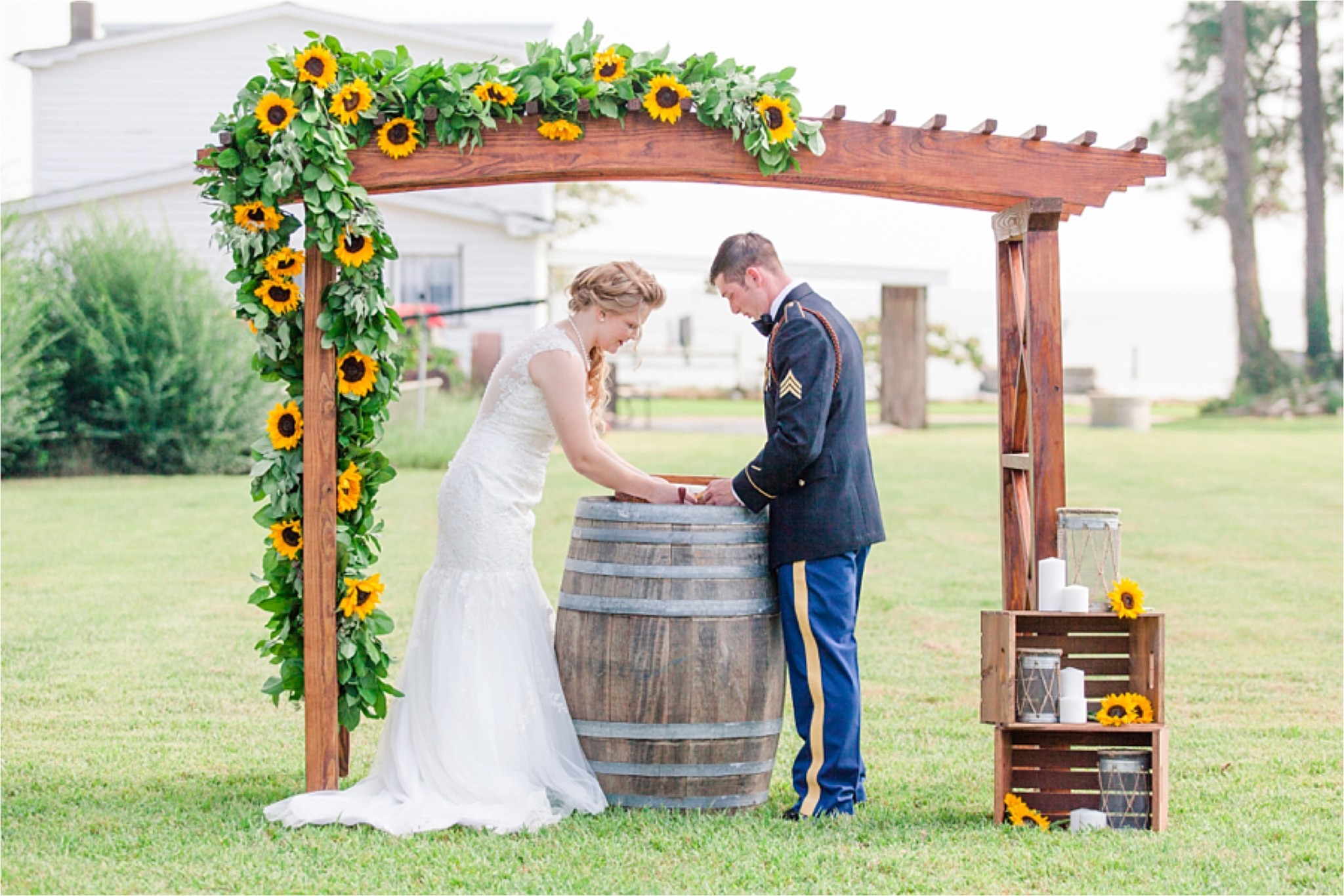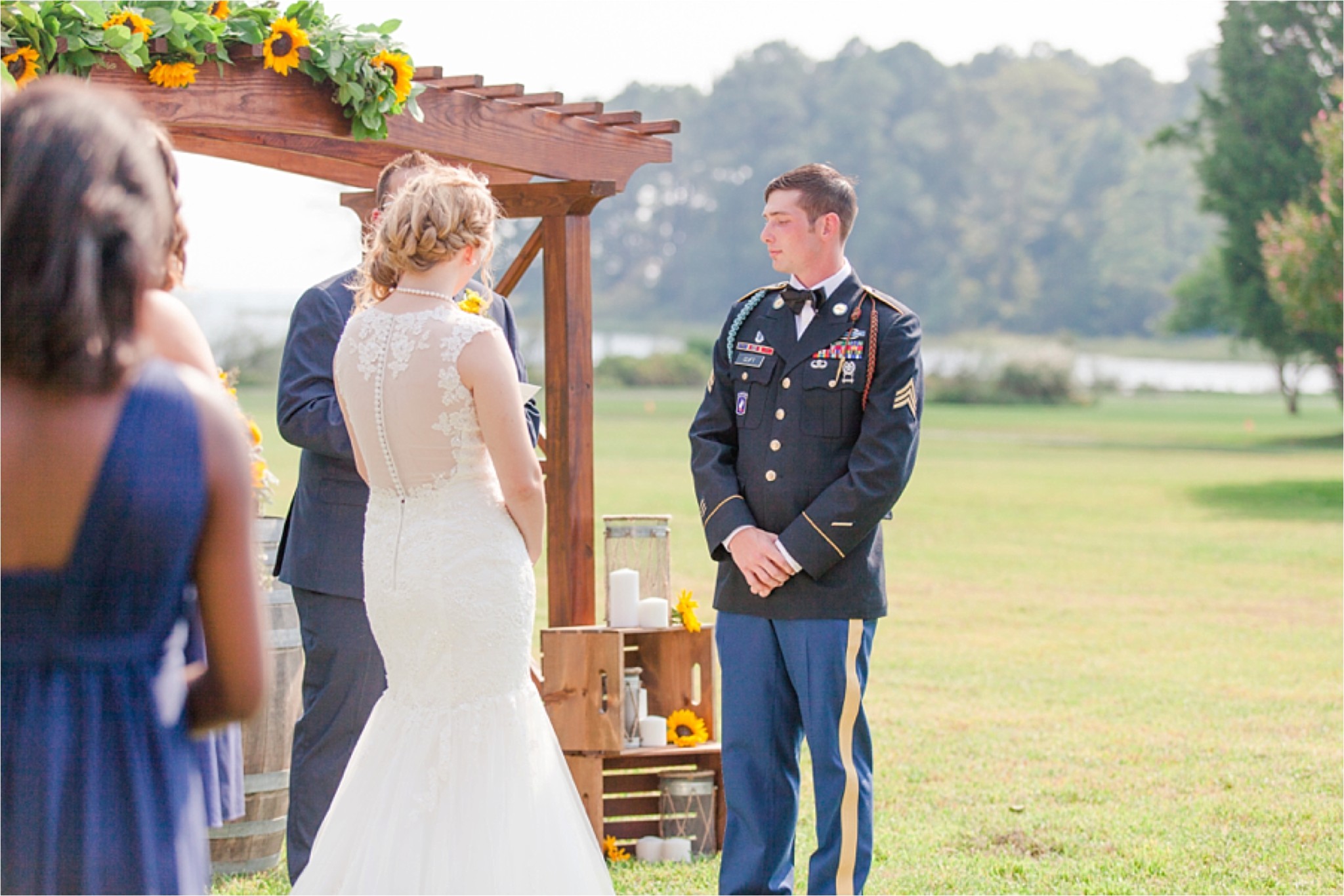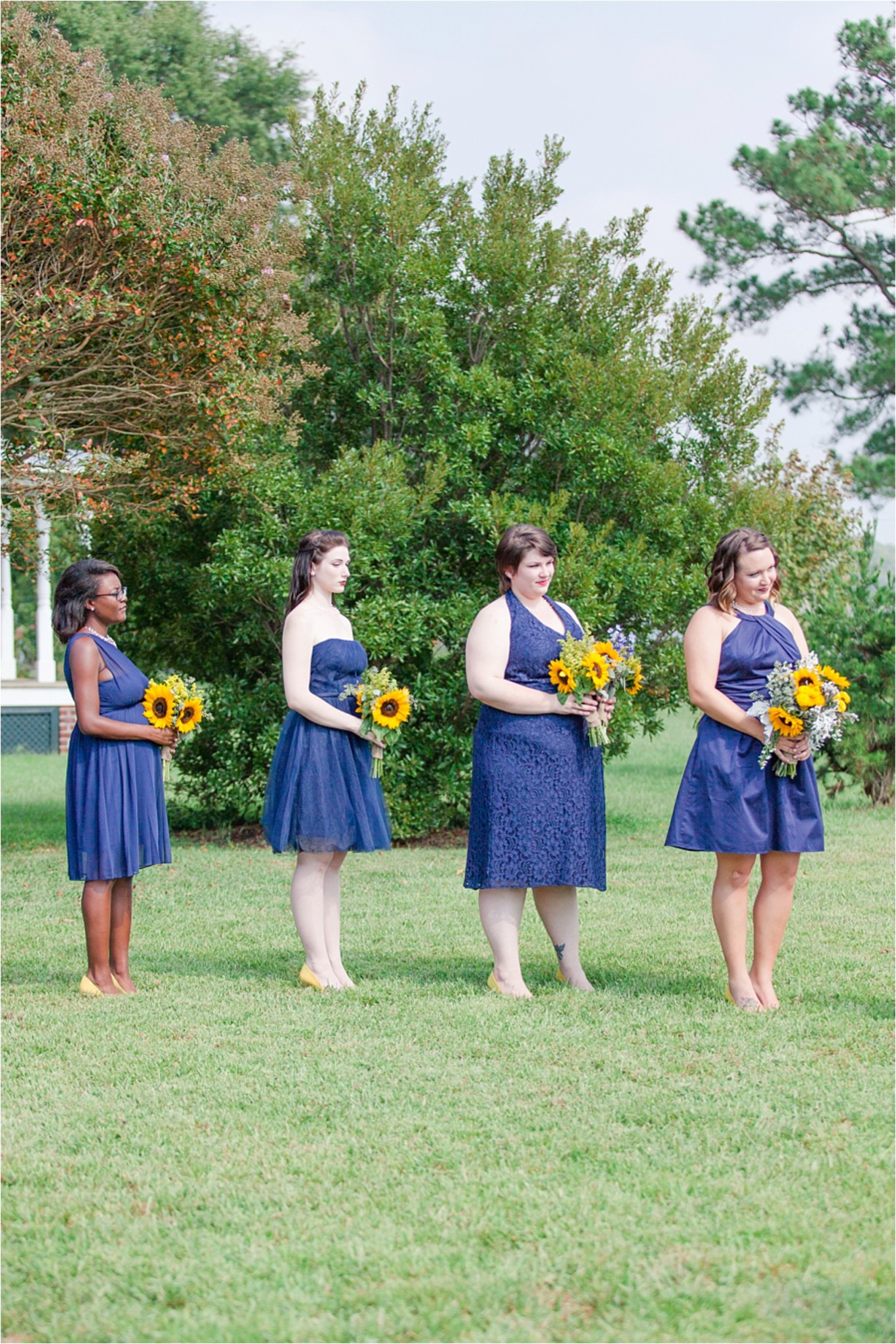 The exchanging of the rings….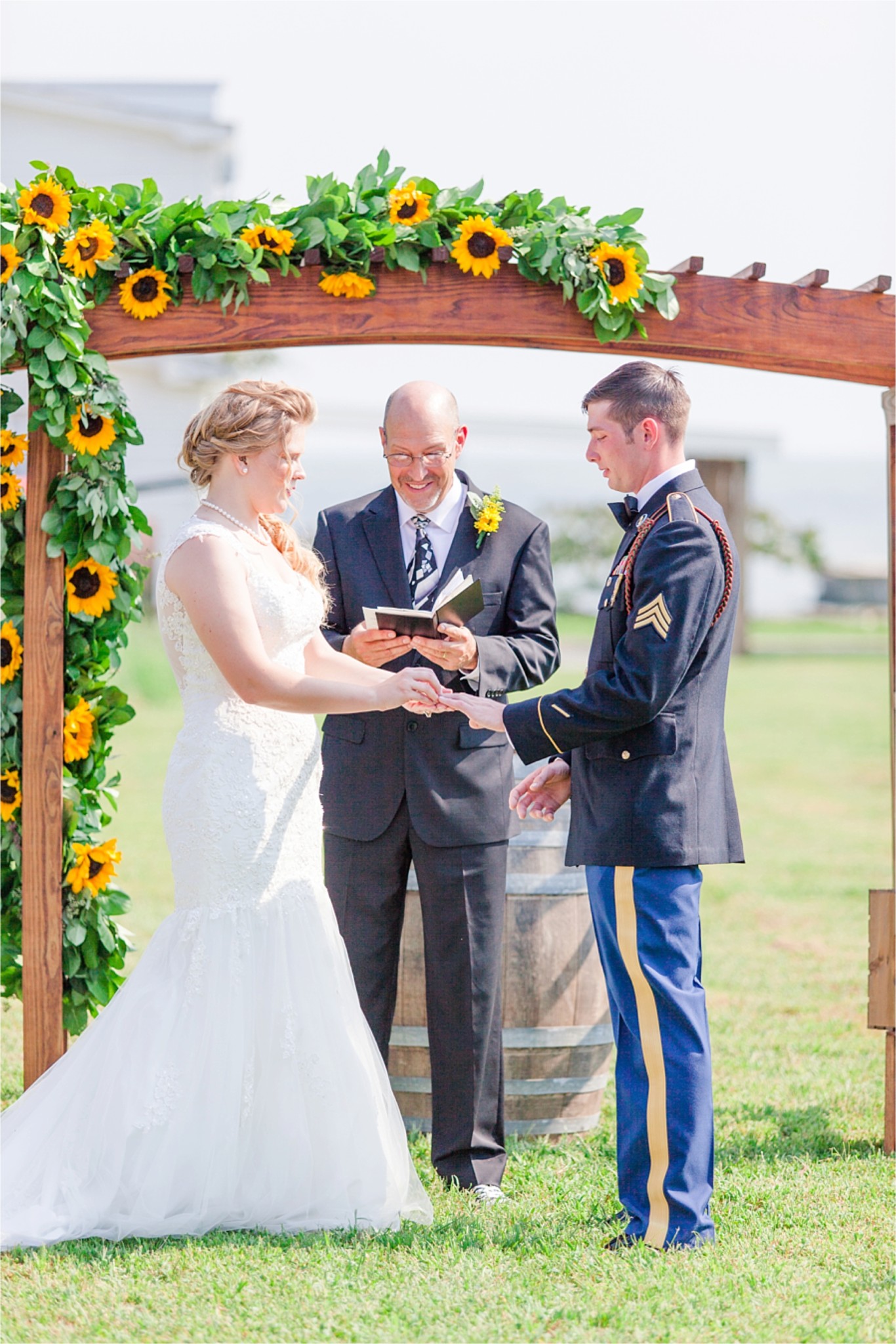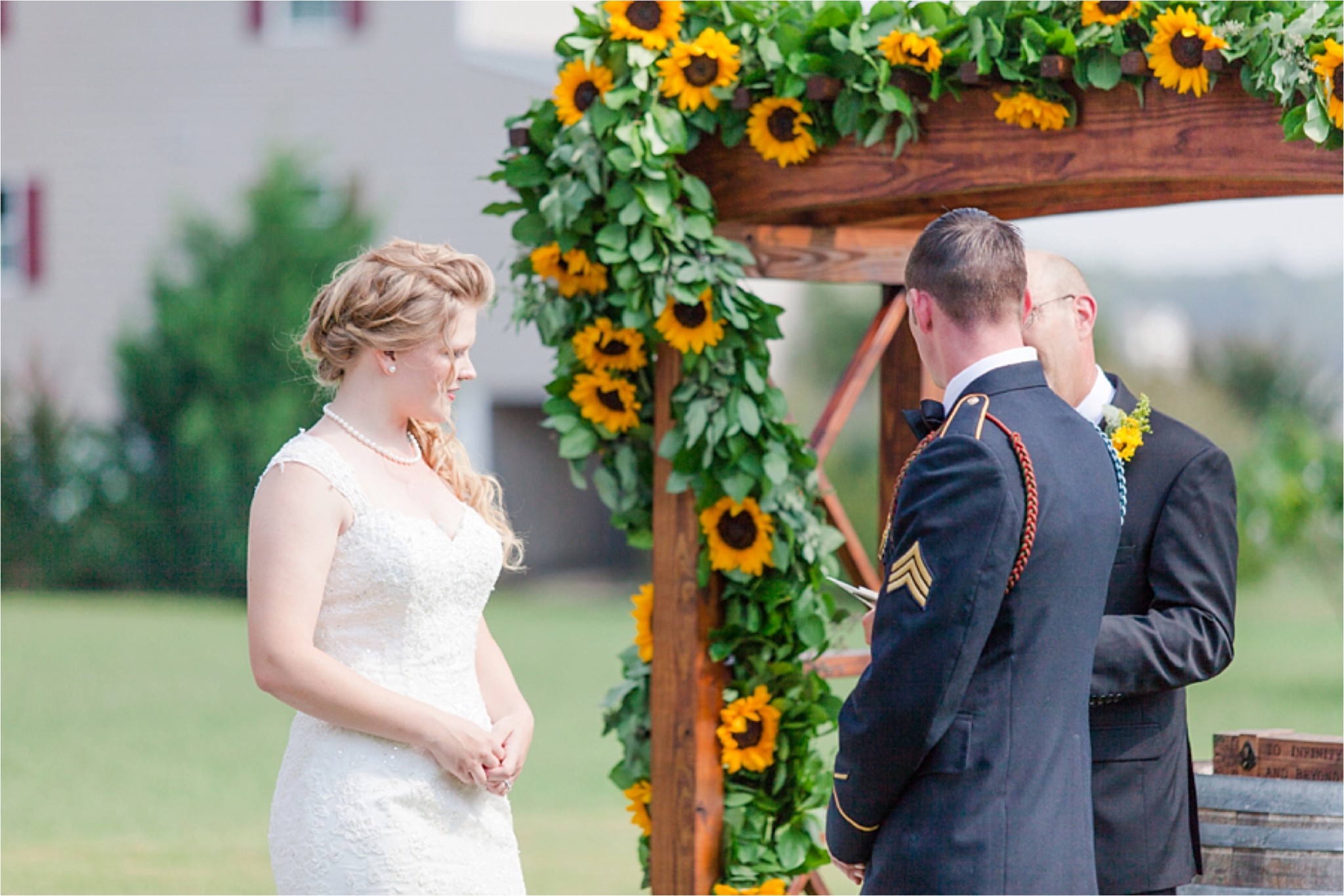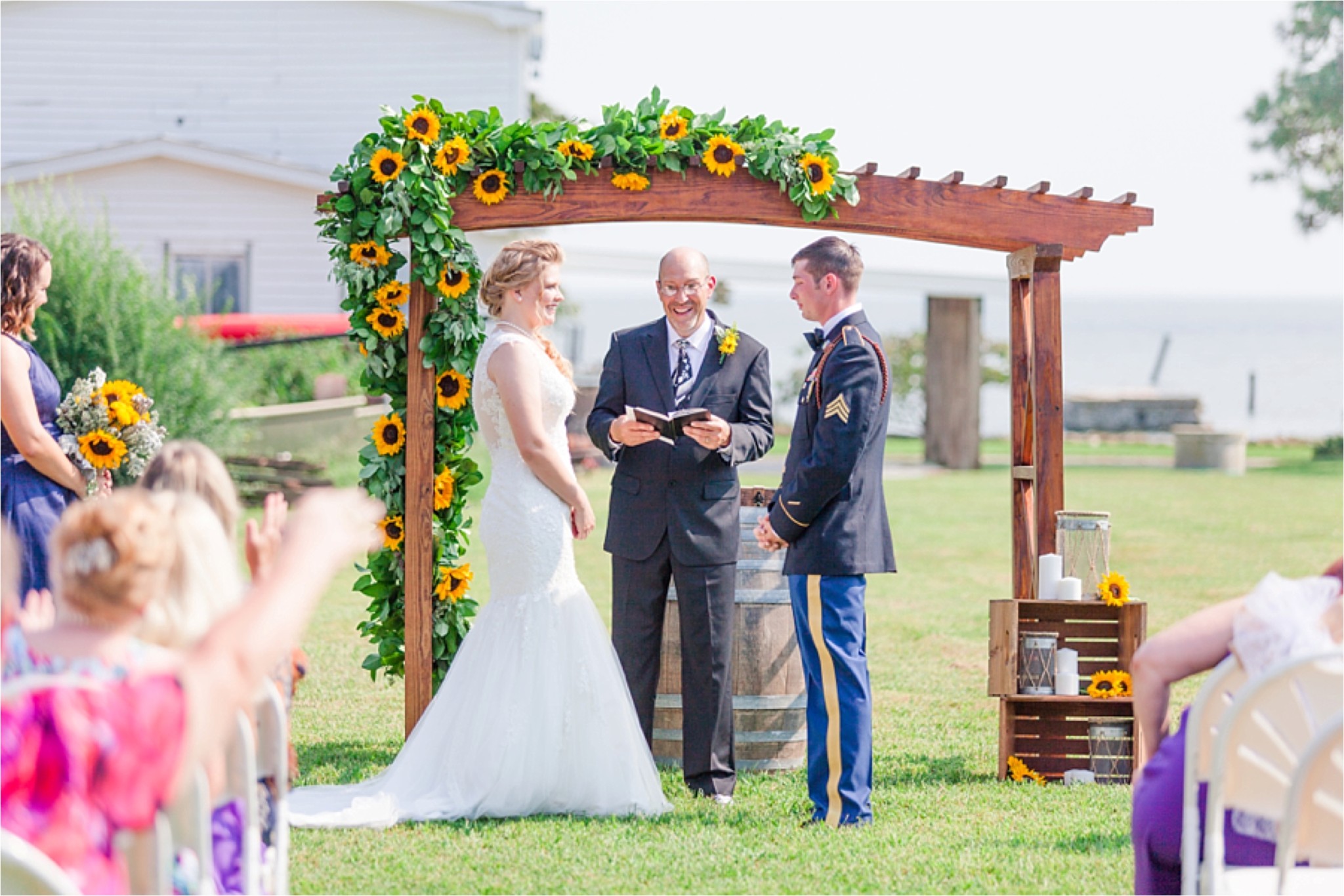 Husband and WIFE!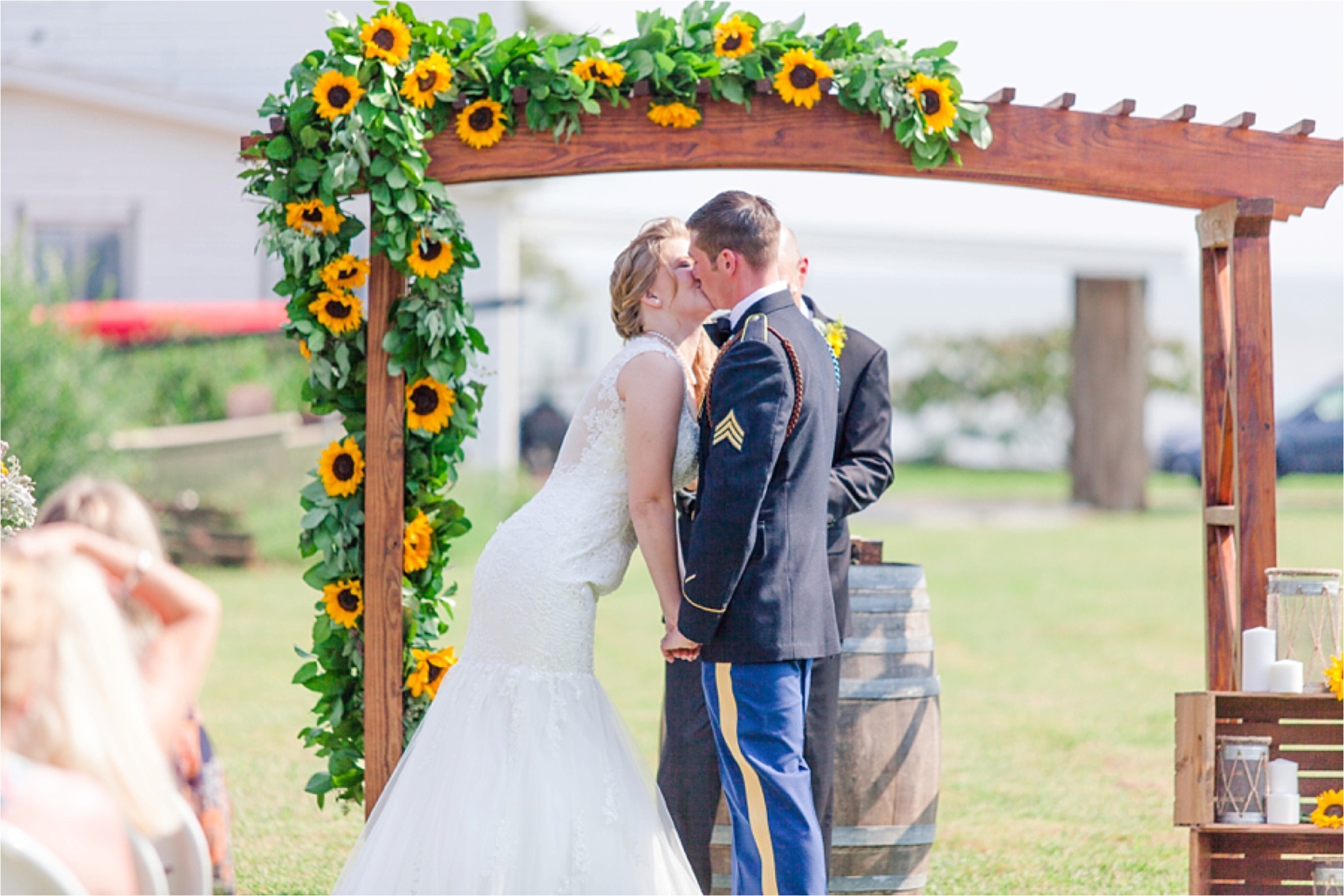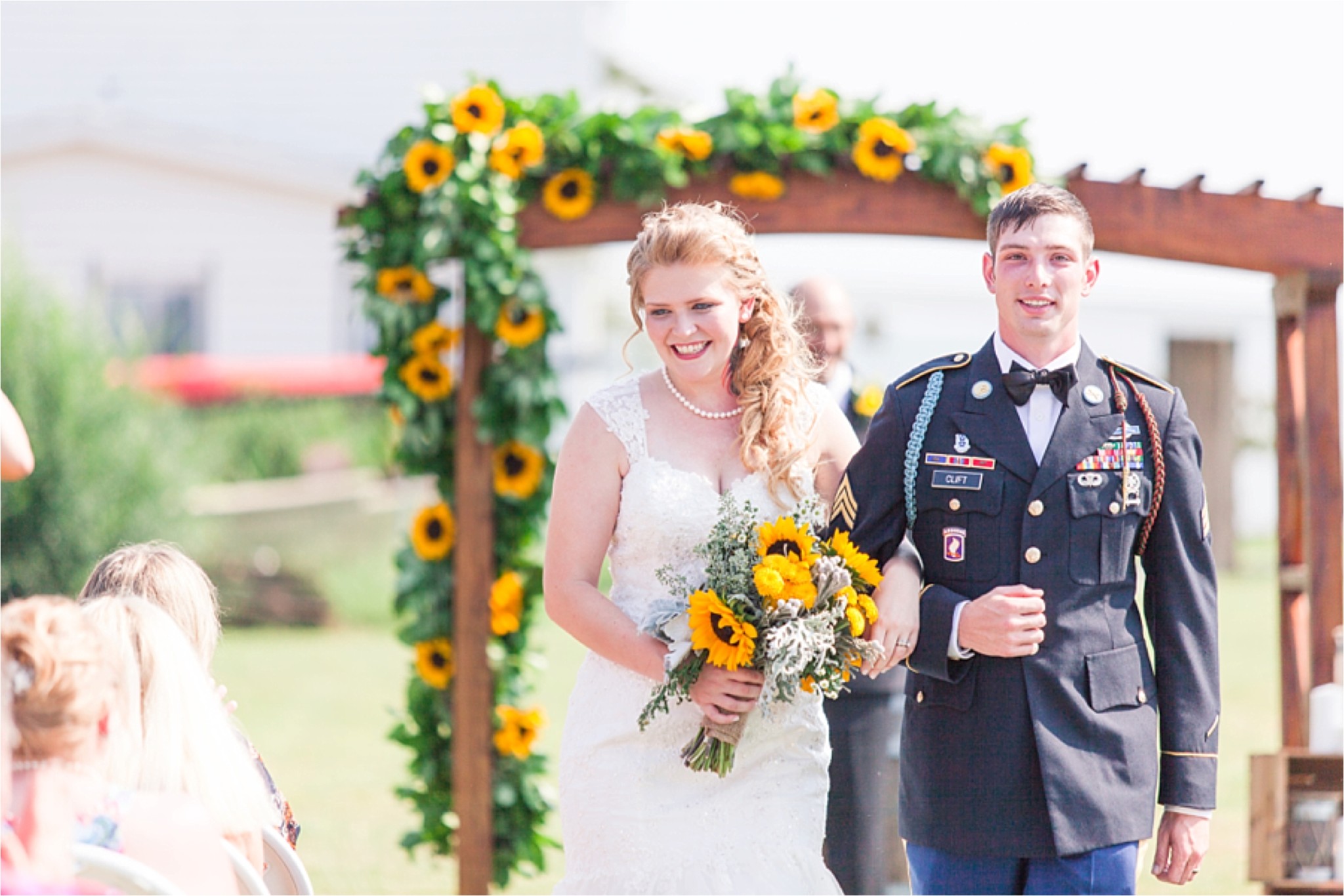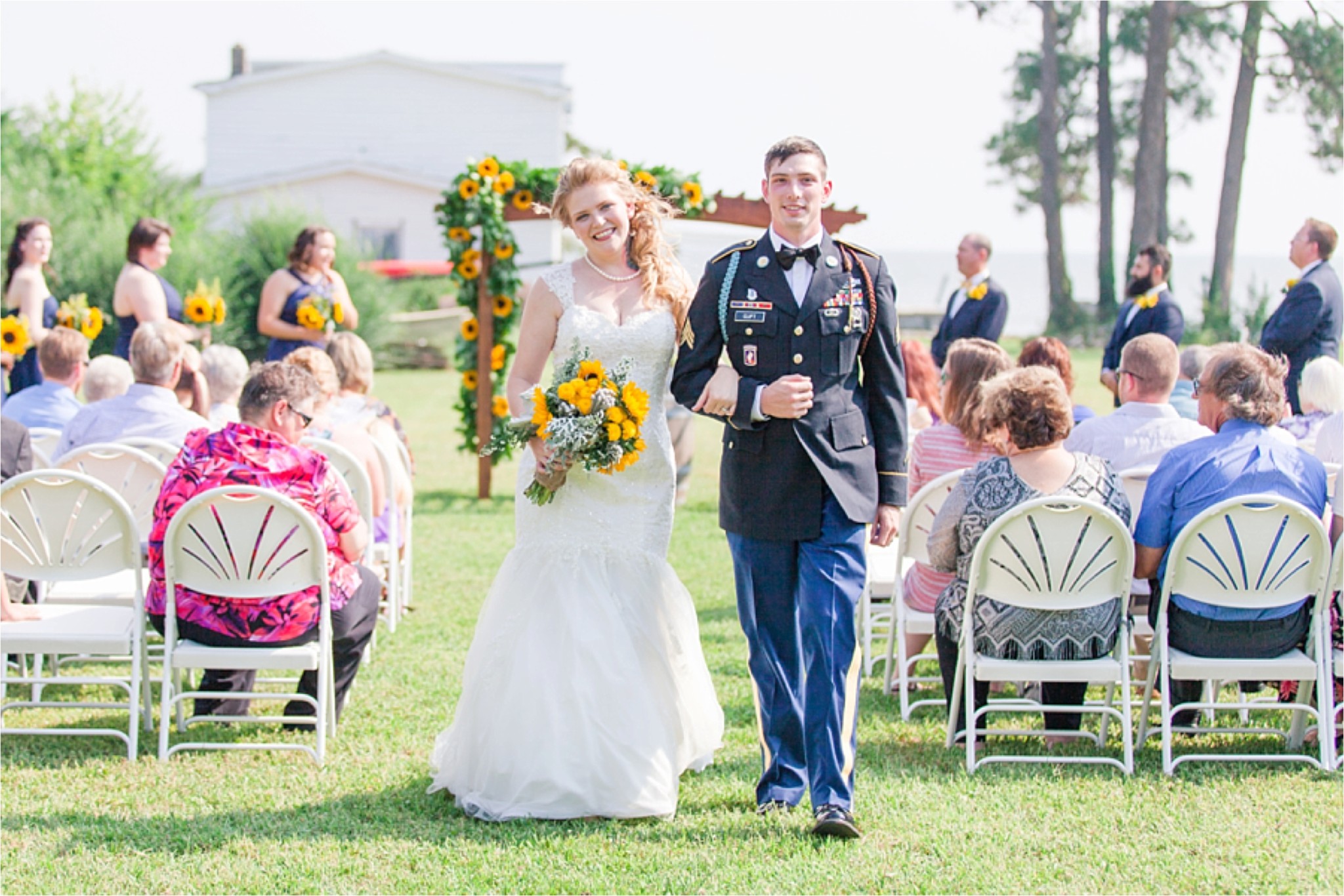 The beautiful bridal party!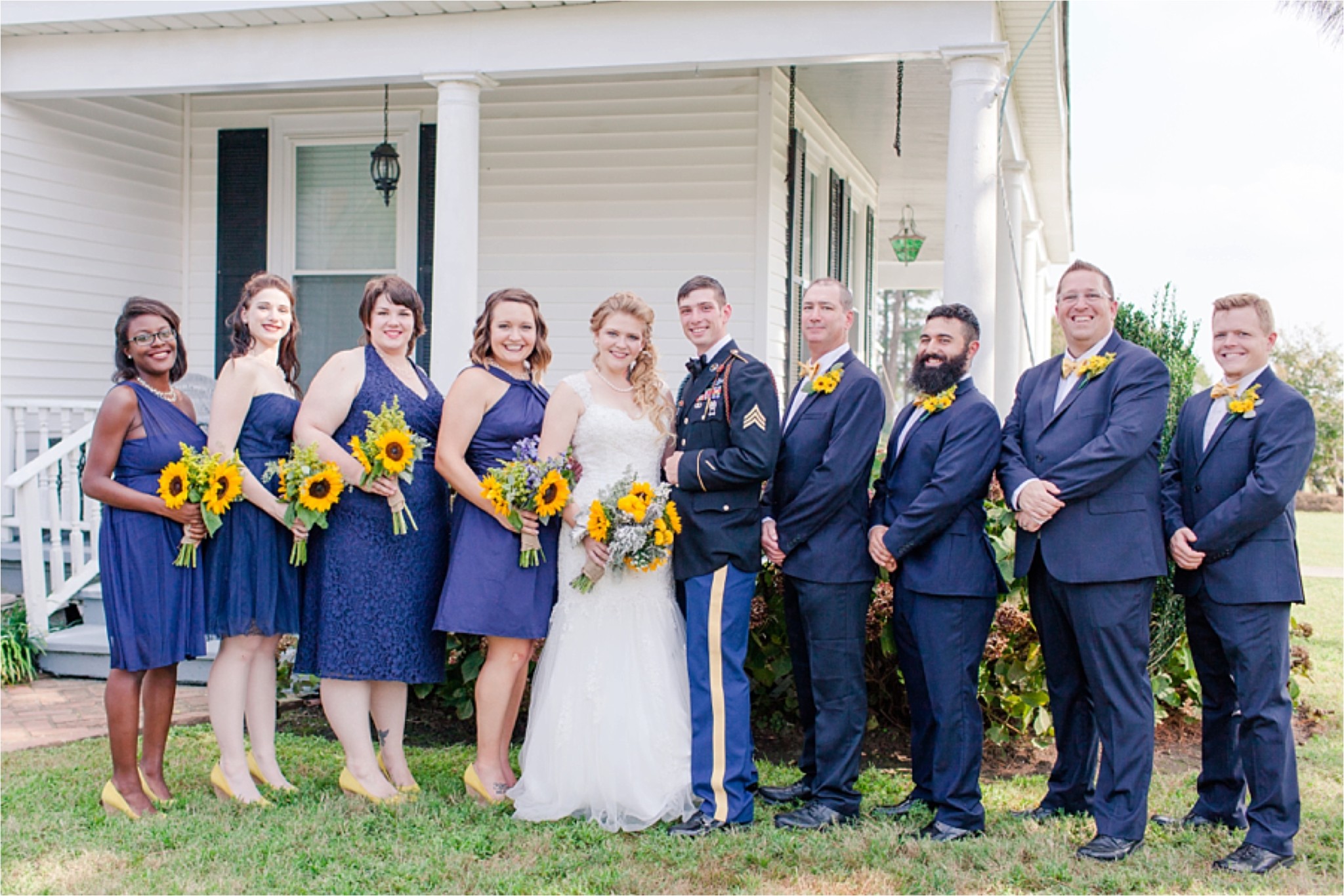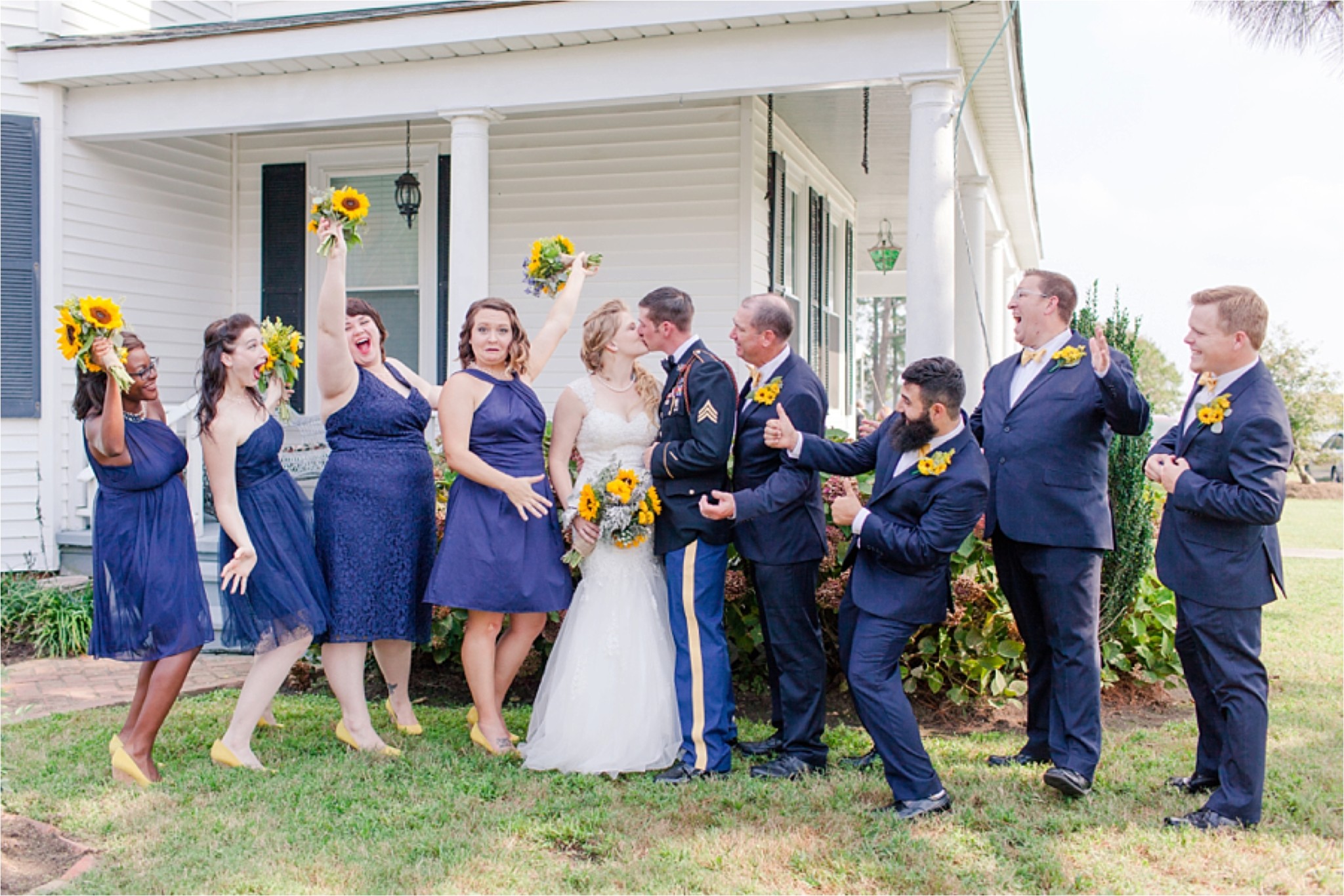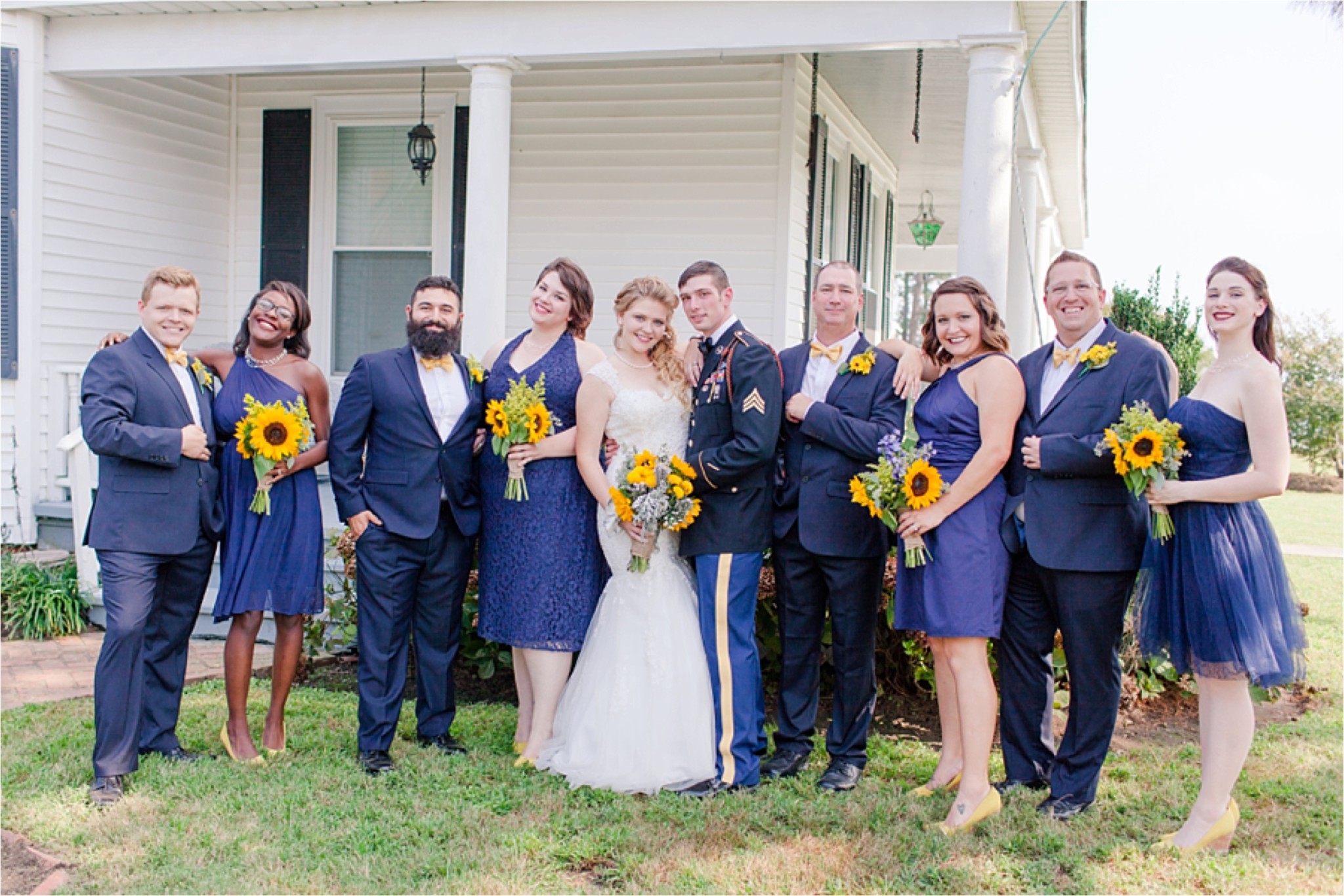 My sweet family + The Clifts!!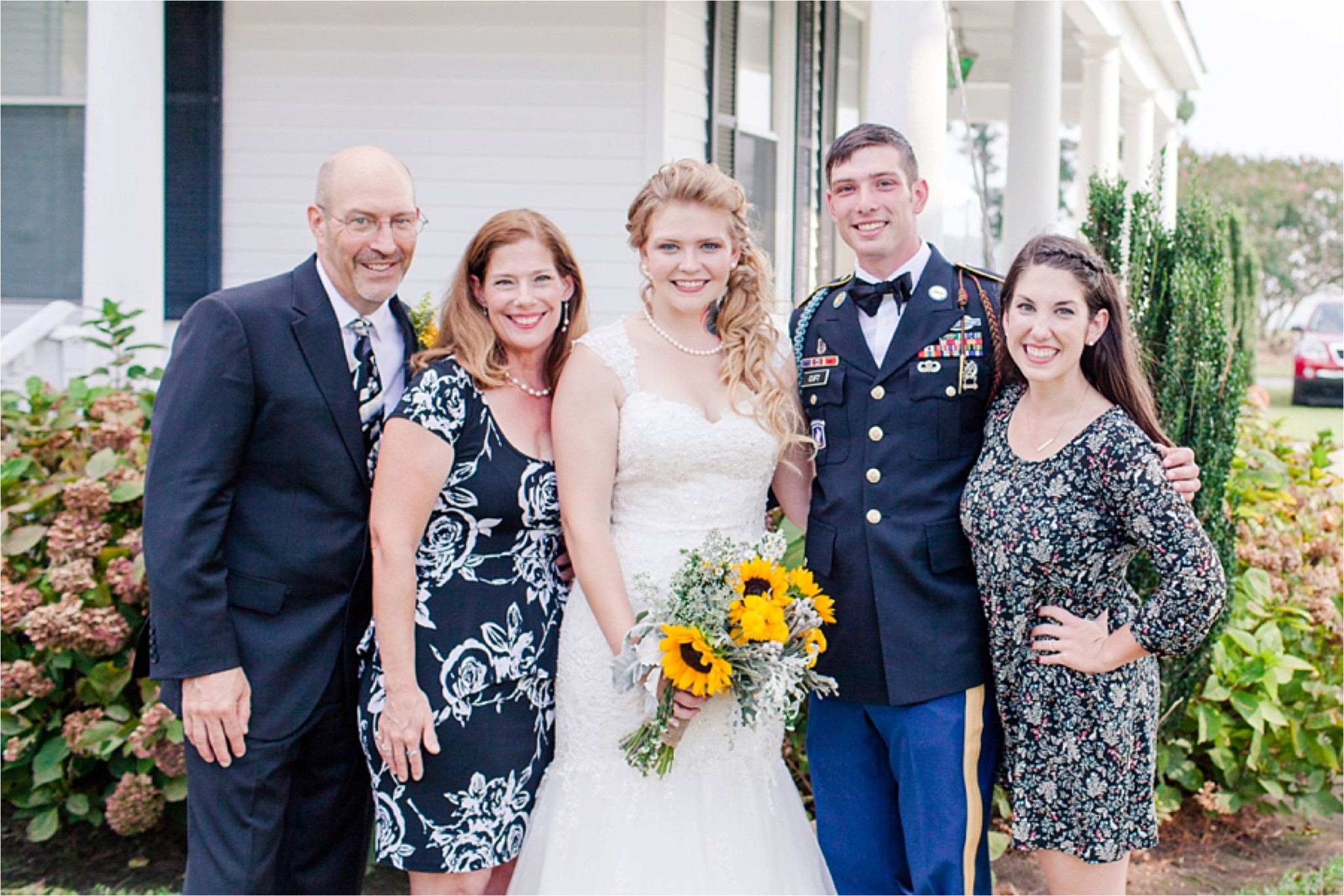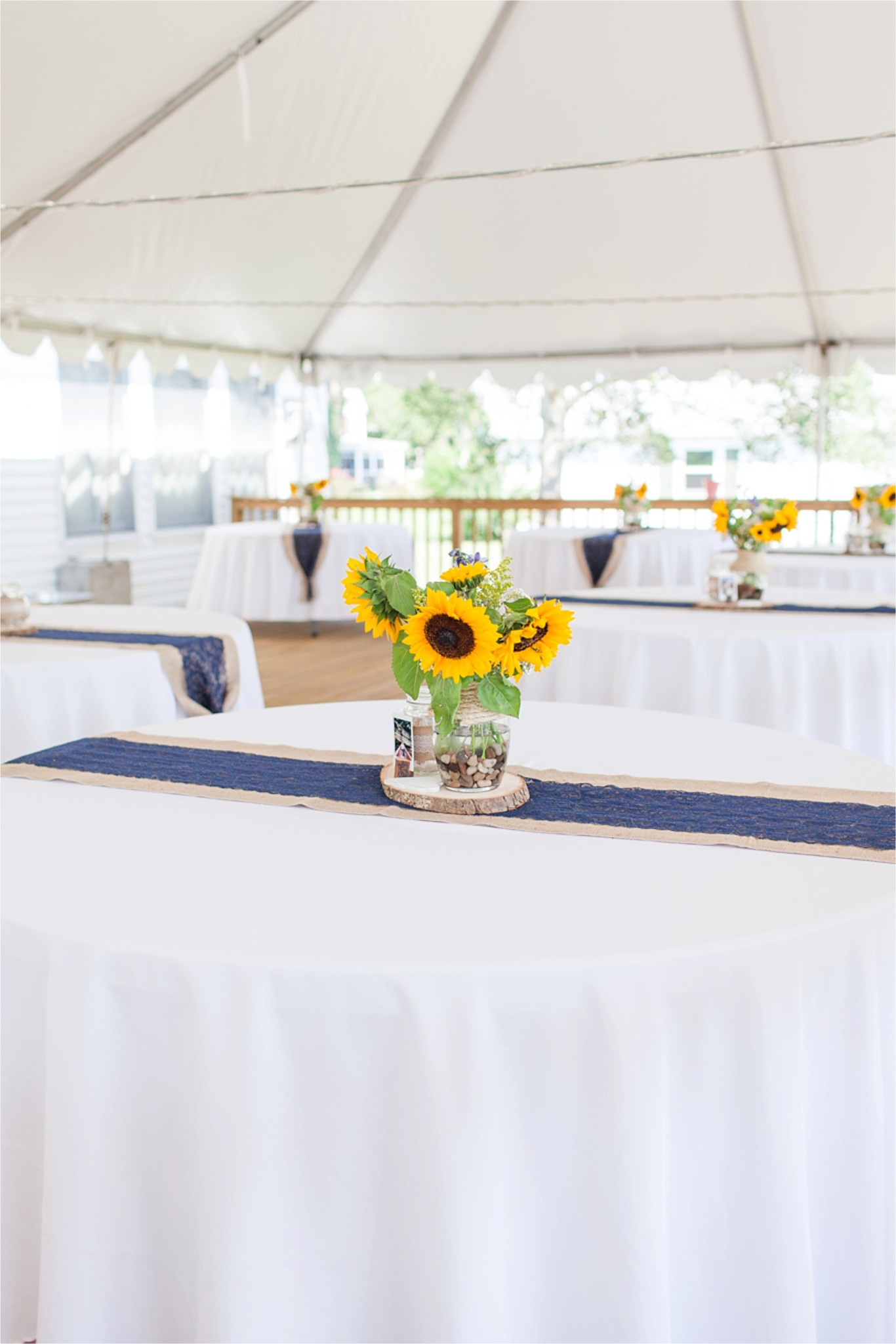 The beautiful reception!
 Succulents as Wedding favors??  YES!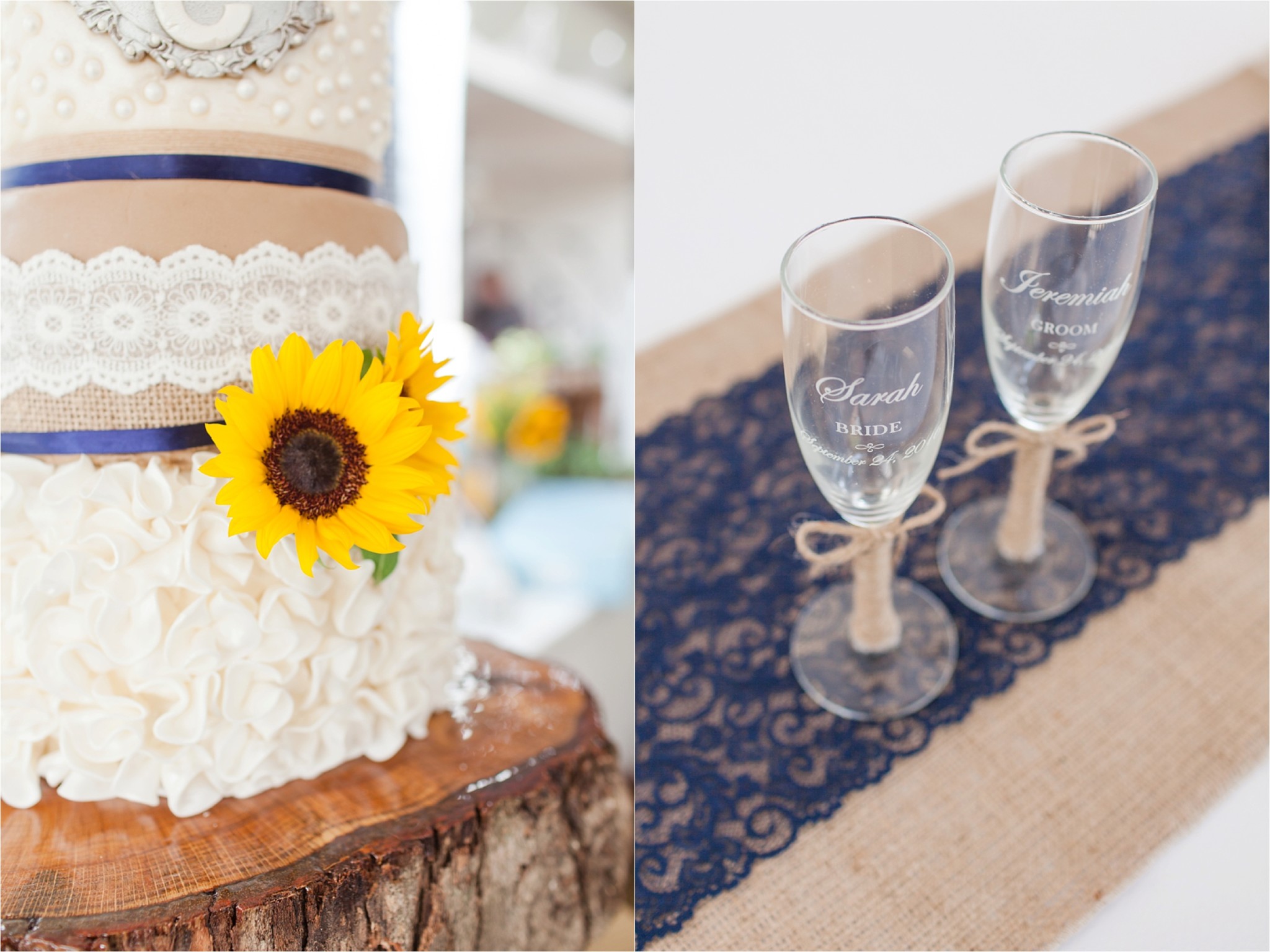 How gorgeous is this cake?!  Sarah's step momma, Debbie, made it from scratch!!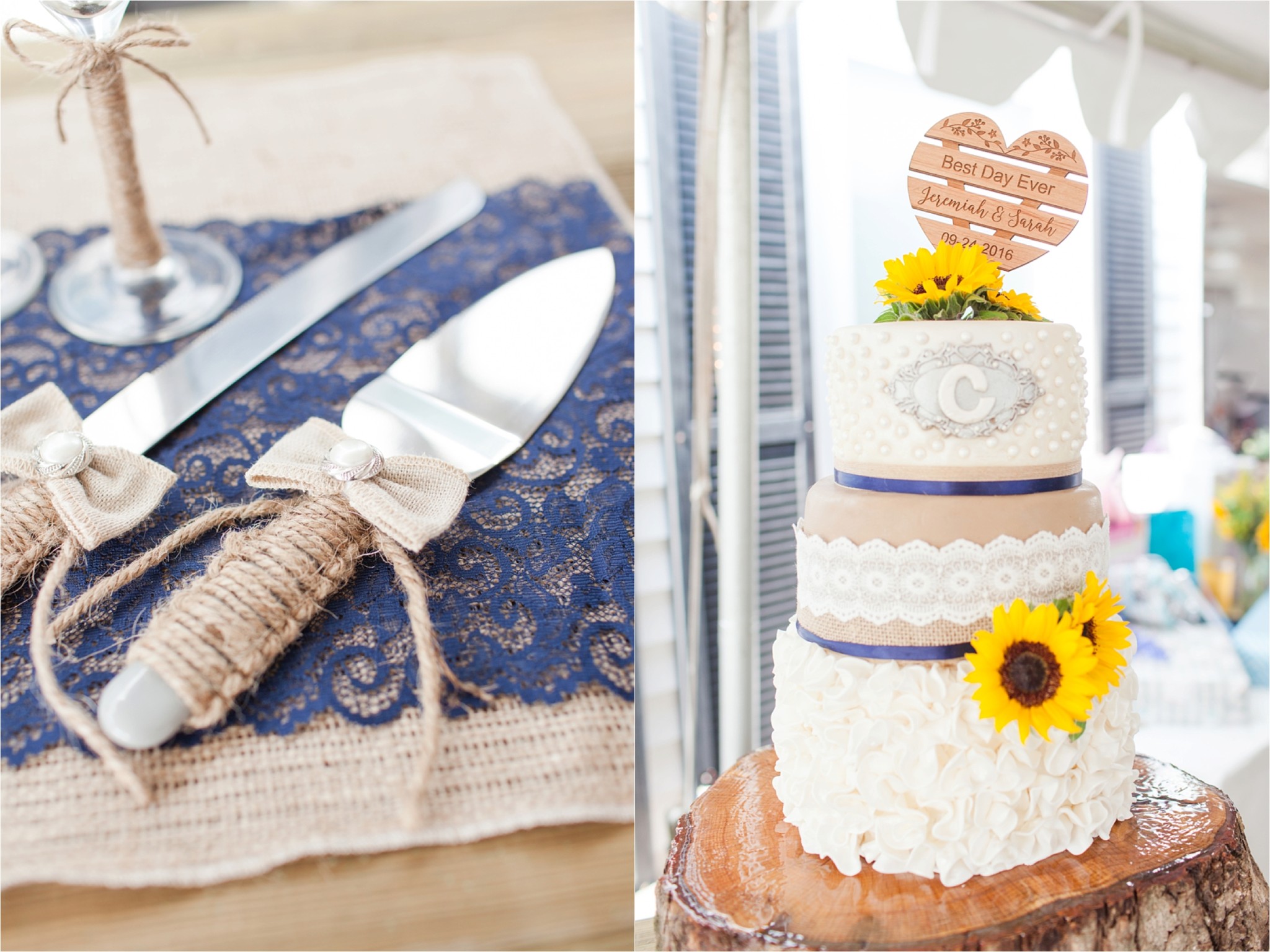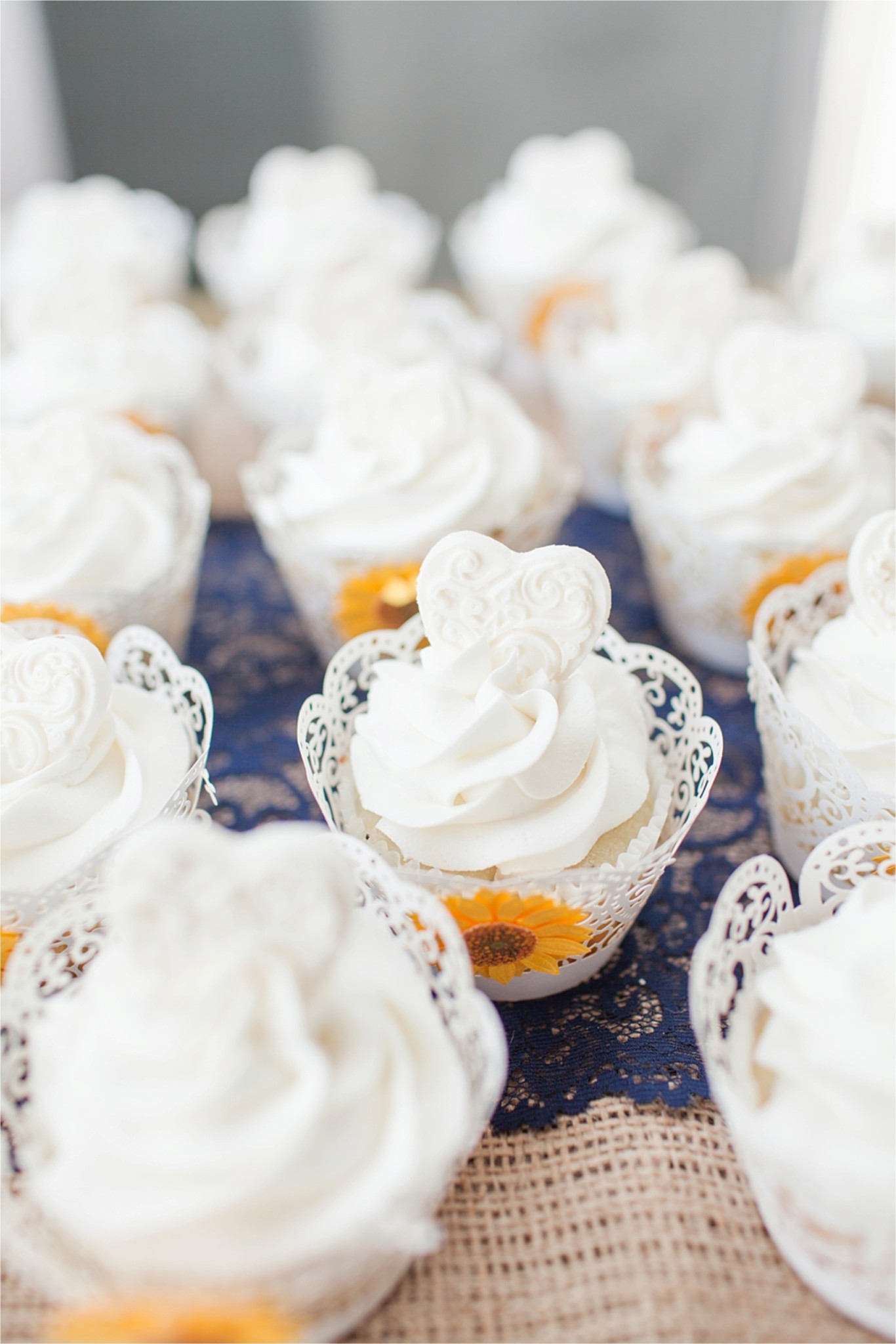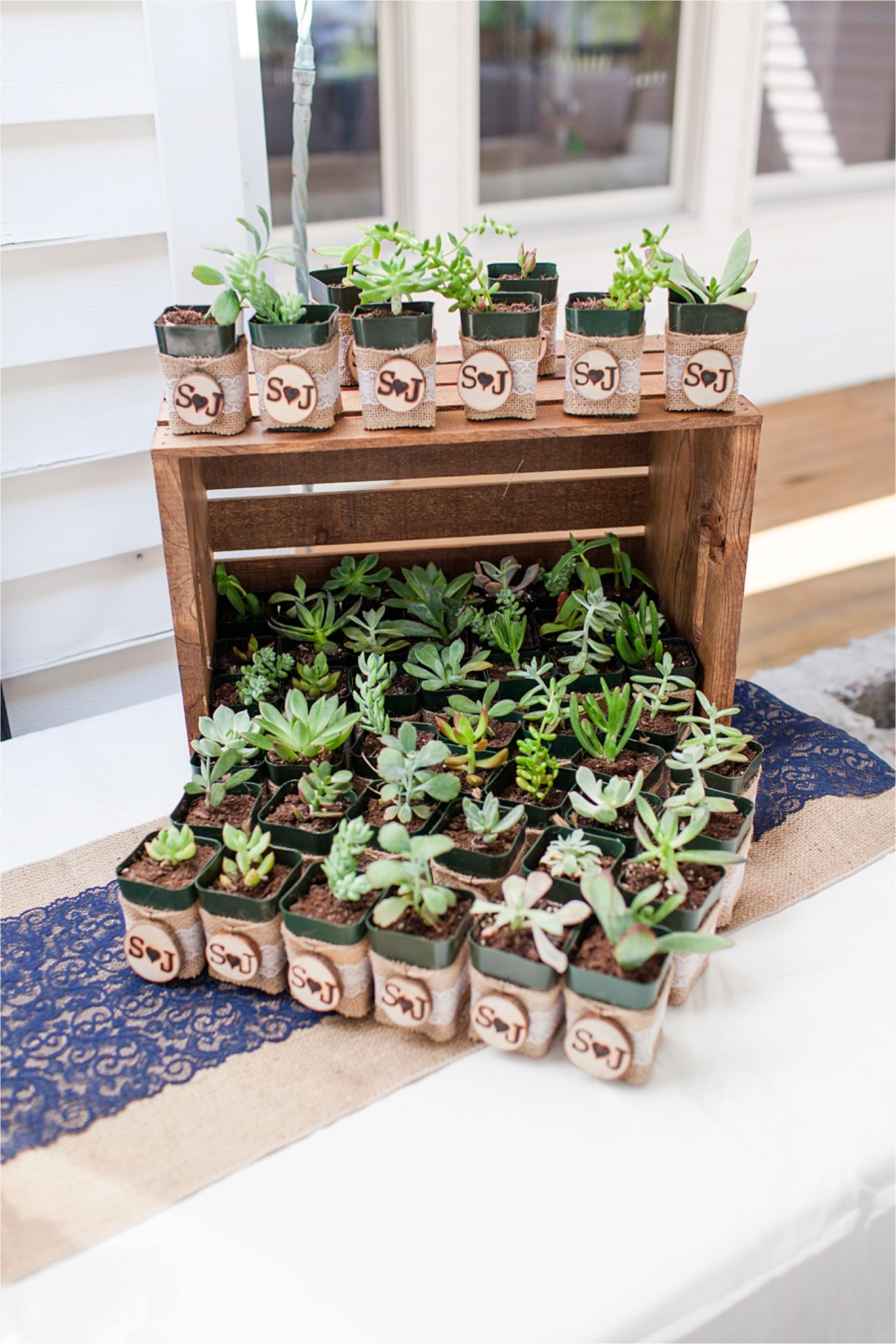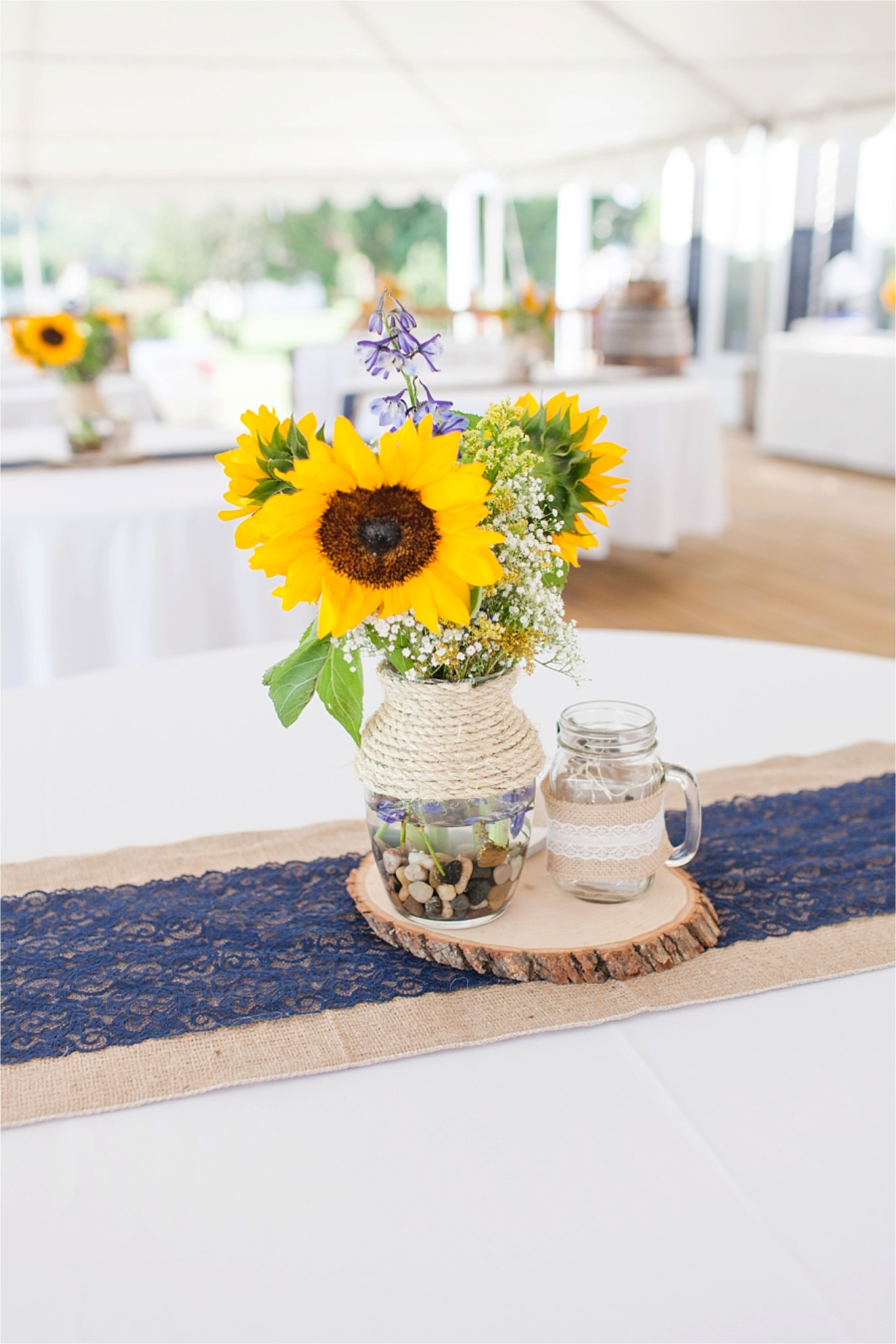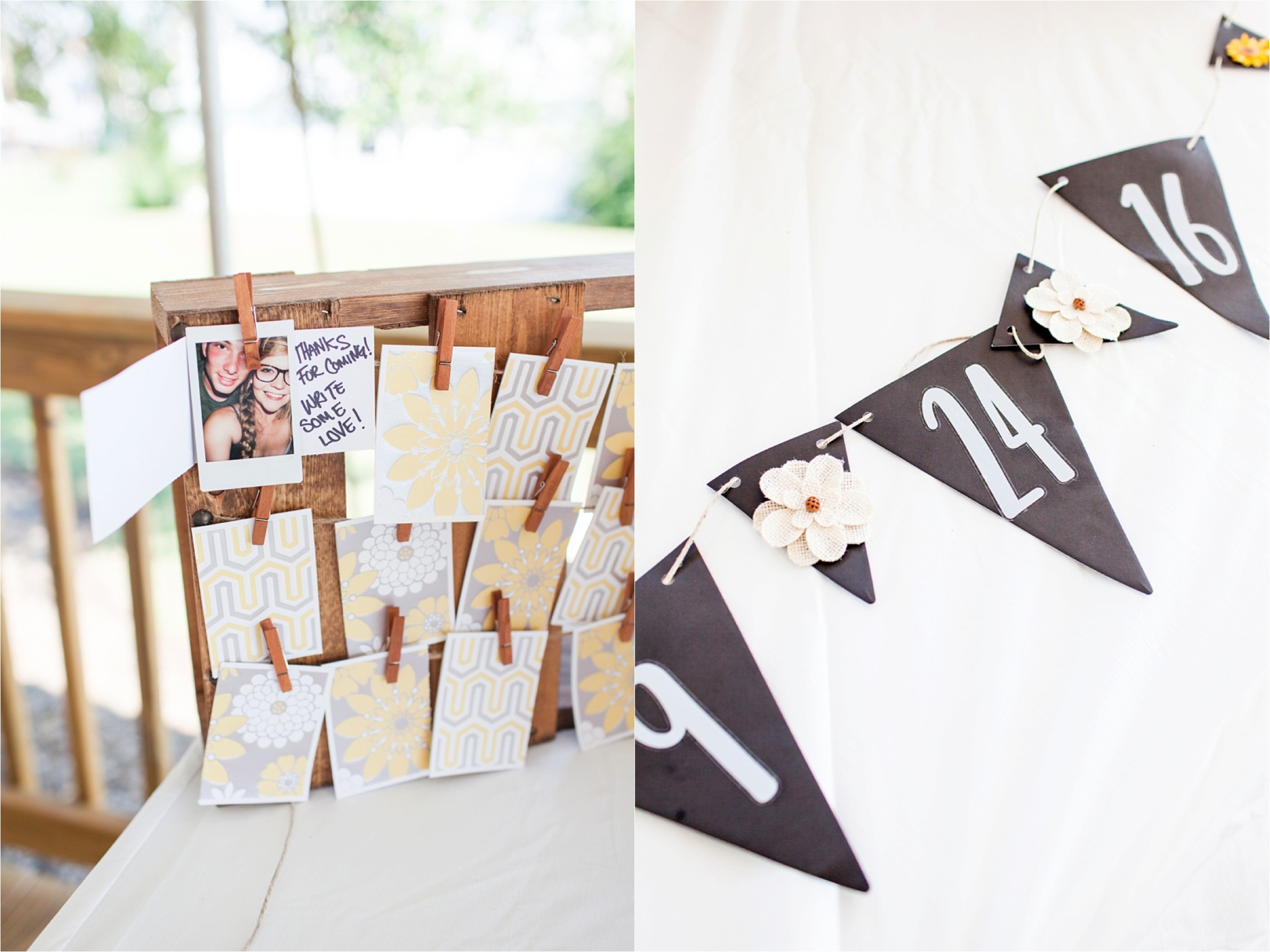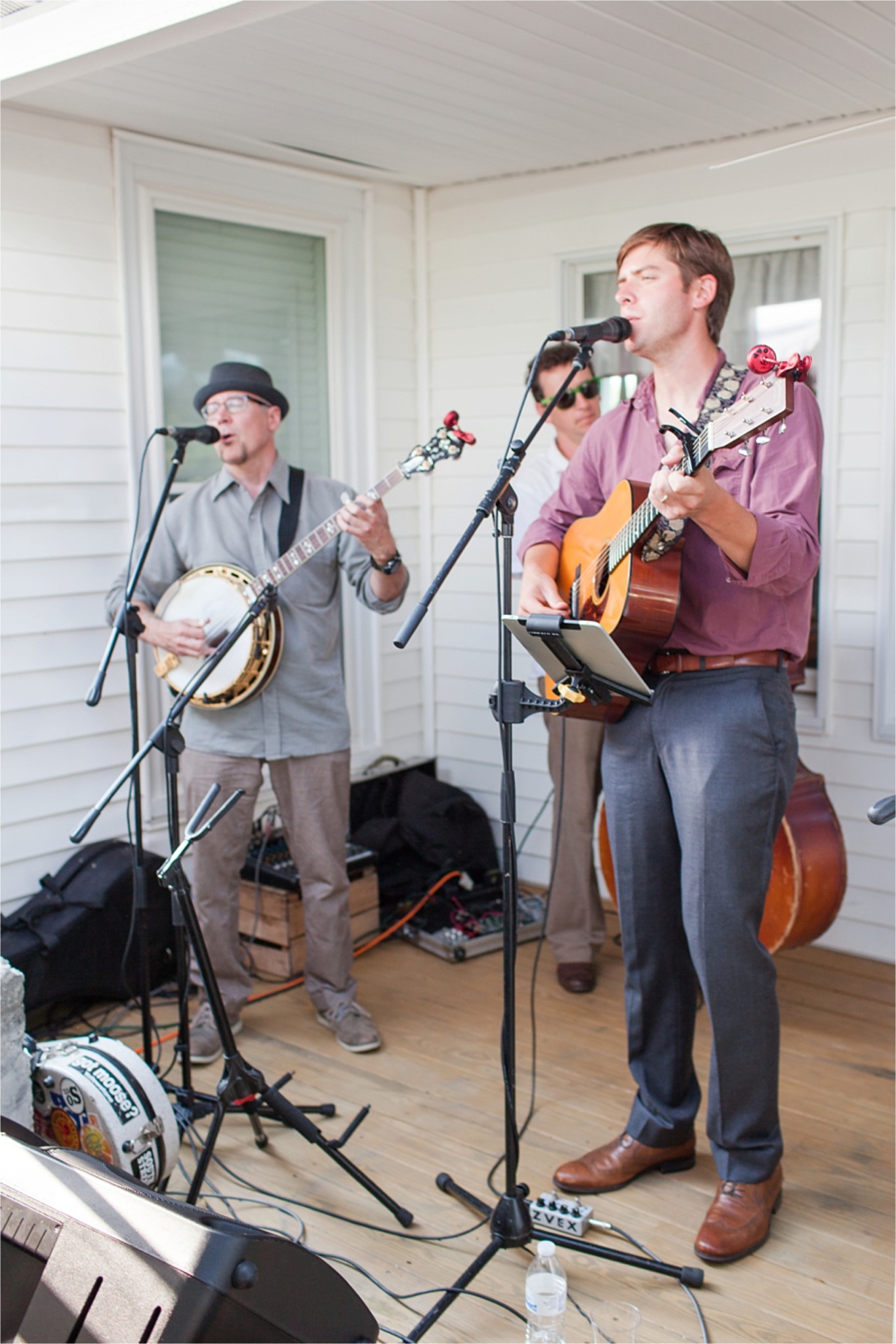 The first dance as man and wife!!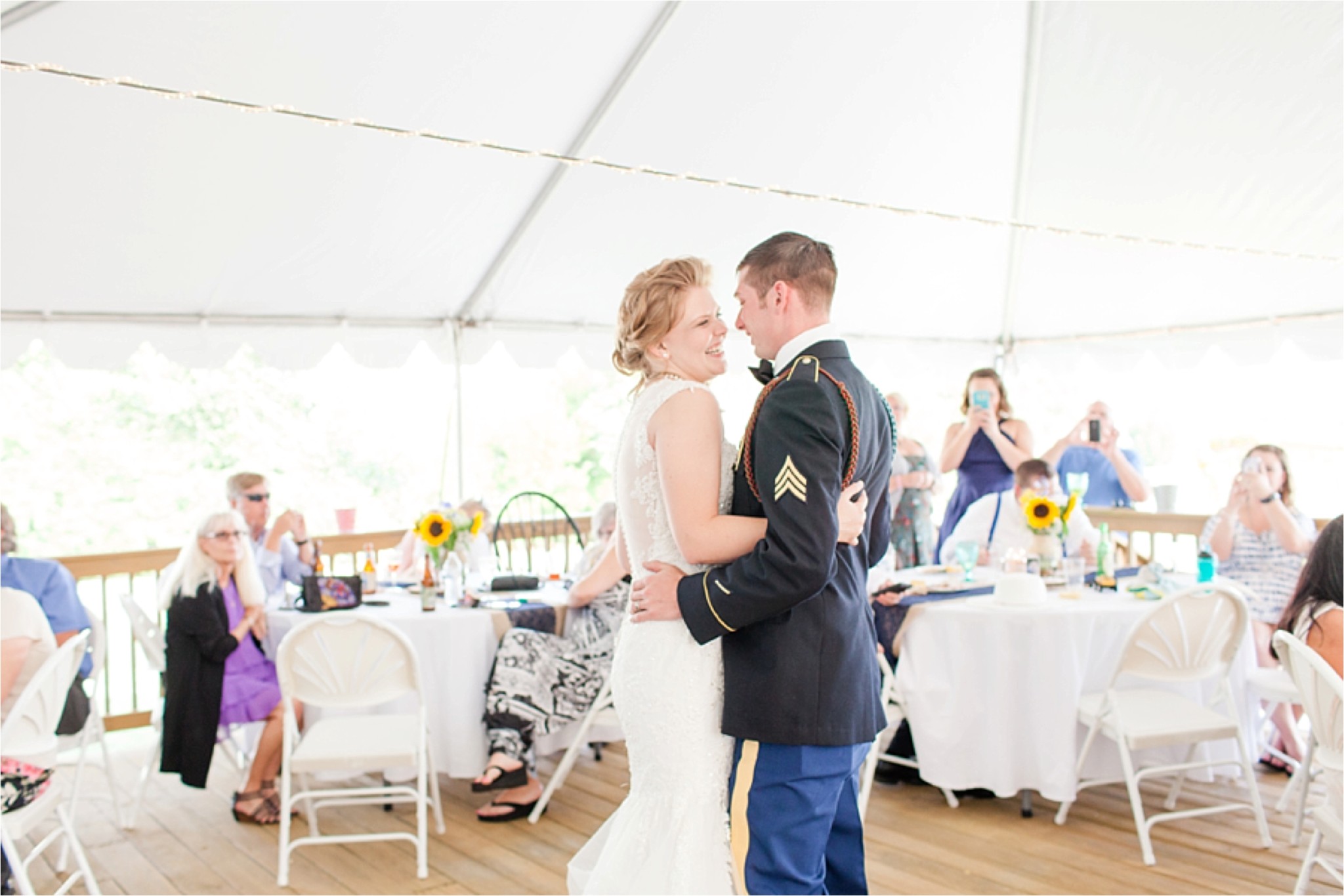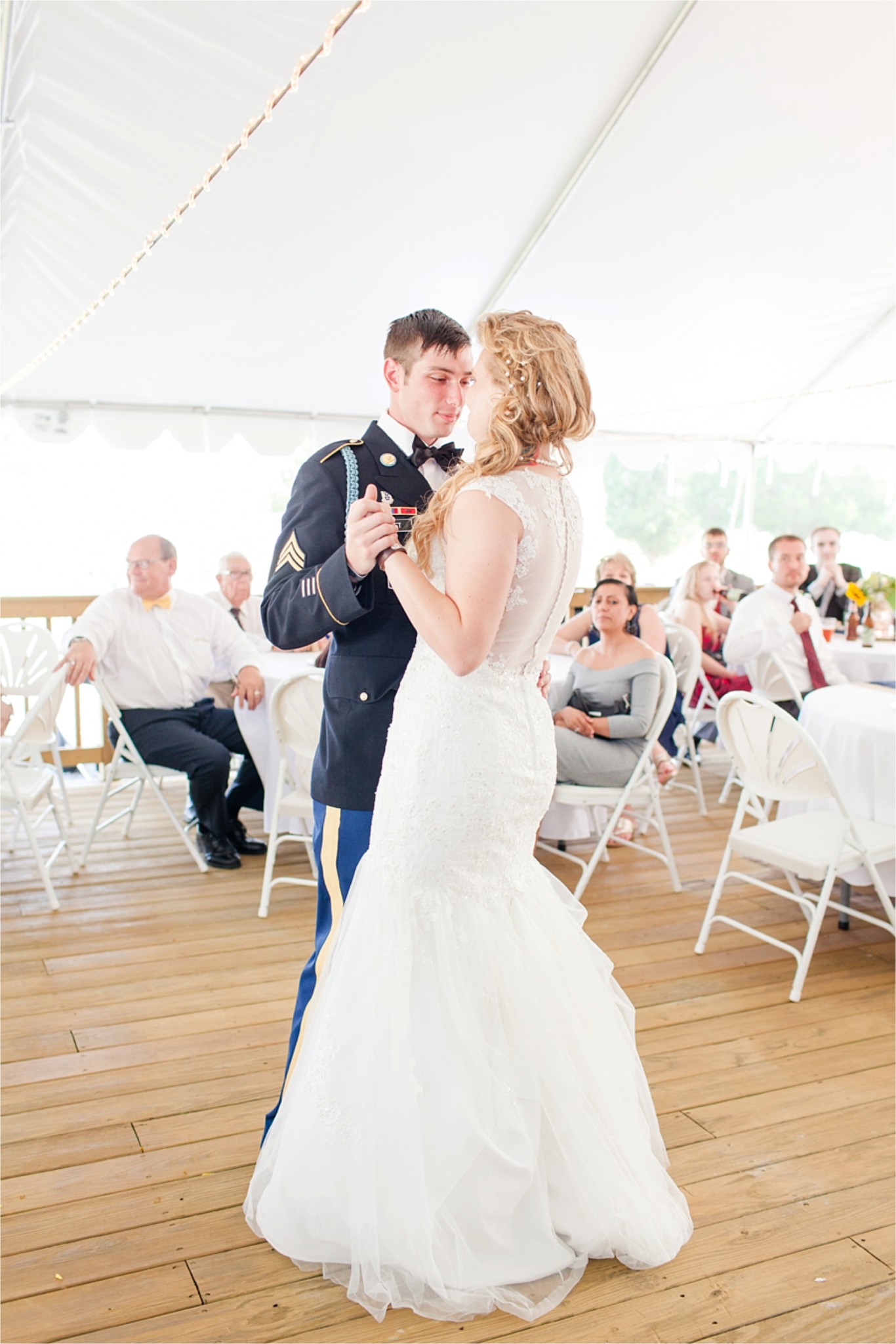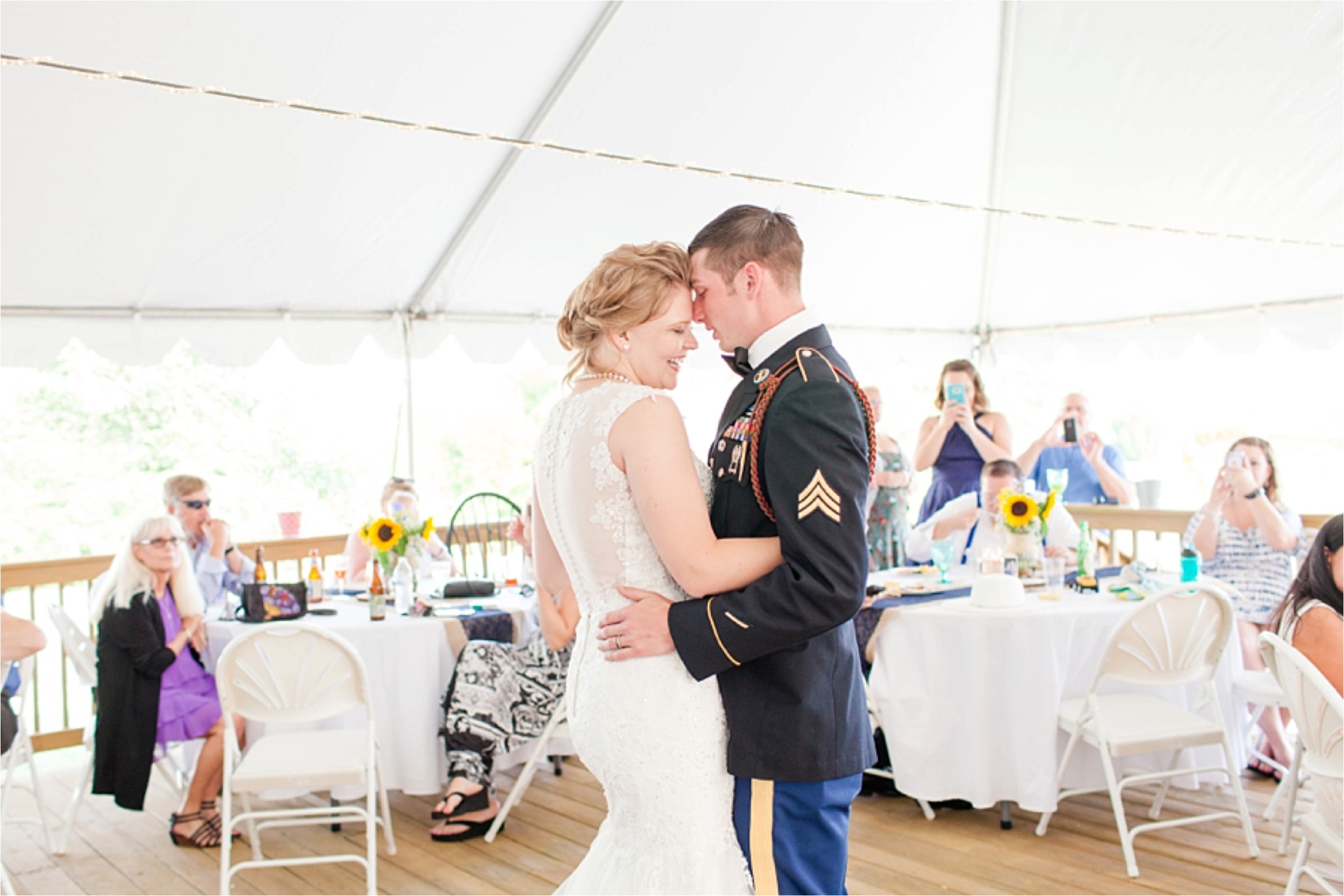 These two!!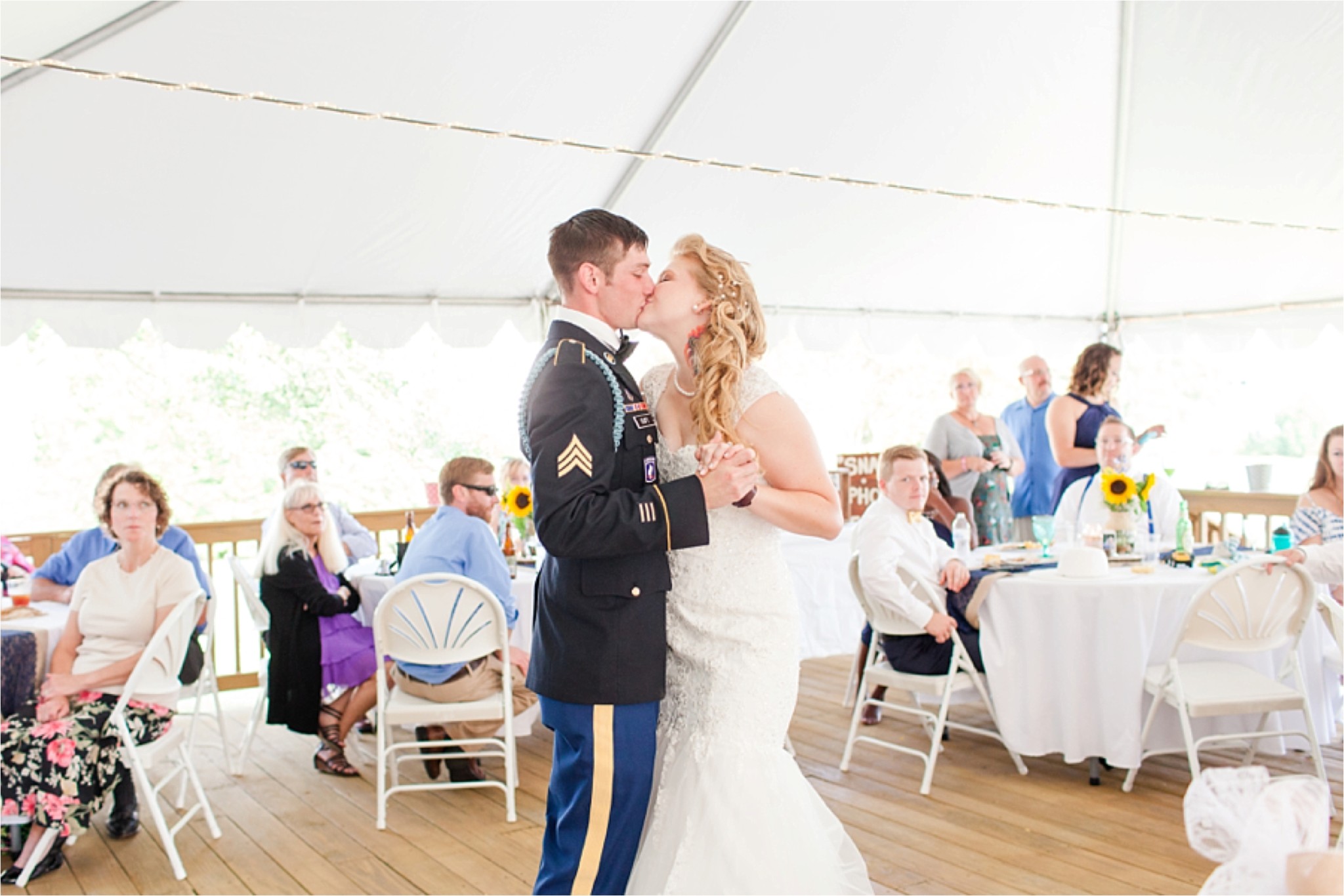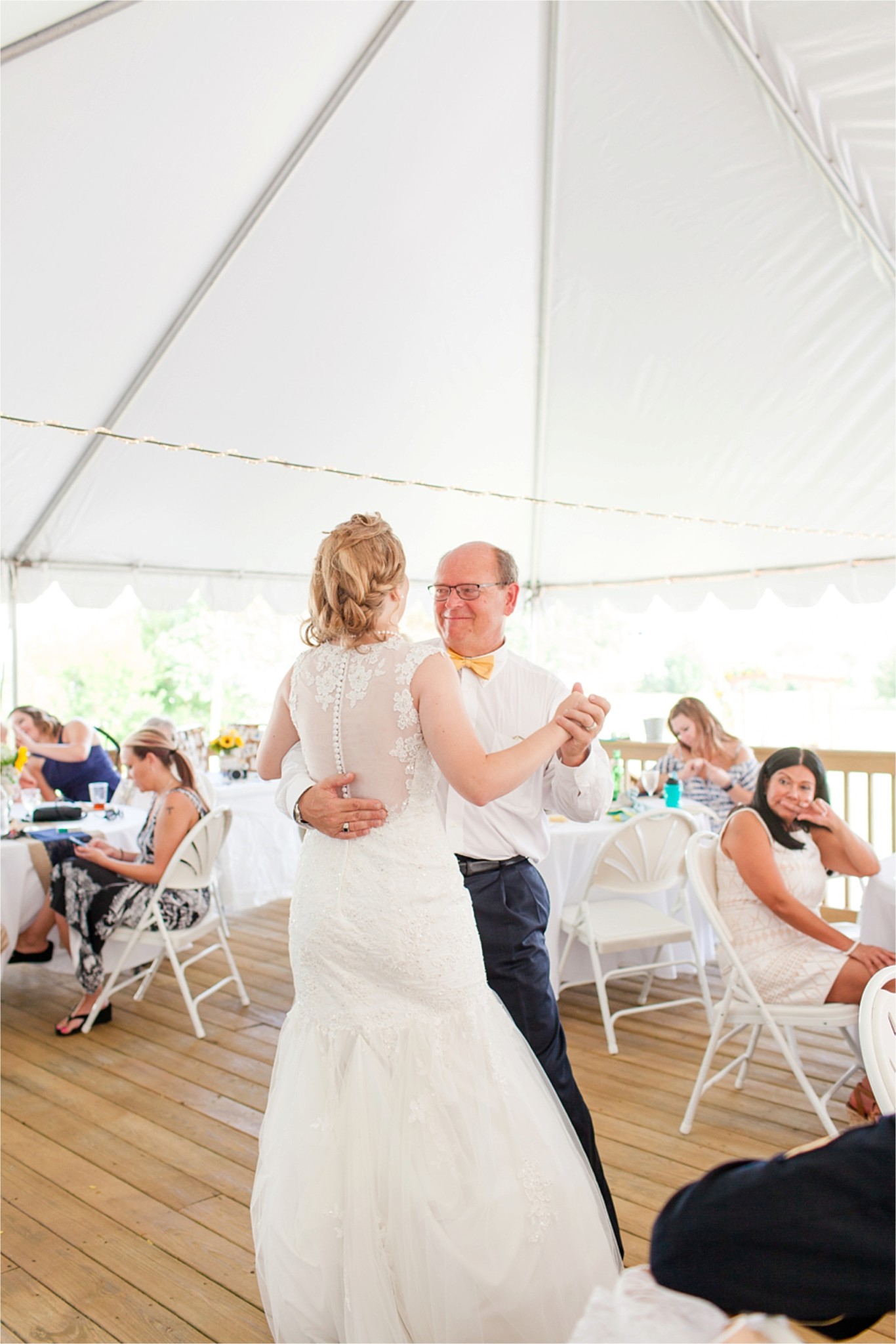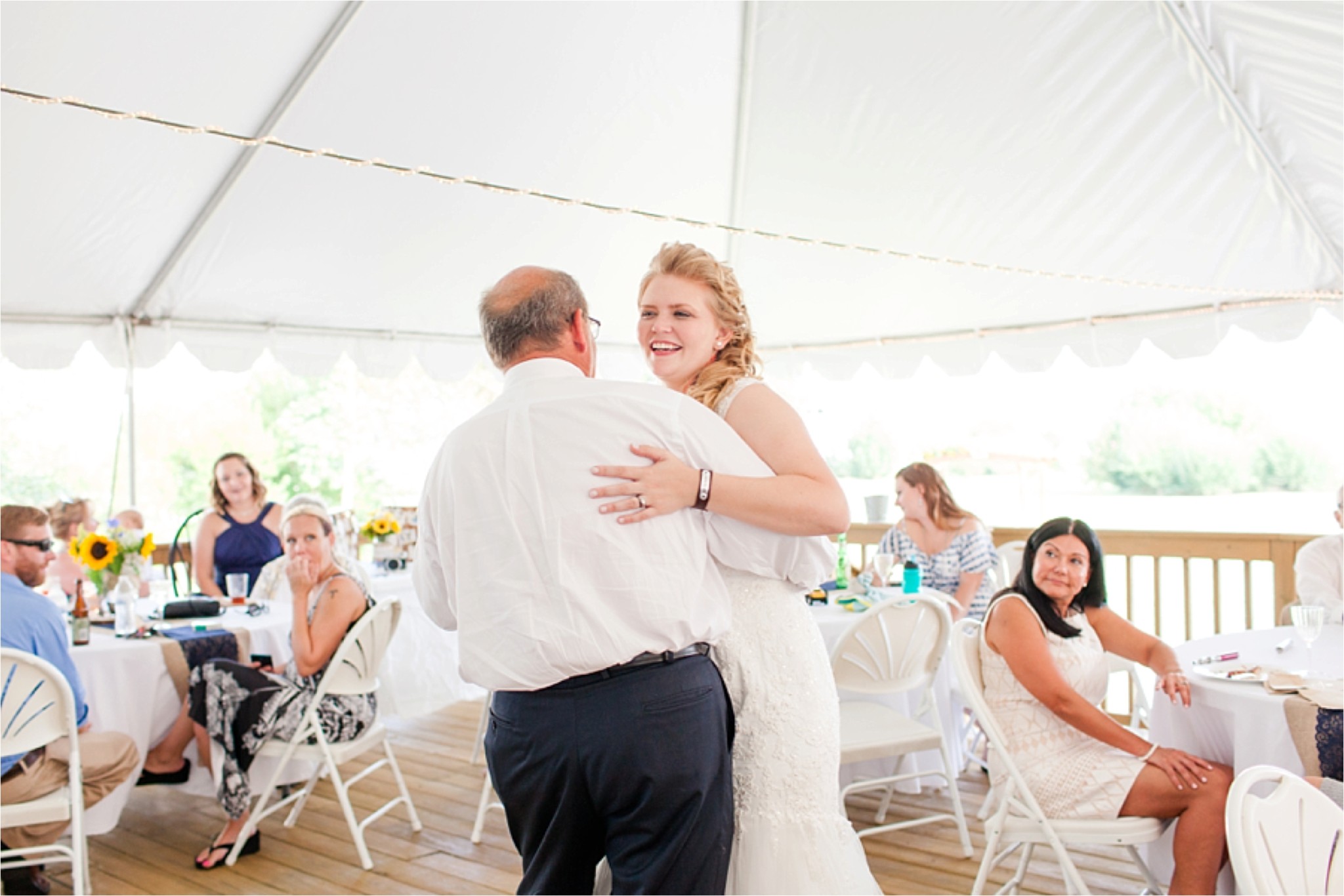 Matt's face as he holds his little girl…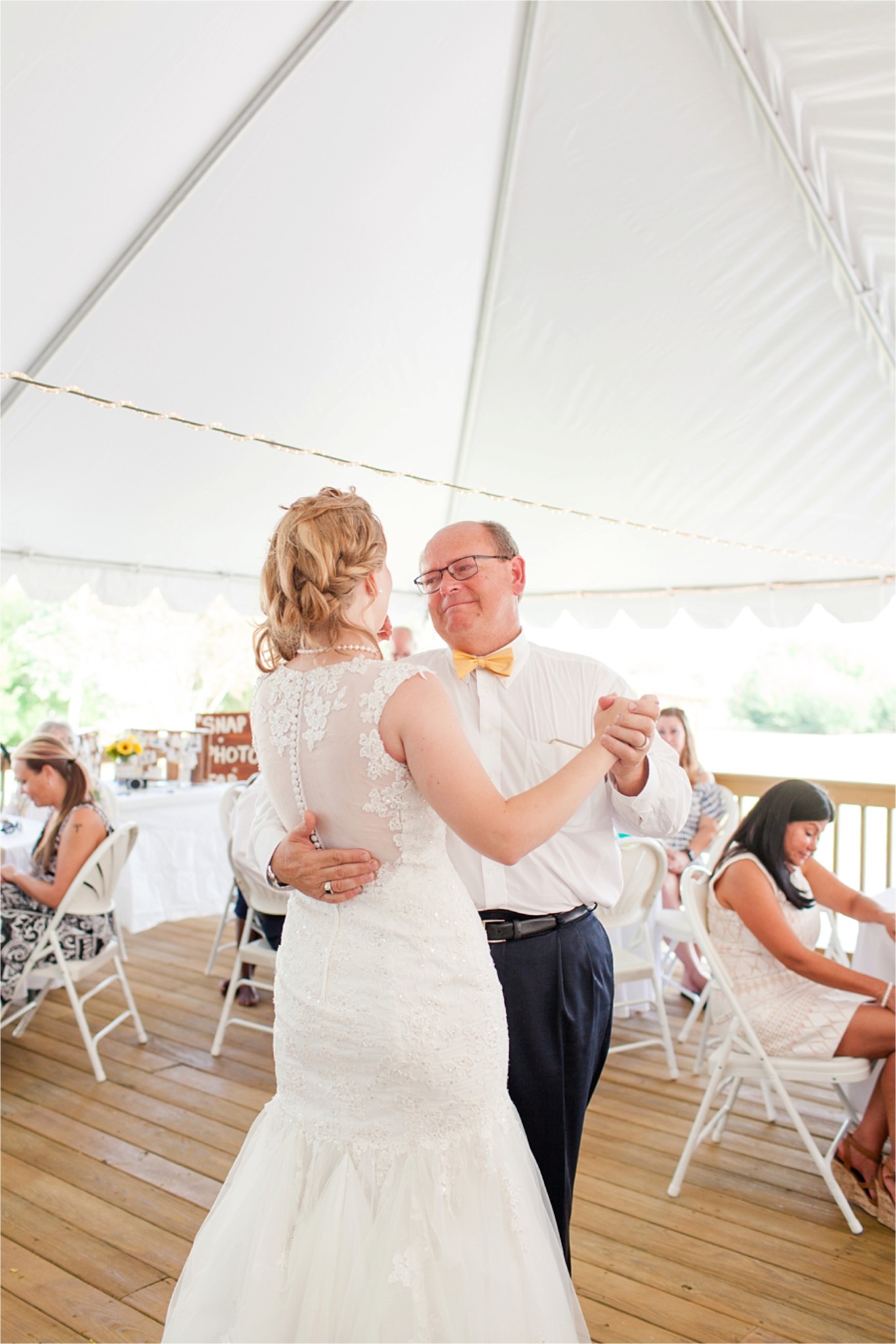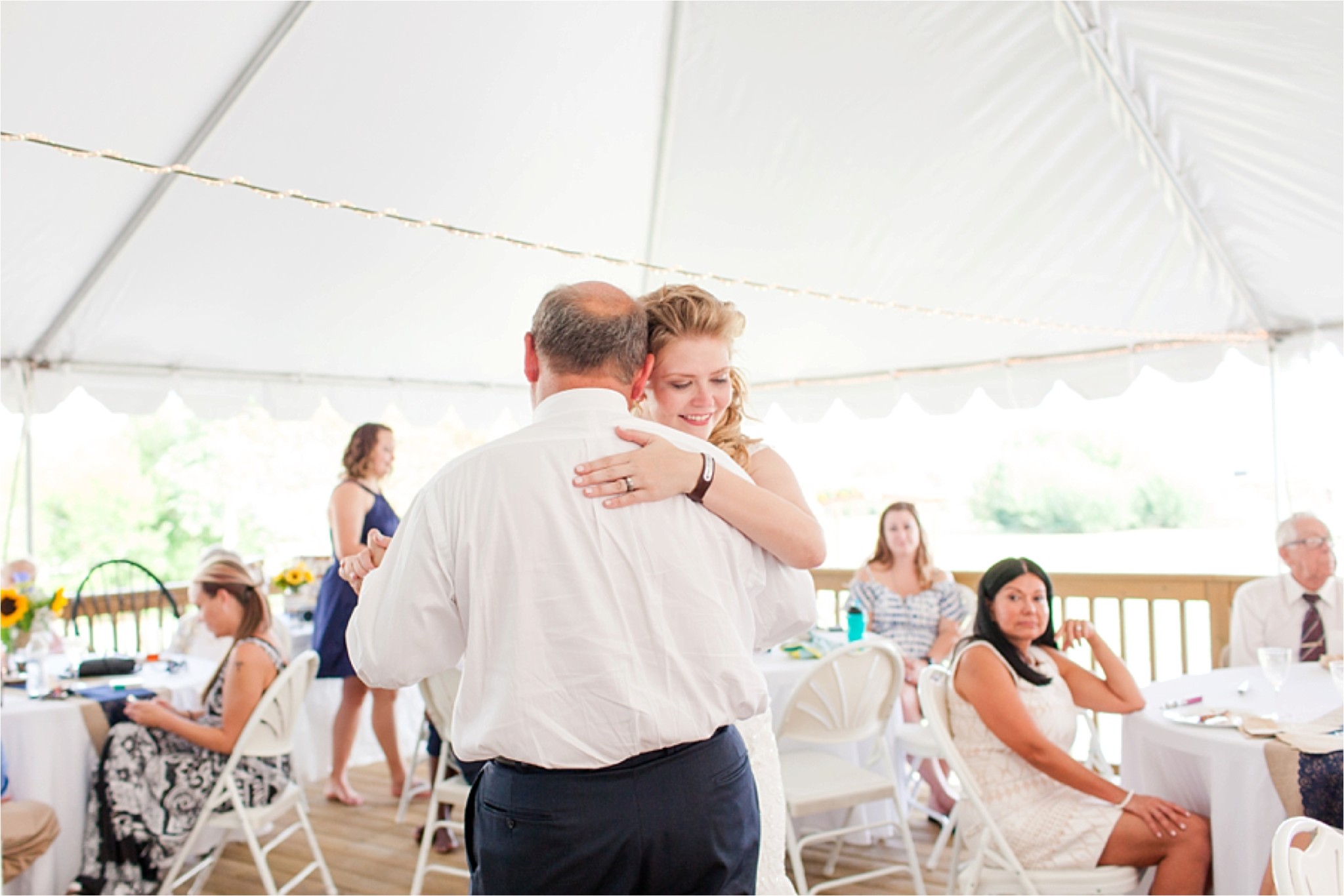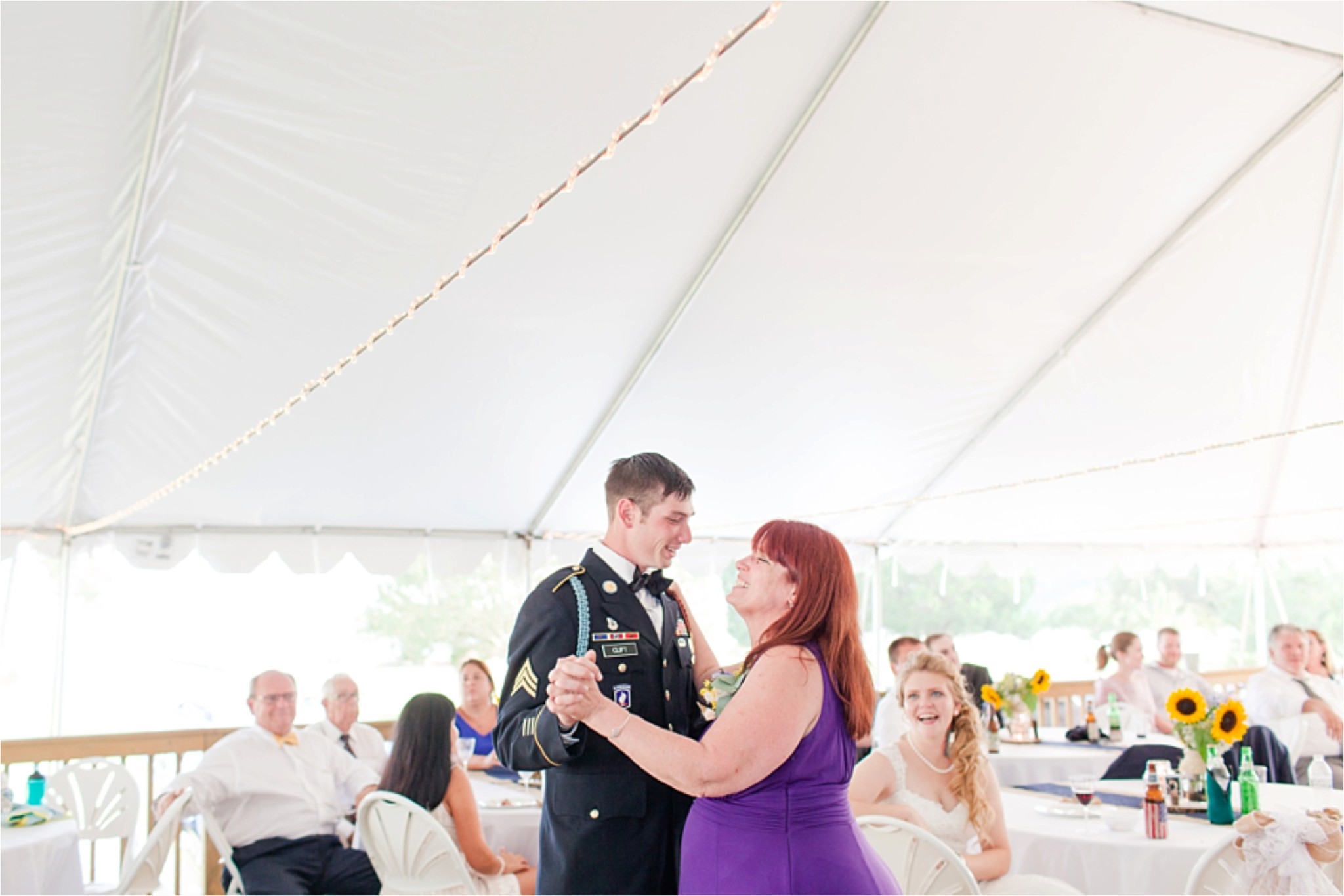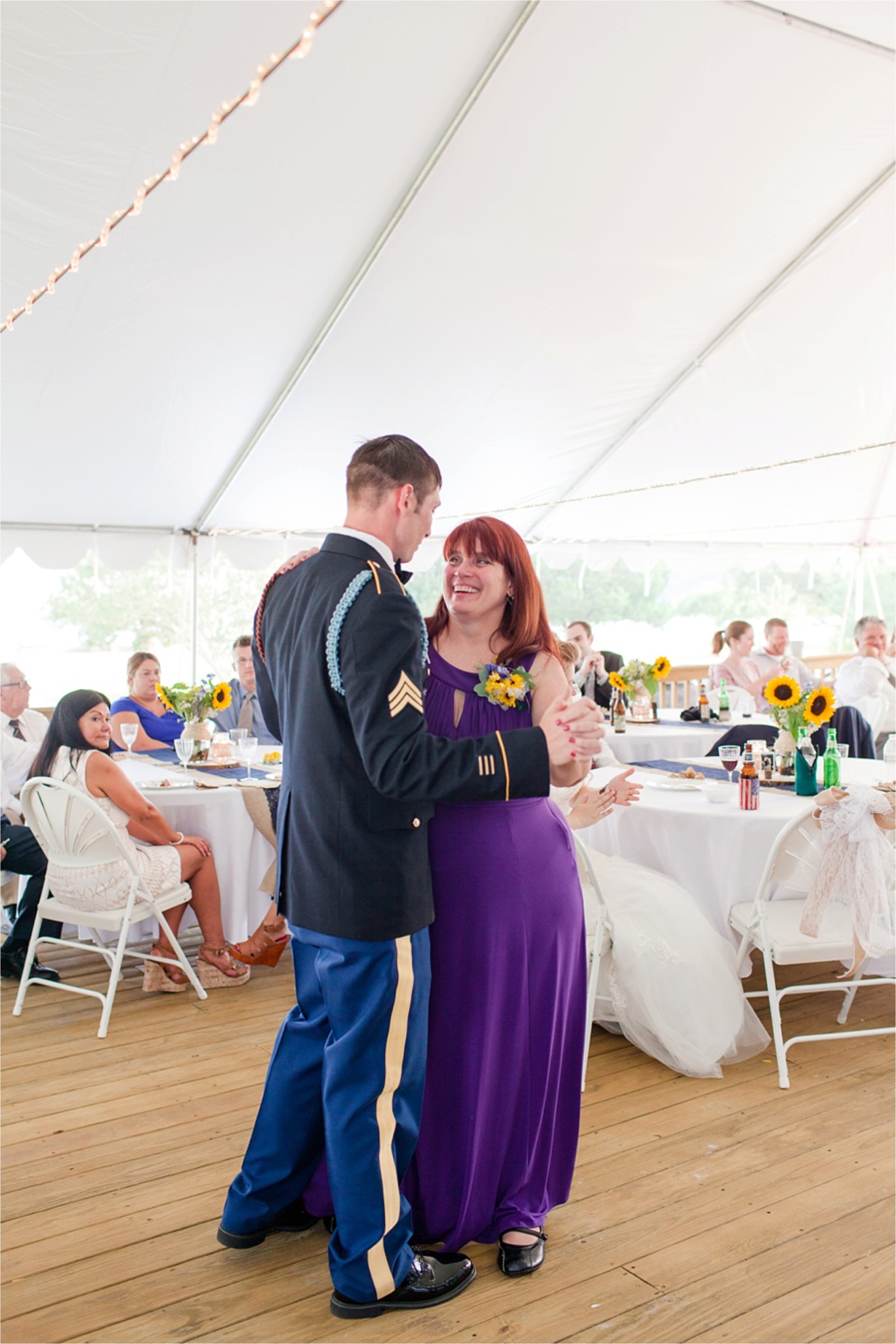 So sweet…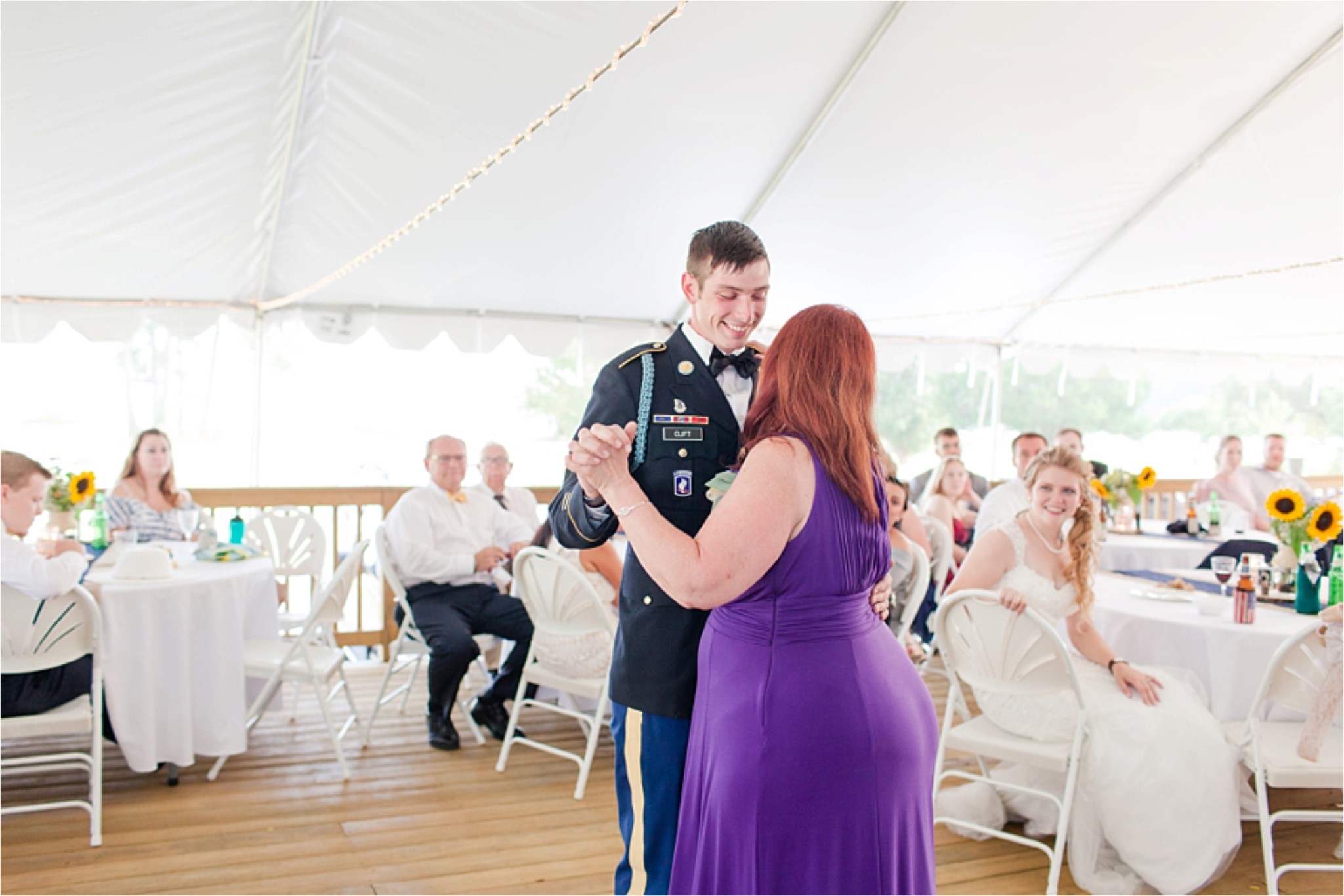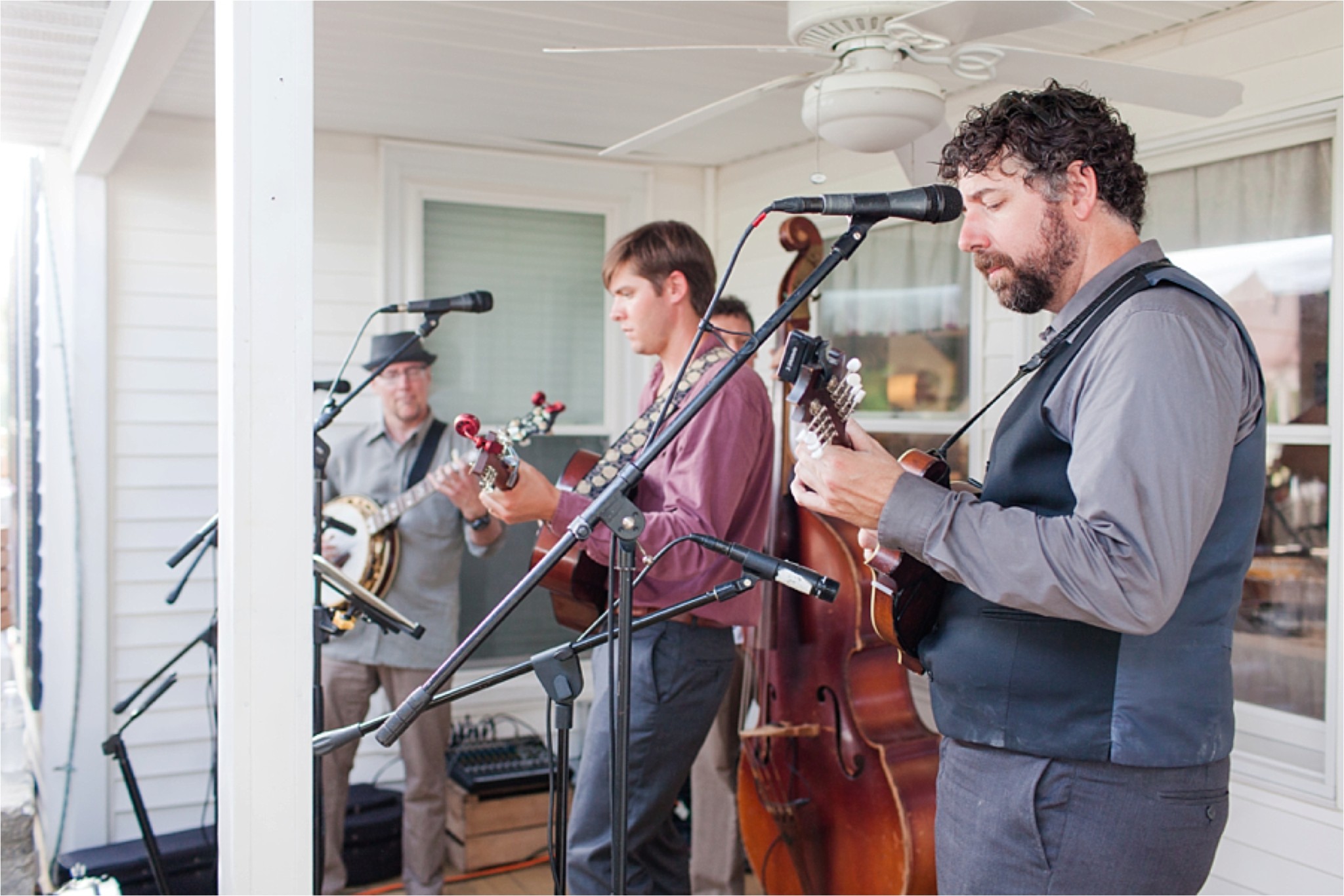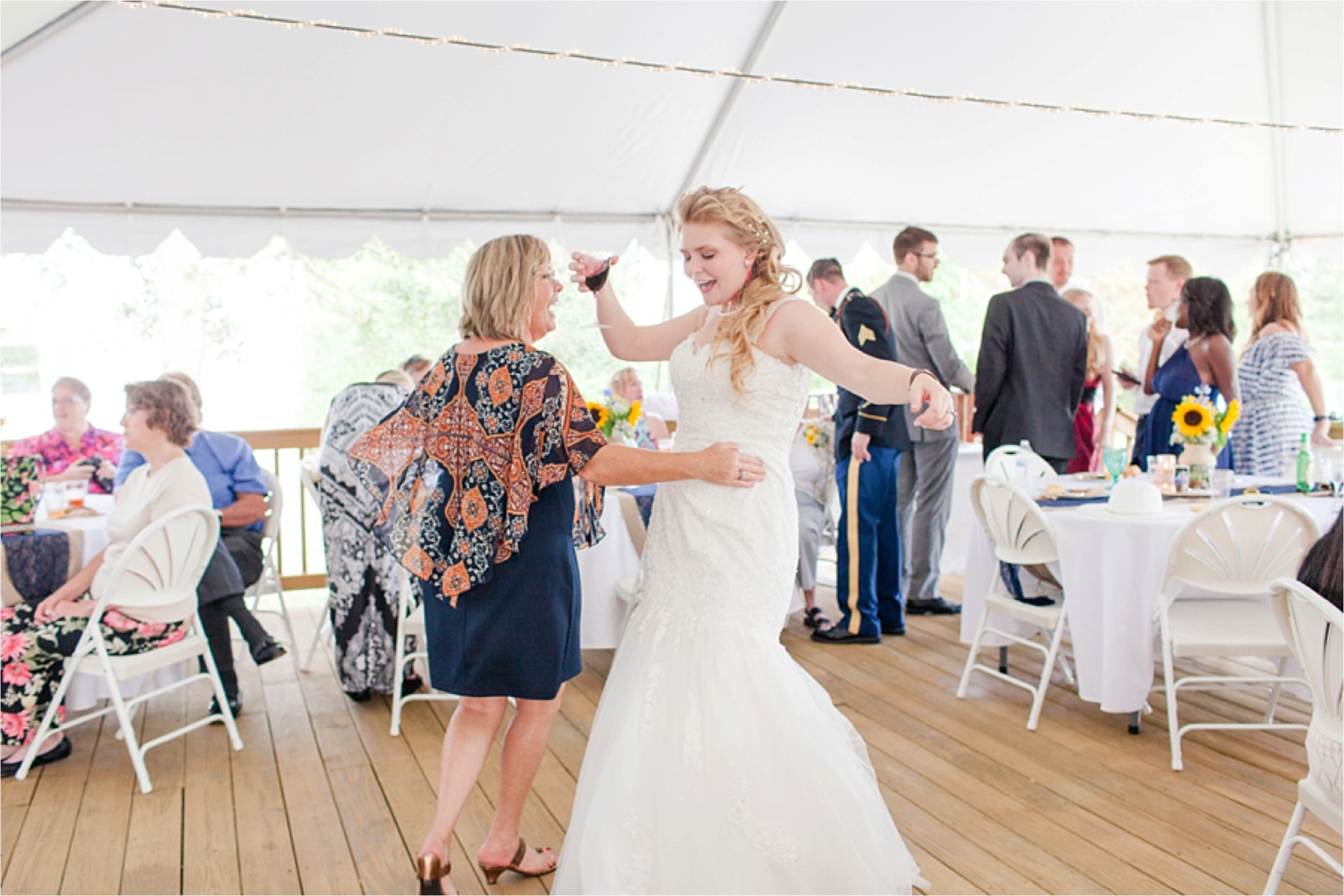 So much dancing!!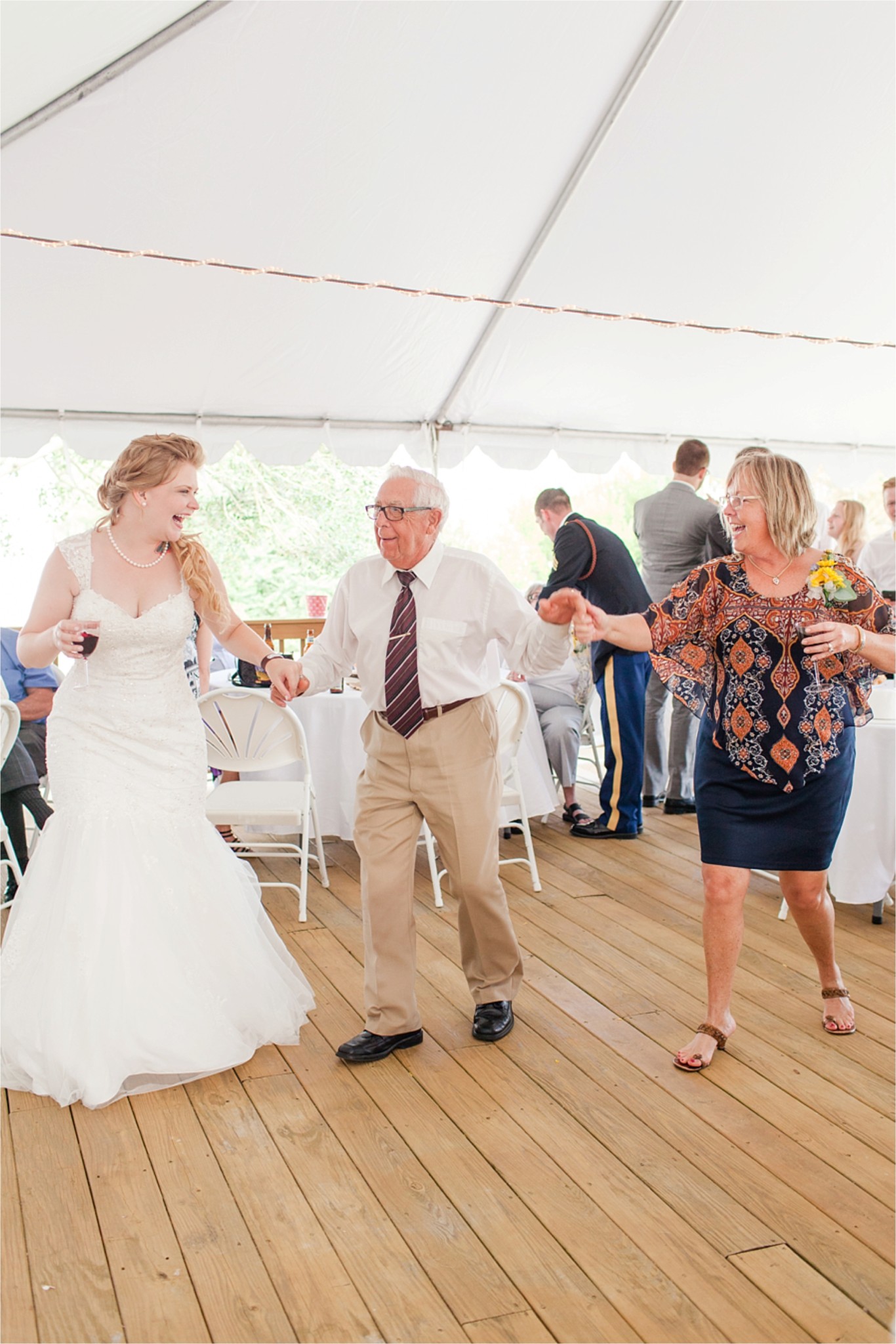 Love this precious family… SO much!  How cute is baby Brock??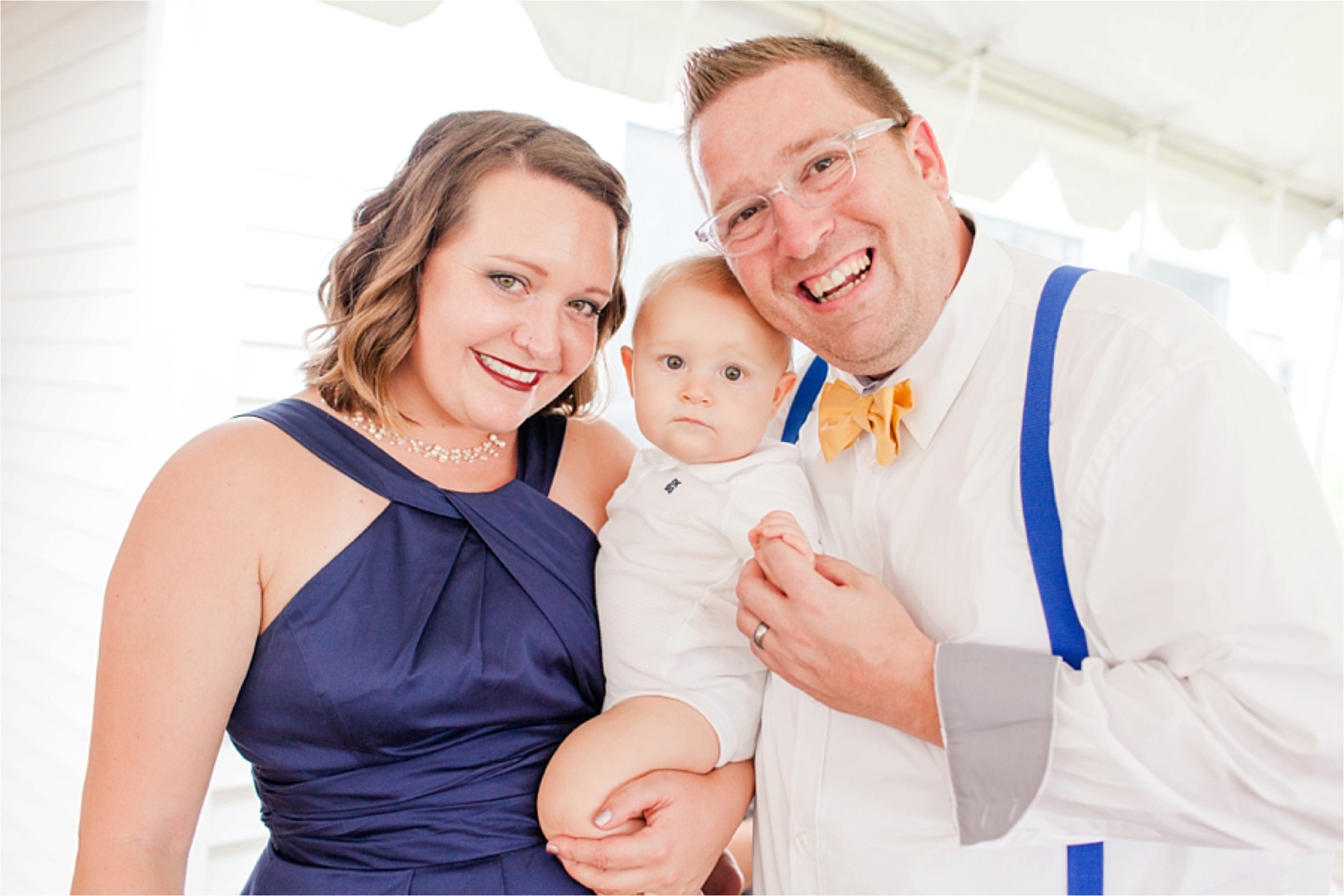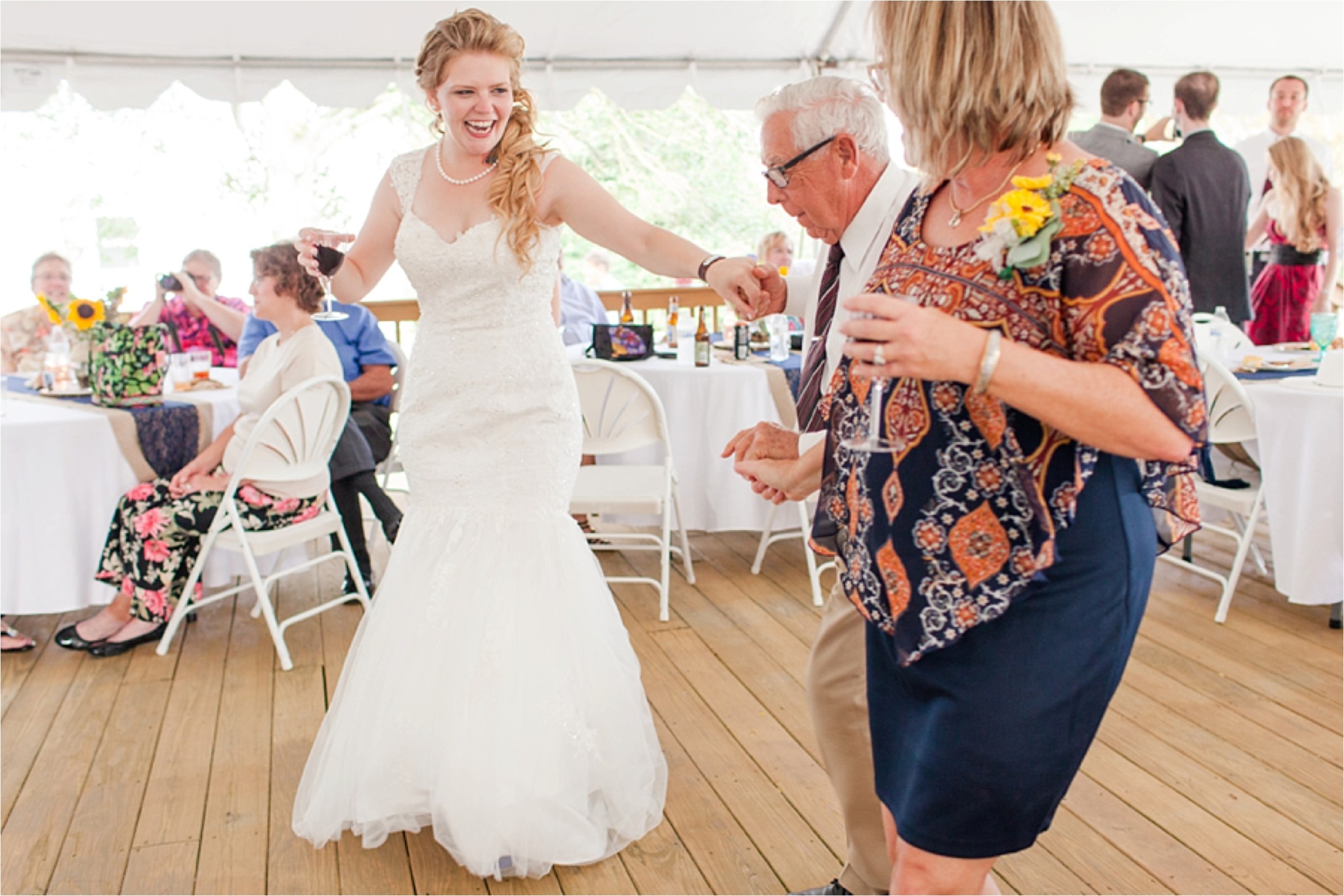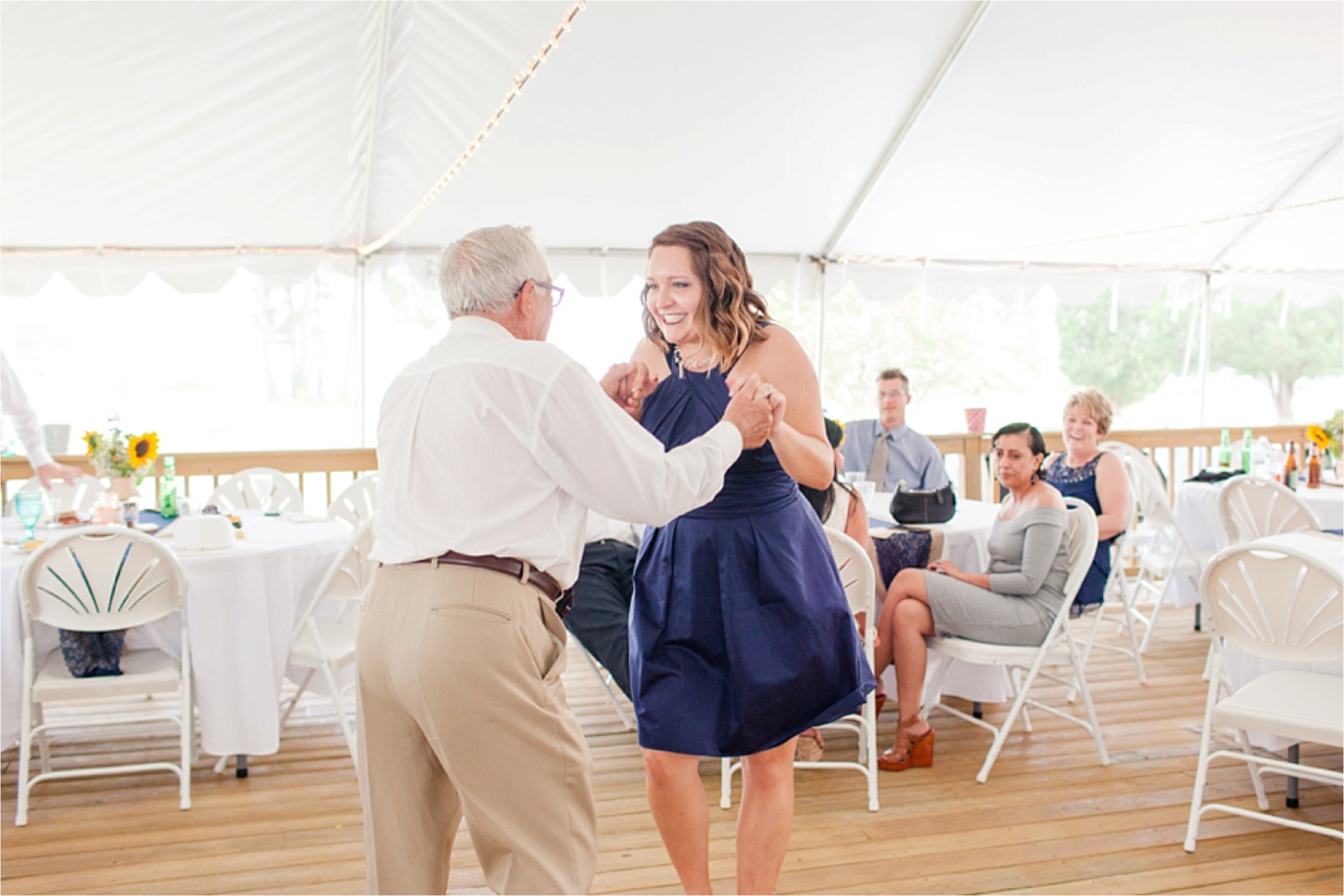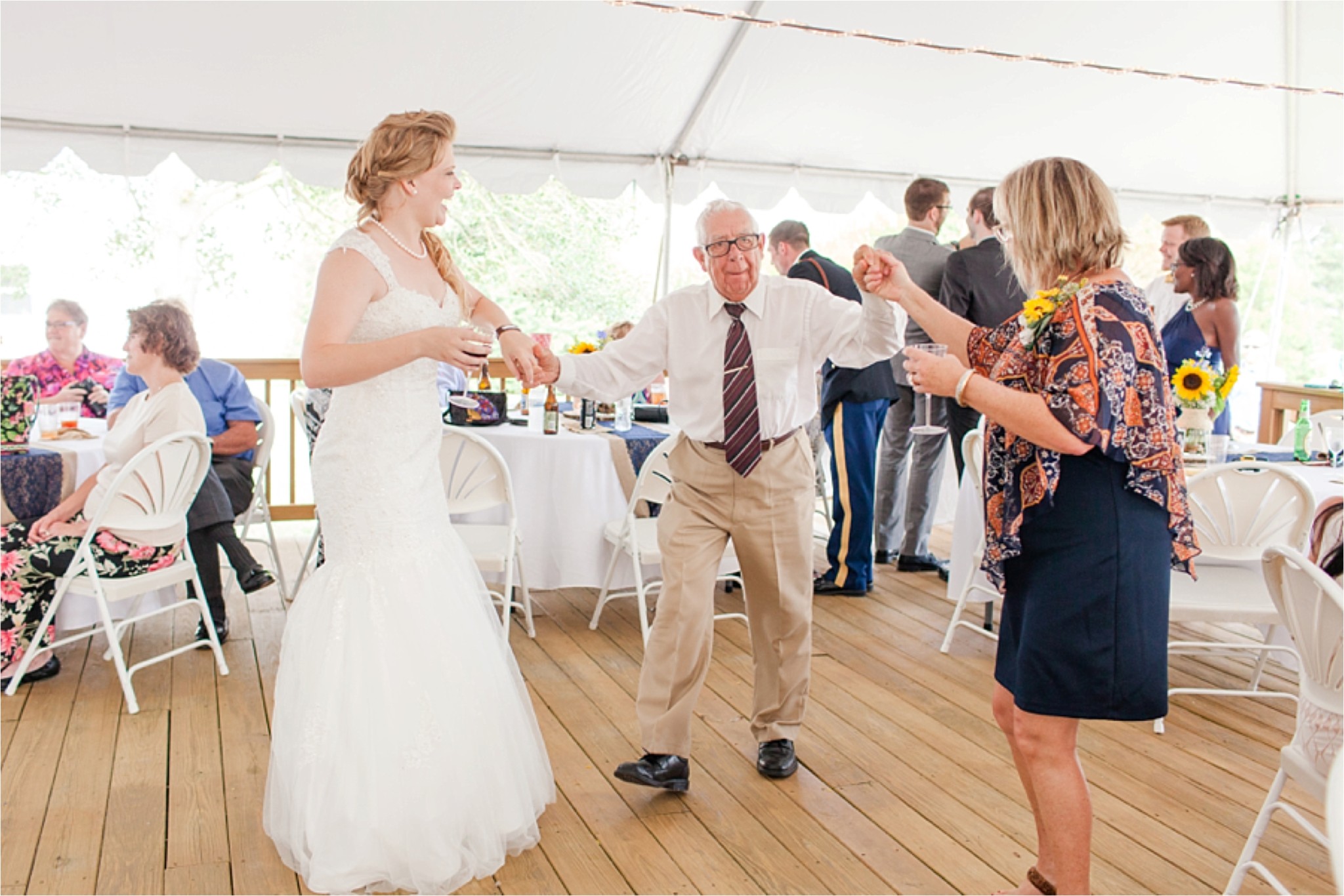 Time to cut the CAKE!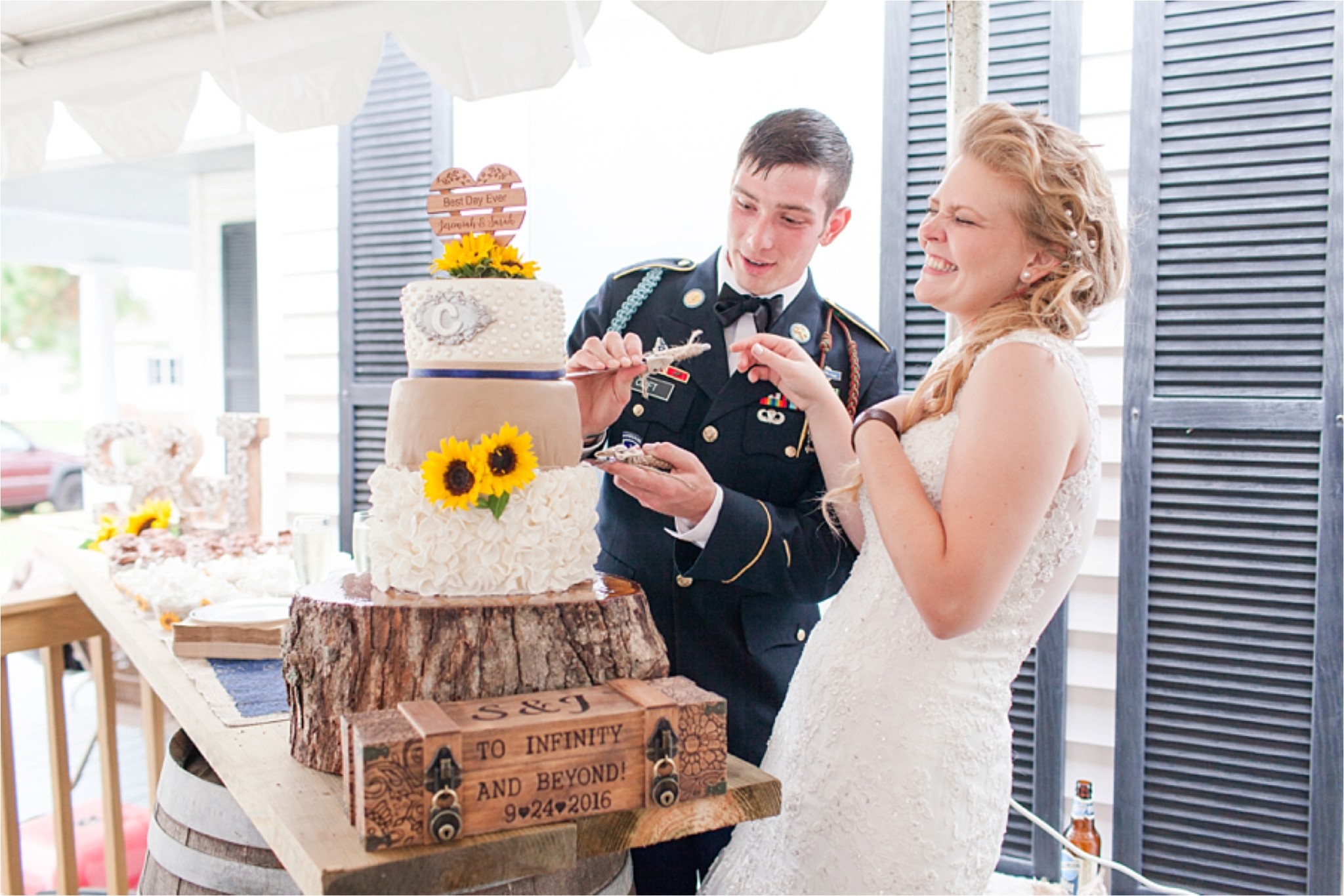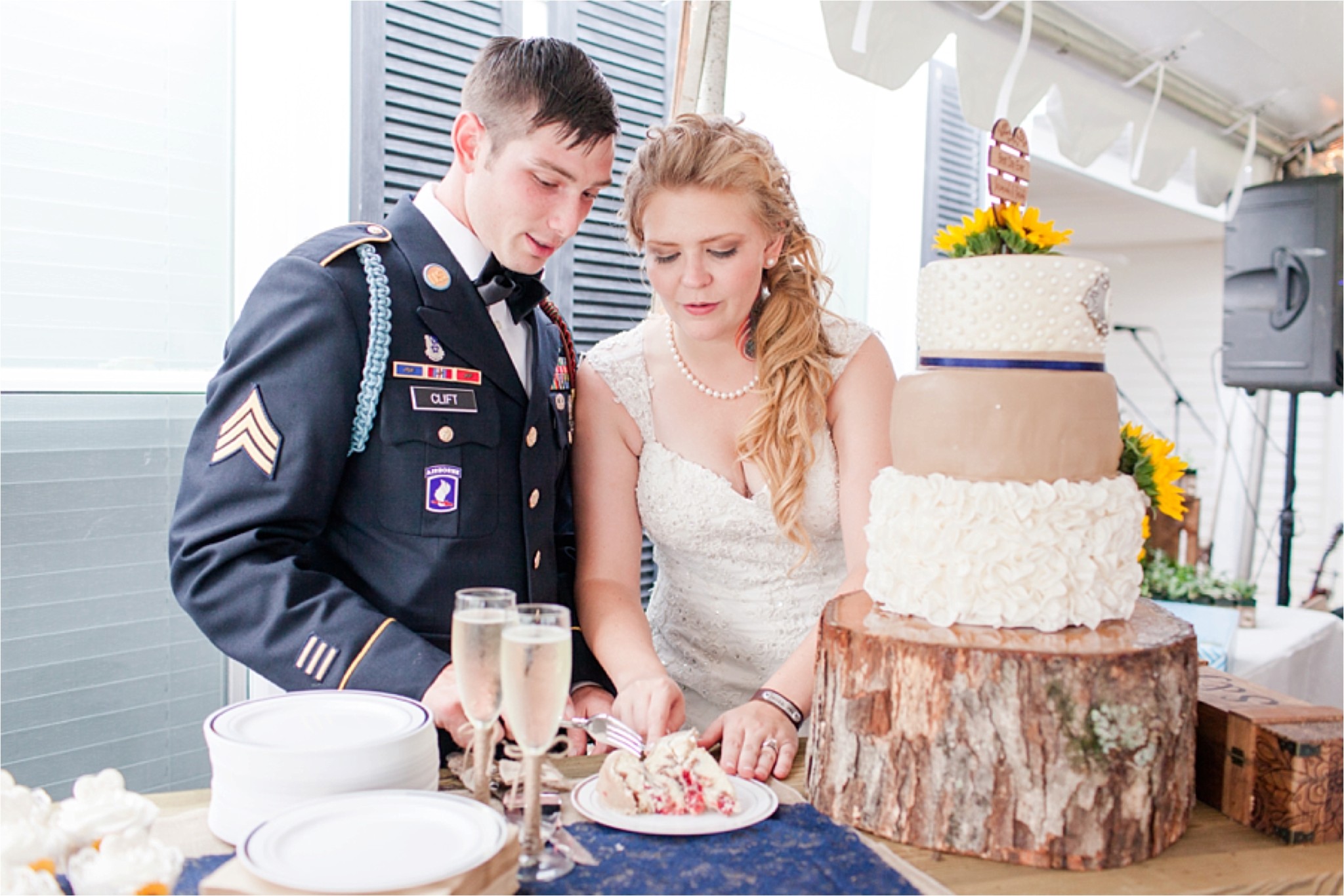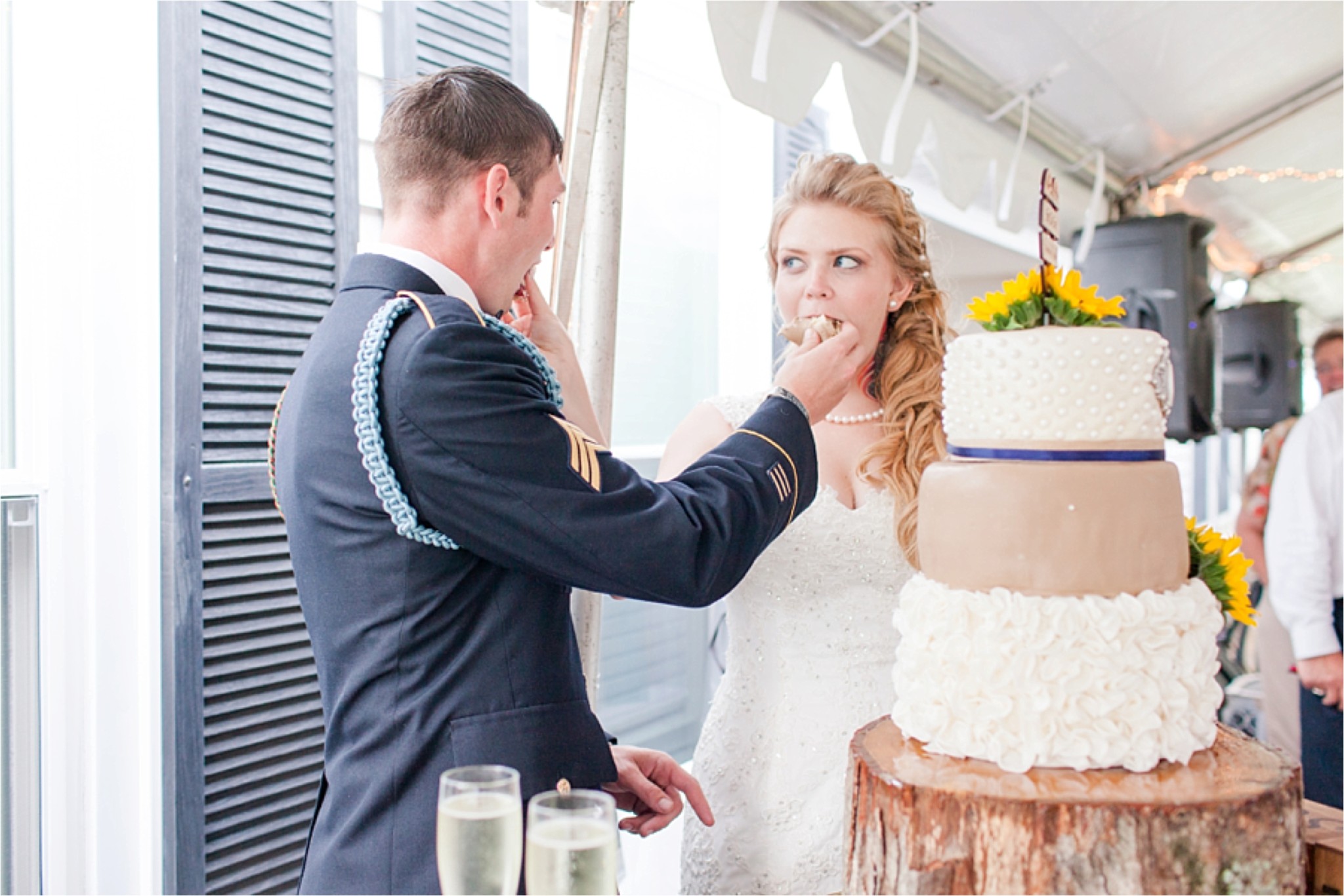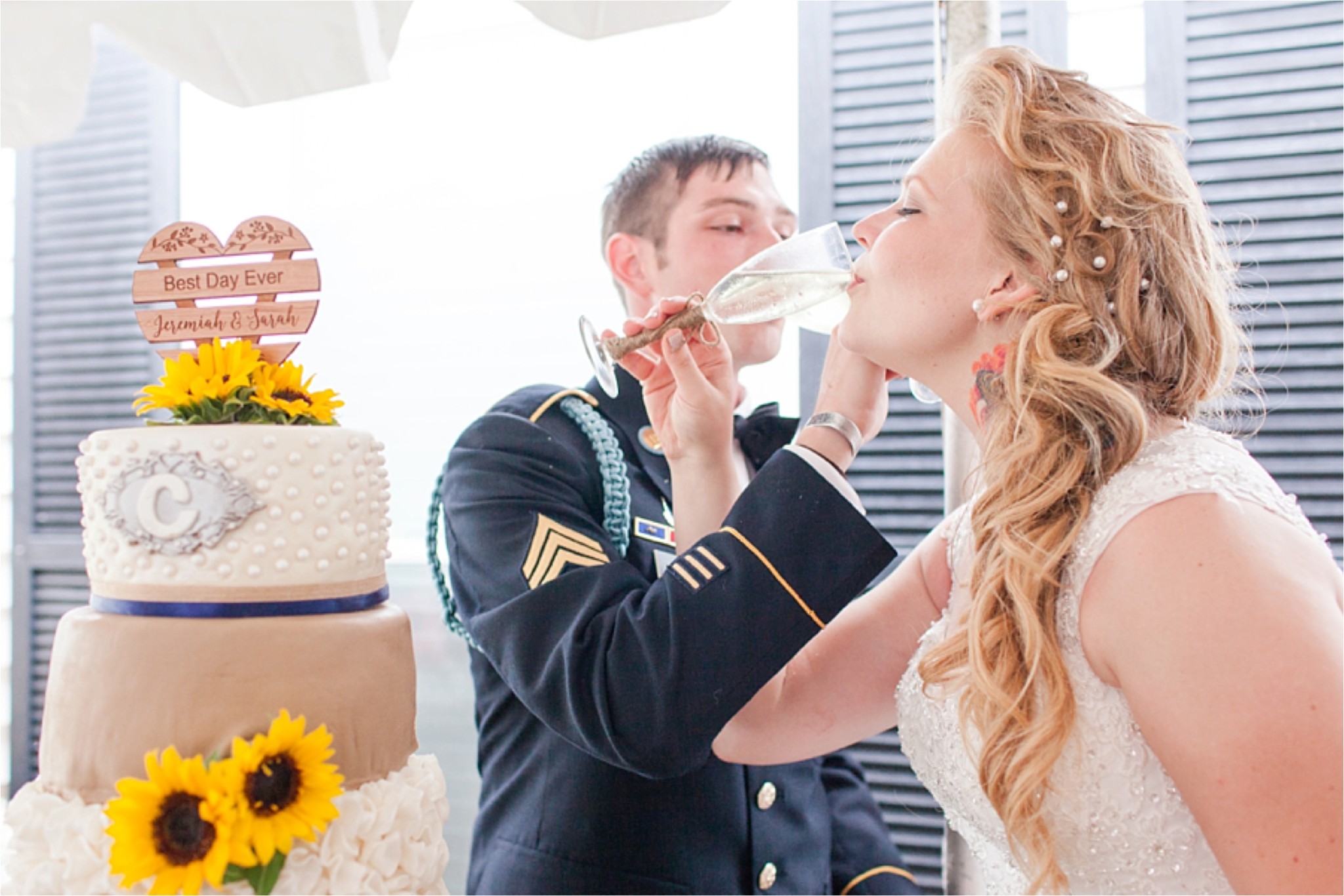 My most FAVORITE part of the evening: Bride + Groom Portraits!!!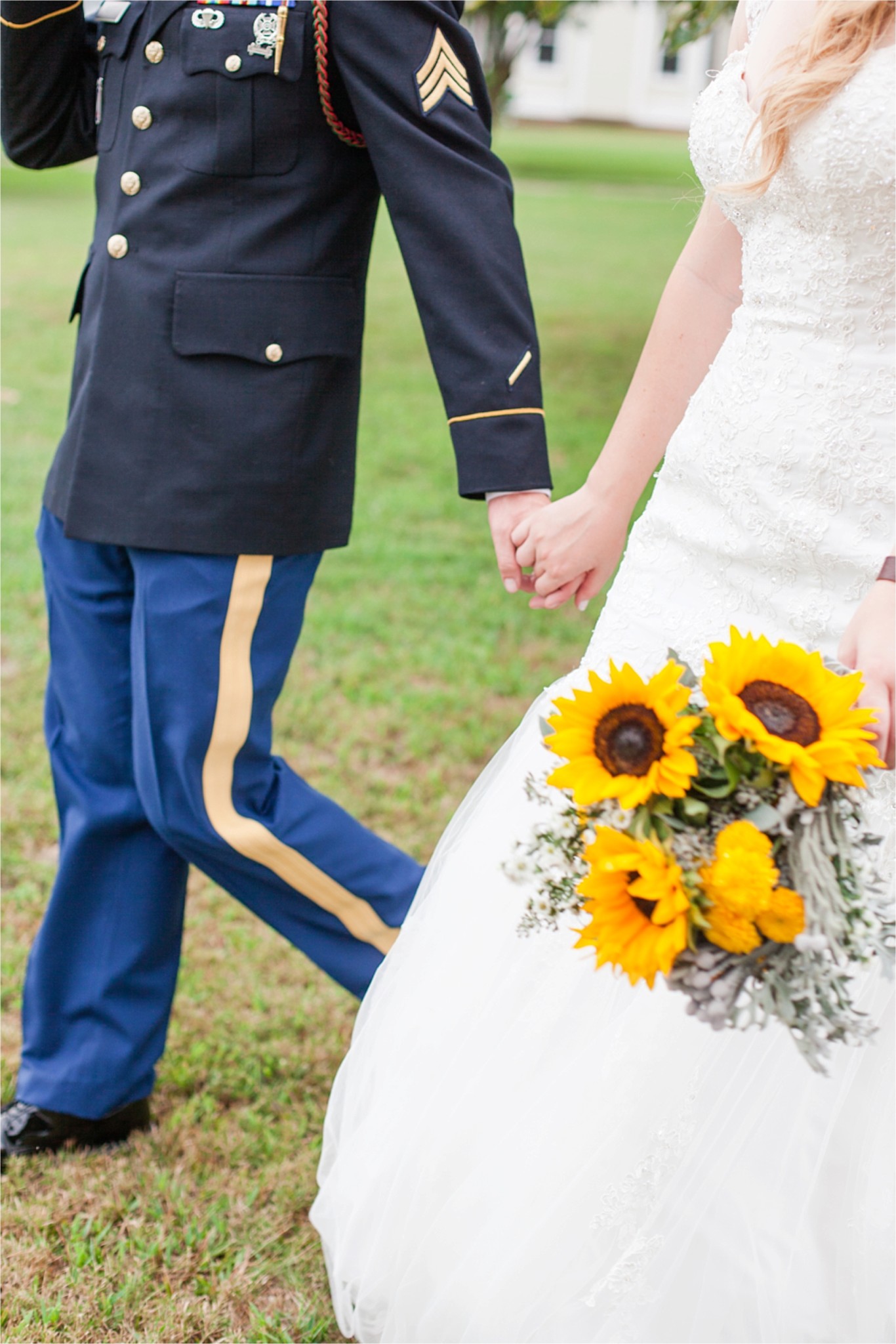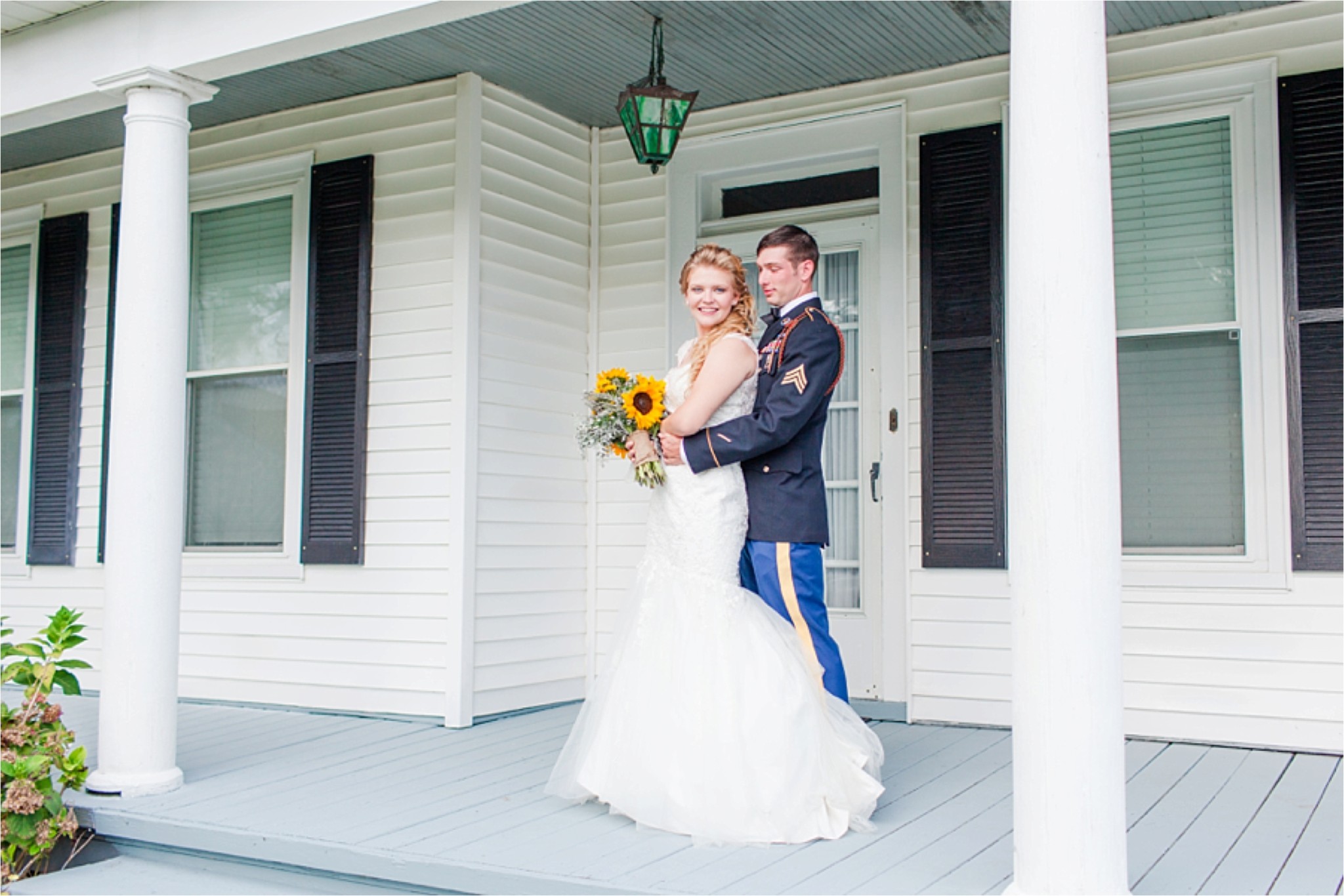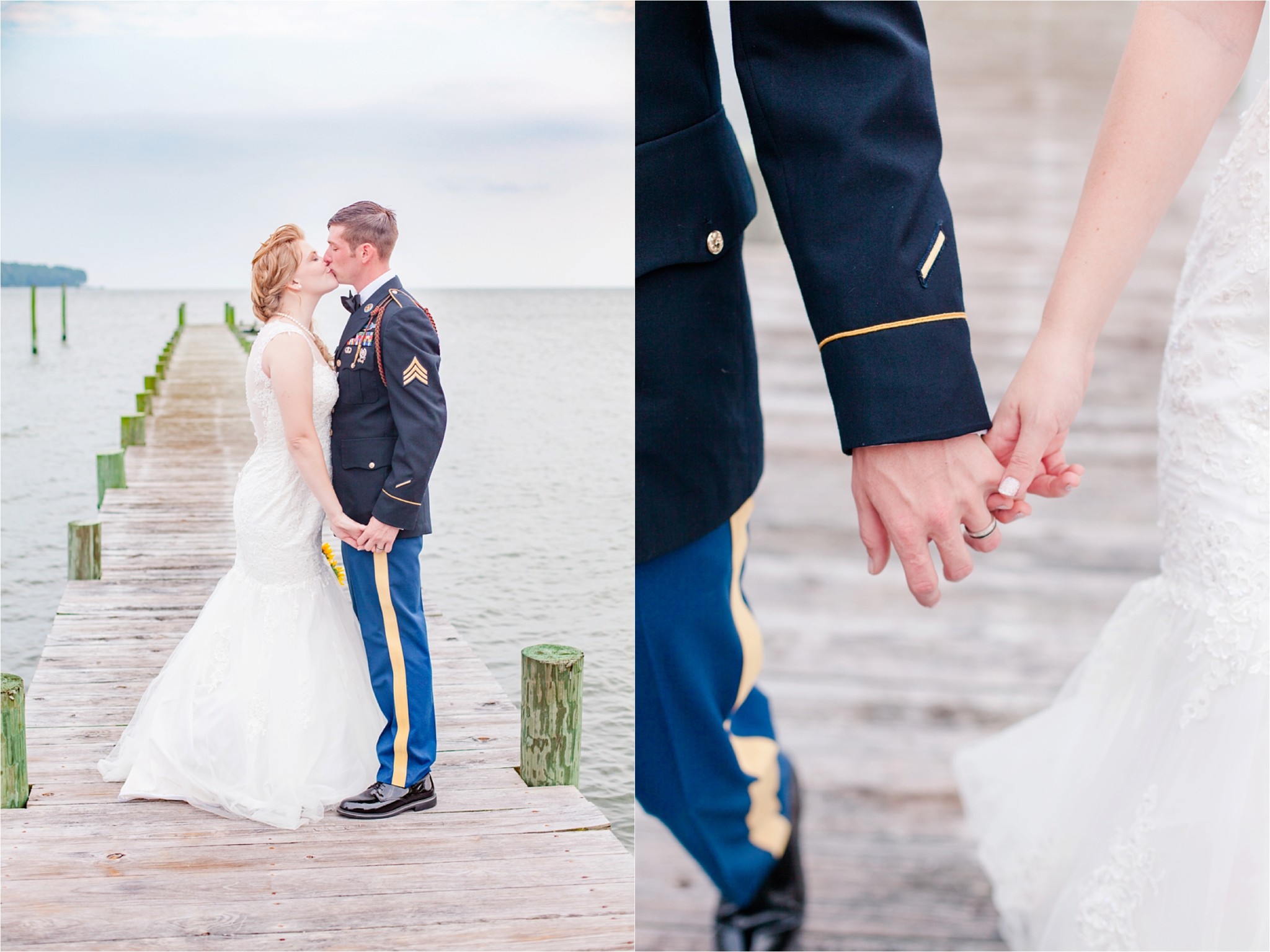 Be still my heart….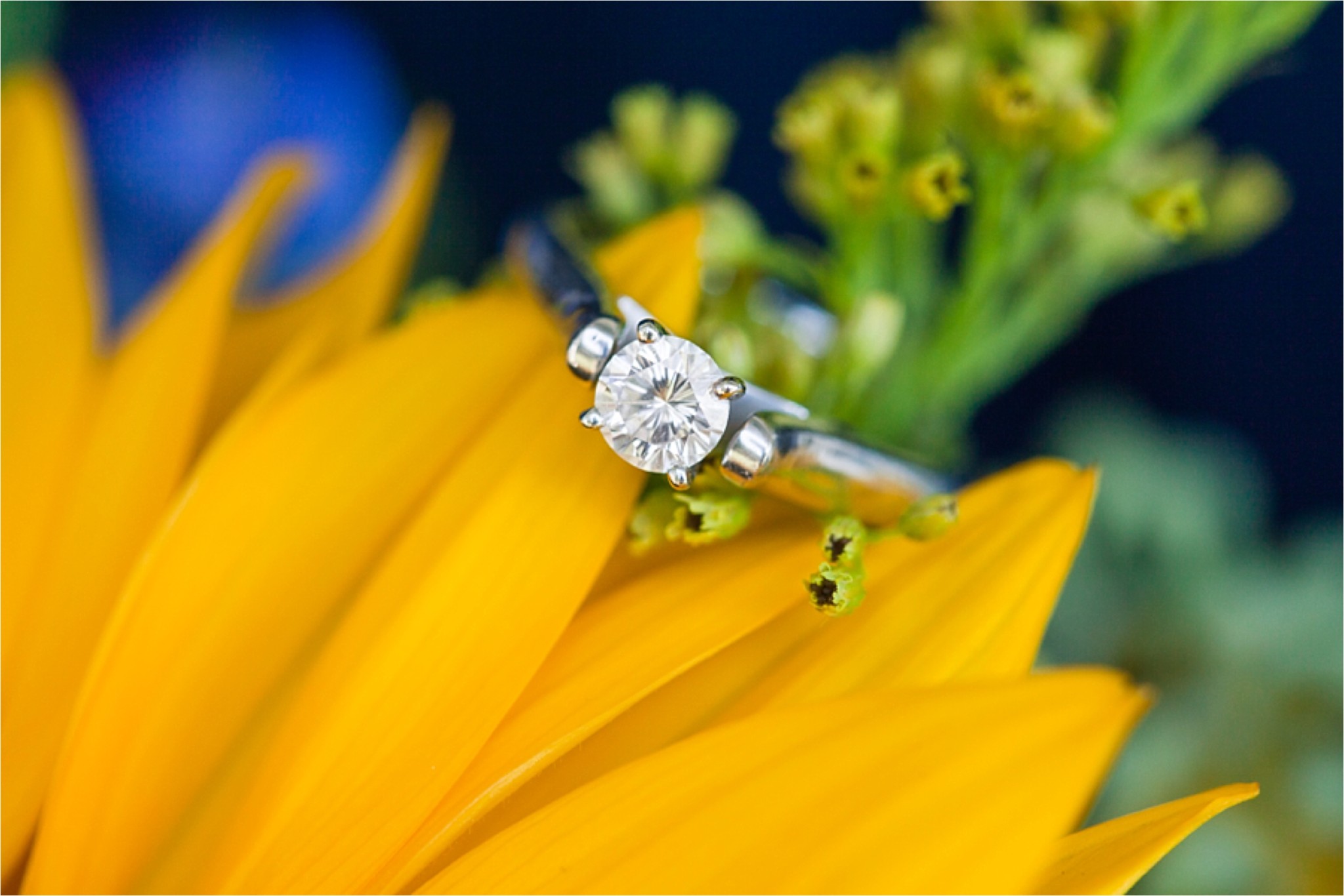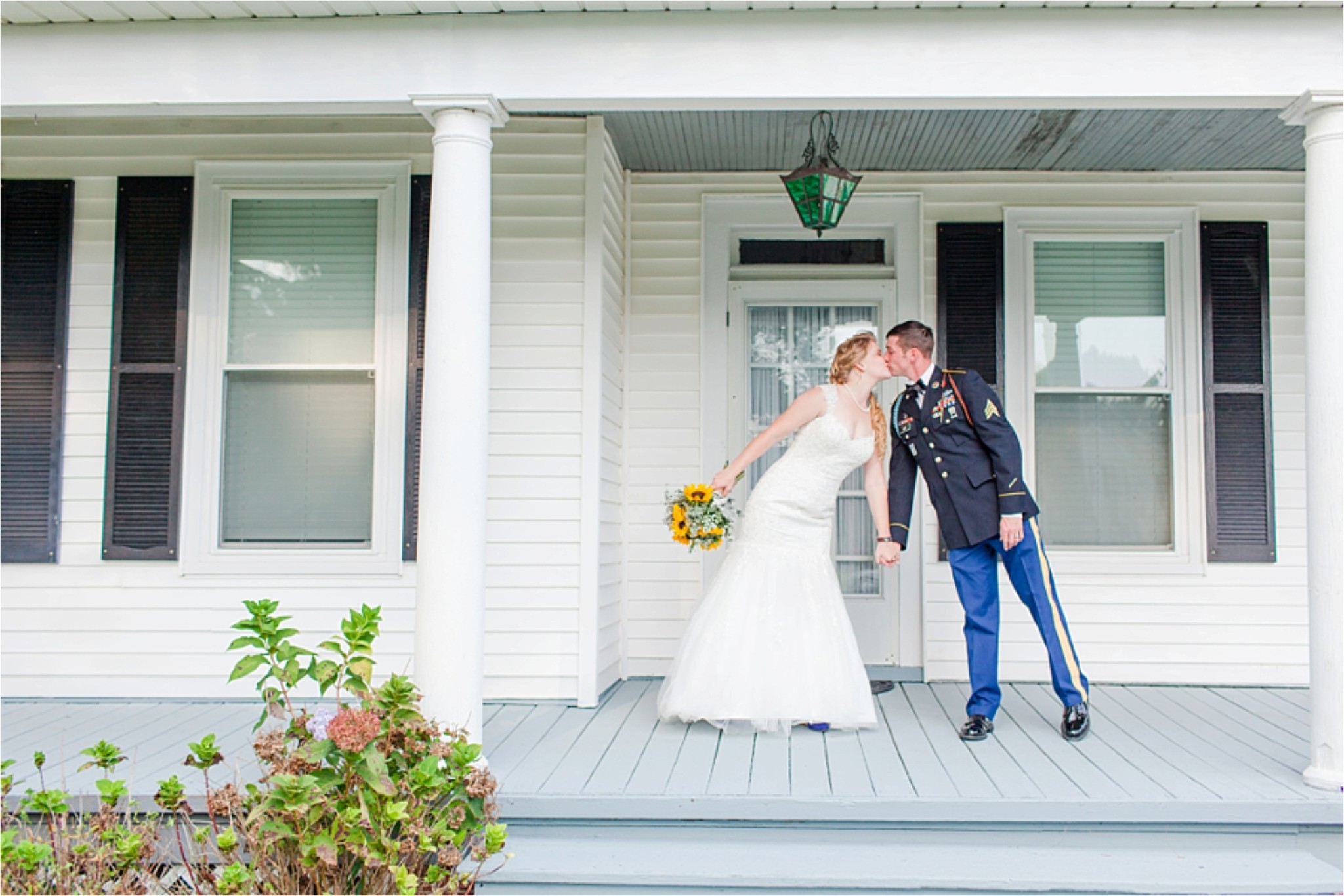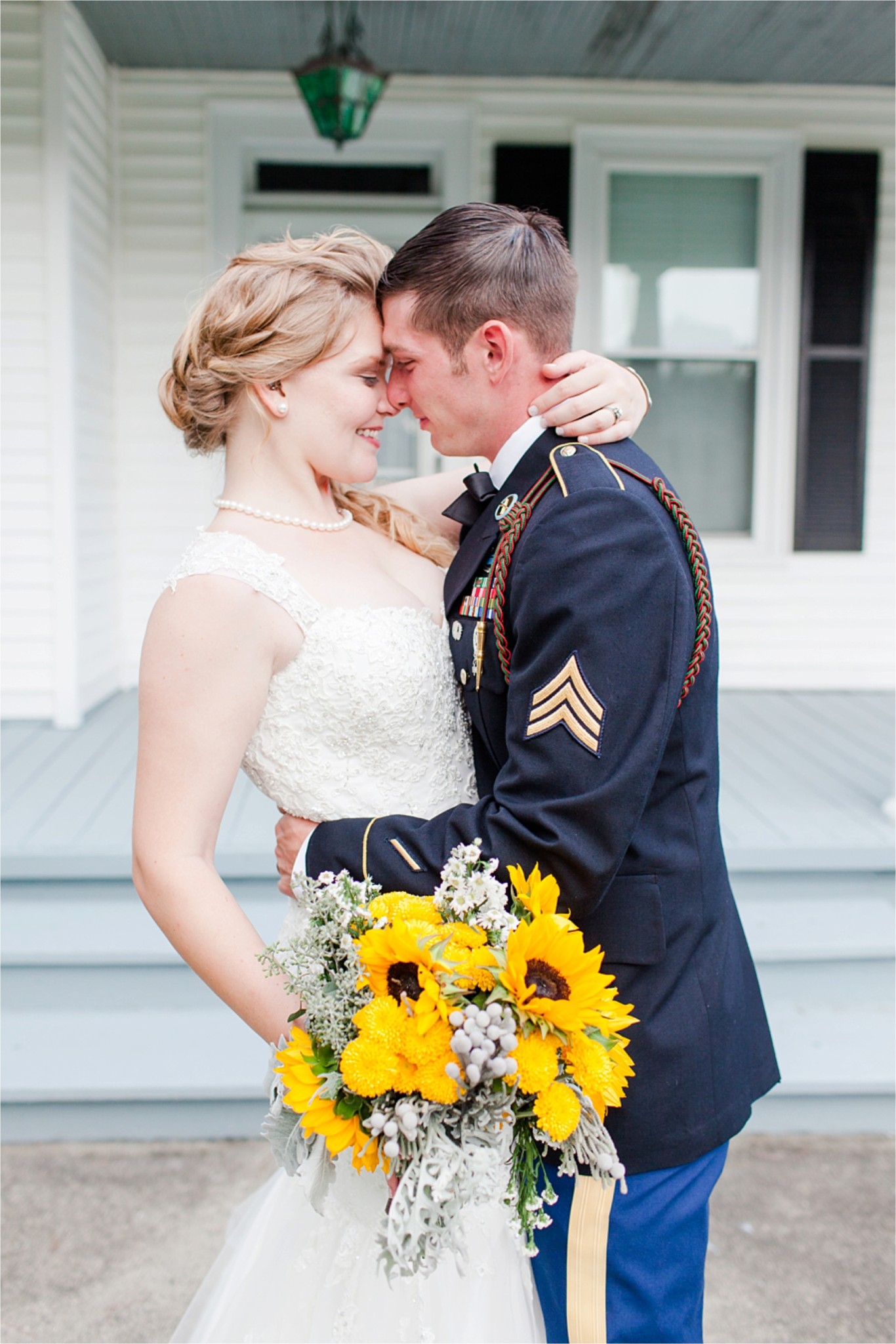 These two…. they're perfect!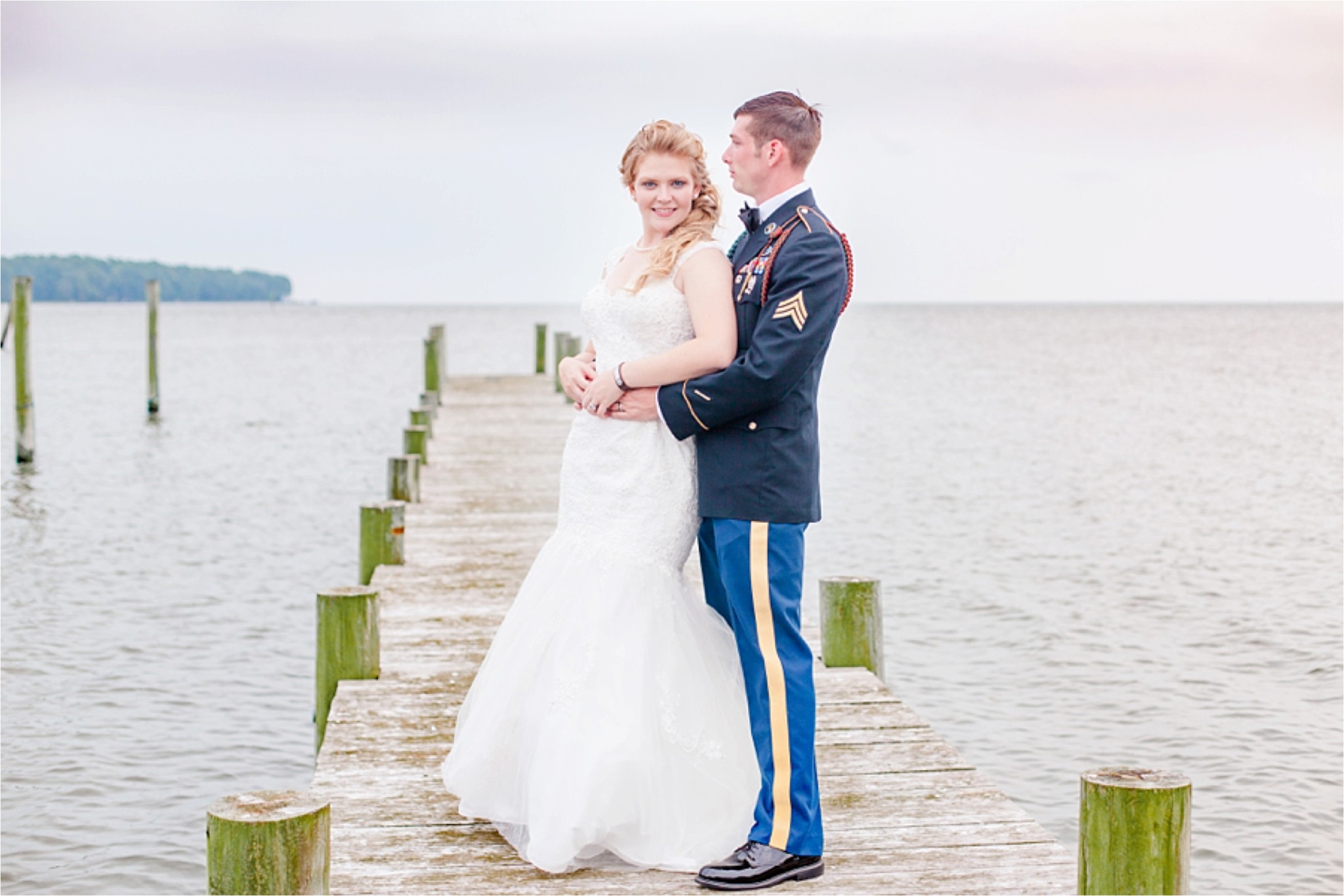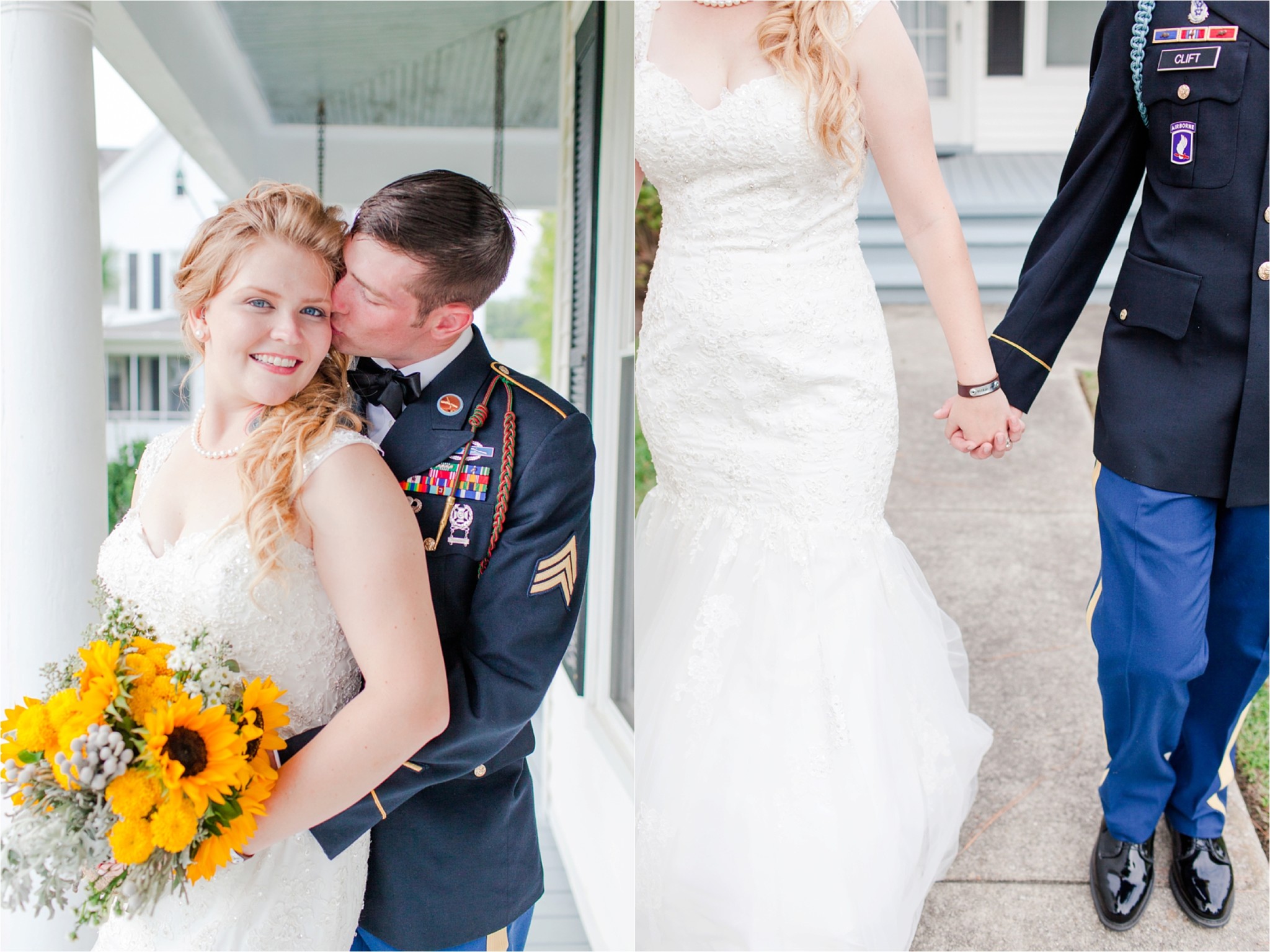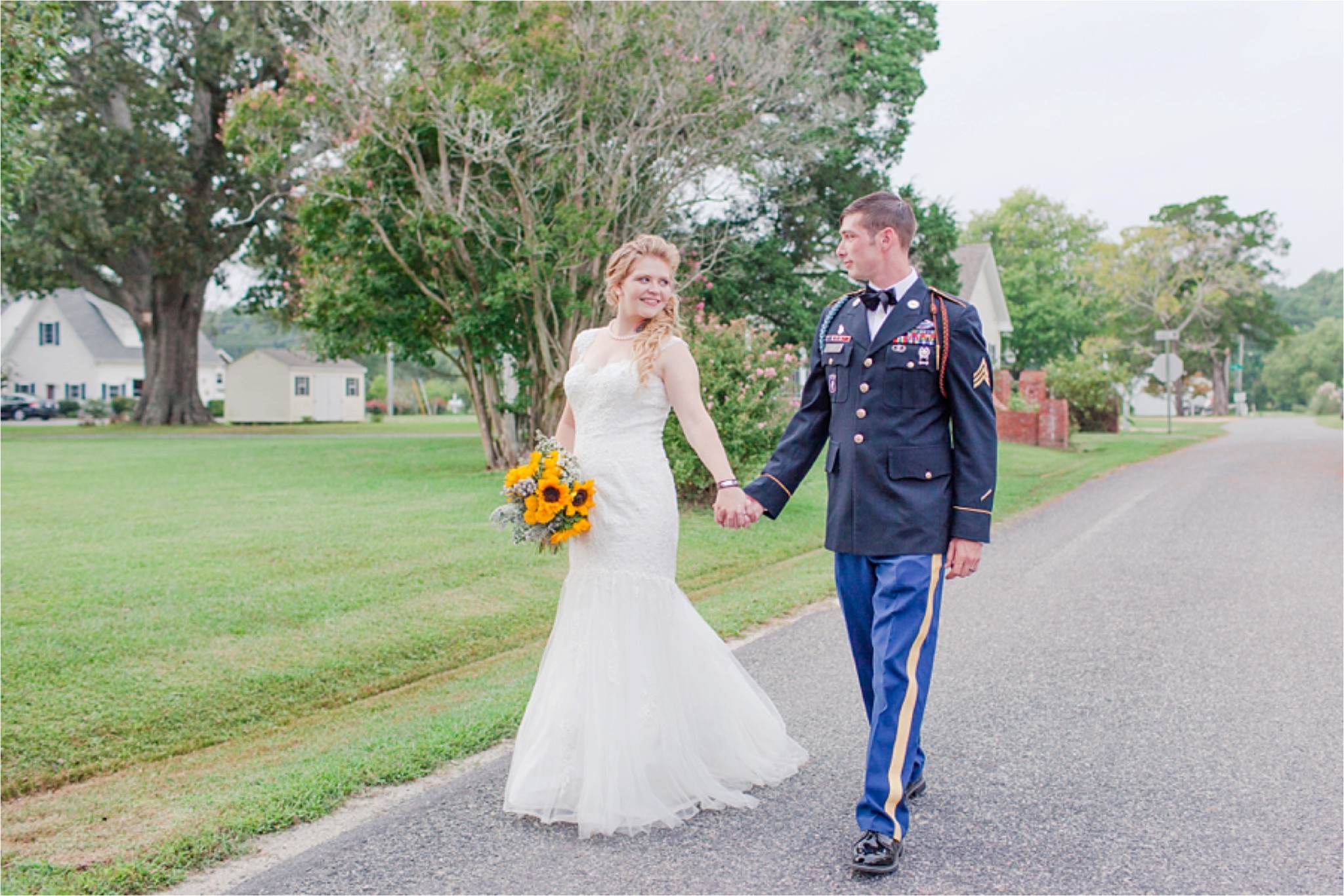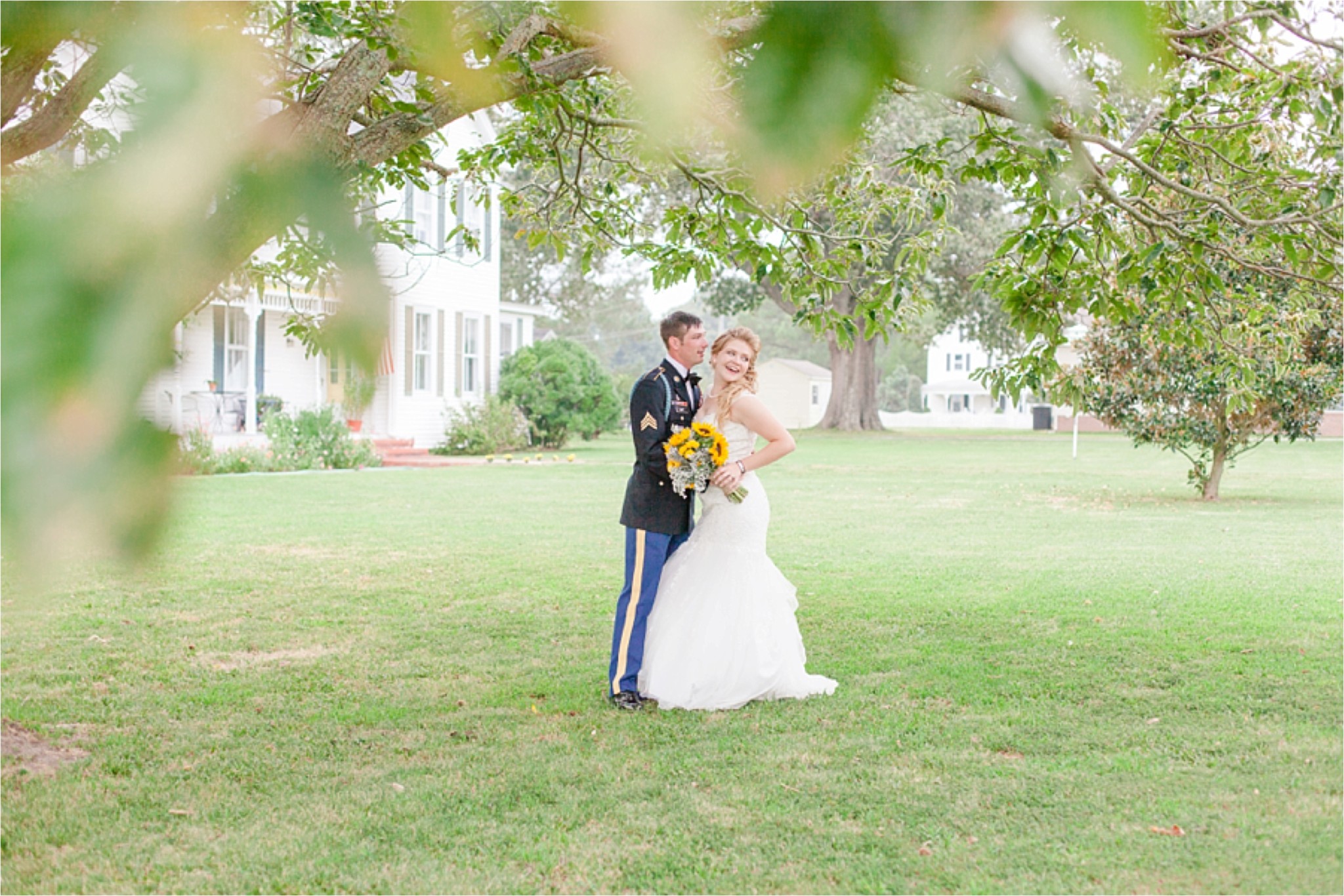 I just love how these two bring each other alive…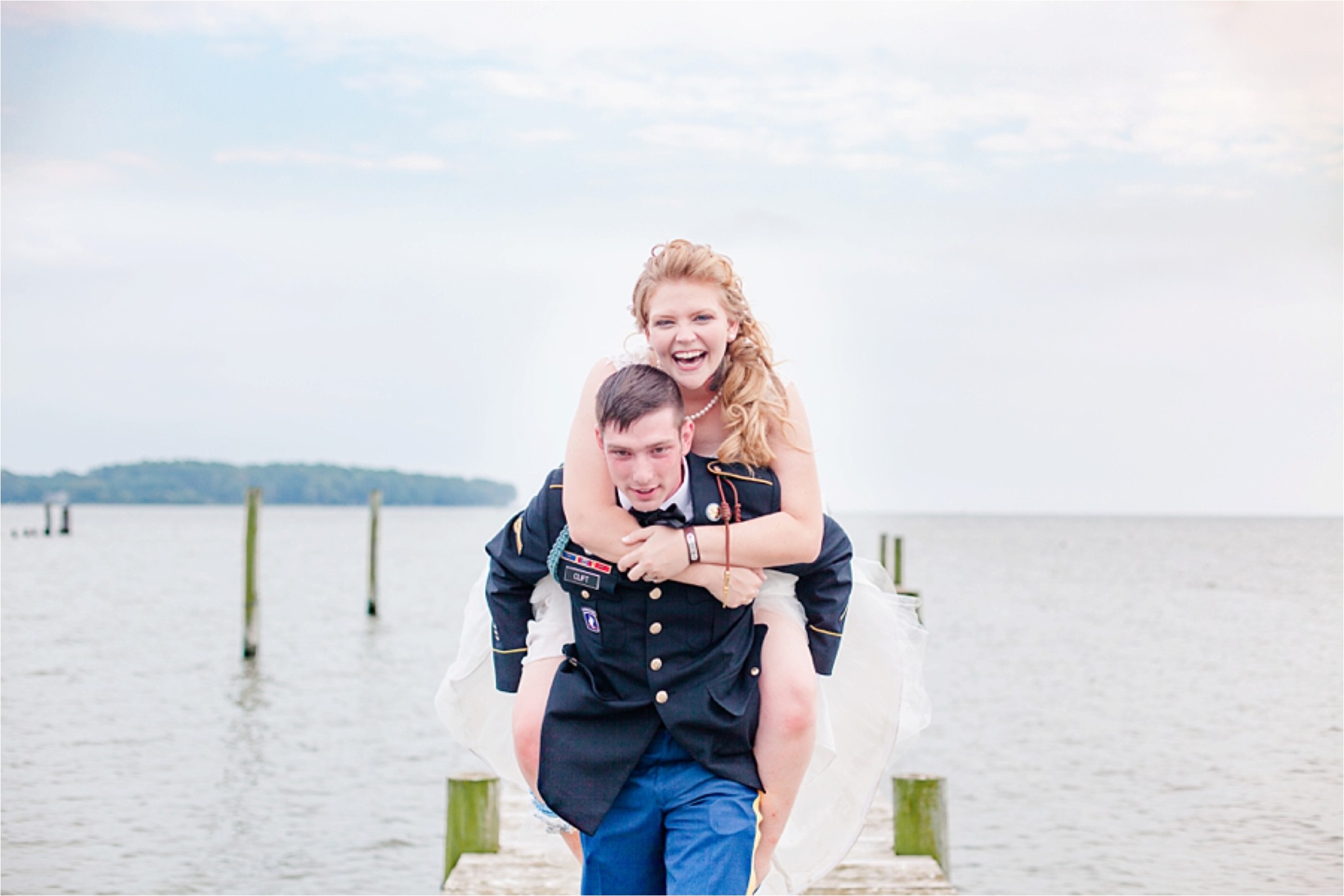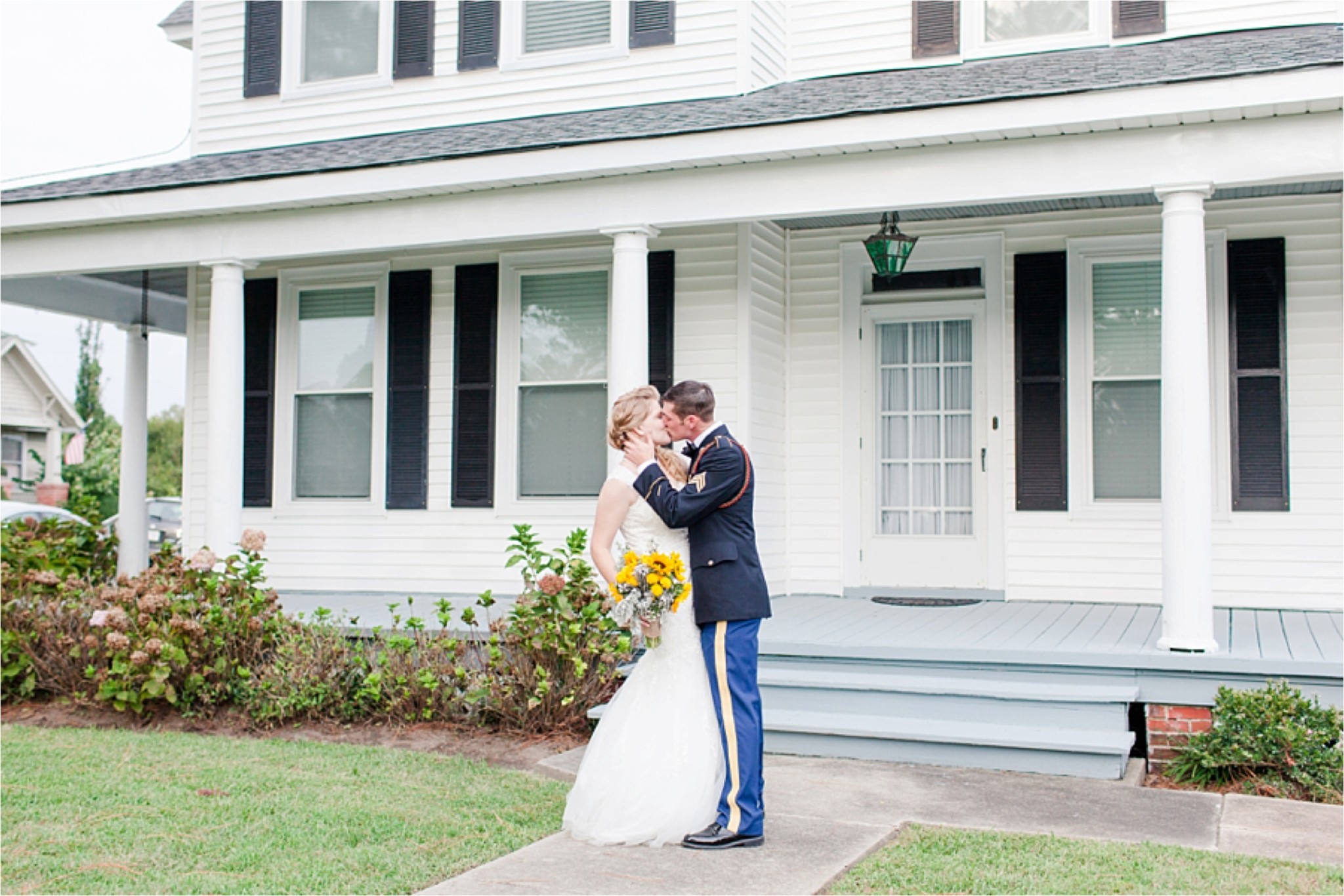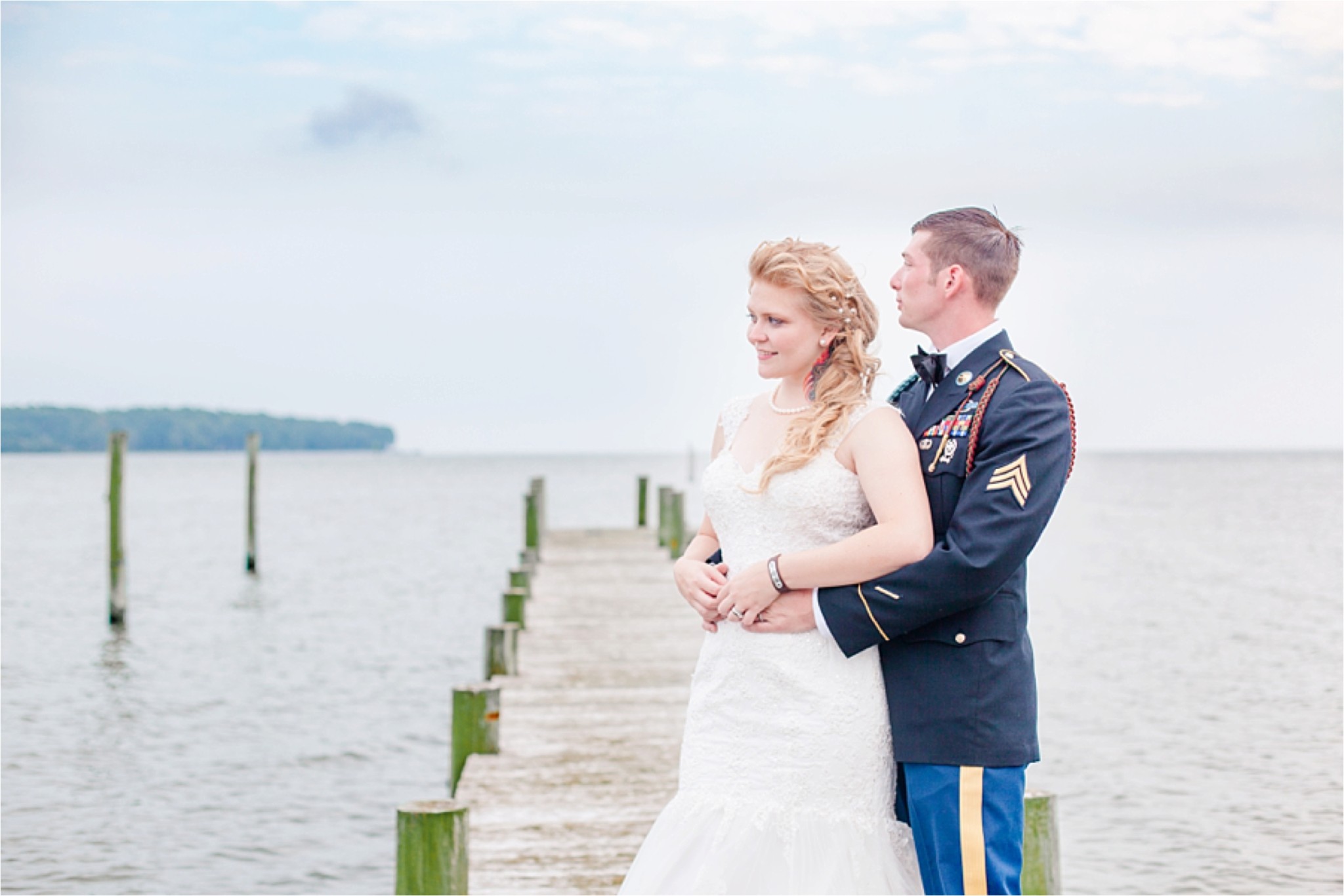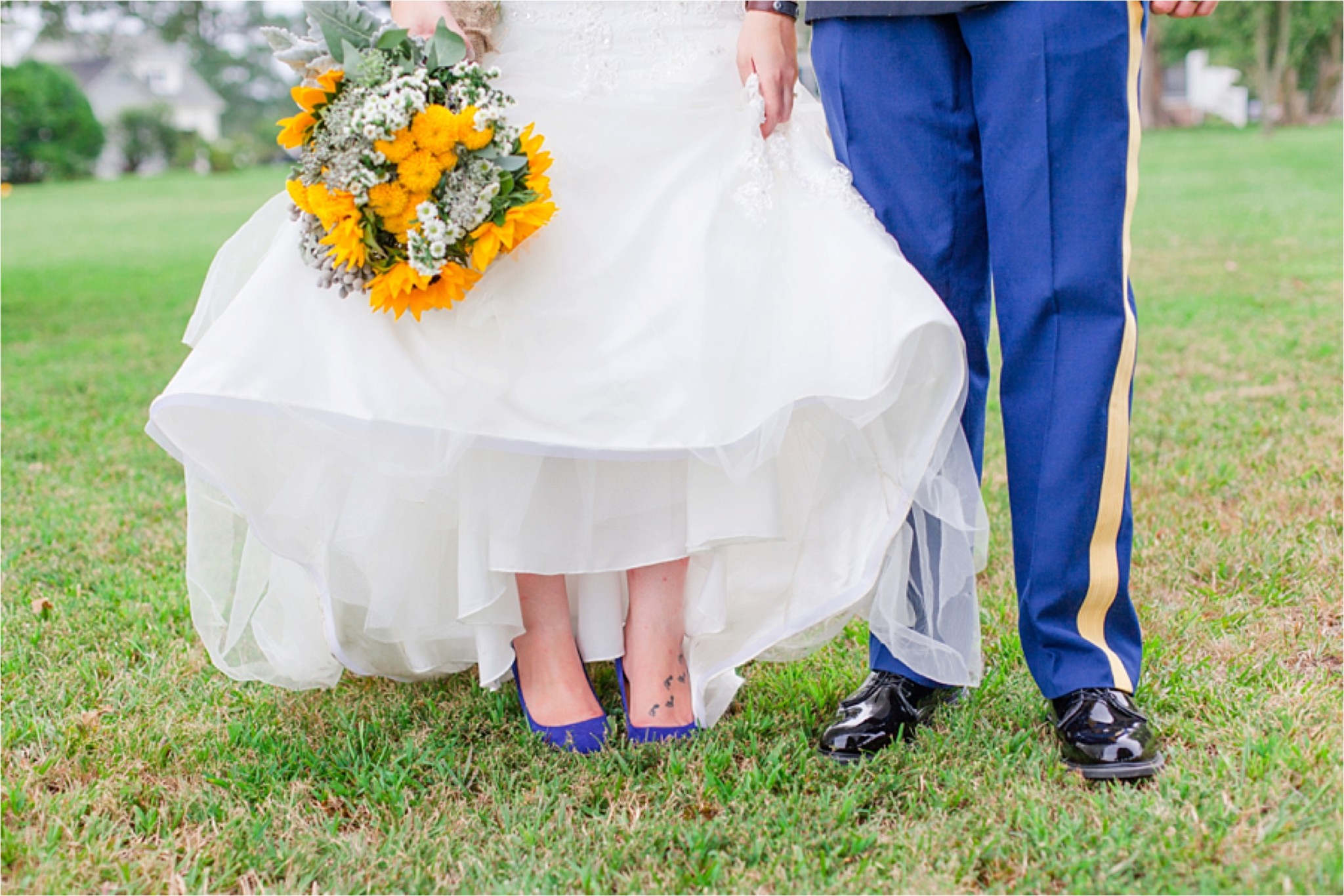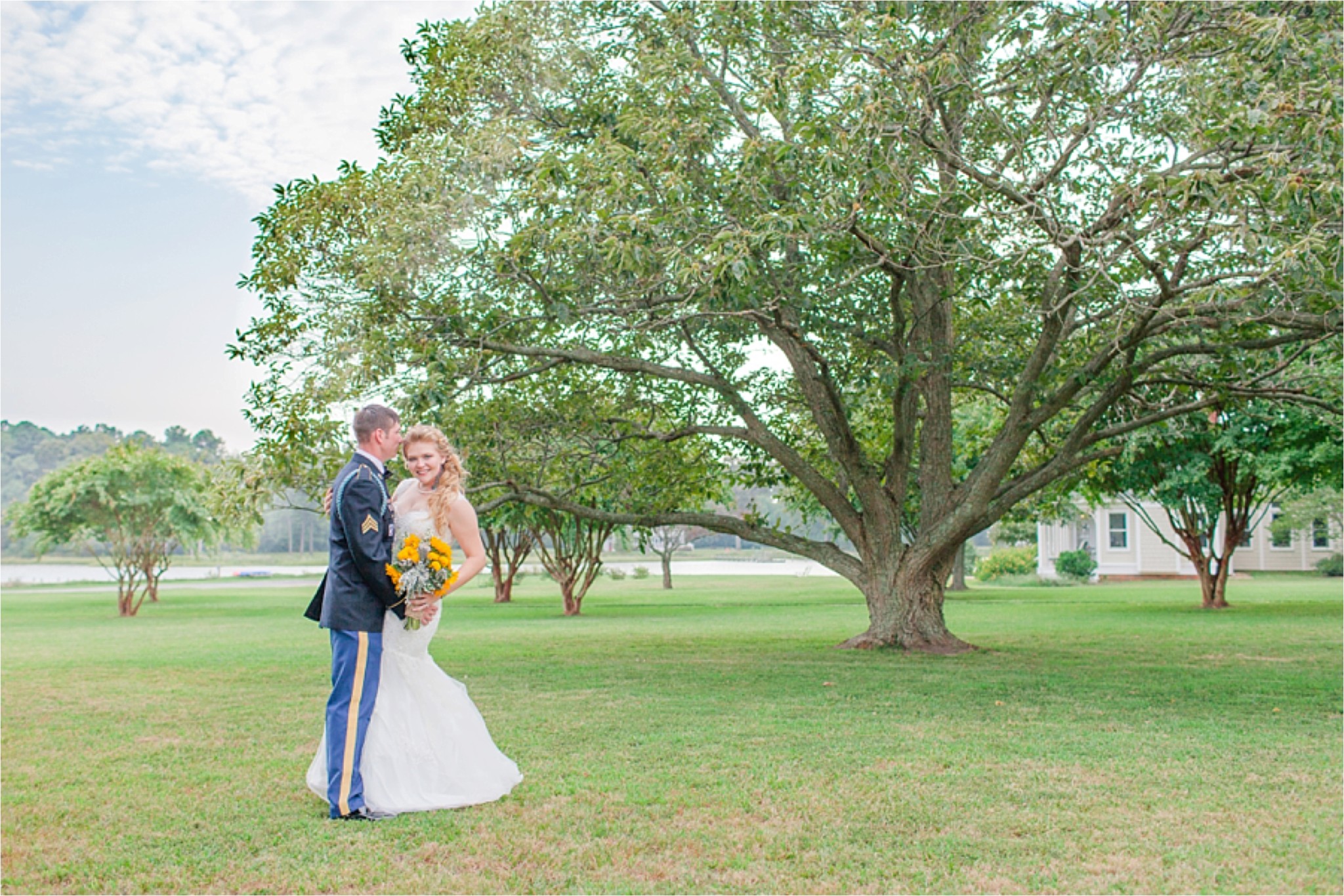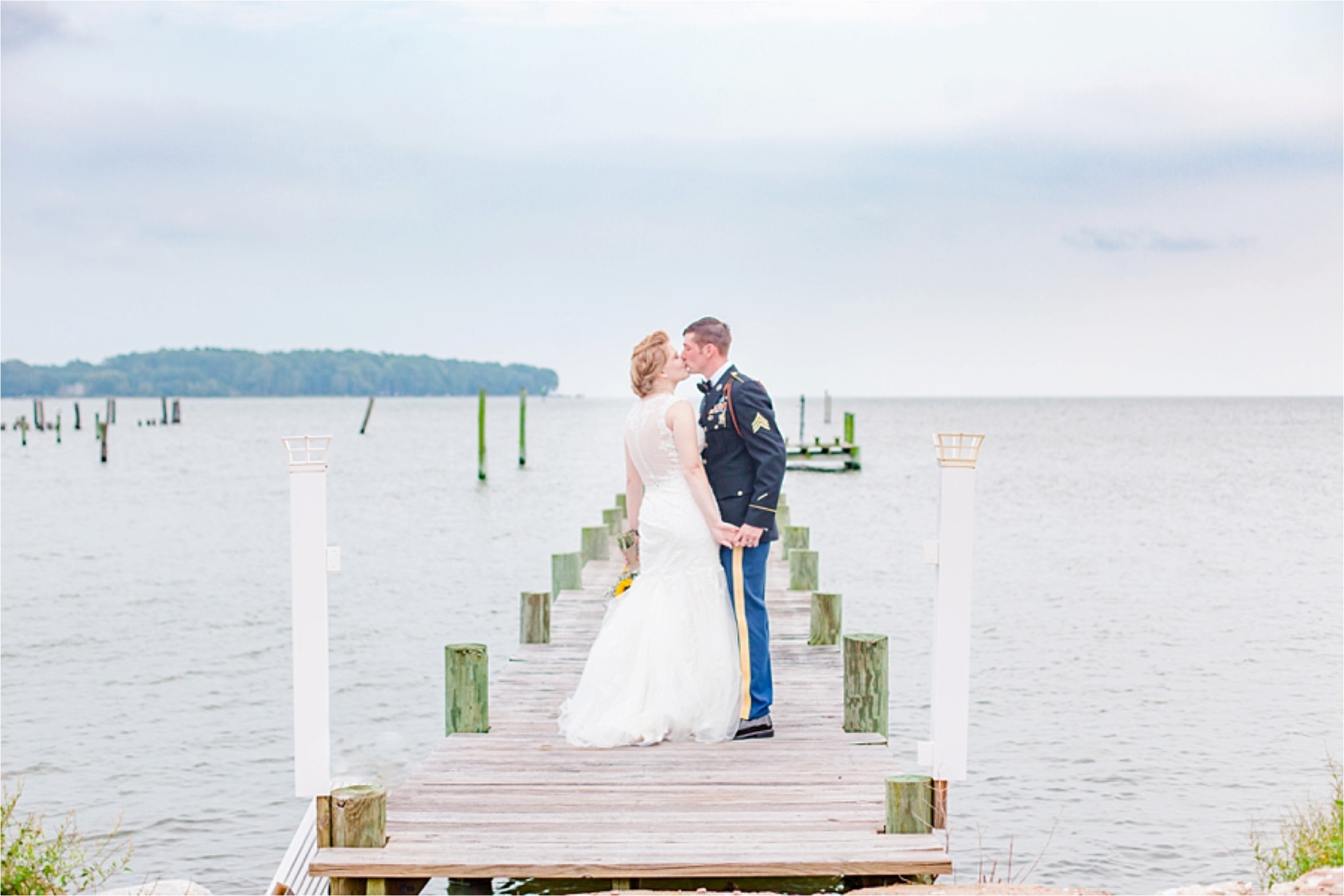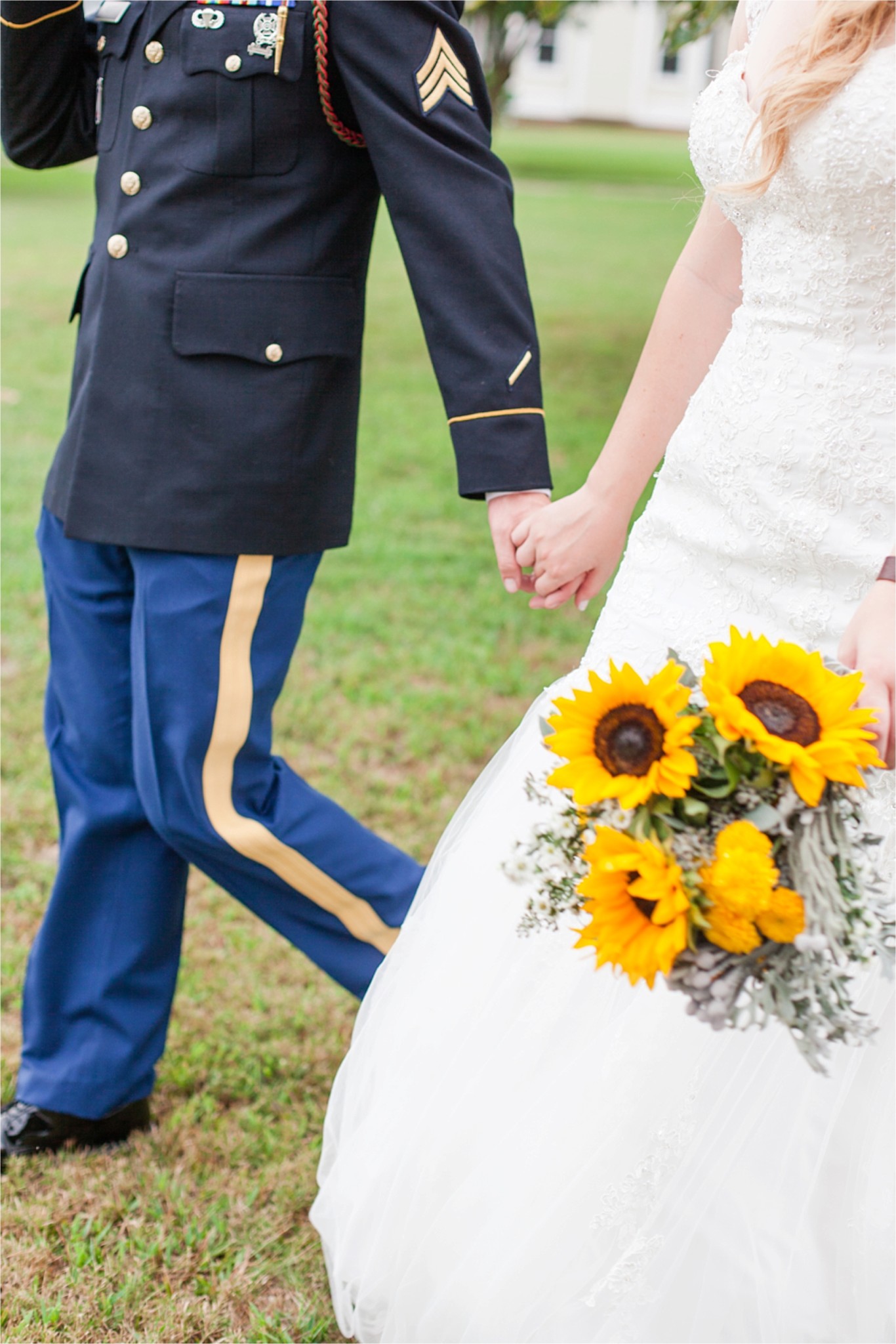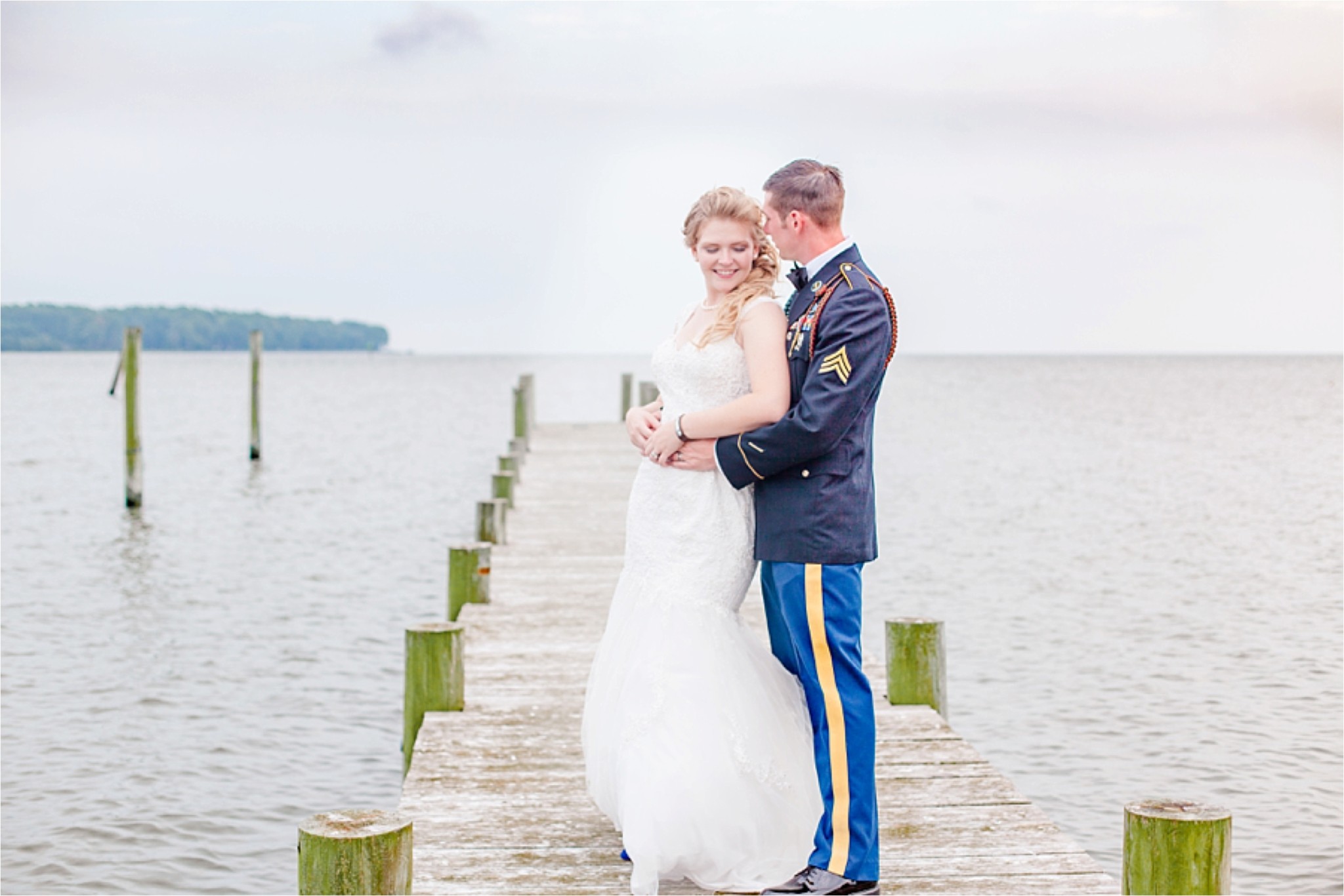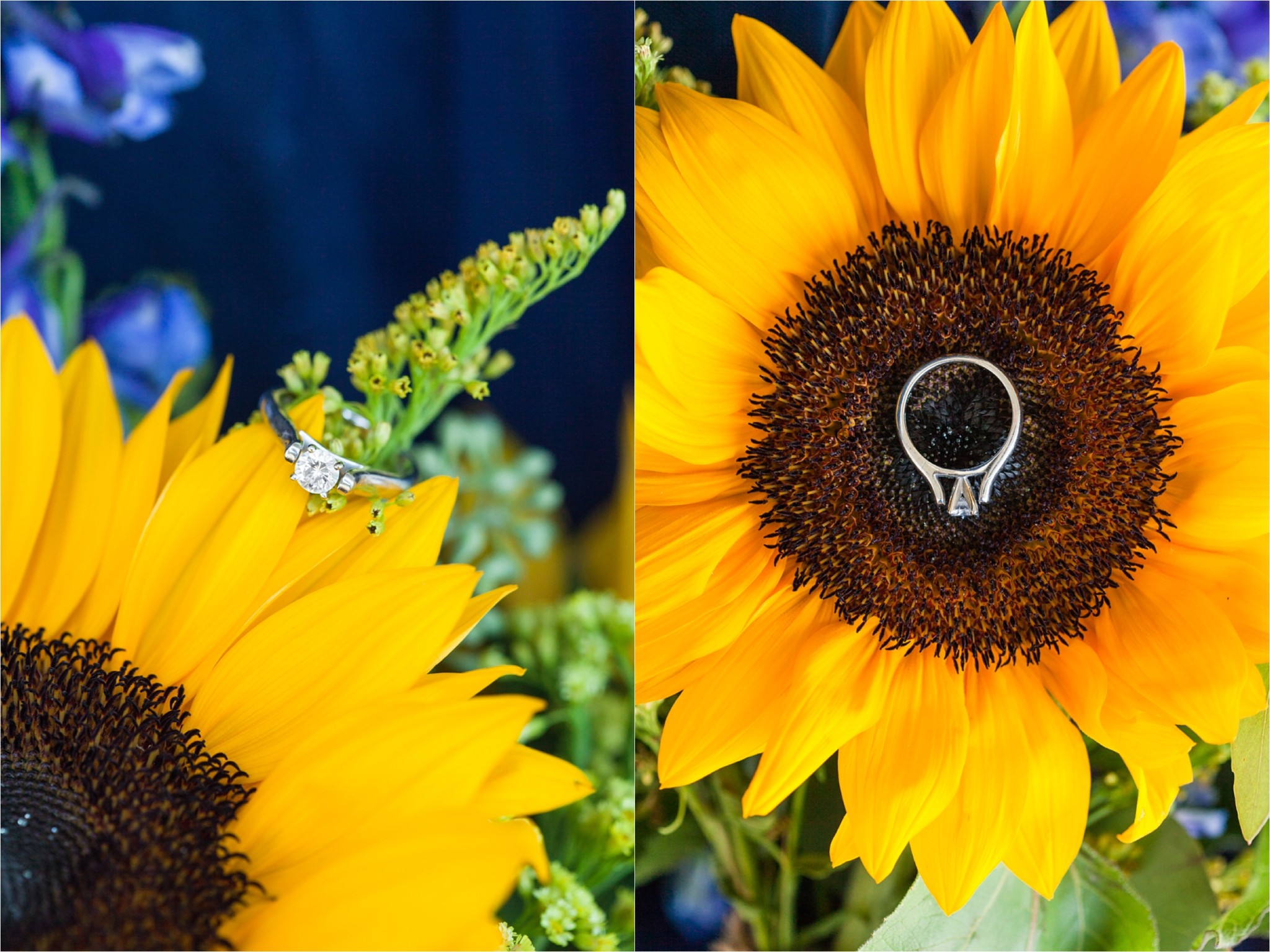 Love love love…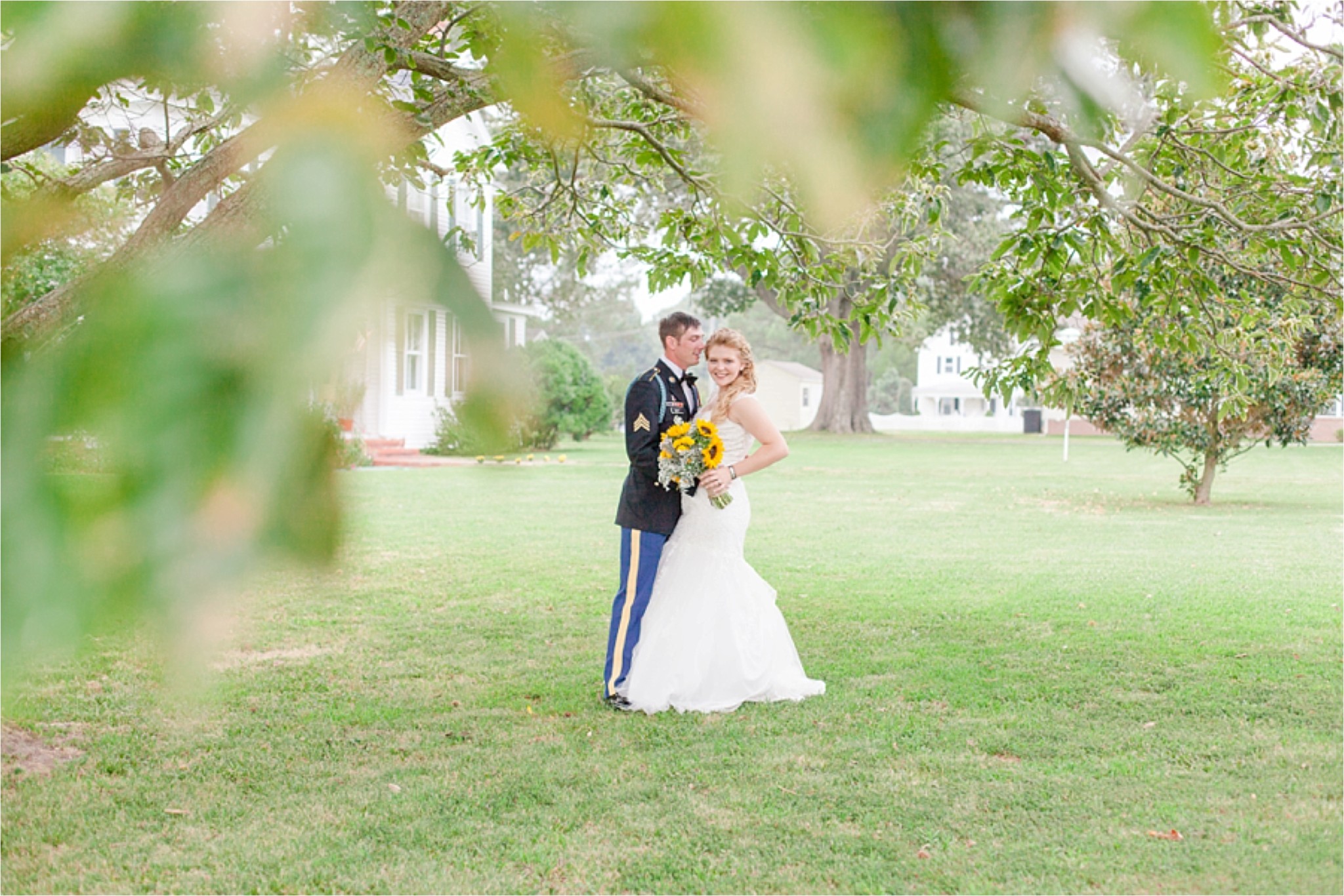 Happy 1st week of MARRIAGE to the Clifts!
xoxo
AnnaFilly
I had to add this sweet image!!  Can you guess who's who?!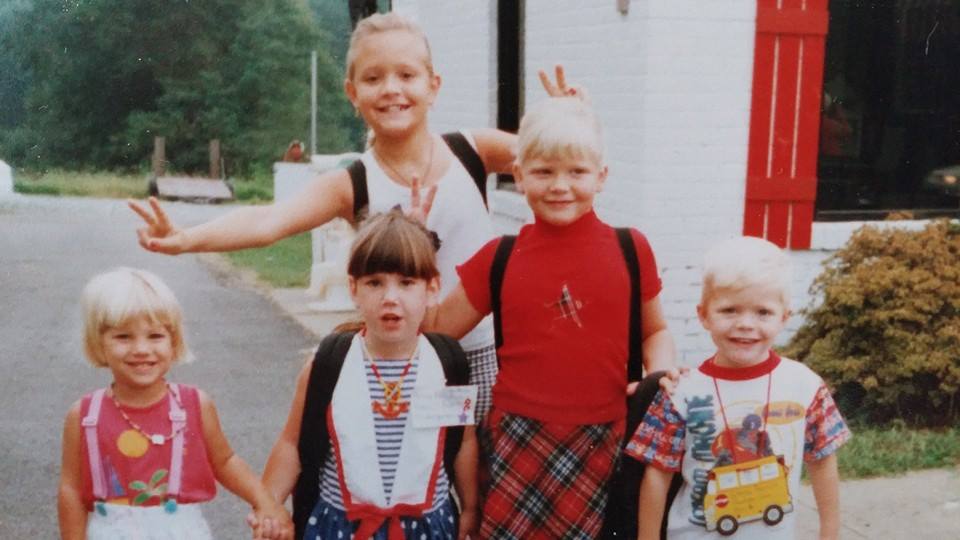 VENDORS
Dress : Mila's Bridal
Florist : Joy's Floral and Gift
Invitation Suites + Paperie : The Knot
Photography : Anna Filly Photography
Ceremony Venue : Bennett Bay House, Matthews County, Virginia
Reception Venue : Bennett Bay House, Matthews County, Virginia
Music : Gallatin Canyon
Cake : Debbie Bennett
Catering : Q's BBQ
Bridesmaid Dresses : David's Bridal
Groomsmen Attire : Burlington