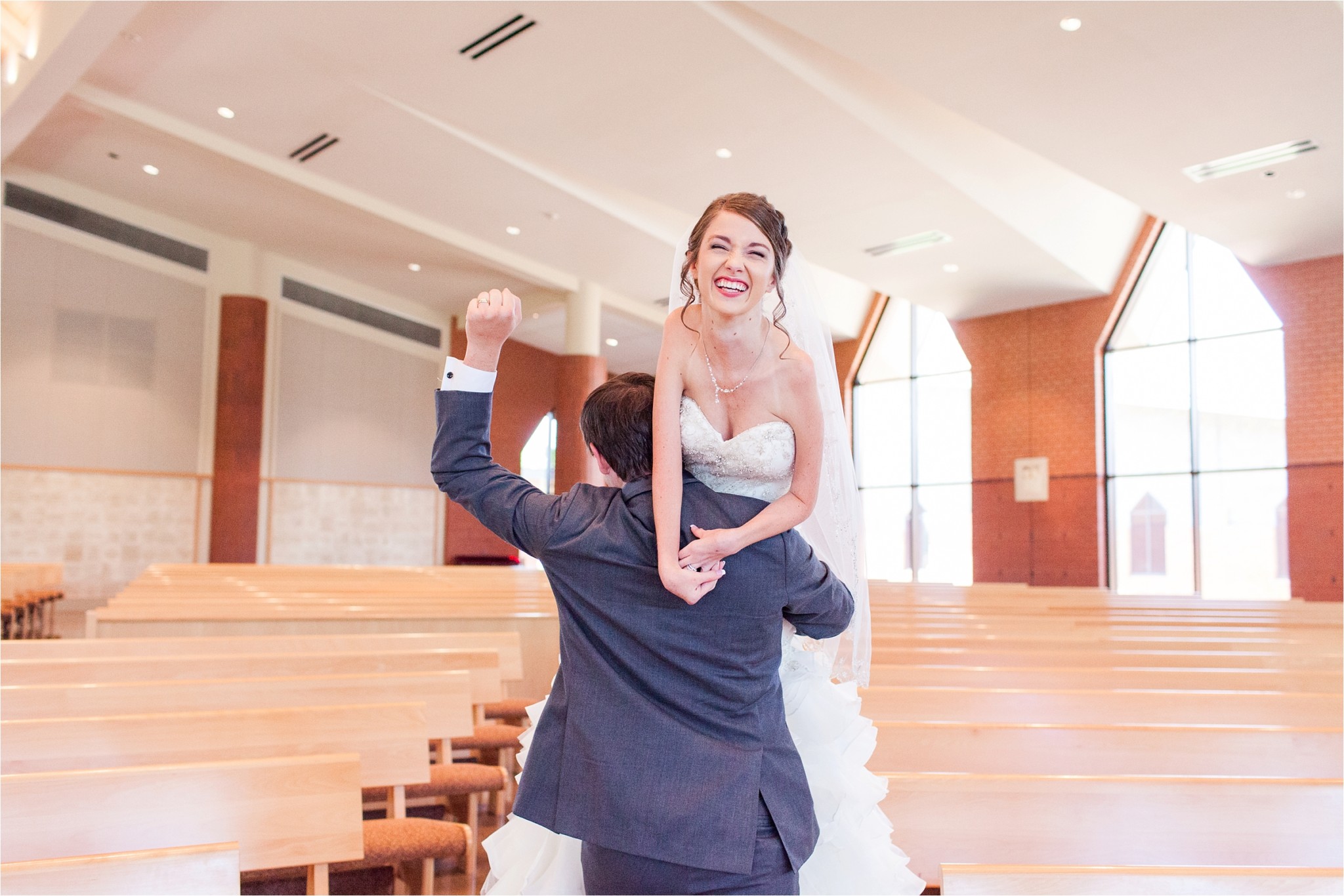 Diane gets this  adorable, crinkly nosed giggle when she laughs.  Her eyes sparkle, and her face lights up- especially when Derek is in the room.  He has this ability to make her laugh like no one else does.  His tenderness, and charm are what made Diane fall for him.  But, it was his selflessness and quiet humor that keeps her falling in love with him every day.  He doesn't just take care of her, he enriches her life, and that my friends, is the most beautiful thing.
Diane + Derek got married in a beautiful Catholic Church on a warm day in August.  Each detail of their day was perfectly planned, and coordinated to tell the love story that Diane + Derek started.  It was magnificent!  From Diane's most stunning dress (which I just LOVED photographing at her Bridal Session!), to beautiful paper products hand crafted by the ever talented Grace and Serendipity Paperie to the wonderful people that celebrated, the day was one to remember!!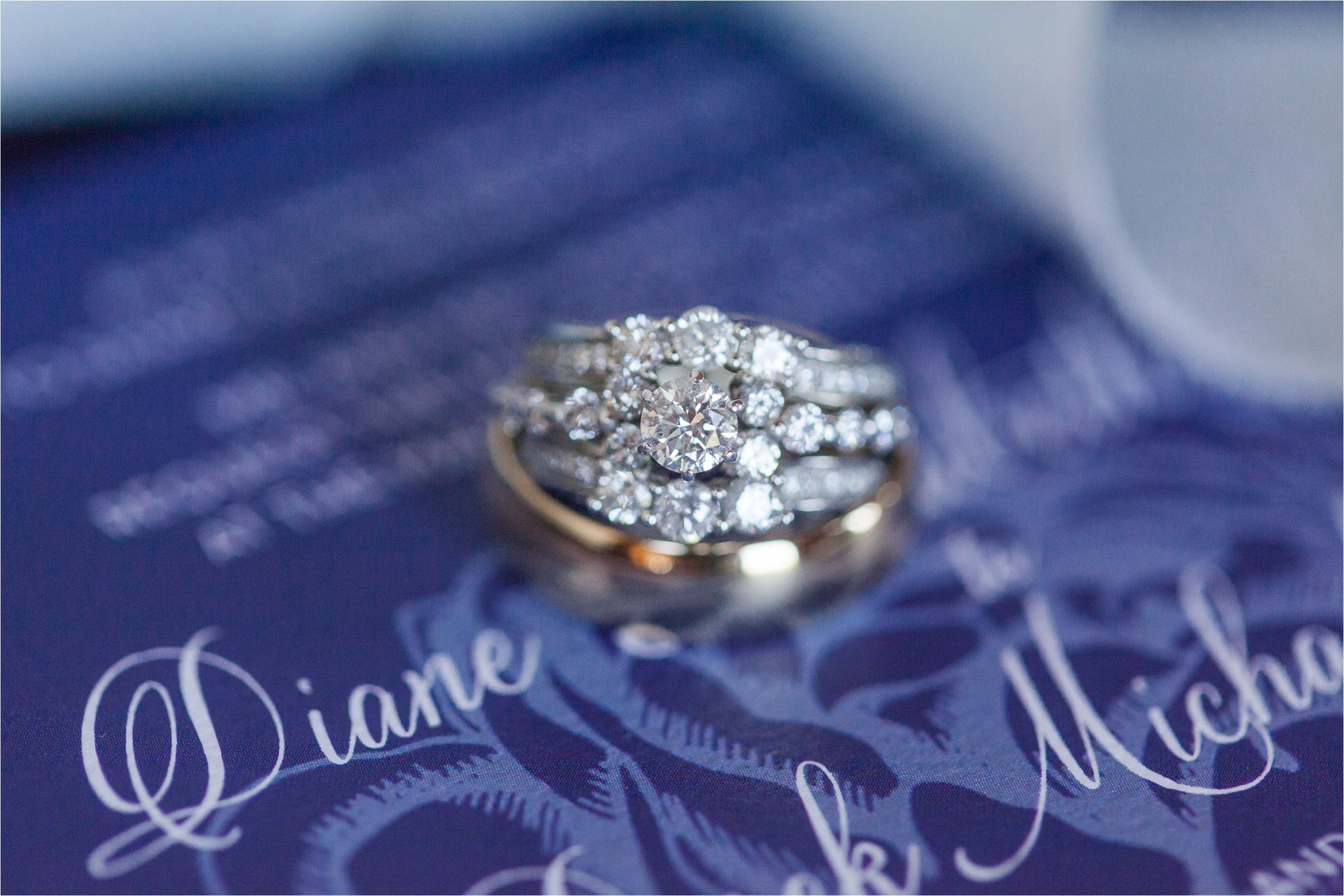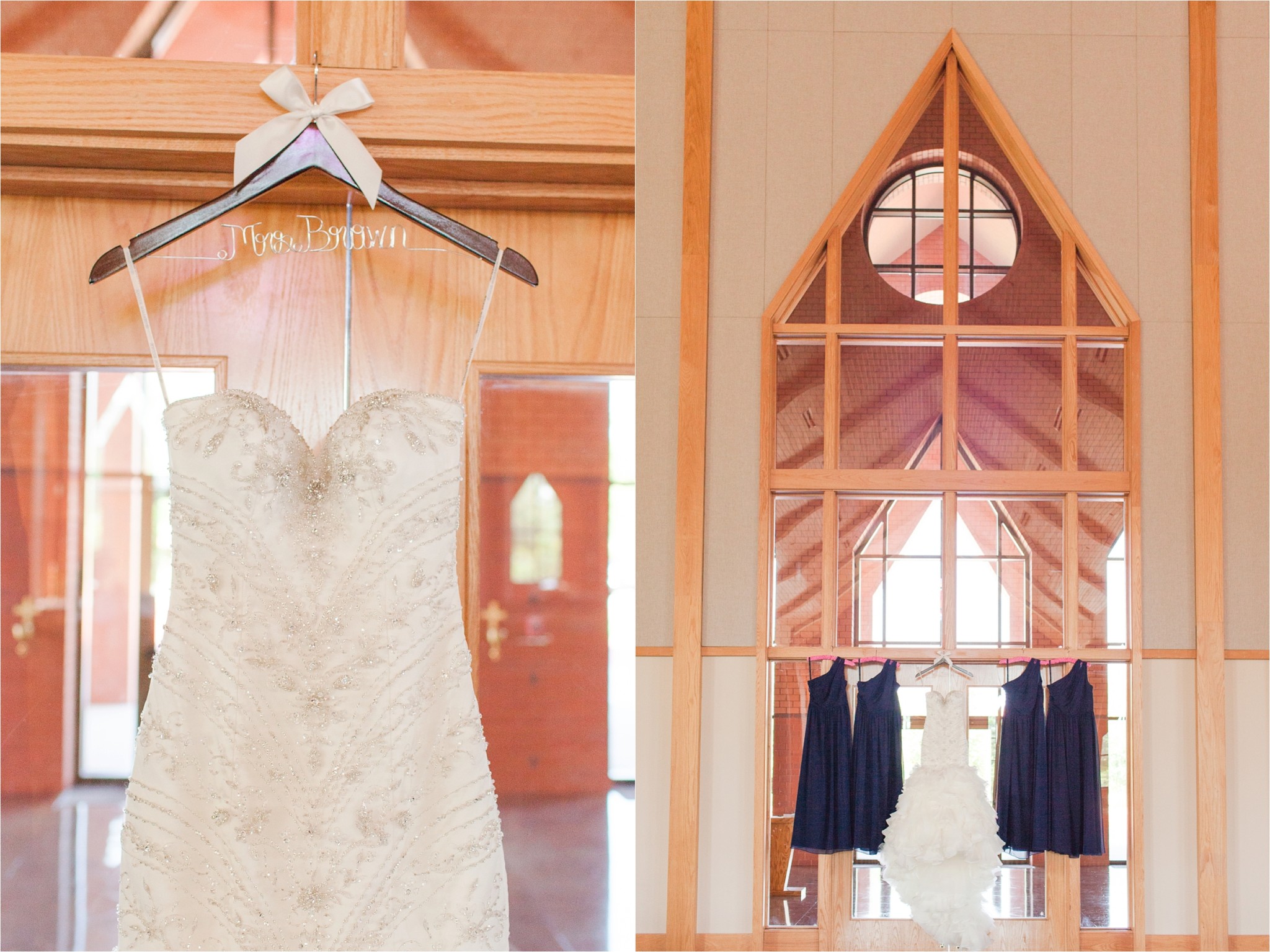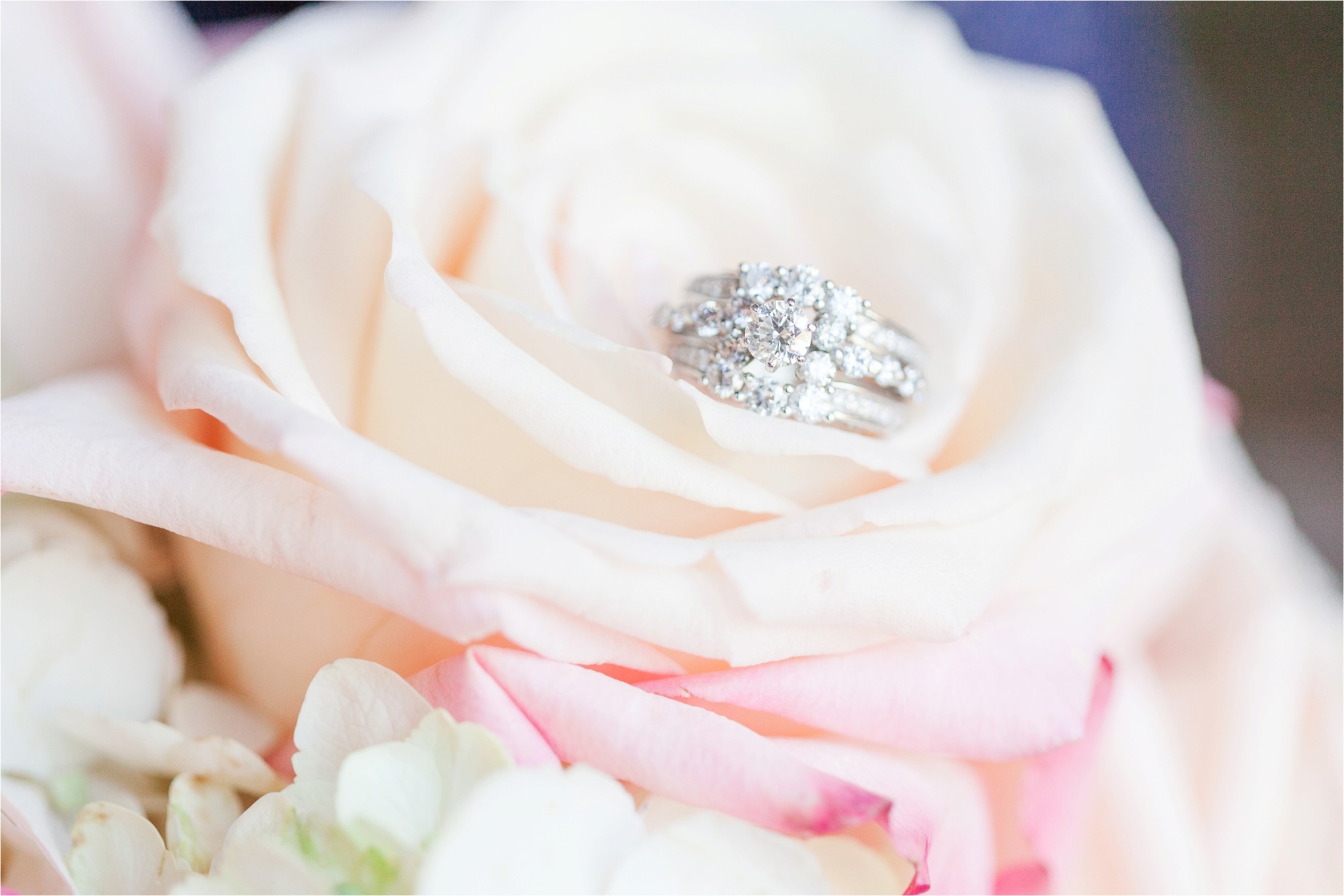 So many pretty little details….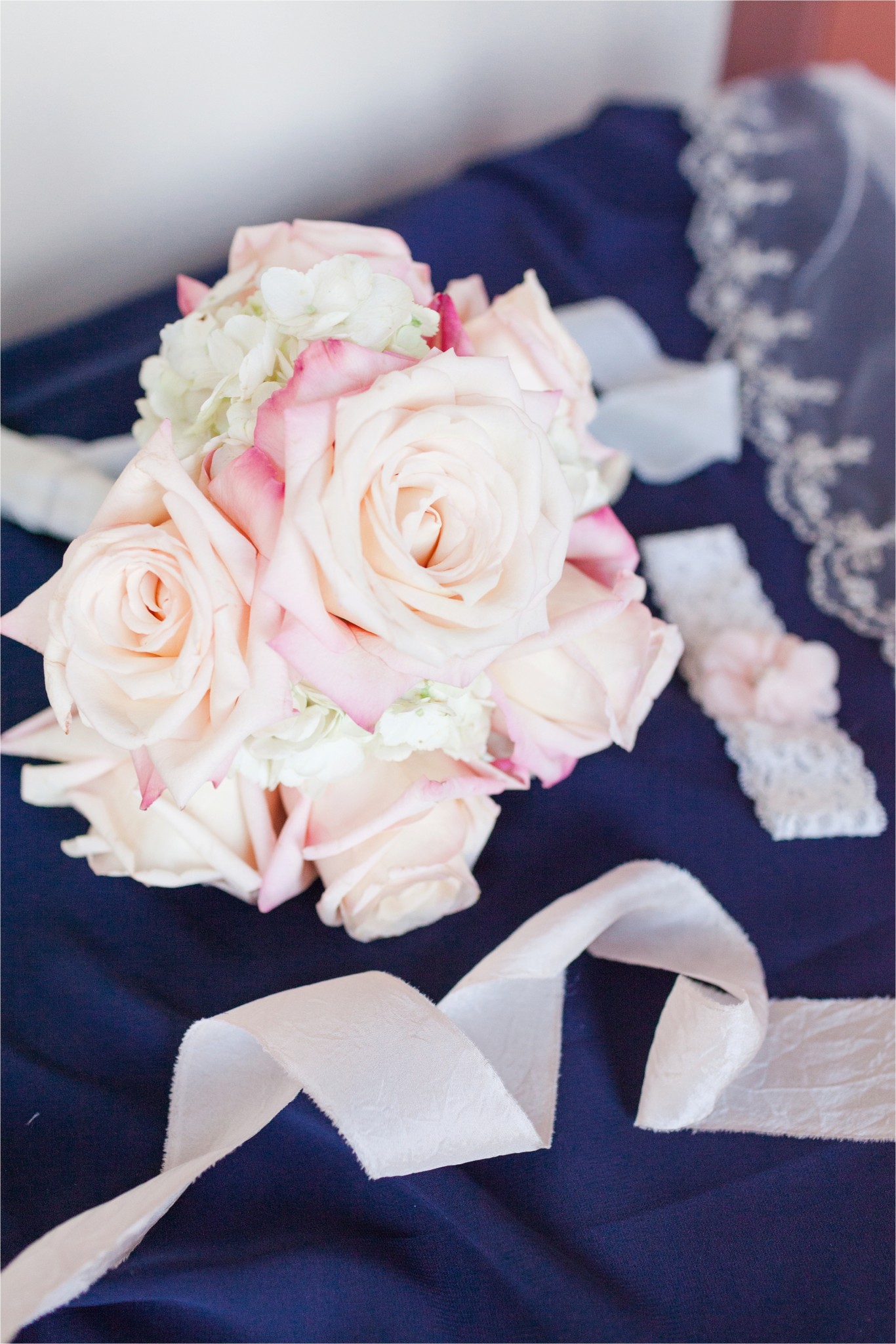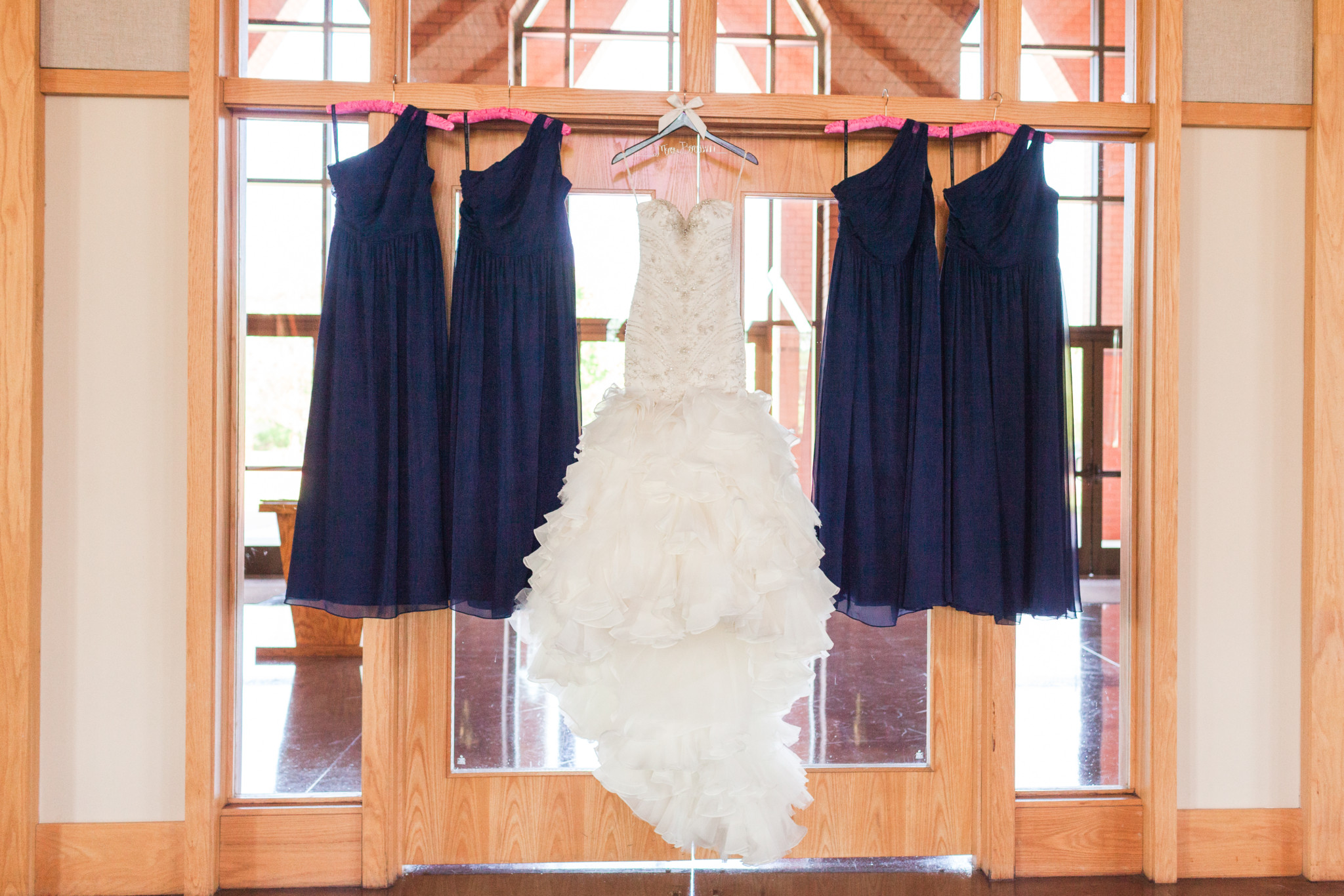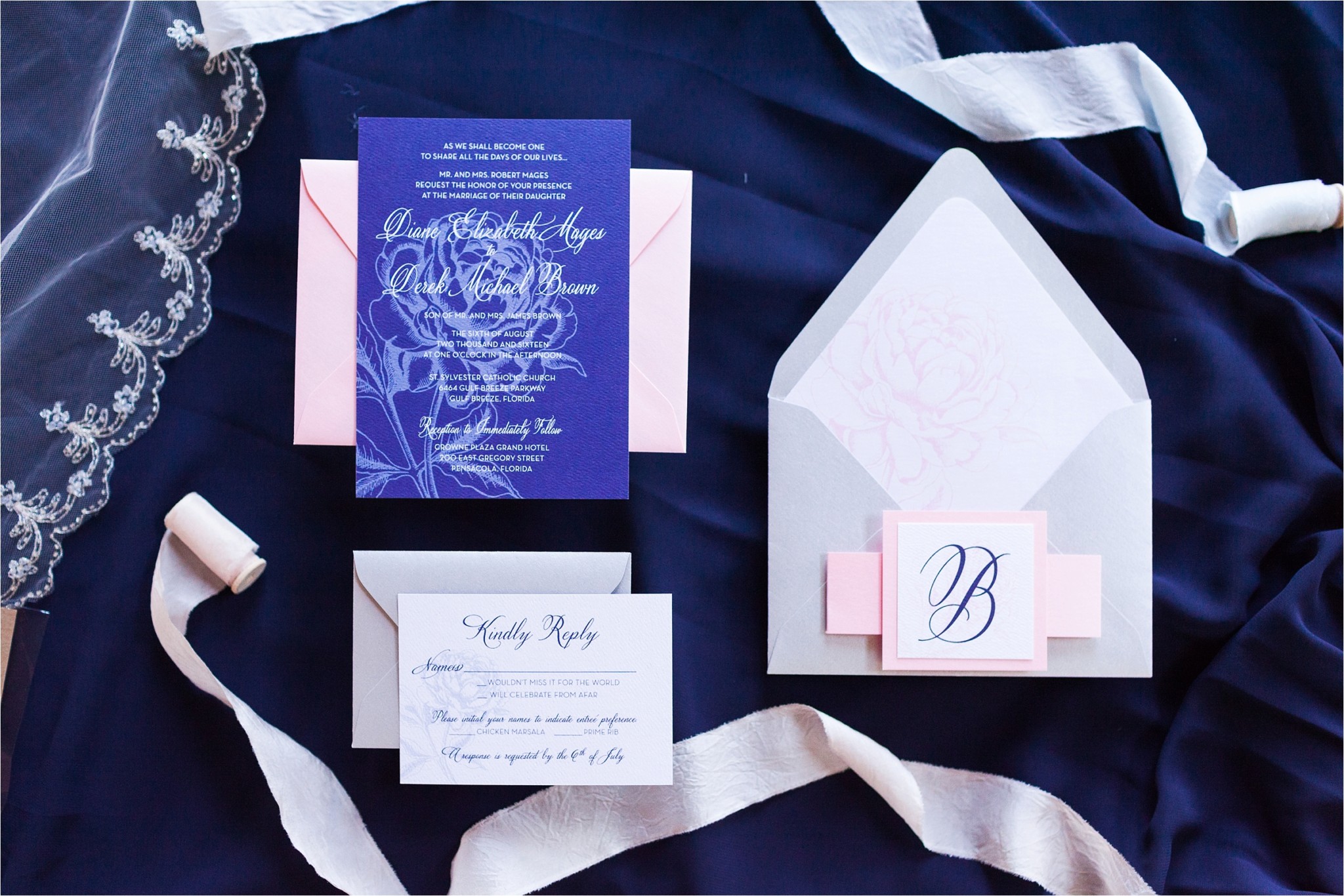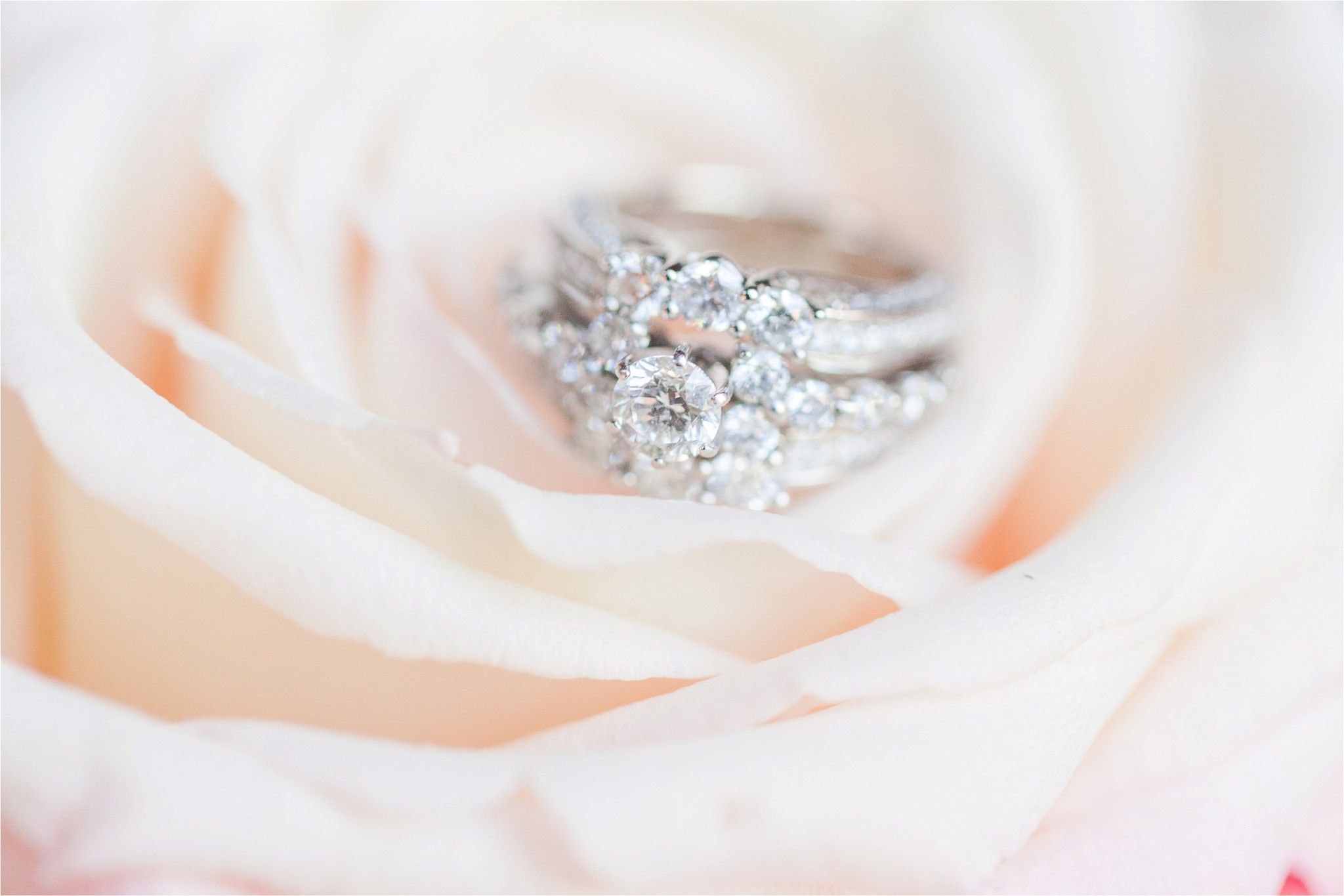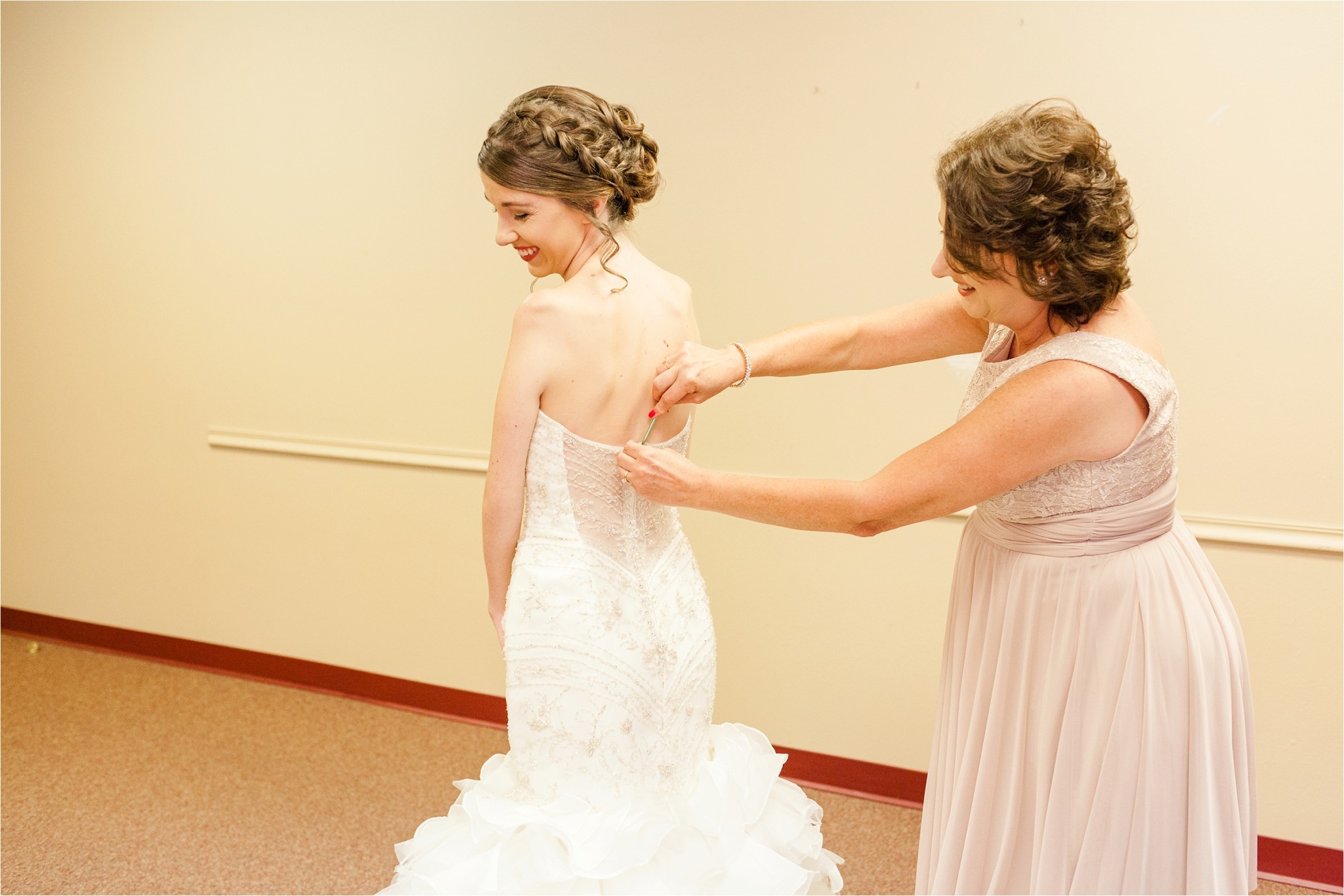 Putting on the dress with momma….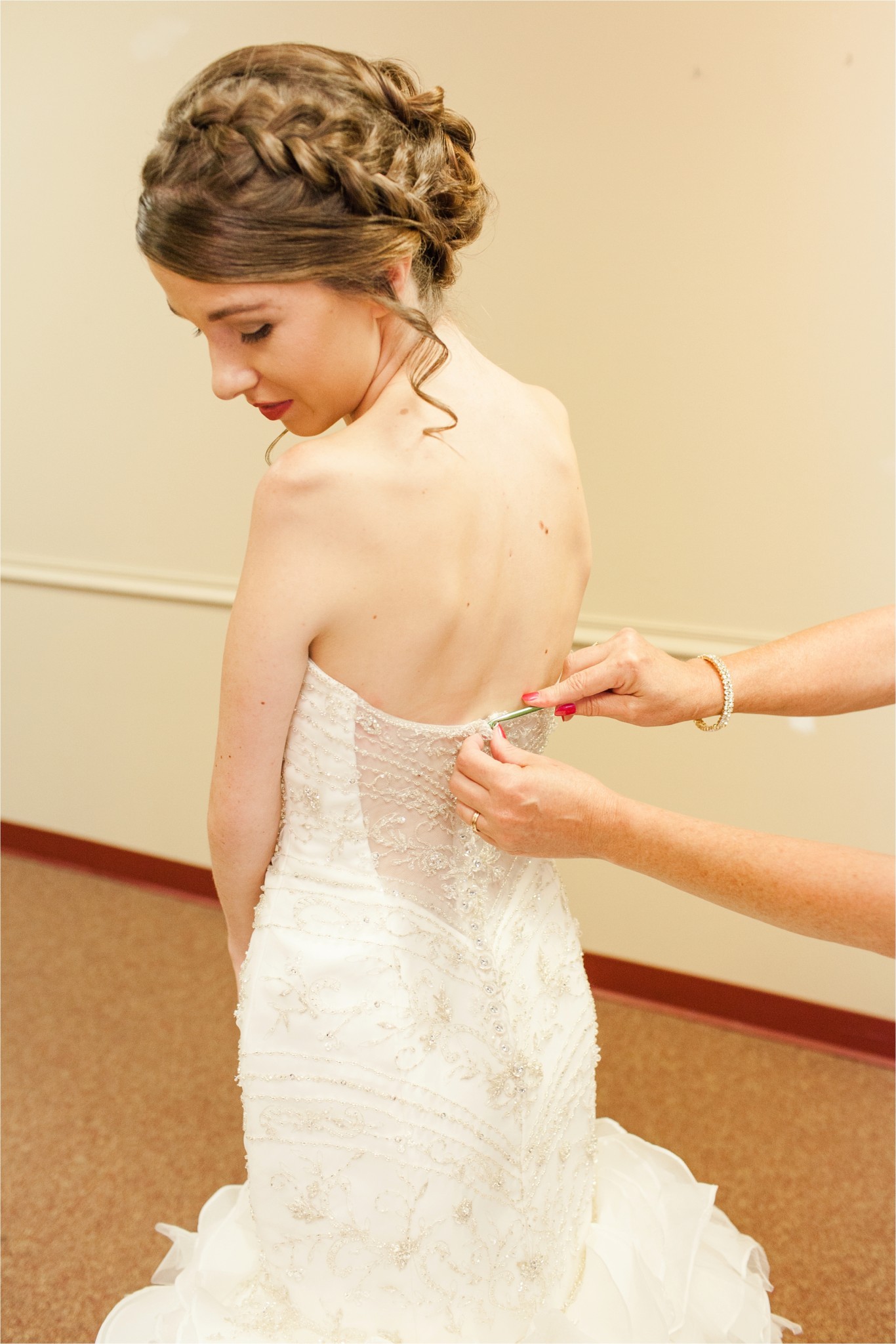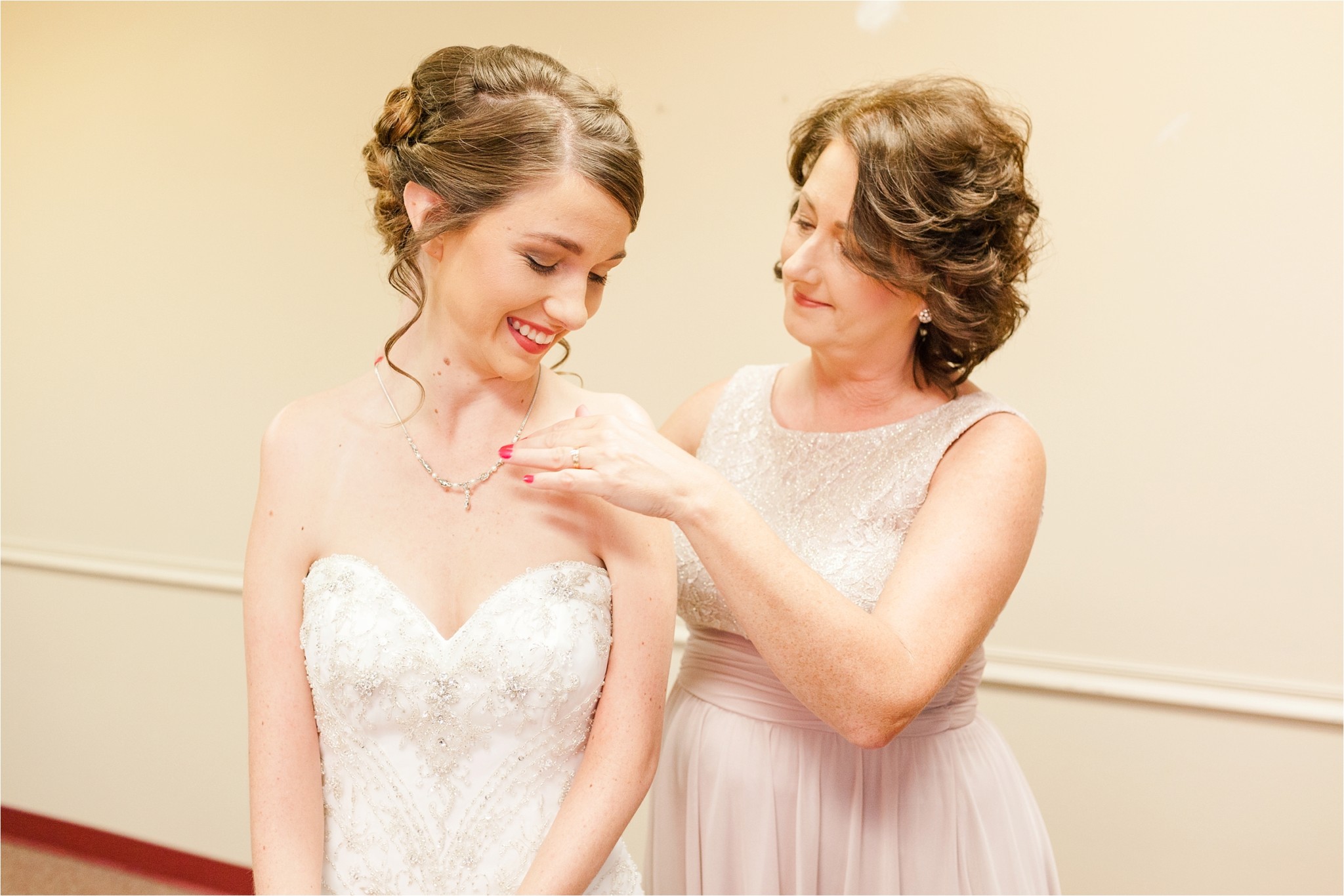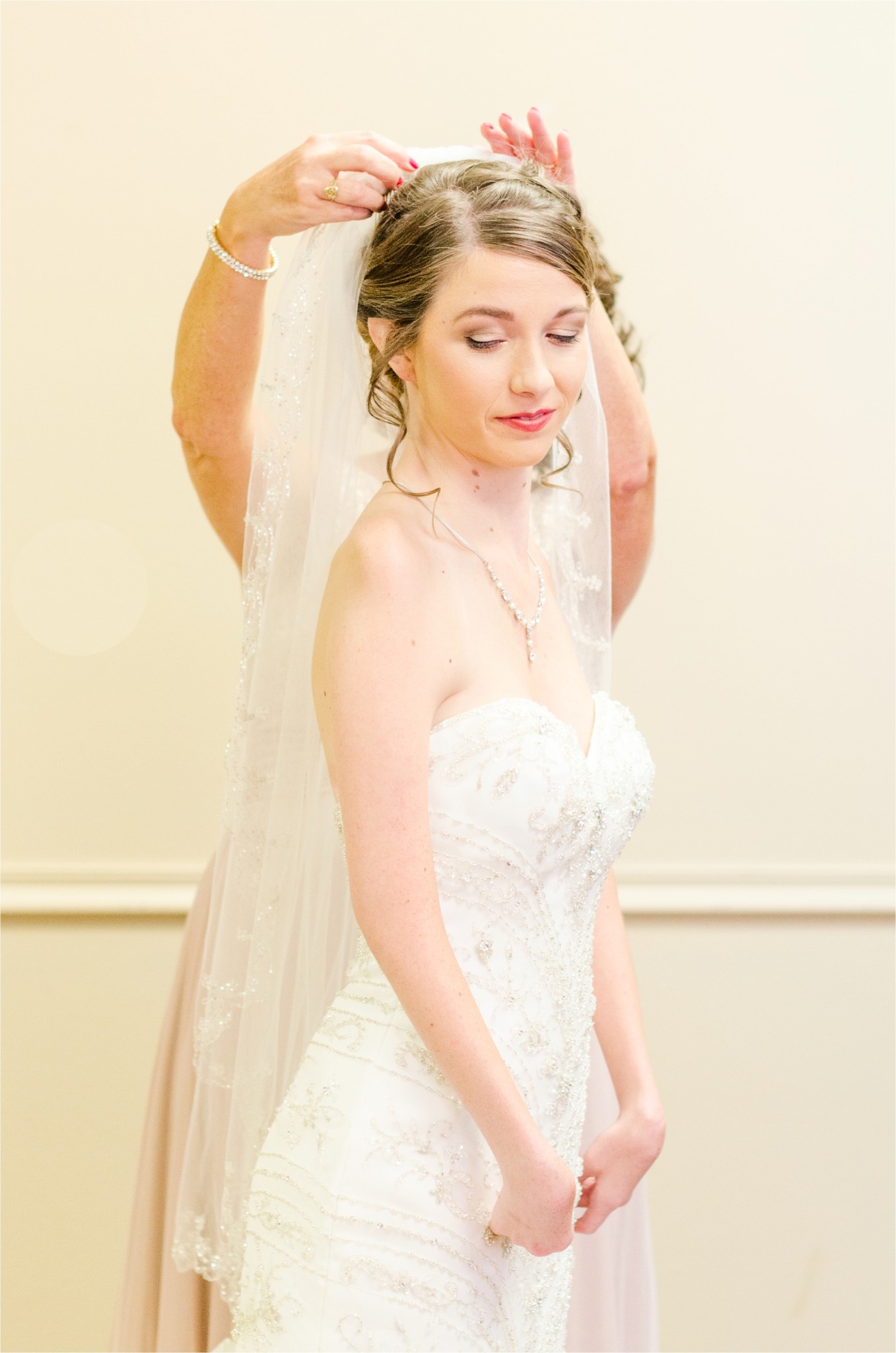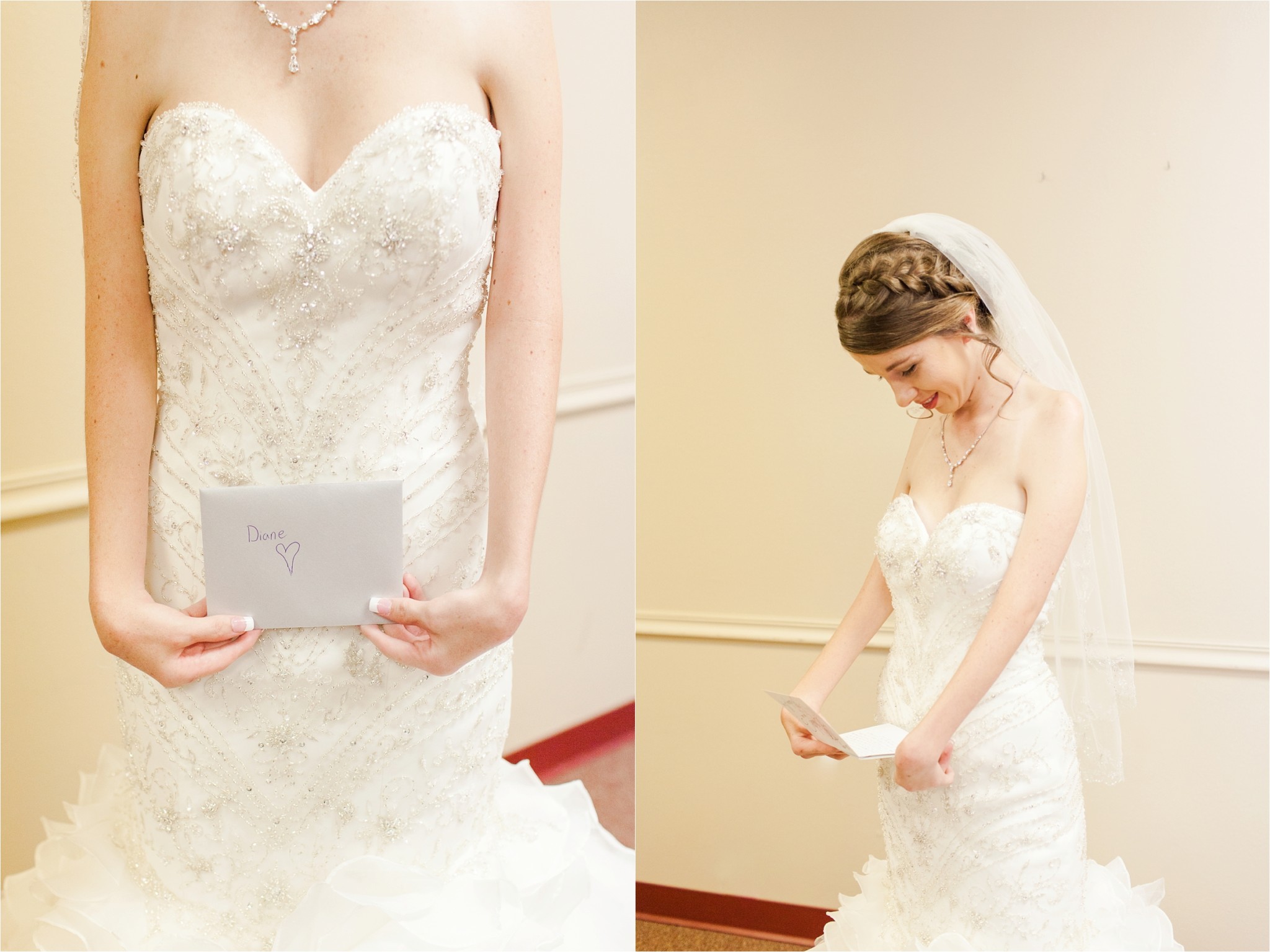 A sweet letter from Derek….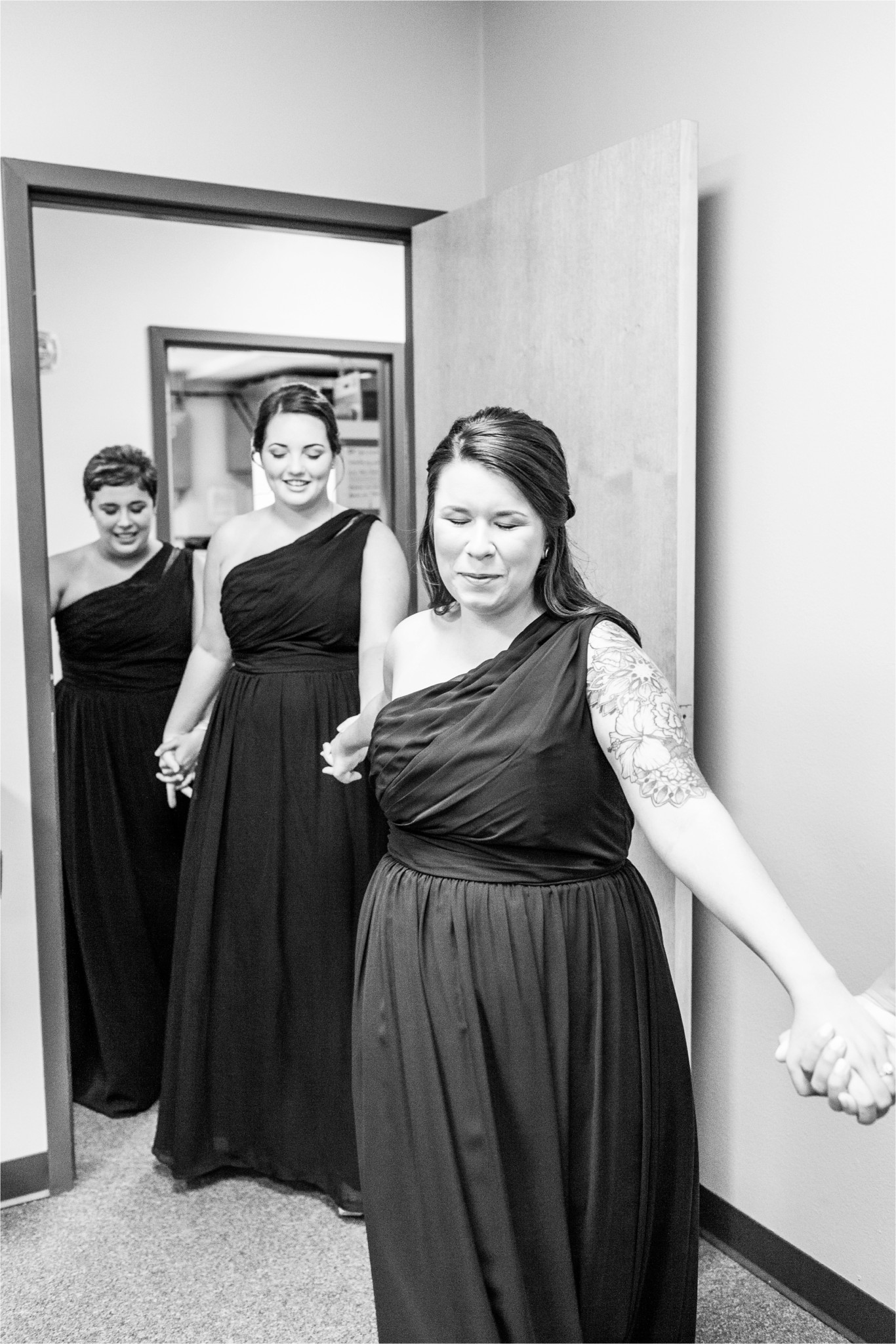 And of course a first look with Diane's most favorite girls!!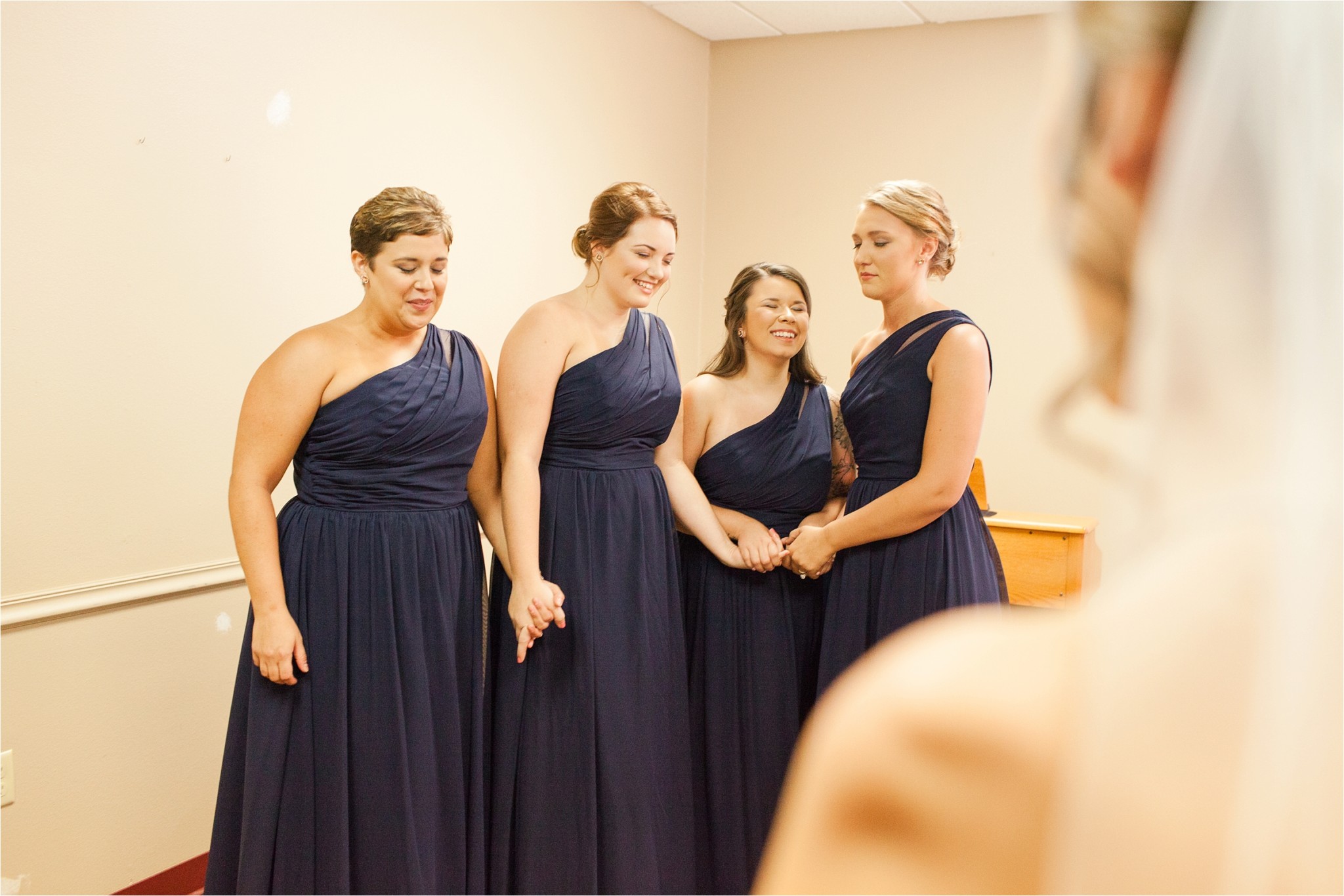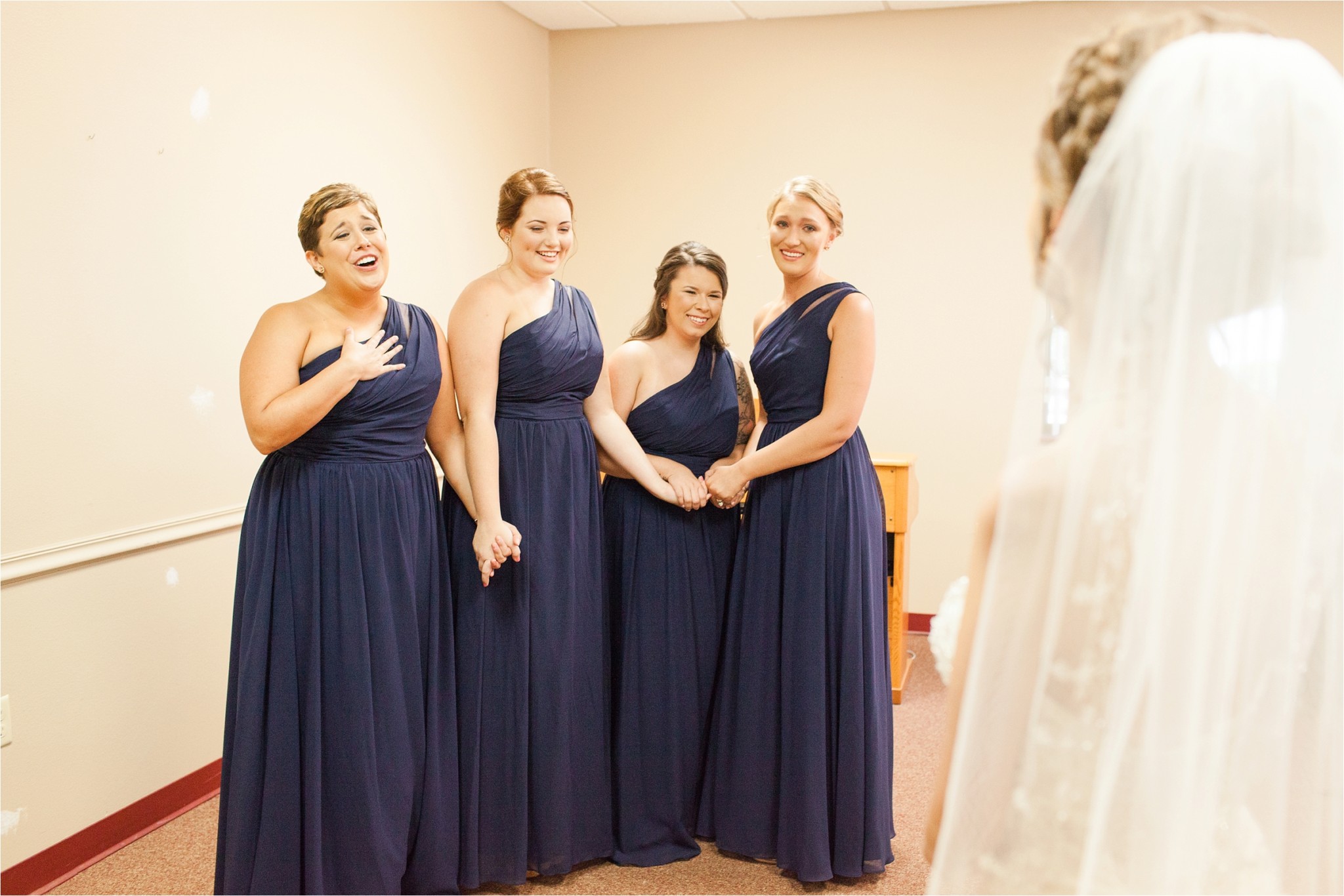 Their reactions were priceless 🙂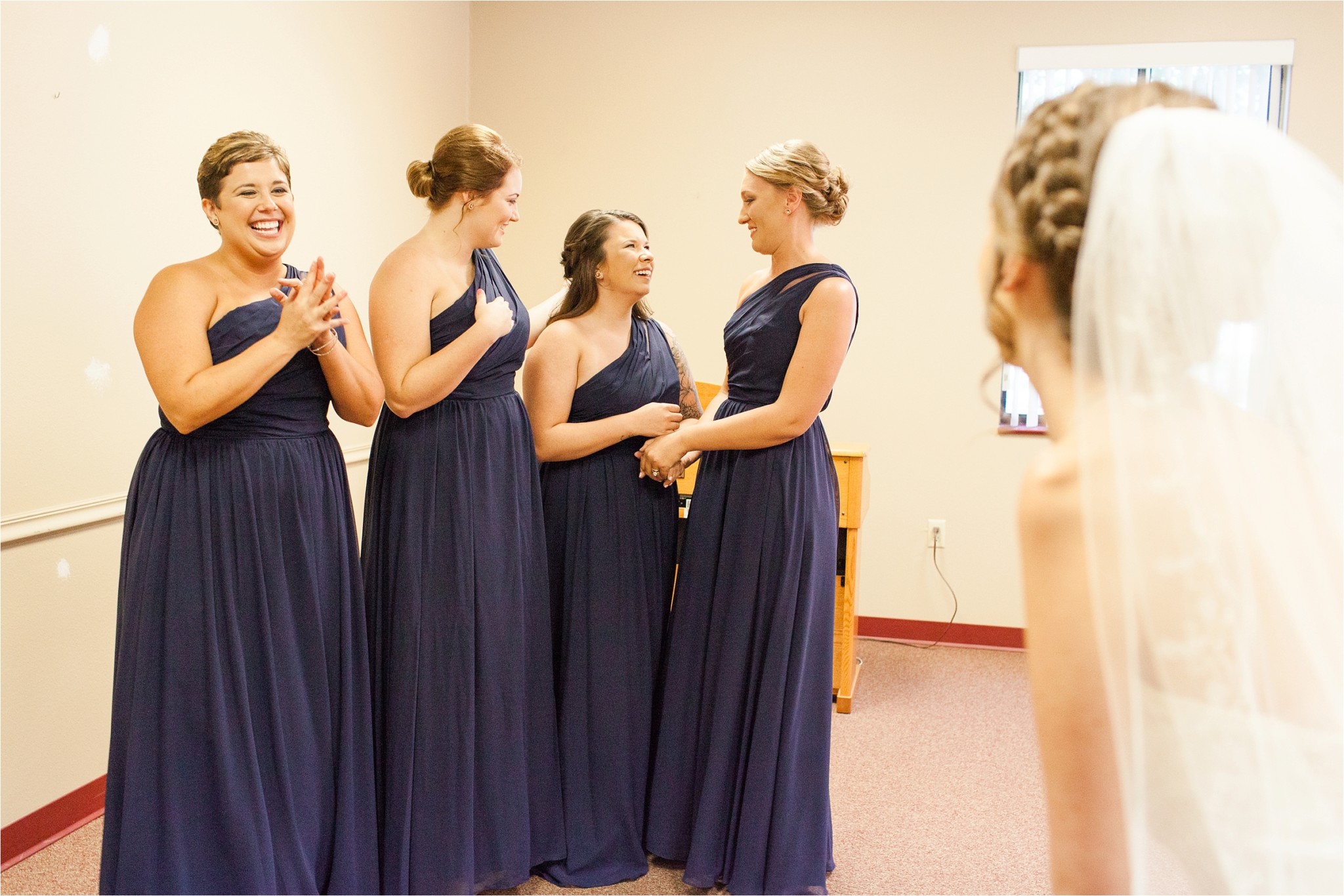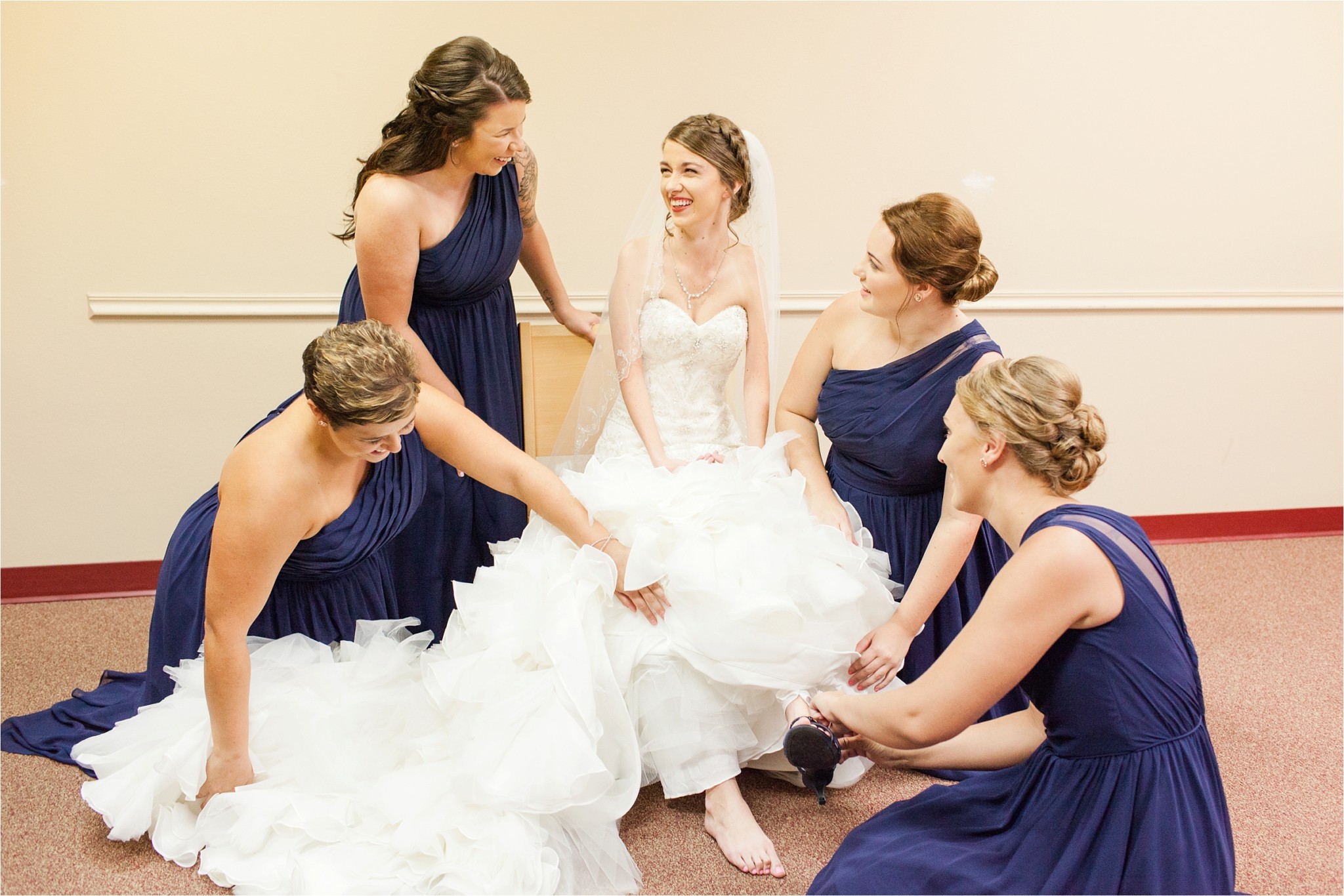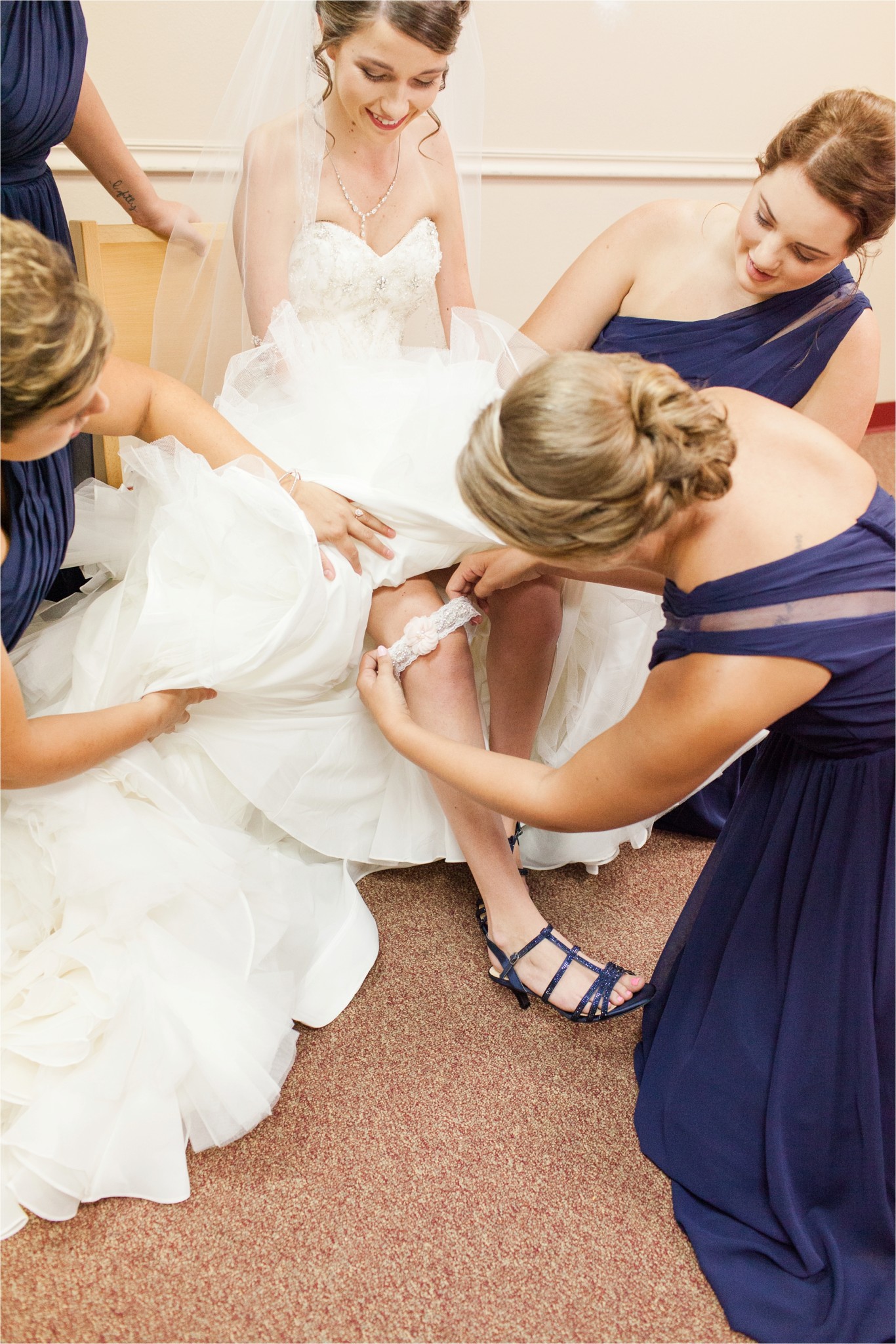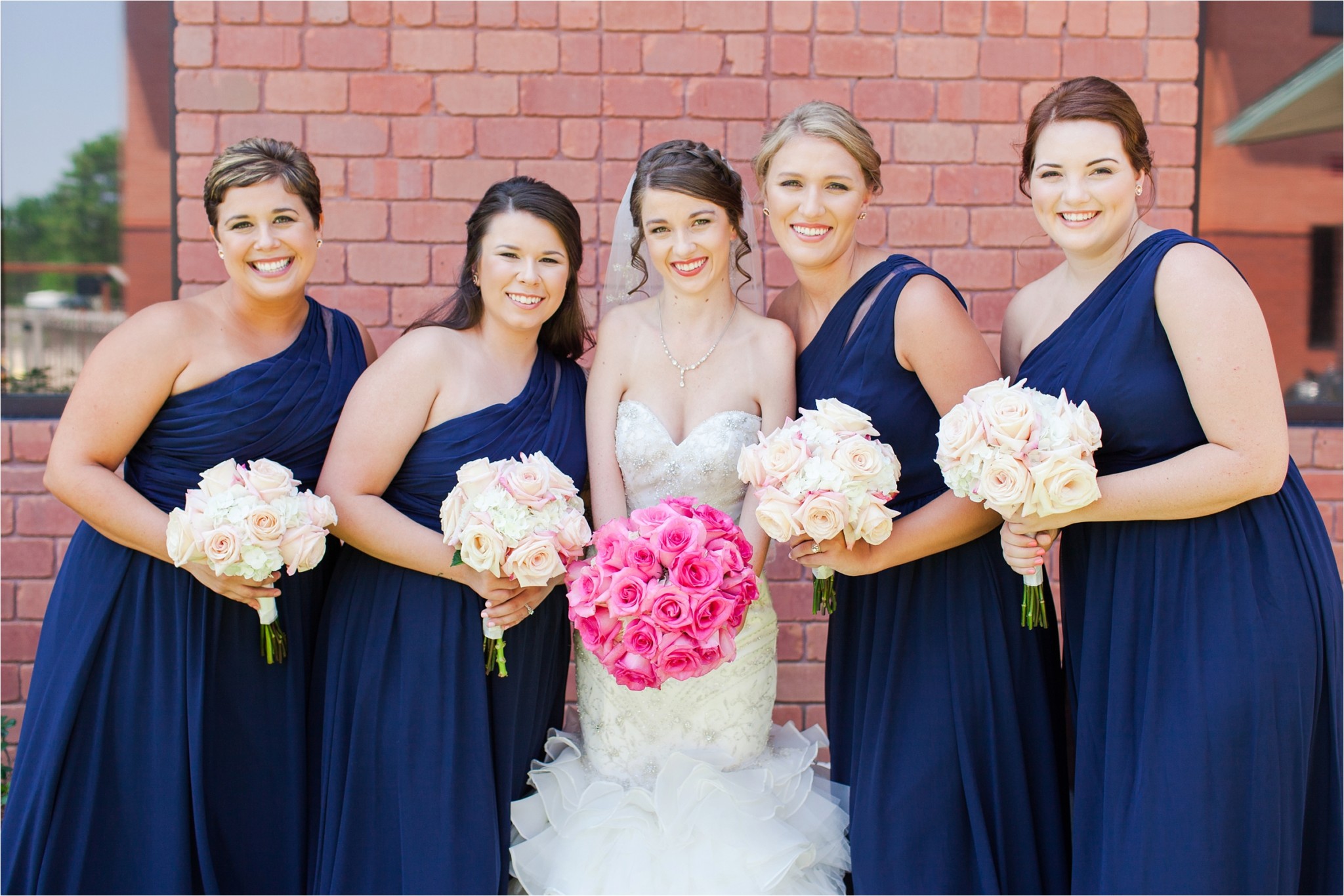 So much happy!!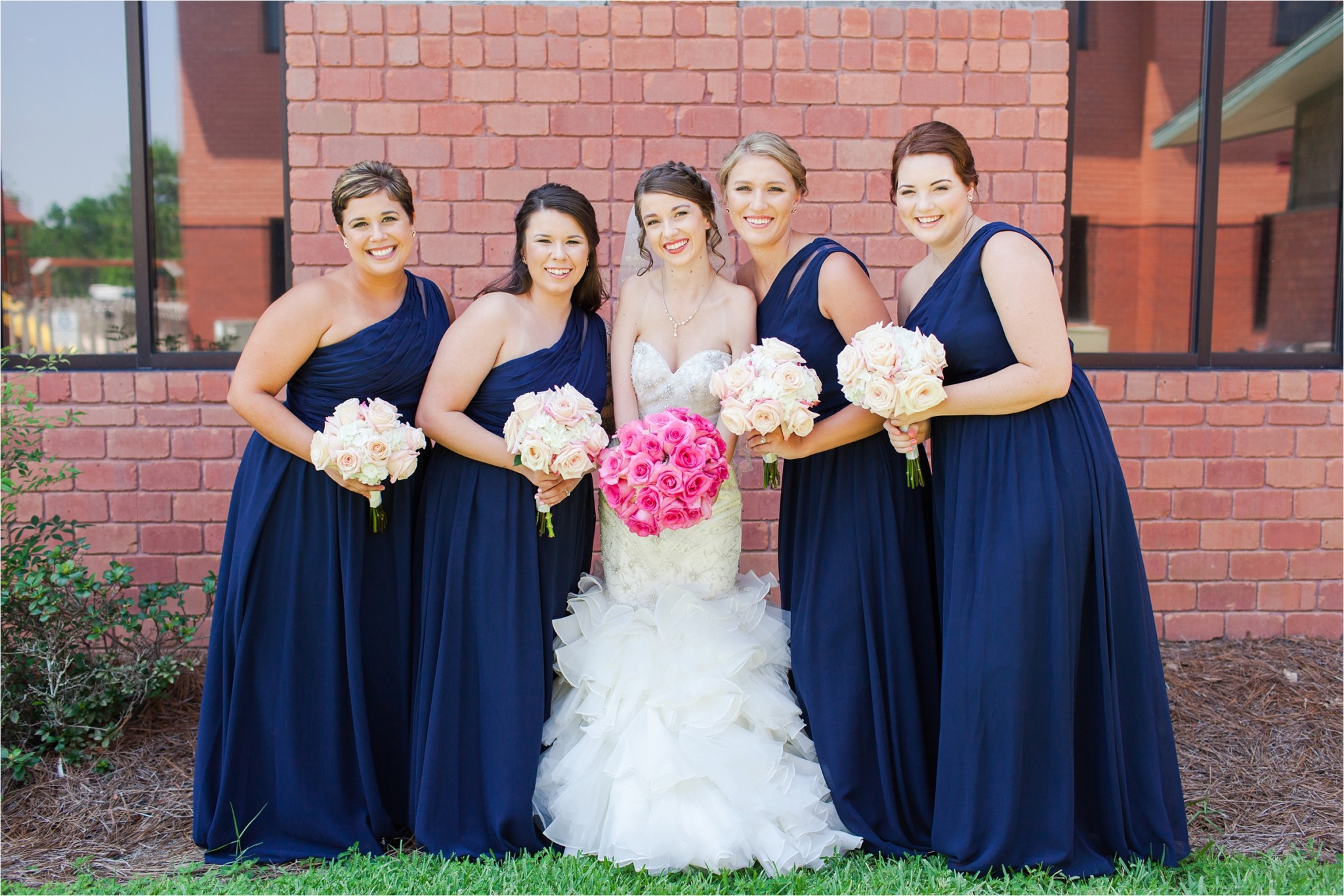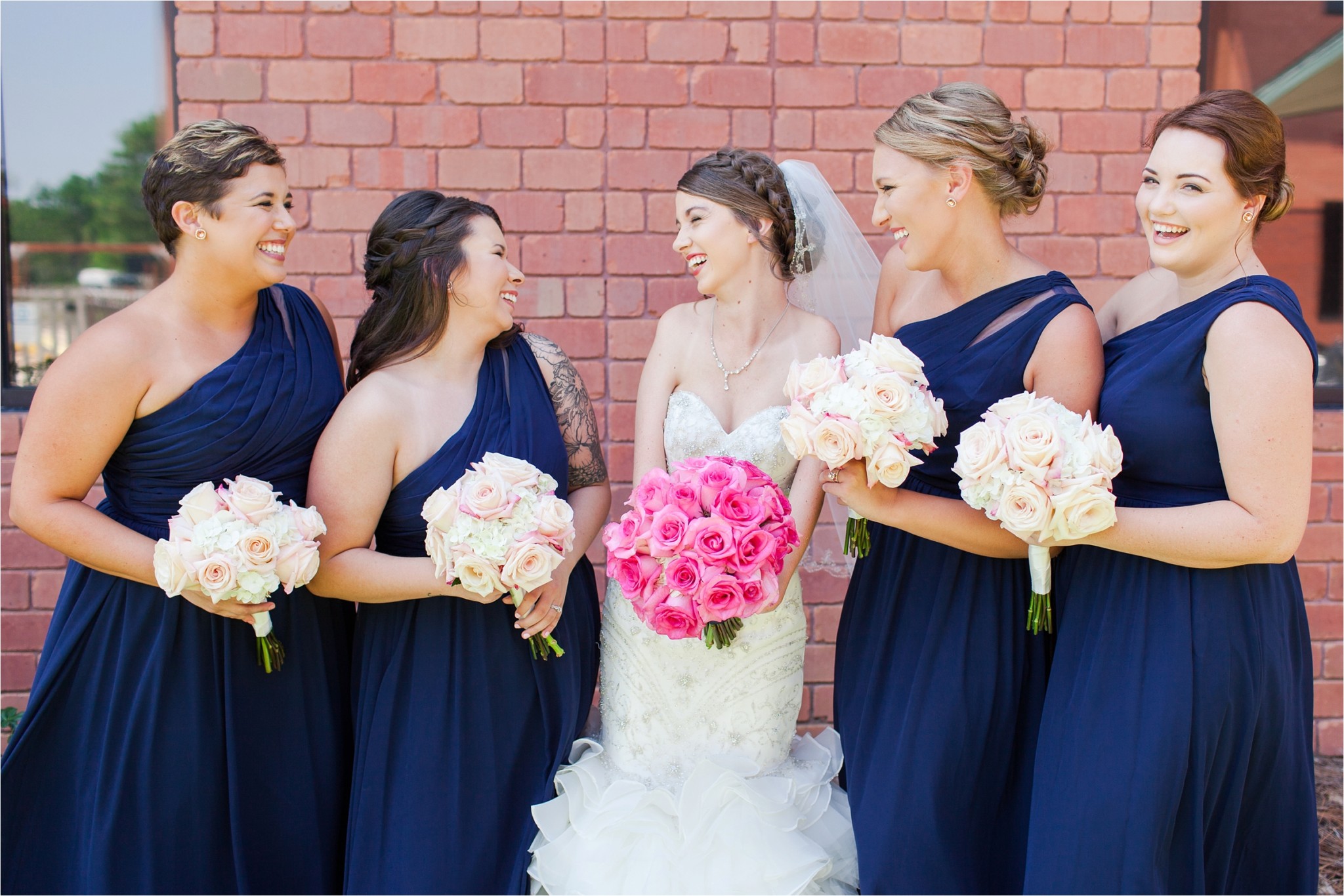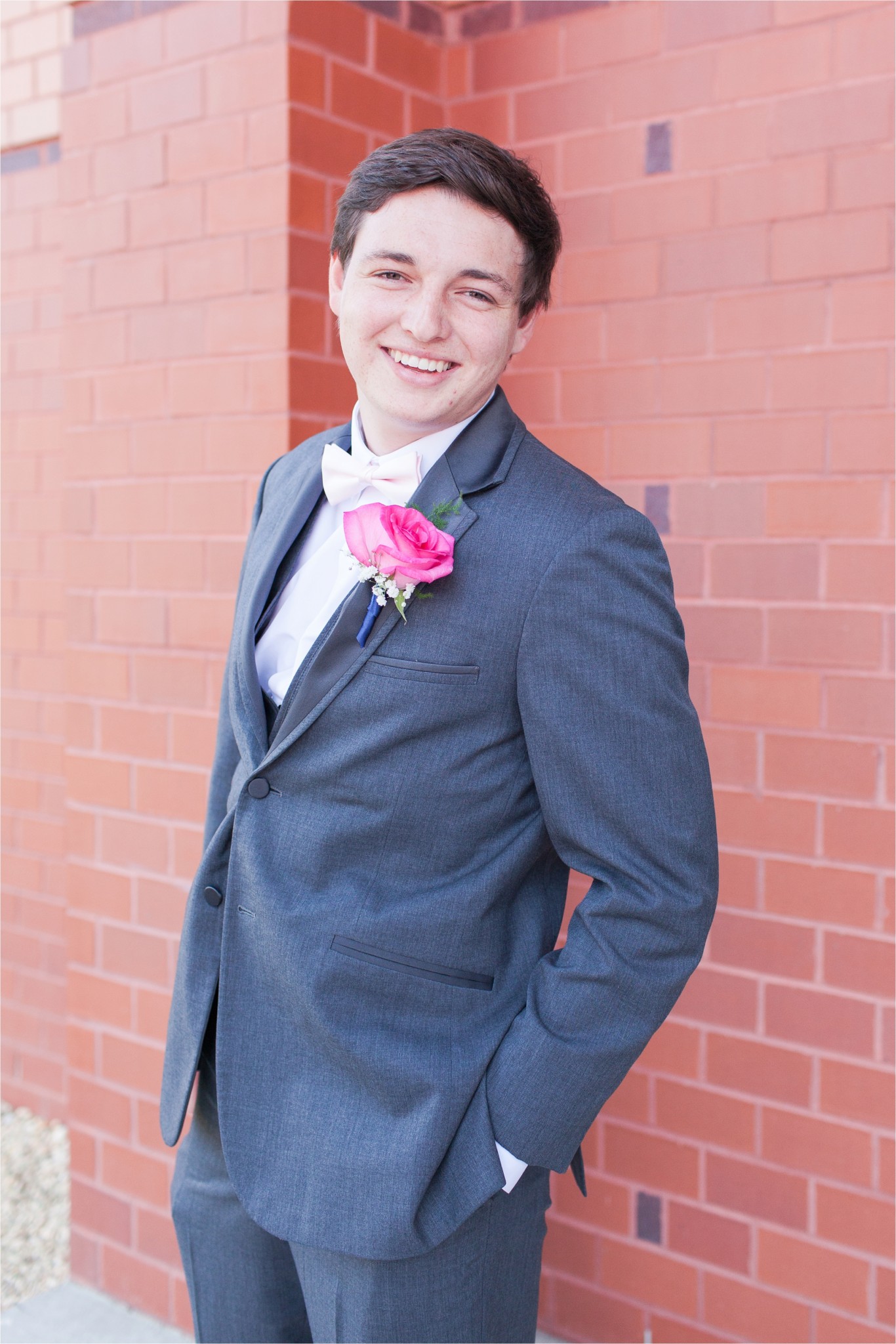 The GROOM!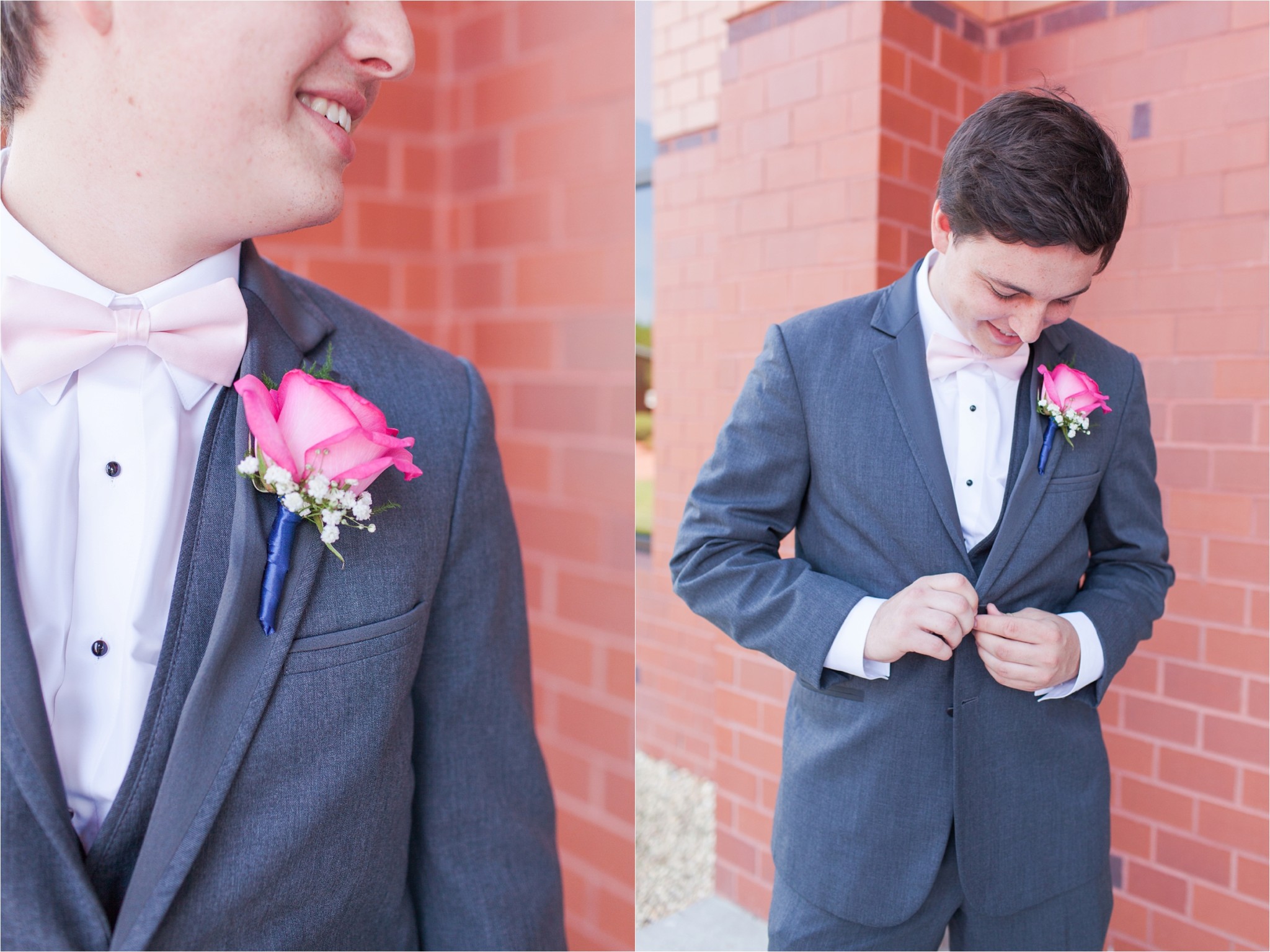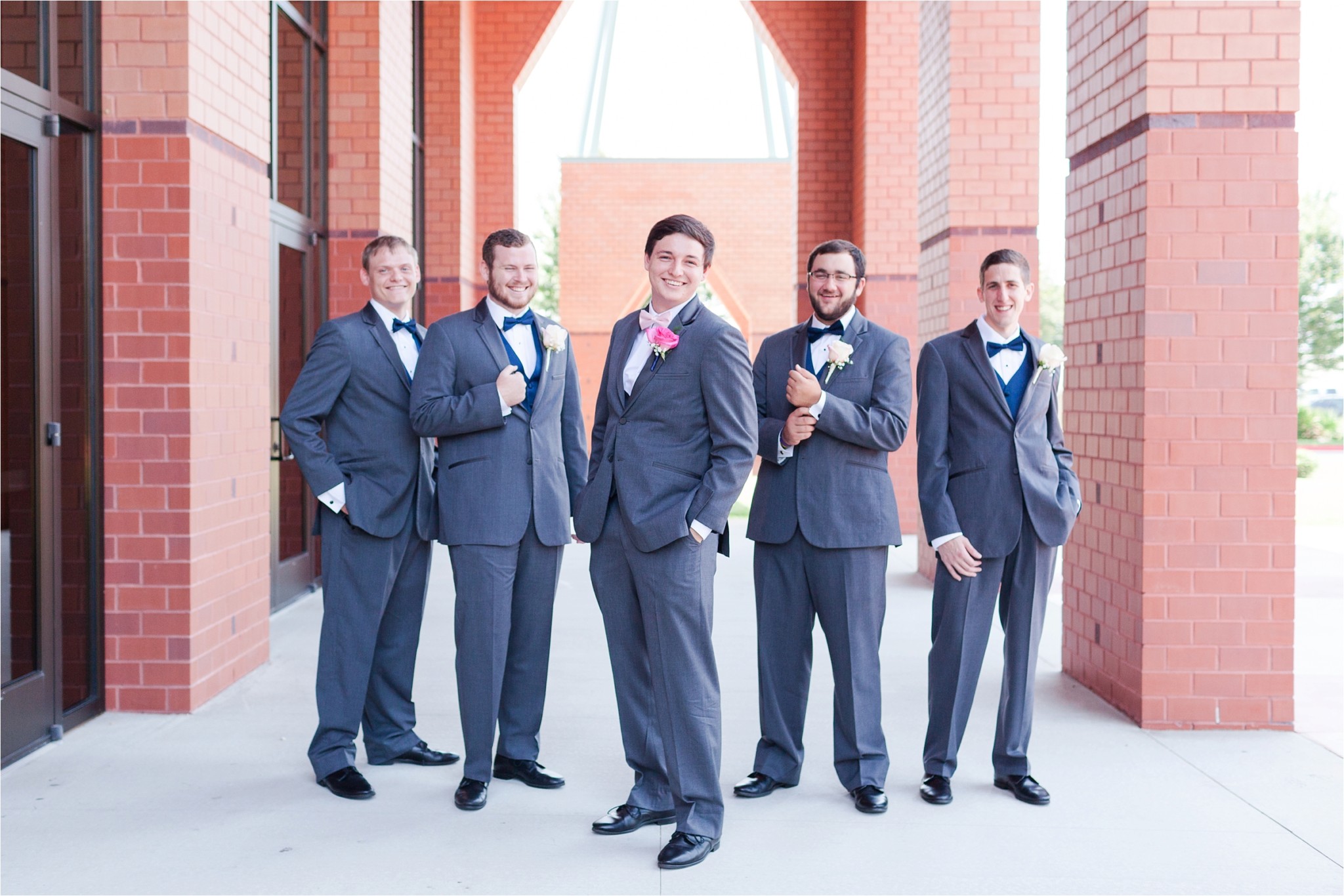 These guys were so fun!!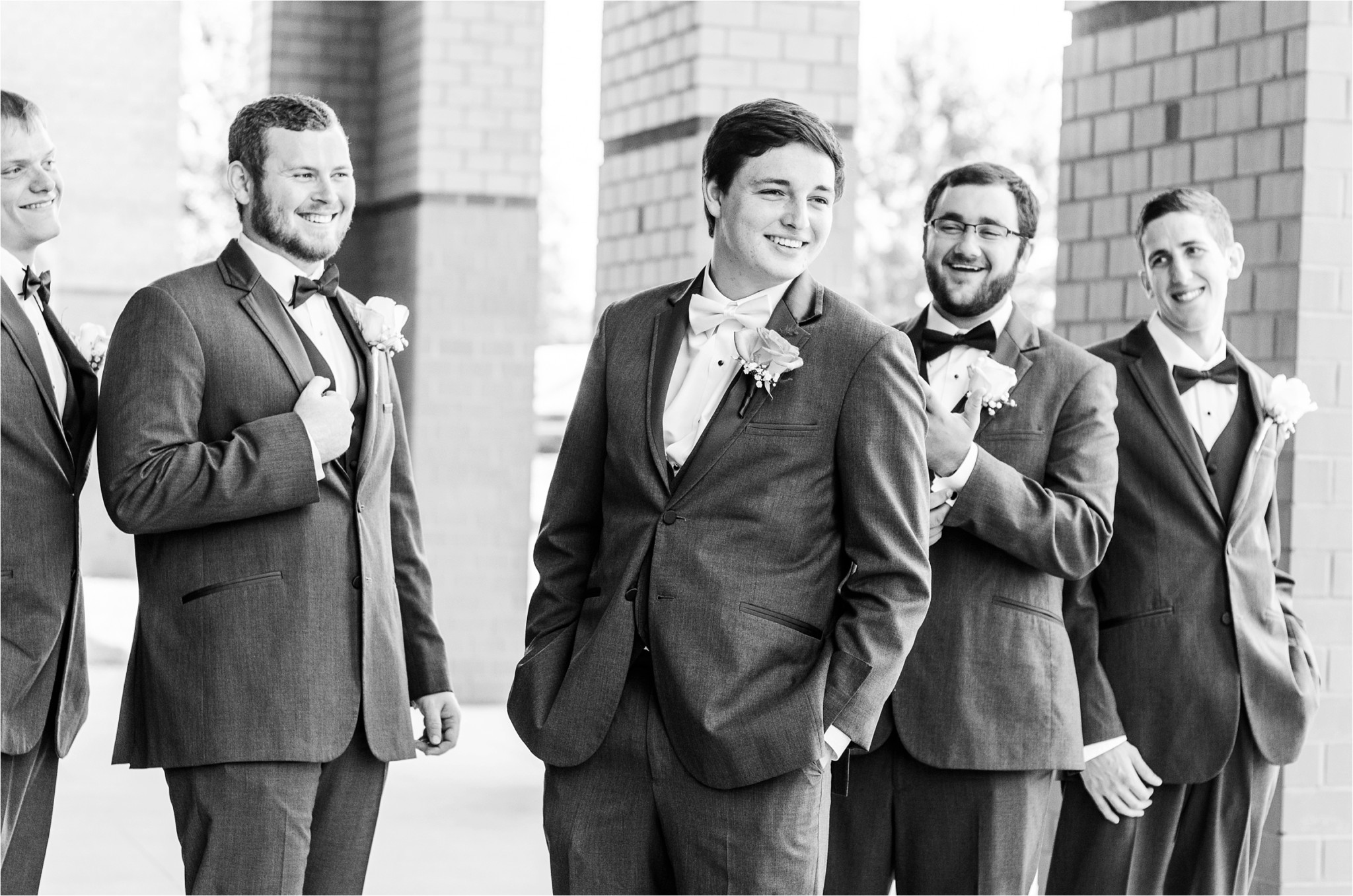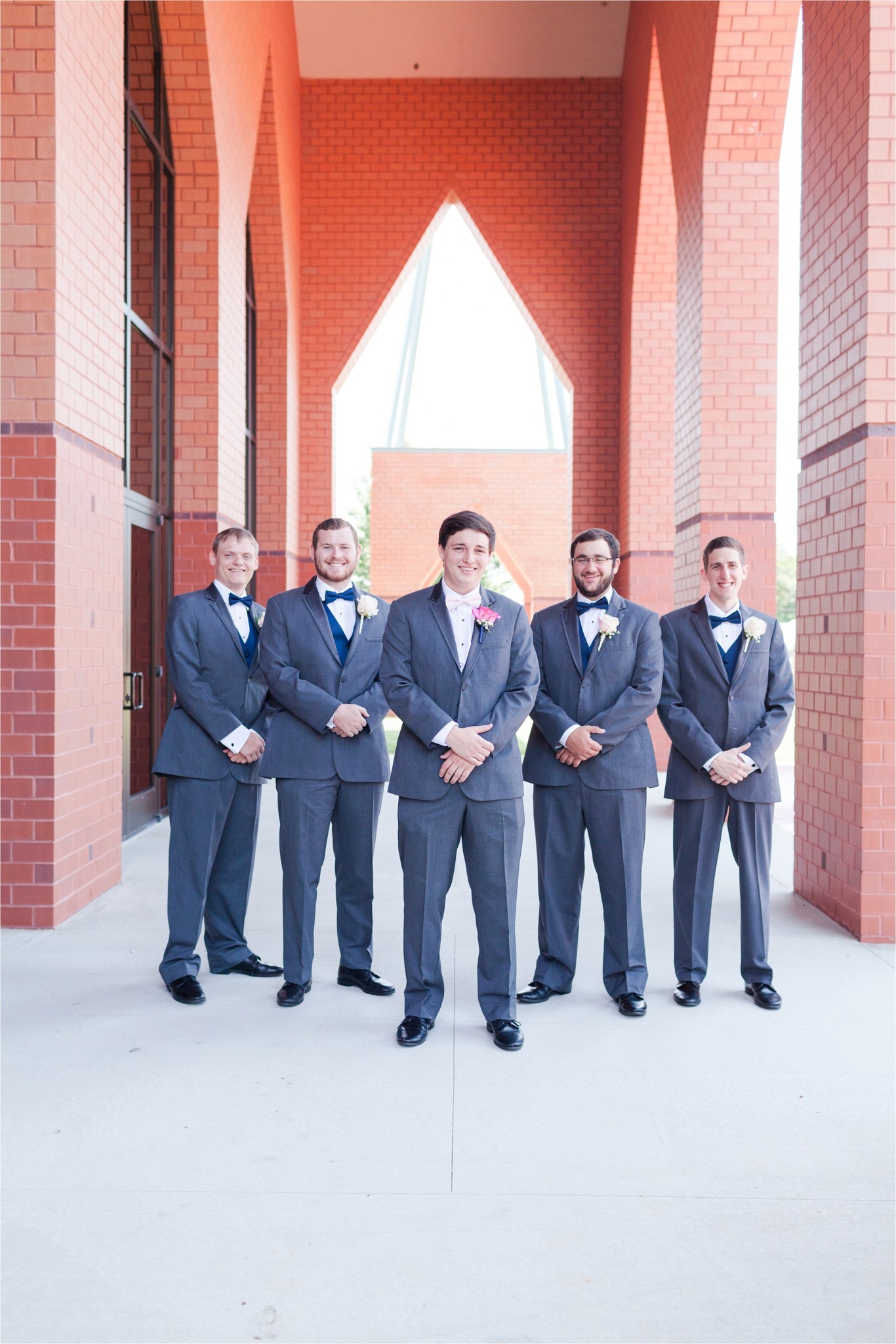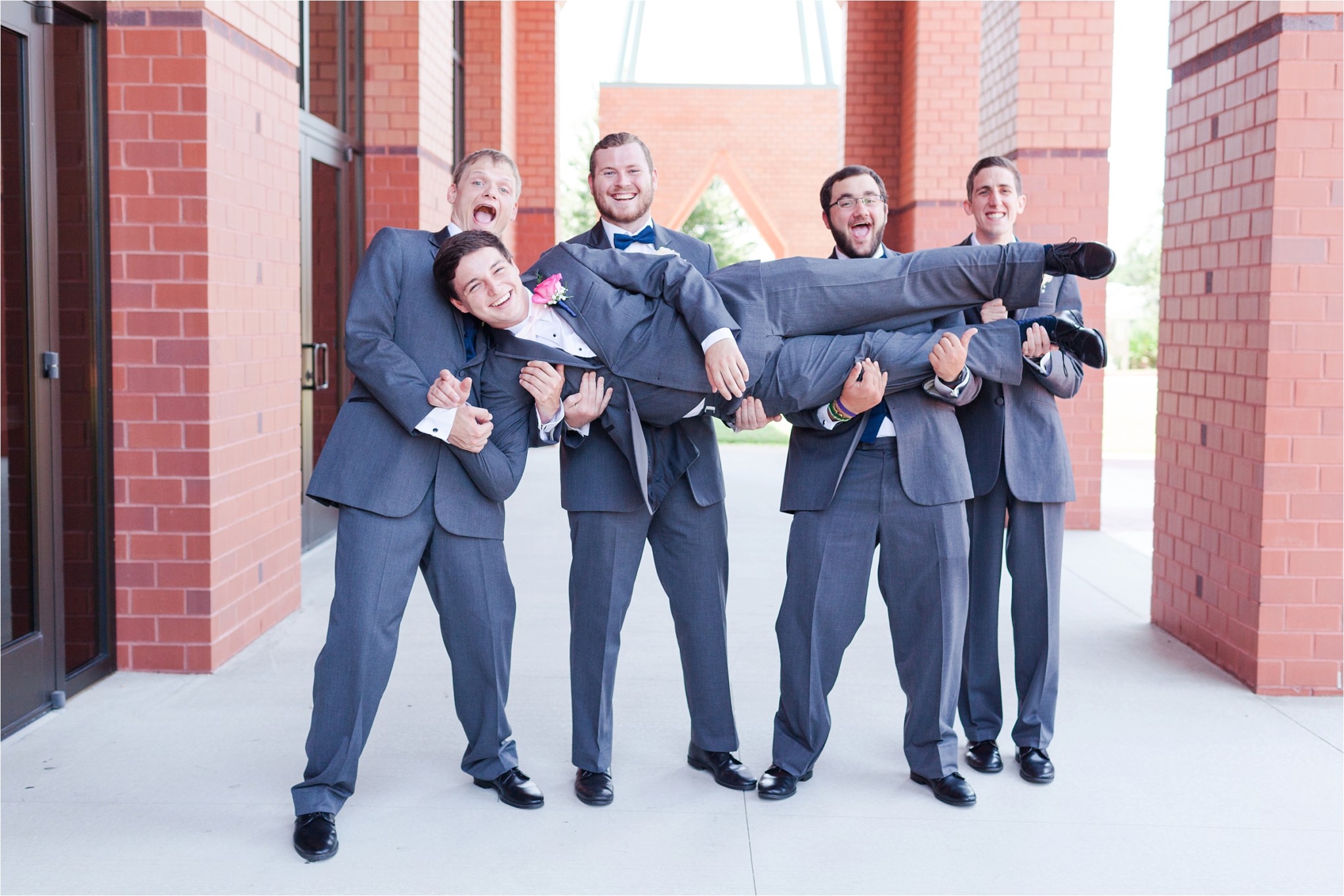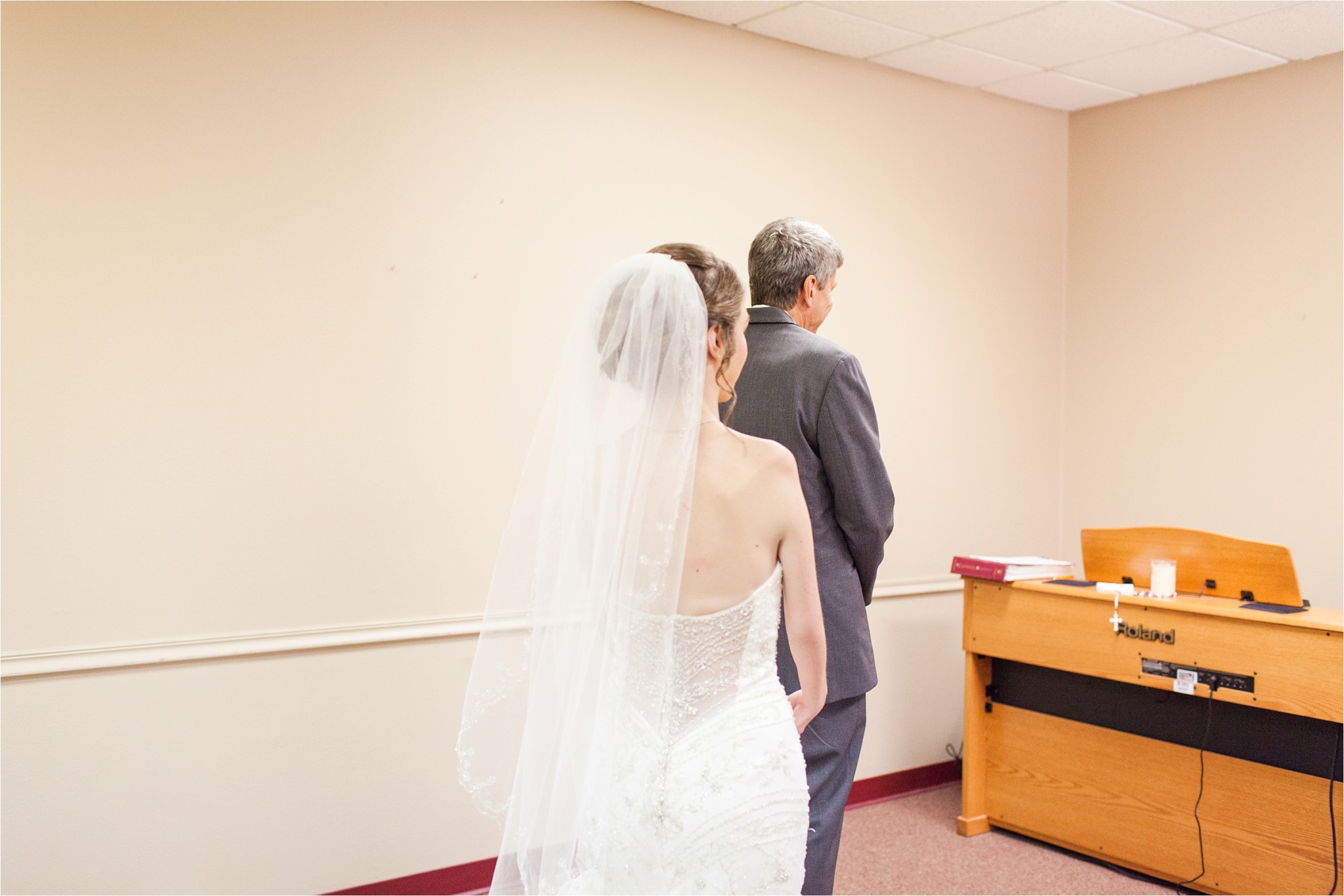 And right before she walked down the aisle… Diane wanted a moment with her daddy….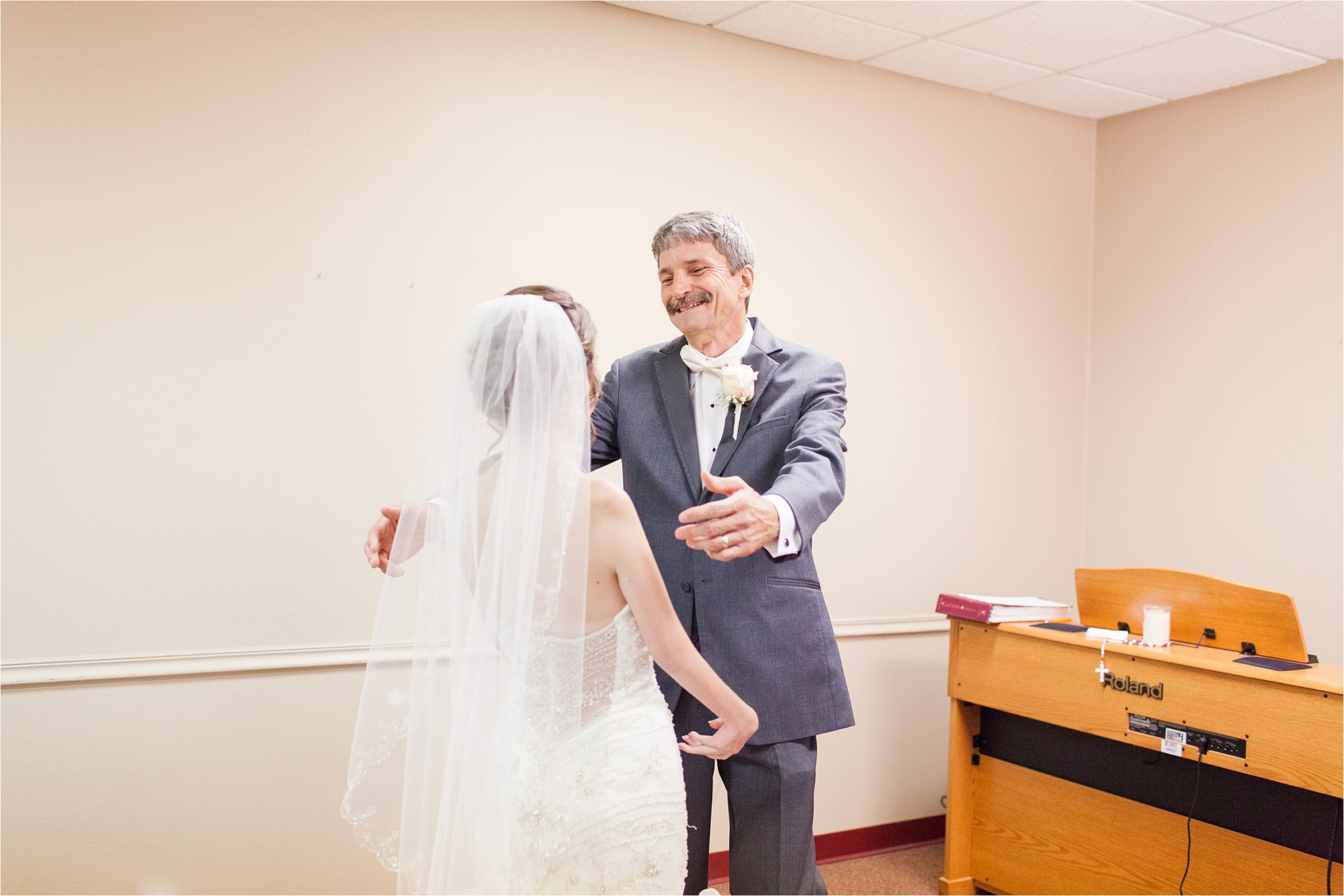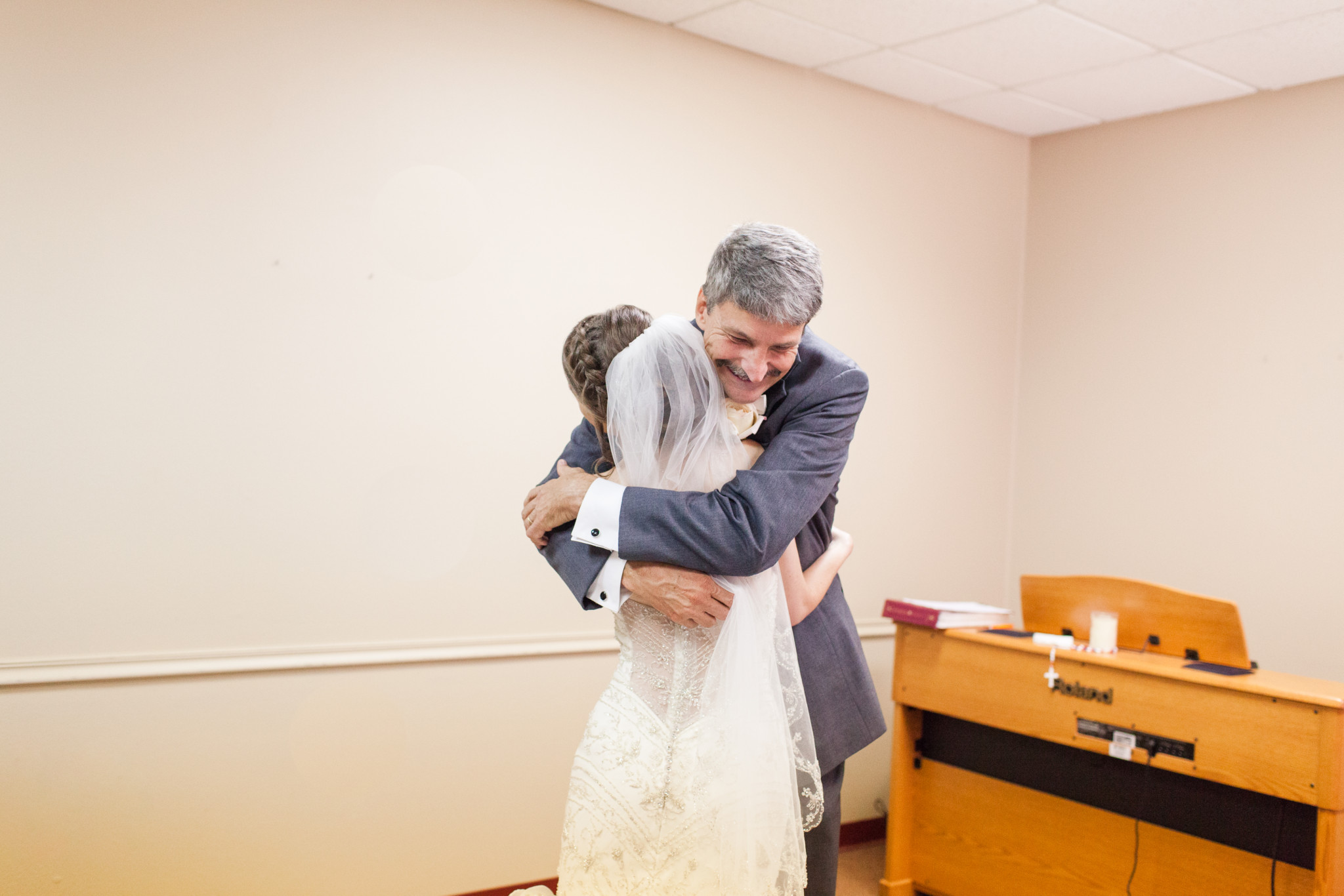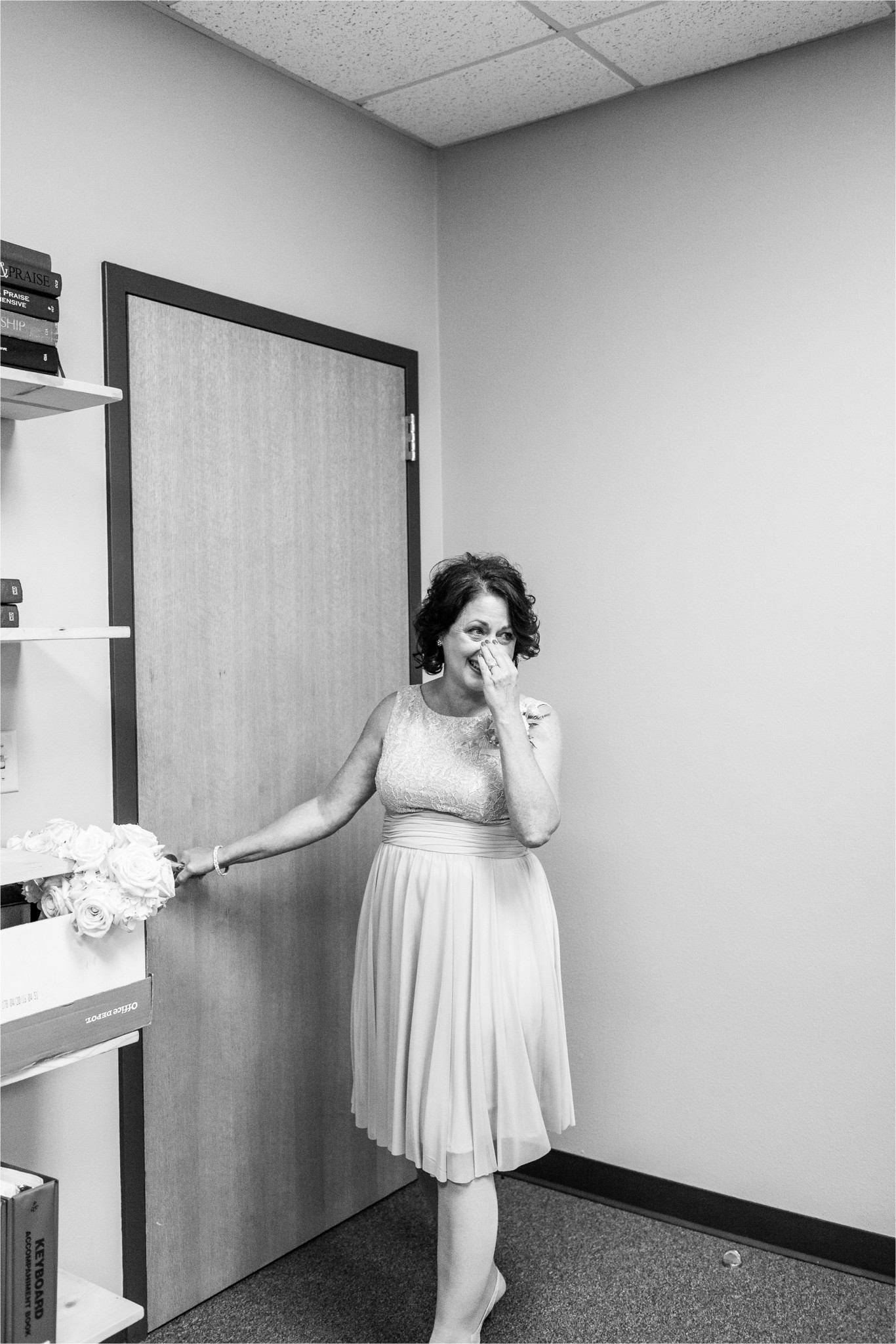 Momma lost it 🙂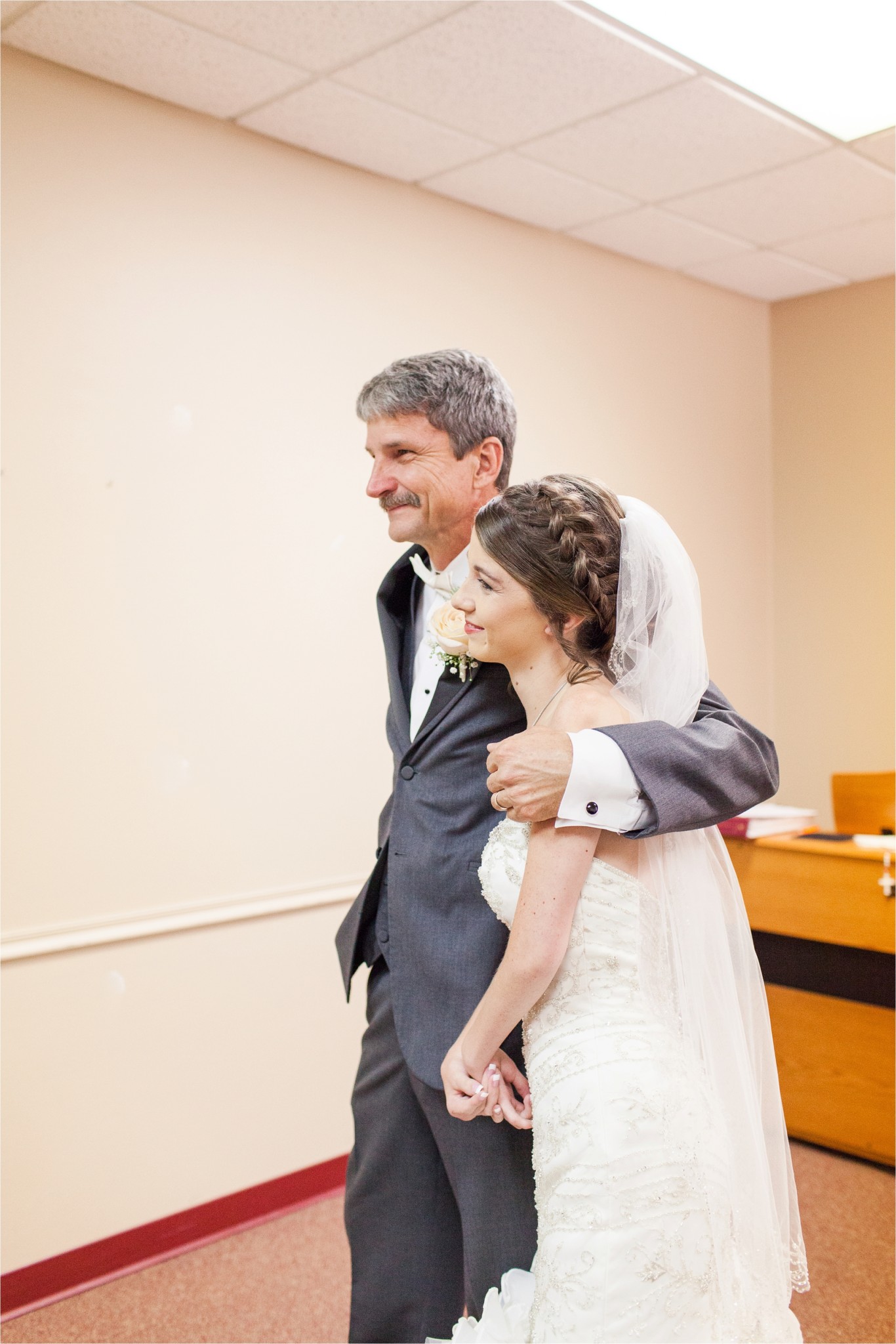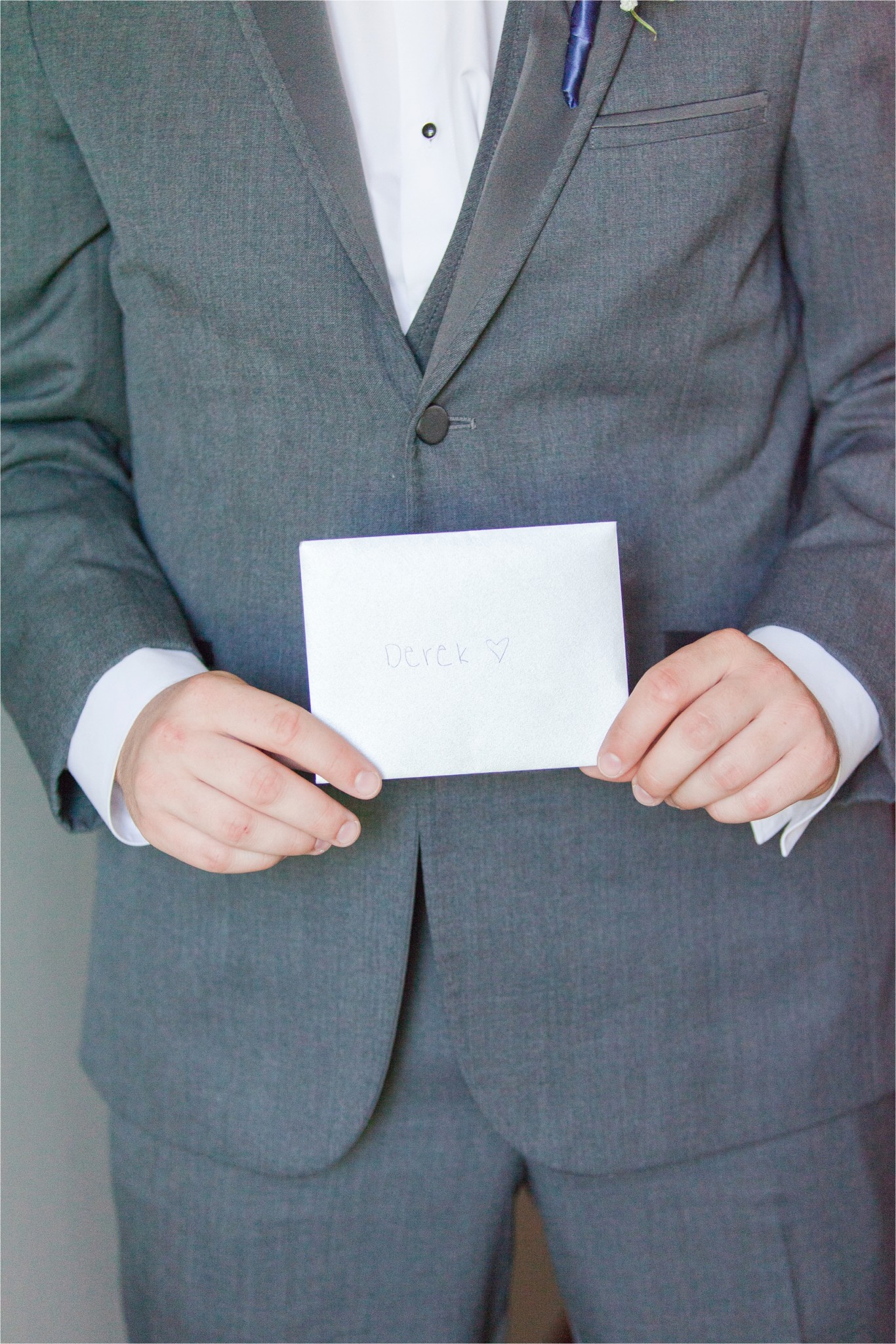 Derek reading his love letter from his bride…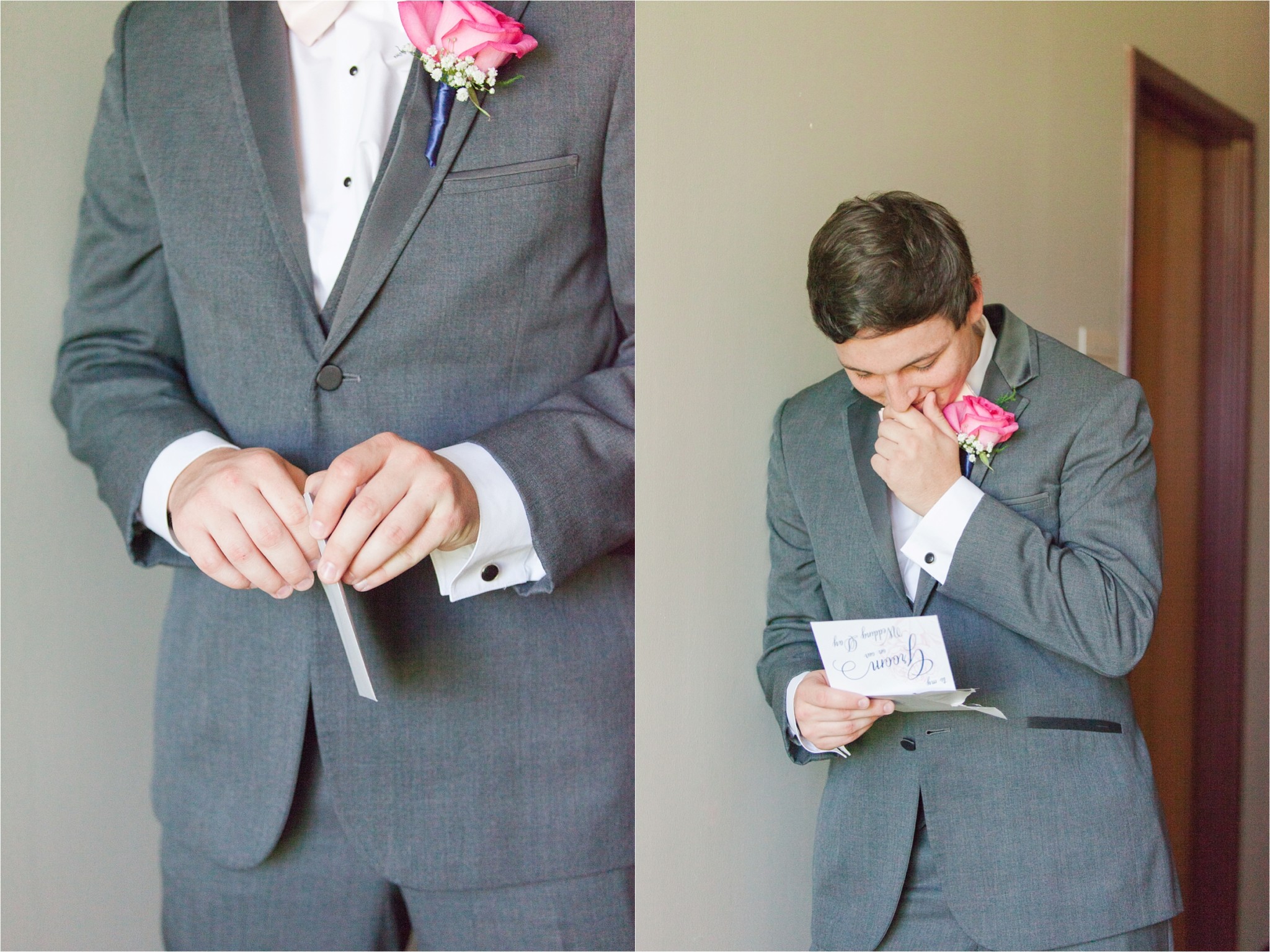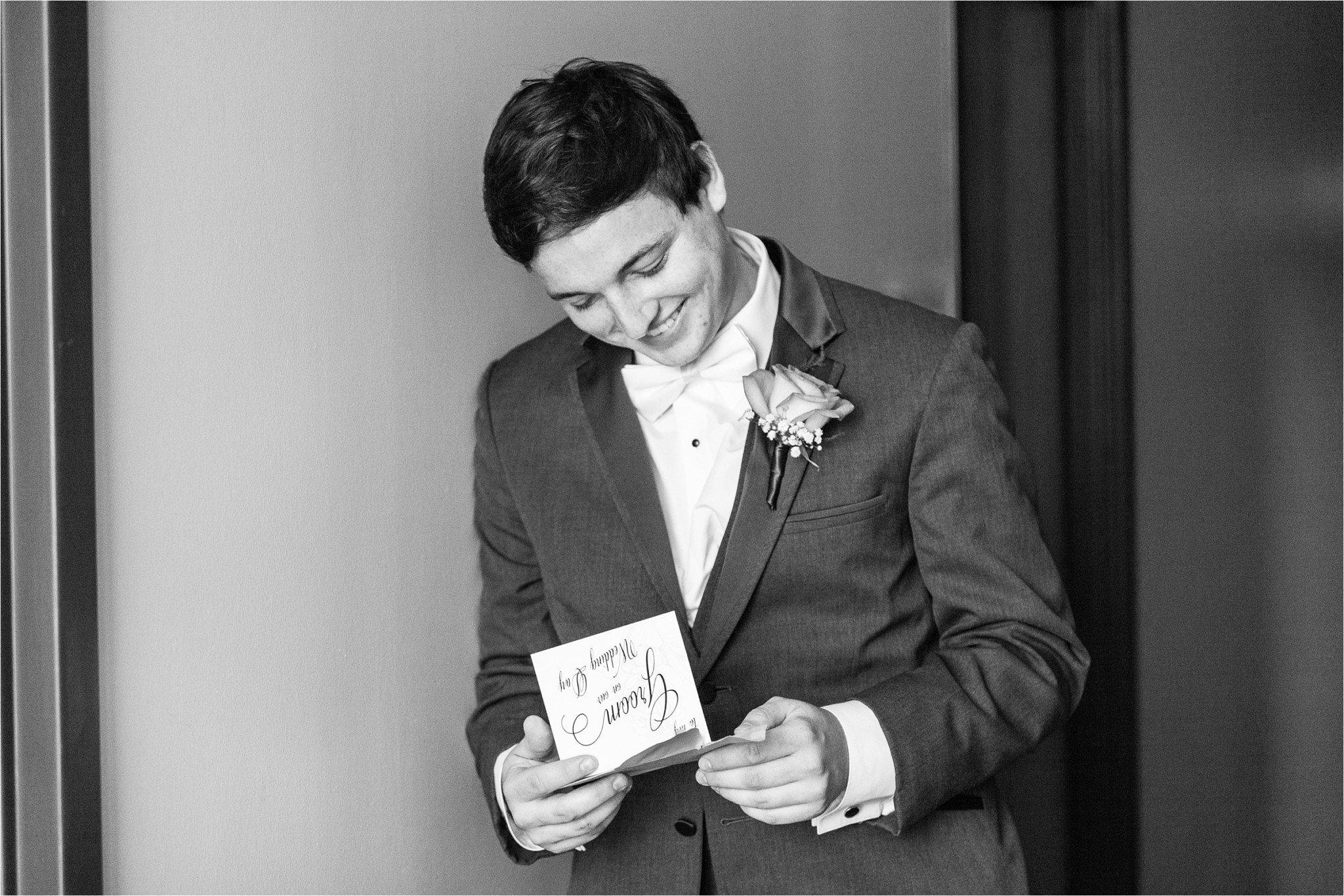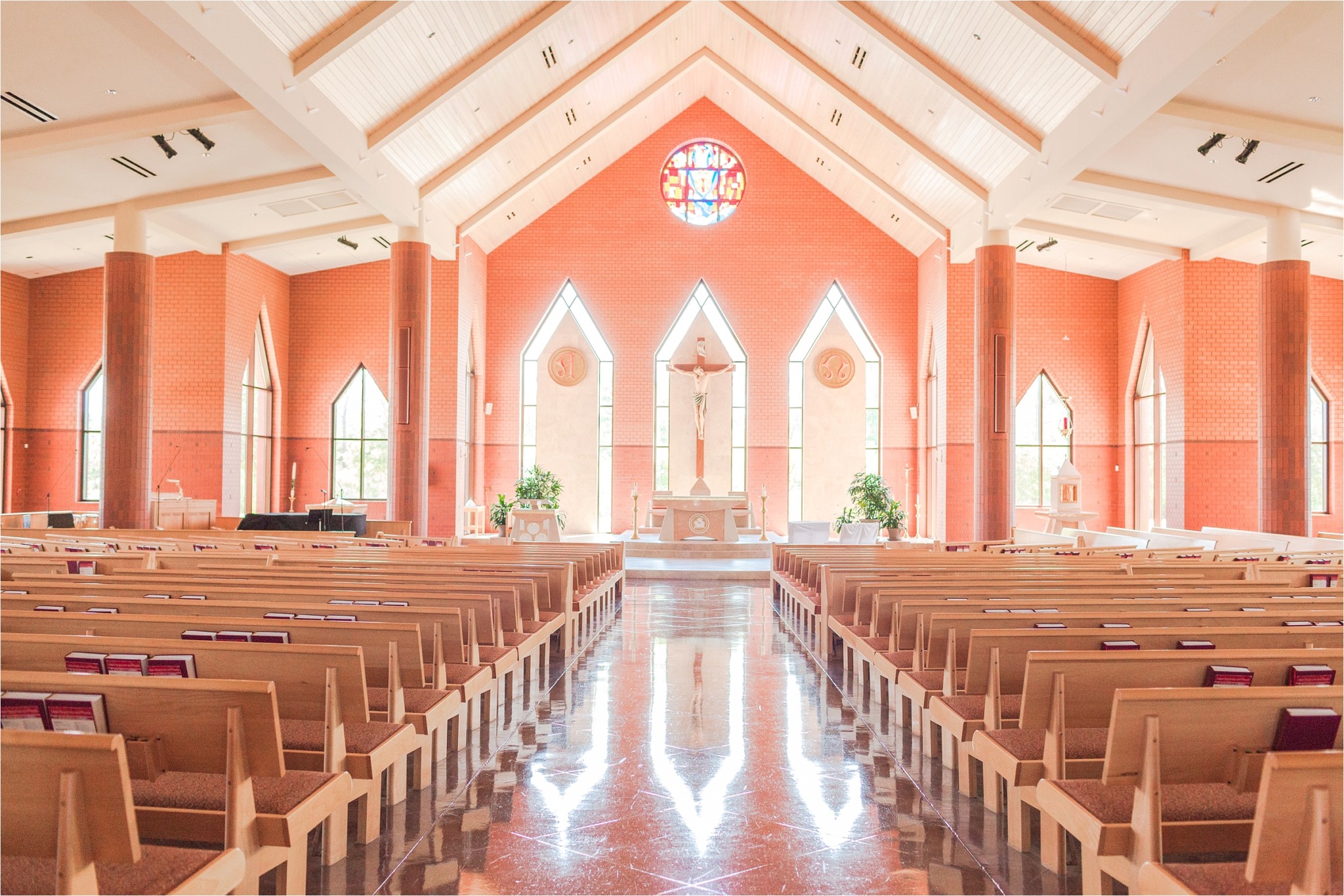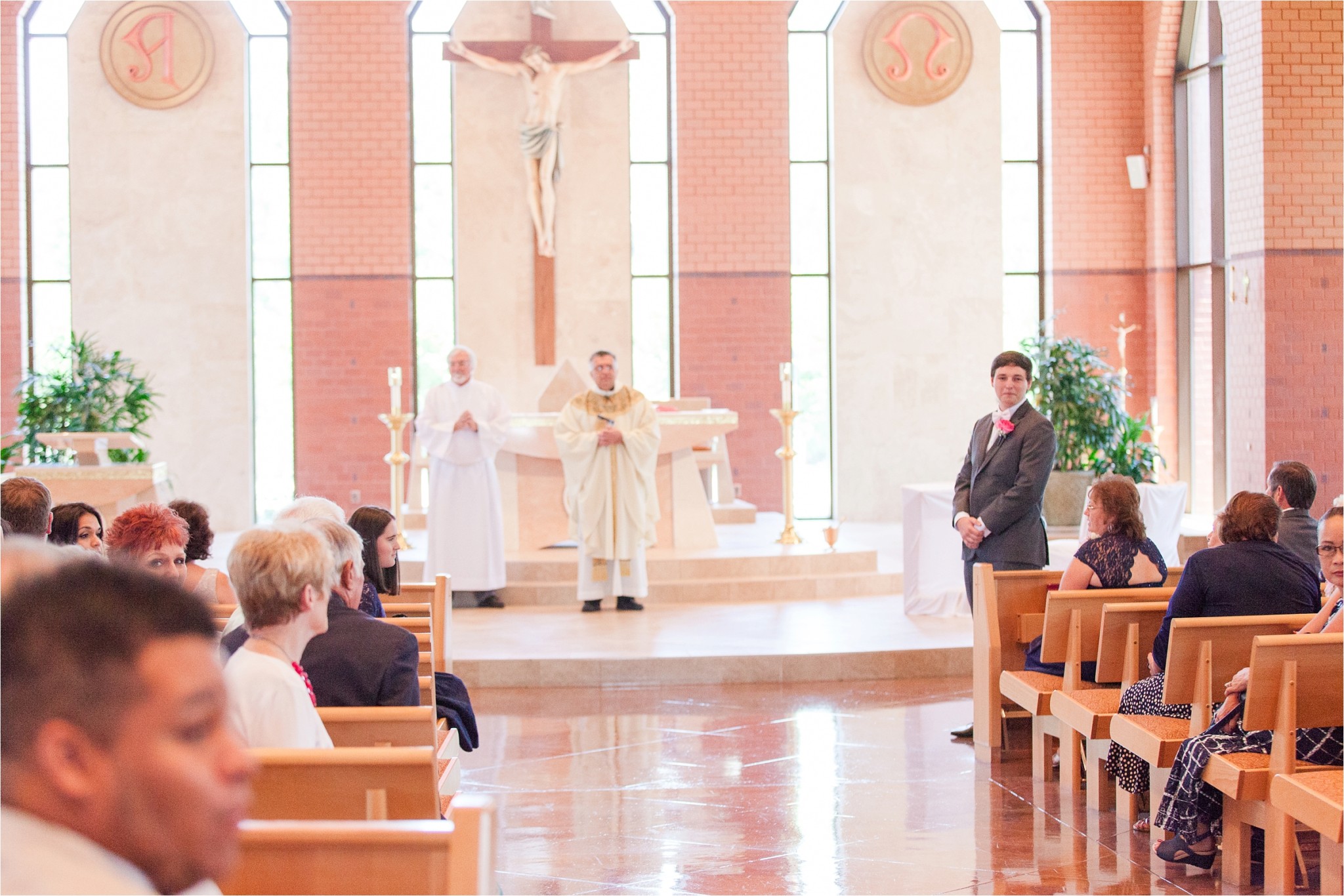 Here she comes…..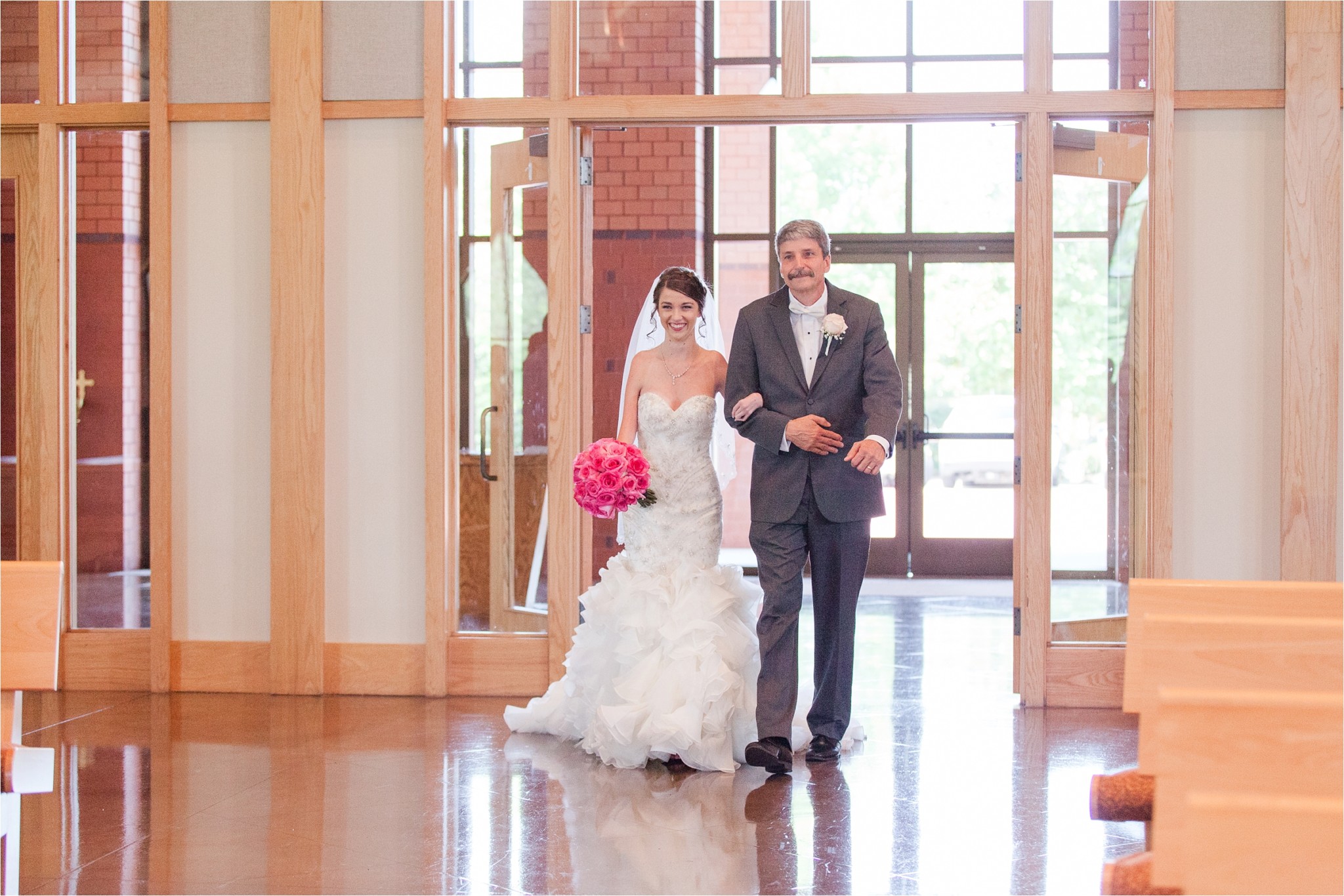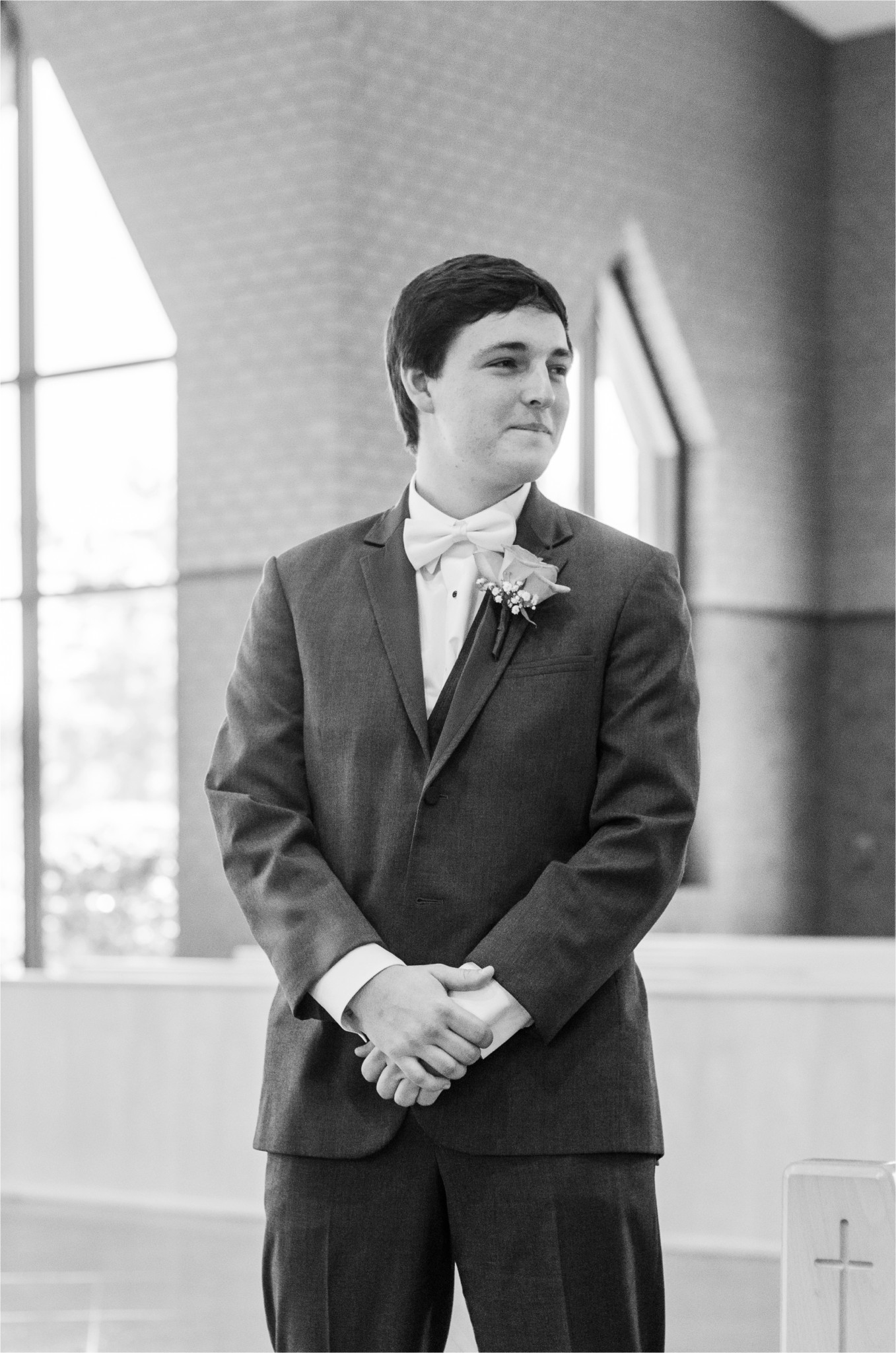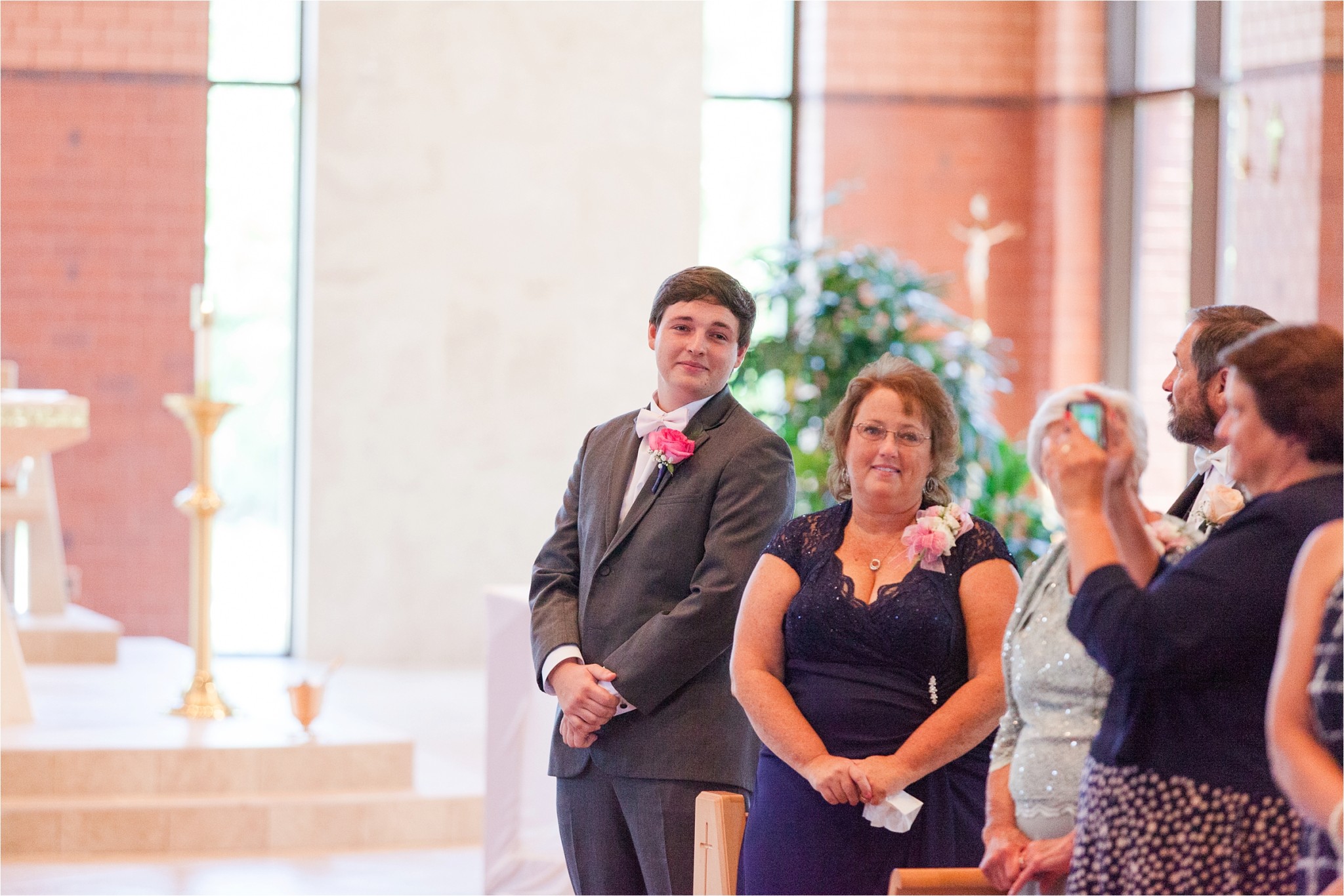 His love for her could move mountains….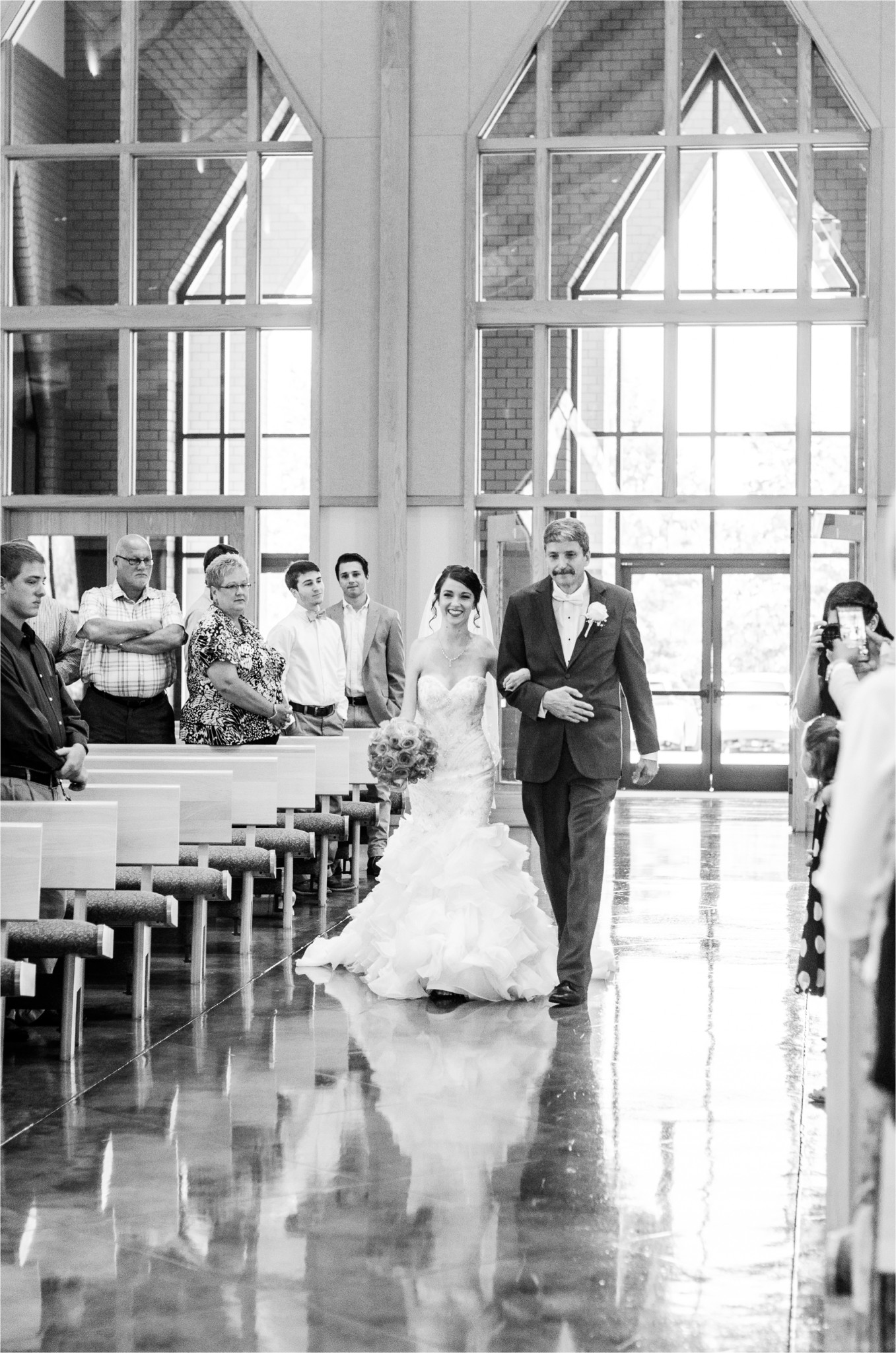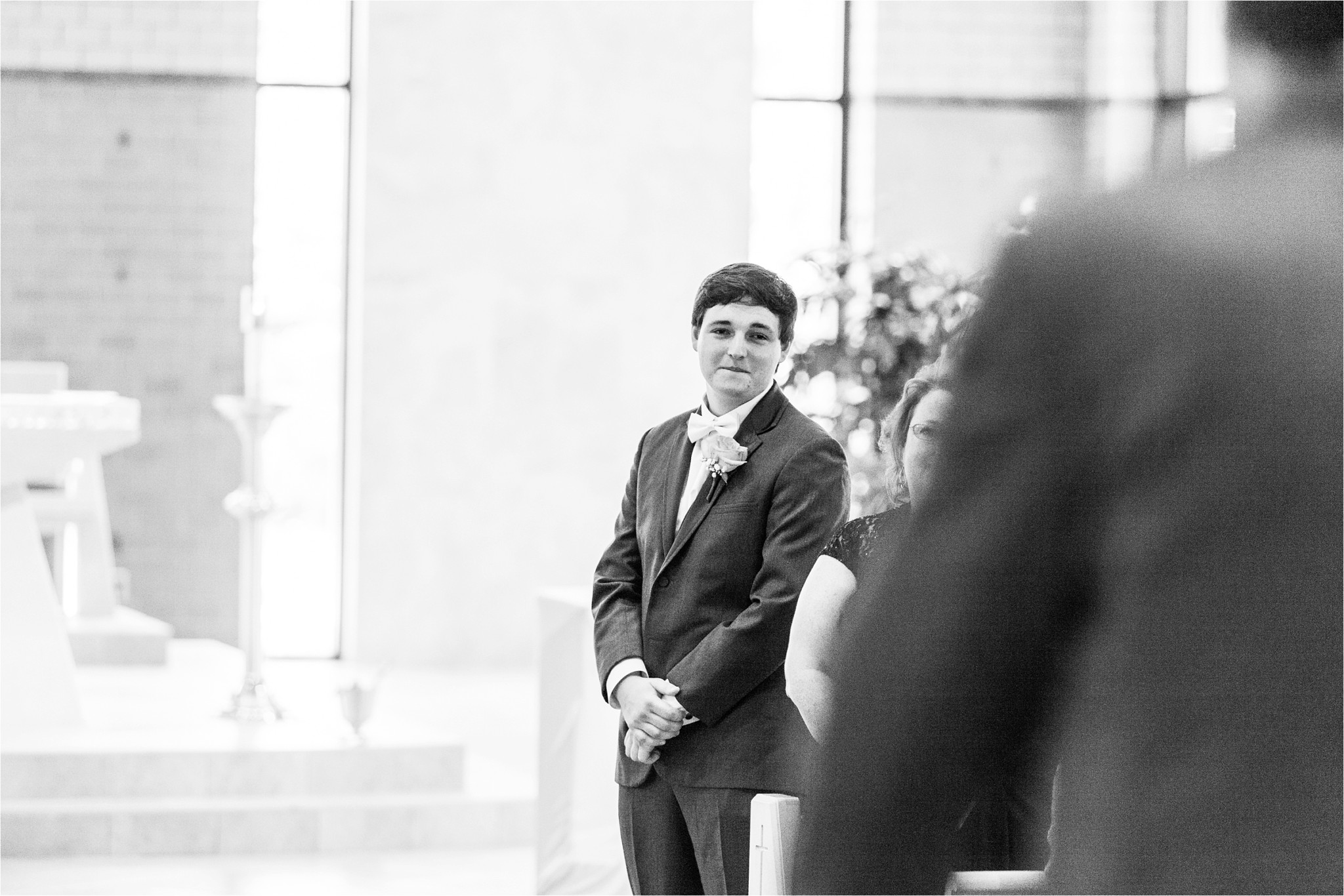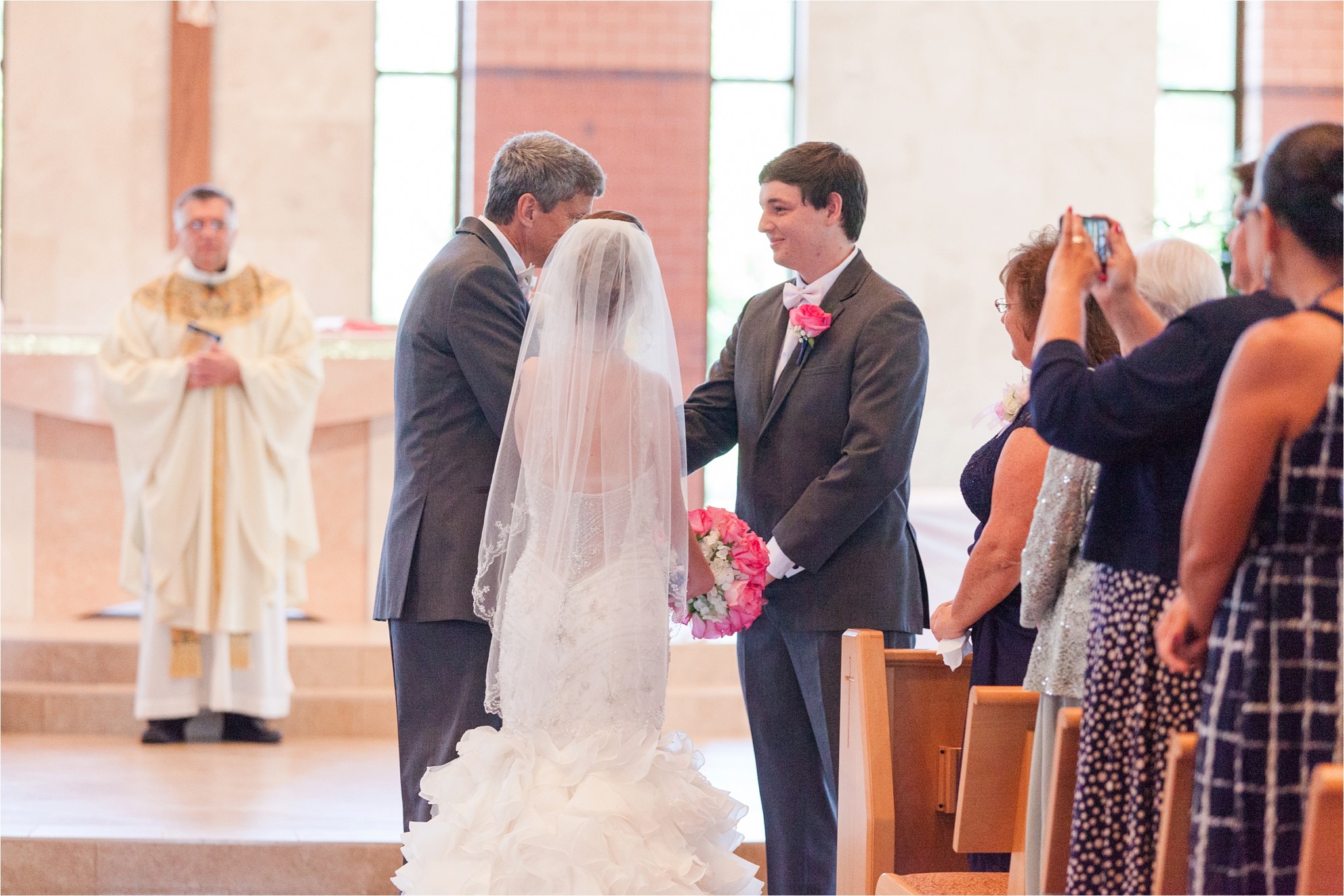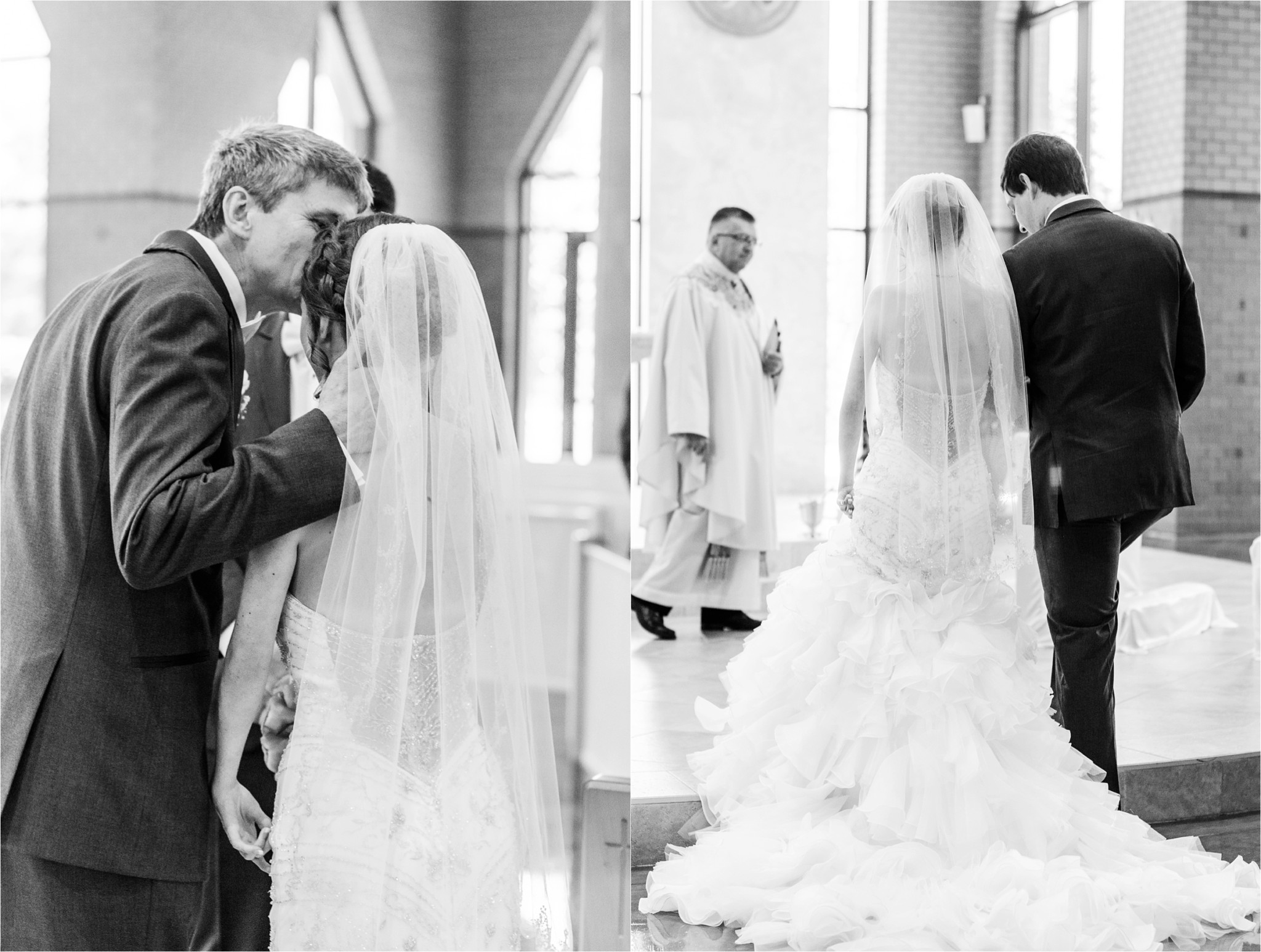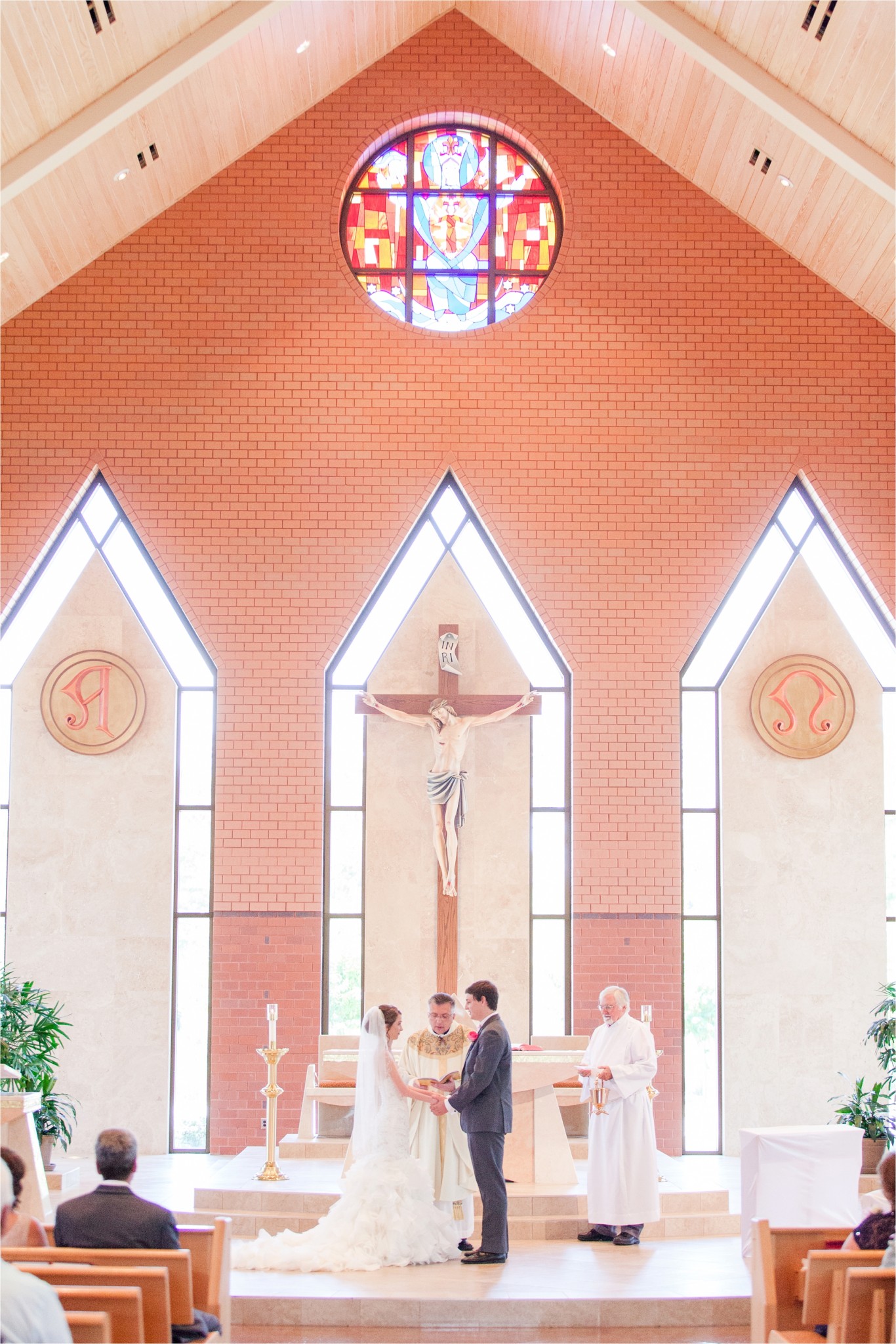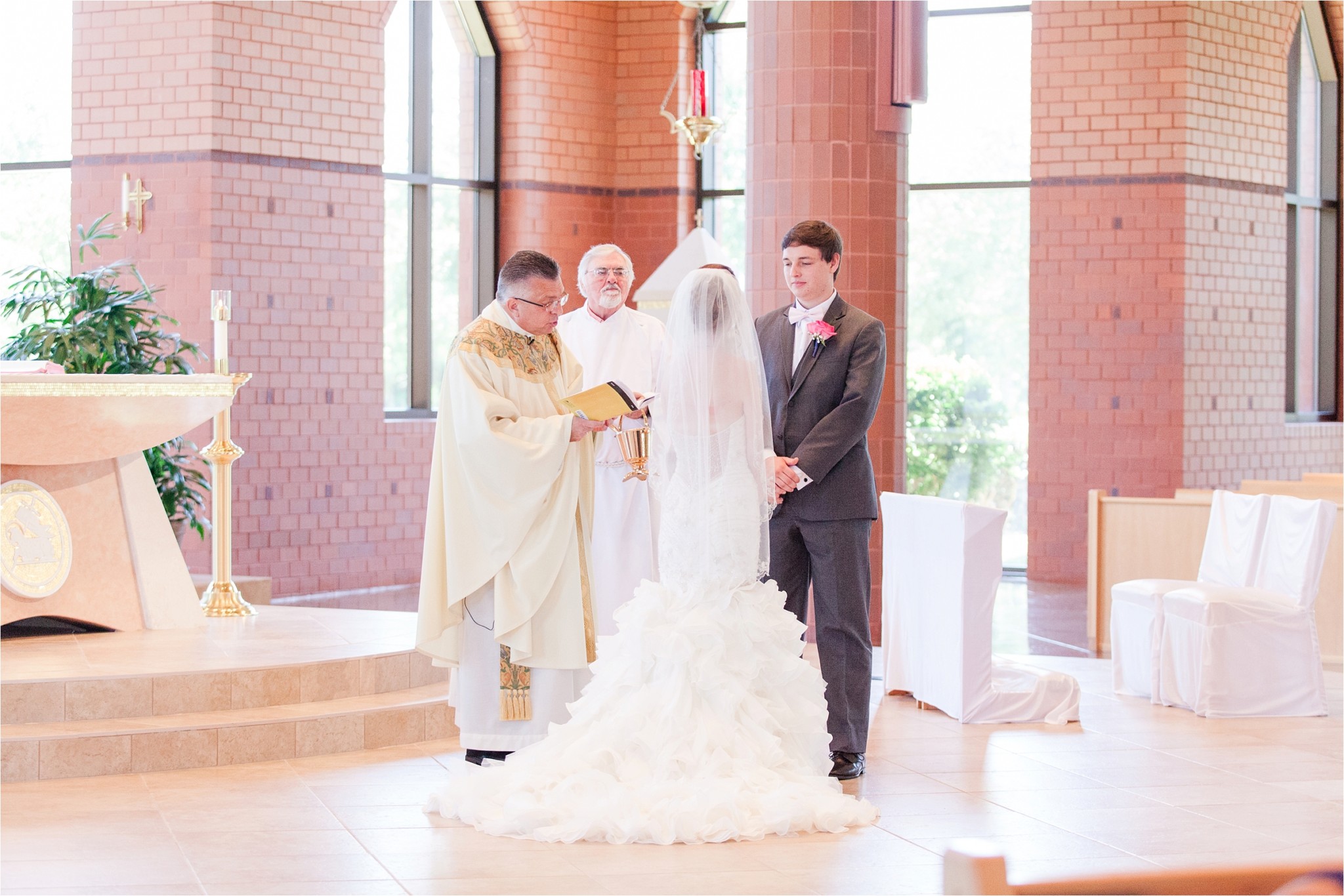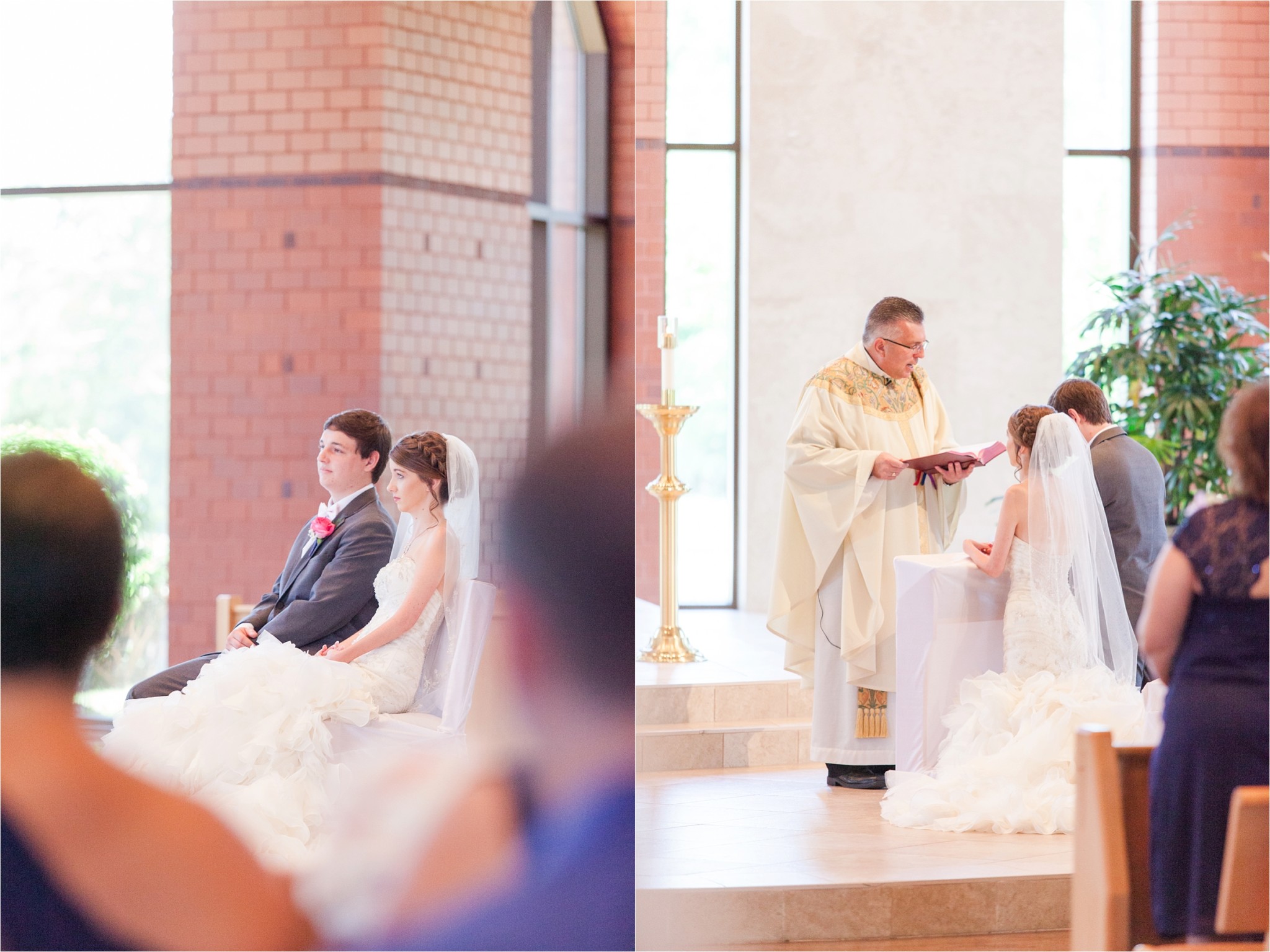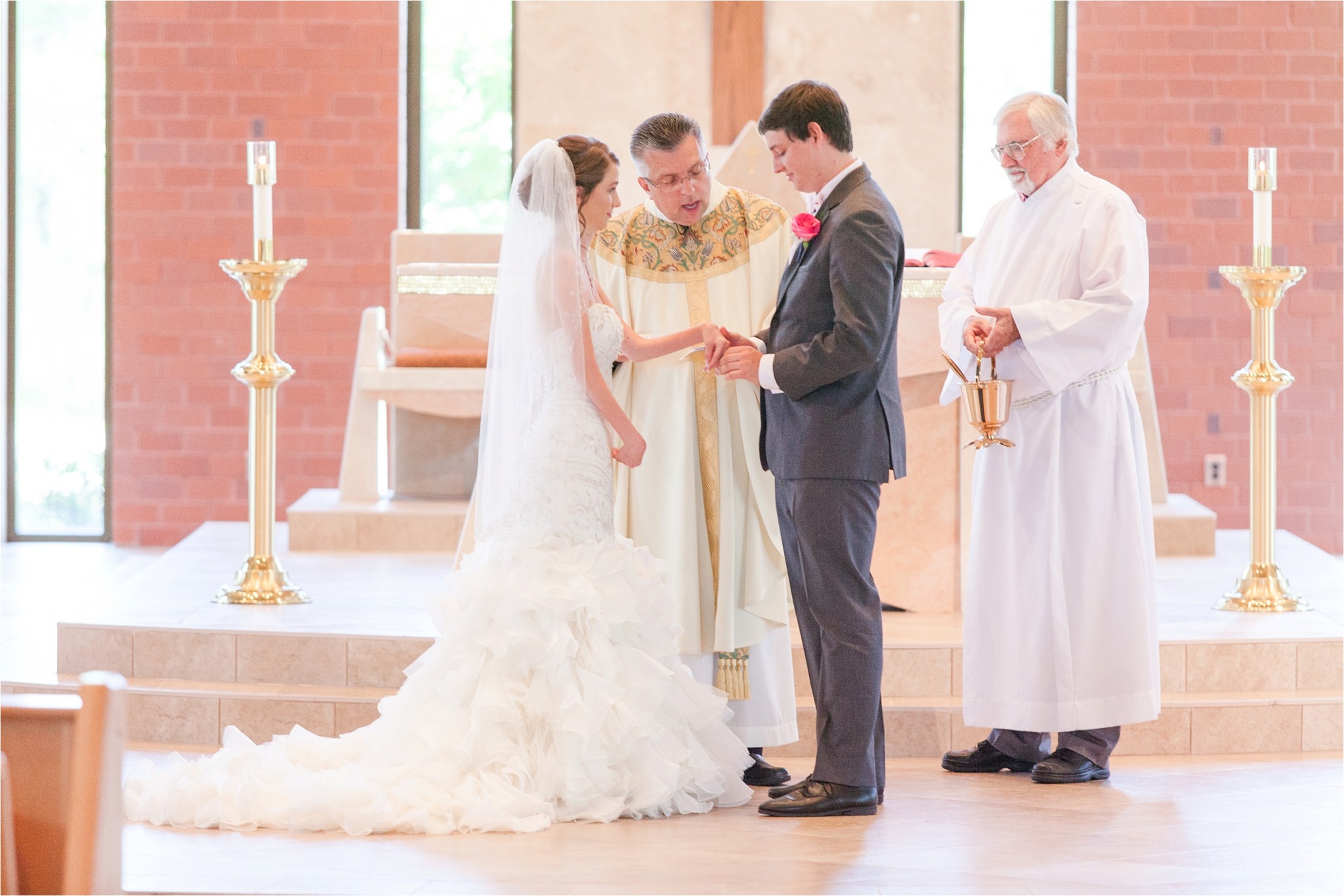 The ceremony was just perfect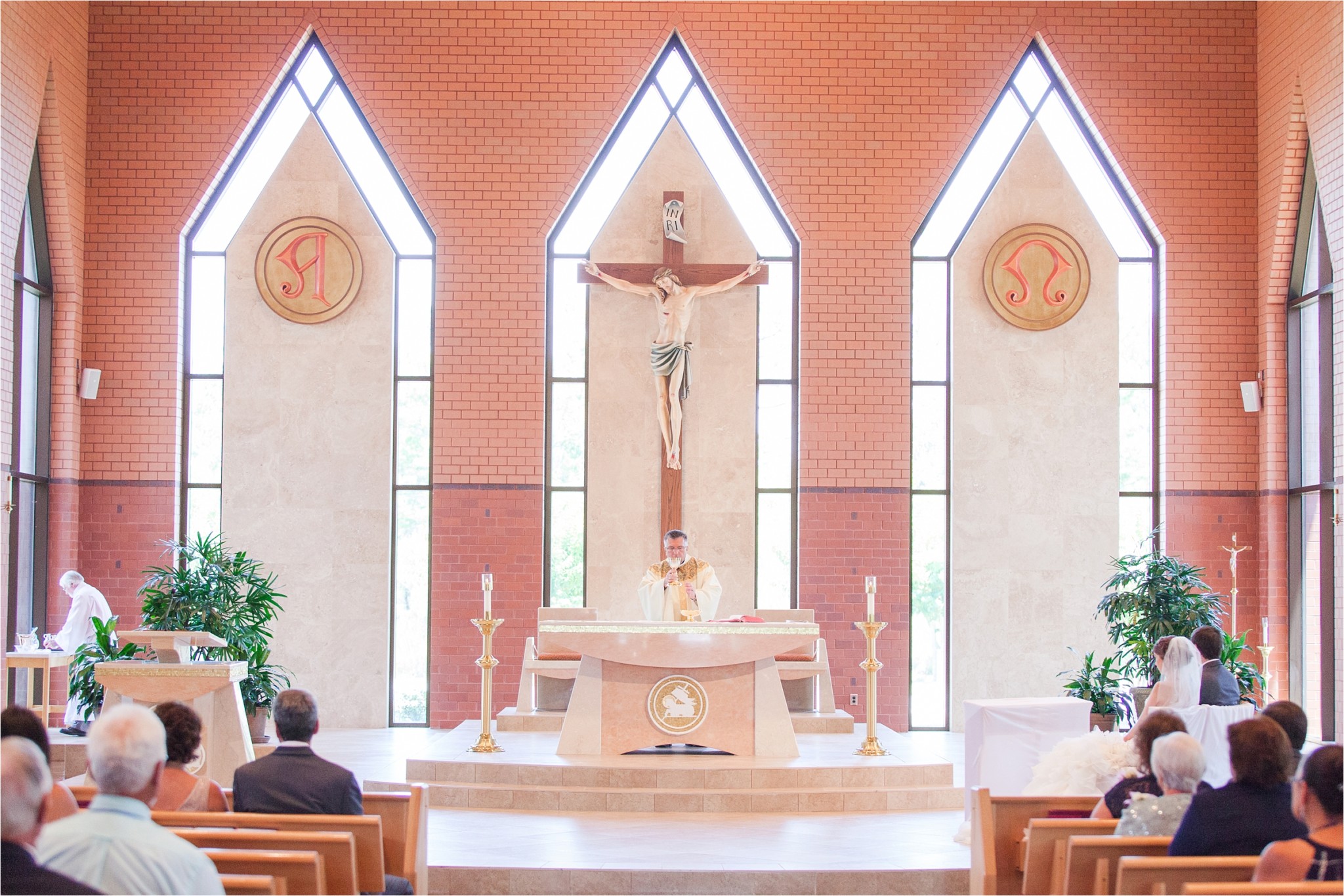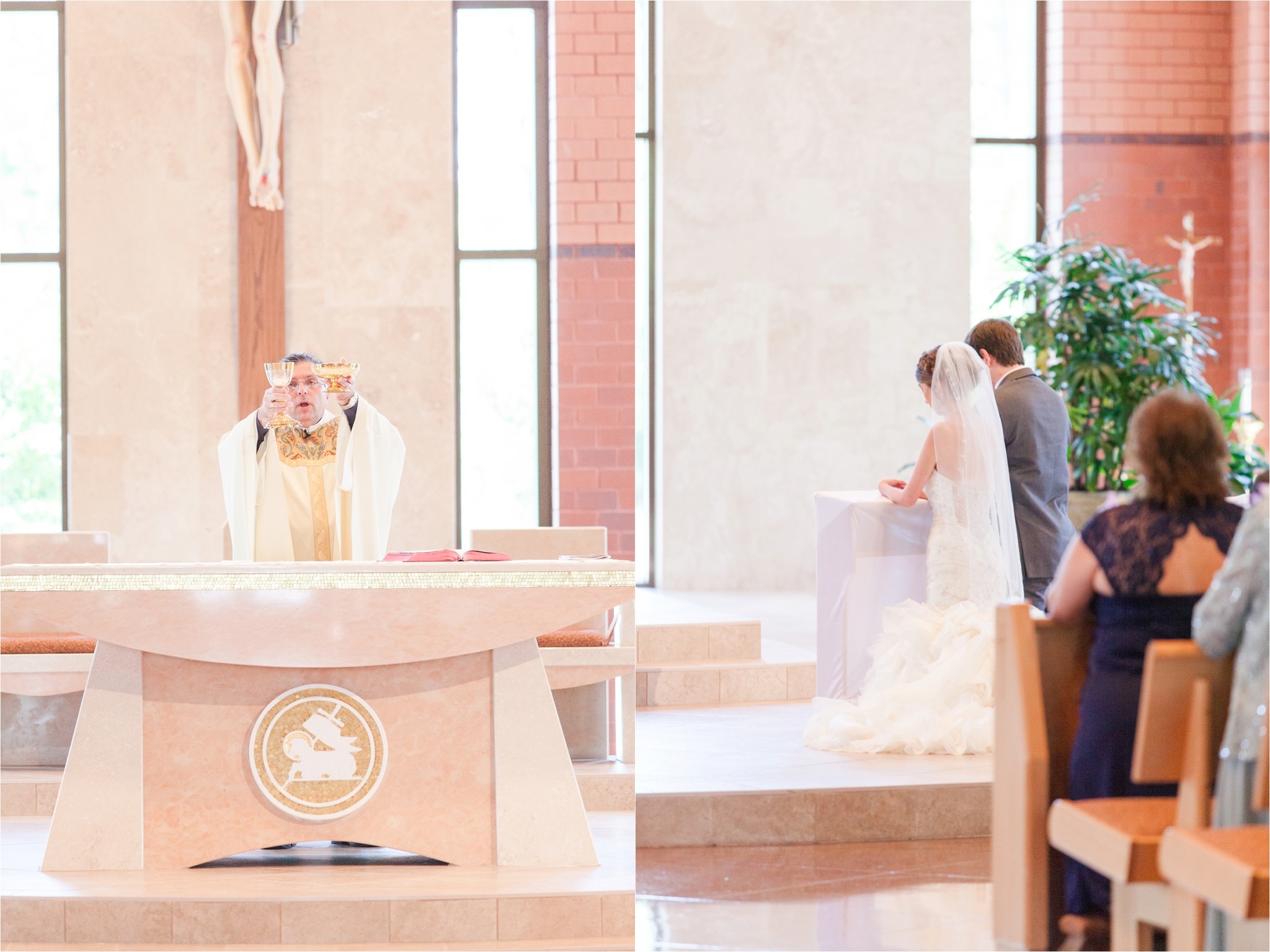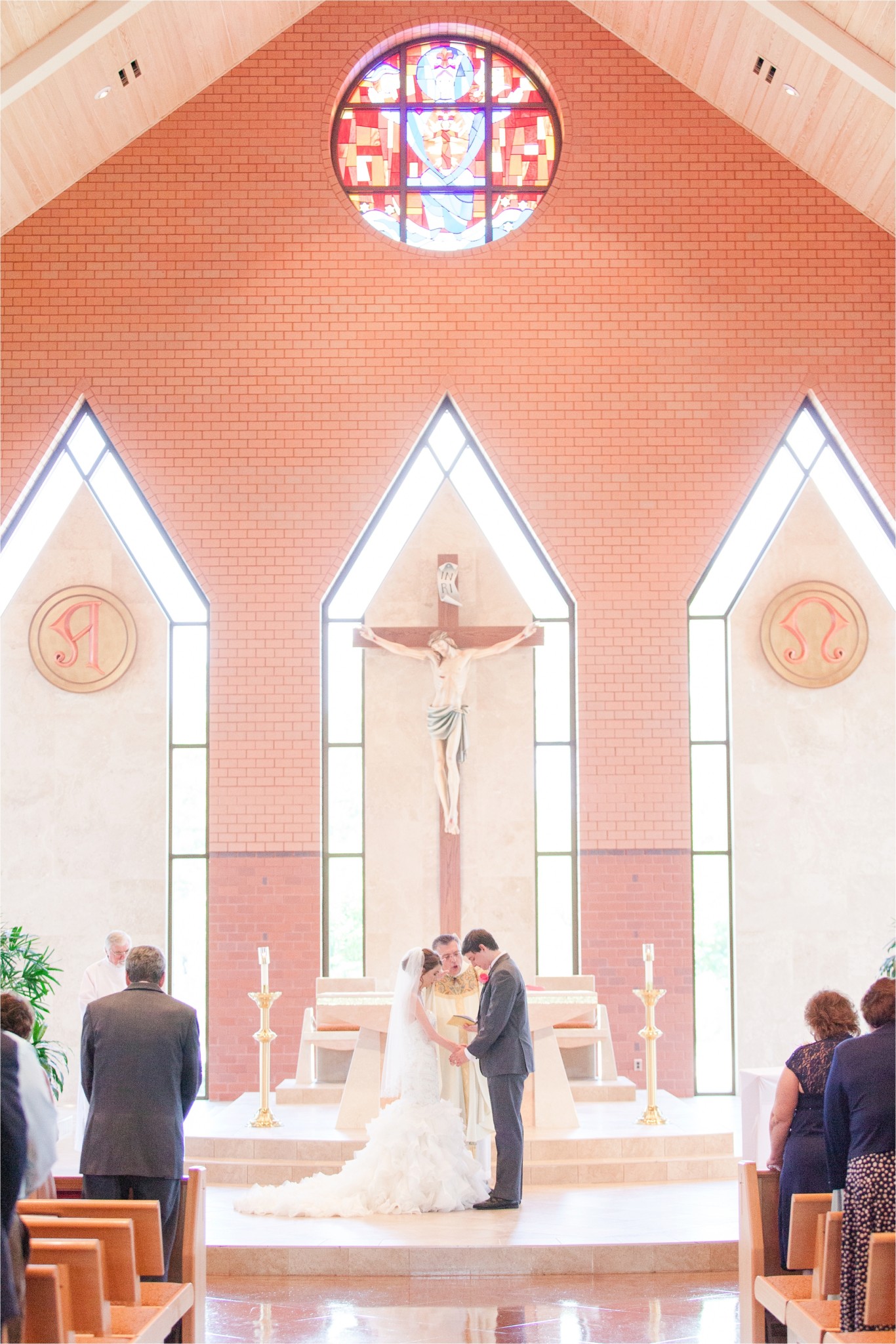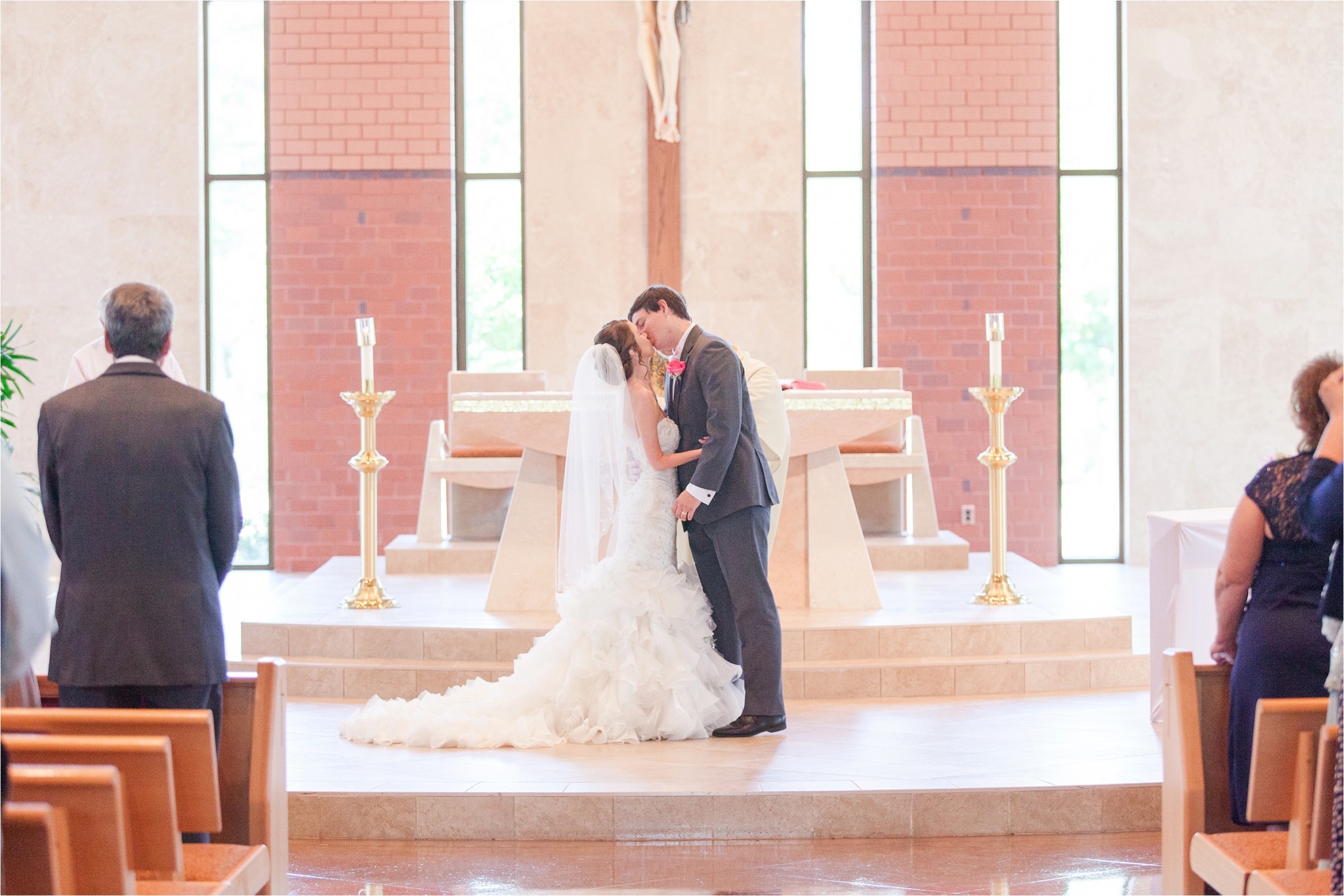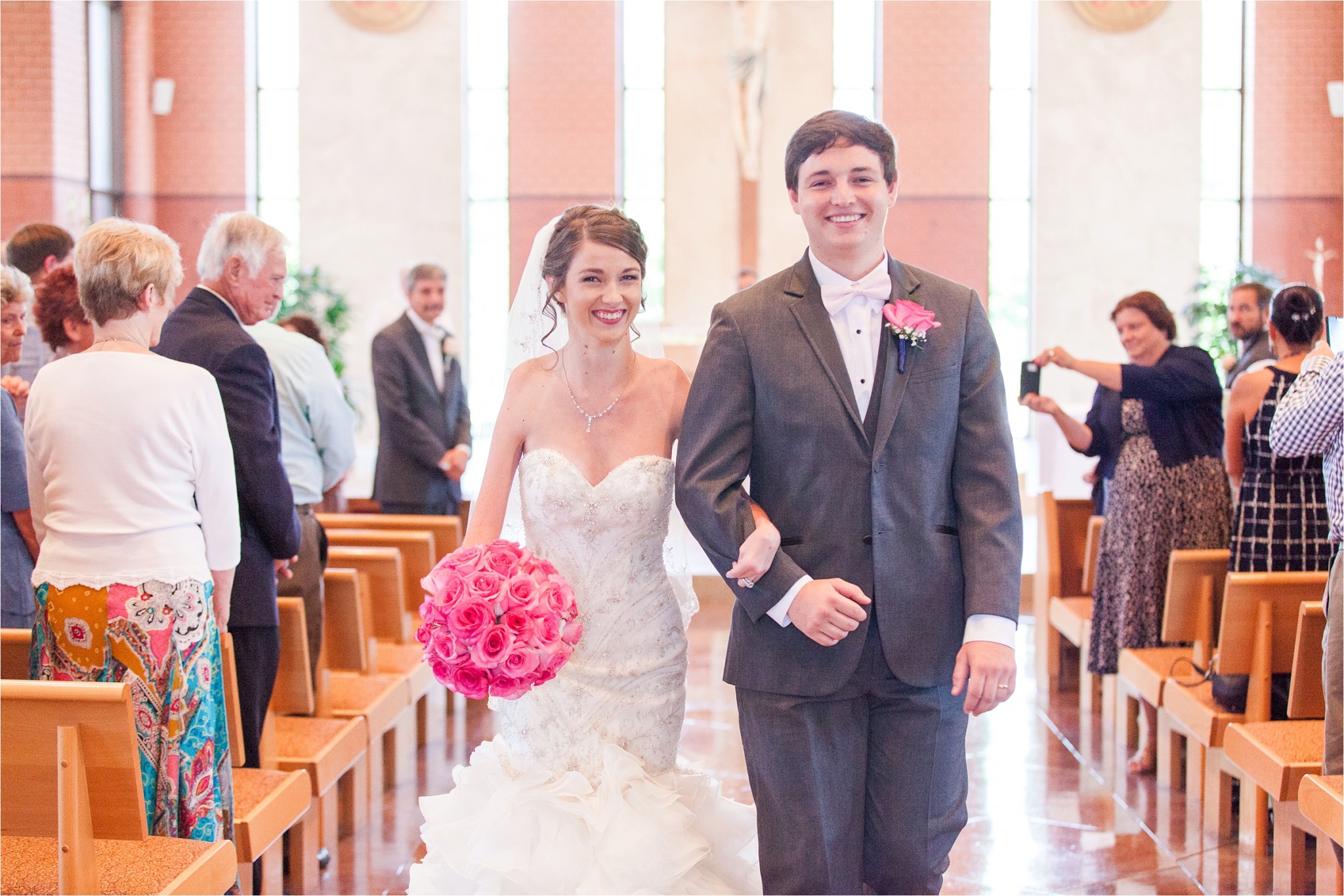 MARRIED!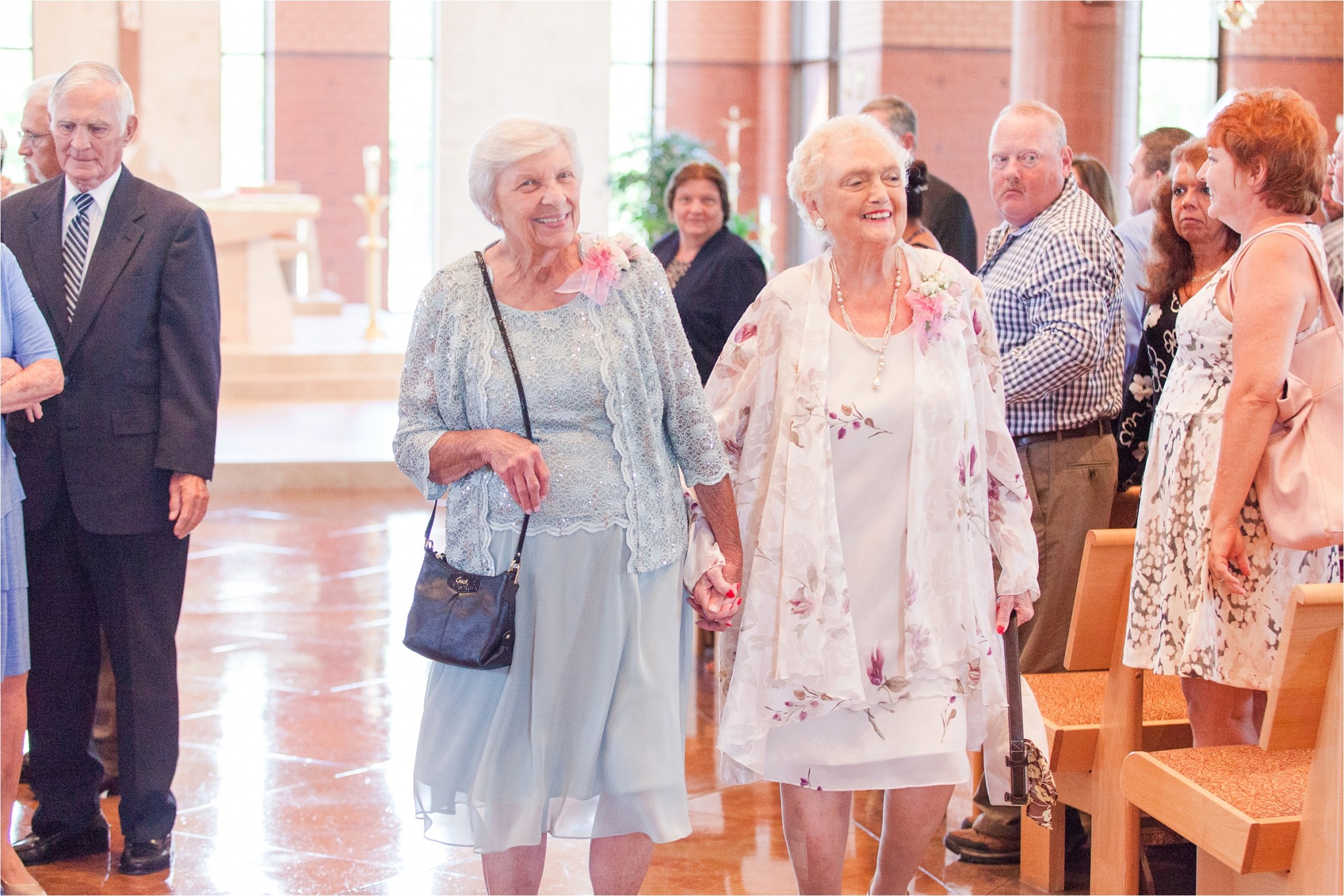 How cute are these grandmas?!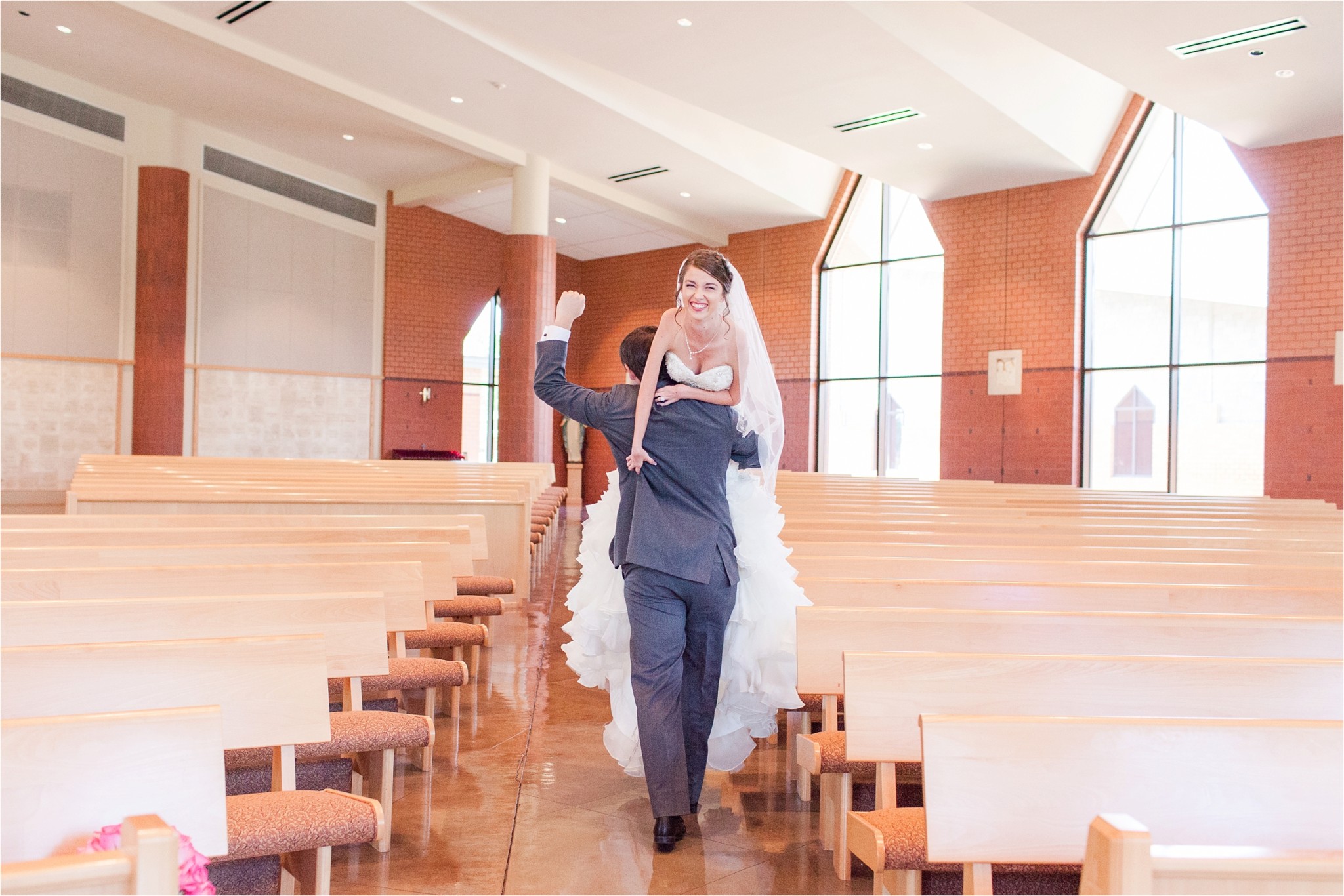 Mr. & Mrs. Derek Brown!!!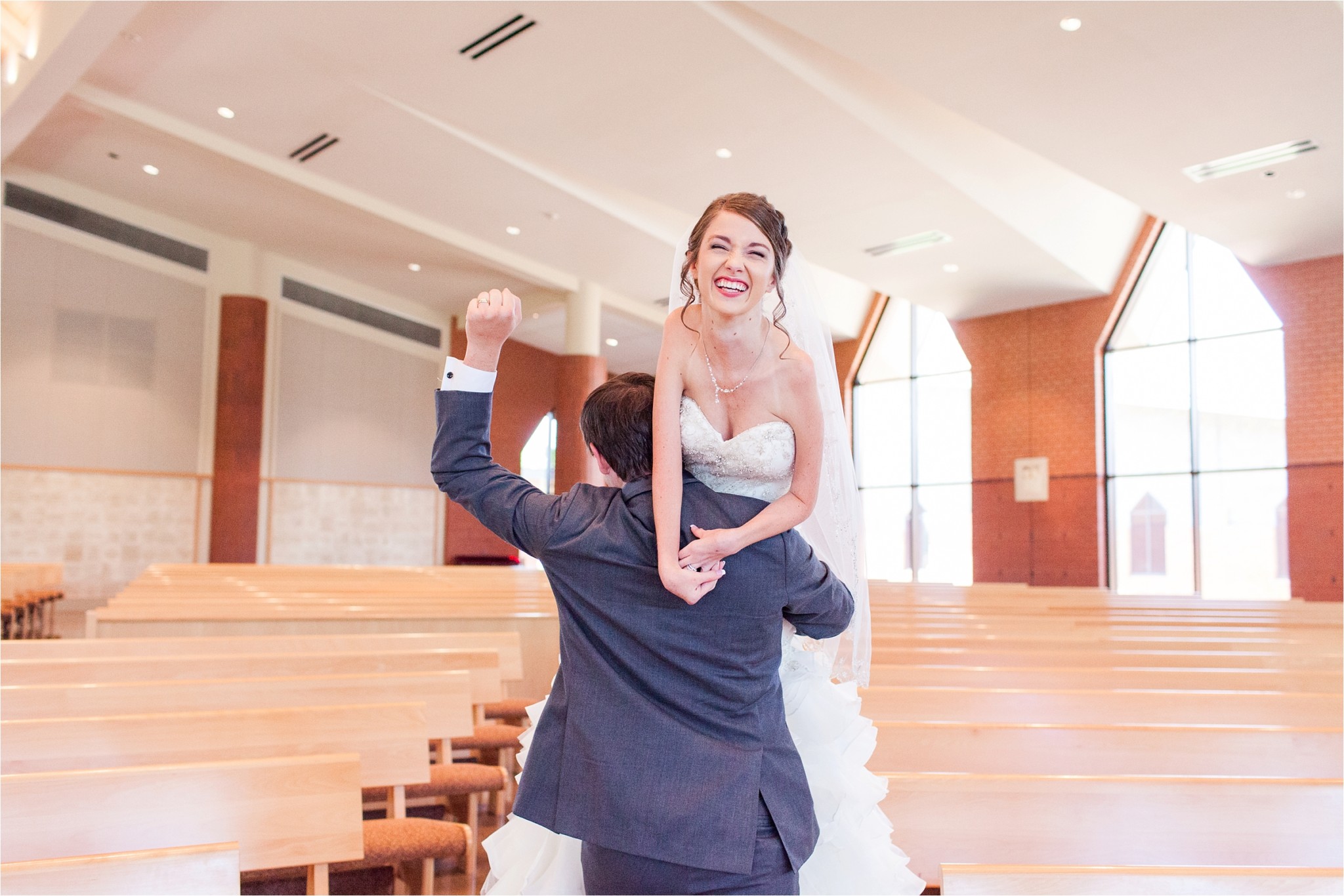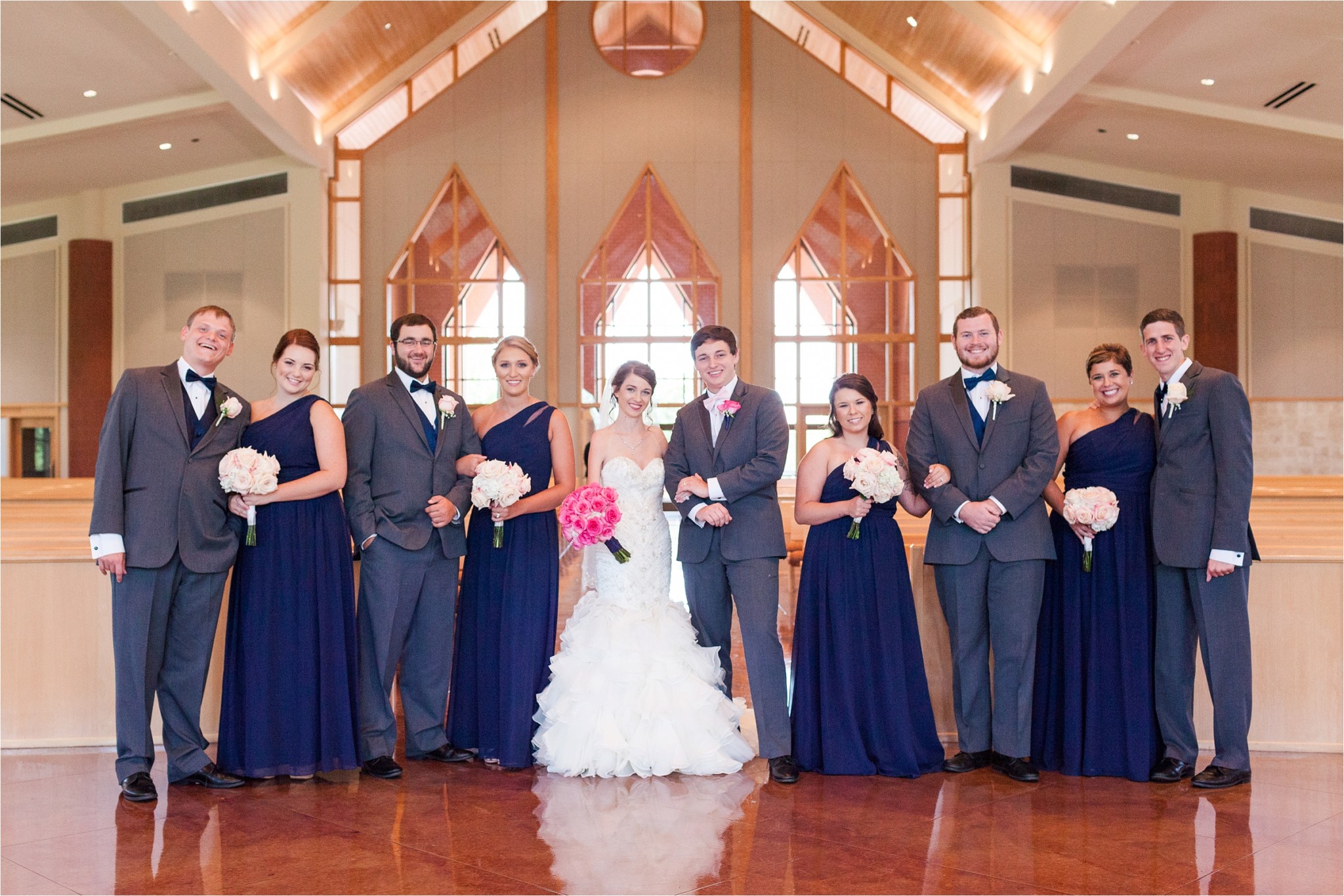 The ever fabulous Wedding Party!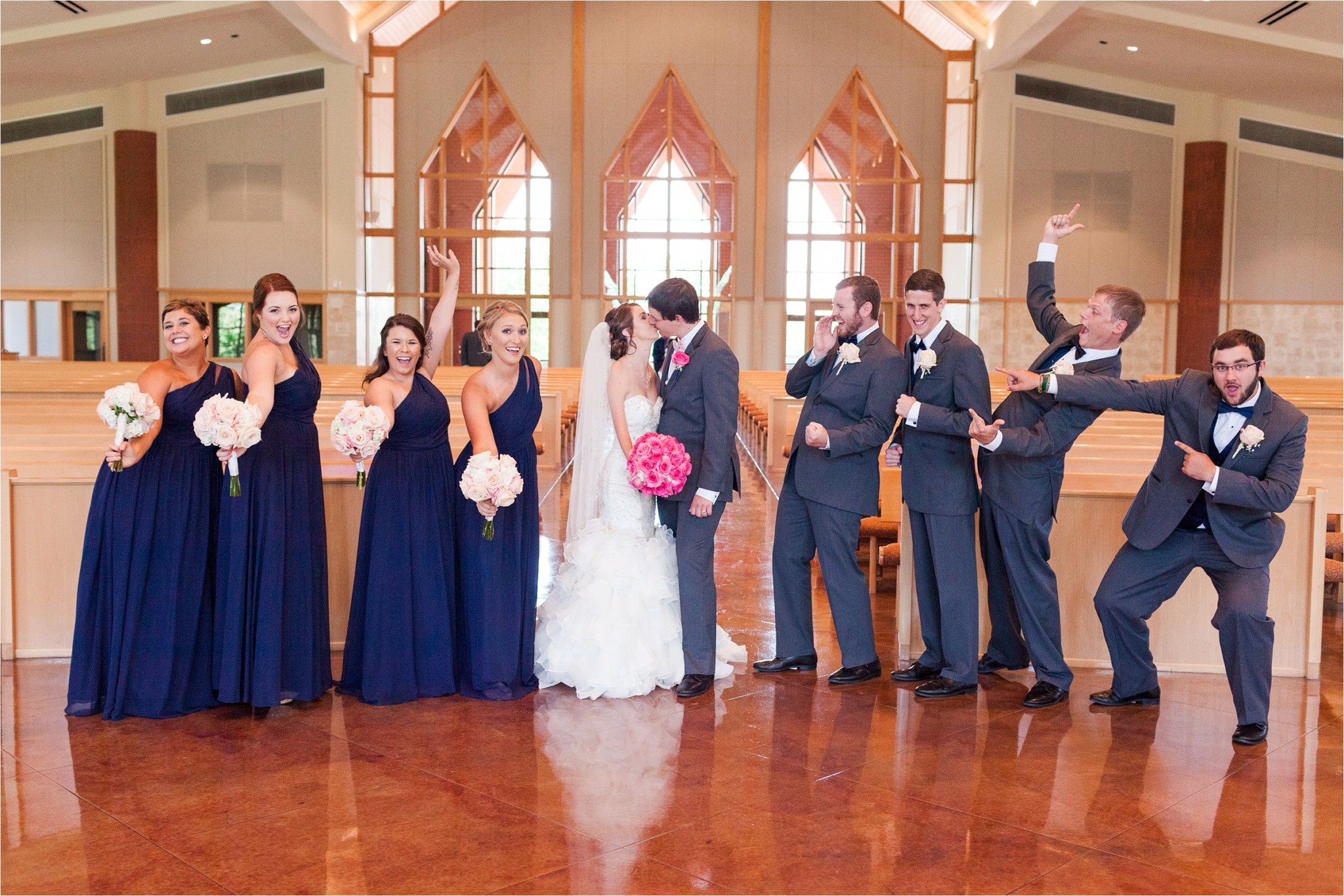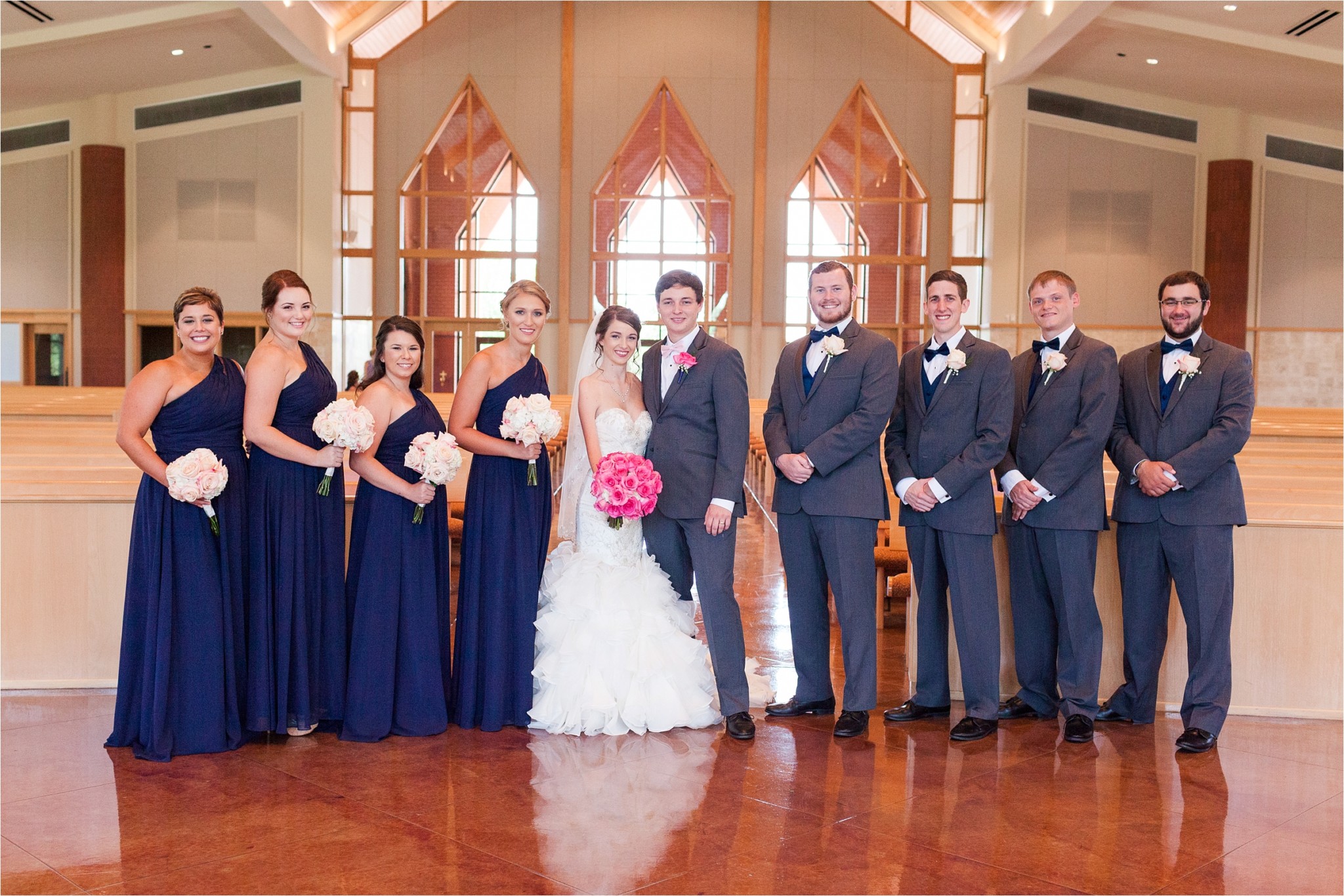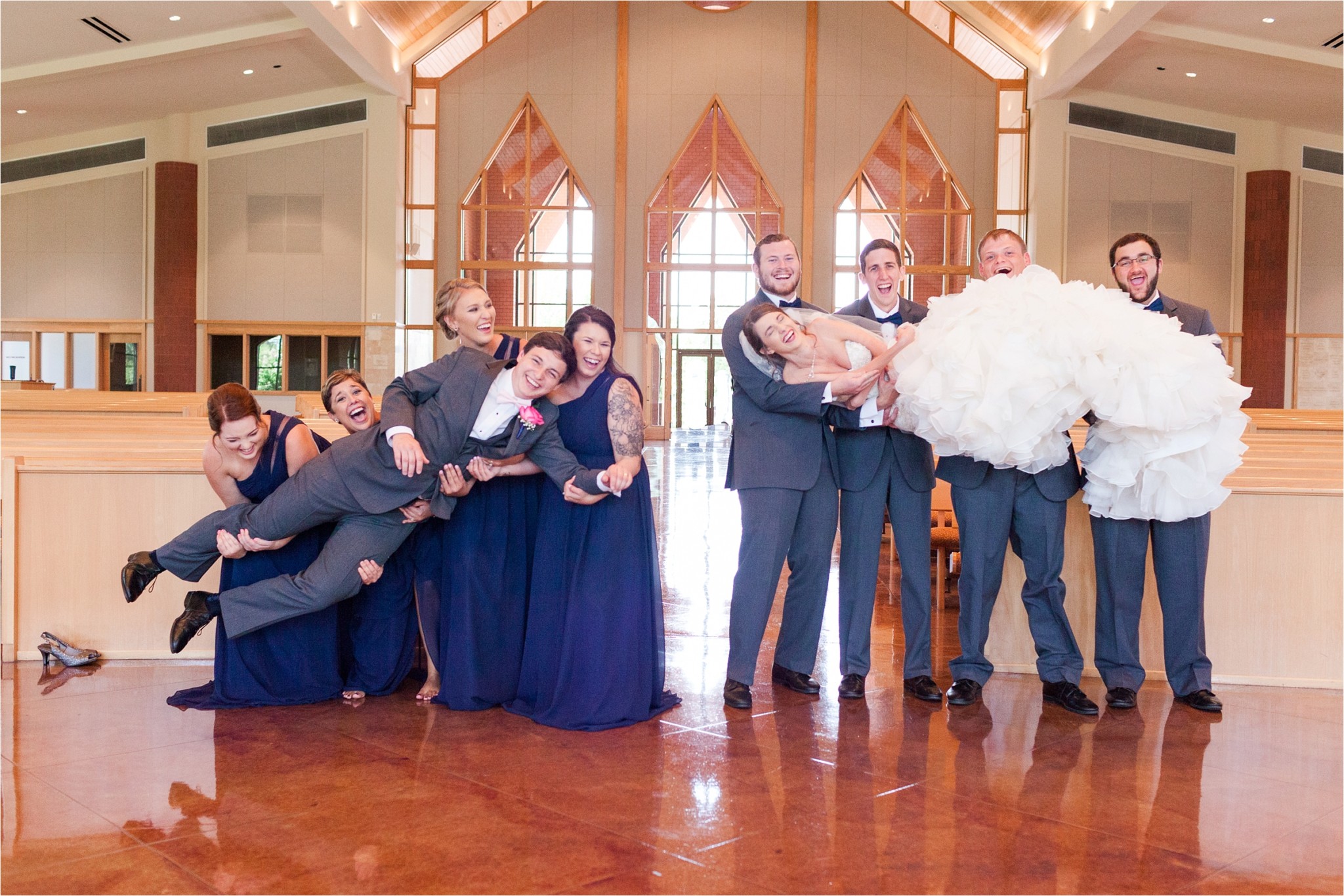 I'm all for trying different poses that my clients suggest…. and I laugh right with them when they don't go how we plan!!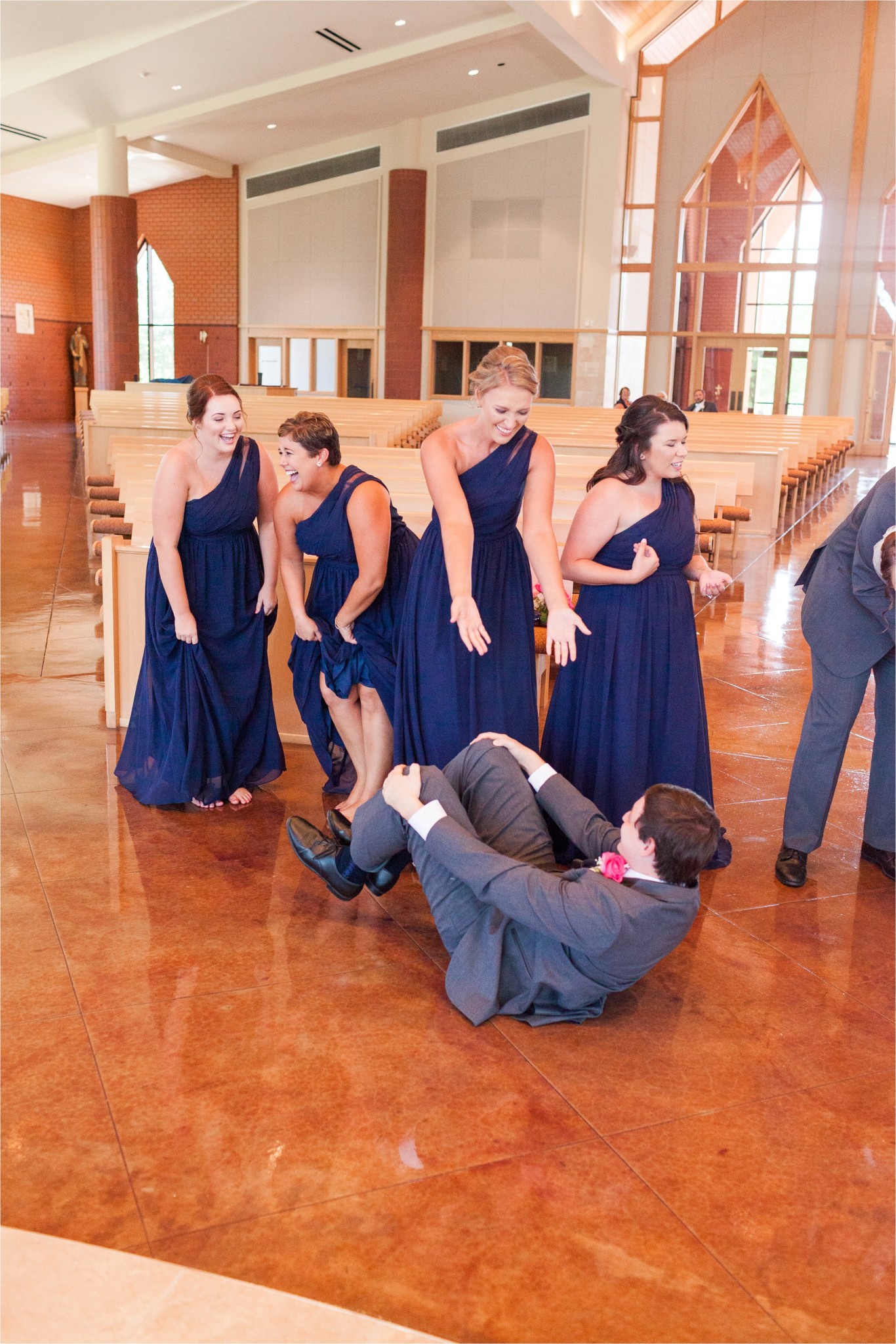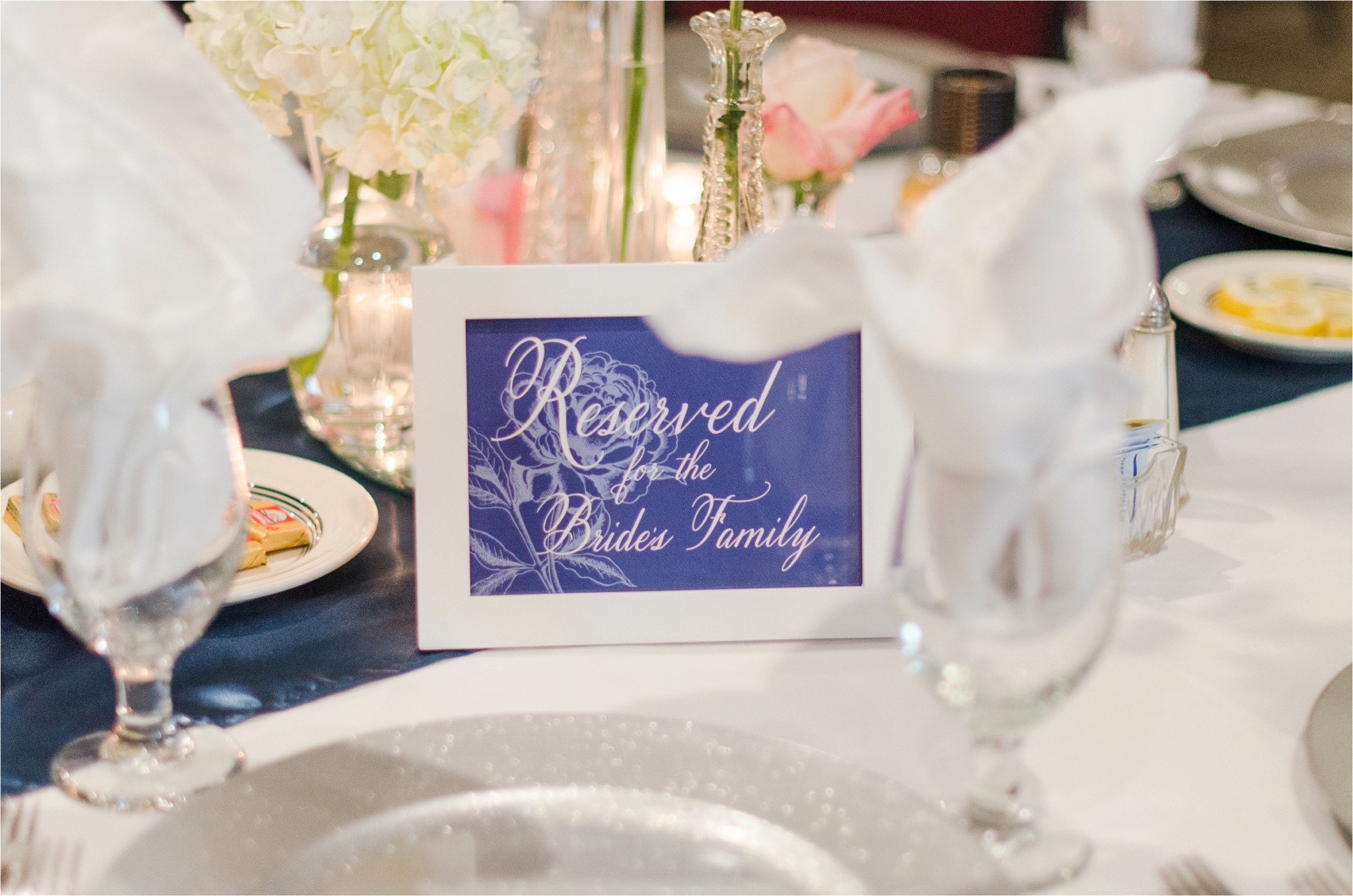 The reception!!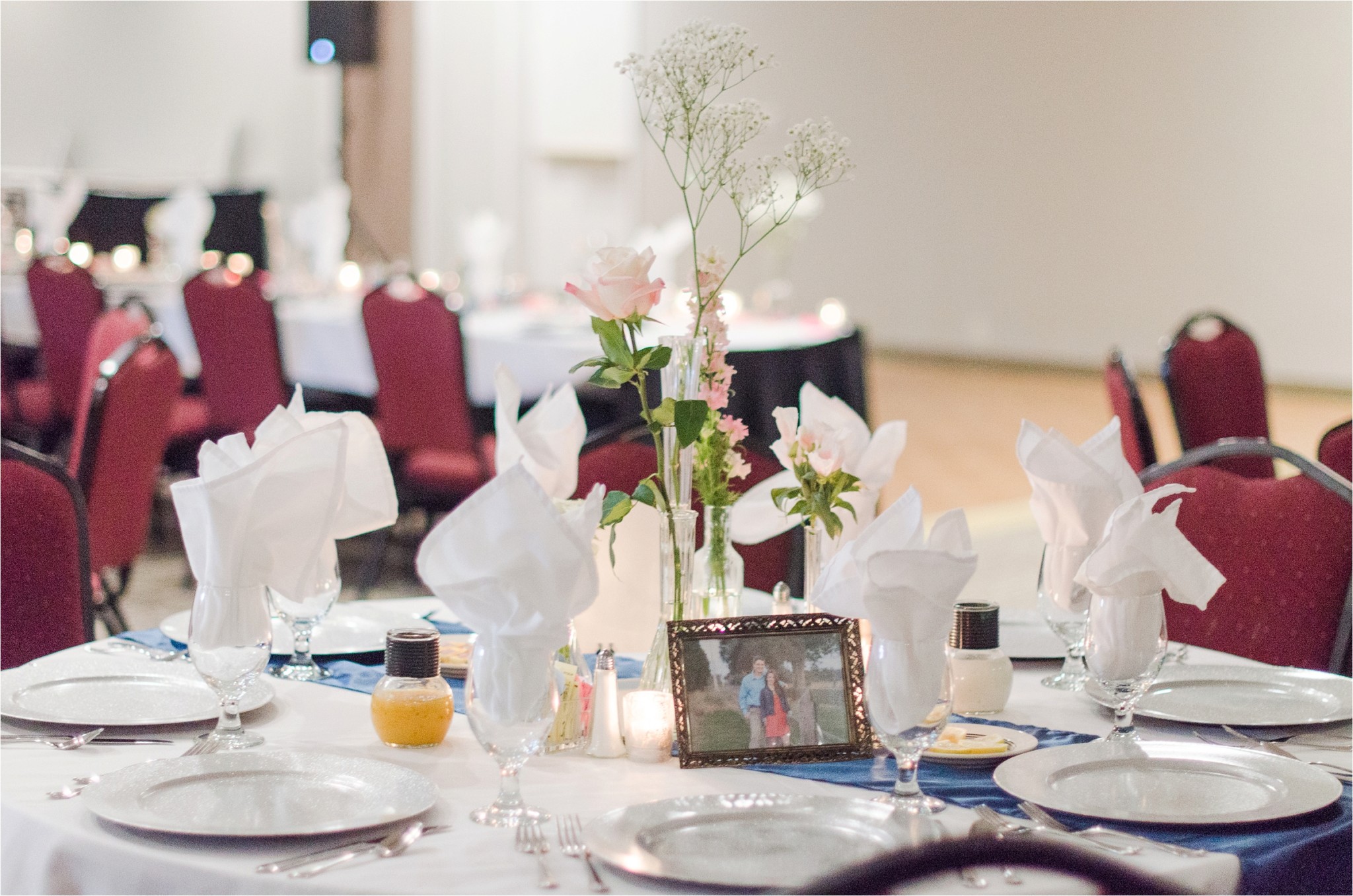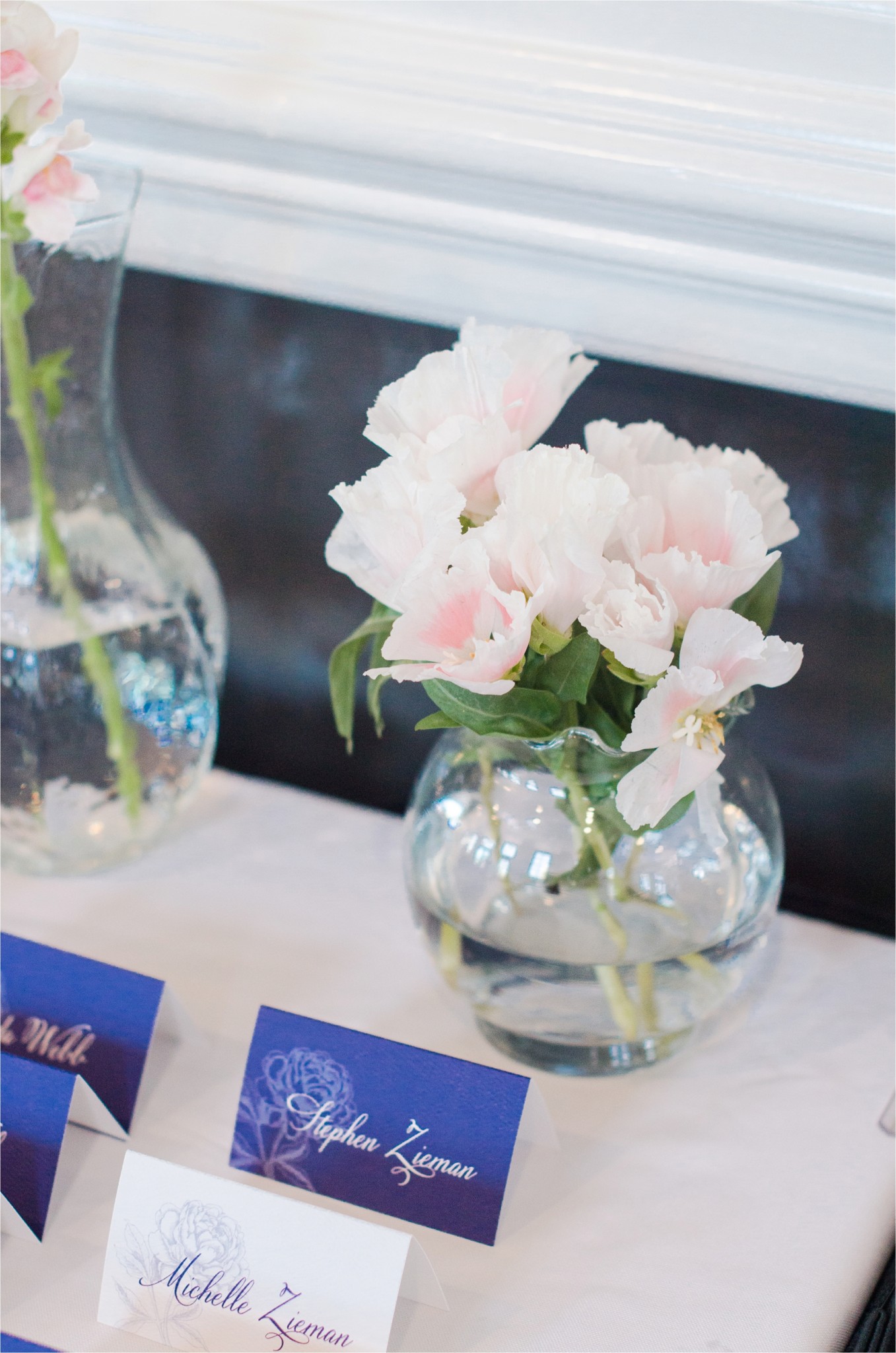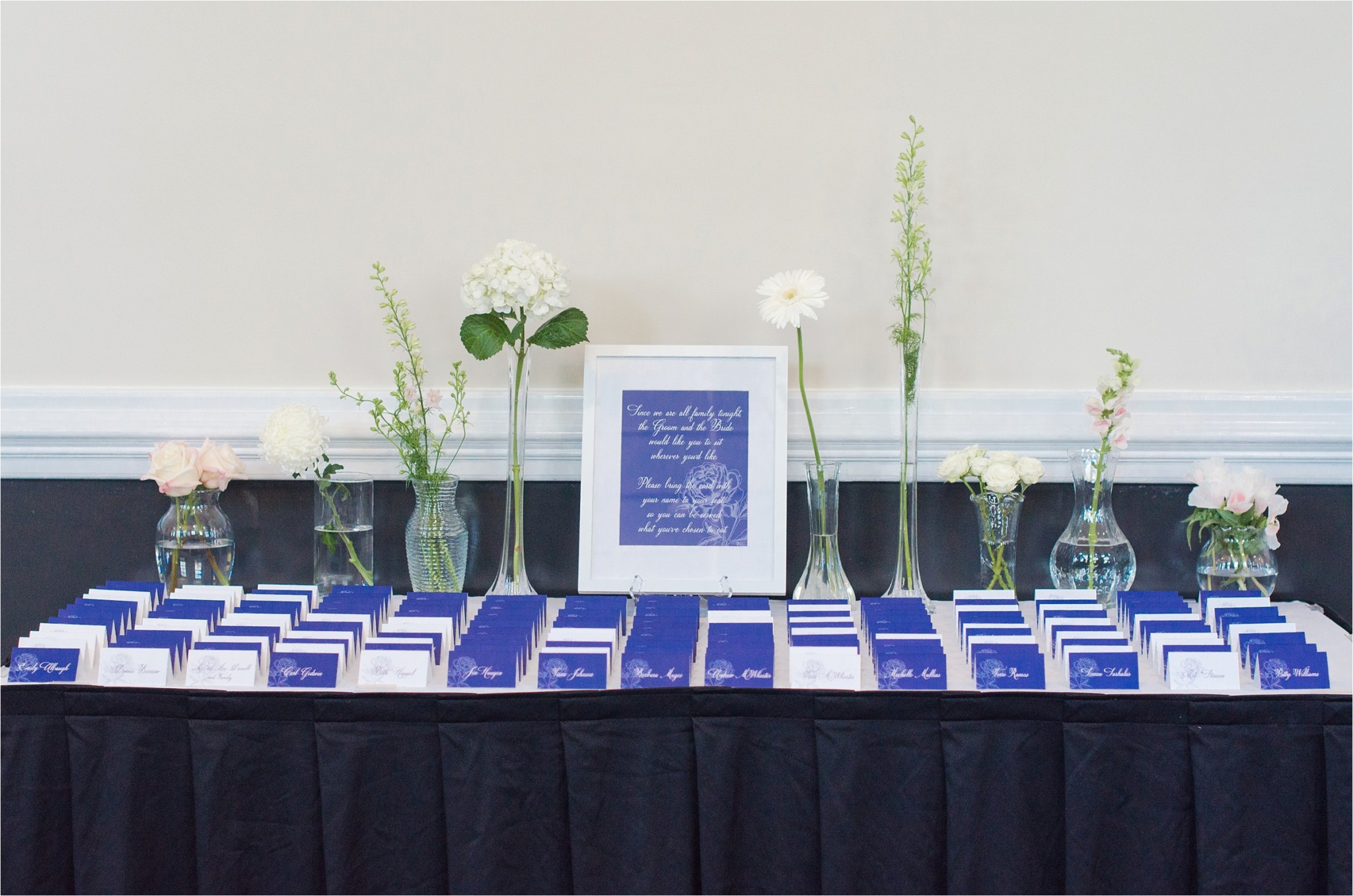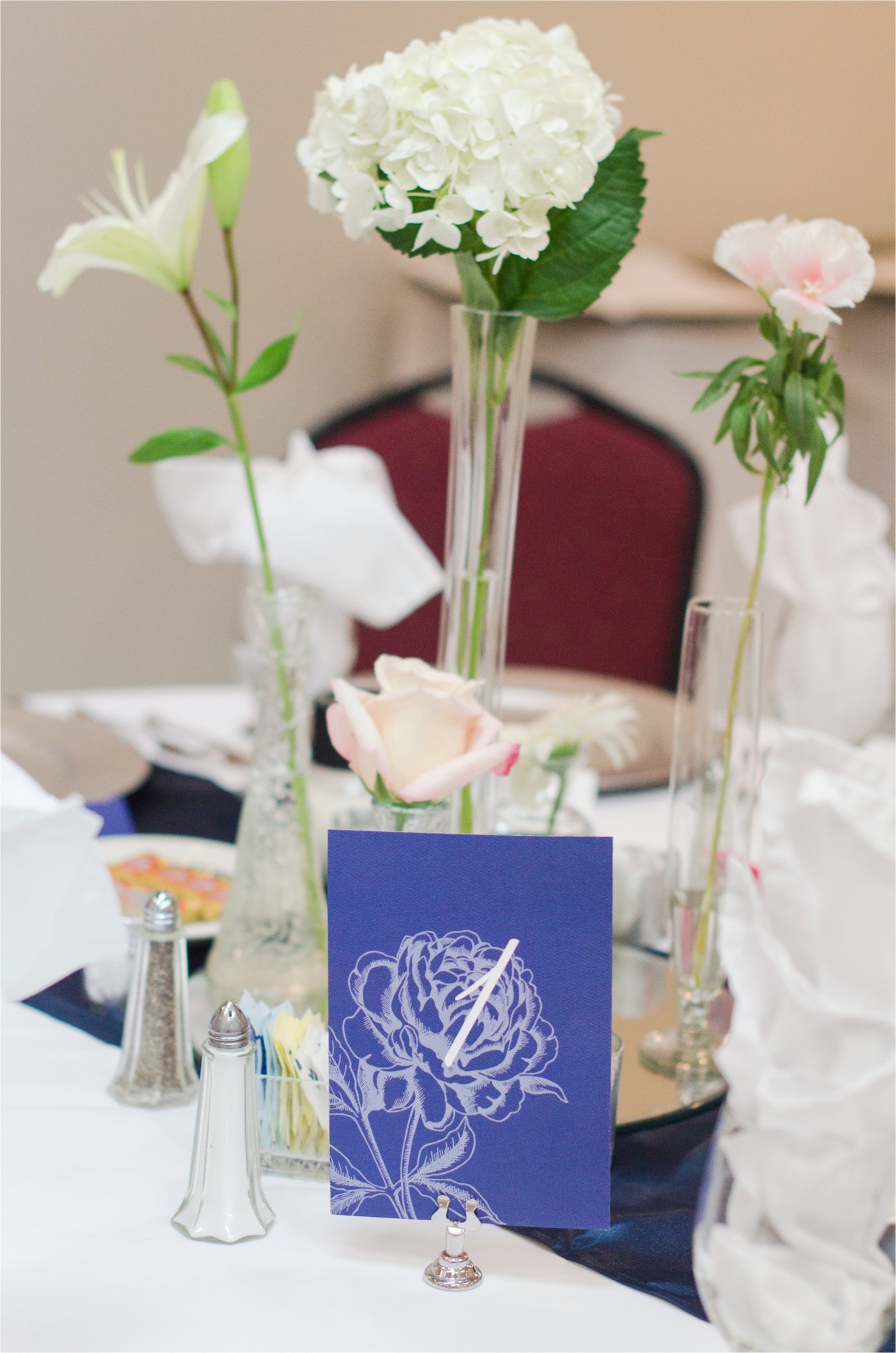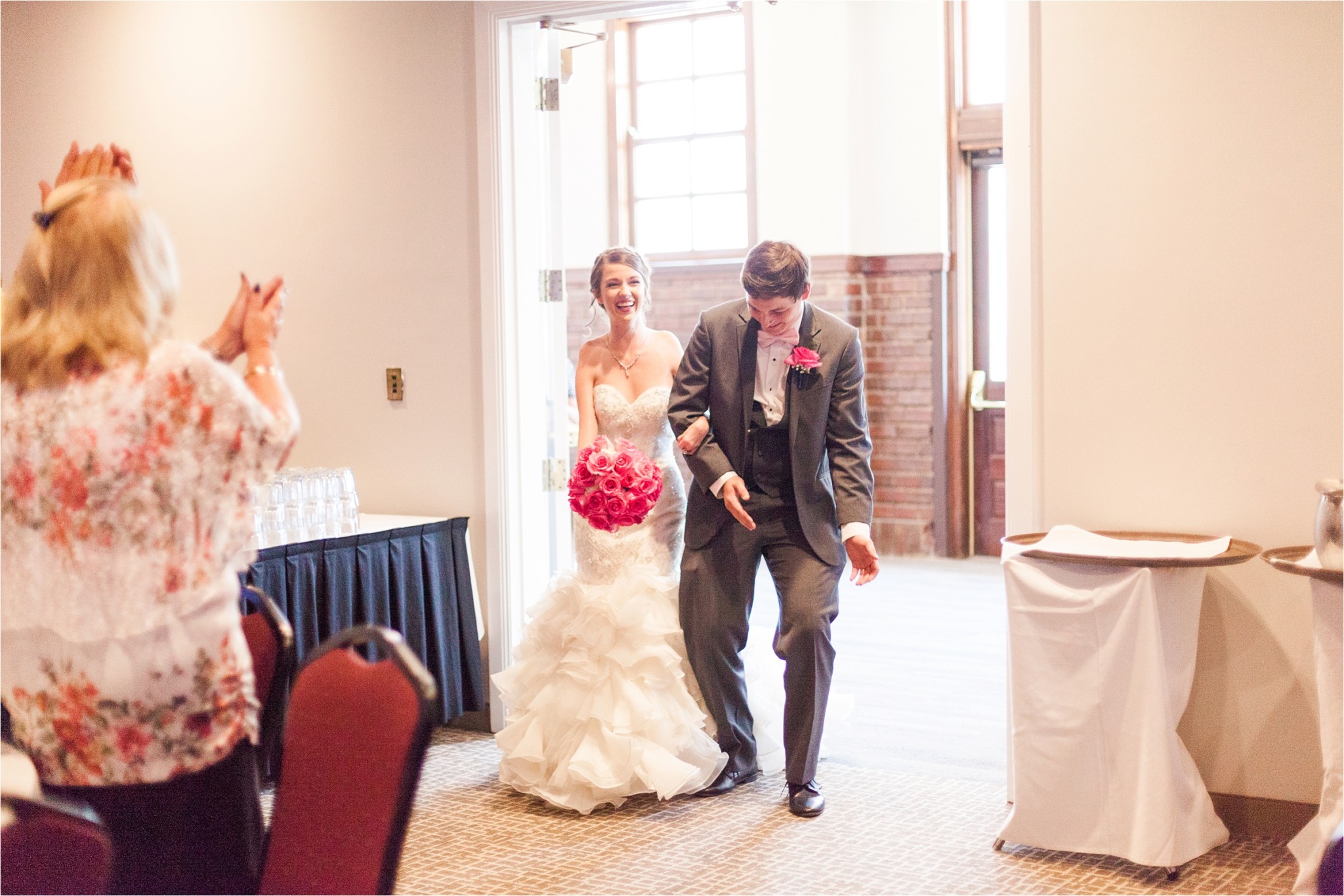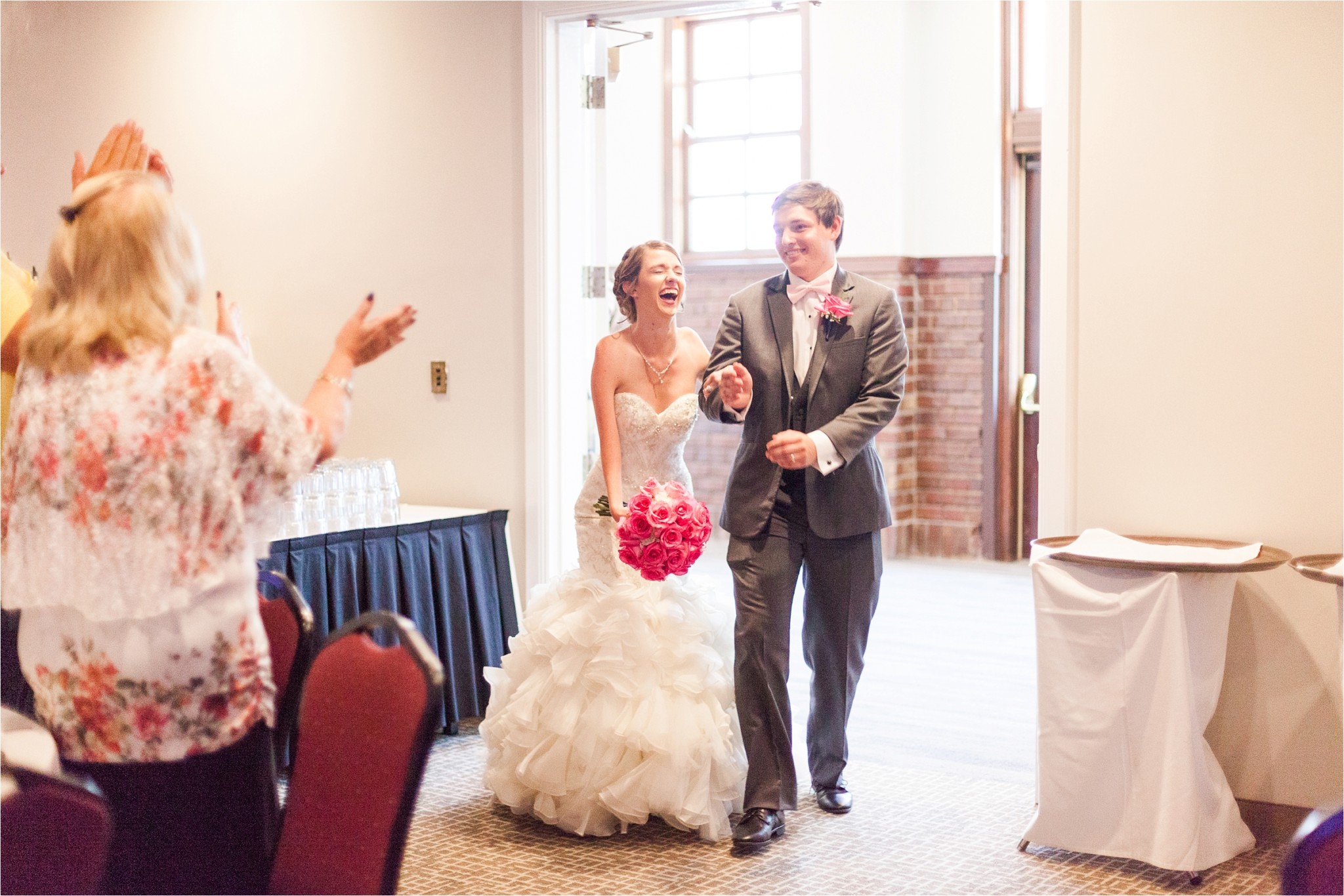 Husband & Wife!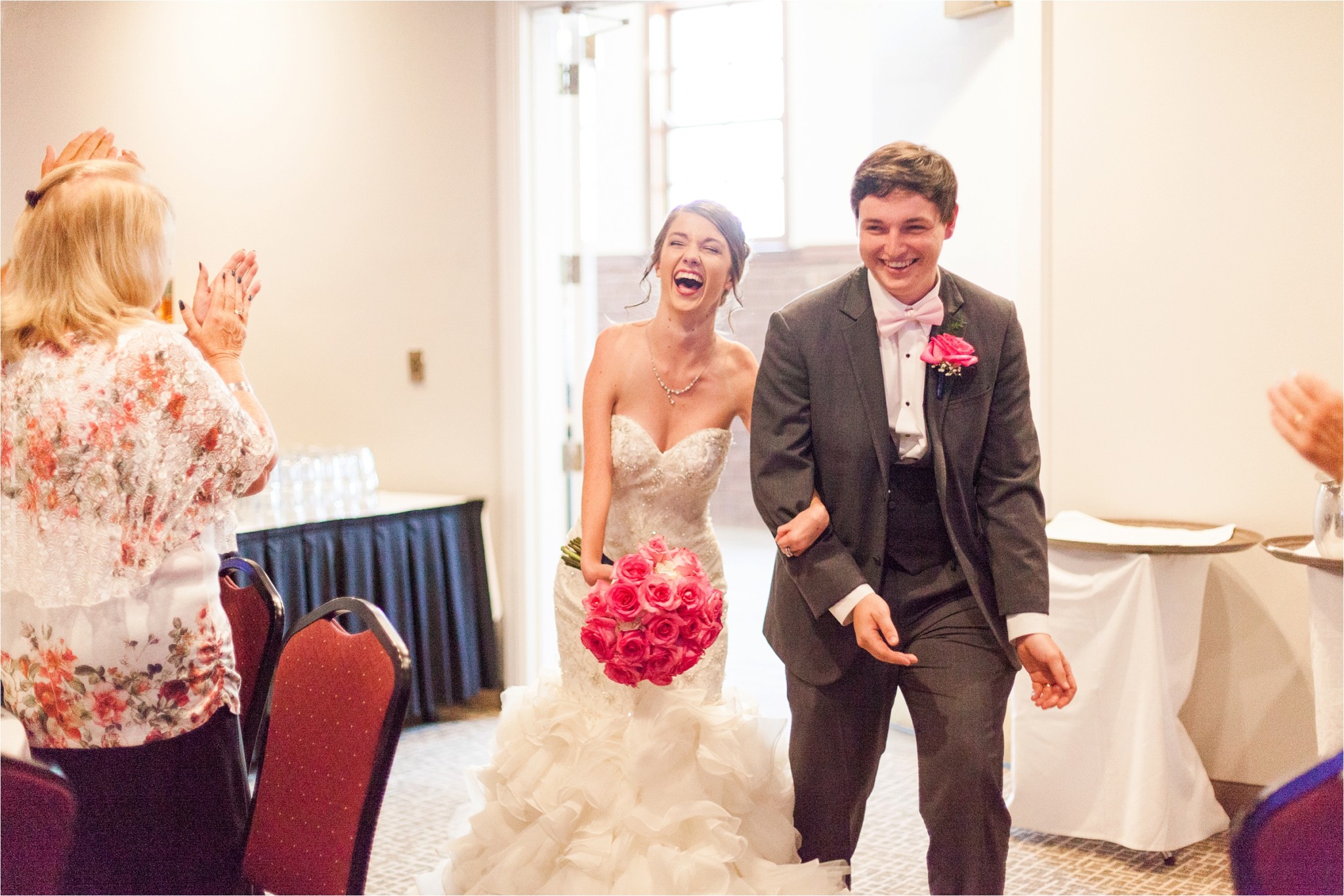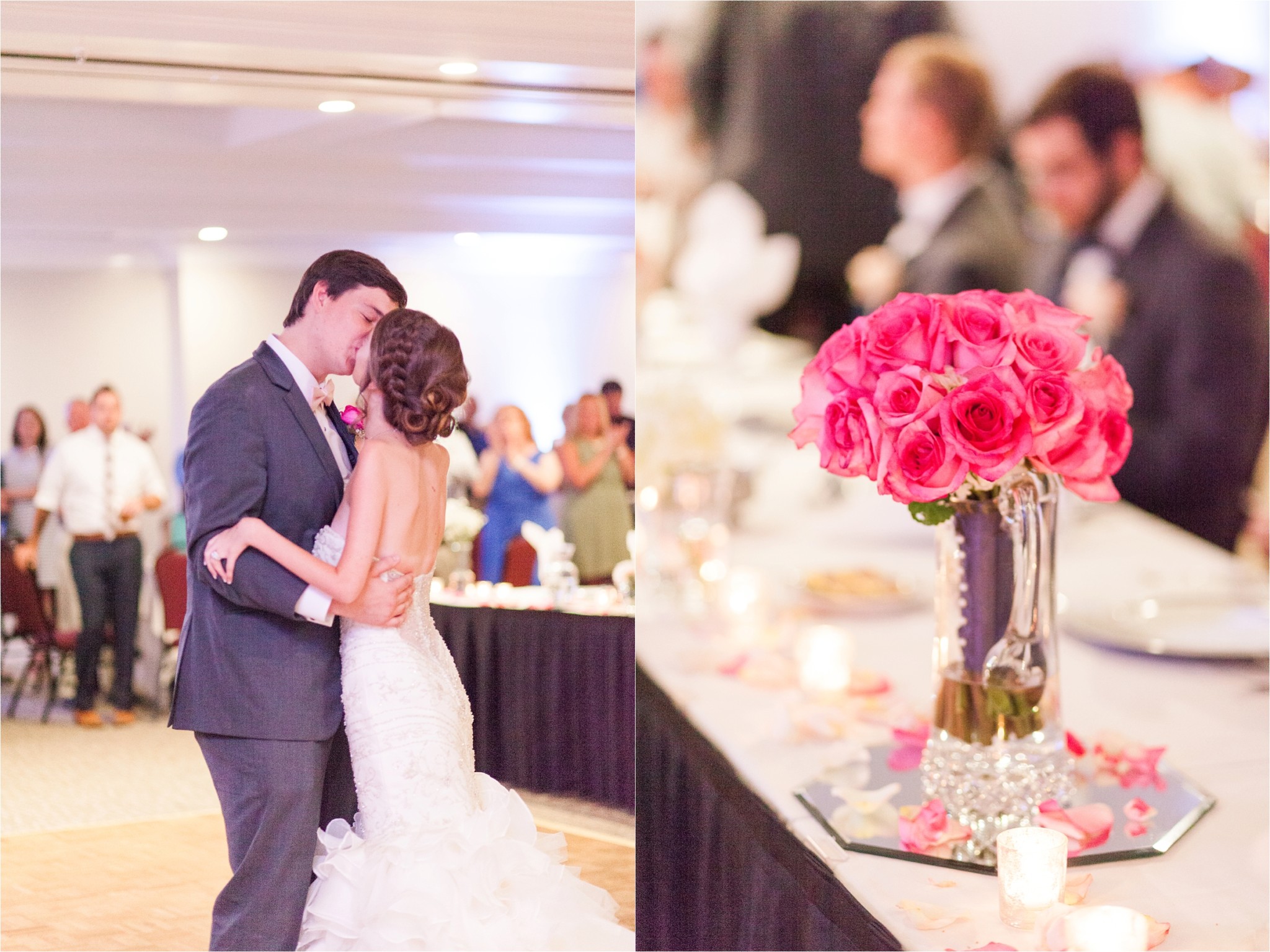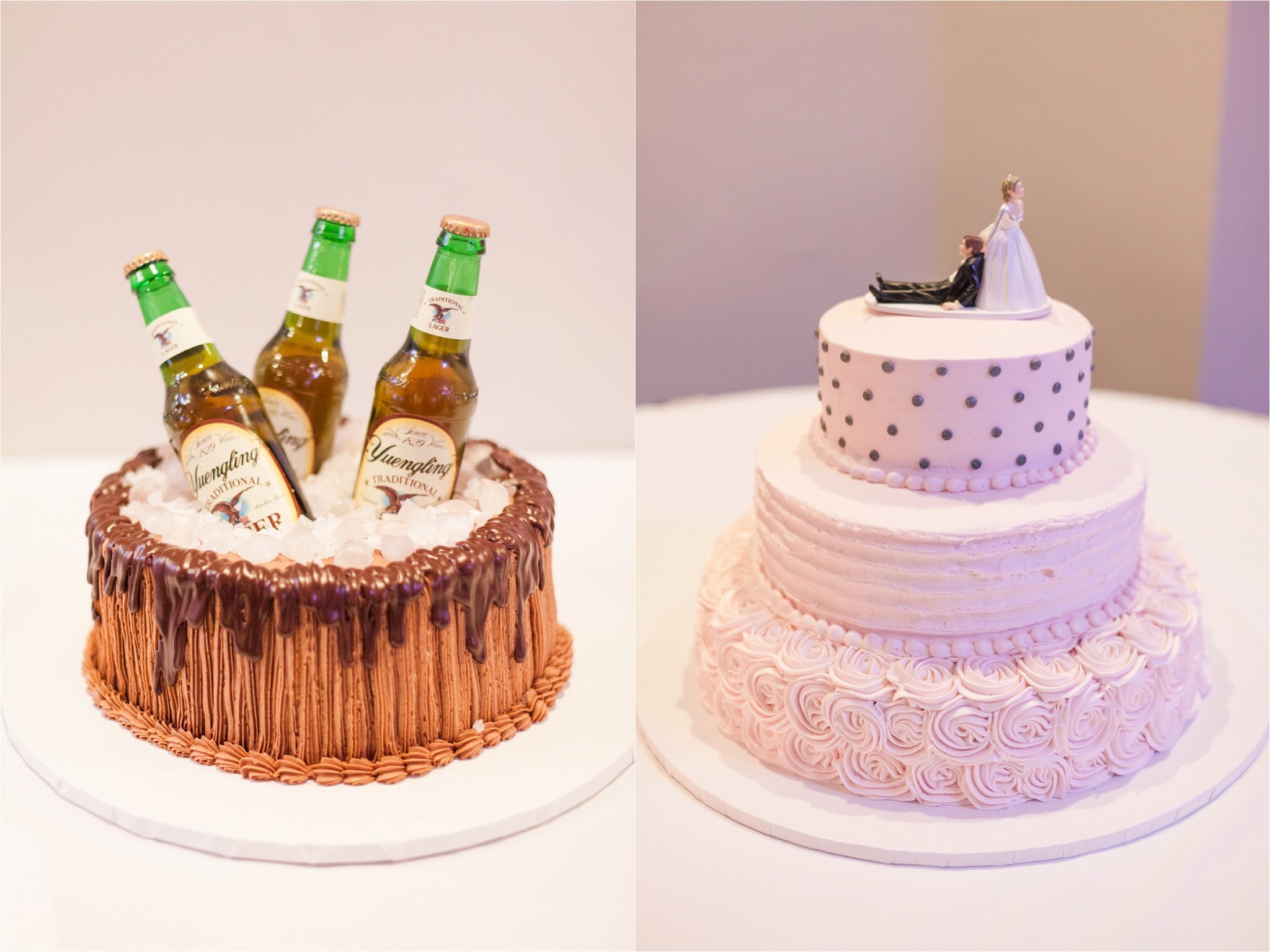 LOVED these fabulous cakes!!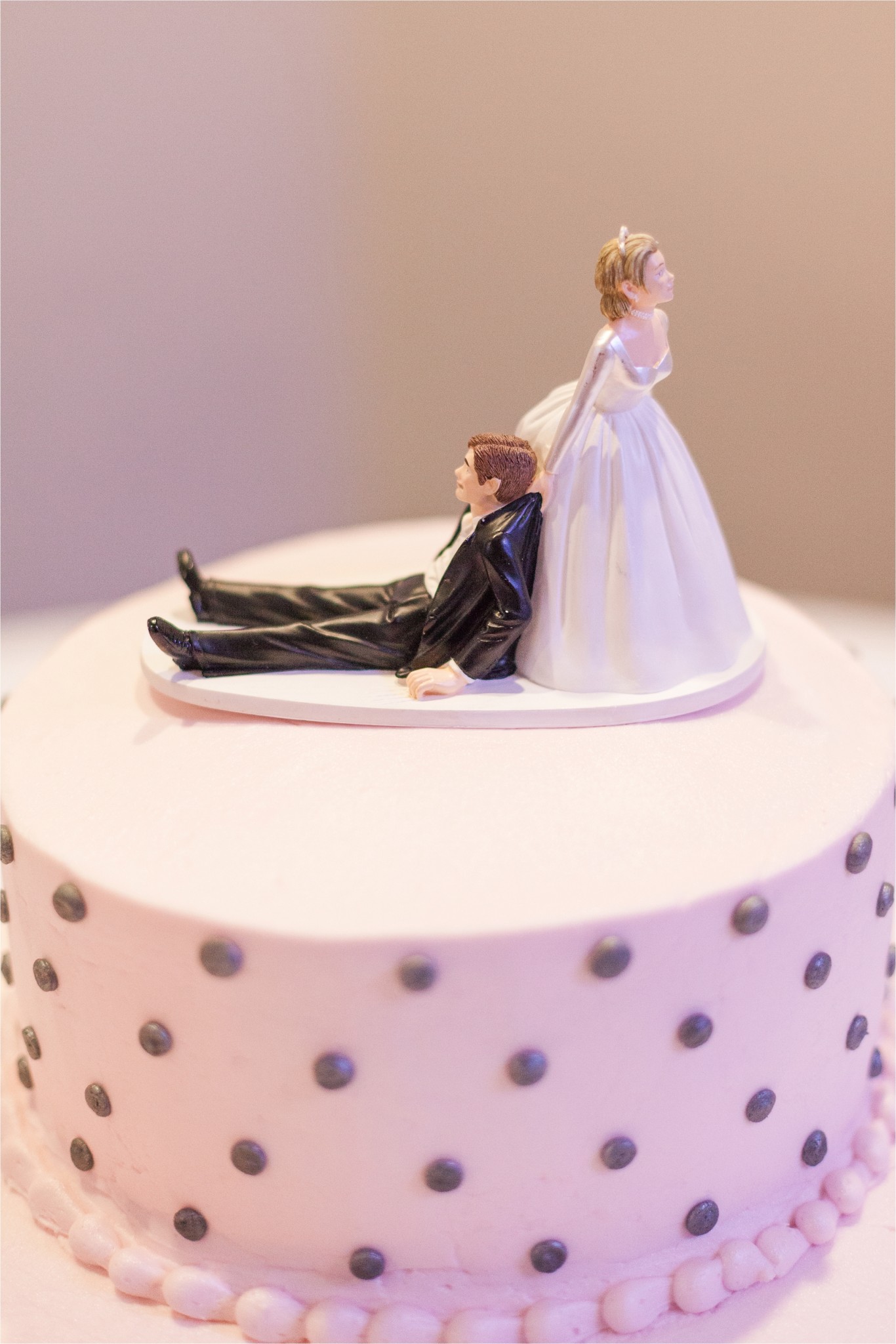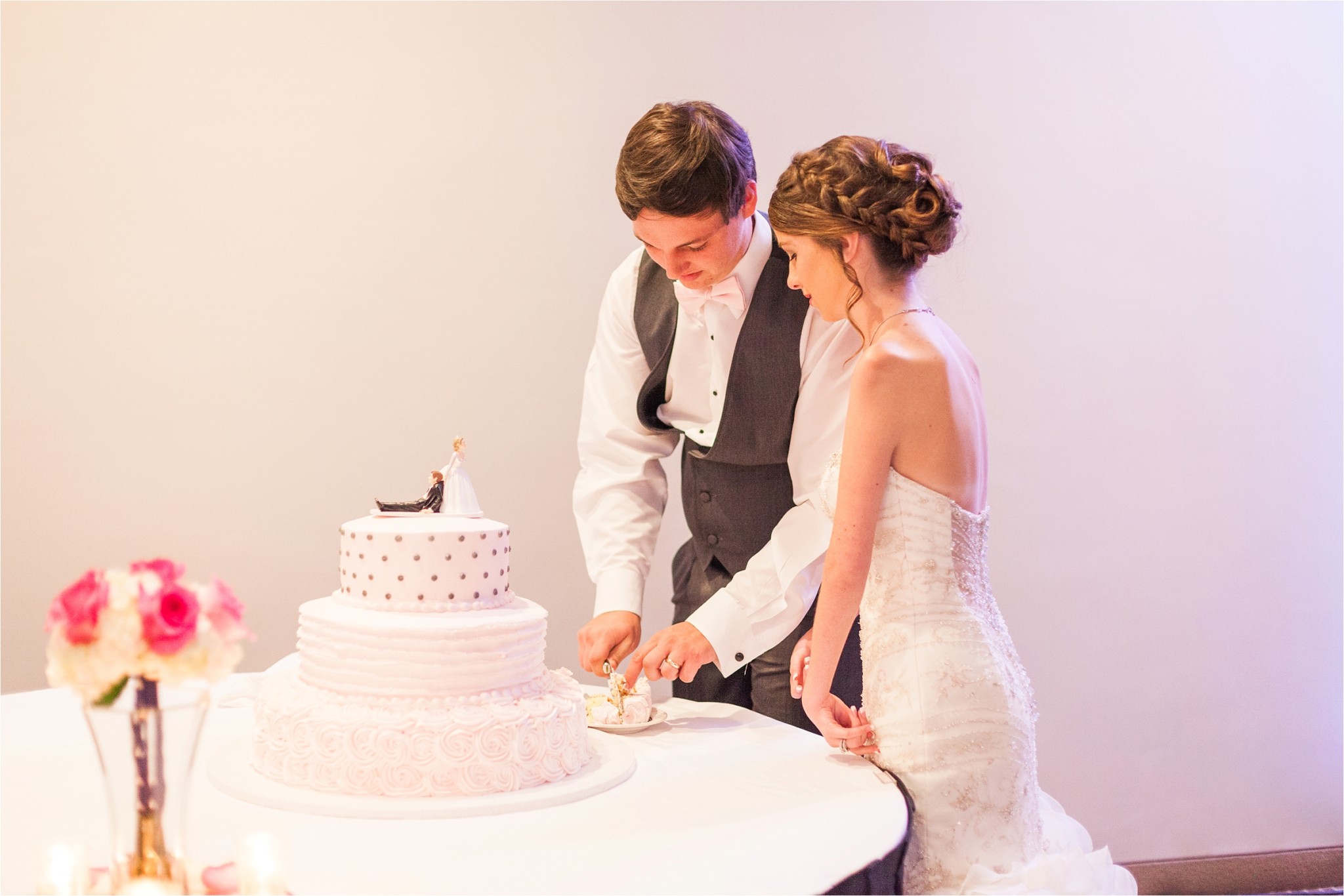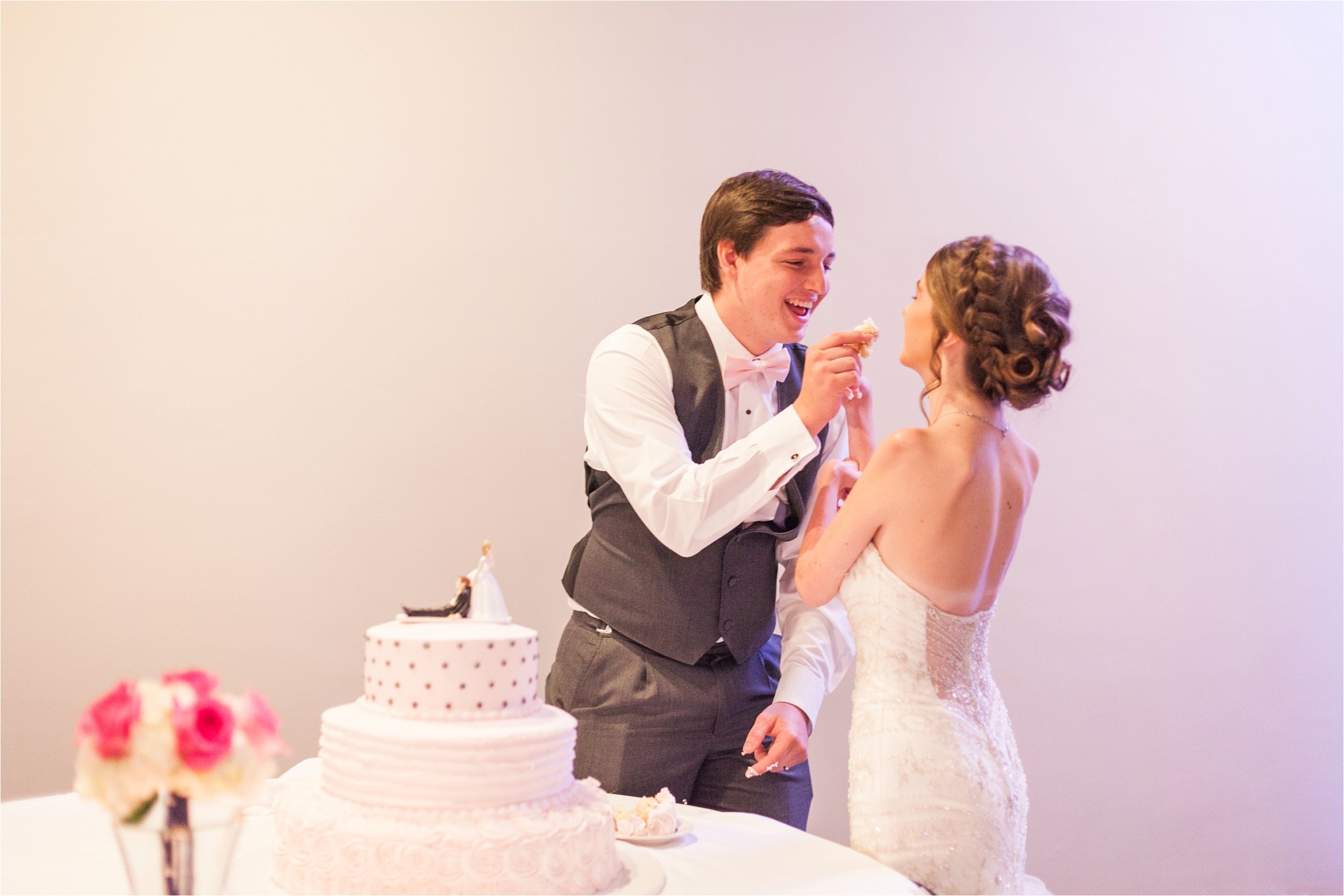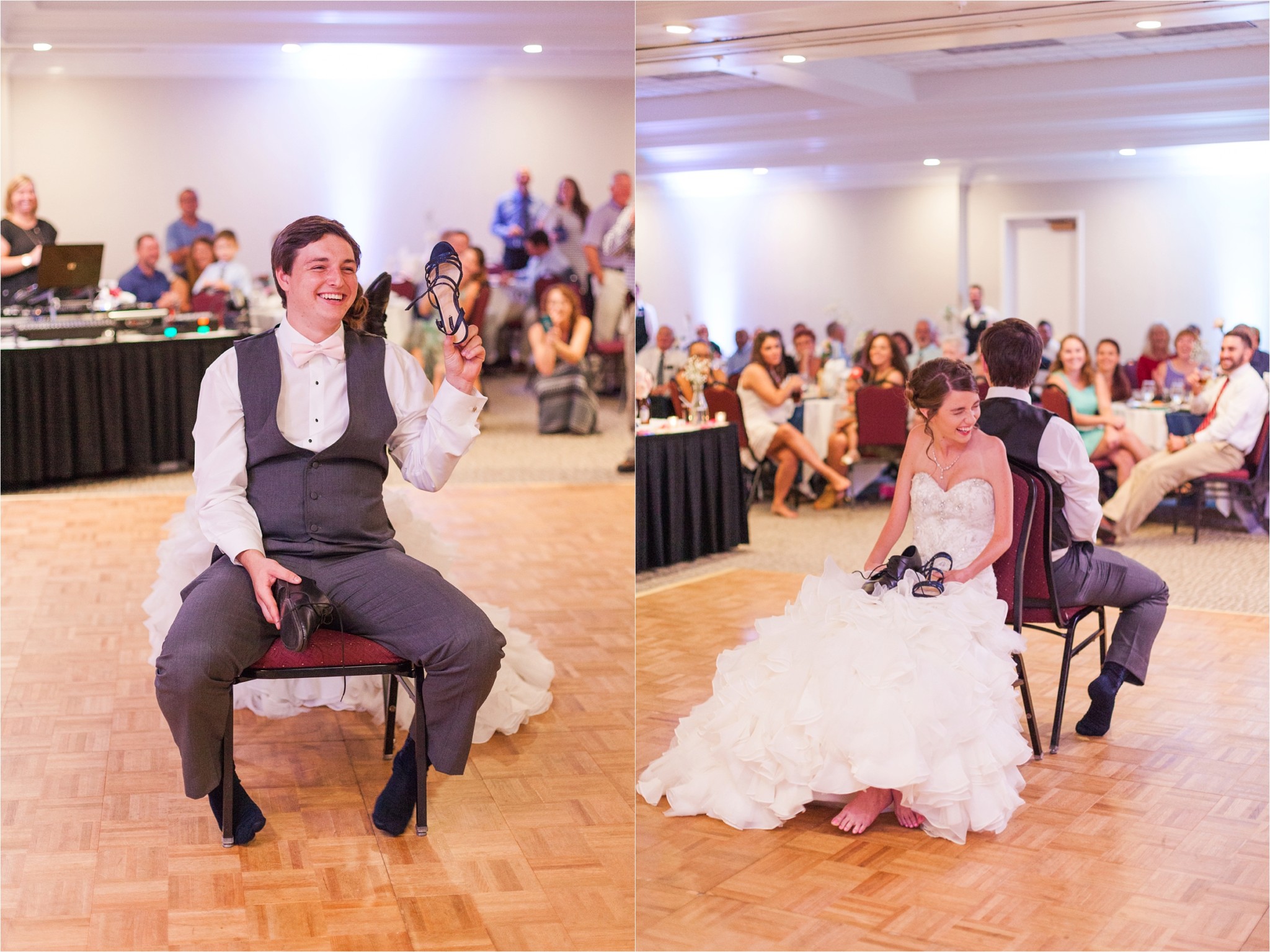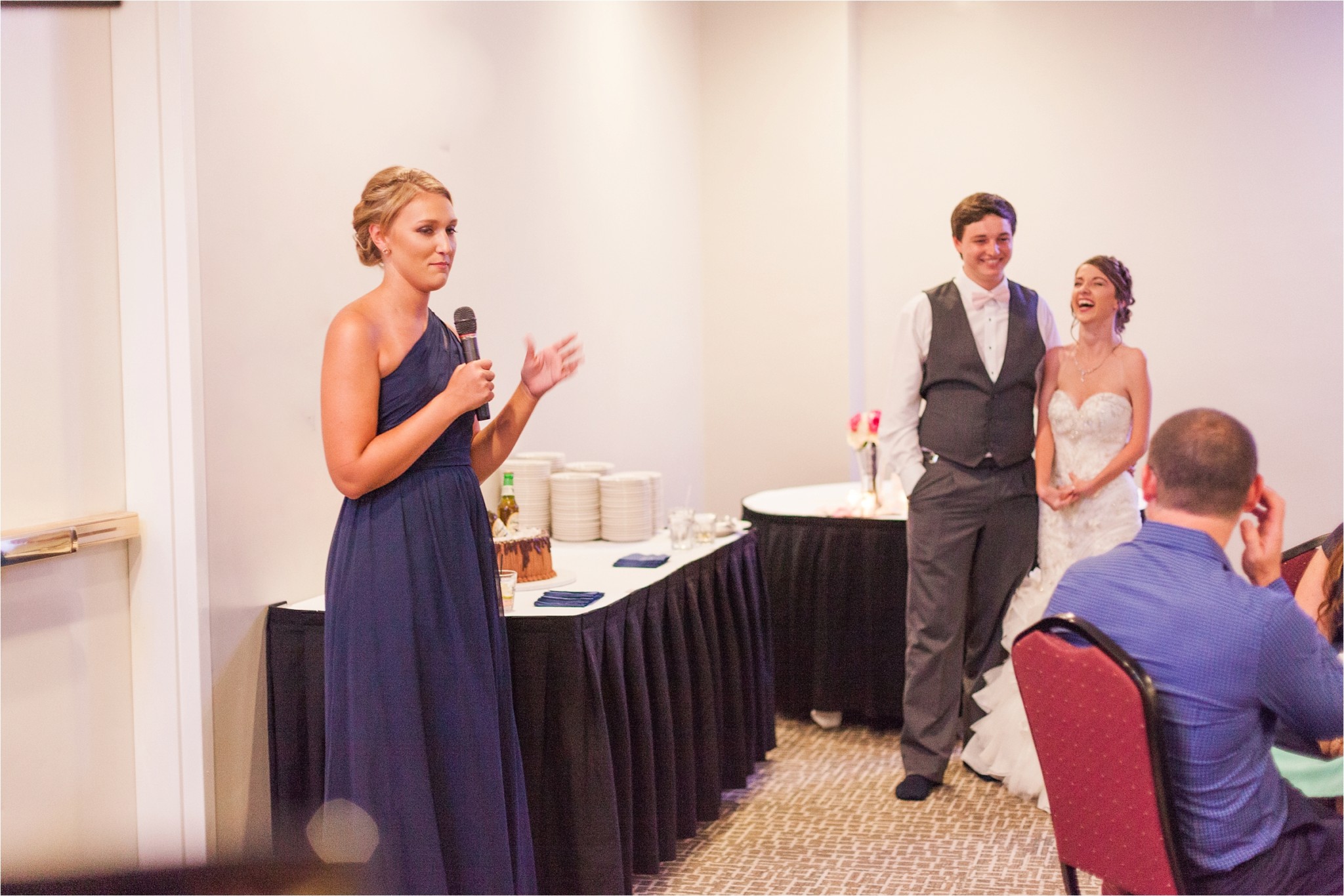 Toasts & speeches 🙂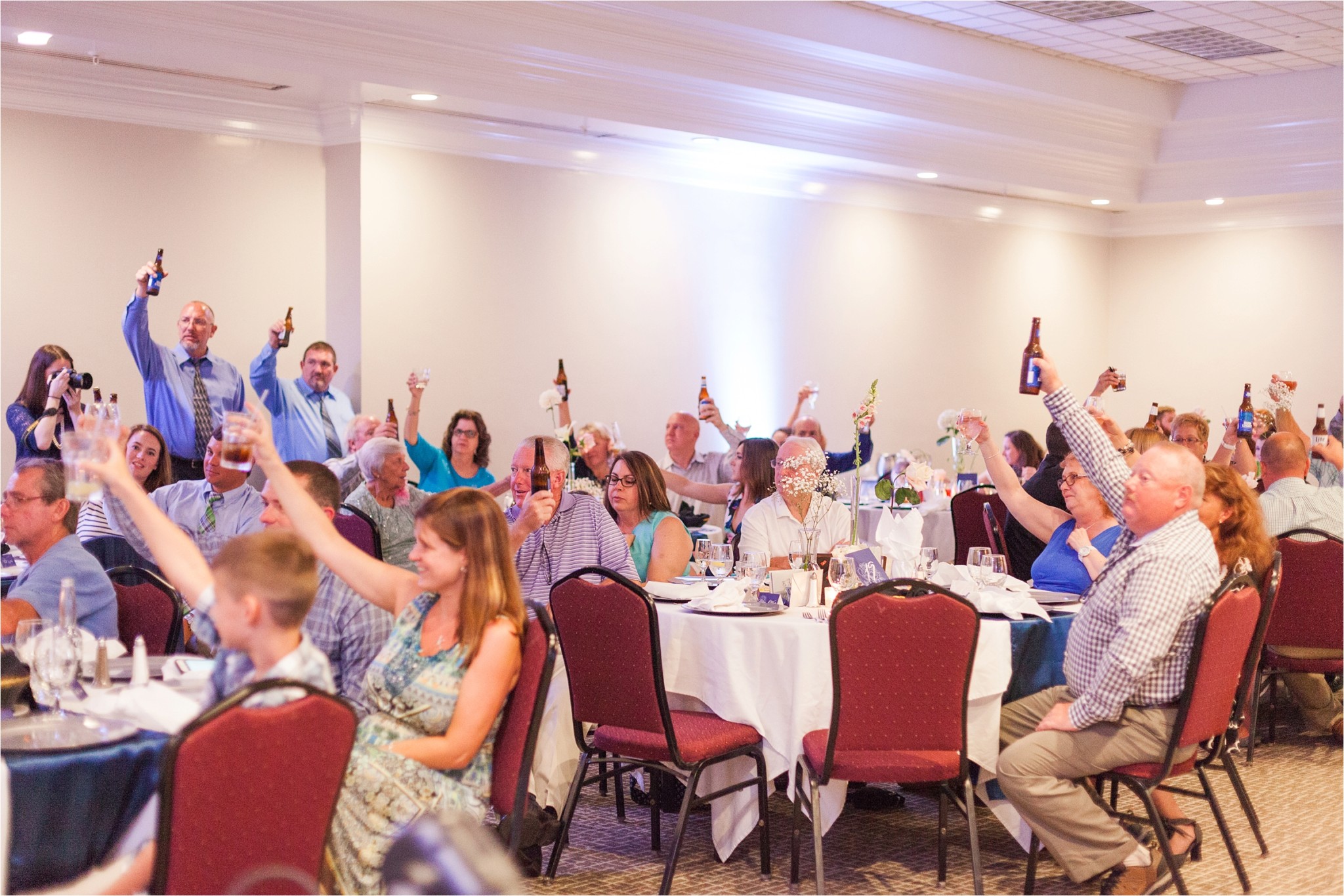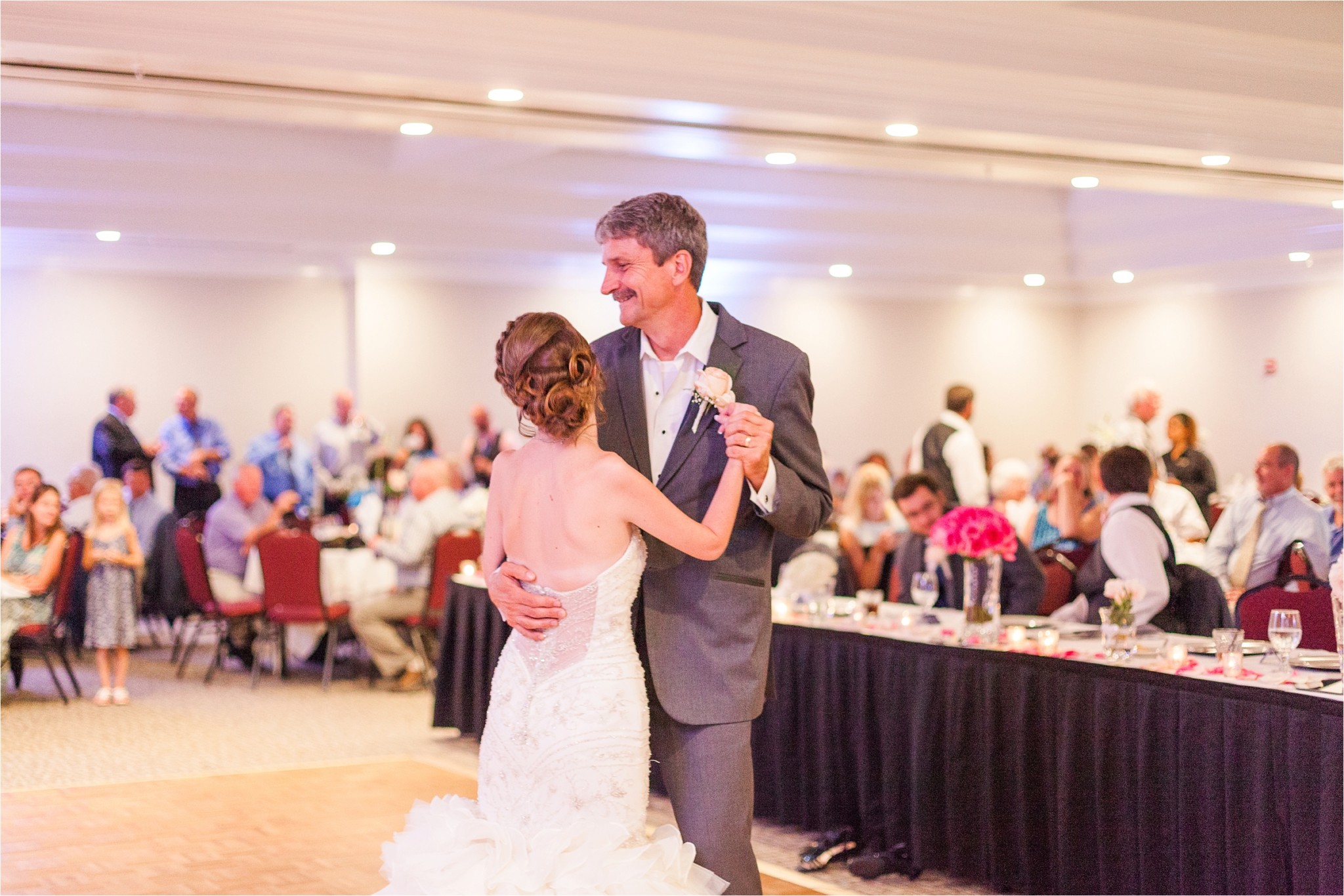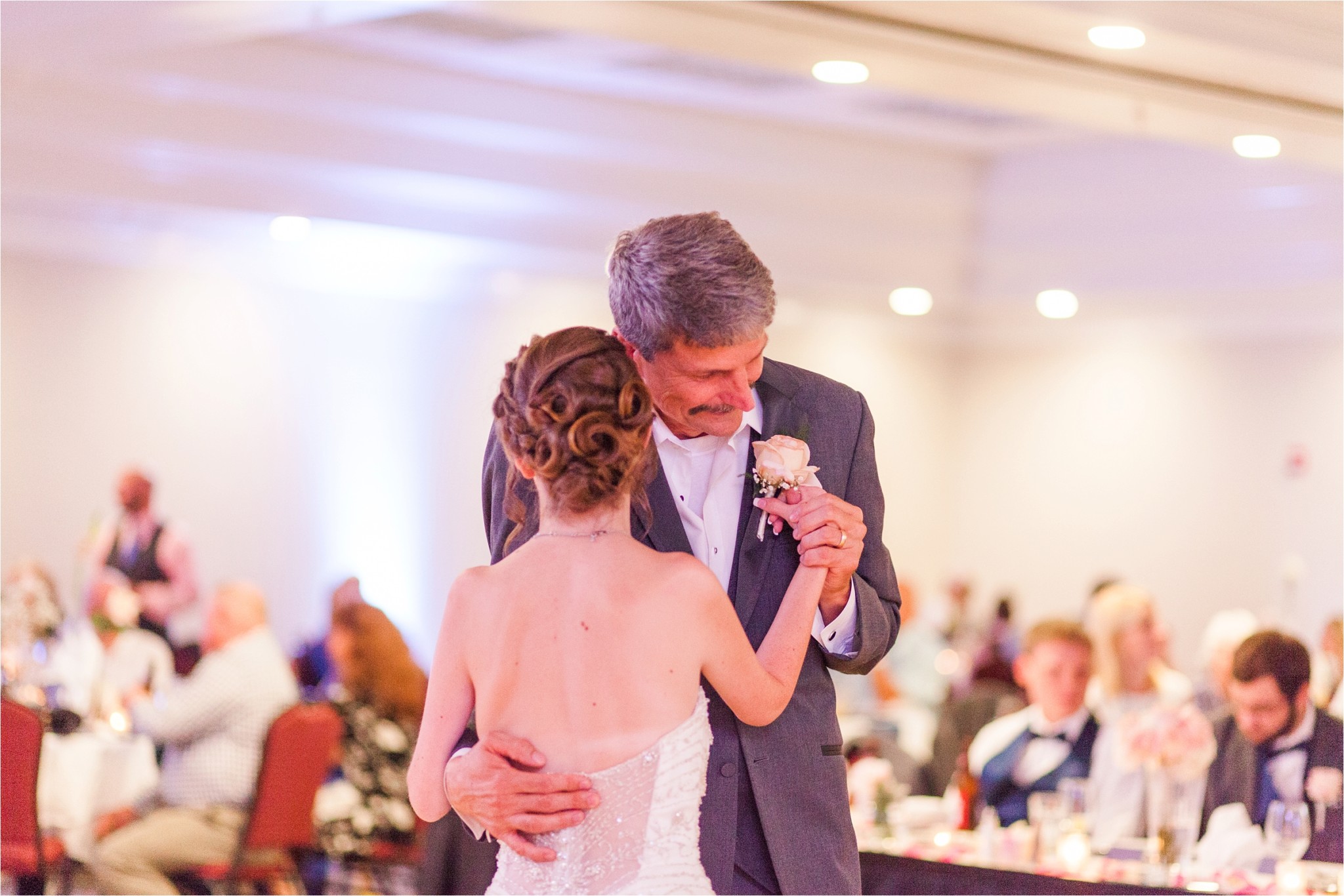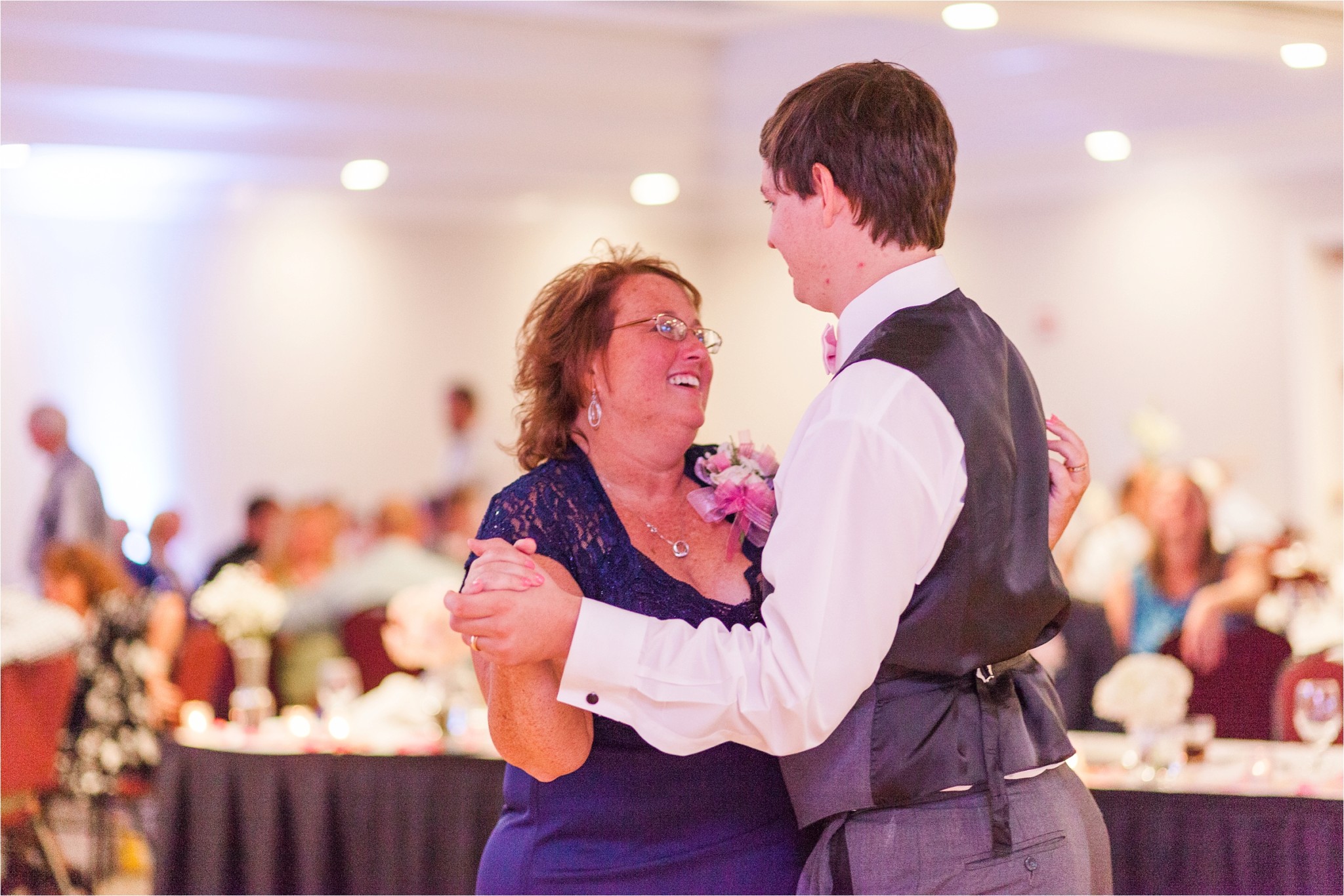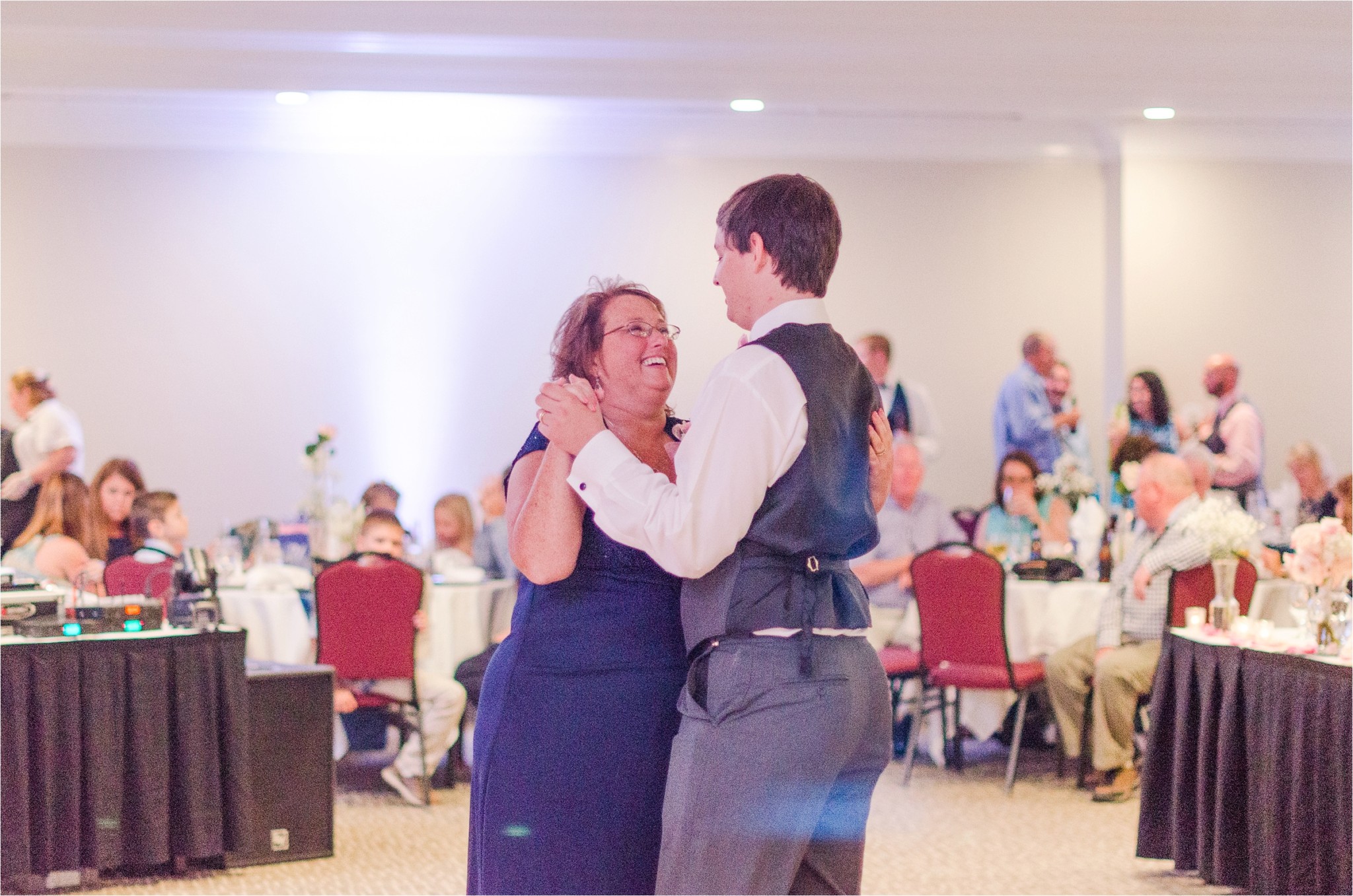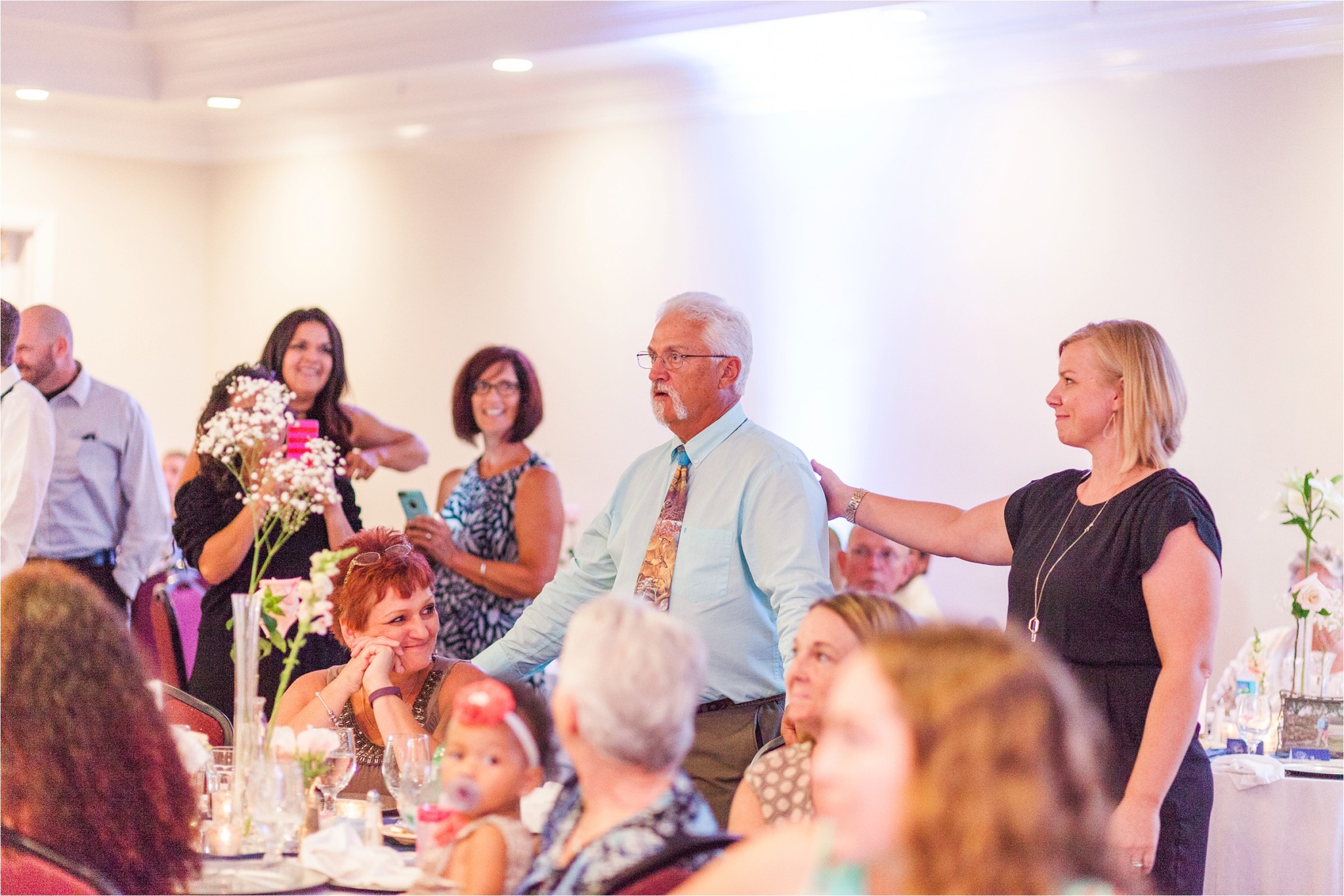 This moment was one for the books… Diane's Matron of honor never got a first dance with her daddy.  So, as a surprise to him, Diane offered to let them have one at her Wedding ….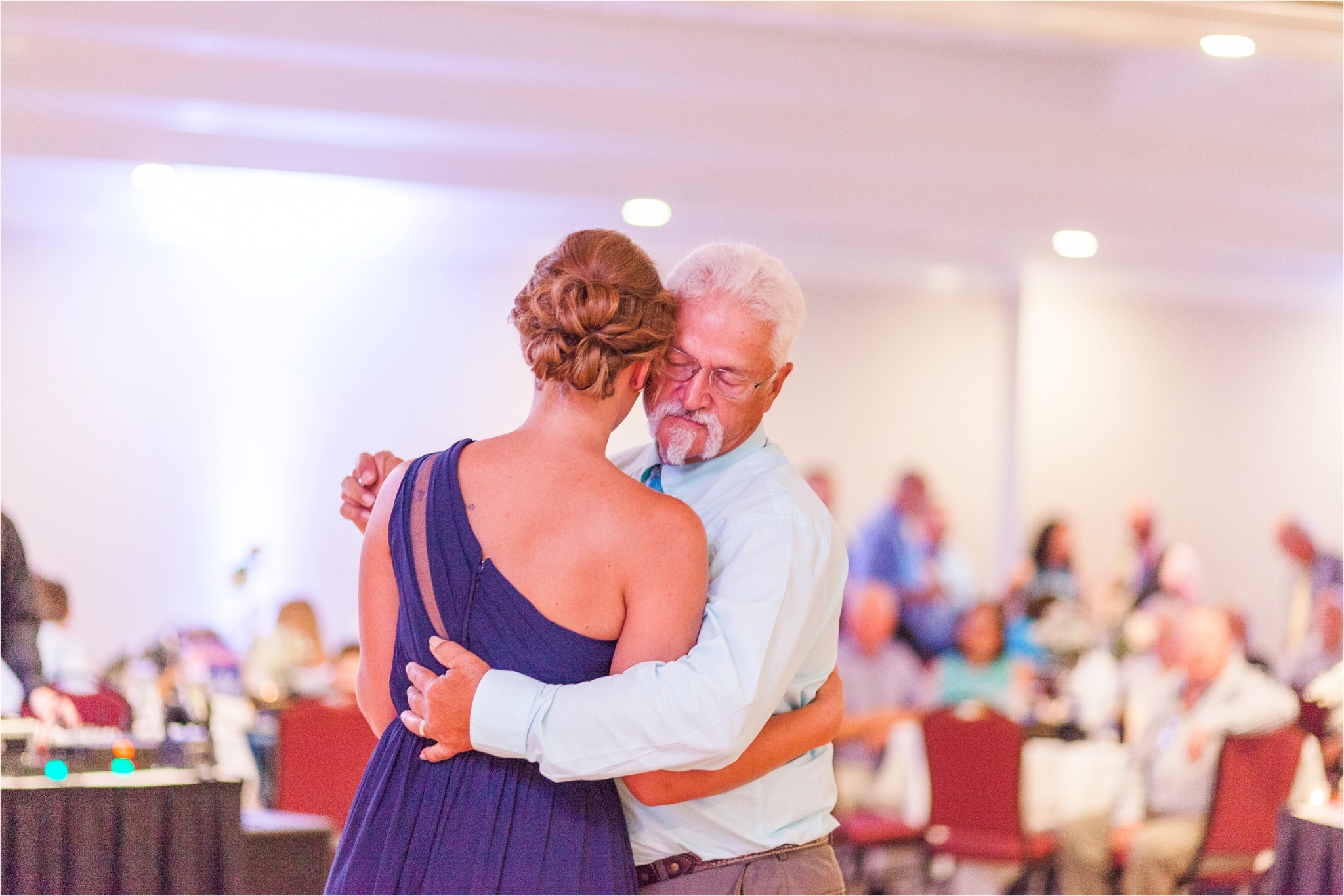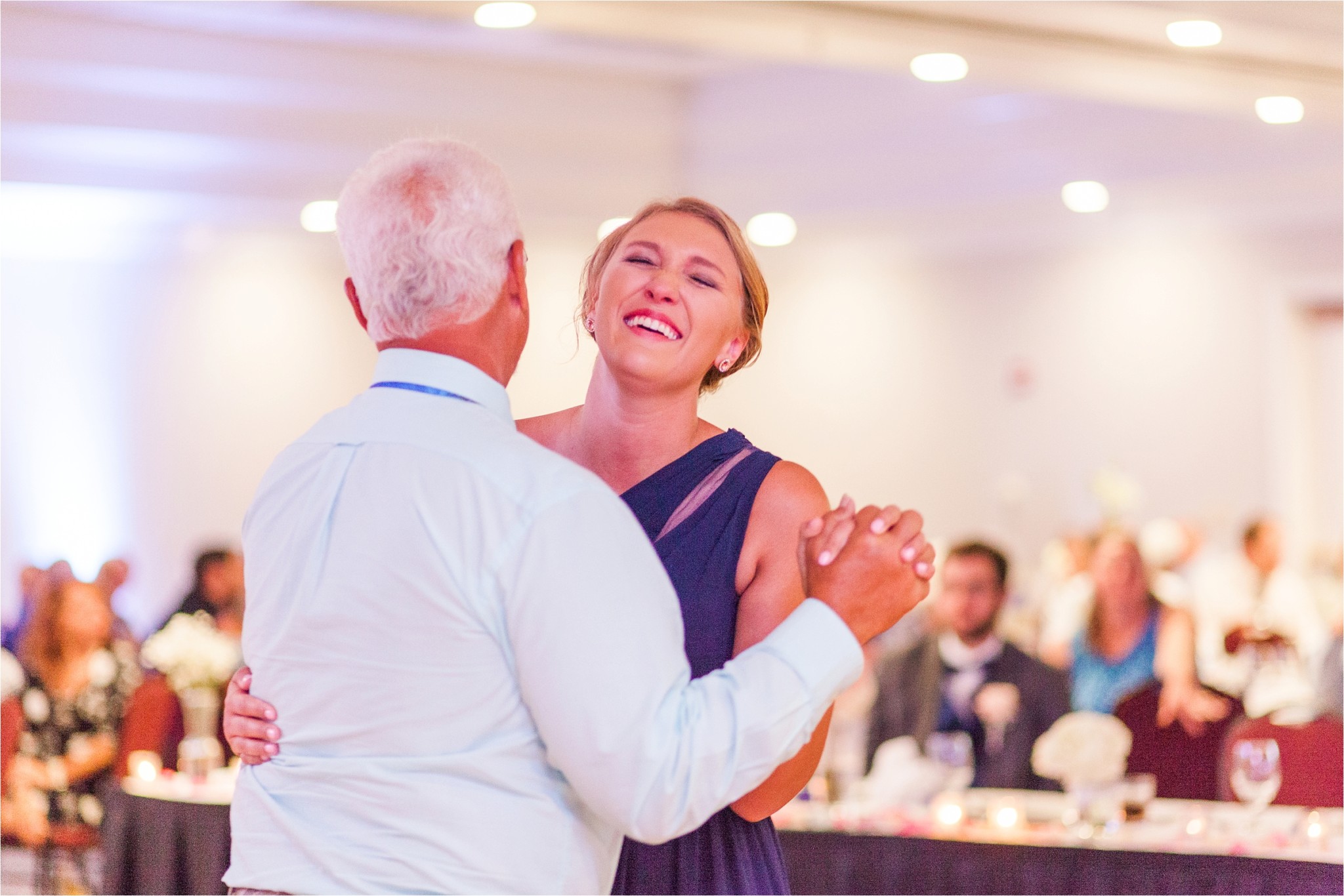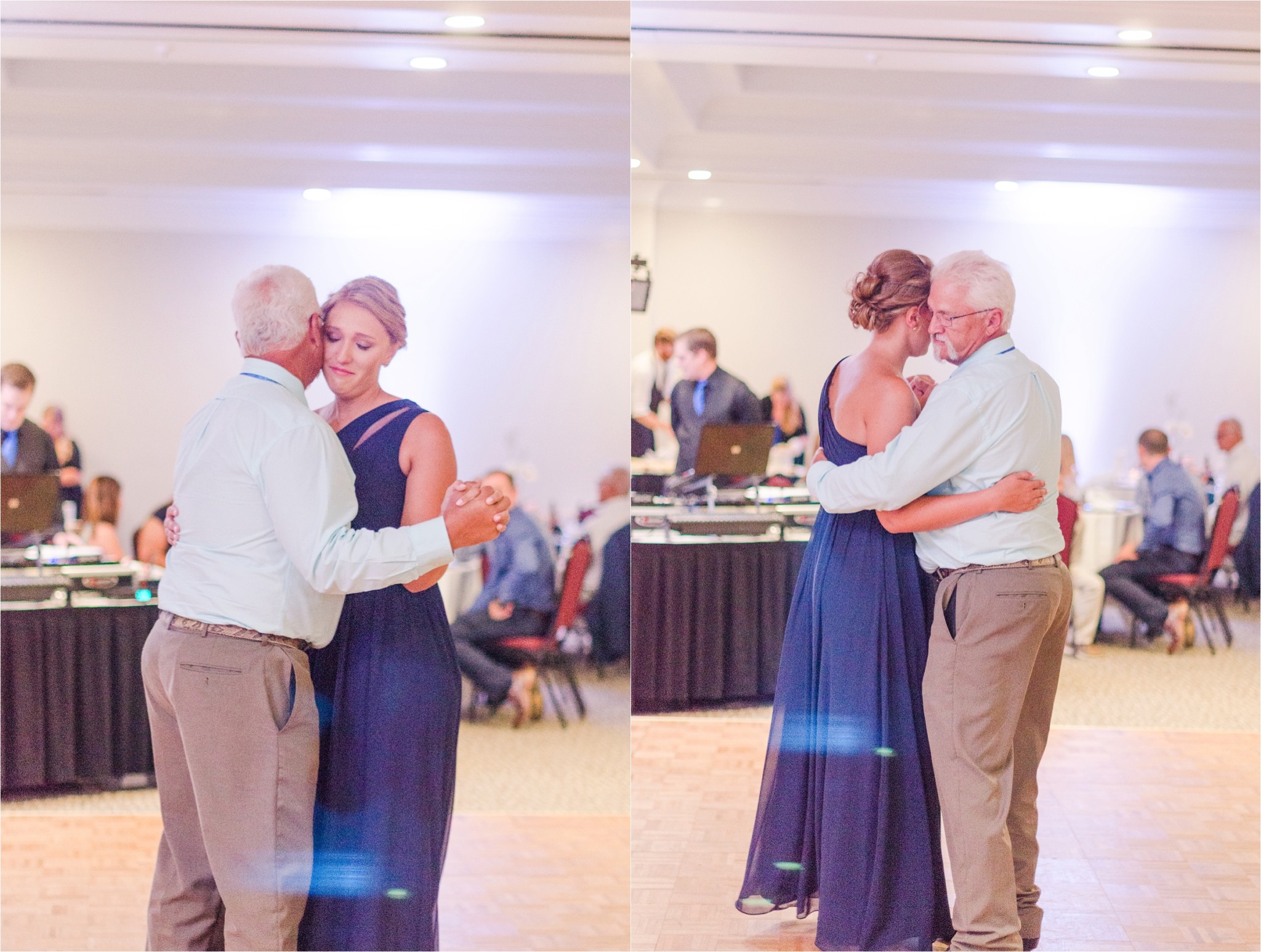 So special….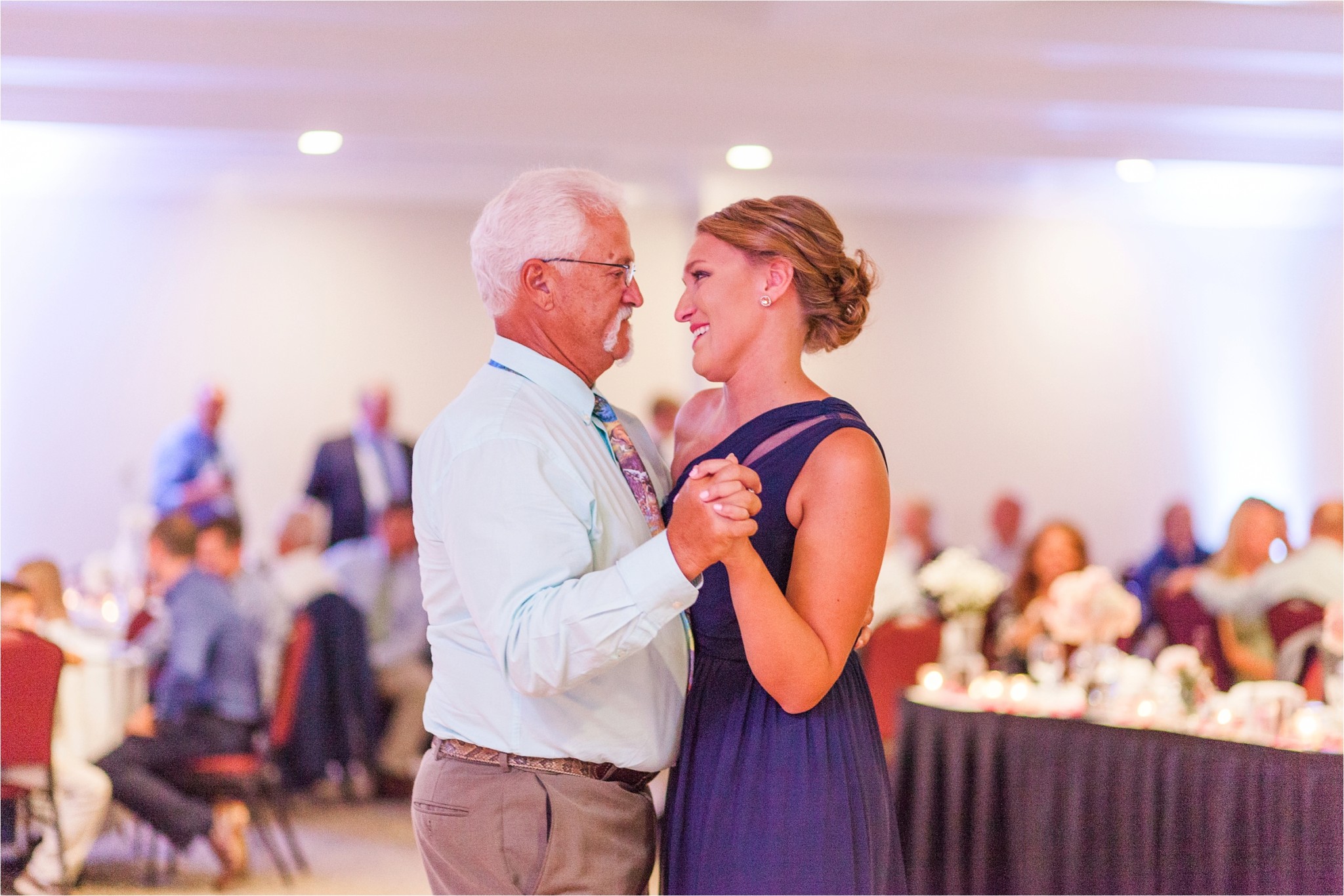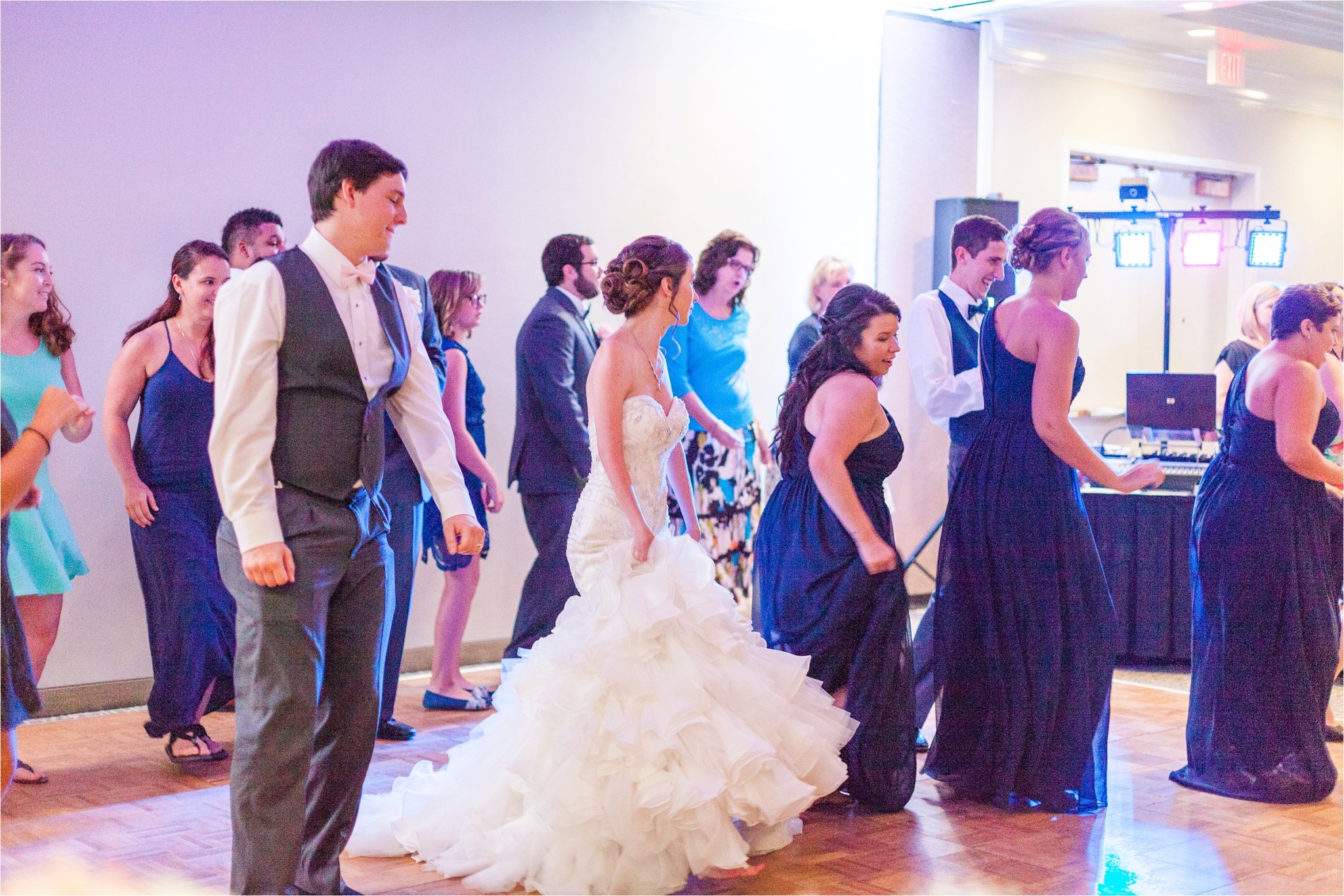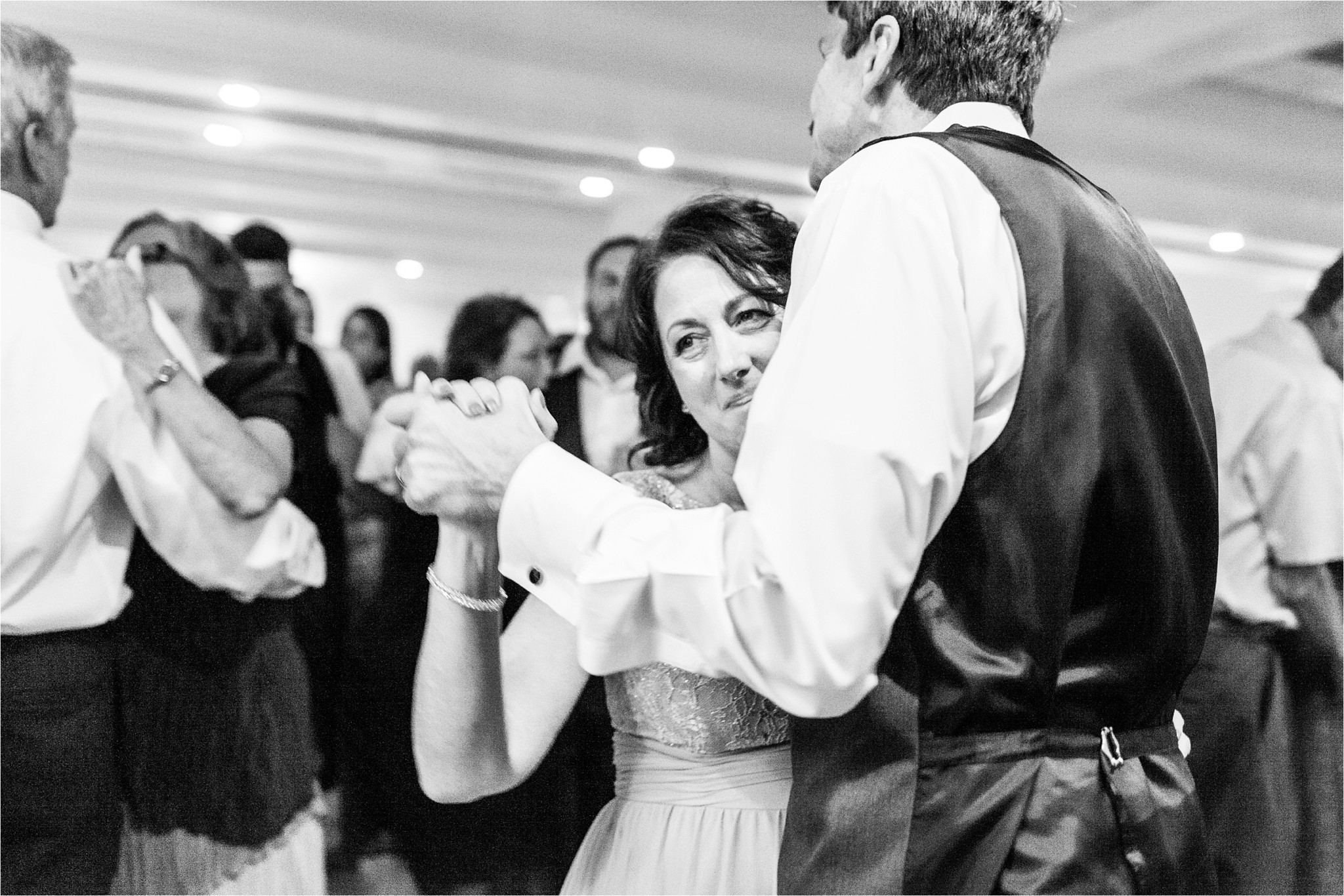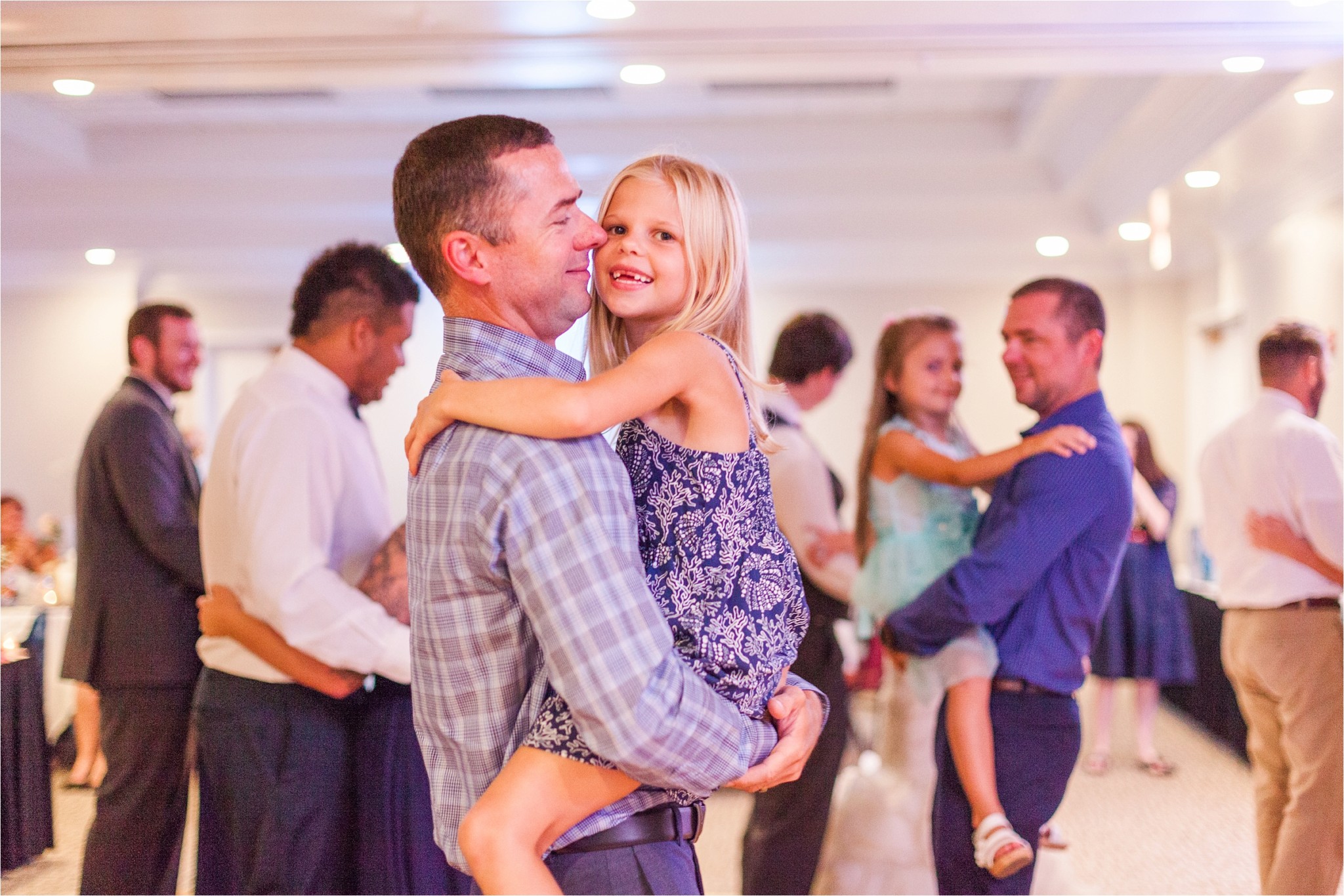 Cue the DJ!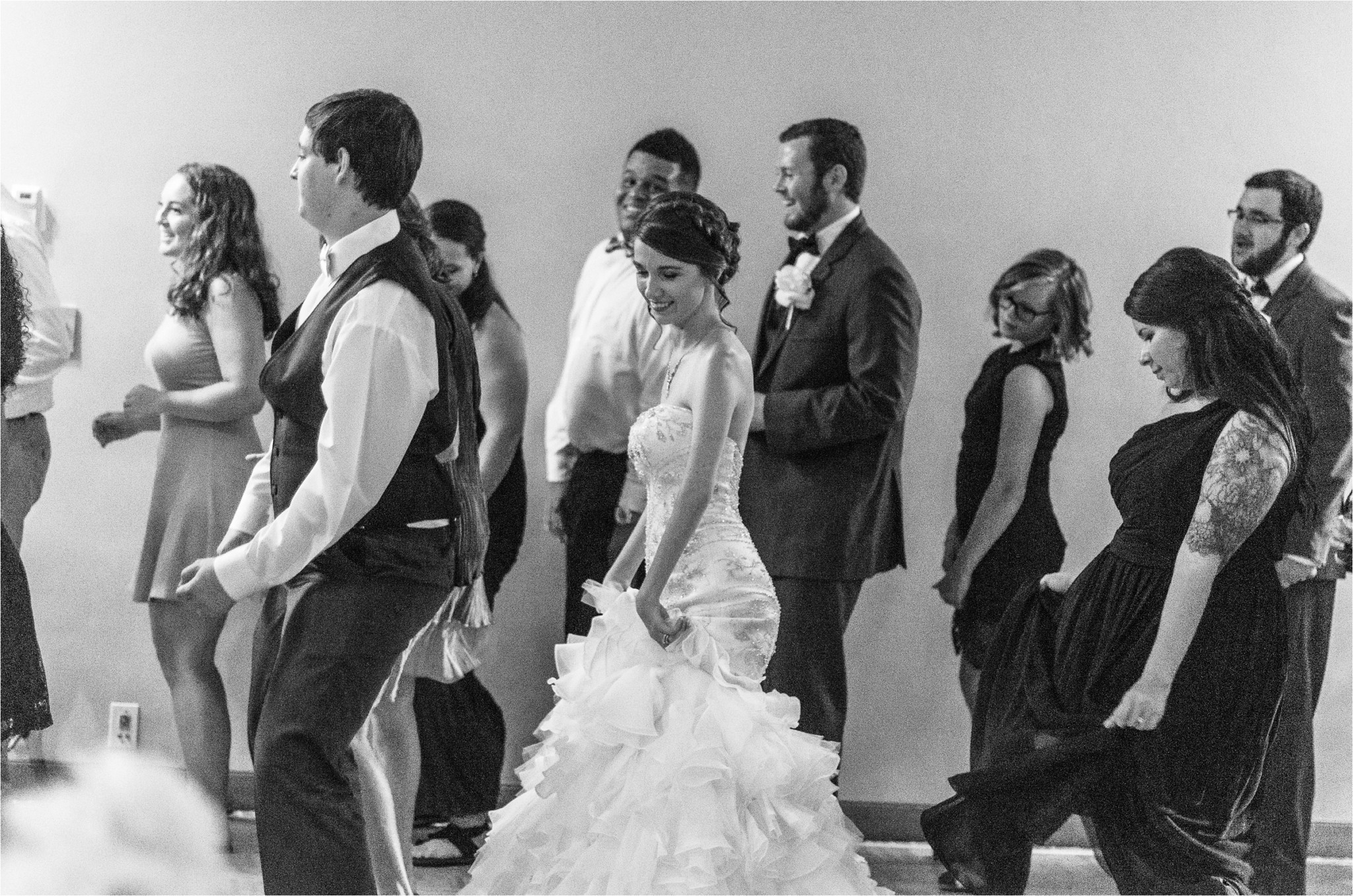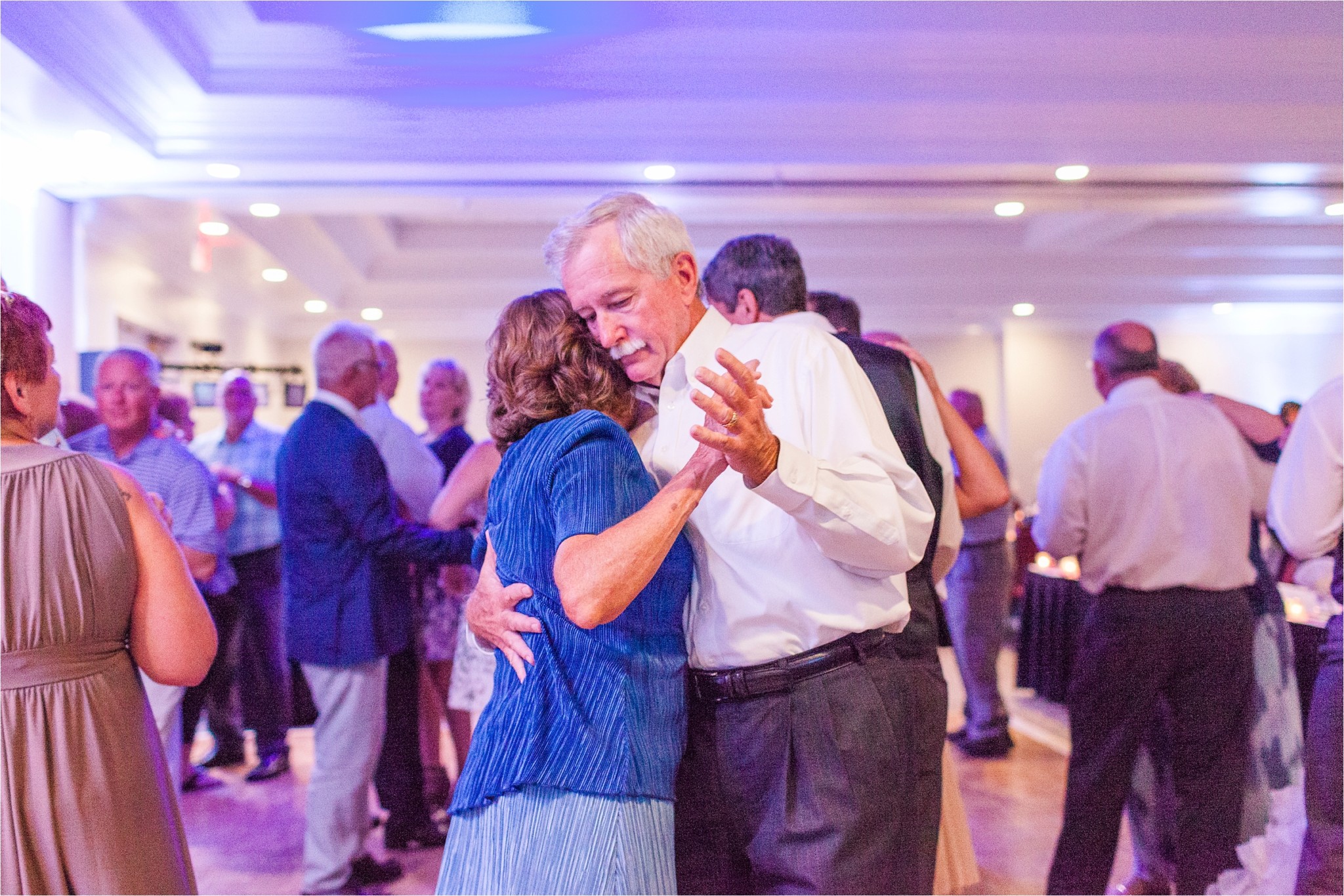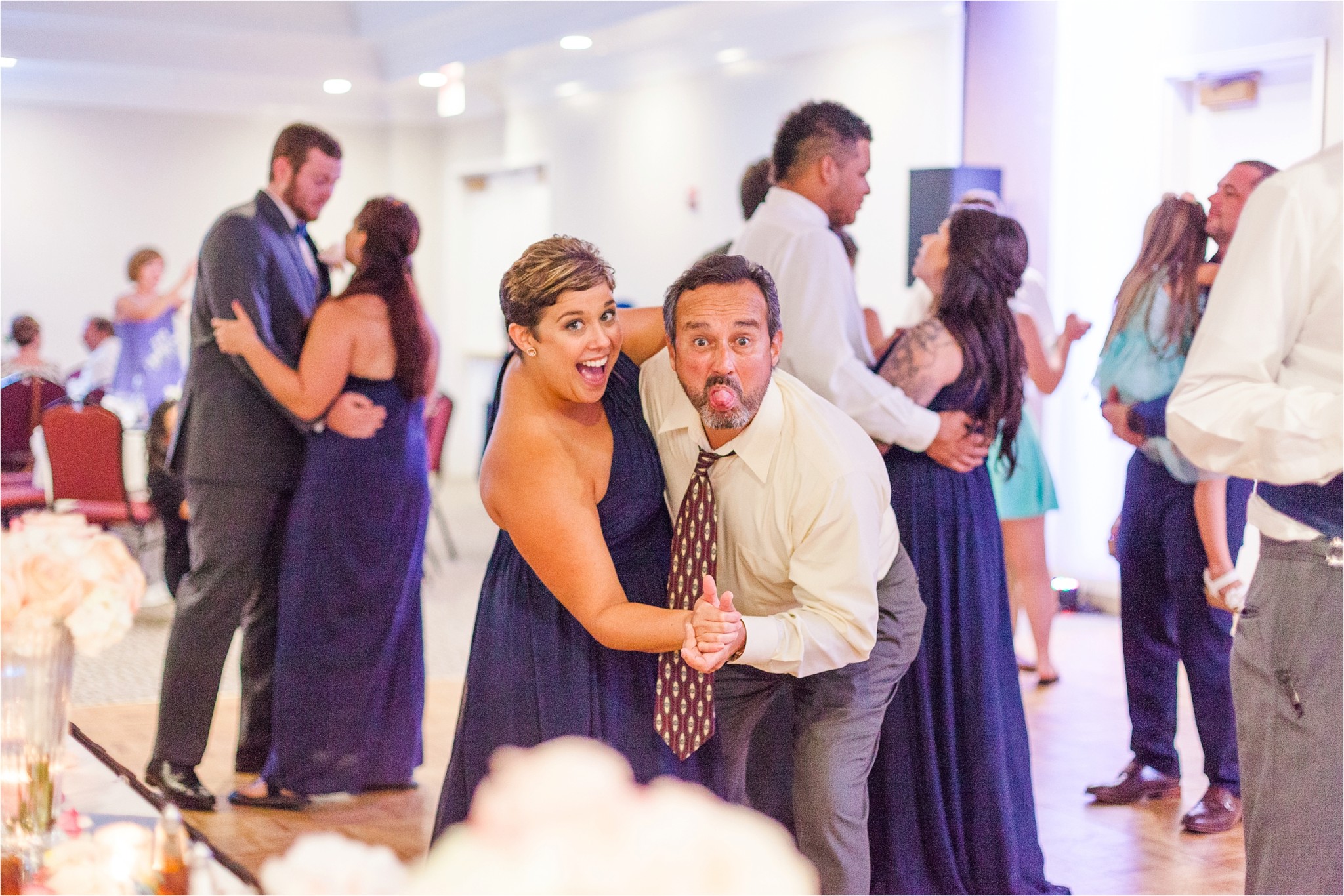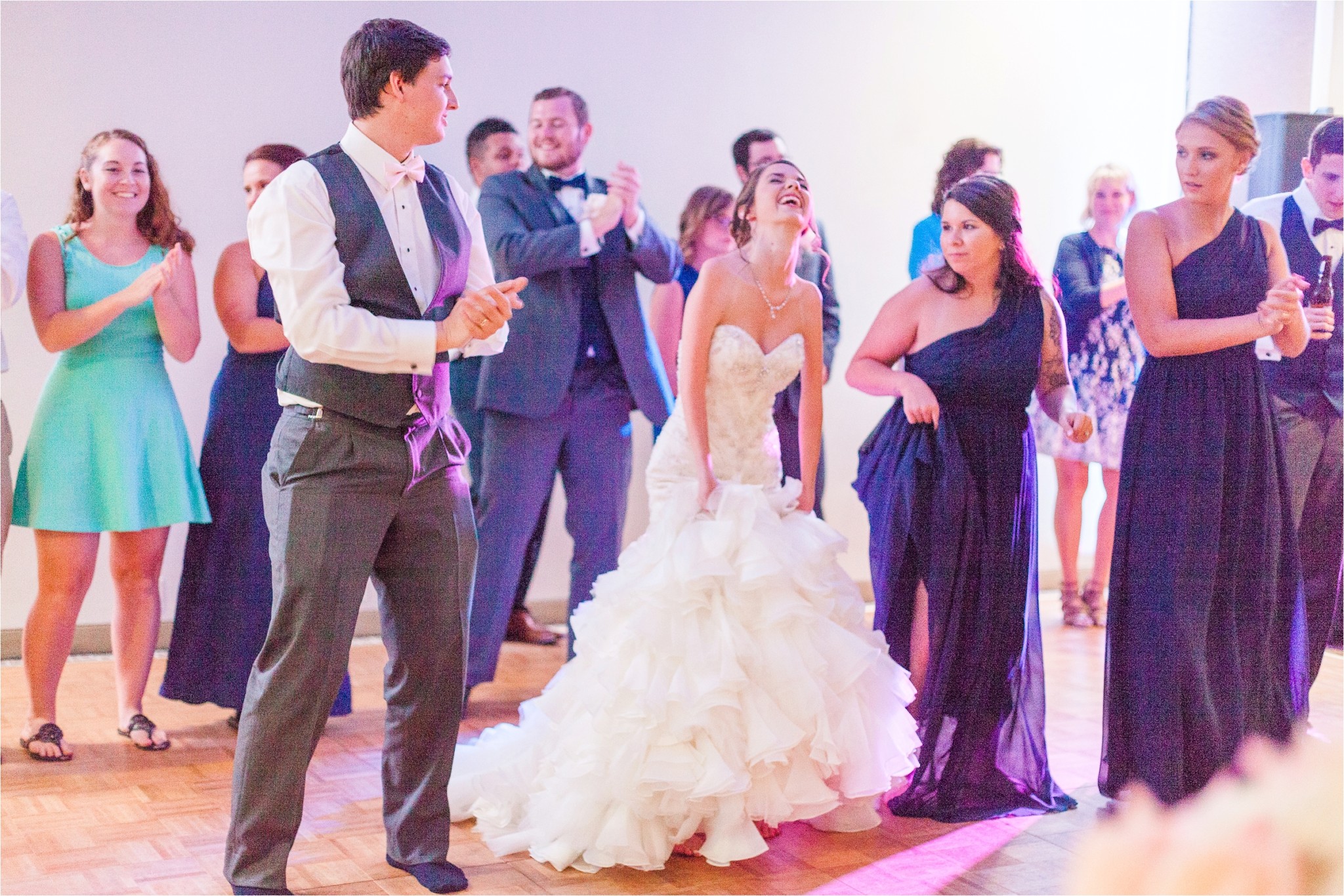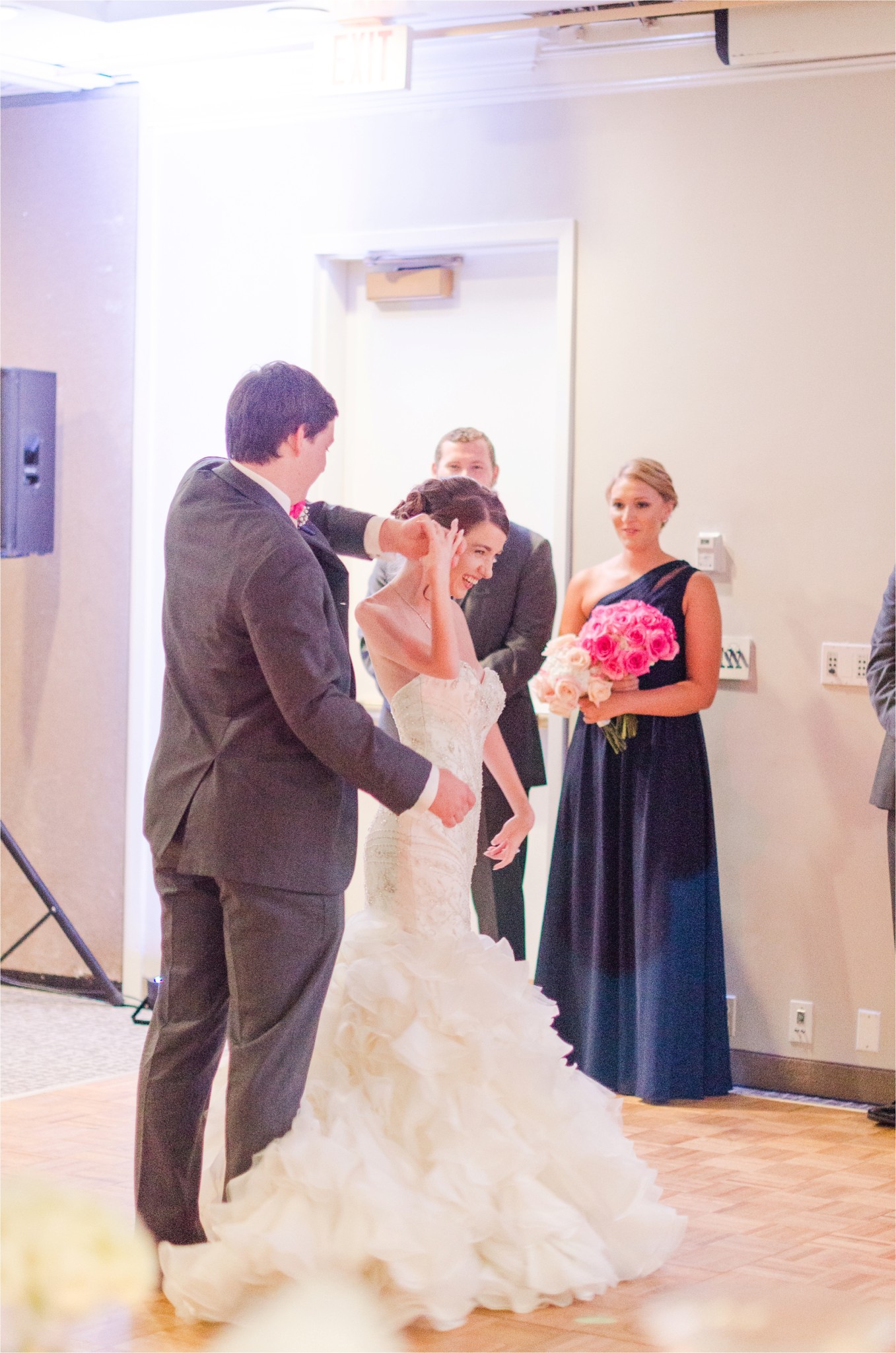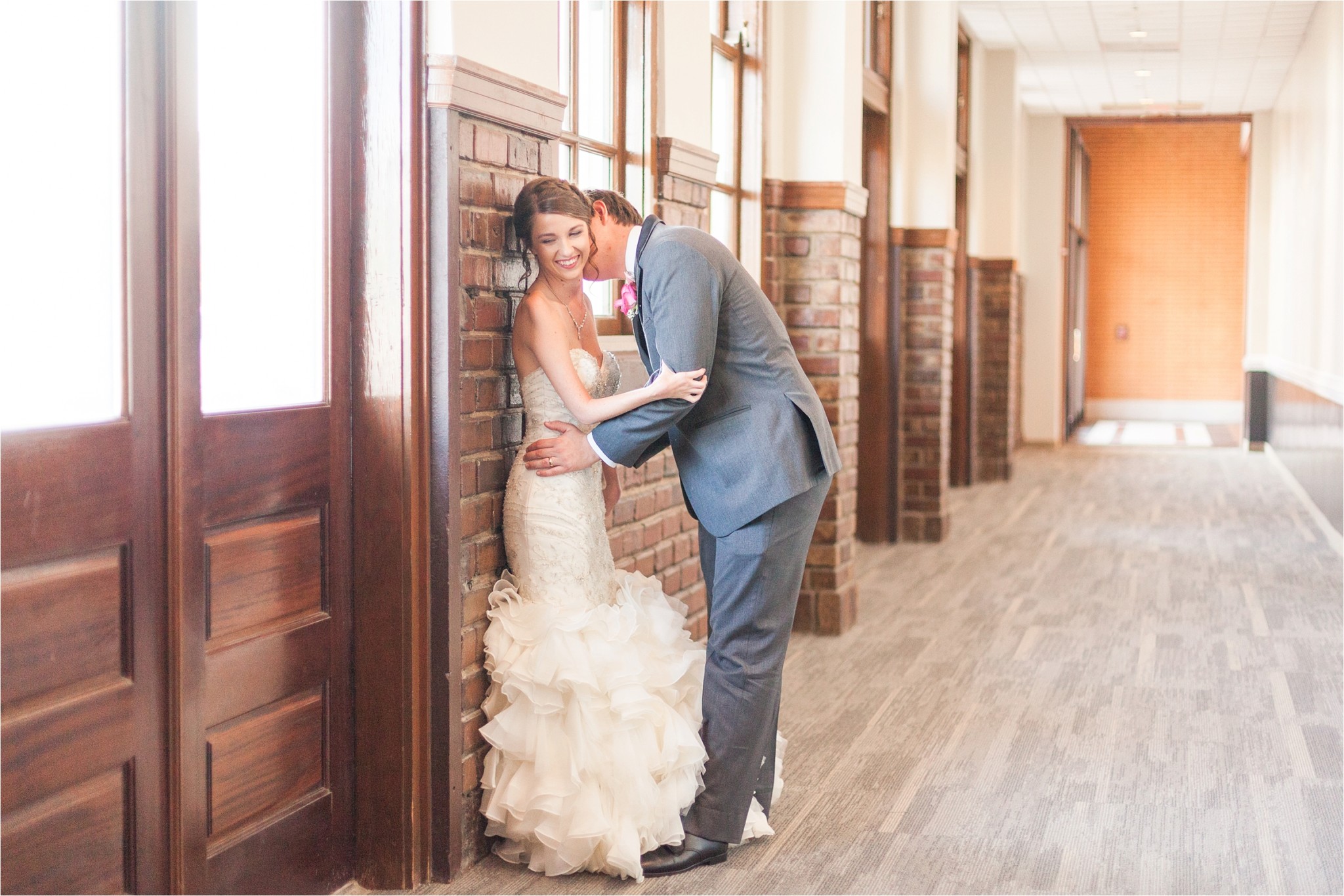 My favorite time…. Bride + Groom Portraits!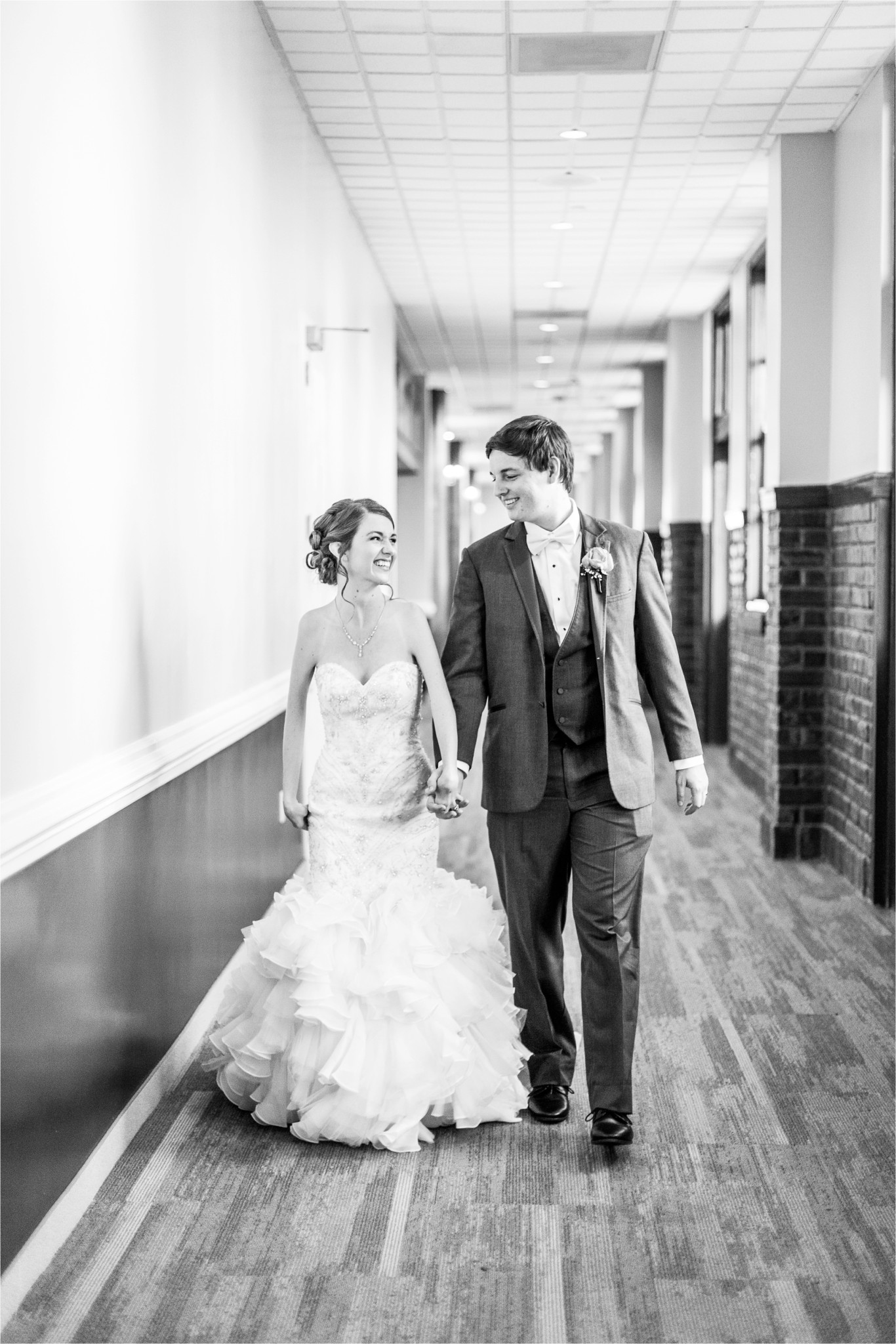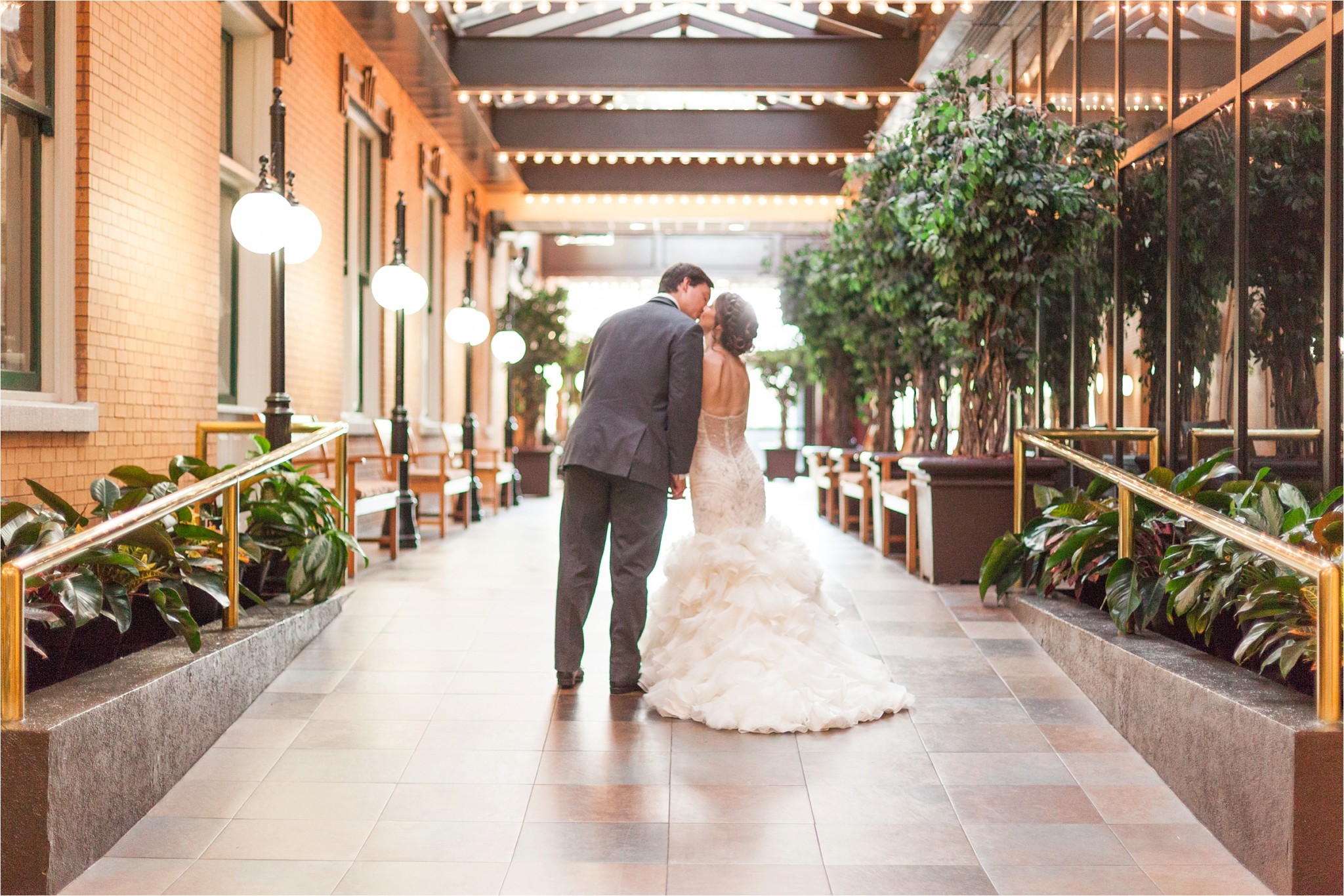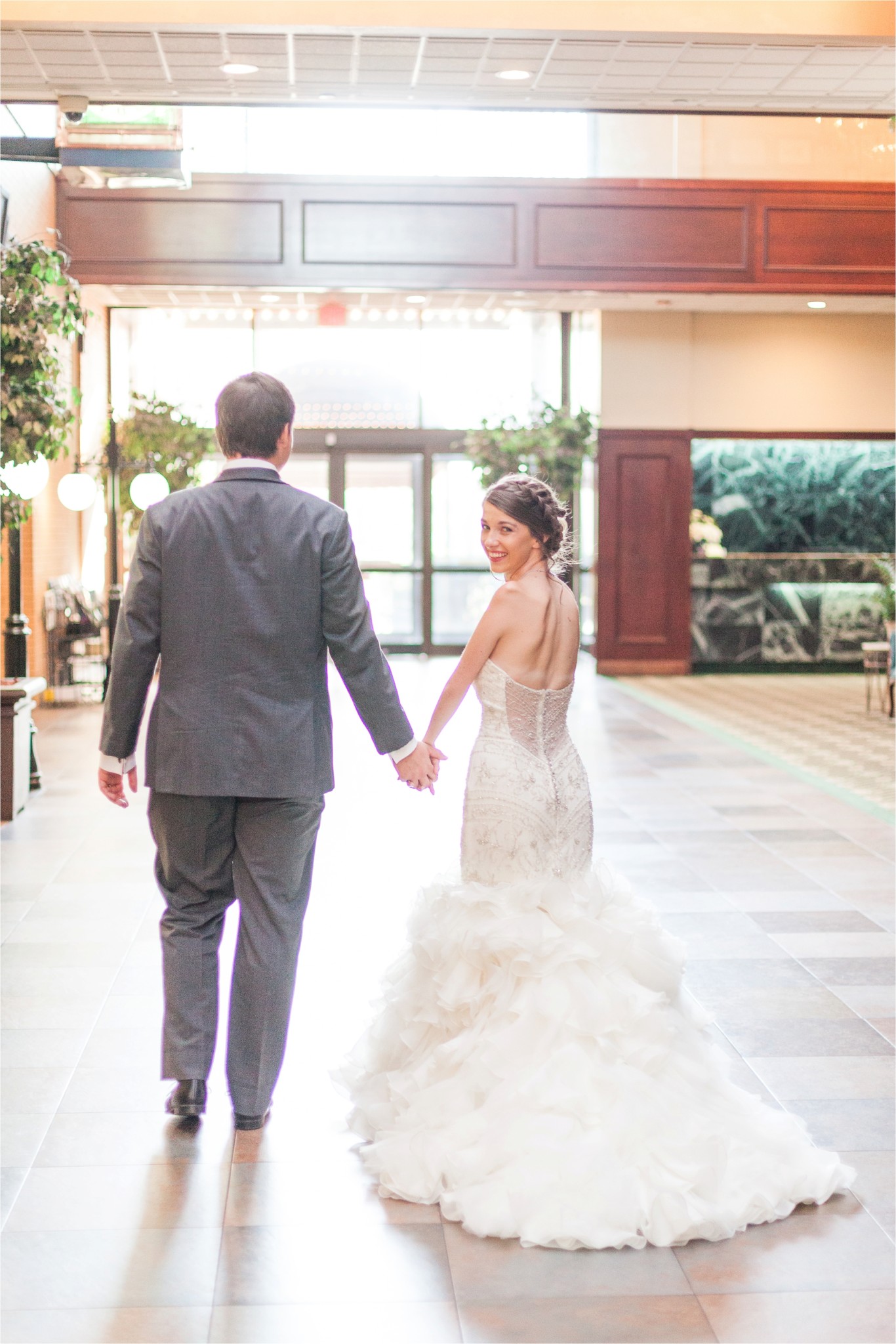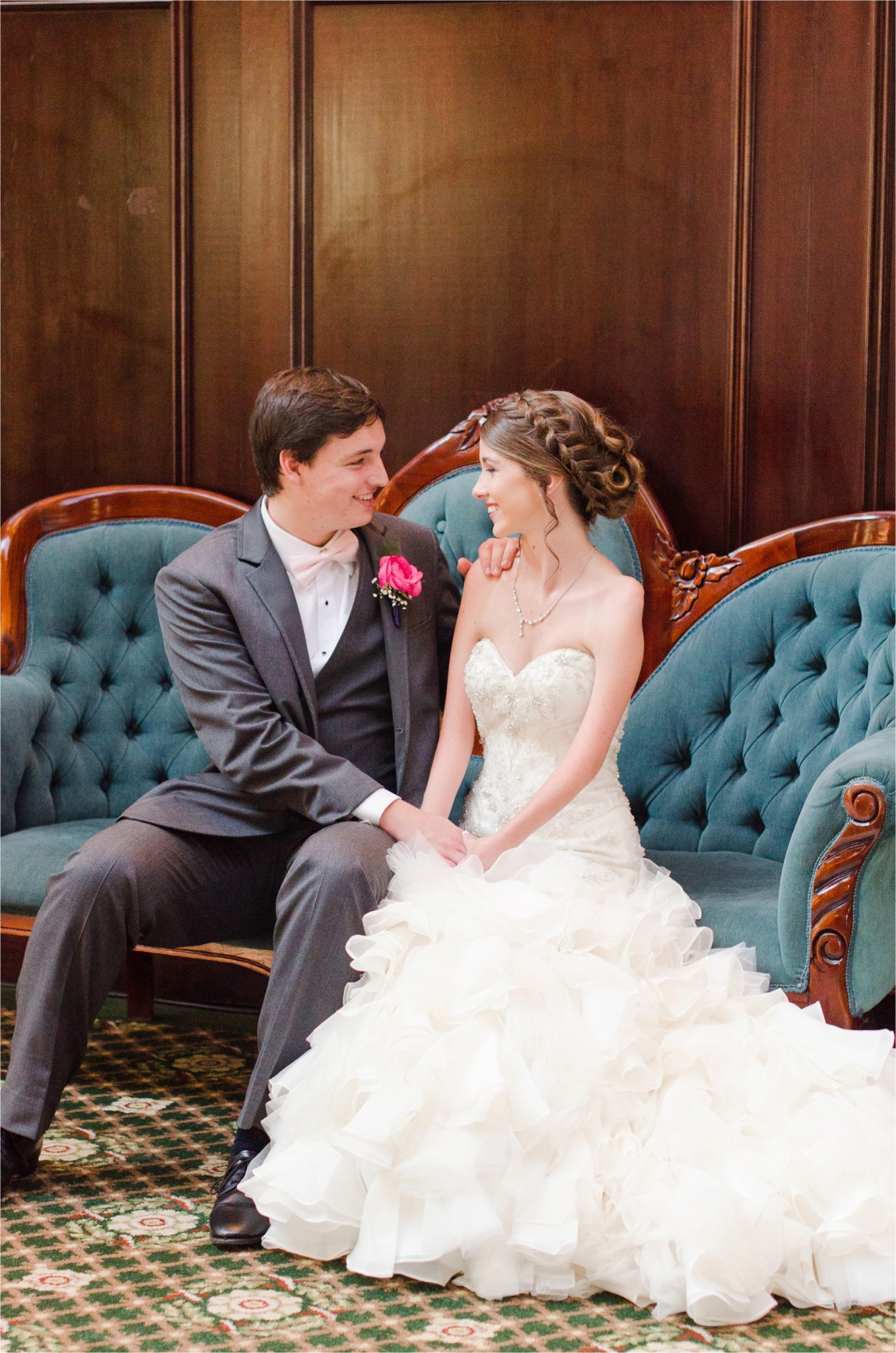 The Pensacola Grand was filled with so many perfect places!!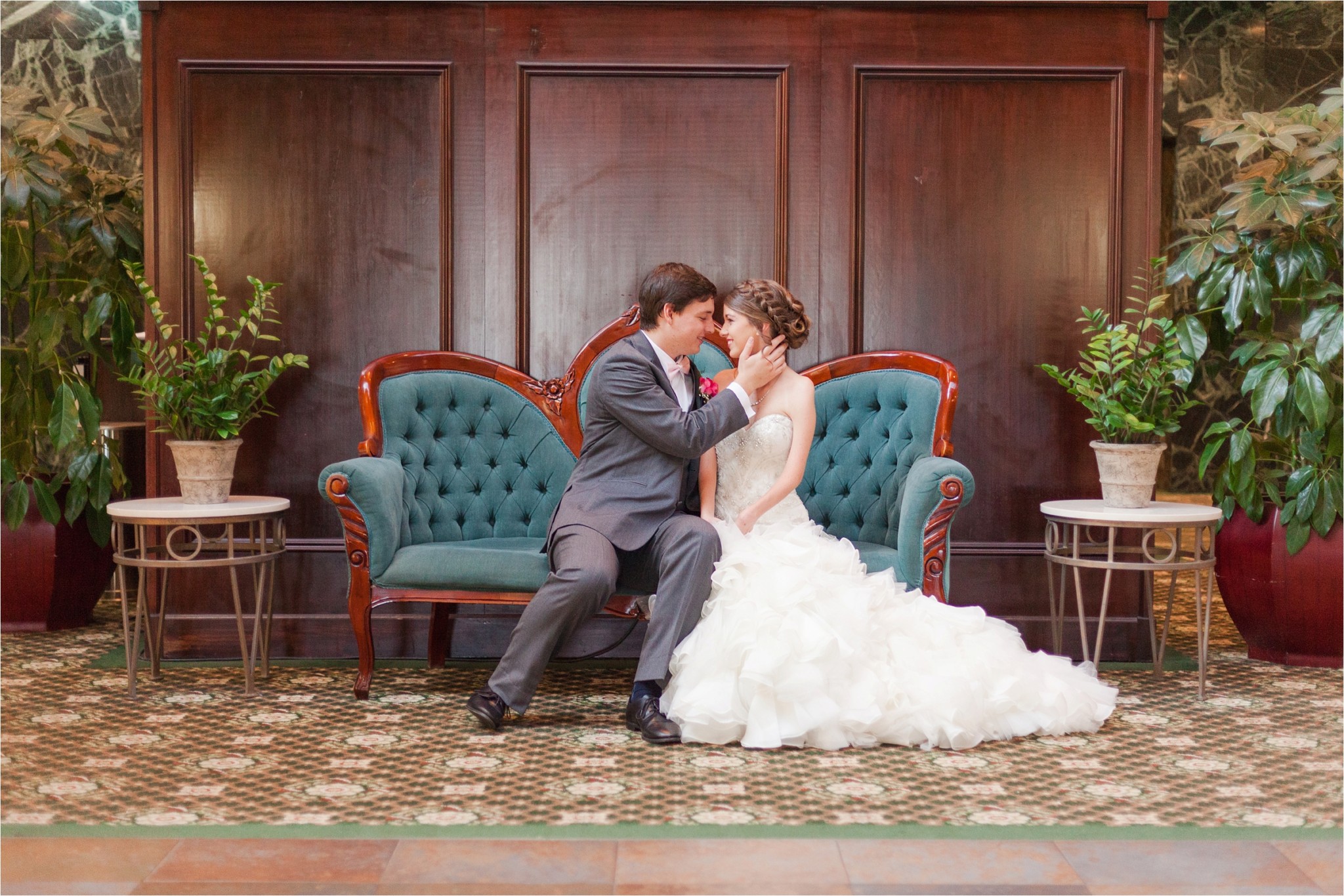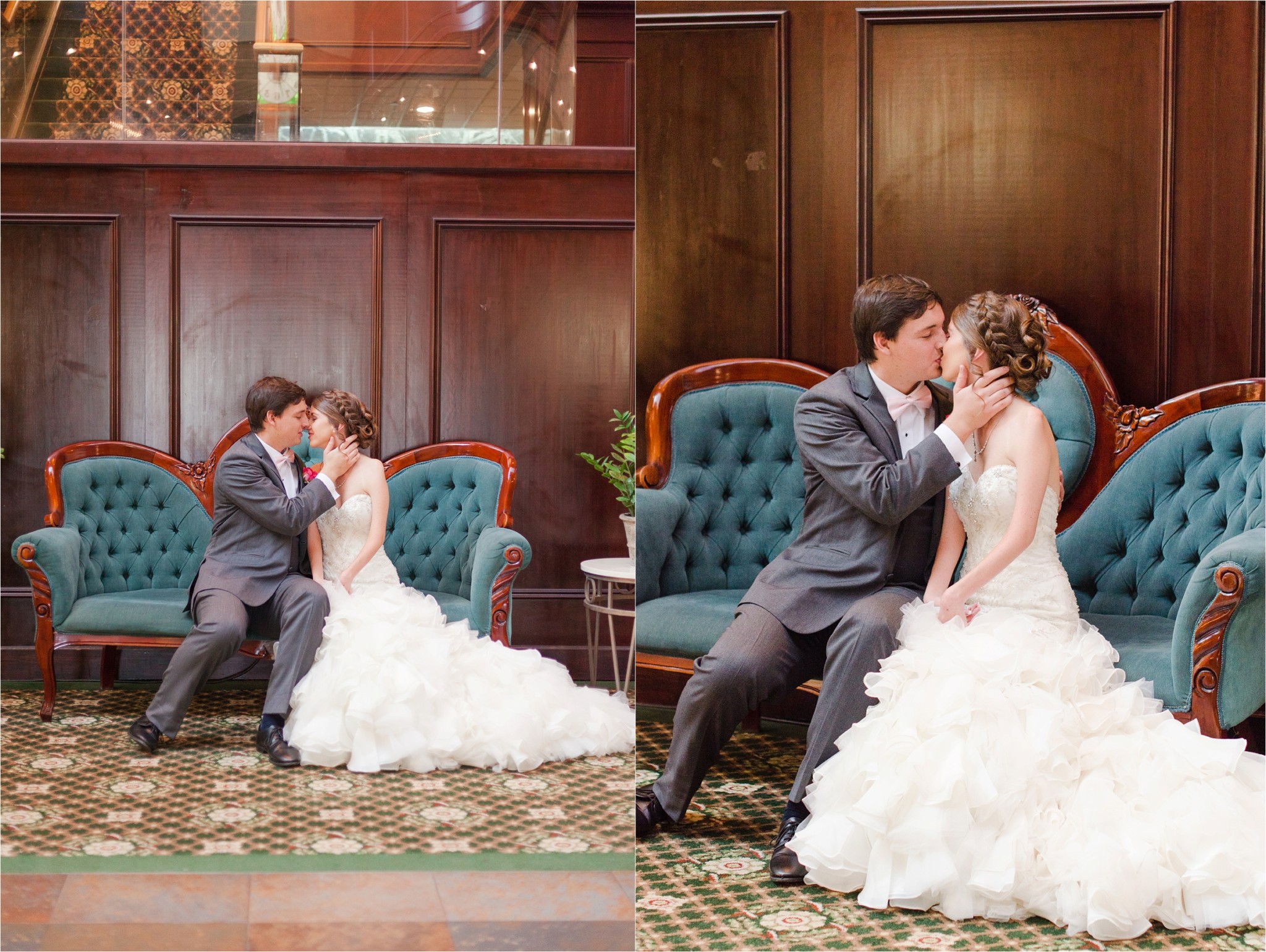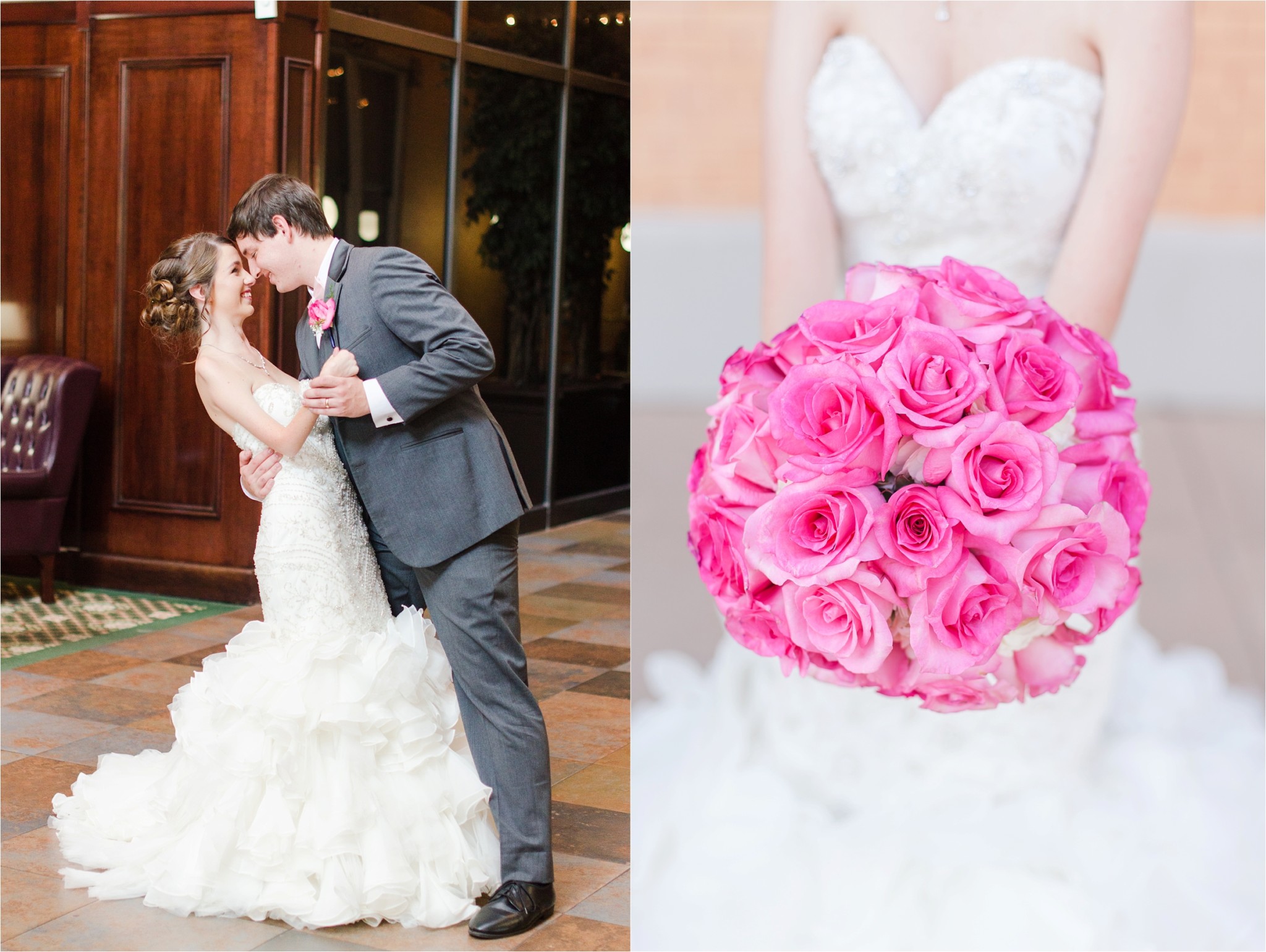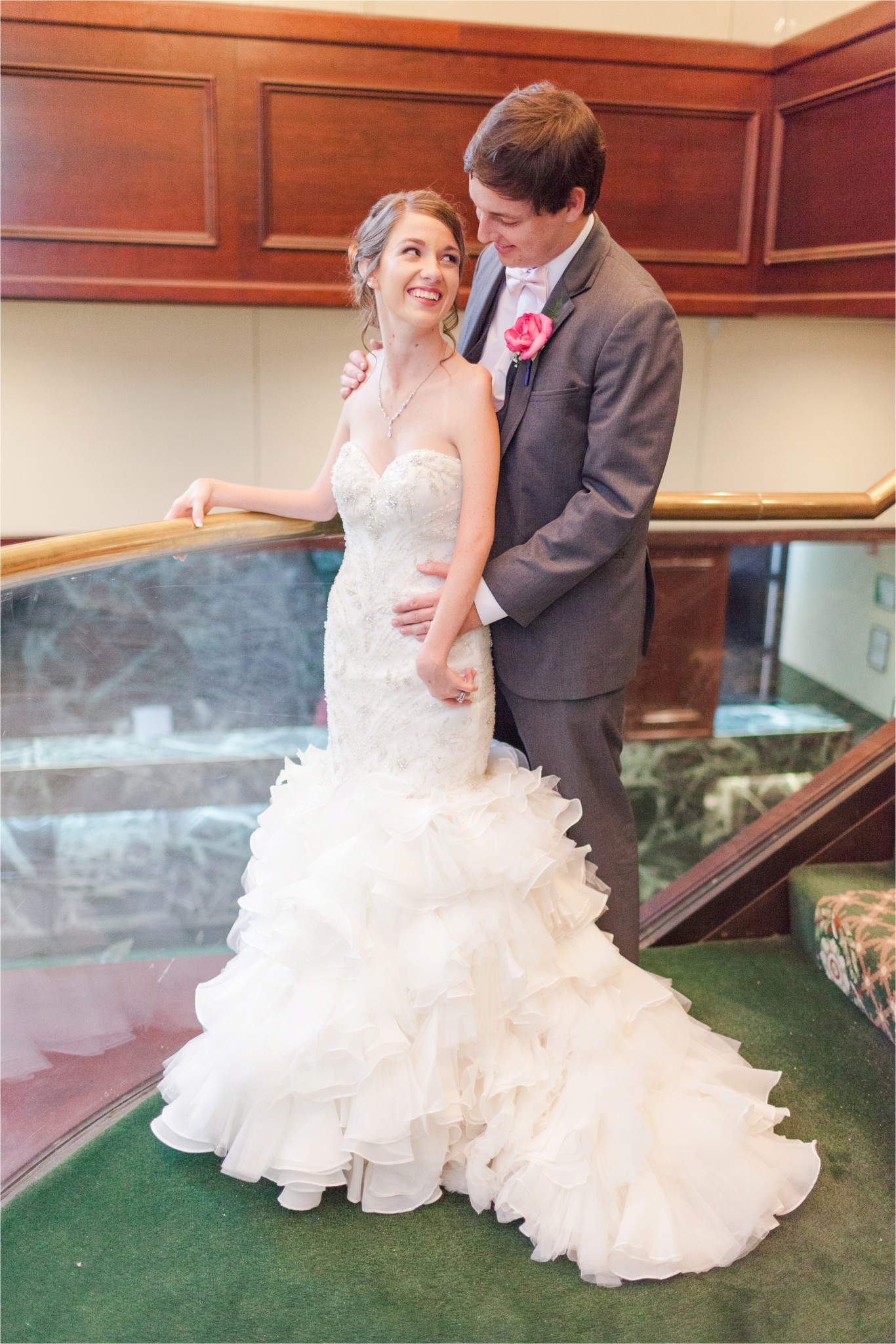 Diane, you are radiant!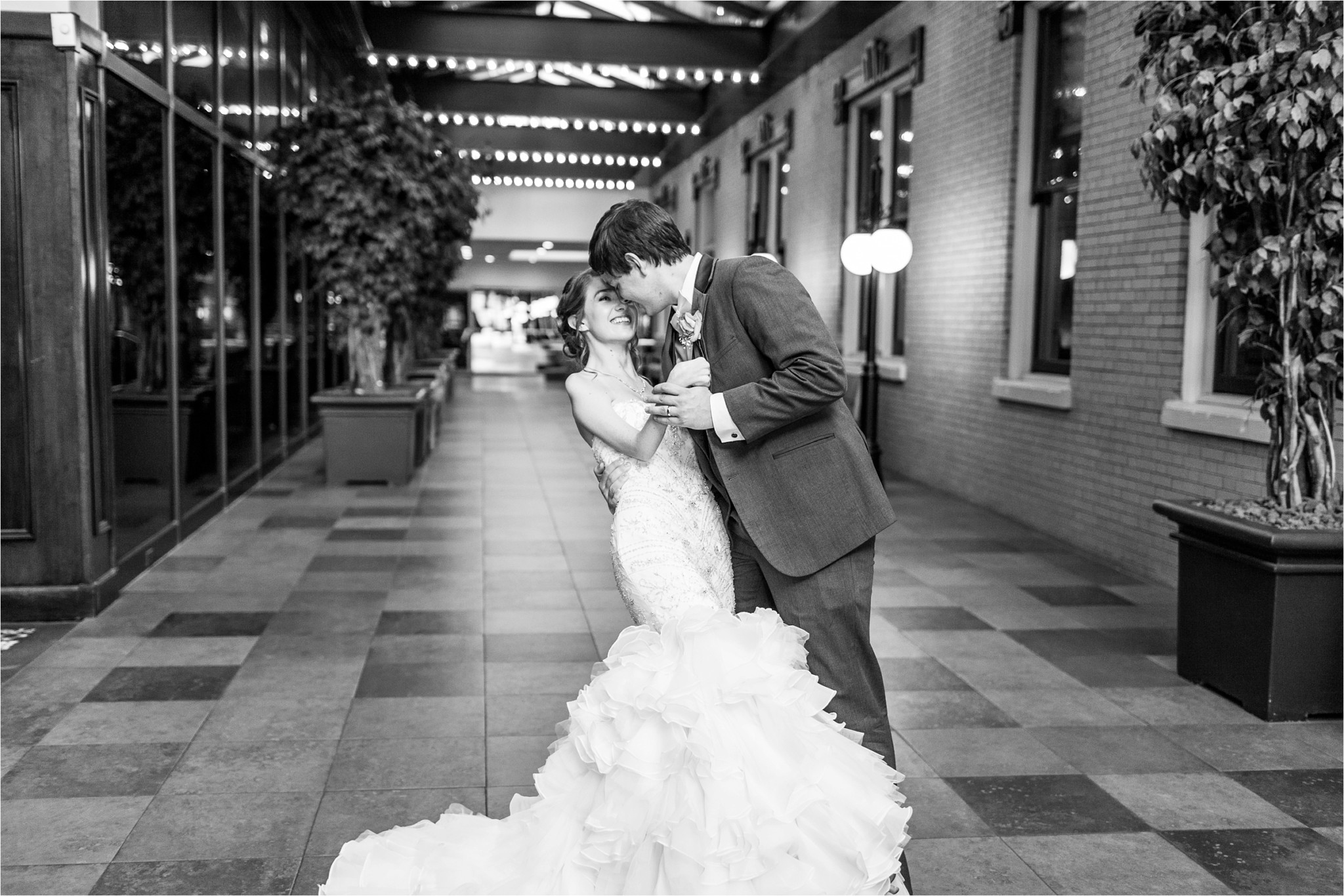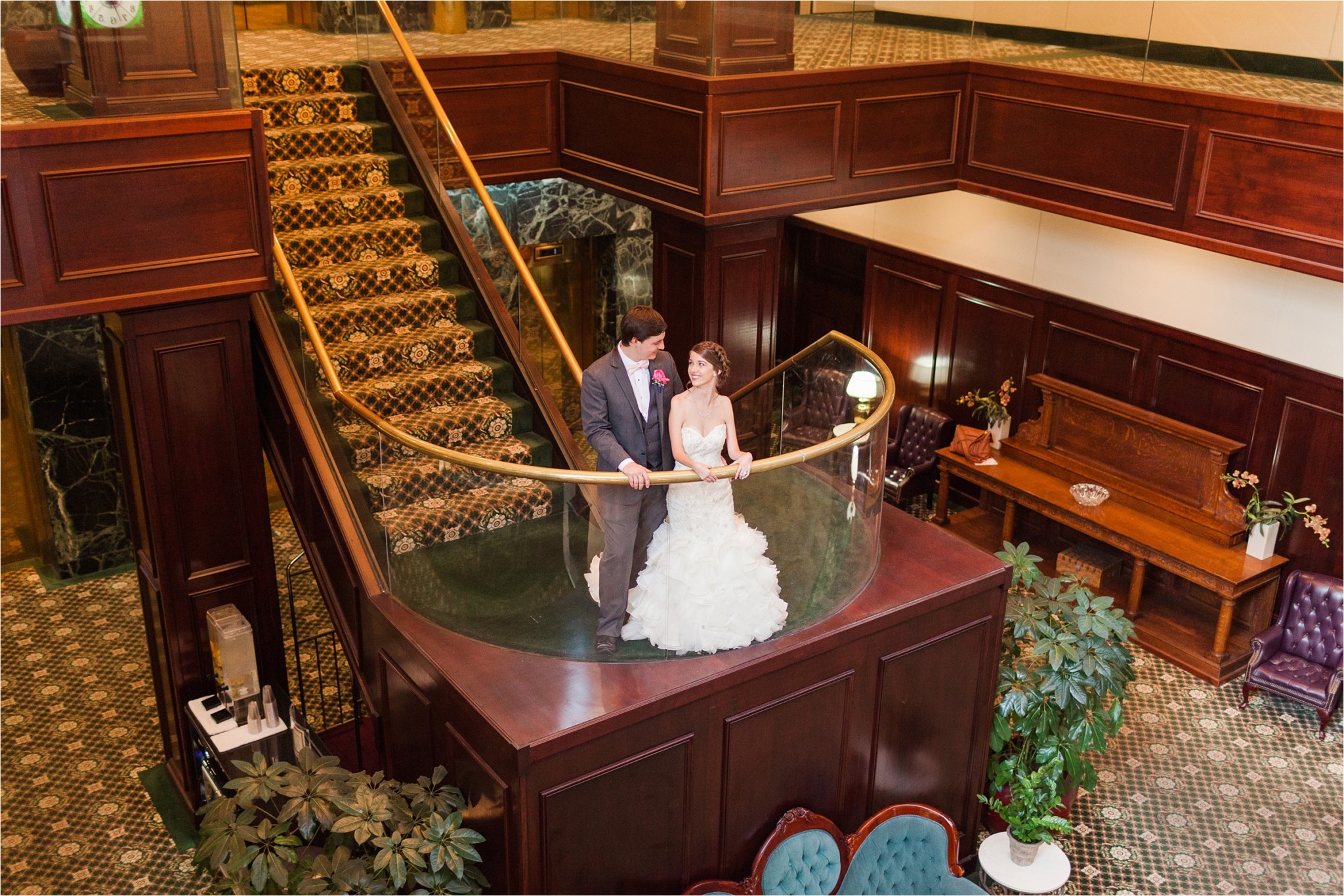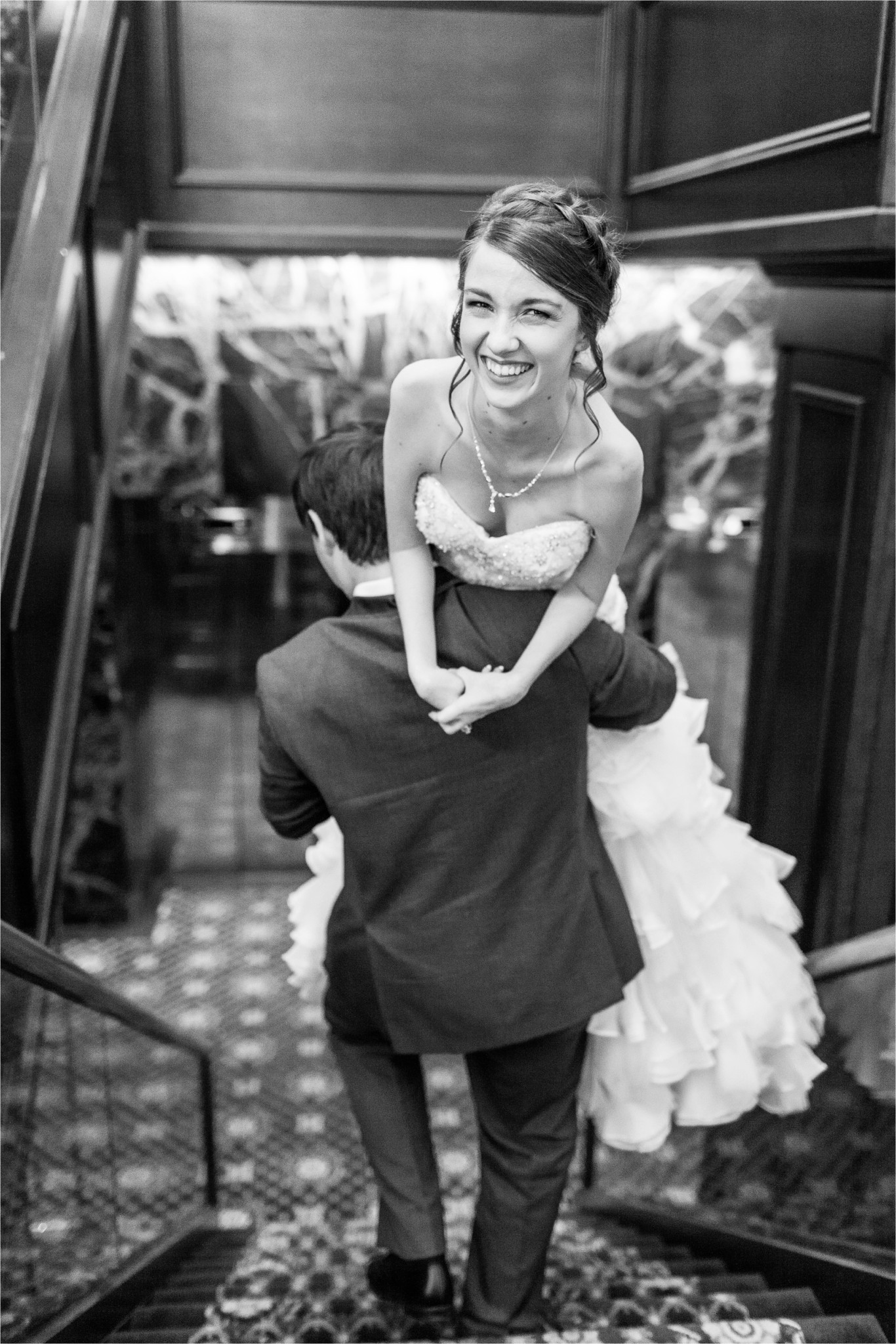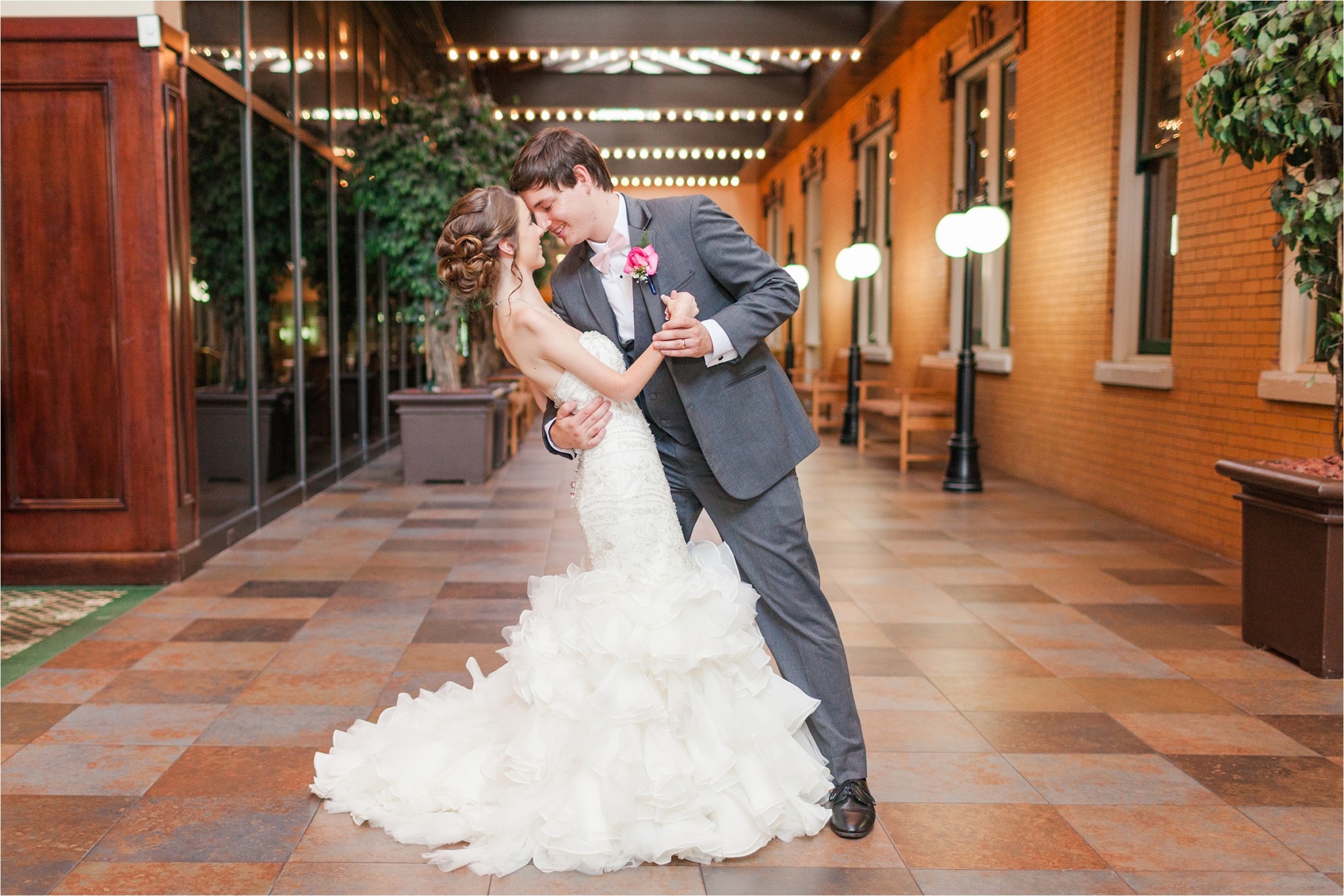 Precious!!!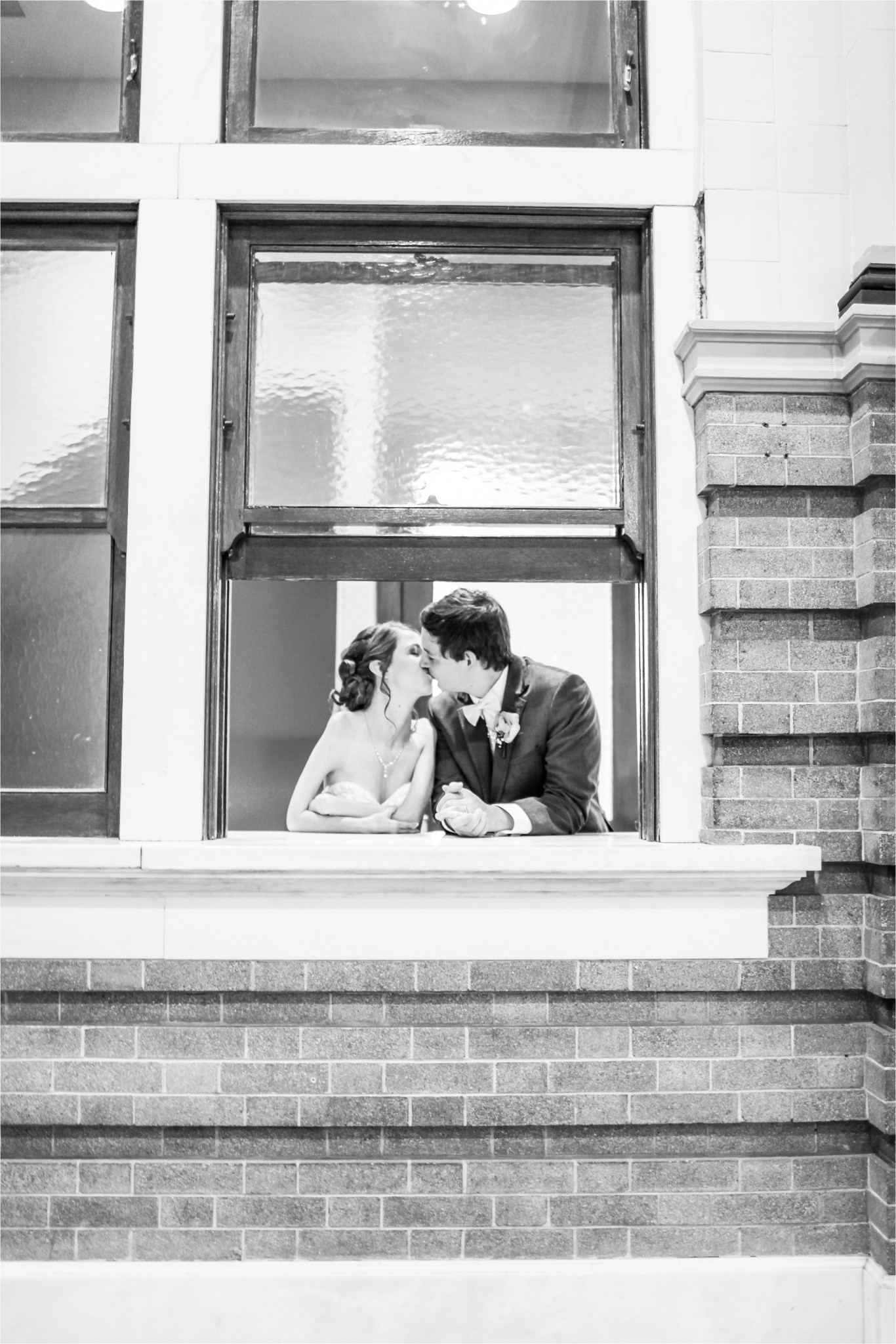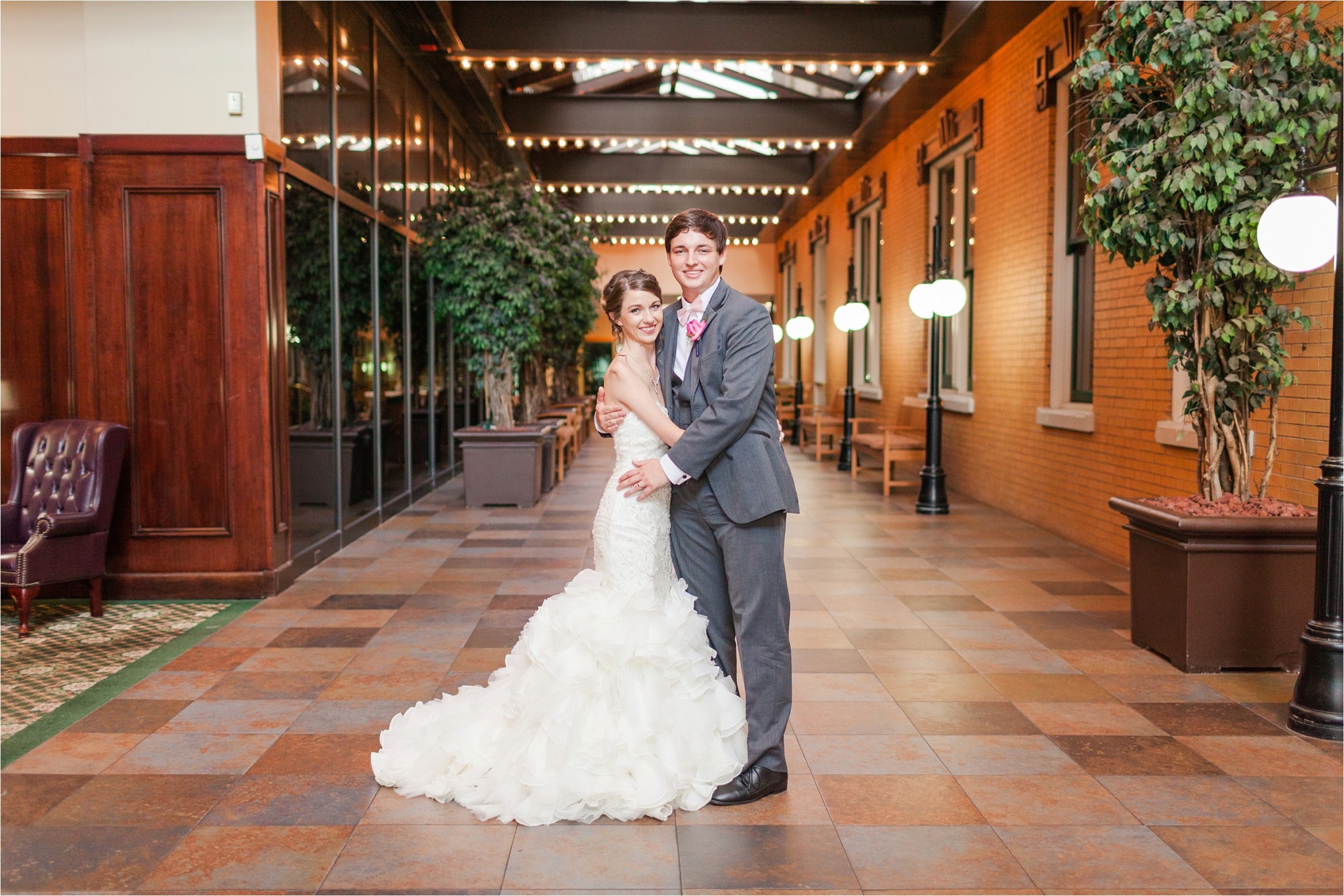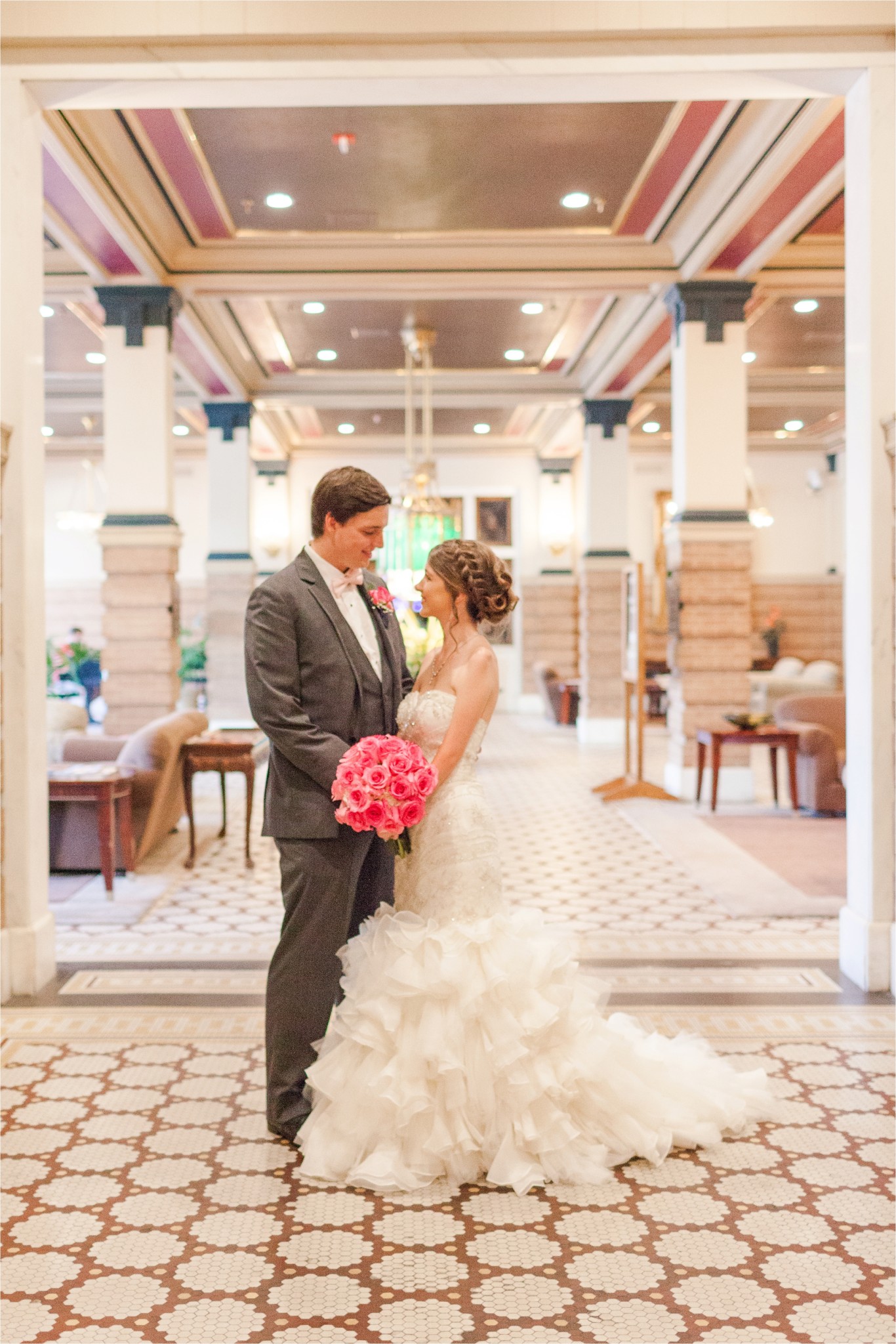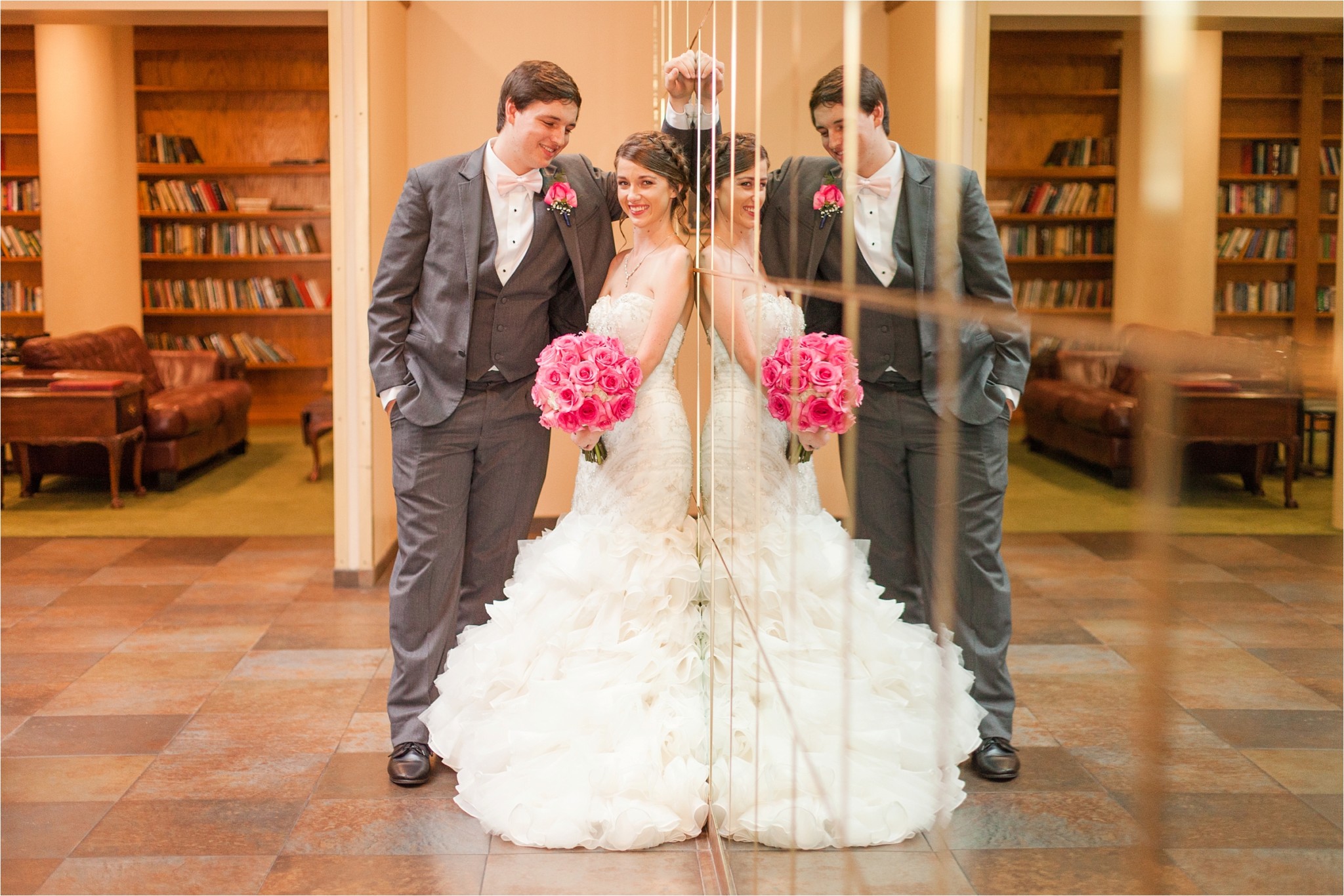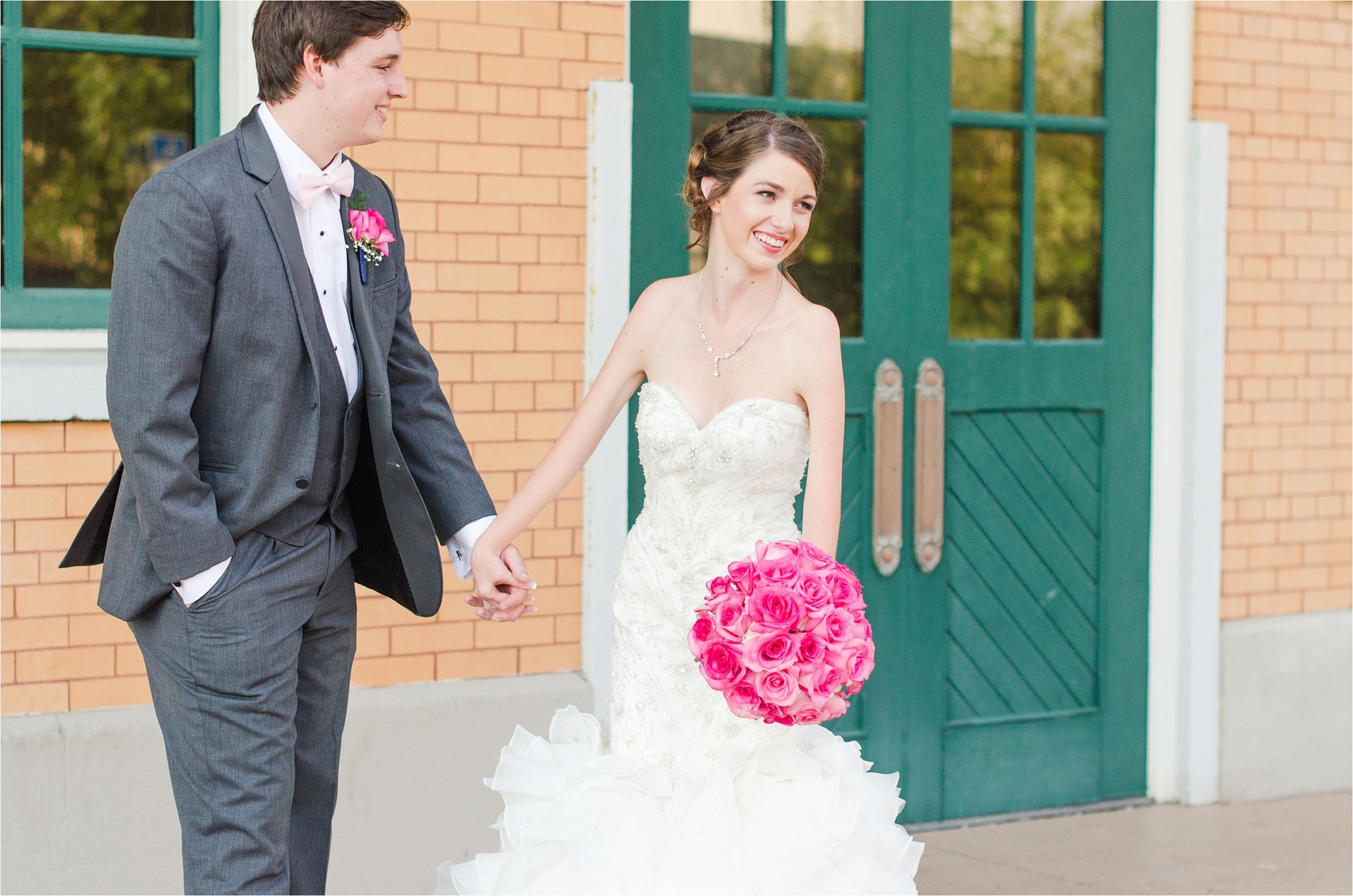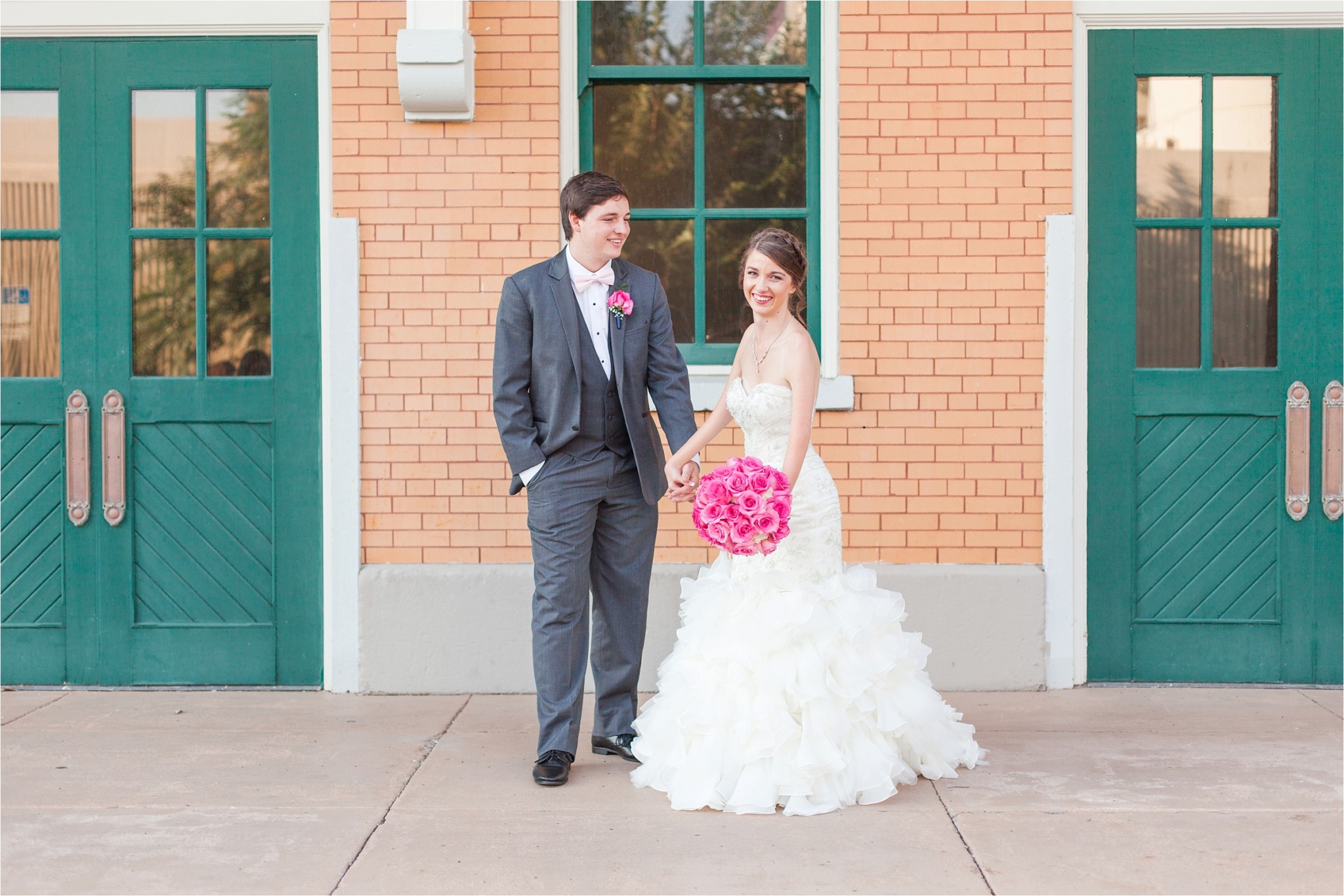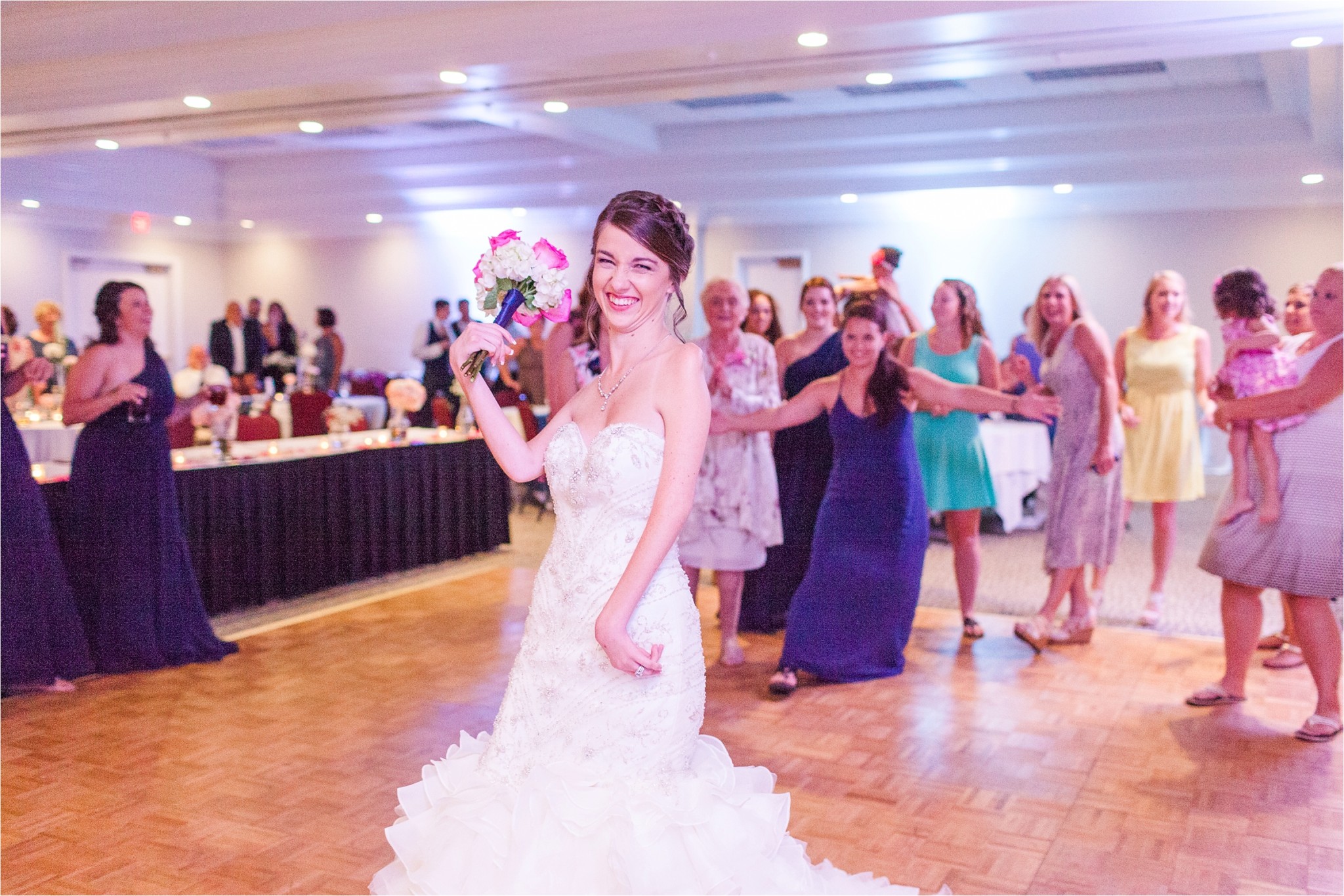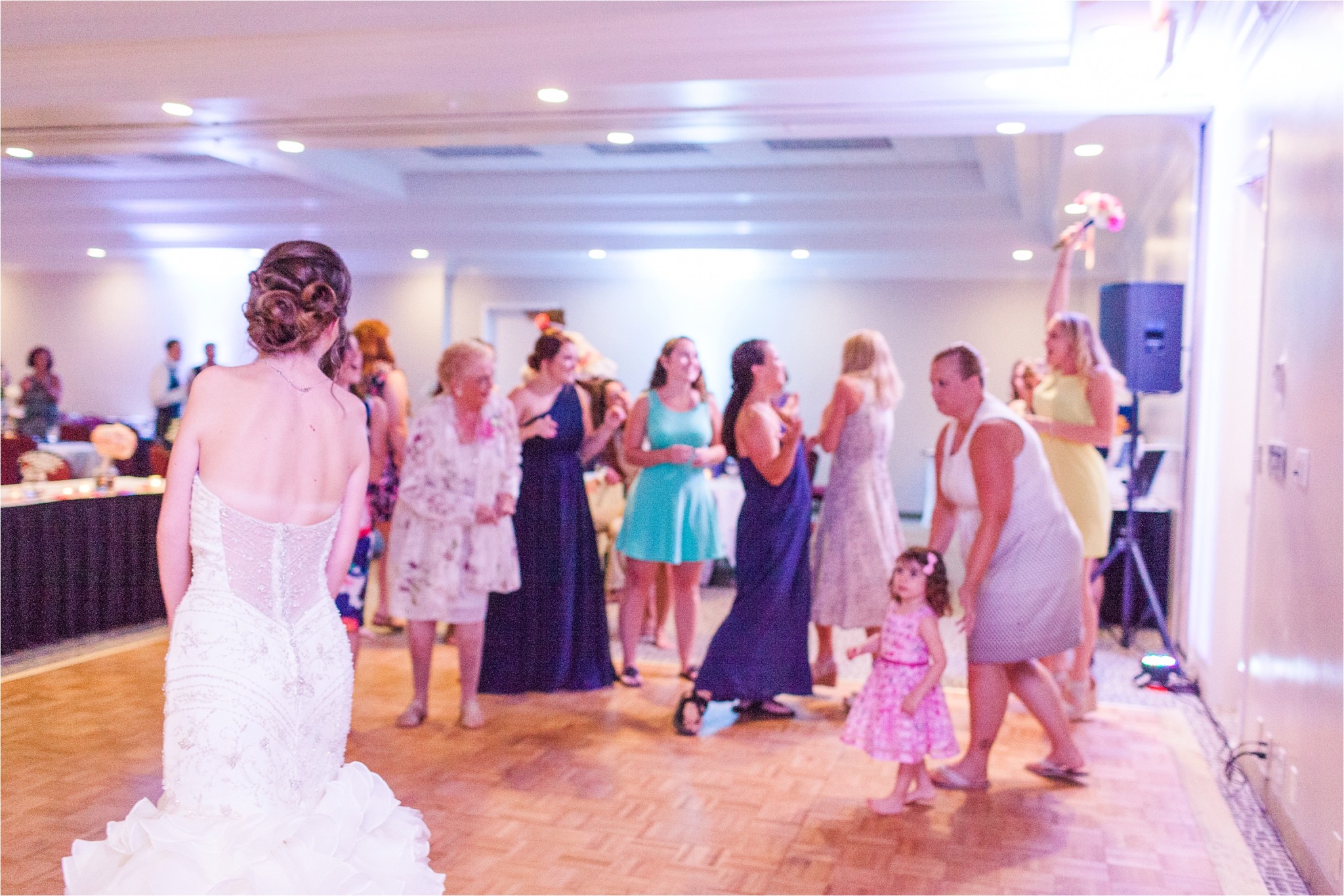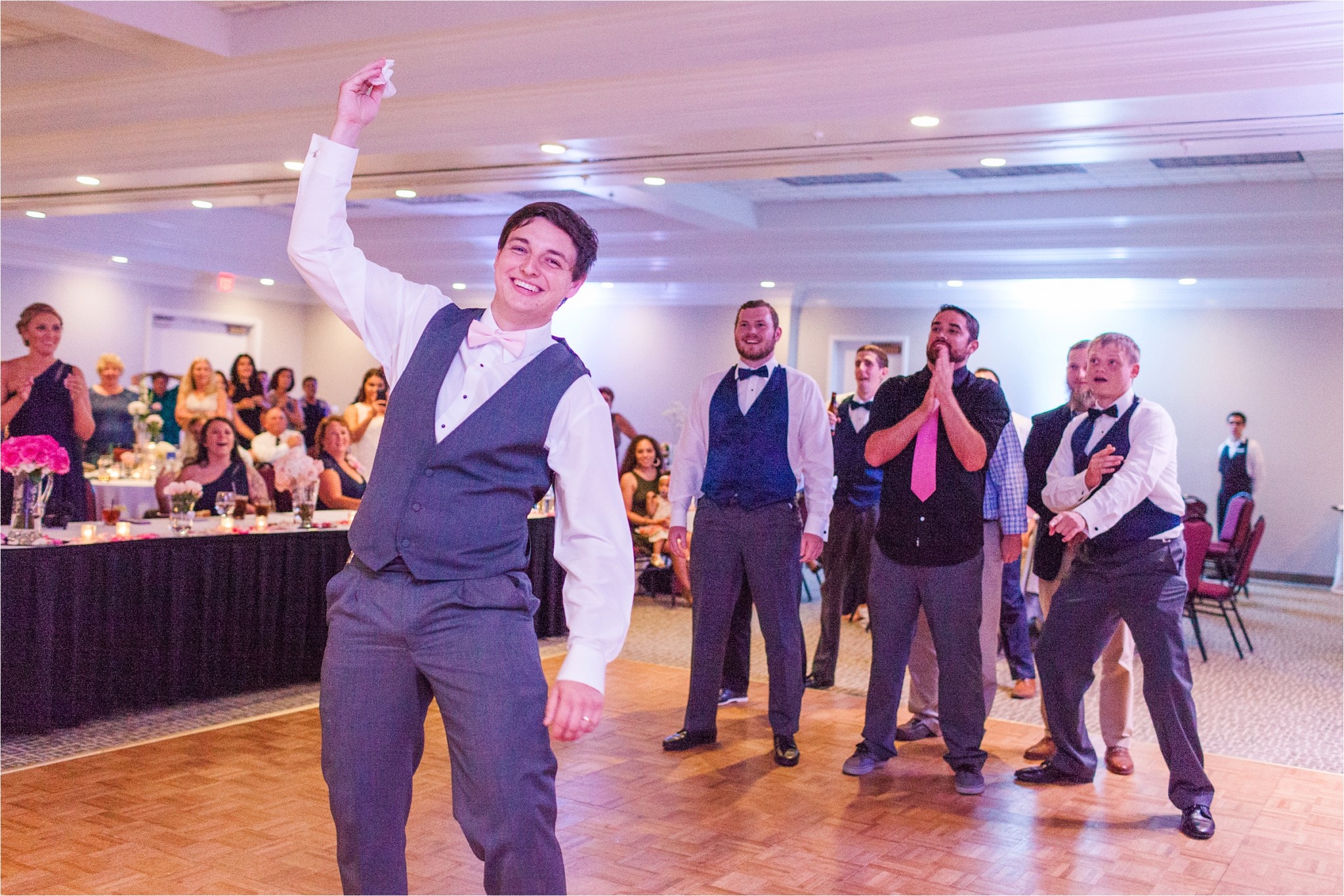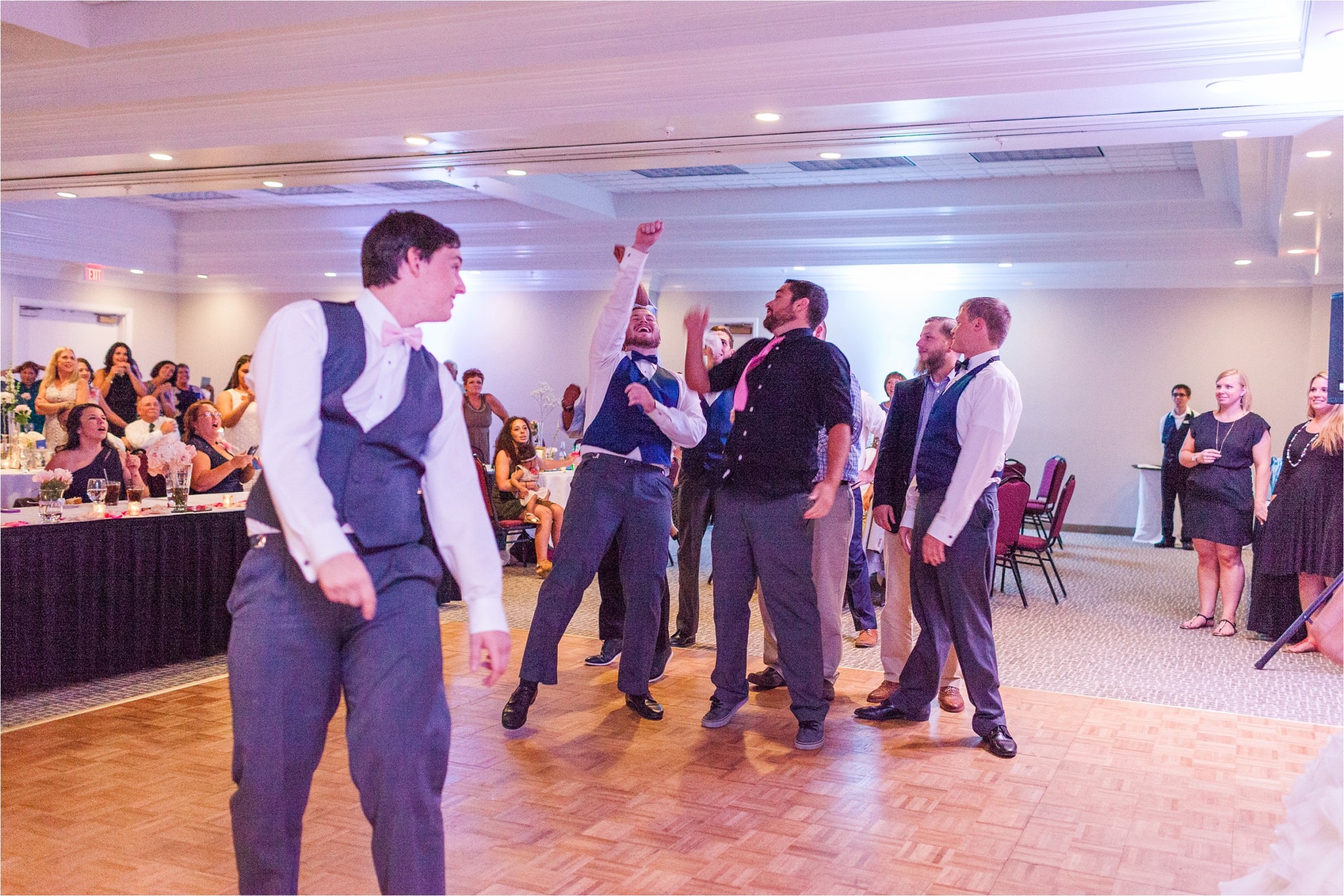 And of COURSE I had to snag a photo!  That cute blonde in the middle is Kristin of Grace & Serendipity!  She is SUCH a sweet friend, and so much fun to work with!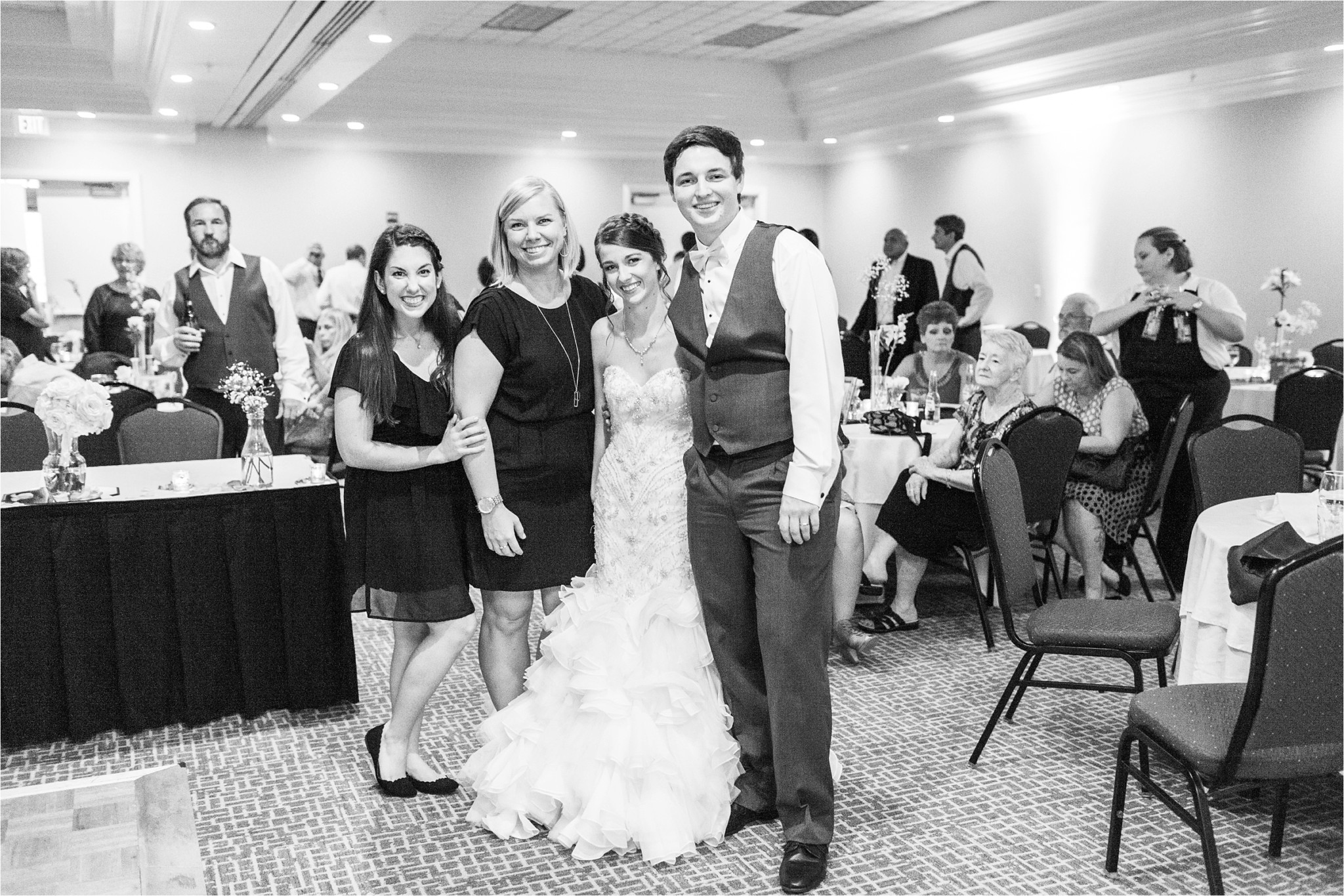 Best wishes to you, Diane + Derek!!
xoxox
Anna Filly
VENDORS
Dress : Maggie Sottero
Florist : Just Judy's Flowers
Invitation Suites + Paperie : Grace & Serendipity
Photography : Anna Filly Photography / Second Shooter : Reflecting Hope Photography
Ceremony Venue : St. Sylvester's Church
Reception Venue : The Pensacola Grand Hotel
Wedding Planner : Kristen Wilson
DJ : DJ Shawn / A DJ Connection
Cake : Sherry's Cake Shop
Catering : The Pensacola Grand Hotel
Bridesmaid Dresses : Alfred Angelo
Groomsmen Attire : Gents Formal Wear