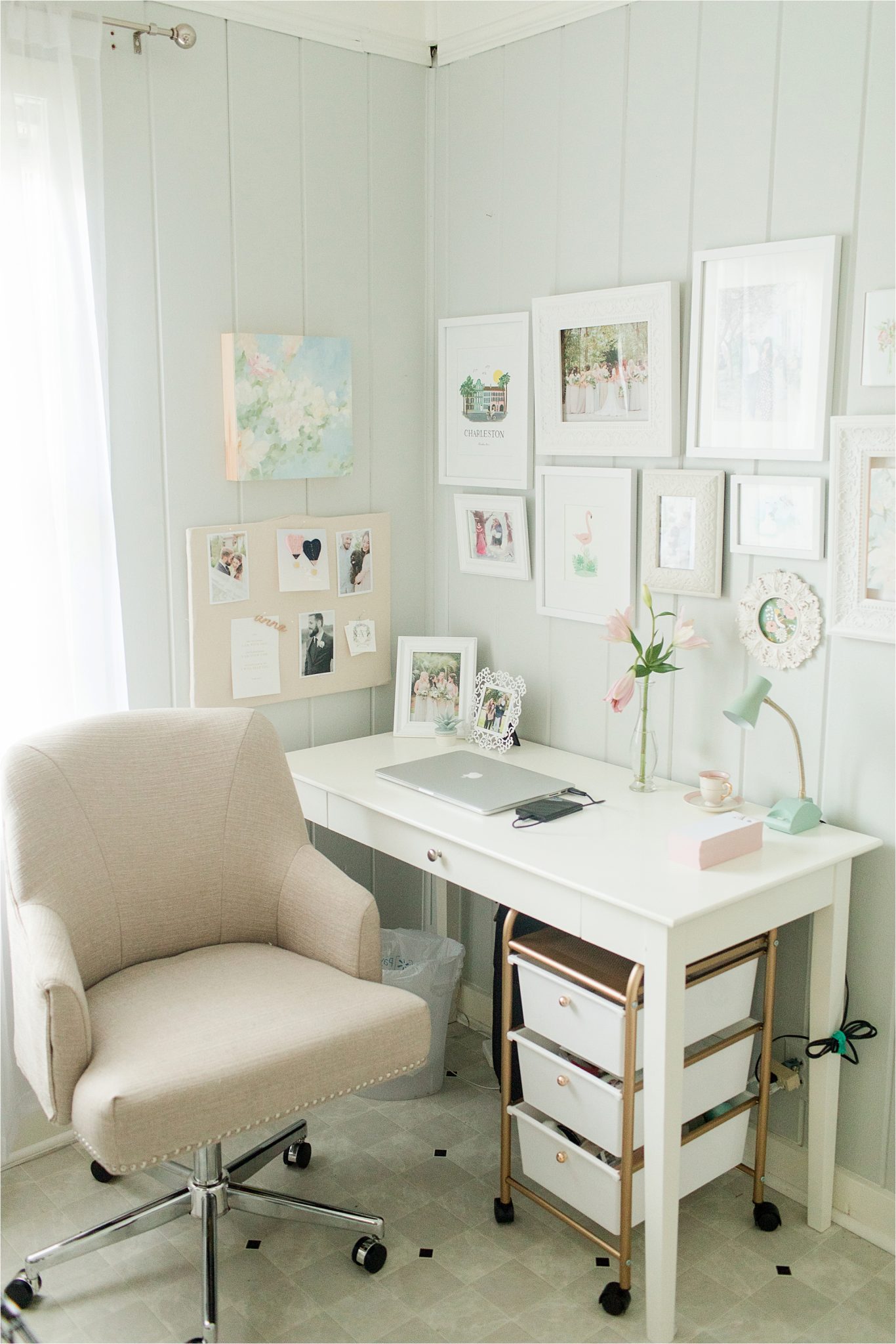 The Robbins' Nest
When we moved into this little house right after we got married, I had no idea how much it would mean to me.  Dusty blue walls, and hardwood floors throughout, this two bed one bath cottage in Midtown, Mobile has served us so well.  We've hosted countless friends and family within these four walls.  Laughter has chimed and tears have been shed here.  David and I navigated our first year of marriage, and we brought Baskin home to this house after spending our first Christmas with David's family.  This little home has become our safe haven in so many ways.  I fell in love with transforming this house to a home, cooking meals in our tiny kitchen and working from home here.
A Cottage in Midtown Mobile Alabama
After we announced that we were moving from Mobile to Oneonta, I knew I couldn't put off photographing the second part of our house tour any longer.  Before the packing began, I started photographing the final rooms of our little cottage.  The first tour of our home featured the Living Room, Master Bedroom, Bathroom, Kitchen and Dinning Room.  You can find the first half of our little home tour HERE.  This second tour features my office (which also serves as our laundry room and Baskin's room) and our Guest Room!
Anna Filly Photography's Office
My office has been such a fun place to be each day.  The natural light in this room is amazinggggggggg.  I have loved looking up from my desk at the beautifully white framed images against those beautiful dusty blue walls.  Post cards, pictures and pretty cards that have been filled with handwritten words and given to me can be found in these pretty little frames.  Baskin often joins me while I work, and snuggles up in her dog kennel.  She once was so fearful of that space, and now it's her cozy little safe haven.  When these photos were taken, our precious Chocolate Cocker Spaniel was in heat, hence the diaper.  Isn't she the cutest?!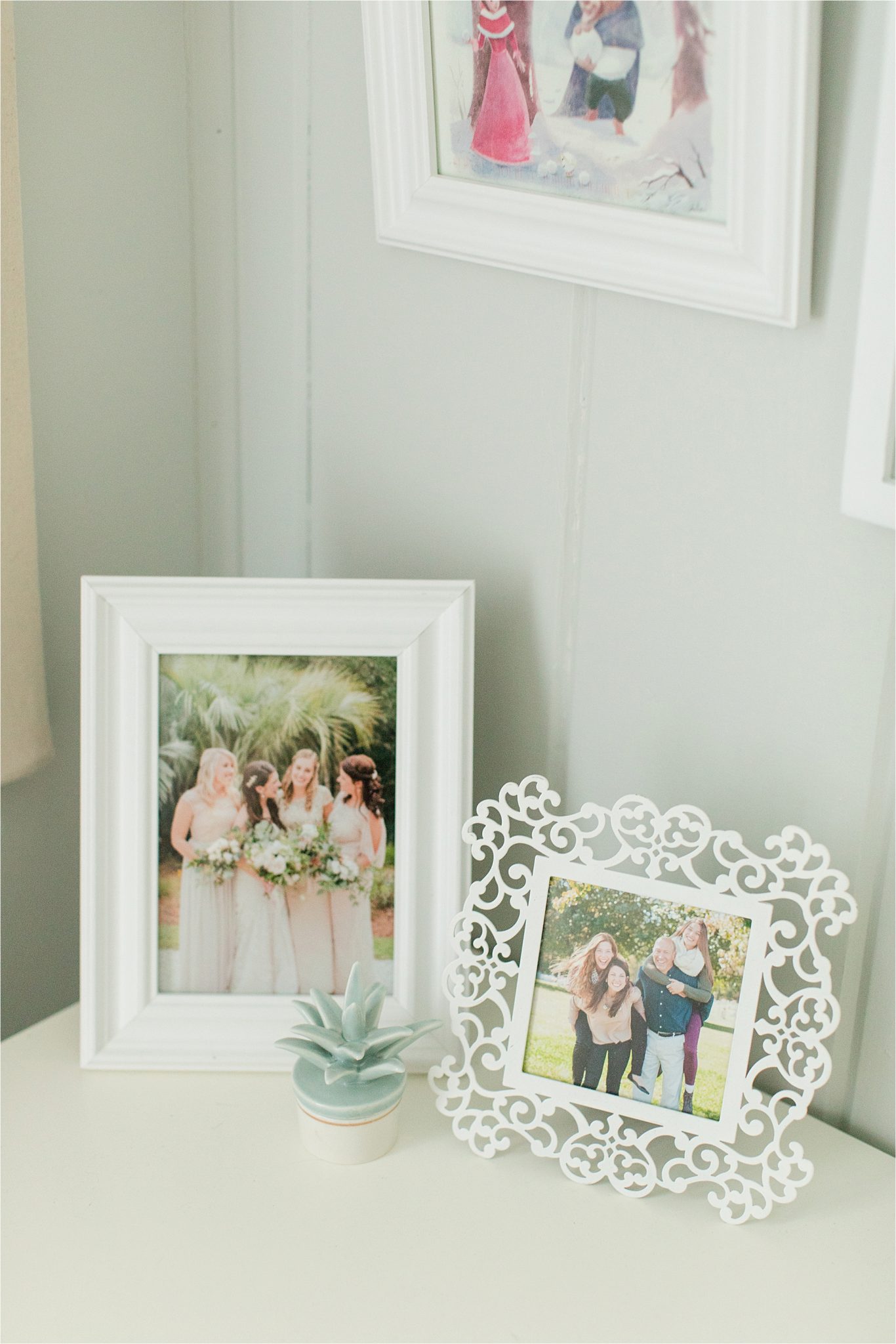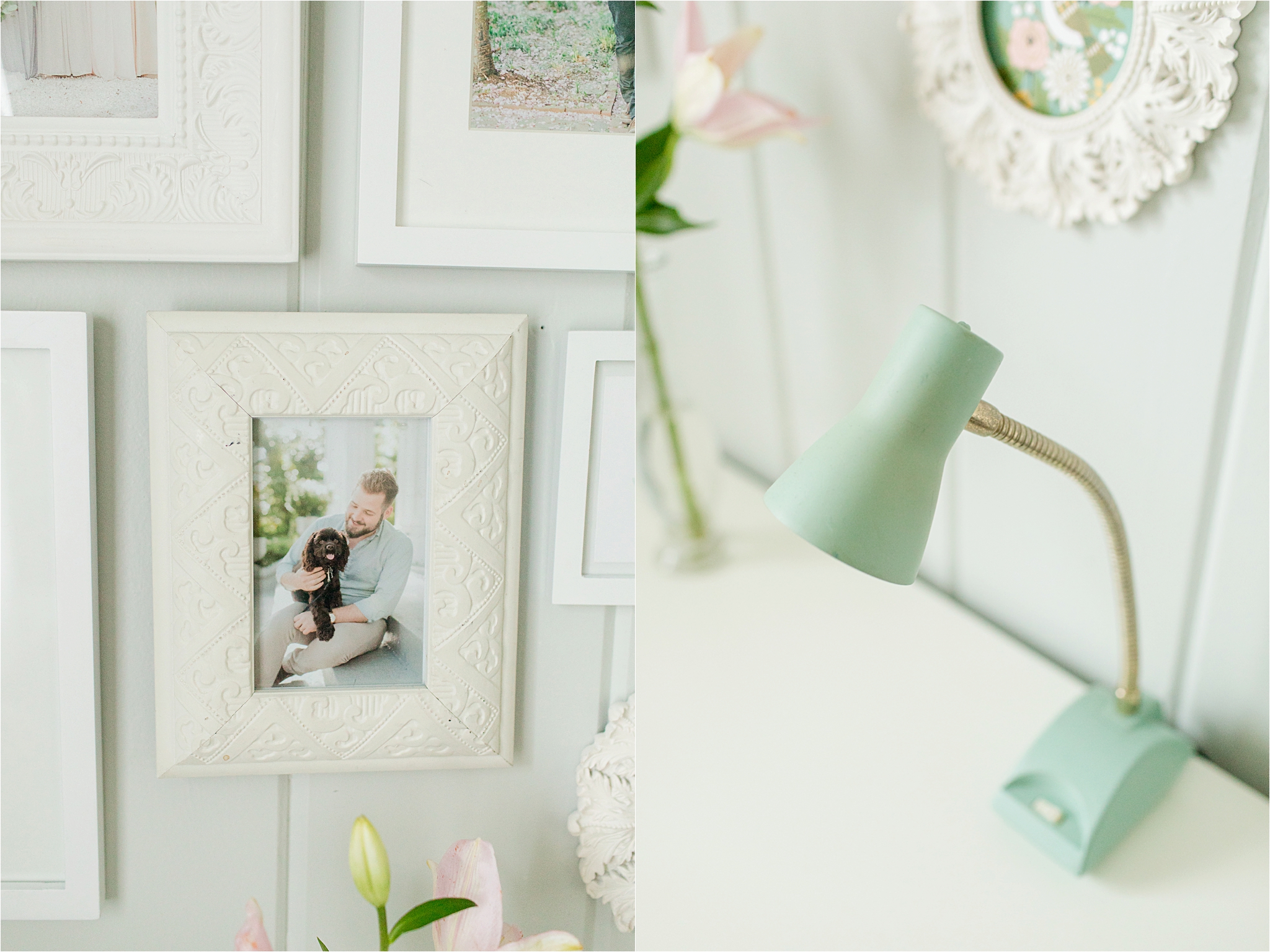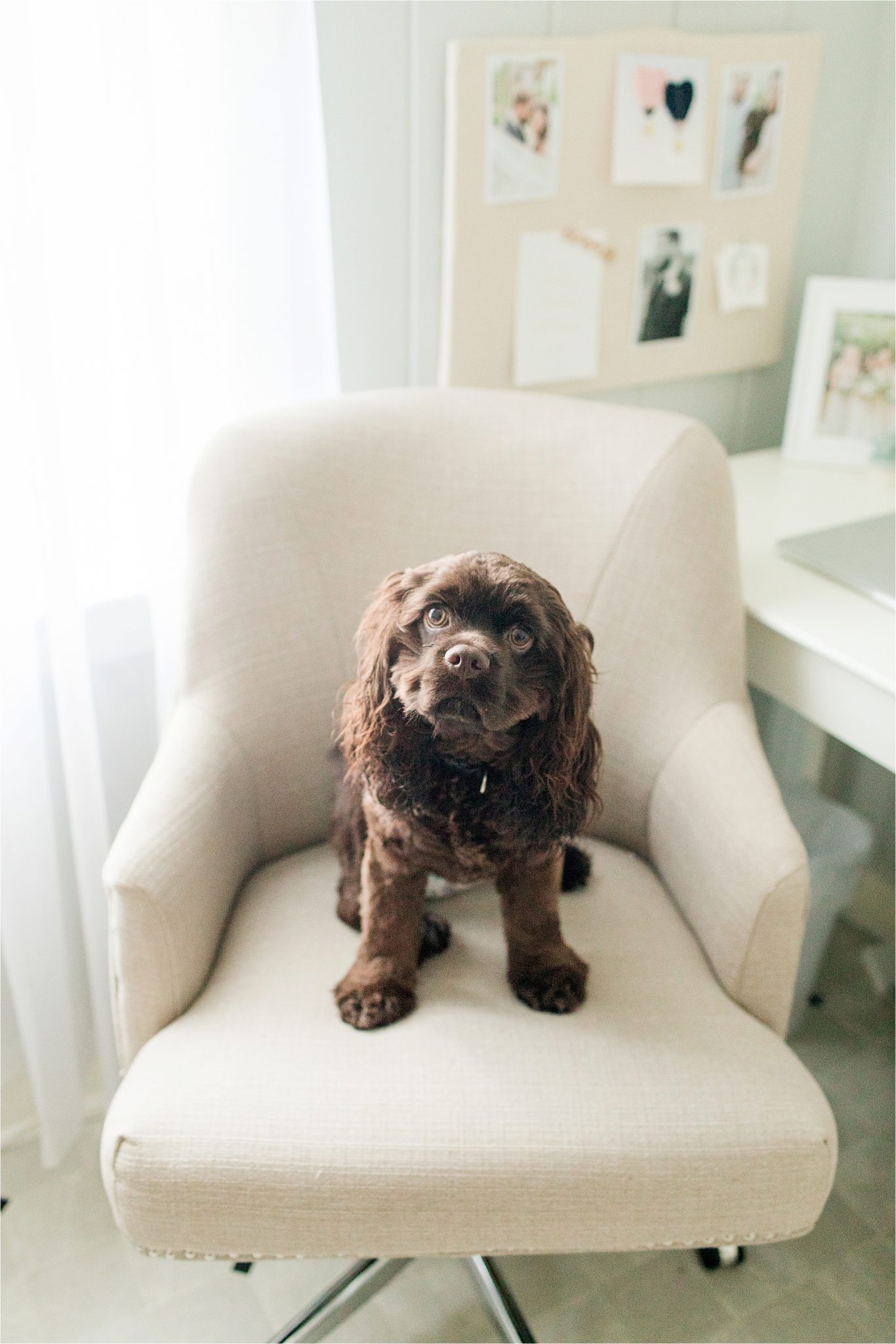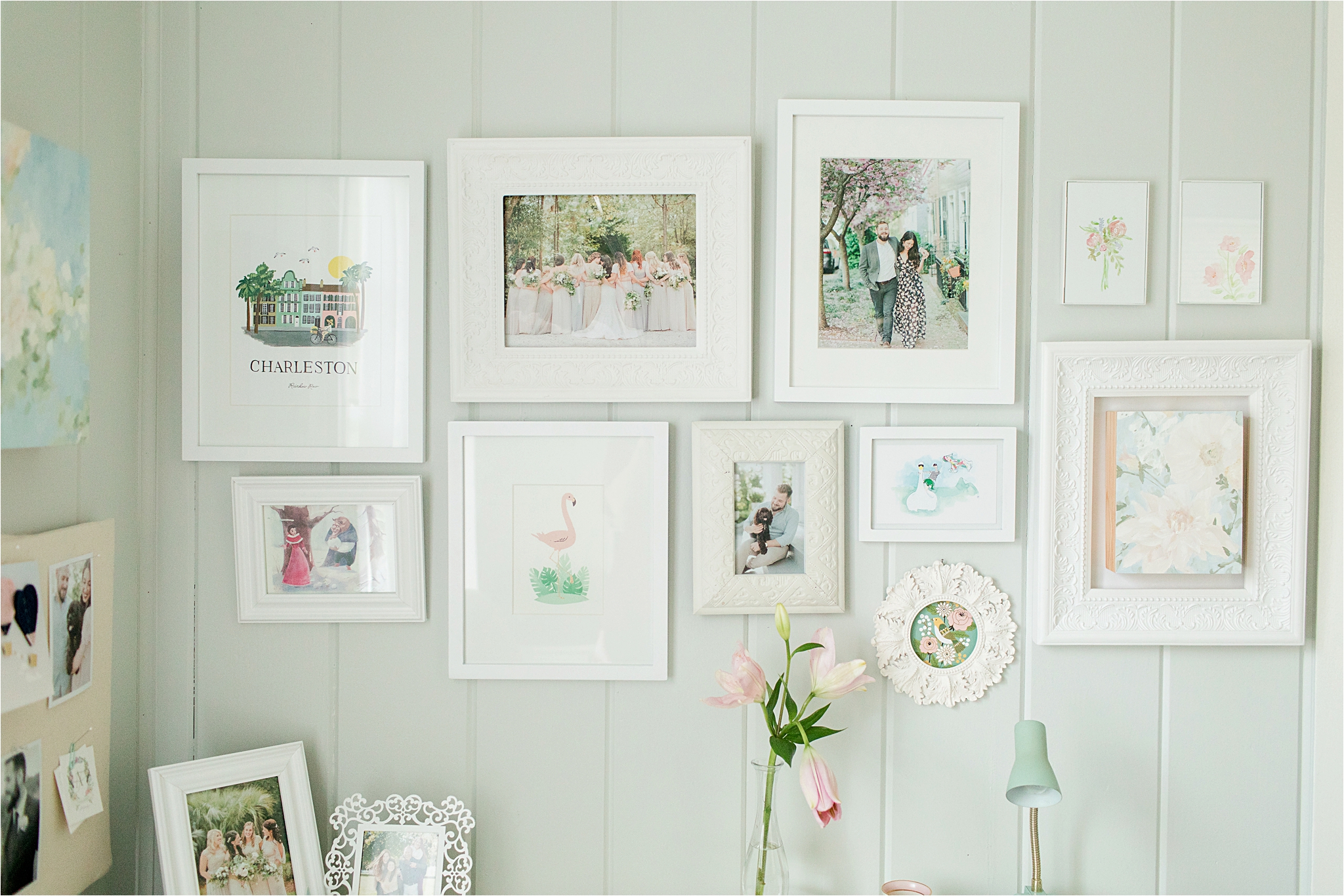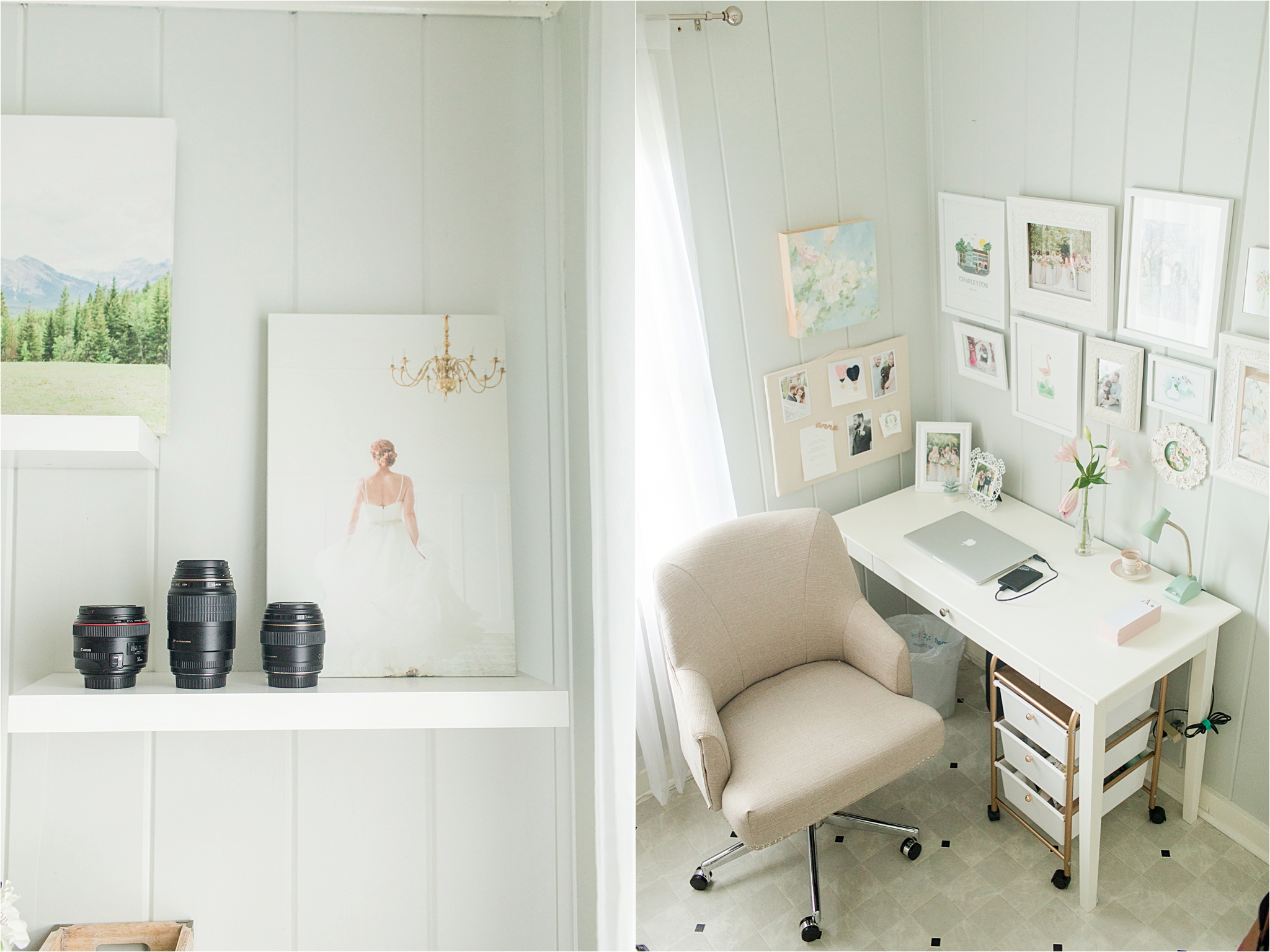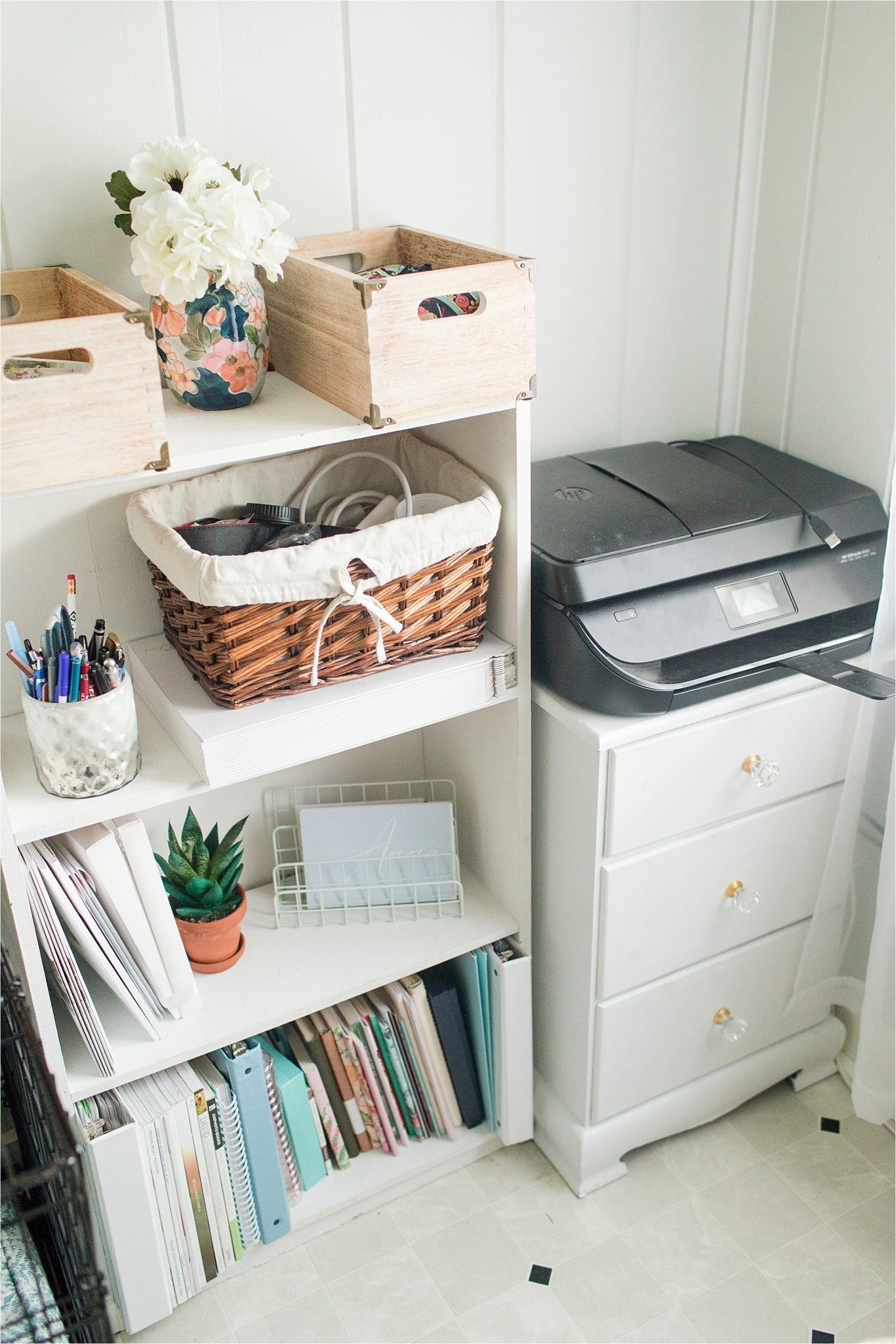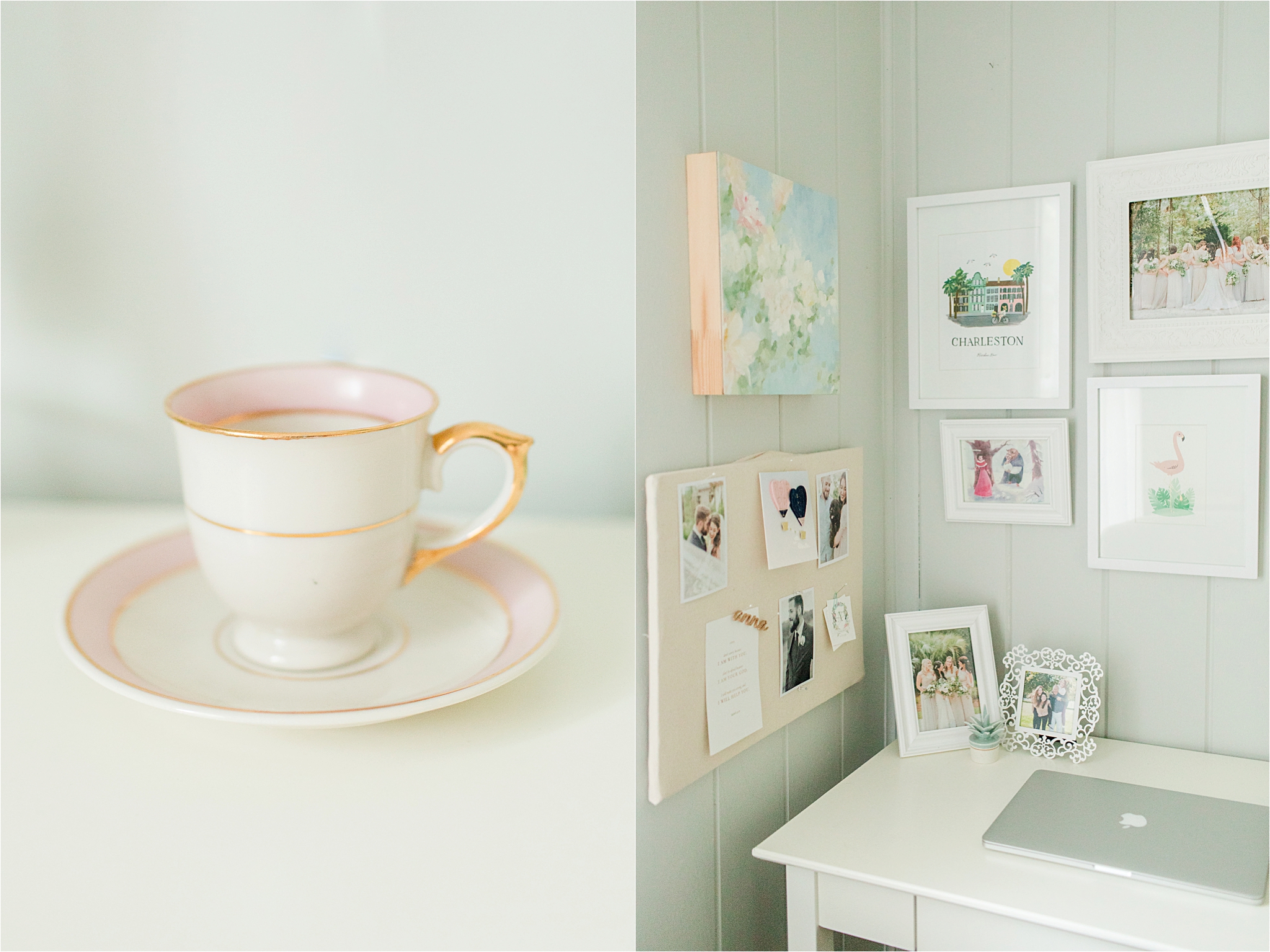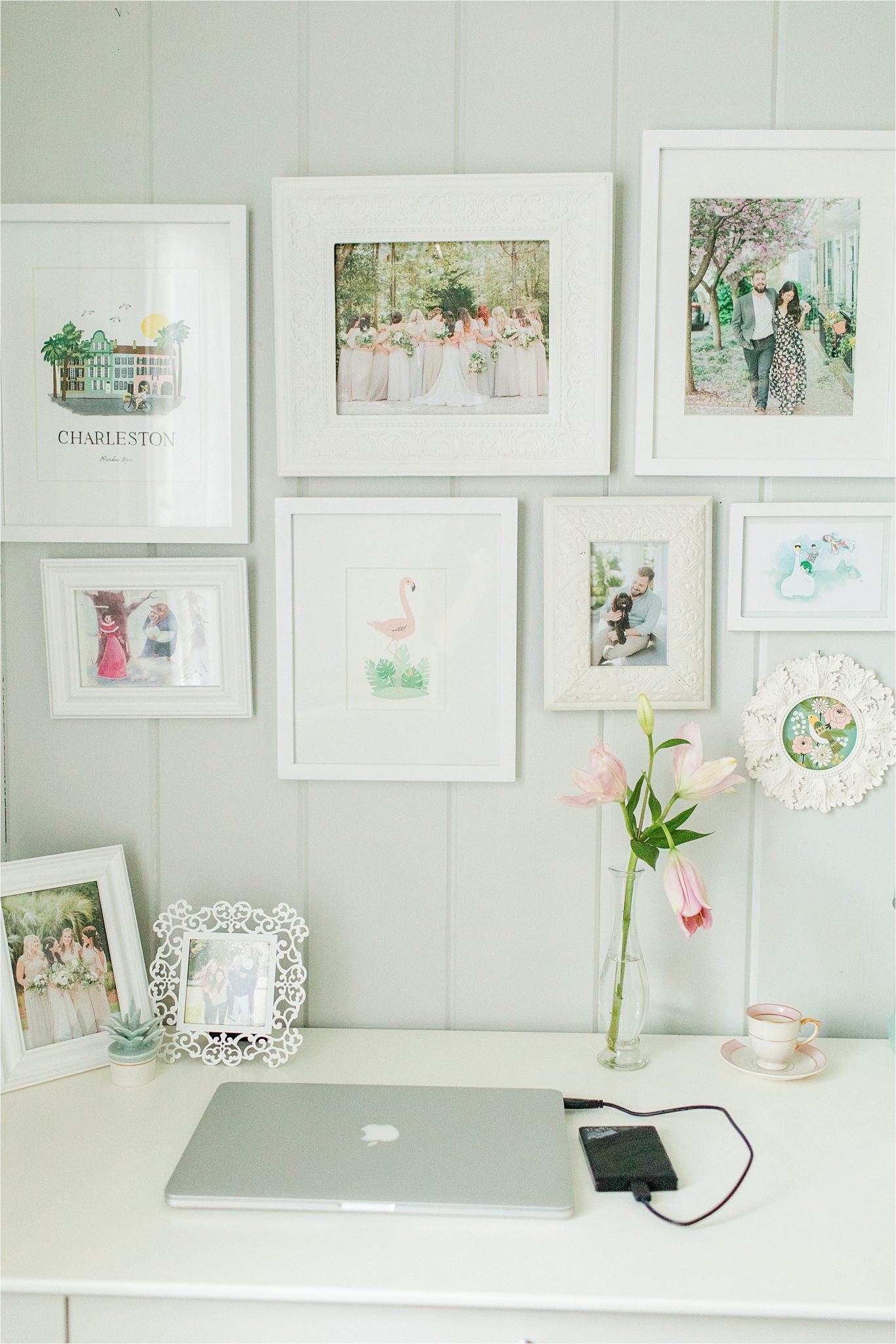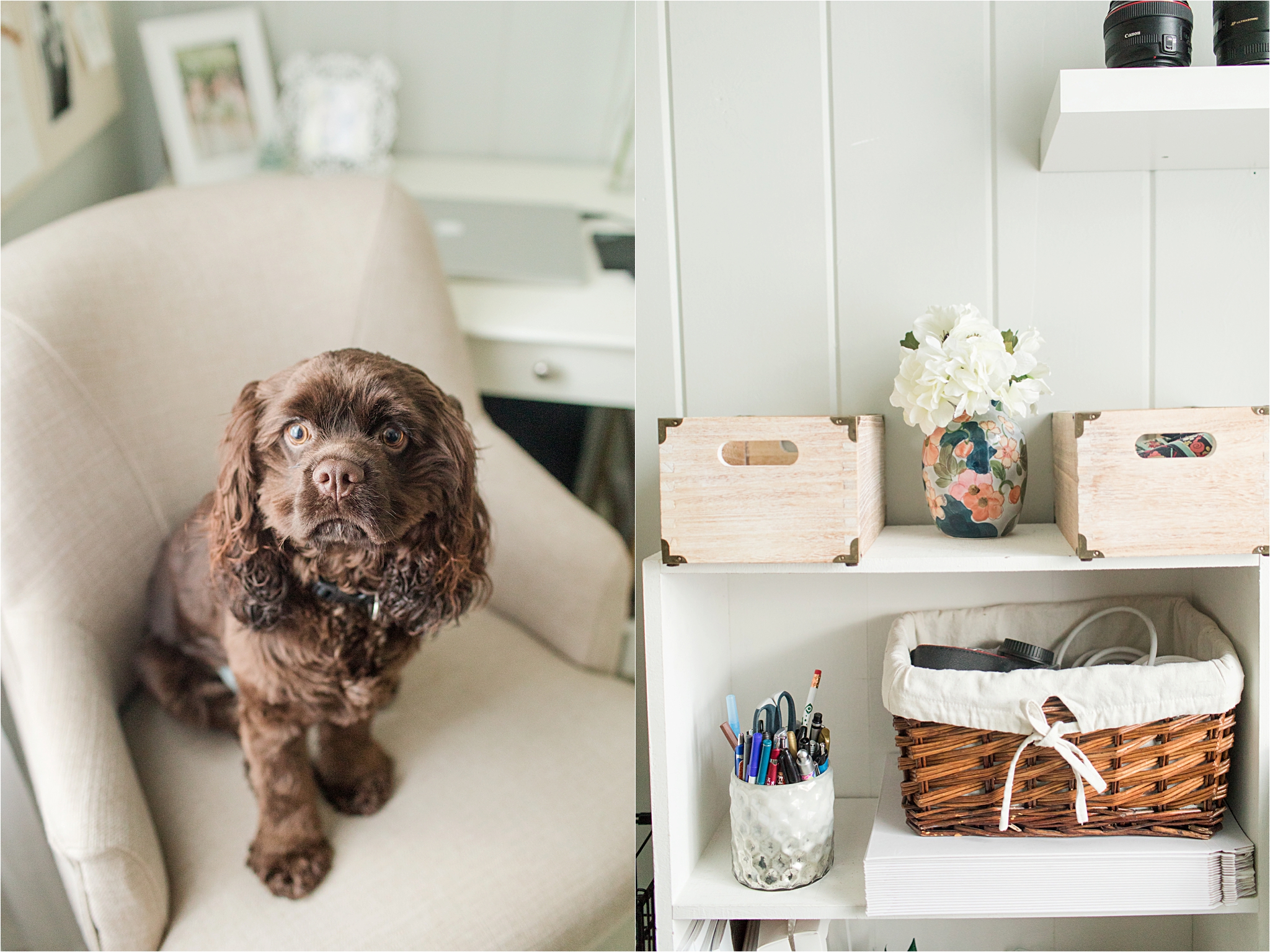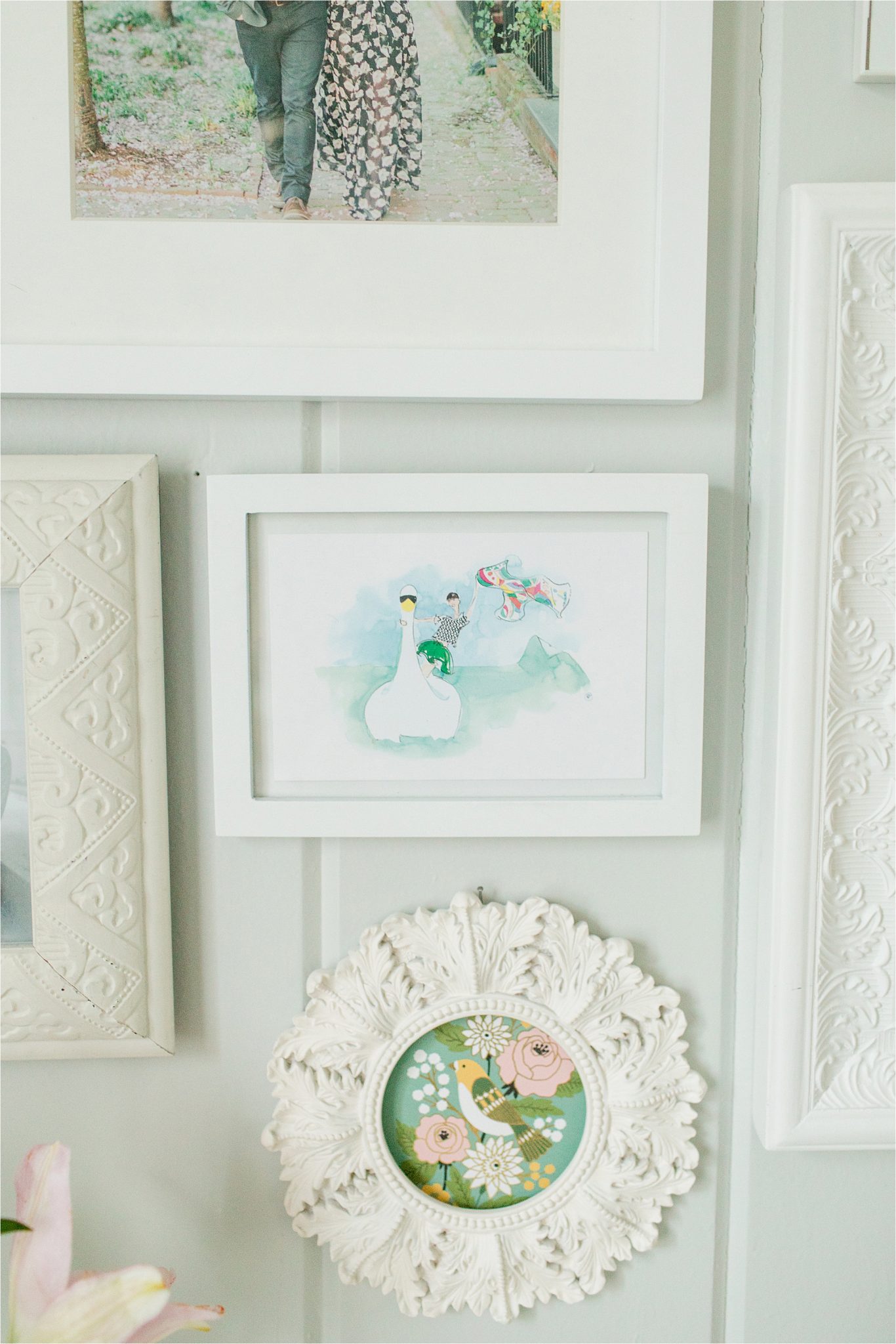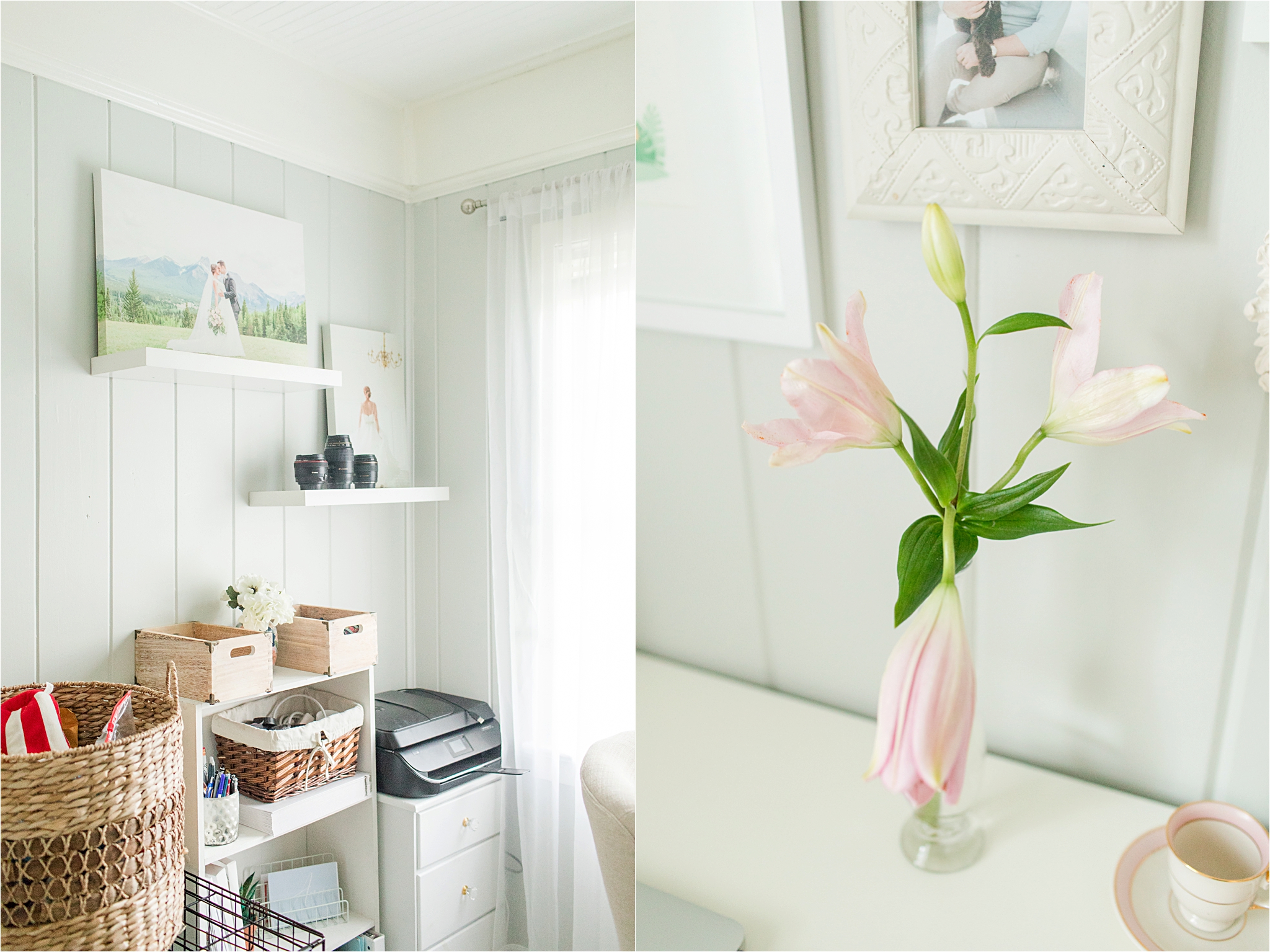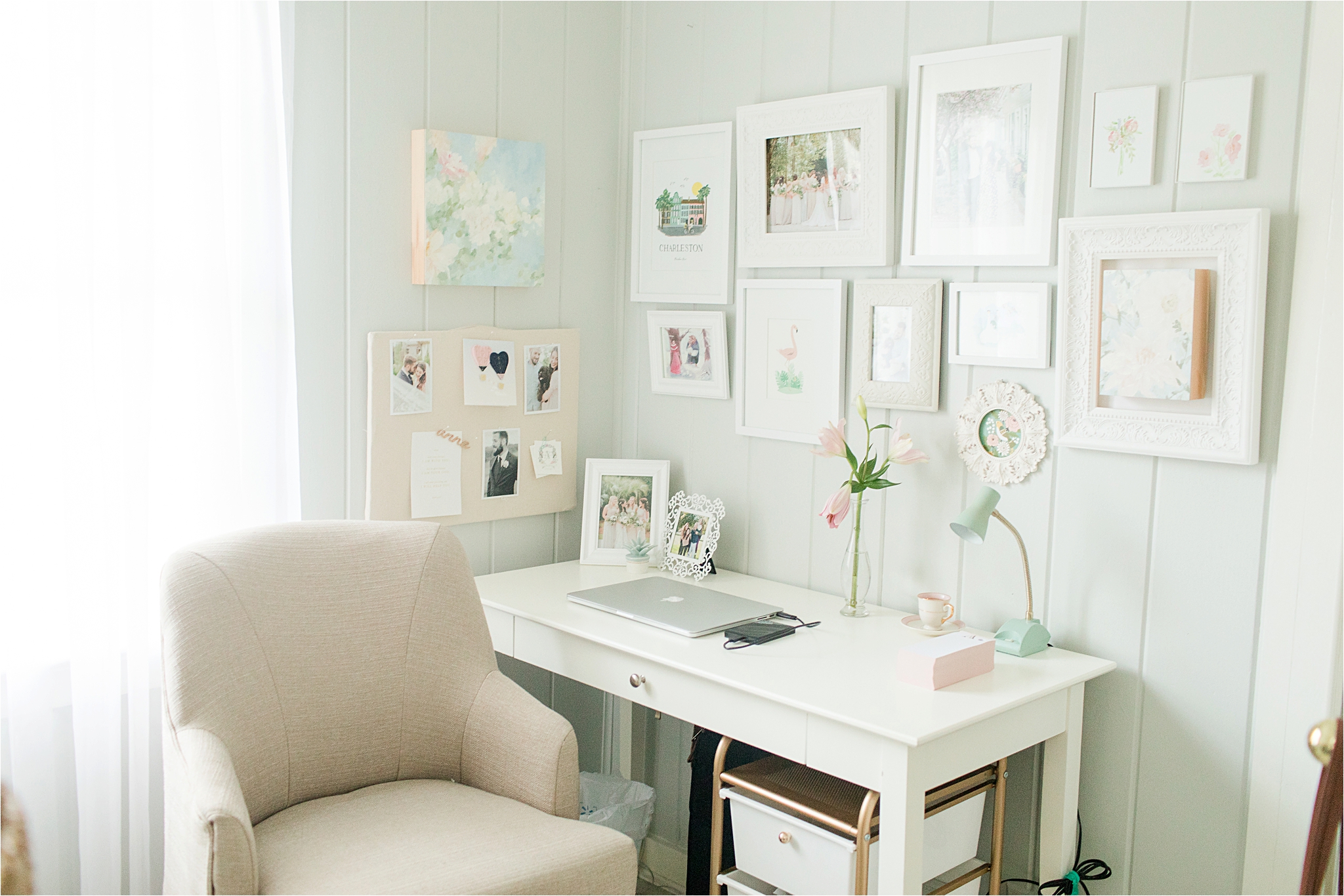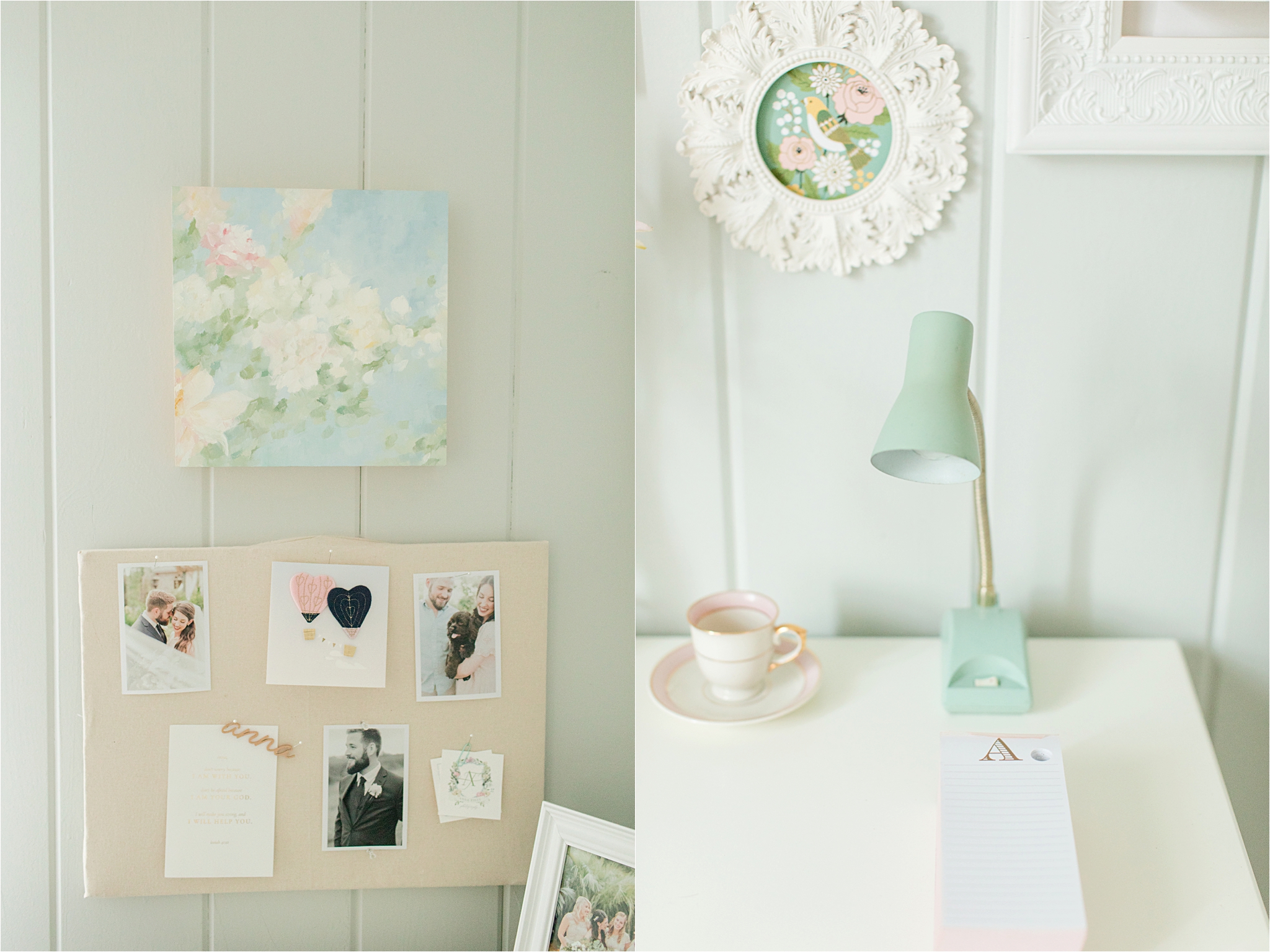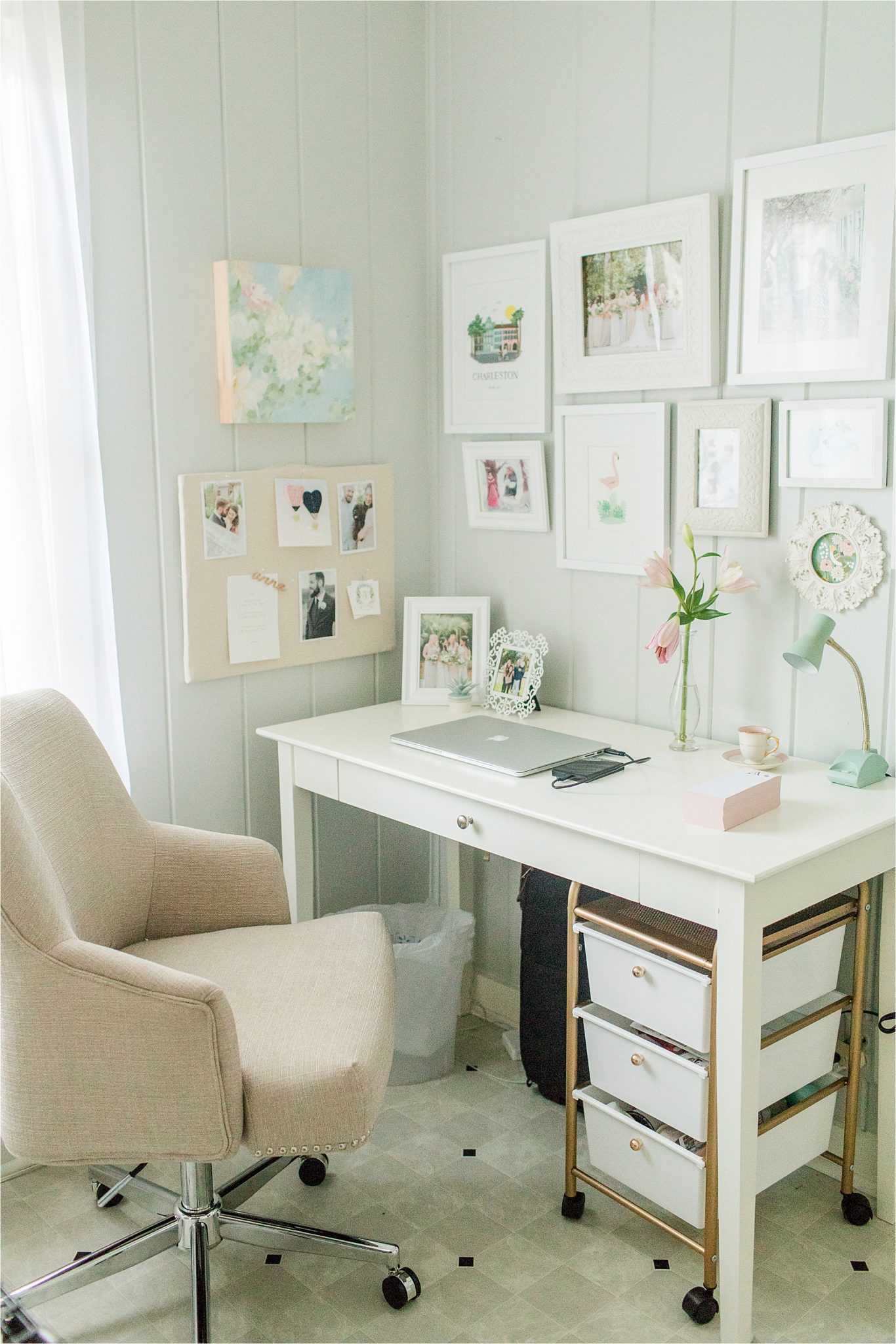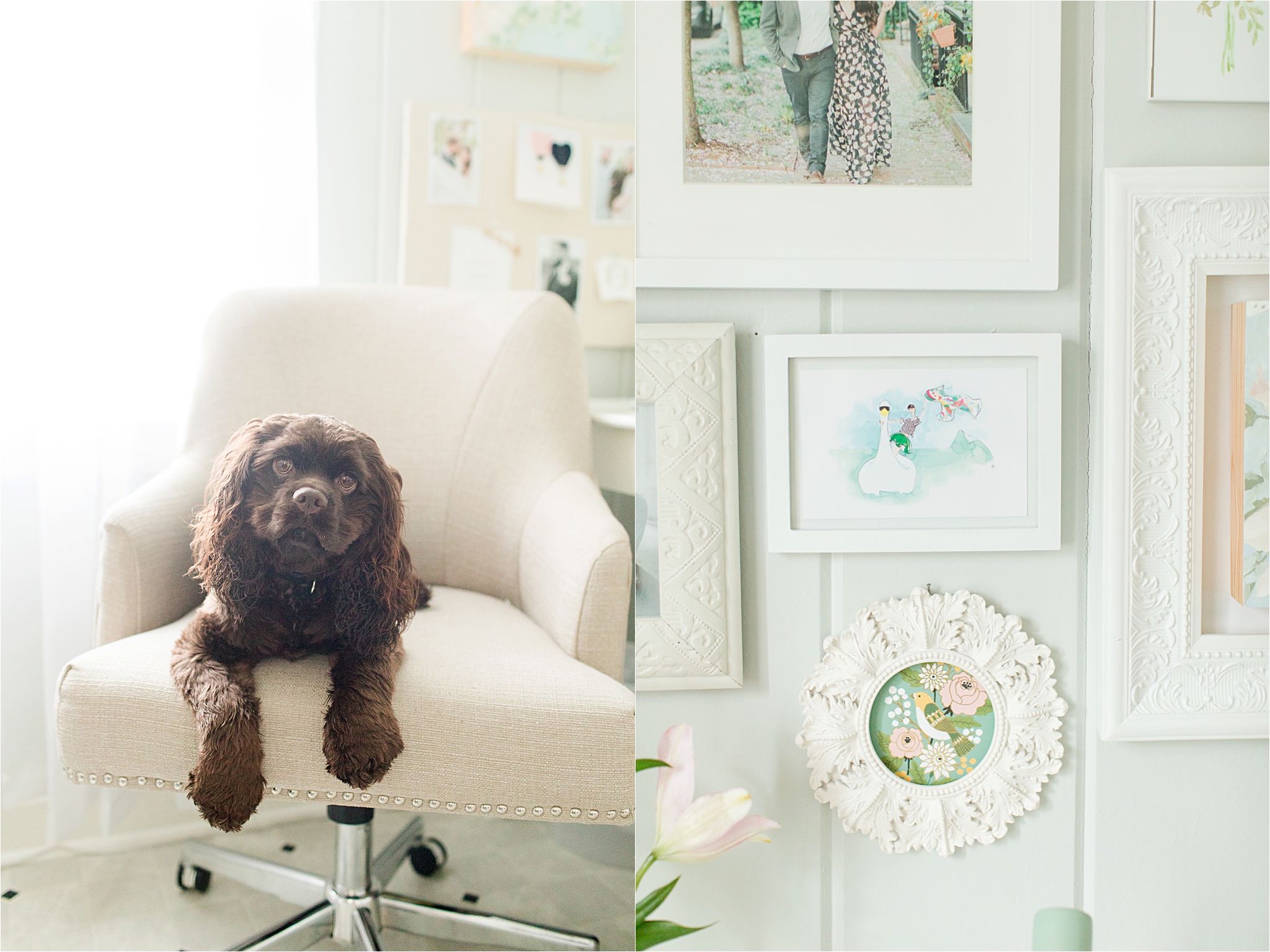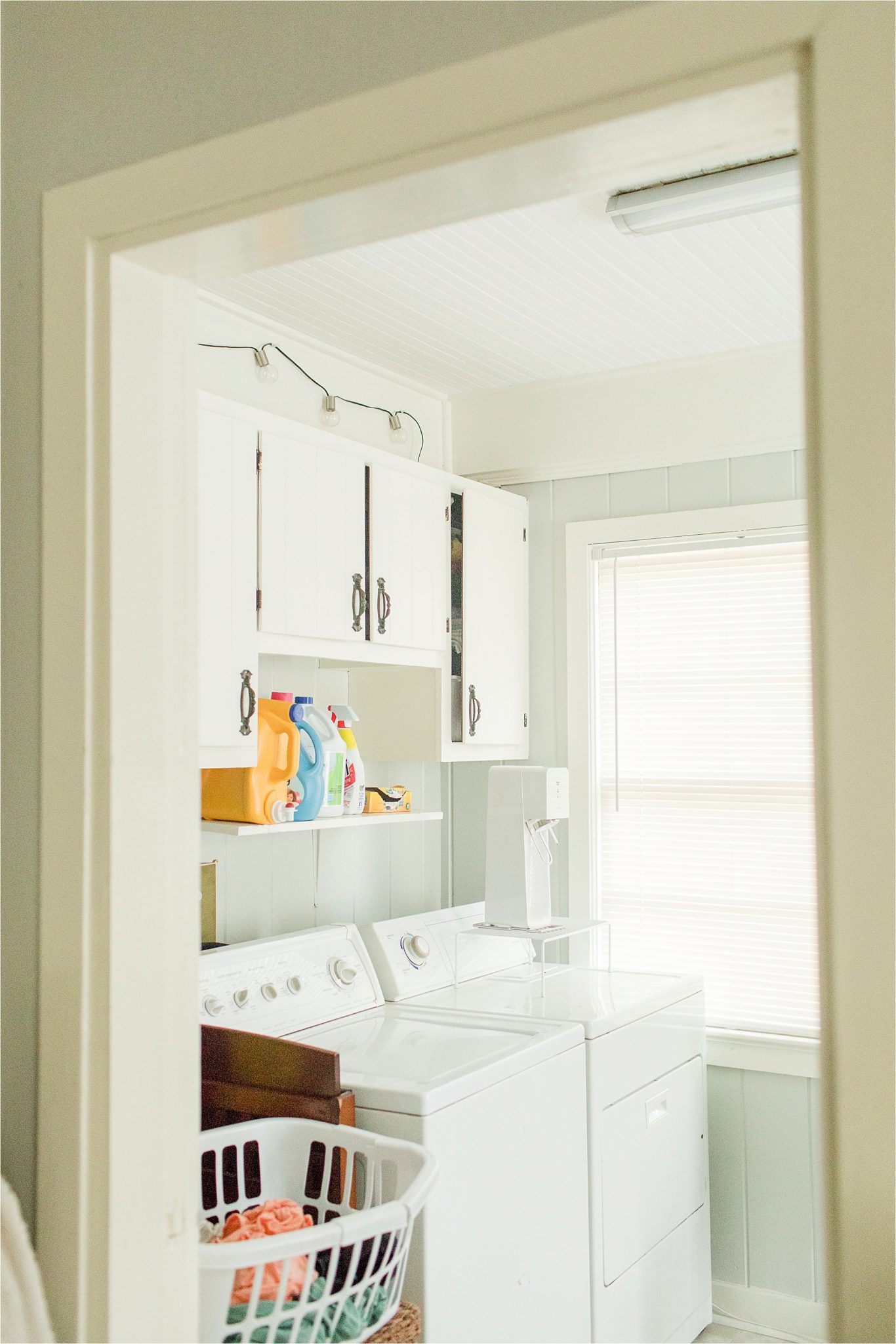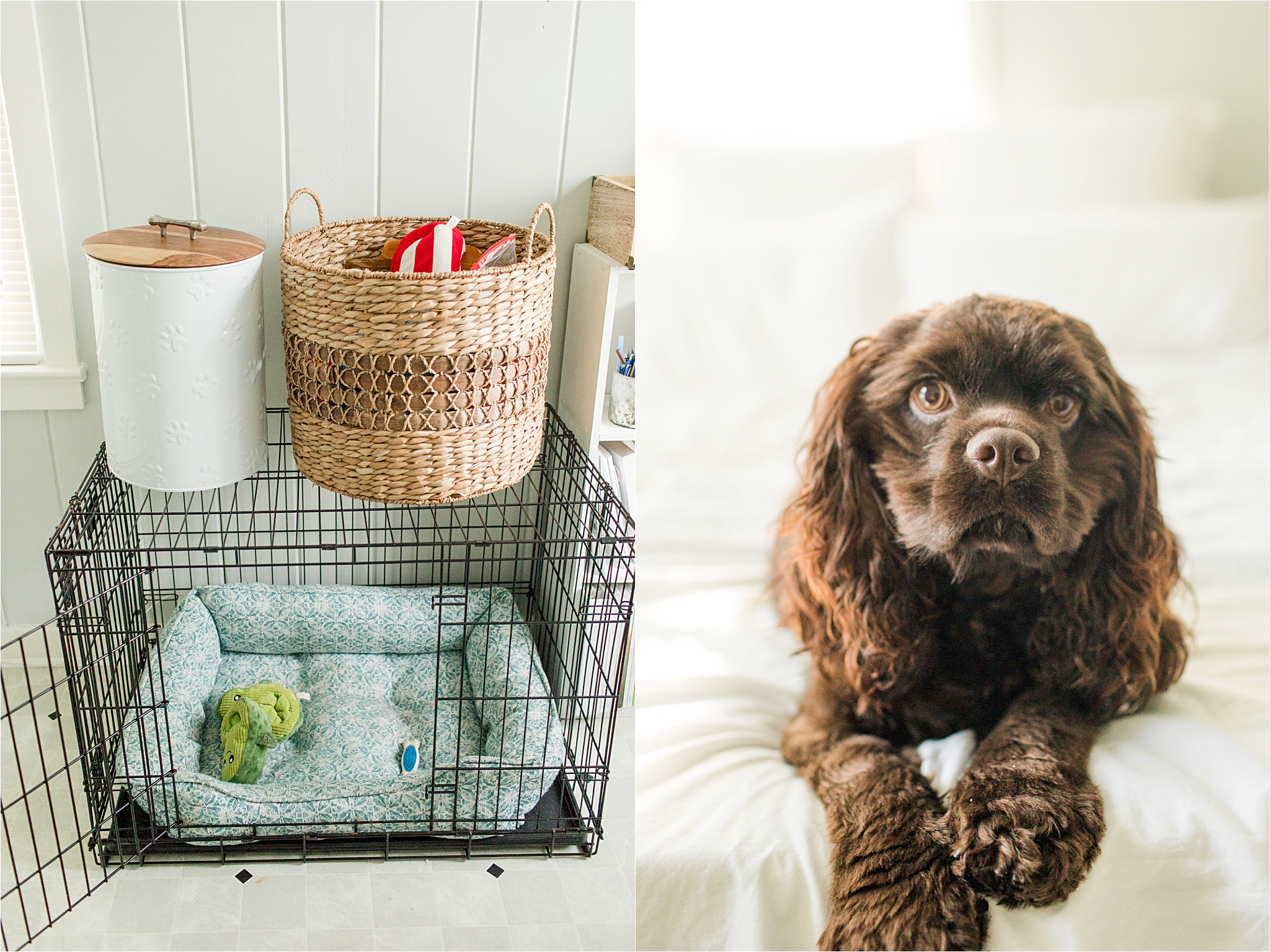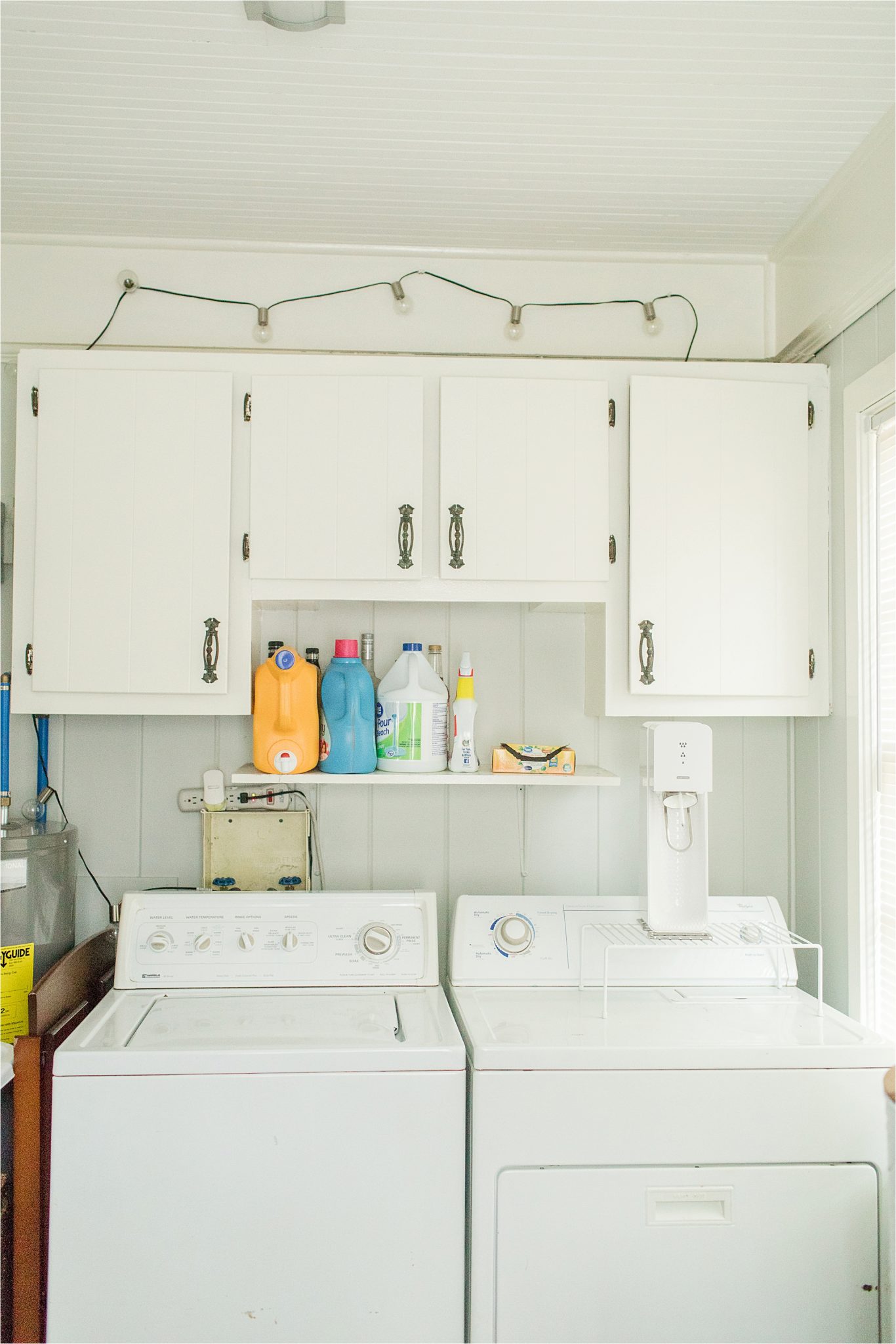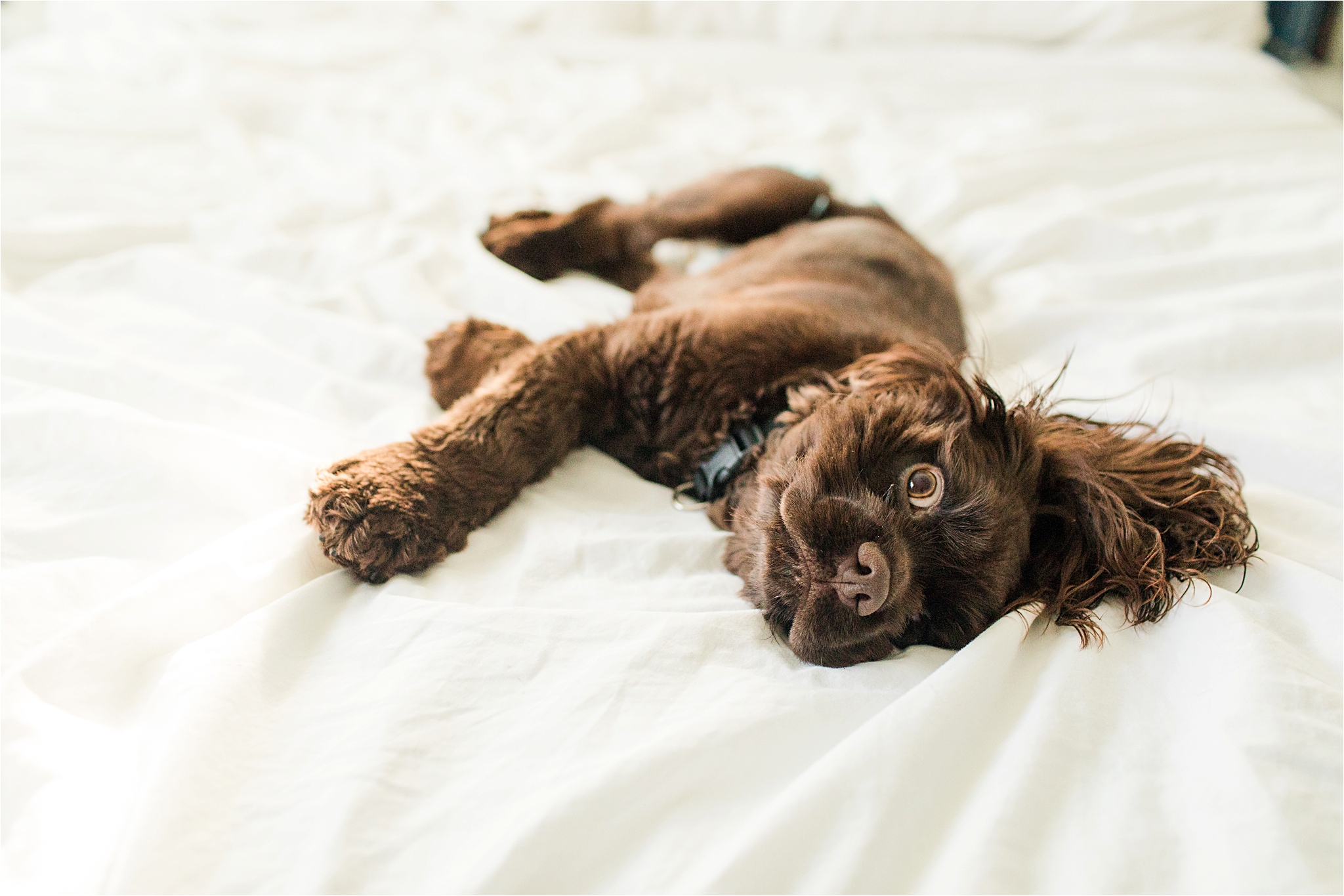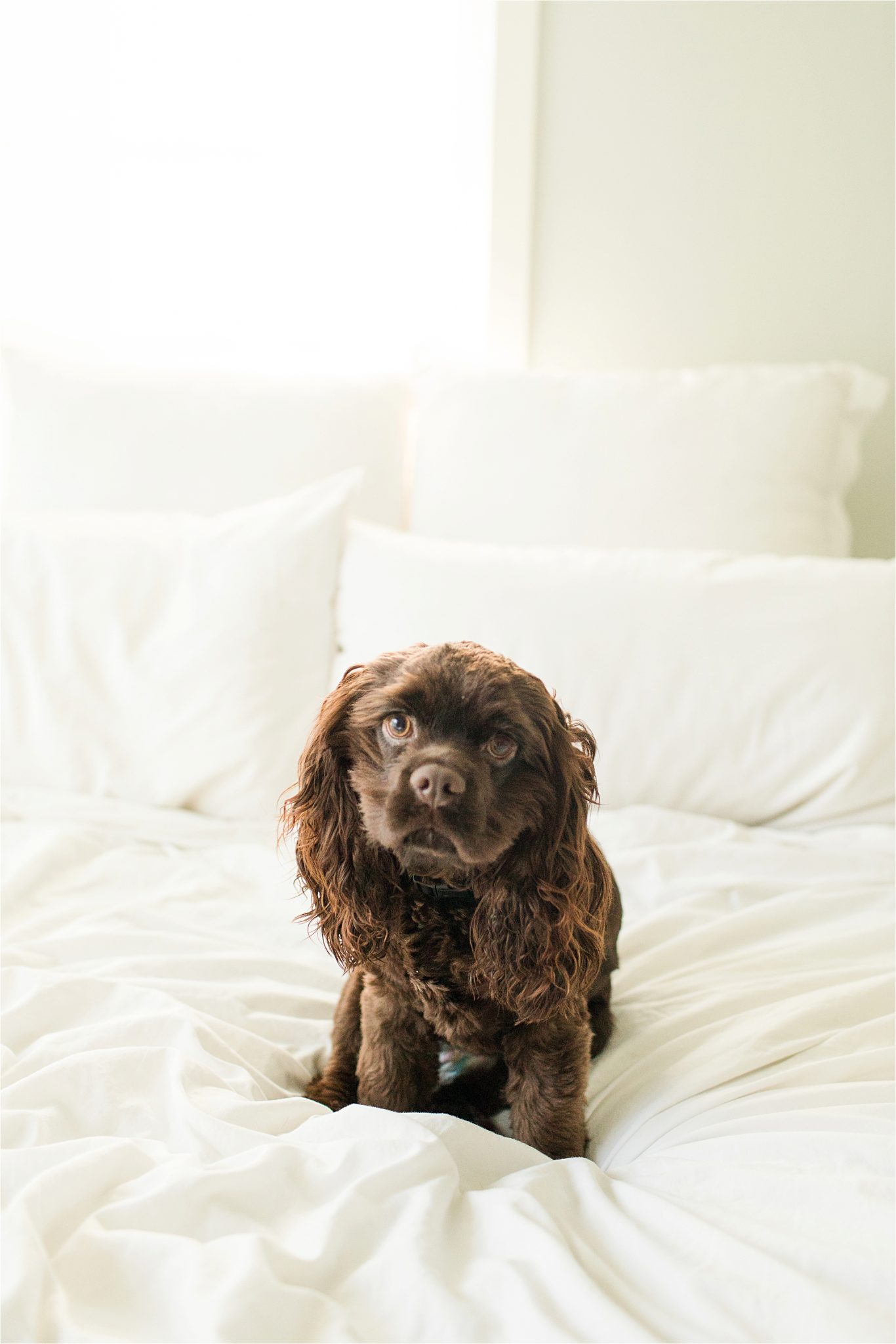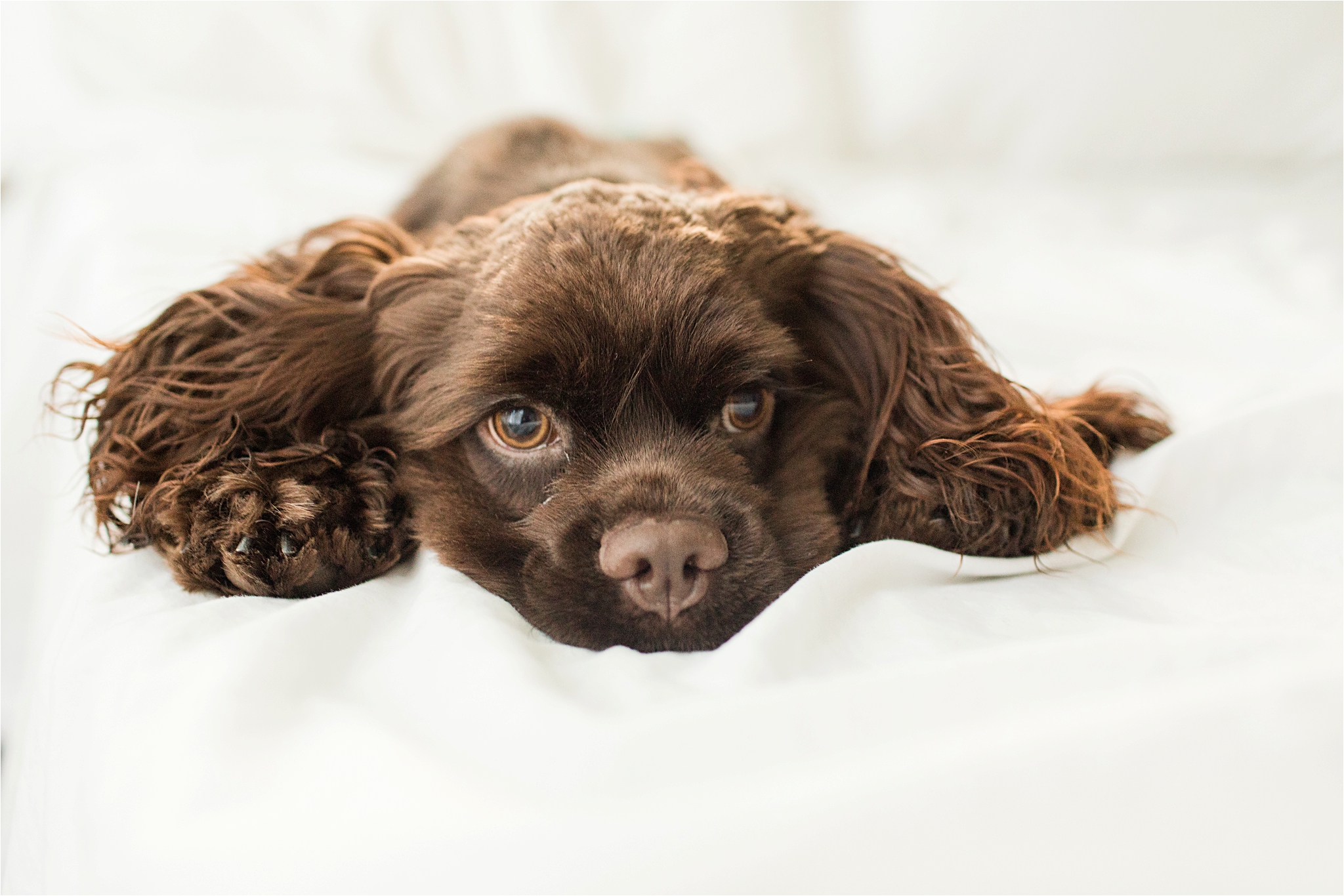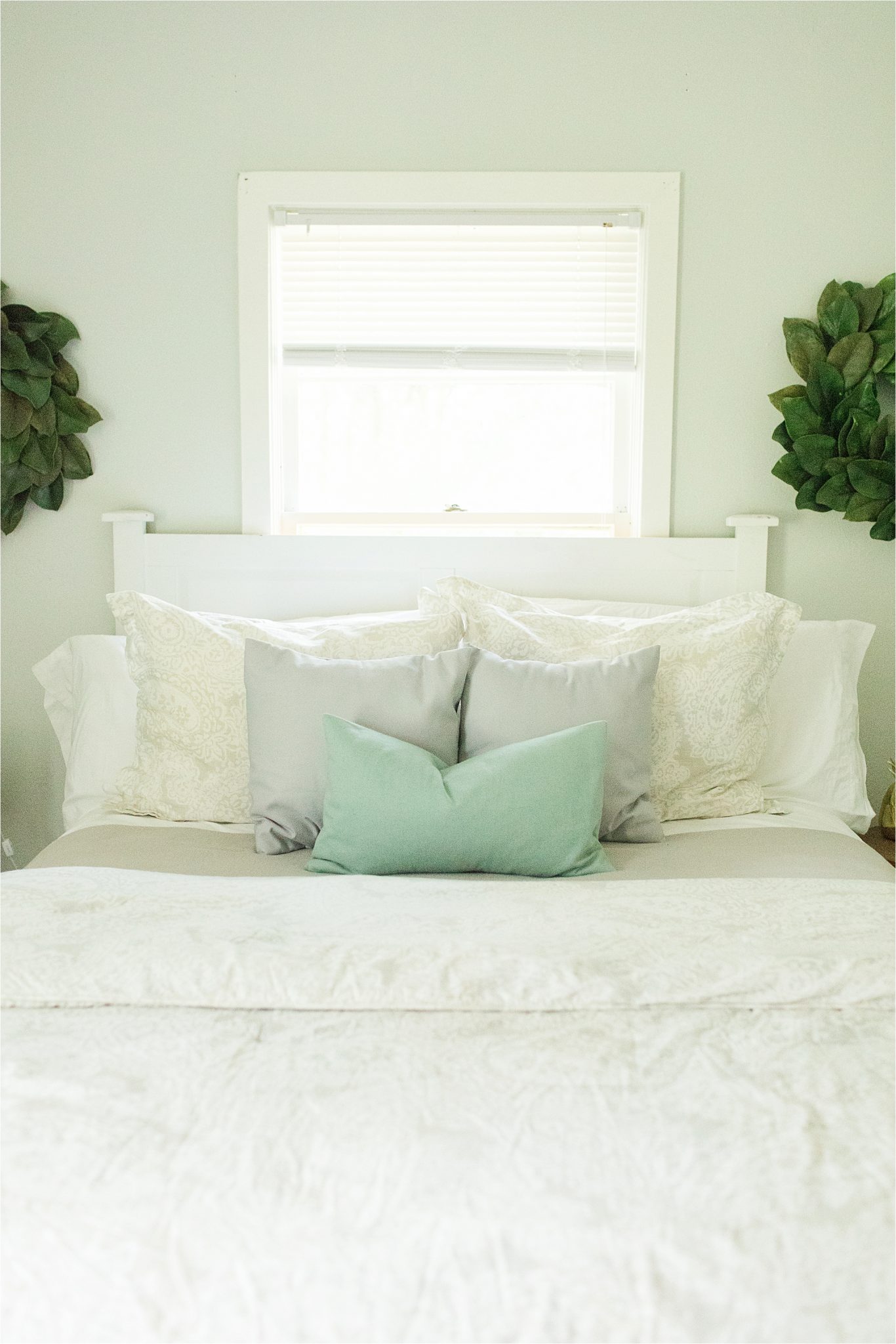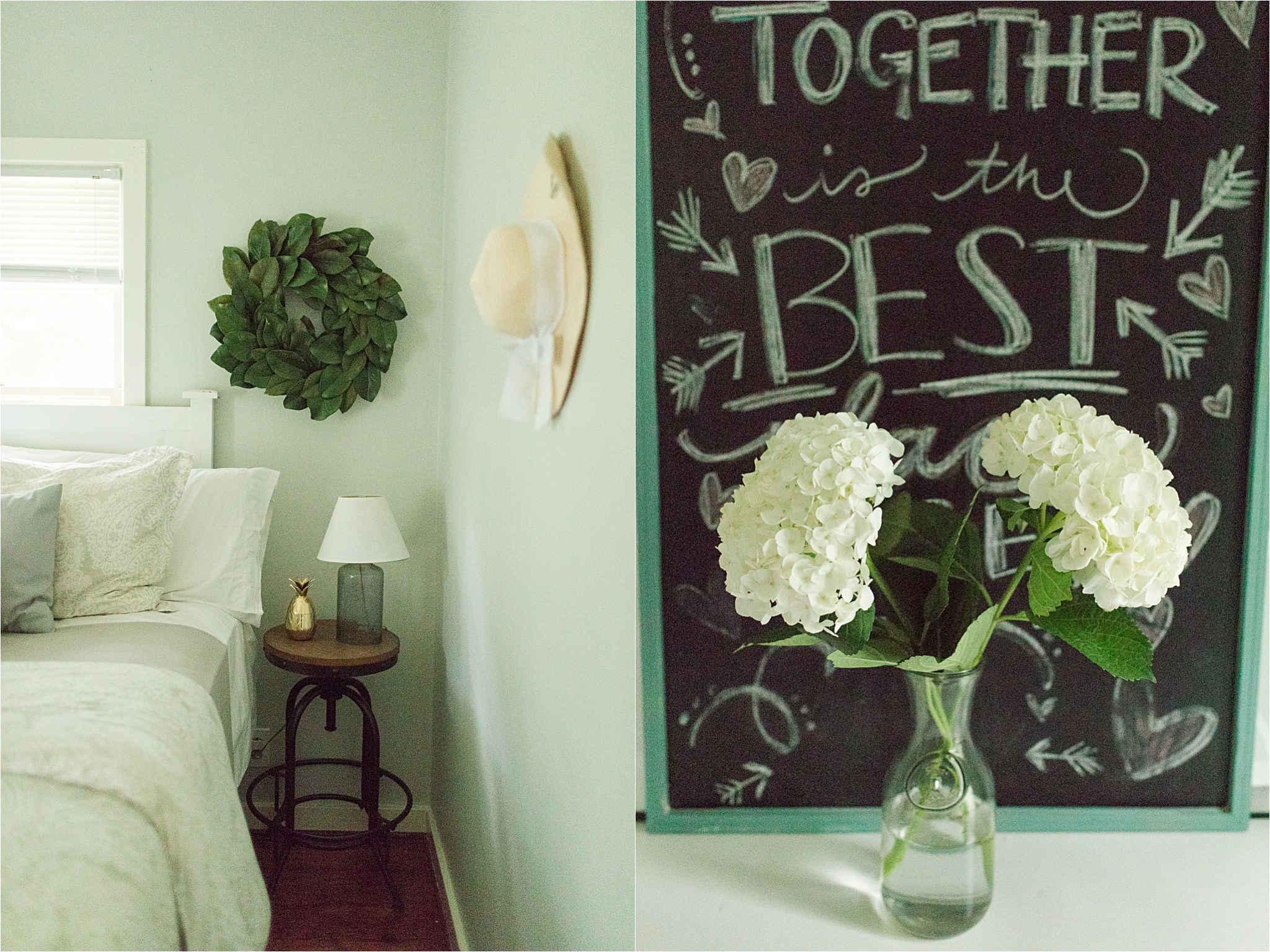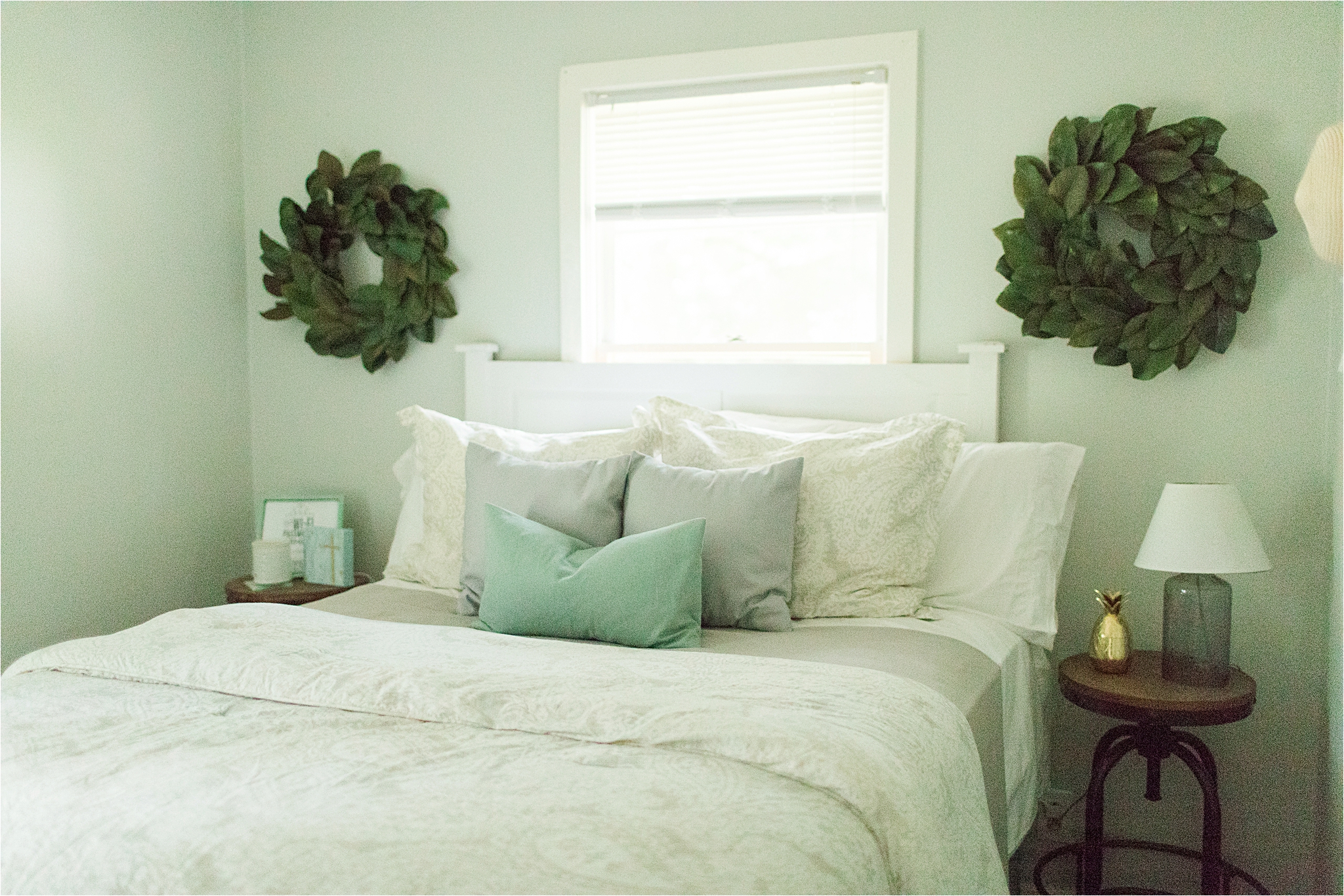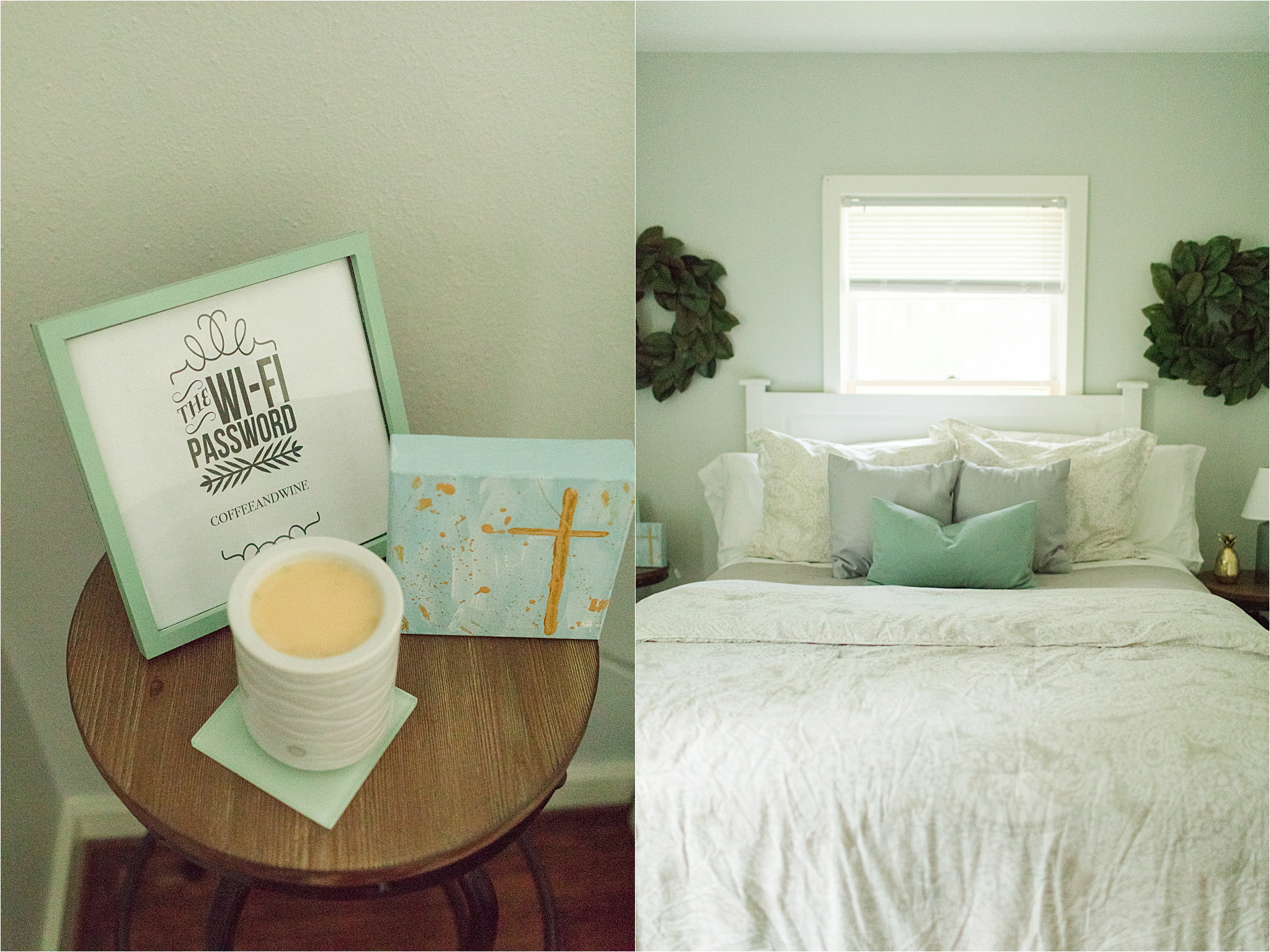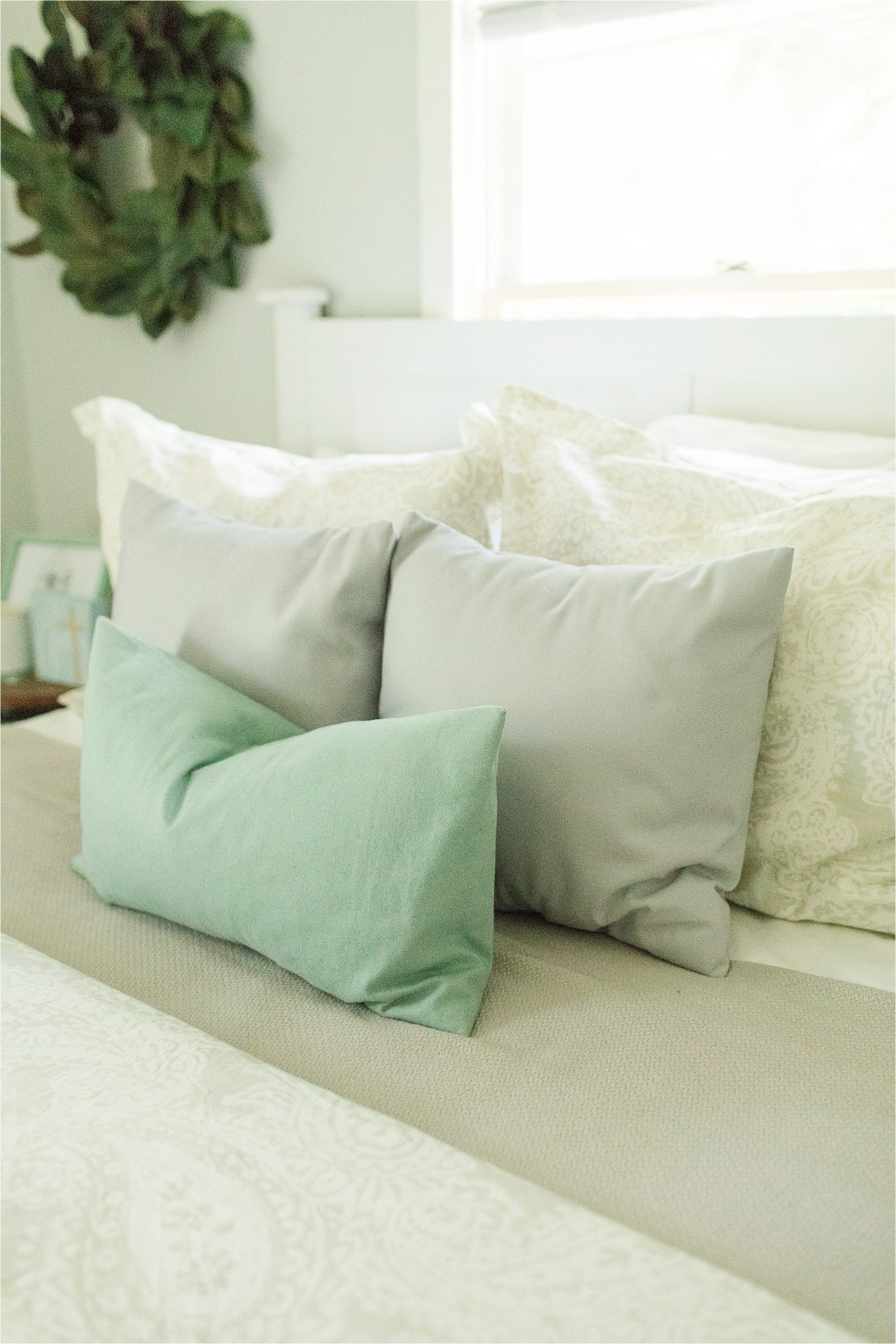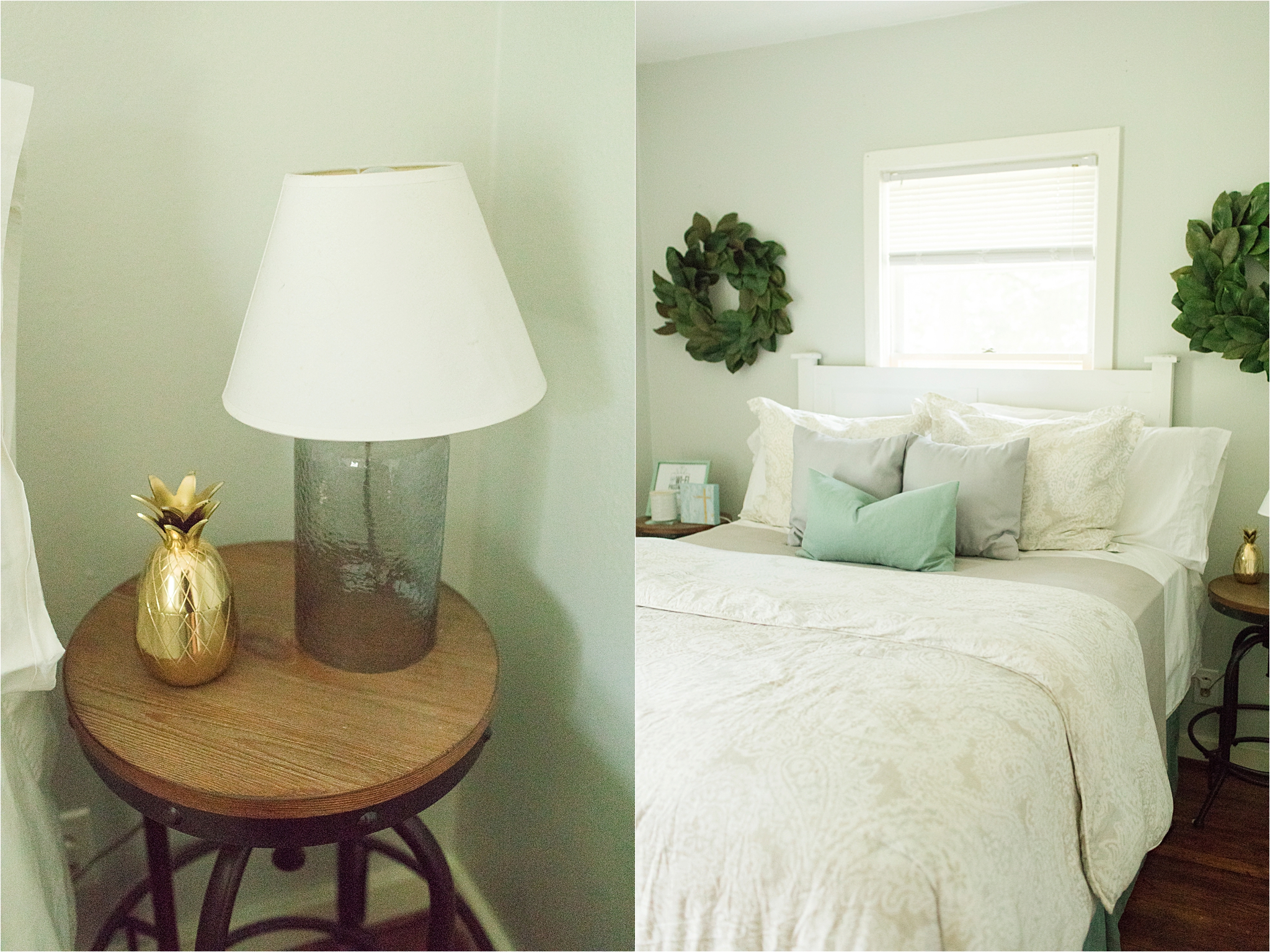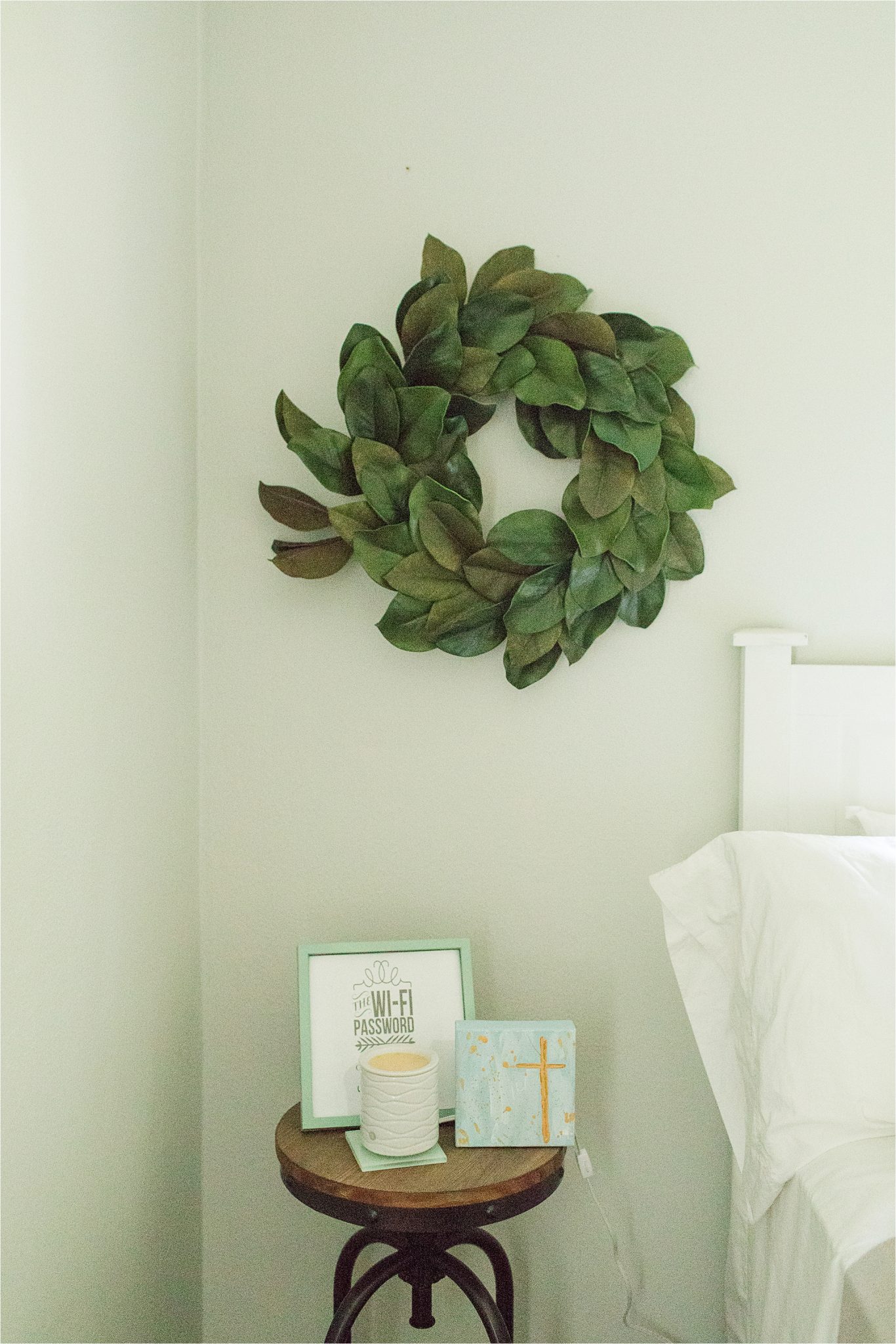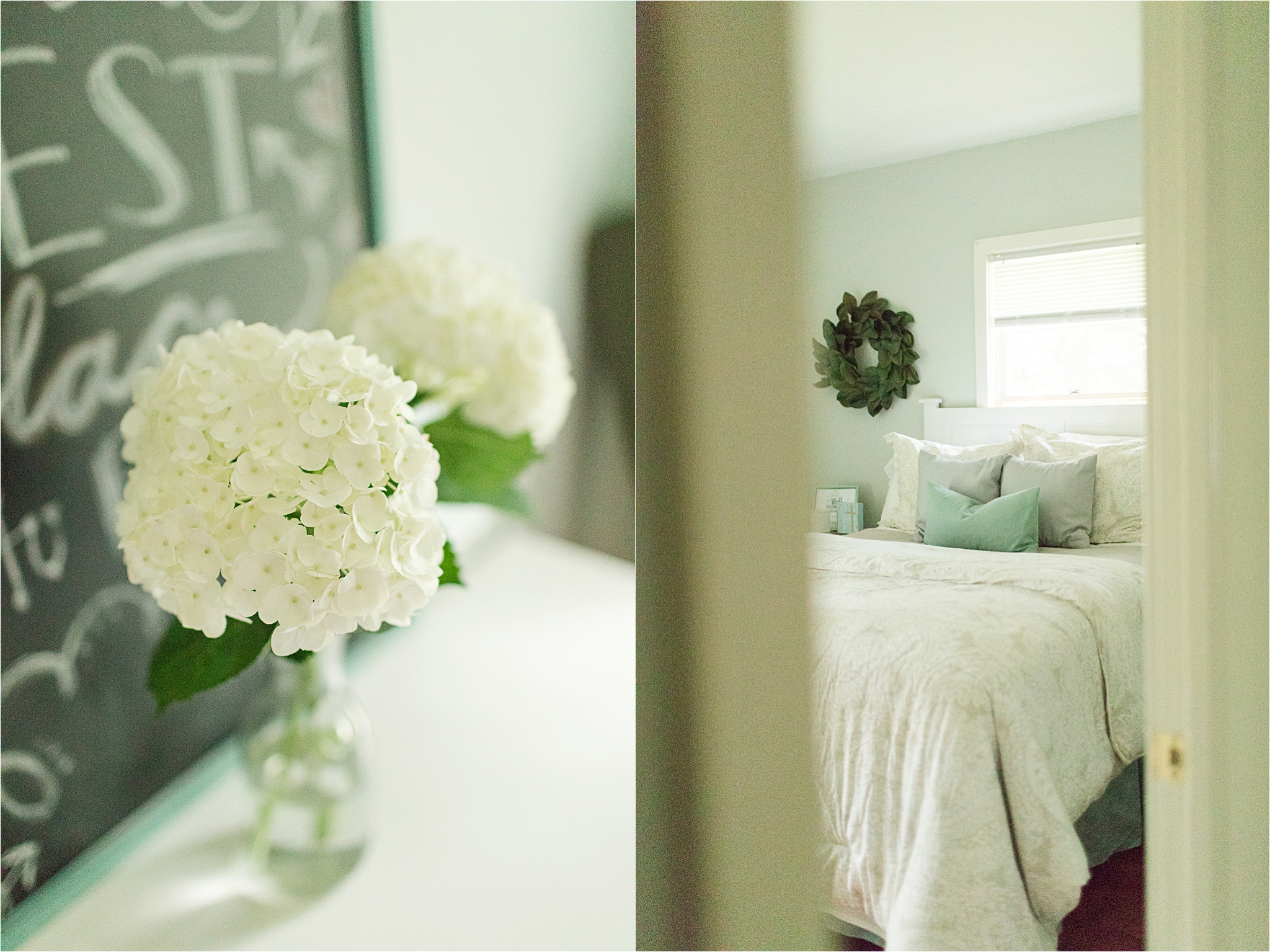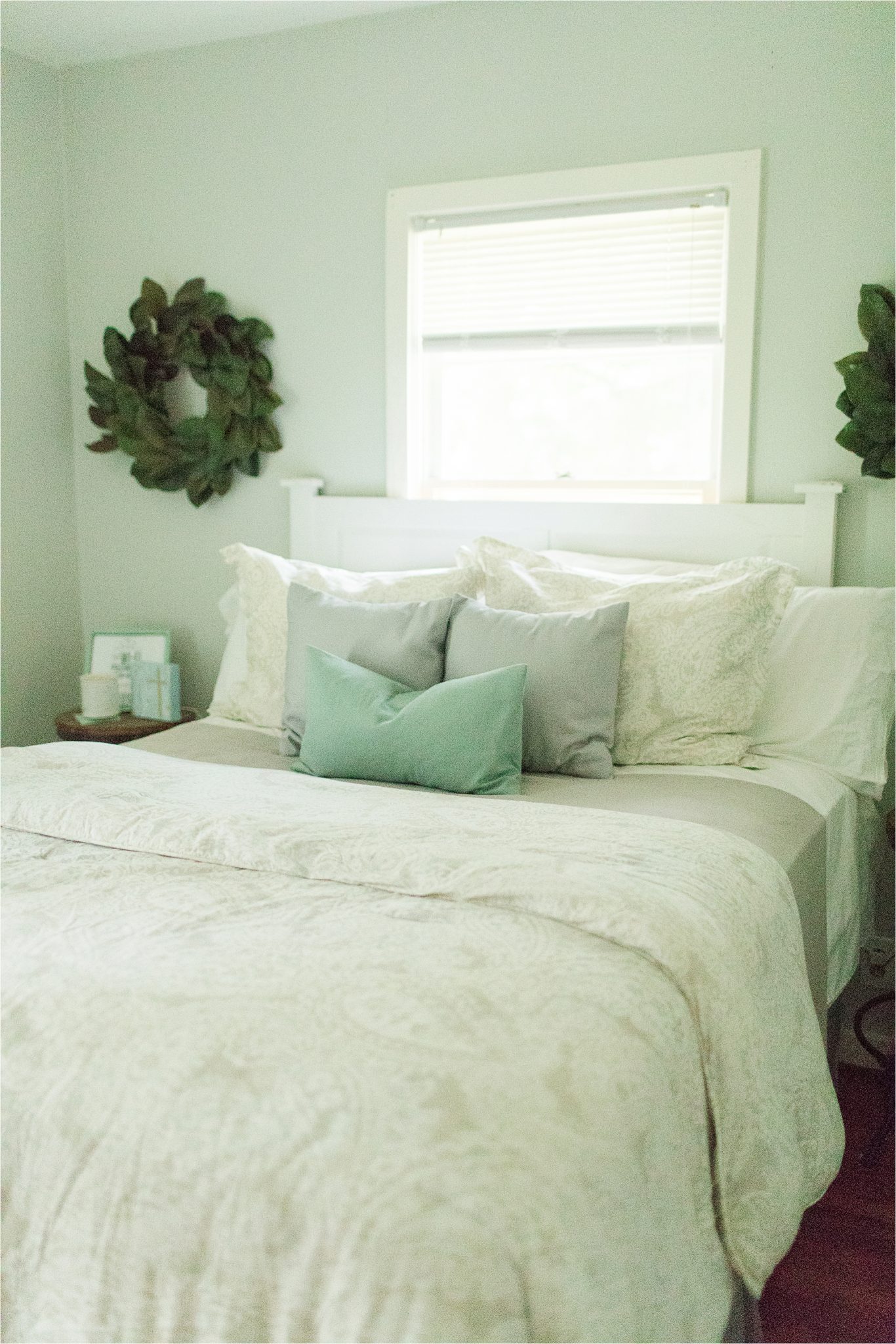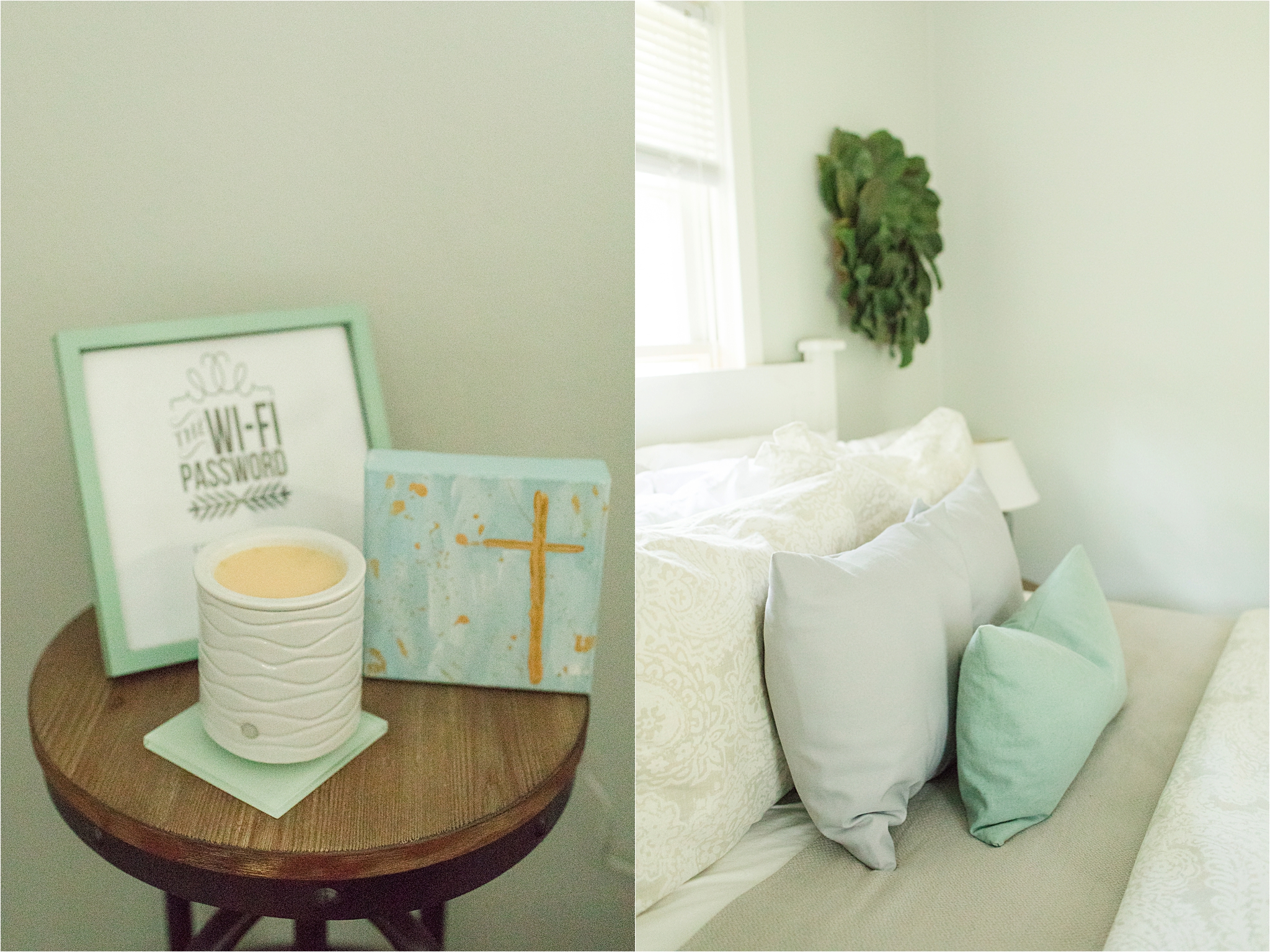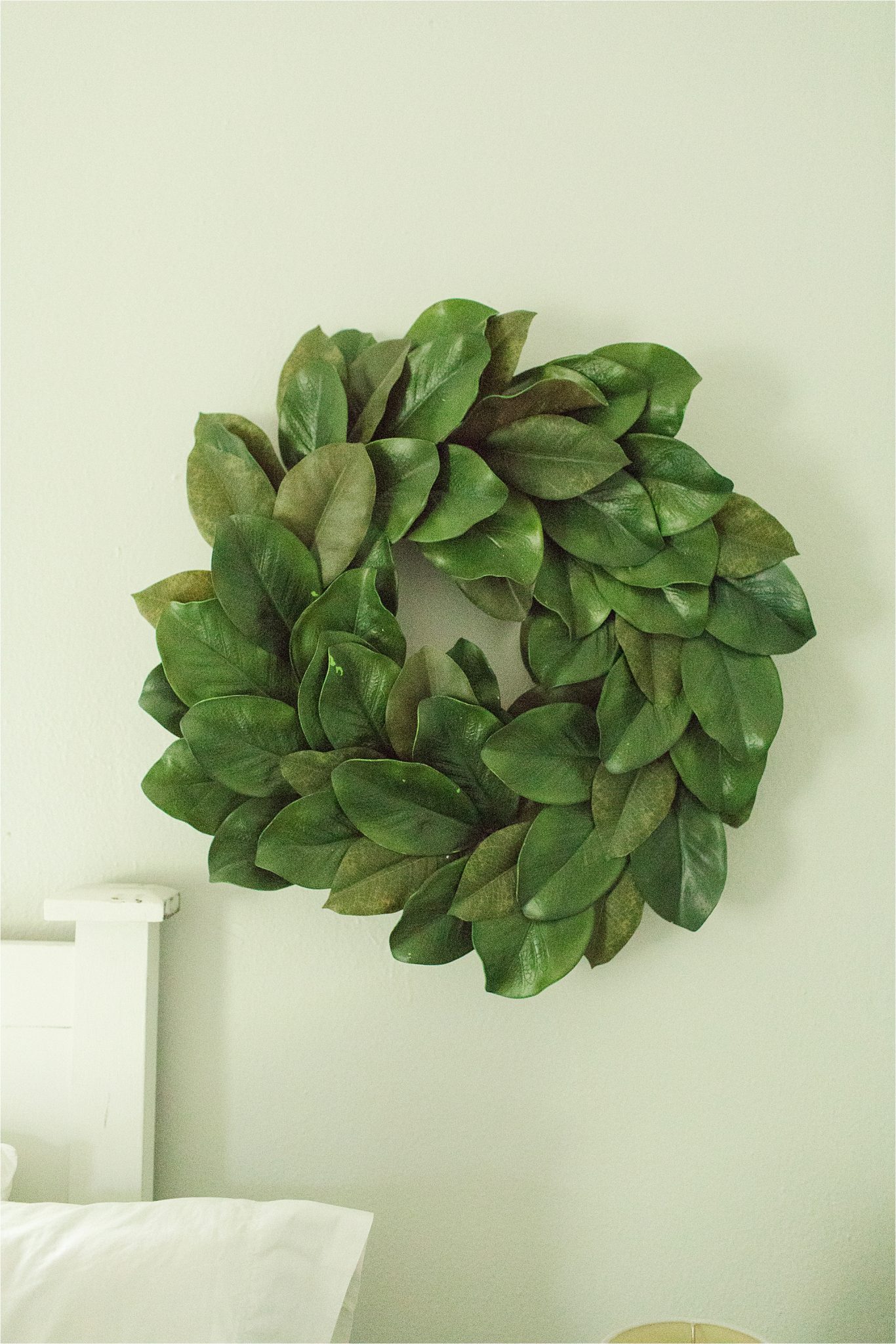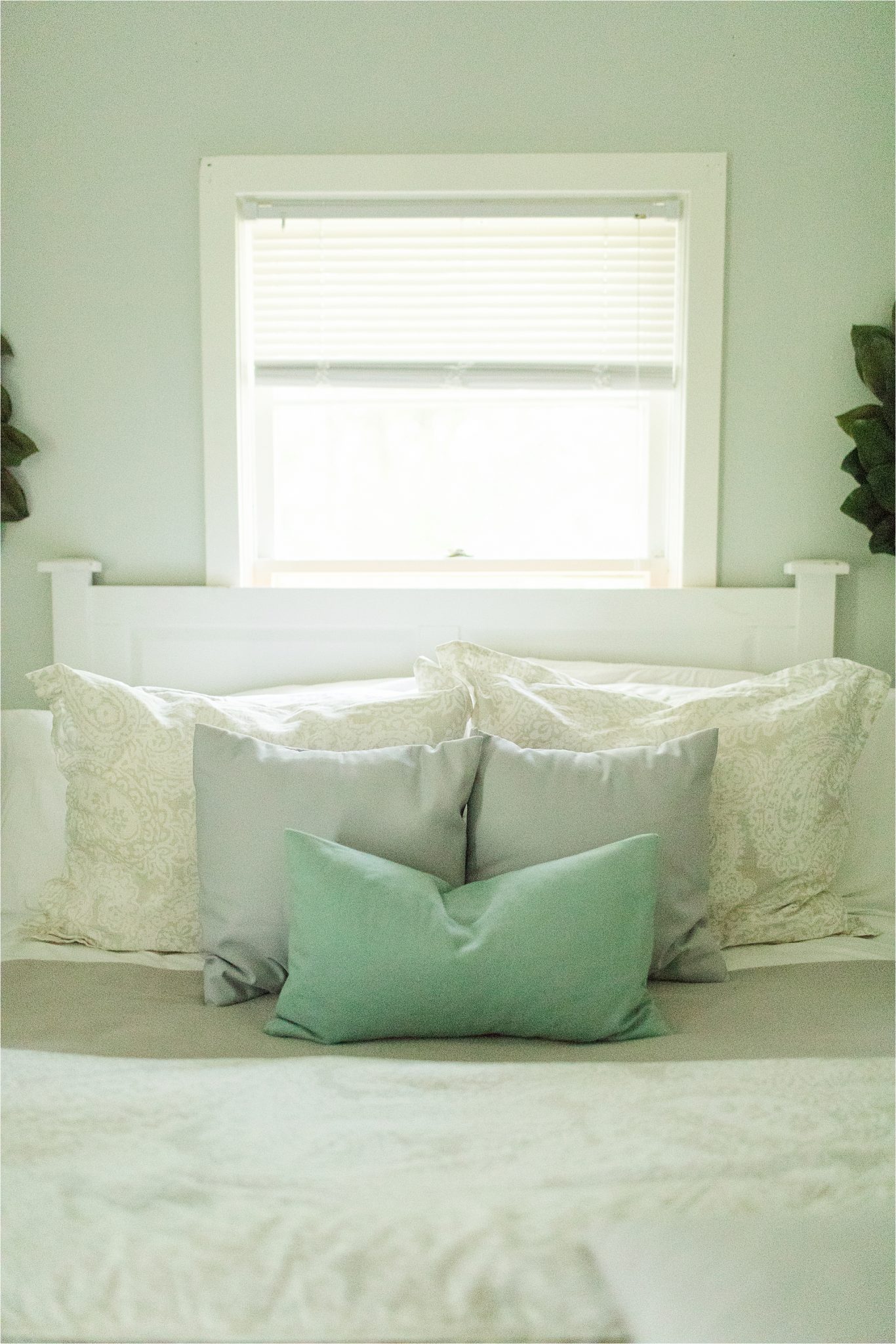 xoxo Anna Filly