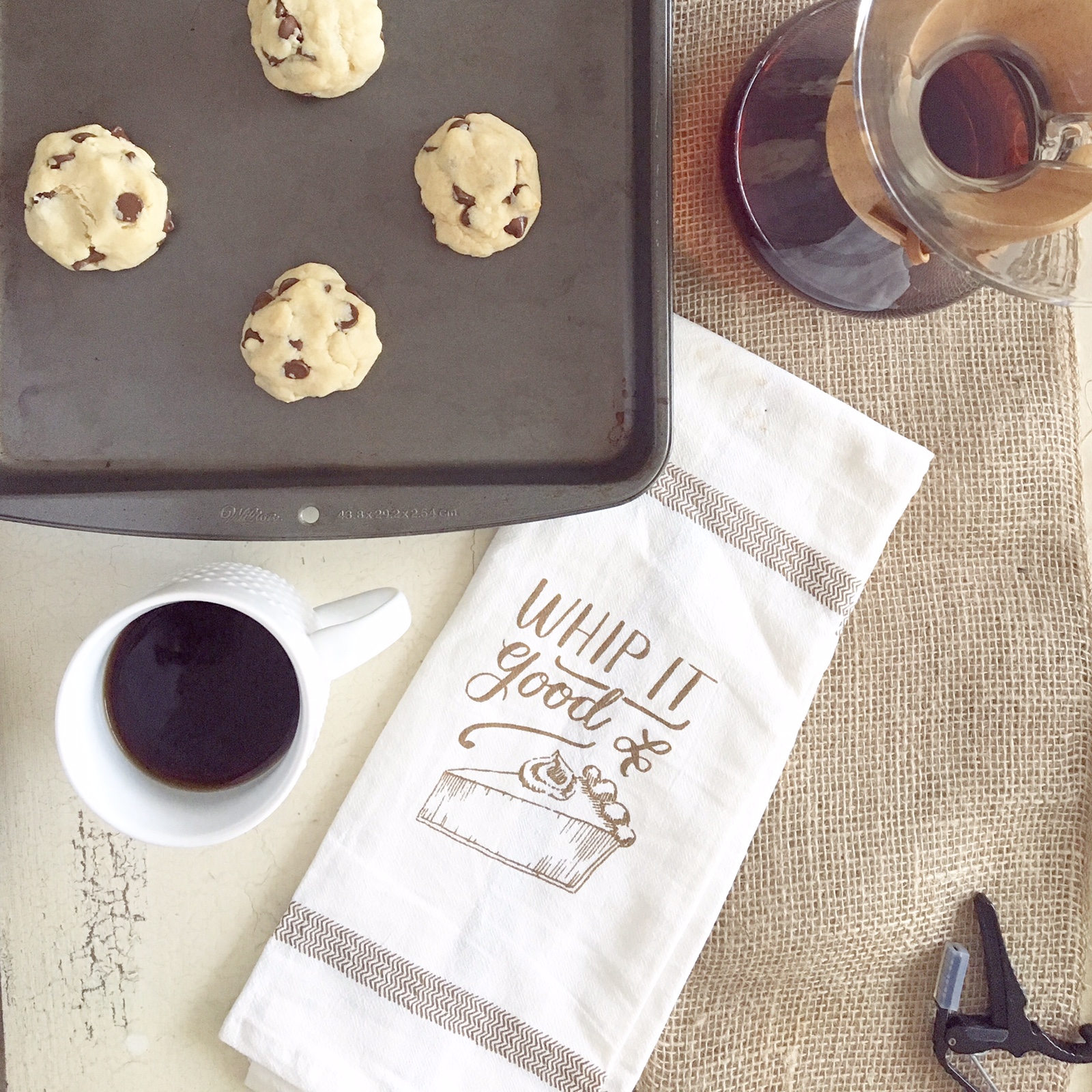 The holidays are rolling in and with them come the BEST of the best.  From holiday cheer, to quality time with those we love, to the most incredible foods.  I prep for this season all year long, testing and trying my most favorite recipes each Sunday.  My roommates and friends all know that Sunday is baking day.  There is nothing quite better than curling up on the couch for a Sunday nap, while something sweet bakes in the oven!  With the weather getting colder, the Hillcrest House of Four has been filled with all kinds of cozy sights and smells.  From Pumpkin Spice Scones to homemade bread, to experimenting with pear pastries and pies, our house has seen it all.  But nothing quite beats the comfort that comes from the house filling with the sweet smell of hot, chocolate chip cookies.  The rich and fresh scent that billows from the kitchen into each room of the house always makes my mouth water.  Out of all the recipes I've tried, this one is an ALL time favorite.  It creates a soft, fluffy cookie, filled with melted chocolate and a rich texture that REQUIRES a full glass of milk.  AH!  Enjoy one of my favorites!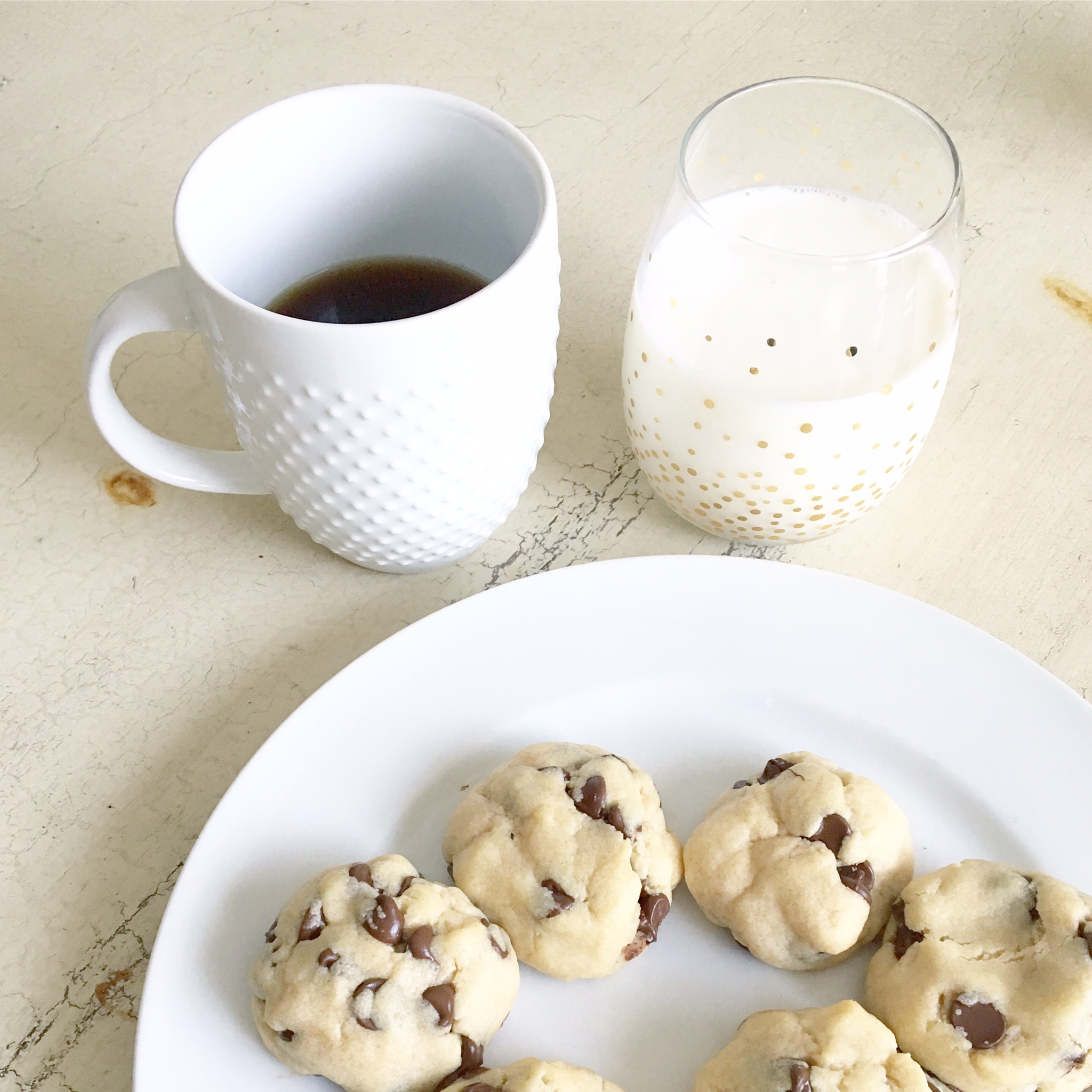 THE BEST CHOCOLATE CHIP COOKIES 
INGREDIENTS
8 tablespoons of salted butter
½ cup white sugar
¼ cup packed light brown sugar
1 teaspoon vanilla
1 egg
1½ cups all purpose flour
½ teaspoon baking soda
¼ teaspoon salt
¾ cup chocolate chips
DIRECTIONS
Preheat the oven to 350 degrees.
Microwave the butter for 10 second intervals so that it is just barely melted. It shouldn't be hot- but it should be melted.
Using a mixer, beat the butter with the sugars until creamy. (Let the butter and sugar get NICE and creamy!)
Add the vanilla and the egg; beat on low speed until just incorporated – NO longer than 20 seconds (Overheating the egg will make your cookies hard).
Add the flour, baking soda, and salt. Mix slowly until incorporated.  Use your hands to press the crumbles together into a dough. It should form one large ball of dough that is slightly wet but mostly dry.
 Add the chocolate chips and incorporate with your hands. (And eat a handful while you're at it 😉
Roll the dough into 10-12 cookie dough balls and place on a cookie sheet. Bake for 8-10 minutes.  Cookies will look slightly puffy with a touch of gold on the top.  DO NOT let them over bake.  (It's always better to pull chocolate chip cookies from the oven under baked than over baked.)

Let your cookies cool (if you can handle waiting a hot minute), then enjoy them to their fullest and share them with your next door neighbor.  Golly, I love cookies!!
Happy Monday!!!
xoxo
AnnaFilly