The Sonnet House
The Sonnet House is tucked away in the southern countryside of Leeds, Alabama, right outside of Birmingham.  With historic charm, and acres of land, this beautiful house serves as one of the most hospitable wedding venues in Birmingham.  When I drove upon it for the first time, I immediately understood why Courtney had fallen in love with it.  Not only is it absolutely beautiful, but the people that run it are wonderful as well.  From the wait staff, to the floral designer, the coordinator to the caterers each person I interacted with was selfless and kind.  Not only is the Sonnet House an all inclusive wedding venue, but they are an incredibly kind one at that.  I can honestly say that Courtney + Ben's wedding day was as wonderful as it could be because of the Sonnet House!
Courtney and Ben
Courtney and Ben are two of the most fun people to be around.  With Courtney's bubbling personality and Ben's genuineness, they make the absolutely perfect pair.
Their wedding day was full of meaningful details and moments.  When Courtney was in high school, her father passed away from cancer.  Ever since then, Courtney wanted her grandpa to walk her down the aisle.  When her grandpa had heart surgery and needed assistance walking, his strongest motivation to get better quickly was his sweet granddaughter.  More than anything, he wanted to walk her down the aisle.  And he did.
It was so incredibly sweet to see the ways in which Courtney celebrated her daddy on her wedding day.  One of my favorite details were Courtney's shoes.  Courtney designed tiny picture charms of her dad that she attached to her wedding heels, so he could be with her as she walked down the aisle to Ben.  Courtney's father would have been so proud of his sweet little girl on her wedding day.  As Courtney's brother said, "Dad would have loved Ben," and I can't help but agree.
Ben is such an intentional man.  Being a football player at Ole Miss, his strength is obvious (and just WAIT until you see his groom's cake!).  But his heart and his love for others is just as prevalent.  One of my favorite emotional moments from his wedding day was when he sent Courtney a letter and a gift to the bridal suite.  They both chose not to see each other before the ceremony, so the gift served as a little encouragement before she walked down the aisle.  After opening his letter, tears started to well up in her big, beautiful eyes.  But, it was when she opened his gift that they filled the brim and overflowed onto her cheeks.  A new bible, with her new name couldn't have been a more perfect gift!
From the dreamy details, to the emotion that swelled up throughout the day, Courtney + Ben's wedding was an absolute privilege to photograph.  I am incredibly grateful for them and loved photographing their most perfect day!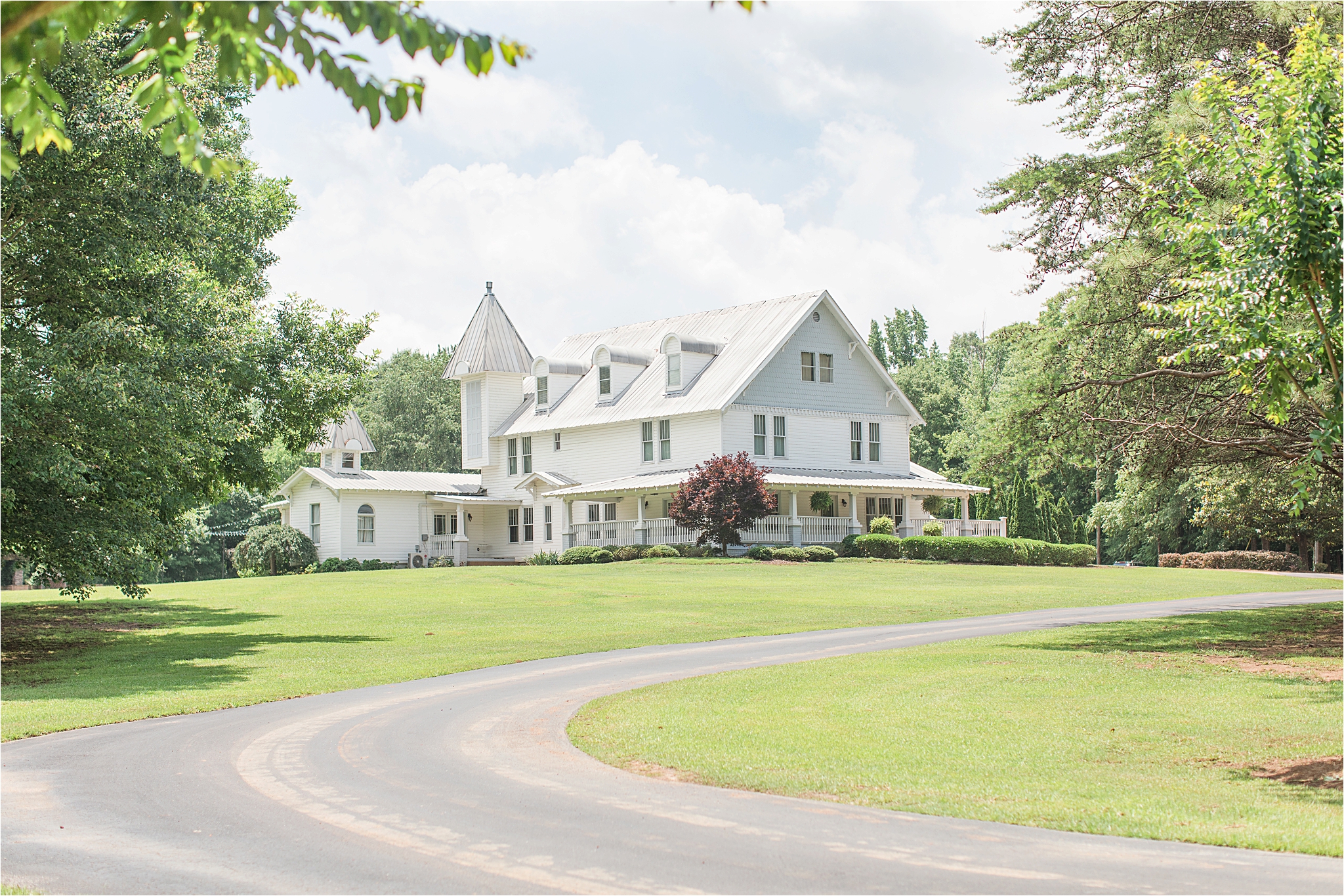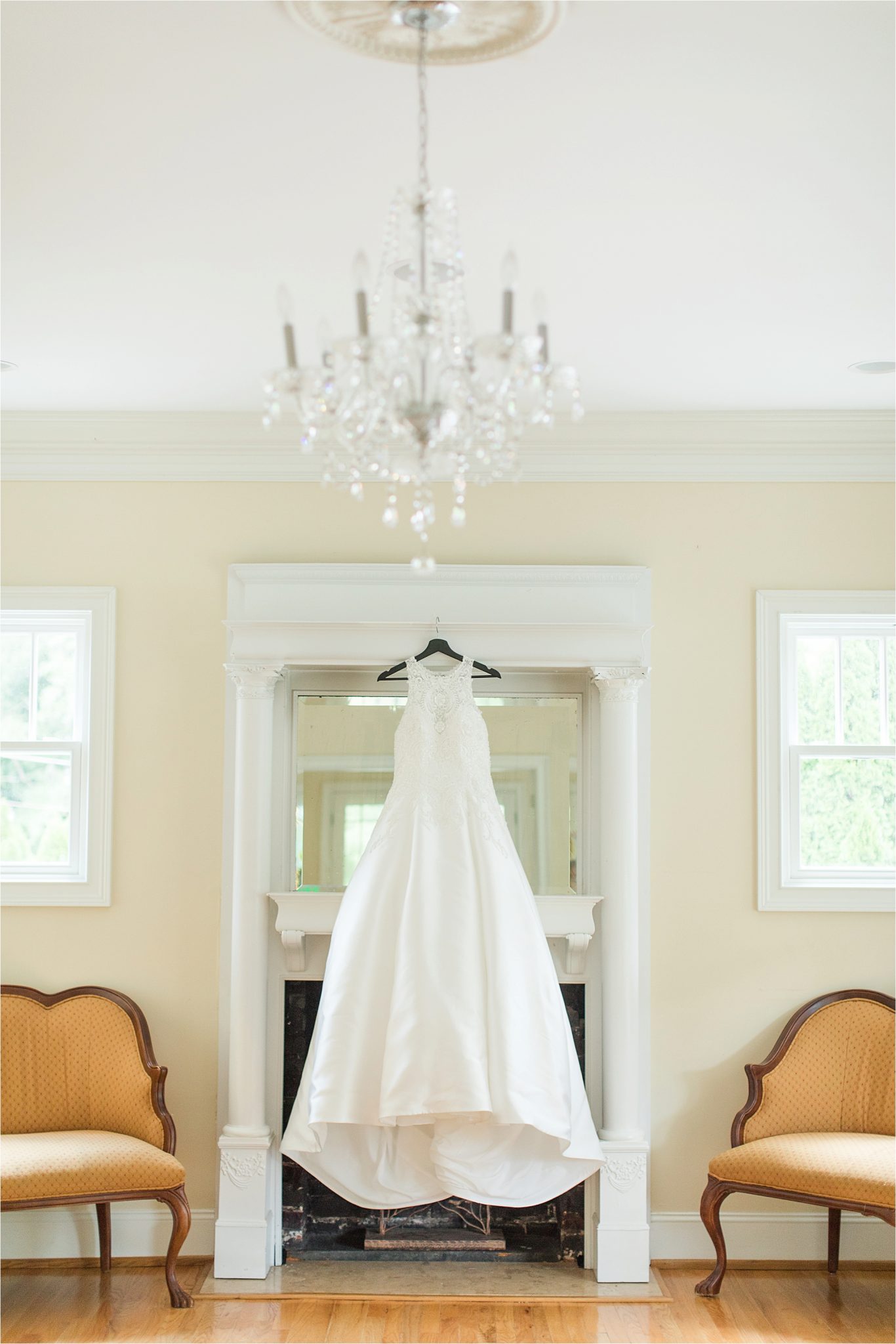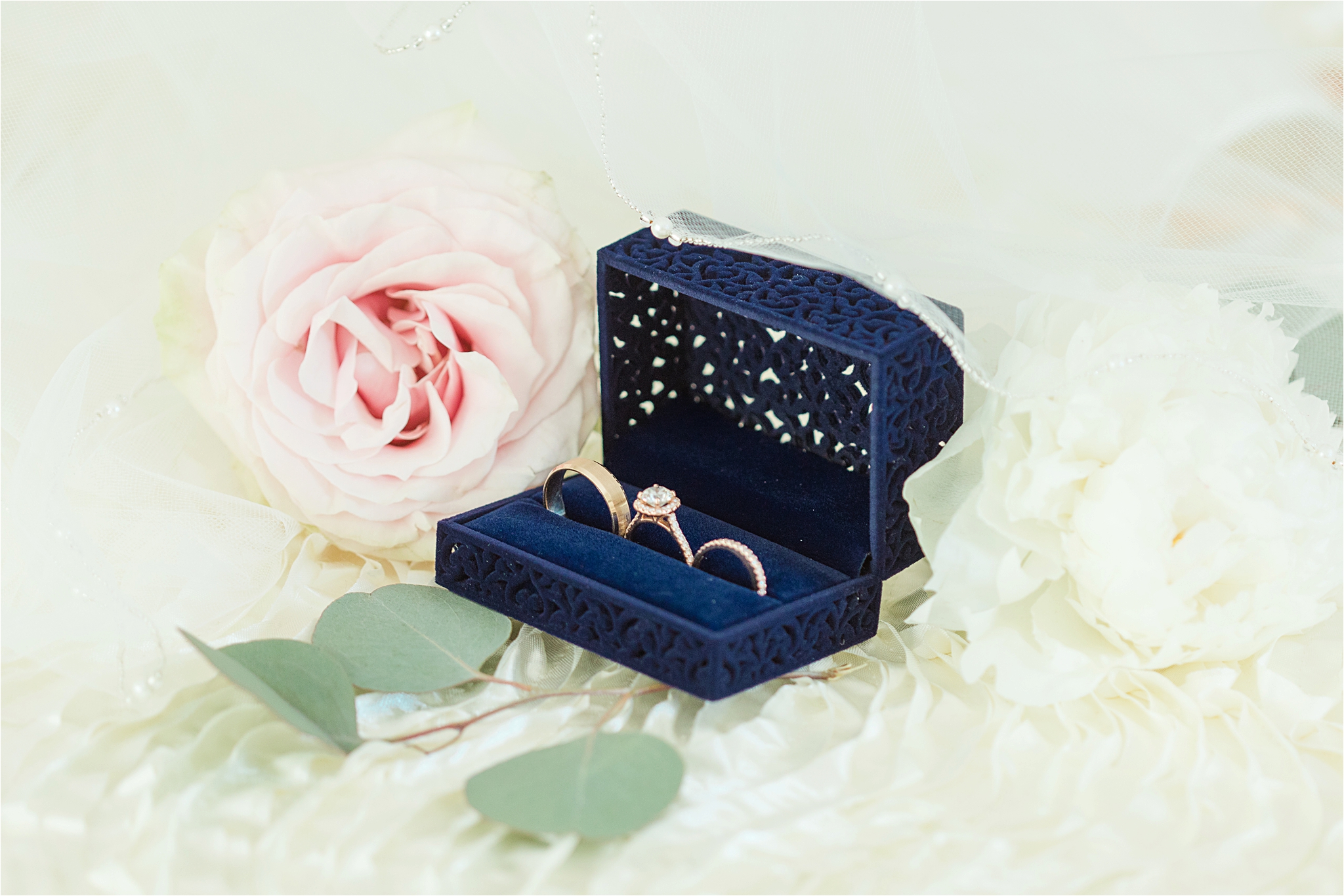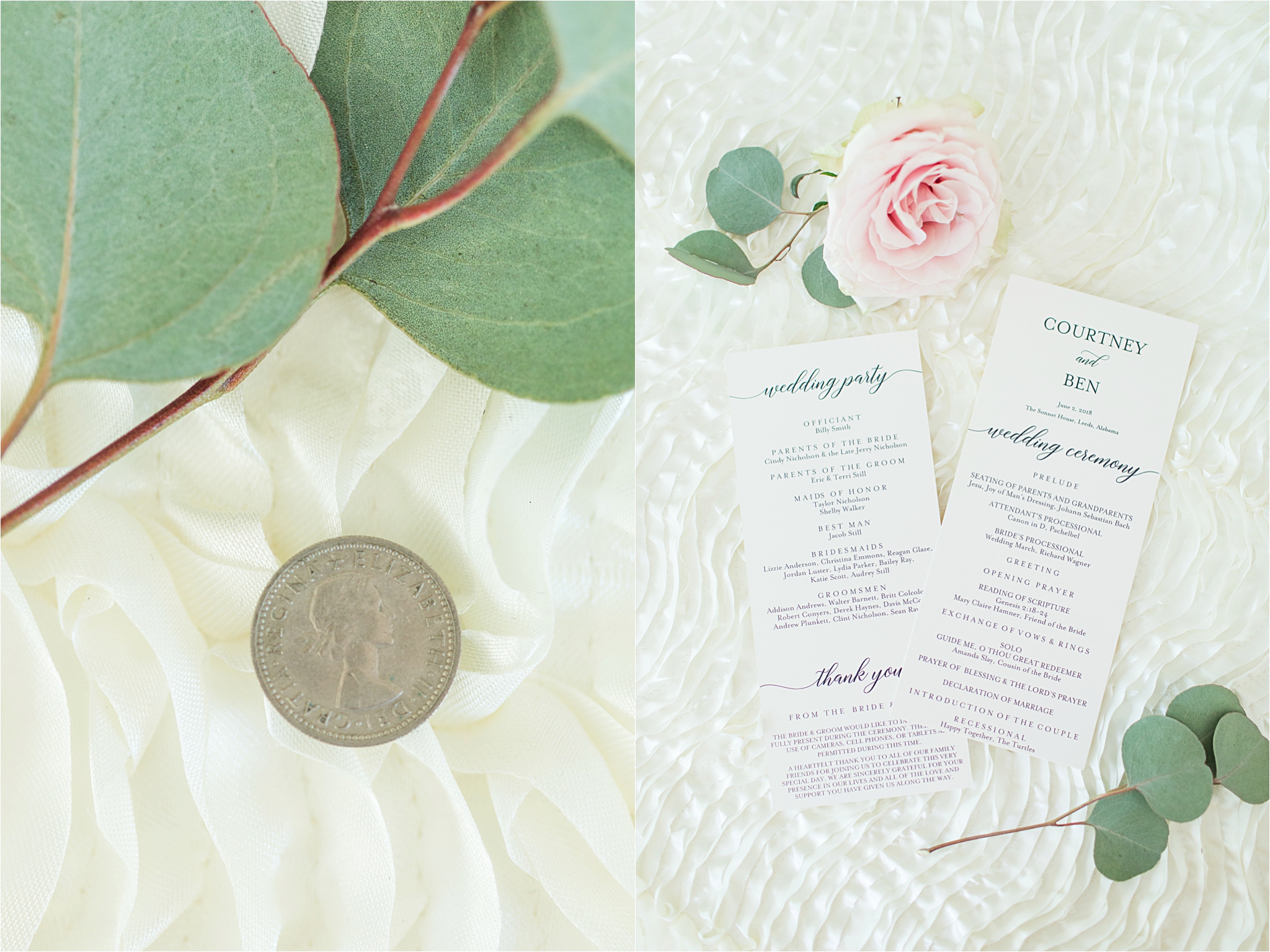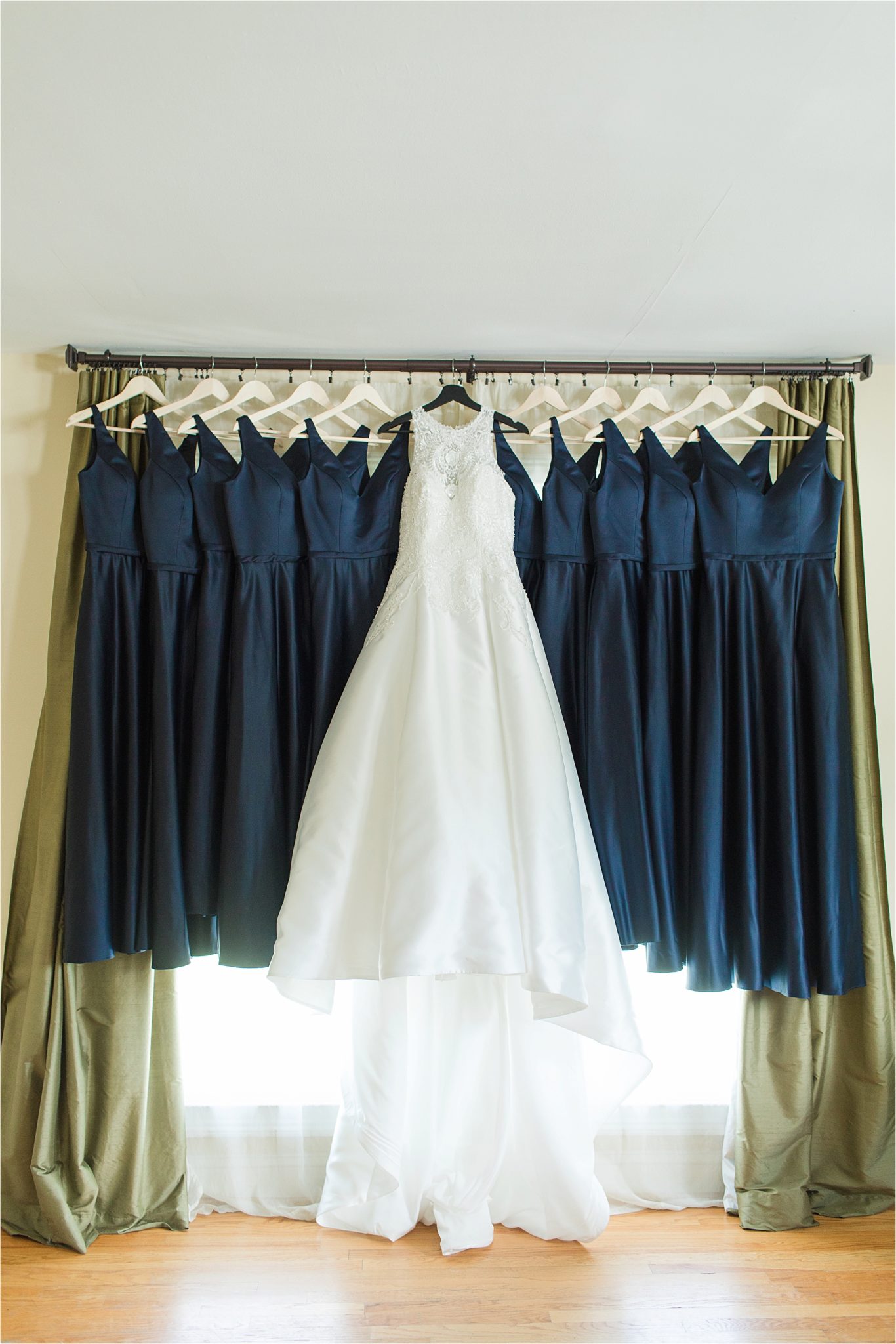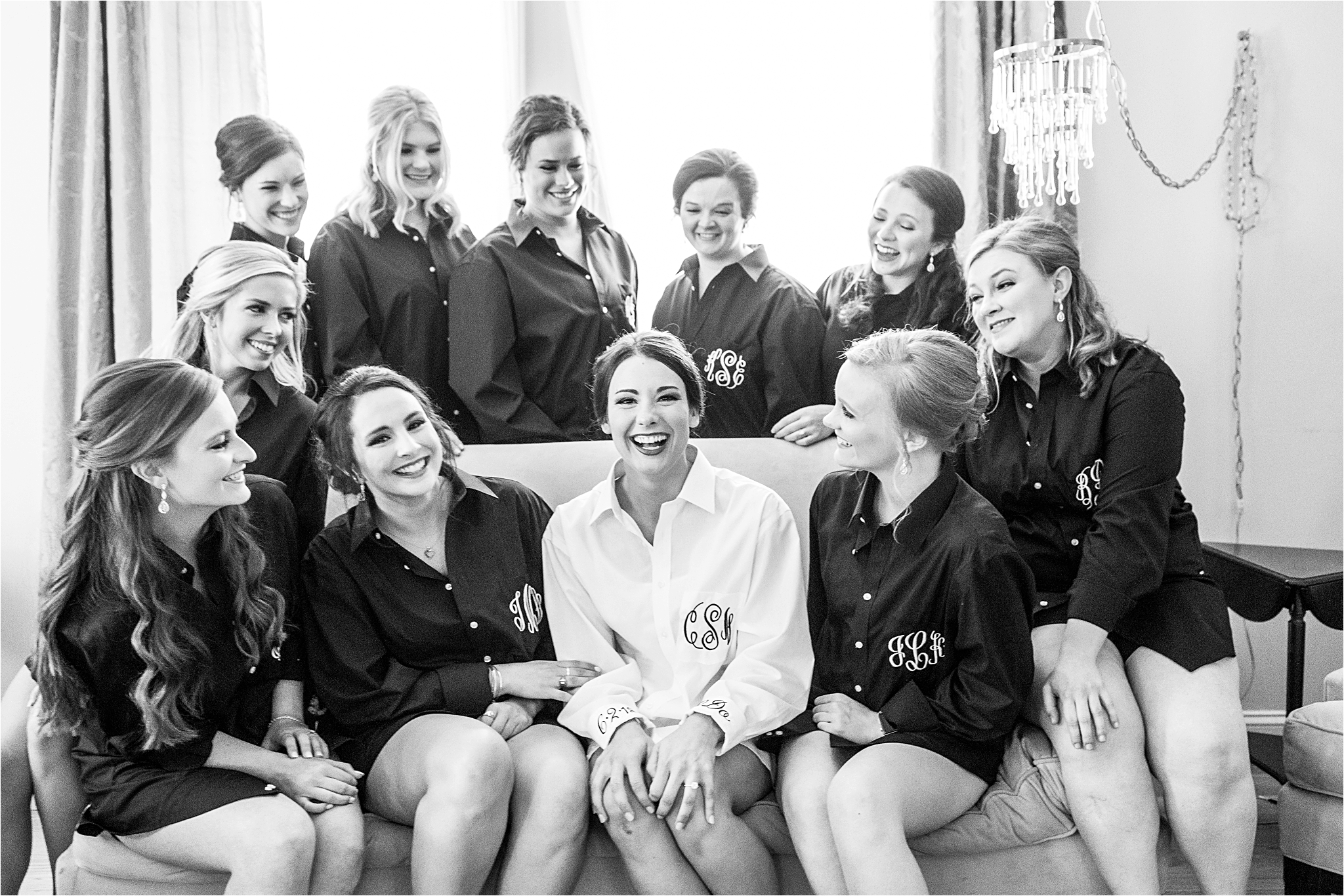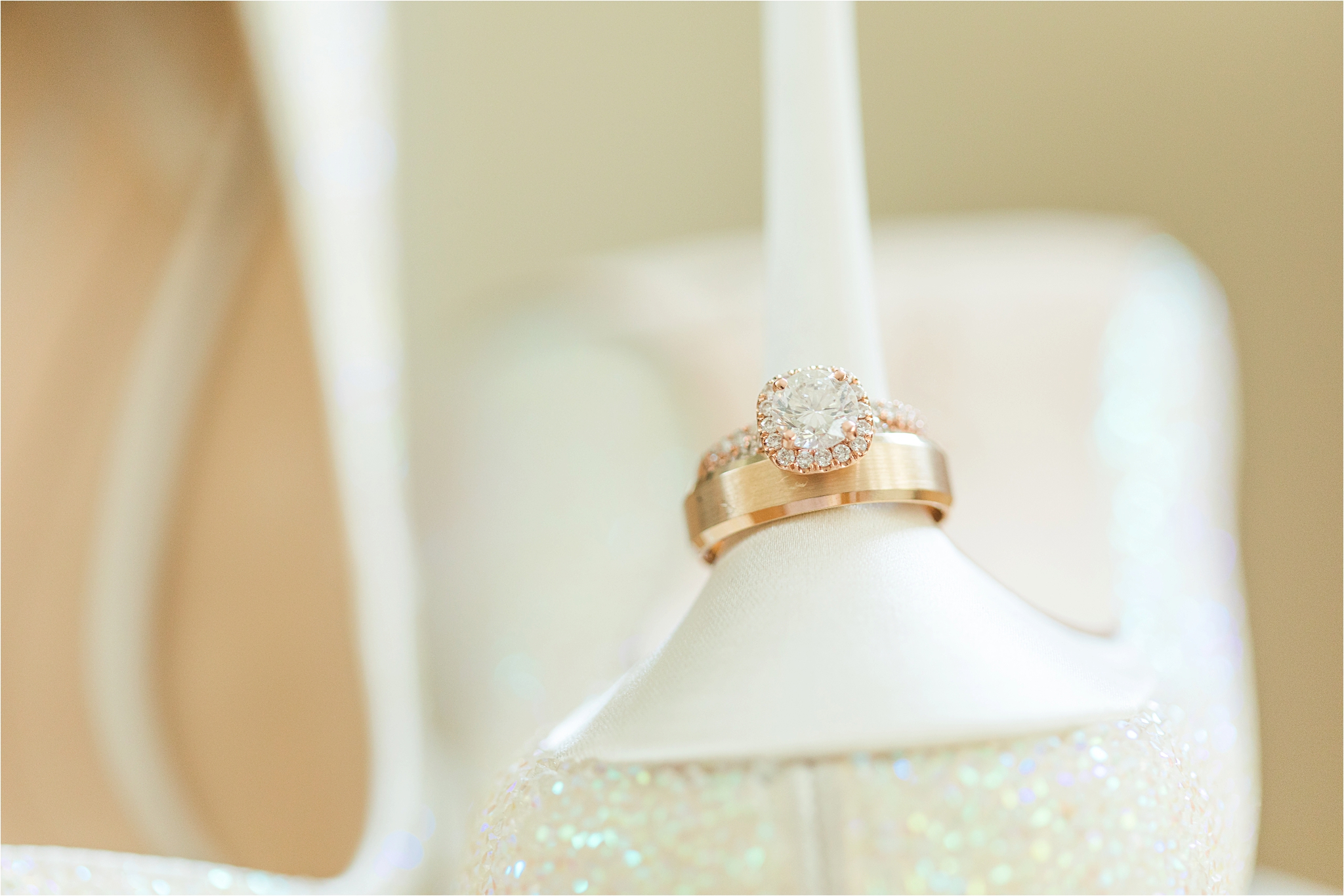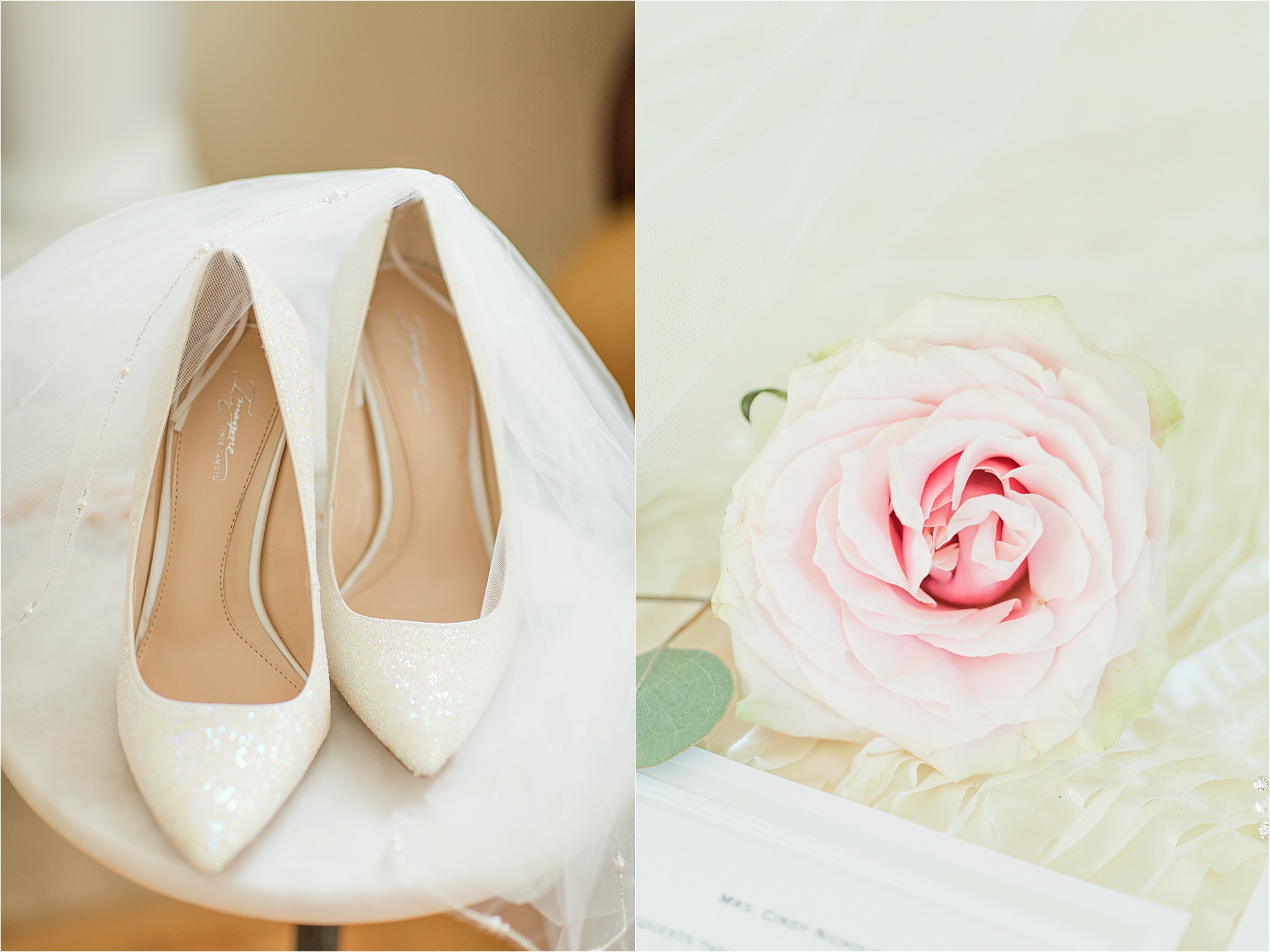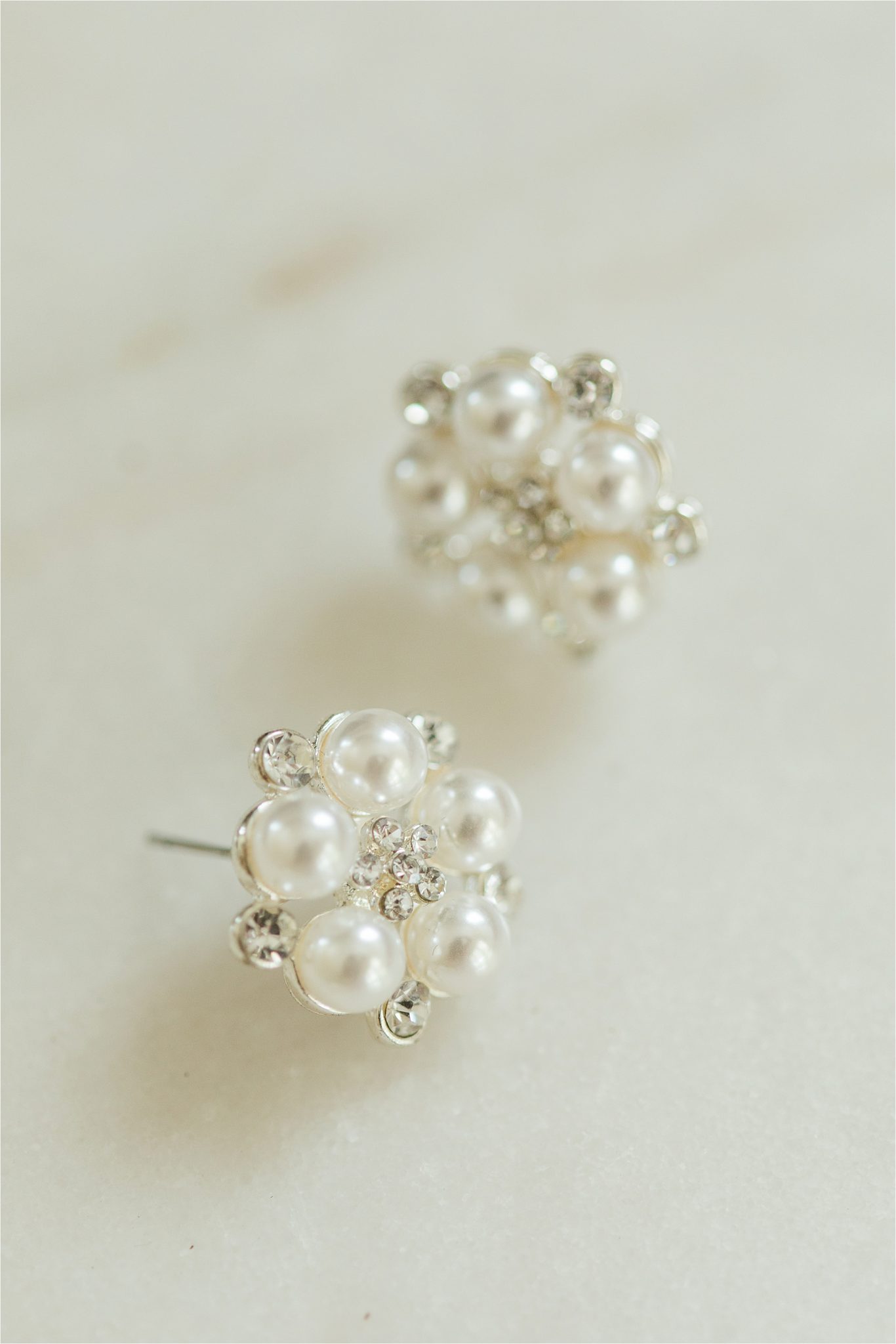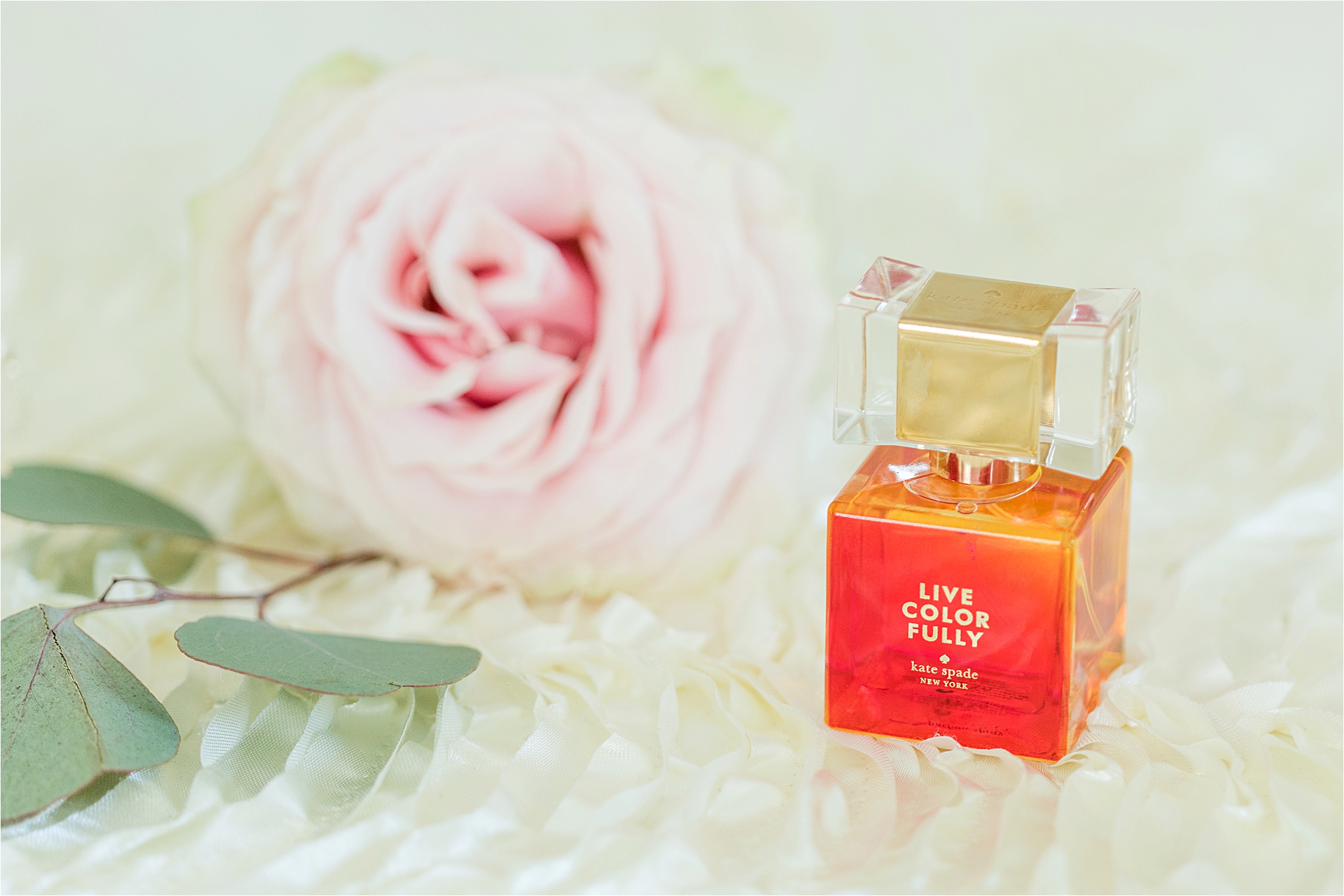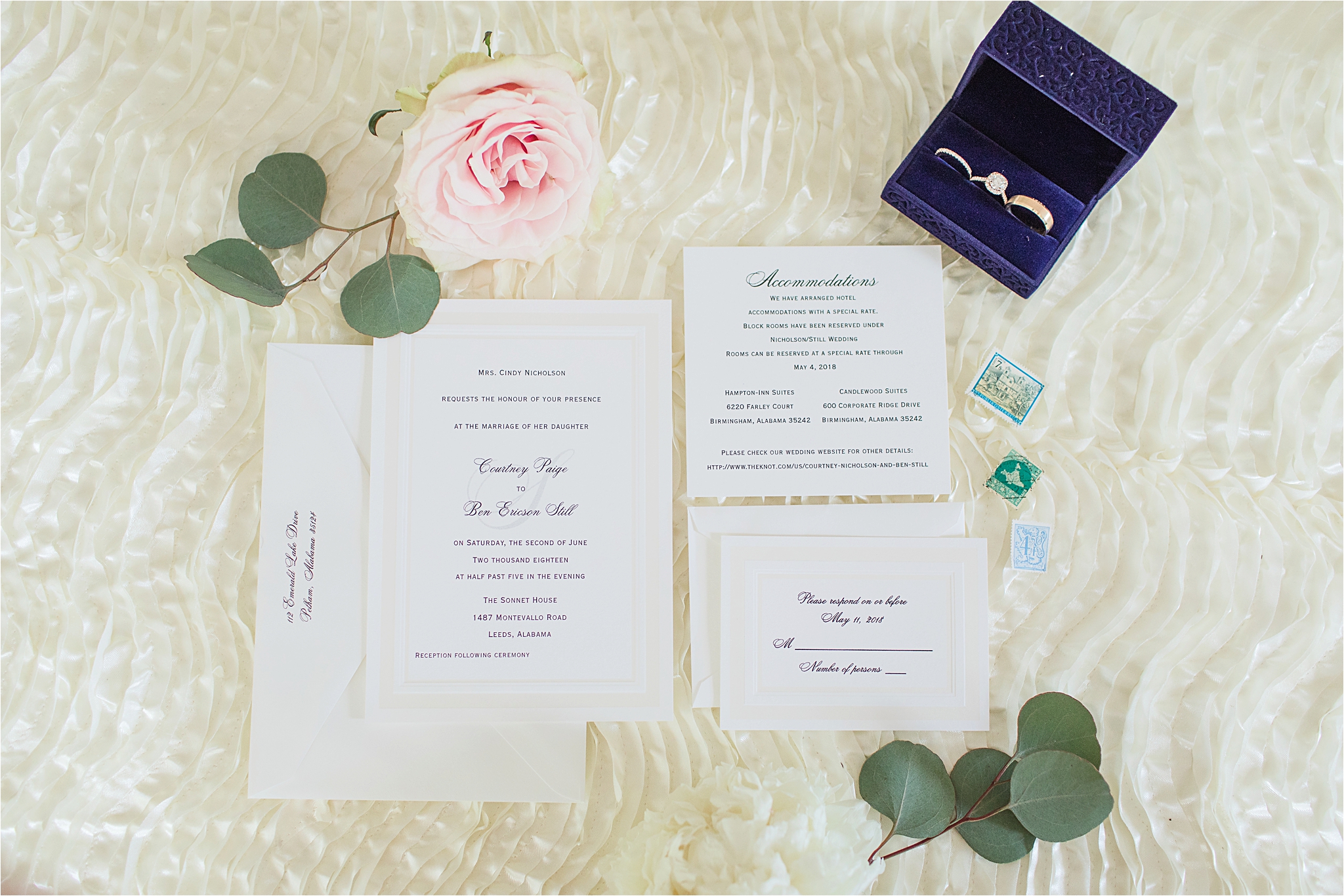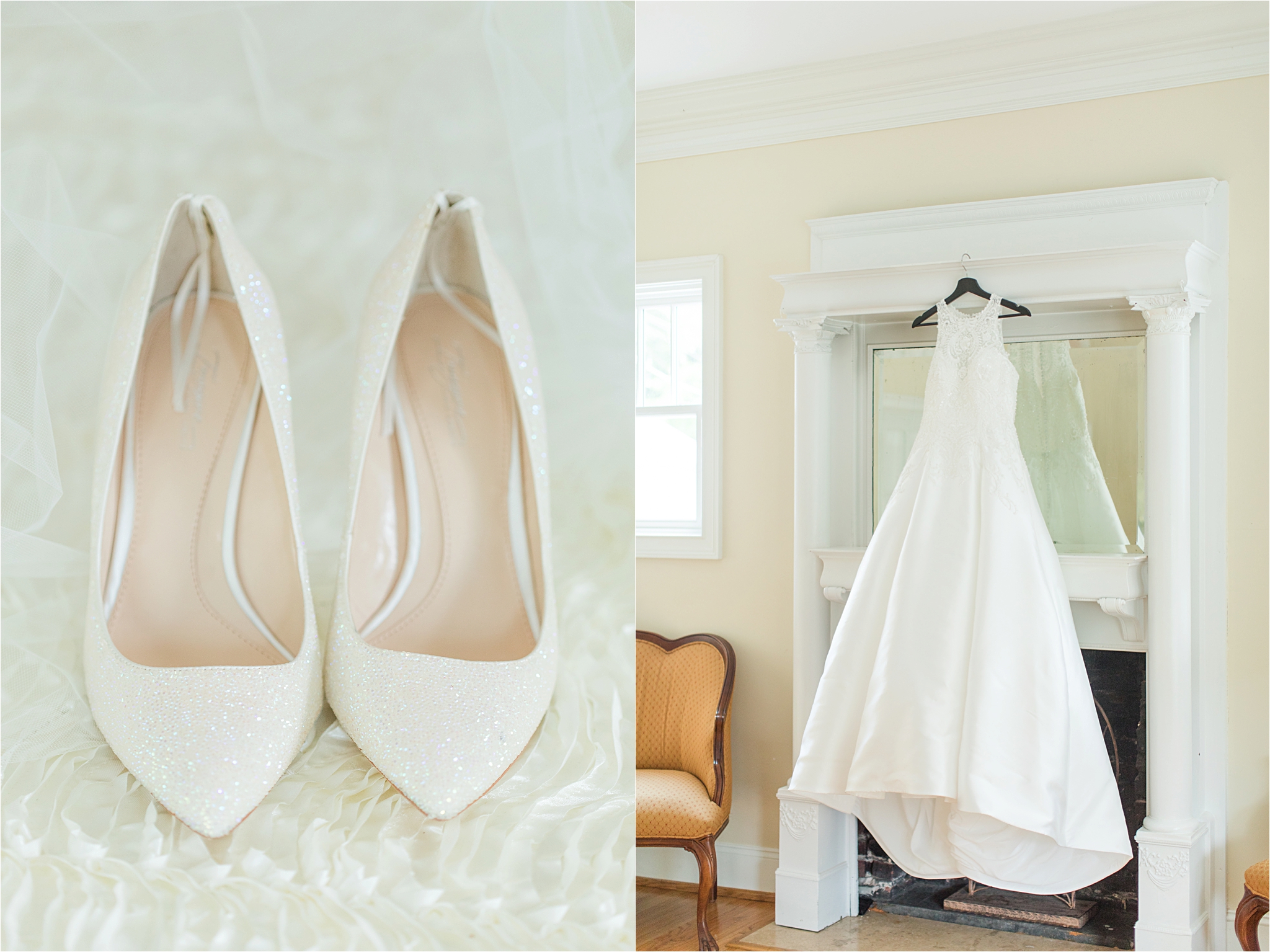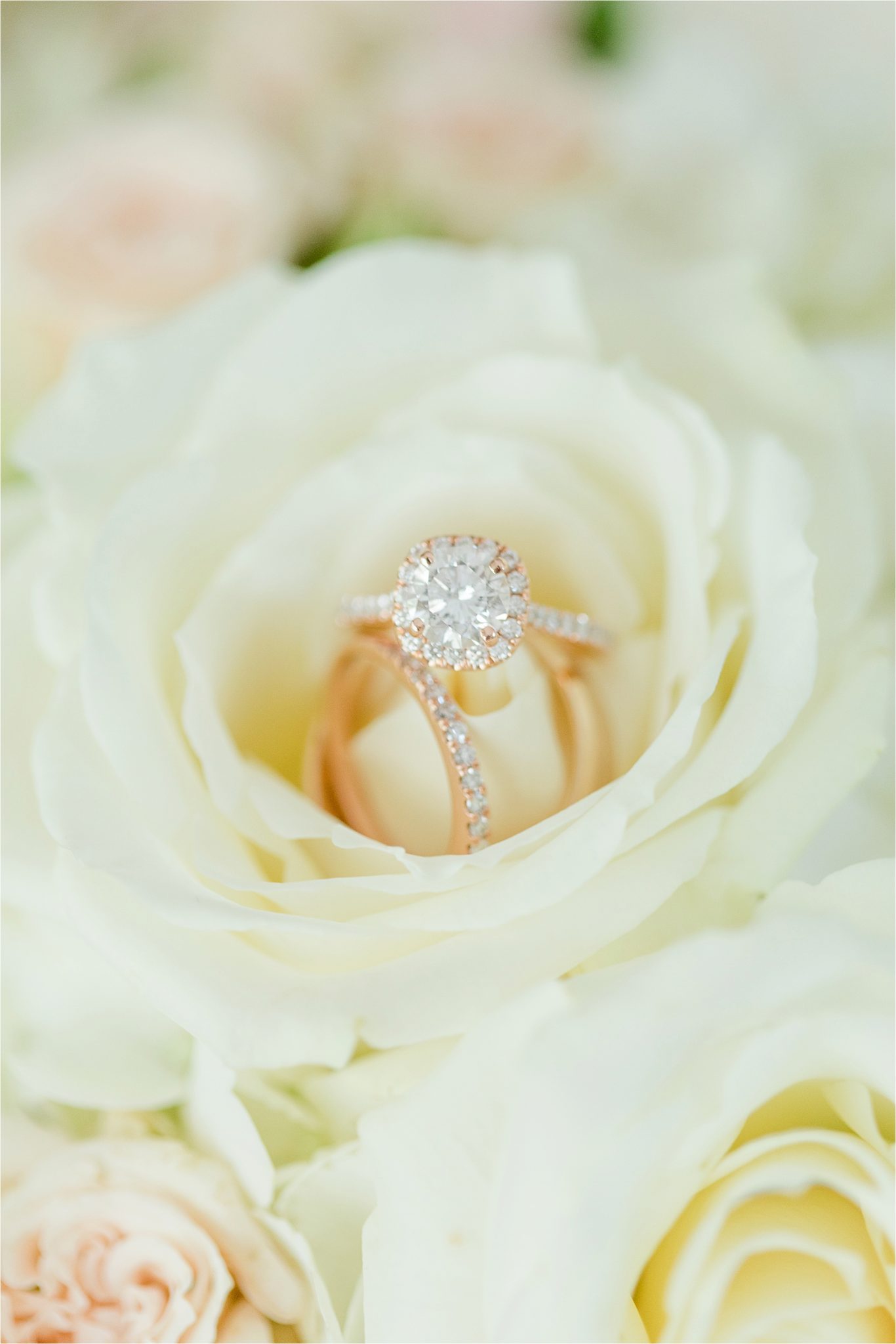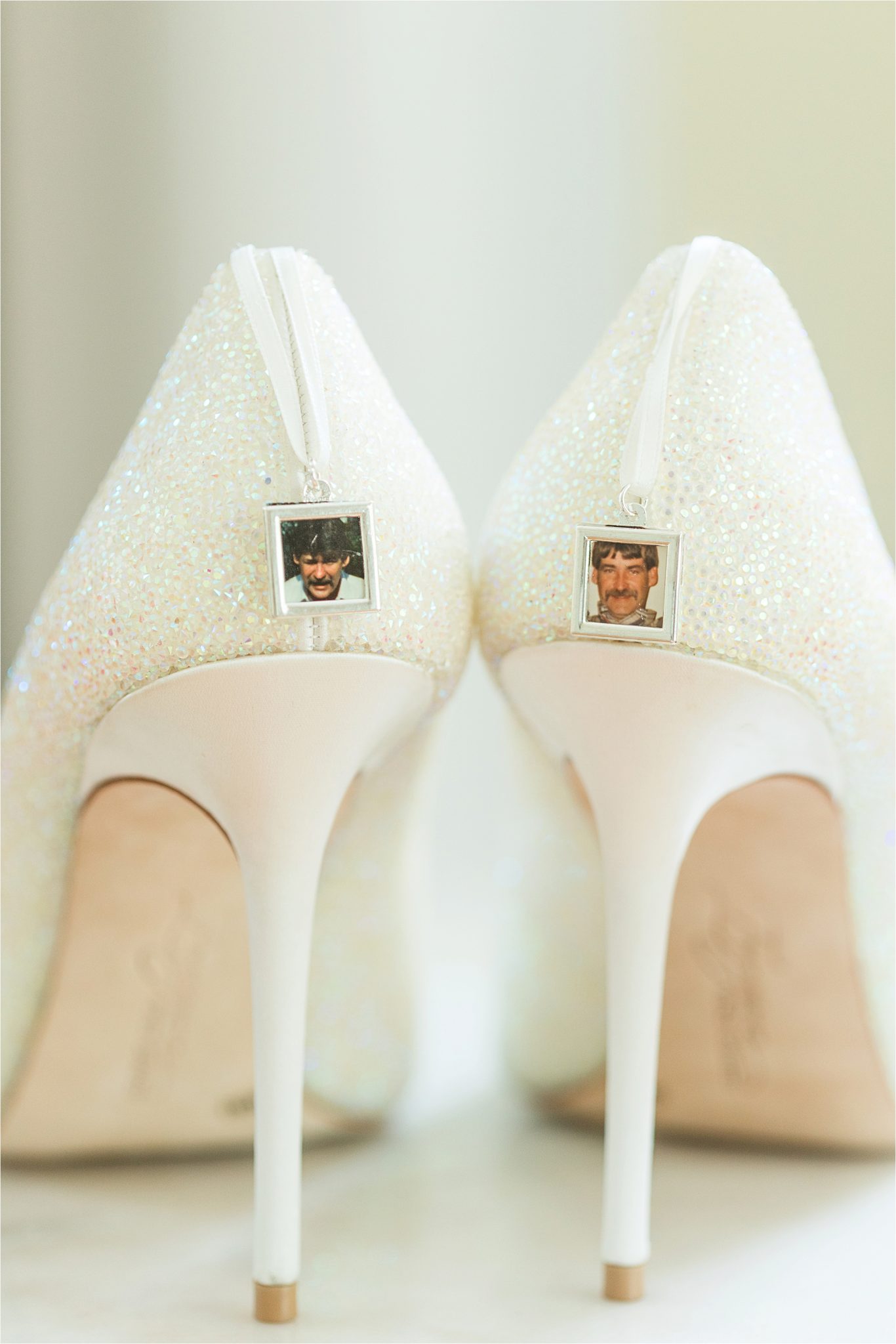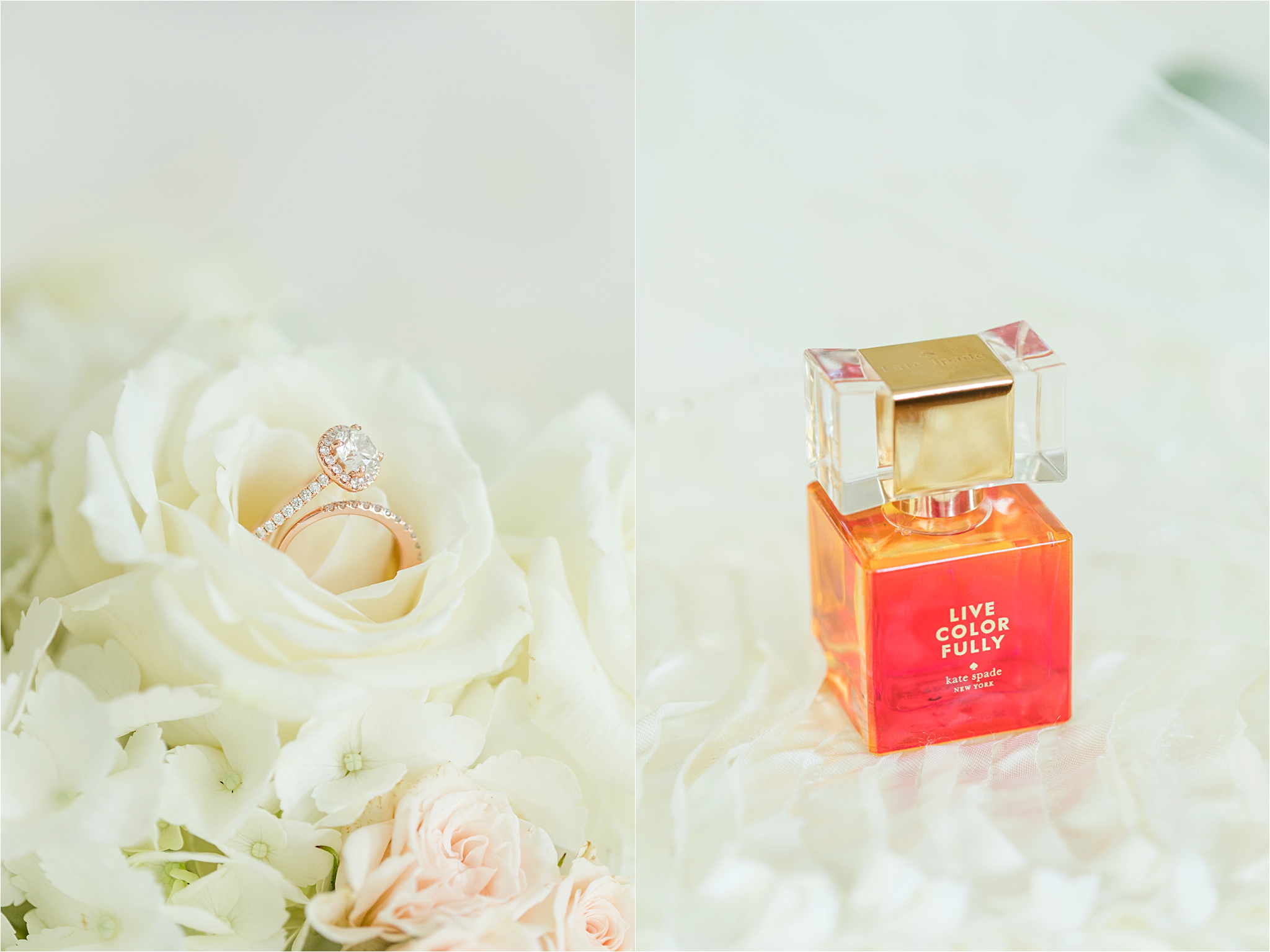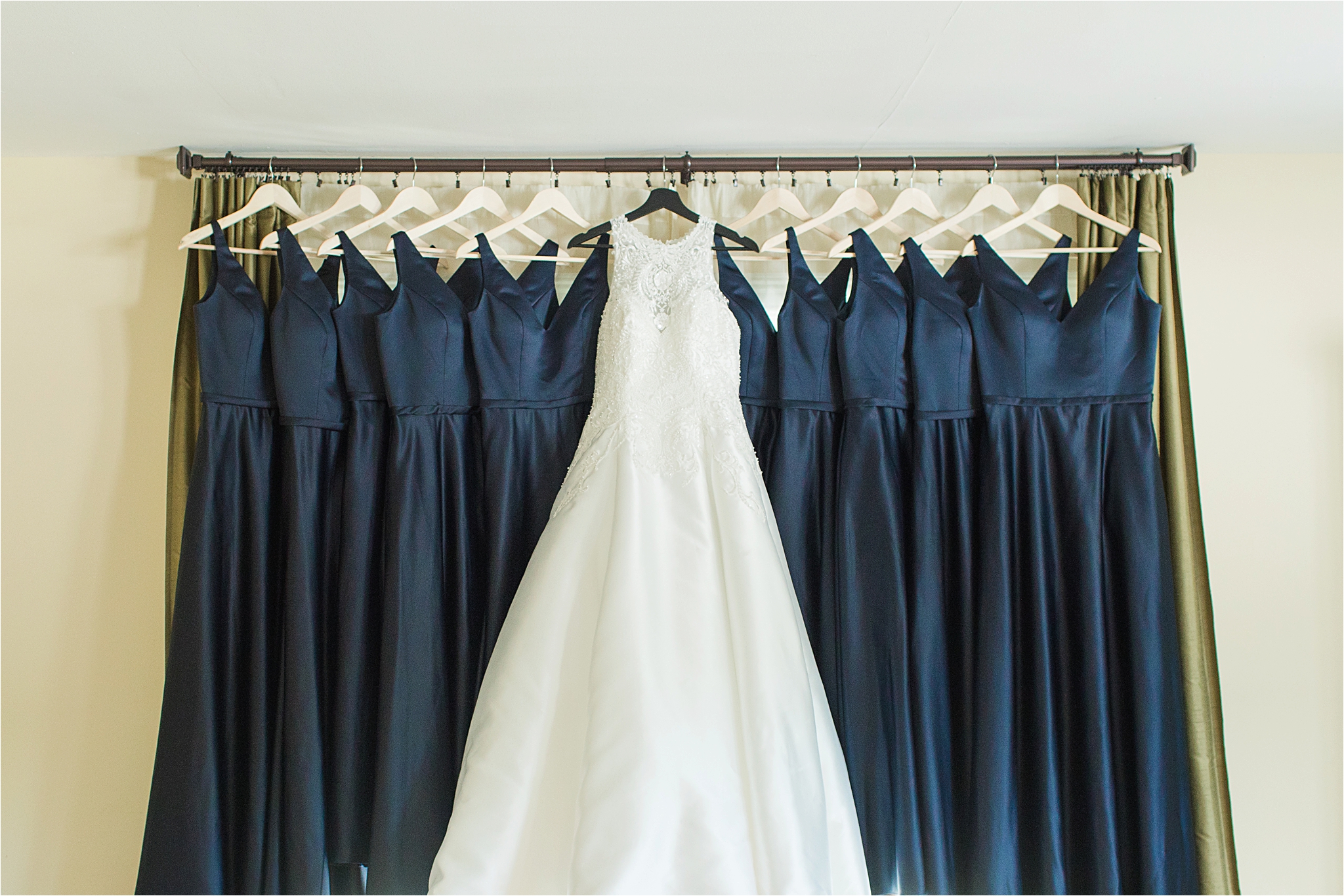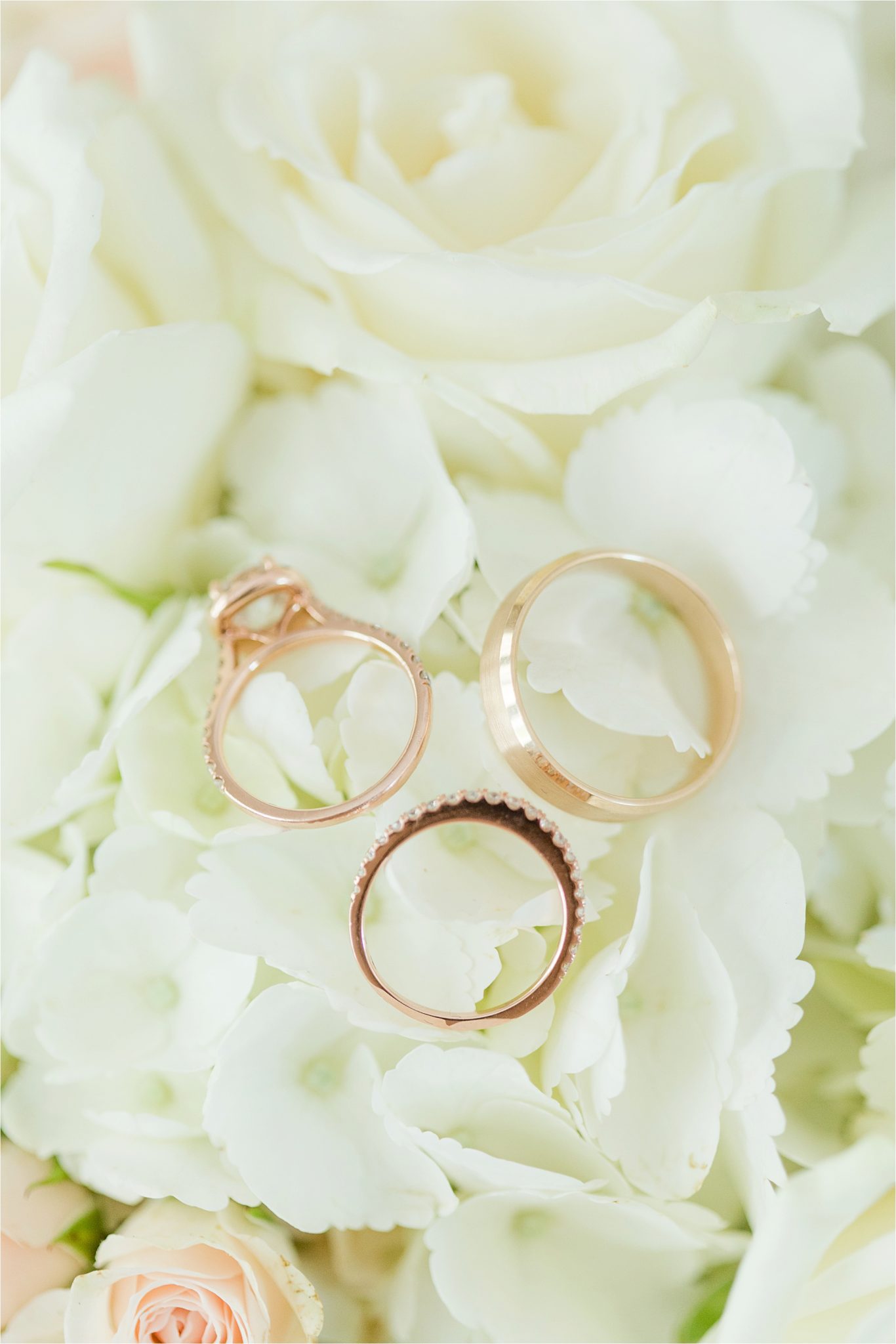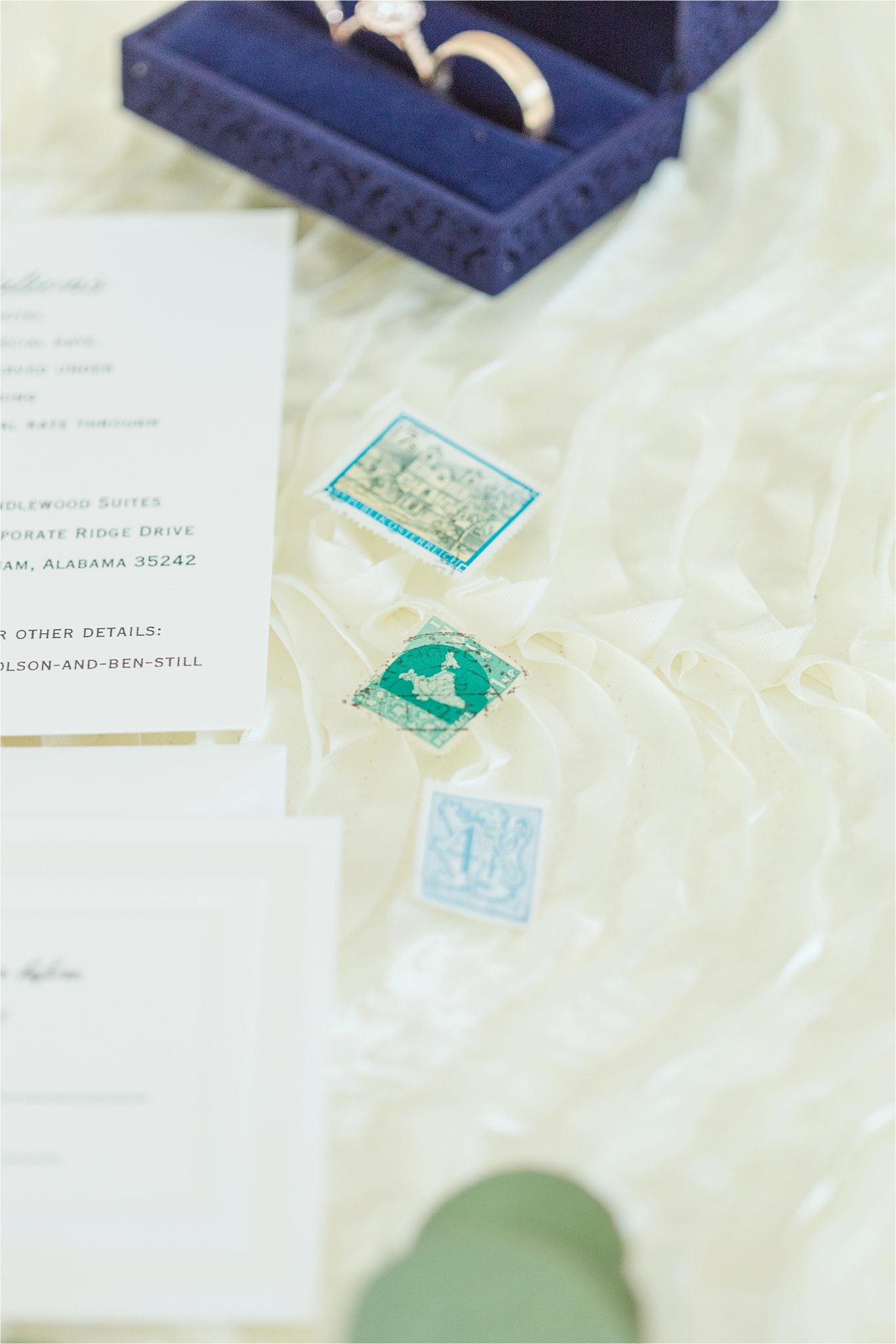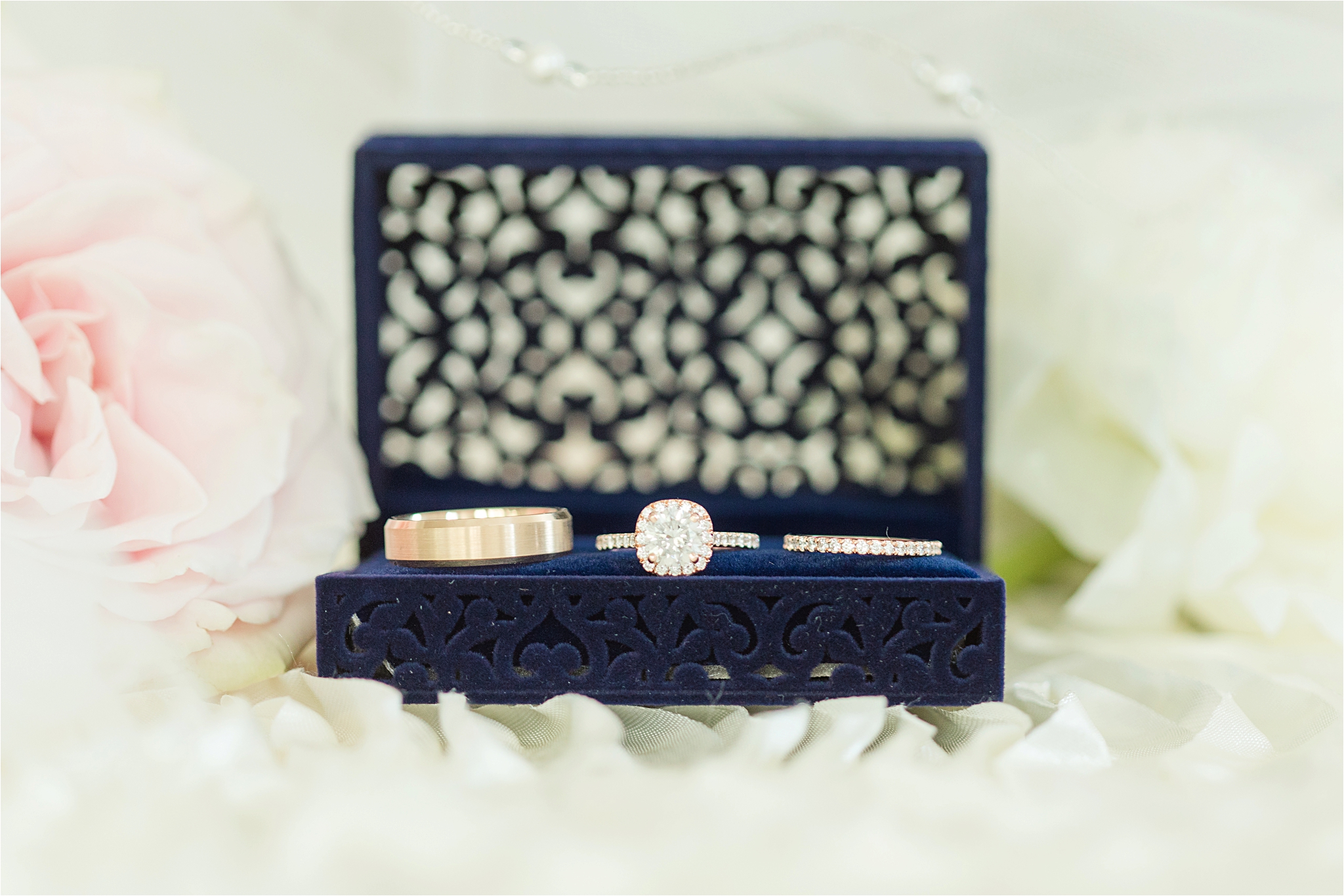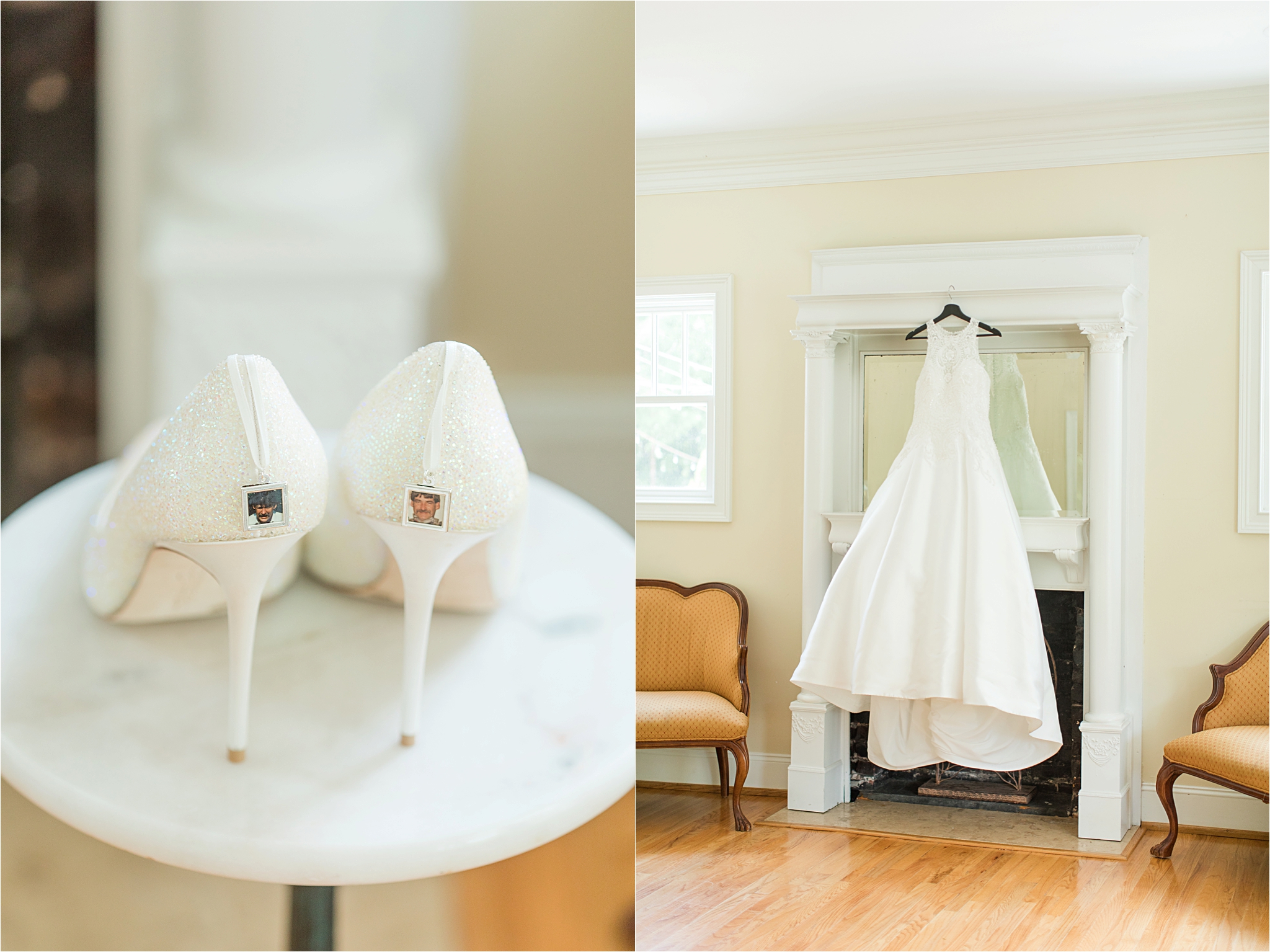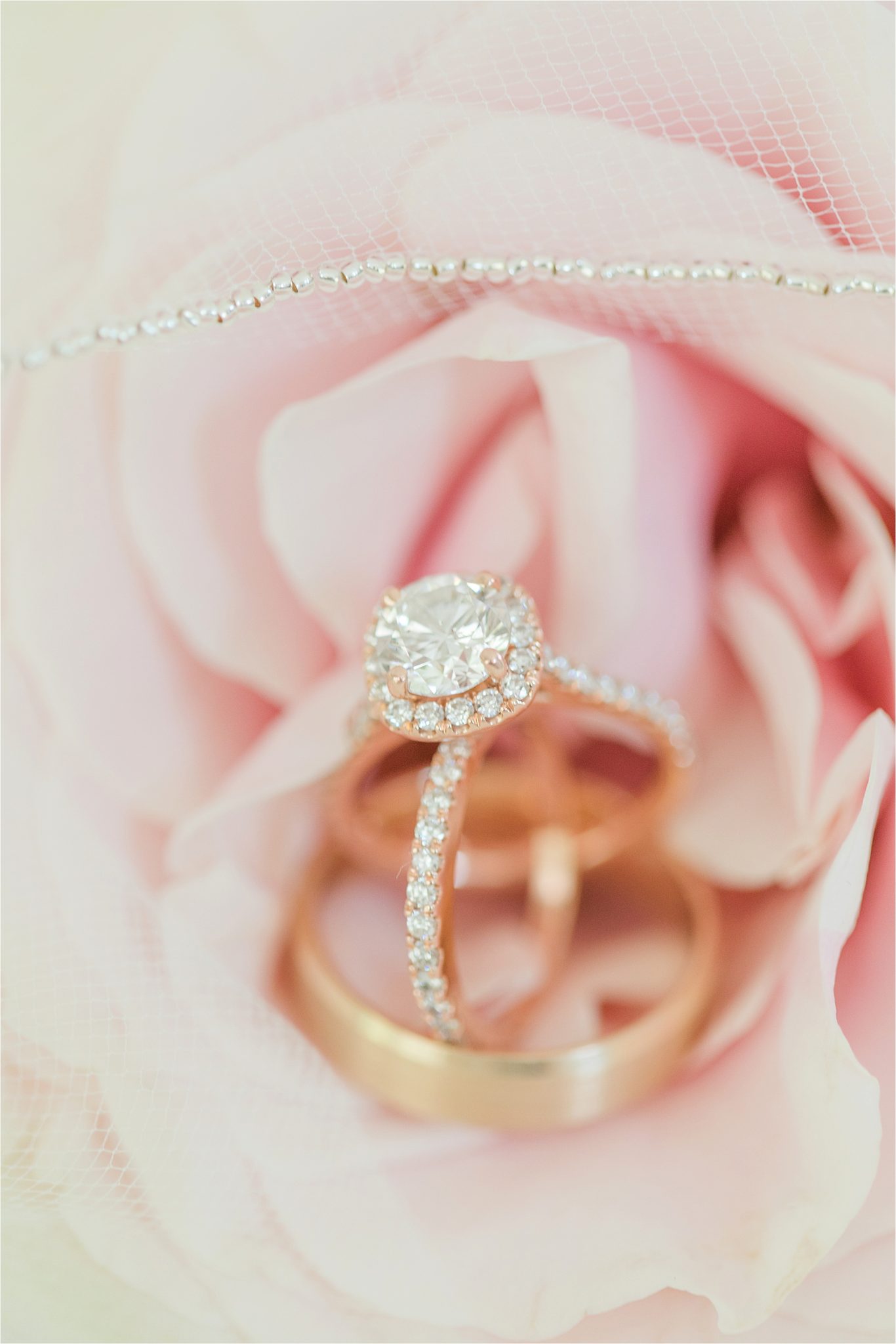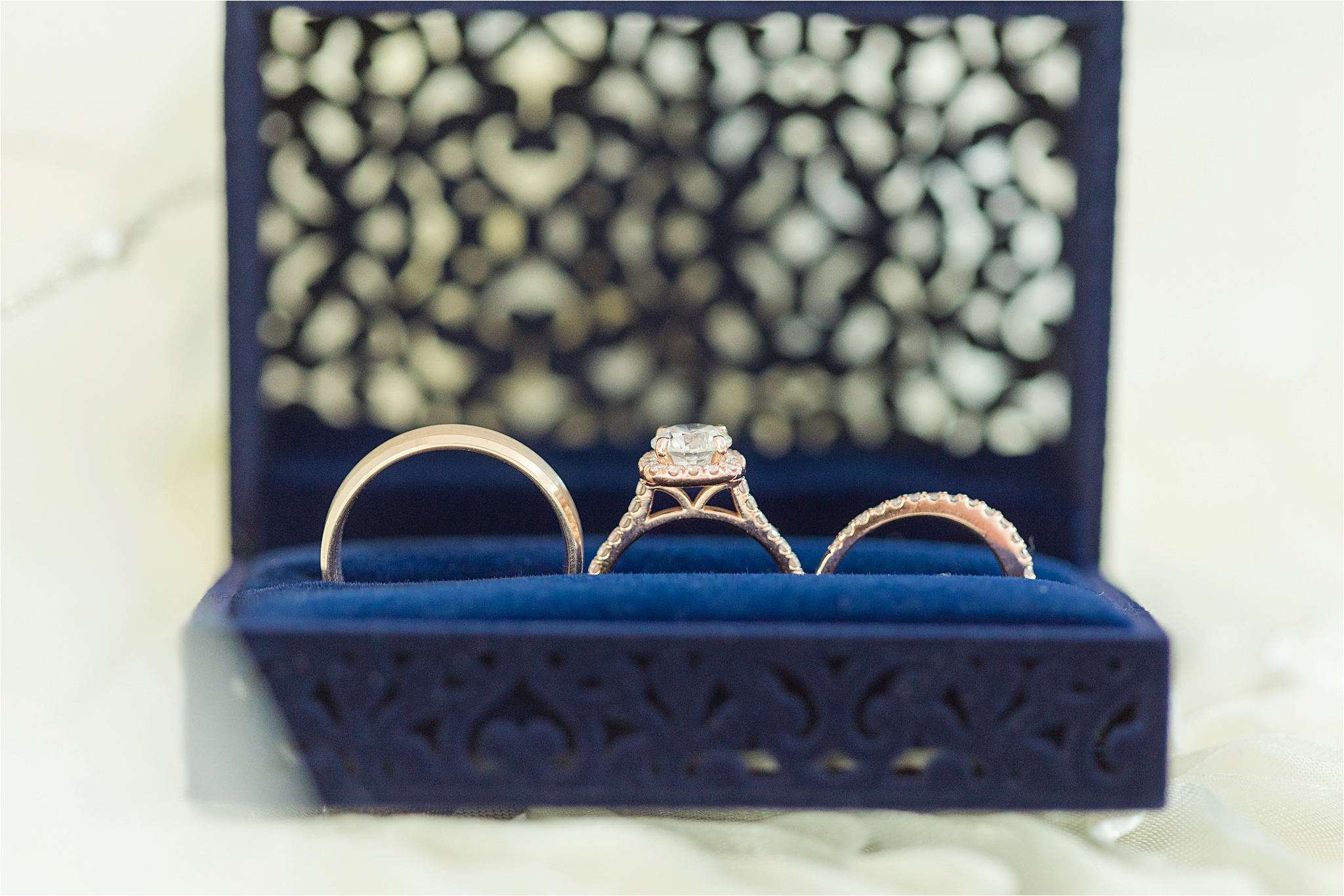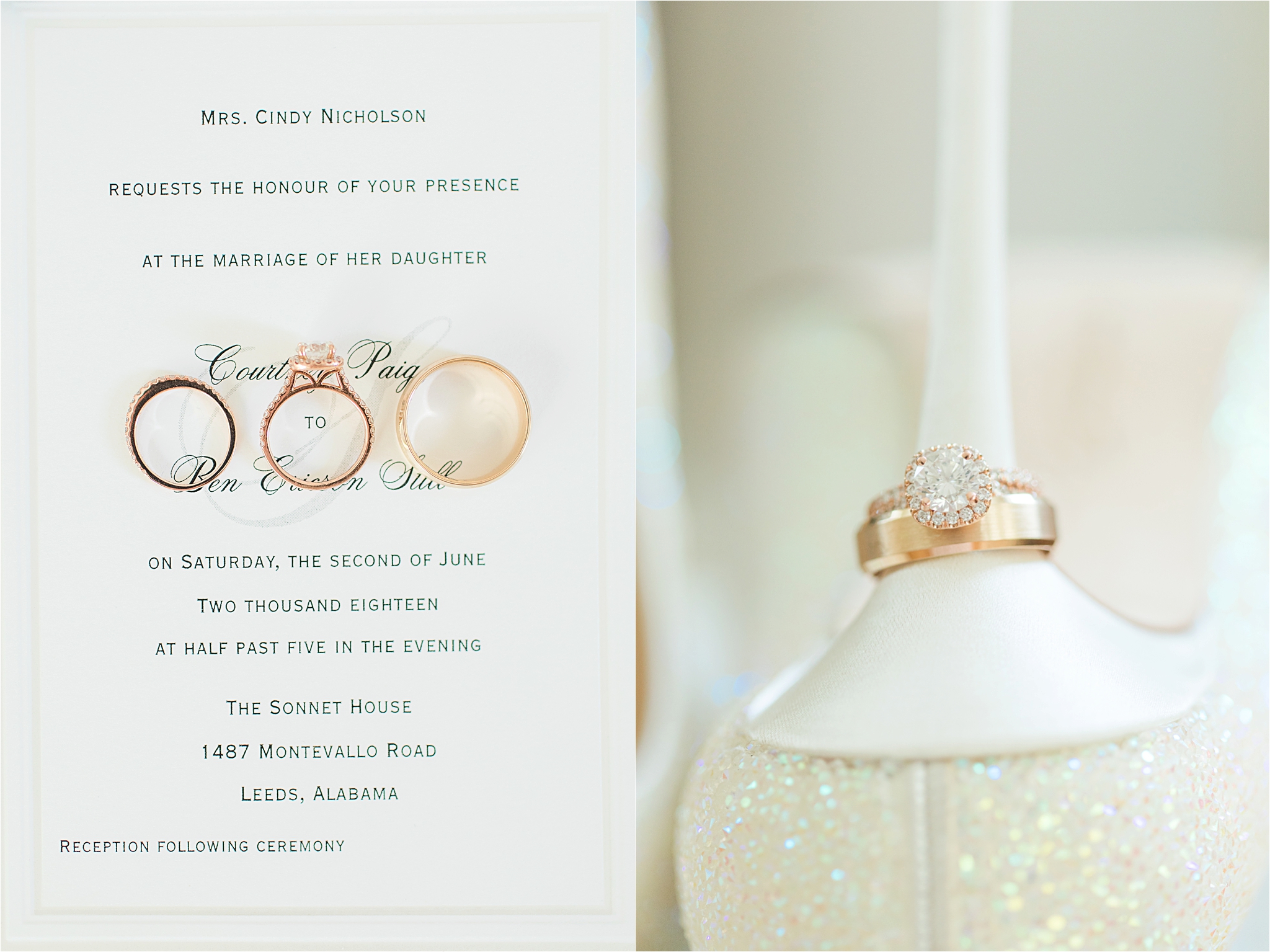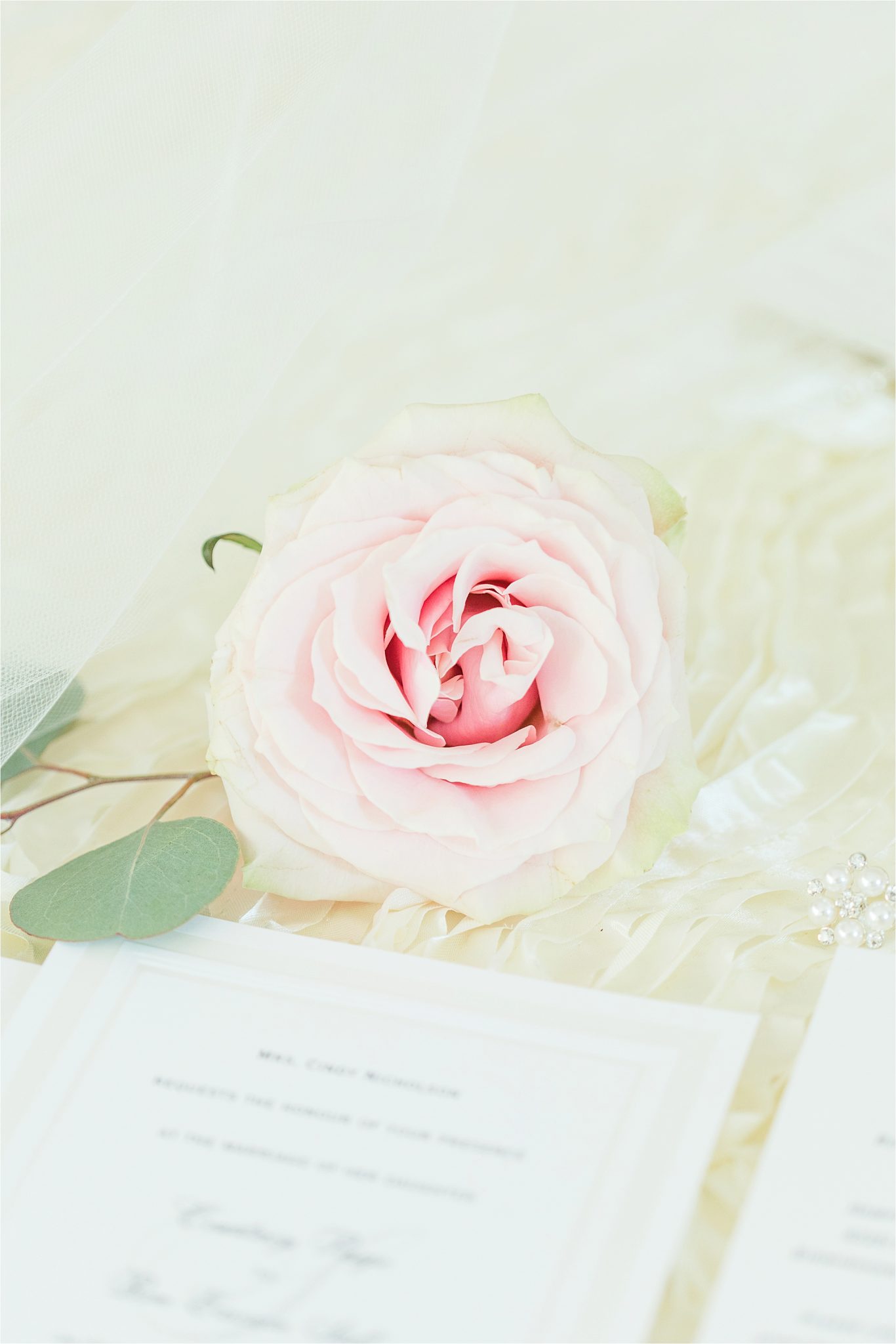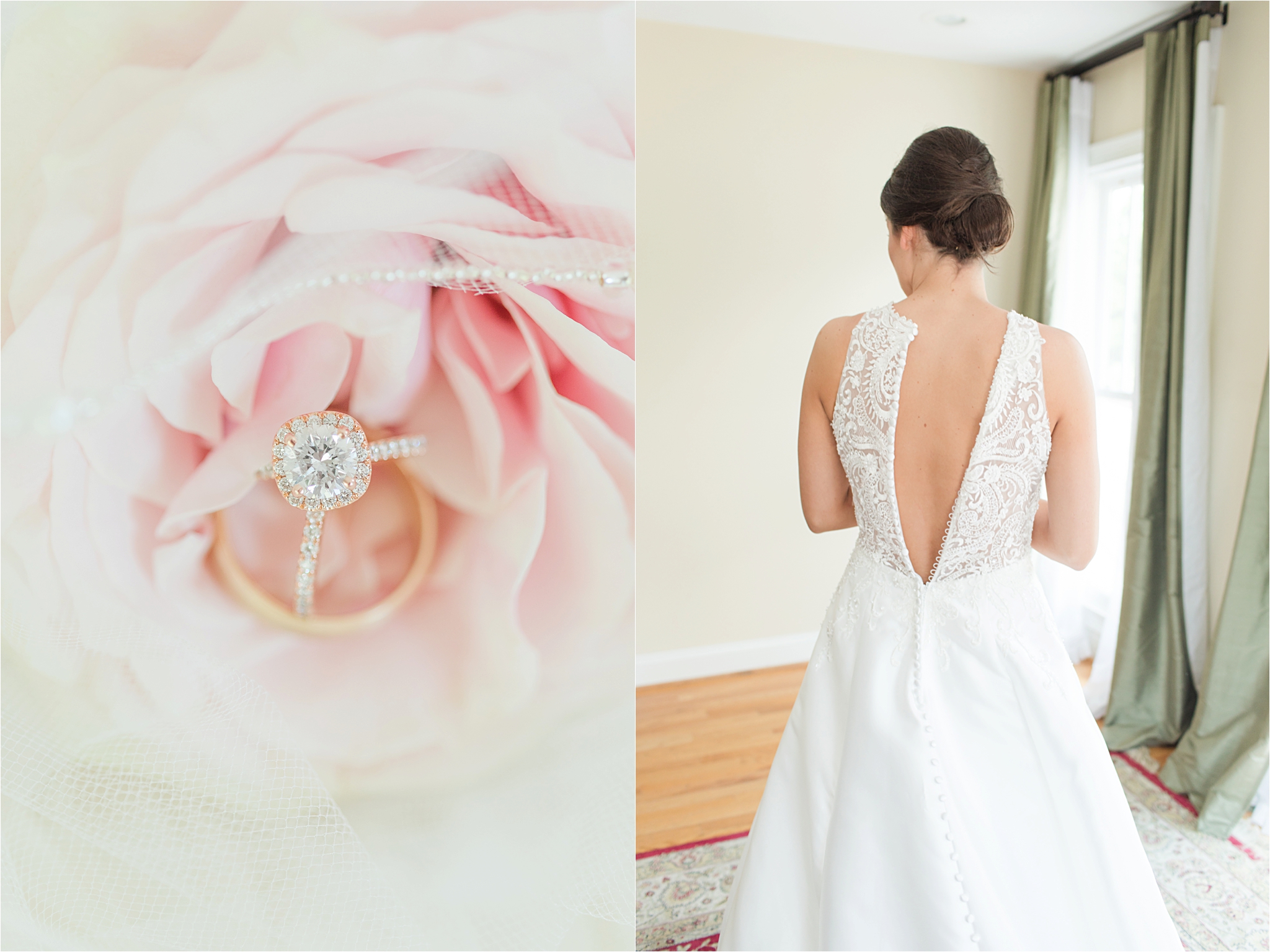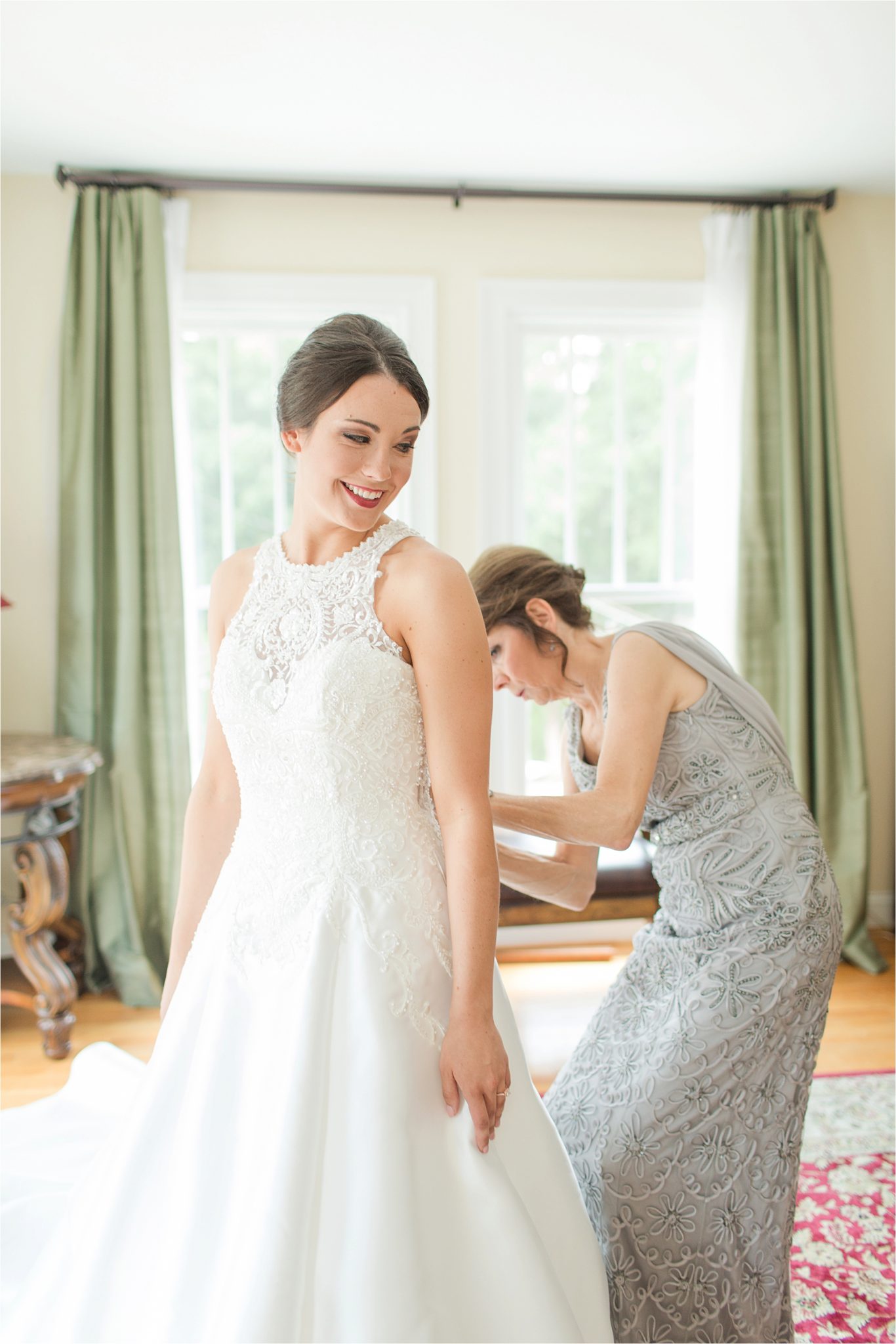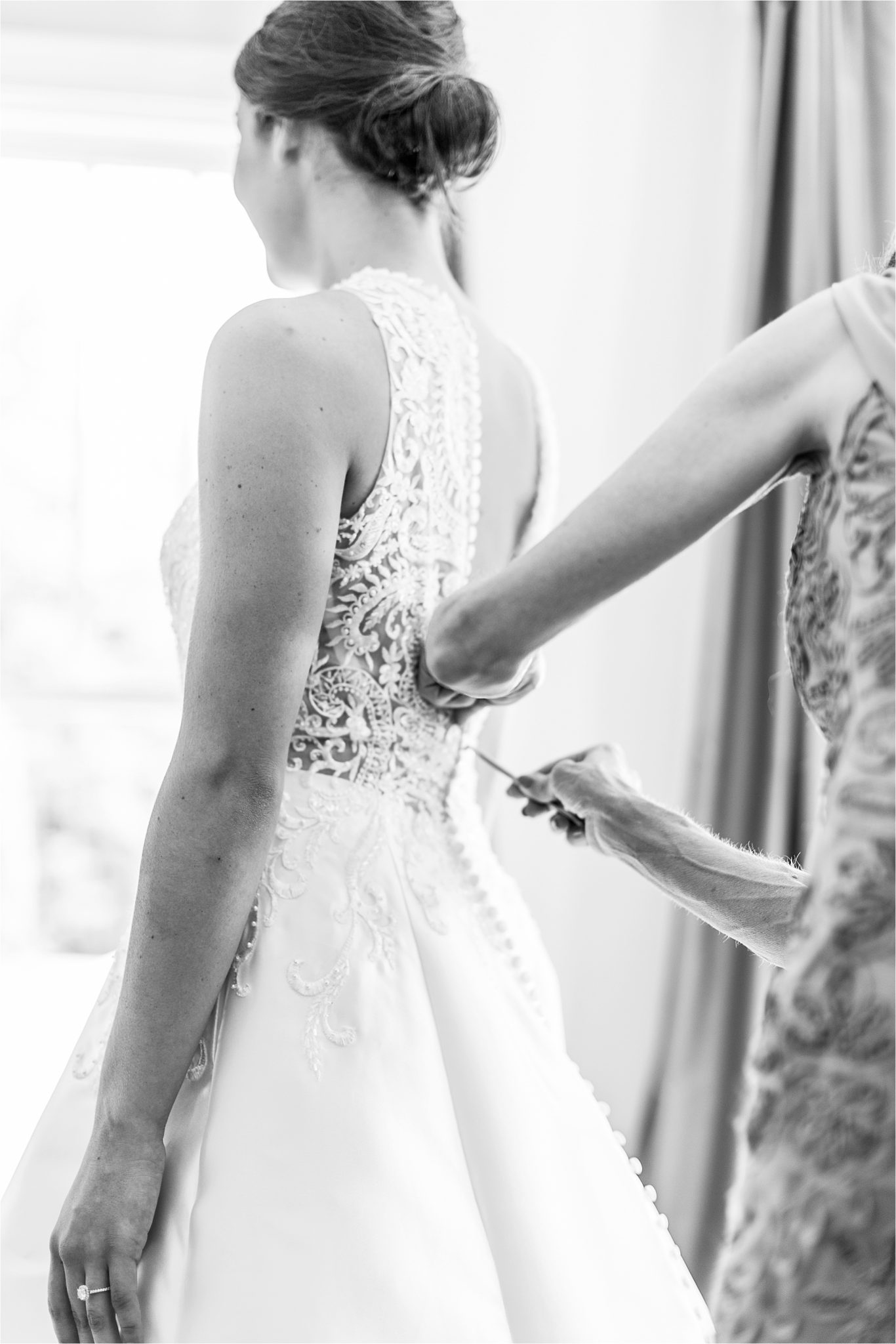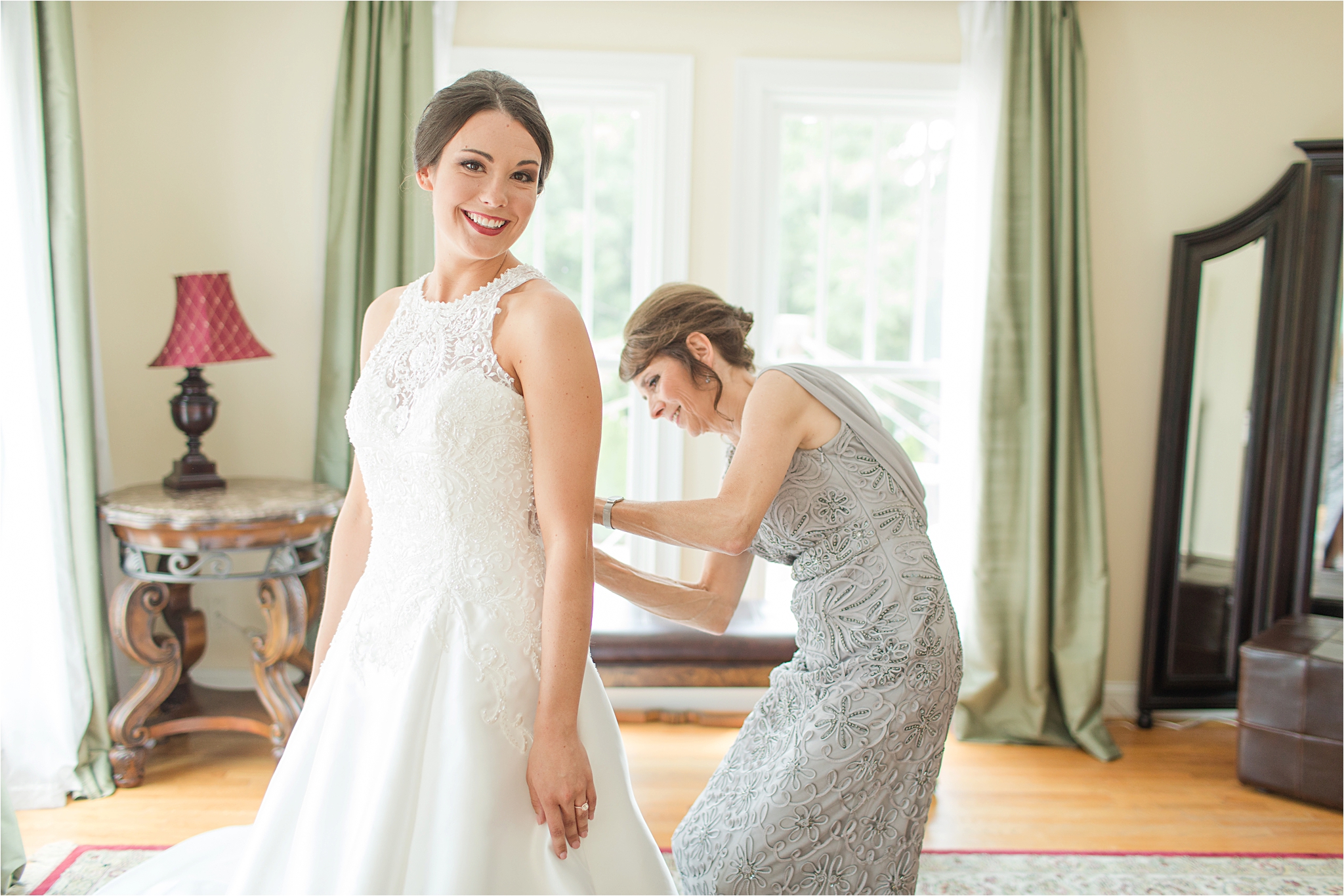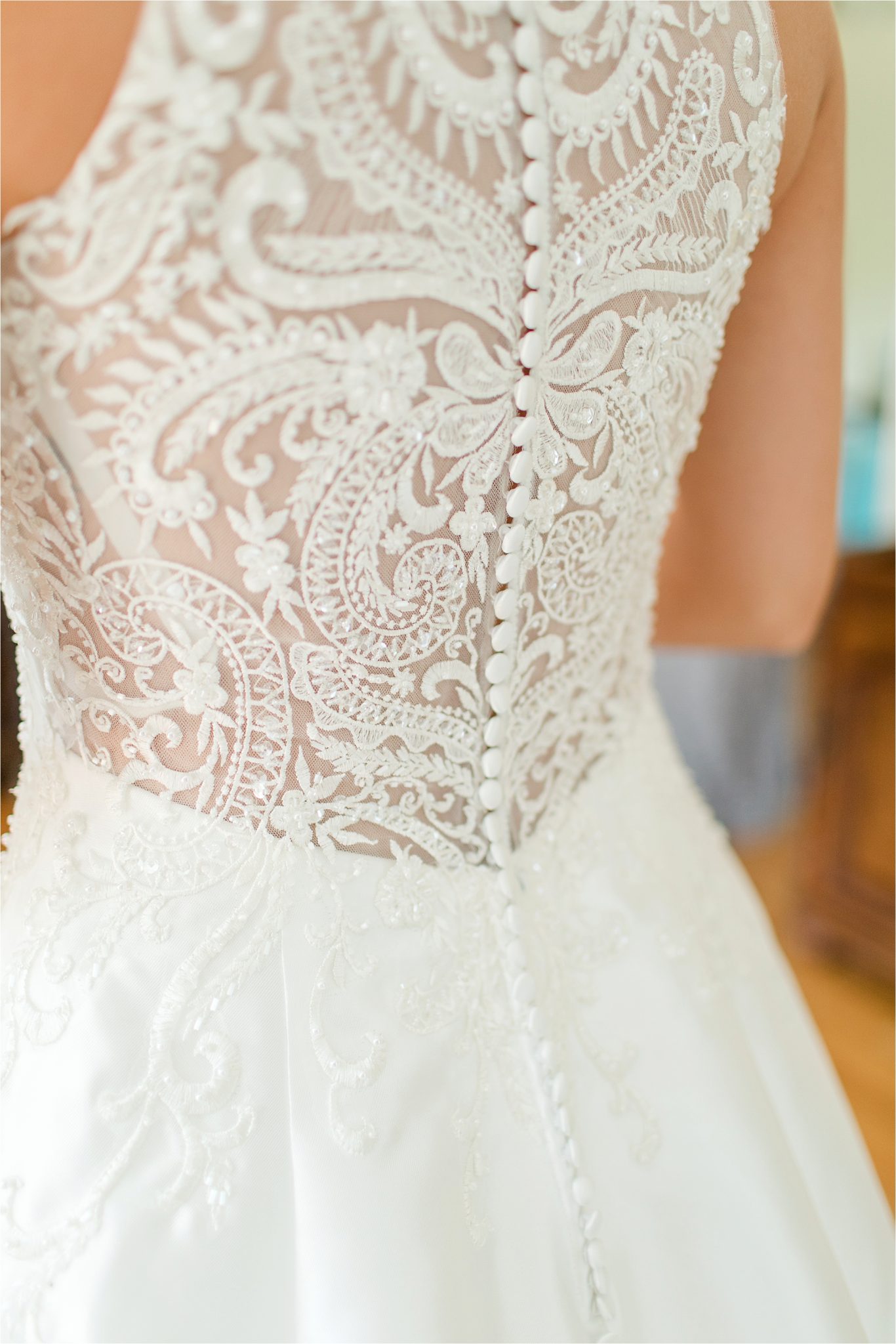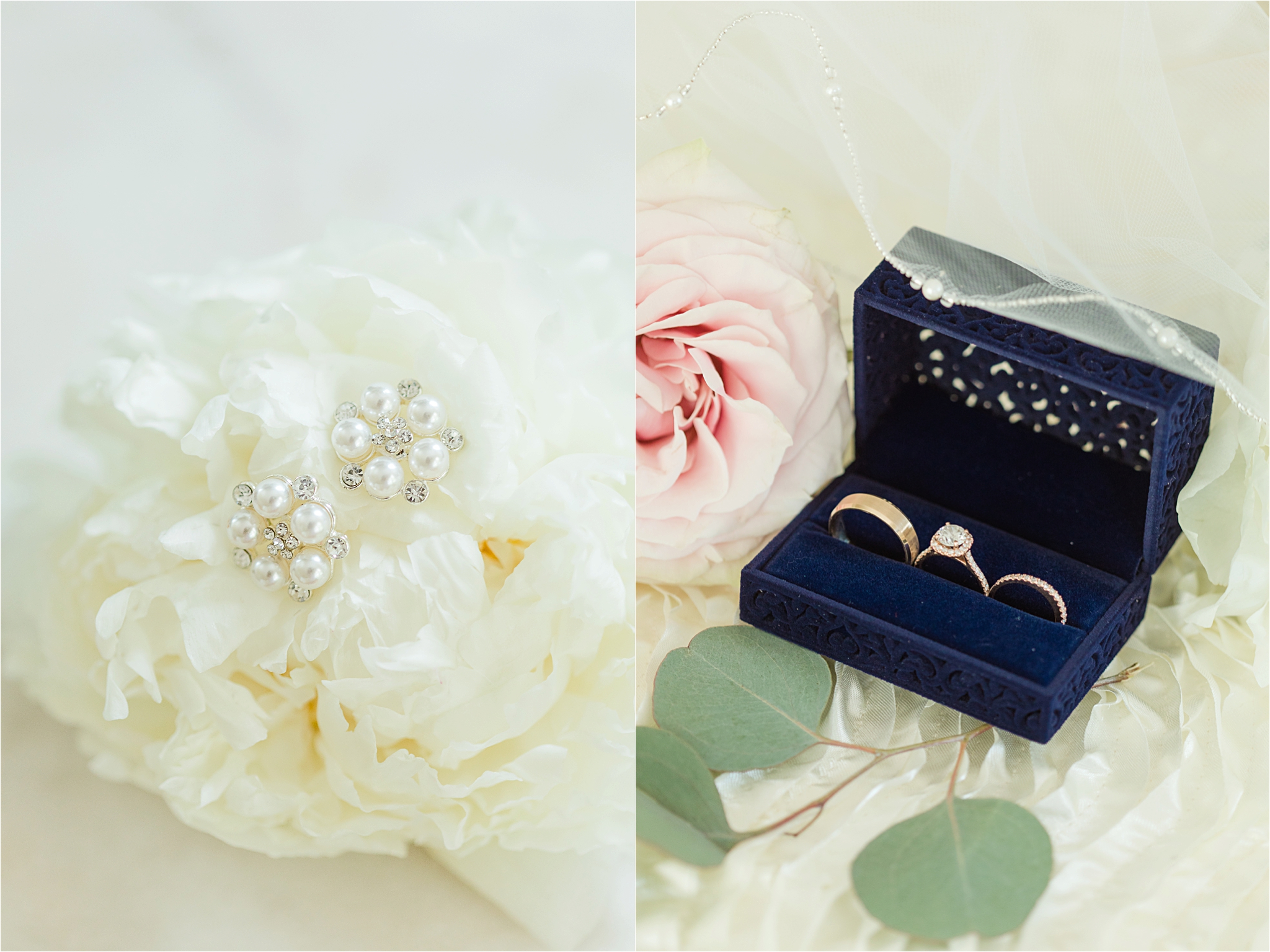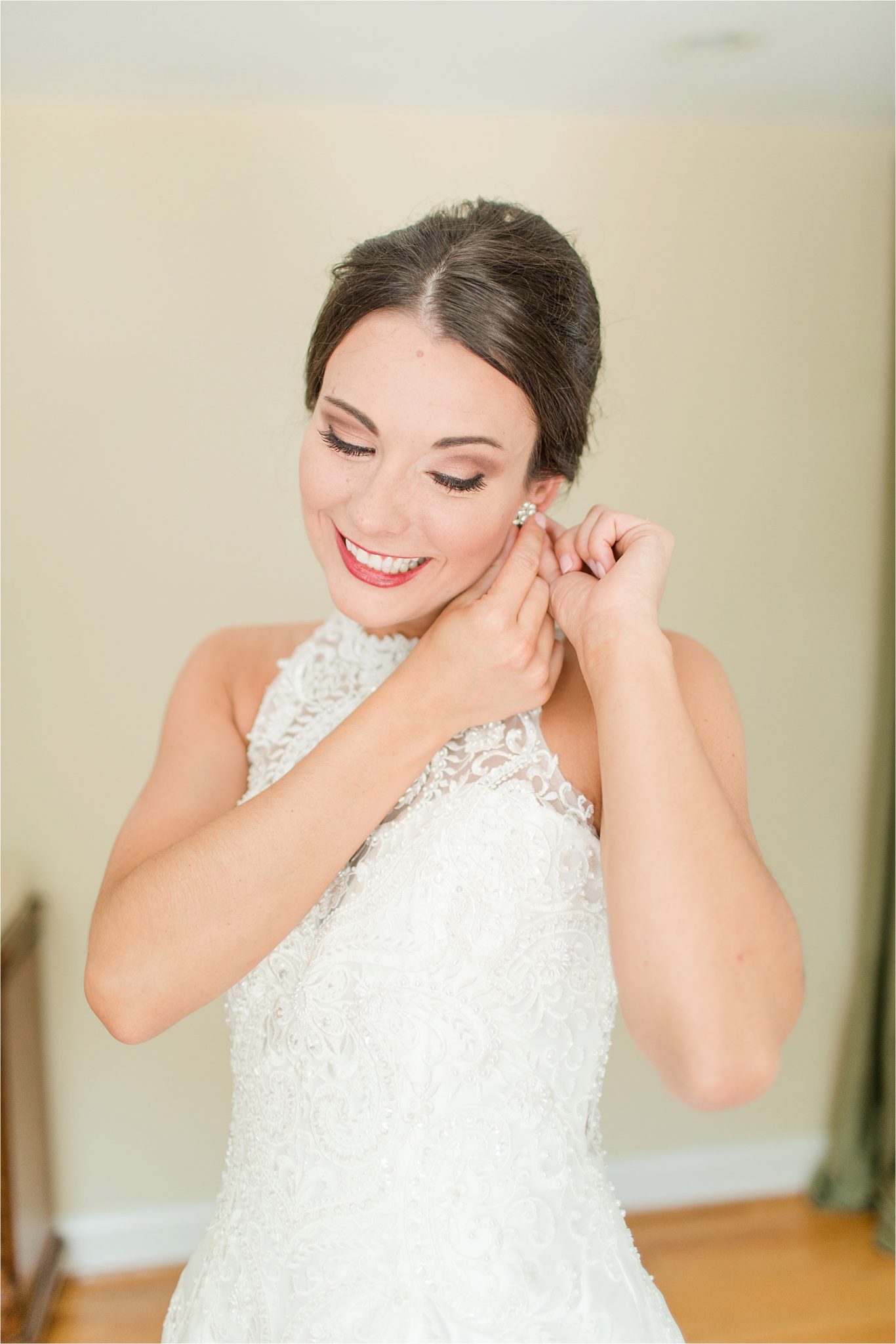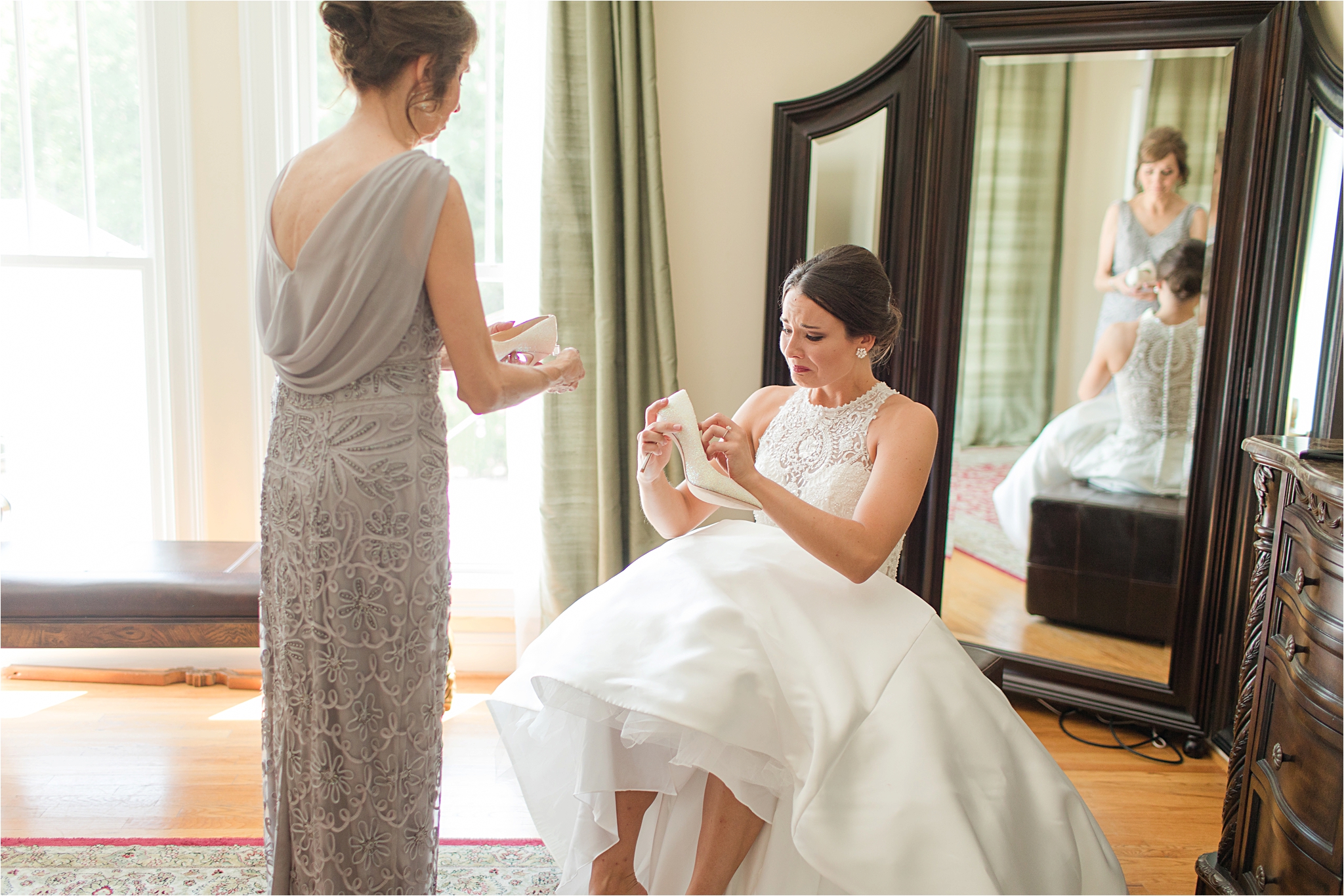 I absolutely love these images of Courtney and her mom, as Courtney shows her the charms for the first time….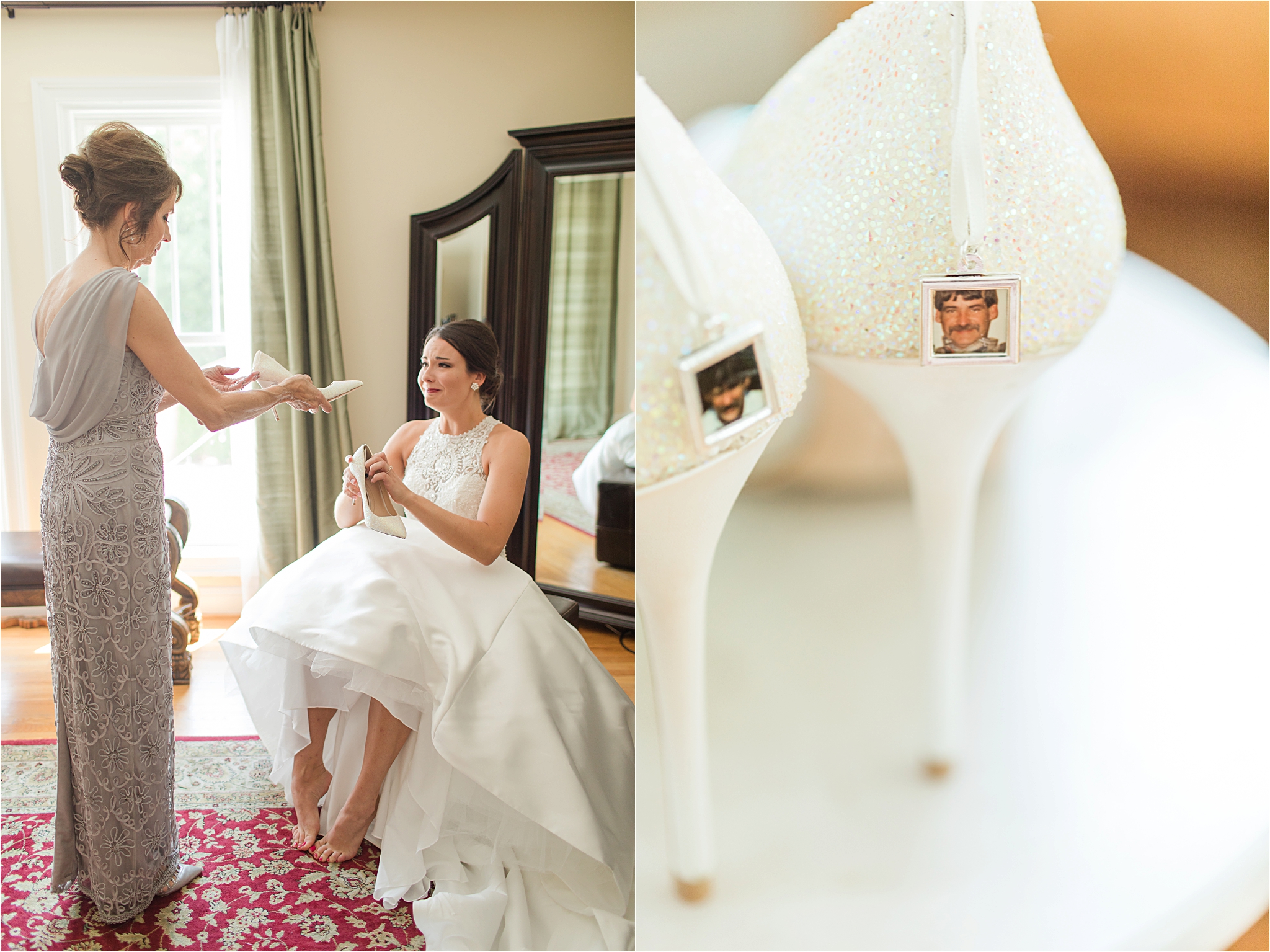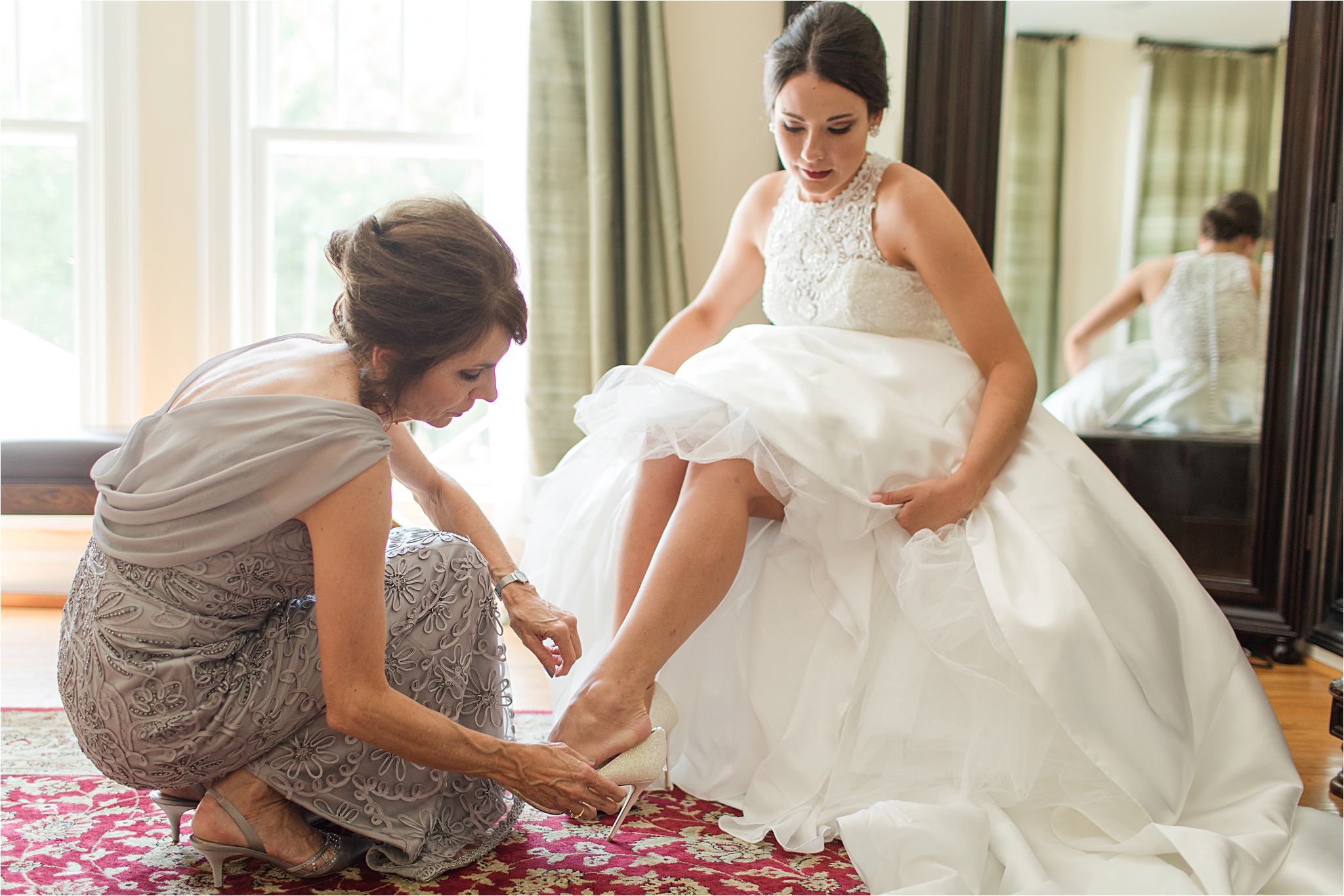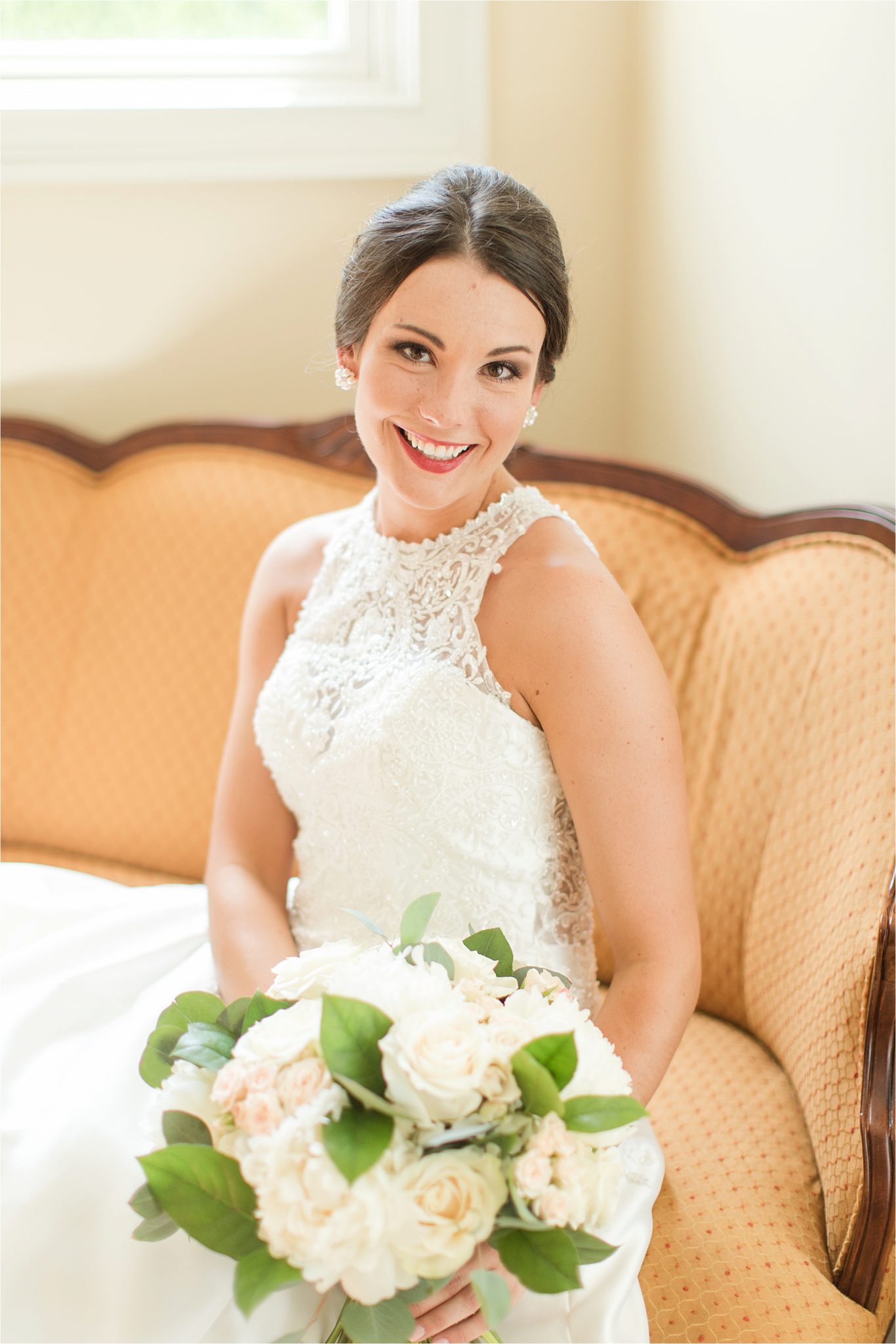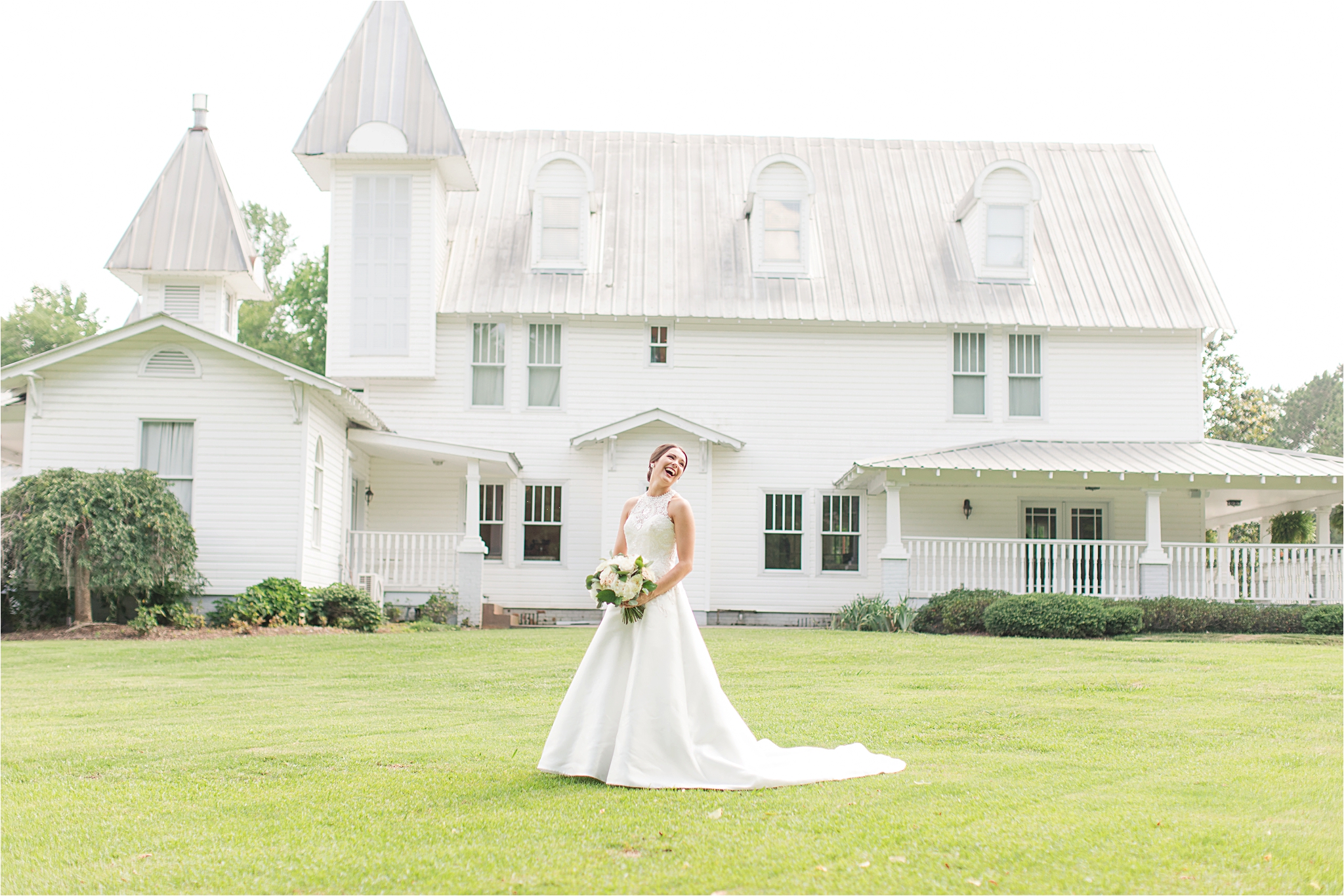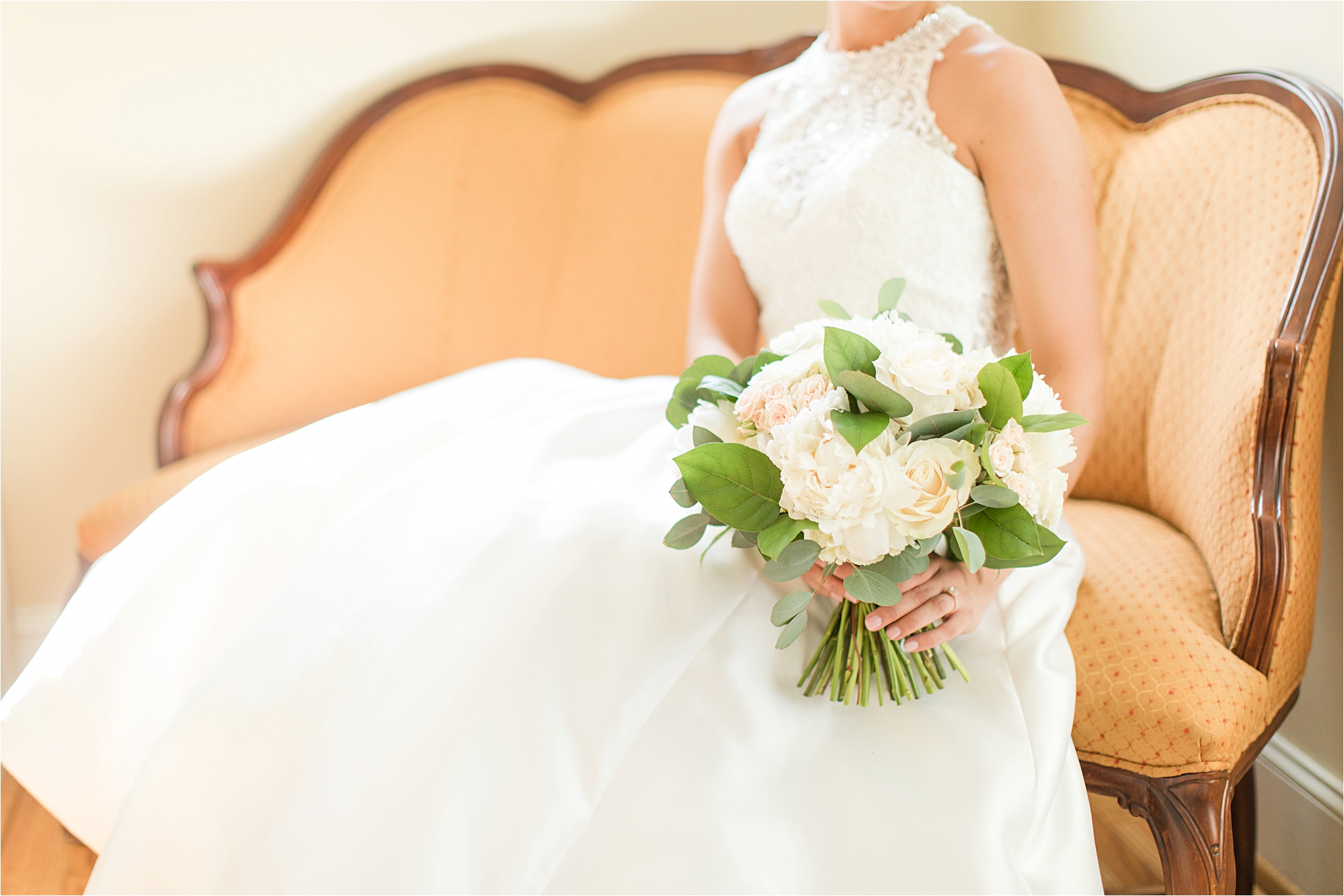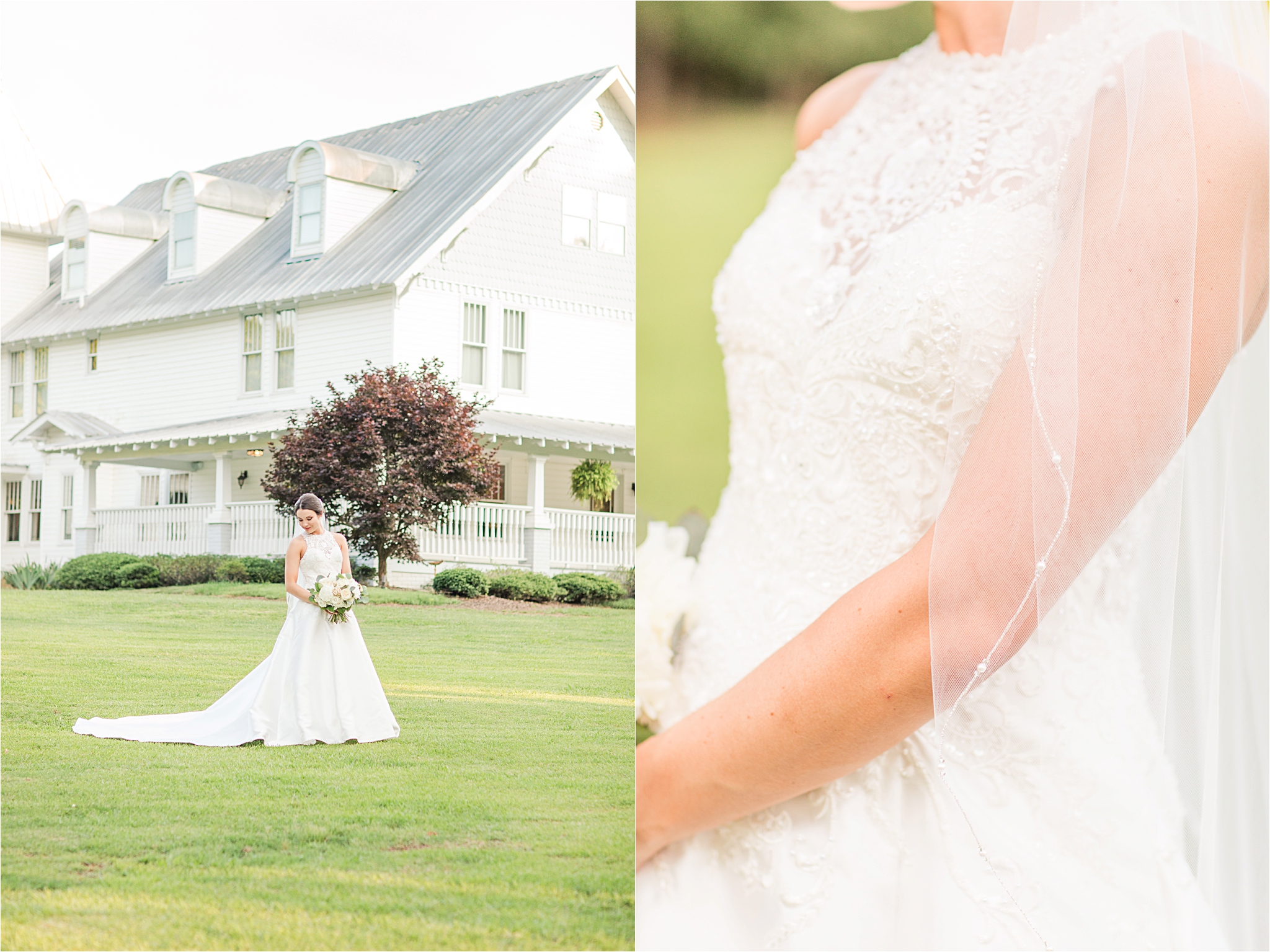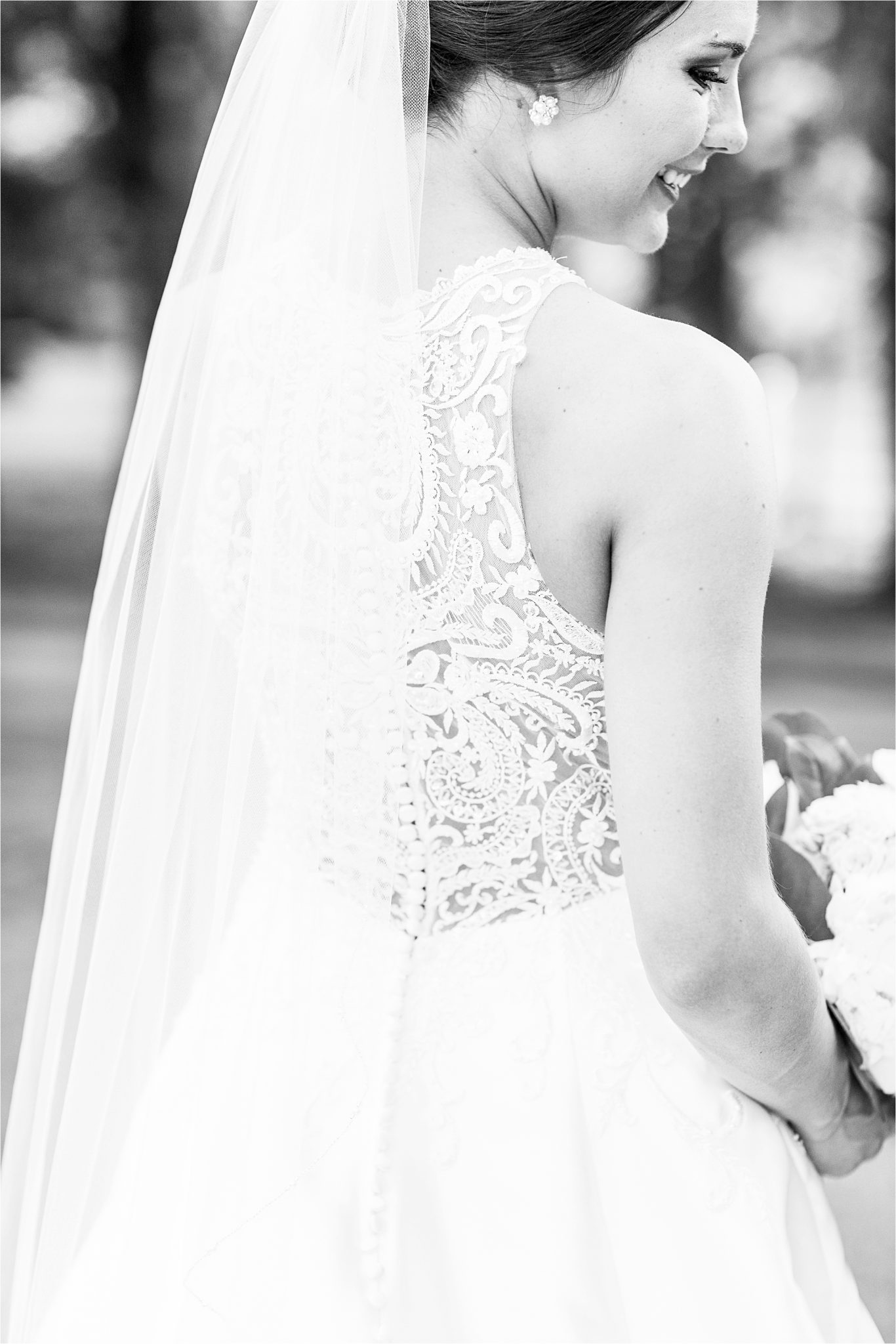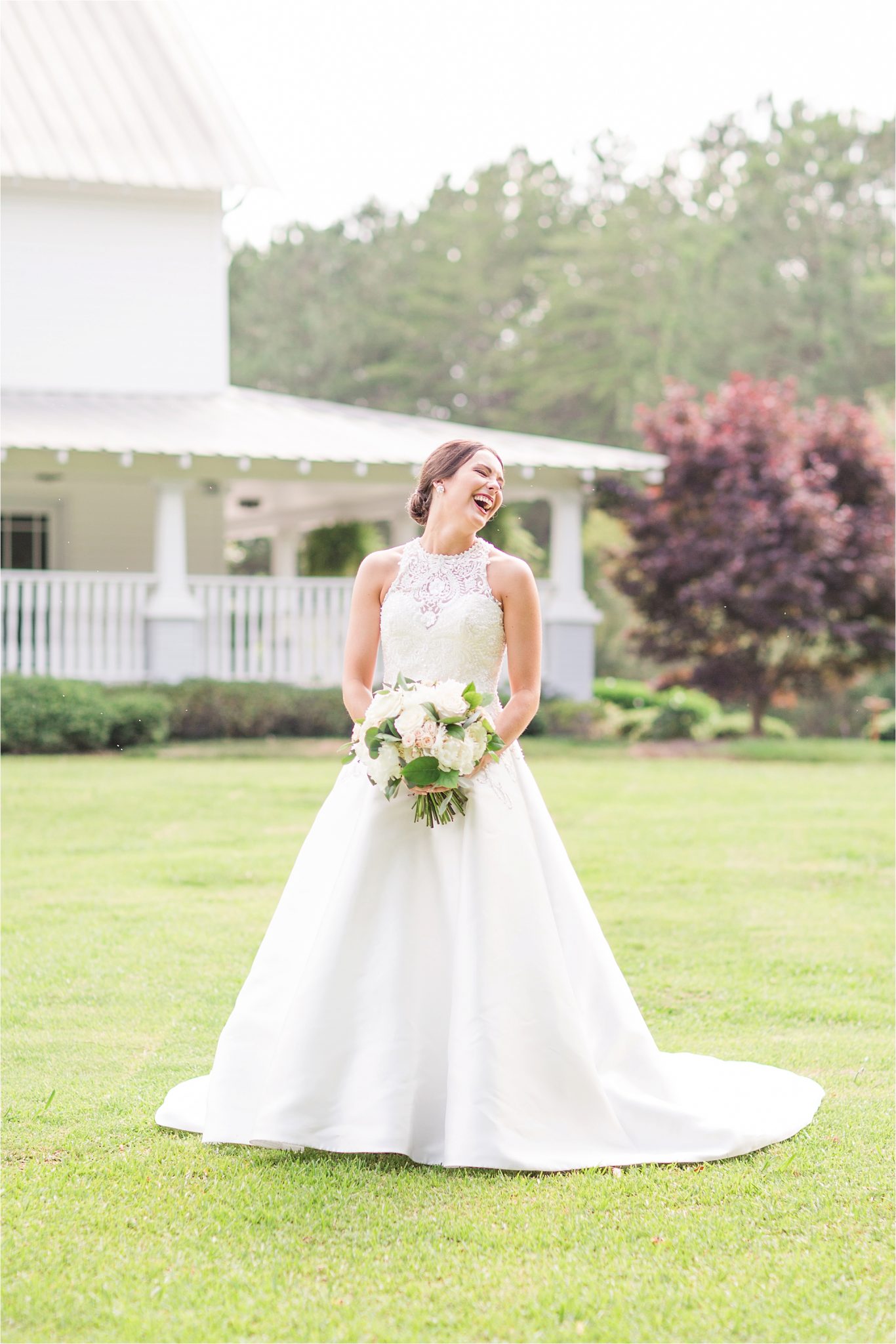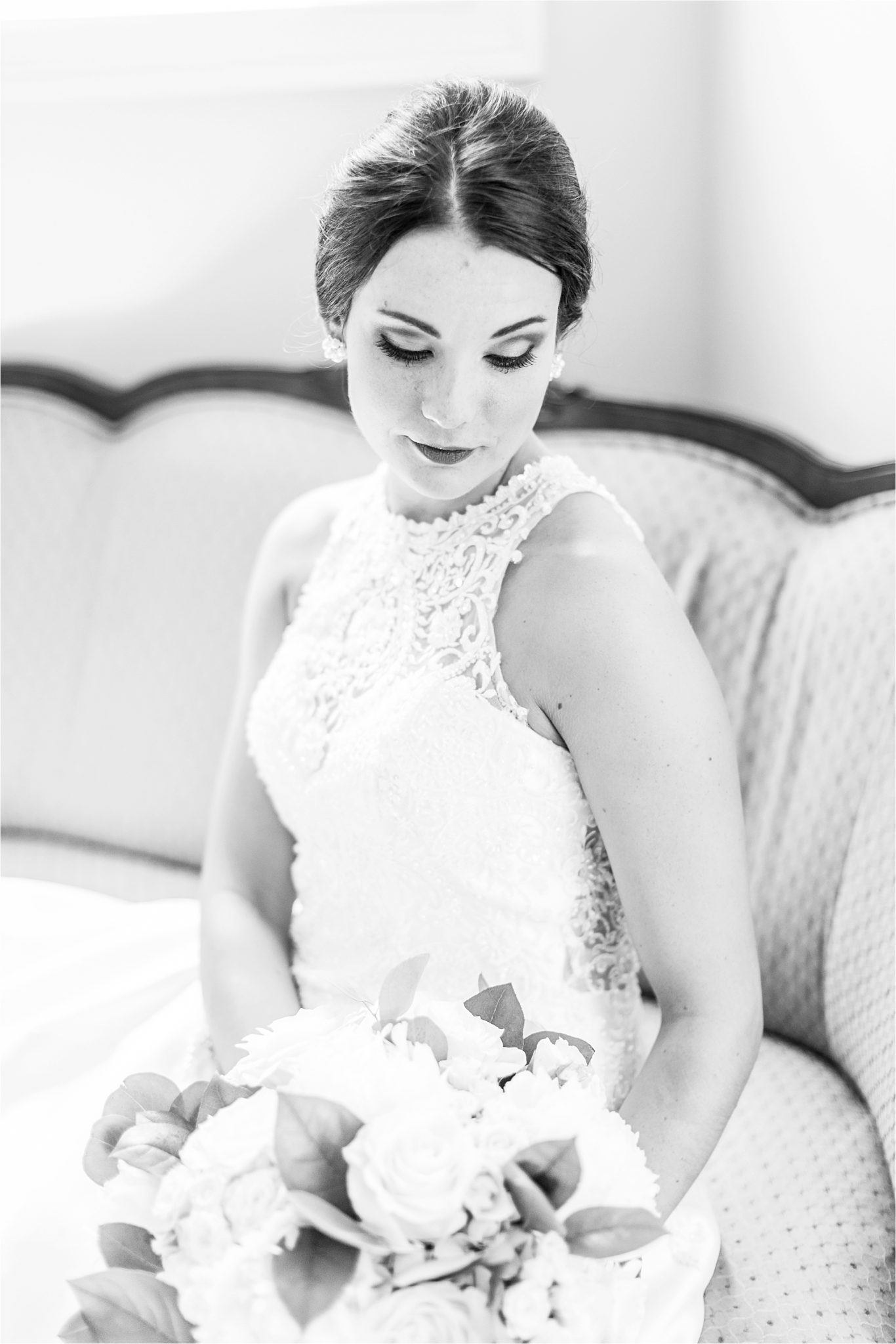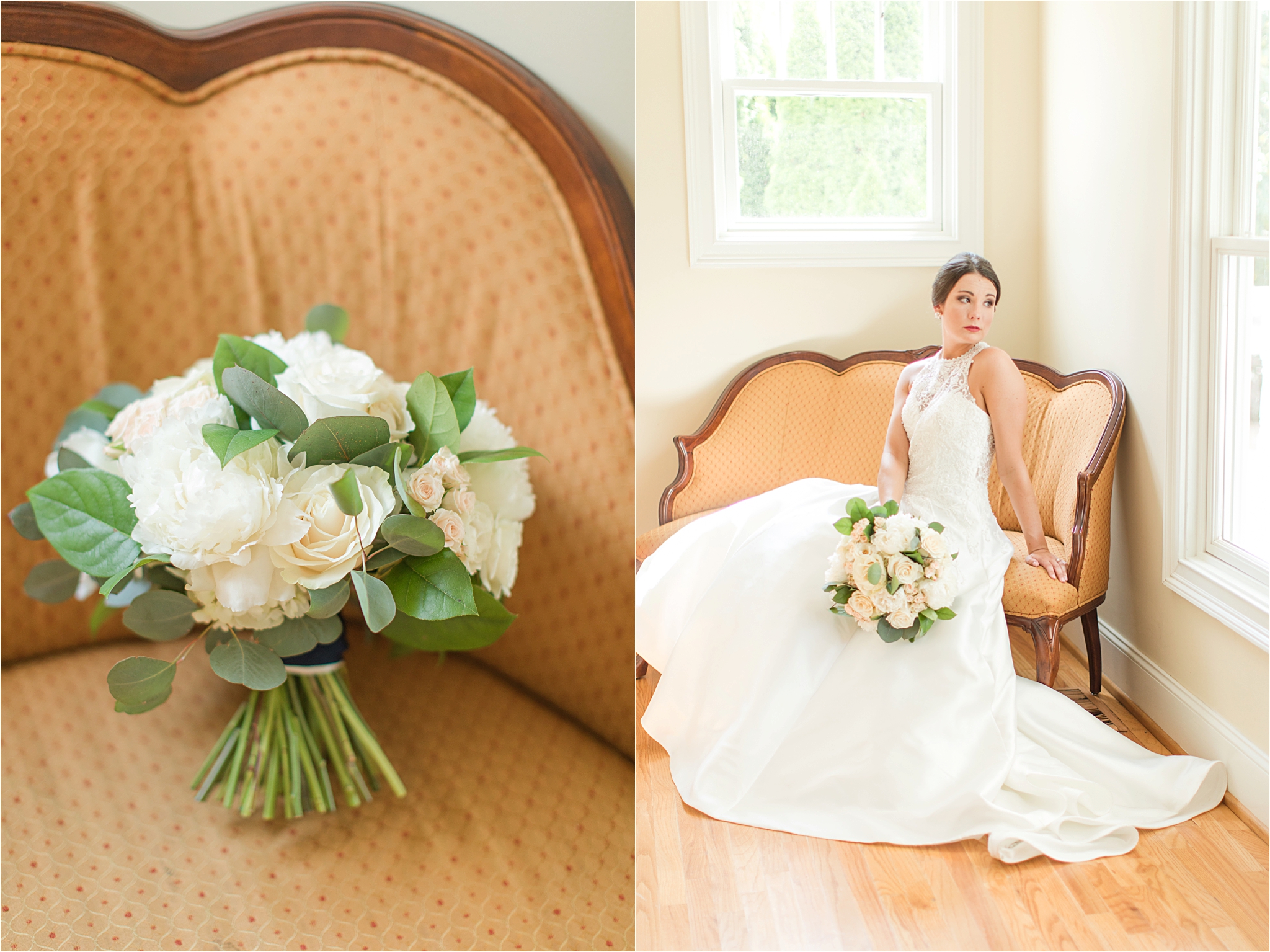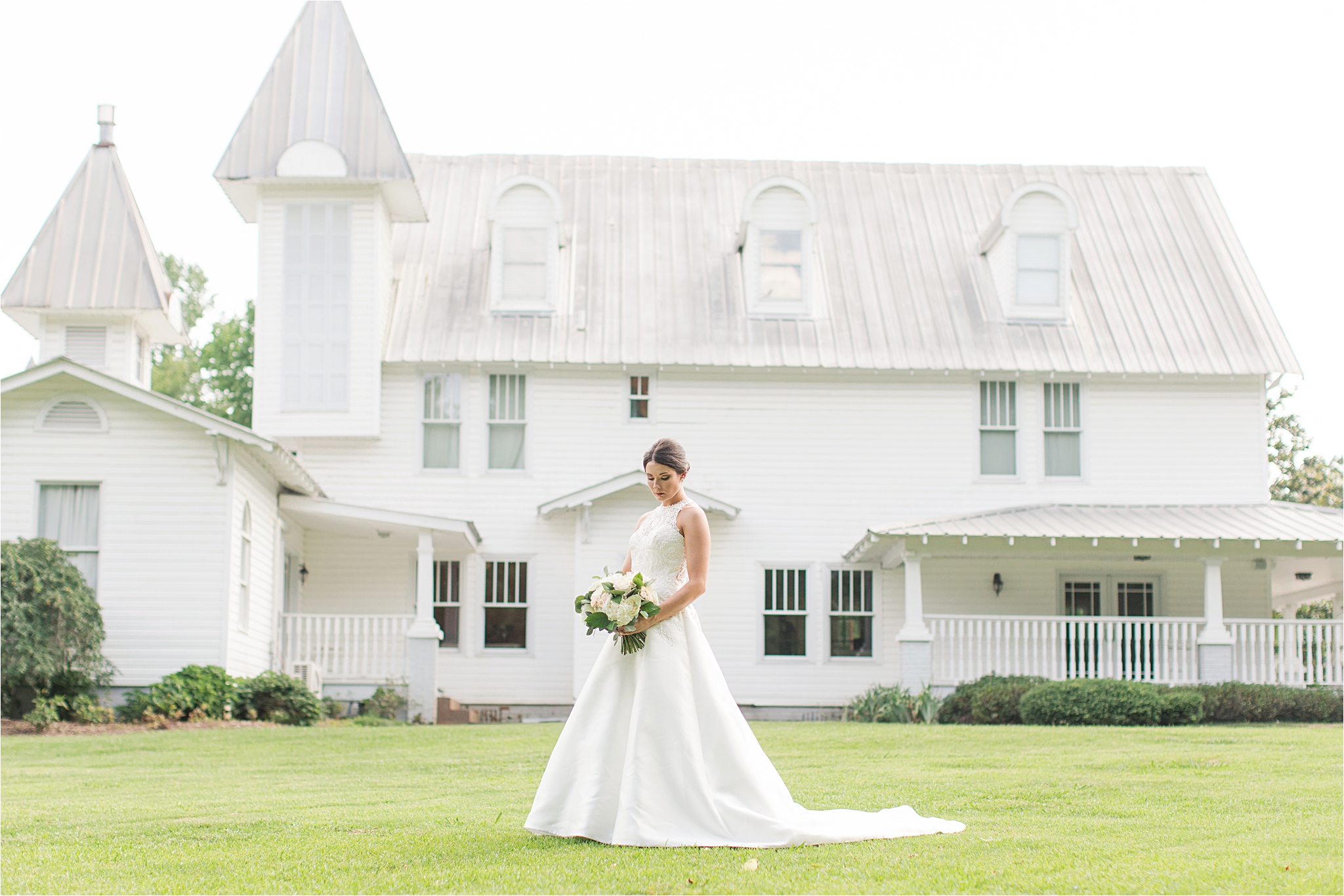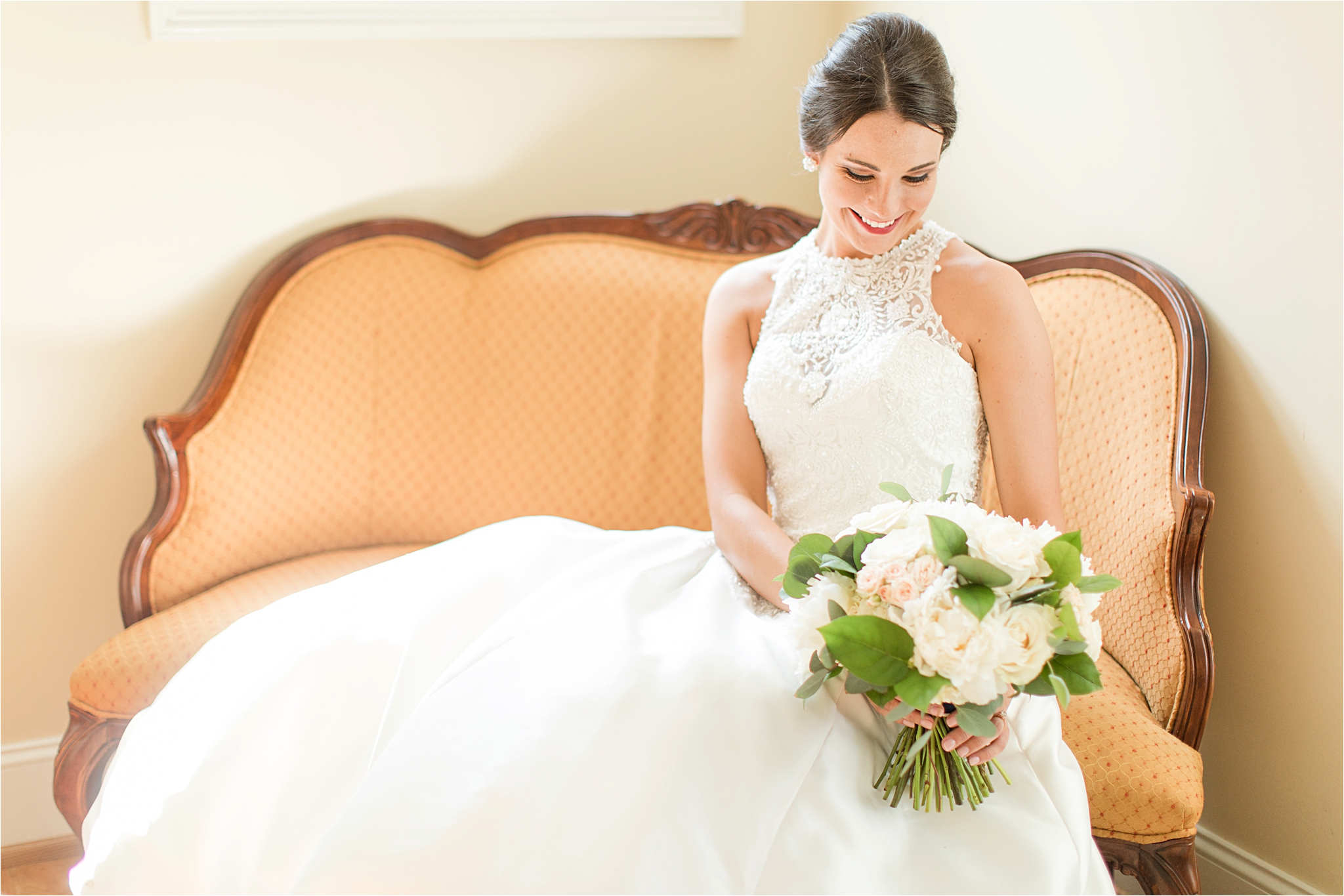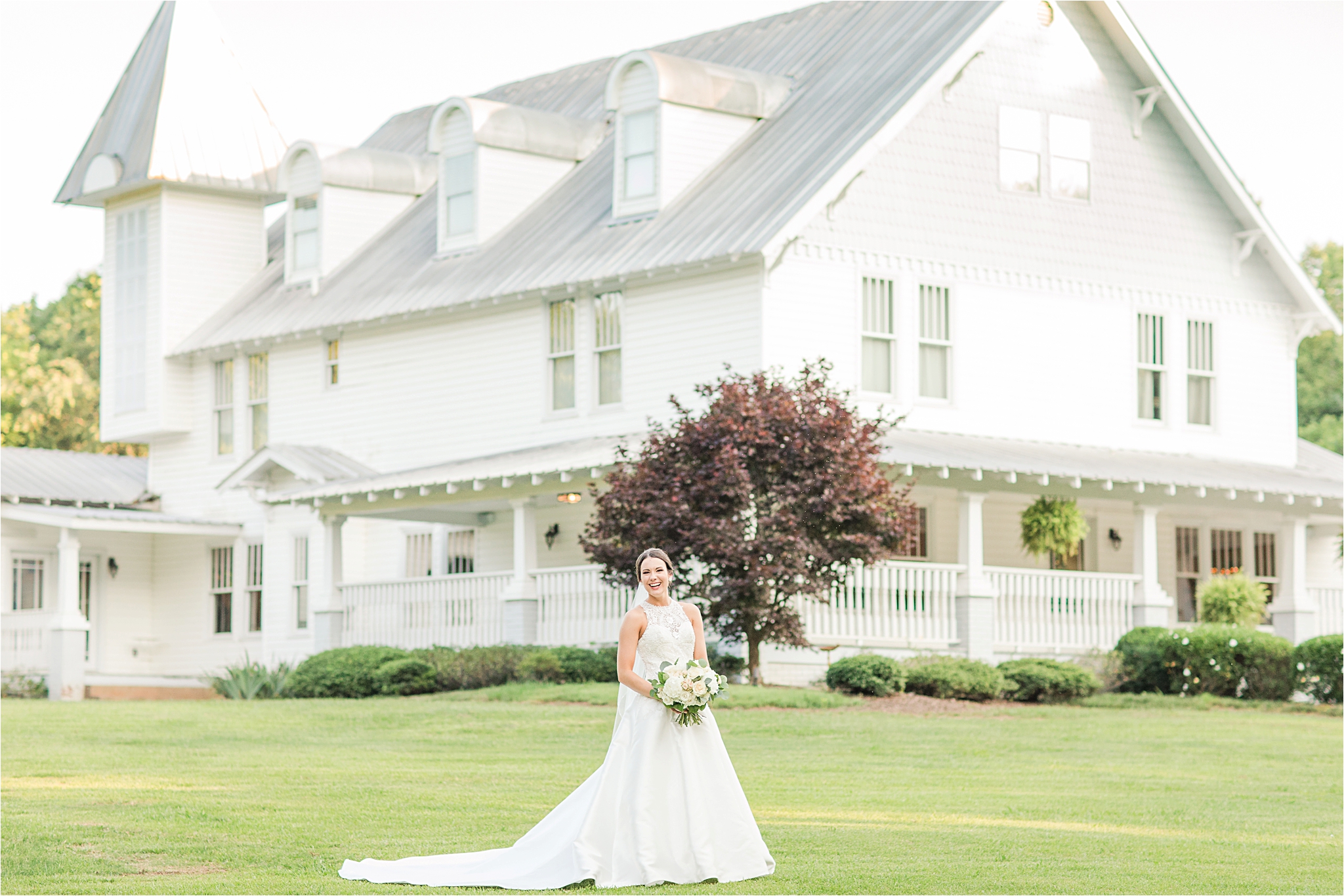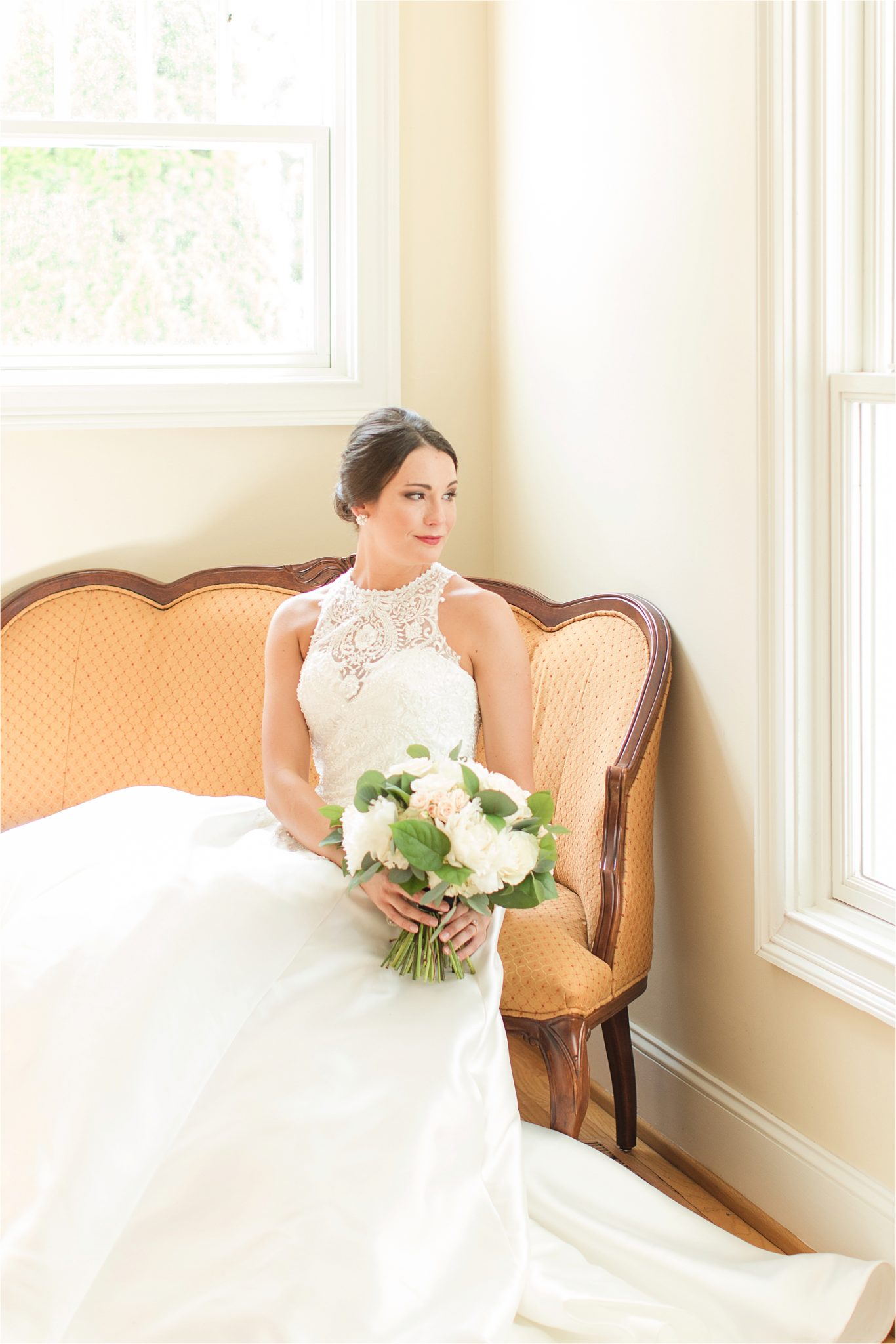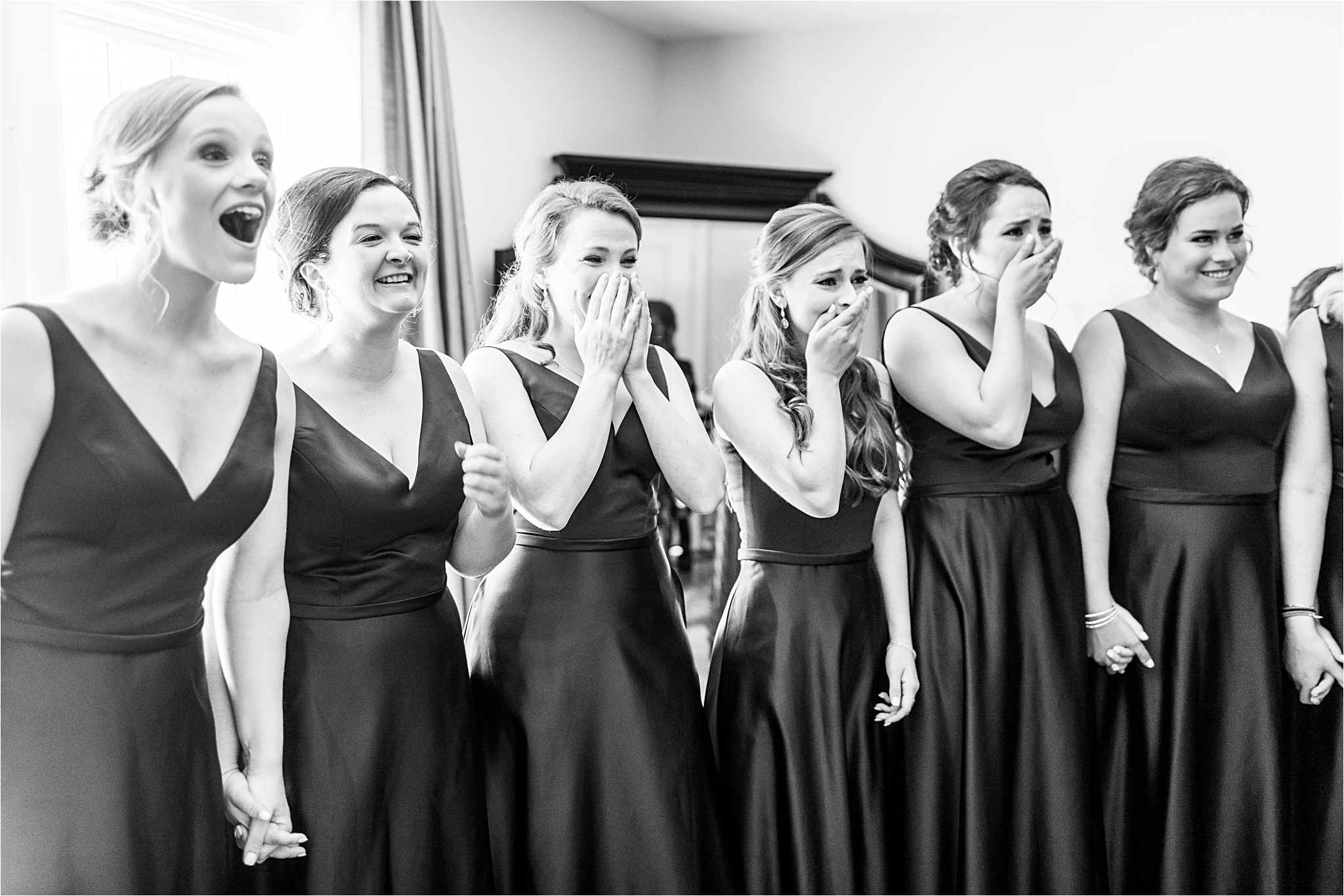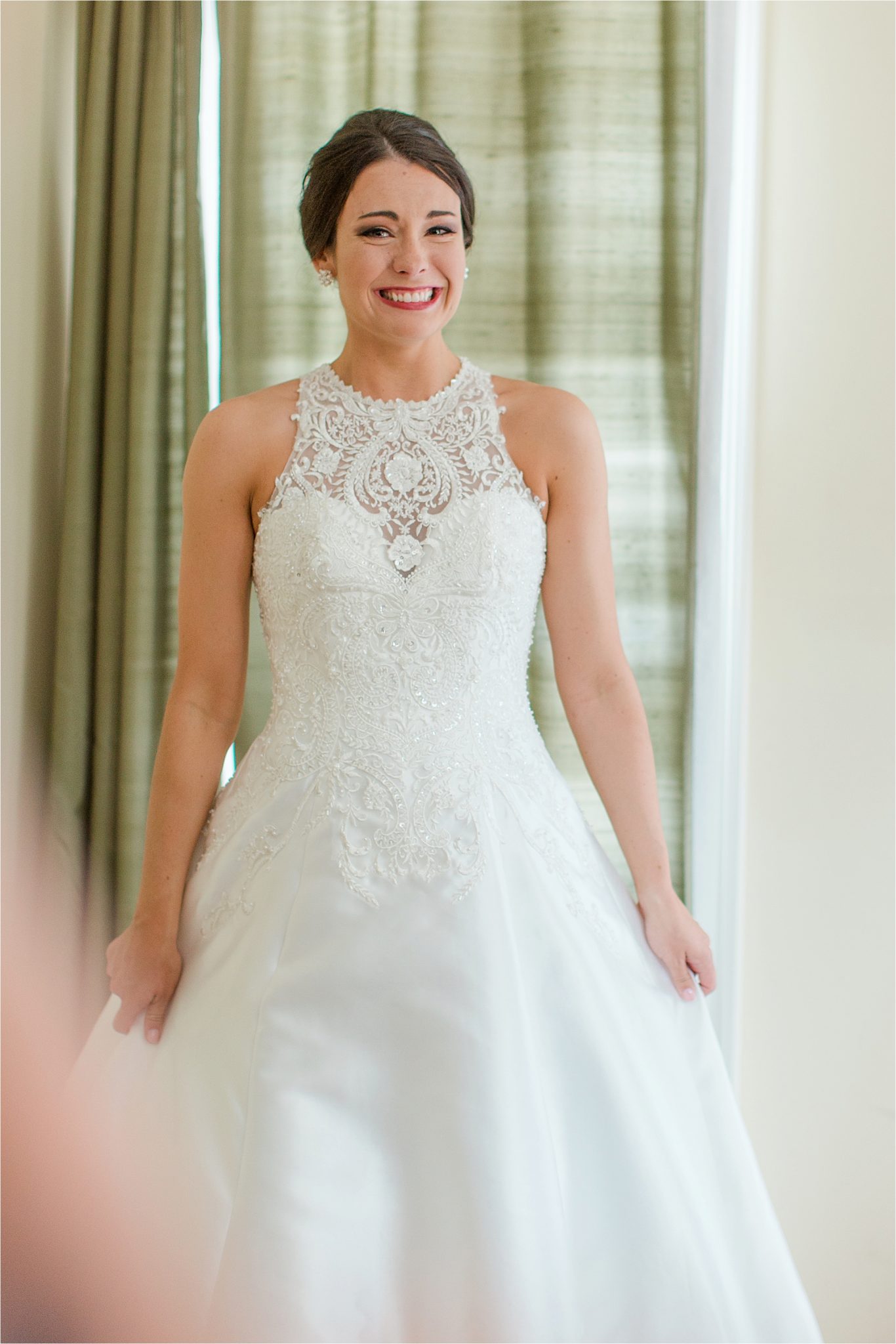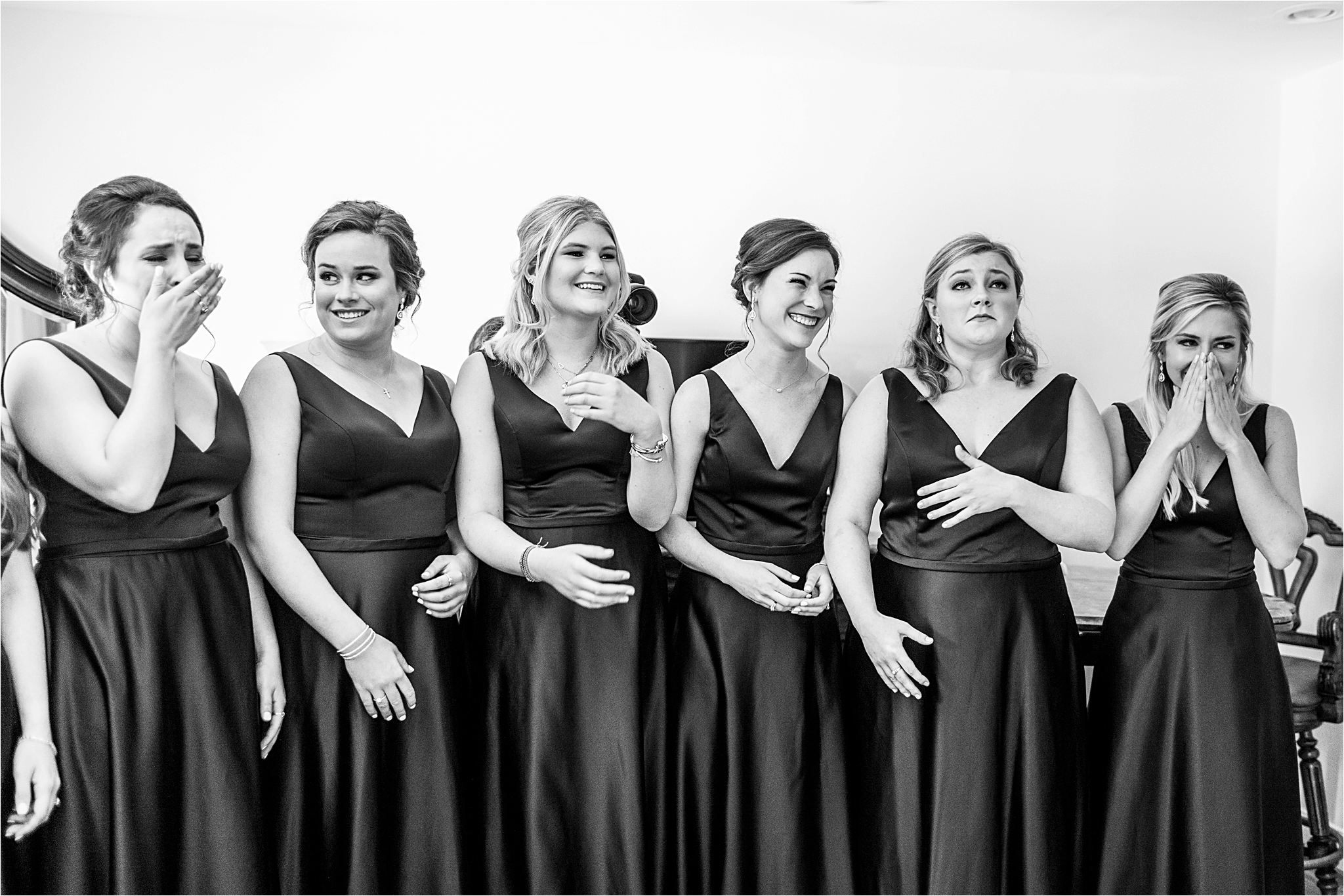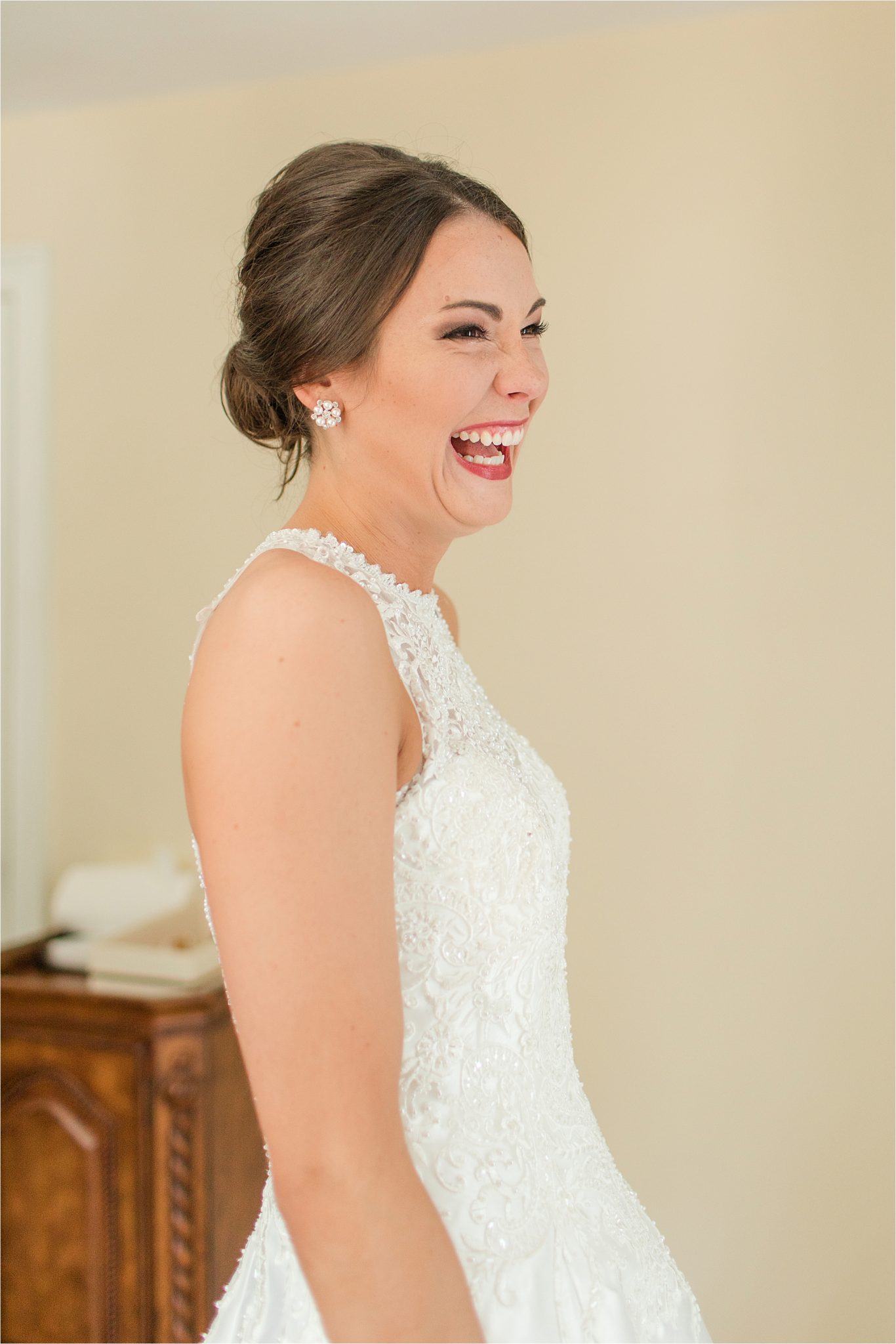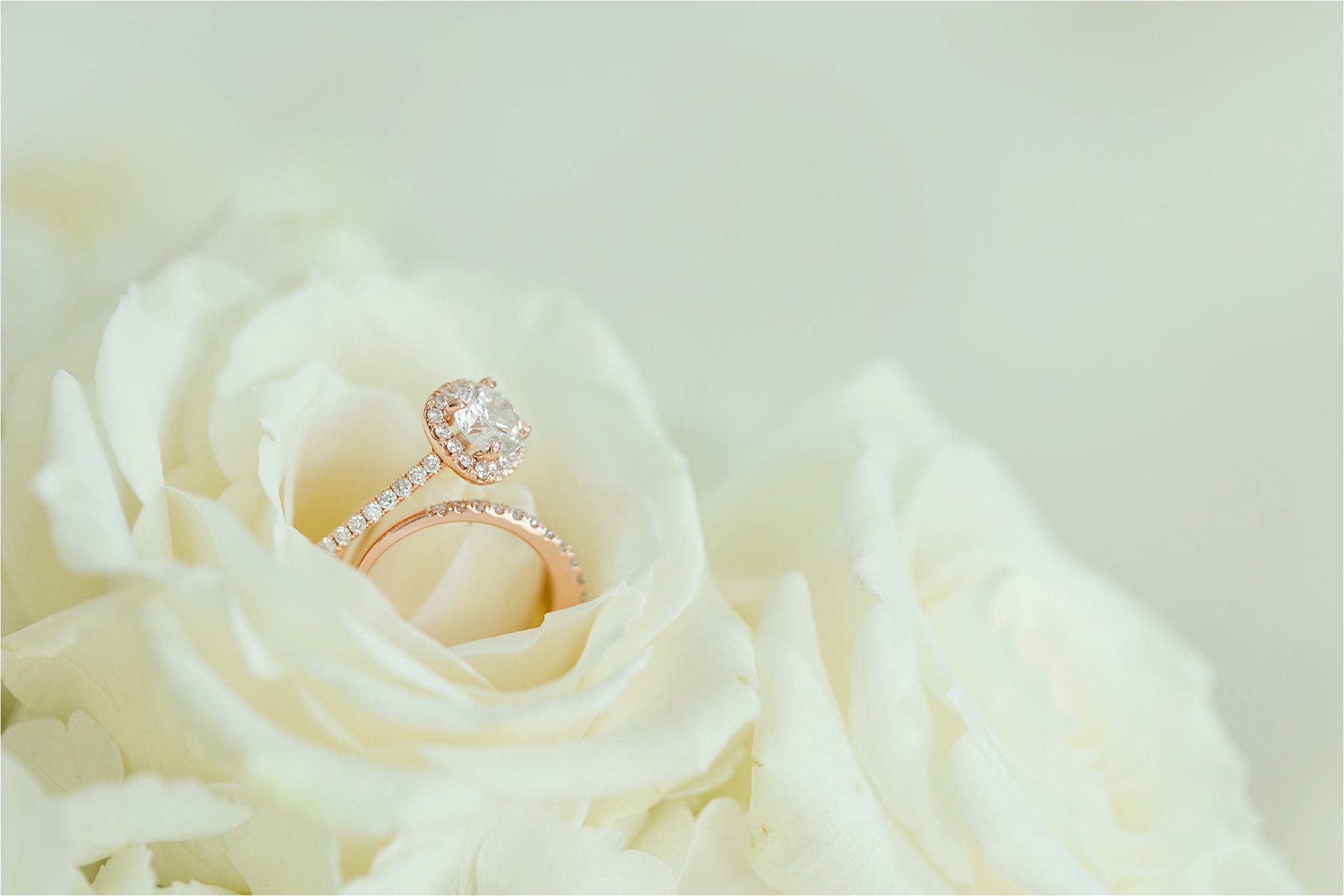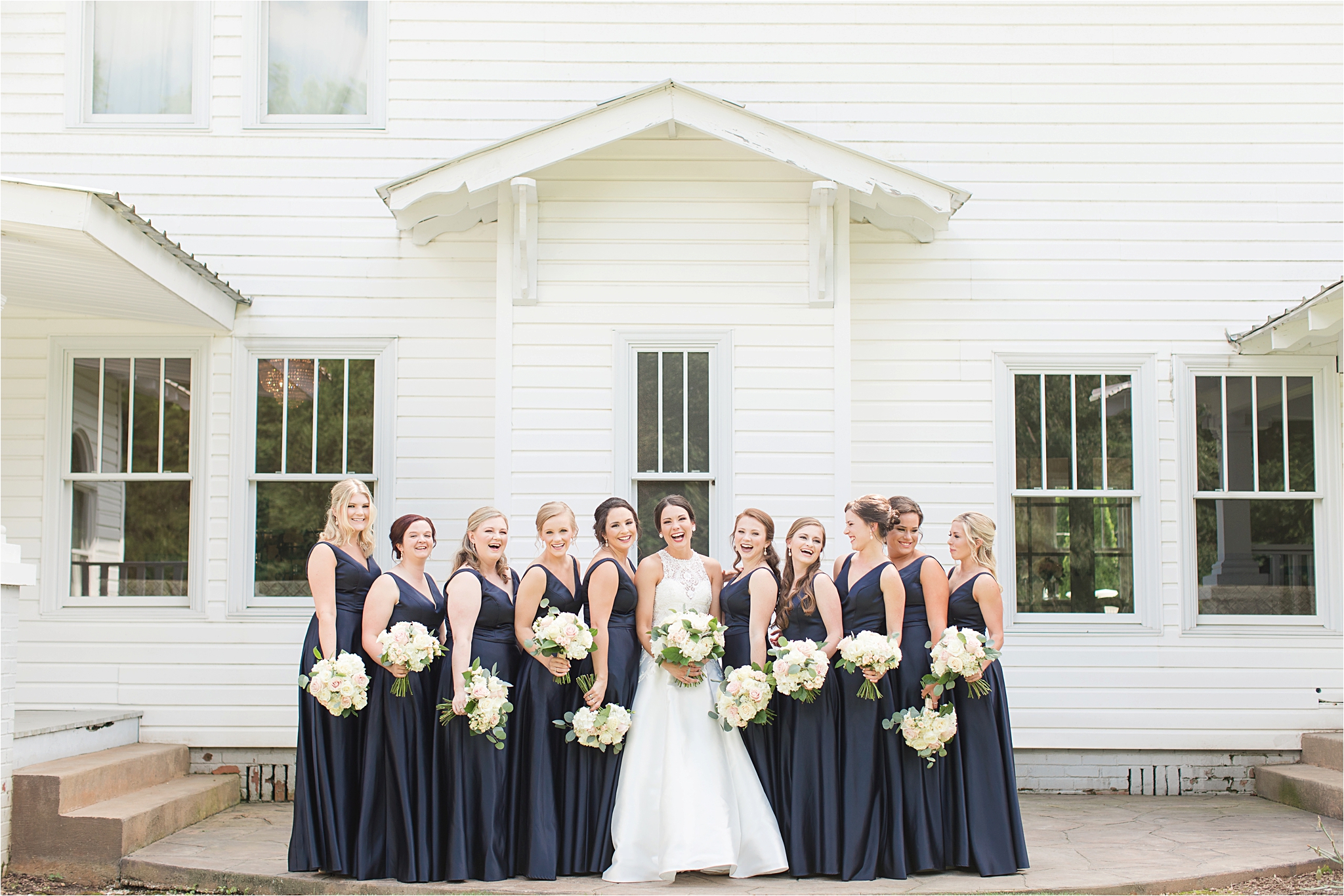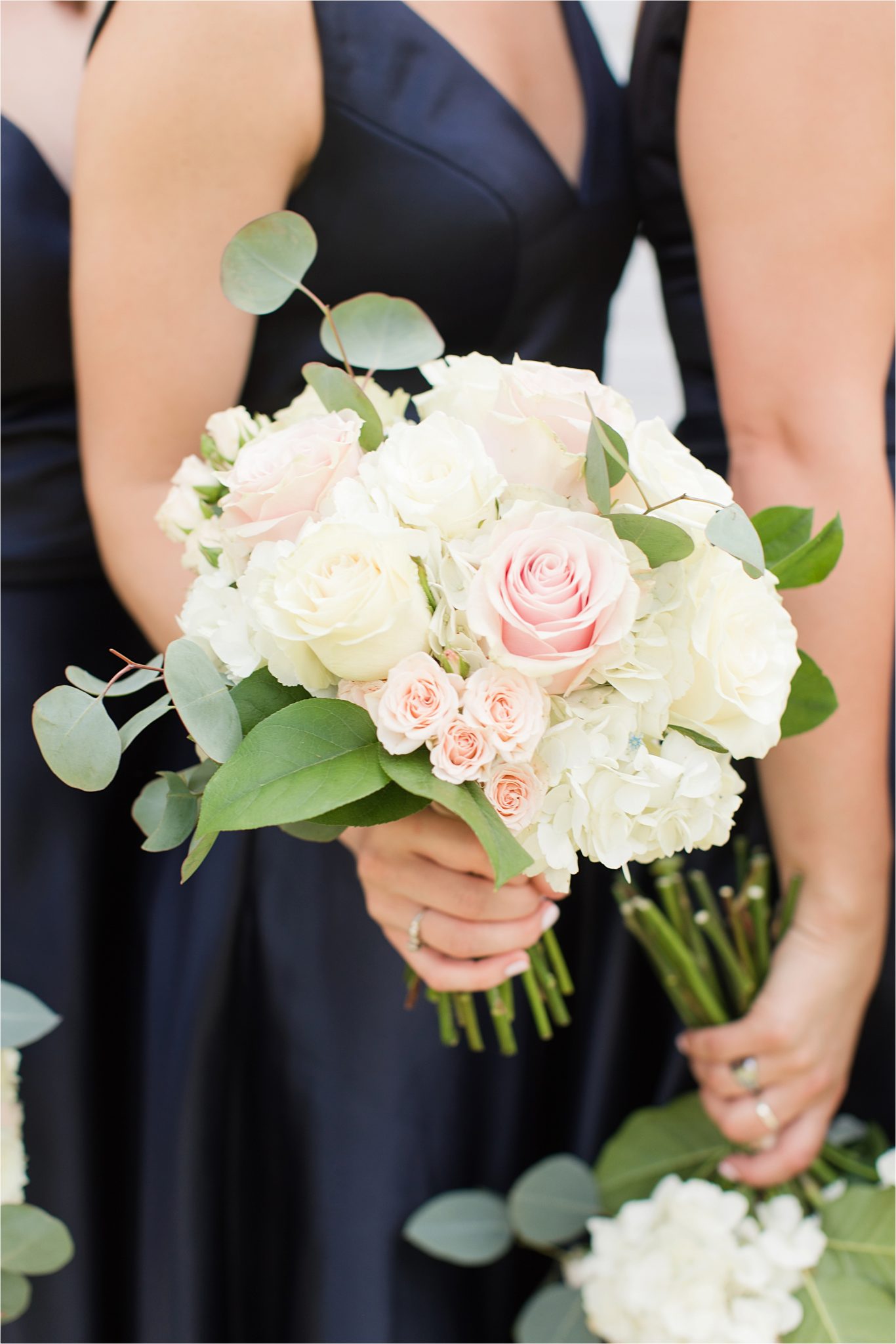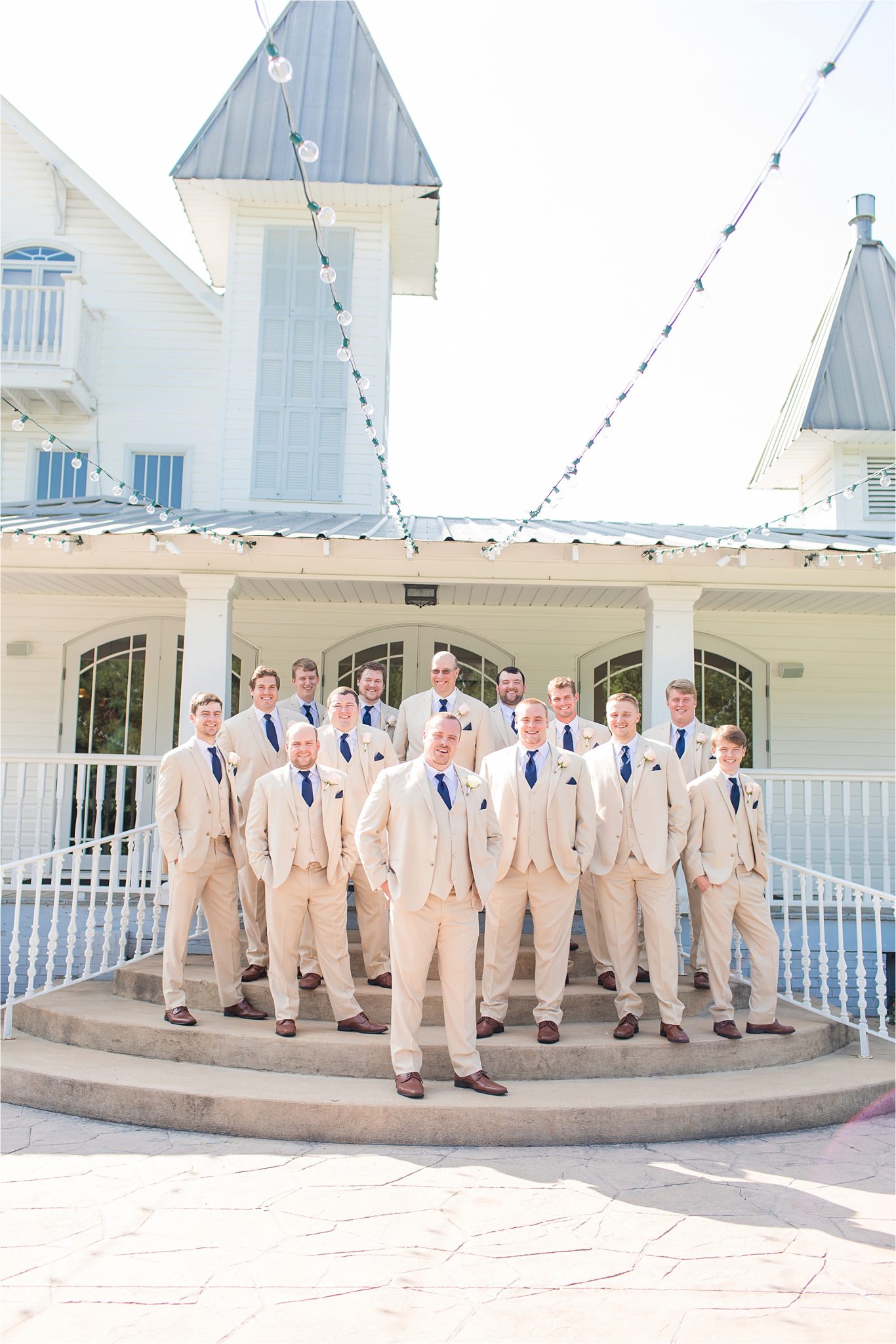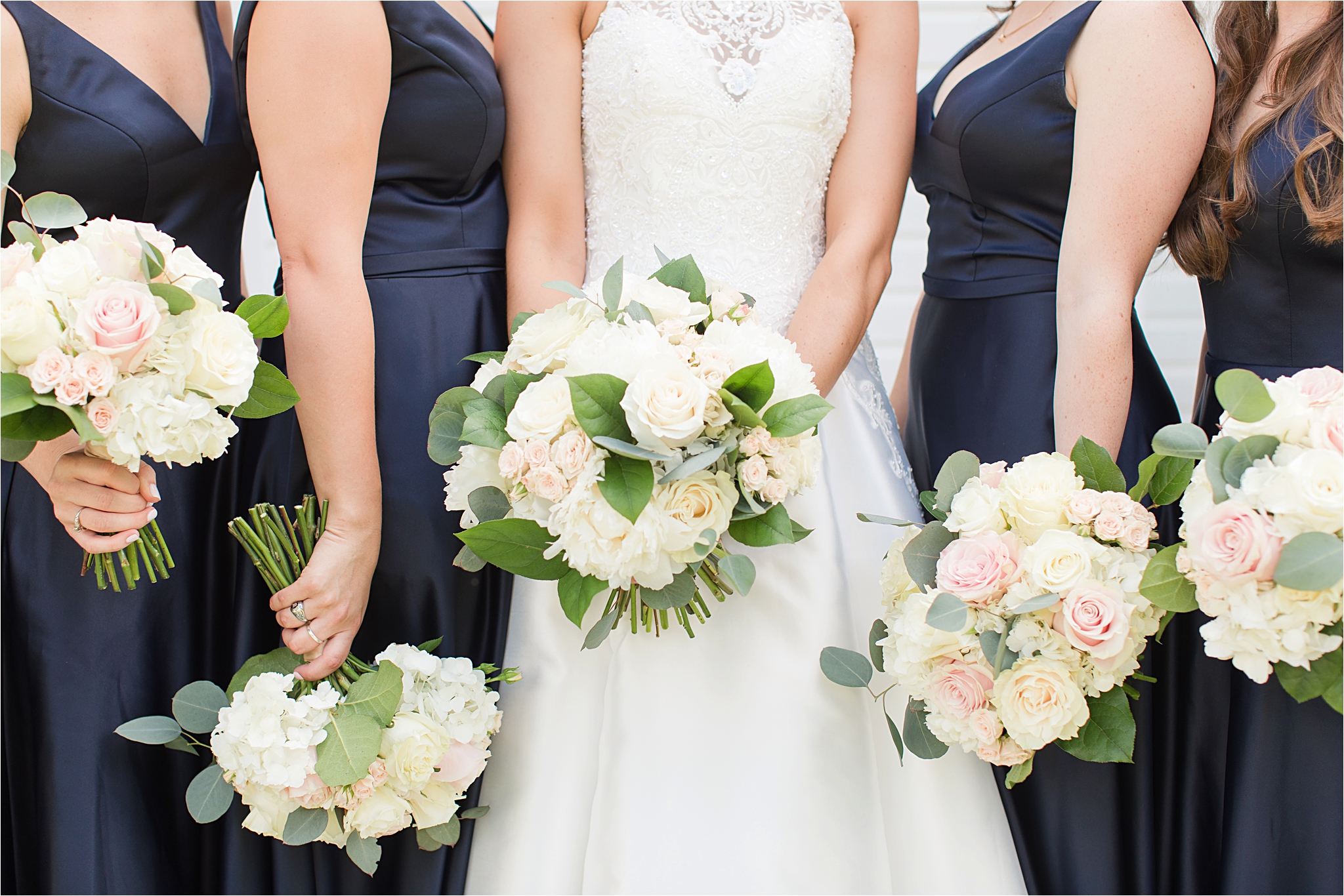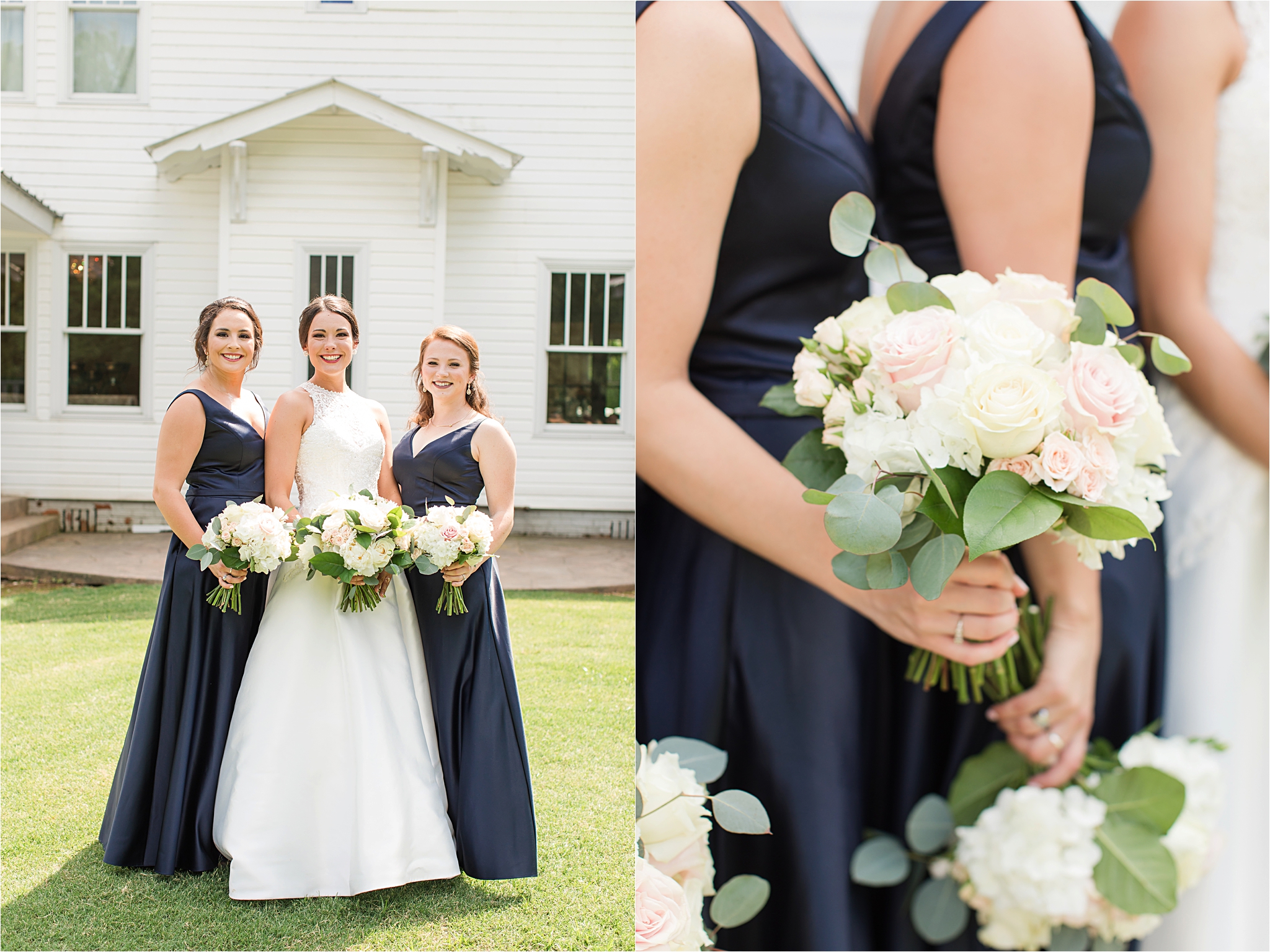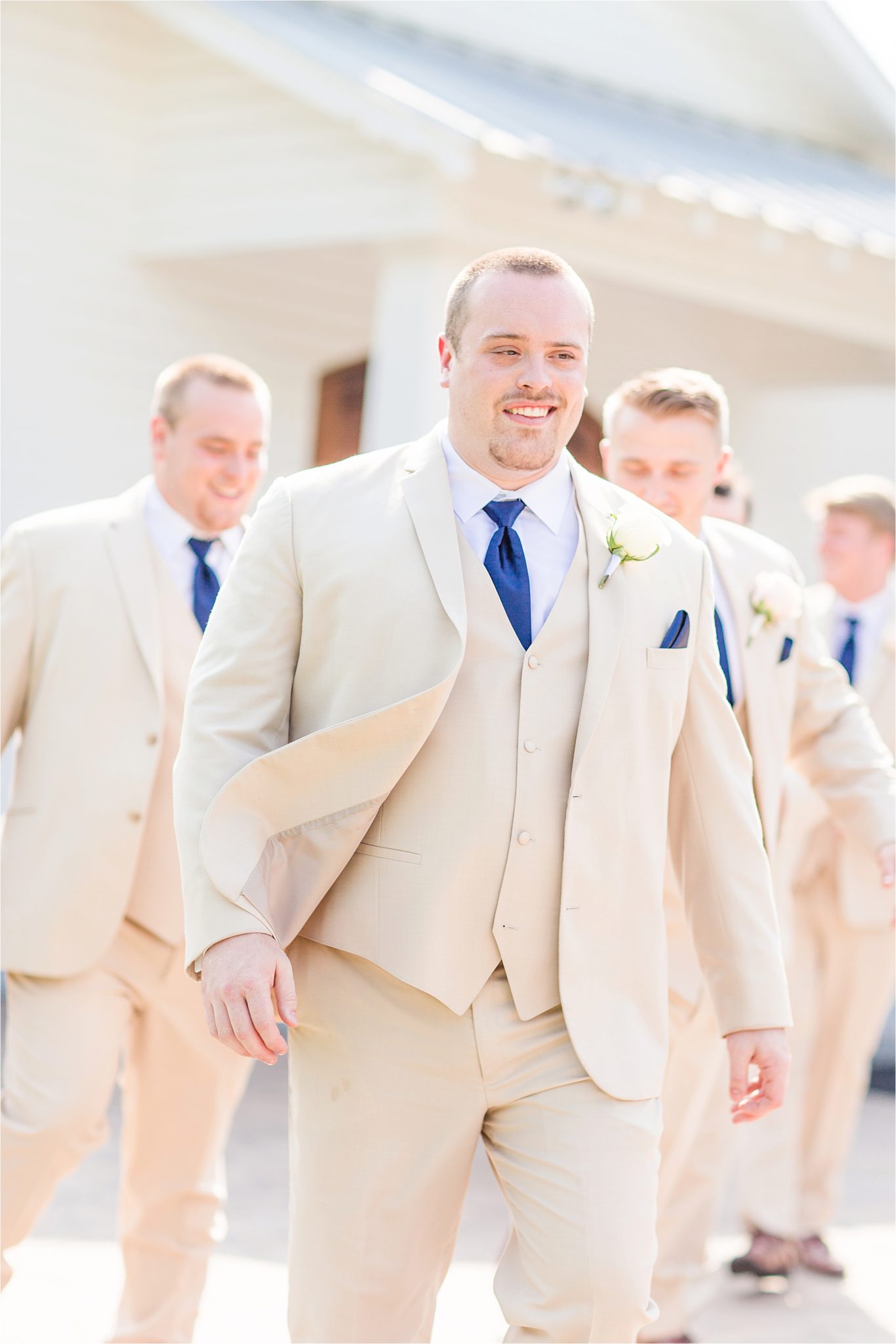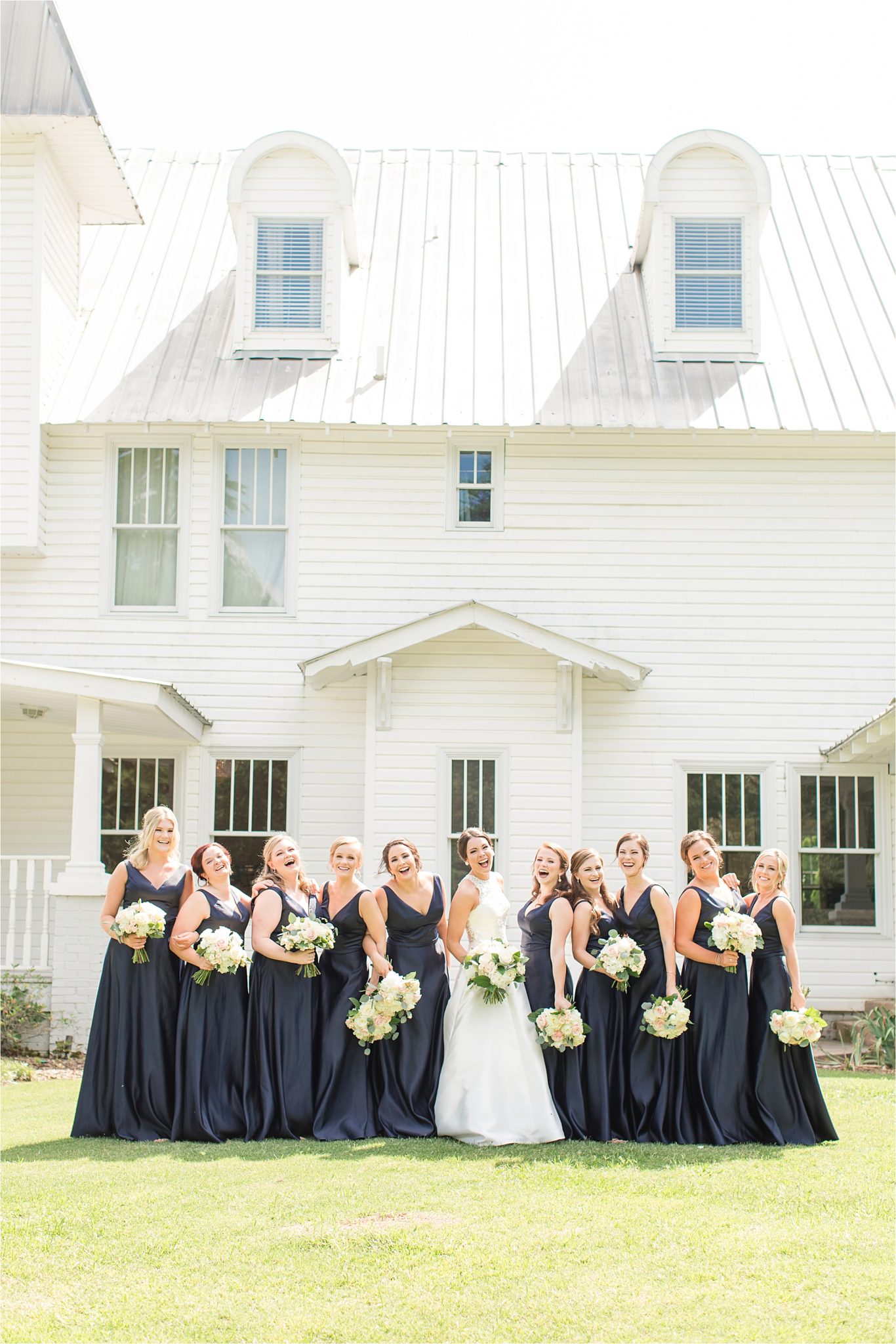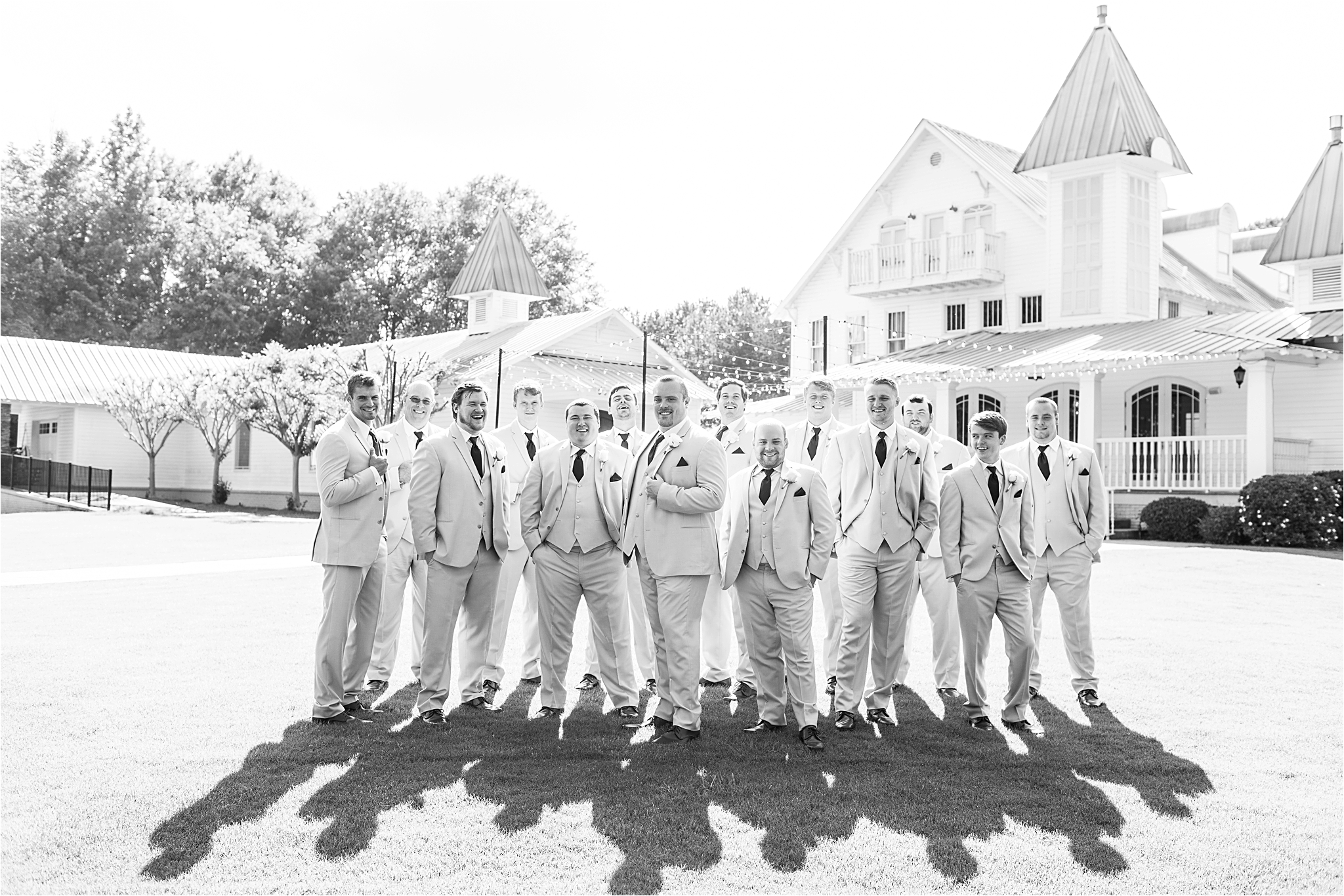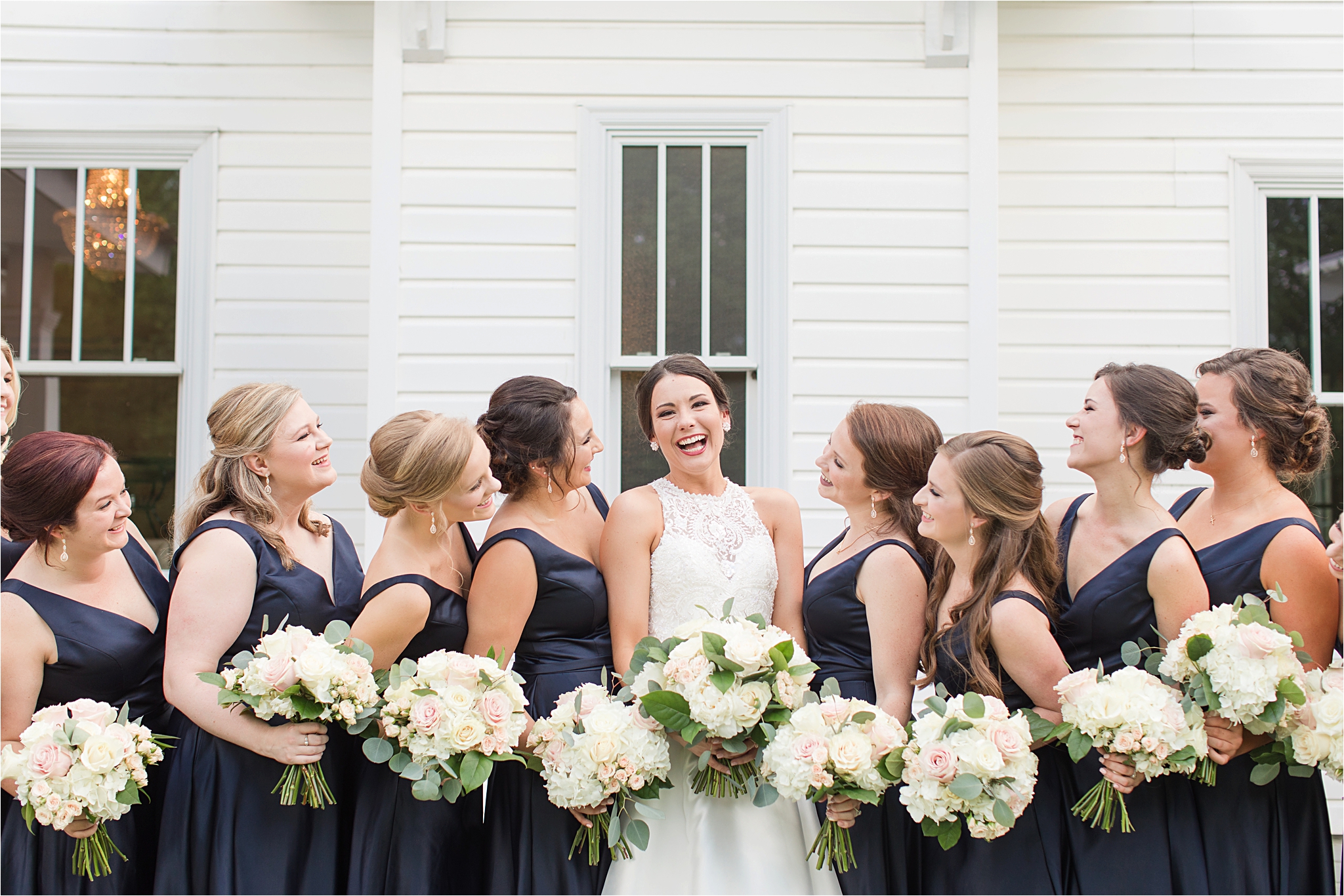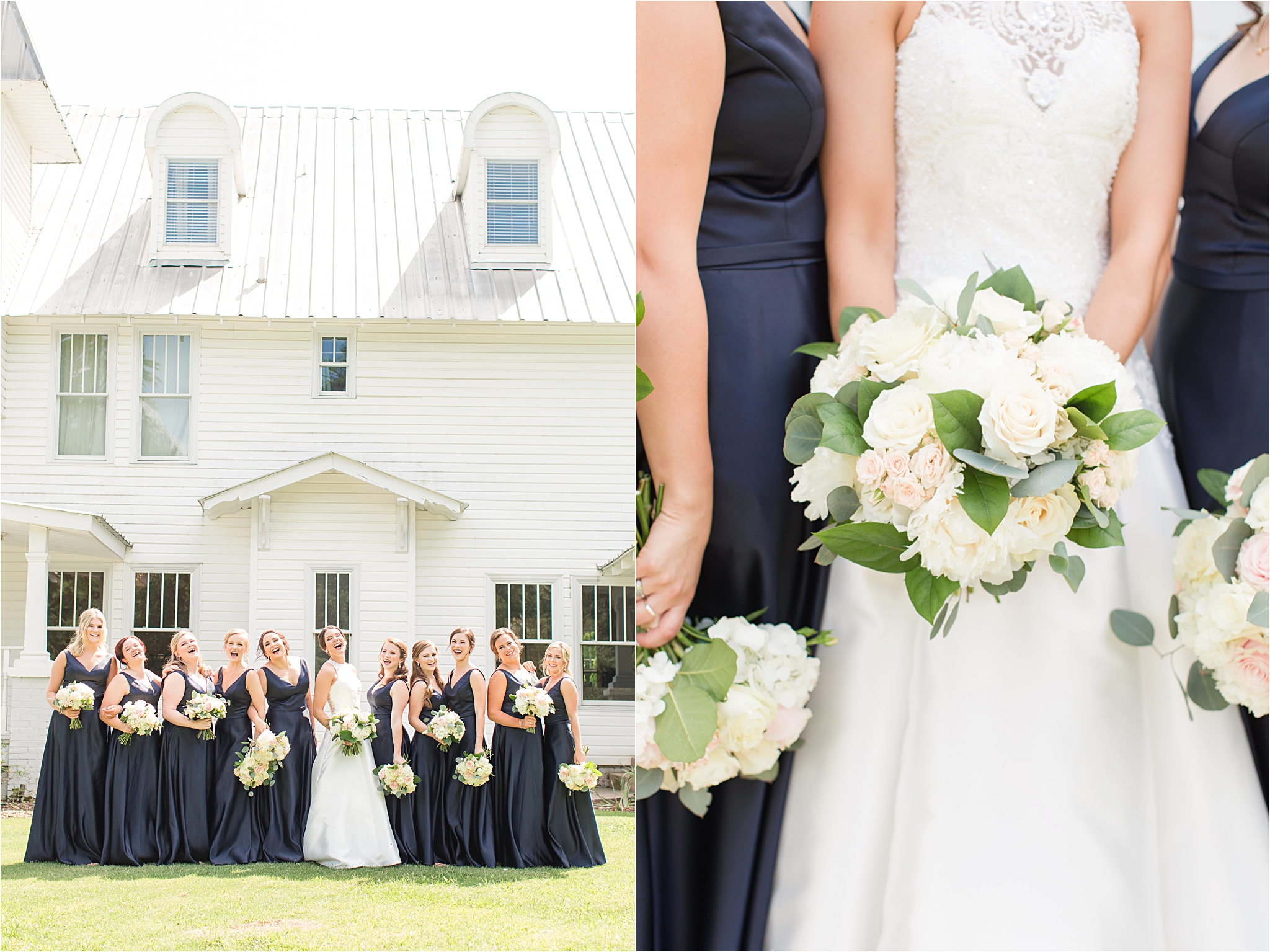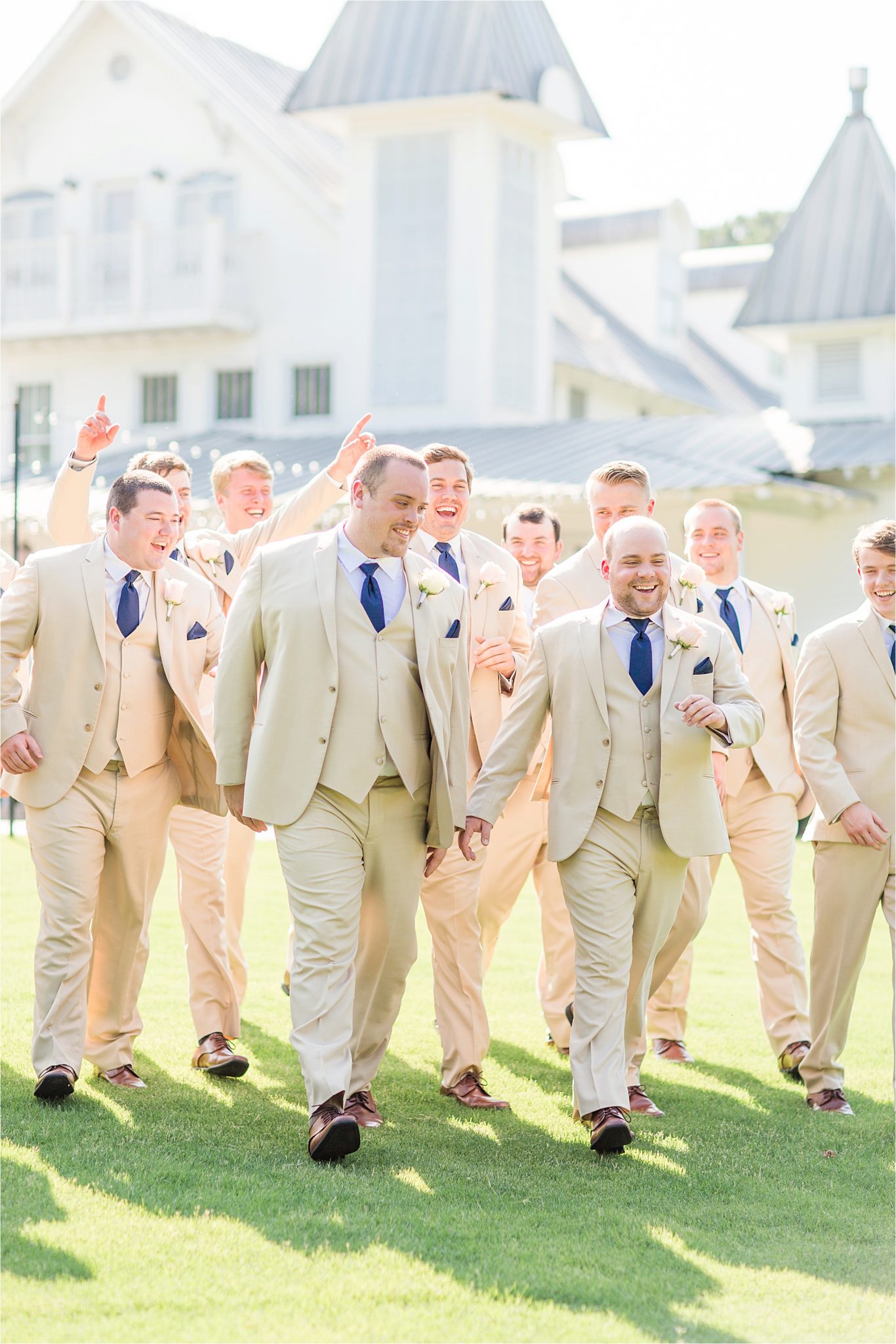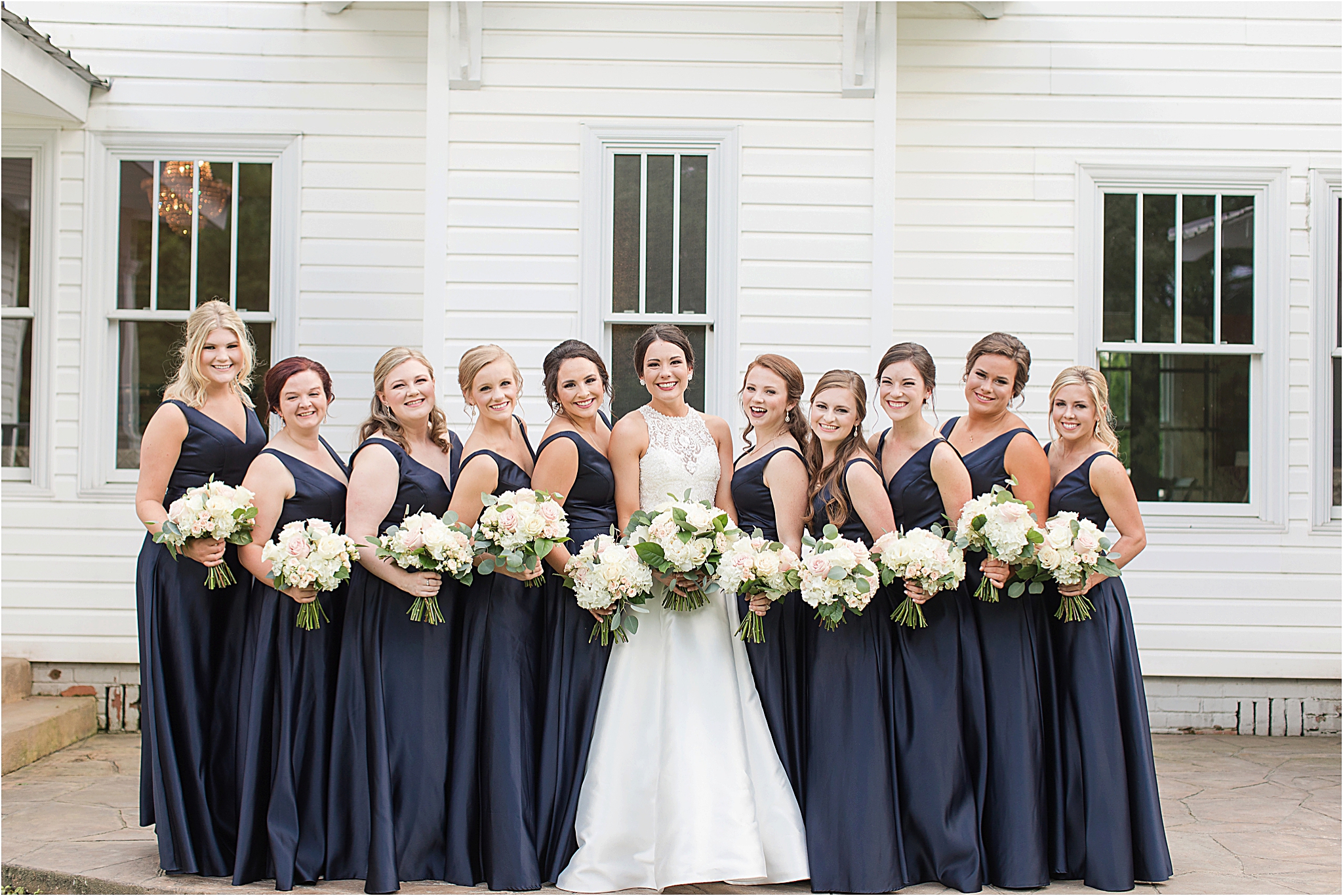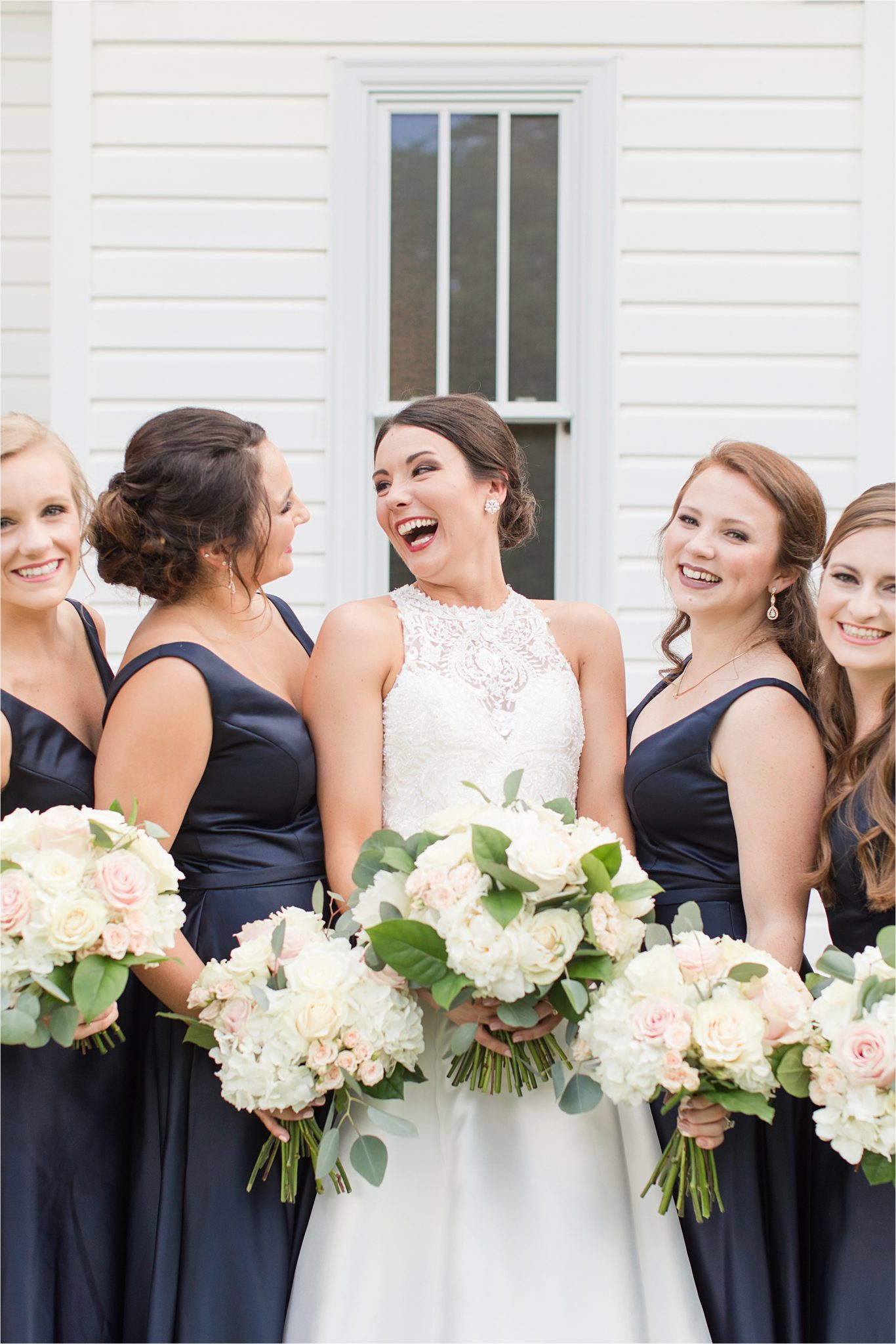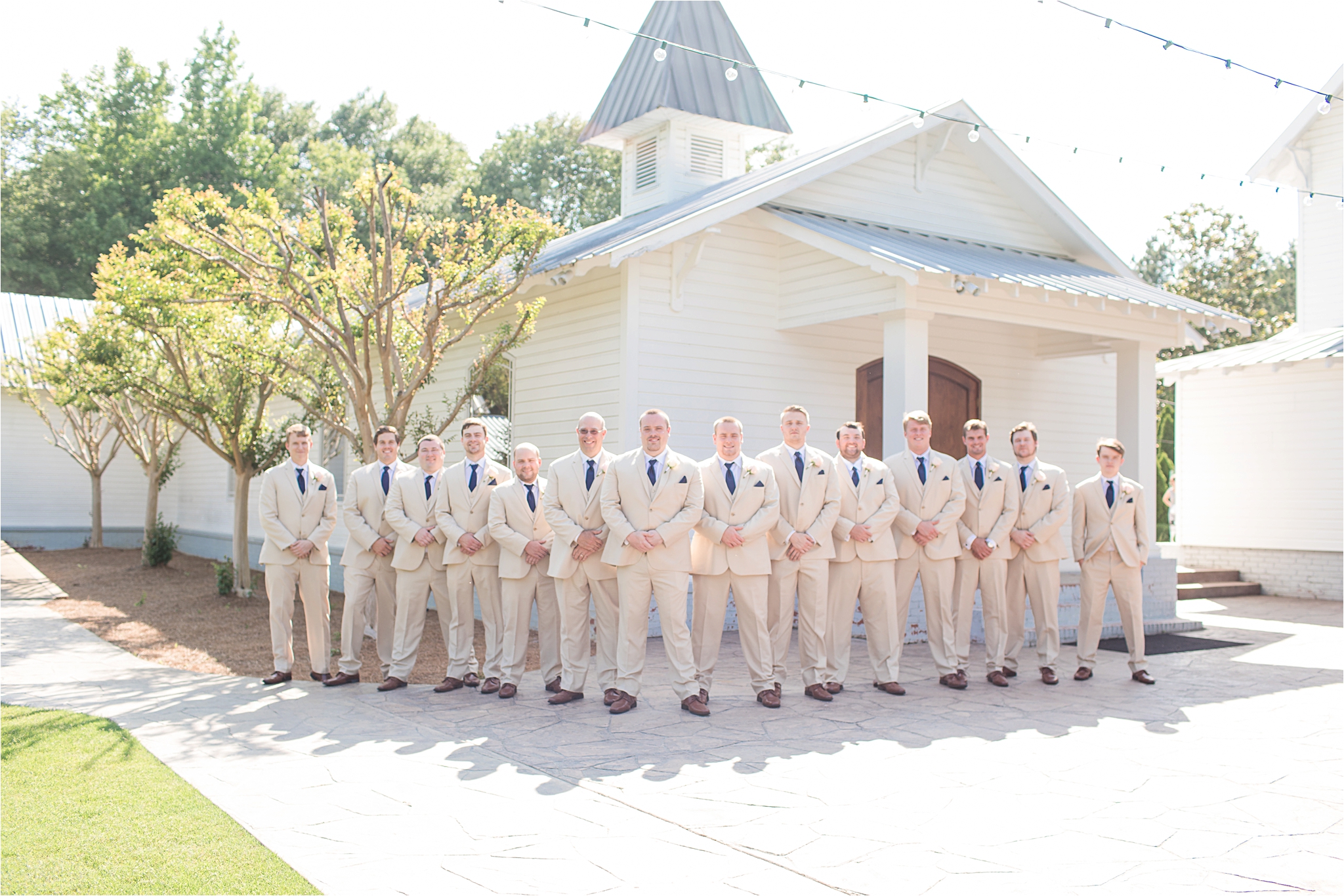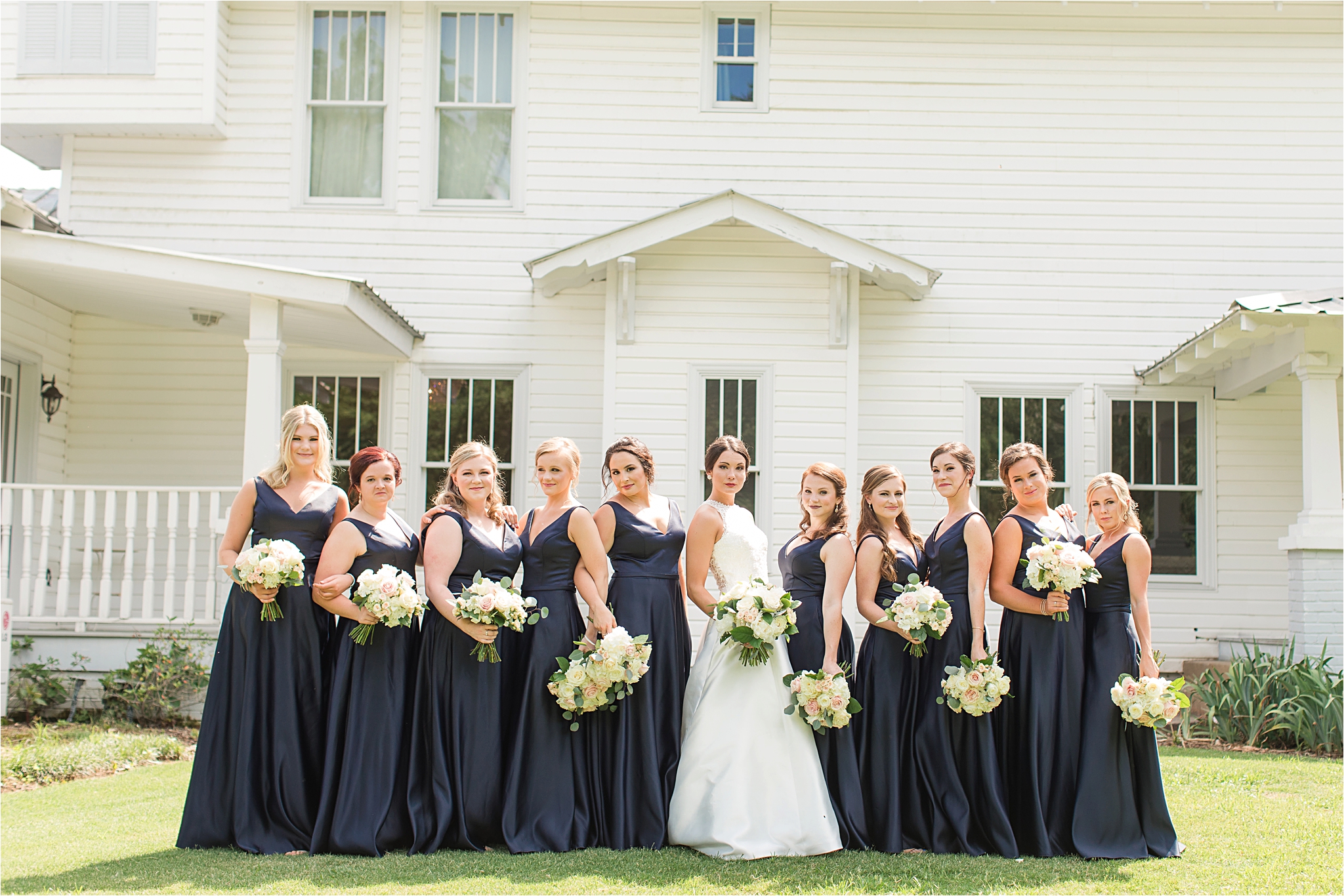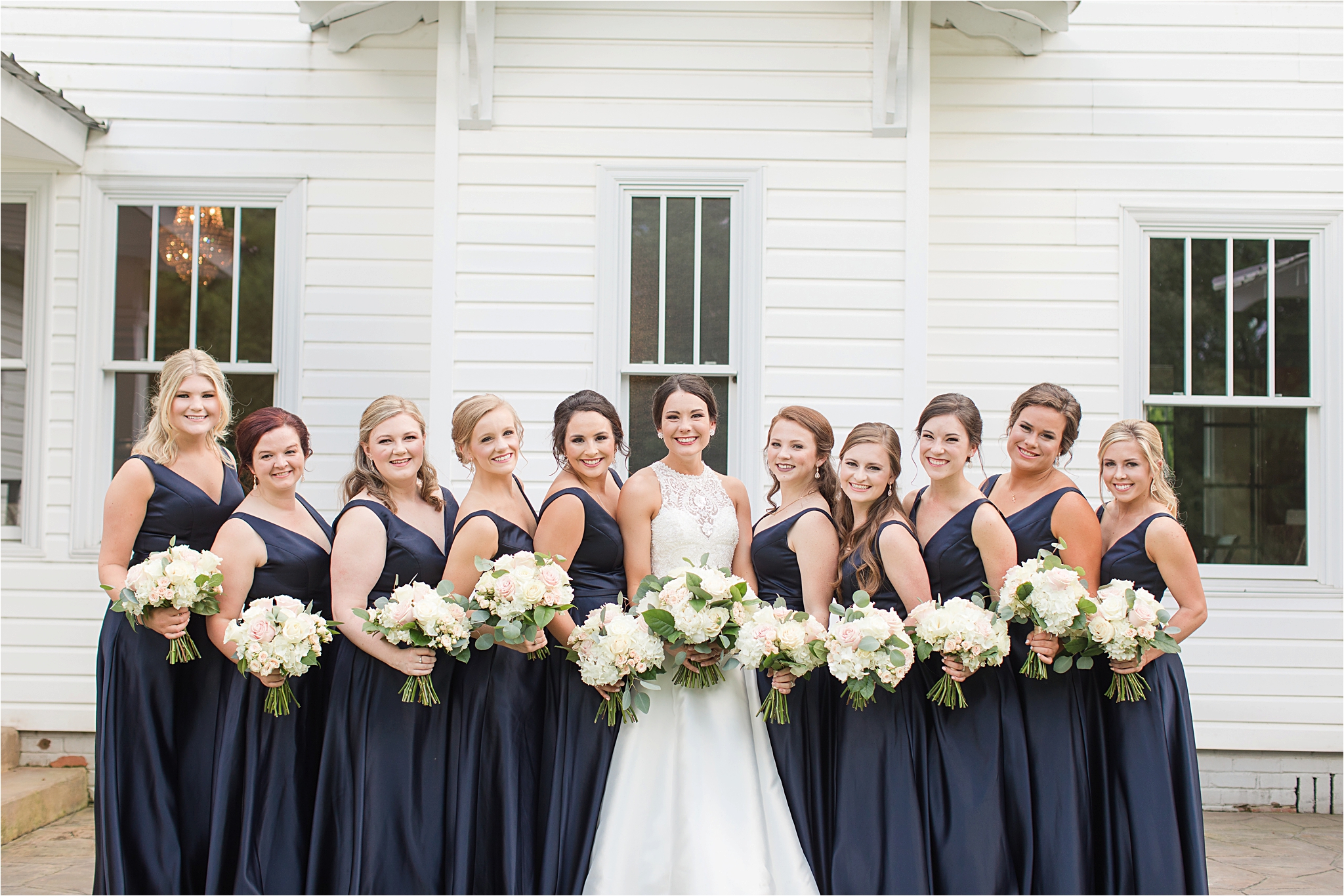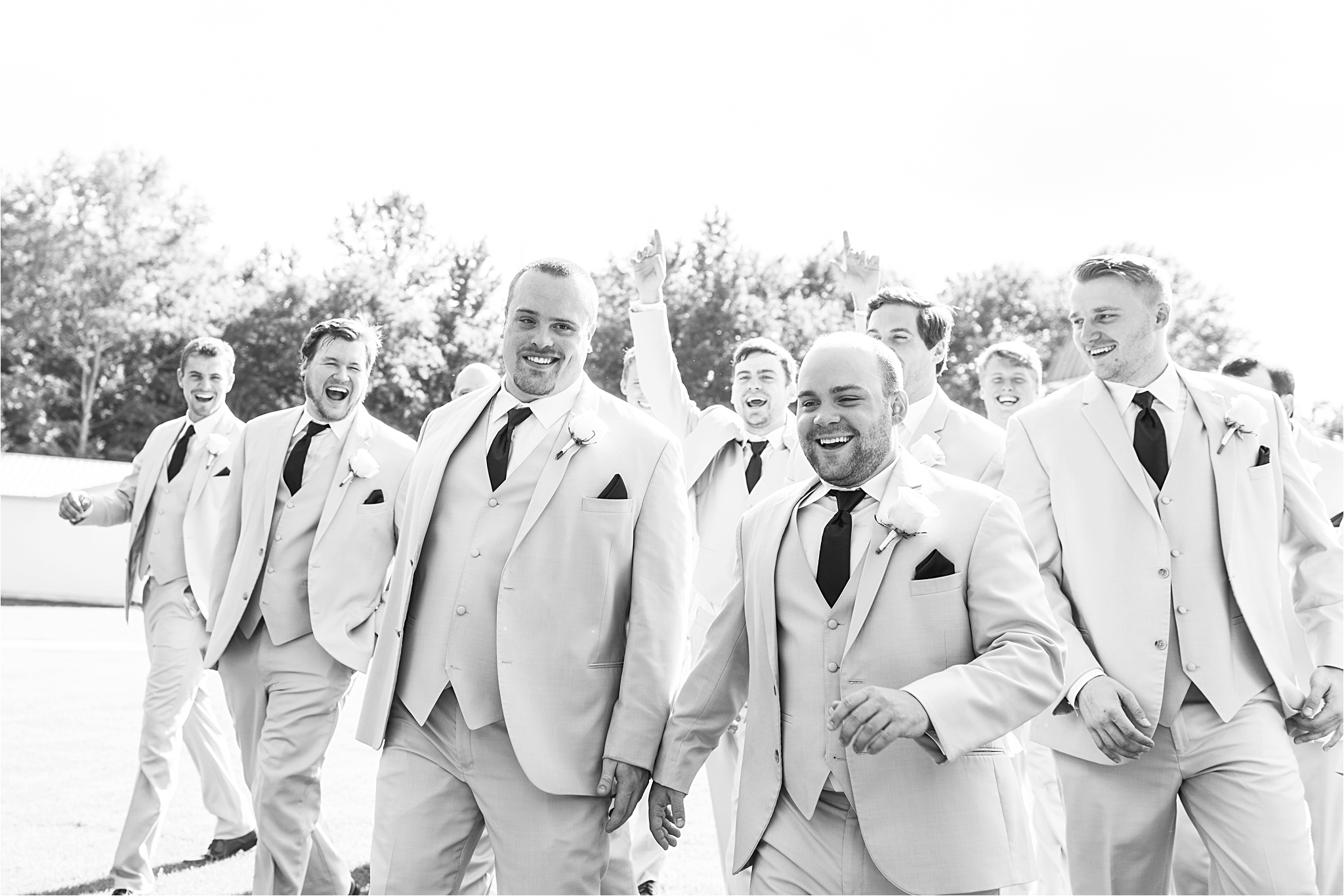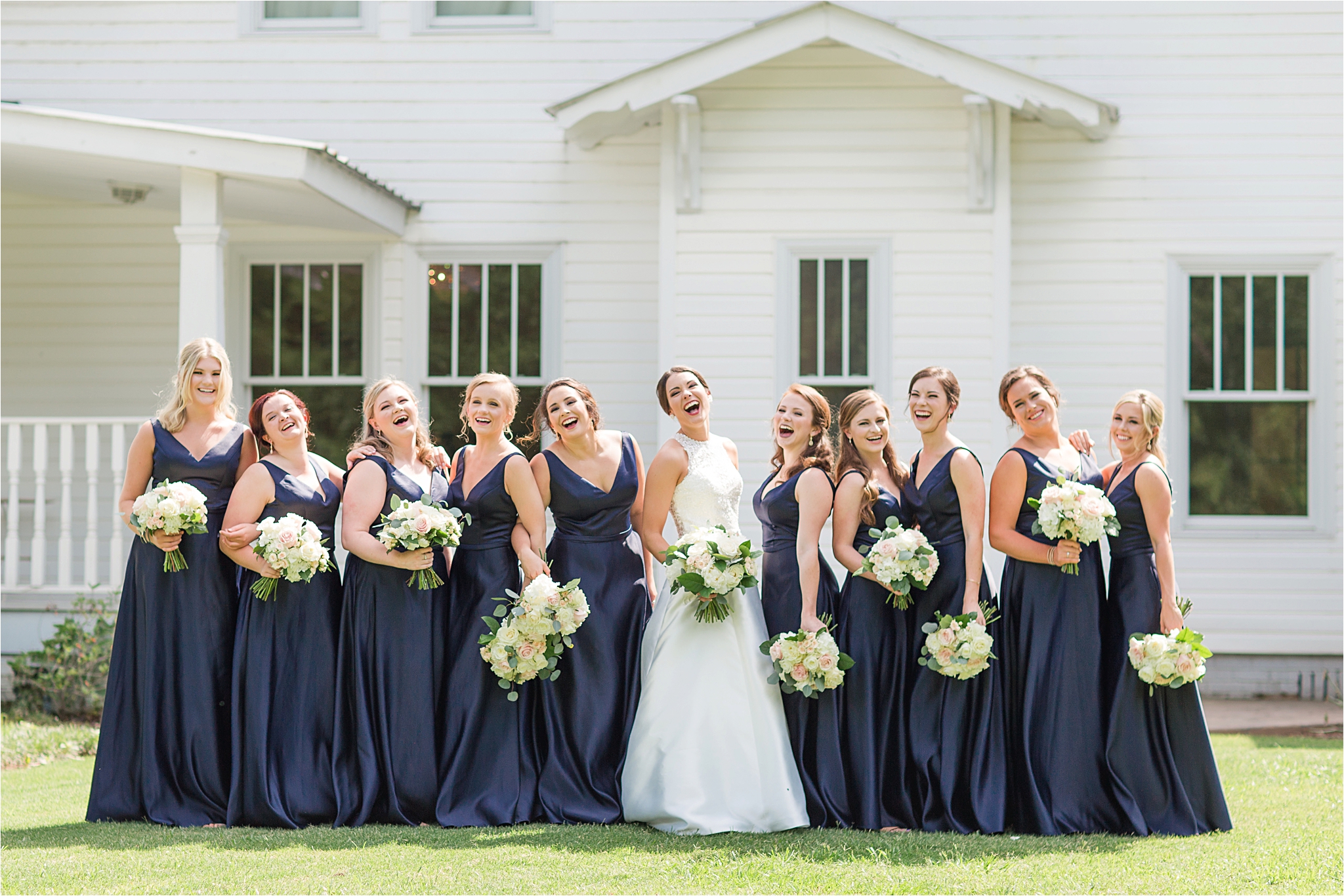 Be prepared for the most precious First Look reaction from Courtney's grand father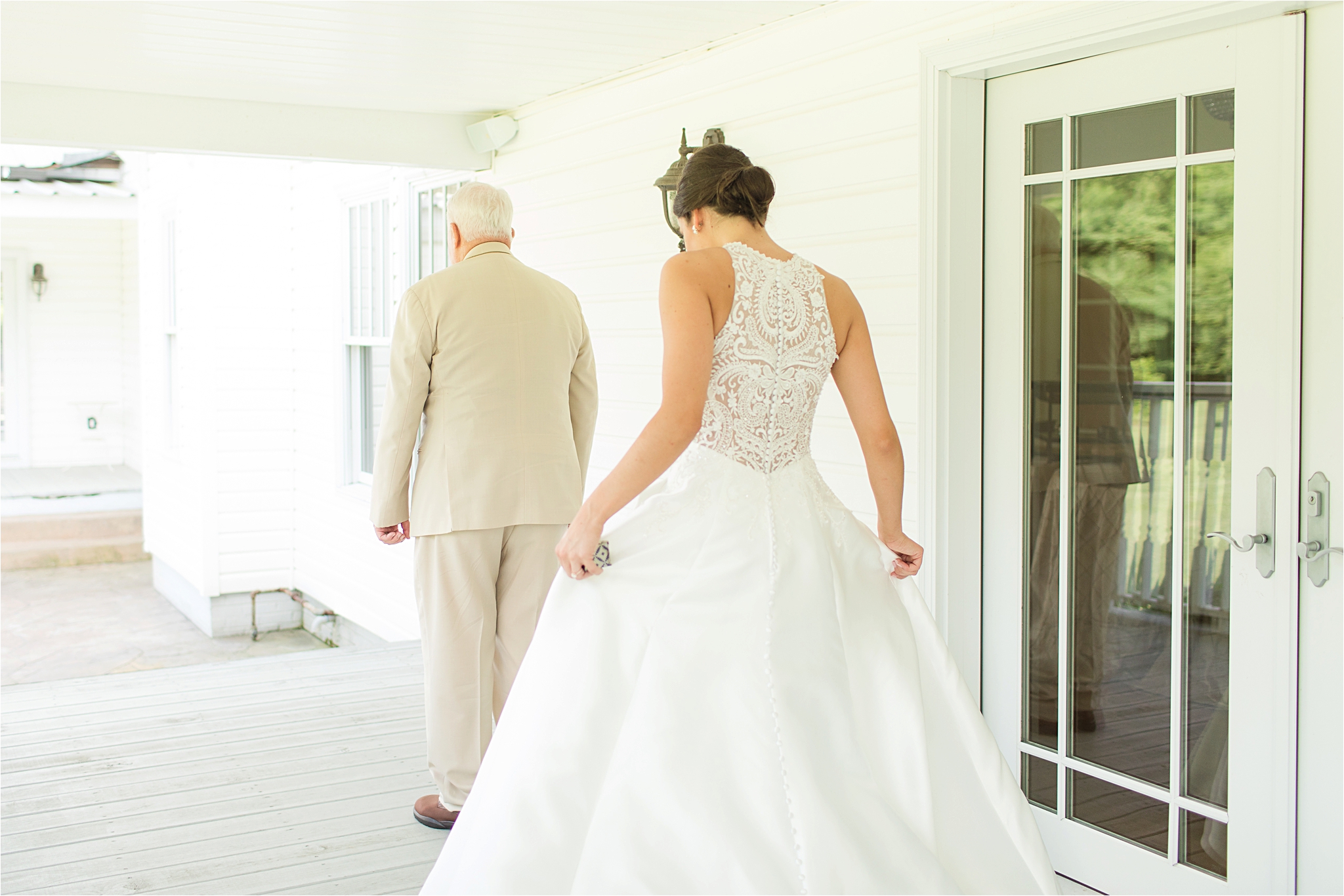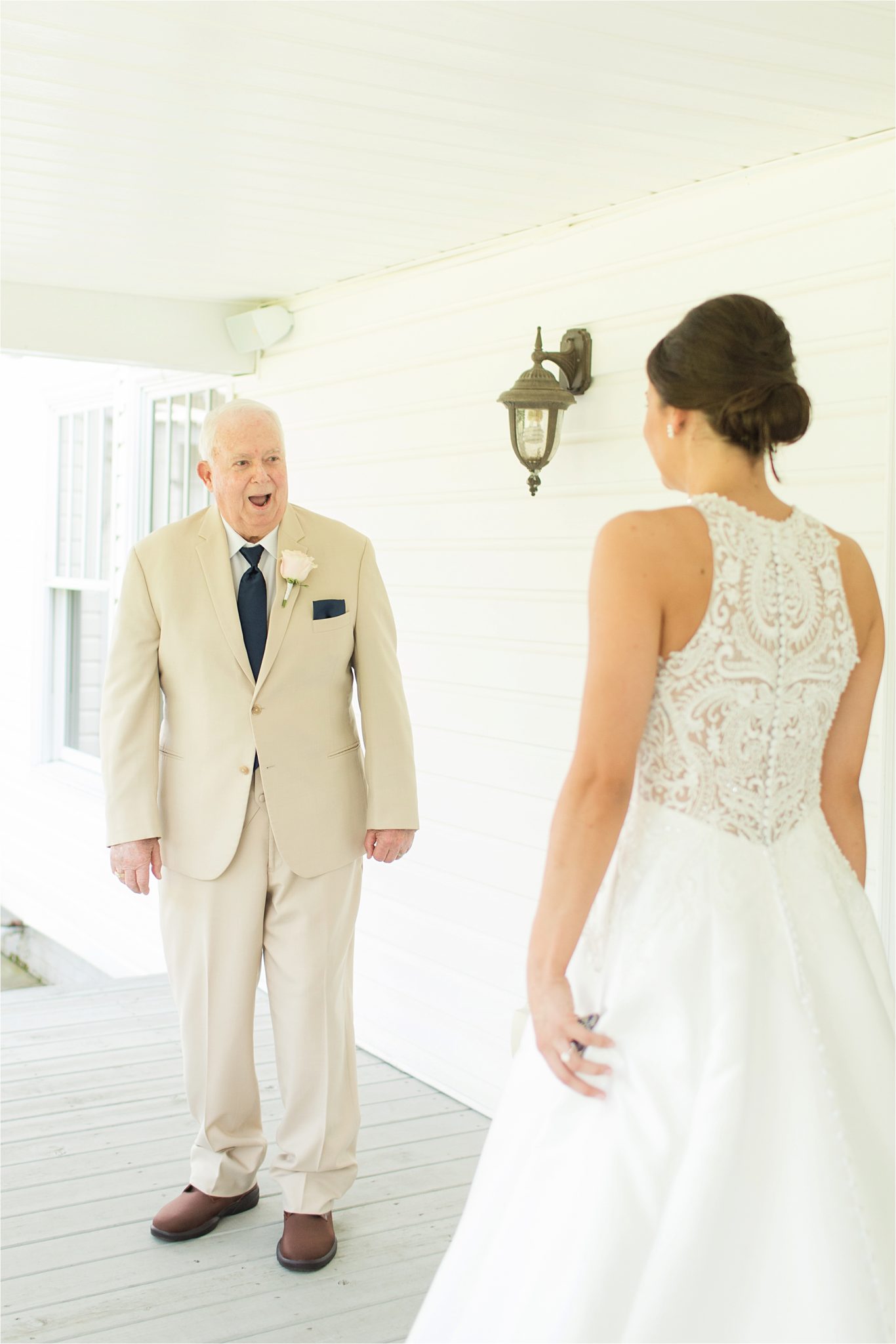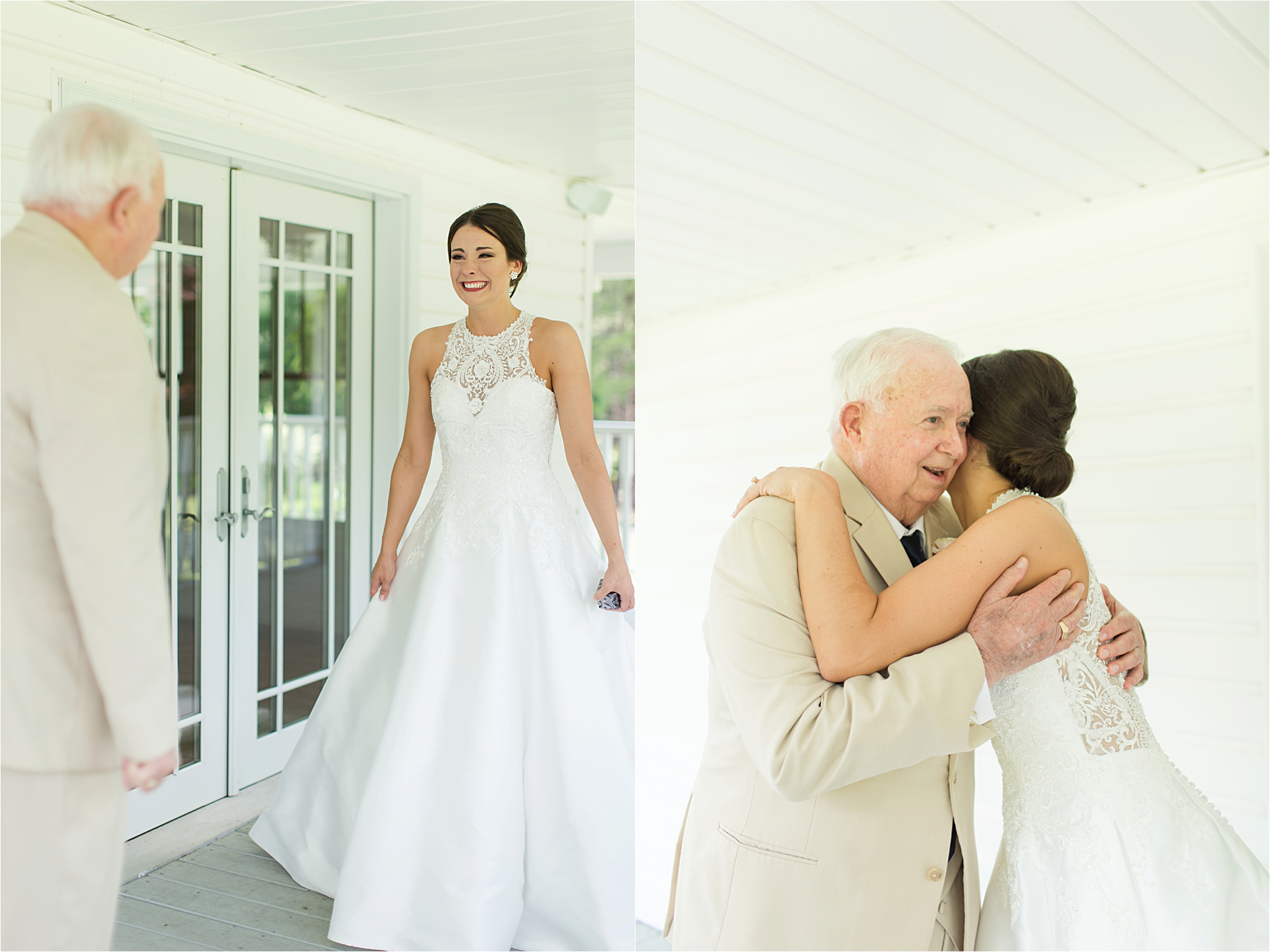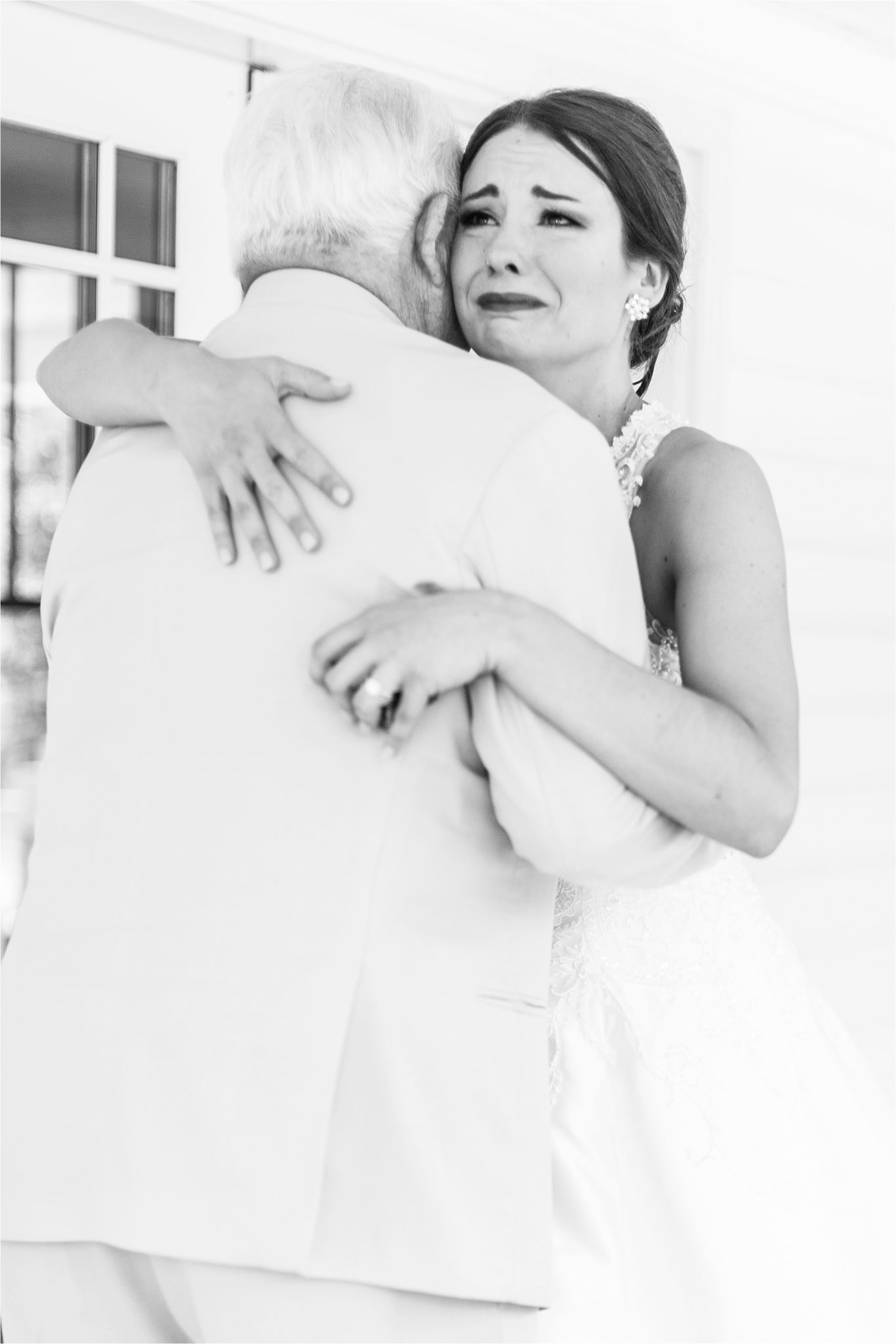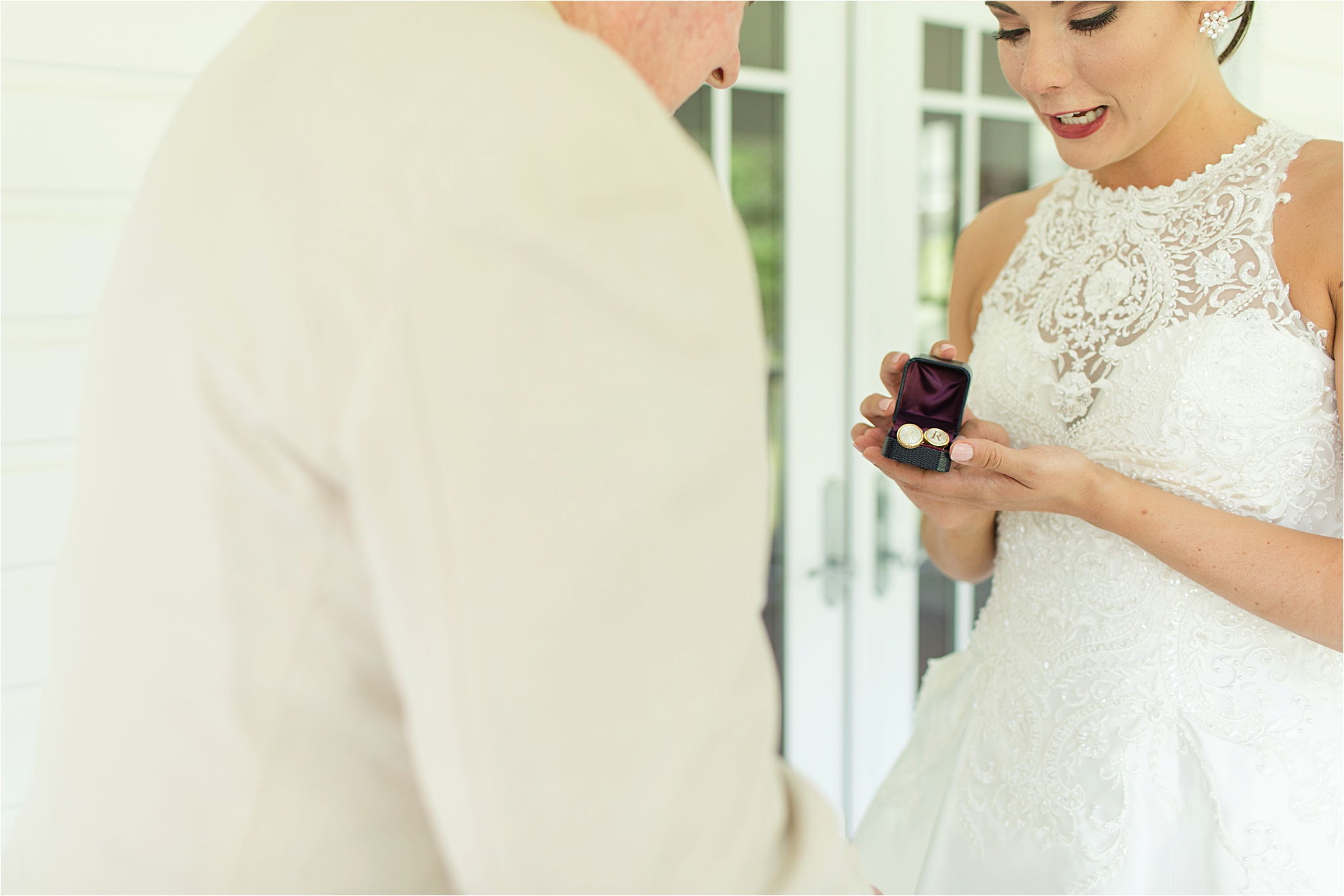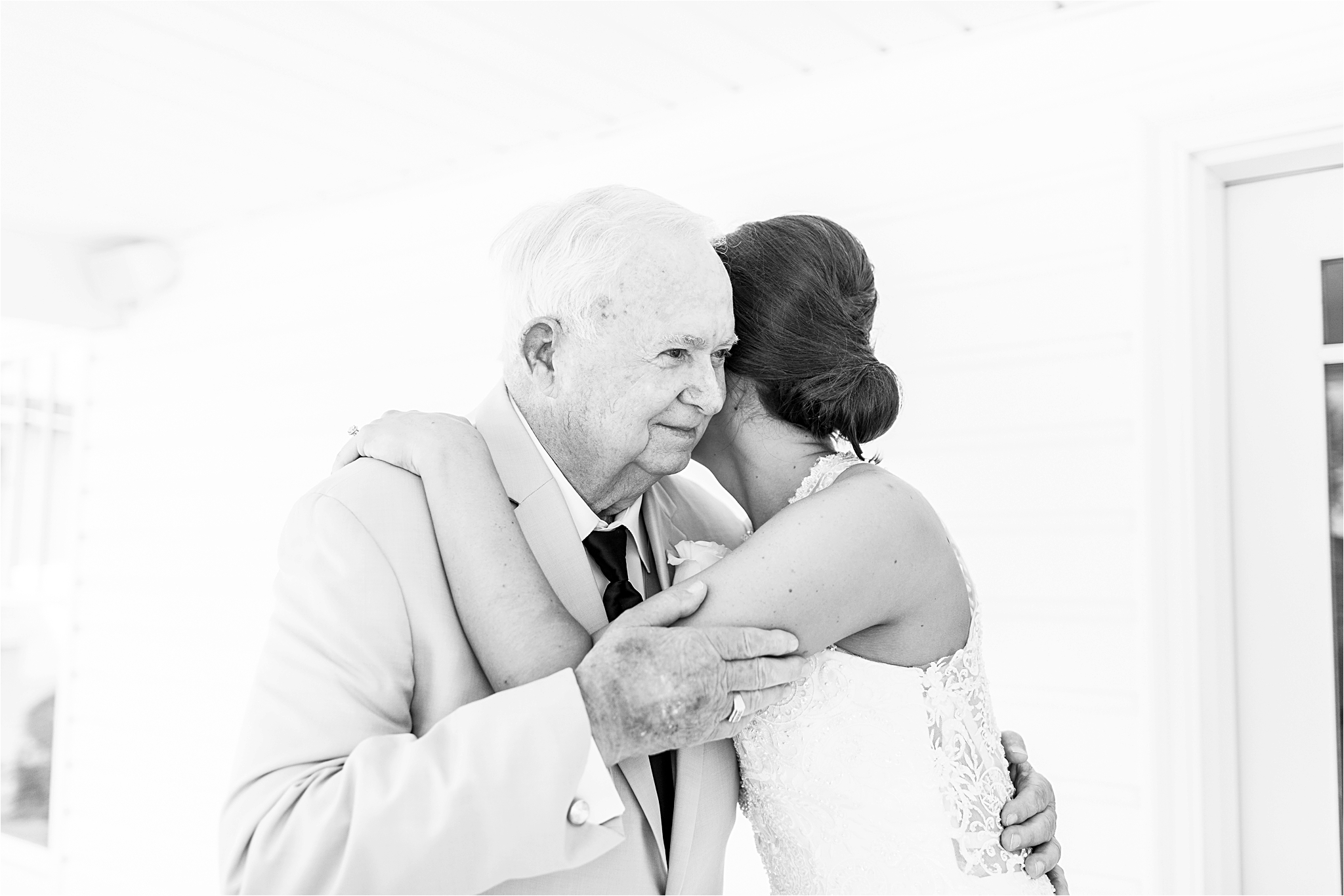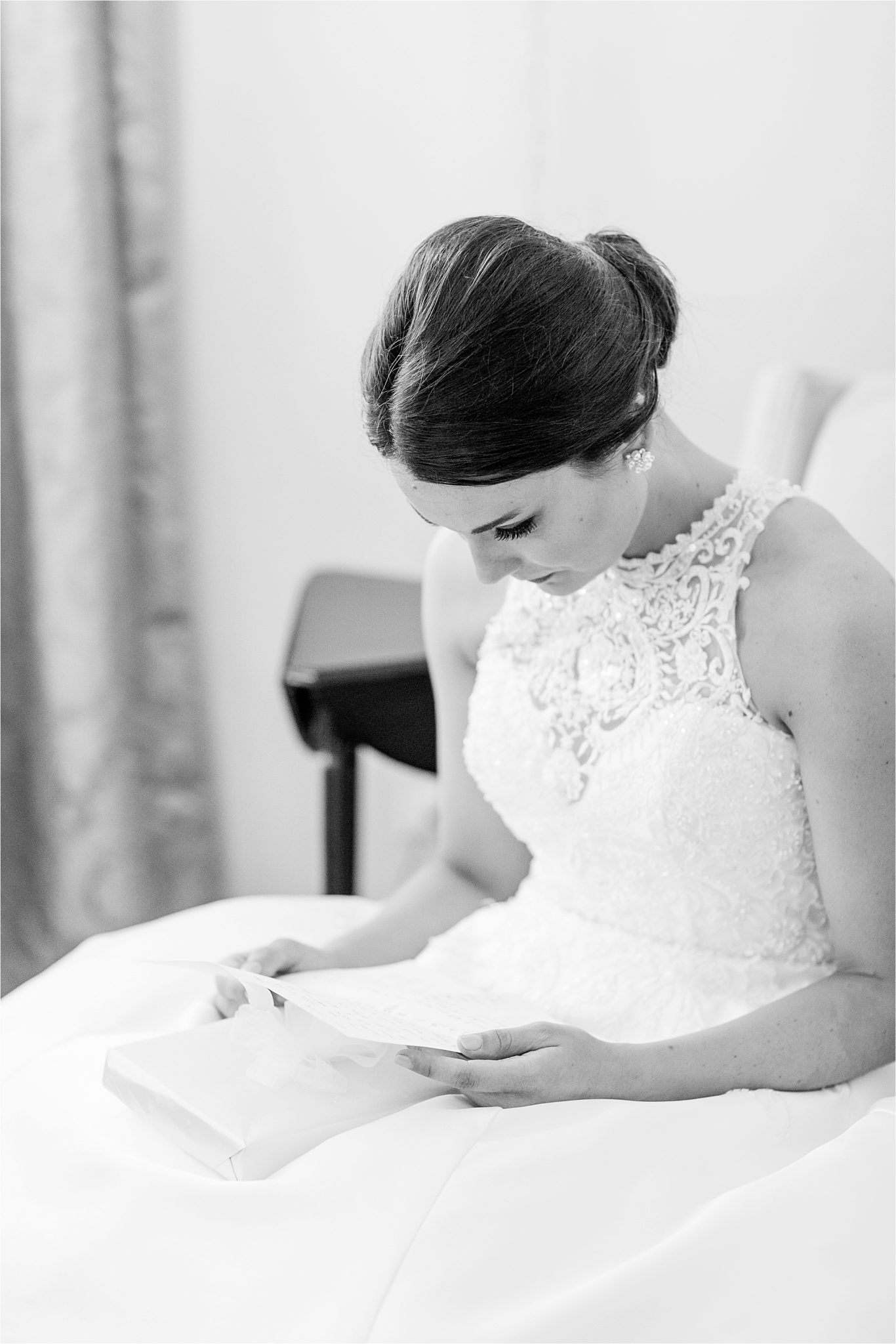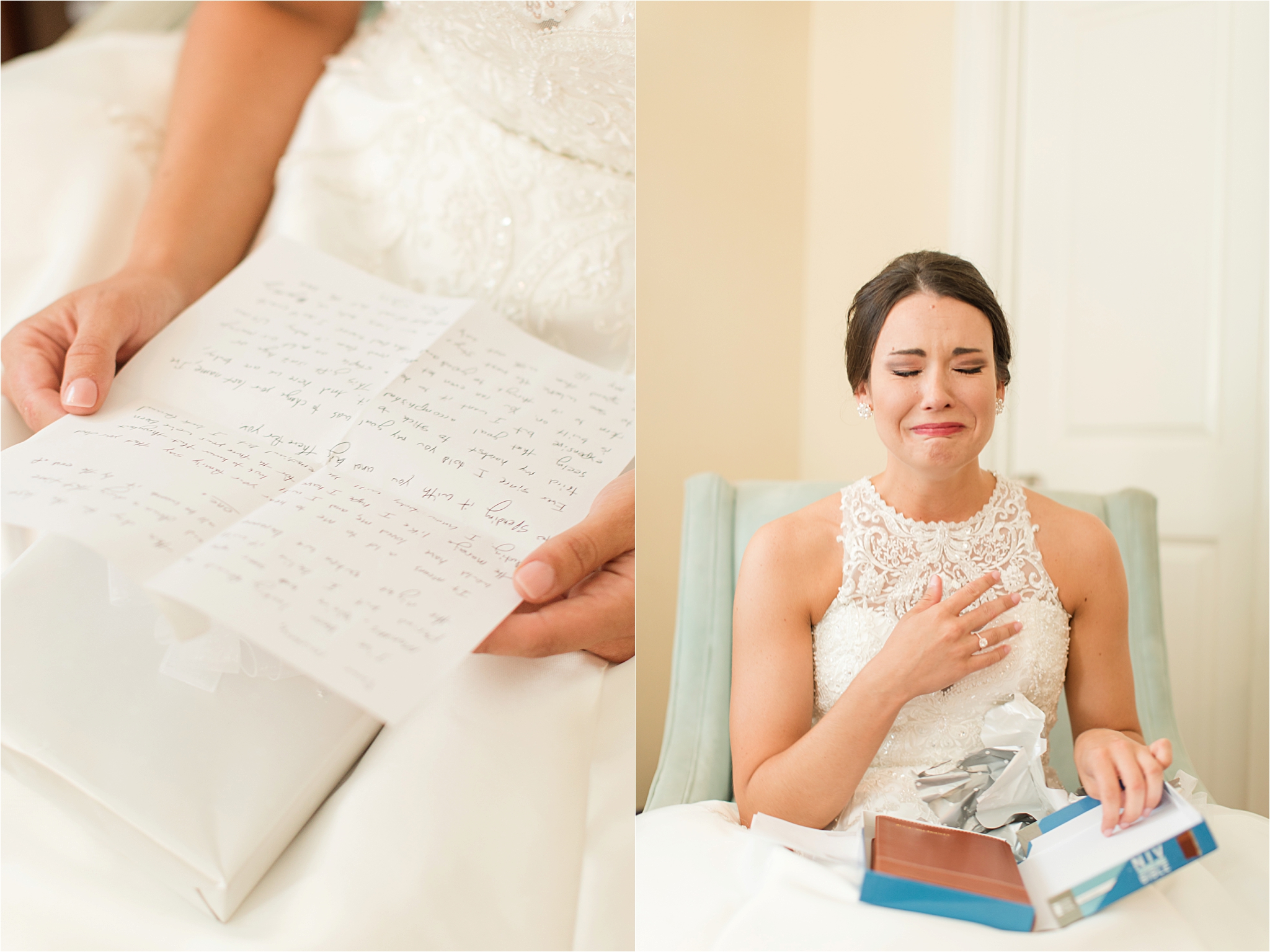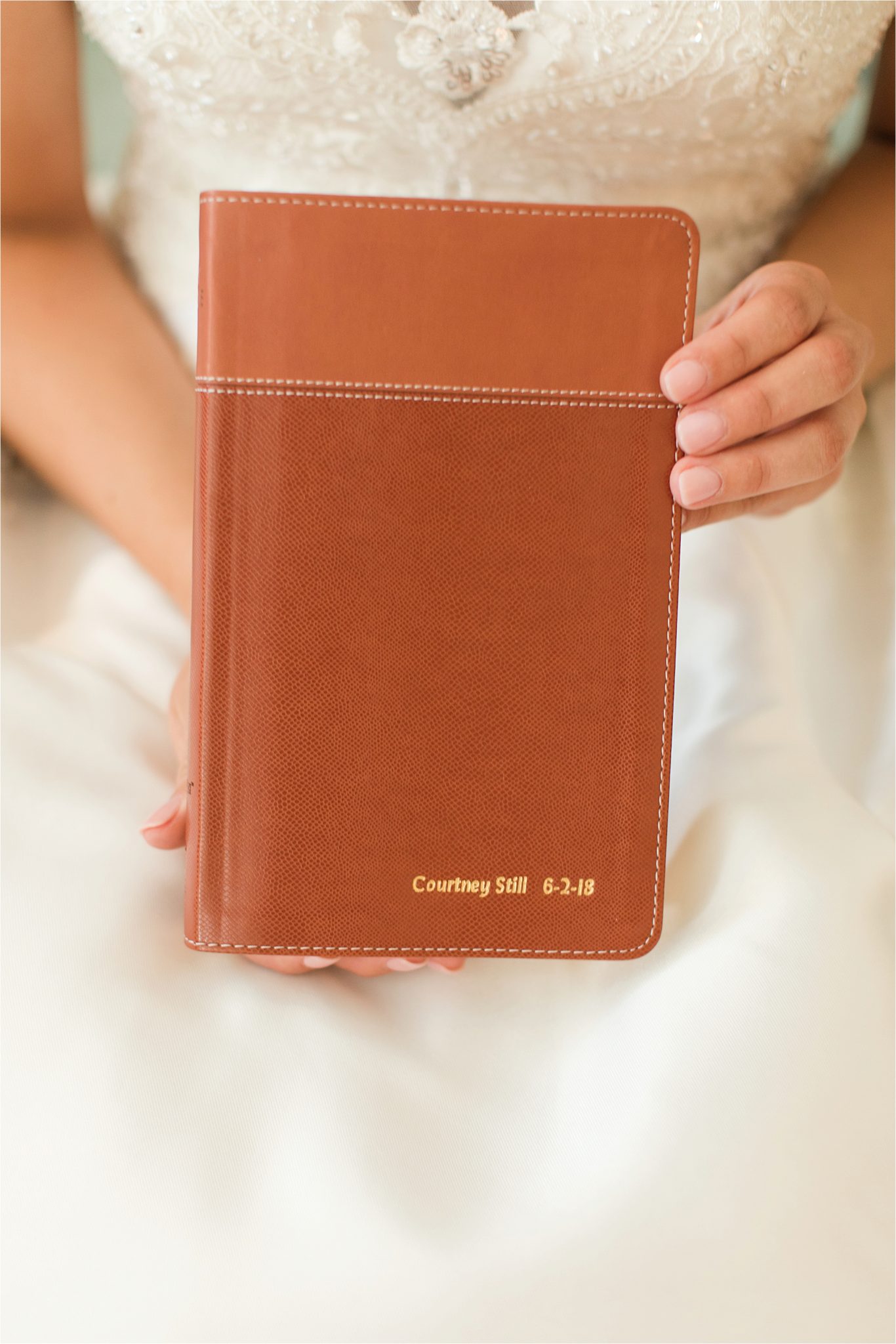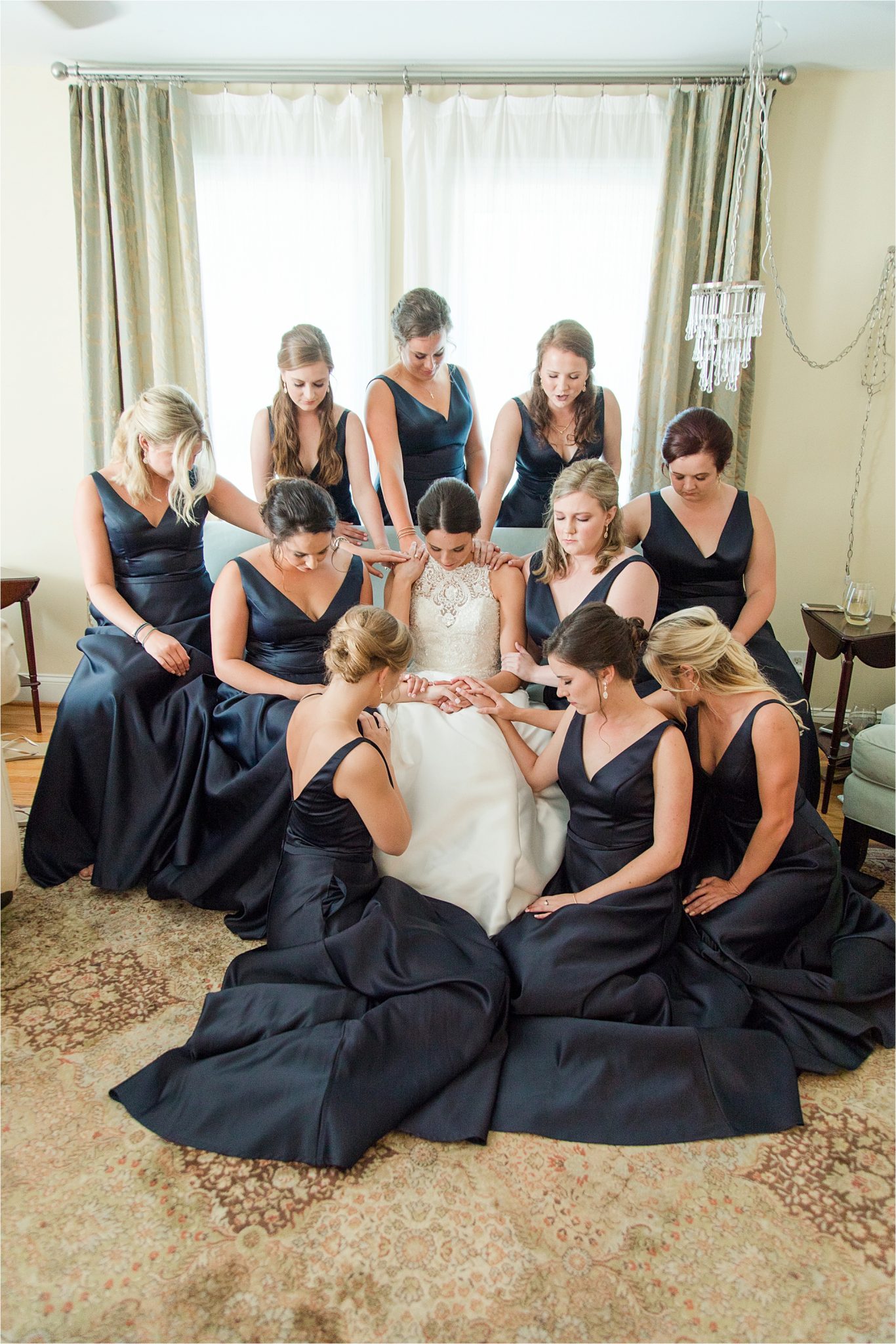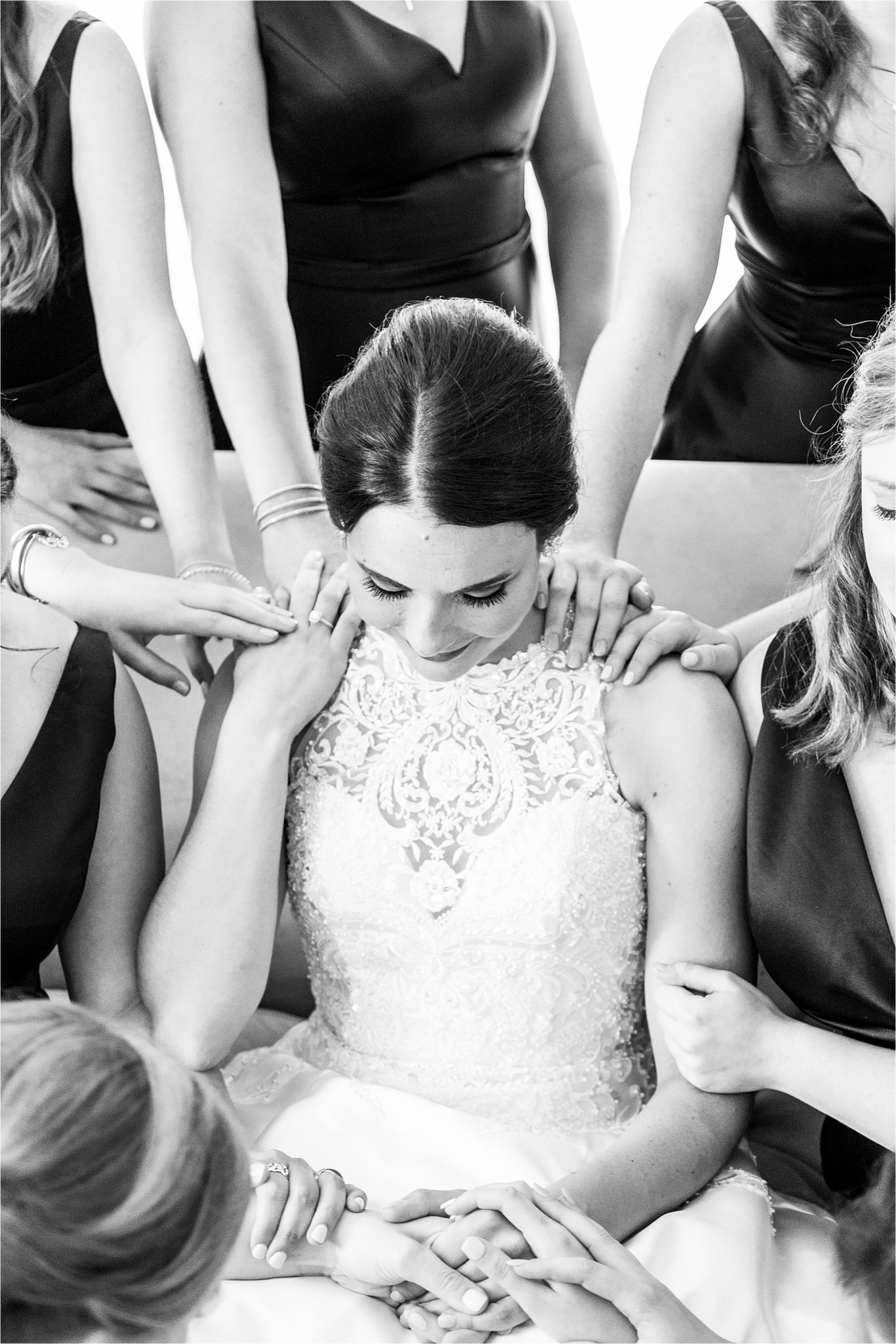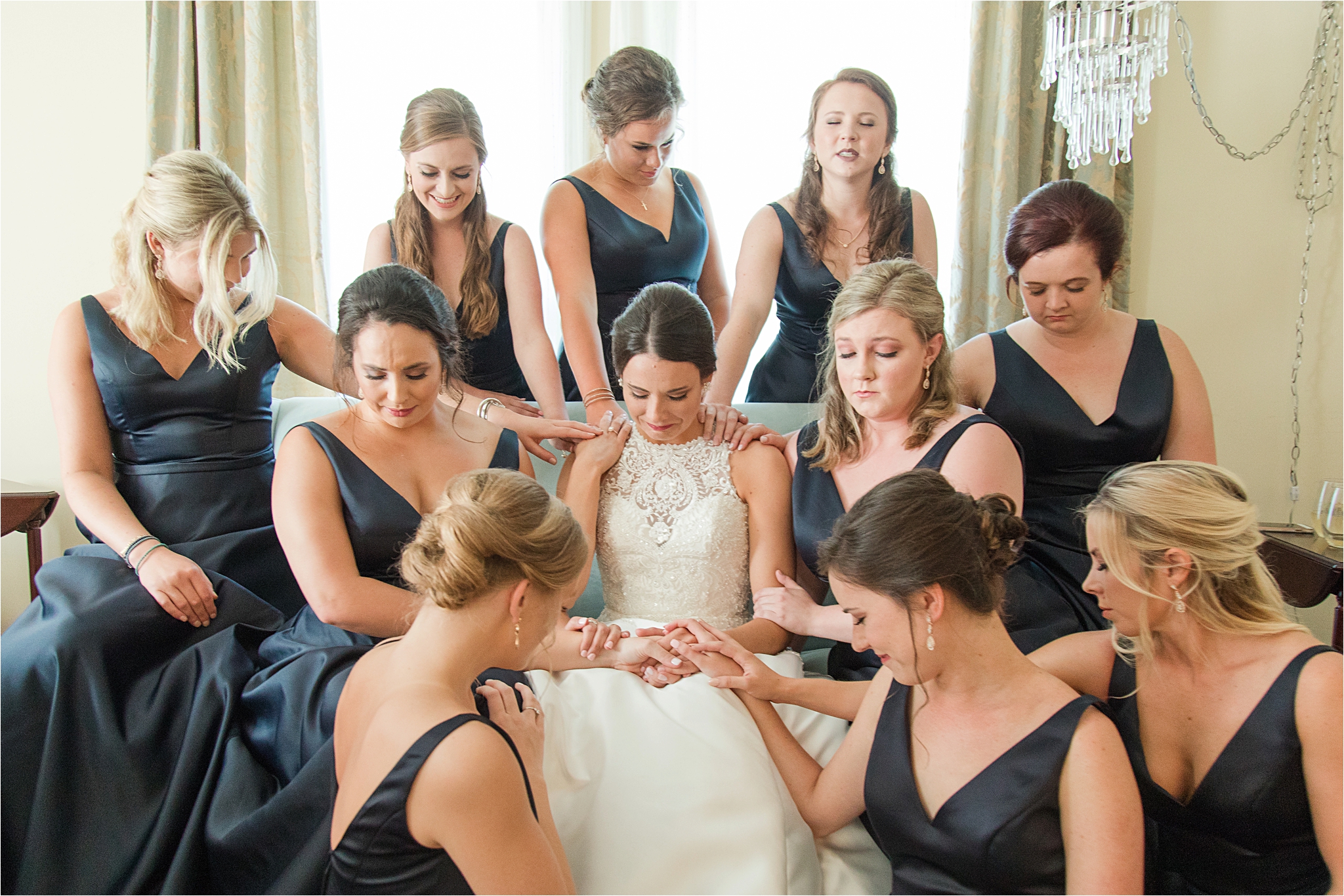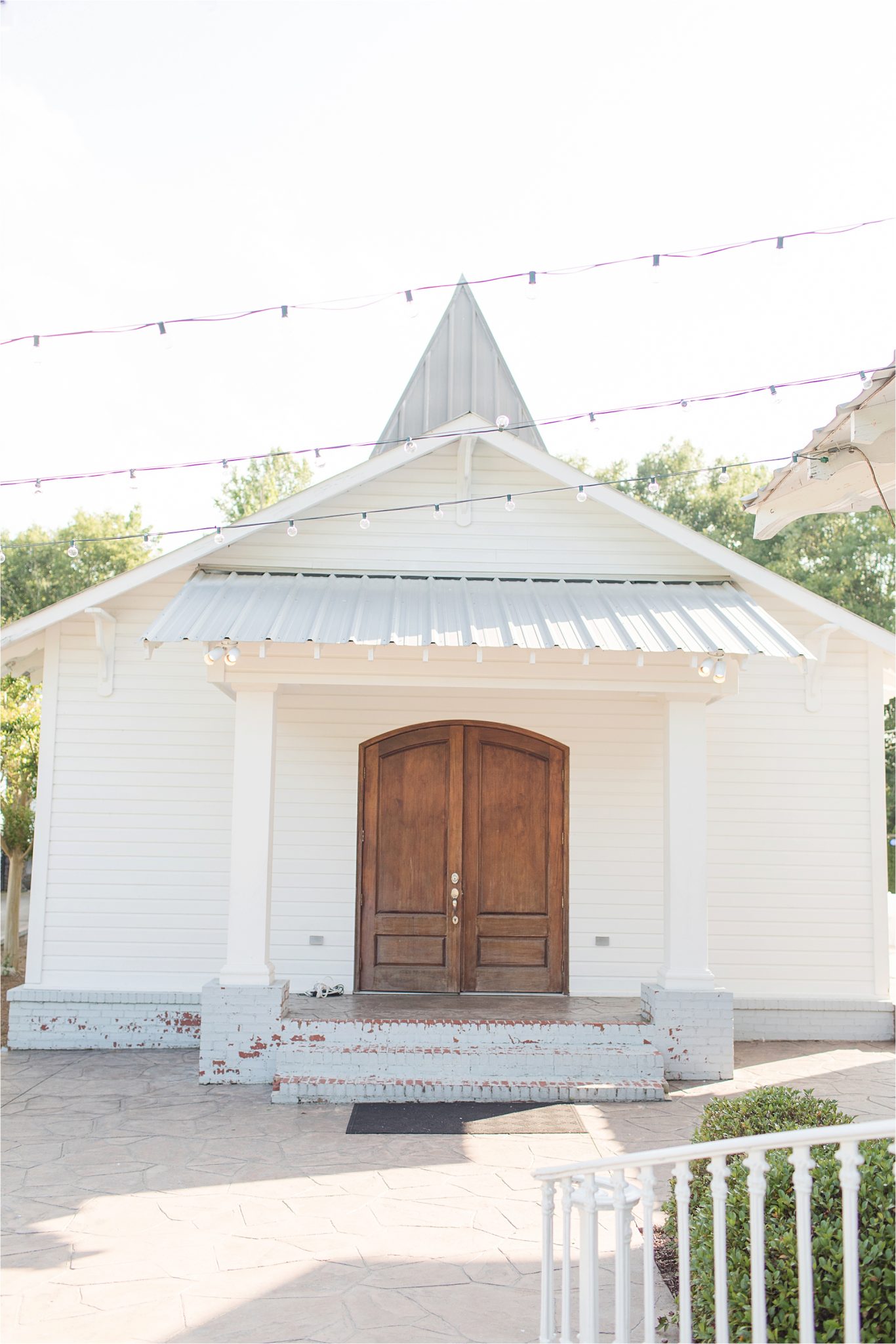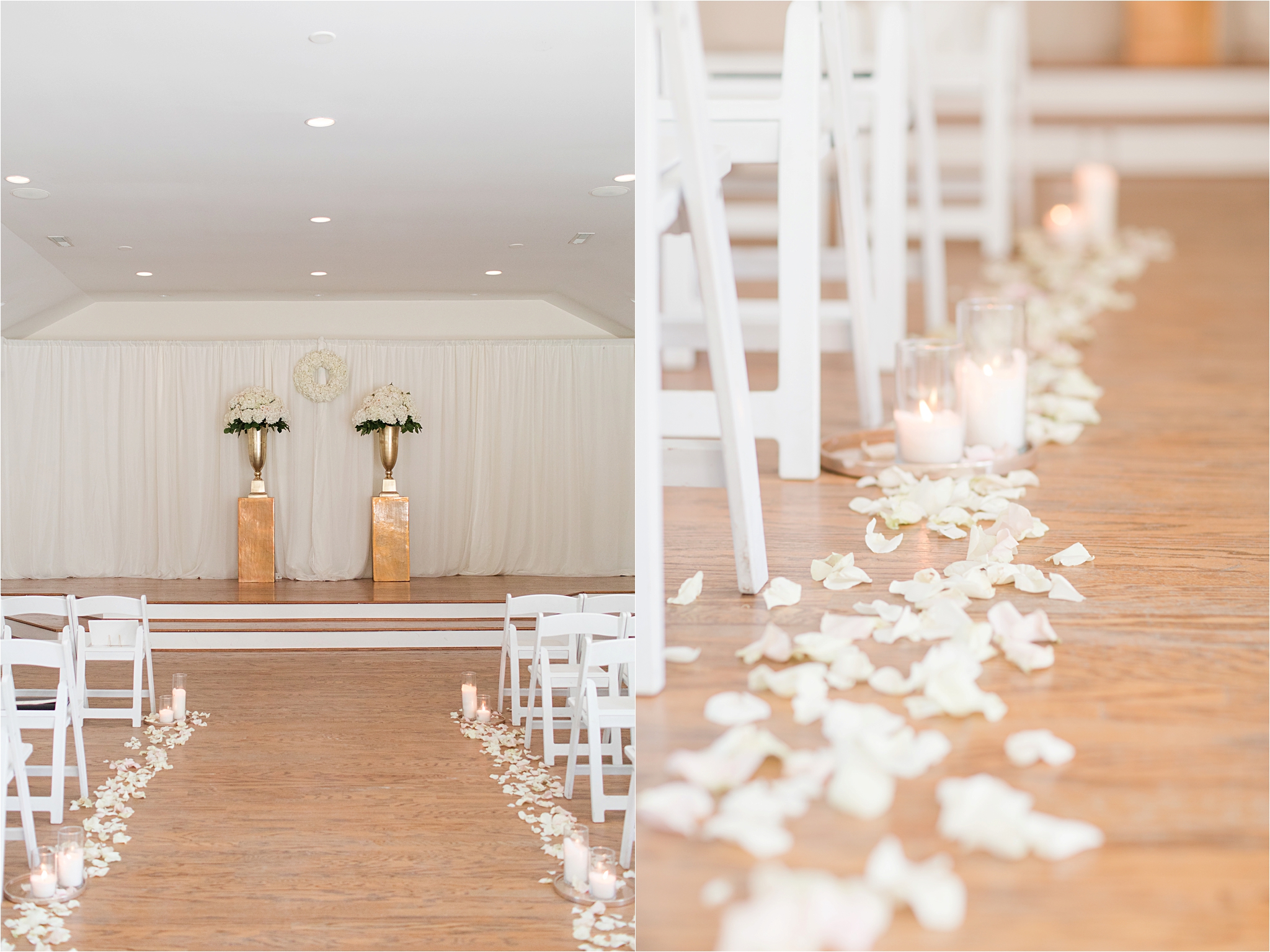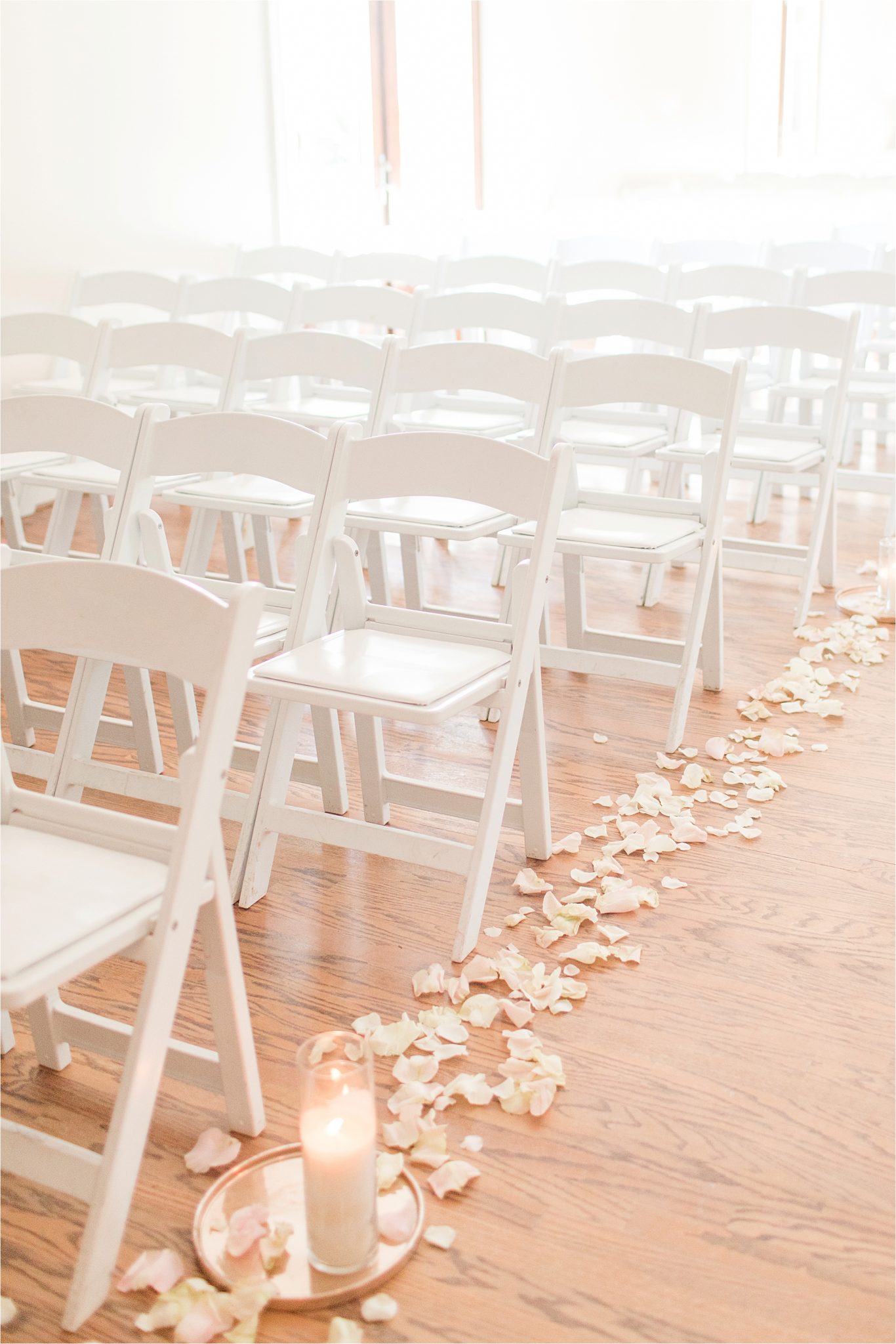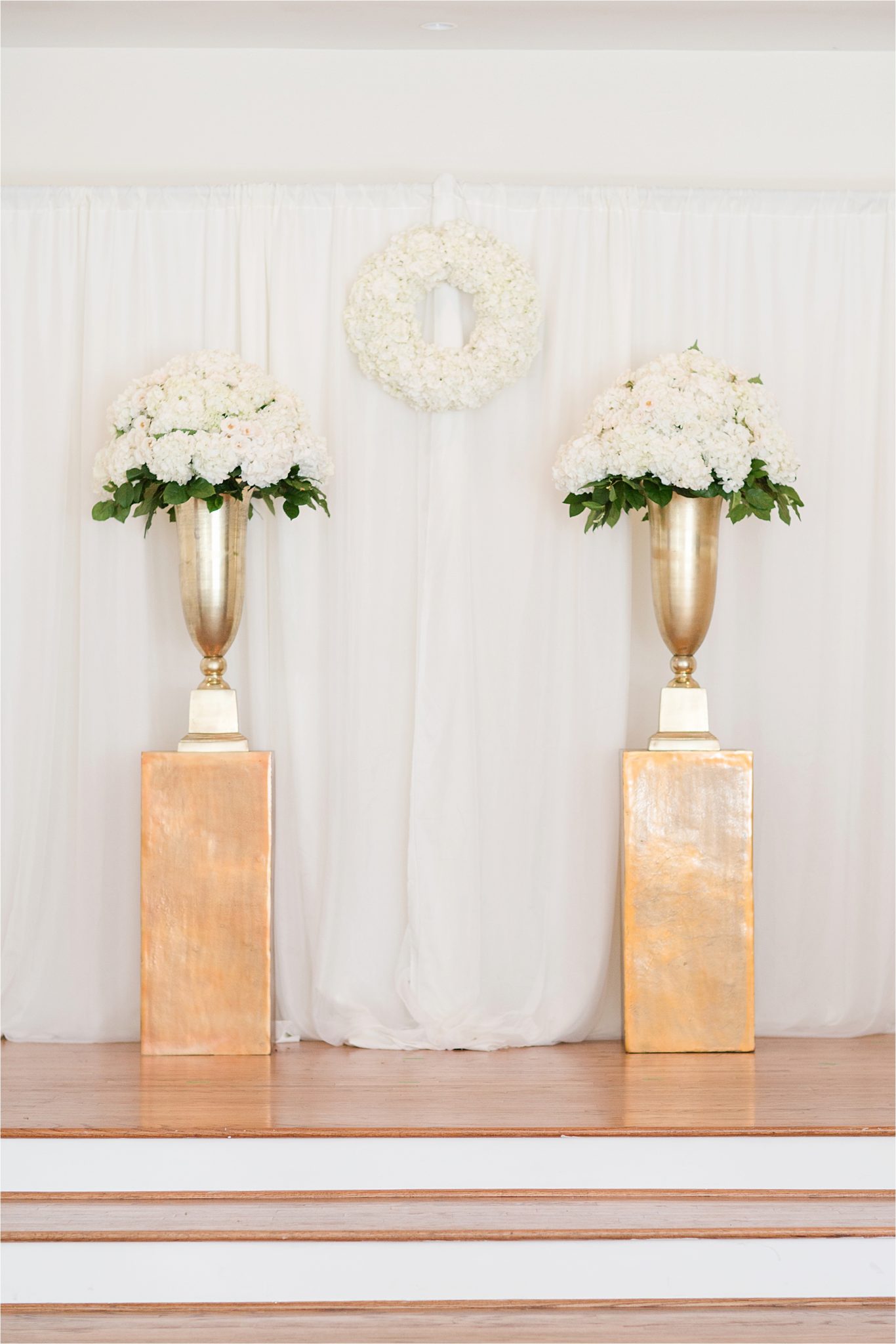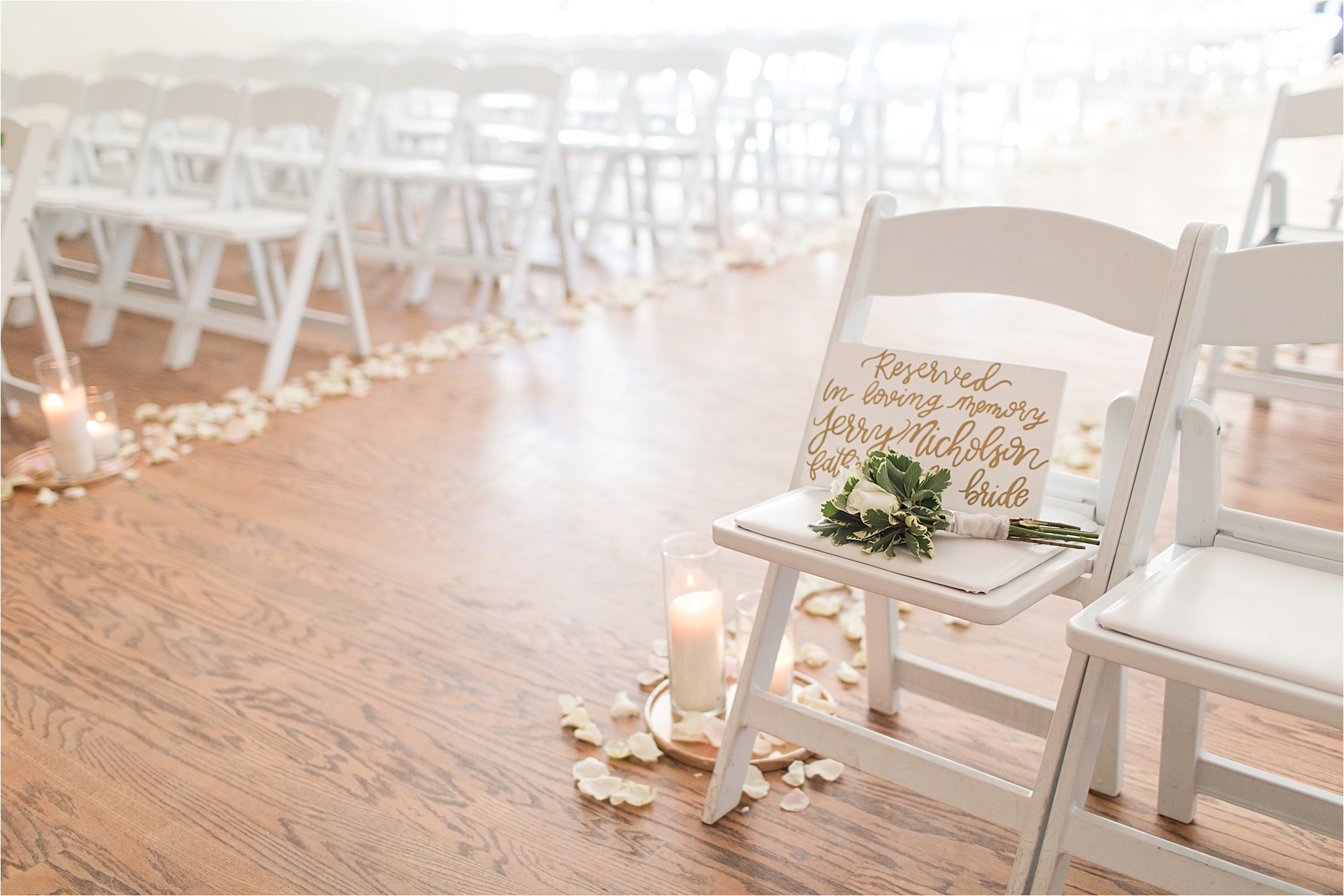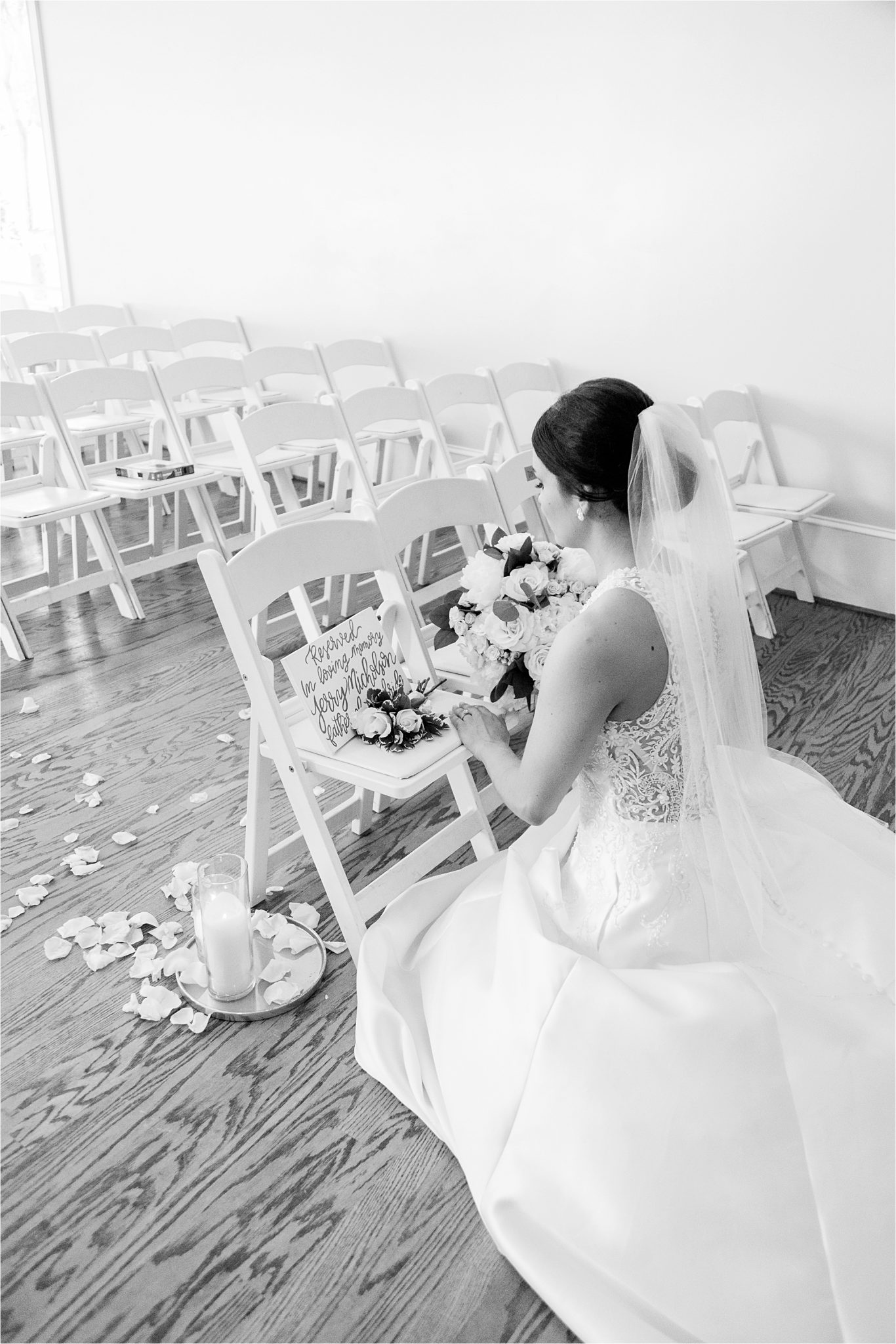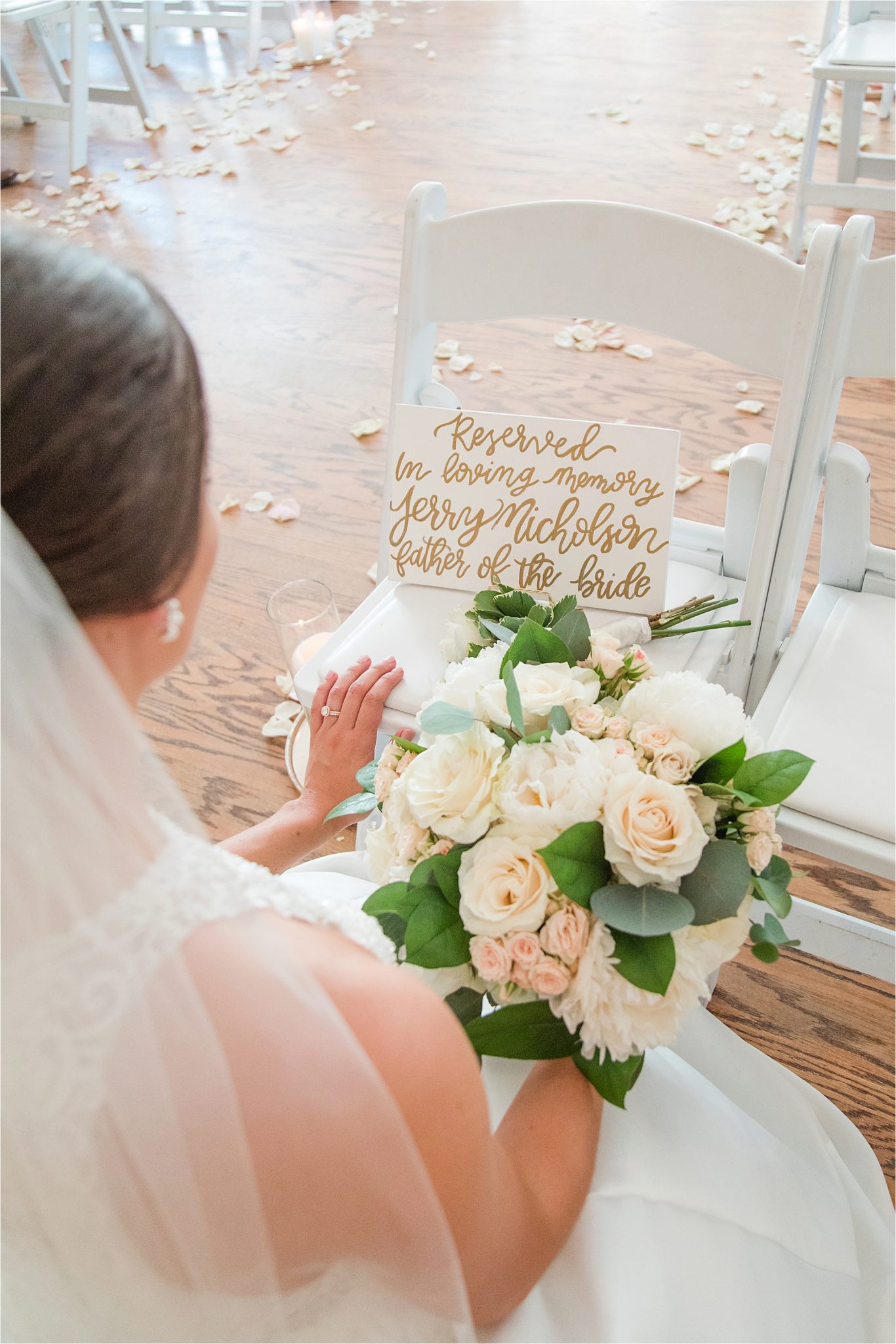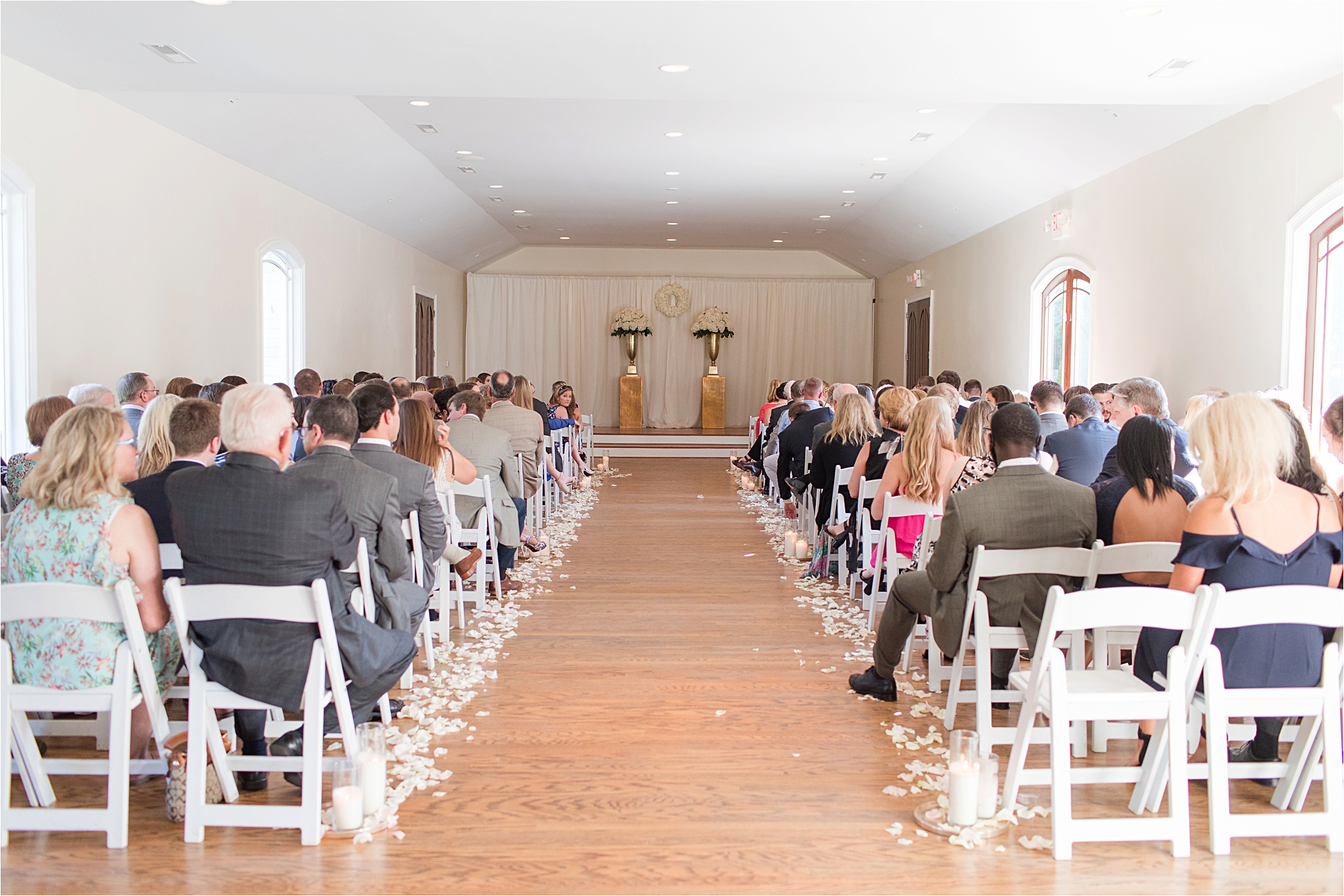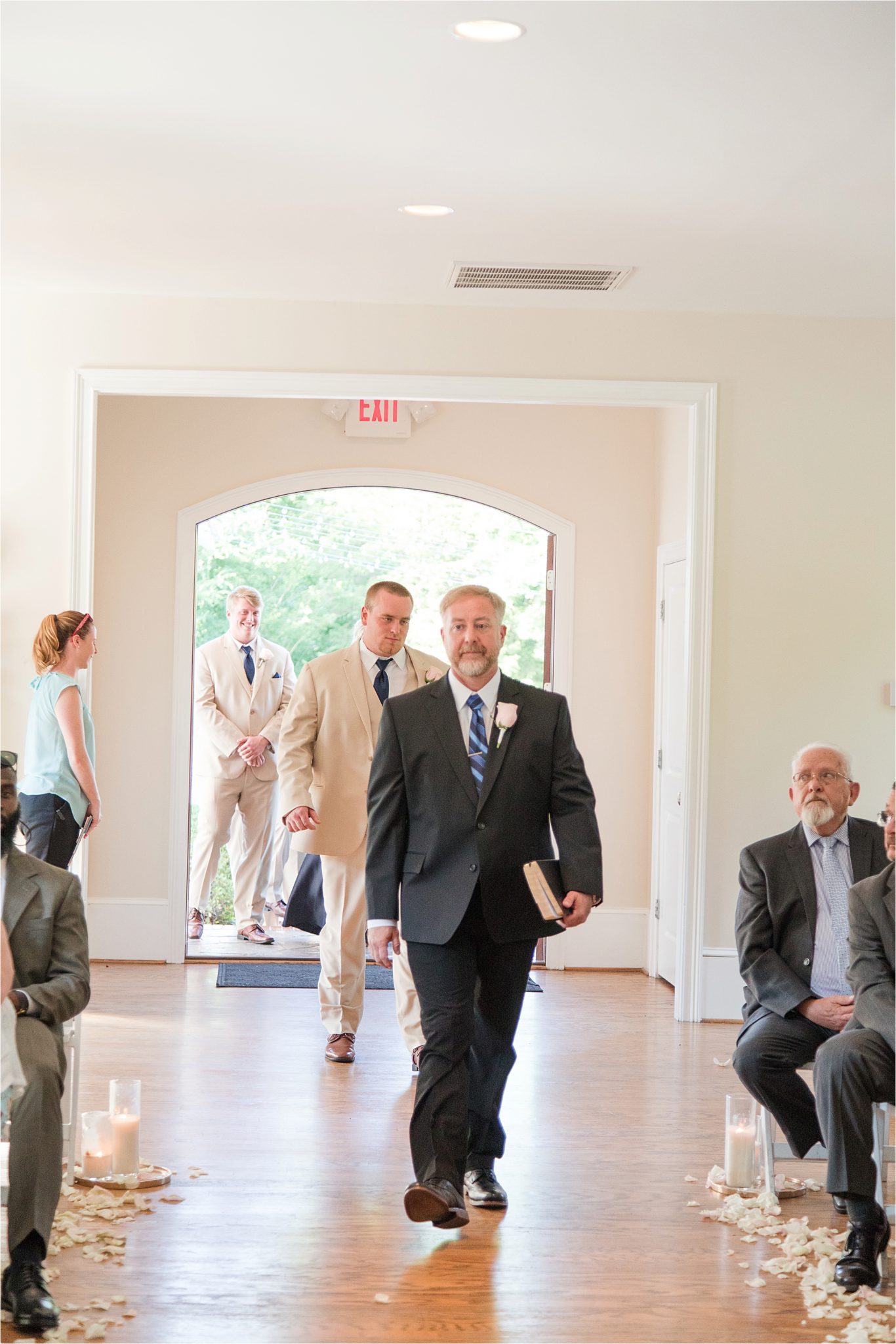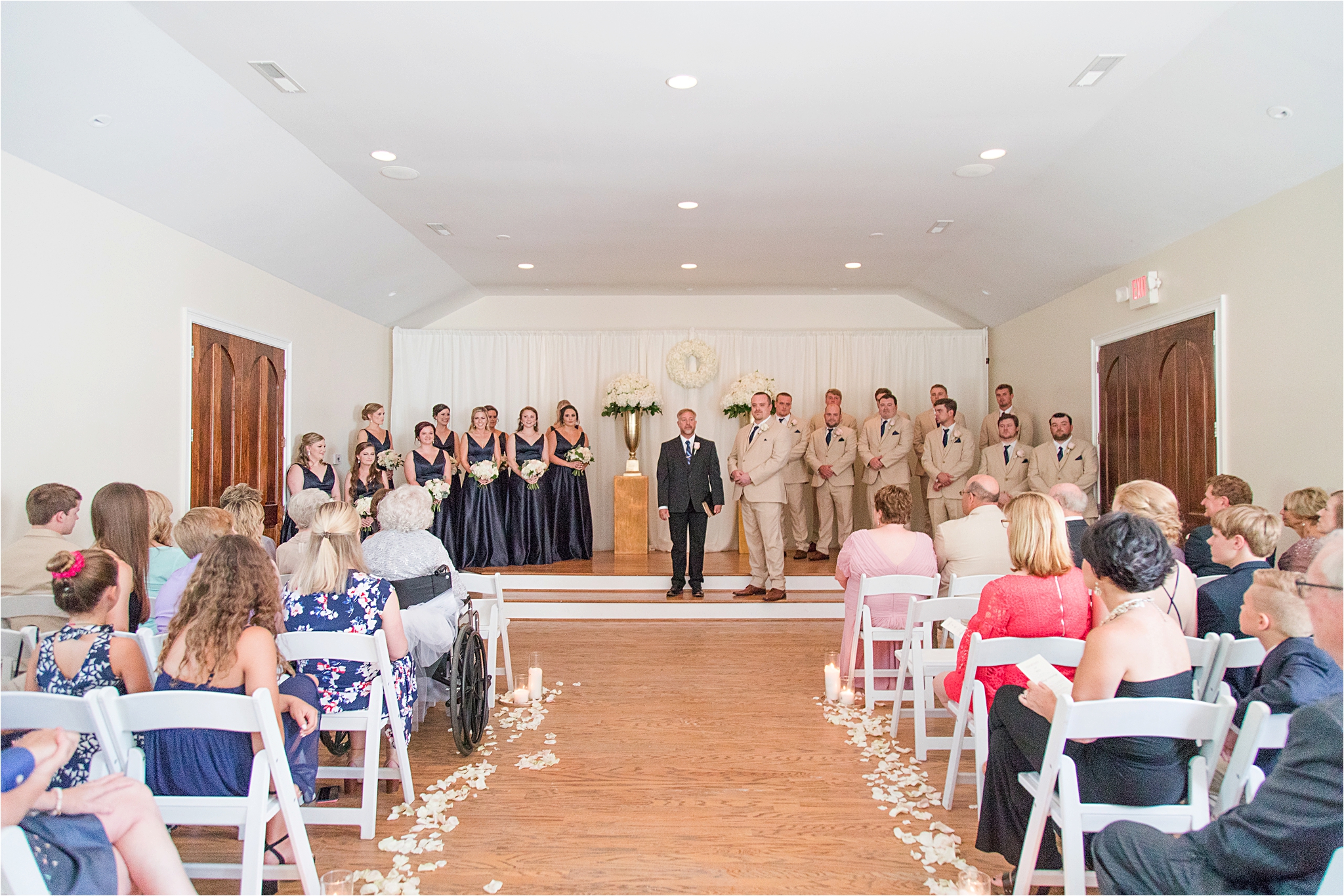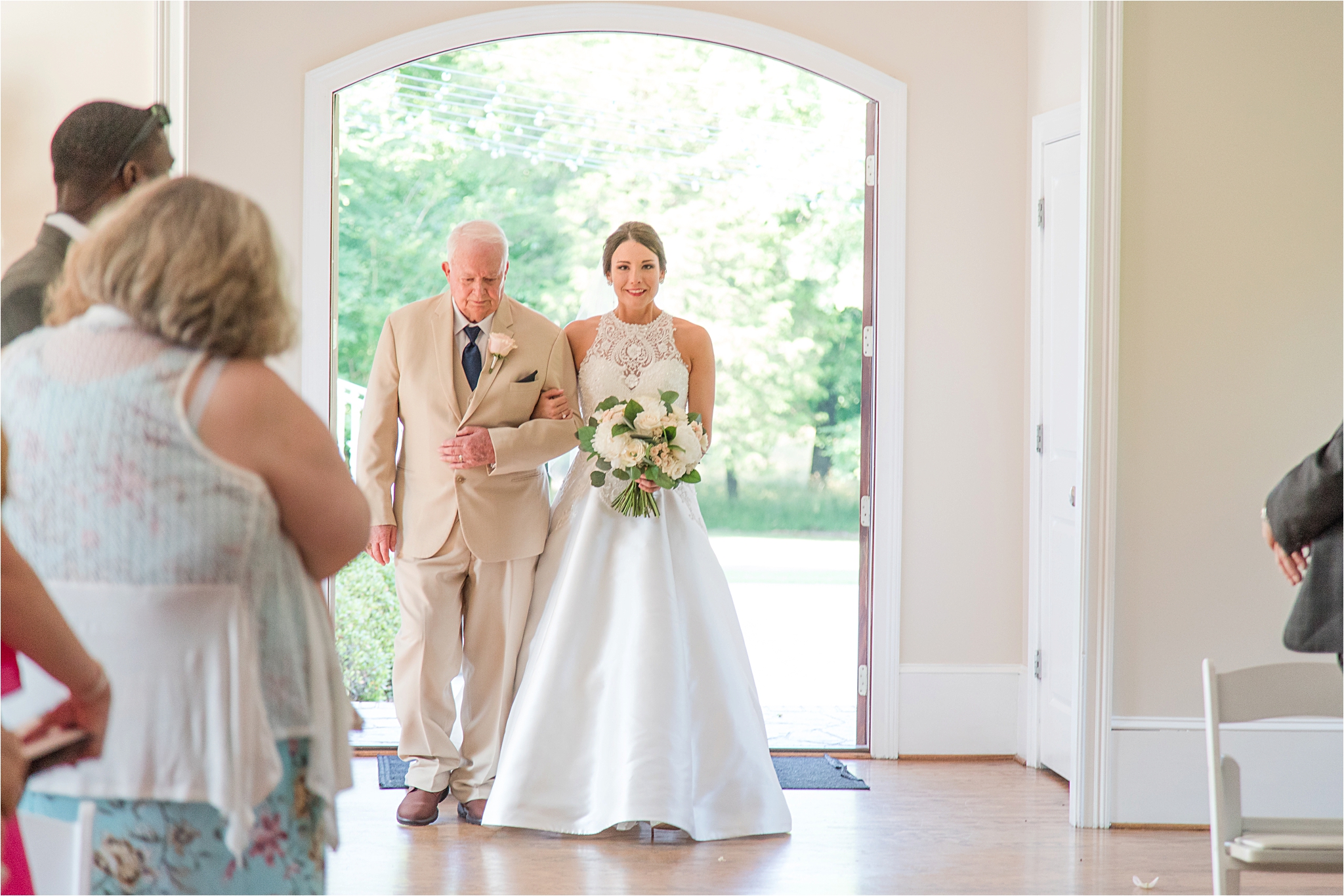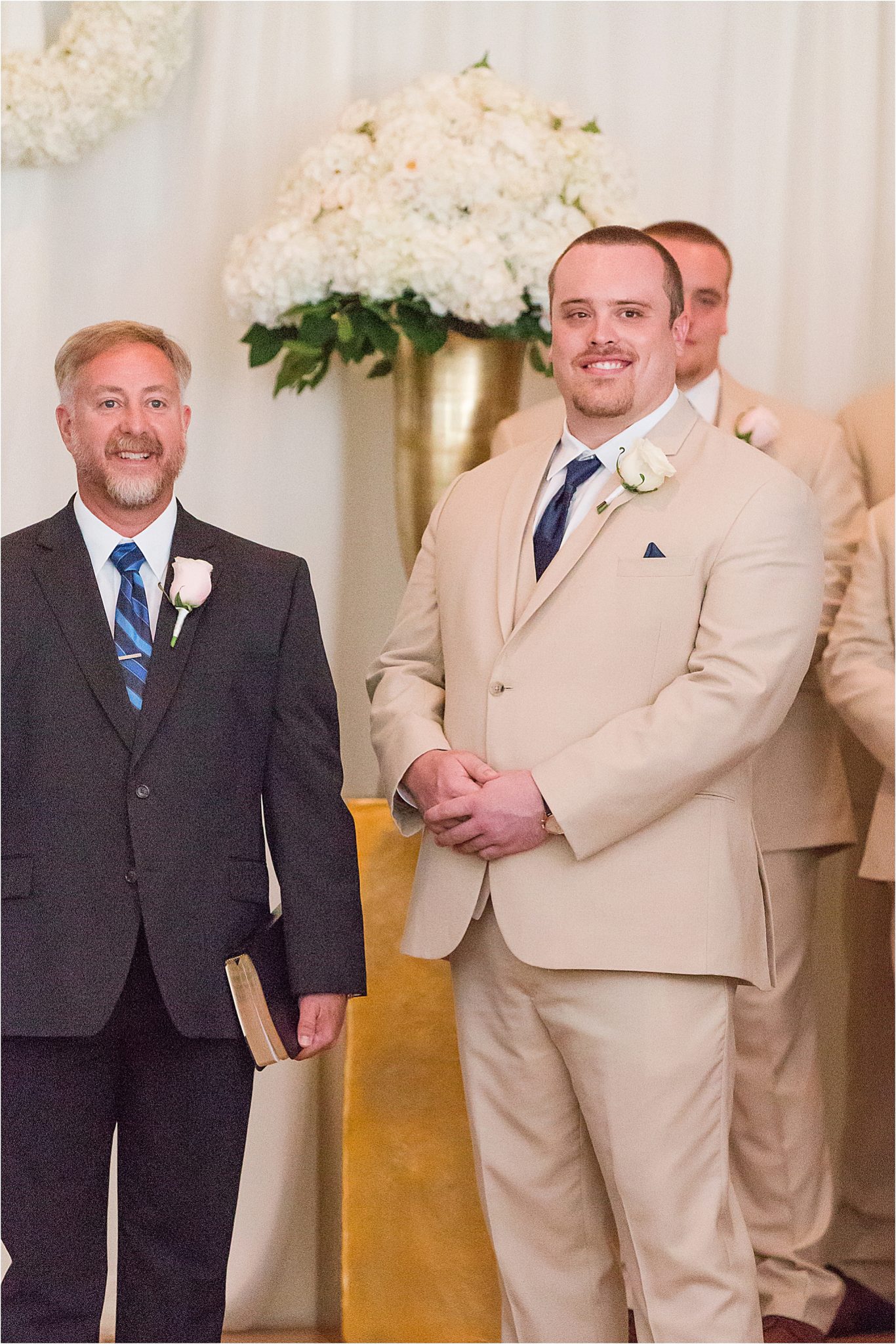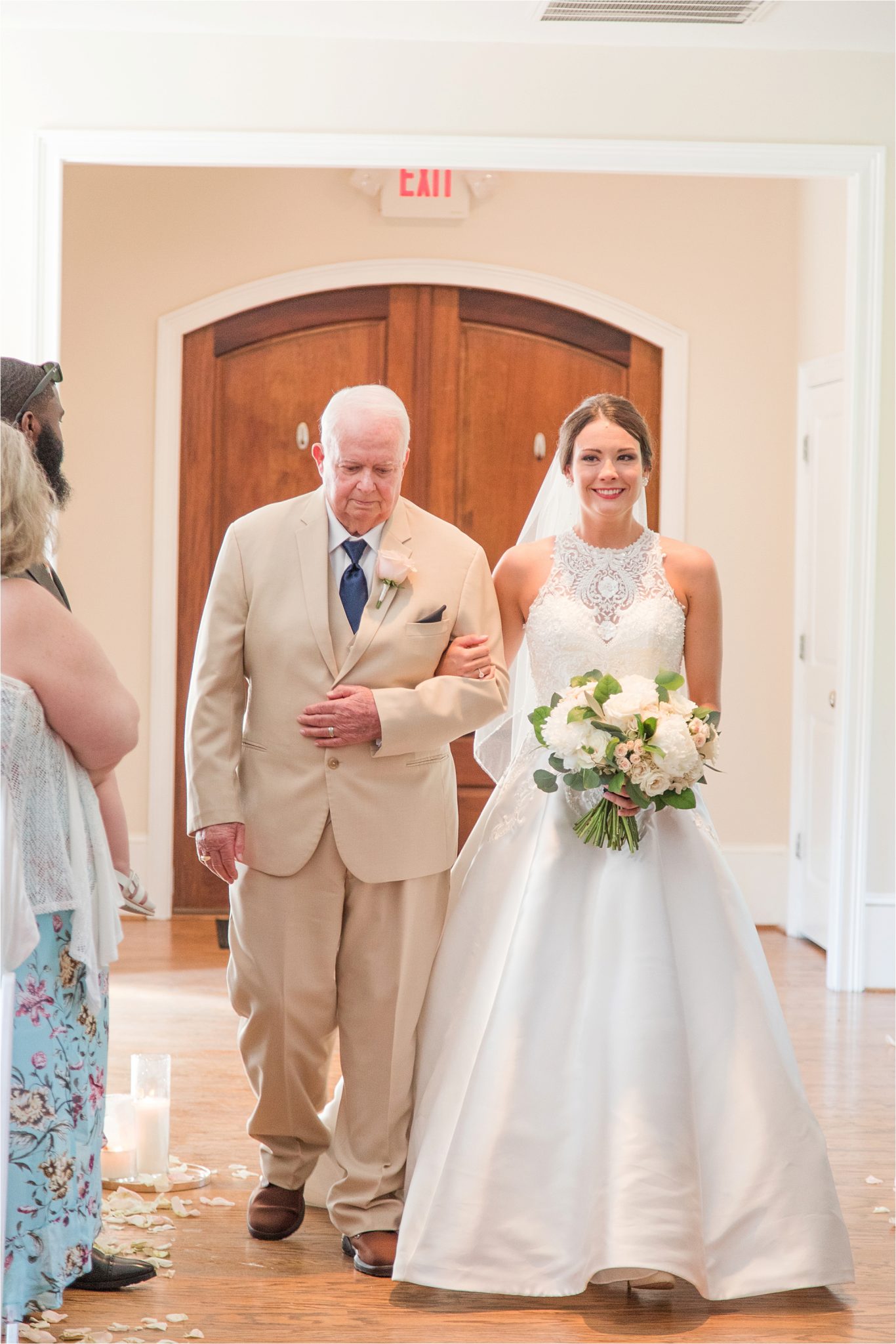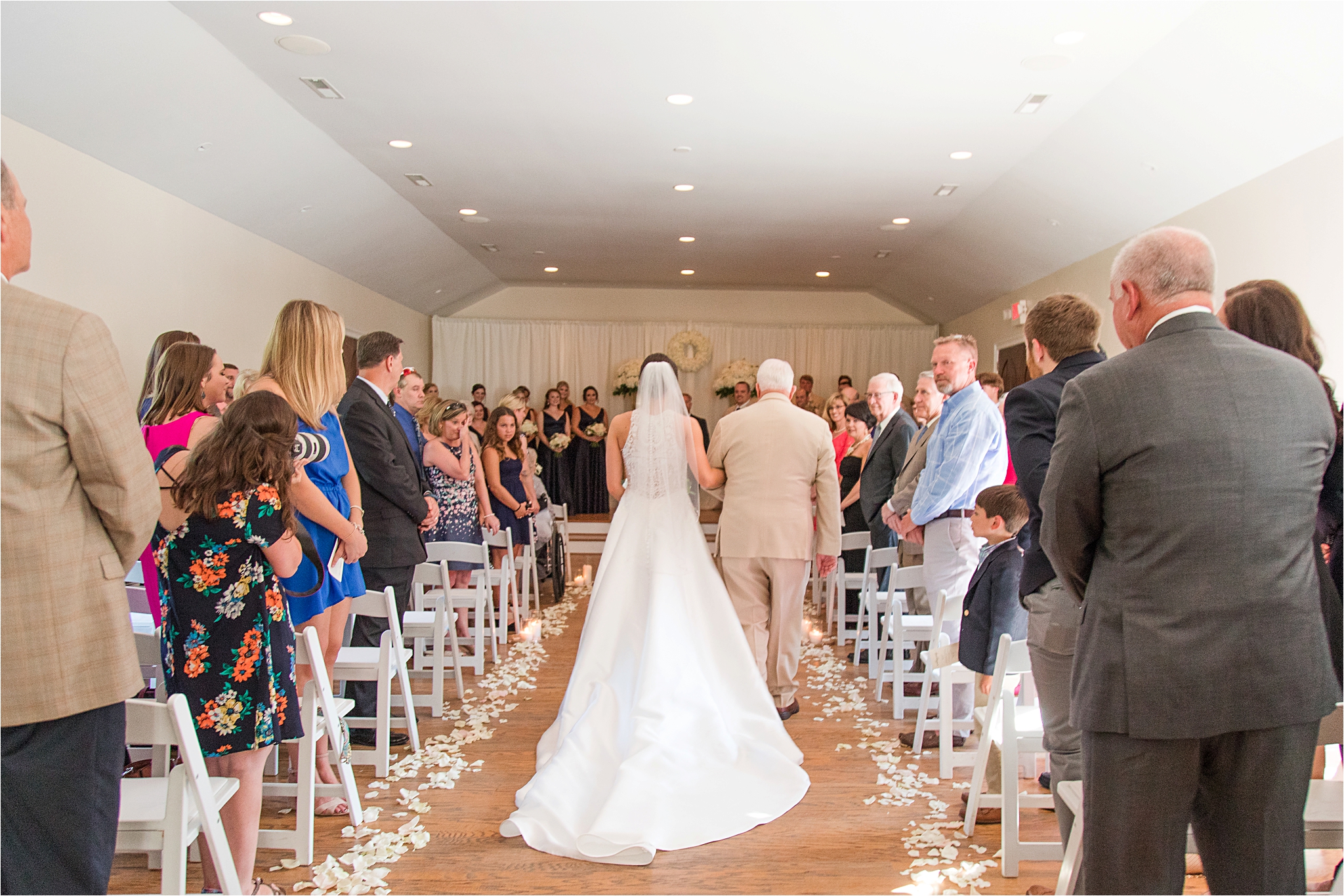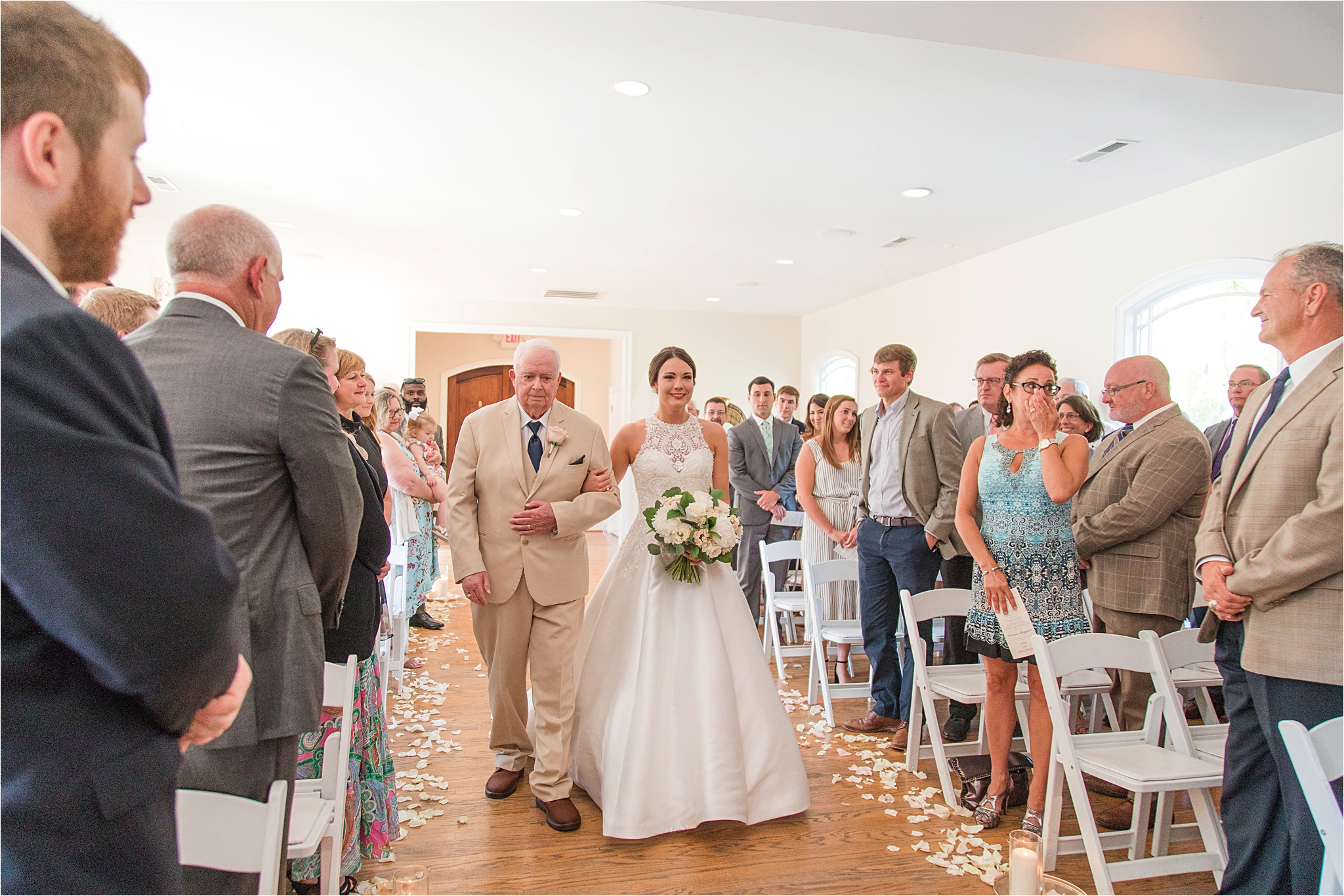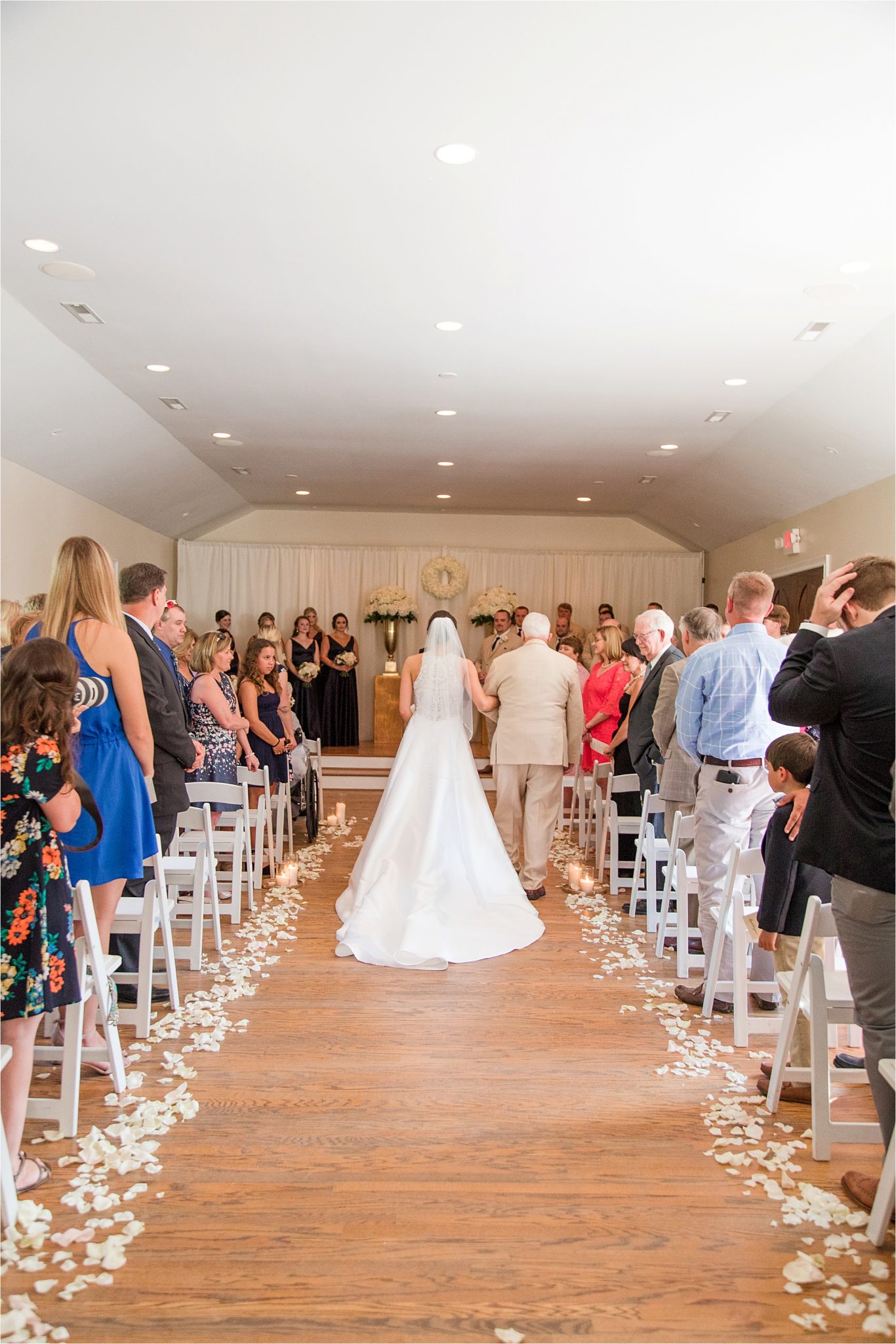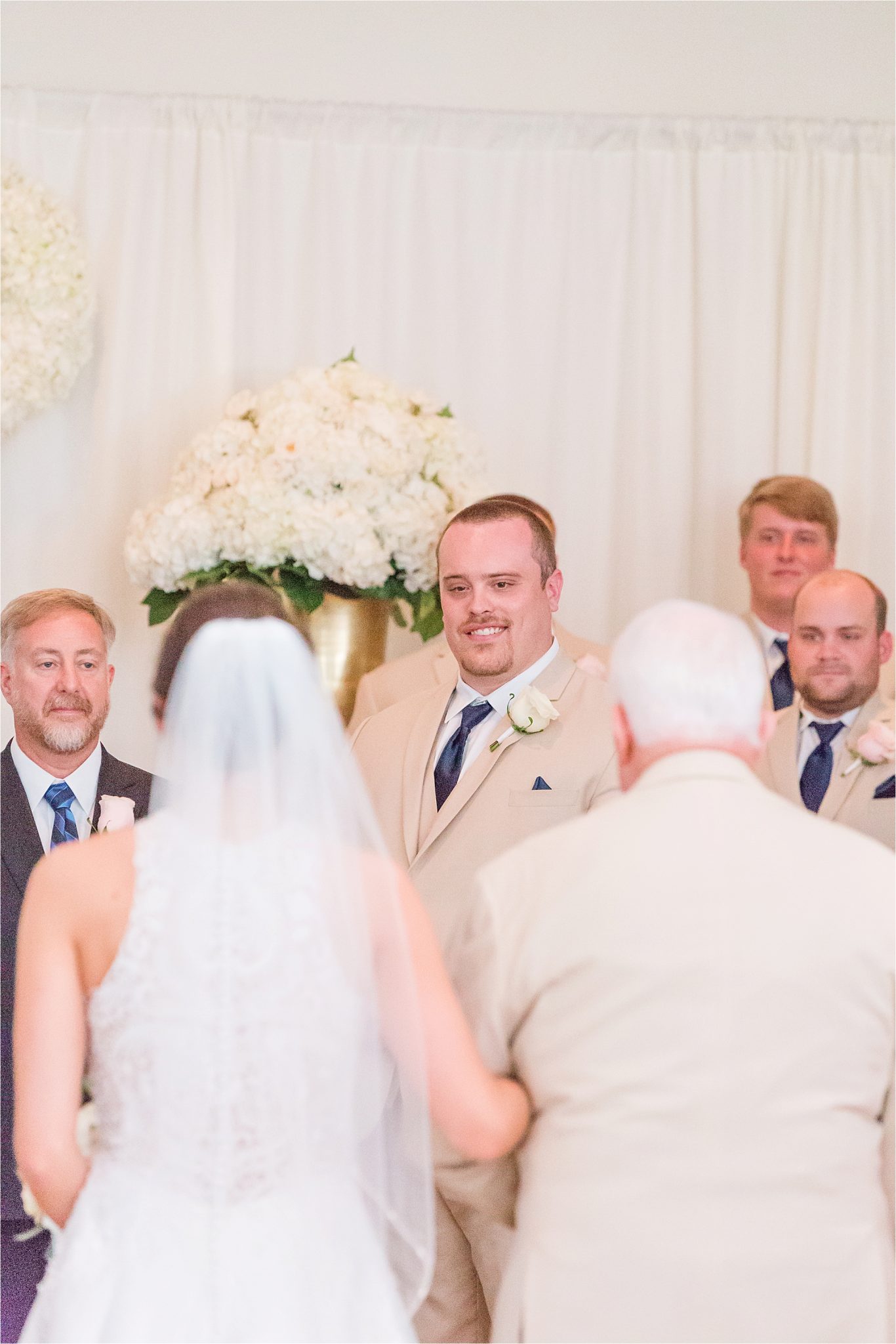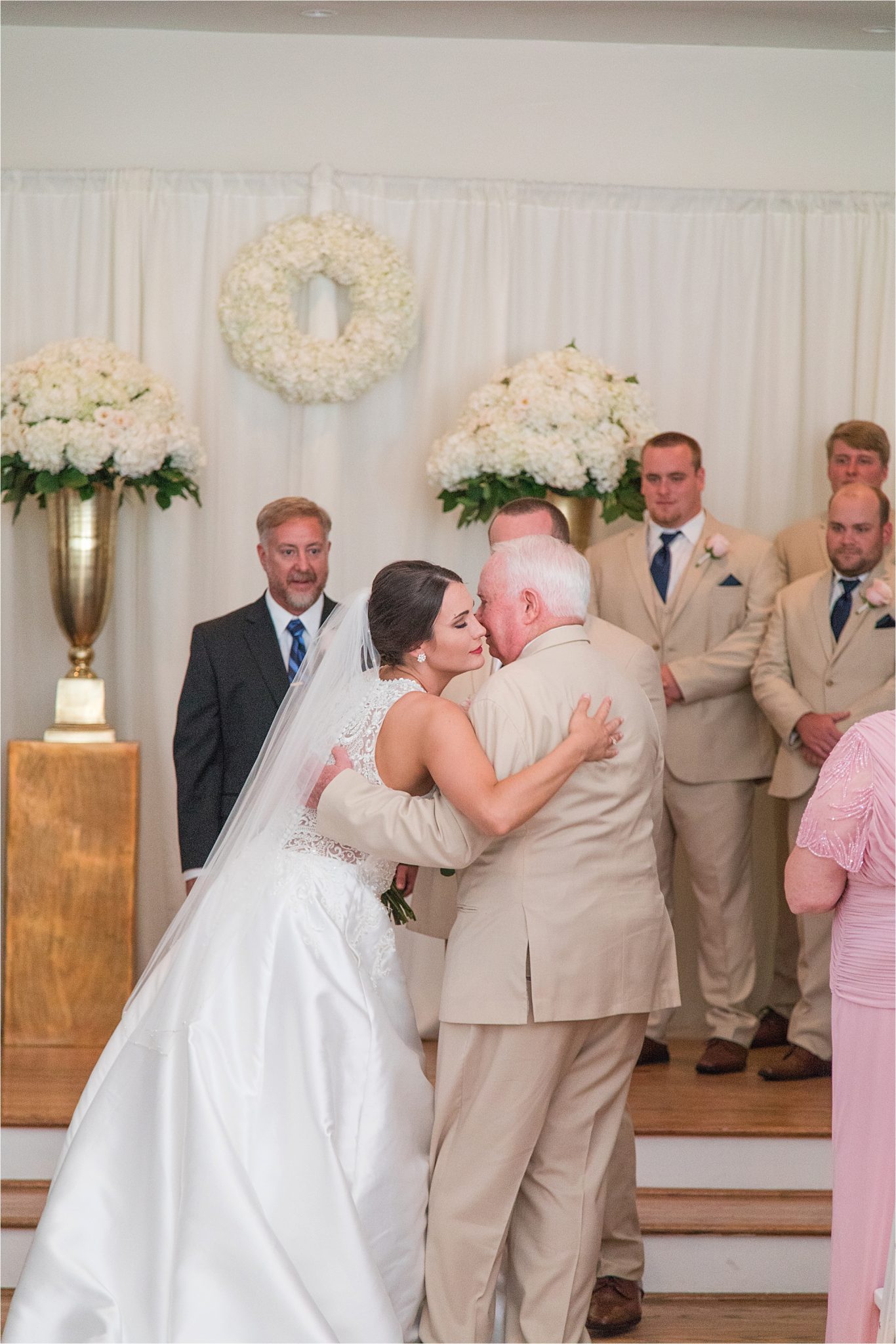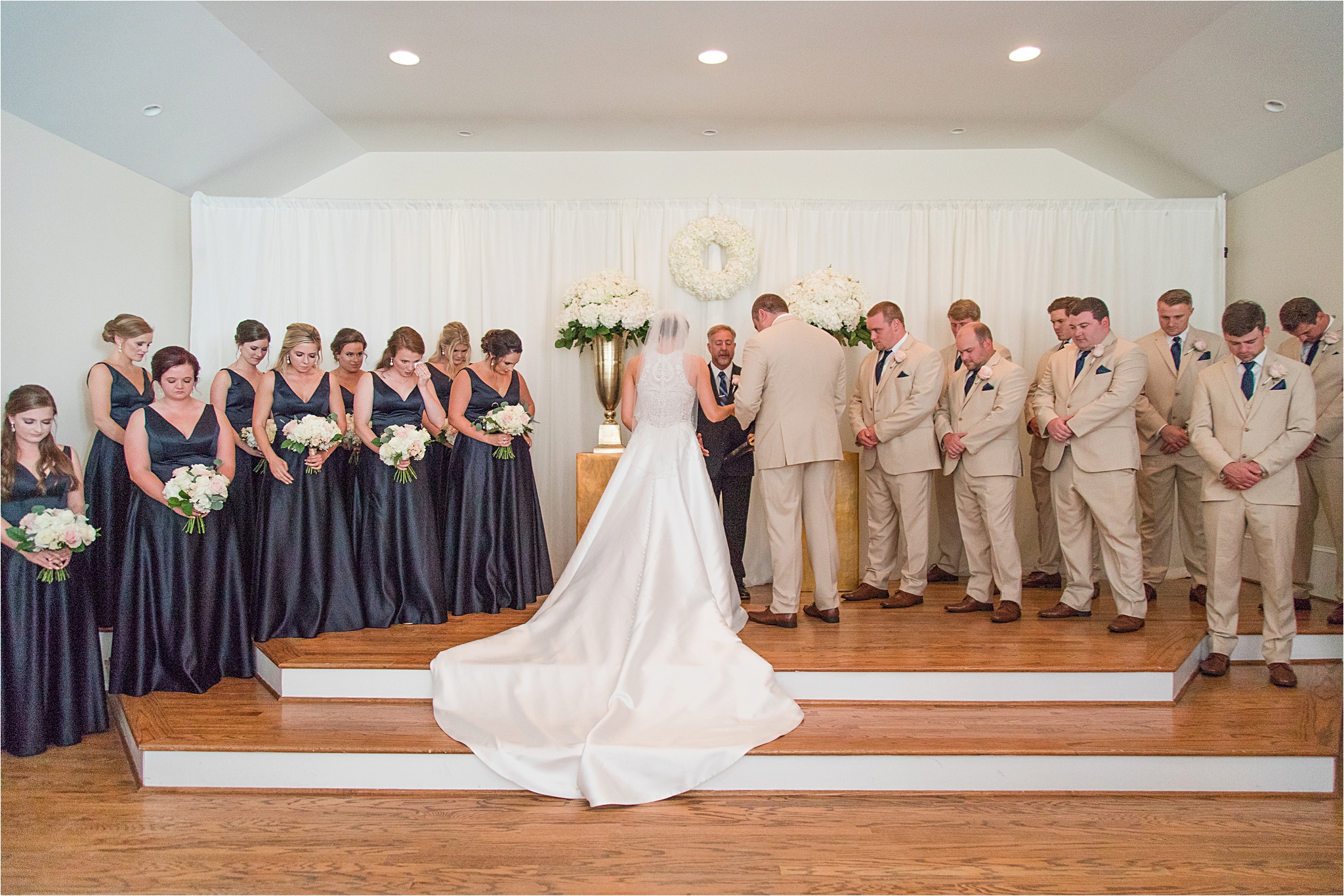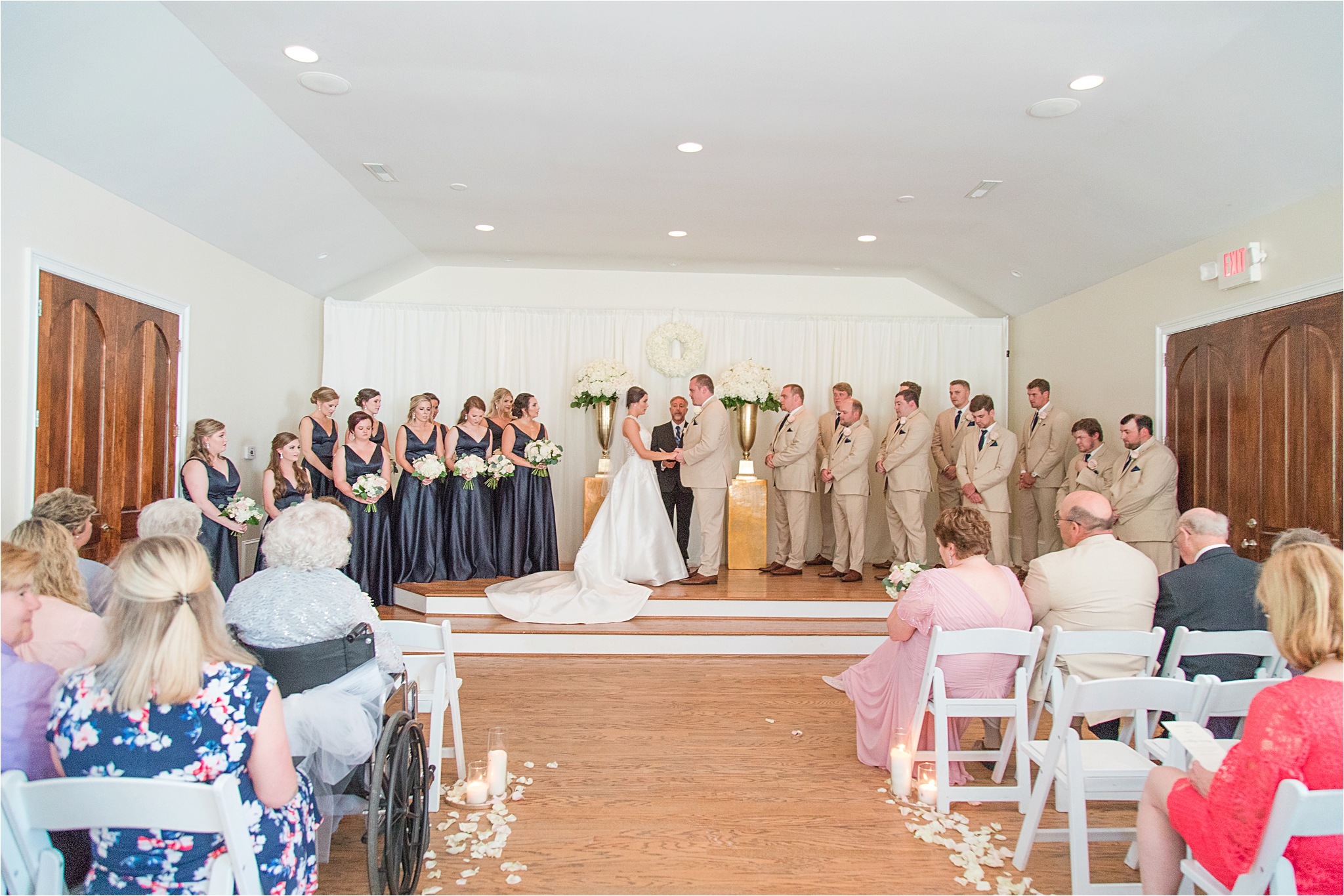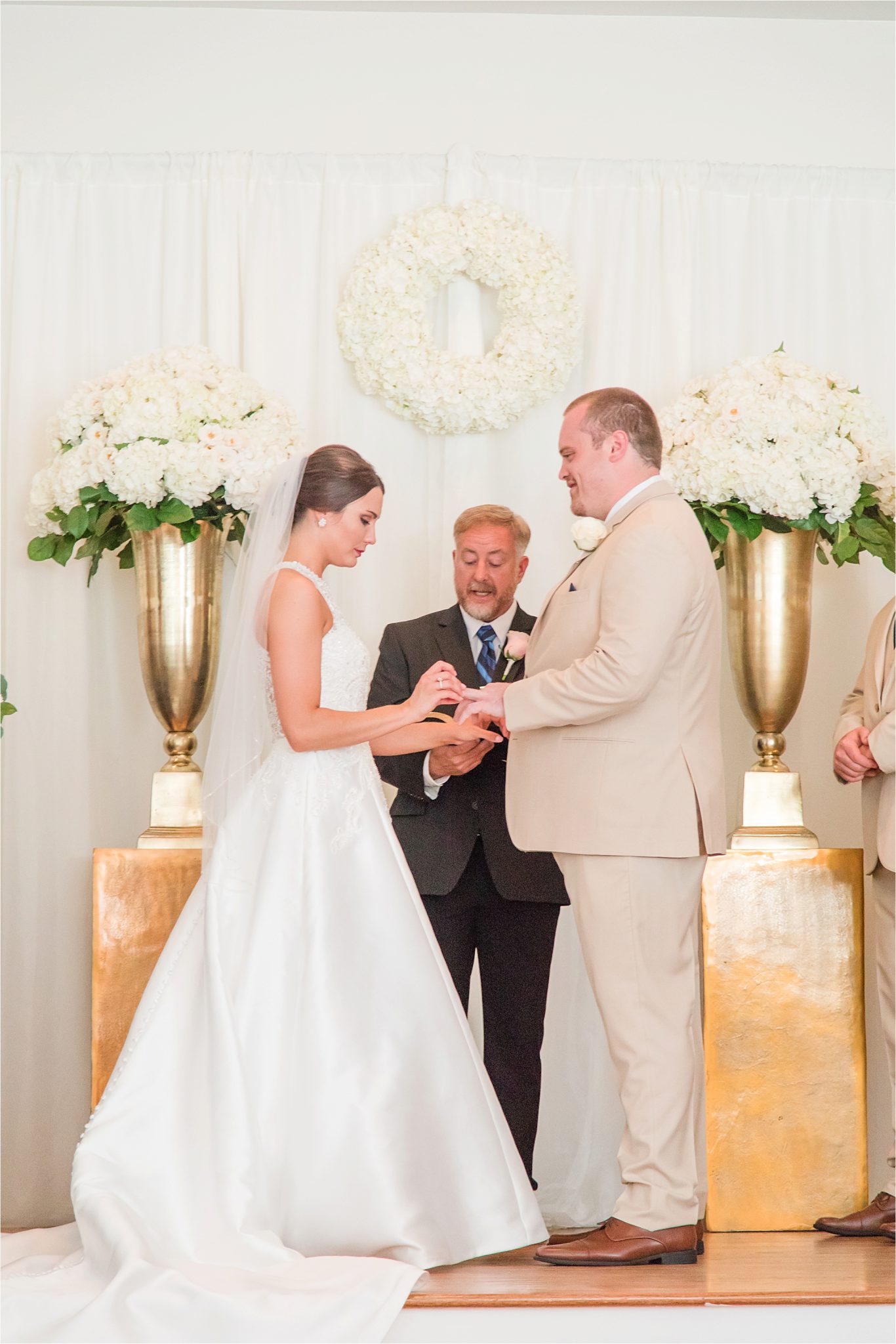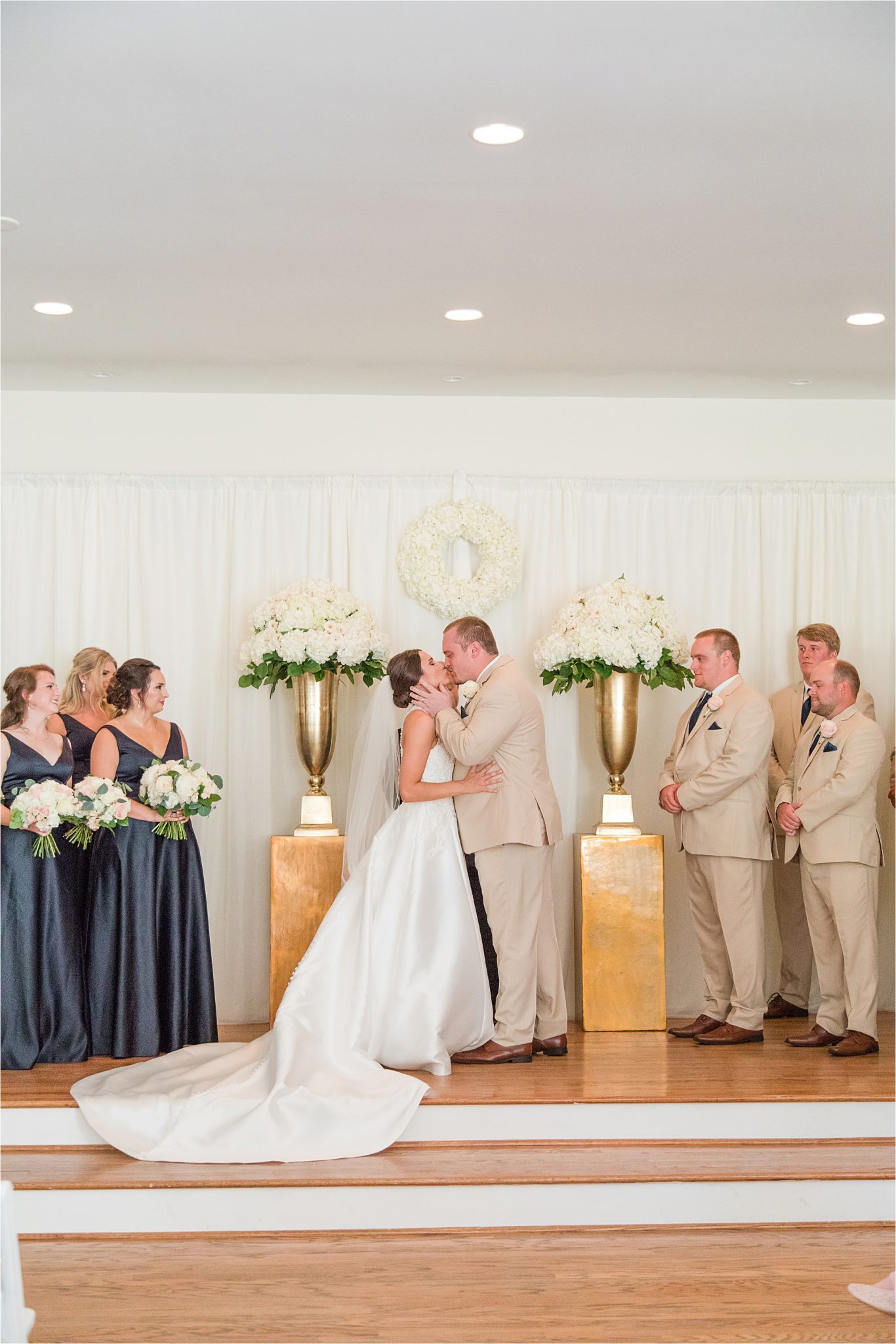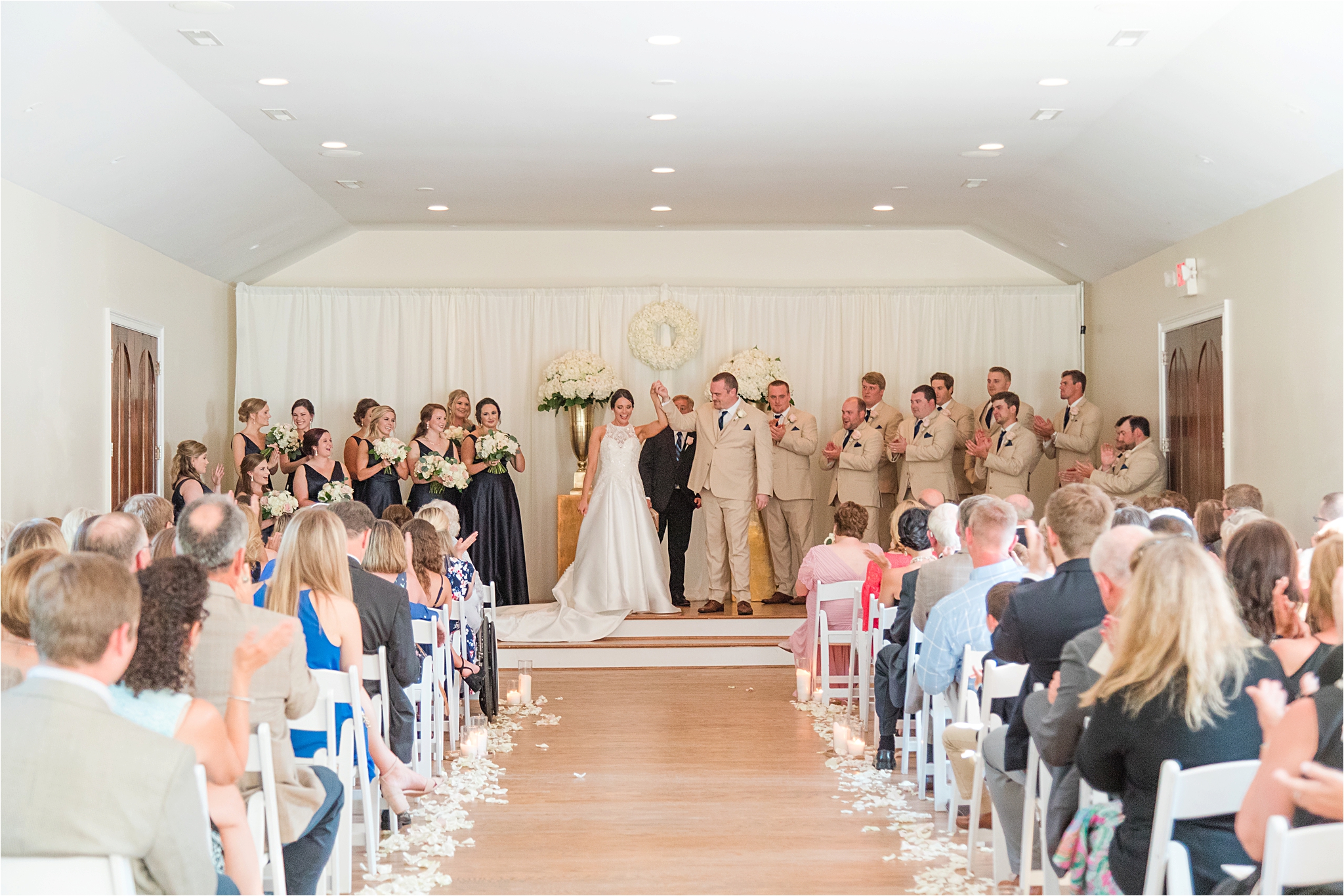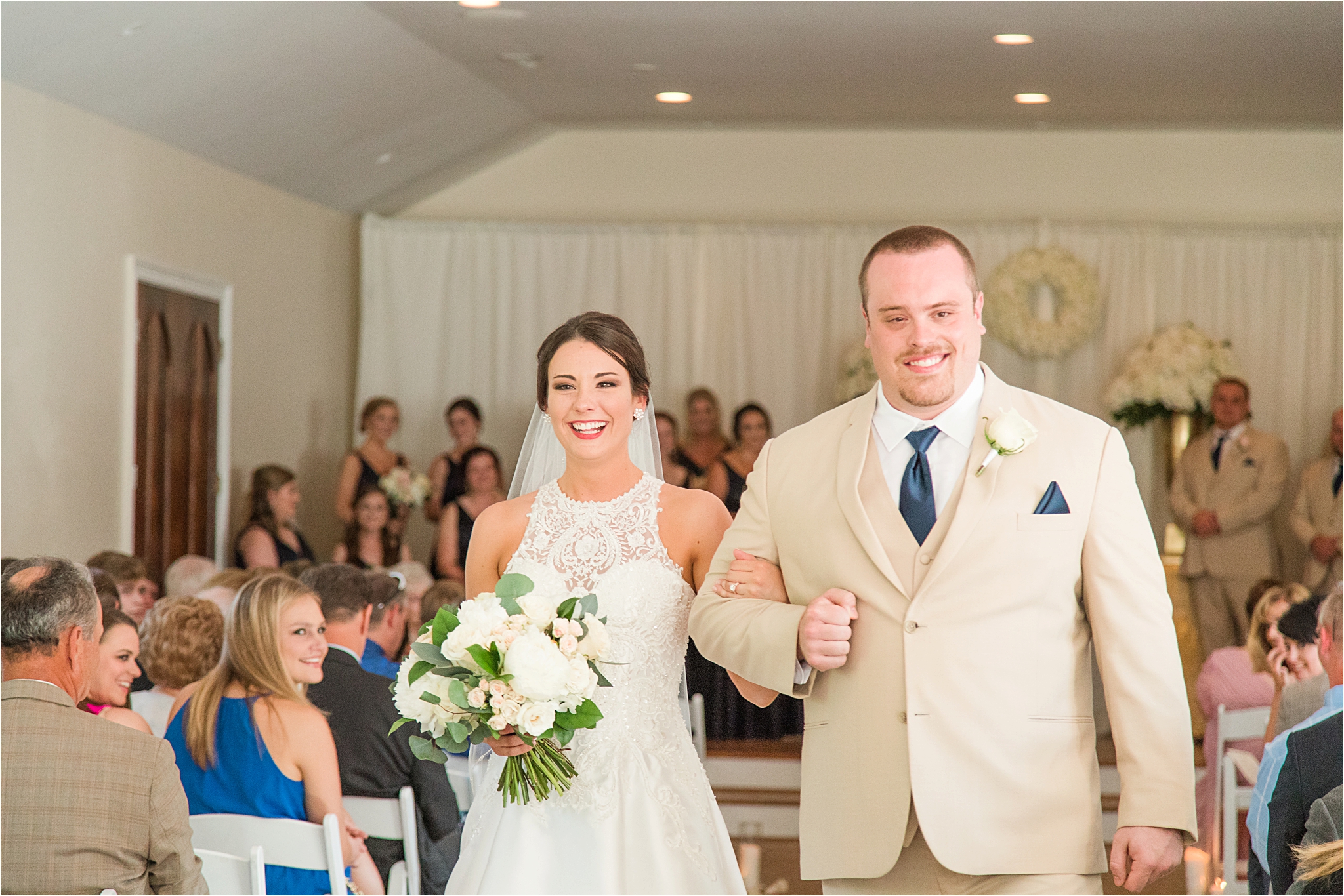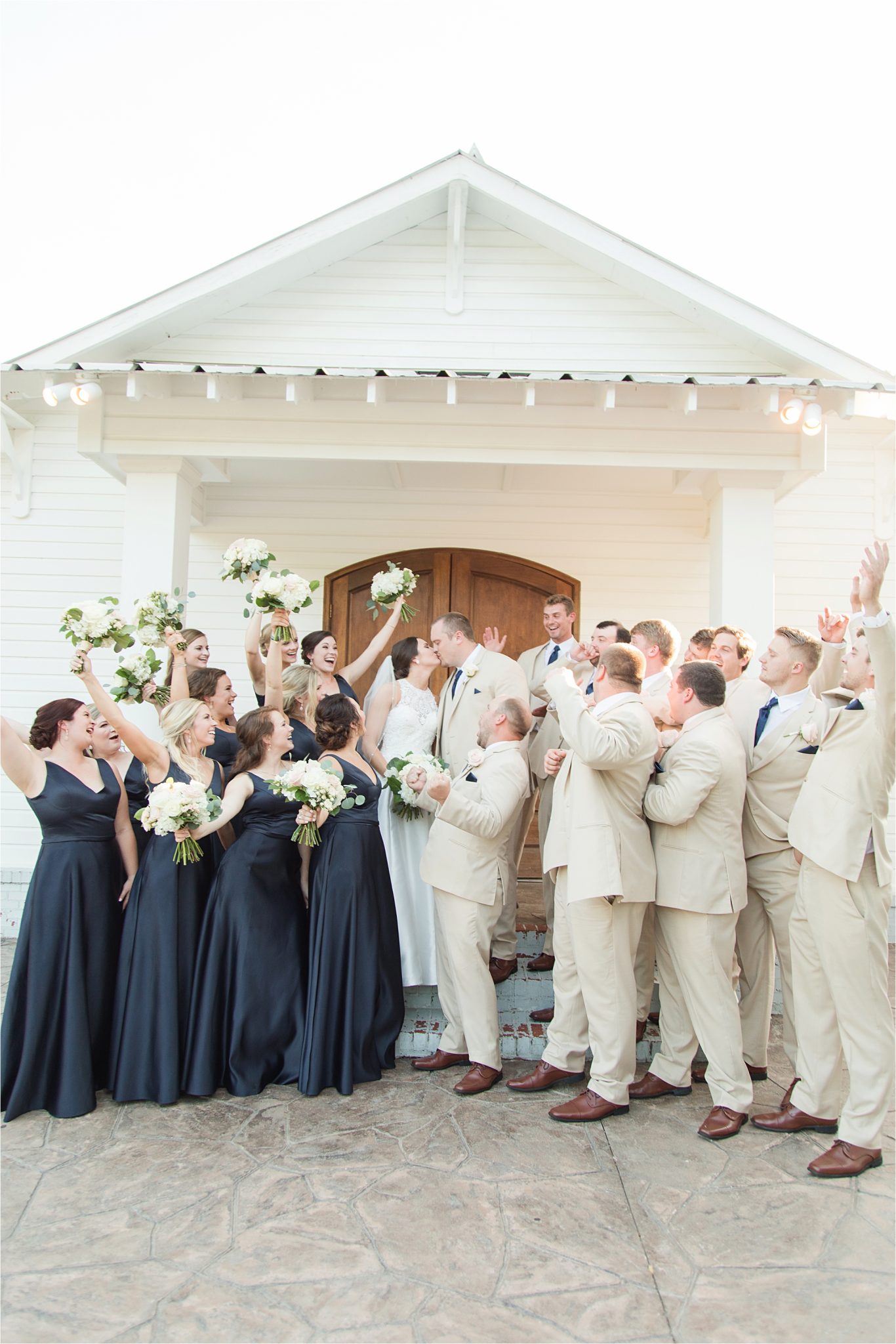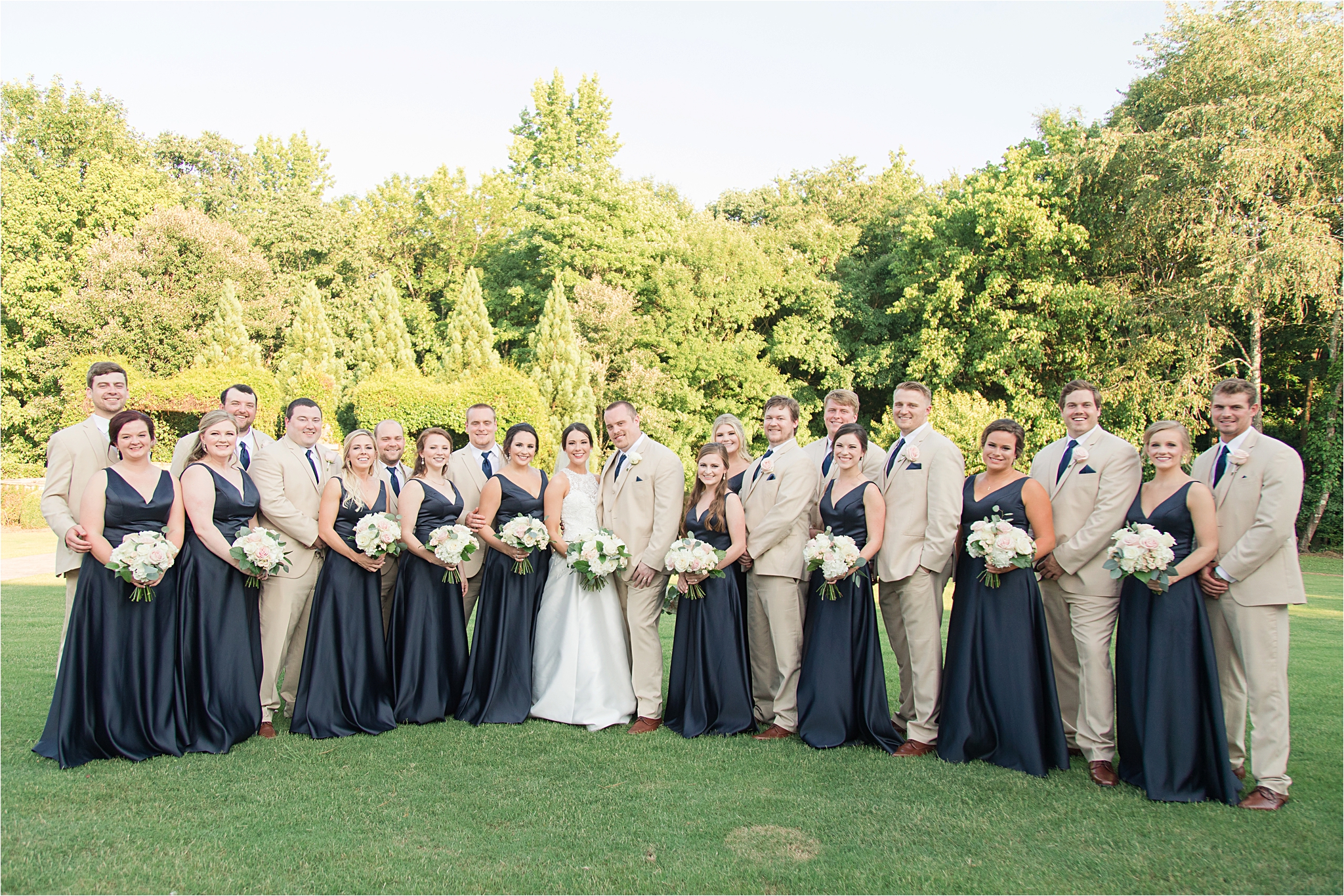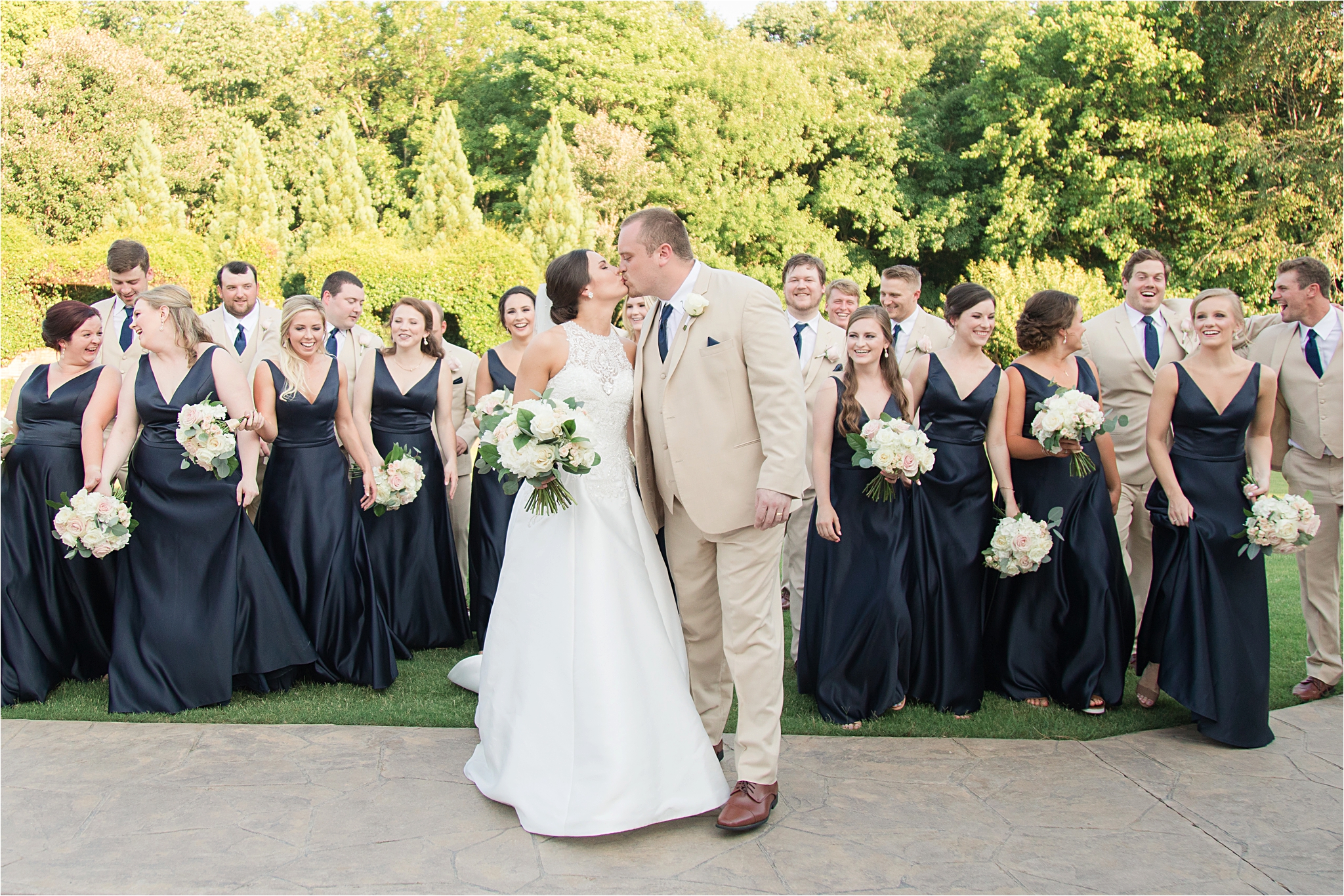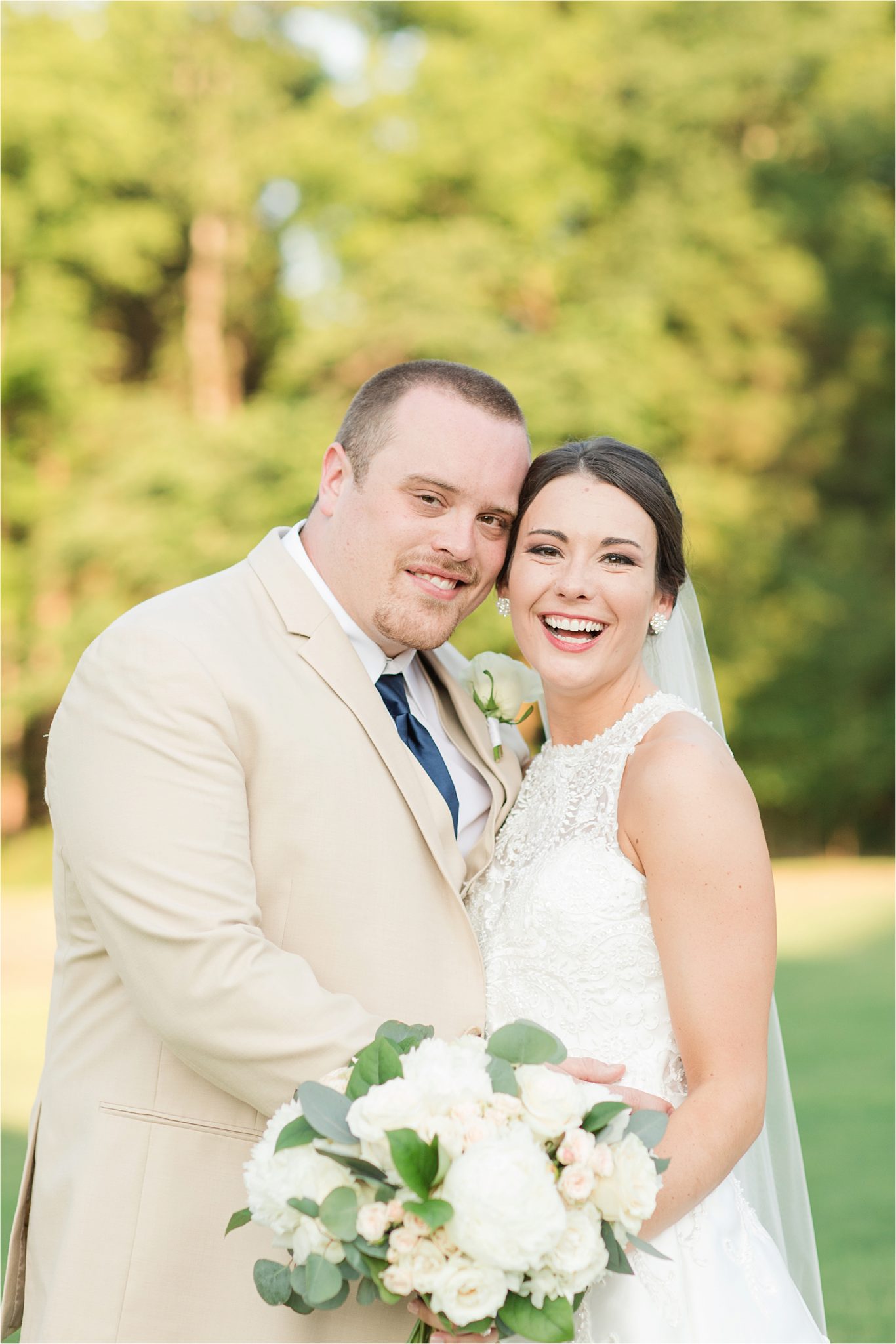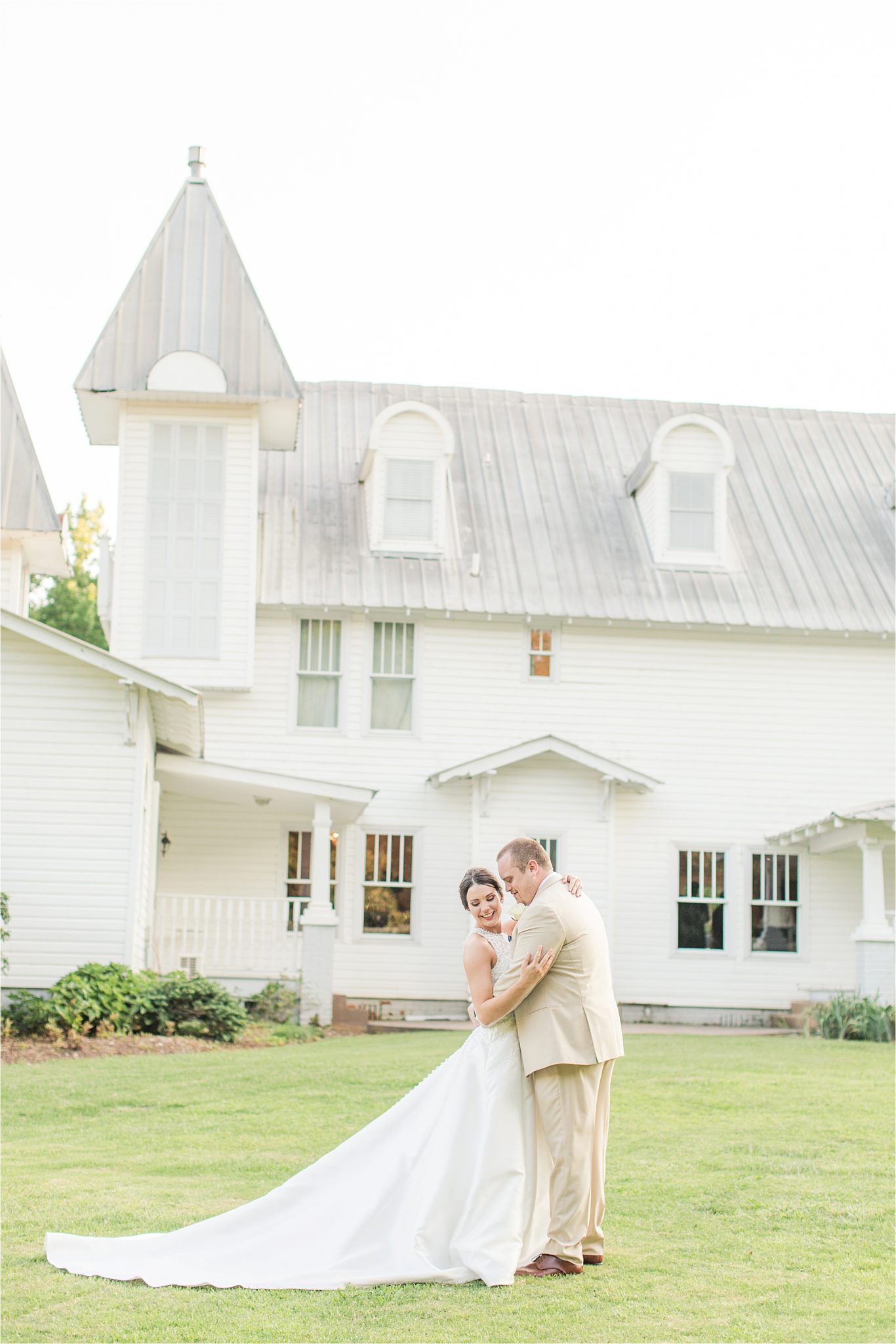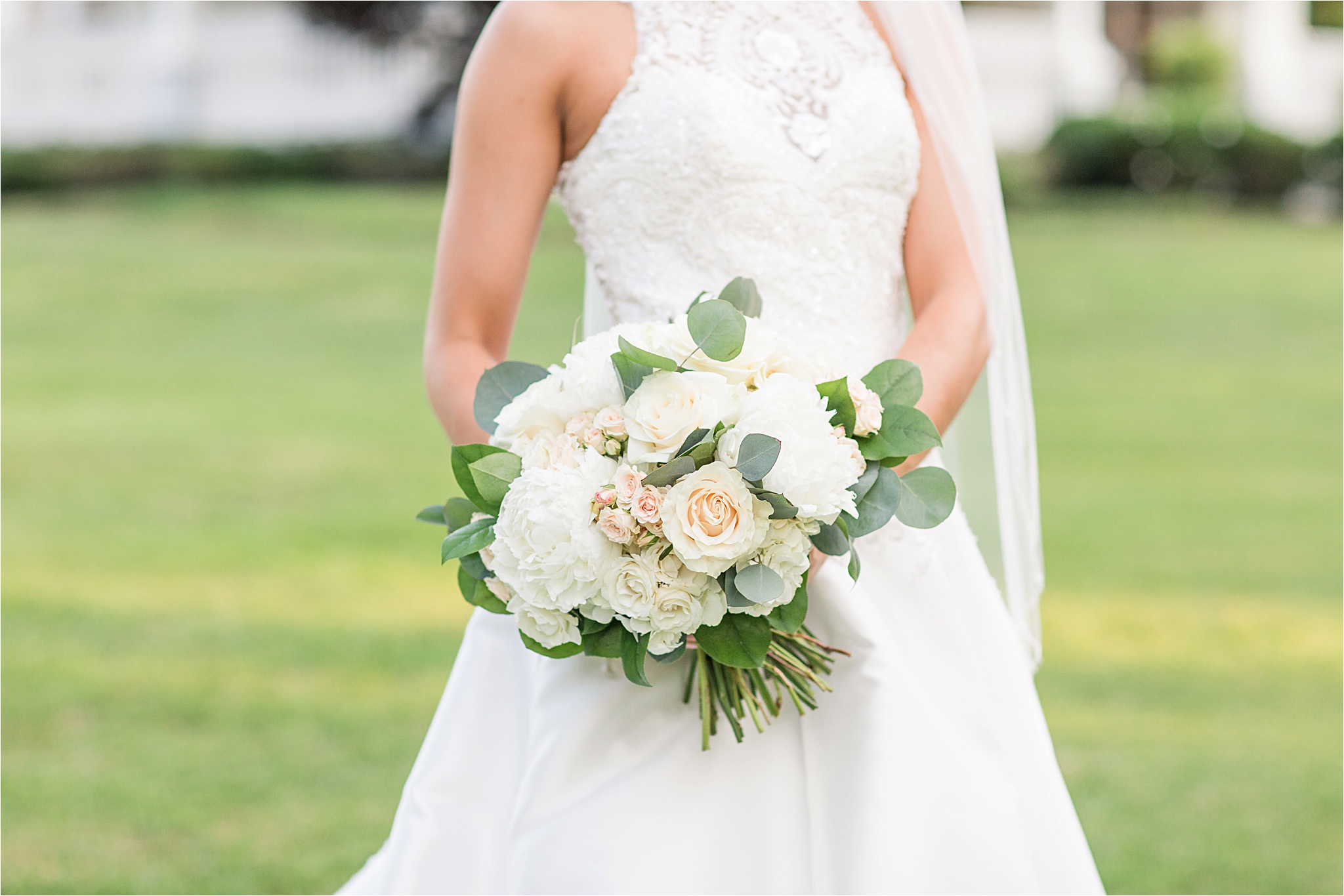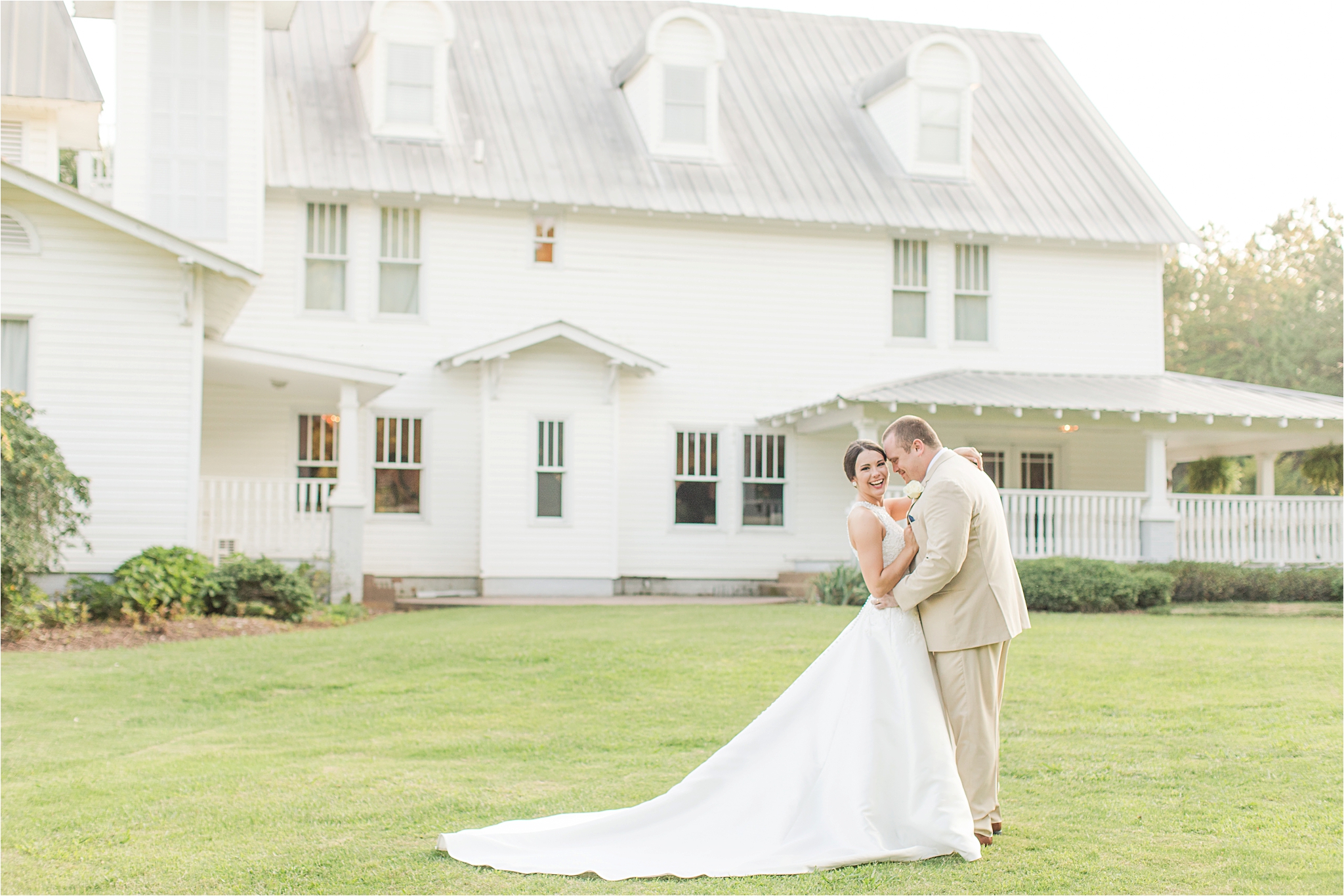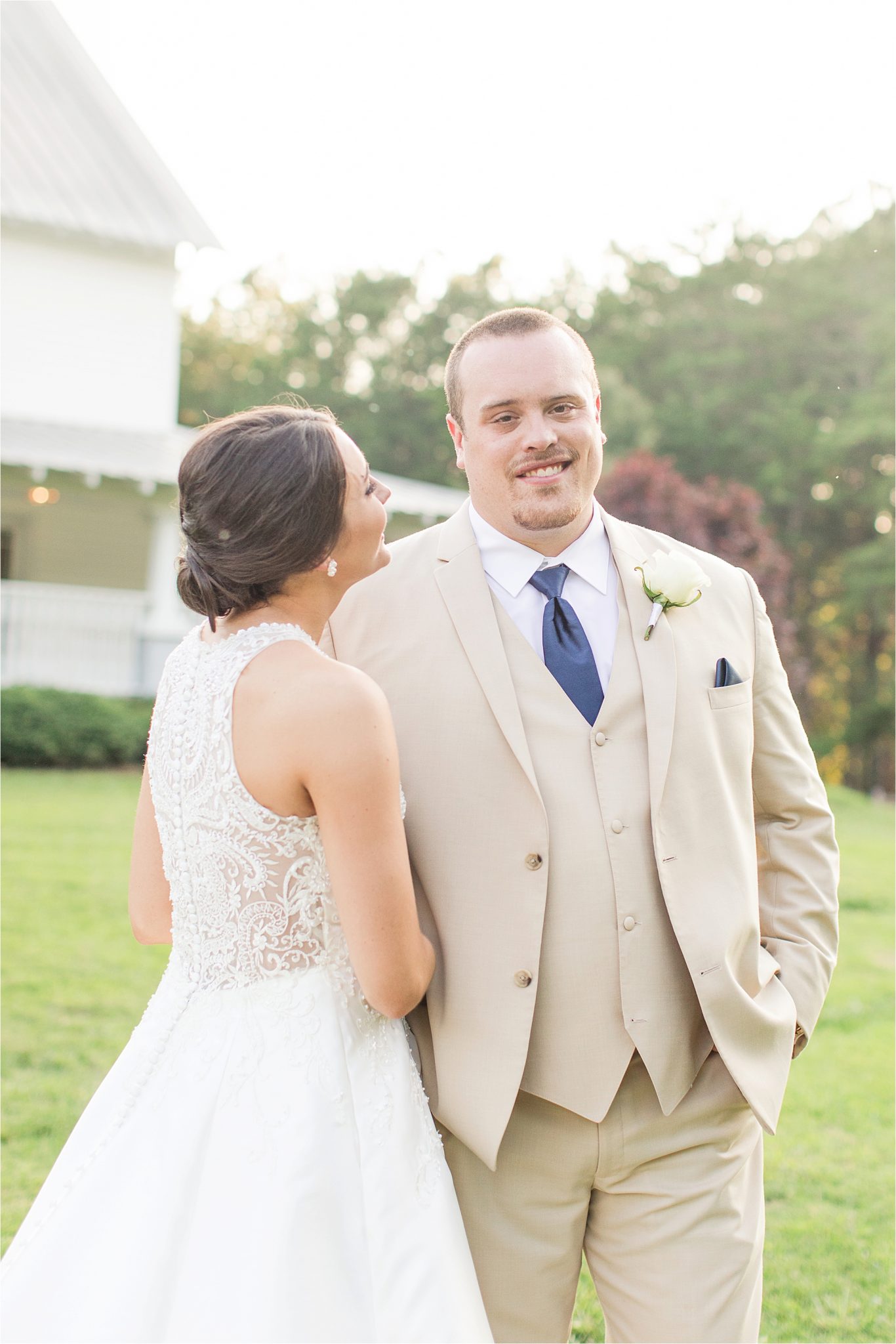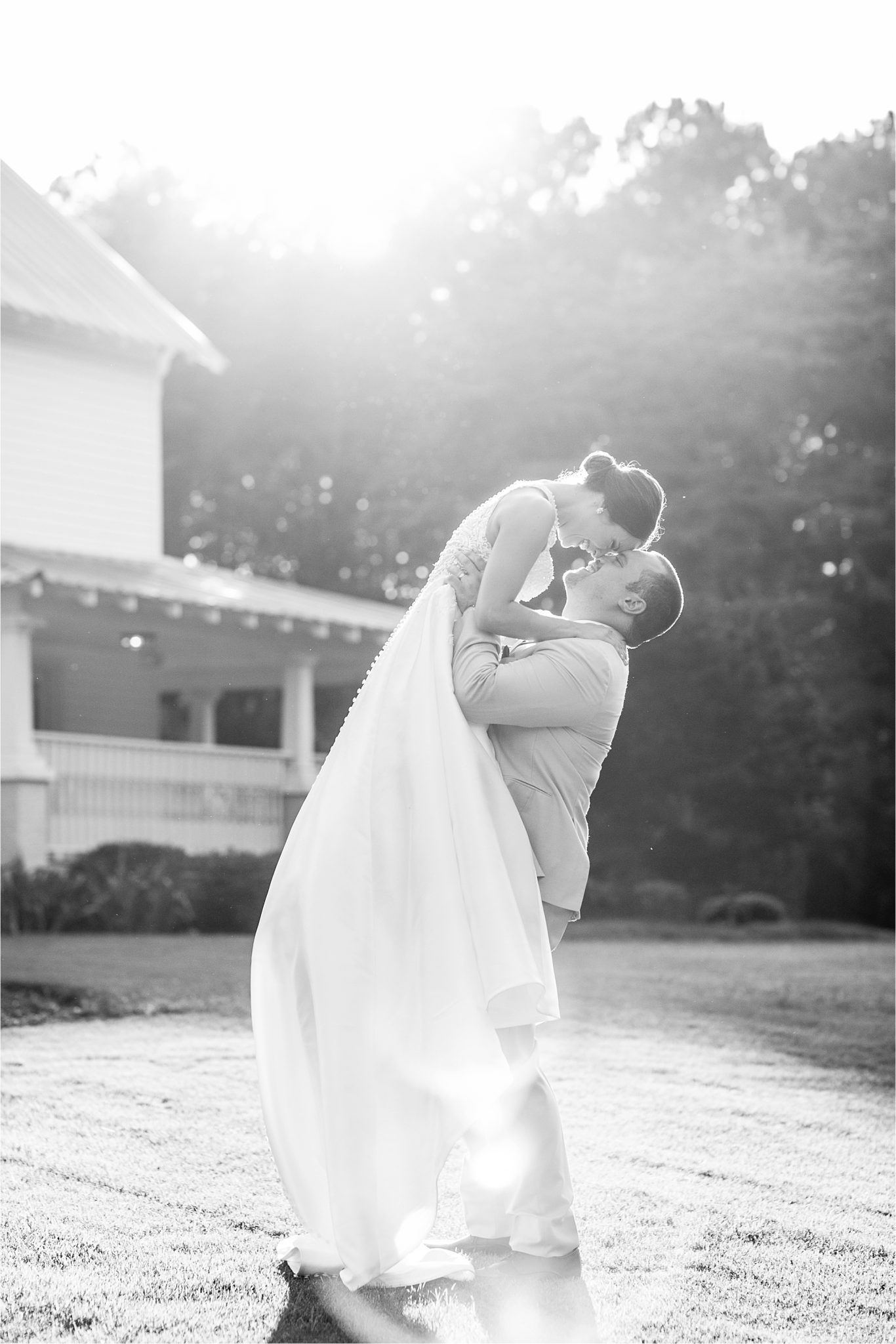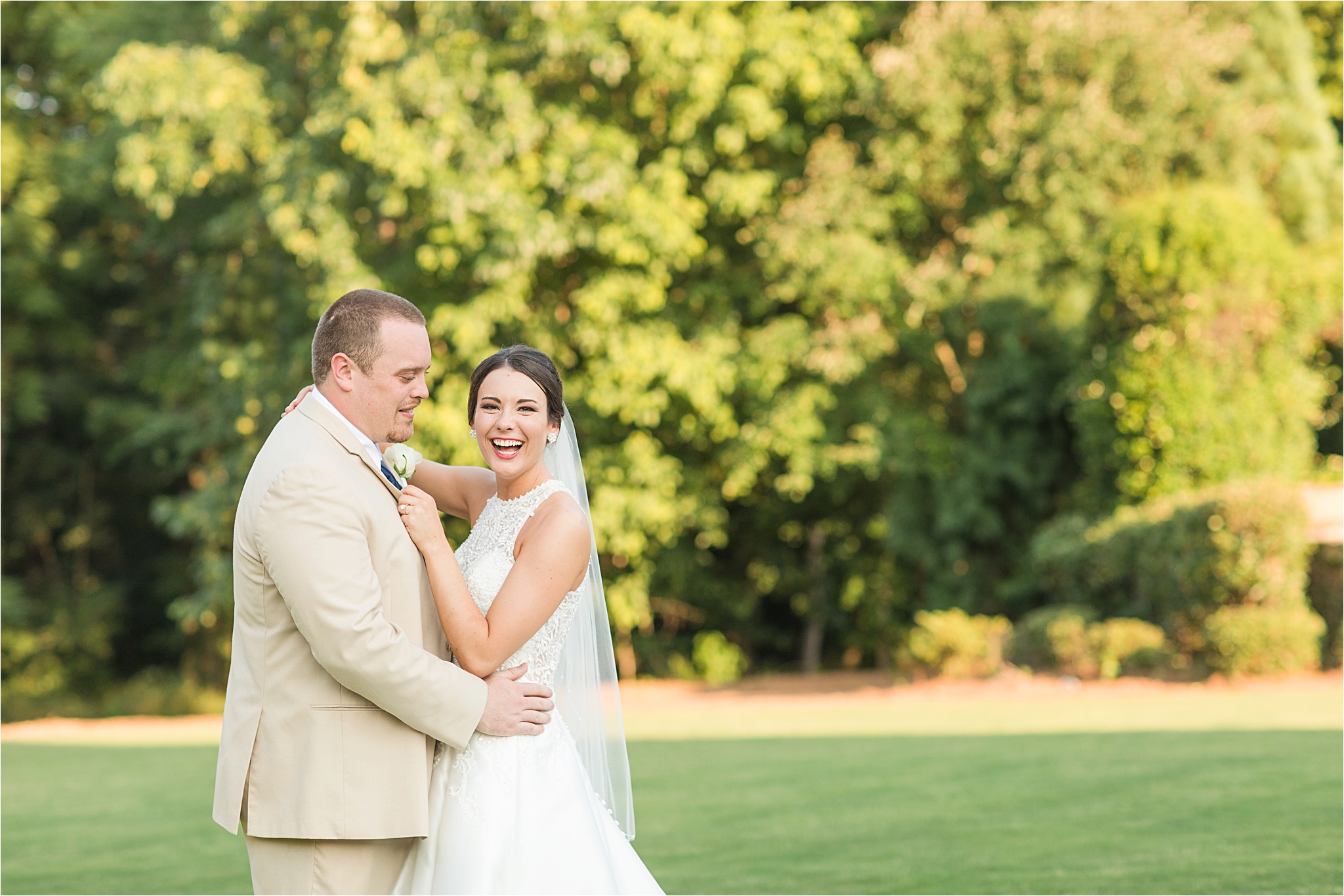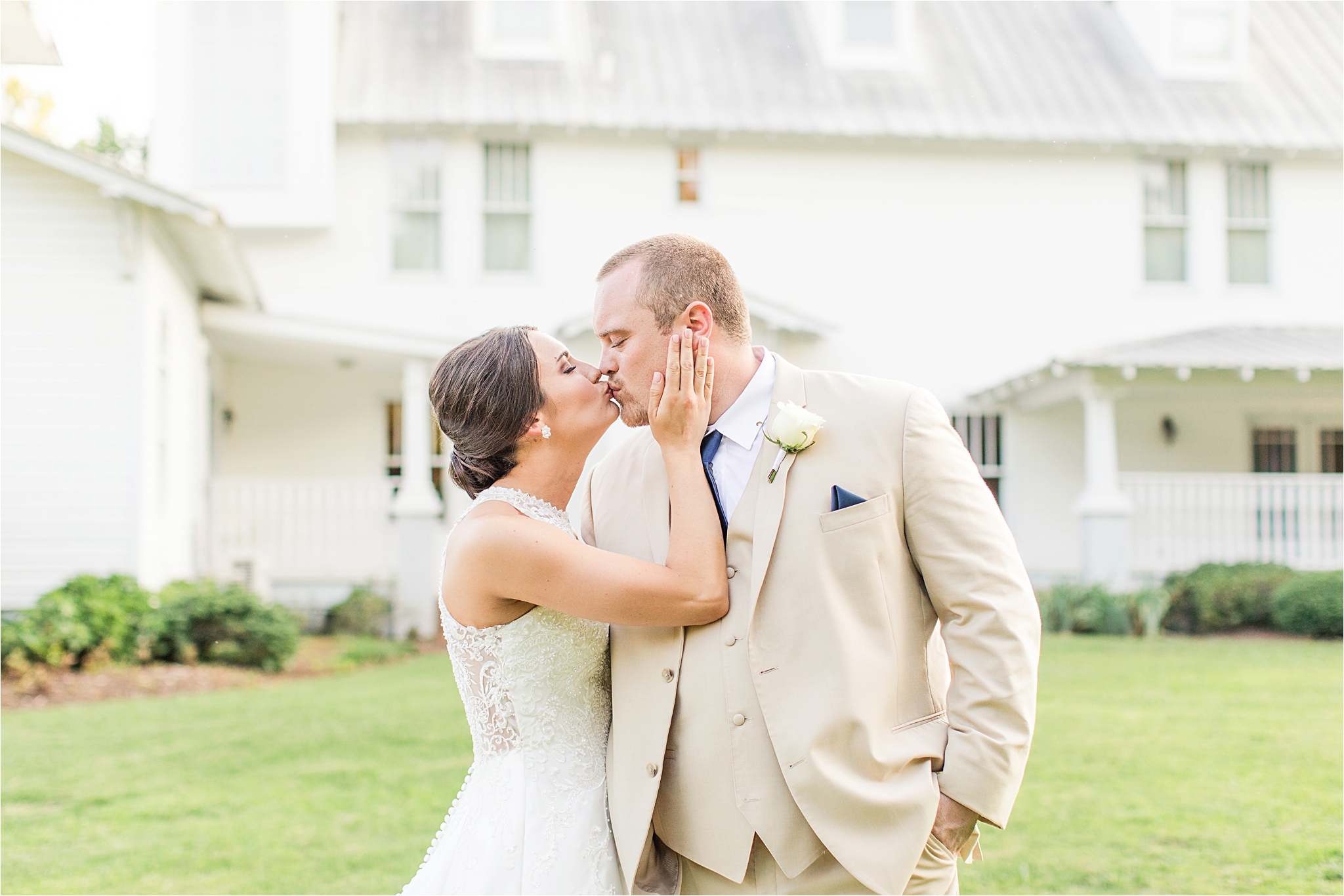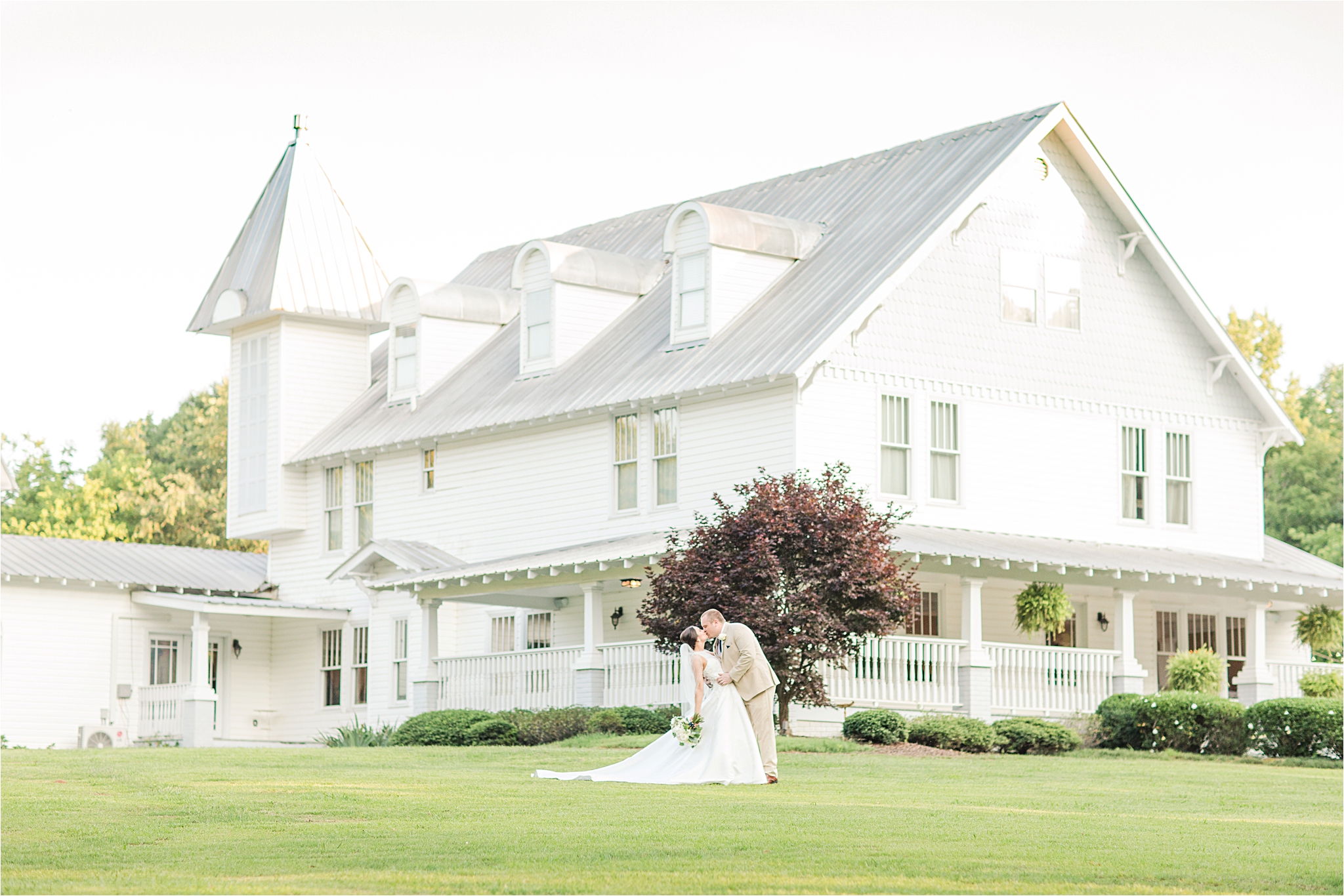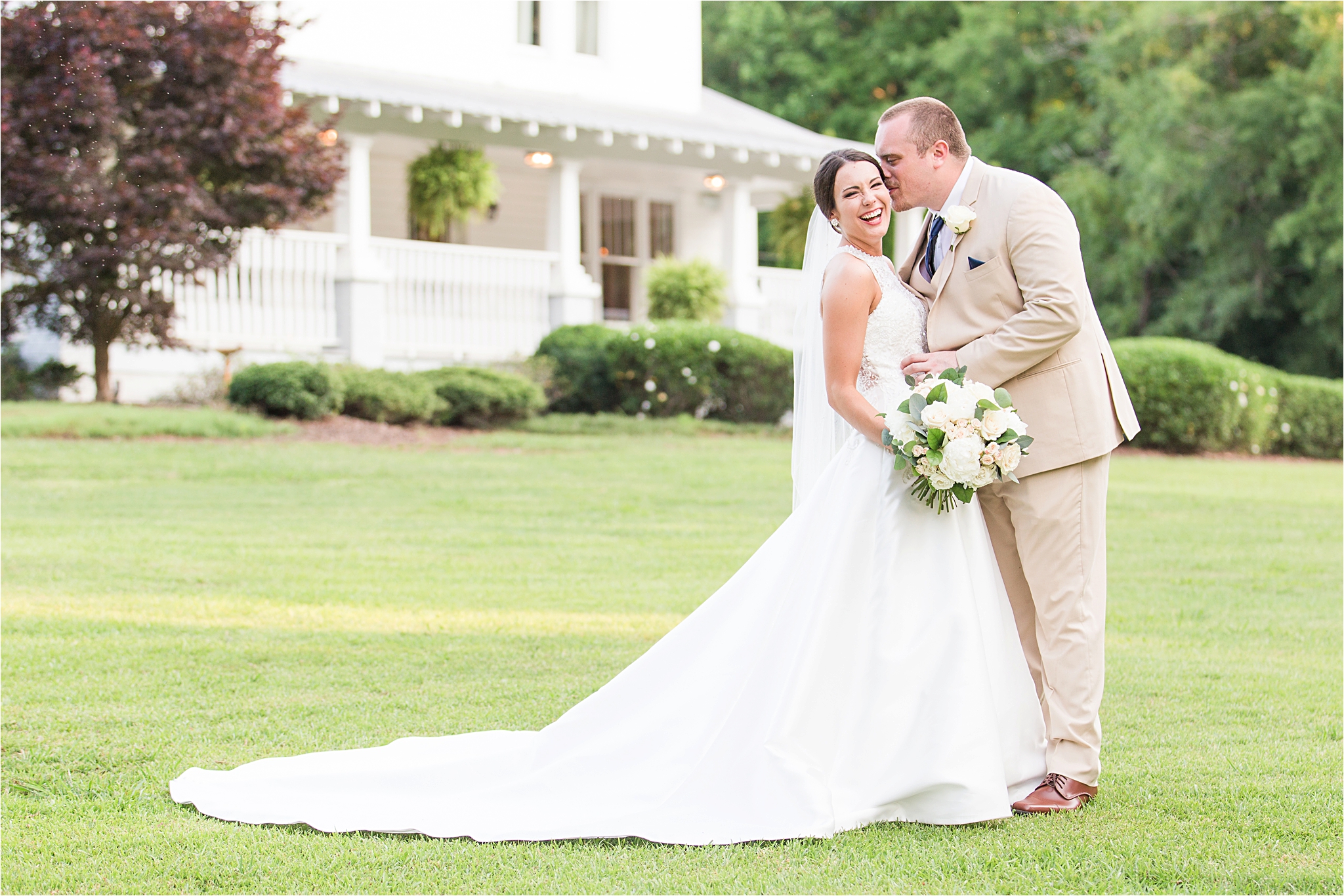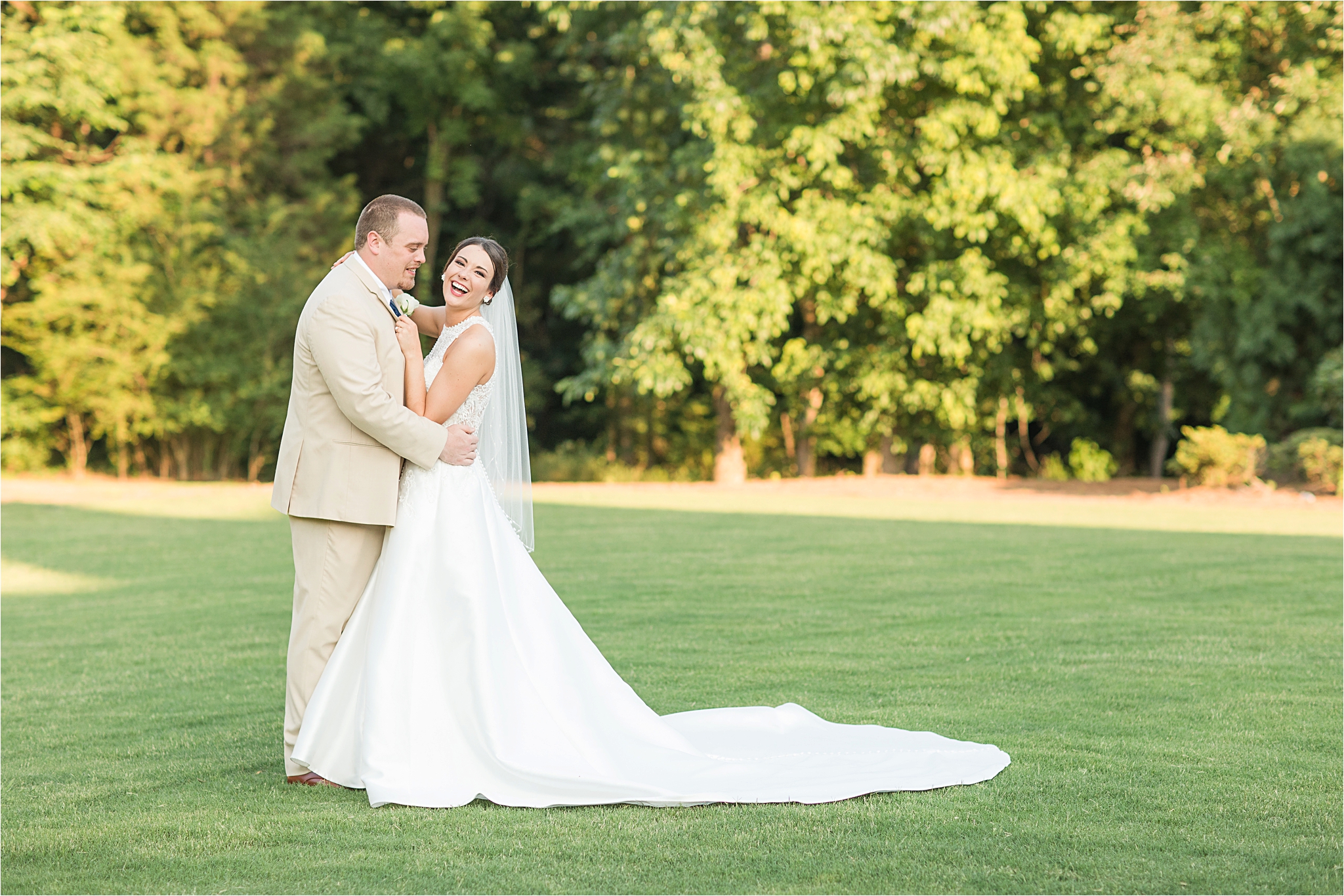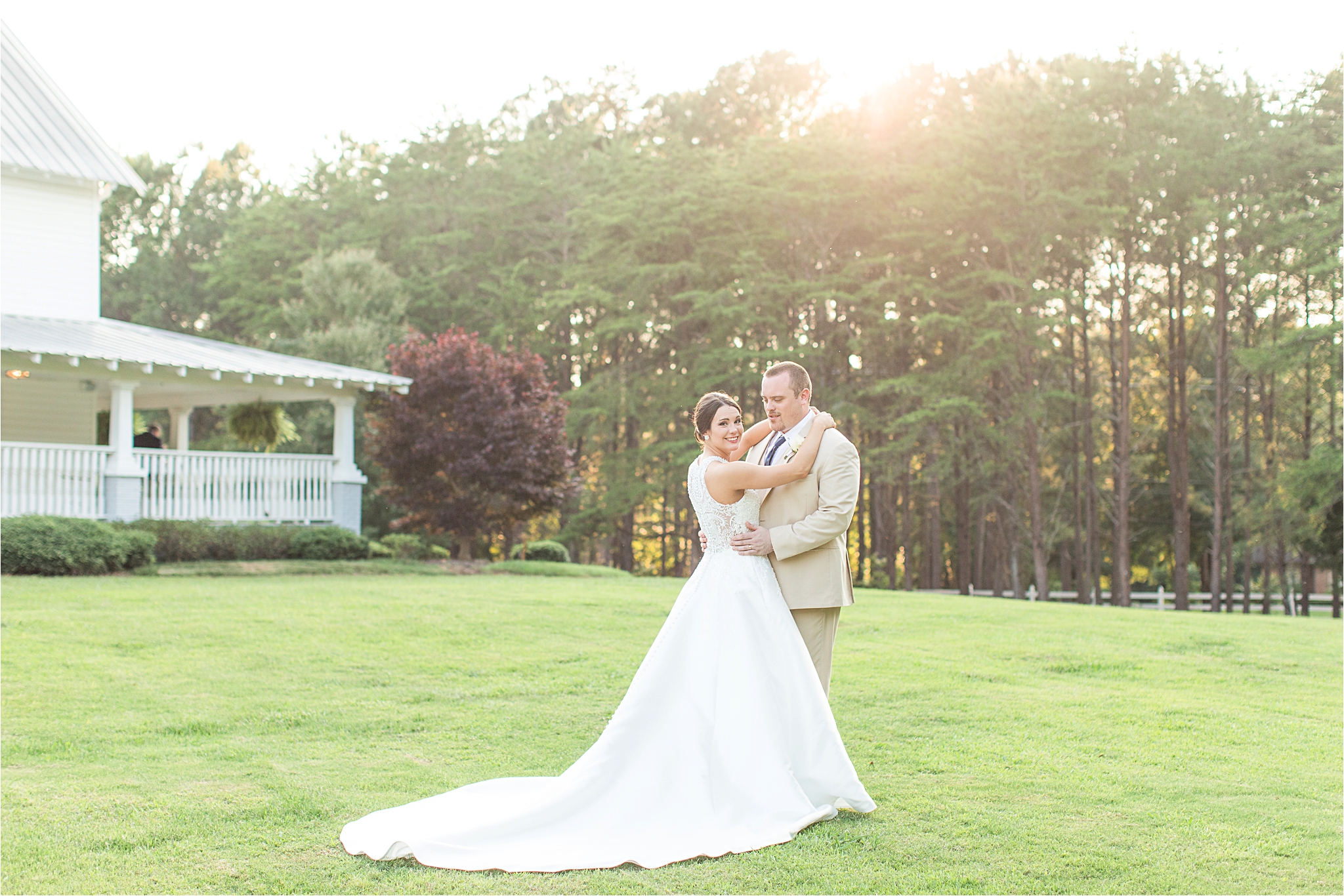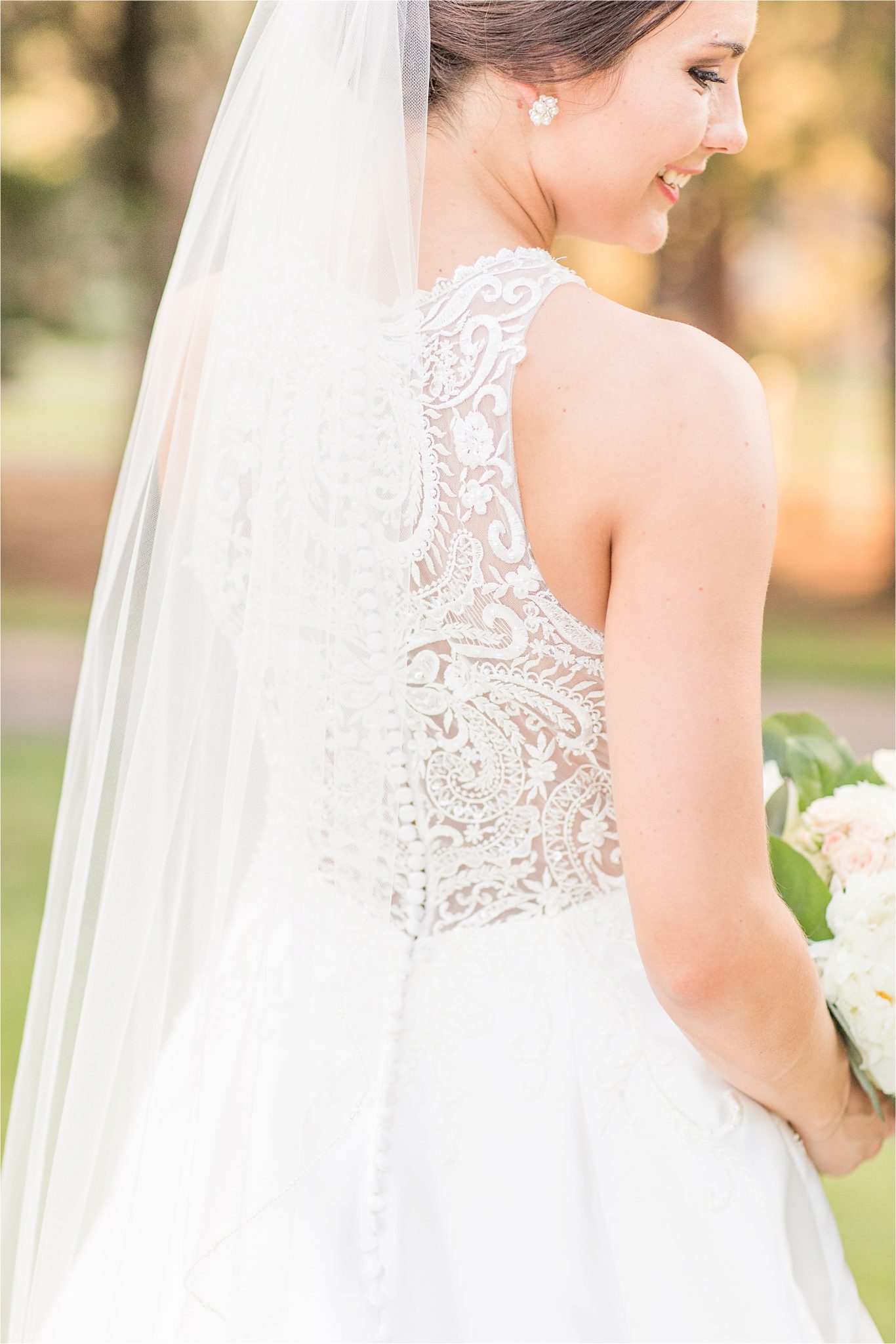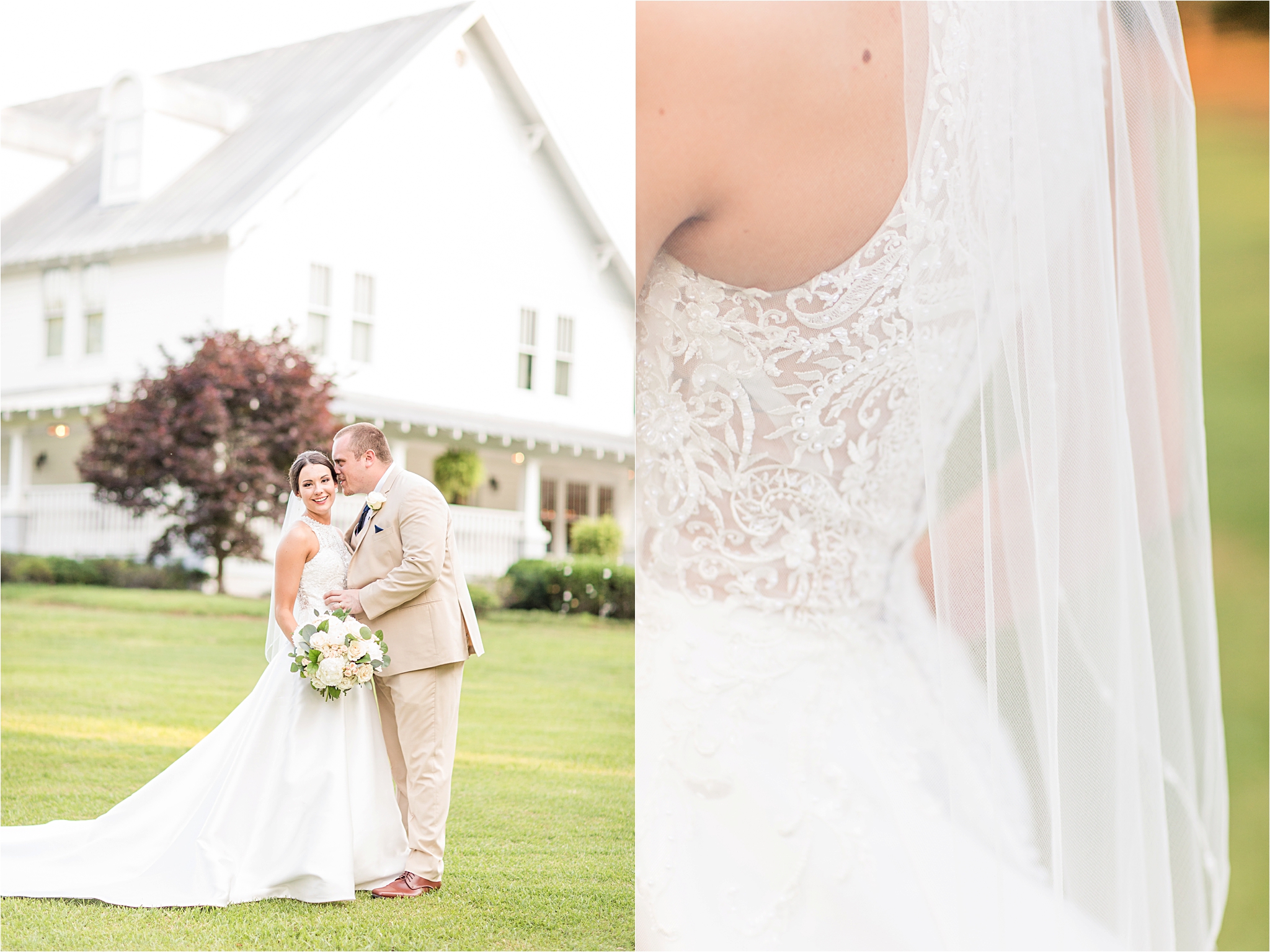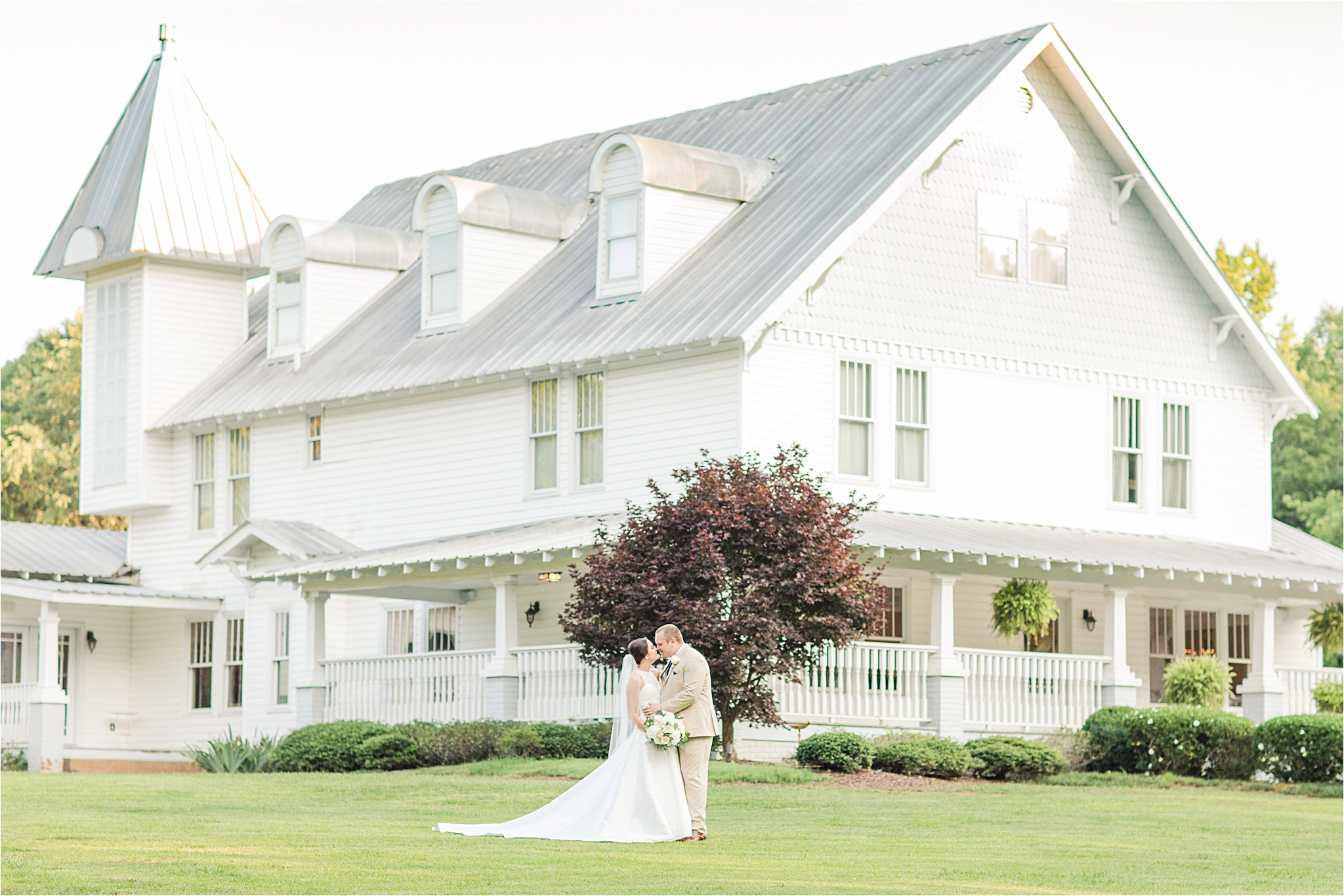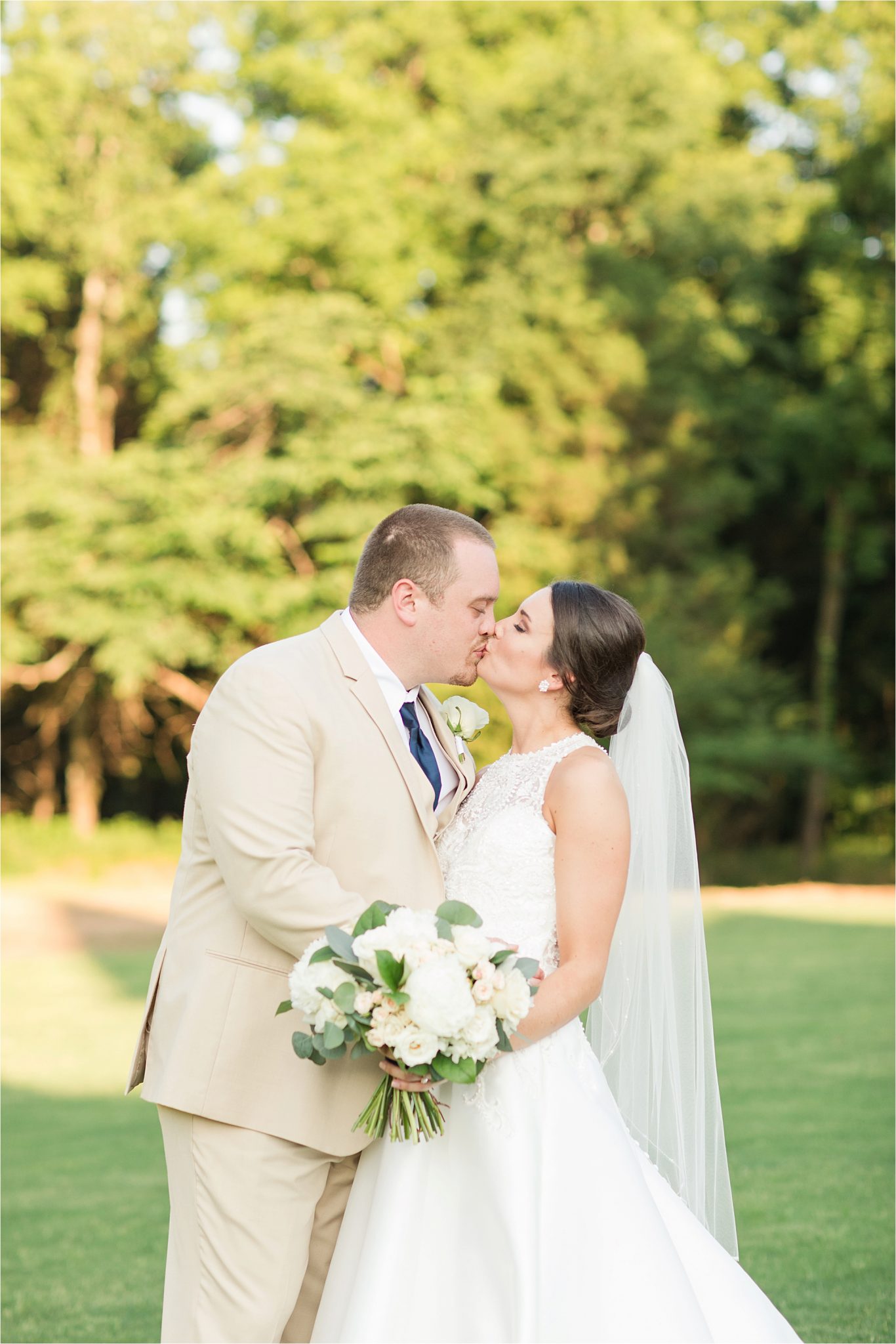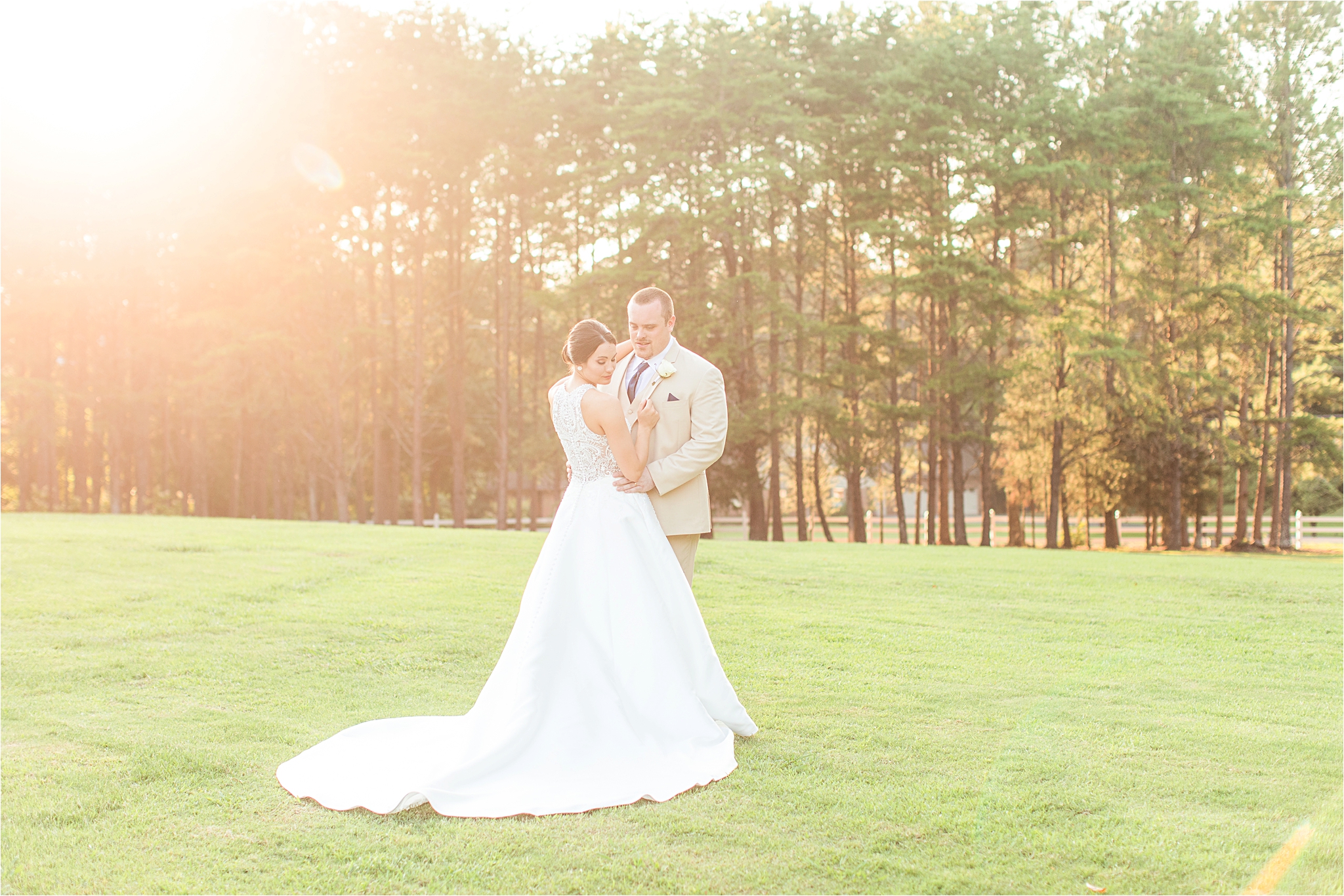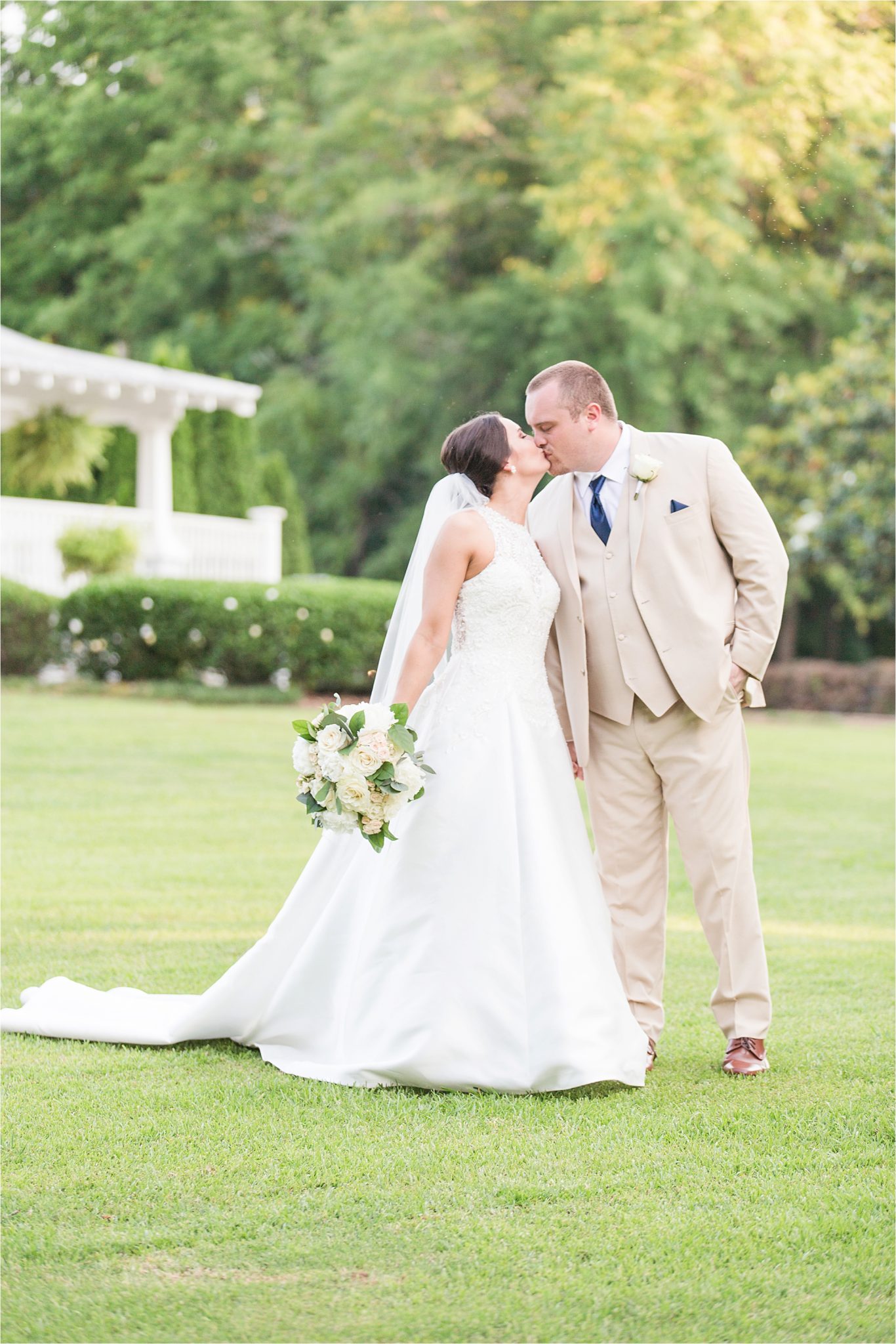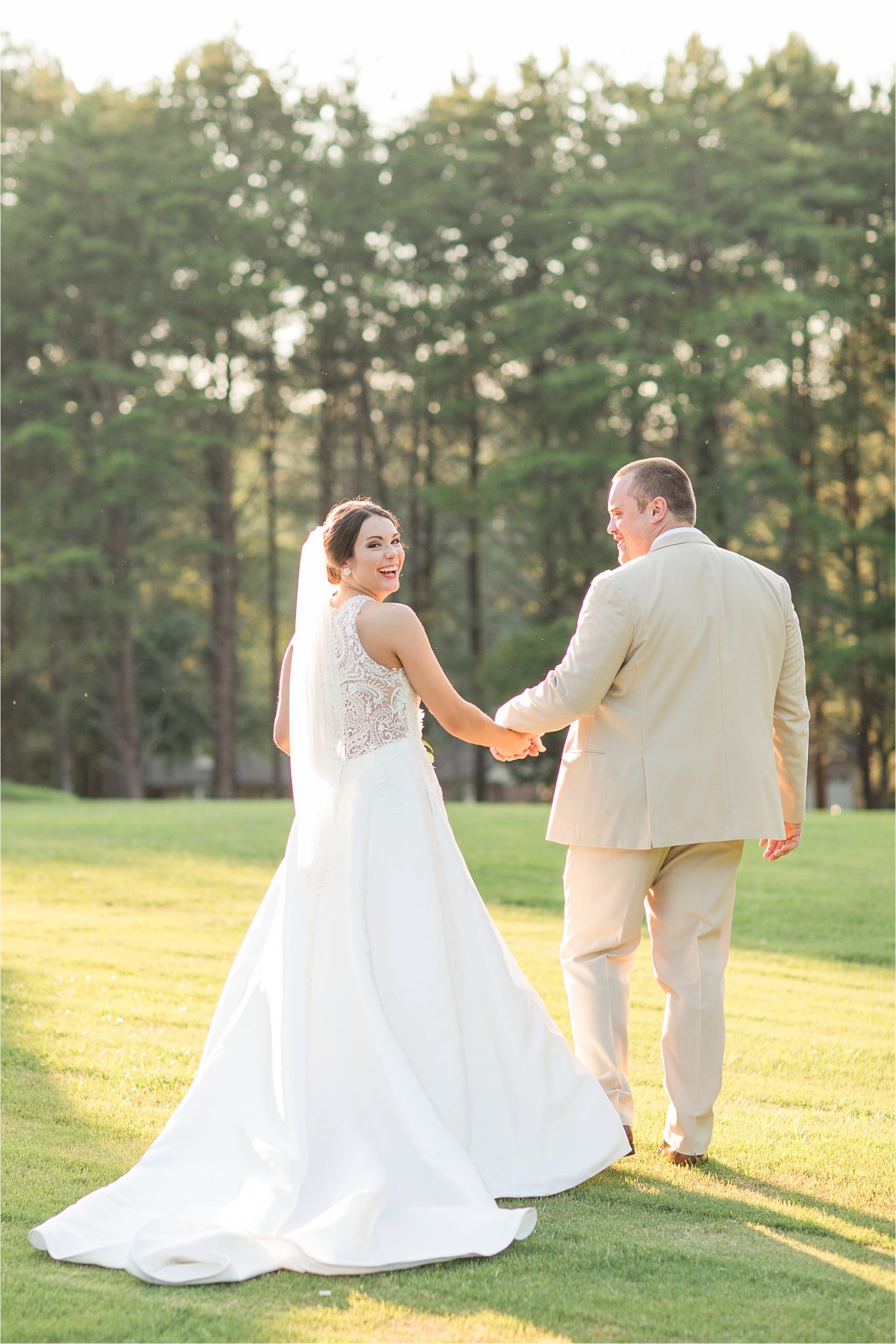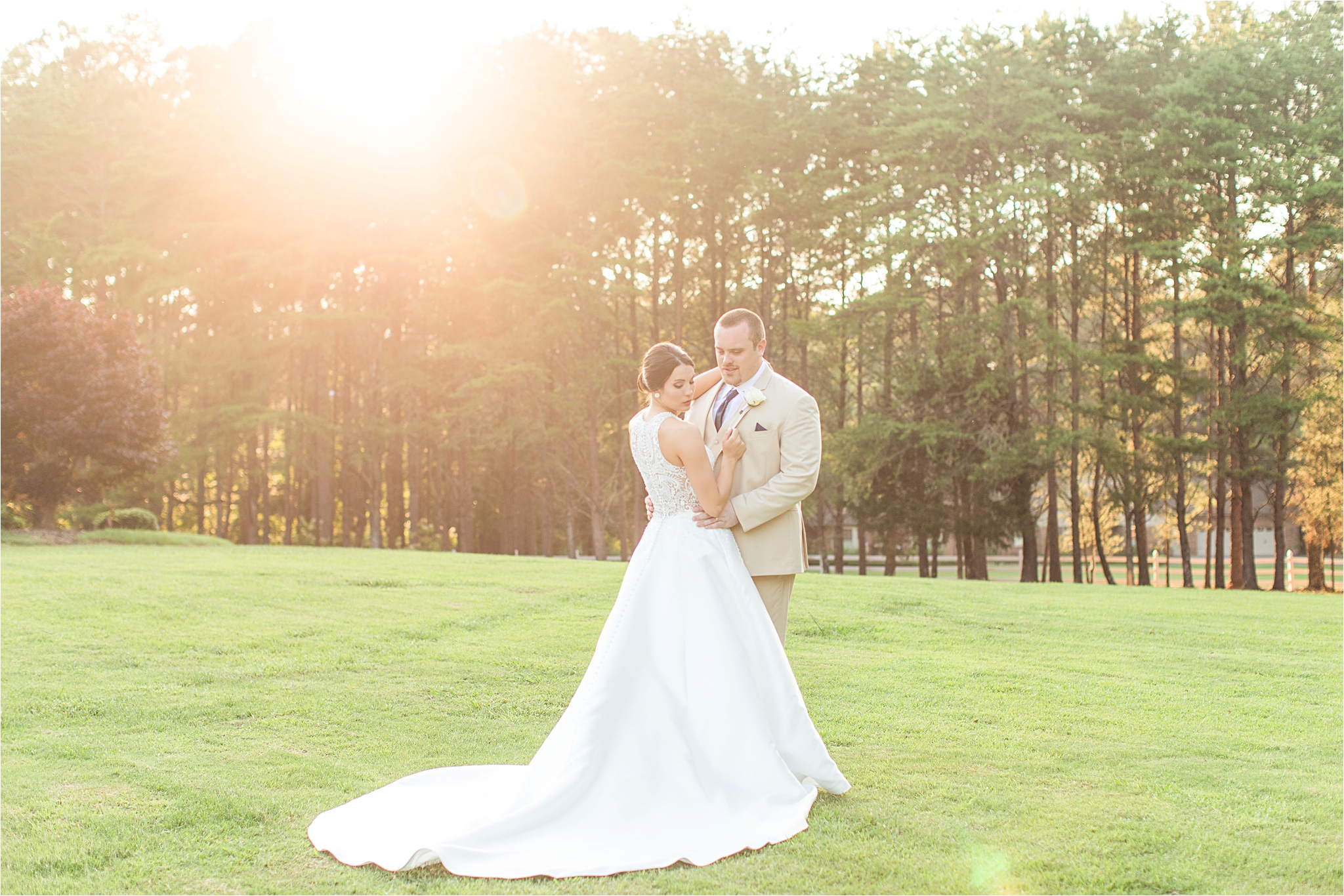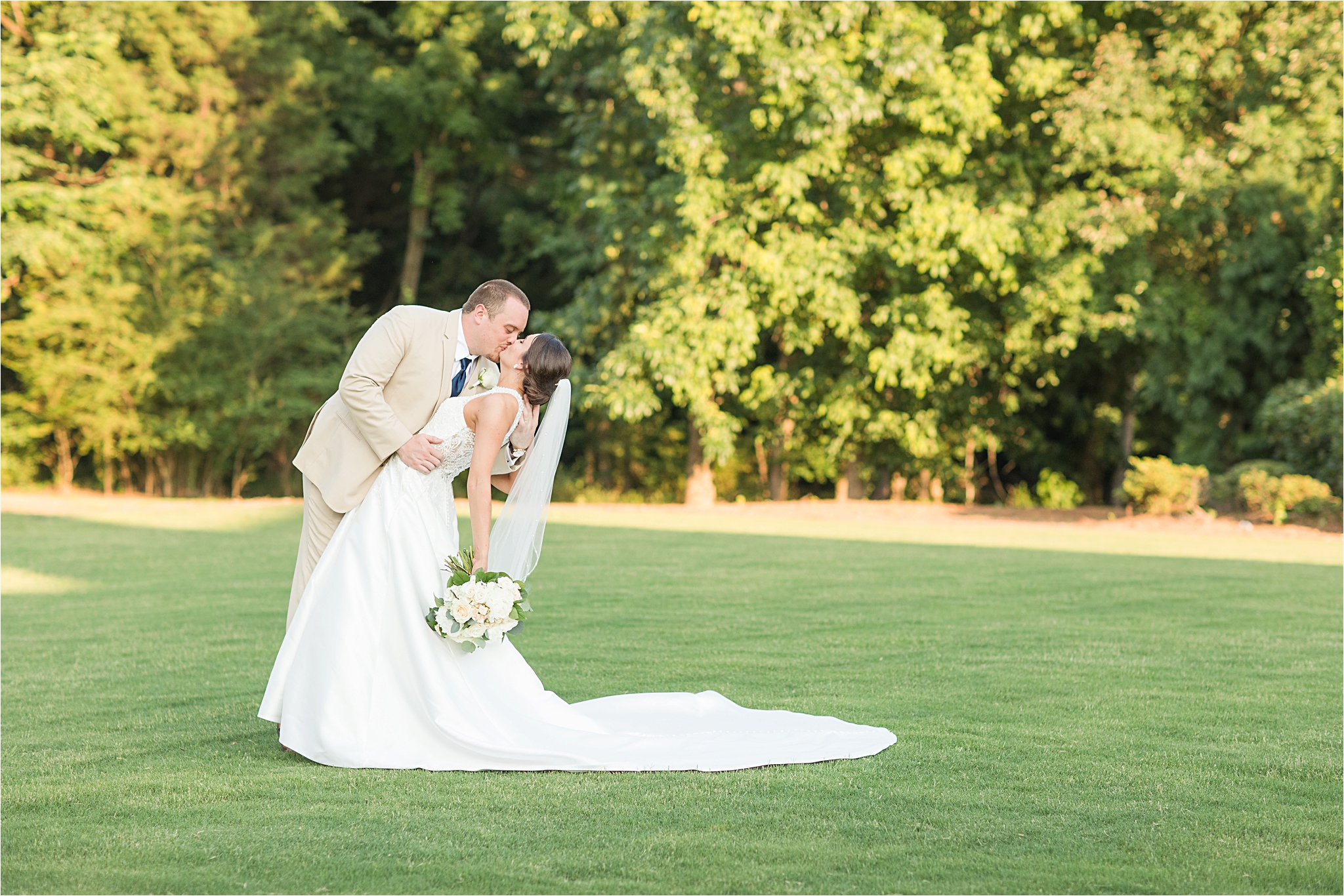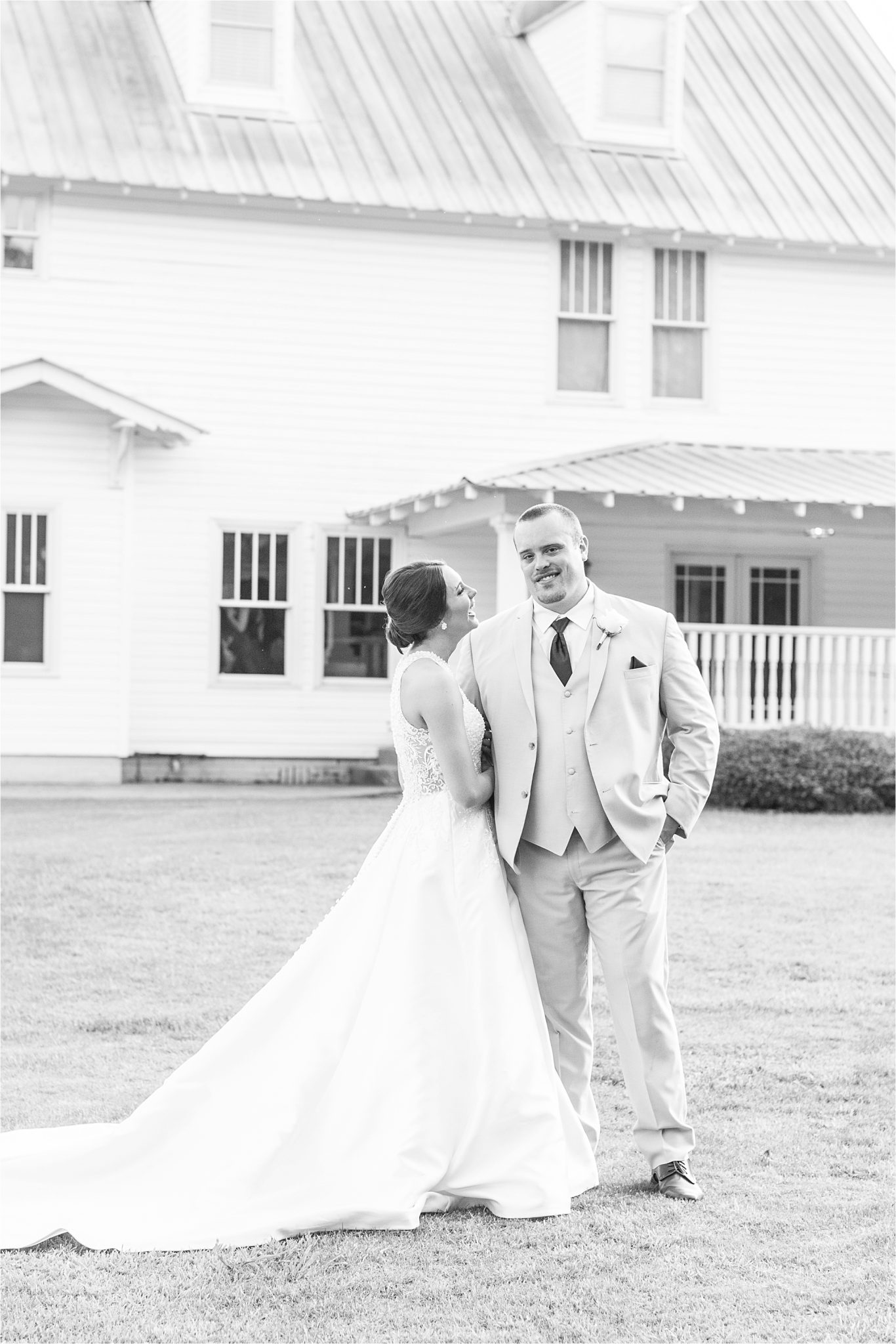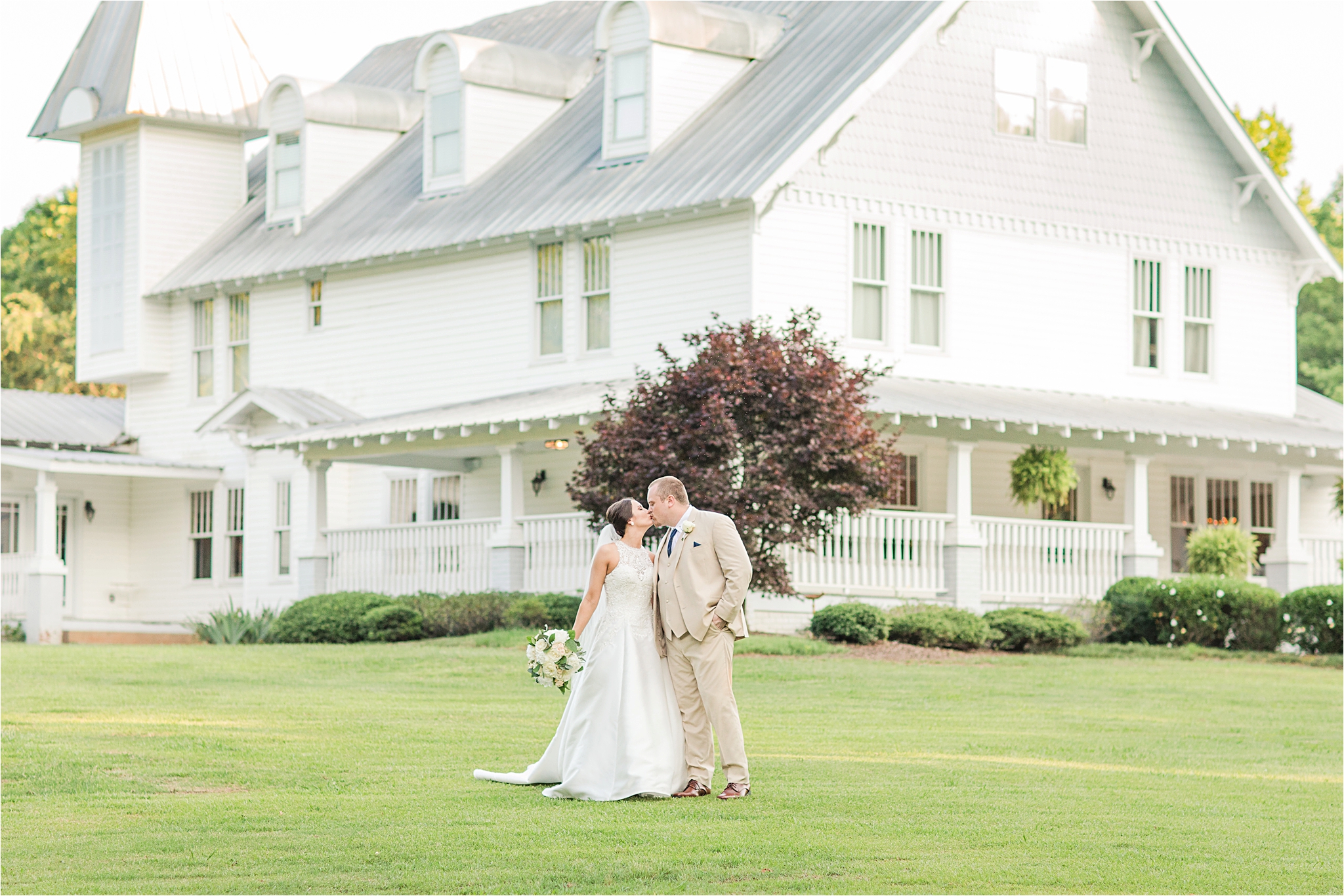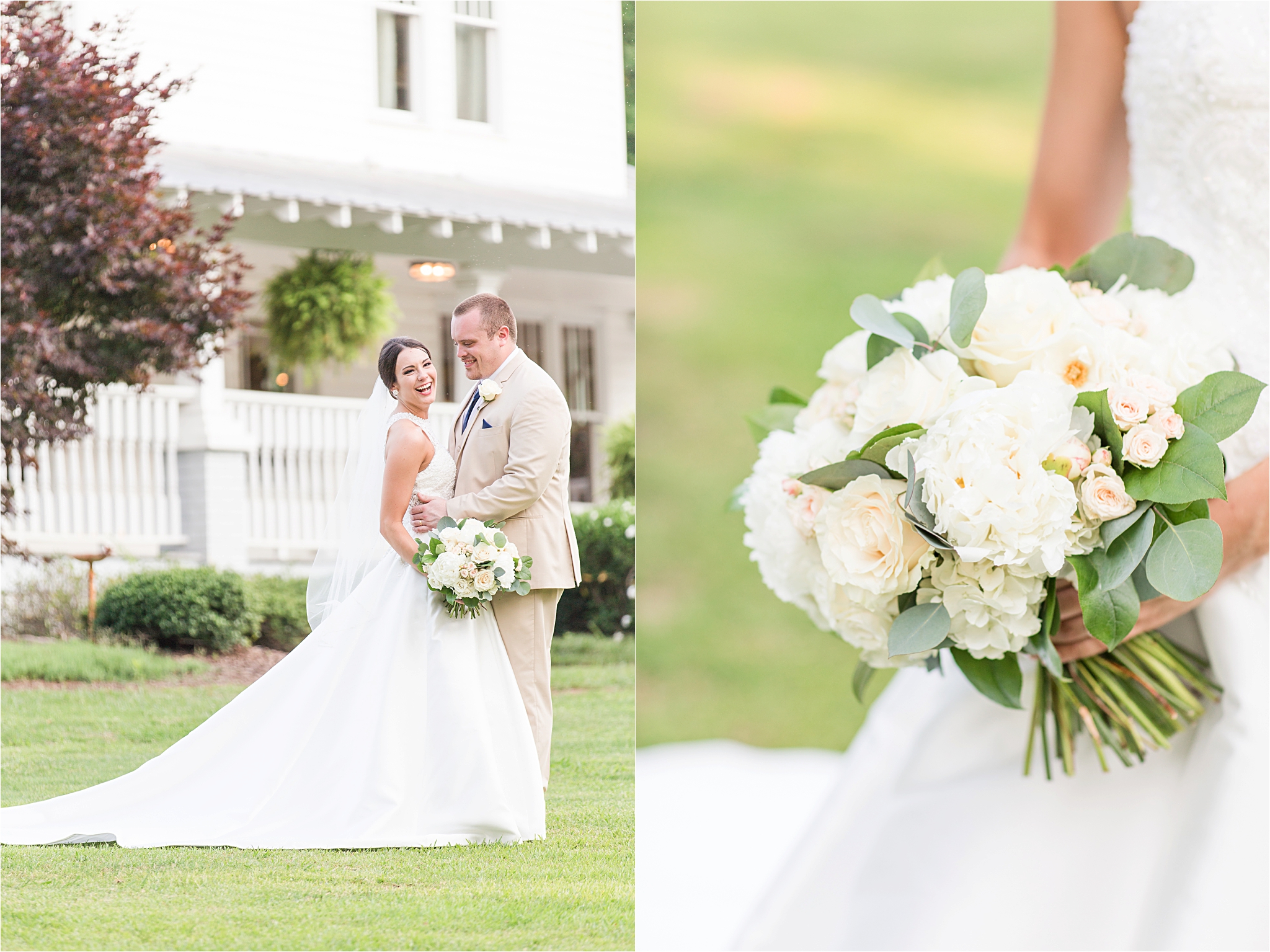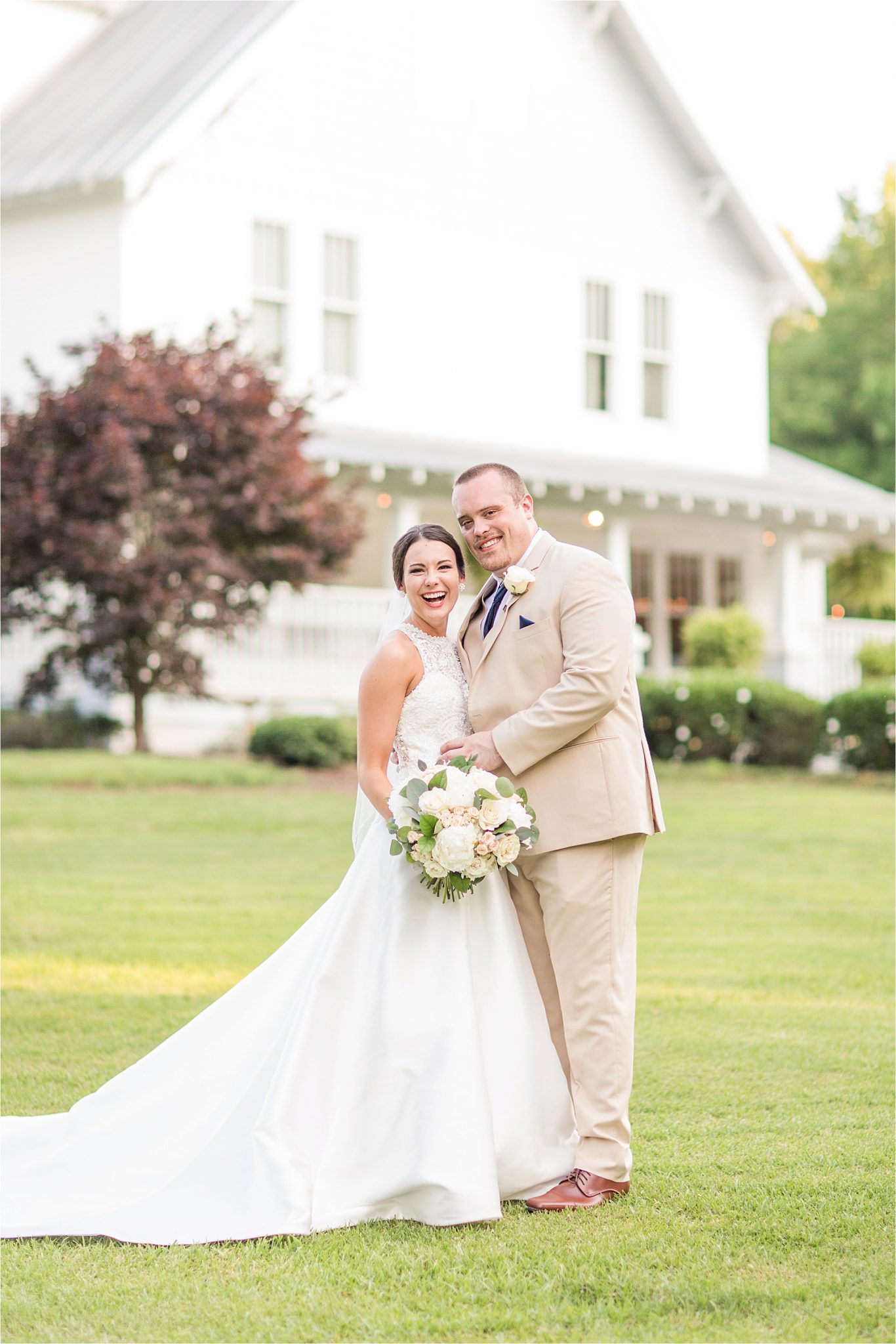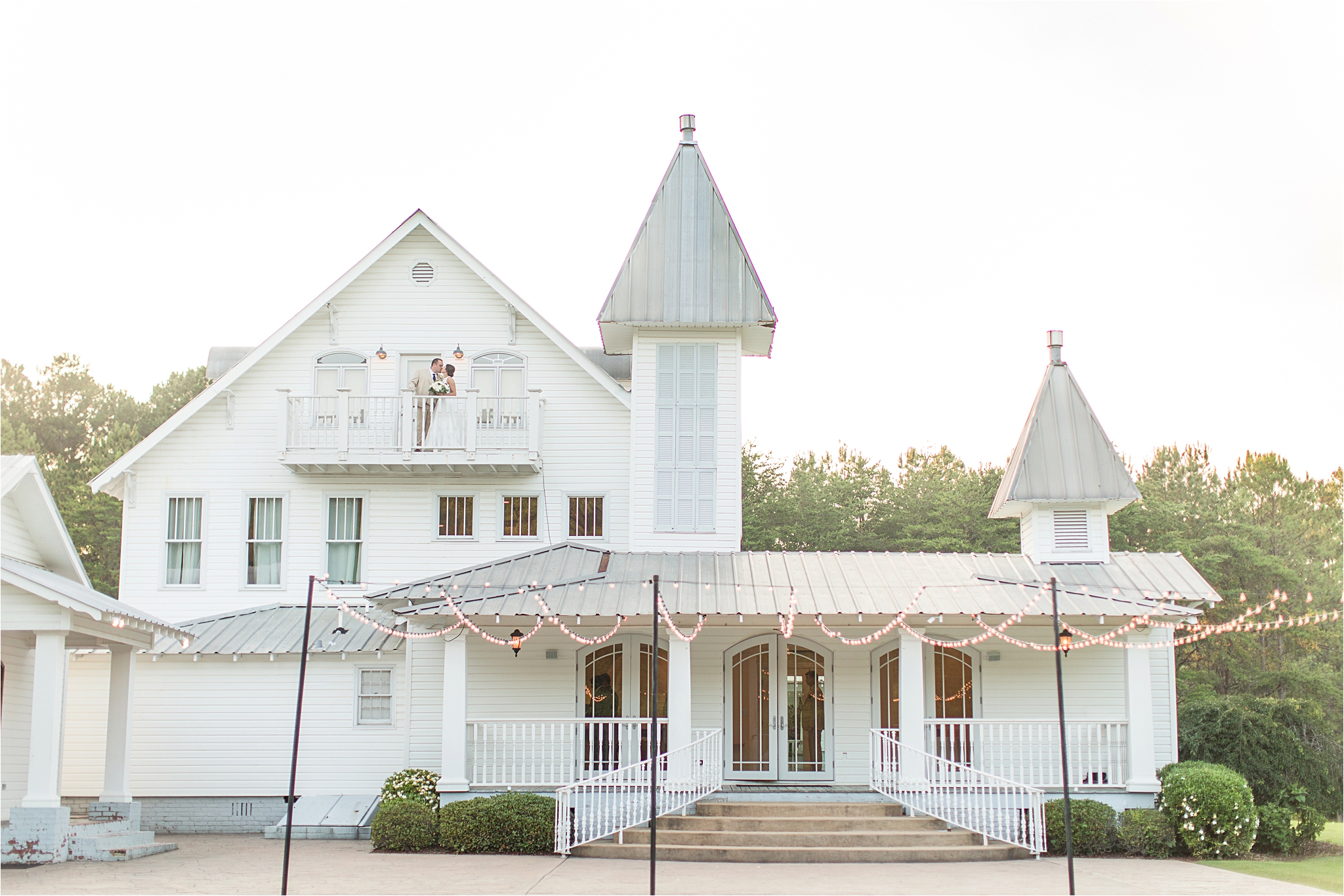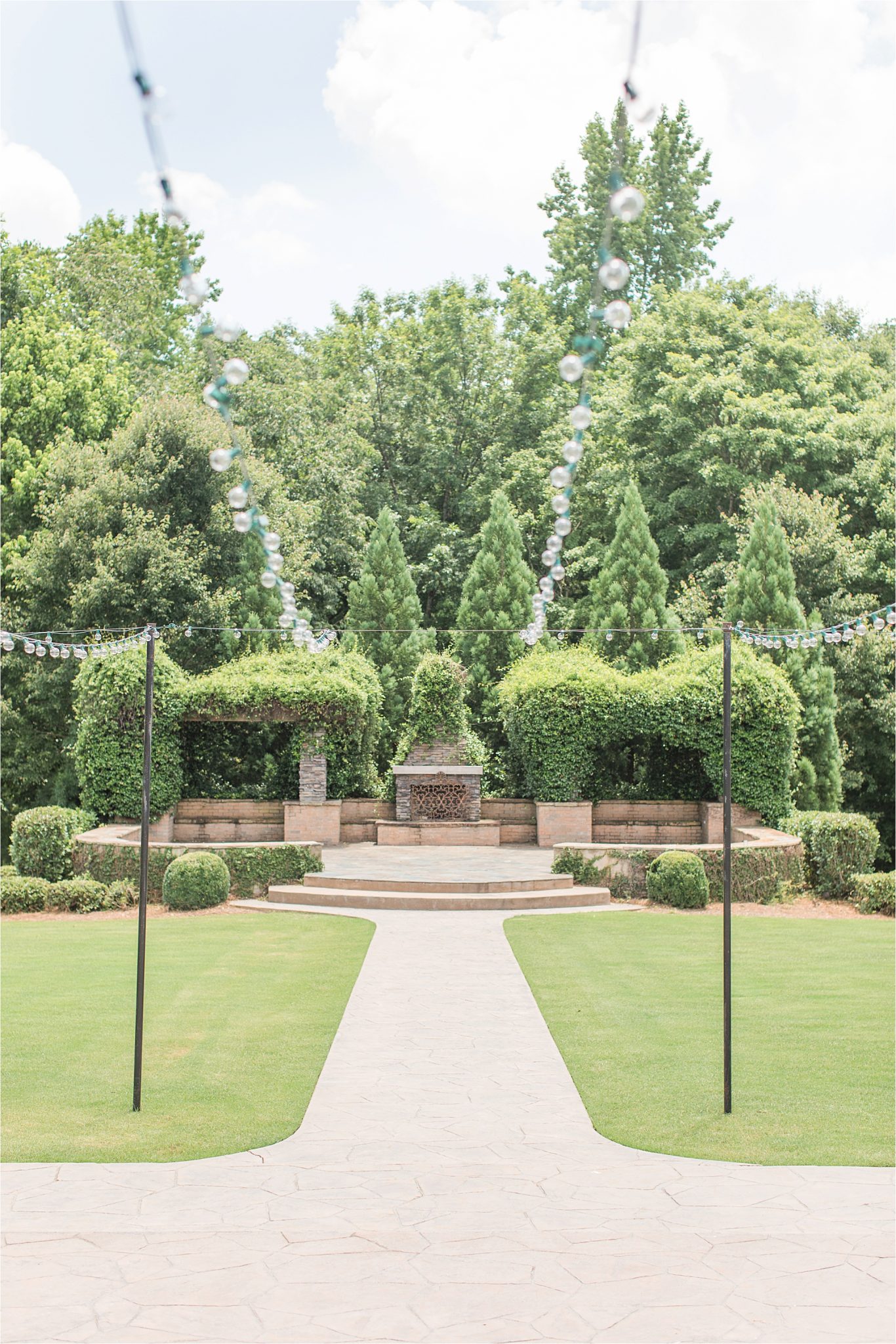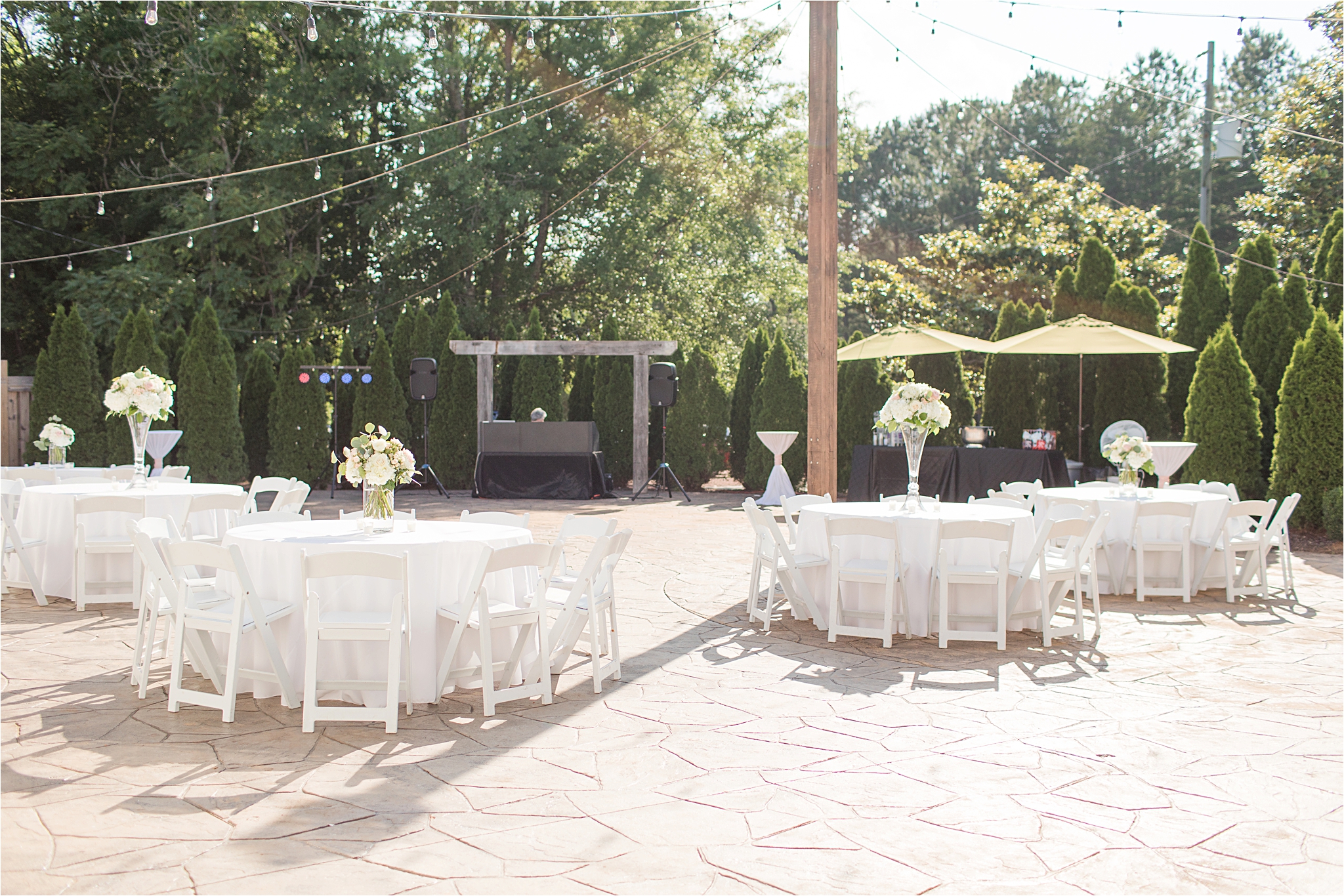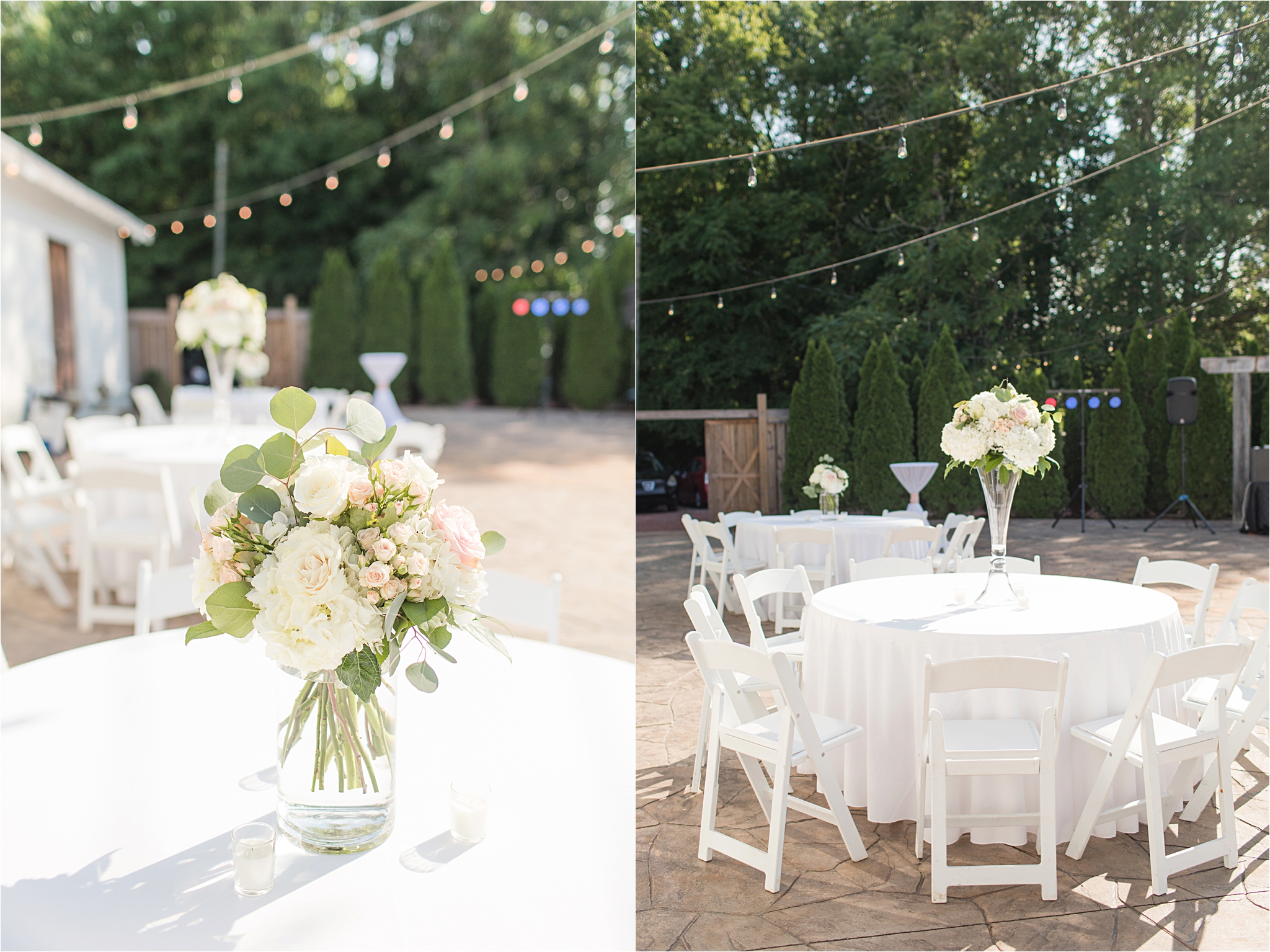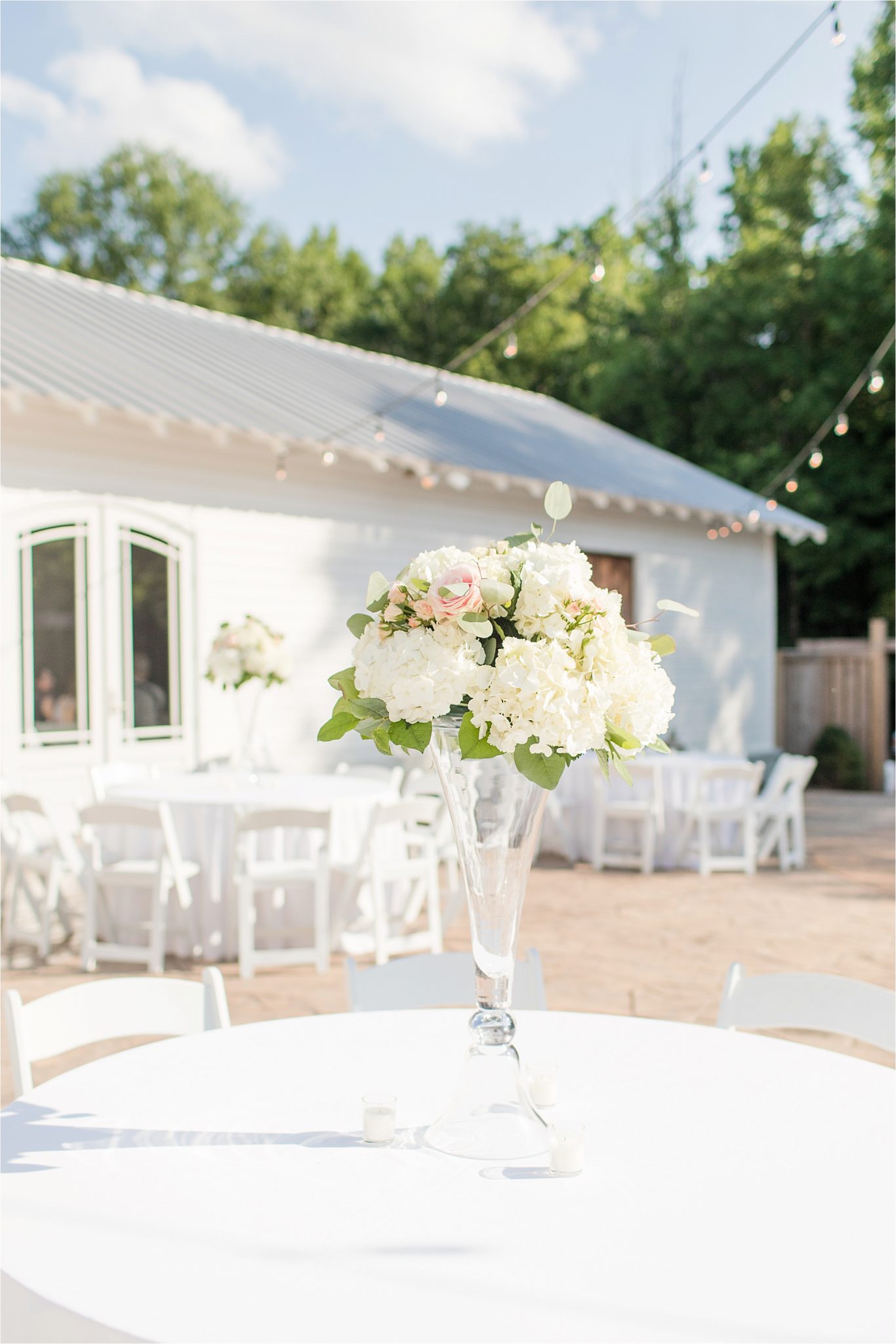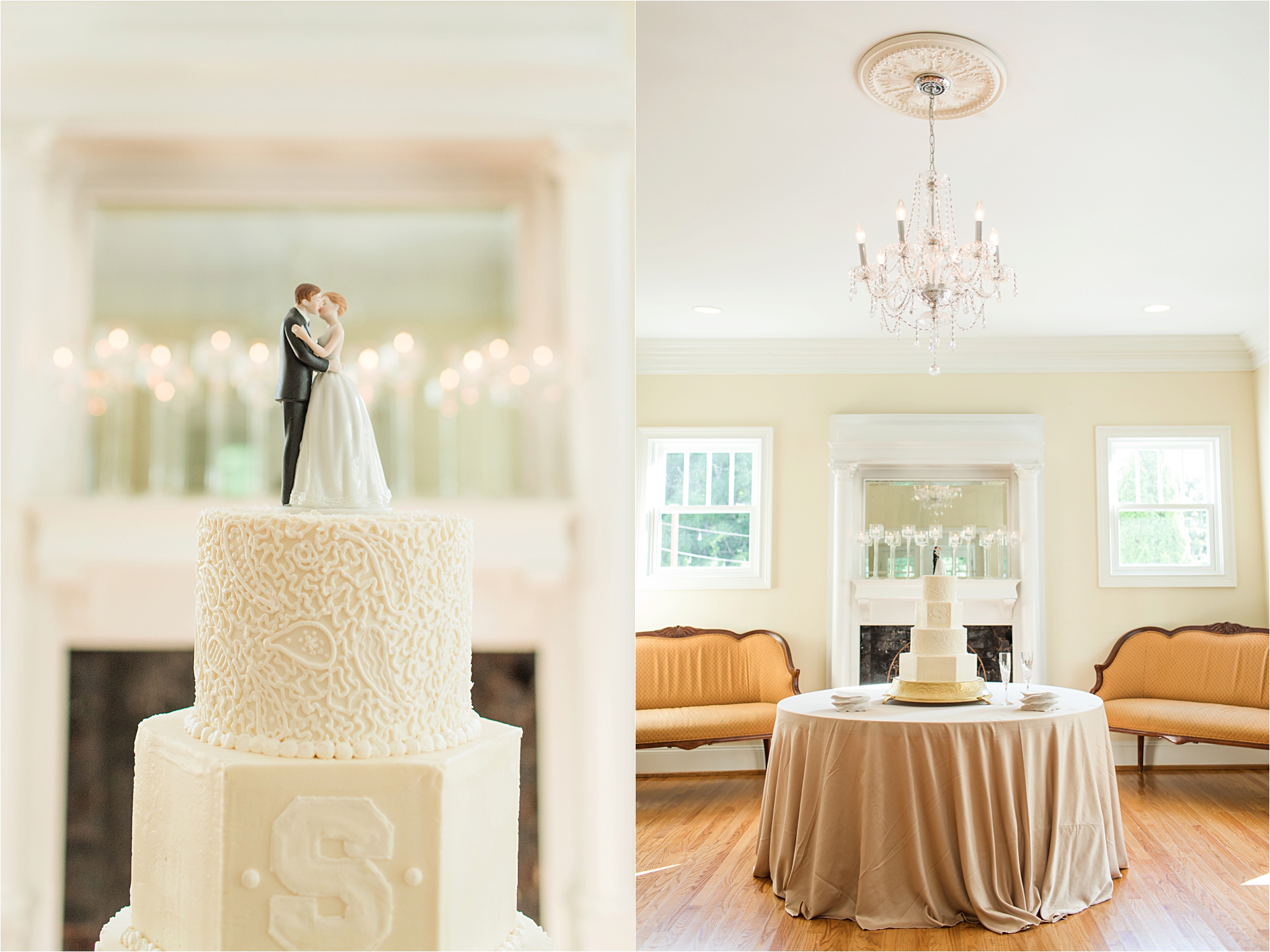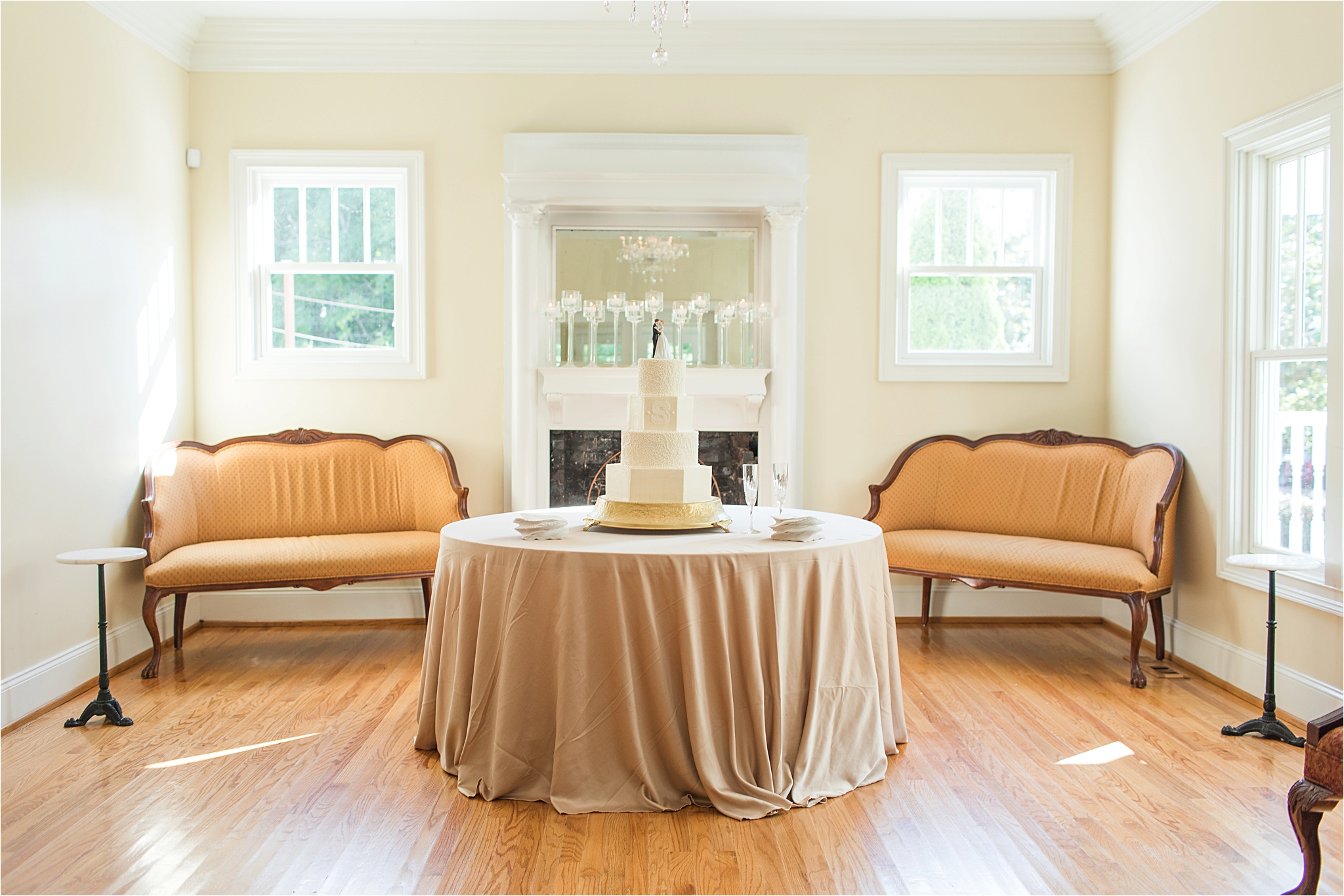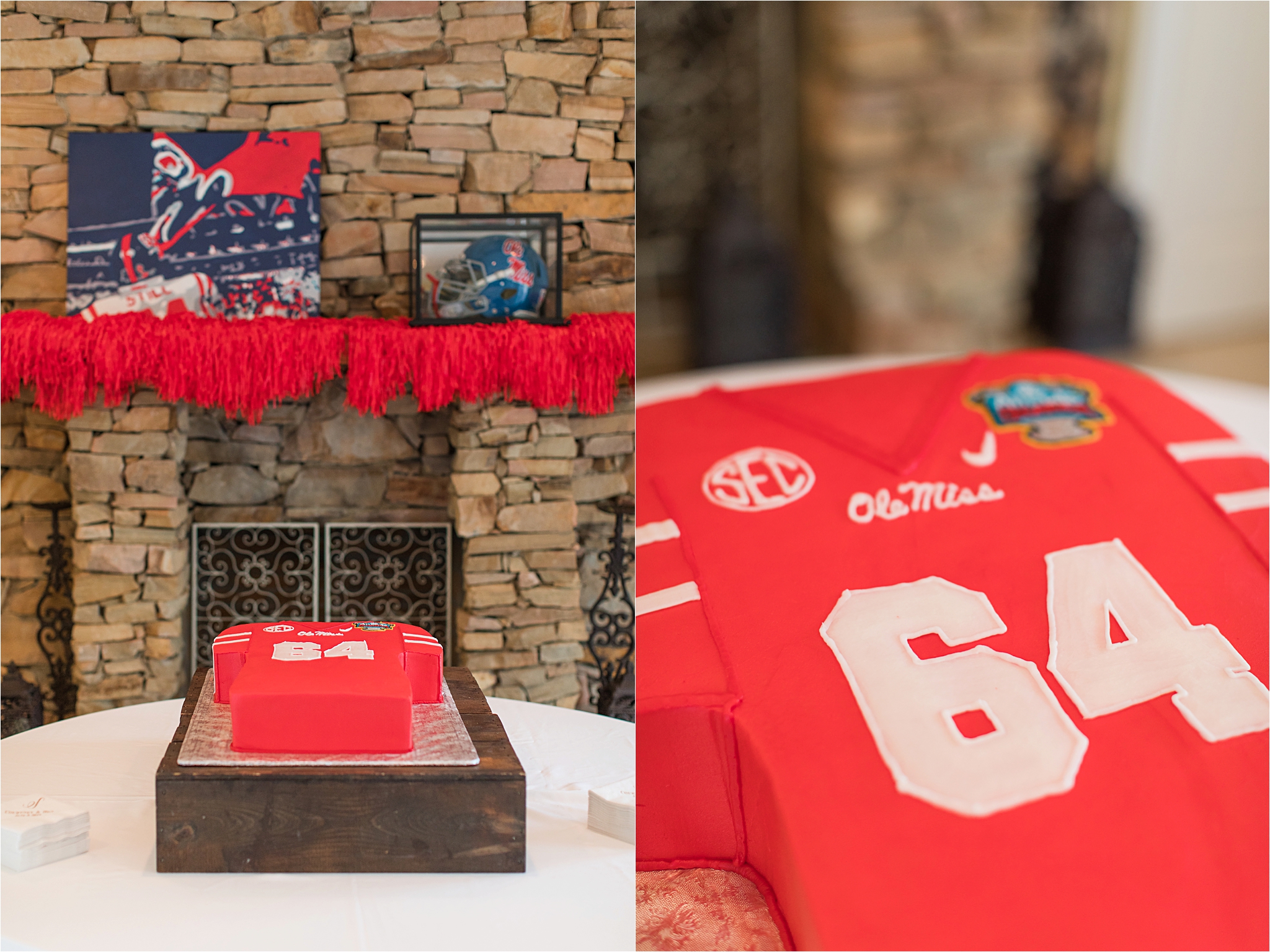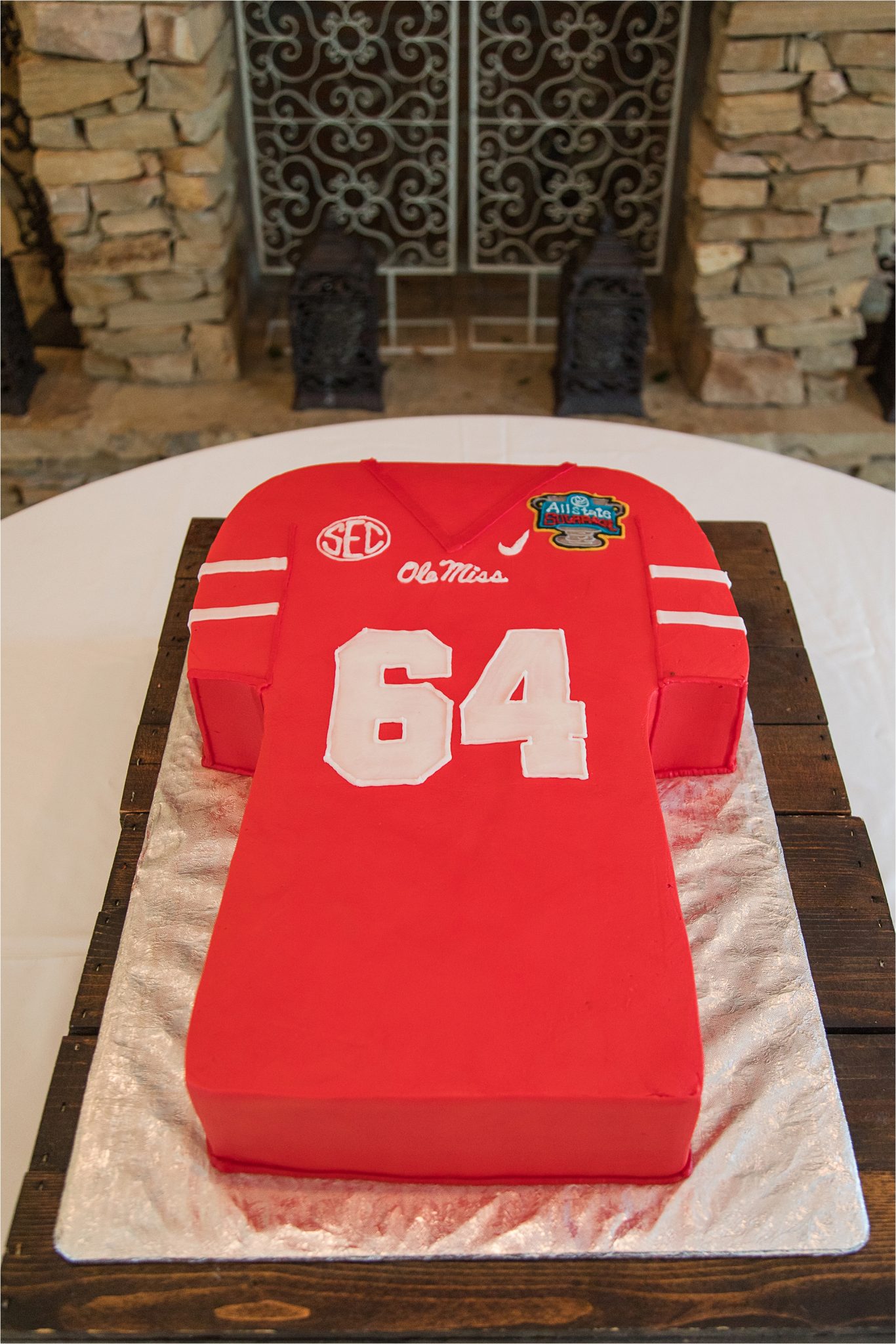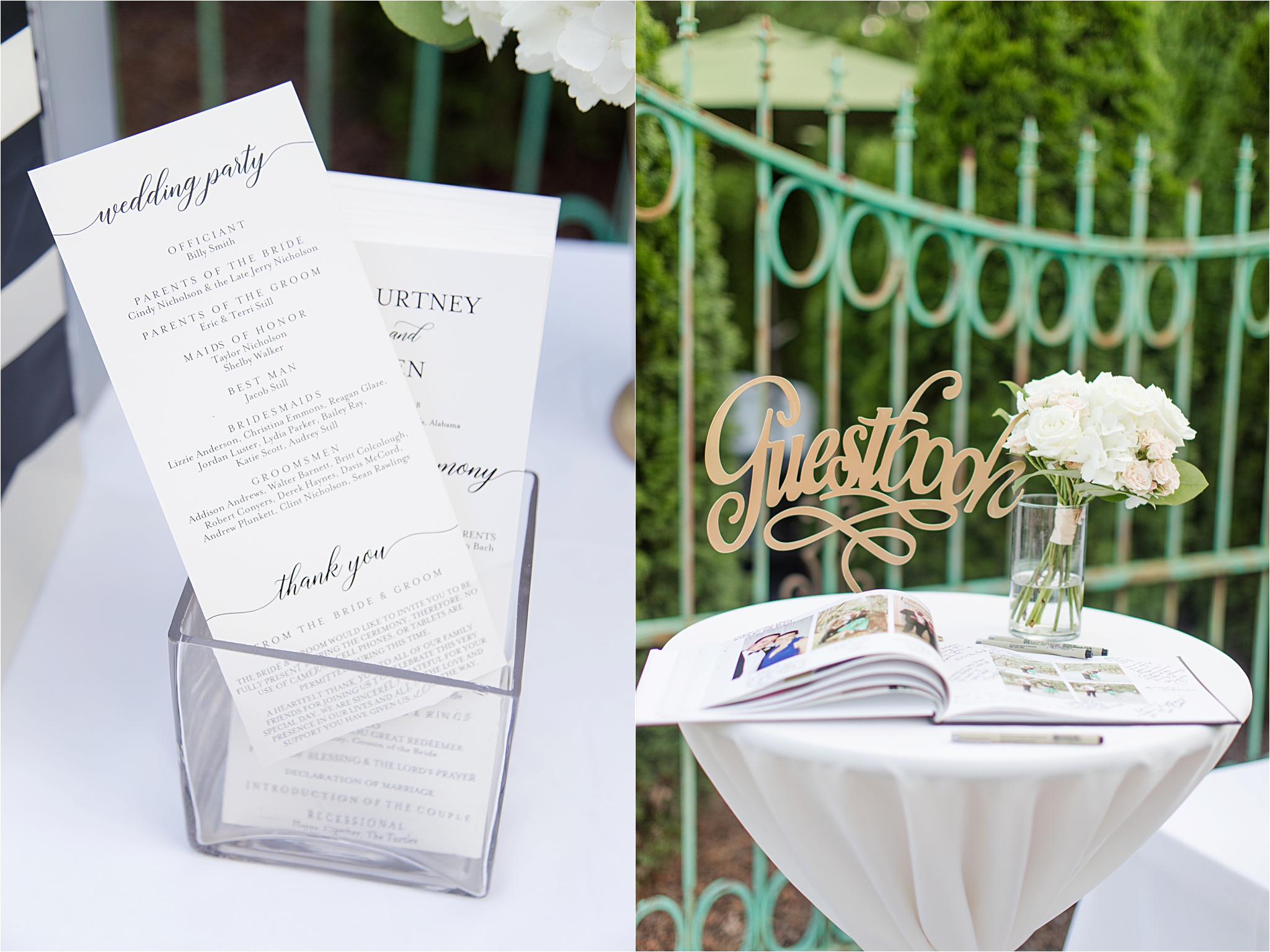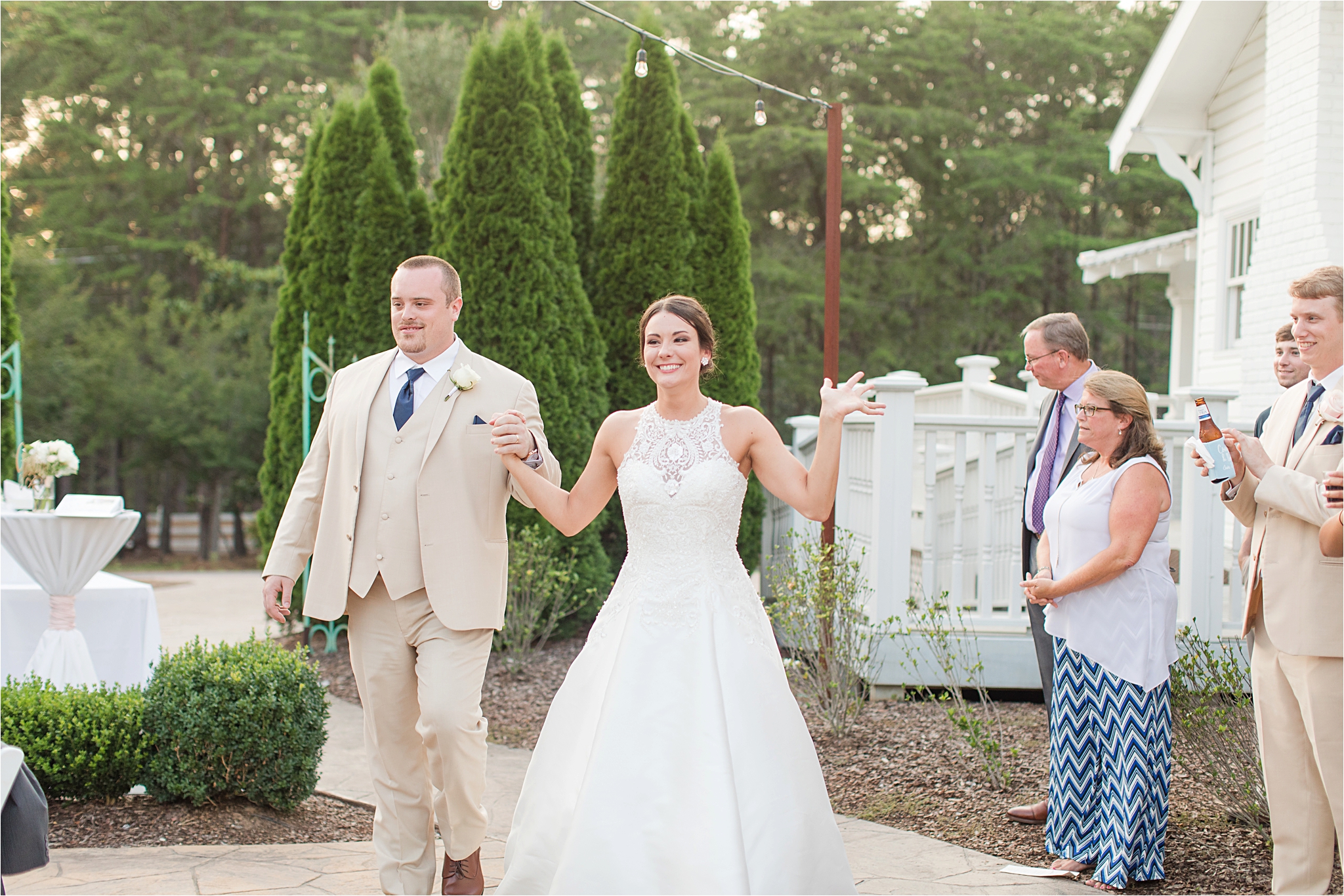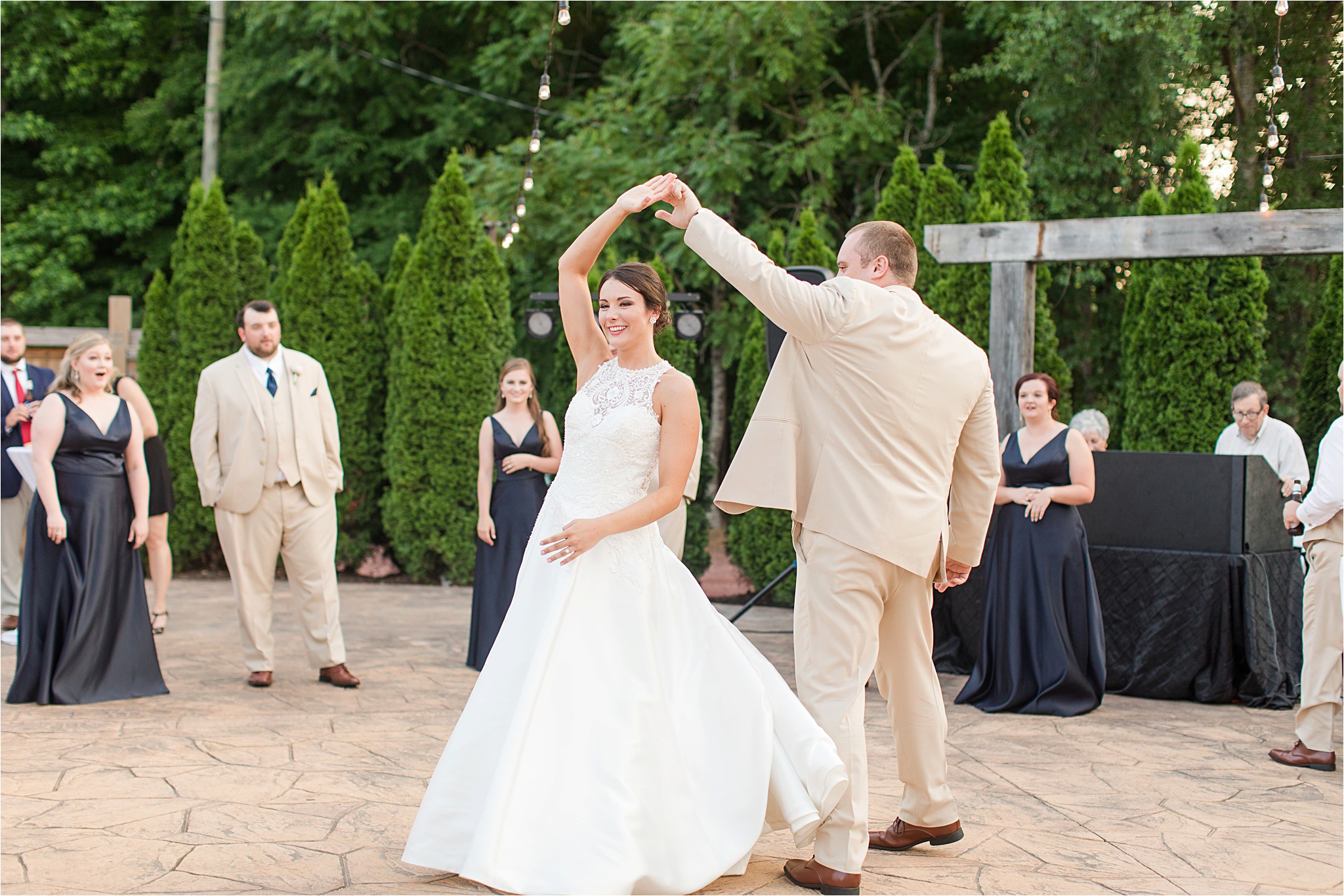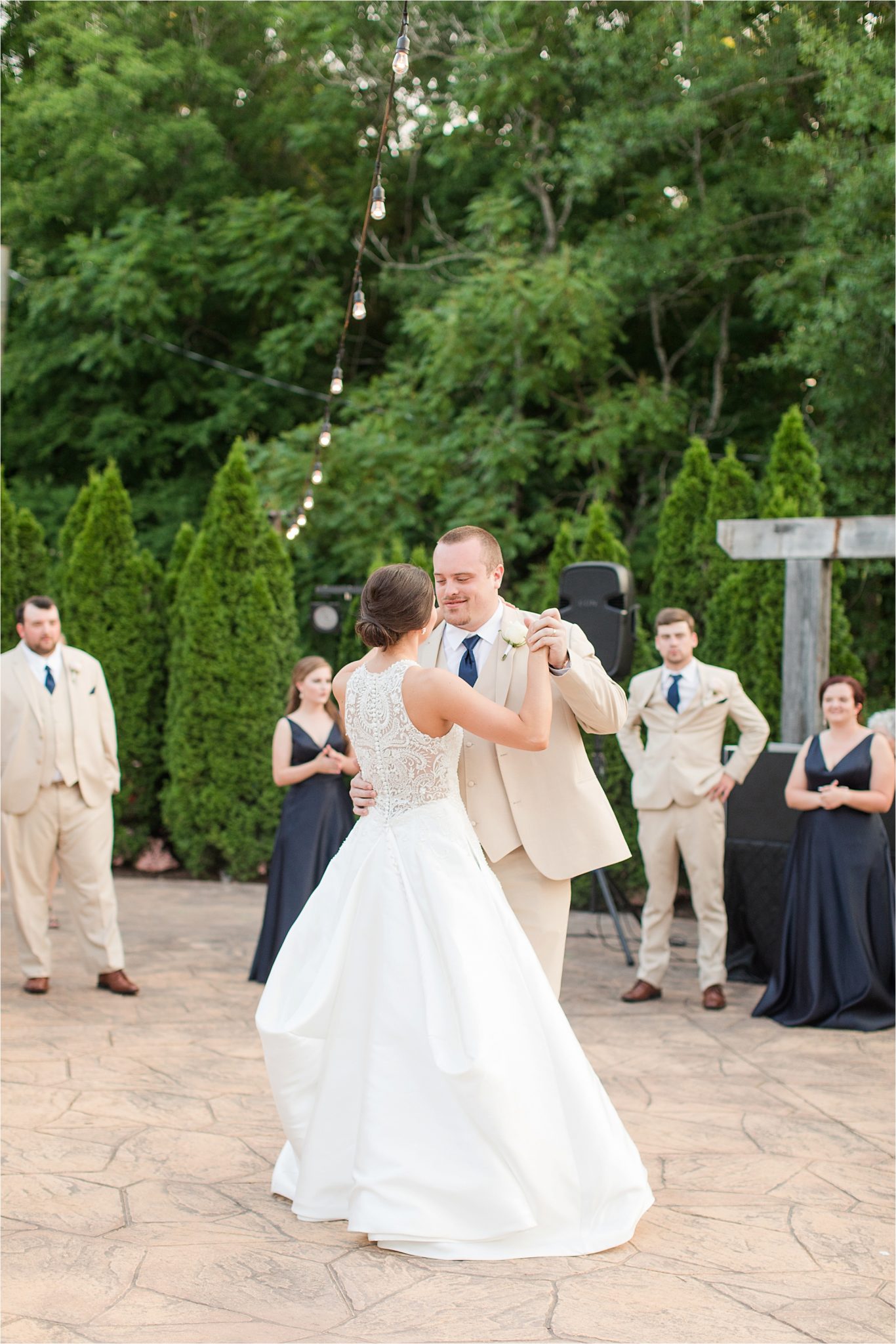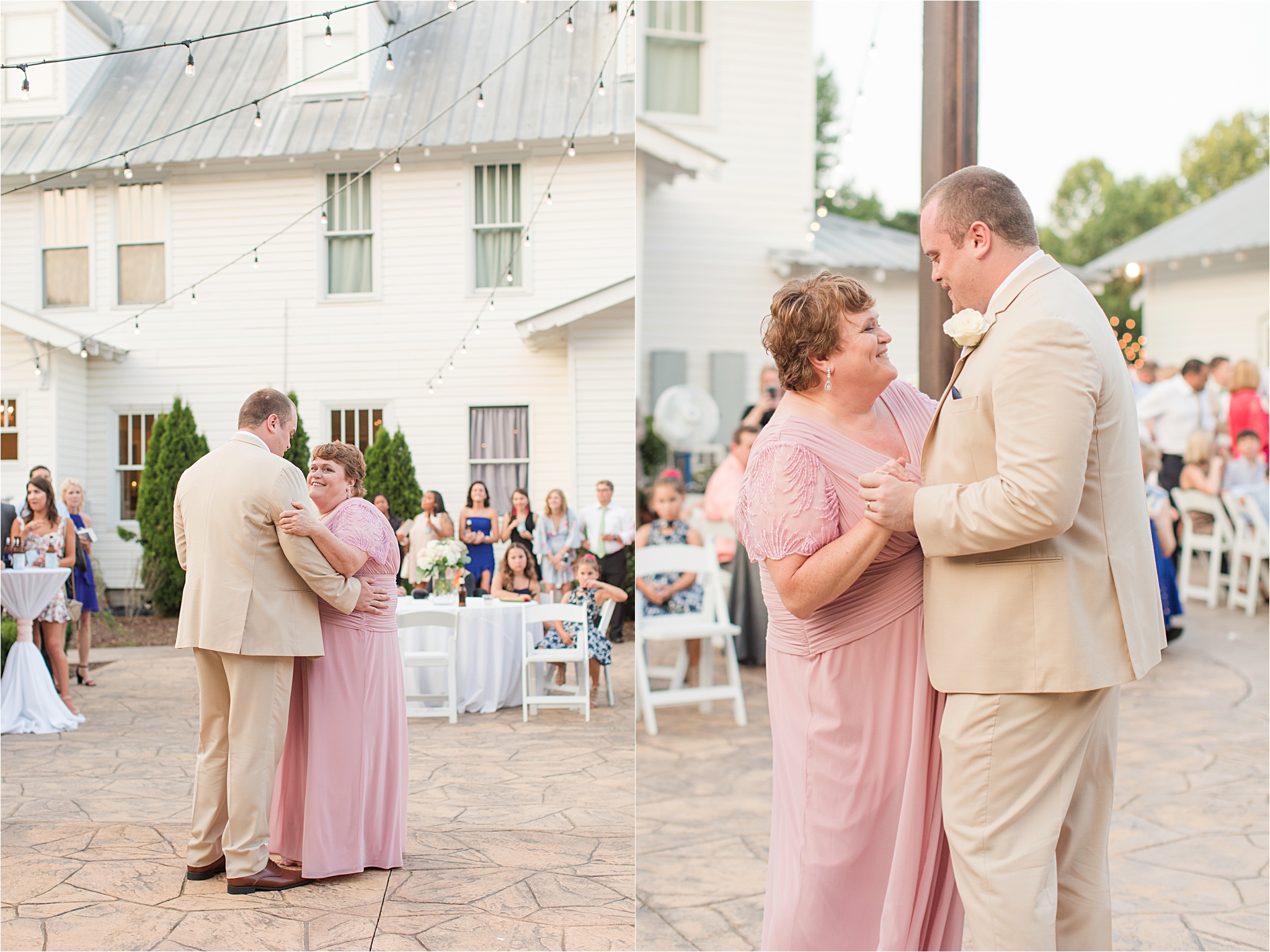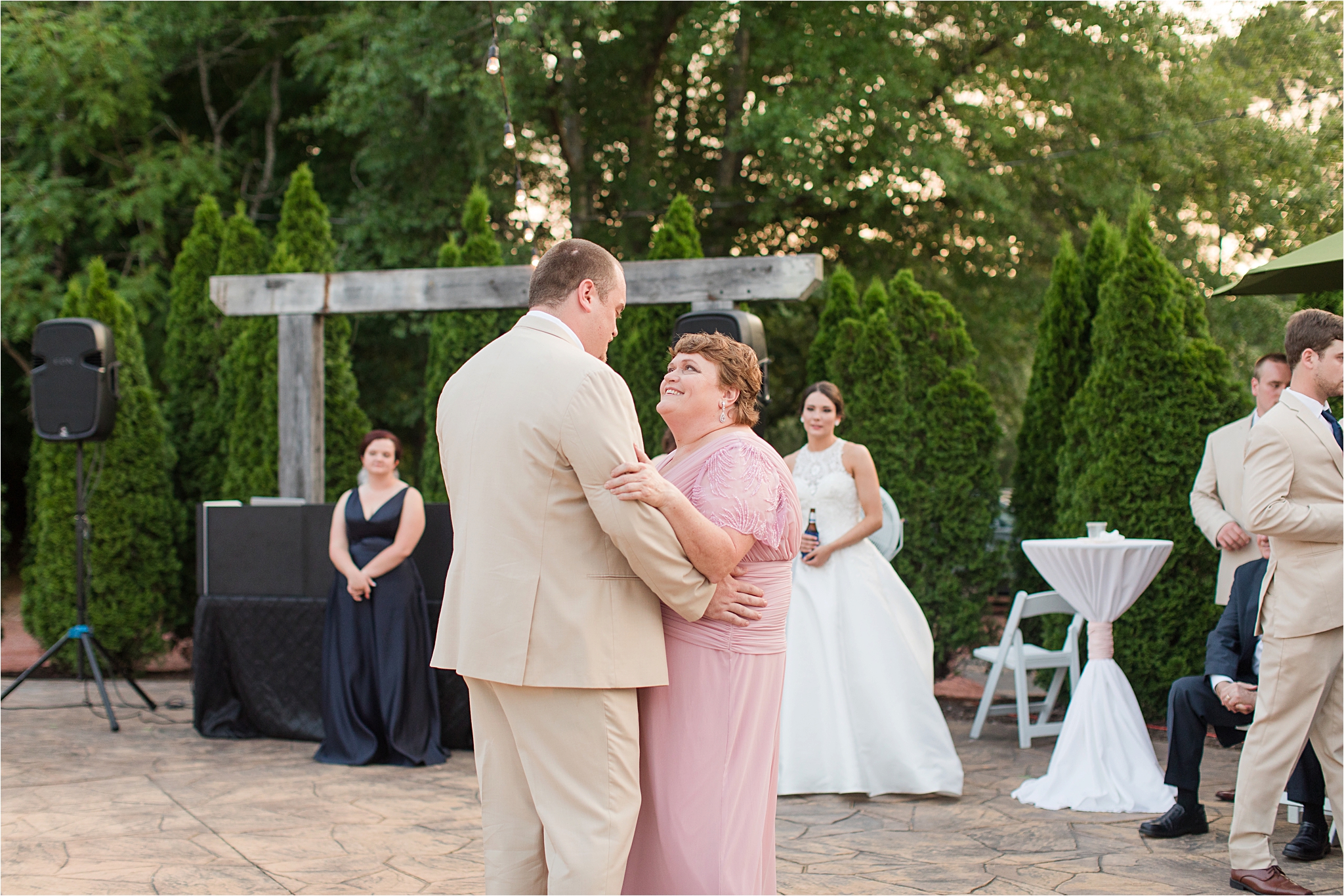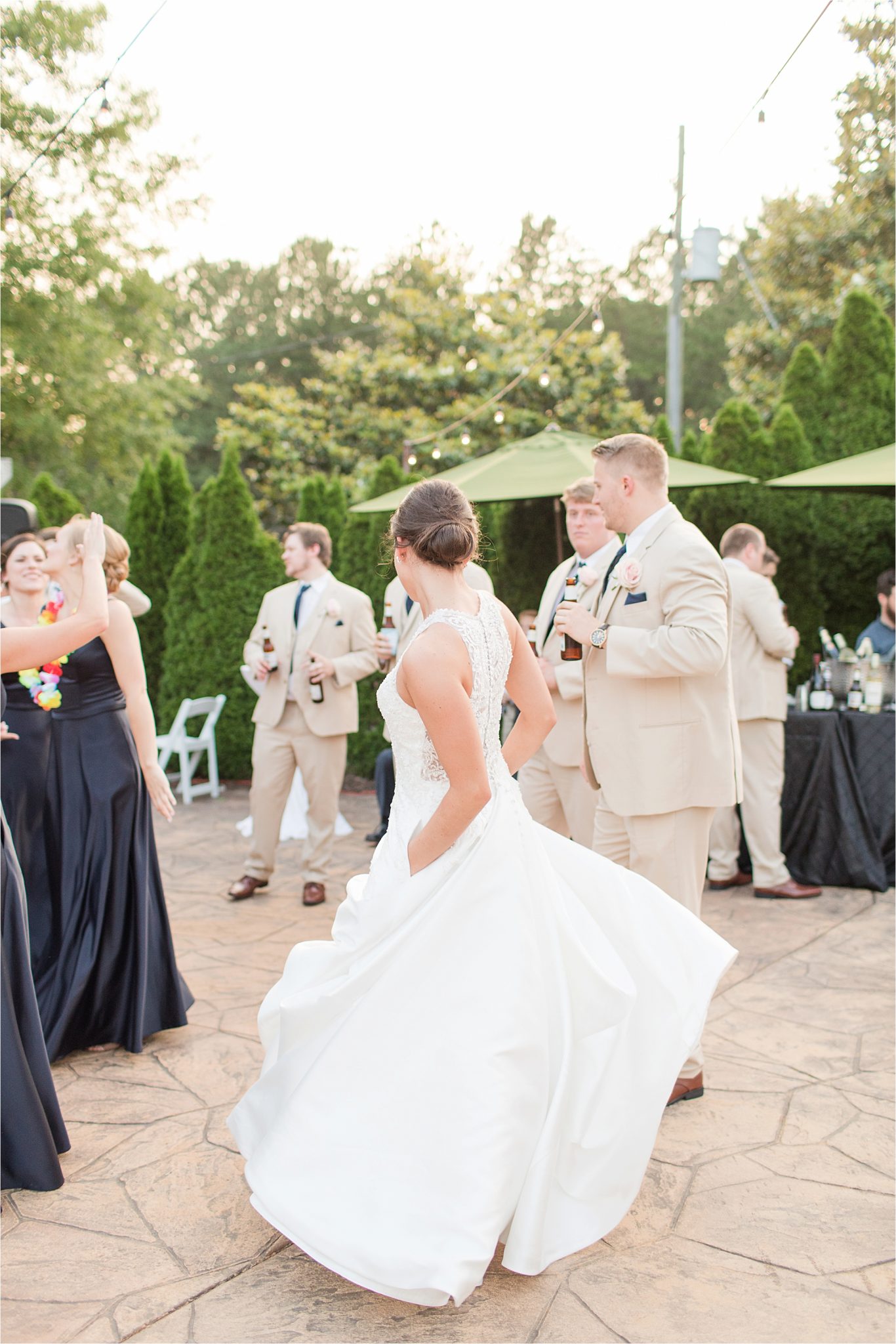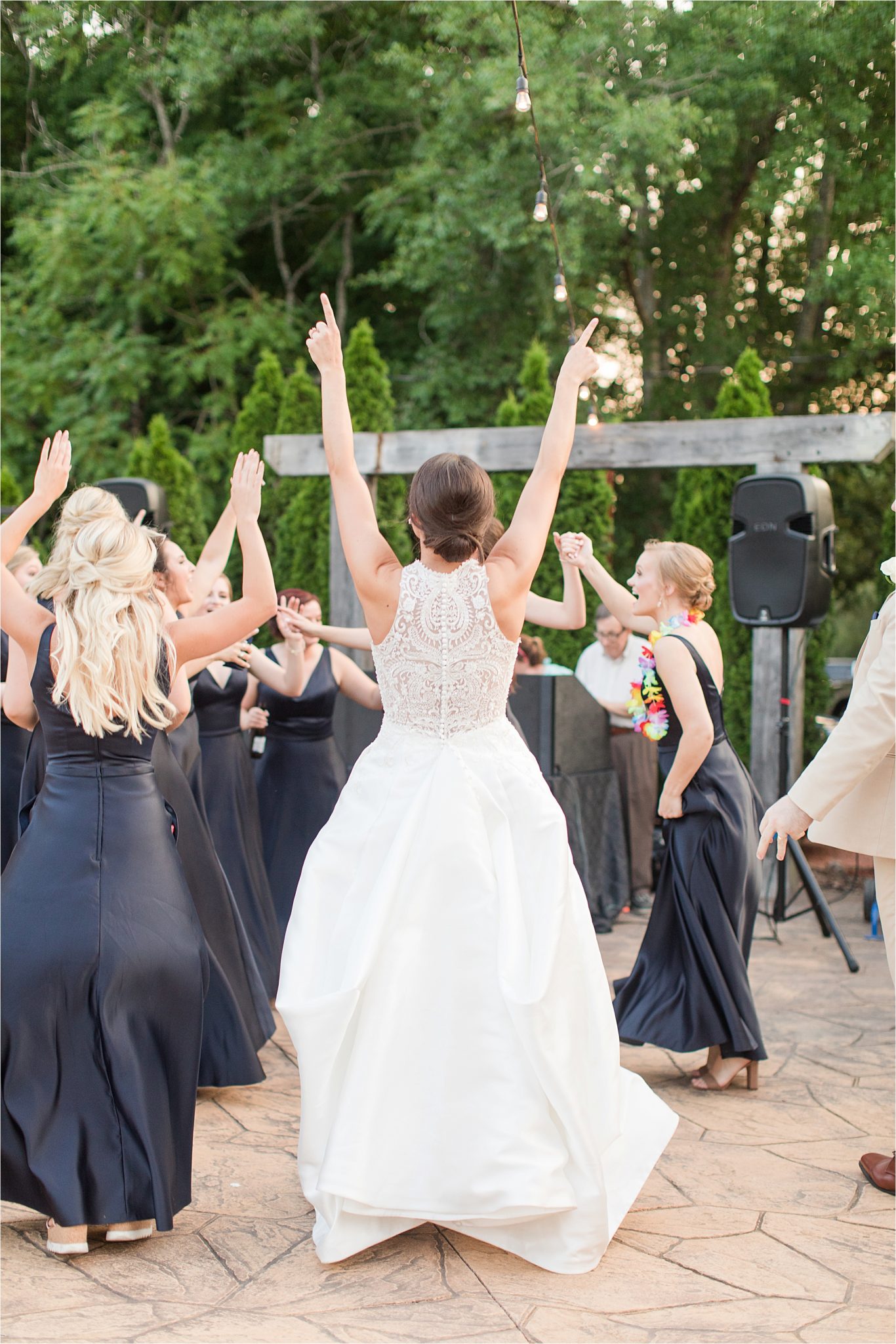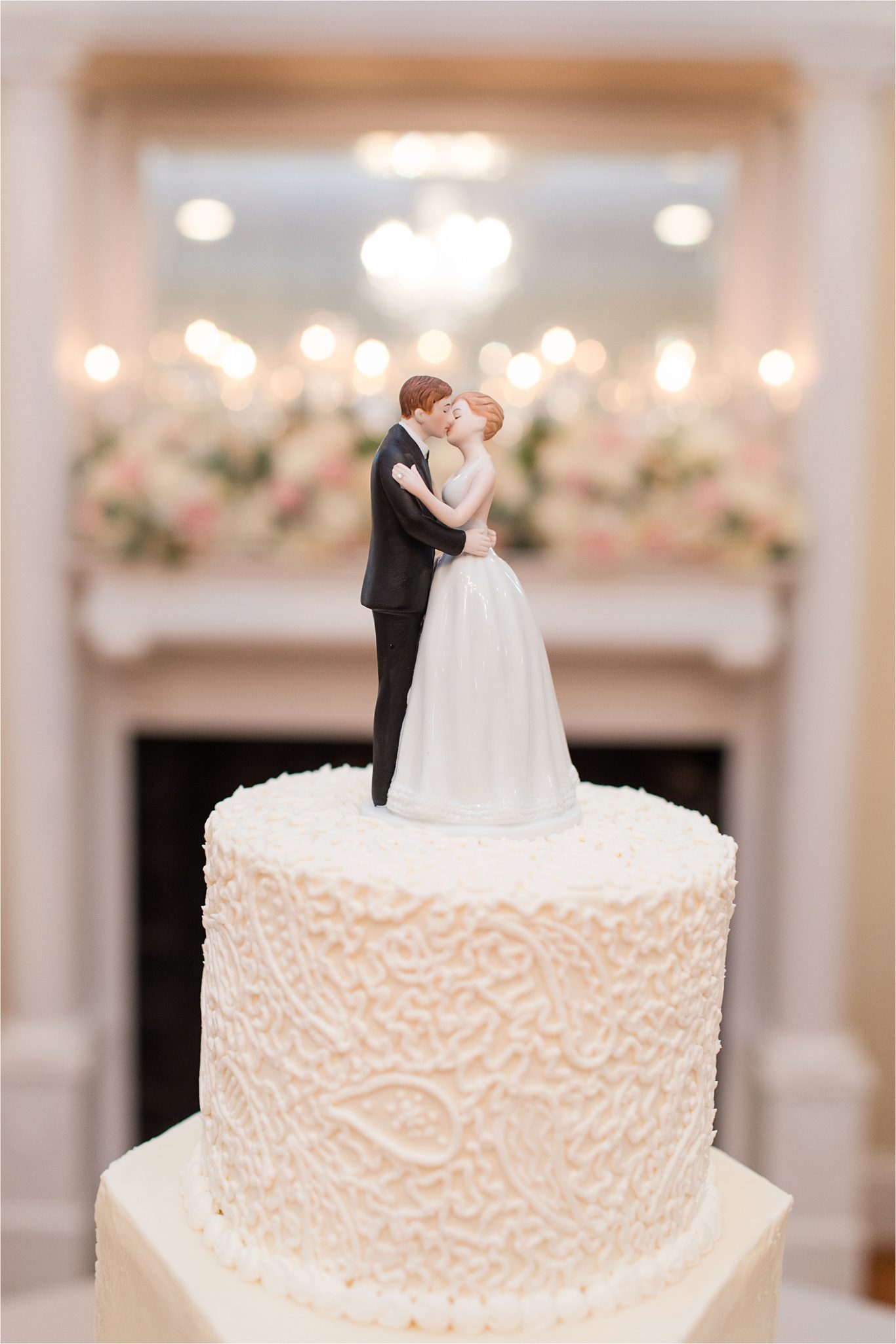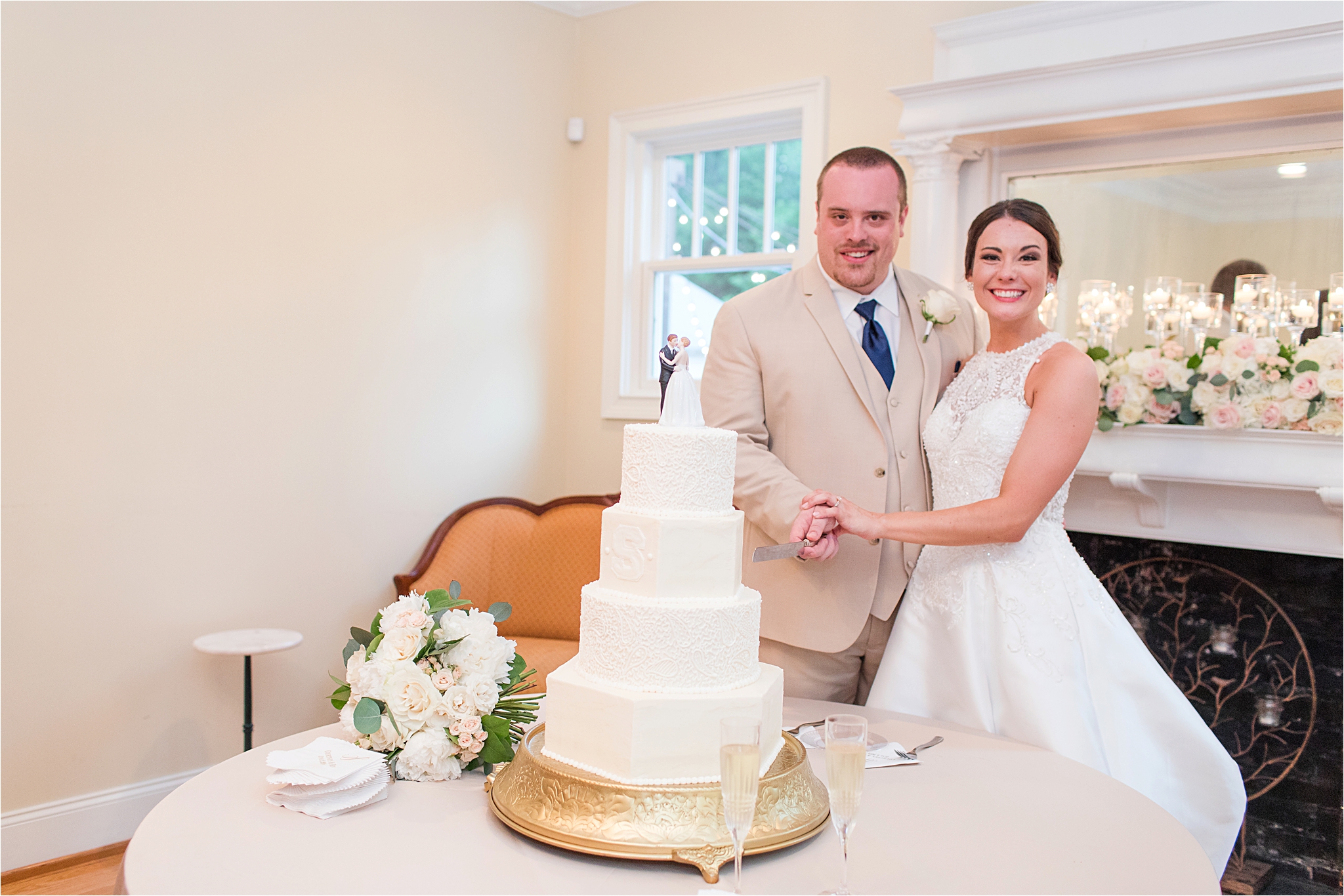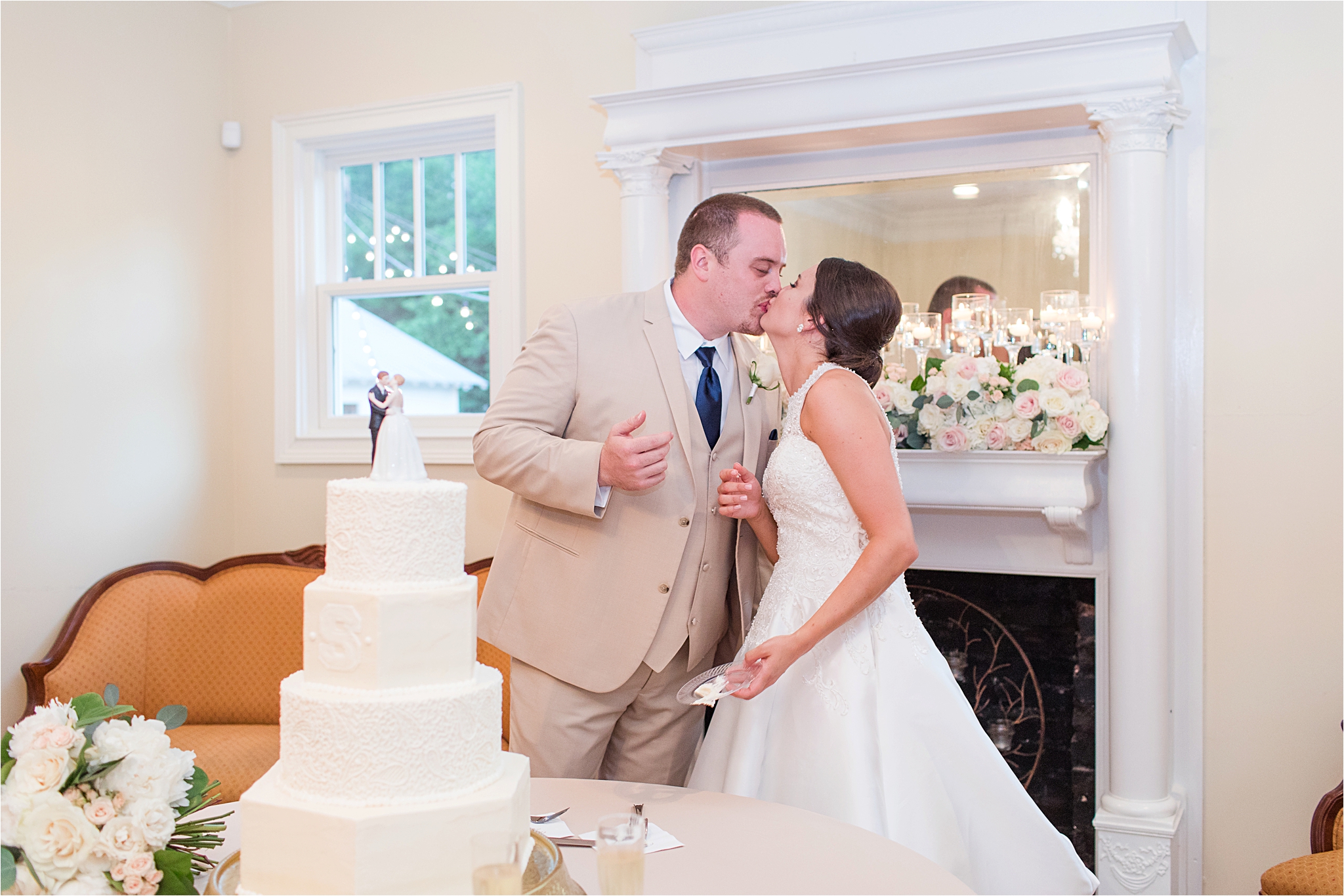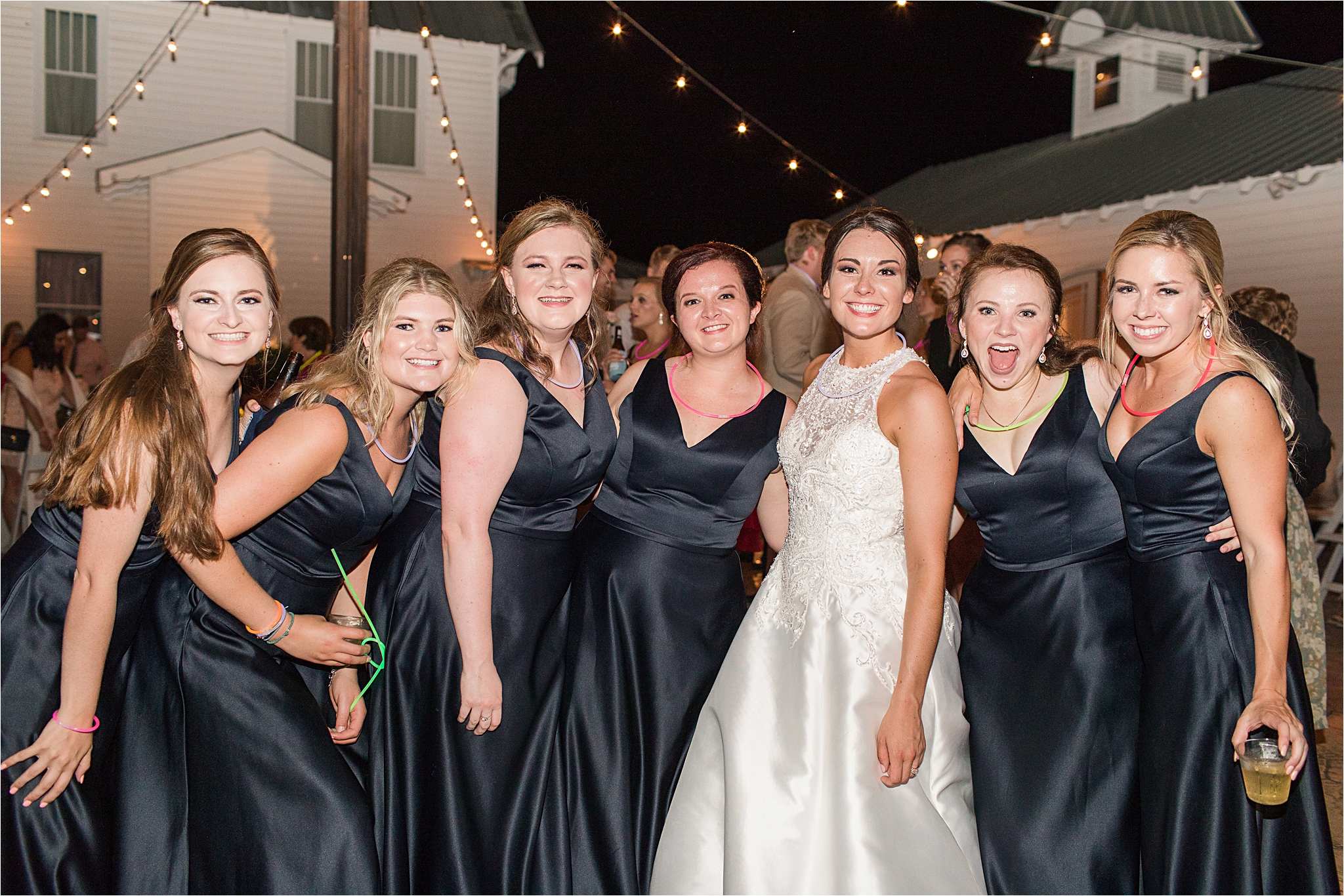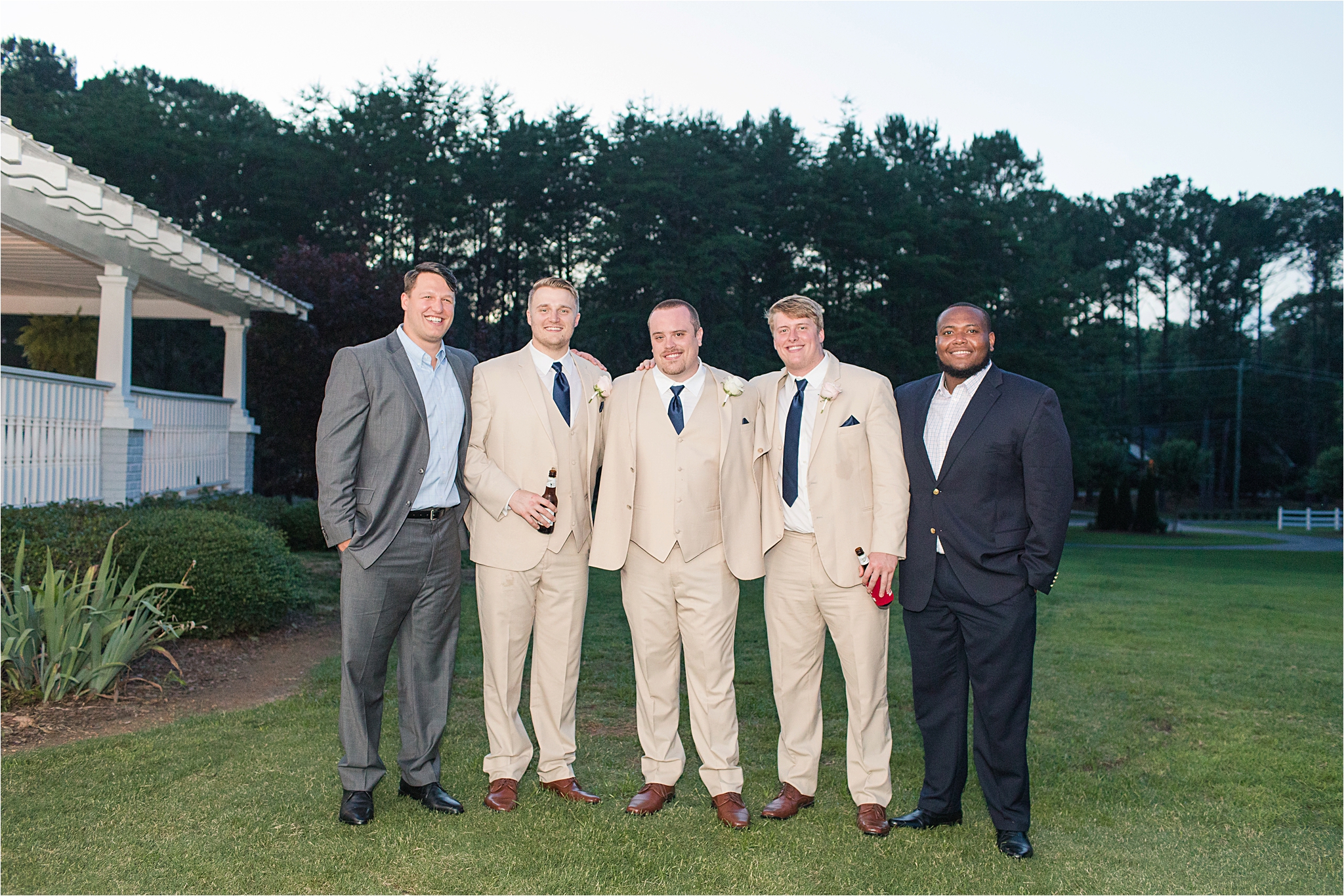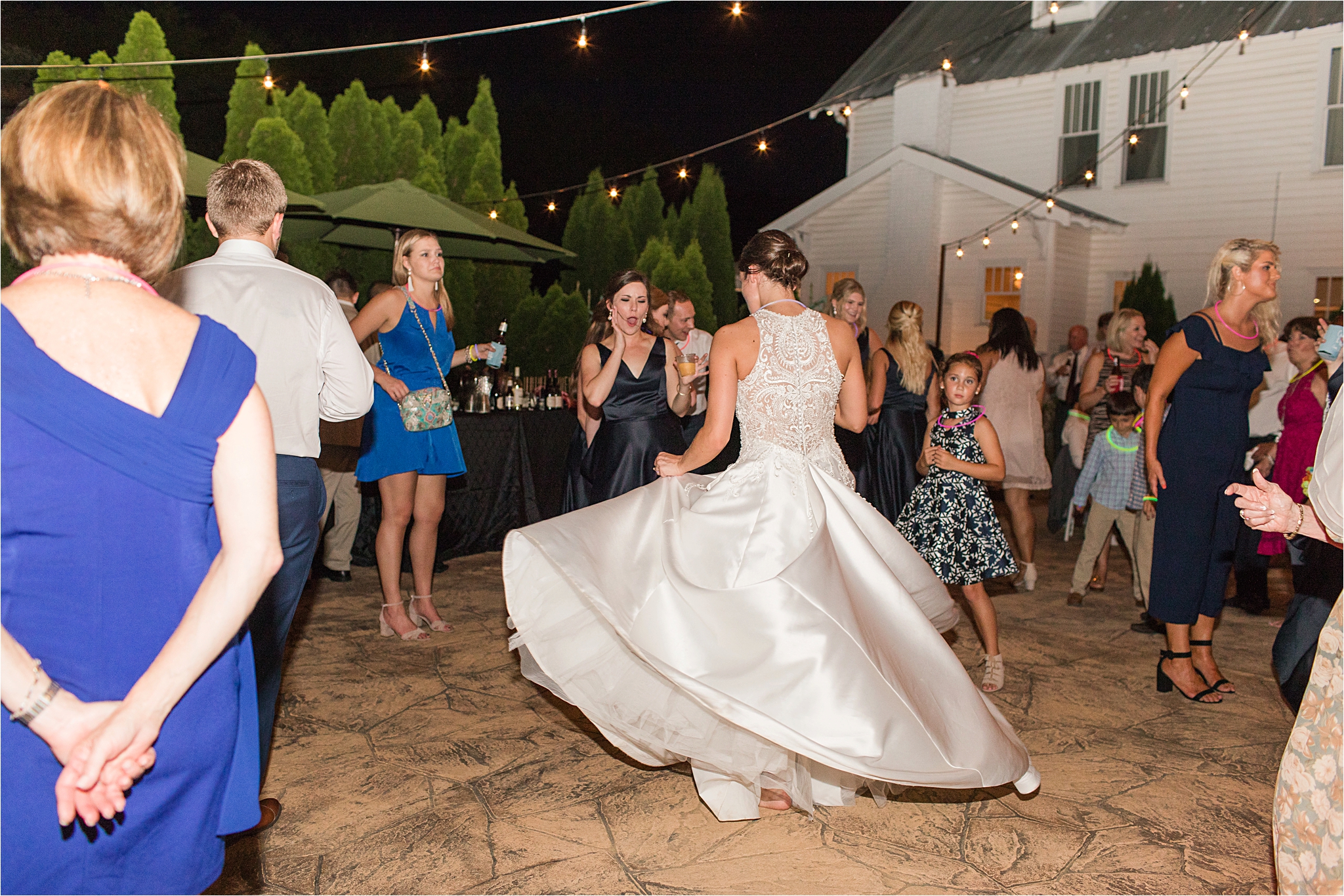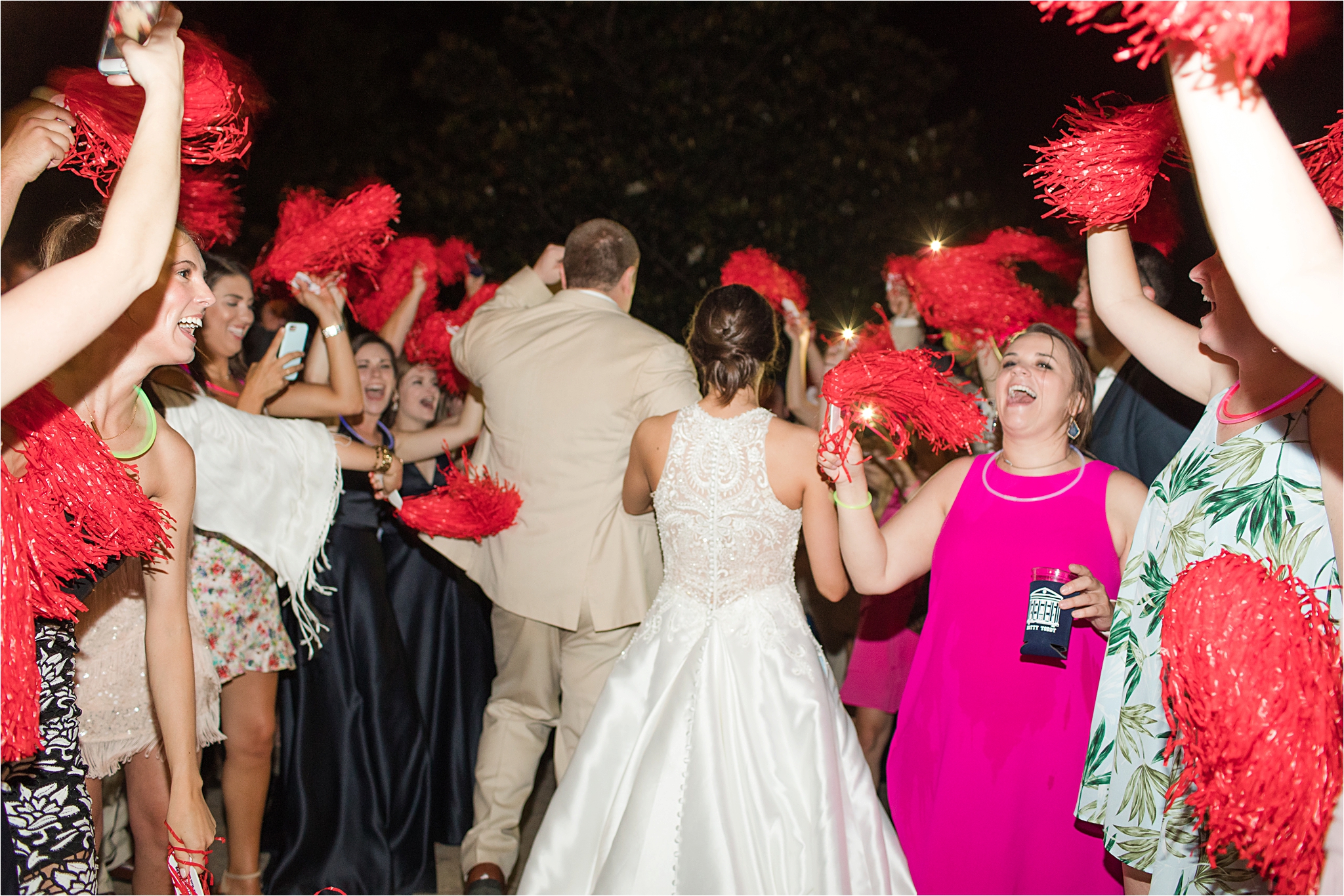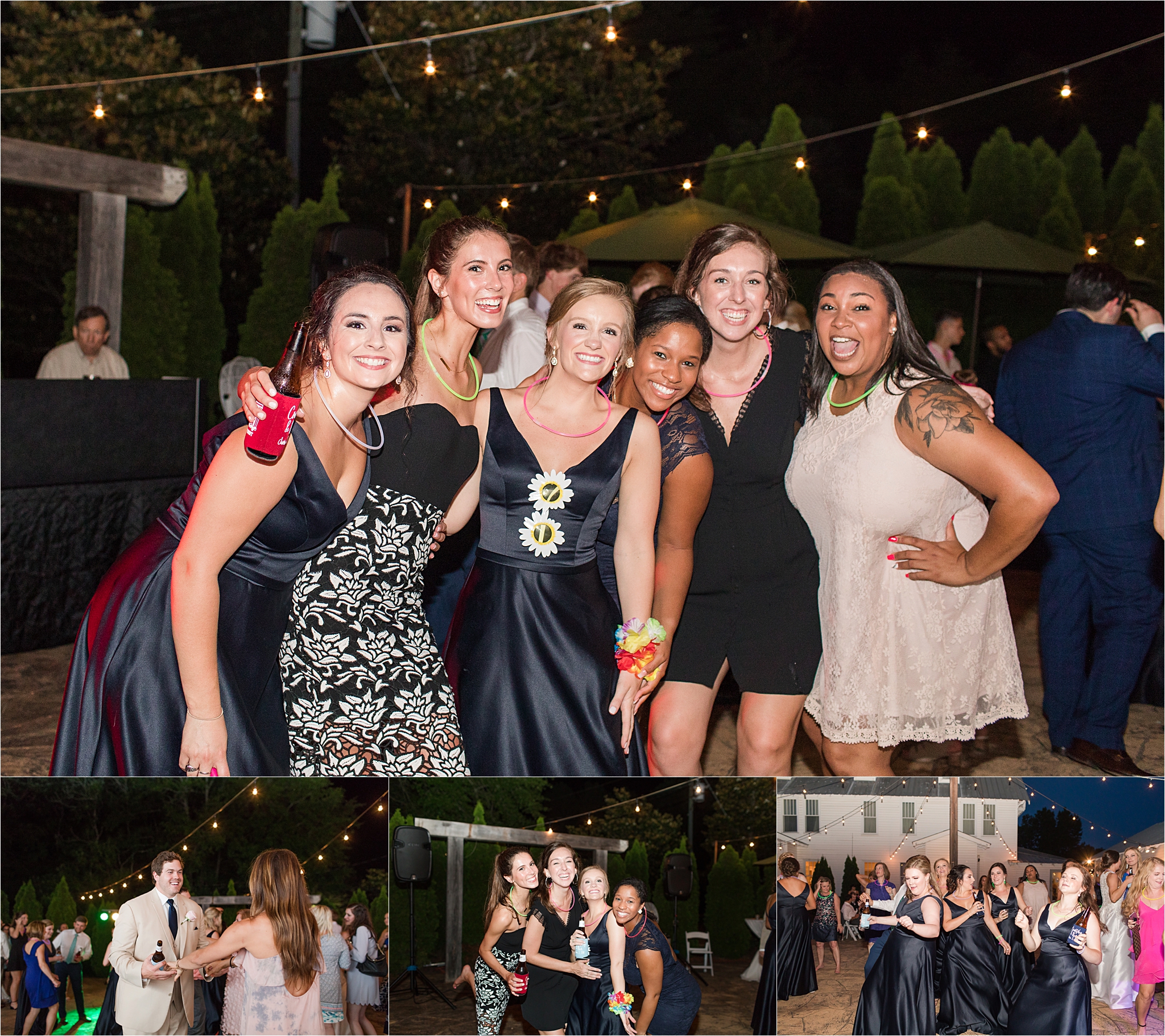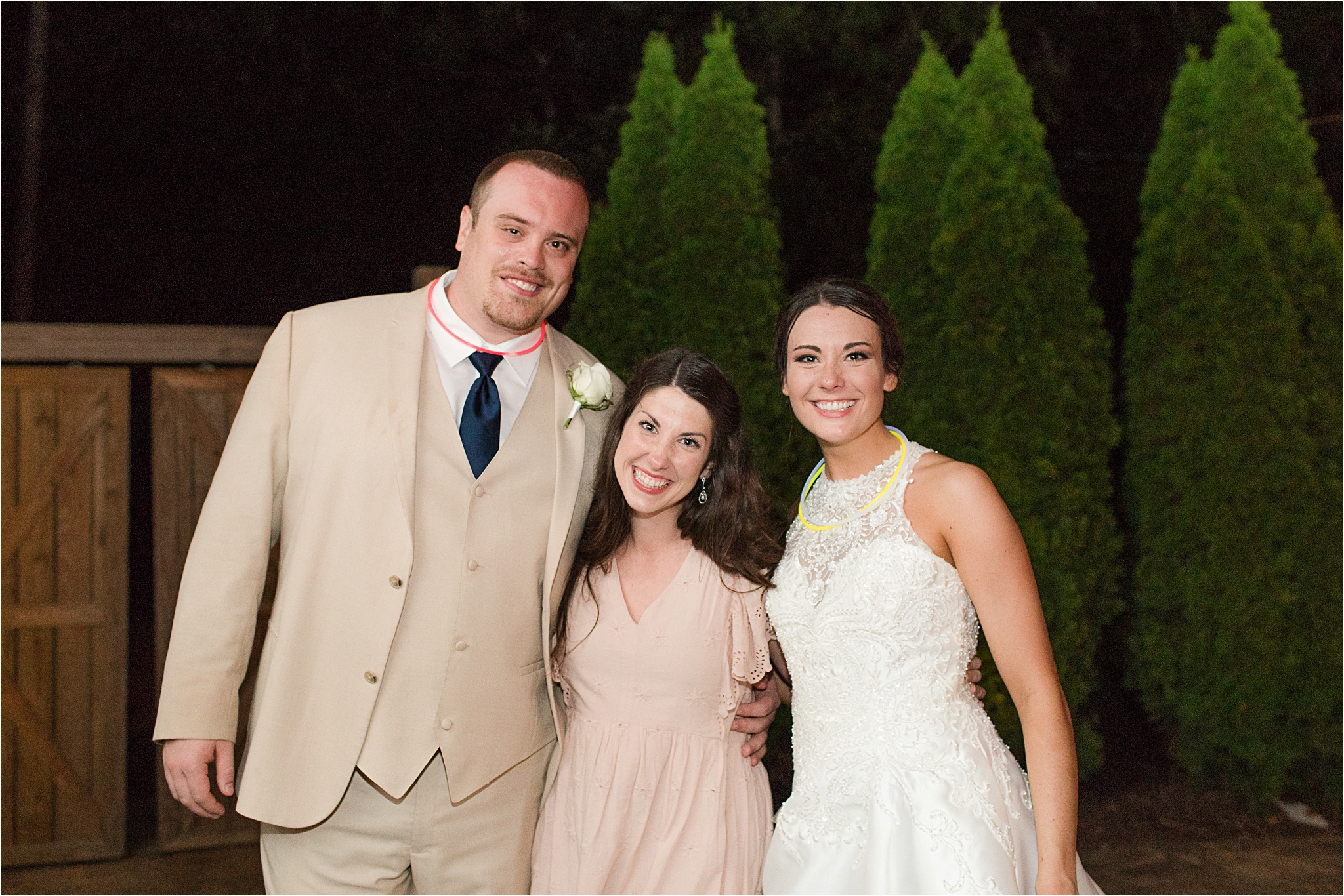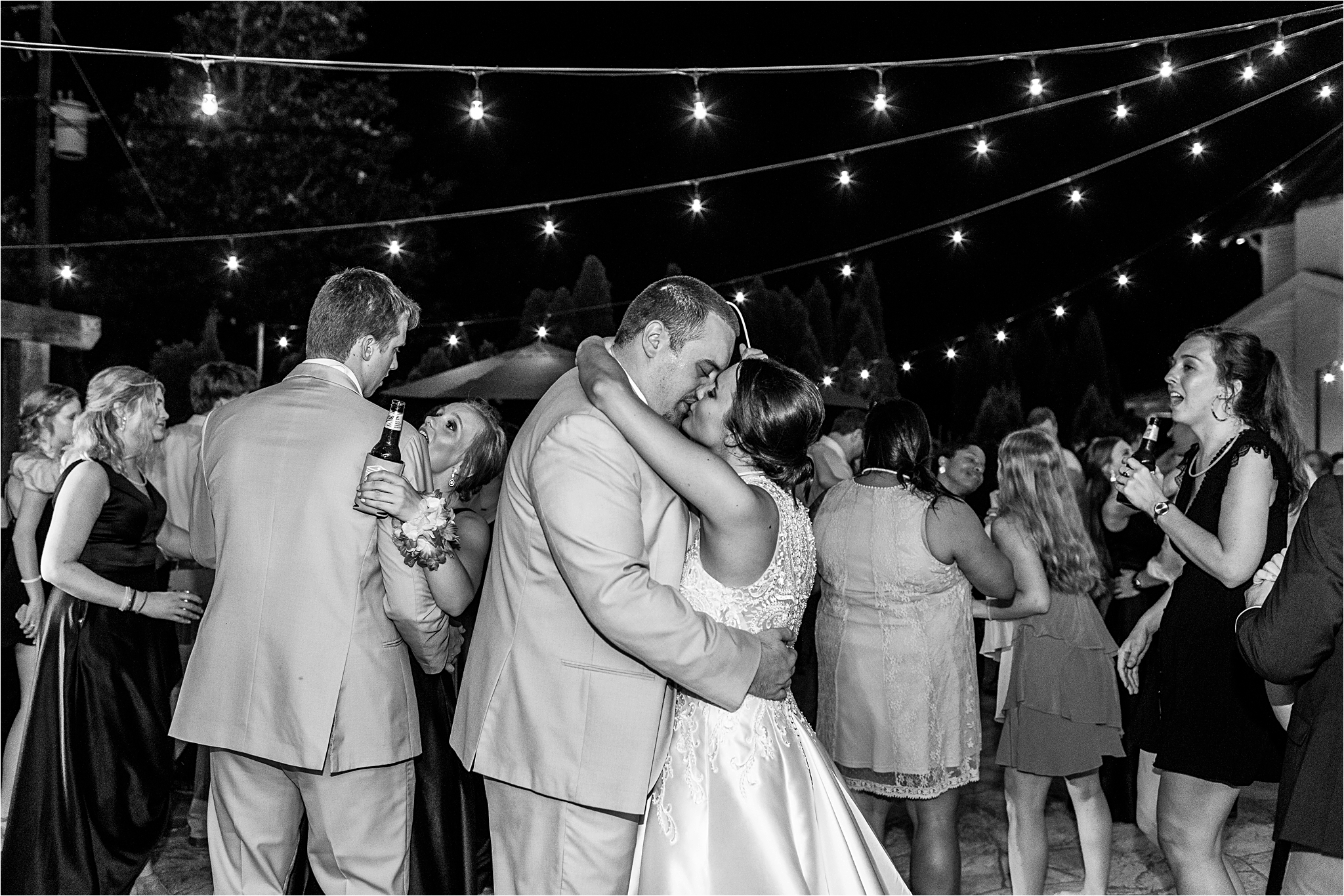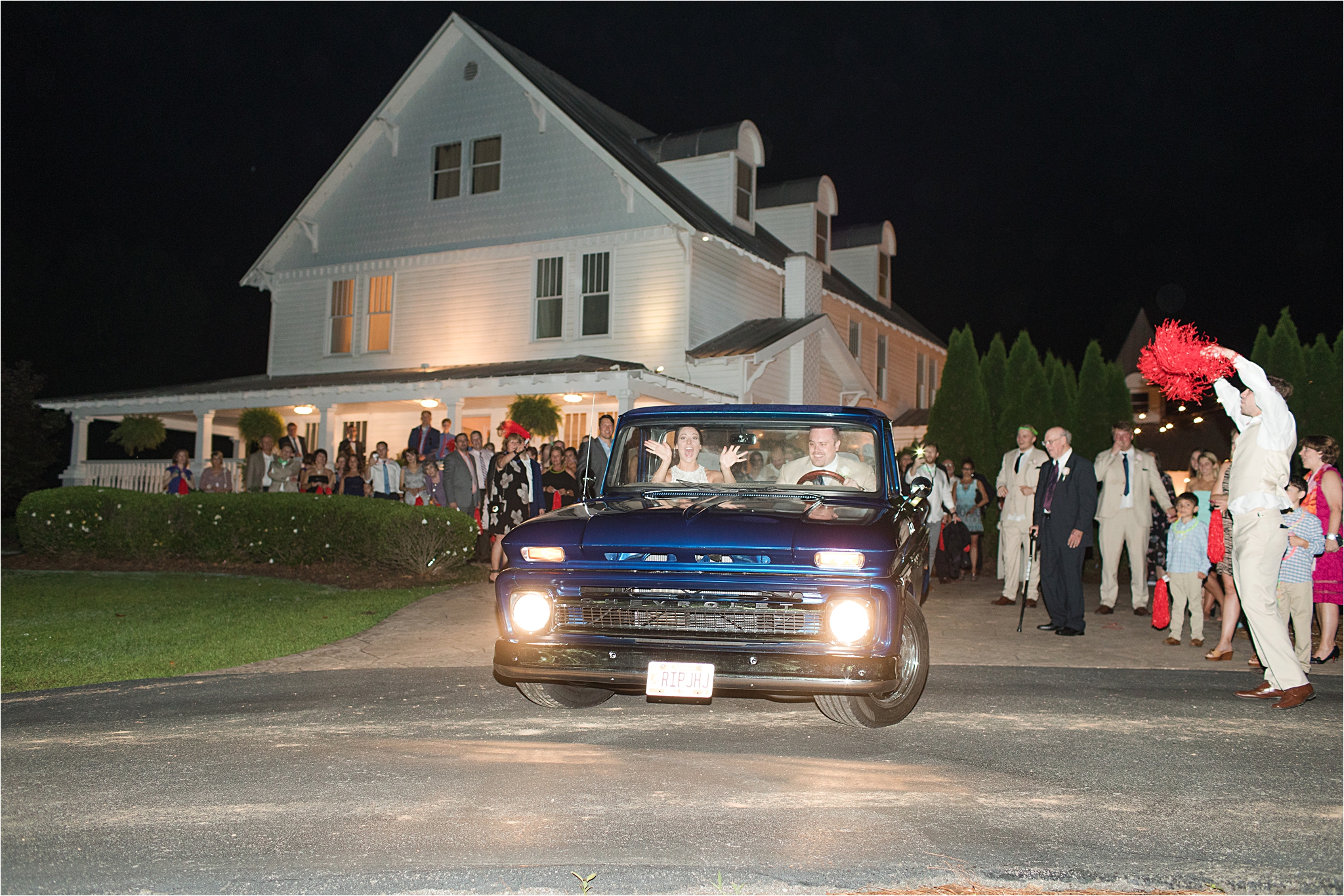 xoxo Anna Filly
Courtney + Ben's wedding would not have been possible without the incredible vendors they booked! 
To view more of their work, or book them for your own wedding, check them out below.
VENDORS
DRESS DESIGNER | Christina Wu
DRESS STORE | Diane's Formal Affair 
VENUE | The Sonnet House
RECEPTION | The Sonnet House
WEDDING COORDINATION | Ellen Morgan with The Sonnet House
FLORALS | Corey Daniels; CD Floral with the Sonnet House
HAIR  | Allison Strickland- Frivolous Talents
 MAKEUP |Allison Strickland- Frivolous Talents
STATIONERY | Candace Sanford at Diane's Formal Affair 
CATERING | The Sonnet House
BRIDE'S CAKE |  Magic Muffins
GROOM'S CAKE |  Edgars at the Colonnade
GROOMSMEN | Jims Formal Wear at Ballew Bridal
BRIDESMAIDS | Madeline Gardner by Mori Lee at Ballew Bridal
PHOTOGRAPHY | Anna Filly Photography
HONEYMOON |St. Lucia Grande with Sandals Resort