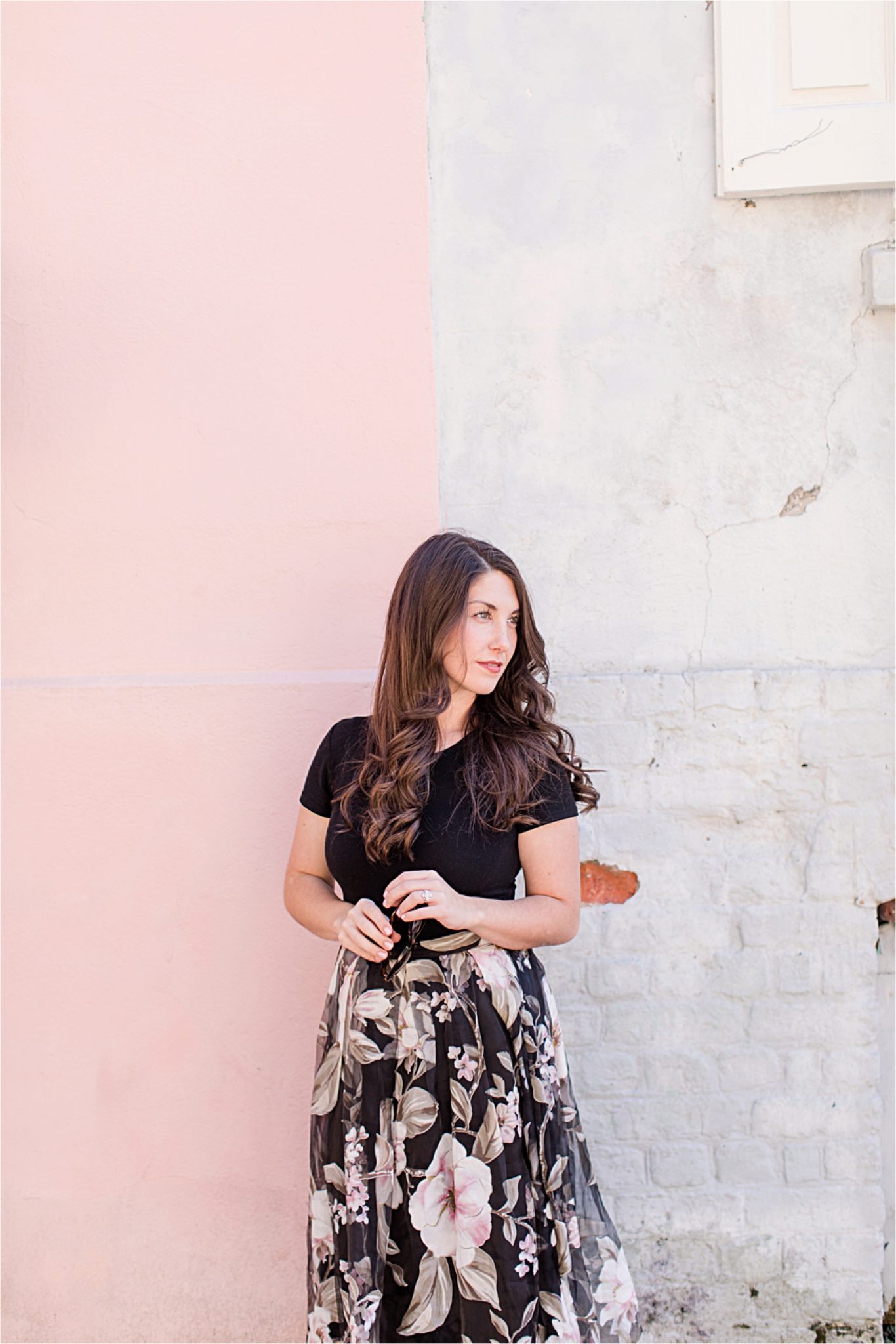 When I first started Anna Filly Photography, it began as my January 2013 New Years Resolution.  I had just moved to Mobile, Alabama from my small hometown in Powhatan Virginia.  Knowing almost no one, I had the courage to take a small leap of faith and call myself a photographer.   With my little camera ( a rebel T3i at the time!),  I started photographing new friends for free just to get my name out there.  I started a little campaign called The Free15 and asked readers to submit their story, in order to have a little portrait session with me and be featured on the blog.  I didn't know then that because of those free sessions, relationships with my peers would develop, and I'd fall in love with the process.
Looking back on that New Years resolution exactly five years ago, I can't help but chuckle.  Starting this business has been the ONLY New Years Resolution I have EVER kept.  (I'm happy to say that, though I'm not exactly sure what that says about me 😉
As Anna Filly Photography has bloomed and grown, I've felt this sensational desire to work harder and work more.  So, when things got really busy, and Anna Filly Photography began flourishing faster than I could keep up with, I decided the next step was to hire more members on my team!  As a business grows, that's the natural thing to do, right?
I set everything into motion, created applications, sifted through and prayed through the specific job roles my future hires would have, and then…..
The week of the launch (after I had already posted that we were announcing a secret on social media— no we aren't pregnant), the Lord started stirring something different in my spirit.
"No.  Not yet, not right now" played over and over in my core.  I knew those words were directly tied to my decision to hire more people, and yet it didn't make sense.  
But…
If I know anything at all, I know that God doesn't always make sense with the things He whispers over us.  I also know that God has the BEST in store for my business, and that my business is first HIS business.  I don't want to be a part of anything that doesn't glorify Him to the best of it's ability.  Above all else, I want my business to be something that glorifies God in the big things and the little things.
So, over the next few weeks (maybe months!  Who knows?  Only God.), I'm going to be continually laying down this decision before Him and waiting to see what comes of it.  I know that hiring more team members for Anna Filly Photography is the next step, but I also know that trusting God is the most important step.  So I'm listening and waiting.
In the meantime….
You can expect a lot of gorgeous imagery coming your way through the blog and social media!  Not only that, but I'm thrilled to say that 2018 is more than halfway filled and that alone is an overwhelming gift!   We are taking limited portrait sessions and weddings this year in order to better serve our clients, and better adjust to what's in store.  2018 is already my favorite year, and I know that the foundations of this business are being formed in the best possible way, because they are being submitted daily to Jesus.
Thank you so much for following along on this beautiful adventure- we love YOU!
xo
AnnaFilly