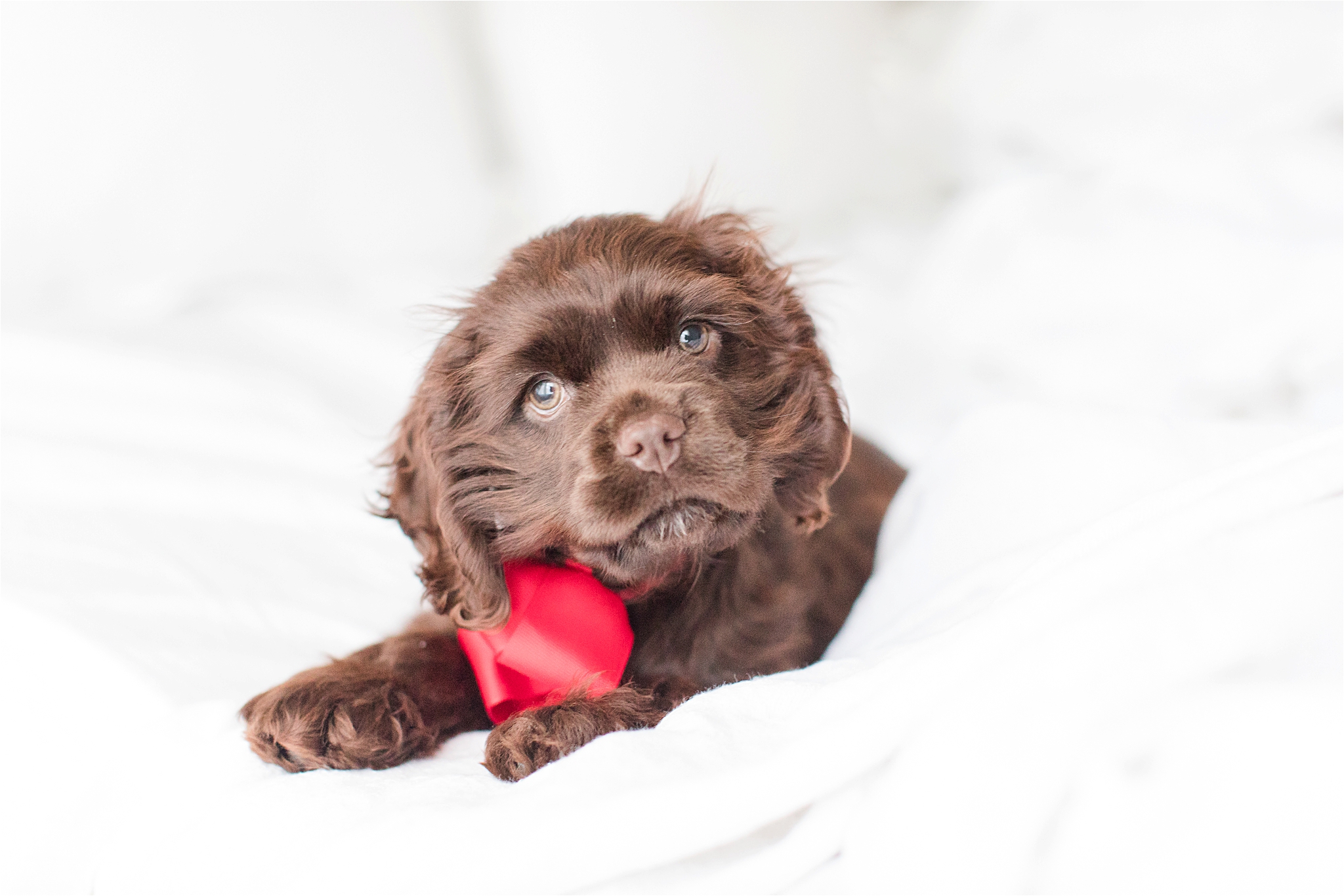 Our NEW PUPPY – Baskin the Chocolate Cocker Spaniel ! 
This Christmas David and I traveled to his parents home in Eufaula, Alabama to celebrate the Holiday with his family.  We were so excited to spend a few days away and enjoy the last few days of the season.  What we didn't anticipate was that 1. His sister, Jessica, would fly ALL the way from Berlin, Germany (where she is a missionary) to surprise us for Christmas (!!!) and 2. That we would be adding a PUPPY to our family of three!!  Both surprises were SUCH sweet gifts and needless to say we had the BEST Christmas with David's family!
If you know David, you know how much he loves dogs!  Though this new little puppy came as a complete and spontaneous surprise, he's  been open wanting one for as long as I've known him.   When we found out that two cocker spaniels next door to David's parent's had puppies we just HAD to see them!  Needless to say, we instantly fell in love!!
Our new little puppy is precious isn't she?!  This little girl is a chocolate colored American Cocker Spaniel.  She is 12 weeks old, loves playing, has the most precious head tilt and enjoys cuddling.  Her brown curly ears flop when she runs (it'll melt your heart) and she is a sucker for long naps.  Her name is Baskin and we just adore her!  Named after her daddy's favorite sweet treat (ice cream), Baskin is the perfect addition to our little family.  She's playful, silky smooth and as sweet as her name alludes!
Meet Baskin Robbins, friends!! We just love her, and apologize ahead of time for the overload of pictures you'll see of her !
If you follow me on Instagram, you know that Baskin is the FIRST of TWO surprises we're revealing!! SO stay tuned for the SECOND SURPRISE being revealed NEXT WEEK!!!!!!!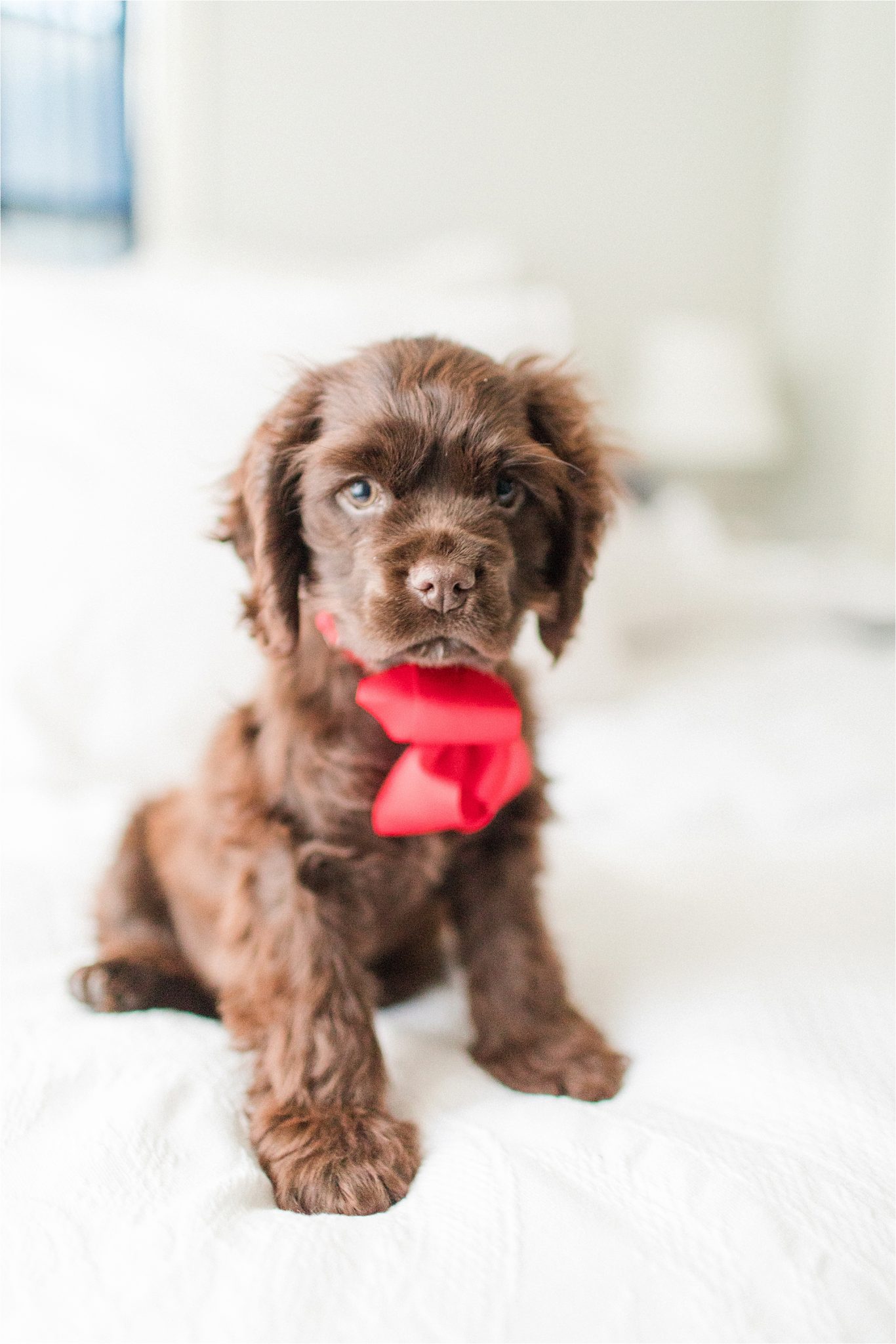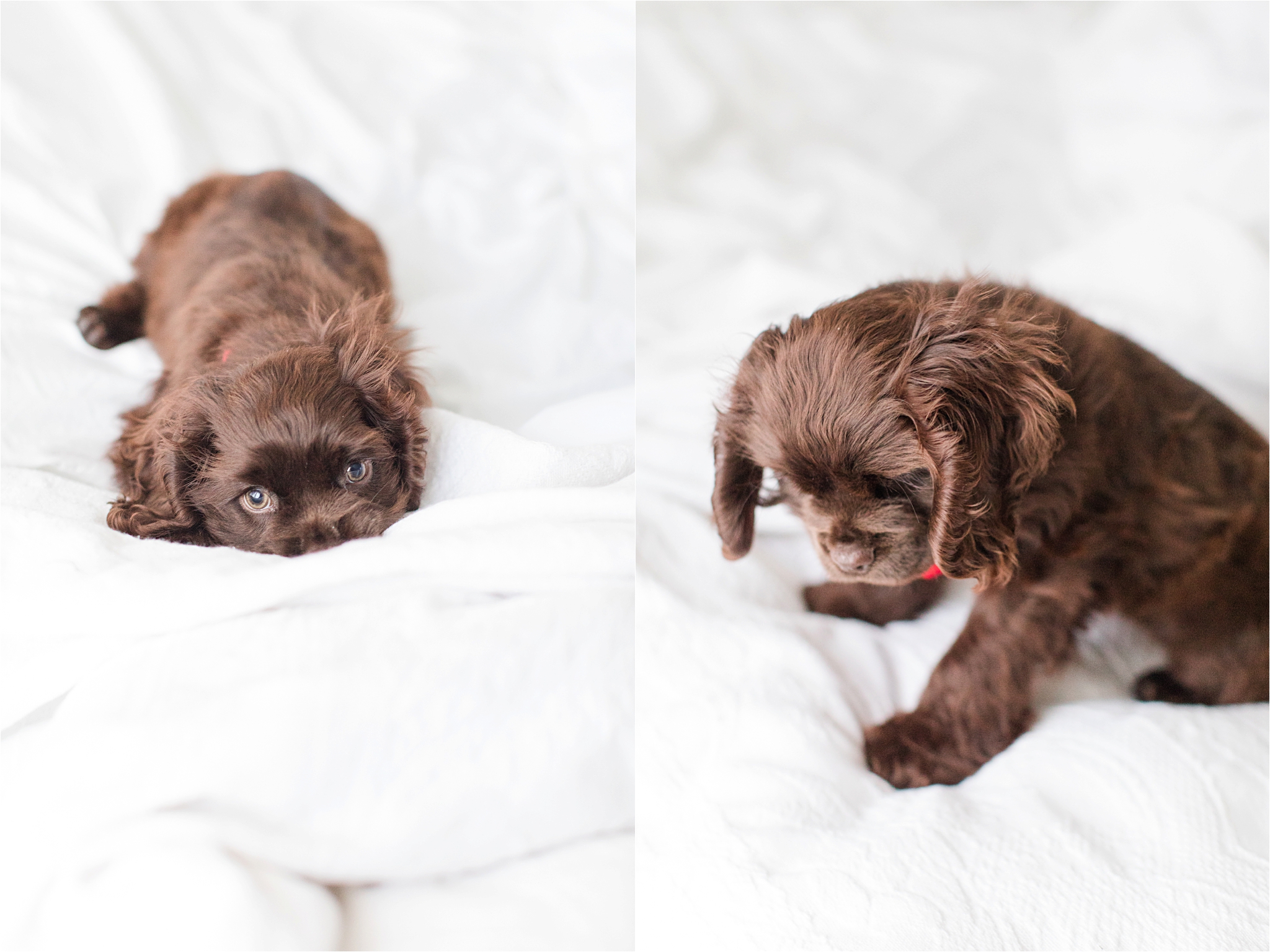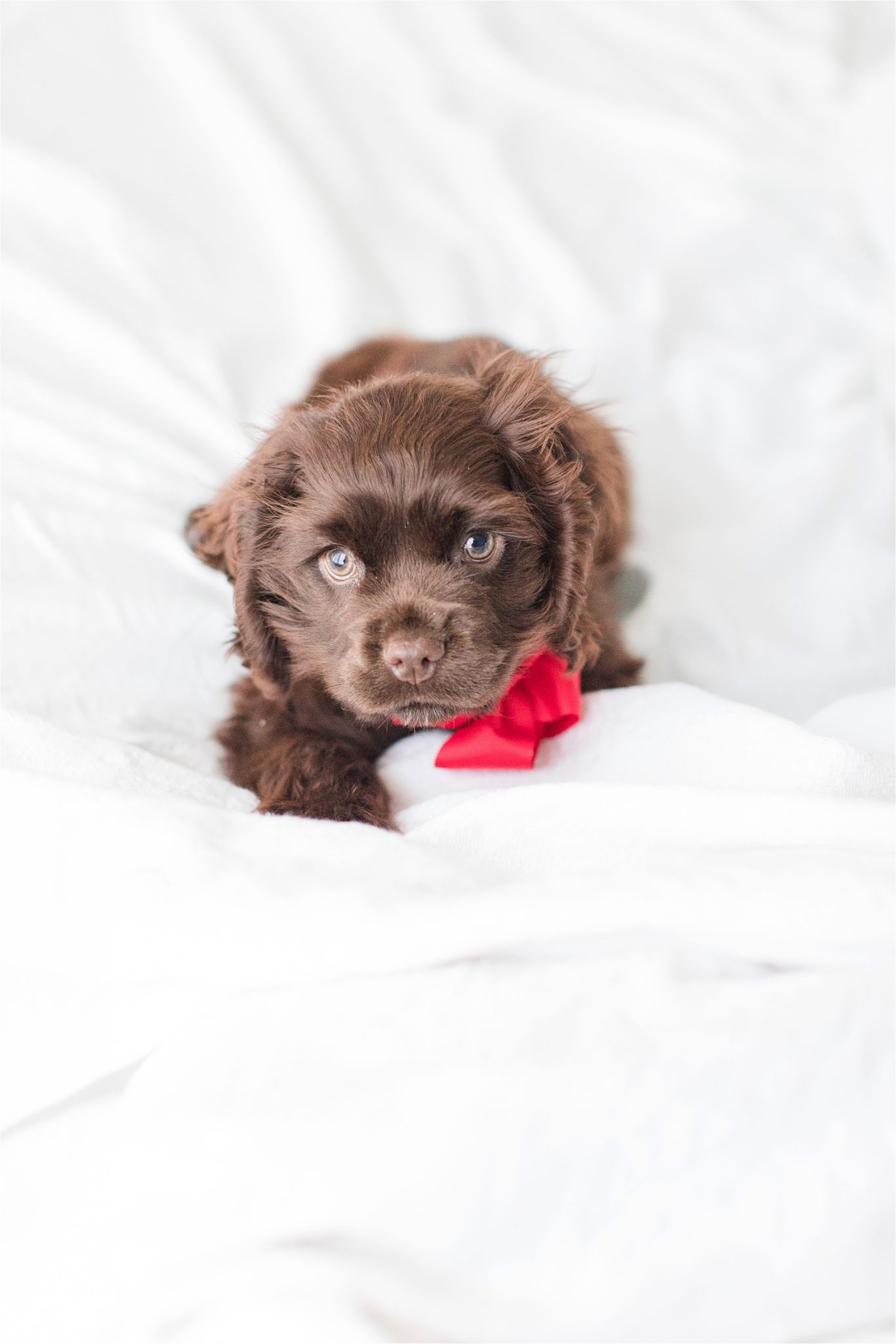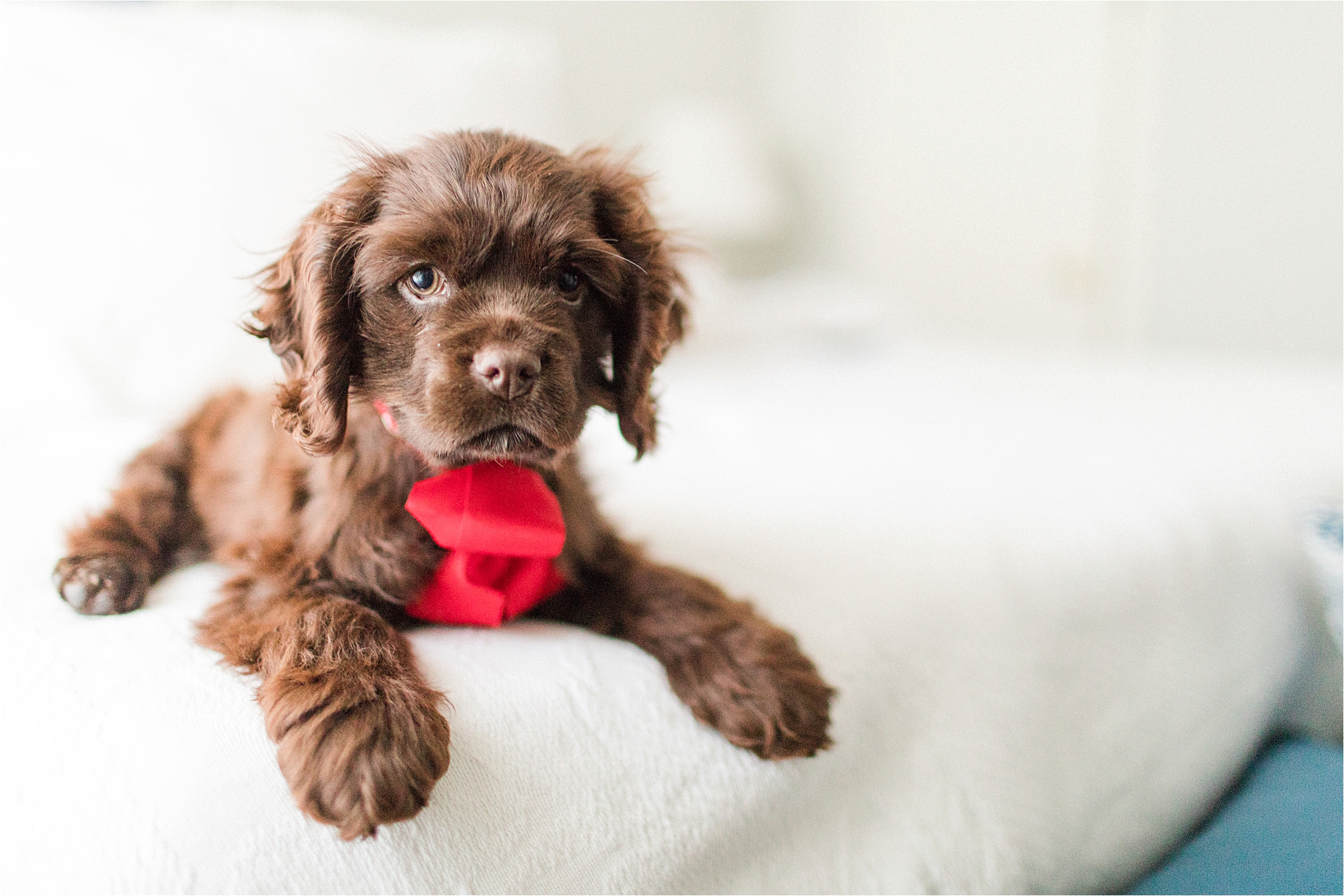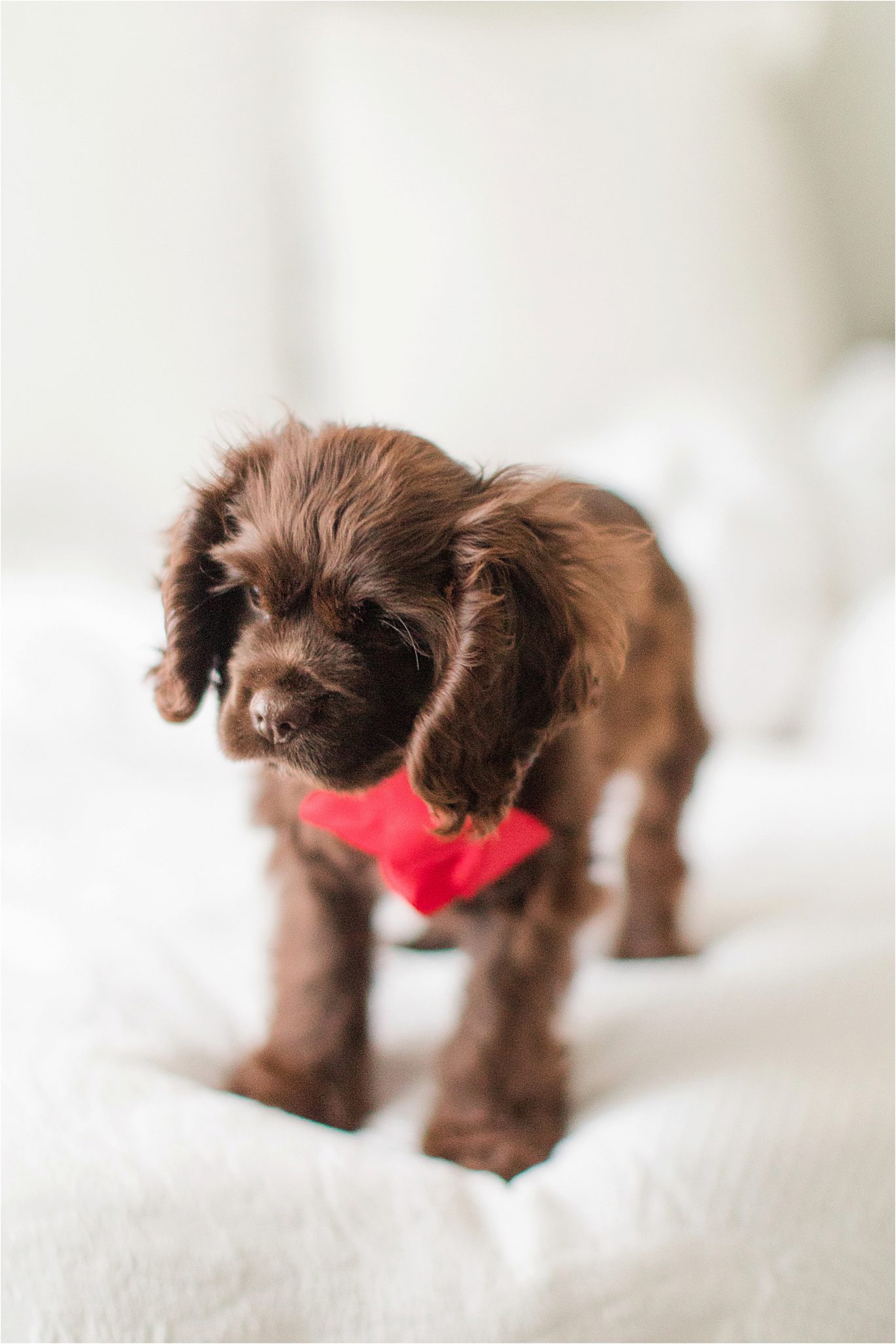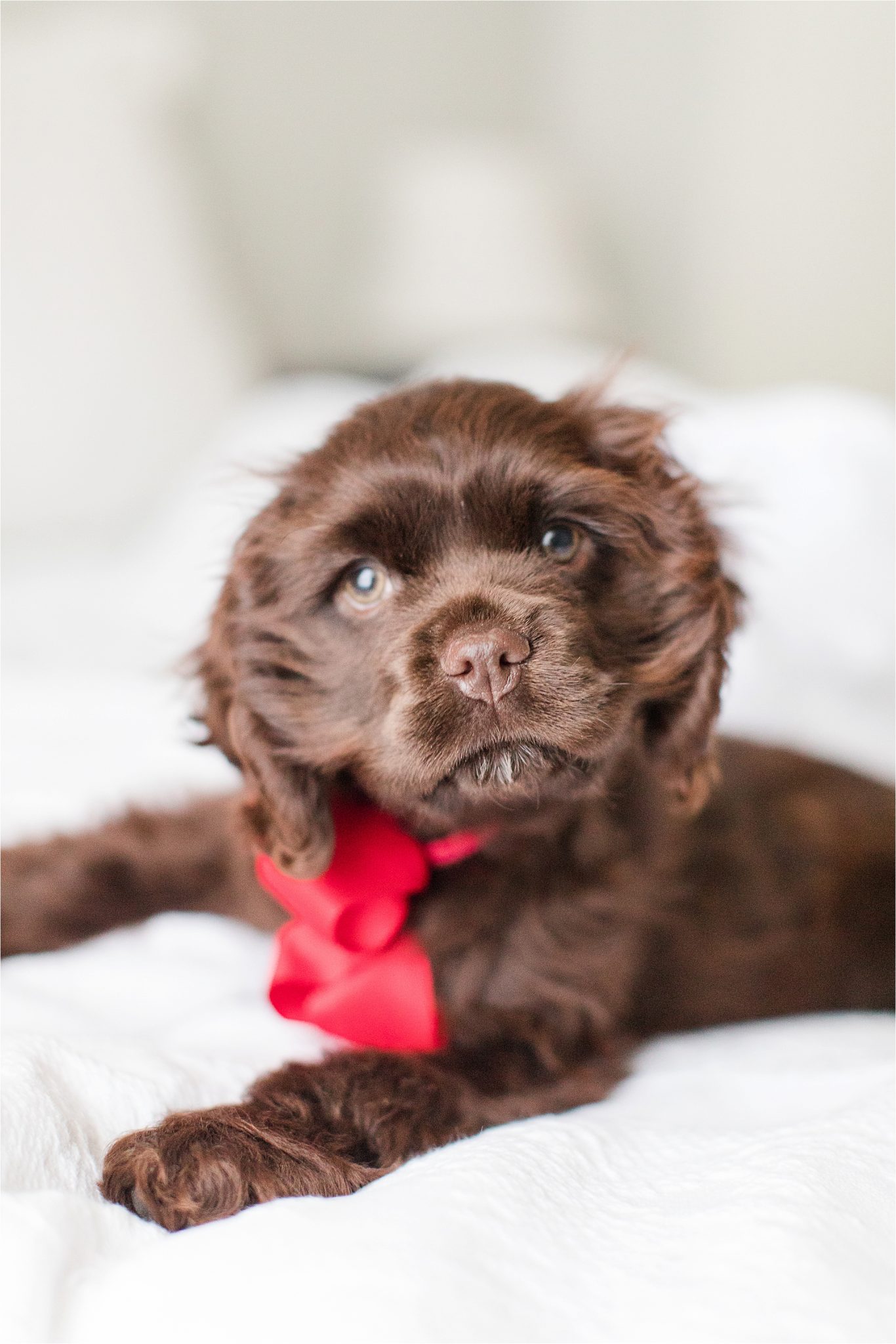 xoxo
AnnaFilly