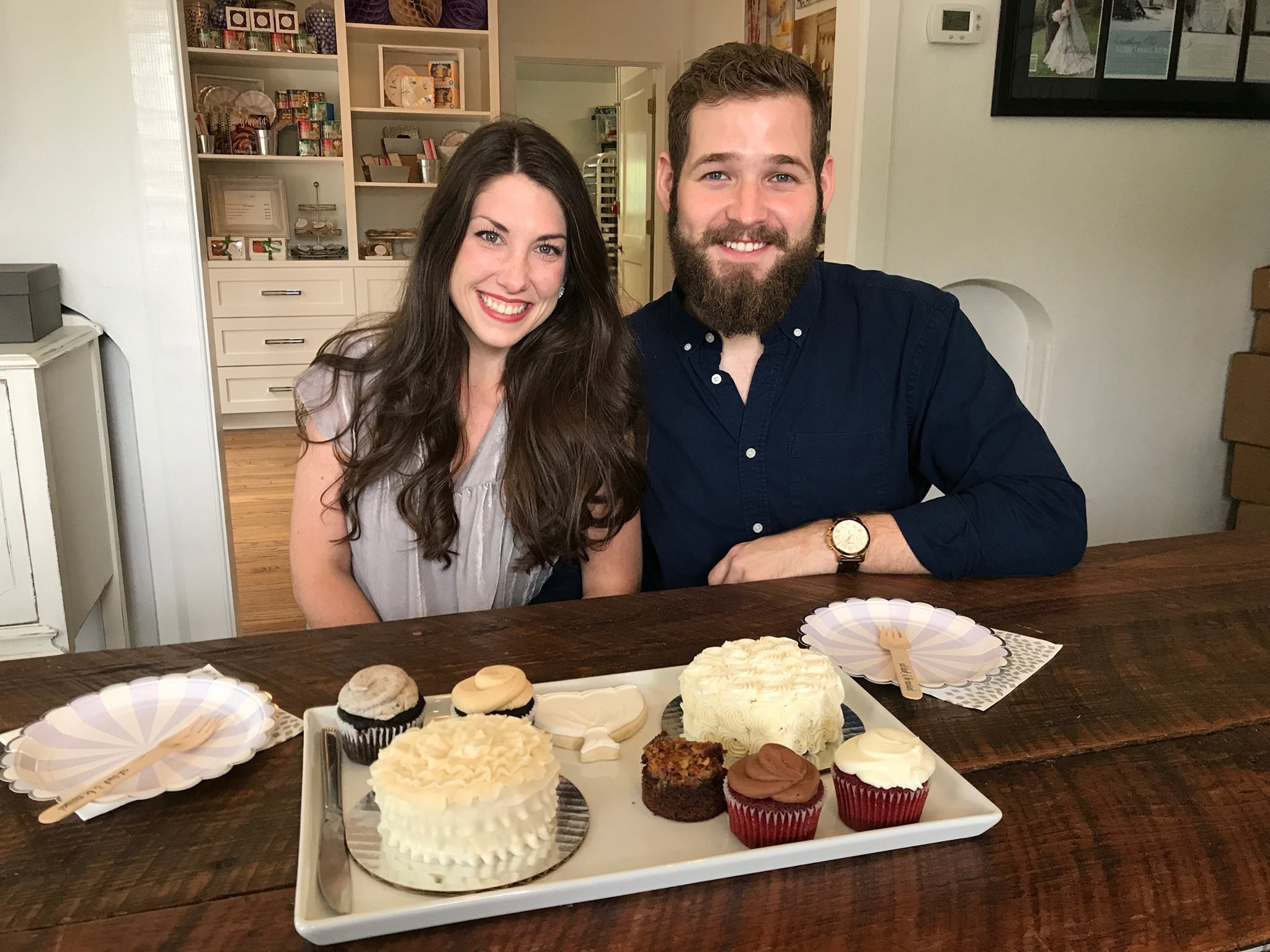 EllenJay Events | Our Wedding Cake Bakers 
When planning a wedding, there are a million different details that need to be considered at any given time:
How many invites should be sent out?
How many people have RSVP'd ?
Which wedding bands should we choose?
Who will do the florals?  
What signs need to be made/crafted/created?
Will there be a plated dinner at the reception?
Who will make the CAKE?
Though there are a million questions running through a bride-to-be's mind at any given time, one of those questions was answered for me as soon as the wedding planning began.  When David and I were first deciding on wedding details, I KNEW that I wanted the girls at ellenJAY Events involved in our wedding day!
EllenJay
EllenJAY is a boutique bakery tucked in a charming cottage in Midtown Mobile, Alabama. Their talented team of designers specialize in creating delightfully beautiful and equally delicious works of art.  If you've been following the blog, you may remember my posts about their delicious and delightful sugar cookies that I've custom ordered on many occasions.  EllenJAY's dessert expertise doesn't stop with sugar cookies though.  Everything your sweet tooth craves can be found in their kitchen, from the melt-in-your-mouth, hand-piped sugar cookies that they are famous for to towering, tiered cakes iced in silky, rich Swiss meringue buttercream frosting.  What I love most about ellenJAY is that each and every confection is a labor of love, prepared by hand with impeccable attention to detail.  They adore creating custom sweets for anyone and everyone that walks through their door.
Being a big fan of ellenJAY, I was absolutely excited to share my love for them with David.  He had watched me rave over their creations as we worked to create the sugar cookie bride boxes for Anna Filly Brides, and he knew they were my first pick when we decided we wanted a cute and creative way to ask our bridesmaids to be in our wedding !  When David met ellenJAY's owners and head creators, Lauren and Jennifer, it felt like I was introducing him to family !!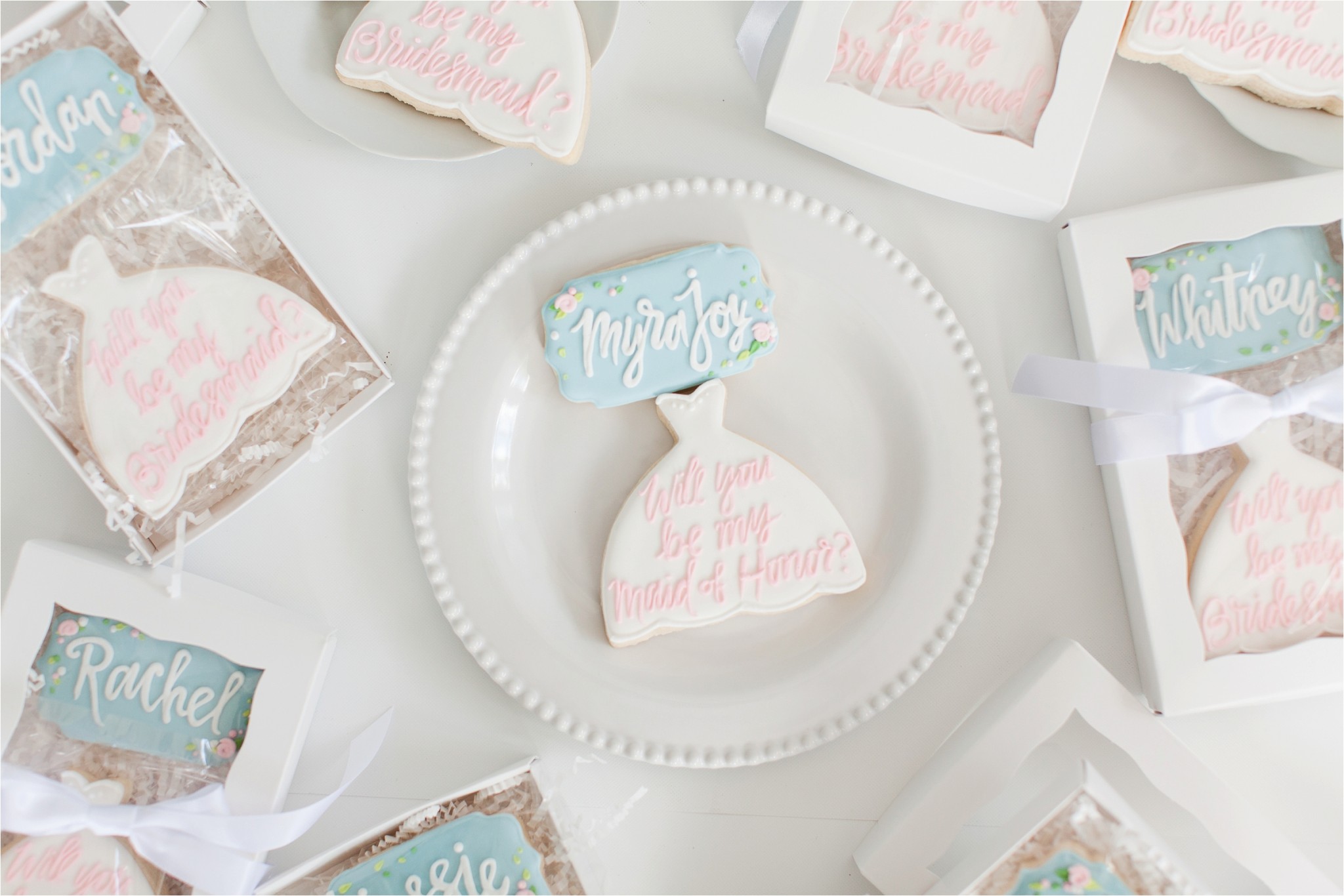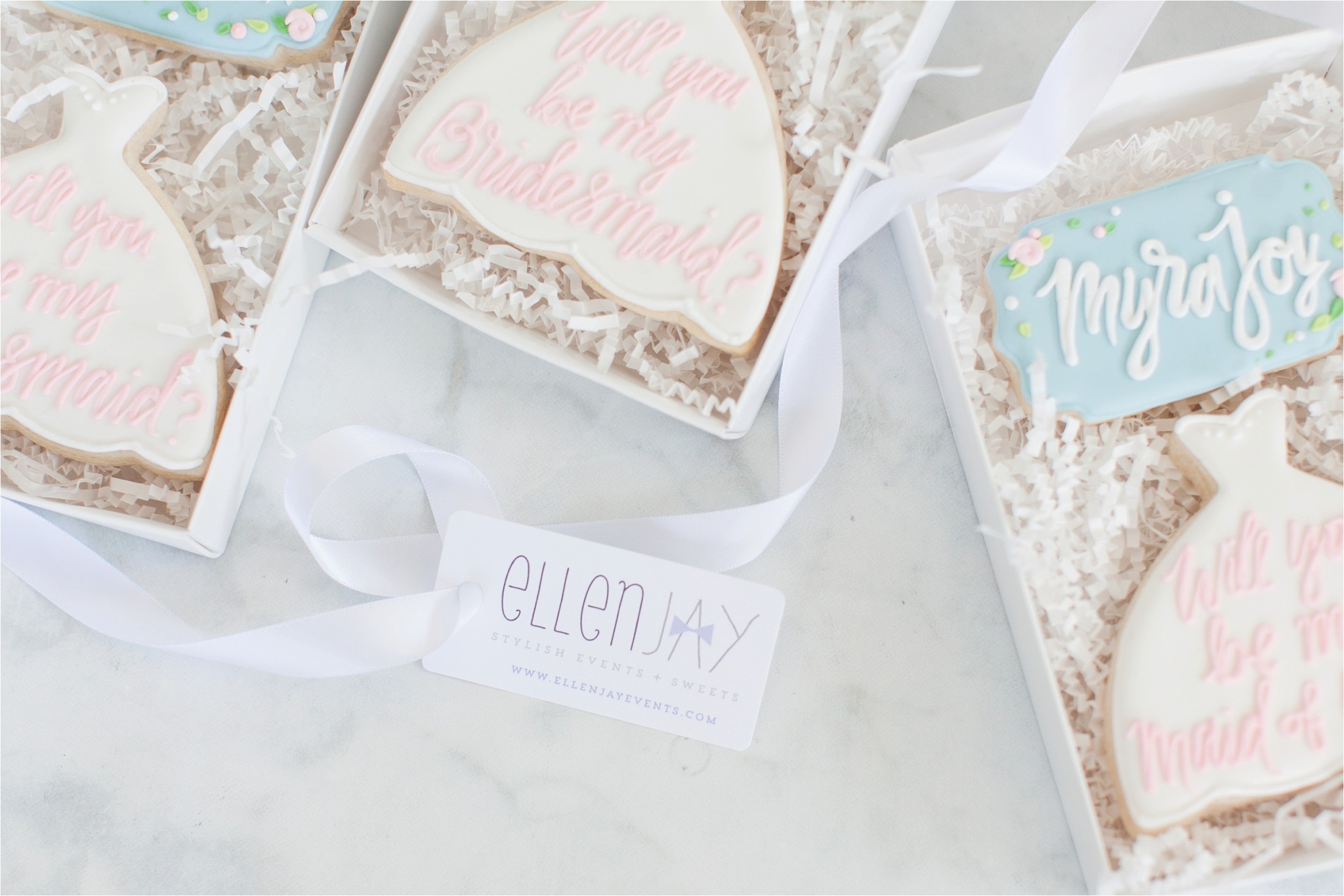 Our Experience with EllenJAY
We sat down with Jennifer and Lauren and got to experience a full assortment of their sugary creations.  Each couple that books with ellenJAY gets the luxury of doing a cake tasting.  This cake tasting doesn't just include cake– oh no!  Sugar cookies and other sweet treats are included on the tasting tray as well.
I think out of all of the wedding planning details, meetings, and decisions we've had to make over these last few months, David's favorite decisions occurred over those desserts!
When we expressed our vision for the sweets for our wedding, one thing we knew we wanted was a custom dessert table.  Our wedding has a lot of unique quirks to it, one of which being that guests will enjoy desserts, coffee and espresso drinks on our big day!
EllenJAY worked with us to create a custom dessert table that perfectly fit our vision.  David and I vocalized which desserts we liked the most.  Matching our suggestions, Jennifer and Lauren helped us pick an assortment of treats that would work well together.  David got to pick our wedding cake flavor and we both agreed that our cake HAD to have ellenJAY's swiss meringue buttercream!  It melts in your mouth!!!
I can't even tell you how excited I am to see everything come together!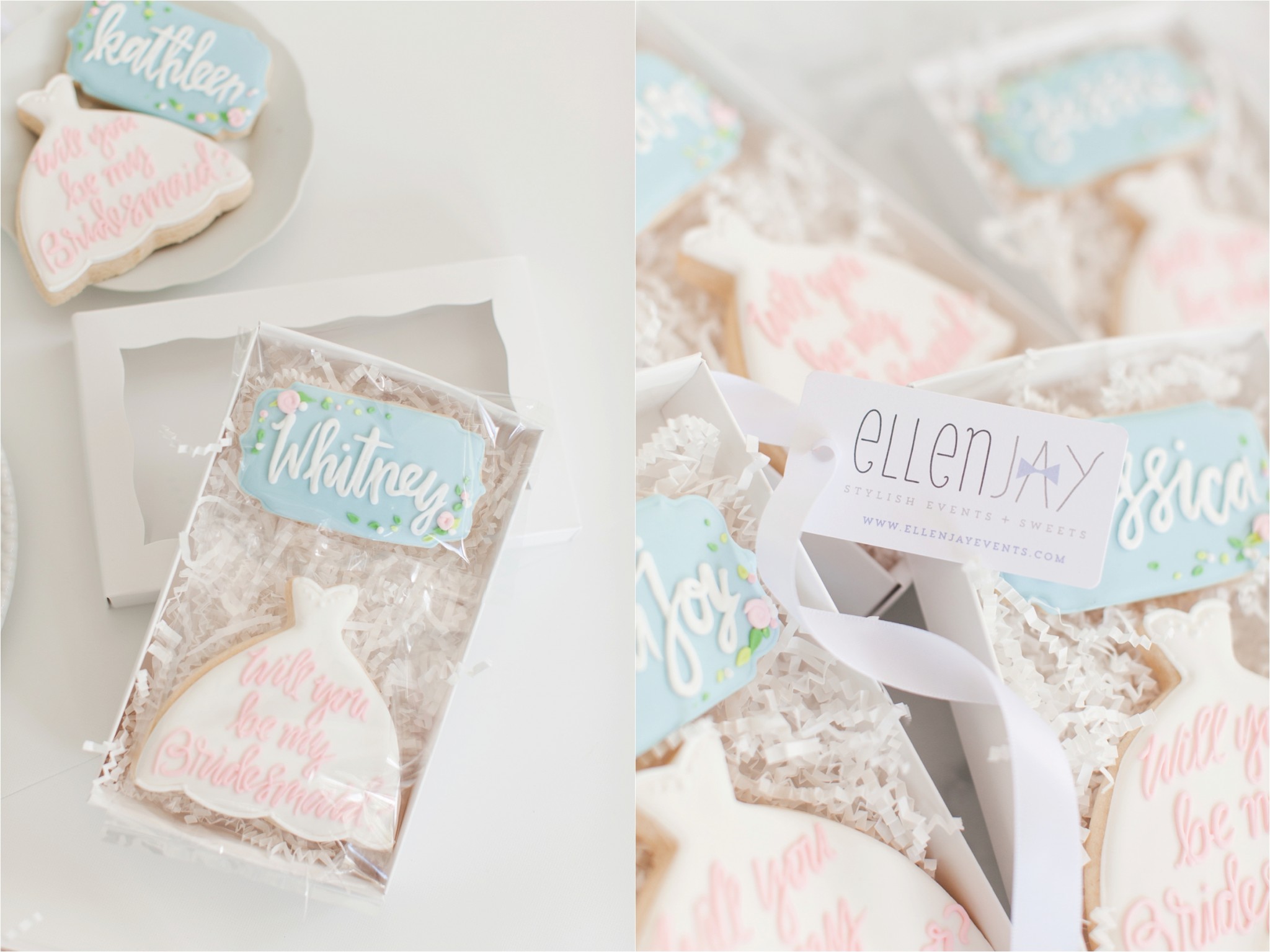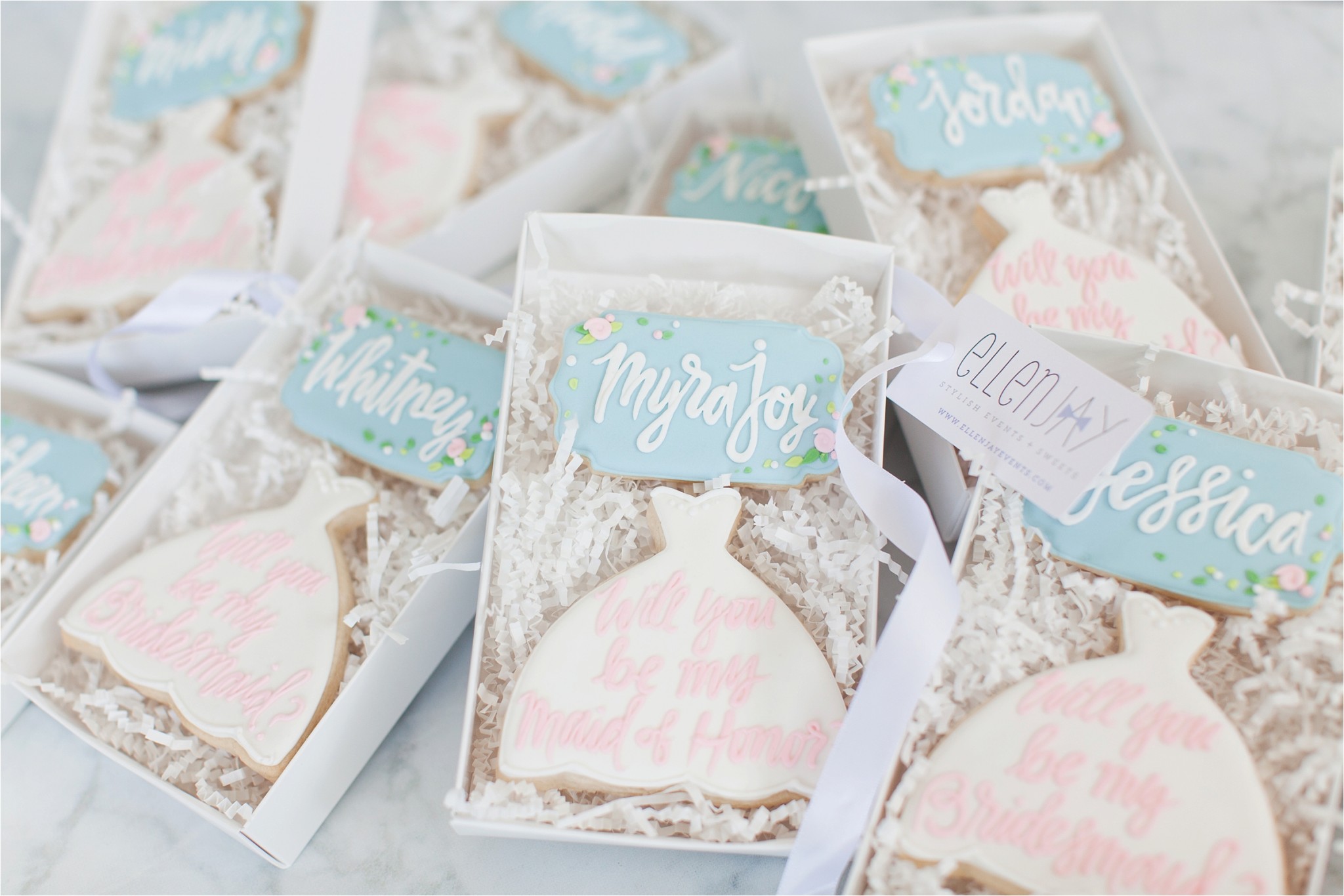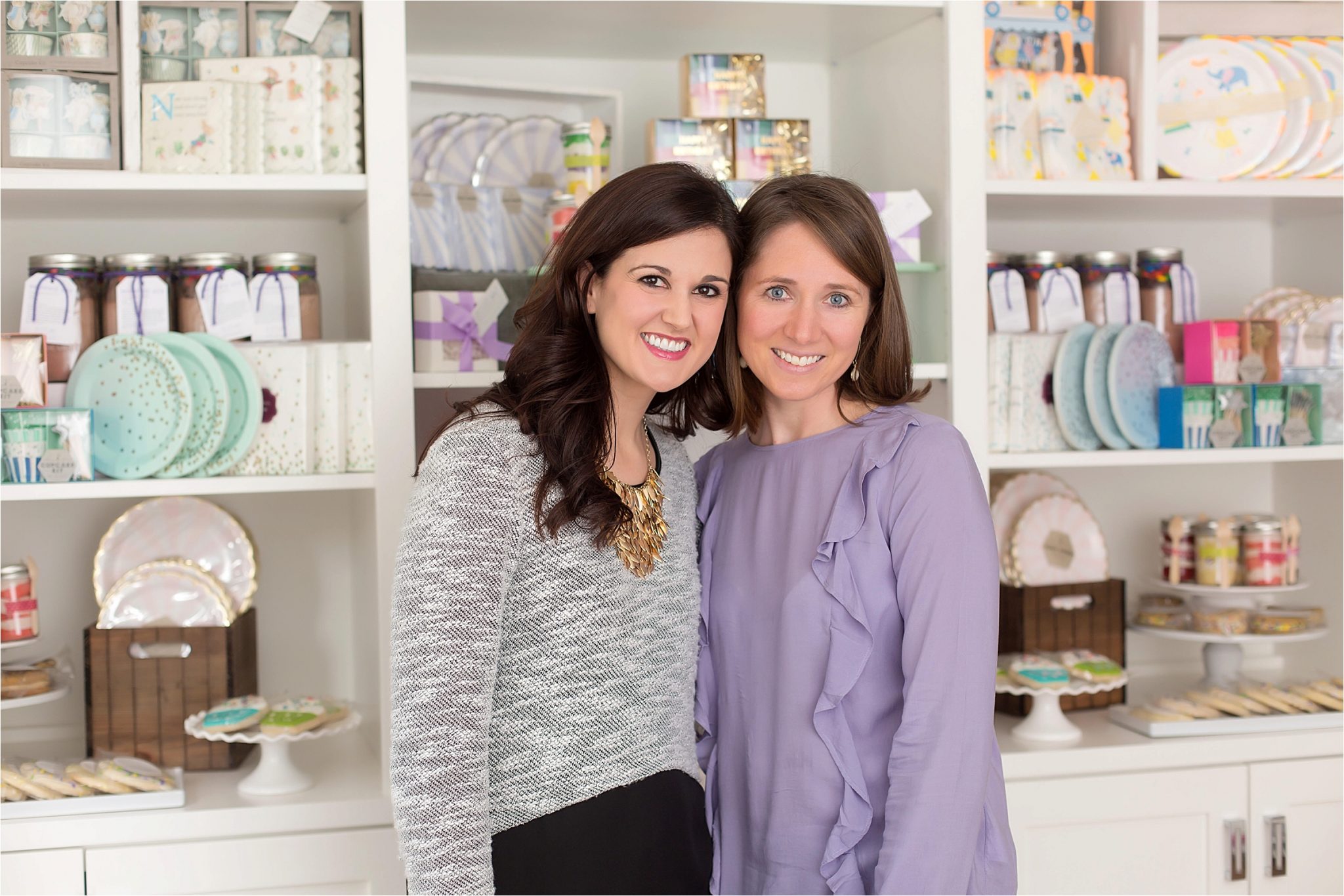 Aren't Jennifer an Lauren adorable?!  These two have become such sweet friends and I just LOVE that we get the opportunity to work together again!
Wanna see a secret??   Included below is a little sample of our "mood board" for our dessert table at our wedding!  I can't wait to see what is created from these ideas!!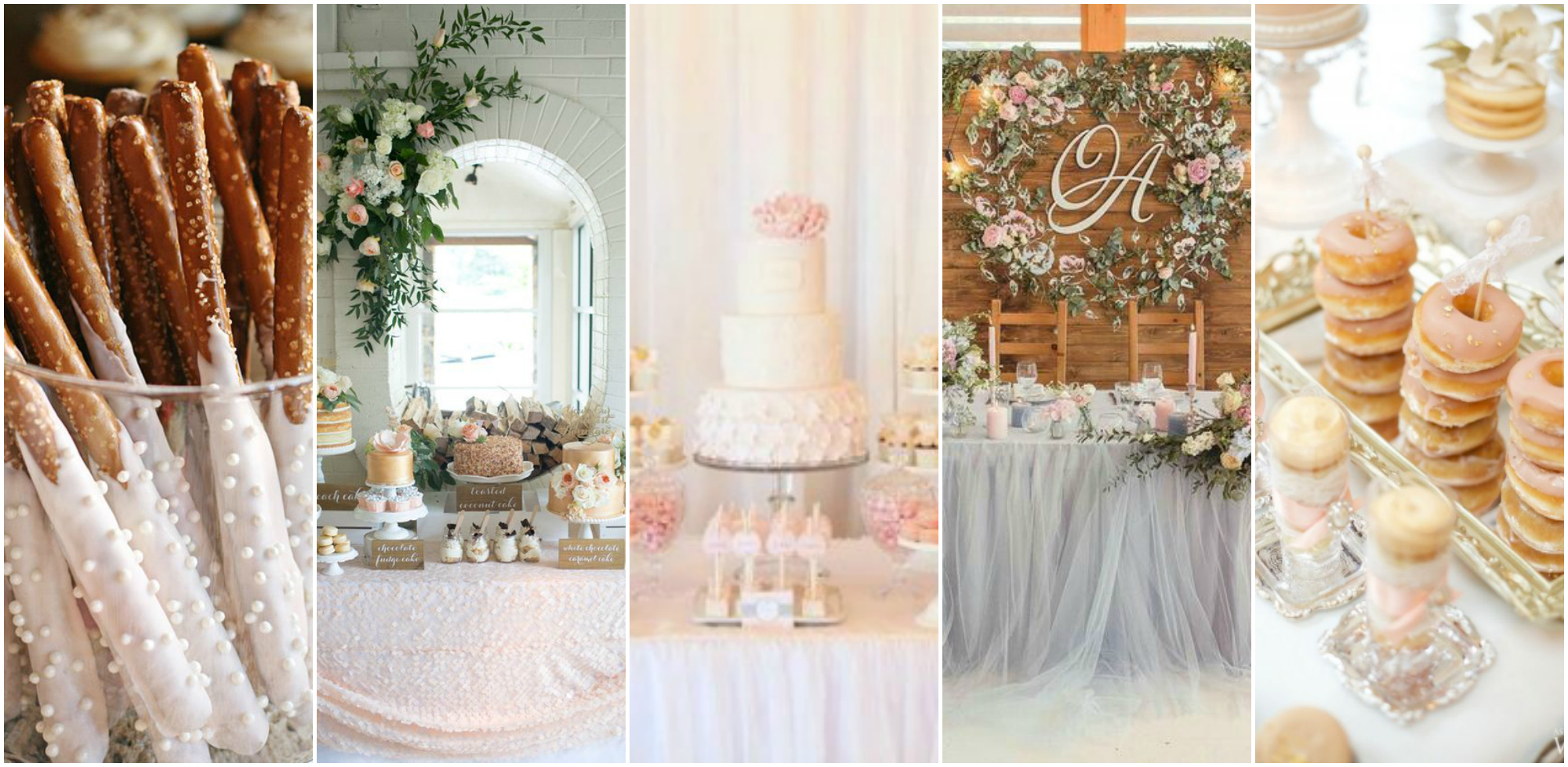 xoxo
AnnaFilly